Traditional weddings give us a whole different kind of feeling. Along with the butterflies in our bellies, thanks to the magic of love, we're held spellbound by the allure of cultural heritage. Today, Loretta and her sweetheart, Gbenga are giving us many things to be giddy about!
Loretta and Gbenga met for the first time in the university and they went on to become cool friends. They eventually got out of the friend zone, and have now made it to the "Happy ever after" ship! The two got hitched in a colourful Yoruba traditional engagement ceremony and it was every shade of beautiful.
The lovebirds came through repping the culture to the fullest. You can also tell how absolutely smitten they are by each other, from the gleam in their eyes and giant smiles across their faces. Every bit of this trad will have you smiling from ear to ear.
Enjoy their trad photos and love story as shared by the couple below.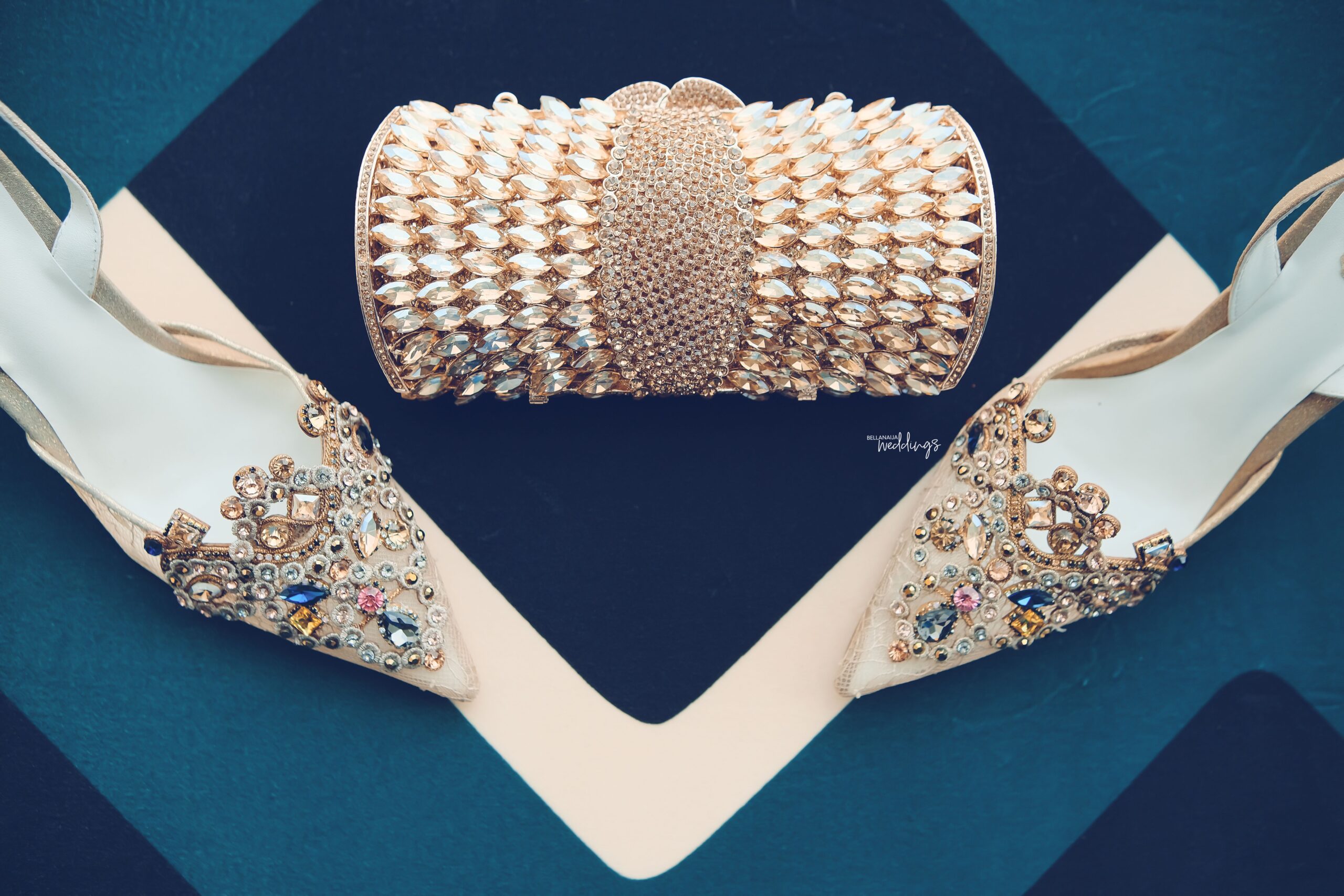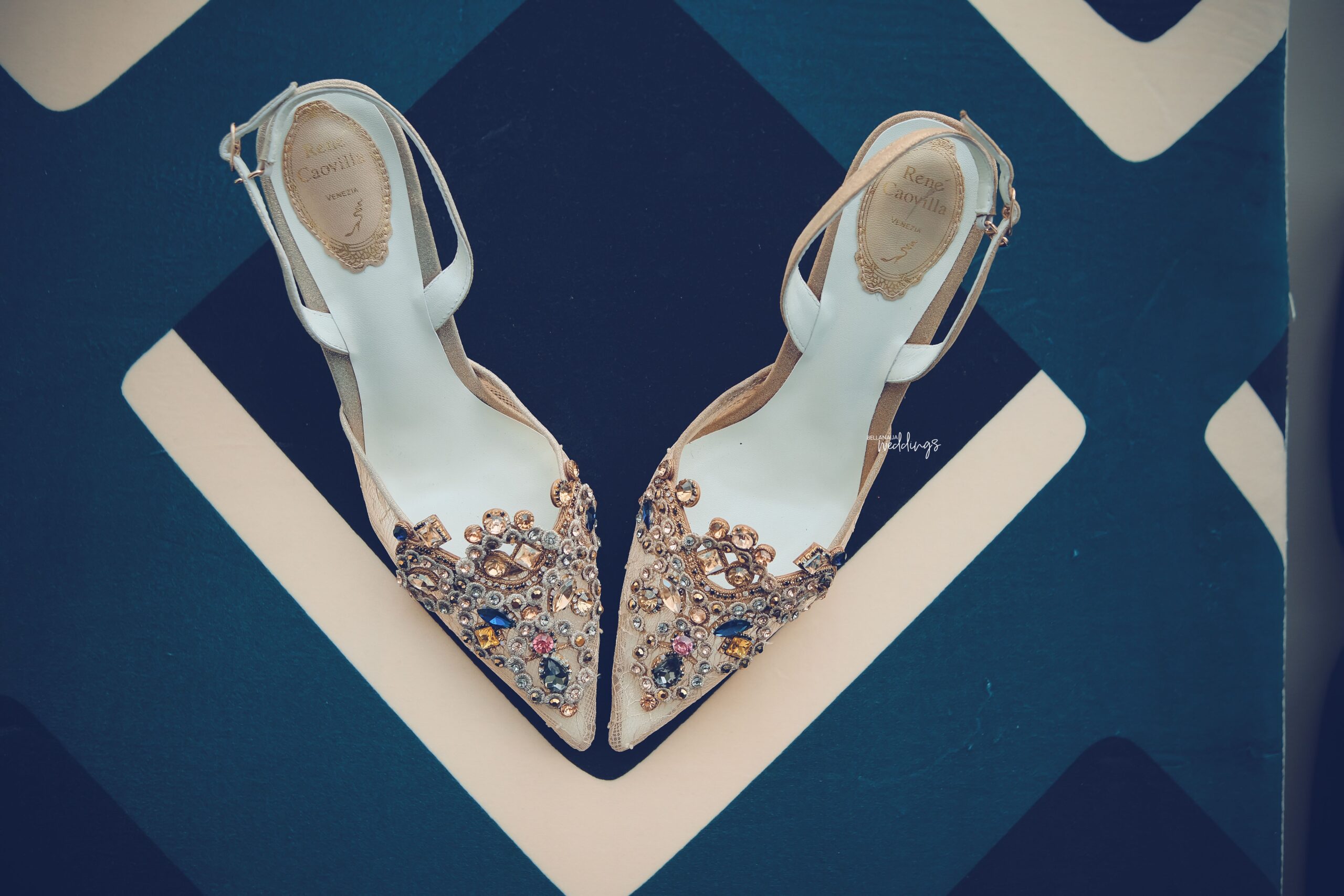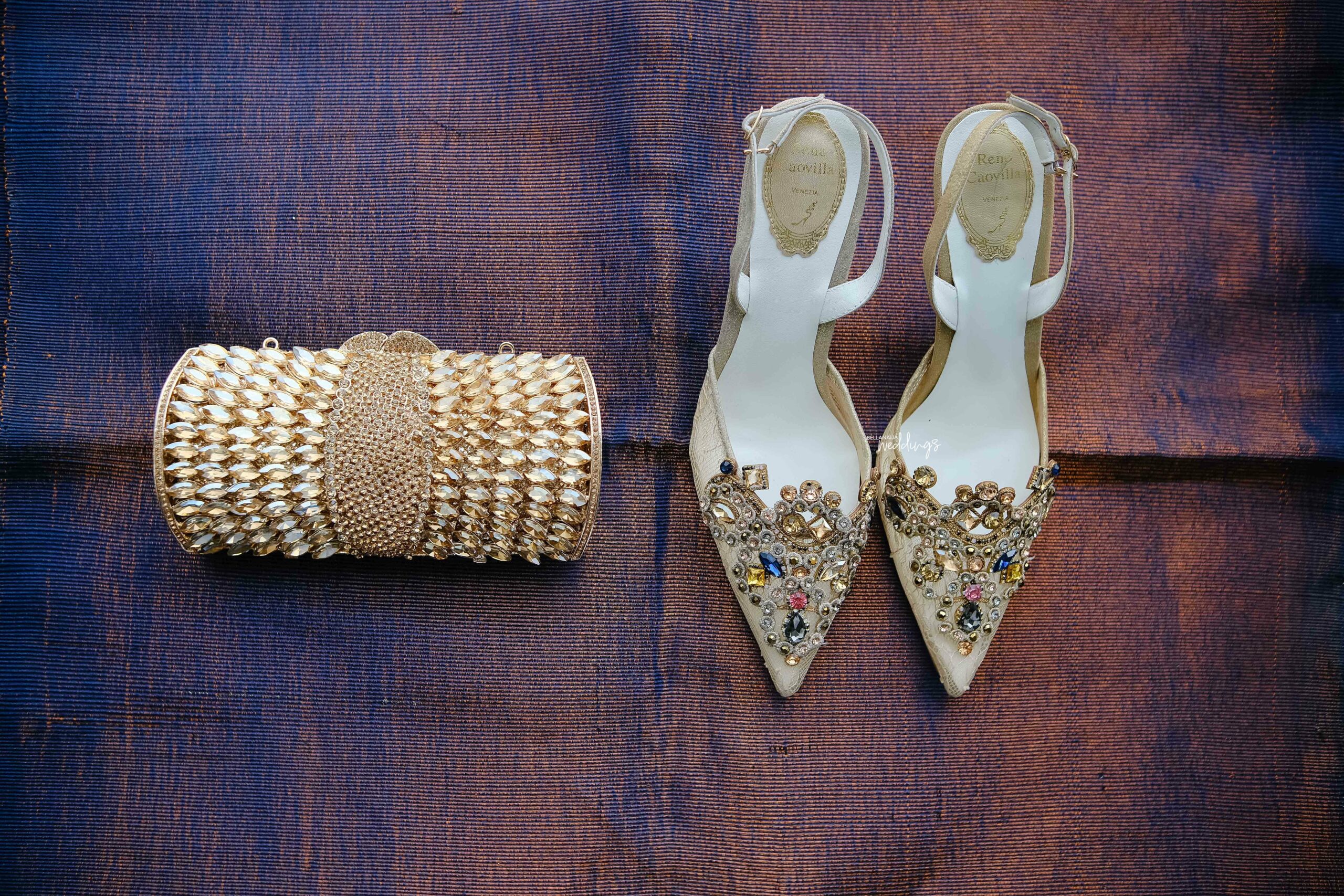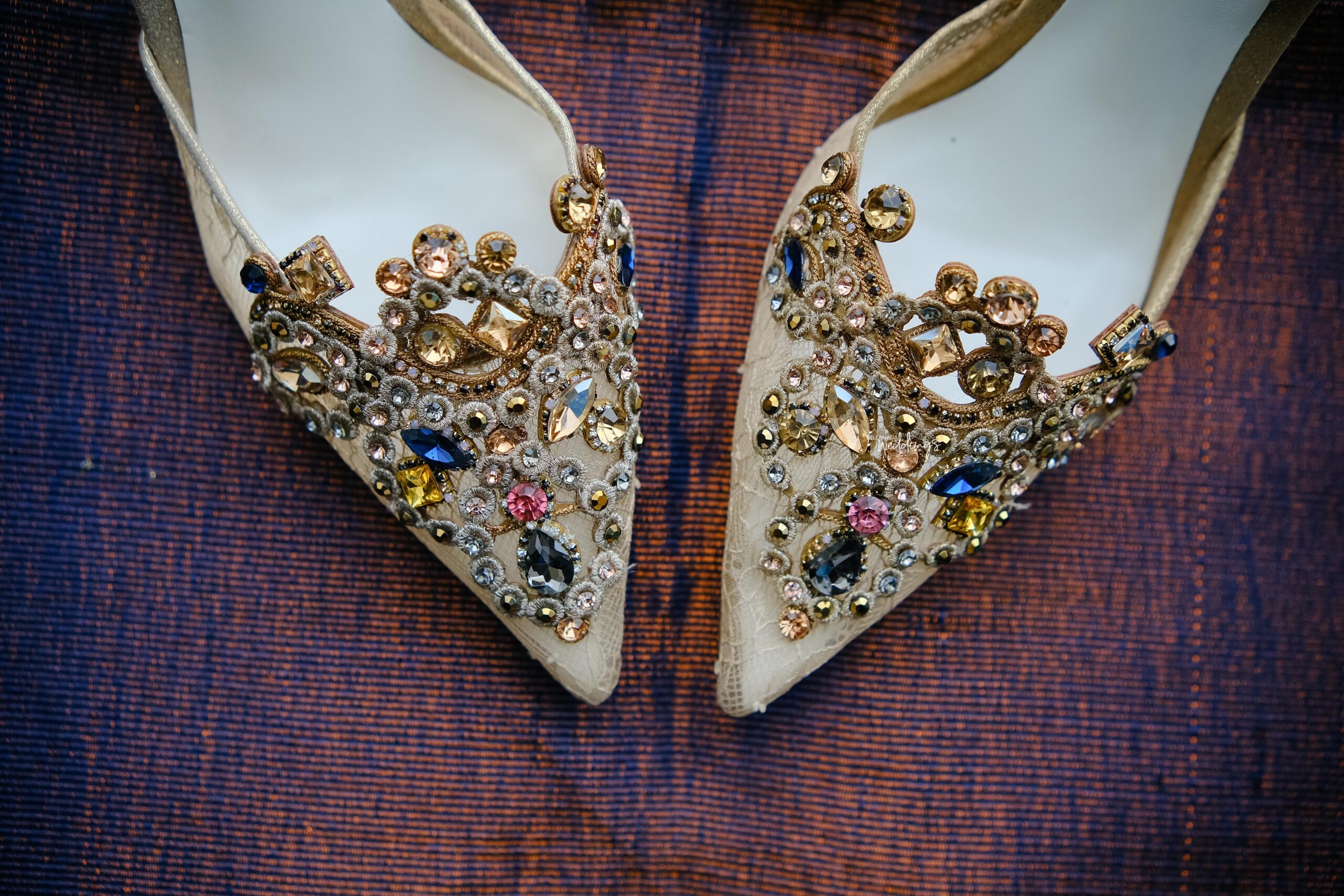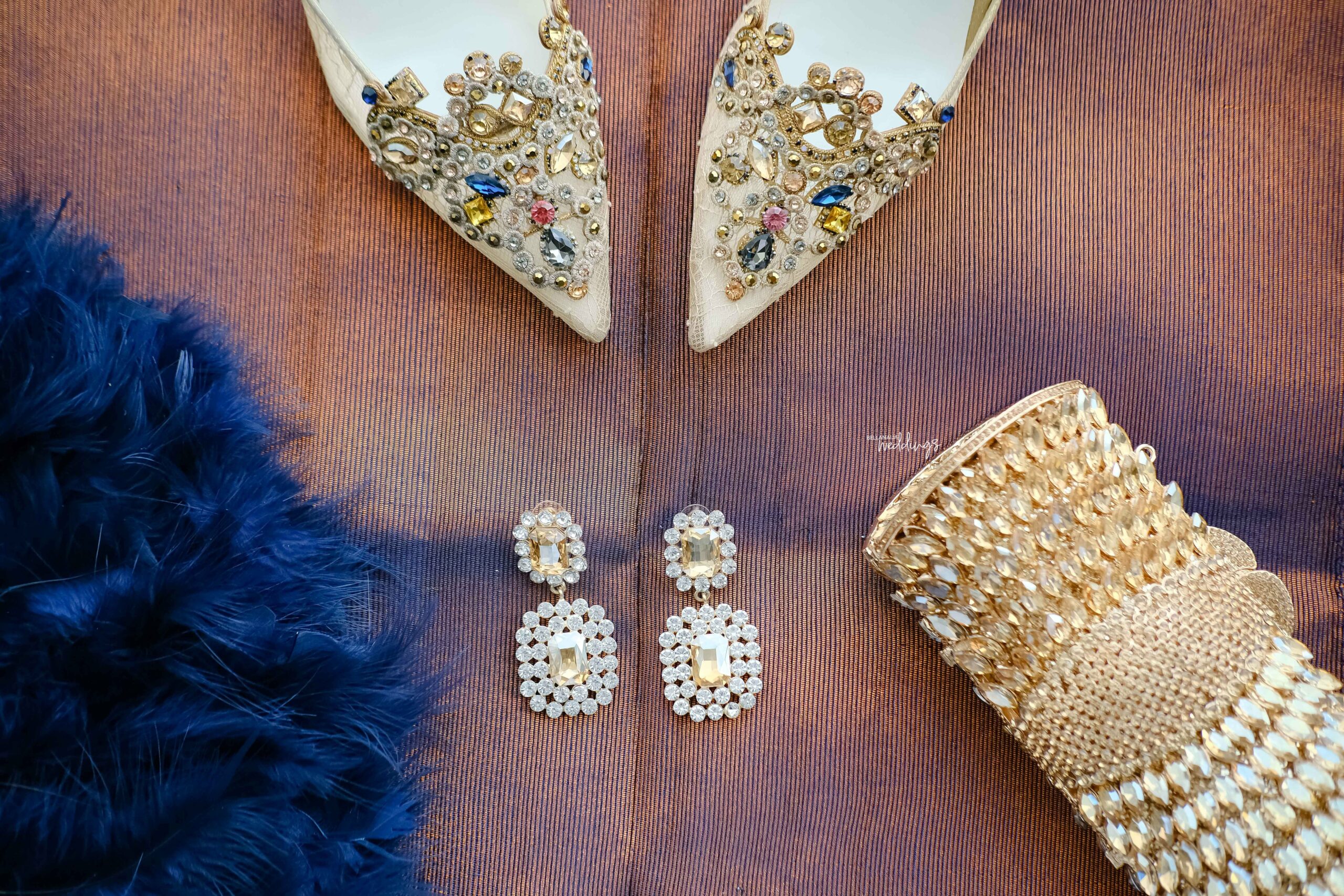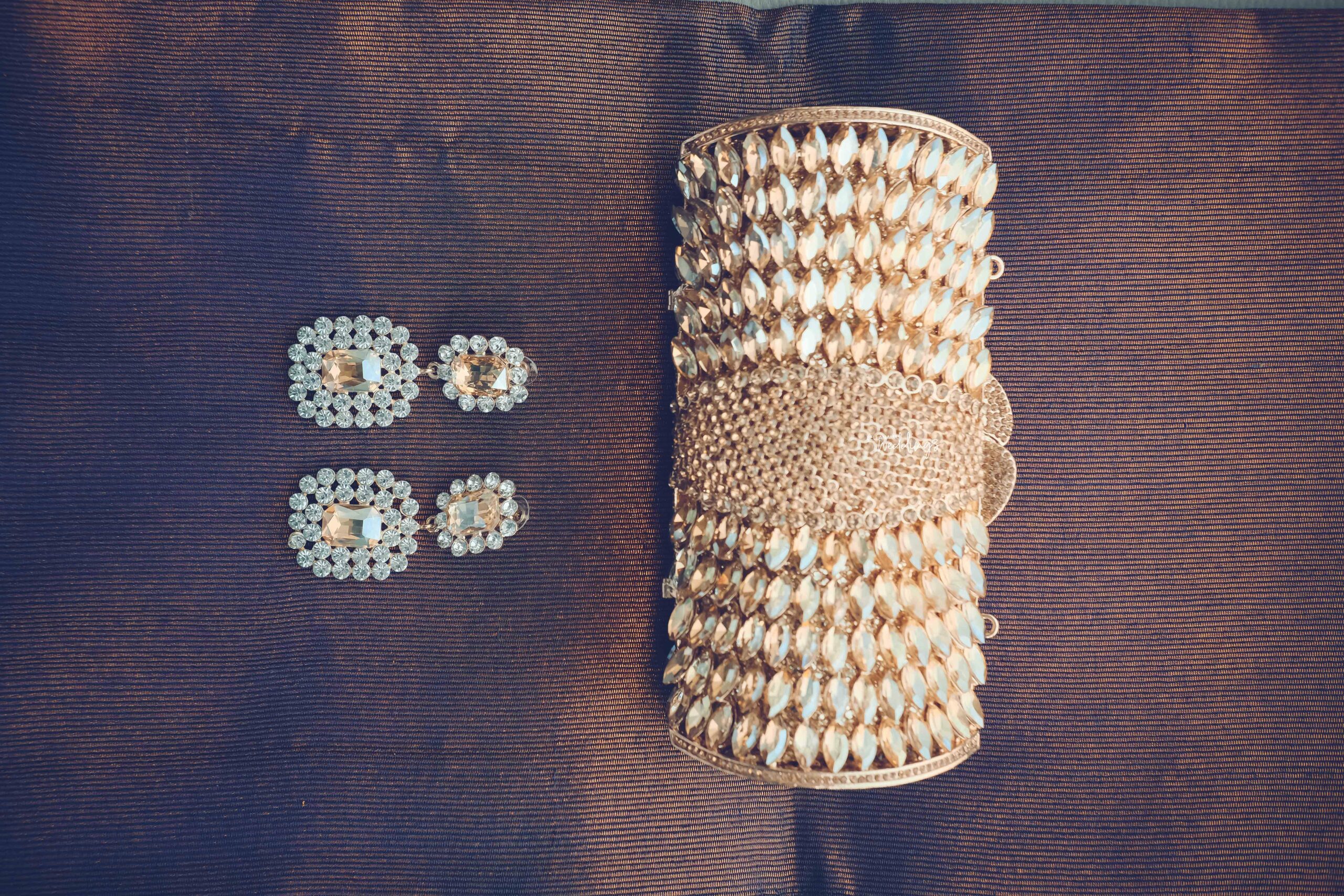 Their love story as shared by Gbolahan:
Lolo caught my eye during her early weeks on campus as a freshman in college. I saw her during one of the freshman programs that I attended as a facilitator. I was intrigued by how friendly she was and how she lit up the room with her beautiful smile. When I finally got to meet her, I knew my shy self was going to be awkward. So, I made sure it was in a group setting, to make it easier for a casual introduction. Our interactions were always so fluid and refreshing, and I saw myself coming out of my shell more and more. I enjoyed always being around her but never had the courage to take things further and got very comfortable in the friend zone. After I graduated and moved to Houston, TX we stayed in touch and then I found out she was transferring schools to Texas A&M which was only 2 hrs from Houston. We hung out a few times but I was still very comfortable in the friend zone. I tried to get a sense of if she was single and ended up convincing myself that I had missed my shot already. After all, how could someone as beautiful, kind, and sweet as her, not already be taken.
Loretta exudes elegance as she gets ready to be hitched!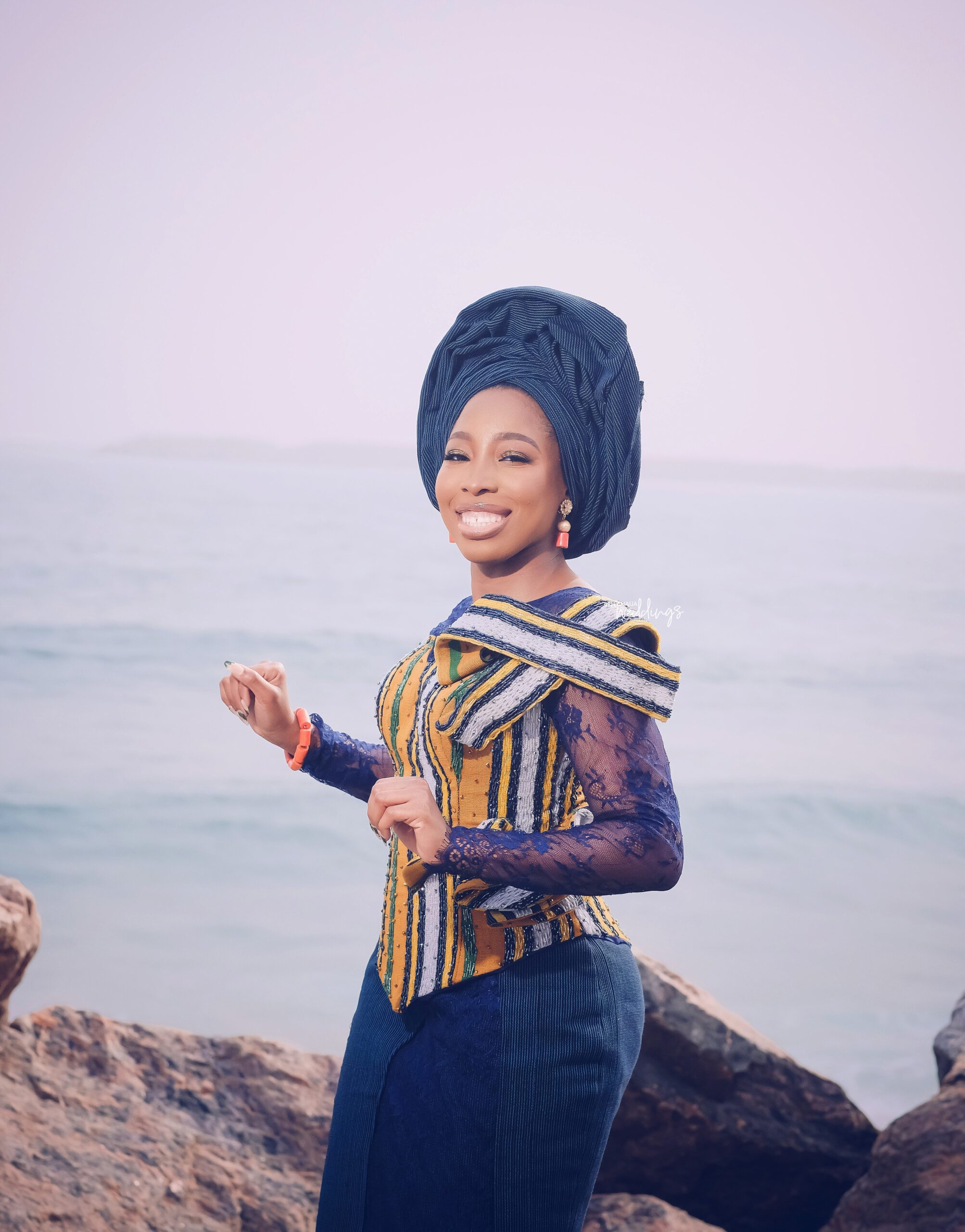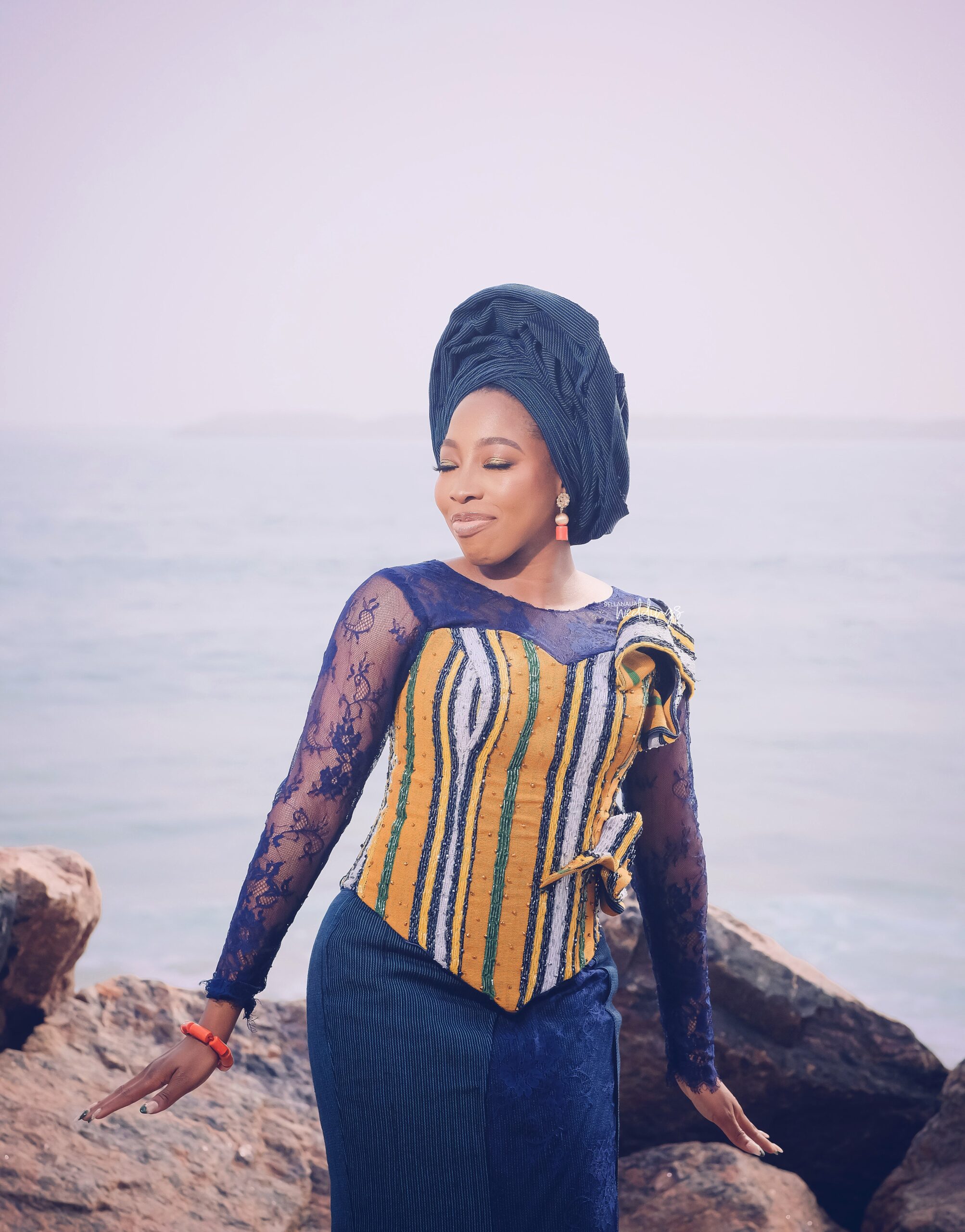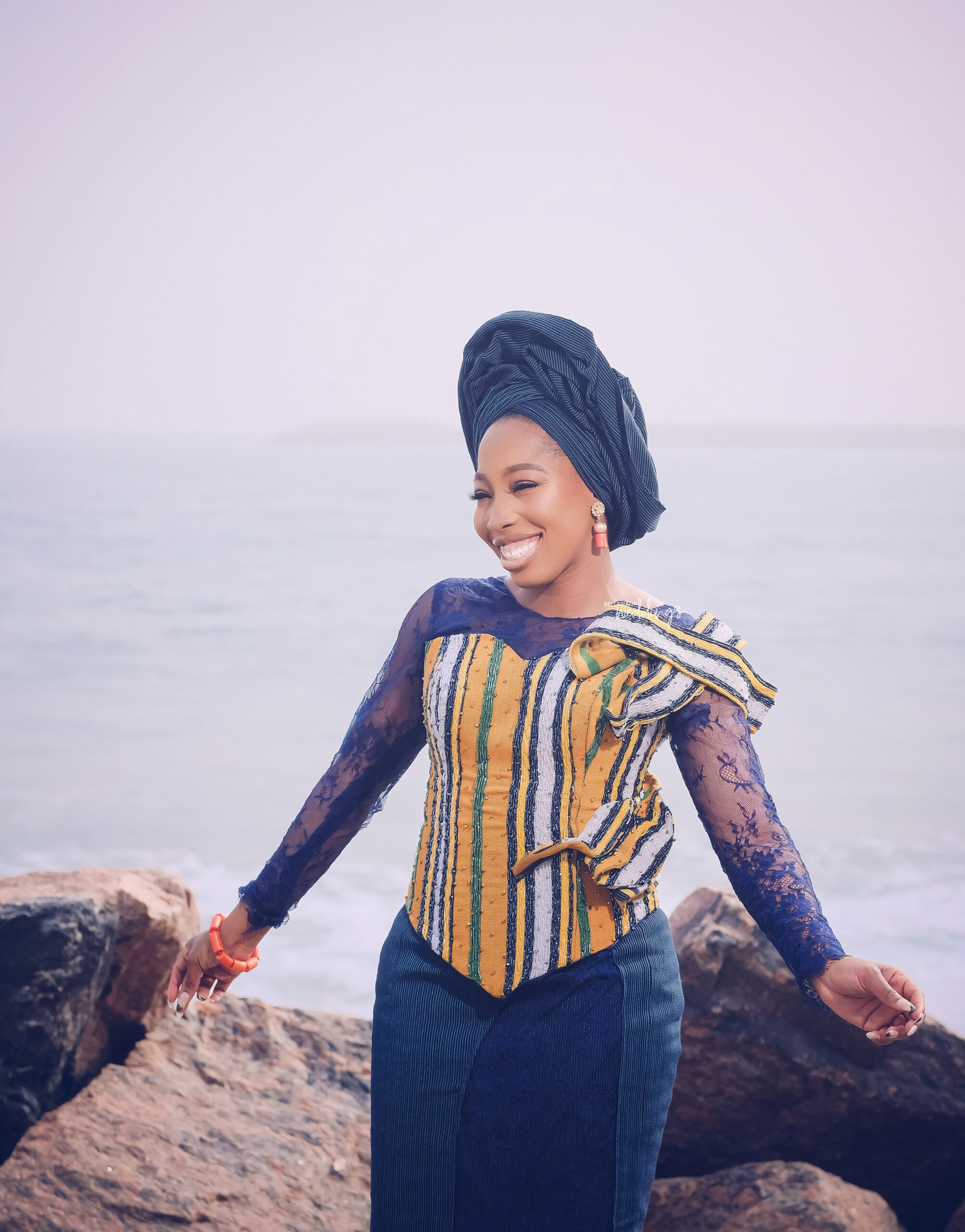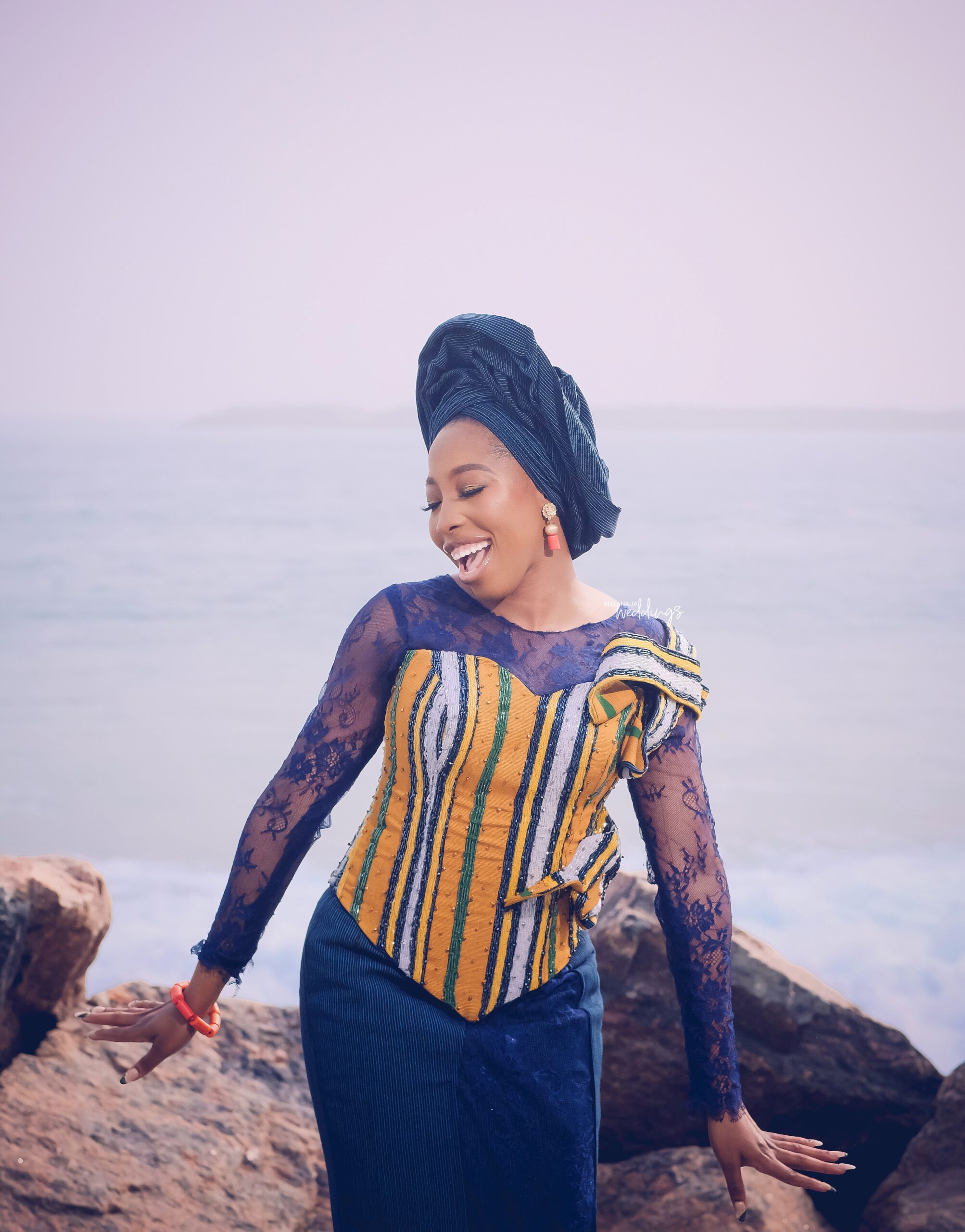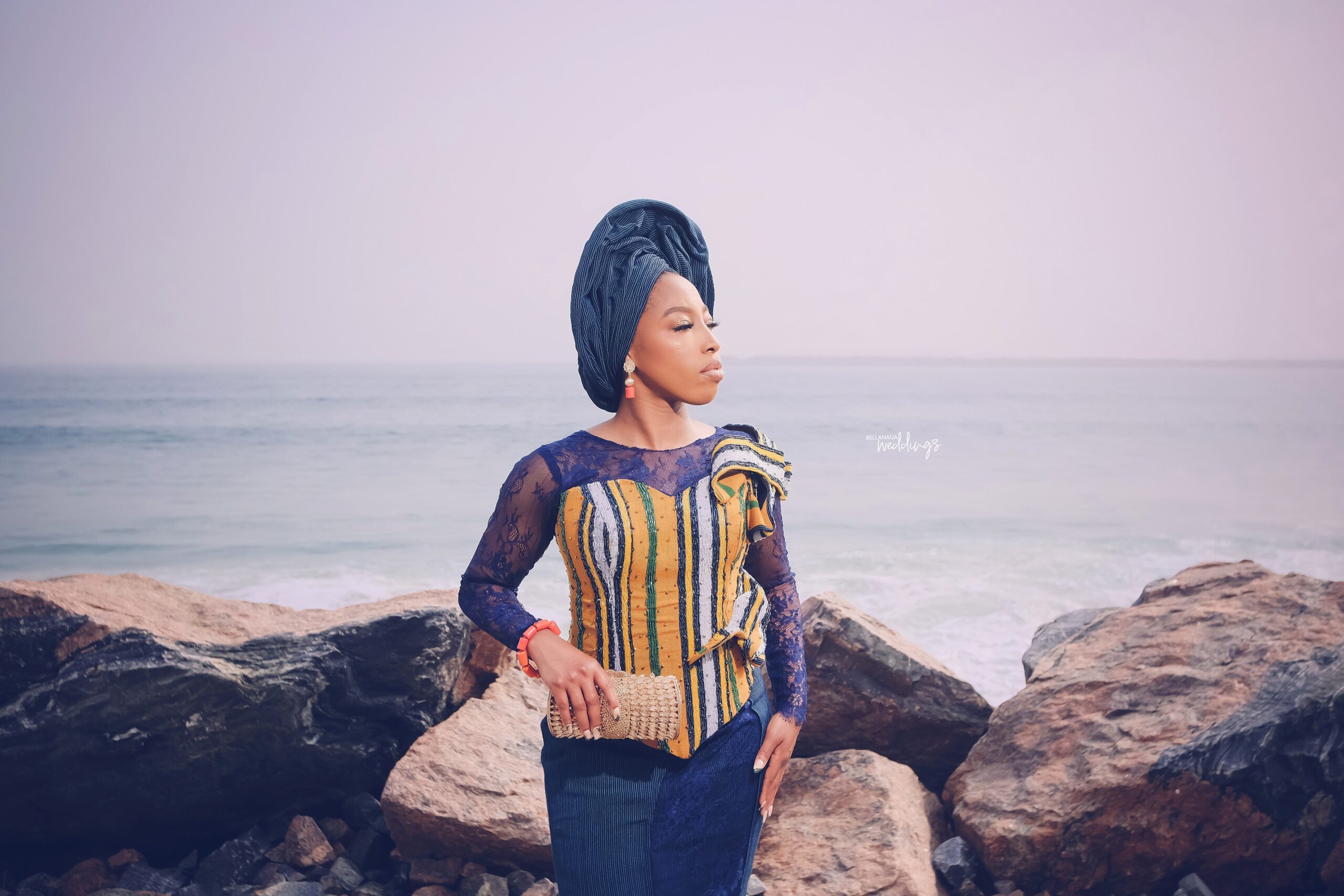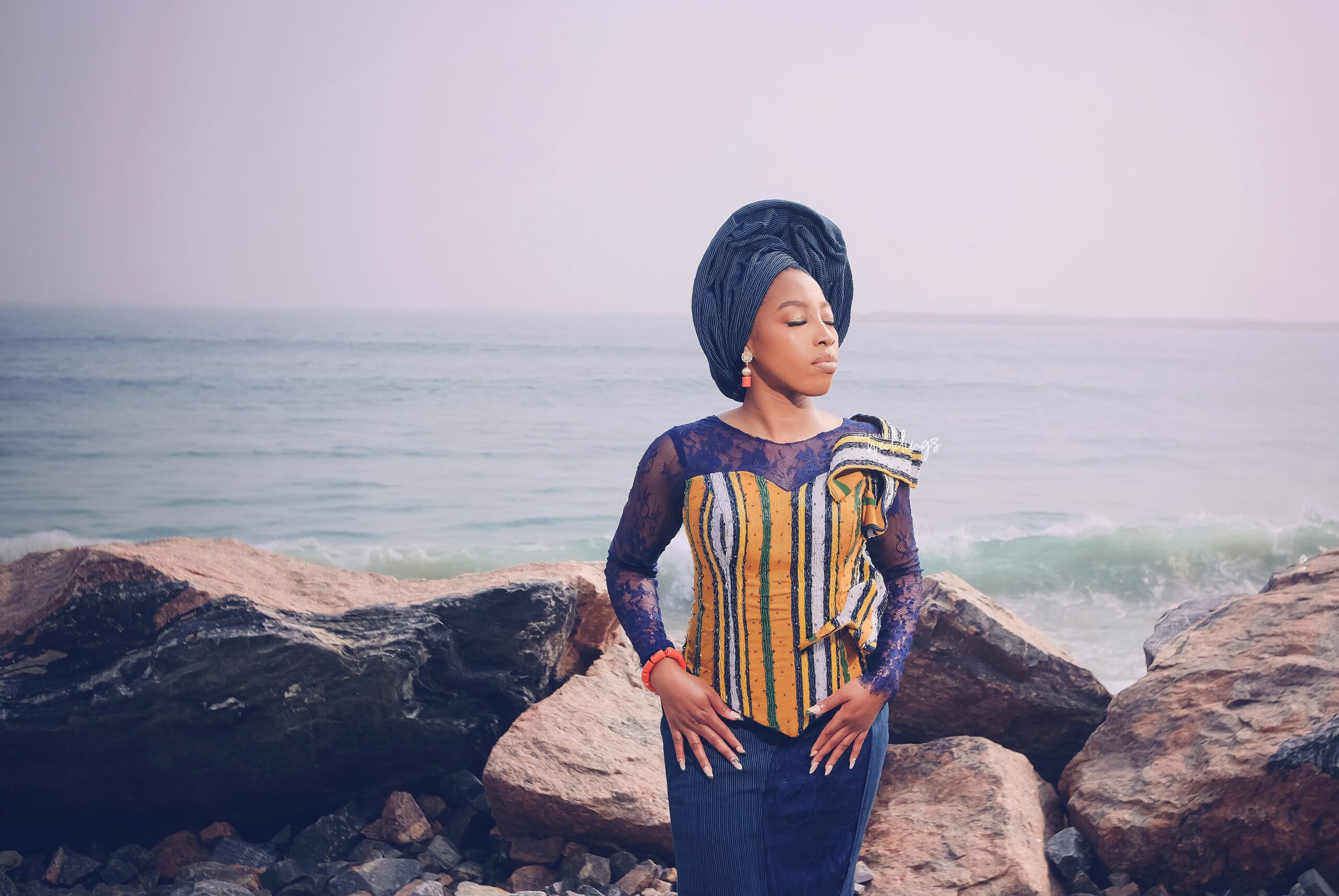 After a year, she moved back to Morgantown, West Virginia to complete her bachelor's degree and I also happened to be returning to complete my Master's. At this point, I was convinced that it was beyond coincidence that we were going to be reunited again in the same location and I knew I had to do what I had been afraid of doing for a while. I got a good pep talk from my good friend, roommate and now my best man, Mofe, and eventually told Lolo how I felt about her. A couple of dates passed, and each one made me feel more connected to Lolo. It didn't take long before I knew that she was the one I wanted to grow and spend forever with. So, on that faithful day on Mt Washington, I asked her if she would be my girlfriend and the feeling of joy, happiness, and love I felt then, is what I feel now but even deeper, knowing that I get to do life with this beautiful Queen that God blessed me with, in a life partner.
Let's give it up for the lovebirds!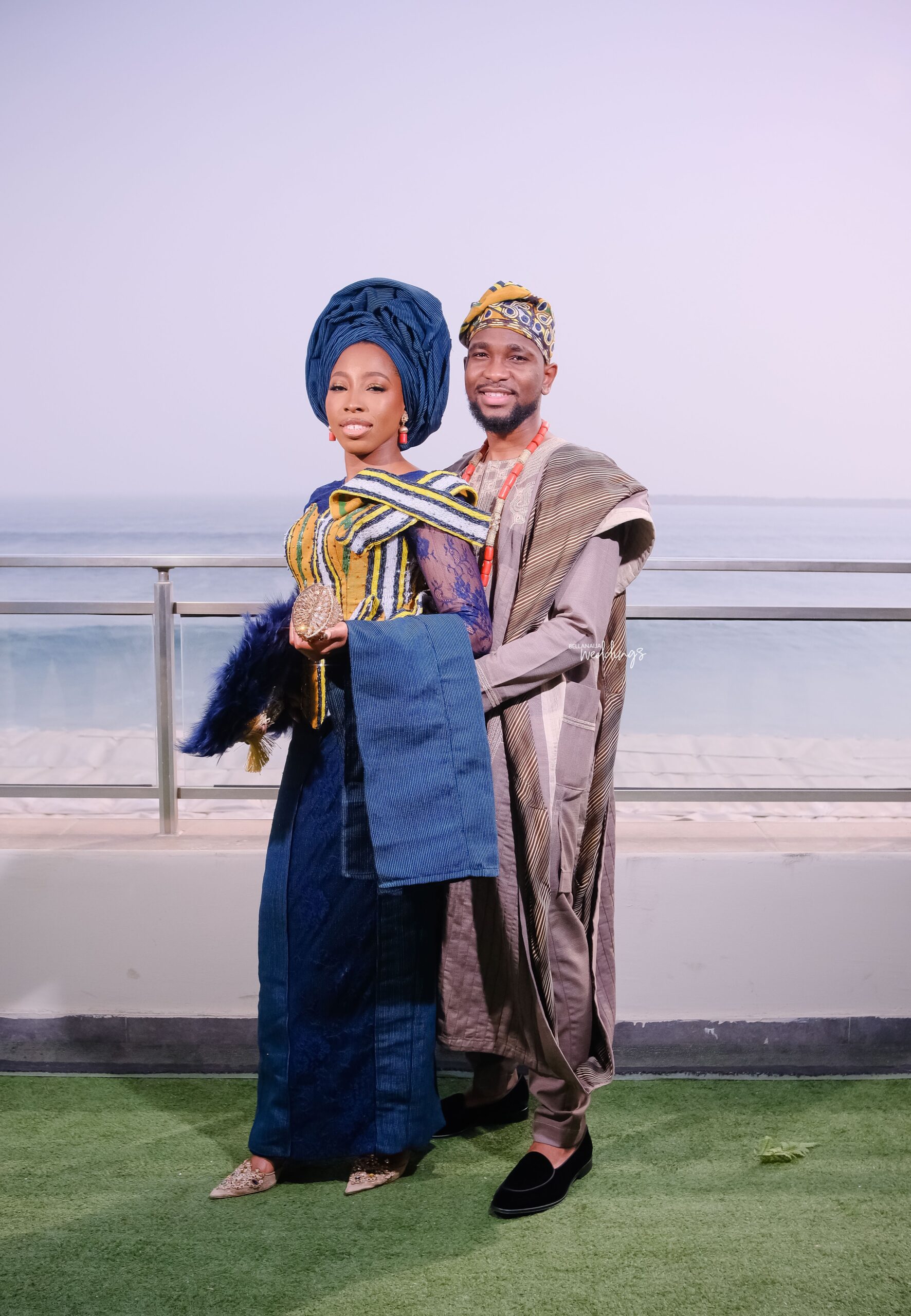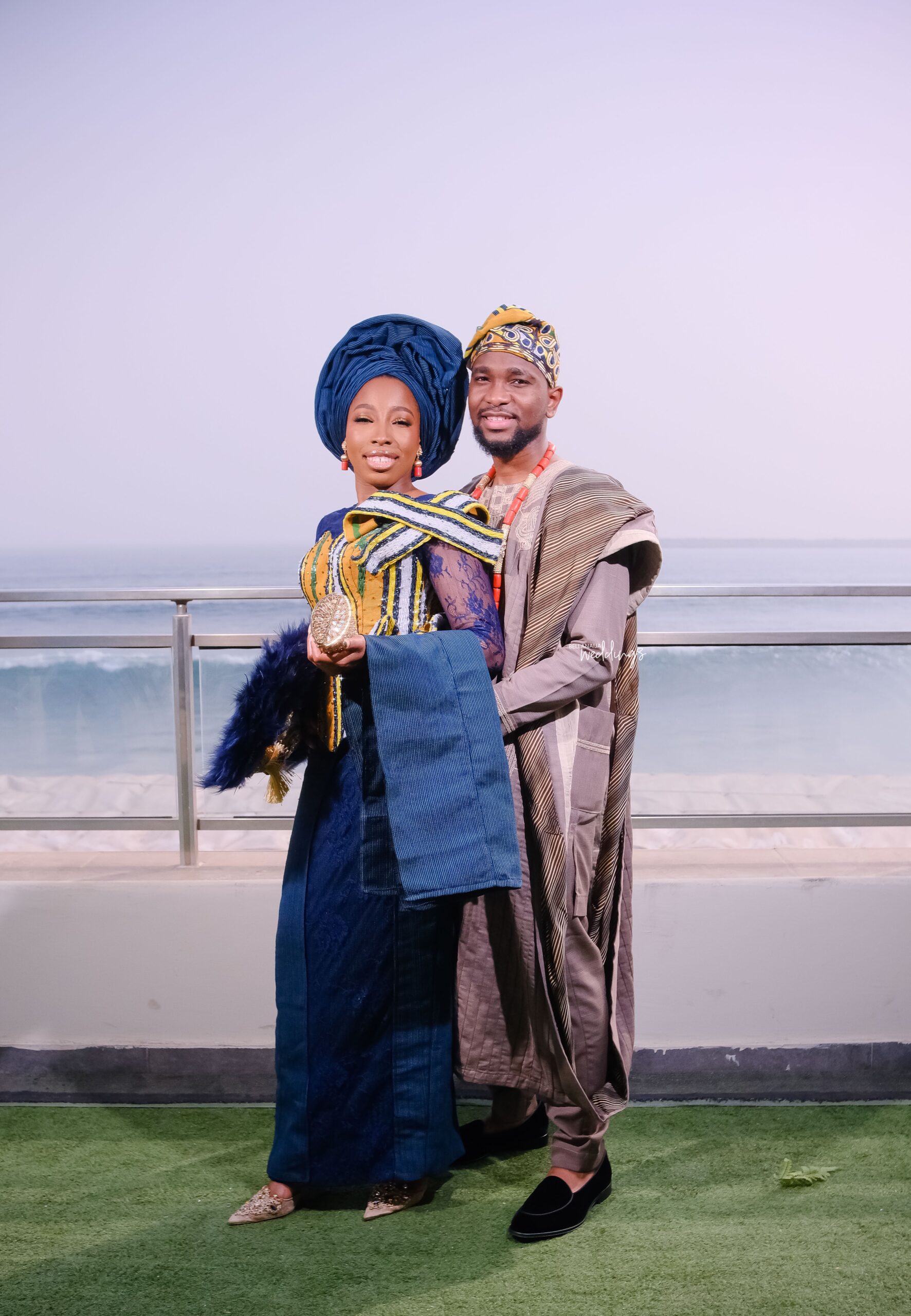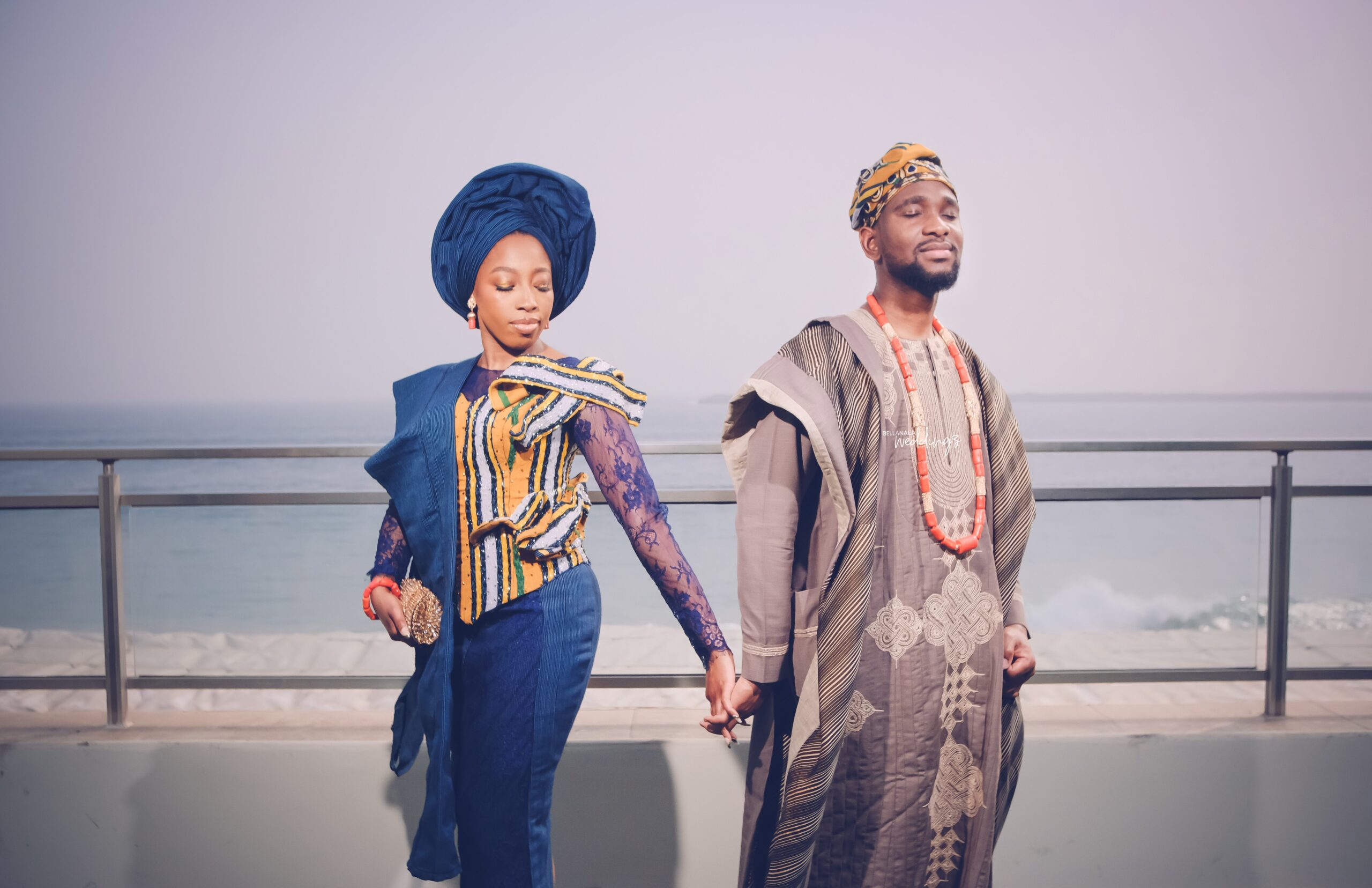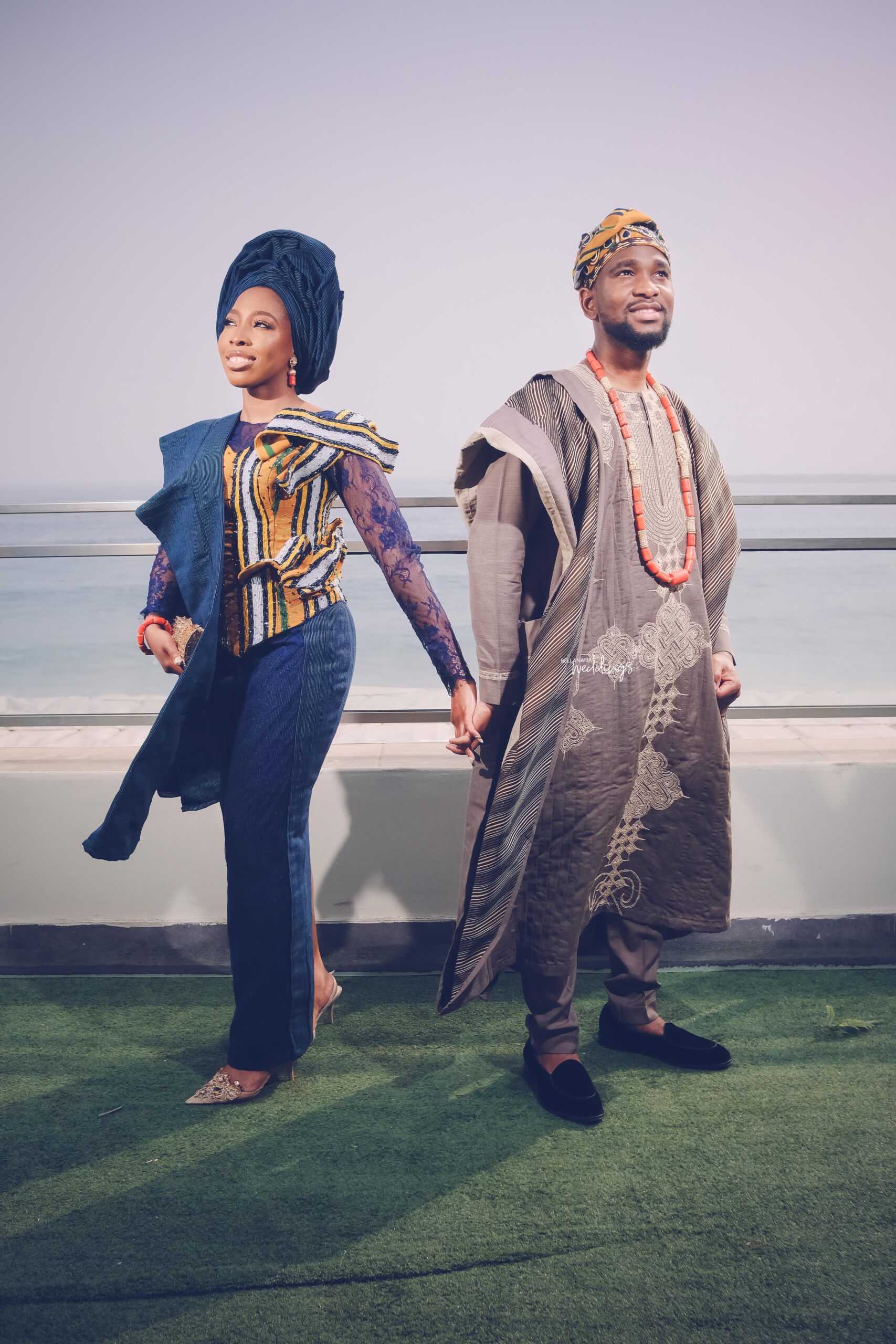 Loretta's Side of the story:
We met in 2012, he was in his final year, NSBE president at our University, resident assistant and all-round stellar college student doing all these big things. I was a freshman and I'm thinking to myself, he's probably too busy to pay me any attention. The first time I really did notice him was in church, he was giving a speech and I remember thinking, who is this calm, fresh guy, with the sweetest smile. He graduated and moved to Houston, Texas for work. I transferred to Texas A&M College Station for a year. Clearly, God had plans for us to be in the same state or maybe I followed him to Texas as he likes to think; we'll never know lol. When he found out I was in Texas, he reached out and told me he has a few friends in College Station so he visited and we hung out with his friends a few times and all I was getting from this guy was friend vibes/ friend zone. I was like okay now, God come and do your thing because I really like this guy.
Now, it's time for the ceremony!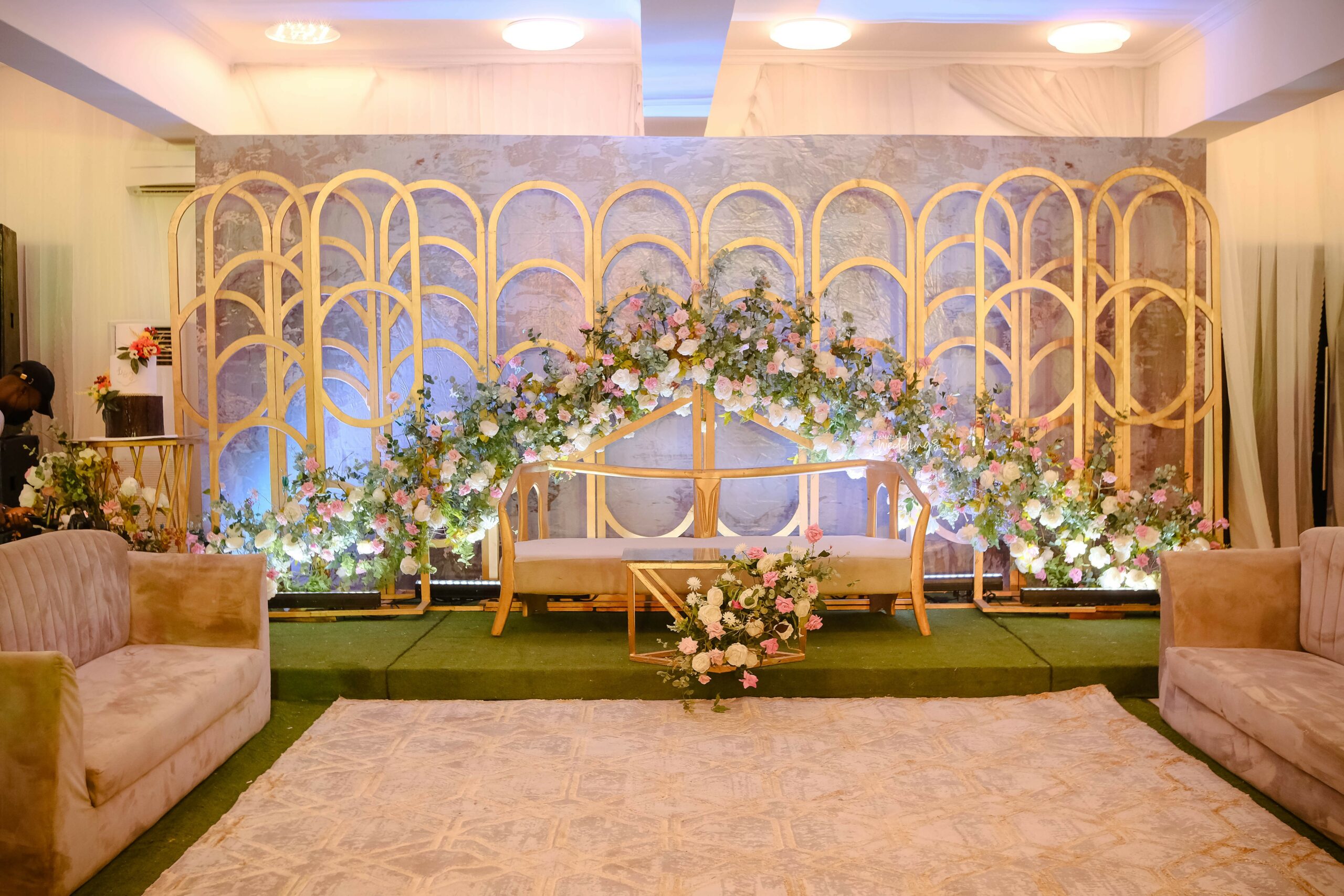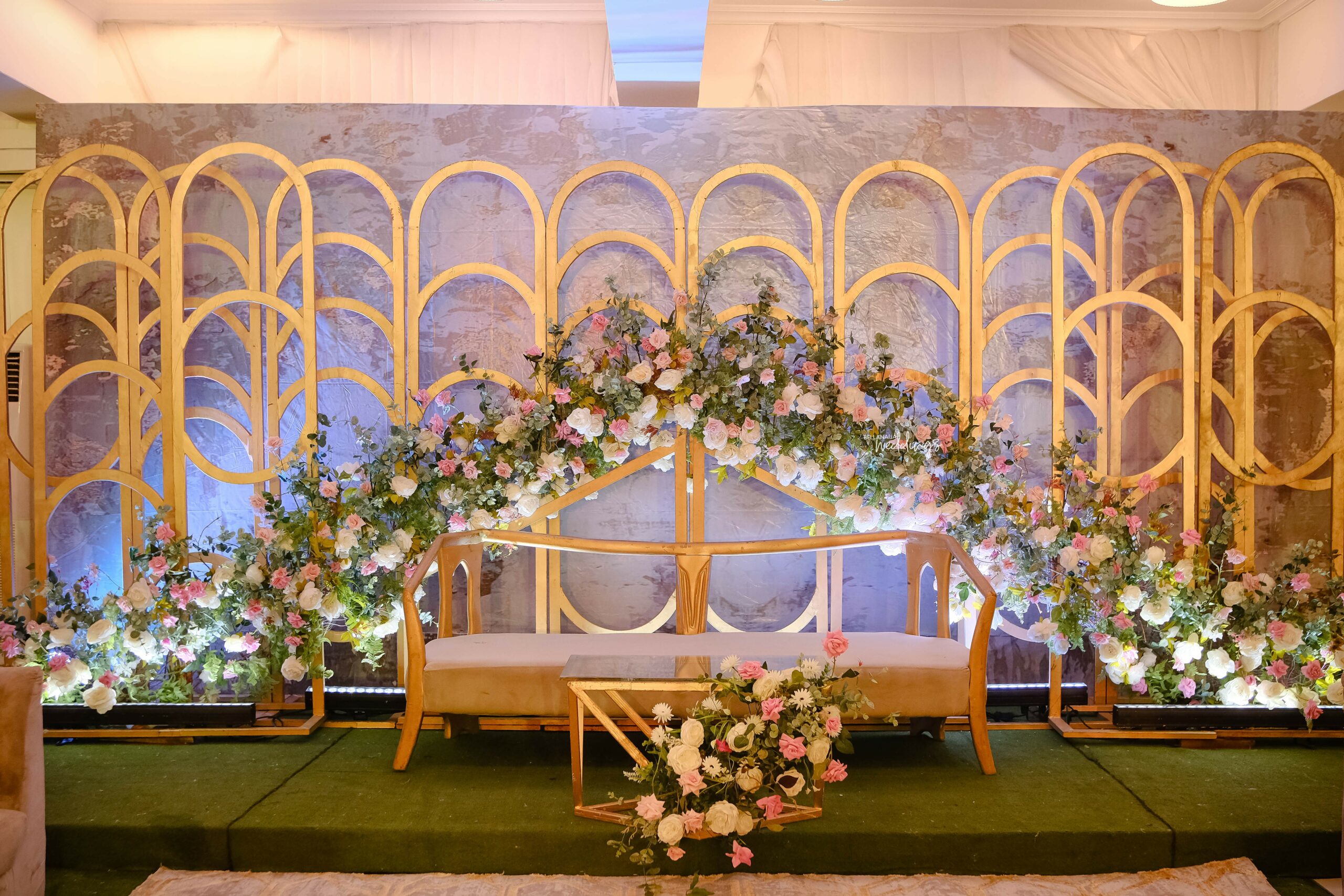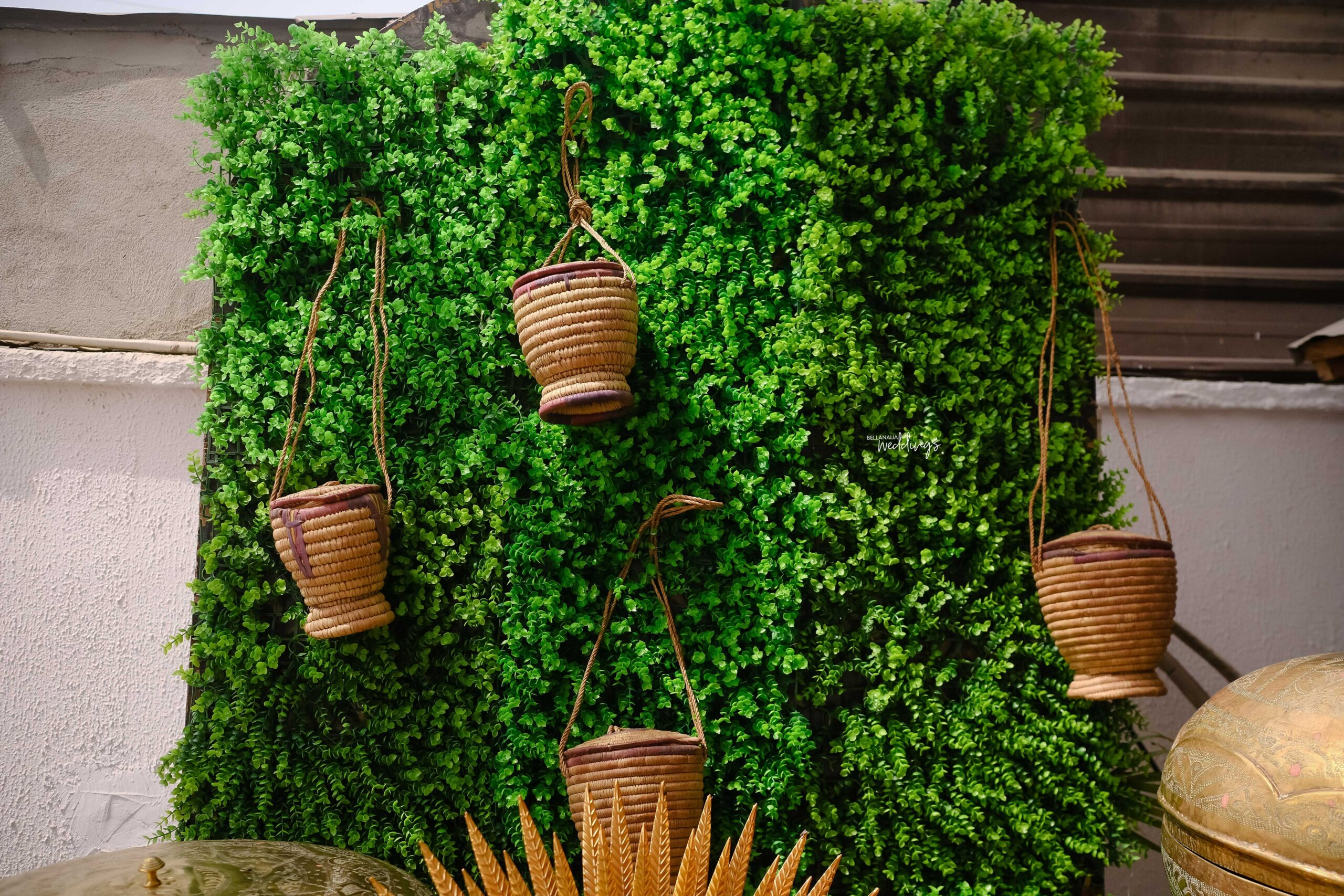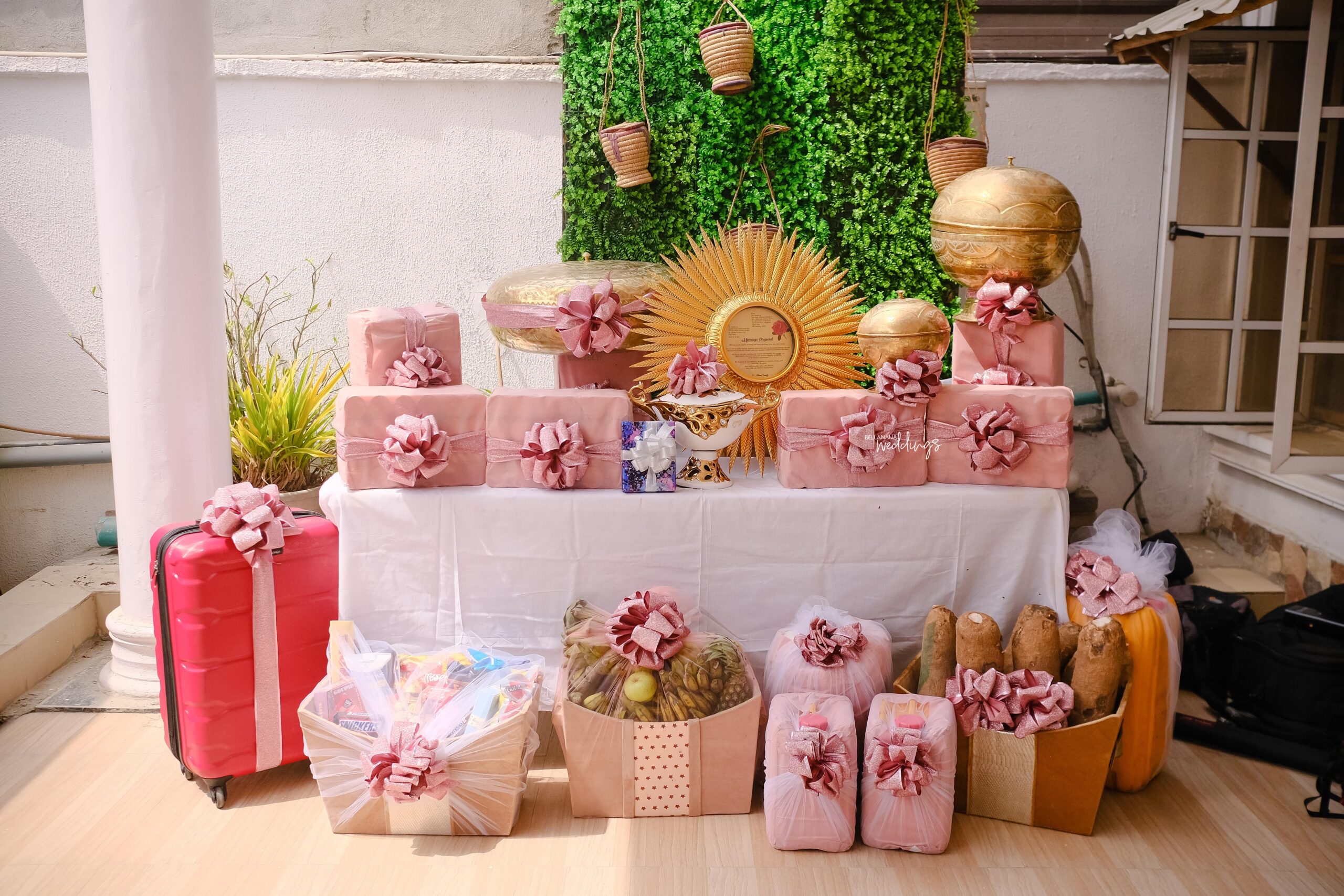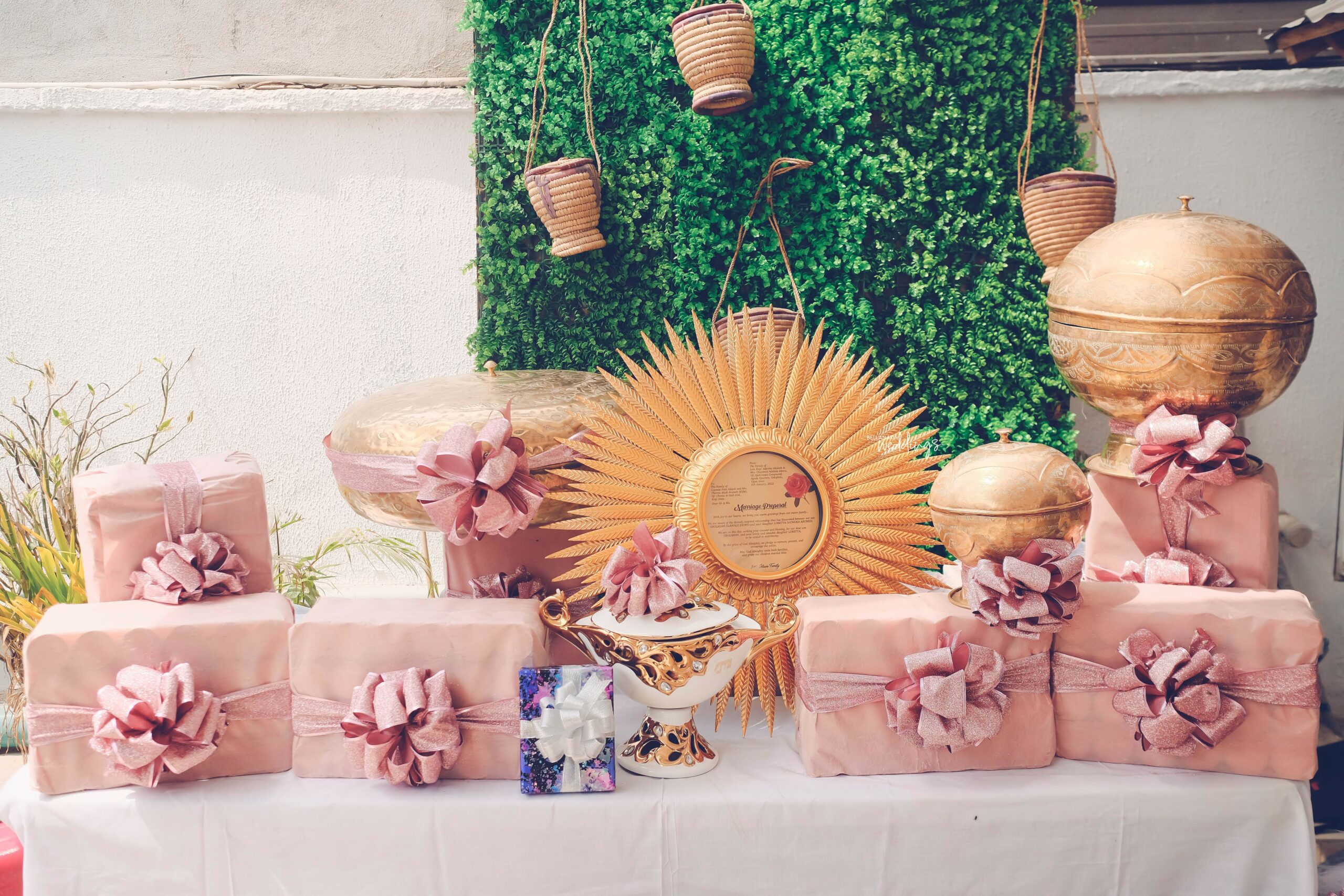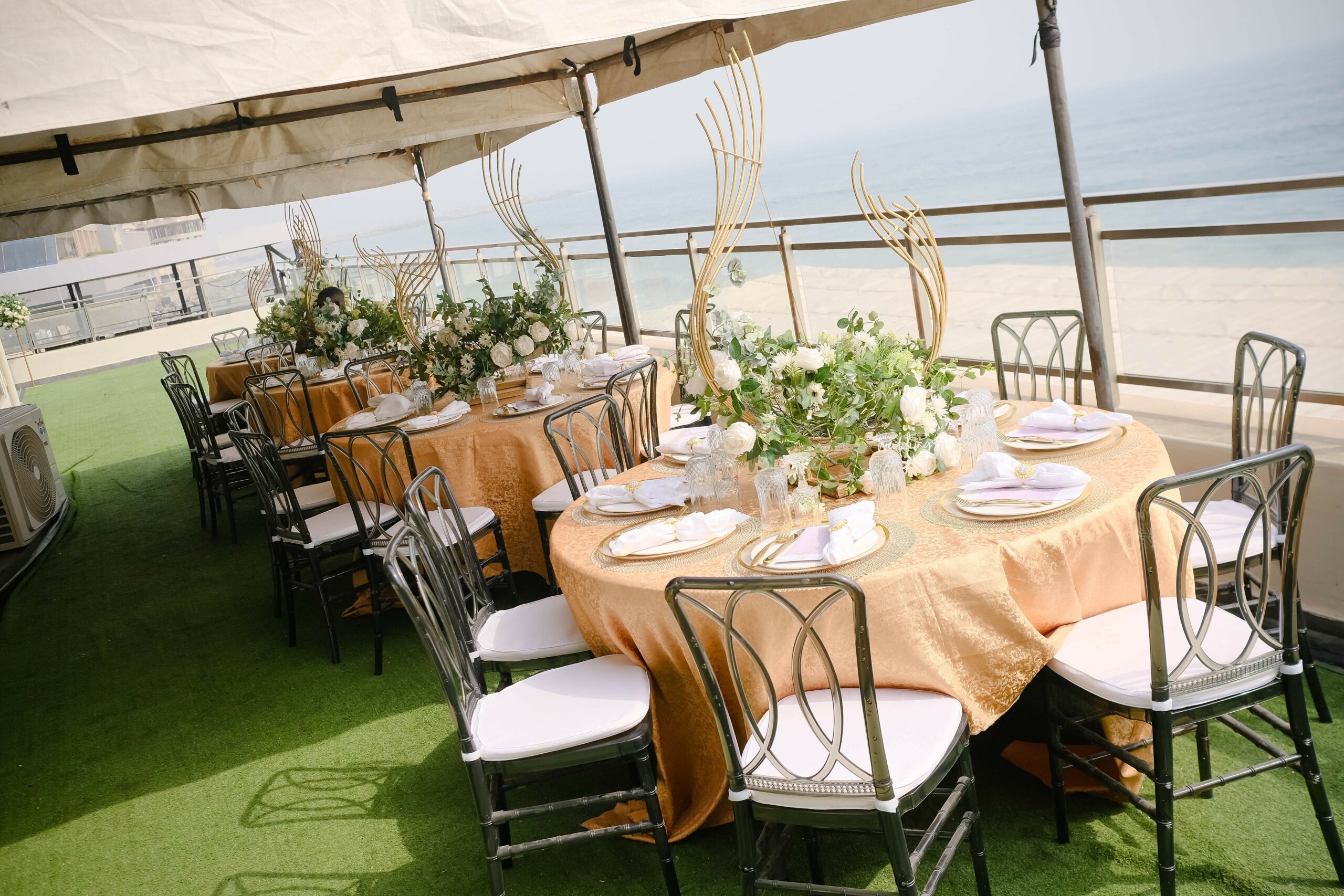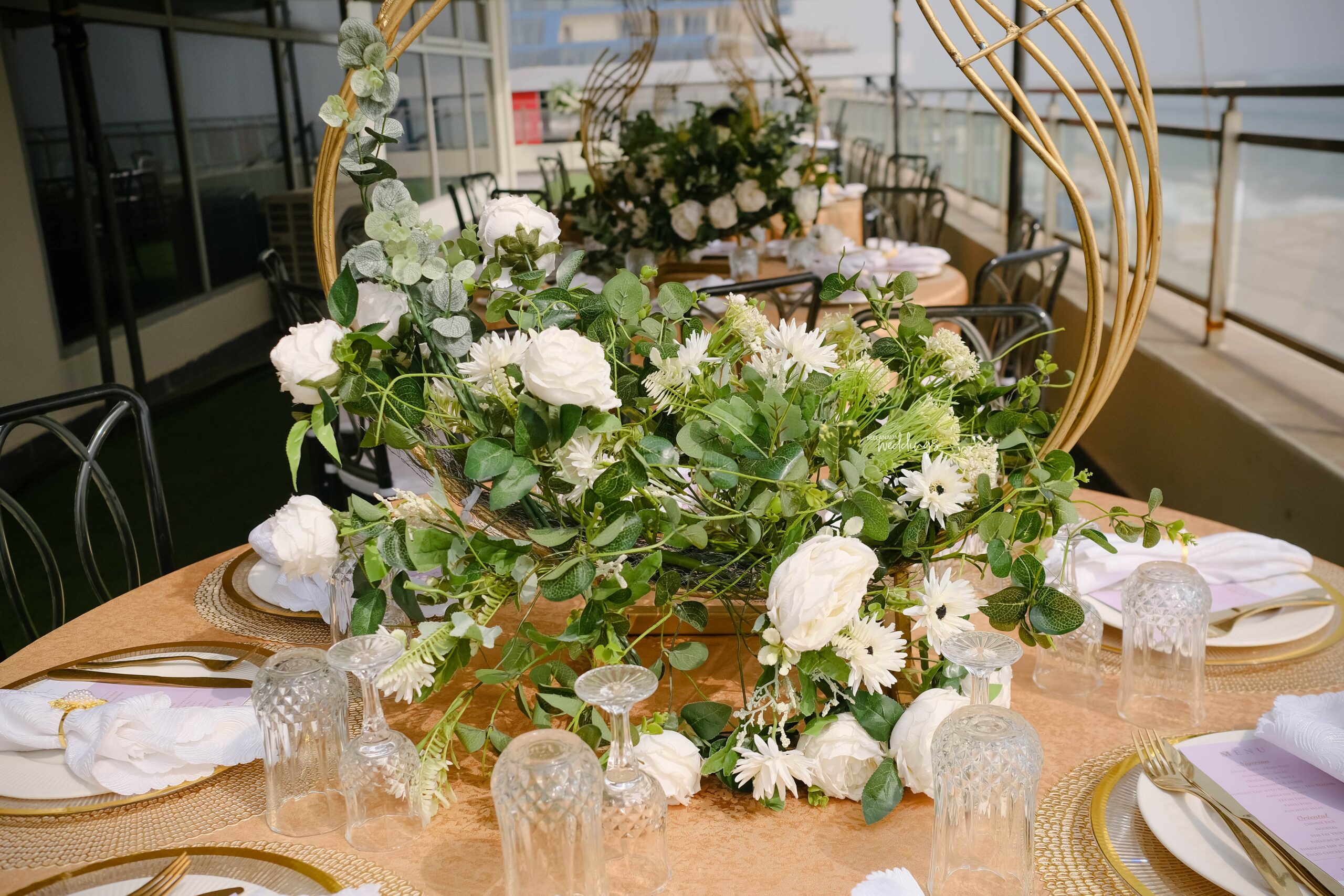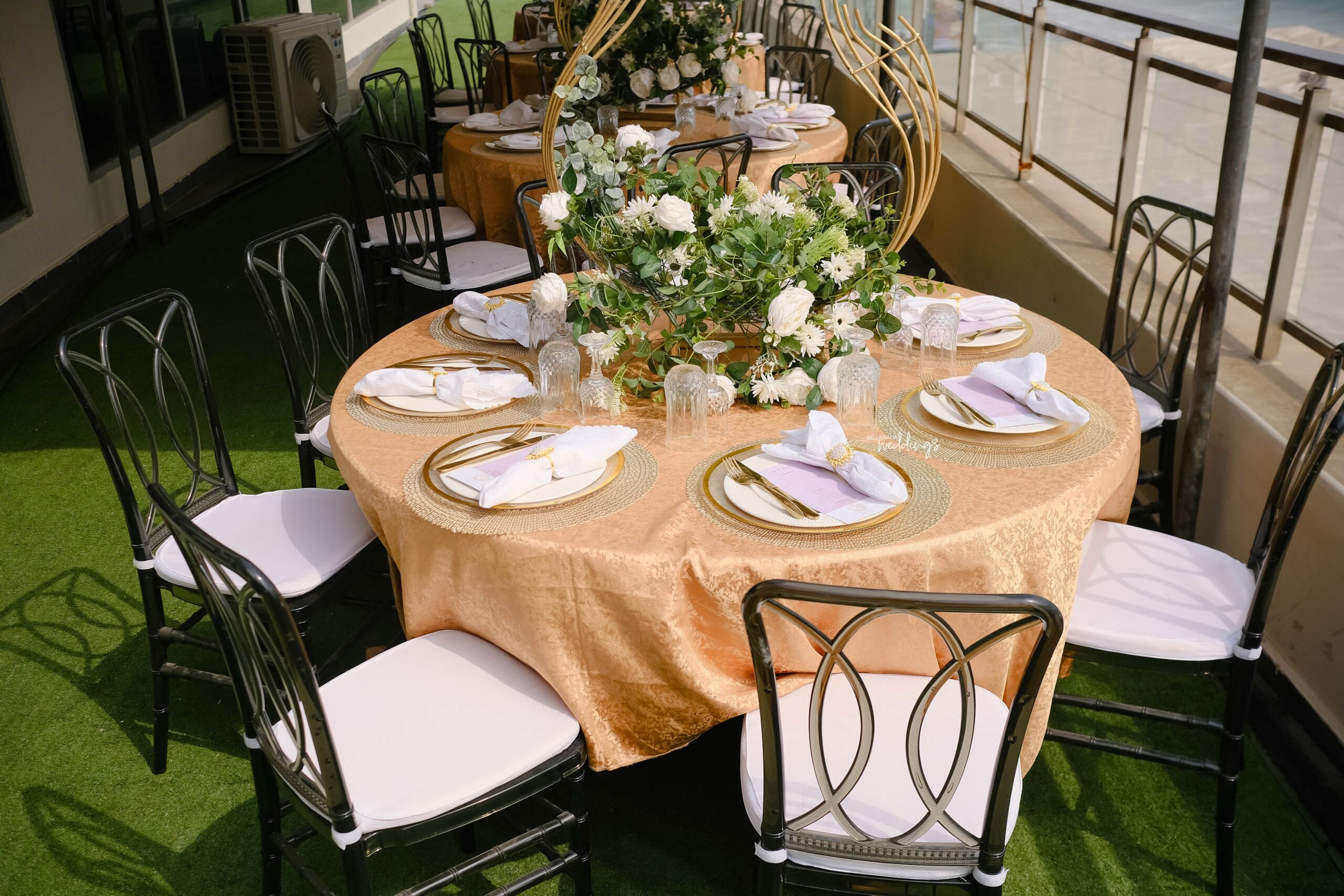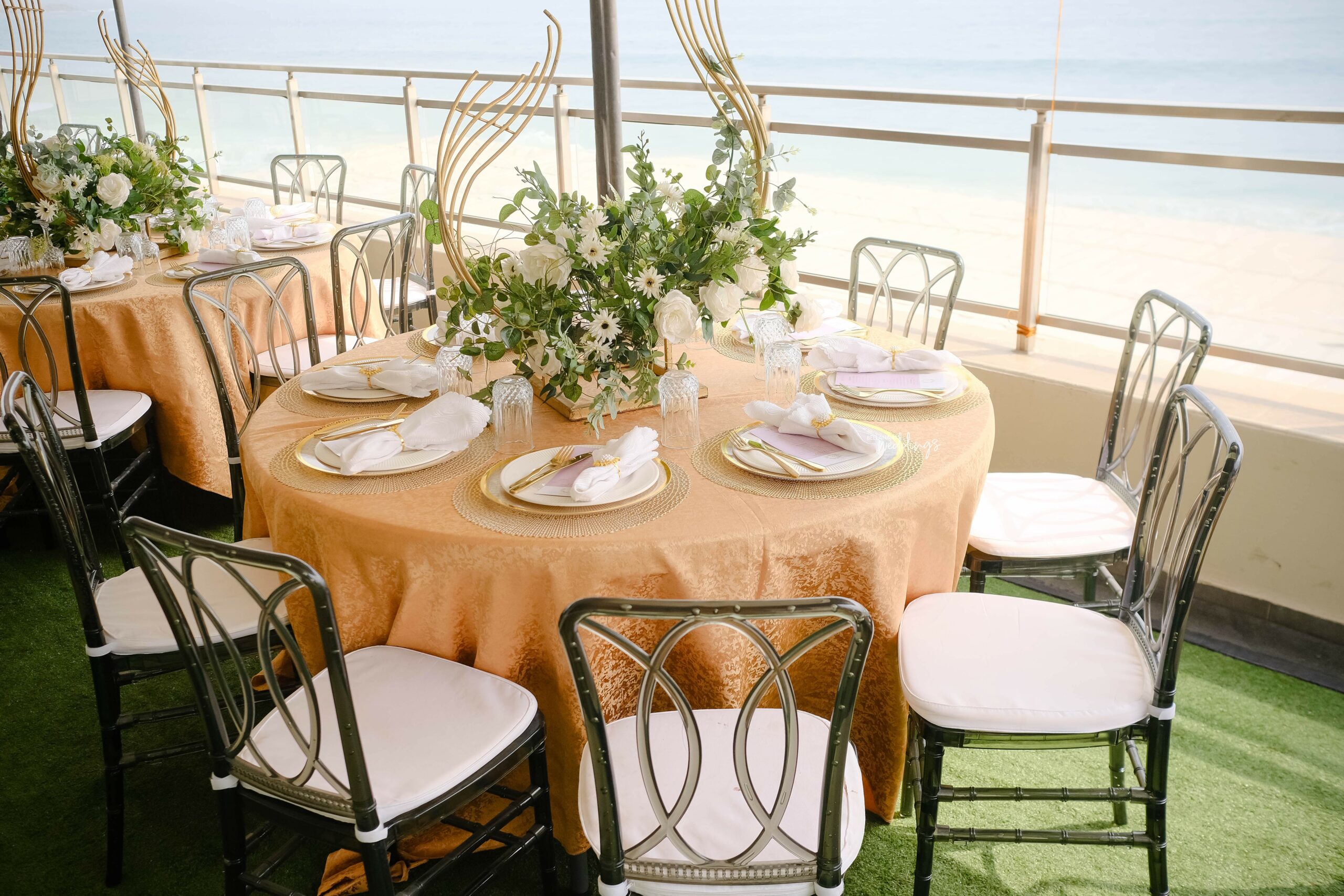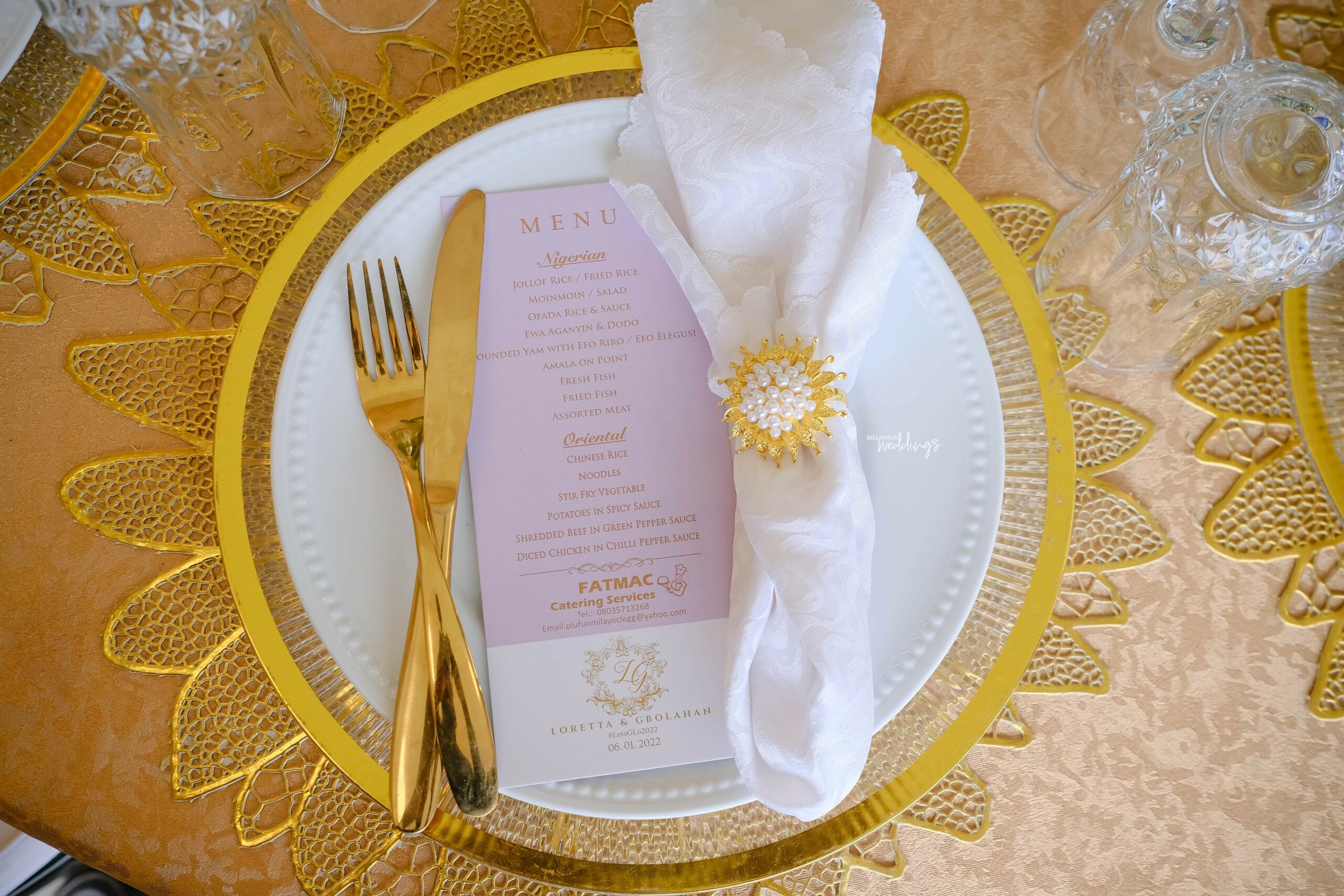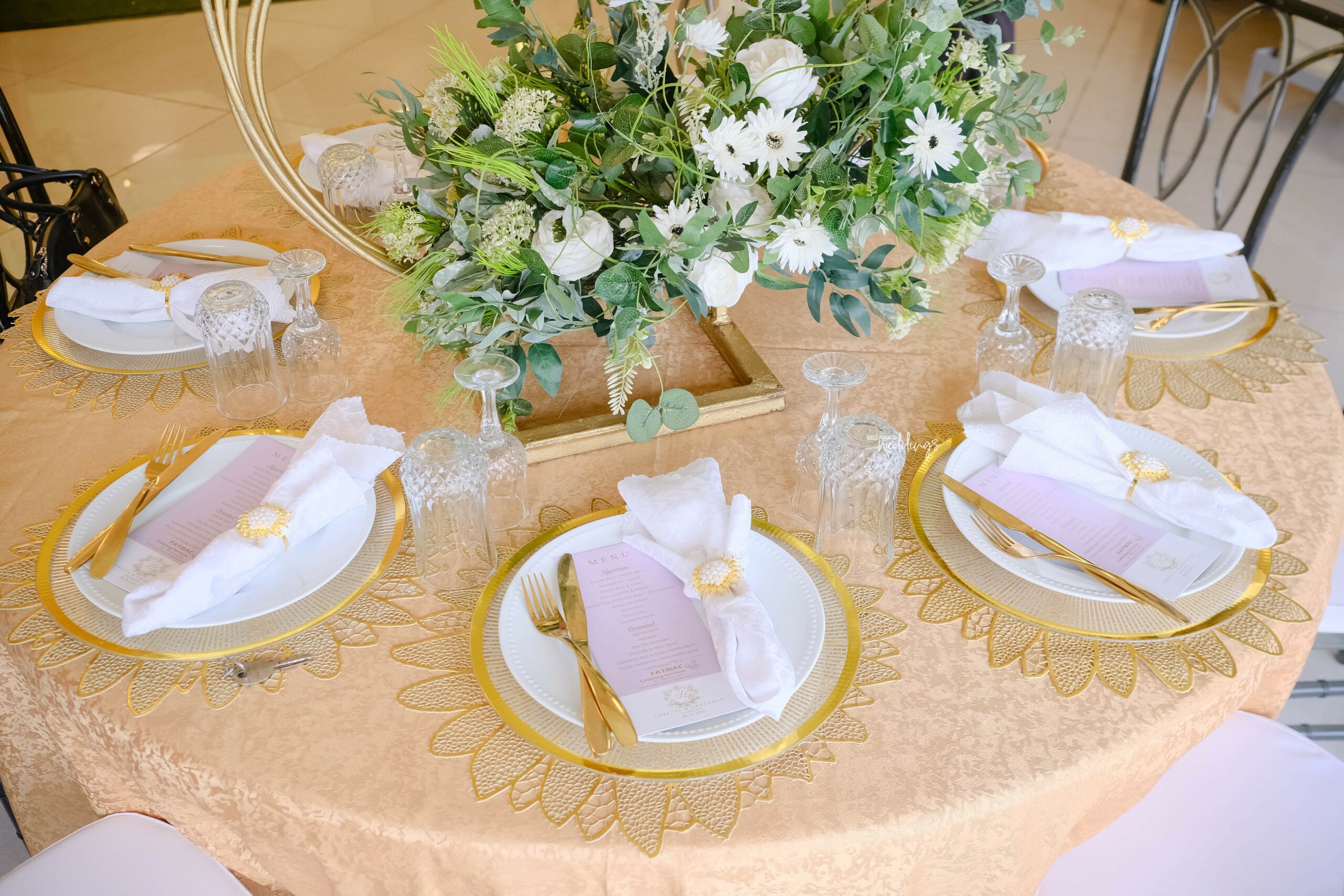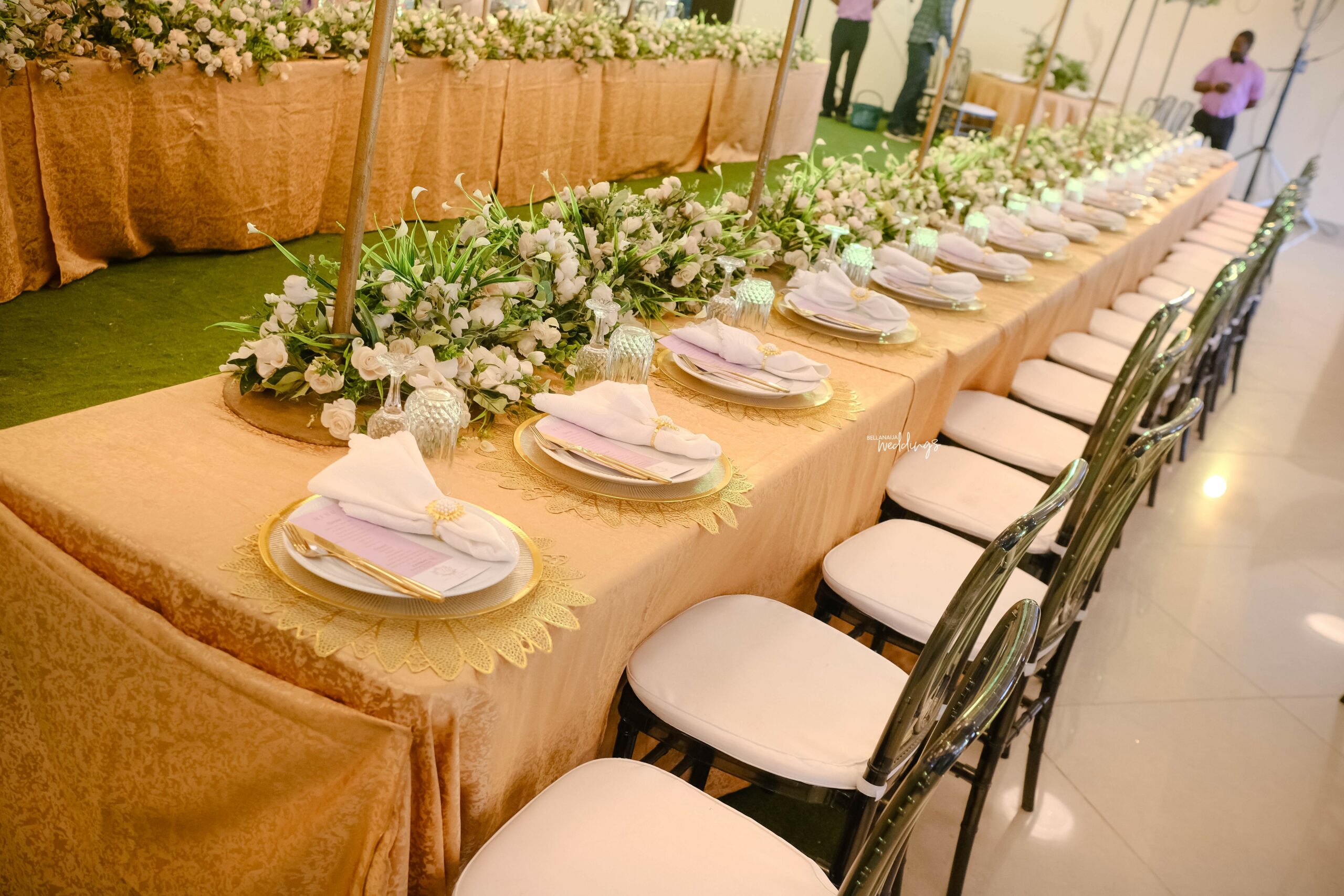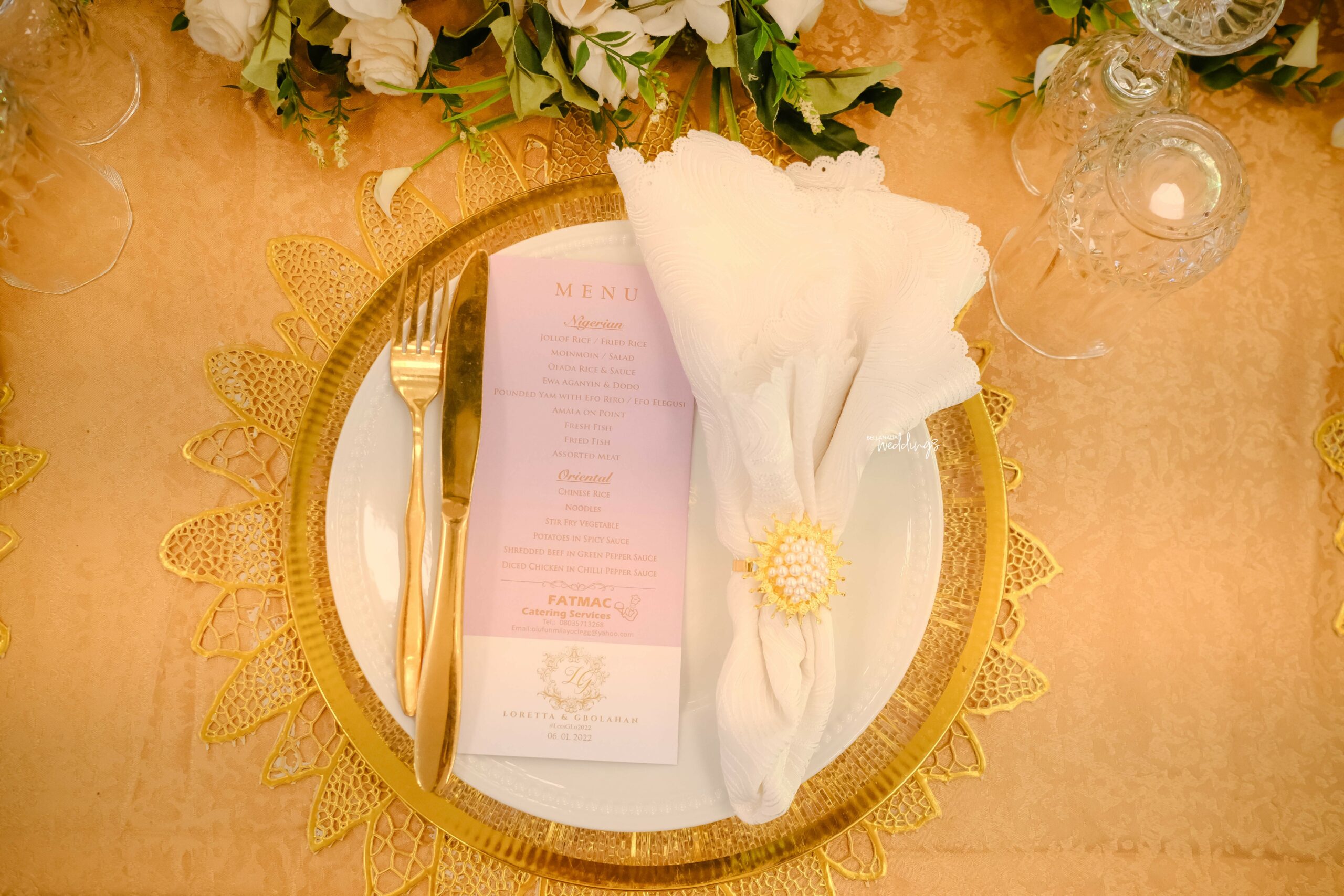 I moved back to WVU and he also moved back for grad school, at this point we were just subconsciously following each other around the country. Clearly, God had intentionally planned for us to be in close proximity to each other yet again. We met up in Lagos, Christmas 2015 before his first semester of grad school and he invited me to hang out at the beach with his friends, at this point, I was thinking of course another friendly vibe hangout, but I agreed to go because I genuinely liked hanging out with him and enjoyed his company. I felt a peace within me whenever I was around him that I still can't quite explain. Something about that outing changed his perception of our friendship. He started to call more often, tell me how he feels about me and about us. When I say God answers prayers! Because I remember being so ready to tell him how I felt and I even talked to my brother and my friend Angela about not knowing what to do. So here we are, 4 years of friendship, over 5 years of dating which included about 4 years of long-distance, and we have forever to go. ❤️
Let's begin!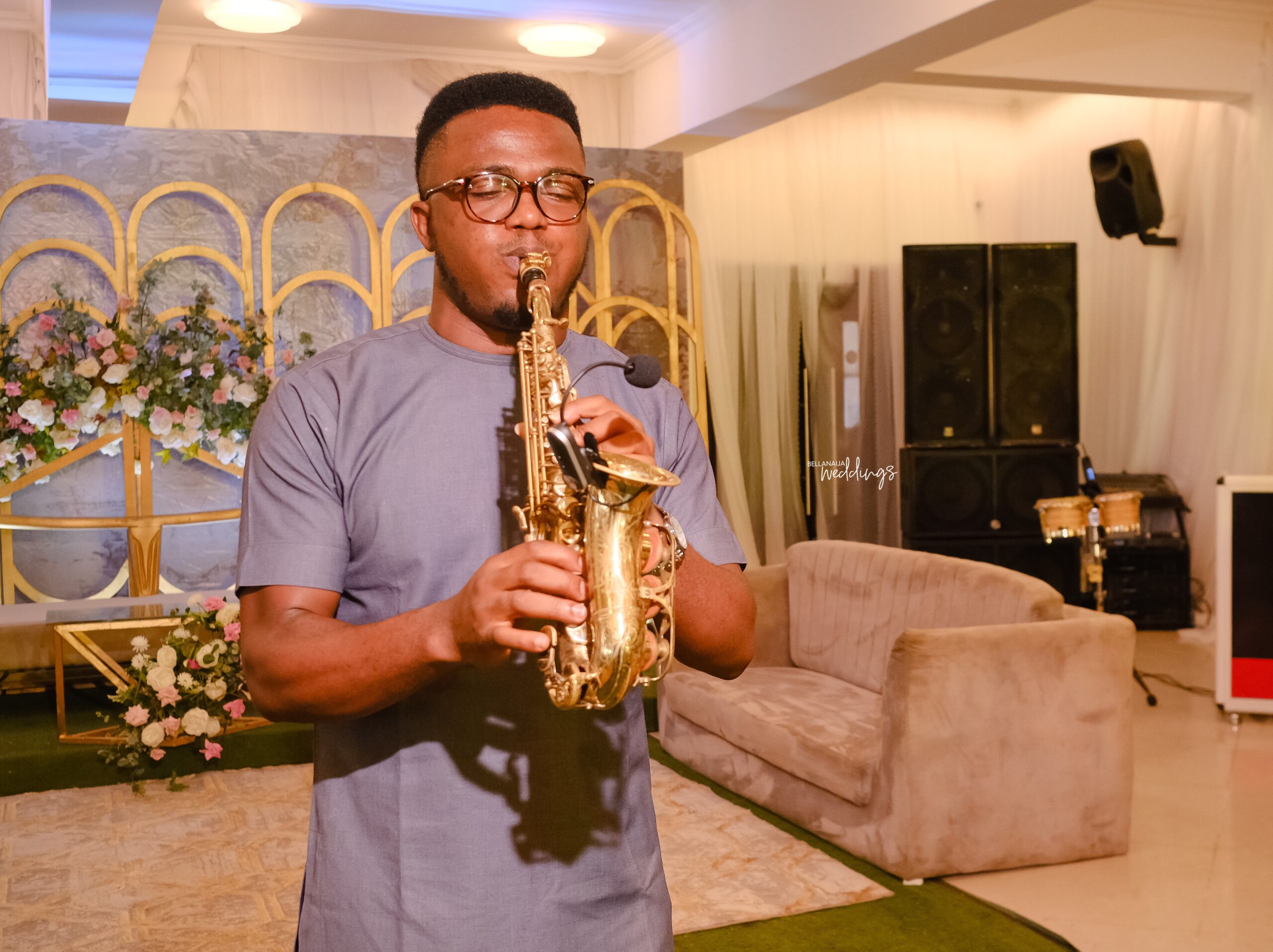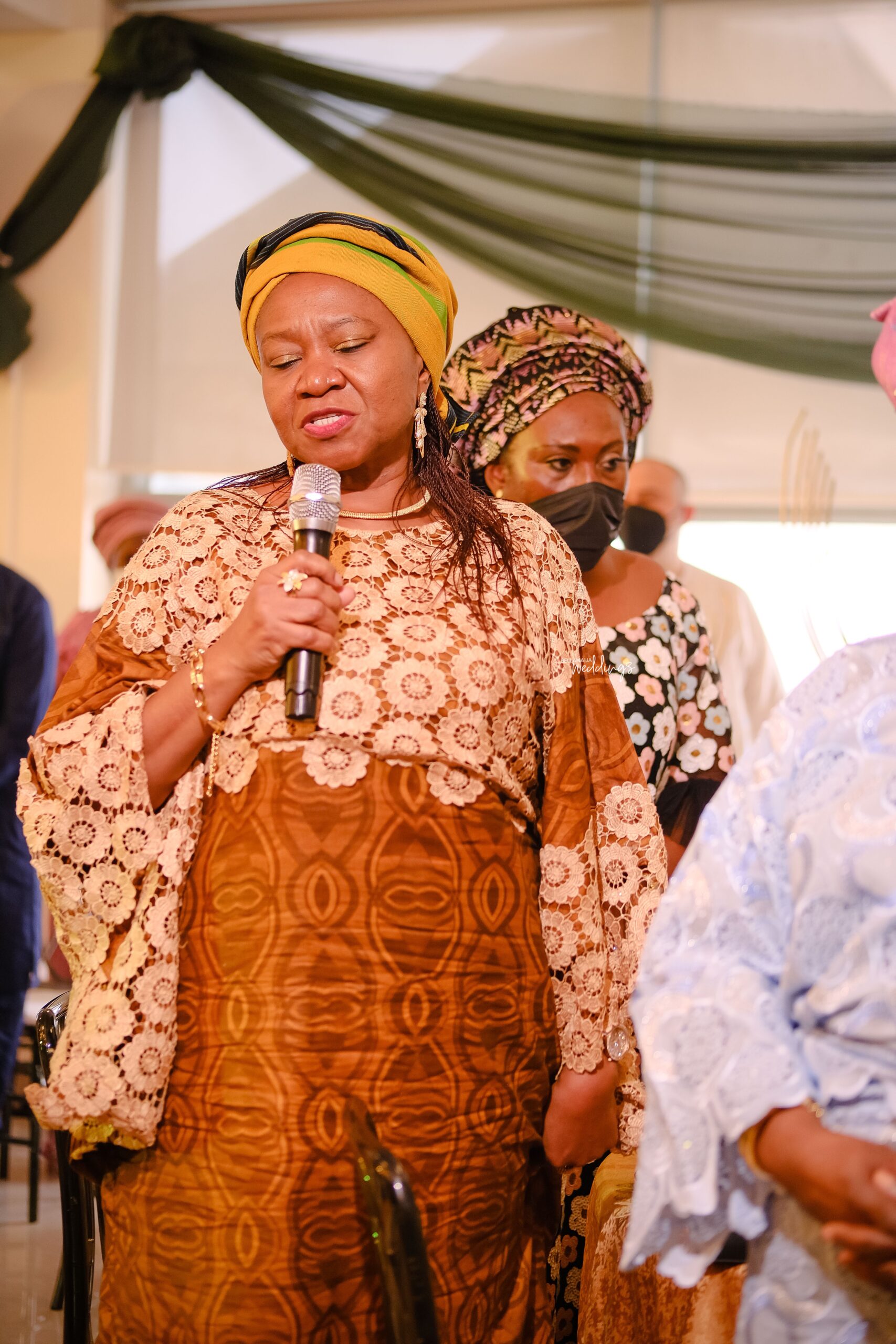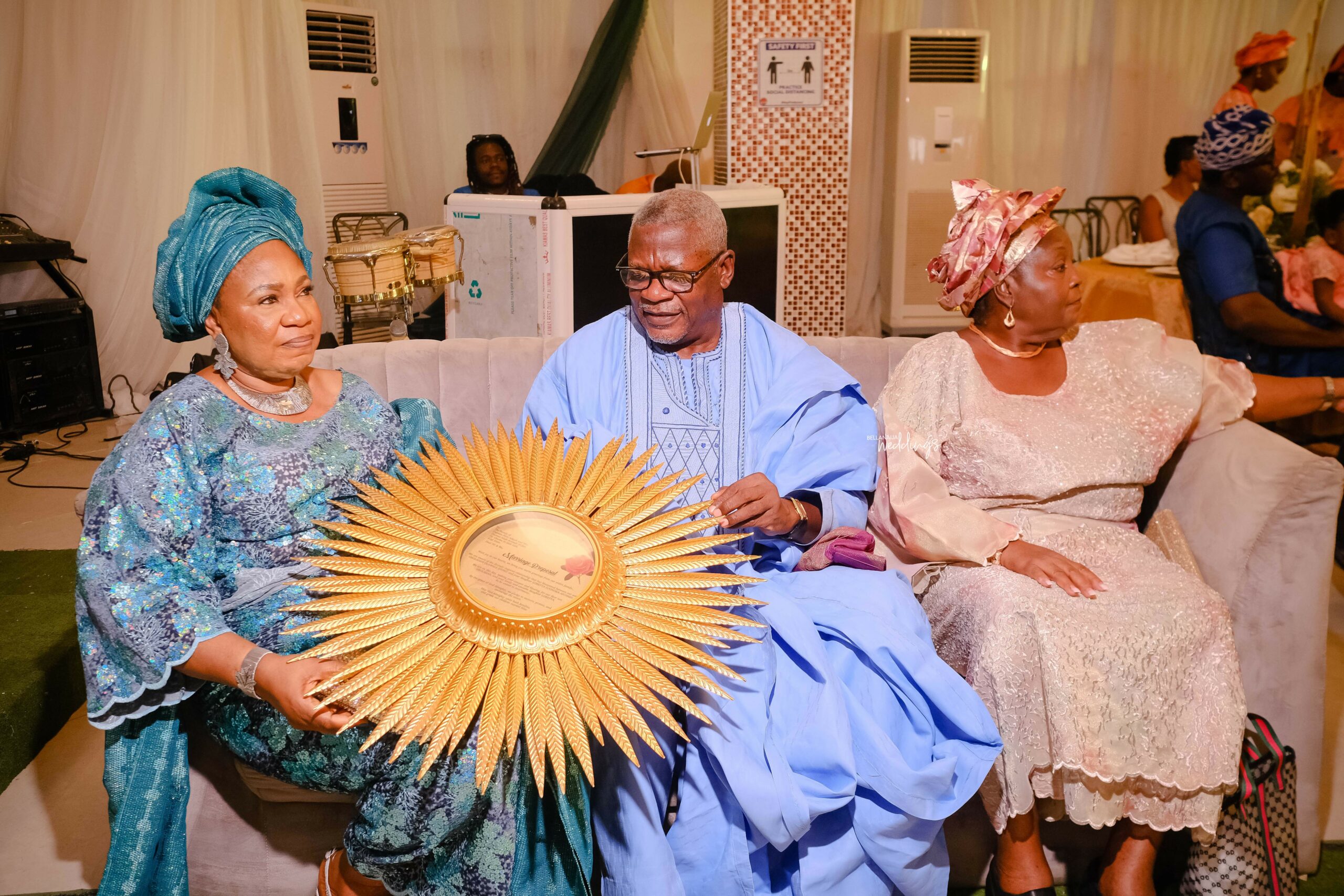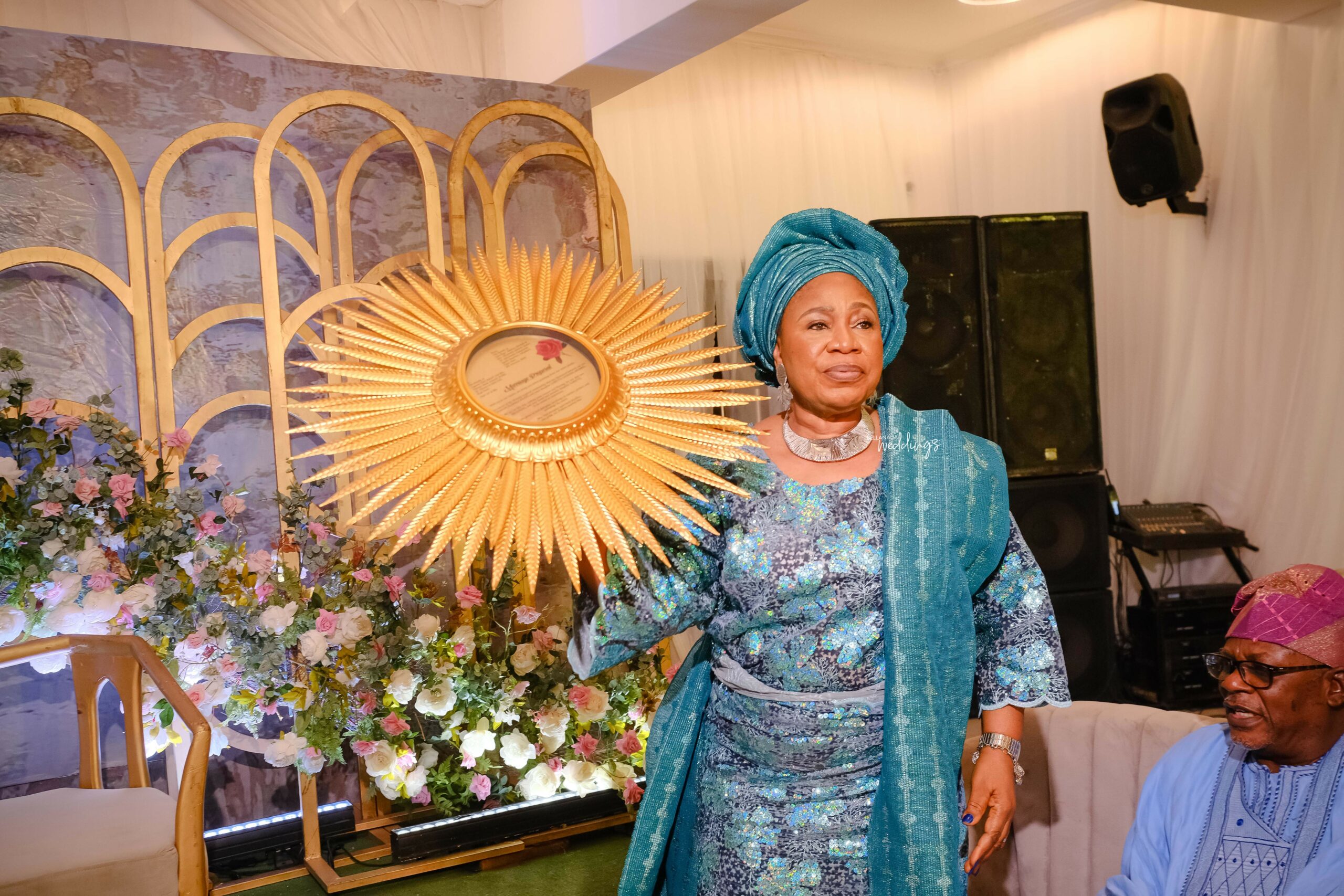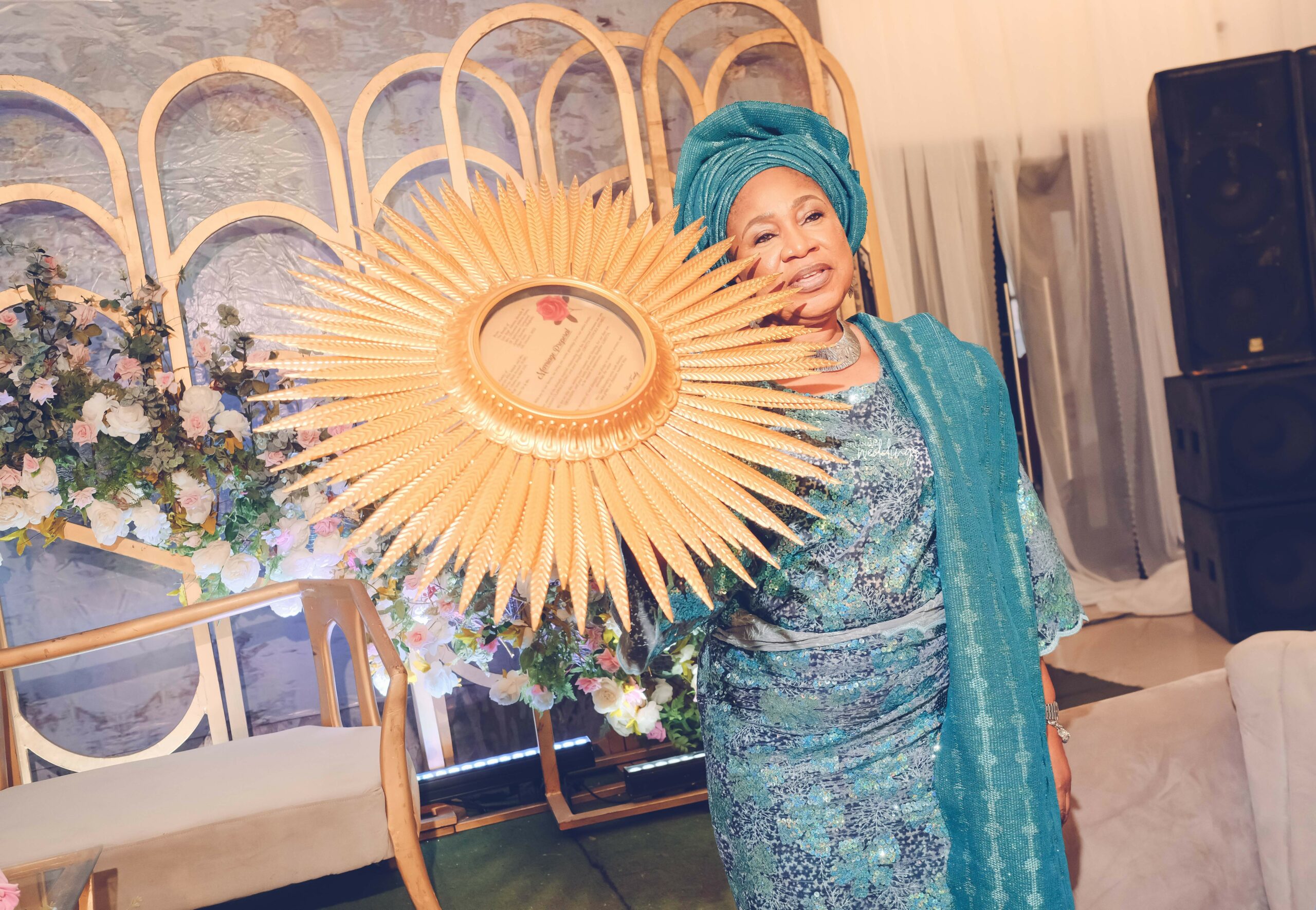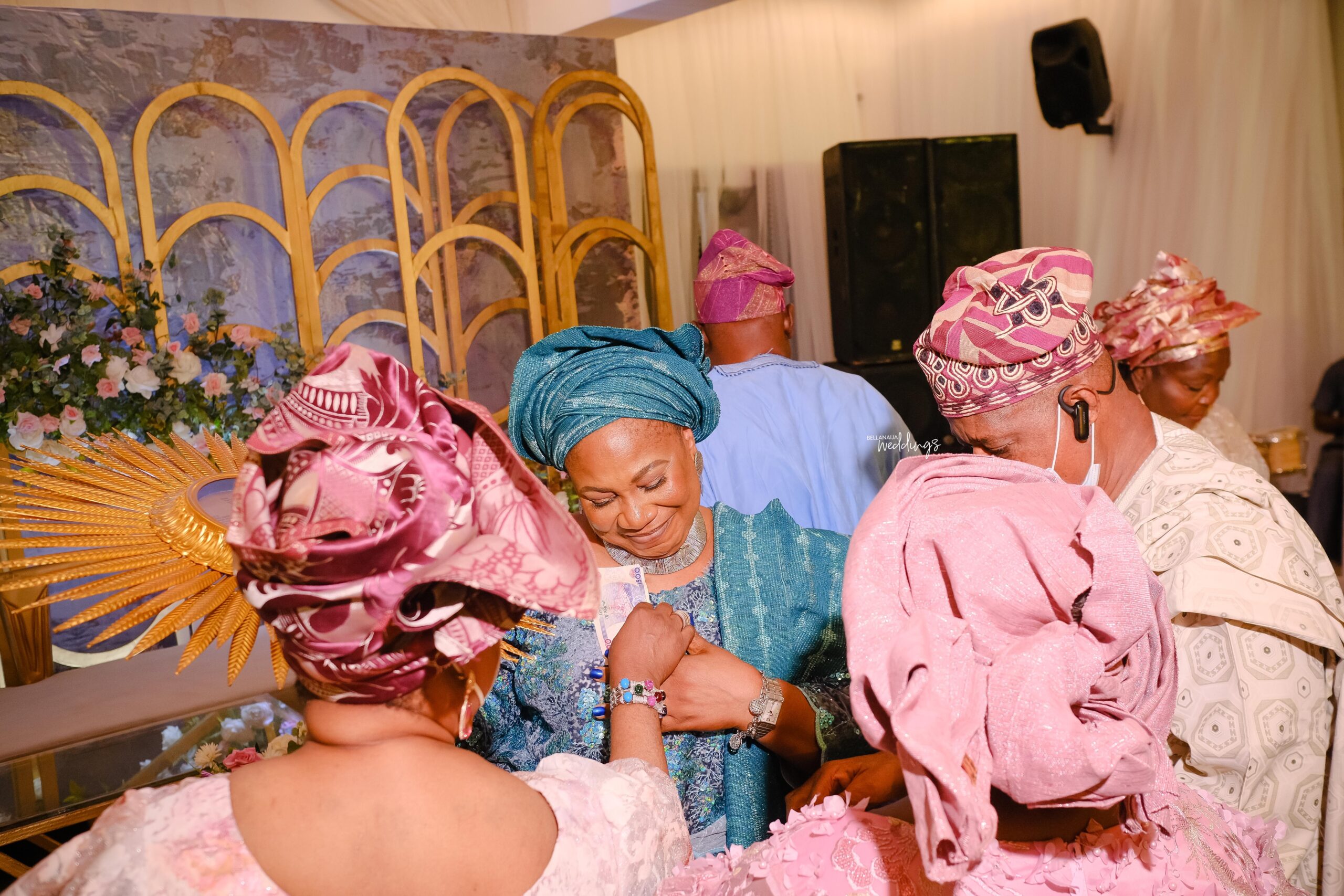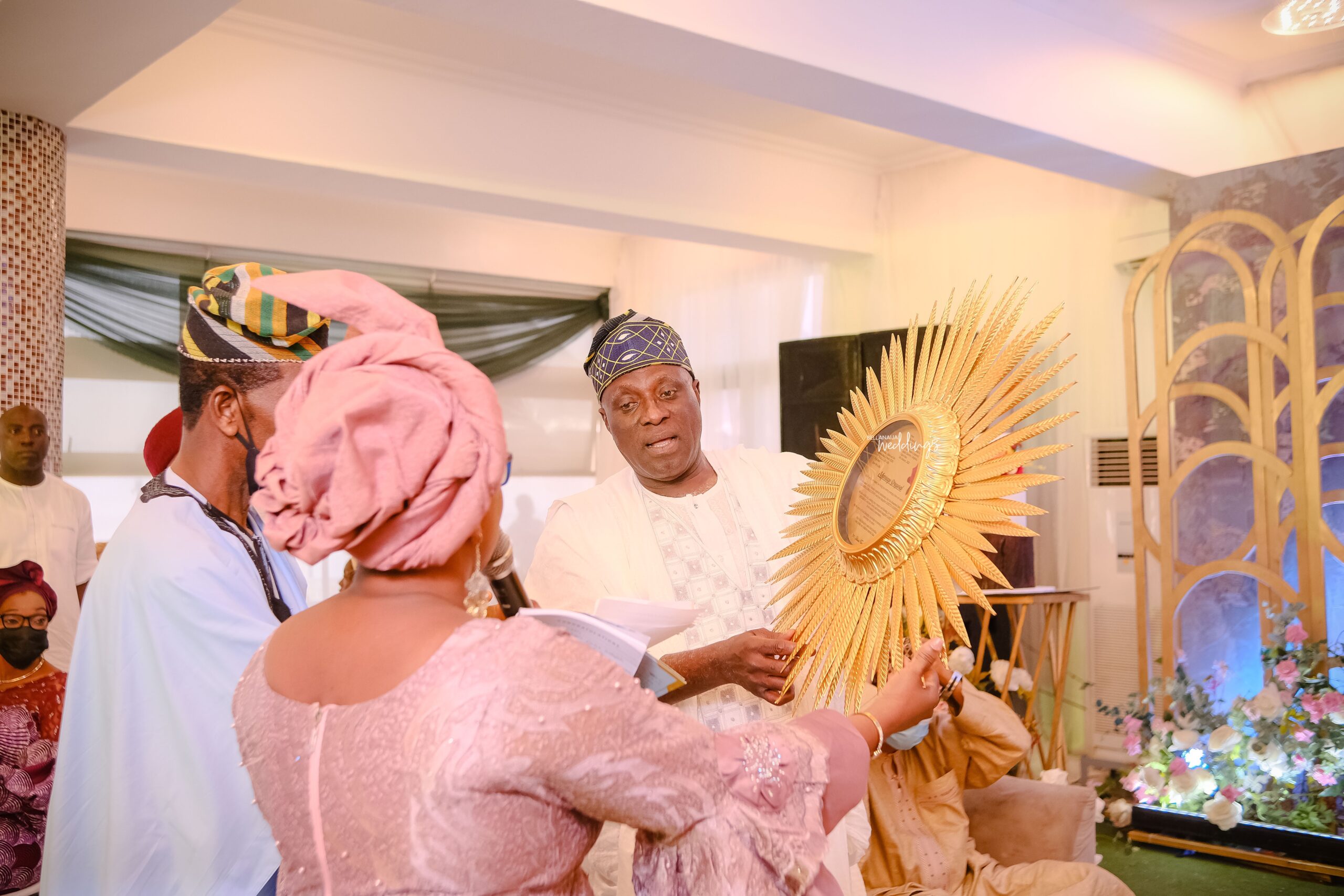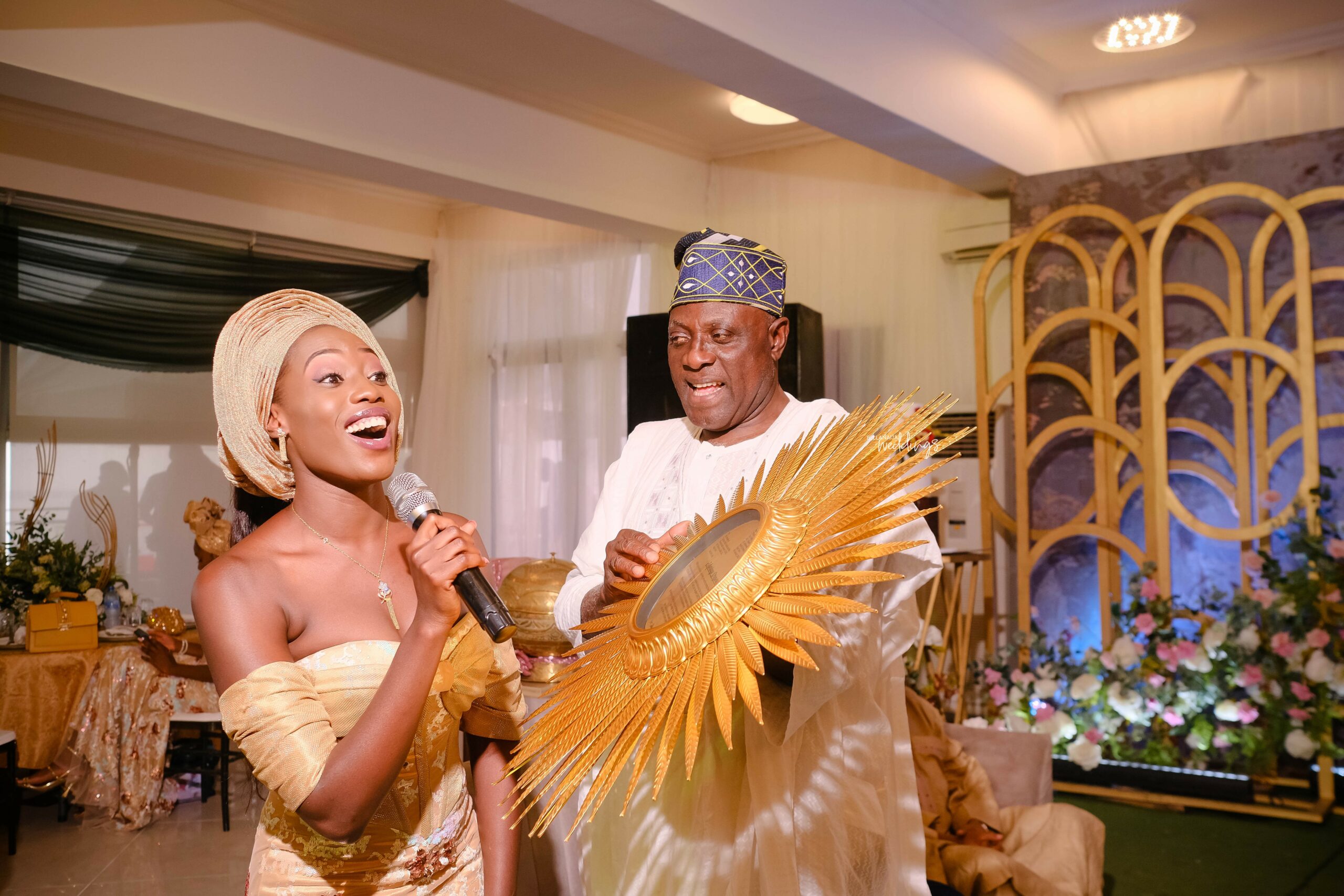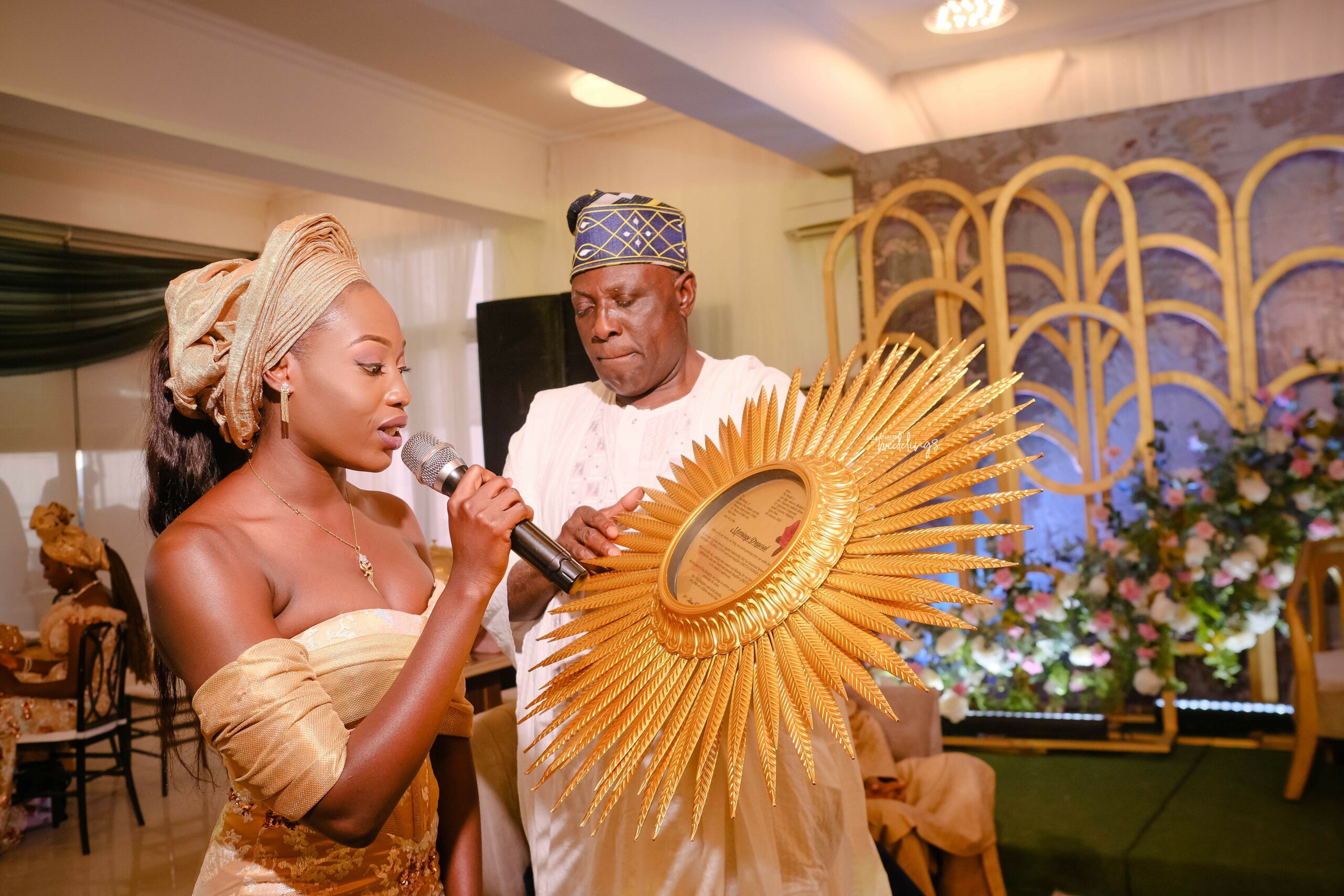 Time for the groom to come through with his squad…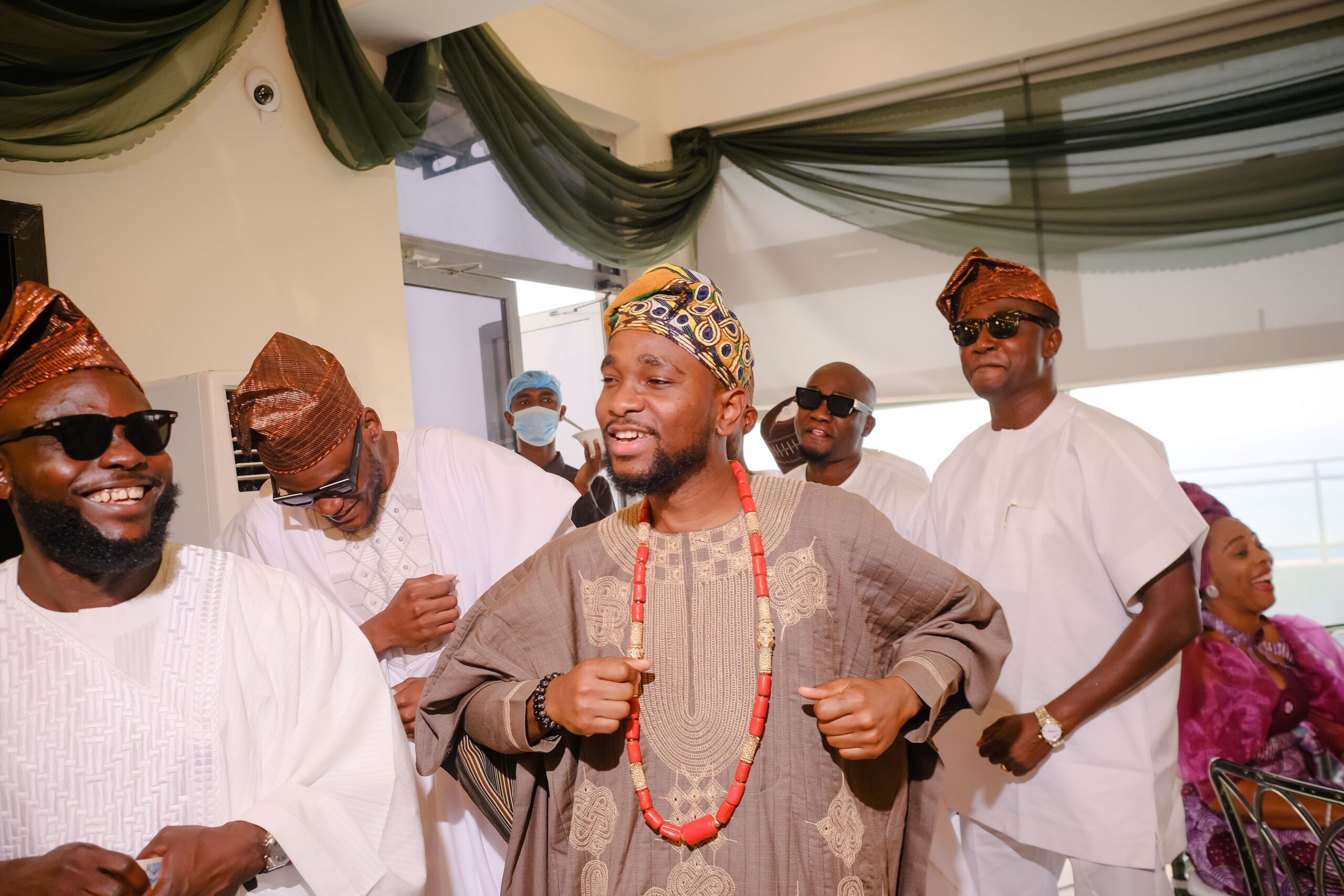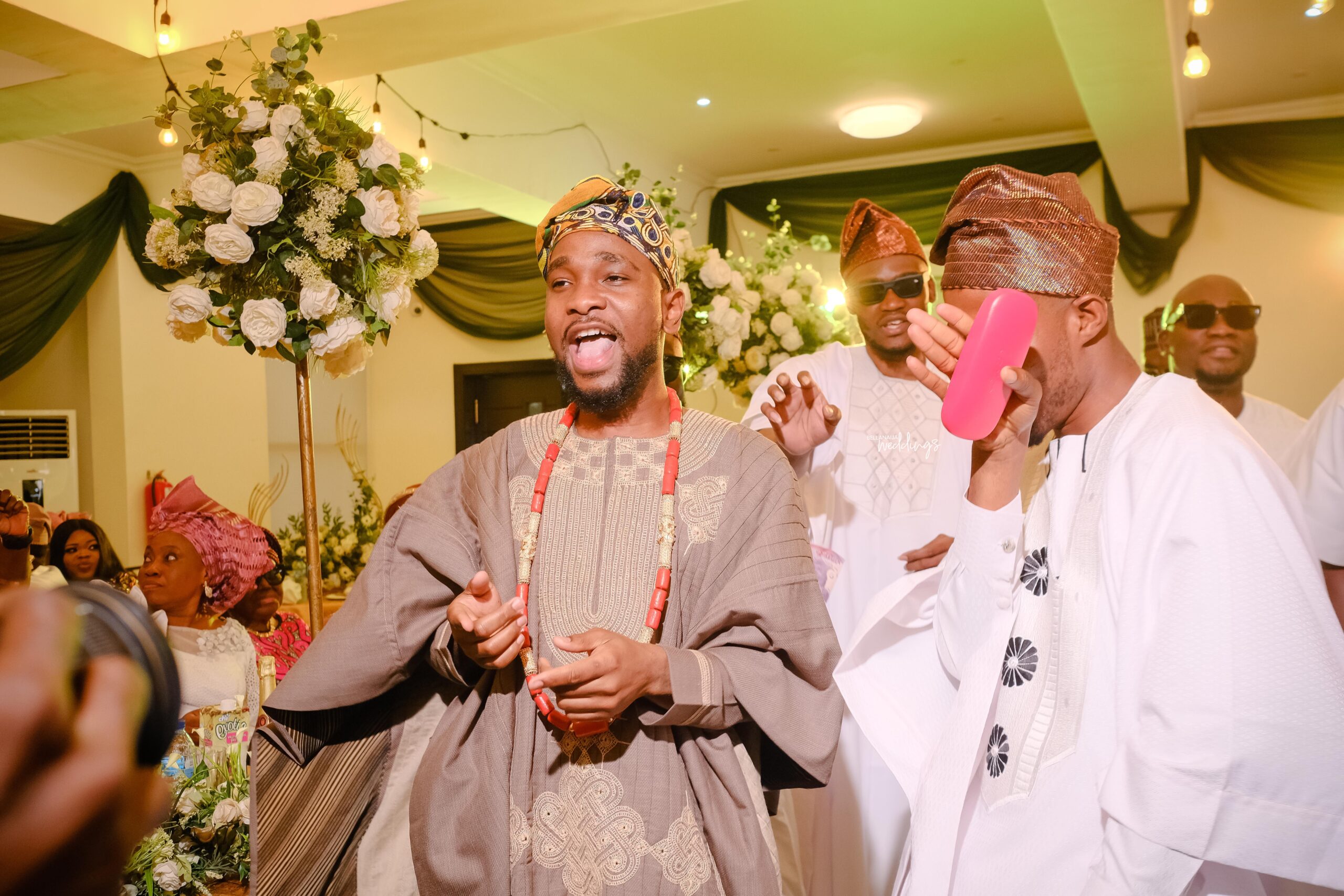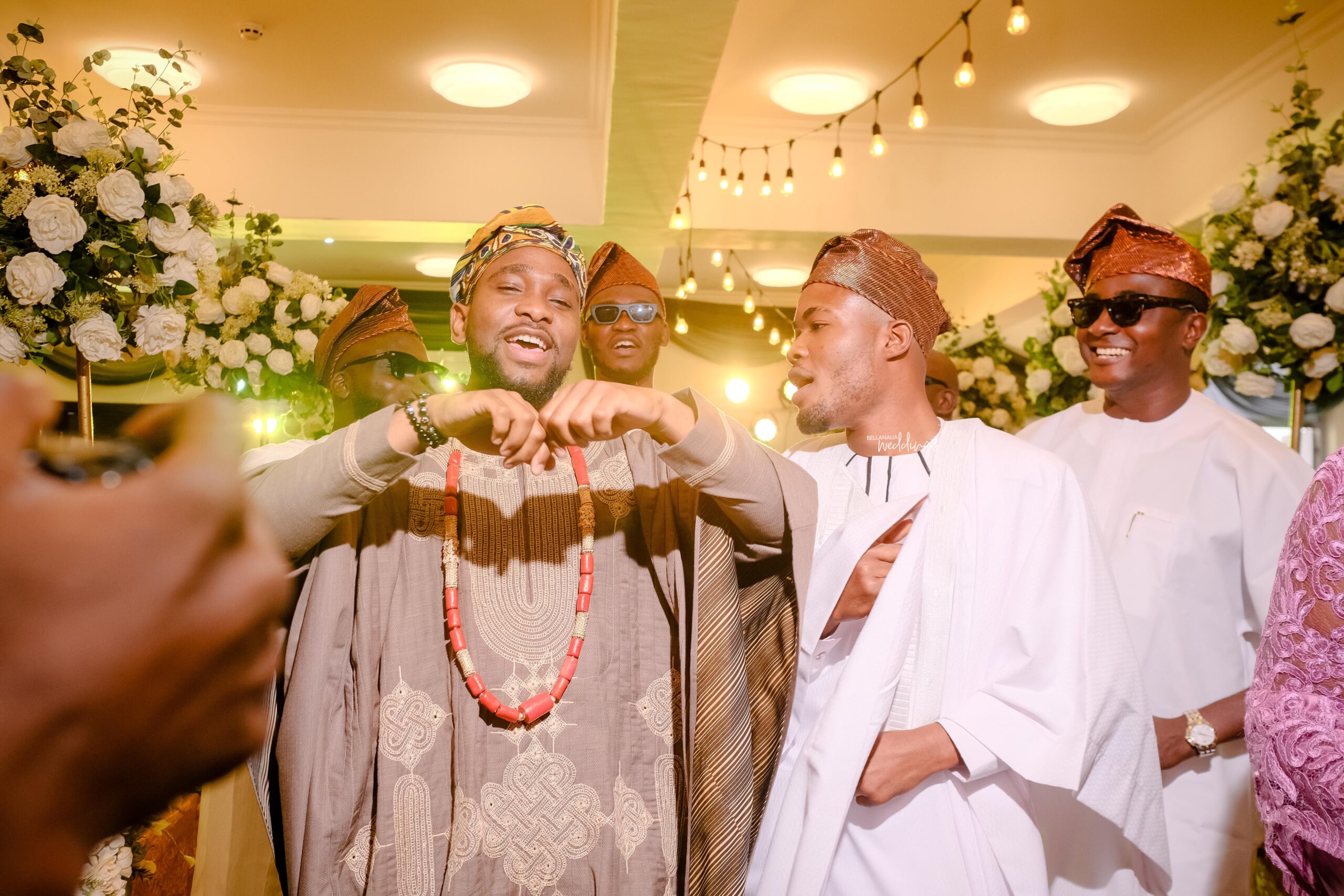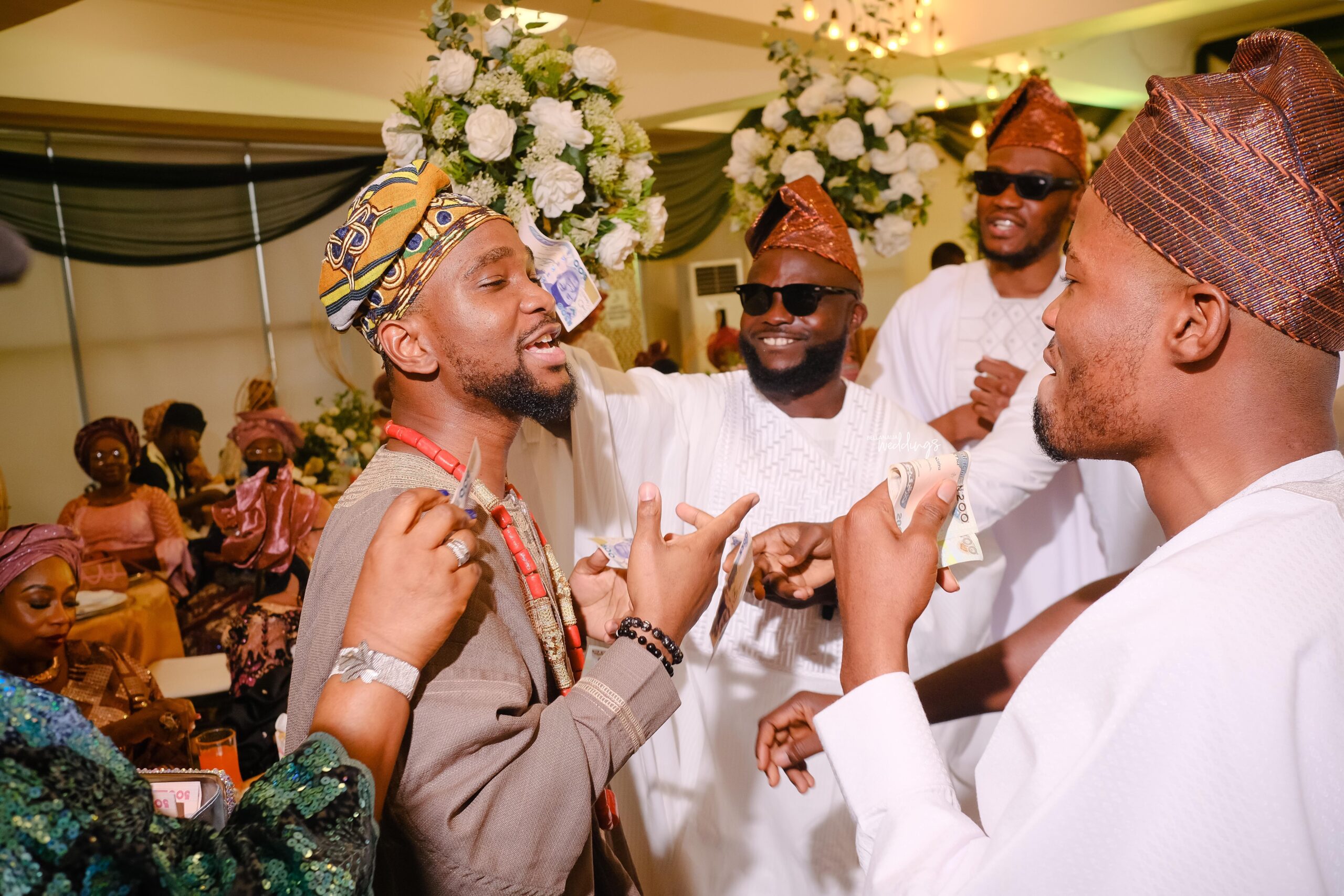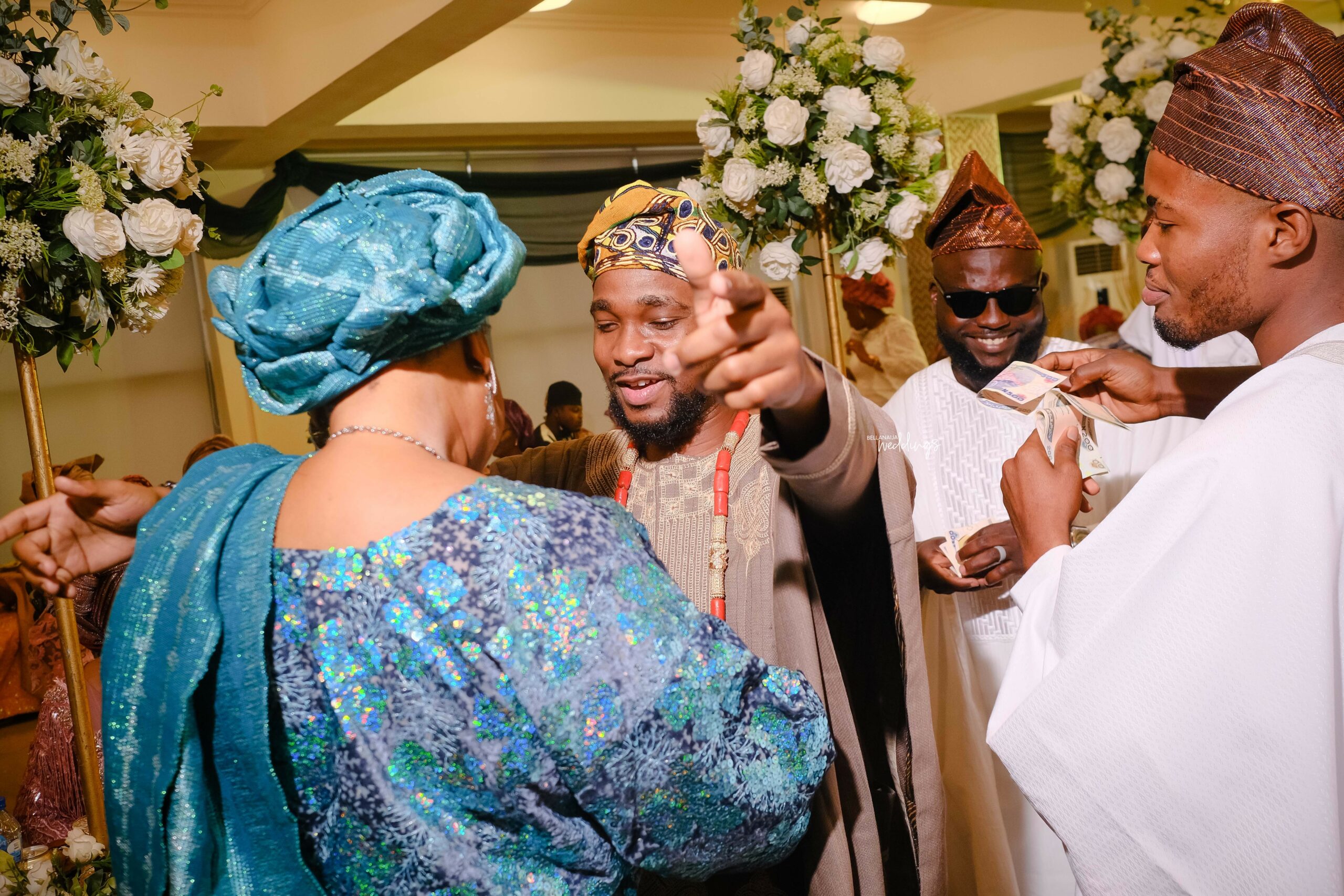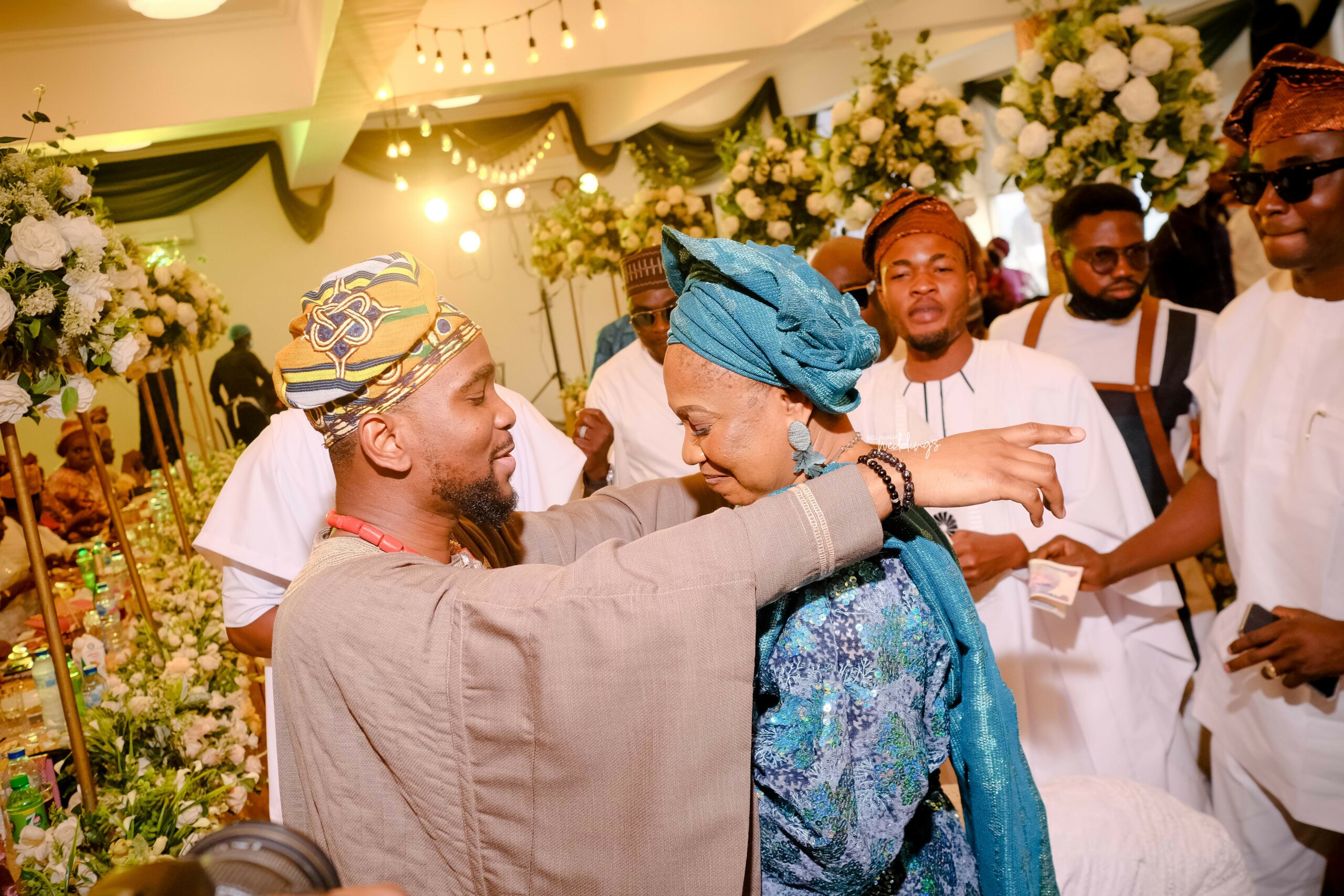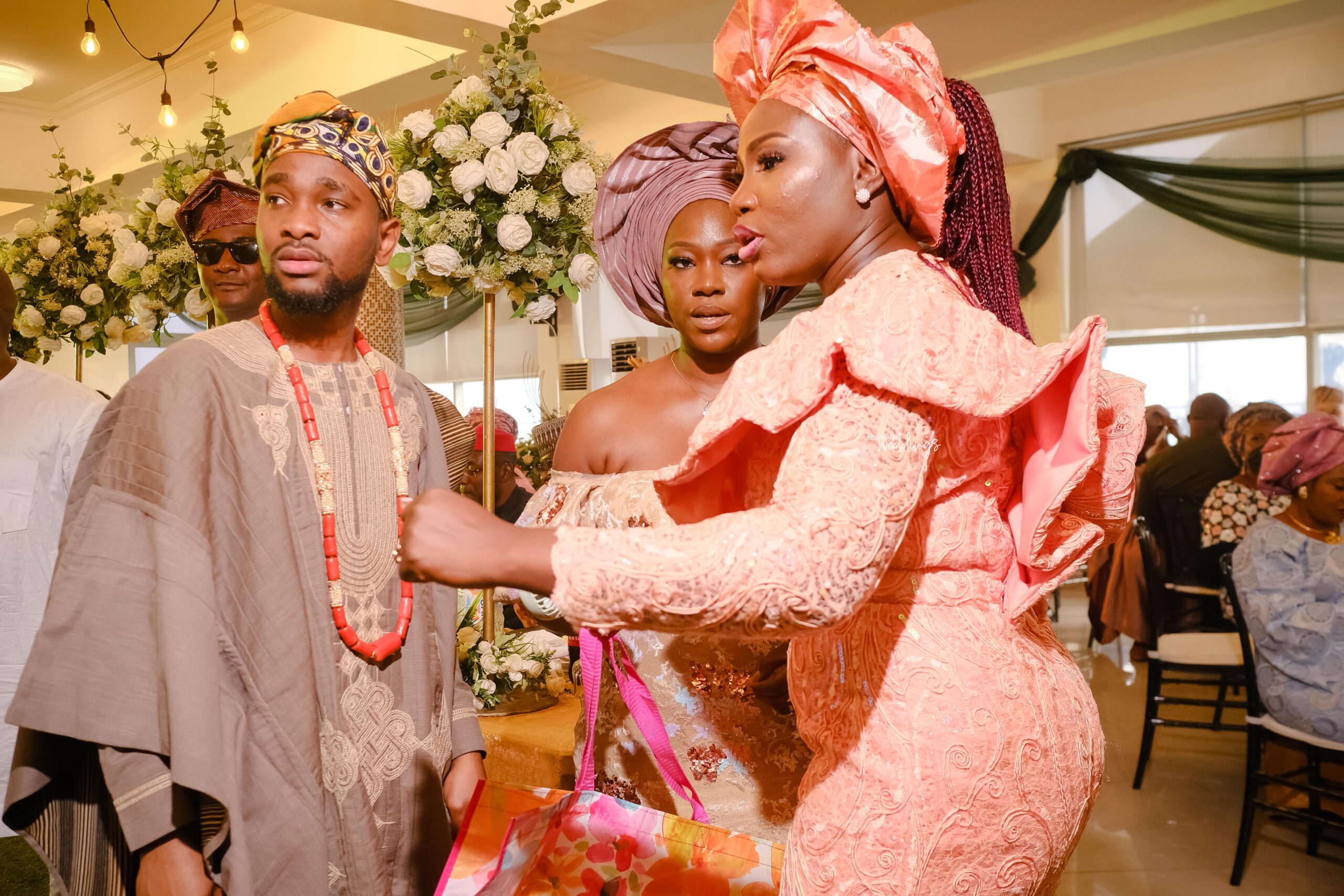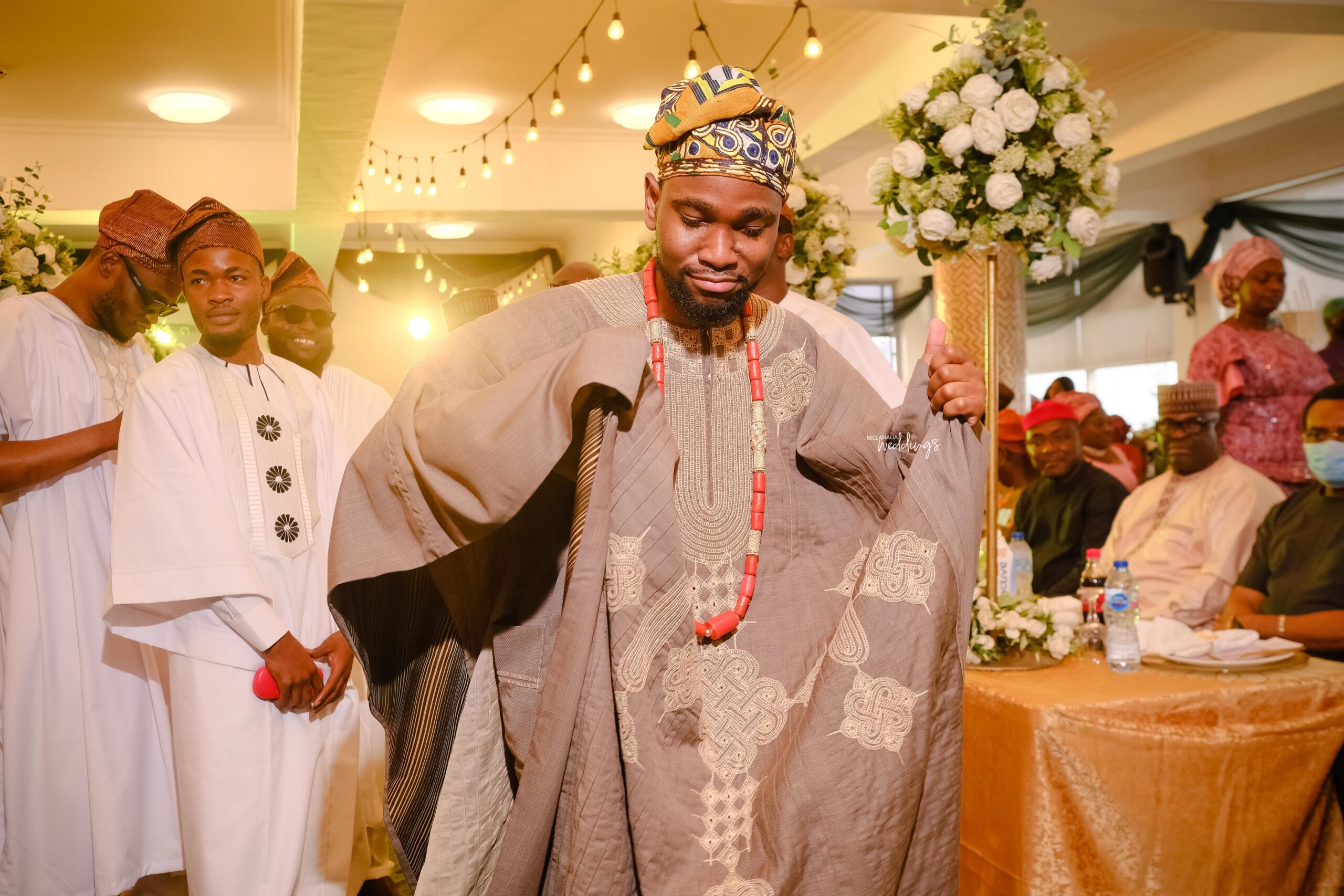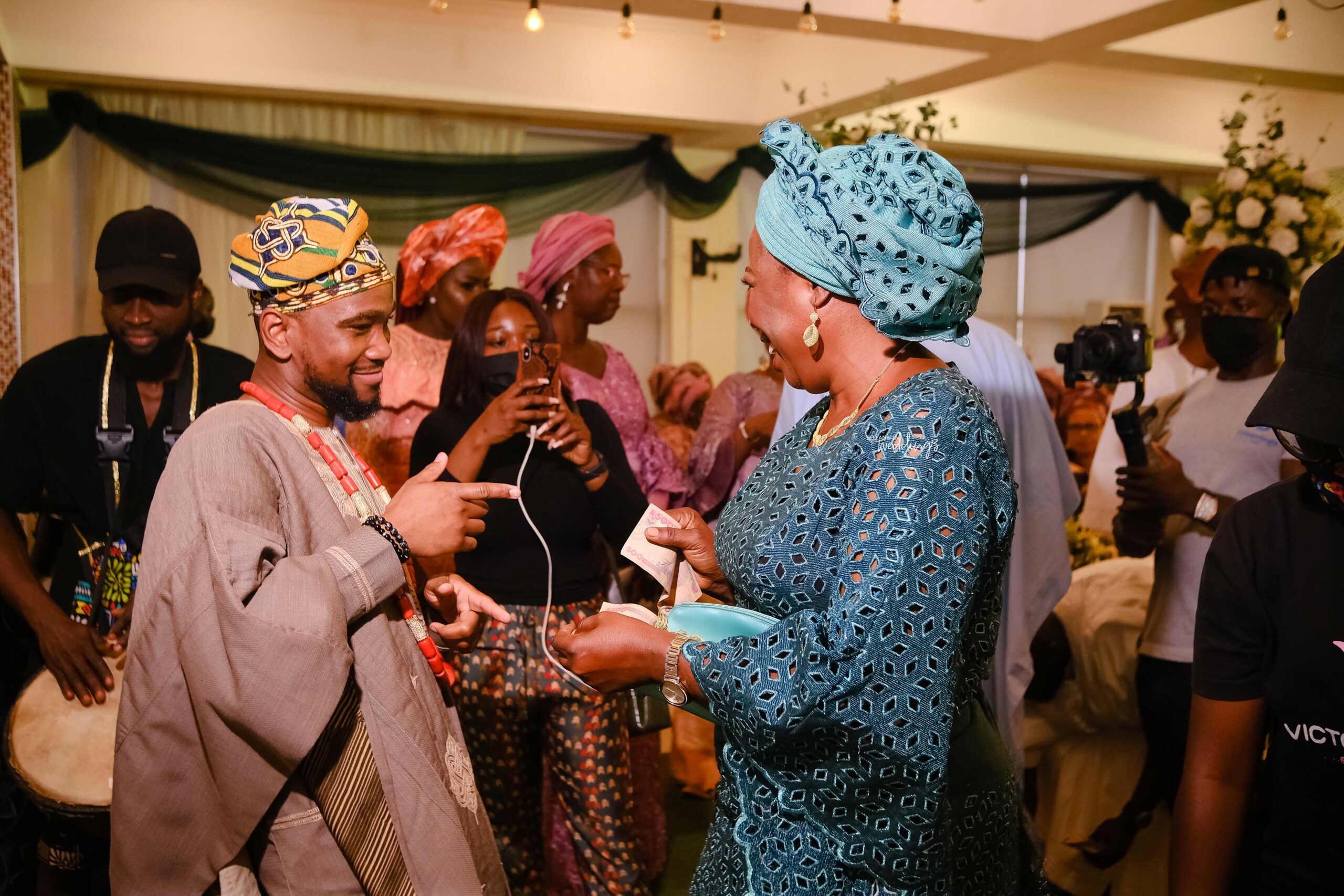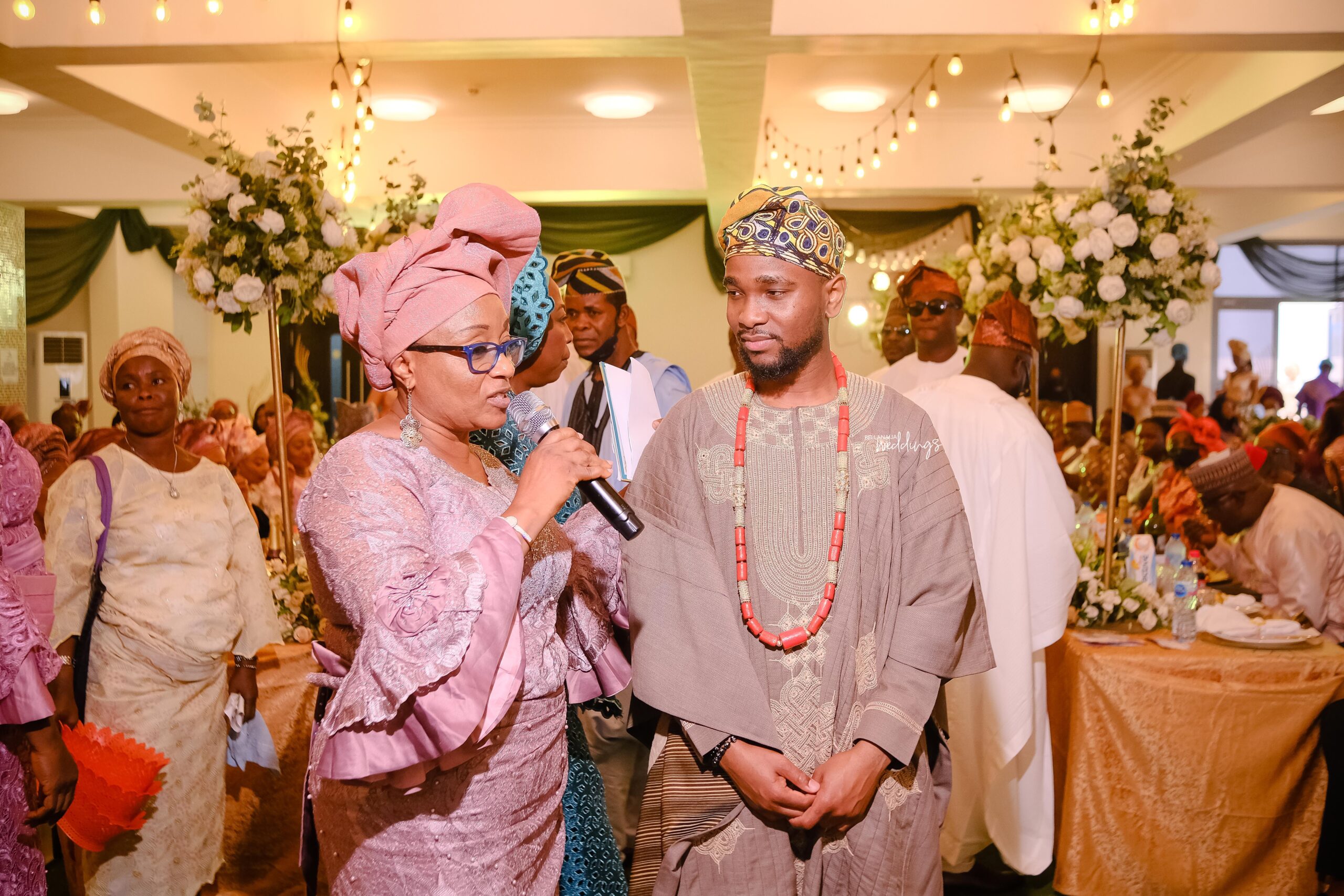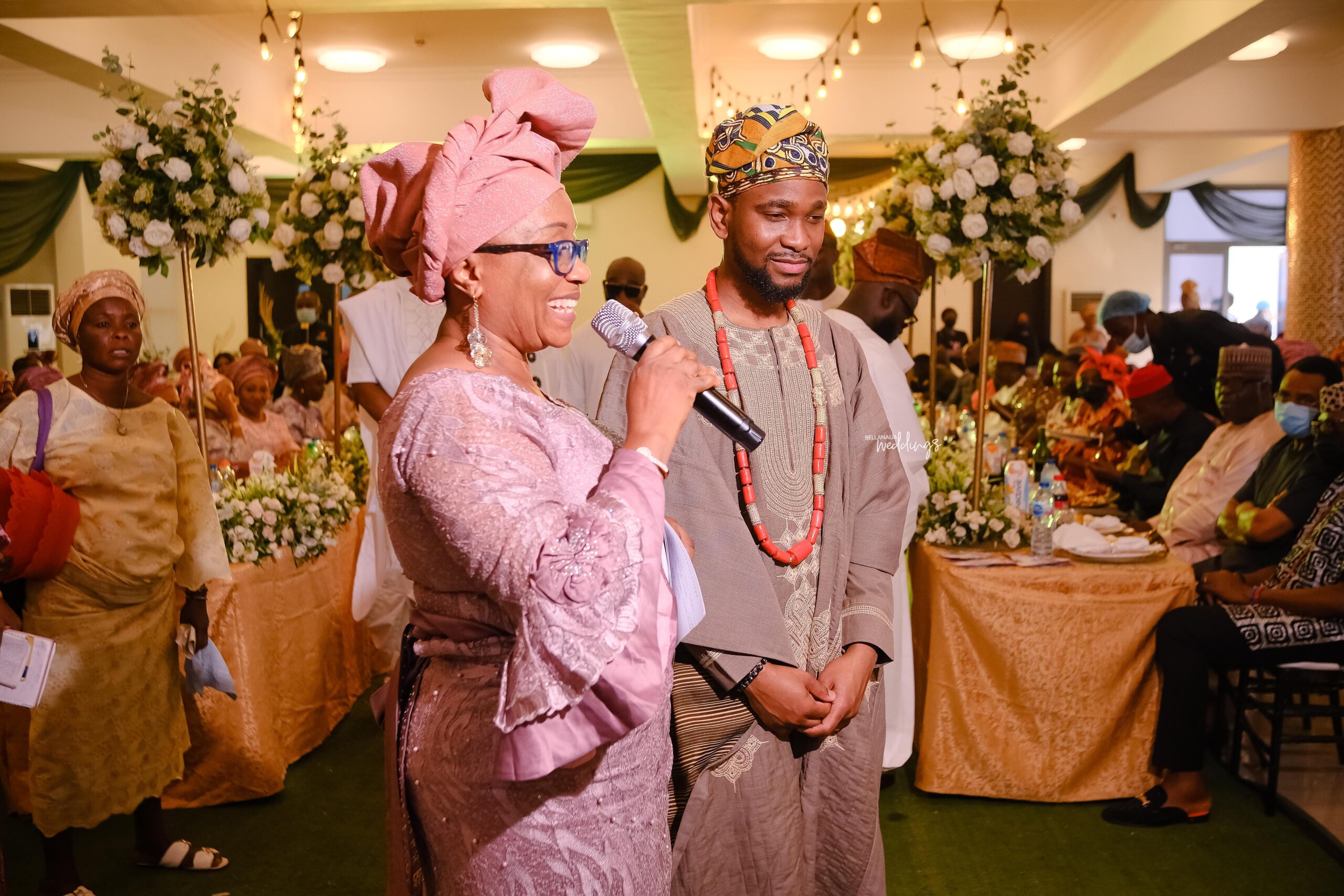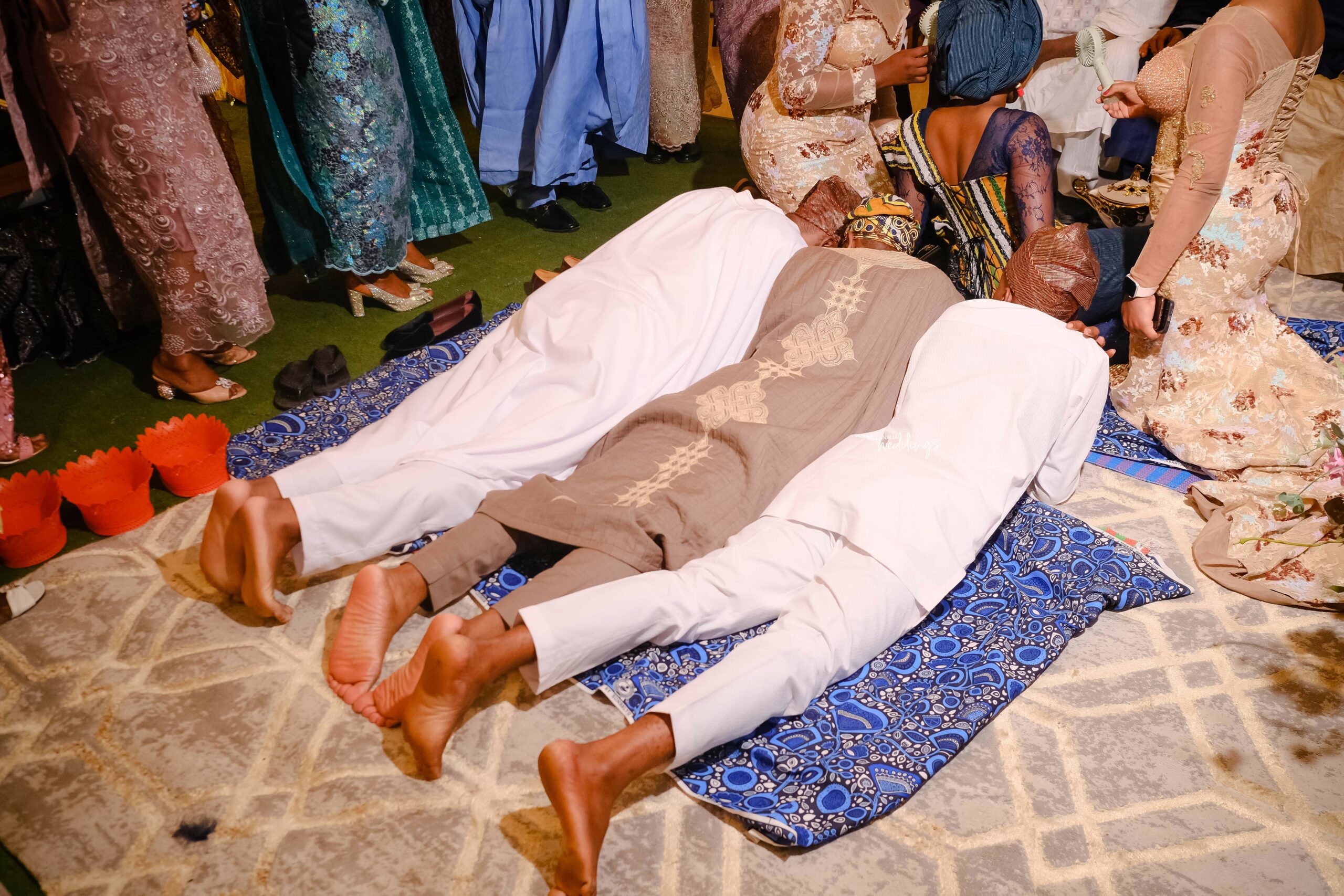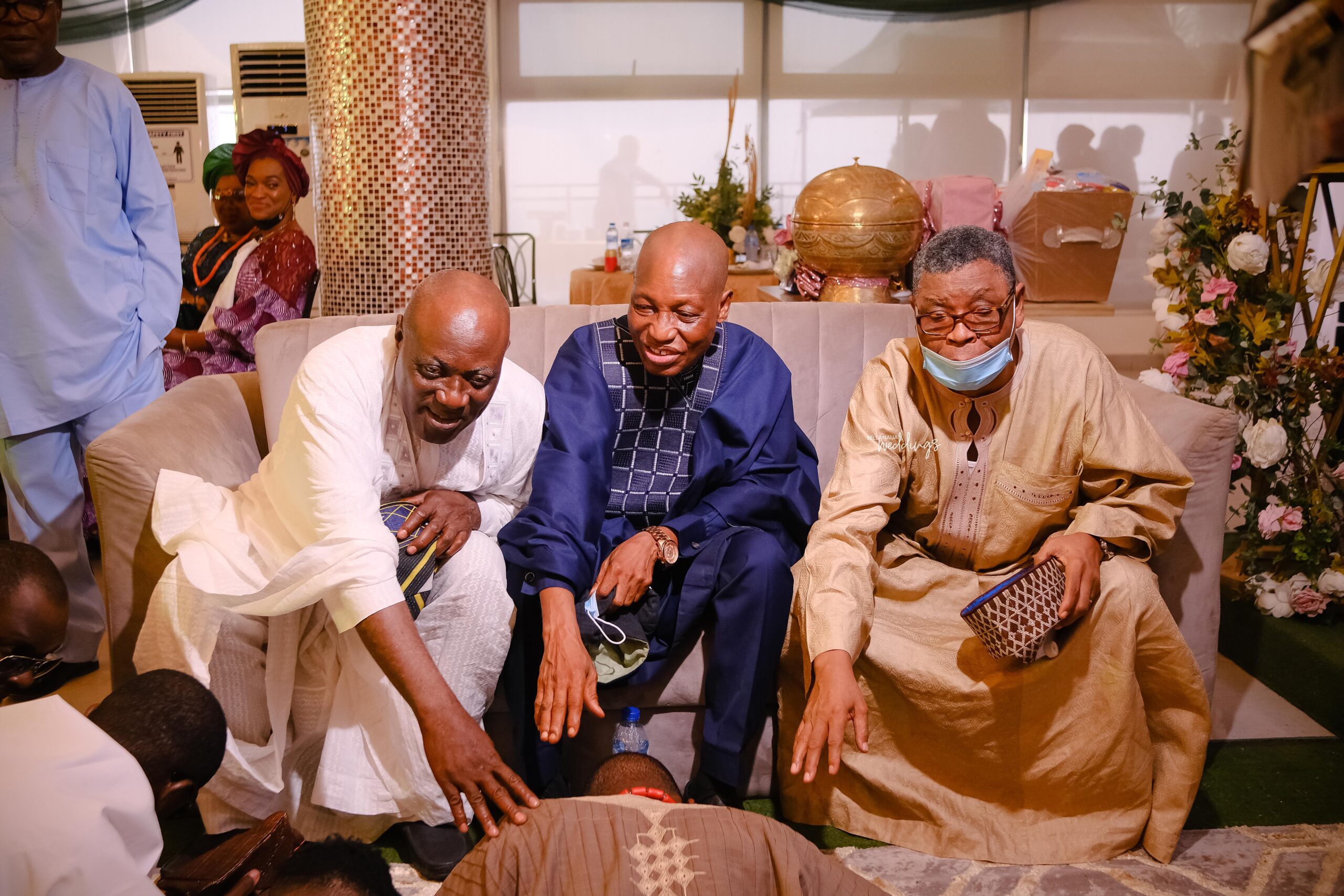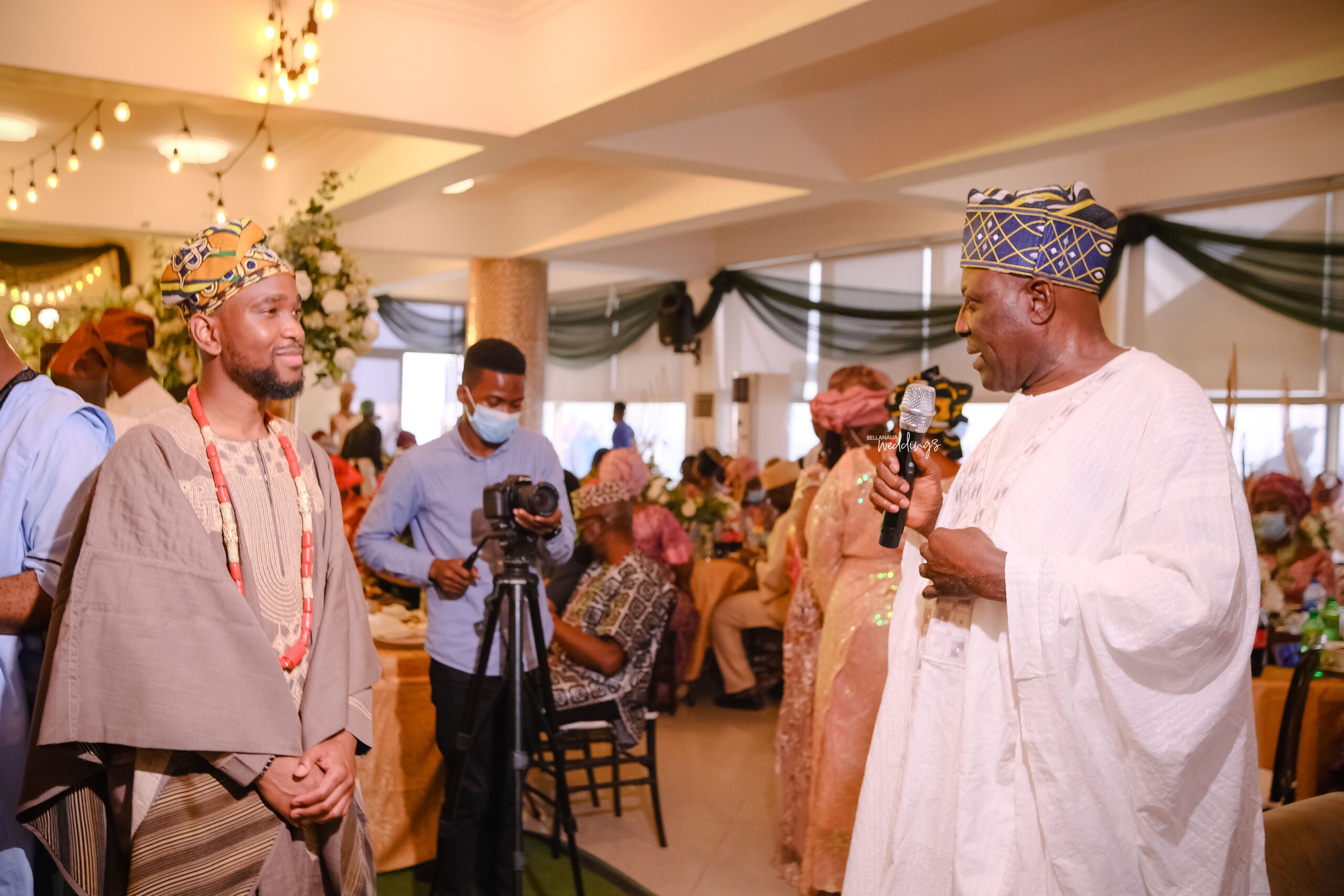 Make way for the bride…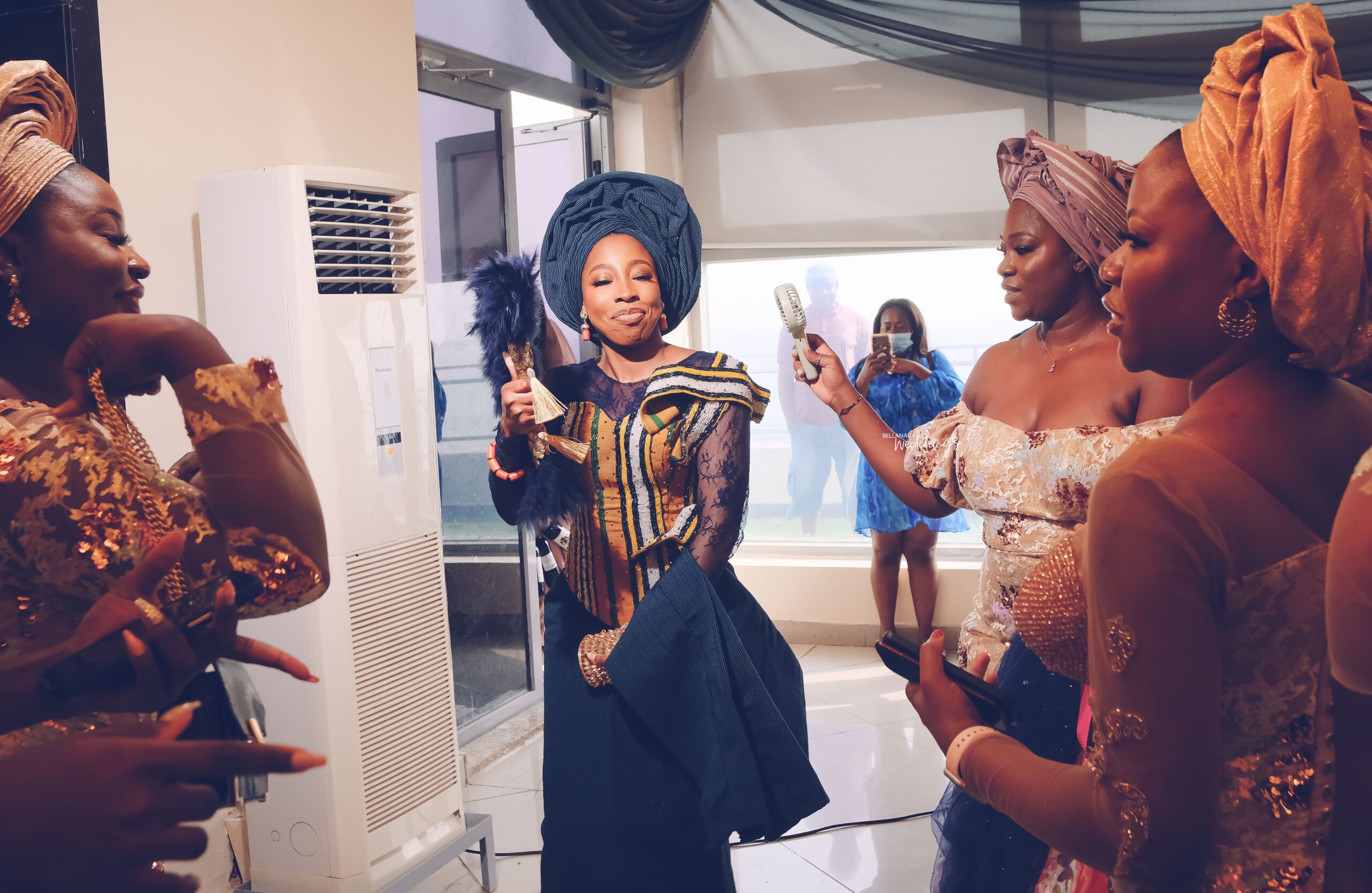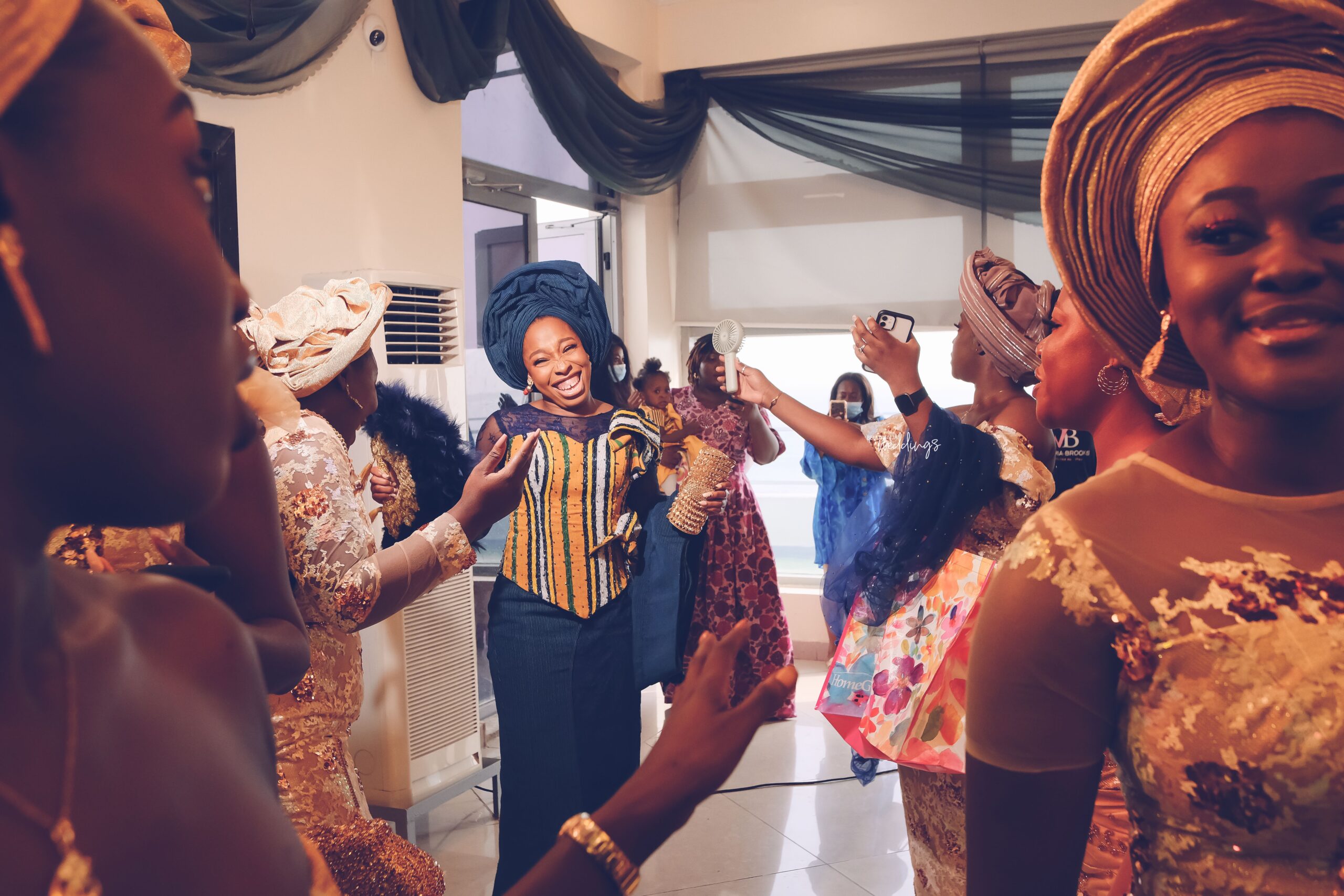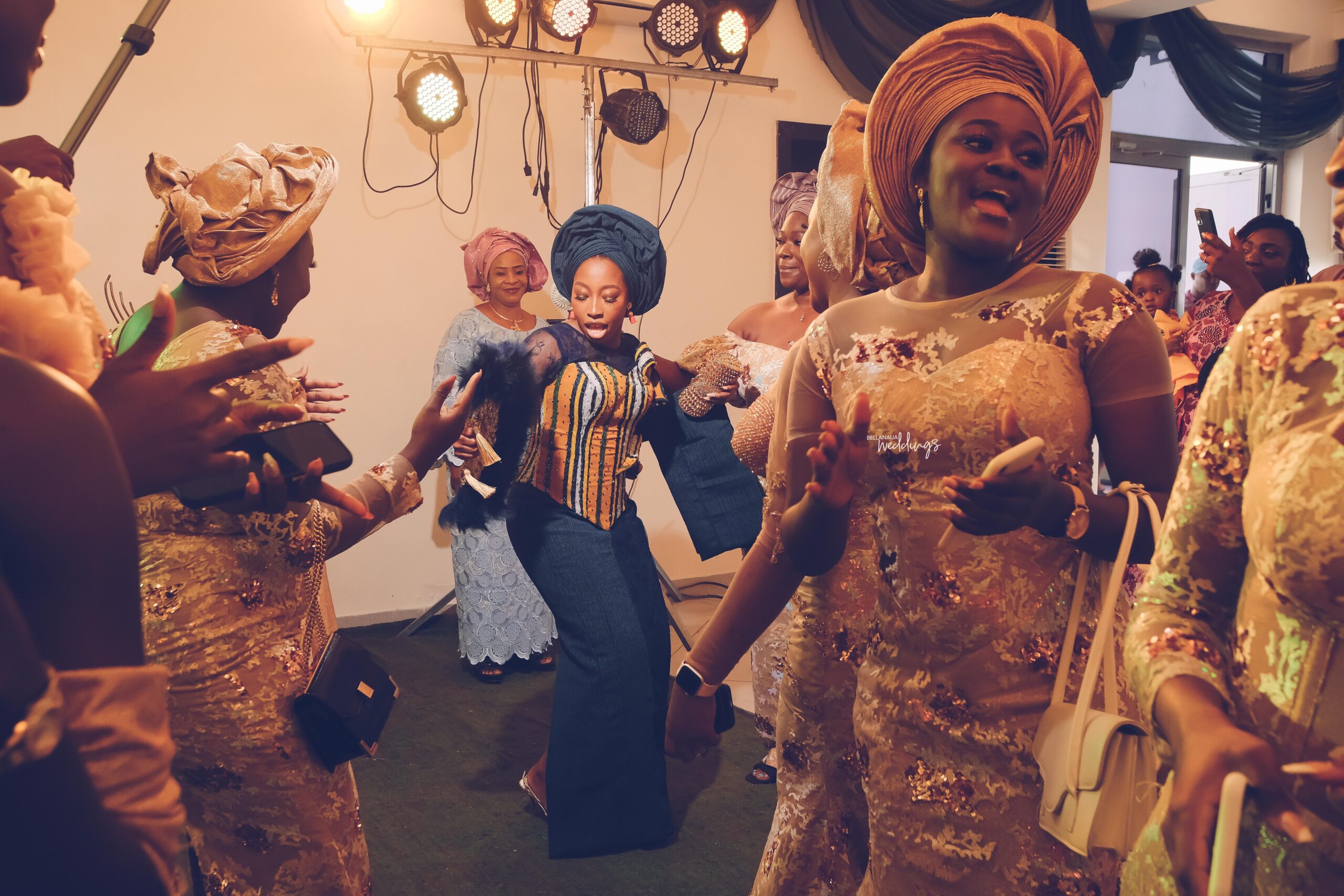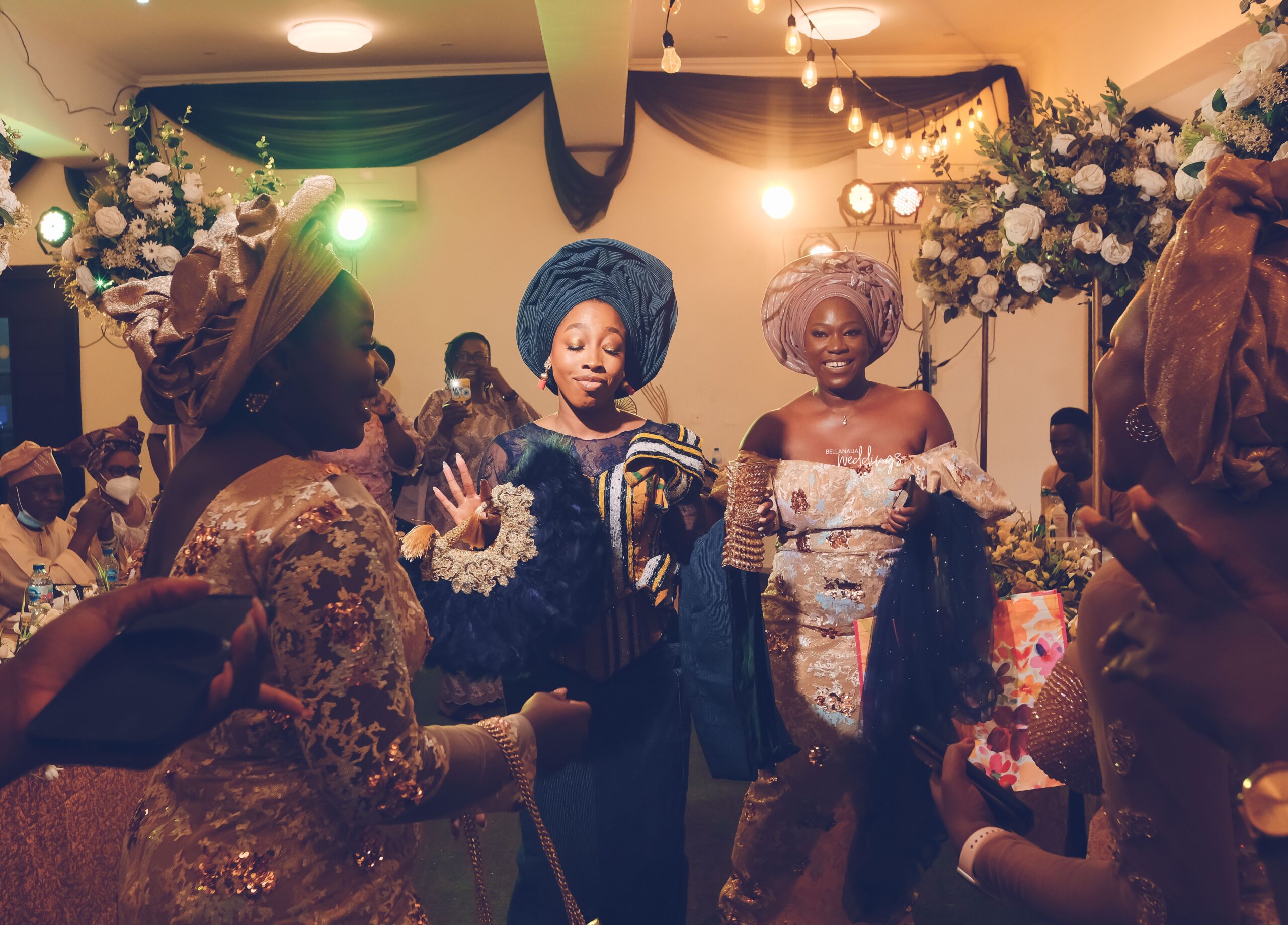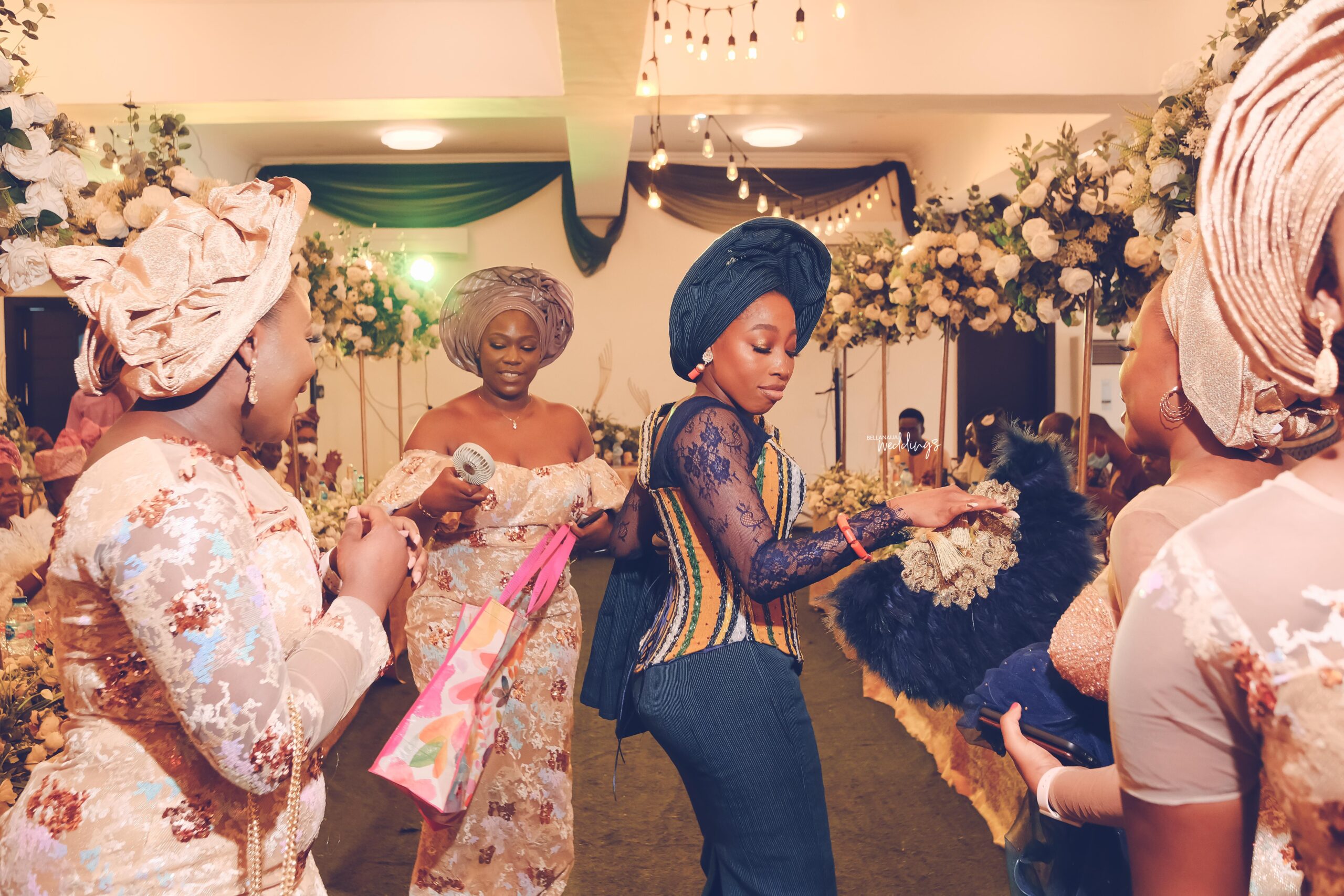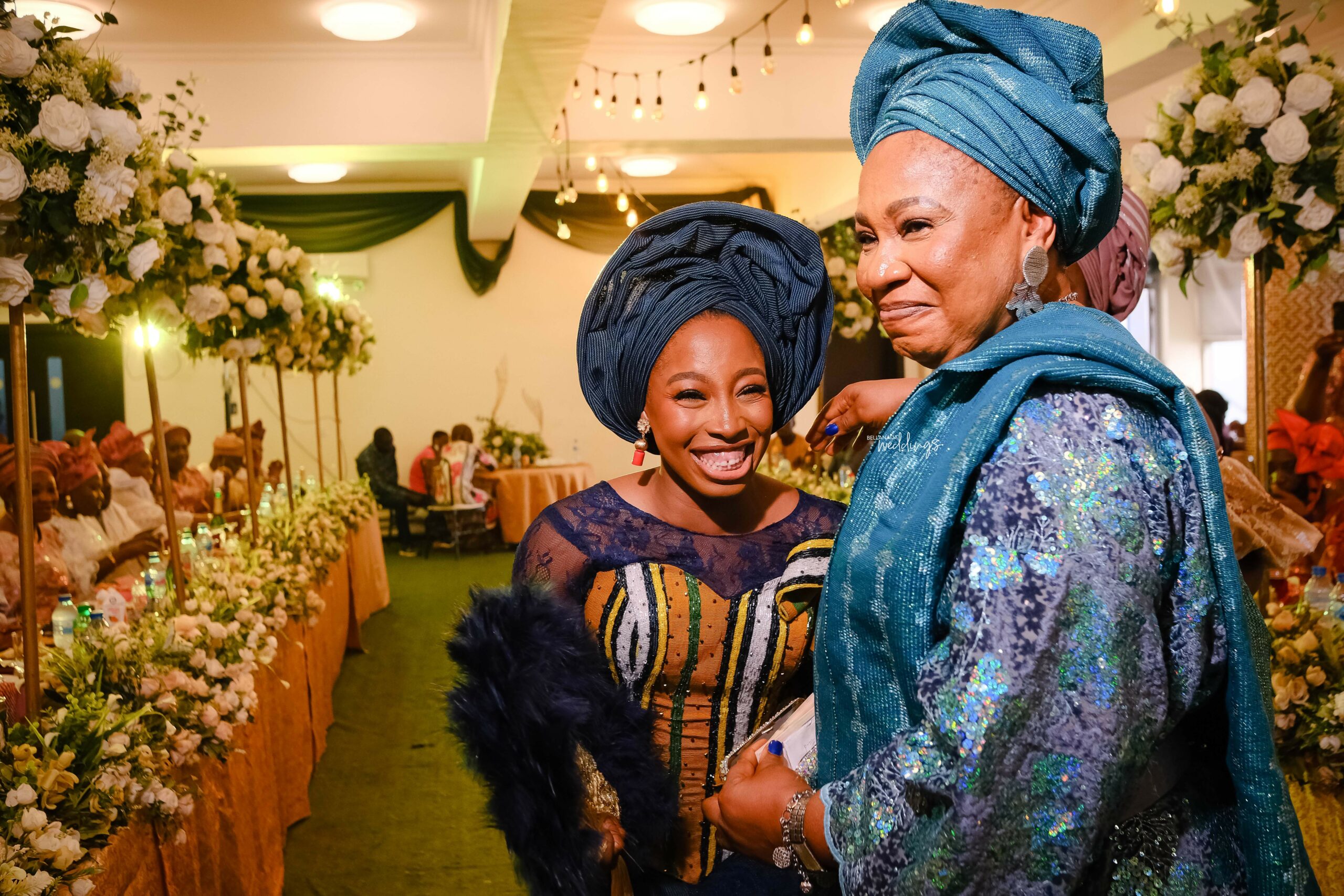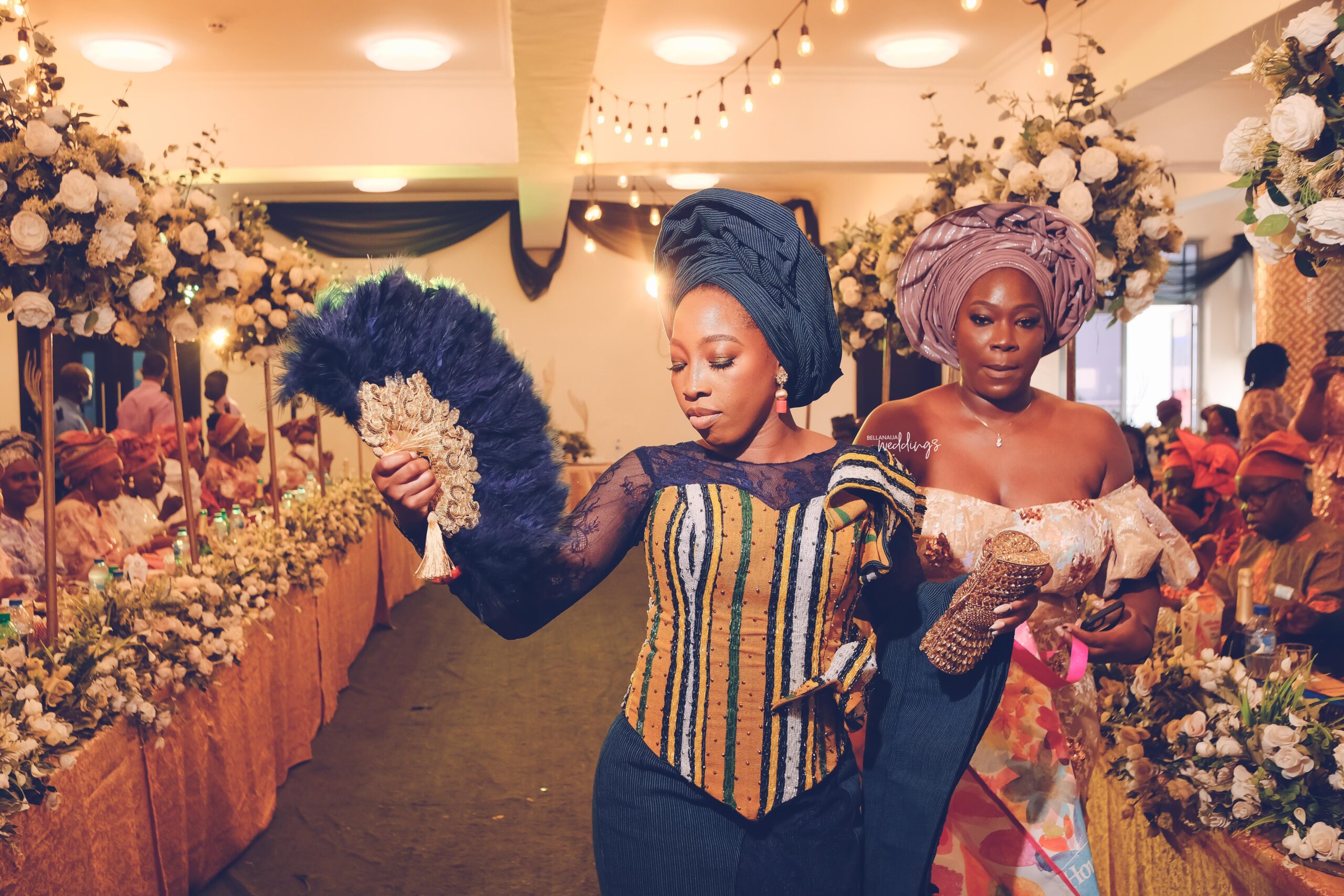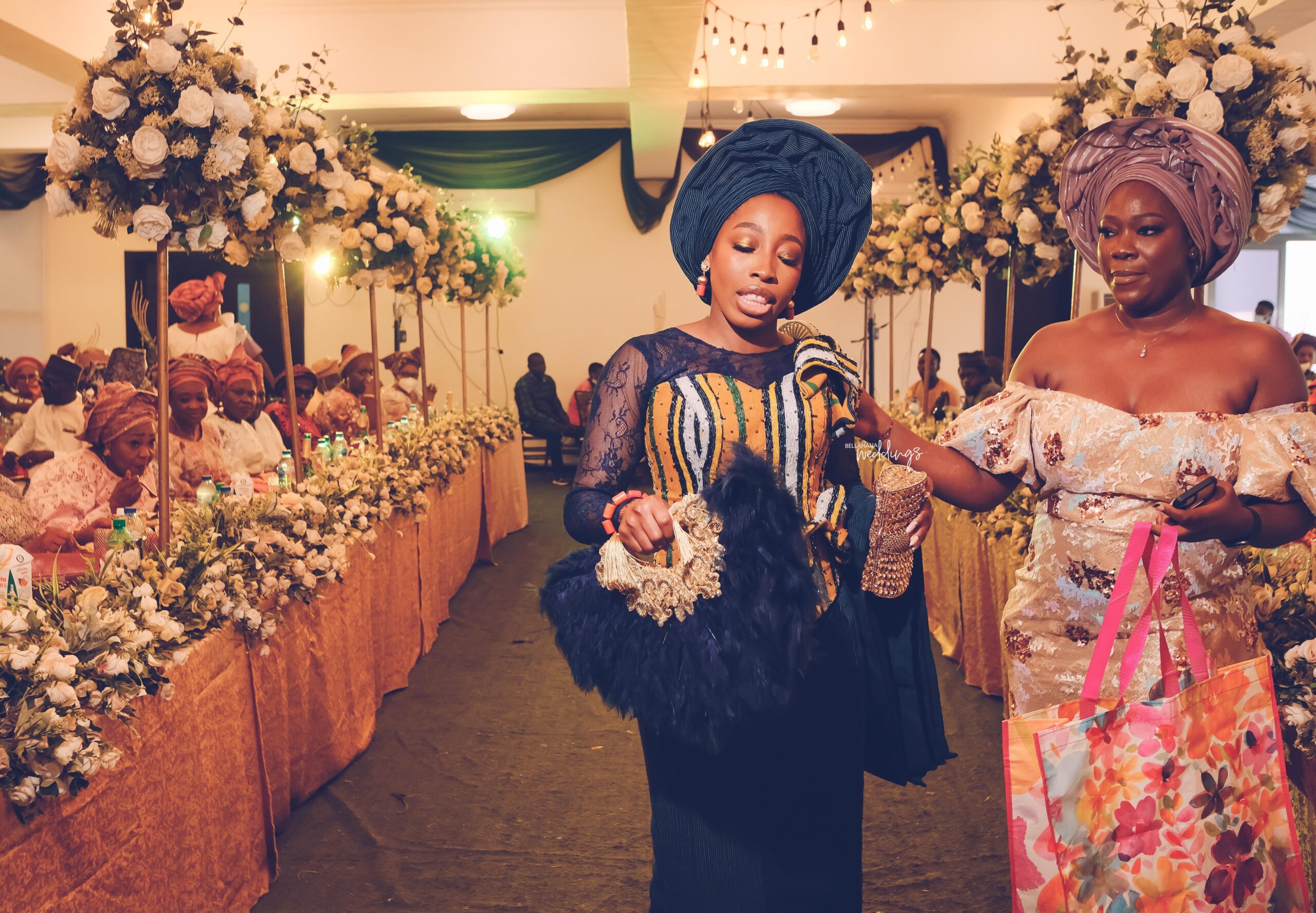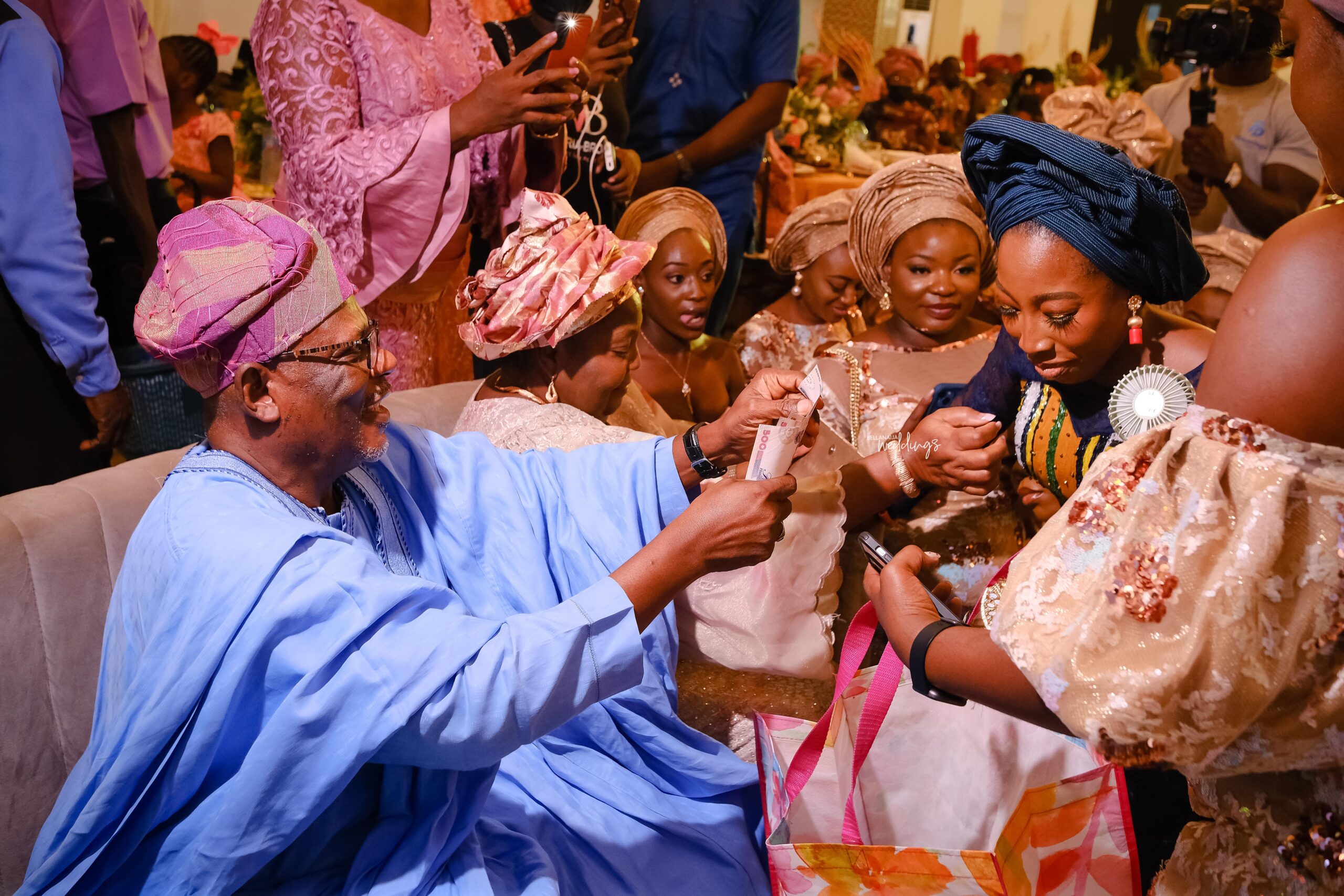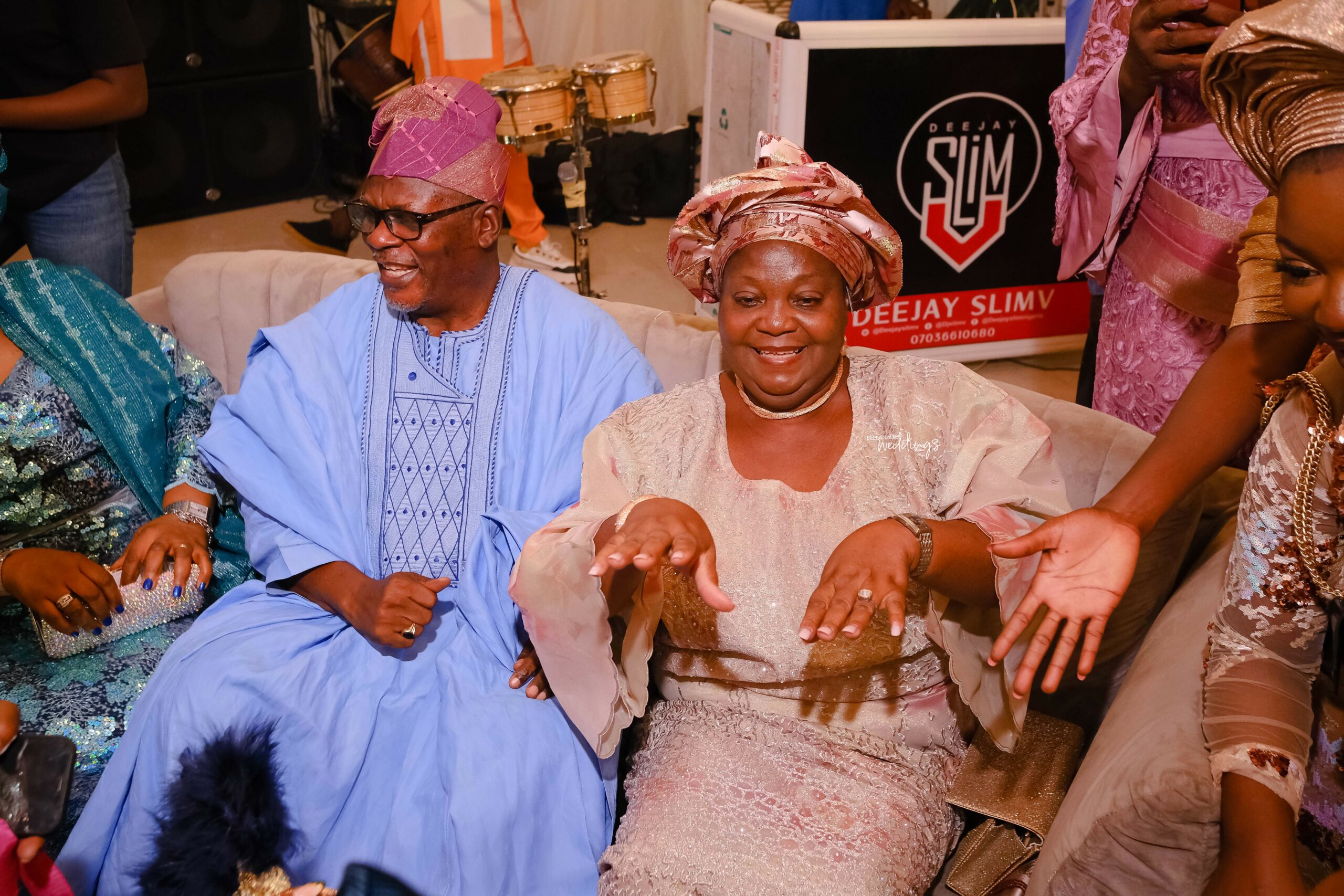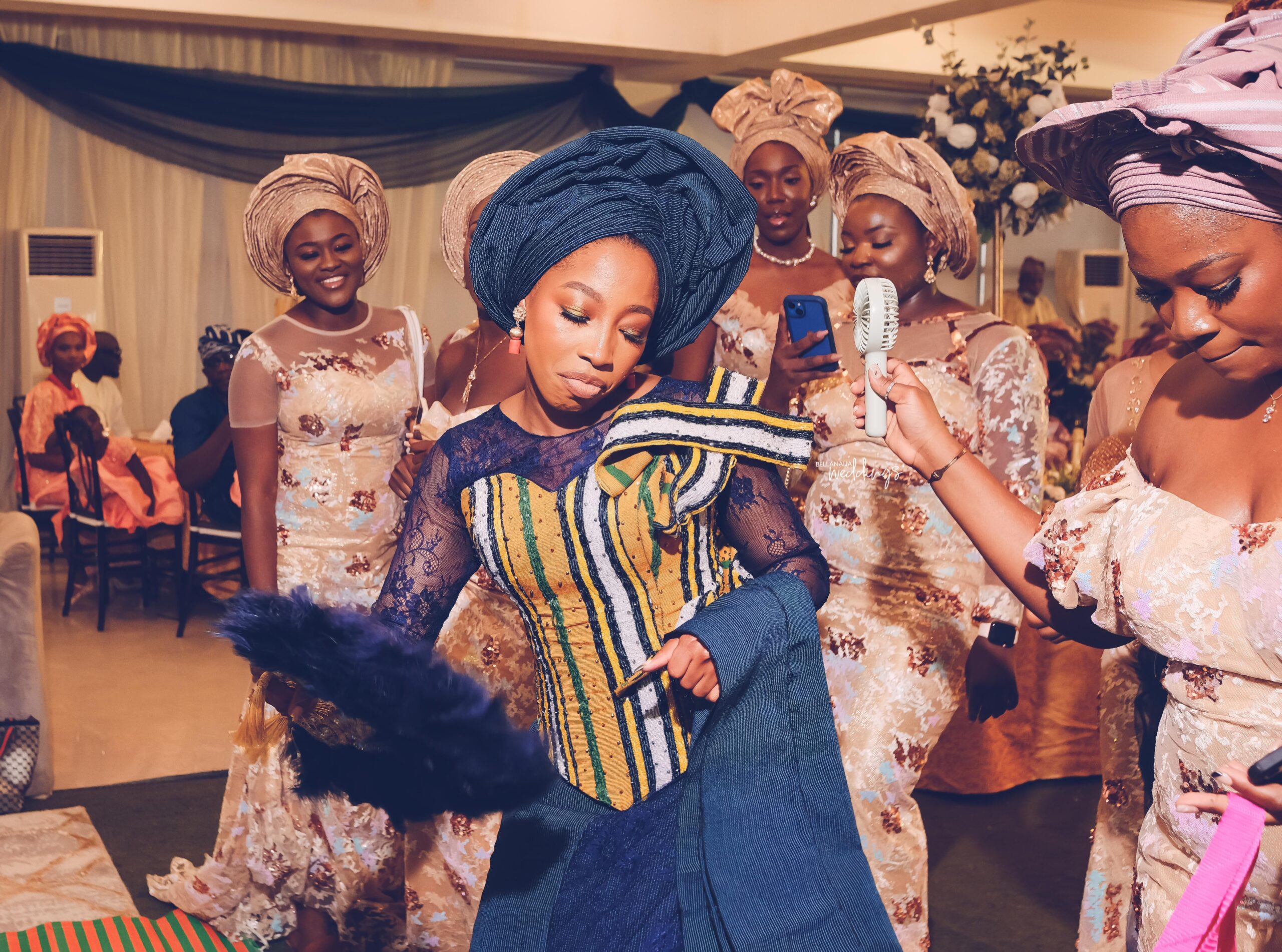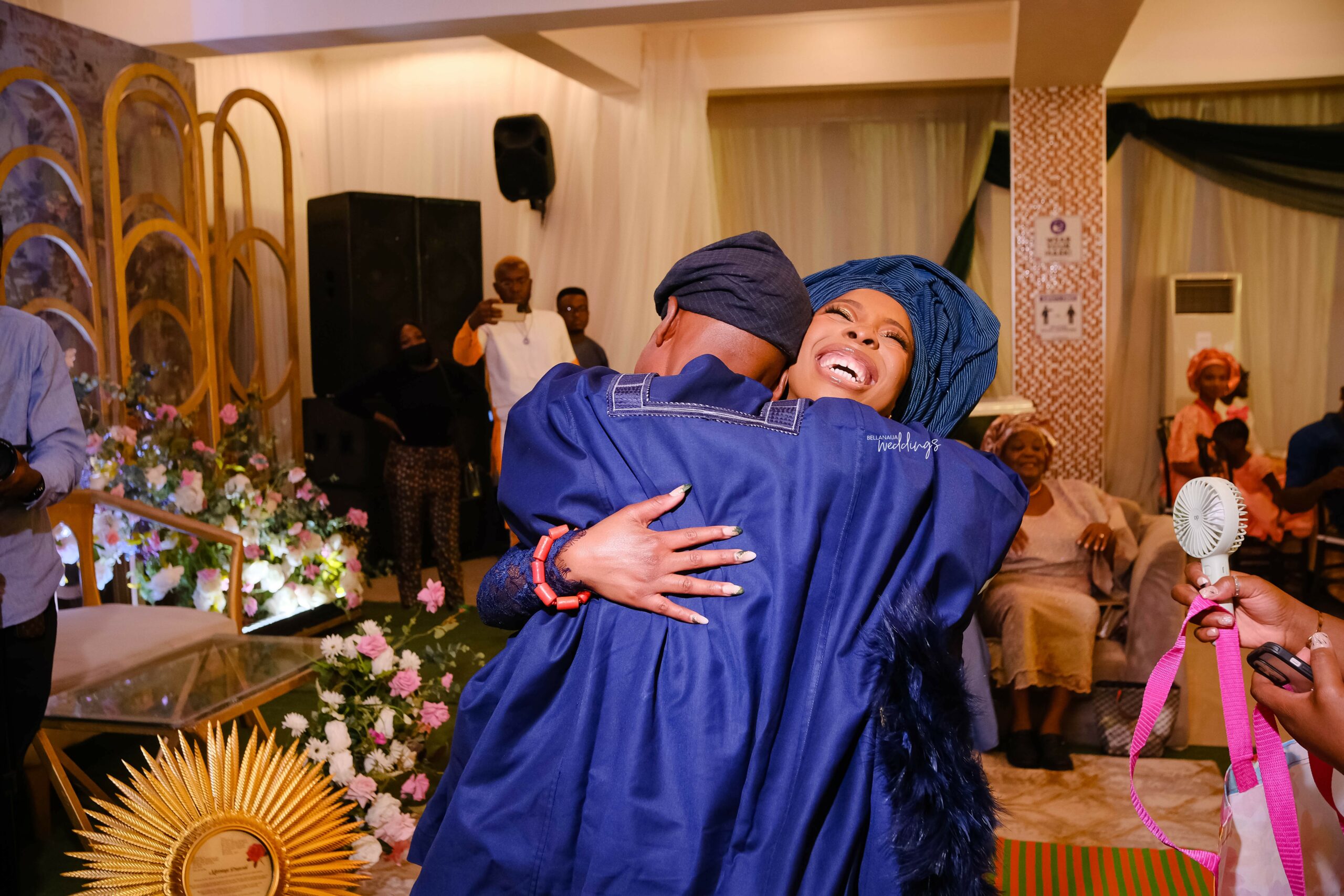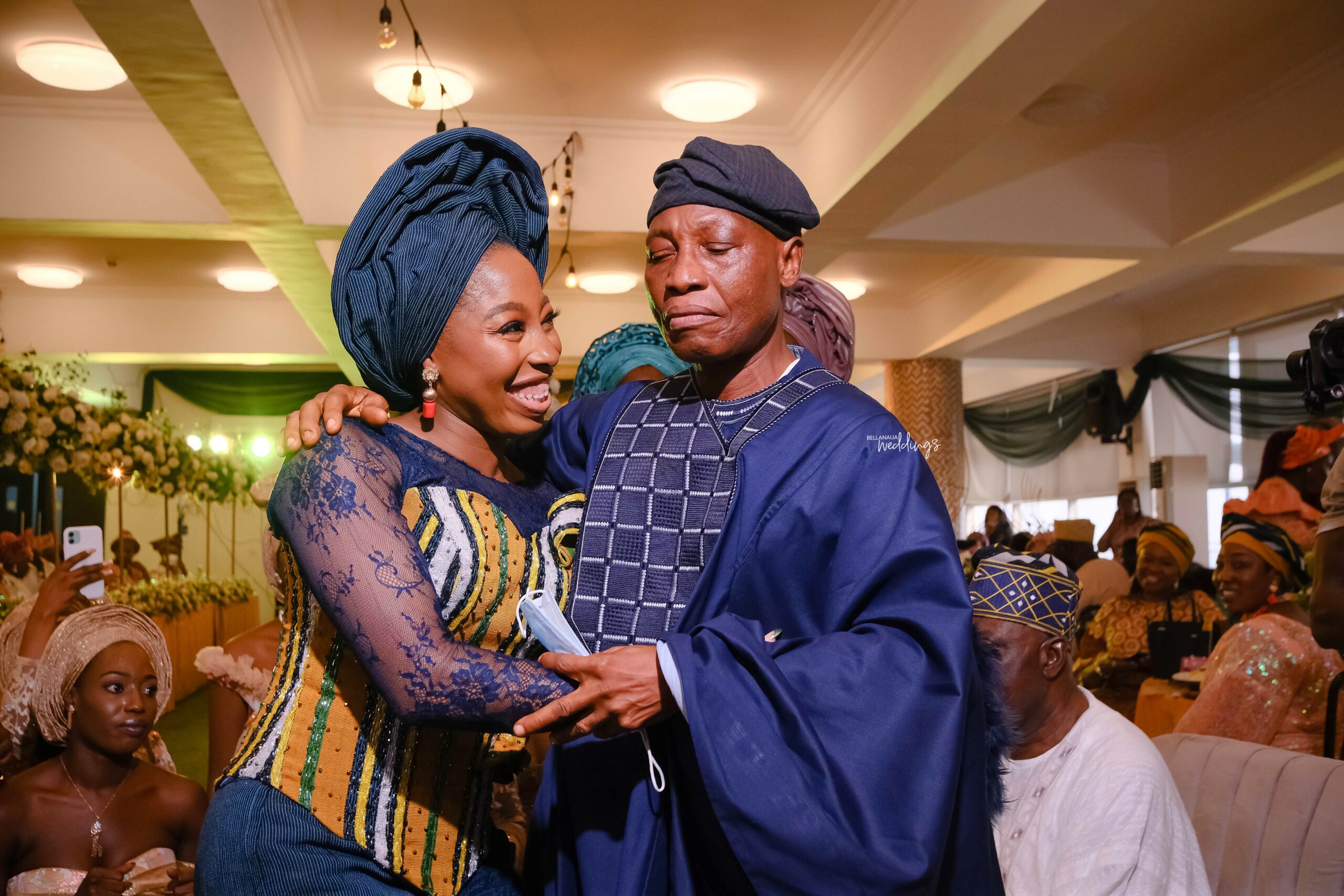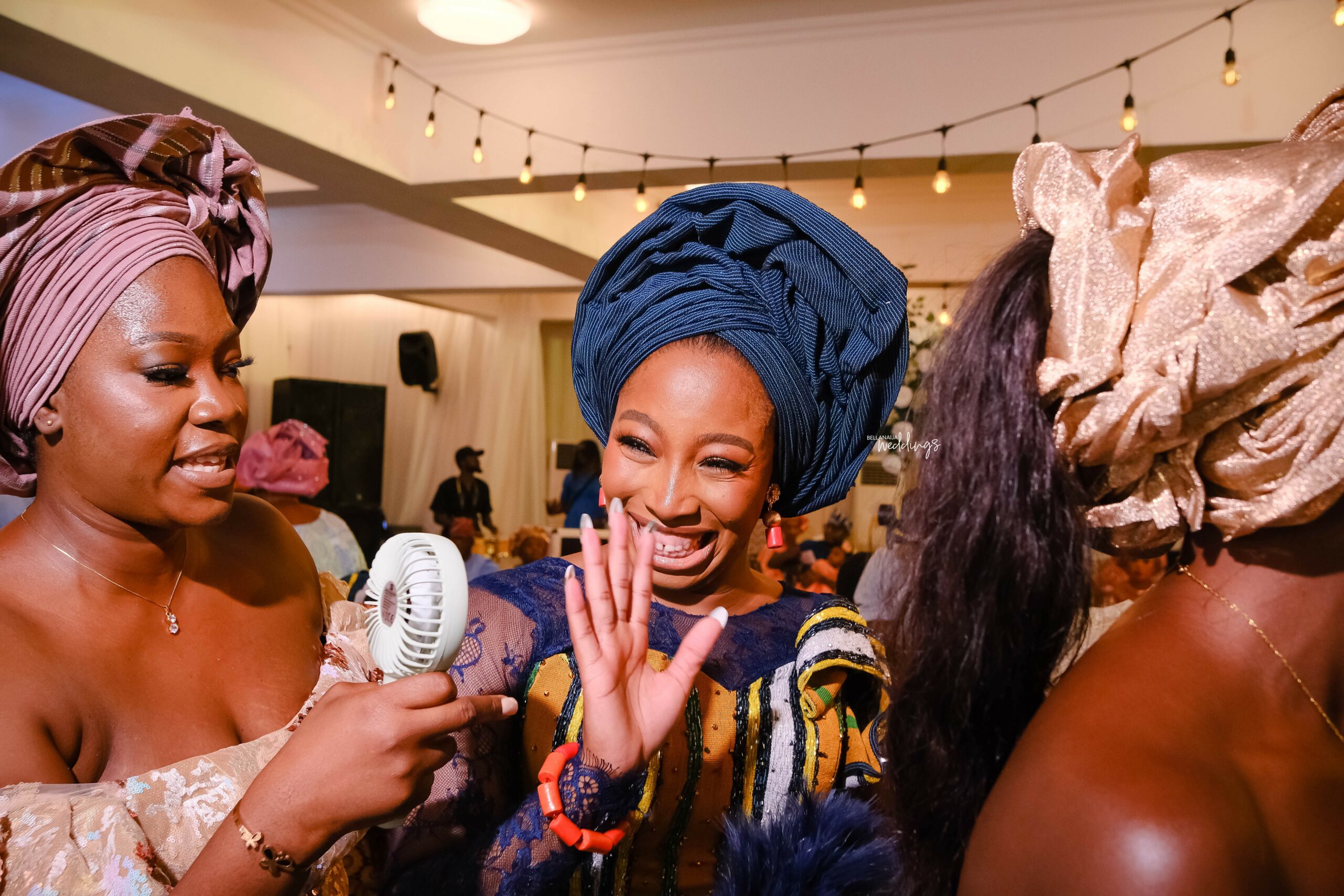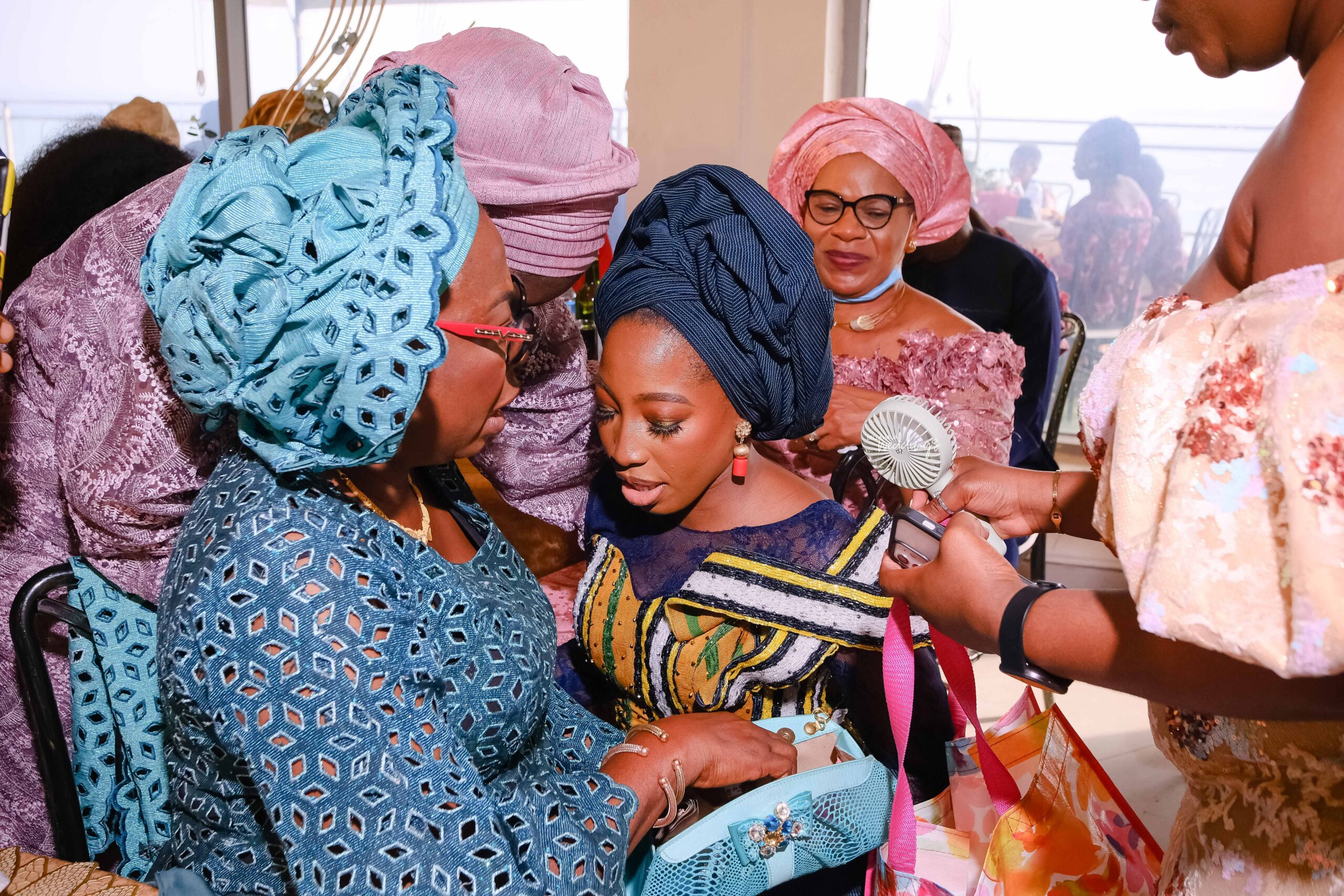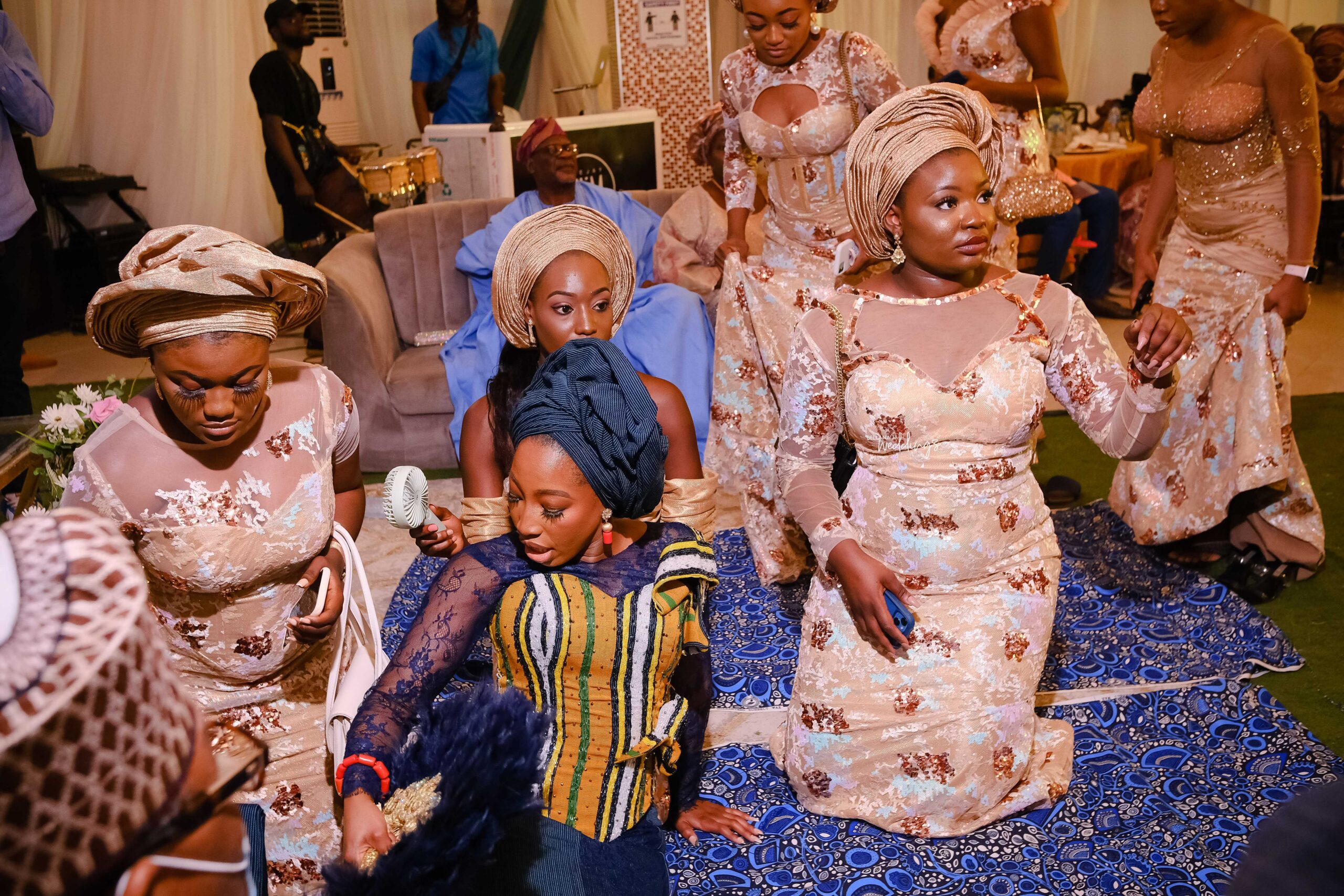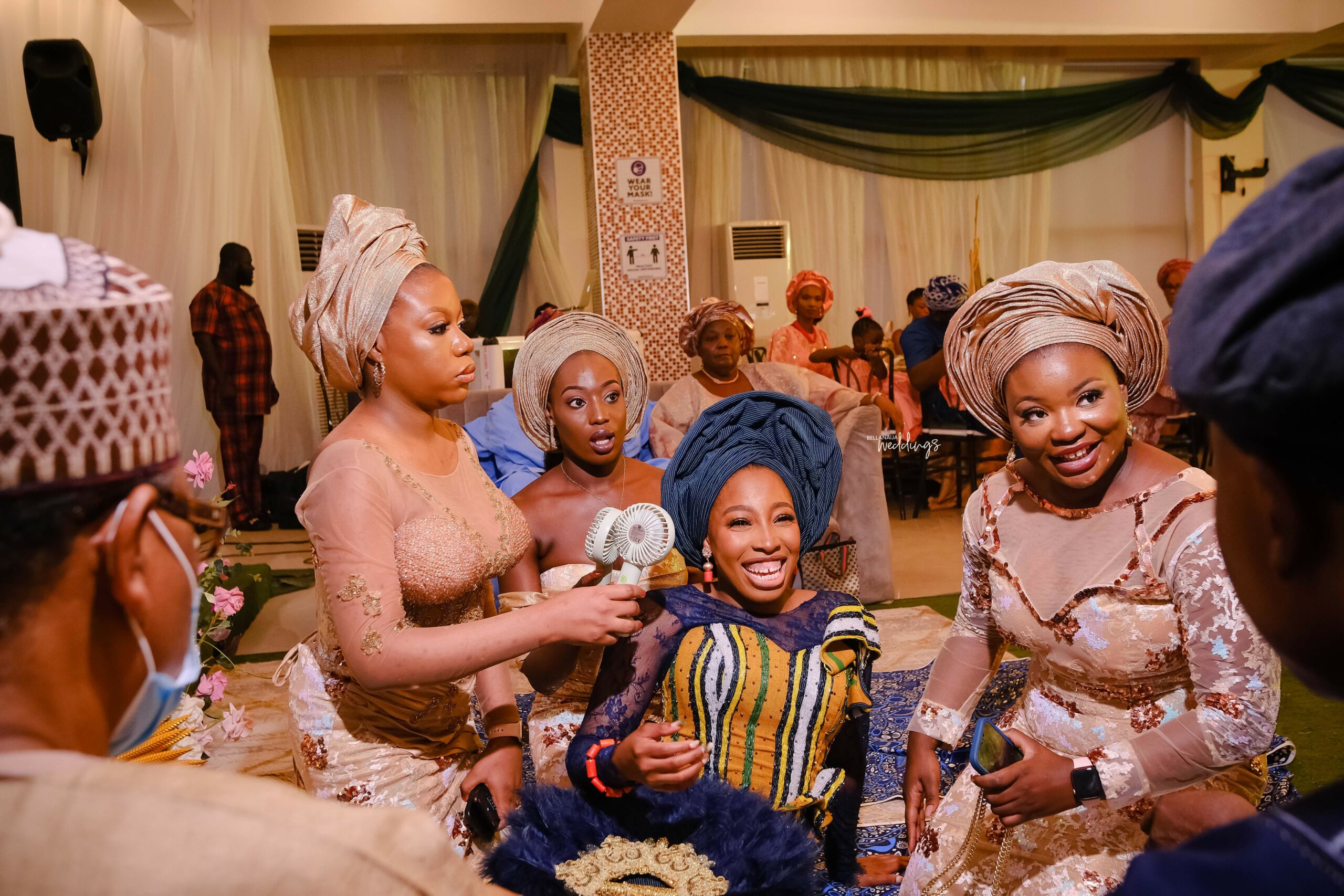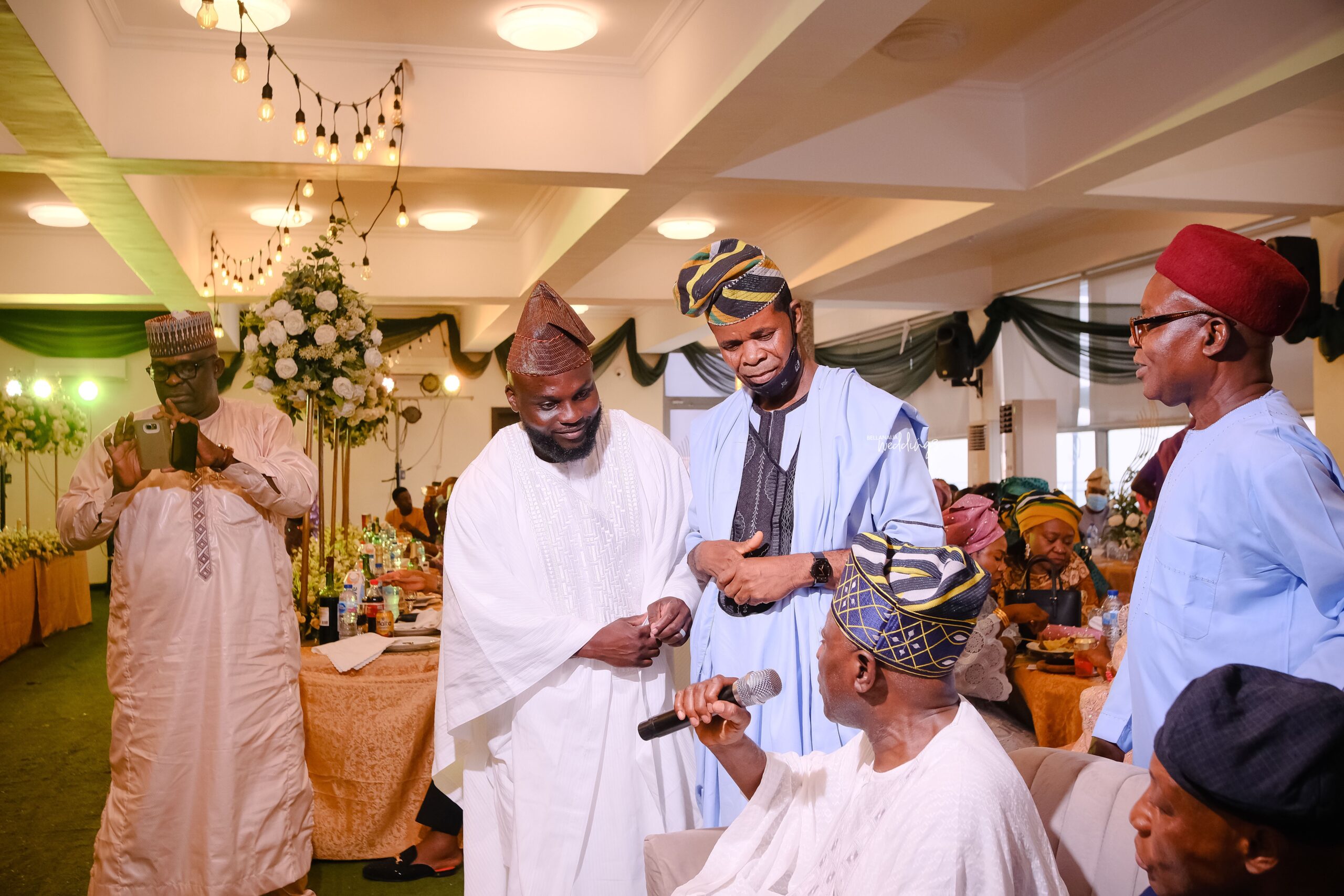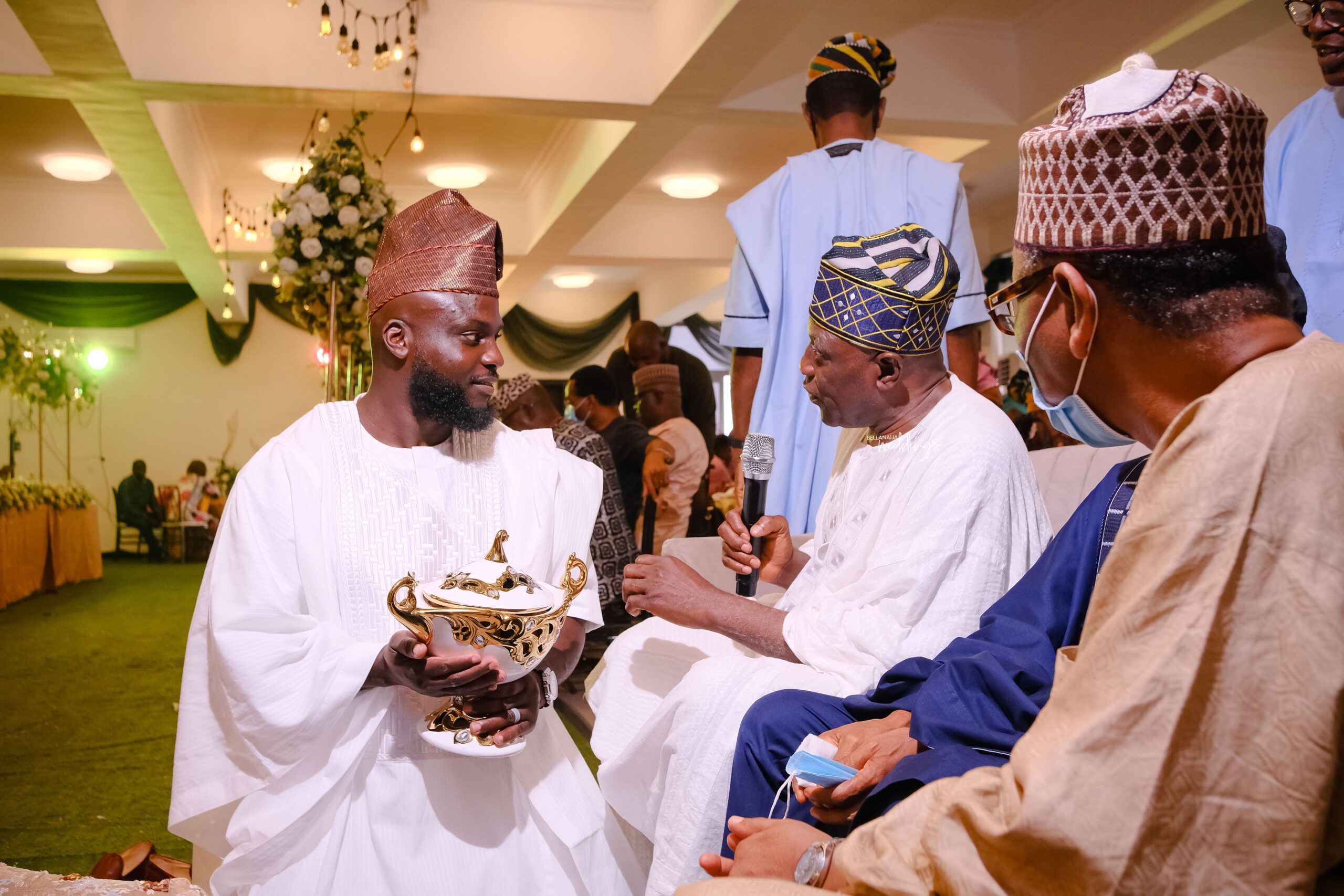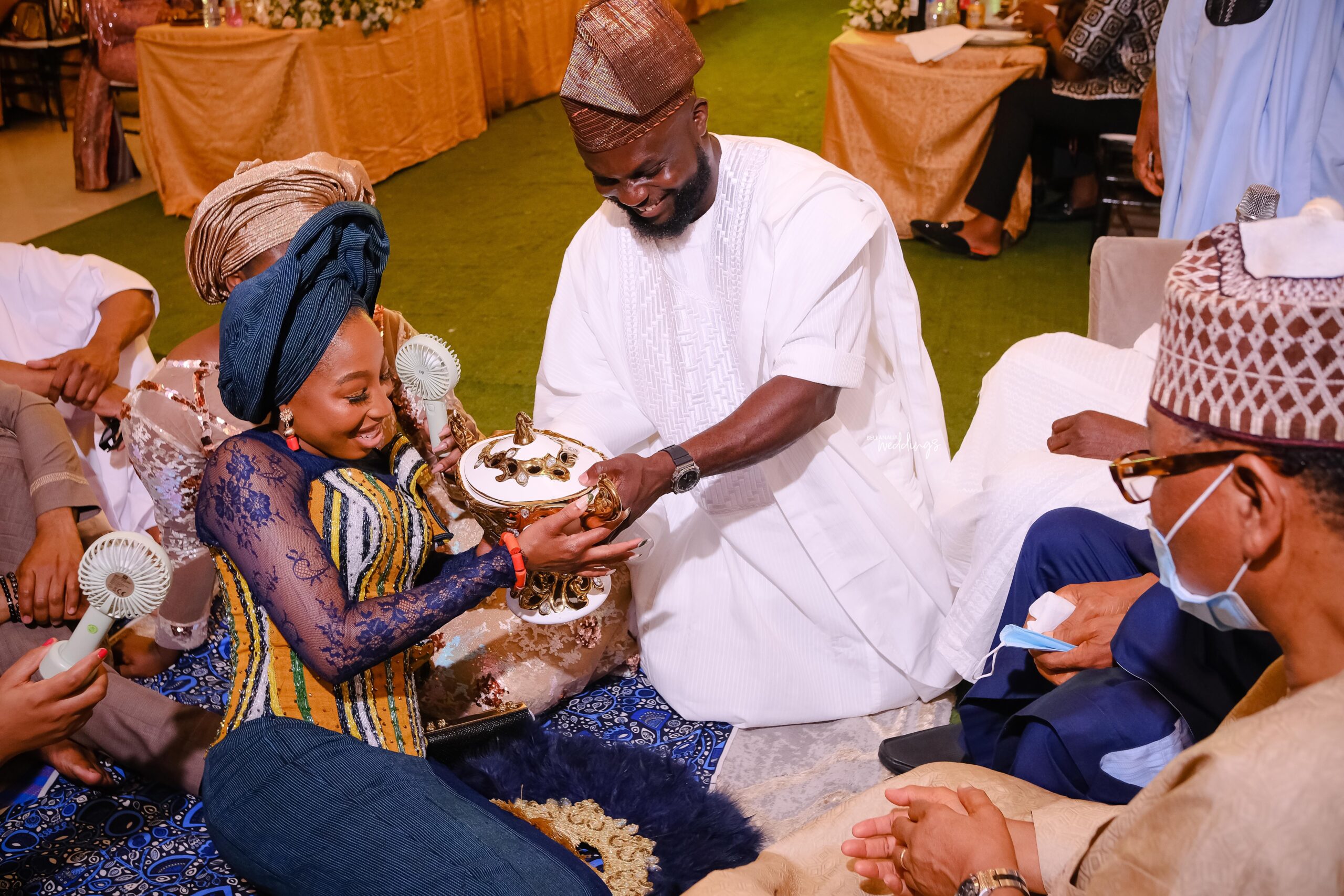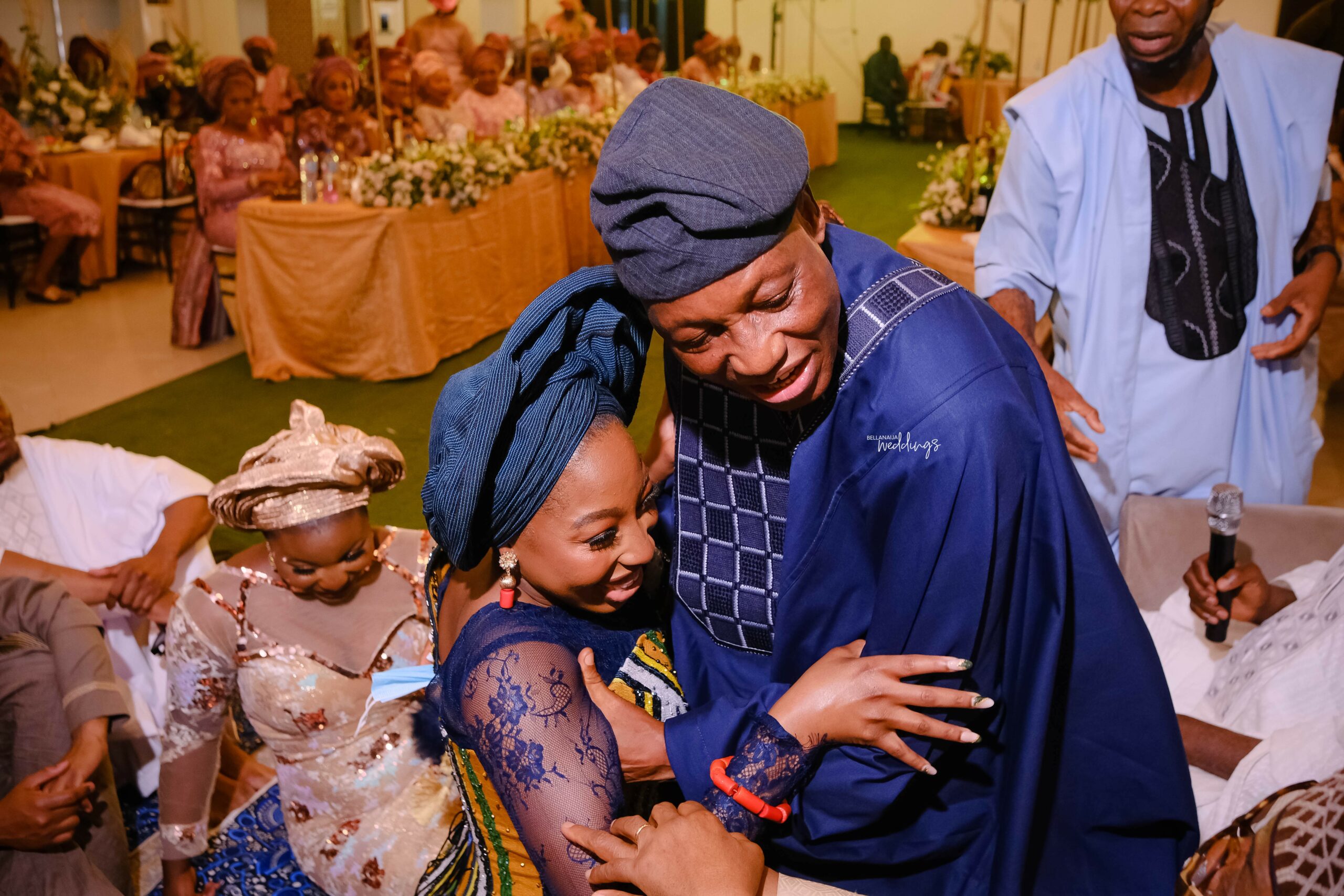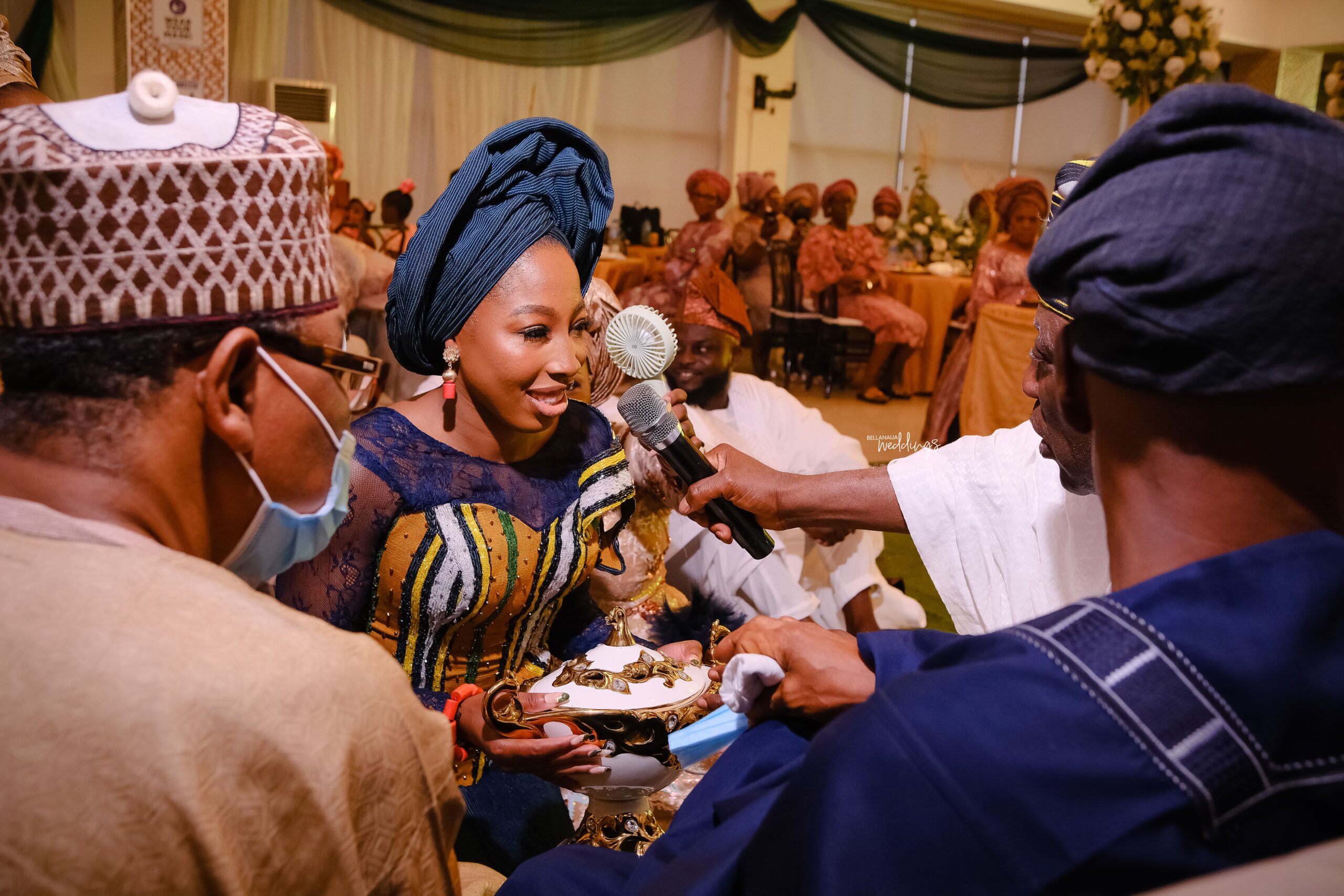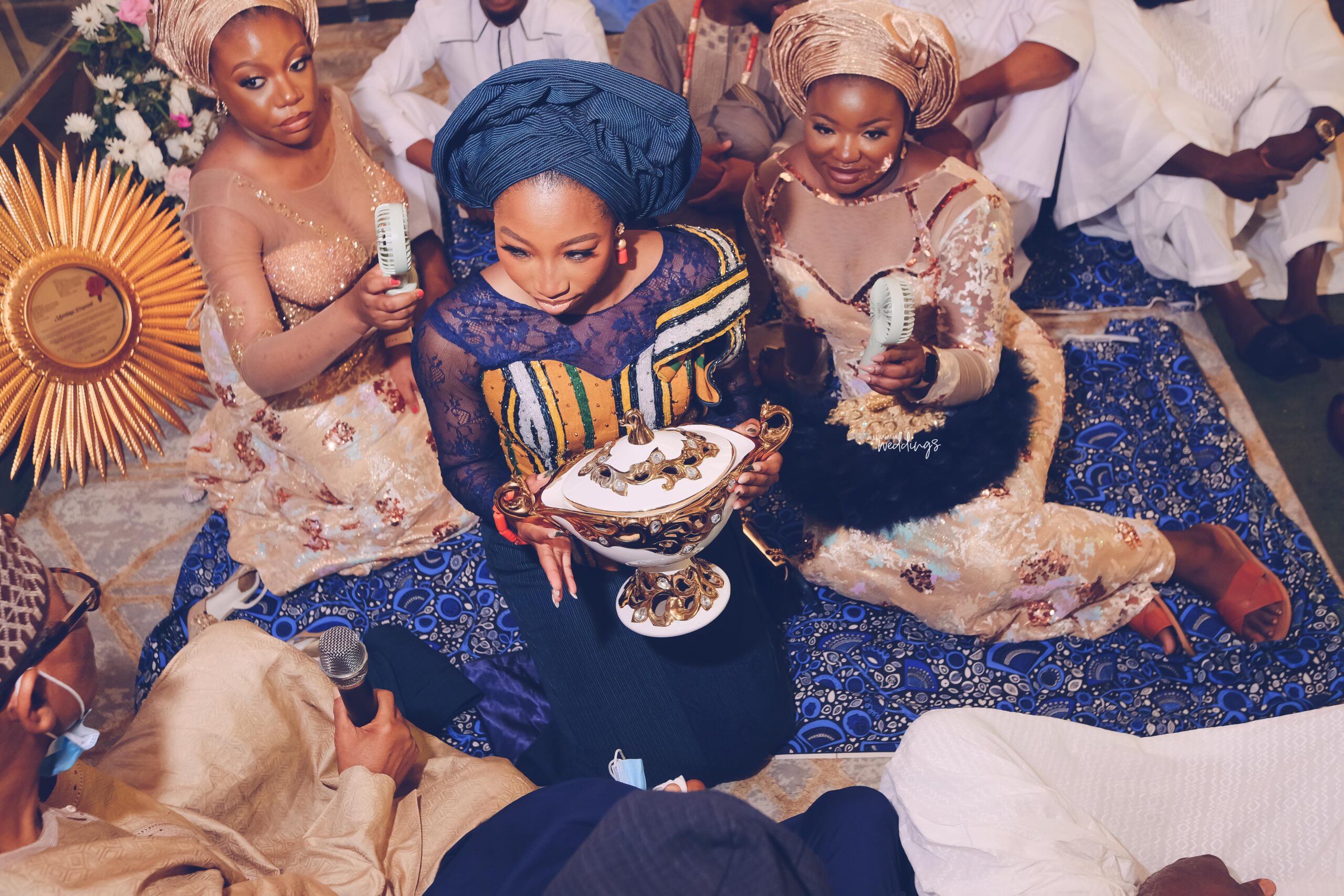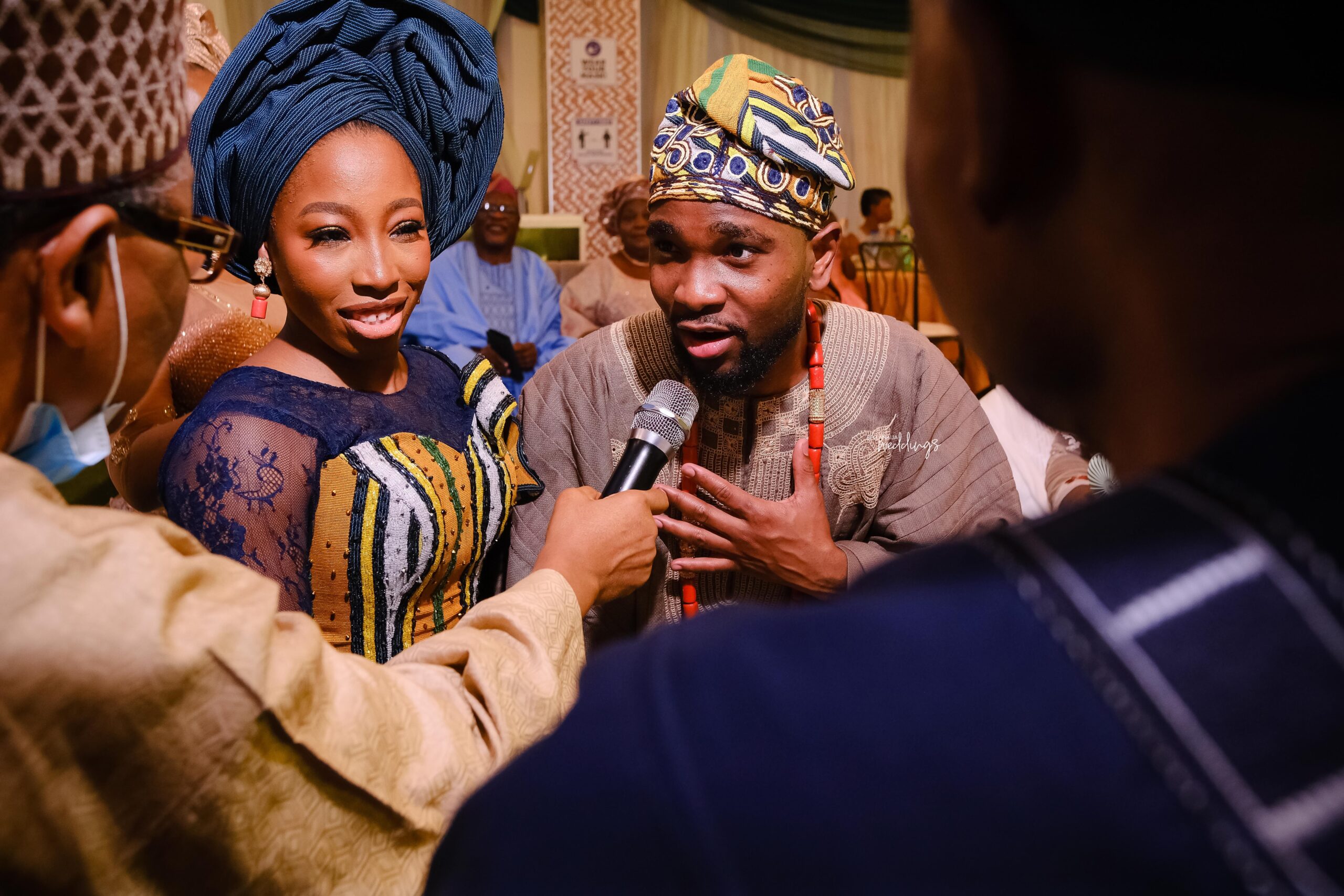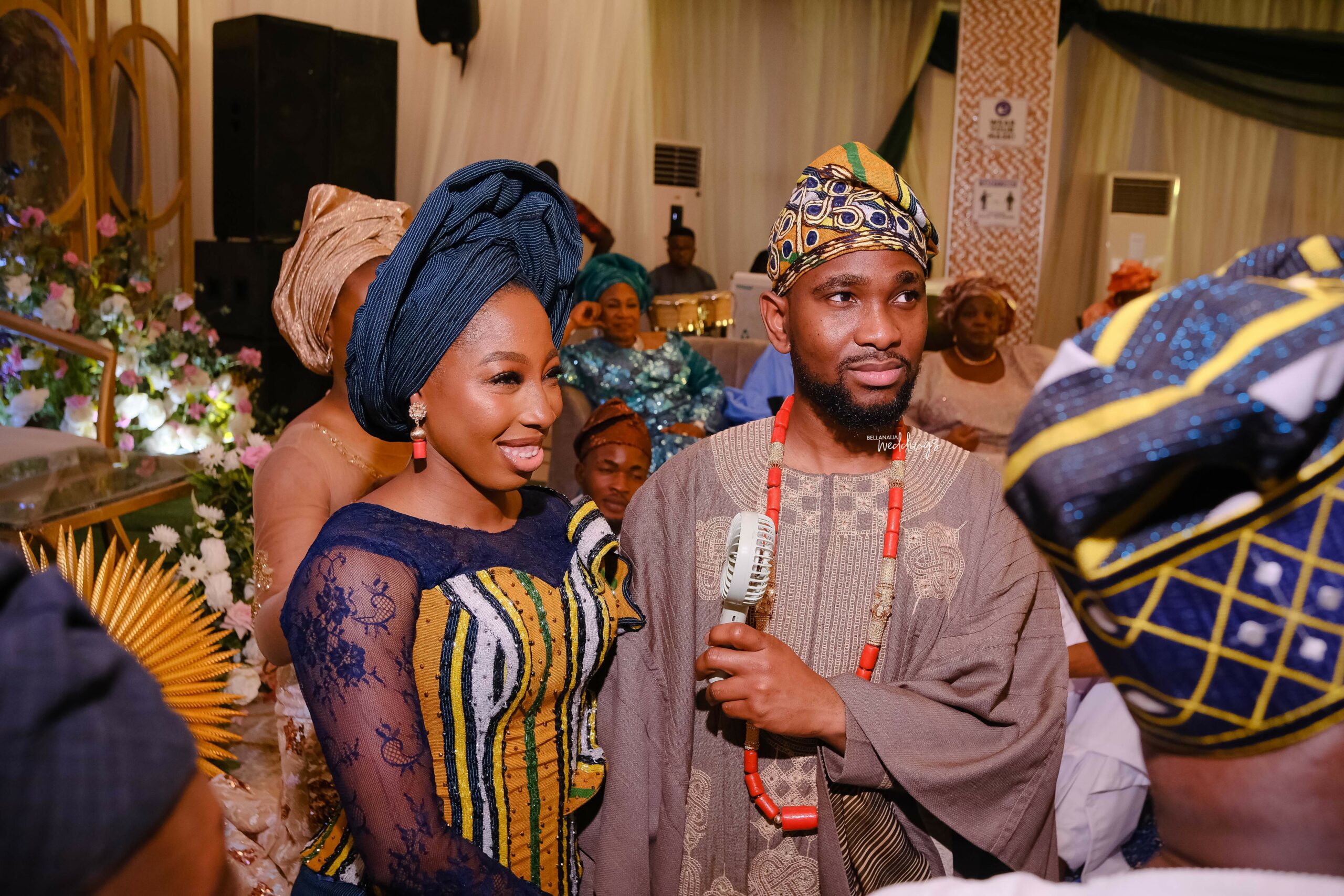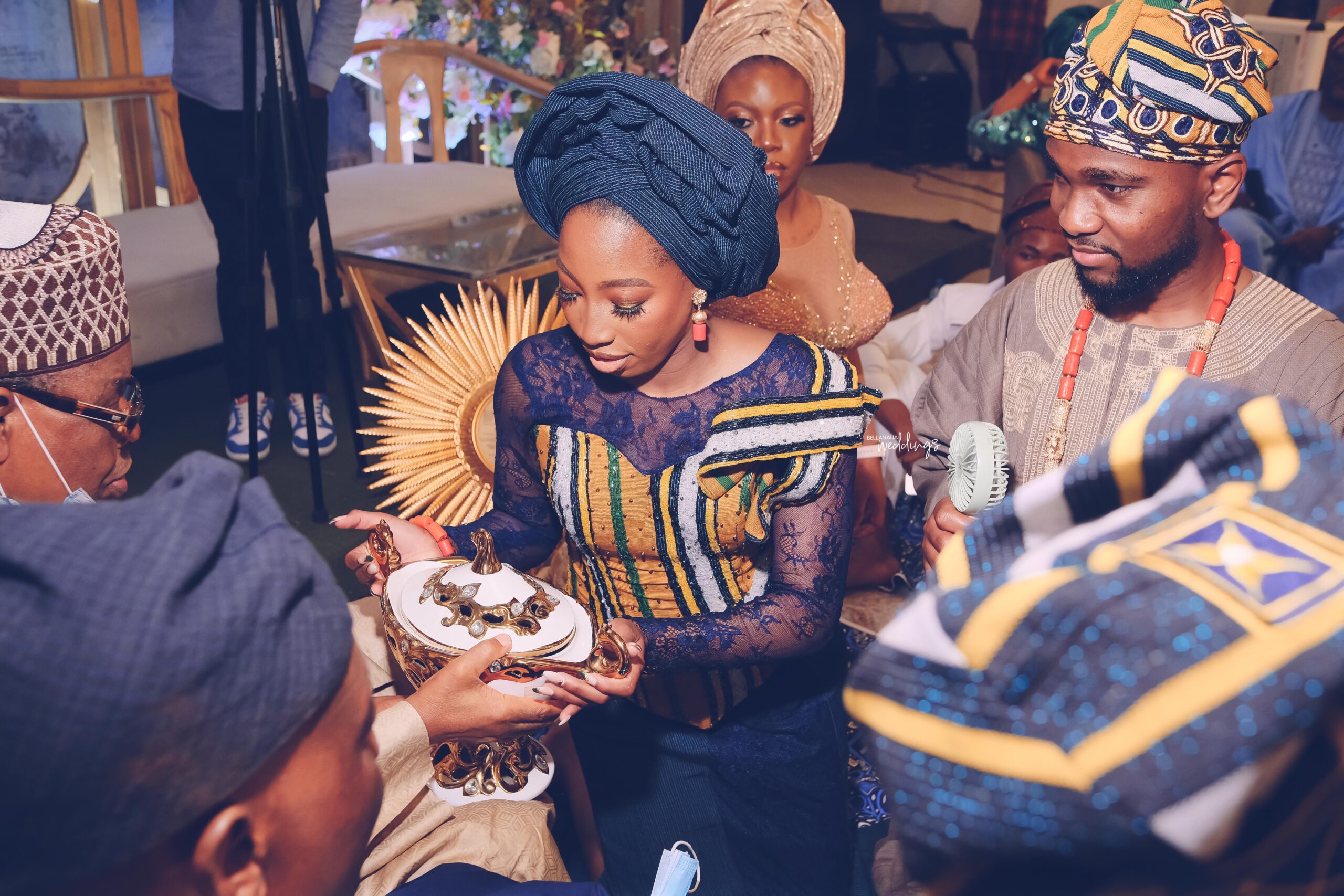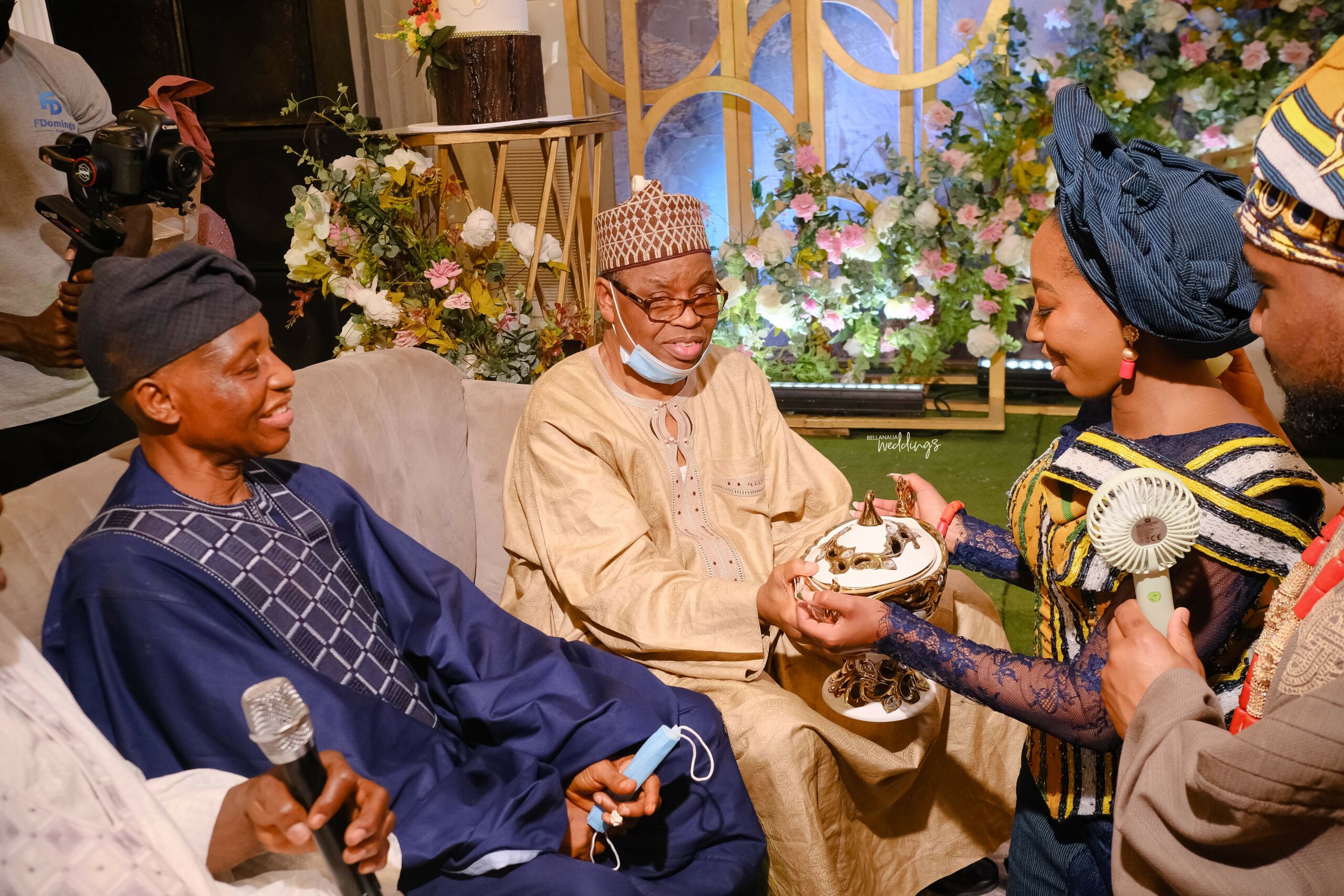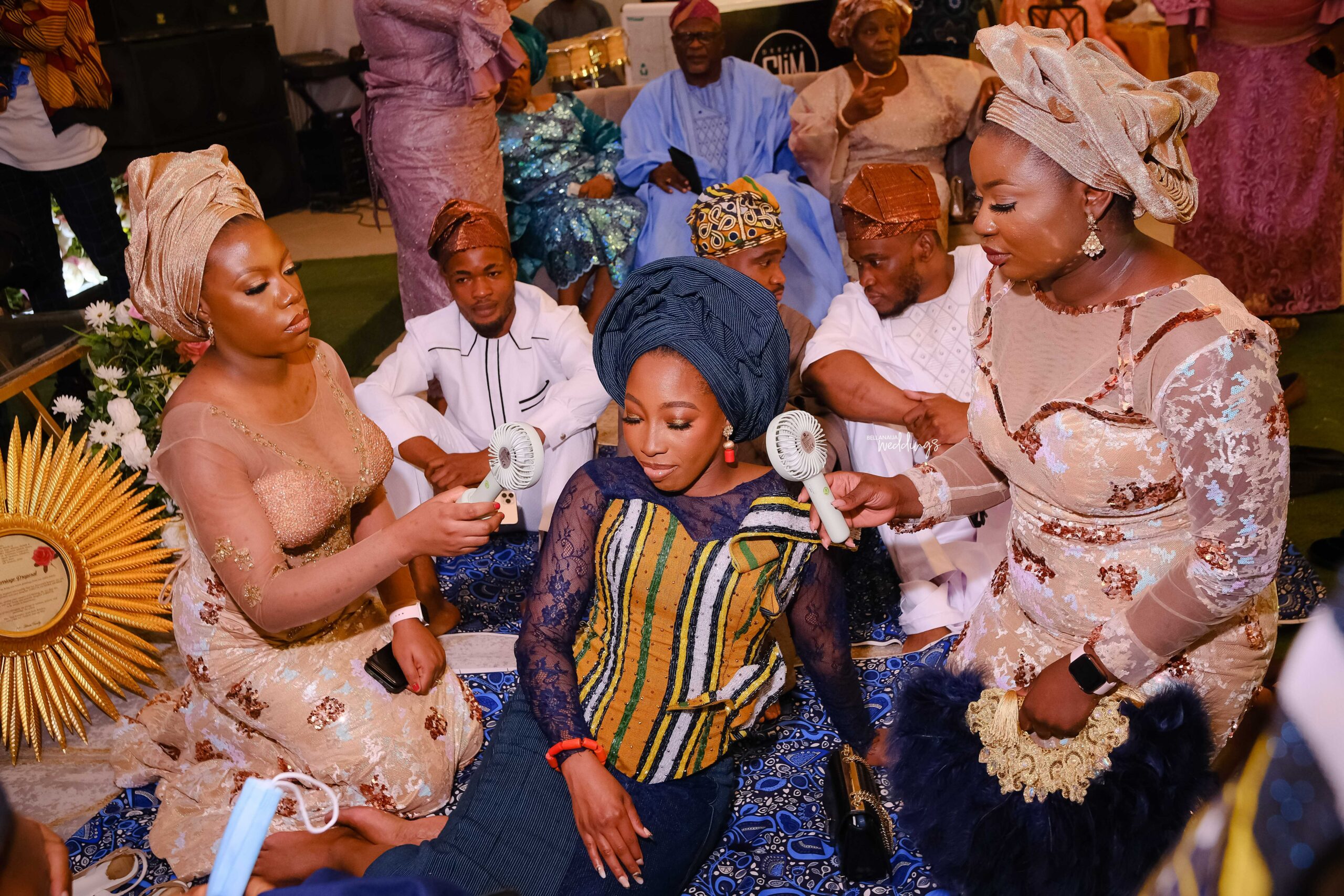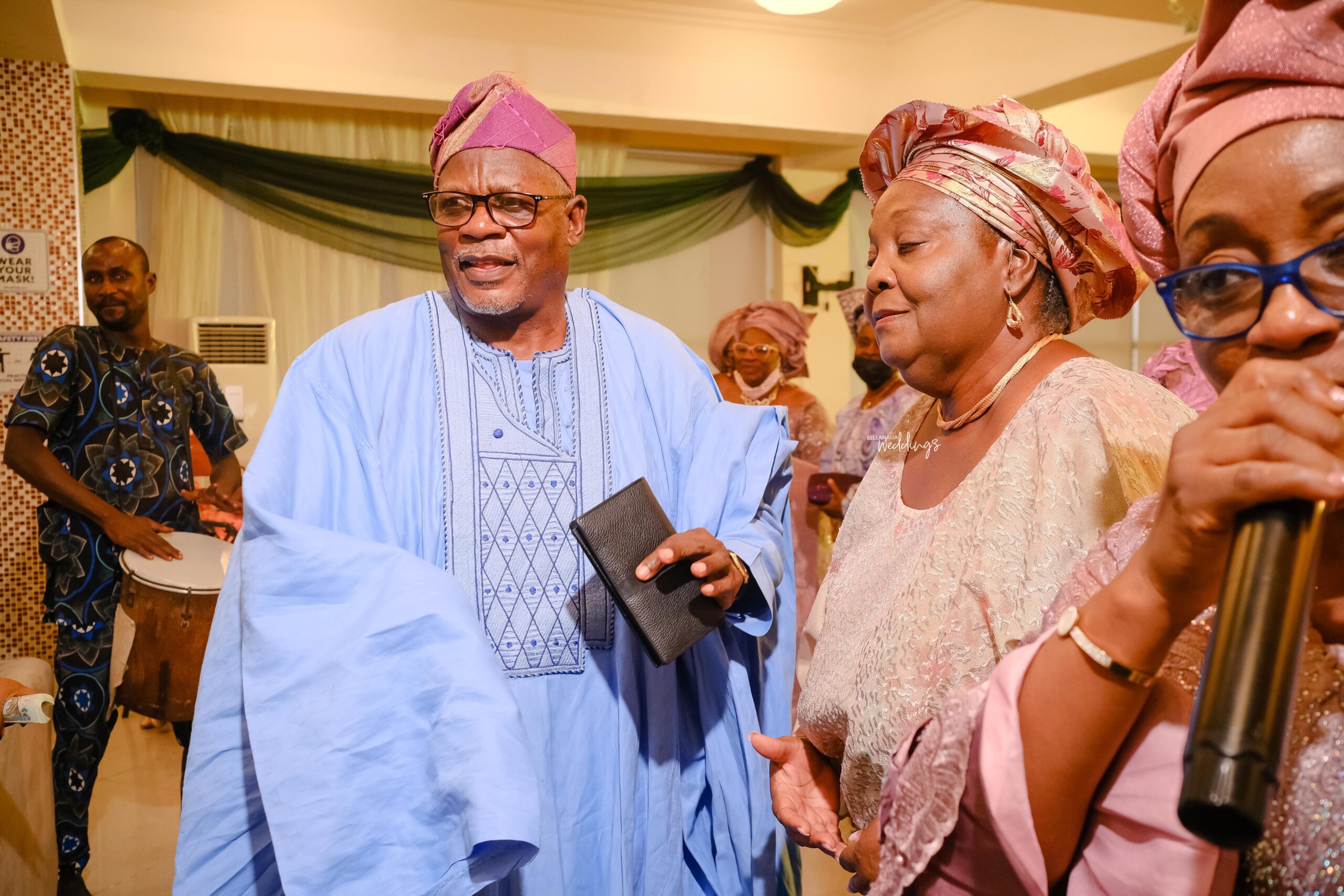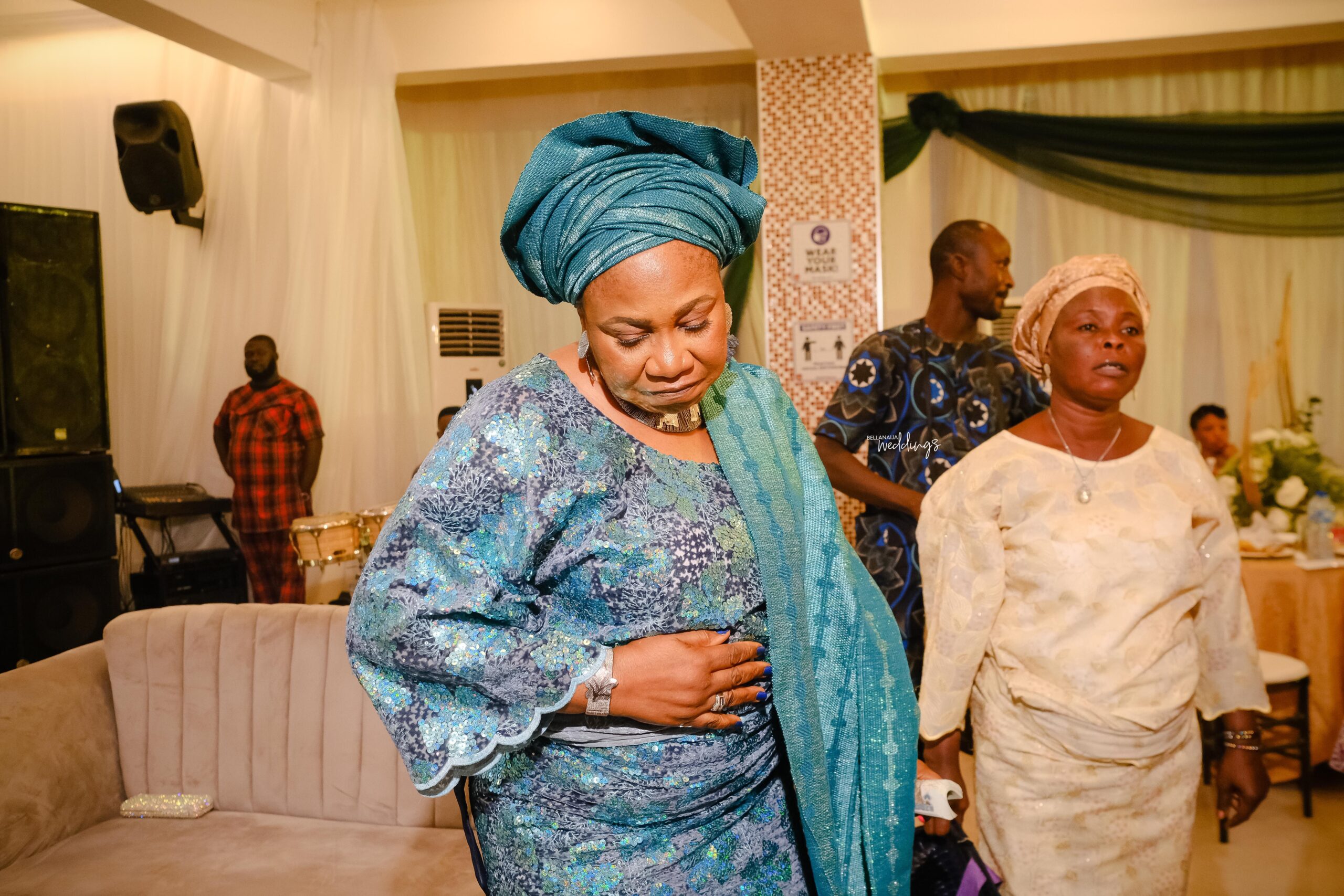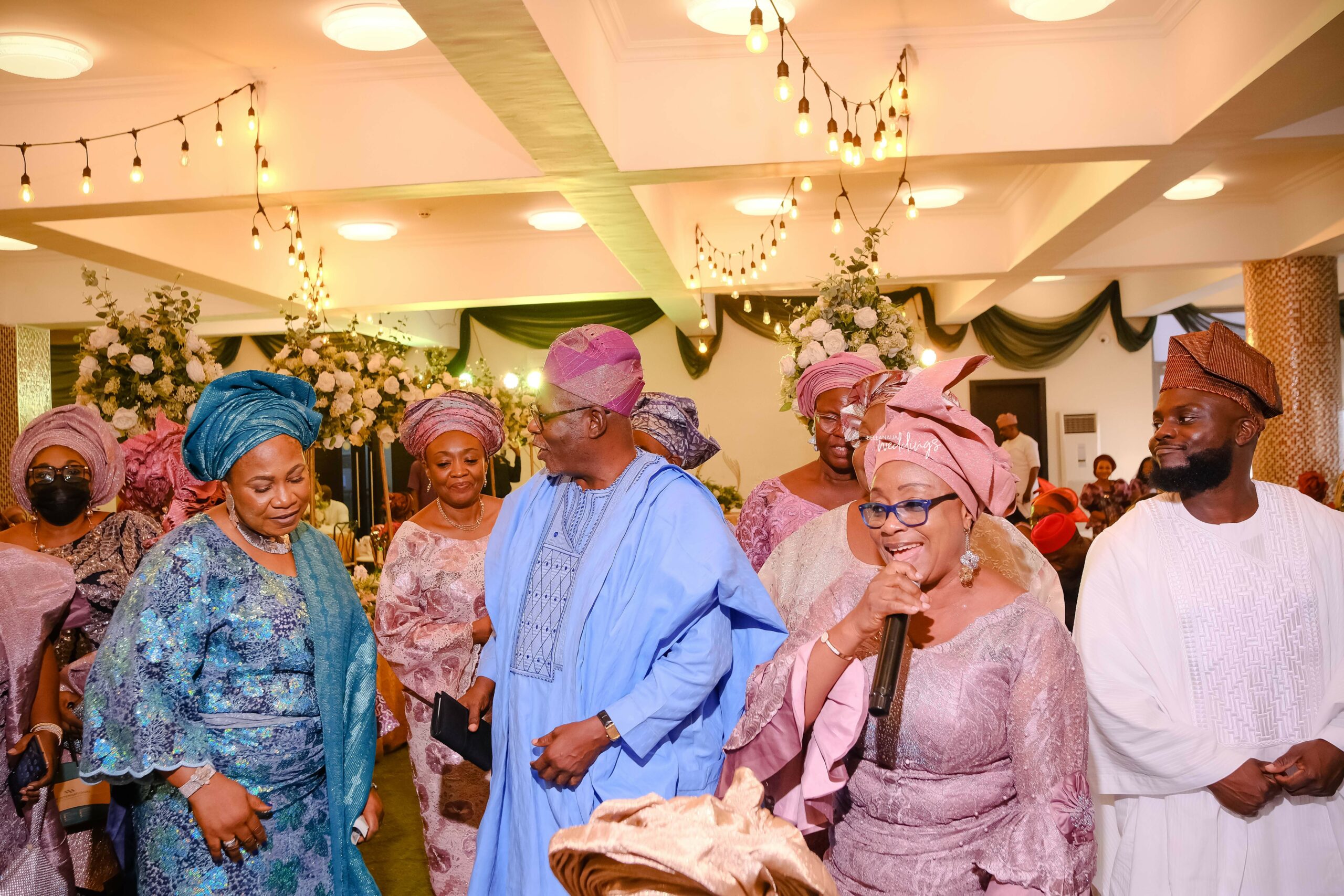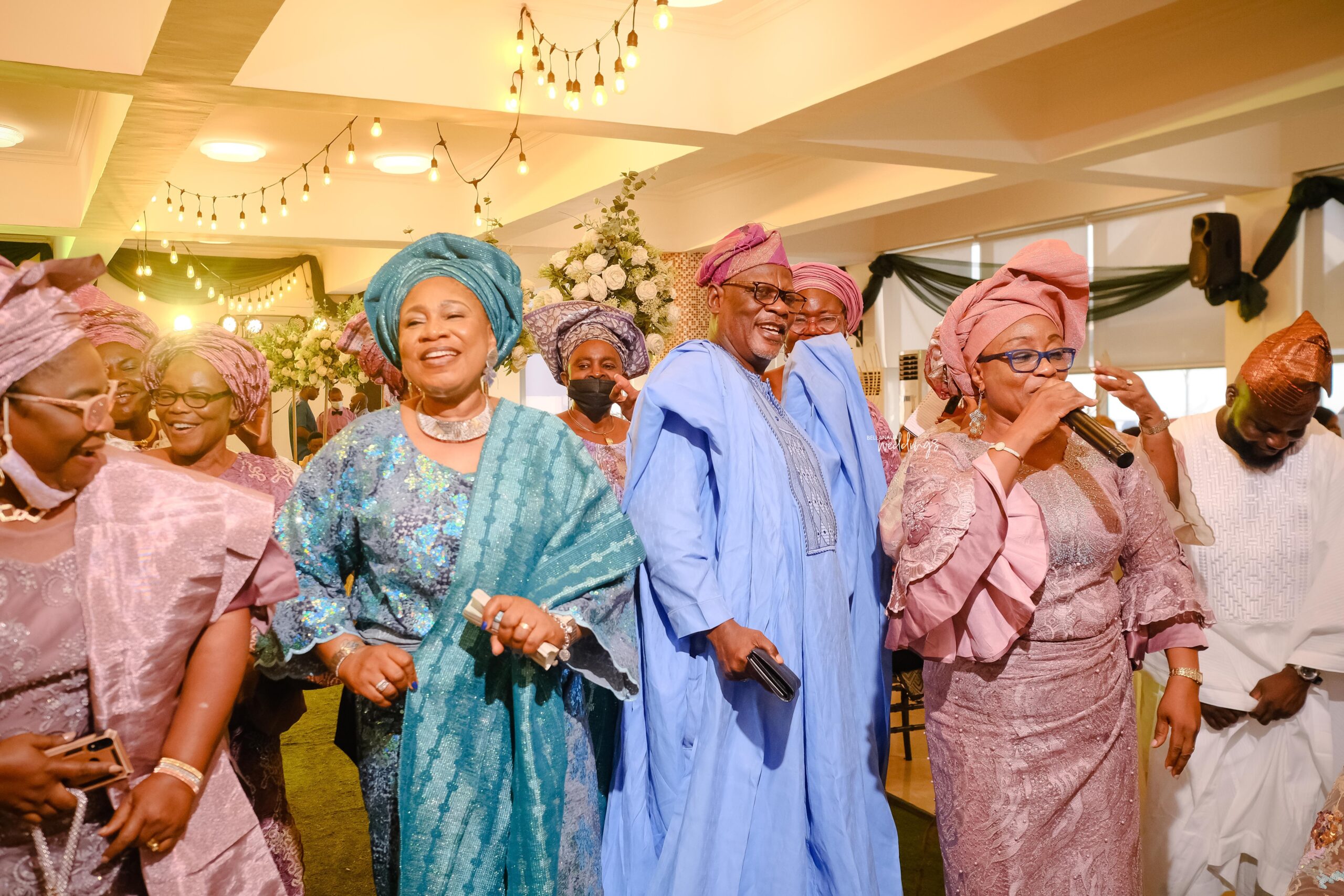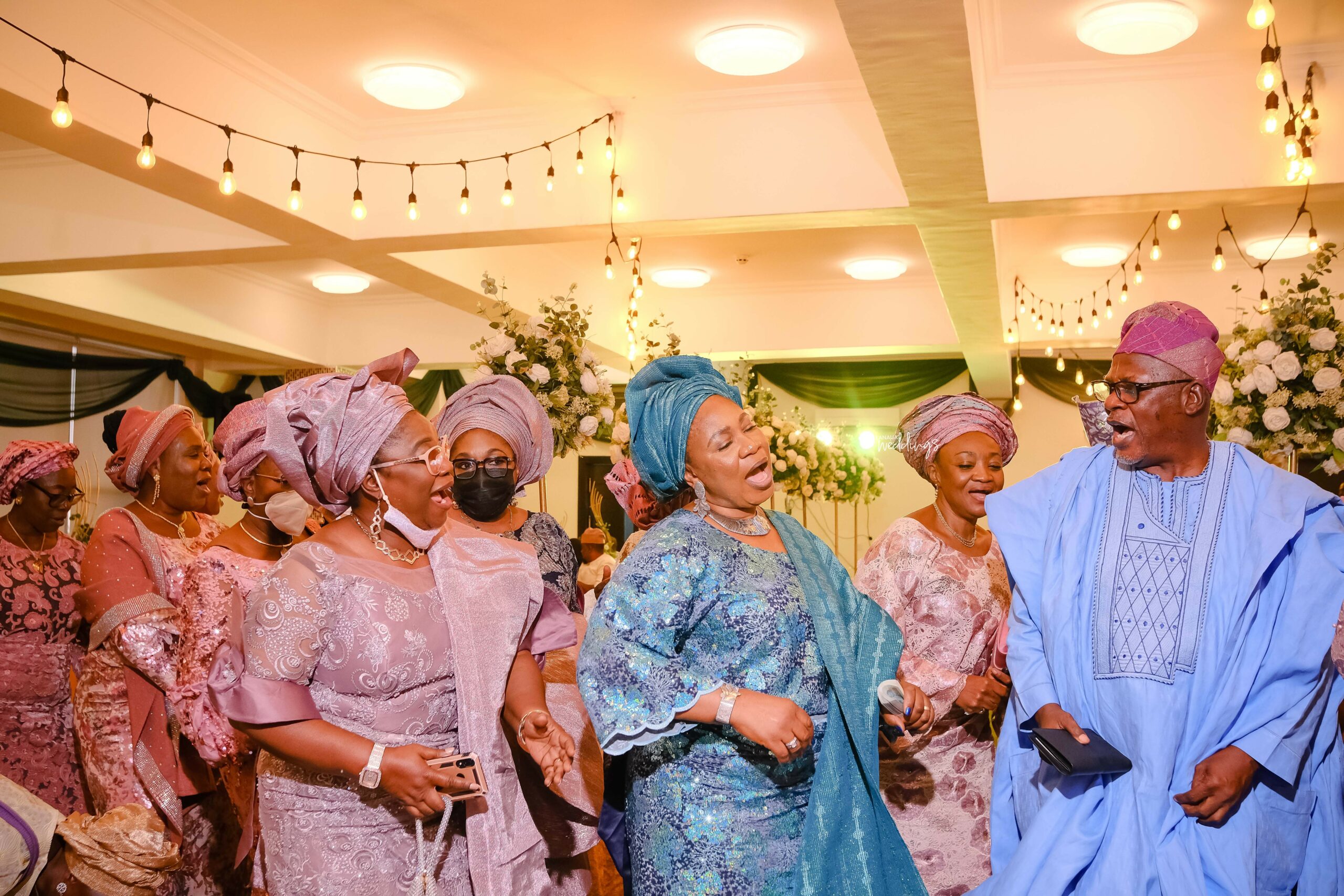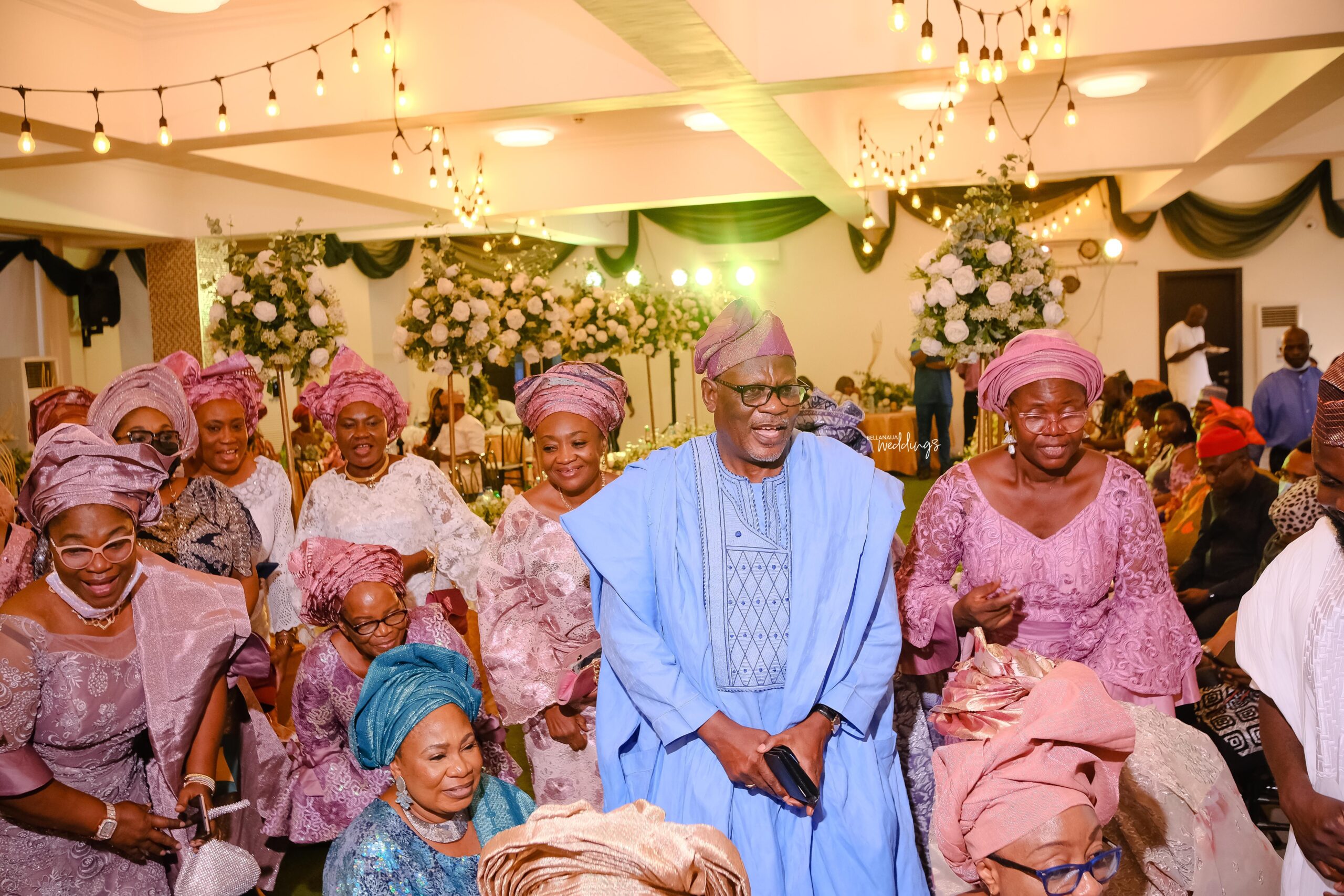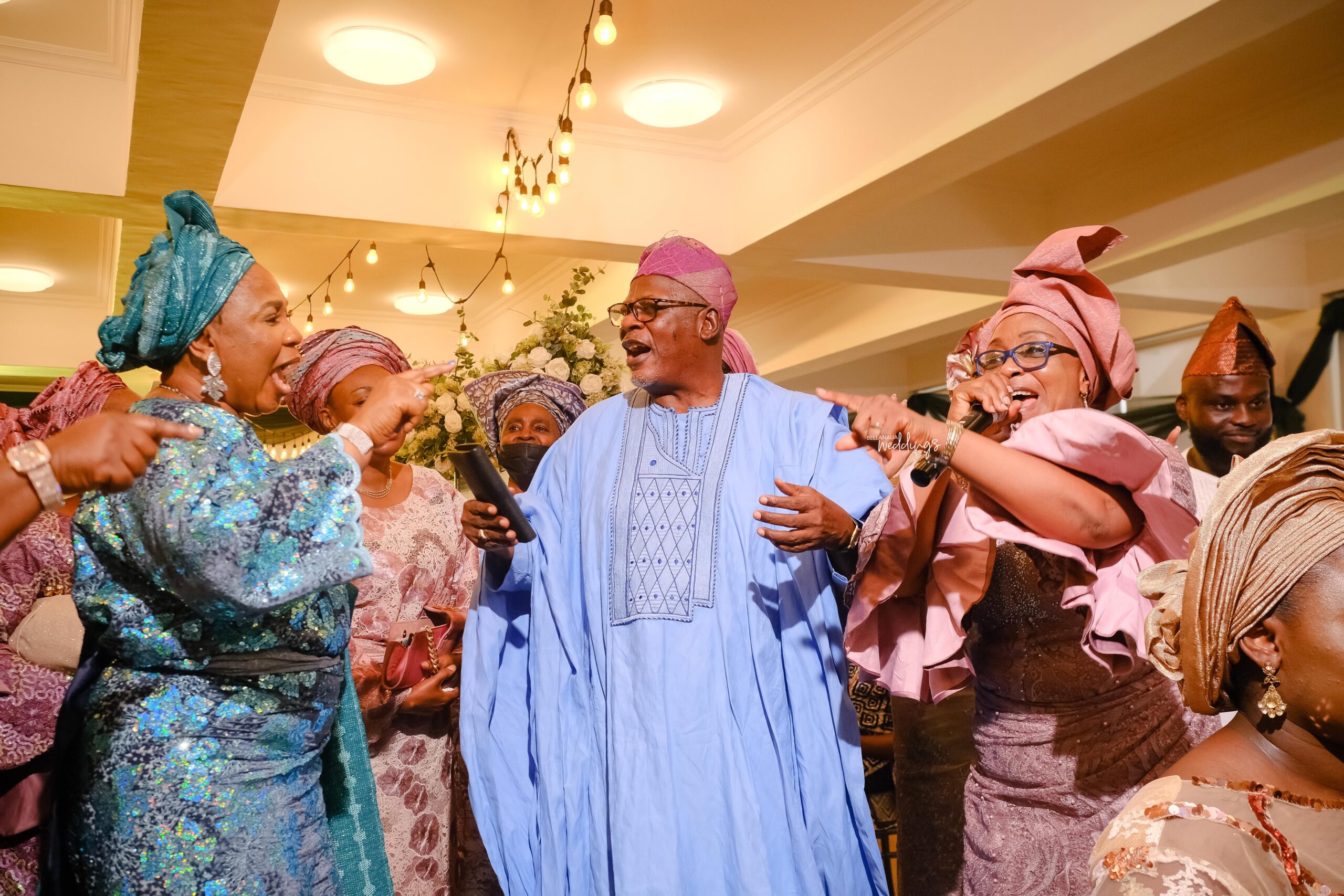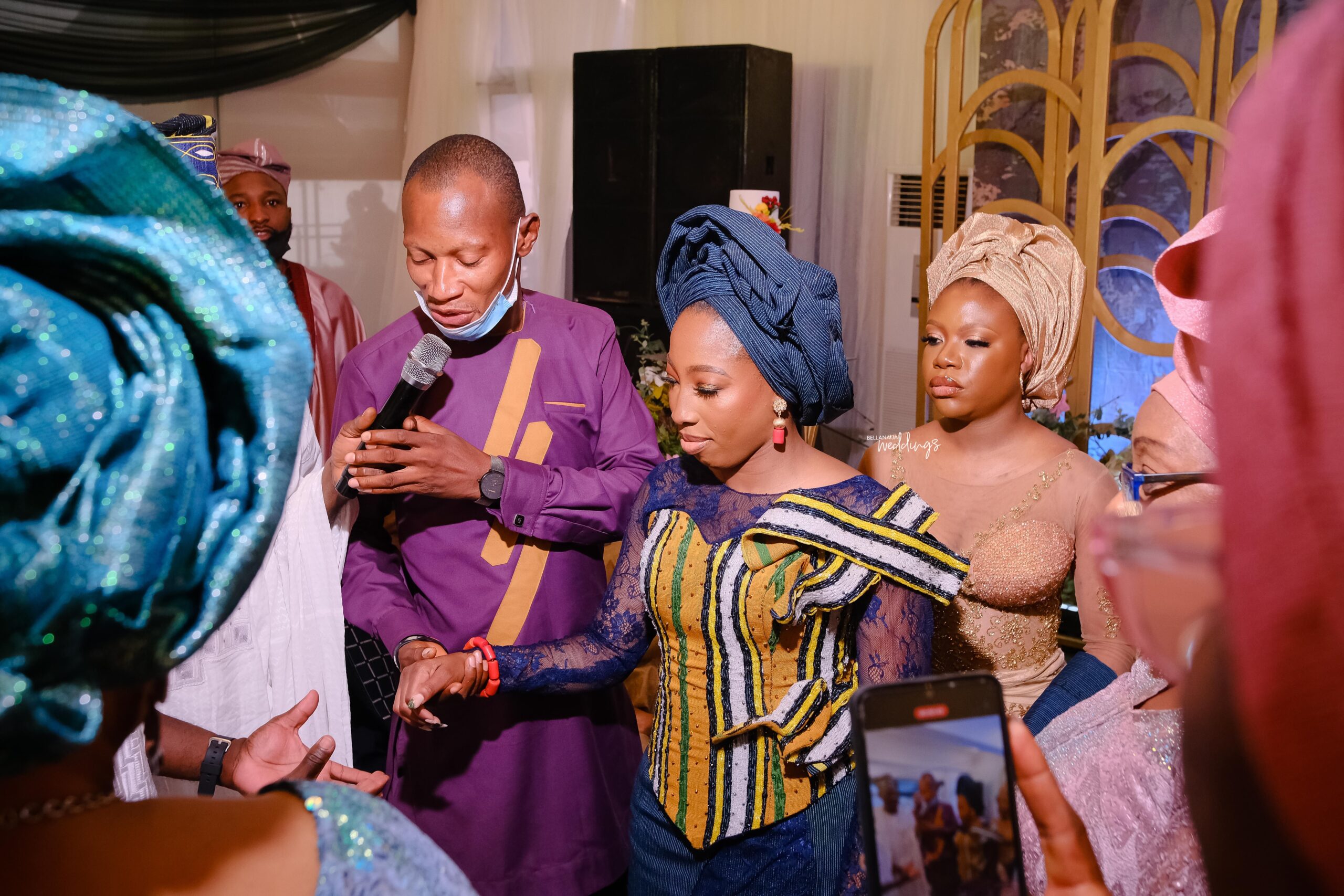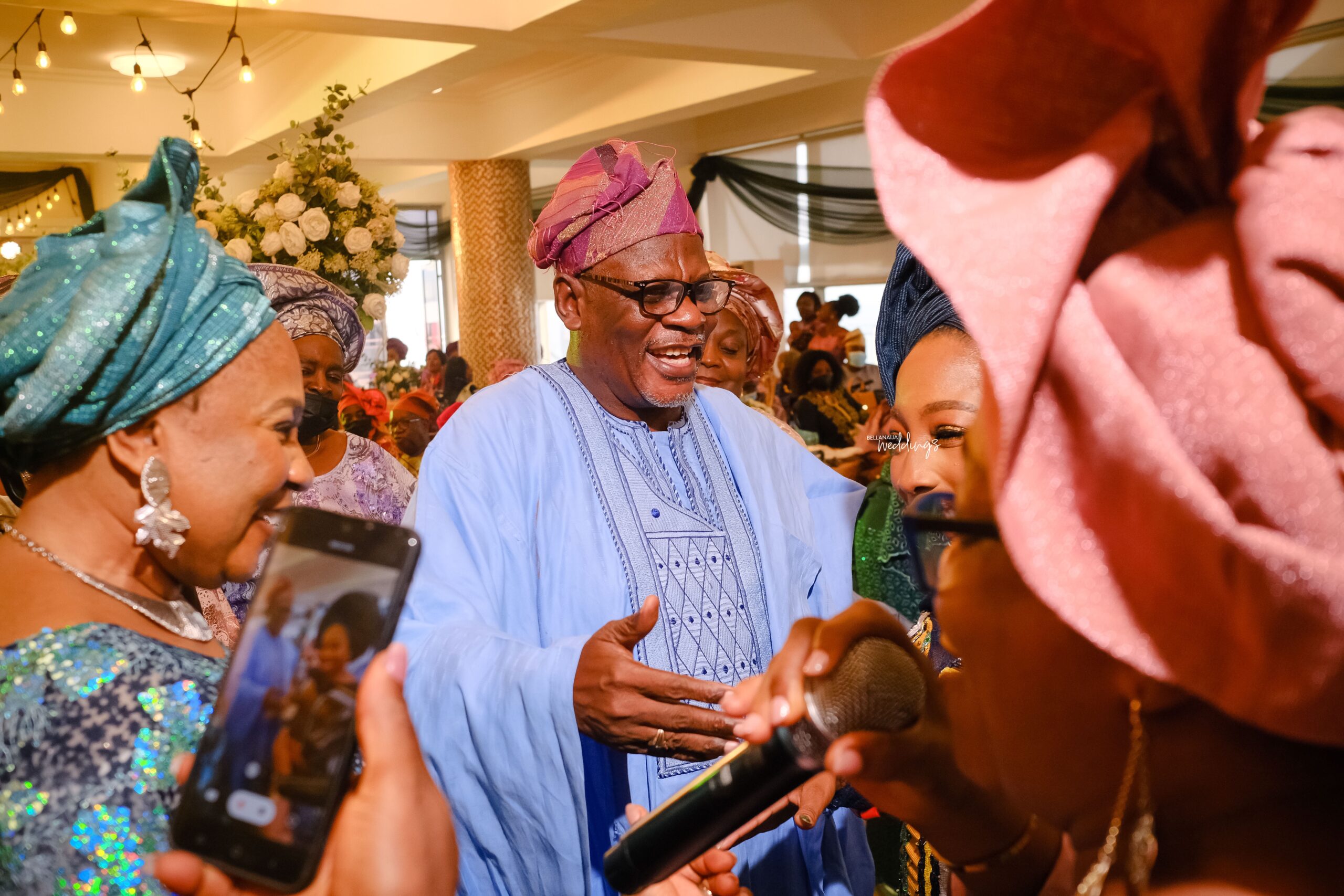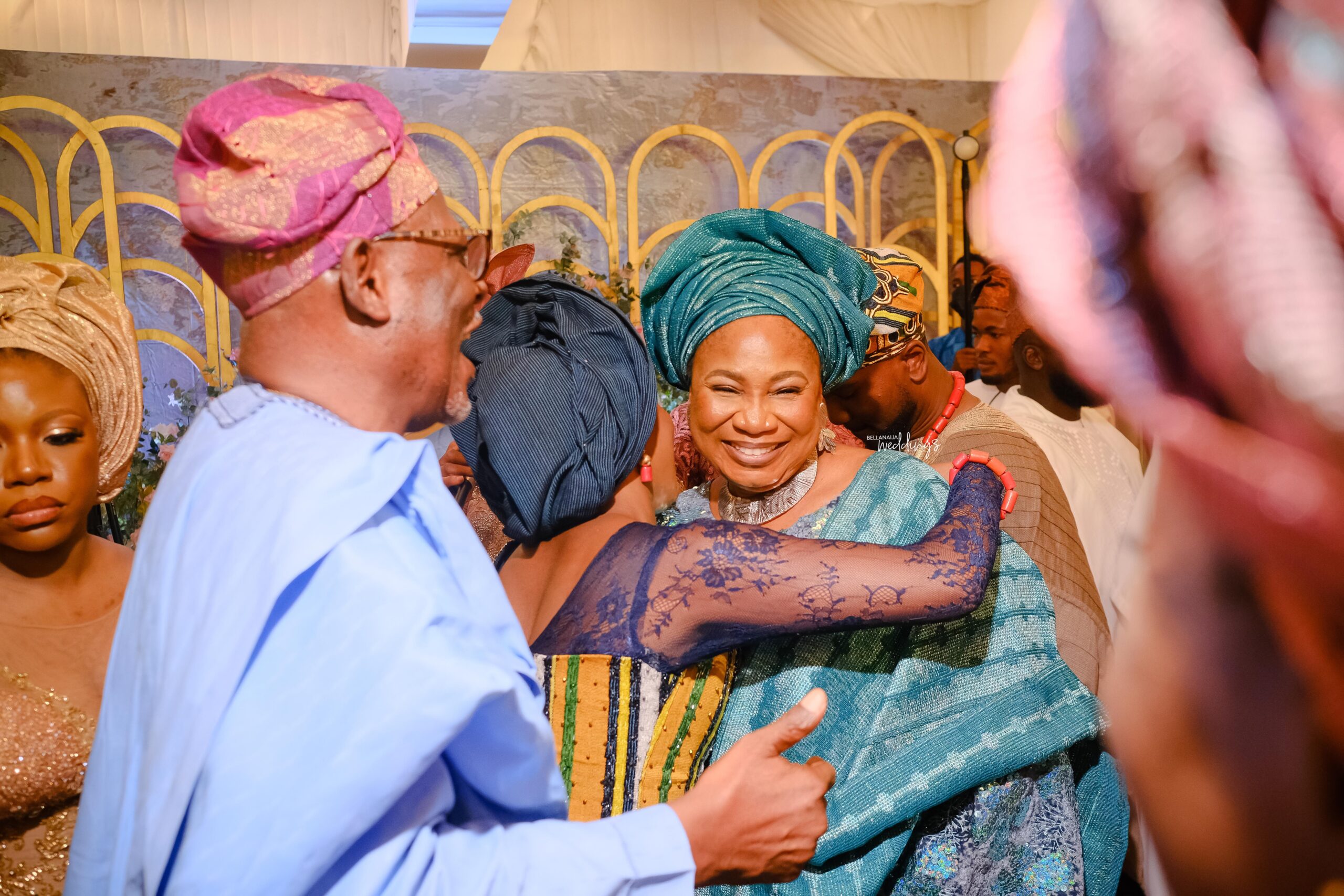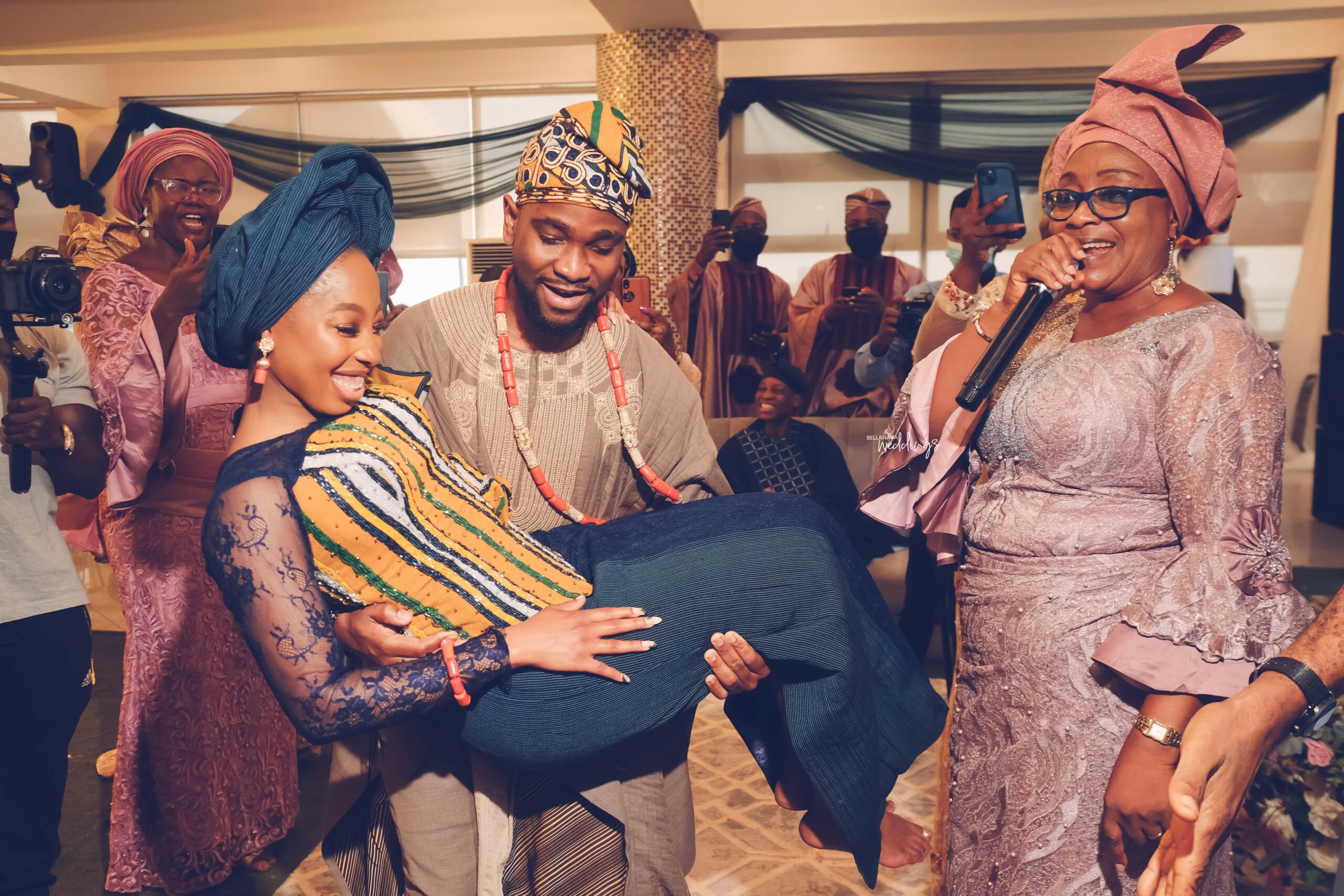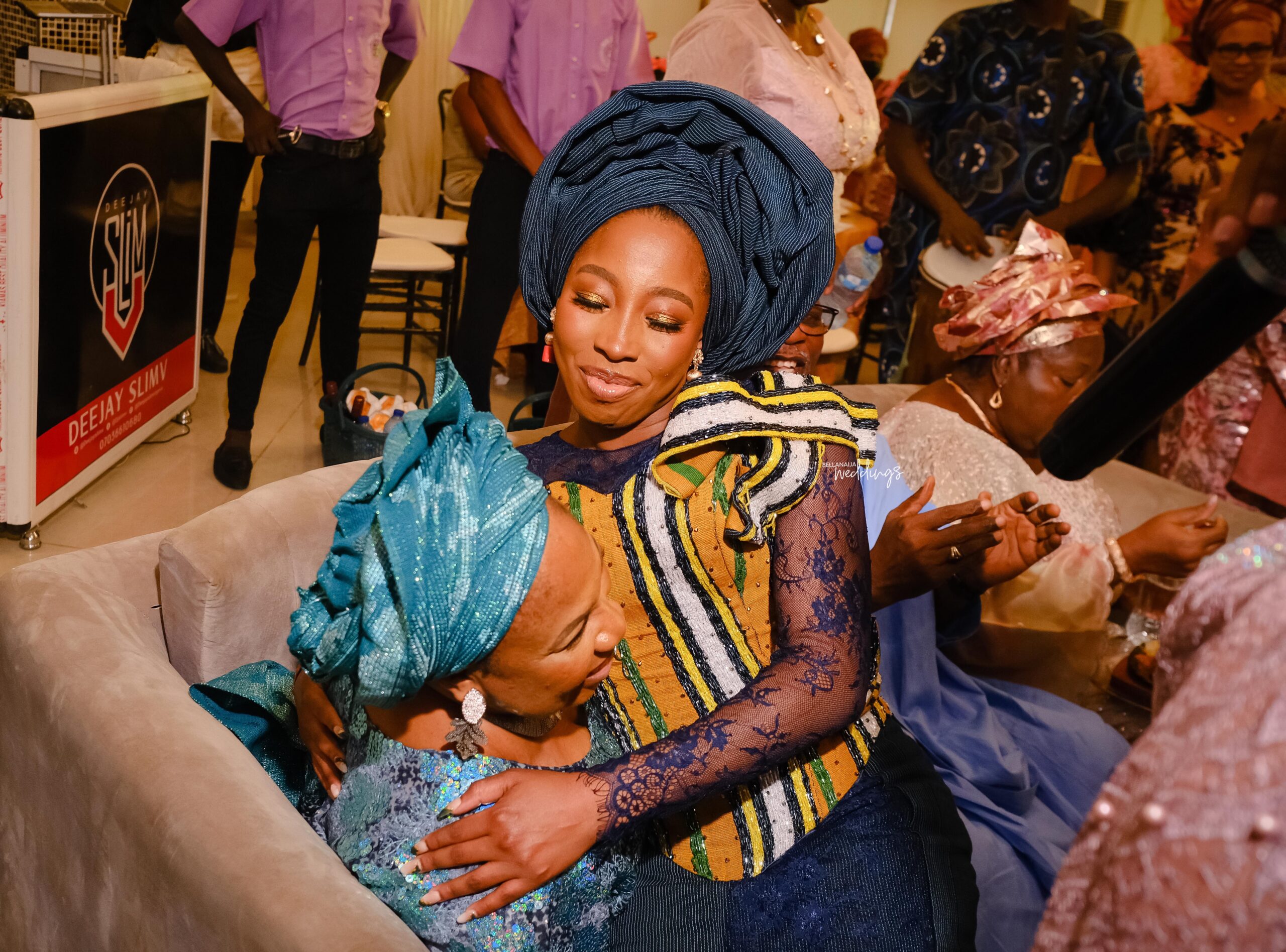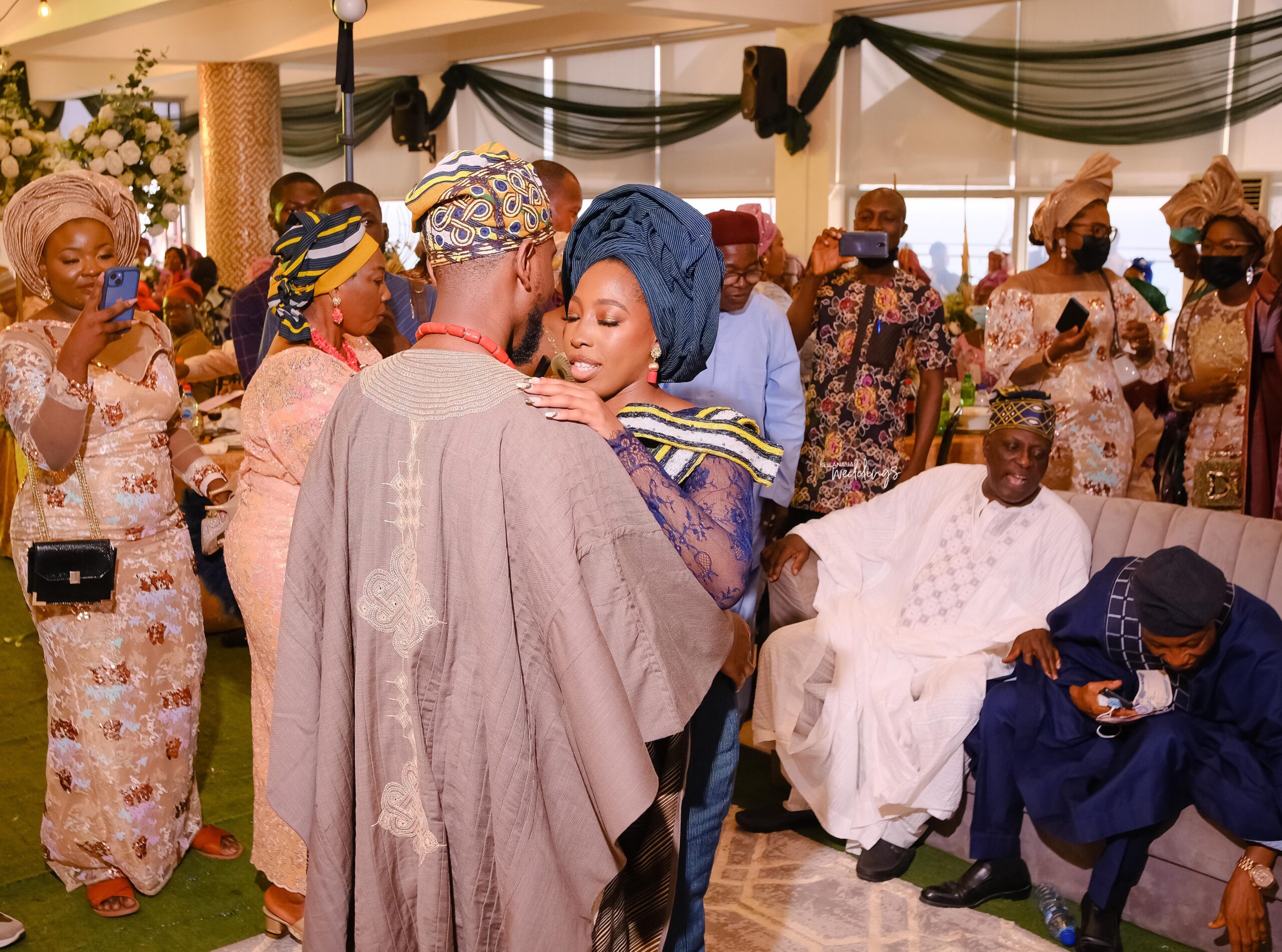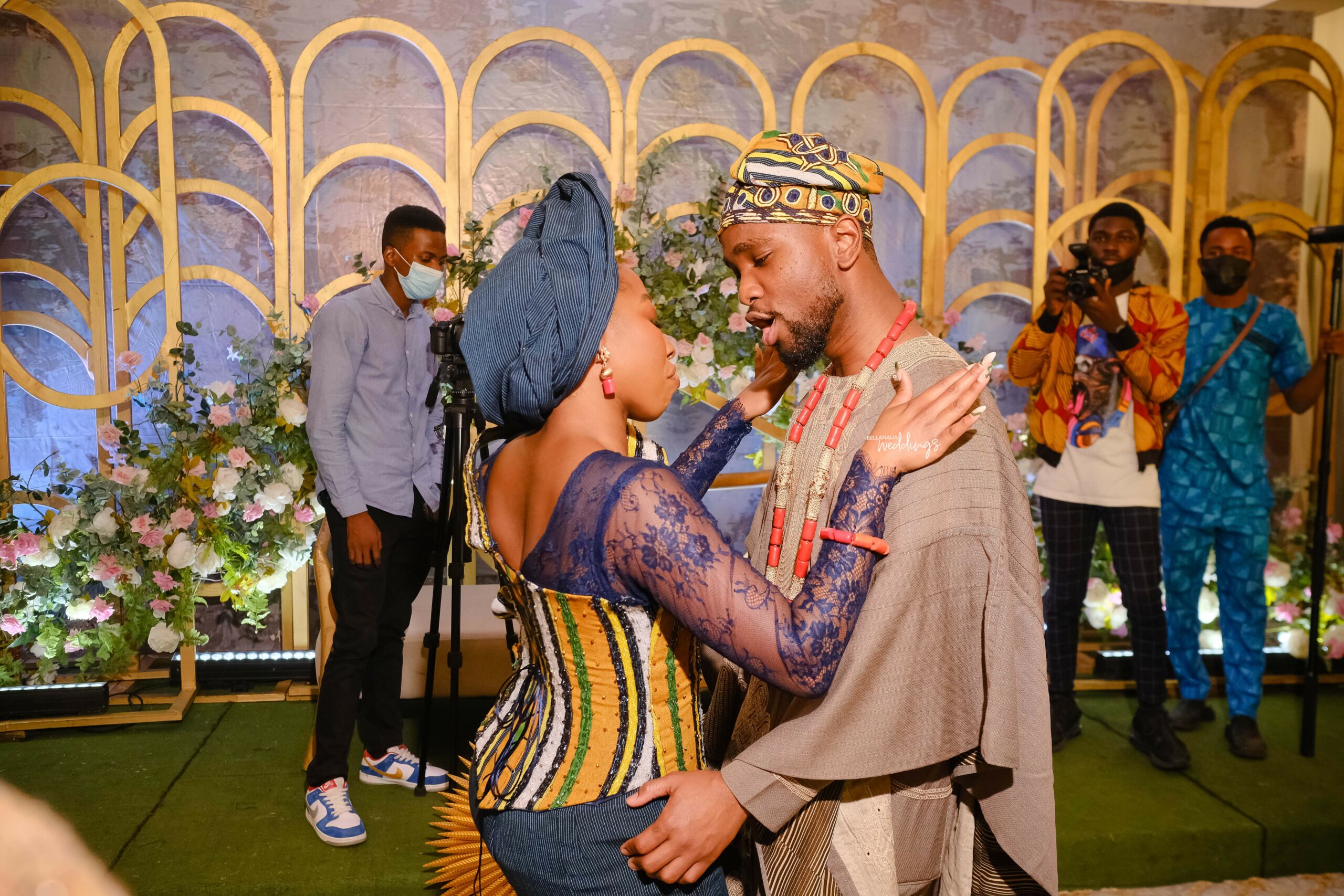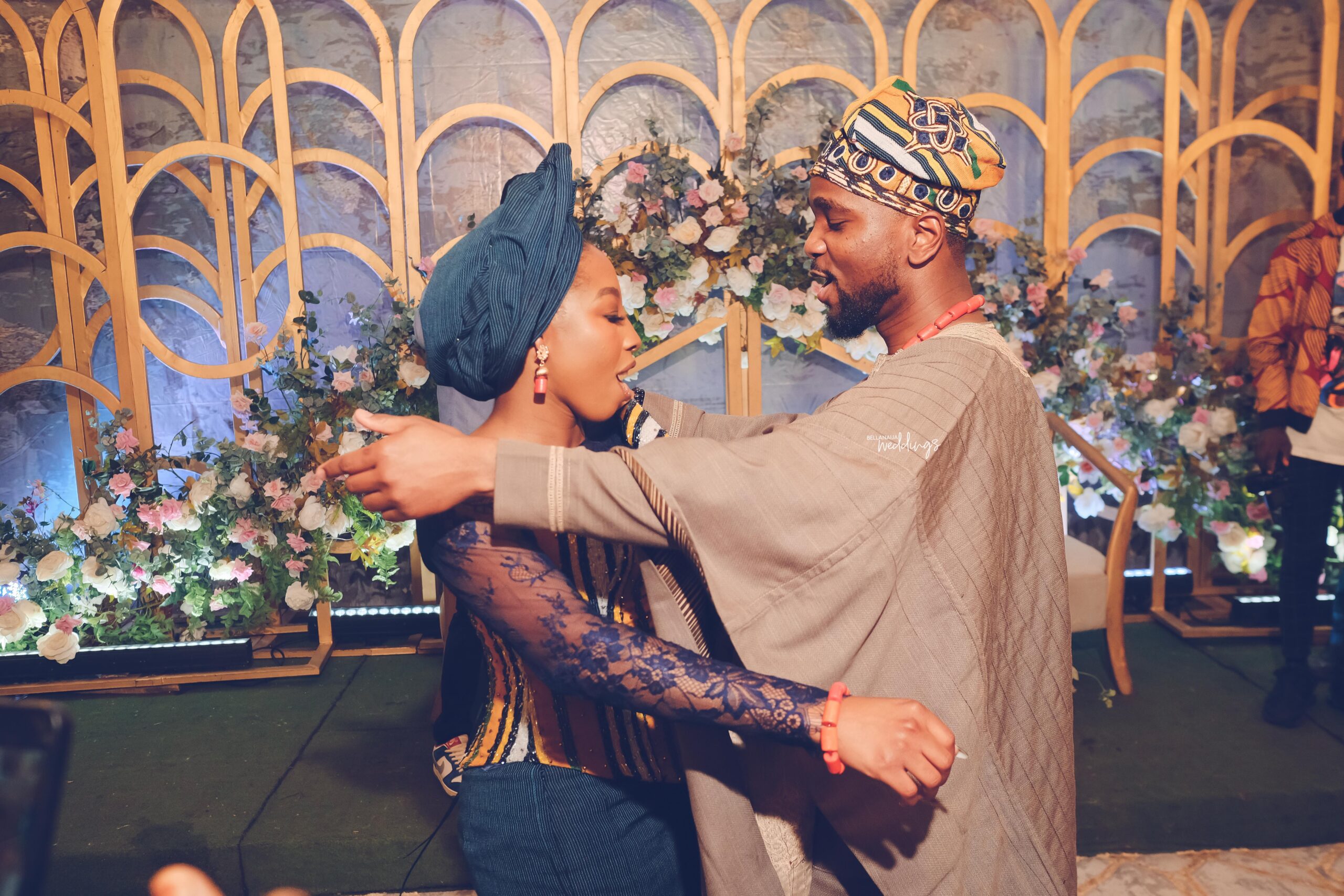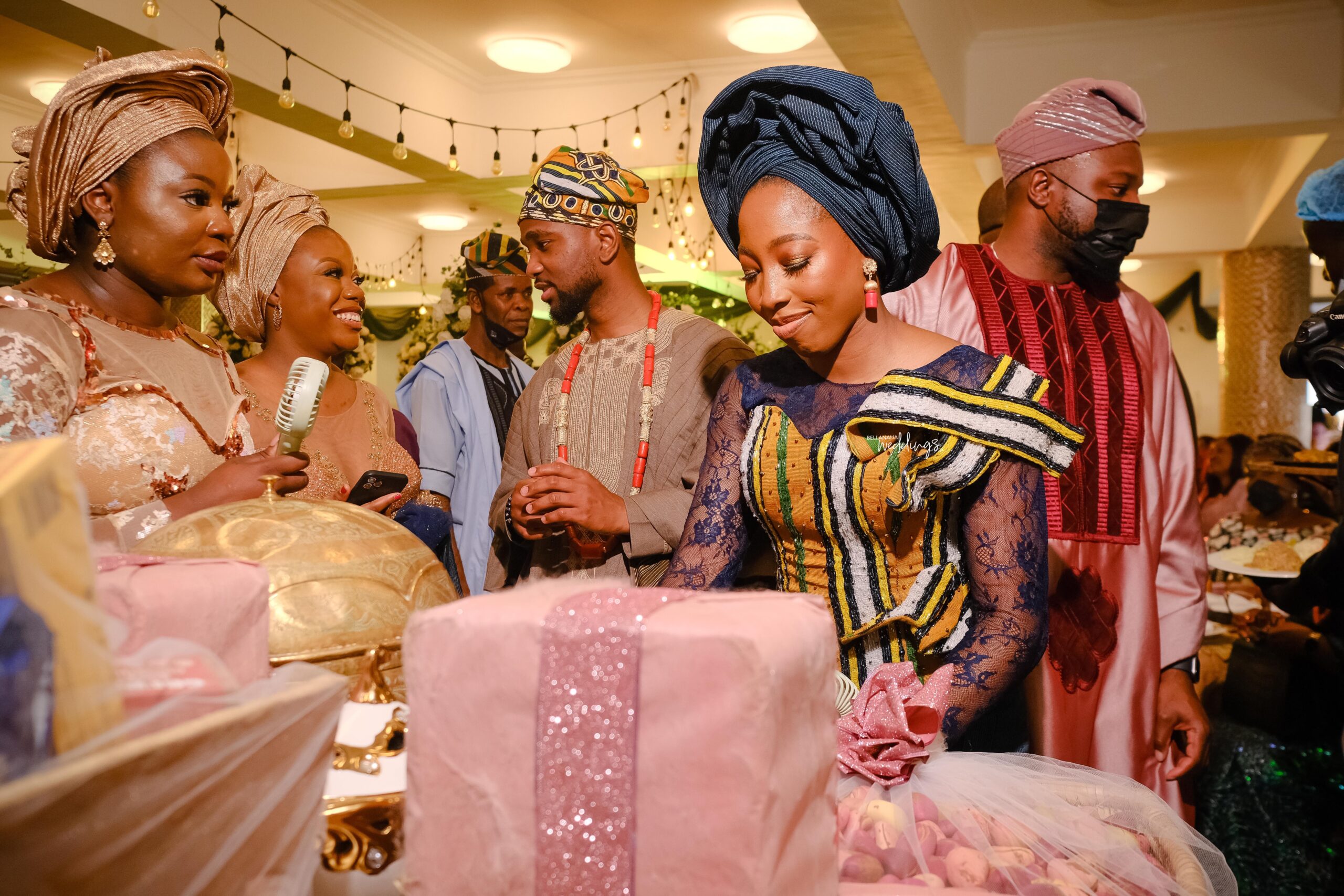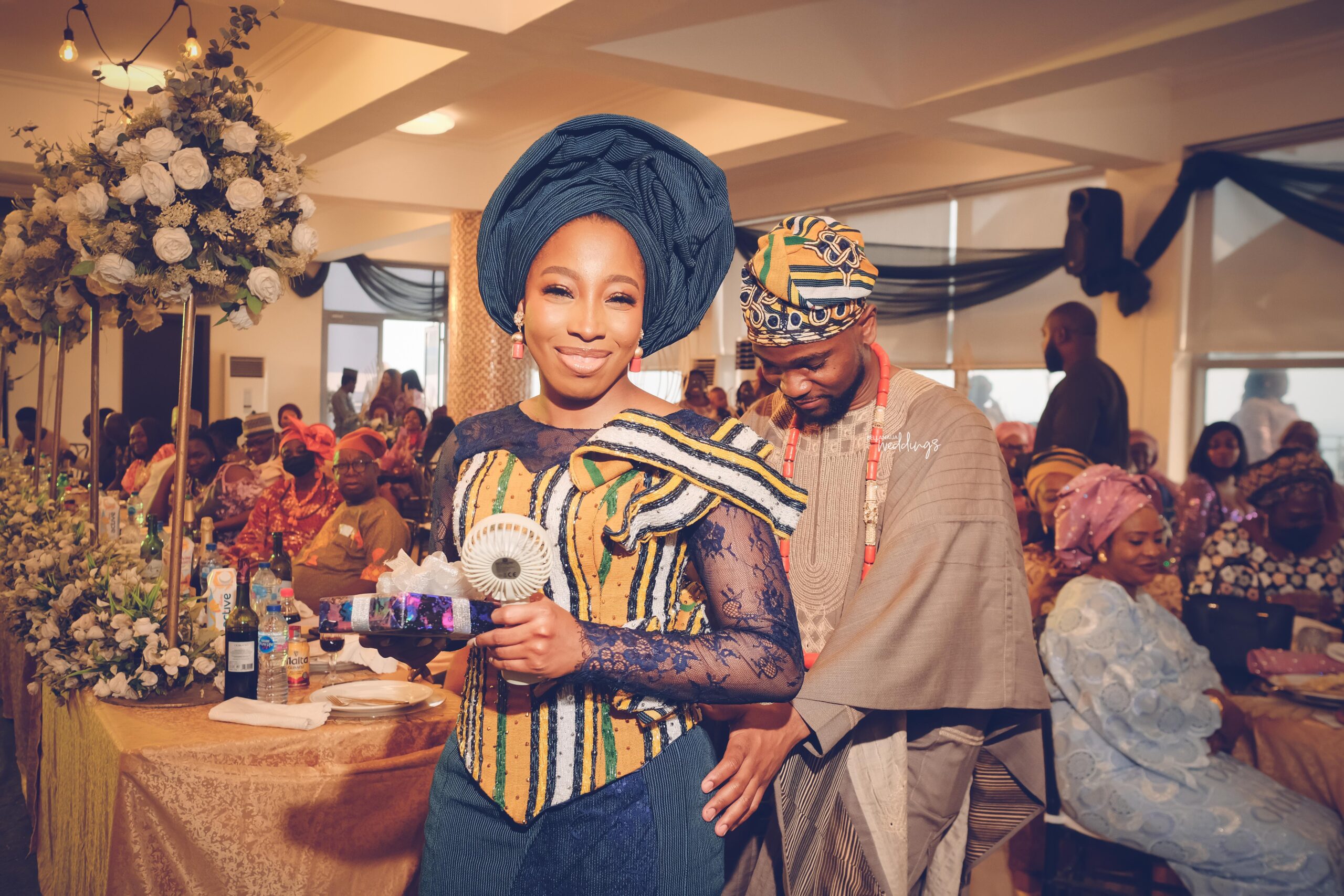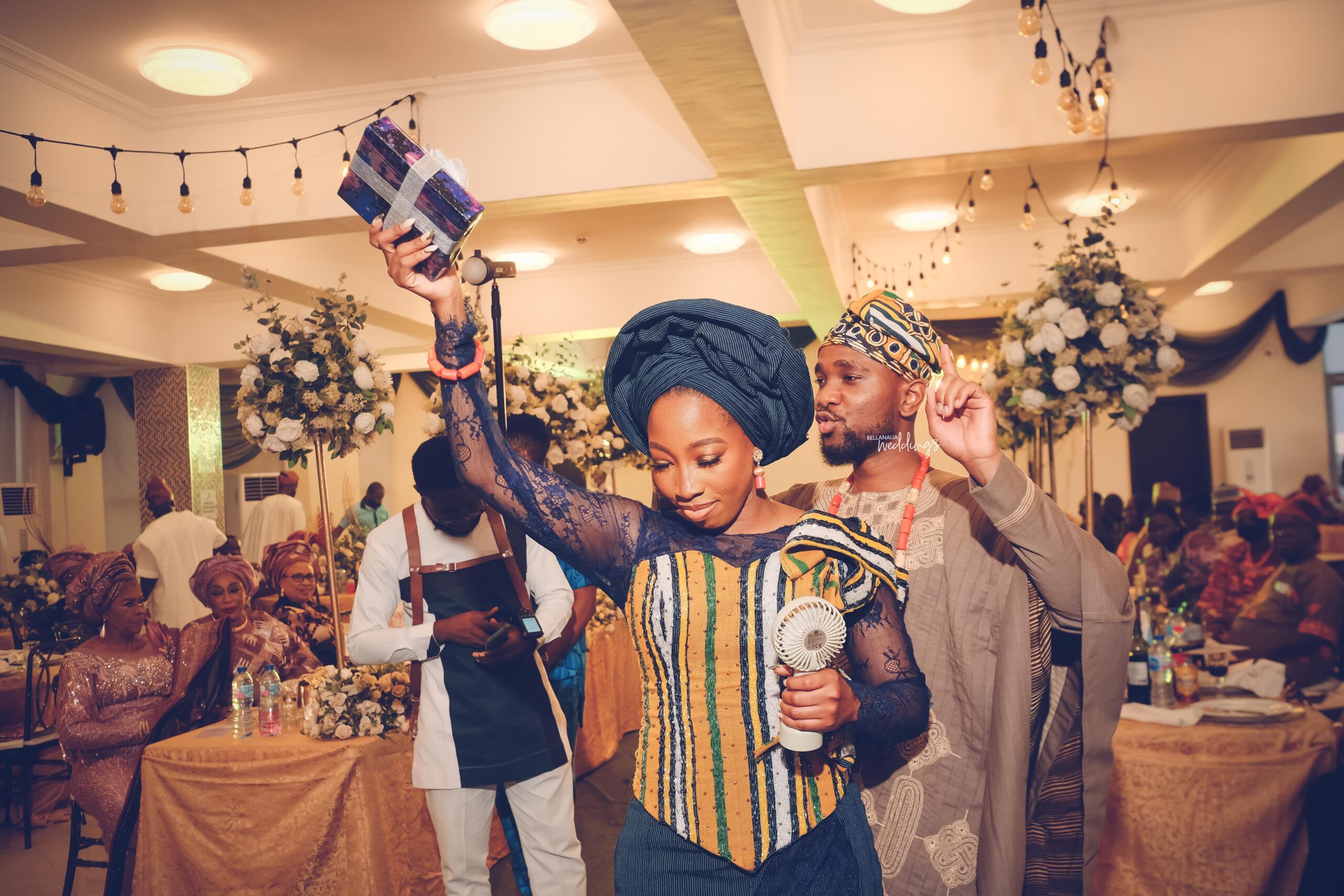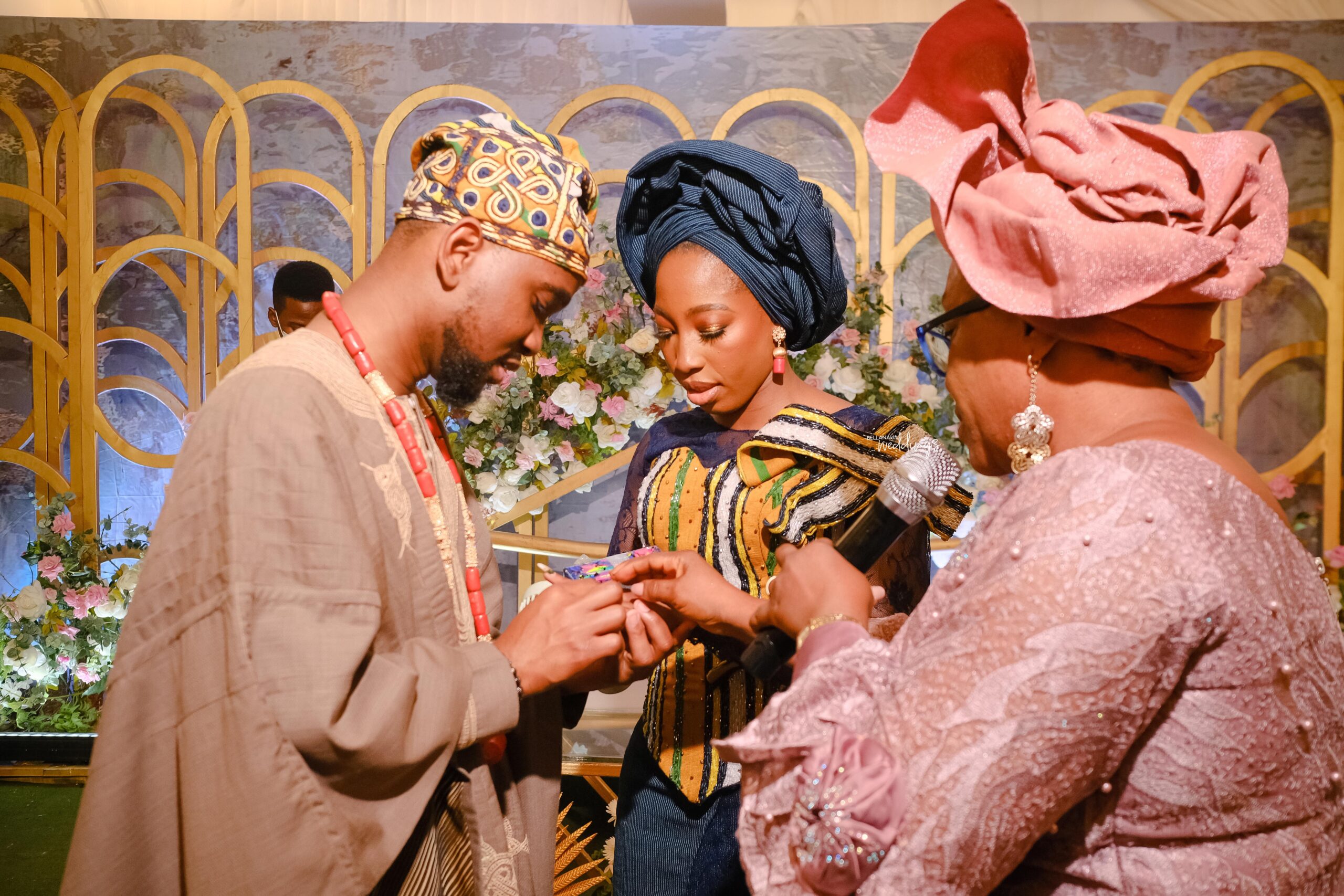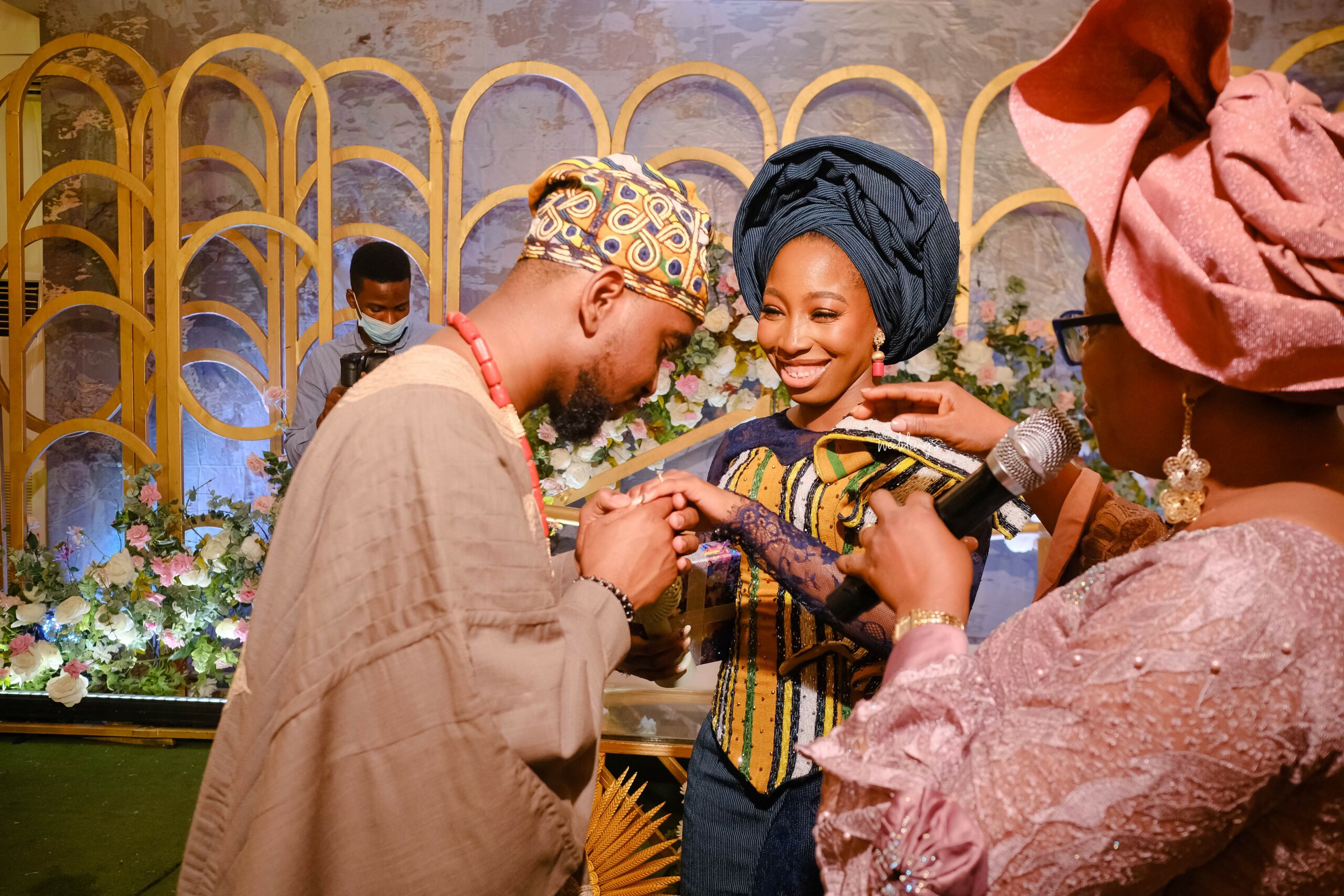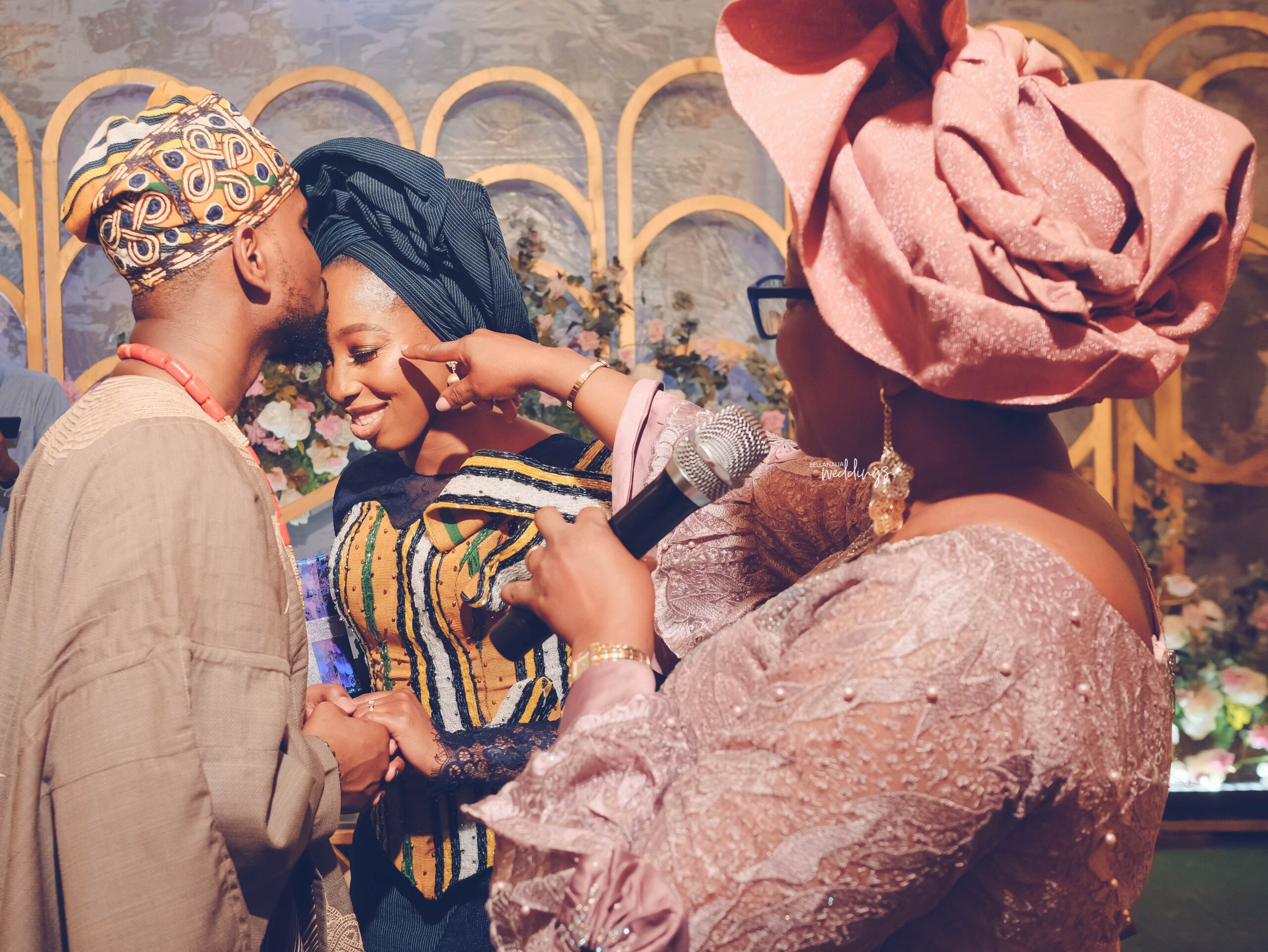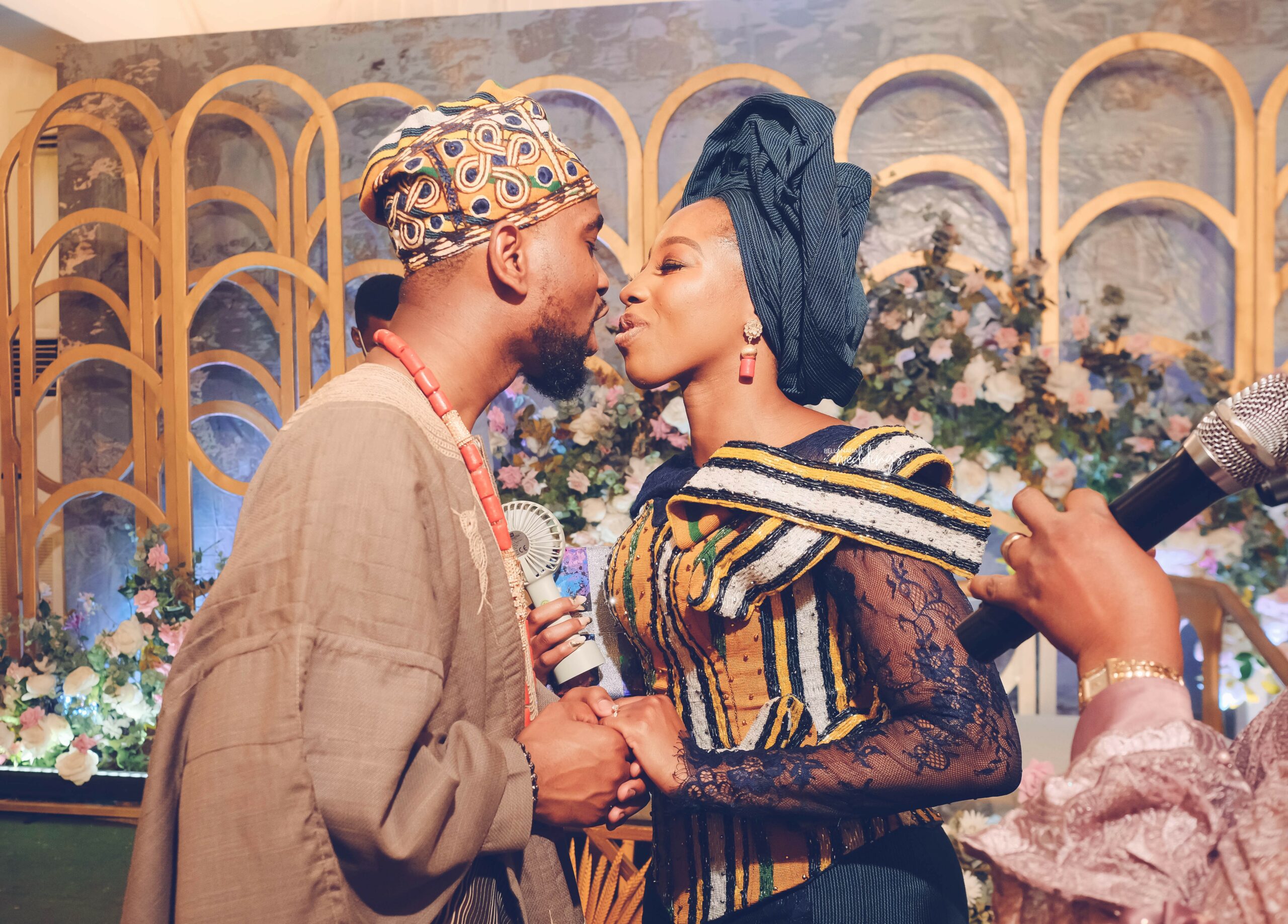 It's Mr and Mrs now!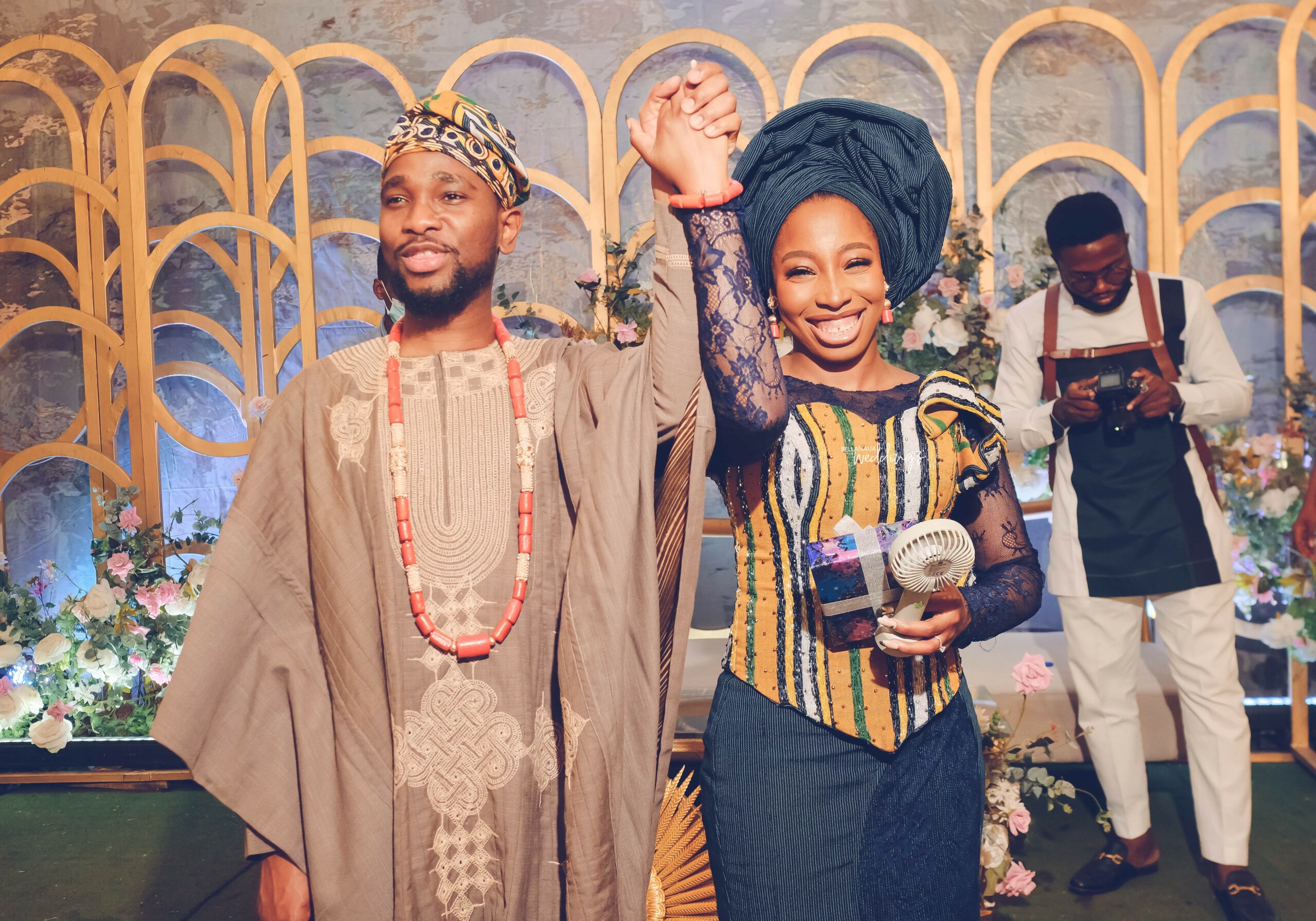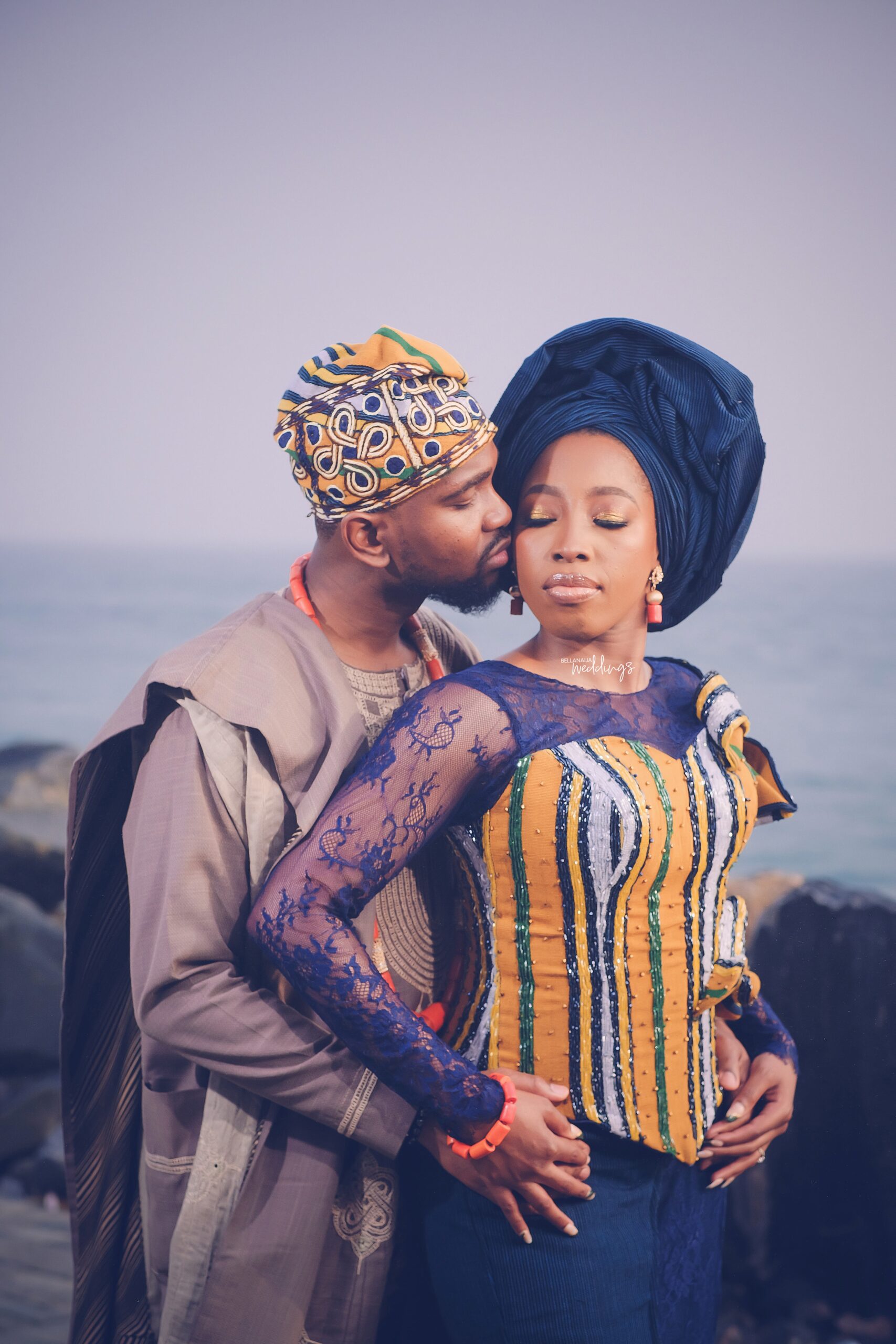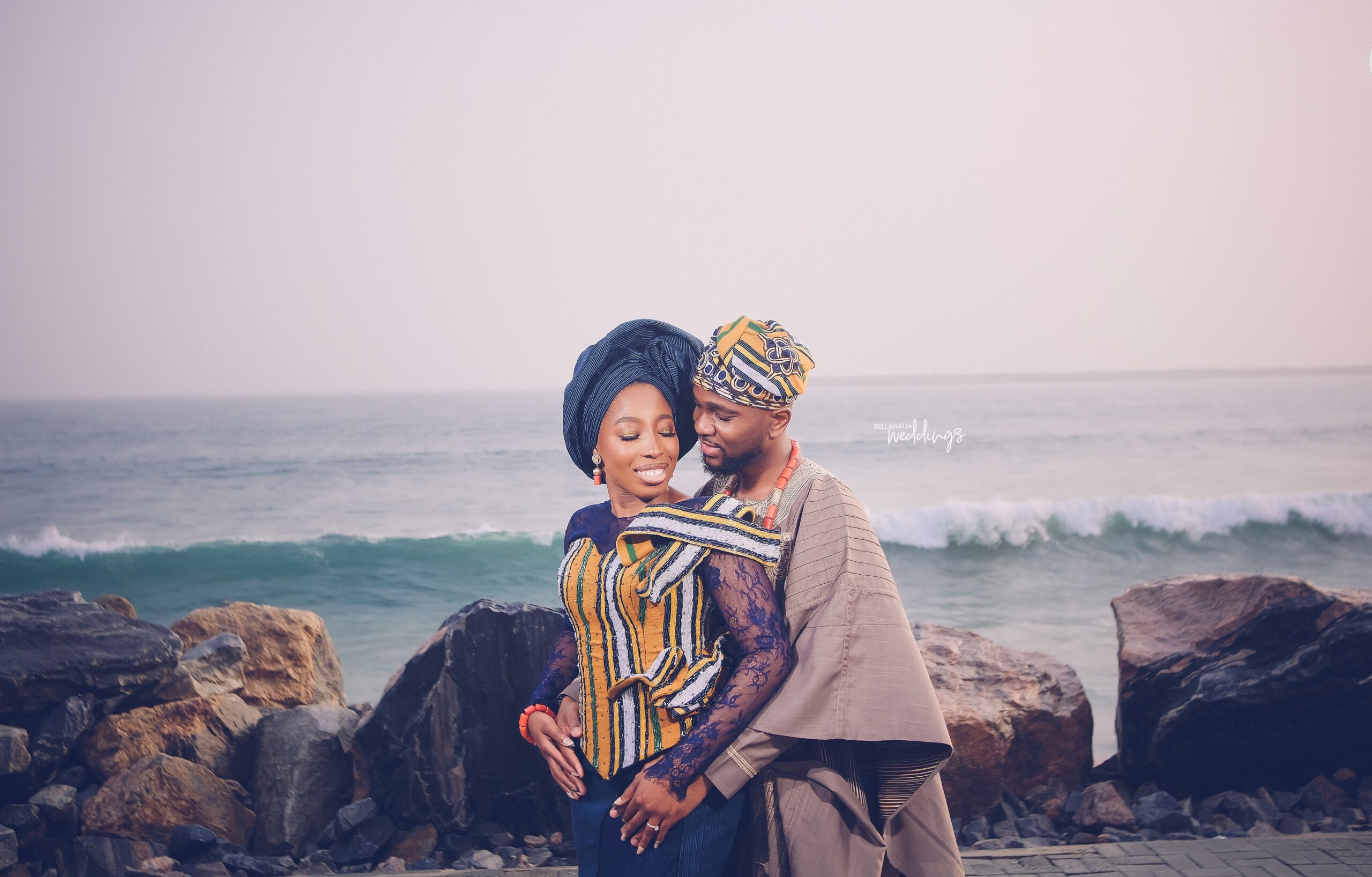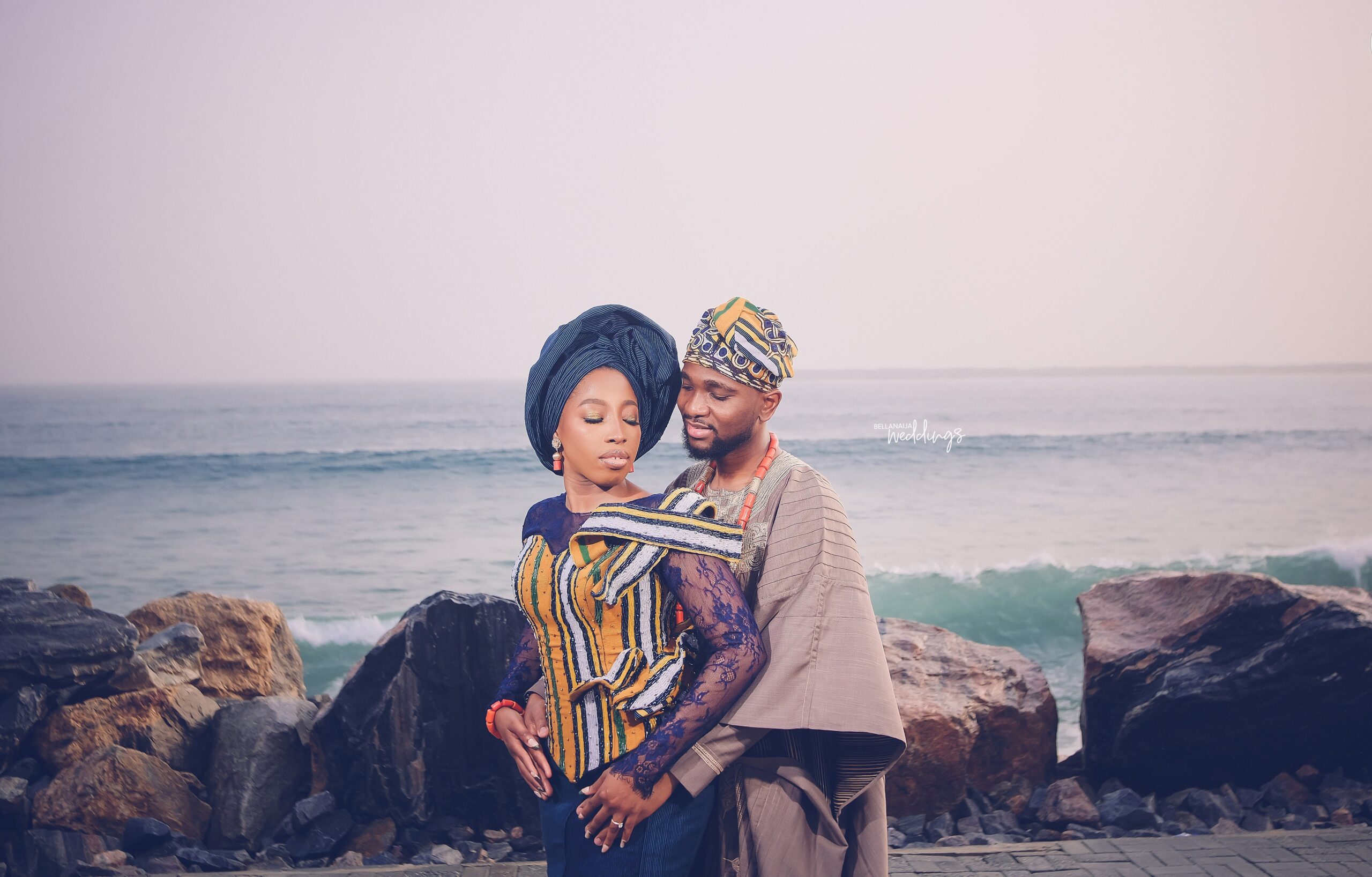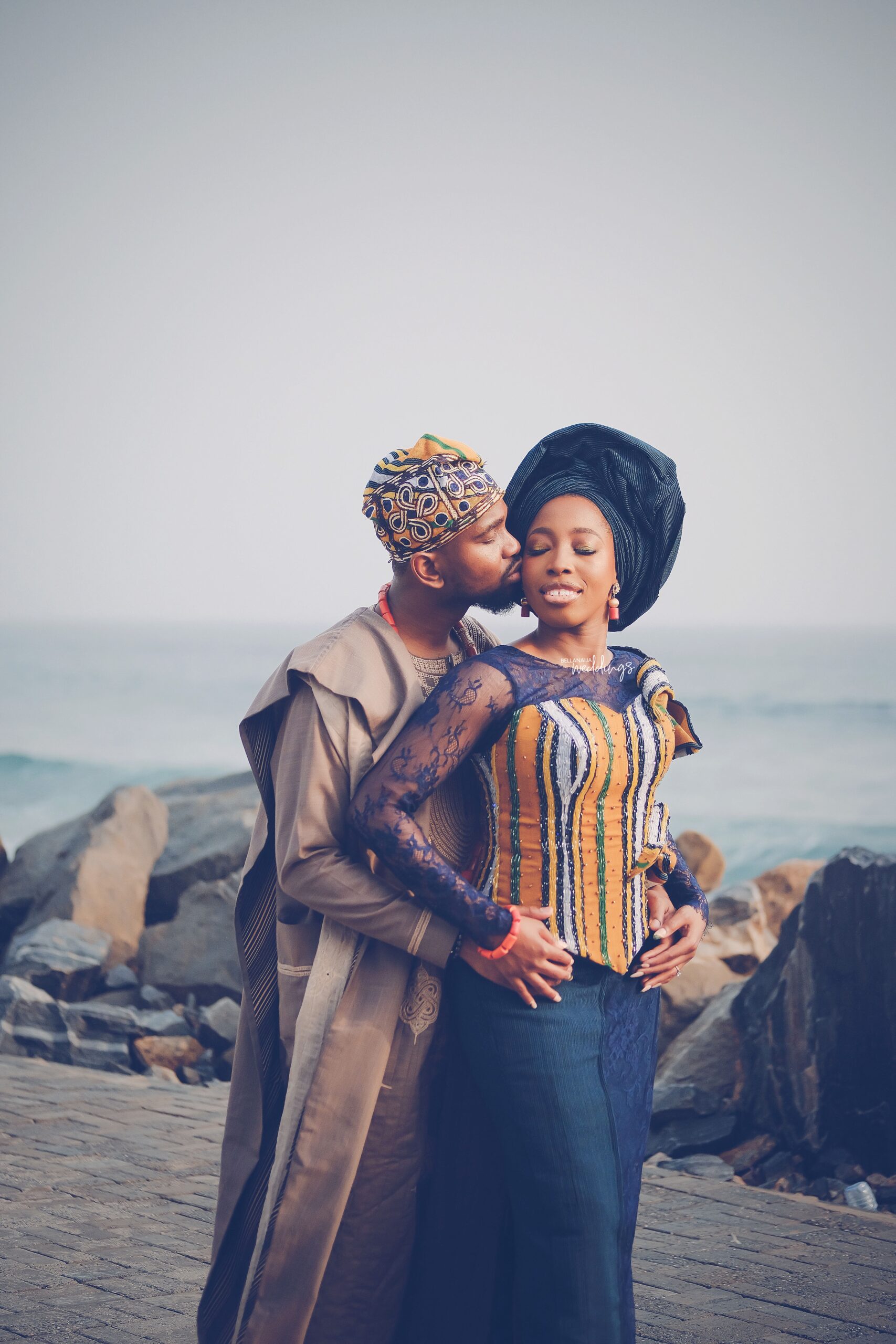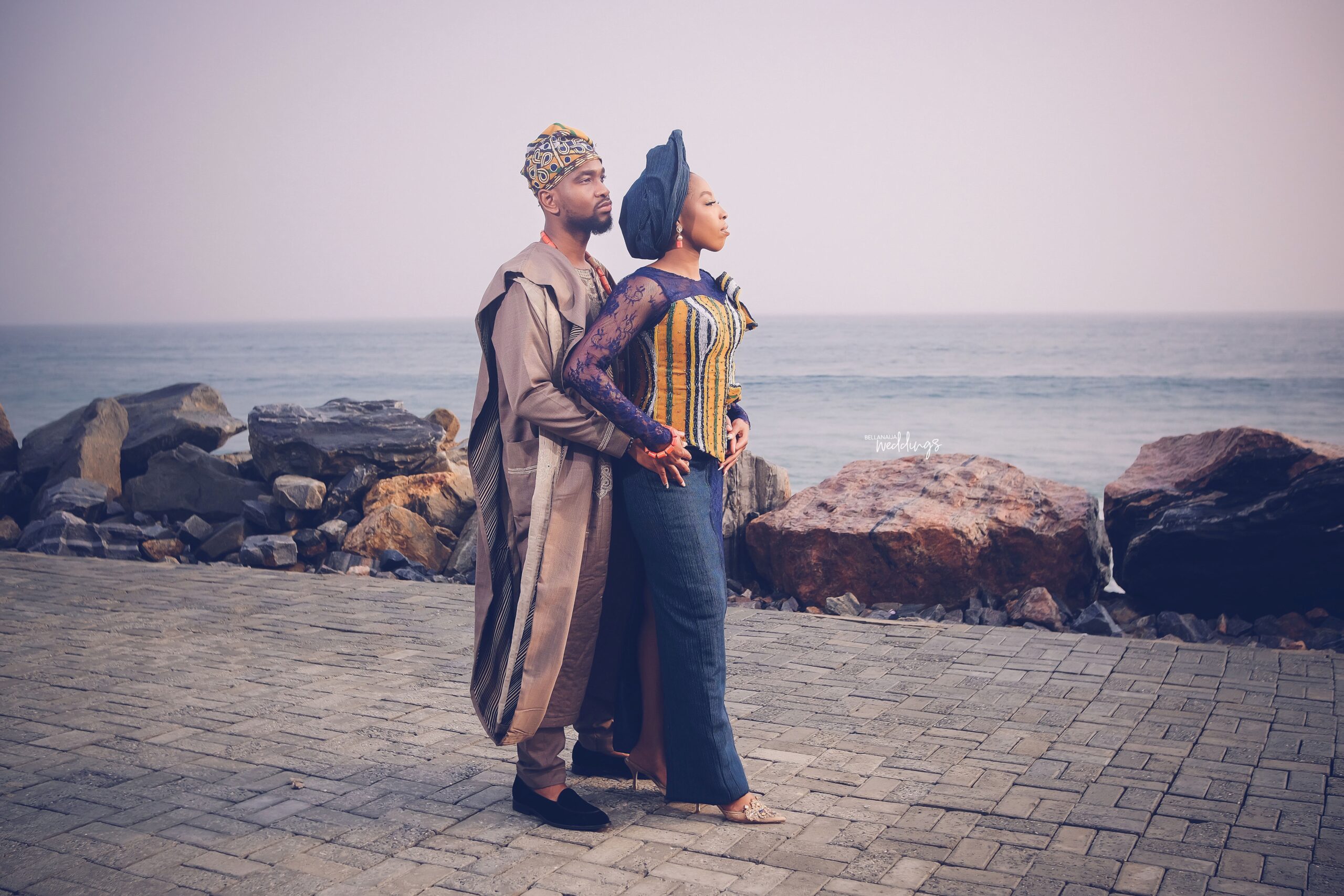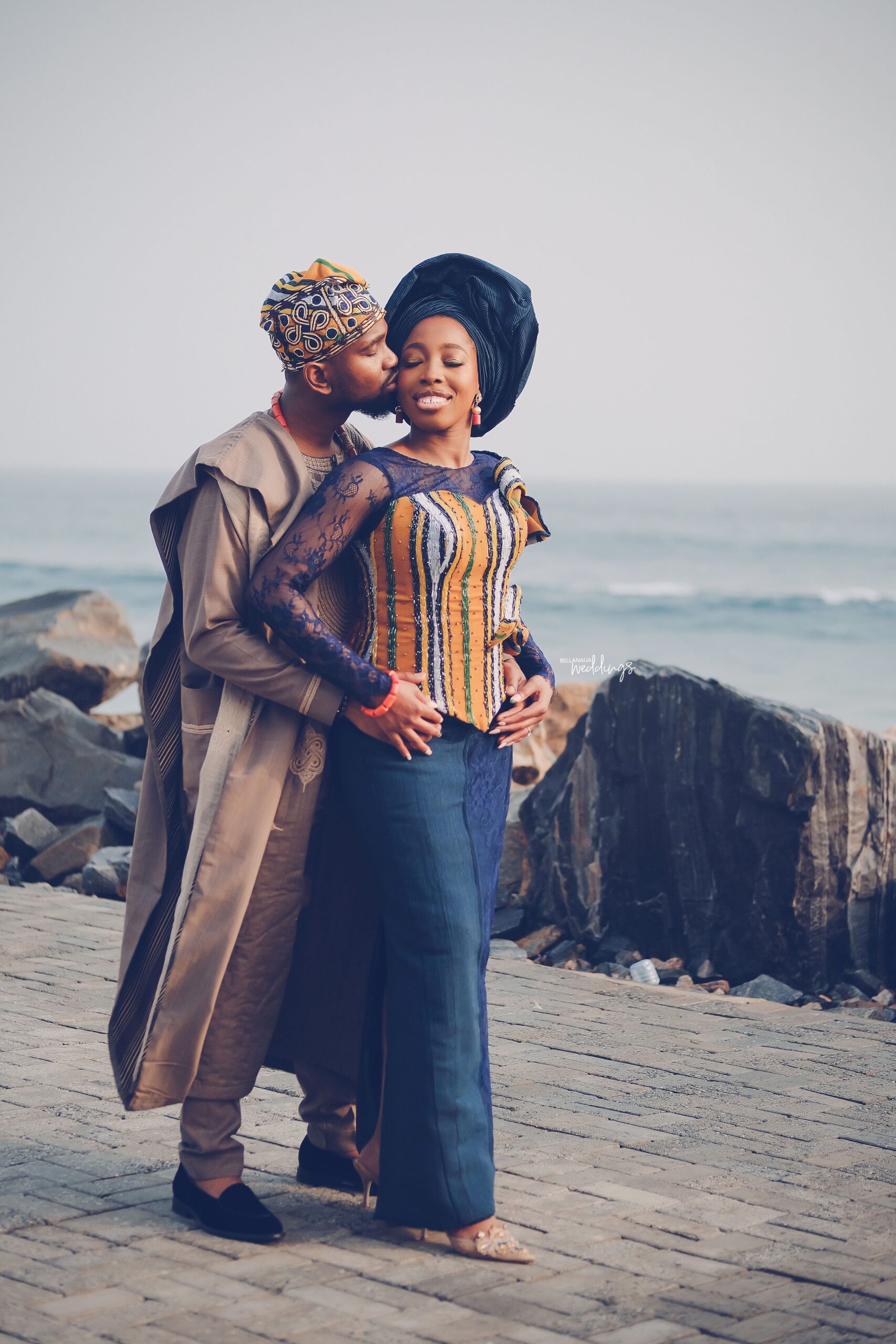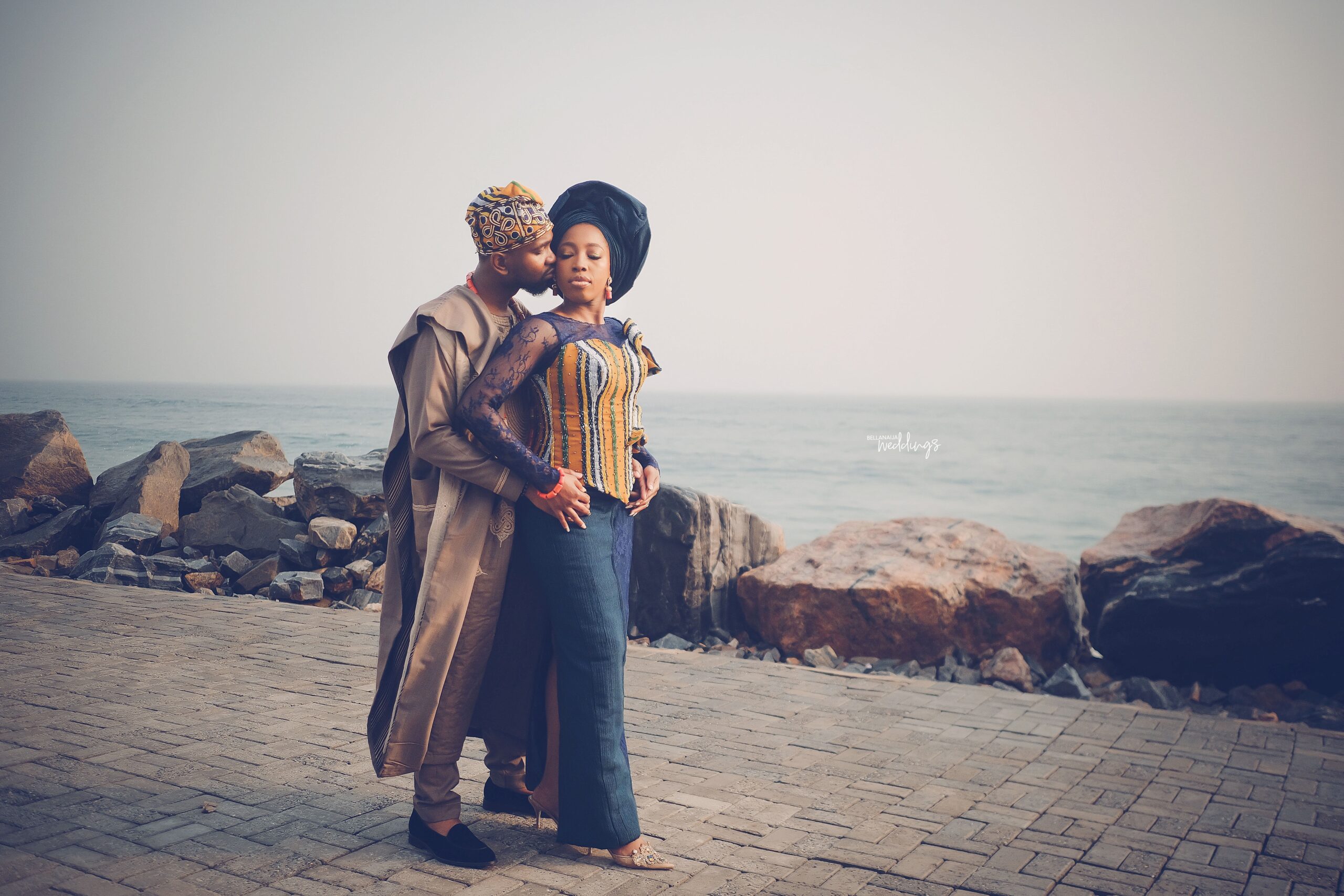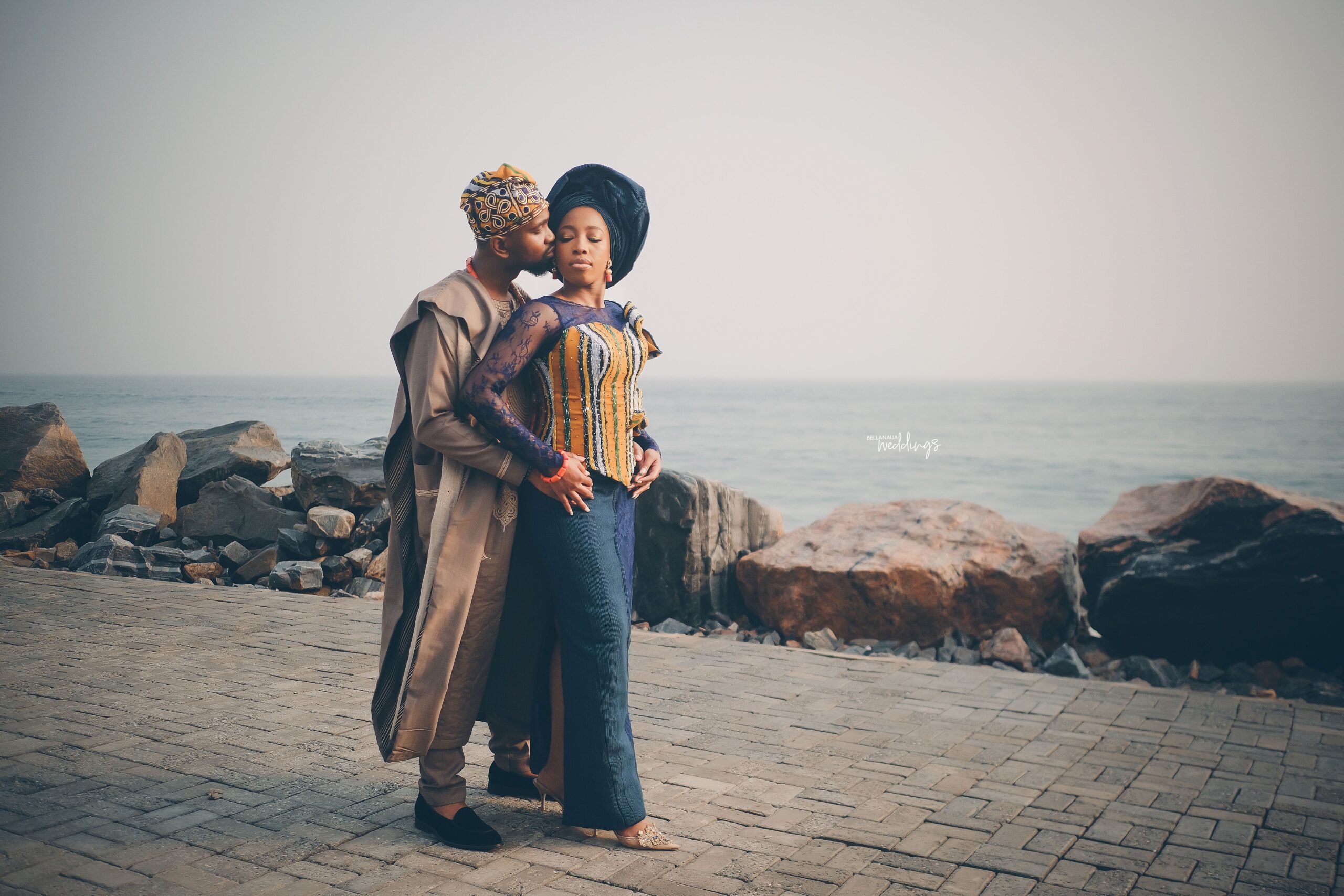 It's time for the reception and of course, Loretta came through hot!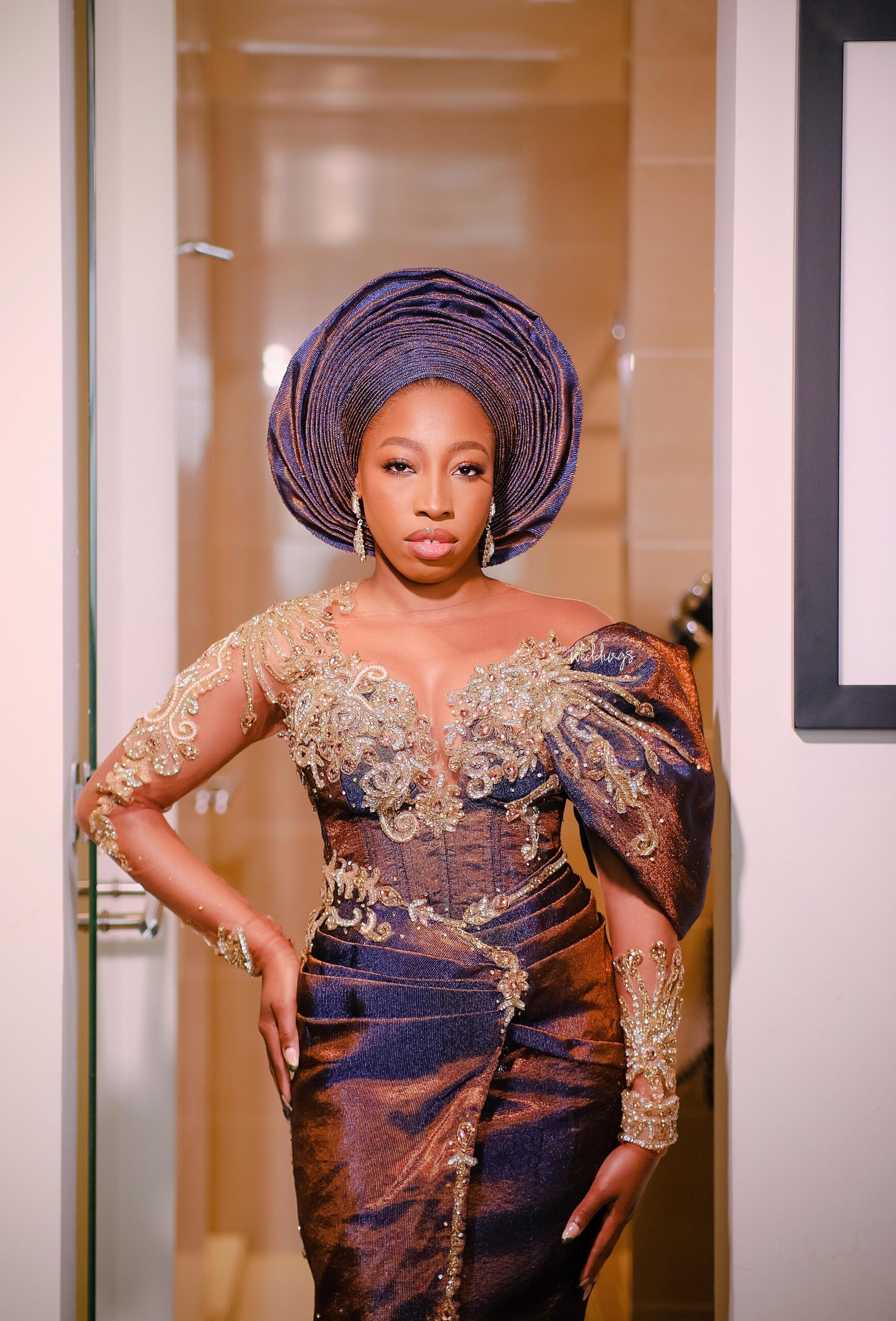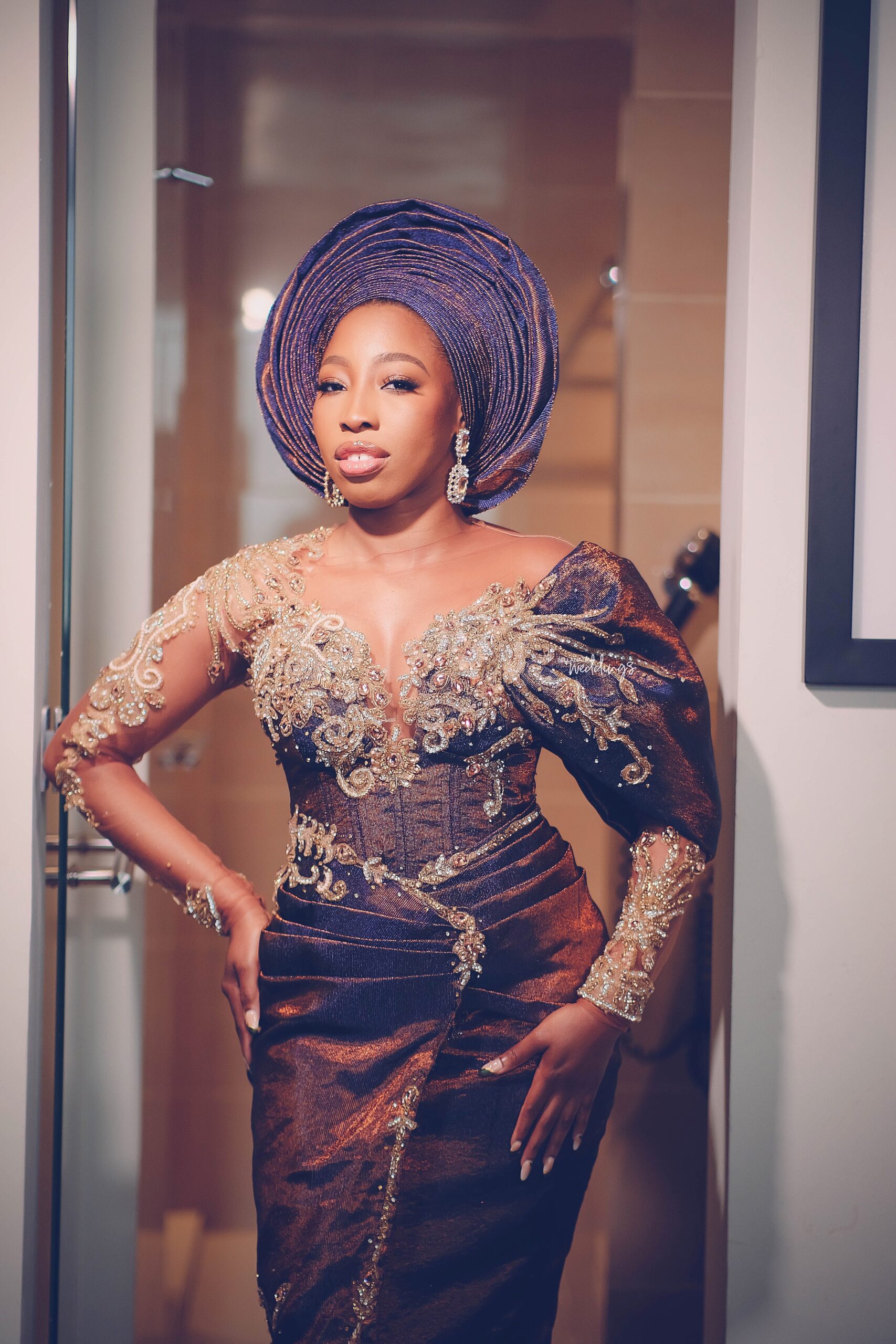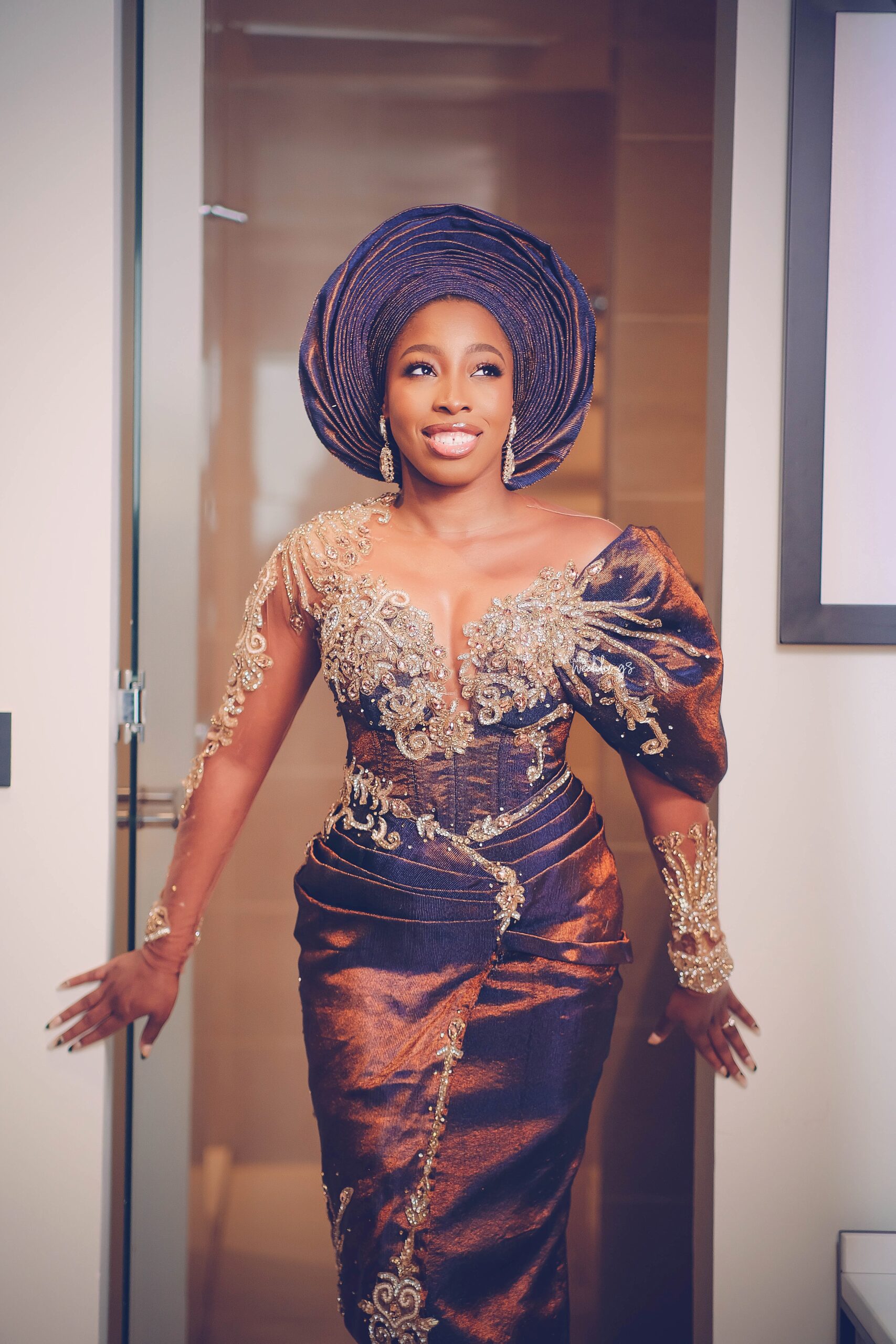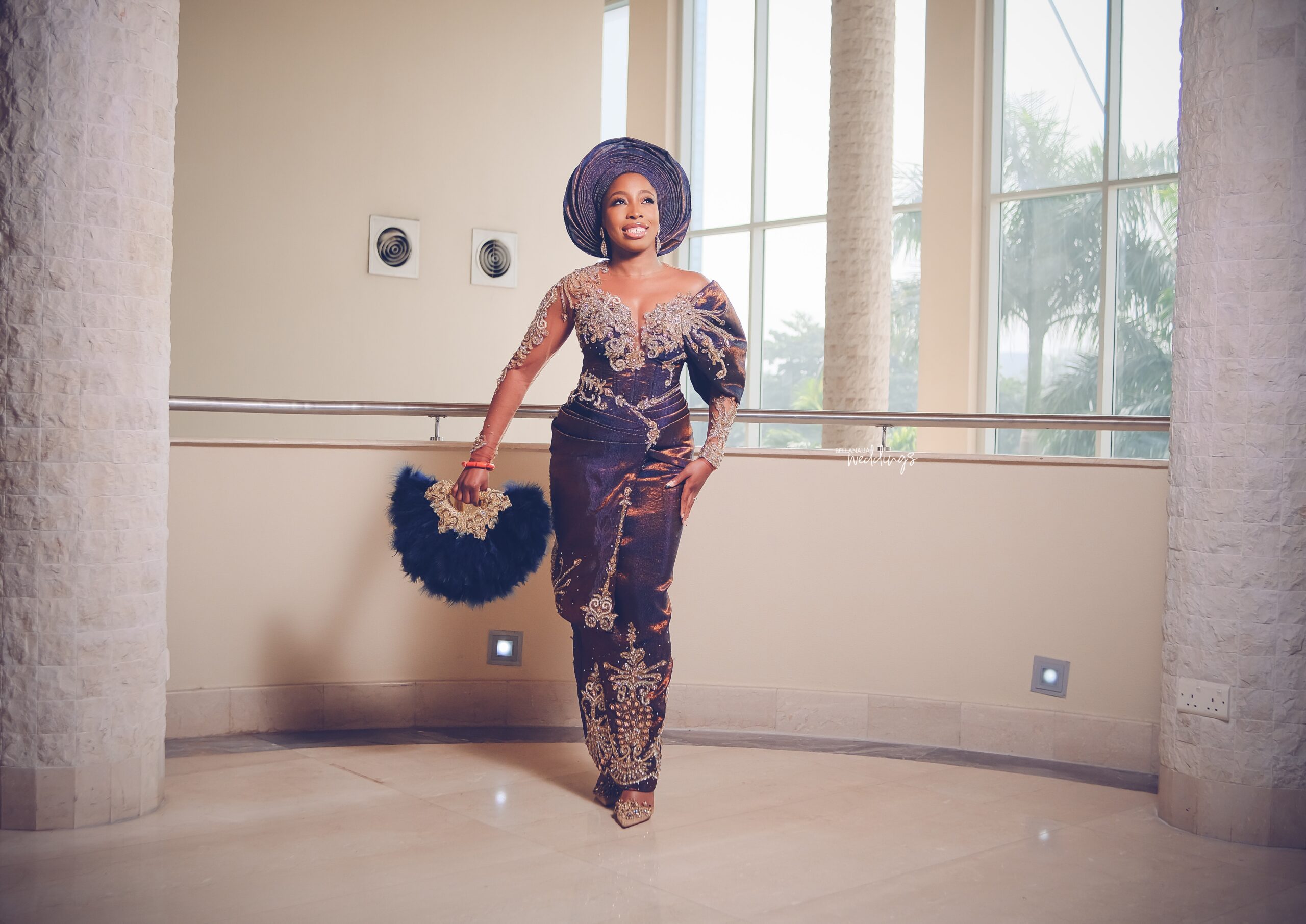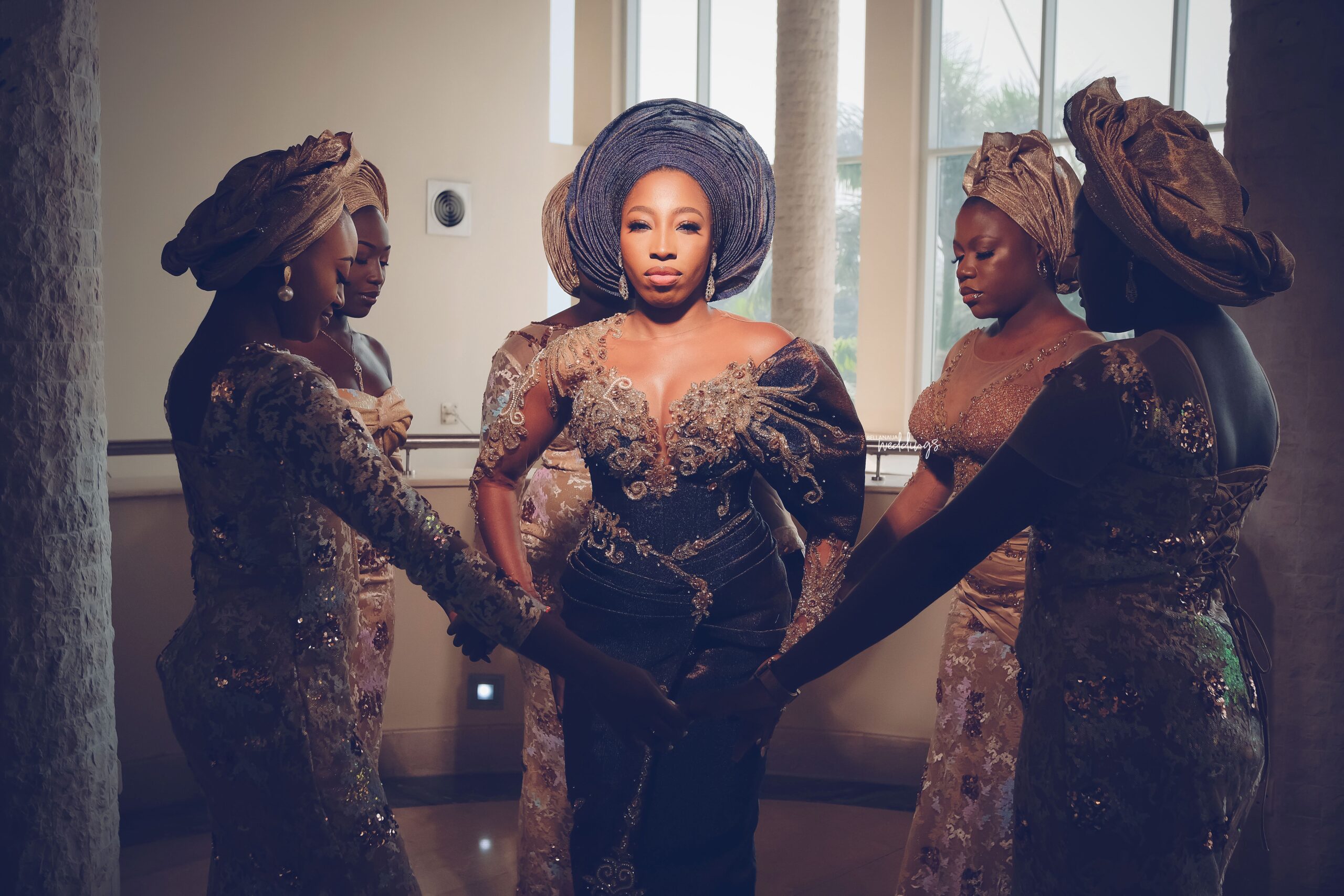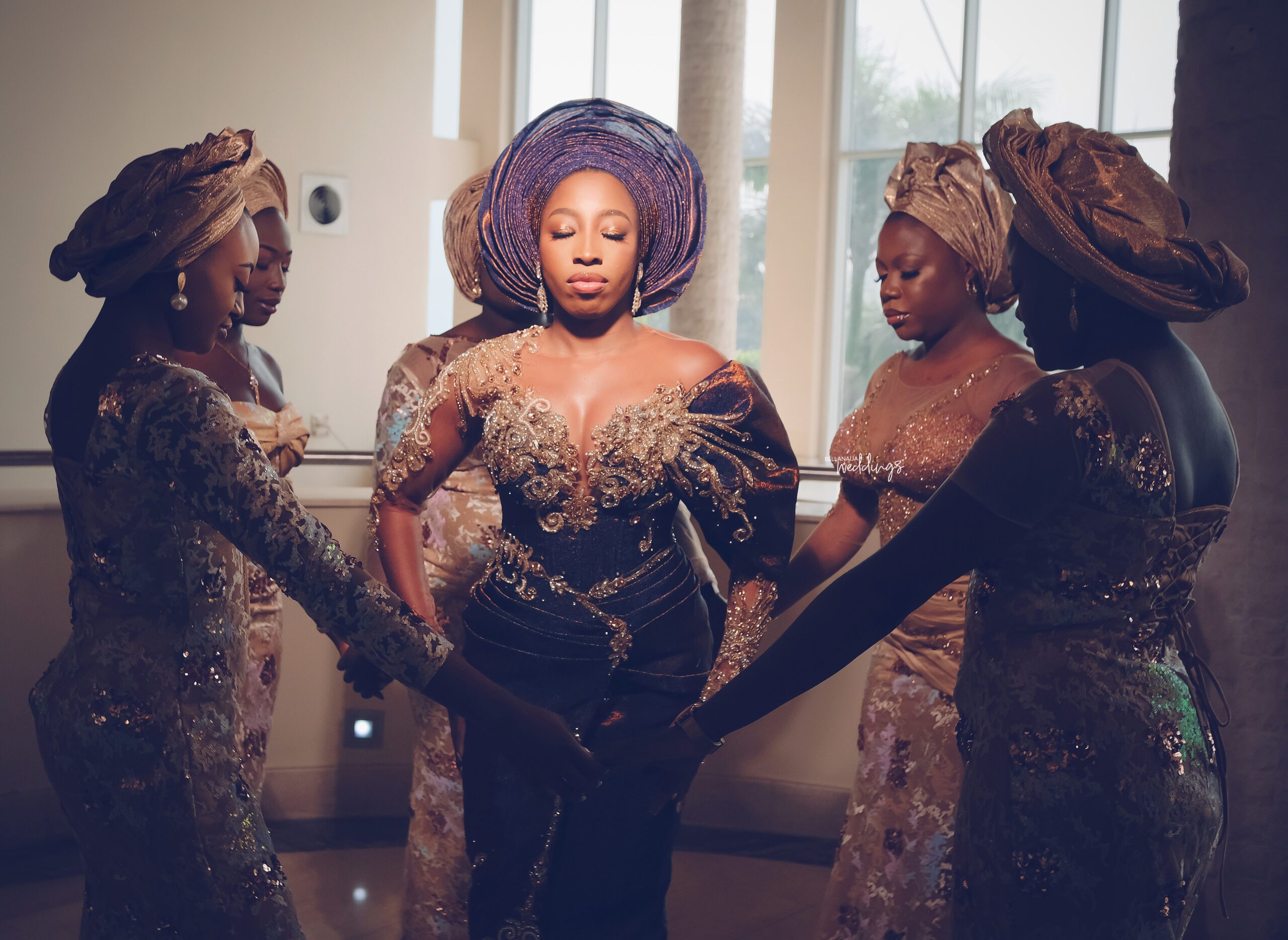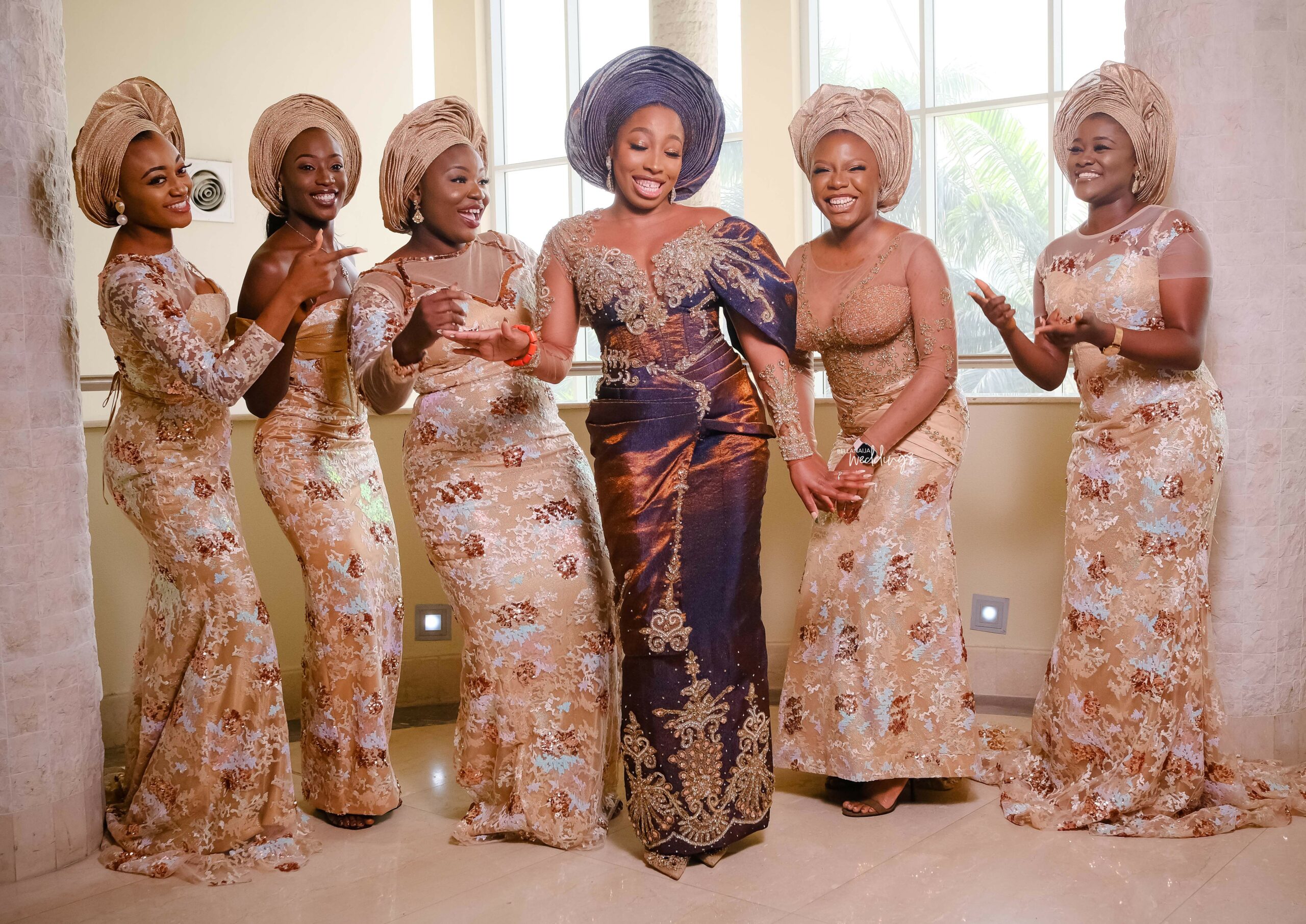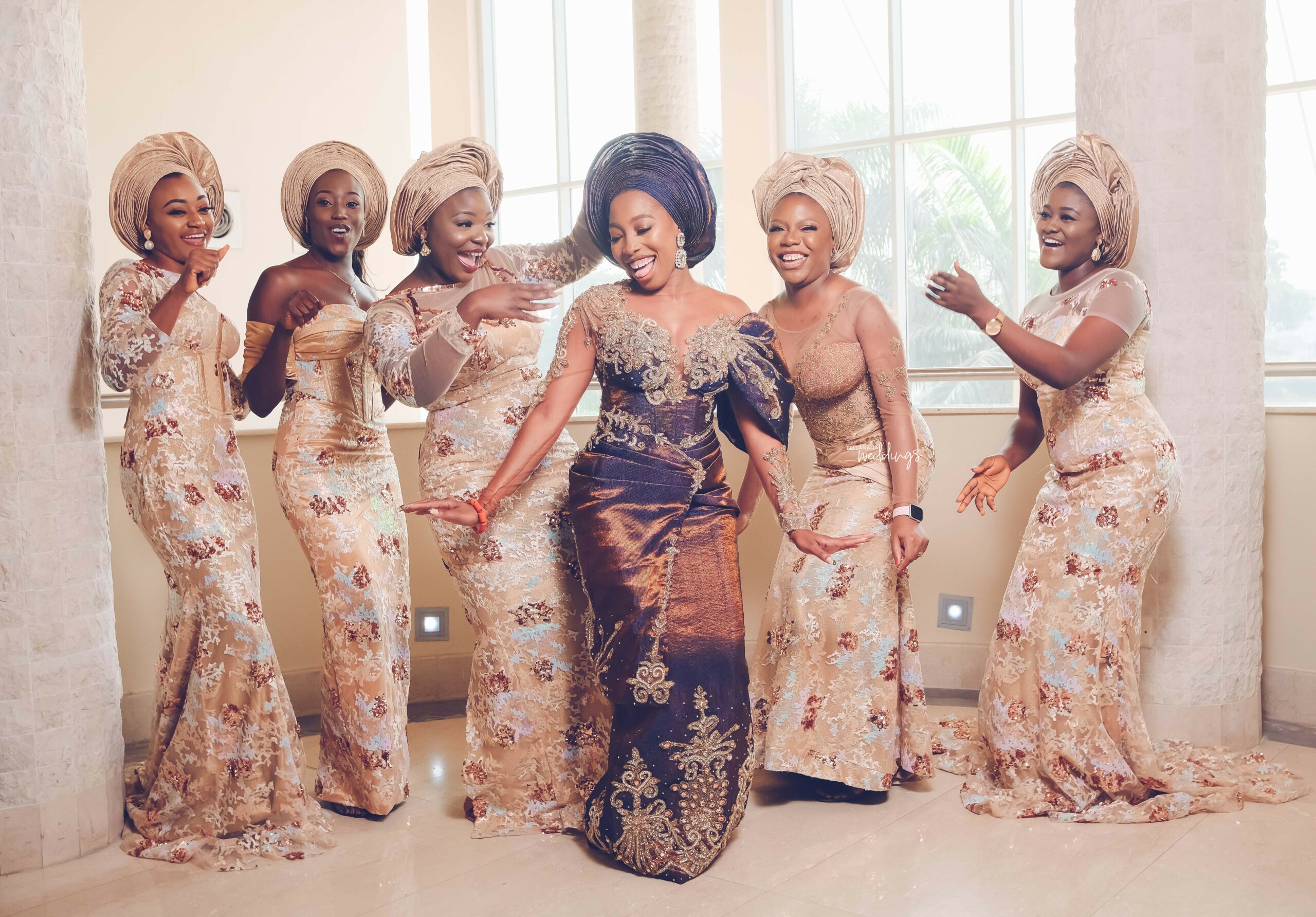 Gbolahan also came through with the Yoruba angel swagger…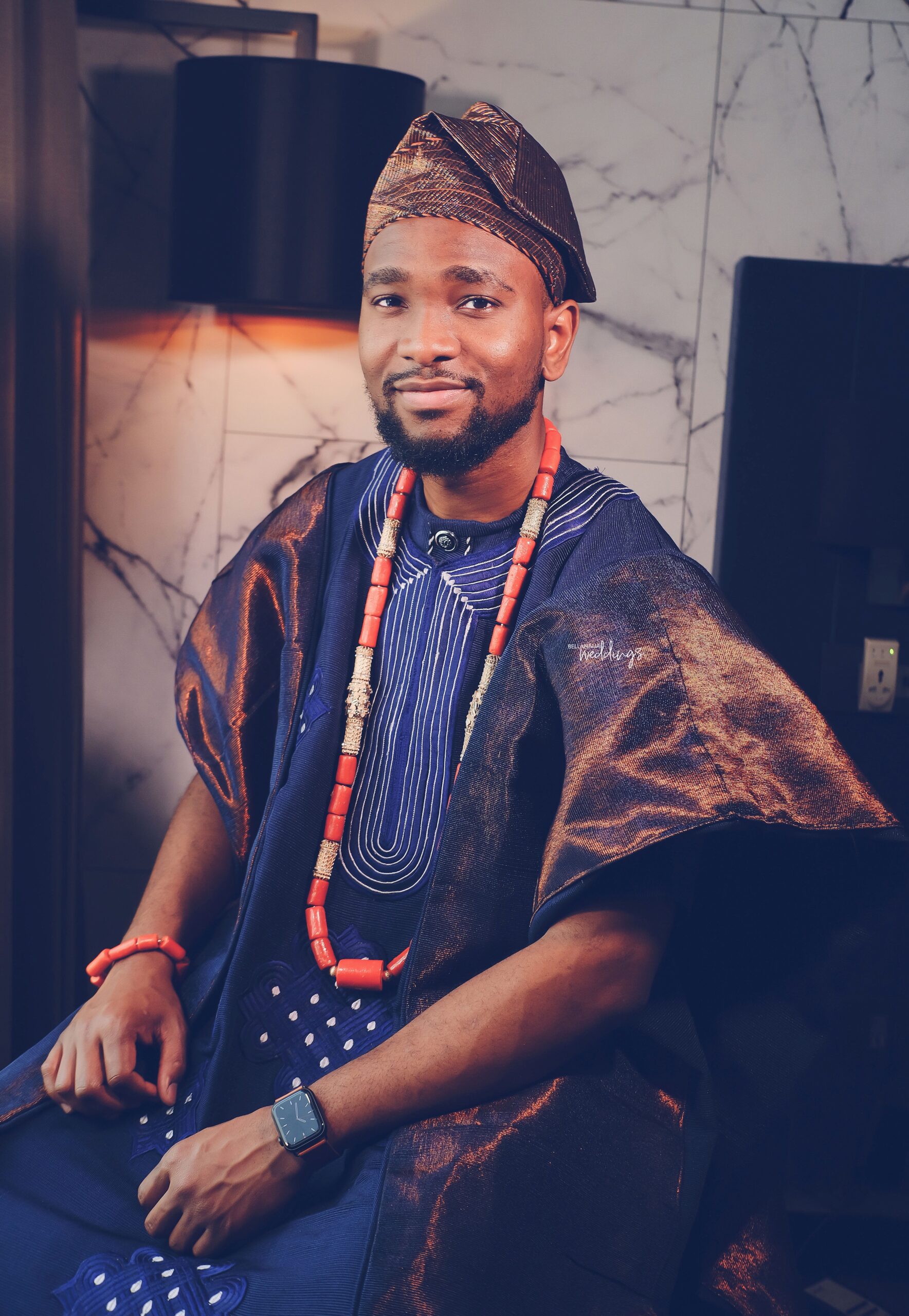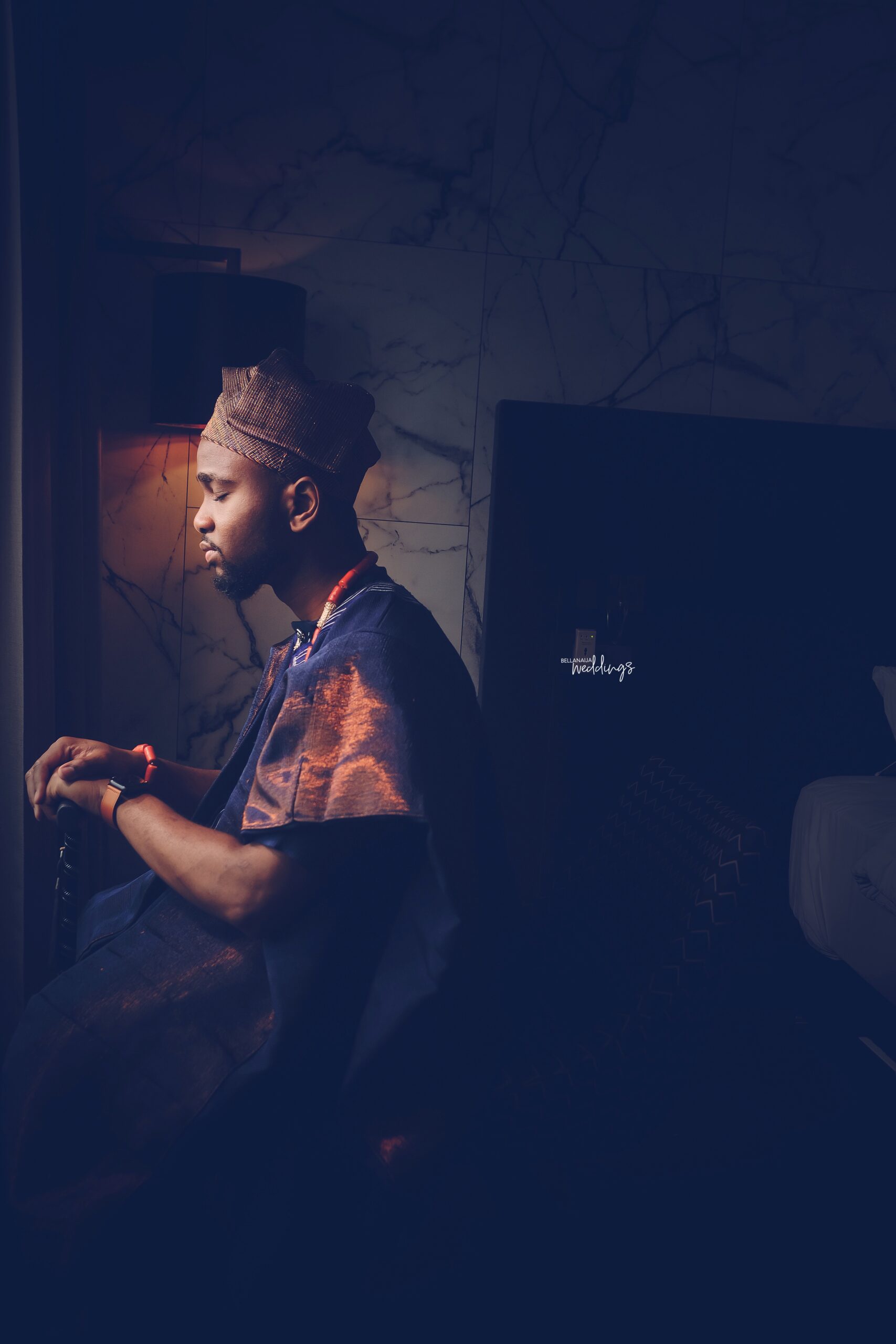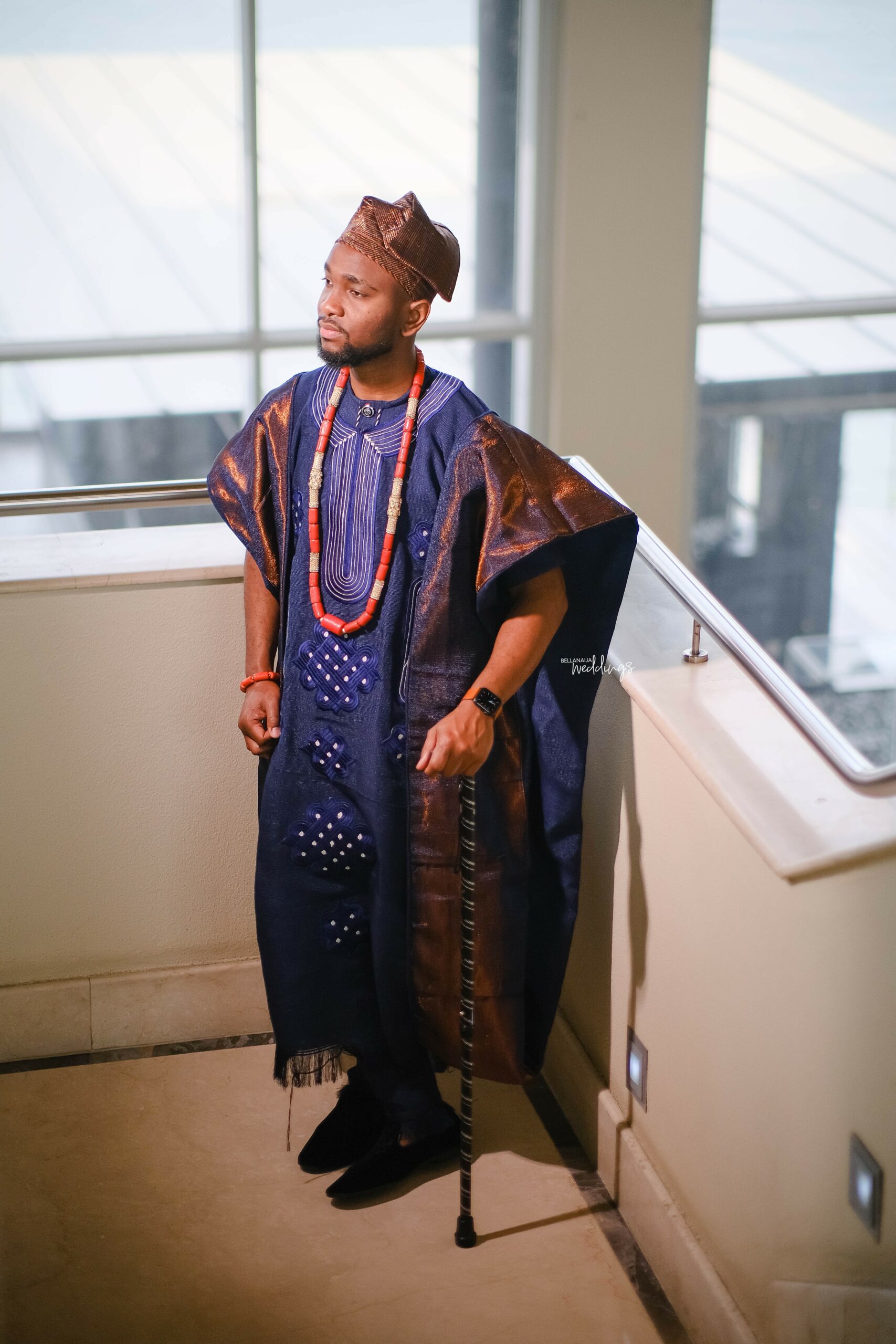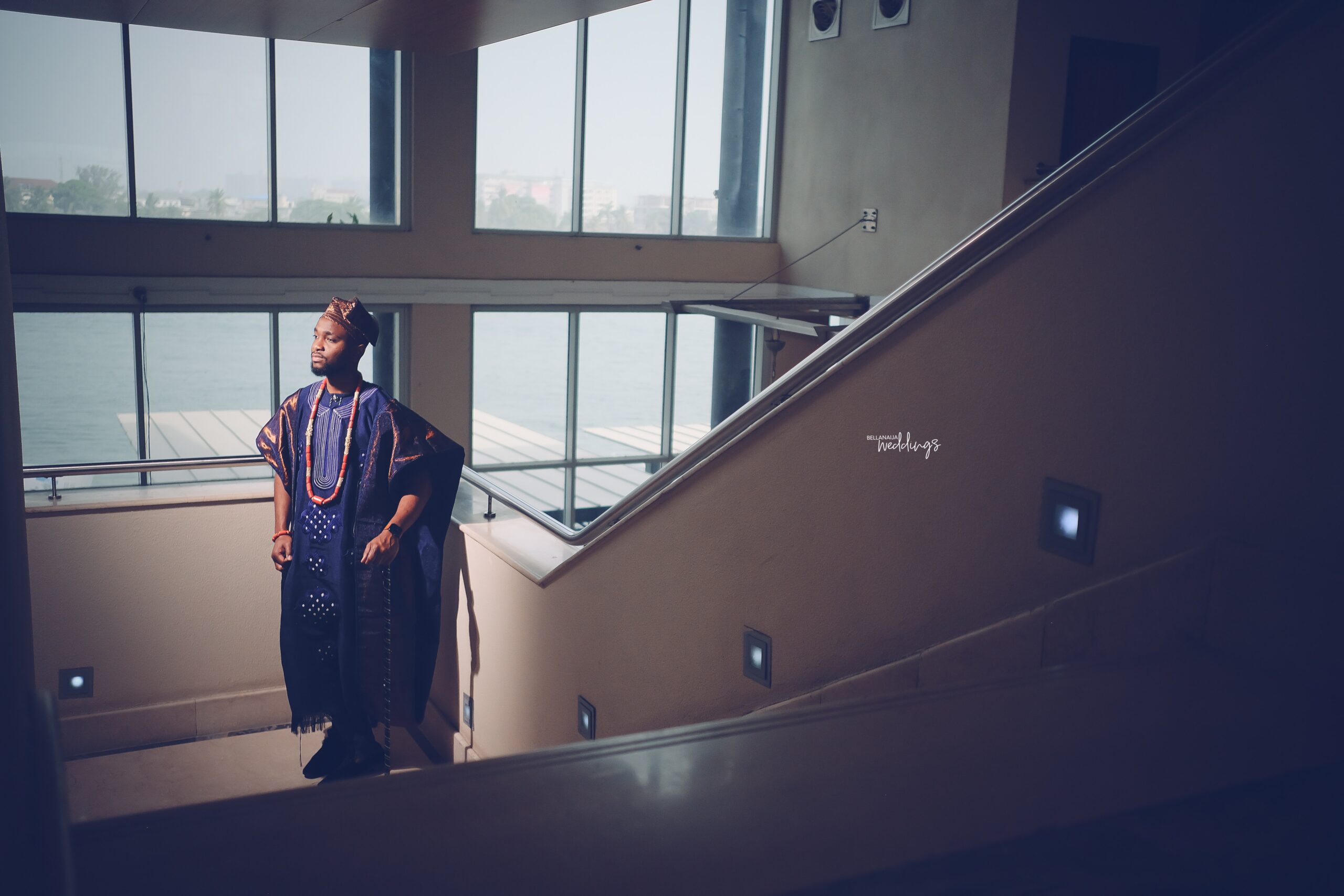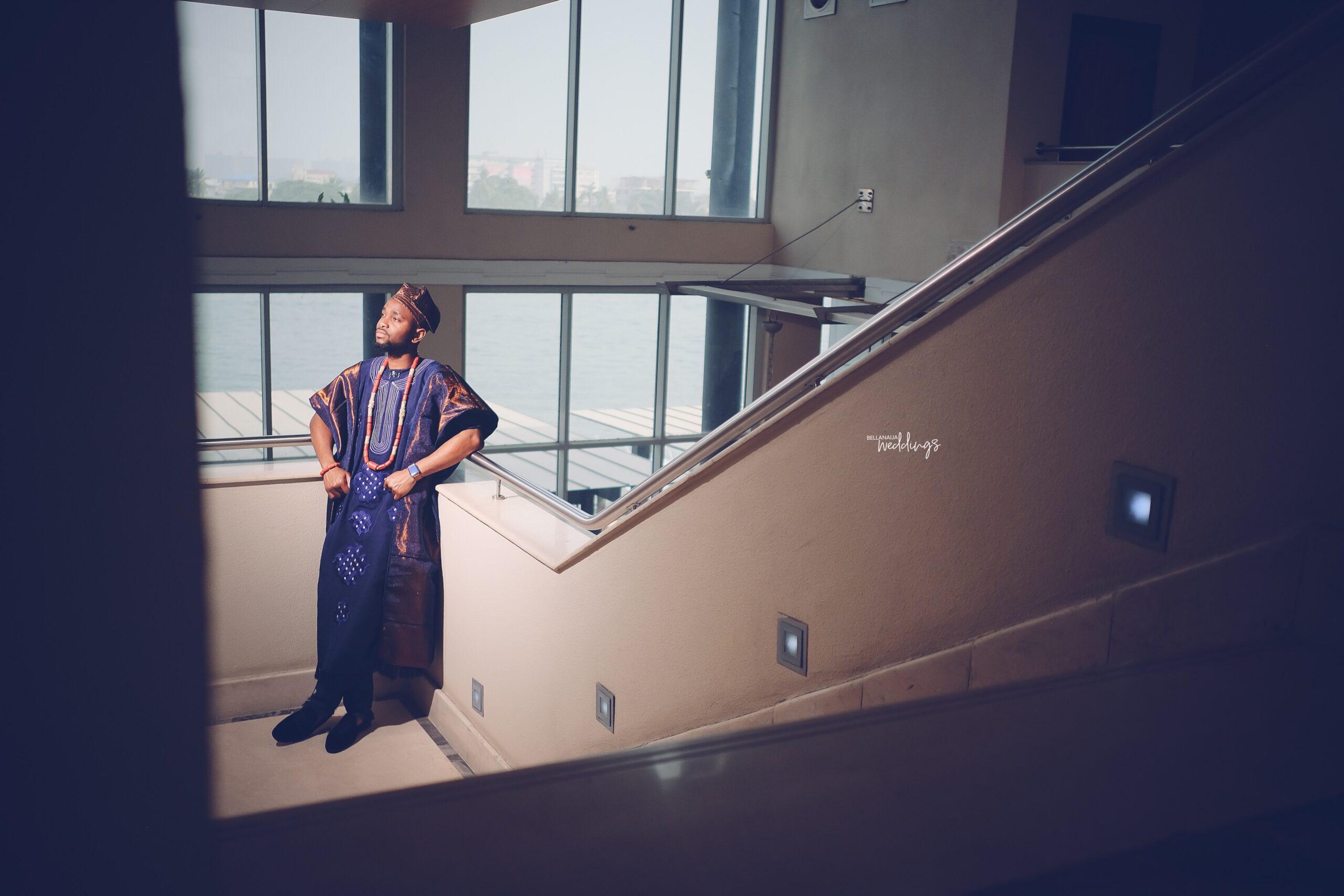 When two hearts beat as one…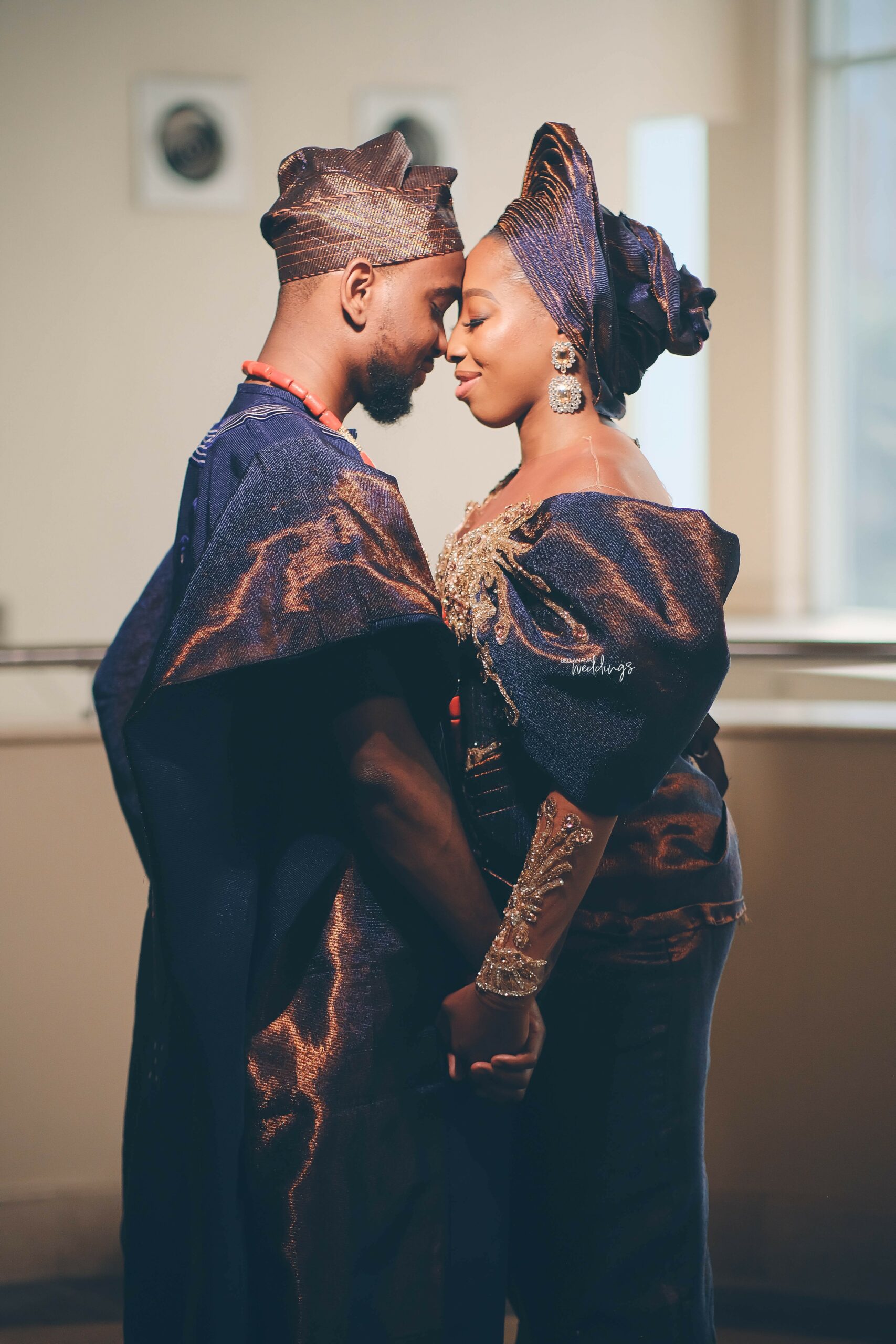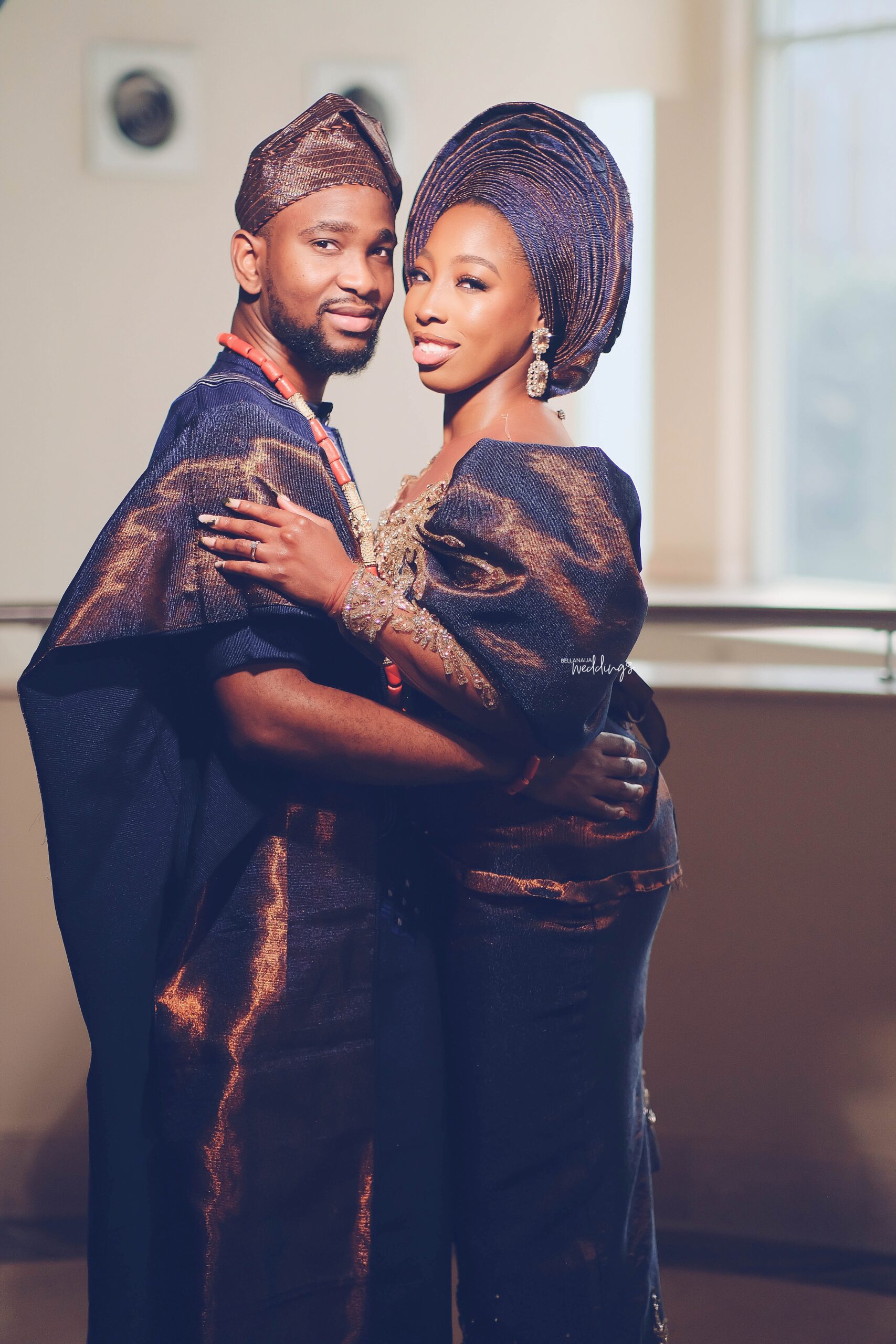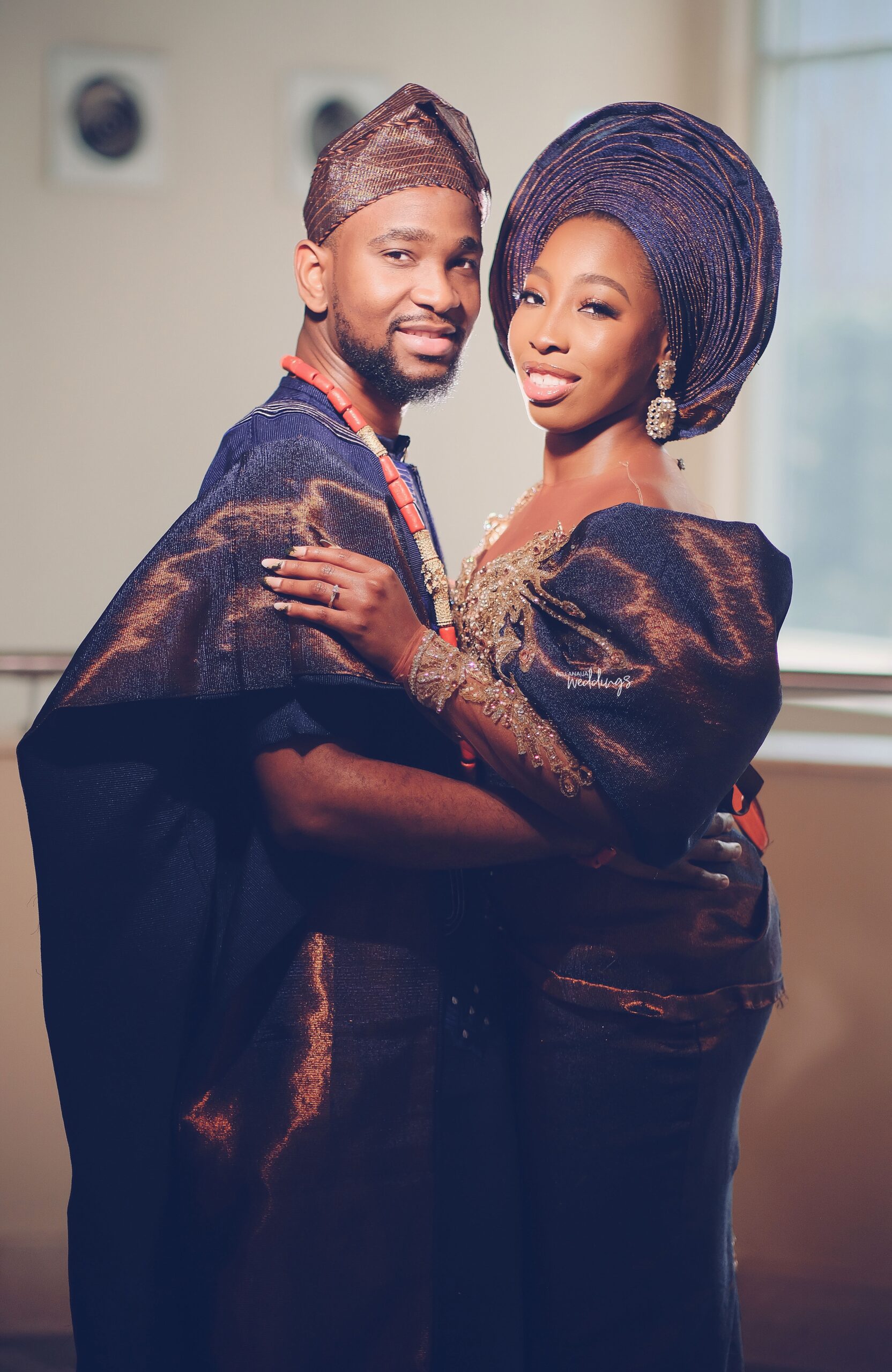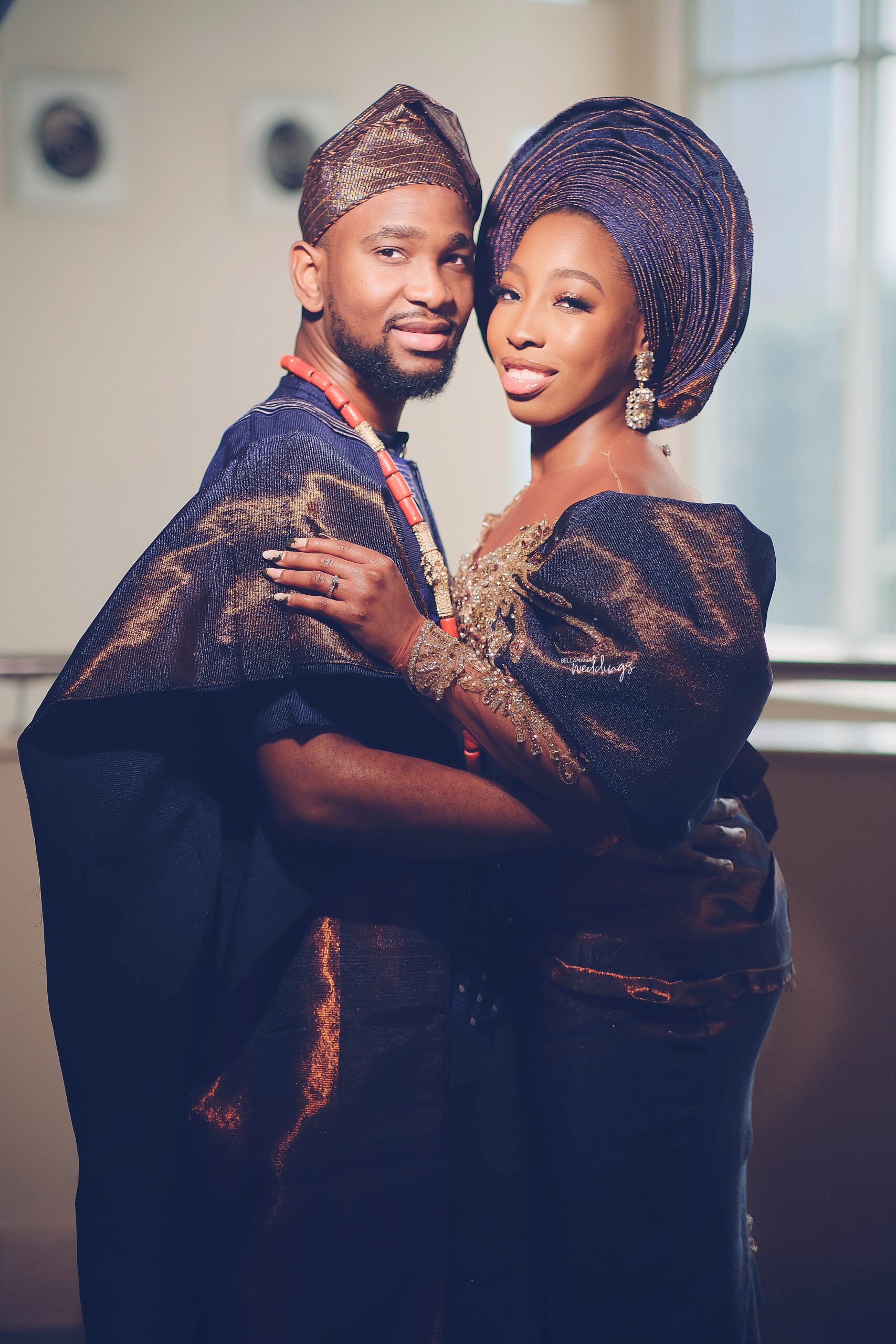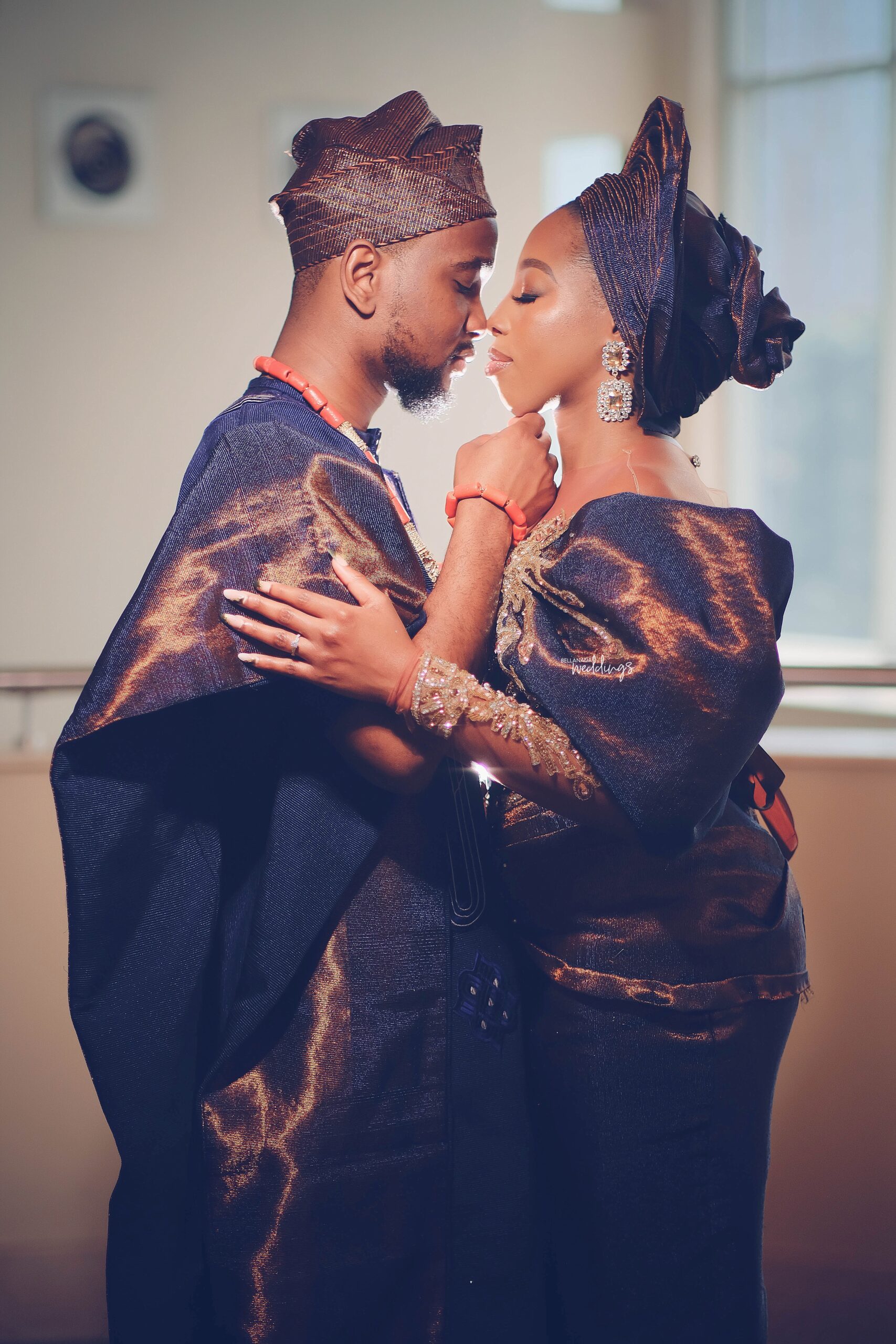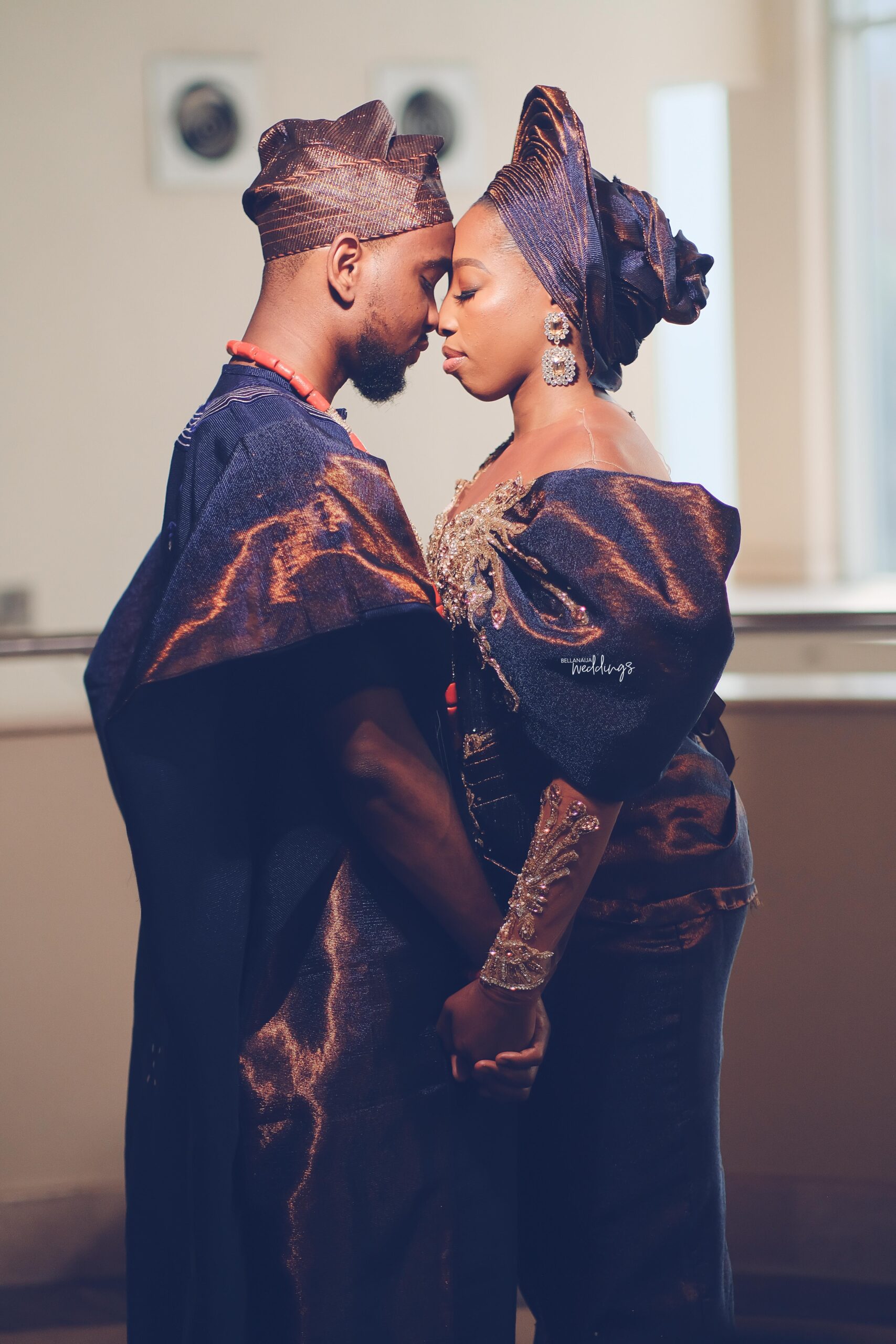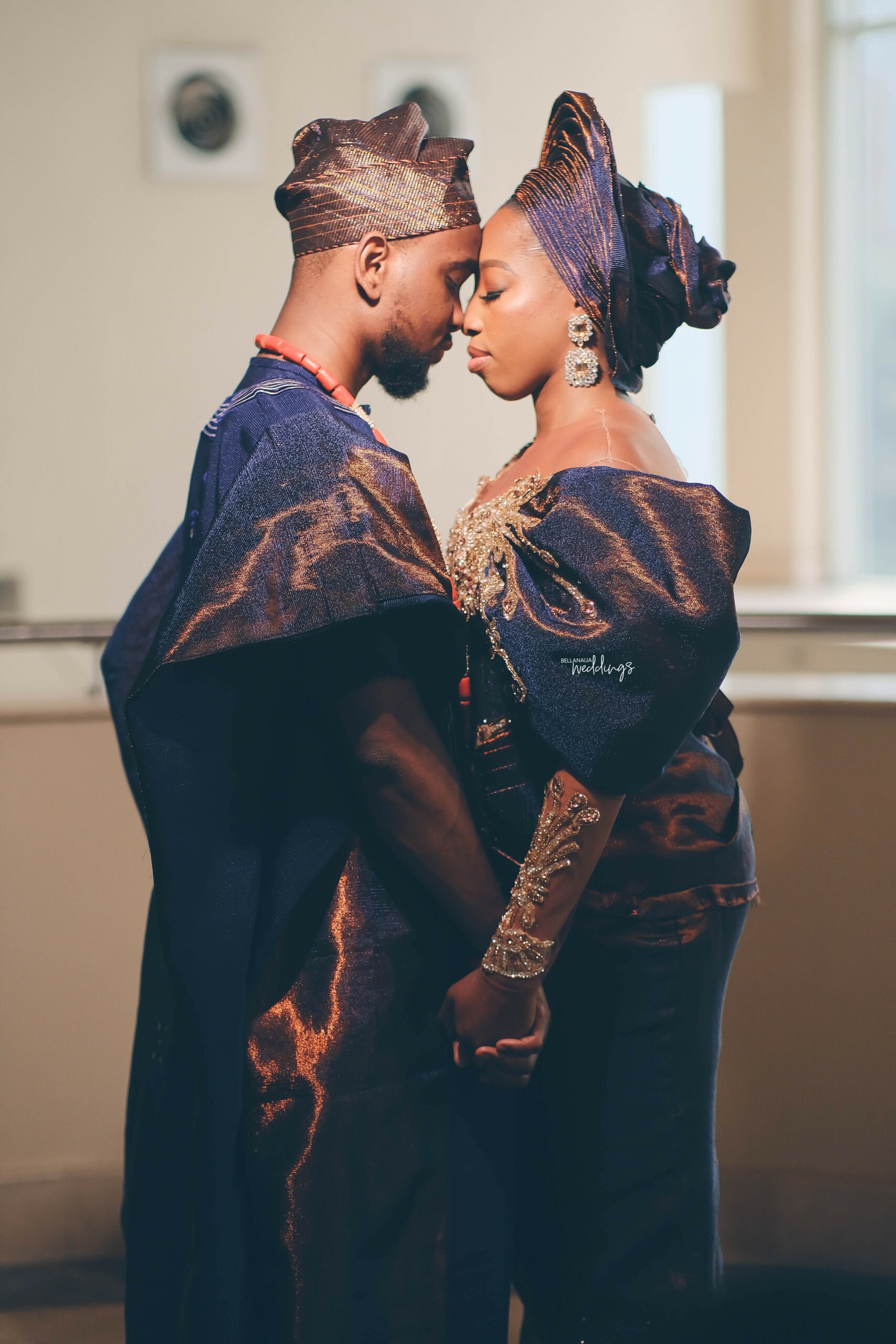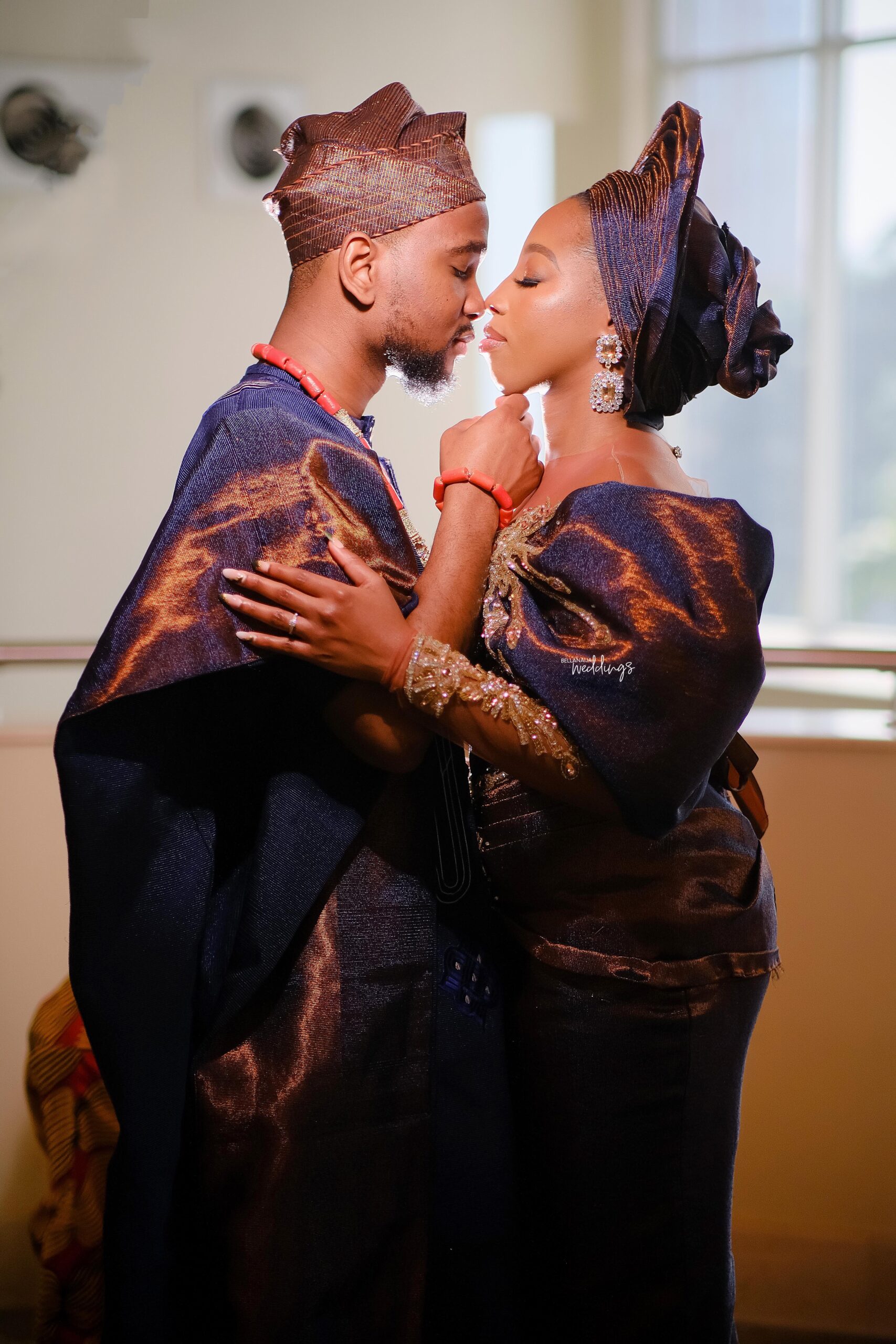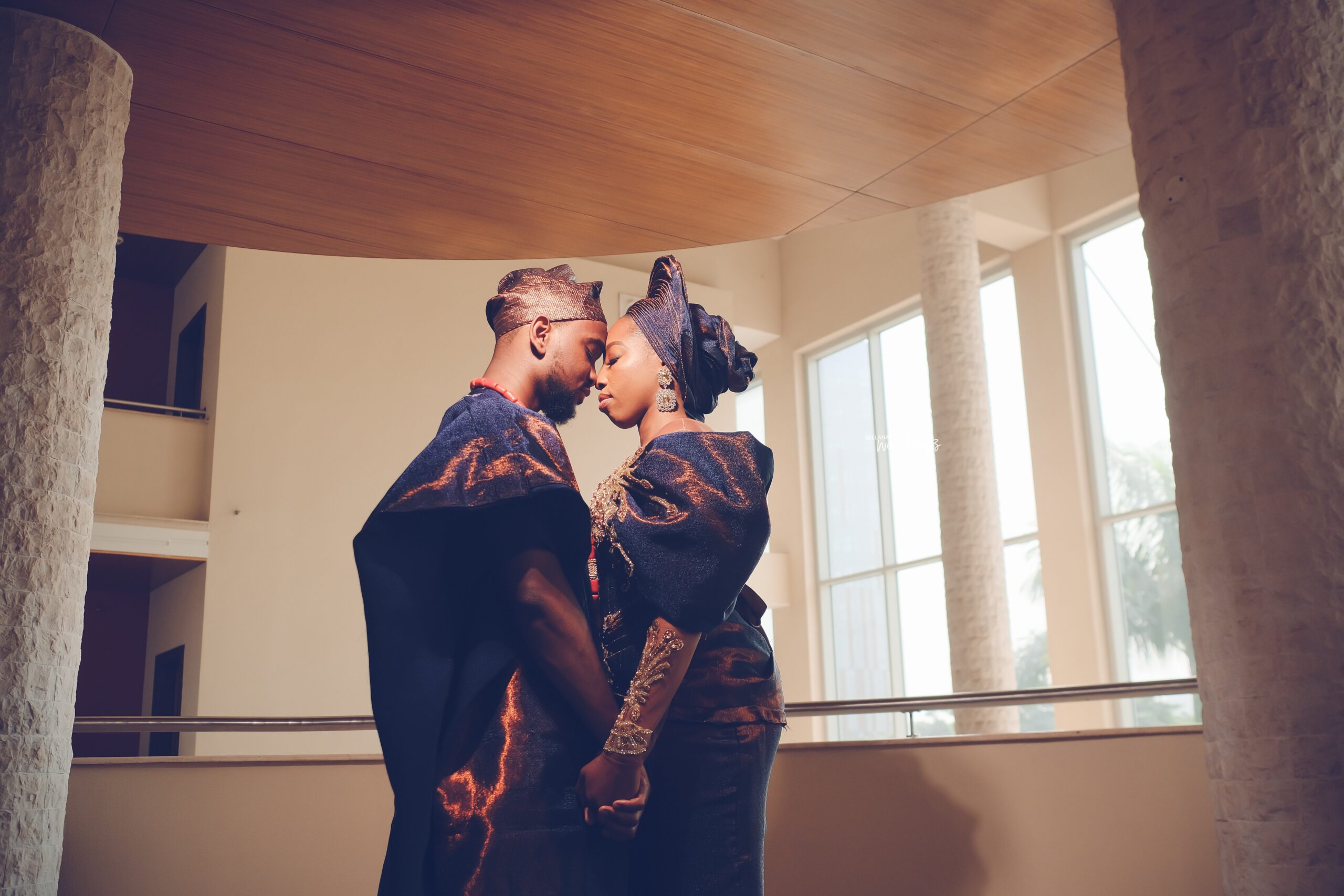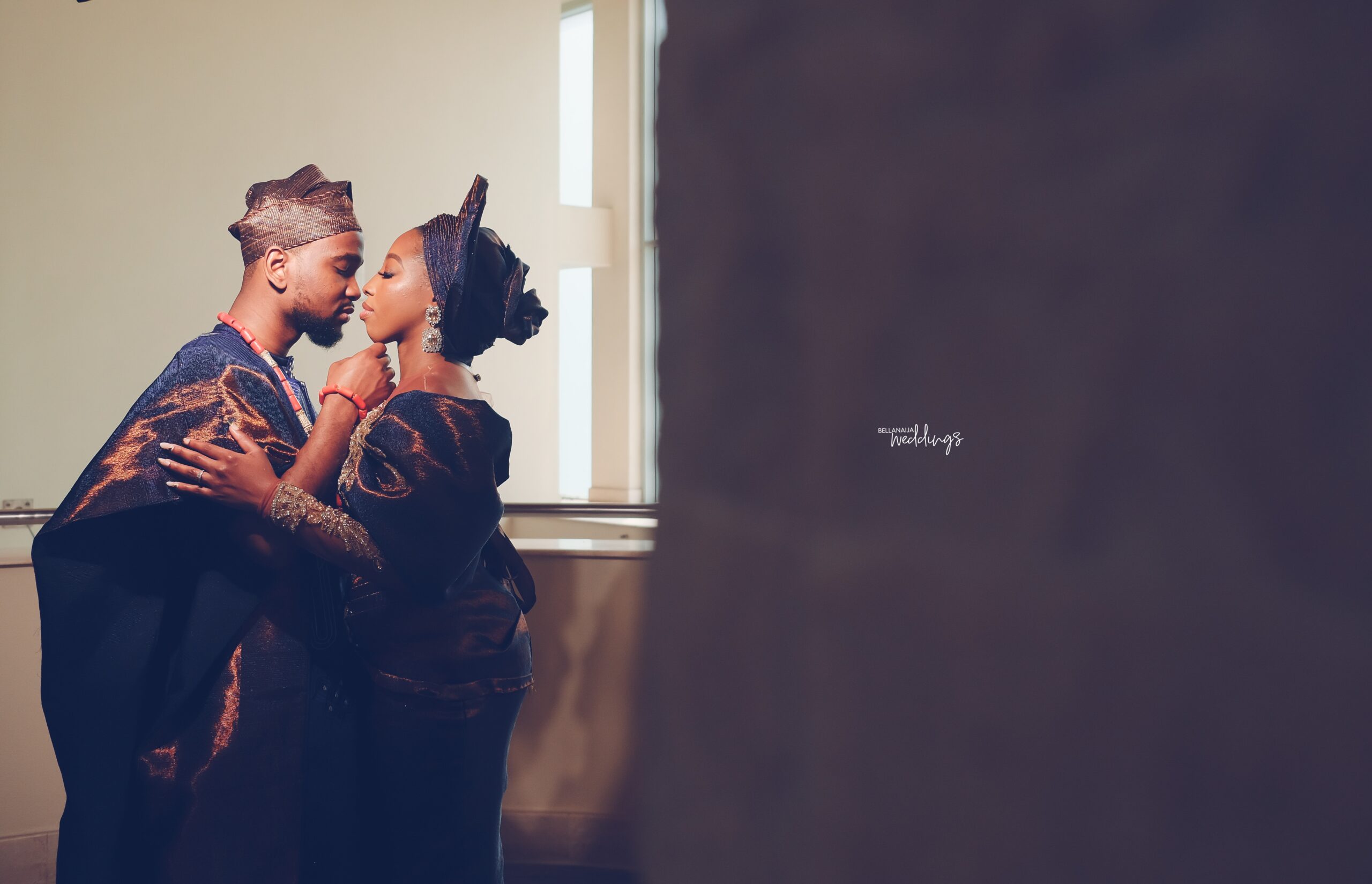 It's about time to throw it down!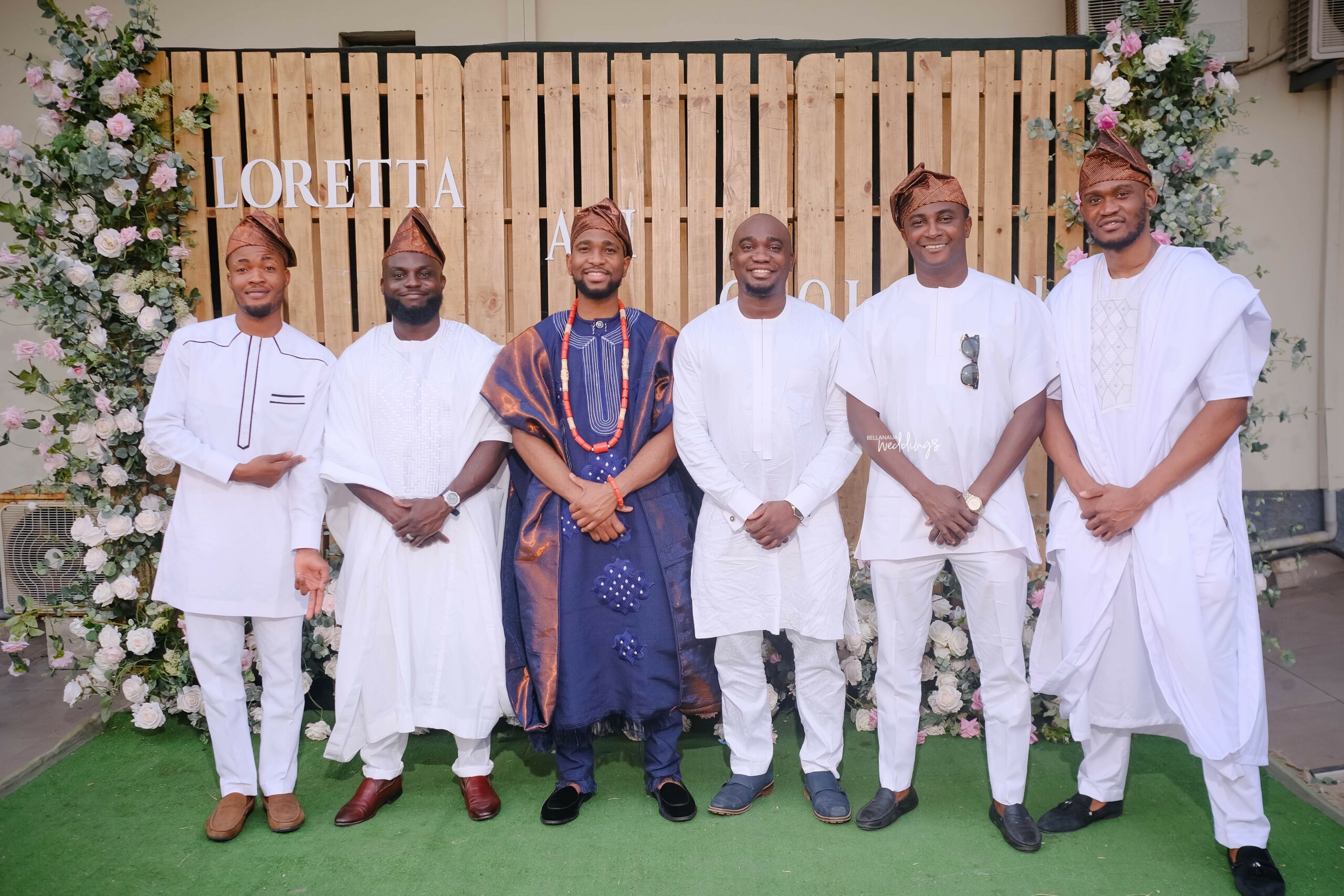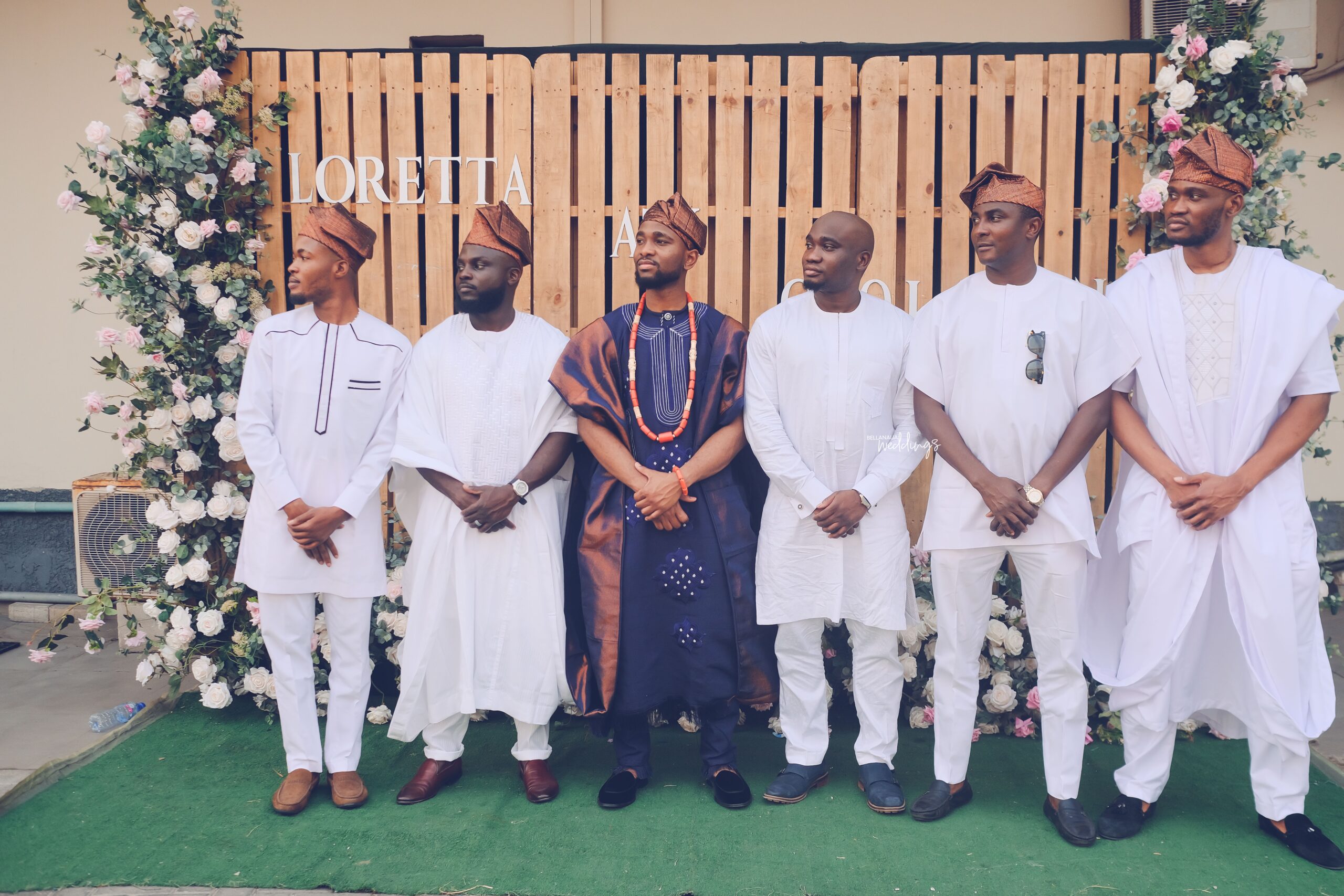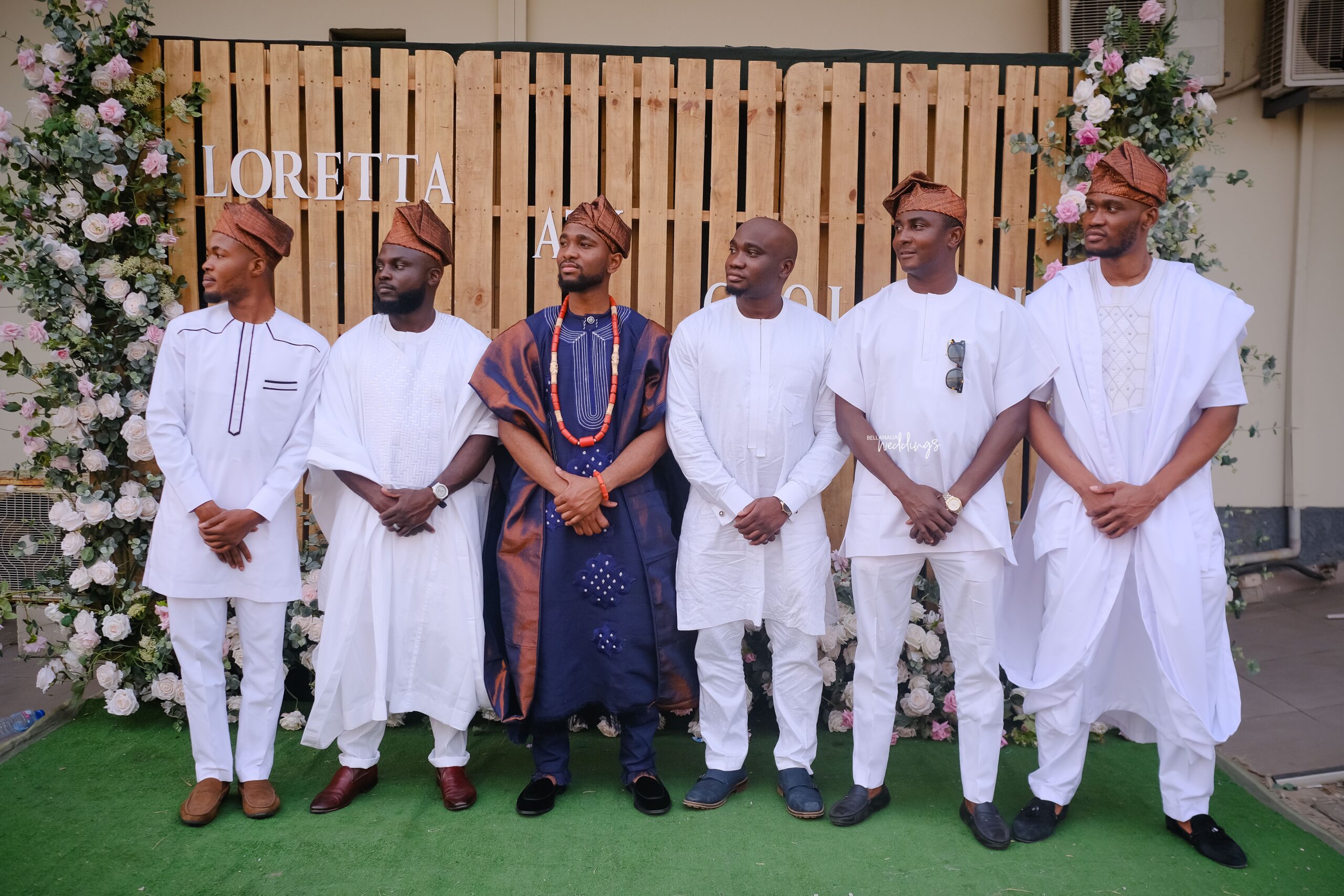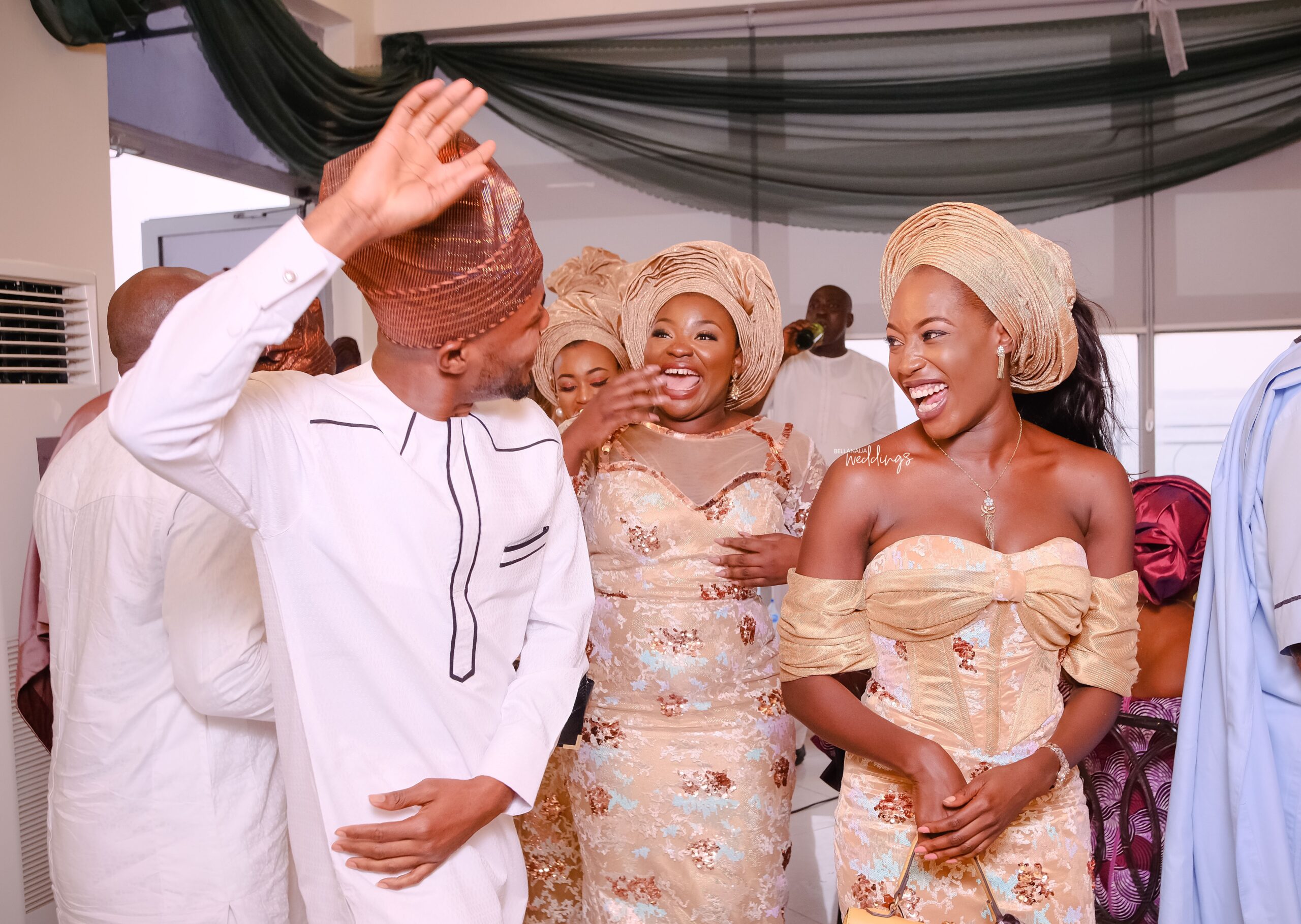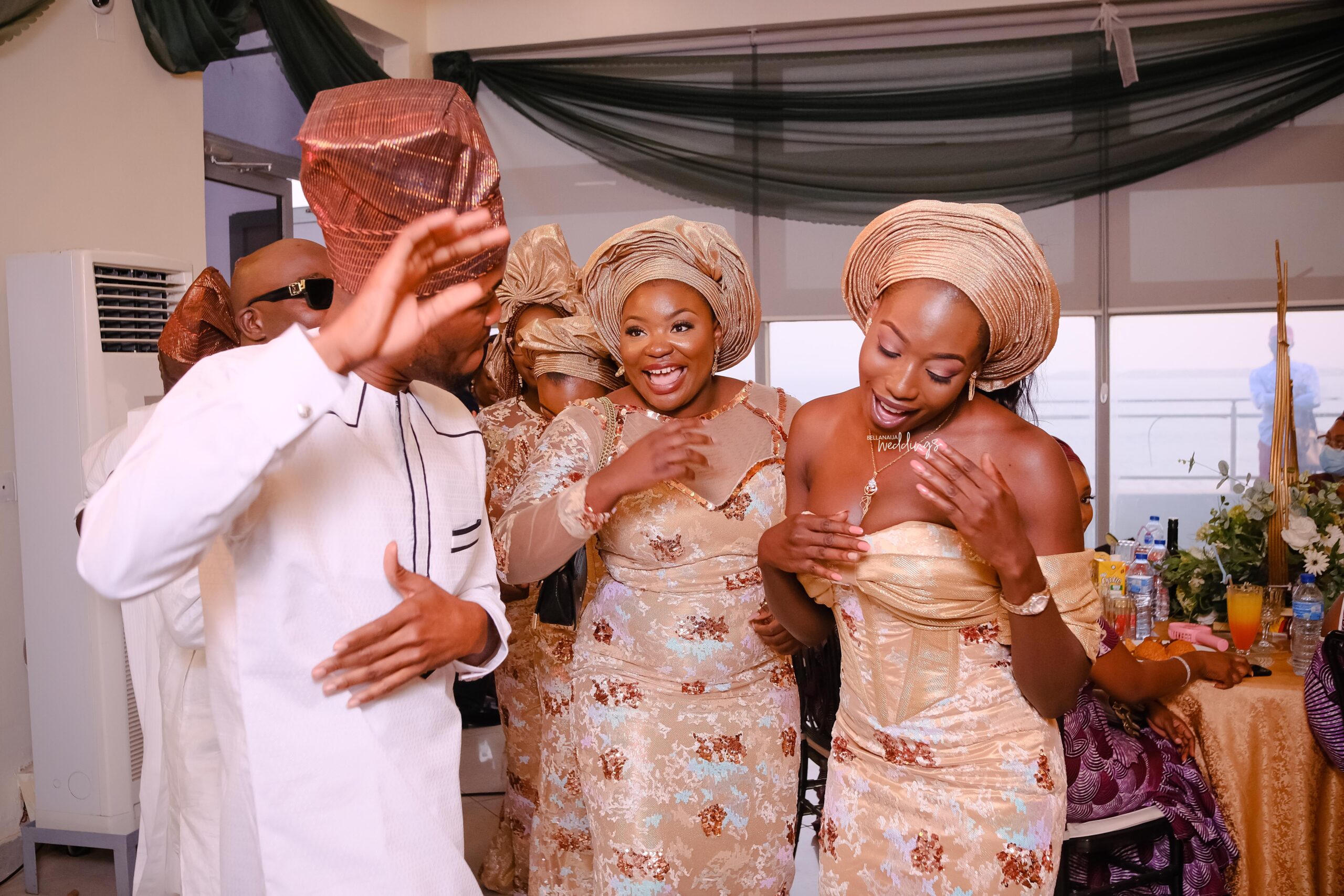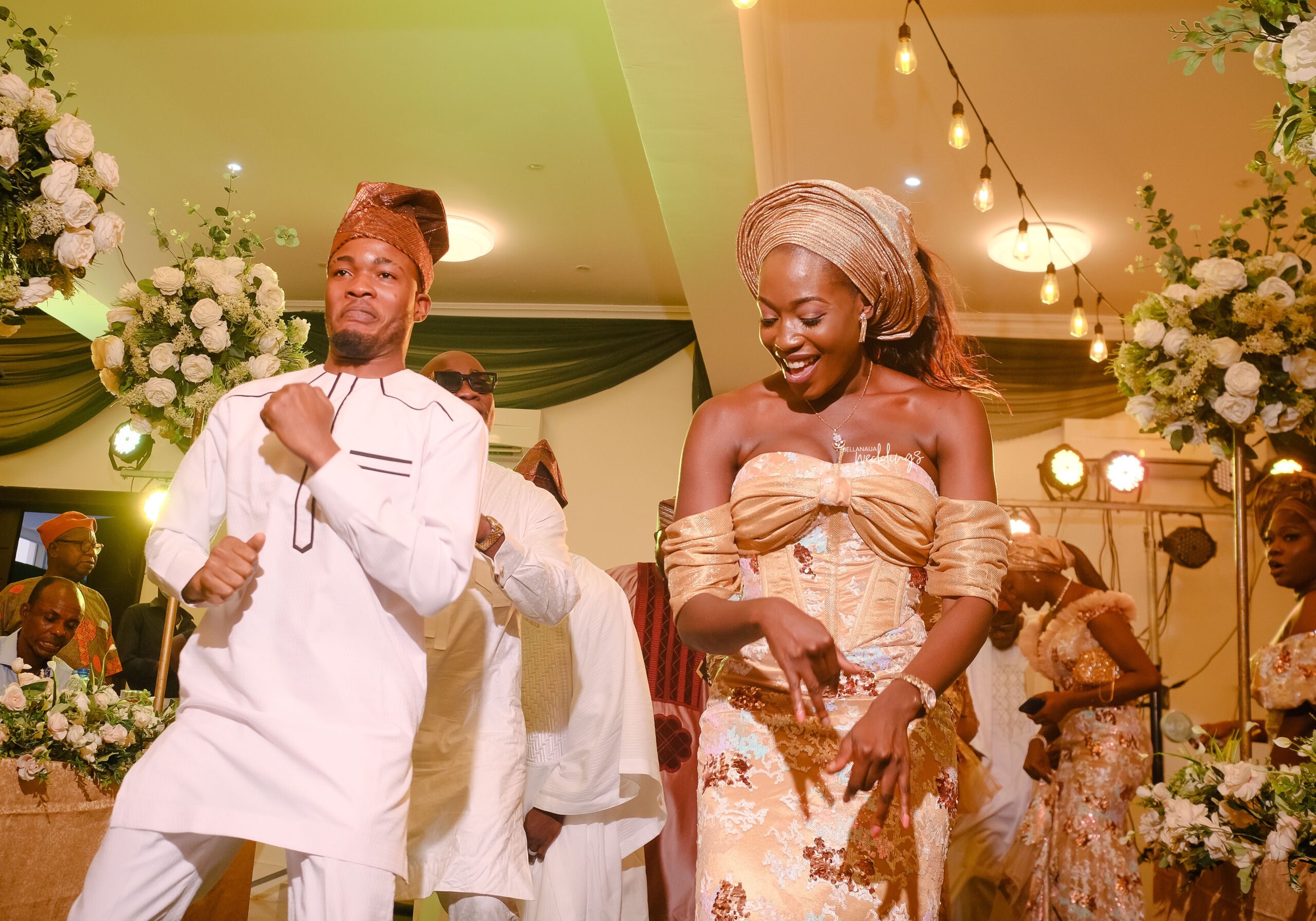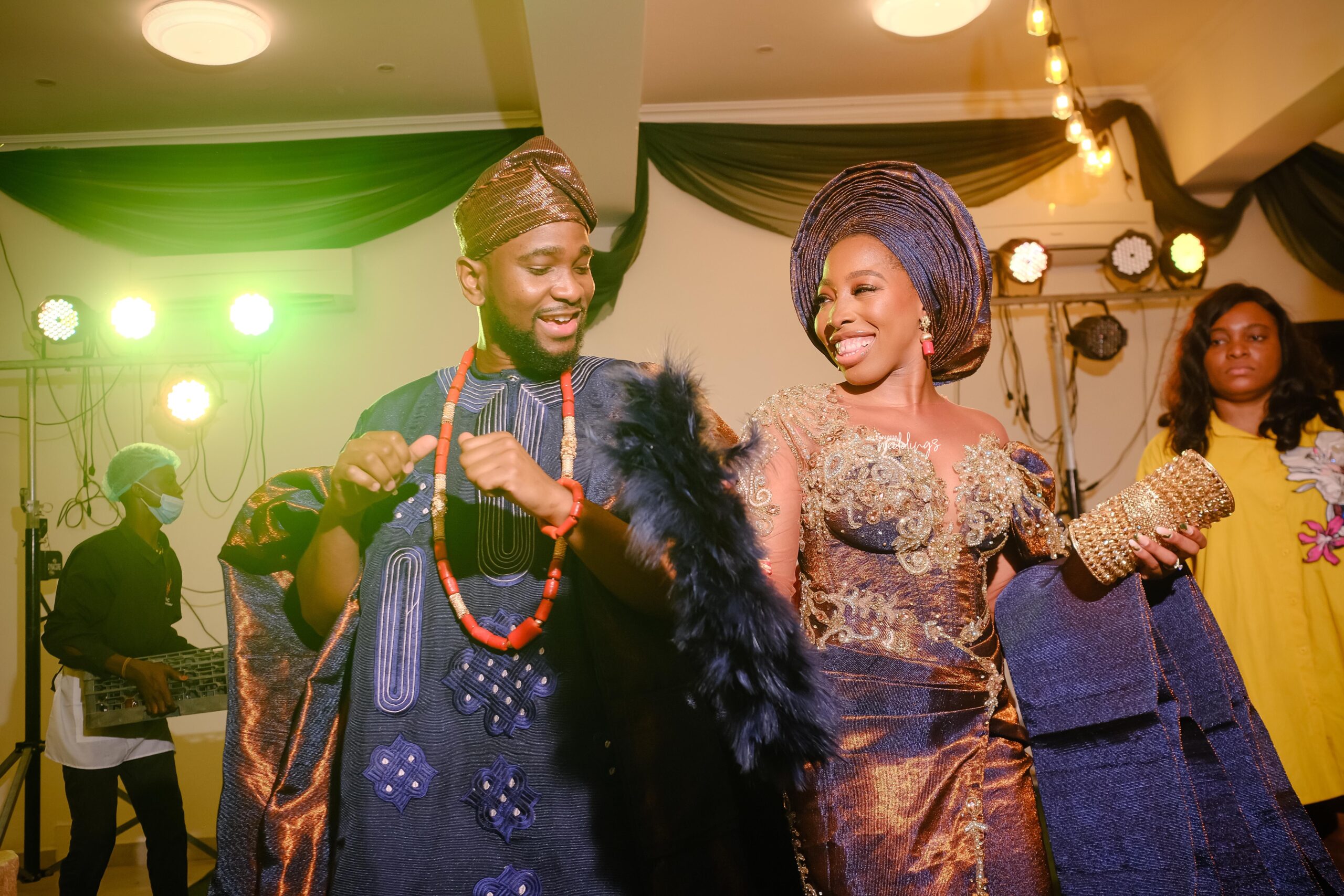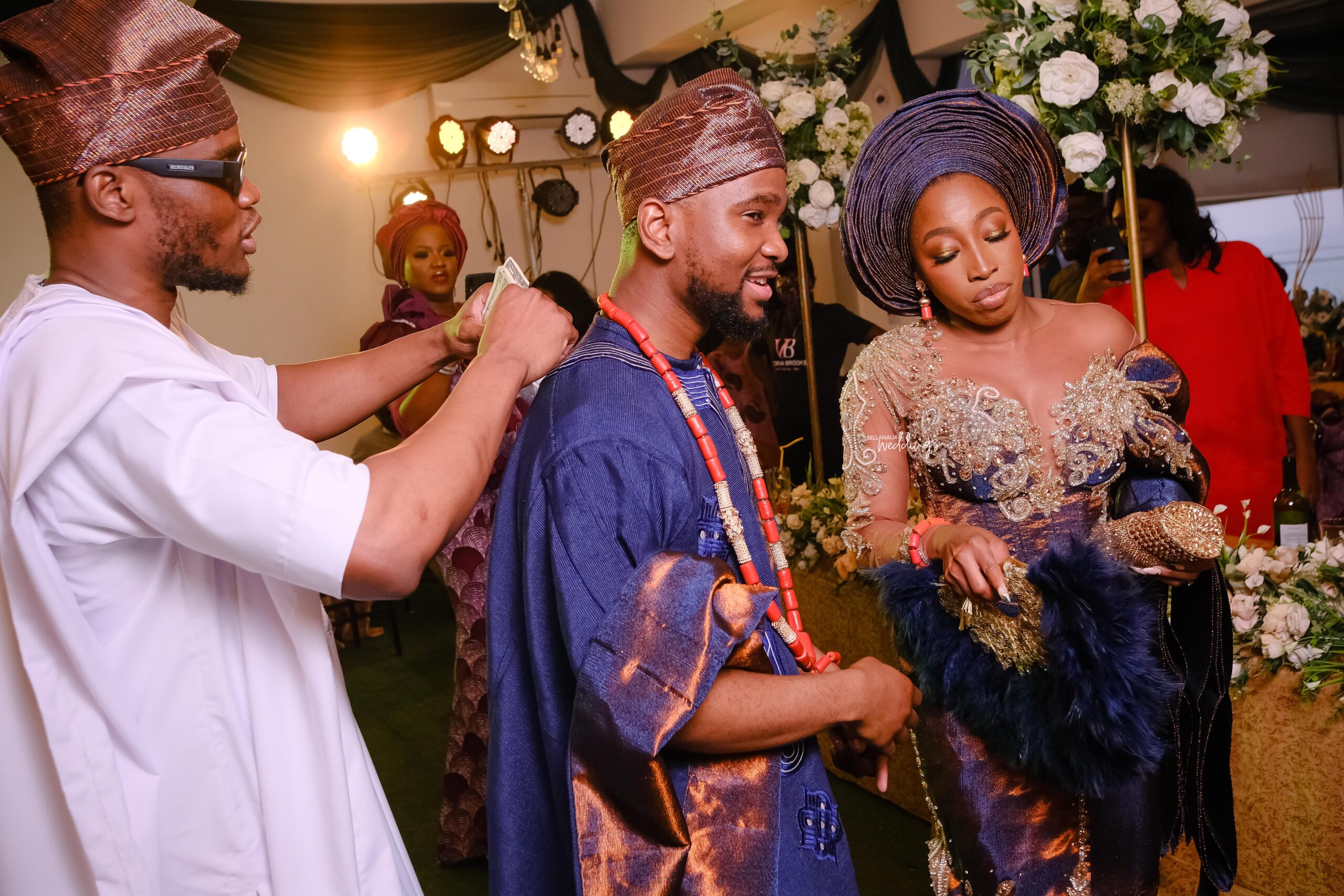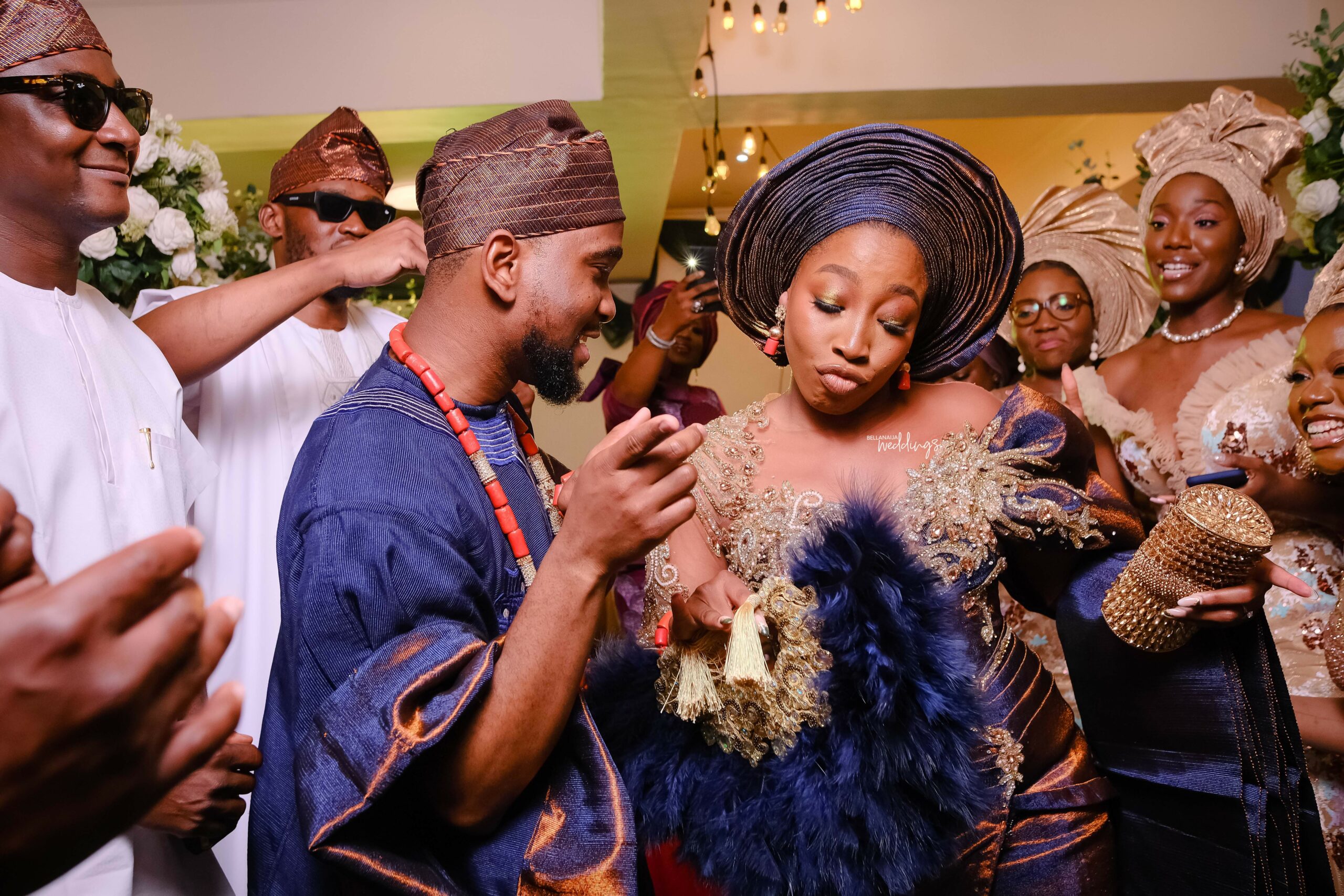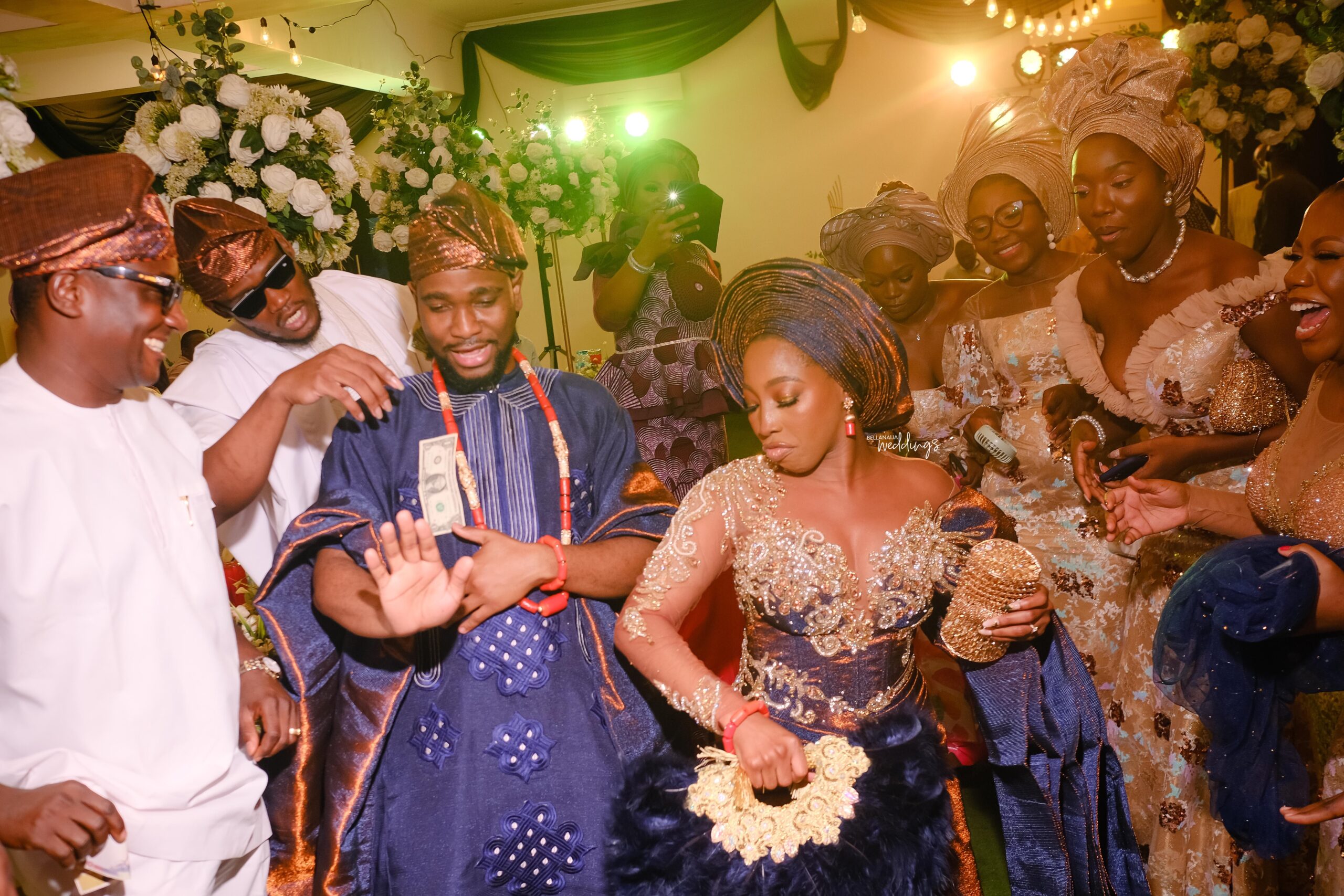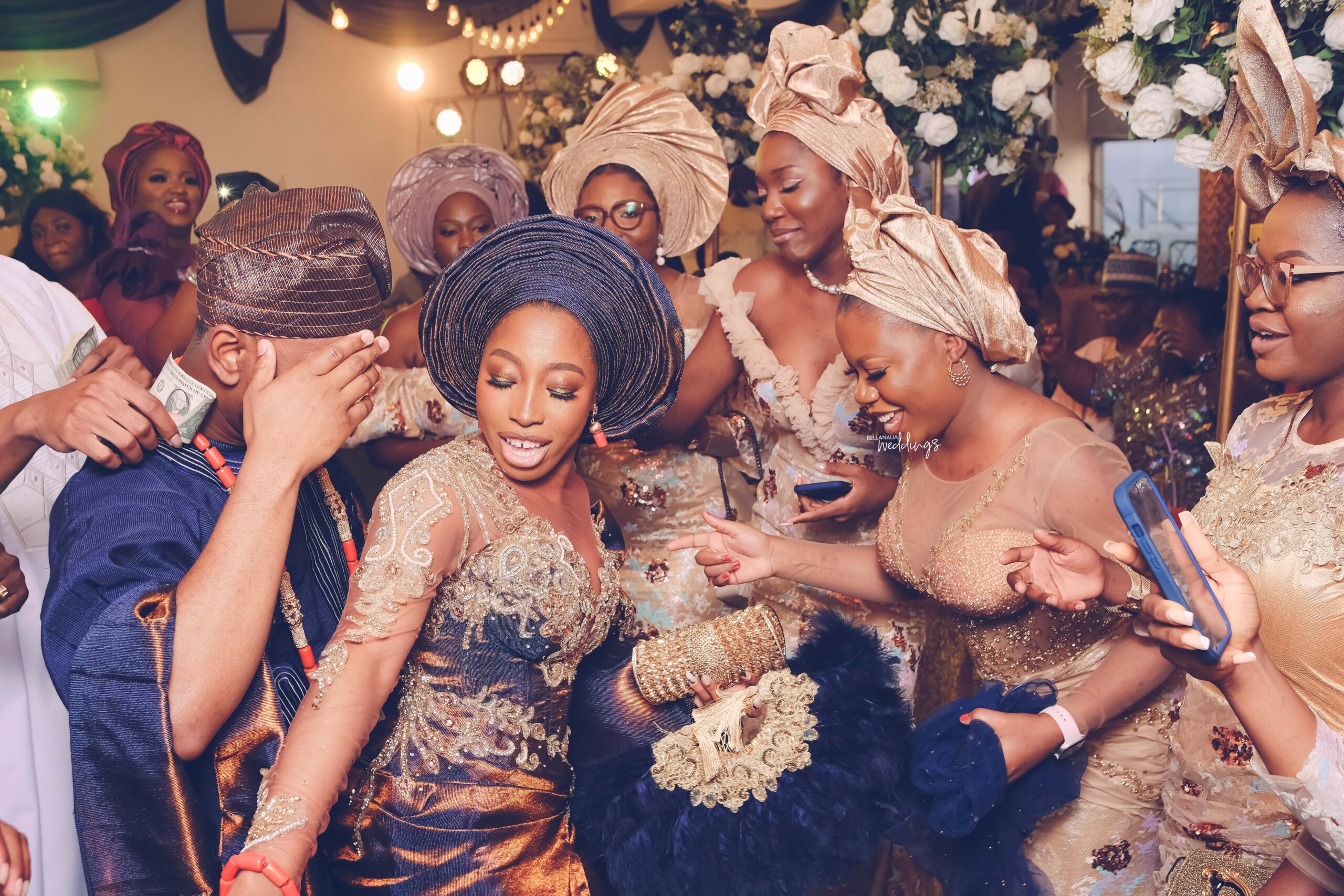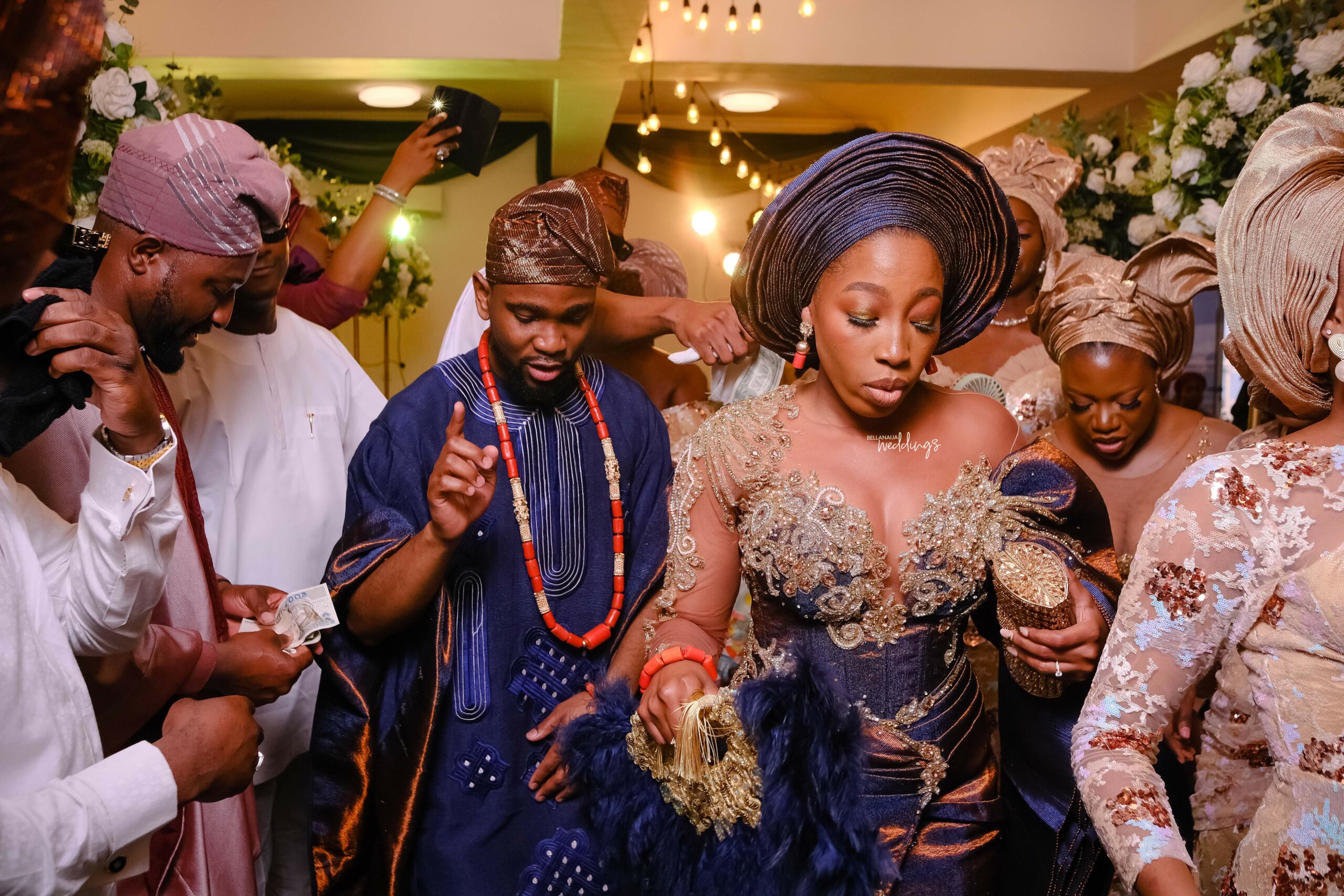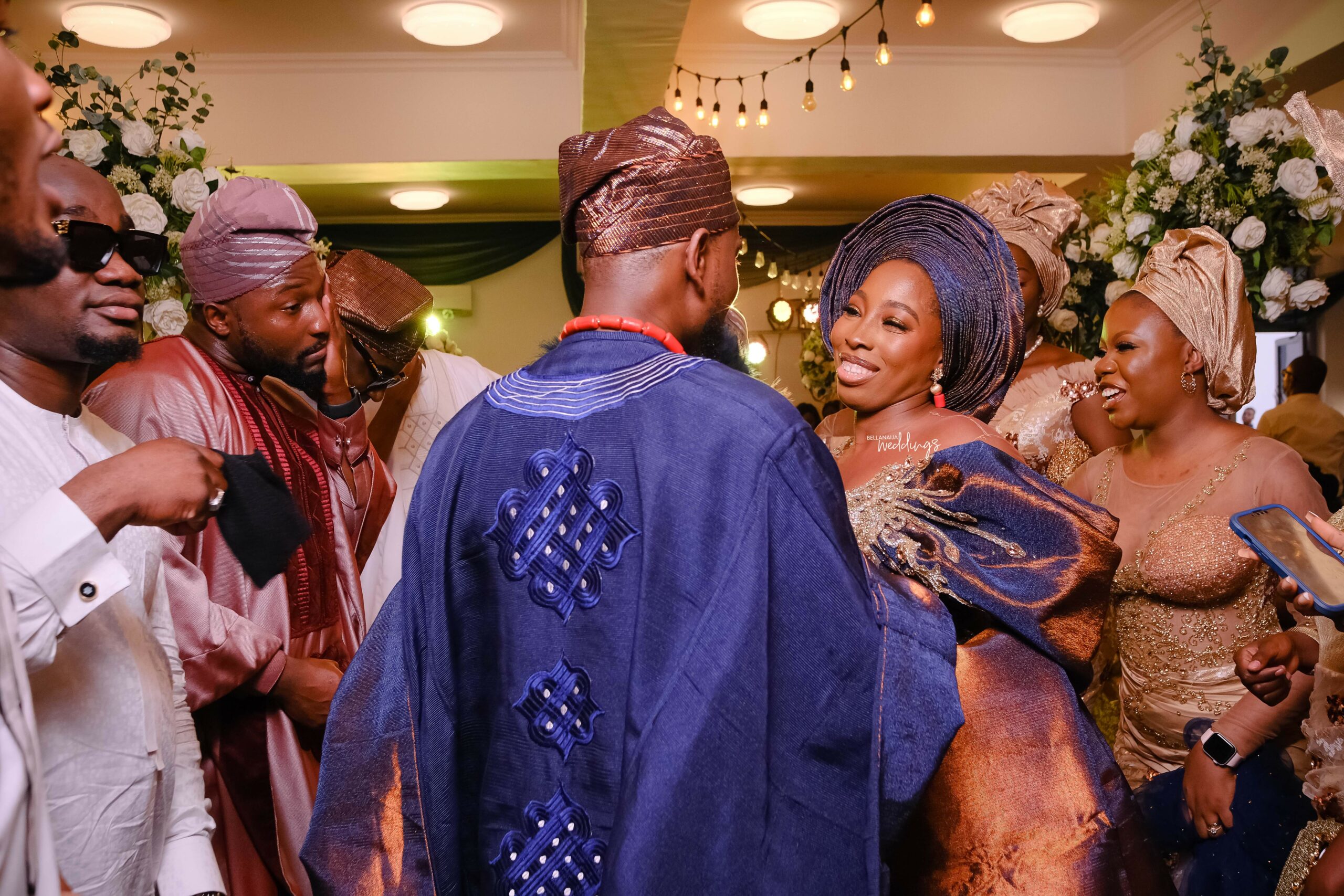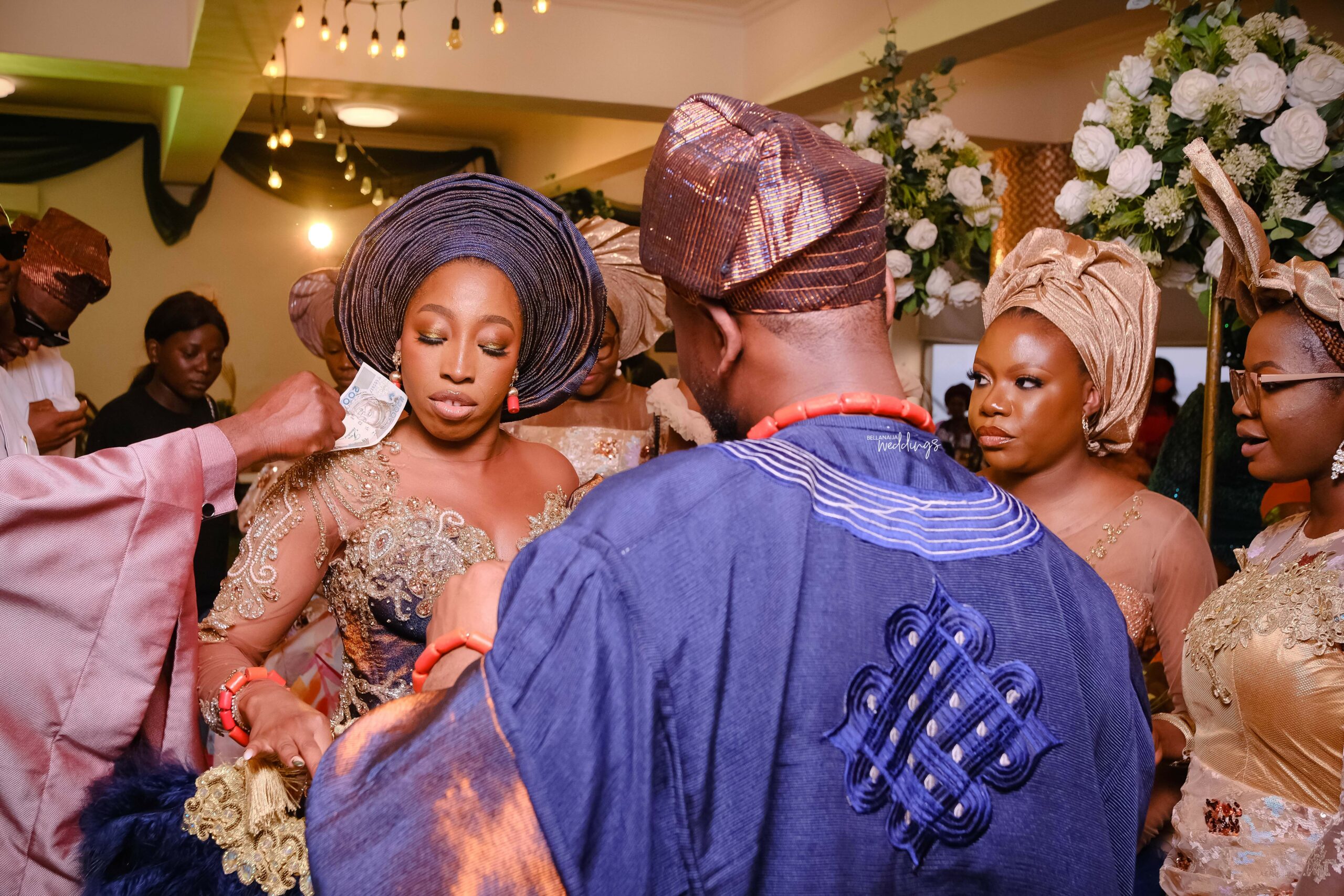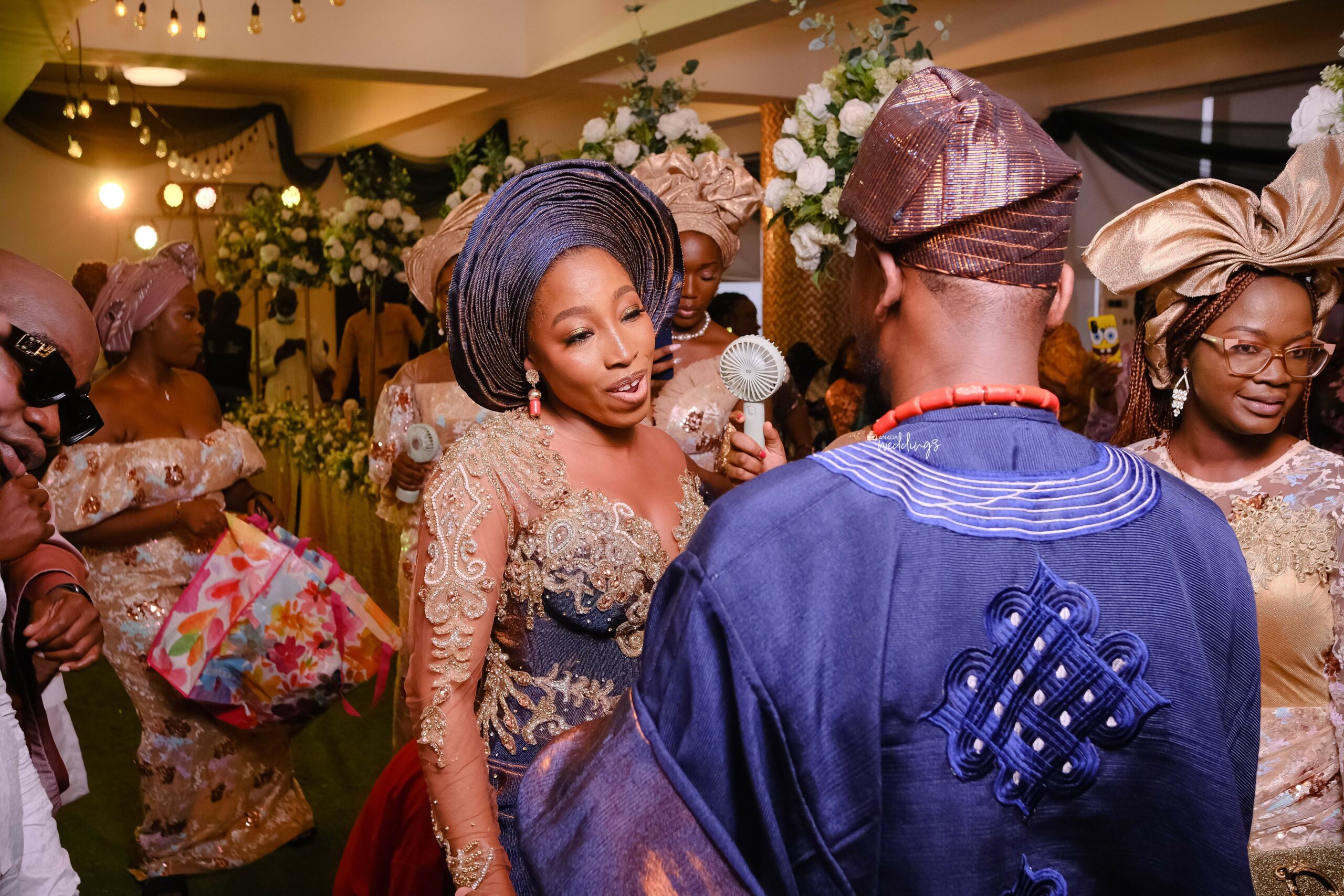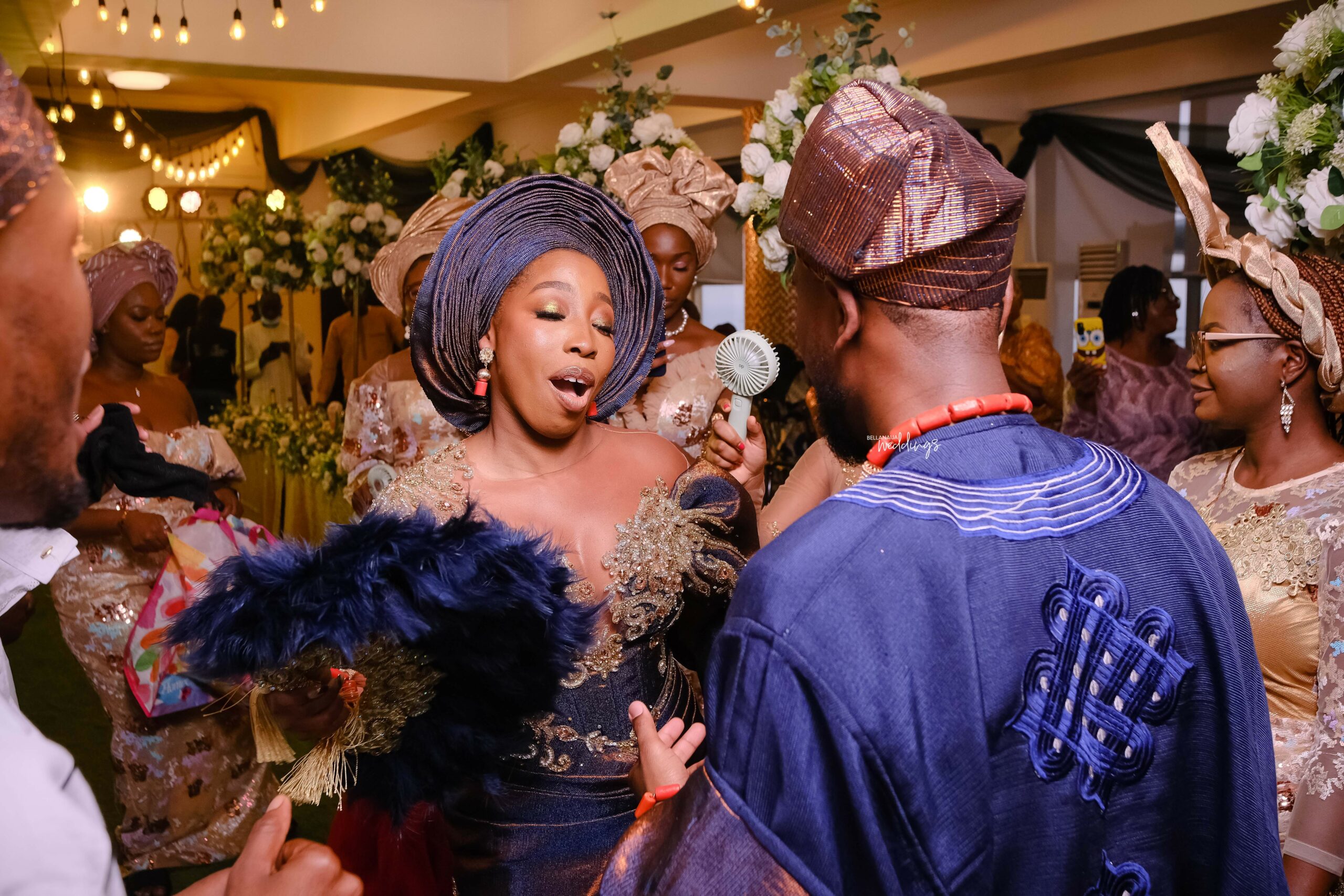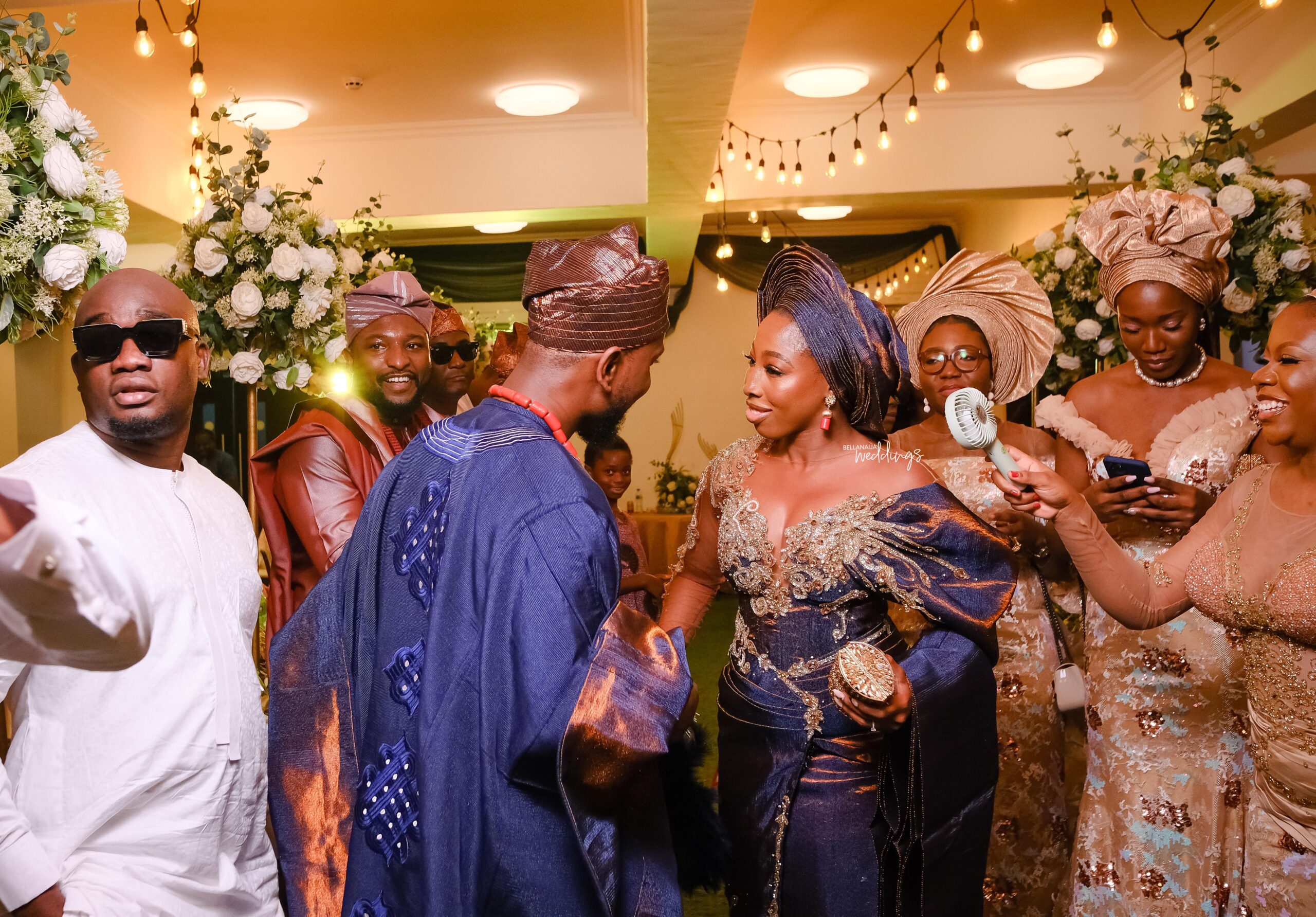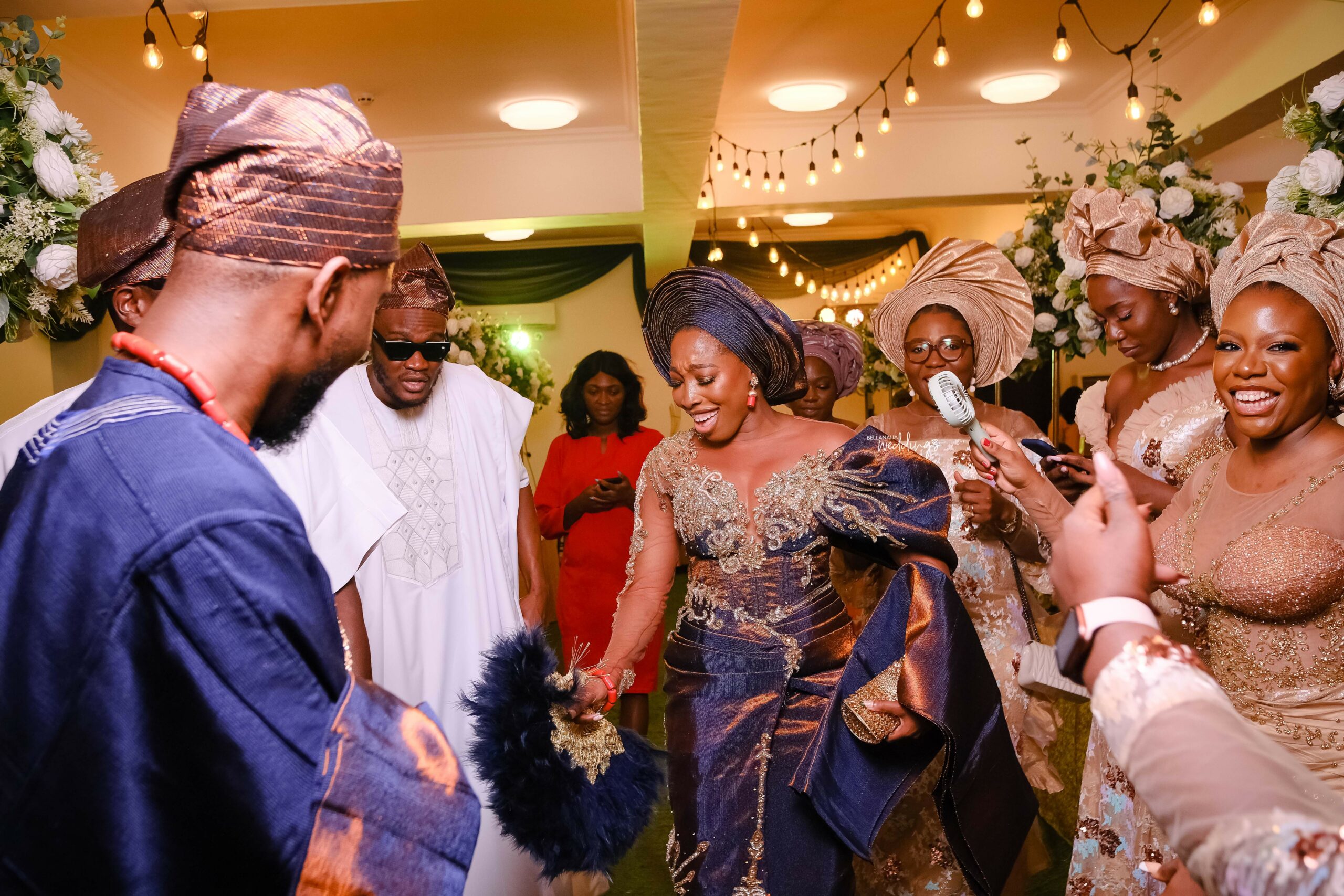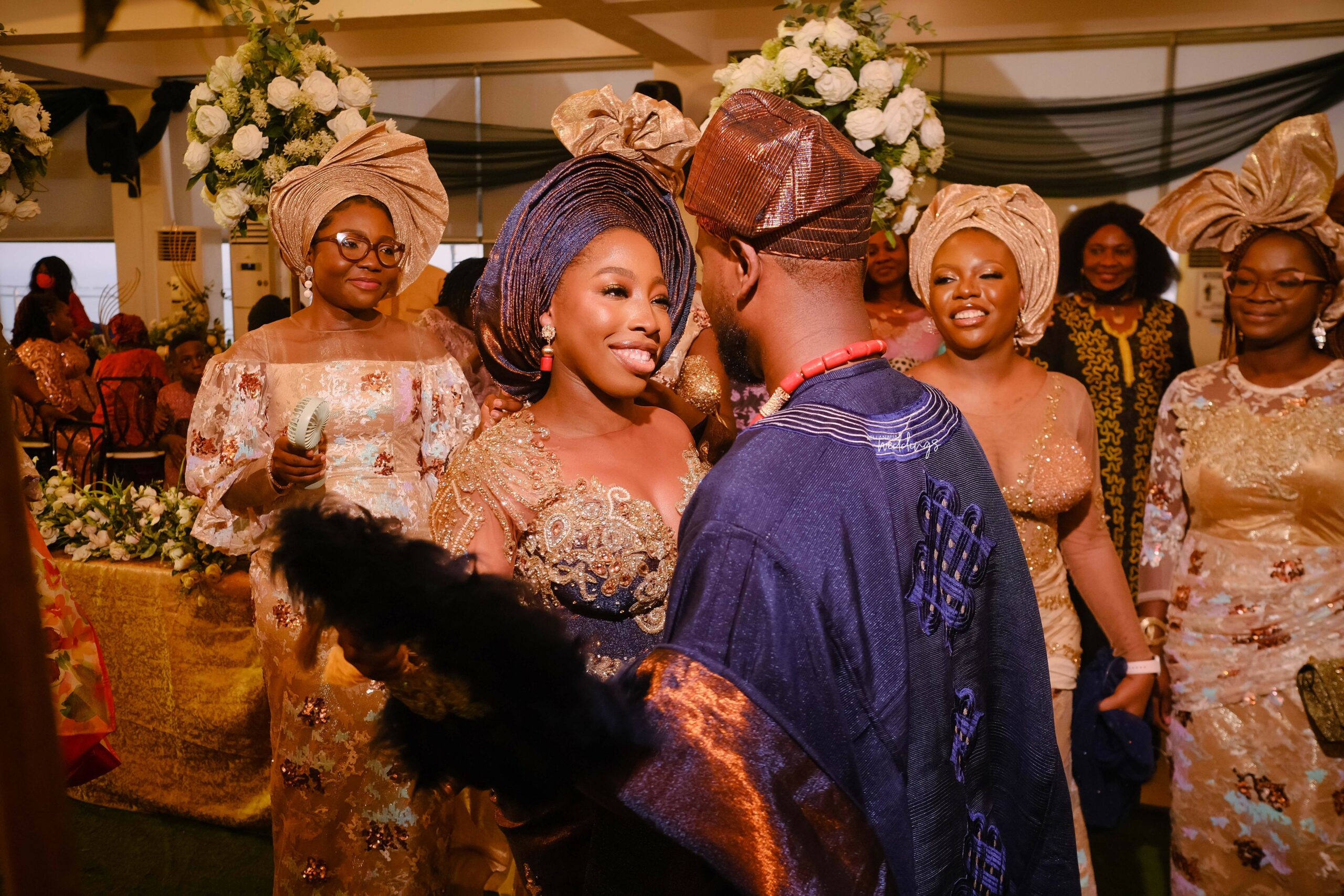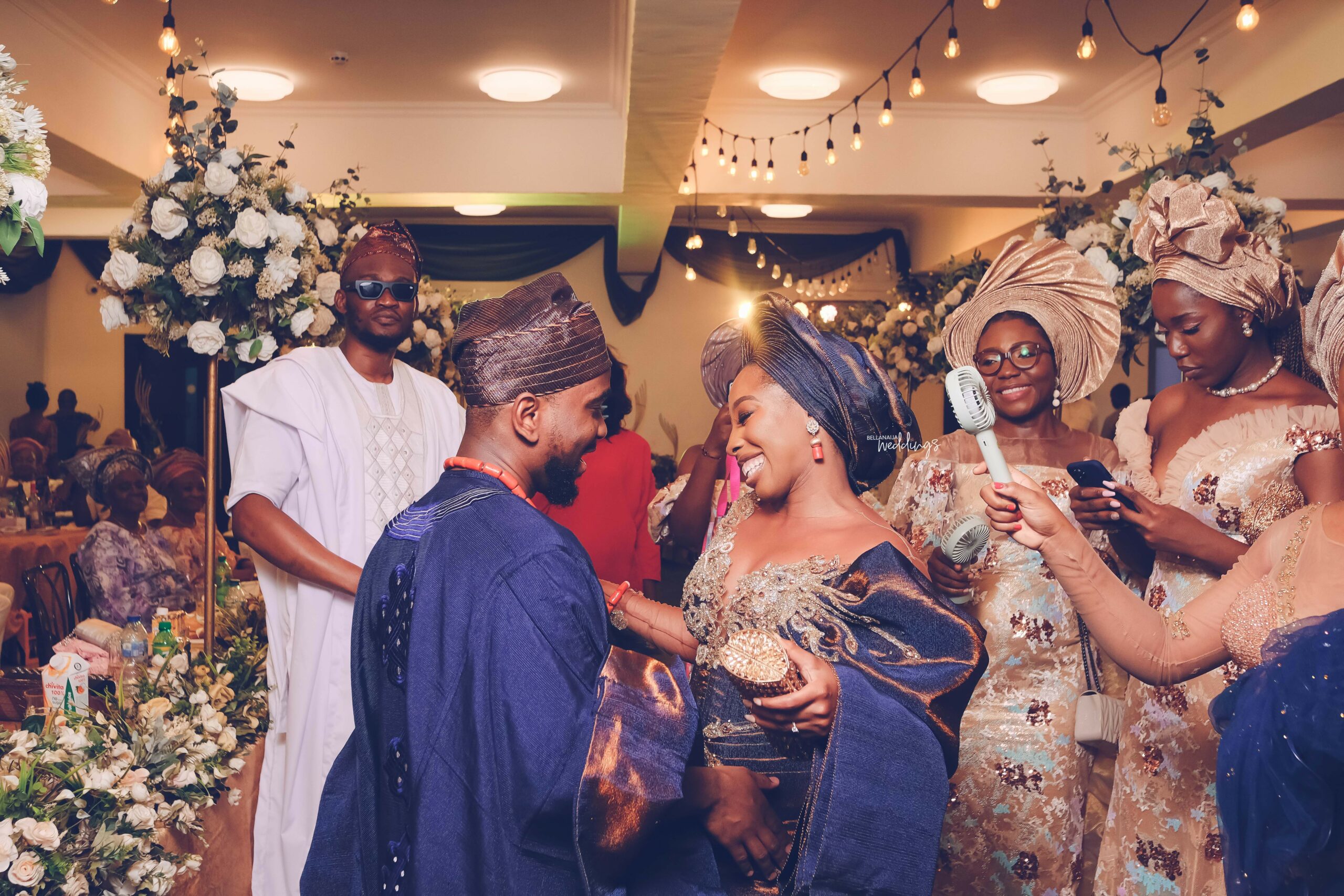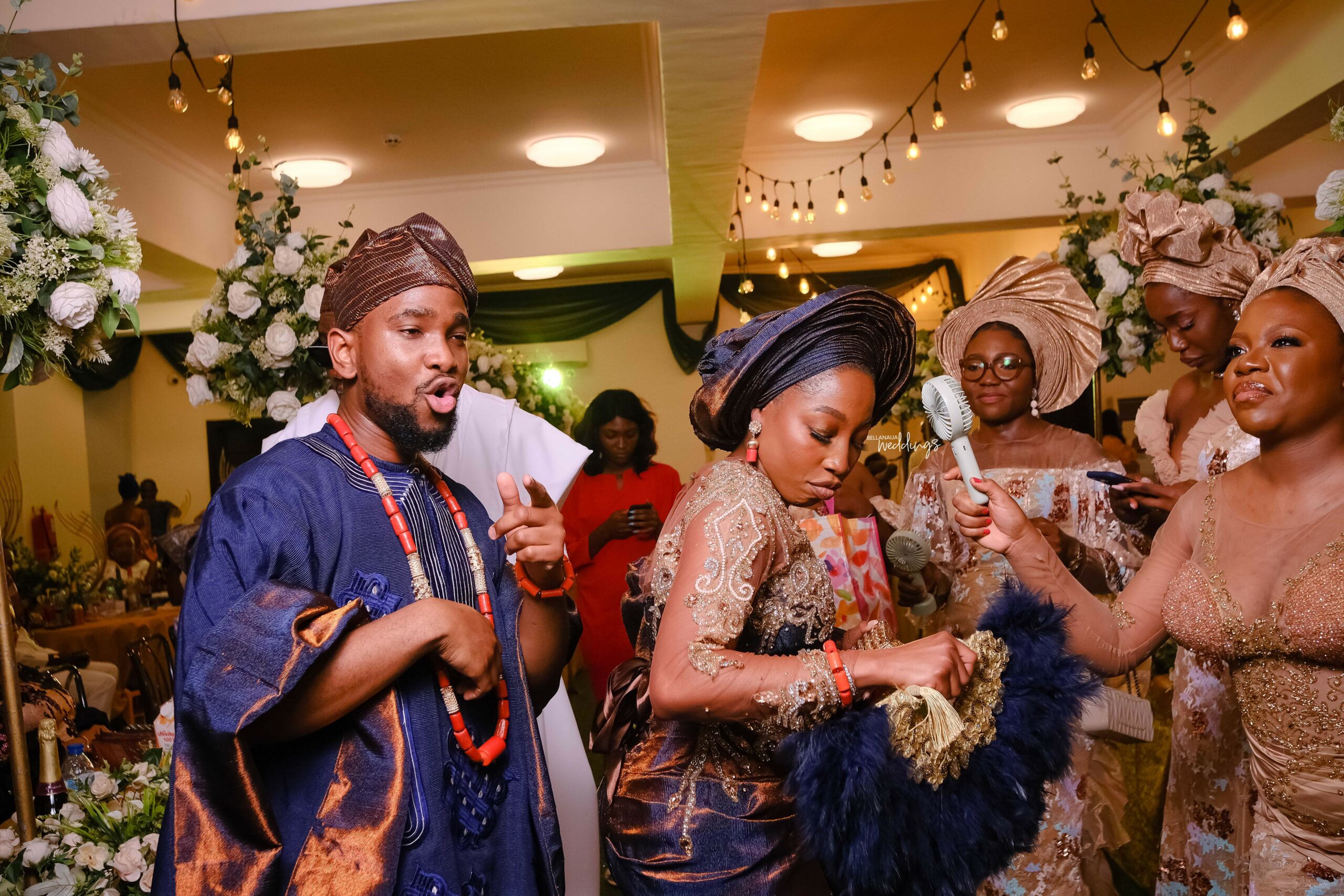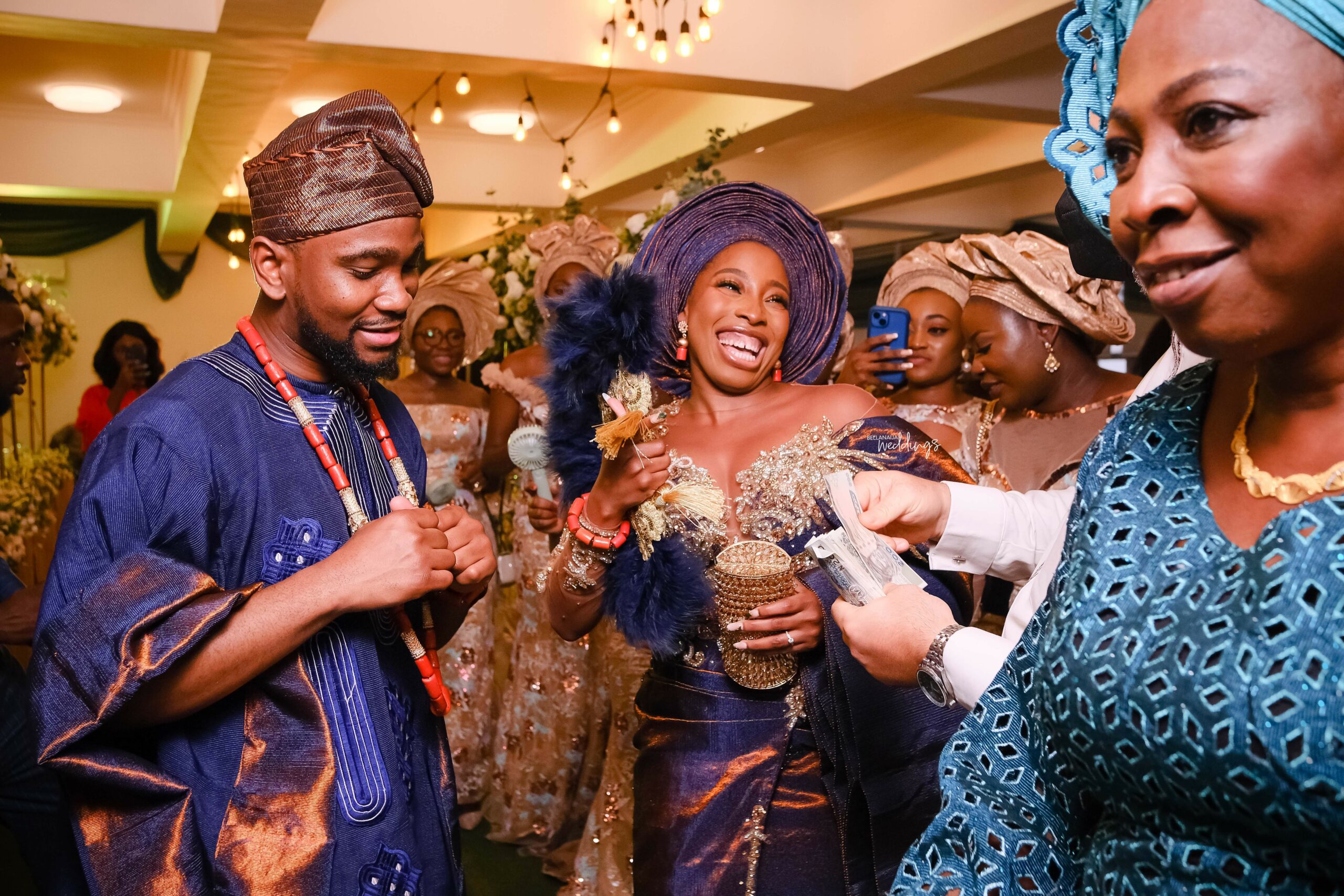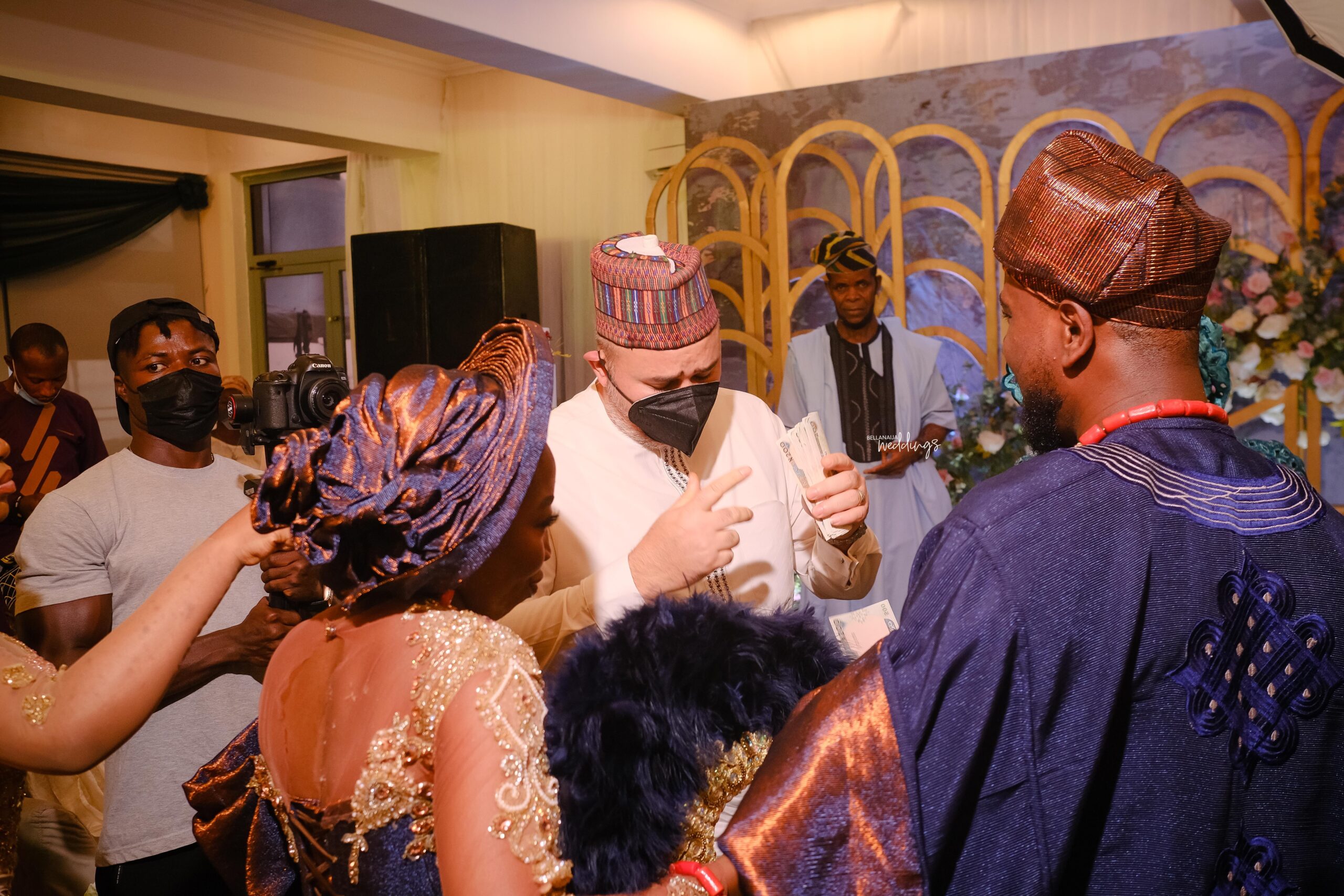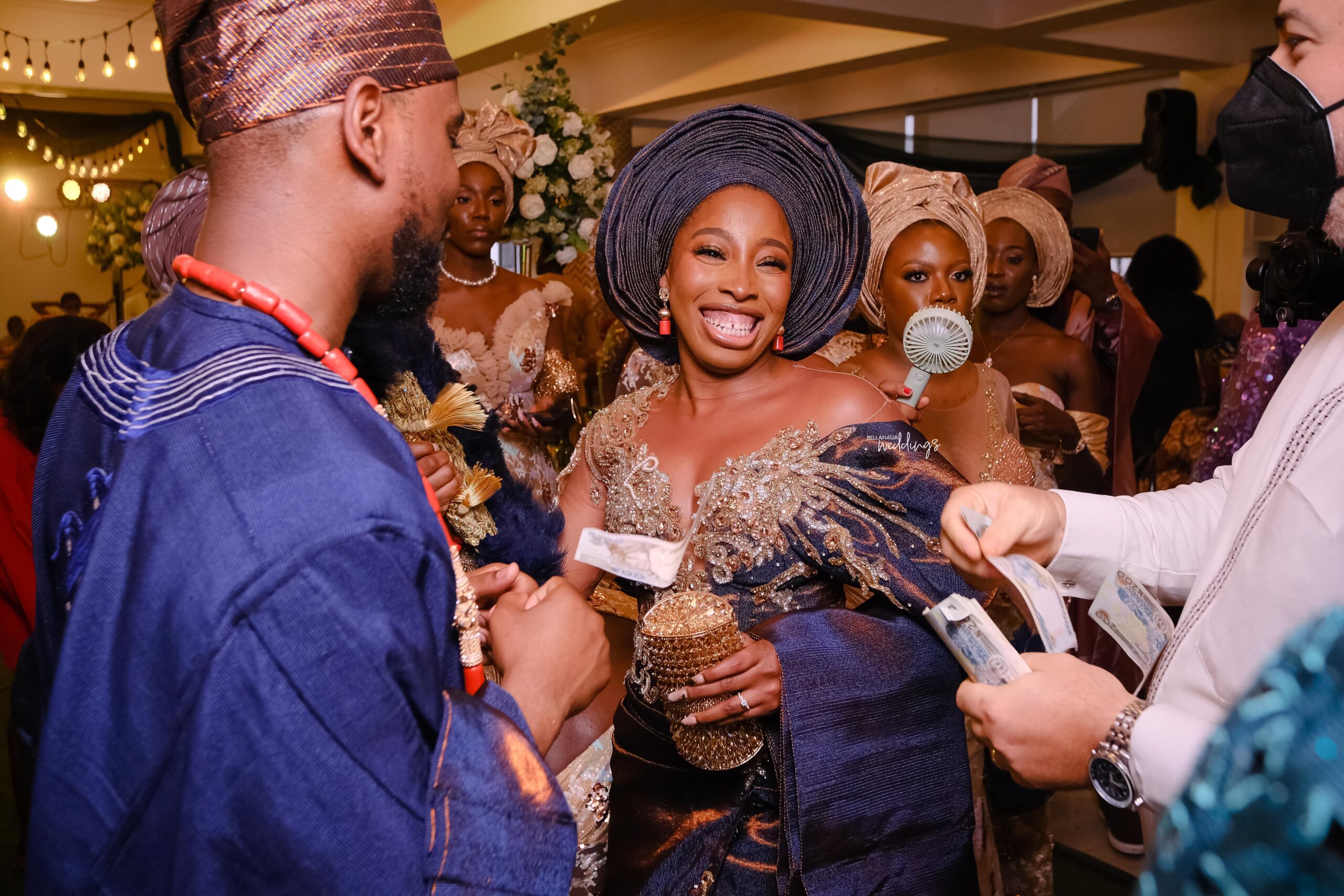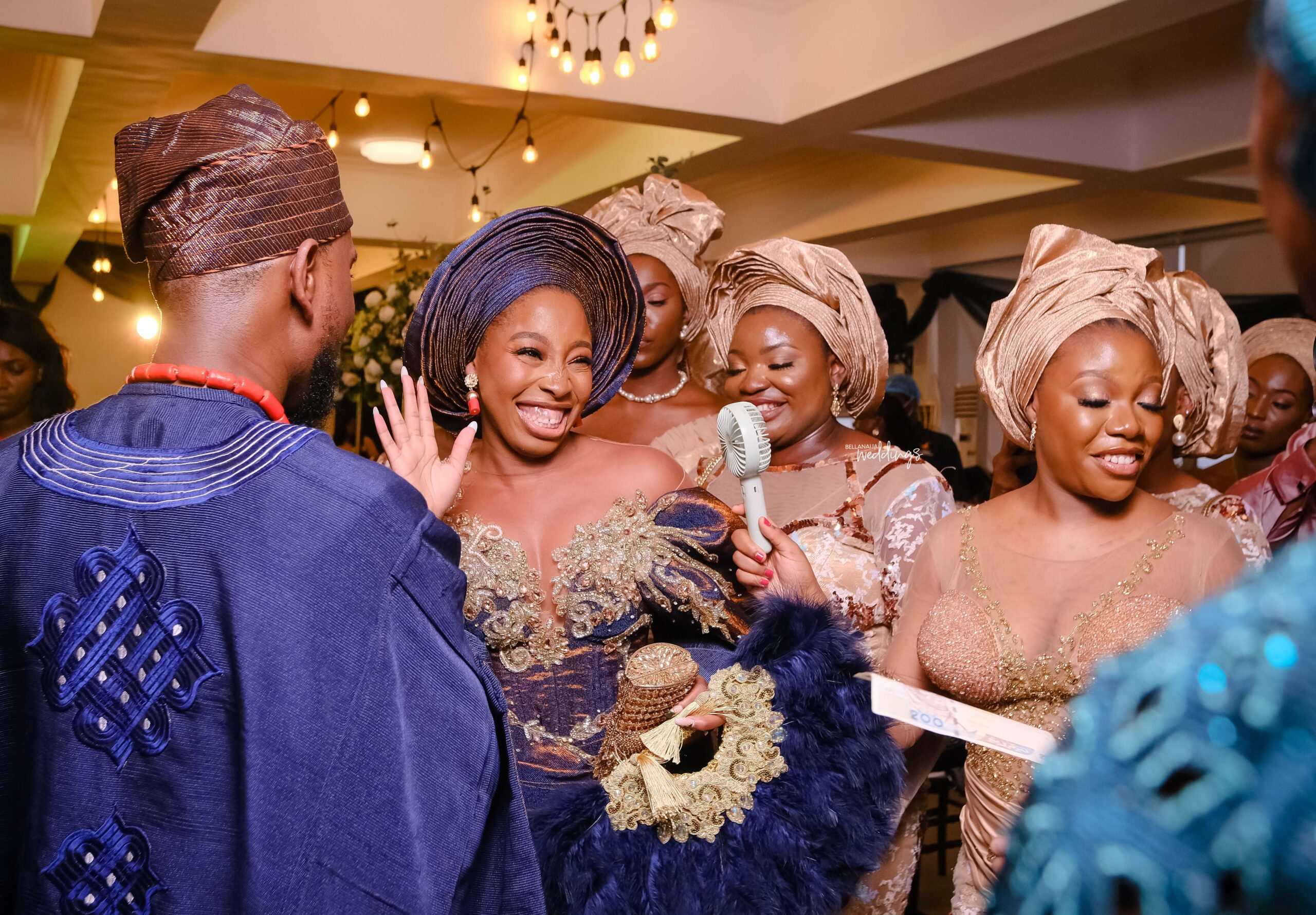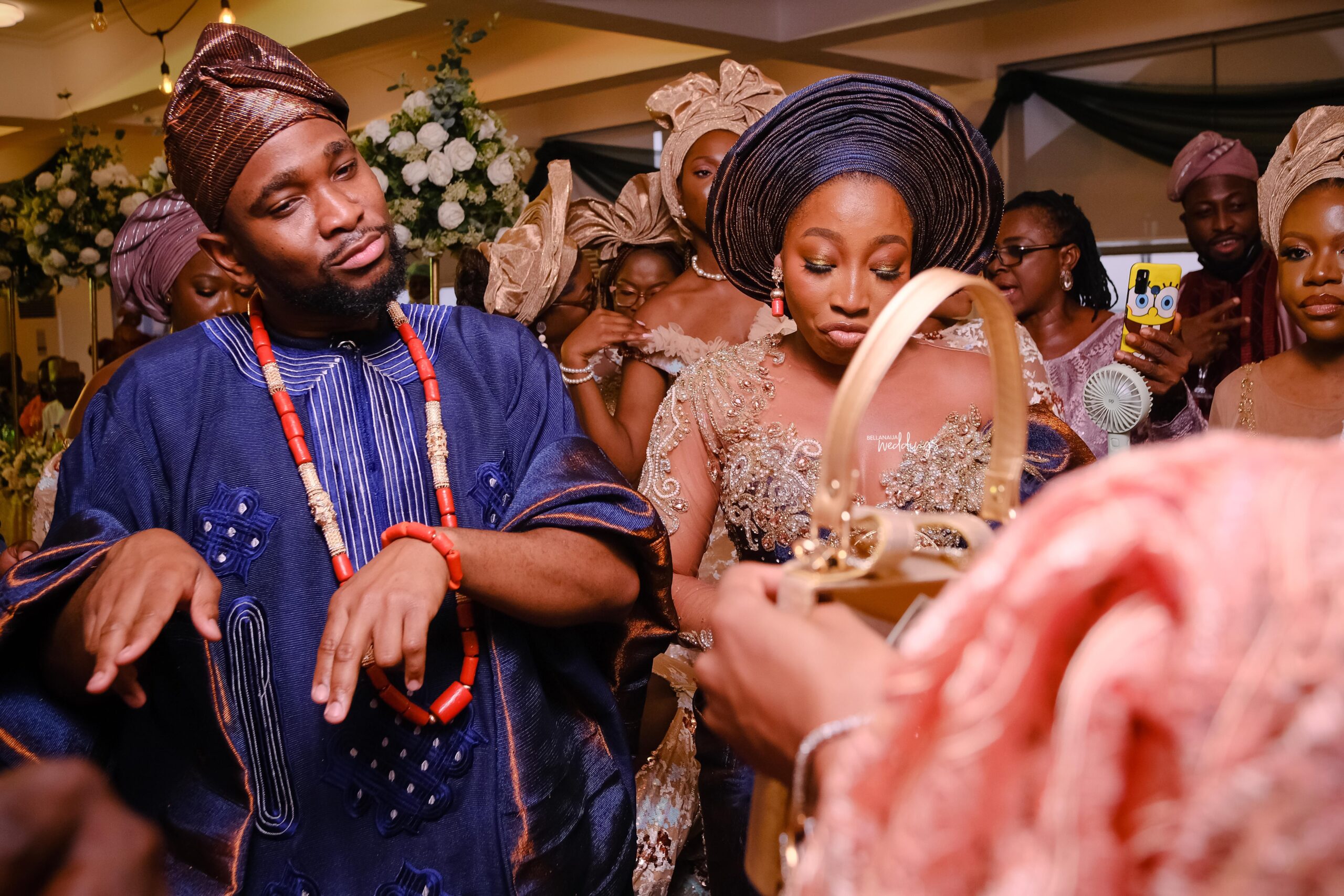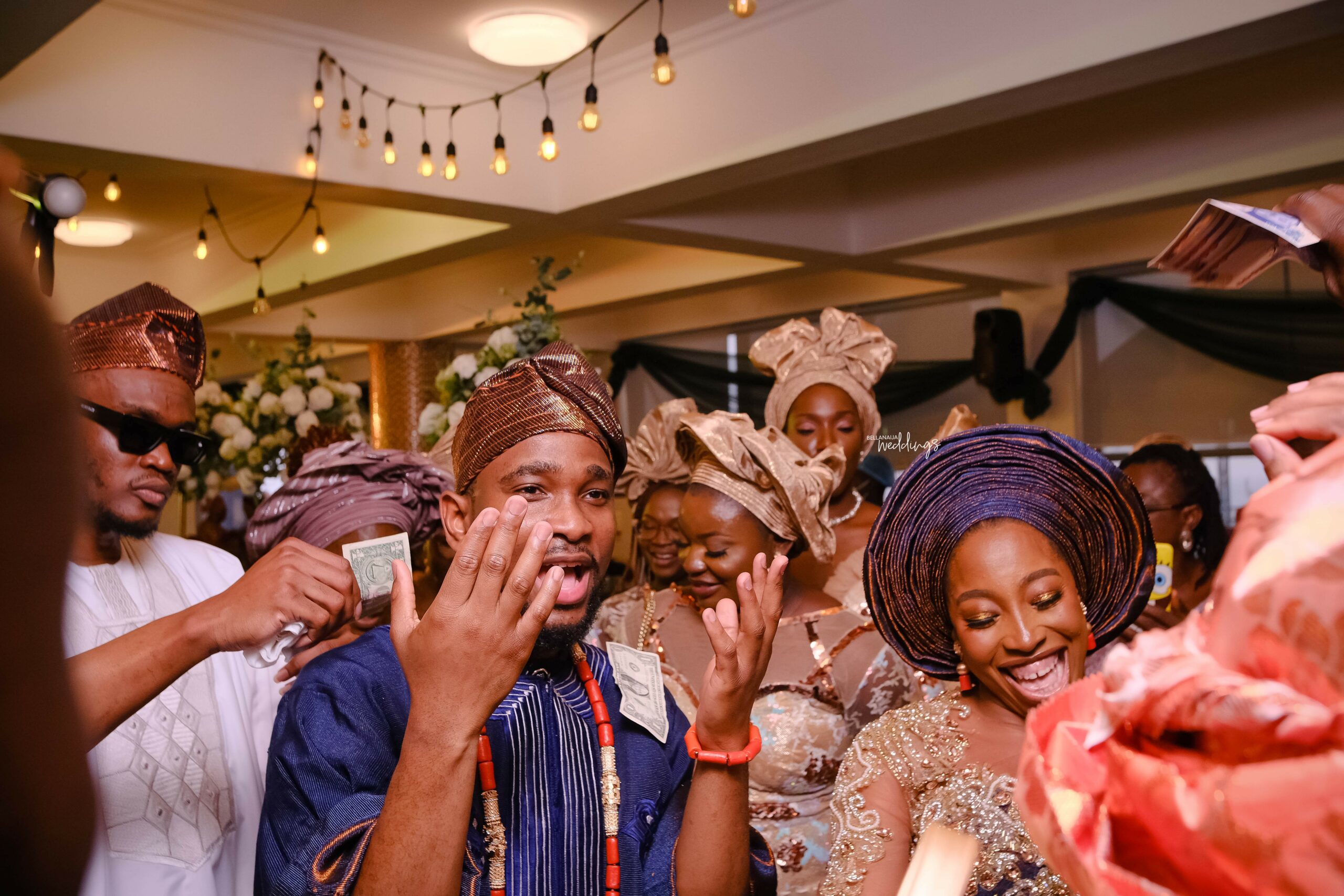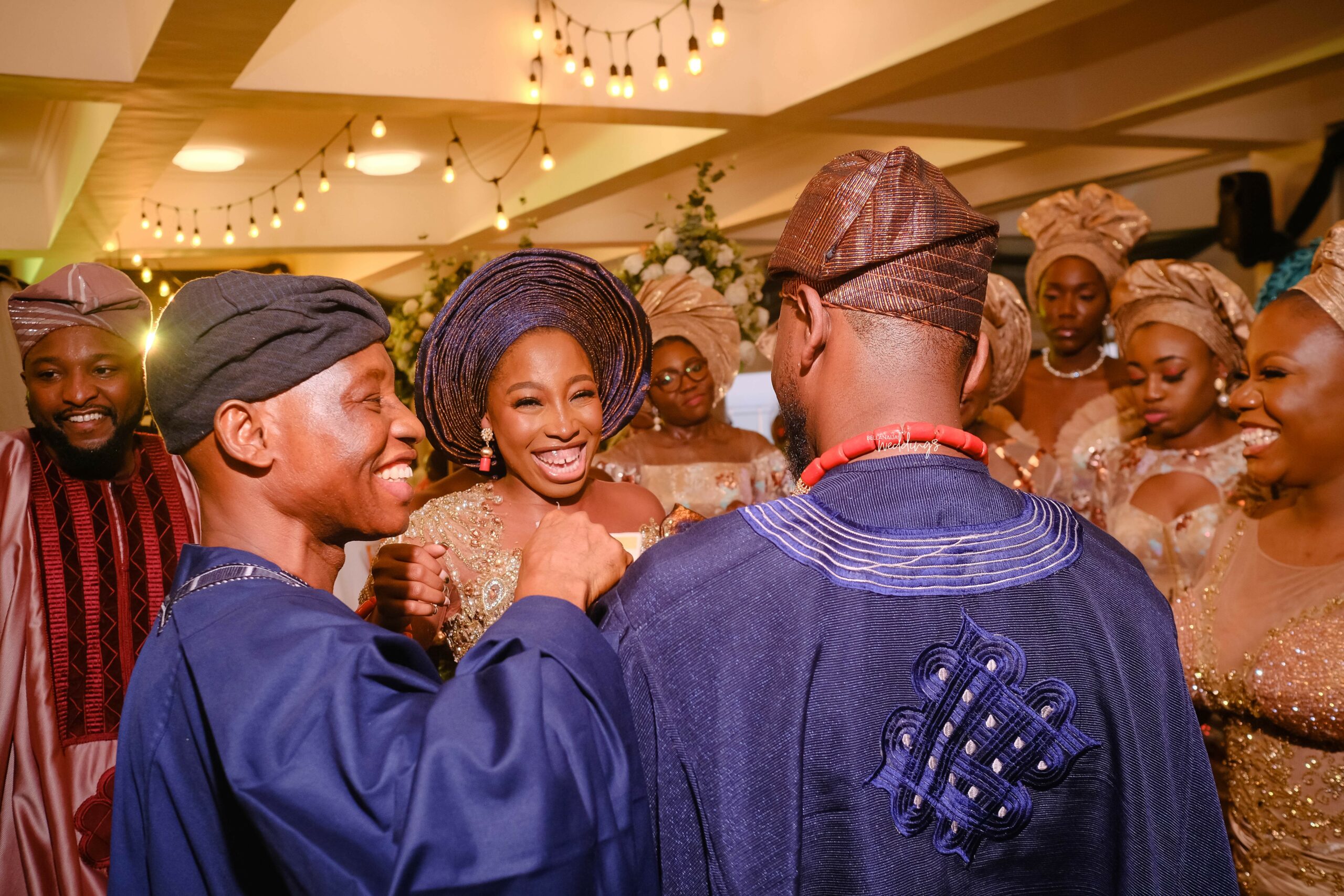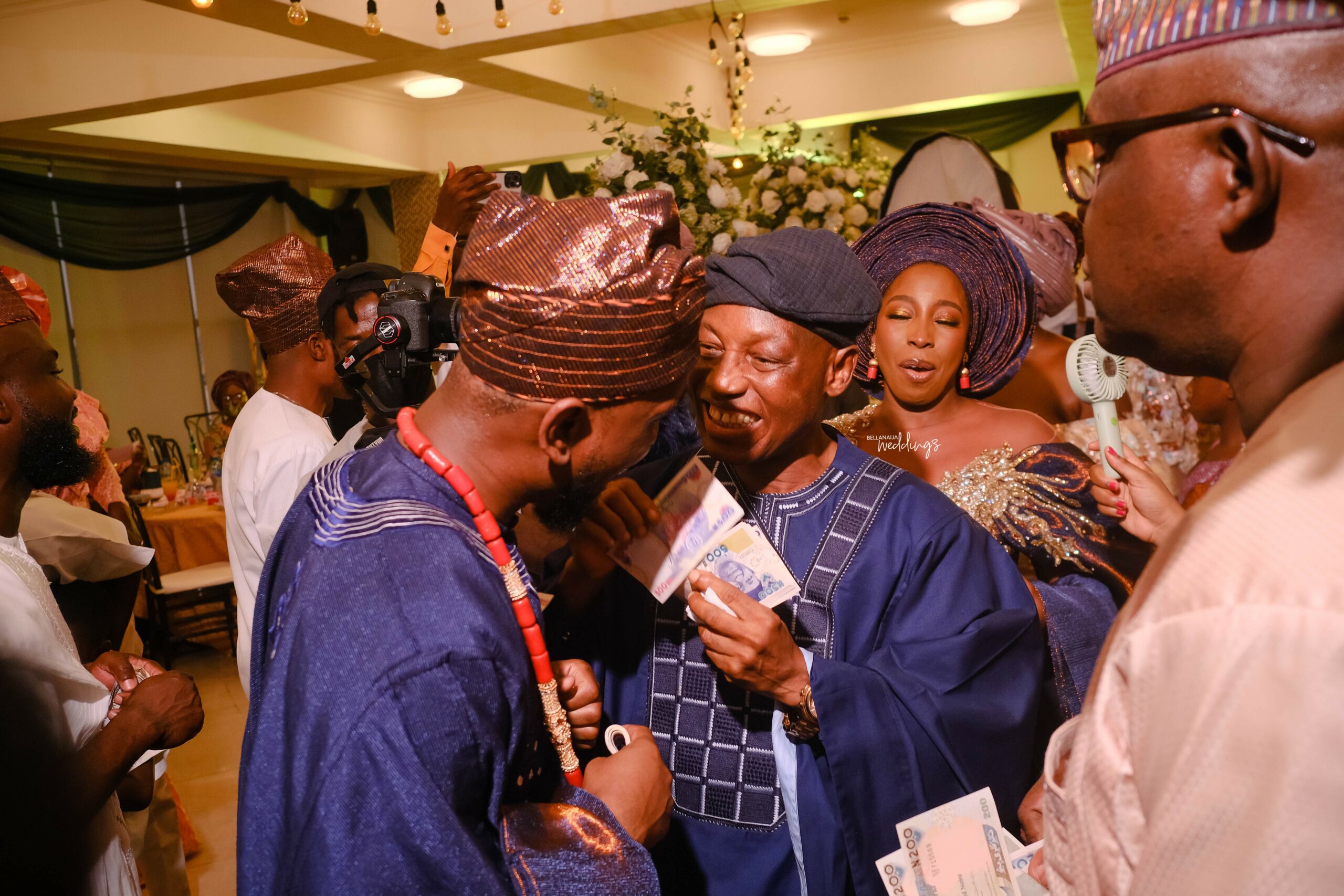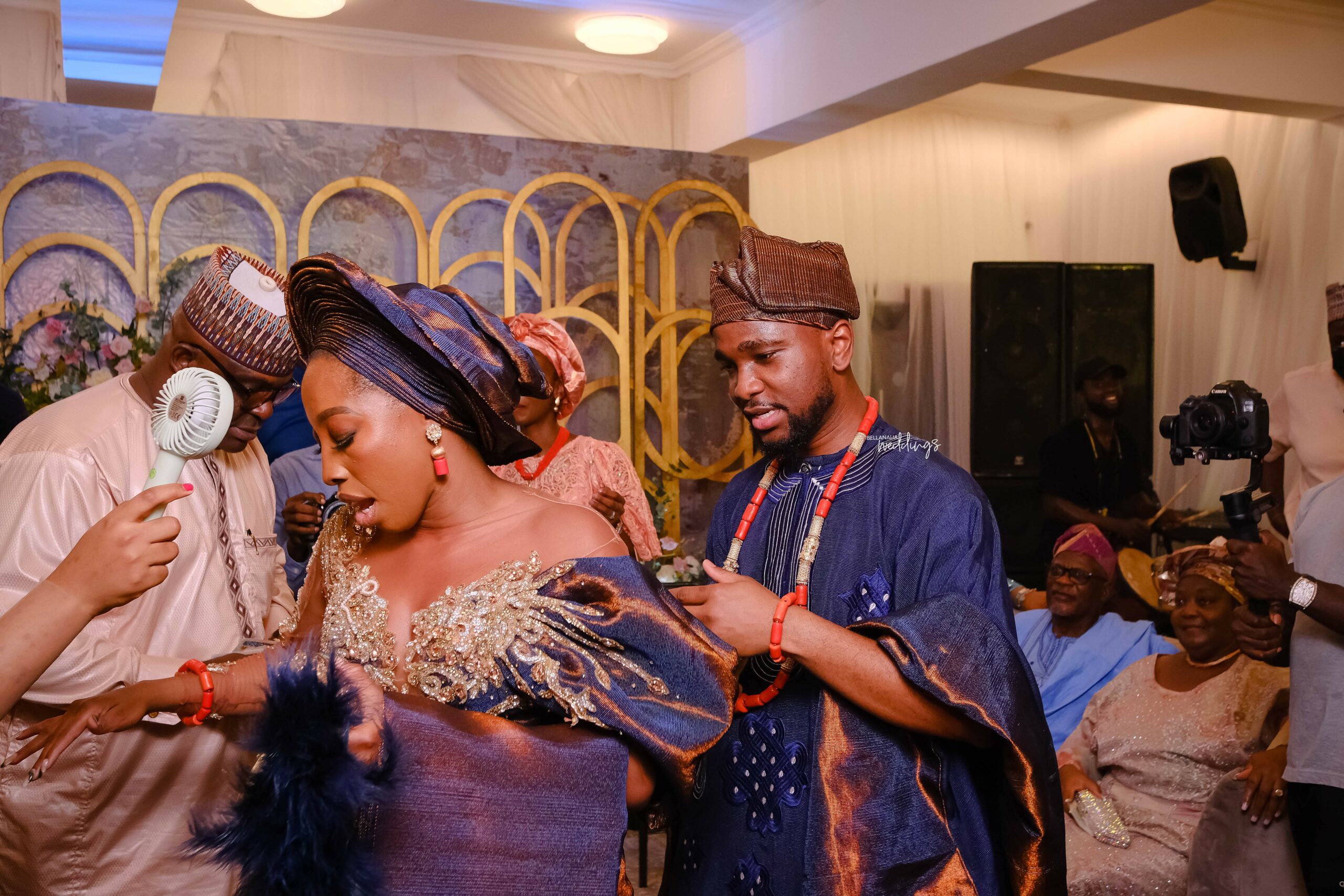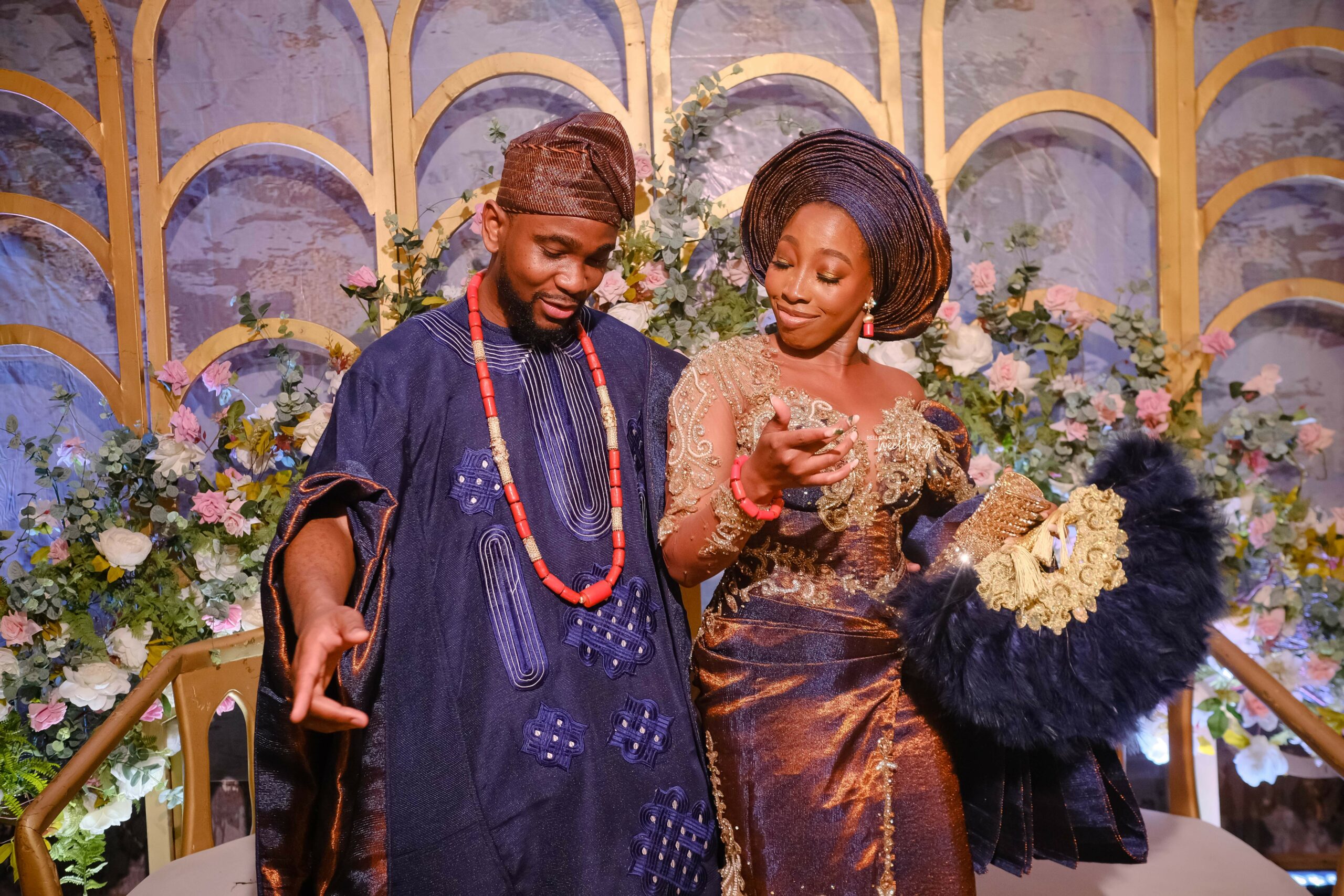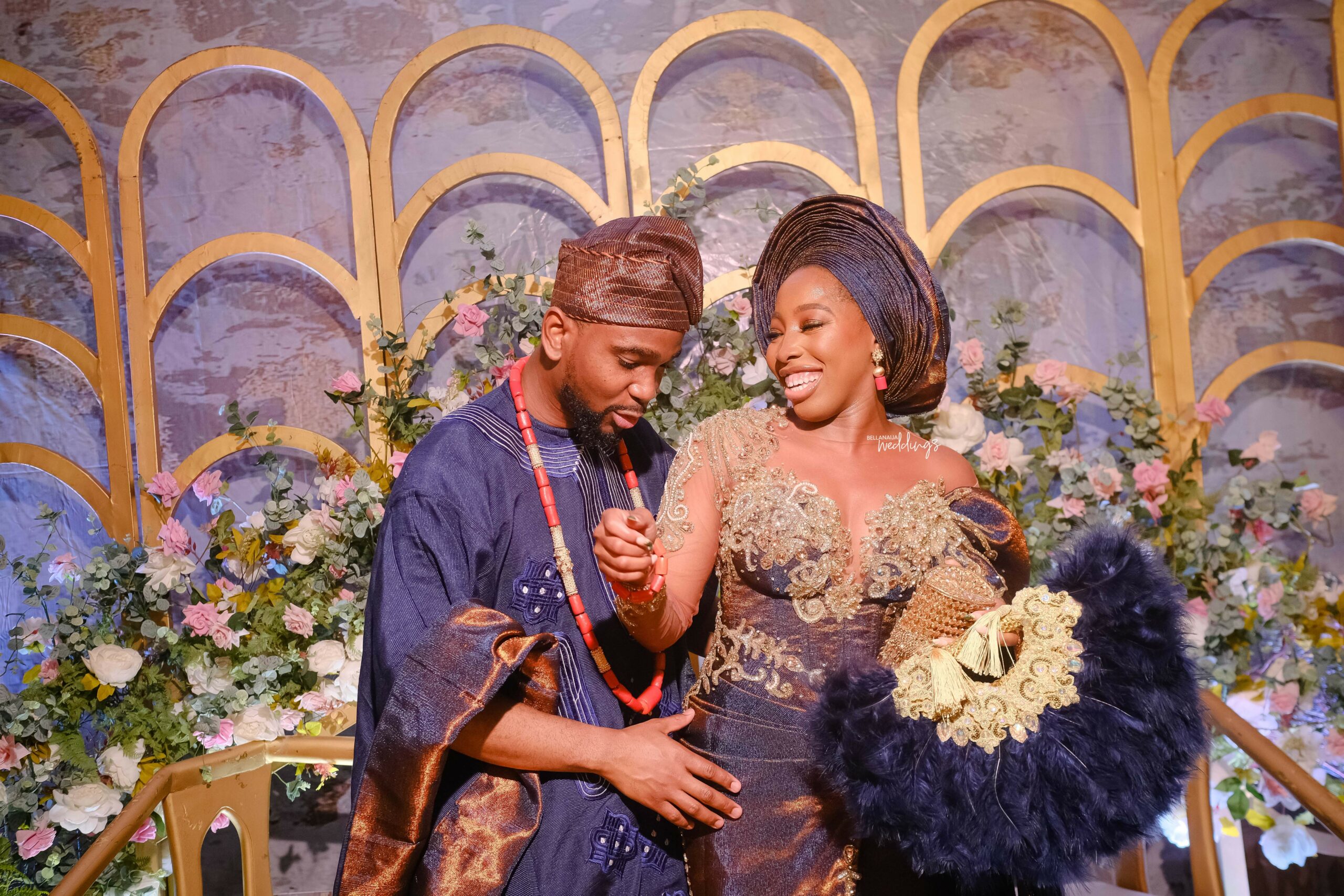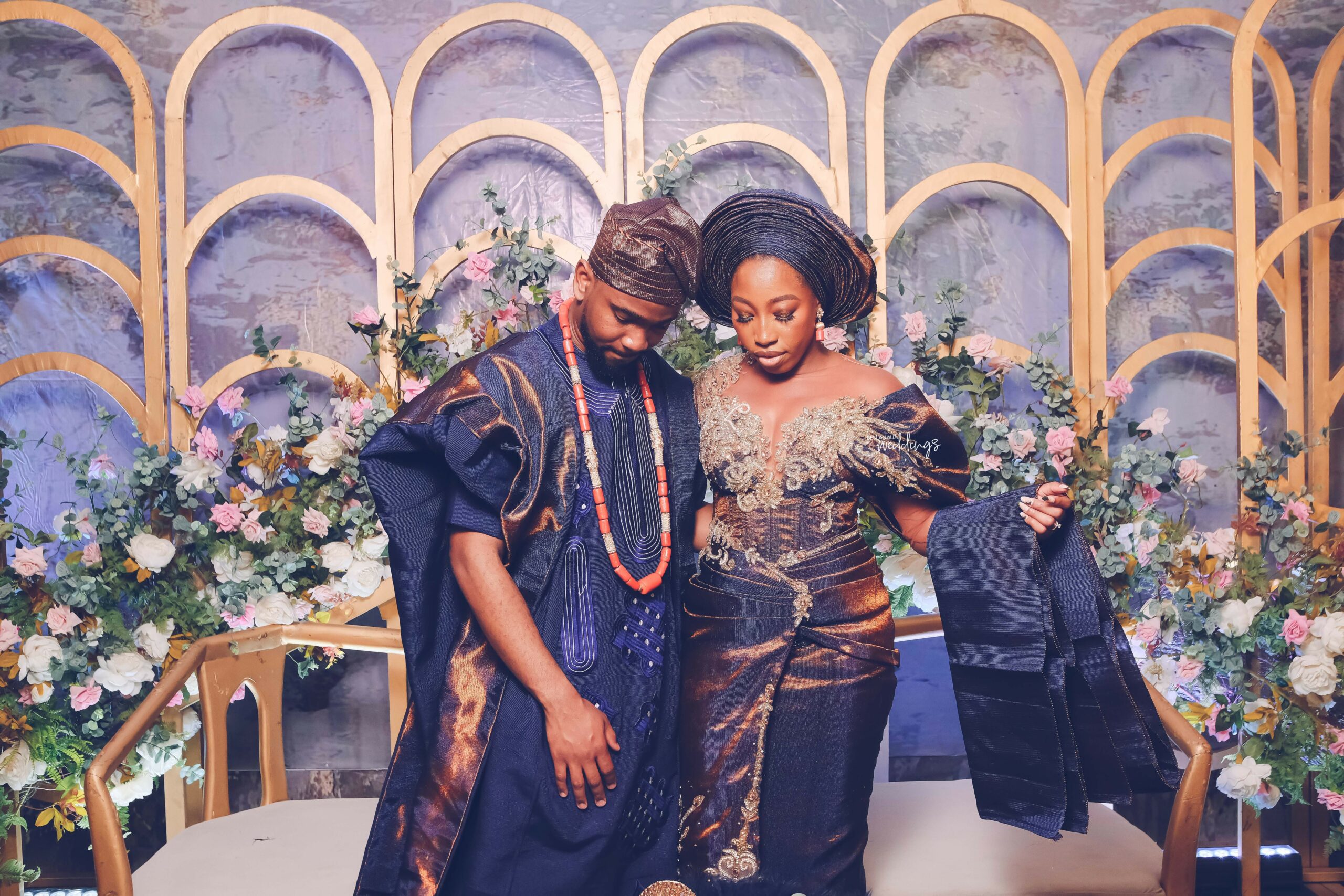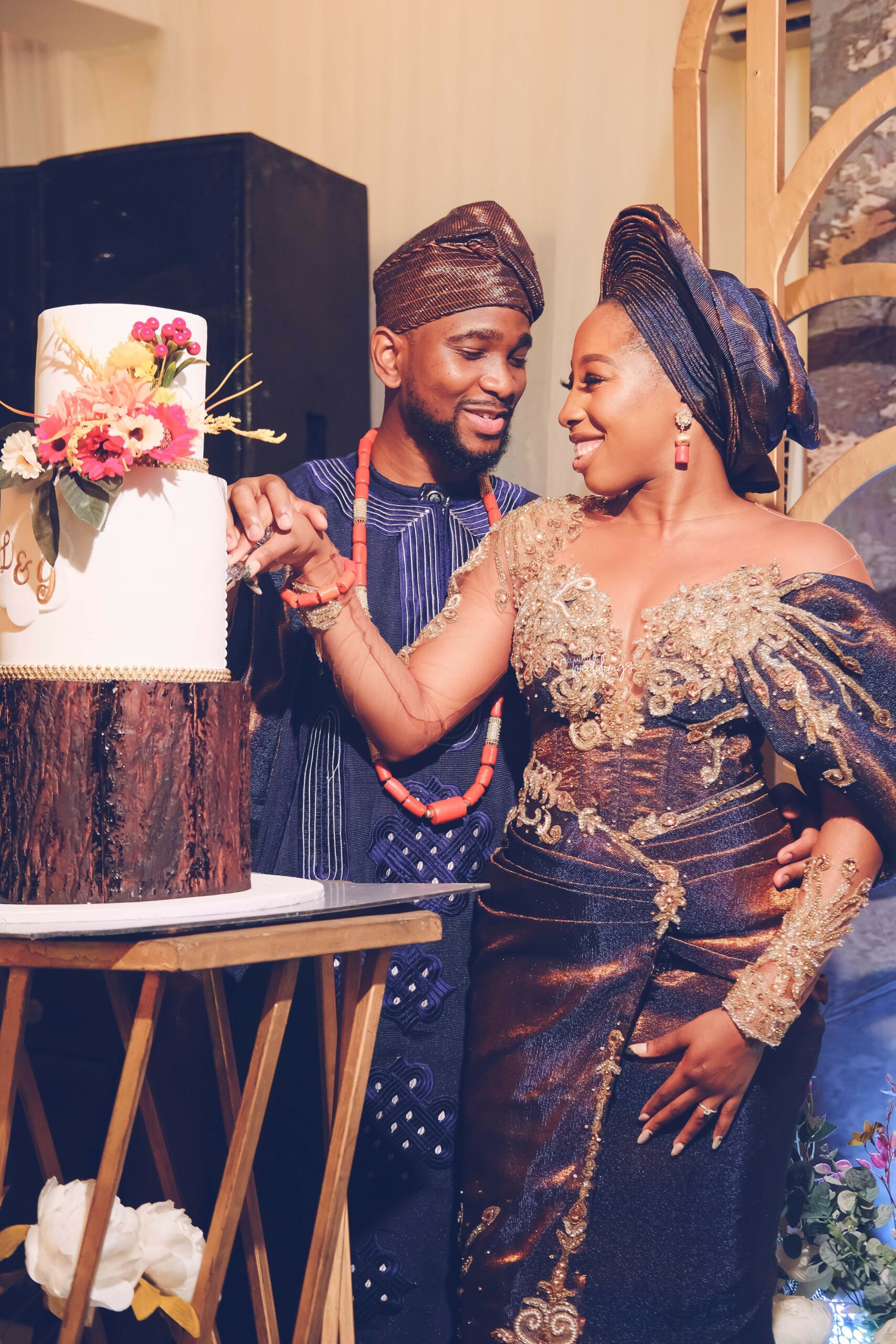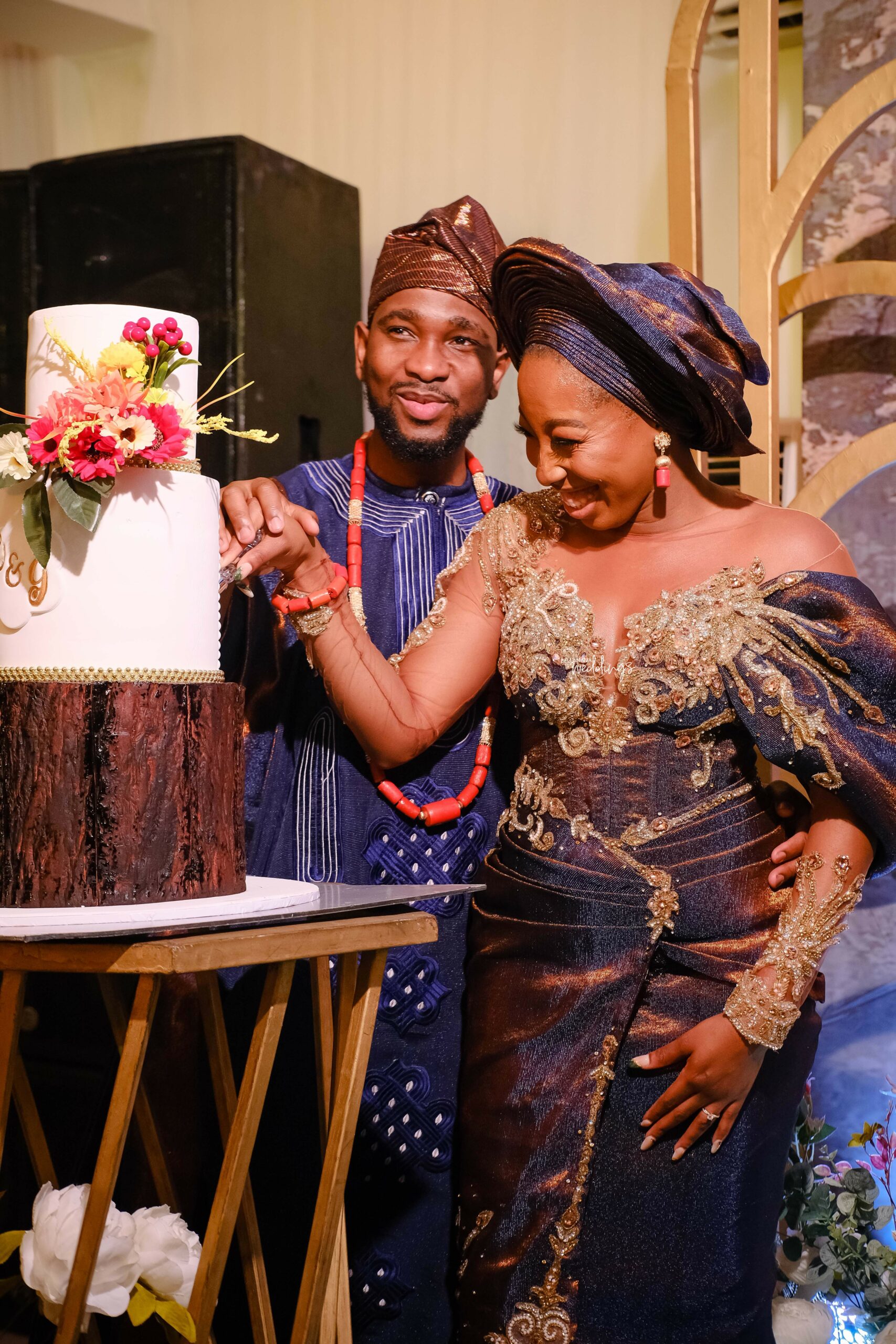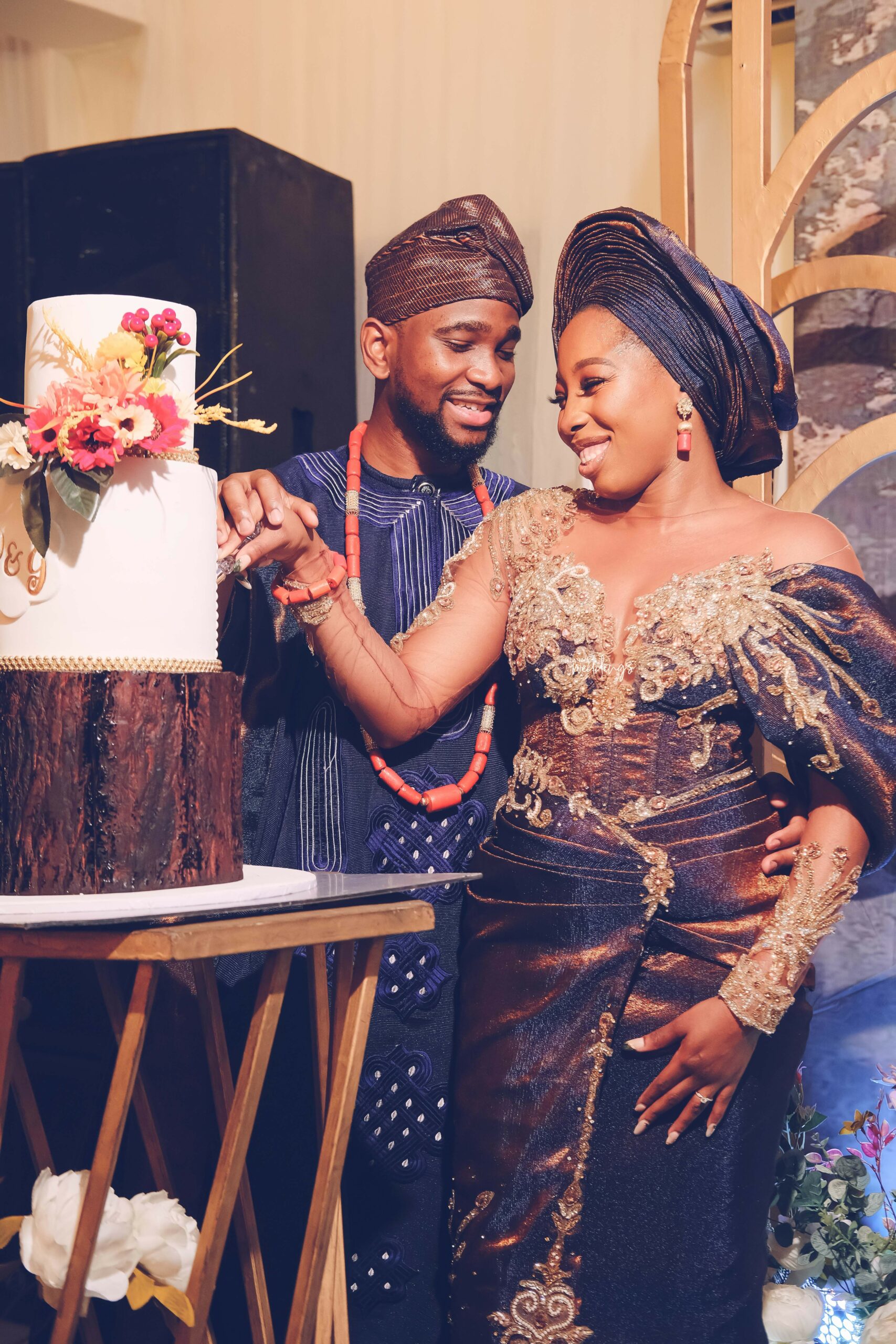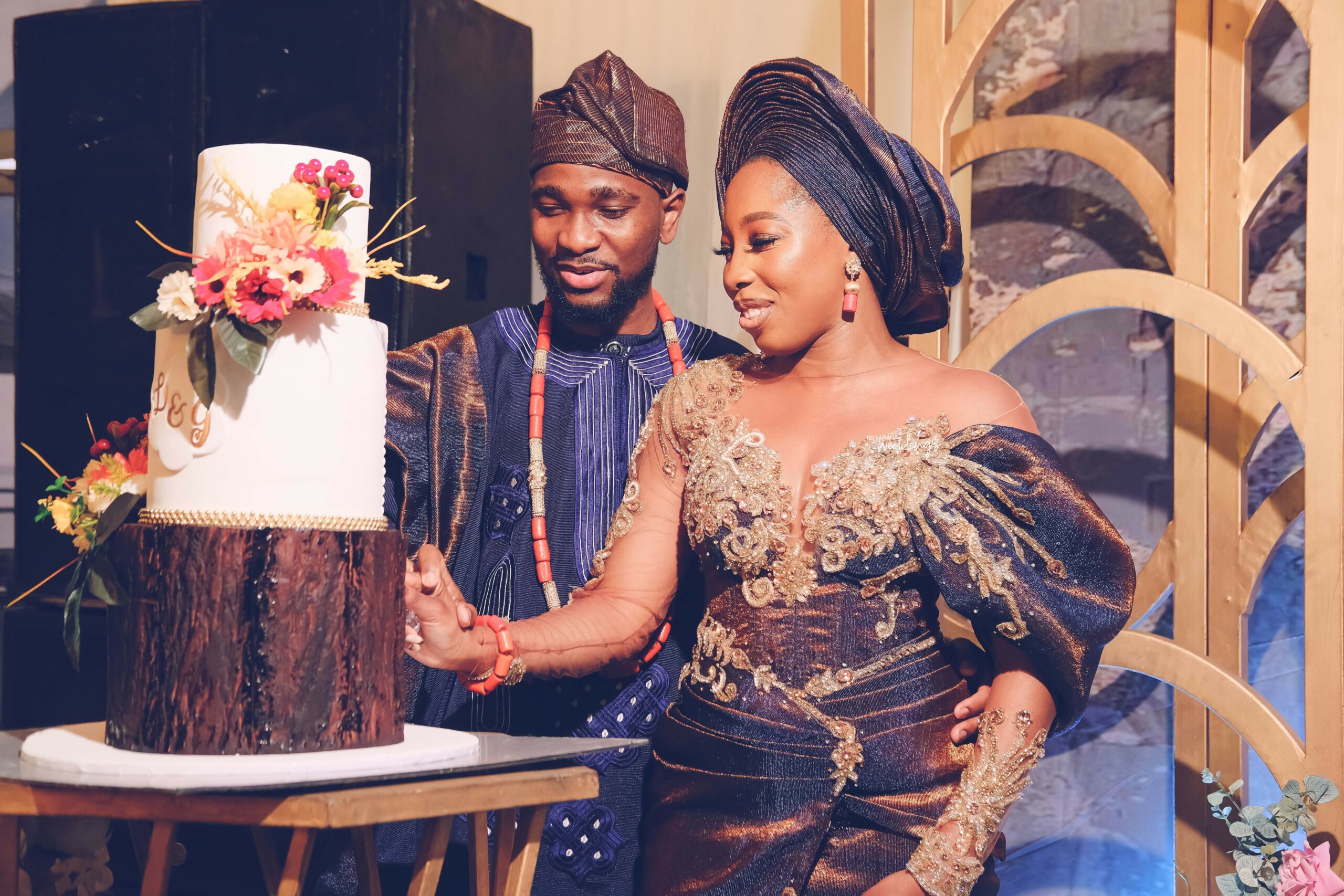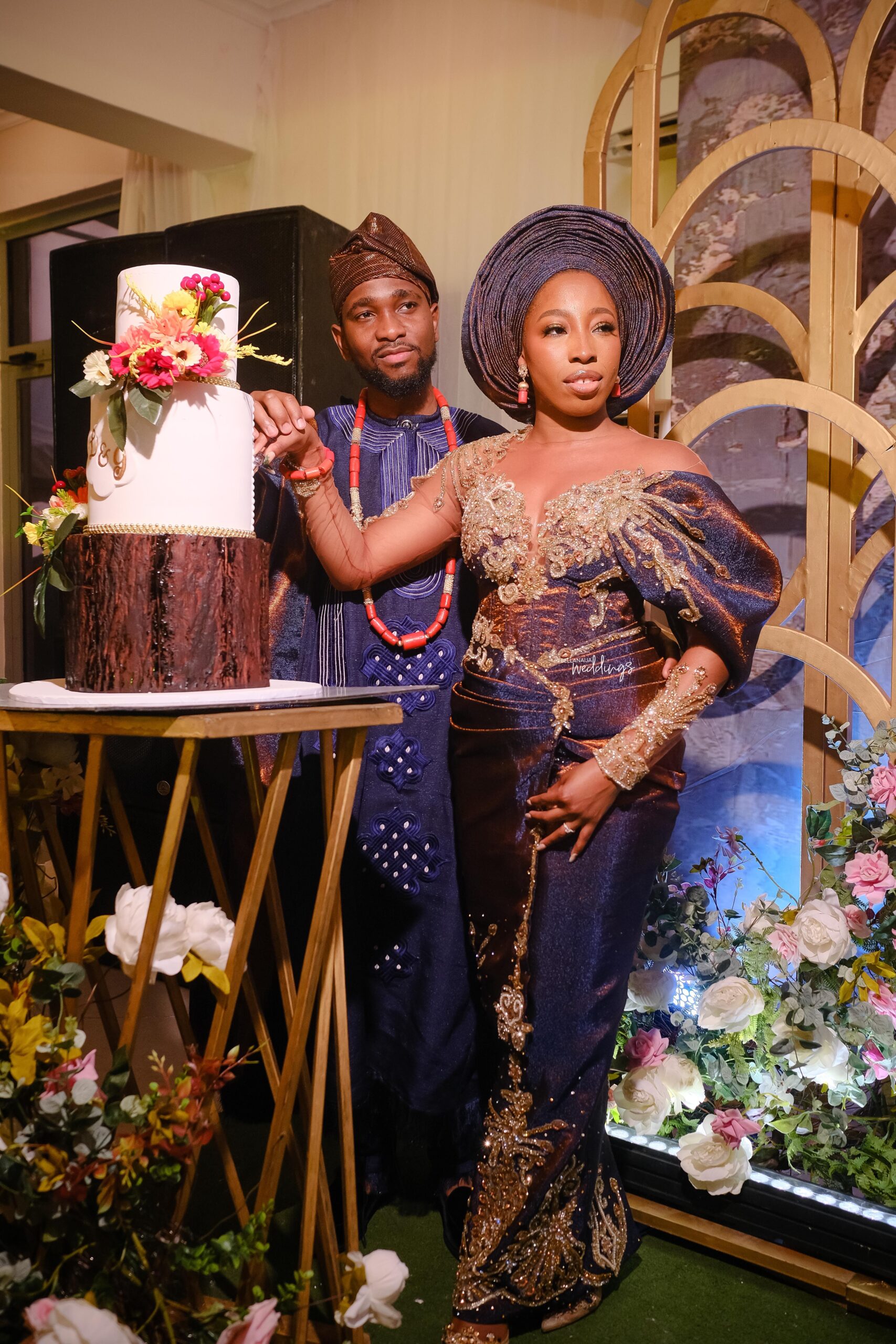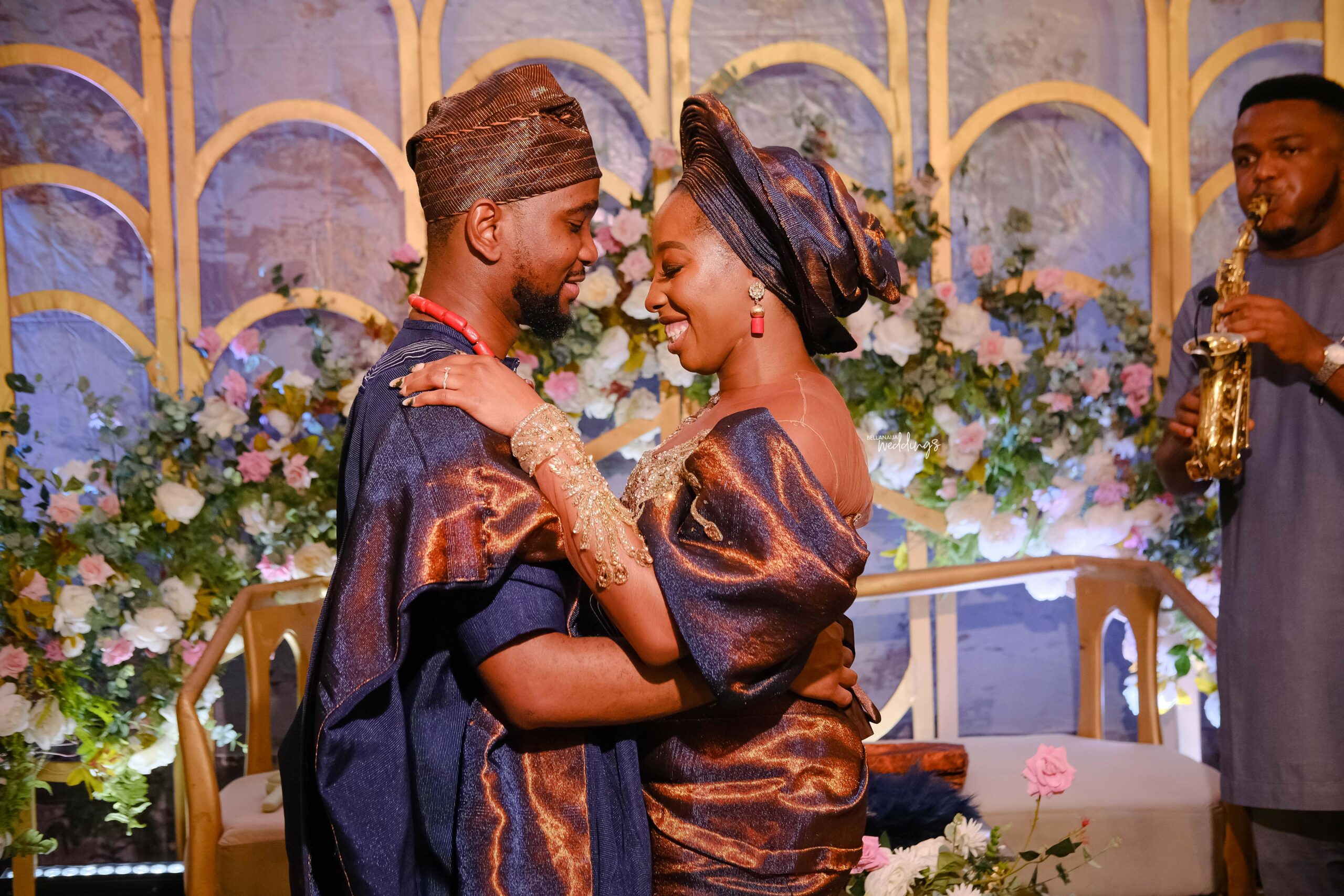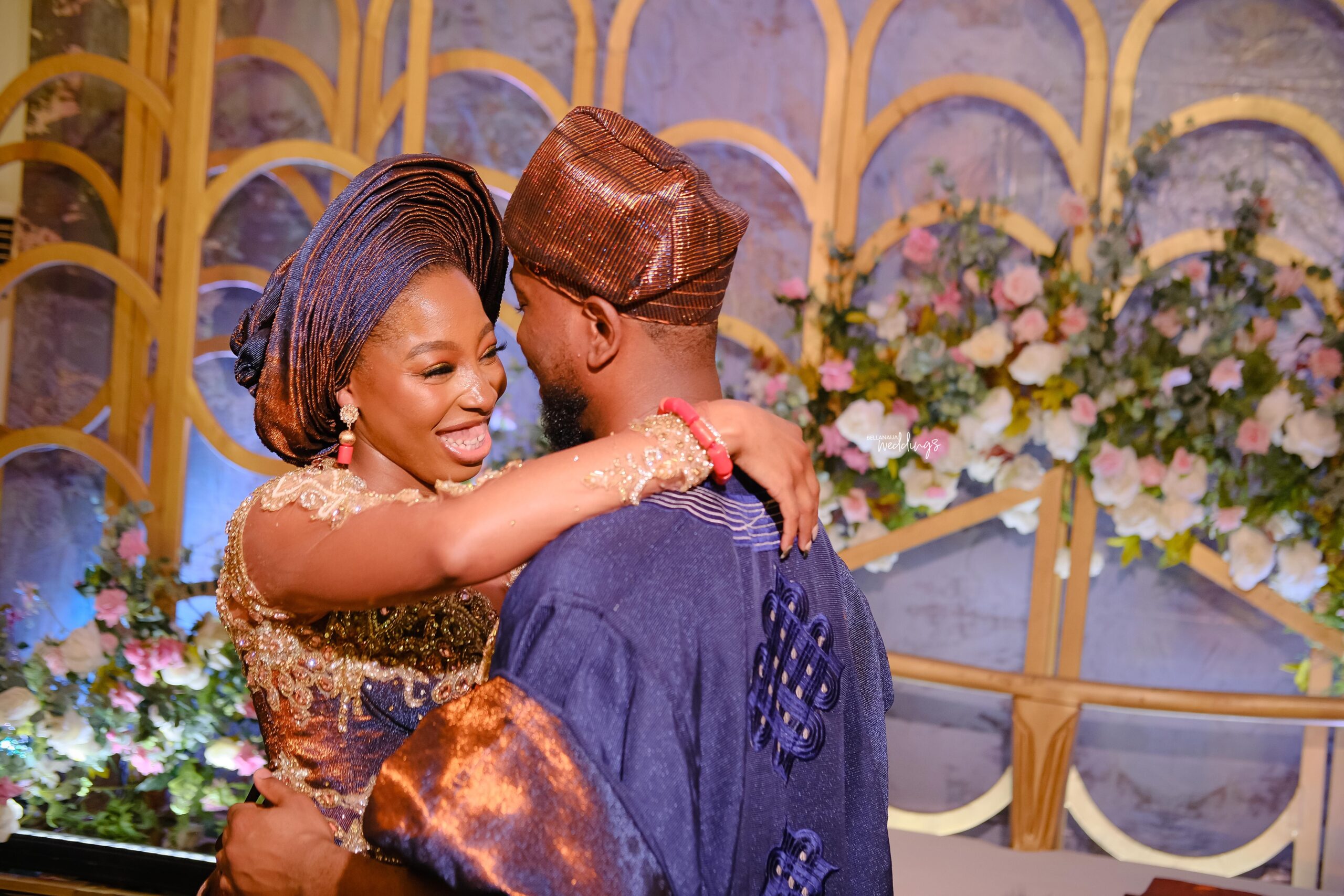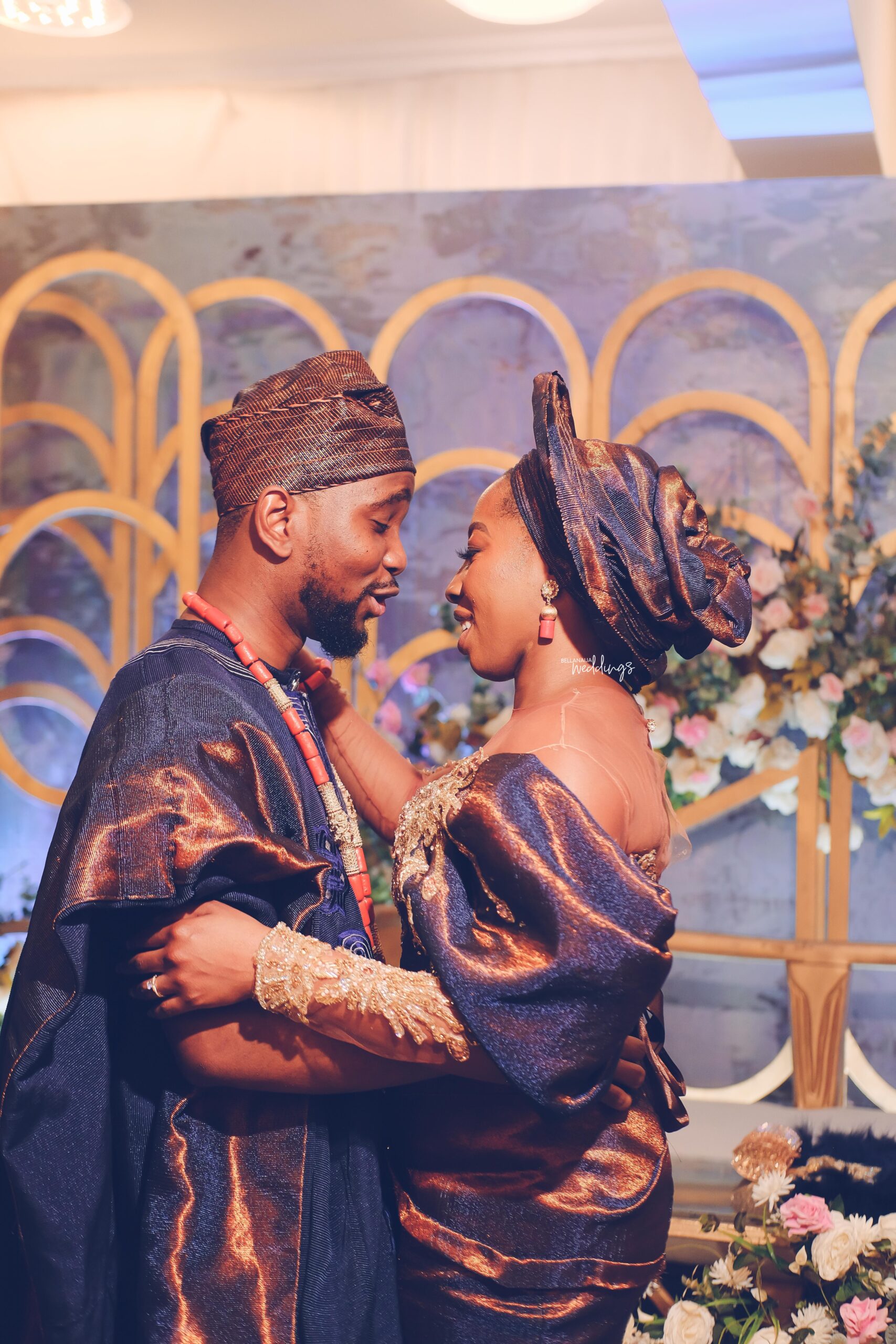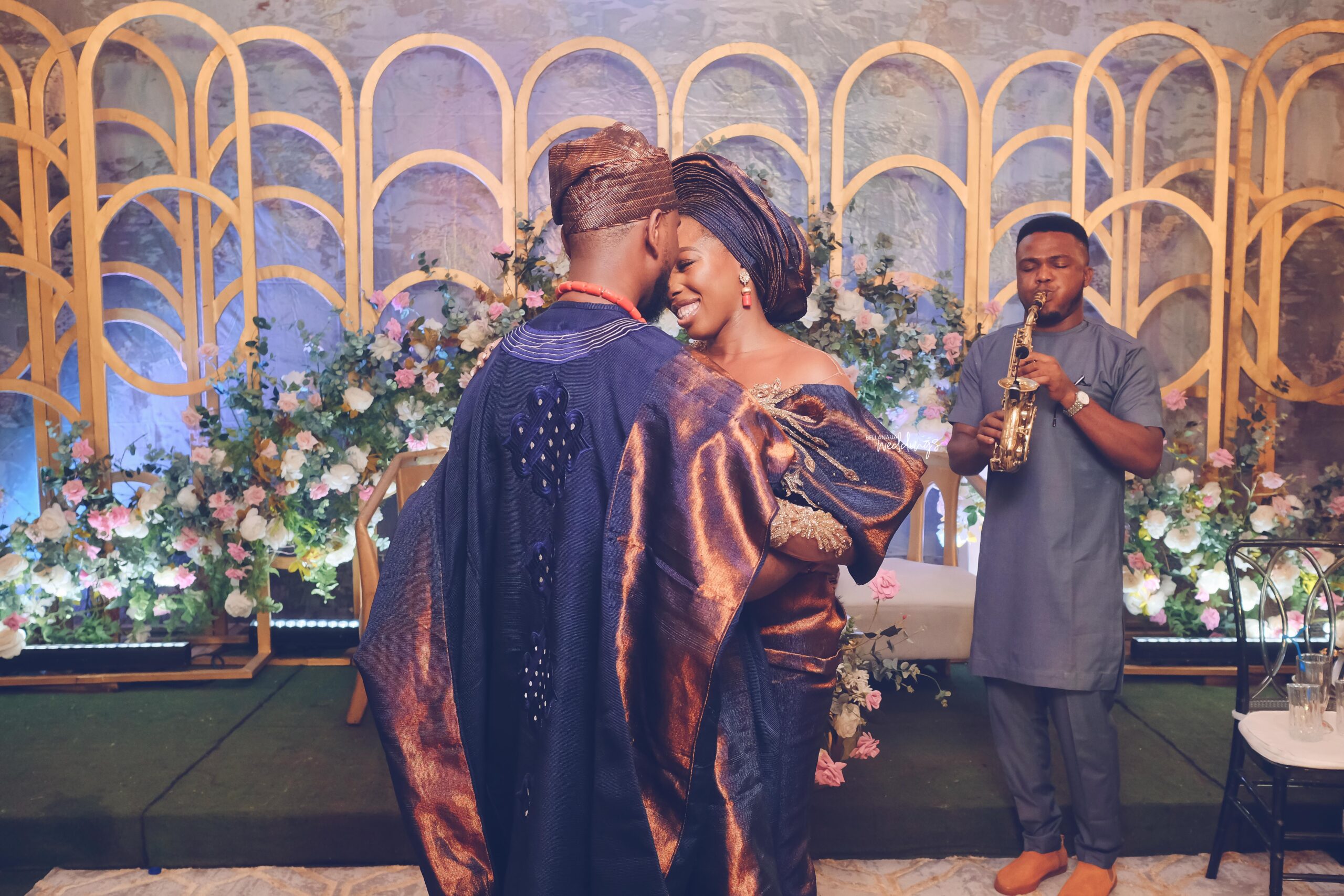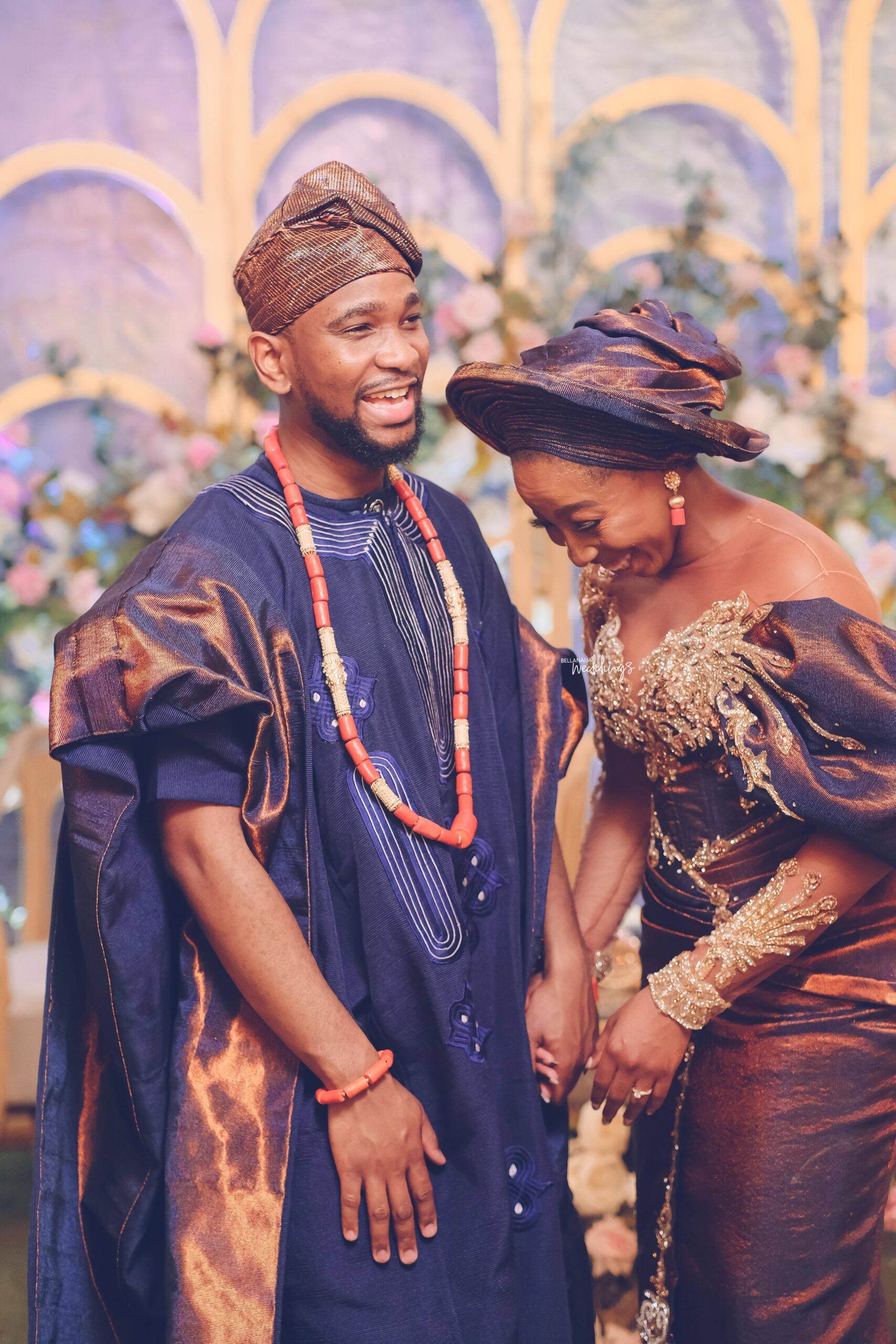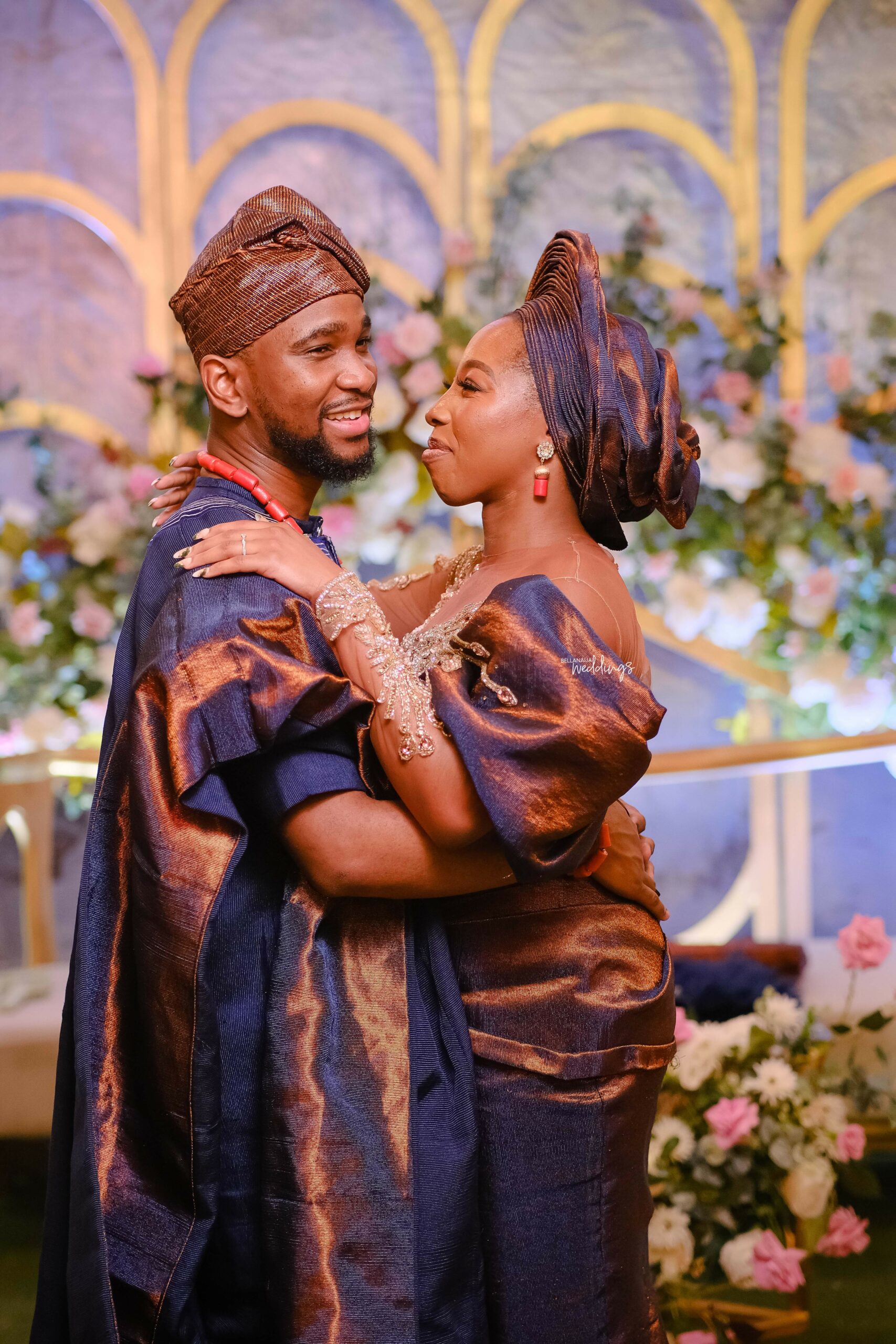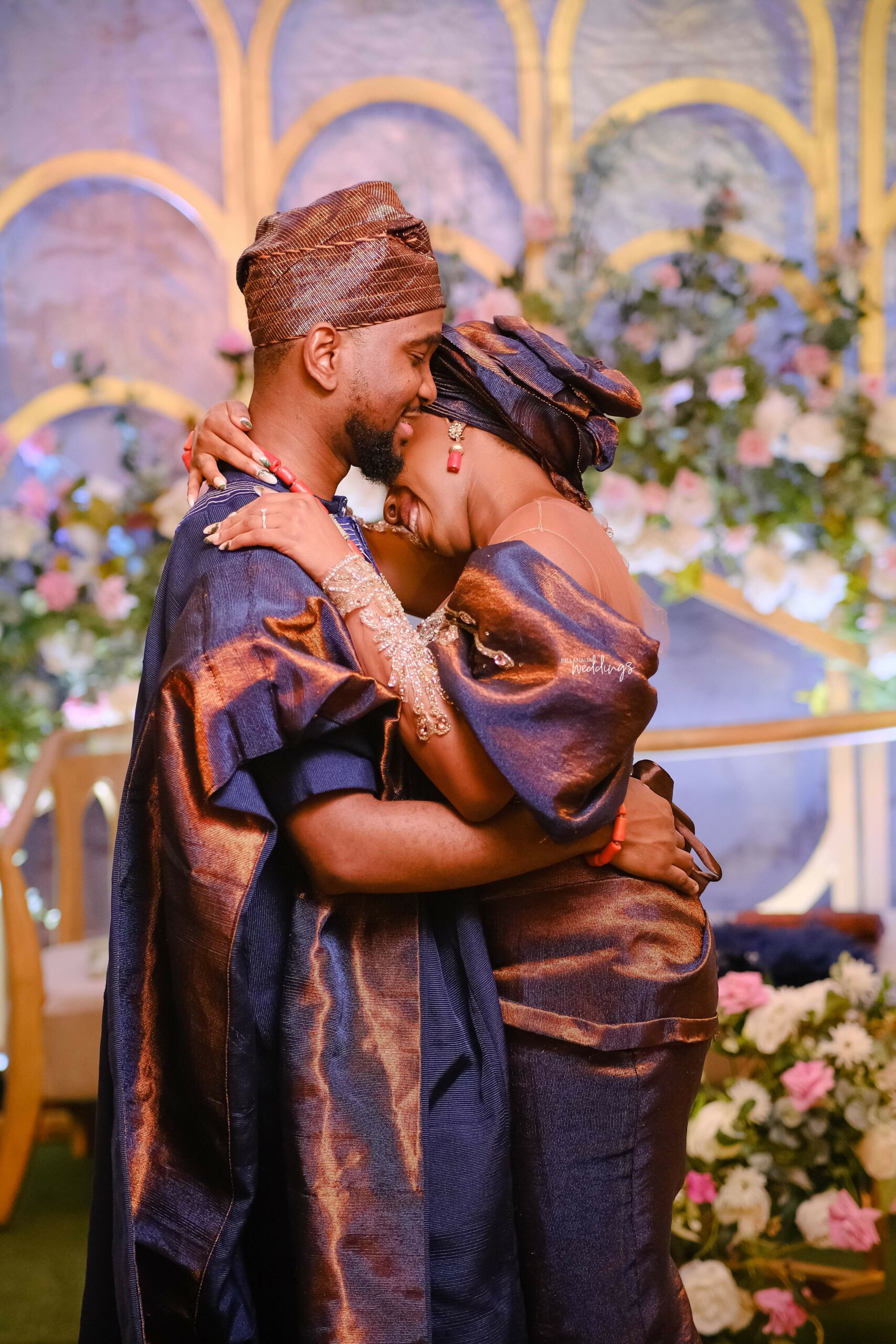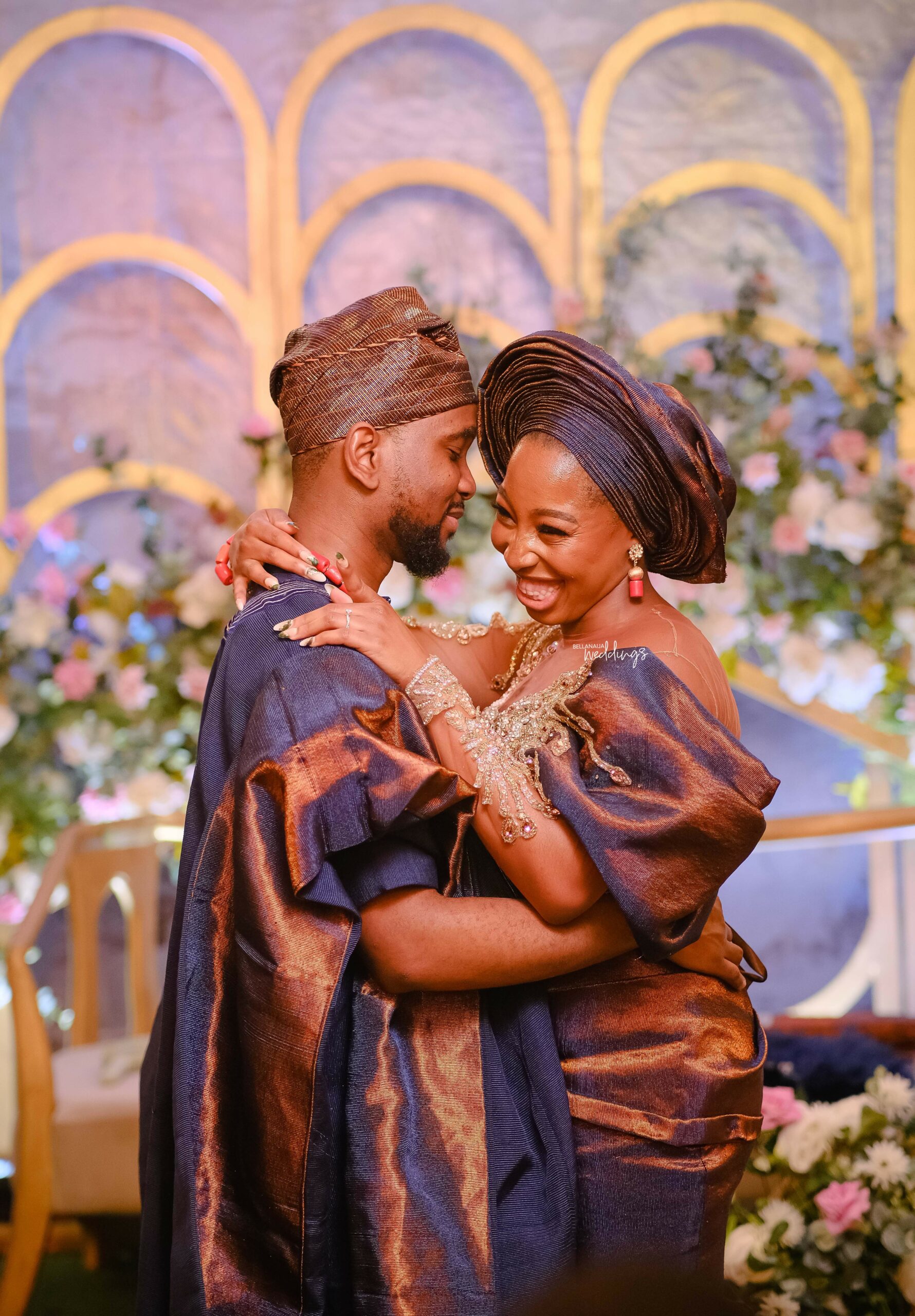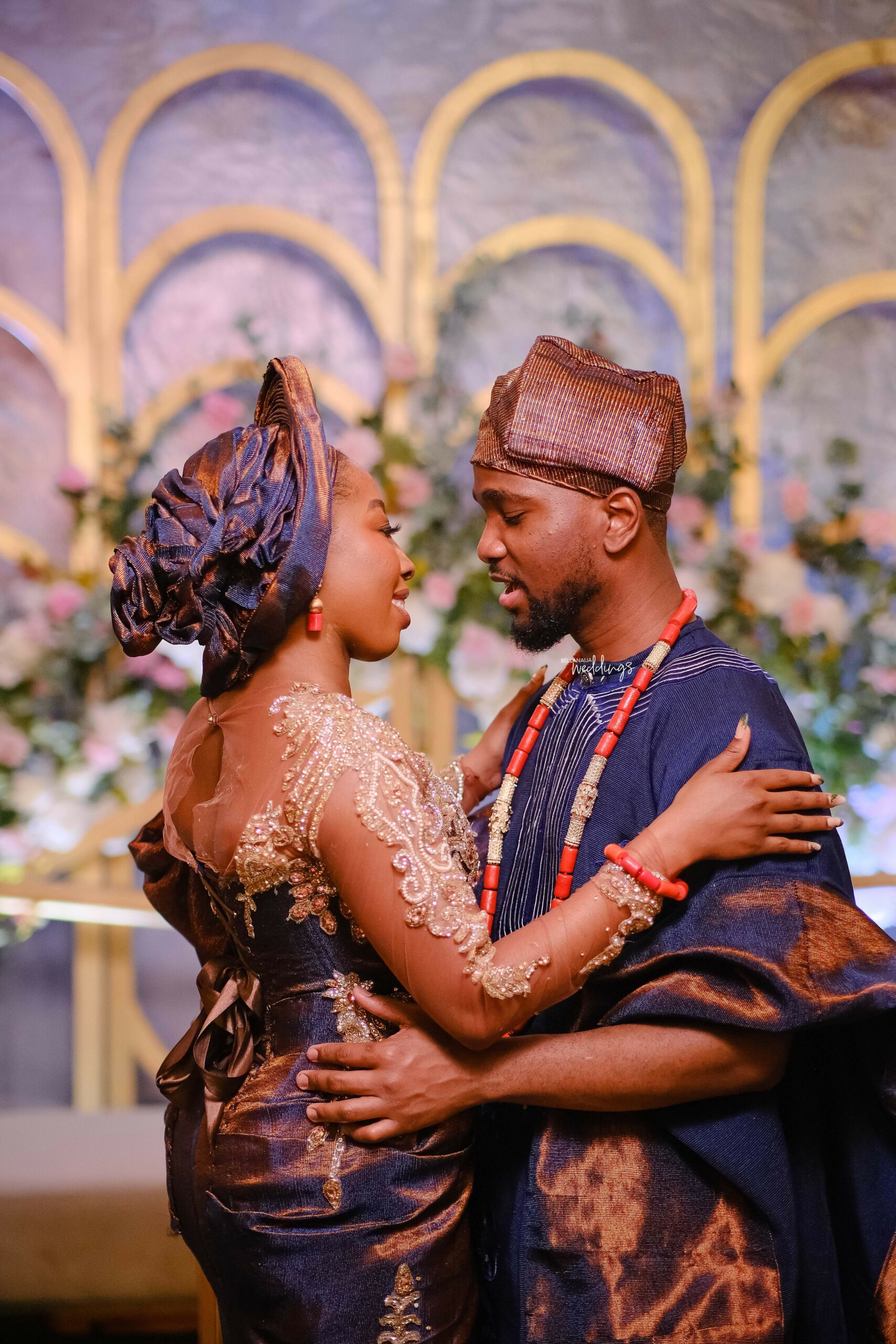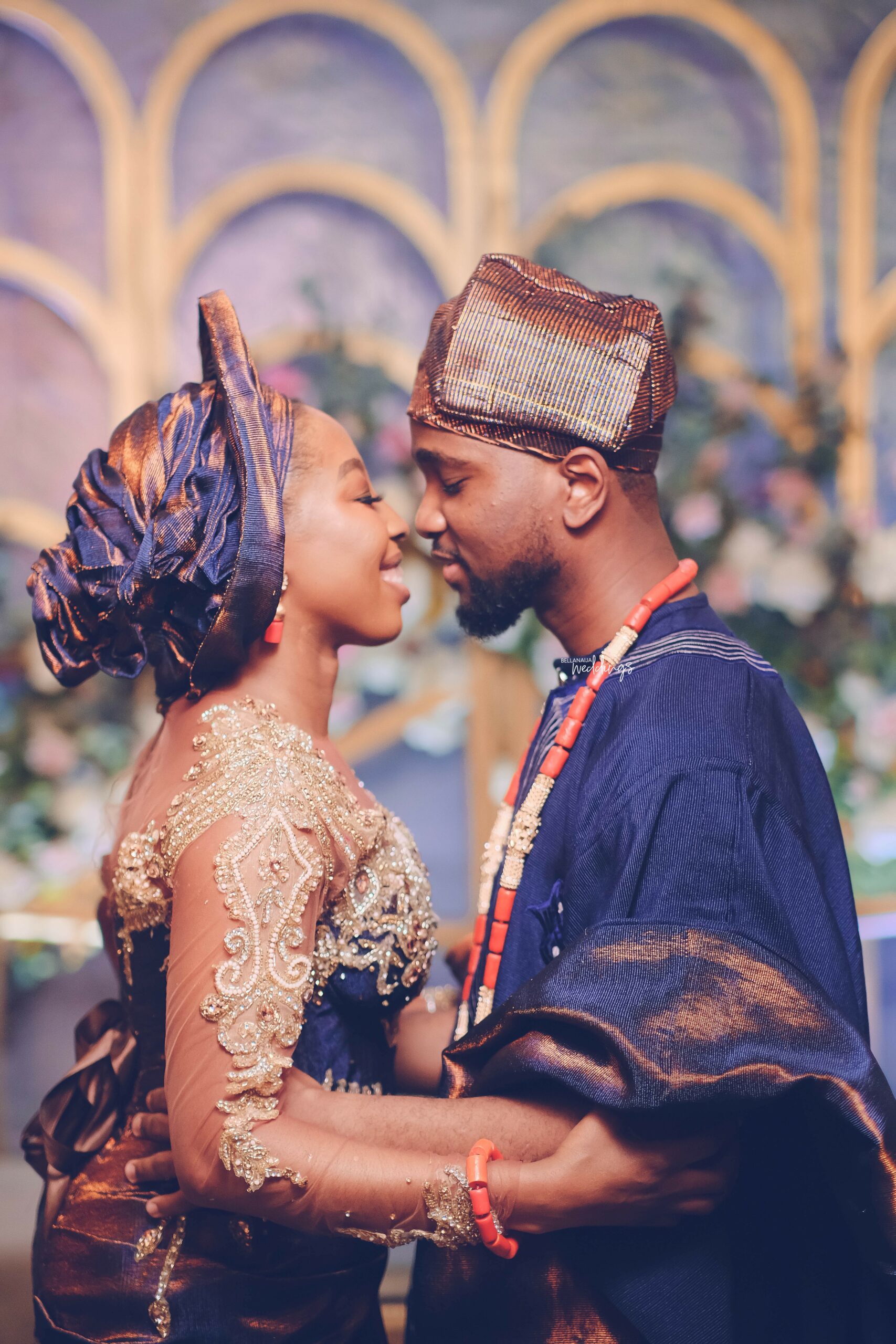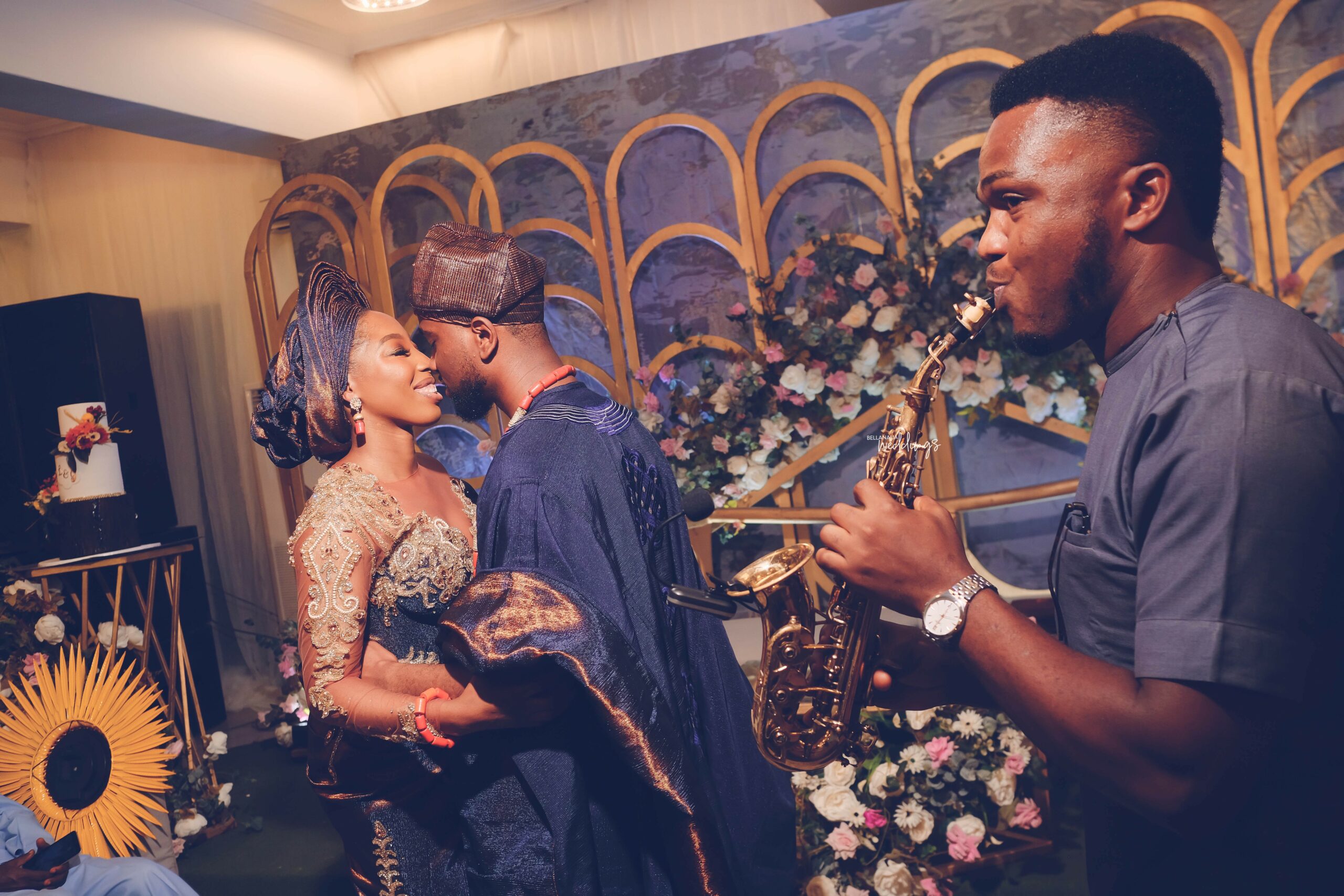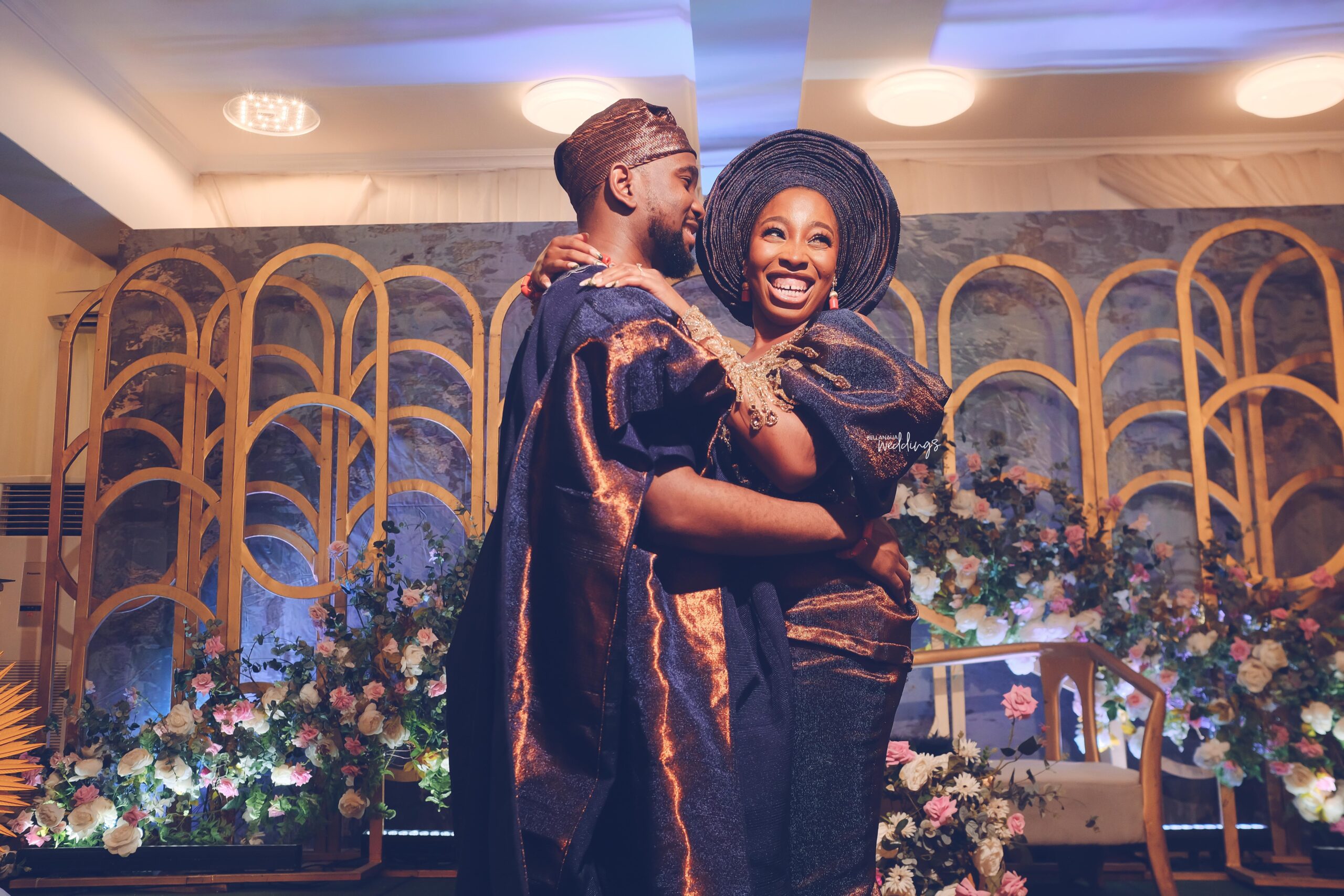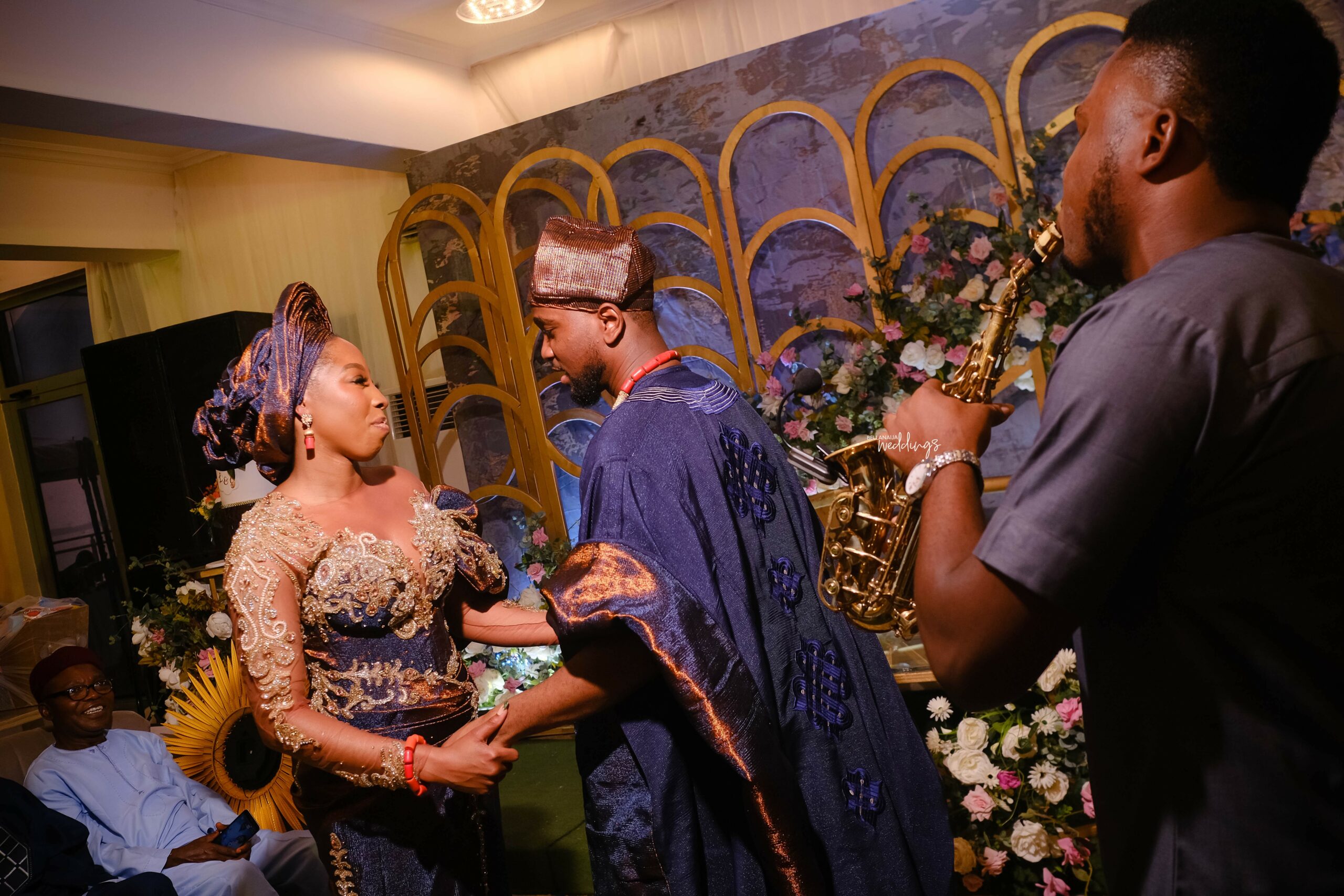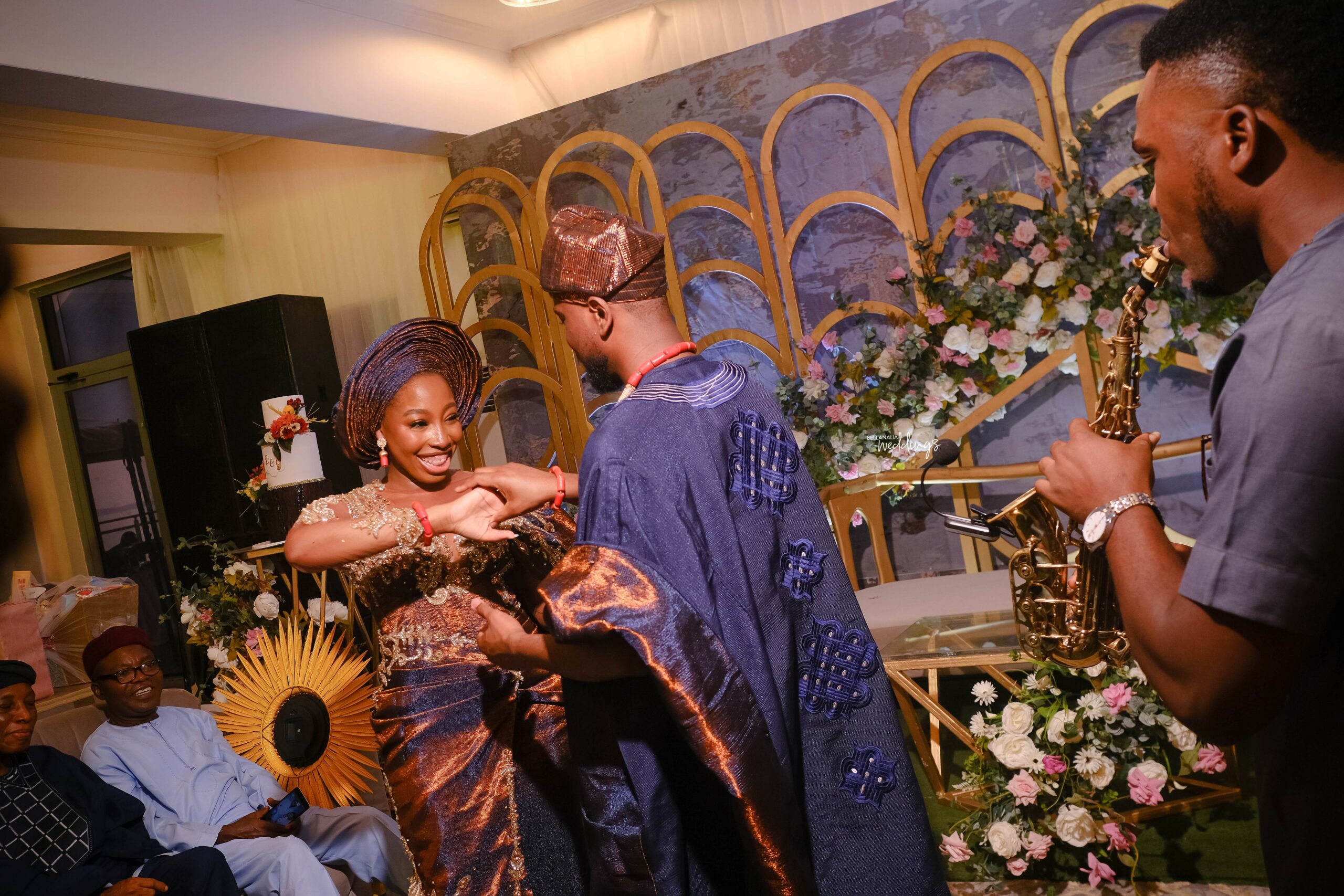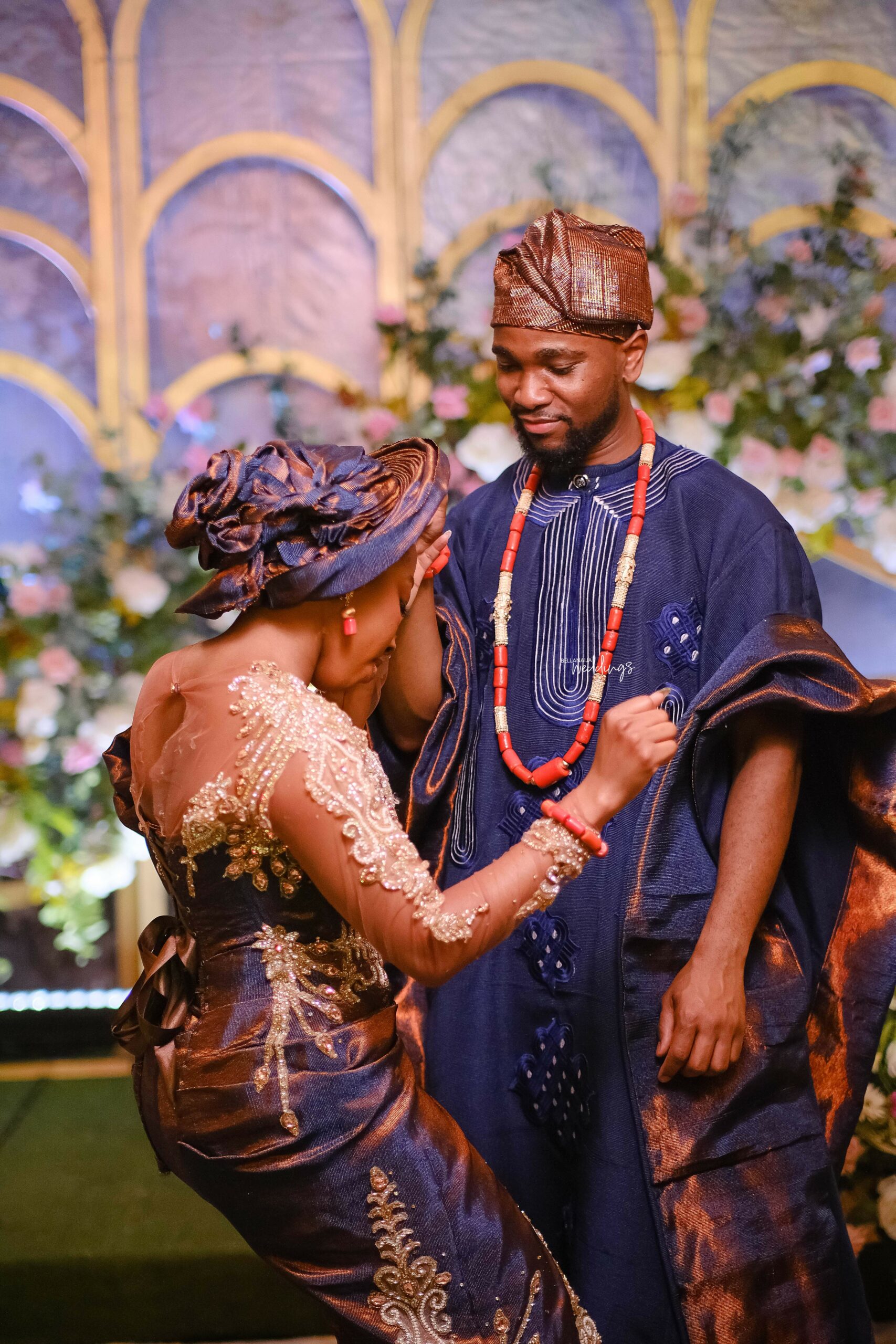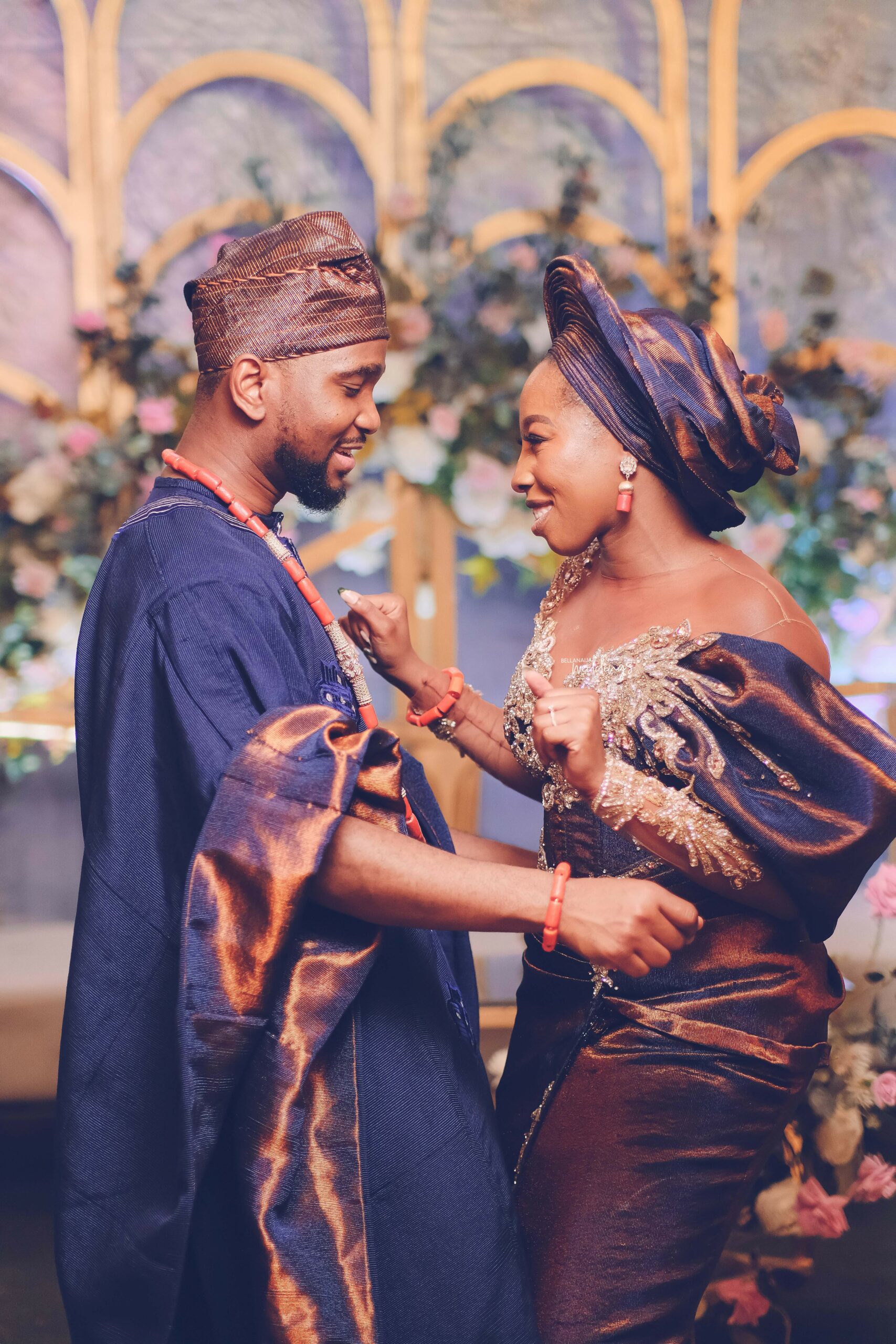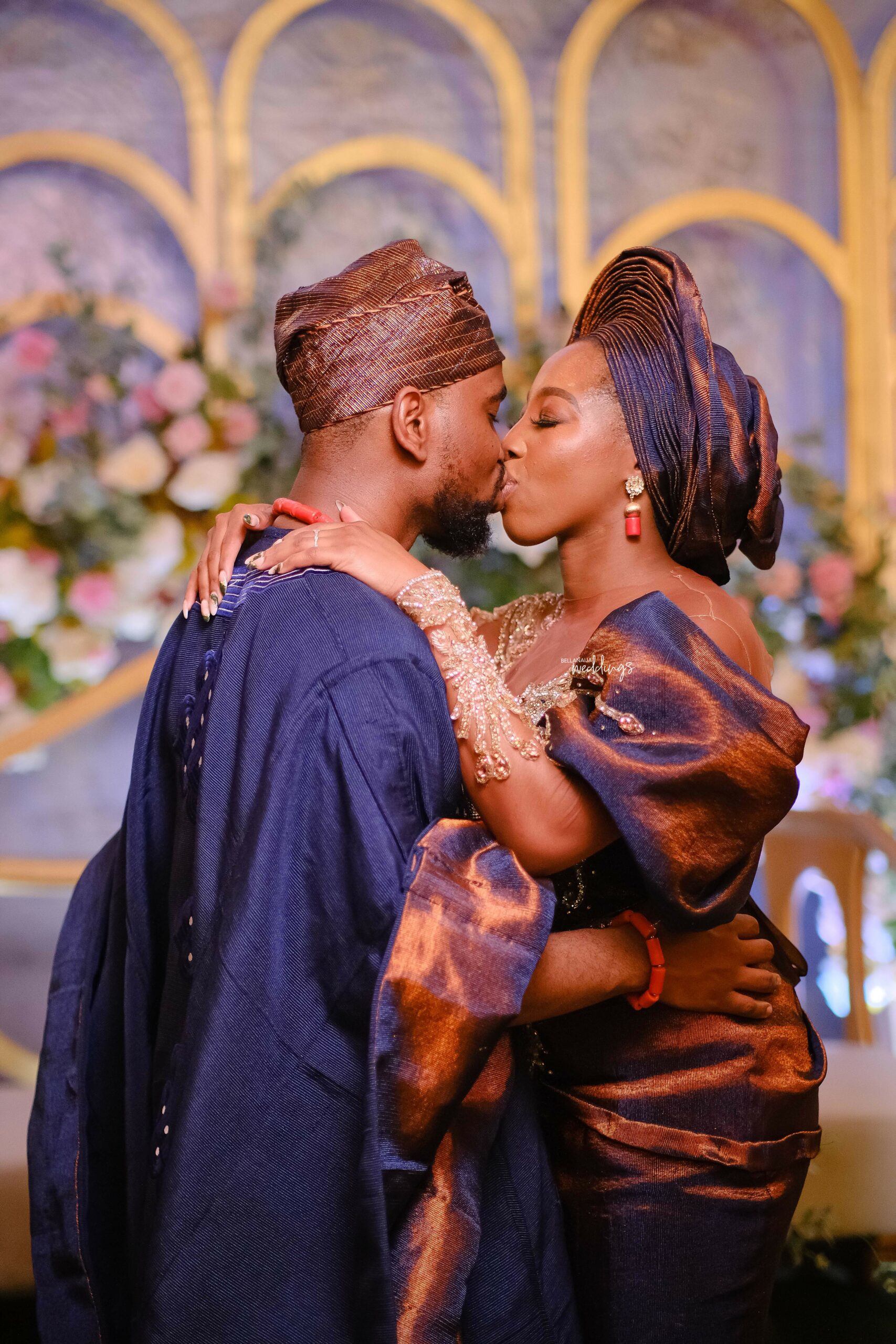 Sealing the deal with prayers…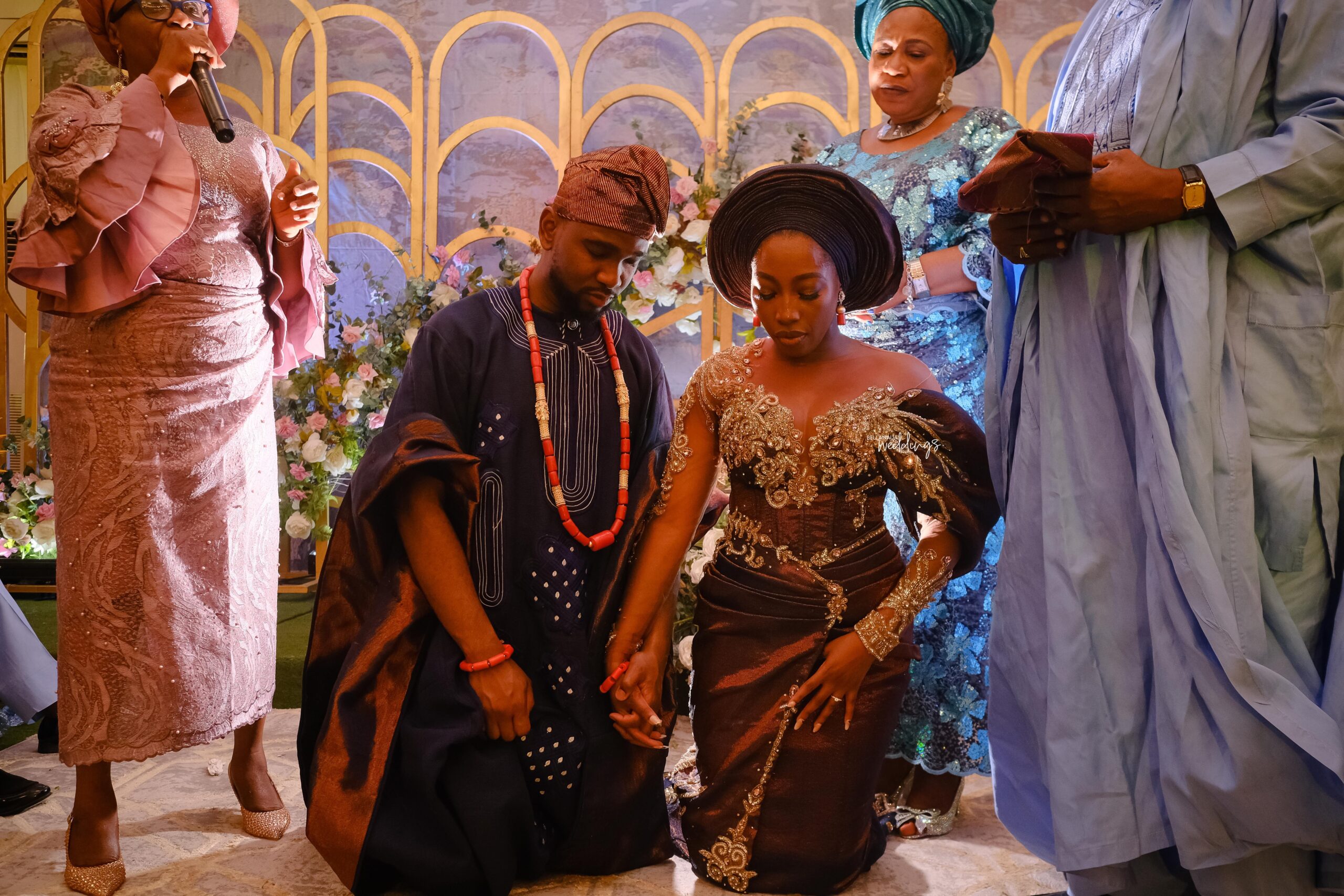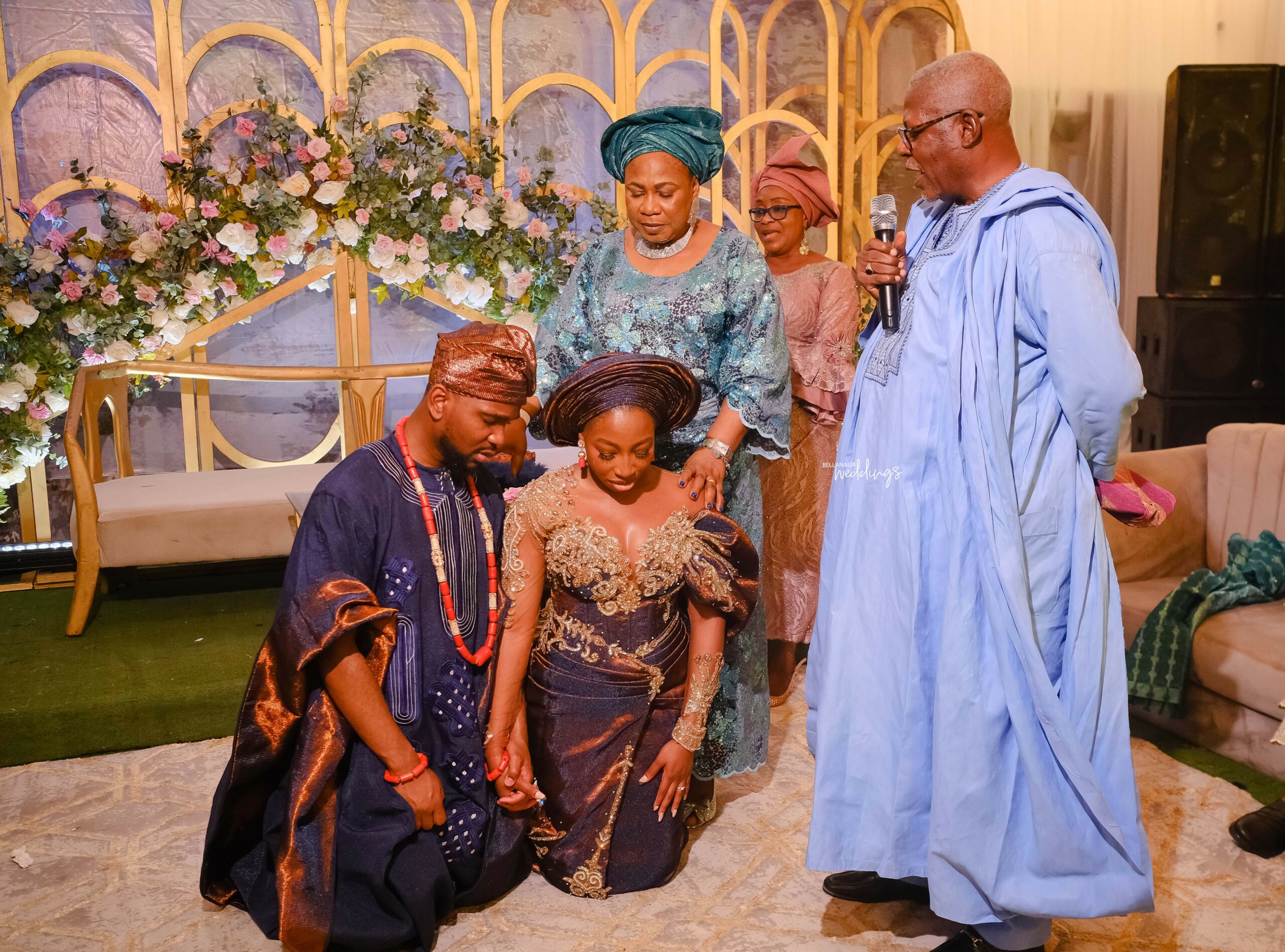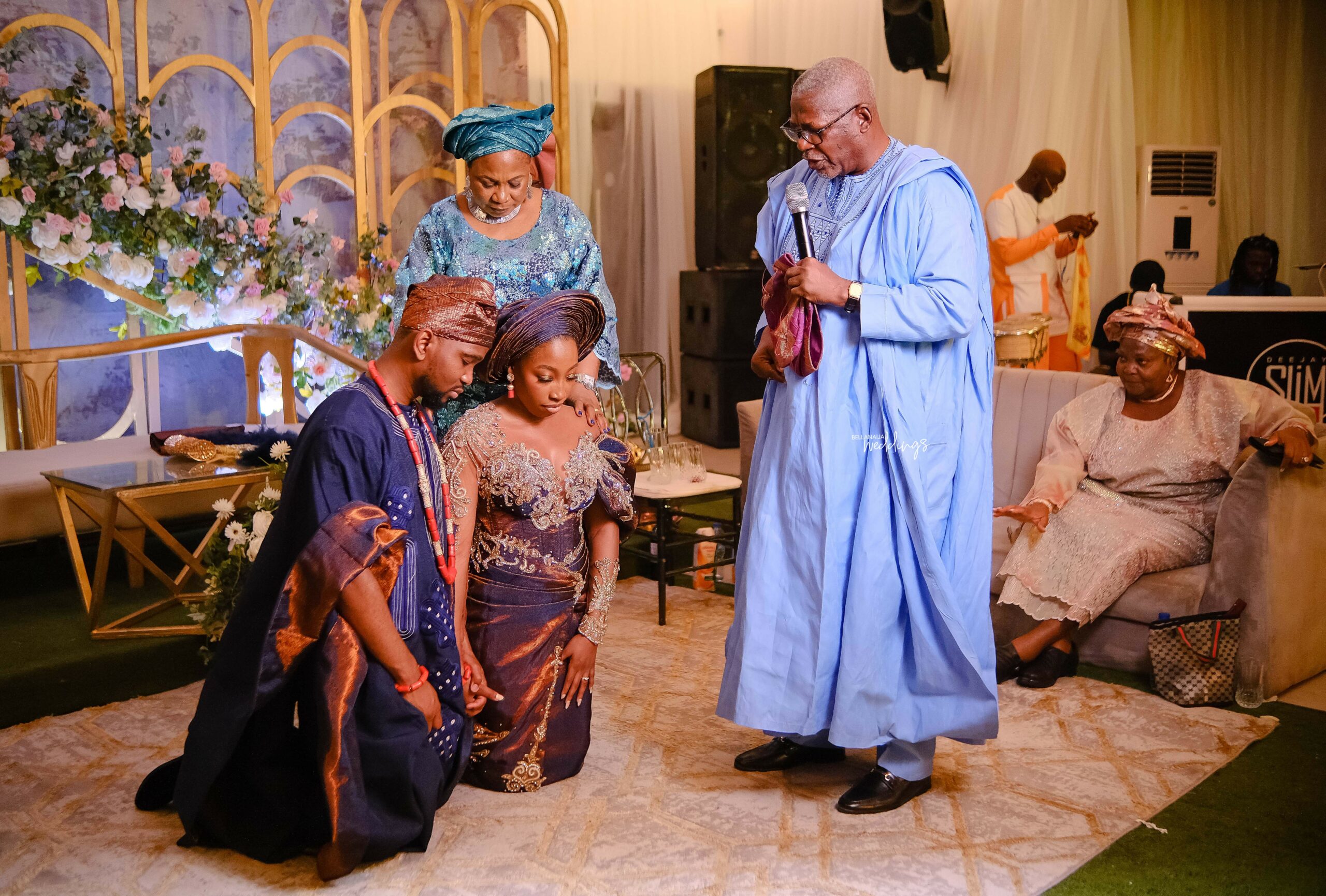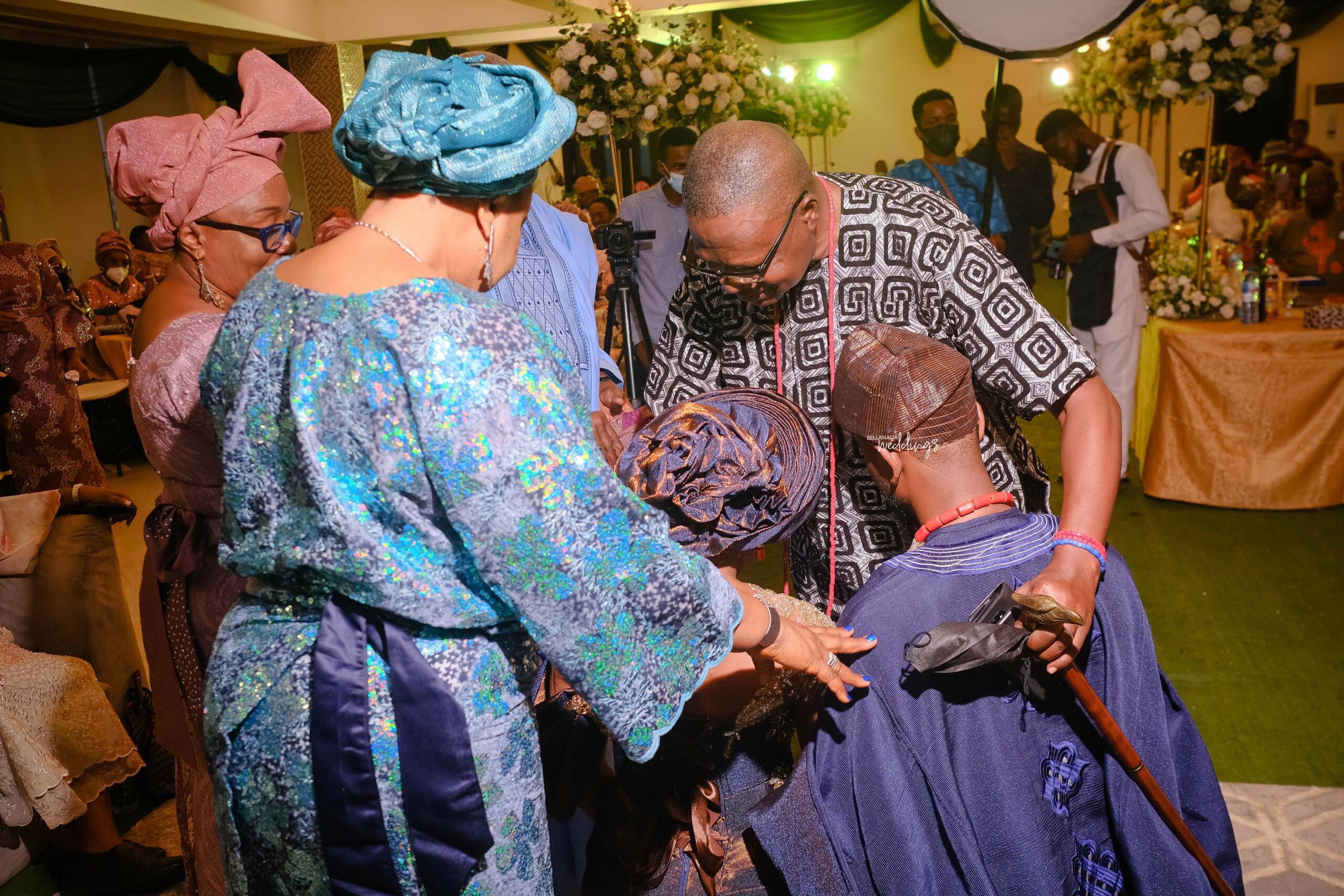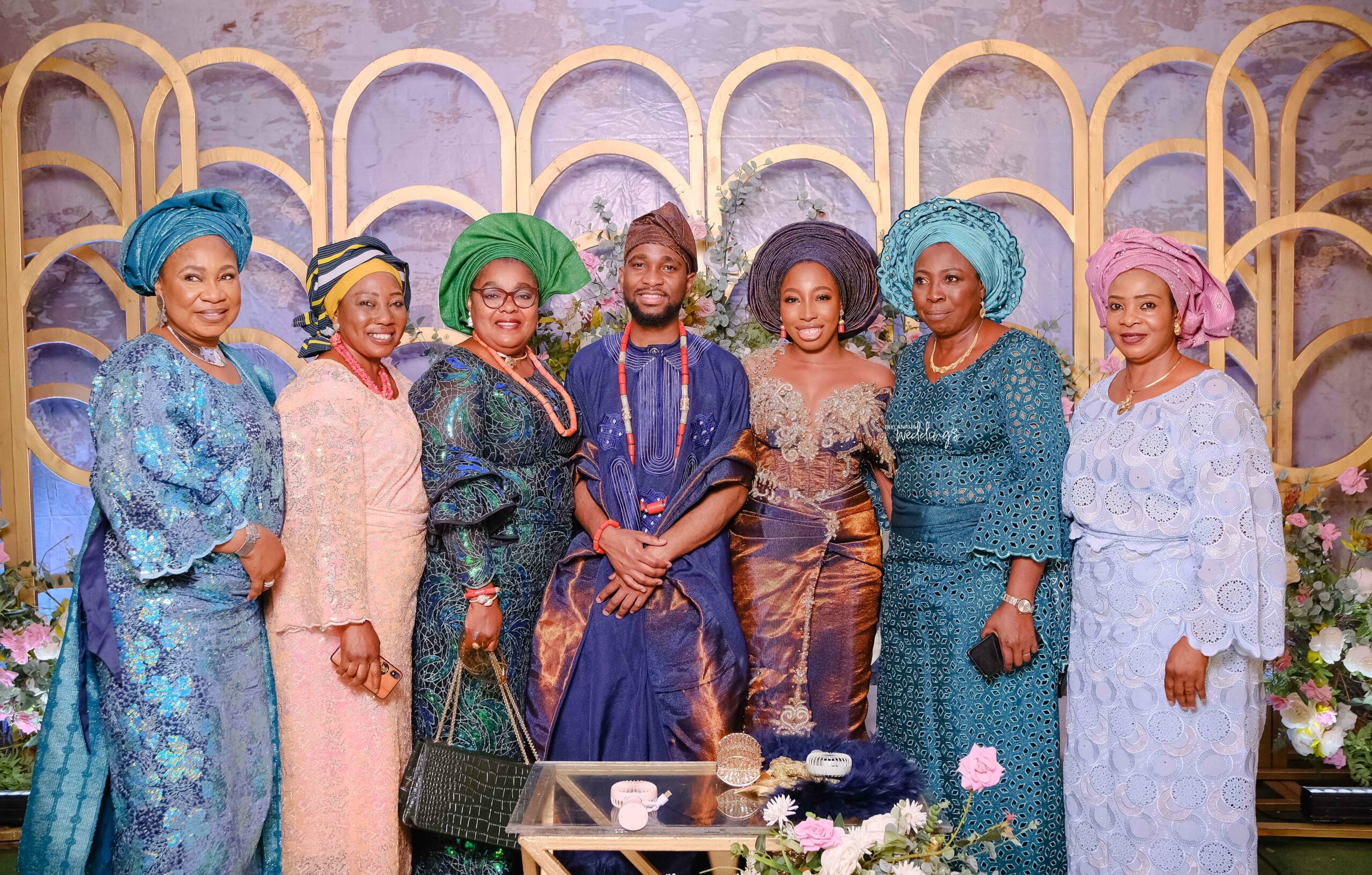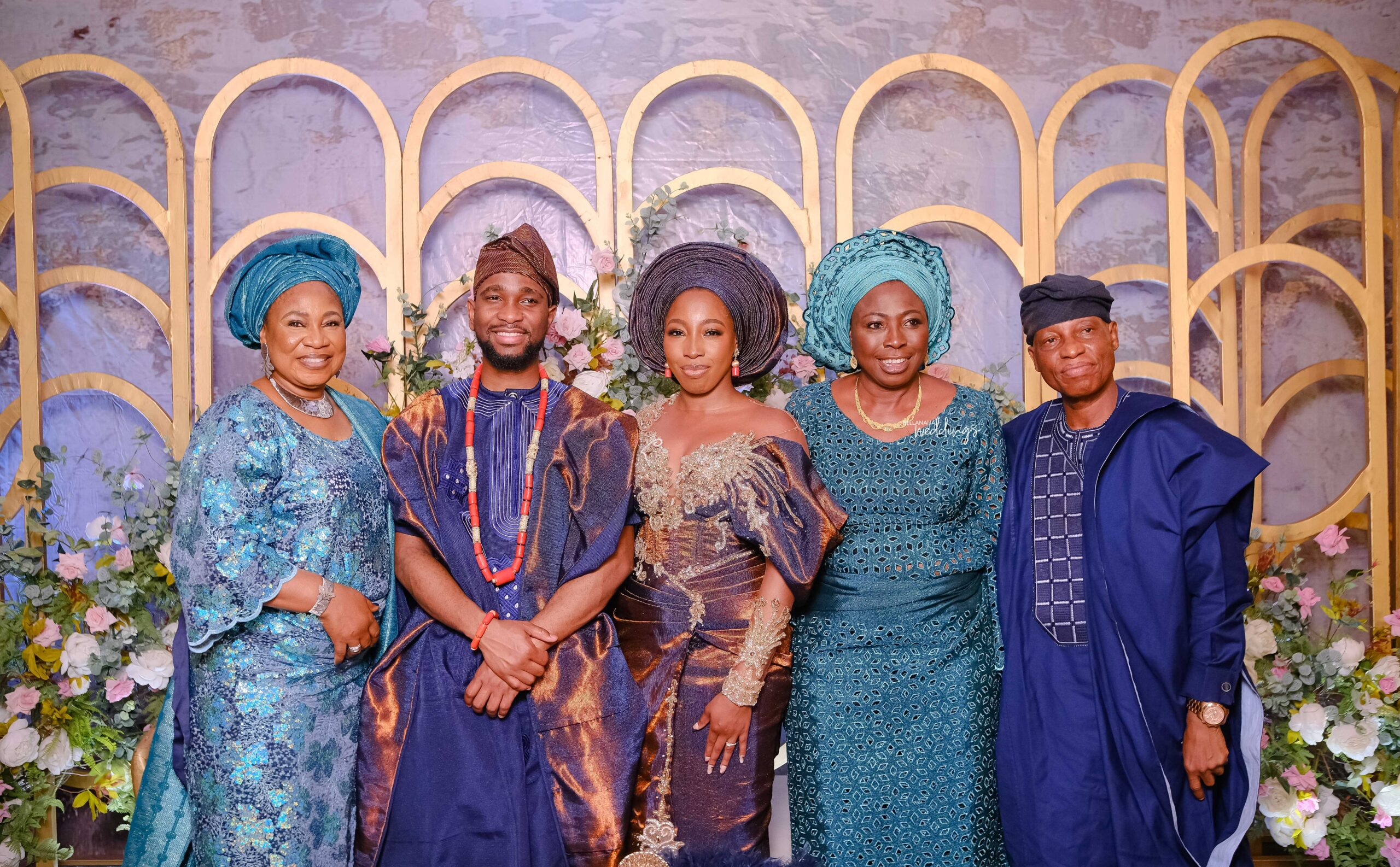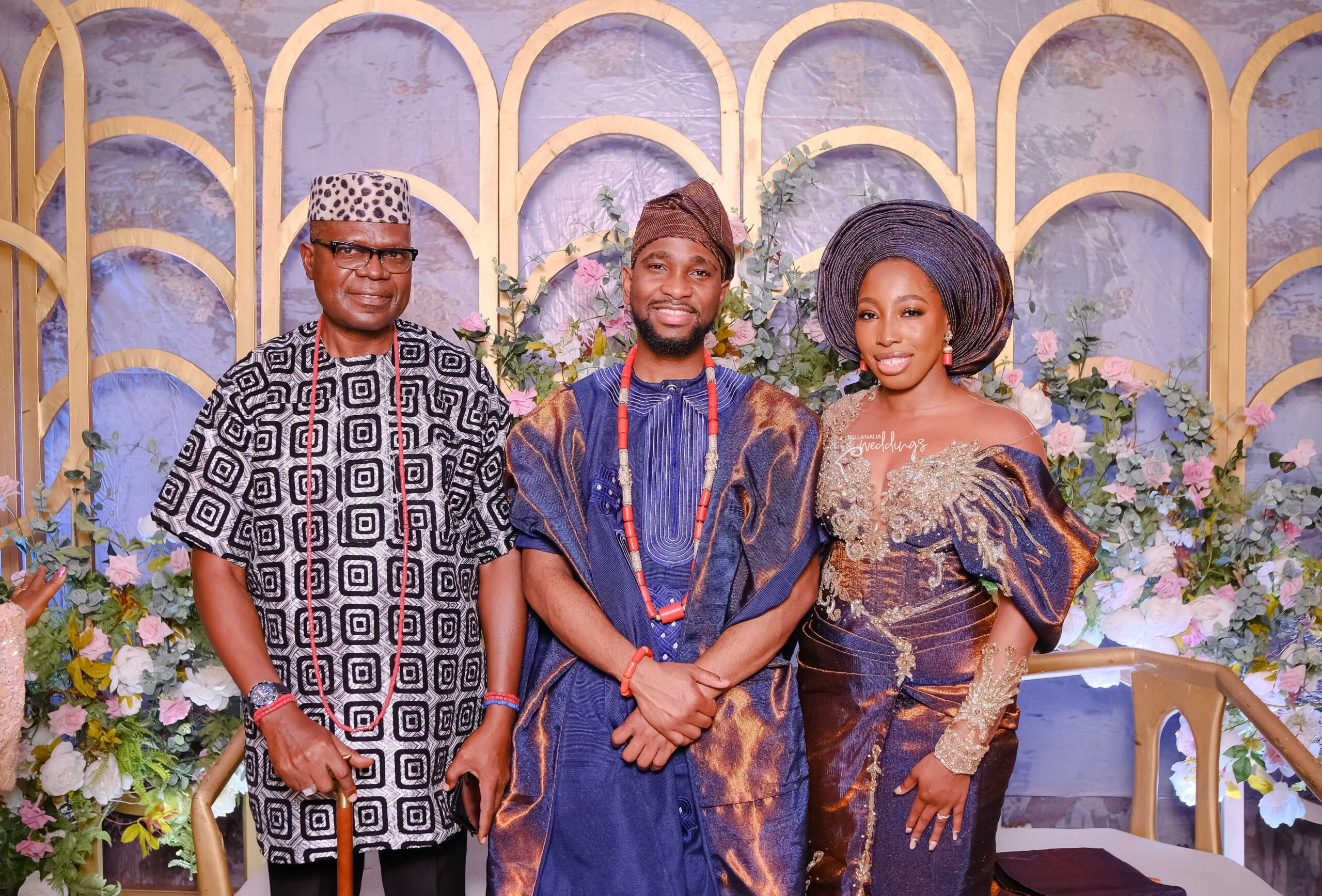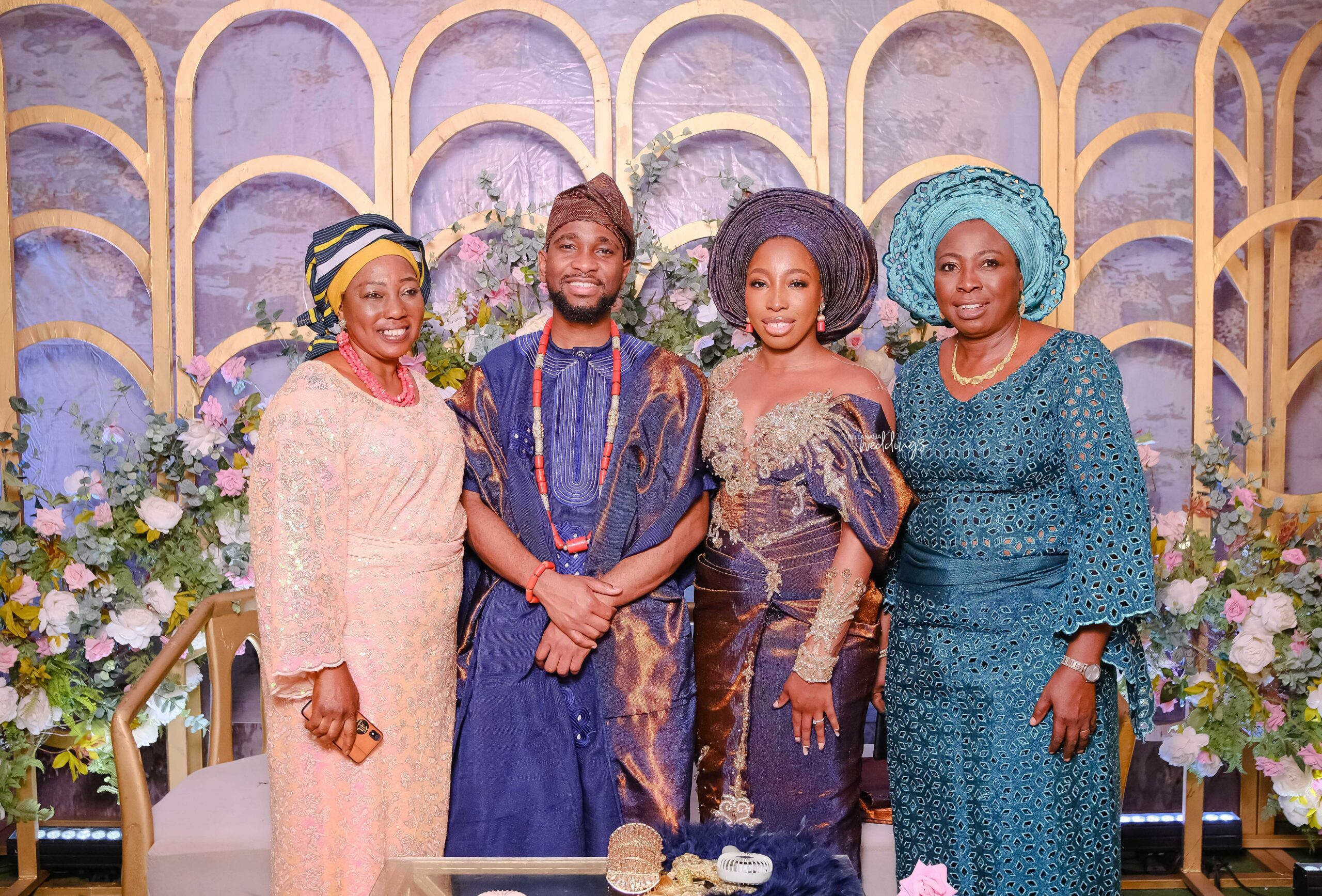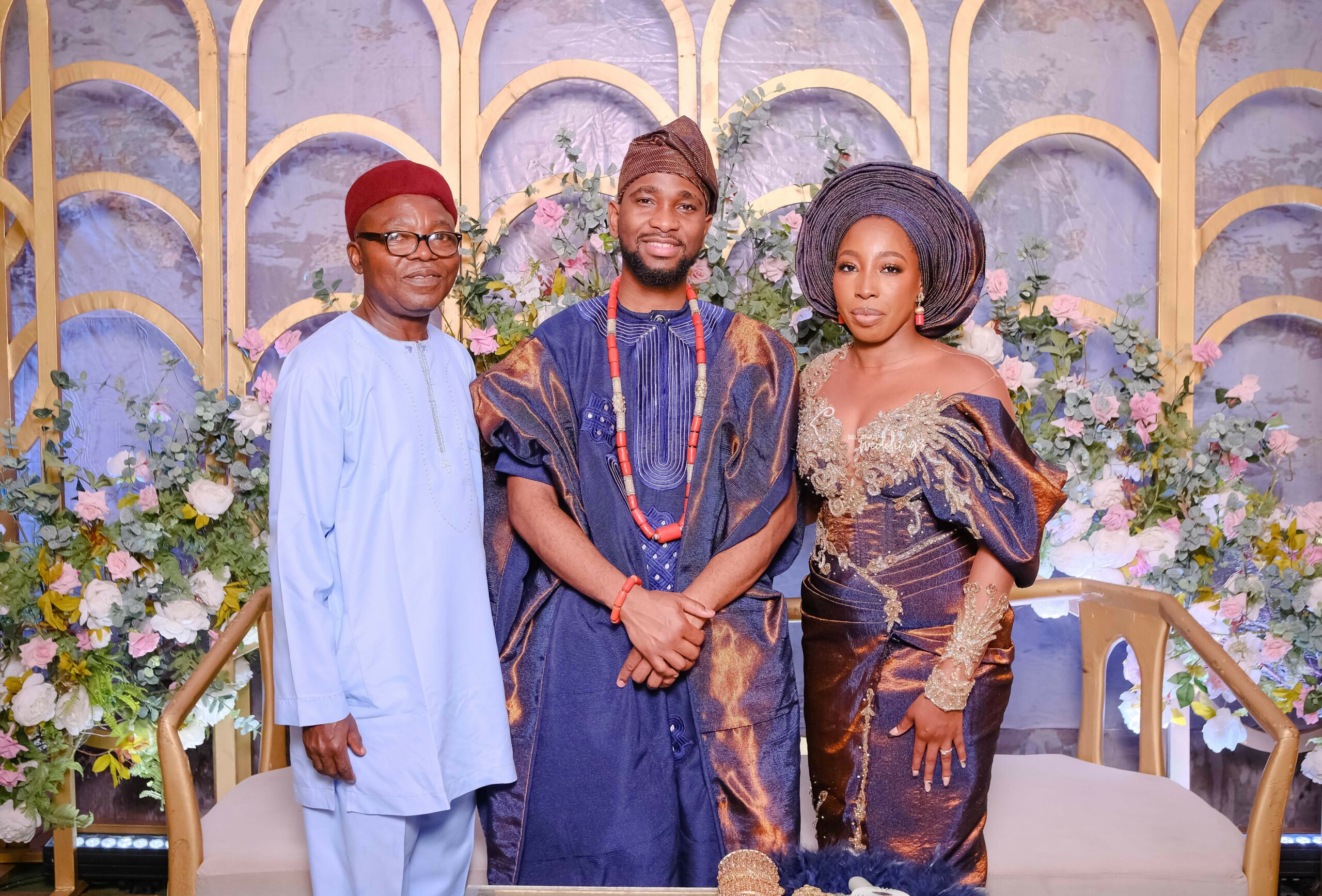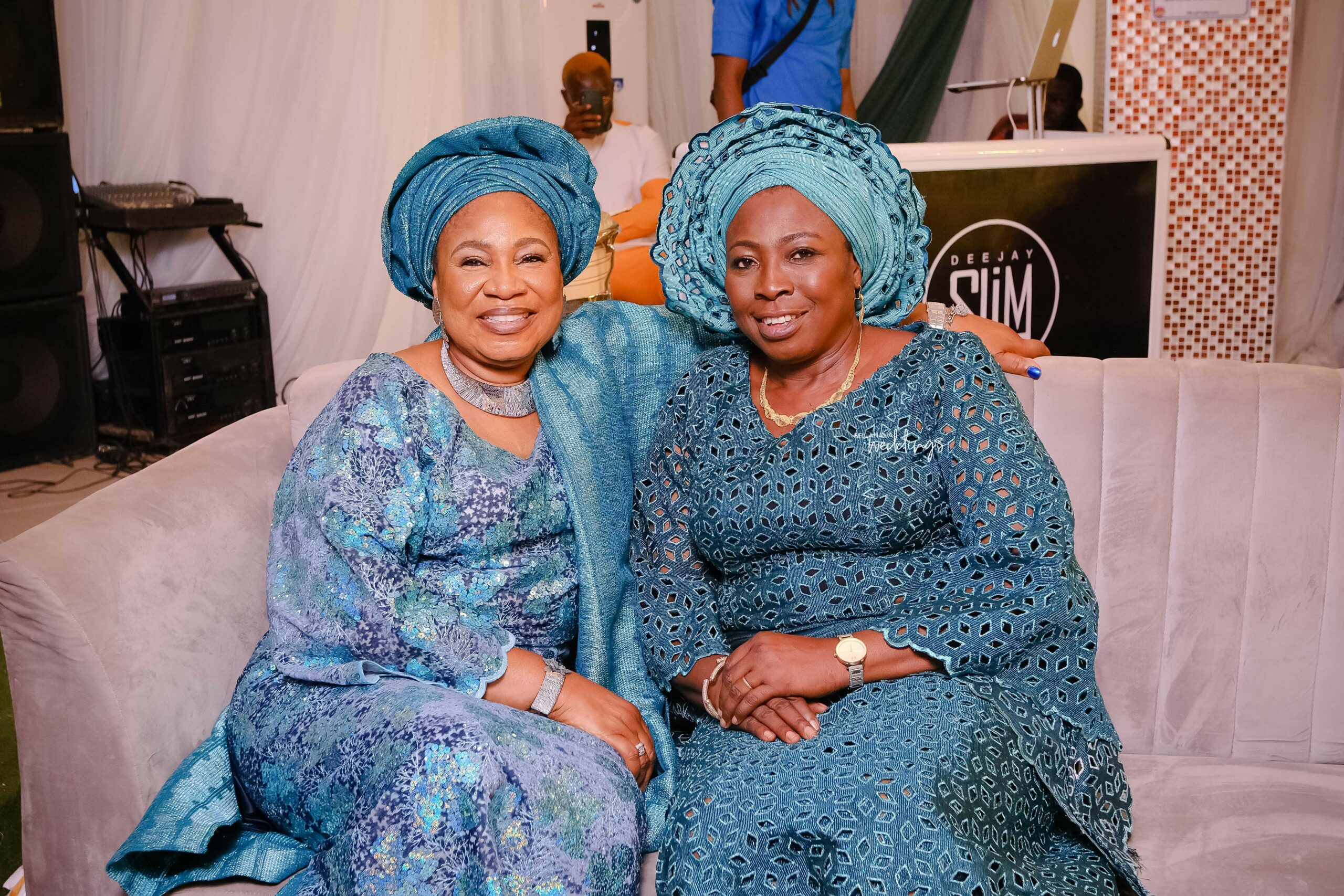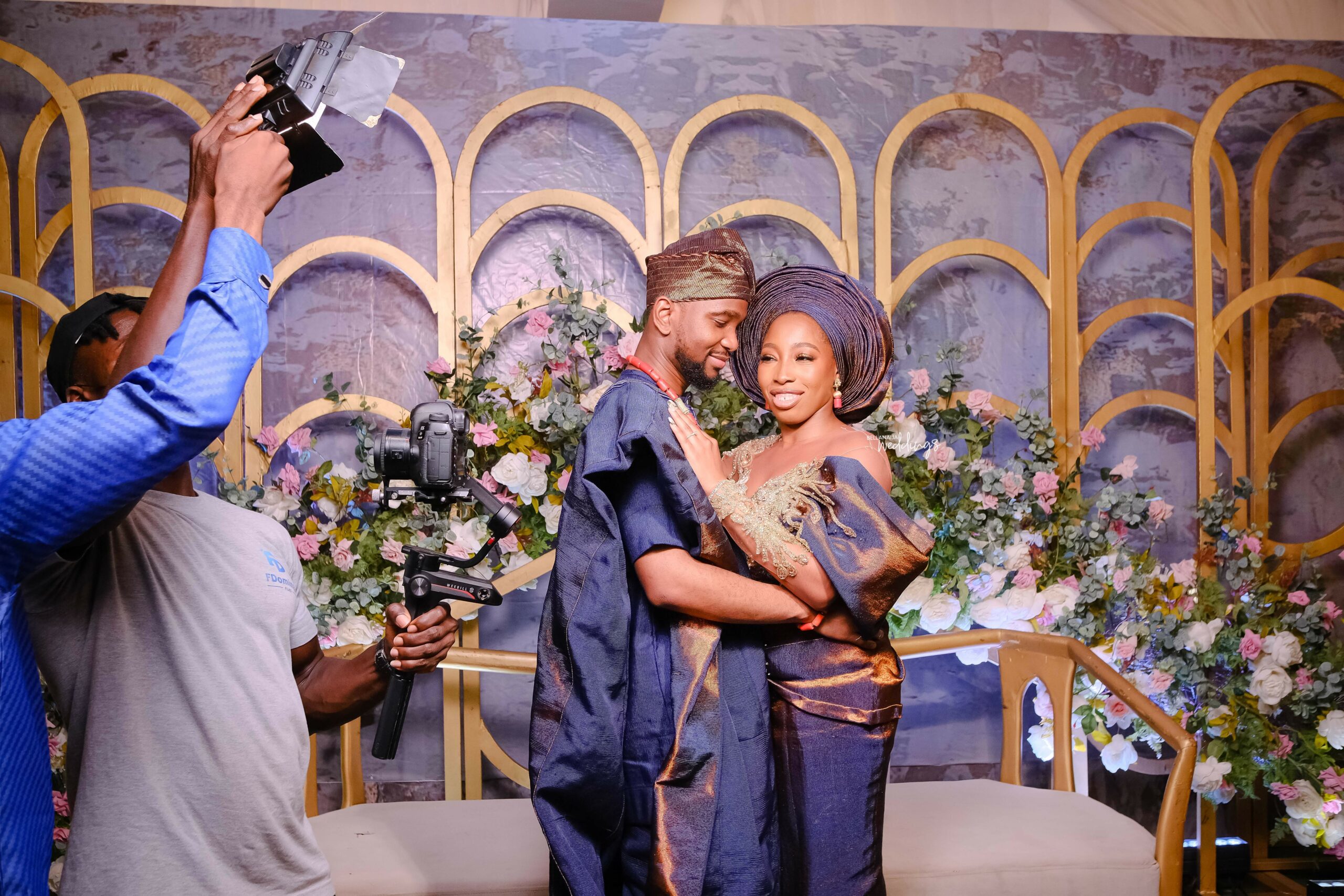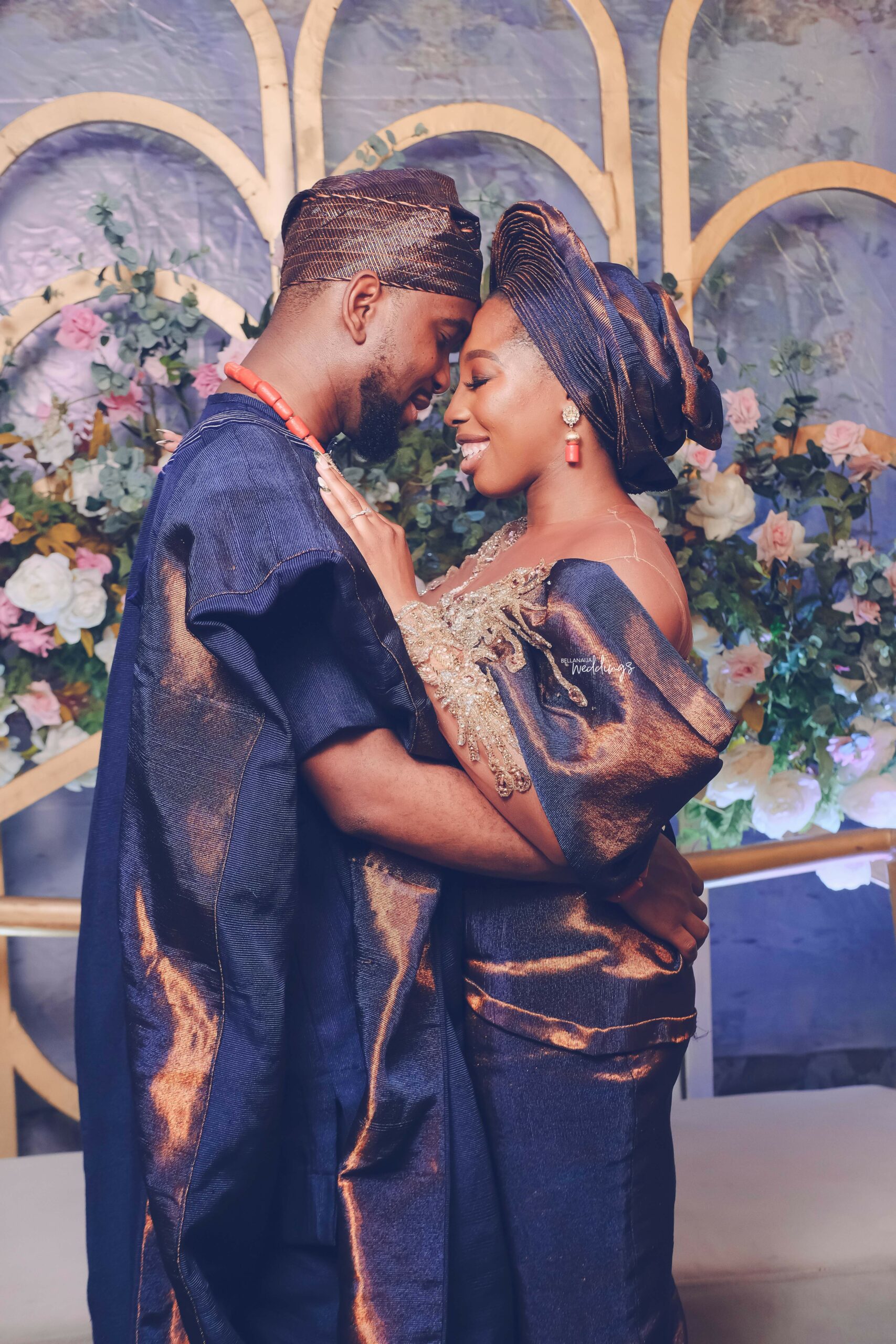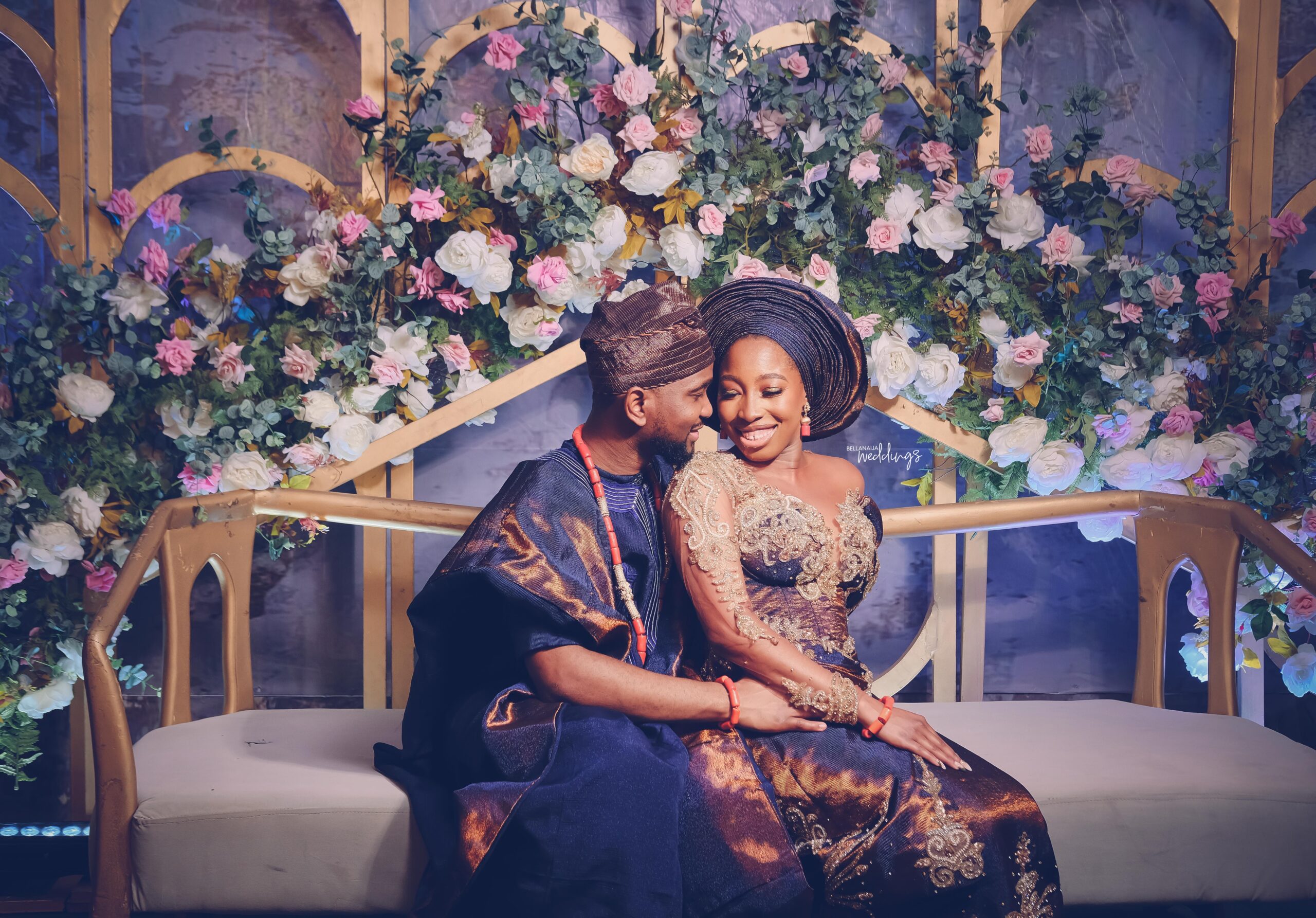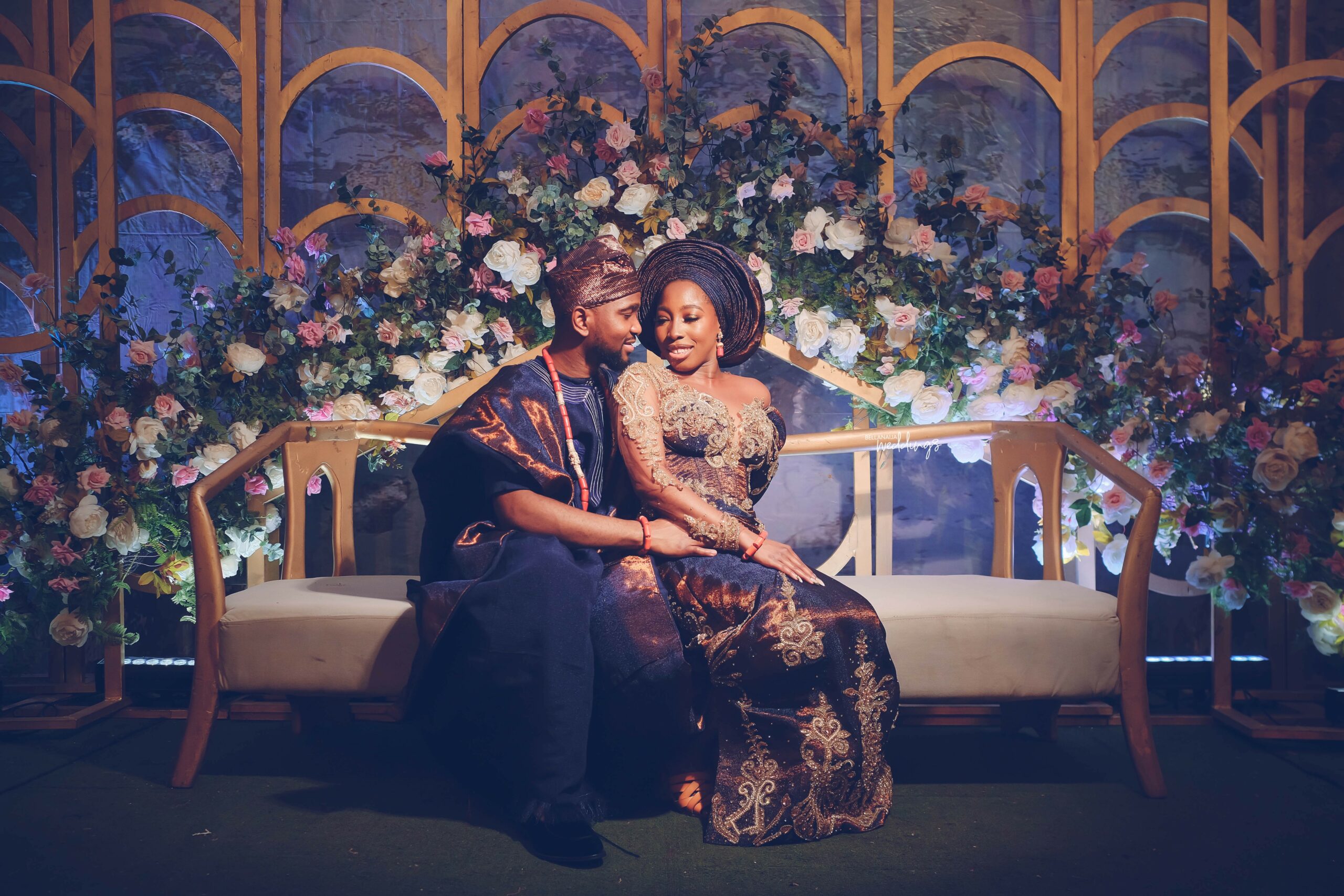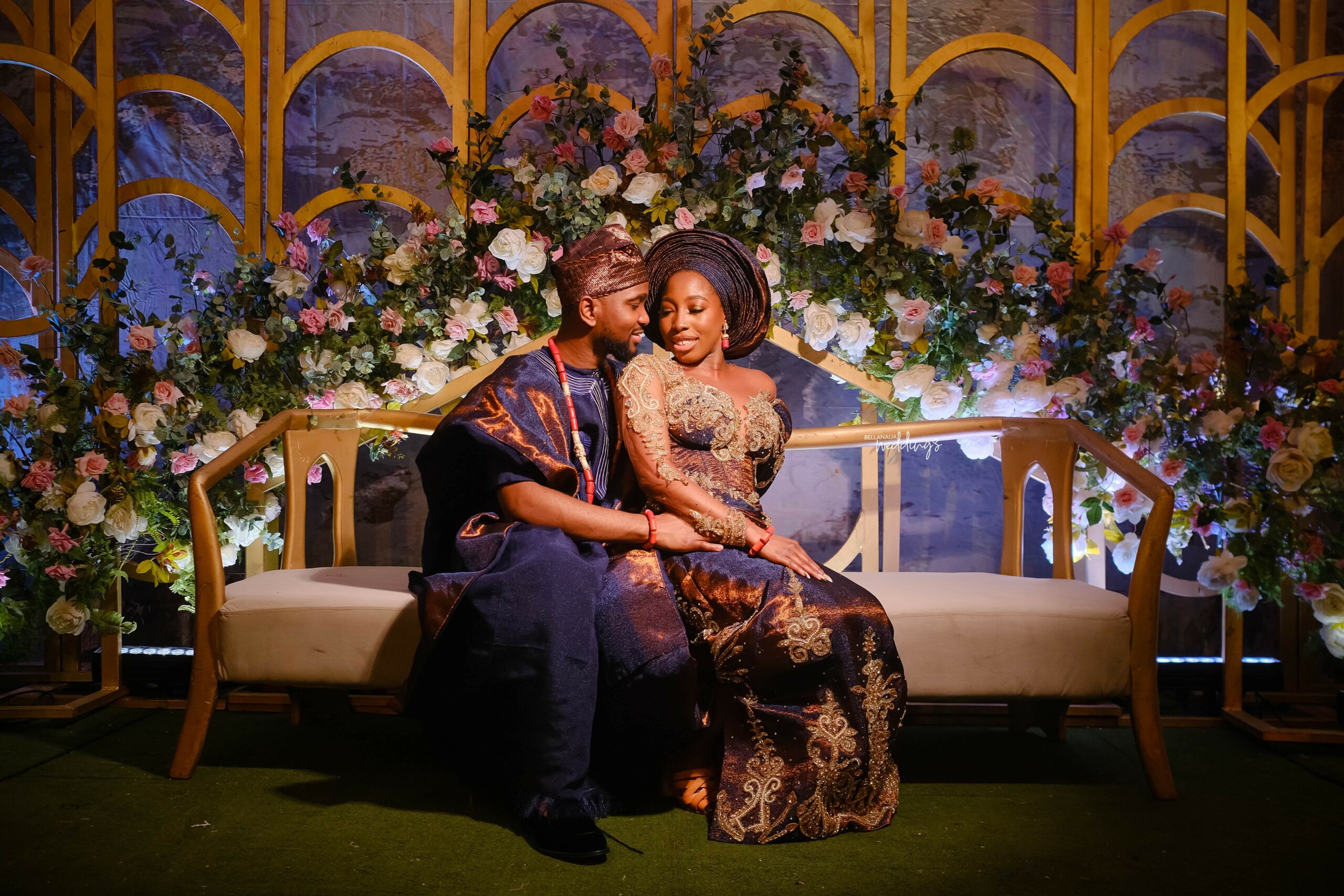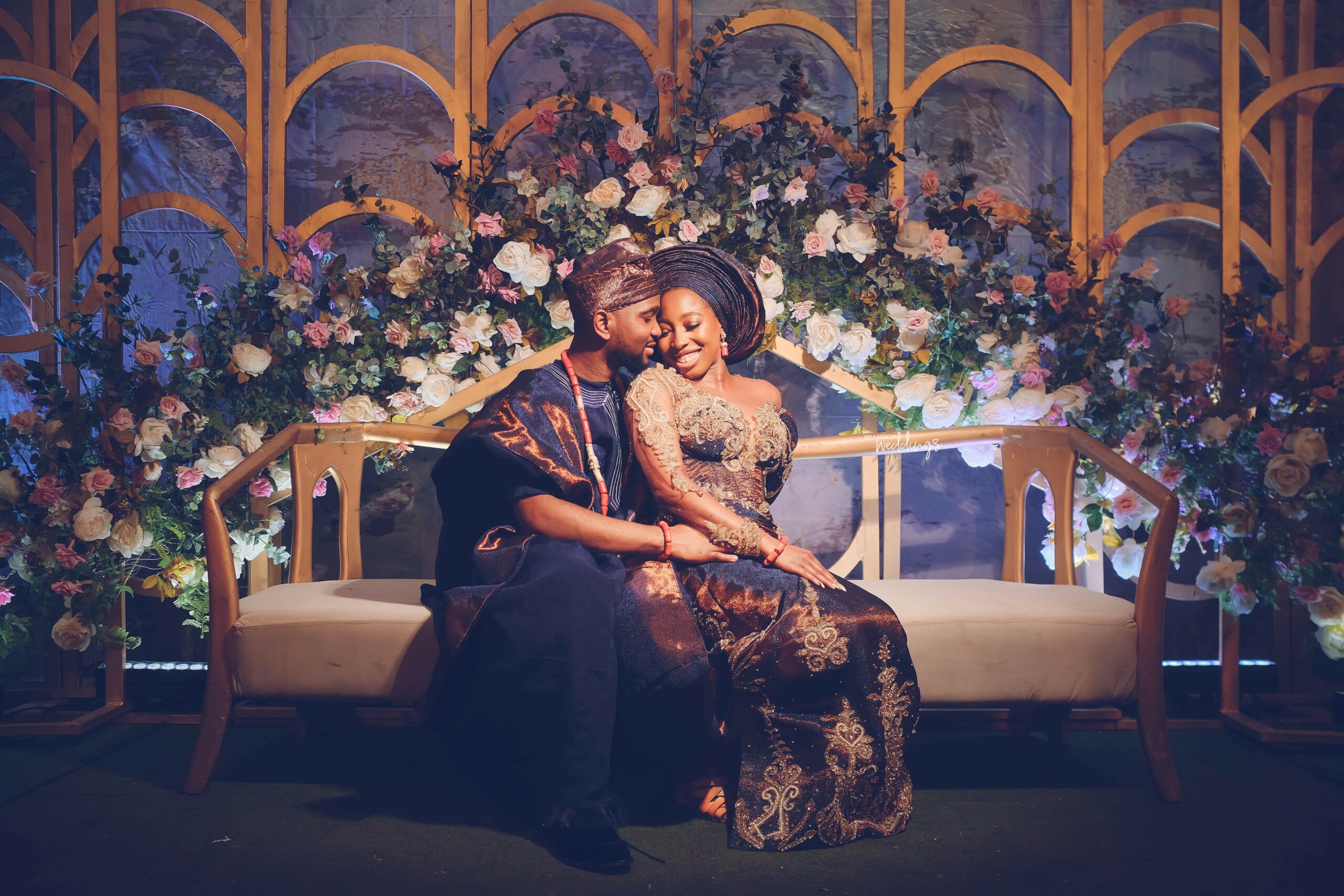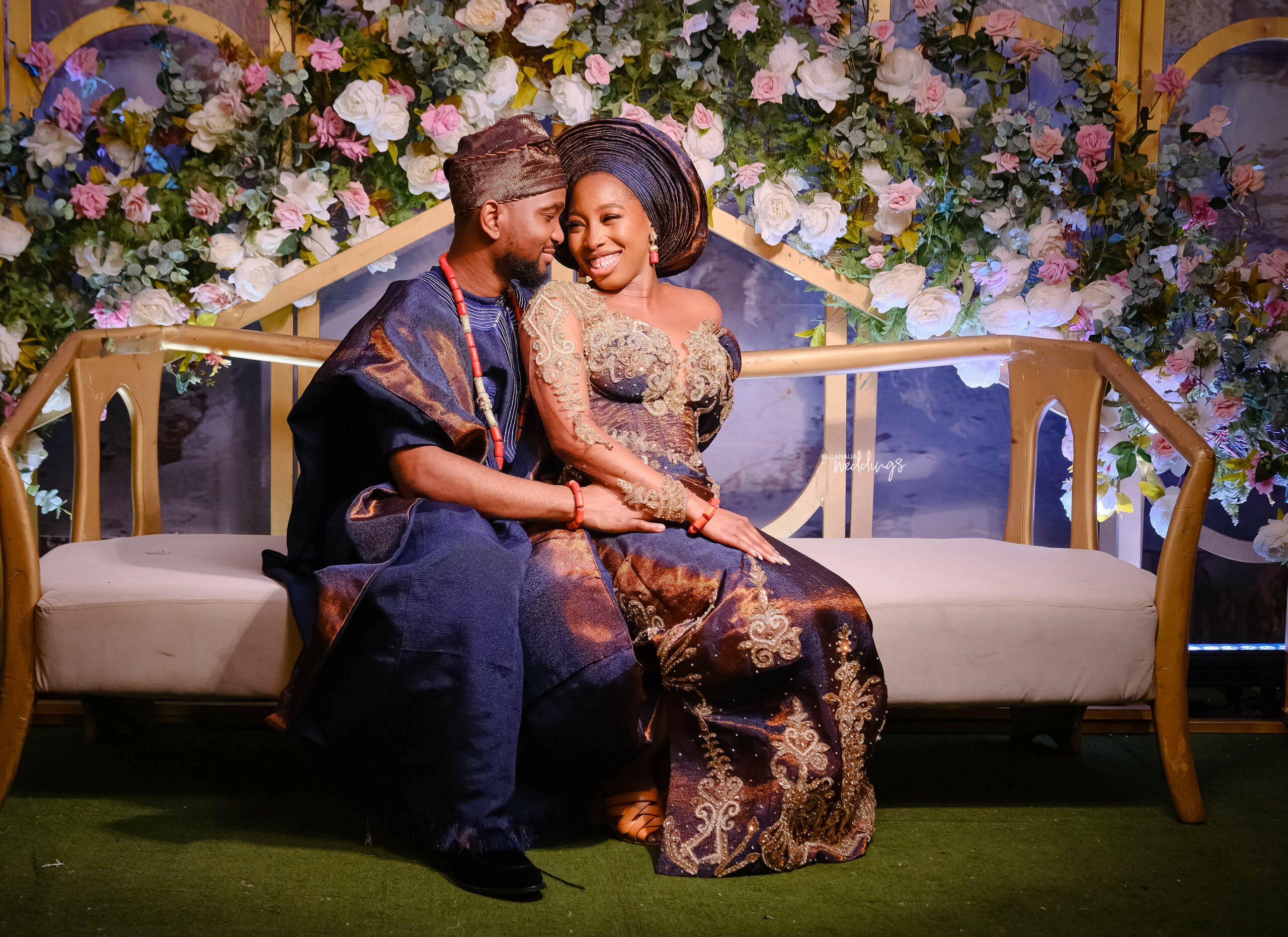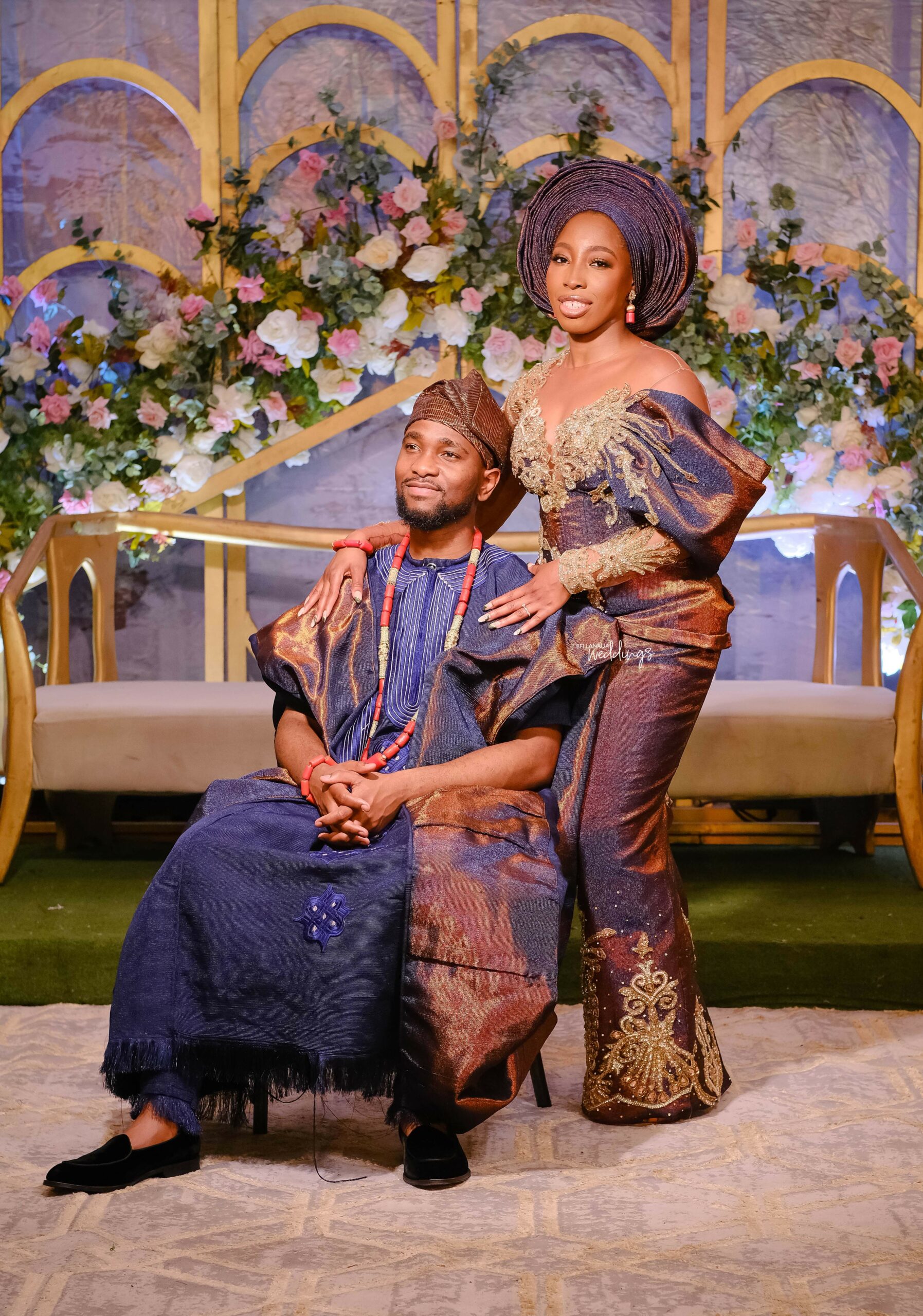 We've also got some beautiful photos from their Introduction ceremony. Enjoy!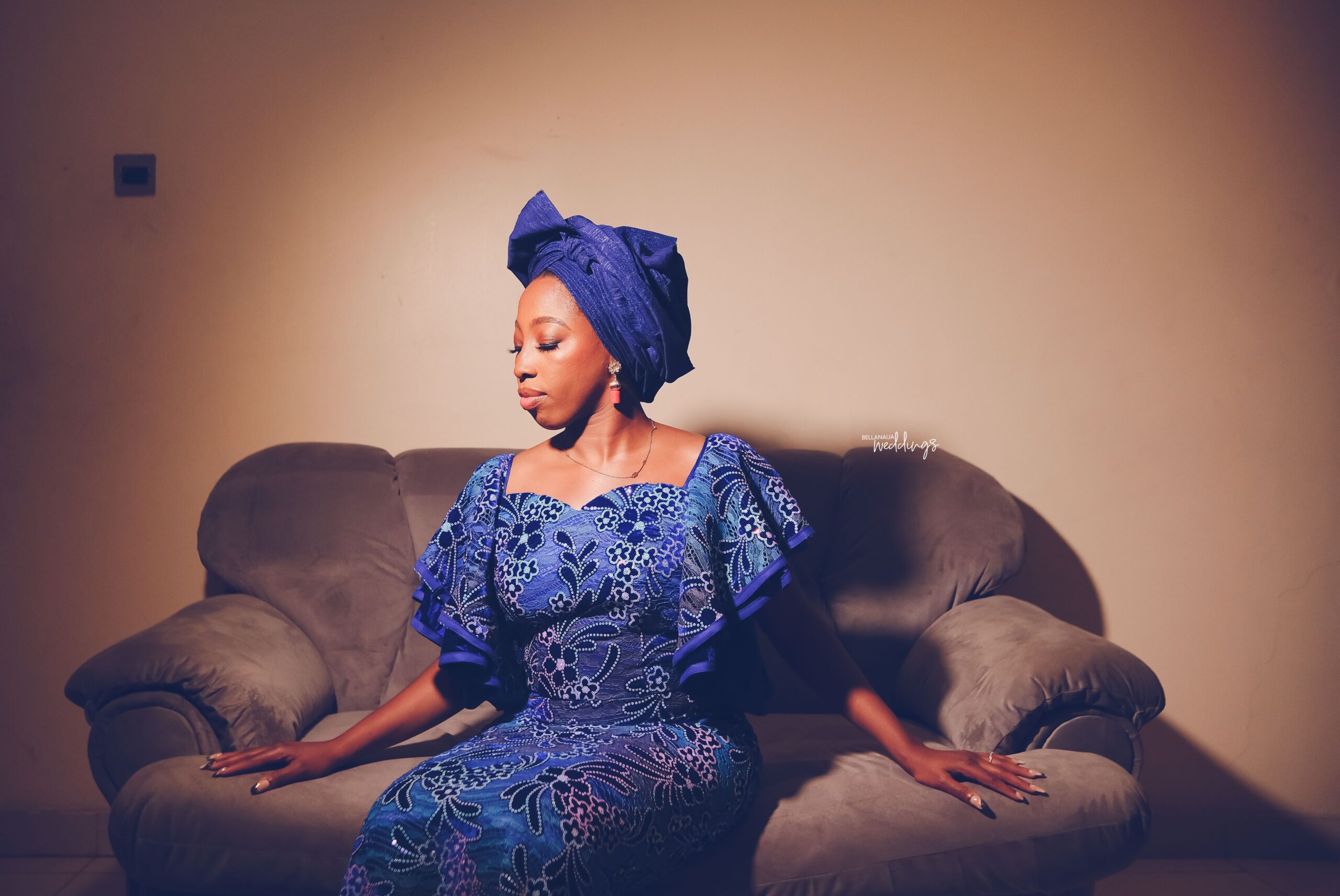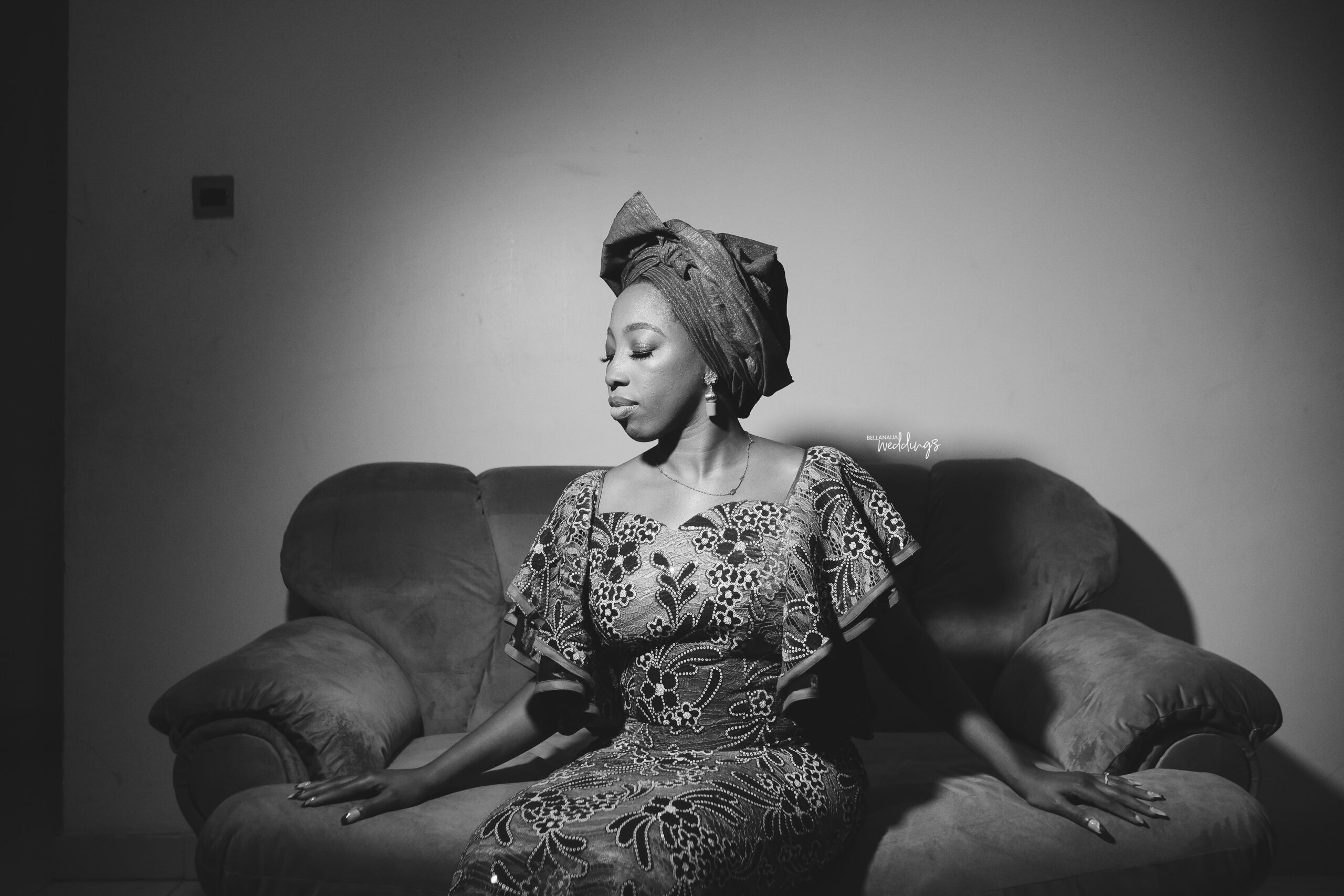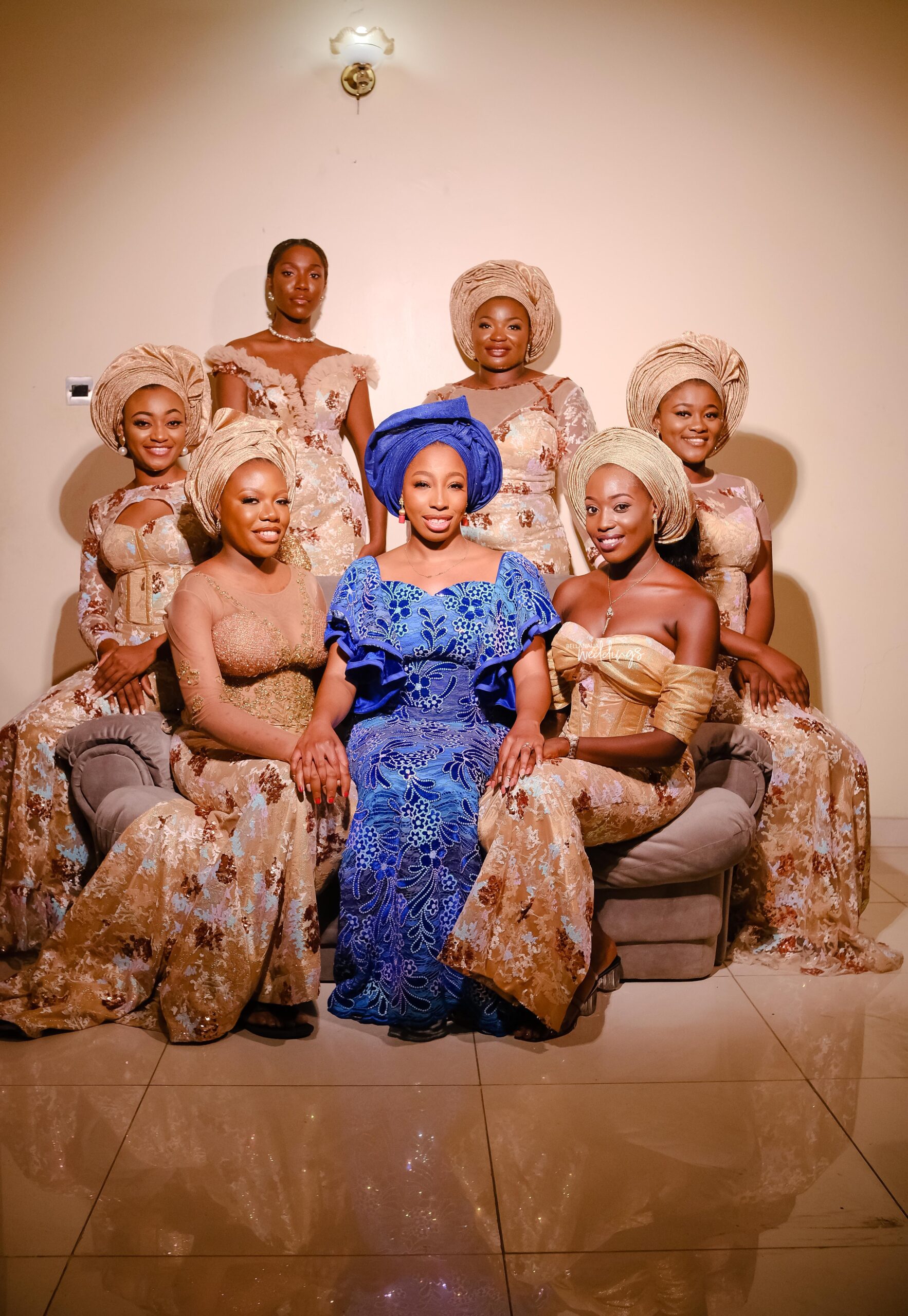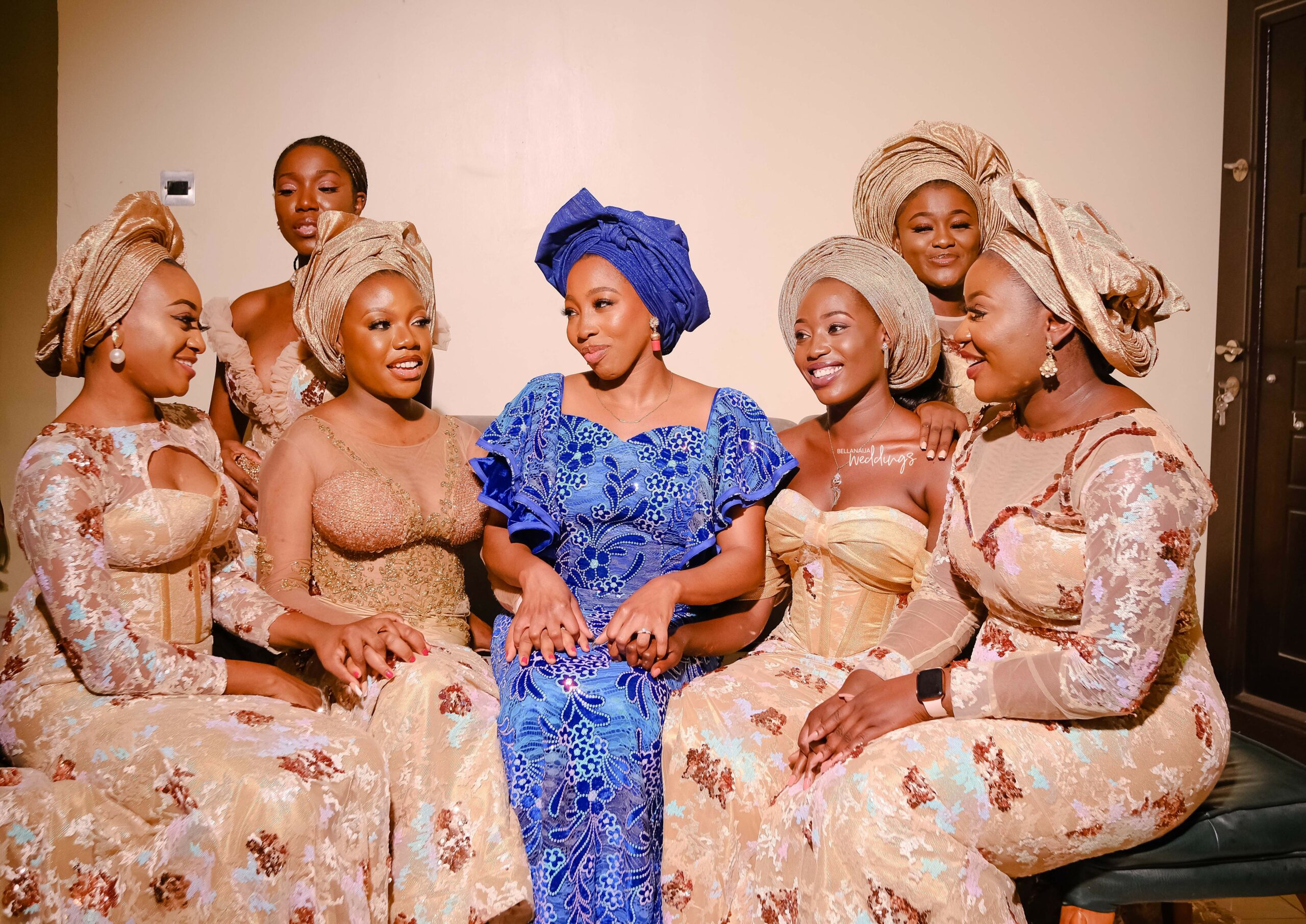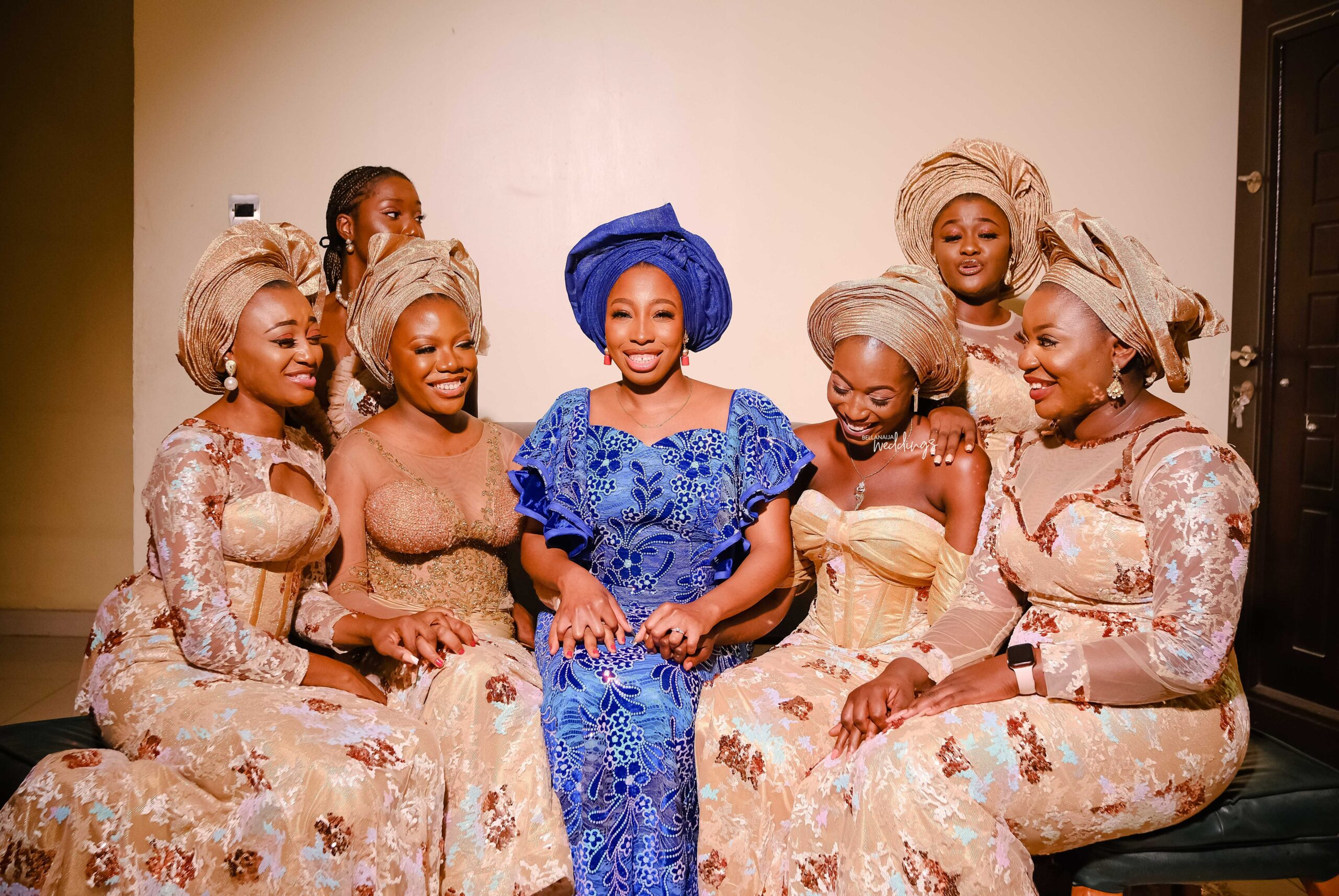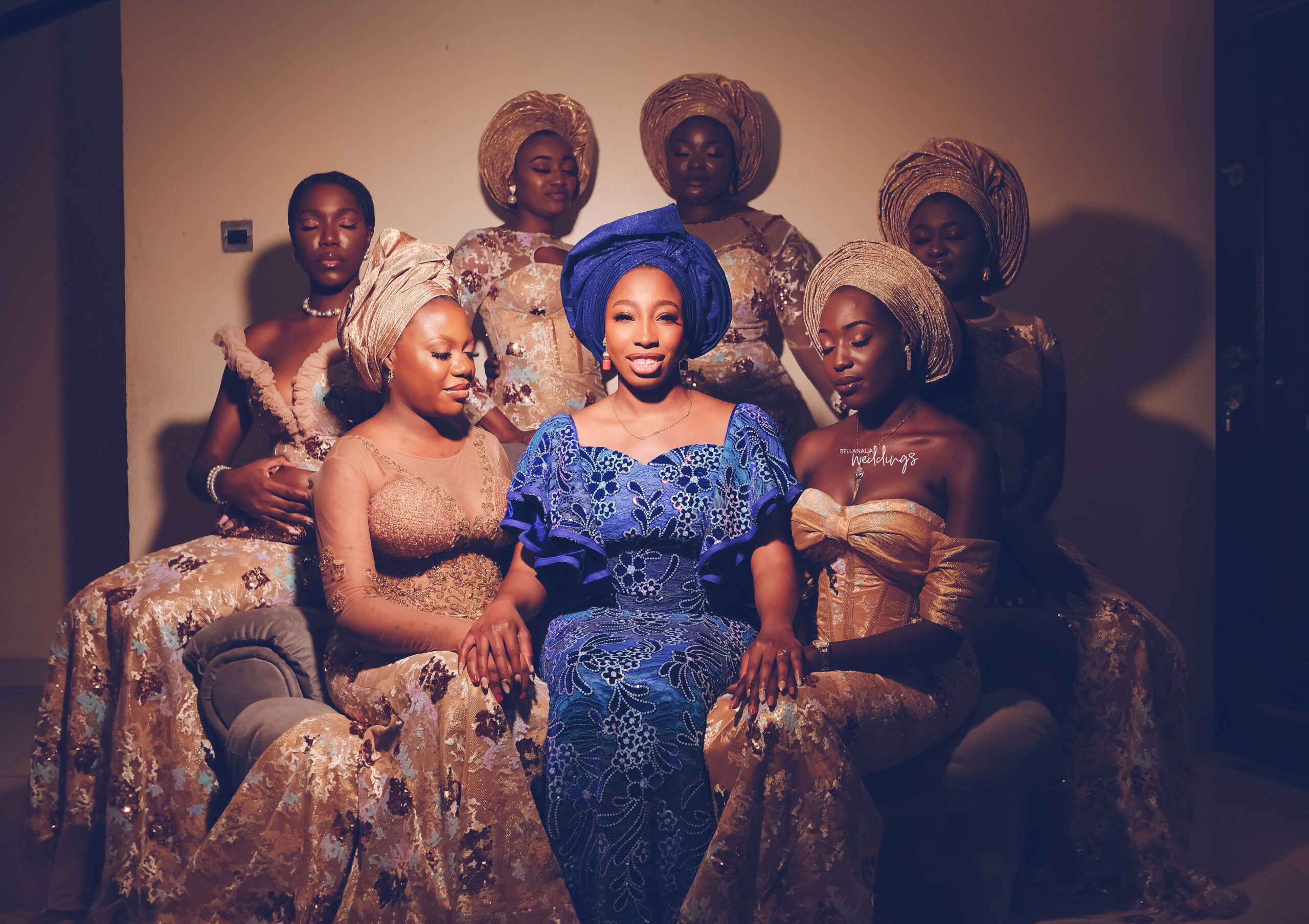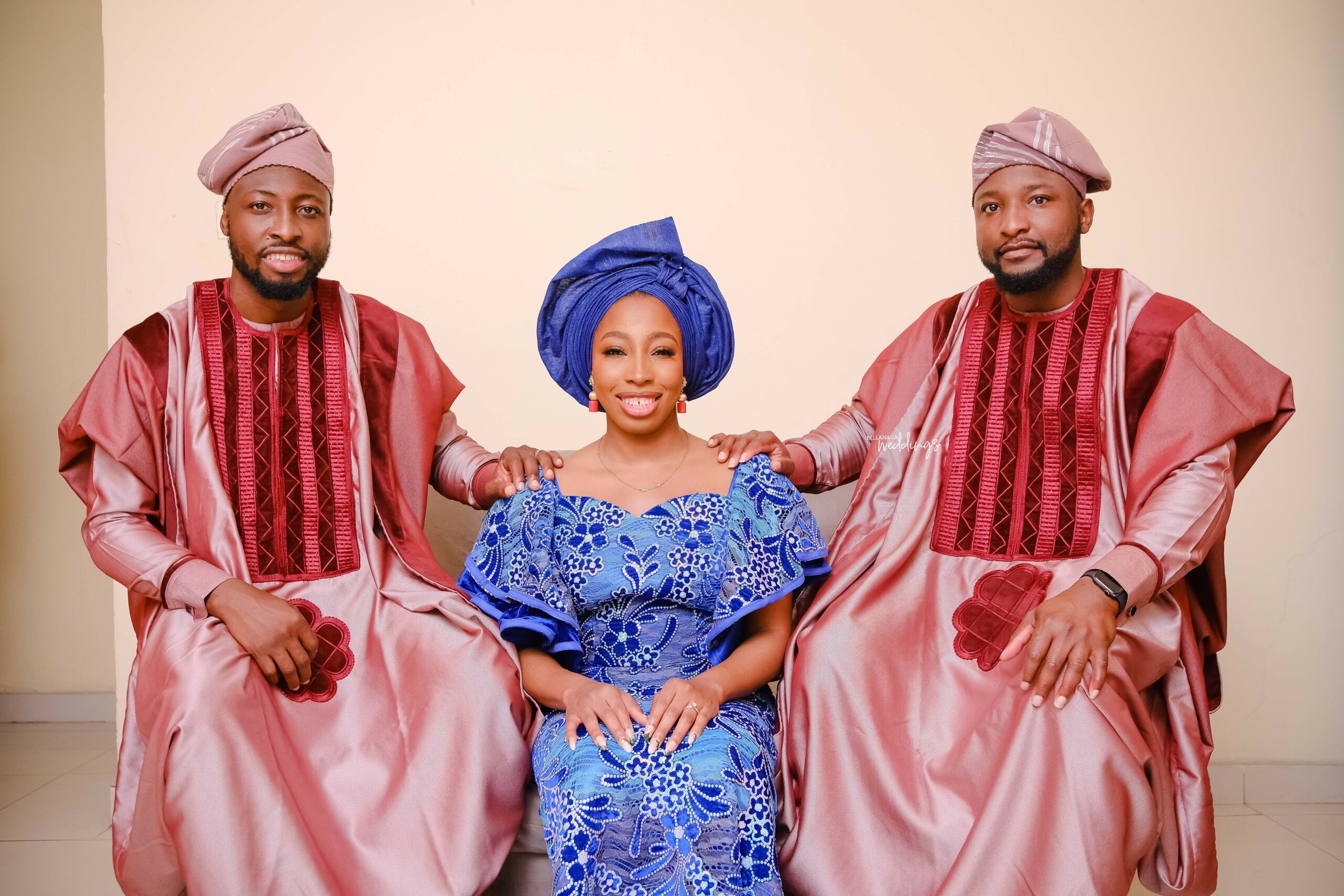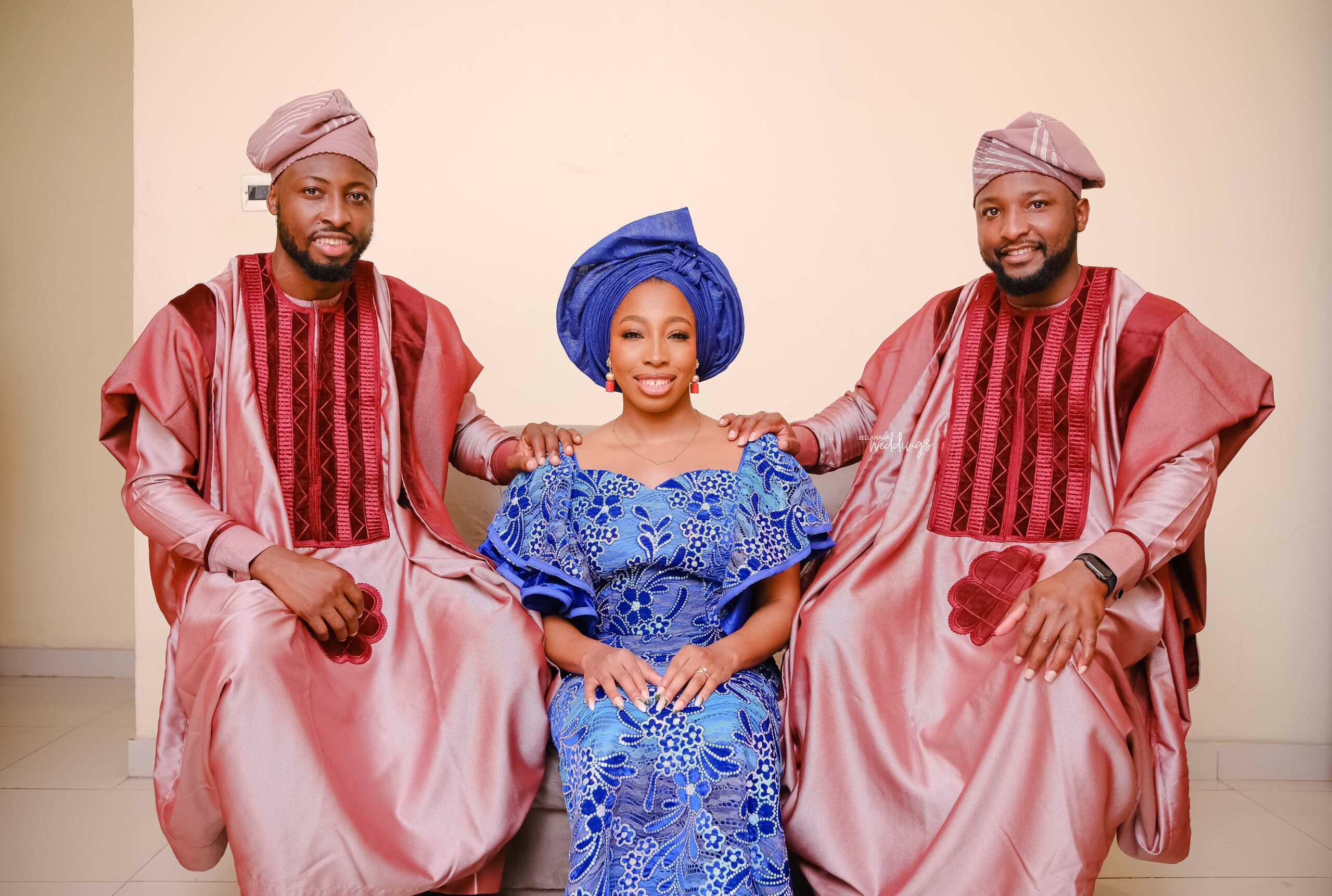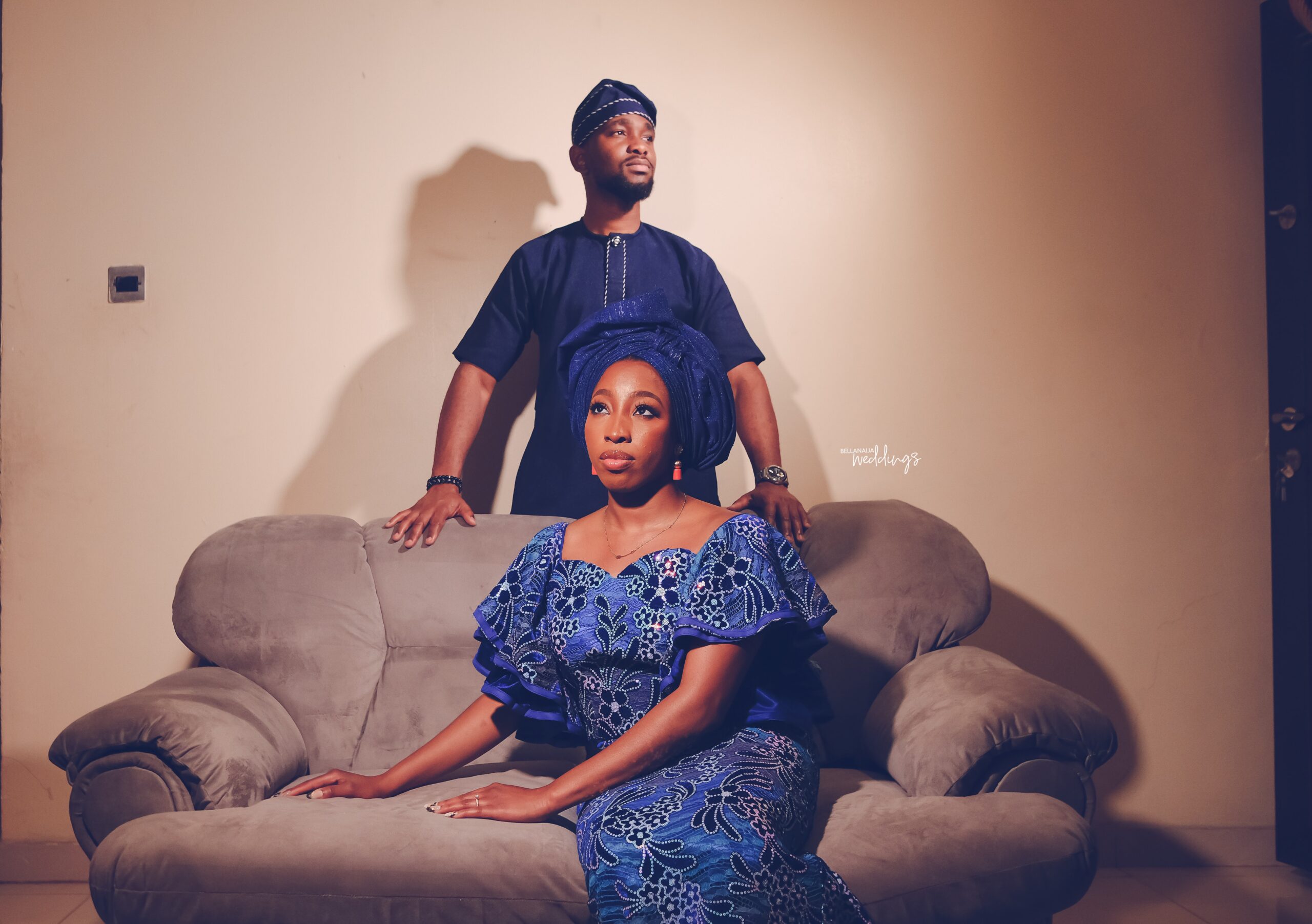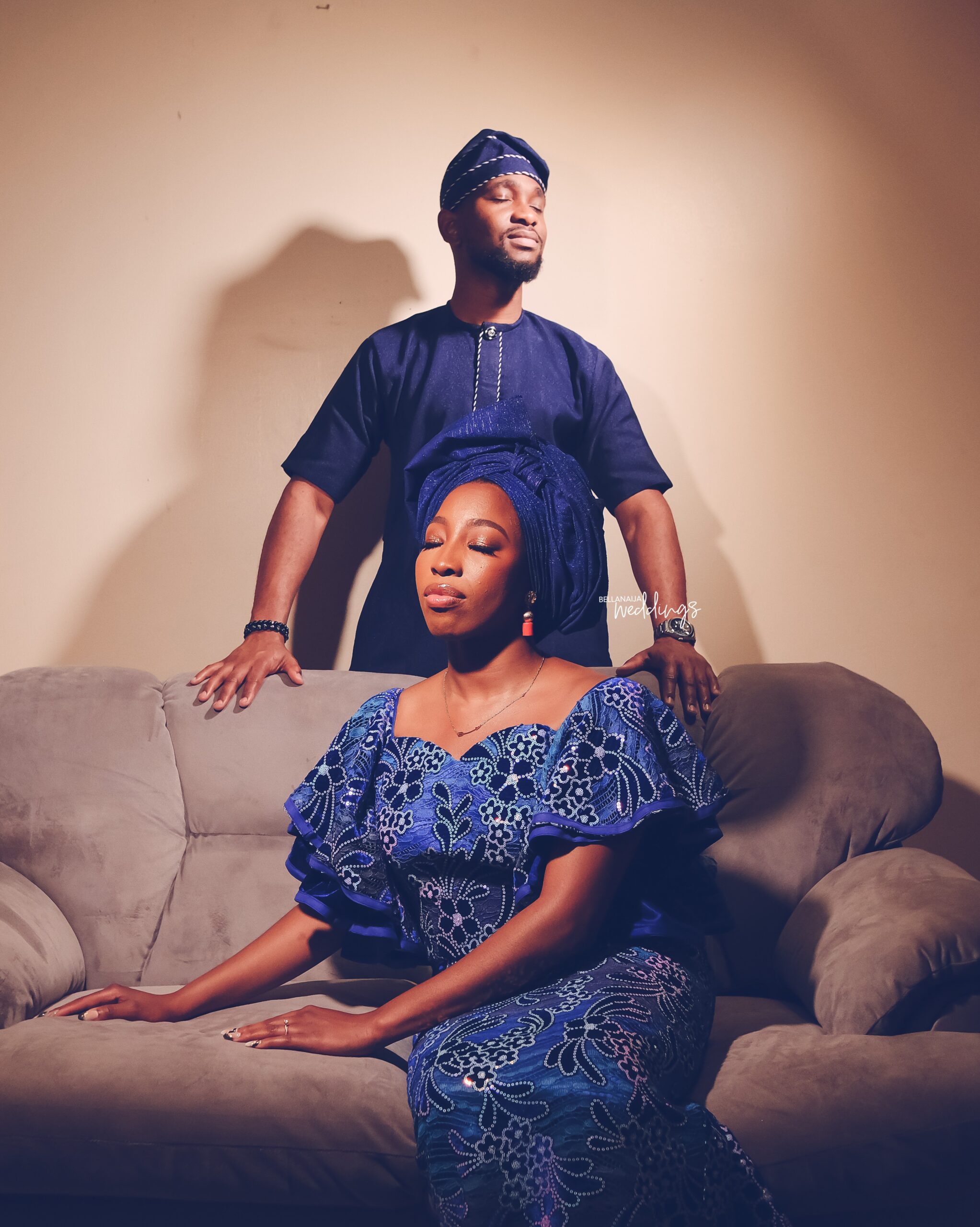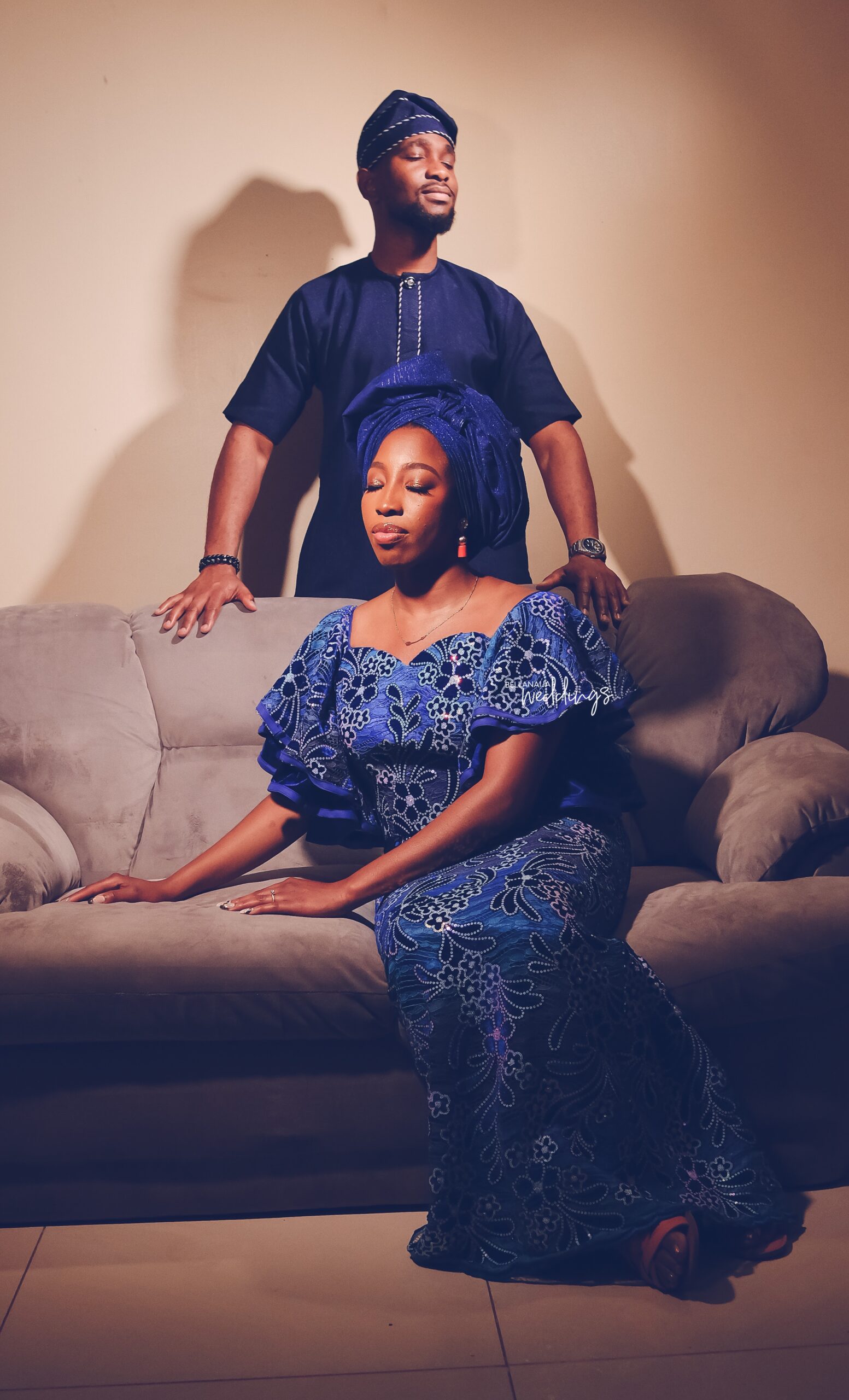 Credits
Bride: @l.olo
Photography: @blawzstudios
Planner: @victoriabrooksevents
Makeup: @mosewabeauty_