By now, we can all agree that when it comes to love, we should never say never! When Louisa met Okechukwu who her cousin linked her with, for the first time, she immediately placed him in the friend zone. But love had other plans!
A friendship slowly blossomed and soon enough, love had taken full control. Now, we get to take in the beauty of their love as we enjoy their Delta-Igbo traditional wedding photos. The love birds tied the knot in a colourful traditional Delta-Igbo wedding and it was absolutely beautiful. The lovers had us drooling over the beauty of love and you'll definitely be joining us on that team. Keep scrolling to enjoy every bit of their love story just how Louisa tells it.
Enjoy their trad photos and love story below.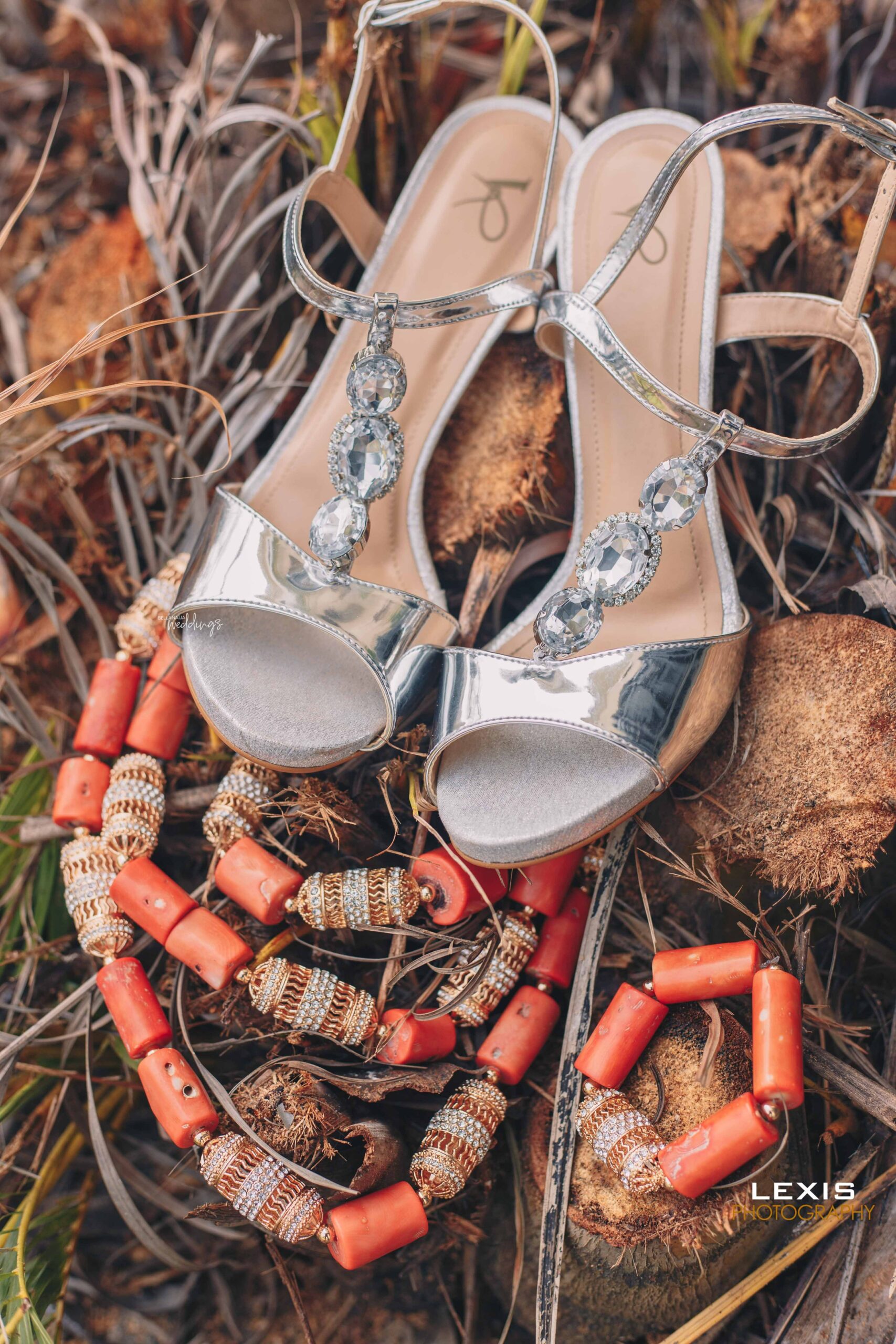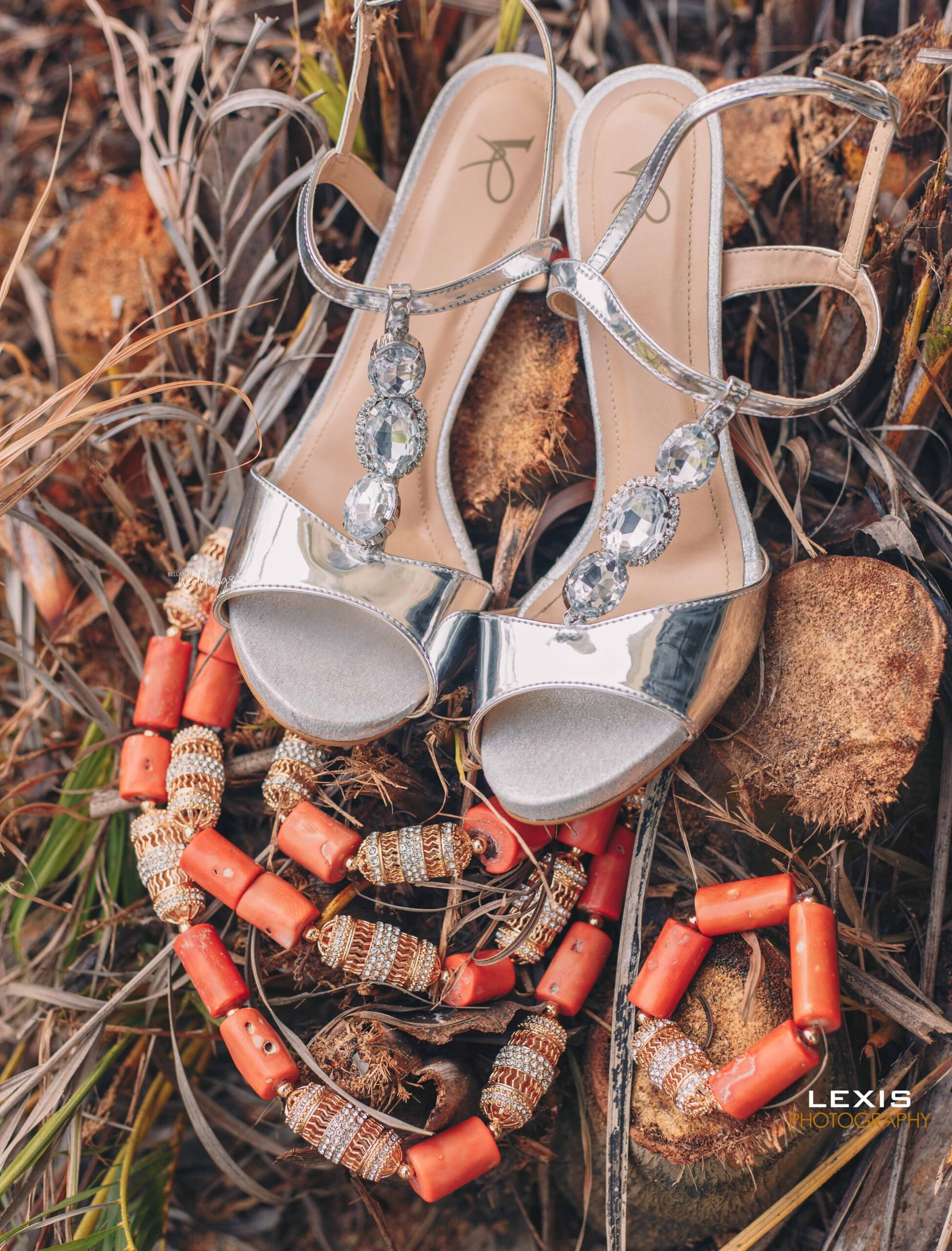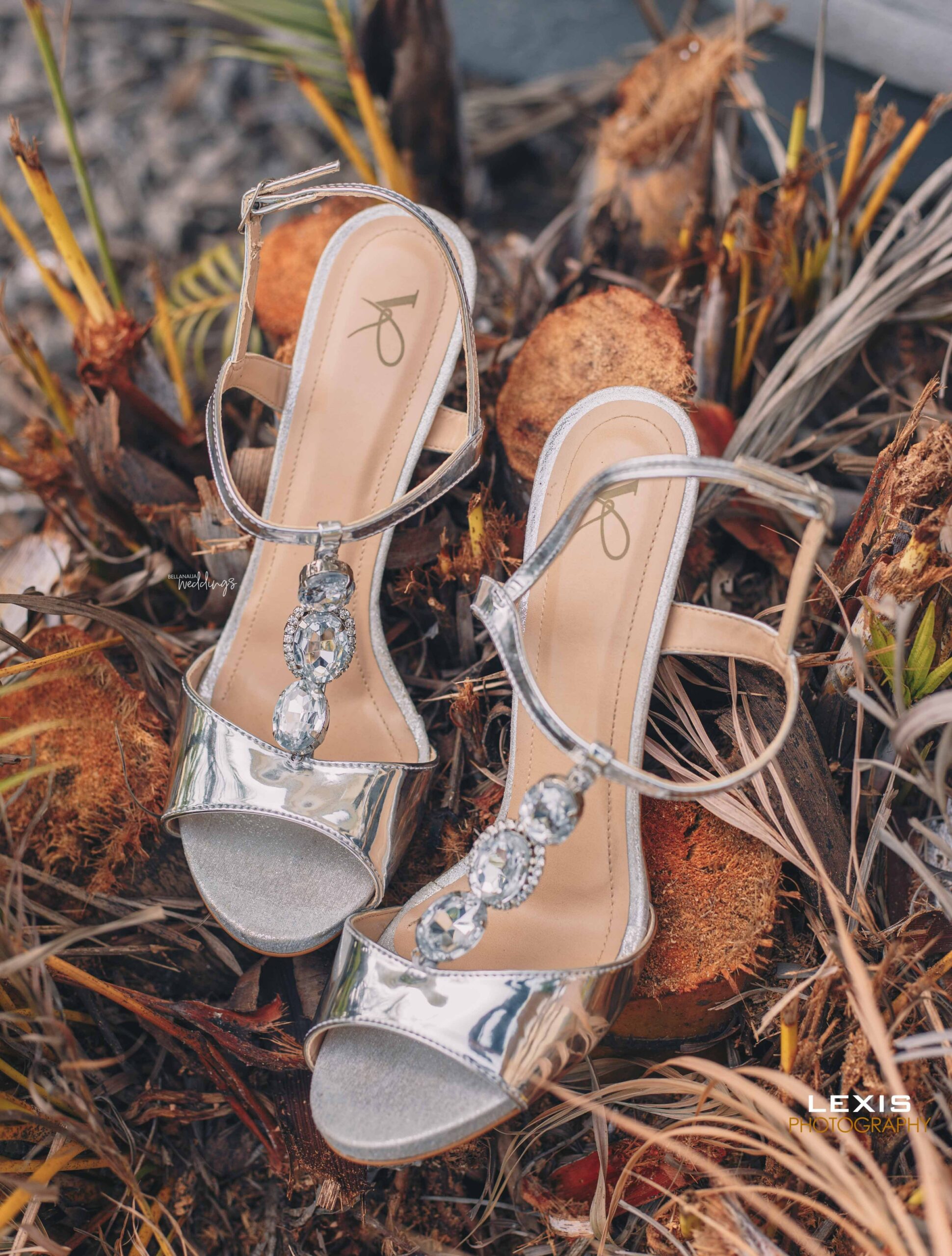 Their love story as shared by Louisa:
Just at the beginning of Lockdown in April 2020, my cousin, Ify, called me. We gisted a little and she goes, "to the main reason why I called you, I have found a husband for you. He is an amazing person." I laughed and replied, "Abeg Abeg. Anyway, send a photo of him first". She said she'll send the photo but had already given him my number and urged me to be nice when he calls.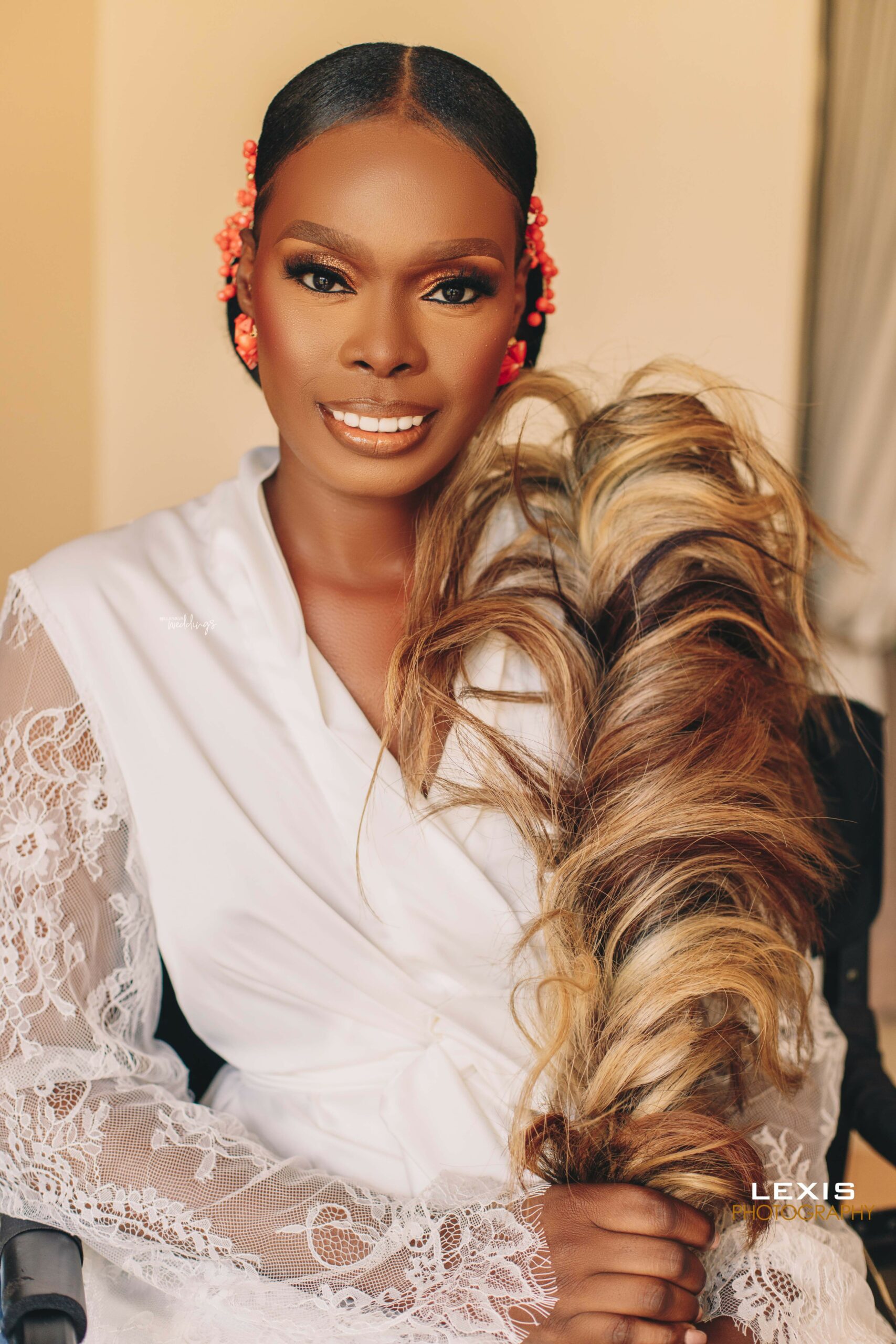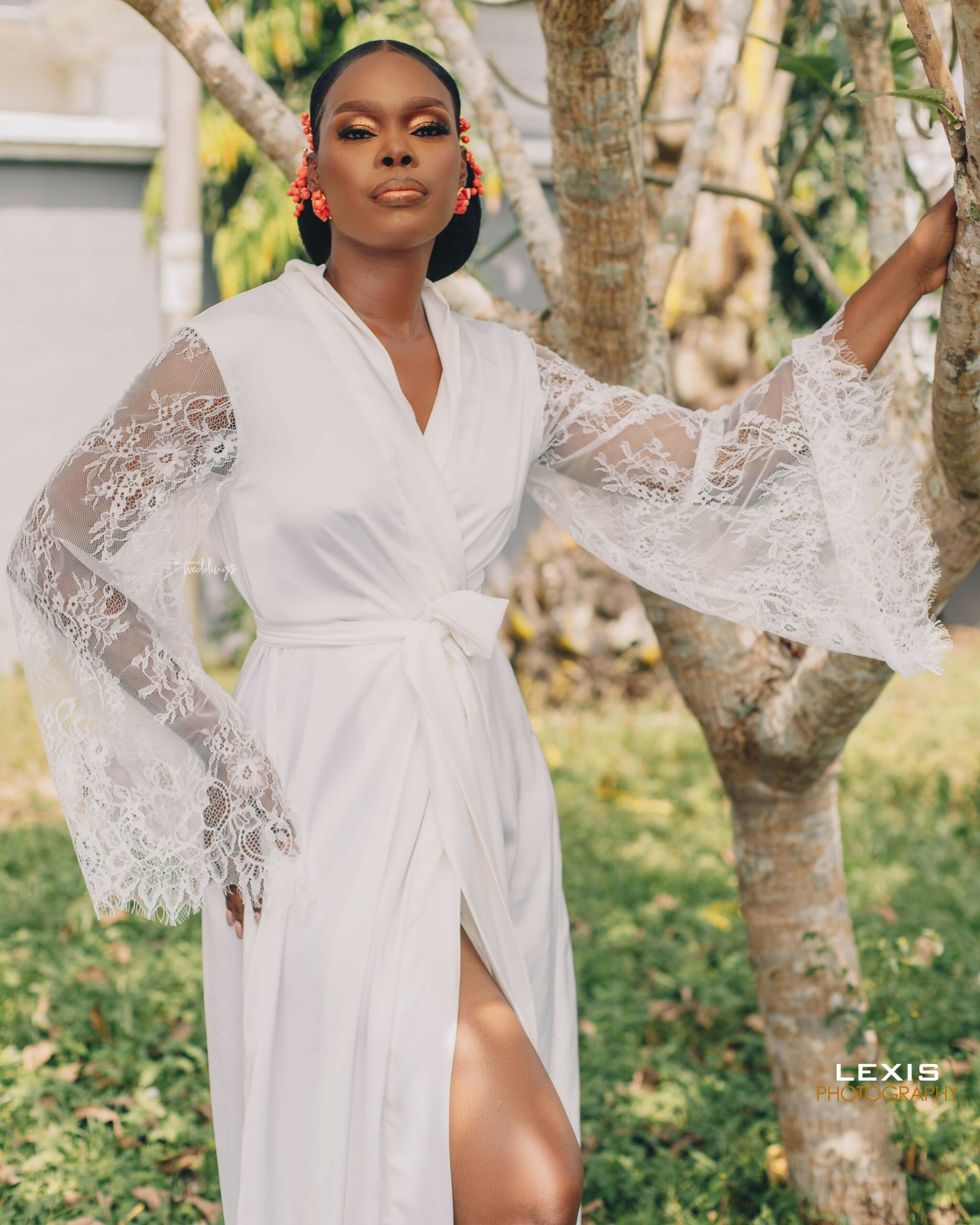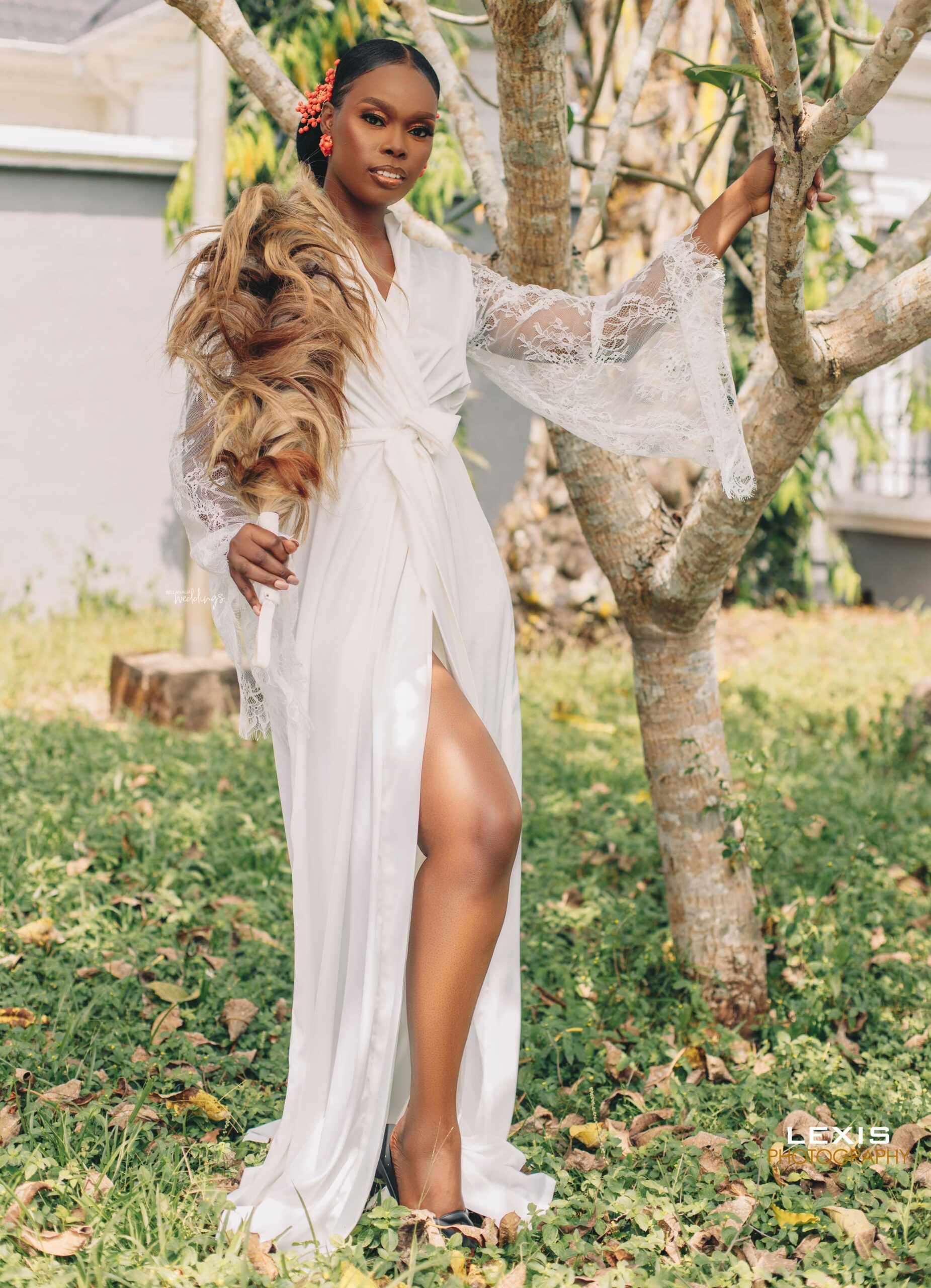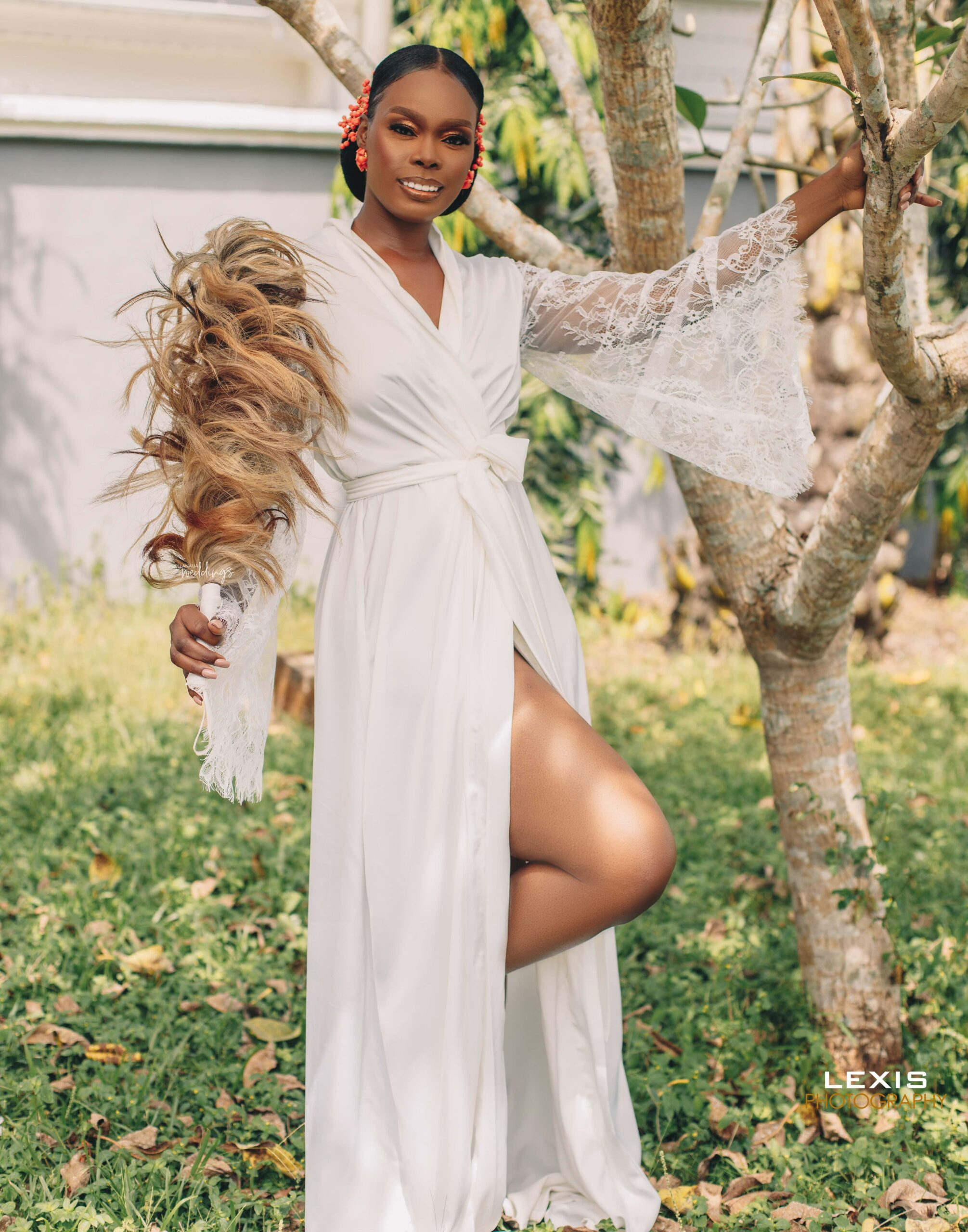 That same day, I got a text from him at about 9 PM. He said he wanted to touch base and would call me the next day as it was too late to call. Although I didn't think 9 PM was late, I just replied OK. He called the next day and started speaking pidgin at the start of the conversation like we were old buddies and as the posh girl that I am, I was responding in English. Then he asked, "you no dey speak pidgin?" I just retorted "abeg, get off the phone already". We both laughed and continued the conversation for over an hour. He called again the next day and said he was cooking,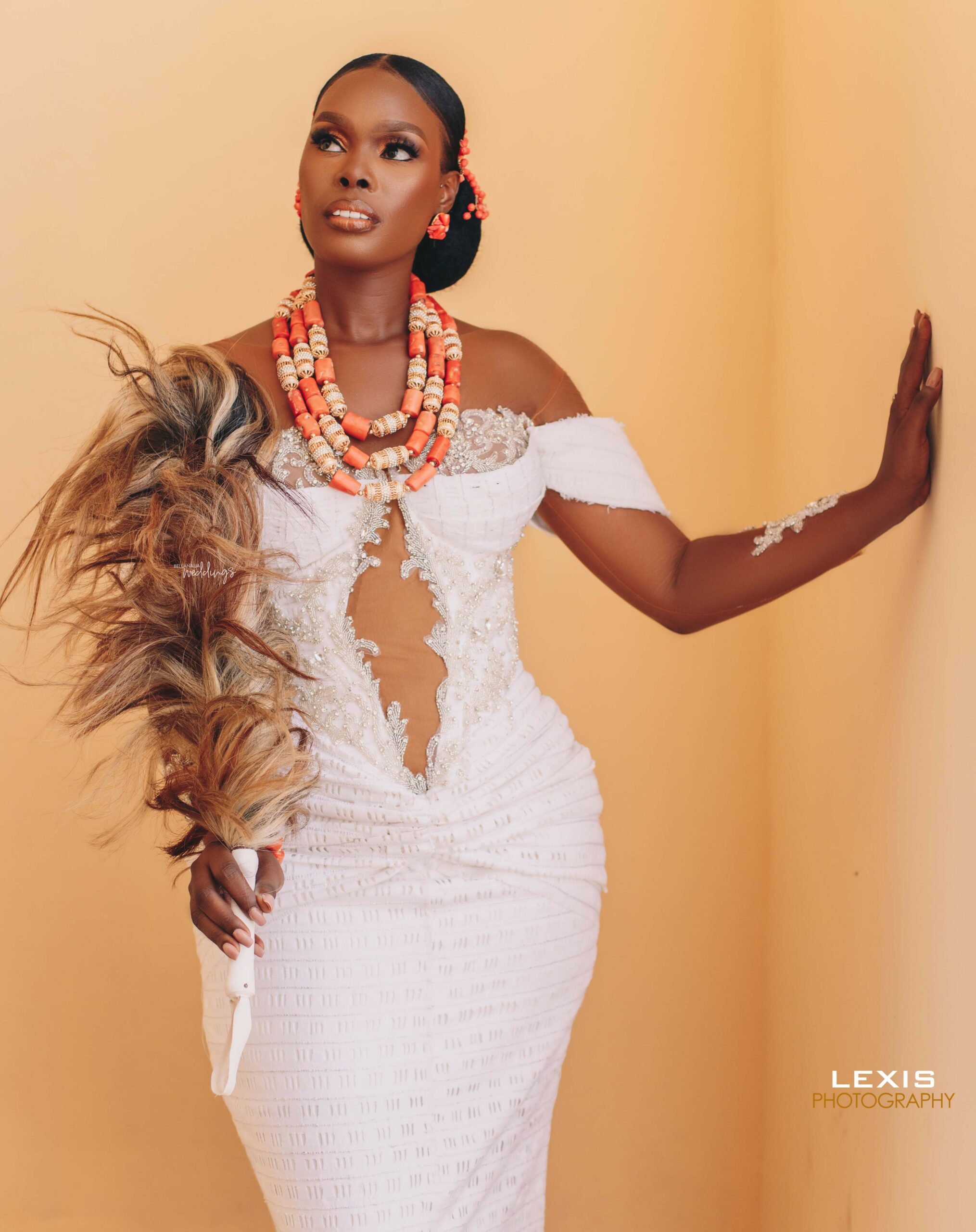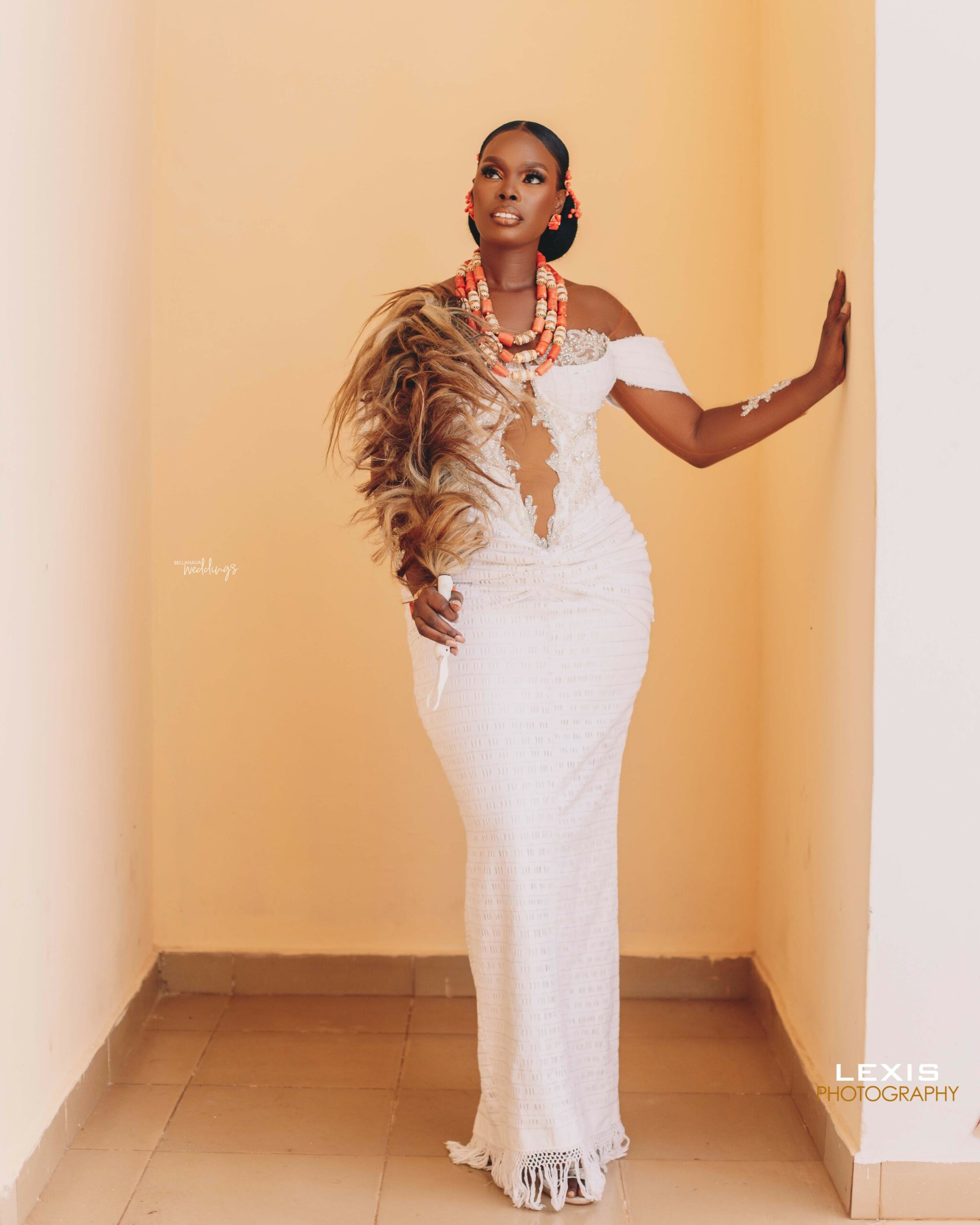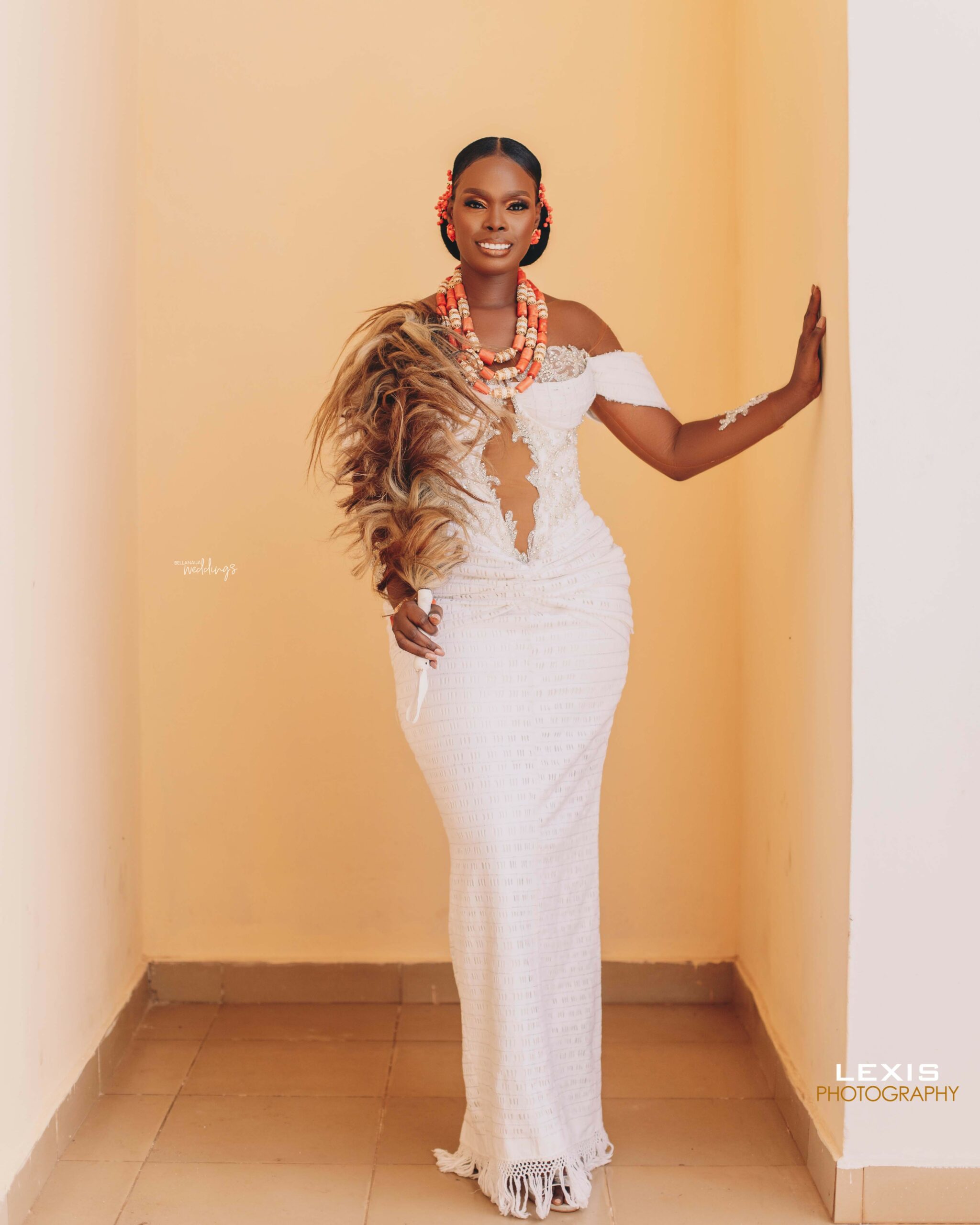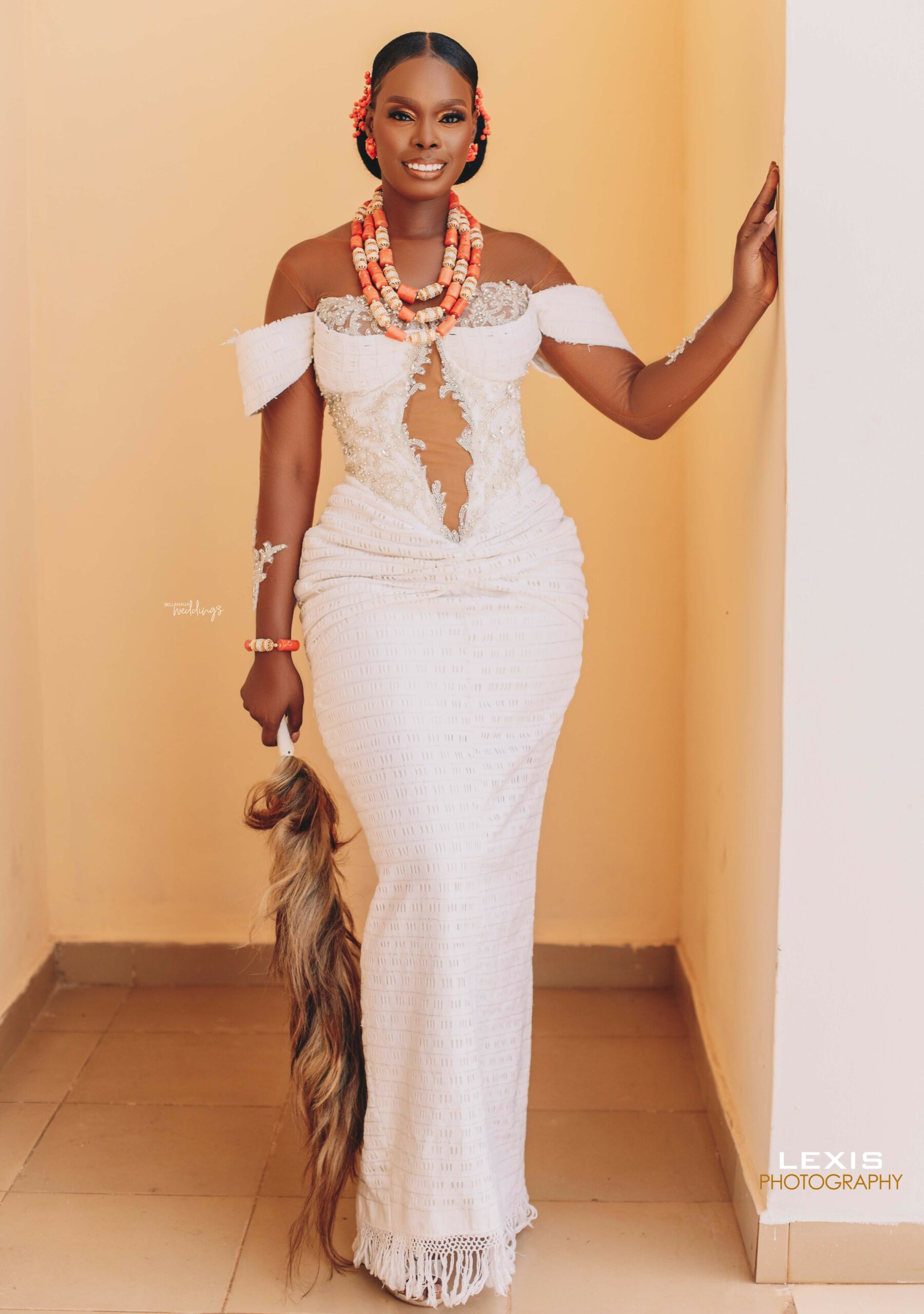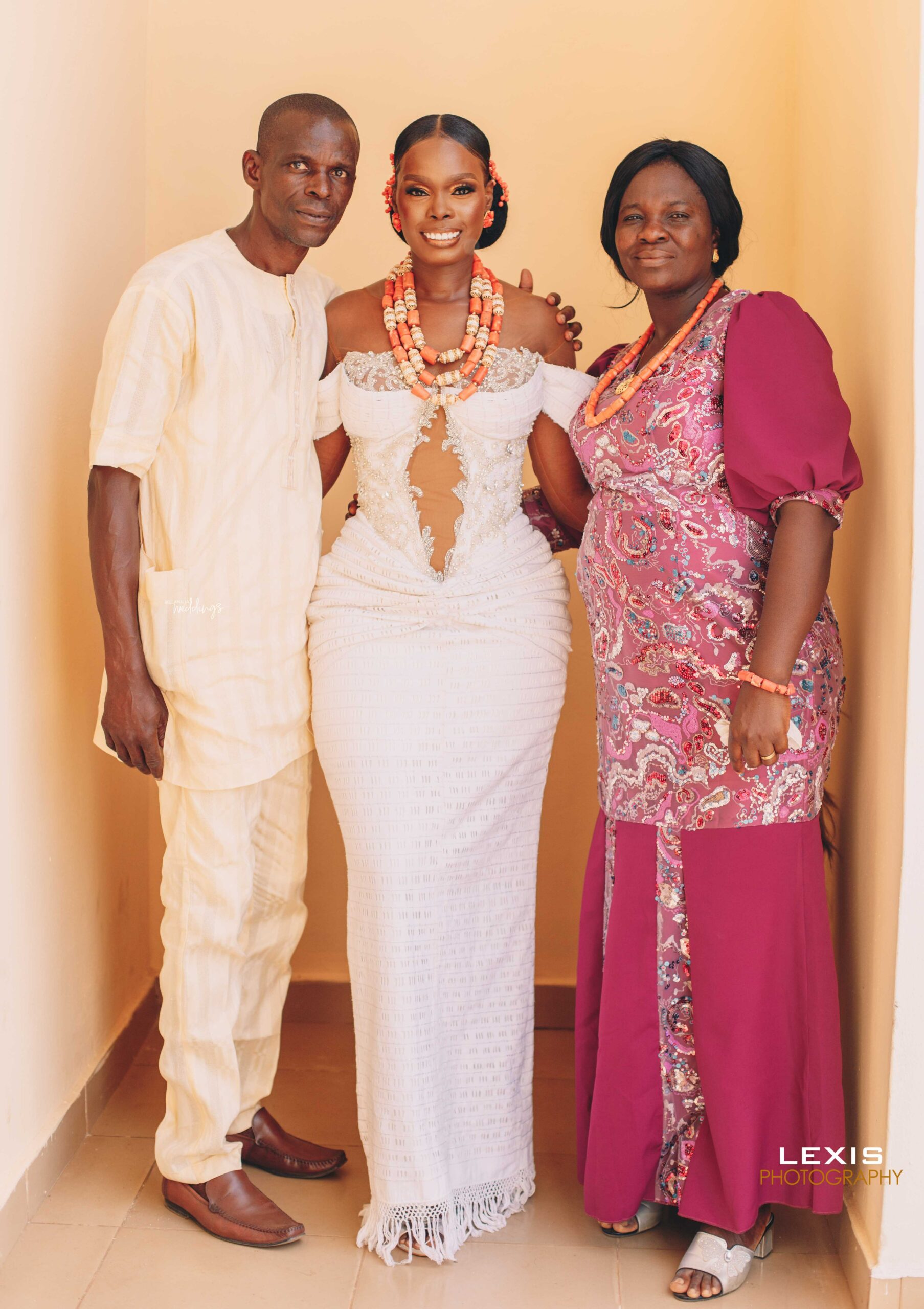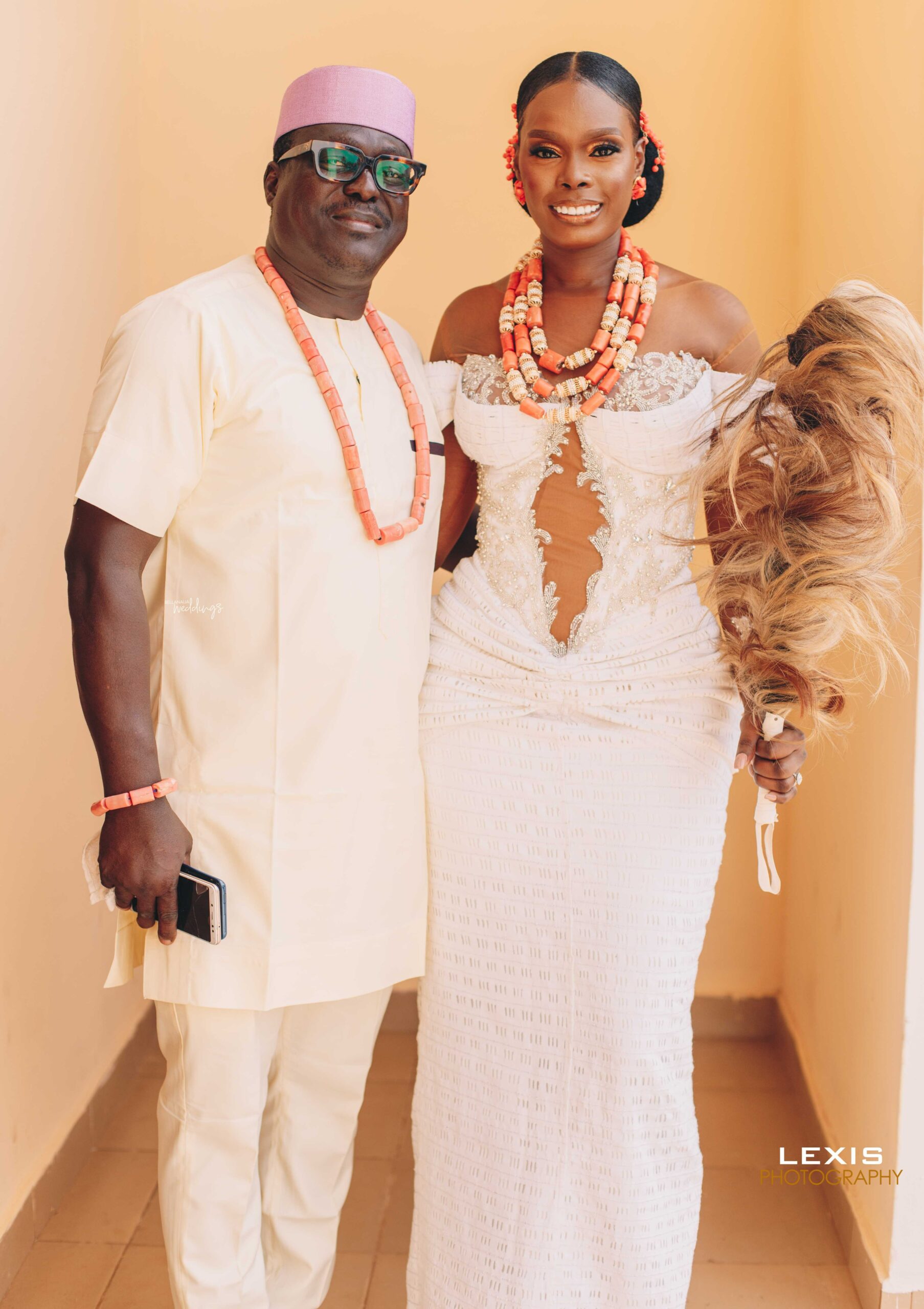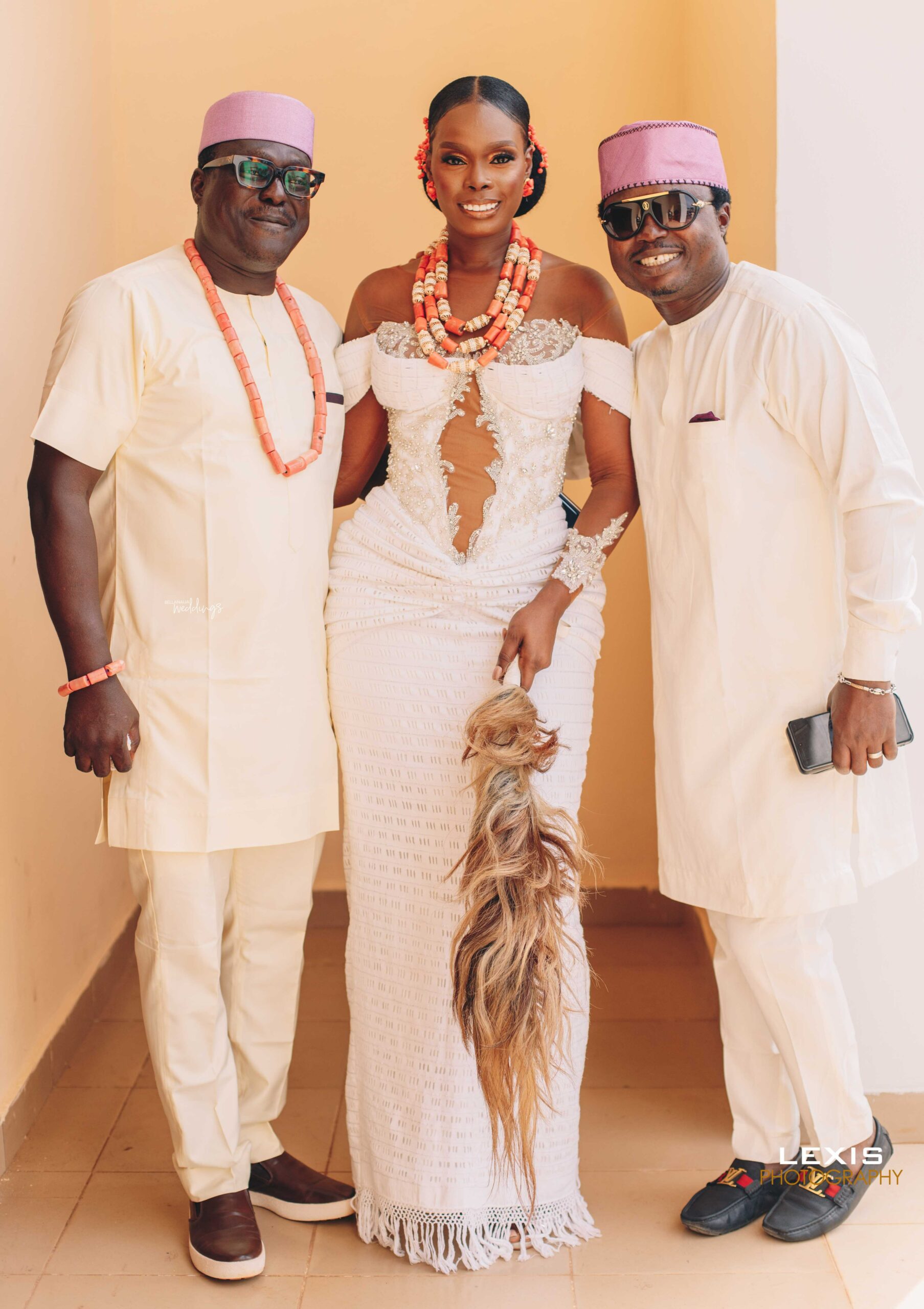 I didn't believe it, so I asked him to send a video. When I saw the video, I was like "dayuuum! husband material 😍. If you know me, you'll know I am a foodie. Due to the lockdown, I was working from home but had to go to the office to get a file. I told him I would be going out and would like to stop over at his on my way back; He sent his address. I called to let him know when I was outside the house. Ify didn't send his picture as promised so I was a bit nervous as I didn't know what to expect. Then I saw him… Tall, fair, slim; I instantly friend-zoned him in my mind. I like my man with a little flesh. 😉 We went inside the house, gisted about work, life etc, drank red wine and I left later in the evening. On my way home, I couldn't help thinking that he was quite smart and had a good sense of humour (Oh, I laughed so hard).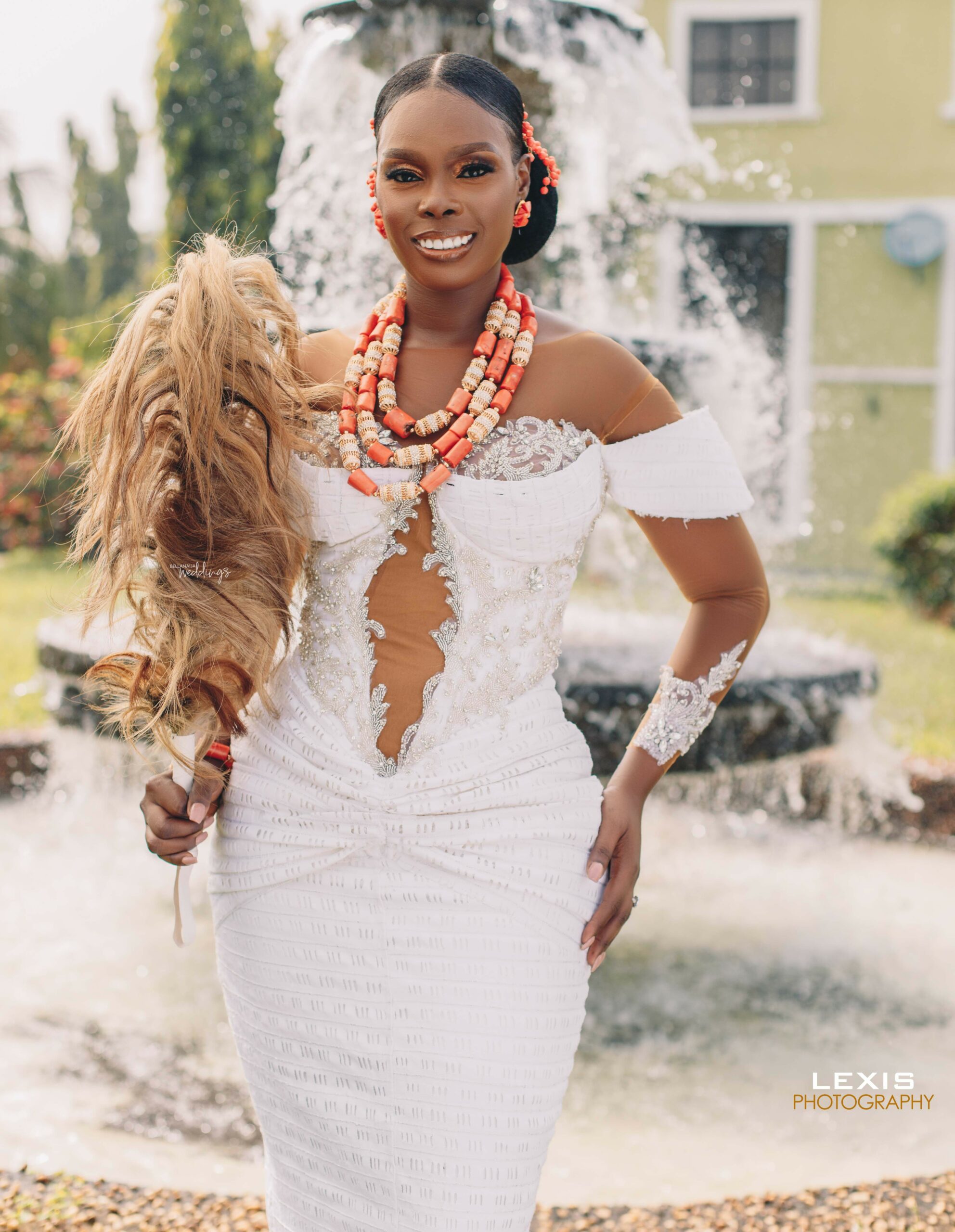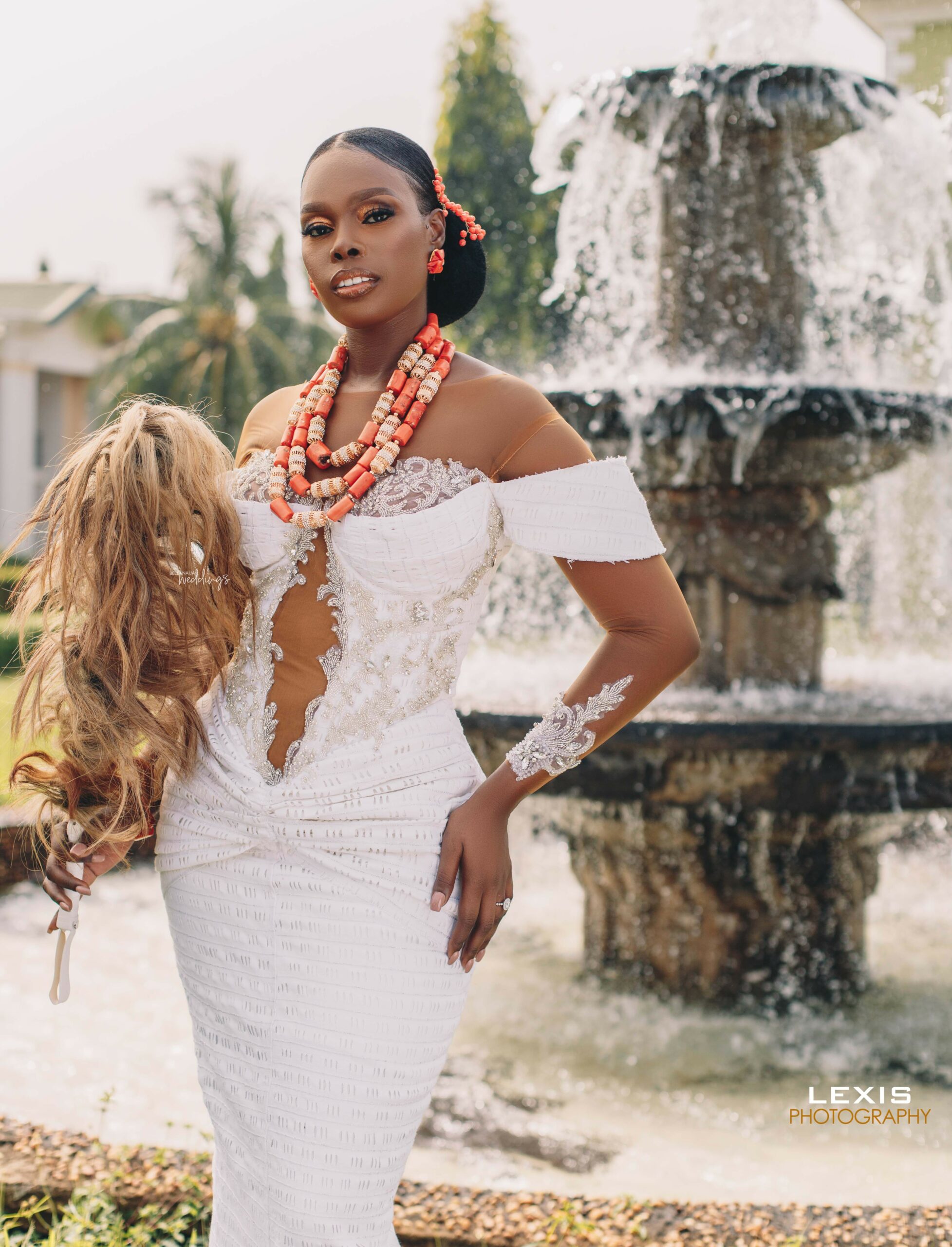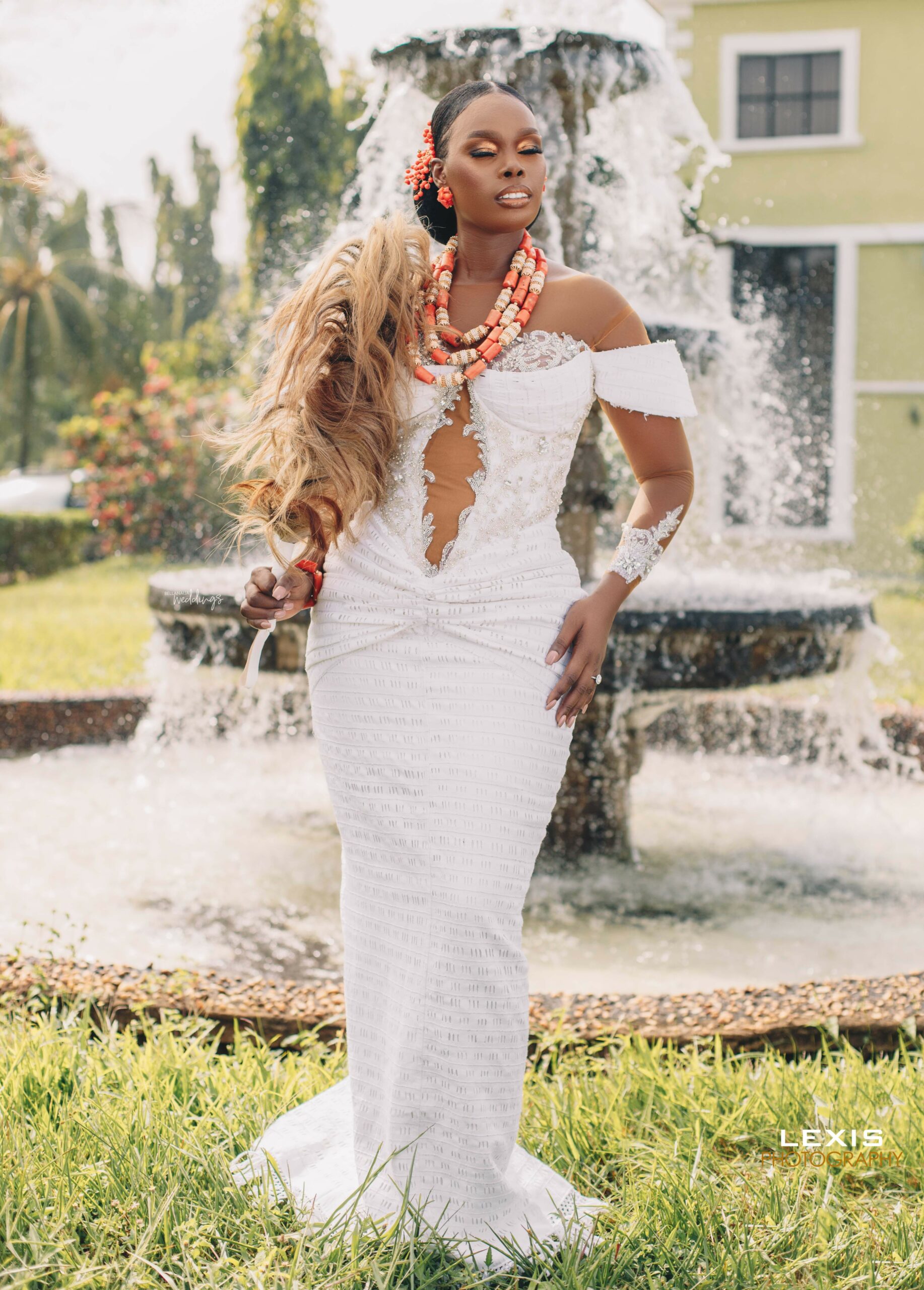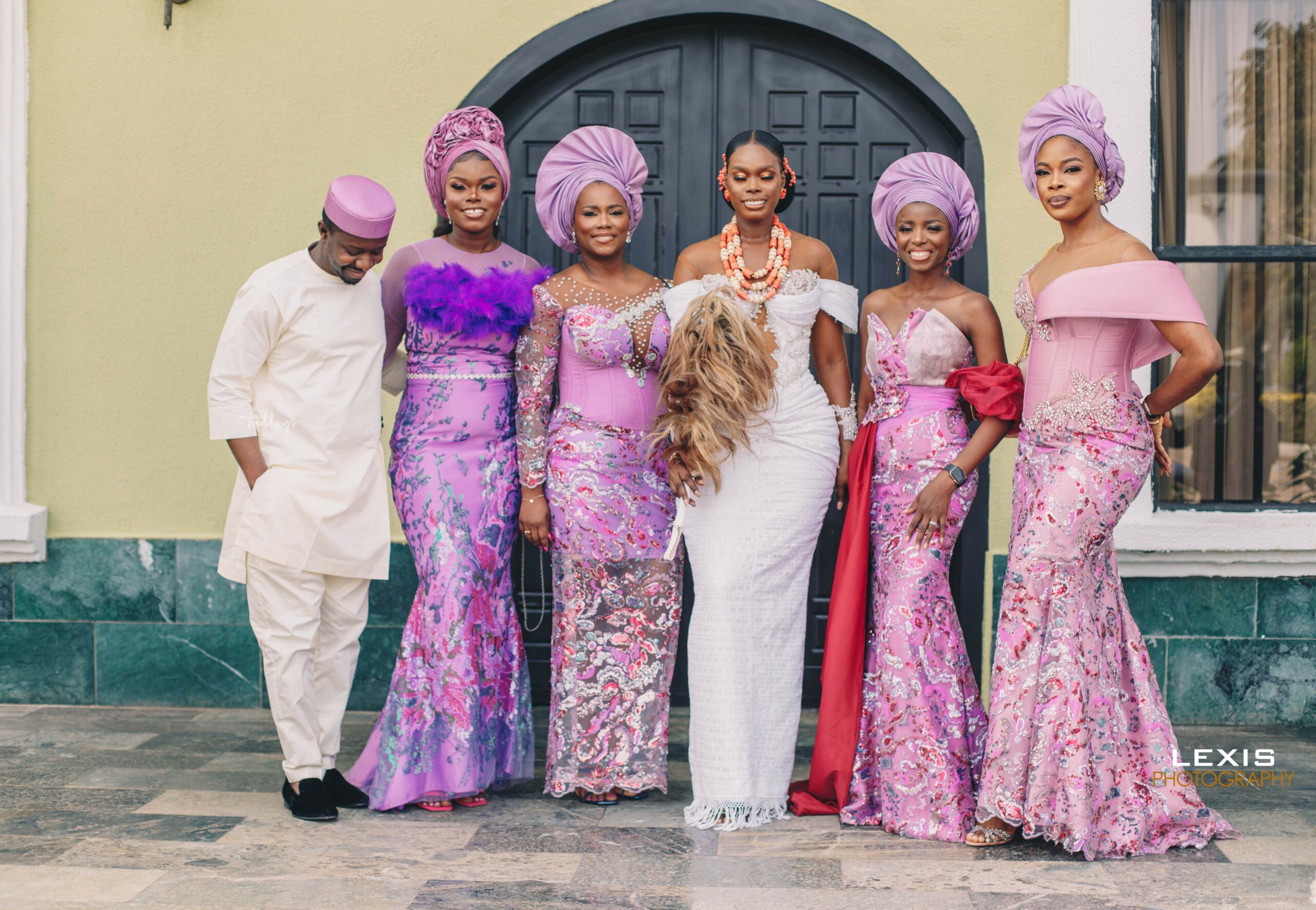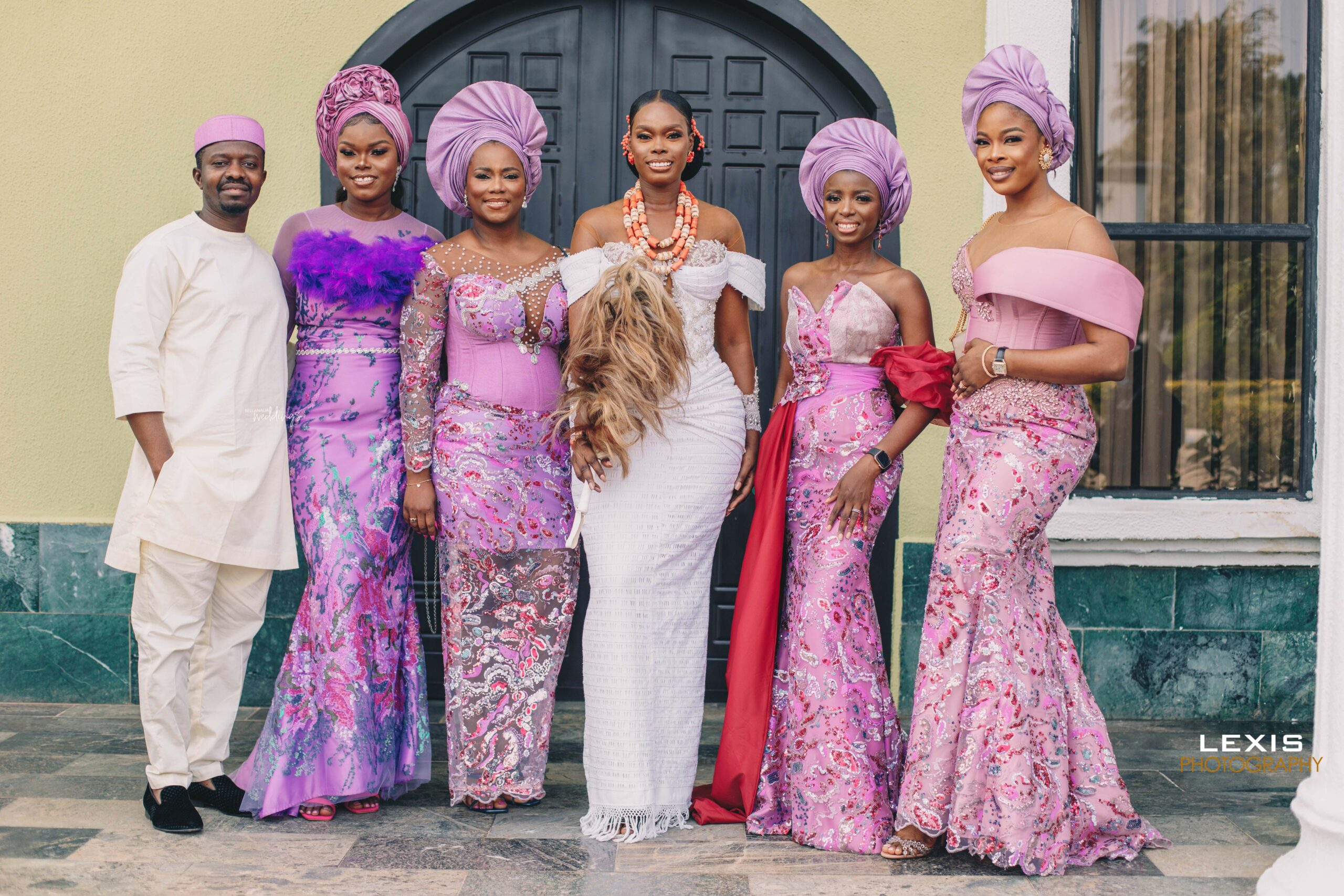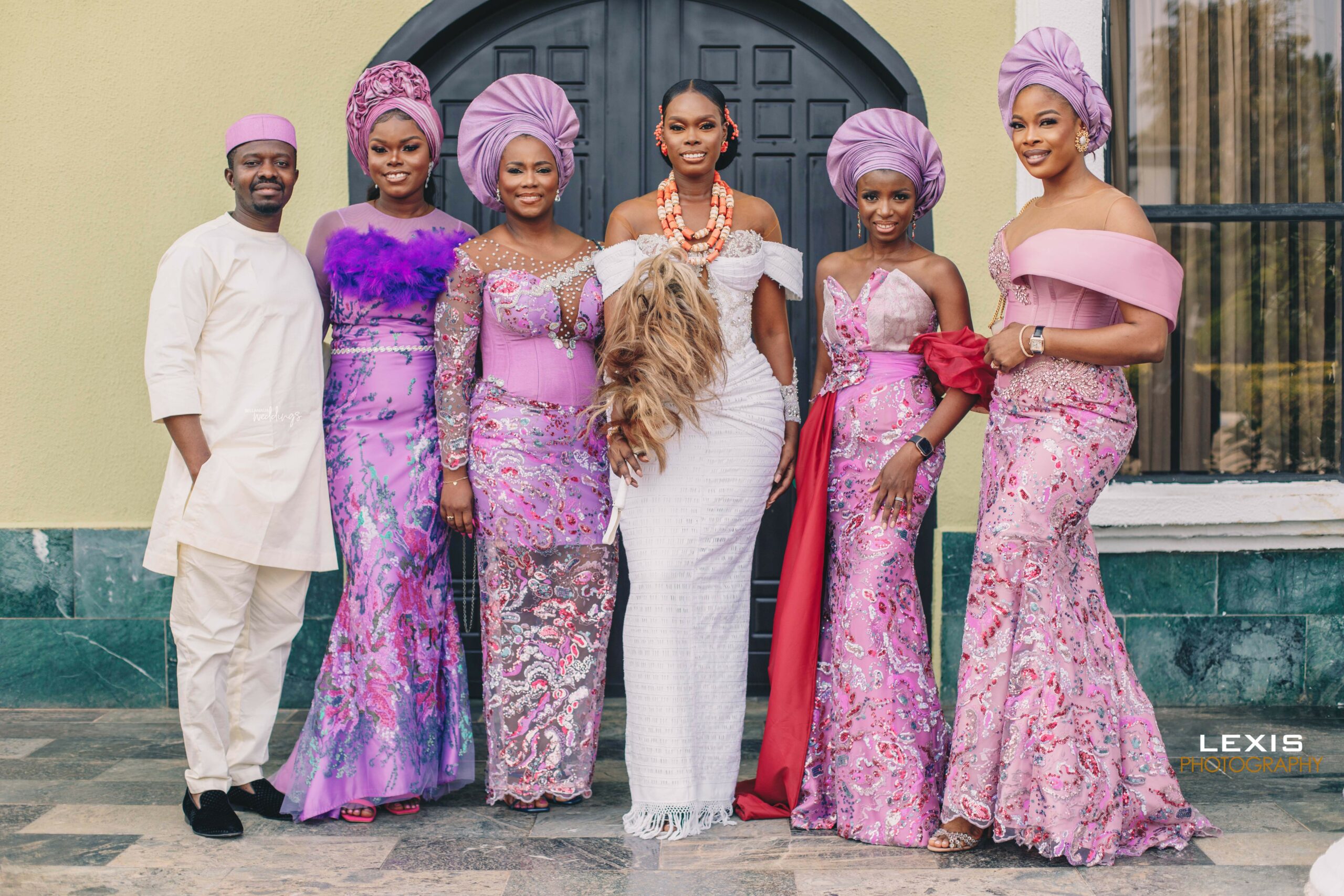 I told him I'll be coming over the next day and Oga decided to throw it down in the kitchen. He cooked up a storm – prawns, fish in batter, Turkey, Steak and Jollof rice…It was delicious and I ate to my heart's content. While eating, we listened to worship songs and it was an amazing experience. We saw every other day, we would work, eat, dance, sing (we both love sauti Sol and Patoranking). There was never a dull moment with him and I looked forward to his company. He would ask about our present and the future… Career, spirituality, values, marriage. I liked what I was hearing, and I knew he had potential.
Let's check out Okechukwu and his squad as they also get ready…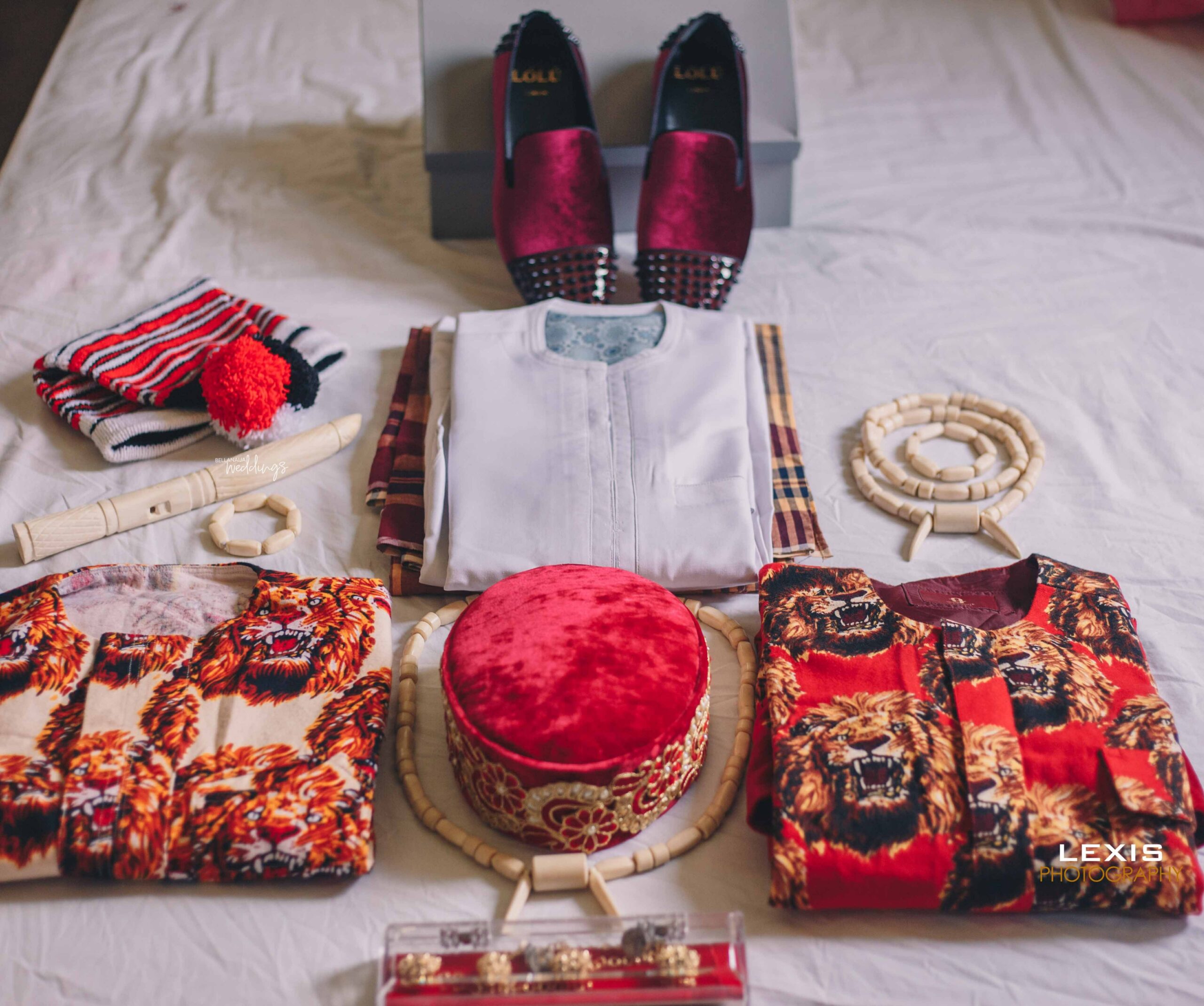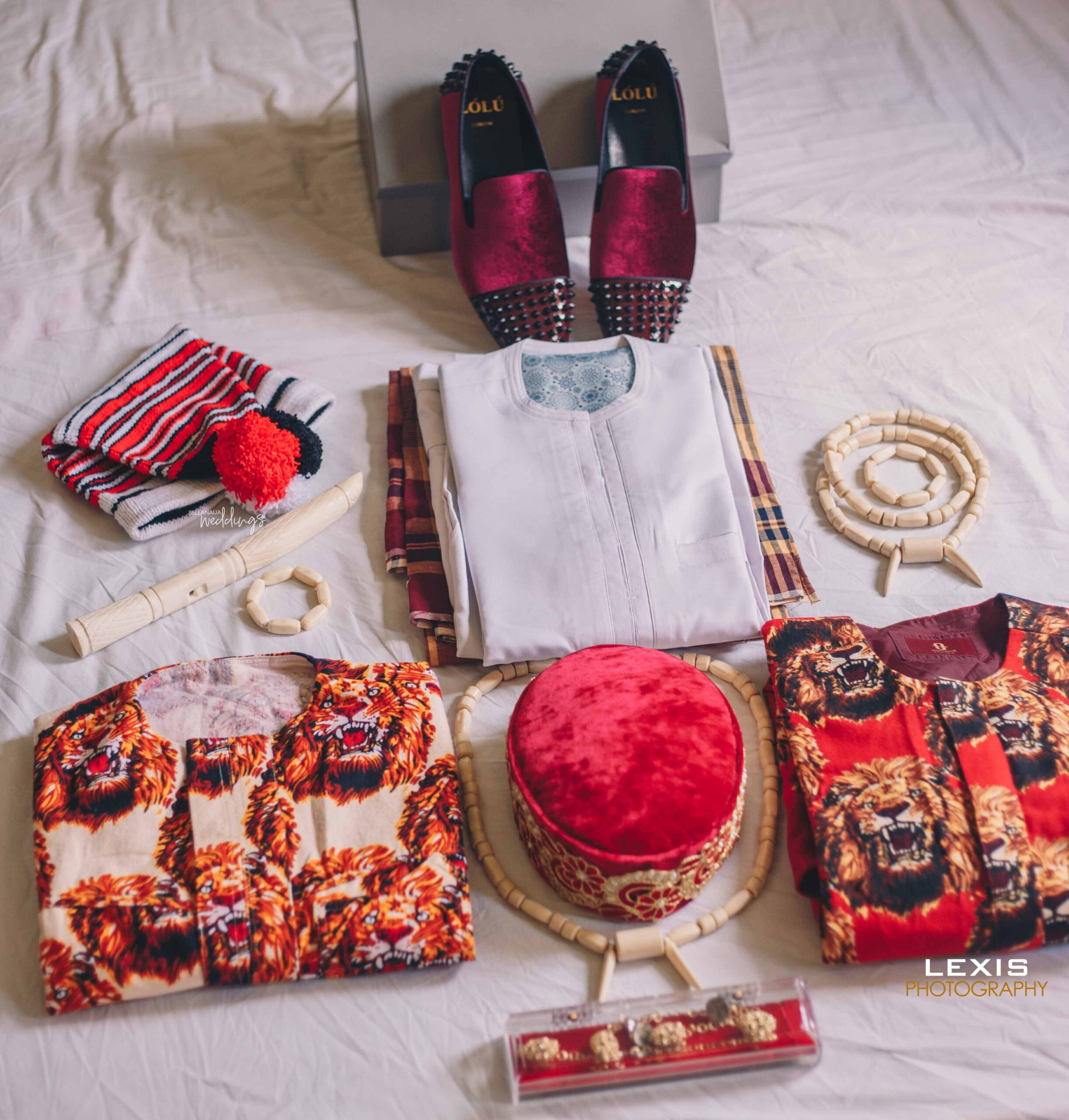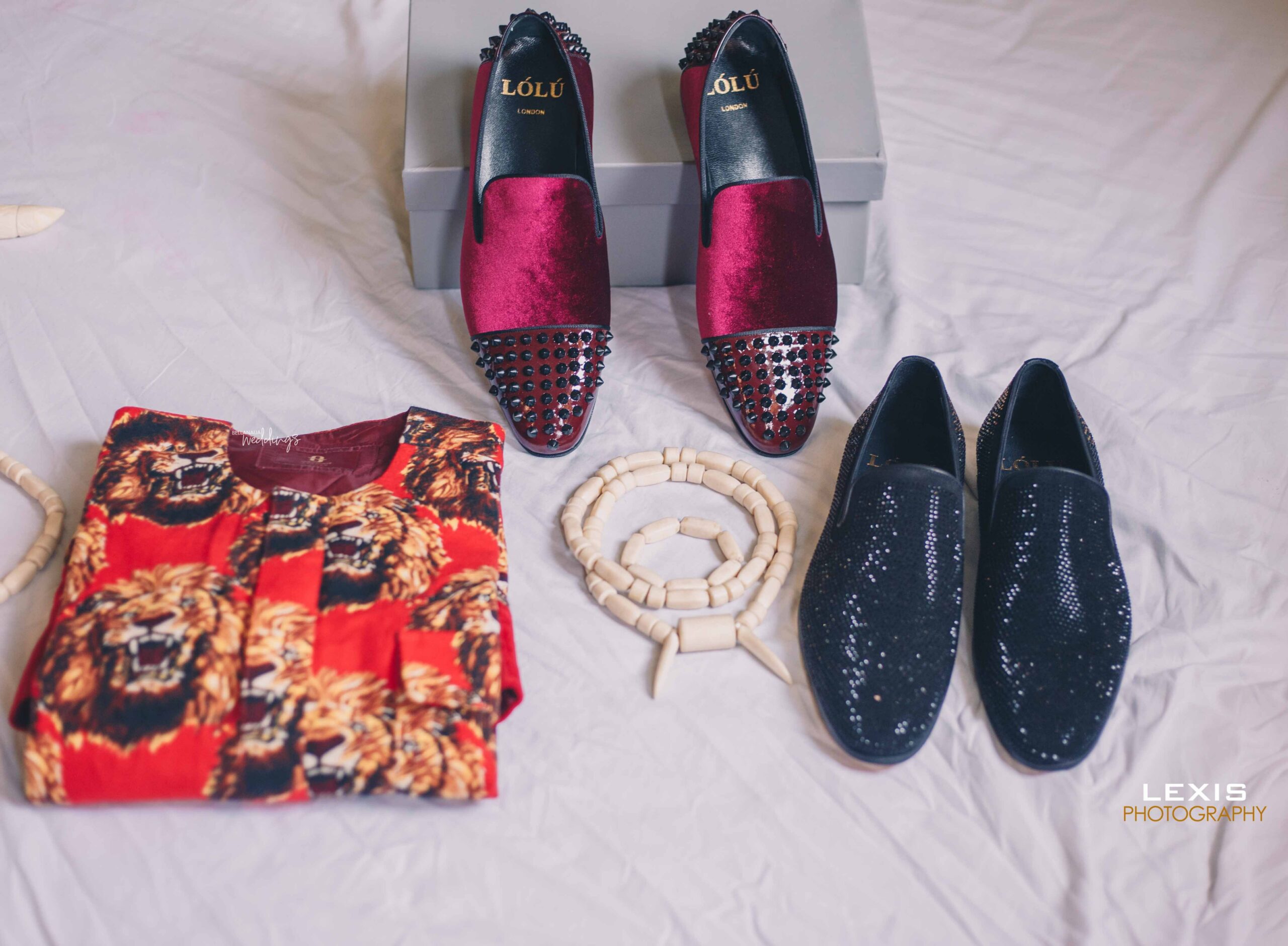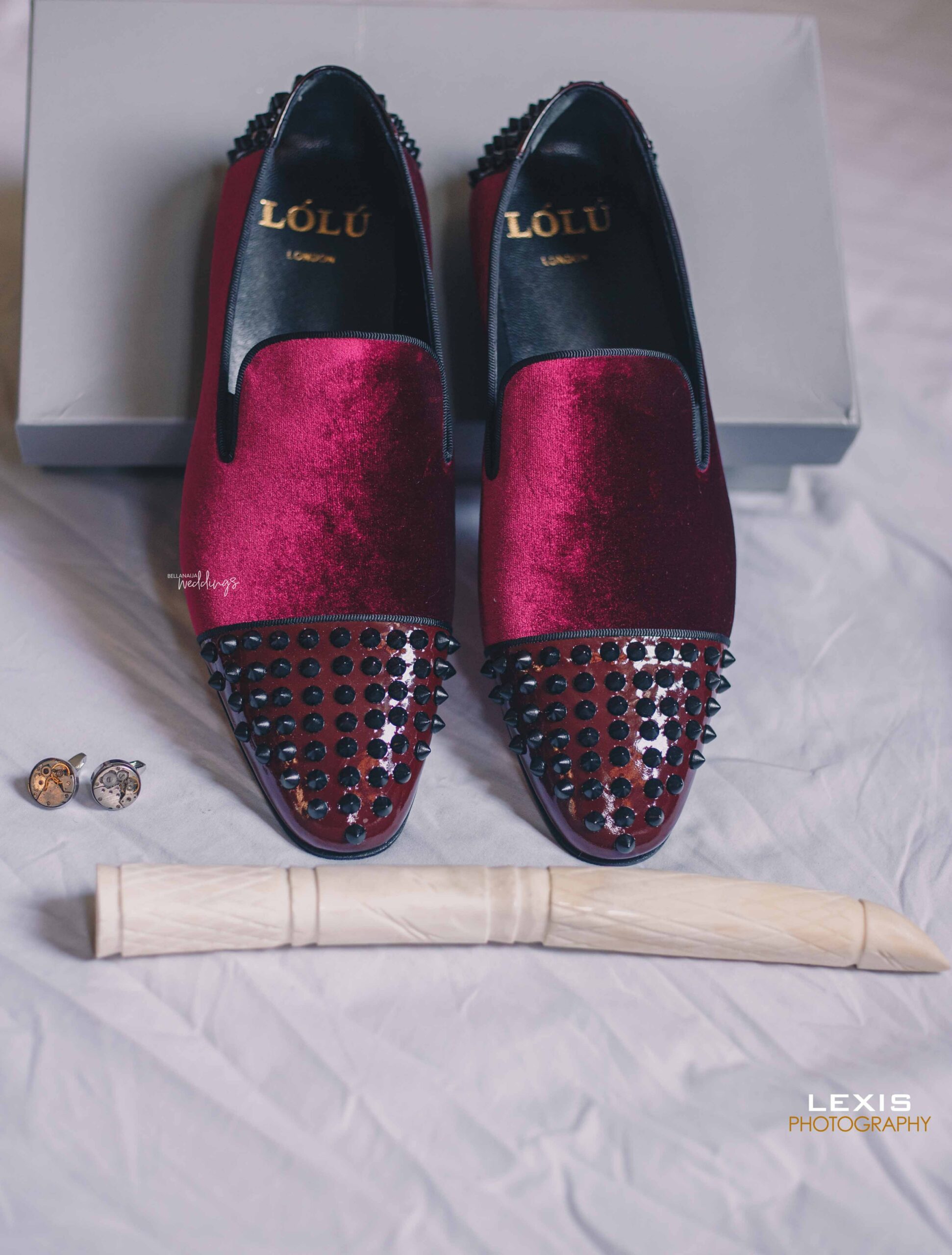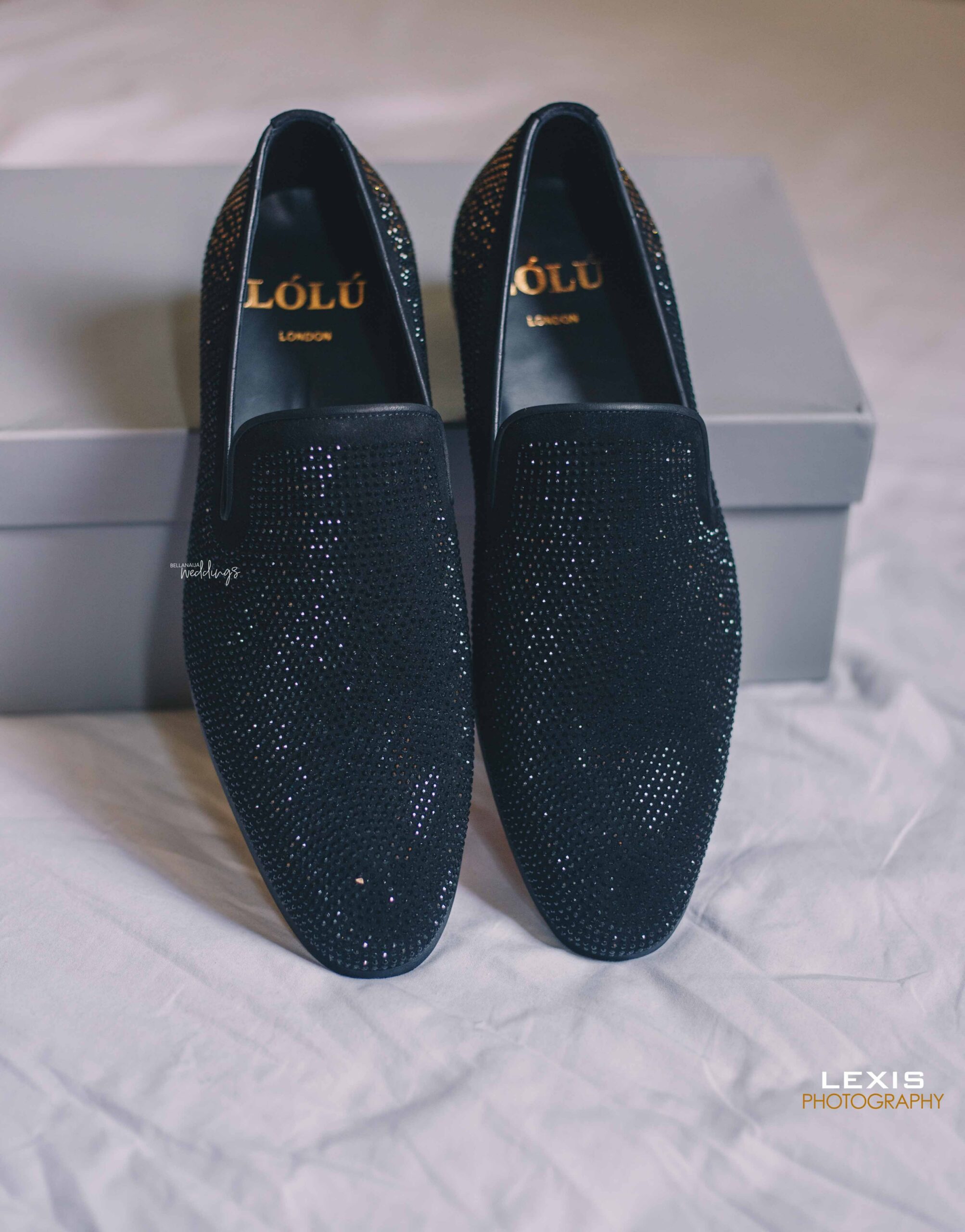 We remained friends till December 2020, when he asked me to be his girlfriend and I accepted. He came bearing gifts to see my parents over the Christmas holiday, to let them know we were exploring a relationship. I thought that was very responsible of him. In March 2021, on my birthday, he proposed to me, with my family and friends present; I was overjoyed. He is everything I've ever prayed to God for. Ultimately, I feel an indescribable peace with him. I am blessed that I get to do life with my main guy, favourite clown and purpose partner, for this I am thankful to God every day.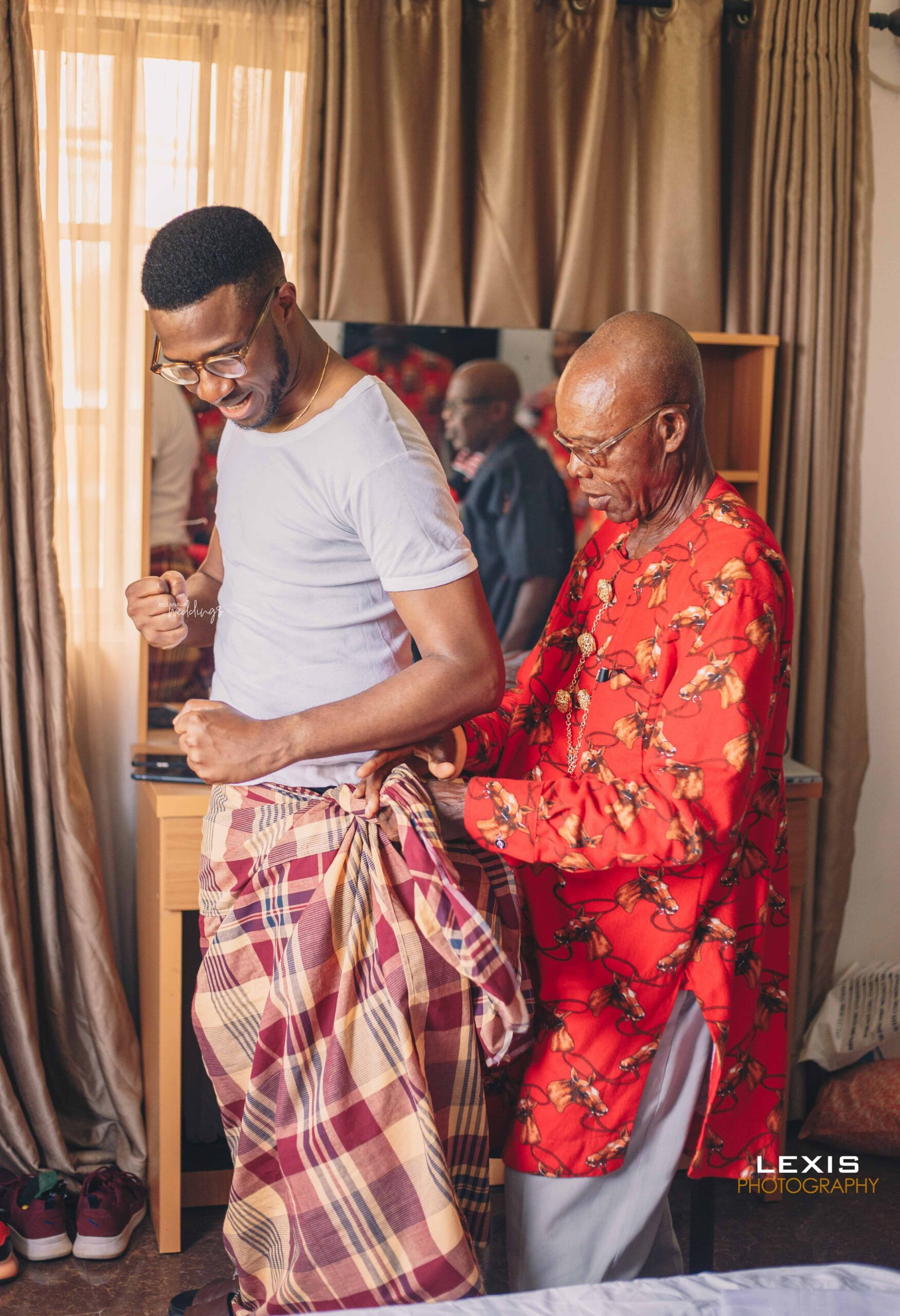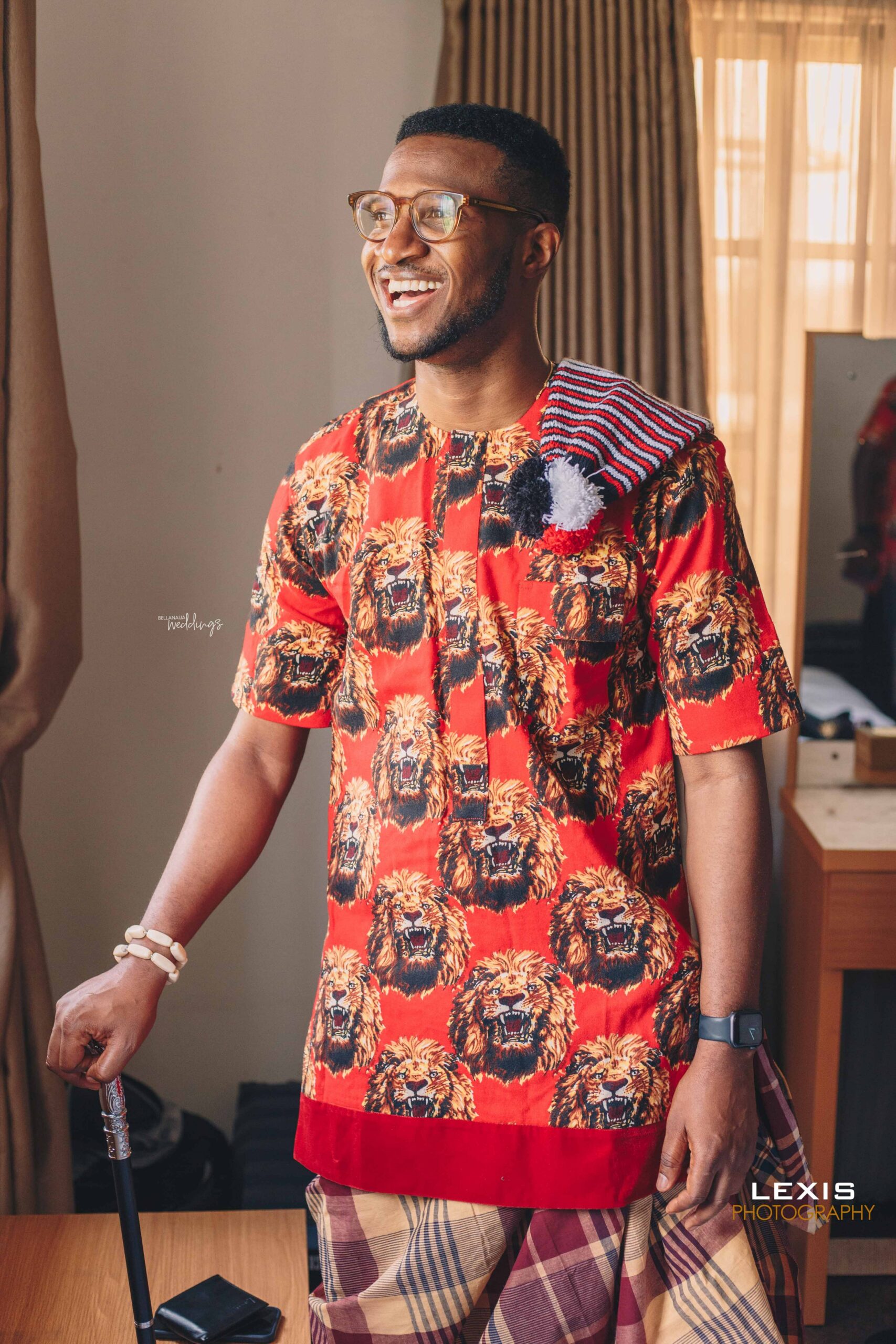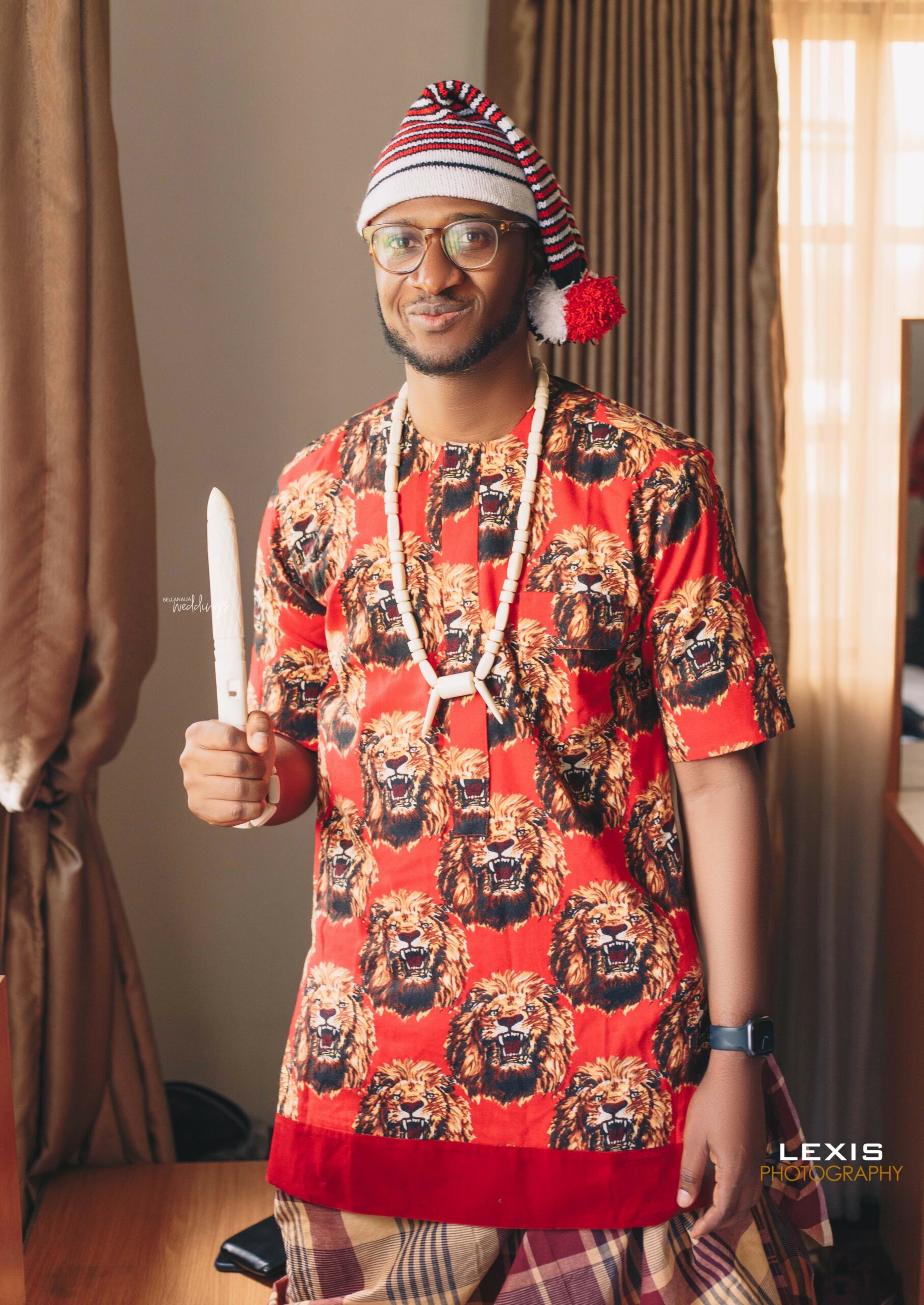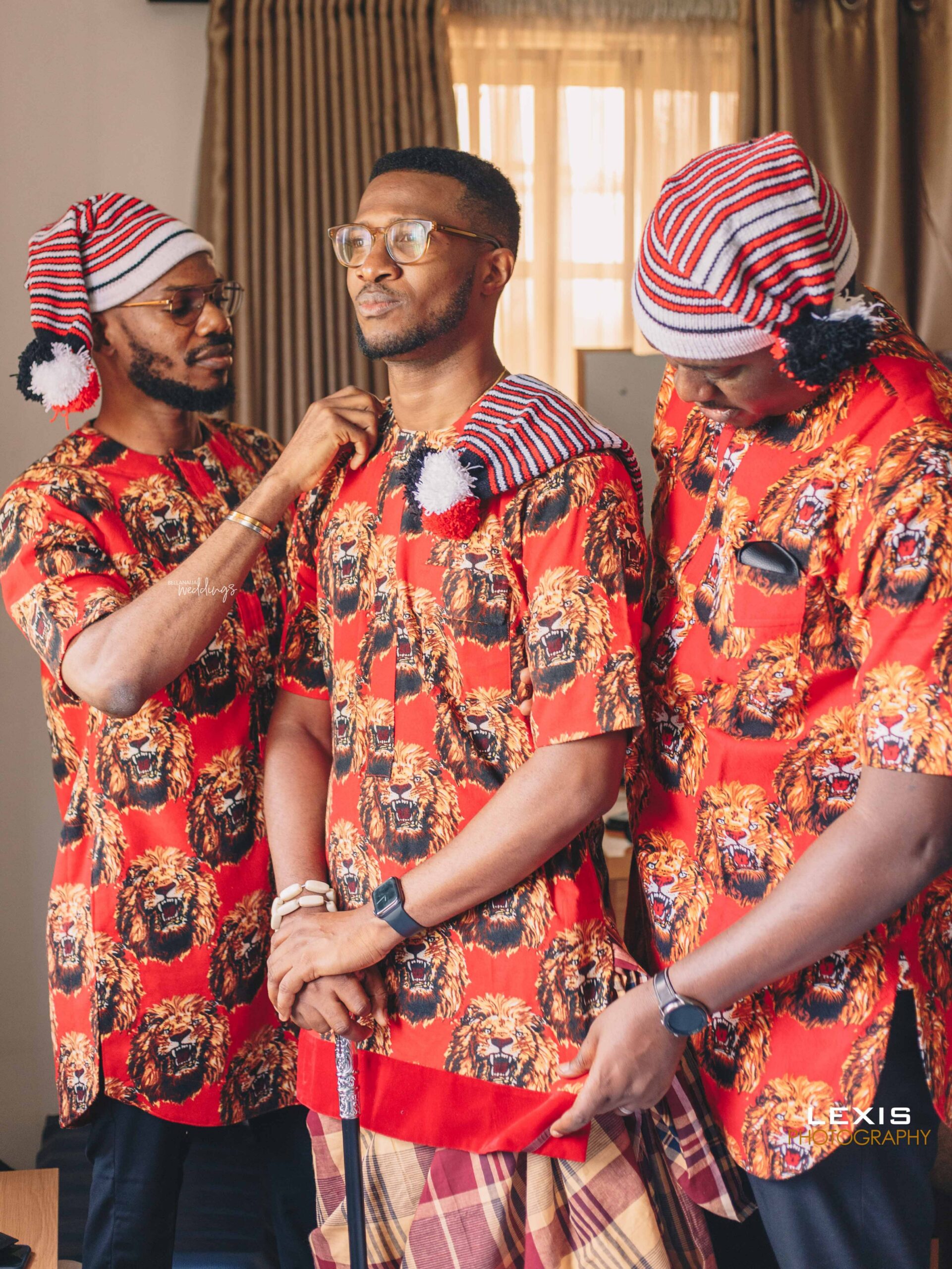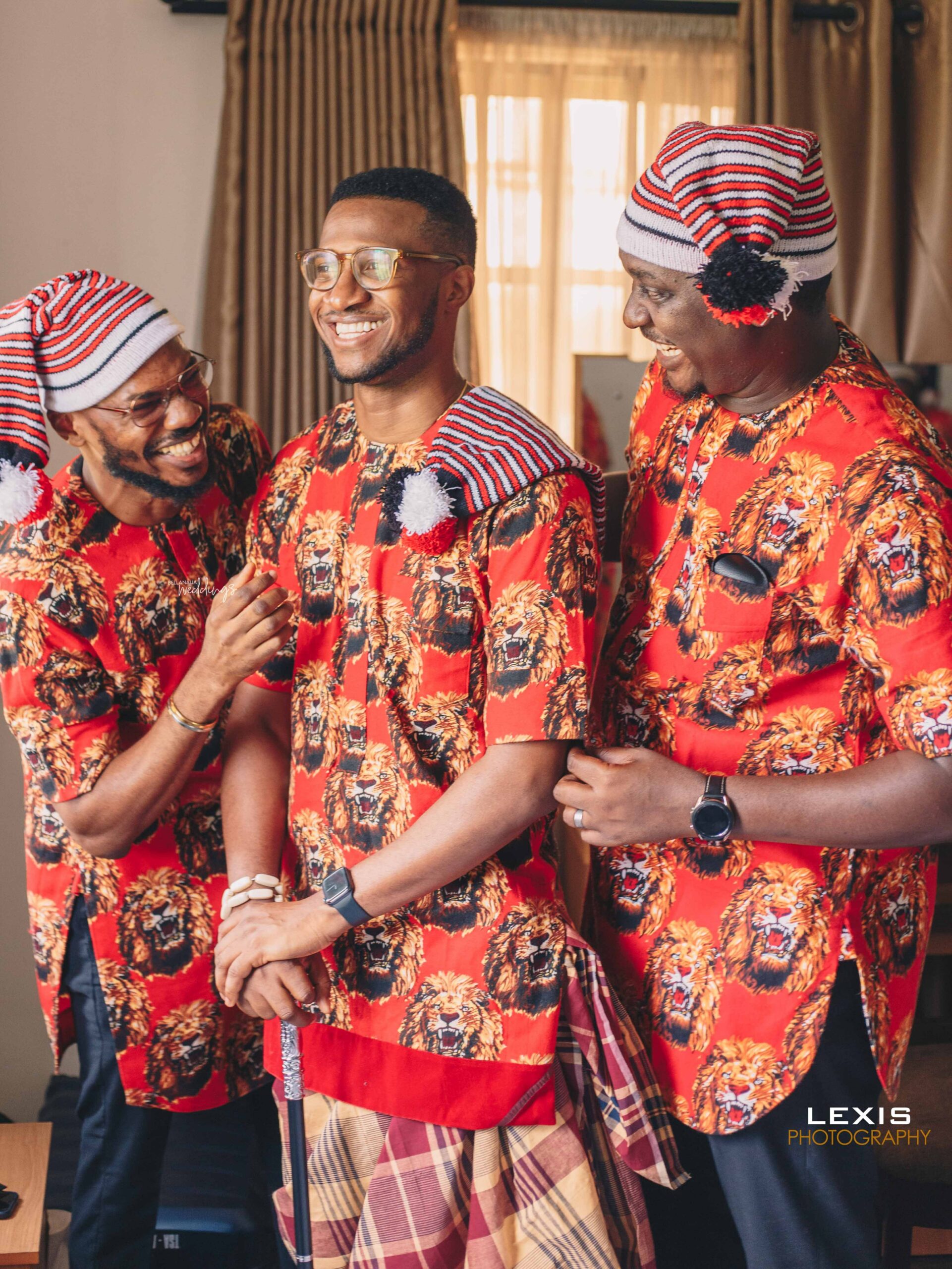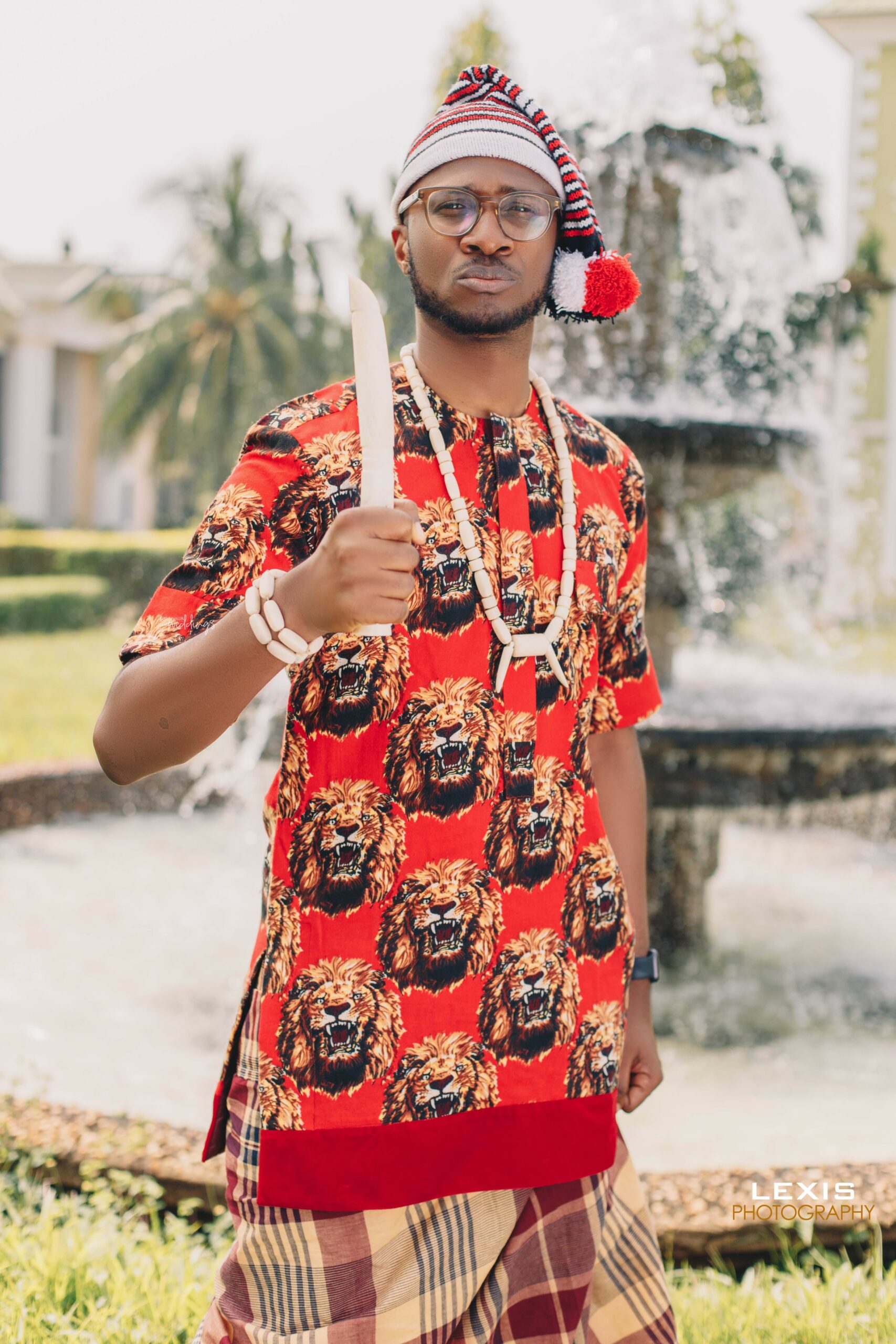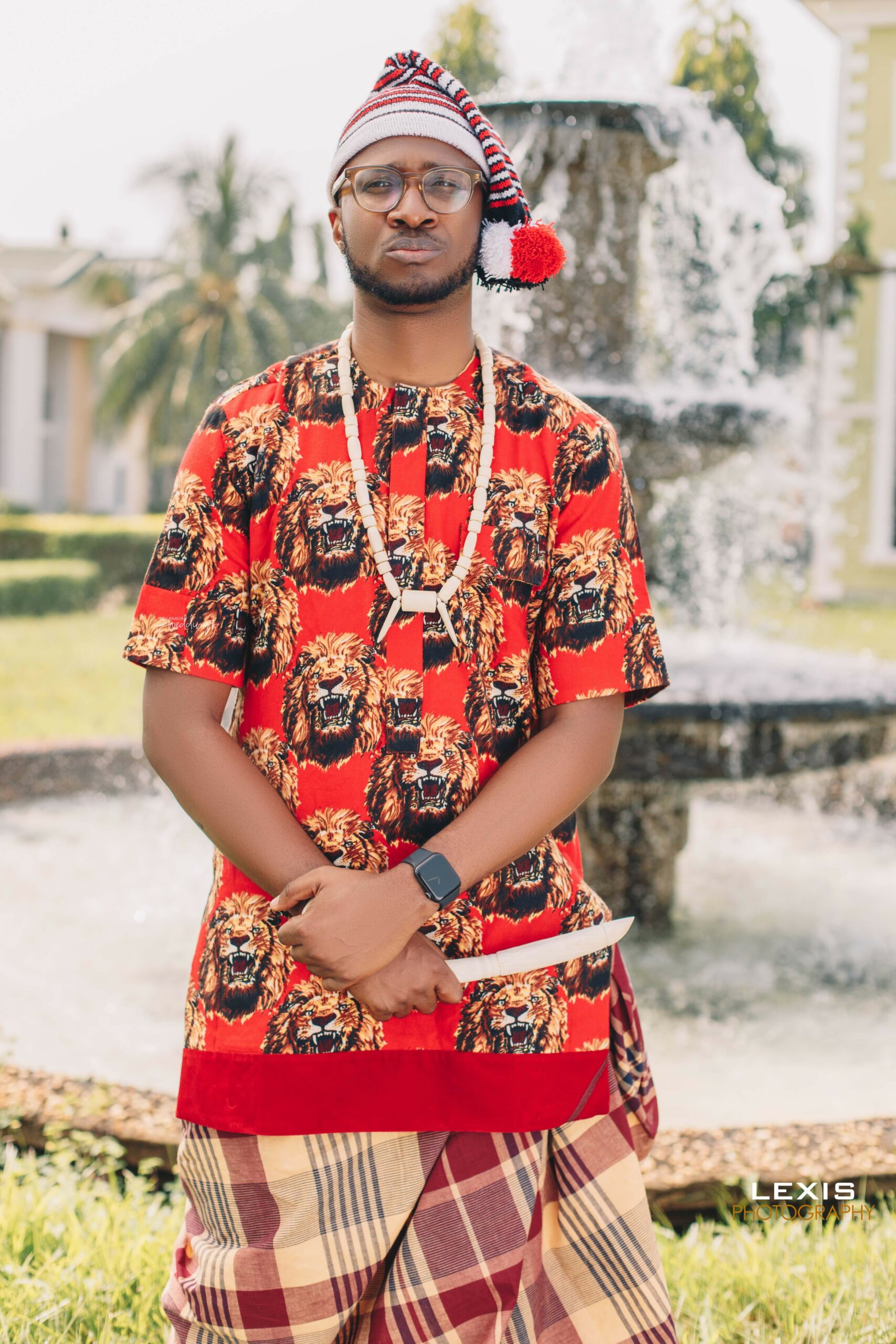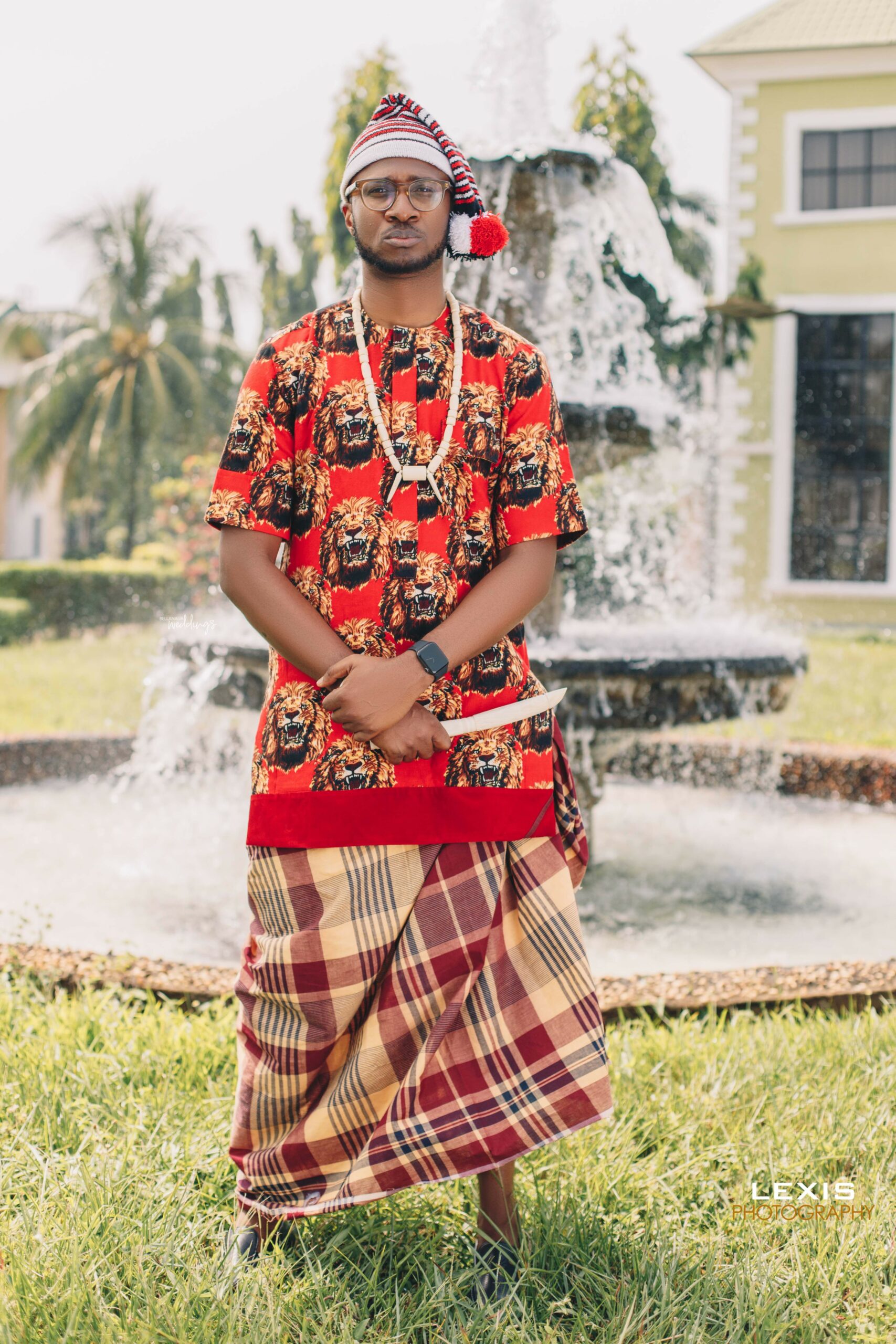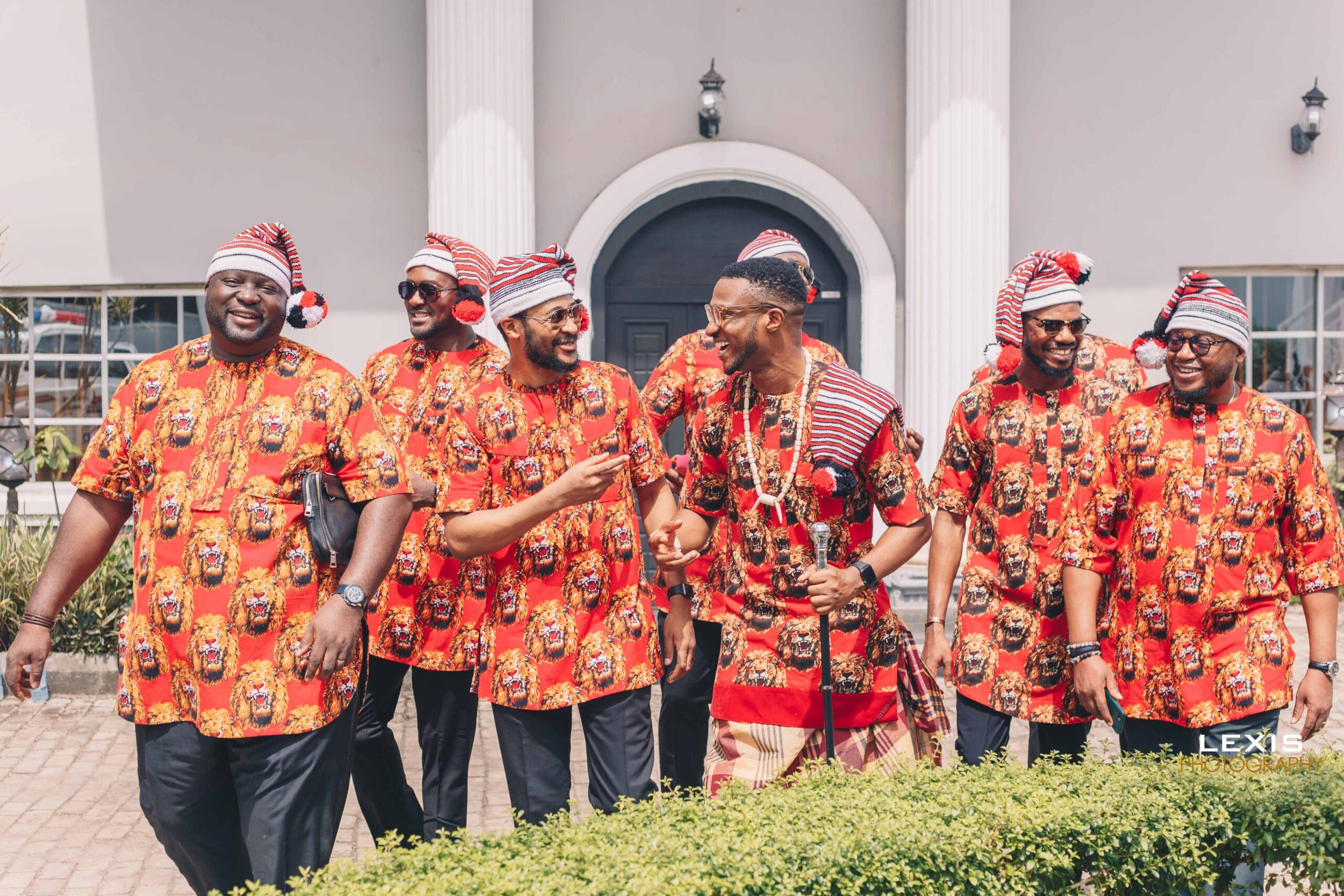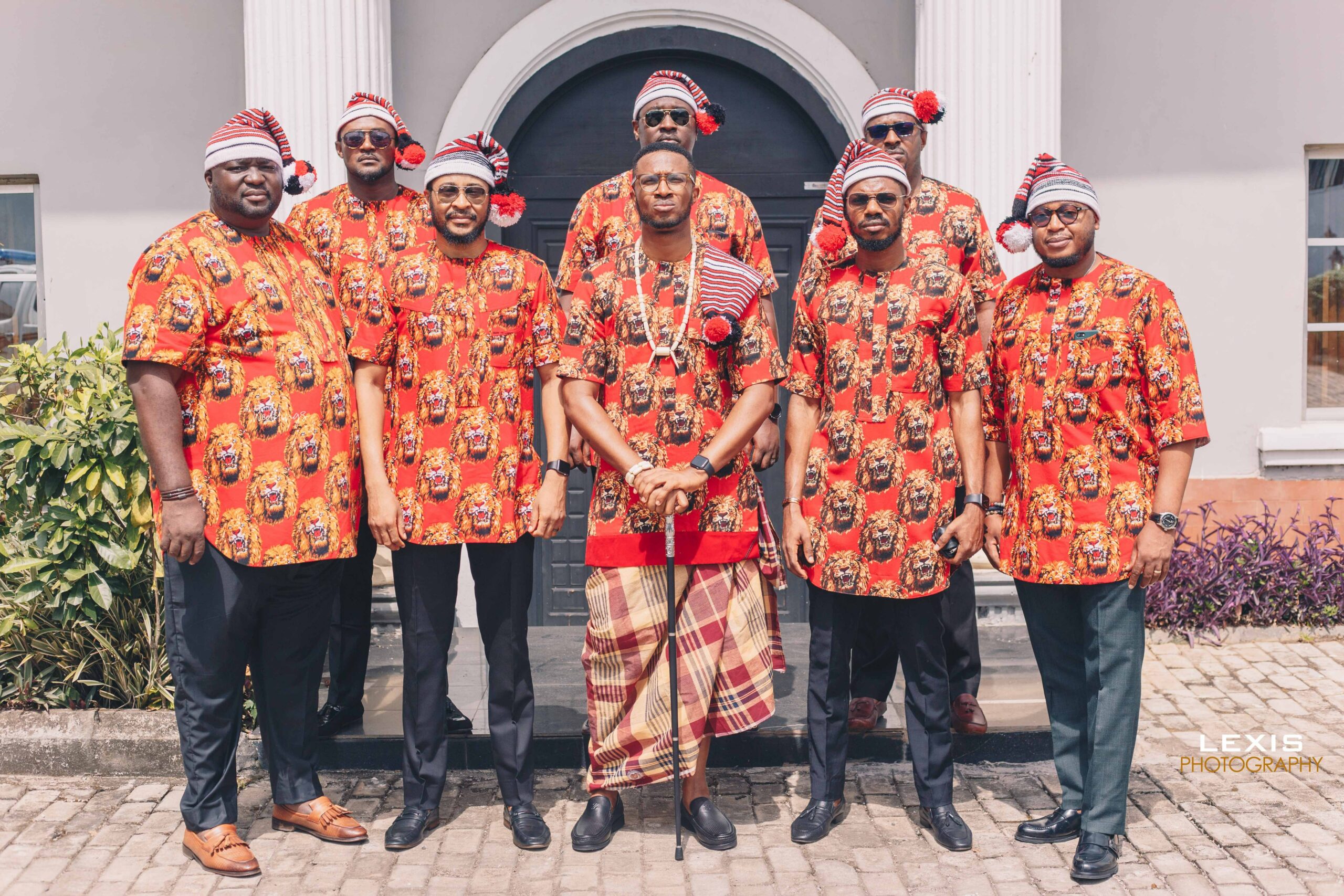 Let the ceremony begin!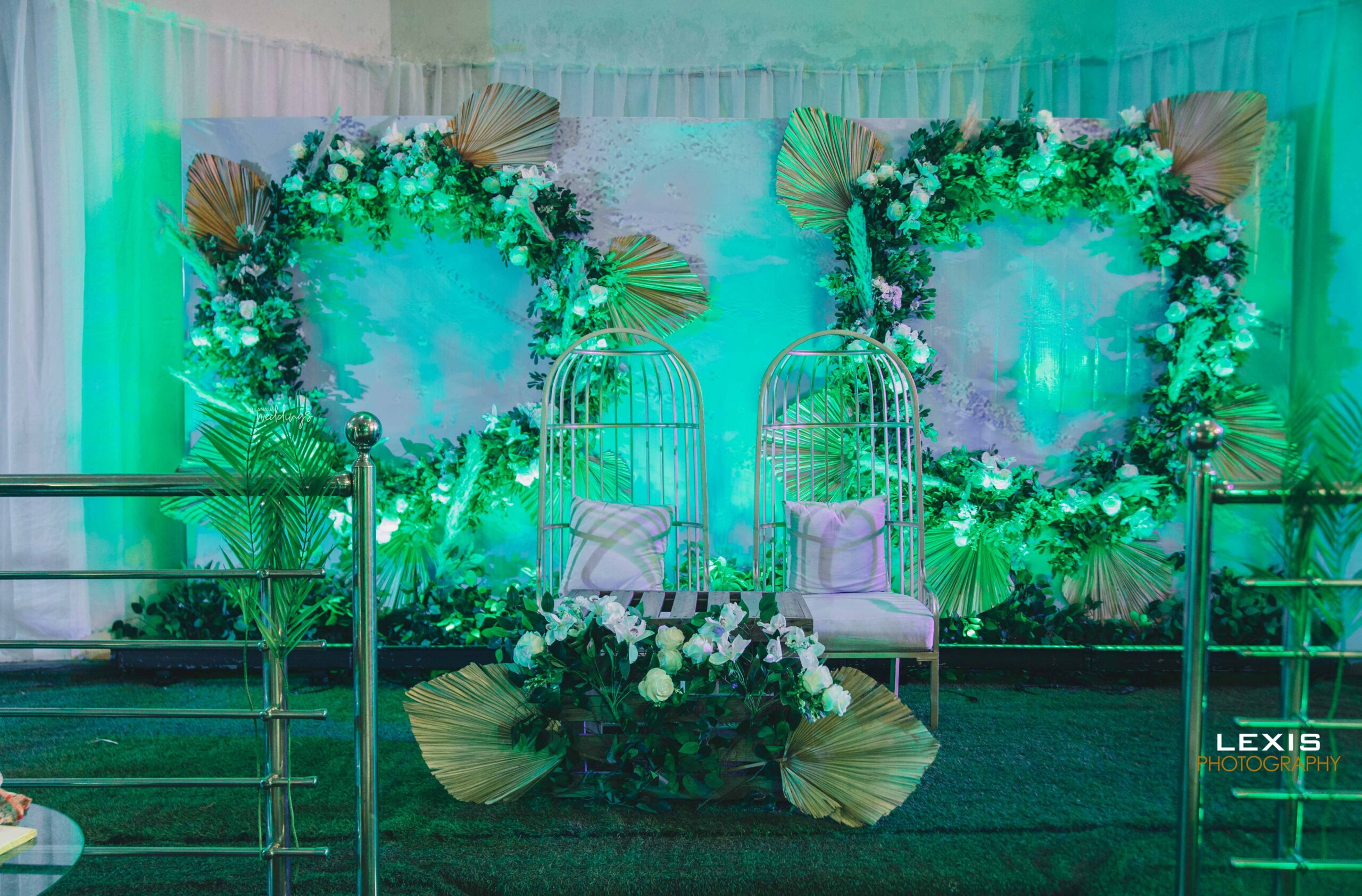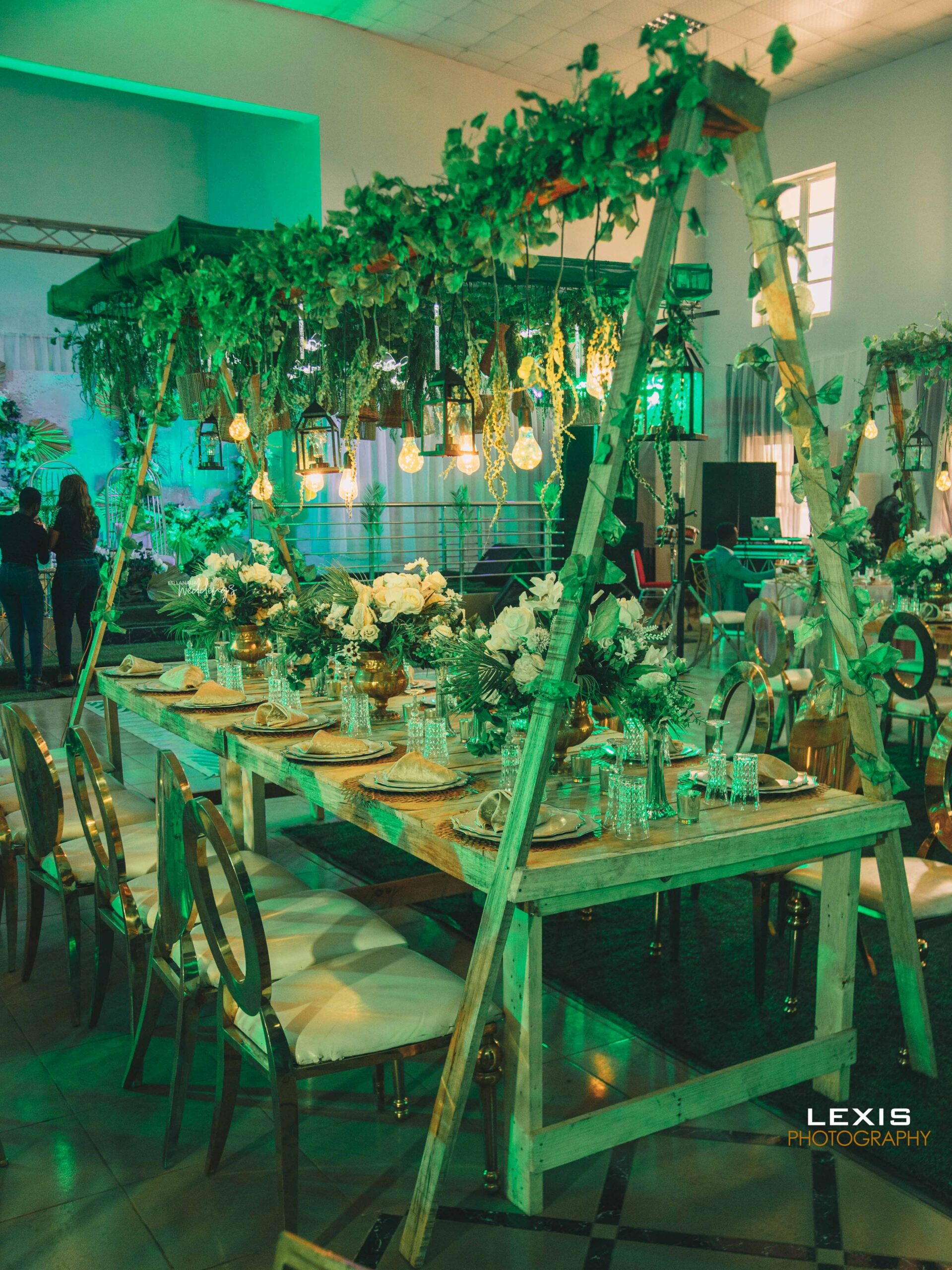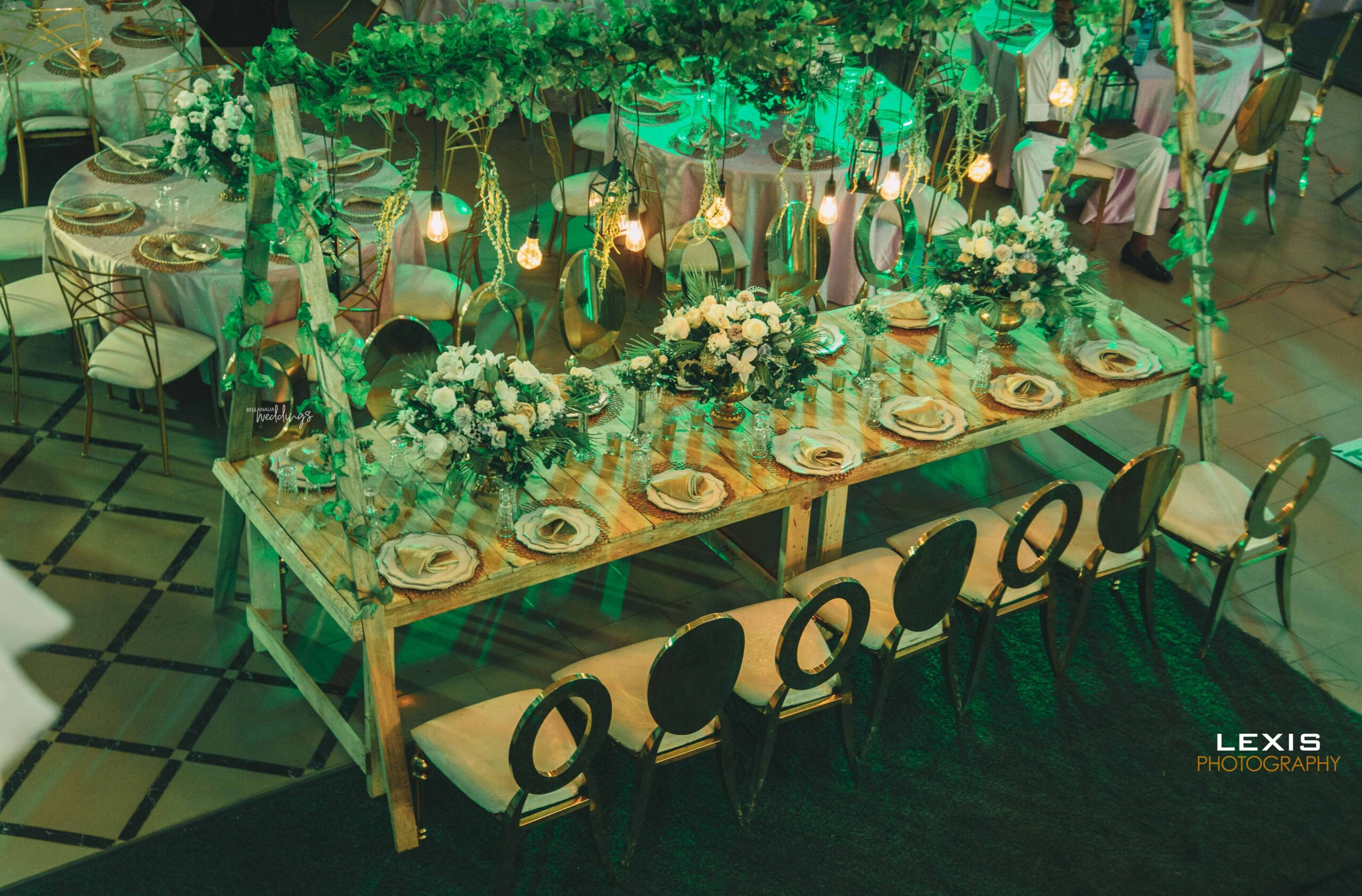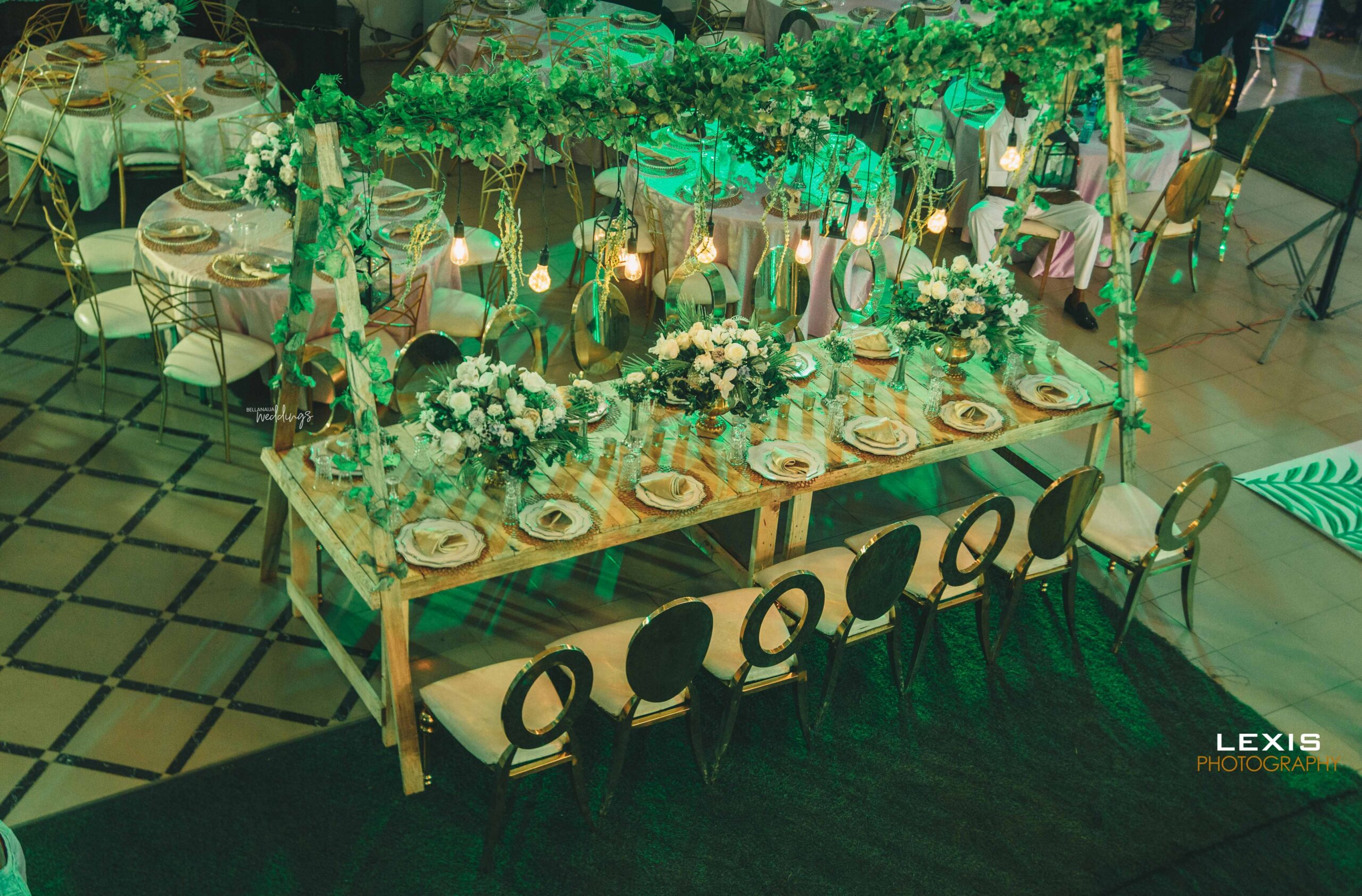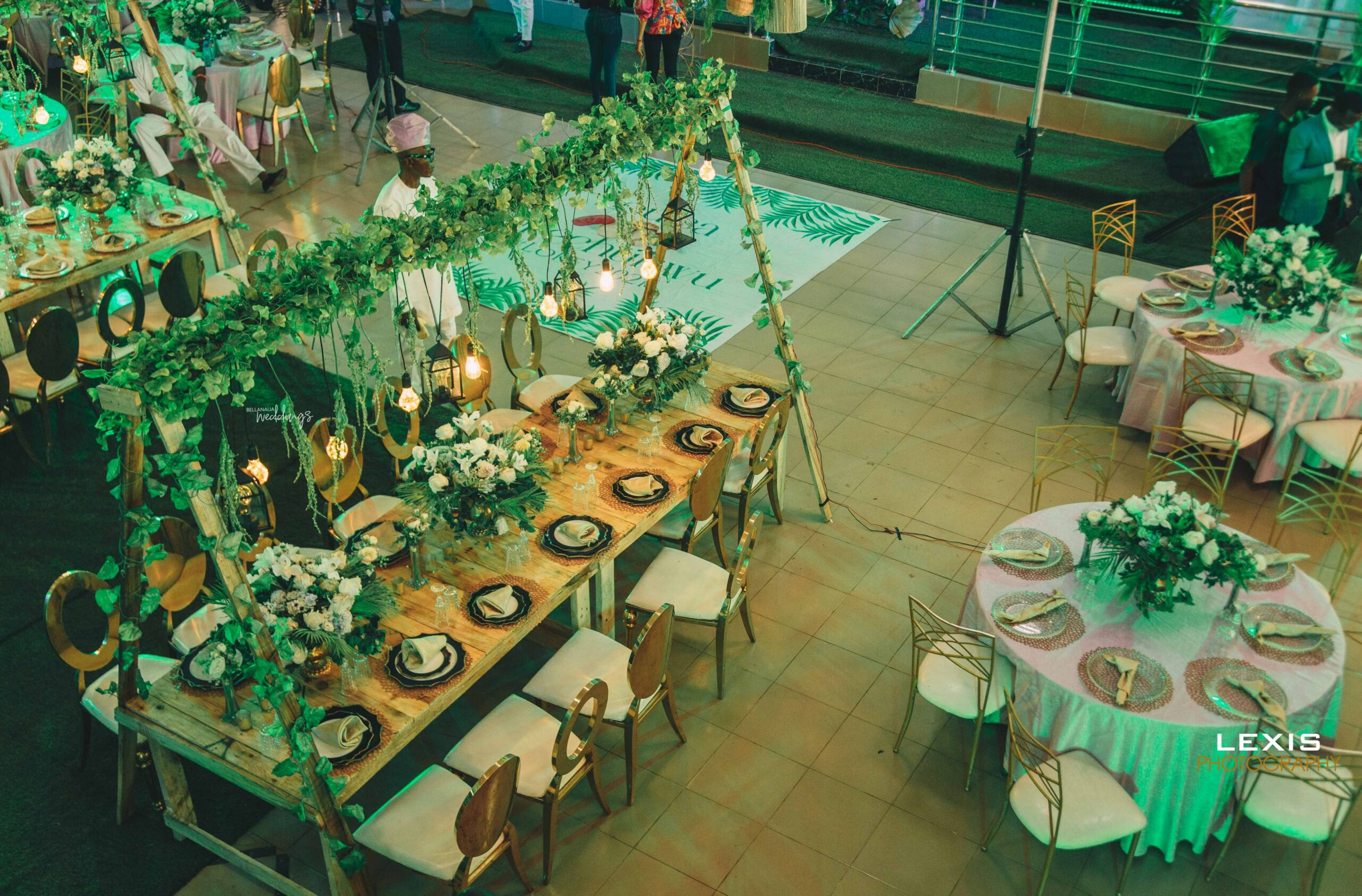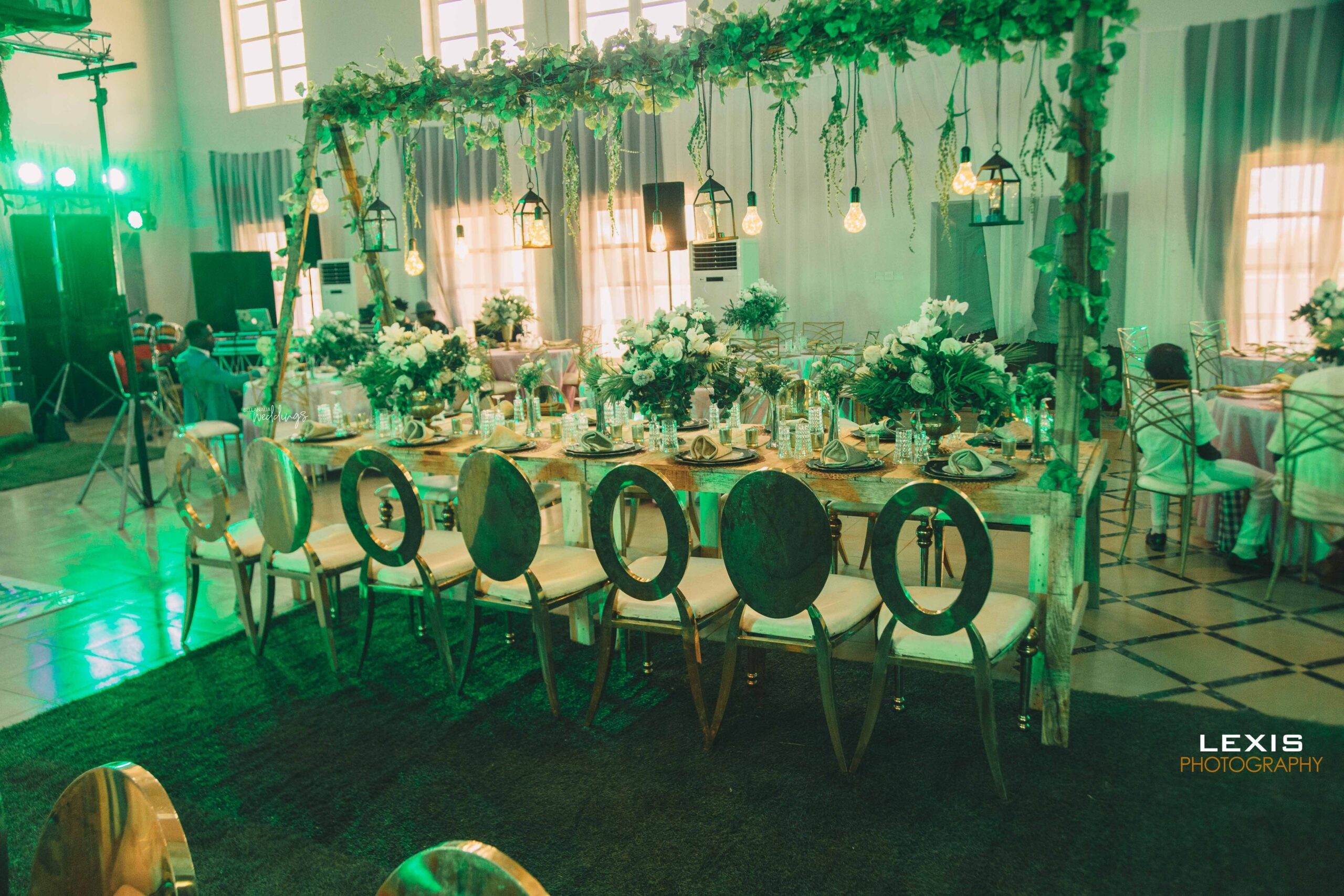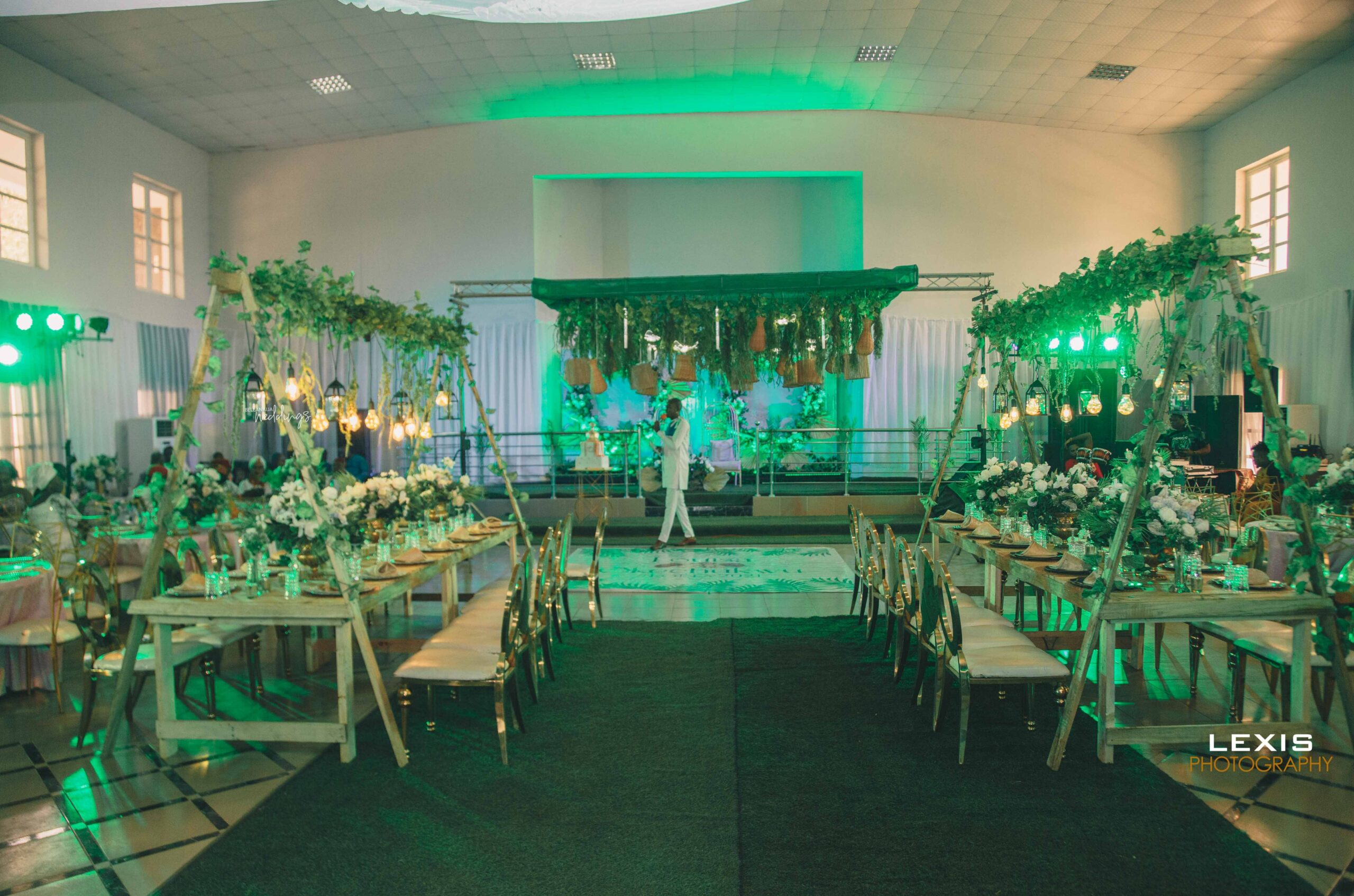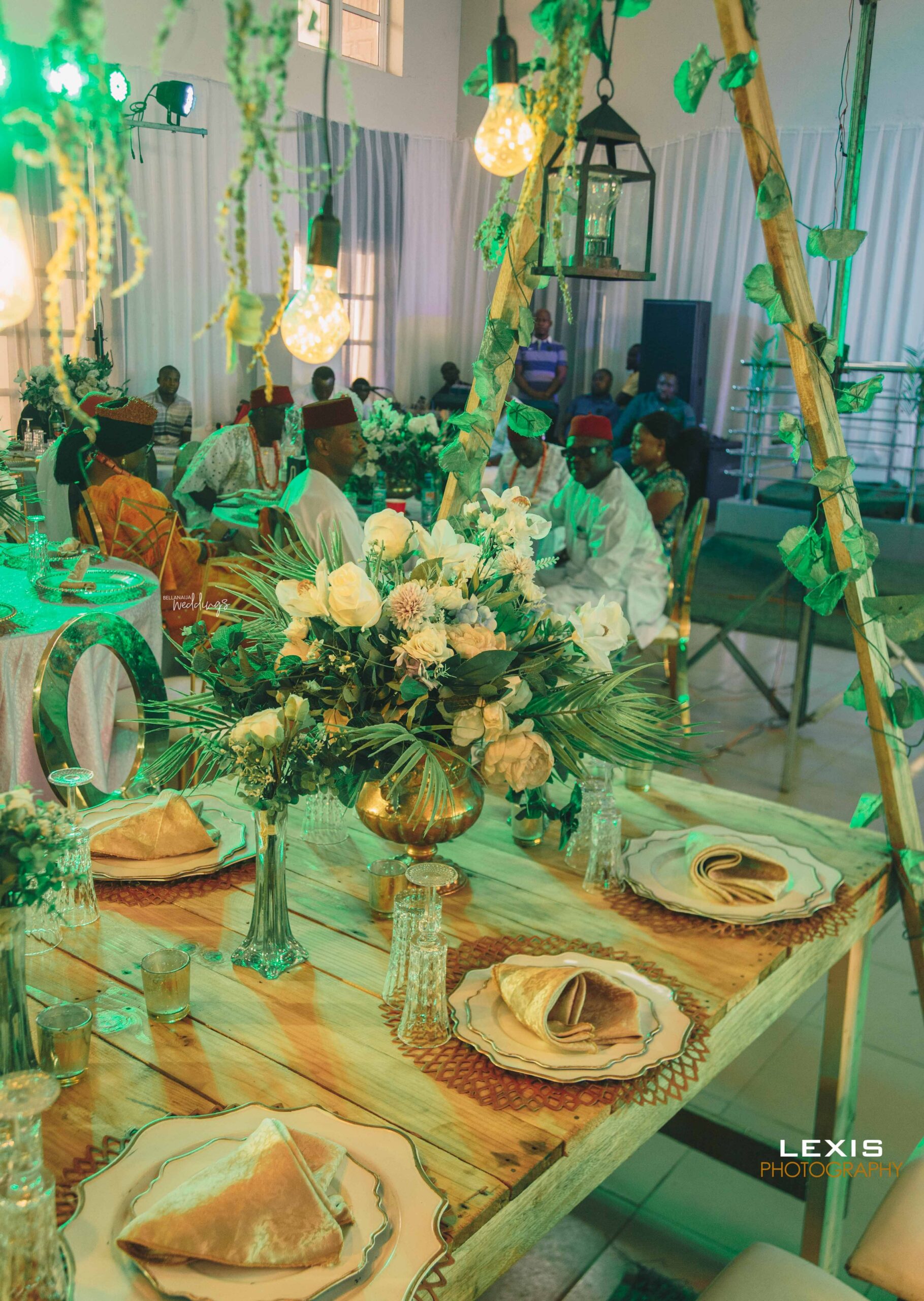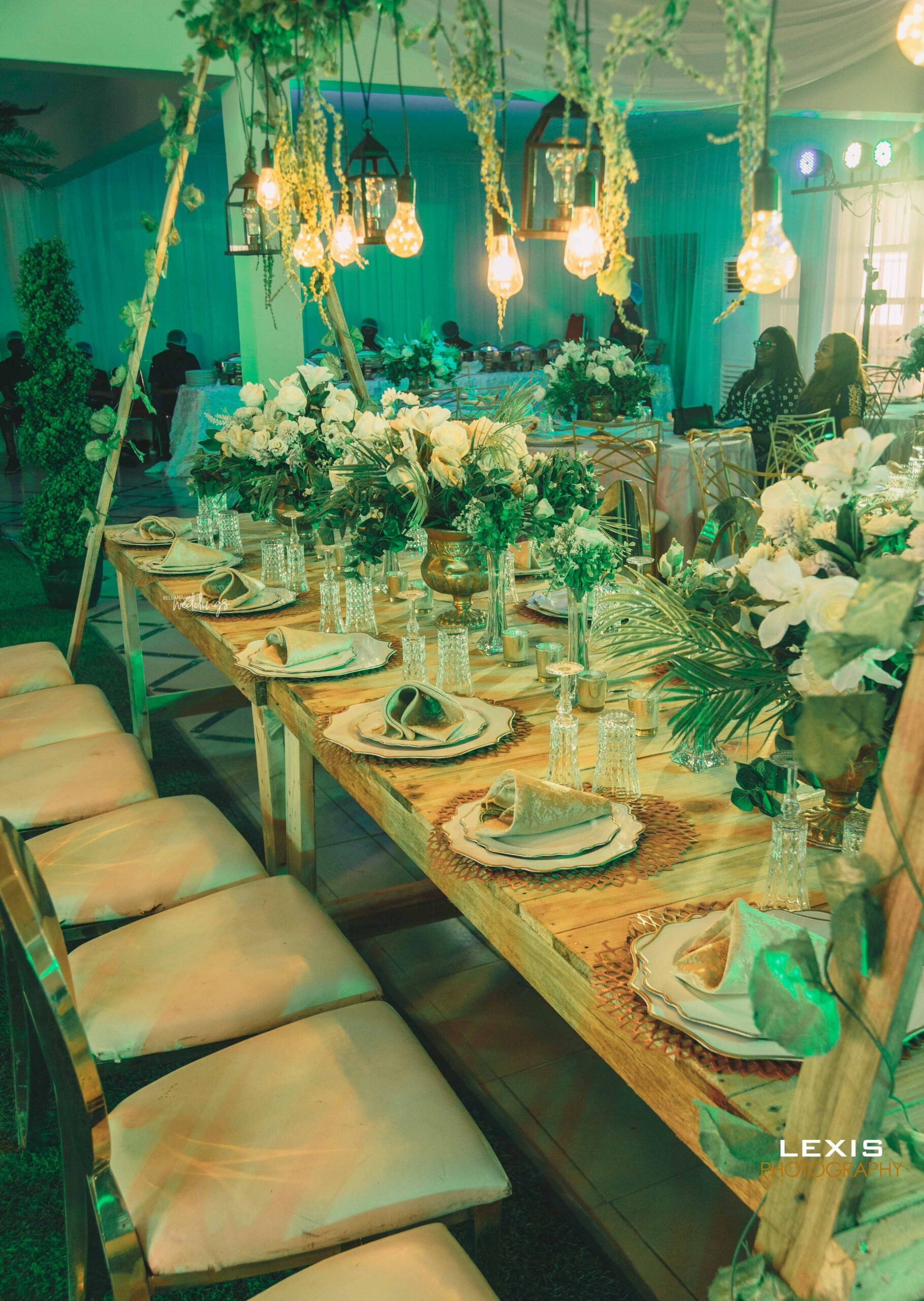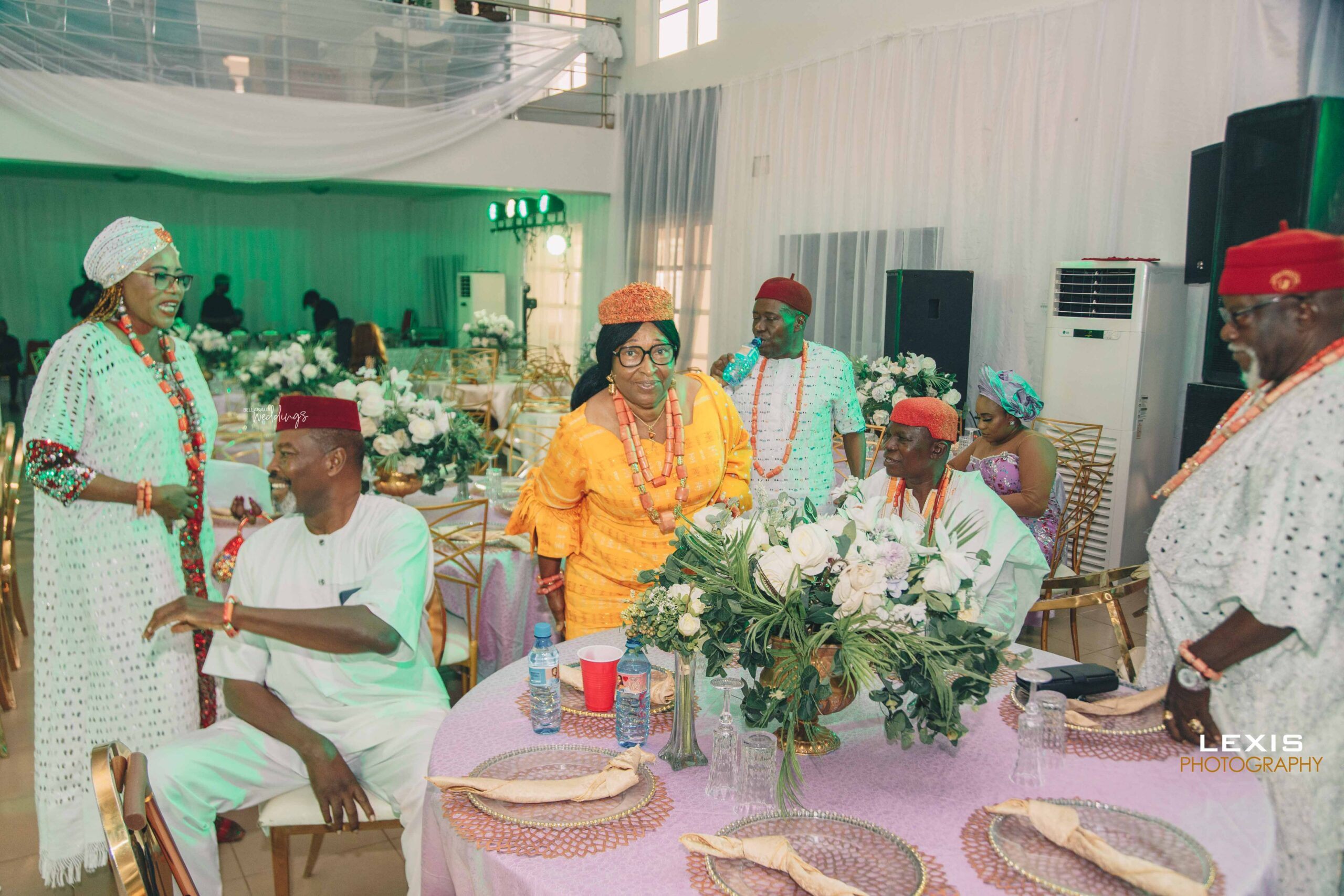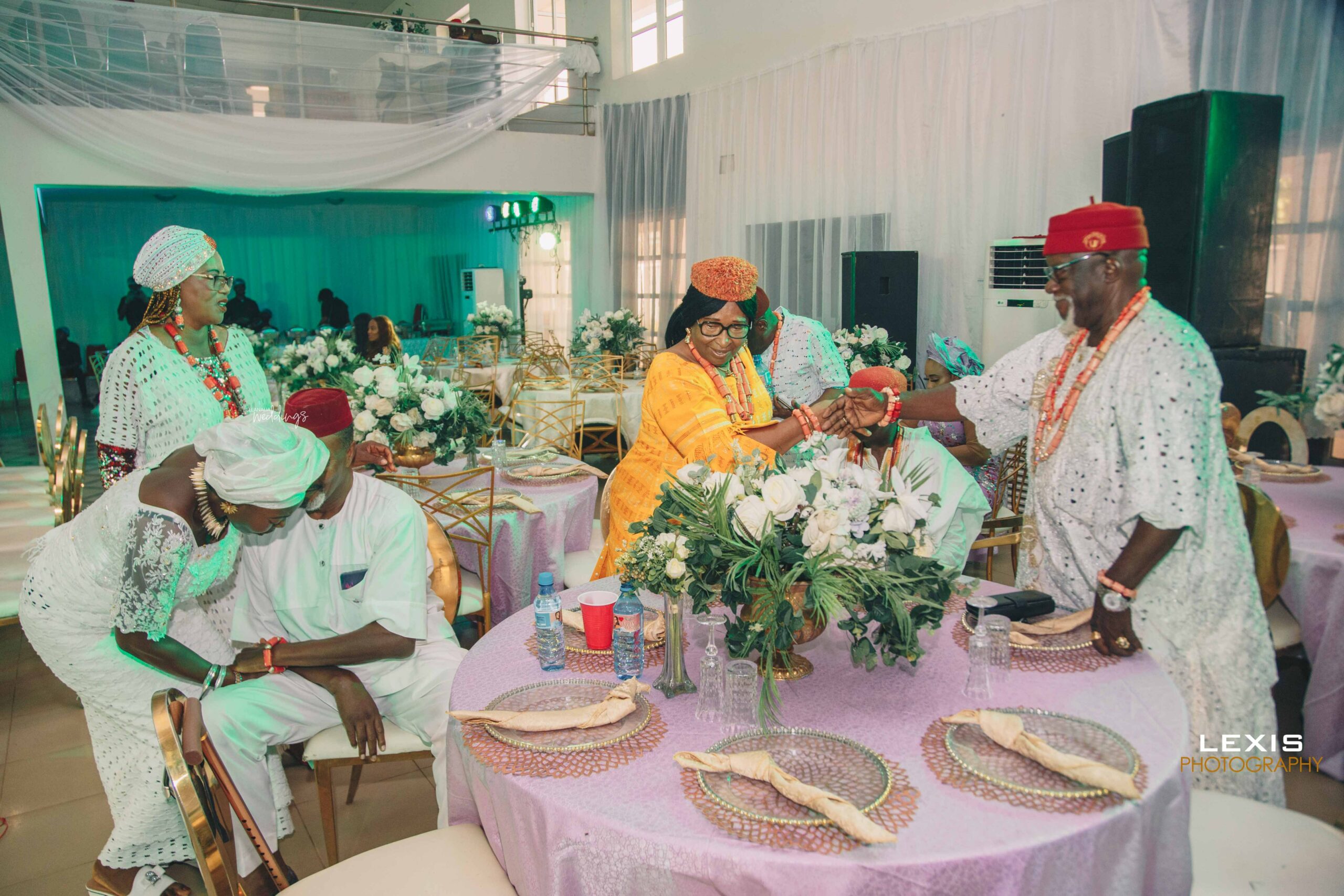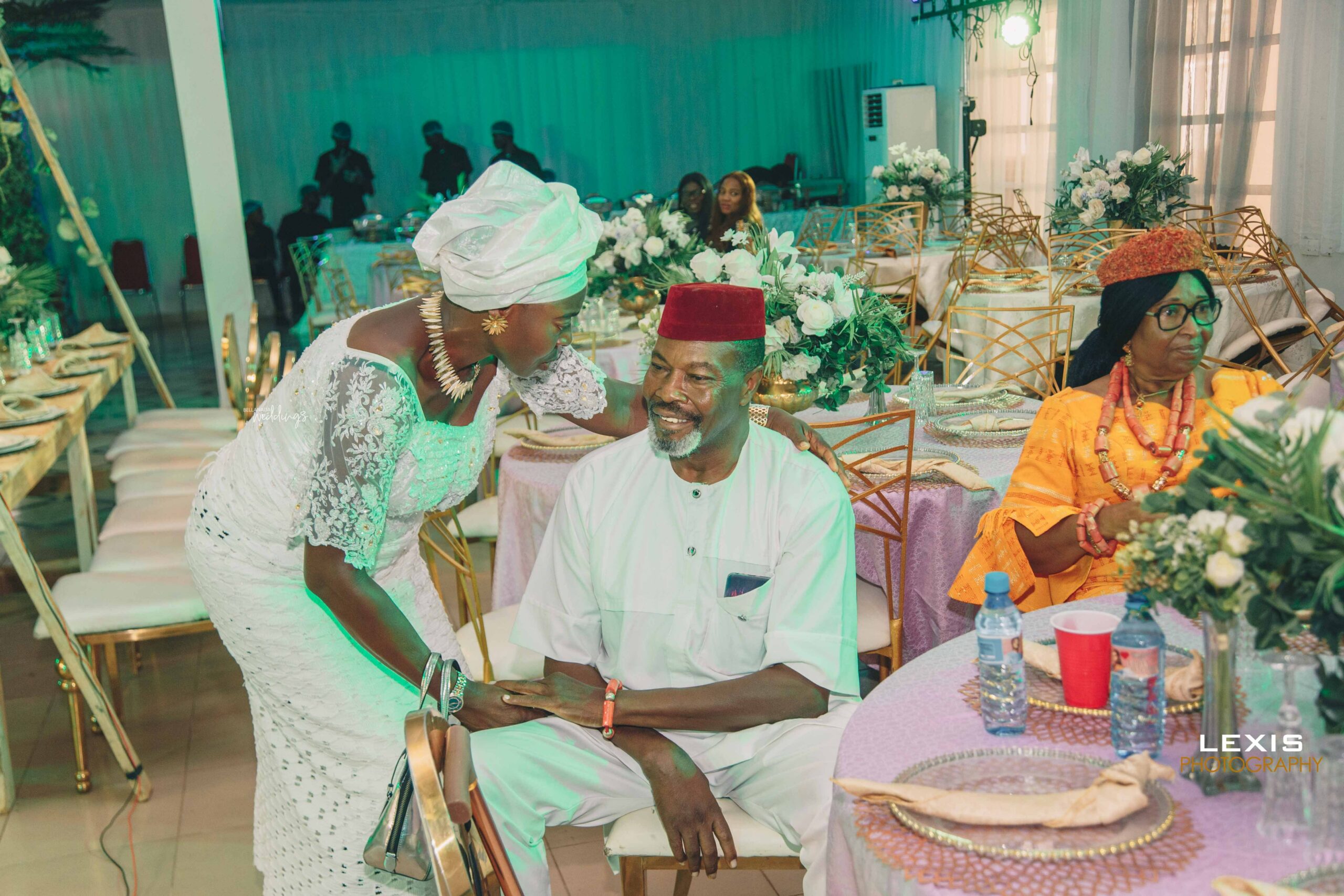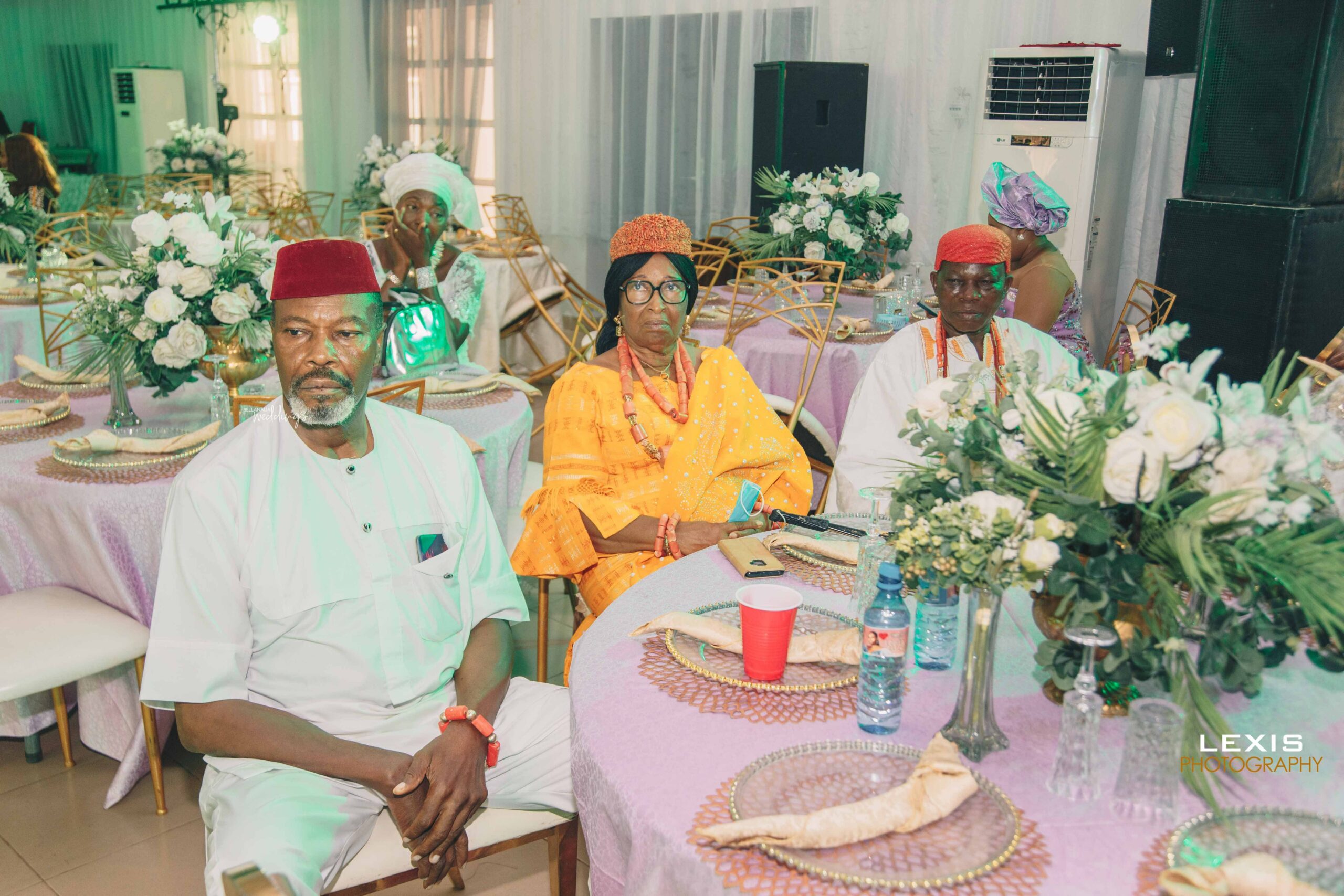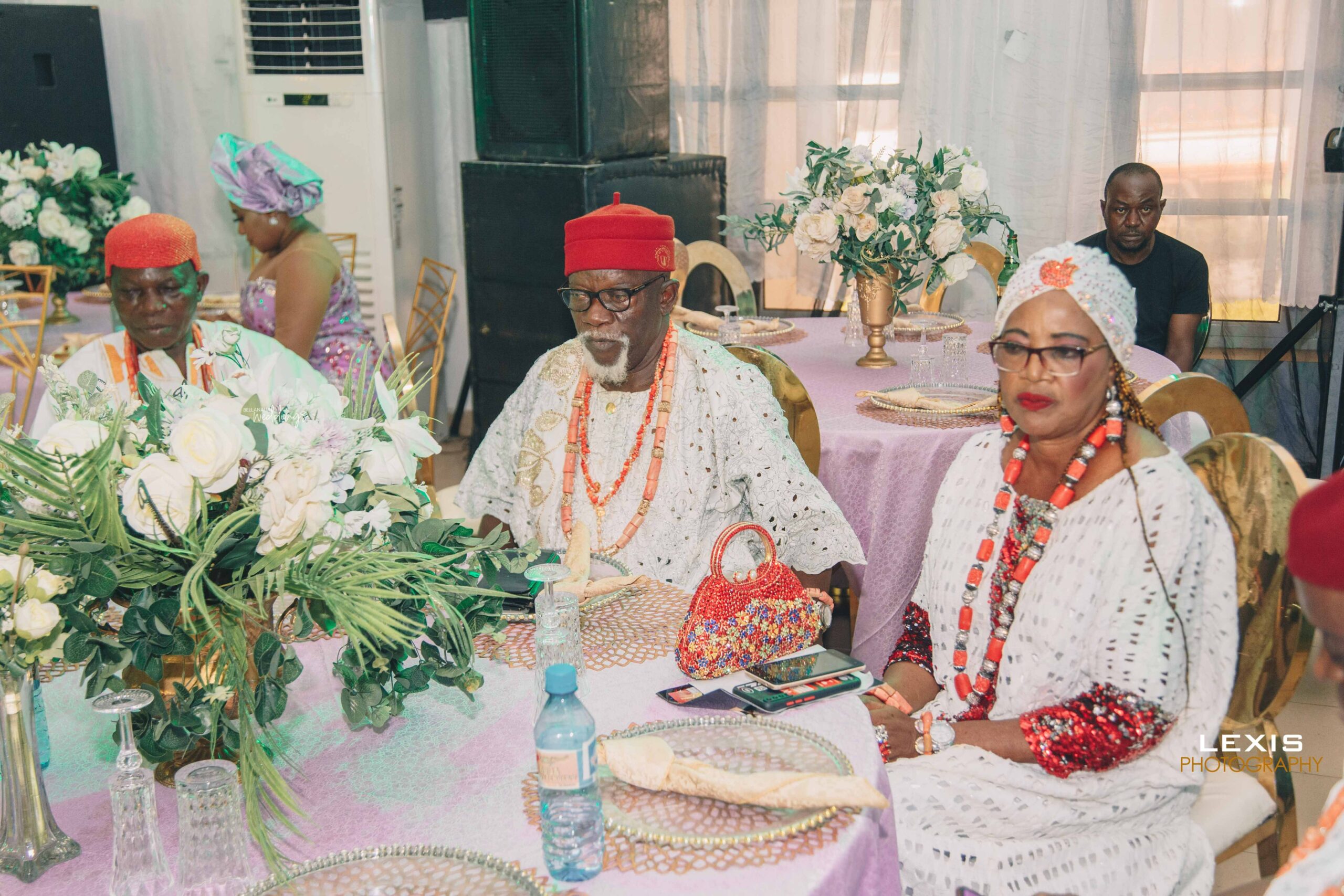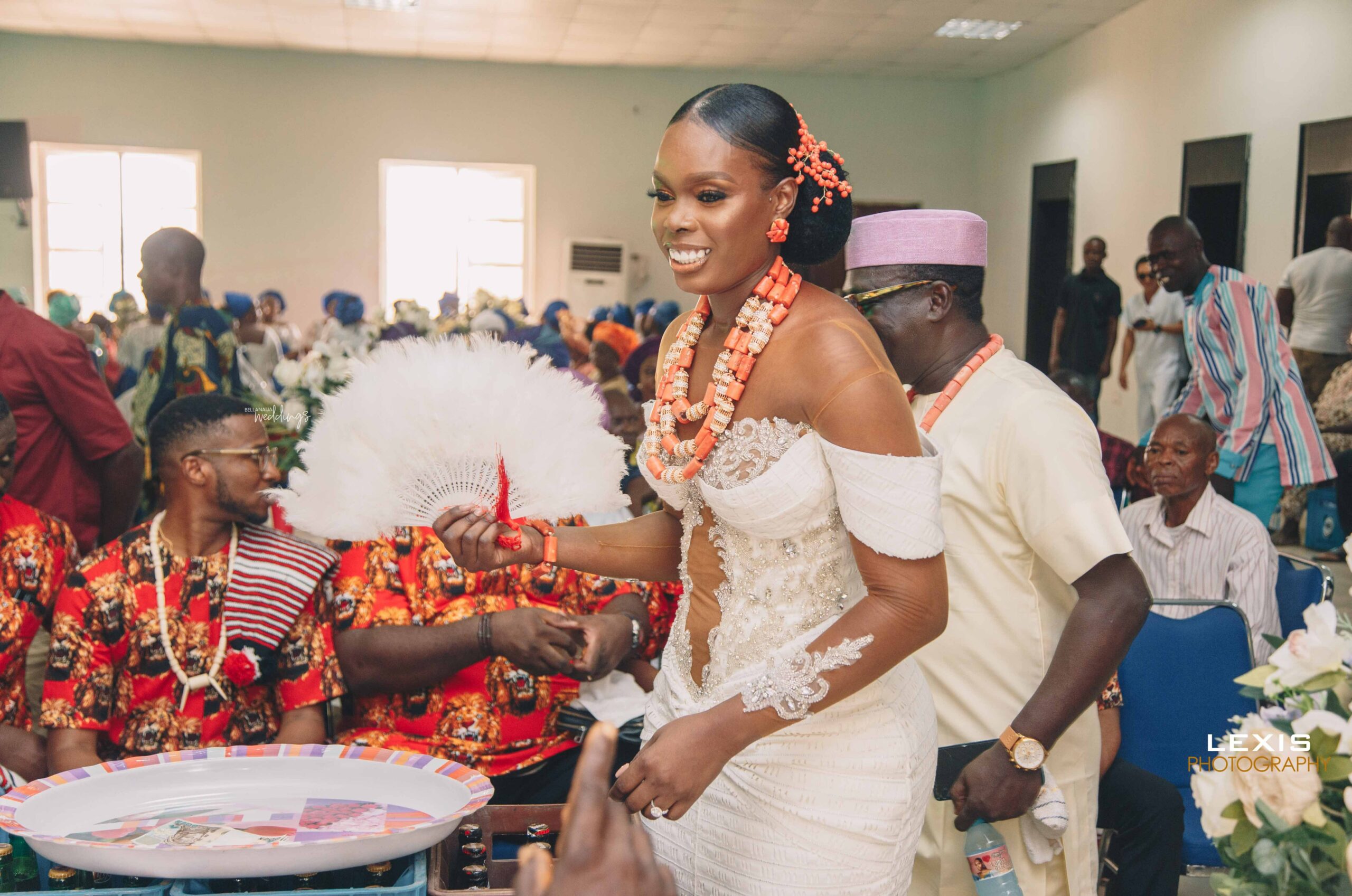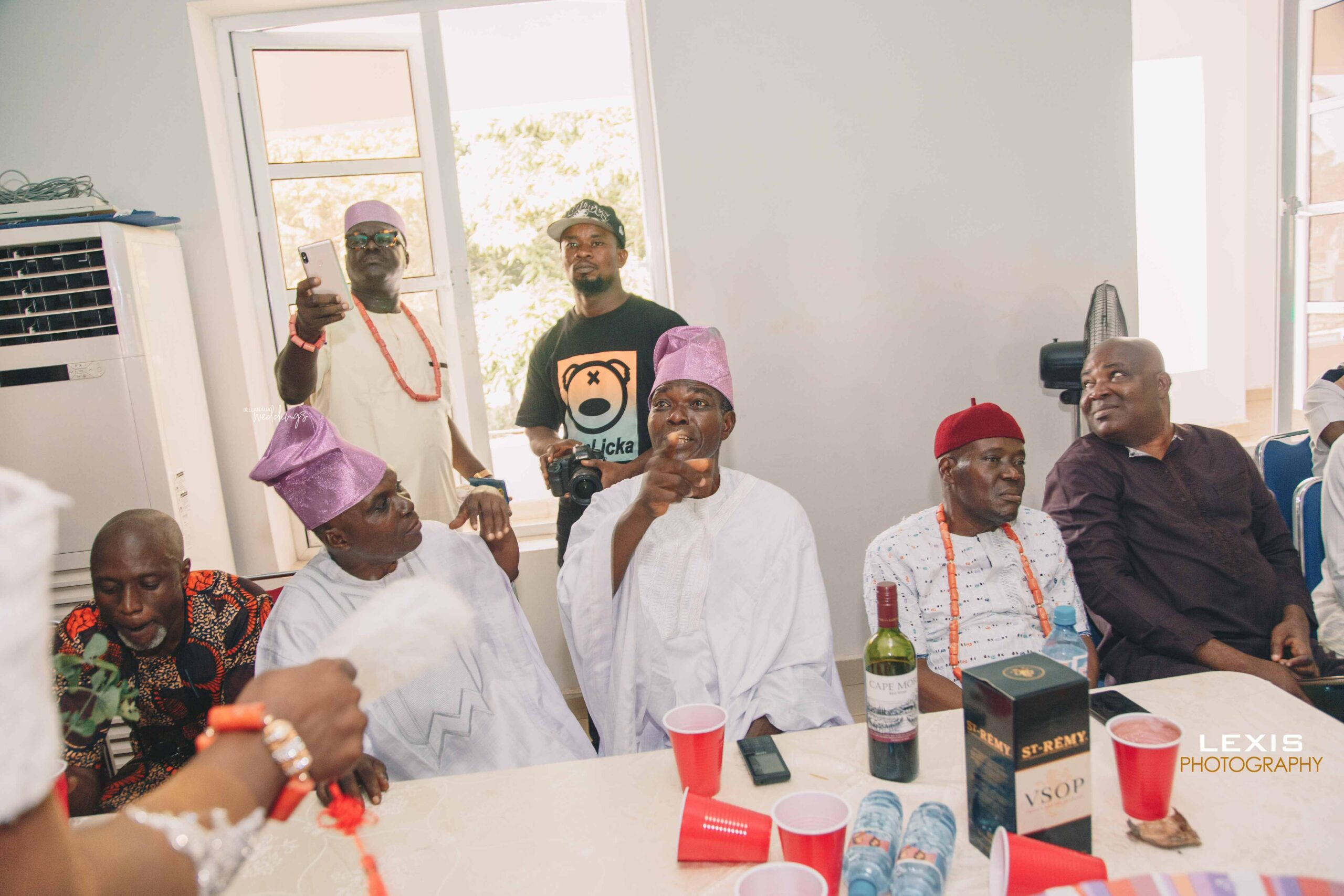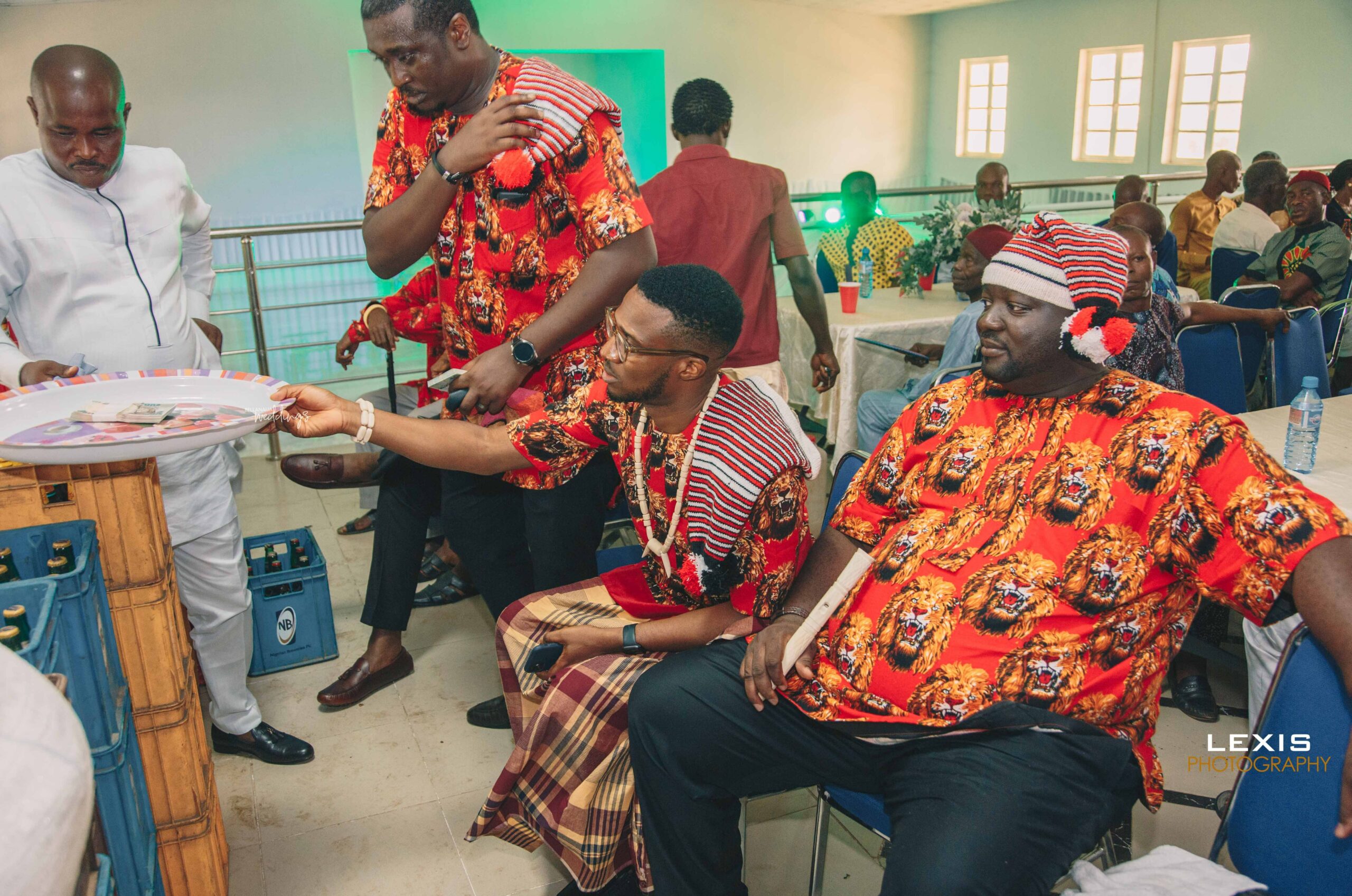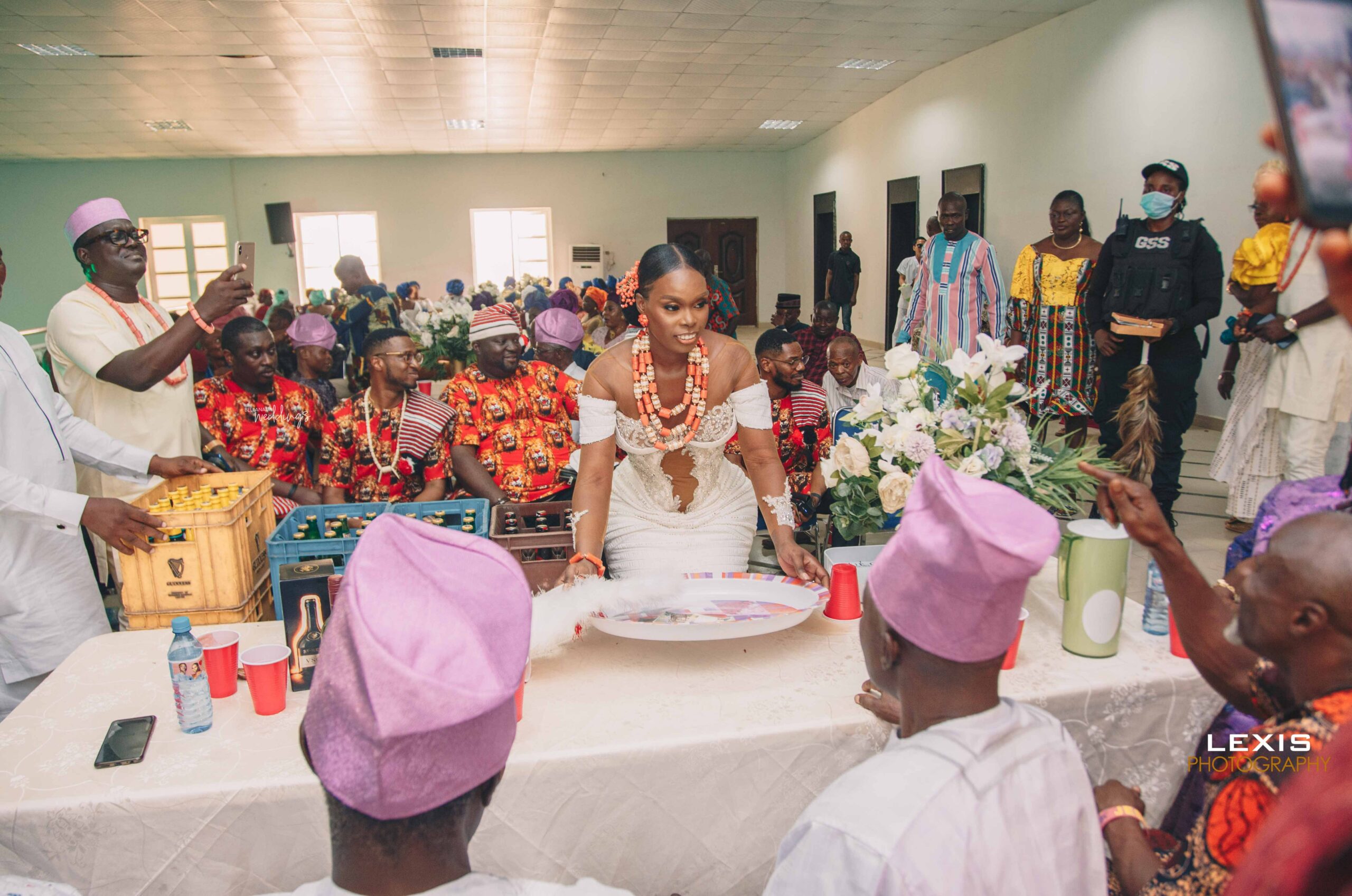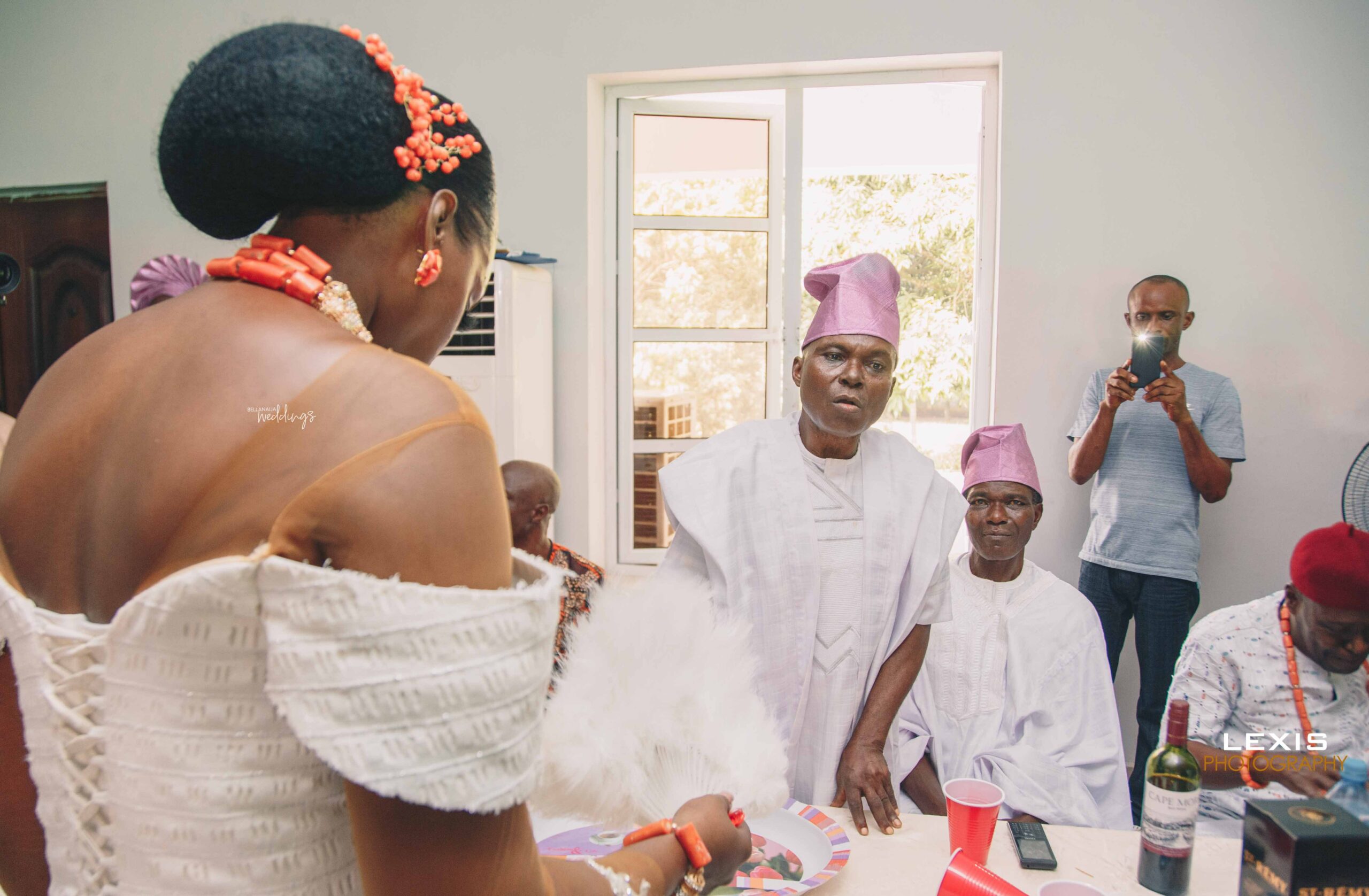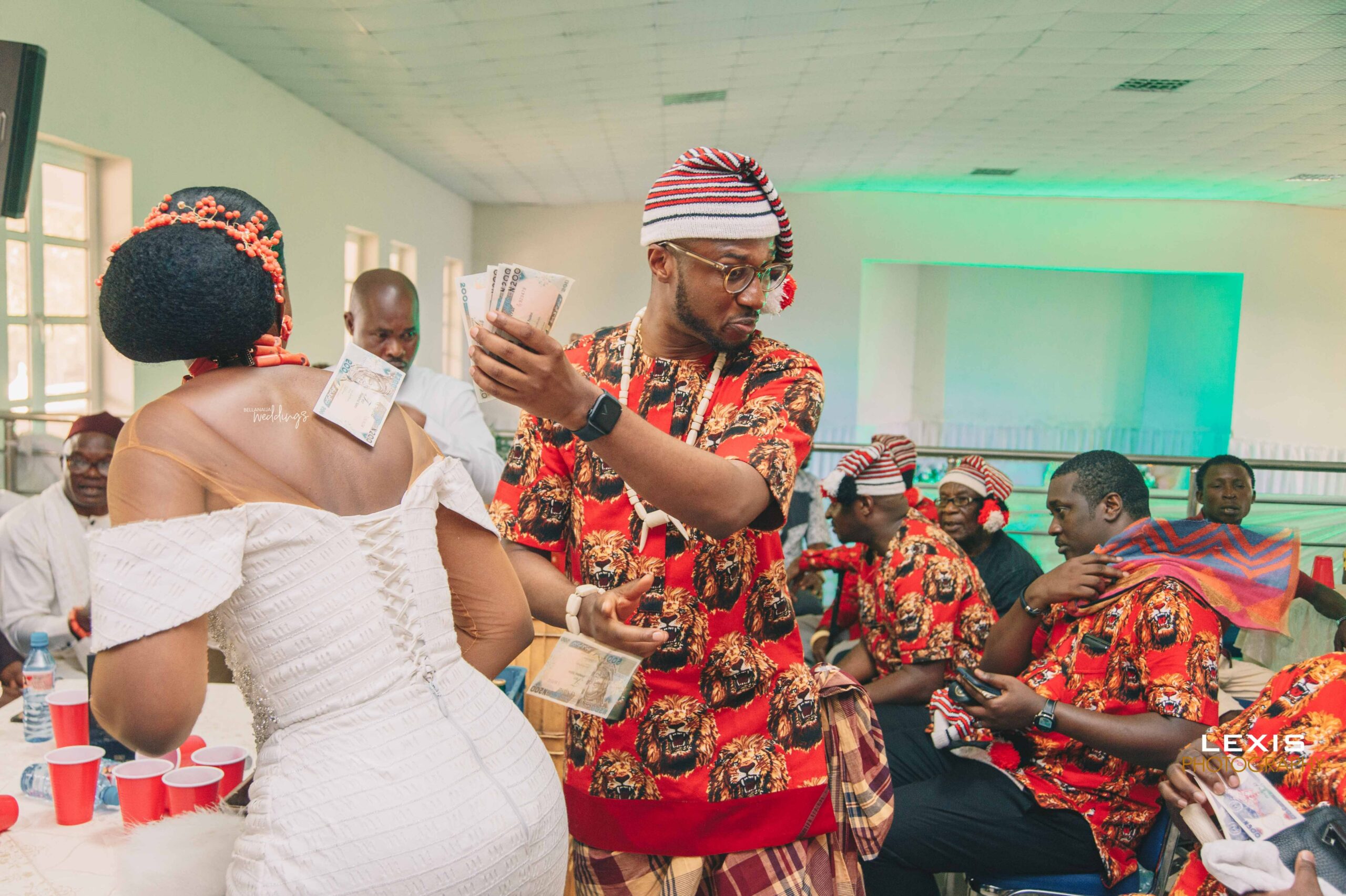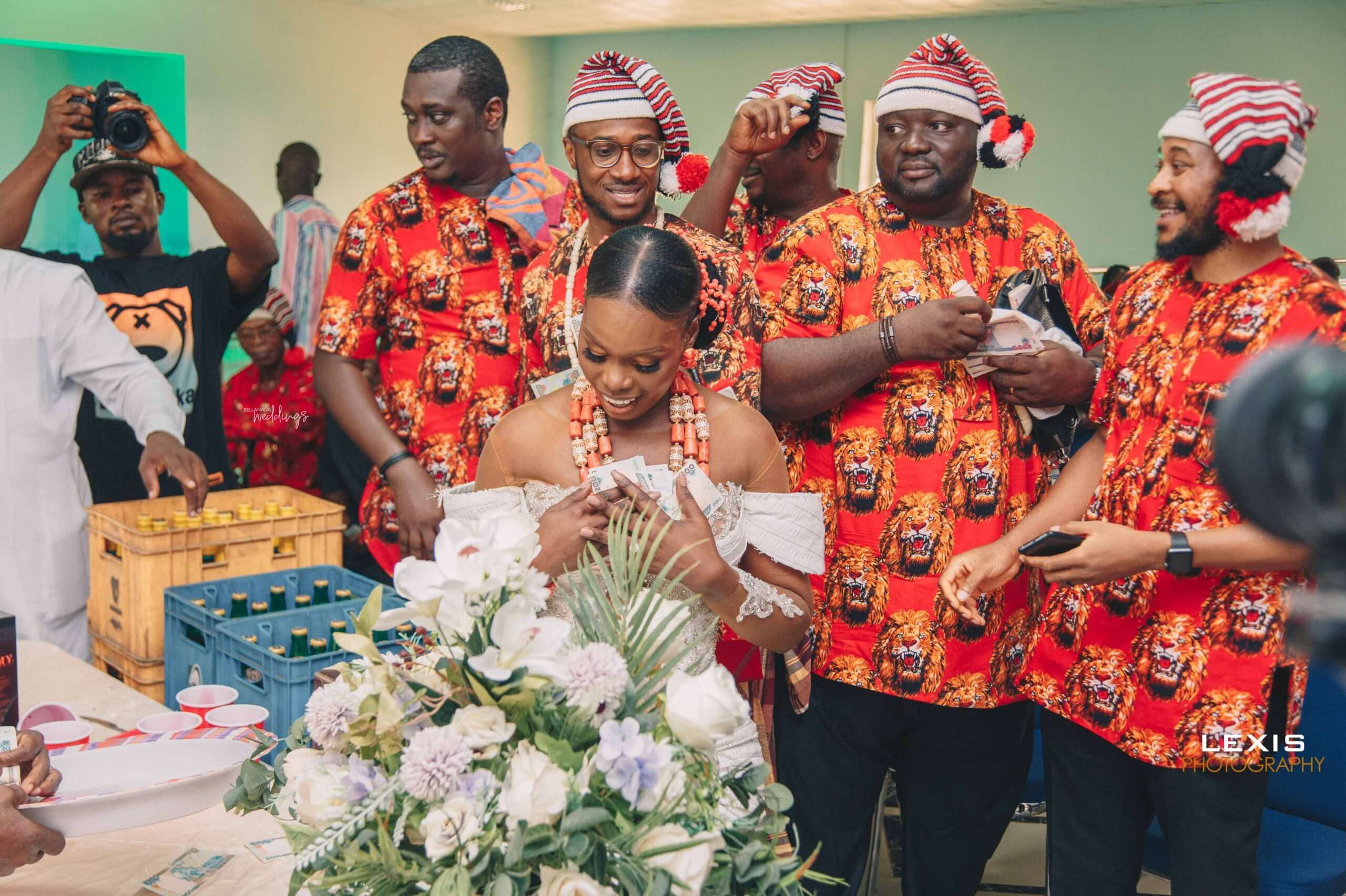 Now, it's time for the joining…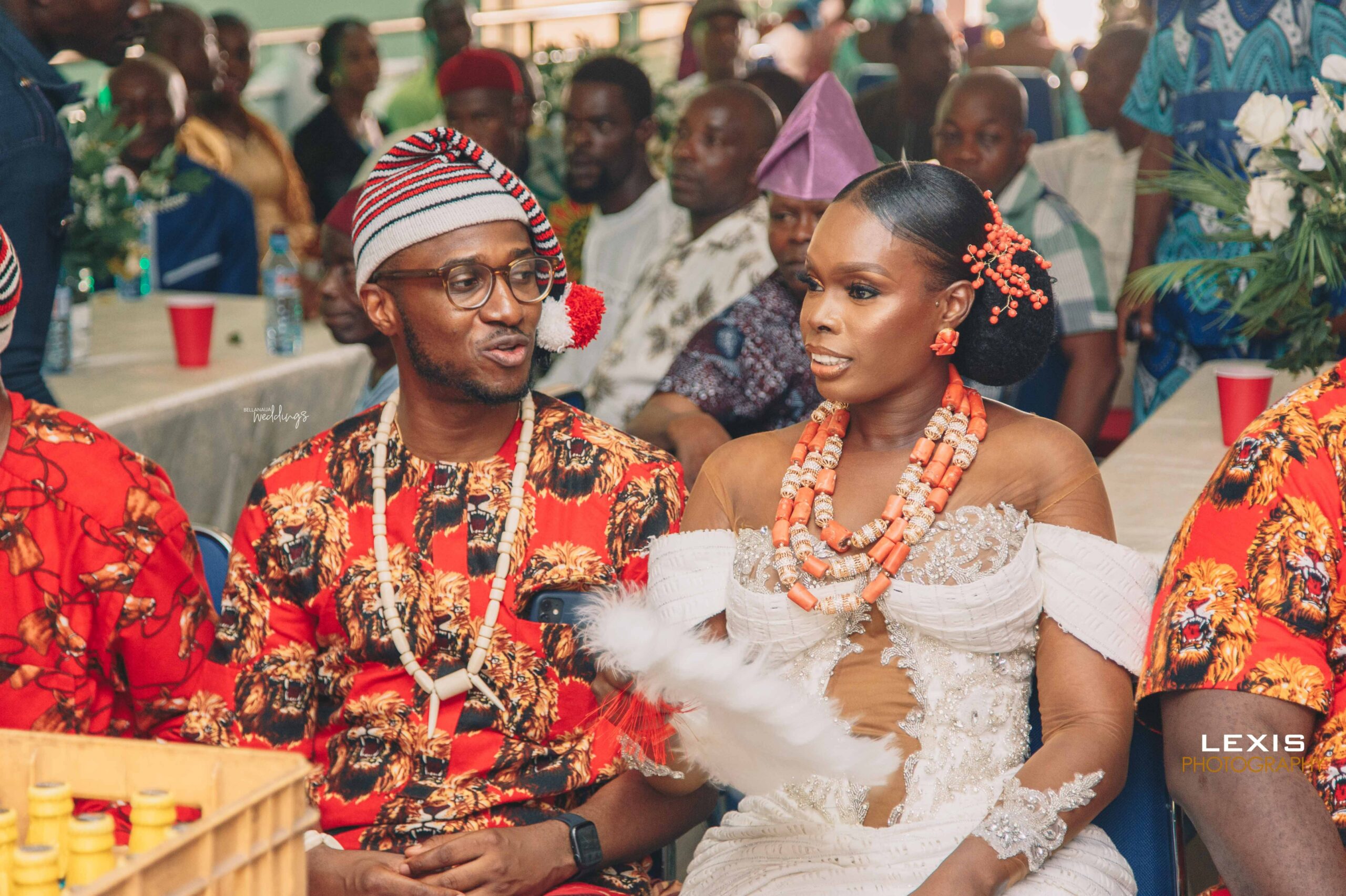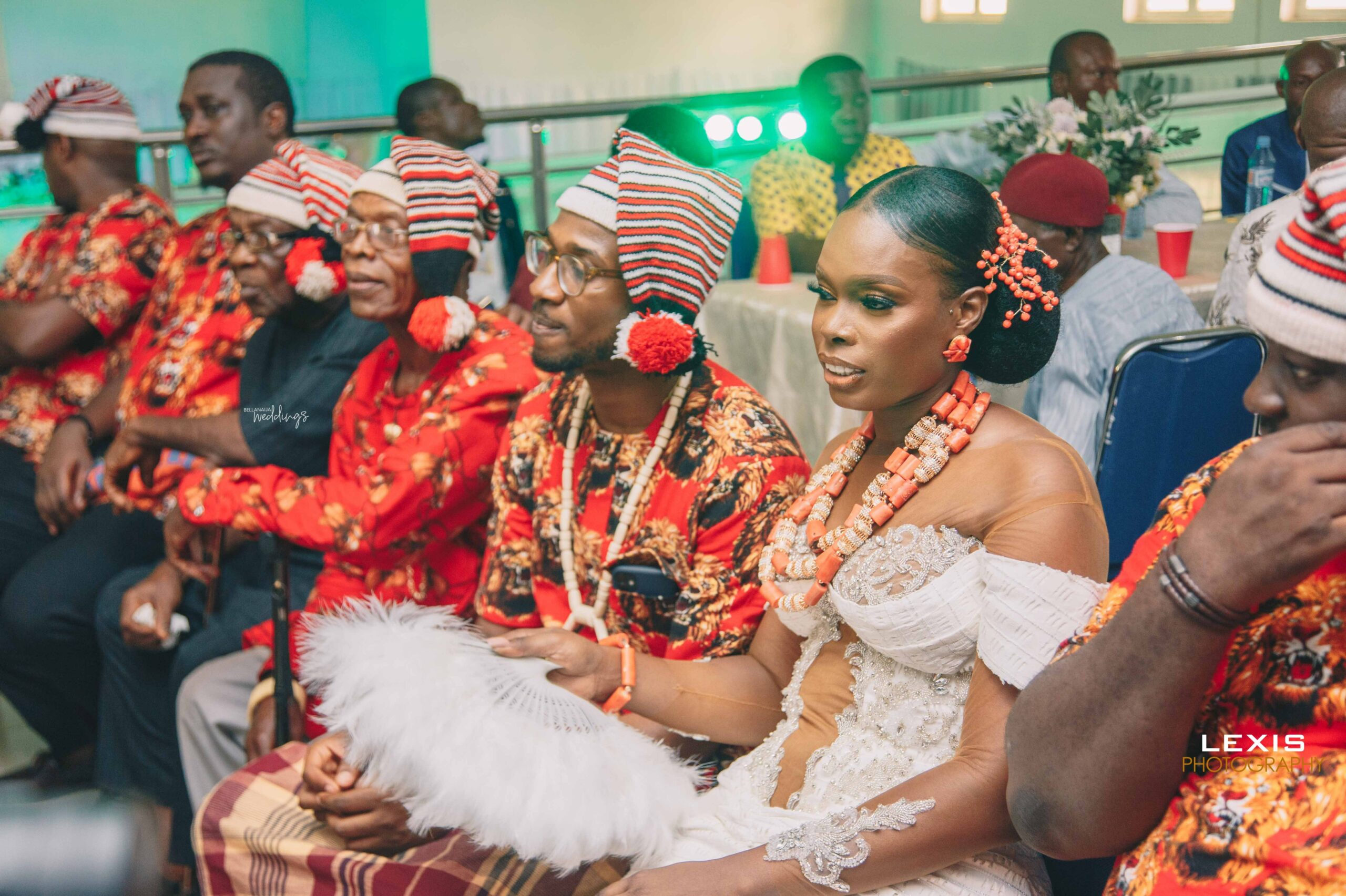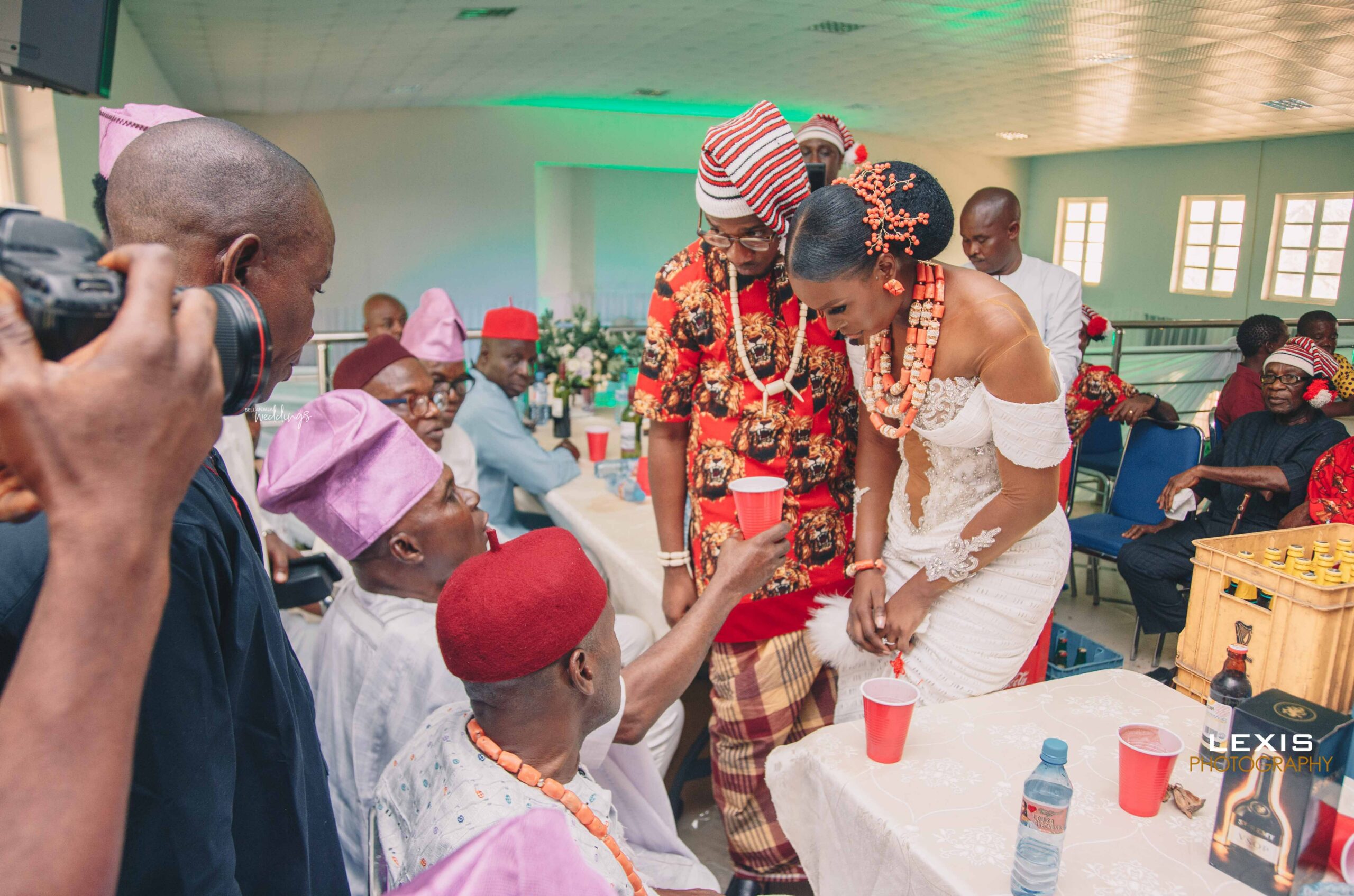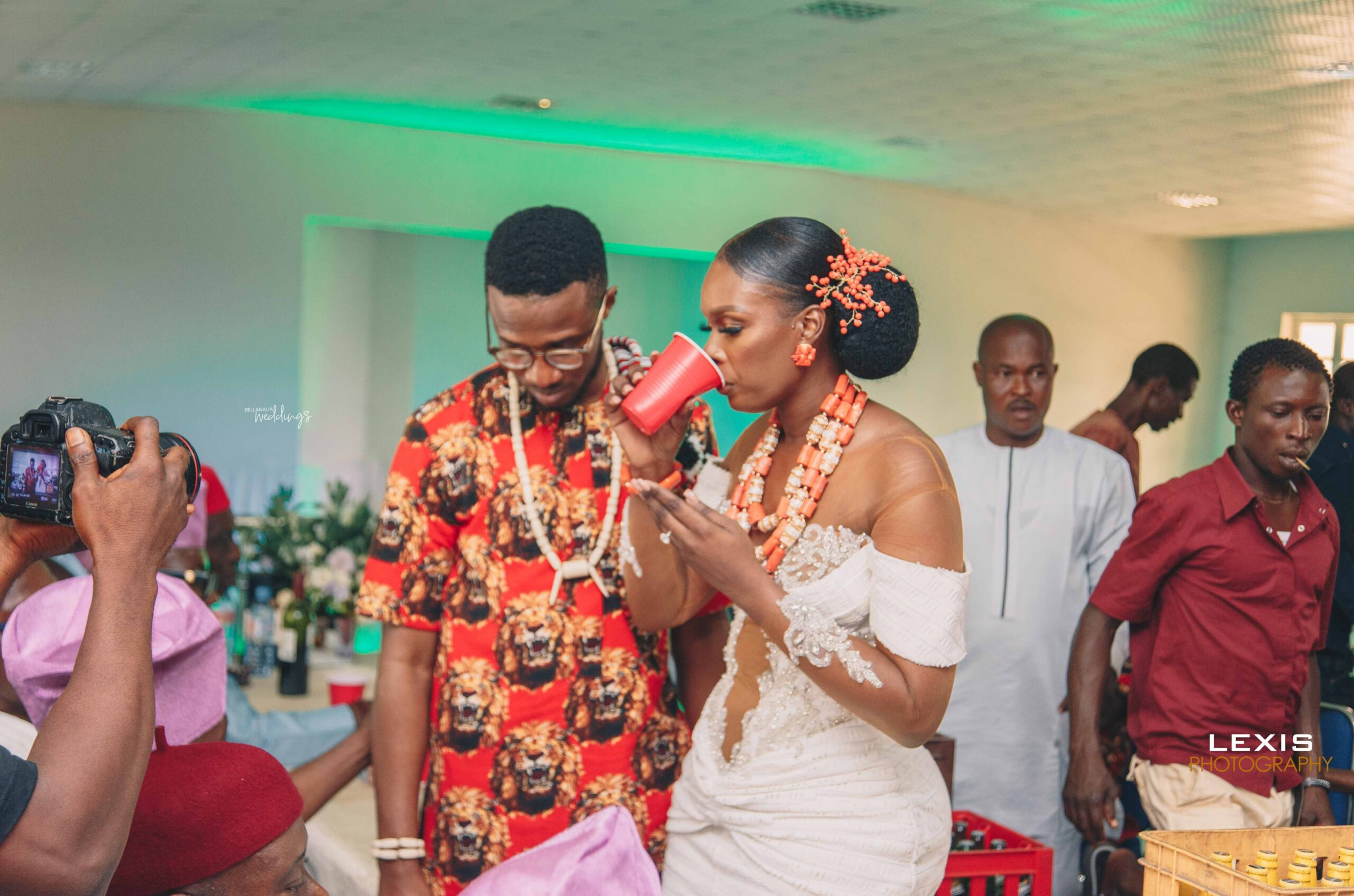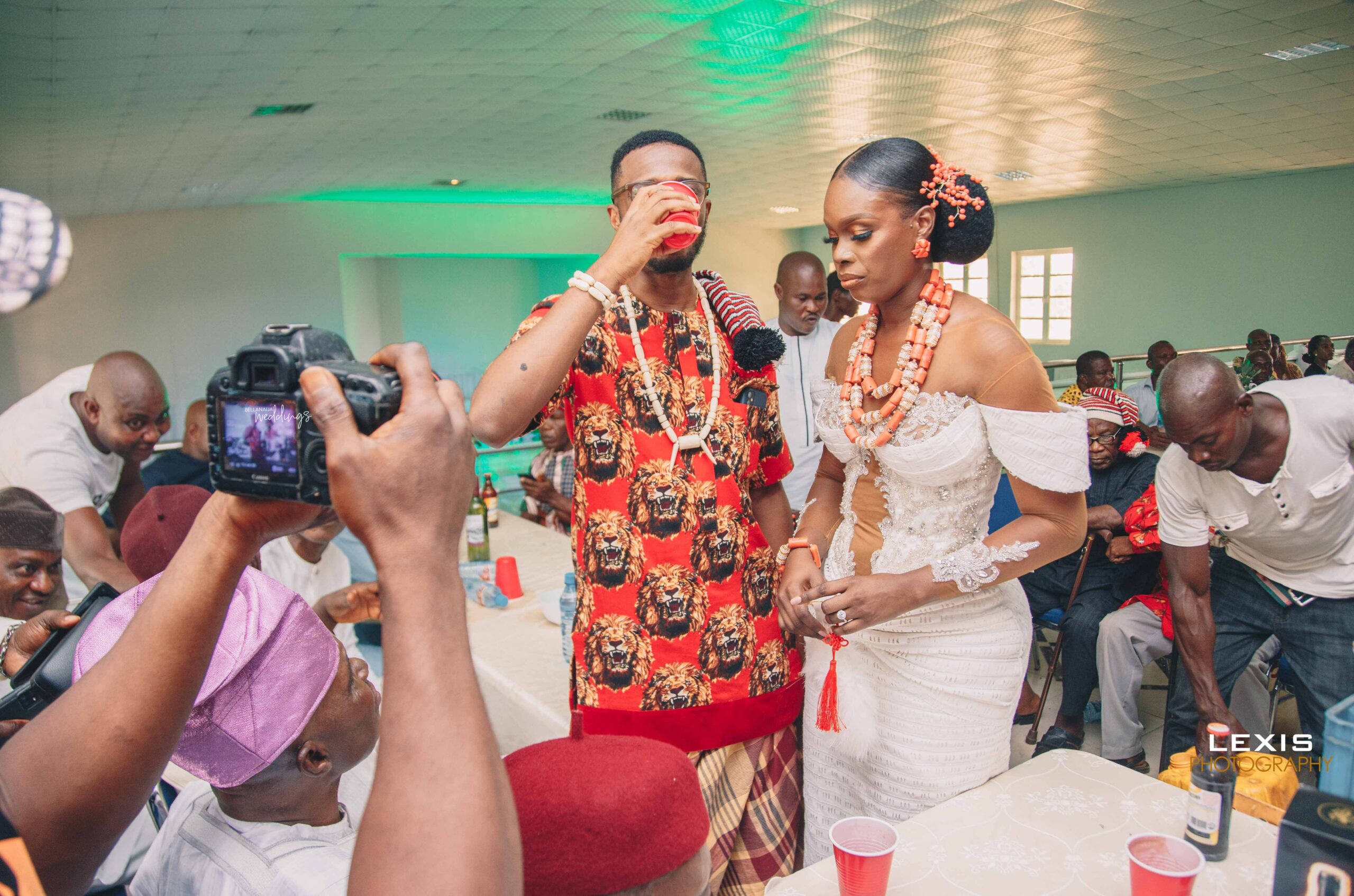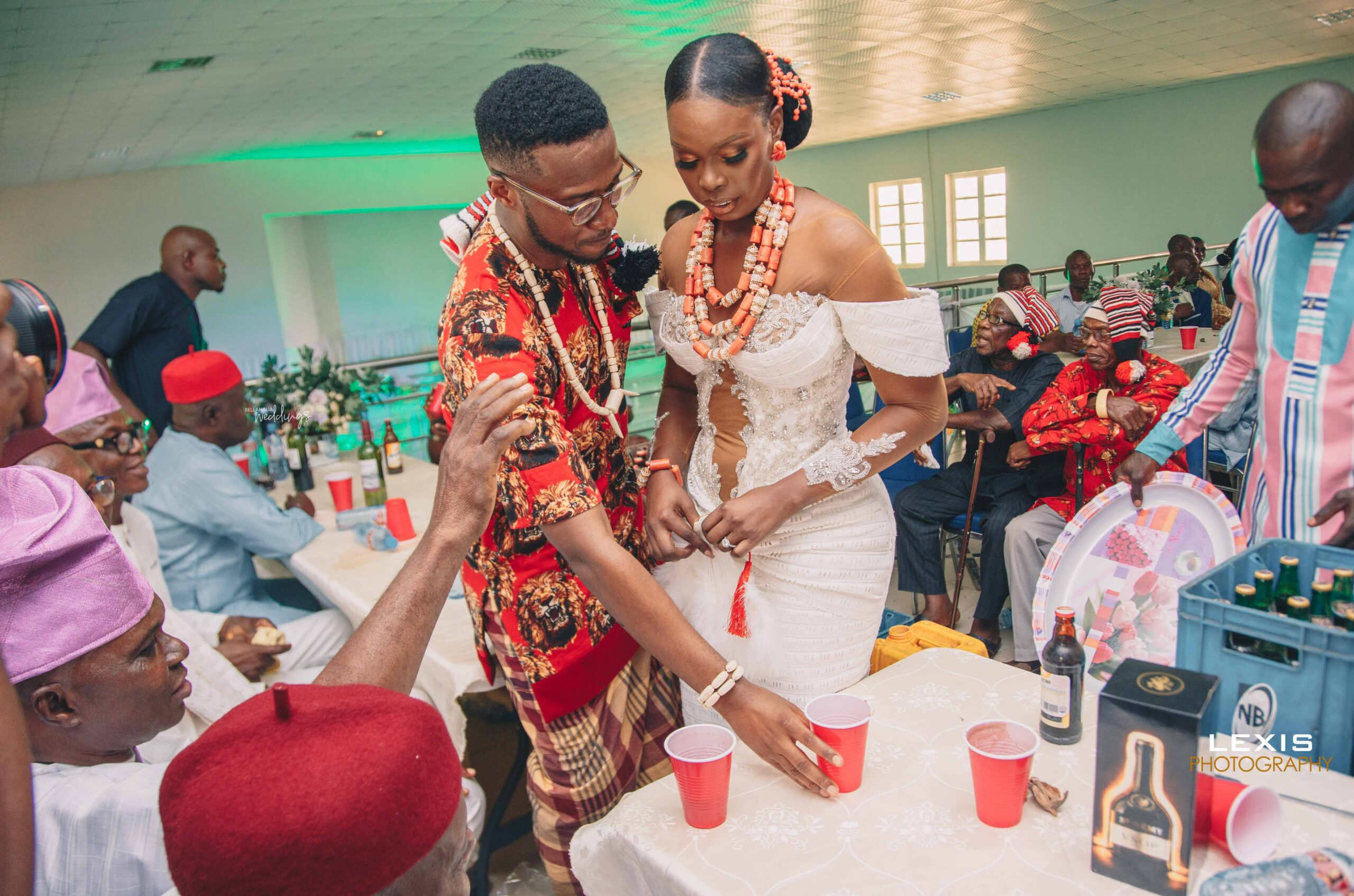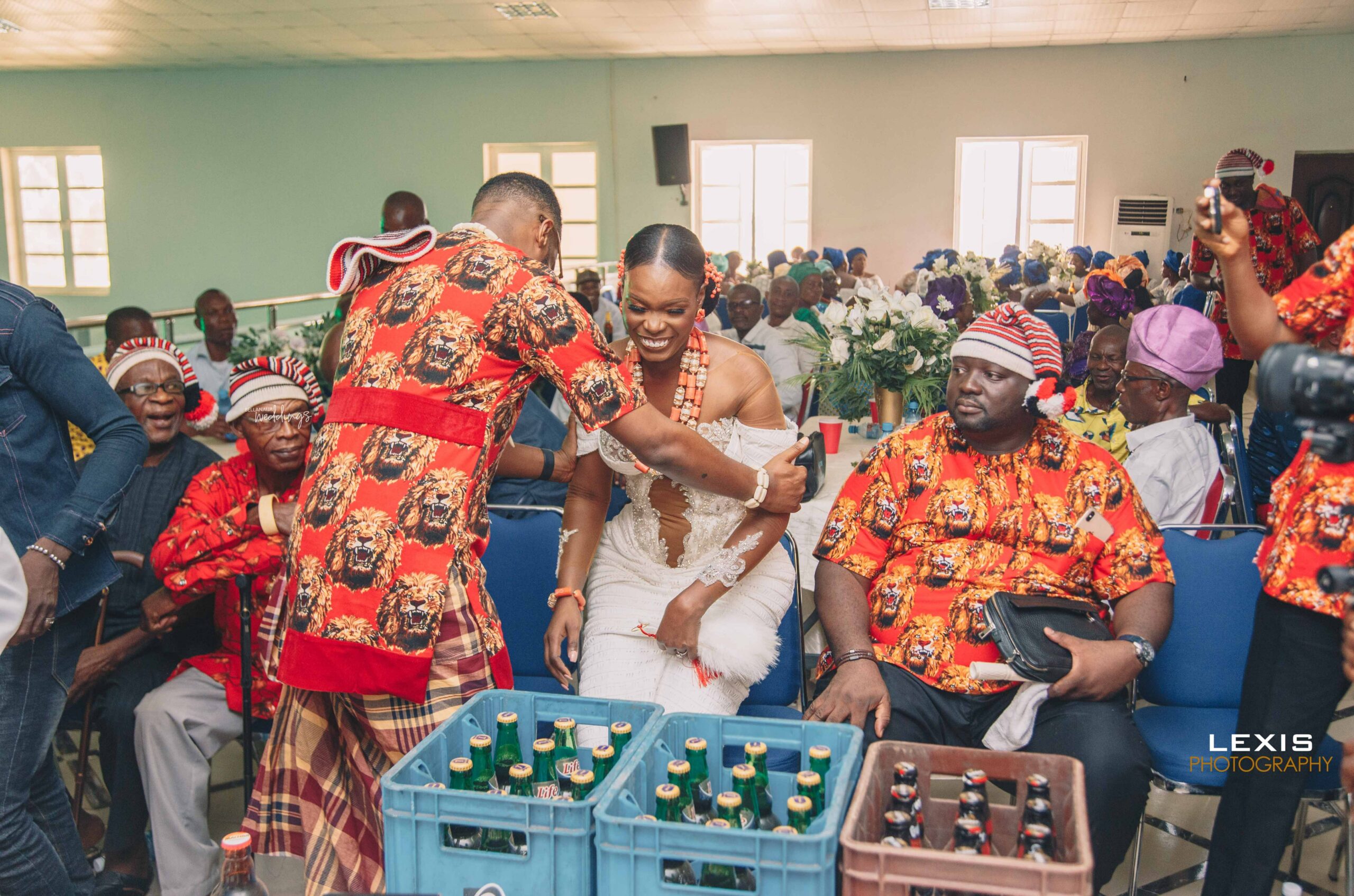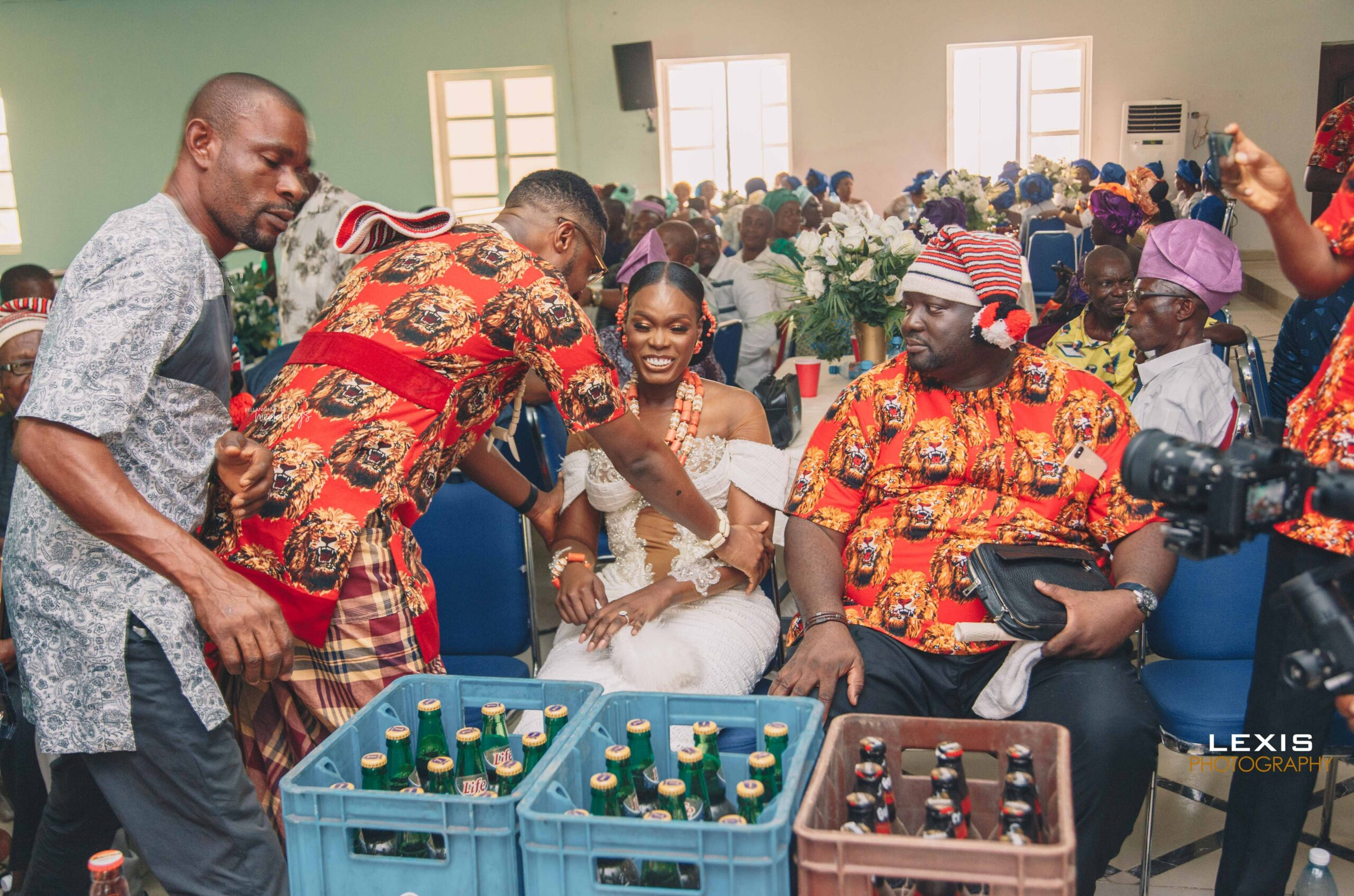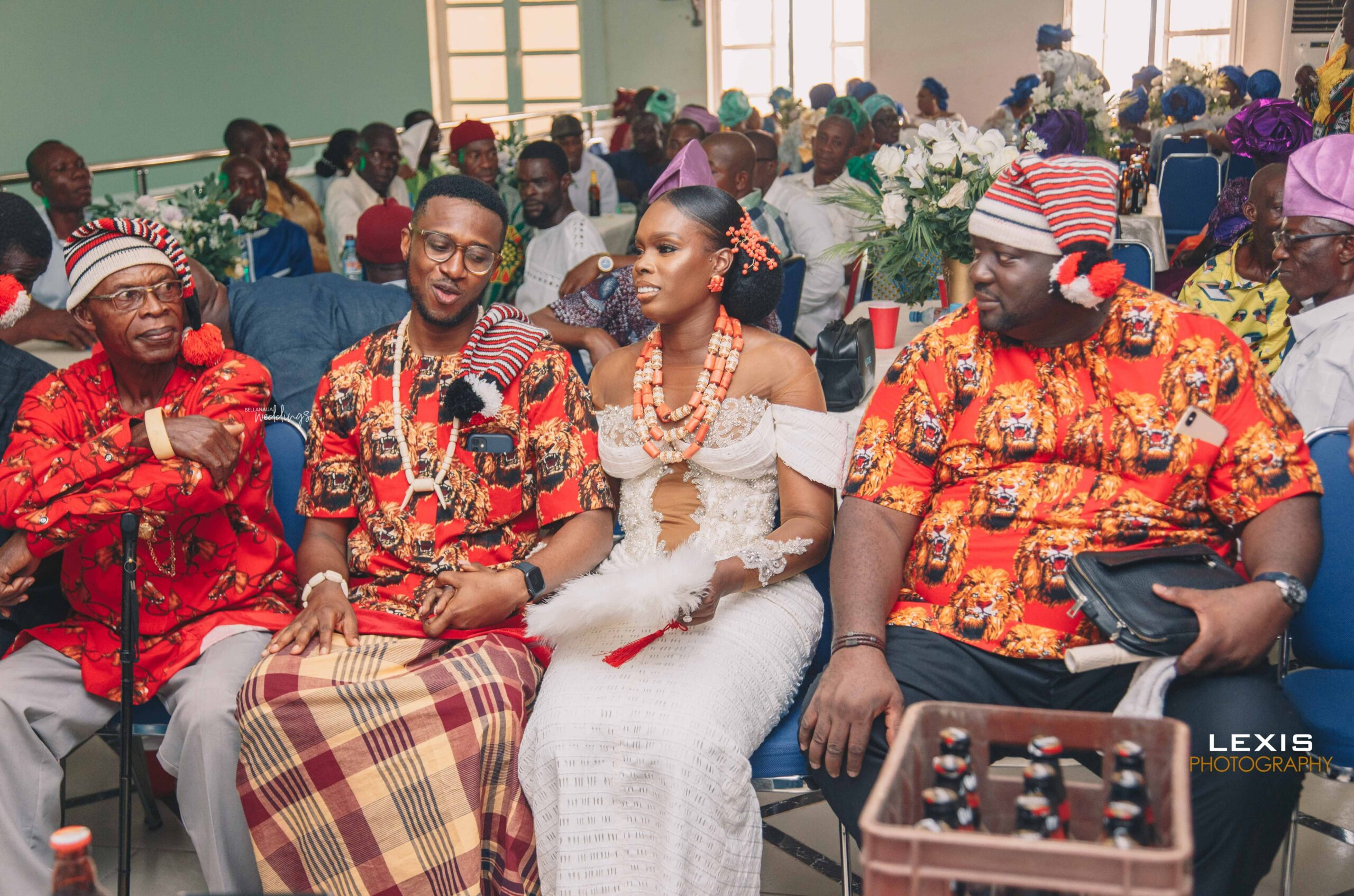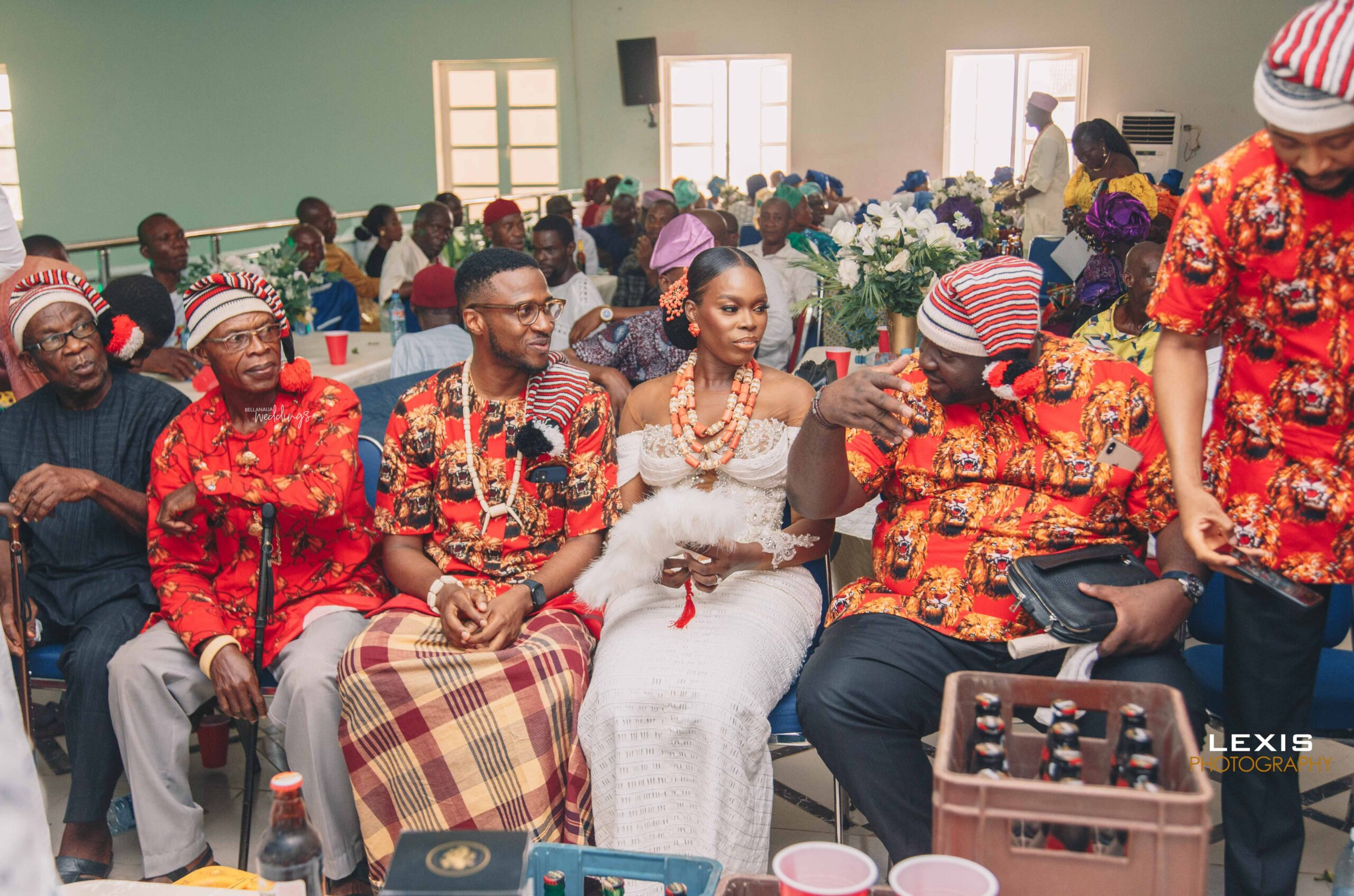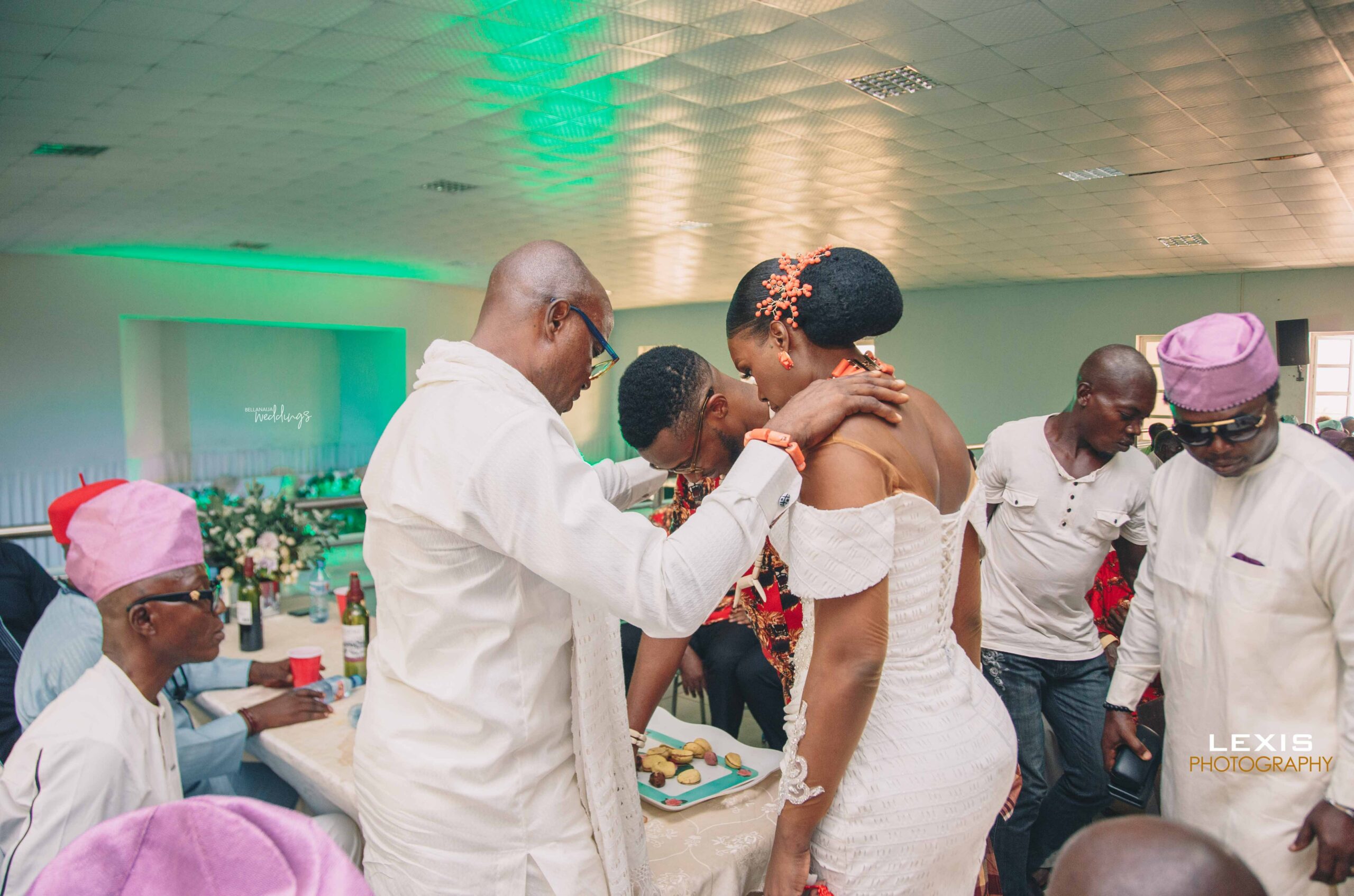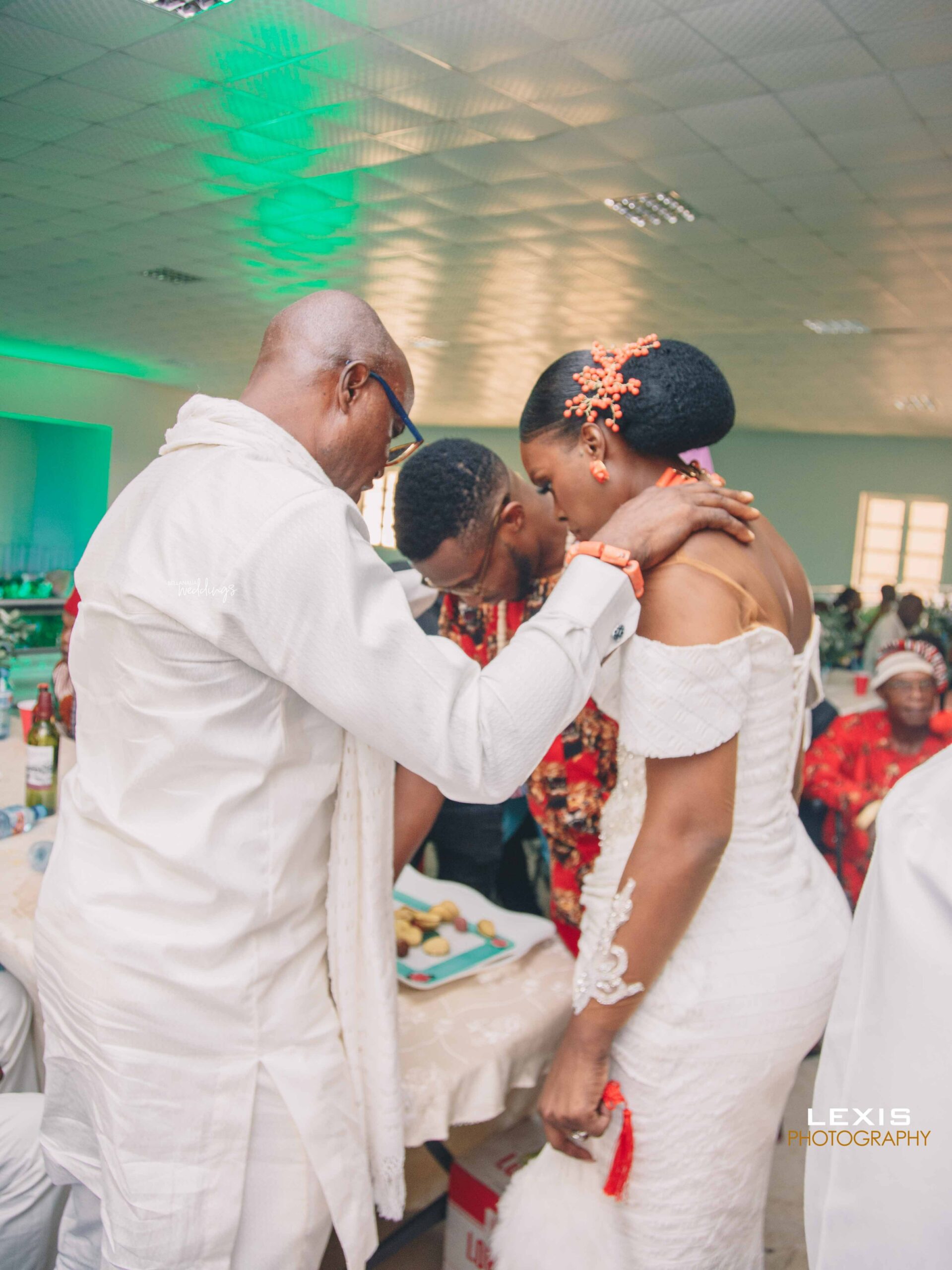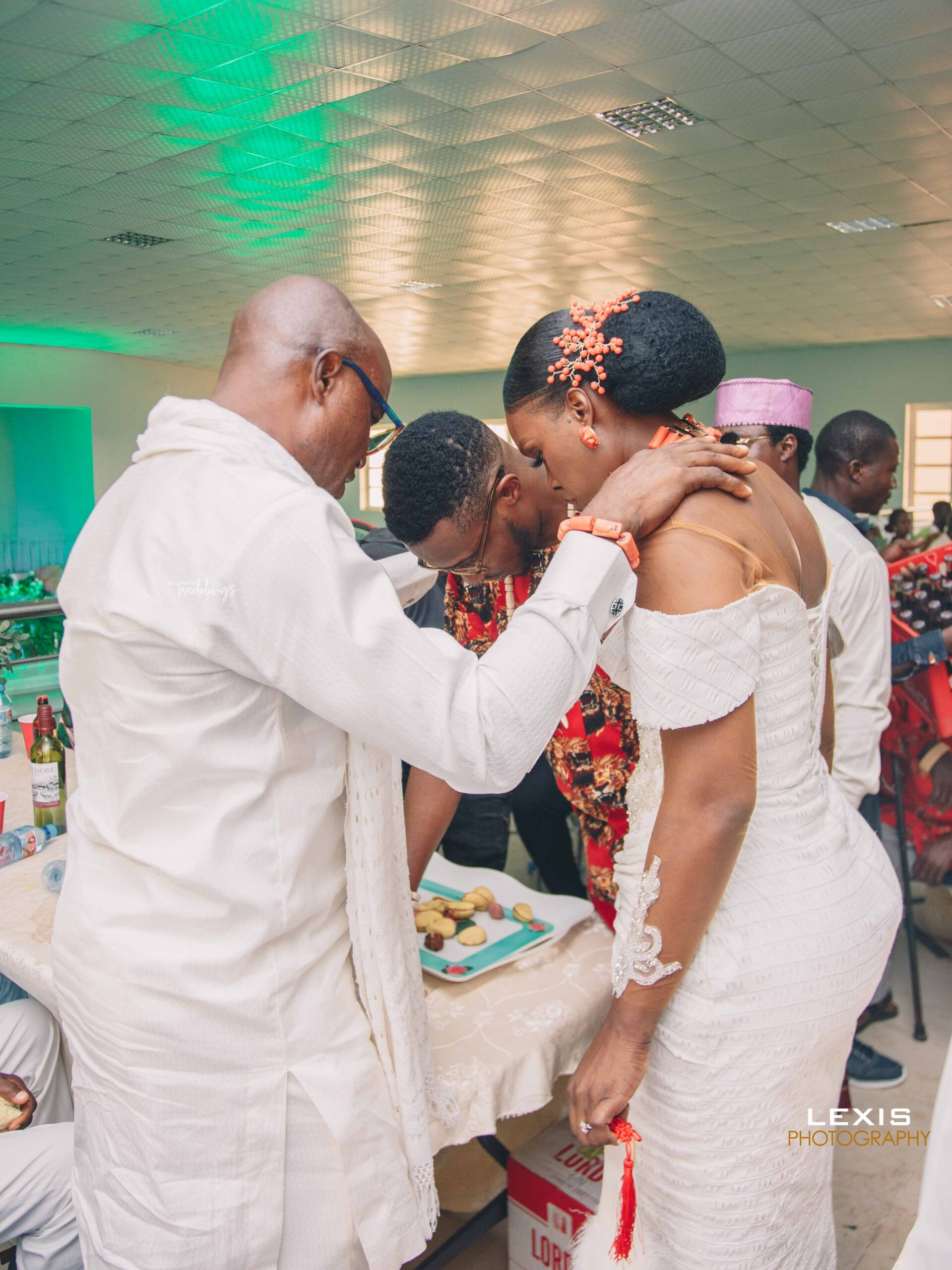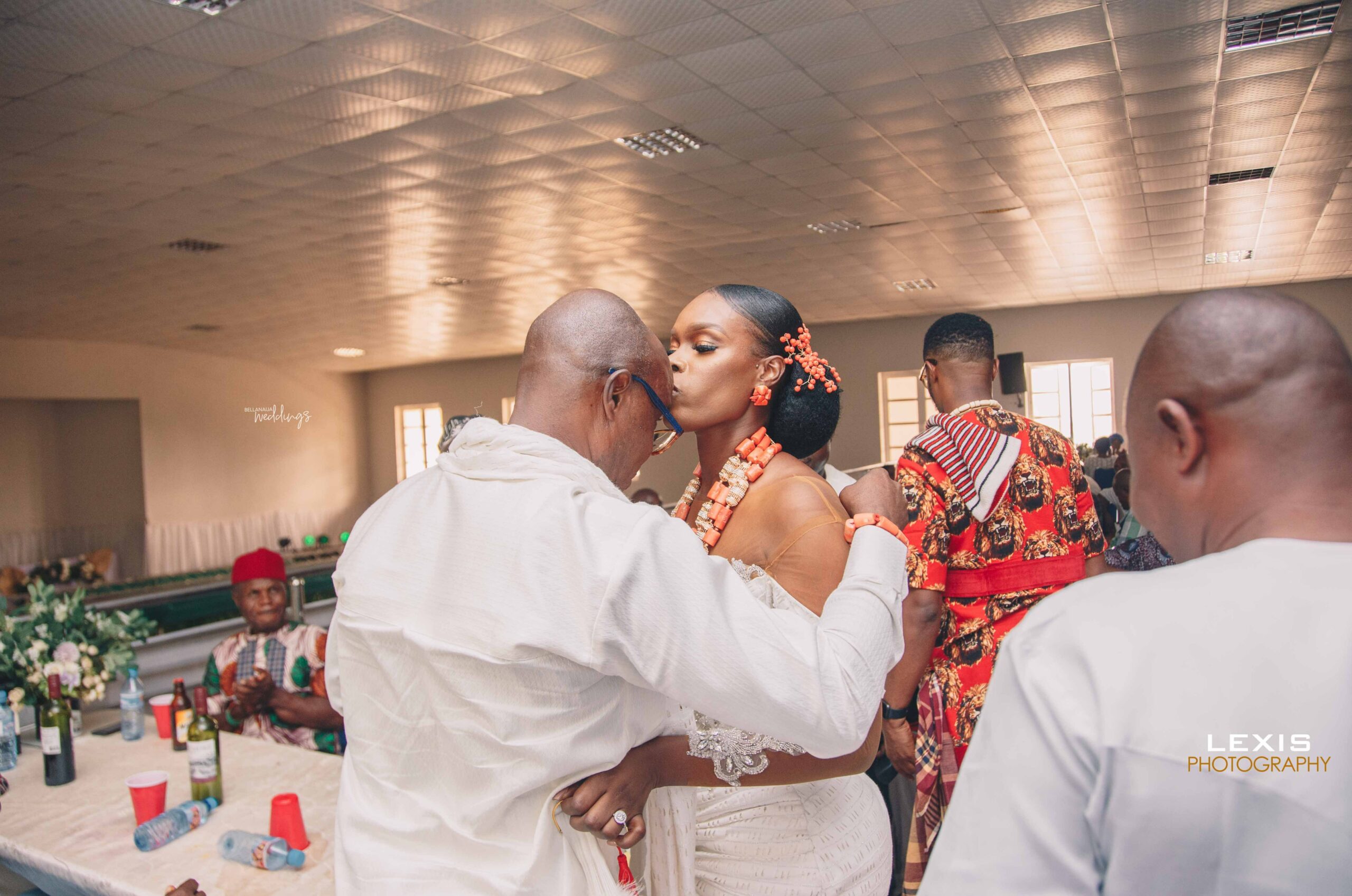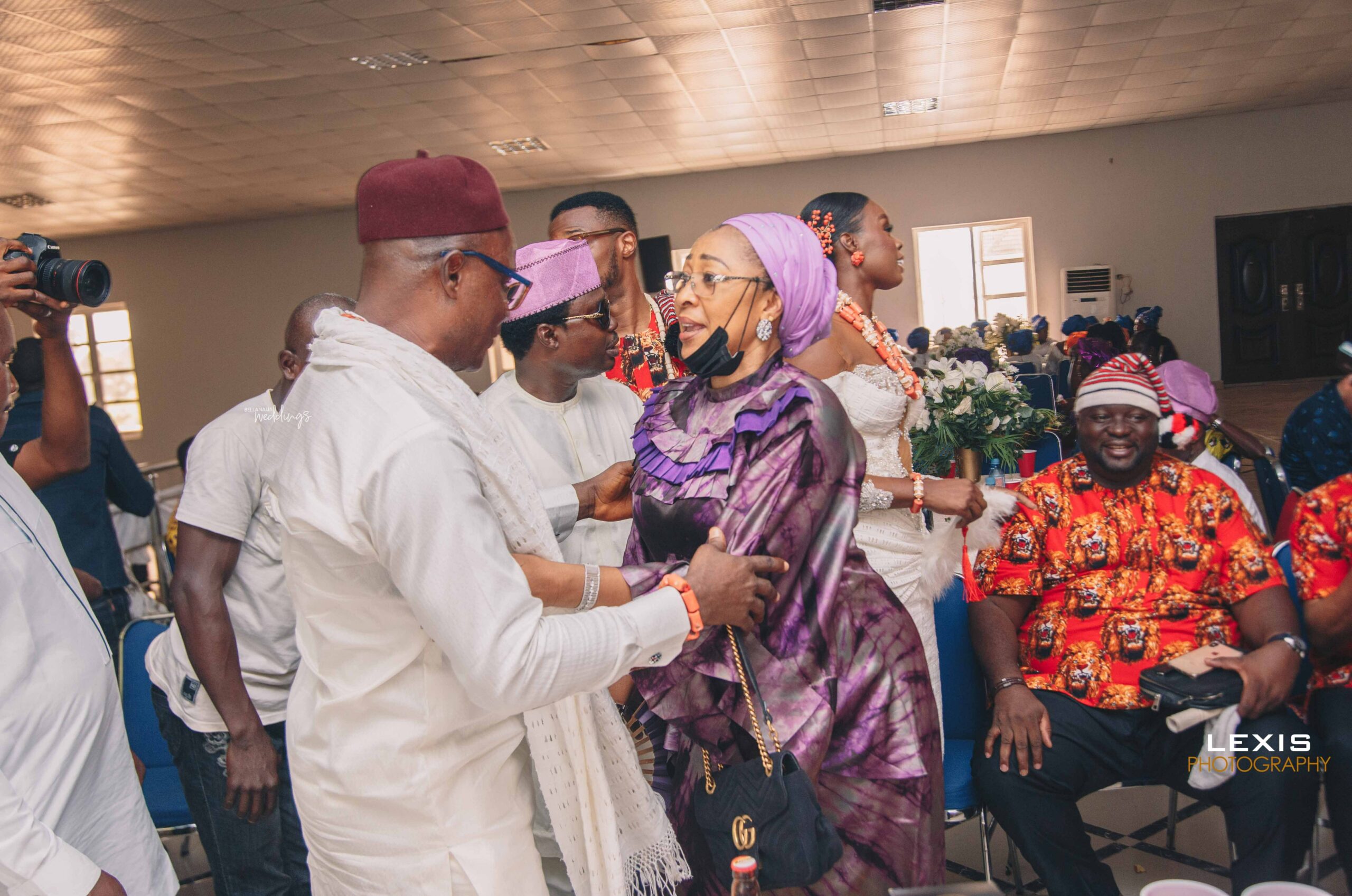 Their second appearance and we're even more in love.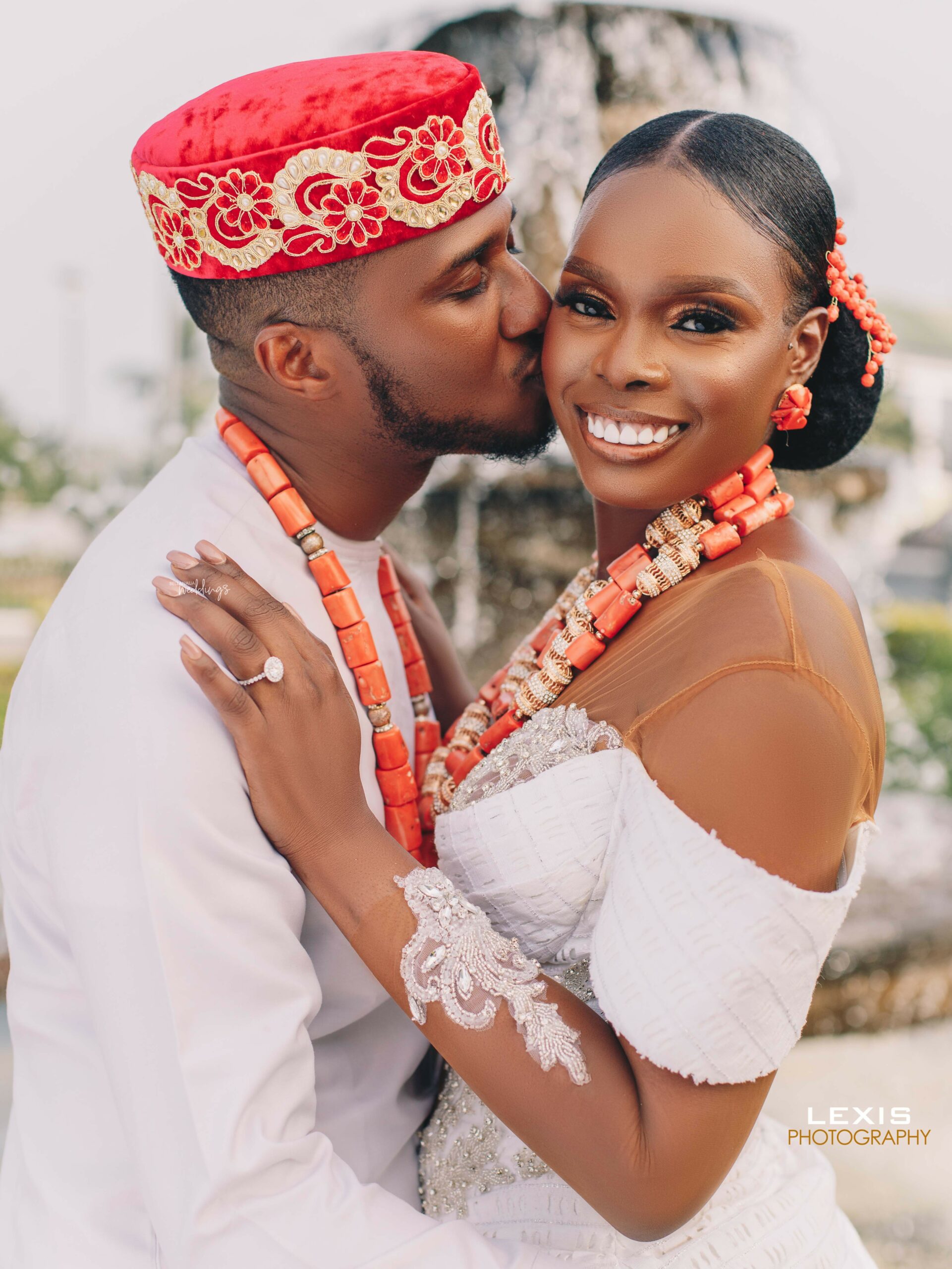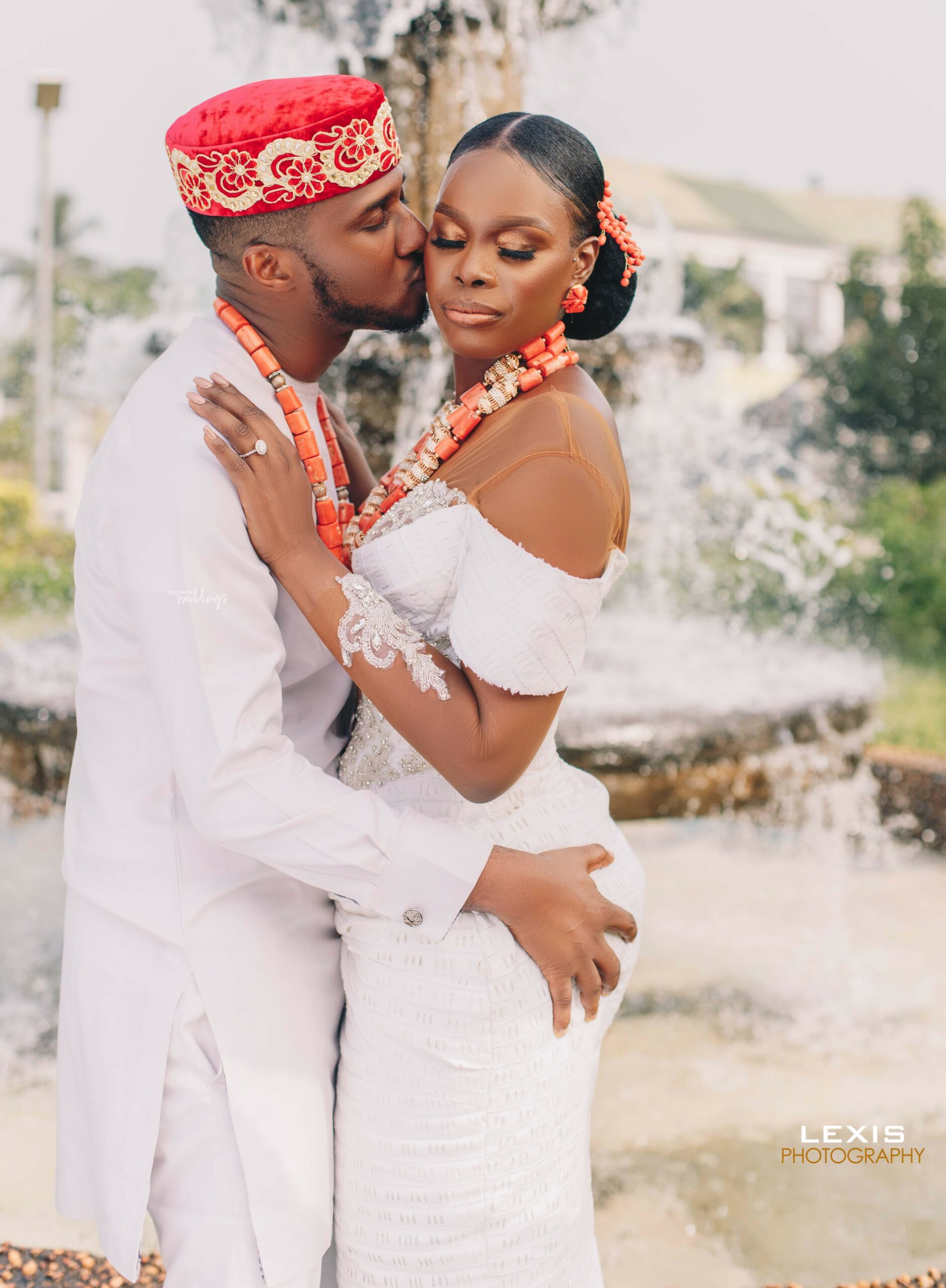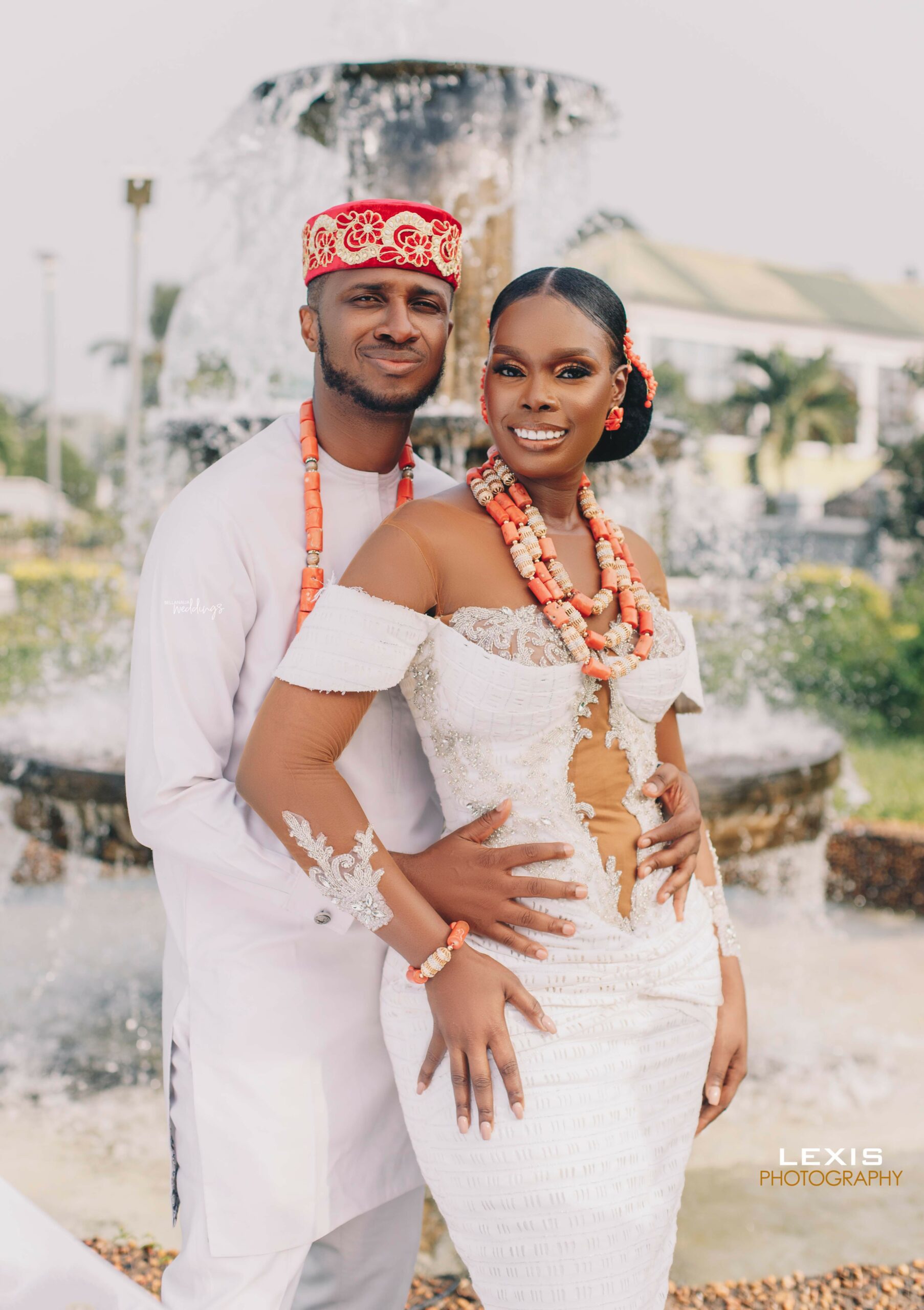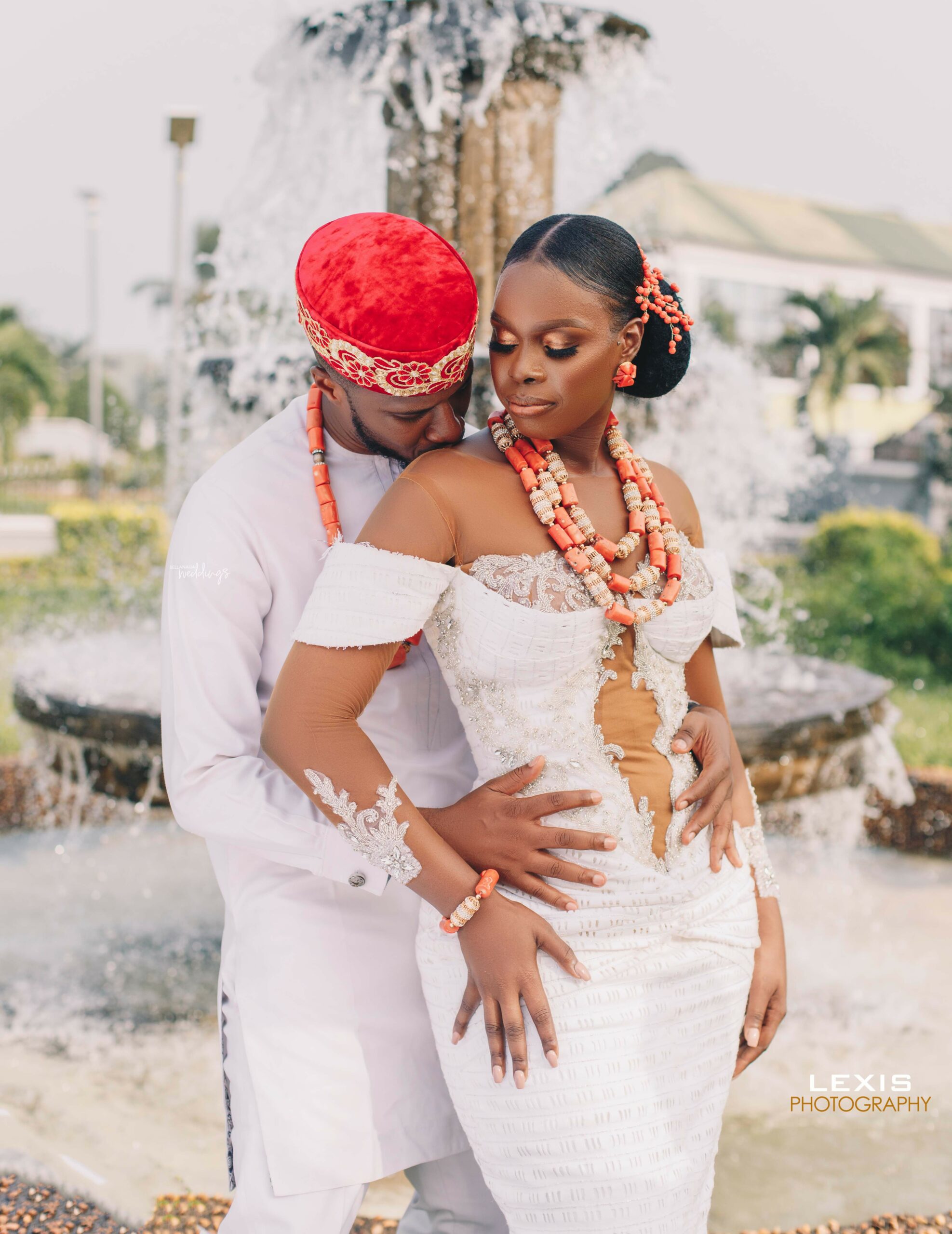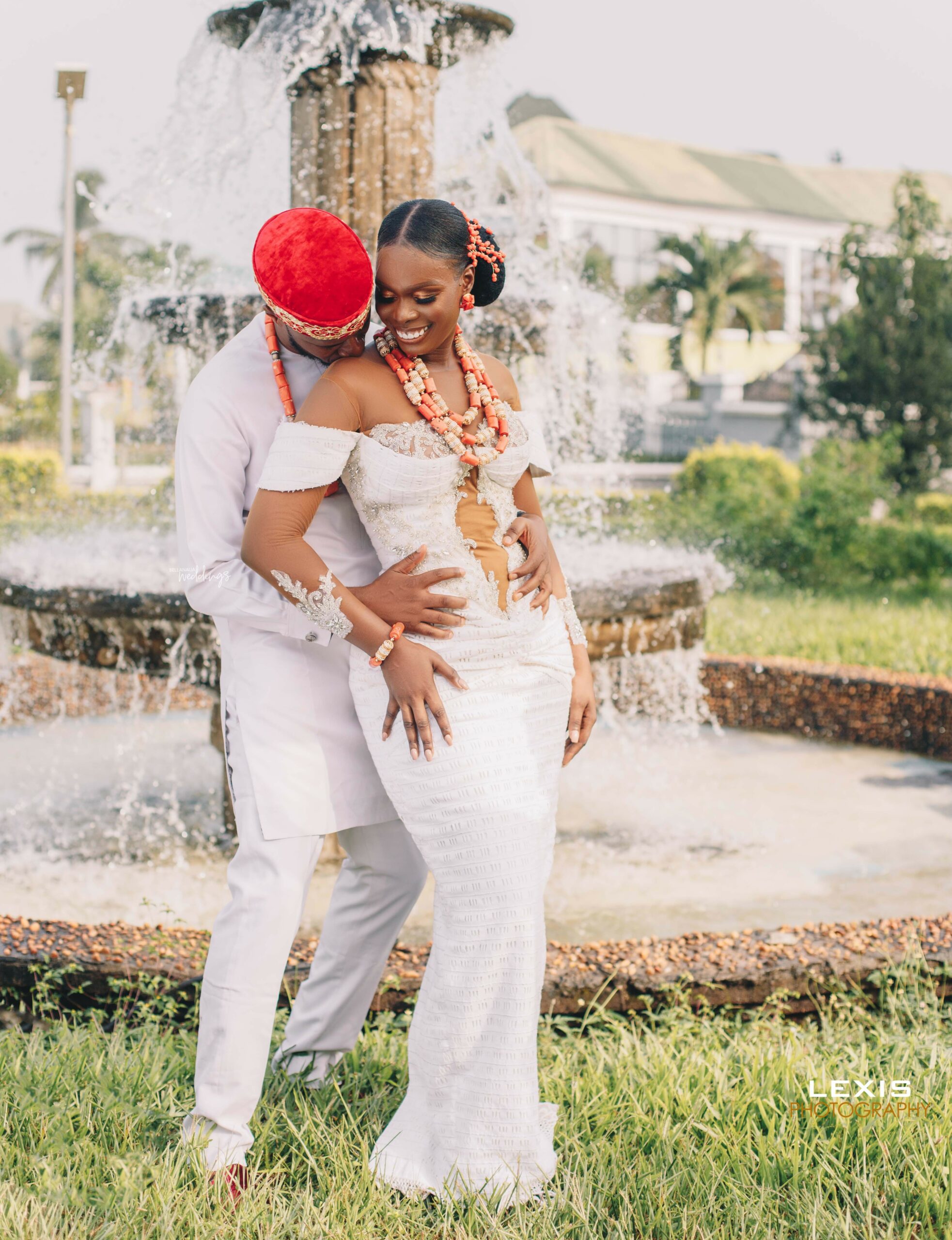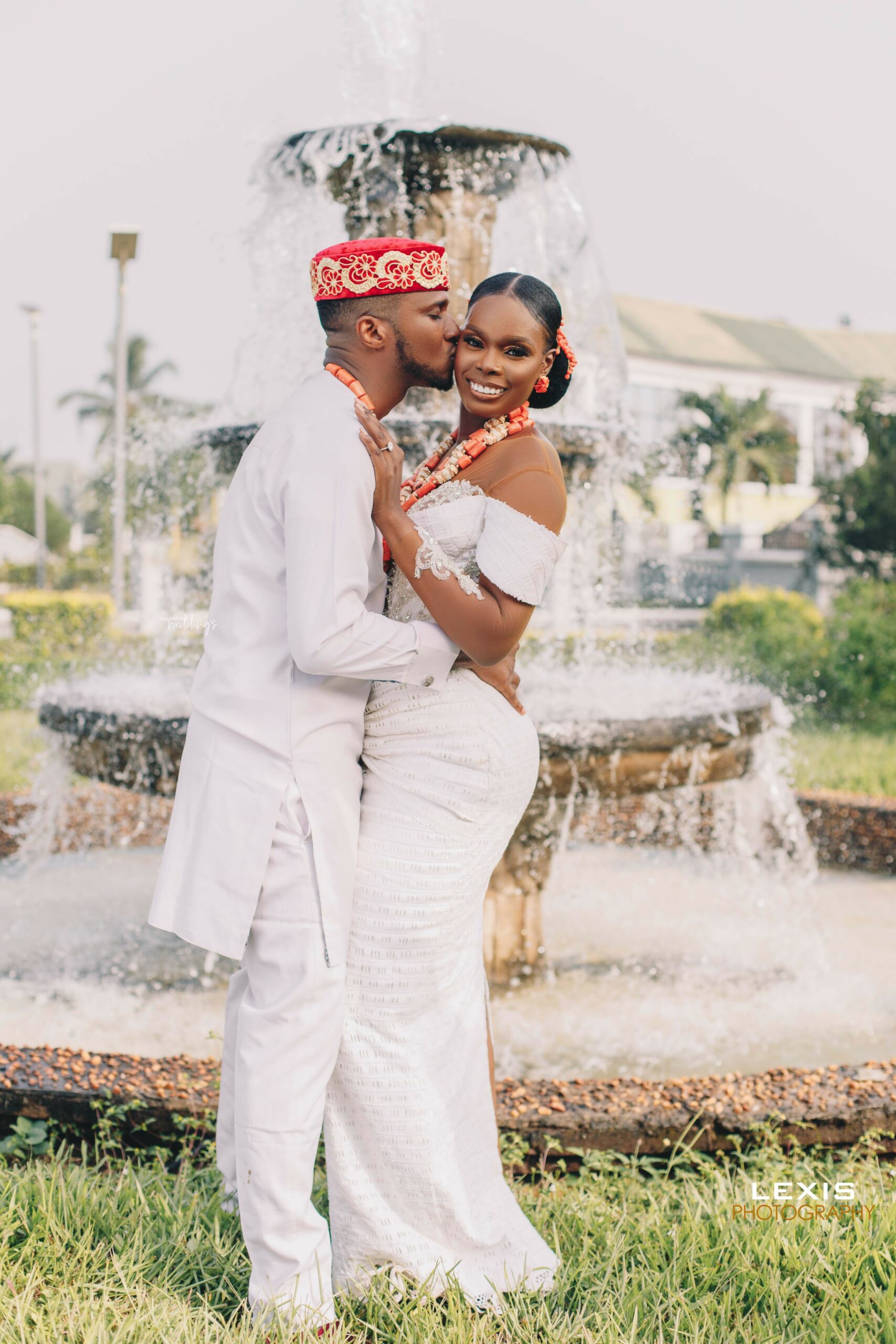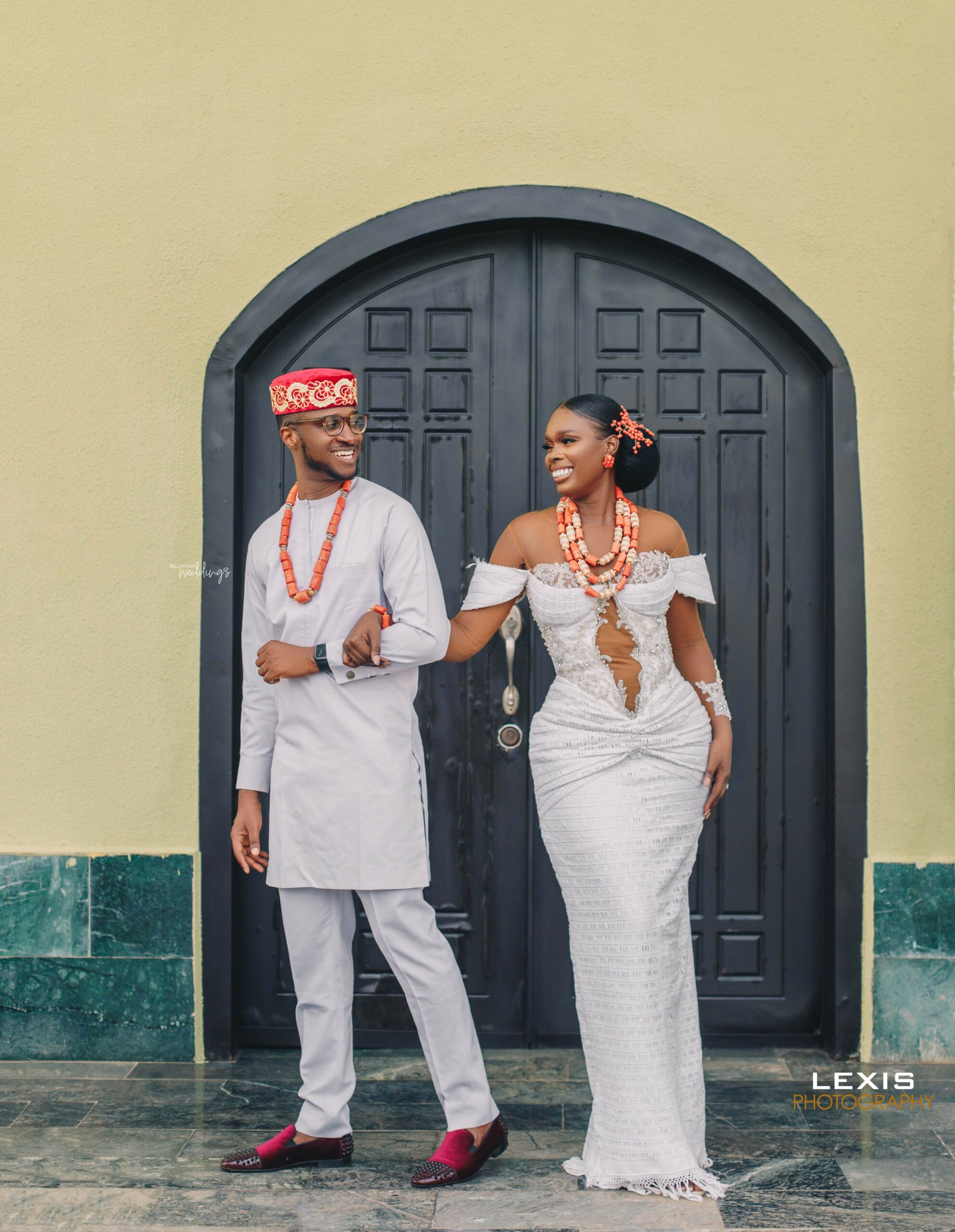 Louisa and Okechukwu make their way into the reception hall, in all finesse.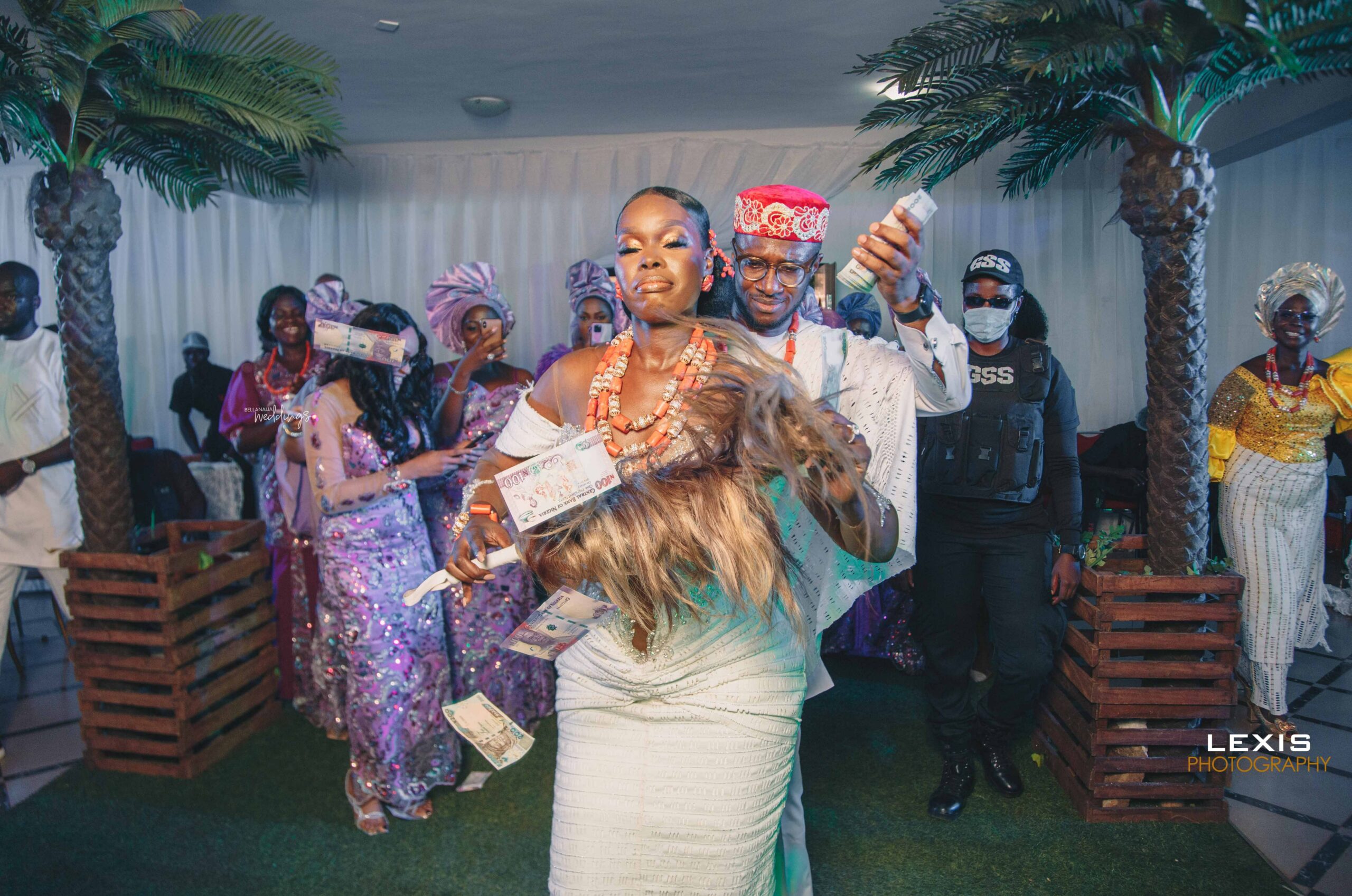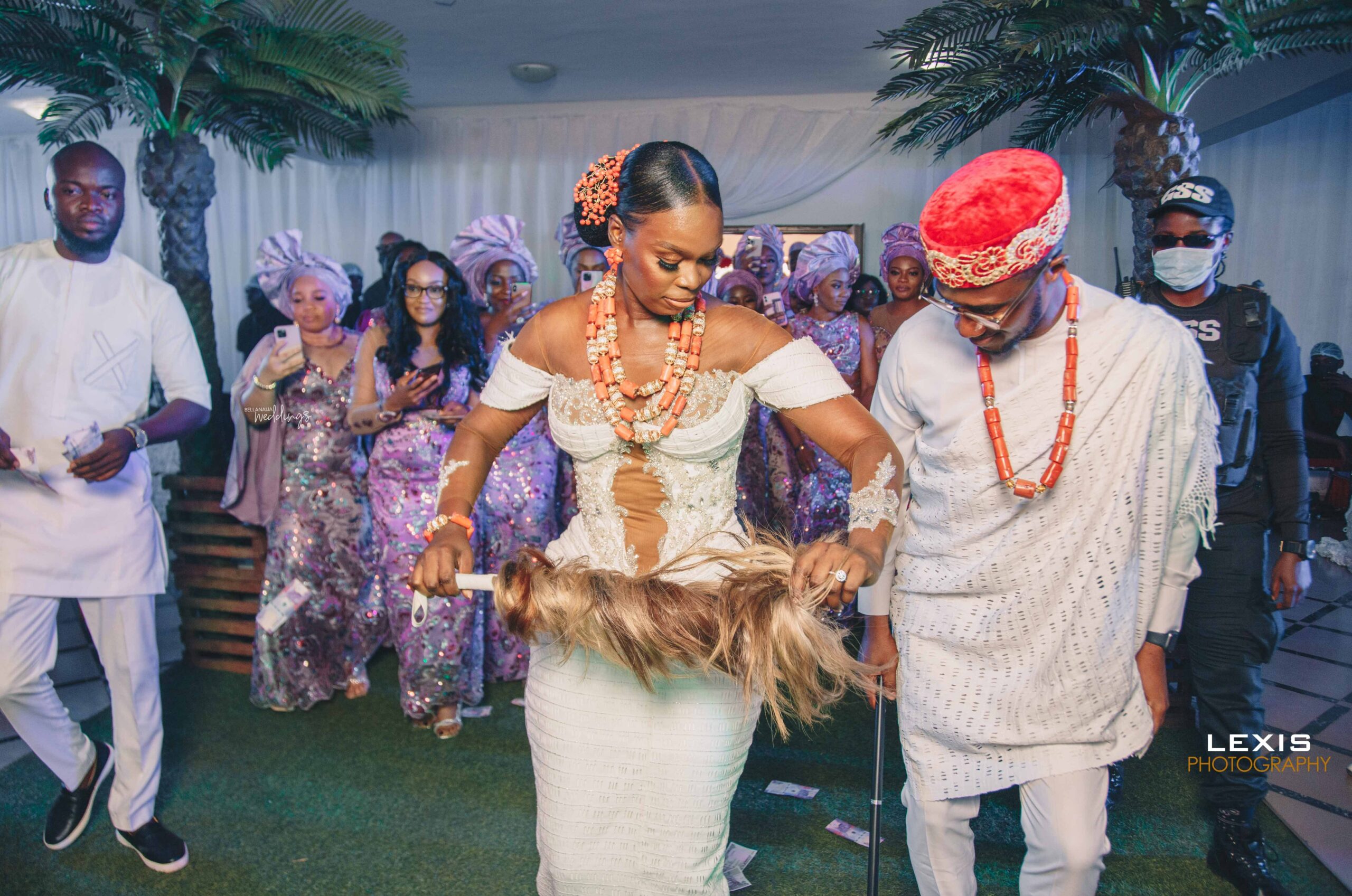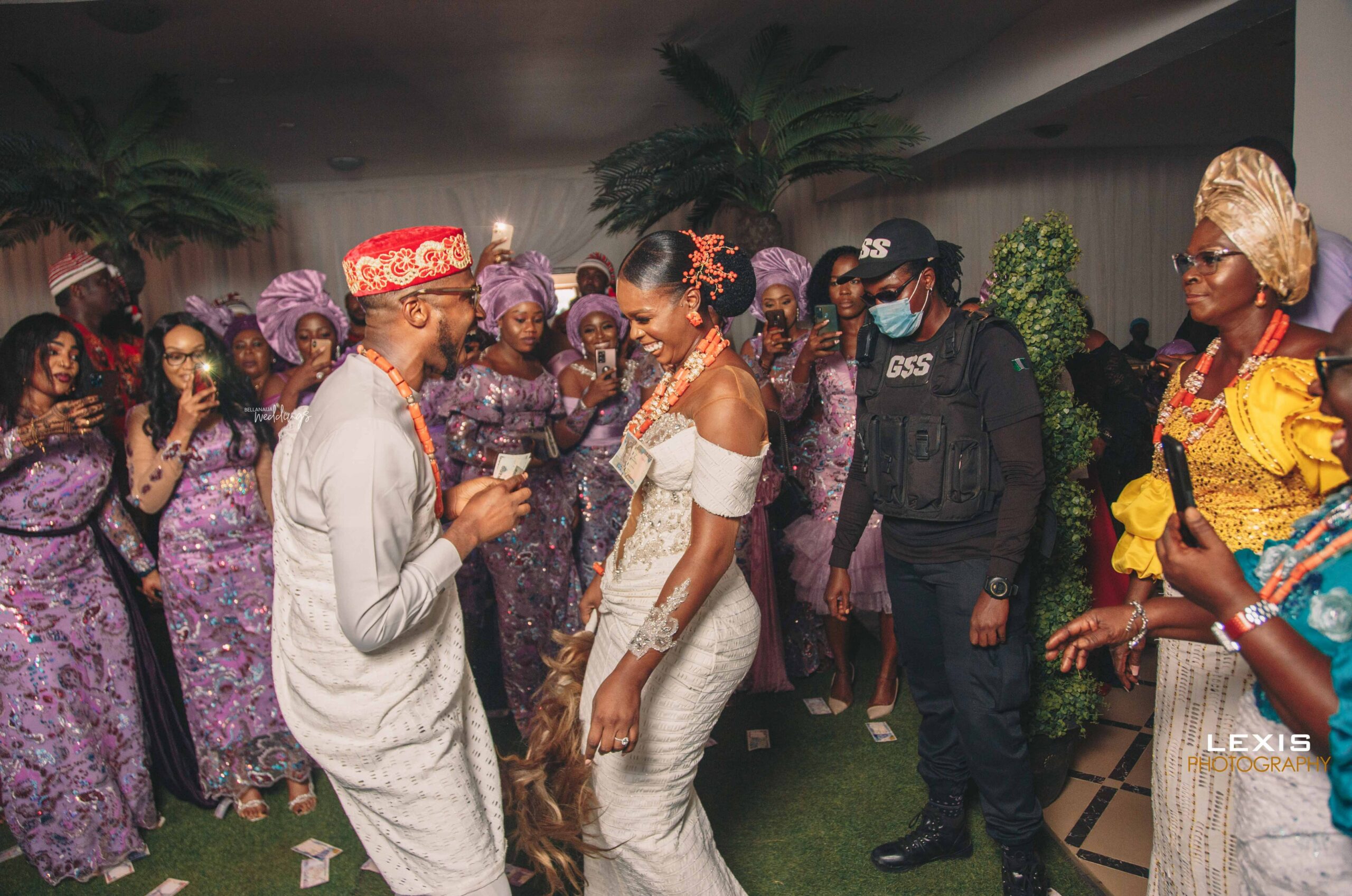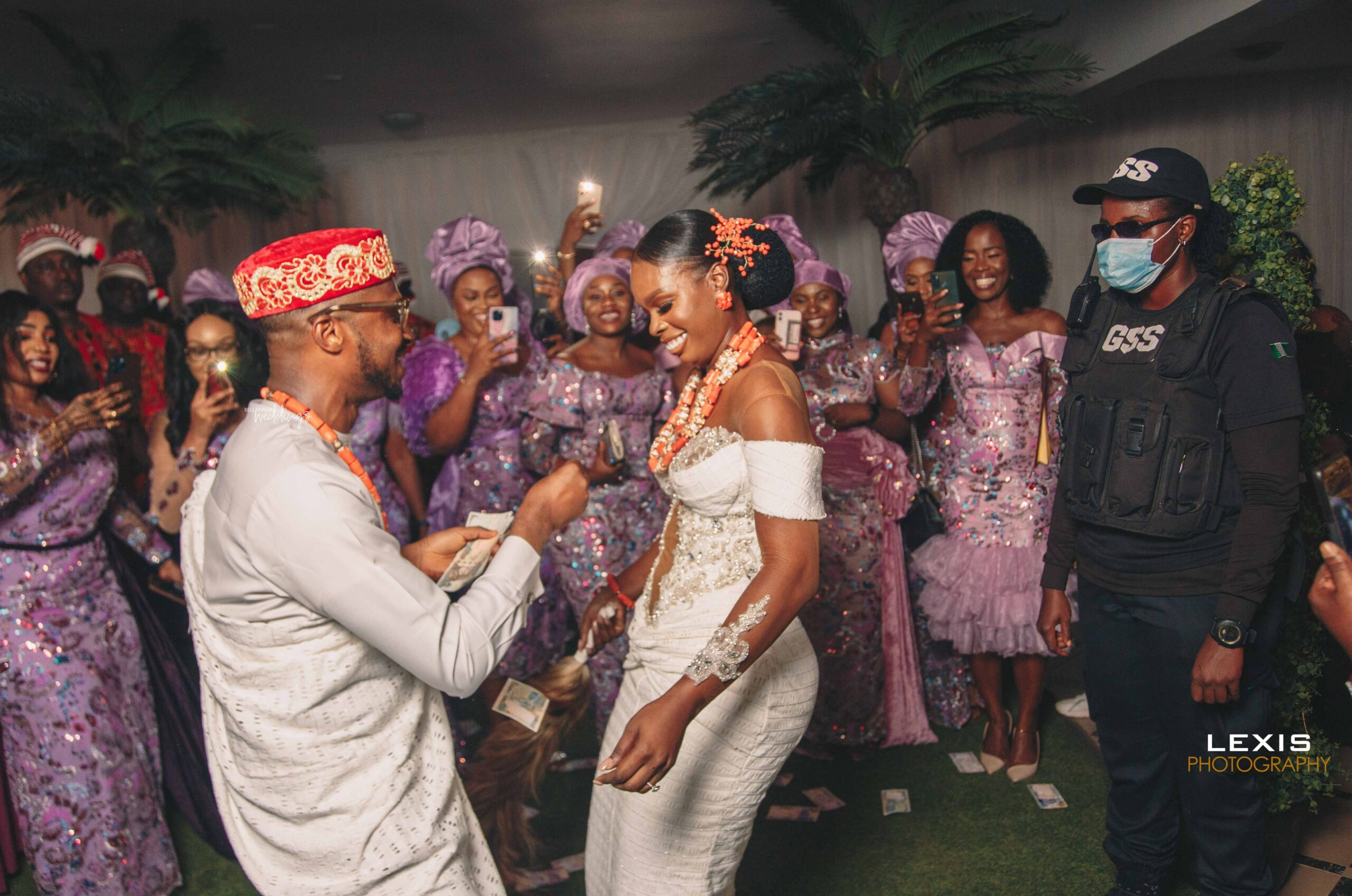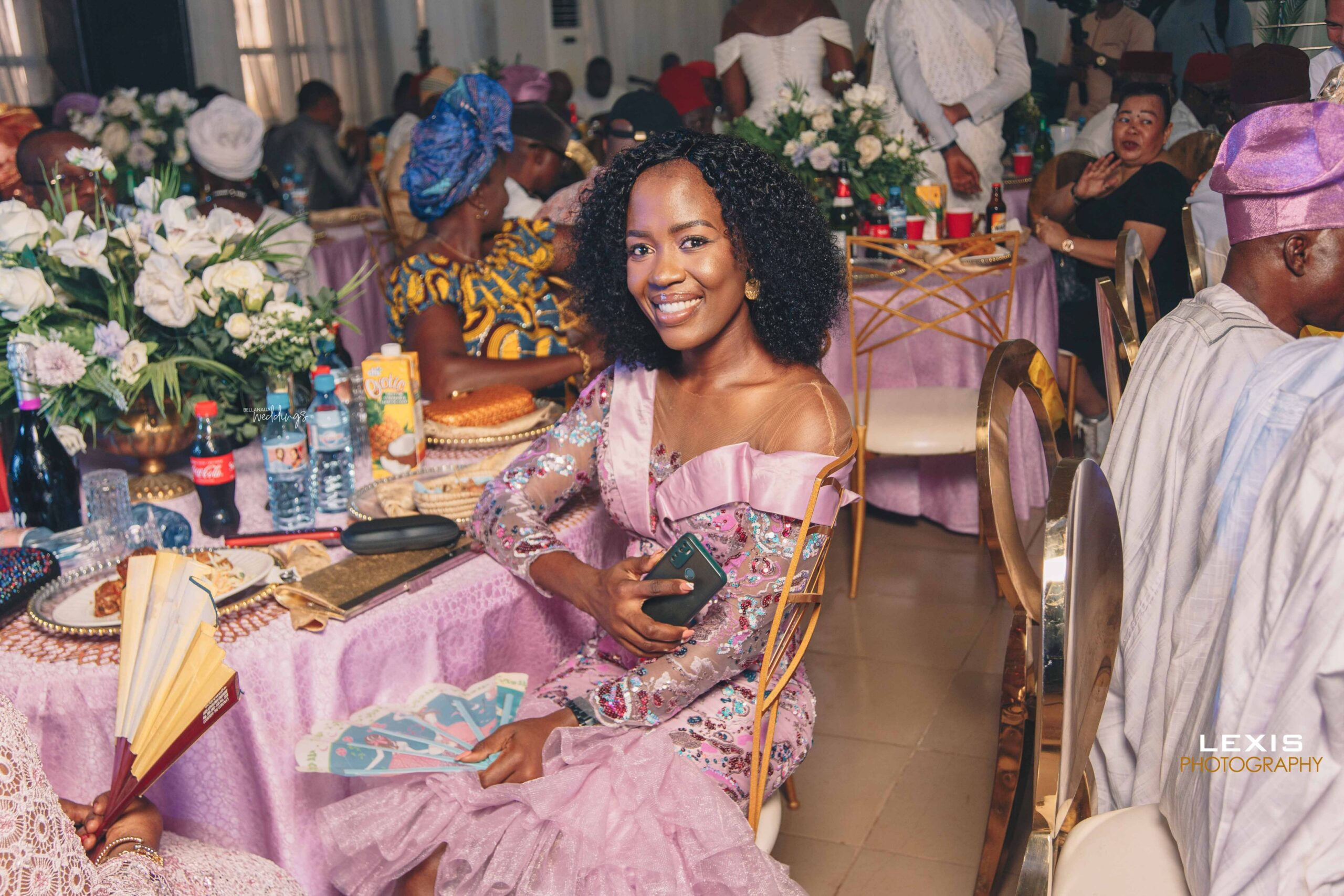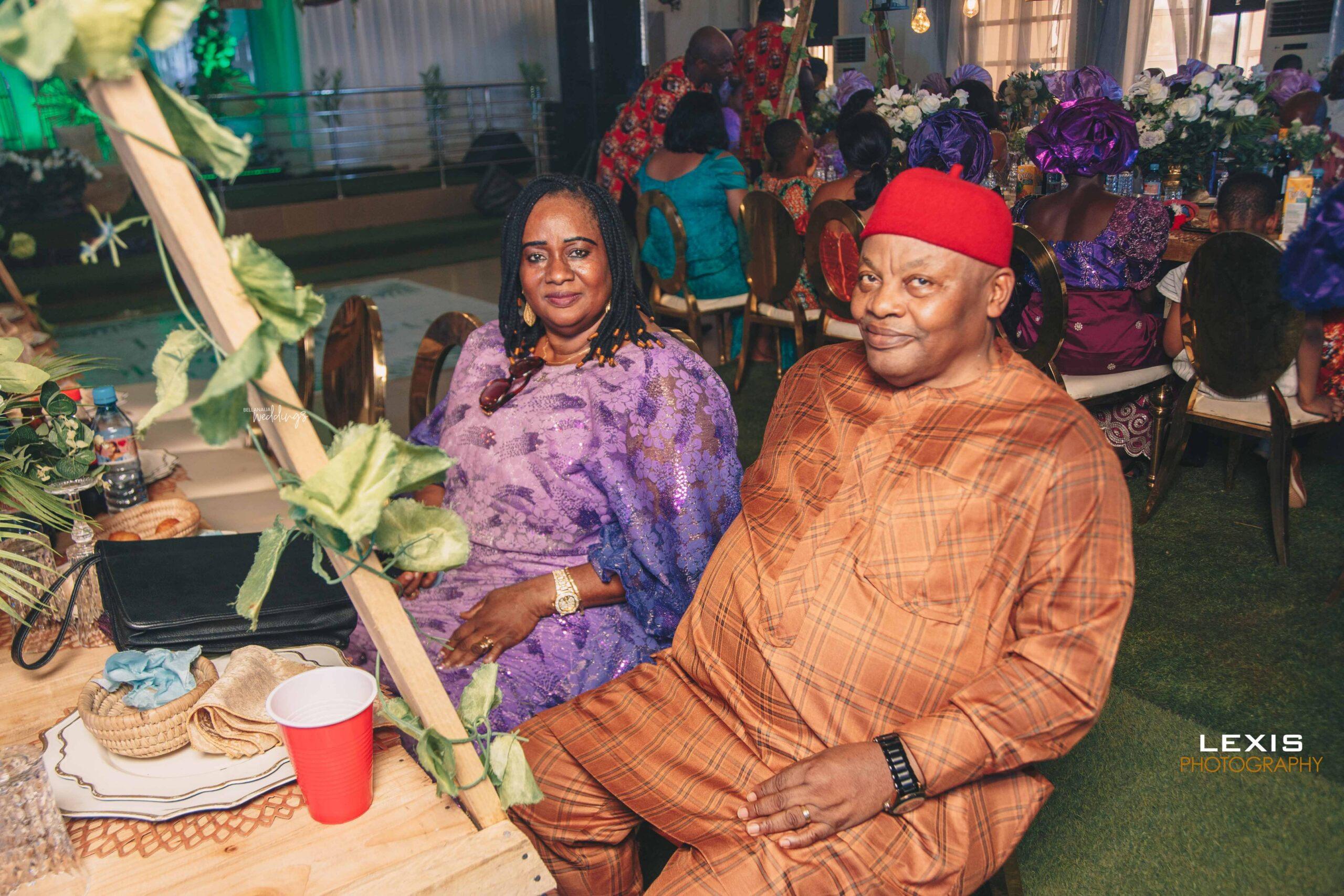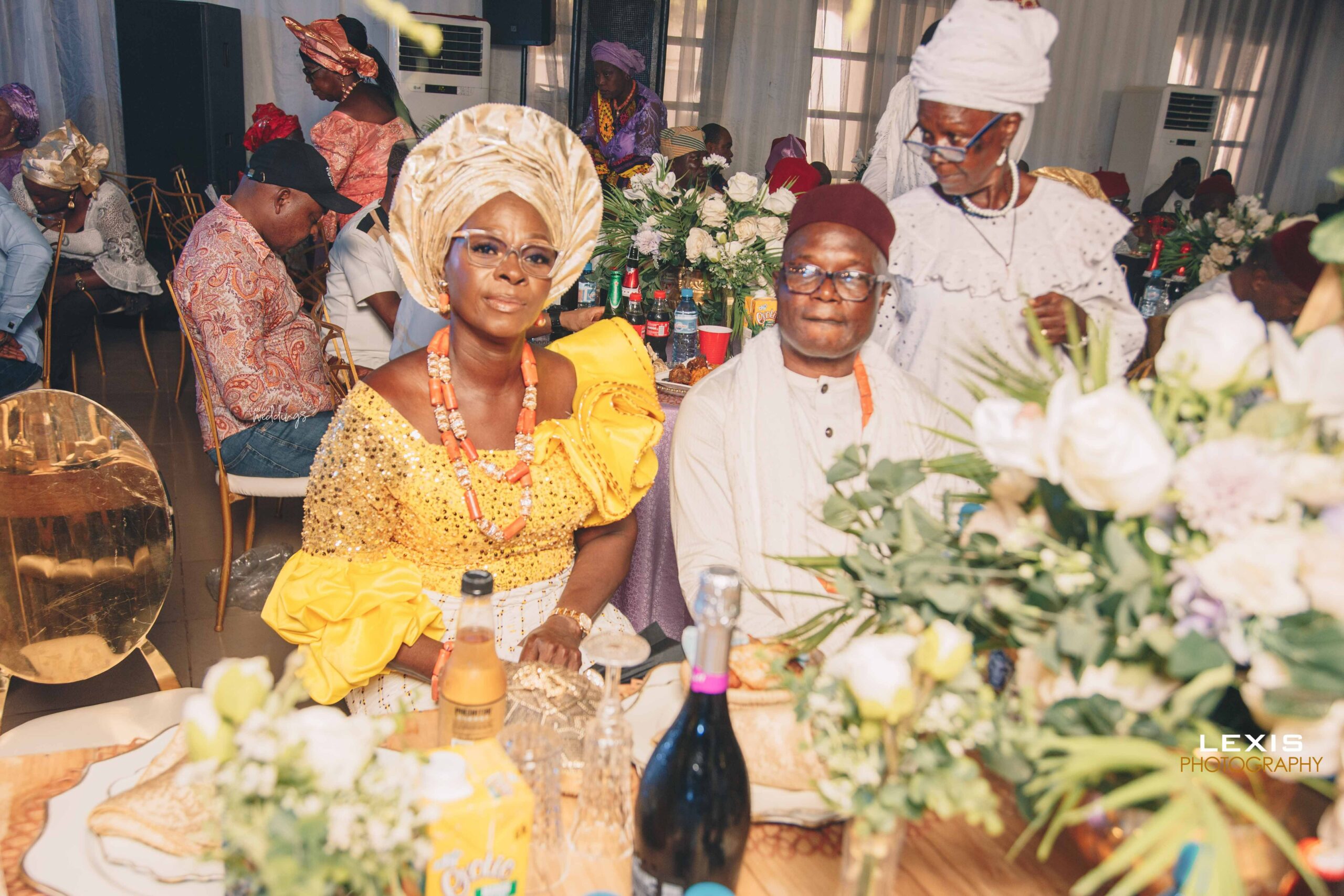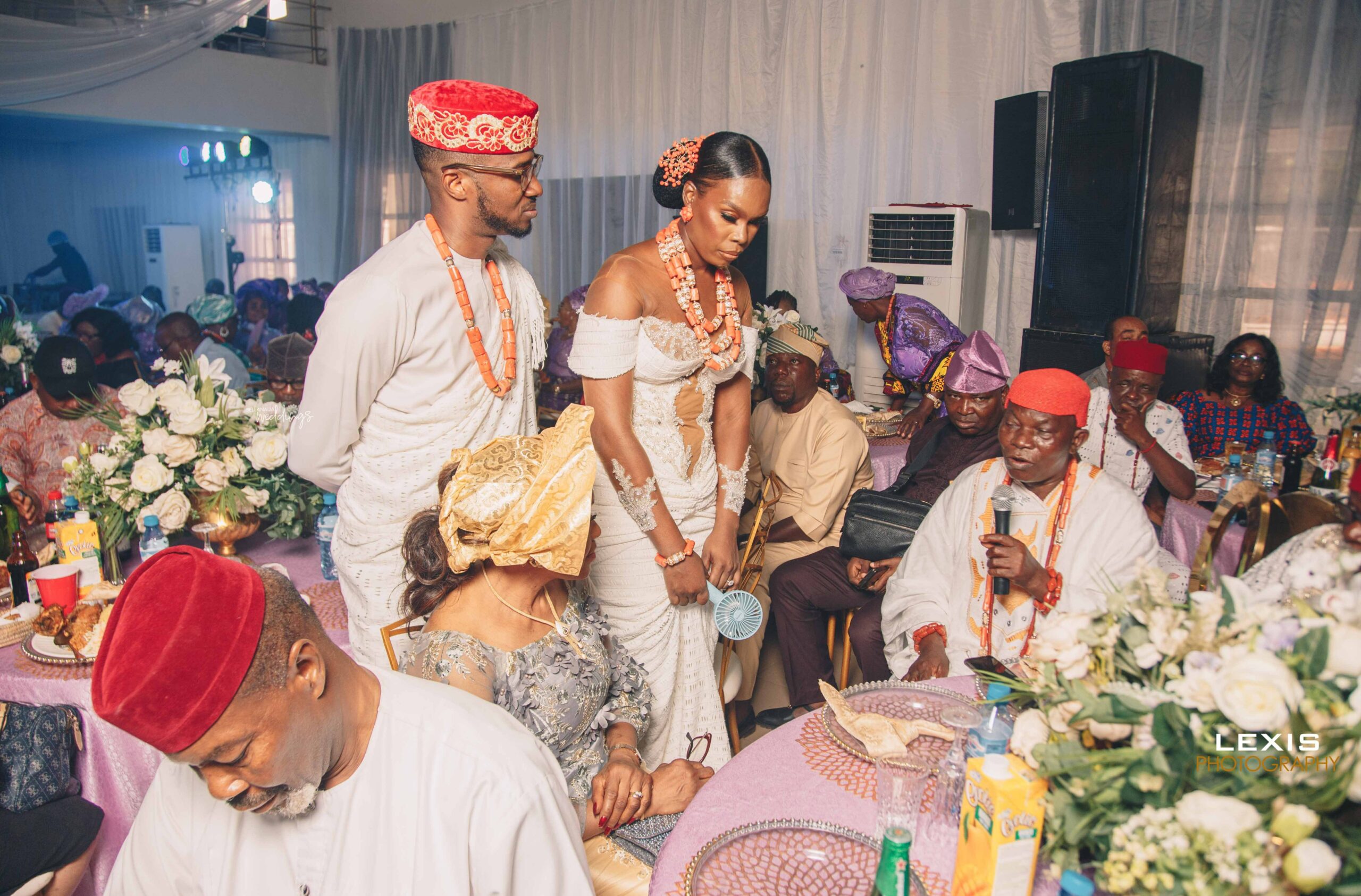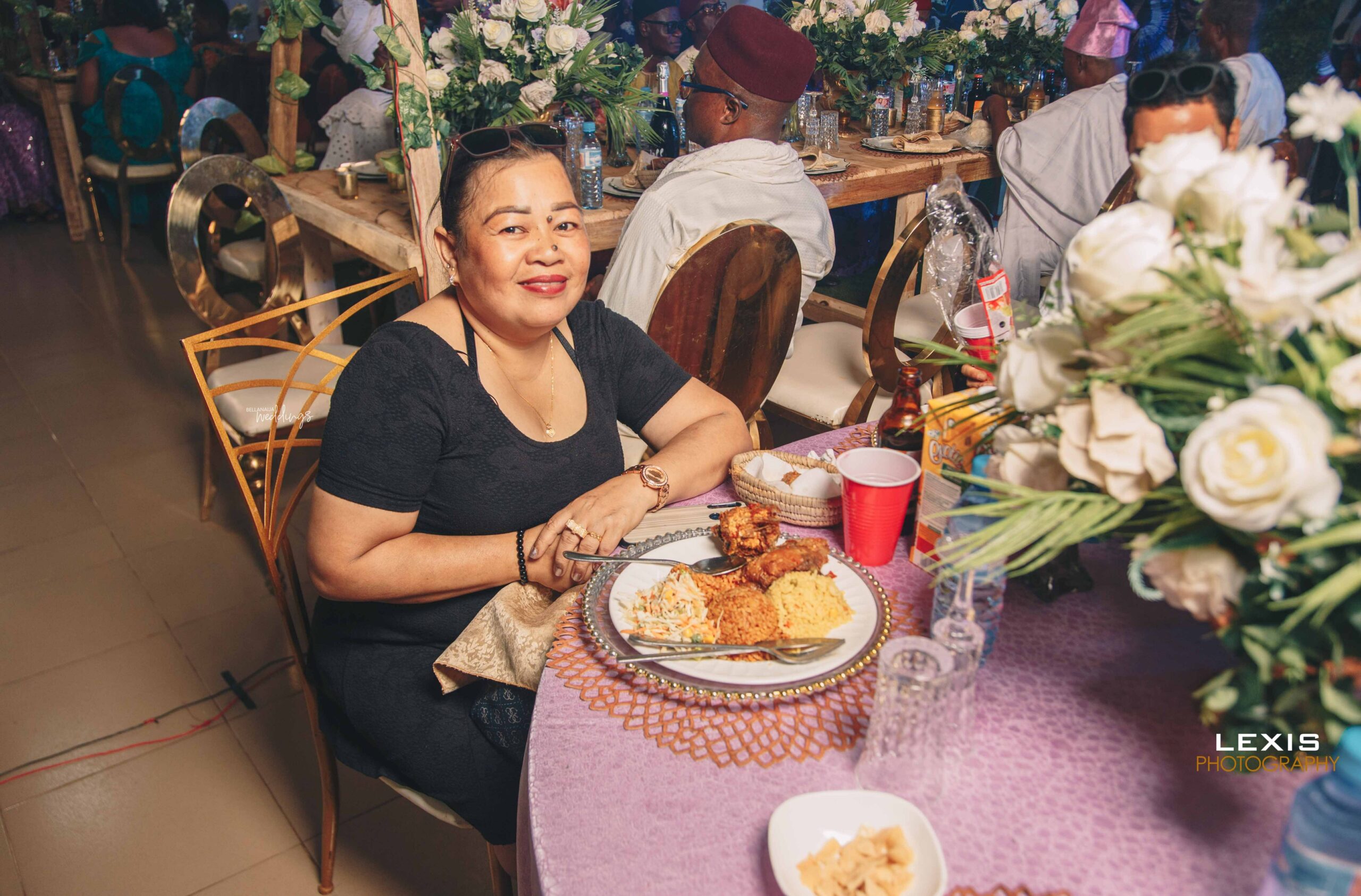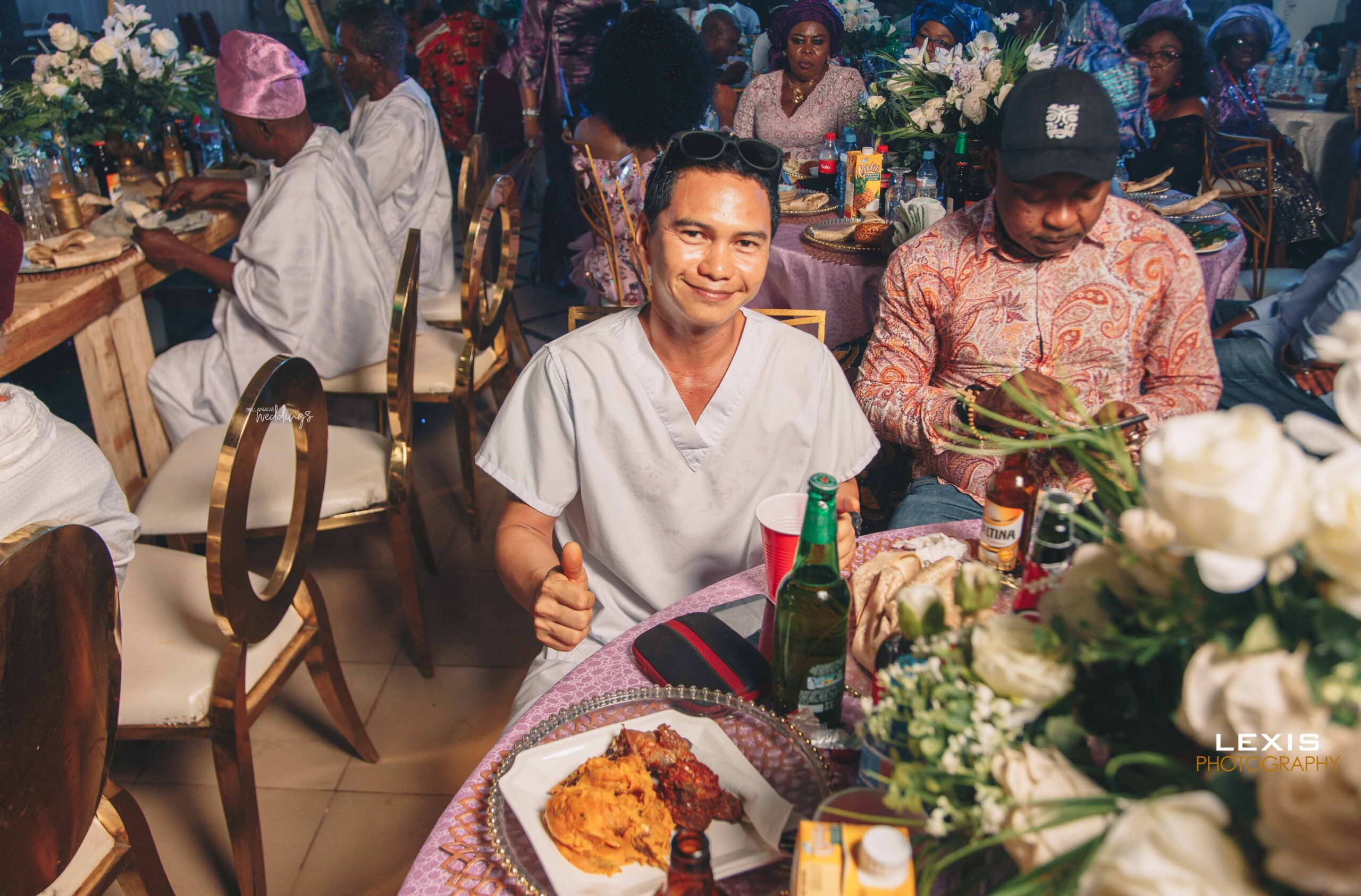 Now, to the cutting of the cake!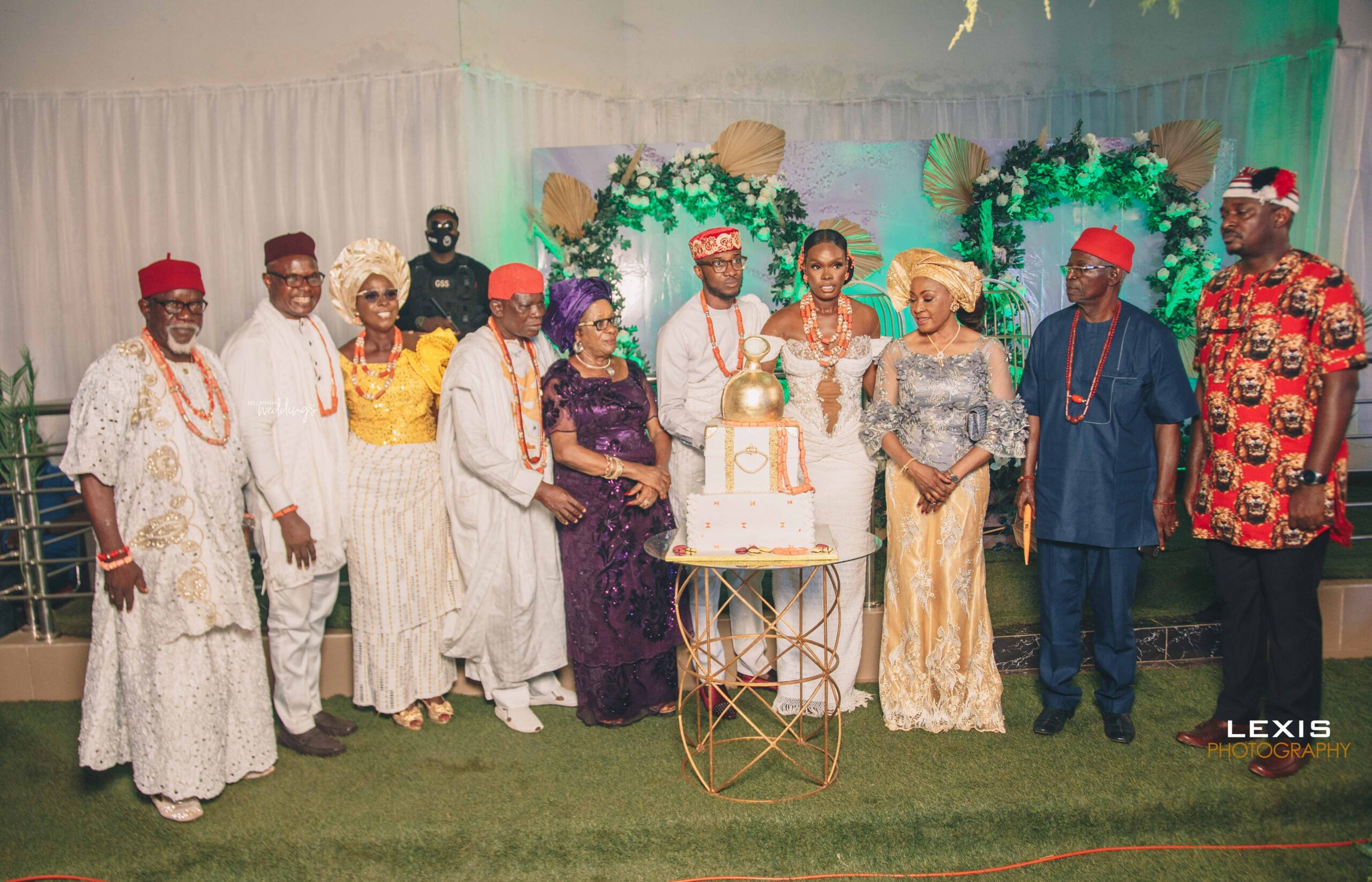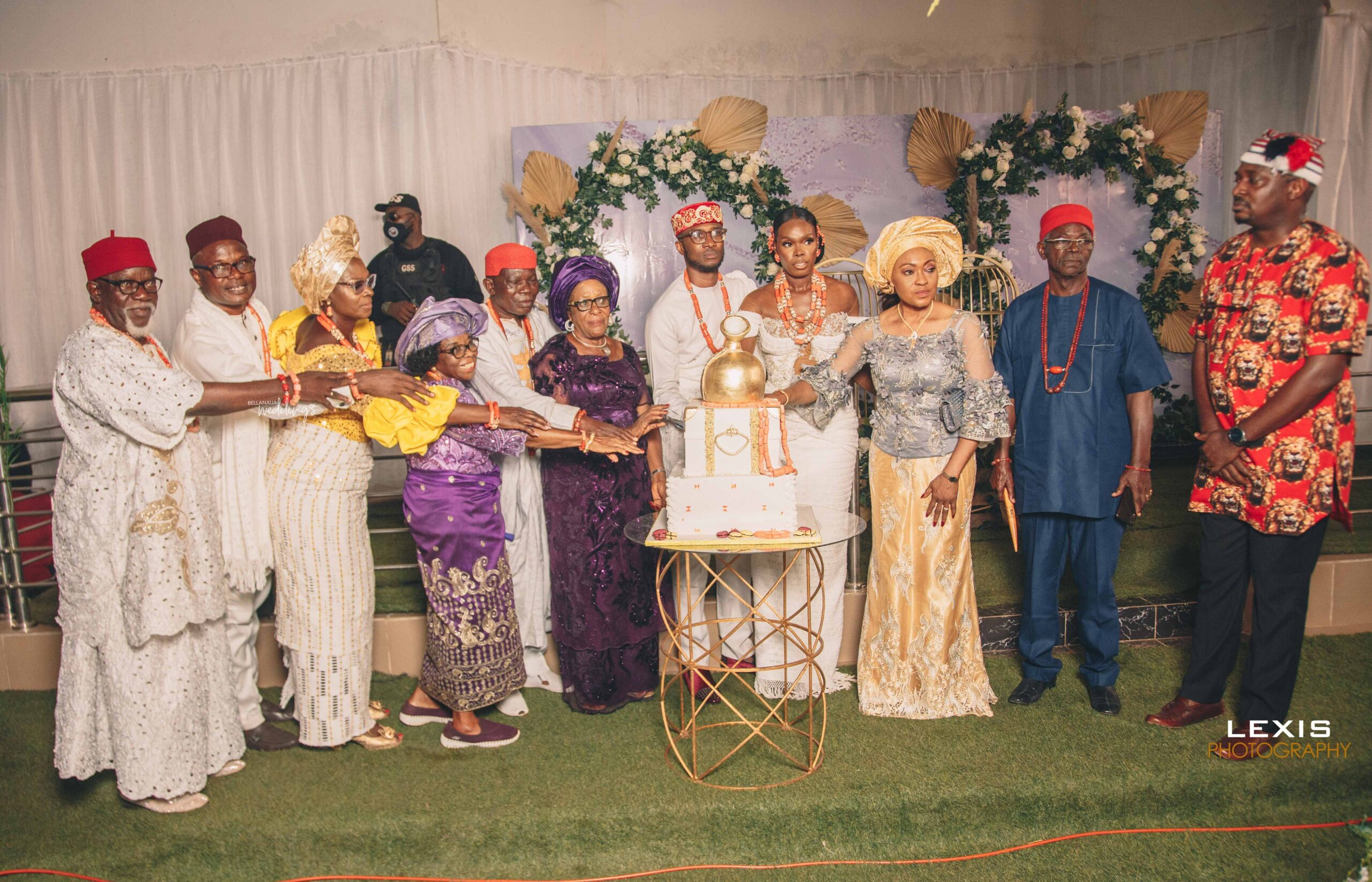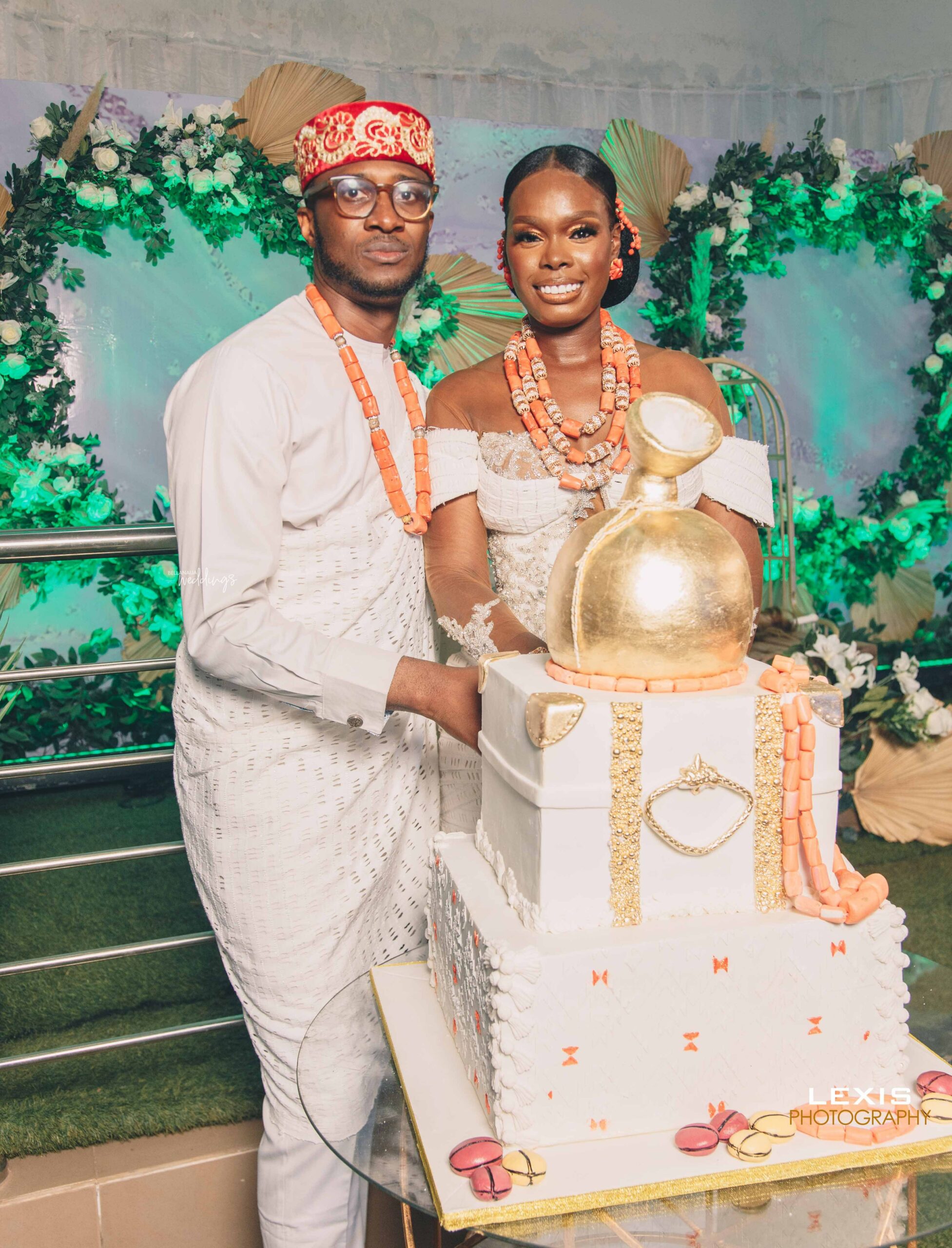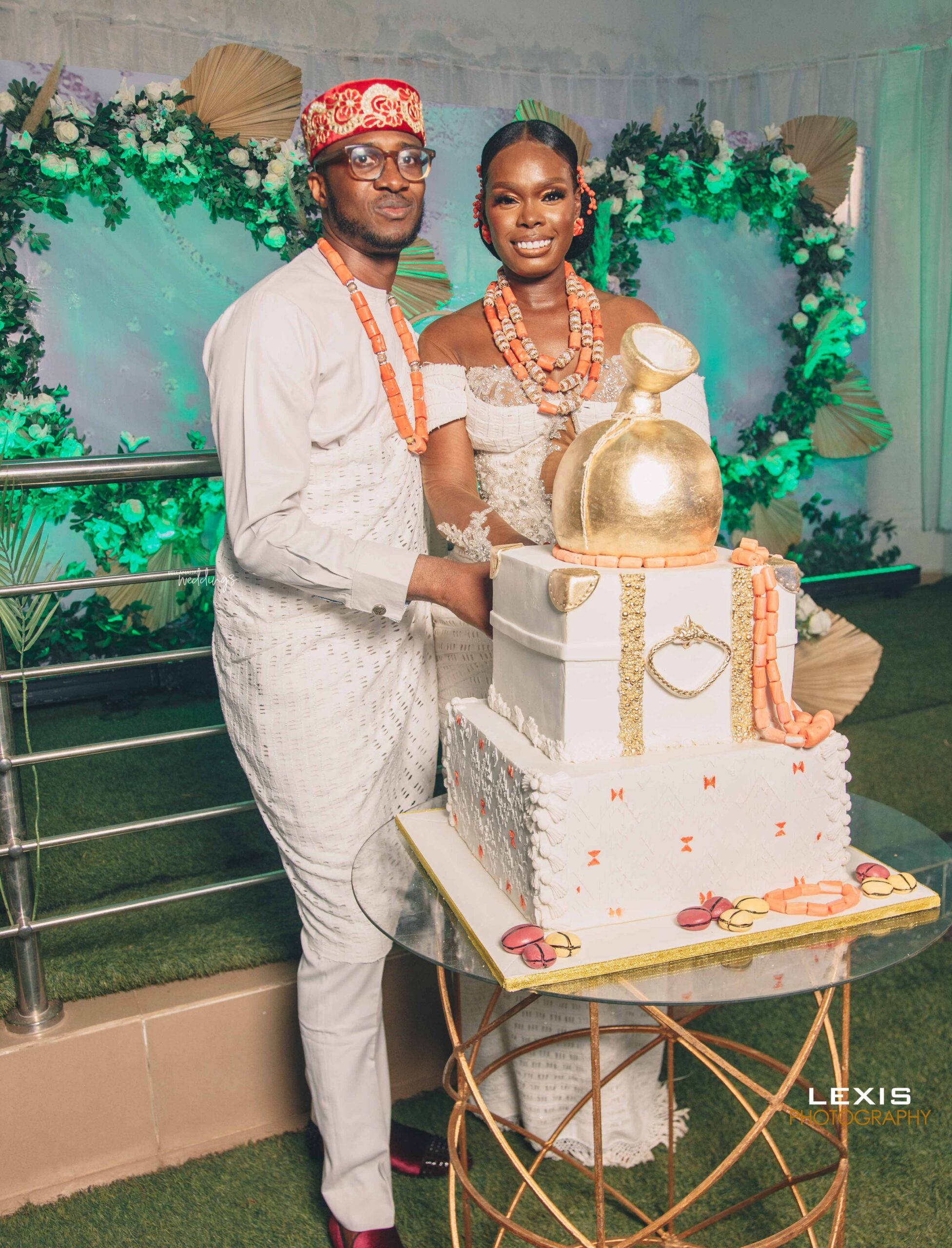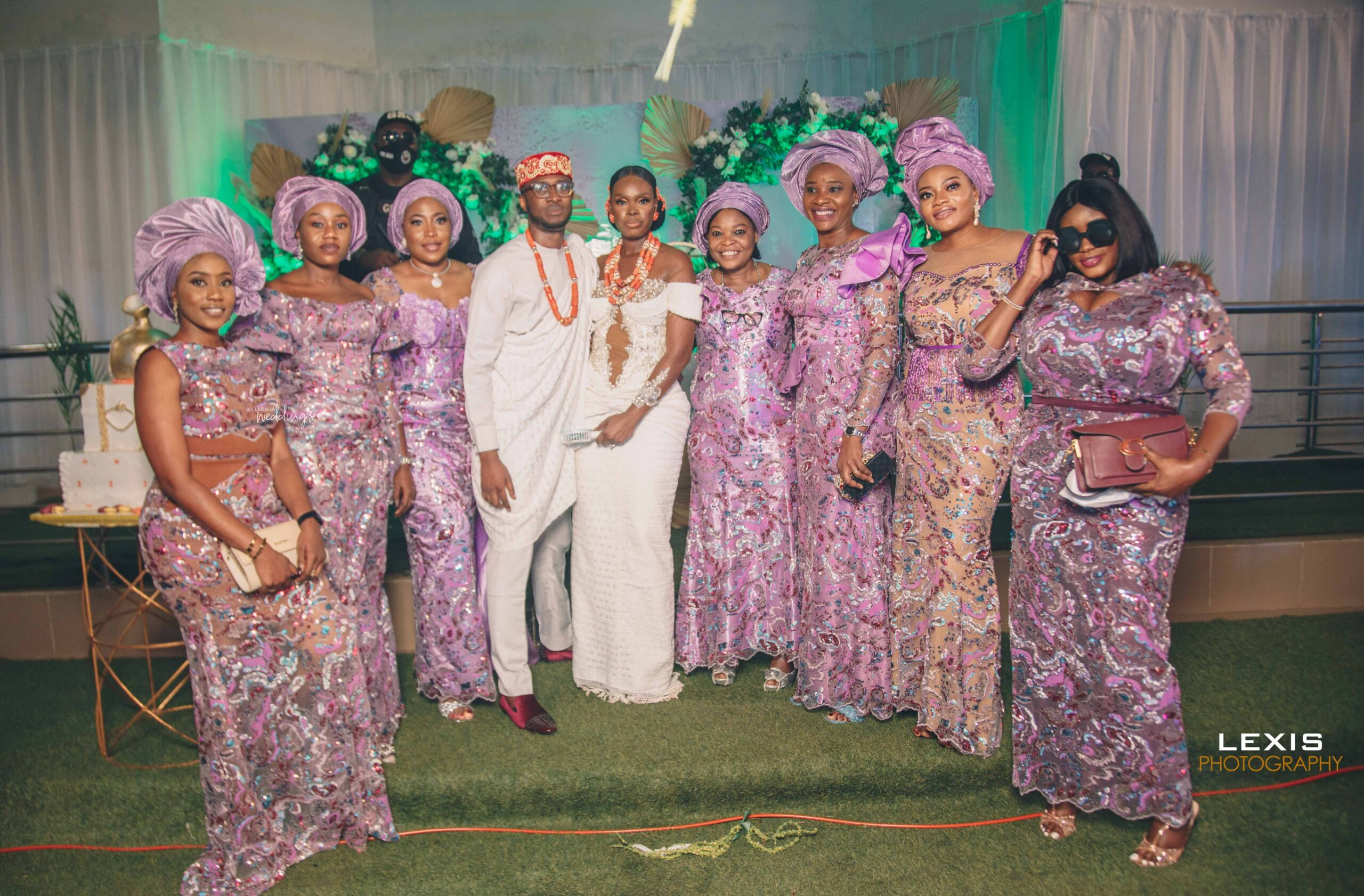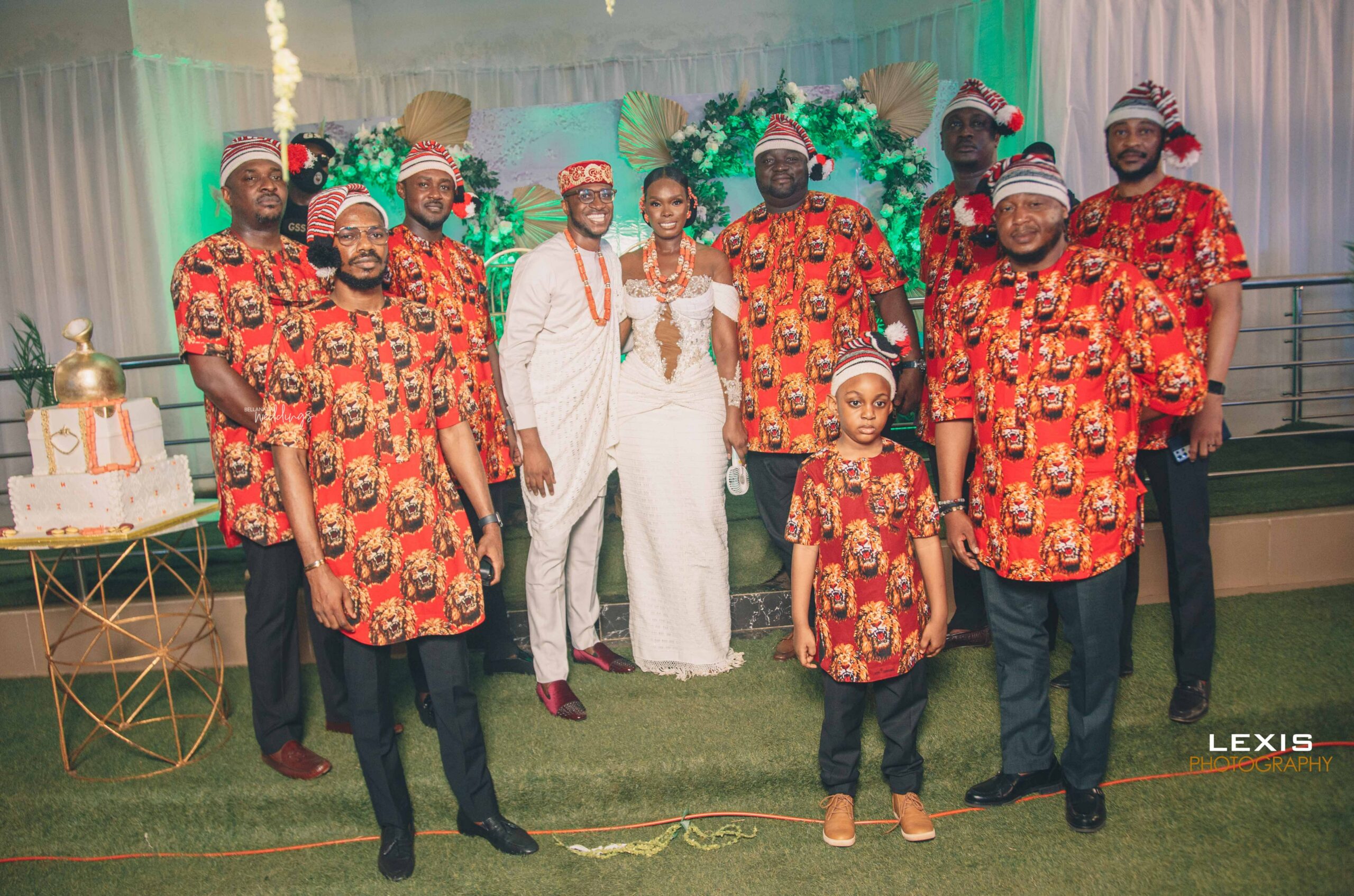 Time for the third appearance and the lovebirds came correct…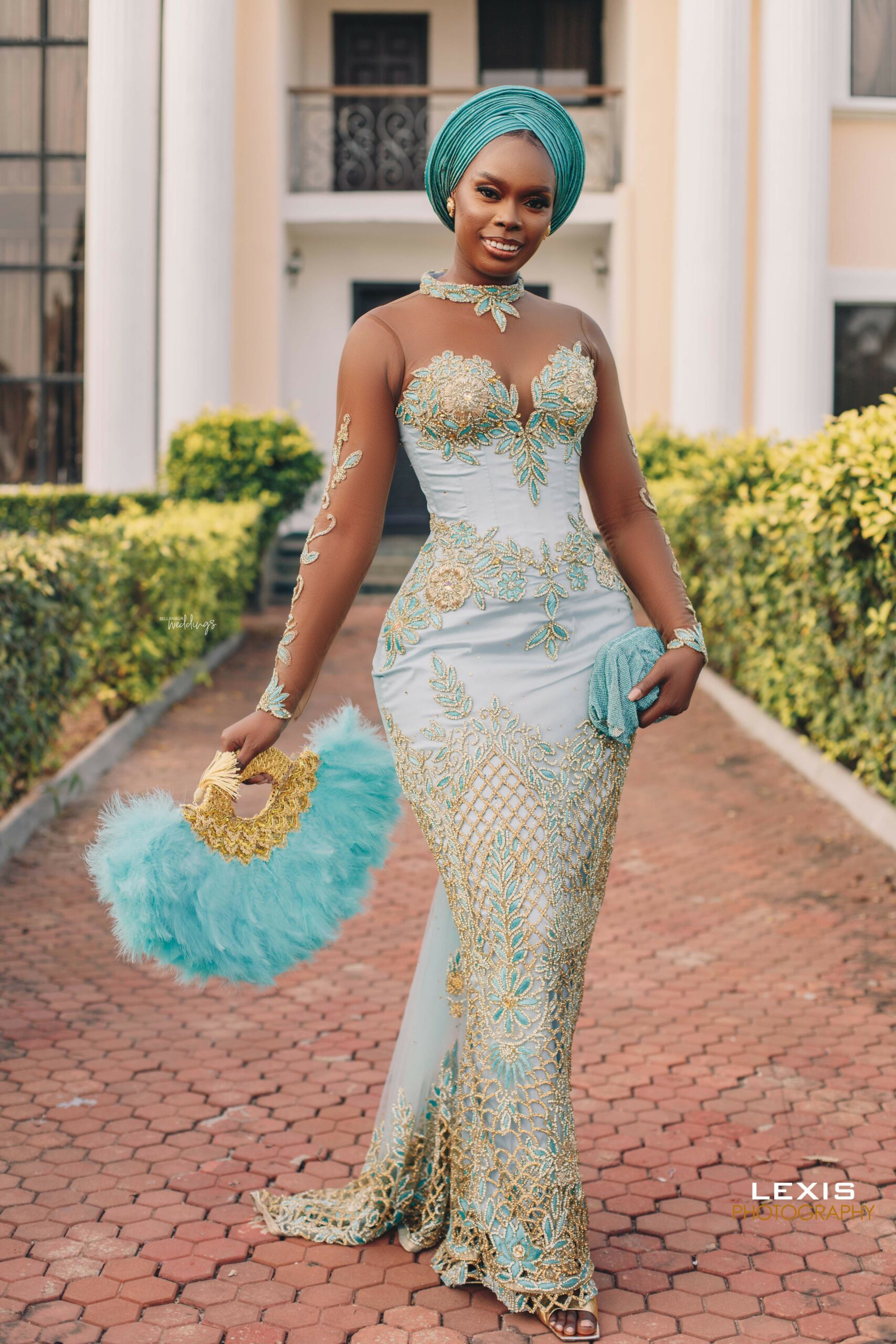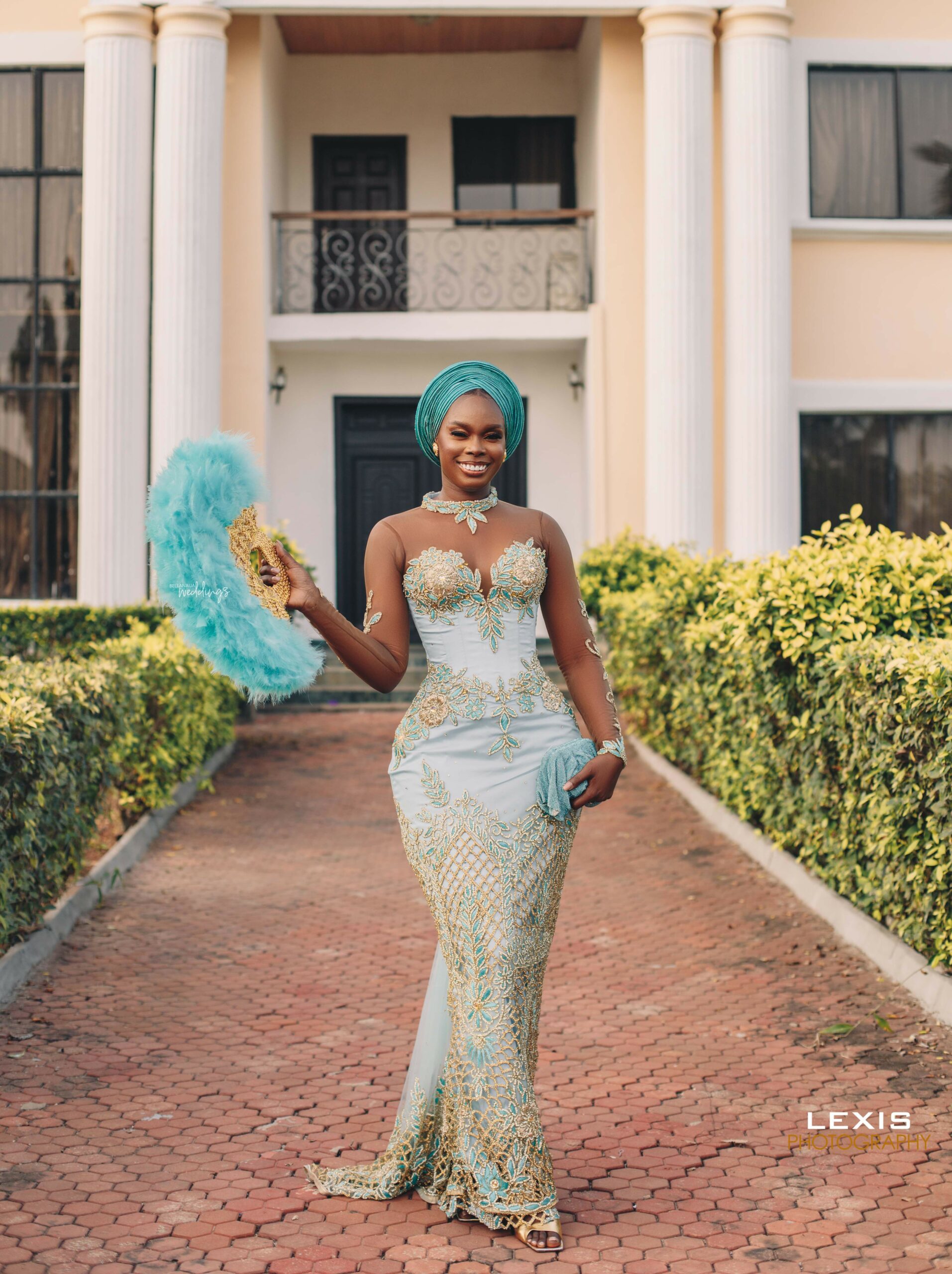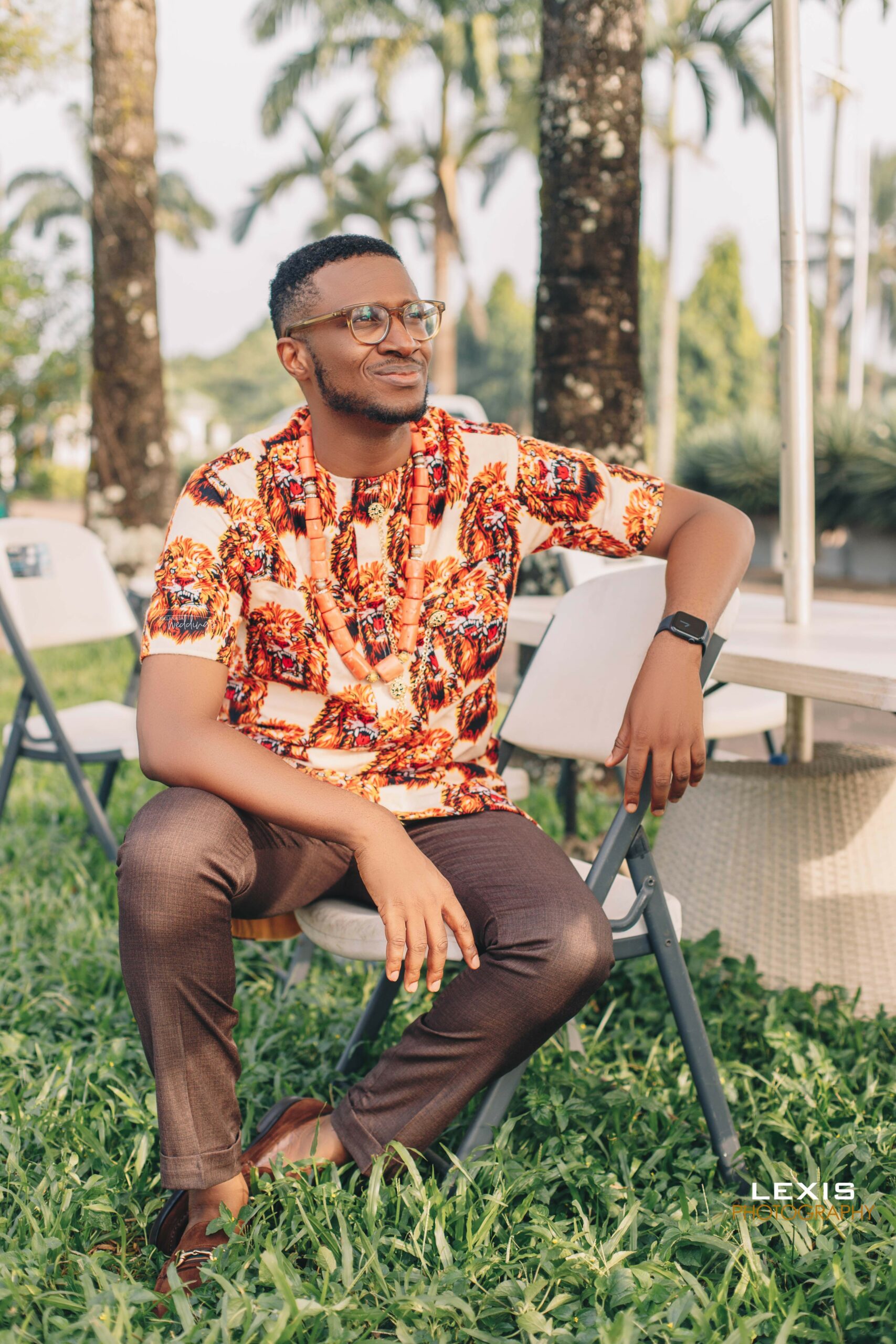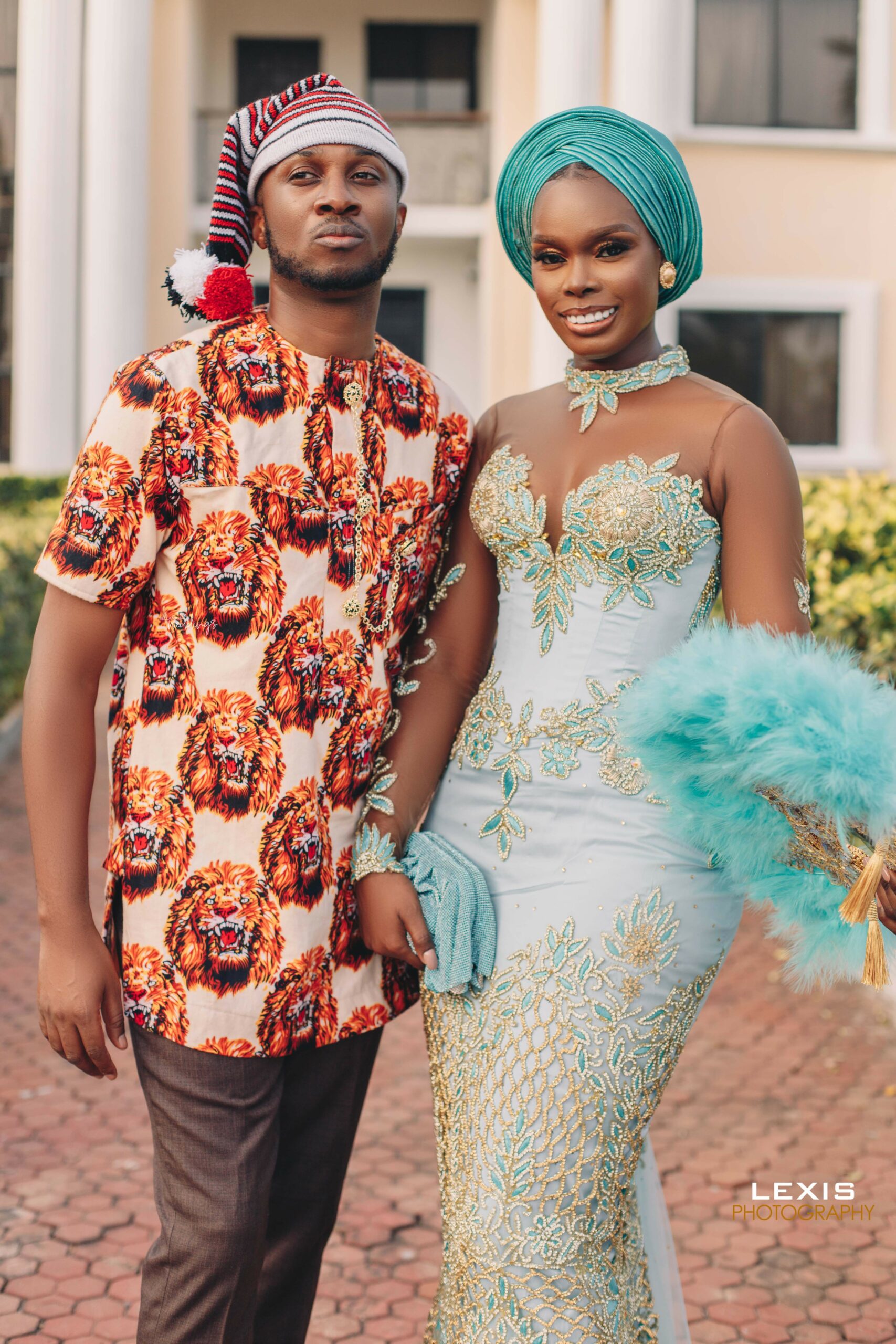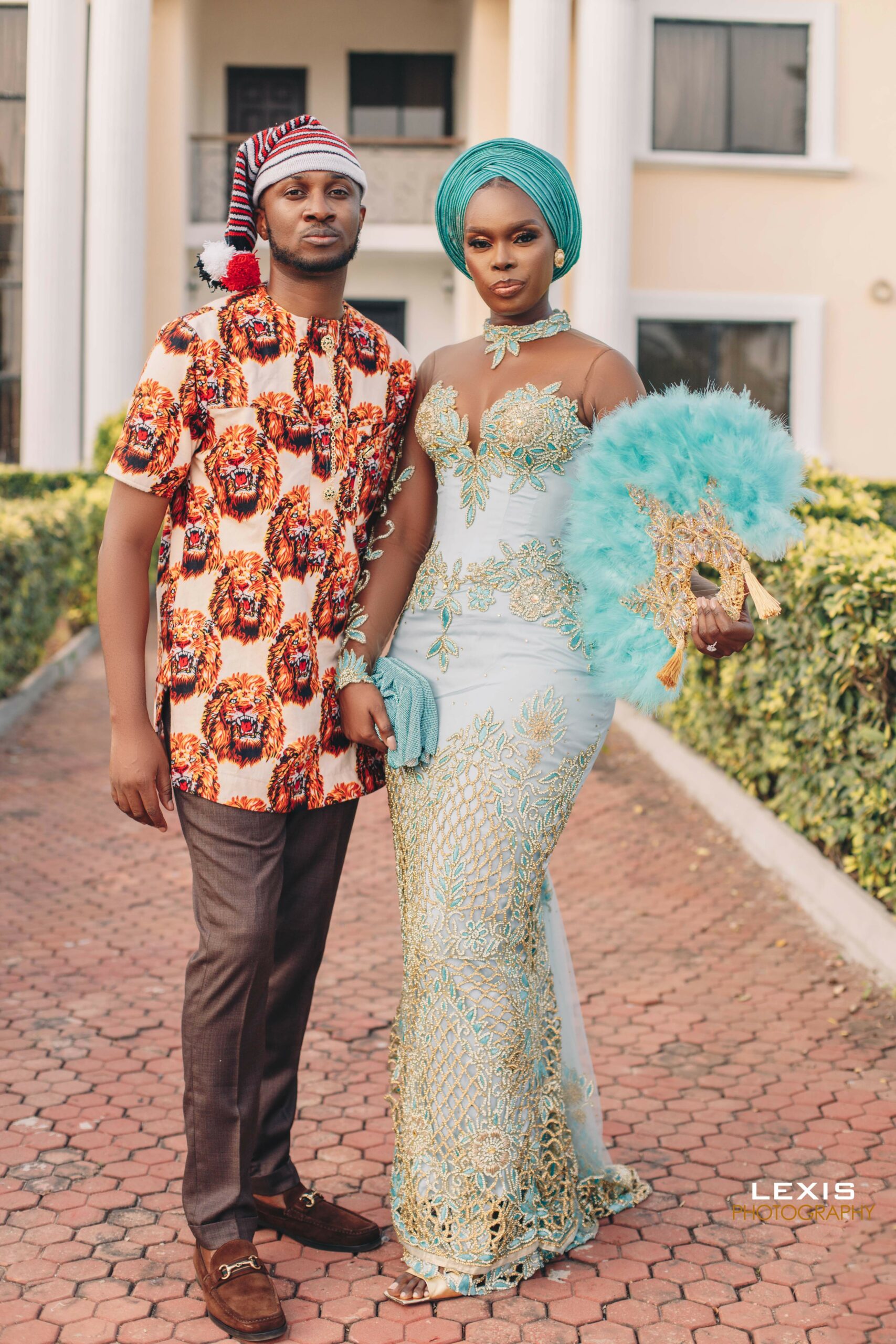 Make way for the latest couple!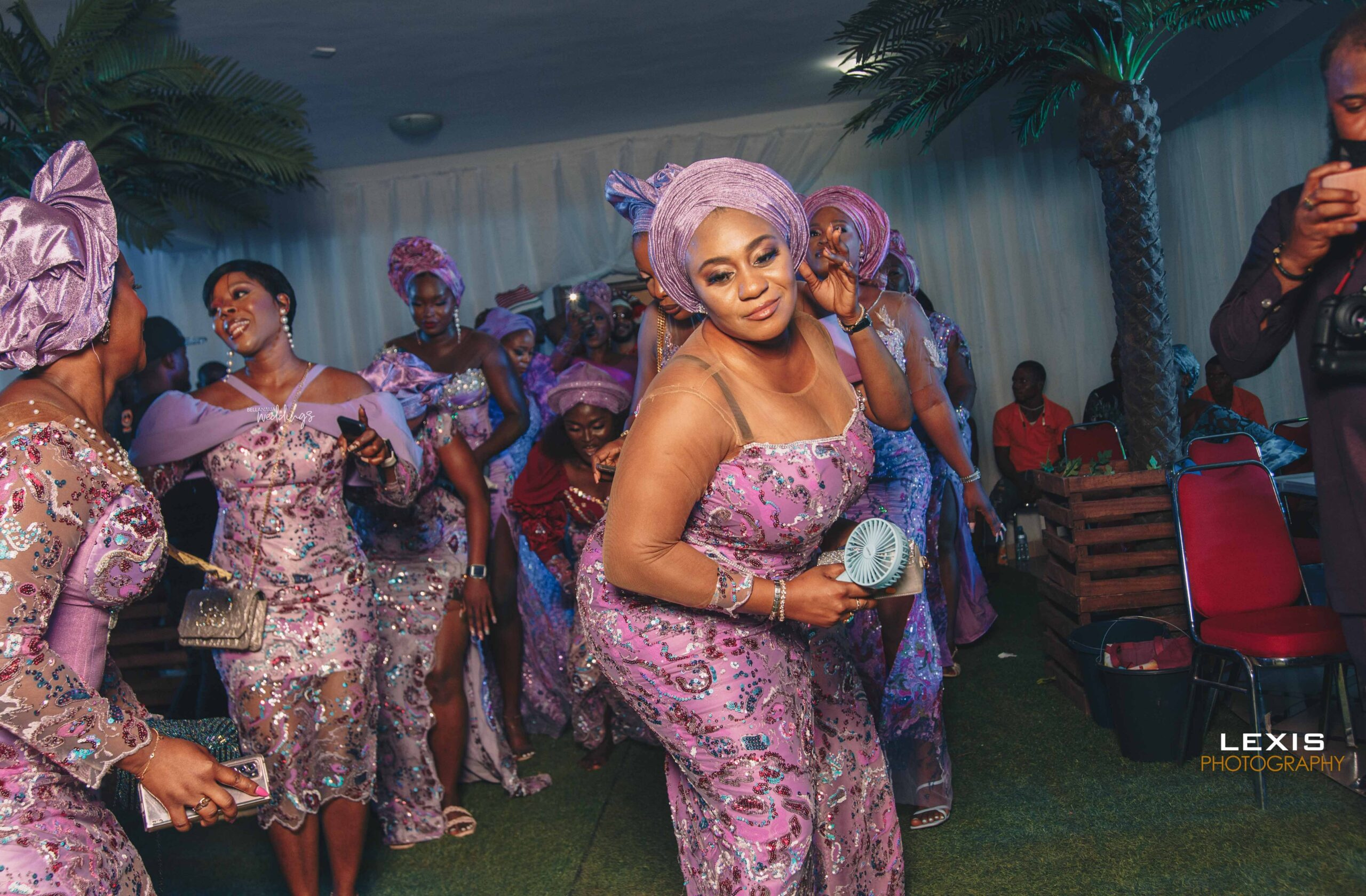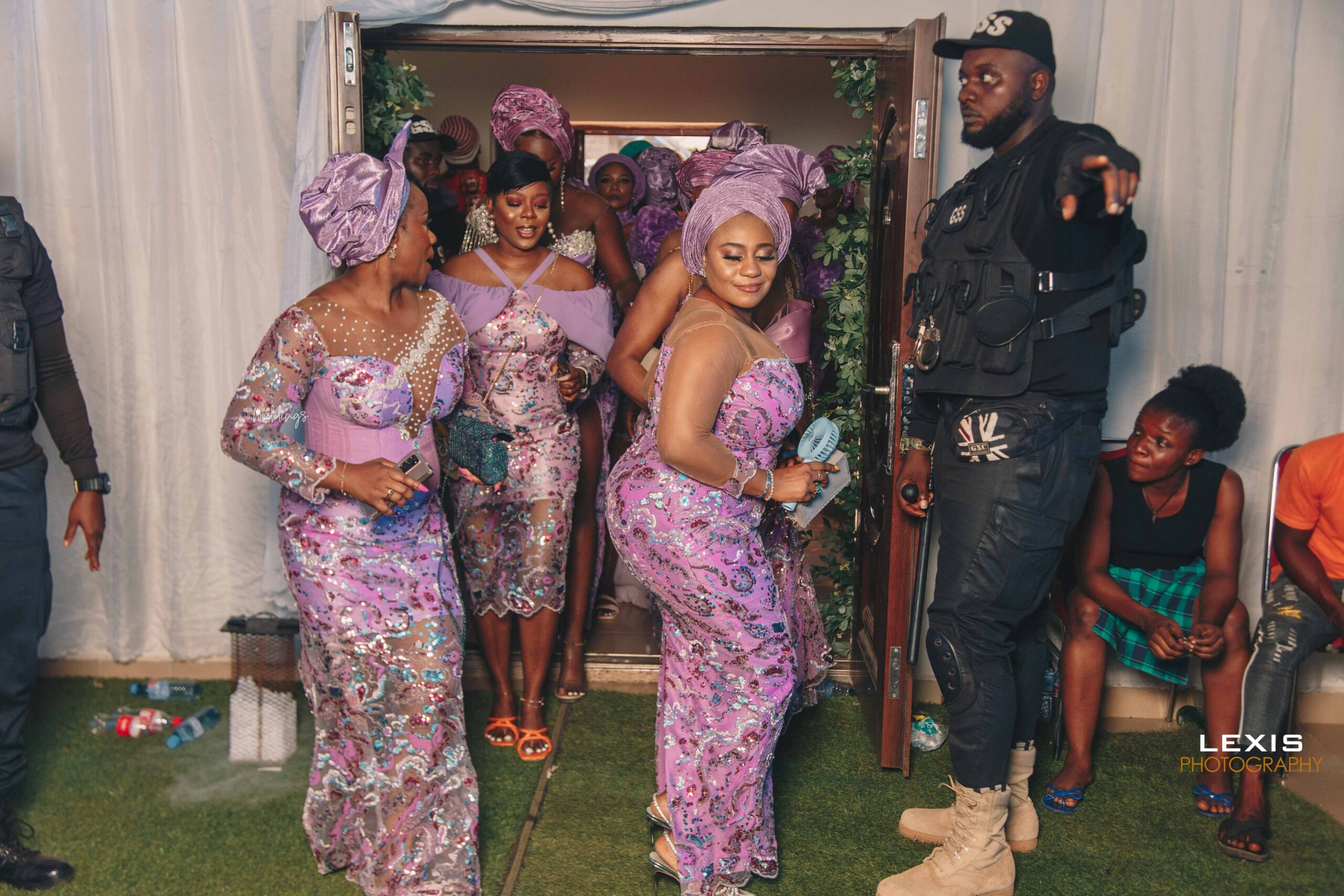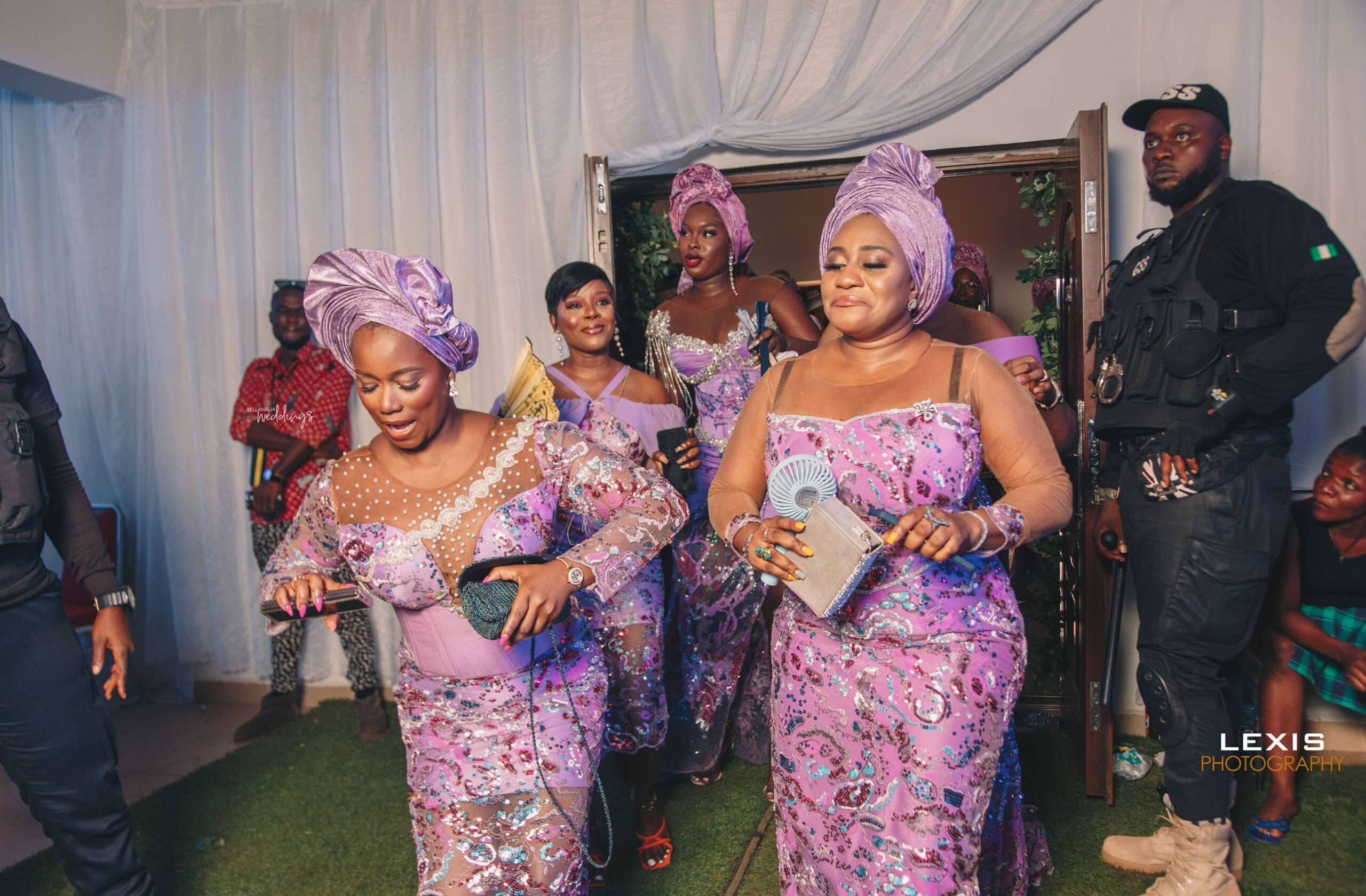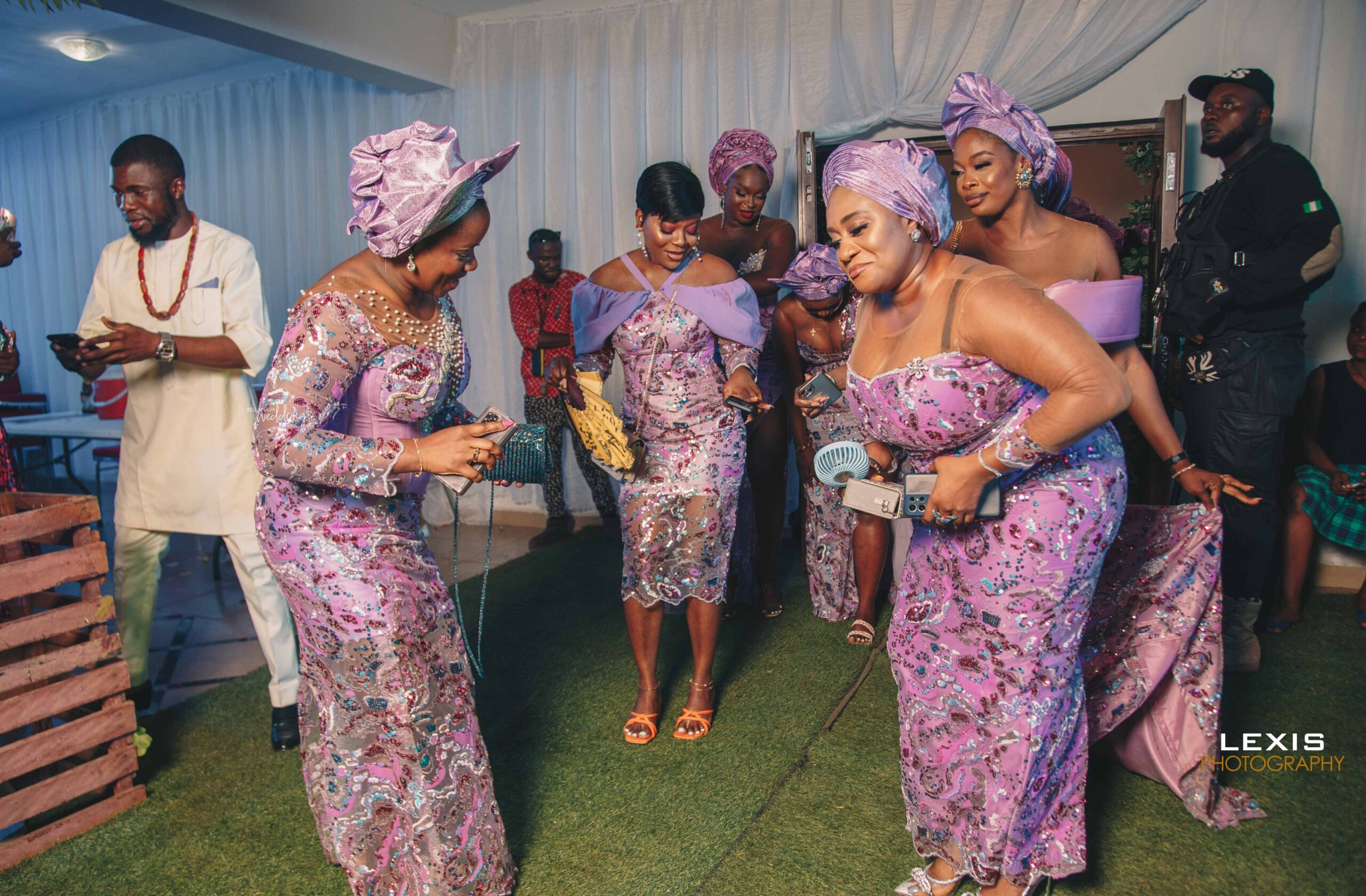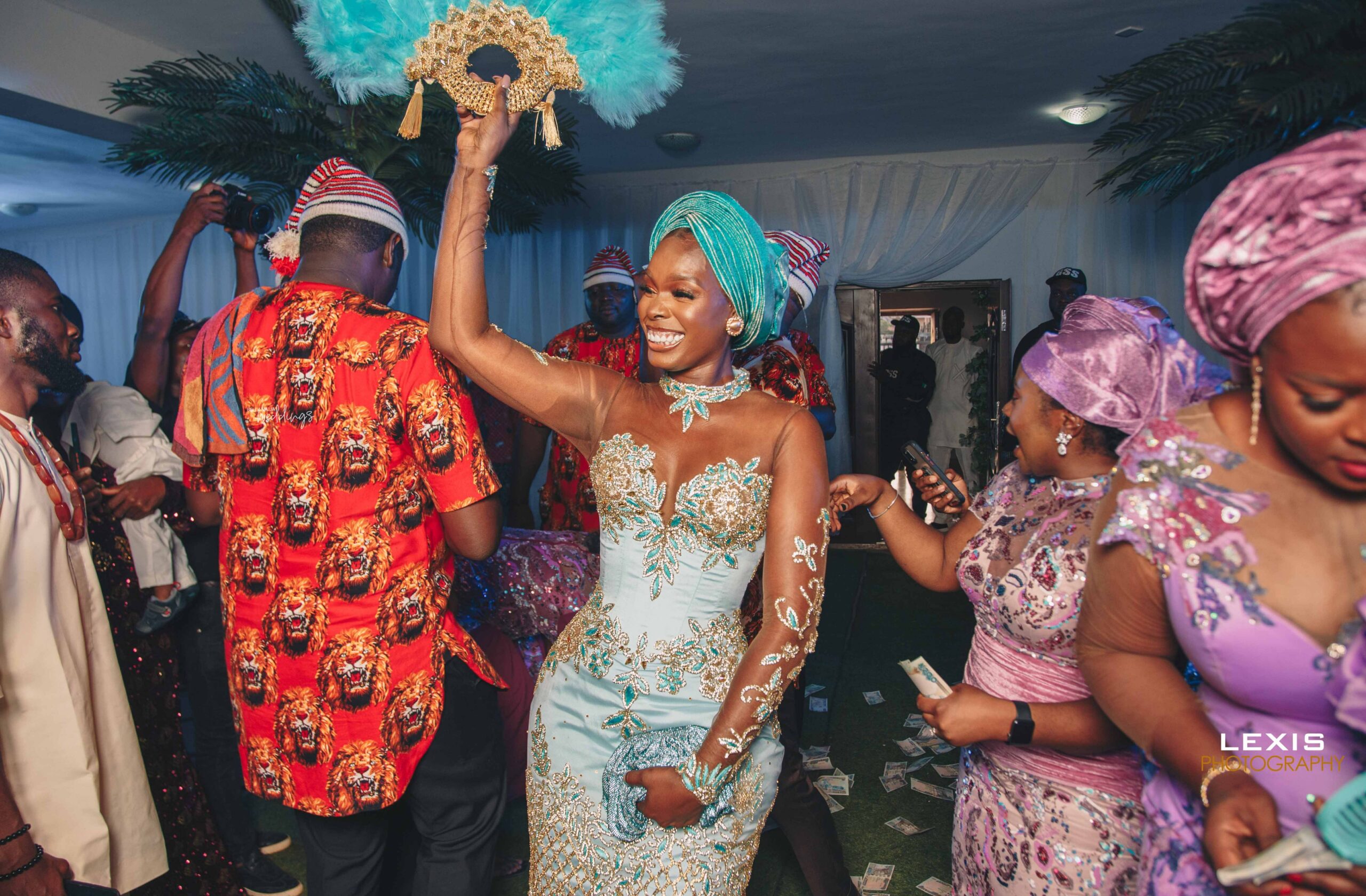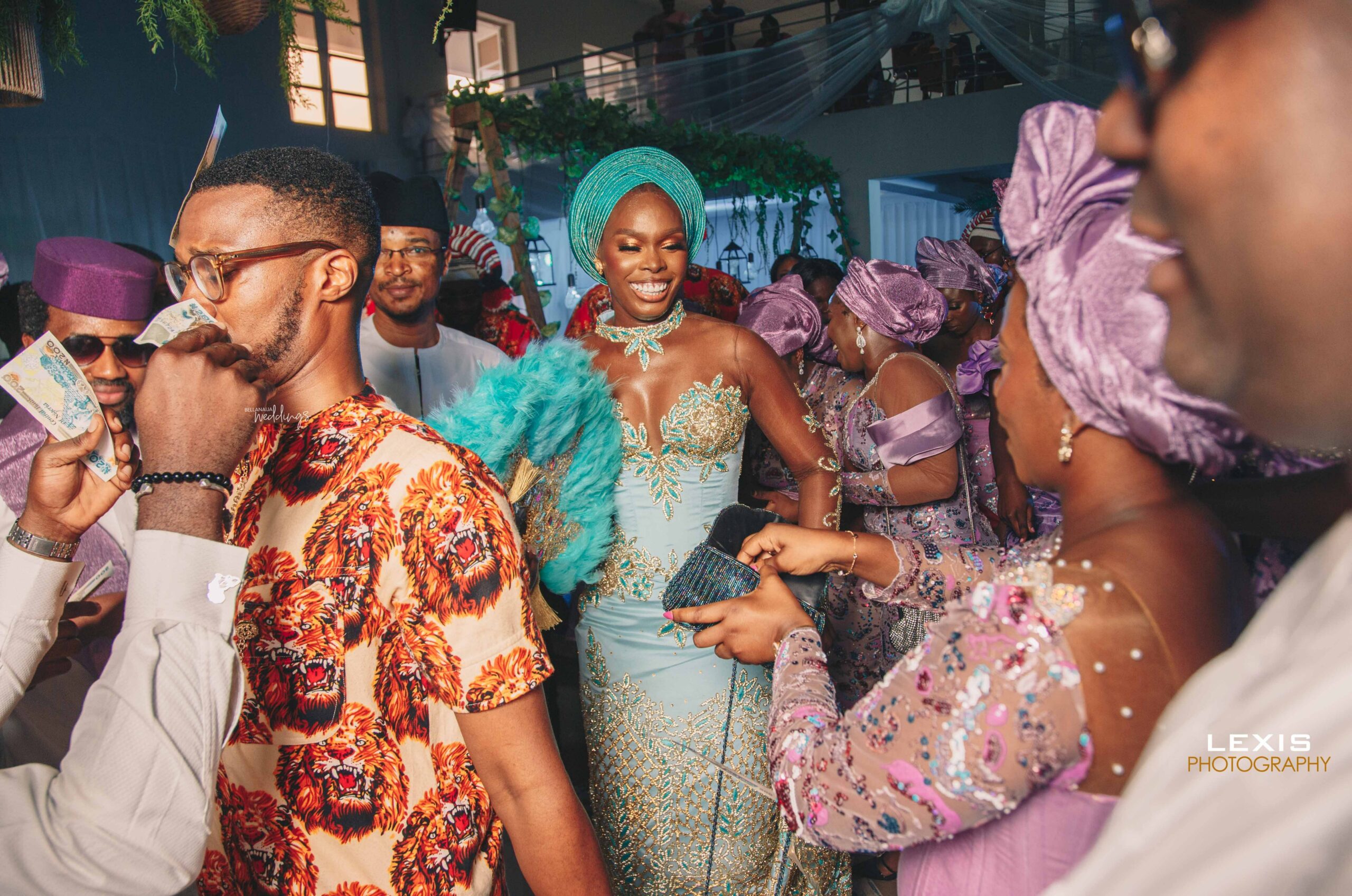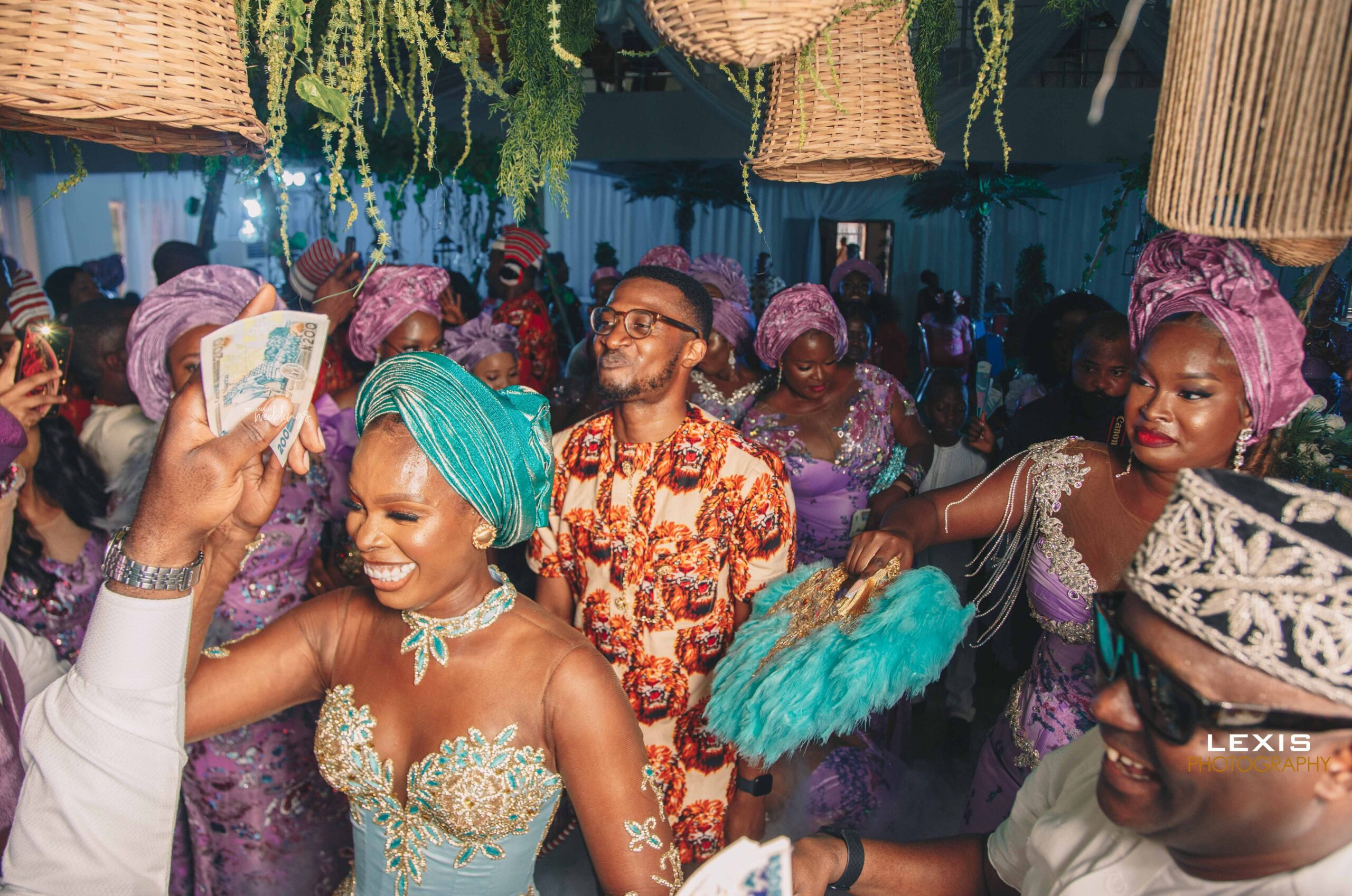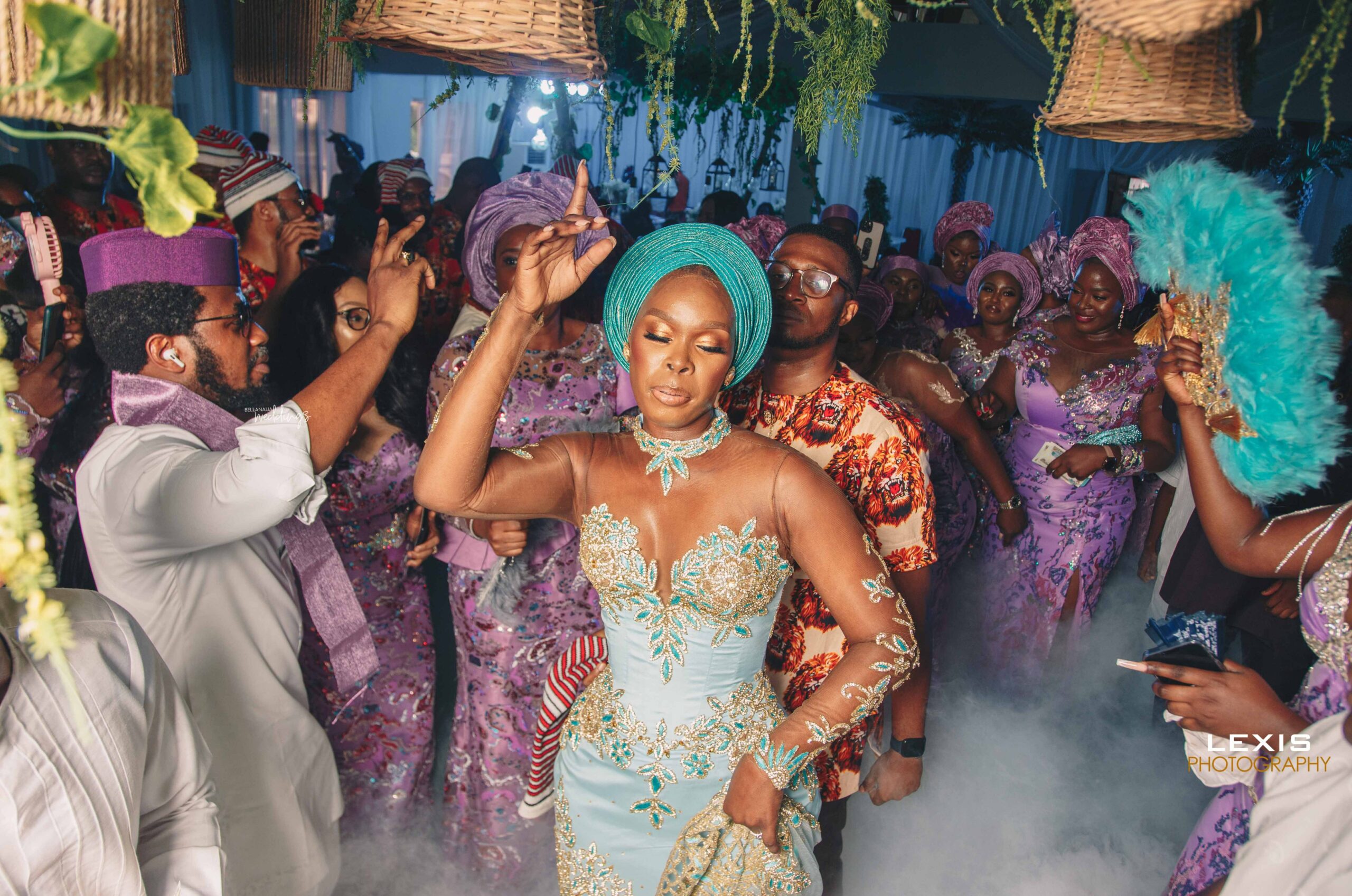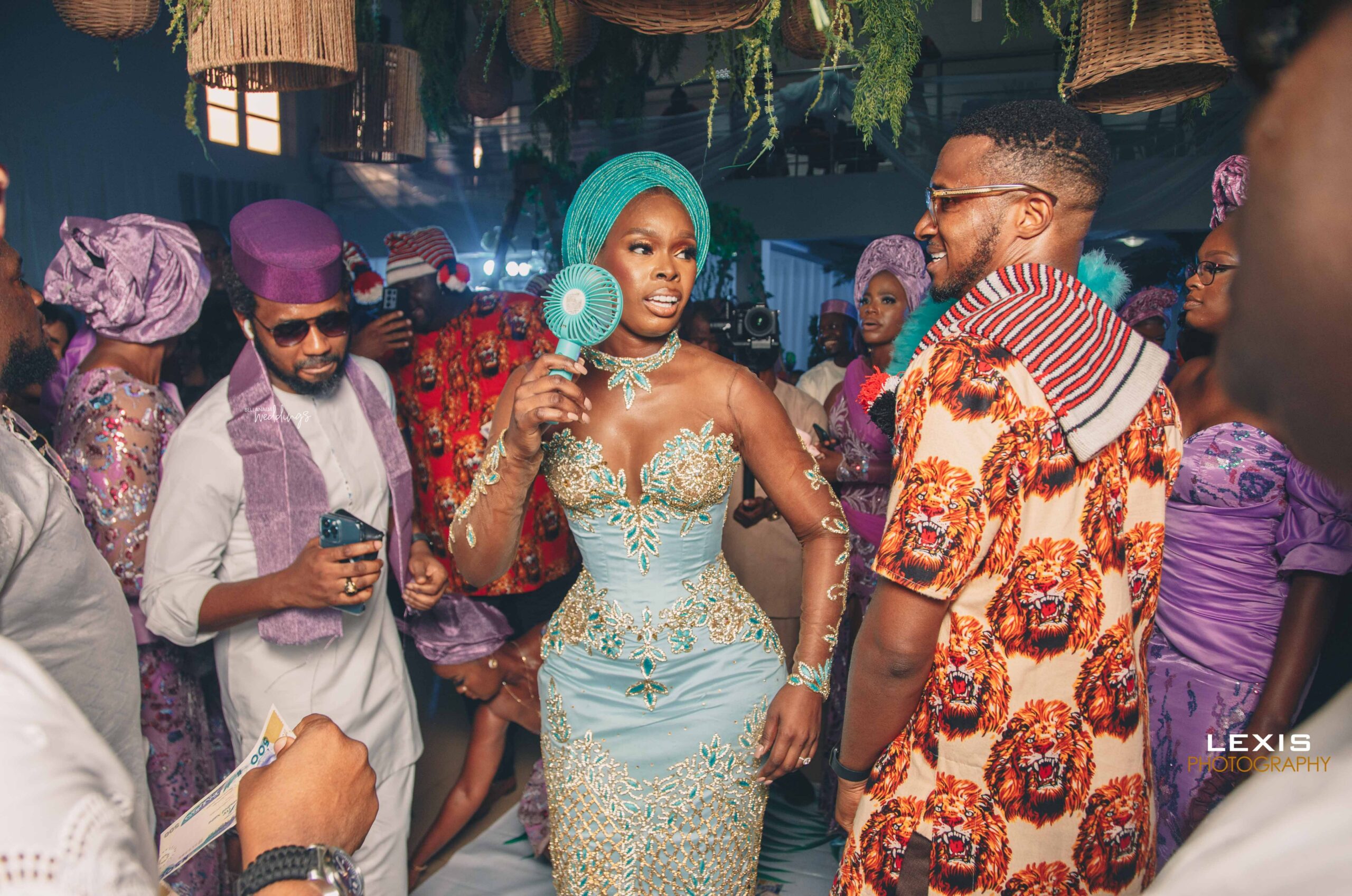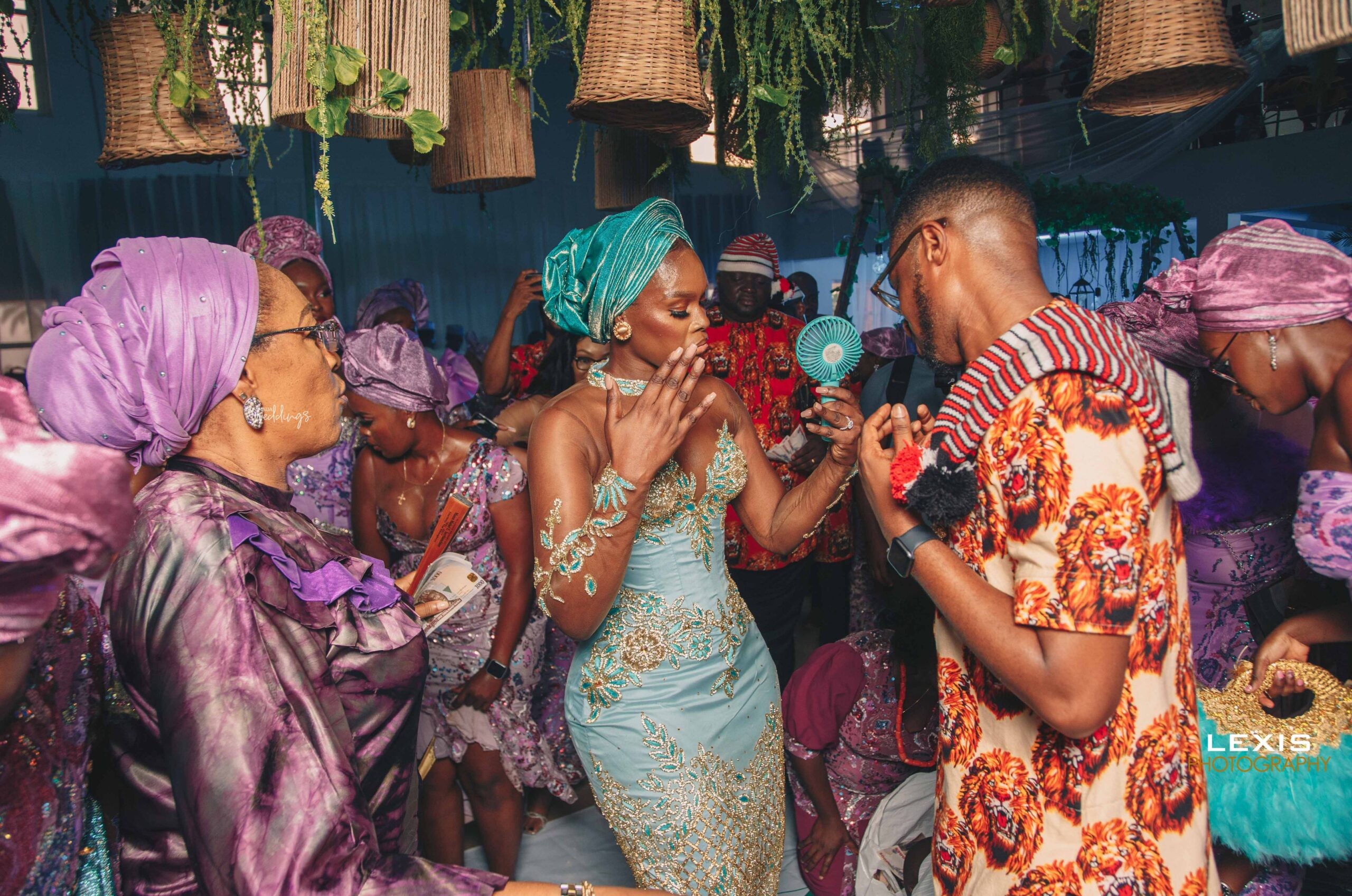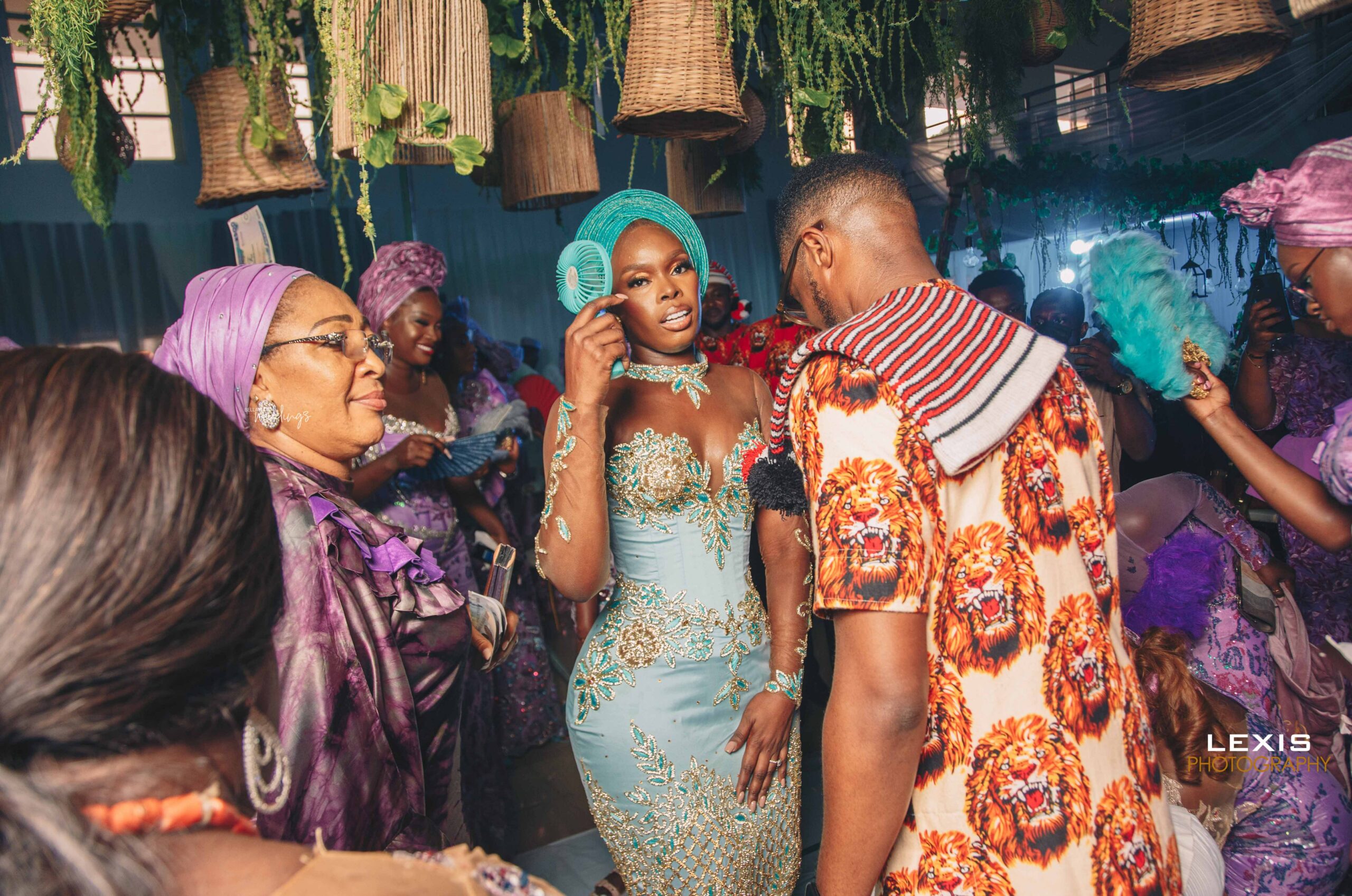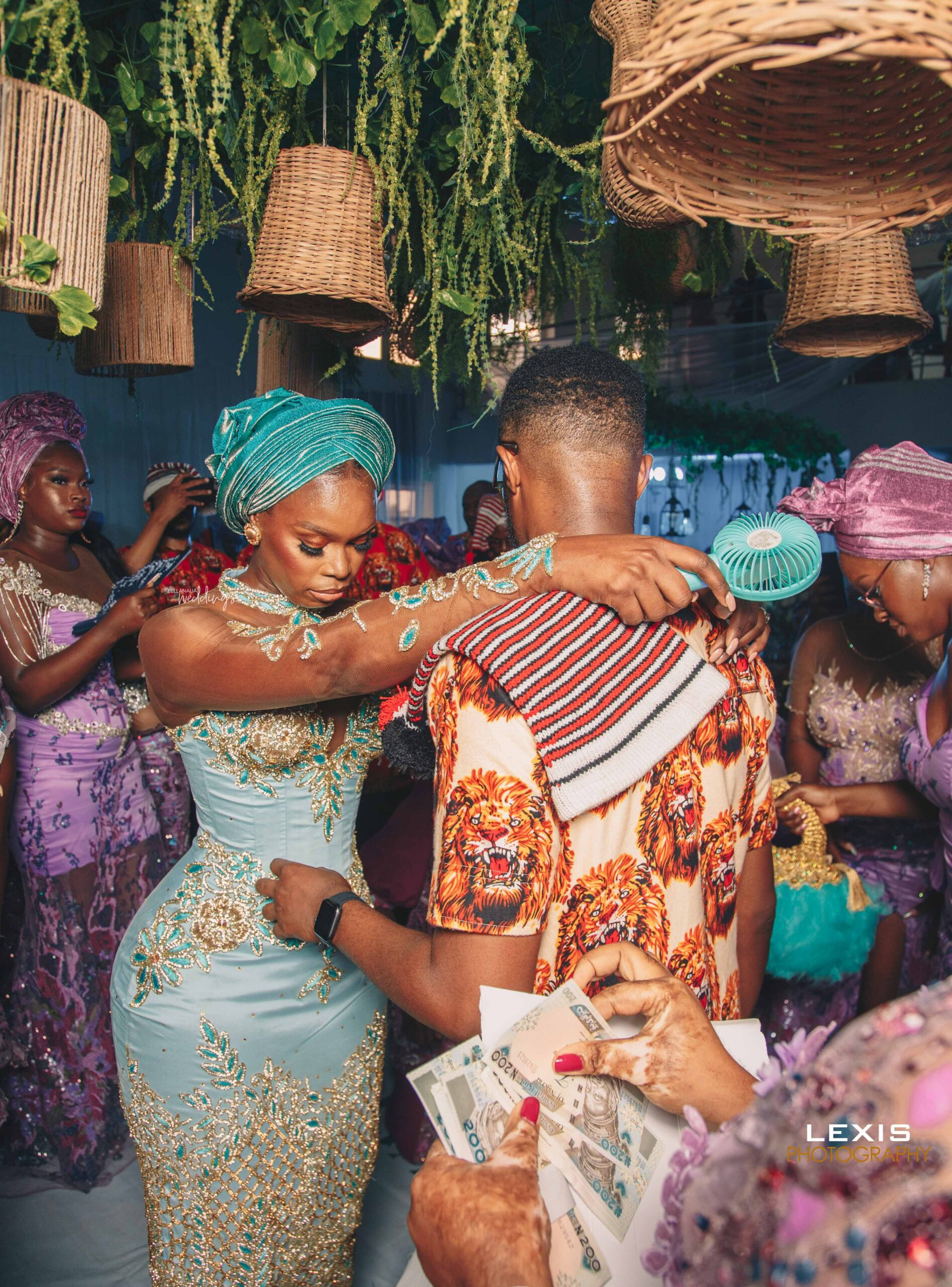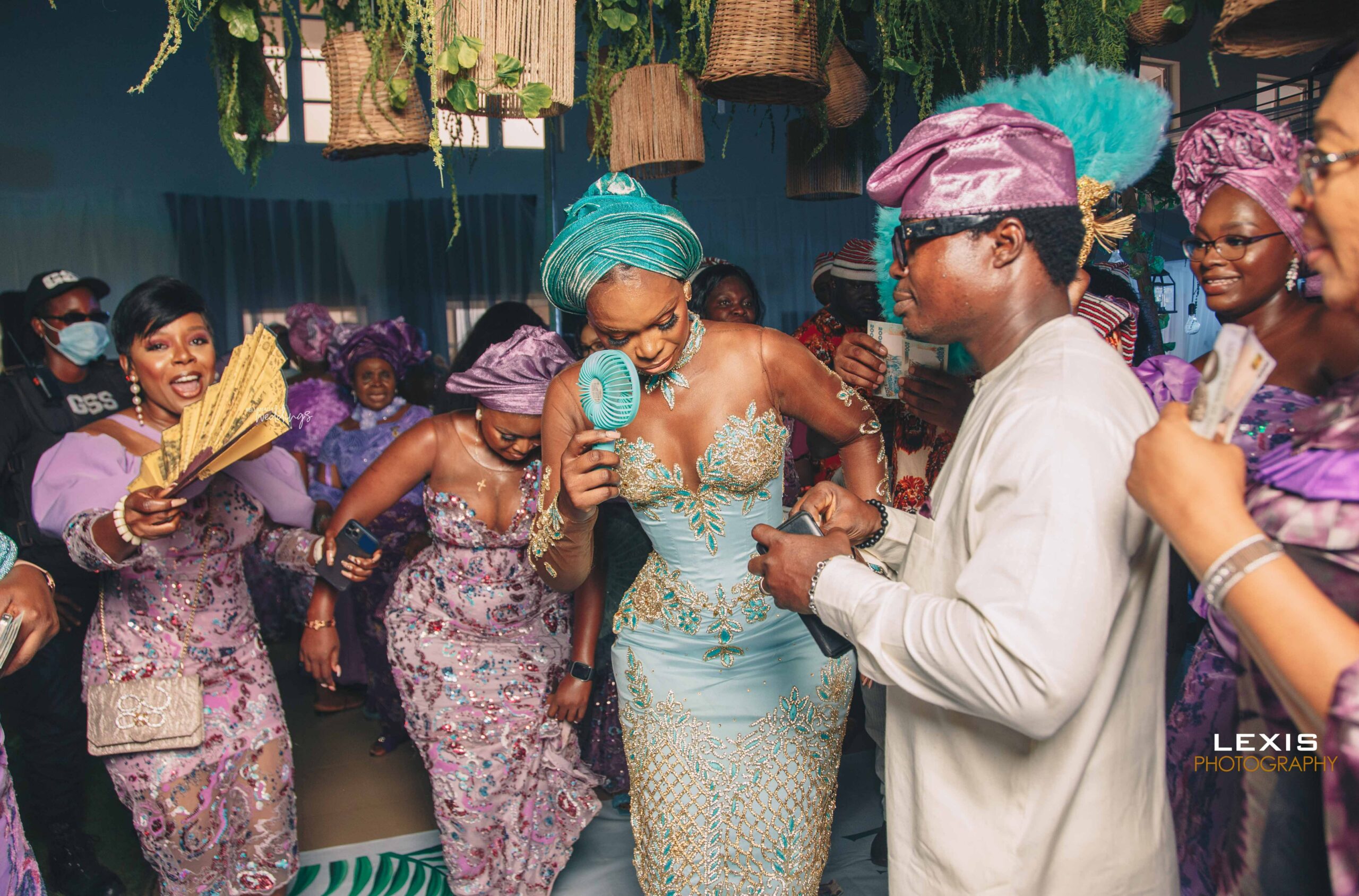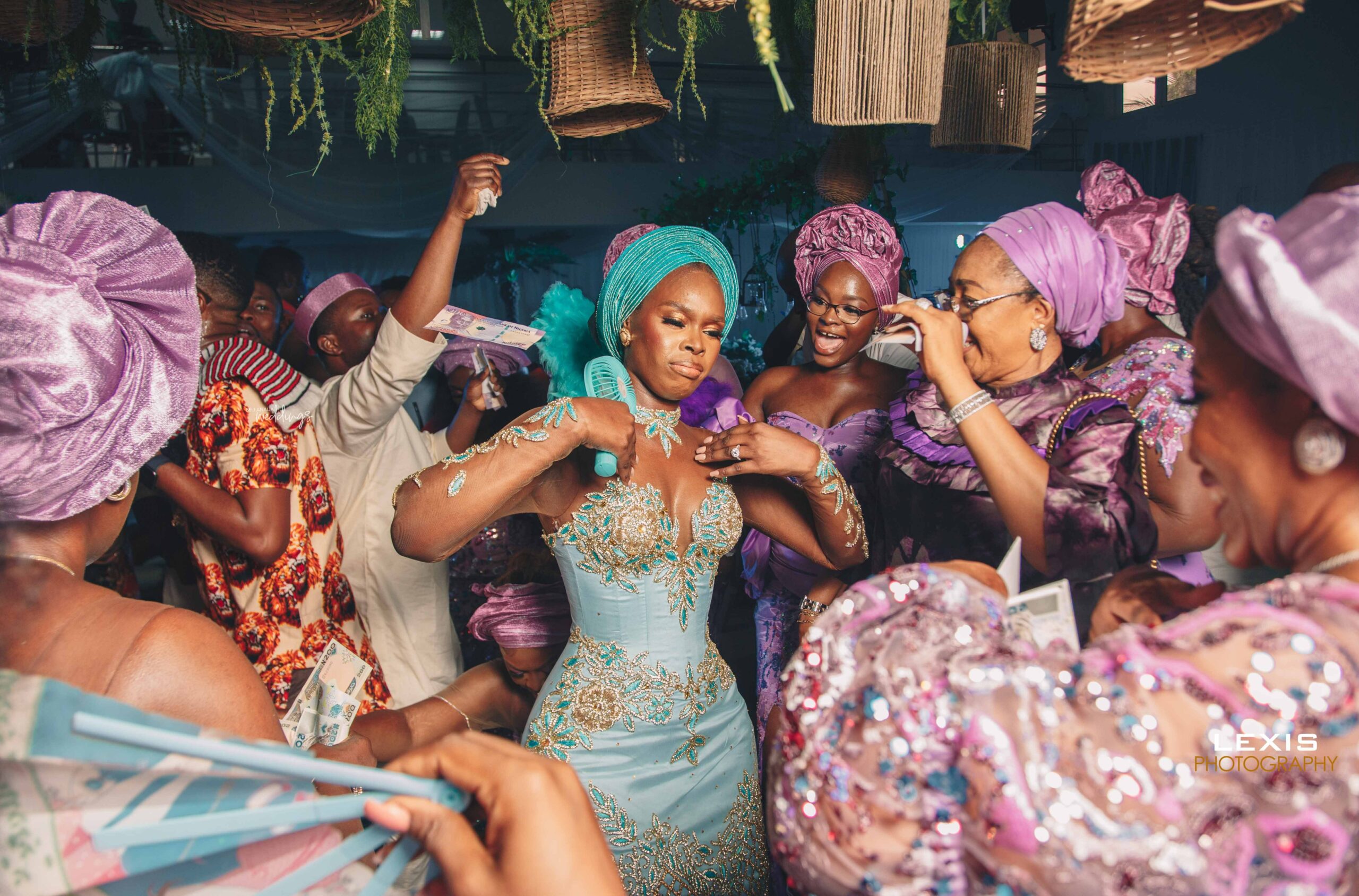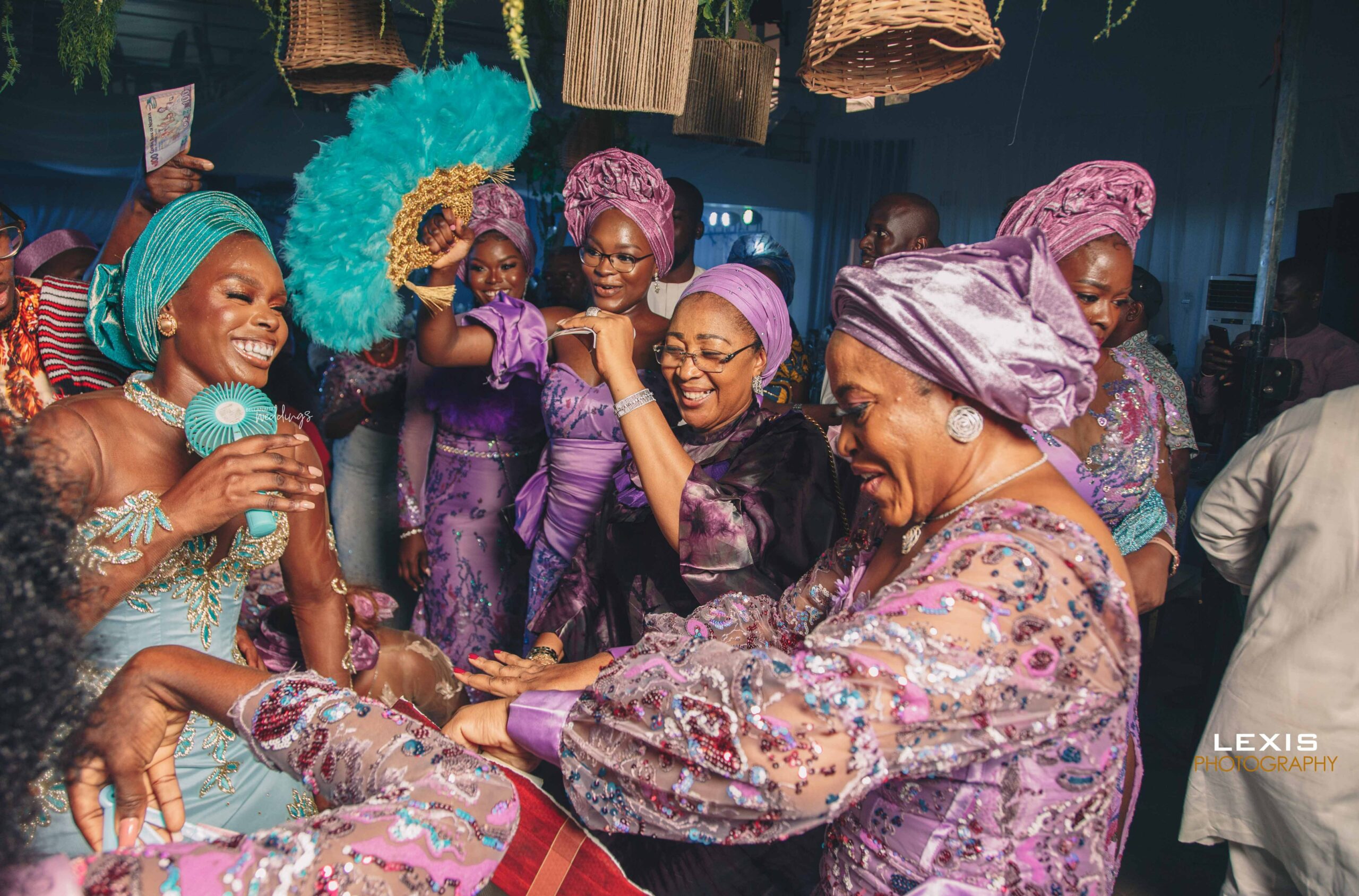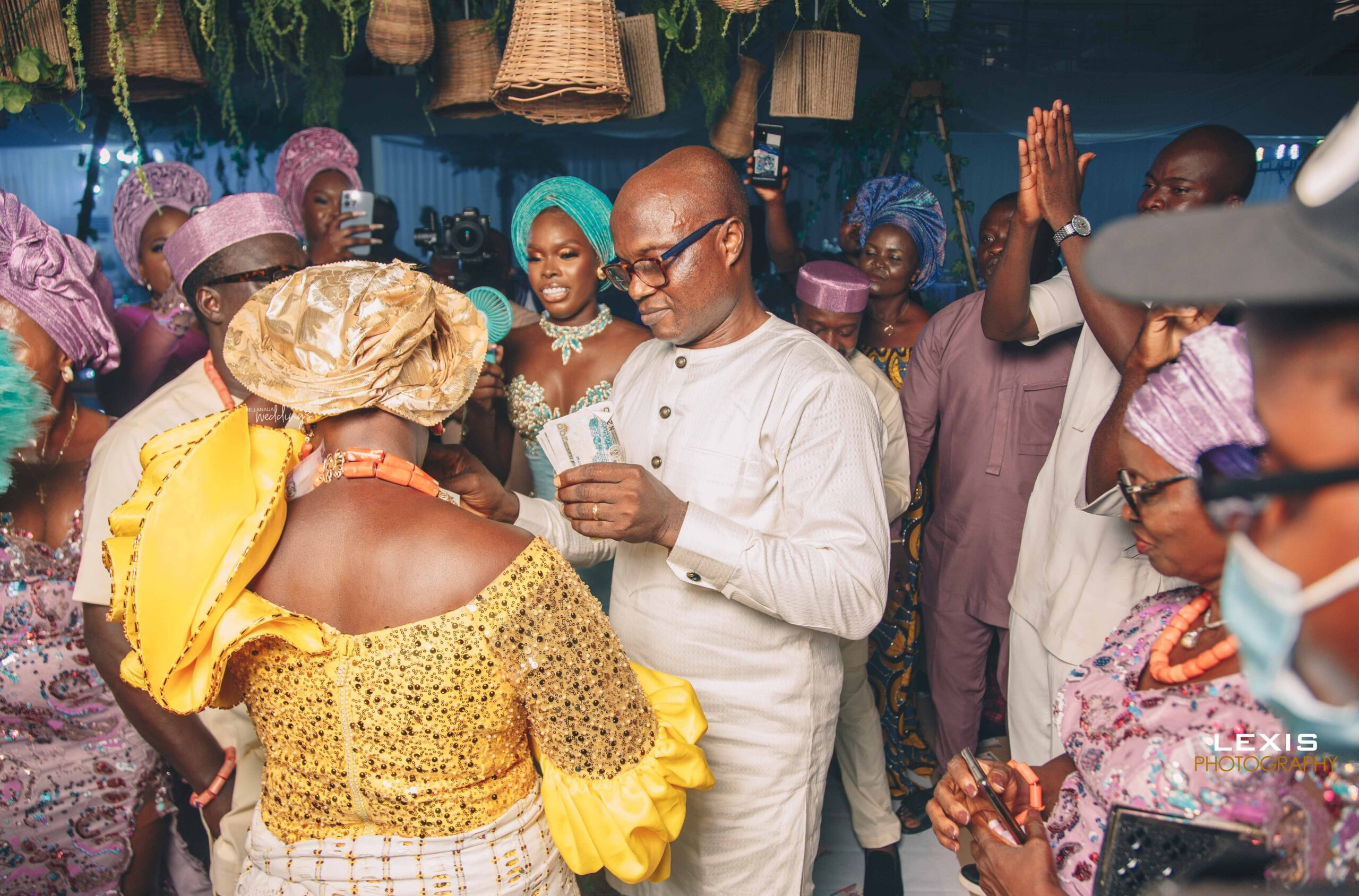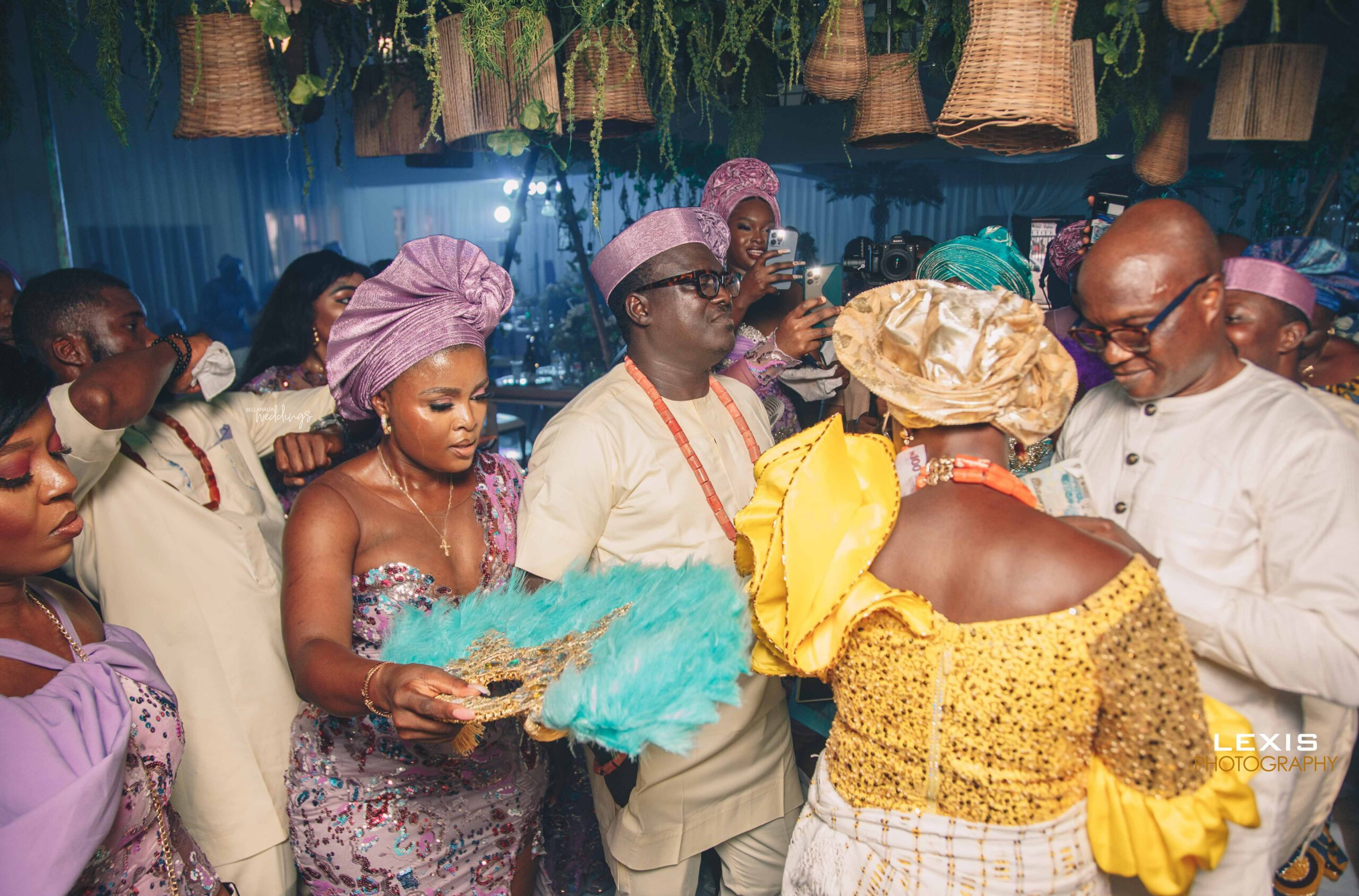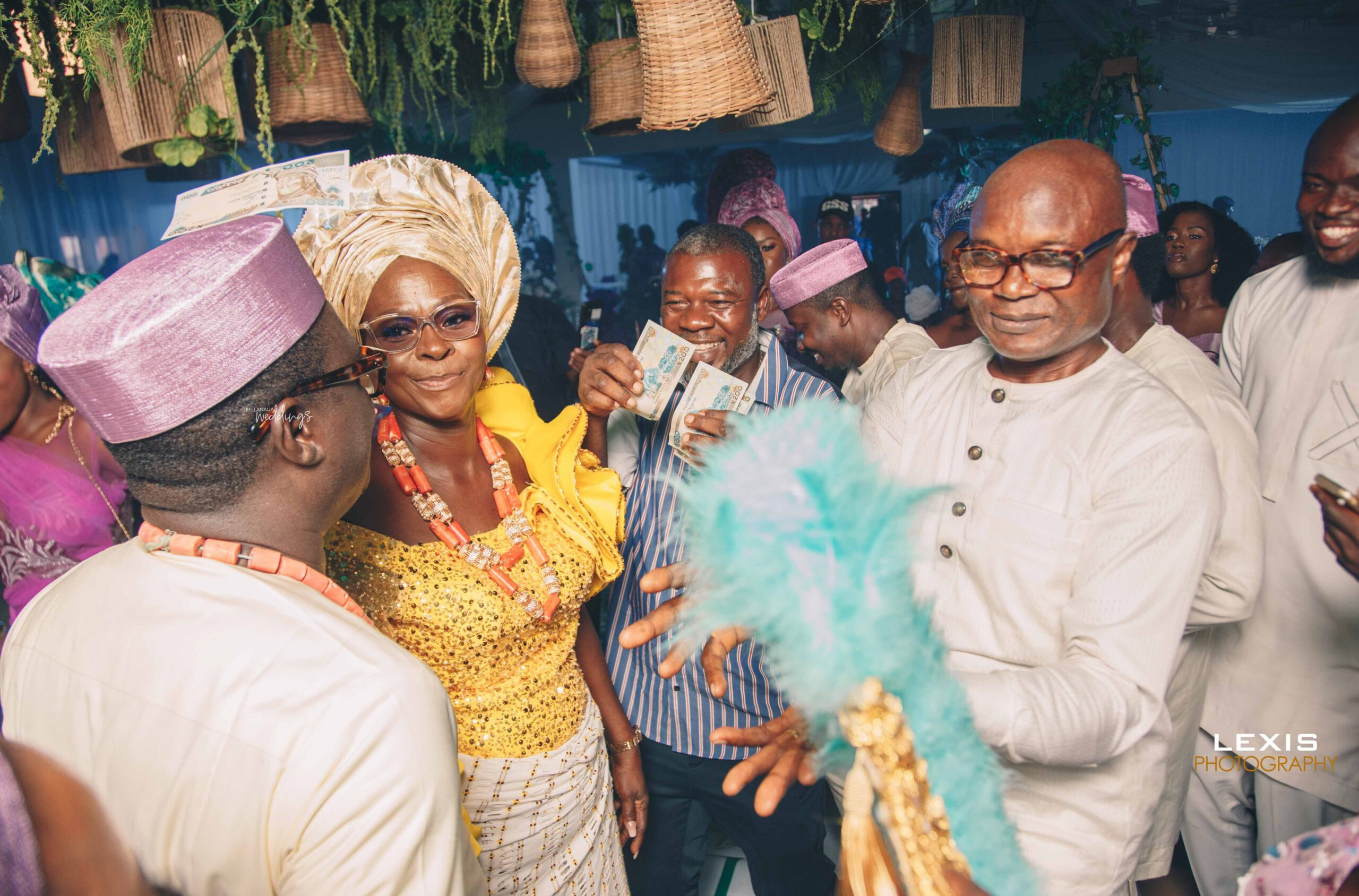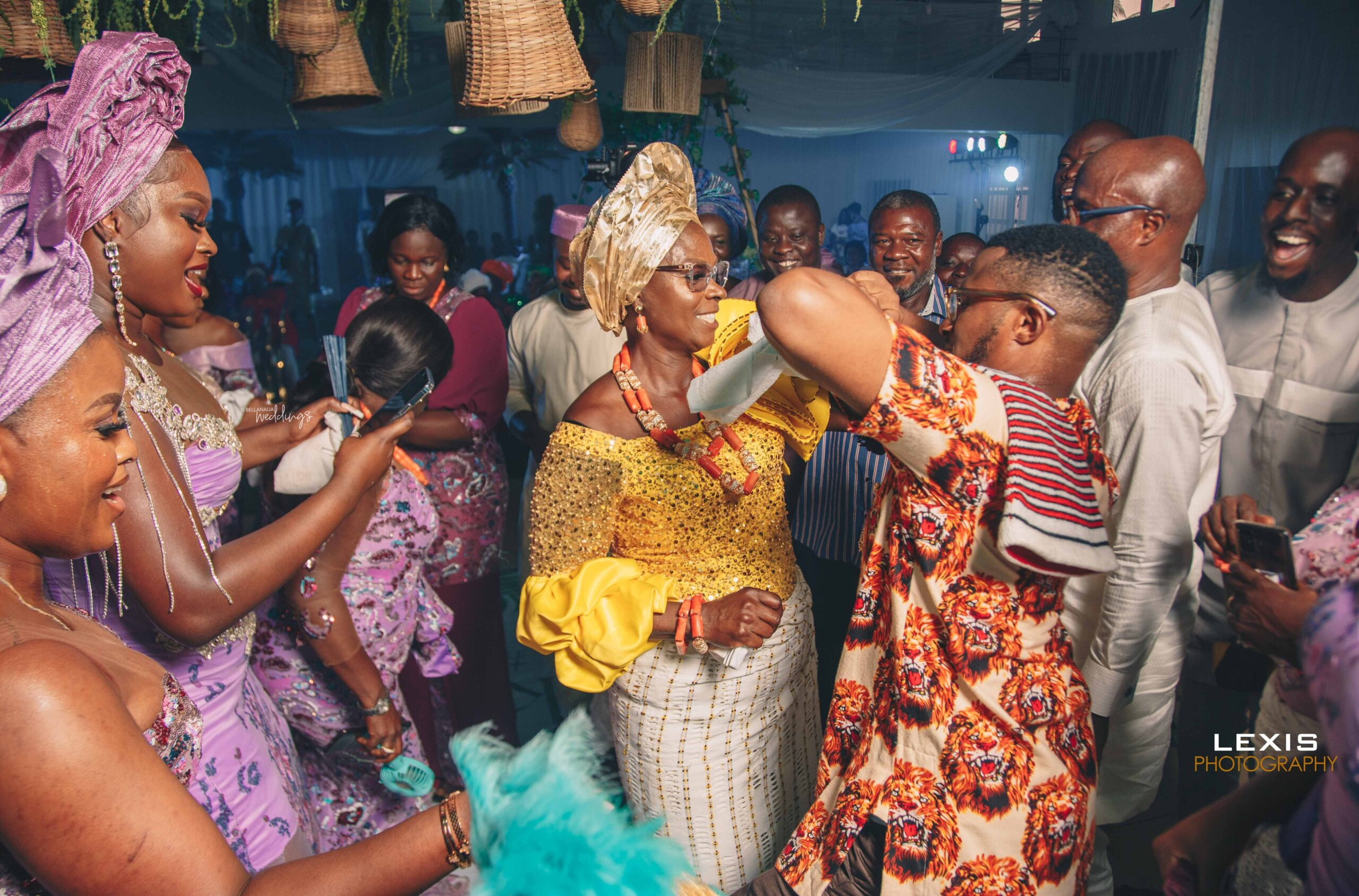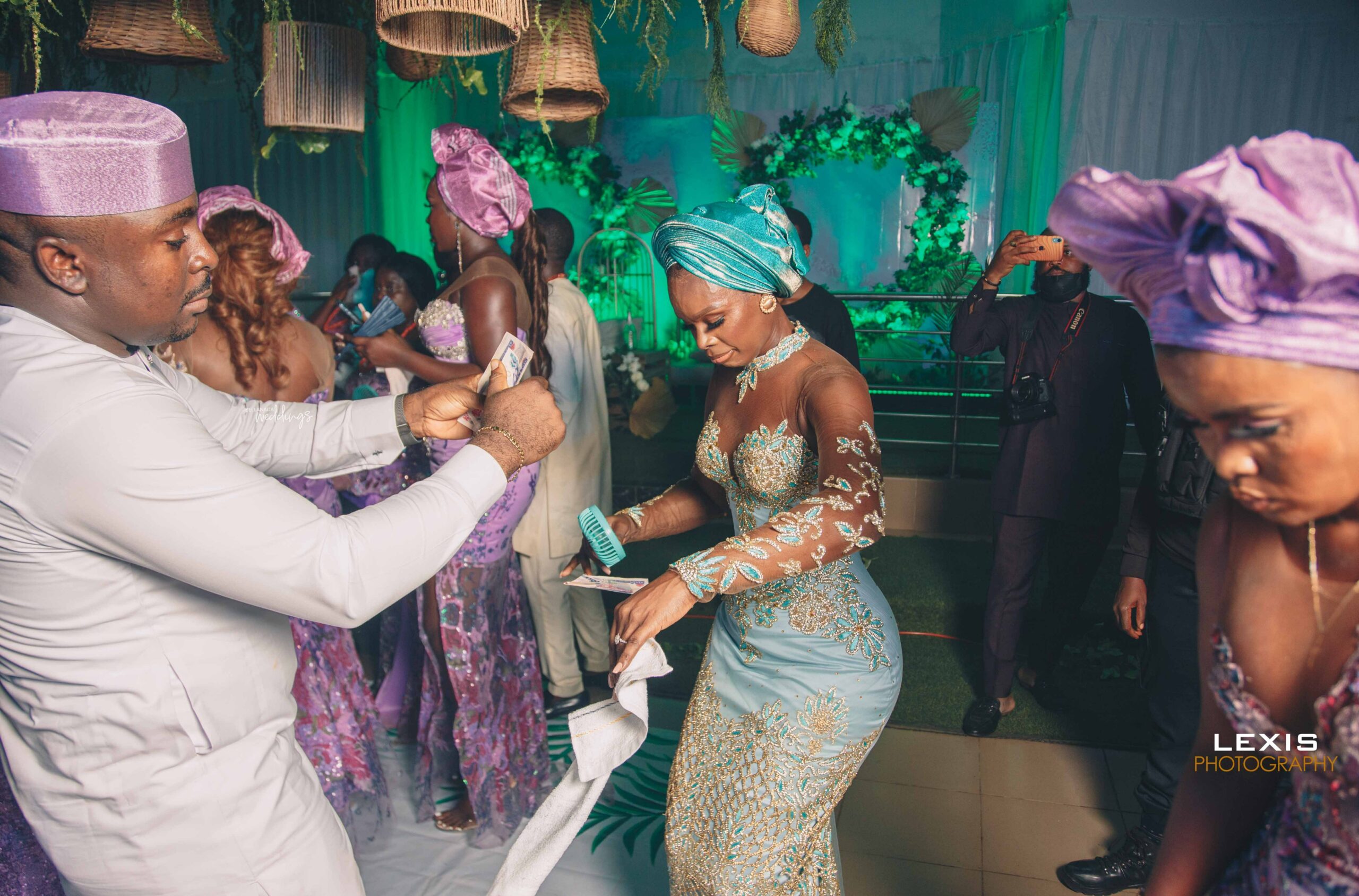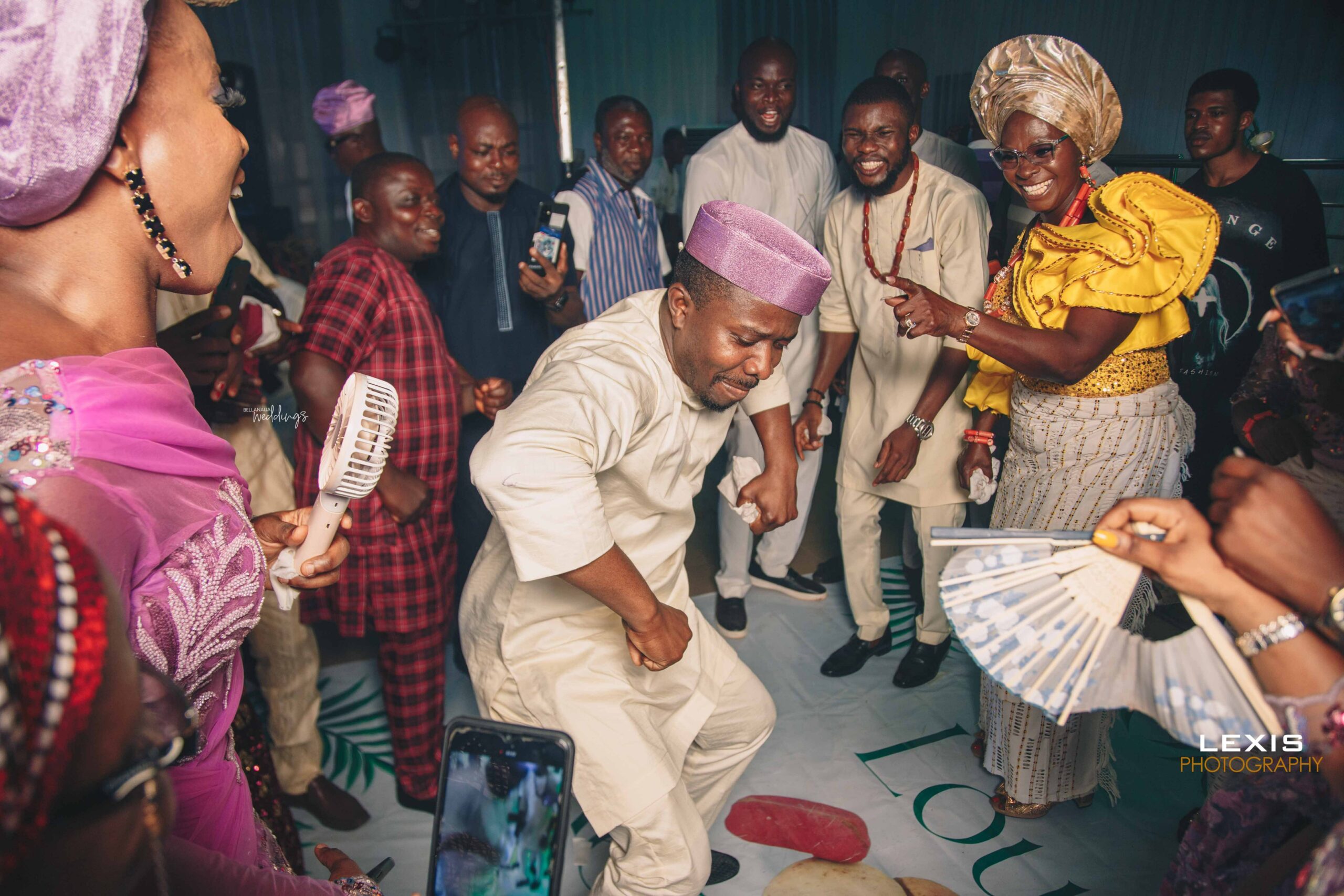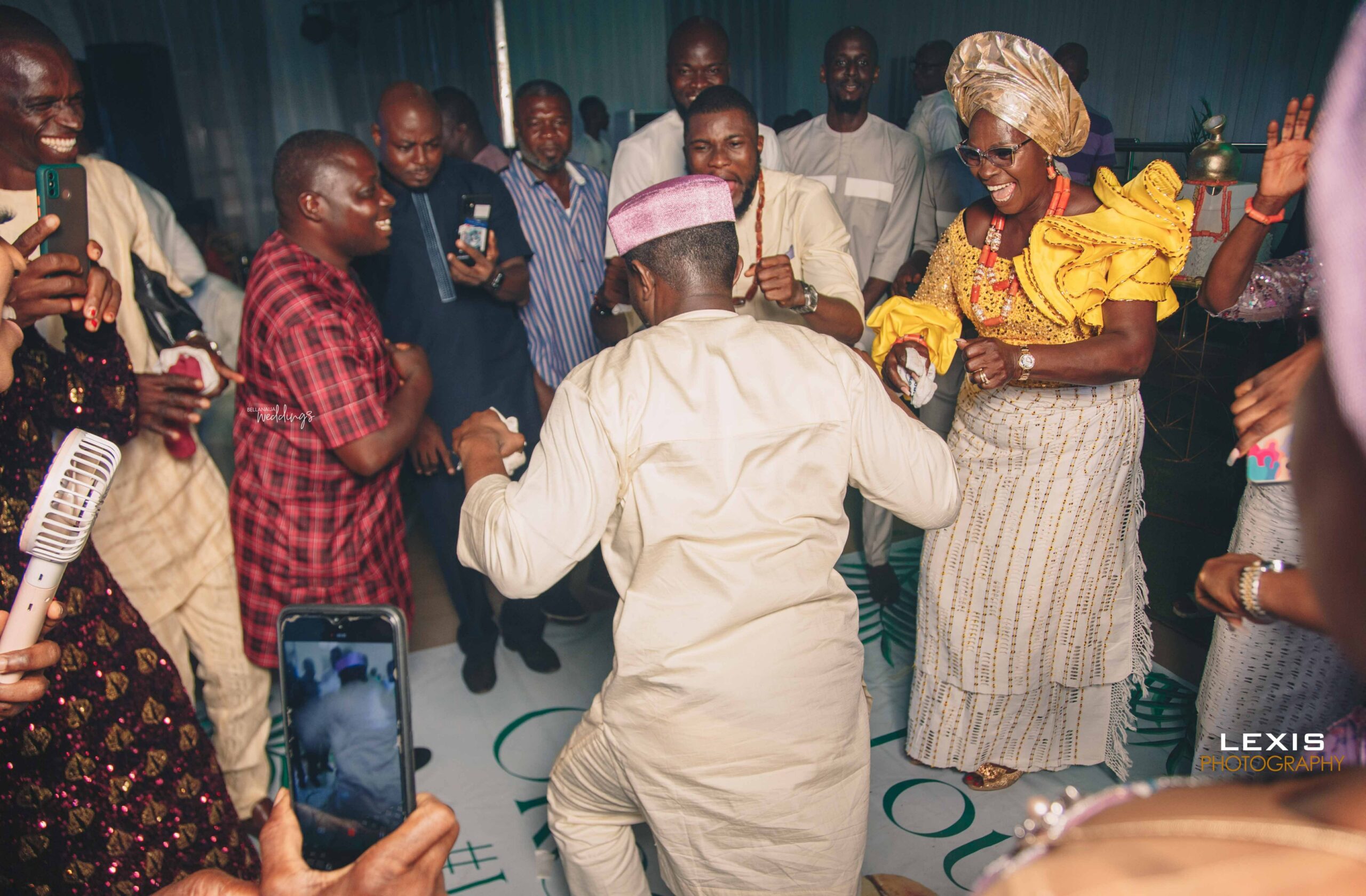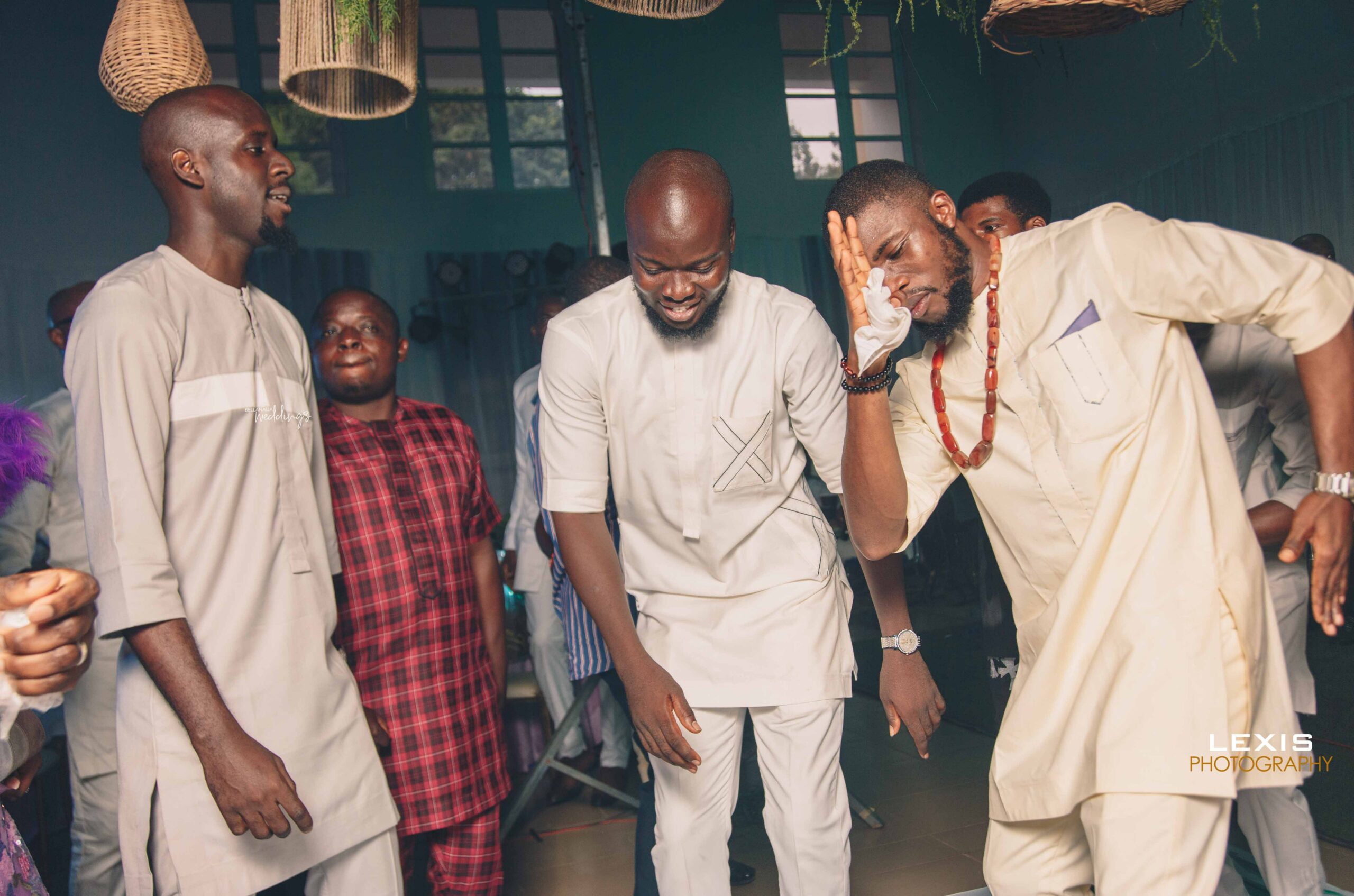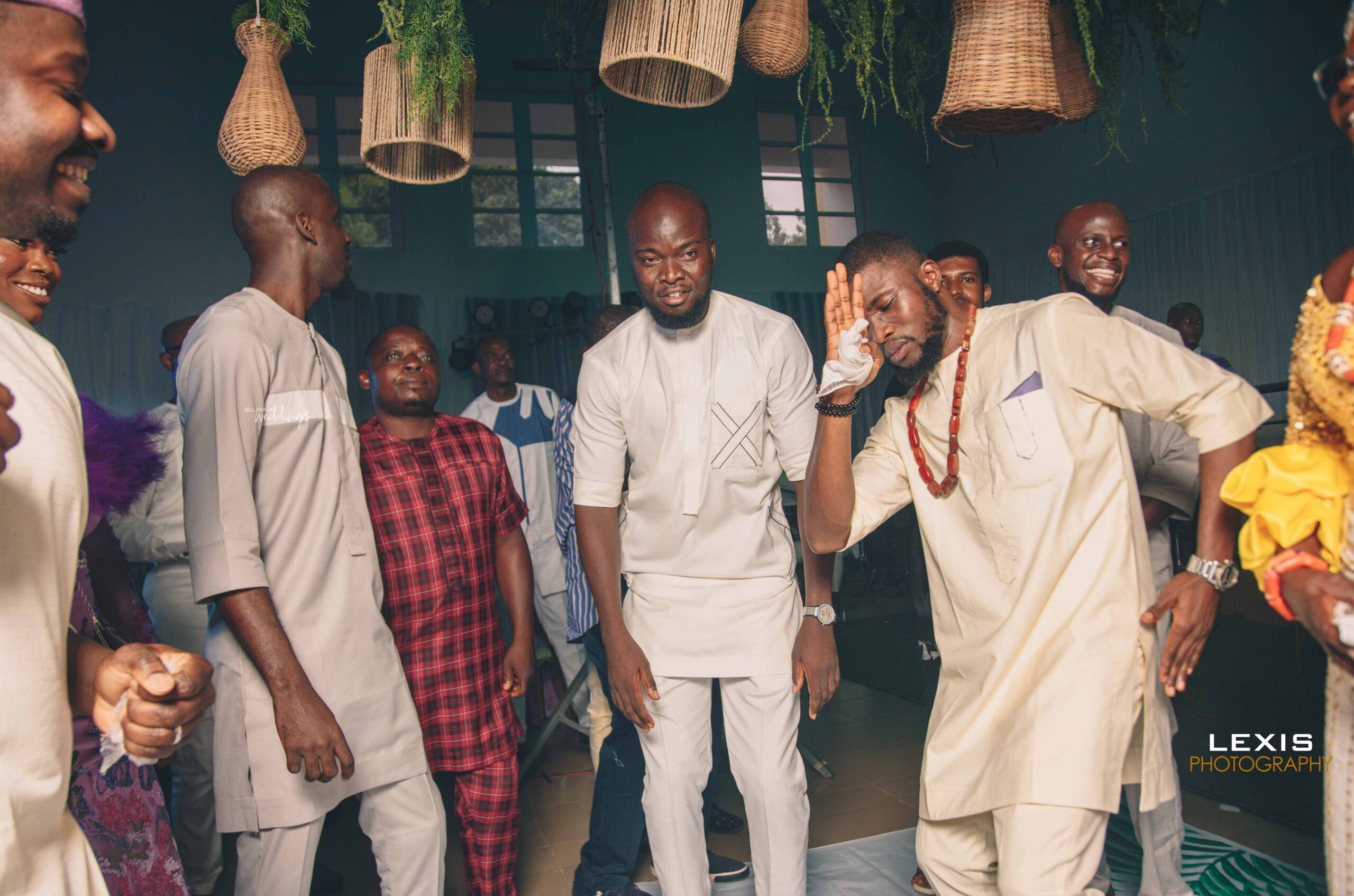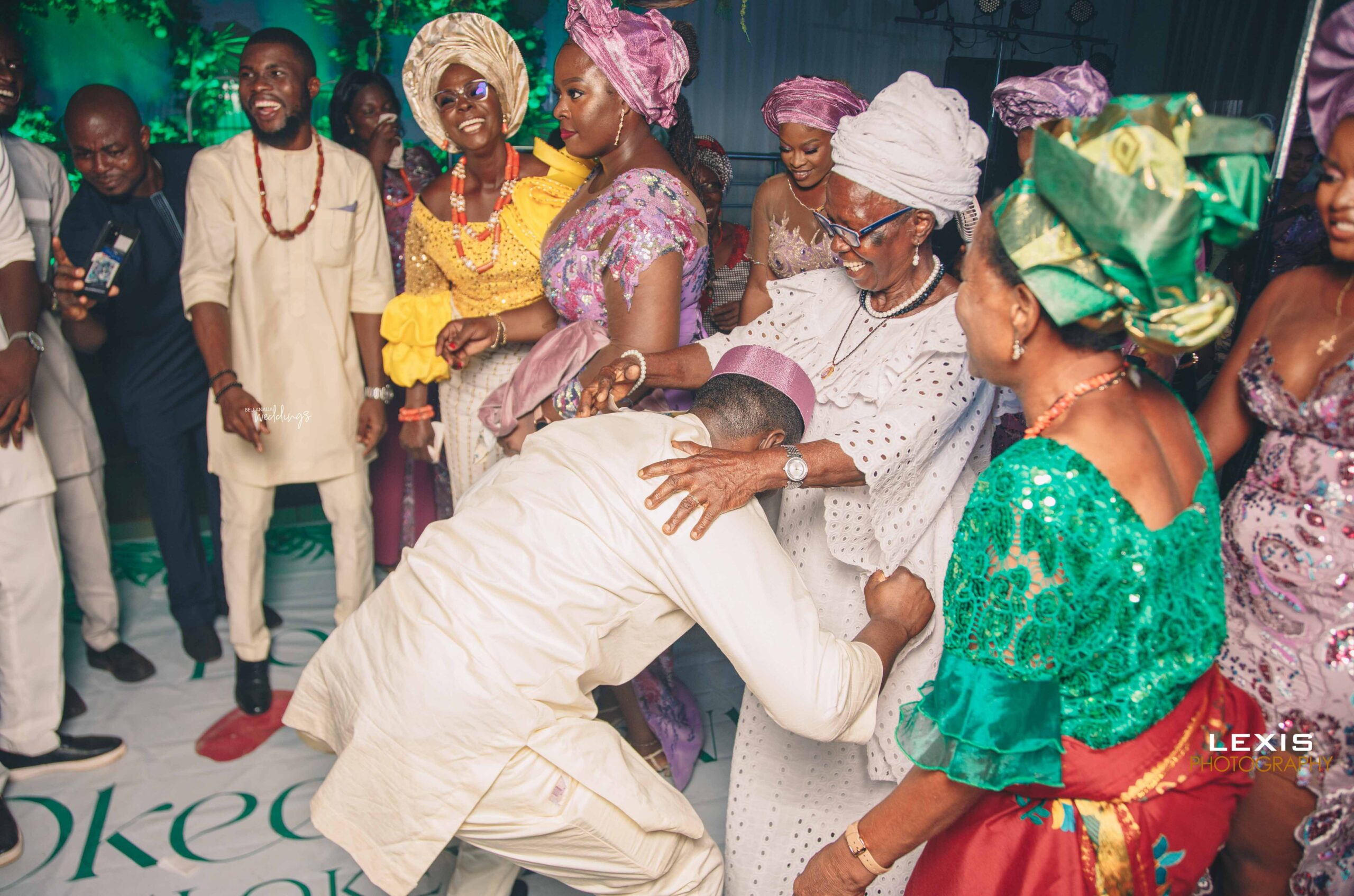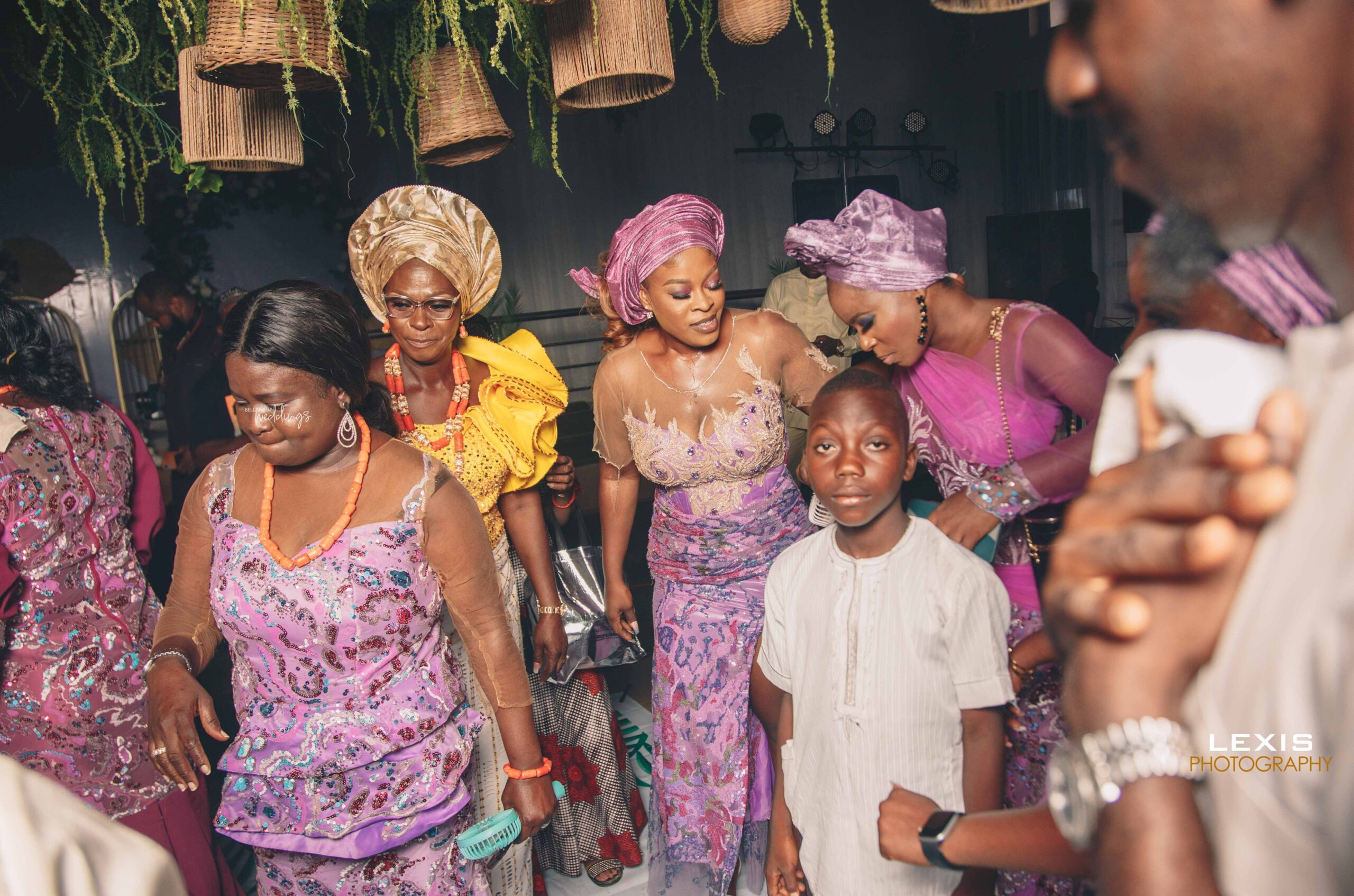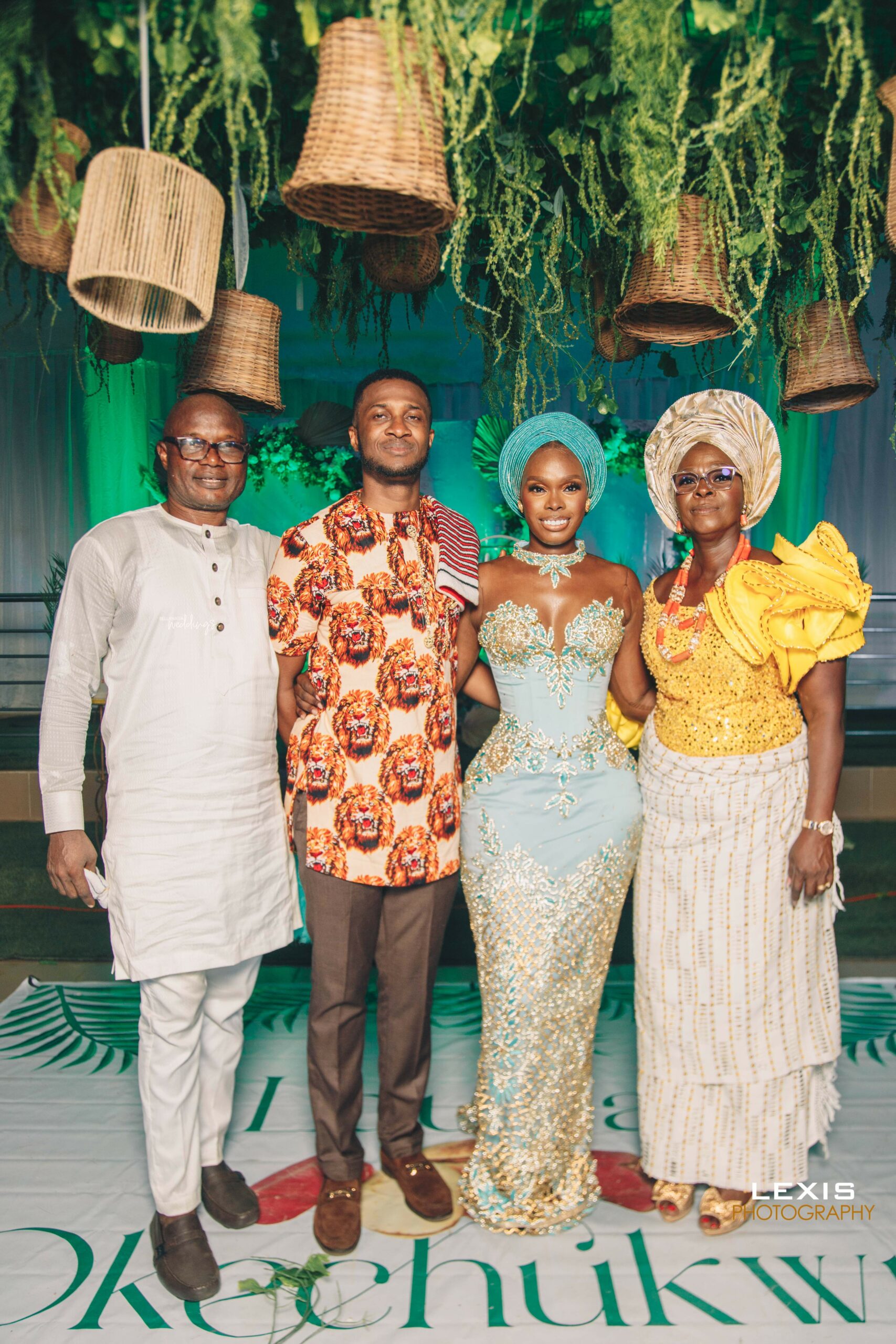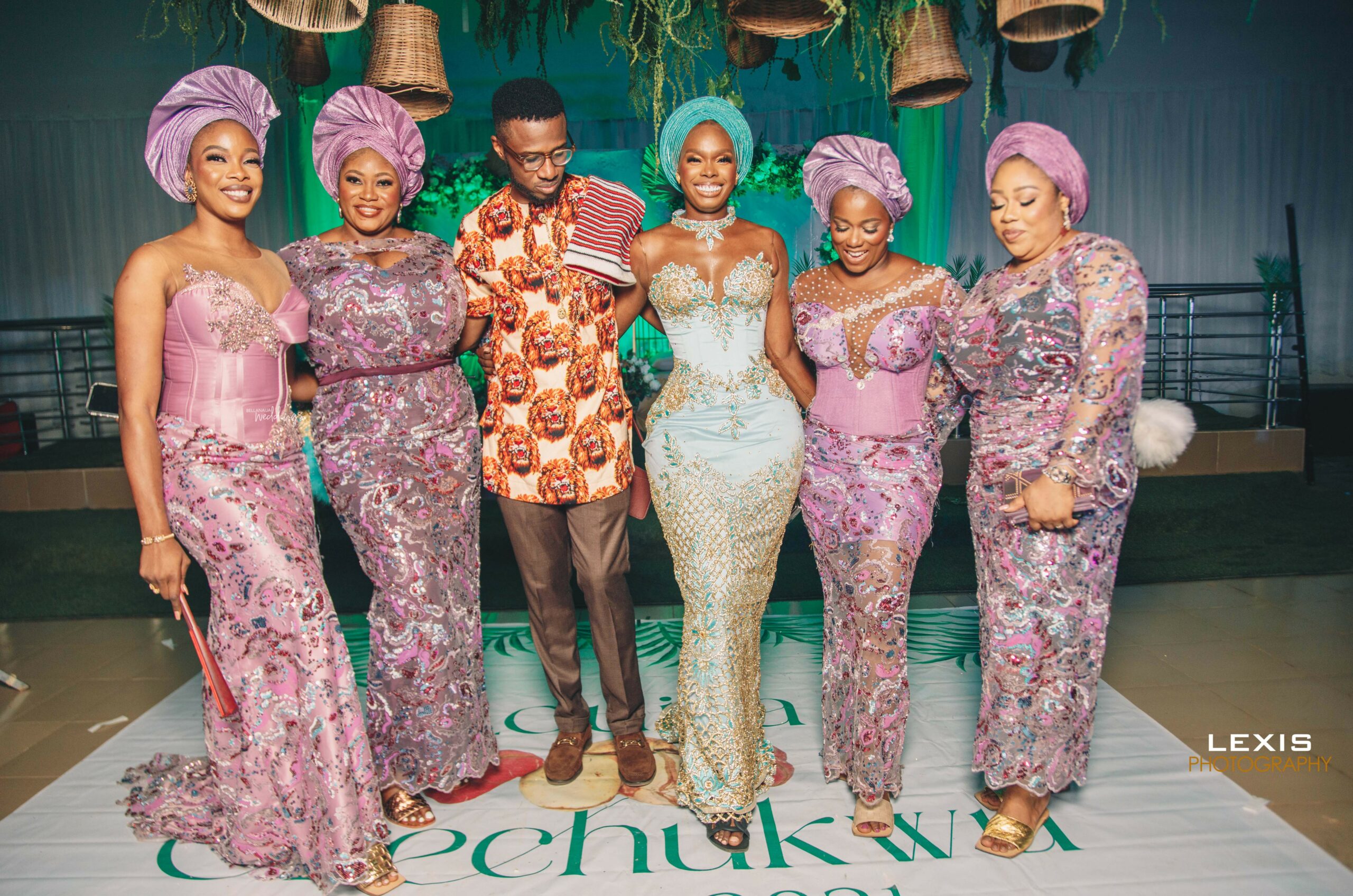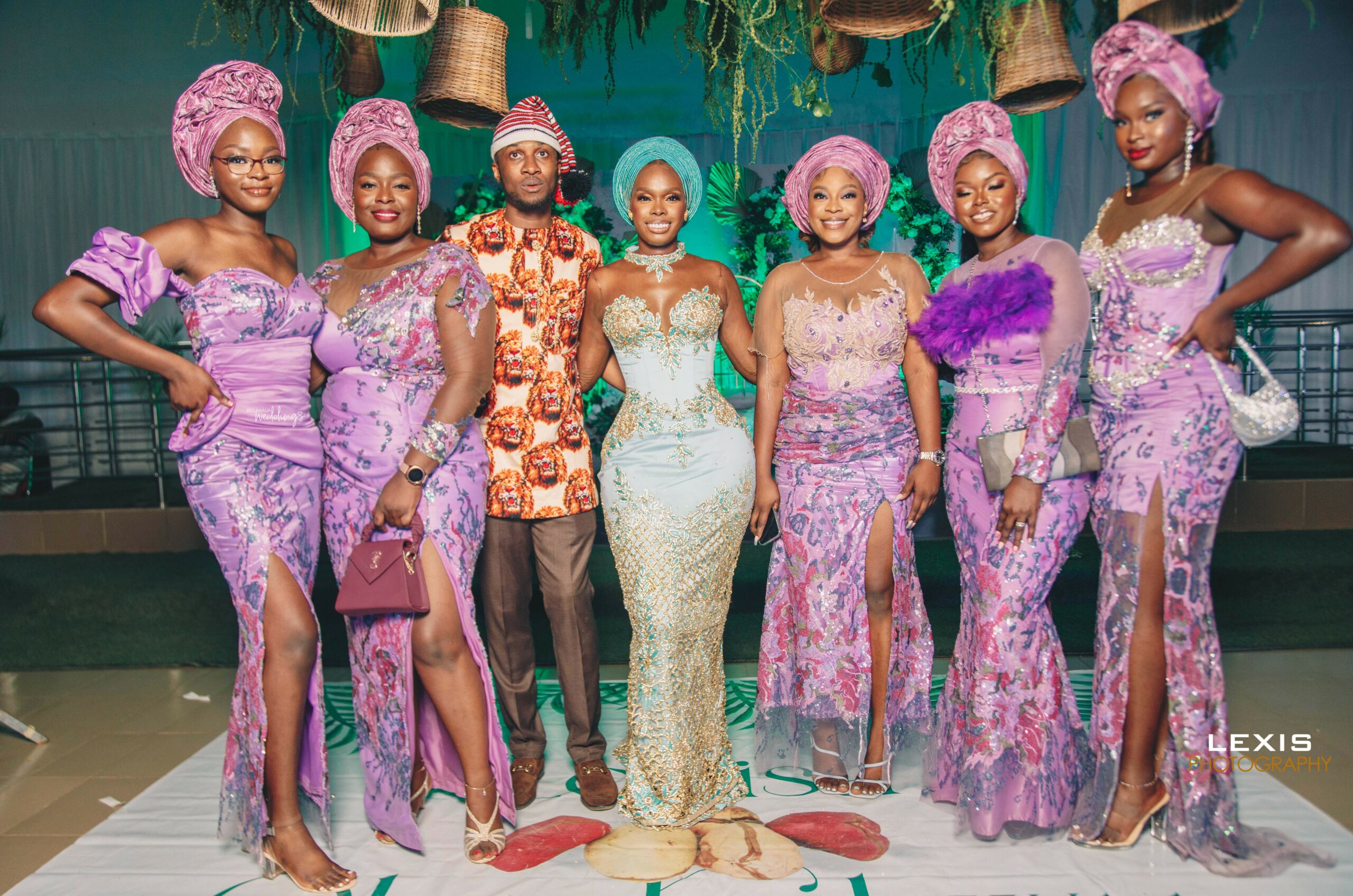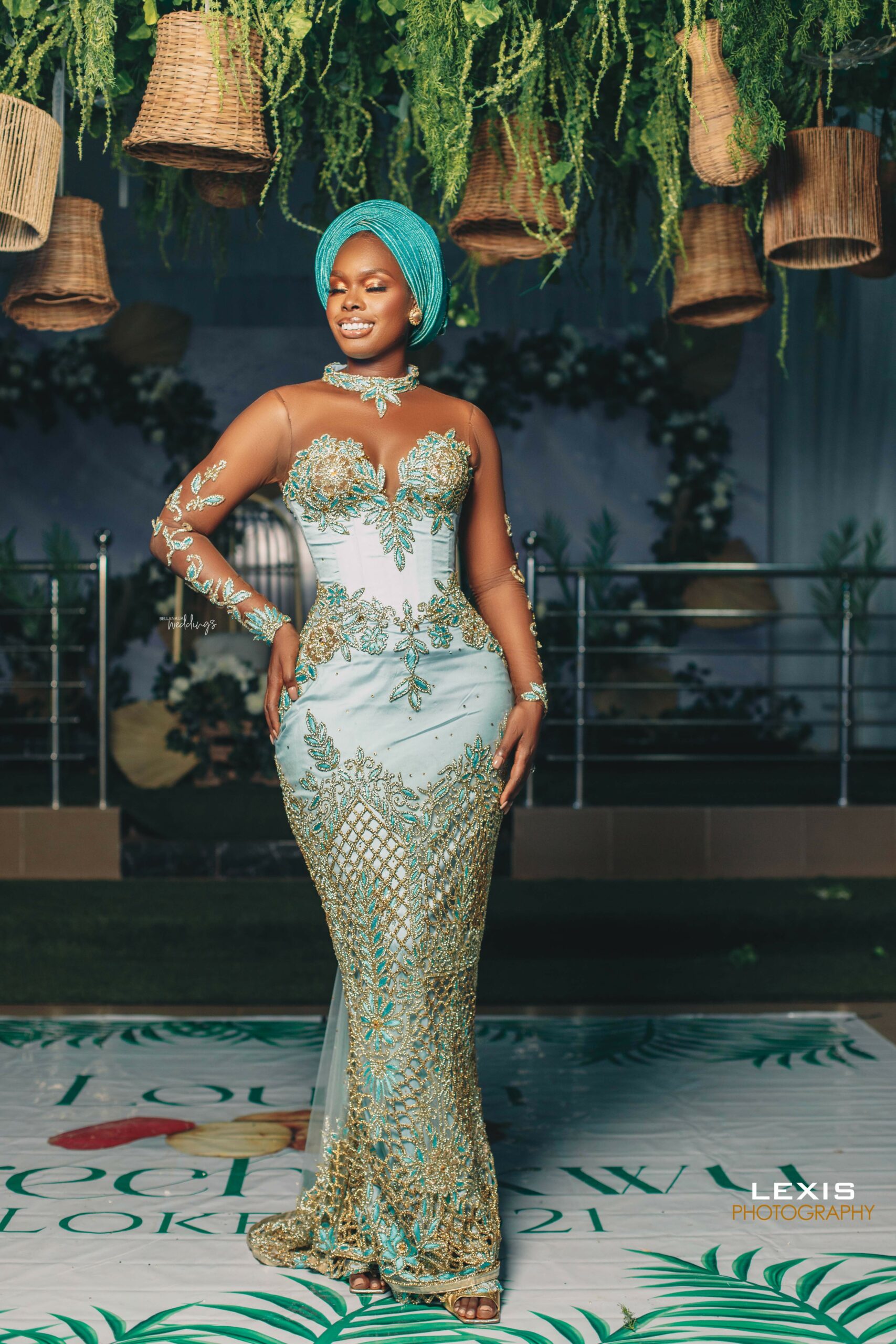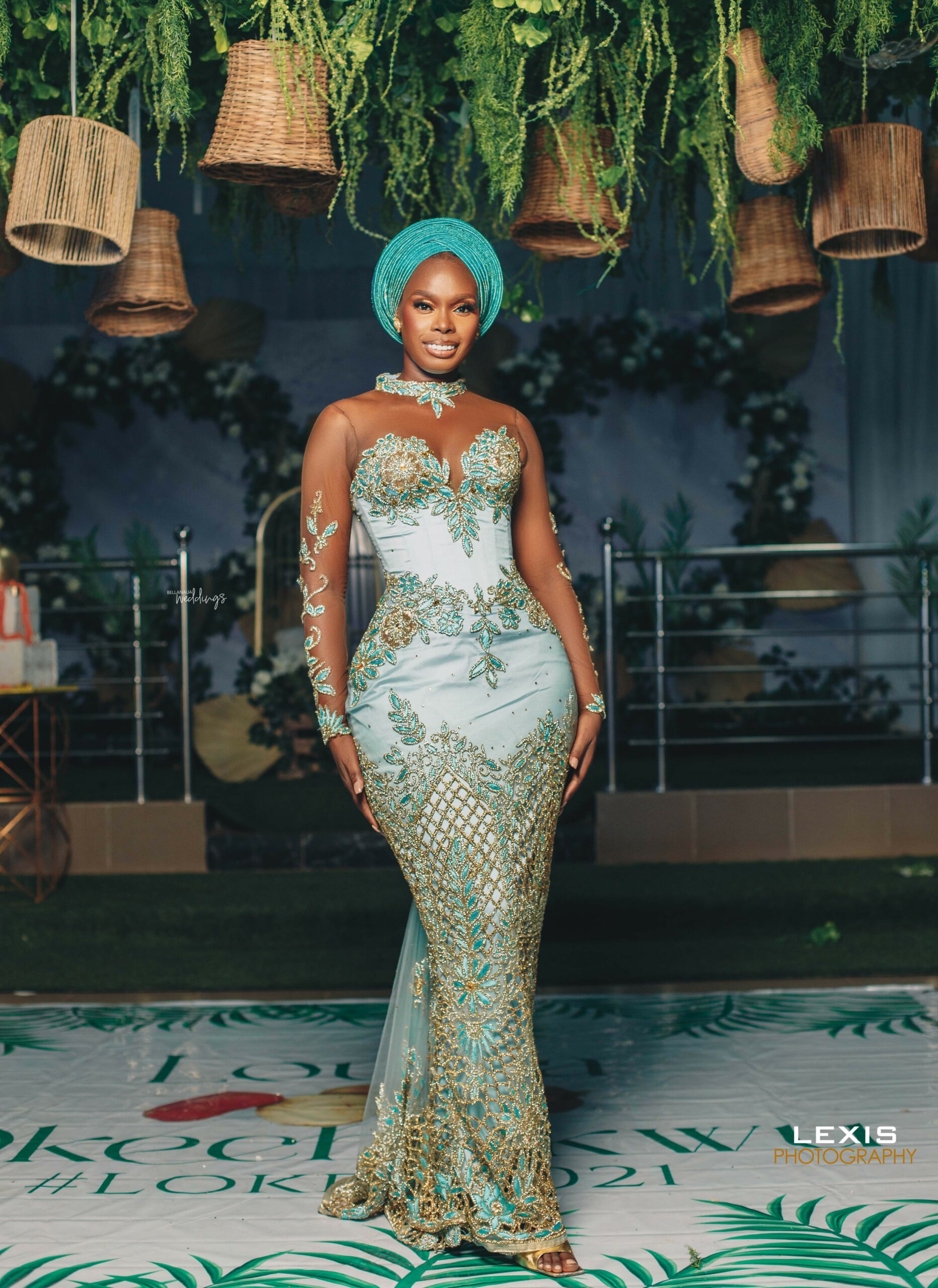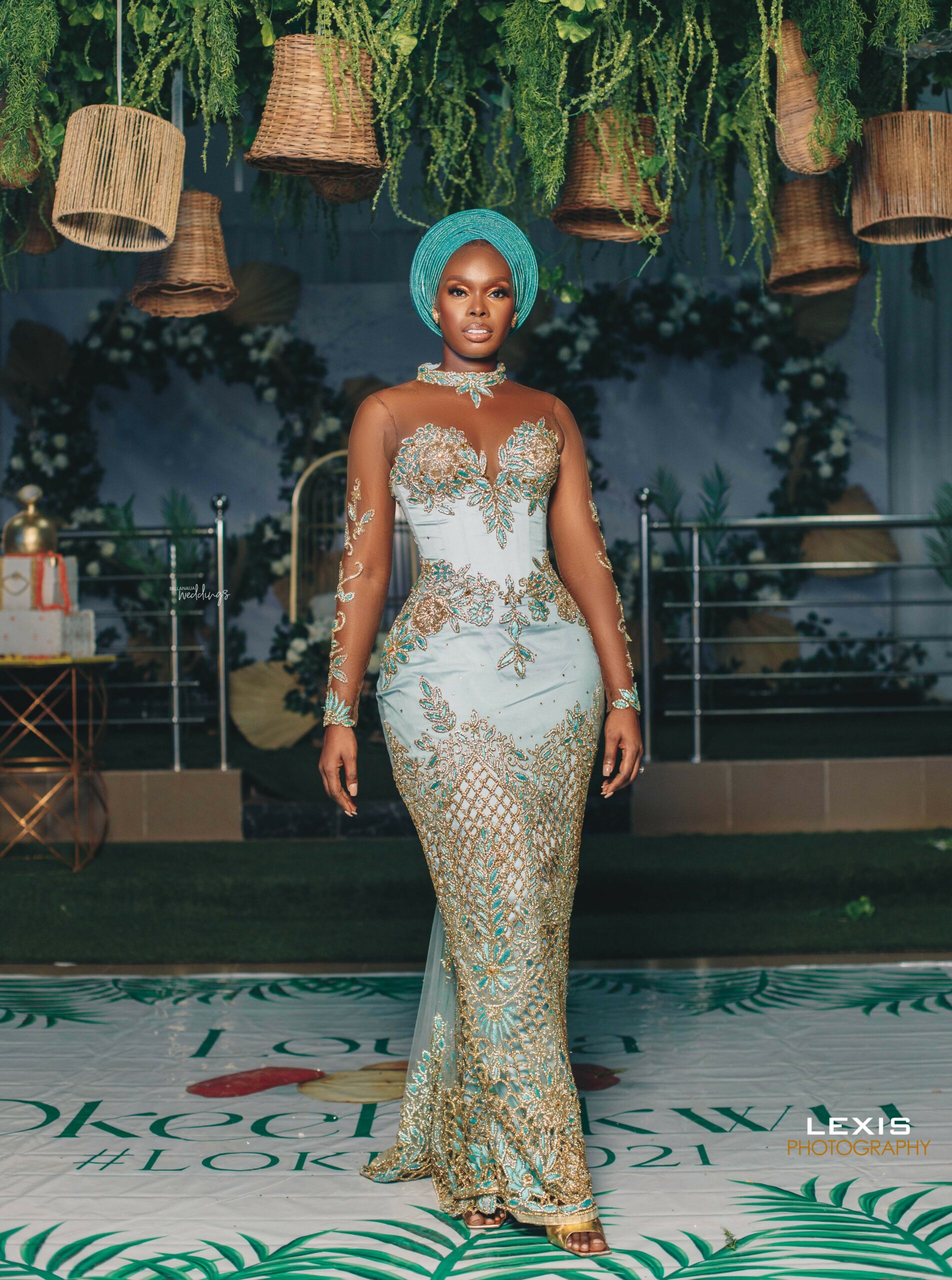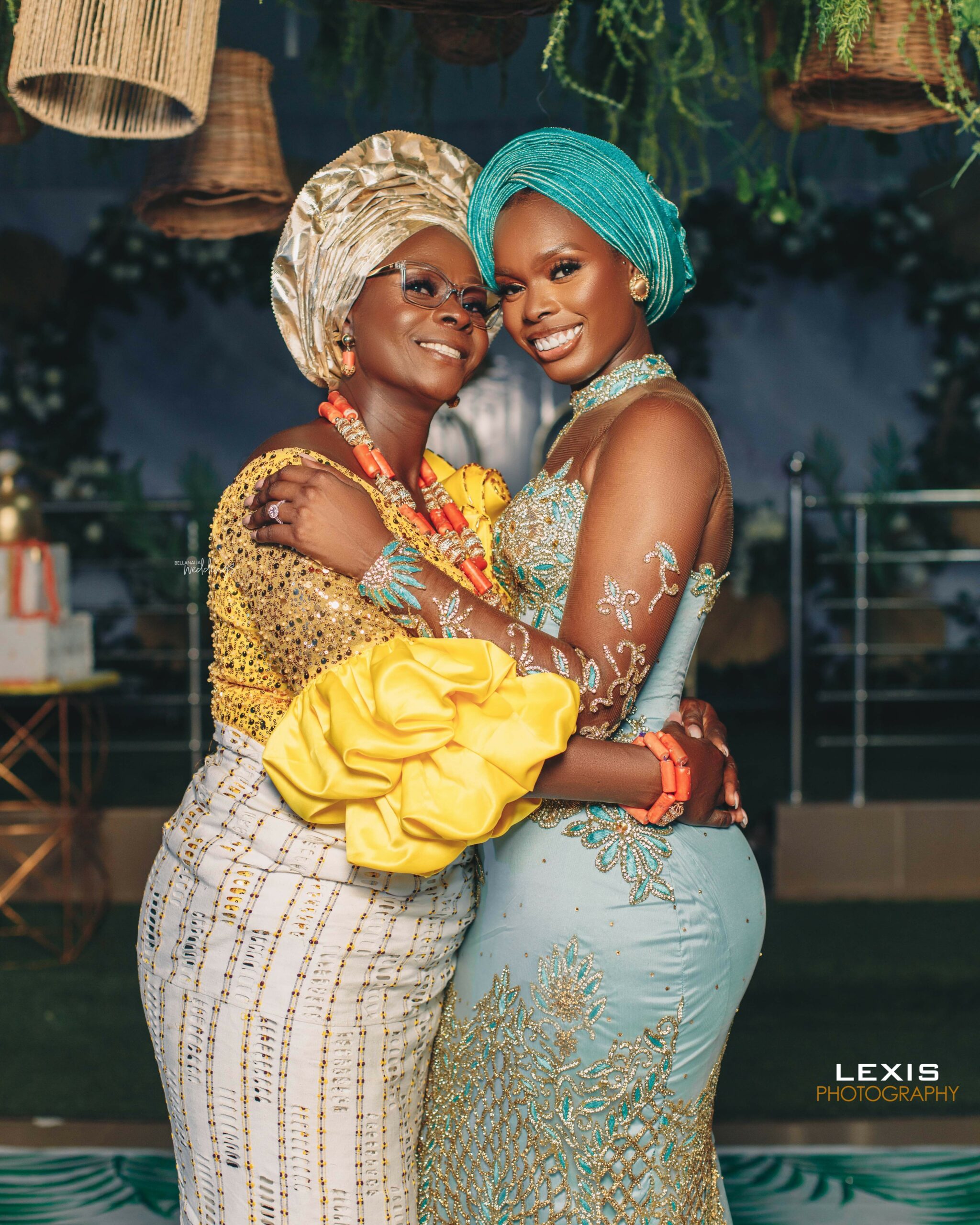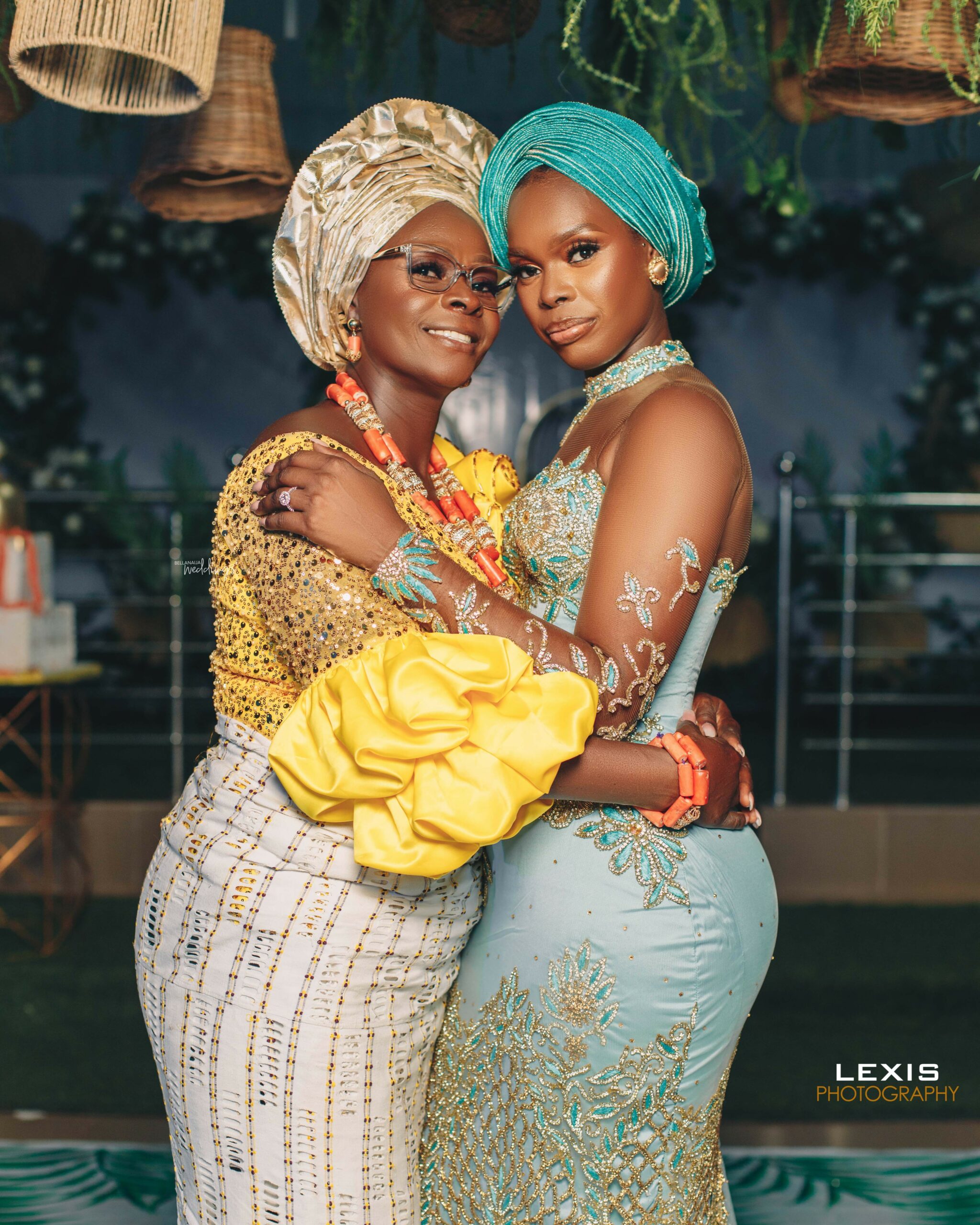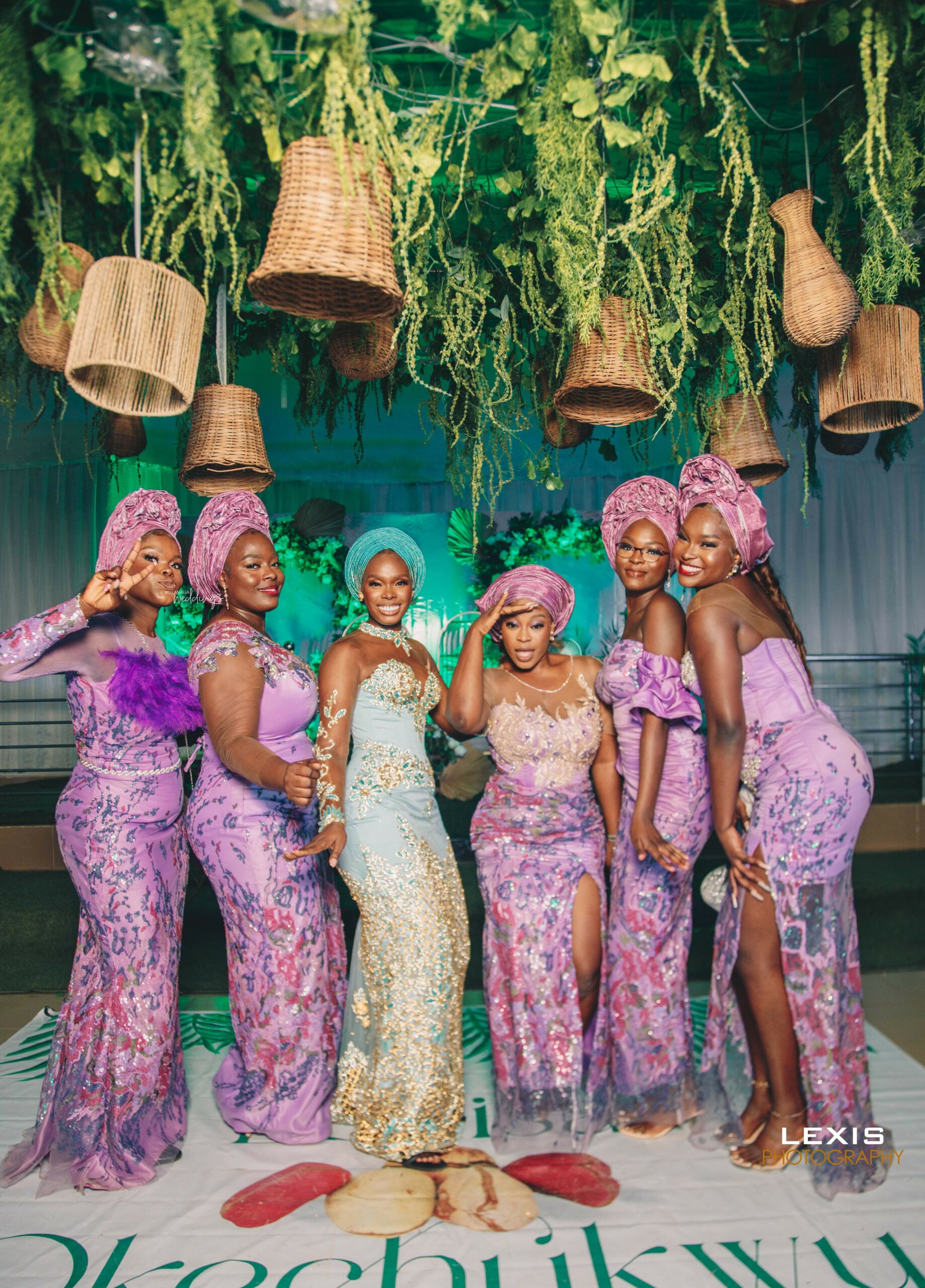 It's Mr and Mrs now!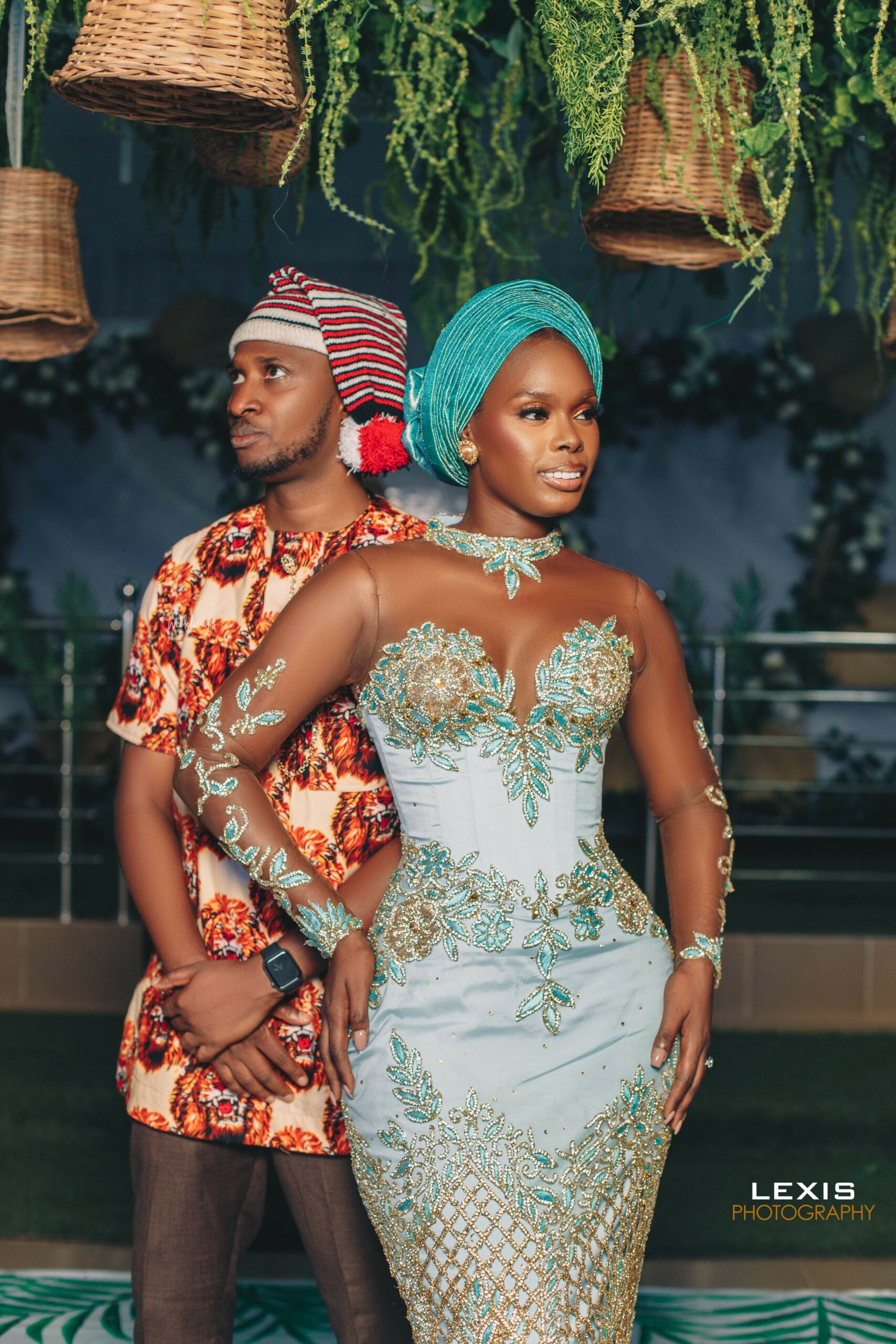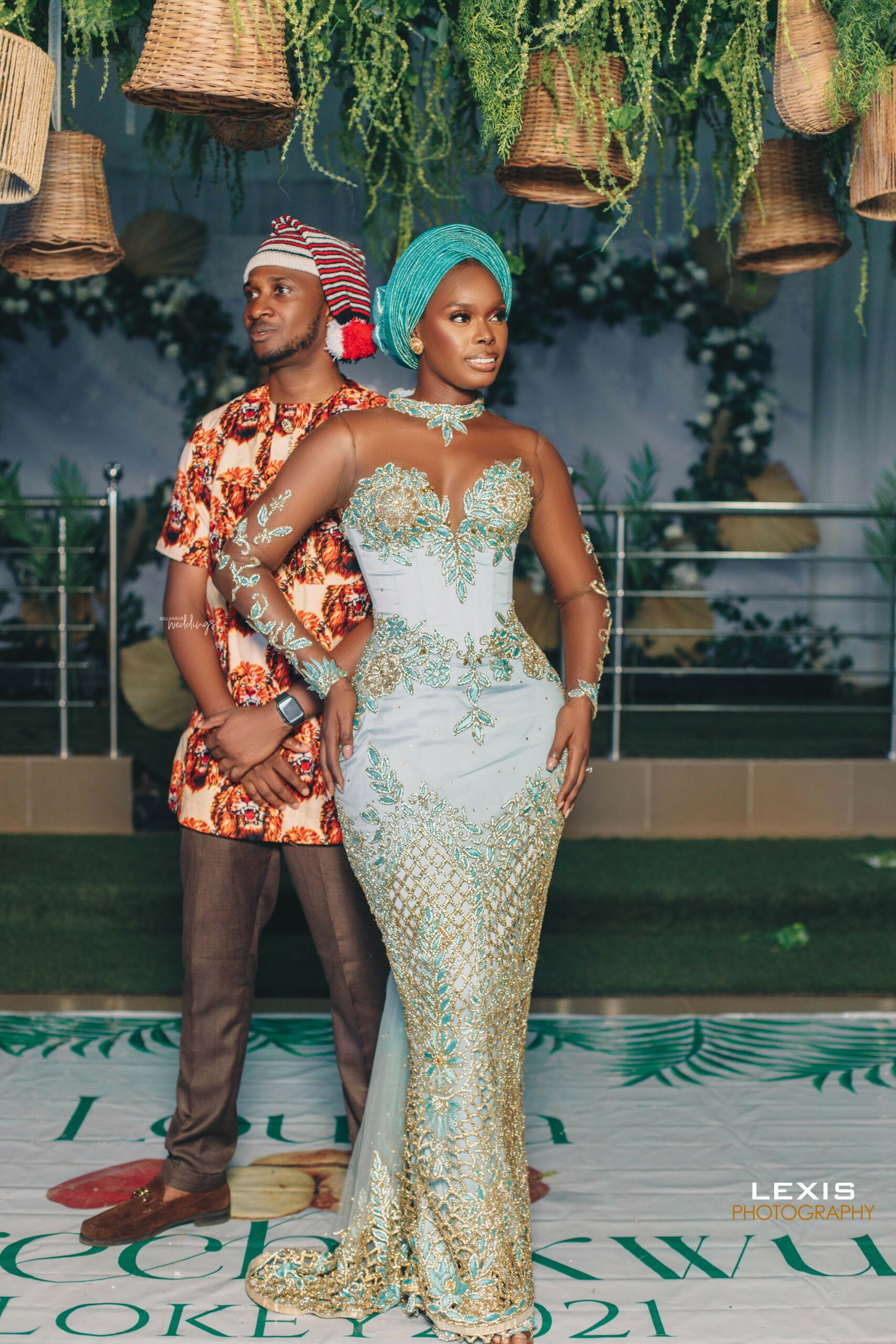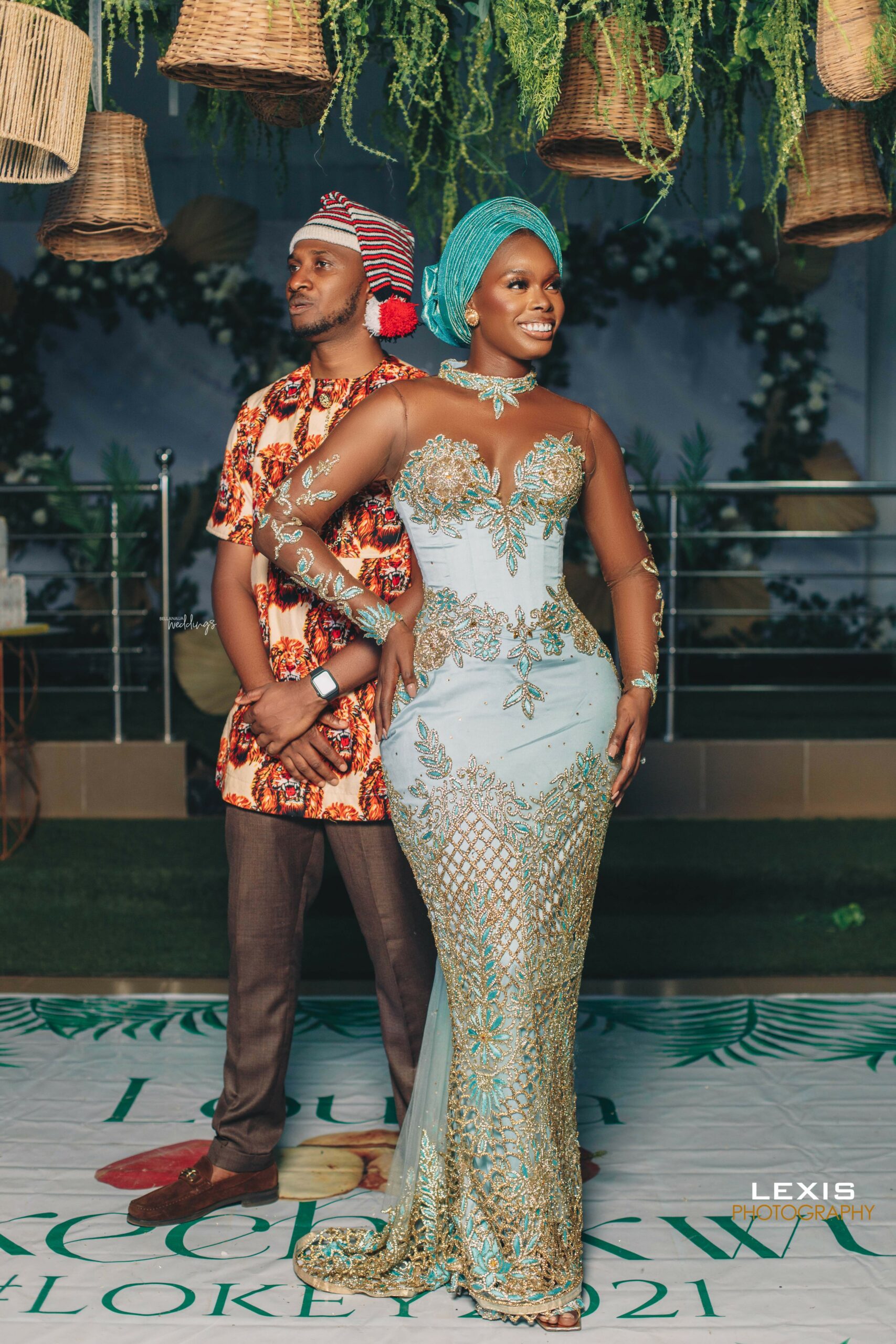 Credits
Bride: @invincible_phoenix
Photography: @lexisweddings
Makeup: @beautybyammydoll
Gele fabric: @hautefabricsng
Gele: @powergele
George dress: @Veekeejamesofficial
Beads and hand fan: @nicorals_and_accessories
Groom's cap and Isiagu: @ugomonyeofficial
Groom's shoes:@loluesq
Bride's purse: @bigluxedeals
Bridal Styling: @style_by_ruvero
Fabric: @george_by_ruverodesigns
Videography: @grandepicfilms