The African woman is stylish and phenomenal. She holds a strong aura and captures the atmosphere when she walks into a room. This style and grace definitely transcend into the bridal culture. Hence, every African bride has to speak elegance on her big day.
It's no news that the wedding day is one of the biggest days of a person's life. So, of course, it is only natural to want nothing less than the best on that day. Design brand, Magnetic Elegance recognizes this and brings that "big day" dream to life with their new Spring/Summer 2021 bridal collection, "The Adunni Collection". Every outfit in this collection exudes the rich style and grace of the typical African woman. From the traditional wedding to the white wedding and reception, the Adunni Collection covers it all and we just can't help but love it!
Here's how the design brand, Magnetic Elegance describes the collection:
The Adunni Collection was inspired by the elaborate African wedding ceremony and bridal culture infused by the identity of a strong African woman Adunni Molade. Grandmother of the creative director, who was a politician, architect and fashion designer herself in the 1940s. She was the true image of the African woman, strong, enterprising, and elegant in appearance.
Let's check out  all the outfits from The Adunni Collection below:
The wedding dress ( worn for the white wedding ceremony):
It's Maximalists design with intricate beading detailed fabric, tailored to emphasize the African woman's silhouette finished with the vintage Victorian dress lace-up. The goal was to look back in time and also mix it with something fresh, streamlined, and chic for the African woman.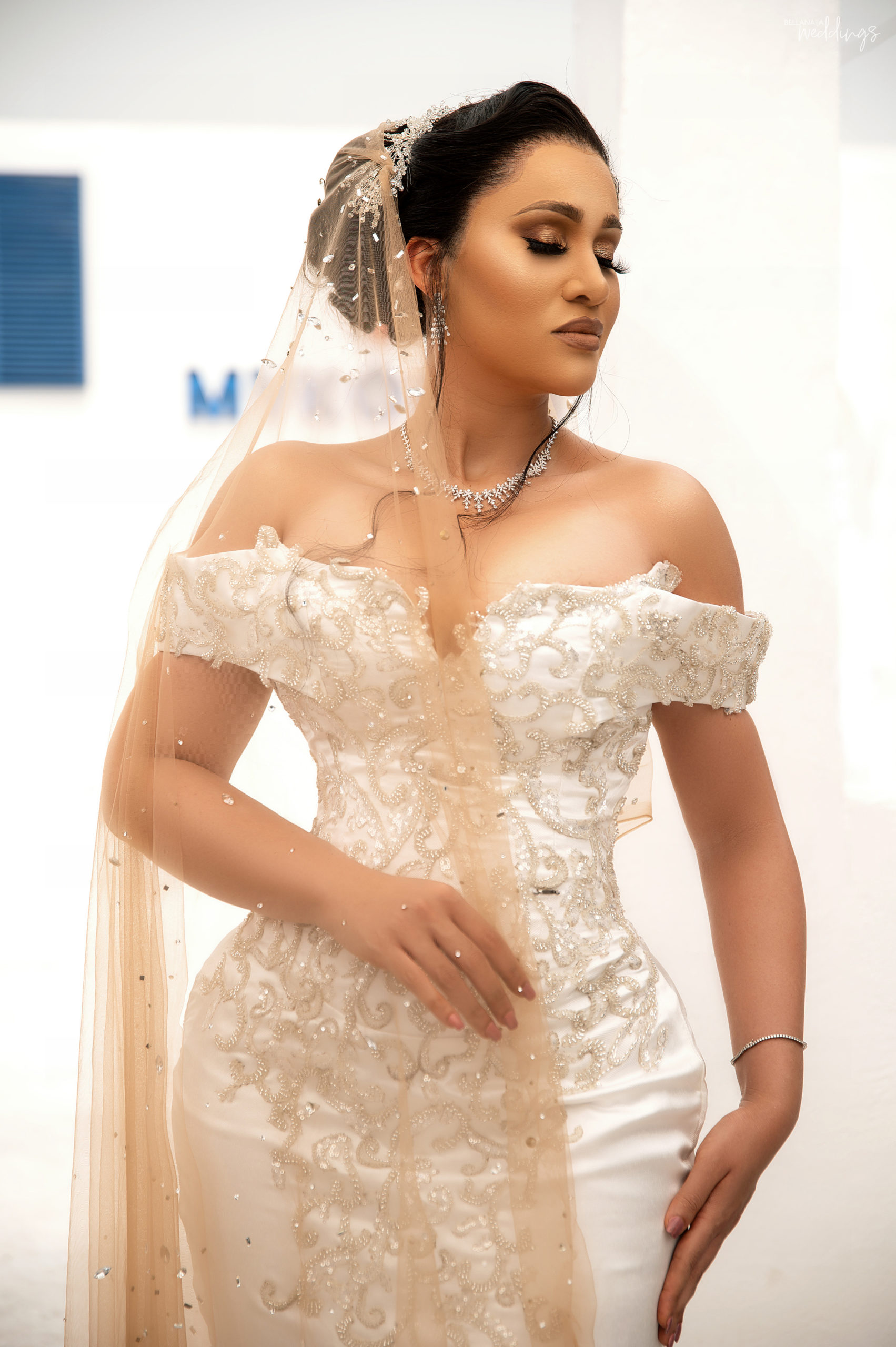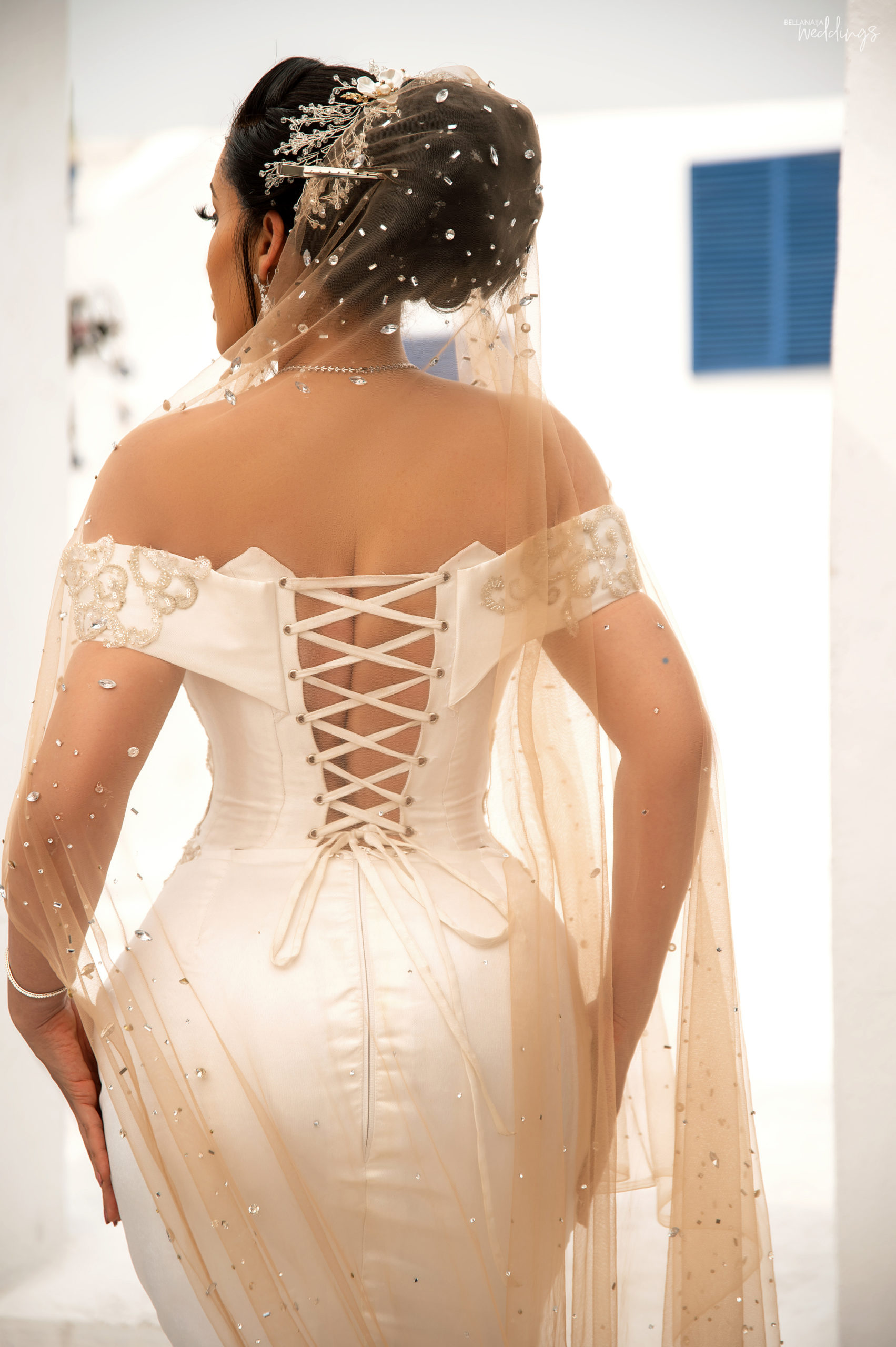 The  Reception dress (worn for the after-party event):
The mood of the 3 reception dresses was refreshing, an infusion of the vintage Victorian Corset dress and the modern vibrant and elaborate look of the elegant African bride who is the centre of attention at her own wedding, elements of colour, dazzling beads and stones were used to create the glamorous look of the fun-loving African woman. These 3 pieces expressed the African woman silhouette built with plastics nylon and polyester boning for structuring the garments, the process was indeed a delight to create.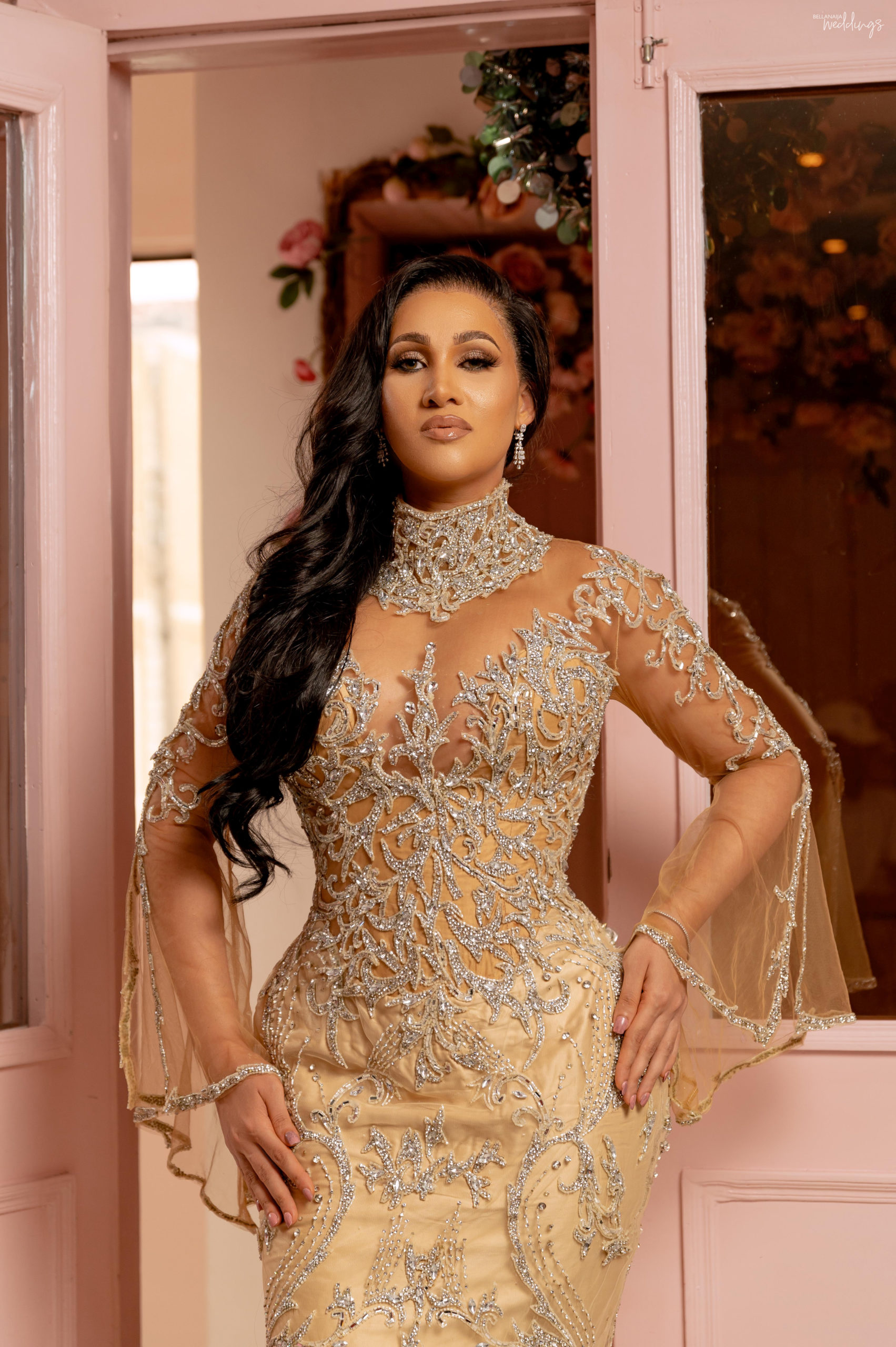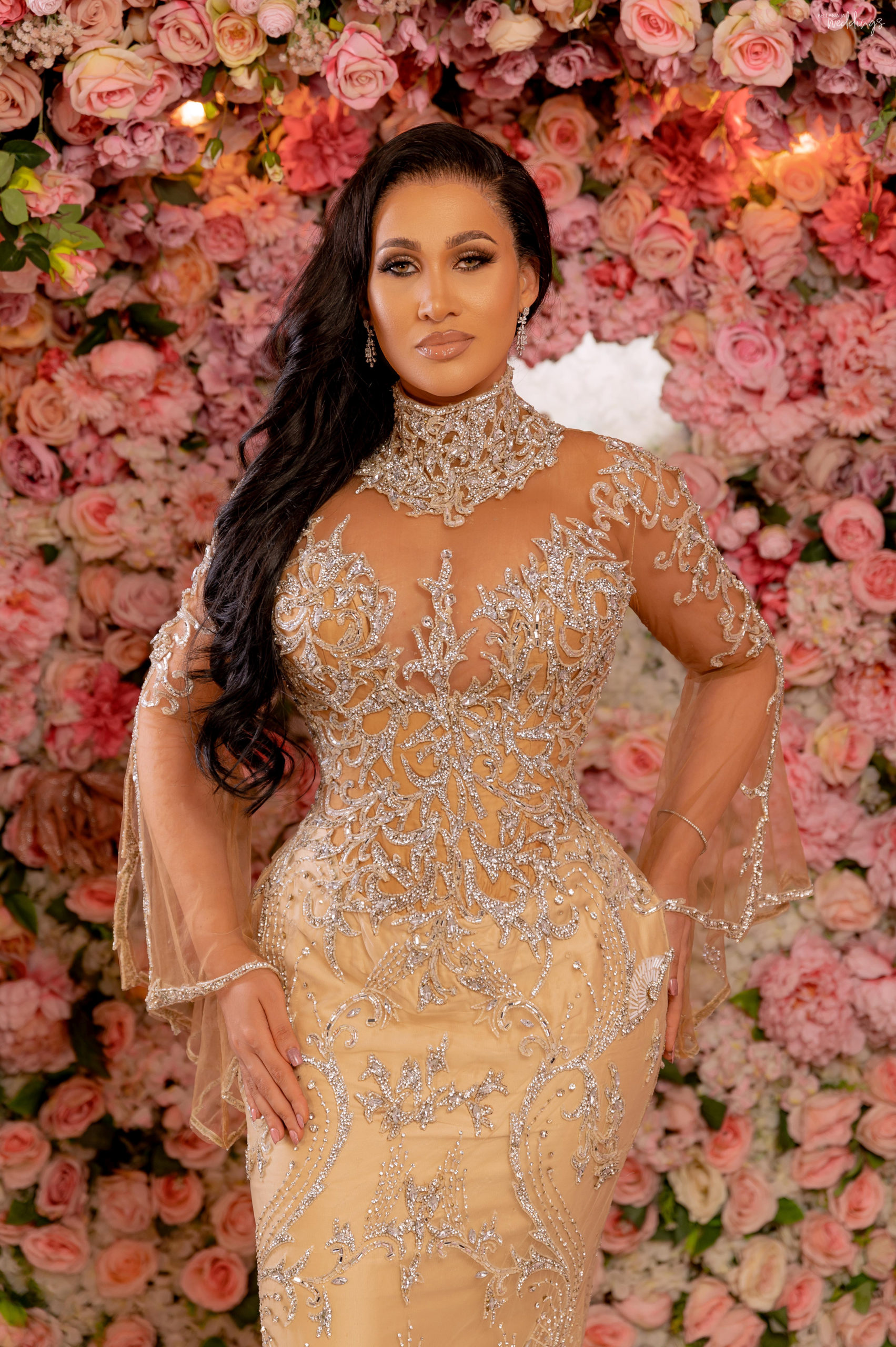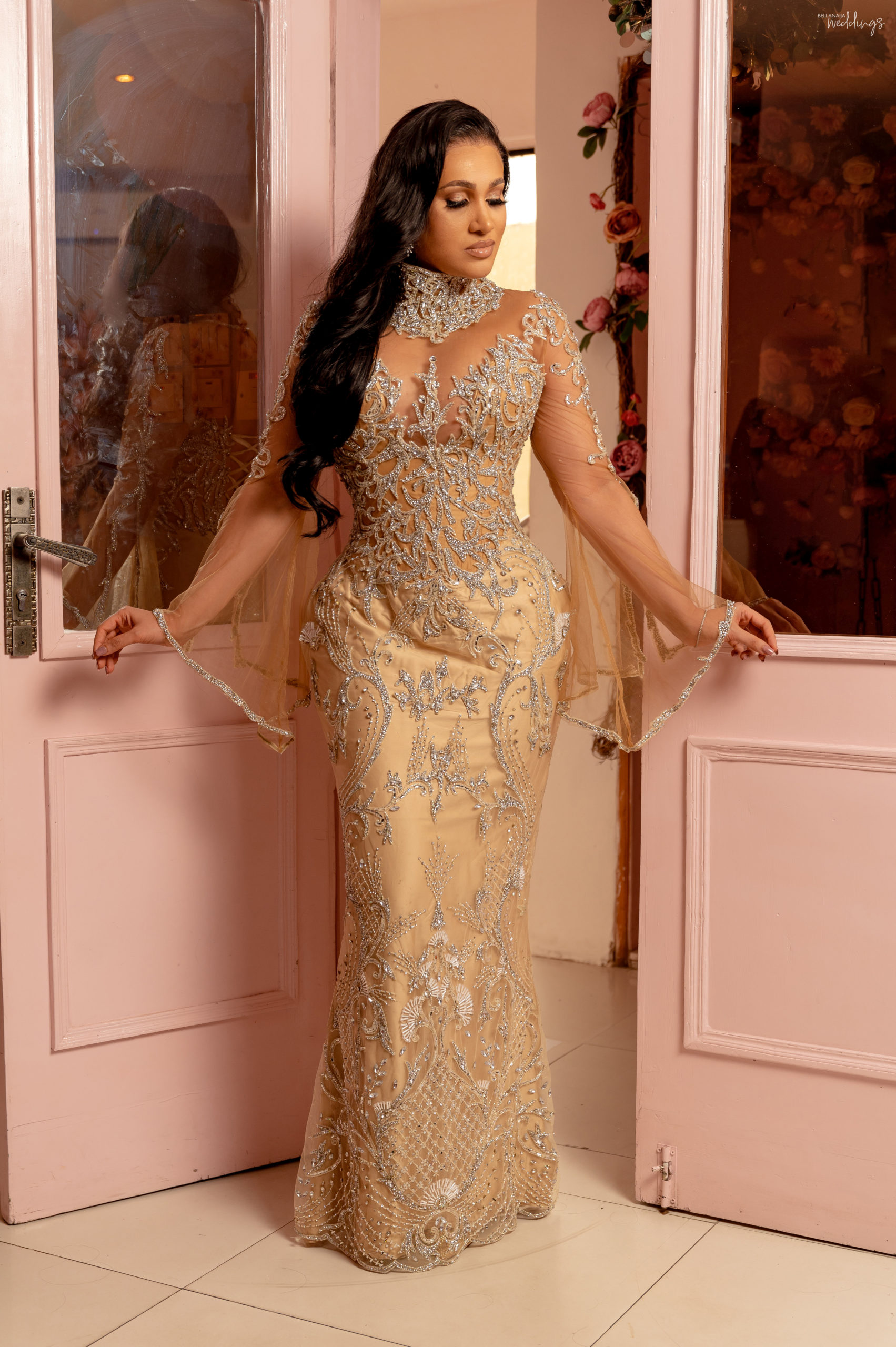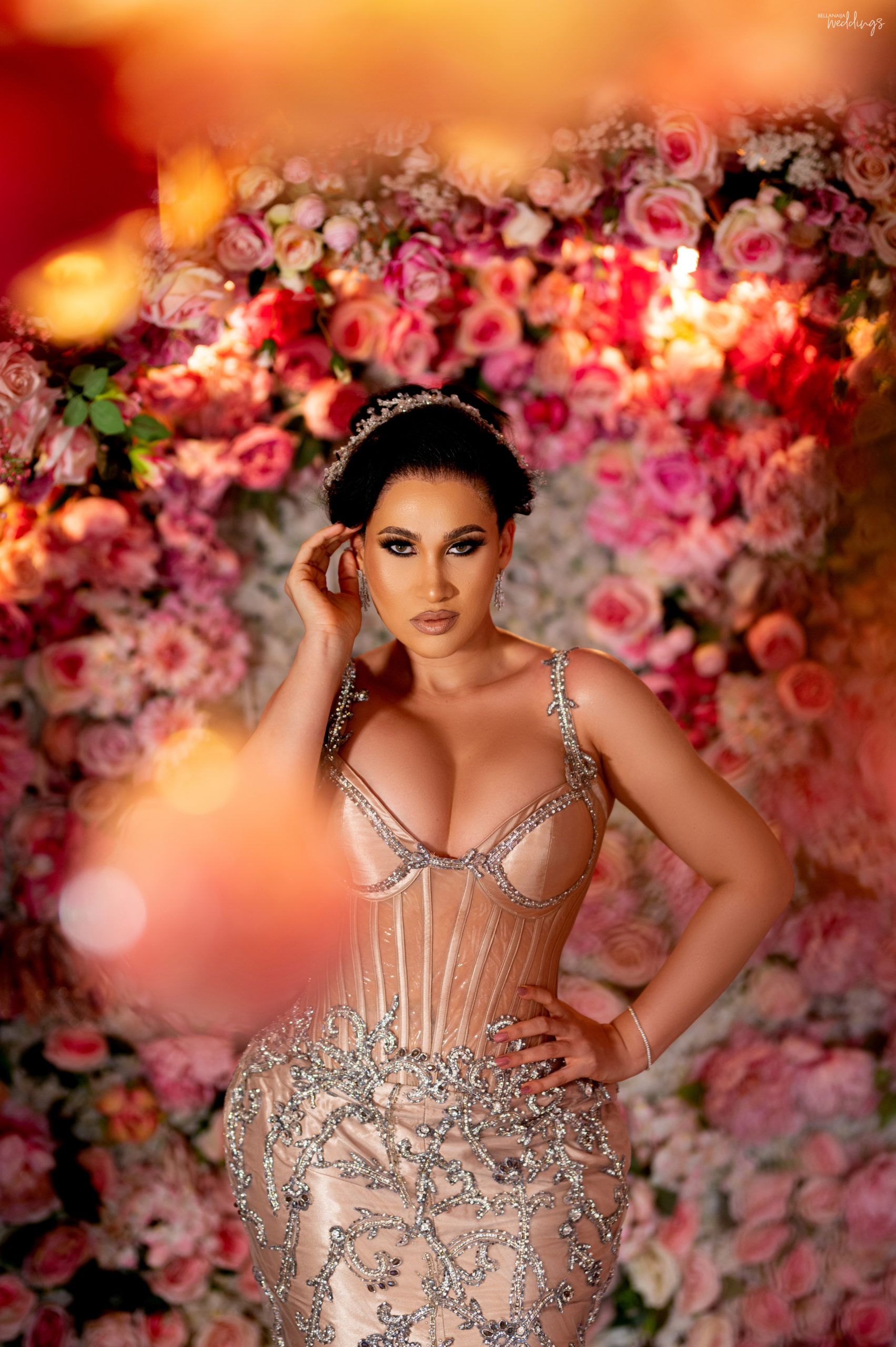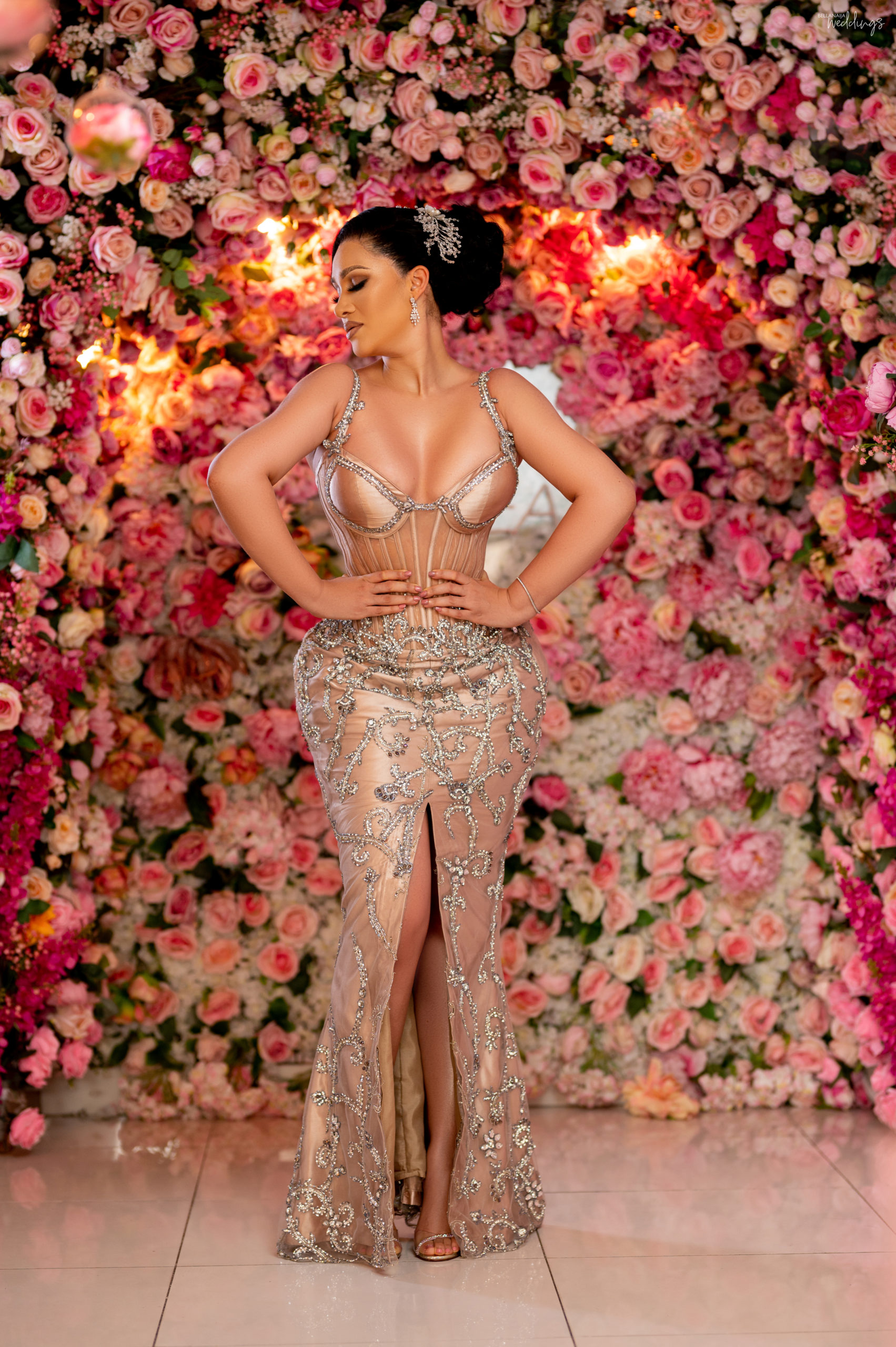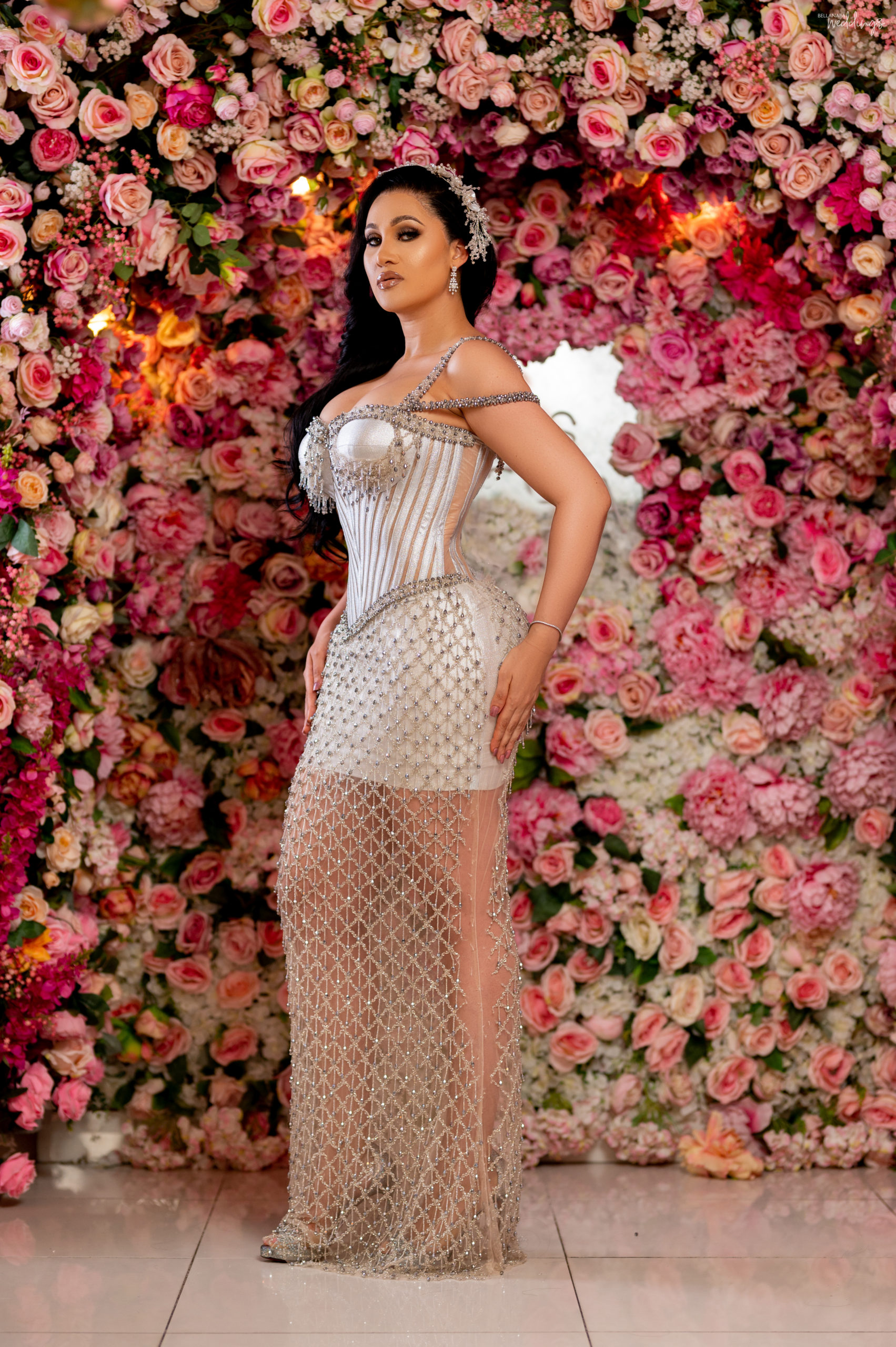 The Traditional Aso-Oke ( worn for the traditional wedding ceremony):
It is styled and enriched with Africa's Cultural heritage of the handmade woven fabric which dated back to the 15th centuries. Aso-Oke symbolizes African strength in the craft while denoting clothing of high status. The handwoven fabric was infused with fabulous and flamboyant details, and varied textures, stones and beading, while its inspiration is drawn from the natural elements in Africa.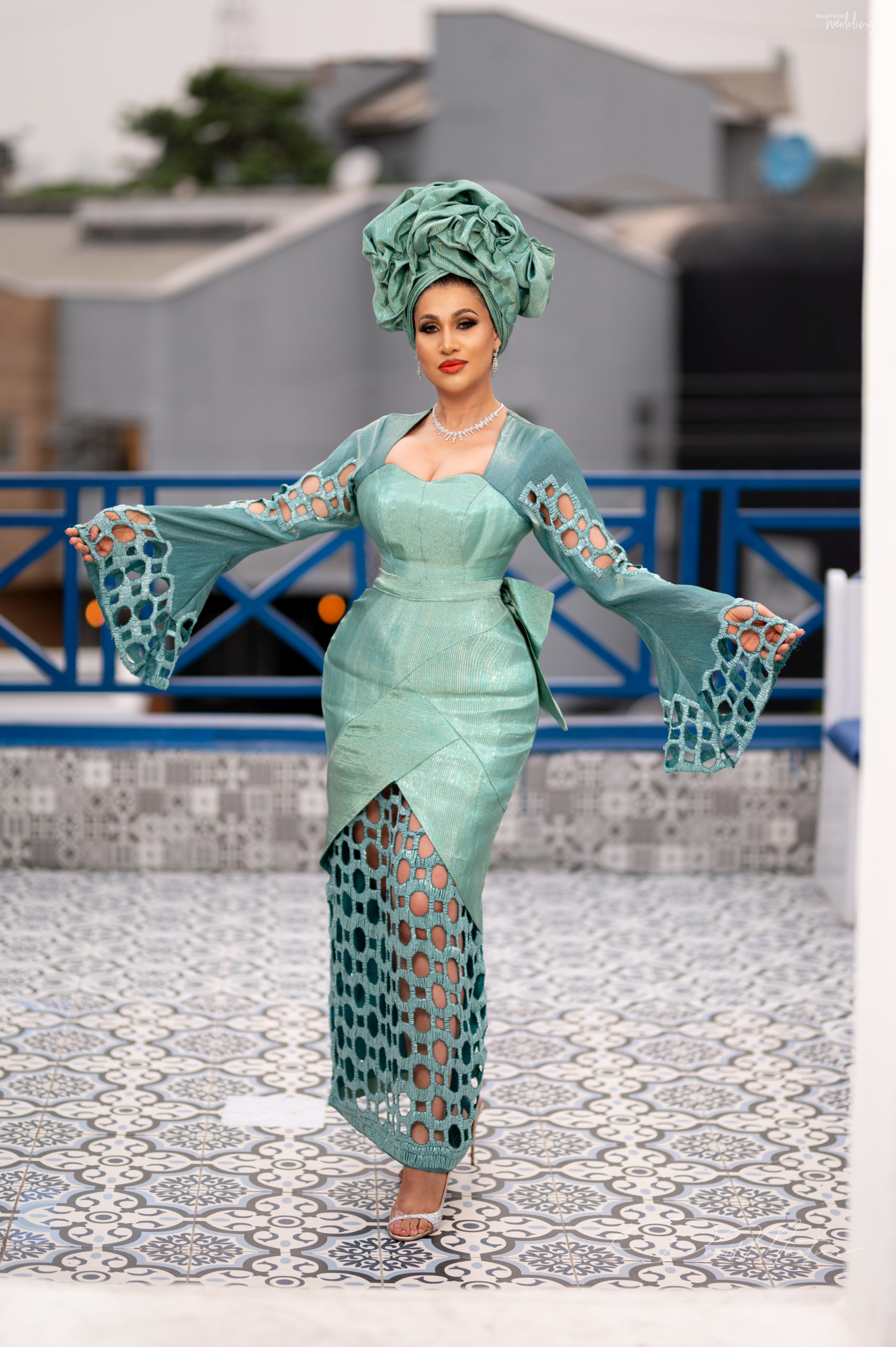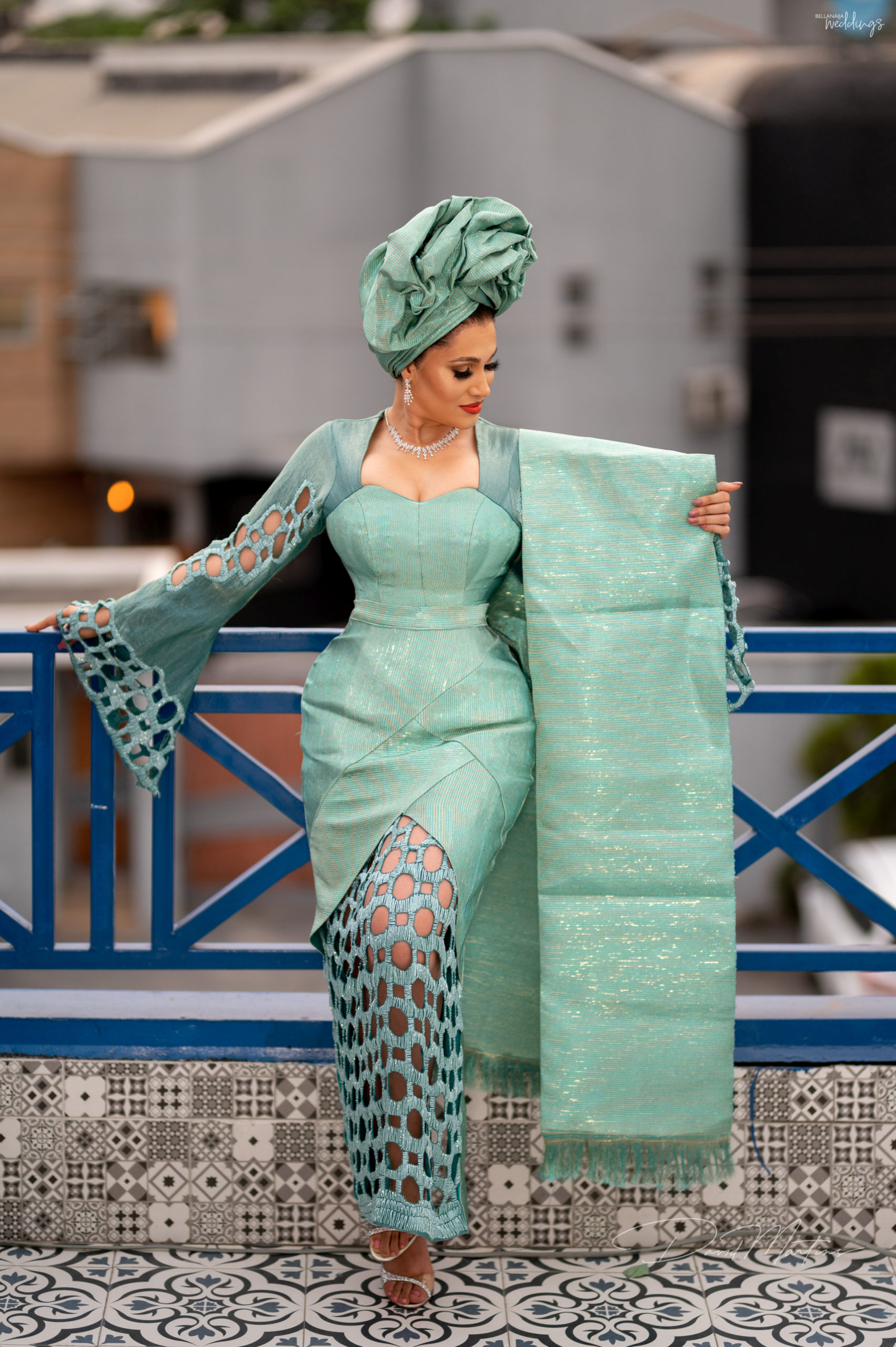 The traditional wedding reception dress "Iro and Buba":
Specifically worn for the Owambe turnup, while the Afrobeat and juju musicians play. This look was revolutionized with the unerring attention to details, the design exudes elegance that affirms Africa's natural class and elegance.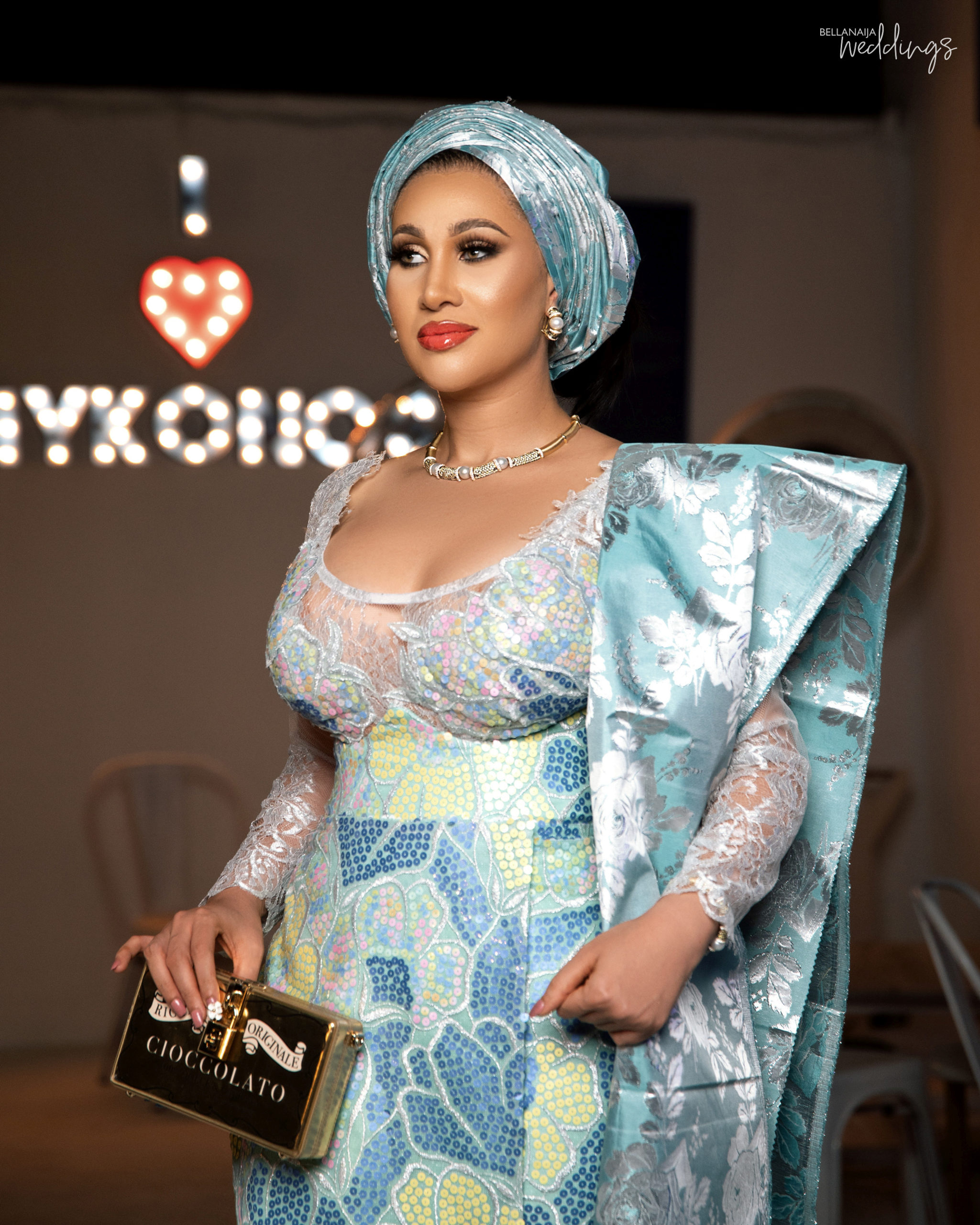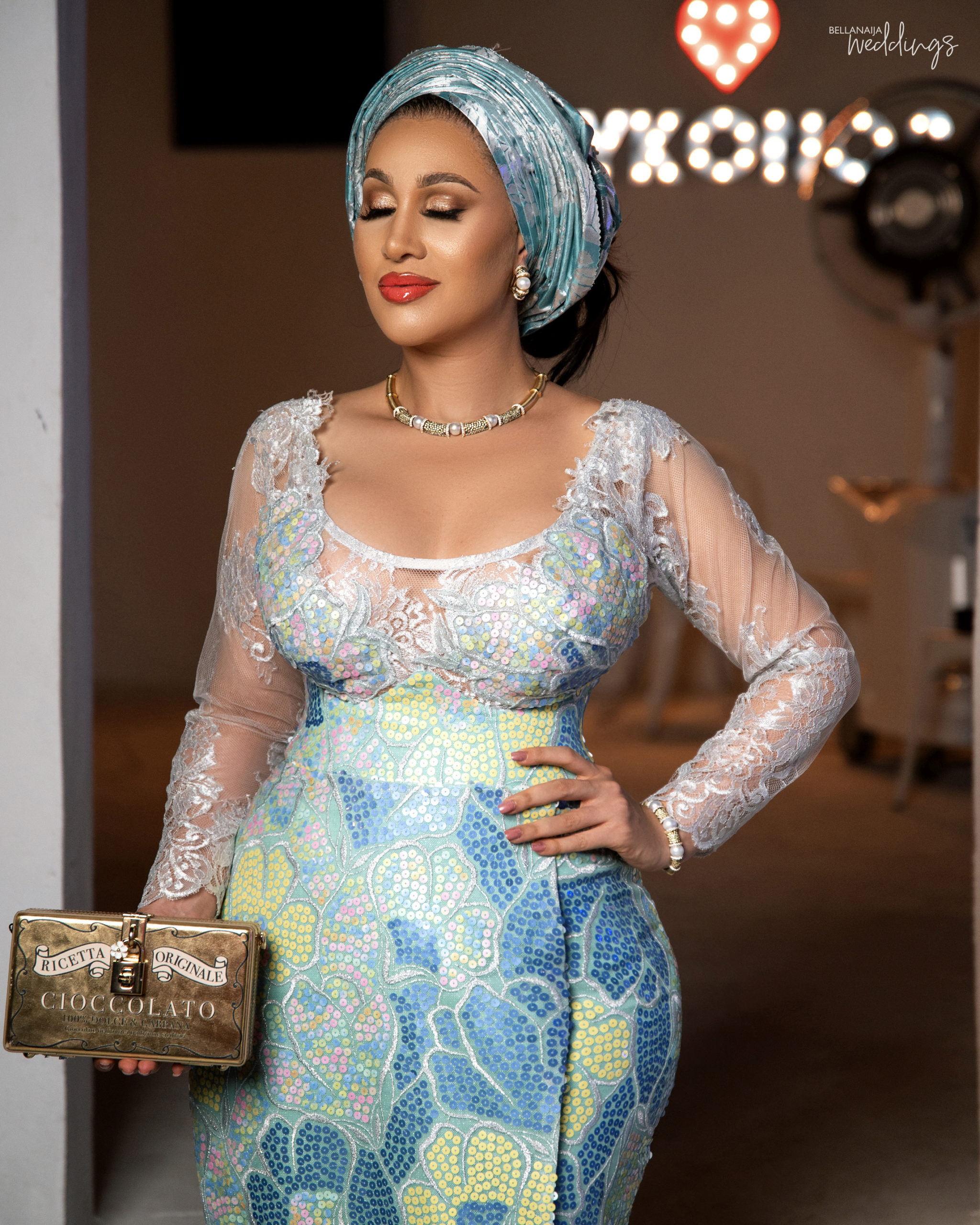 Credits
Design: @magneticelegance
Fabrics: @wovenmarketafrica |@fabrics_saleng | @glitz_allurefabrics | @Kubisfabrics | @exoticfabrics | @aduskyy | @1olaide
Jewellery: @meeyas_link | @jewellryaffair
Makeup: @jaeohbeauty
Hair: @hairbypearl_ng
Hairstylist: @adefunkeee
Styling: @swankyjerry
Purse and shoes: @theluxeshopper
Photography: @tolu_emmy
Videography: @wealthmediahousie
Muse: @carolynahutchings
Gele: @eminence_mez
Venue: @thetearoomlagos @mymkonosontheroof