How can we ever stop loving love! The sweetness of finding that one person with whom you want to do life forever is something to be giddy about. Today, we're revelling in that giddiness as we enjoy Maxine and Daniel's beautiful white wedding.
The lovebirds found love in each other's arms and decided to take it down forever lane. With friends, family and well-wishers in attendance, Maxine and Daniel said their "I do". After a beautiful church ceremony, they took it to the reception party and it was a blast. The talented Boo of the booless, Chike was present to serenade the sweethearts.
After the reception came the after-party and one word to describe it is "lit"! BNXN aka Buju was also in attendance to feel the air with the much-needed energy and vibes. From Maxine's exquisite looks to the all-around love and cheer on this day, everything about this wedding has us smiling from ear to ear. You certainly want to take it all in yourself.
Enjoy the wedding photos below.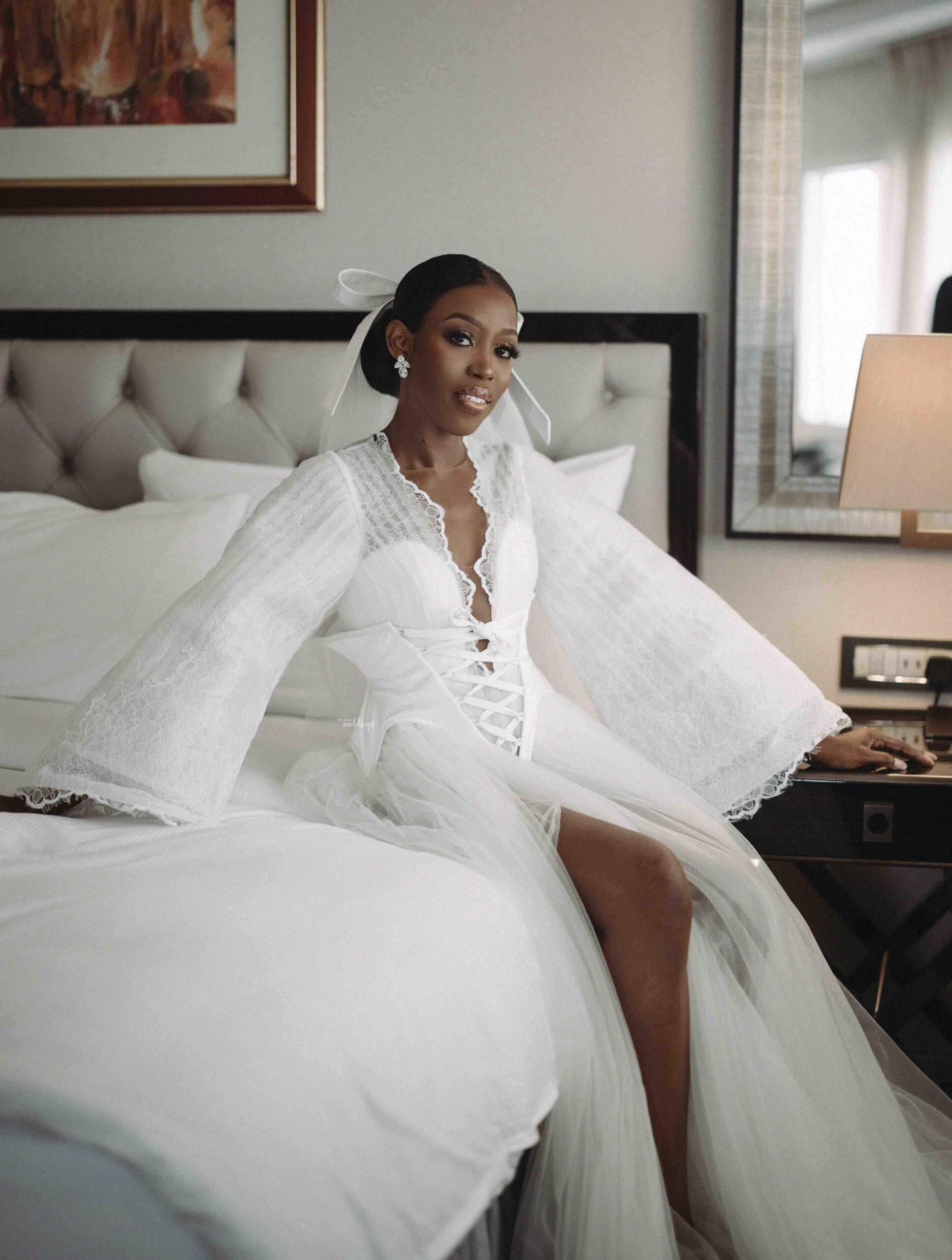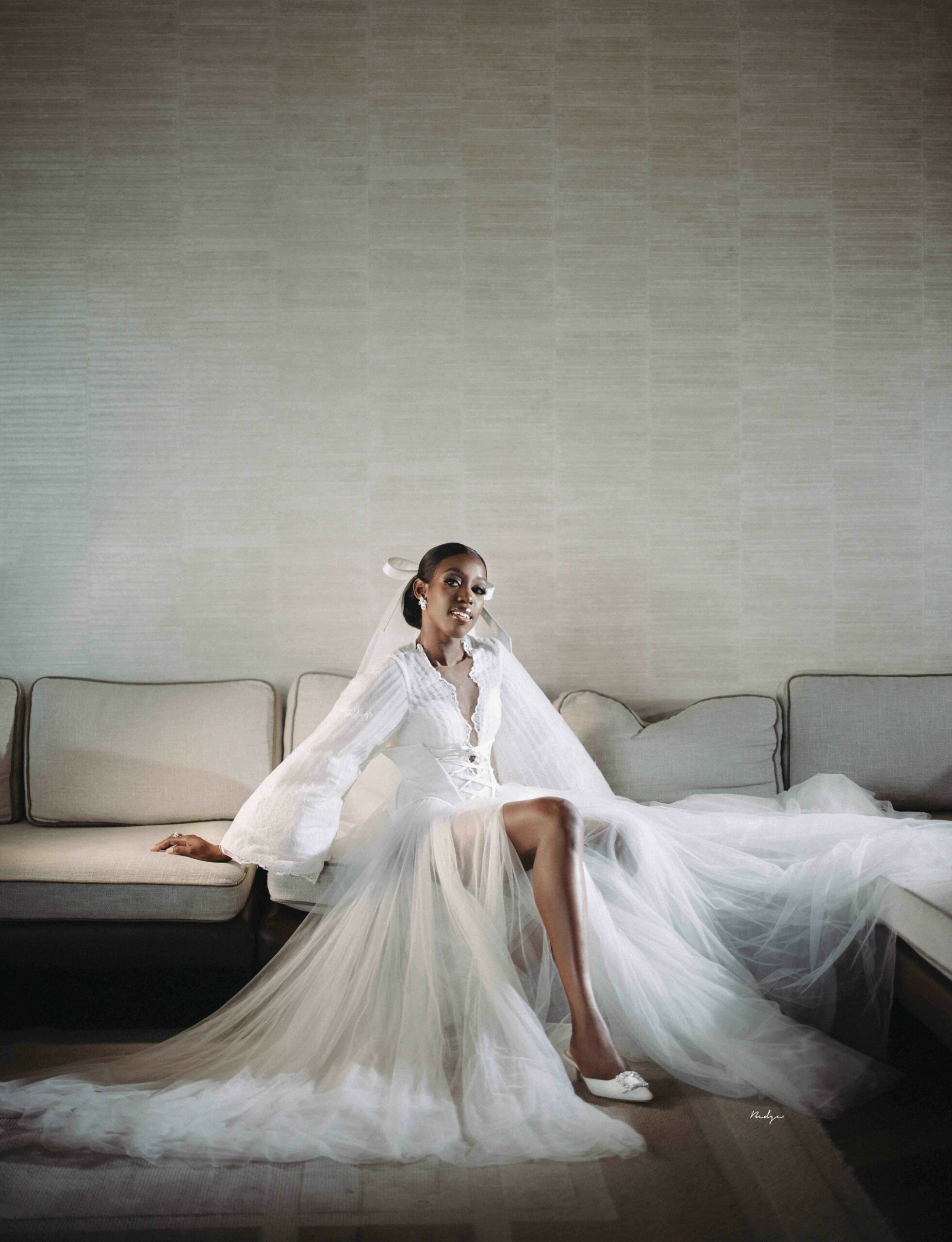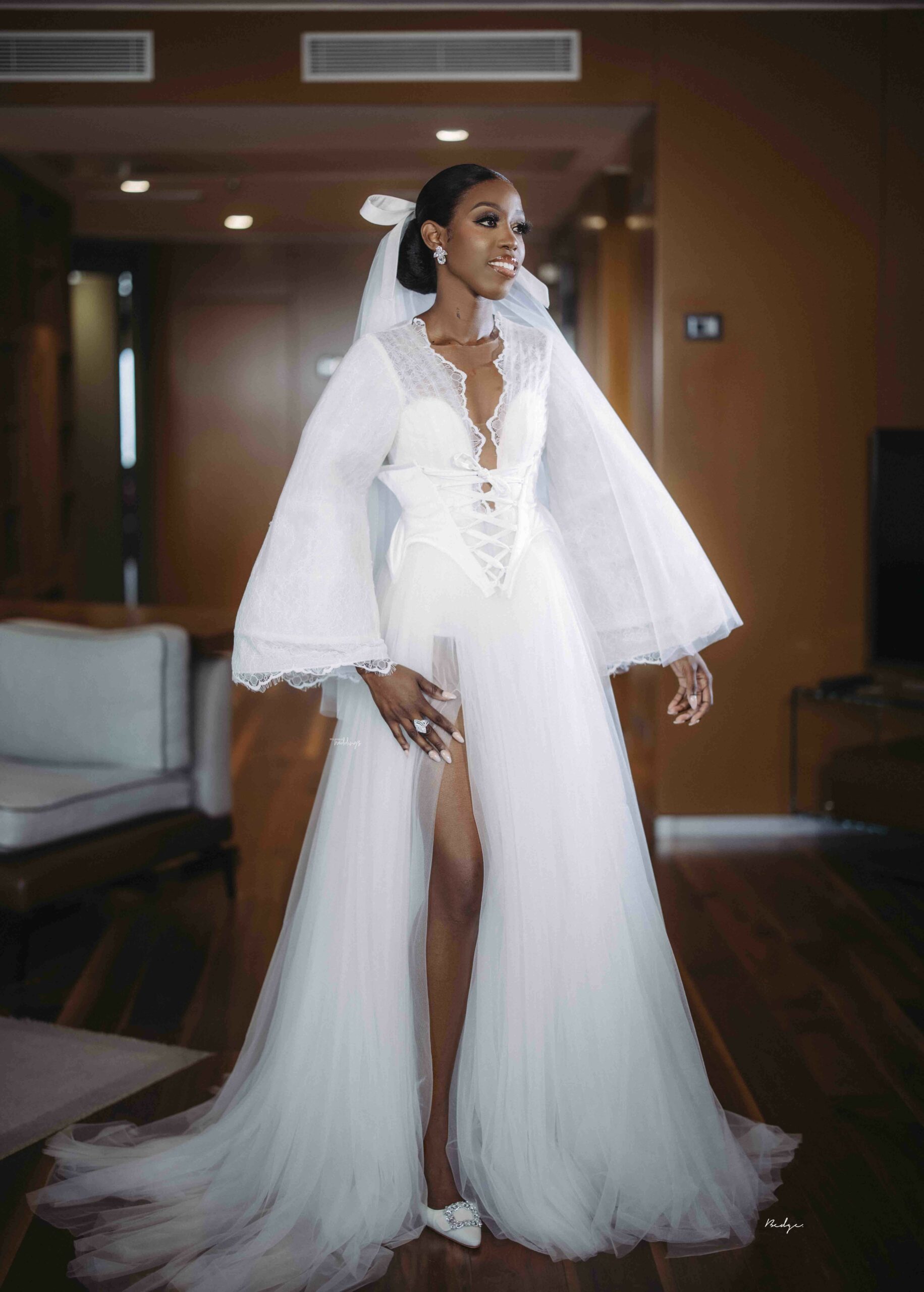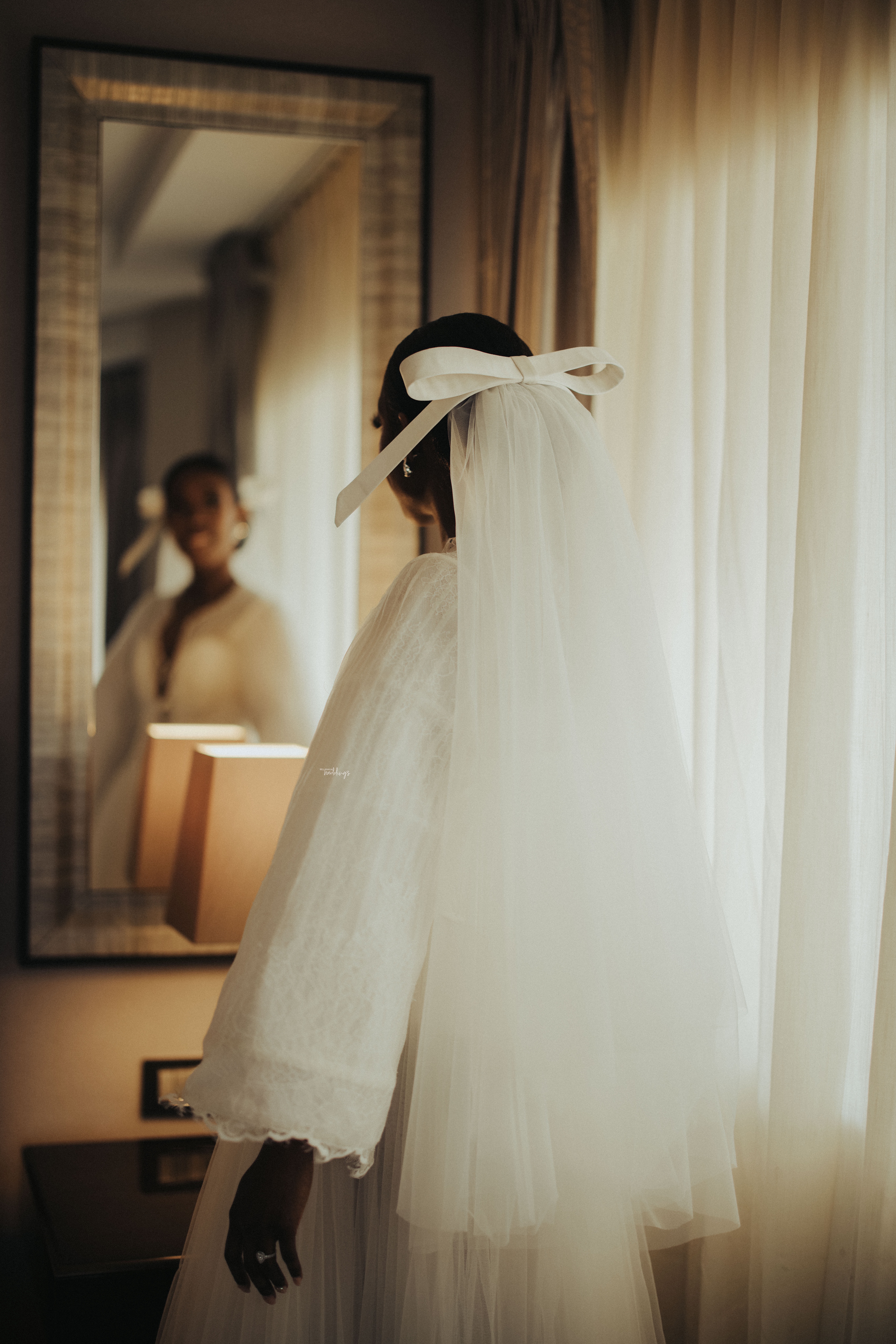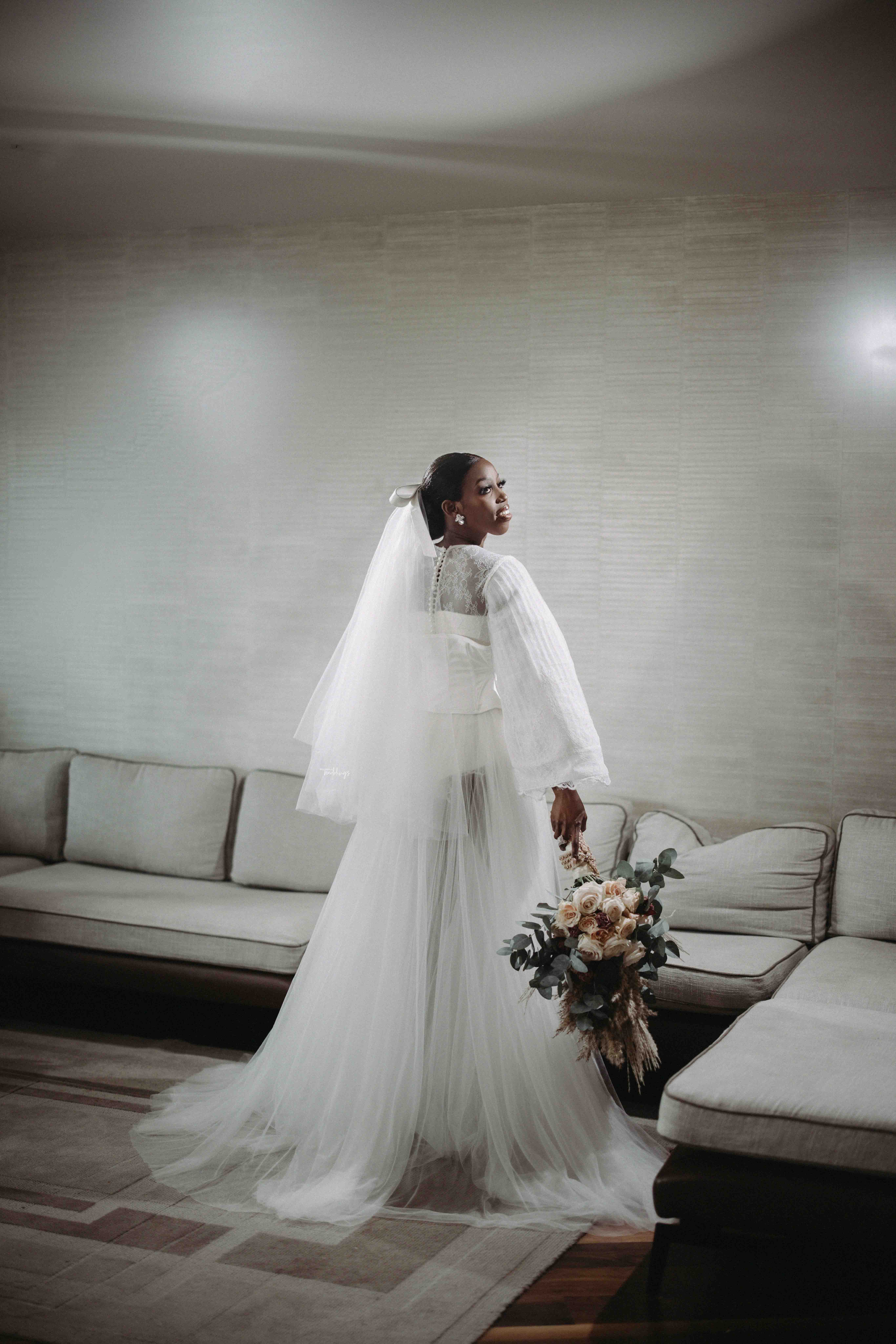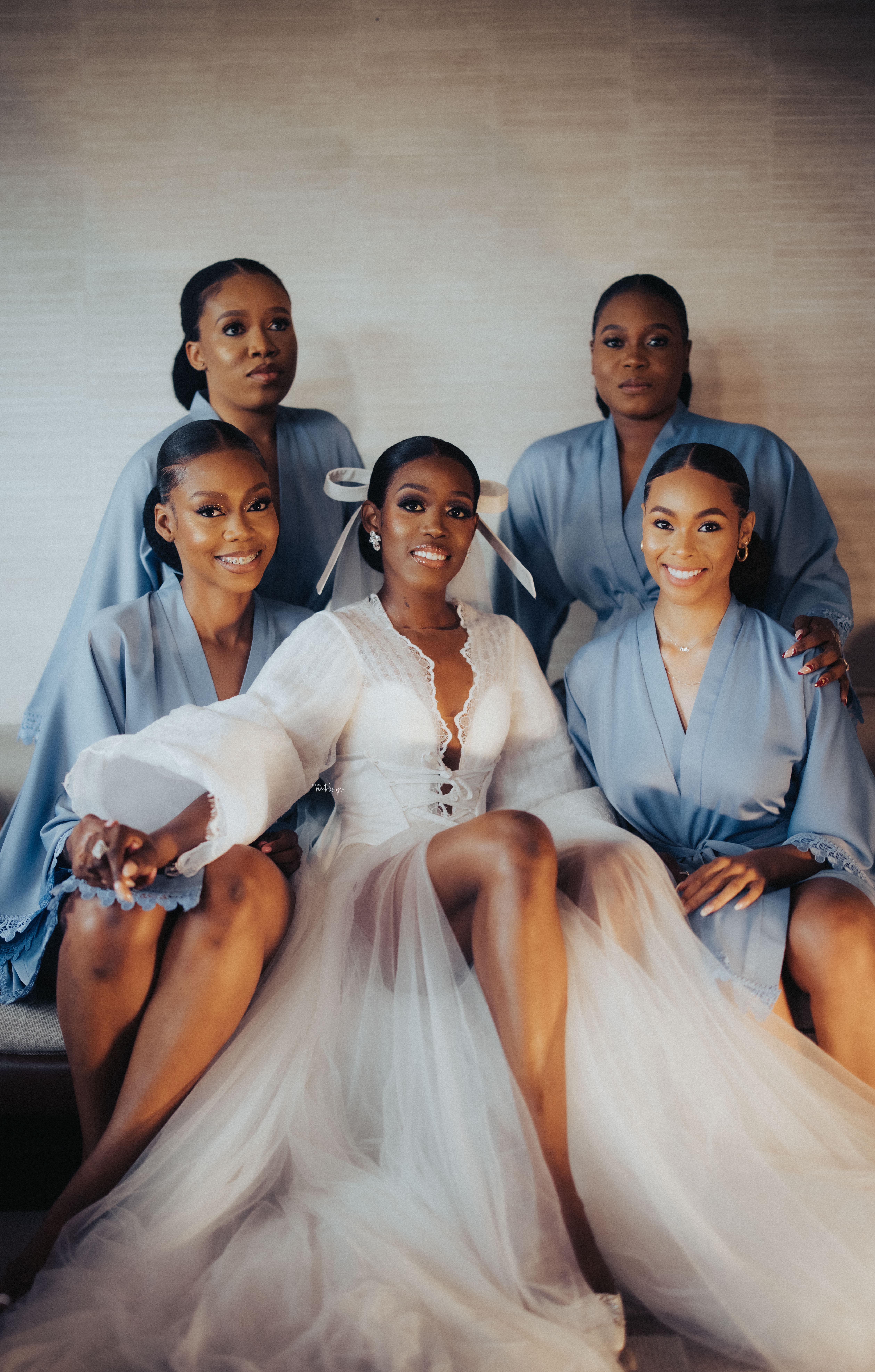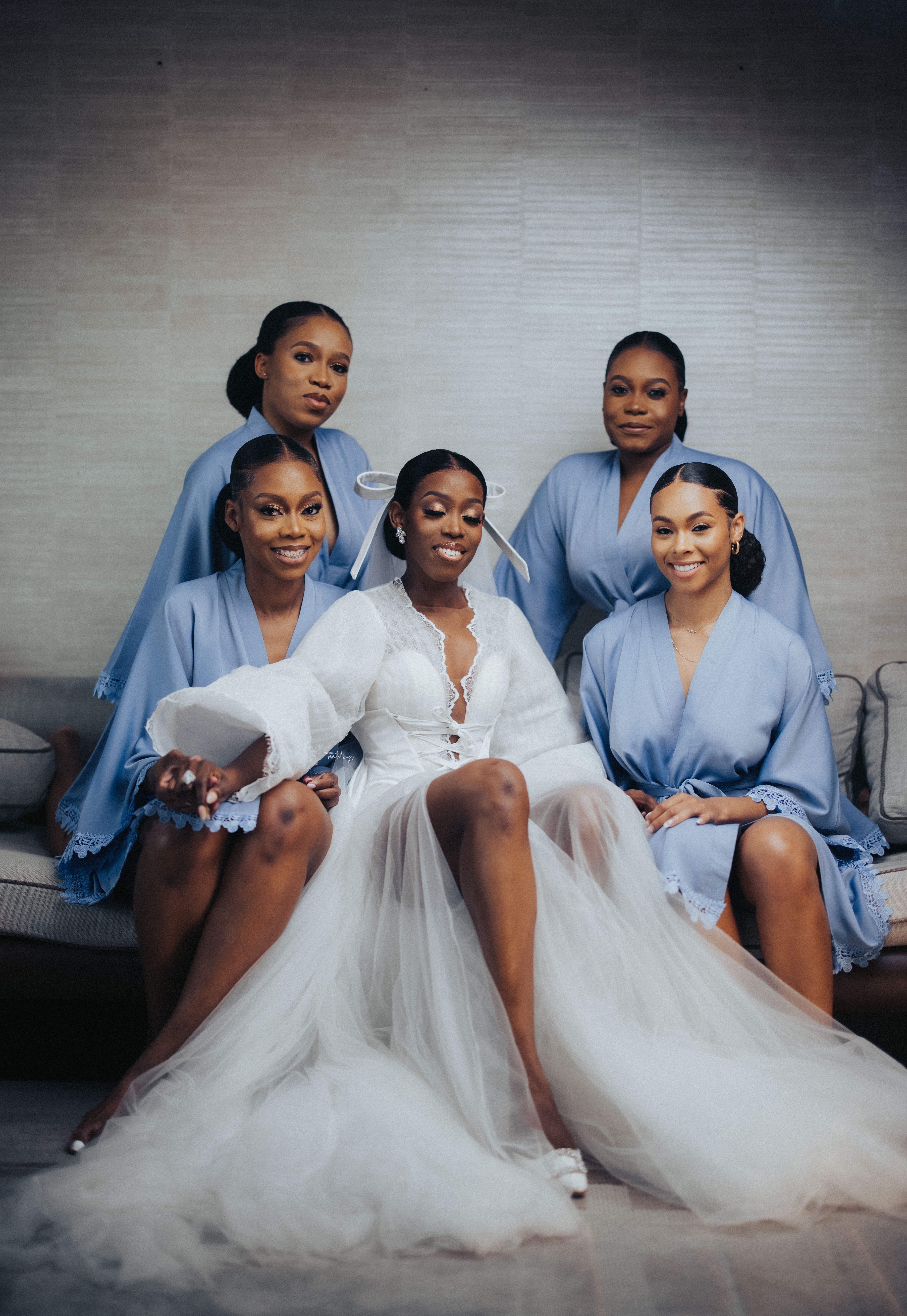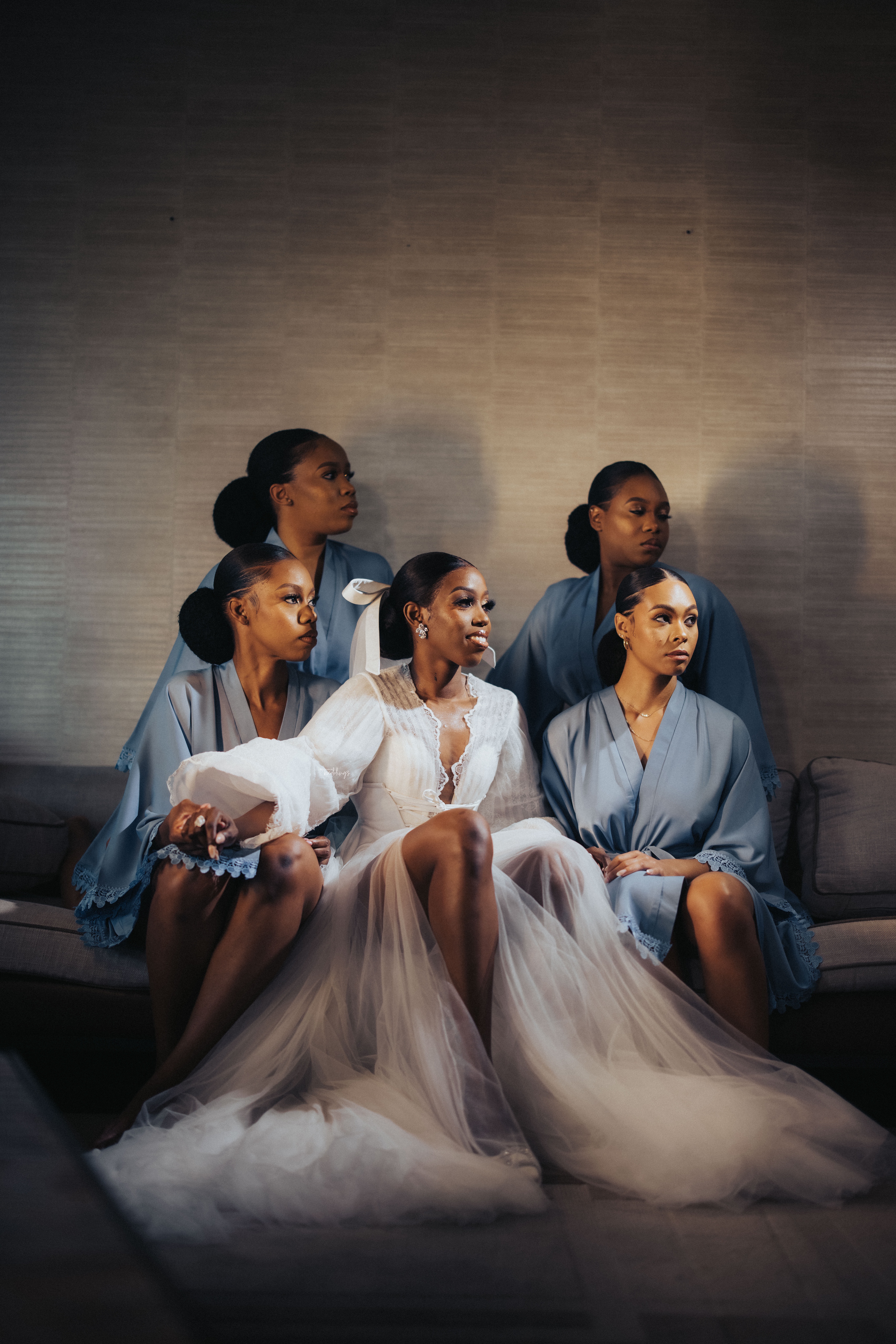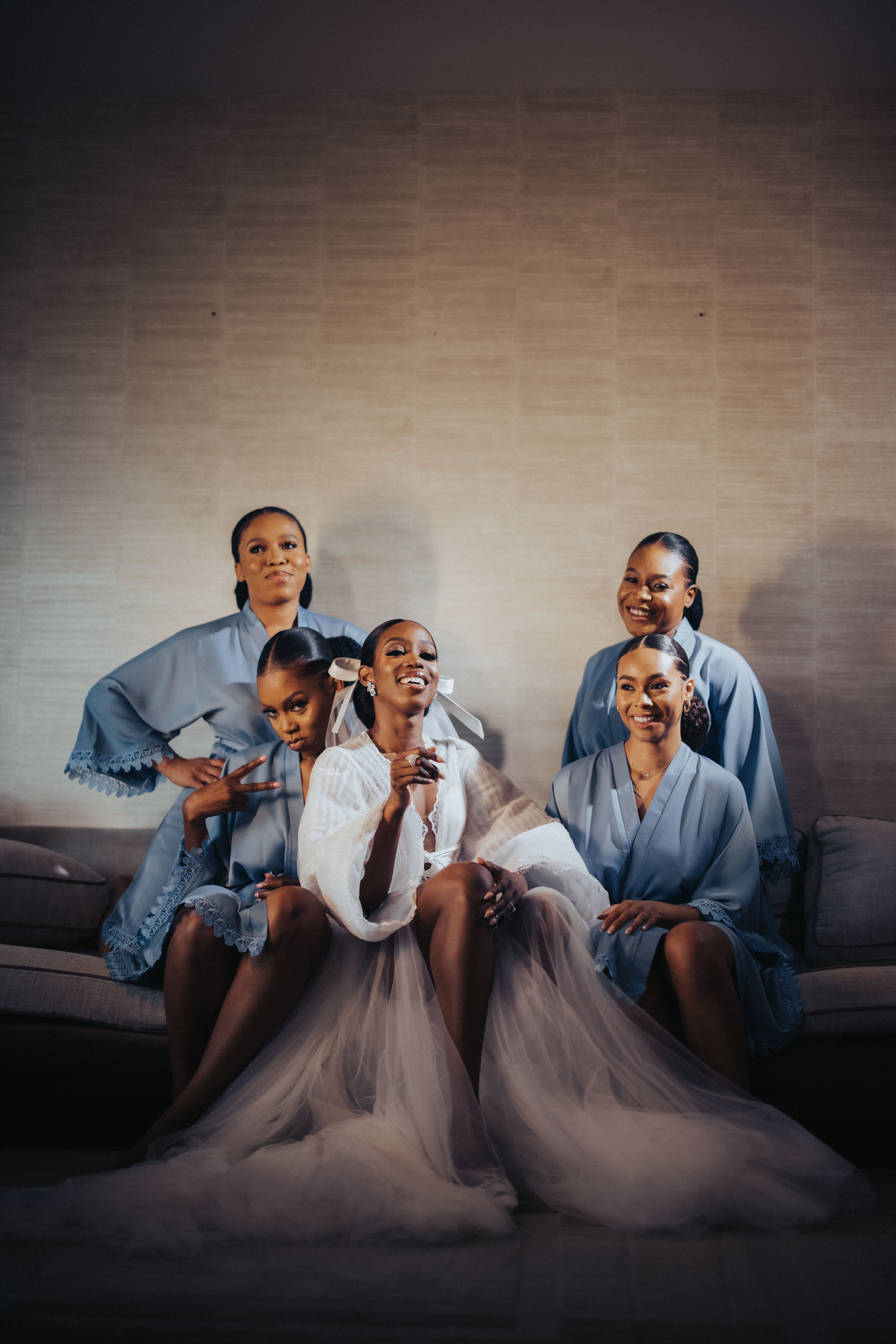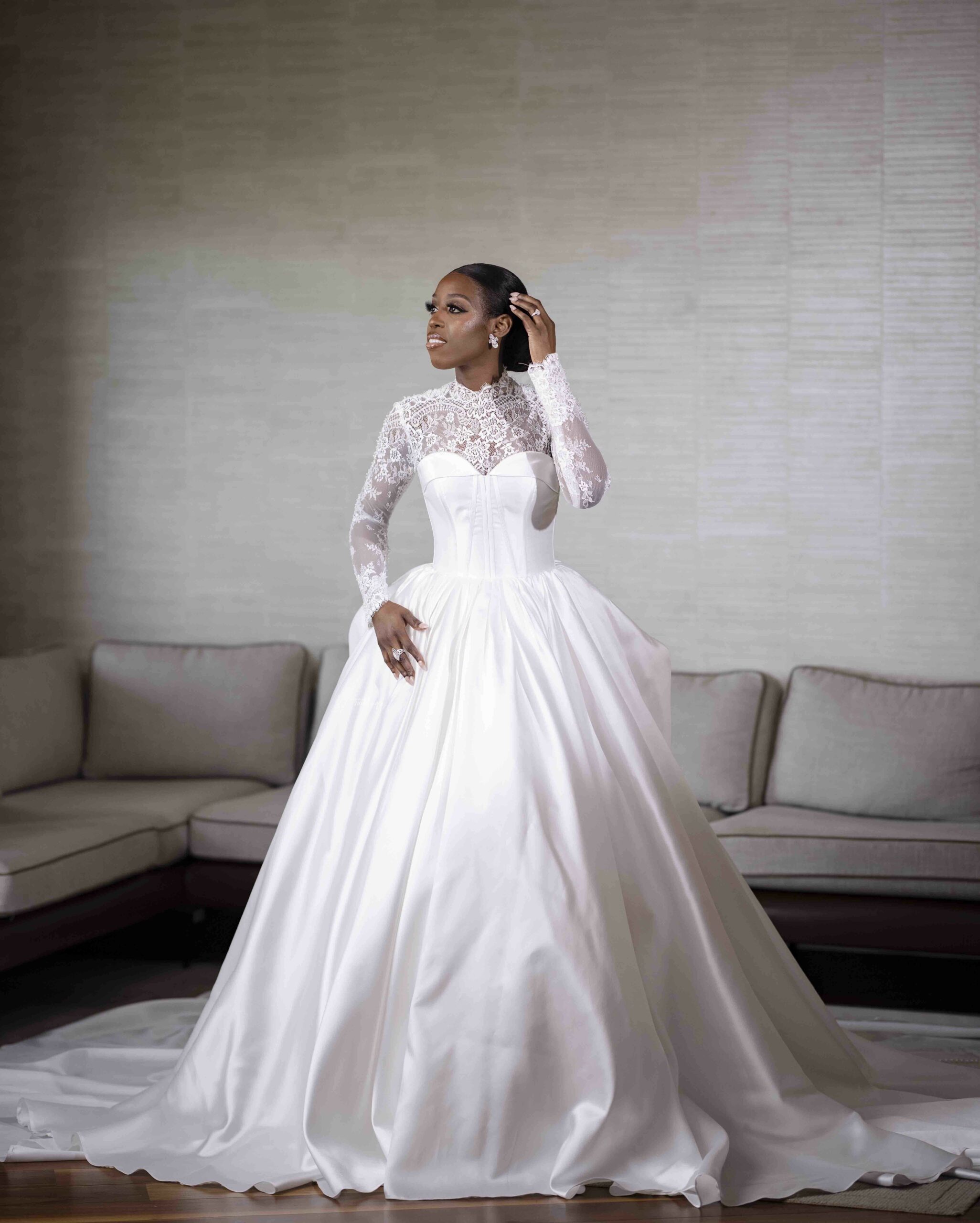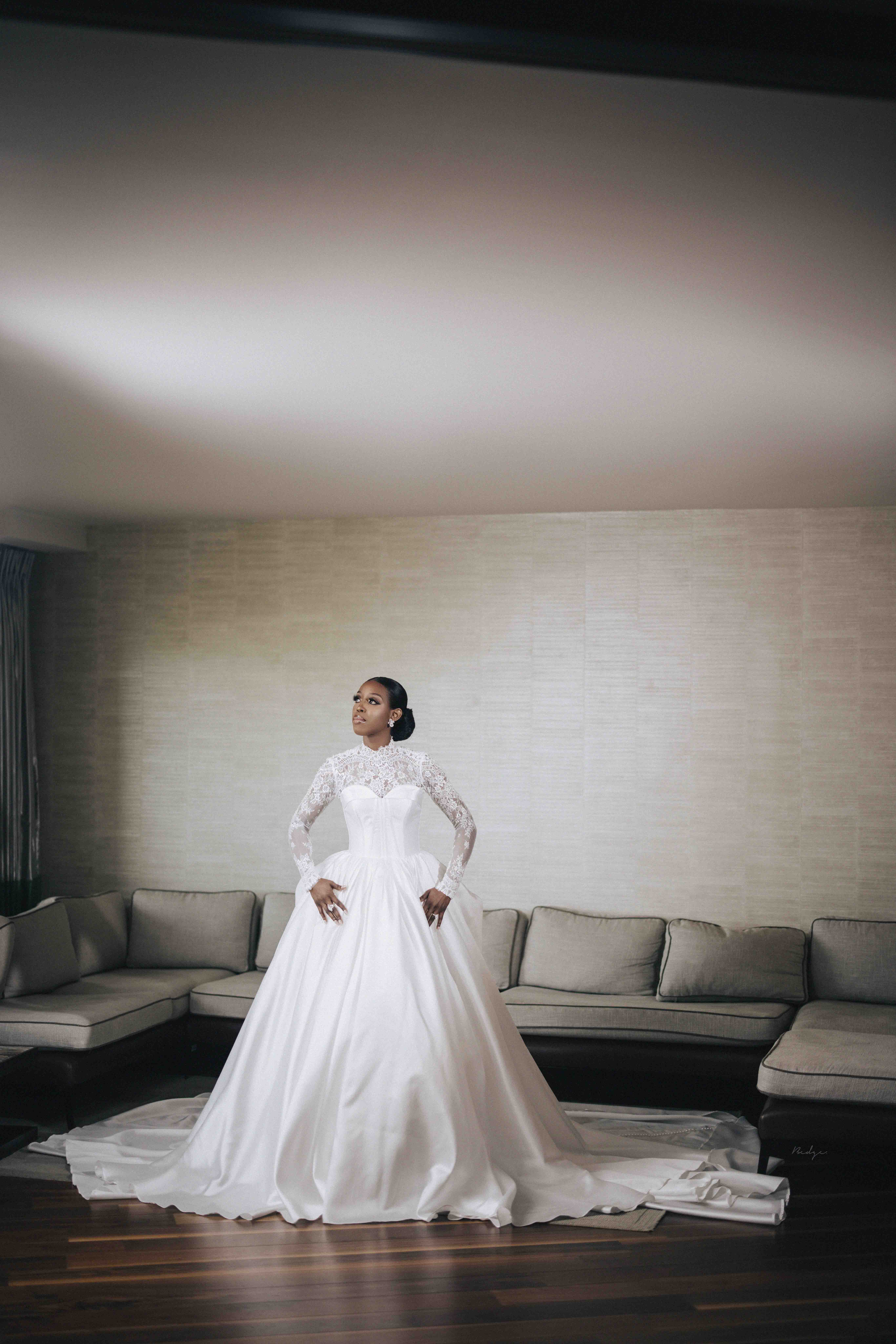 Talk about the beauty of mama's love…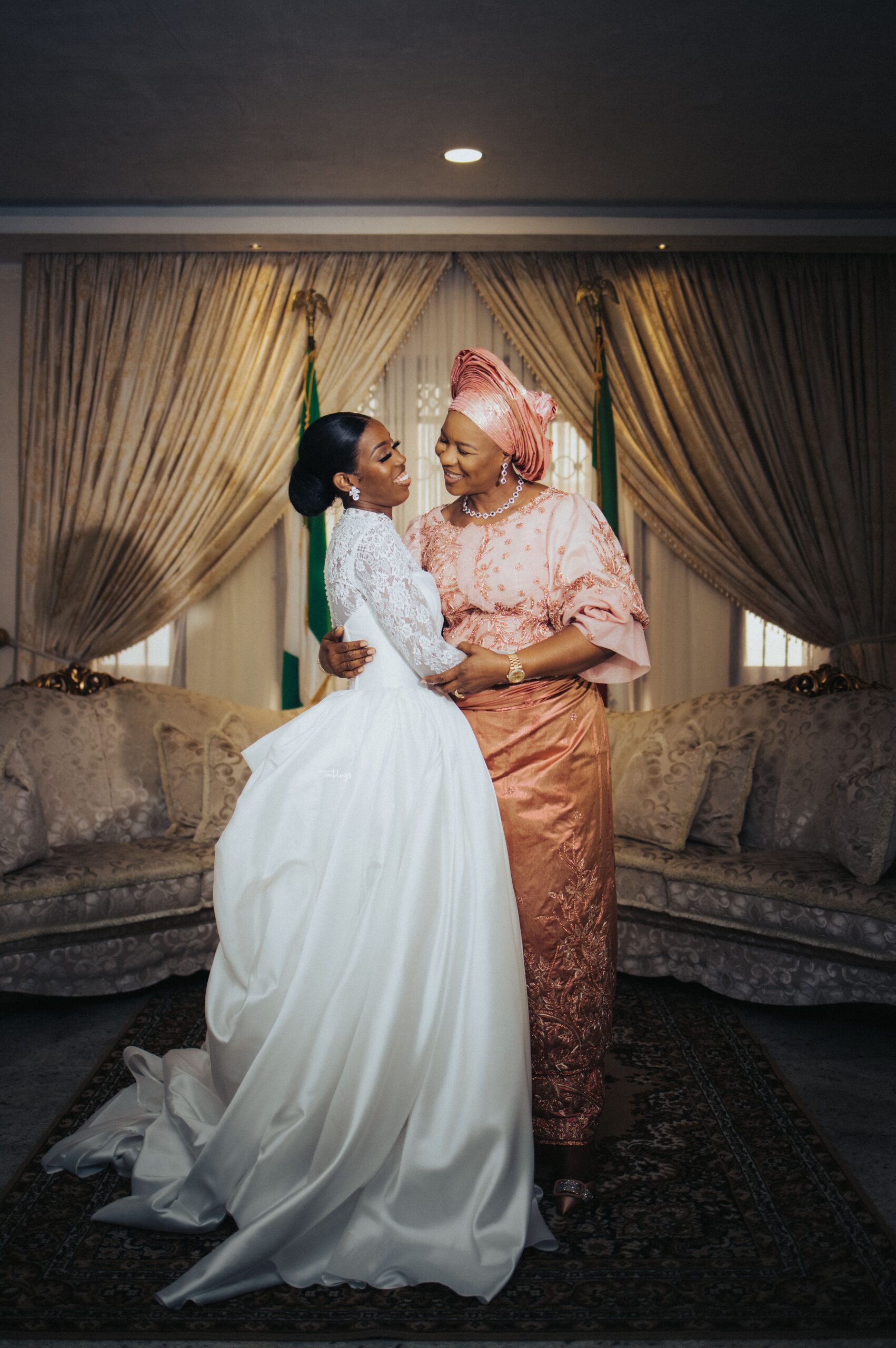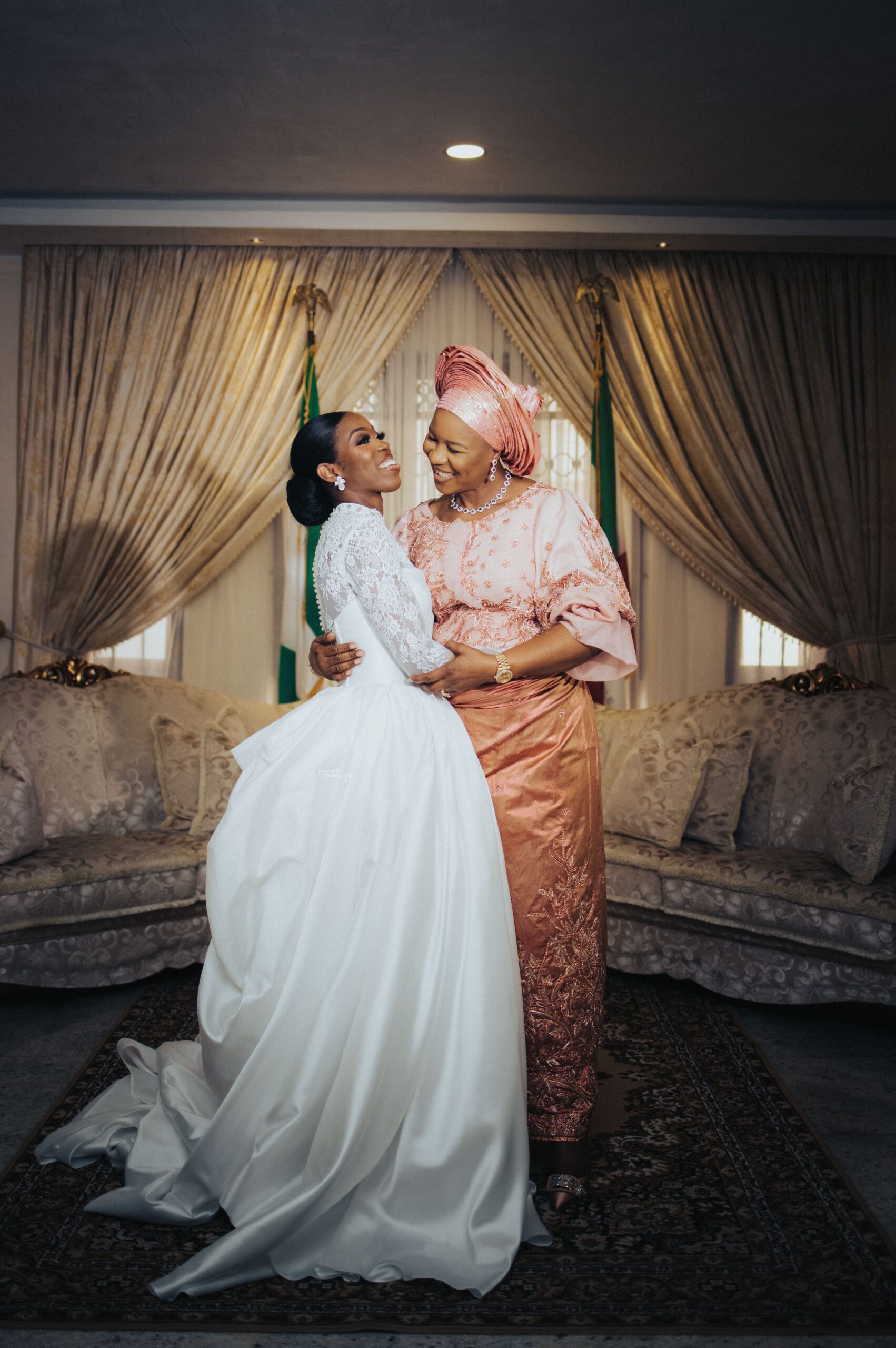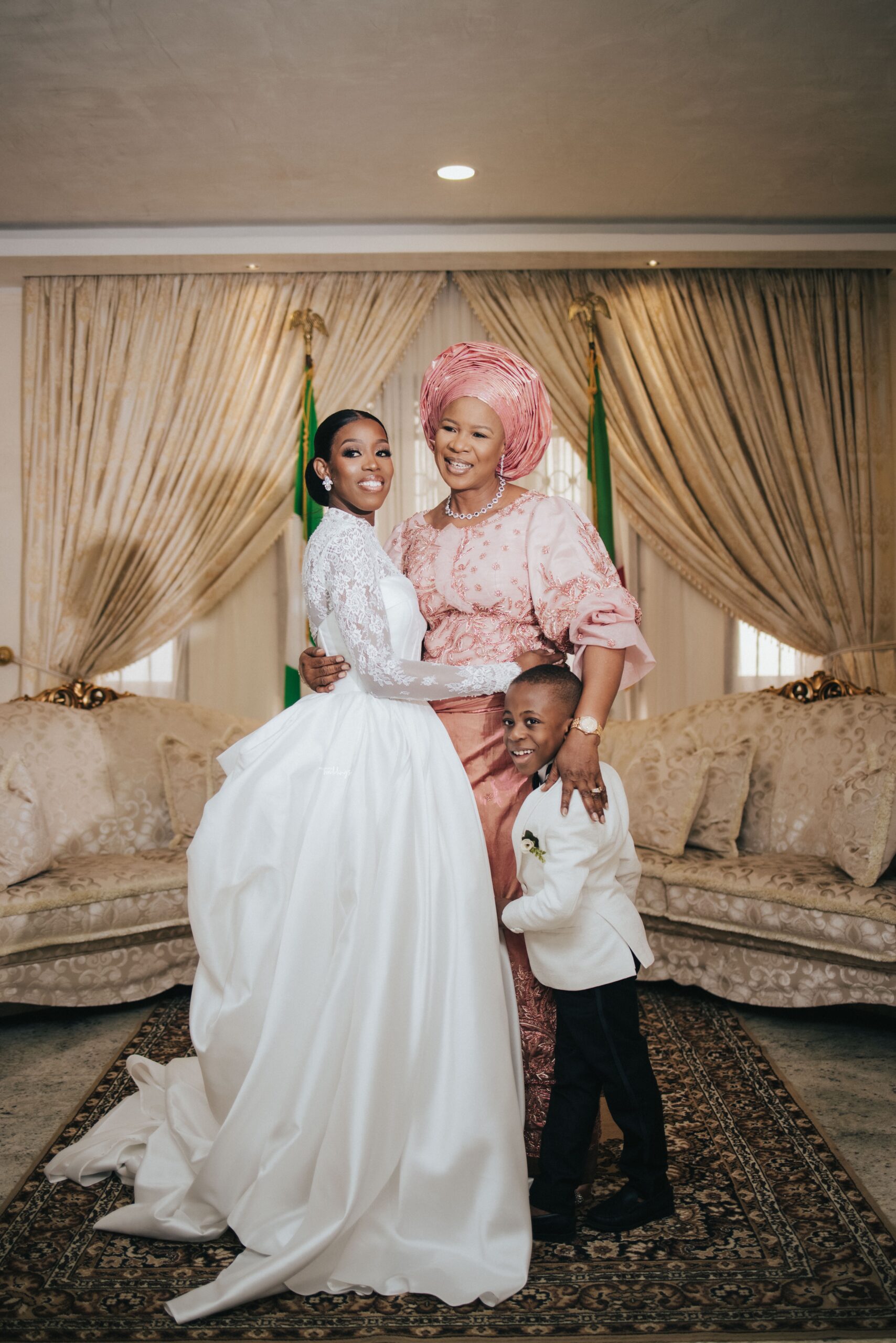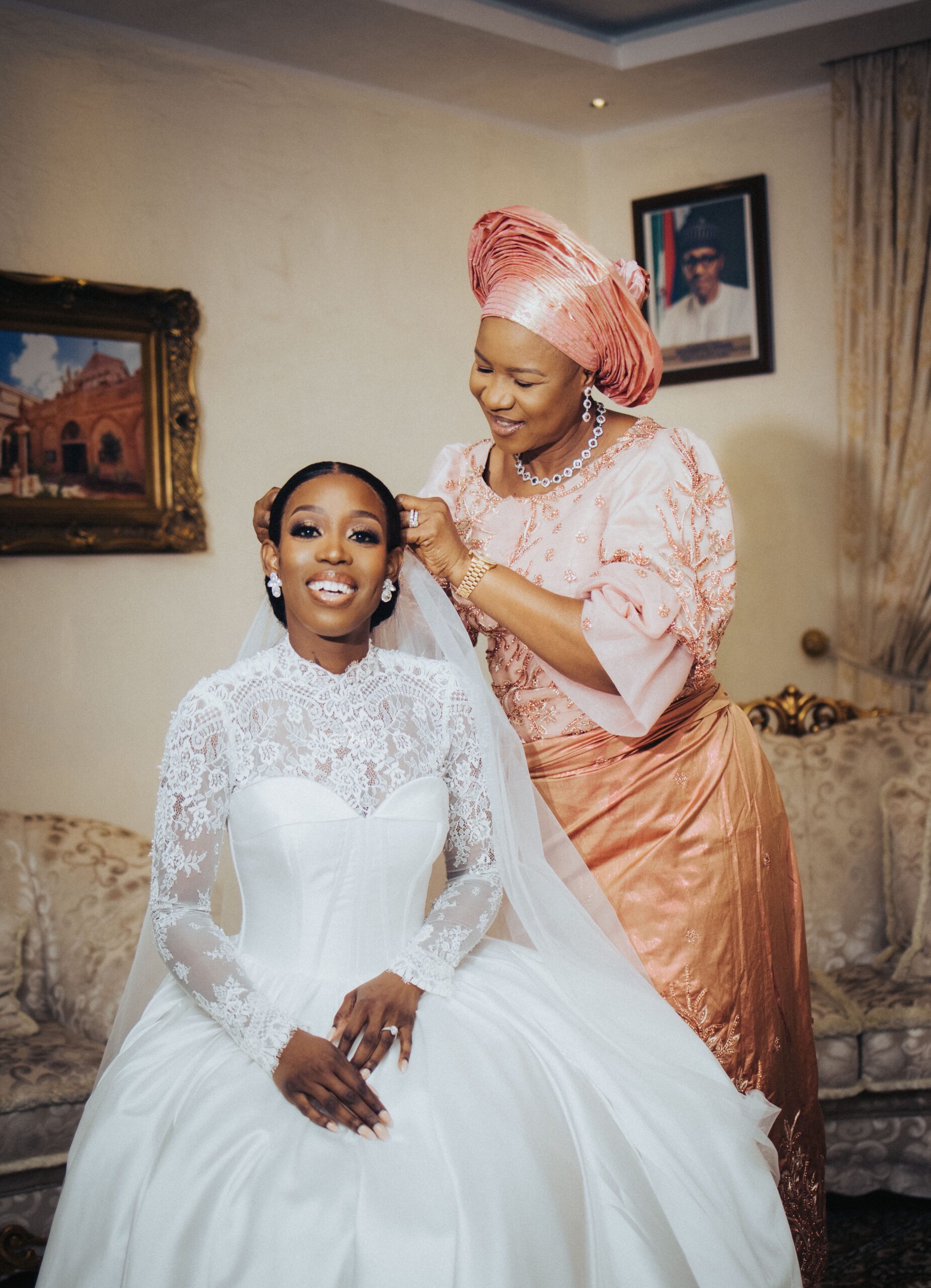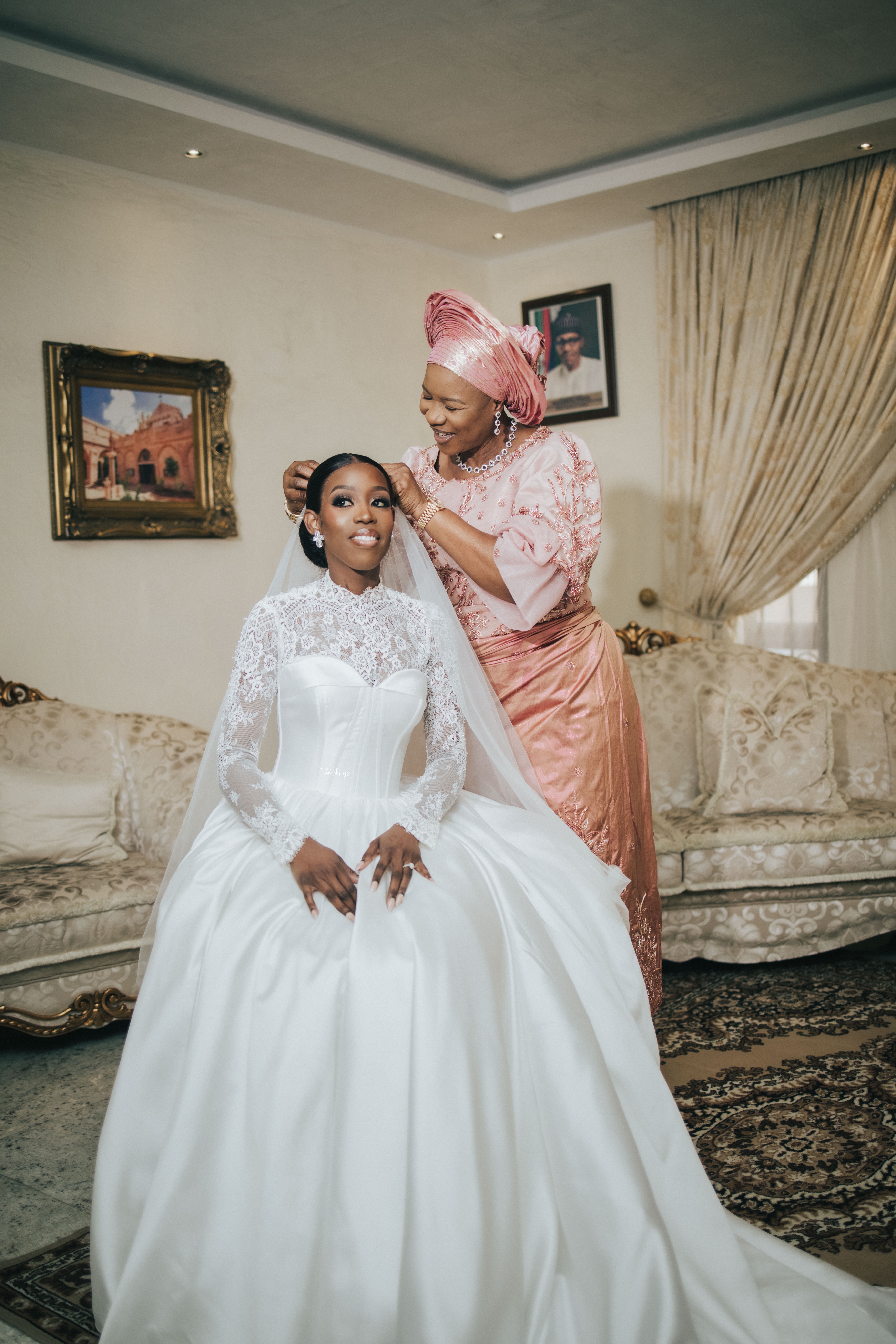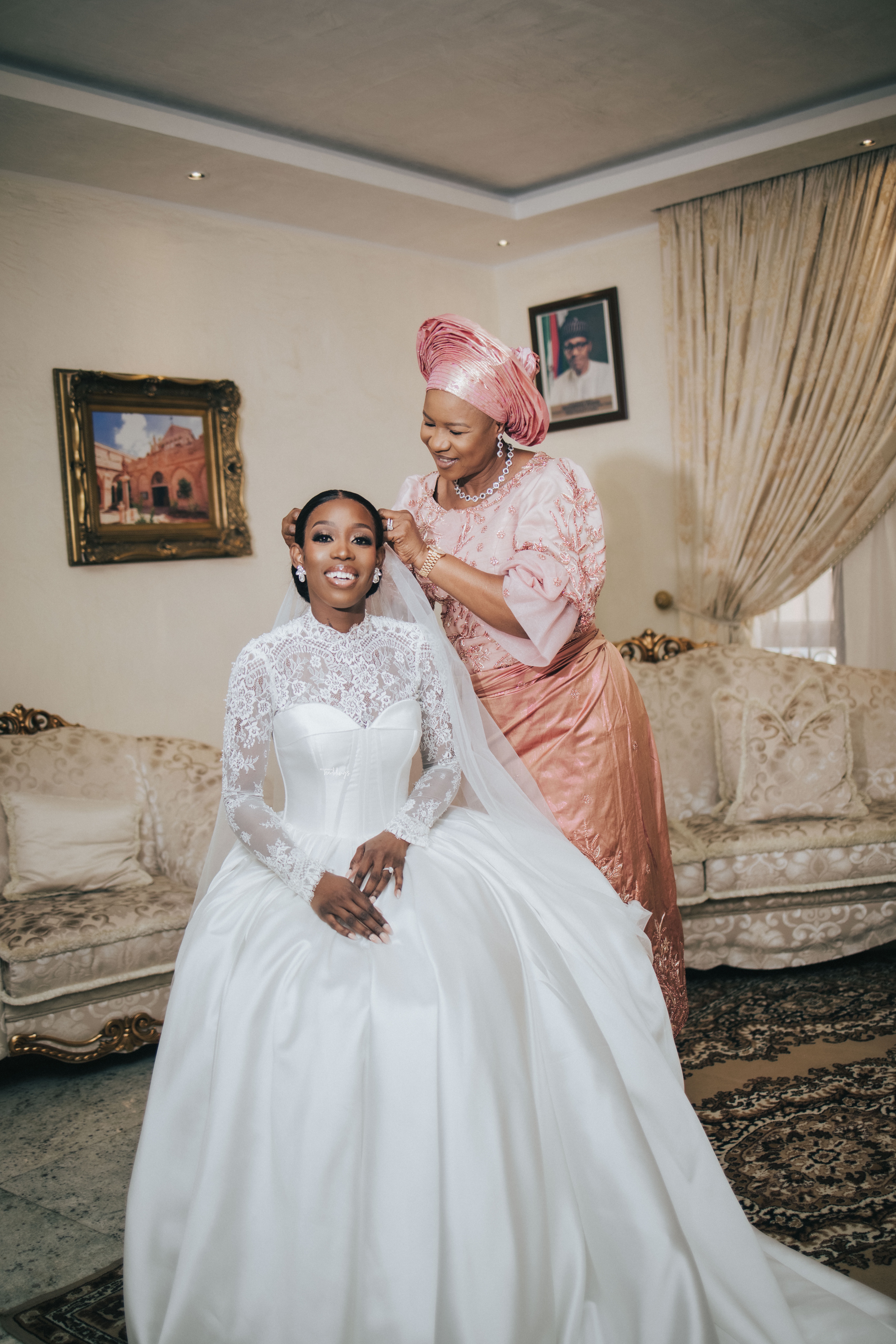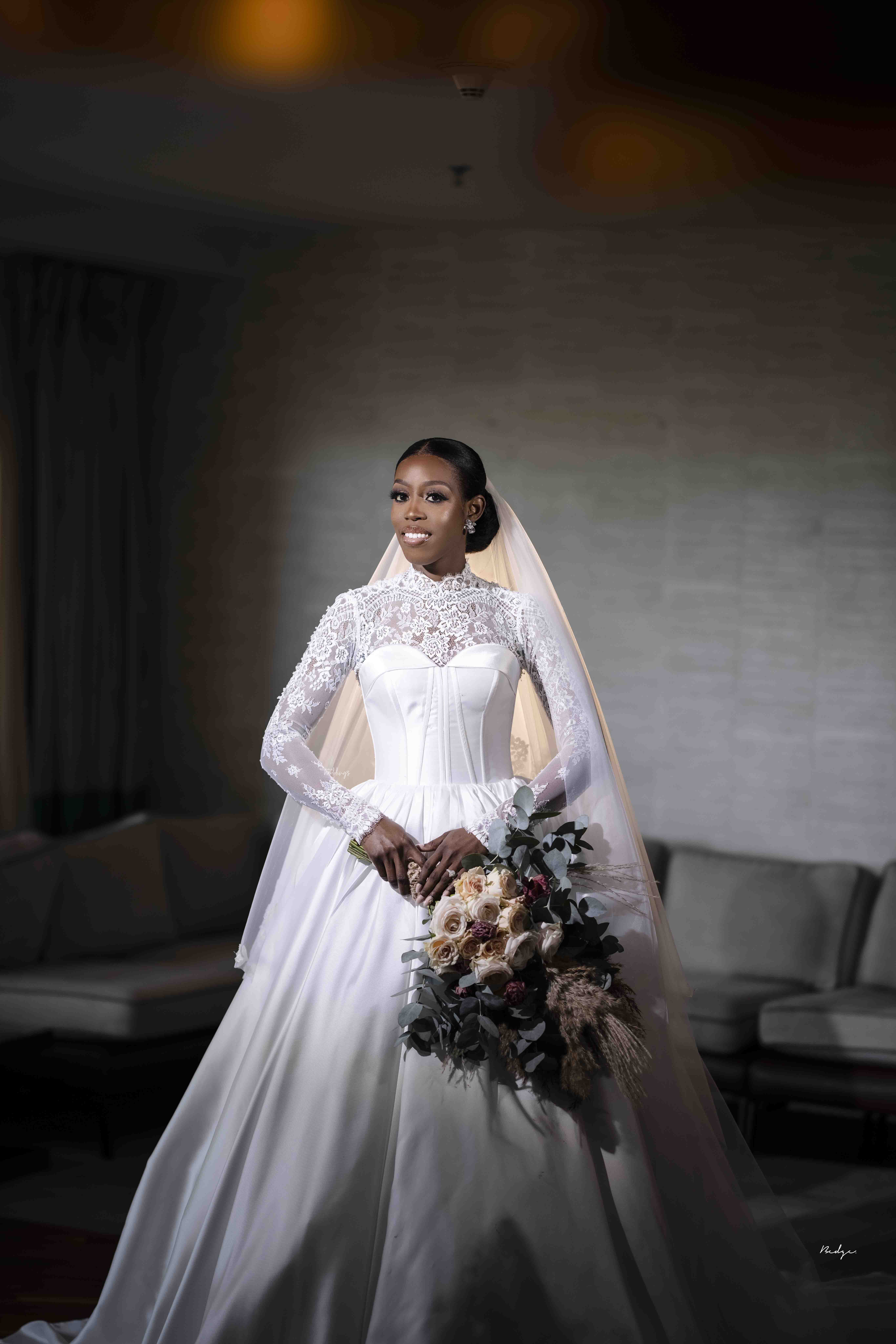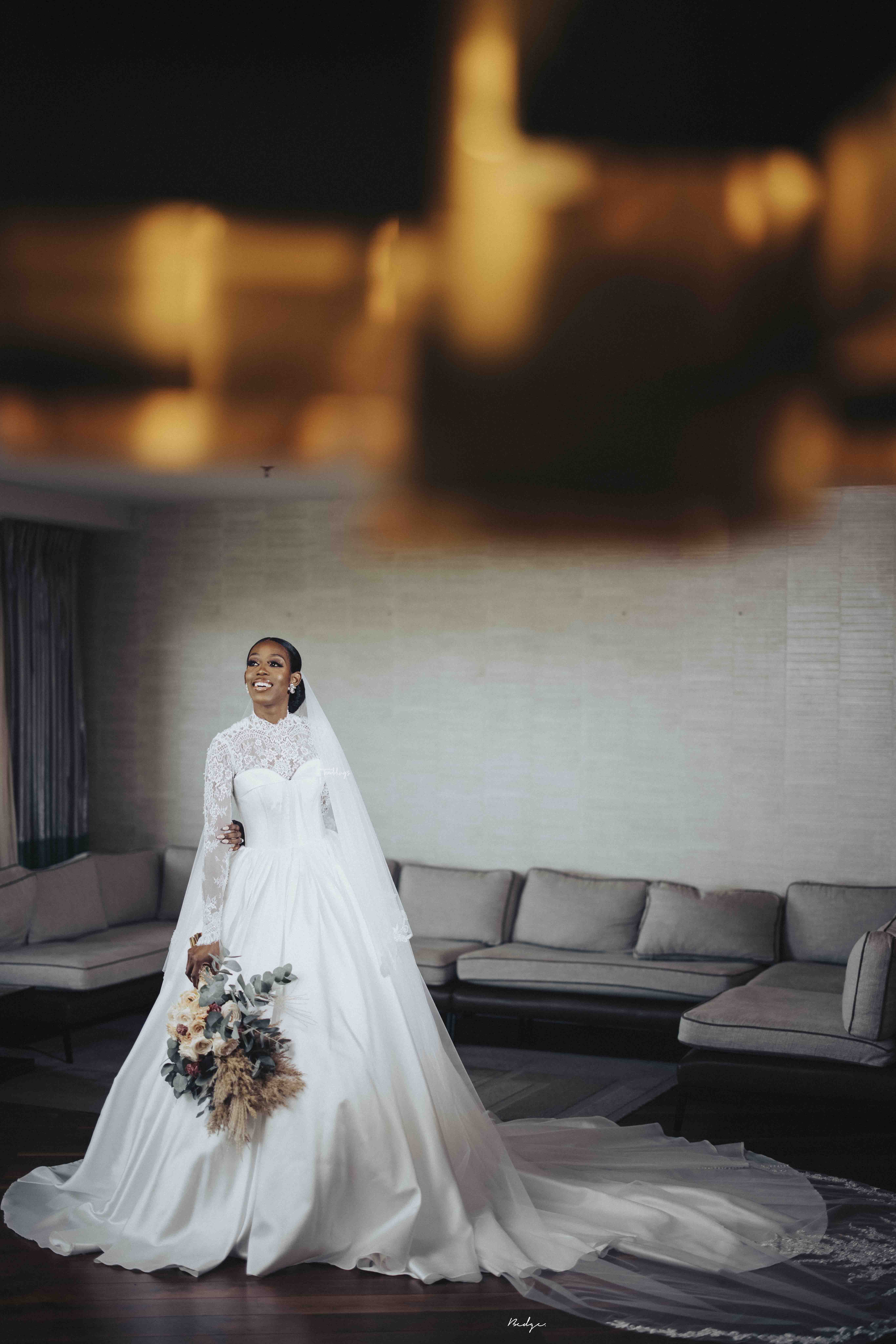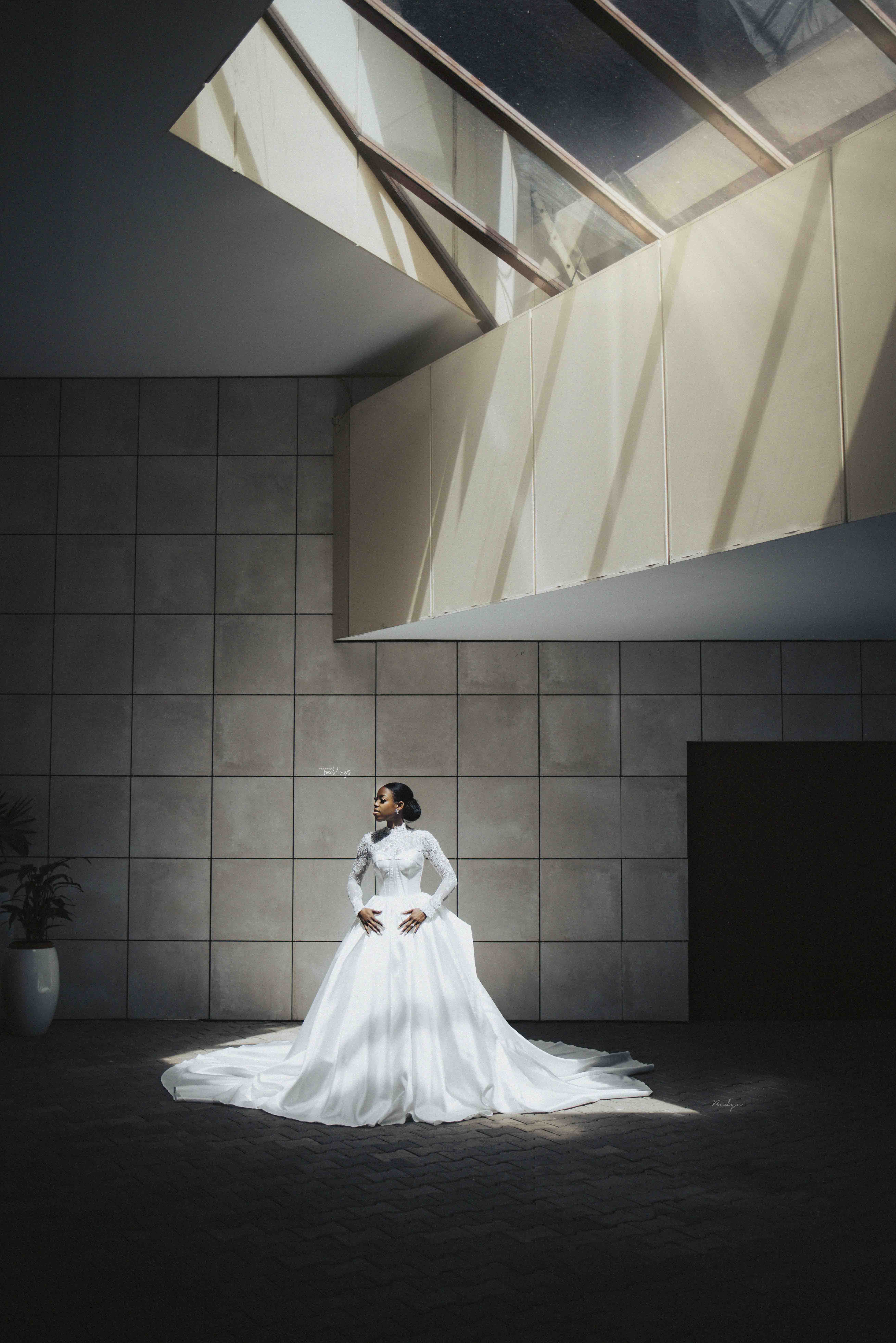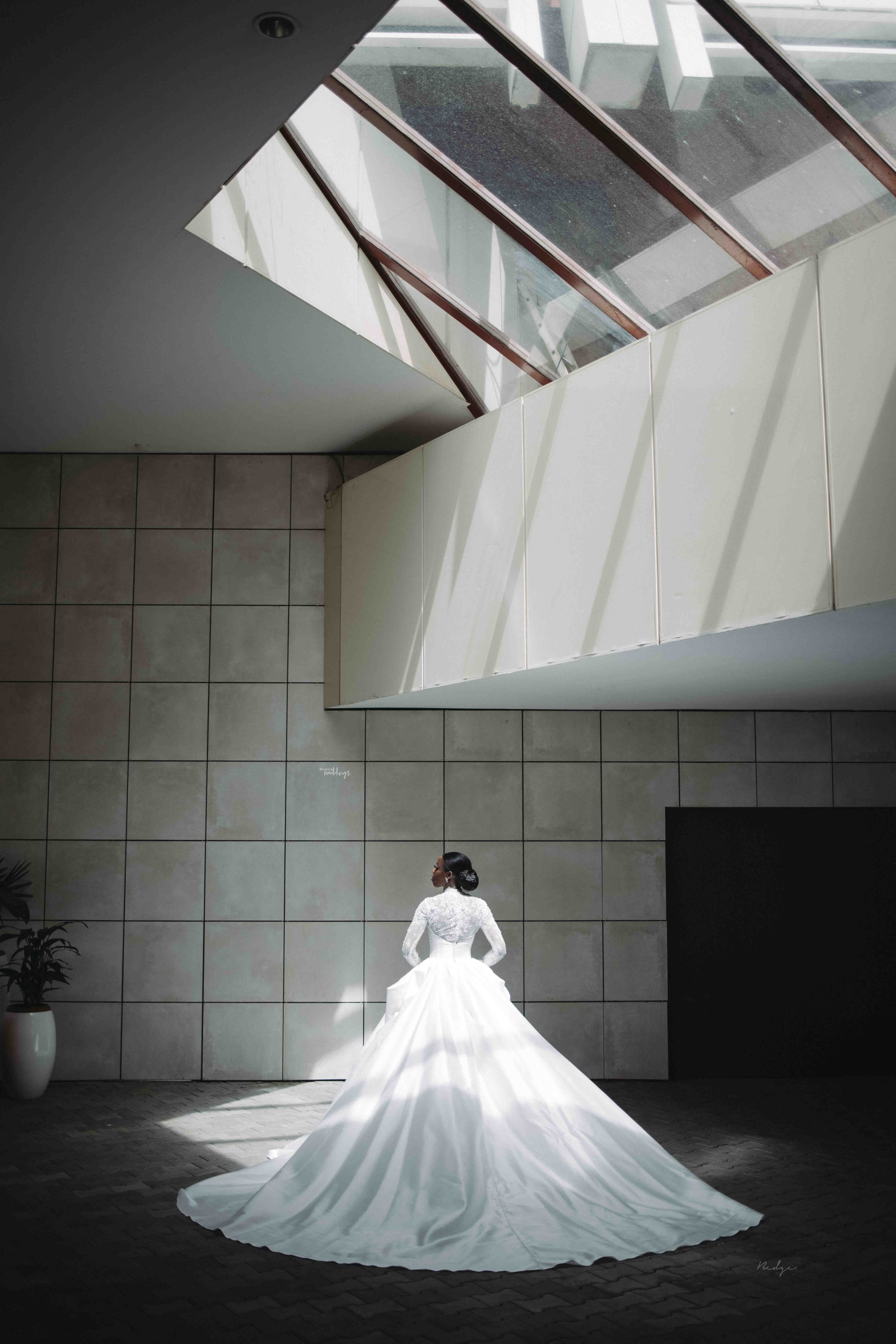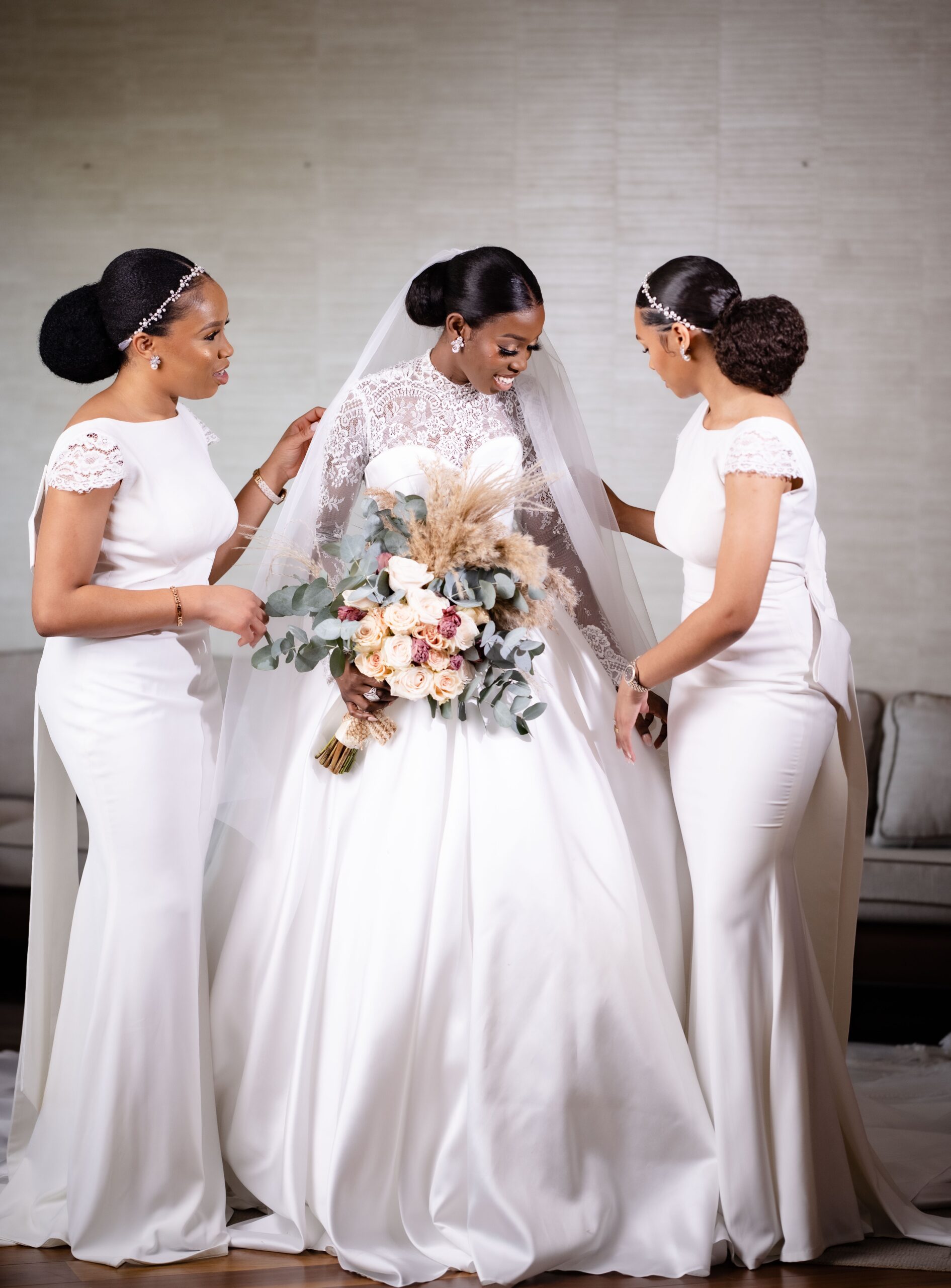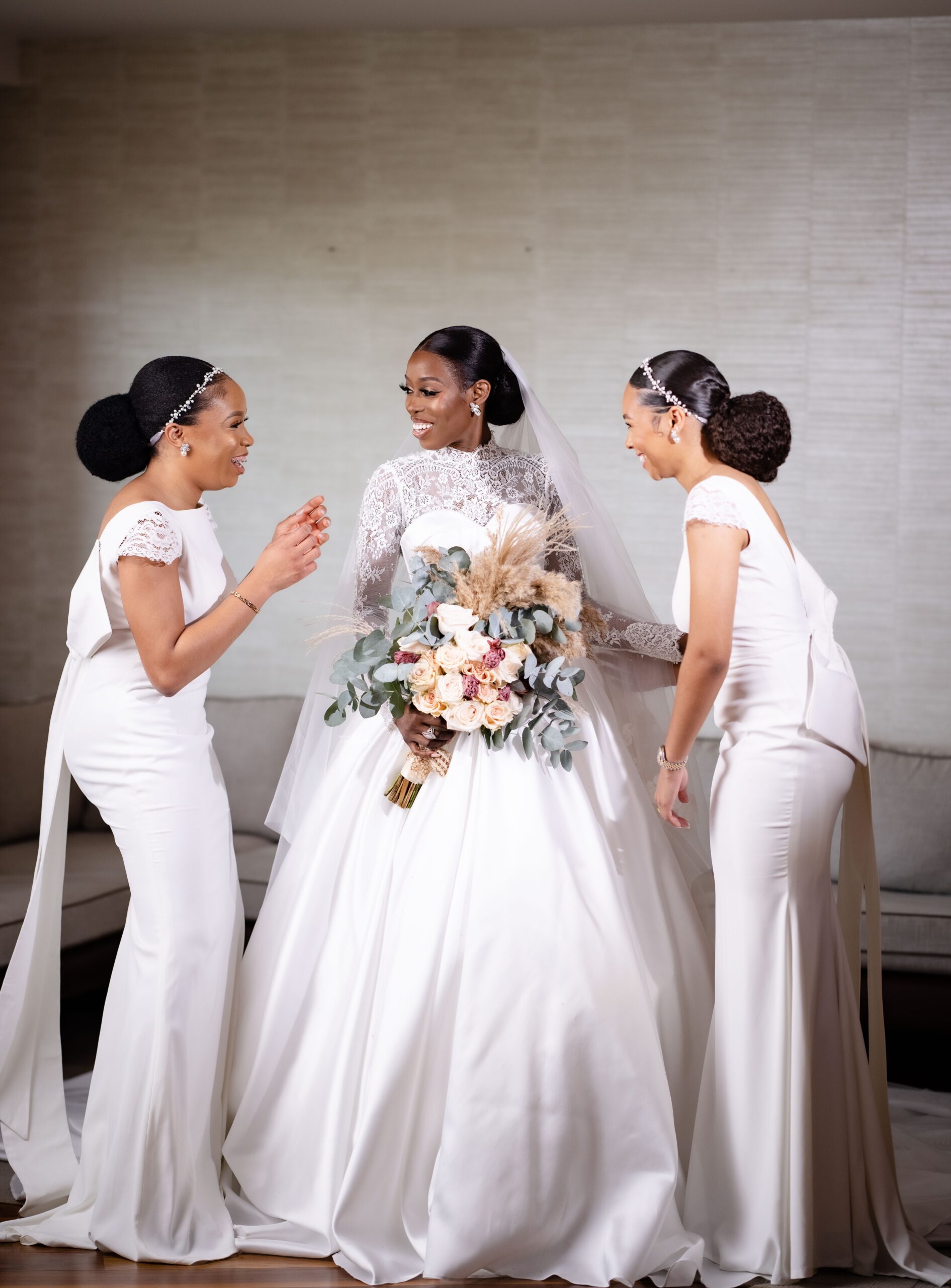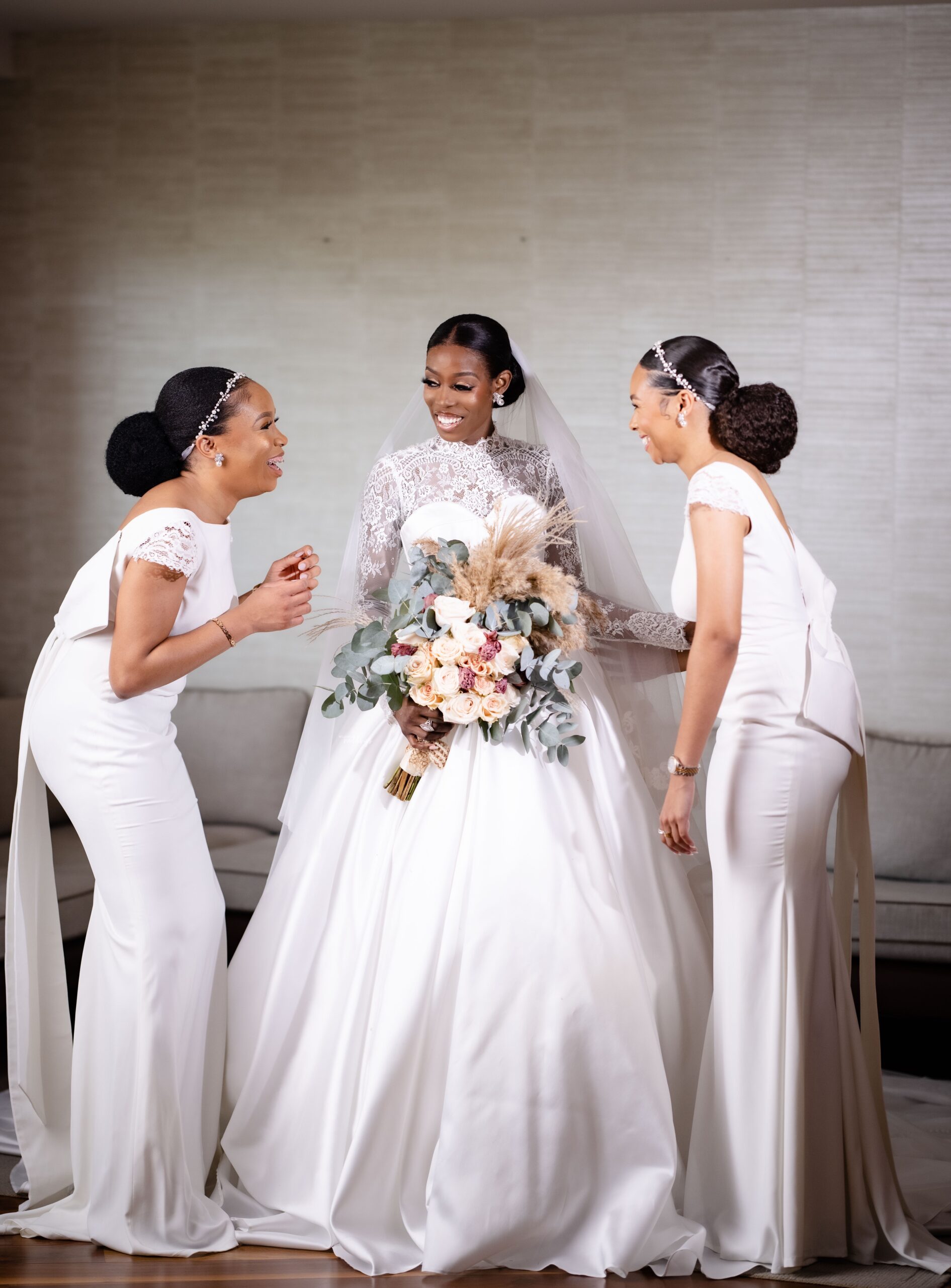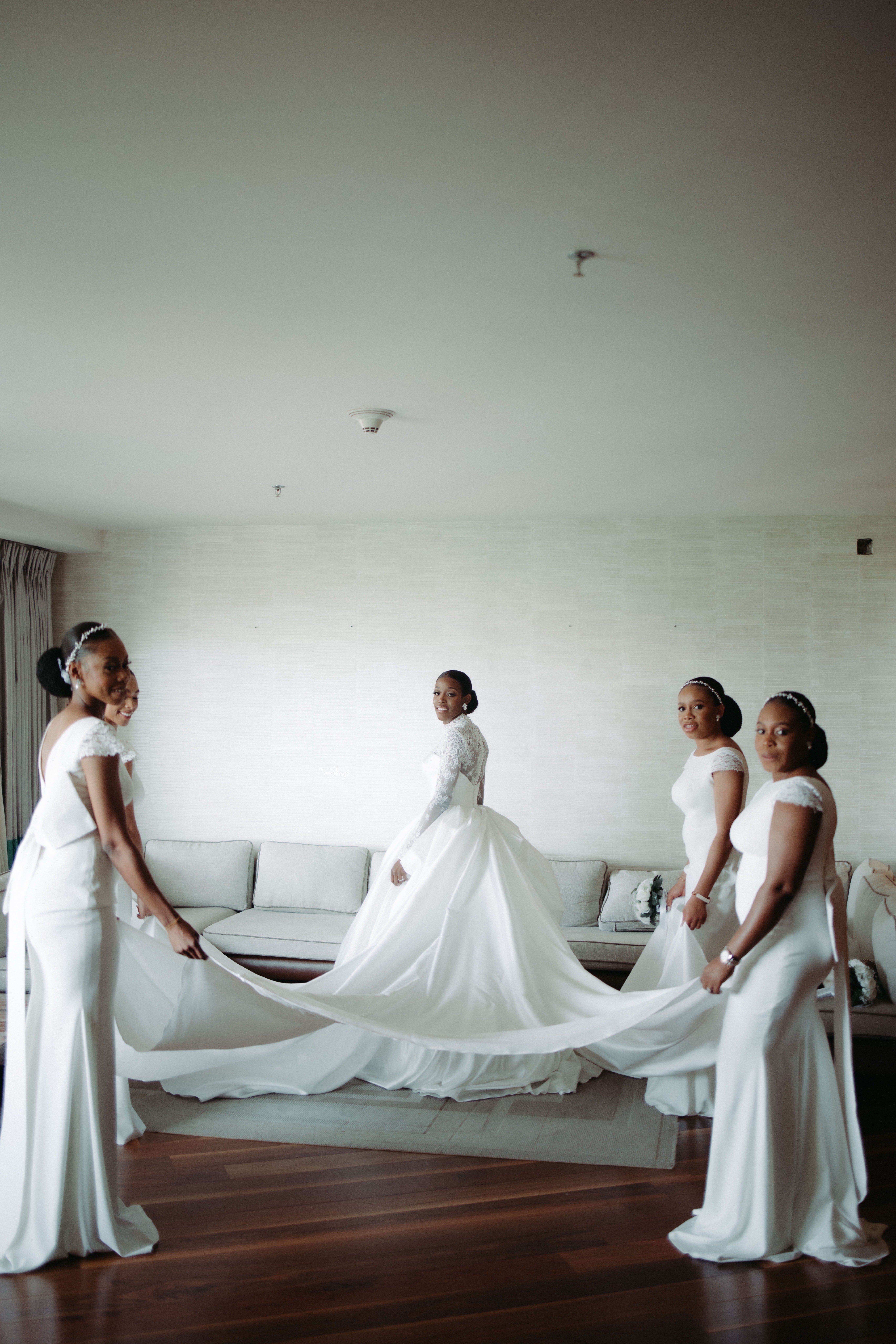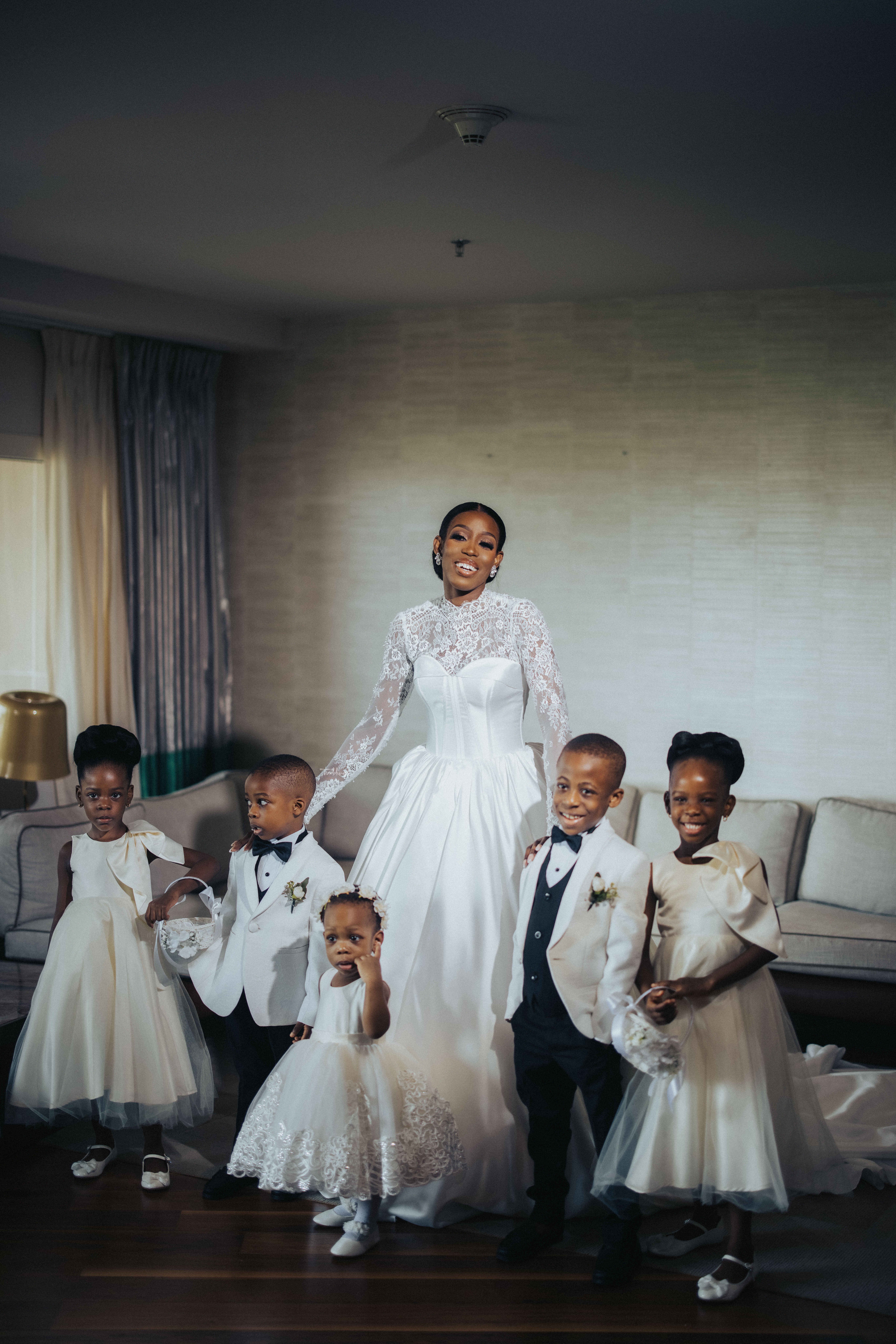 Now, let's head over to Daniel and the squad…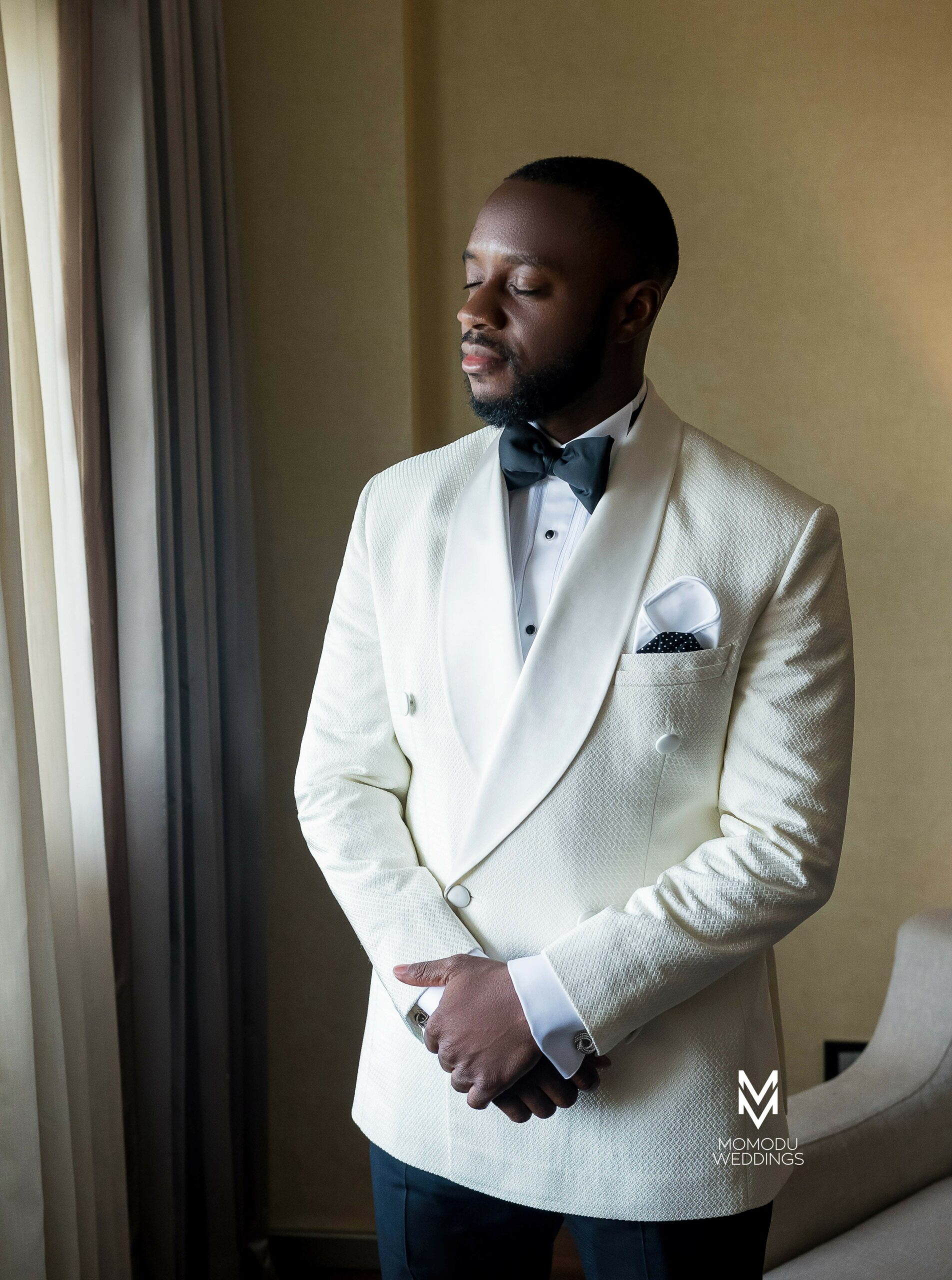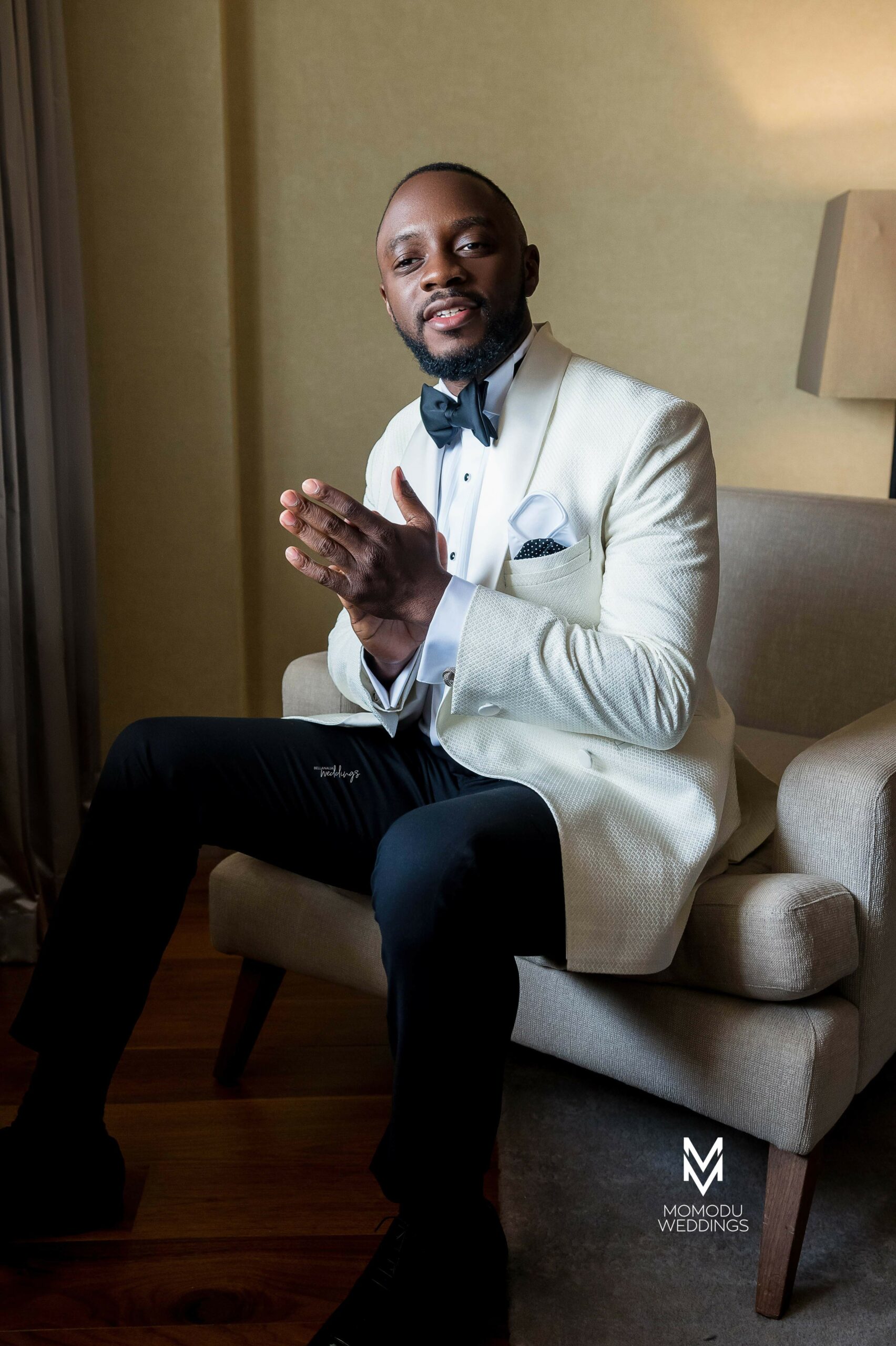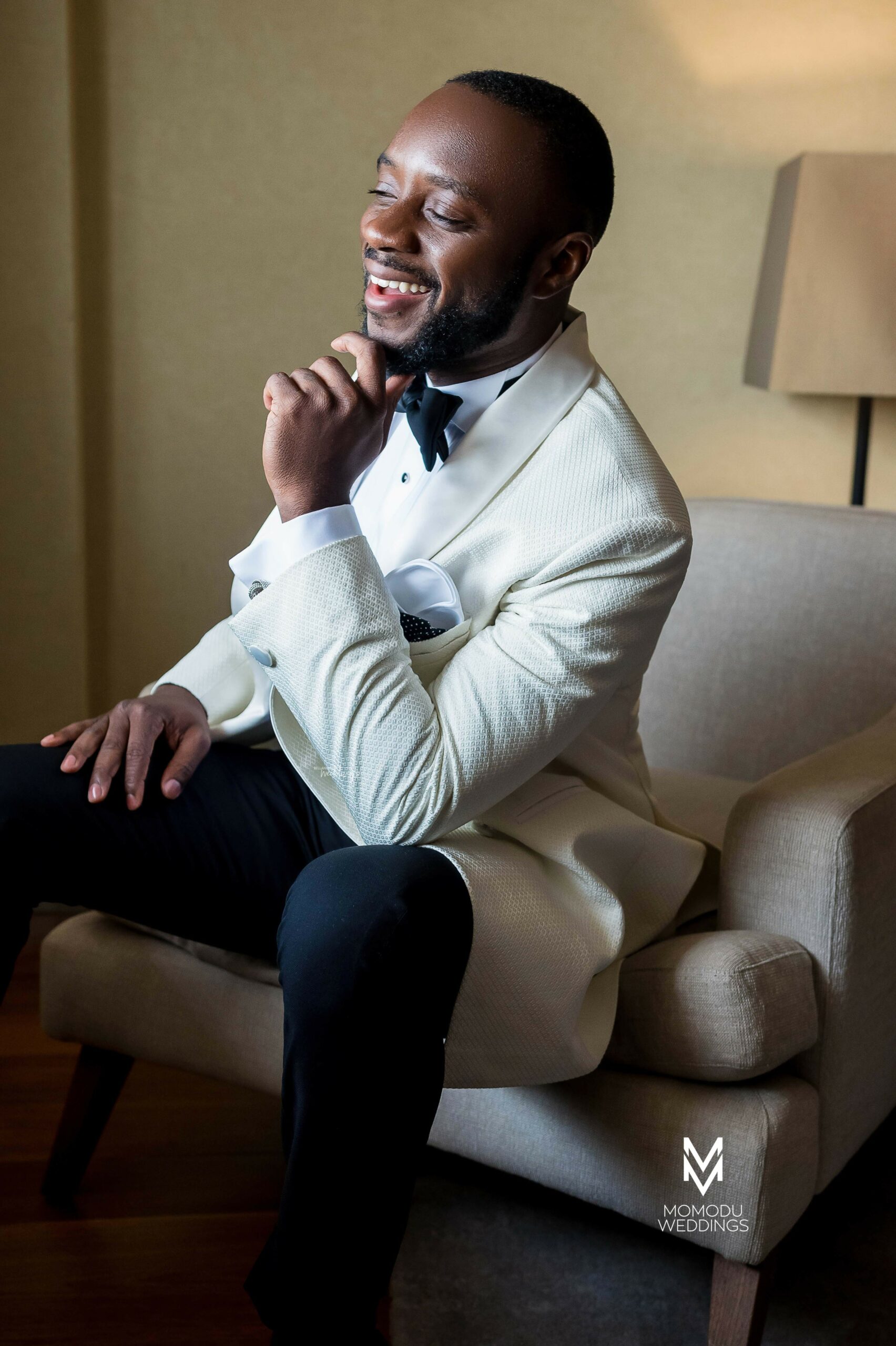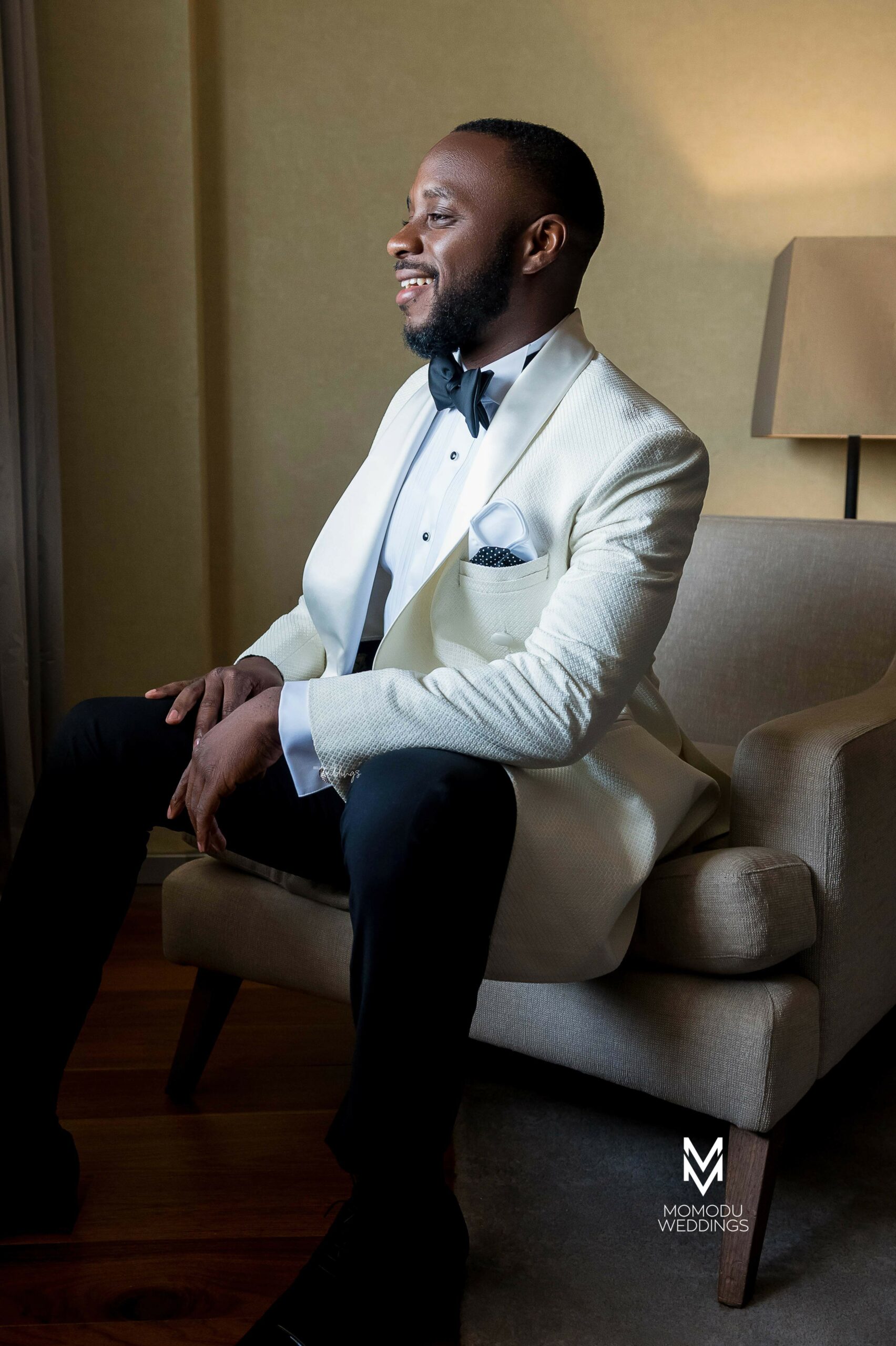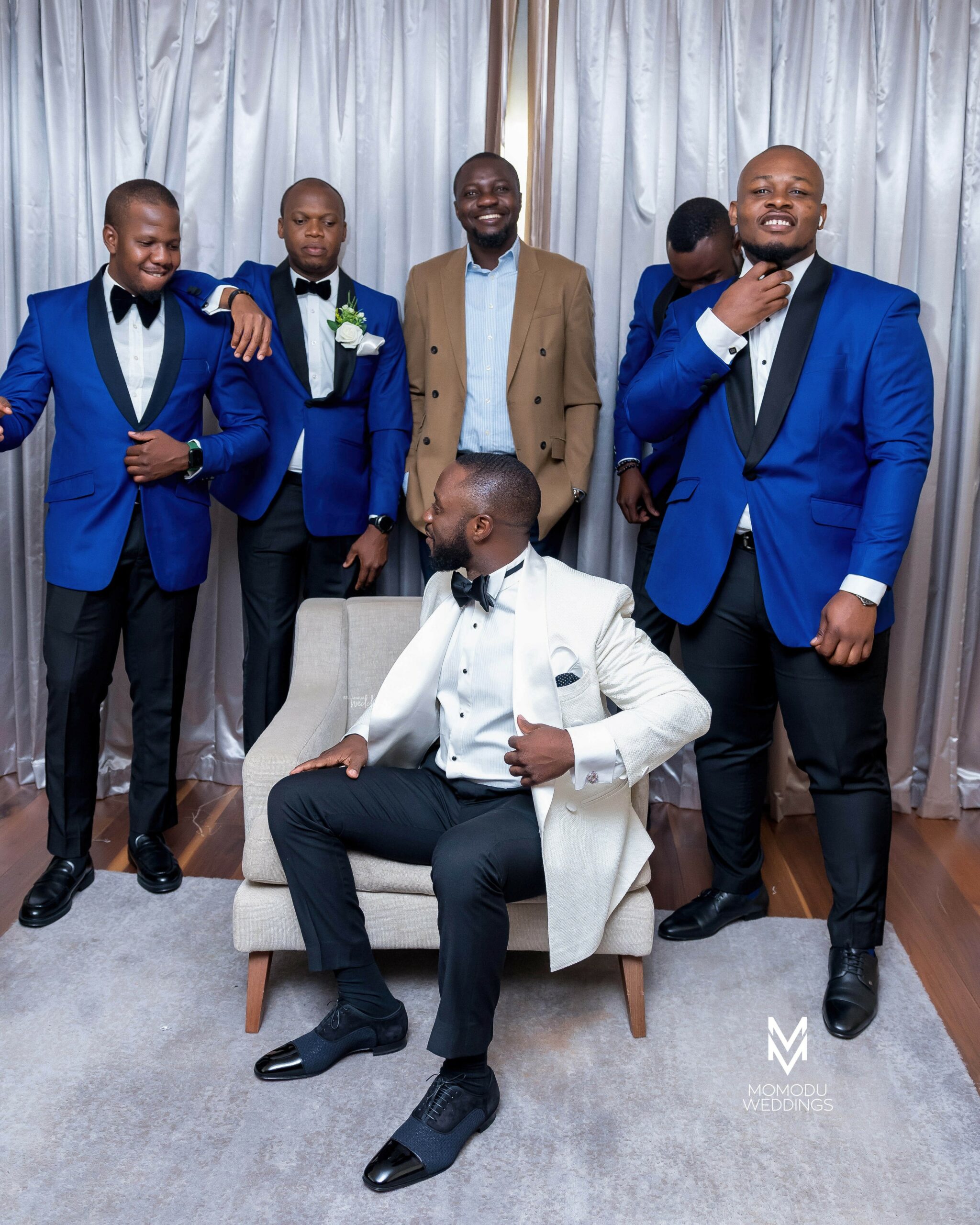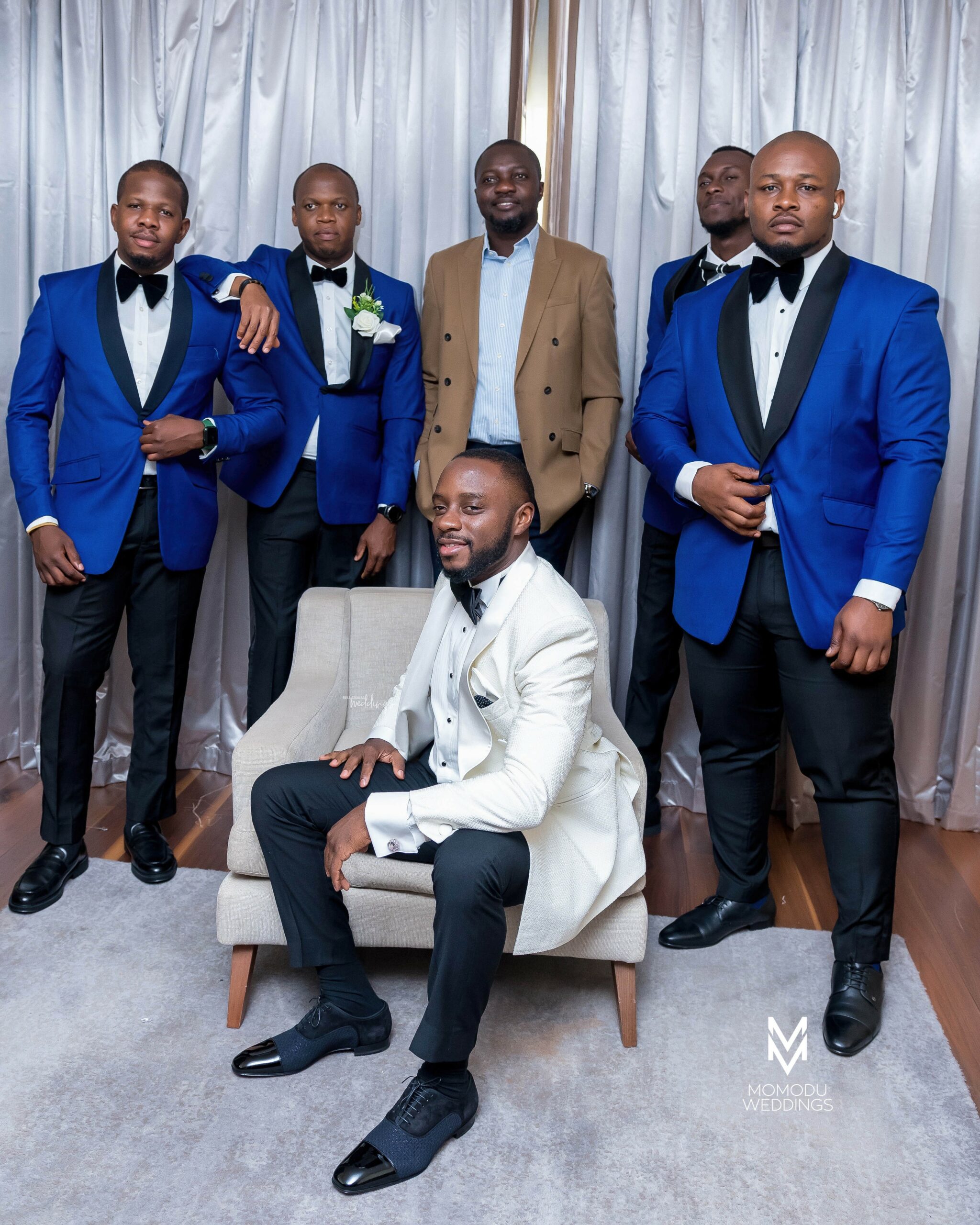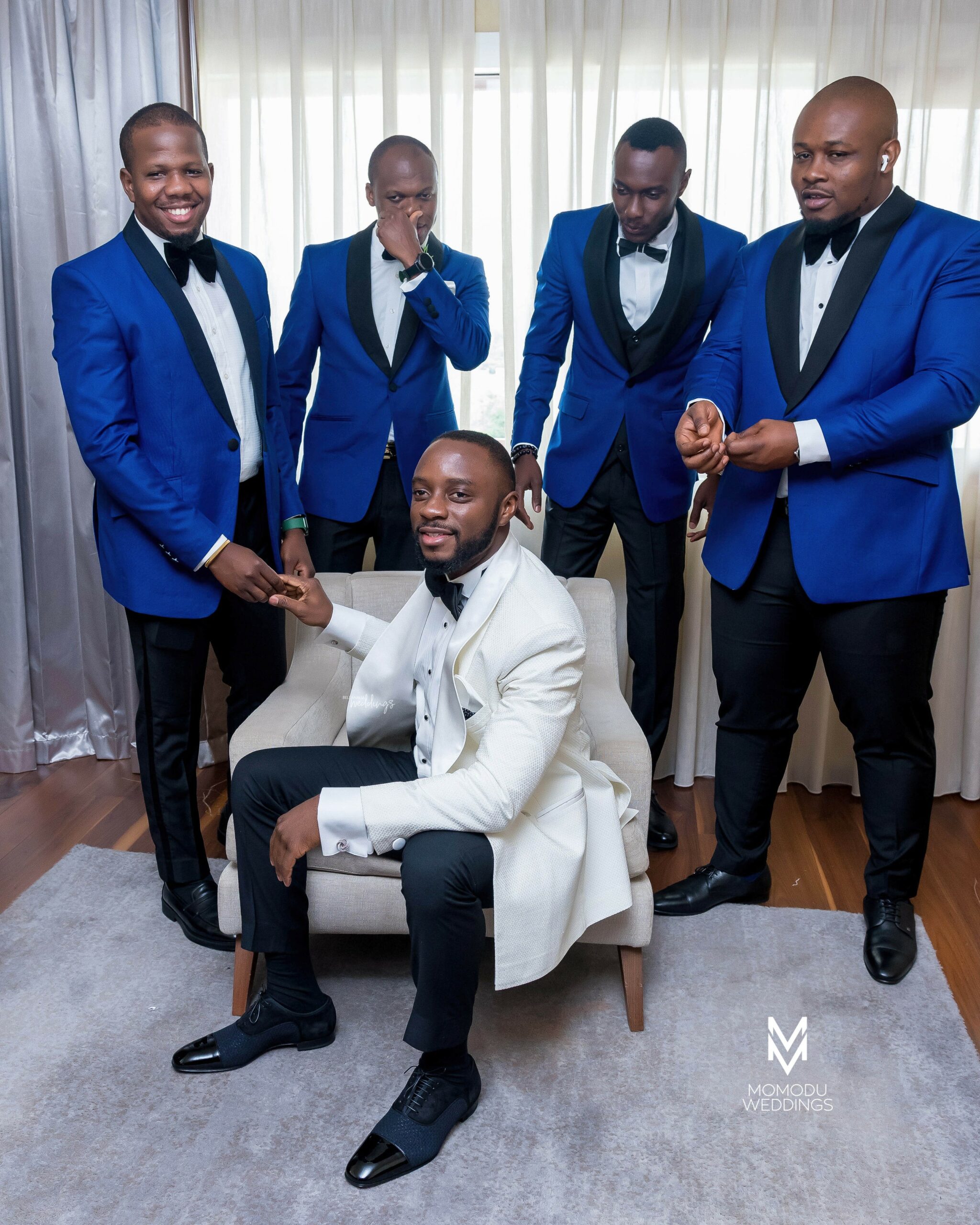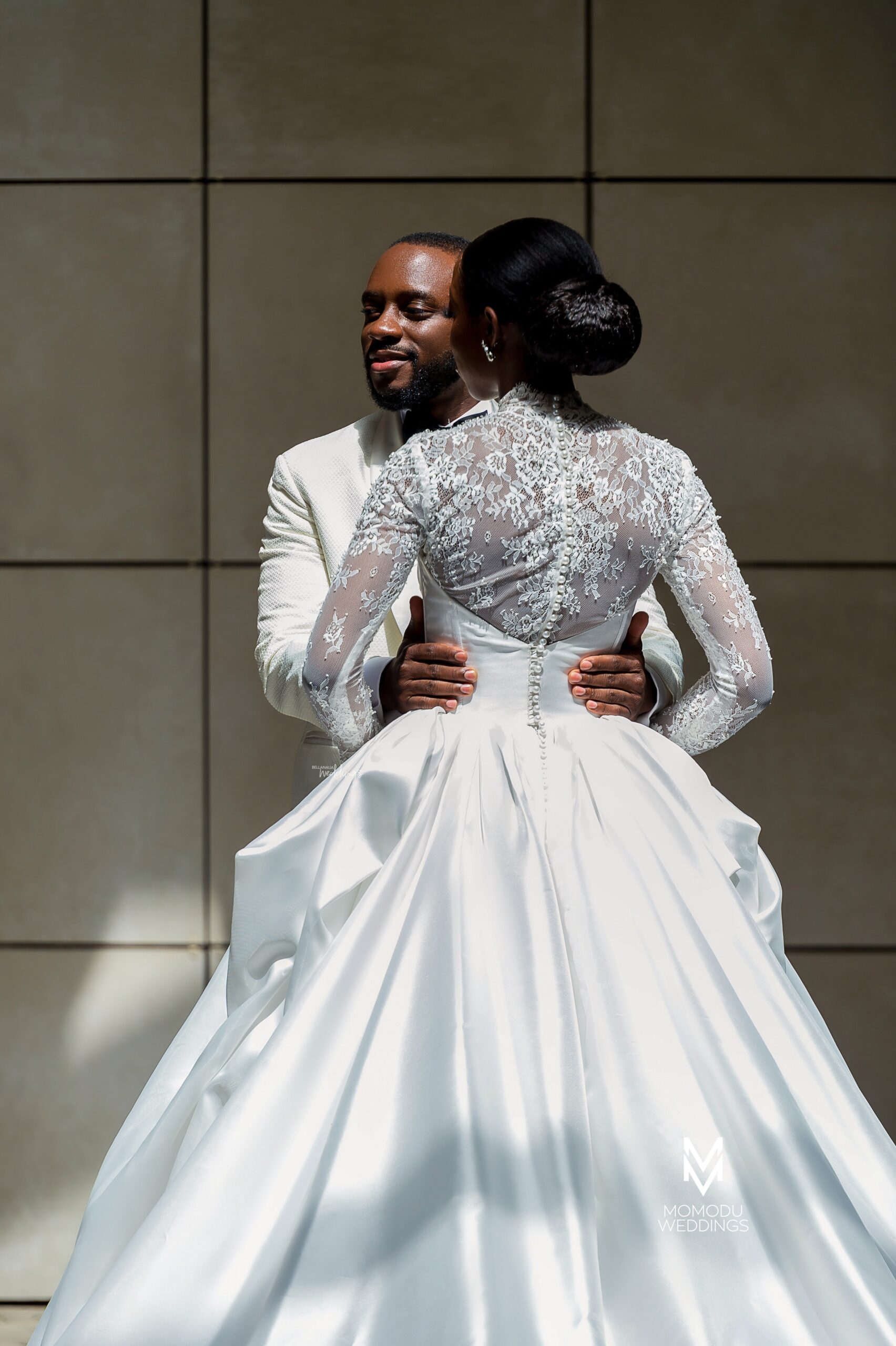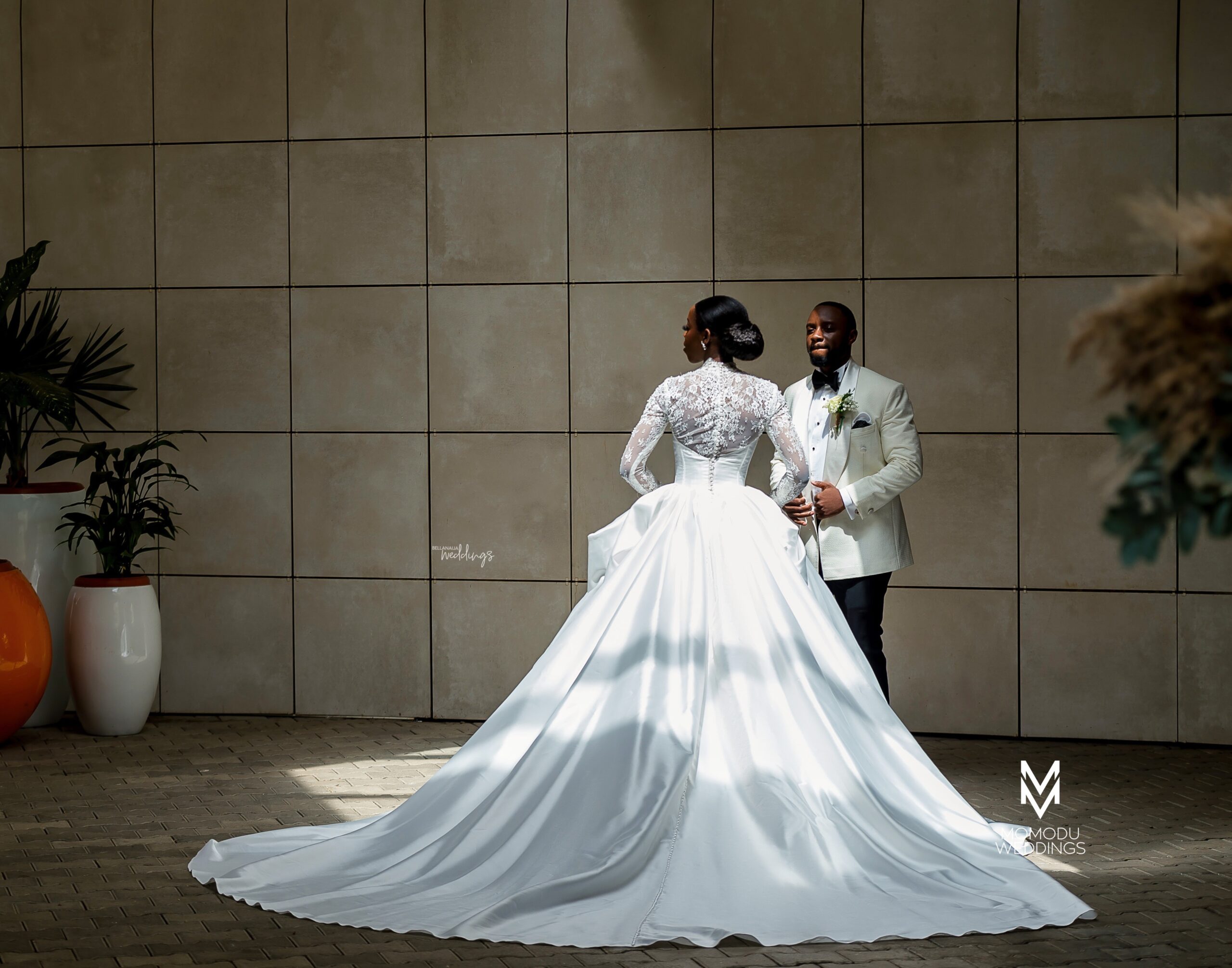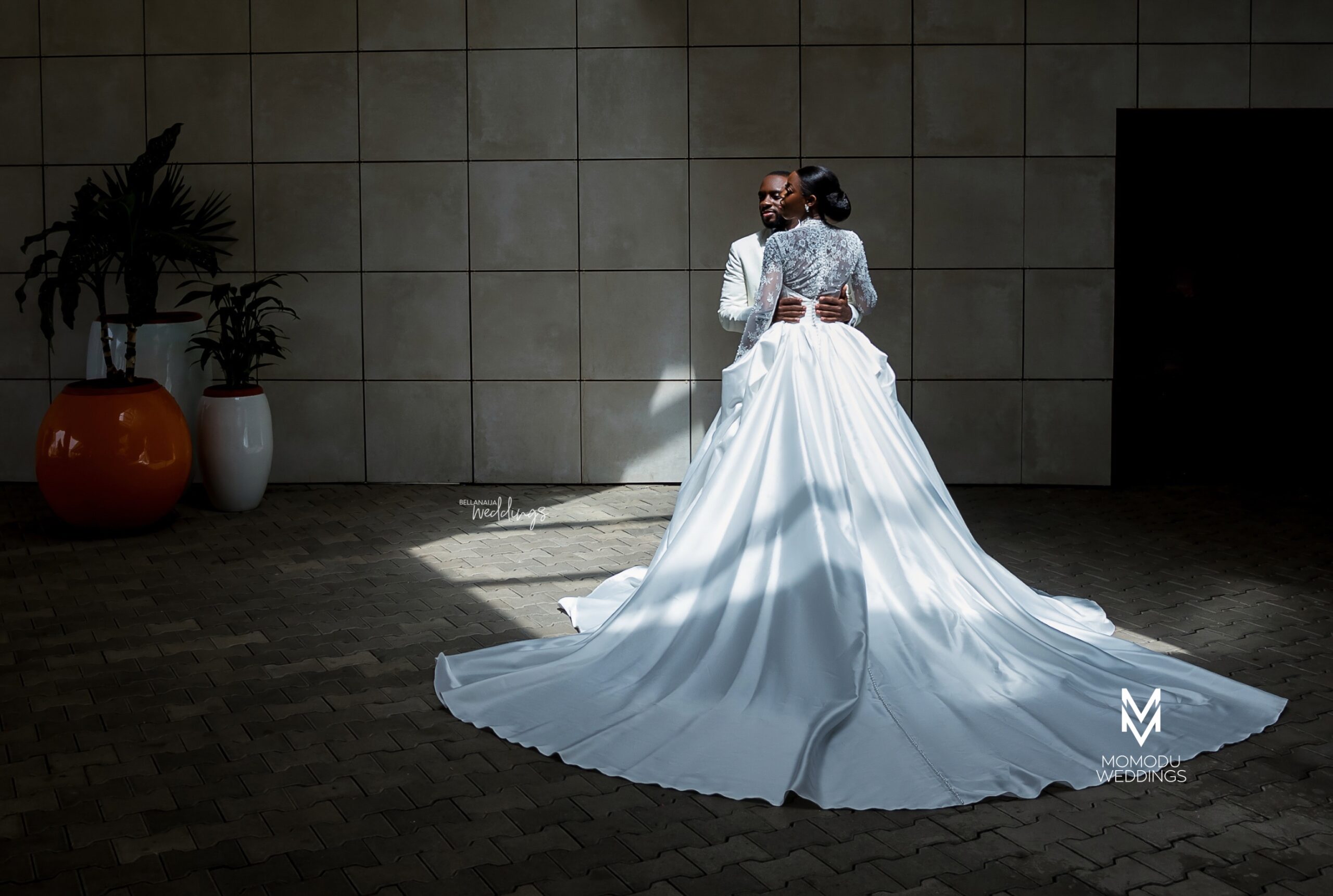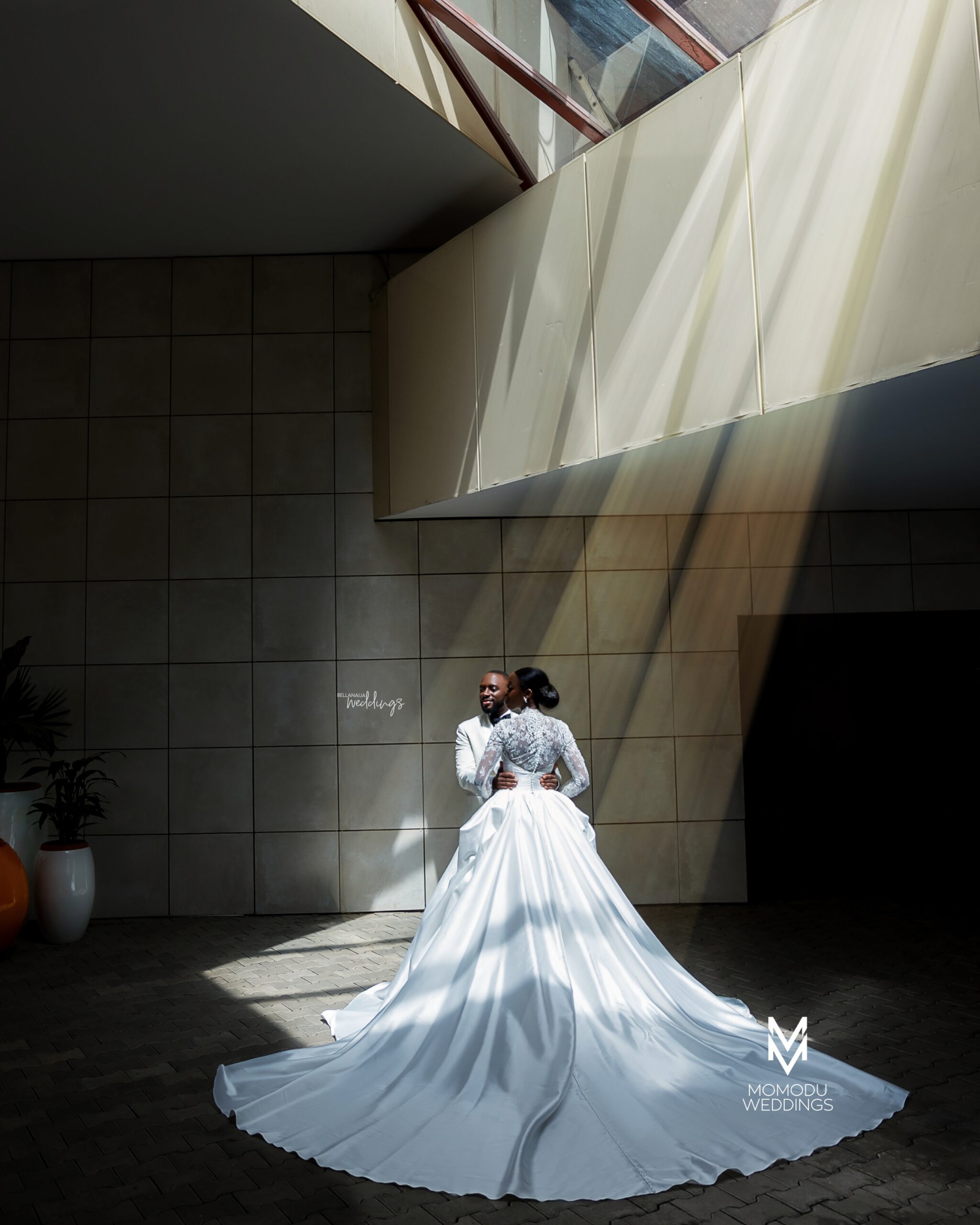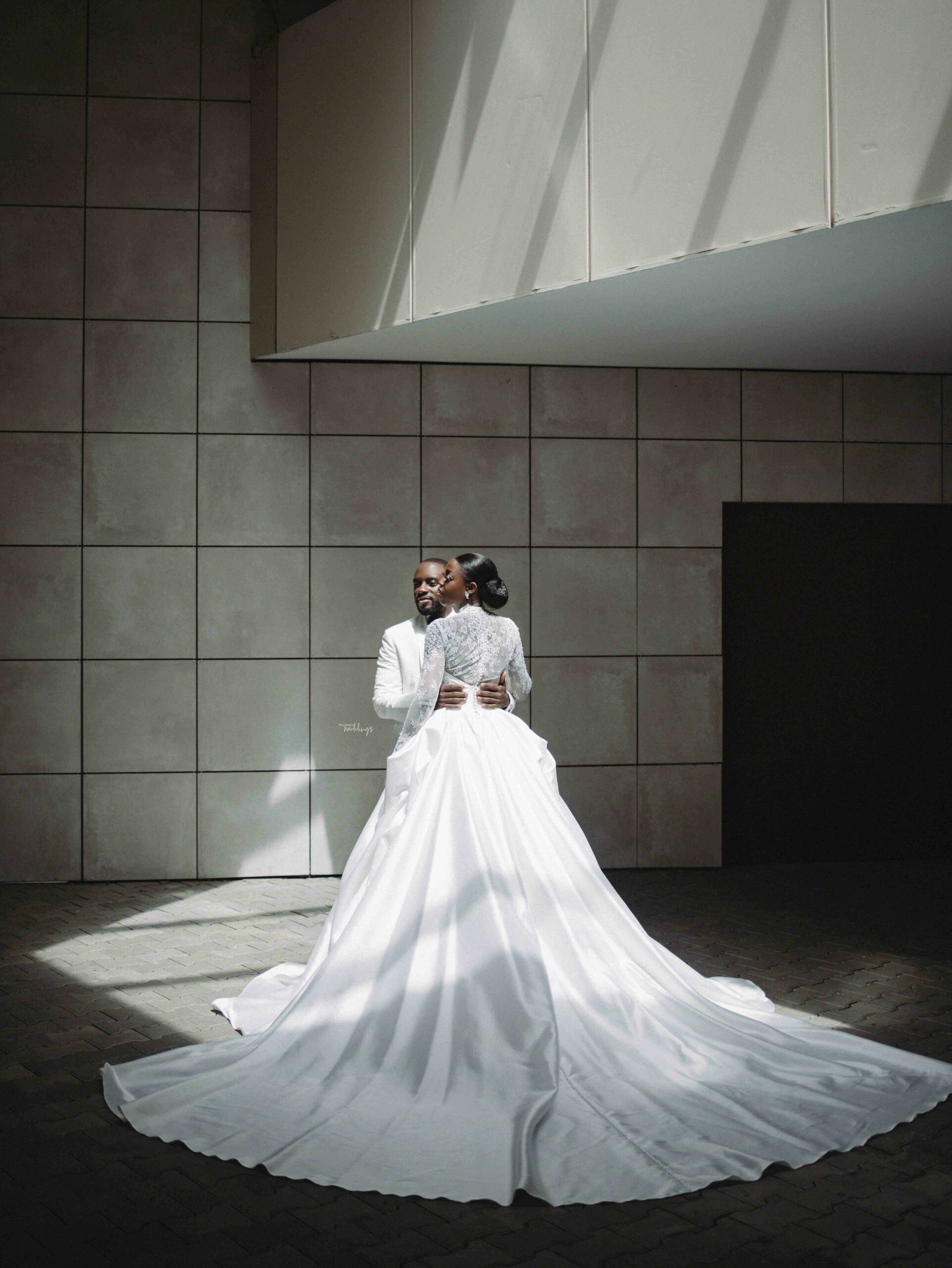 Let's take it to church!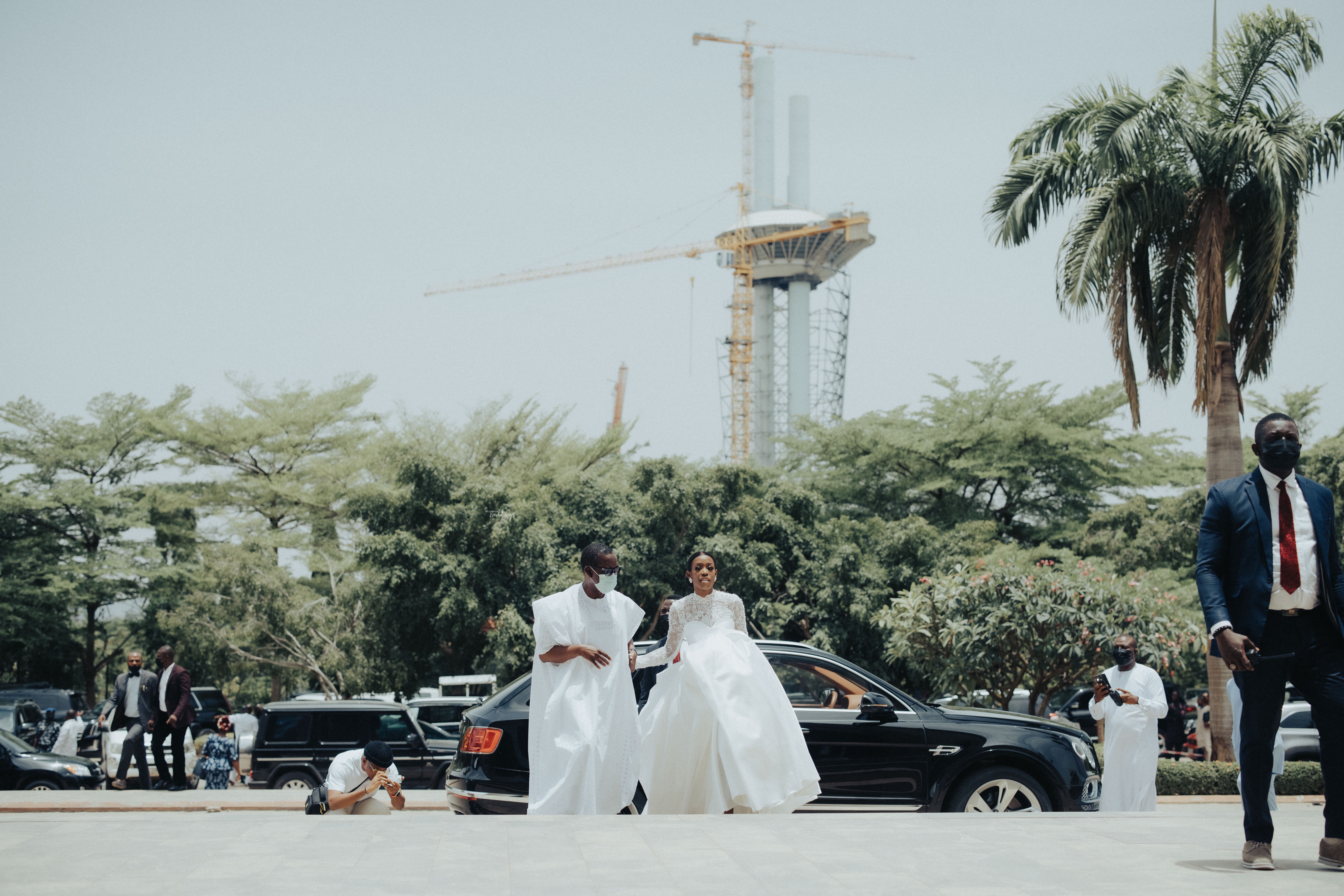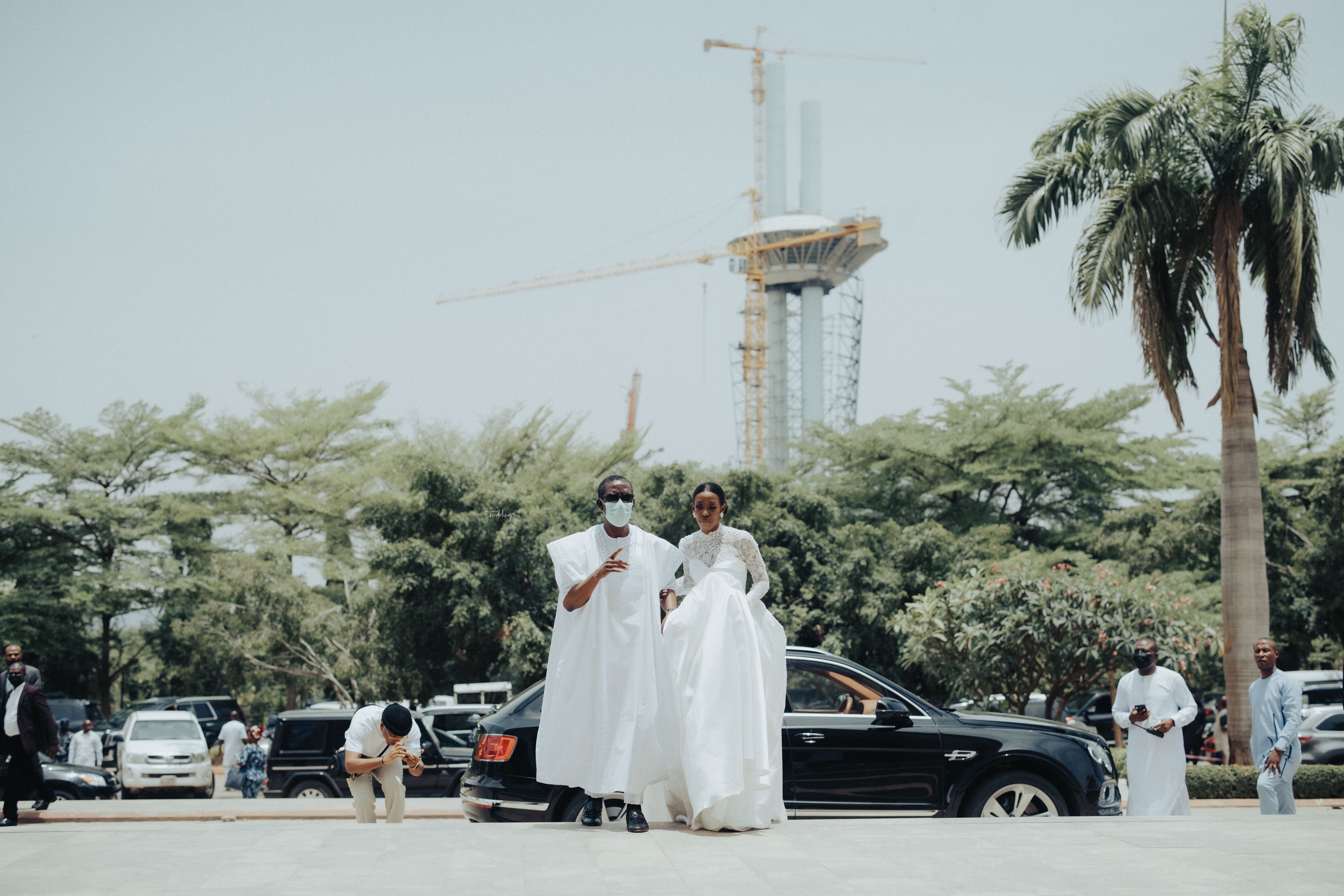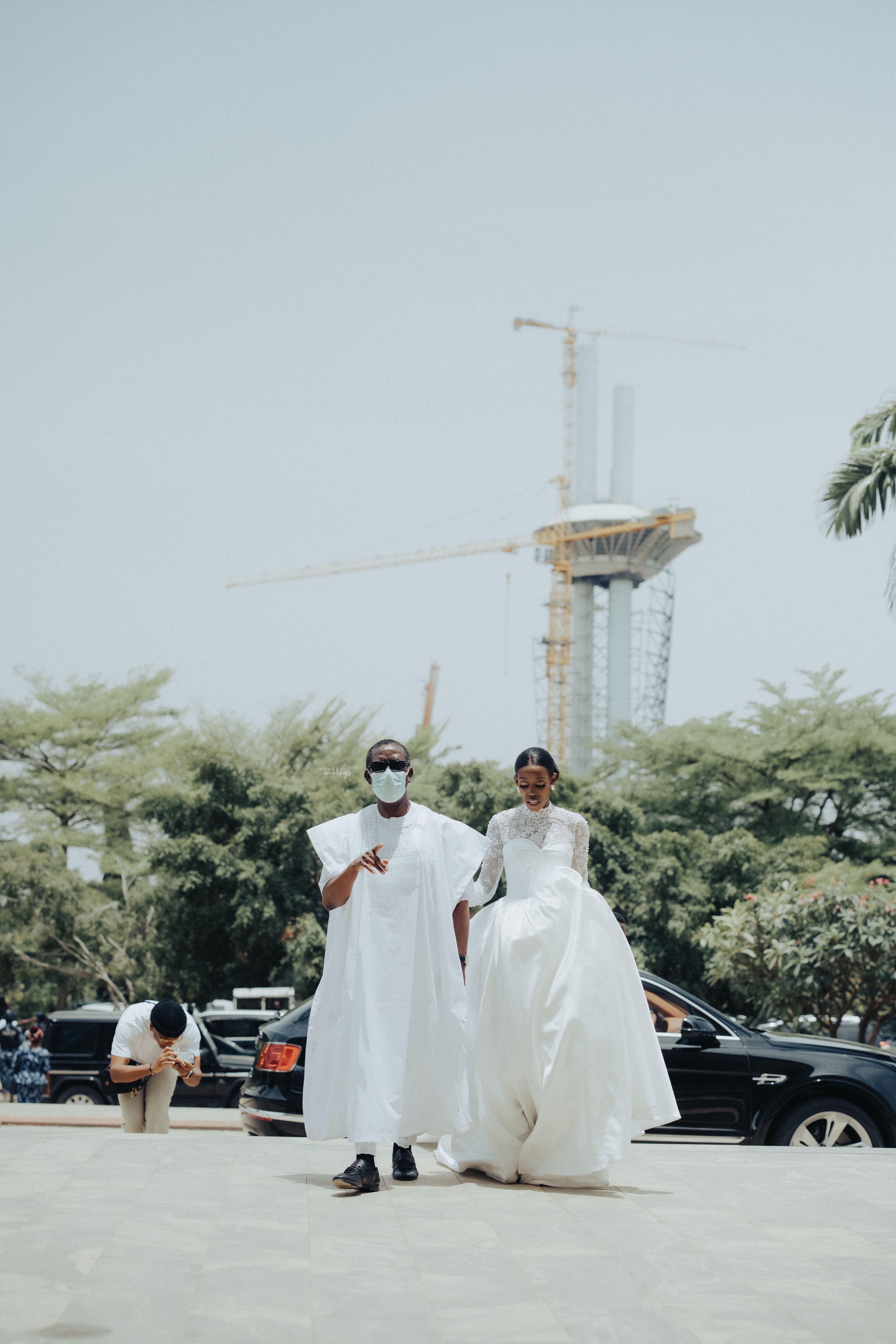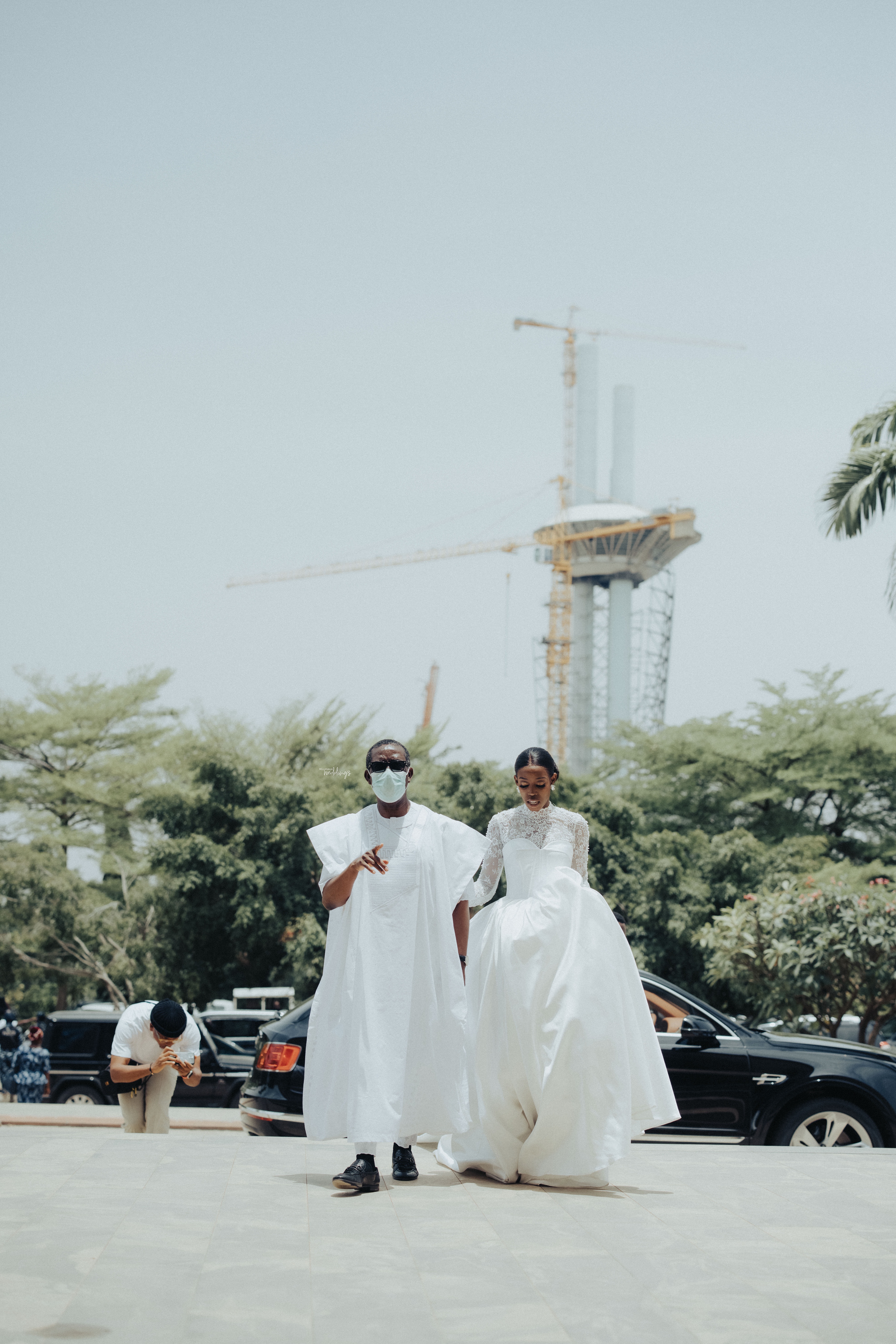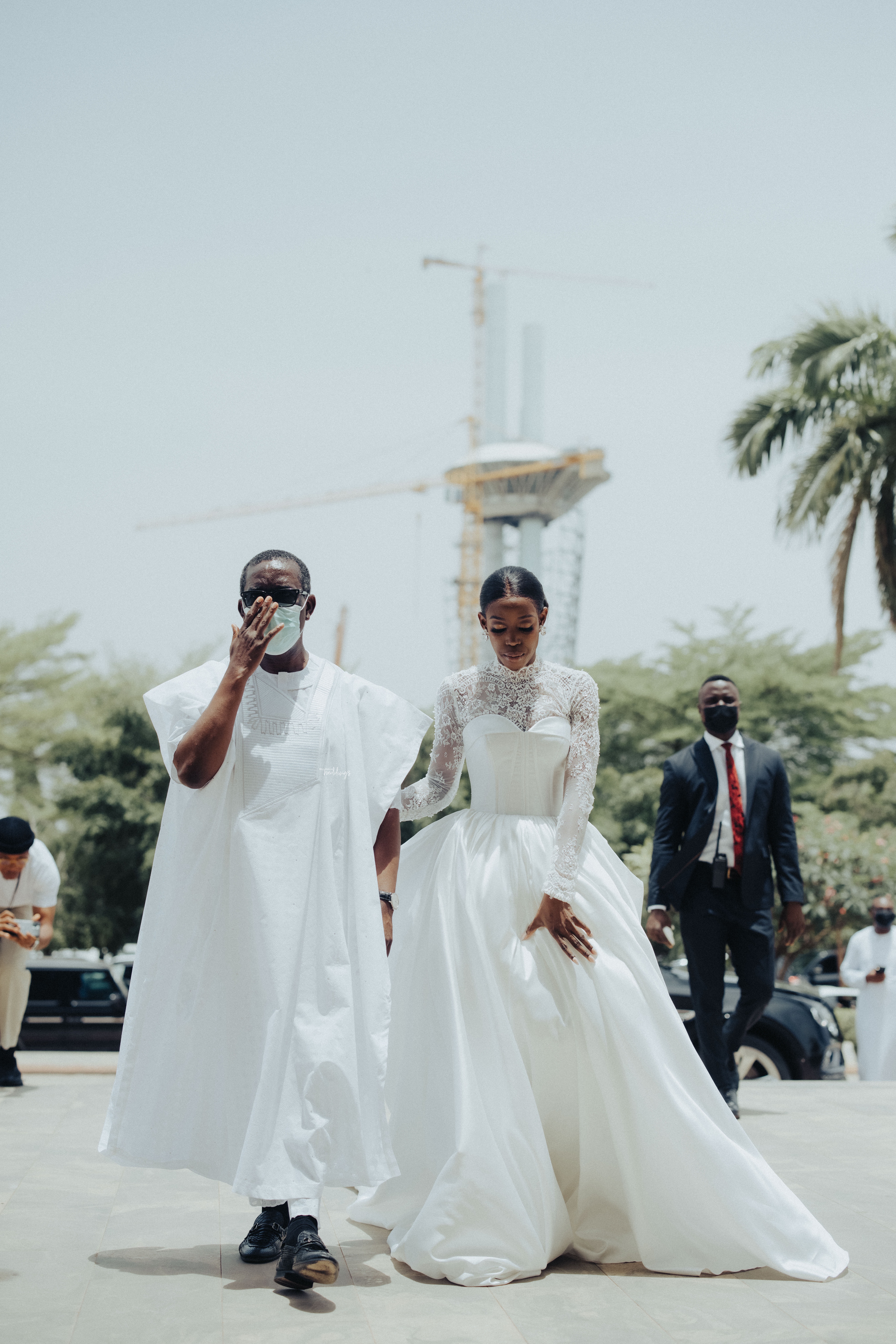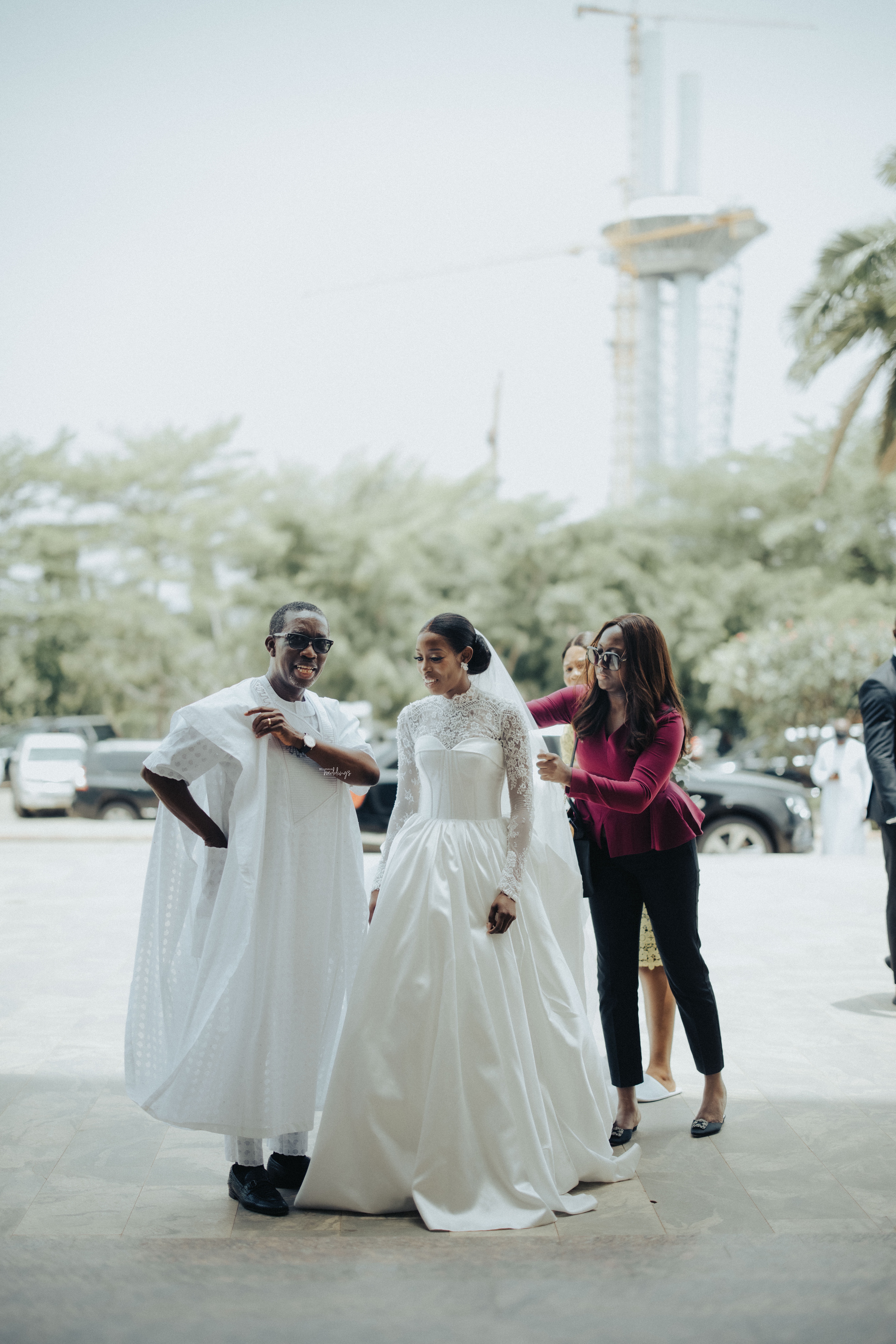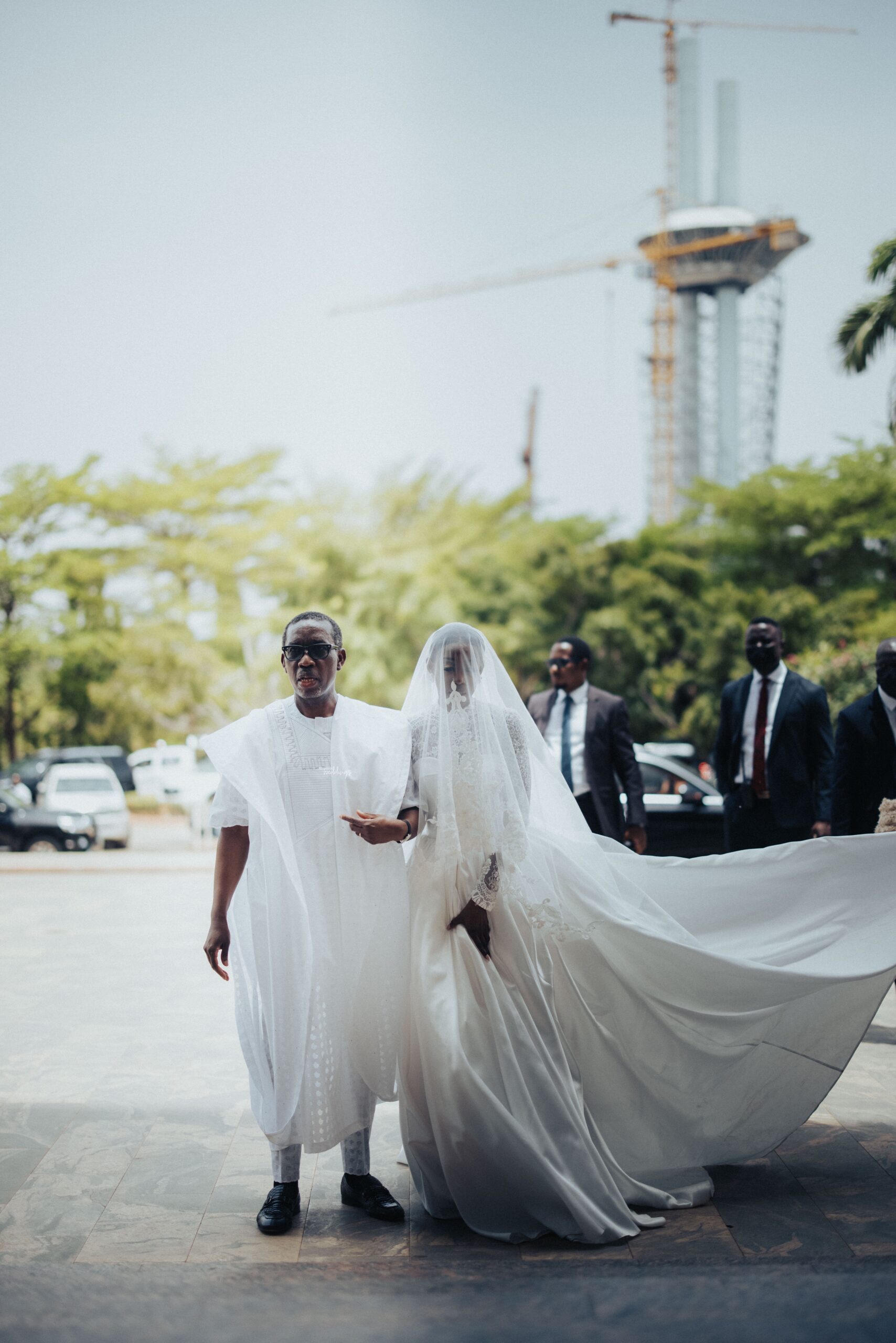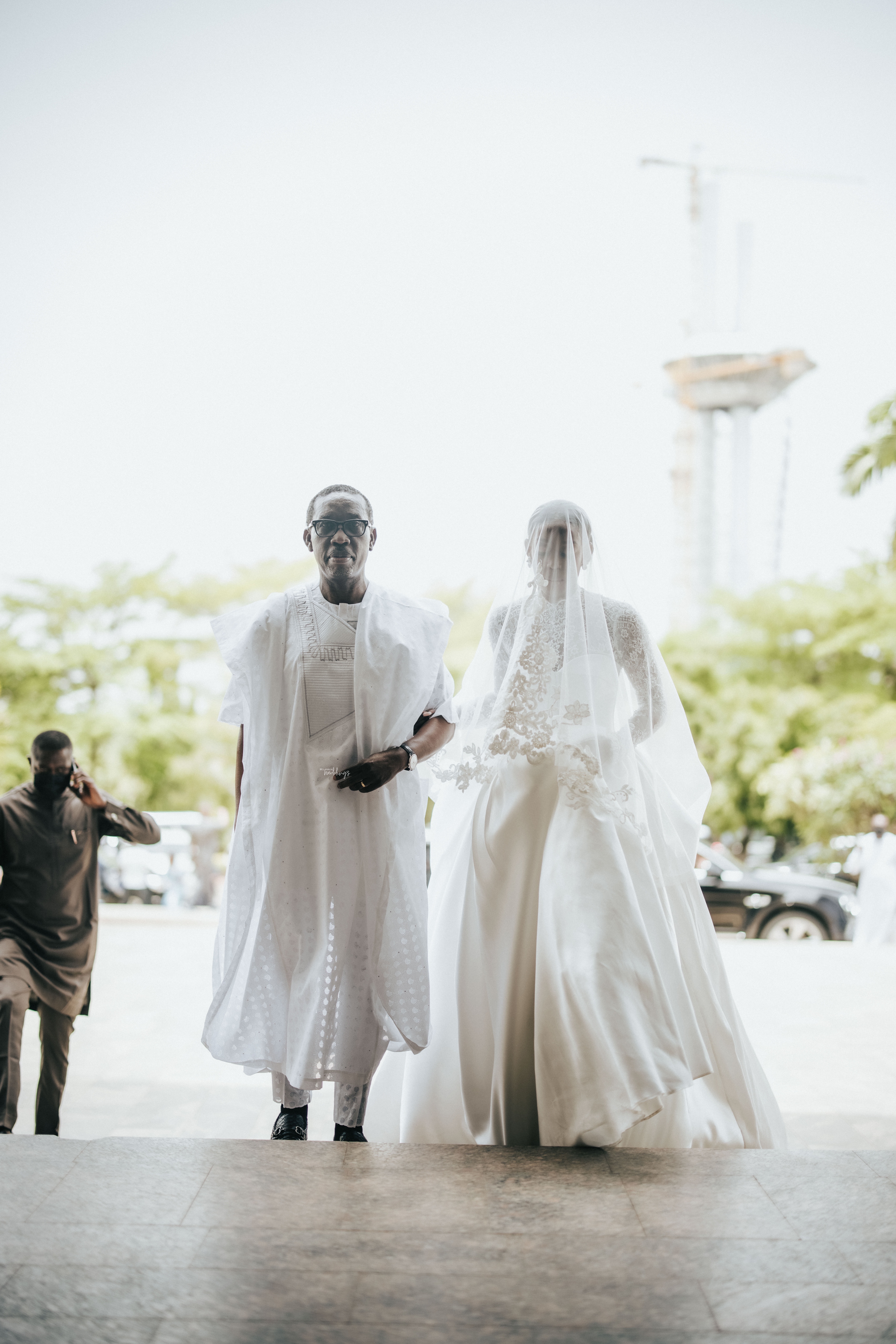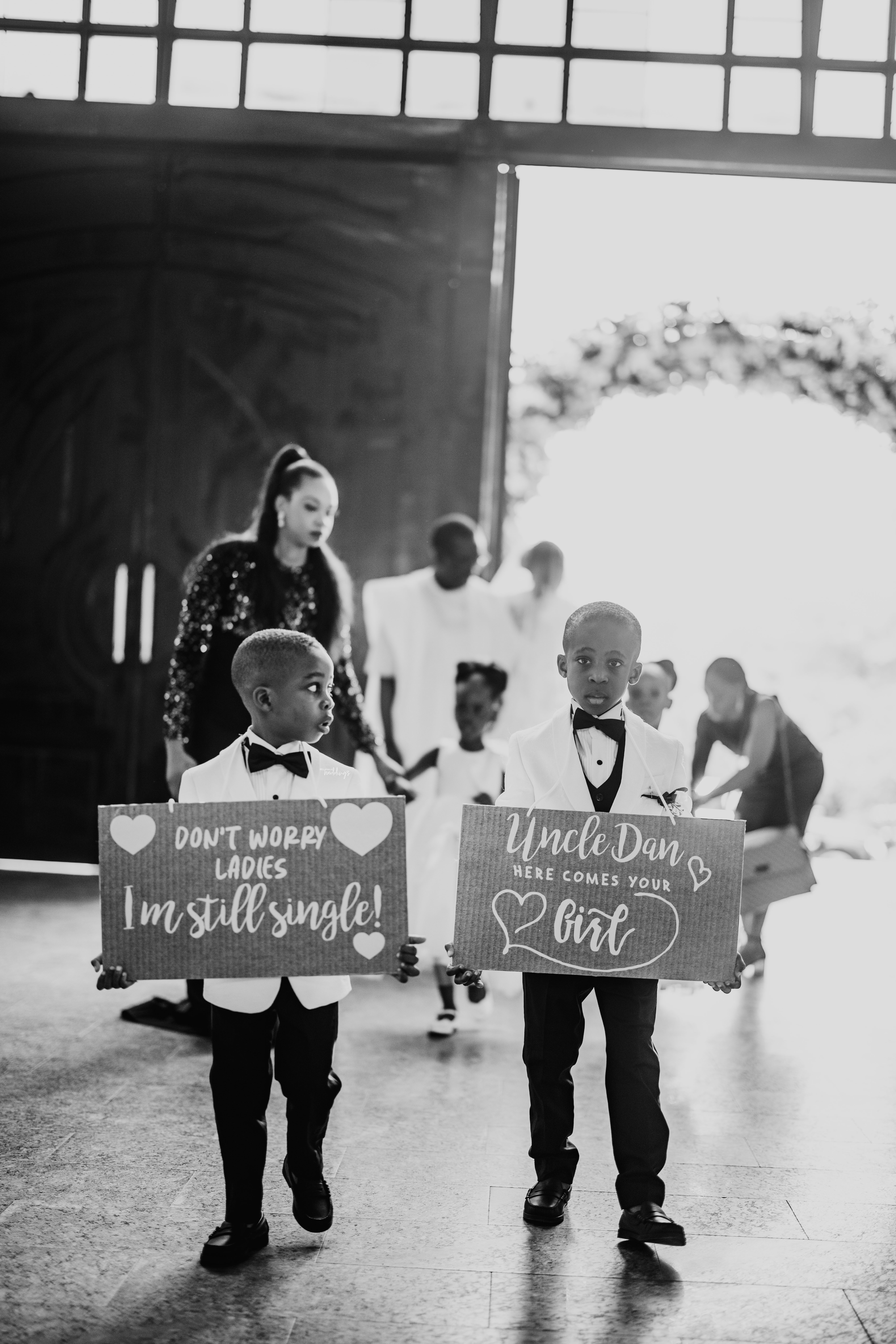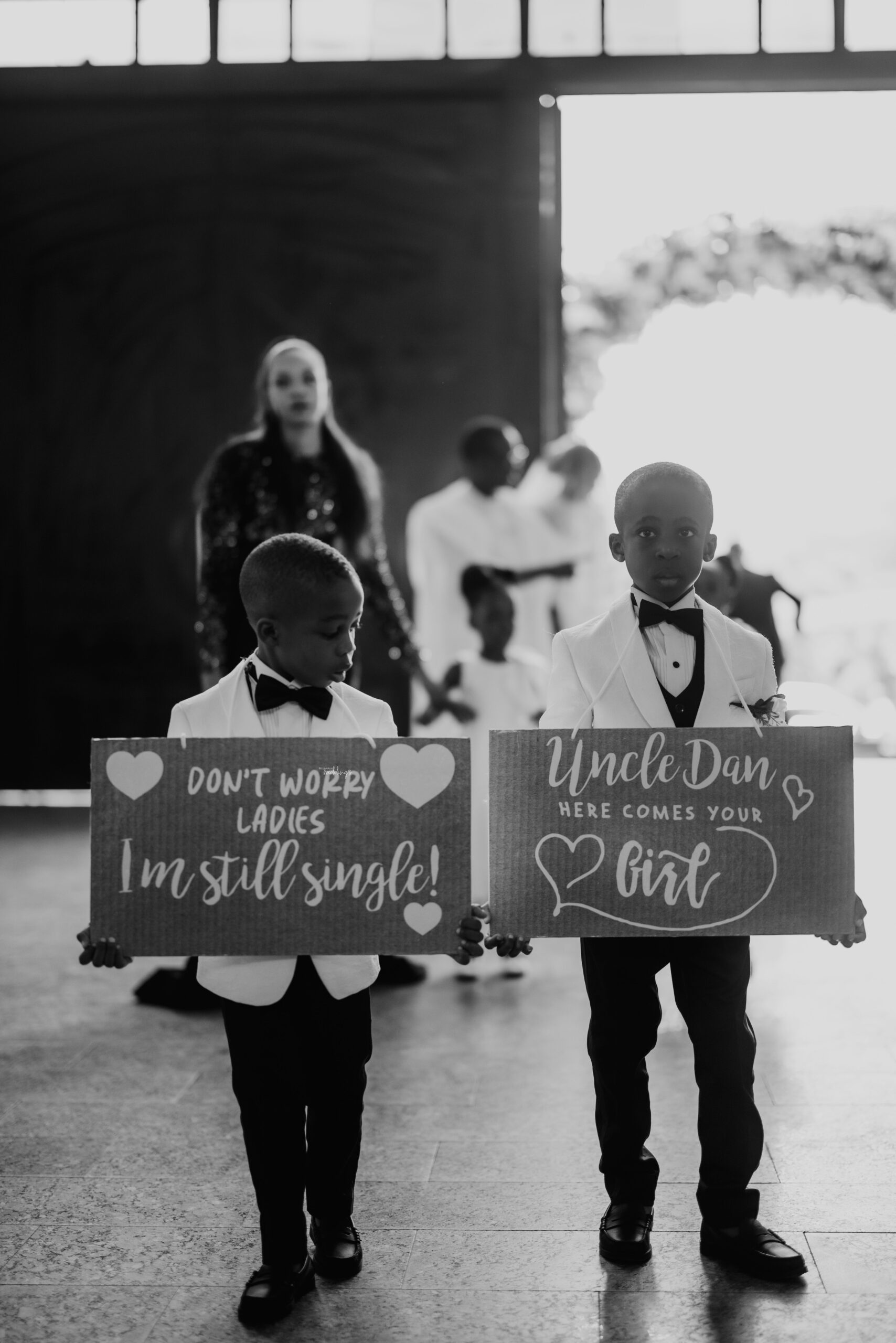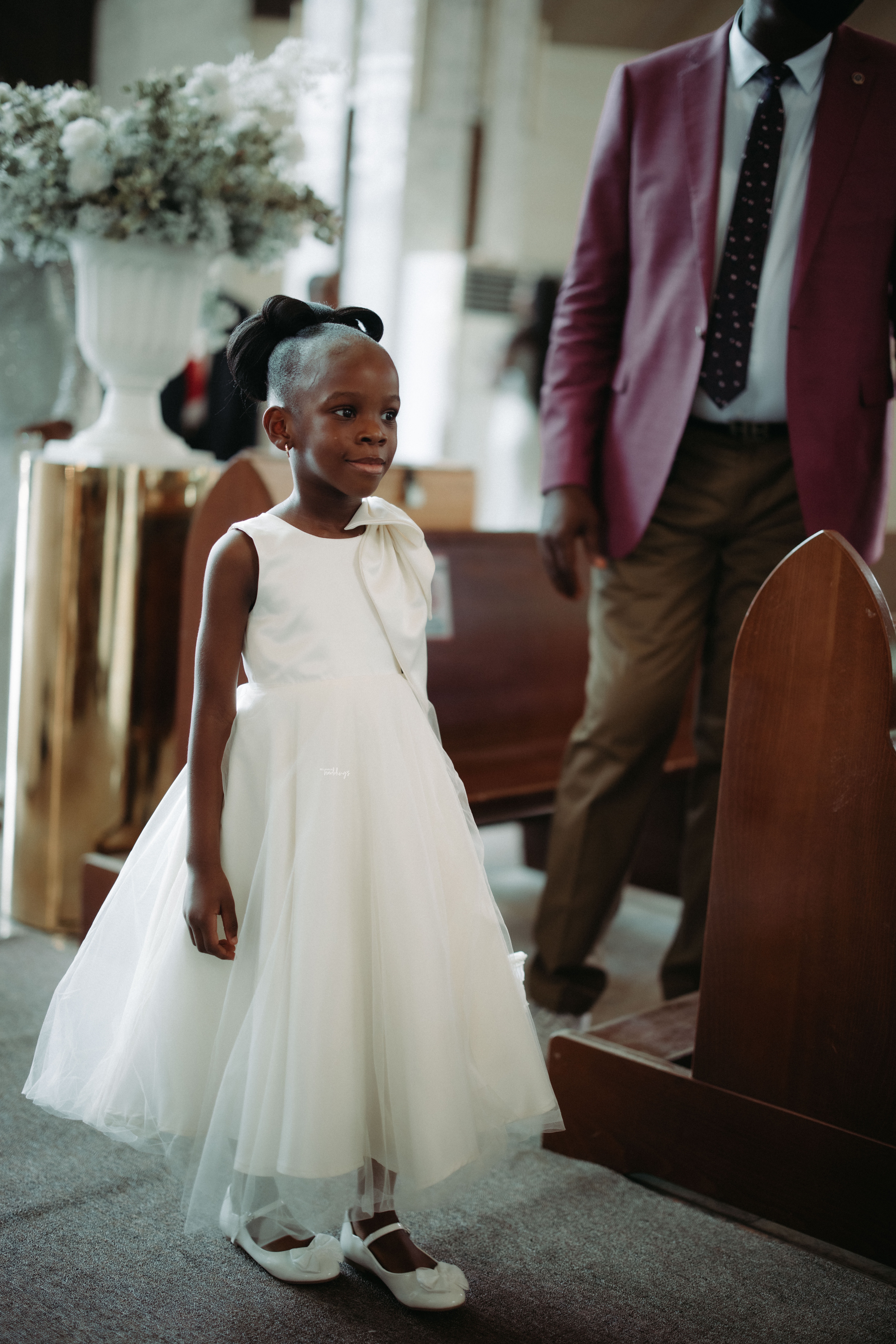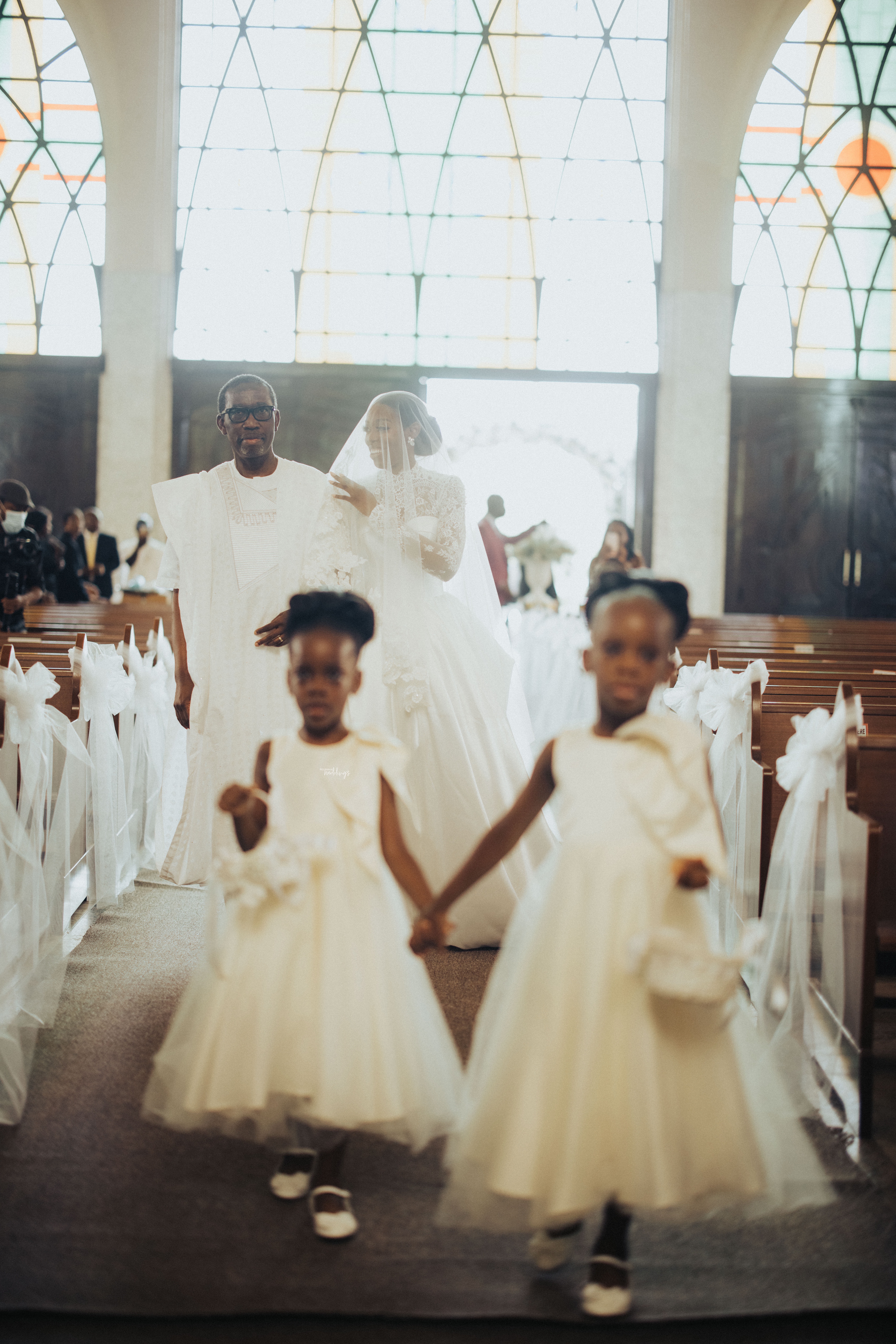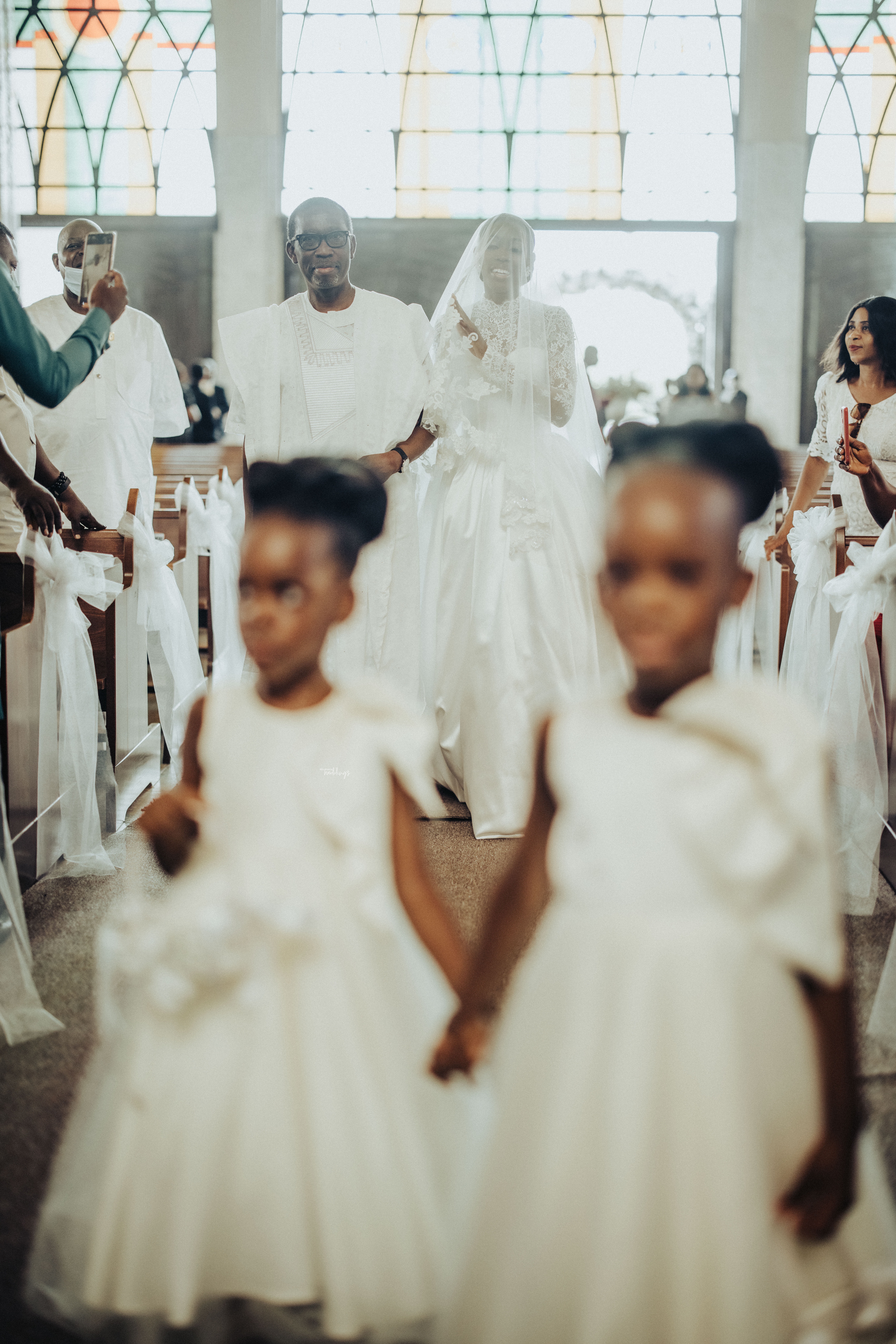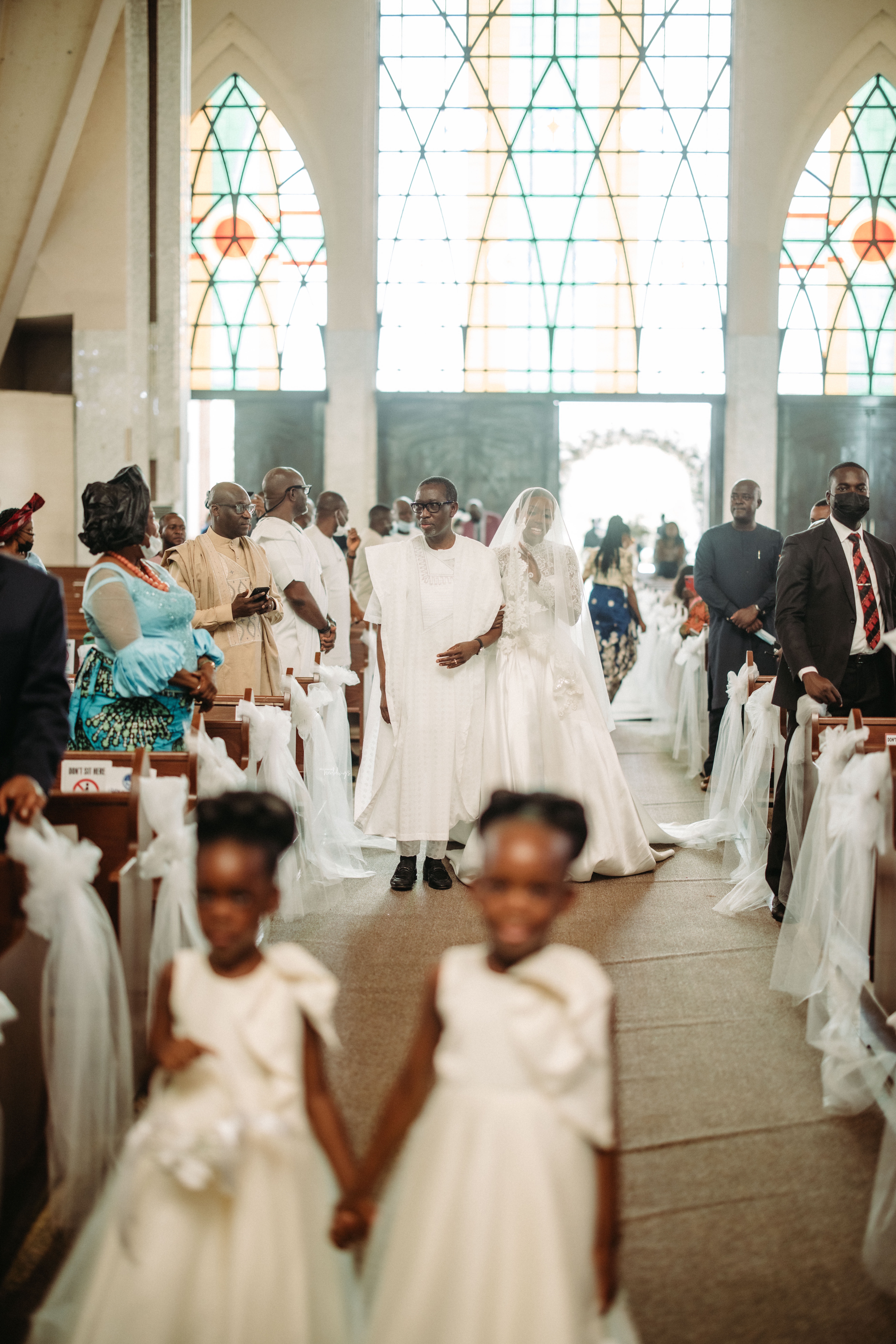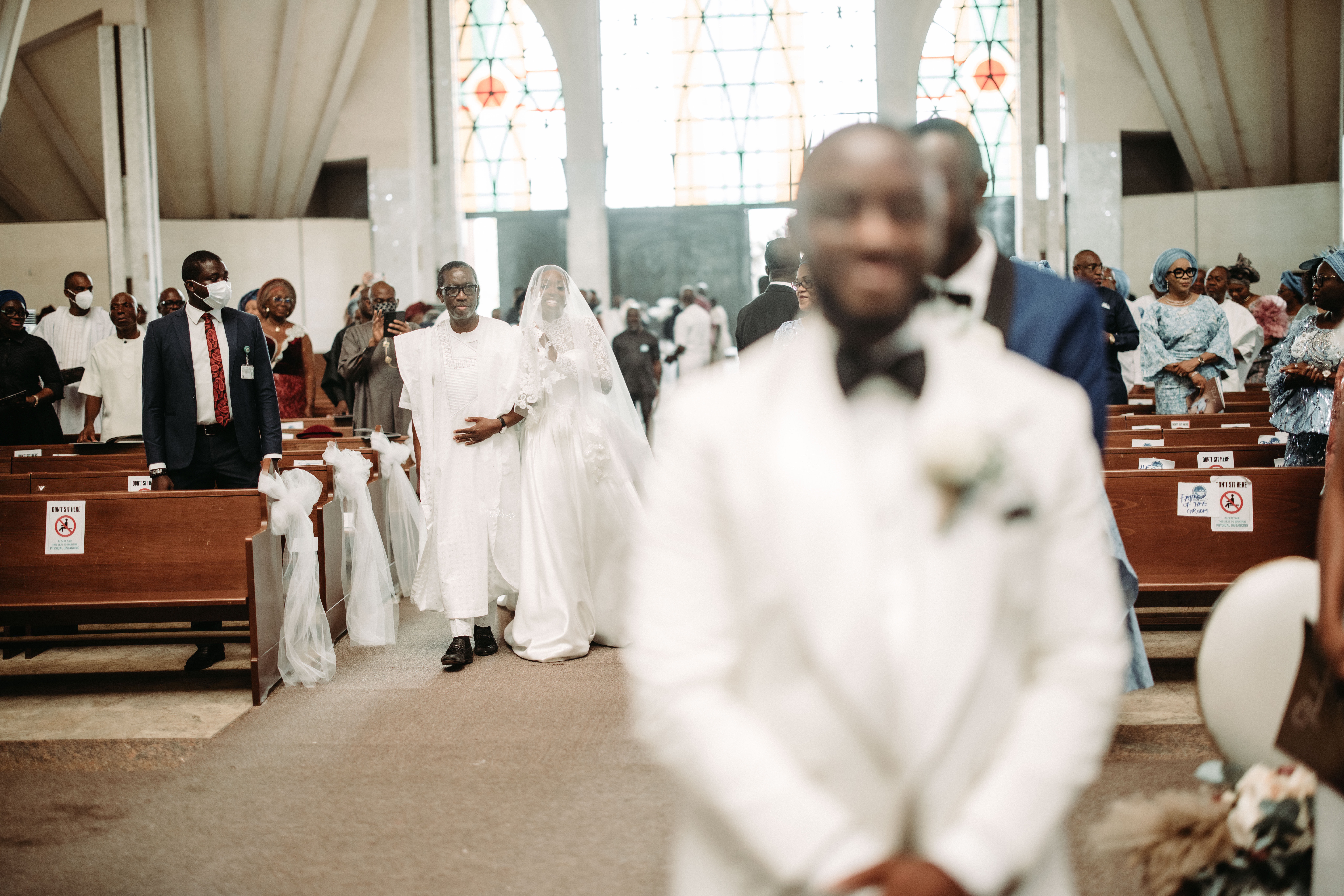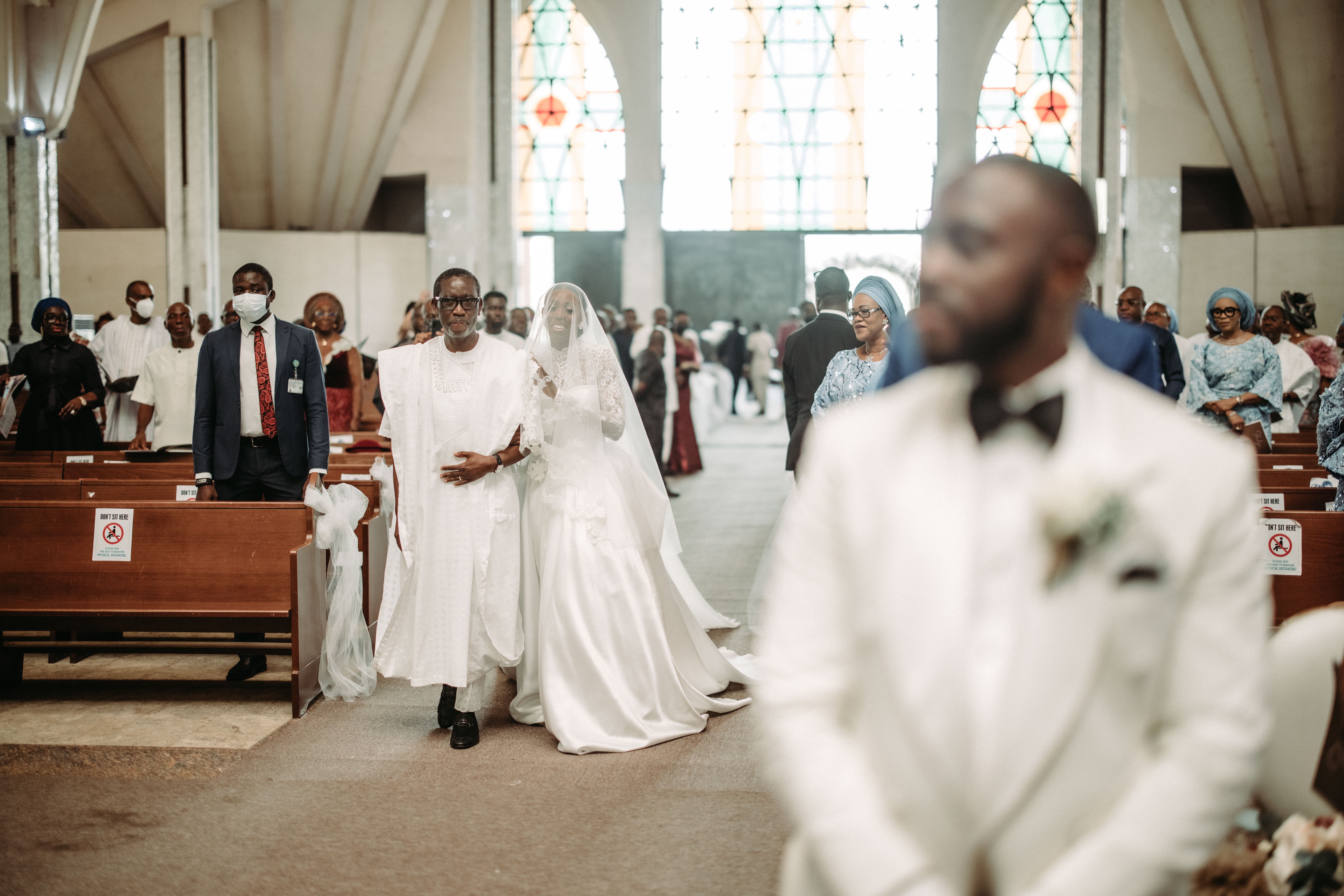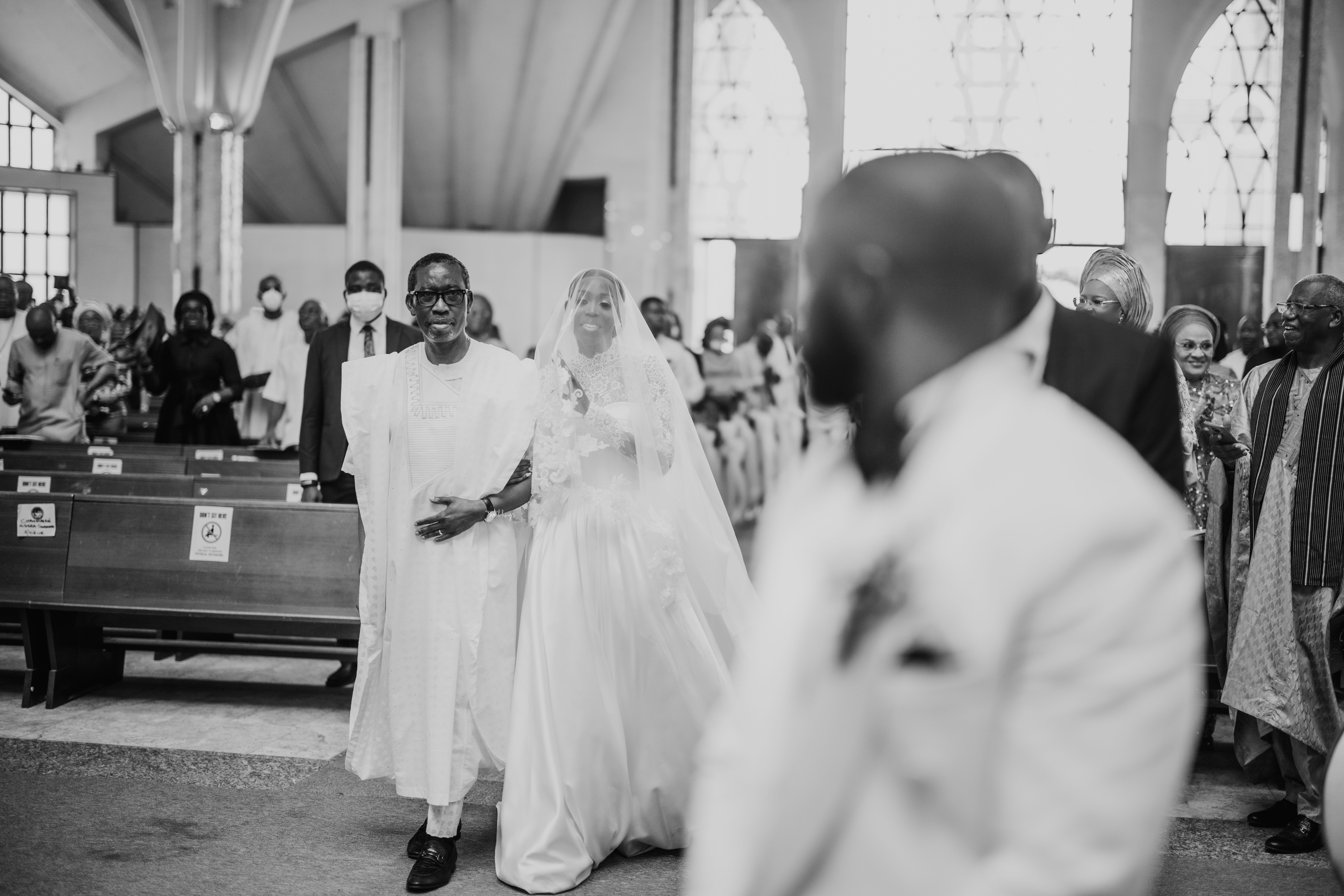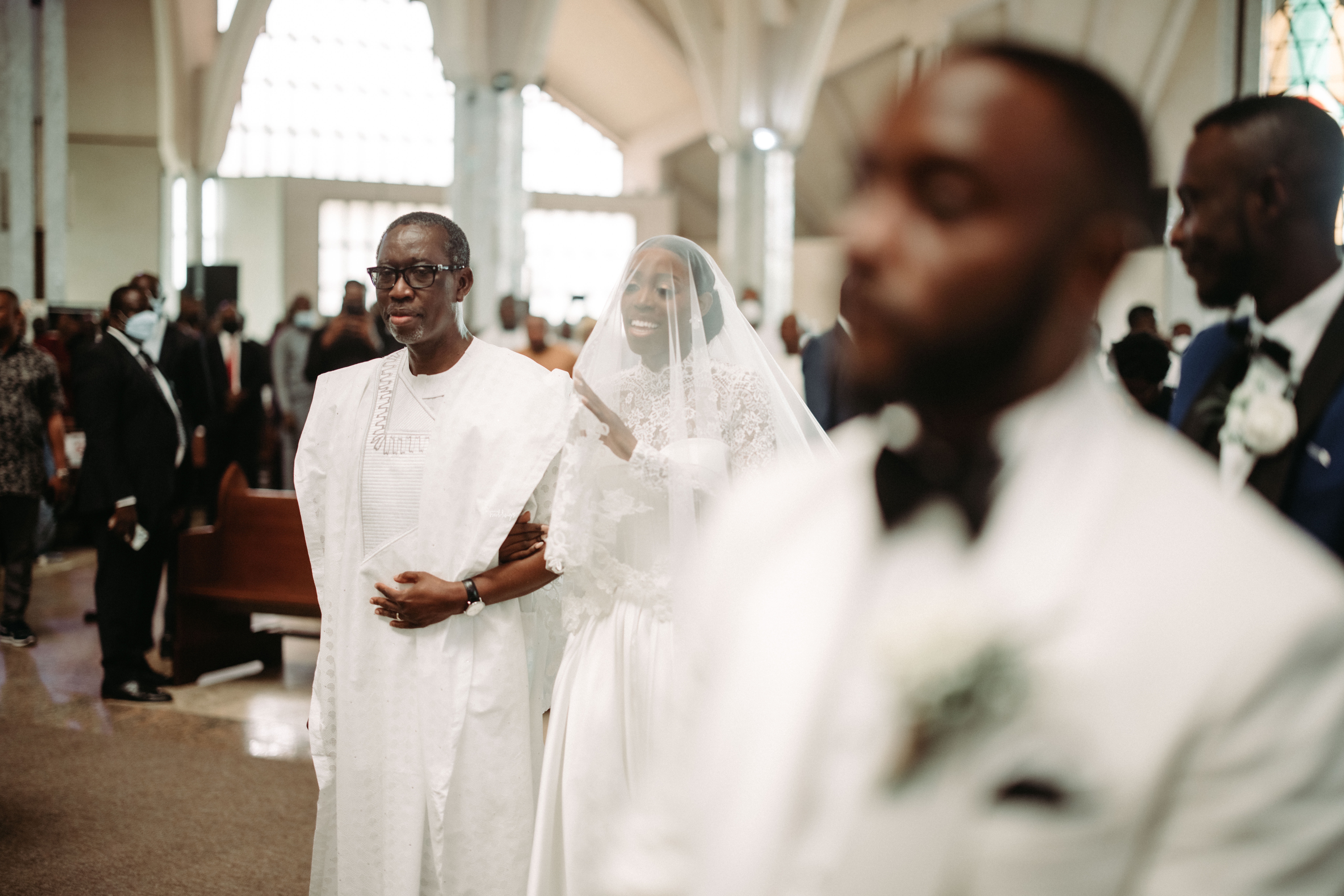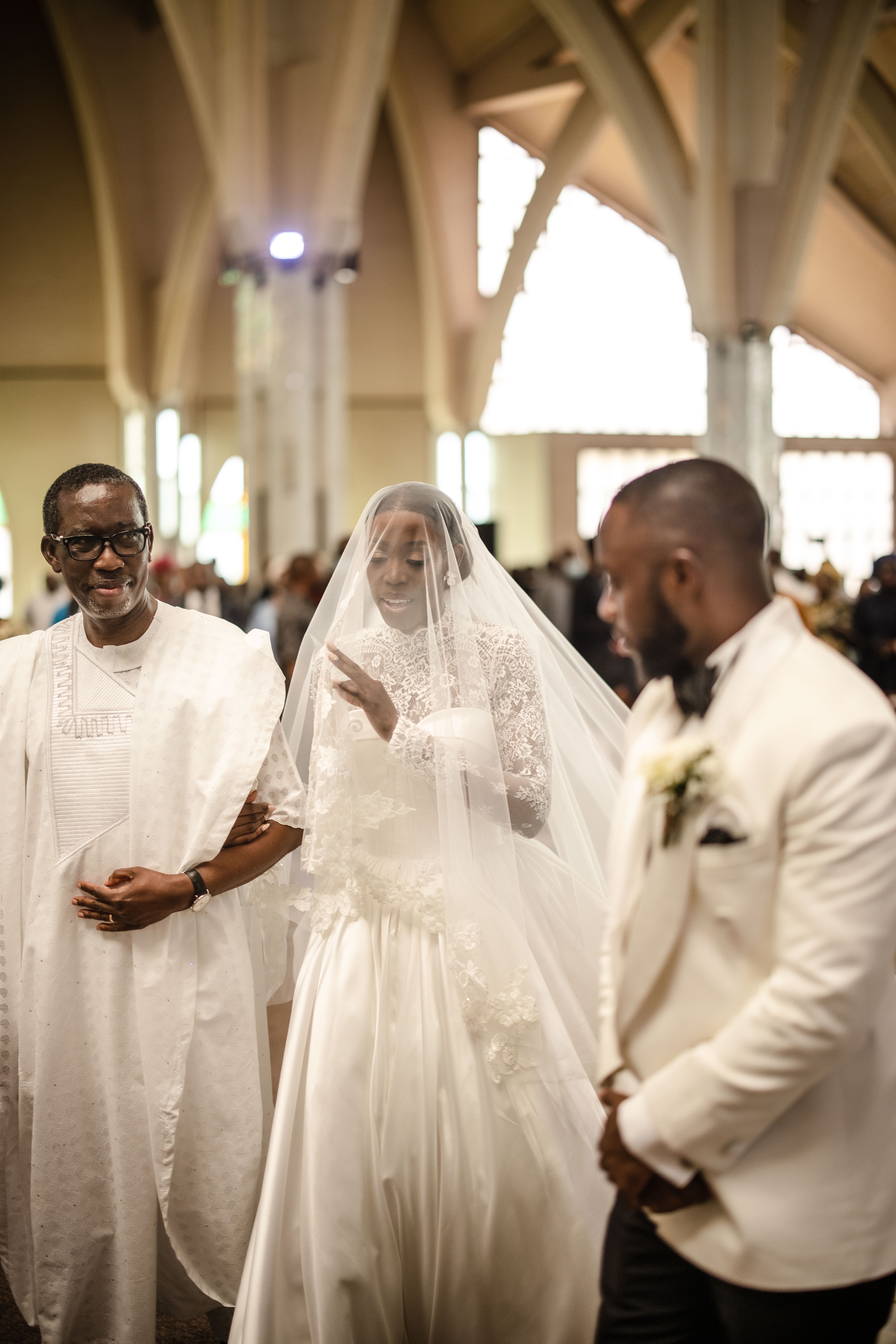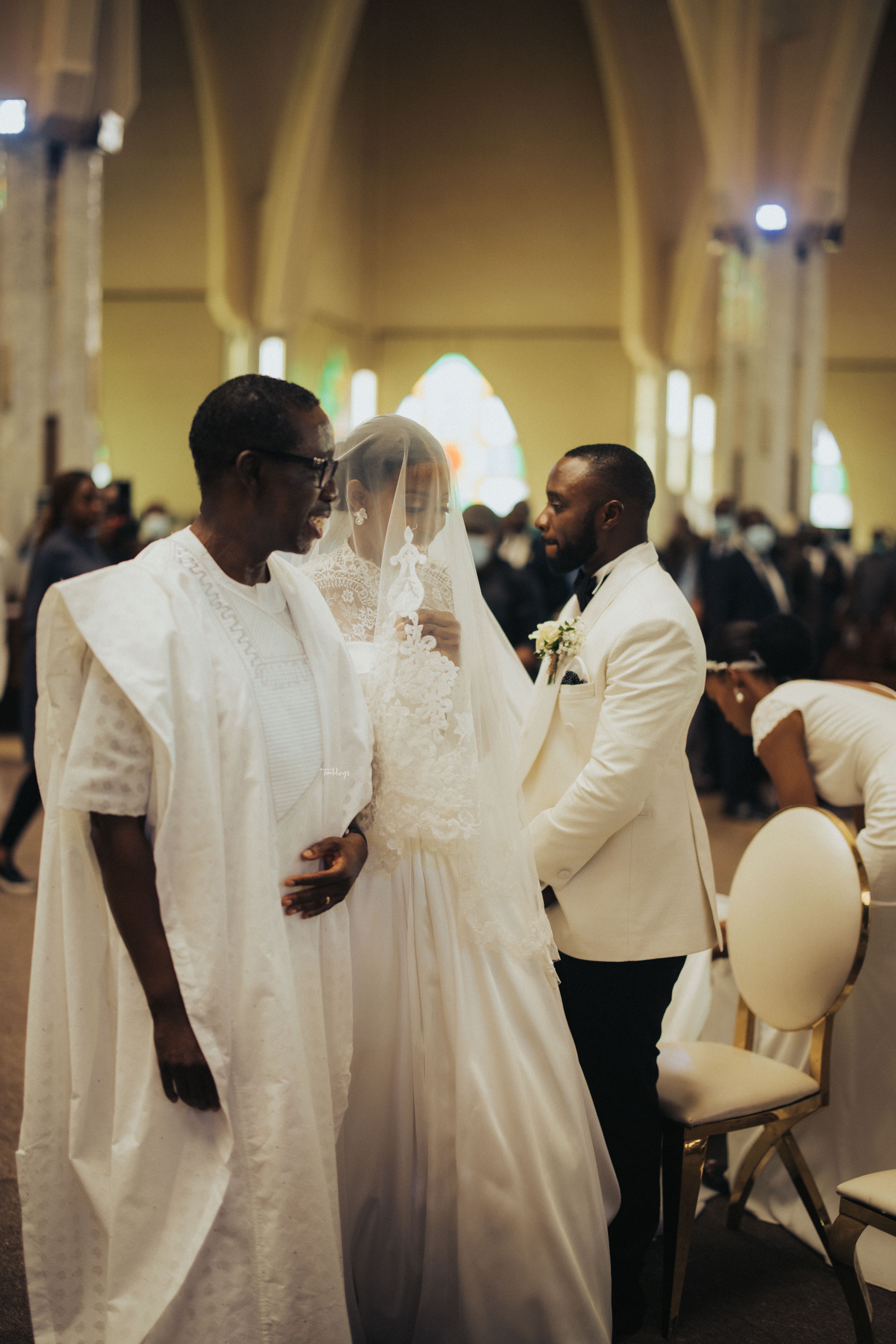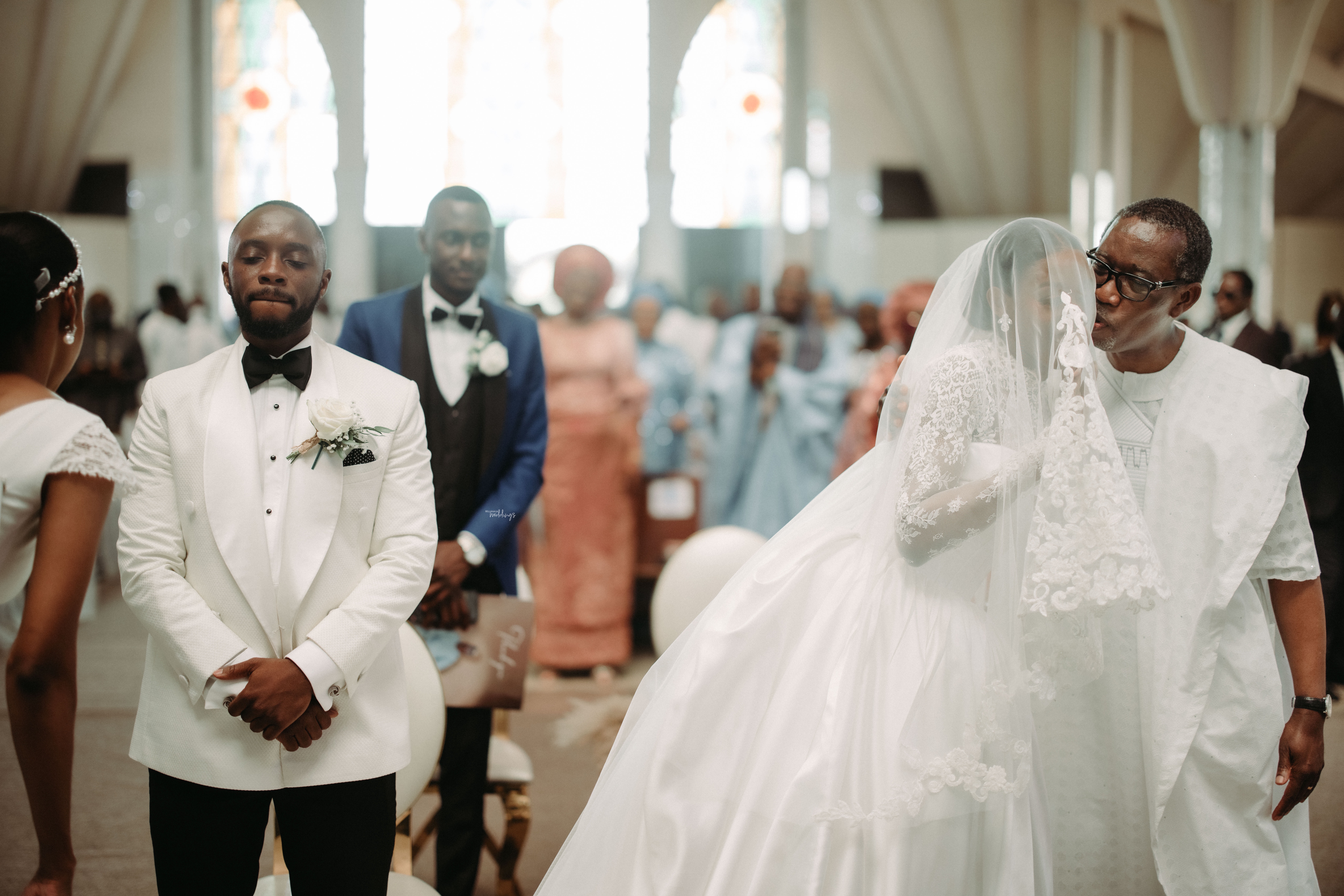 It's happy ever after from here on!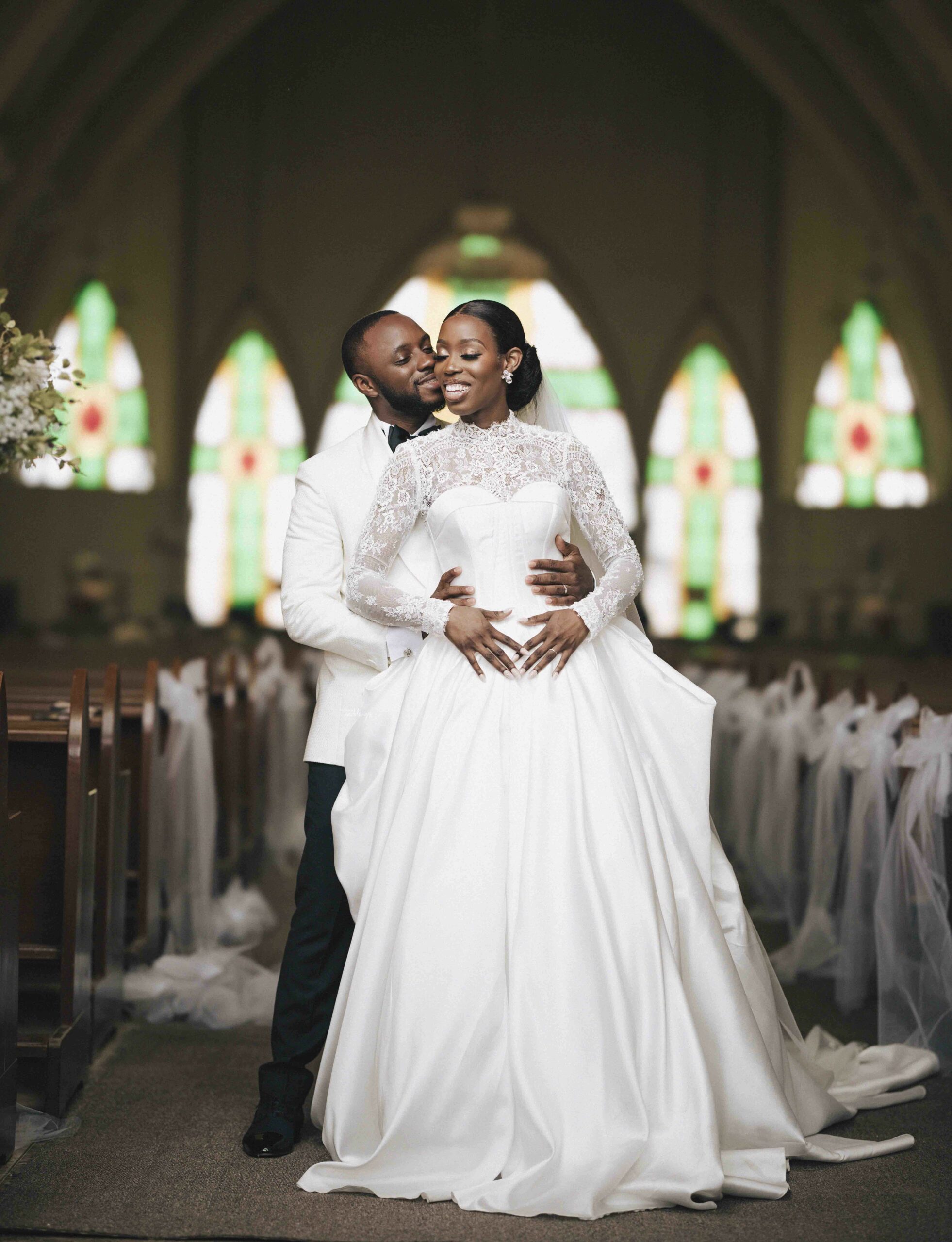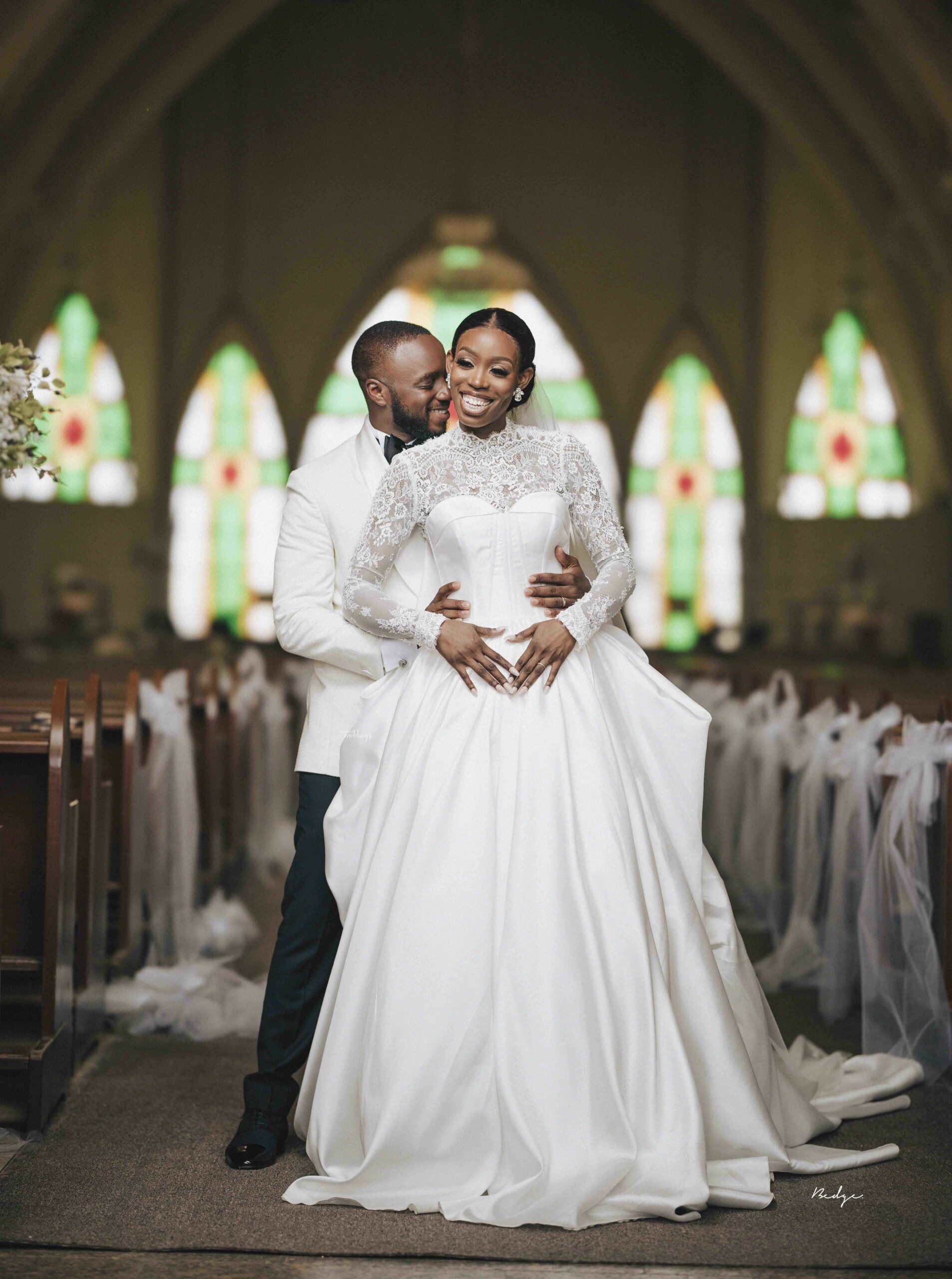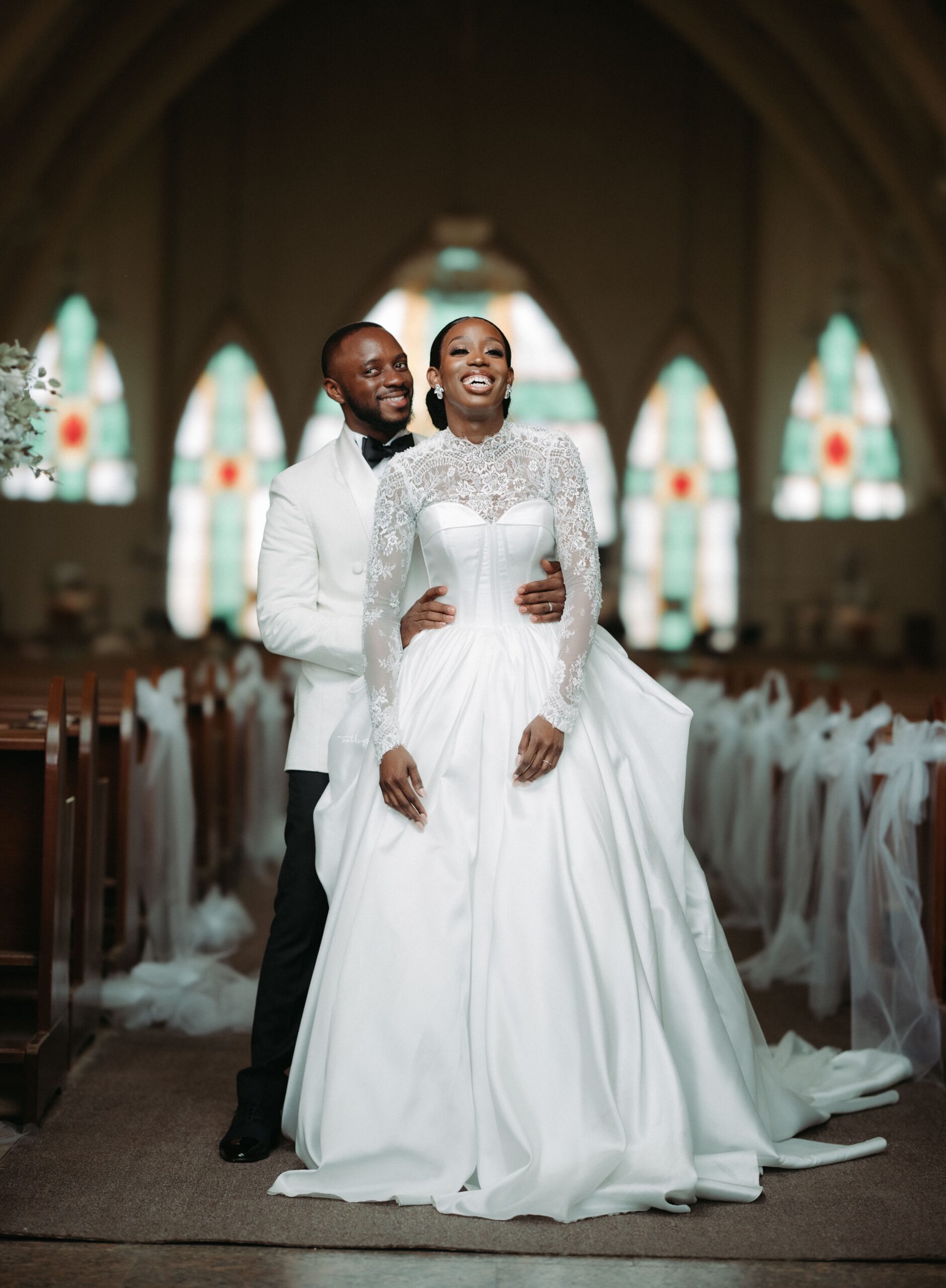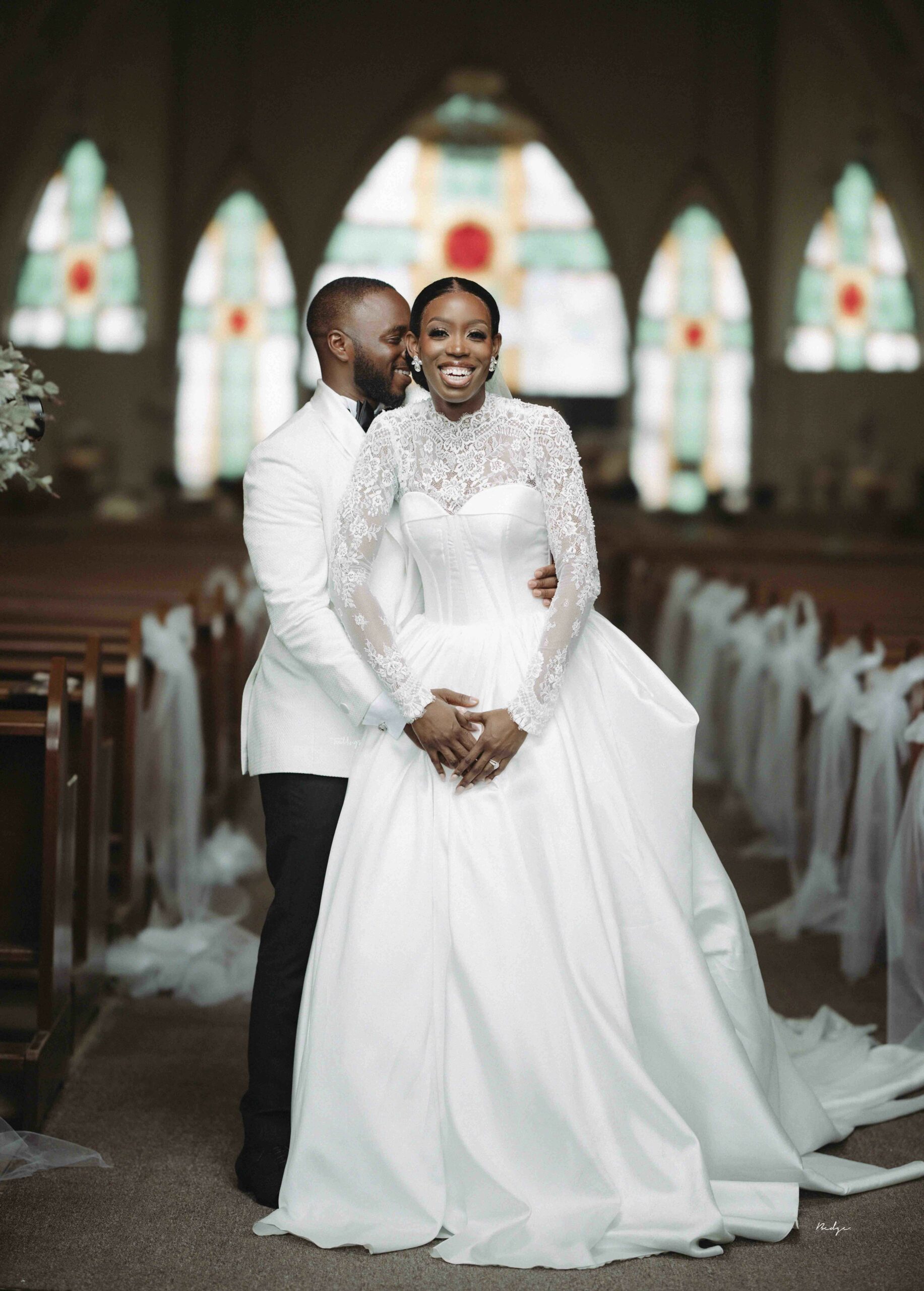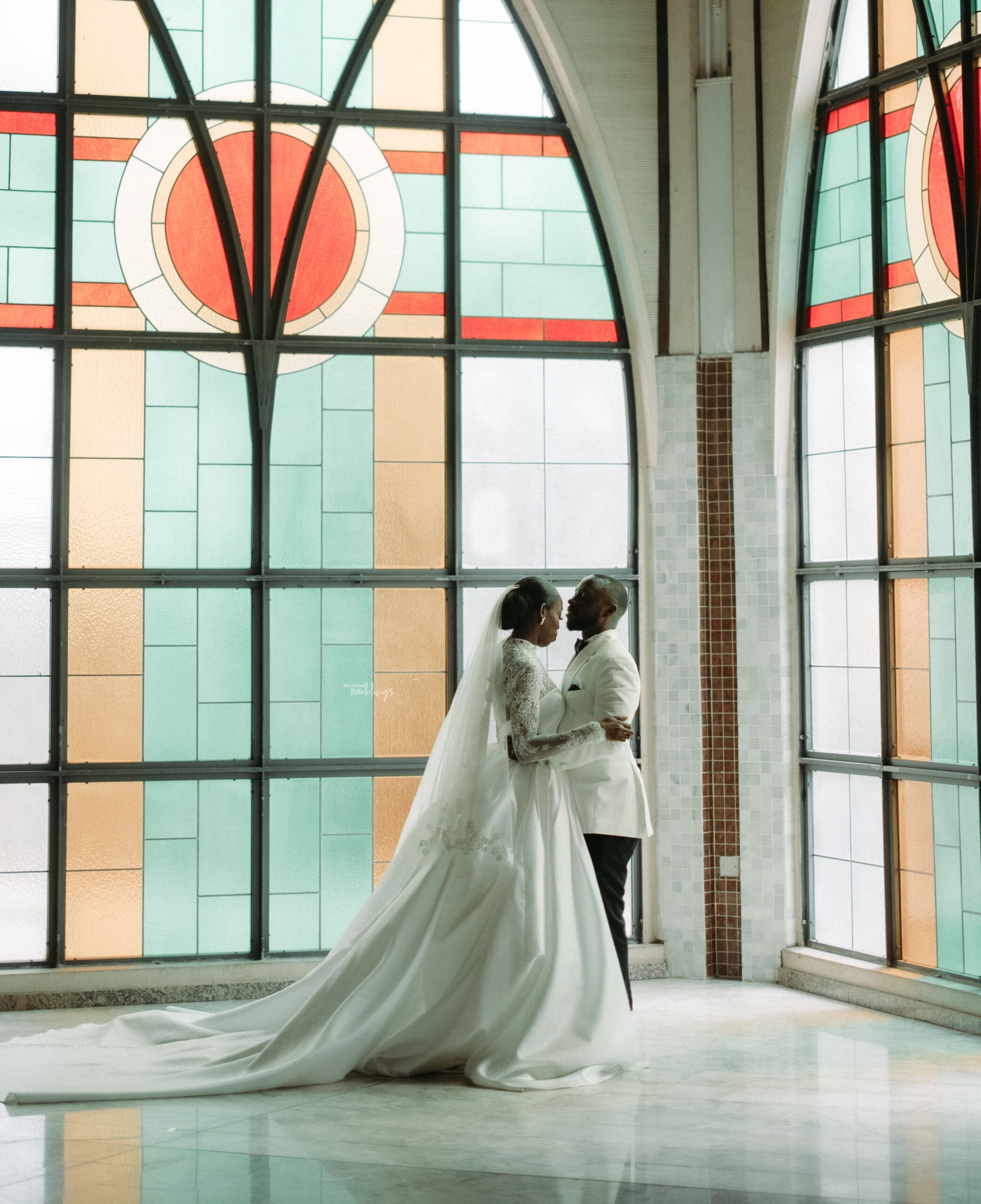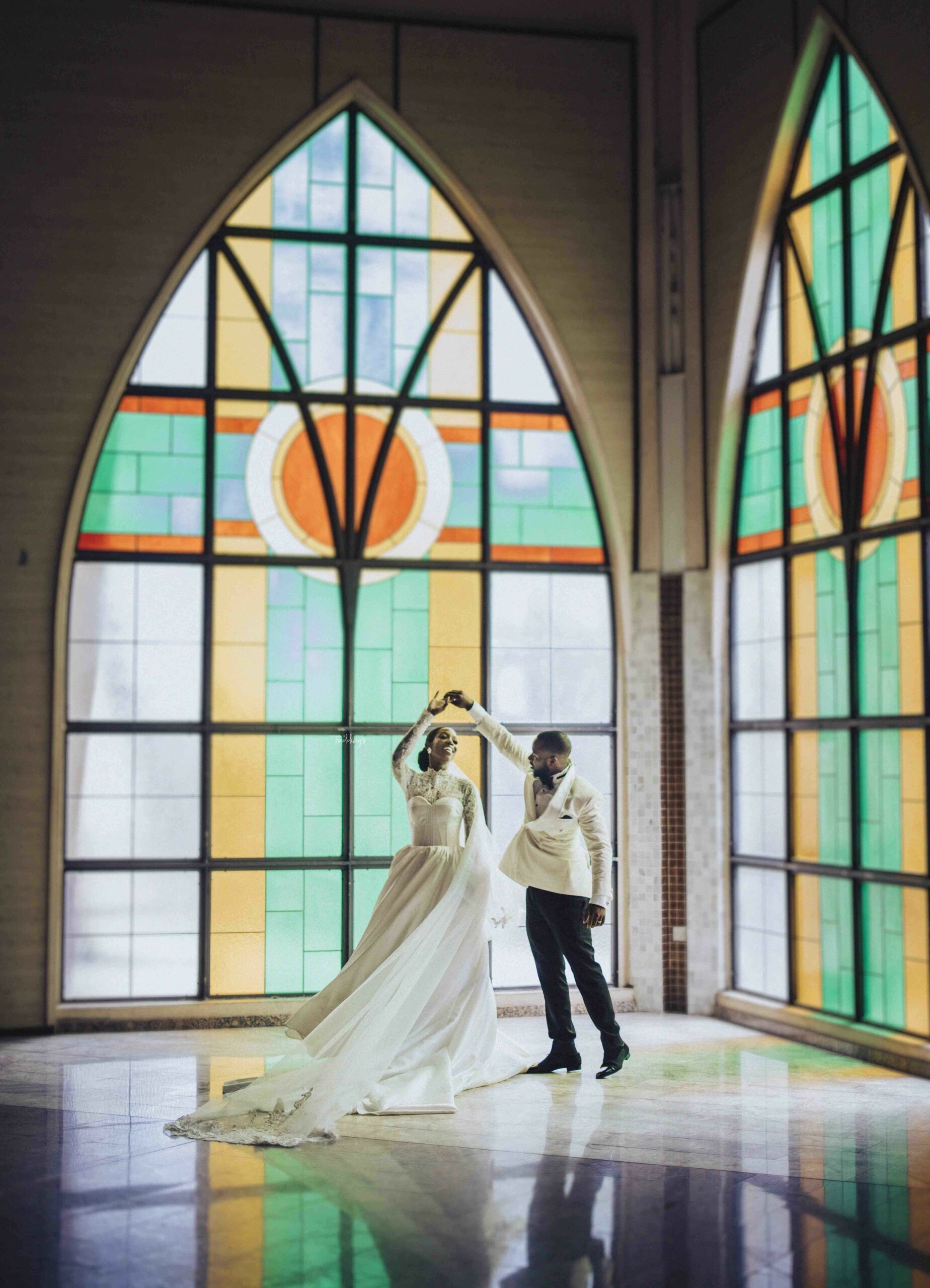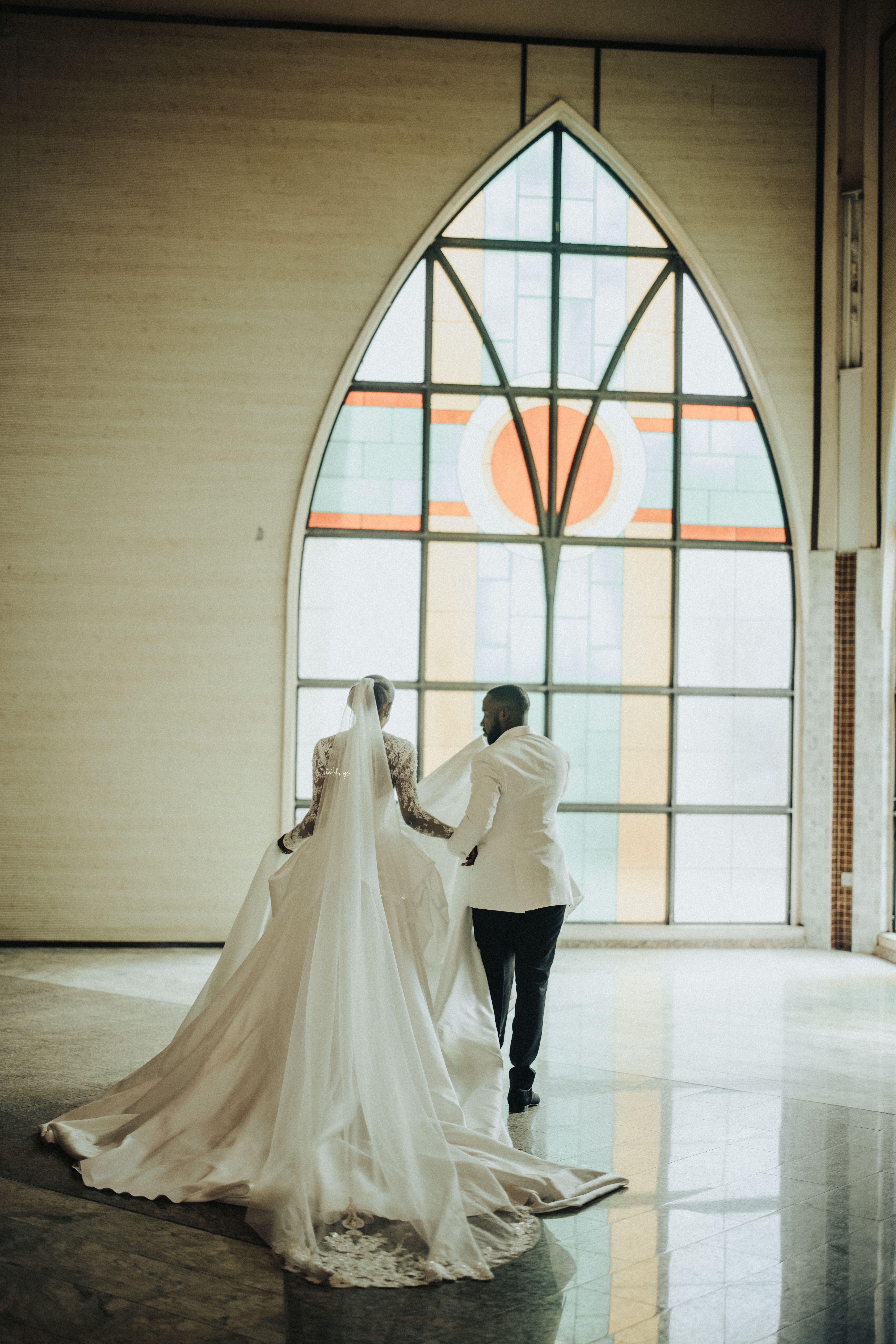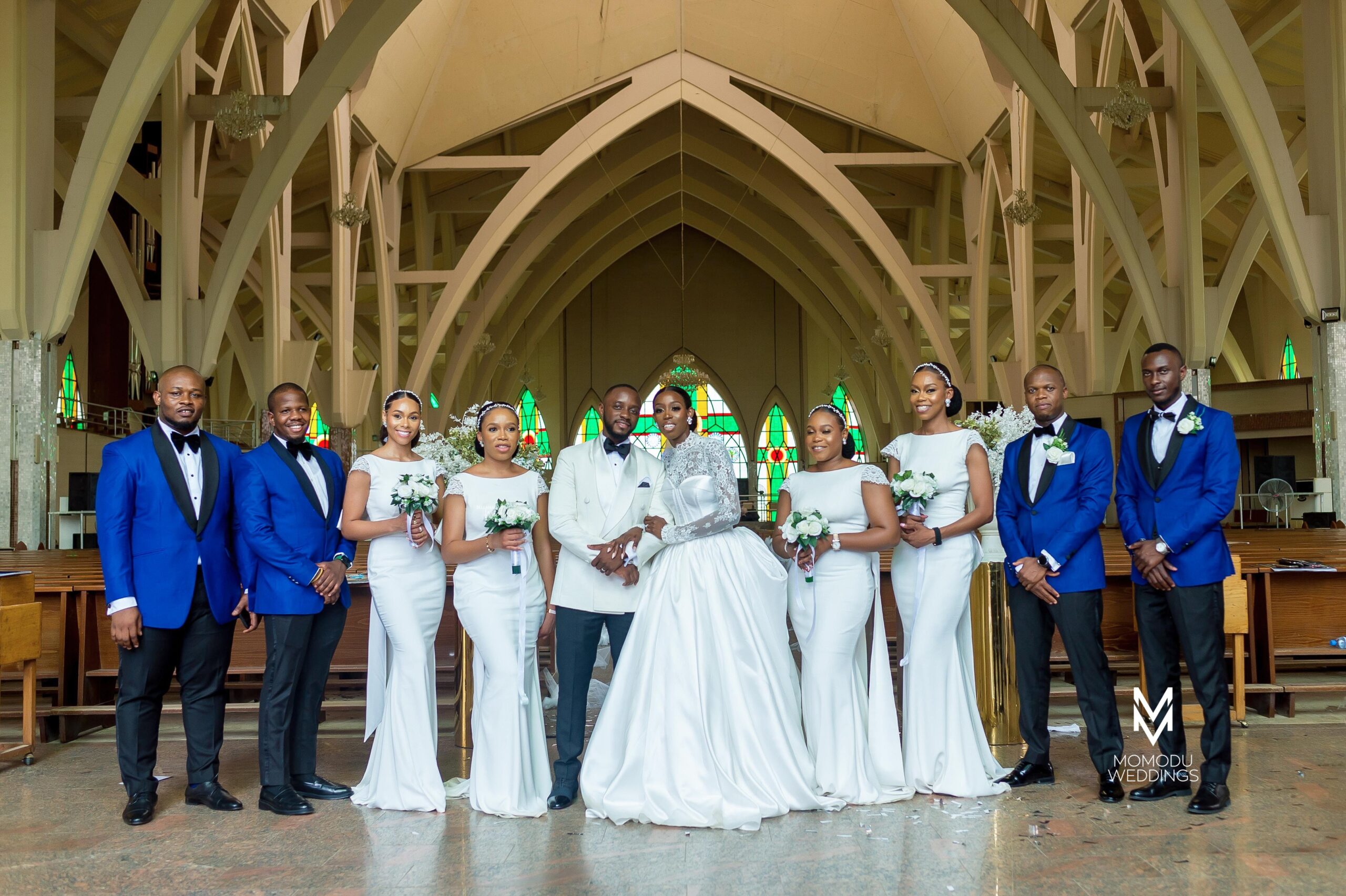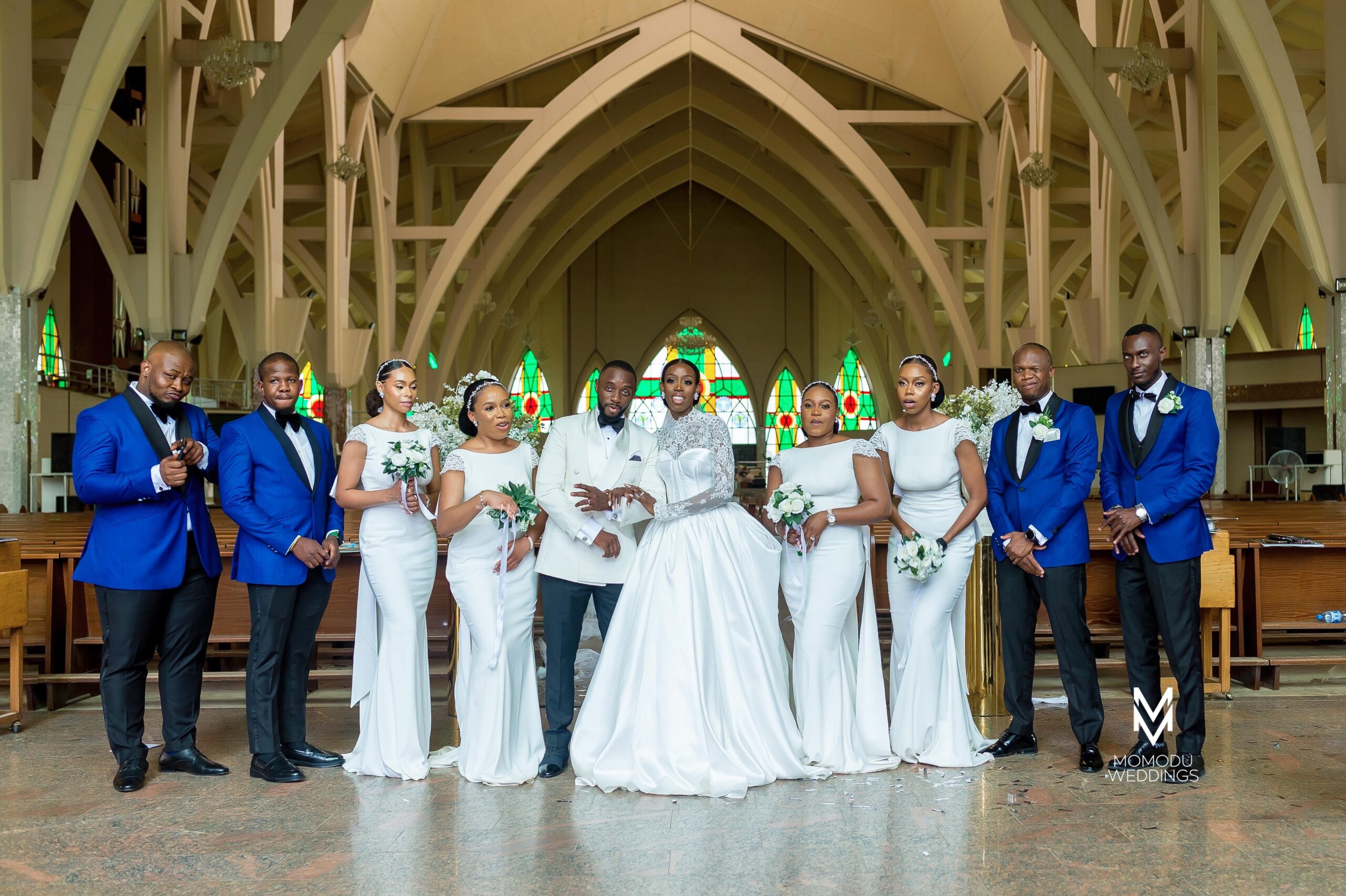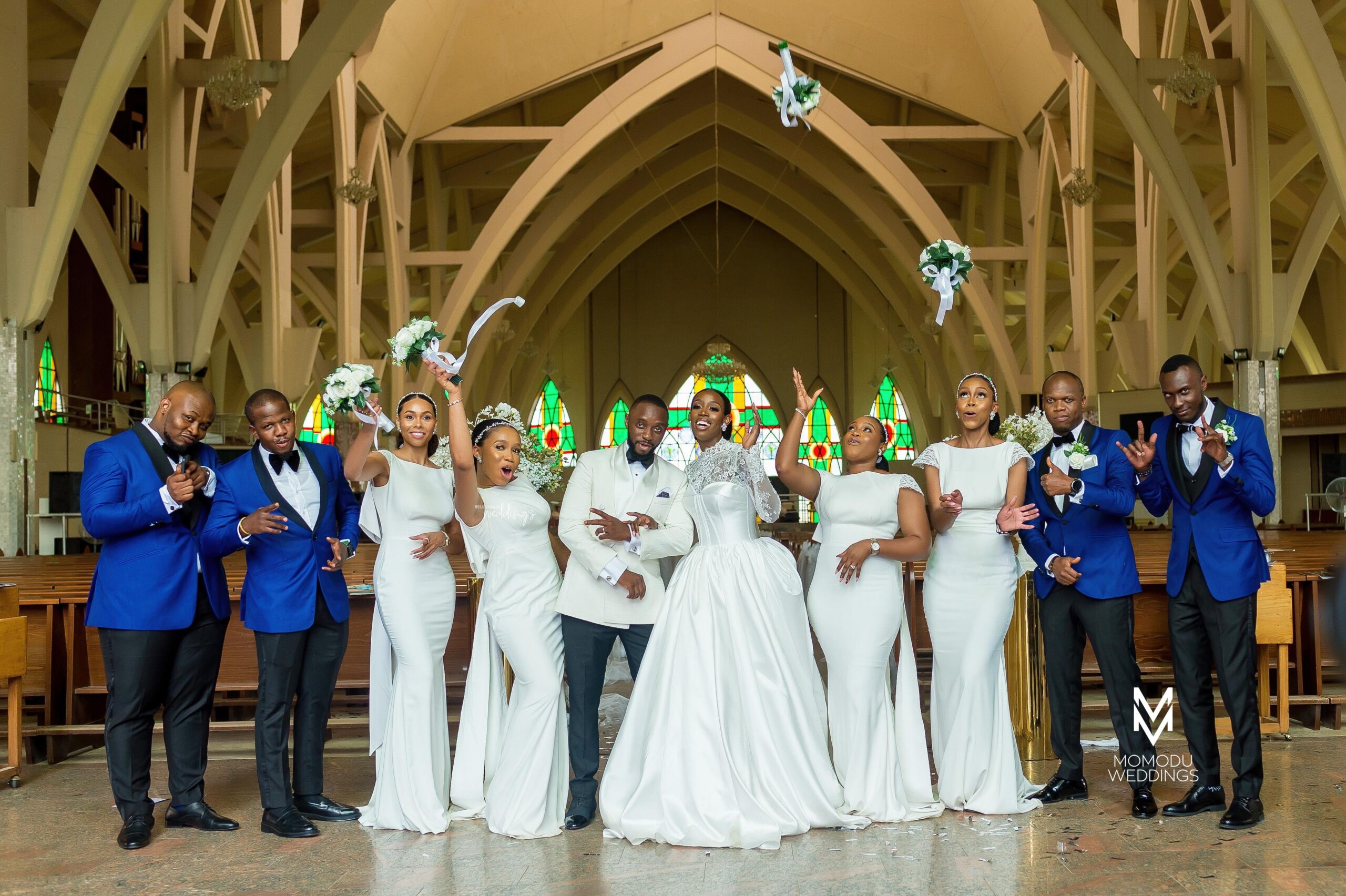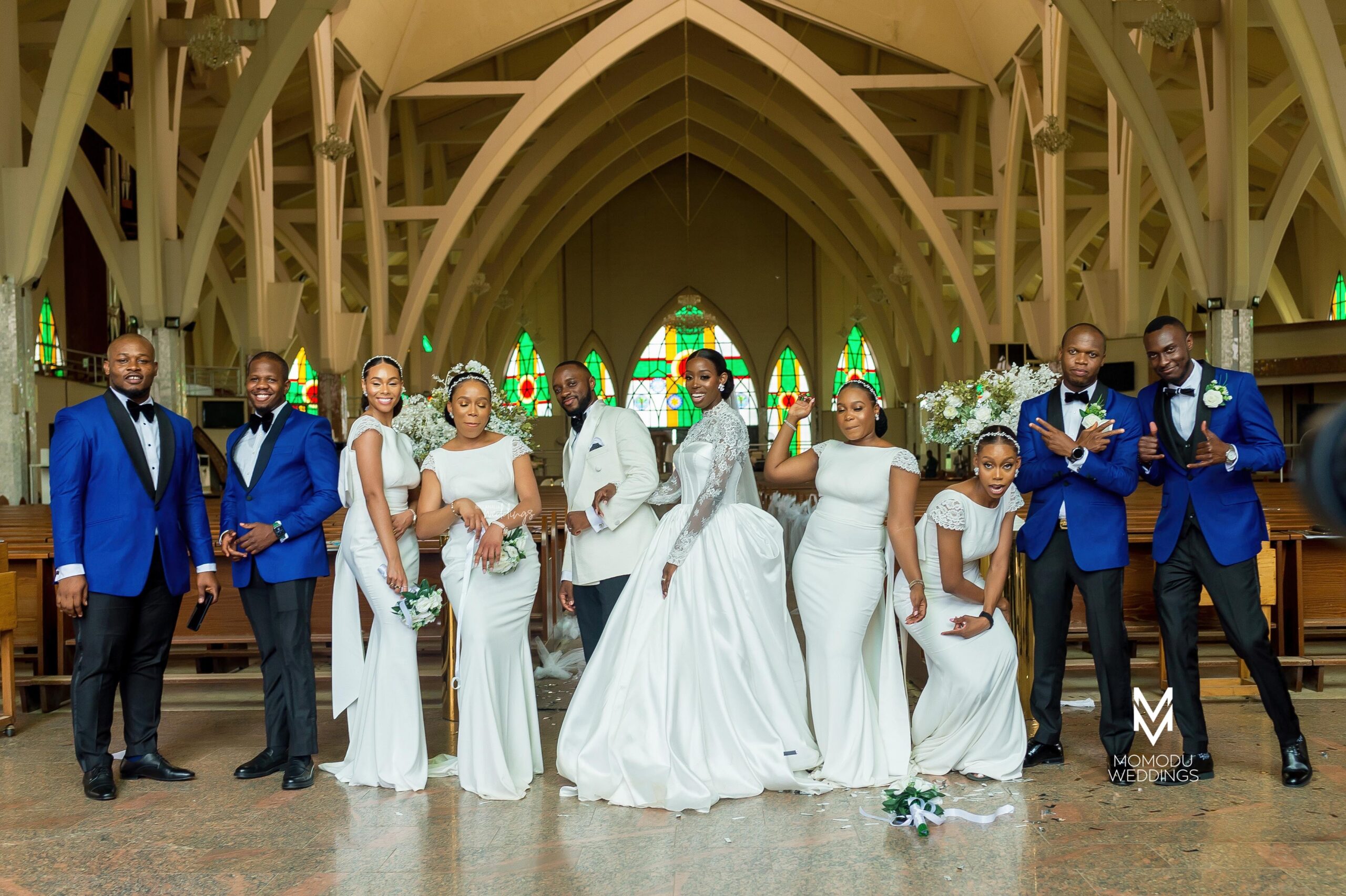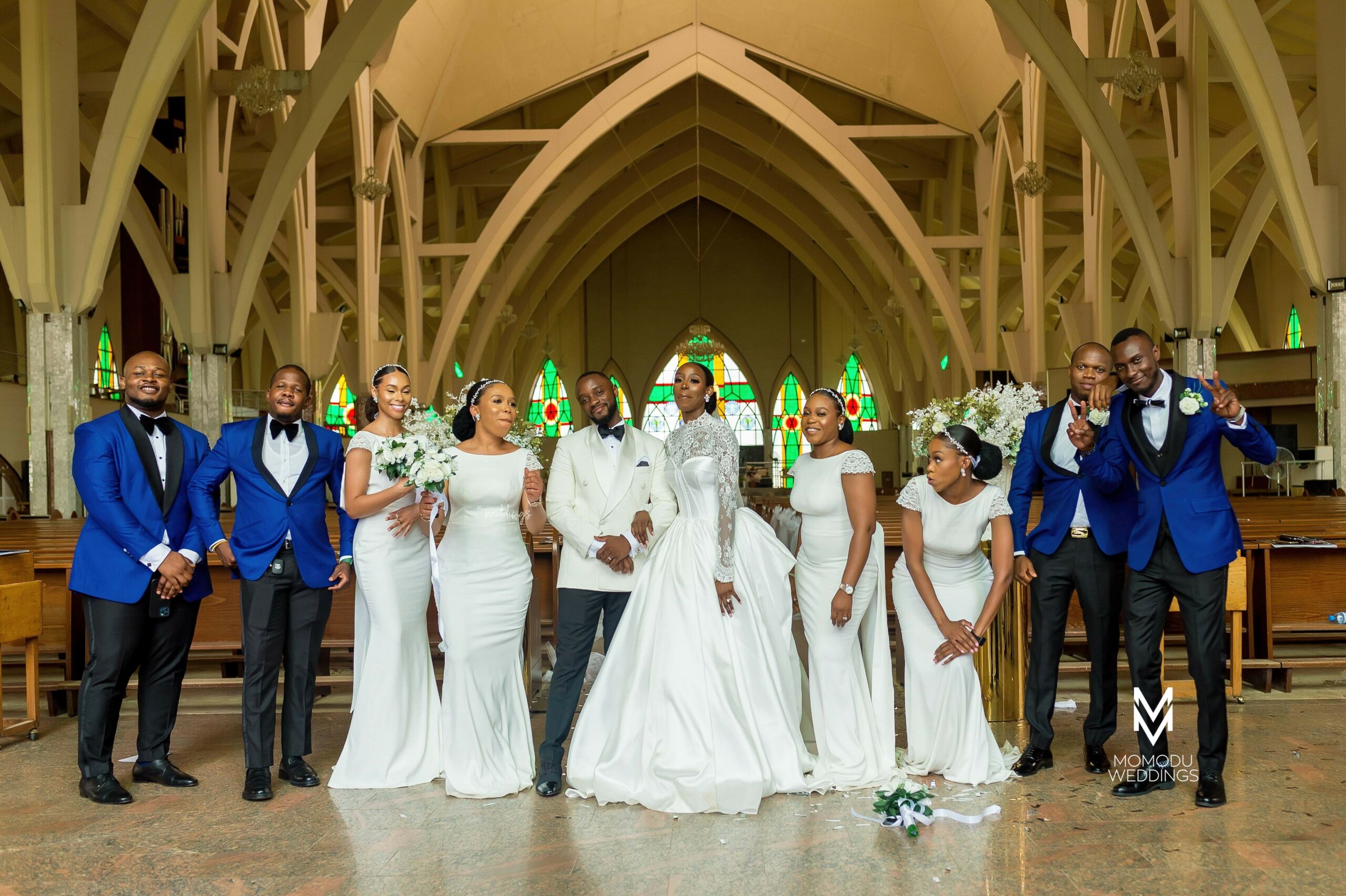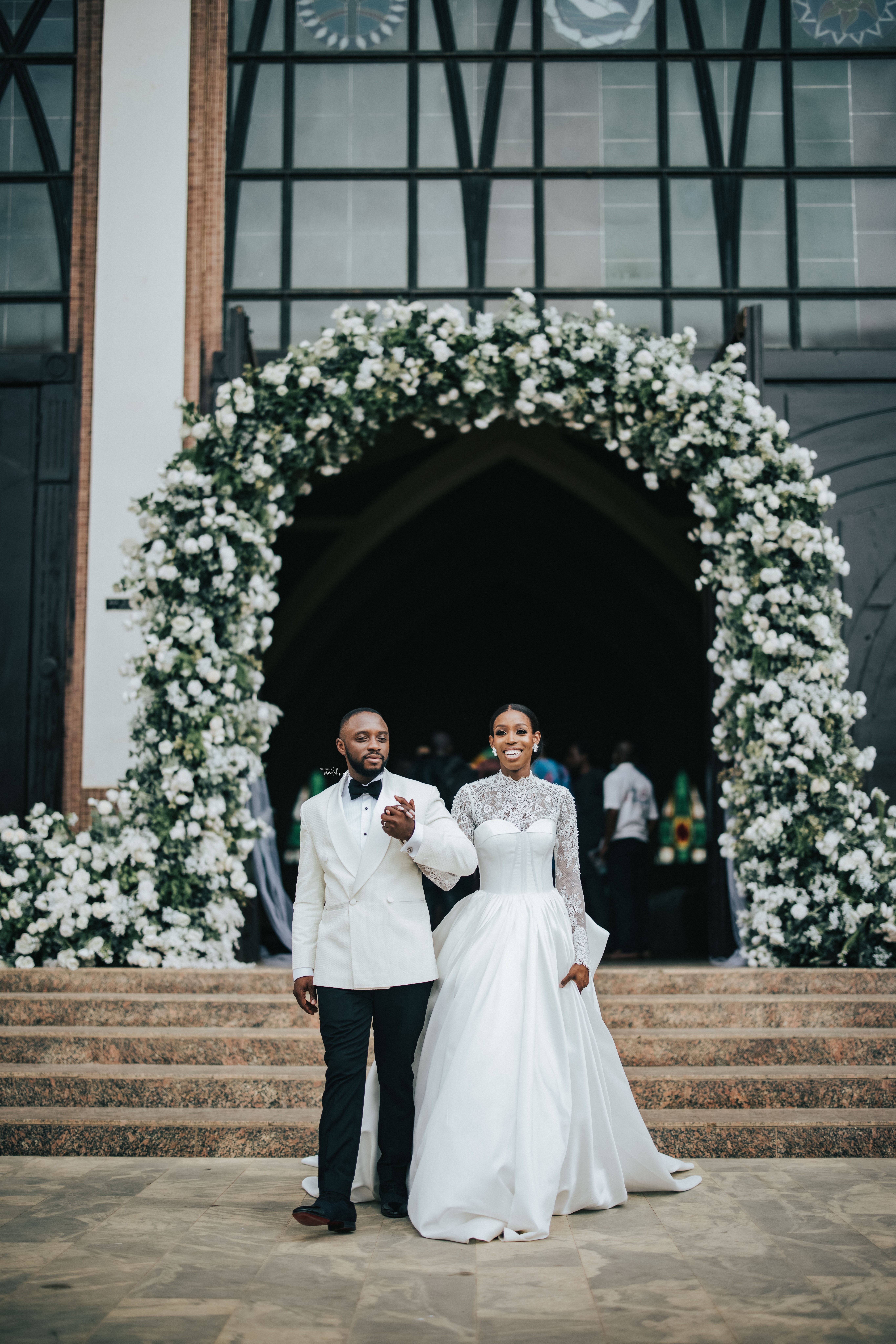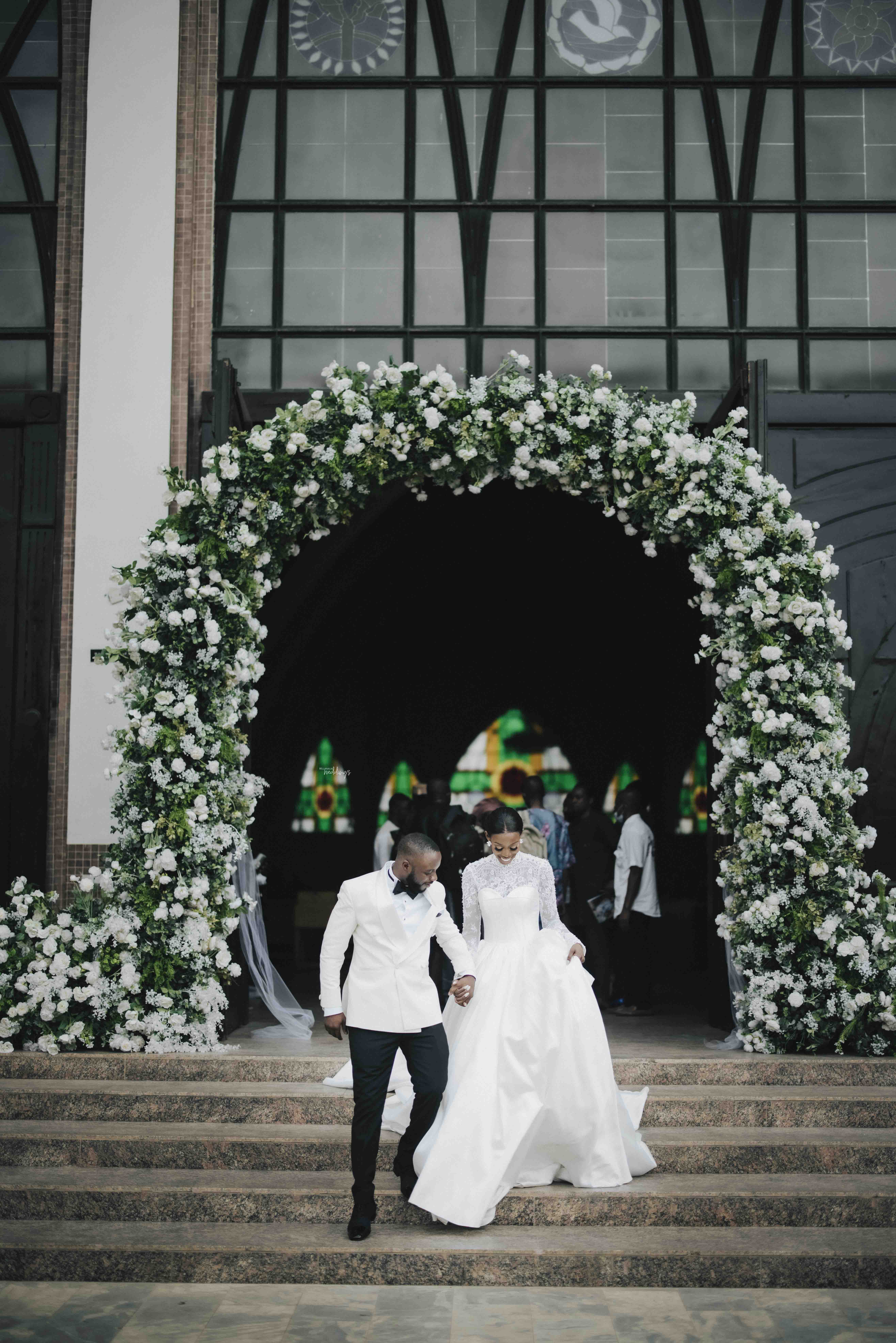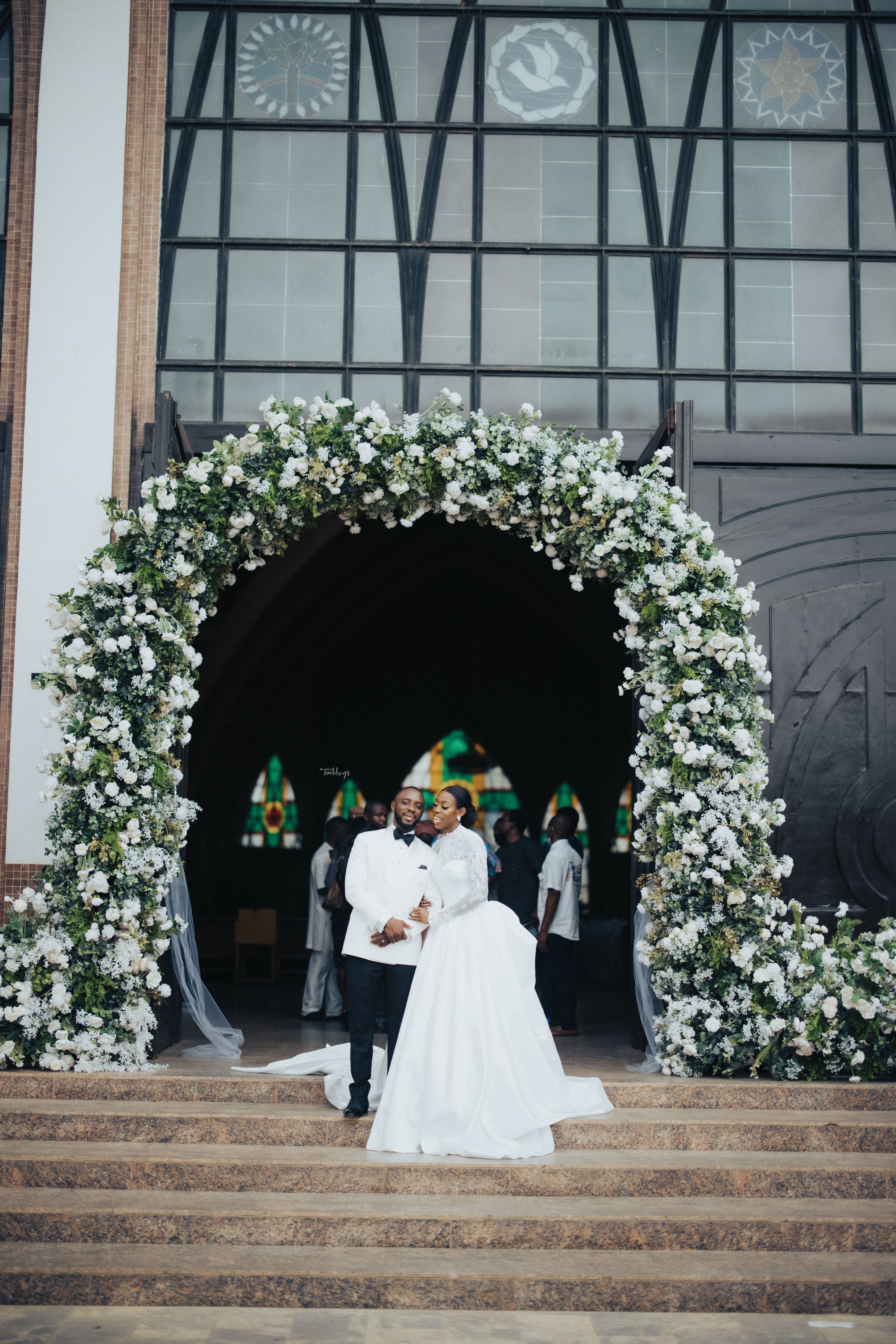 It's reception time!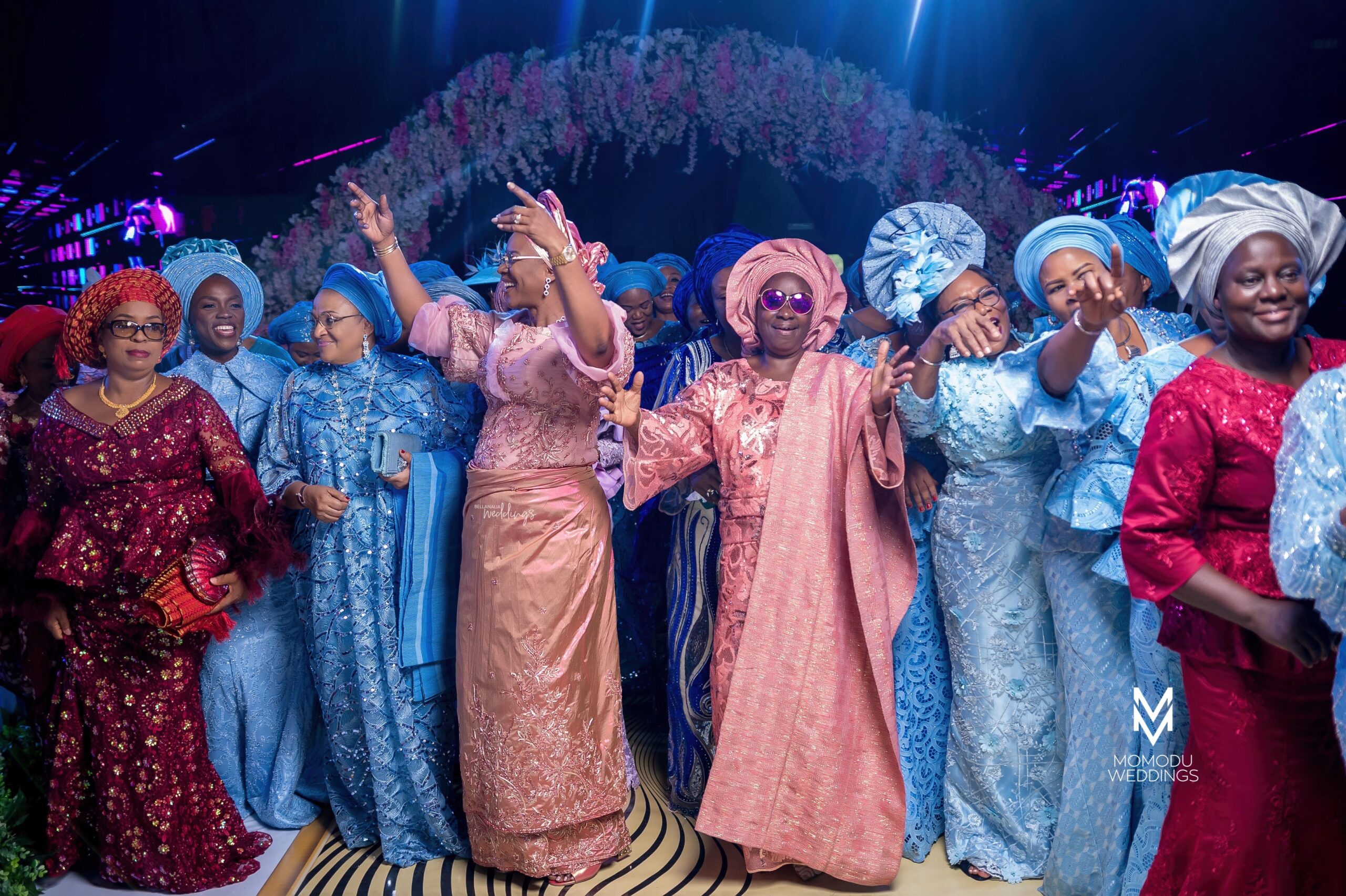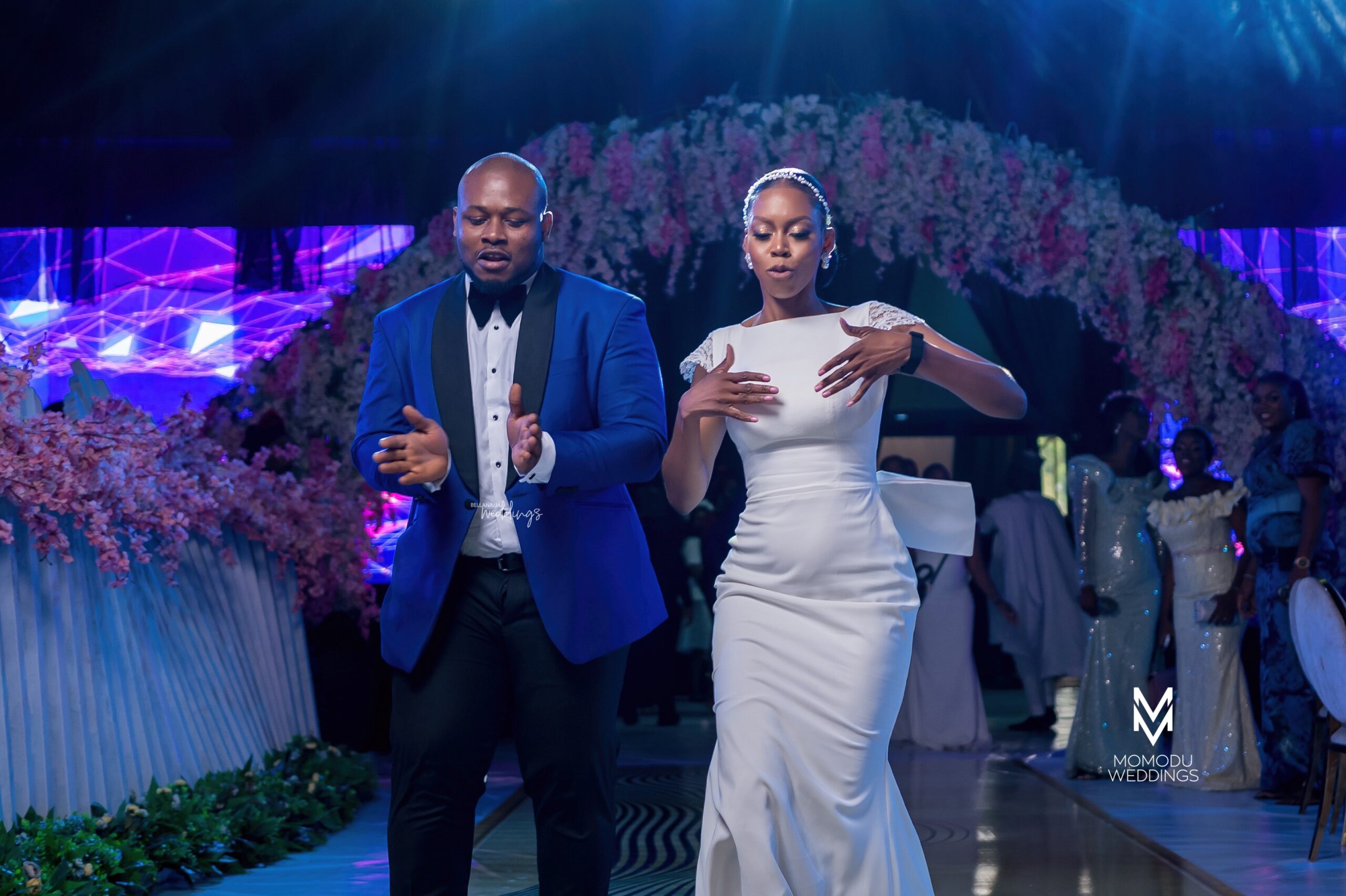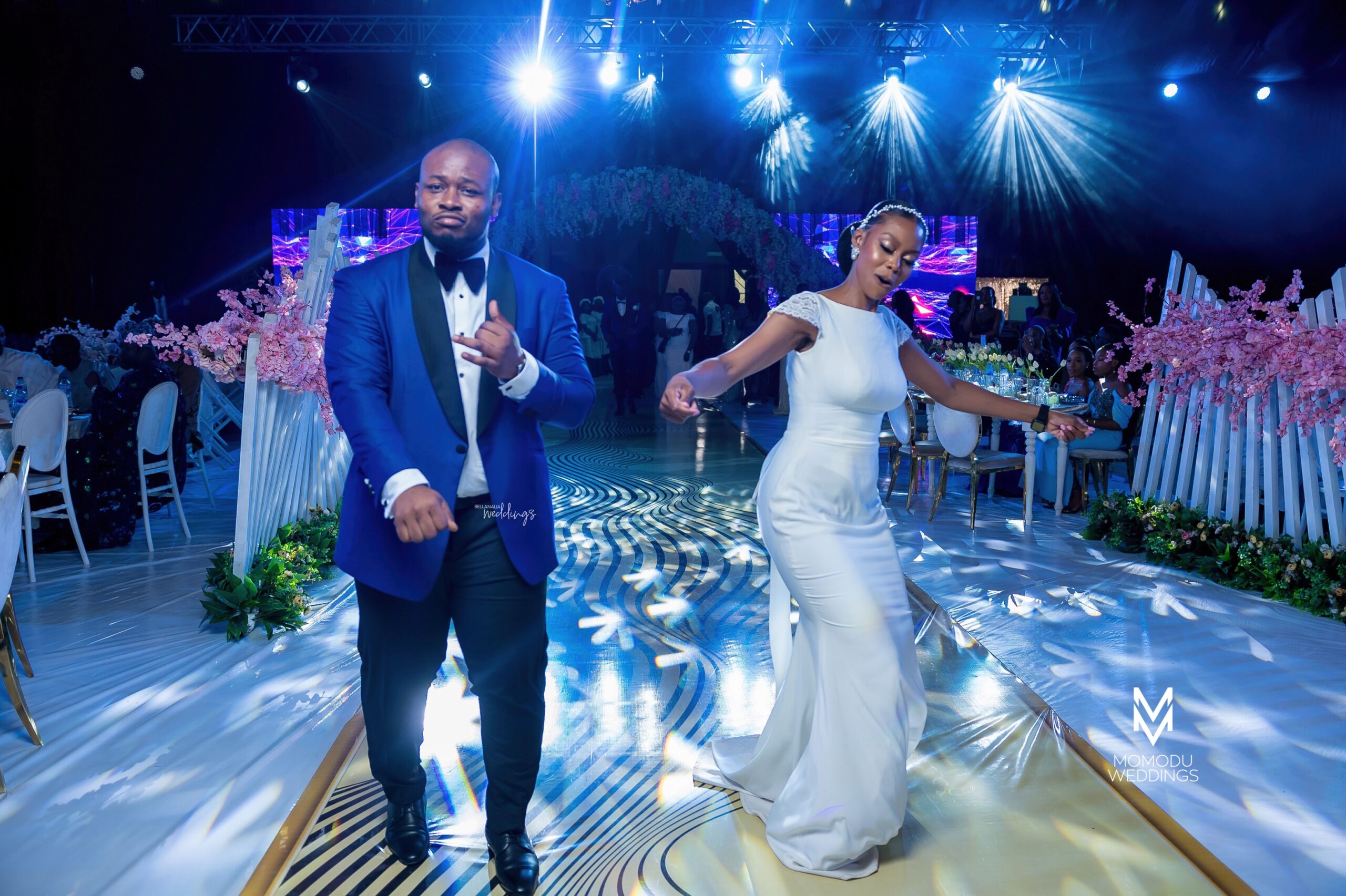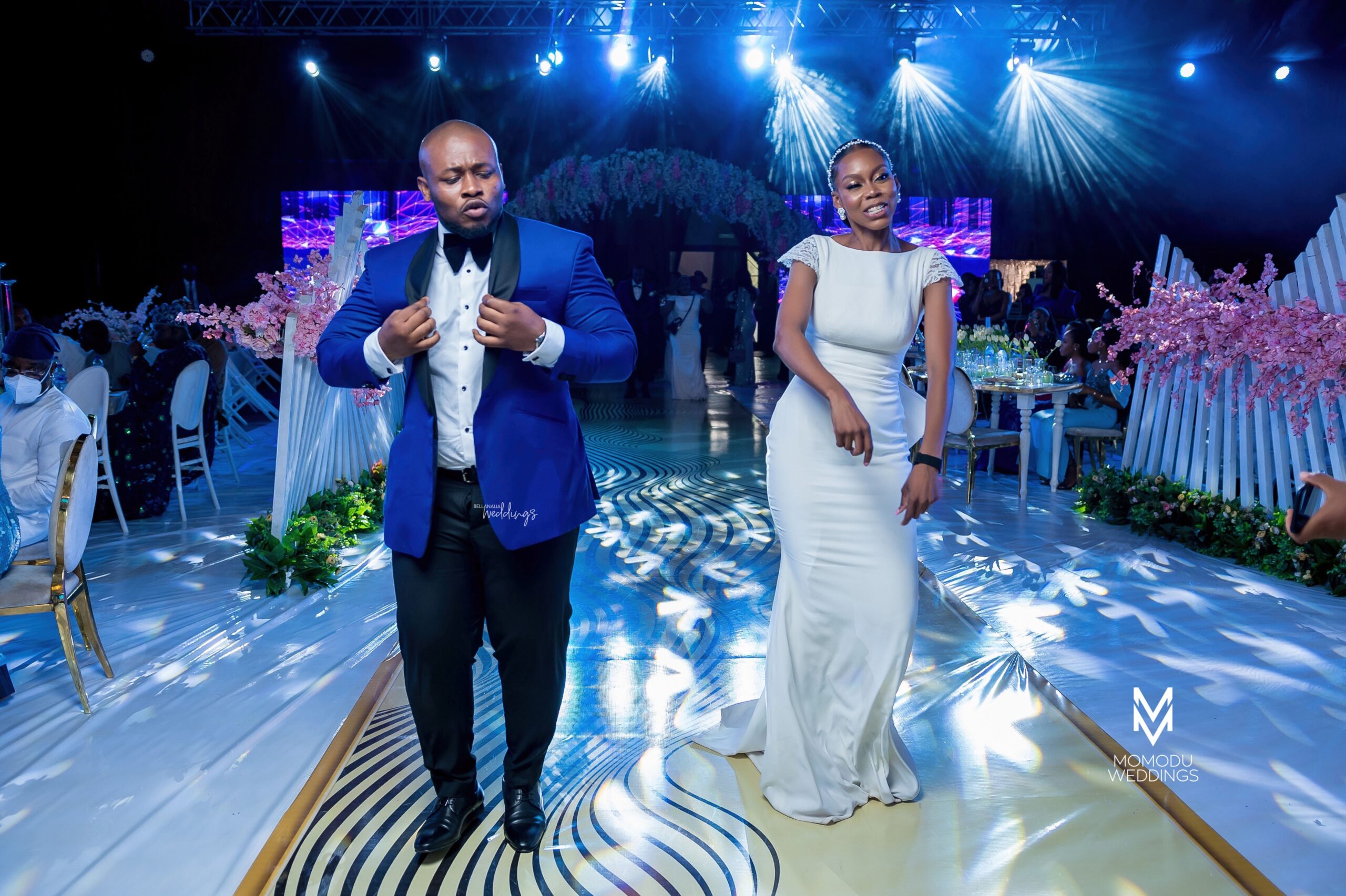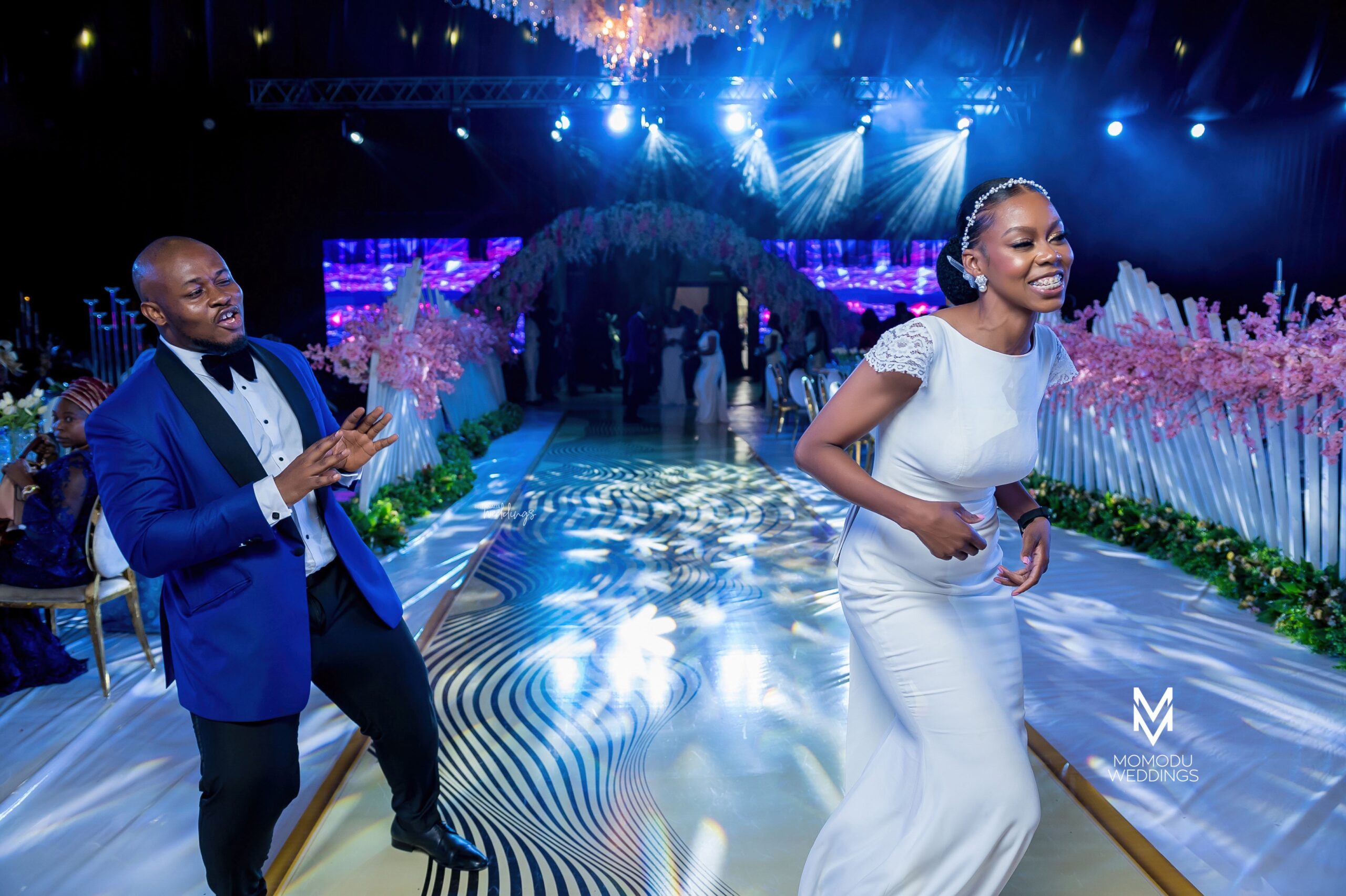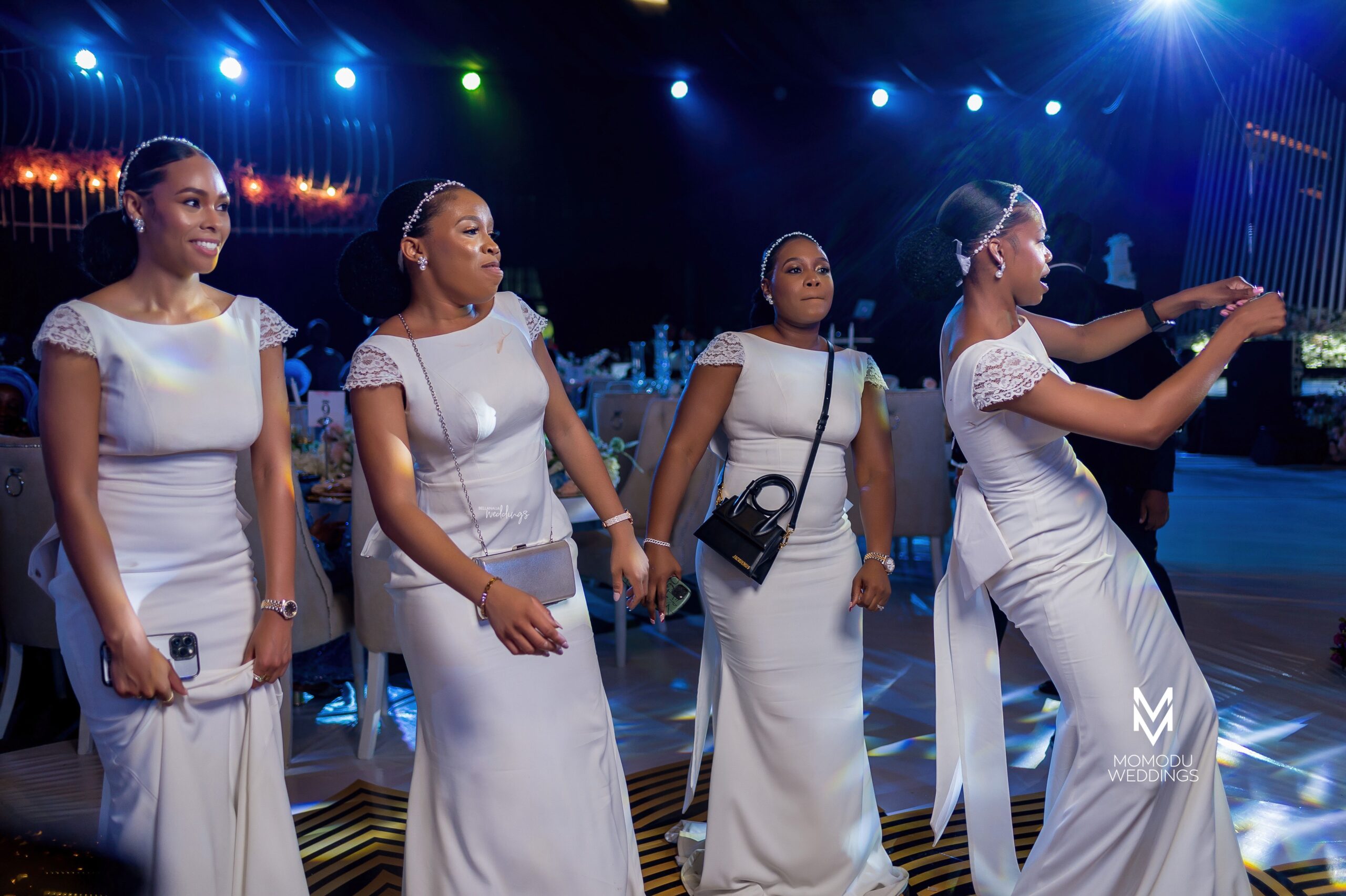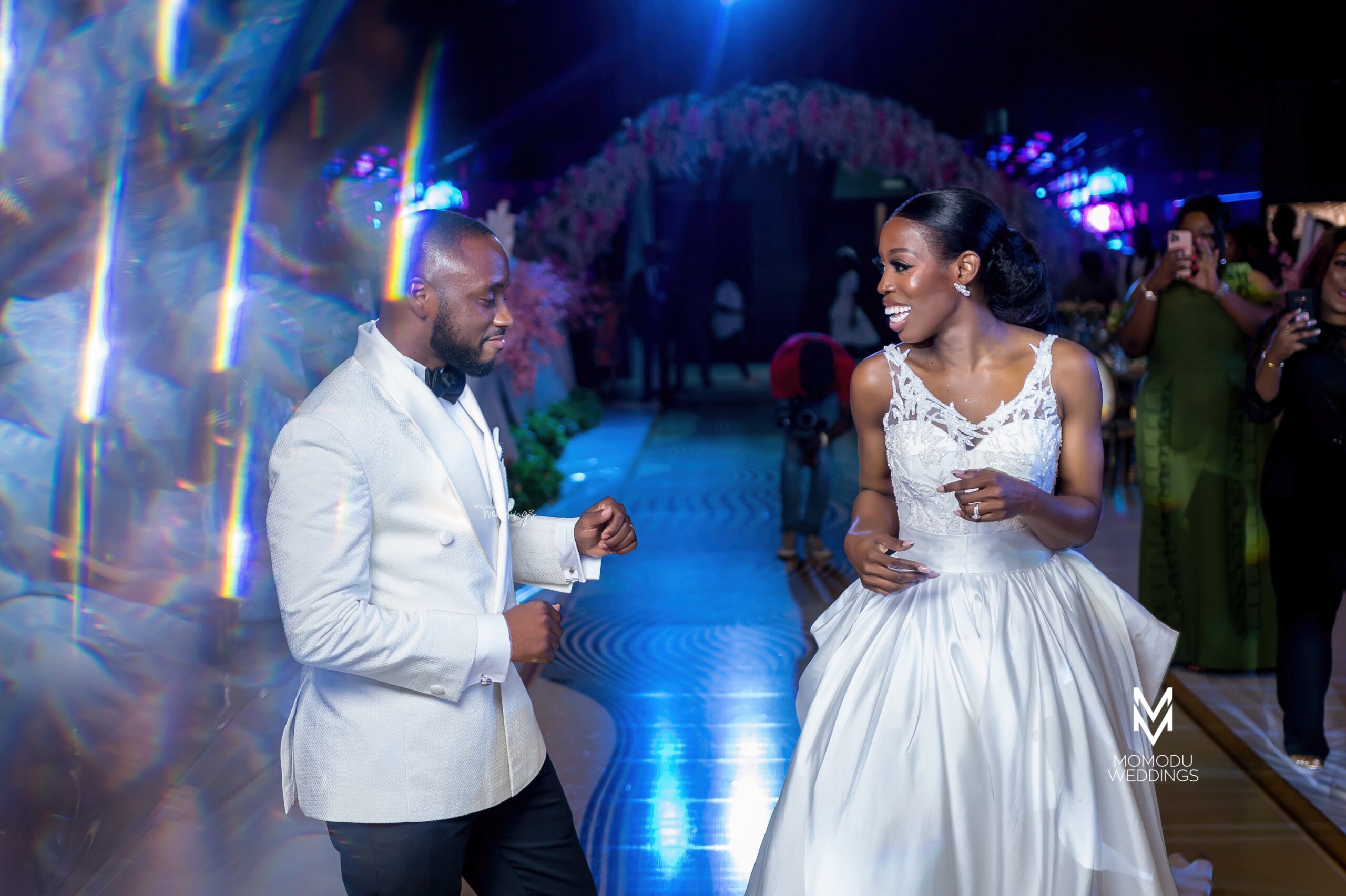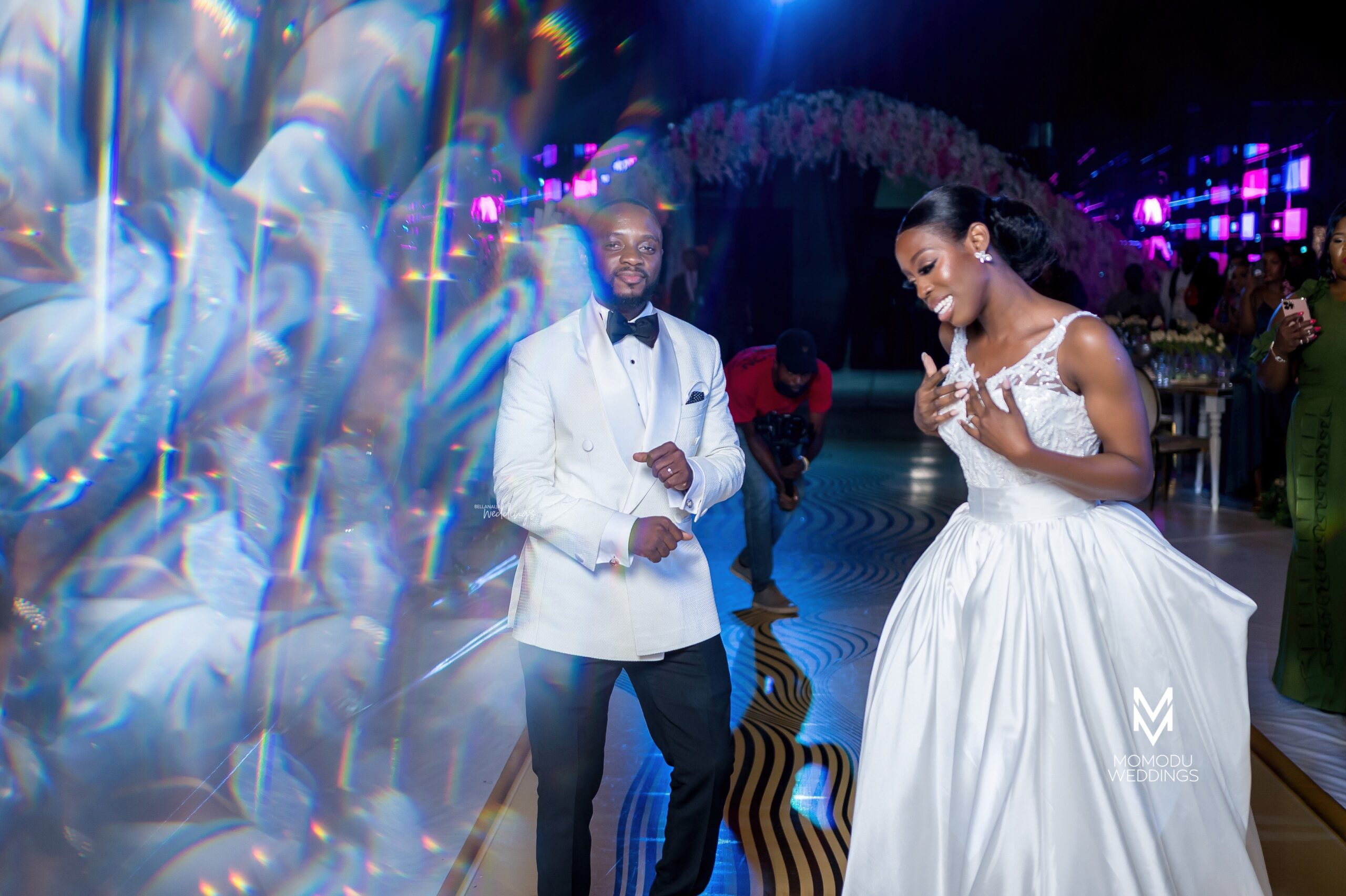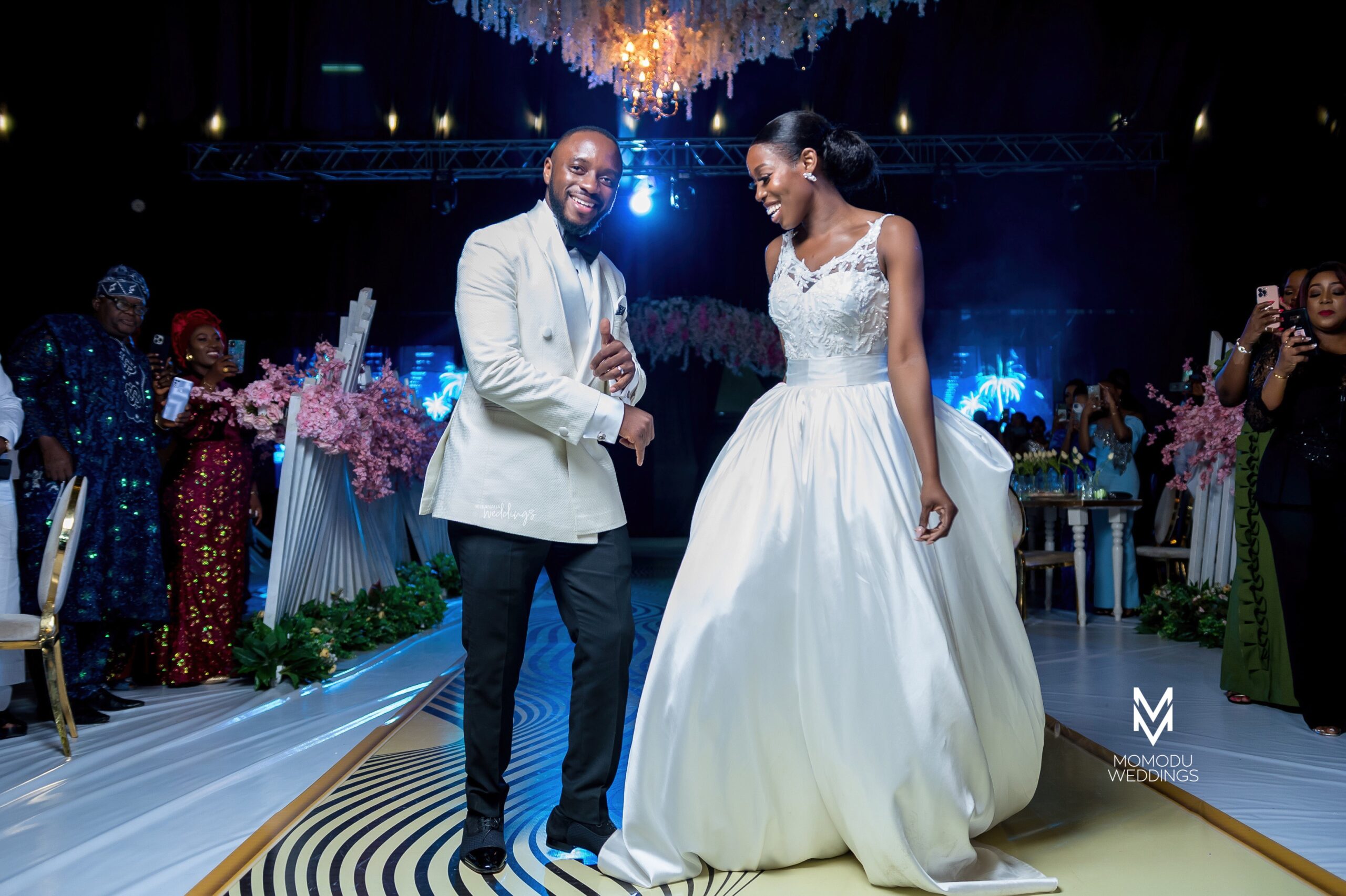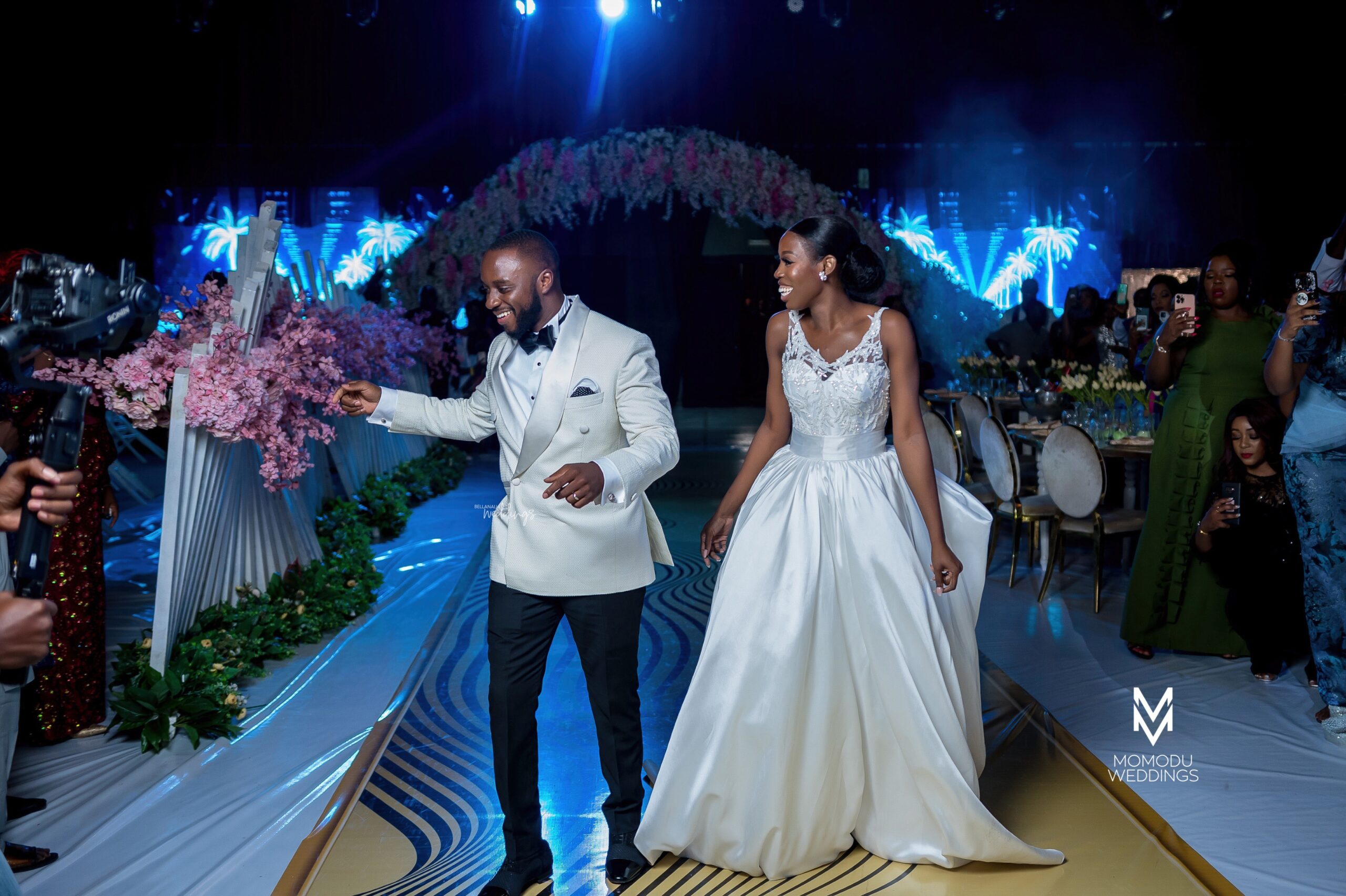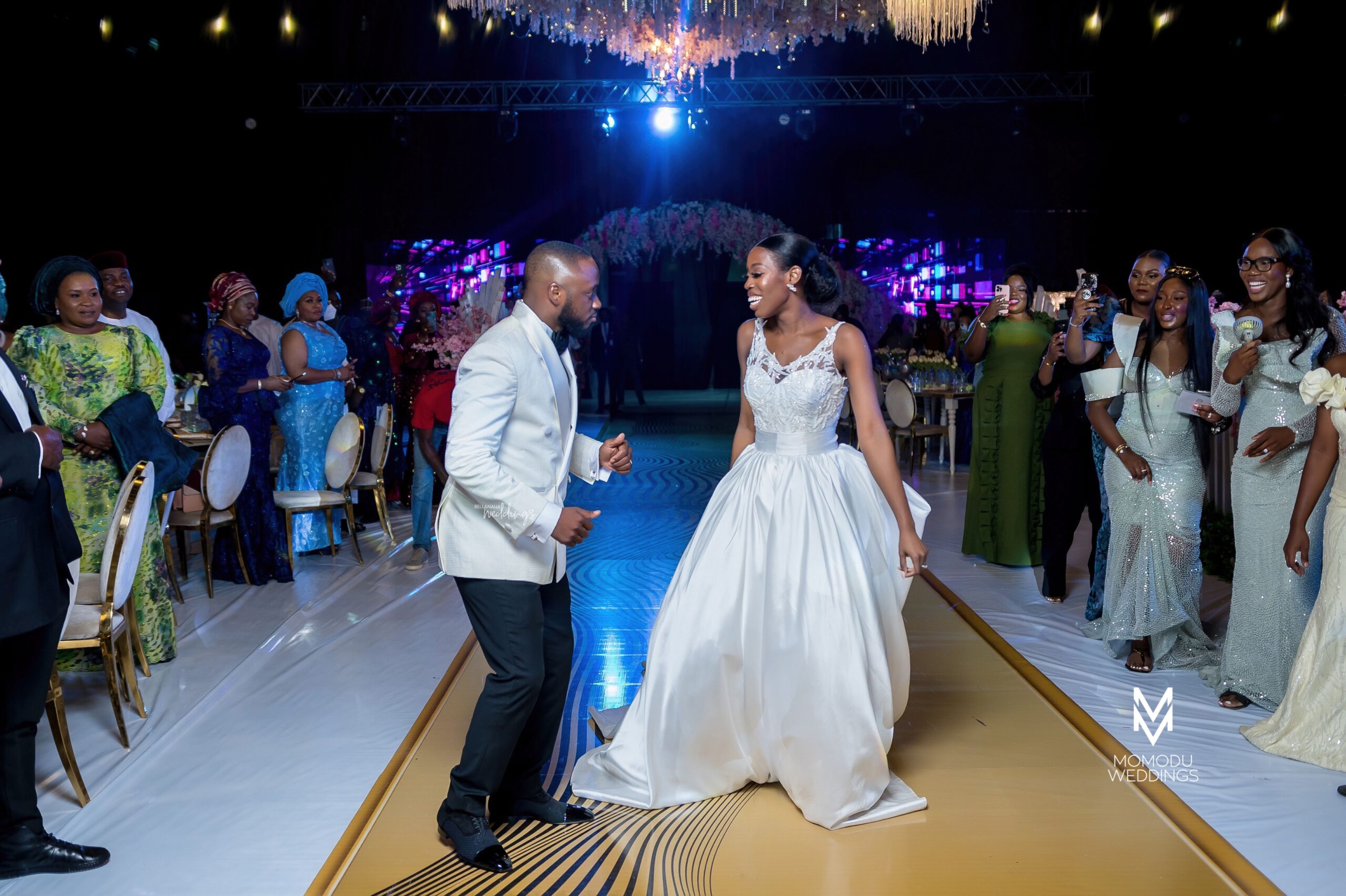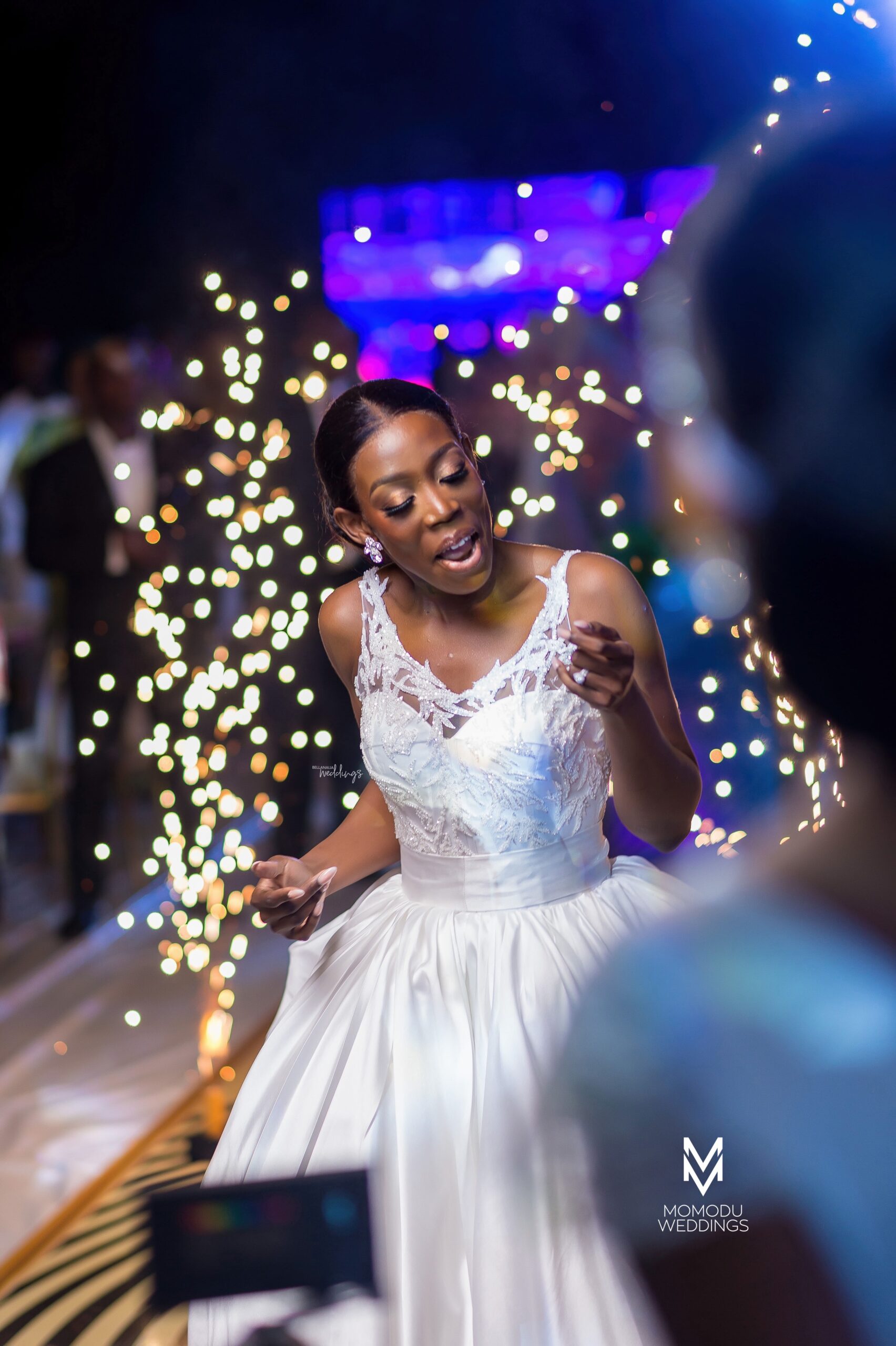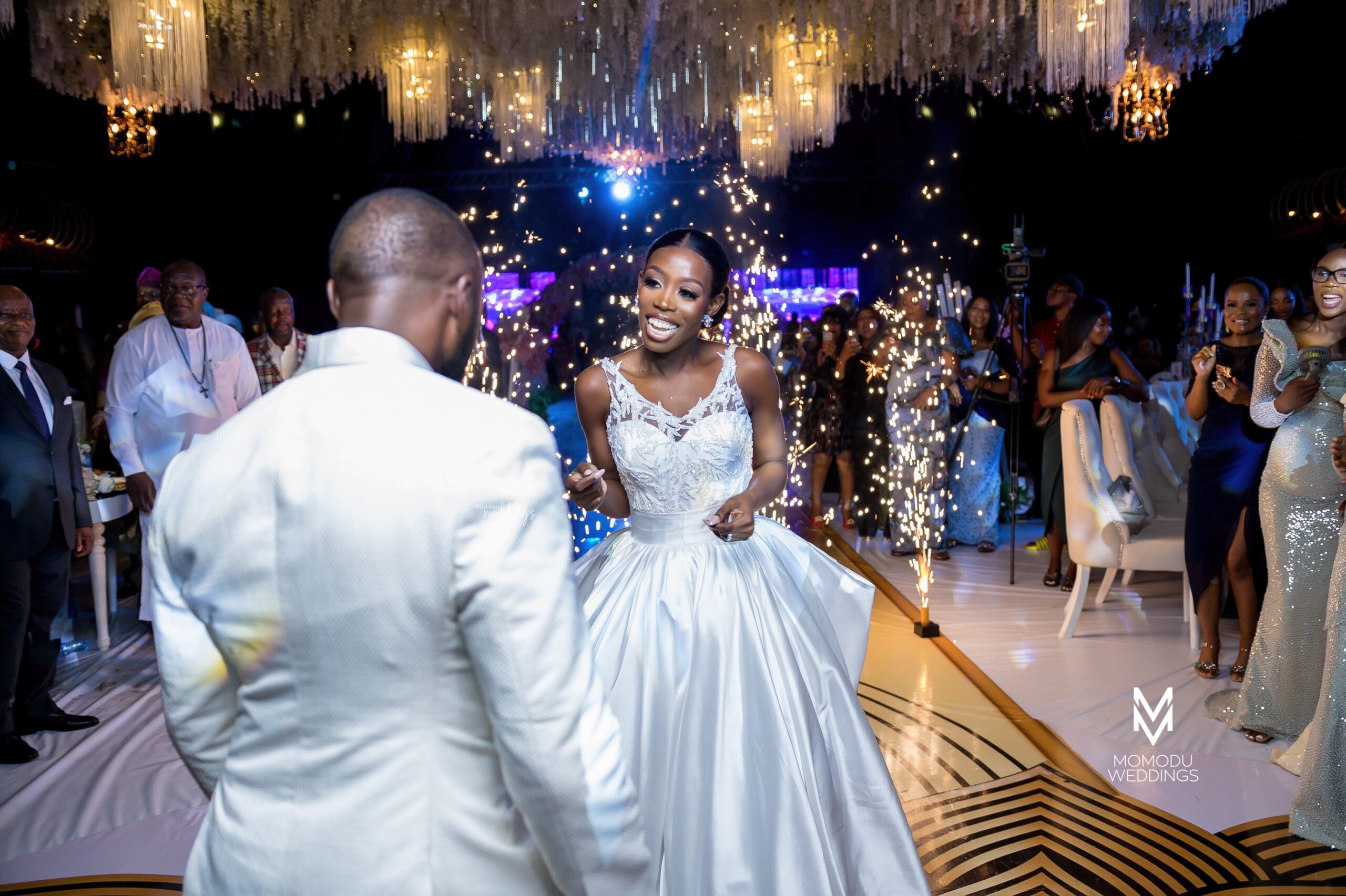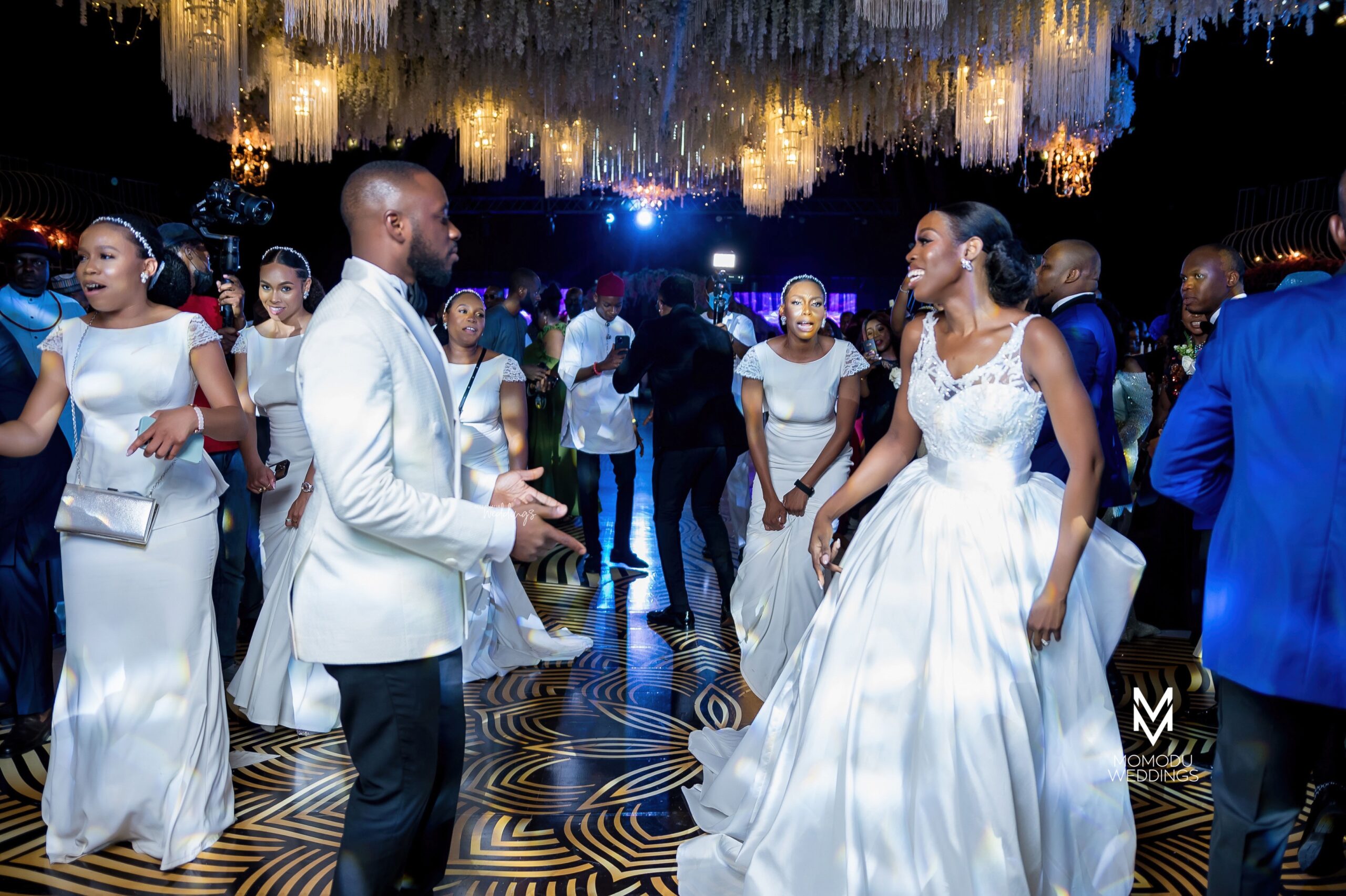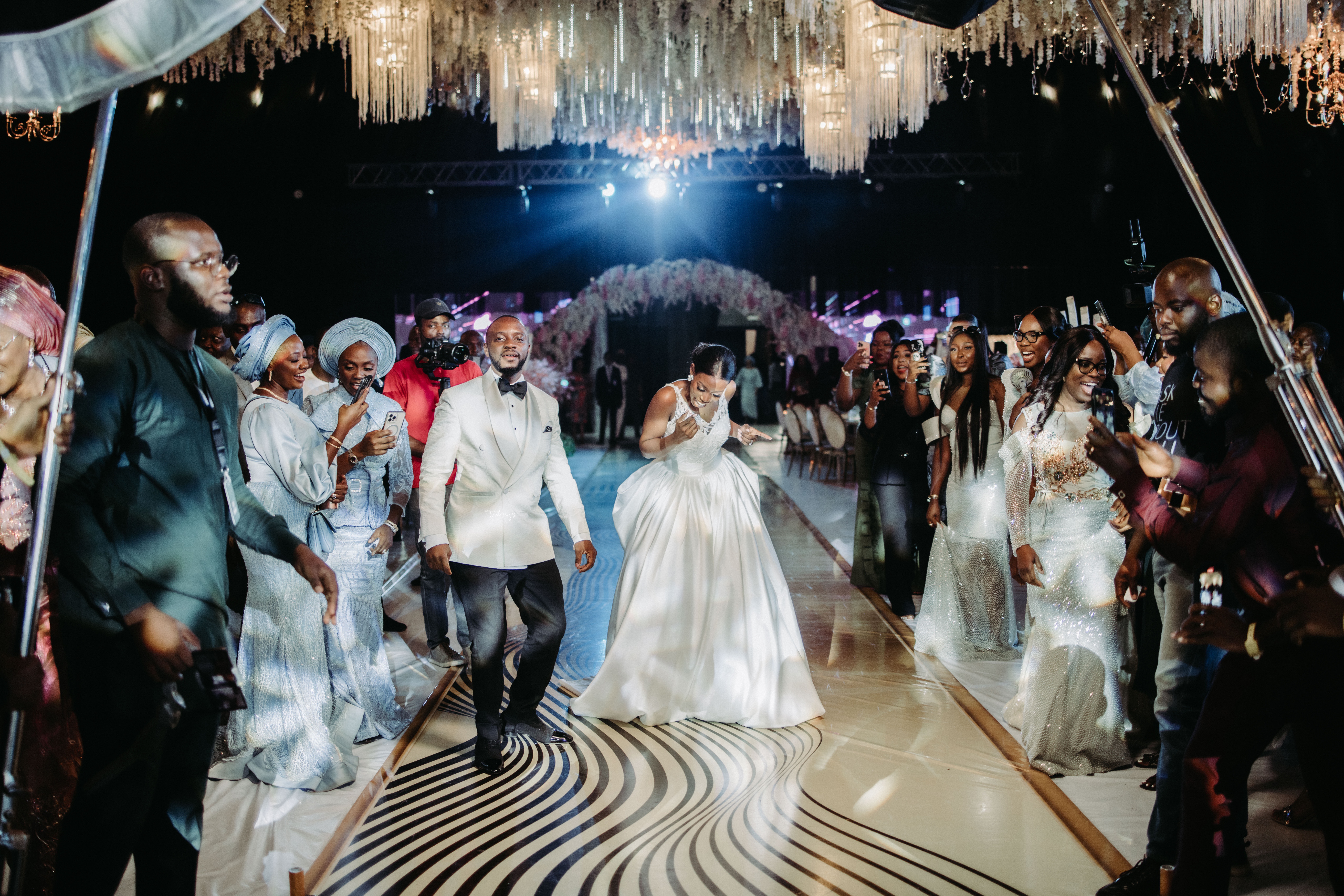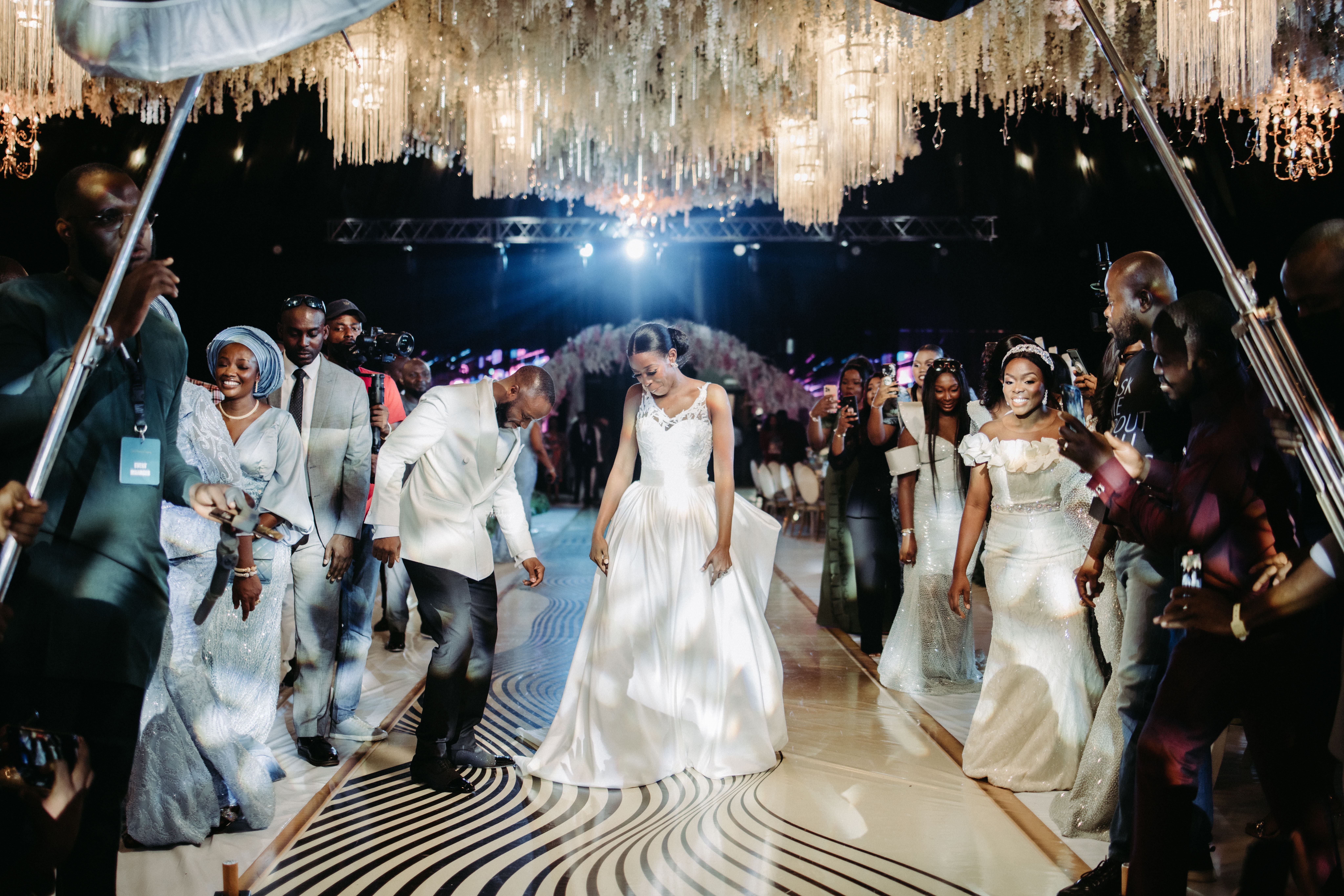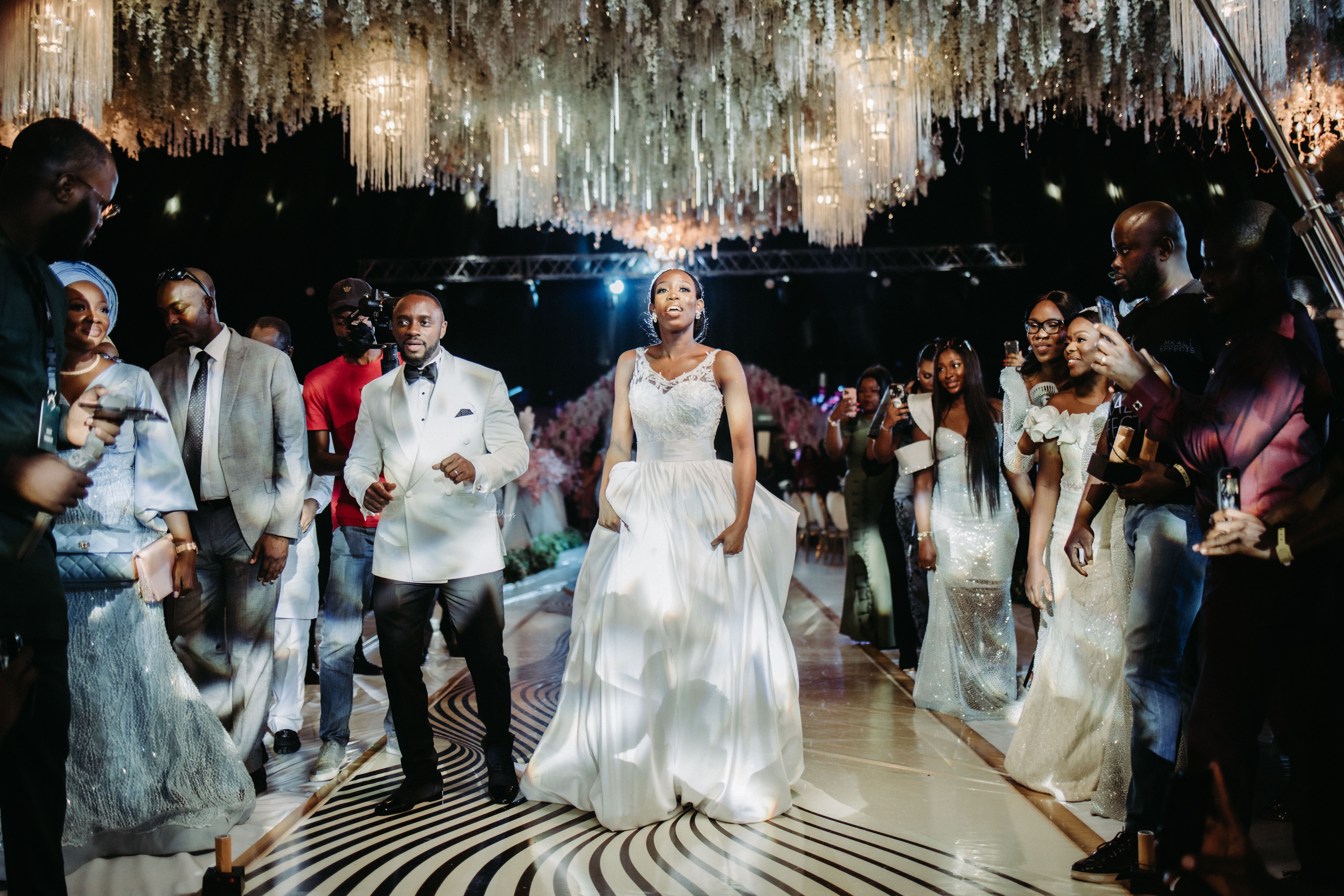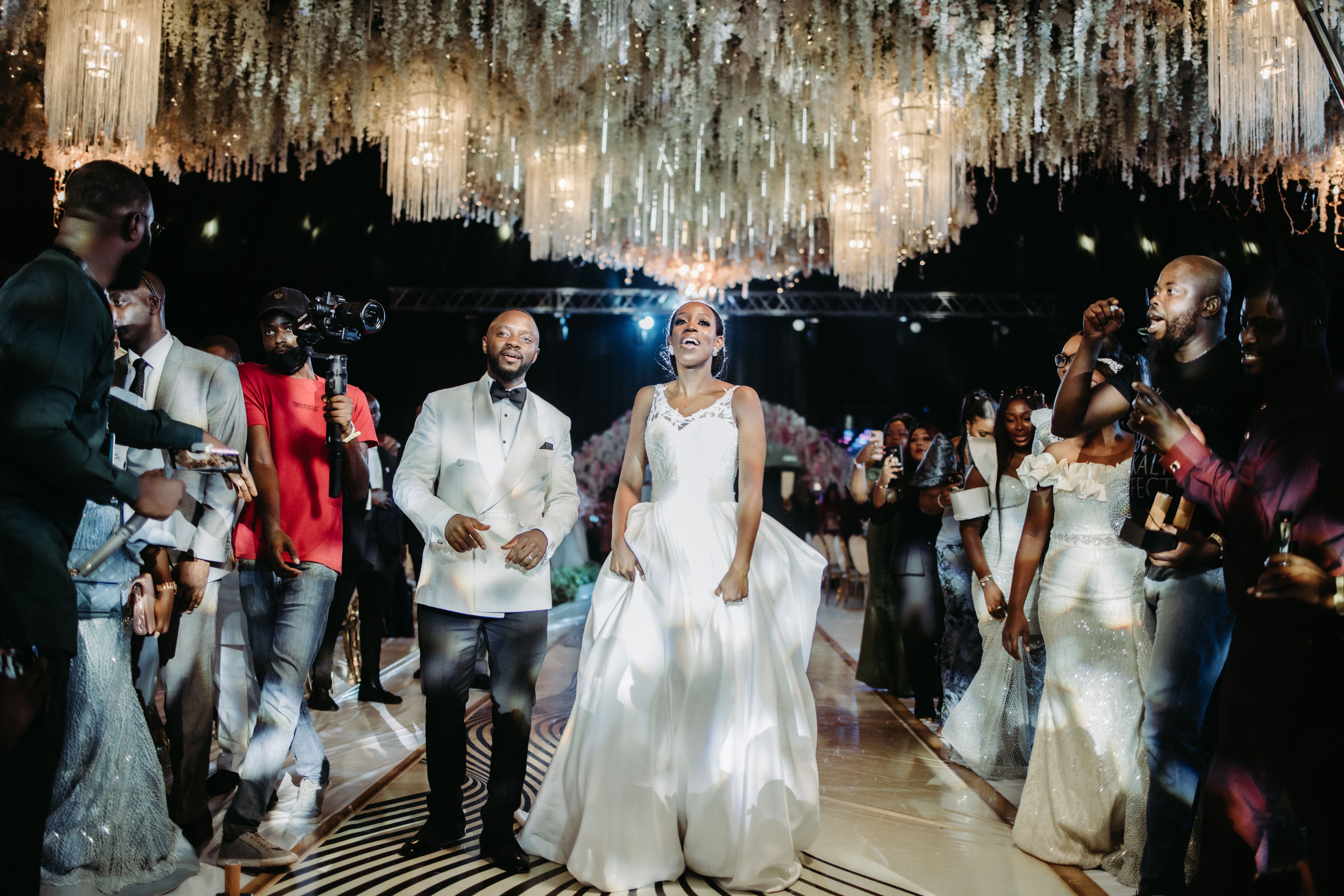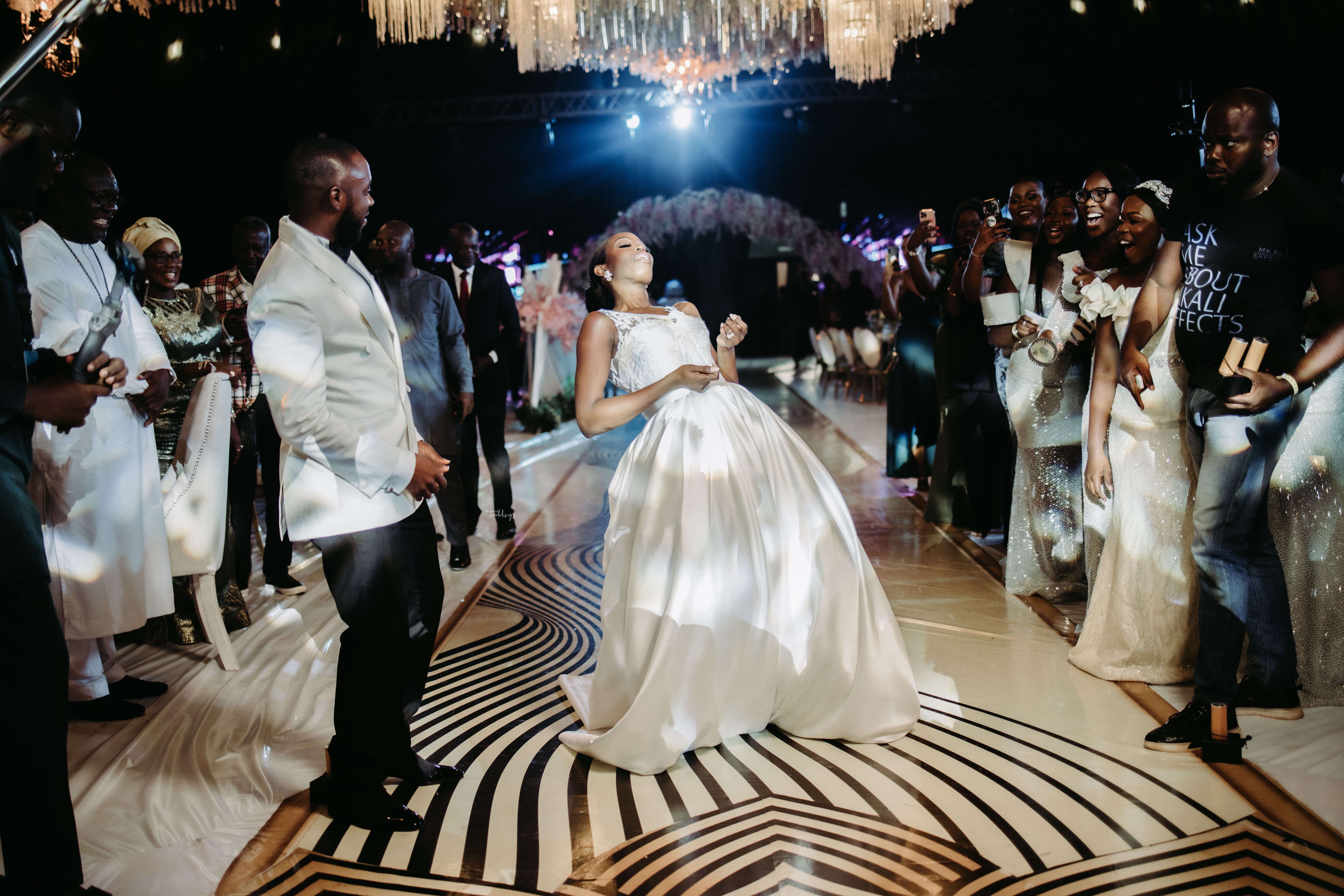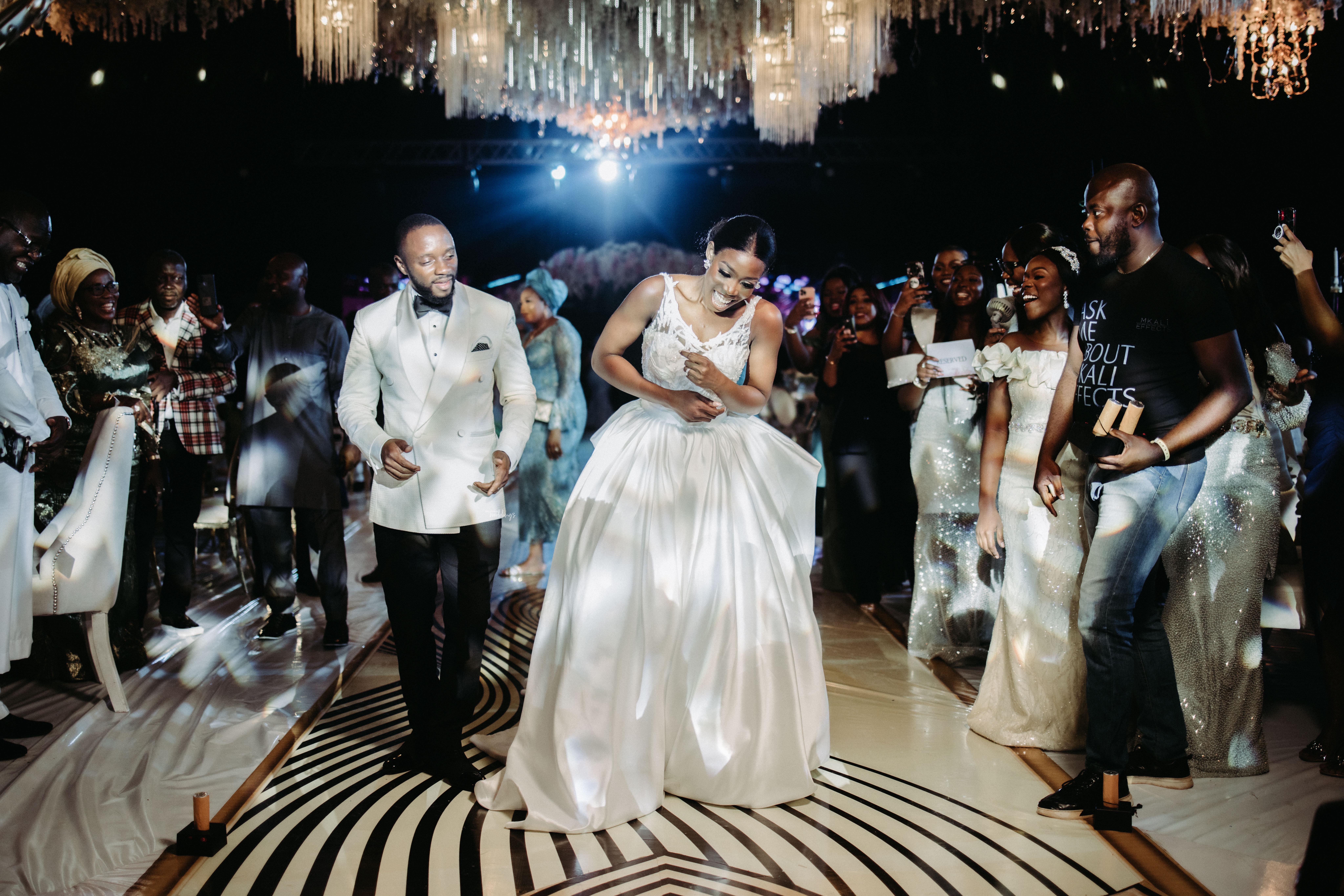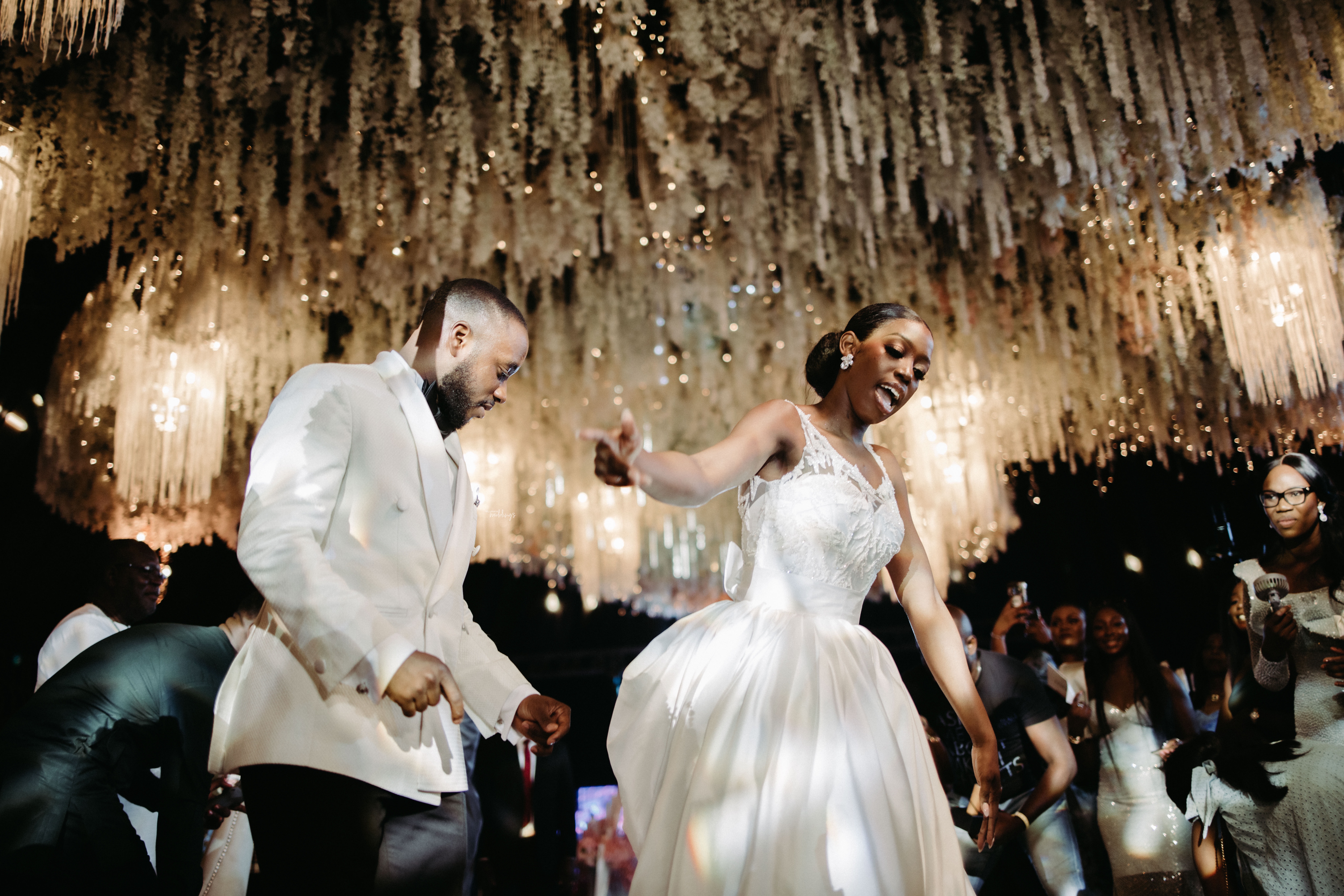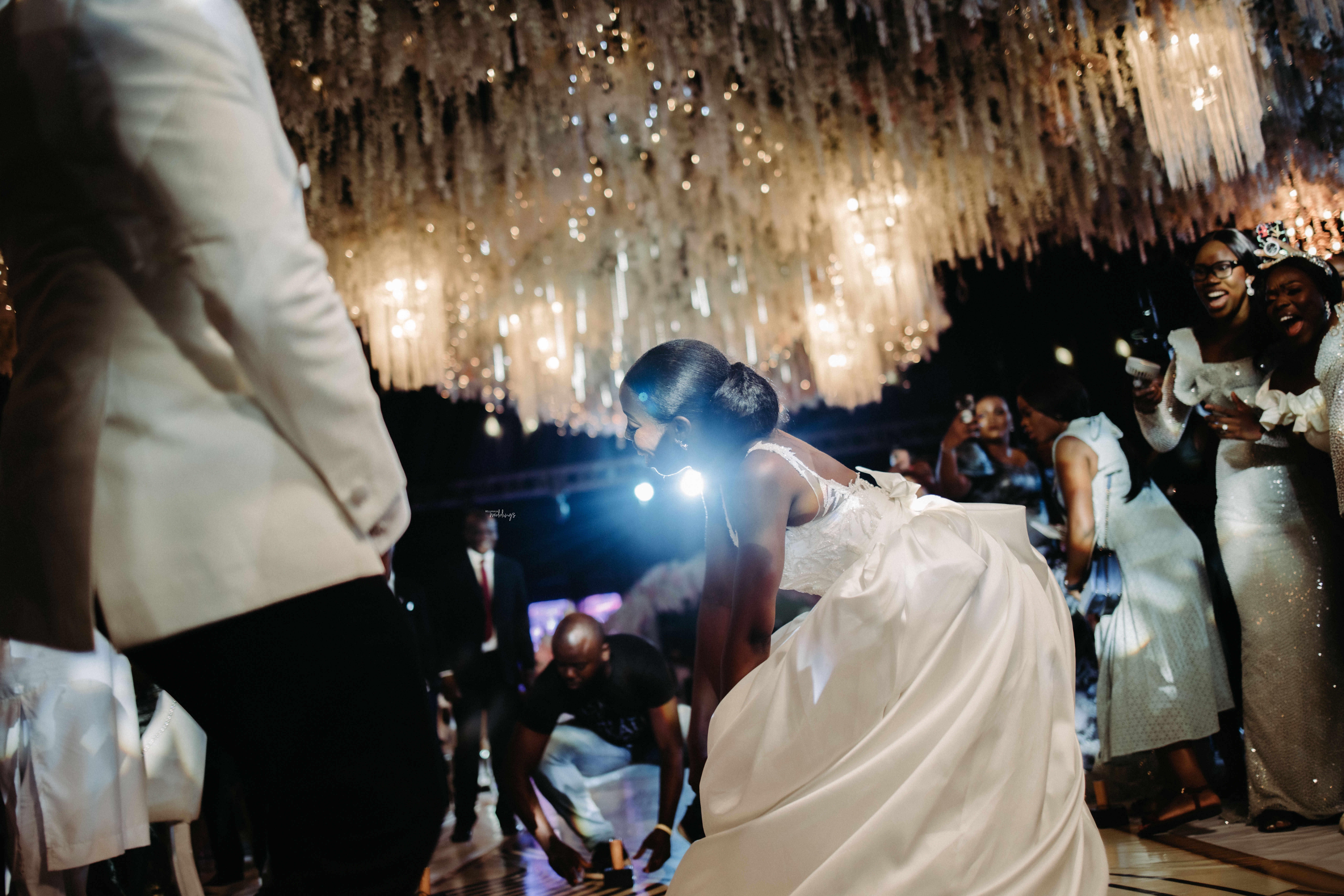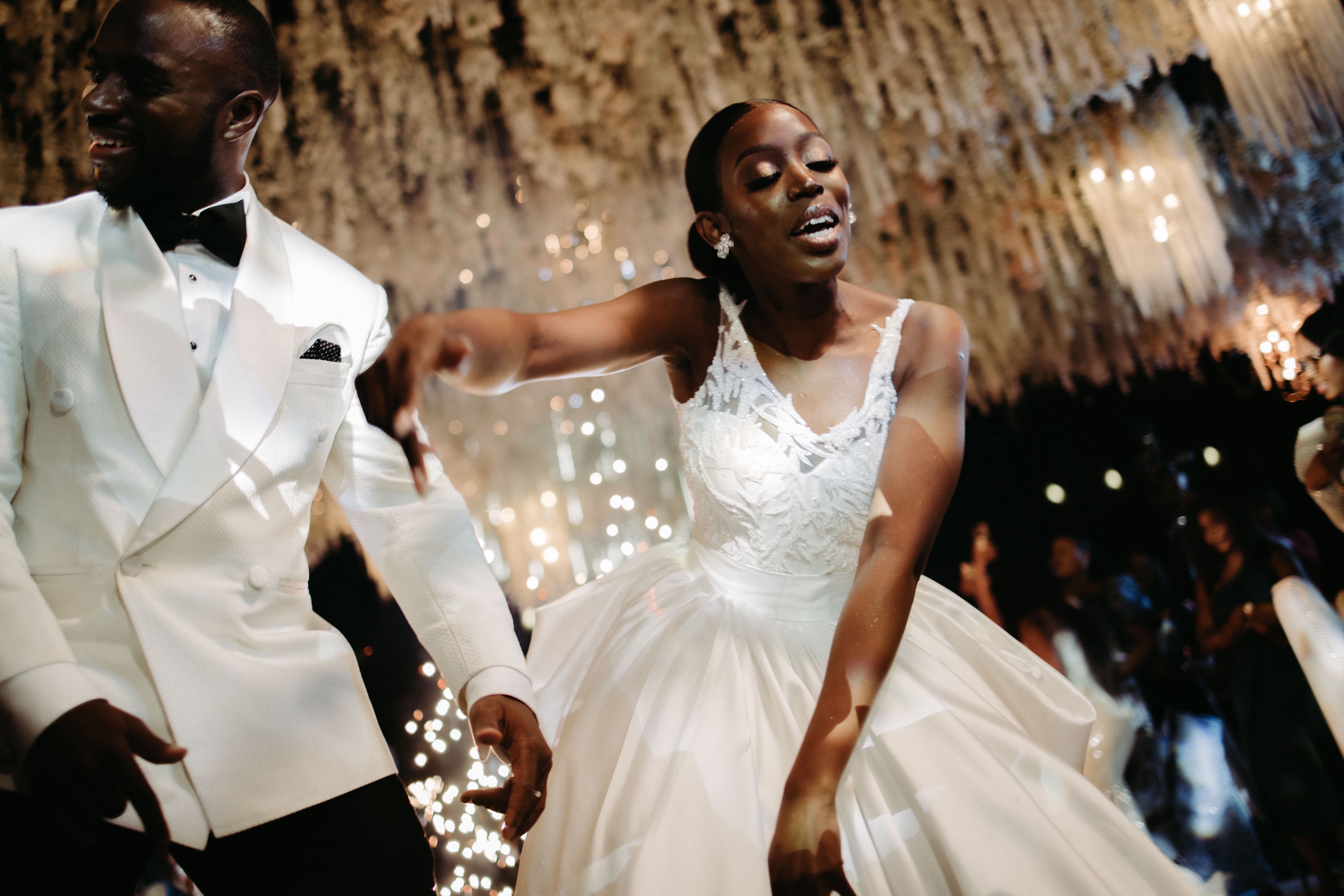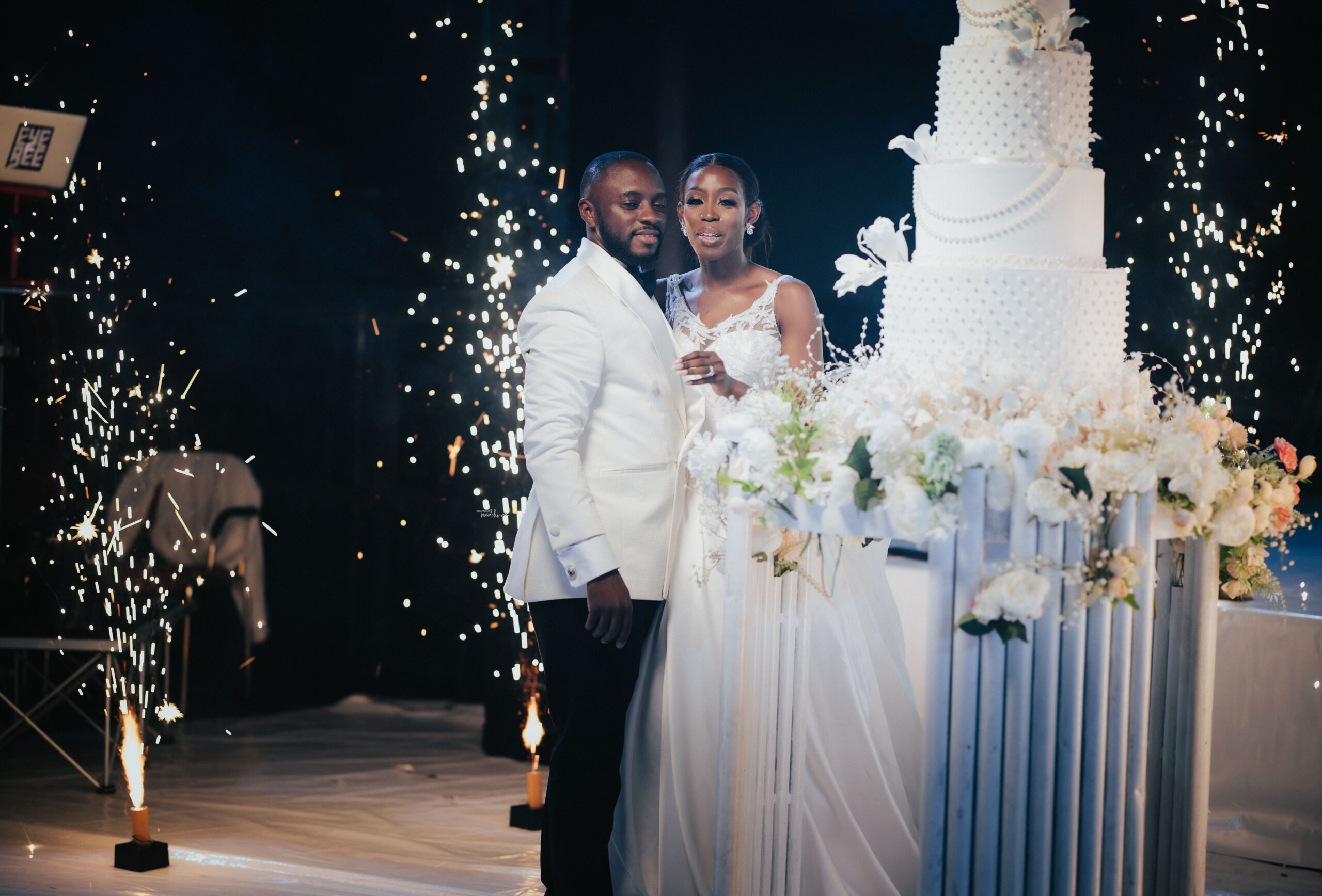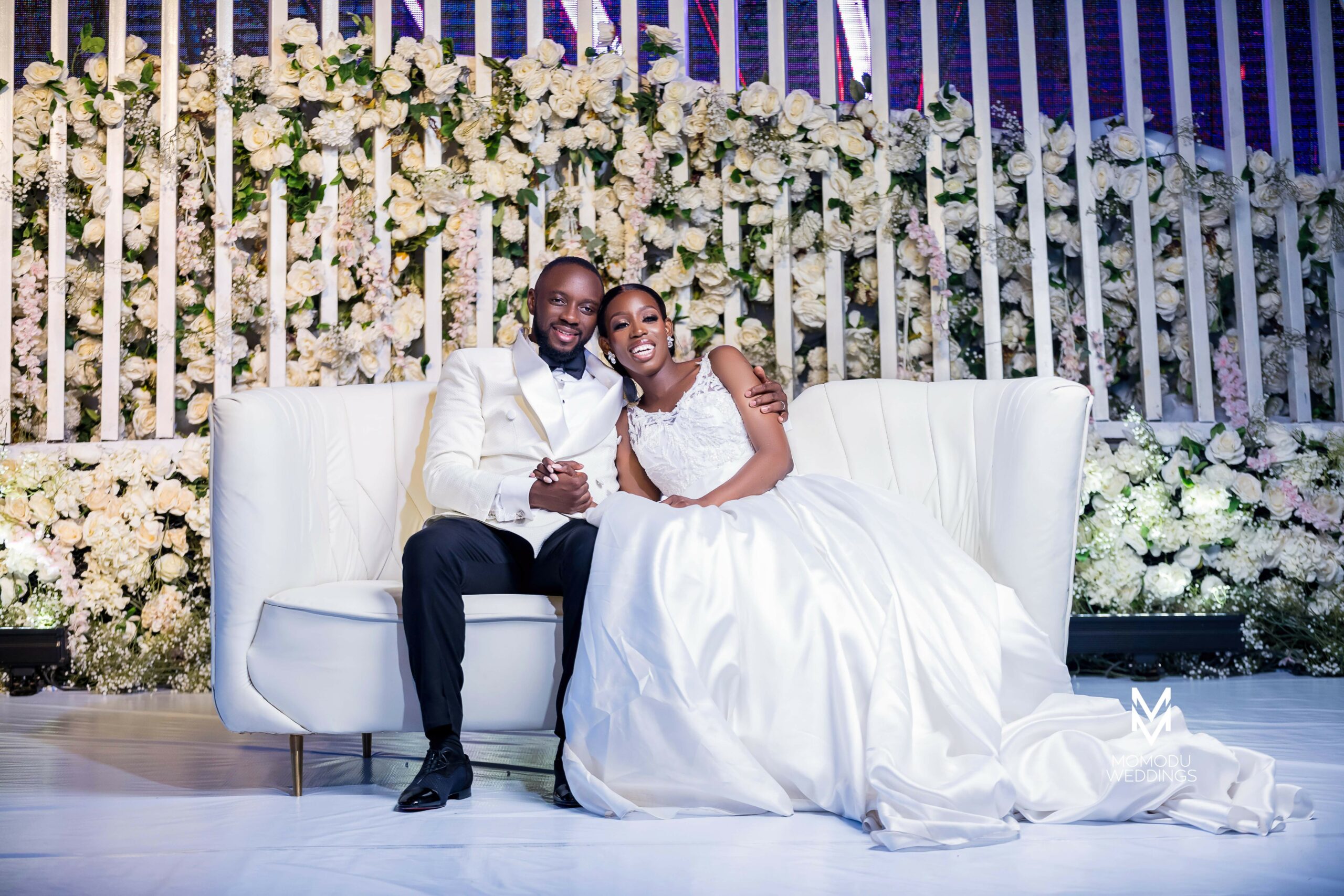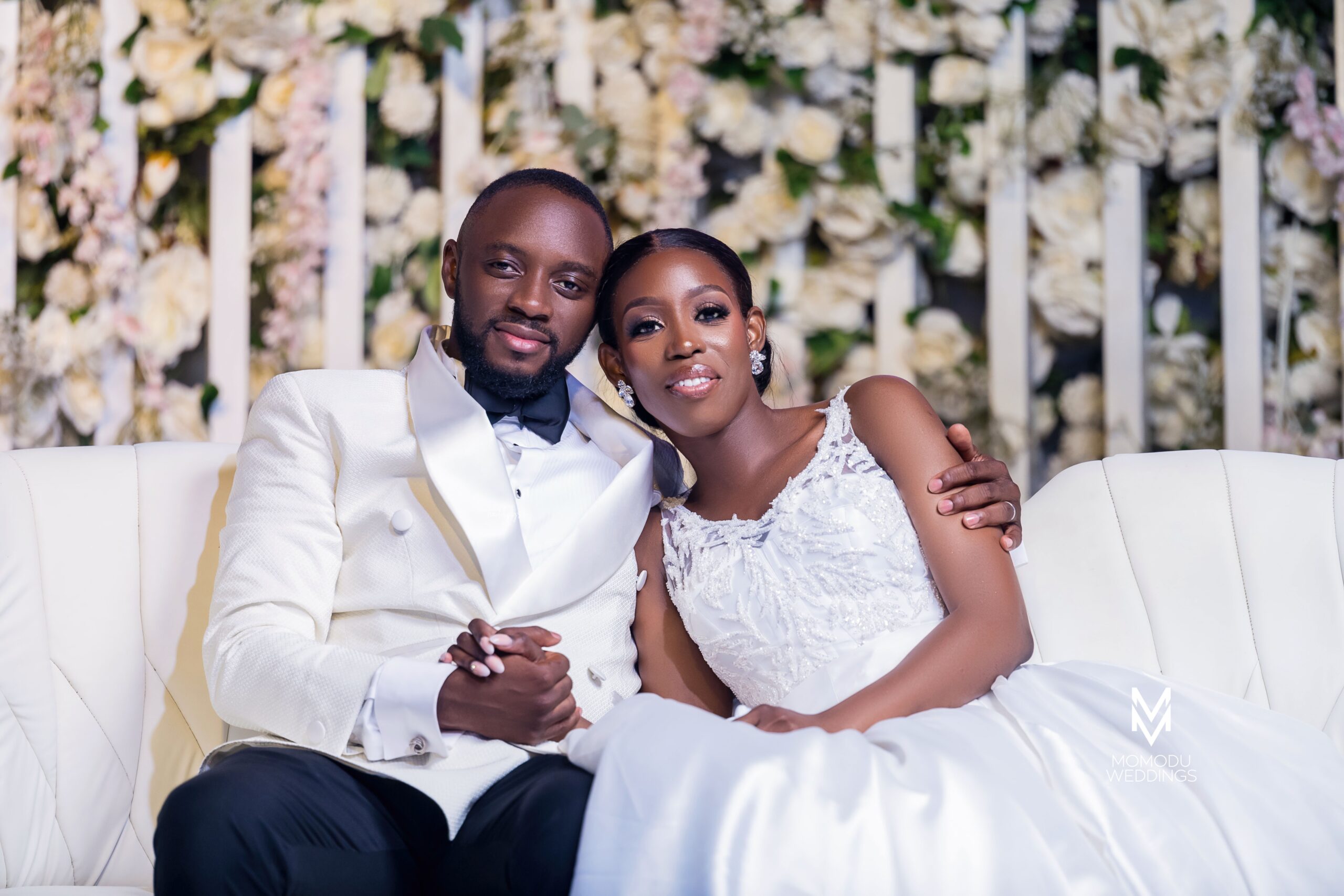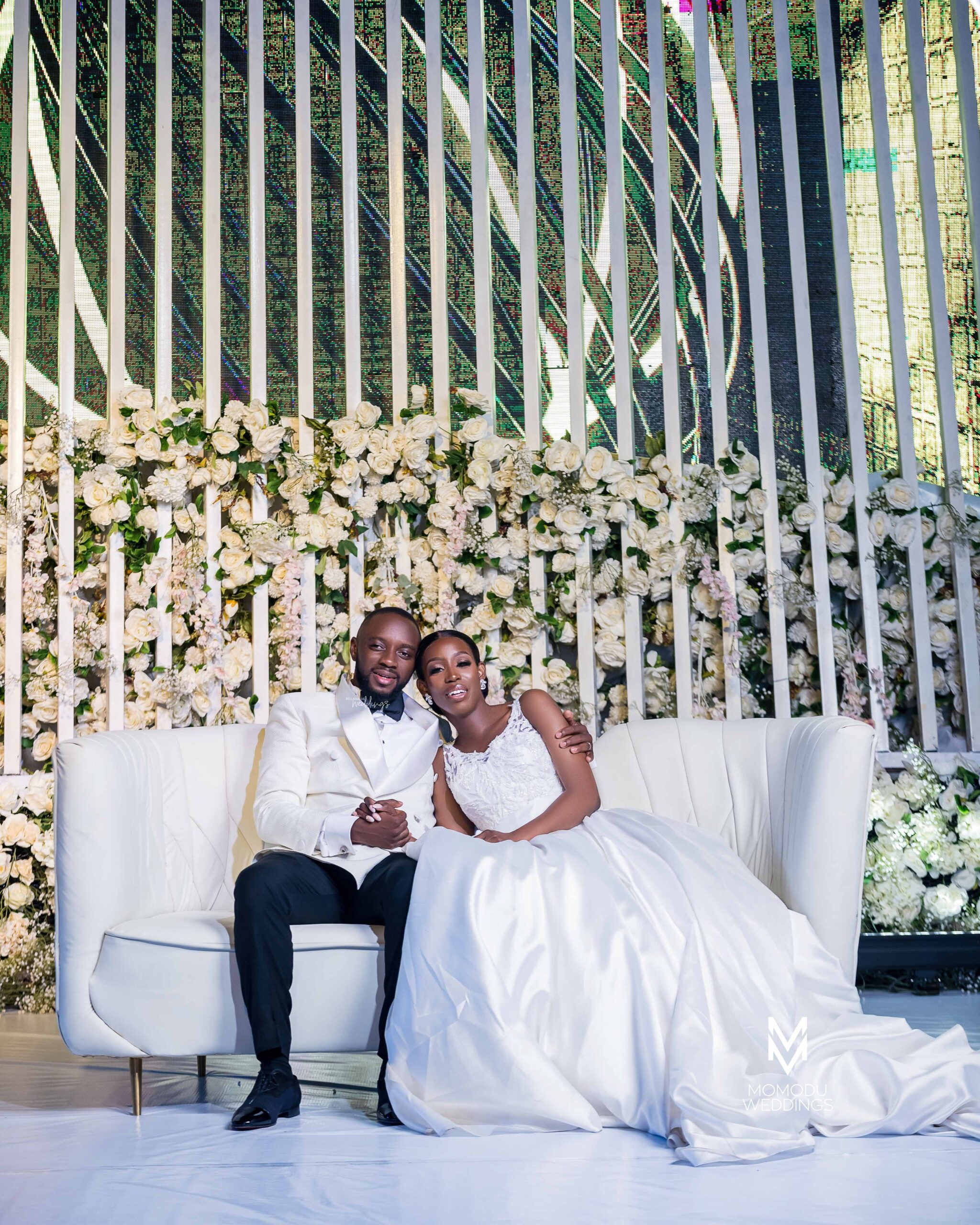 Celebrating with the cake!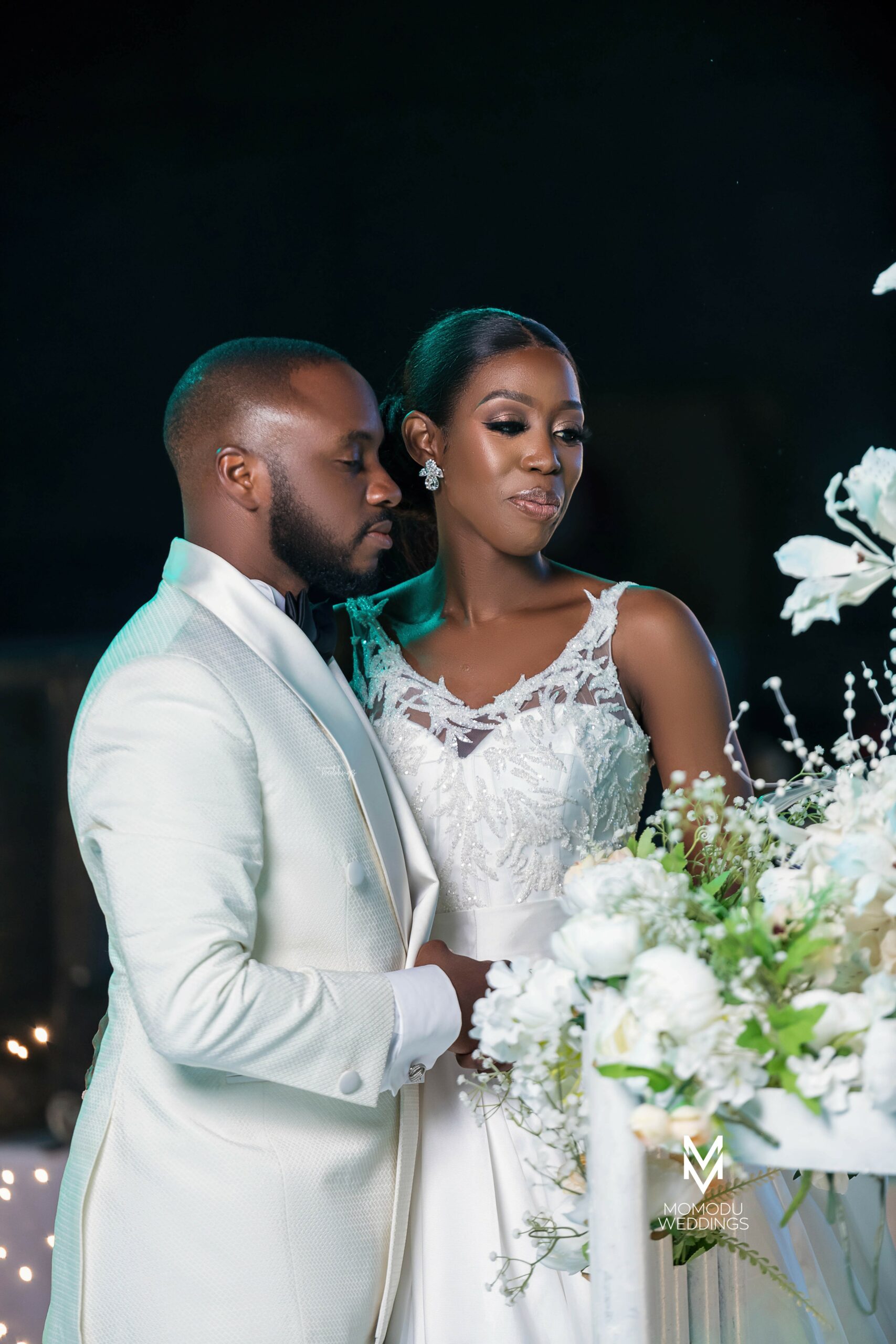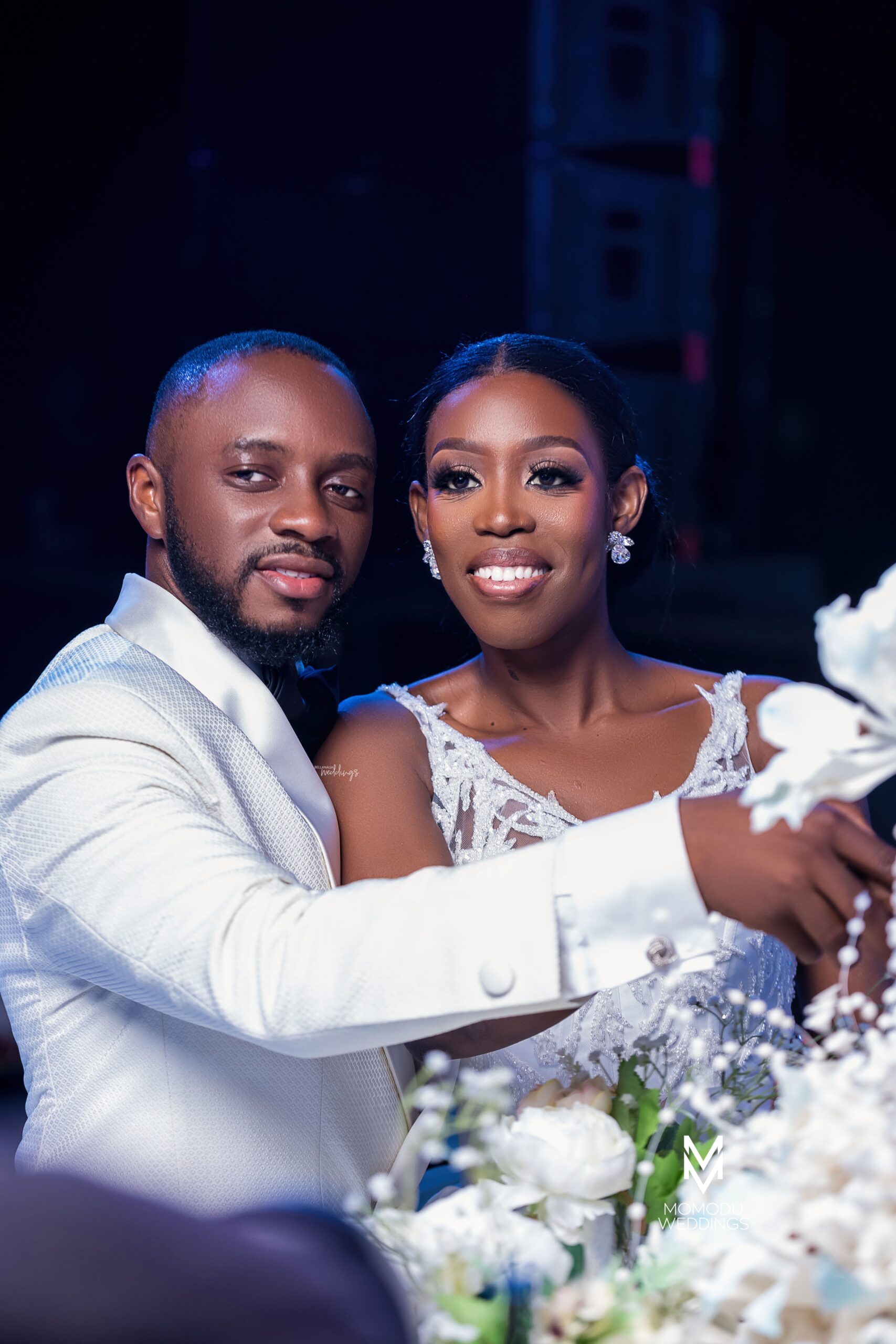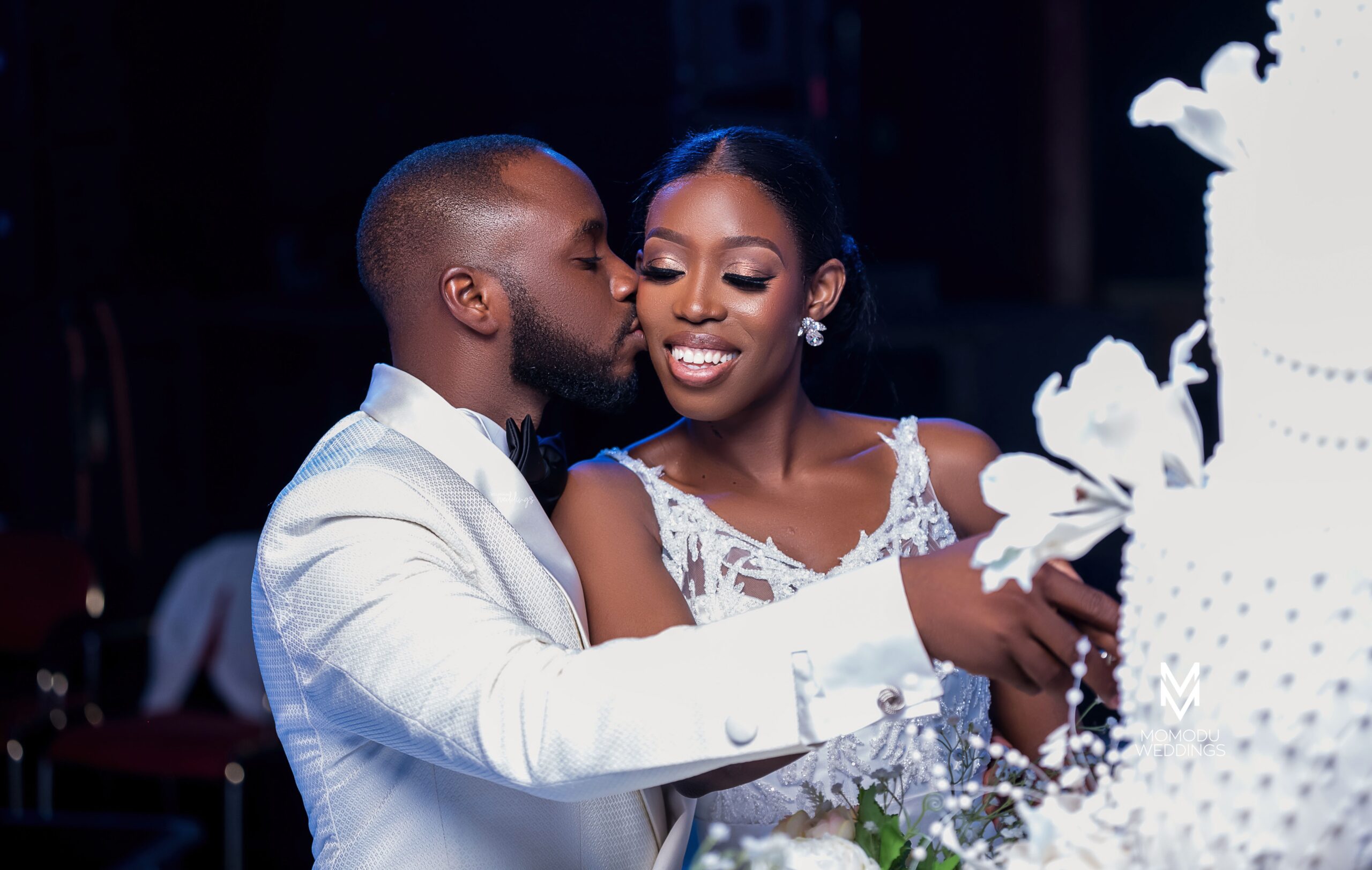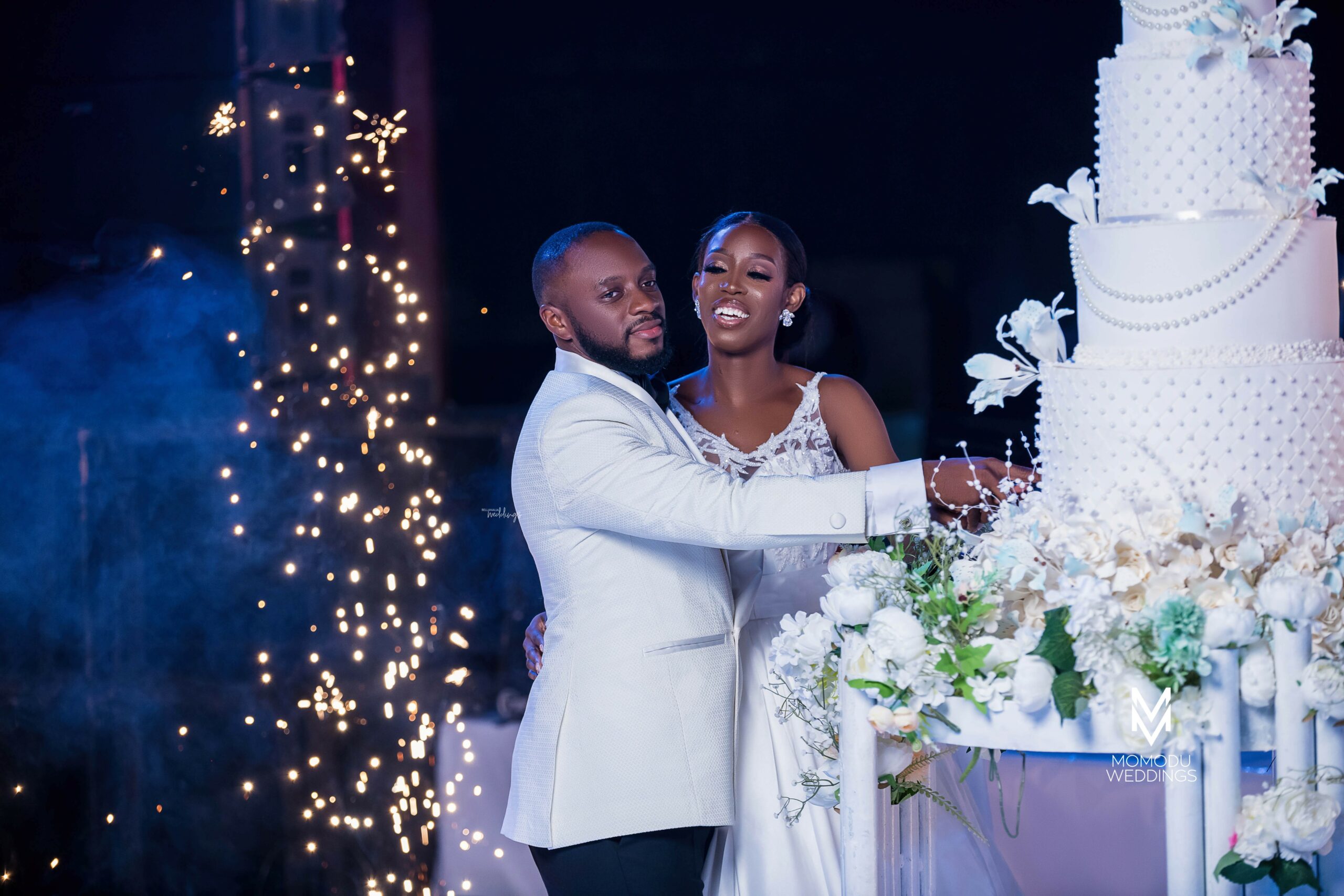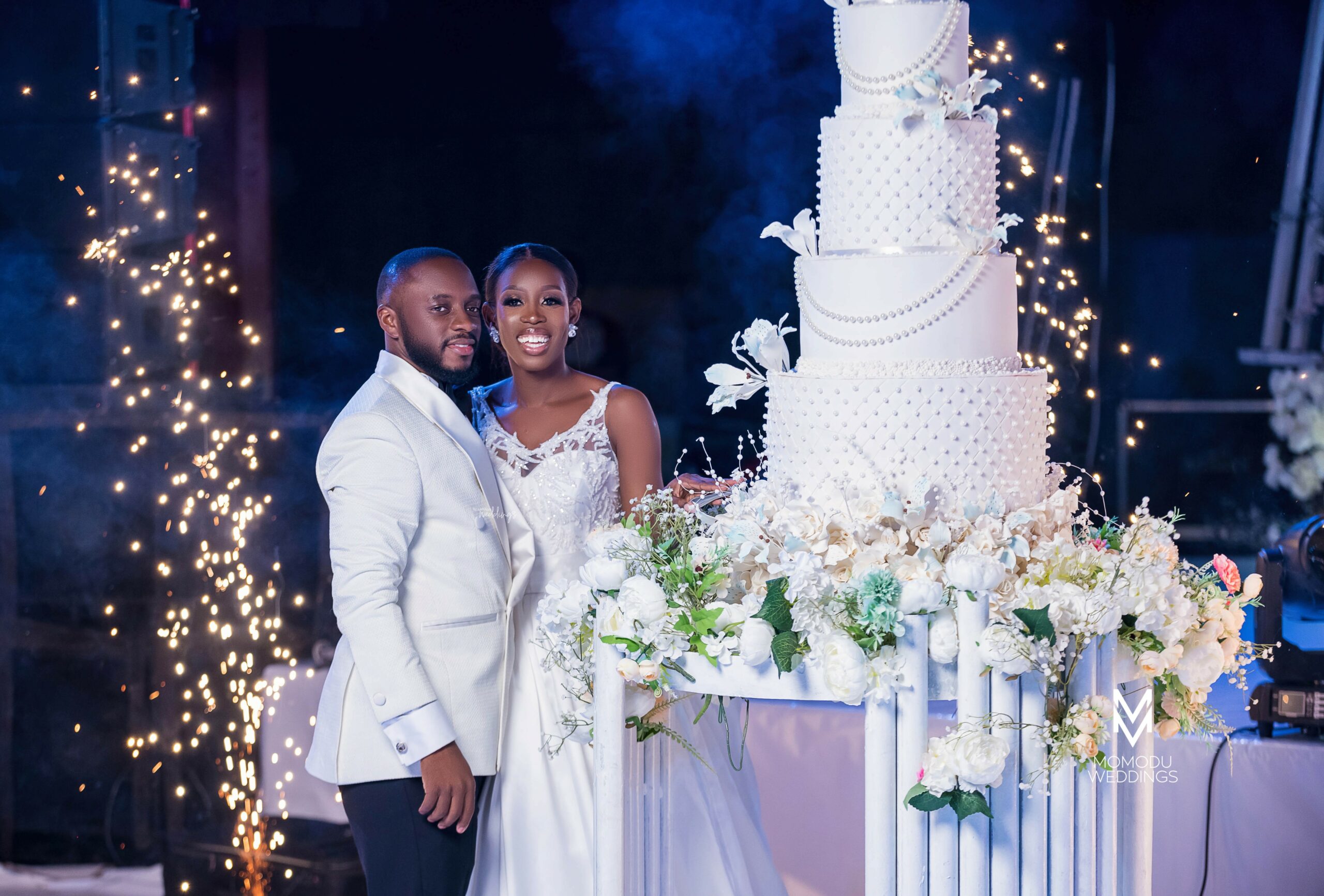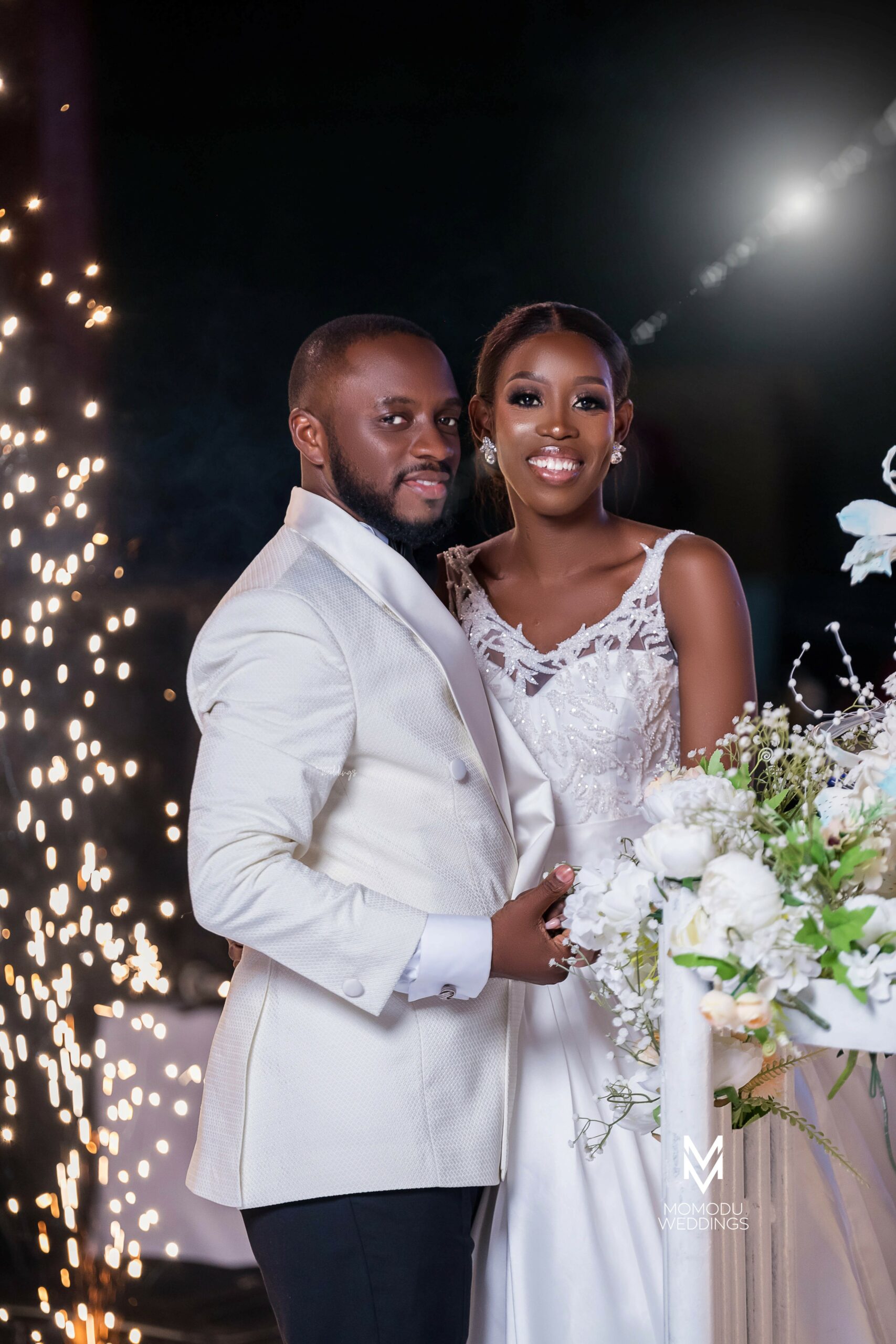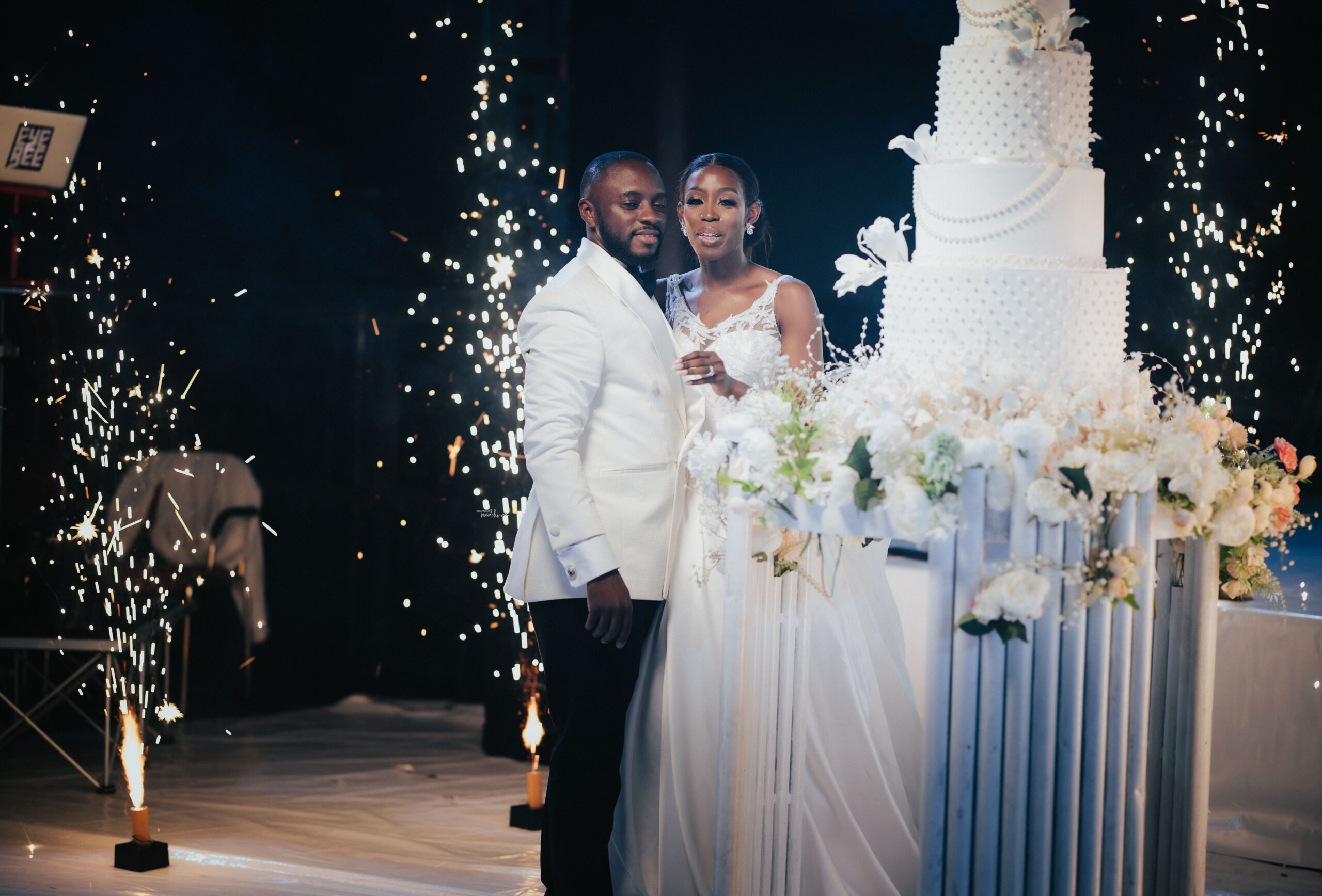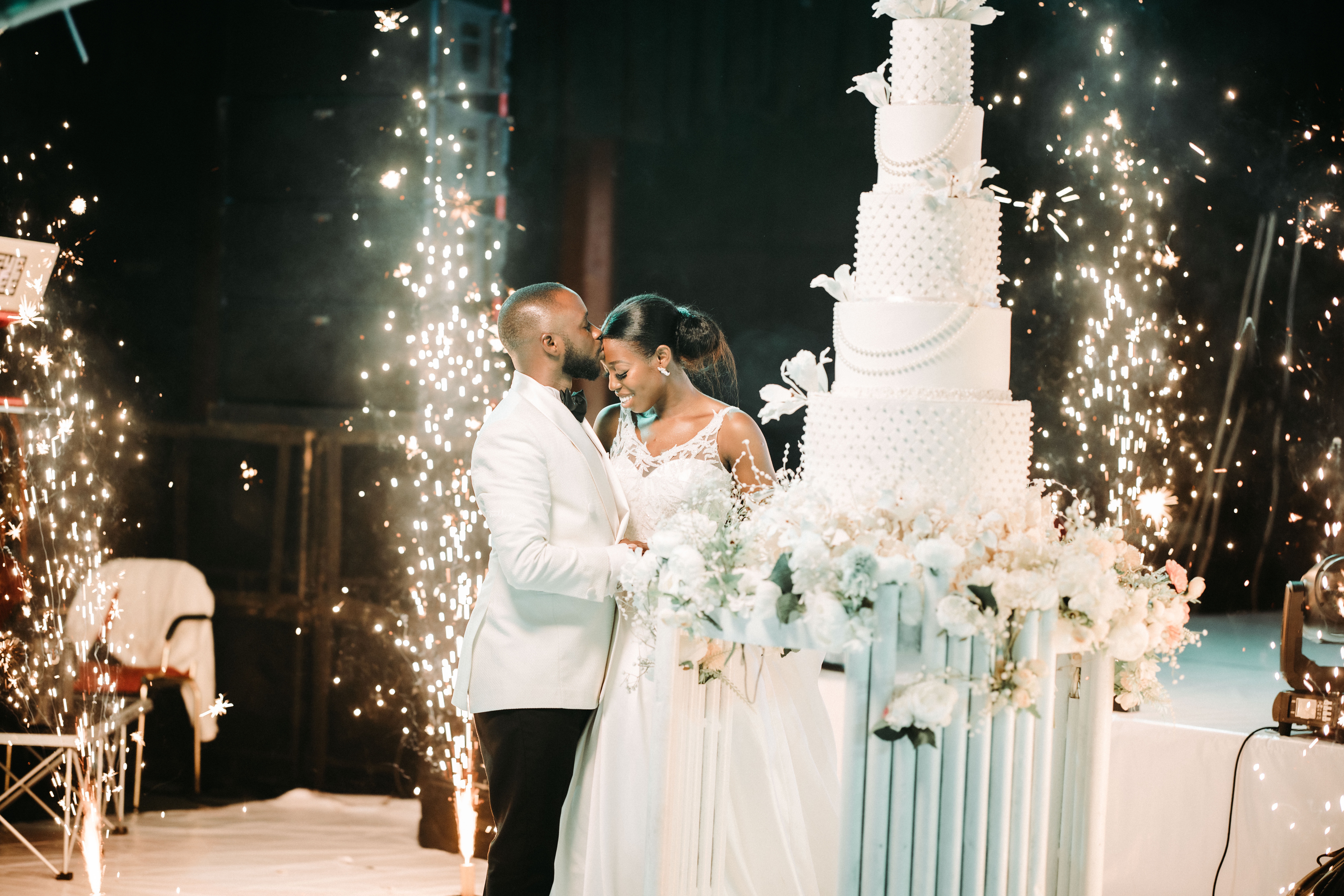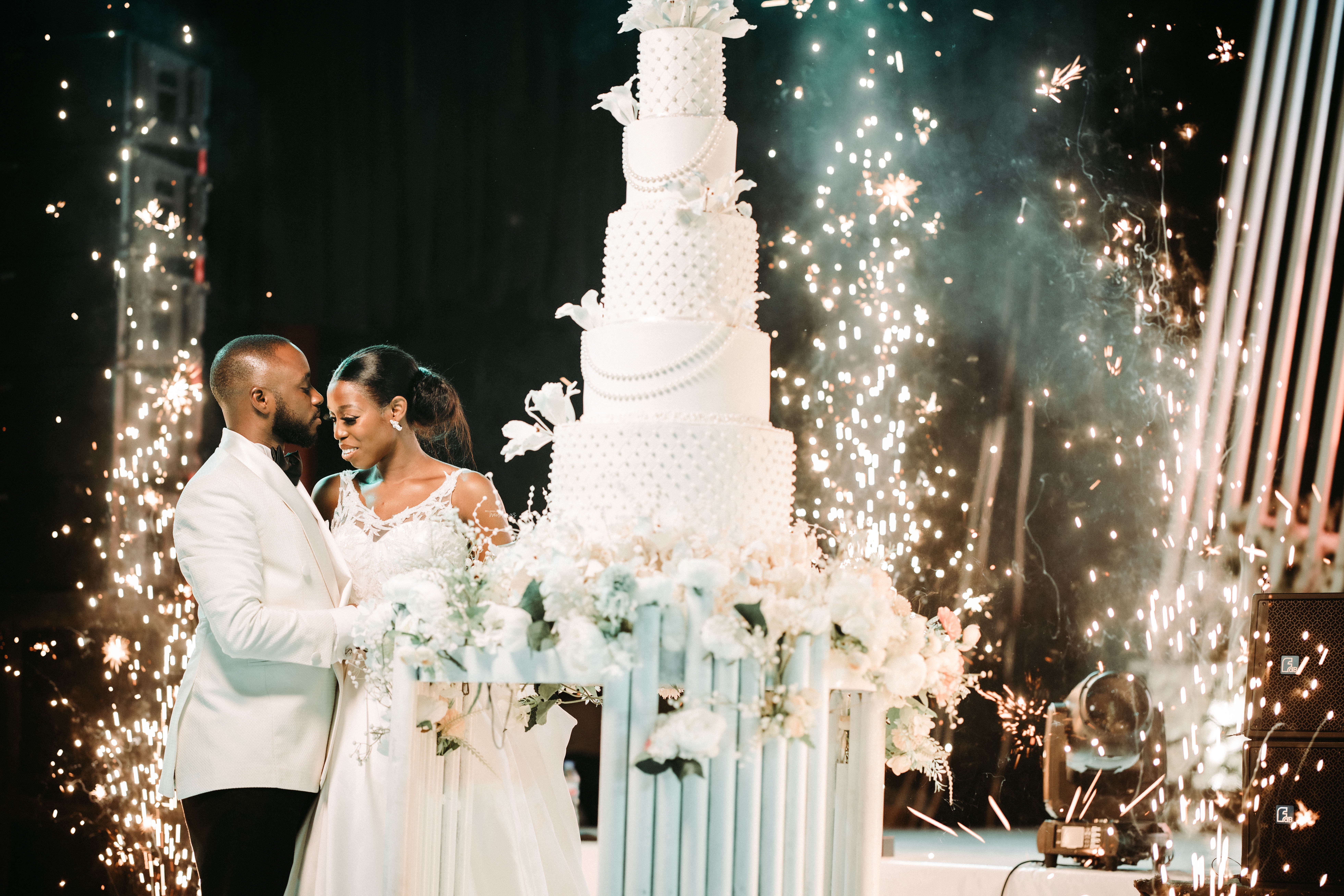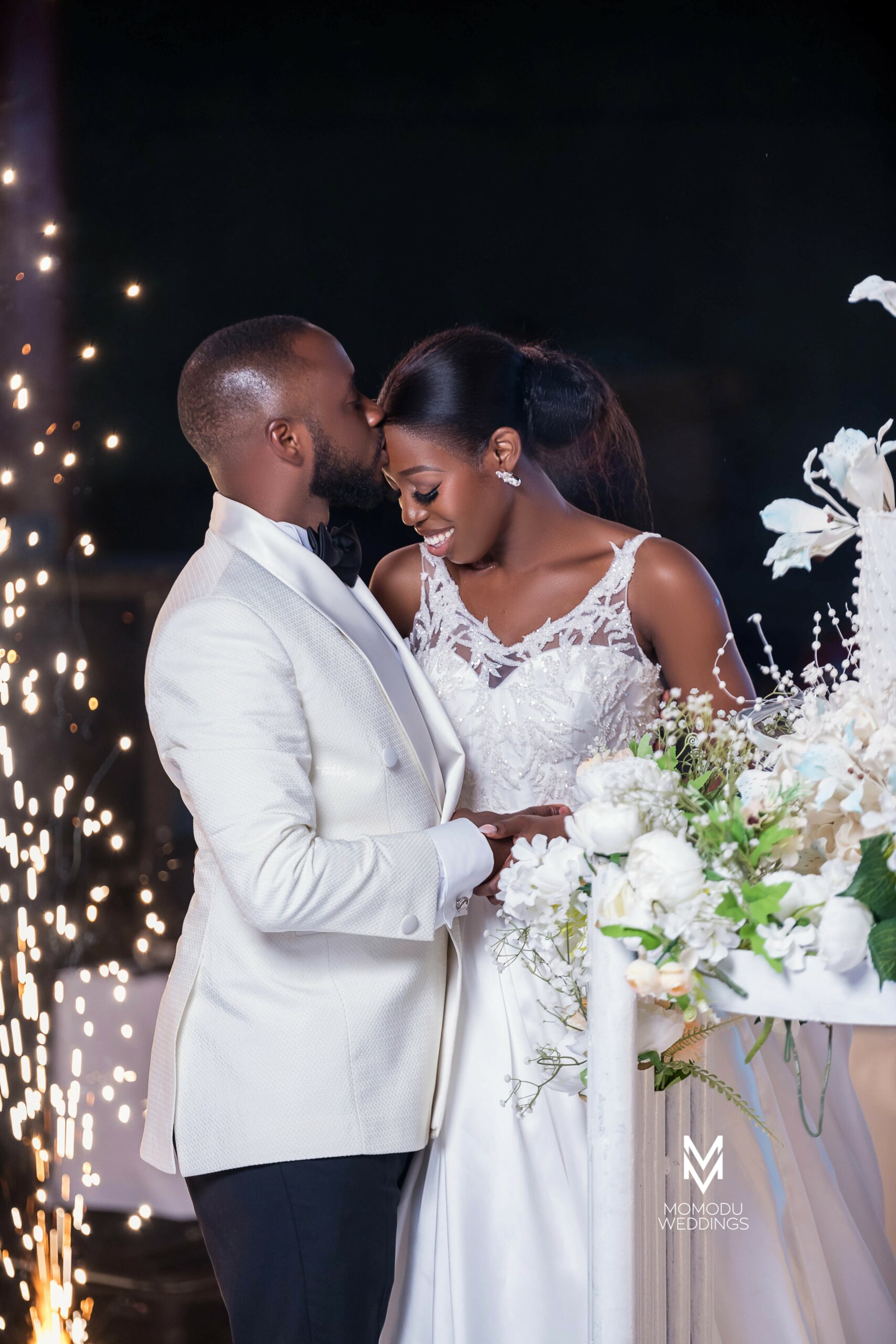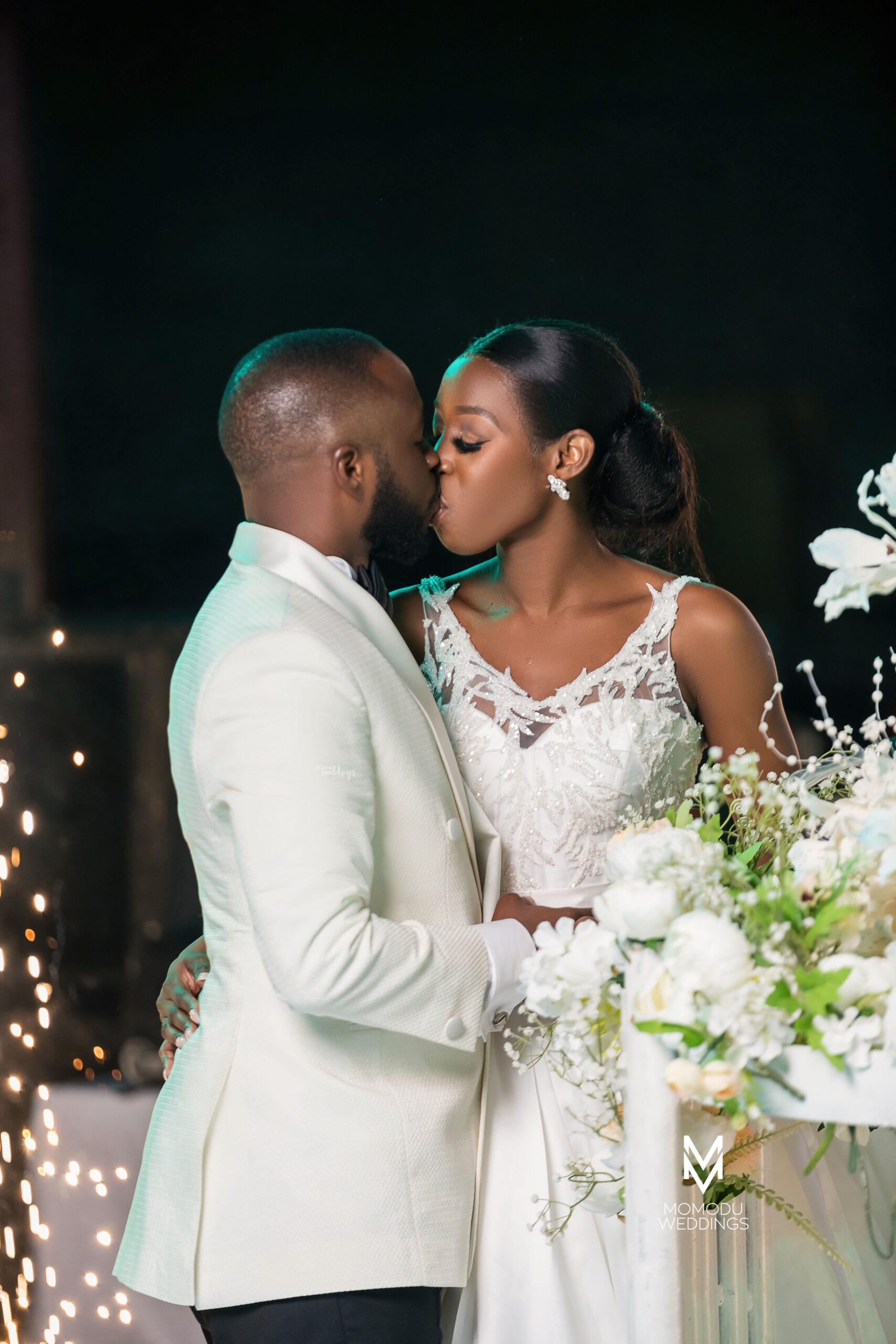 The magic of the first dance…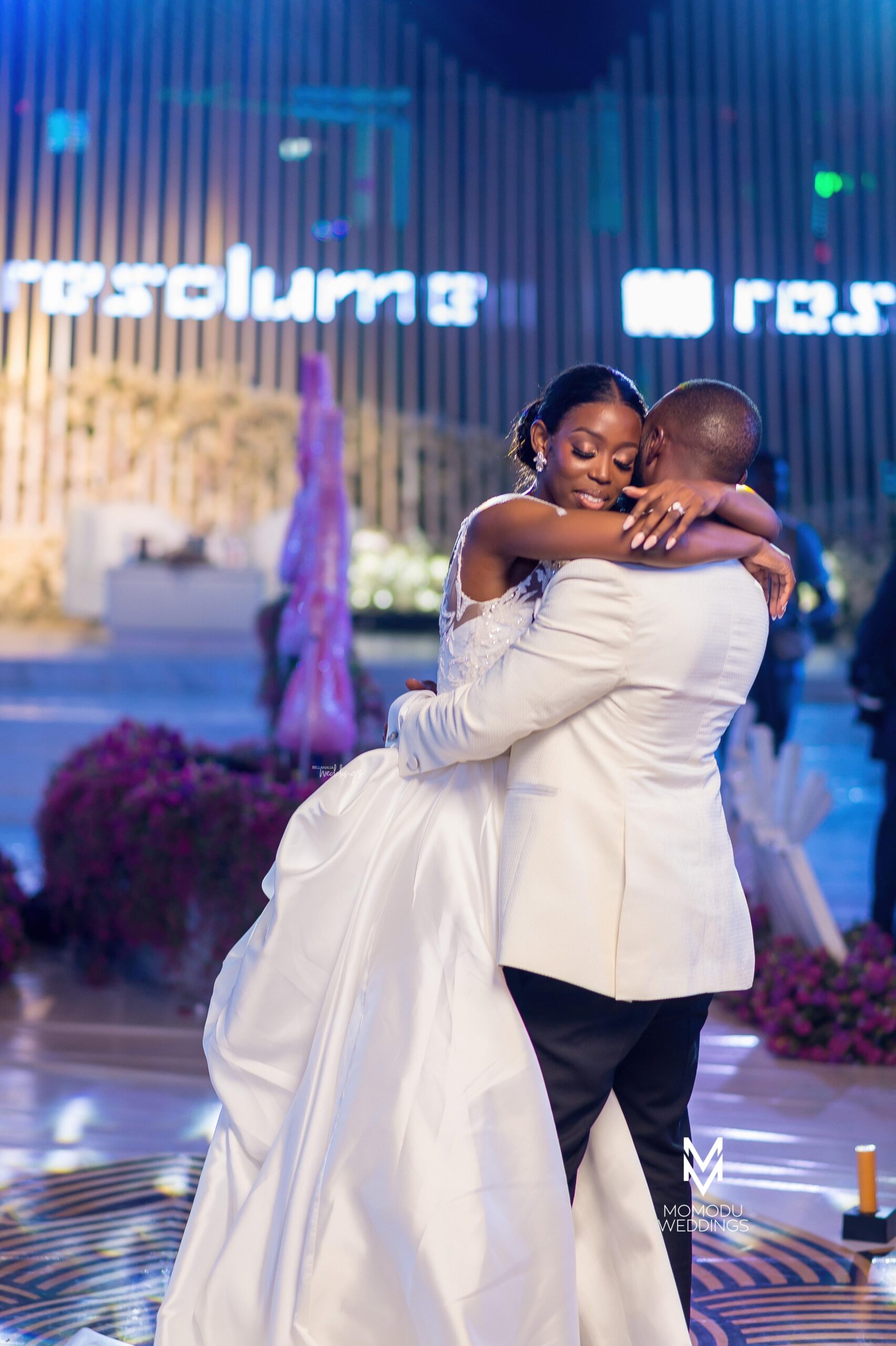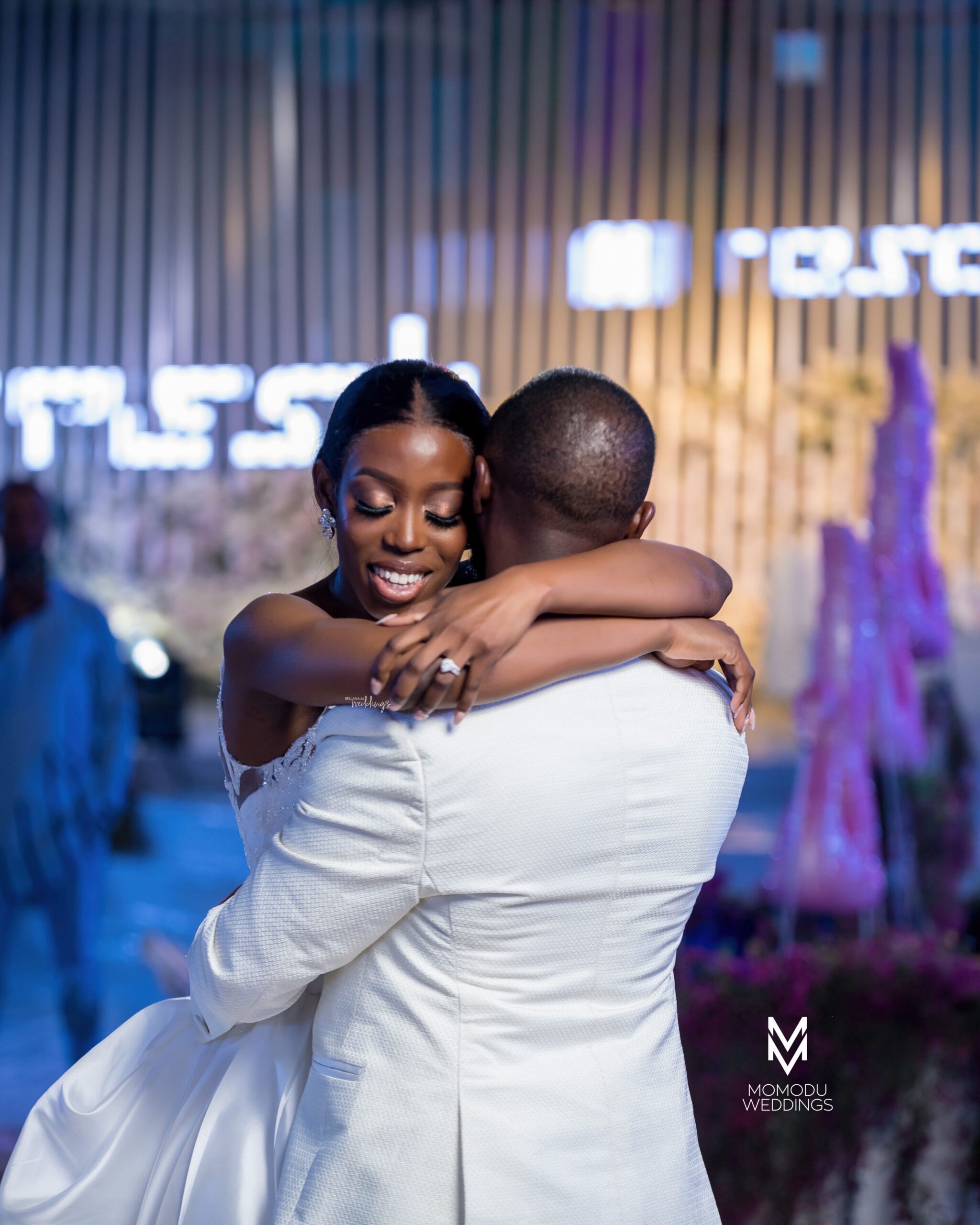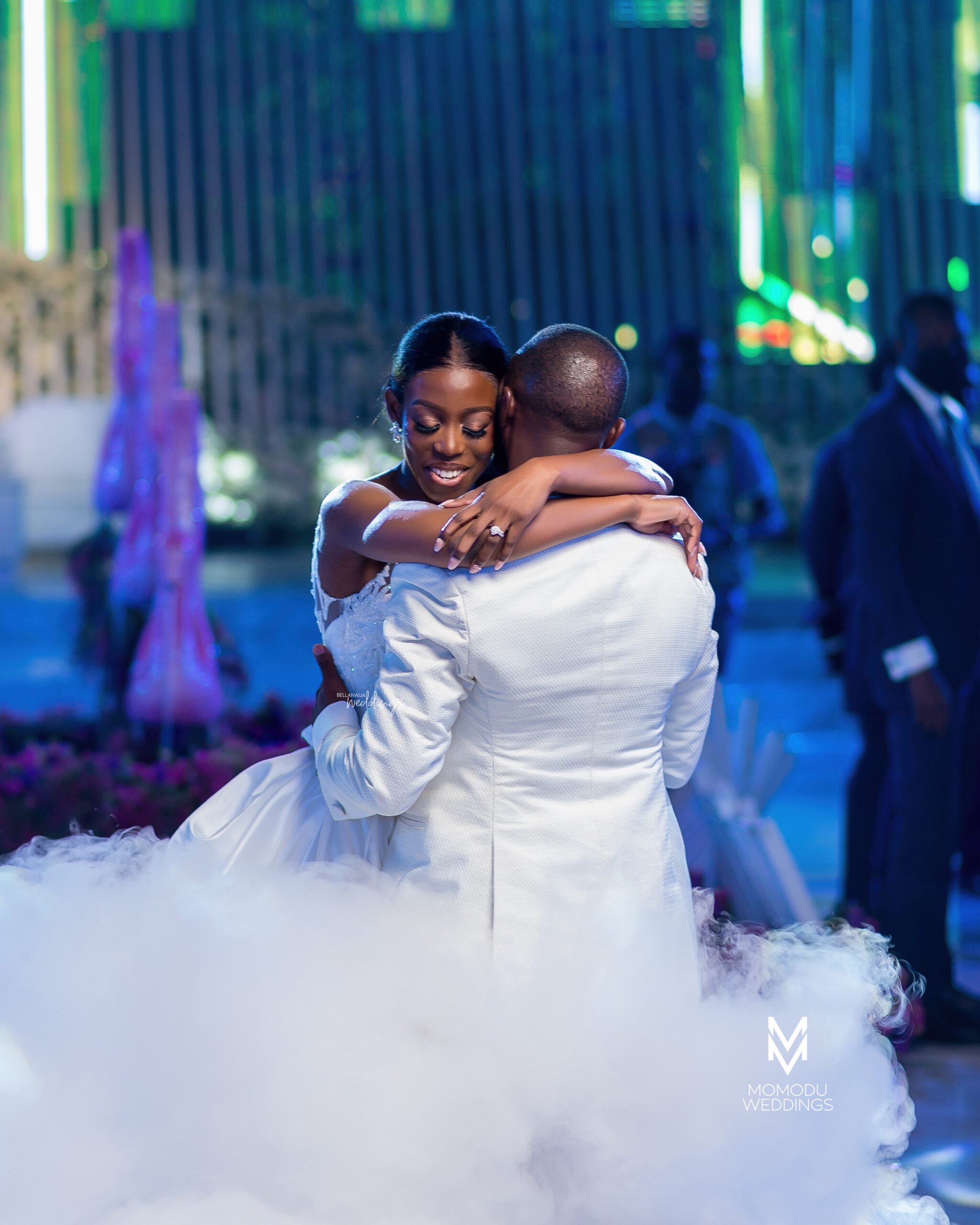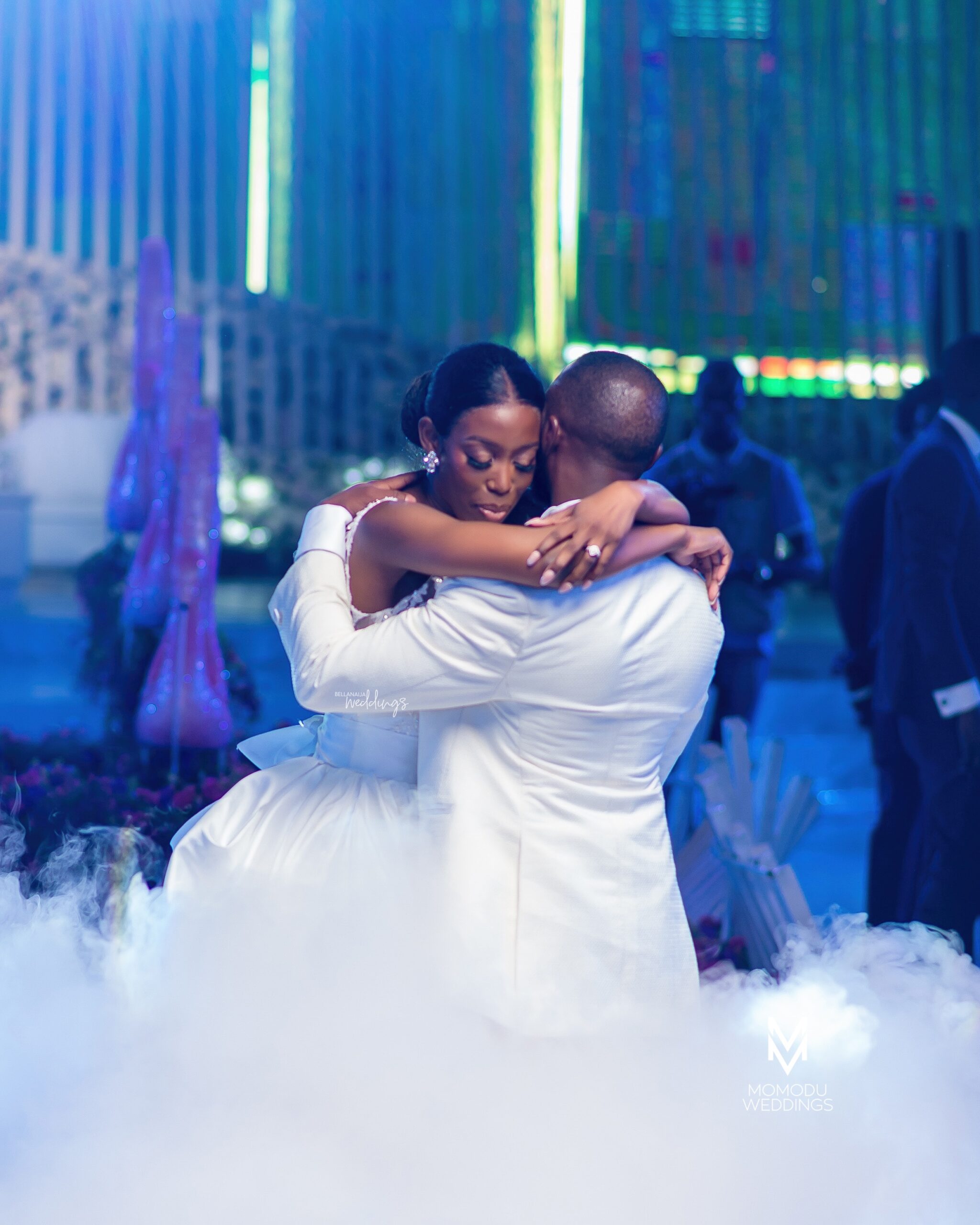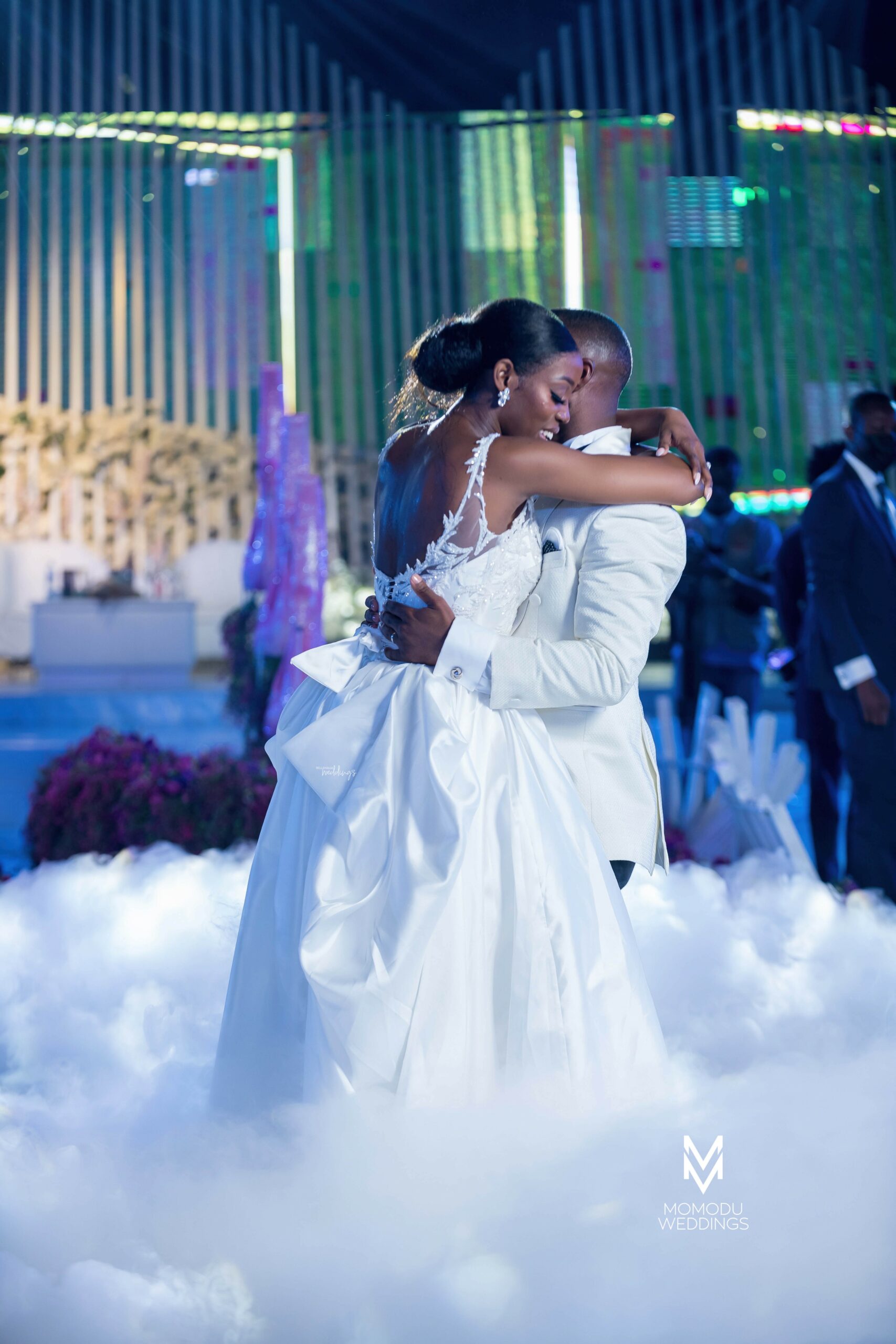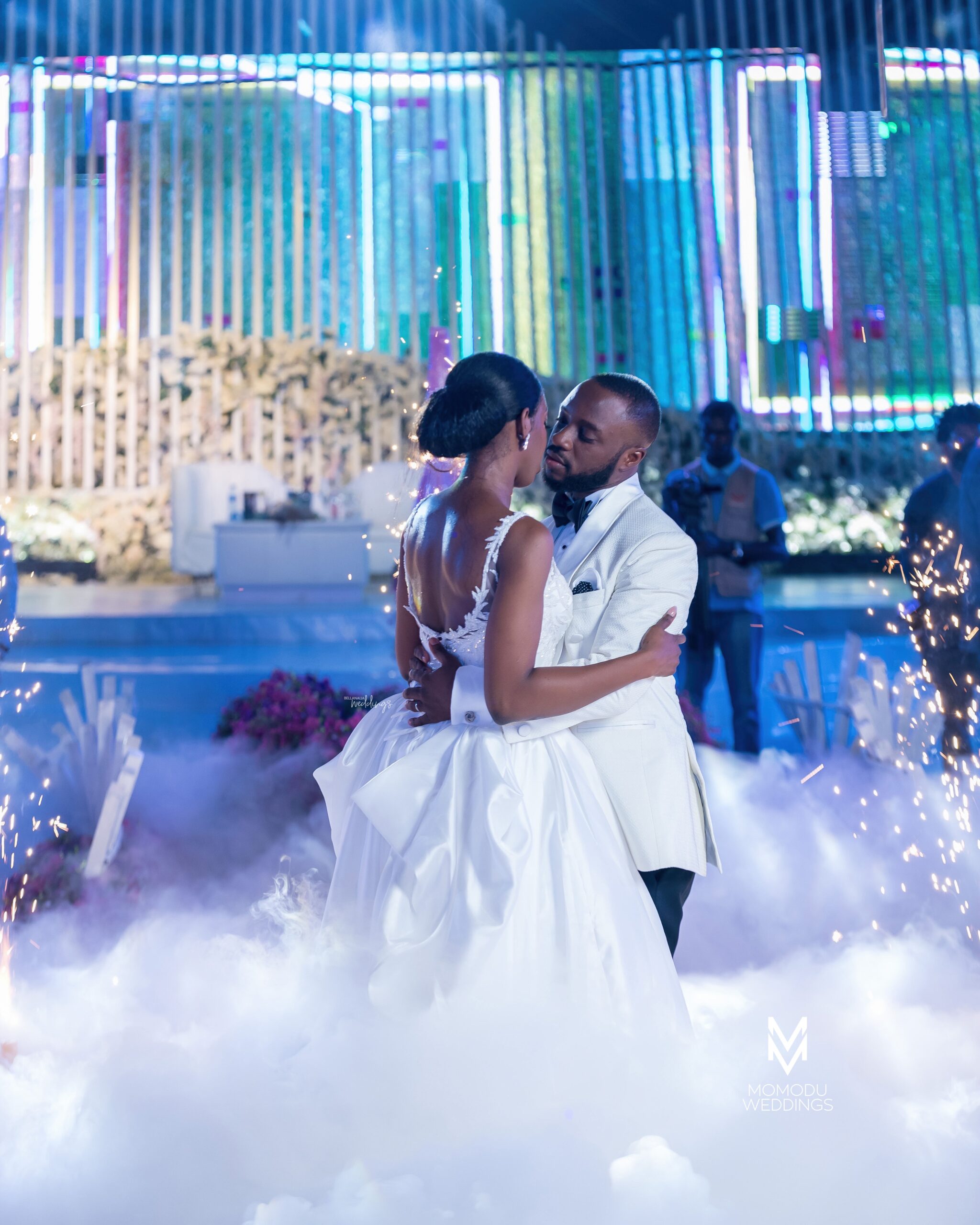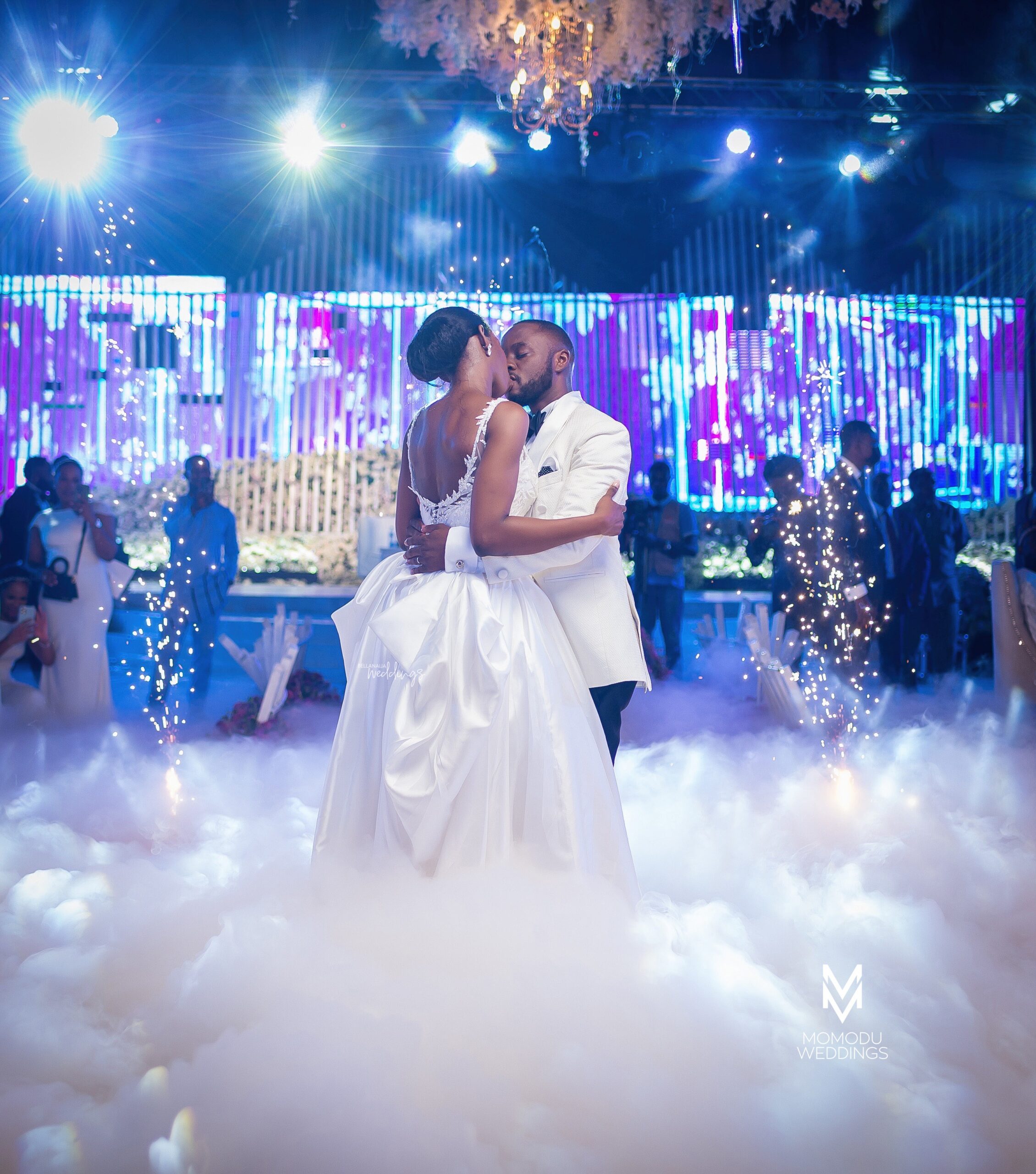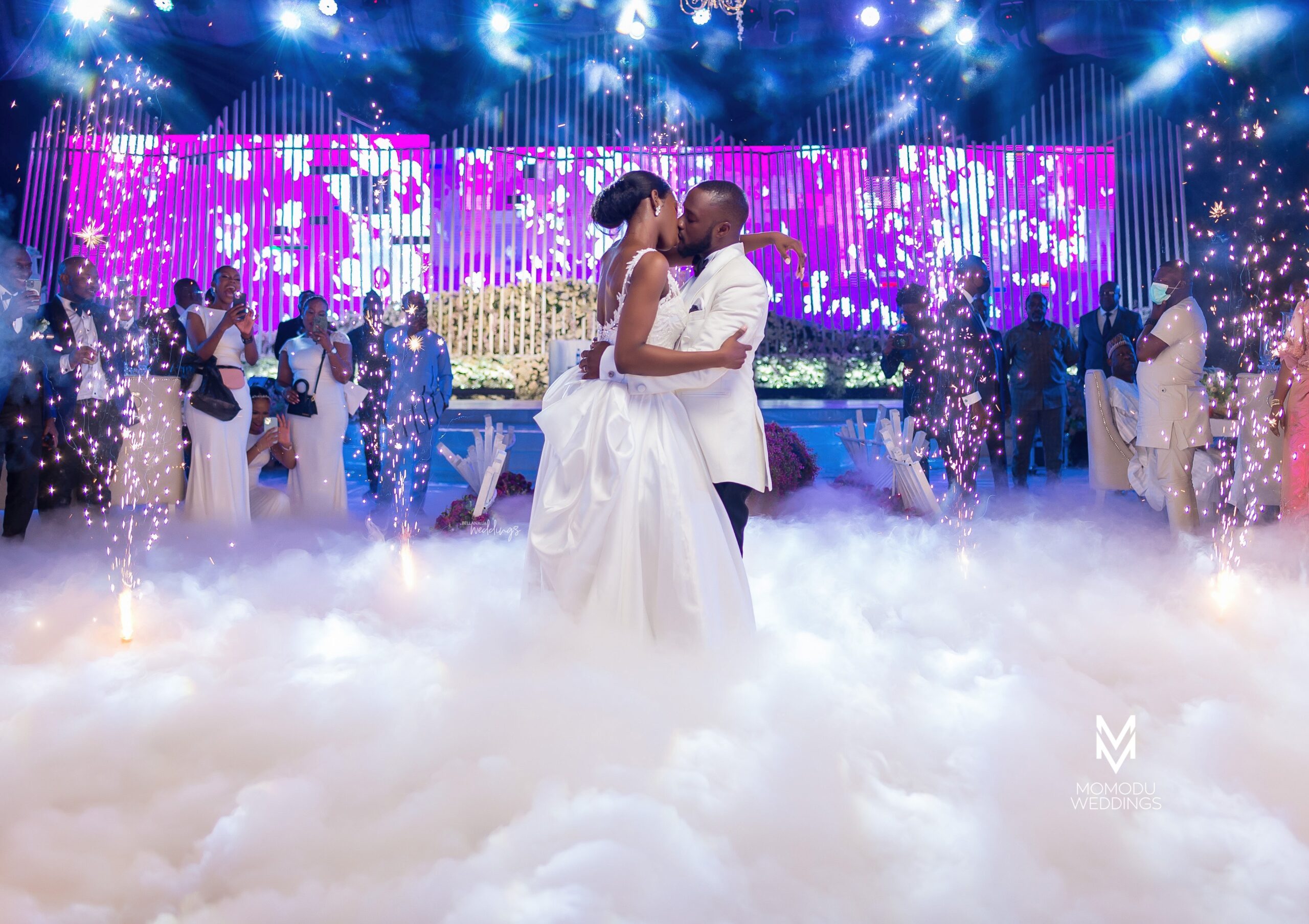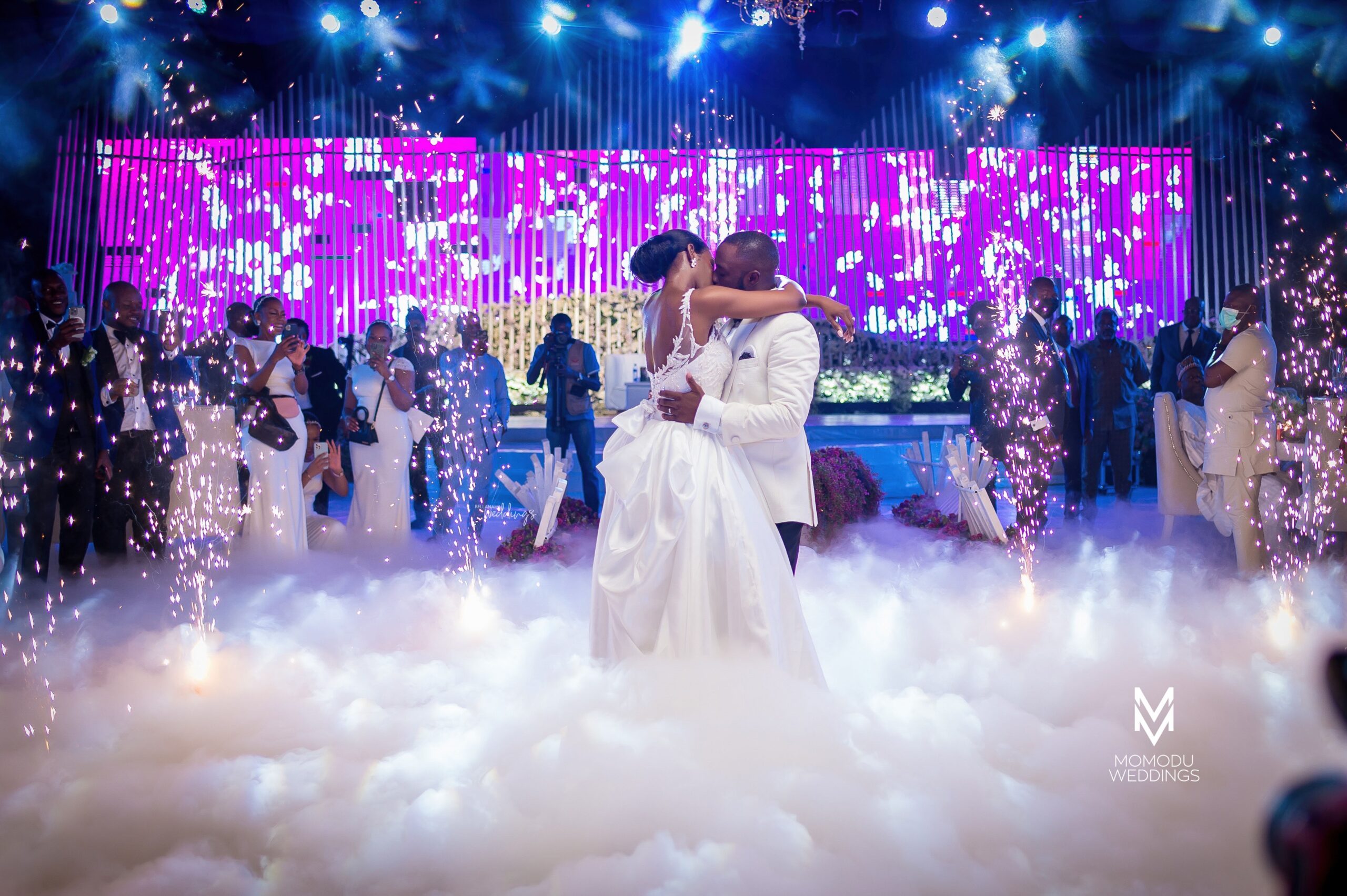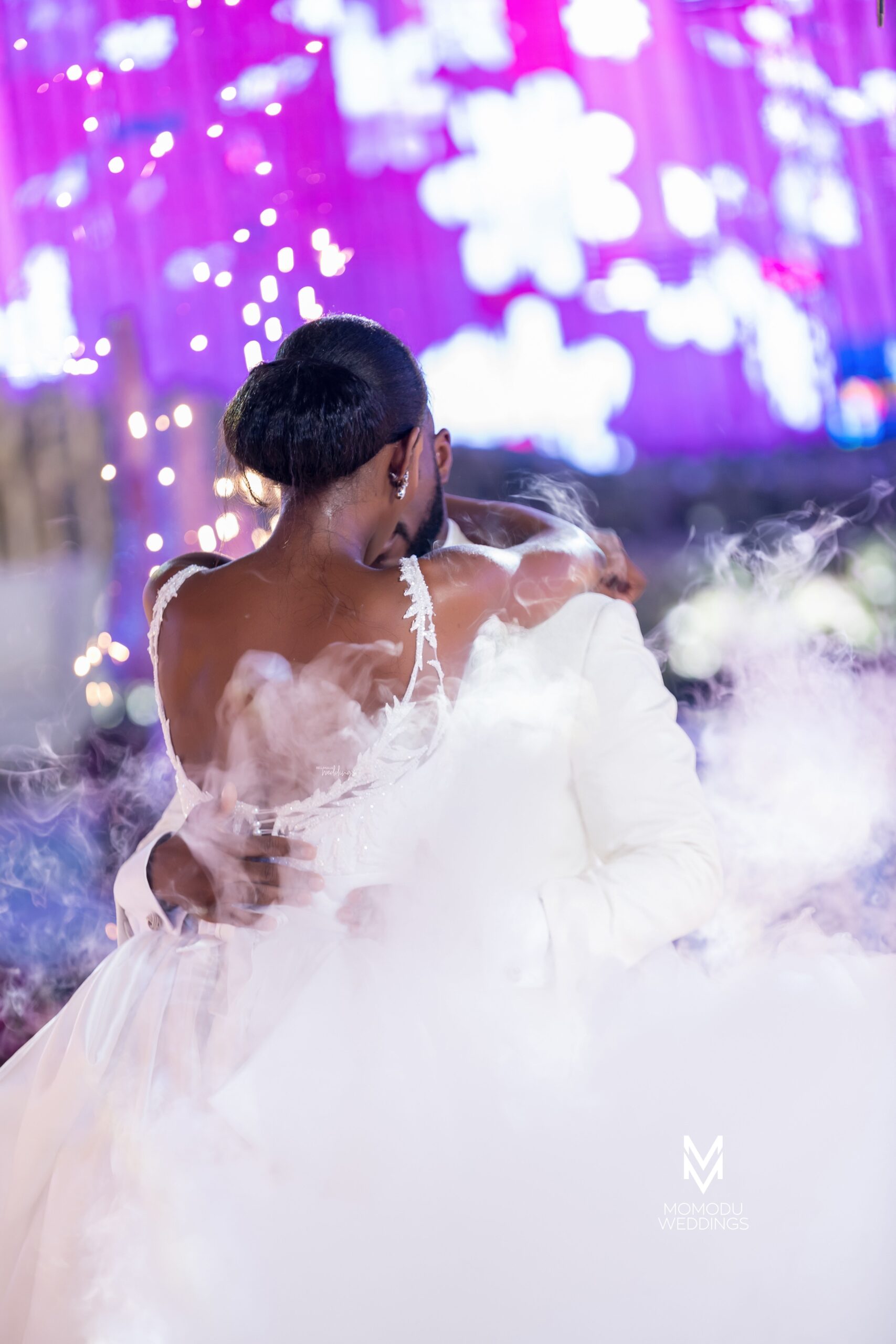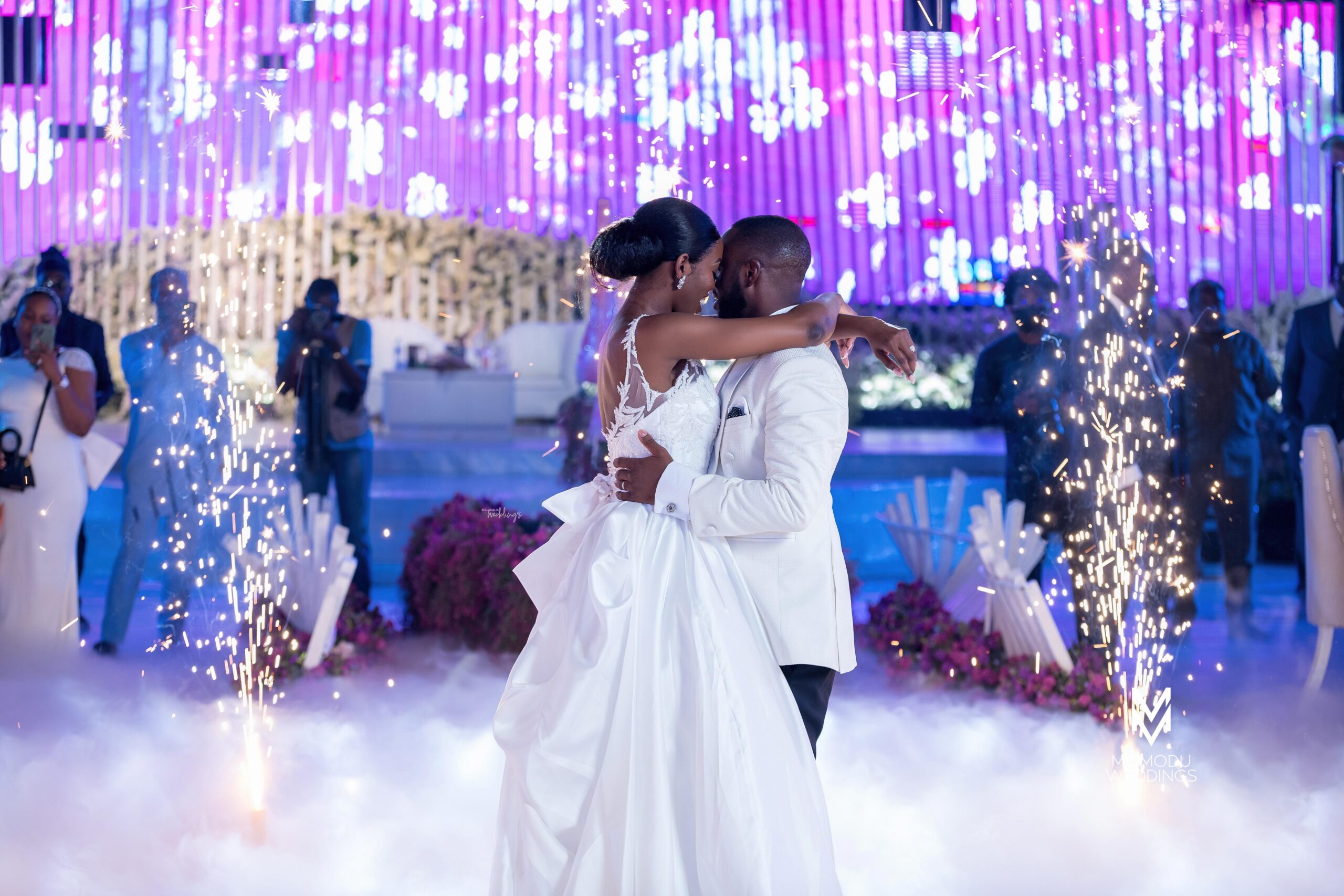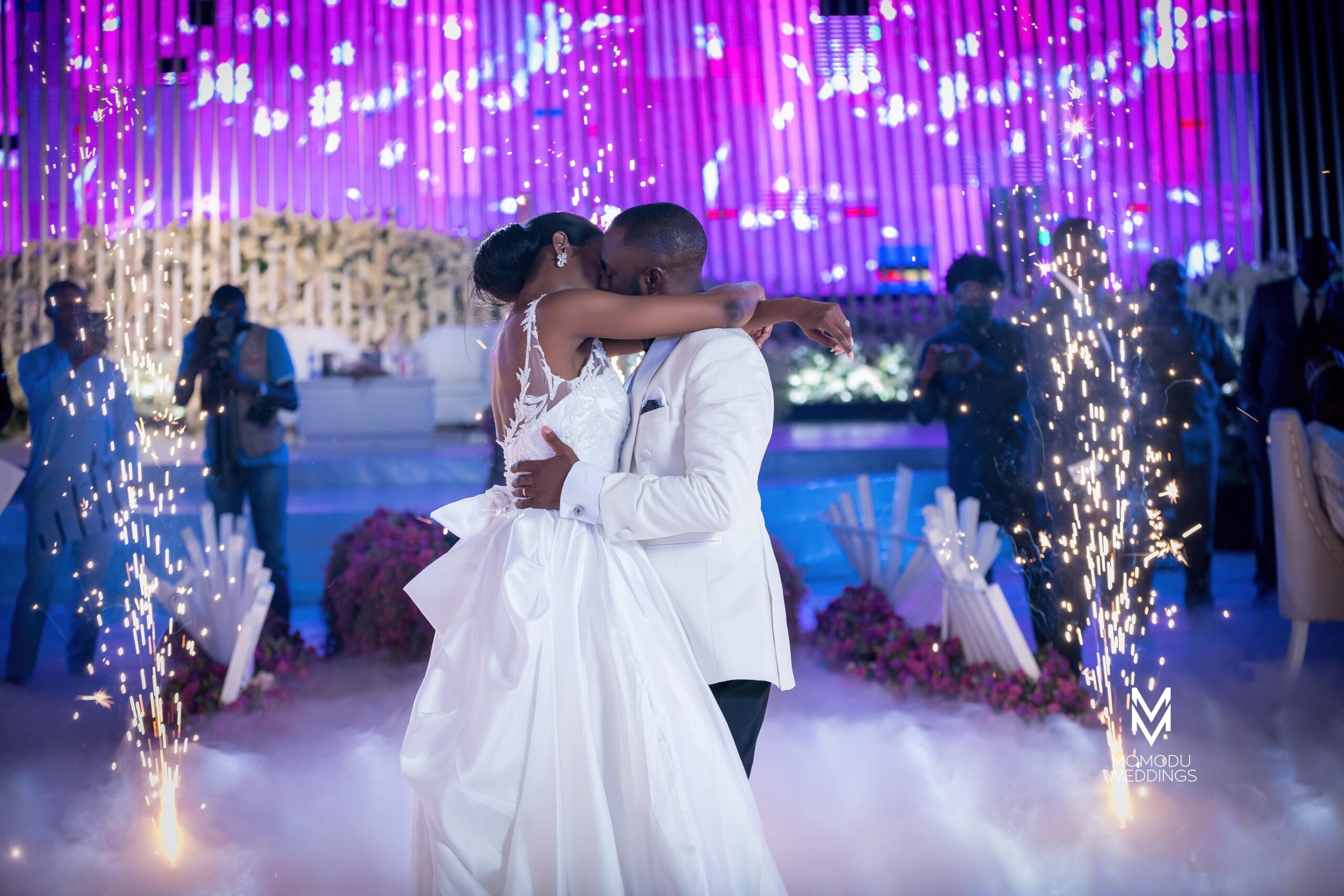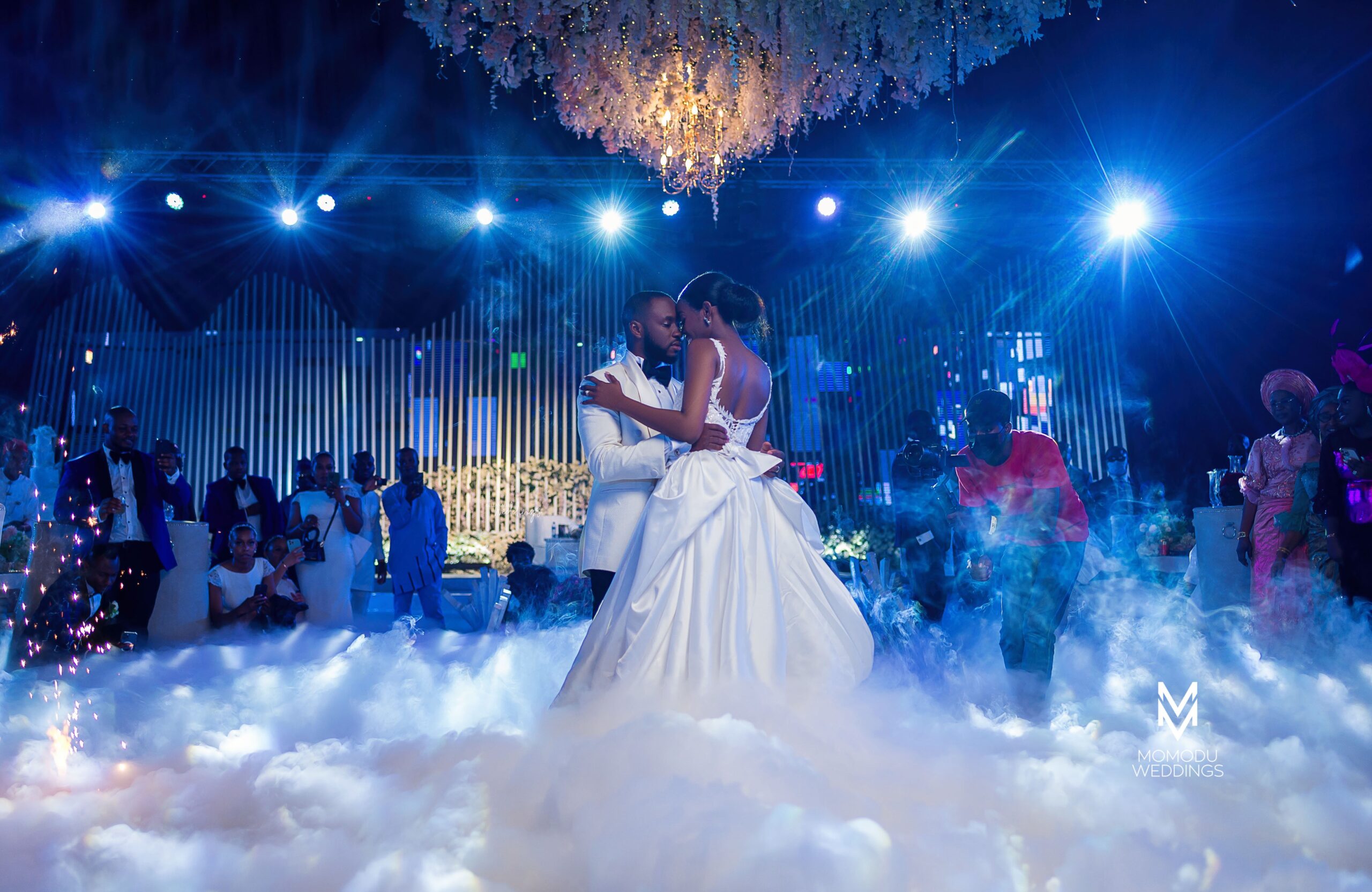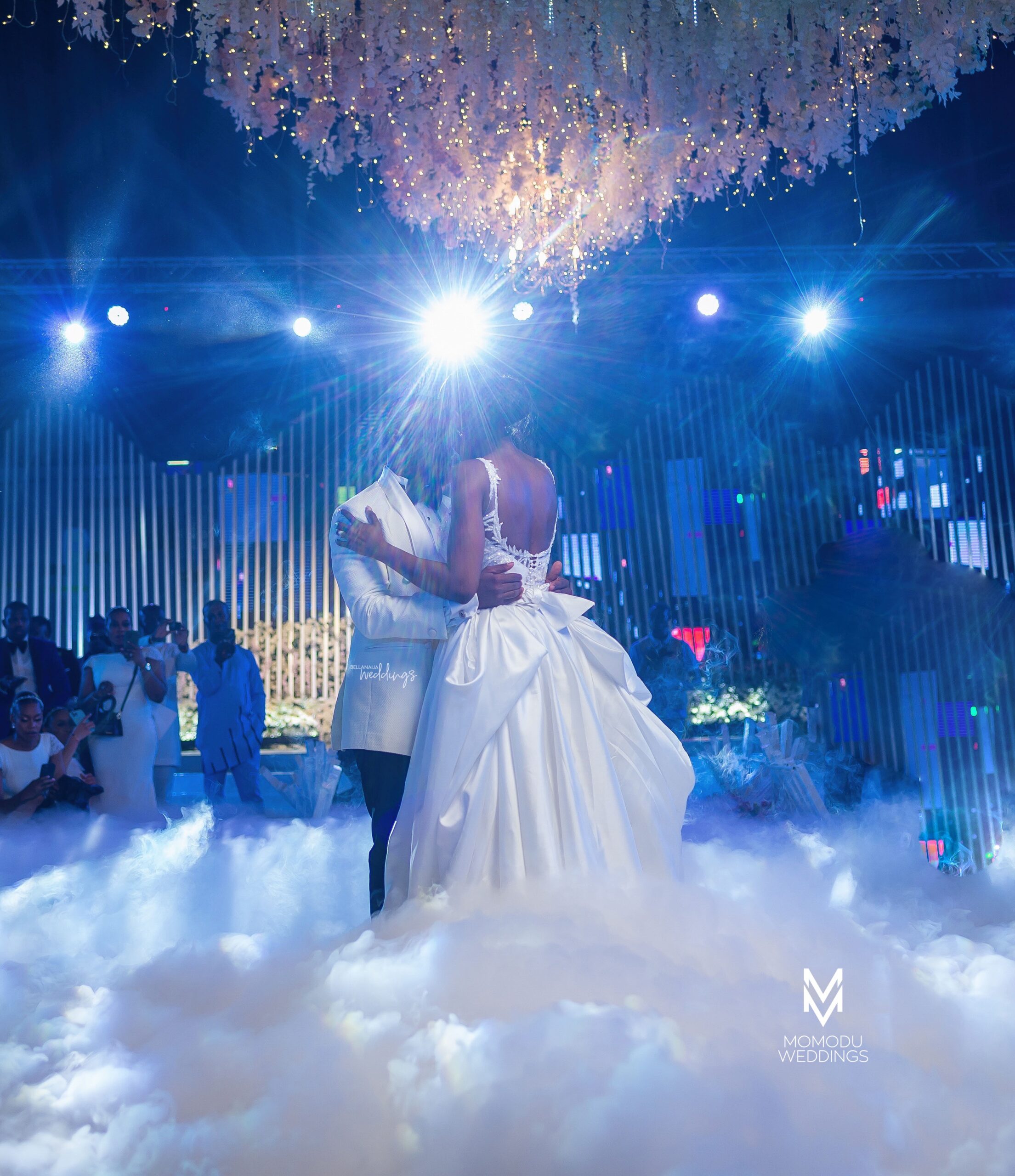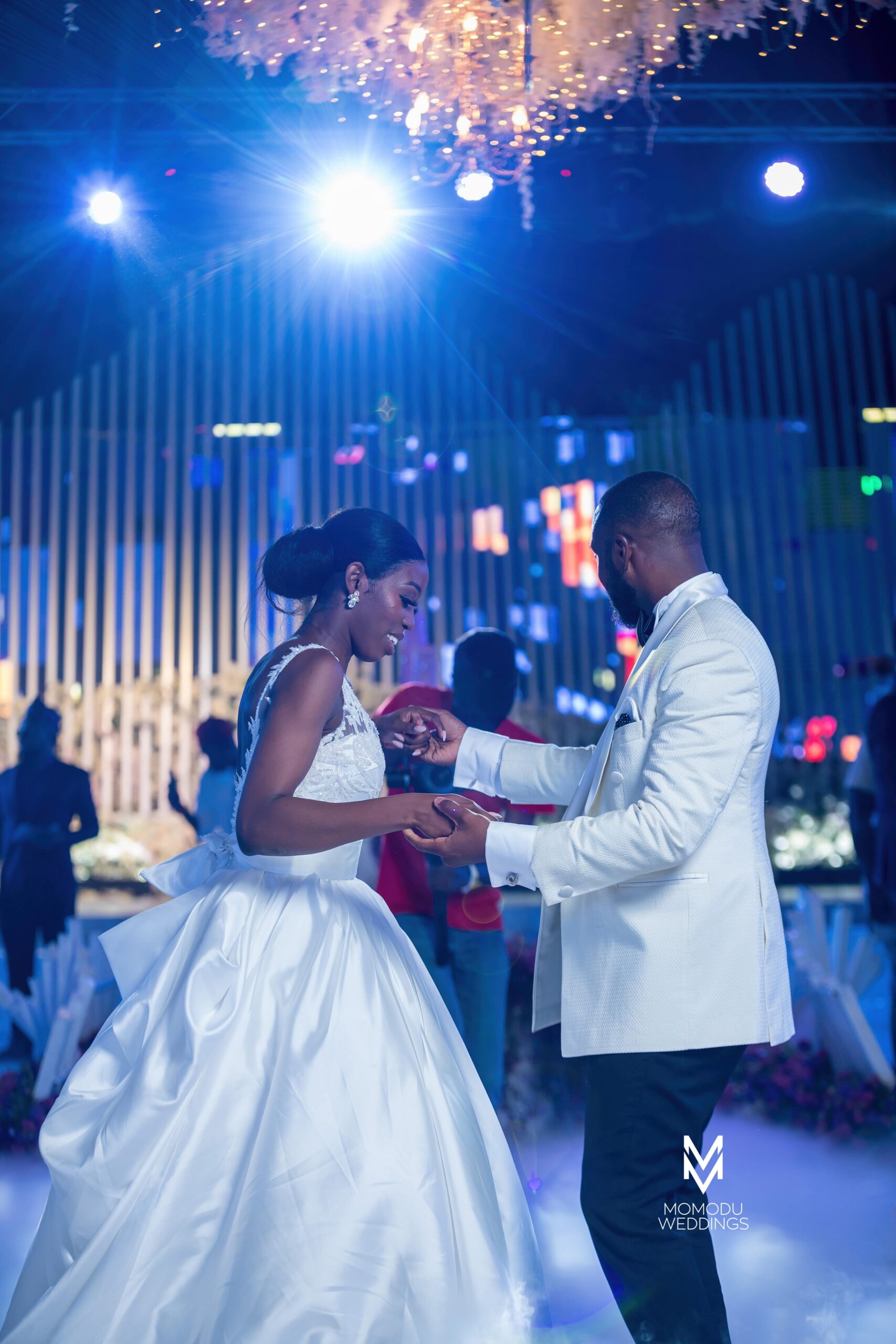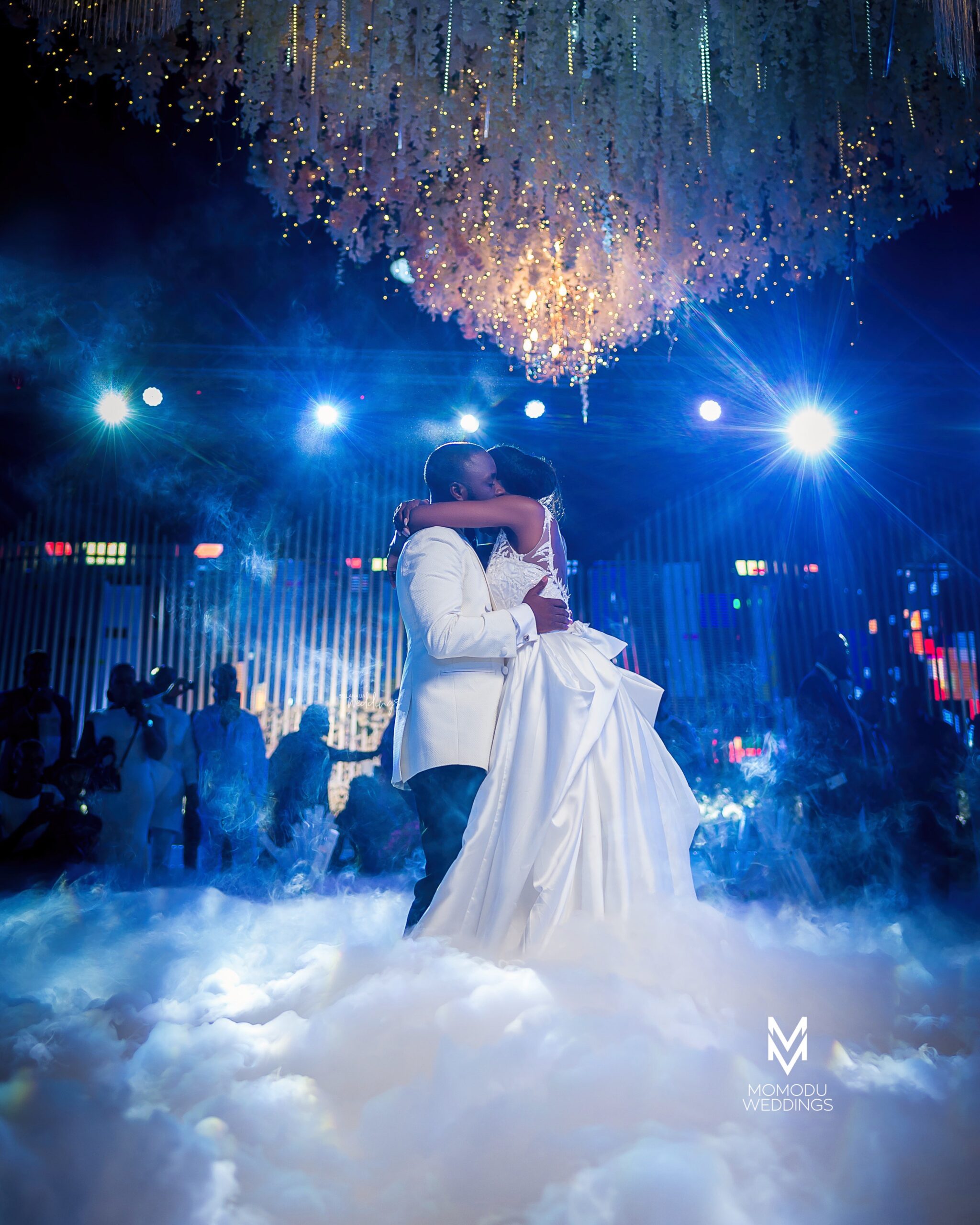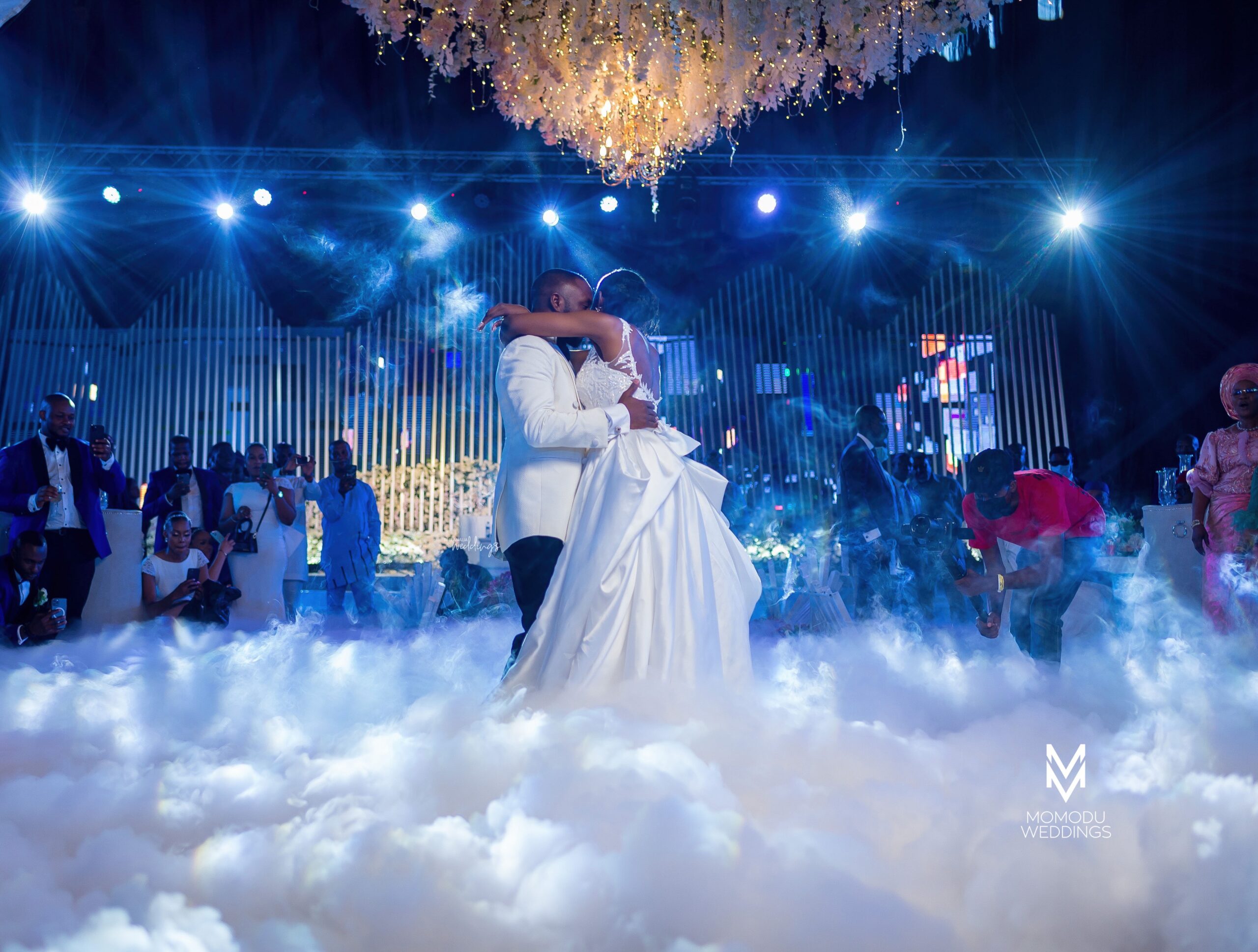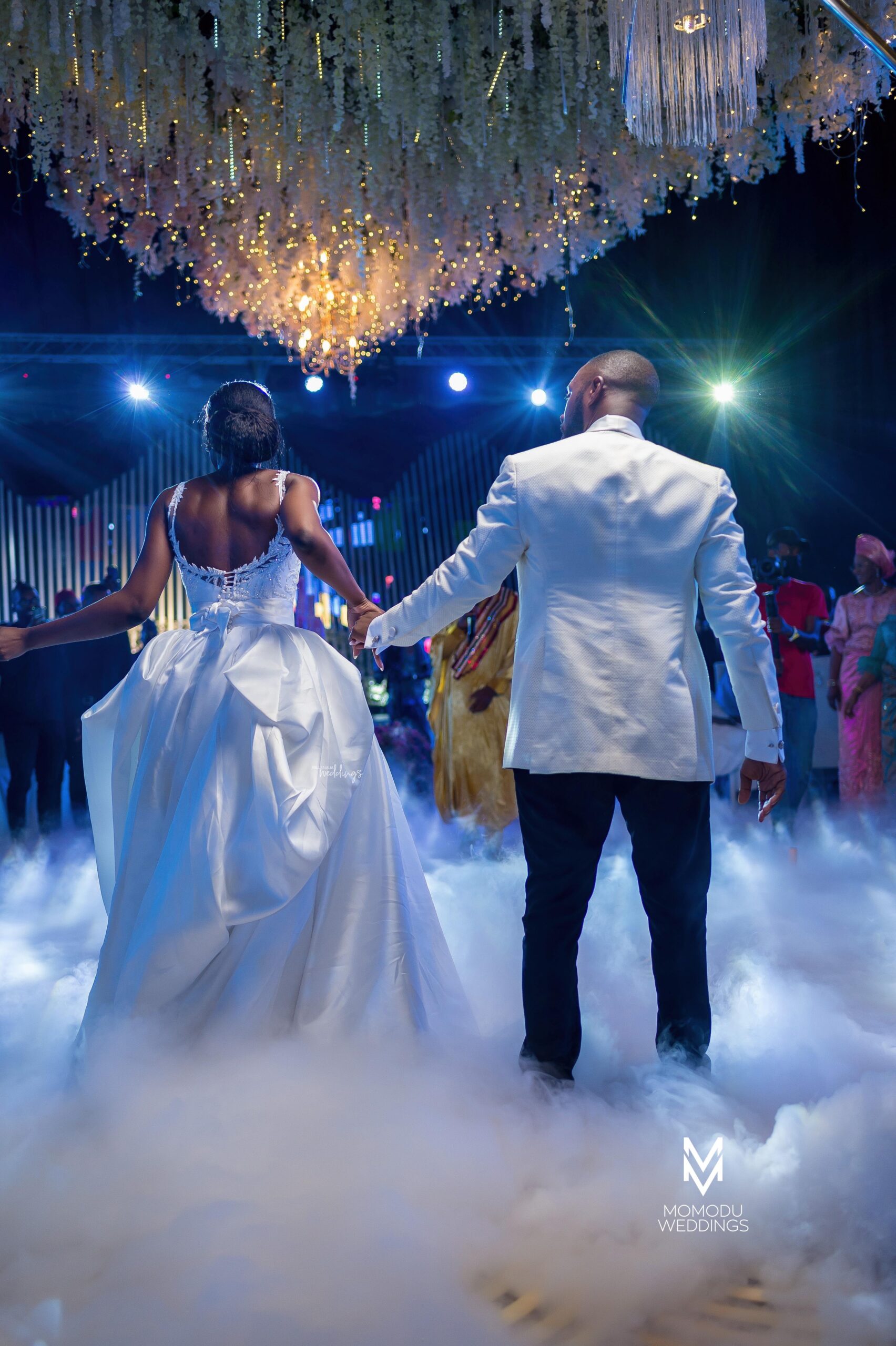 Mummy and her precious son having their moment…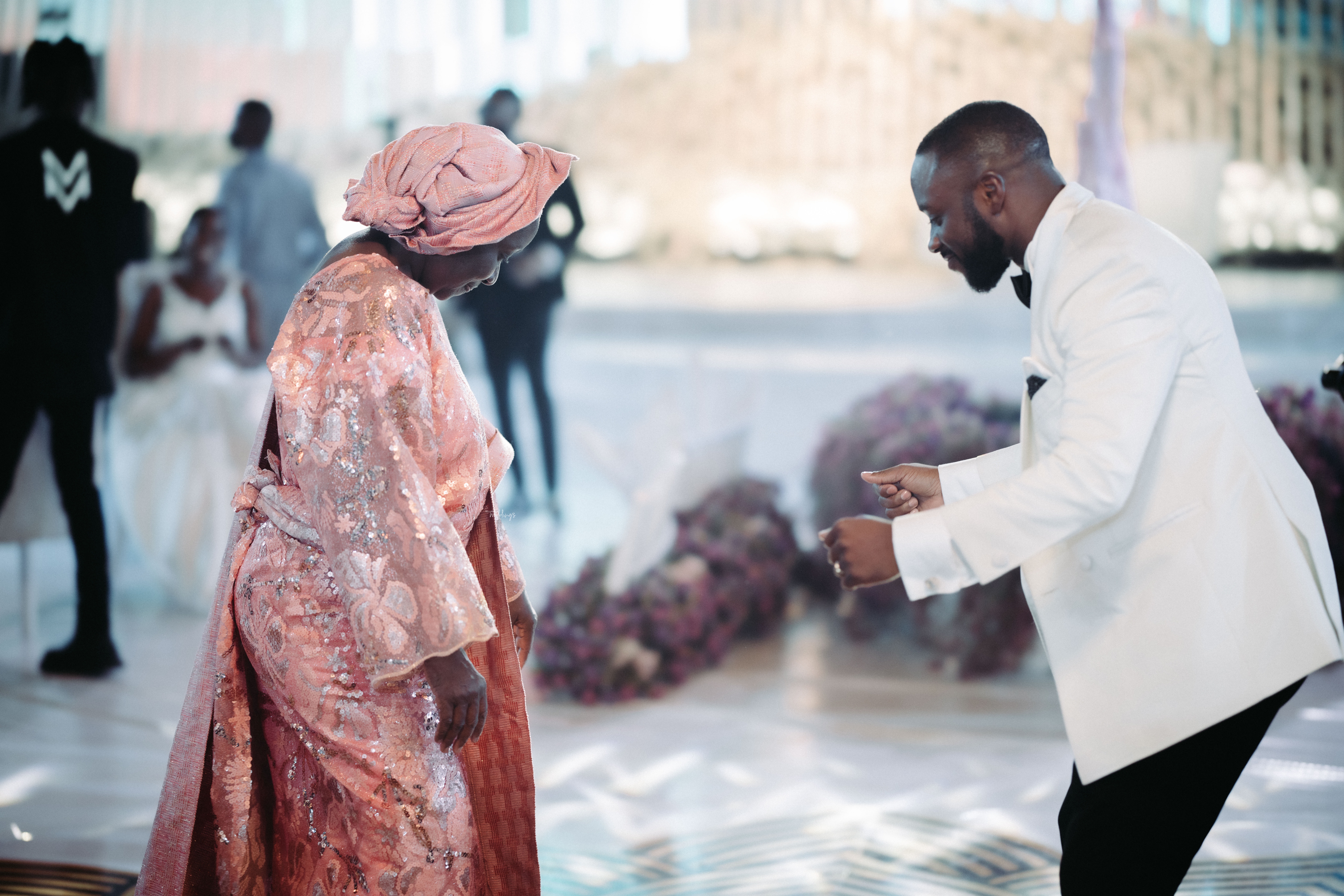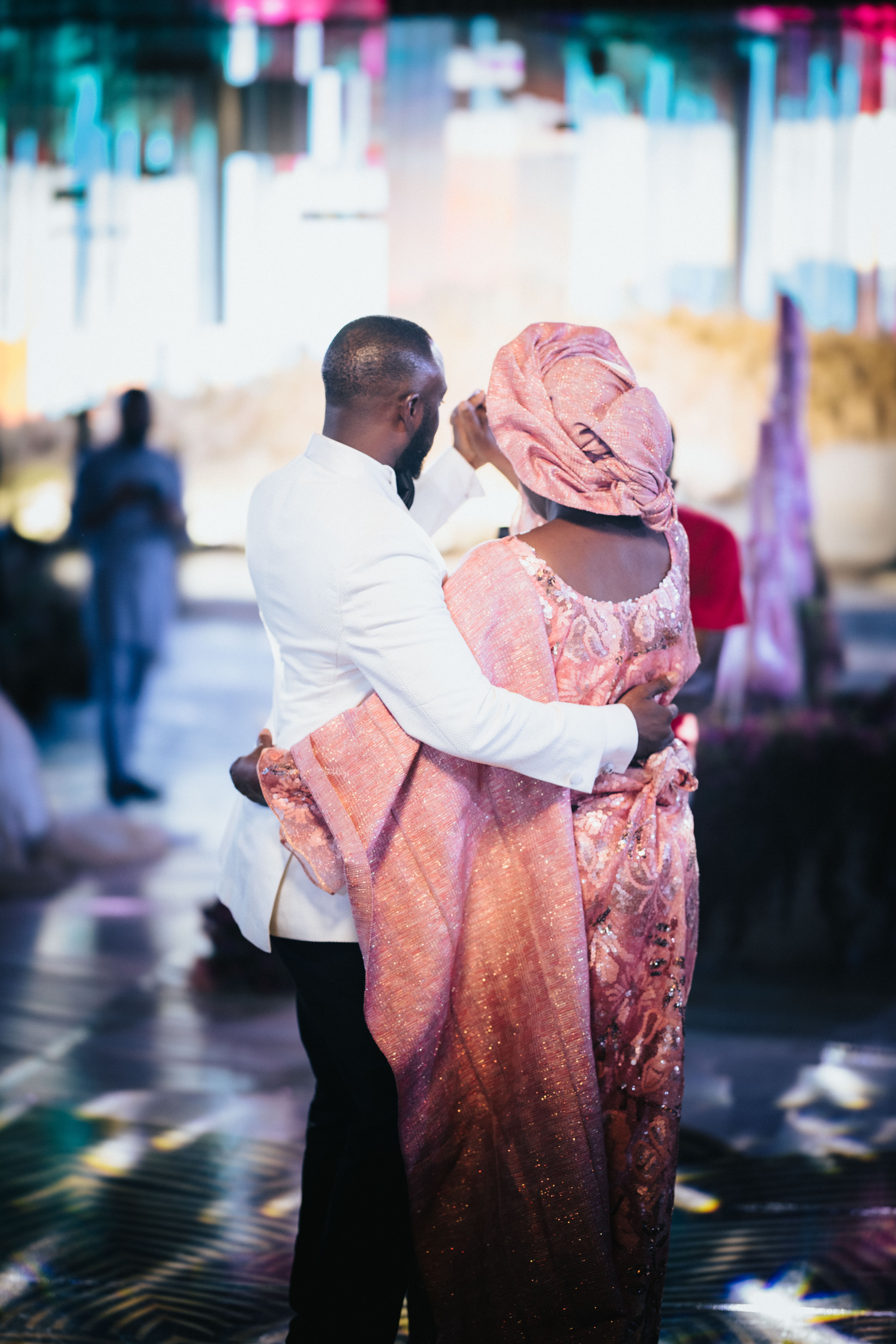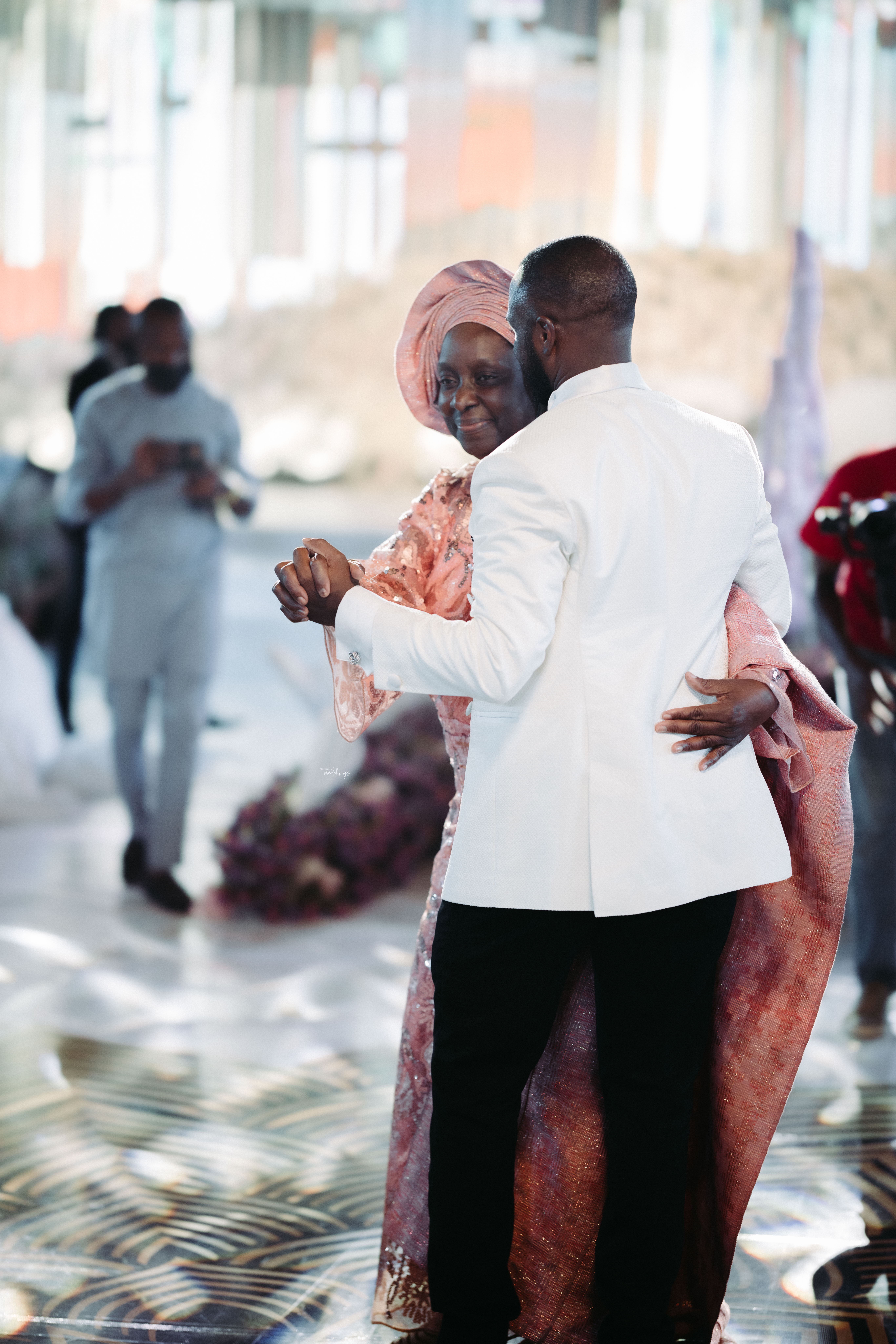 Of course, it's daddy and his baby girl's time!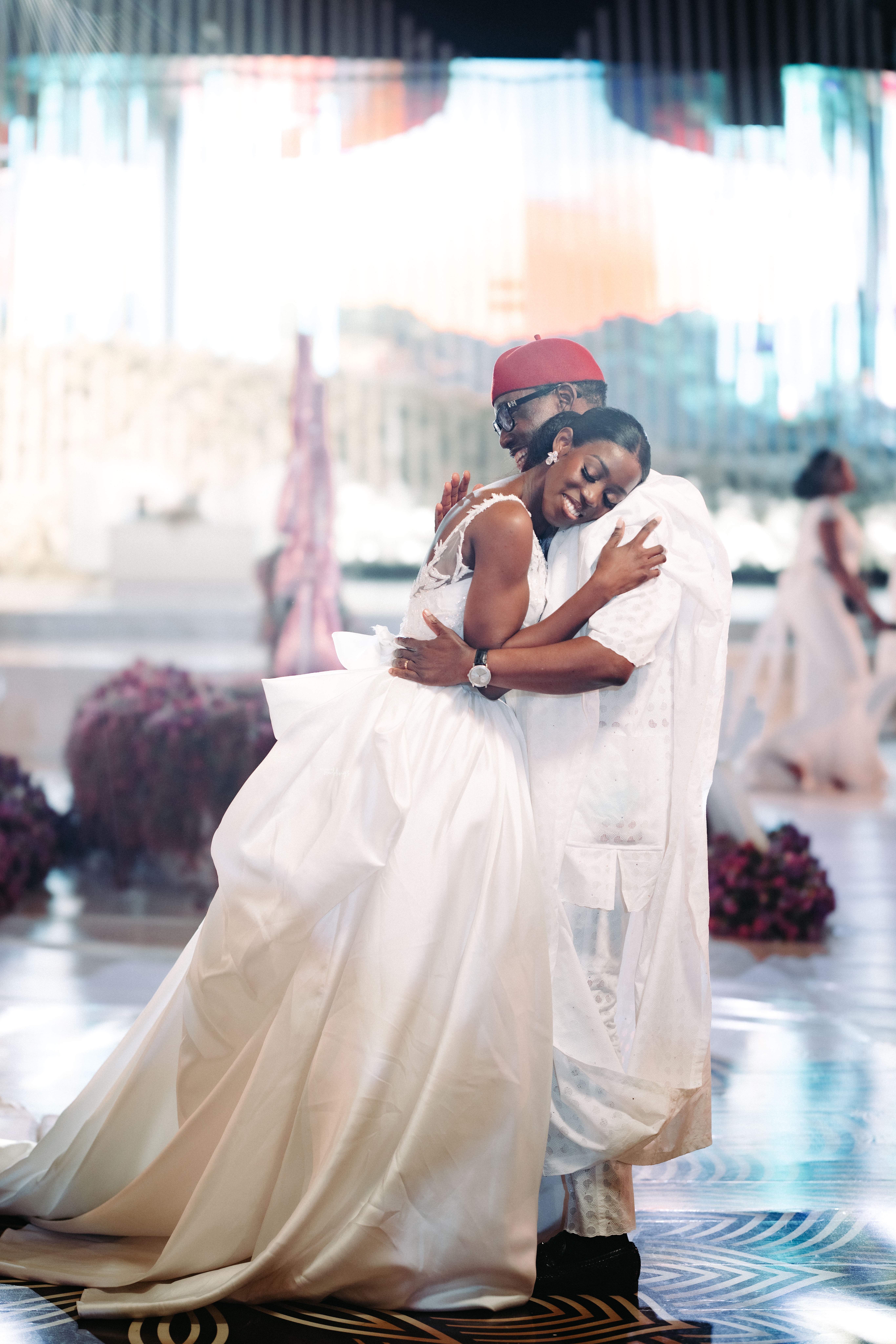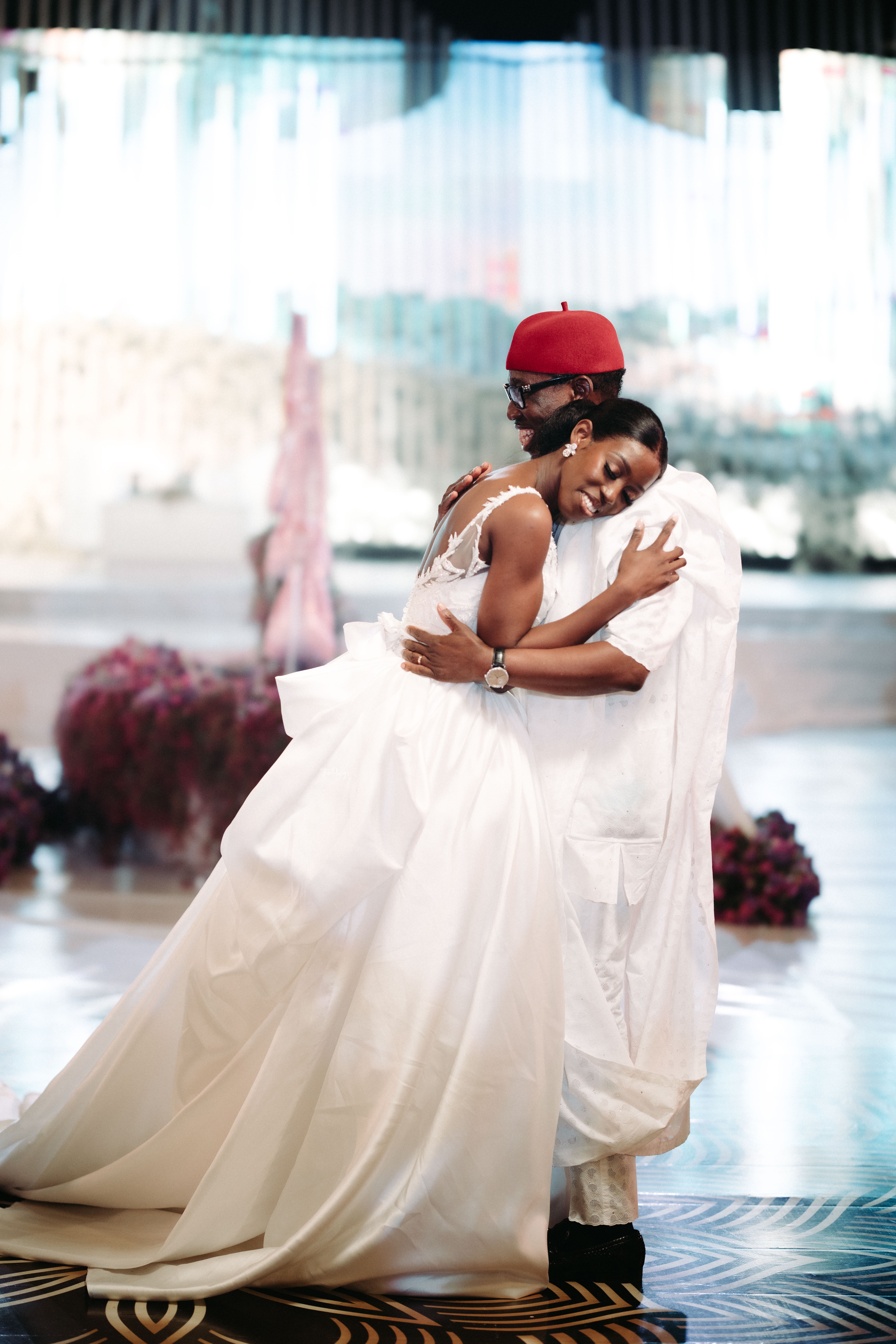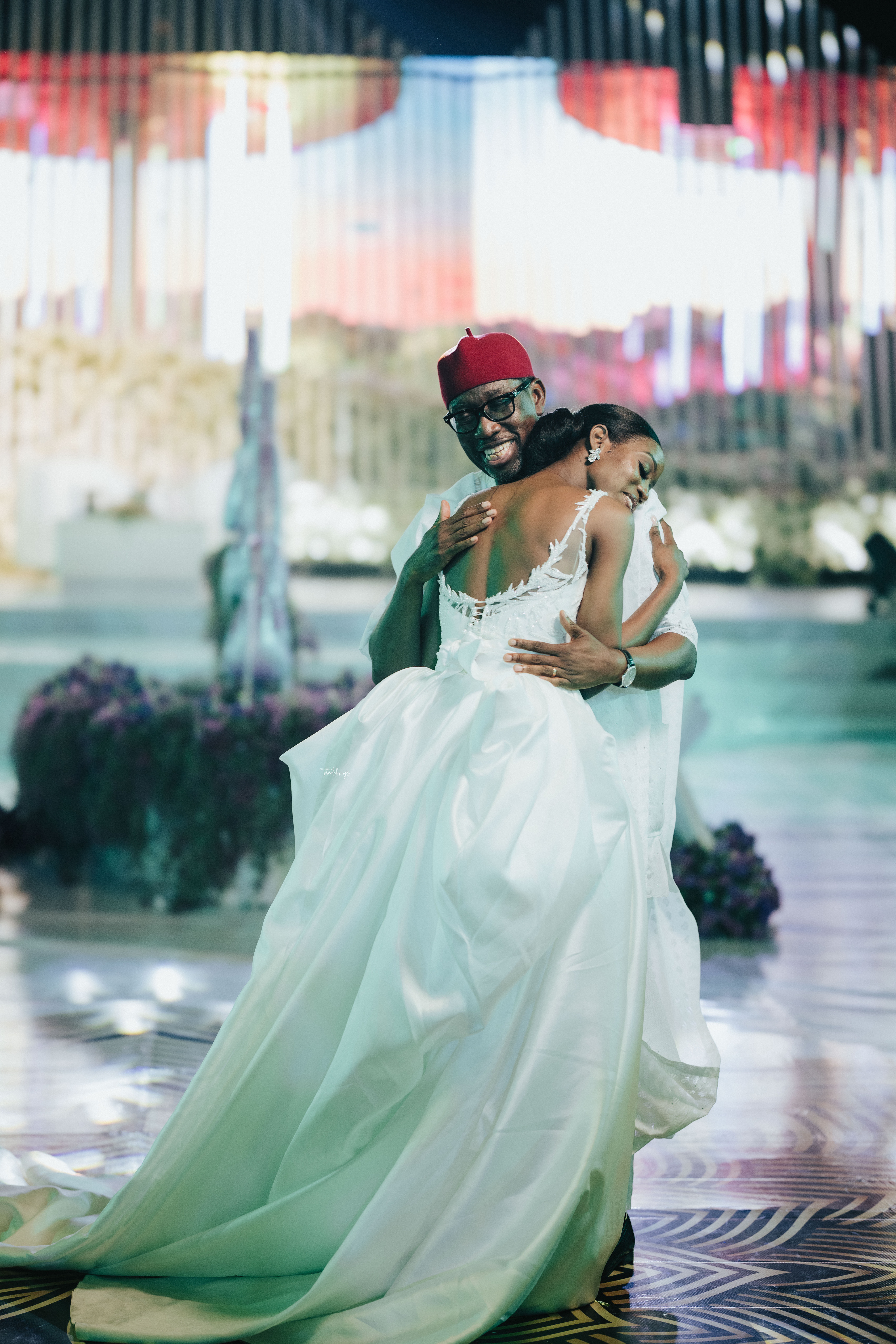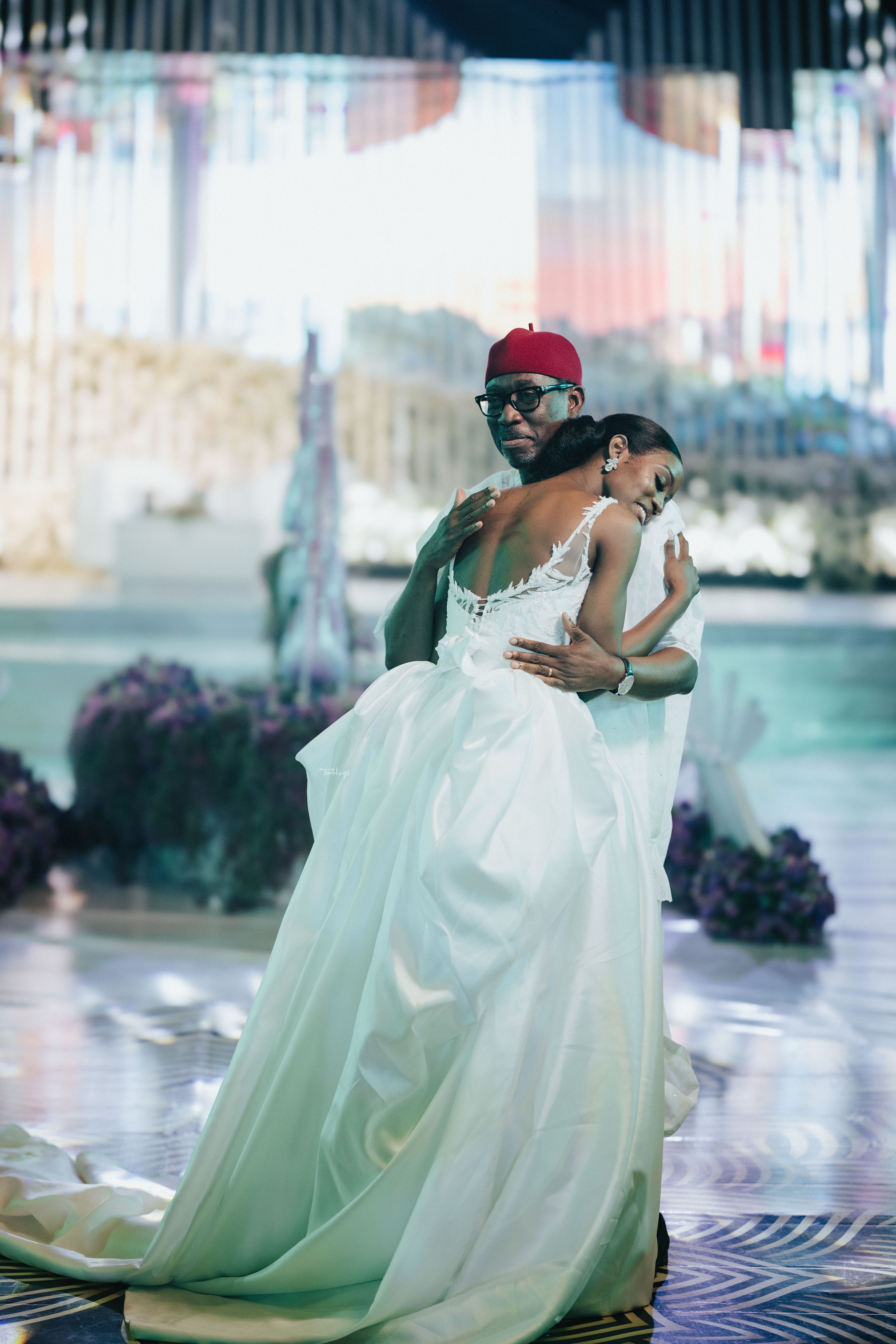 It's all fun with the boo of the booless himself, Chike!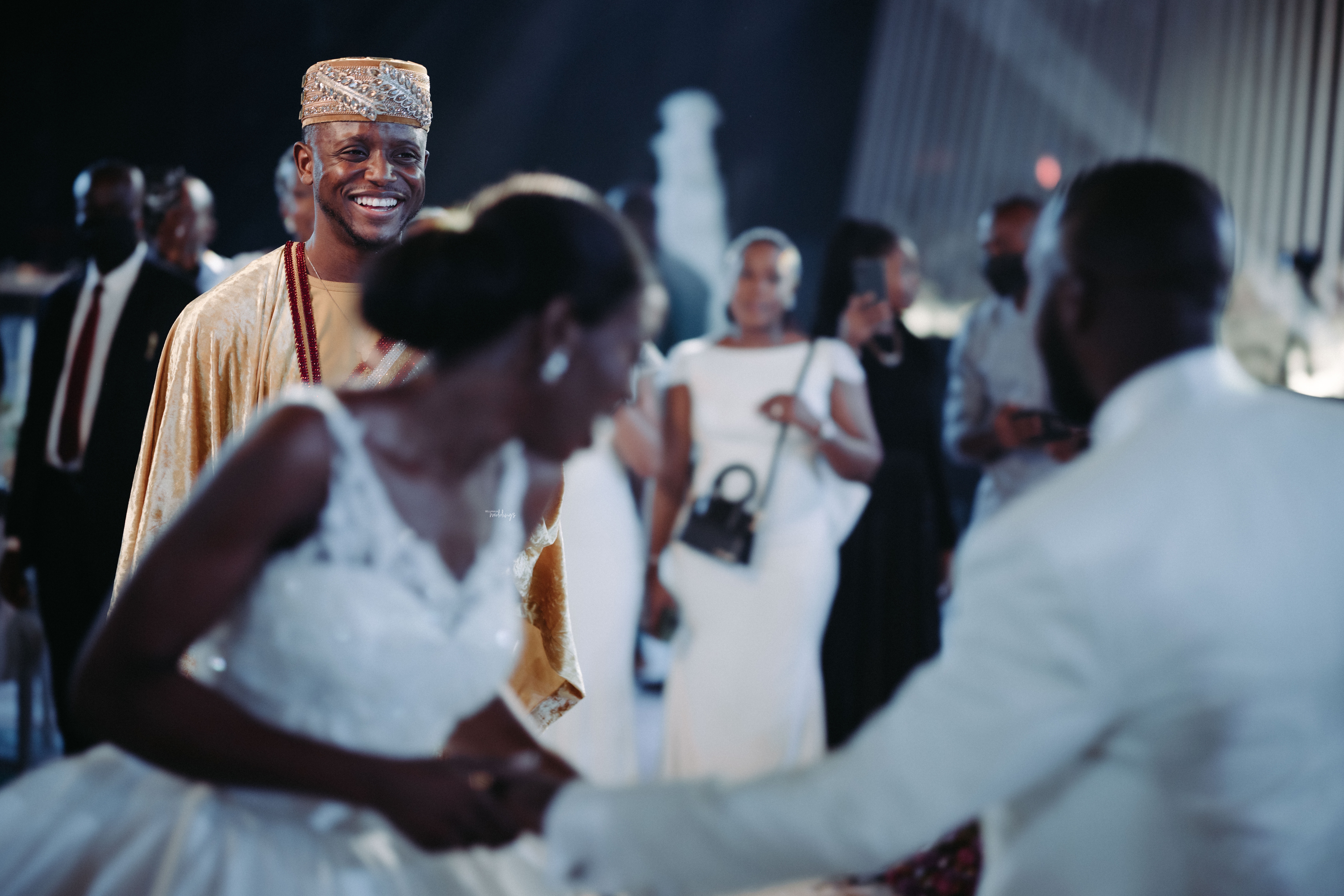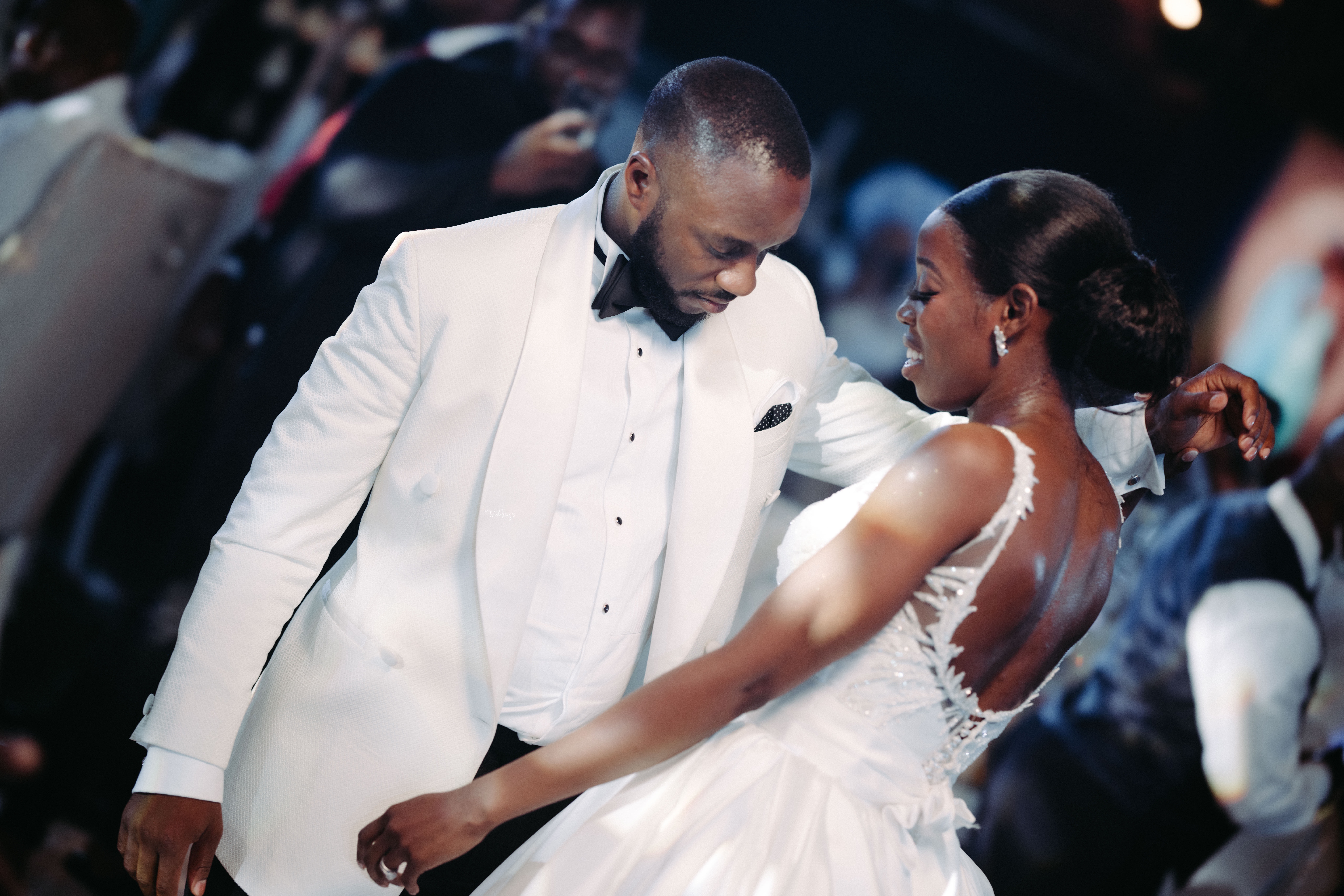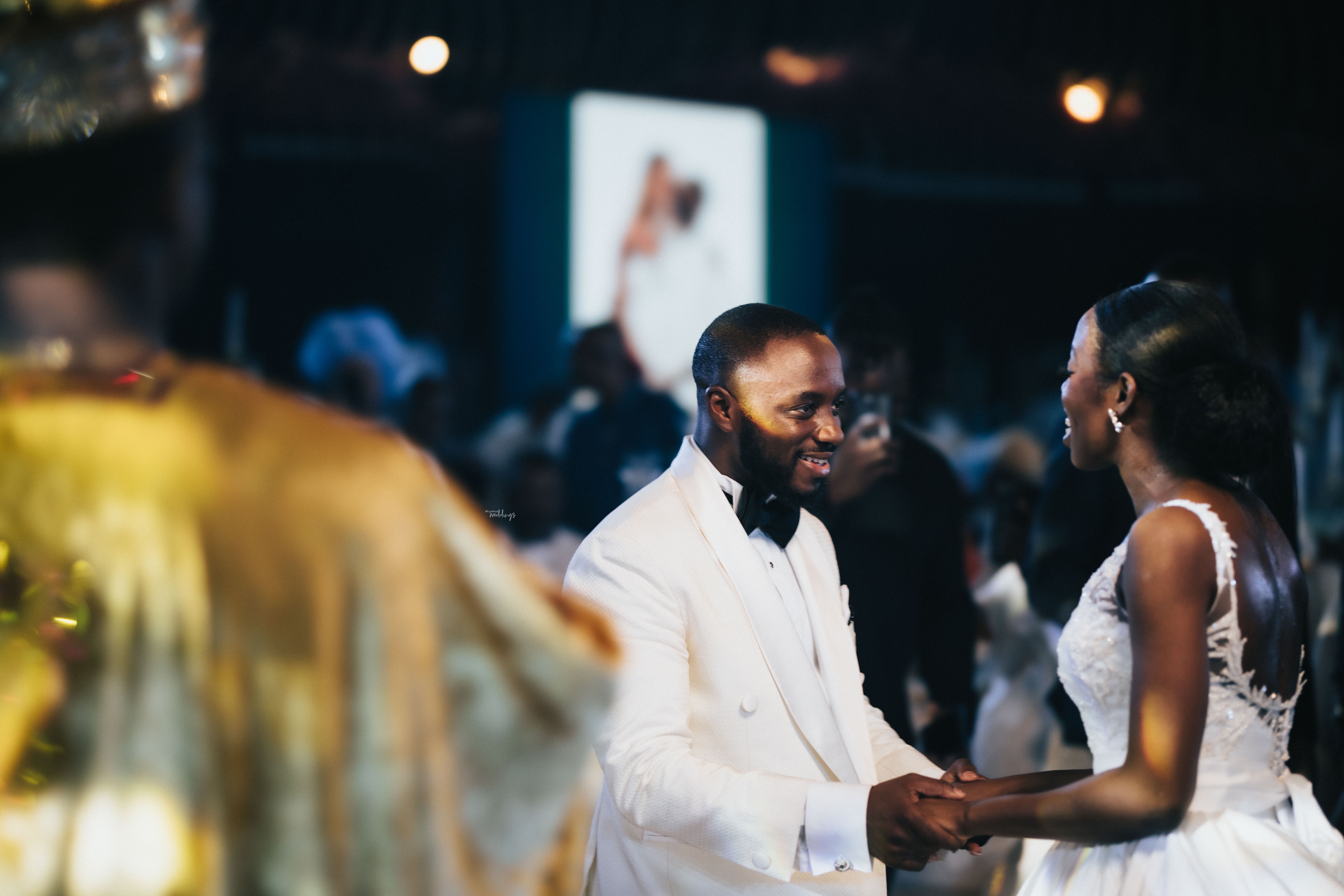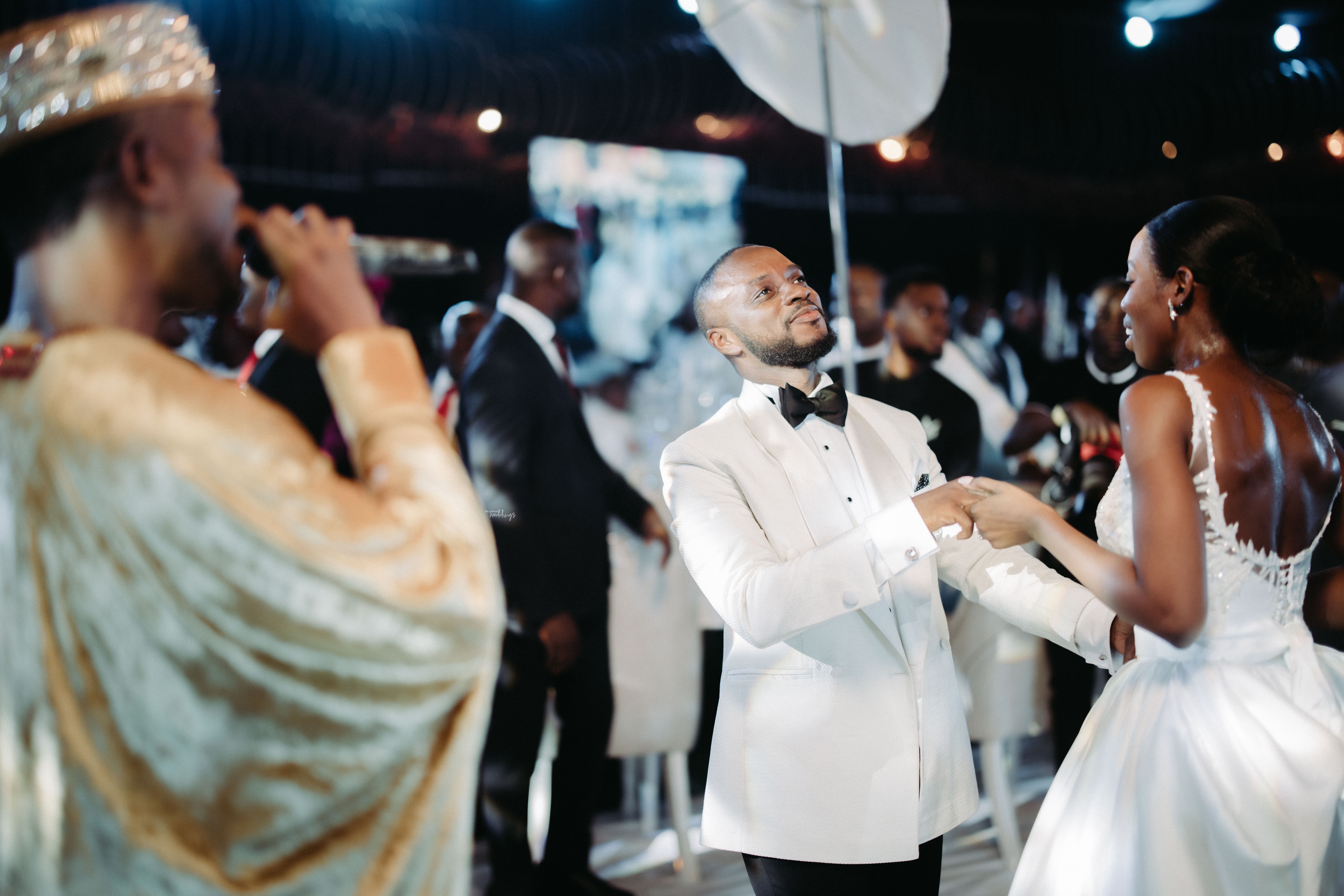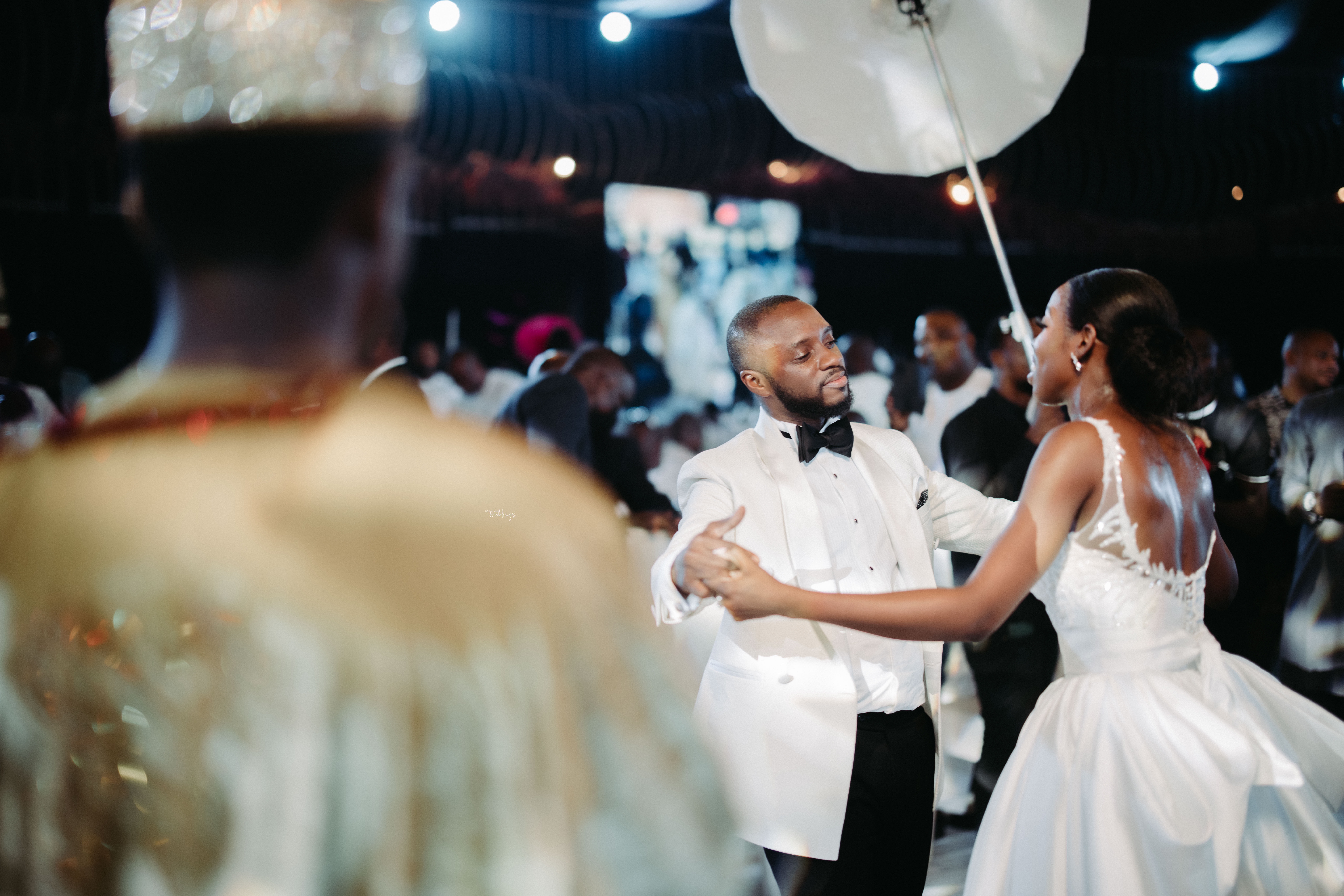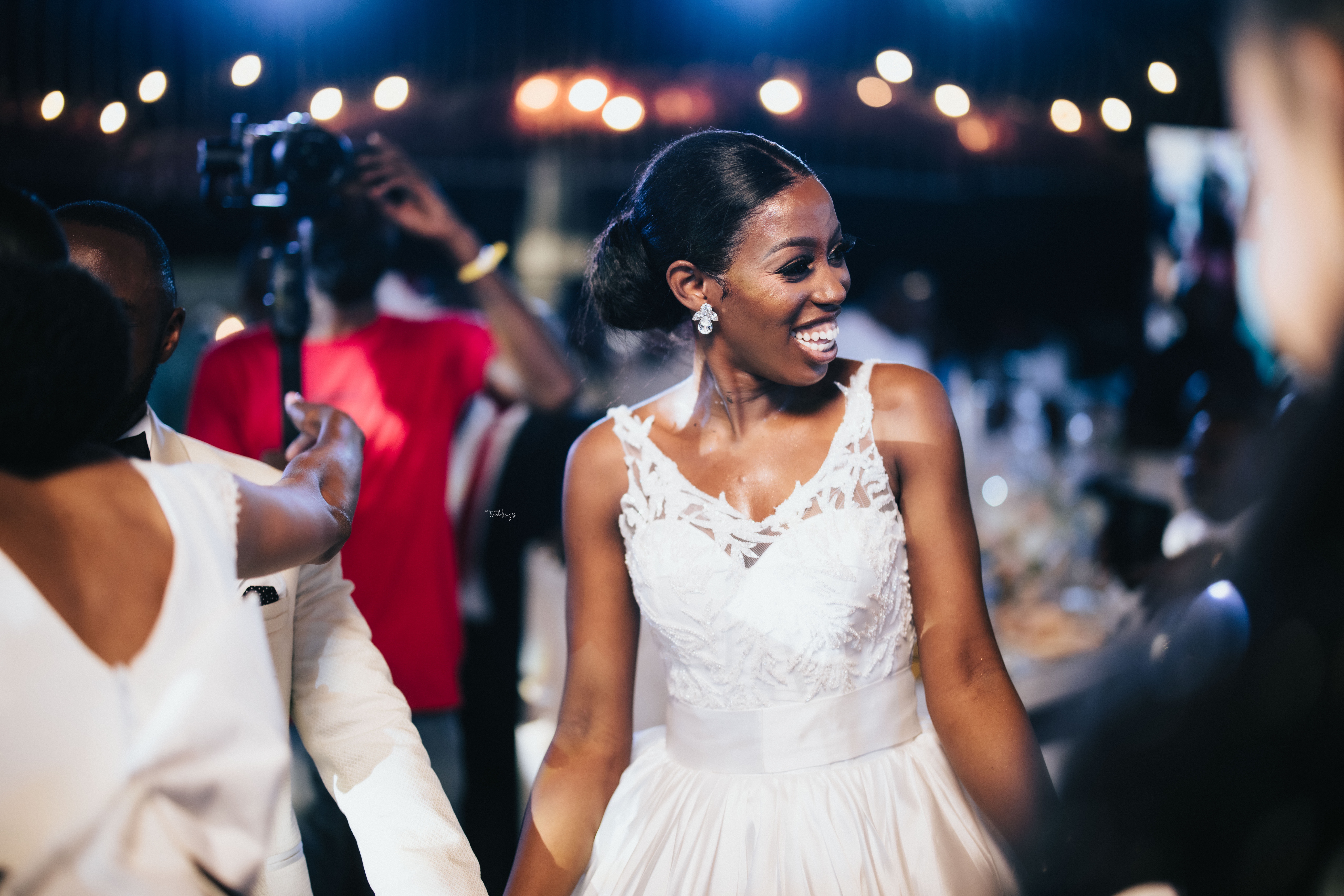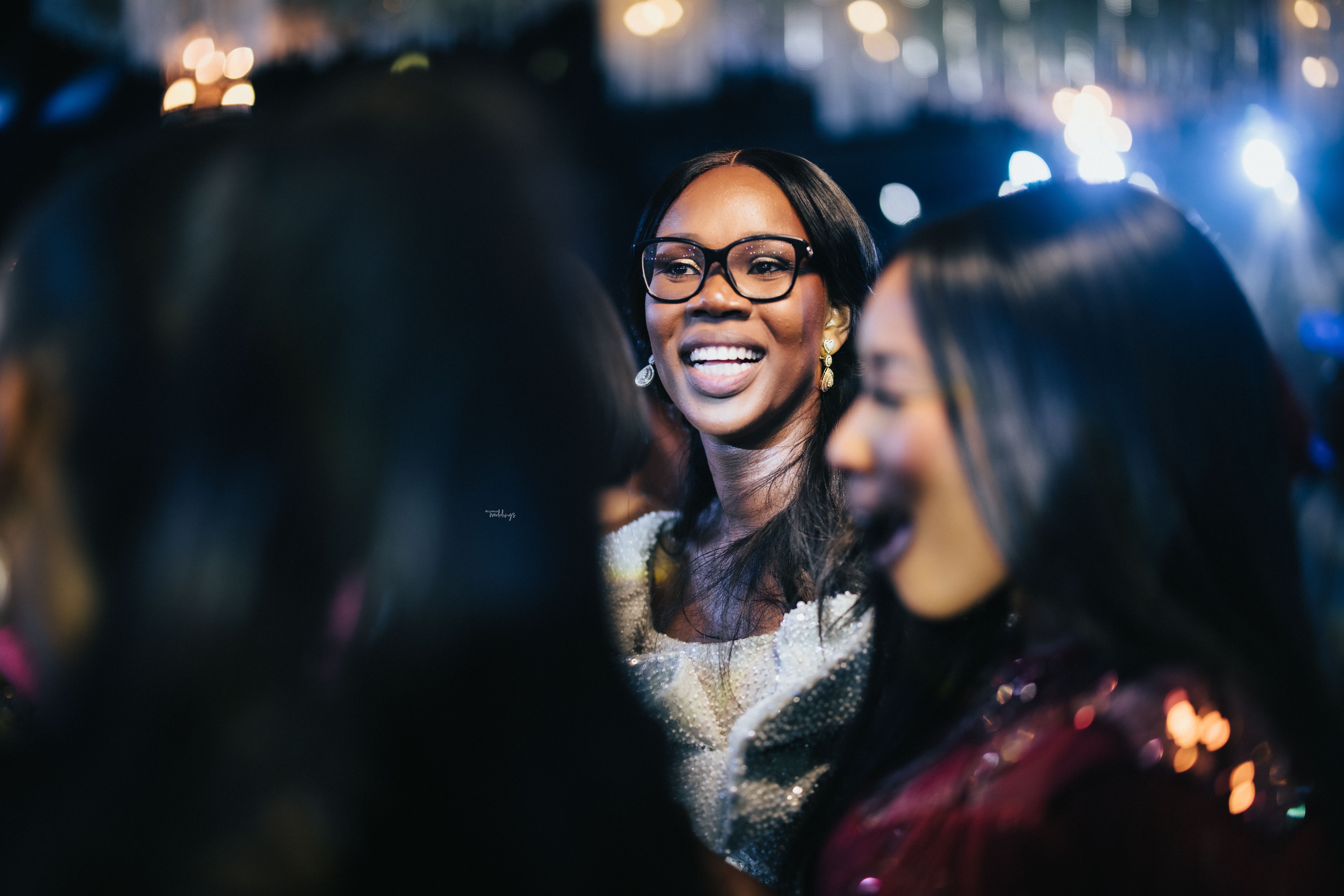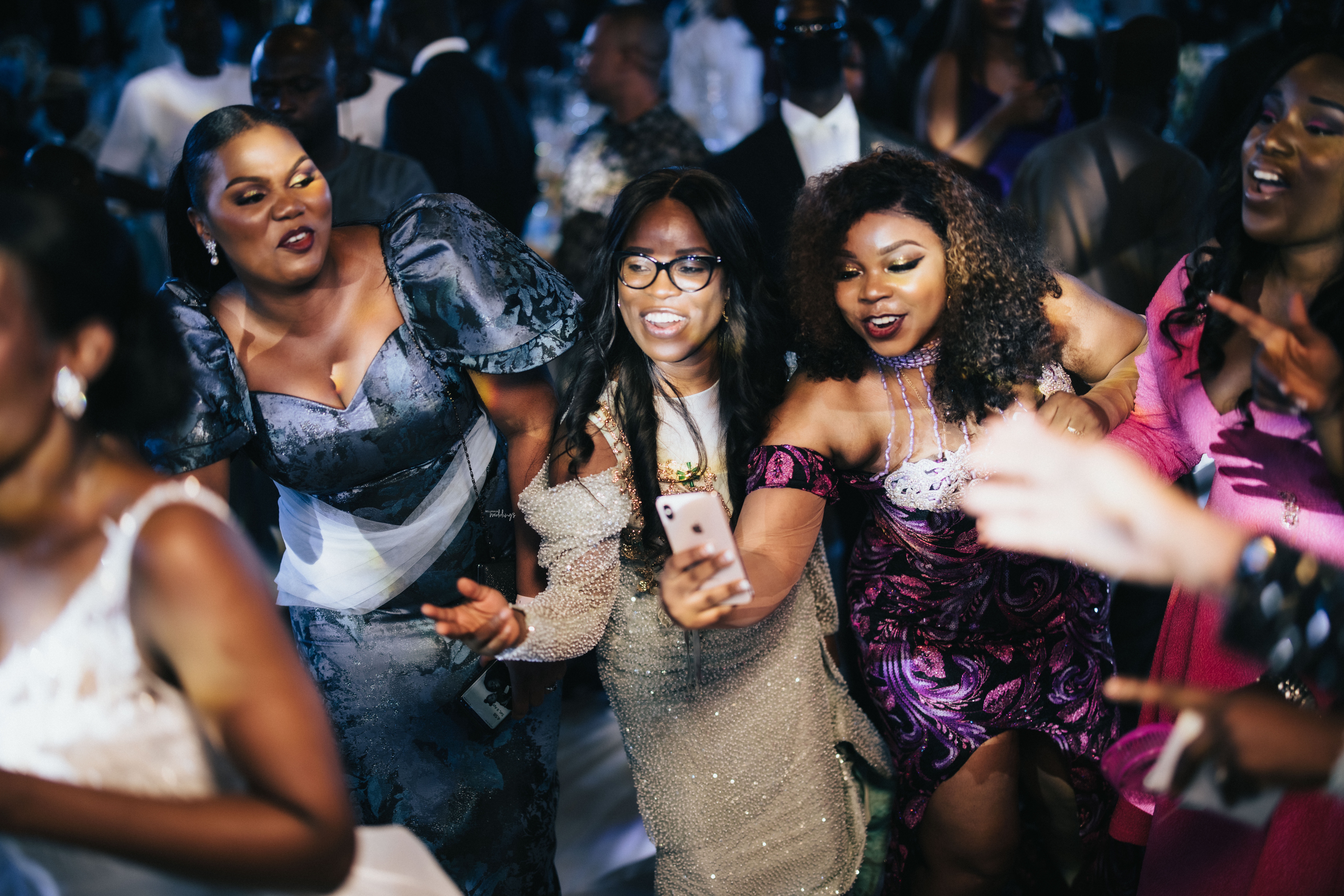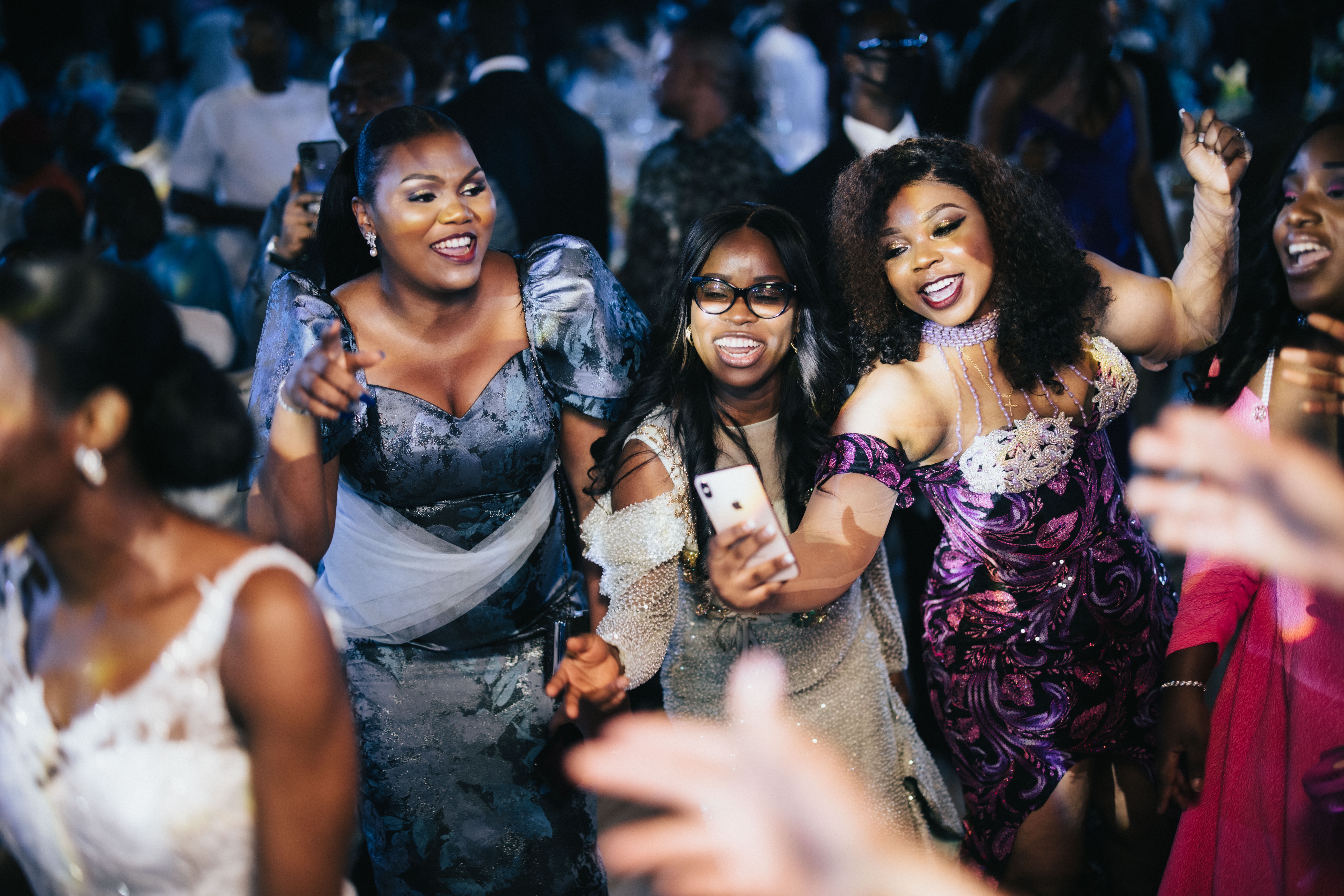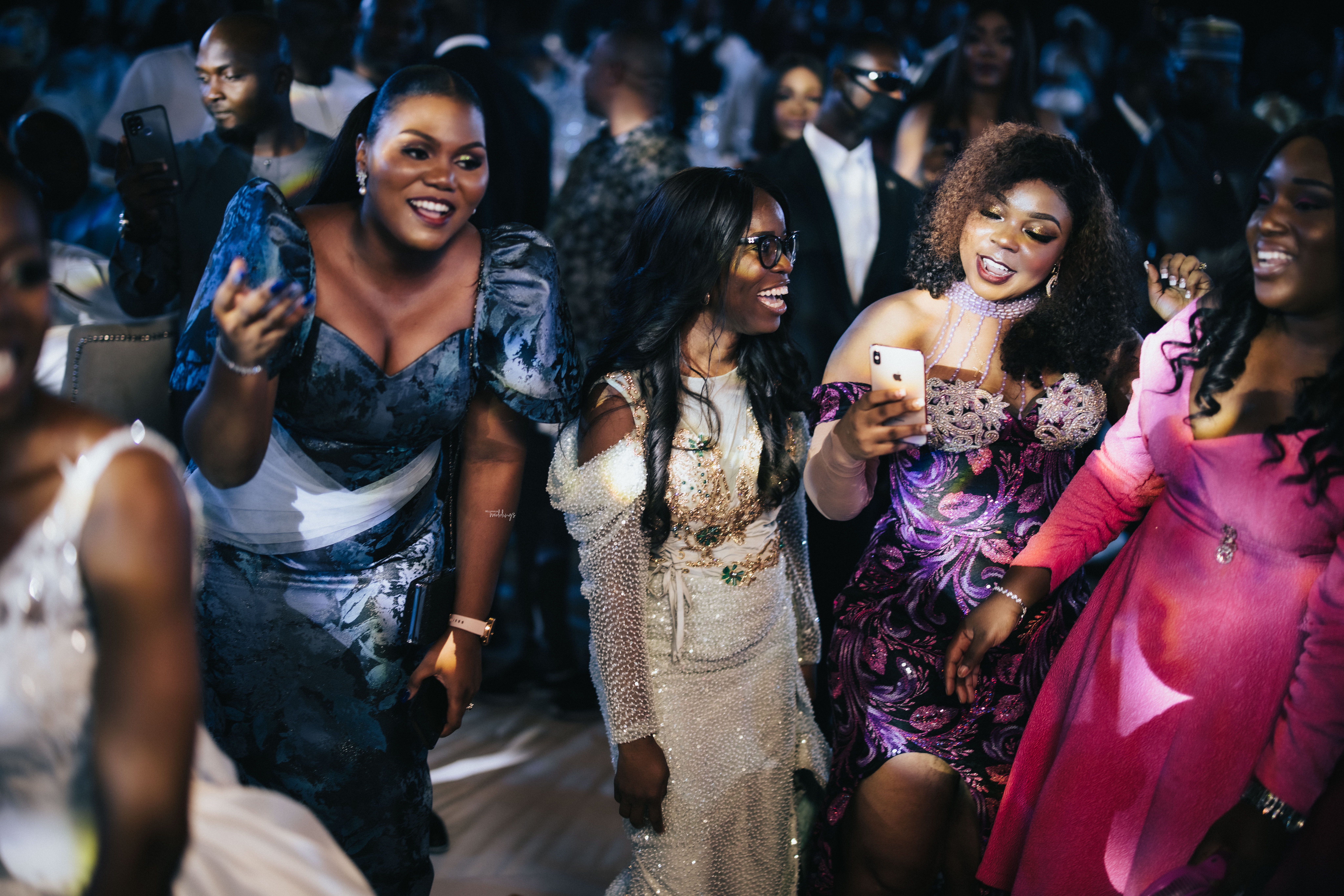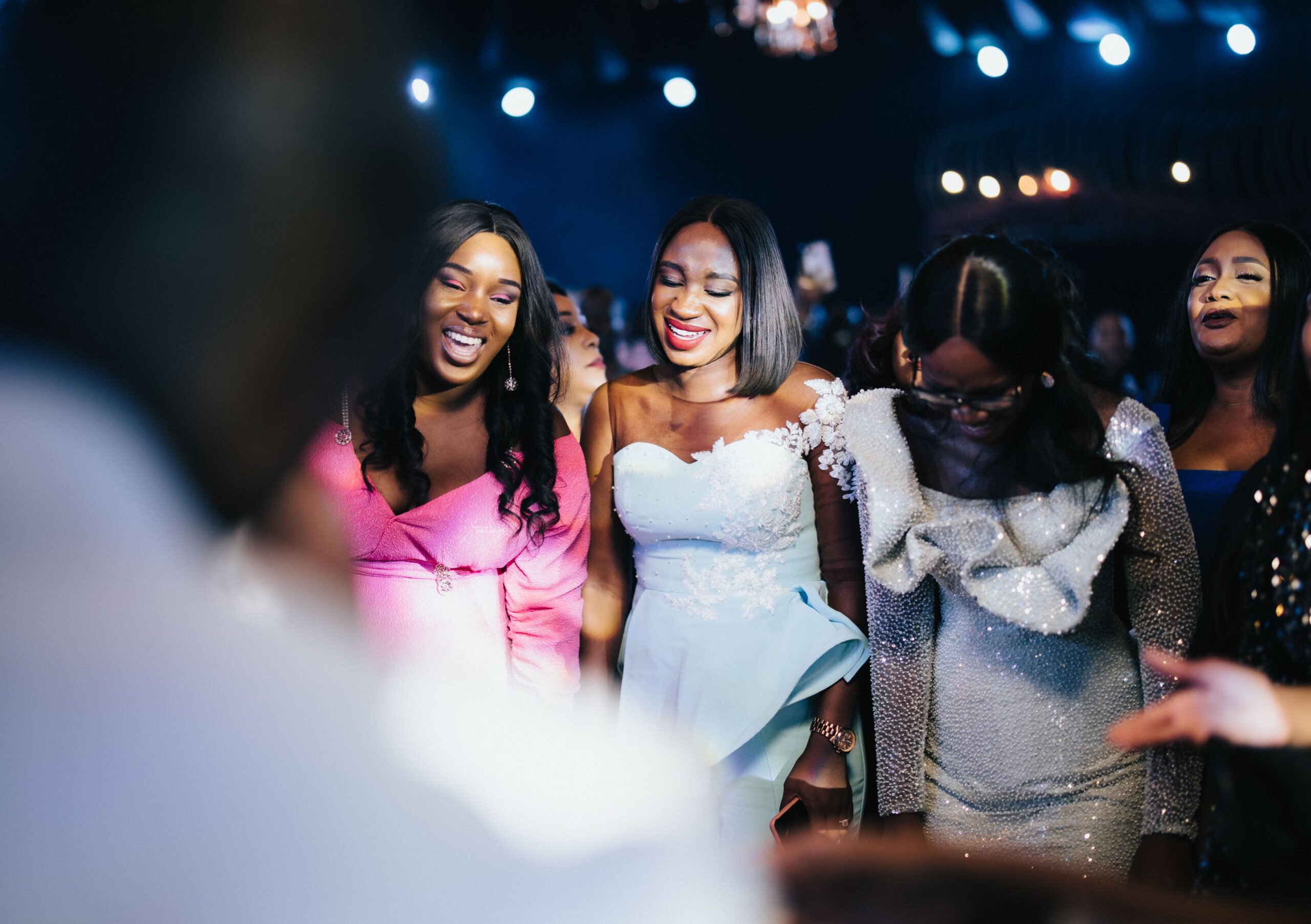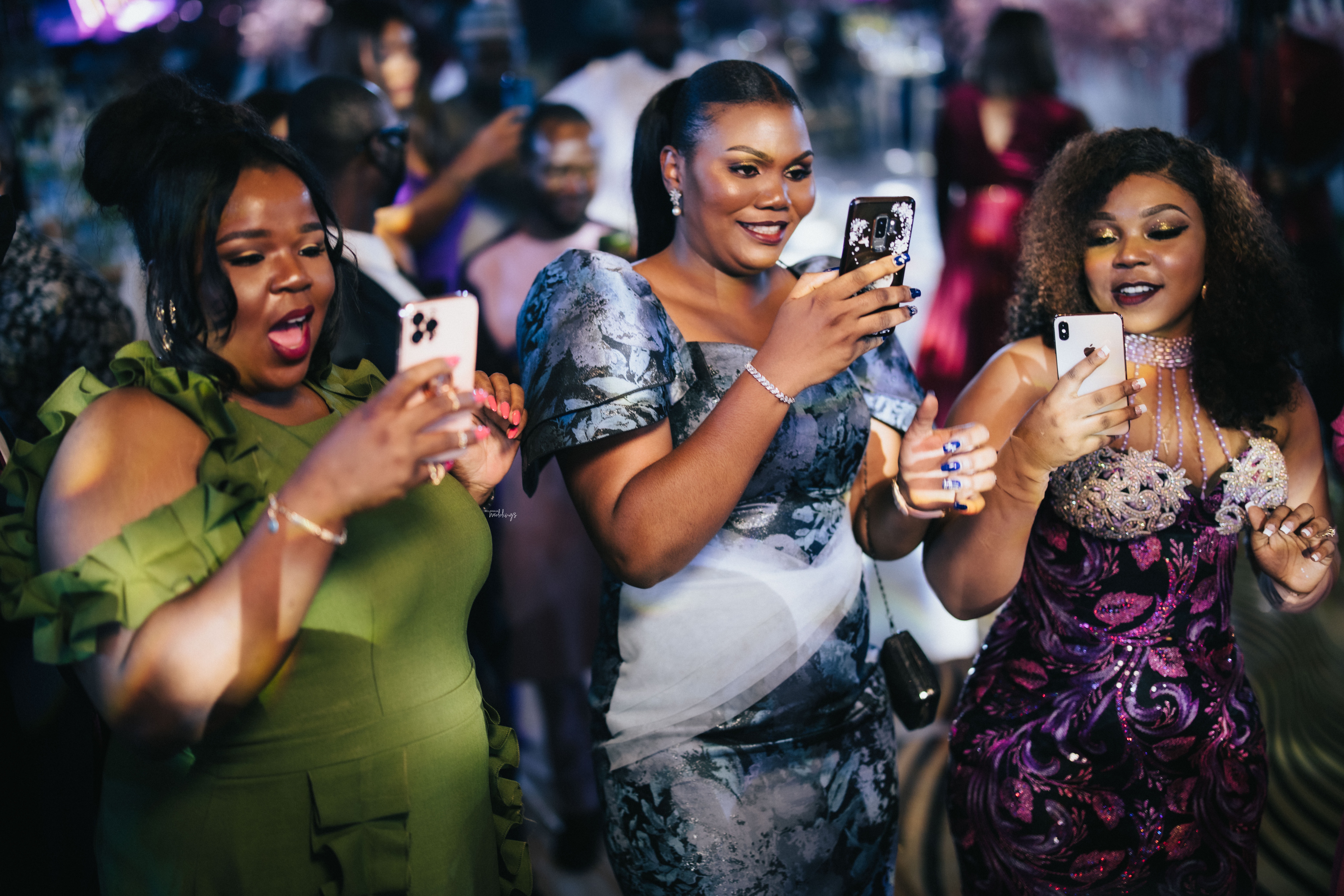 Maxine is absolutely stunning in her second look for the day!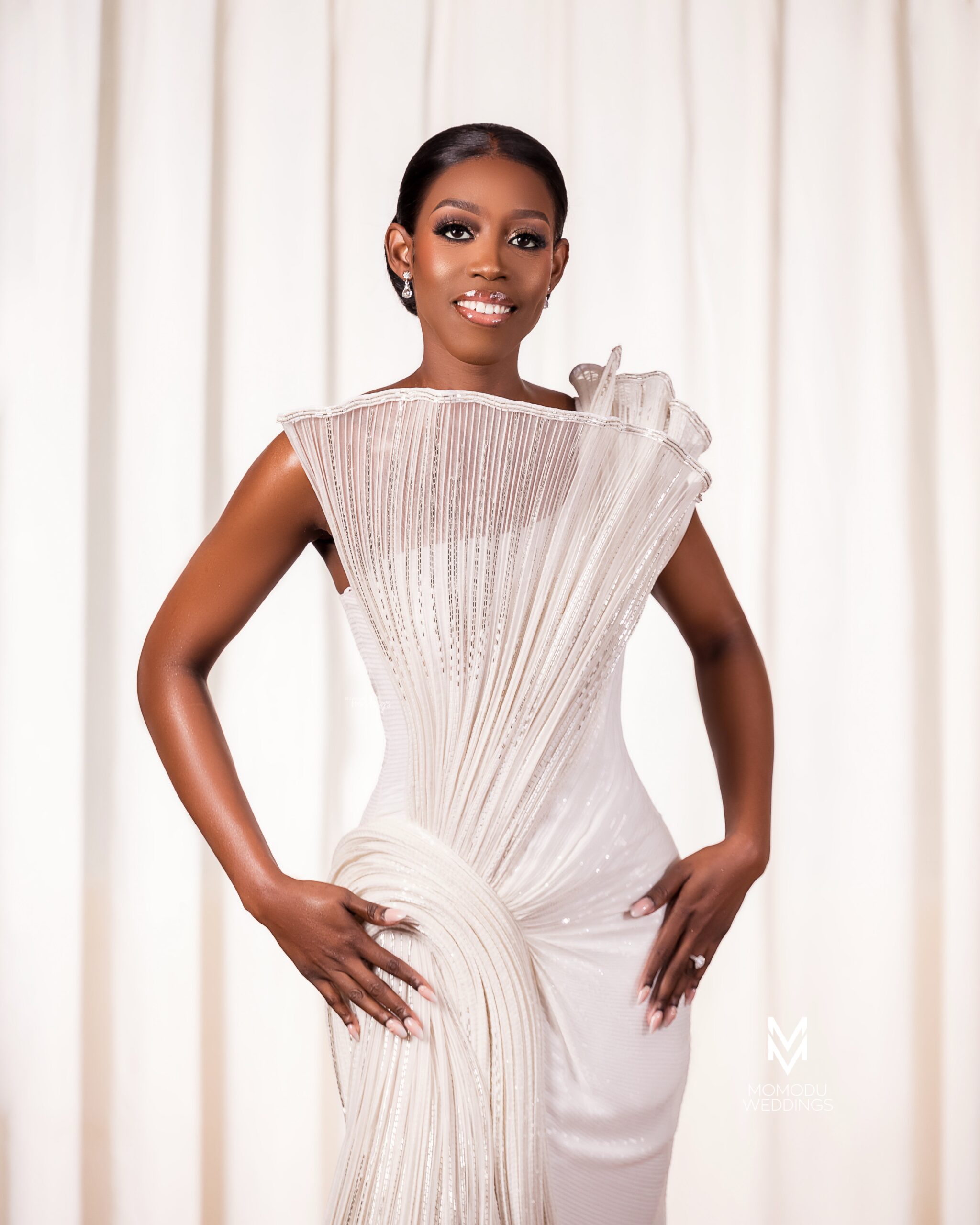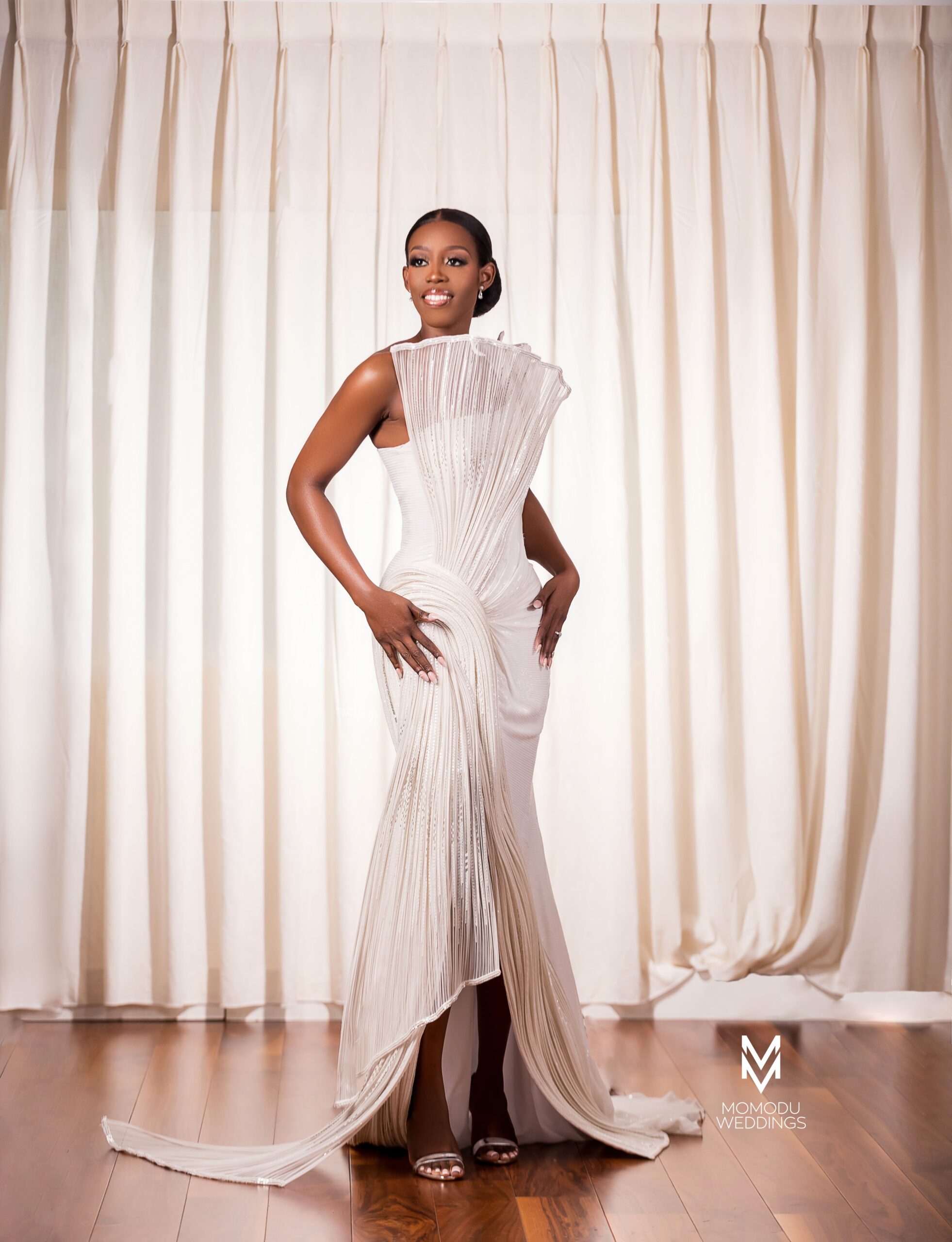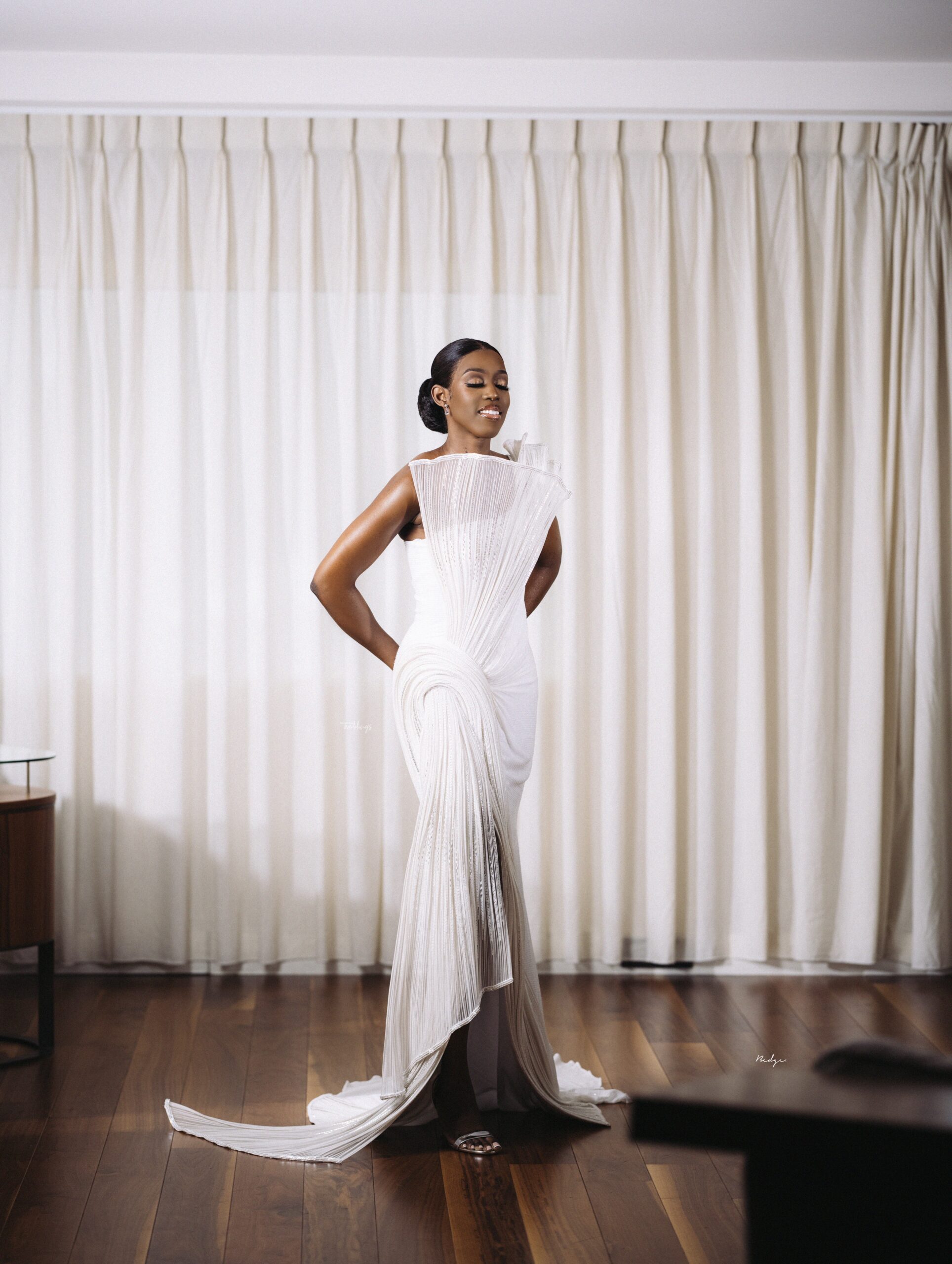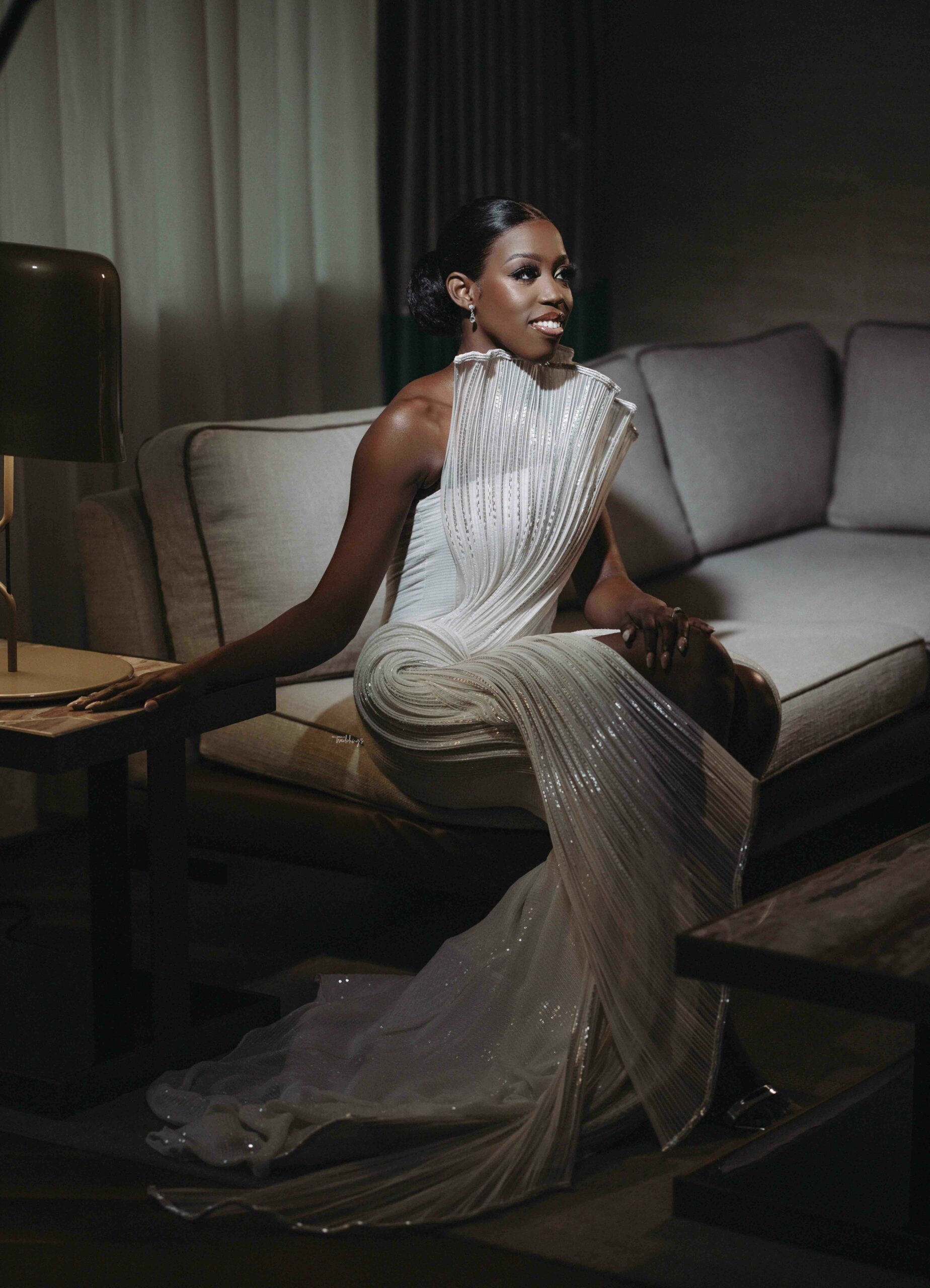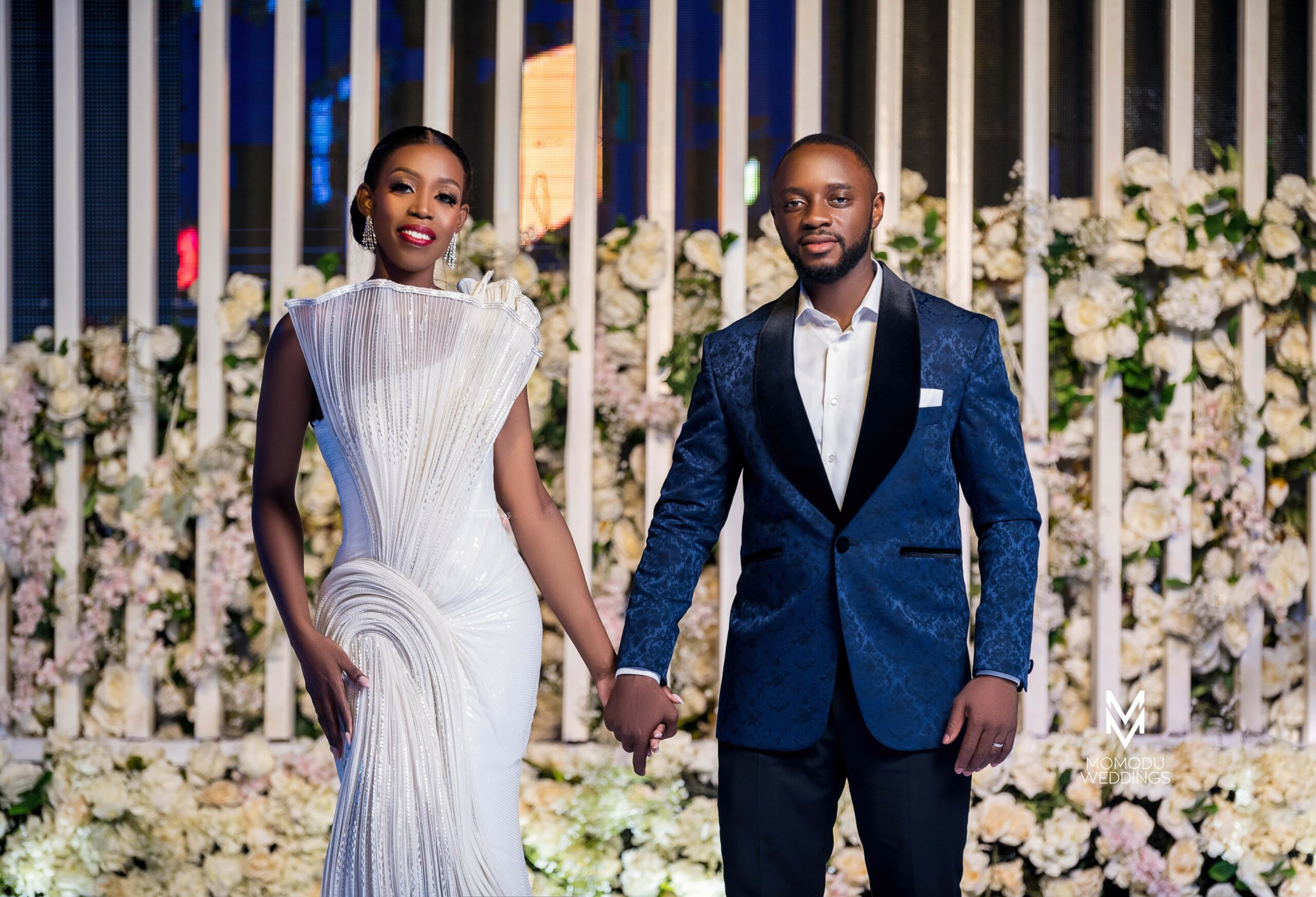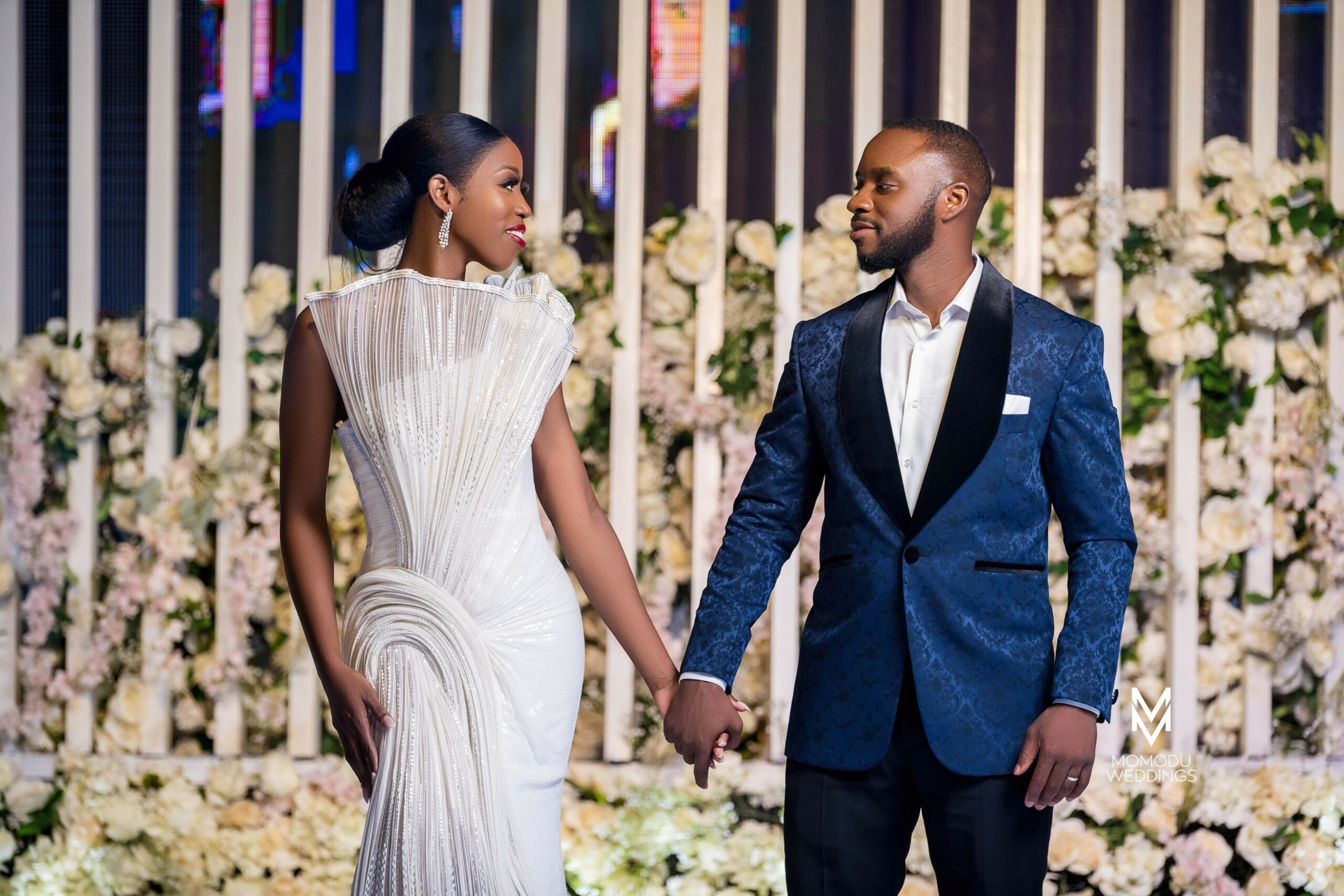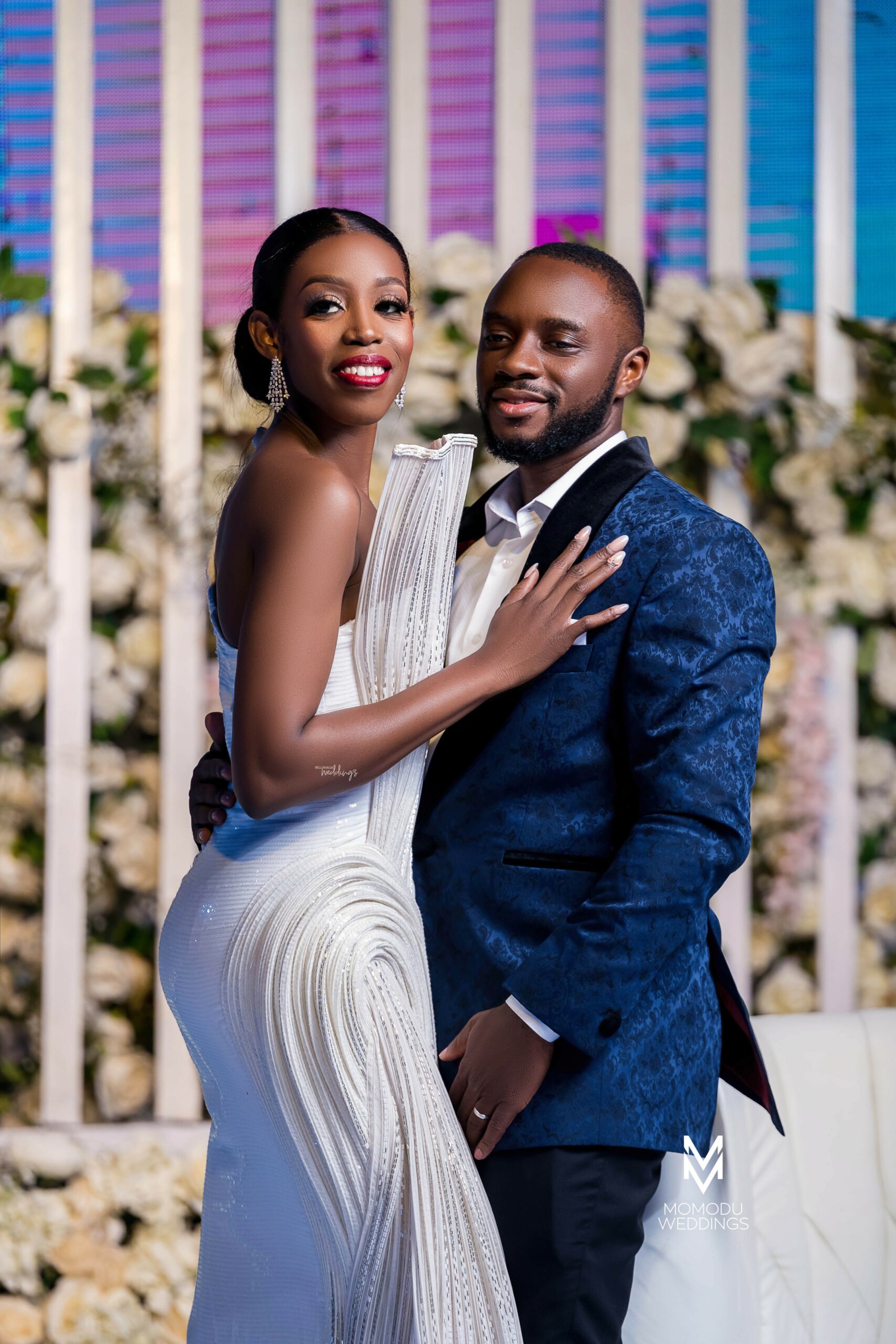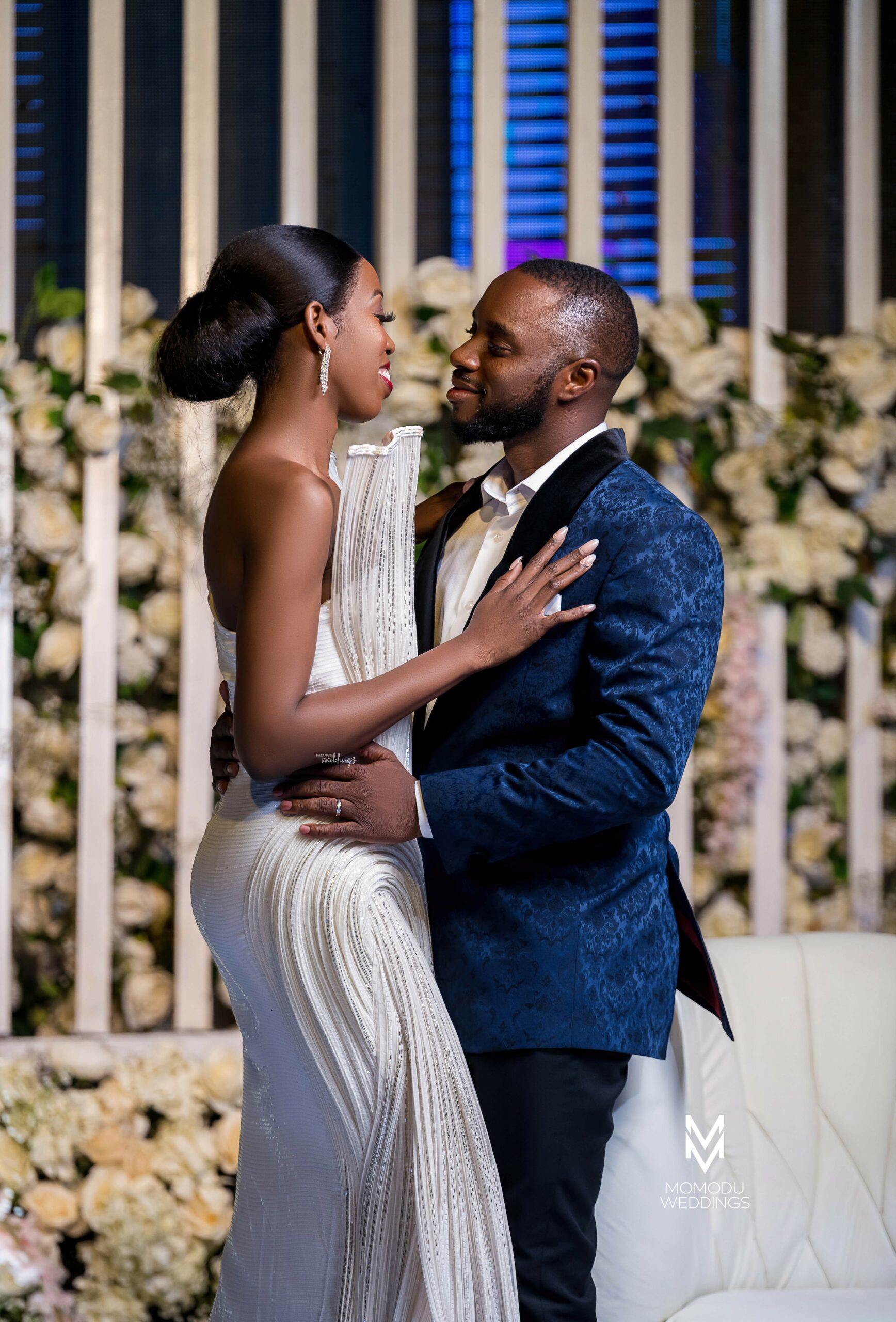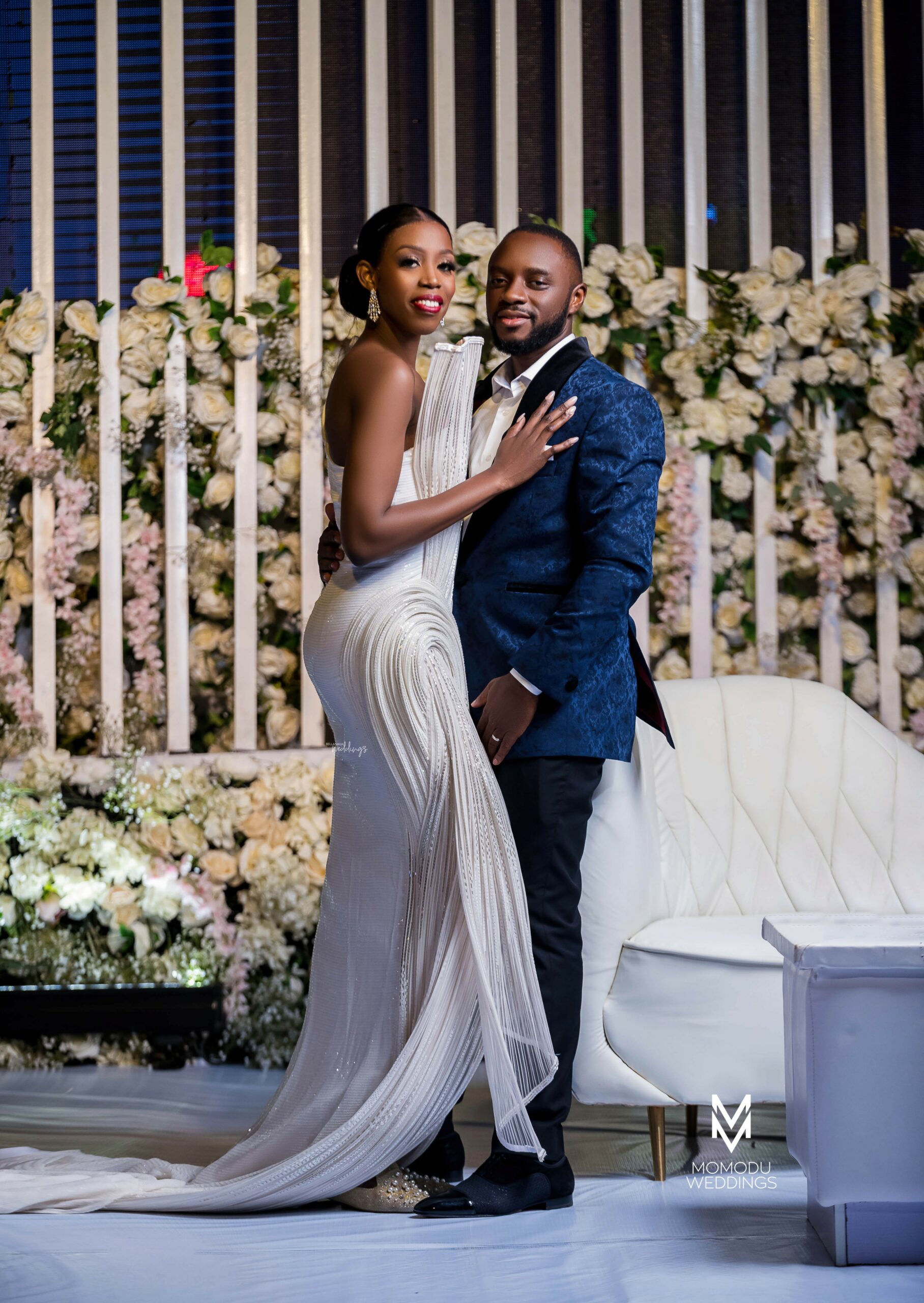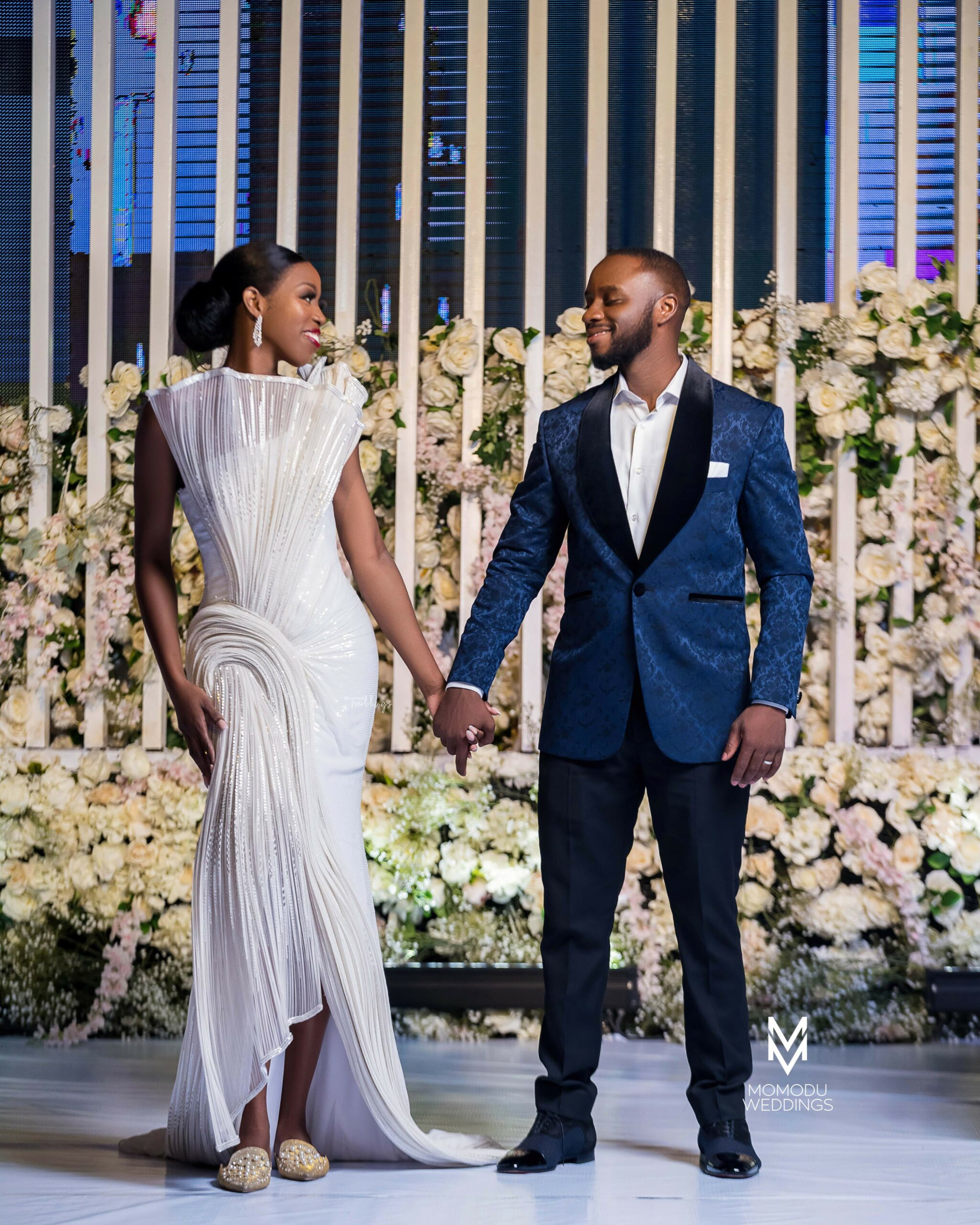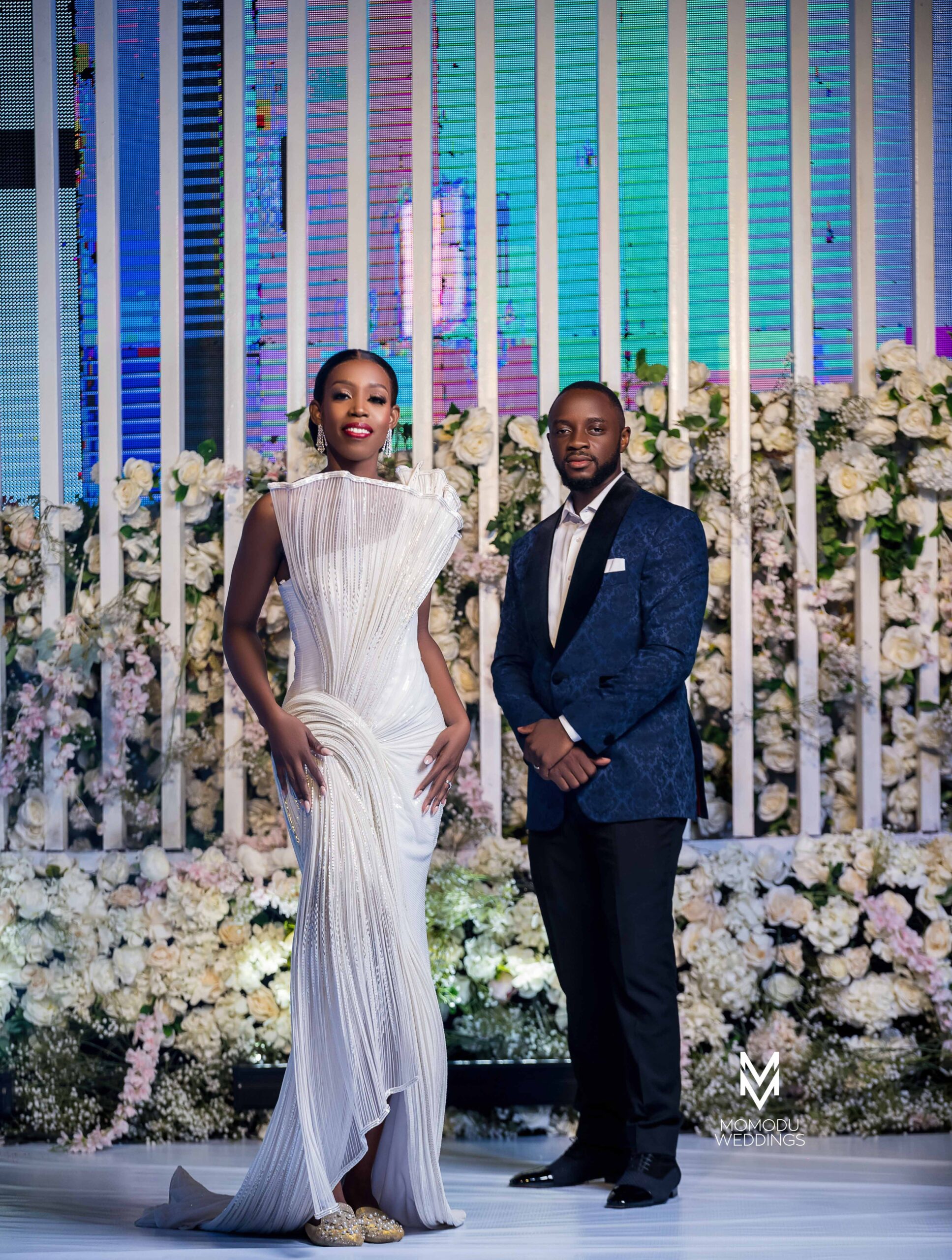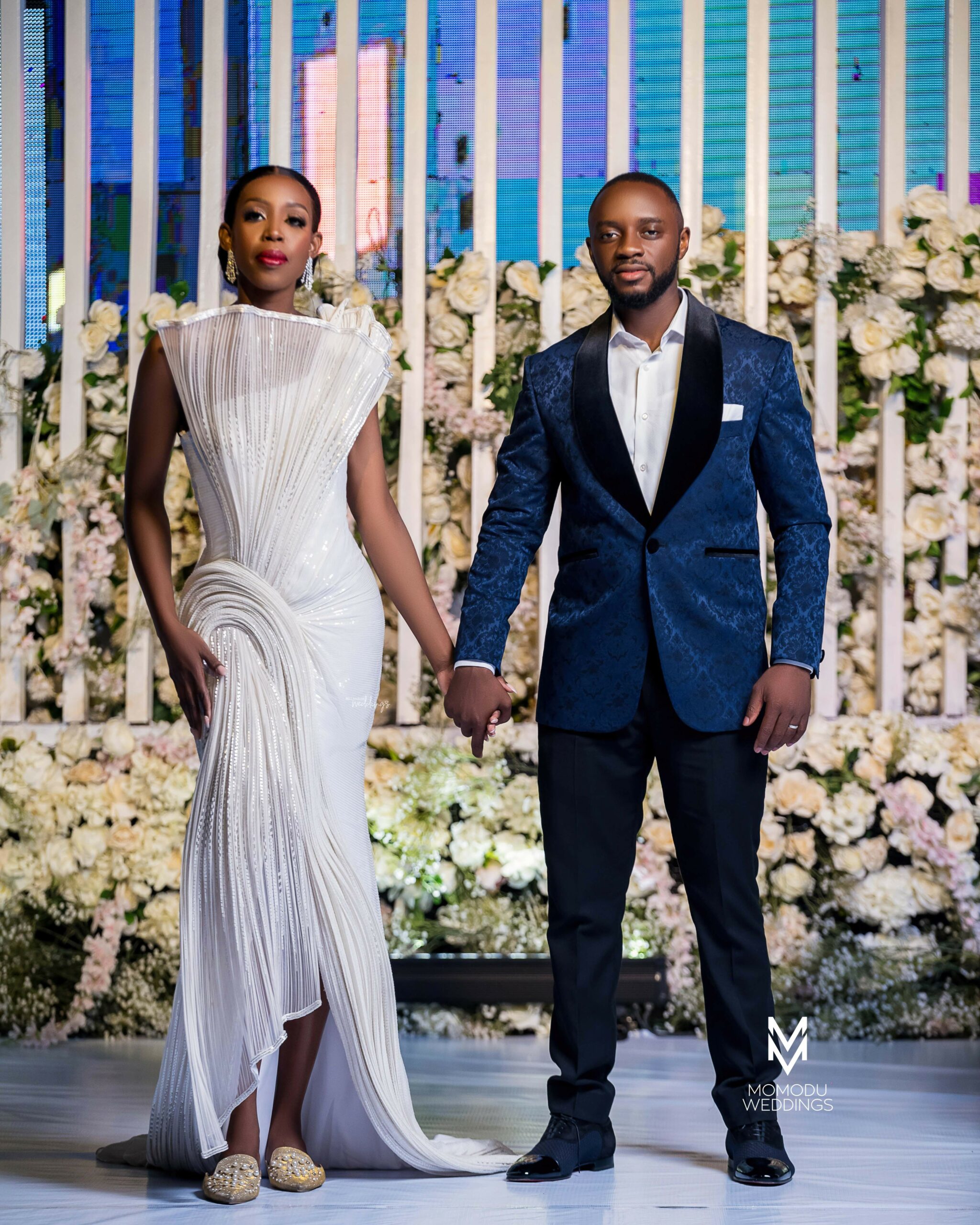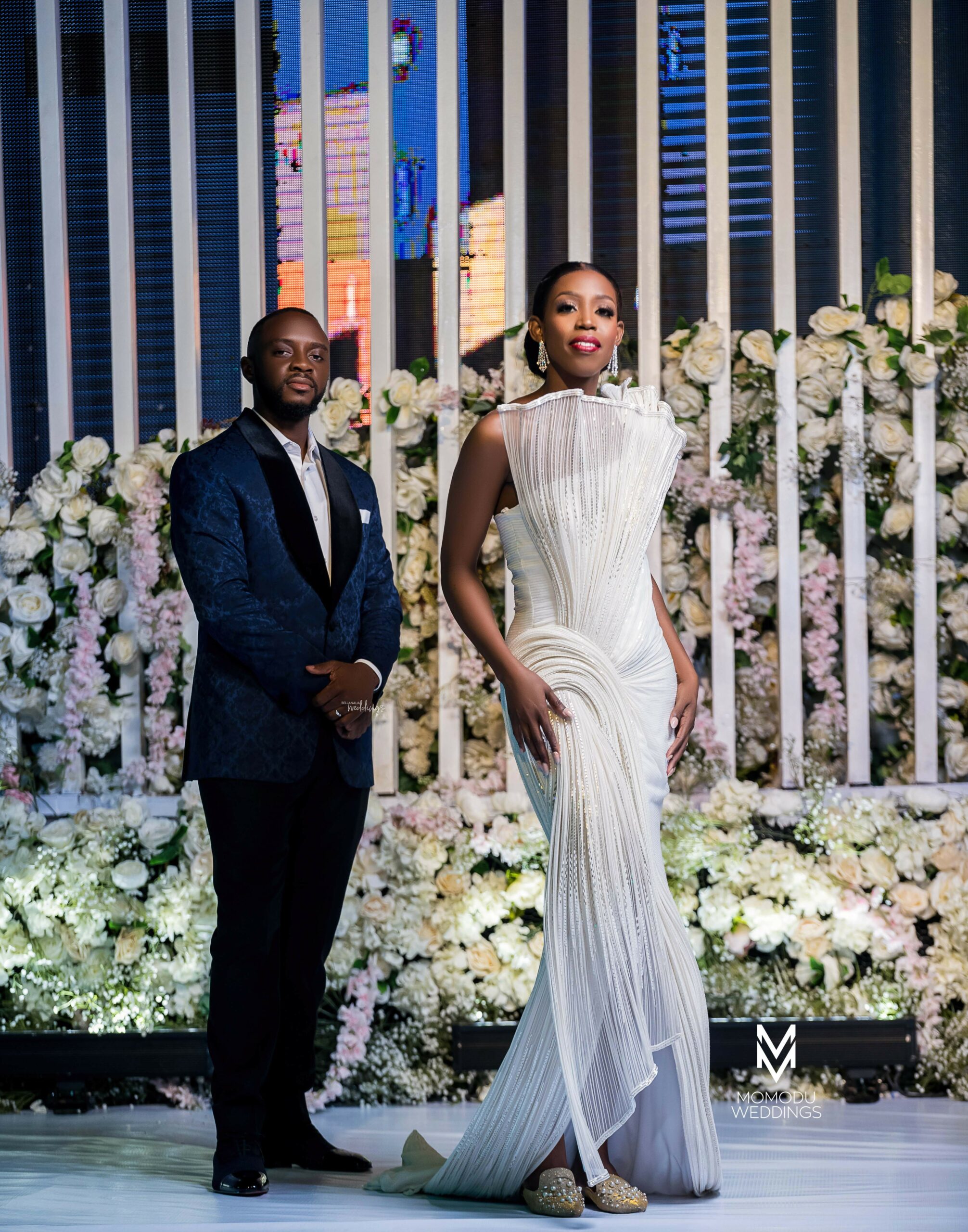 Now, it's party after-party with the talented BNXN aka Buju!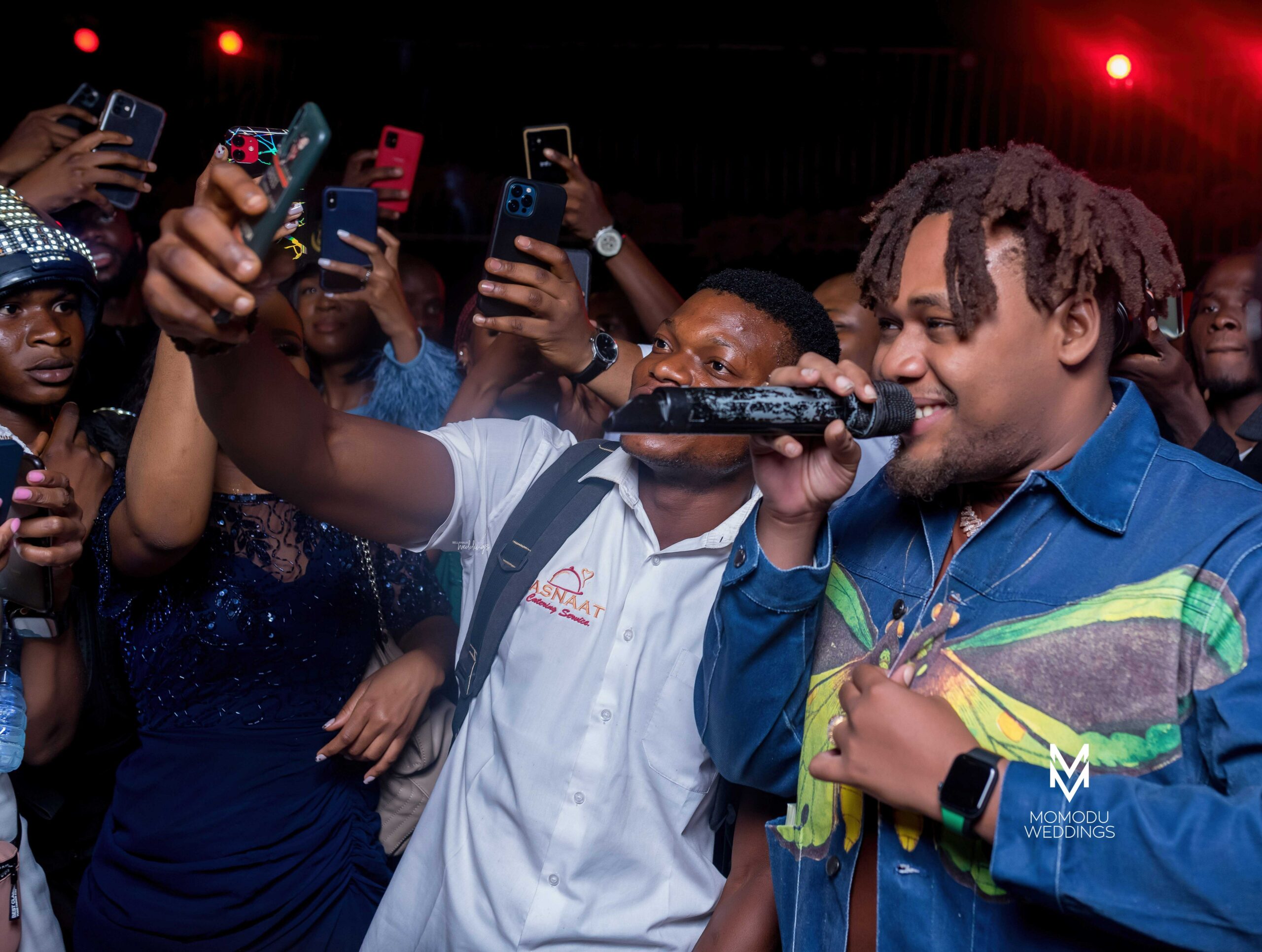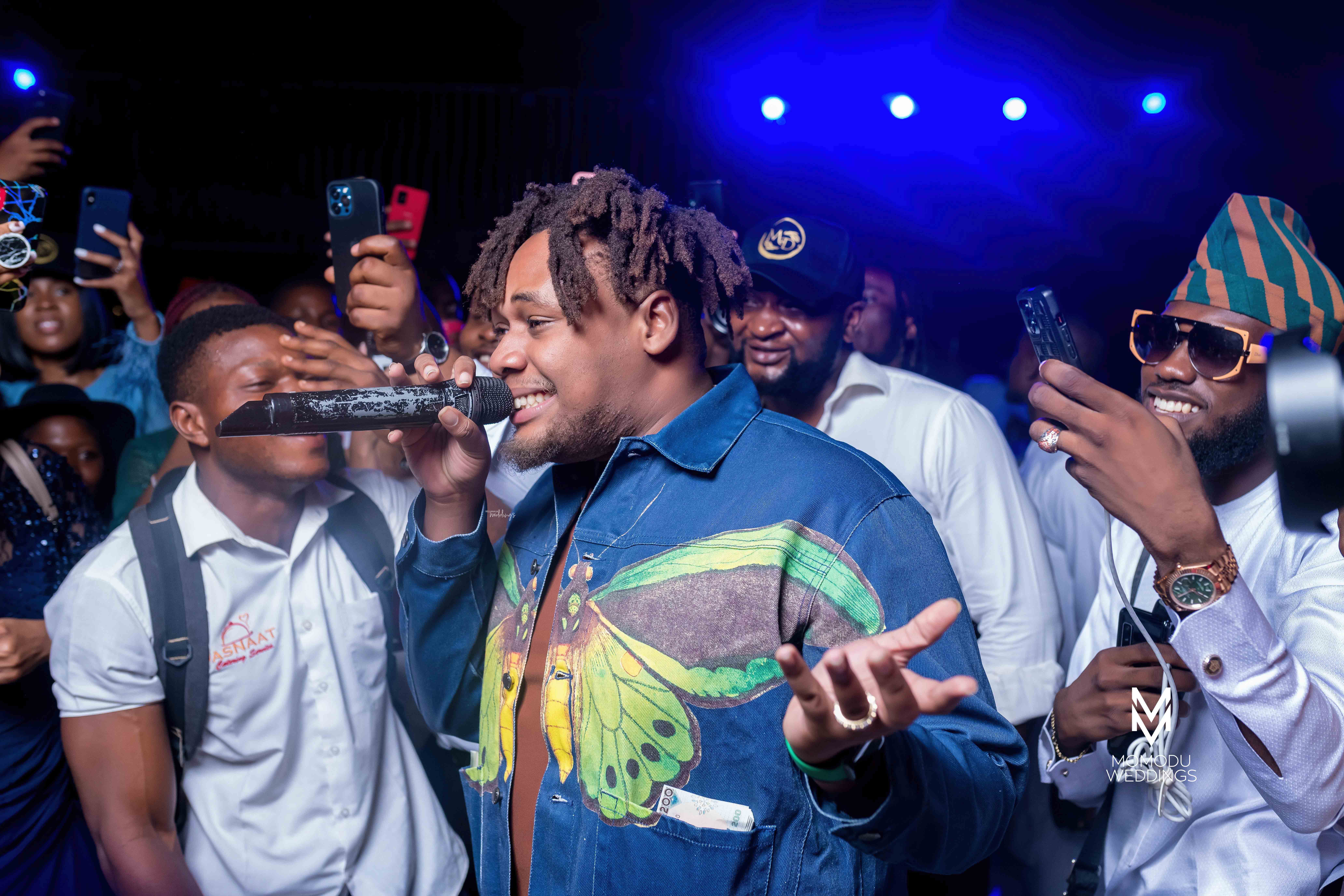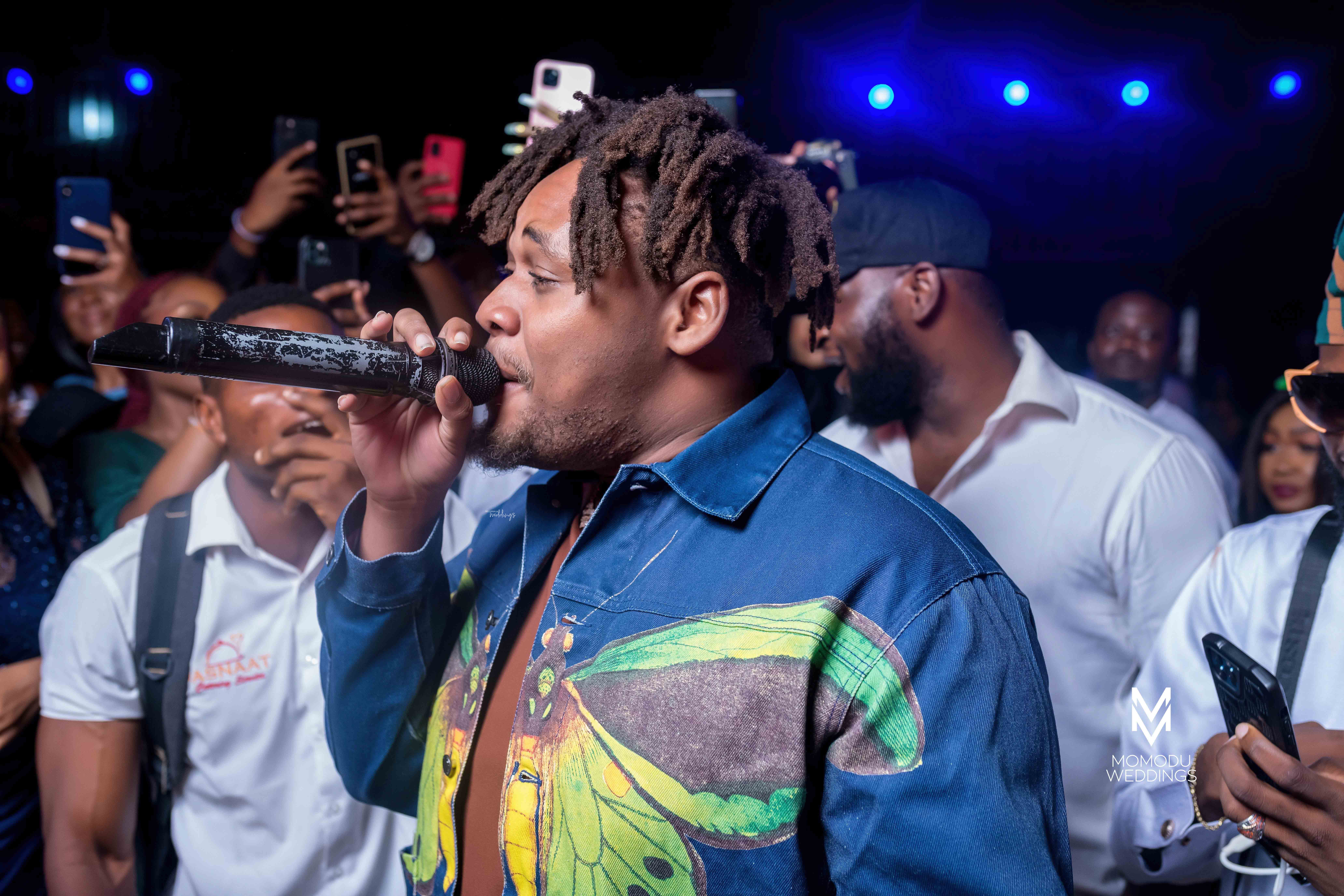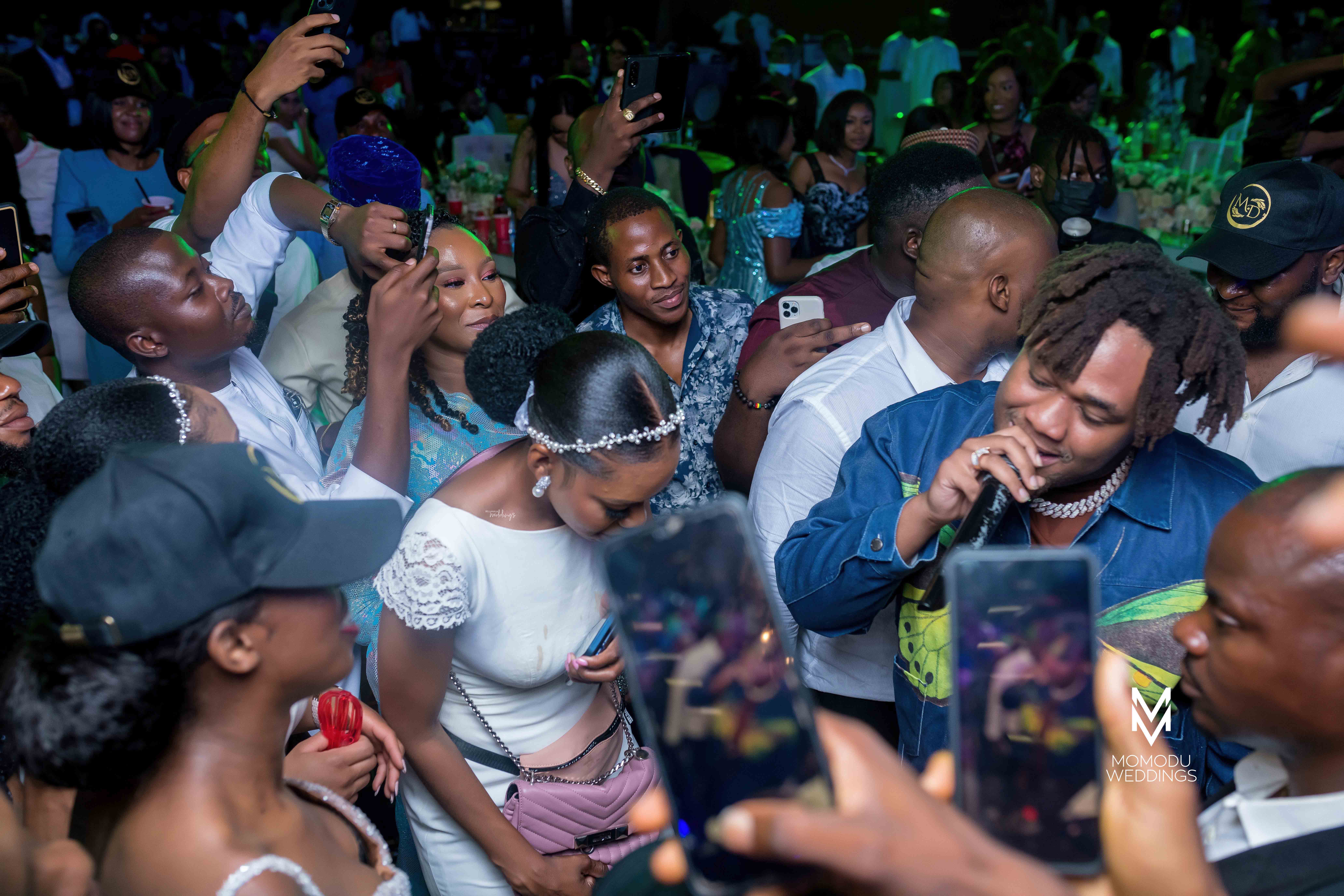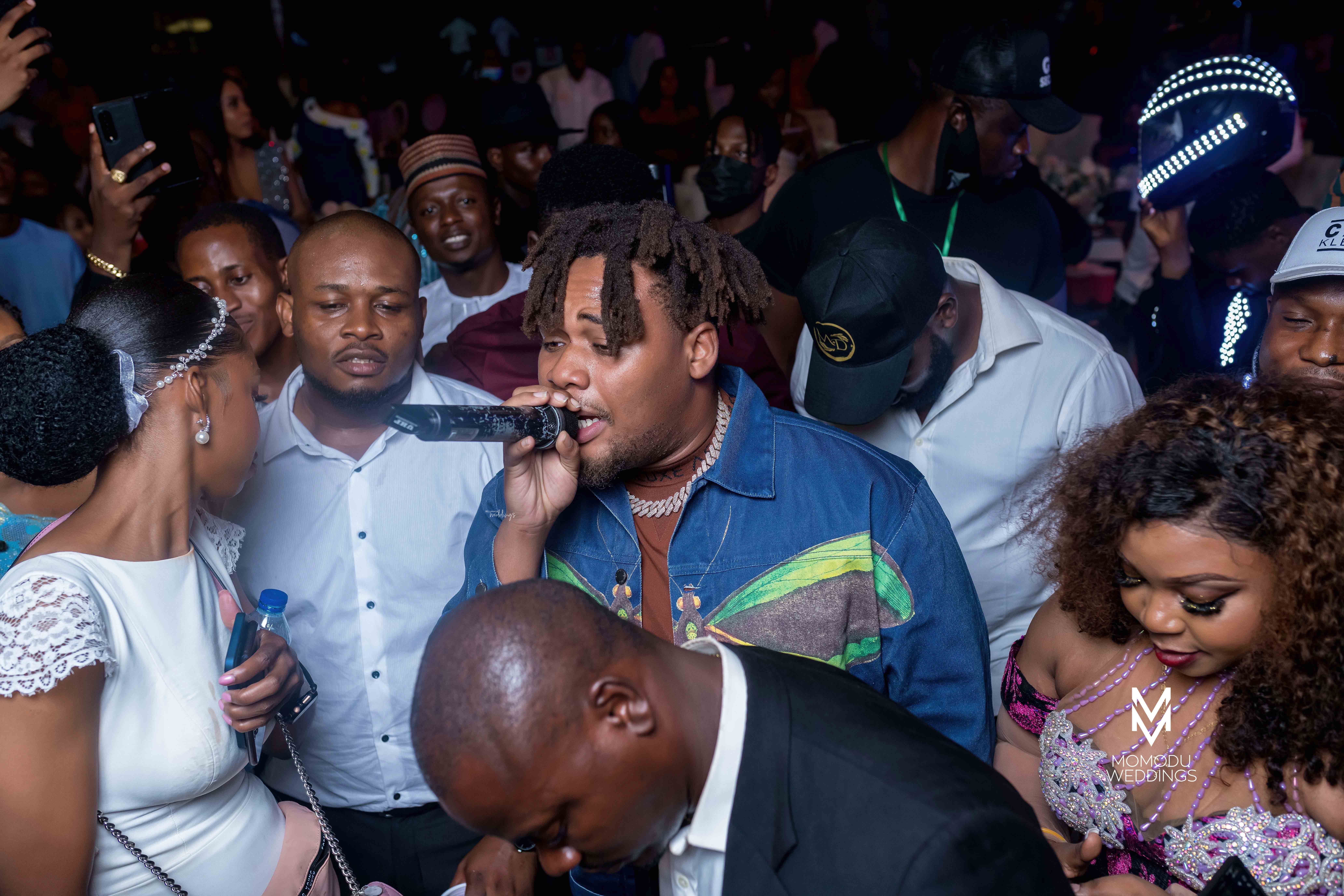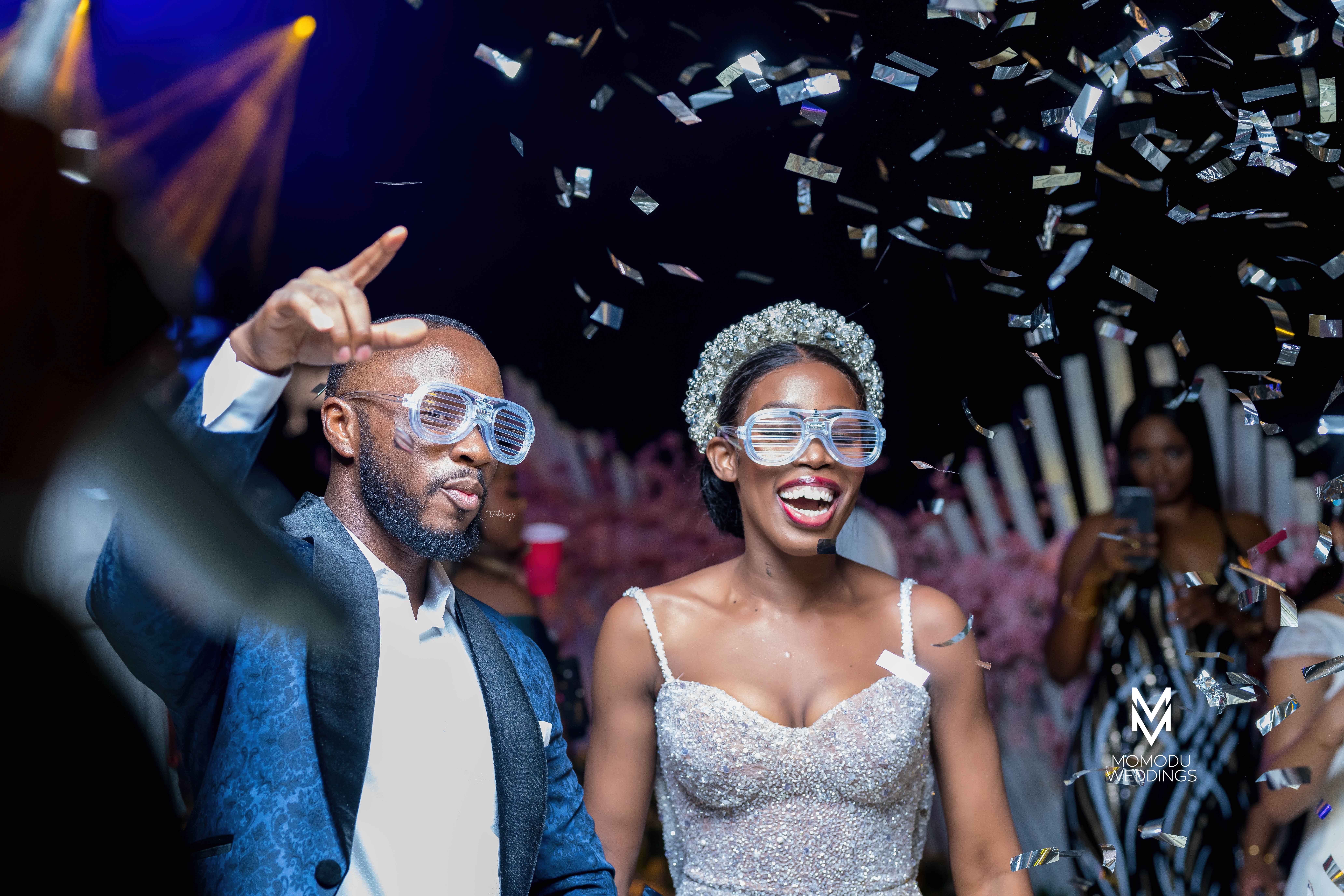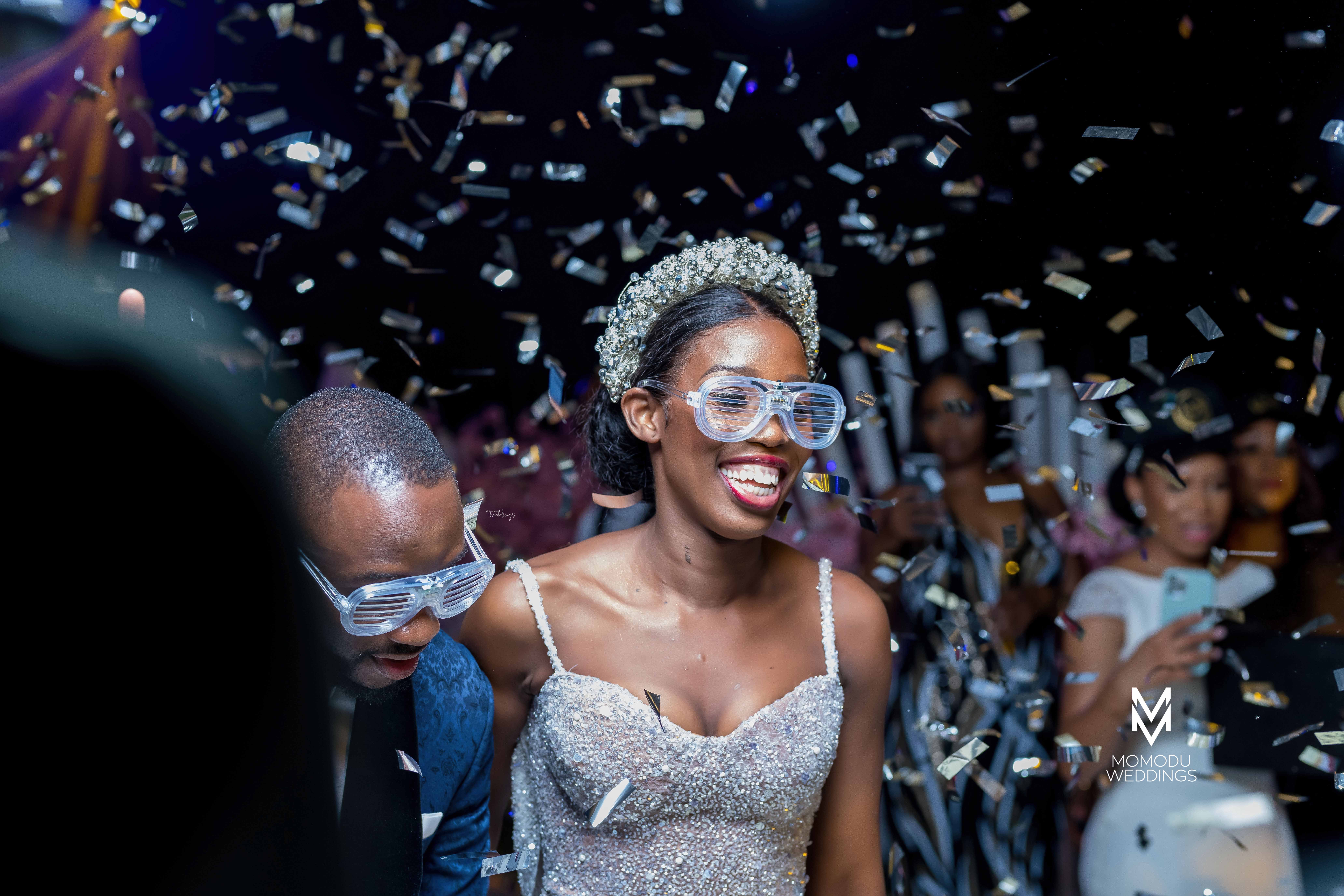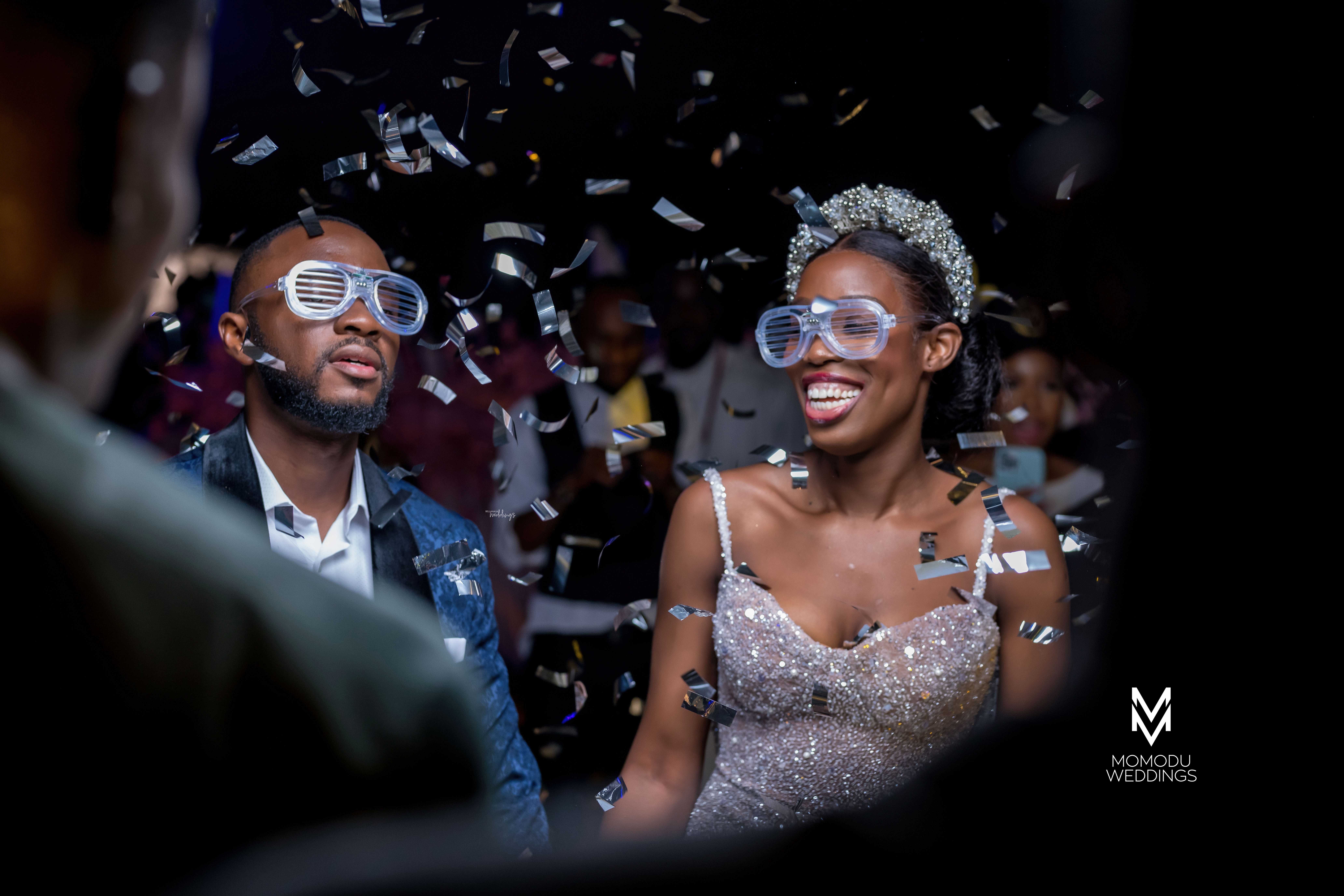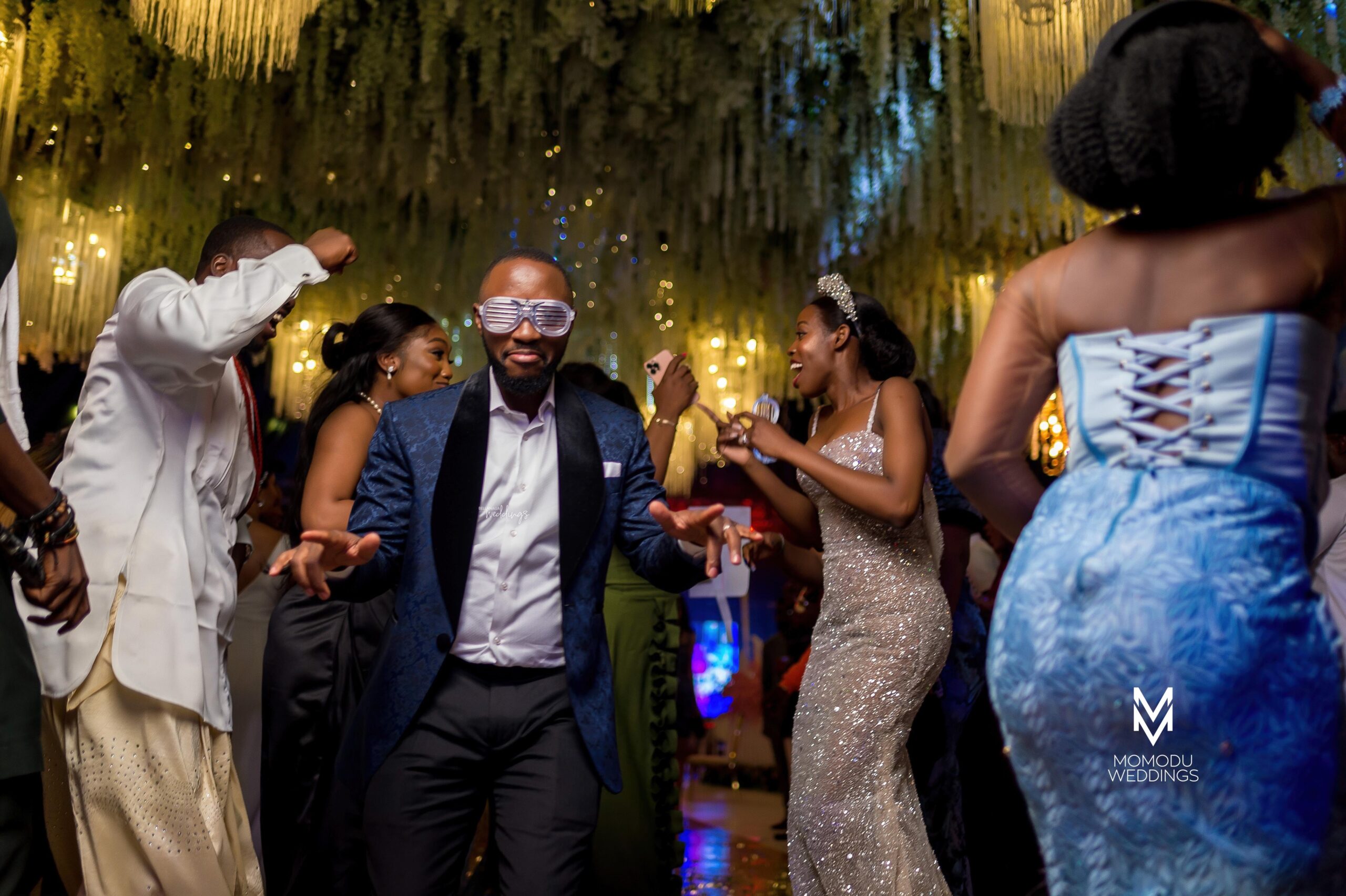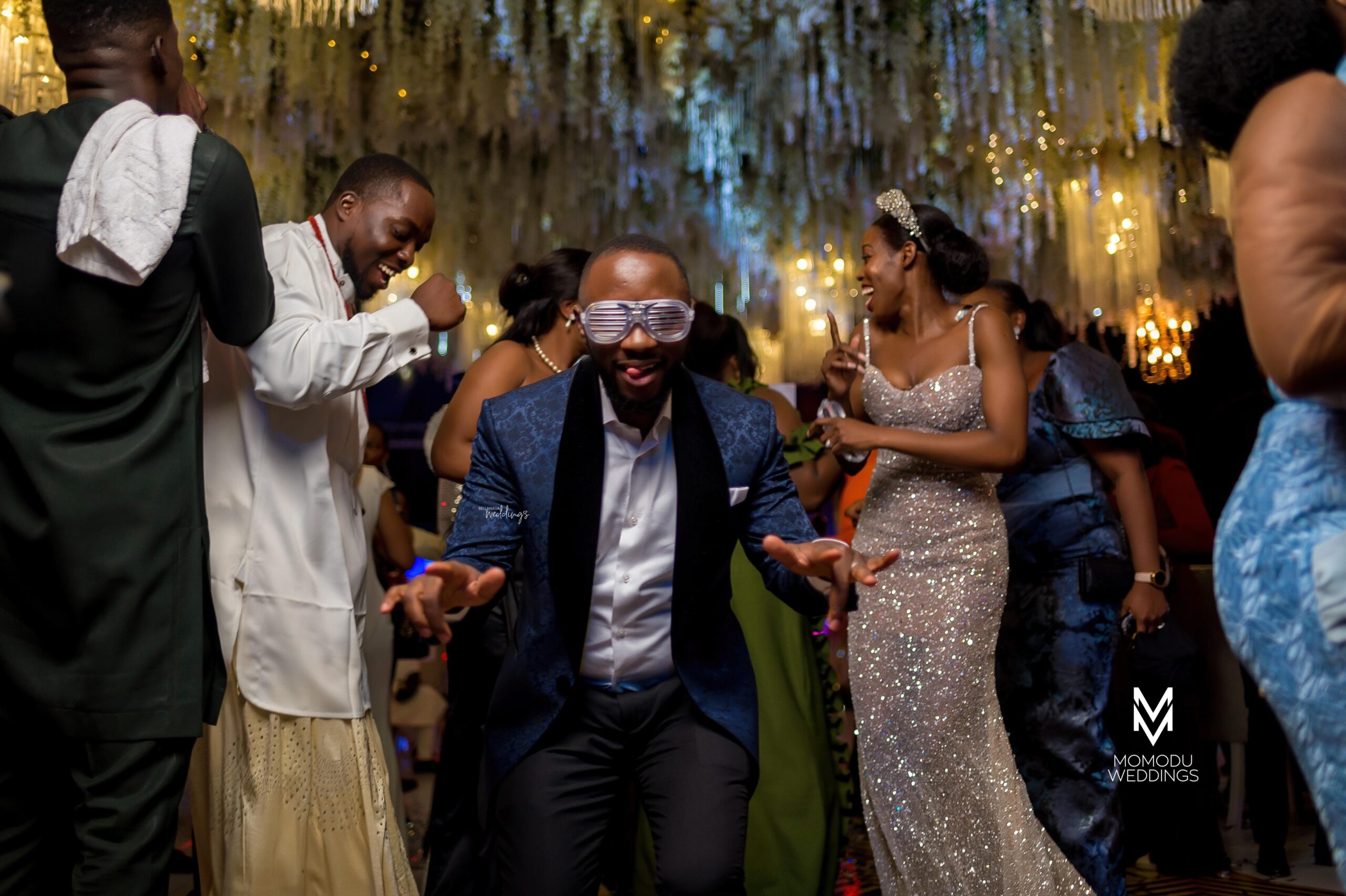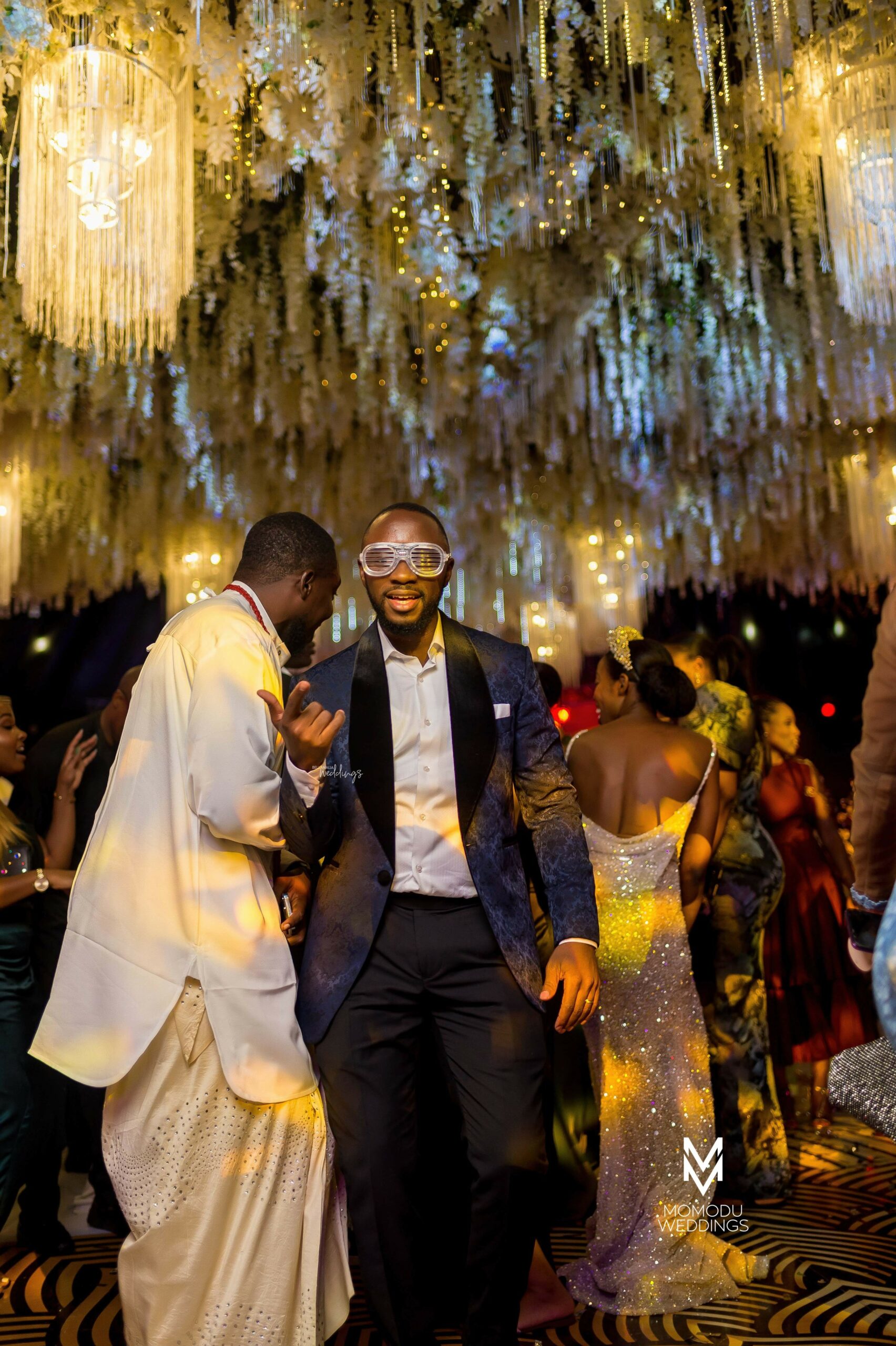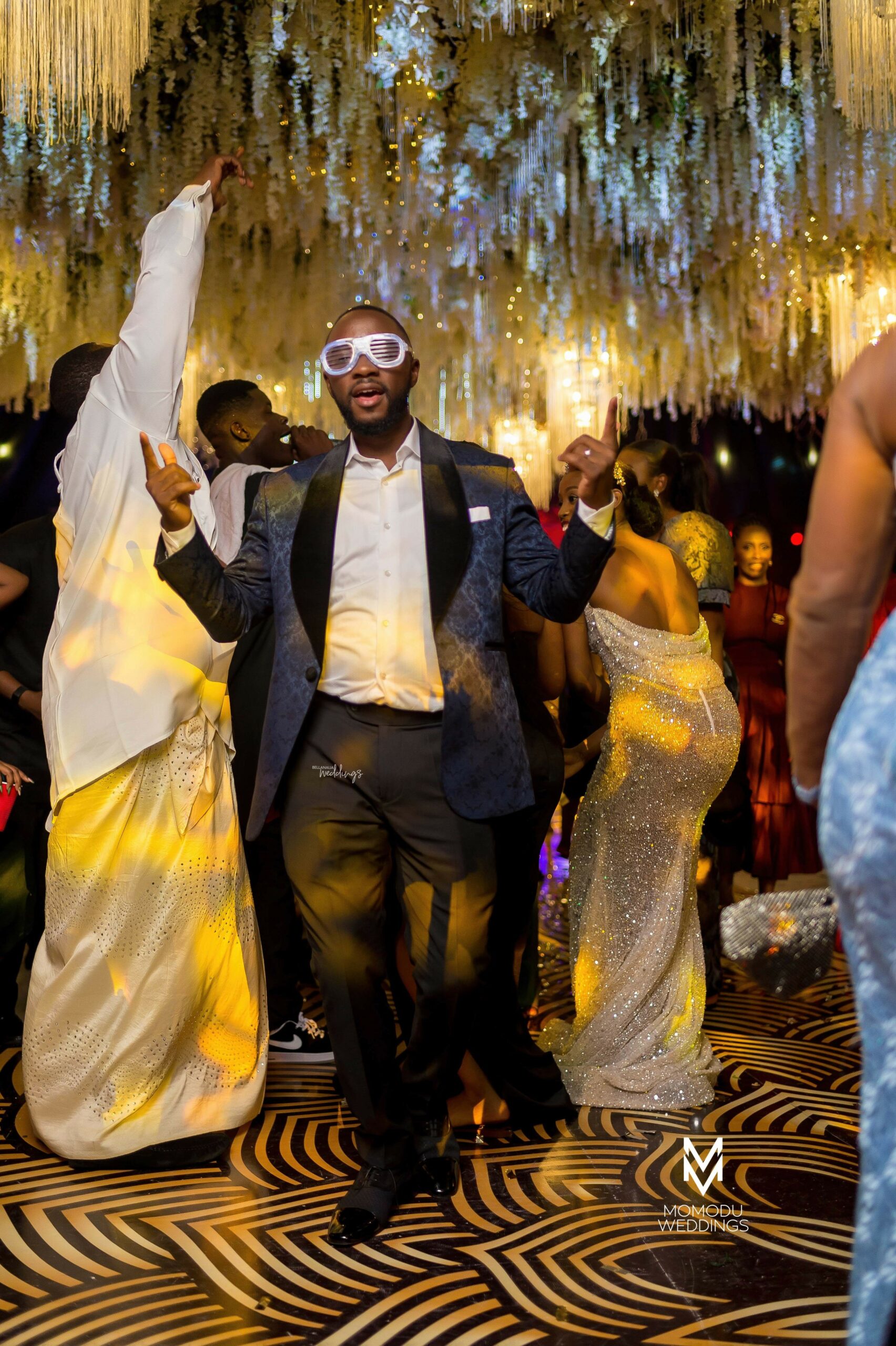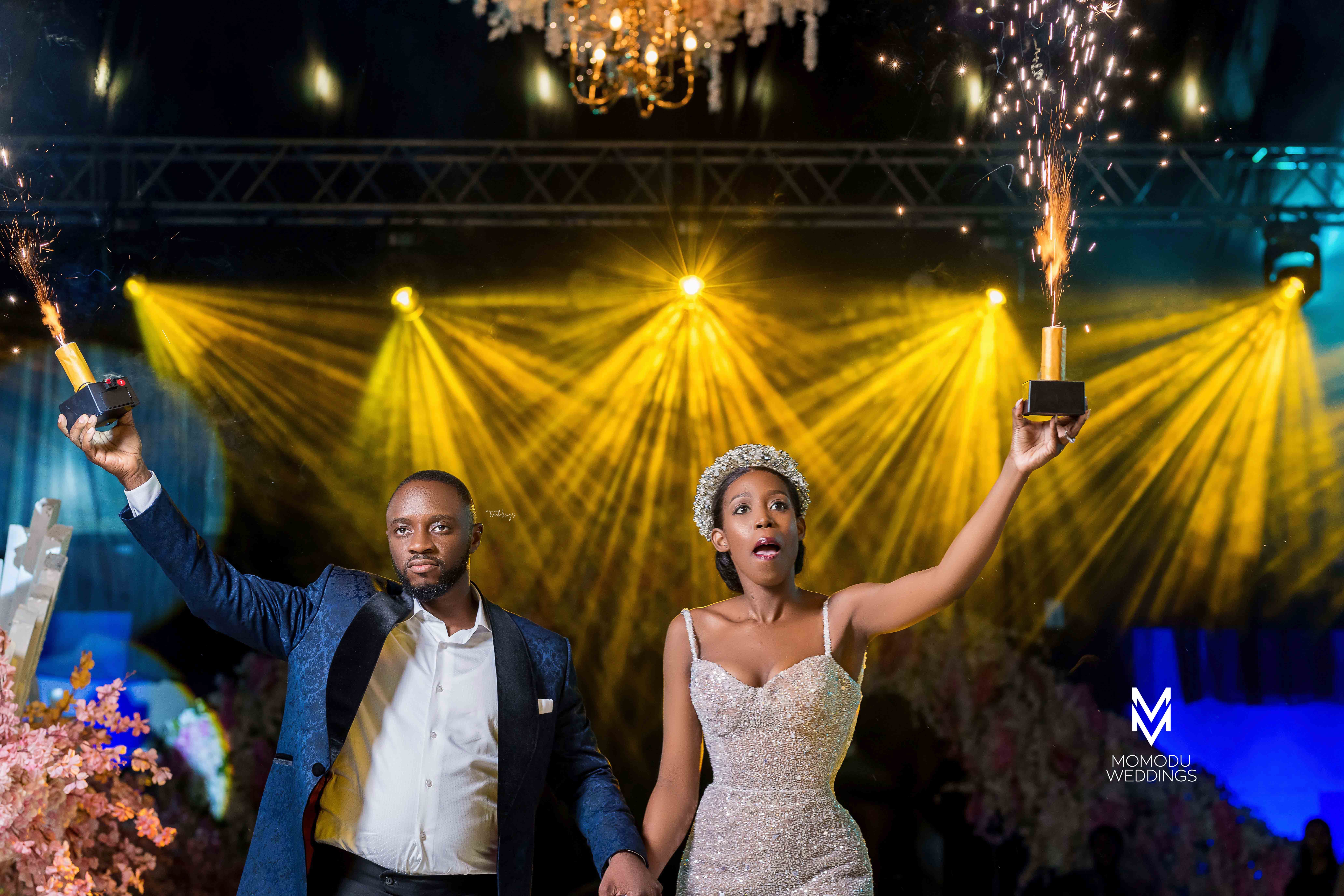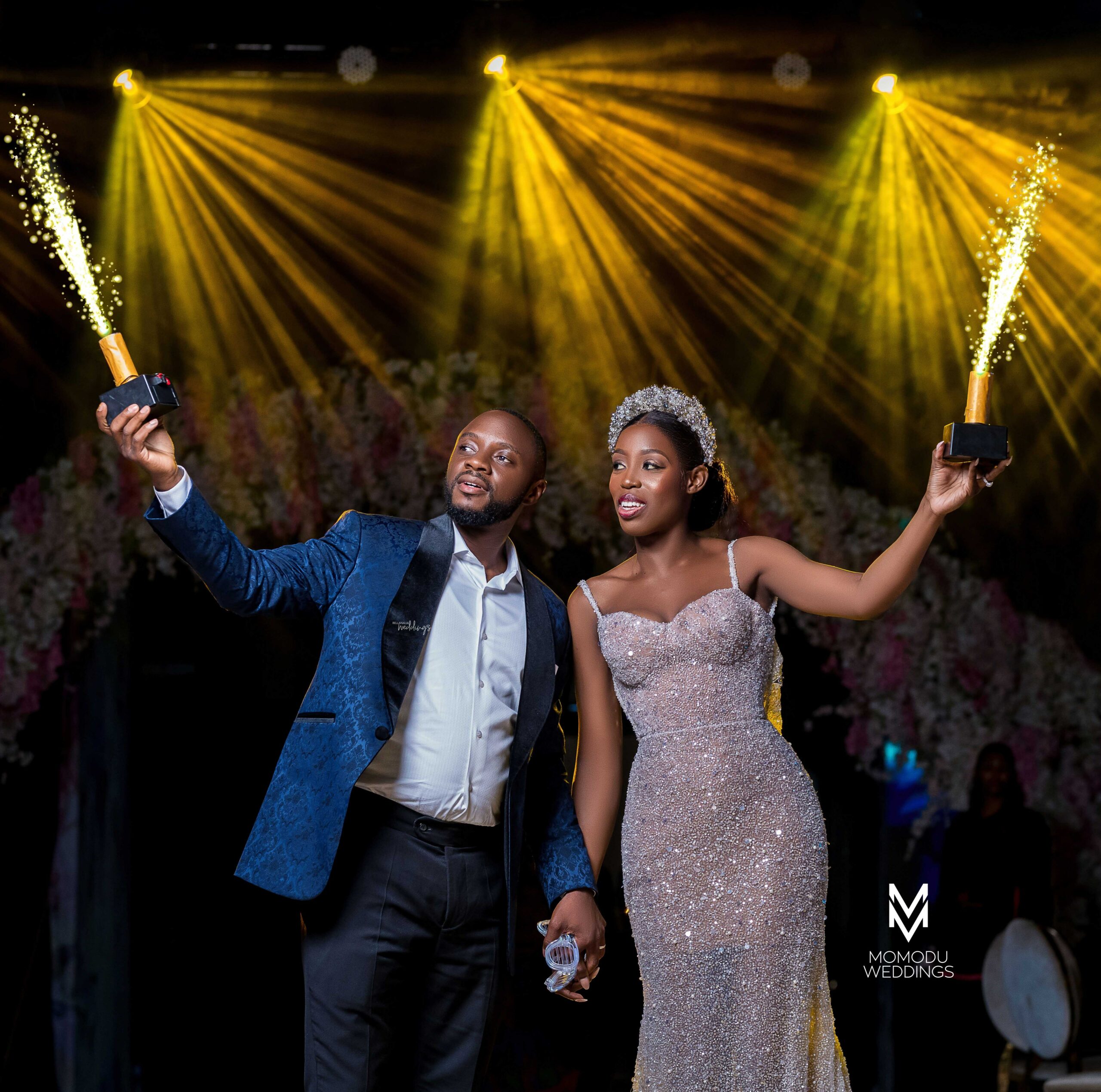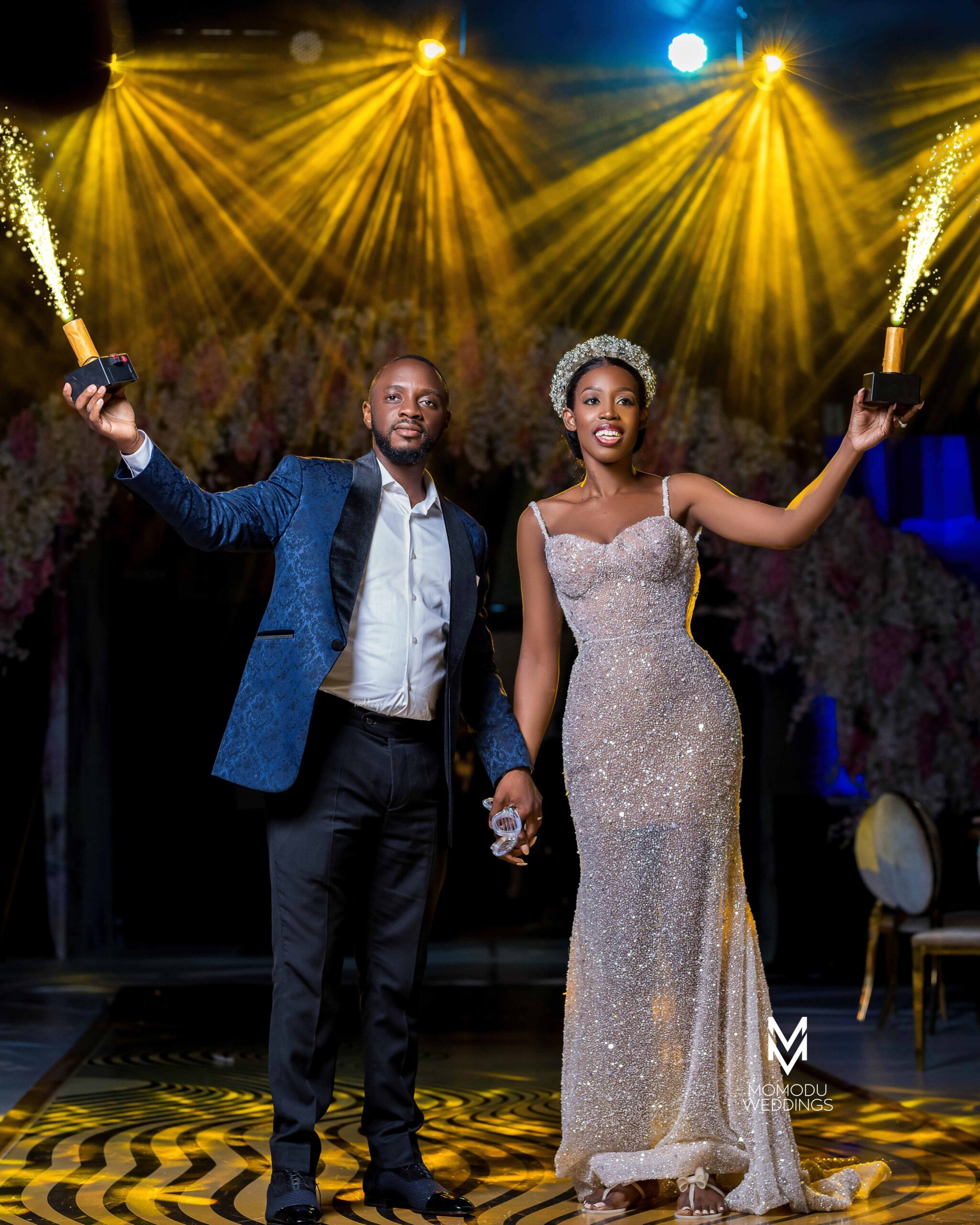 Credits
Bride @maxinee.o
Planner @theplanningcomp
Makeup @jideofstola
Hair @solangehairandbeauty
Bridal Styling @thewardrobemanager
Wedding Dress and Veil @elizabethandlacebridal
Evening Dress @gauravguptaofficial
Bridal Robe @marveeofficial
Shoes @manoloblahnk | @aquazzura
Accessories @jenniferbehr | @marchesbridal
Bouquet @theflowershopabuja
Décor and Lighting @alveenaevents
Special Effects @mkali_effects
MC @mcfrank1010
DJ /Sound @djeyebee
Hype Man @energy_machinefr
Live Band @frenzybandofficial
LED Screens & Live Feed @epic_stageworks
Photography @bedgepictures | @momoduweddings
Videography + 360 Cam @nategenius01
Photobooth @photogenic_photobooth
Cake @santiscreation
Desserts @chipsys_oven
Small chops @startersmallchops
Catering @classicgoldenpot @food_et_all @tavalcusiniere @chef_joshz
After-party Chops @startersmallchops @good_eats_nigeria @wok.toss
Drinks @picadilly_events
Cocktails/Mocktails @pinkflavours @_deliveryboss
Security @giantprotocolsolutions
After-Party @afterhoursbyCIO