Hey guys!
We are getting close to the BellaNaija Weddings Bridal Brunch hosted by Dure Events and we really can't keep calm. Just to show you how excited we are, we want you to meet the vendors that will be ensuring your luxury experience with us is memorable and pleasant.
So come June 23rd, 2019, these following vendors will be making all the yummy food and drink that will make your taste buds explode. Yes, so it is quite easy to be a part of this unforgettable experience just get your tickets here.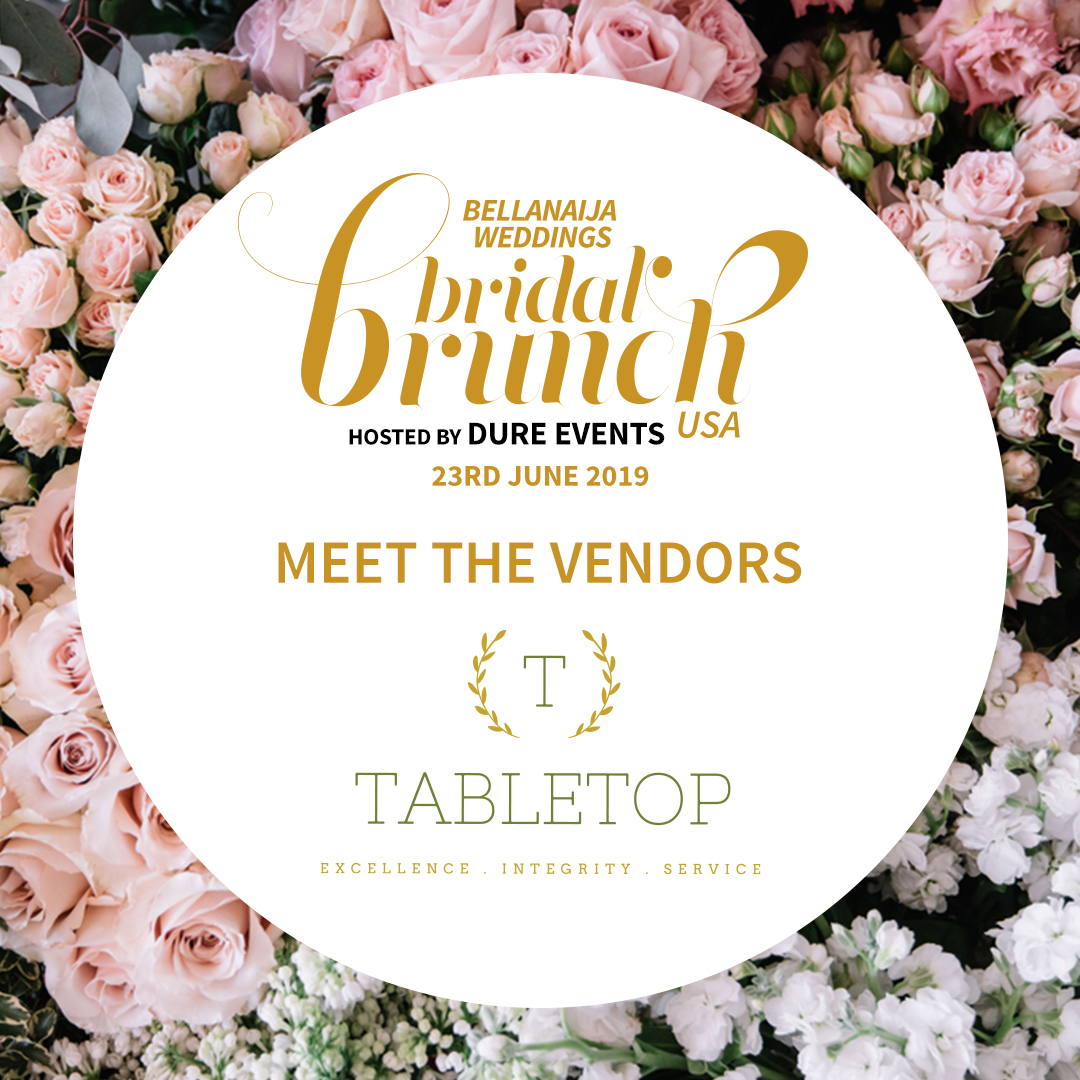 TableTop is a luxury full-service provider of glassware, dinnerware, flatware, dining props based in Houston Texas. We love to create unforgettable dining experiences through our service. We take care of everything from managing buffet and drink service to planning your dining layout and just ensure you have a pleasing experience all round especially with the food. So all you have to do is show up, sit pretty and let us take care of your dining experience at the BellaNaija Weddings Bridal Brunch. You can catch us on Instagram @Rent_TableTop.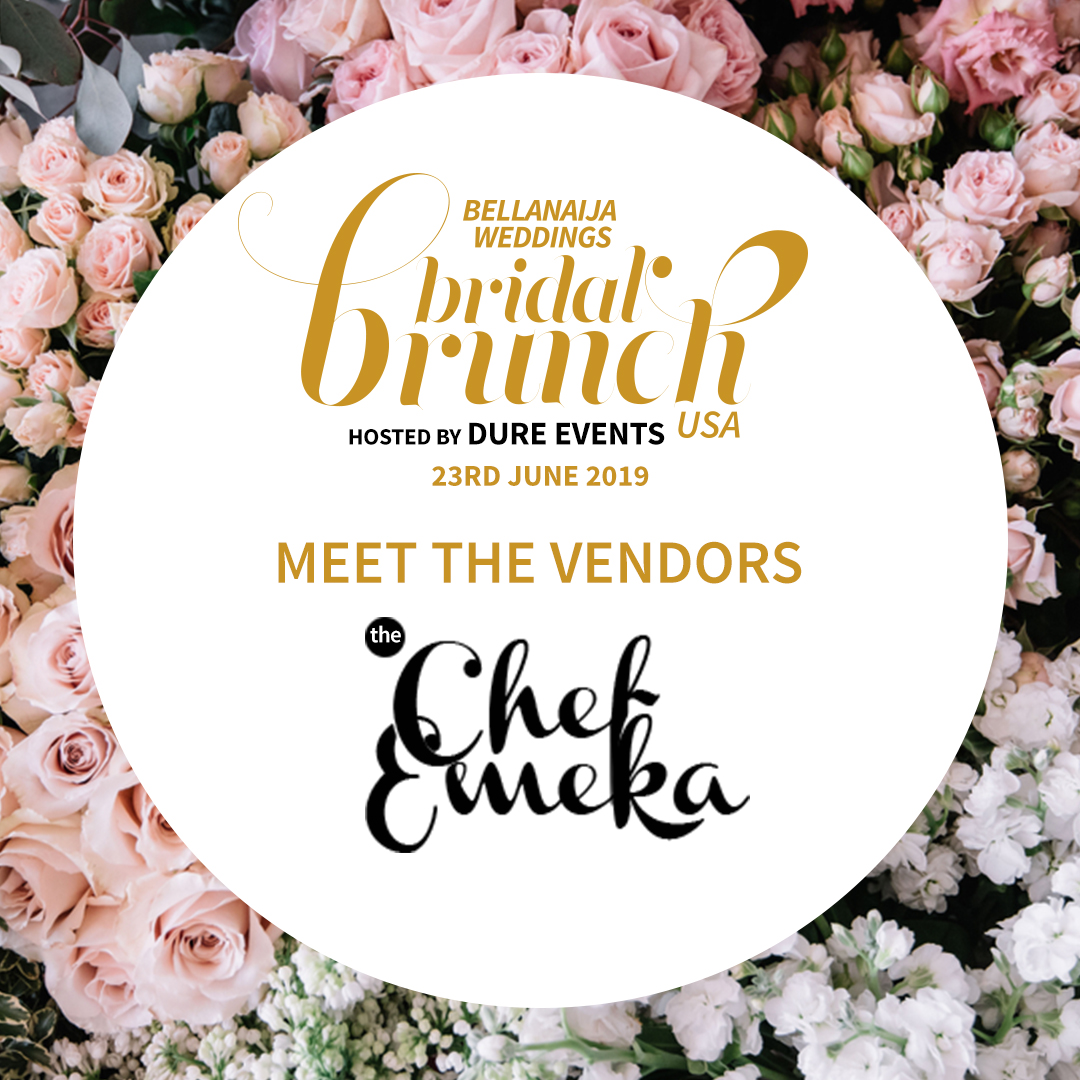 The Chef Emeka is an internationally certified and recognised Chef, who loves to combine French cooking methods with African cuisine. He can't wait to put a smile on your face with his mouth-watering delicacies at the bridal runch. You can find out more about this brilliant chef on Instagram @thechefemeka or via www.thechefemeka.com.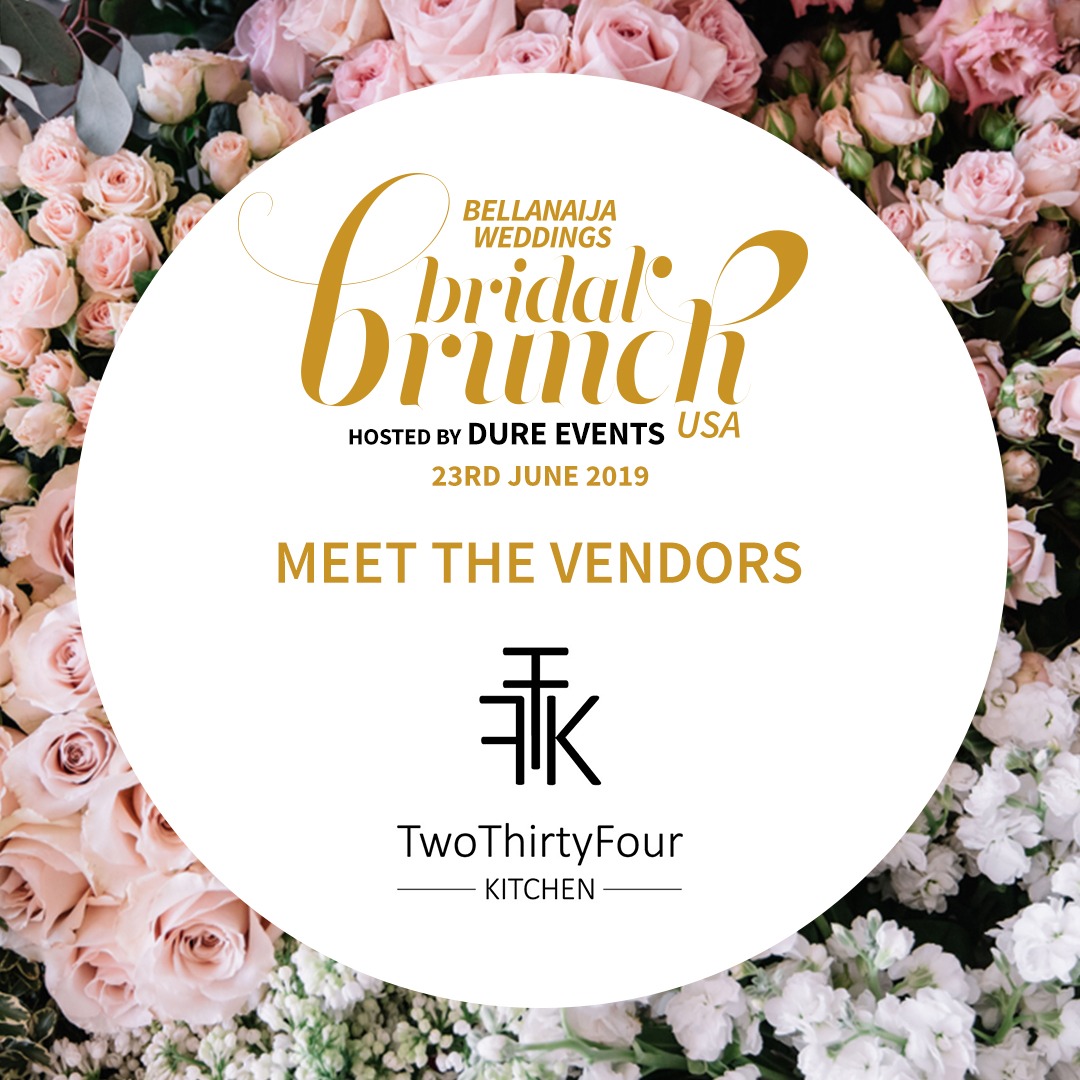 All I Do is Cook is an avid homecook. I bet you can figure out that all he is going to be doing will be cooking up sumptuous meals just for you on that day. They are super ready to wet your taste buds. You can start anticipating their meals by checking out www.allidoiscook.com or @twothirtyfourkitchen on Instagram.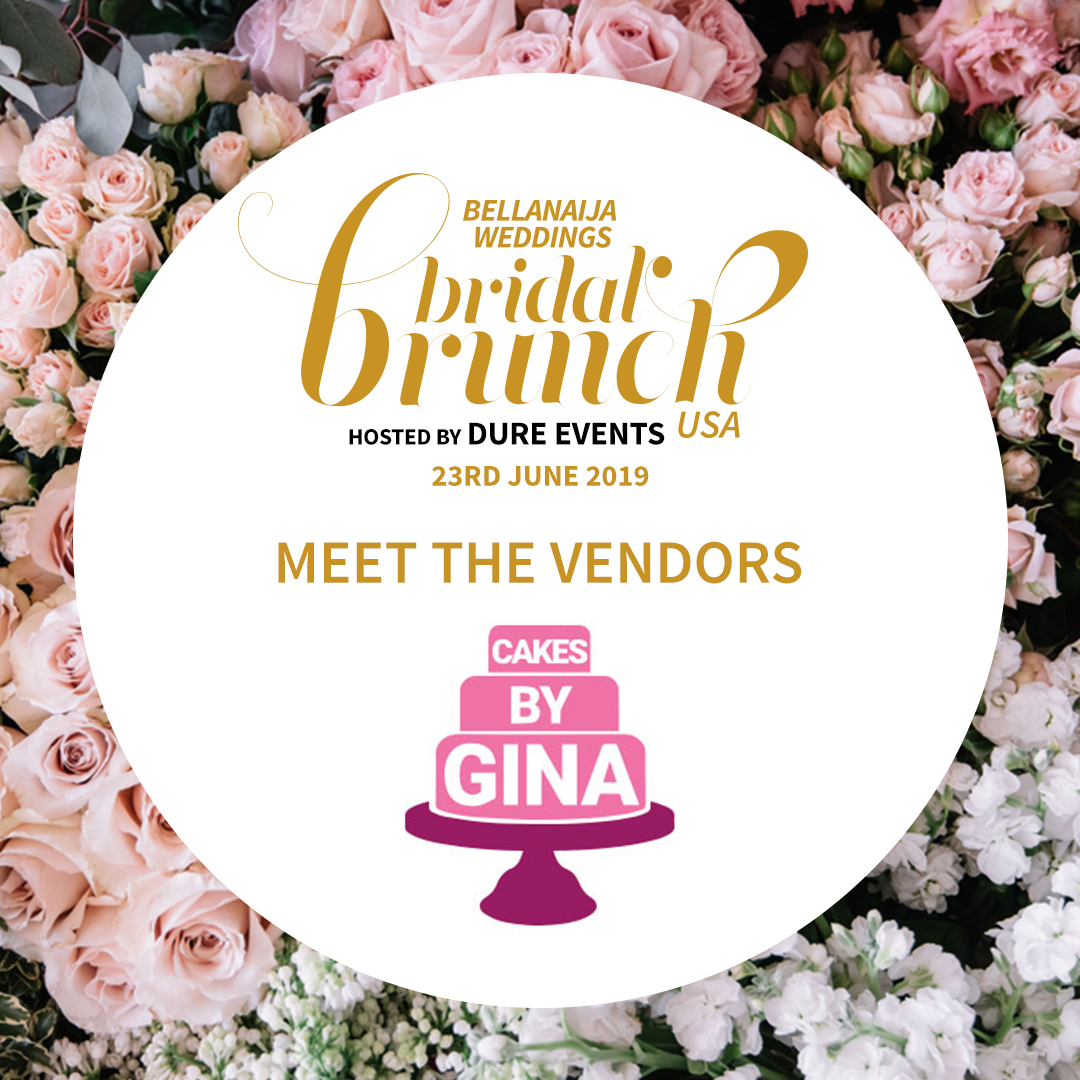 Cakes by Gina holds in her heart a desire to satisfy people with a satisfactory experience with her cakes, desserts. Though a degree holder in Architecture, she found her love for cake early on and The successful integration of her love for baking and architecture has resulted in countless praise from her clients, peers, and the industry. Her unique perspective is the secret ingredient to building cakes that are equally pleasing to the palette as they are to the eye. Guess what, she is ready to blow us away with her skills and cakes at the BellaNaija Weddings  Bridal Brunch. We are already looking forward to this part of the day, you can join us by following @cakesbyginahou on Instagram.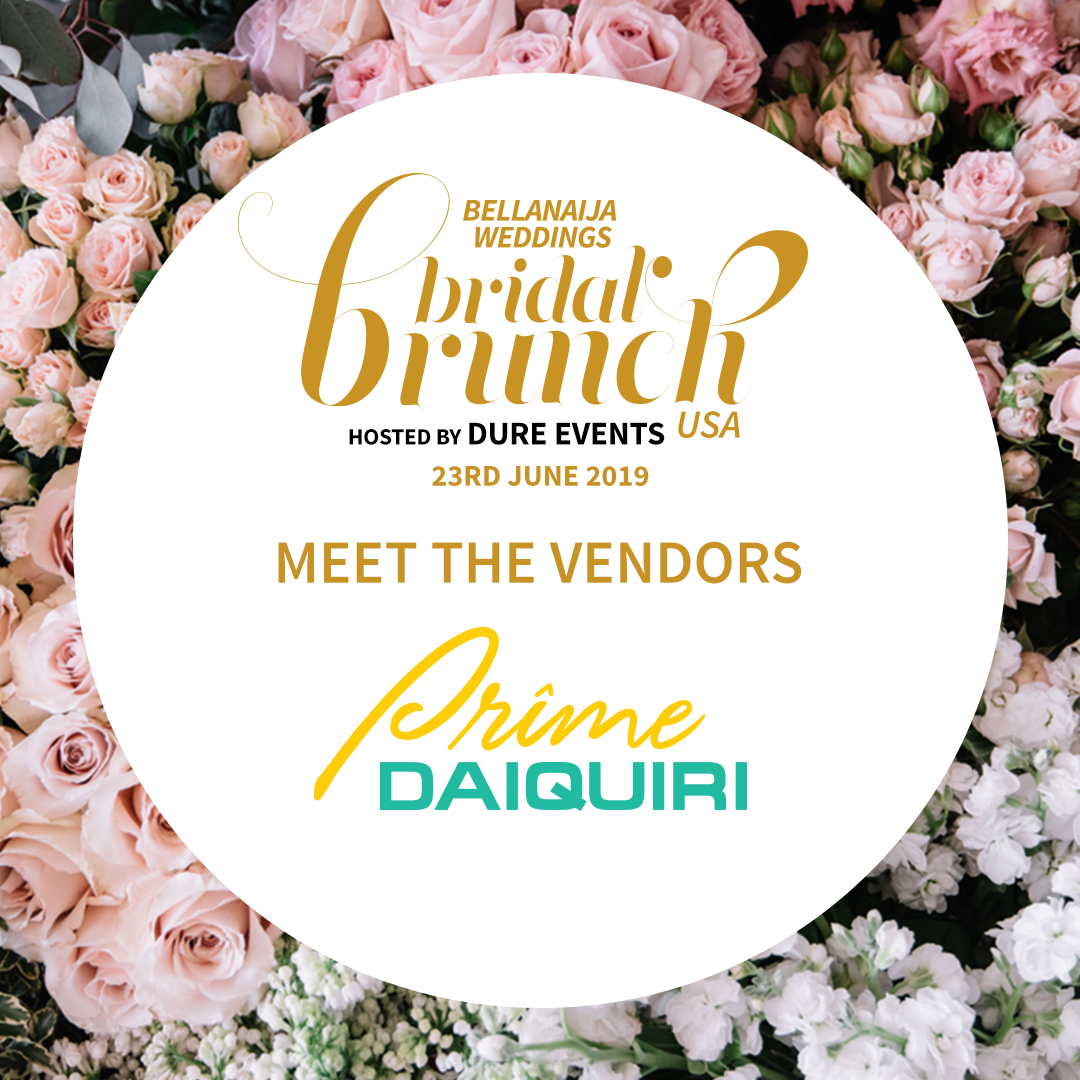 Prime Daiquiri has been serving high-quality cocktails and claiming worries, quickening pulses and improving moods wherever they land. They did the research required to fuse the frozen Daiquiri & Margarita concept with a casual, upbeat atmosphere, yielding the right mix of flavour, fun, and success. Their goal was to exceed their guests' expectations of good food and drink and to become an institution. They have surpassed their goal and are now a world-renowned institution serving high-quality food and arguably one of the world's best-frozen daiquiris. Soon to open locations in Nigeria. They are the first standalone Drive-Thru Daiquiri shop in Houston, Texas. You can check them out on Instagram @primedaiquiri
We bet you are getting excited and can't wait to dine with us, we can't wait too. So get your tickets here and see you soon!