With so much joy, you have to see Menisima and Phillip's white wedding in Ghana.
Following their rich display of culture at their traditional engagement, the beautiful couple went on to exchange their vows in church and then followed with an outdoor reception party with an undersea vibe. We can tell how much fun they had sharing their special day with their family and friends.
If you haven't seen #TheAnagkazoWedding traditional engagement, then click HERE right after you are done here. The bride Menisima shared how their beautiful love story began, read all about it below and enjoy their day in pictures.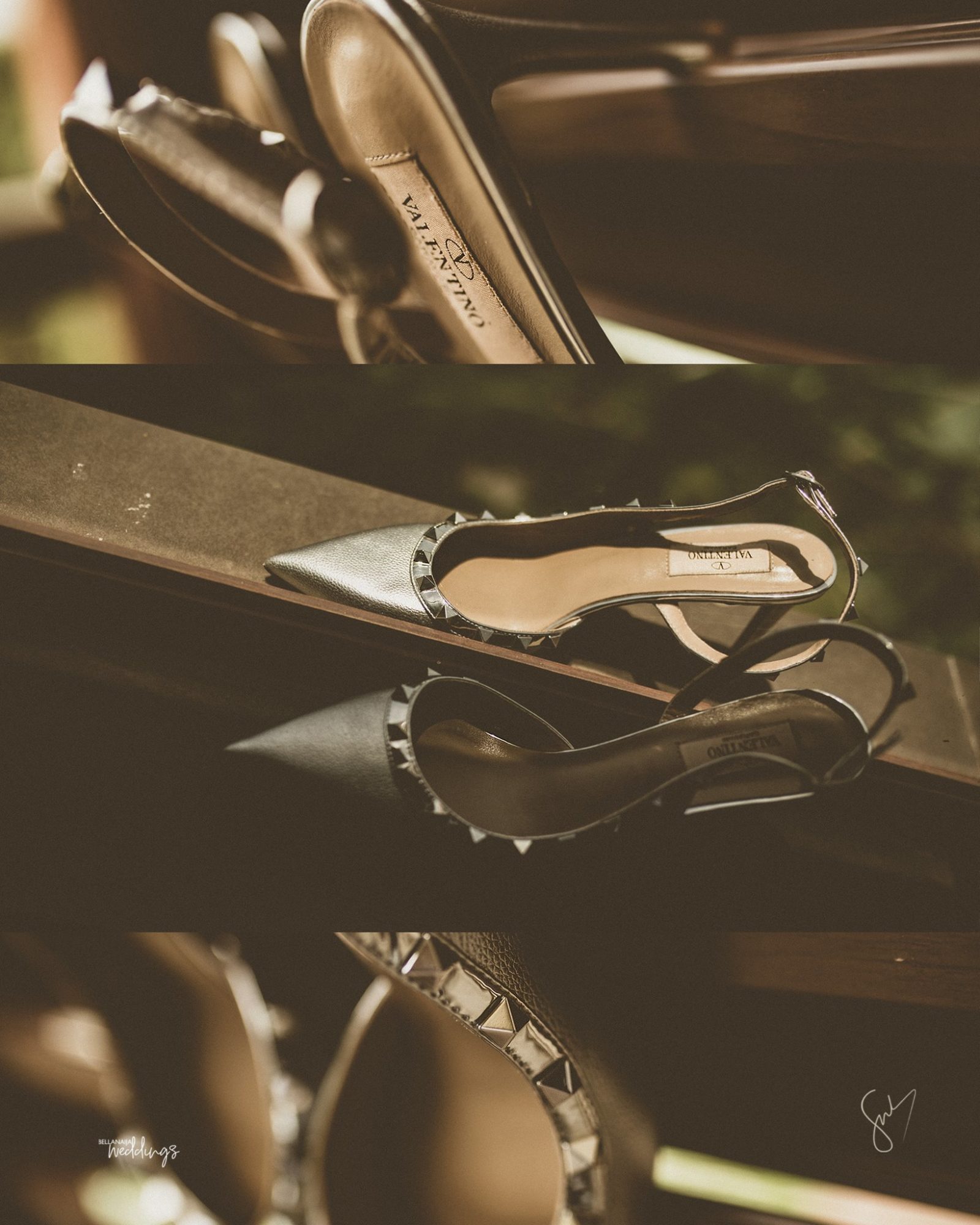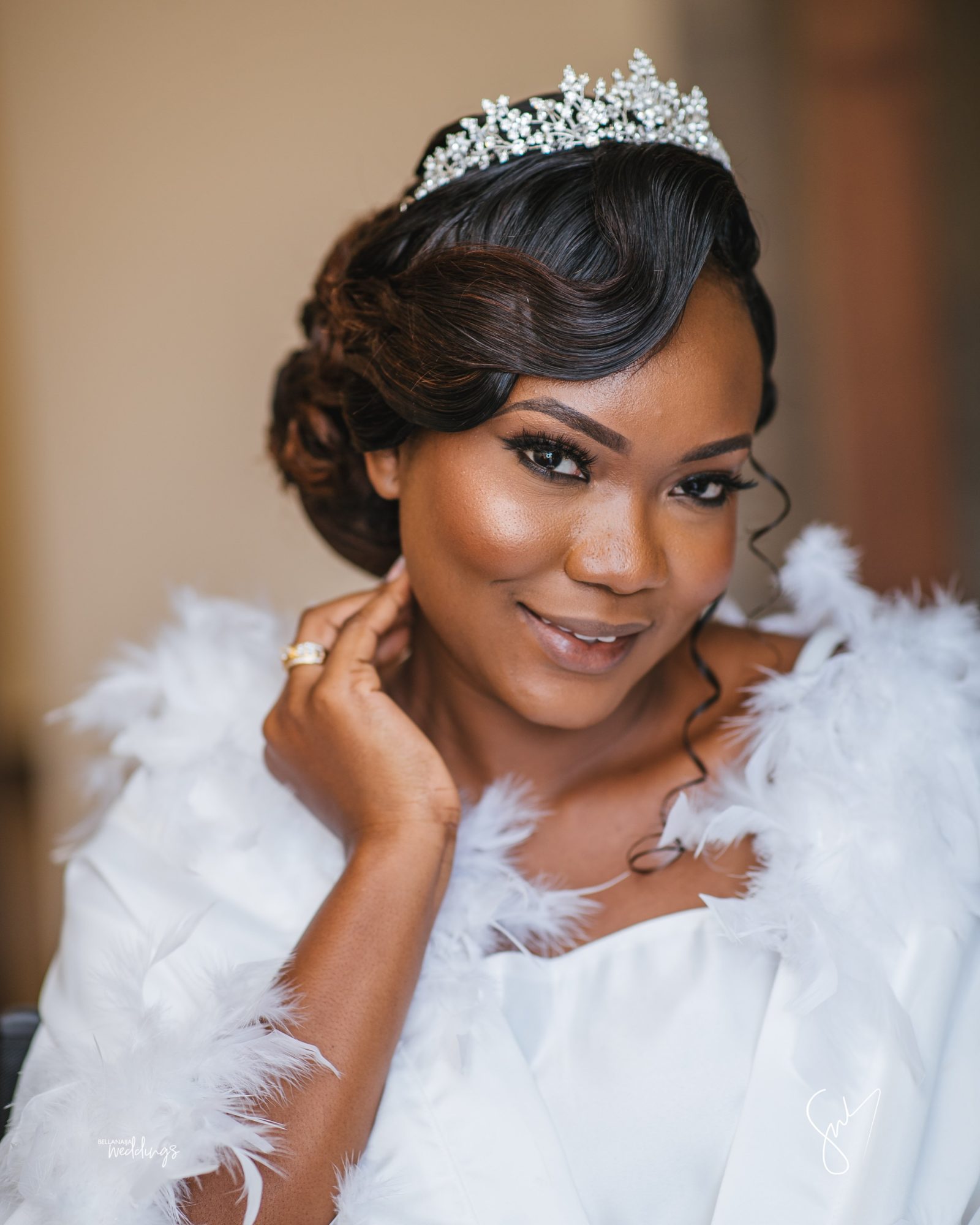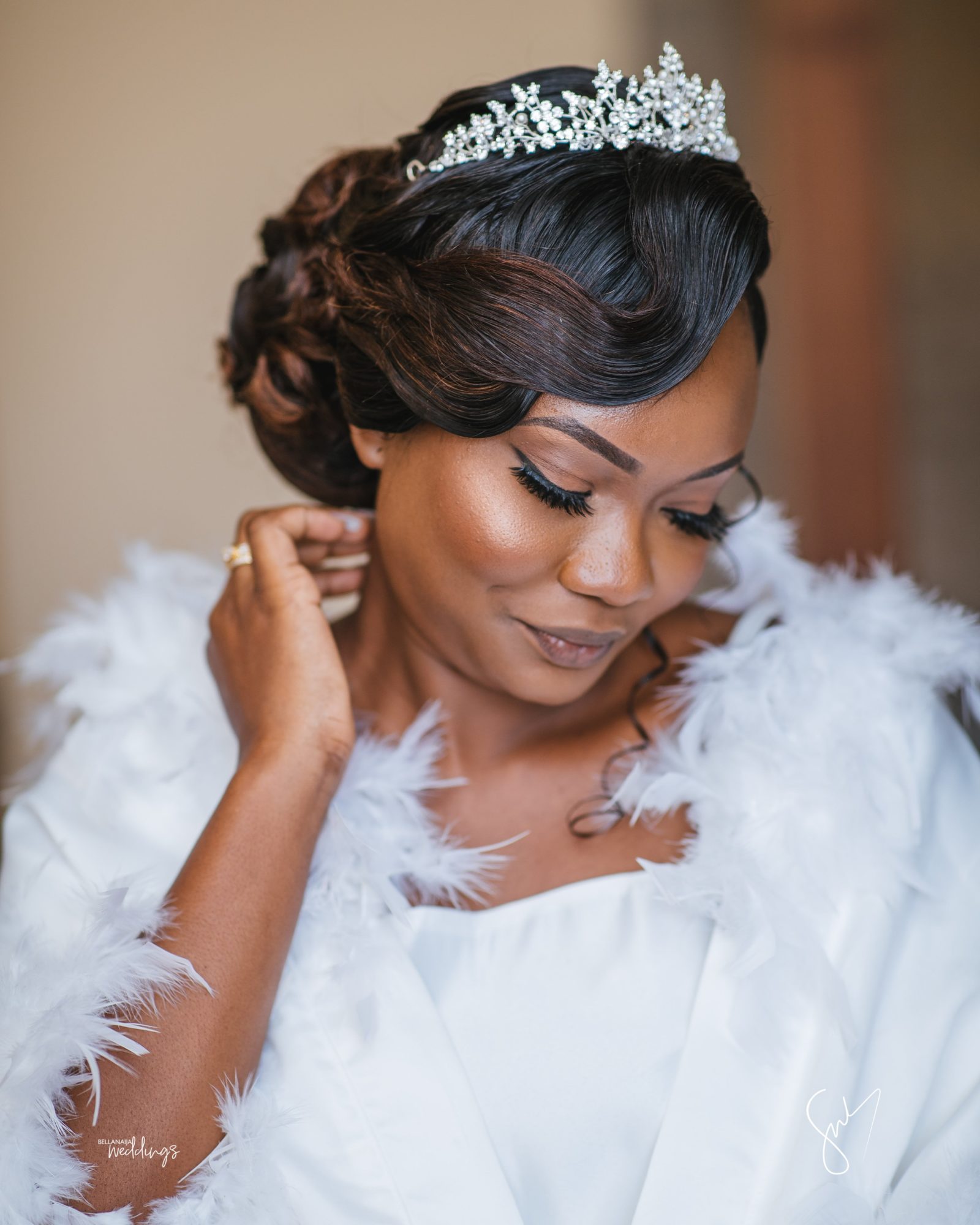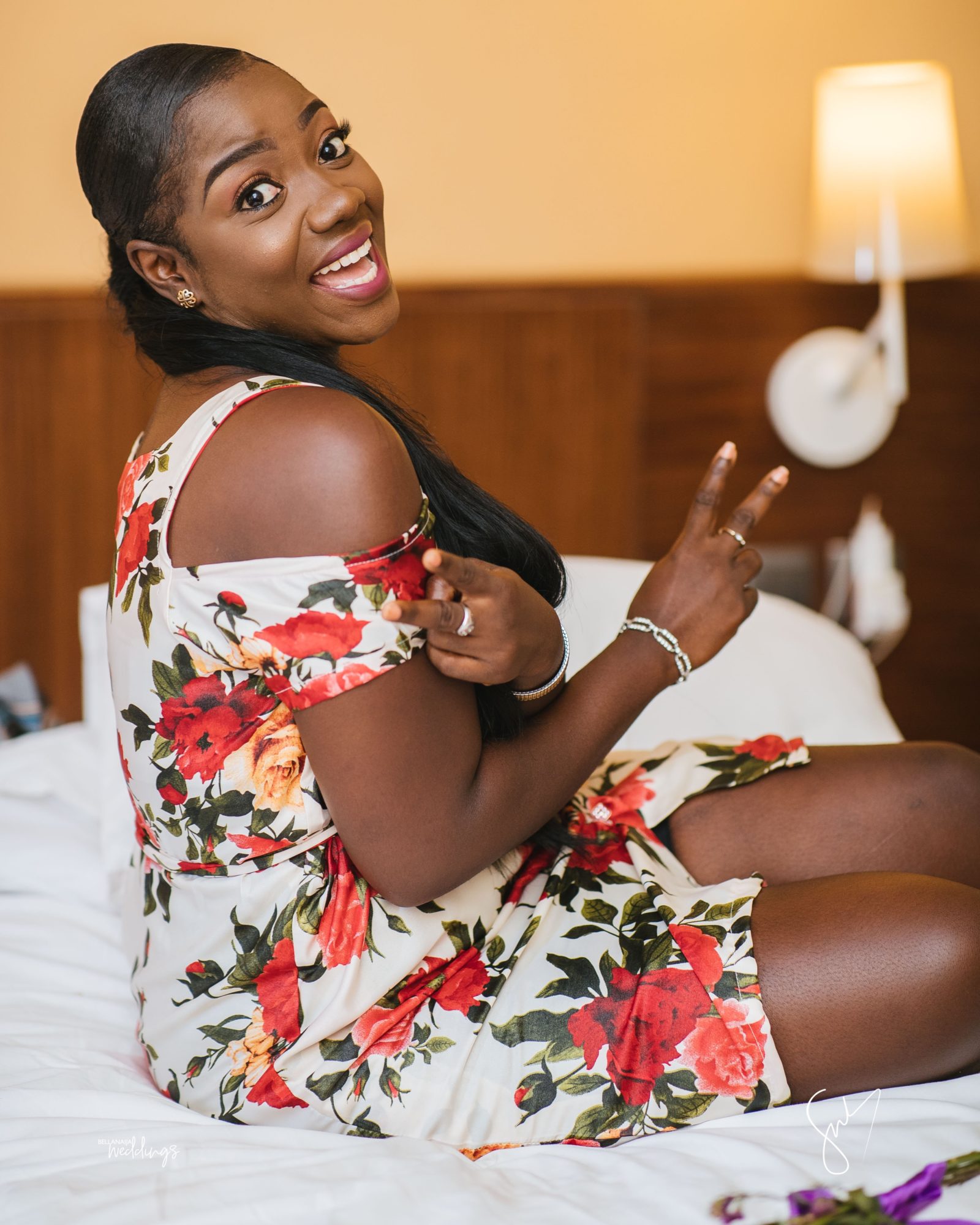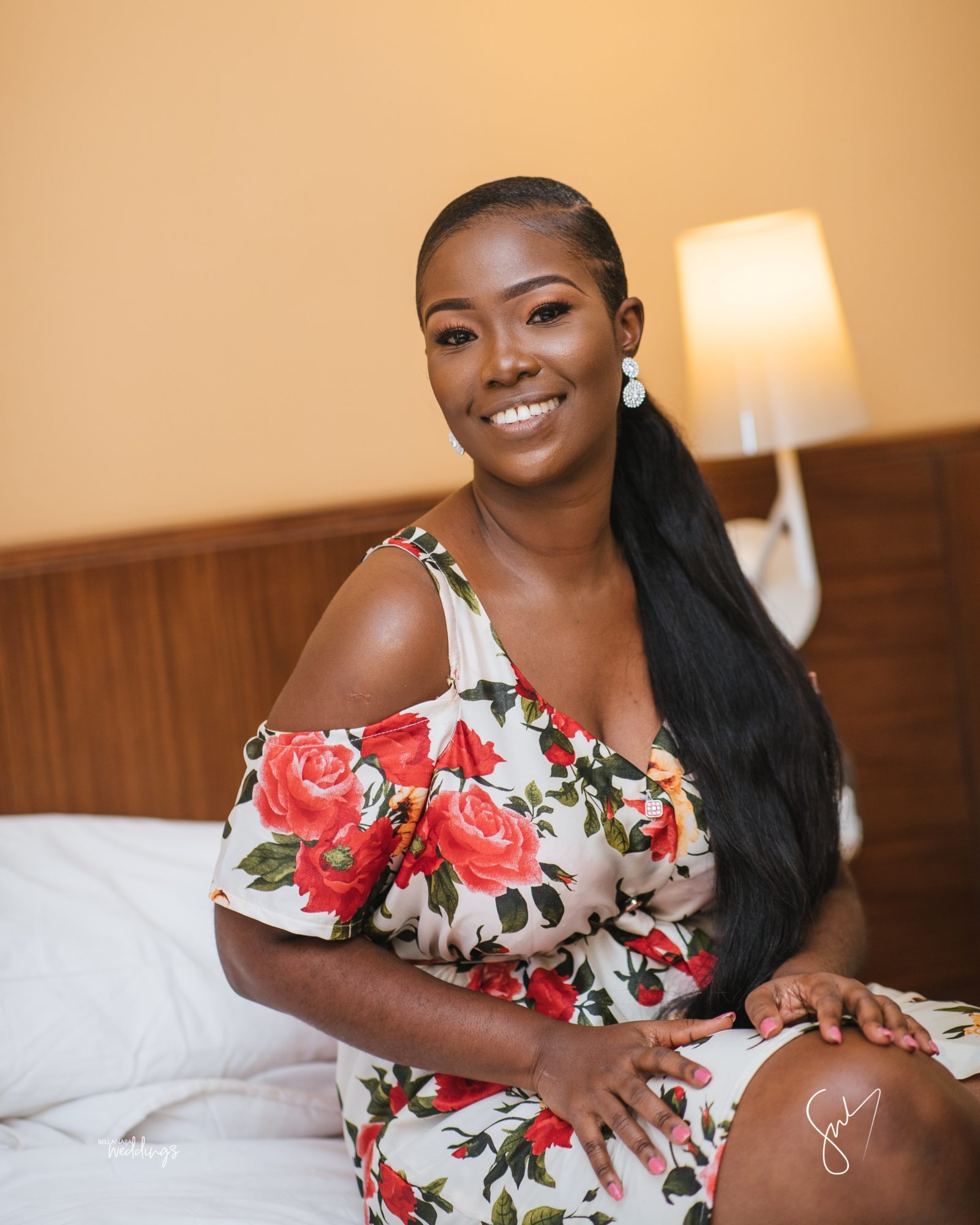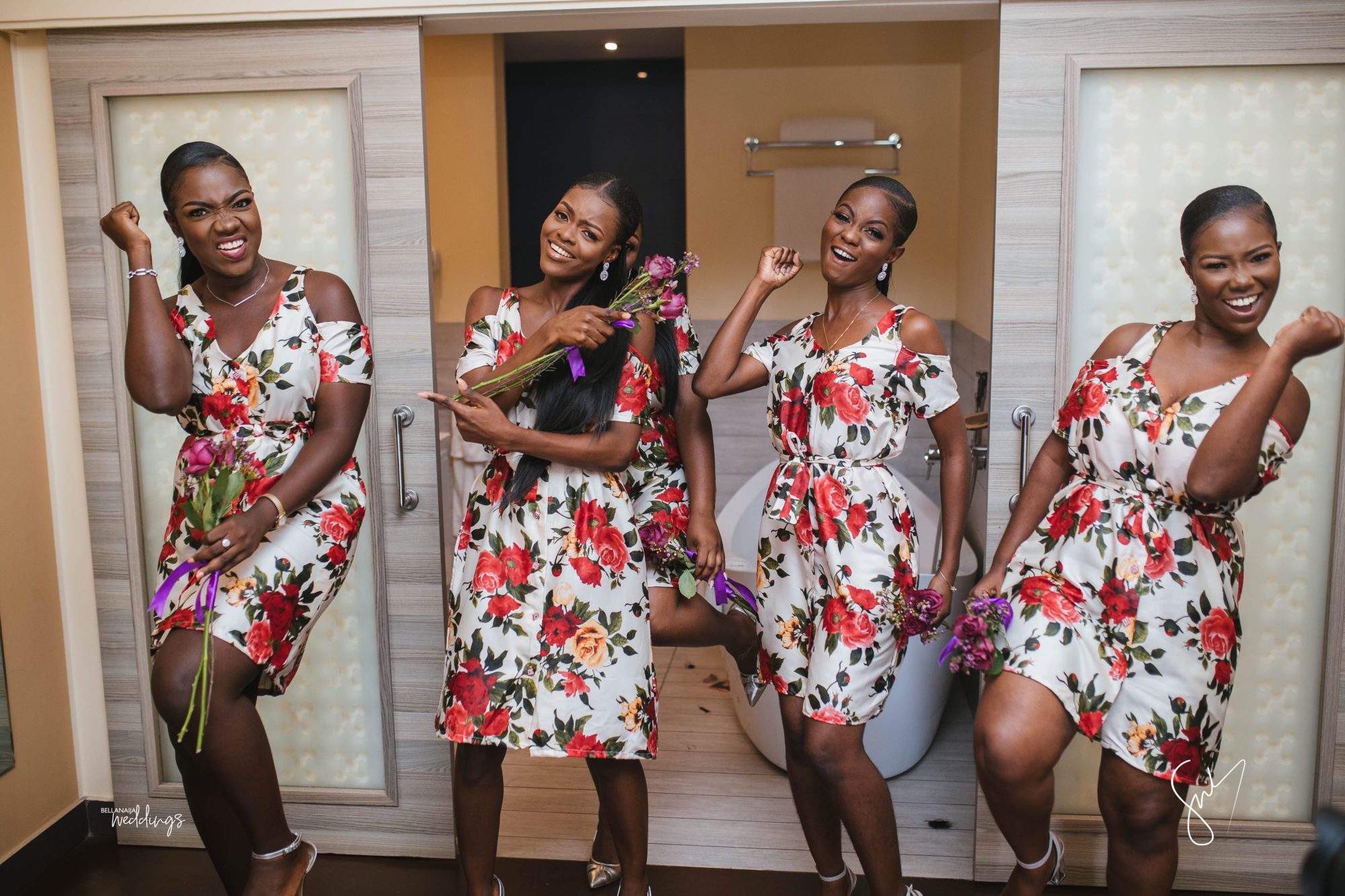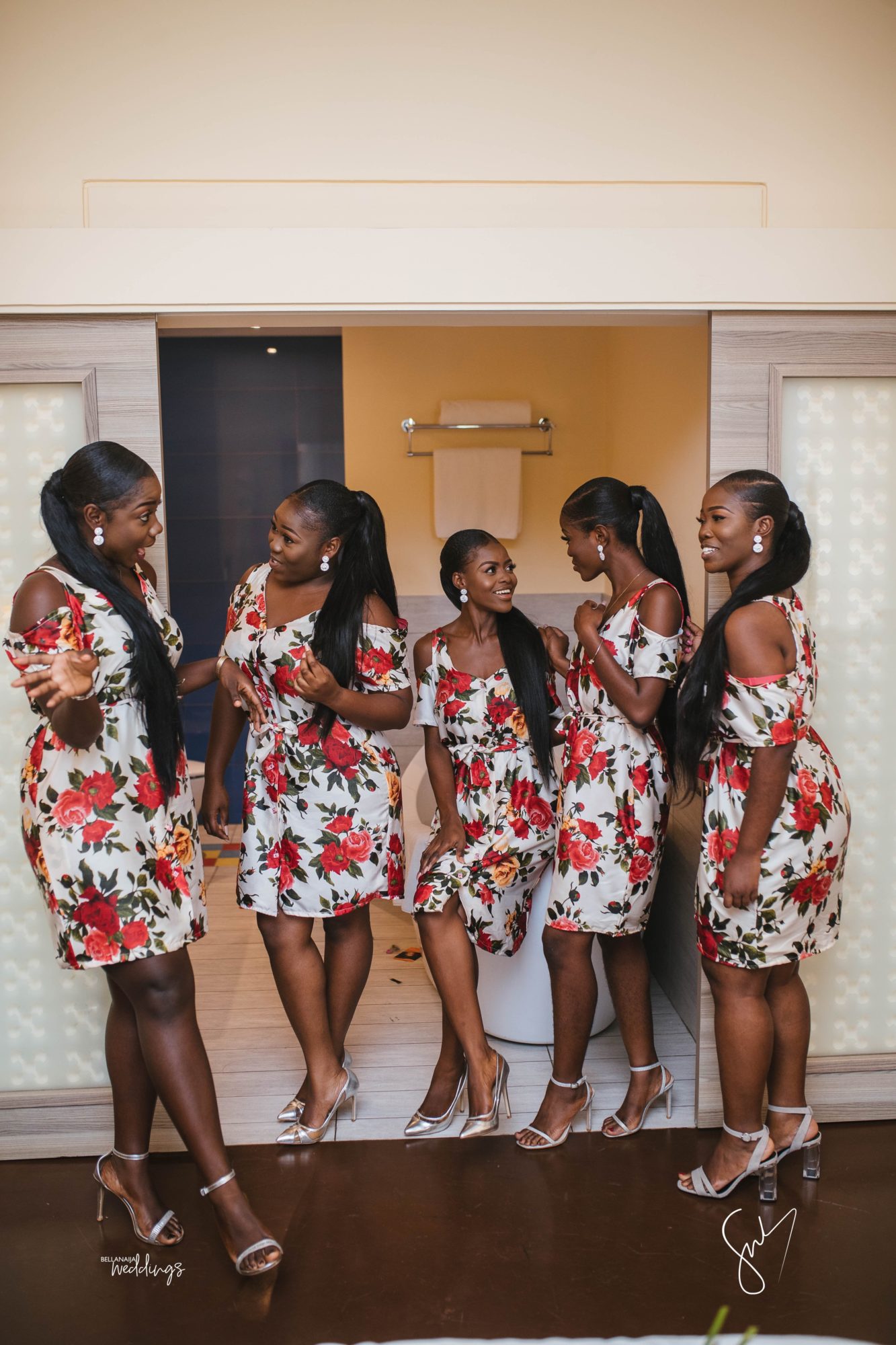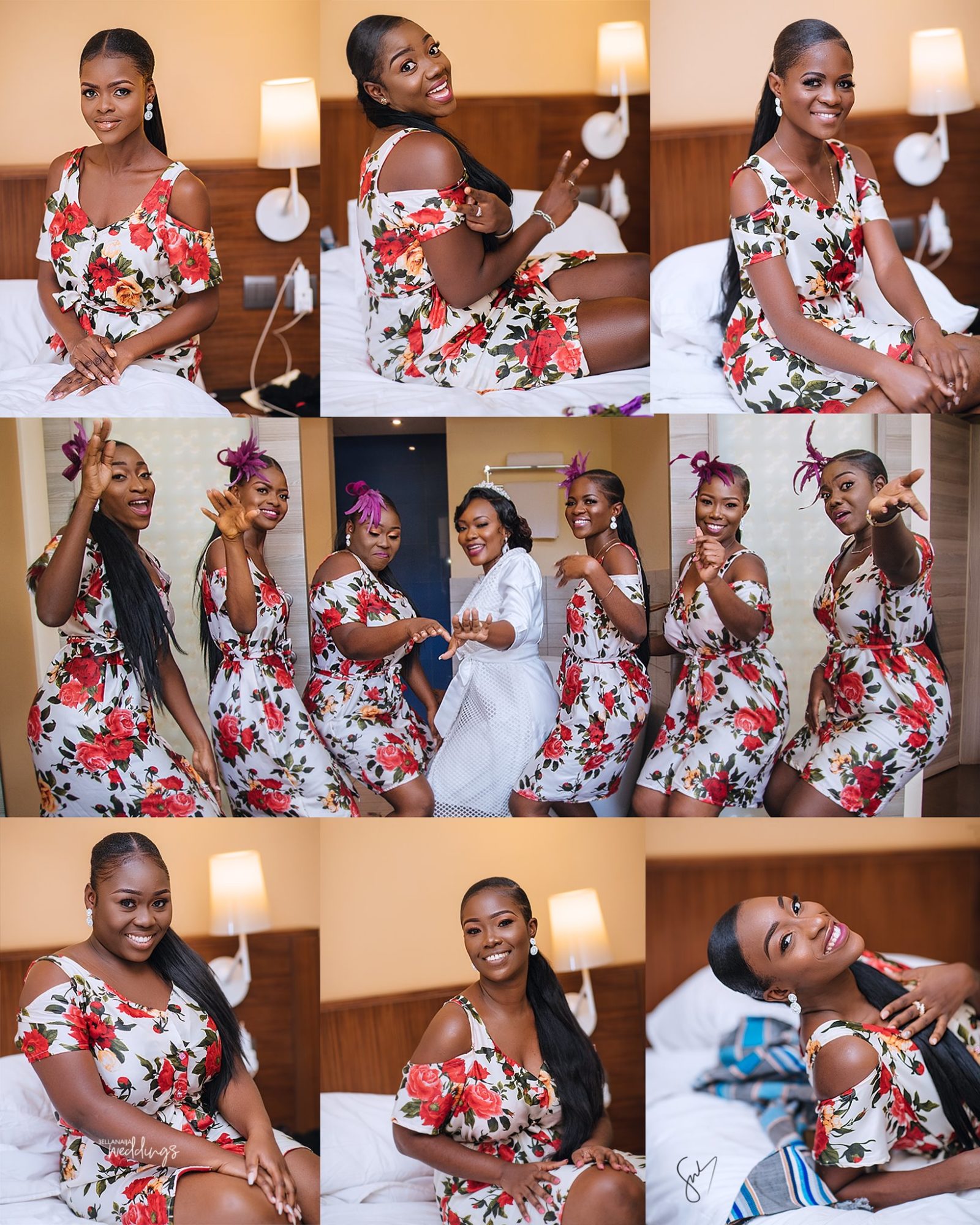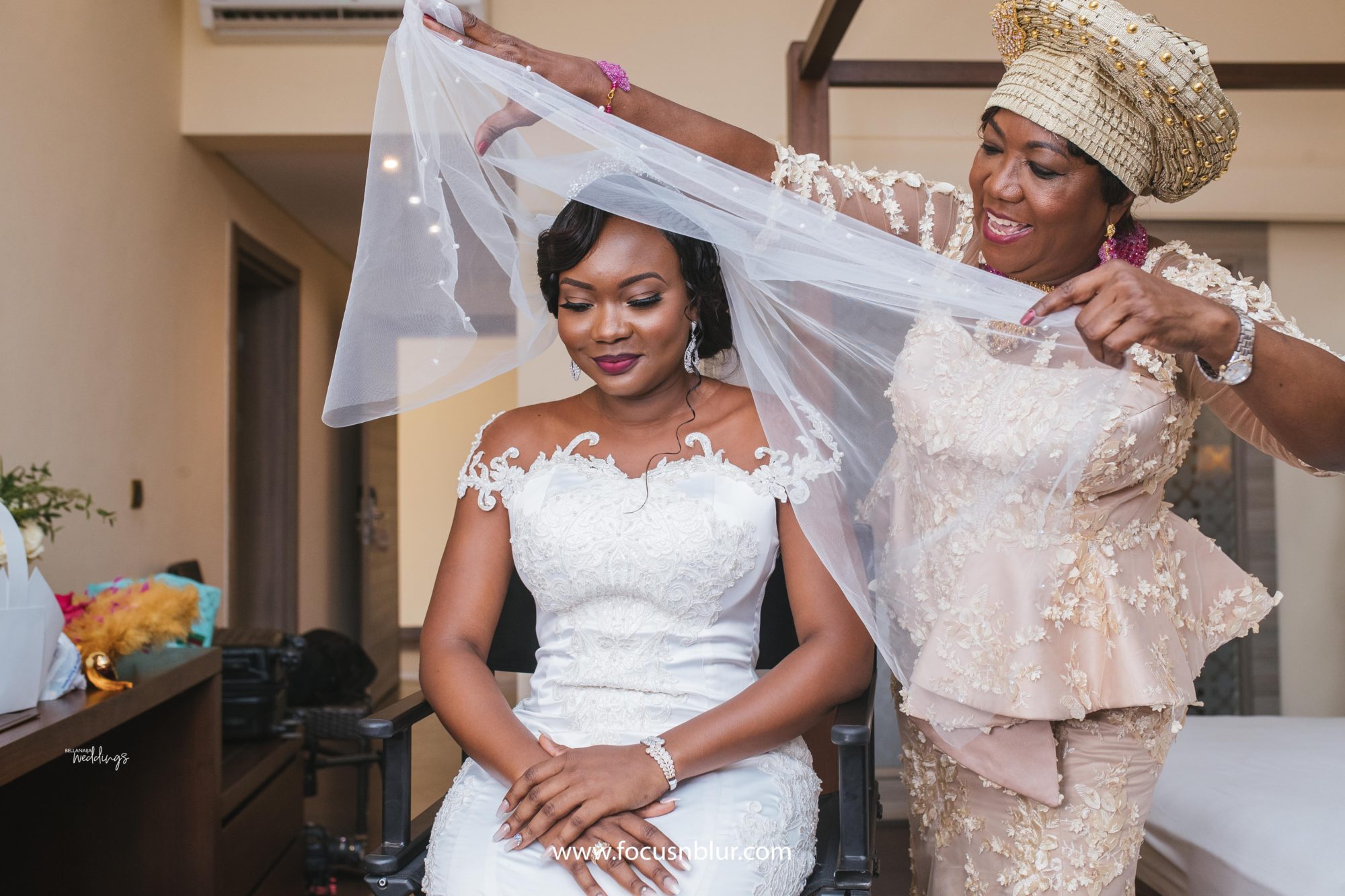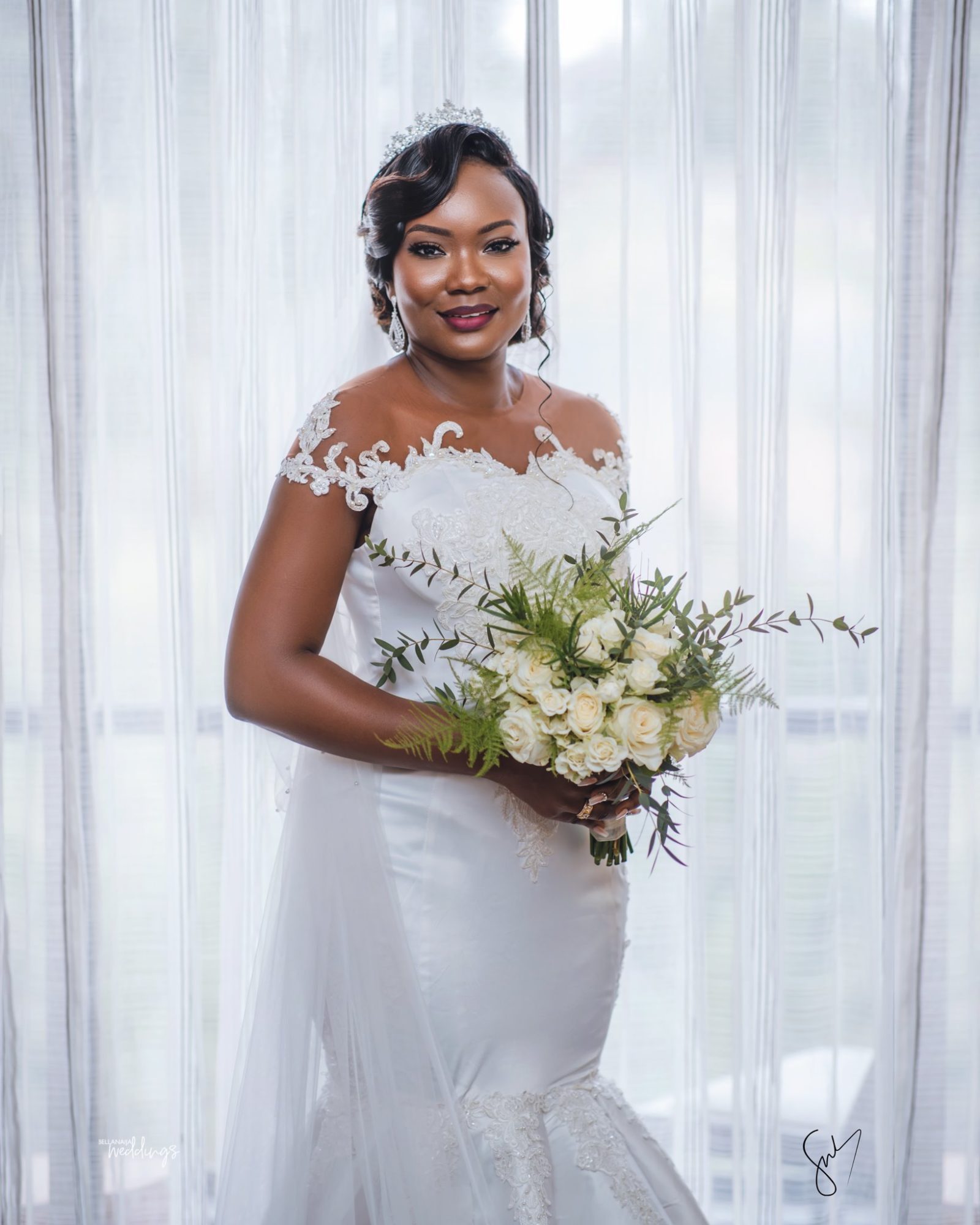 Here's how their love story played out according to Menisima:
Philip and I were both born into the same church but had not come into contact with each another until 2012. We first met at a youth program at church and Philip who is also a keyboardist was playing at that time. We both spotted each other and Philip instantaneously decided he was going to marry me at that moment. It sparked a friendship from that time which graduated into courtship after intense wooing. It hasn't been a smooth rollercoaster ride but thus far has the Lord brought us.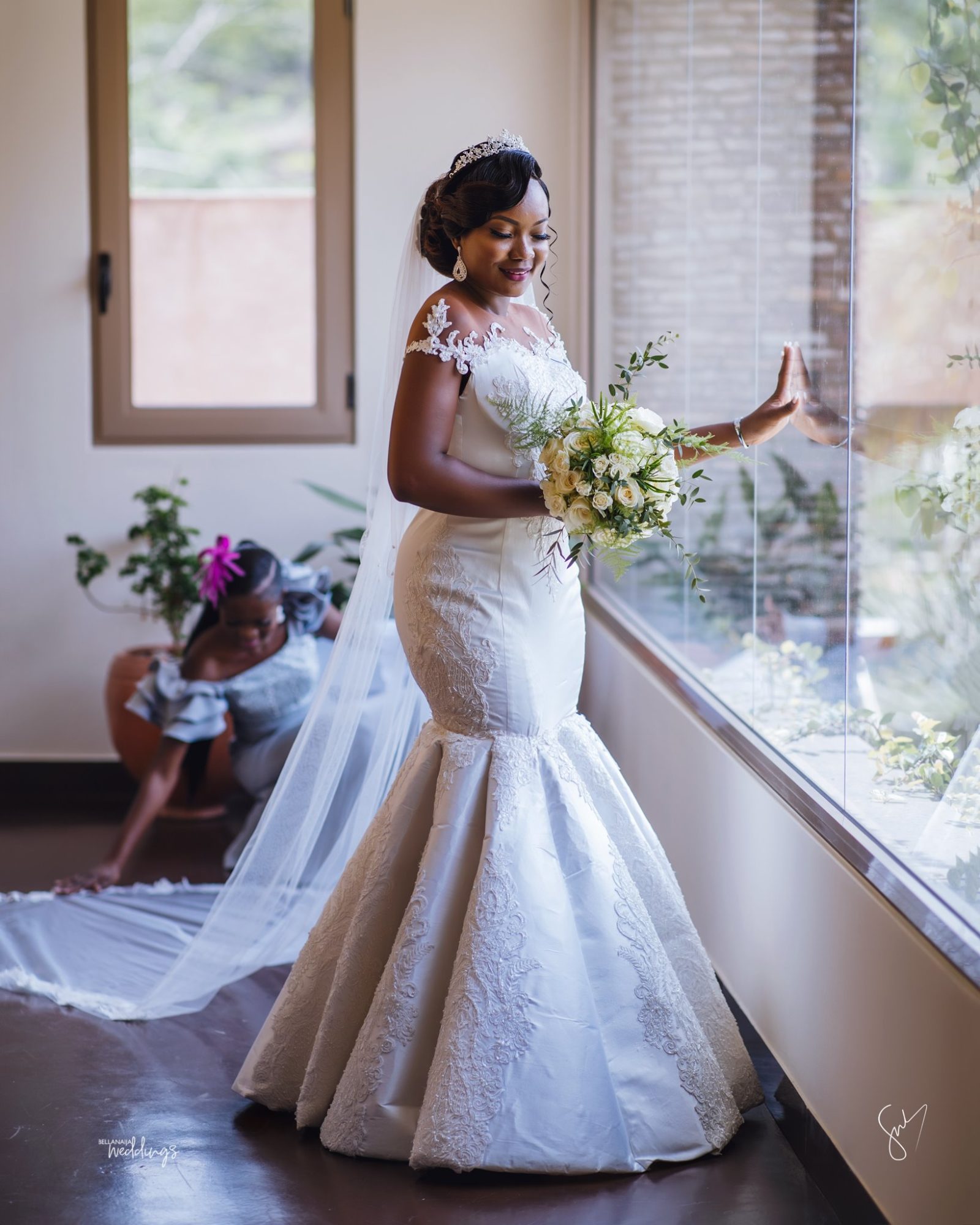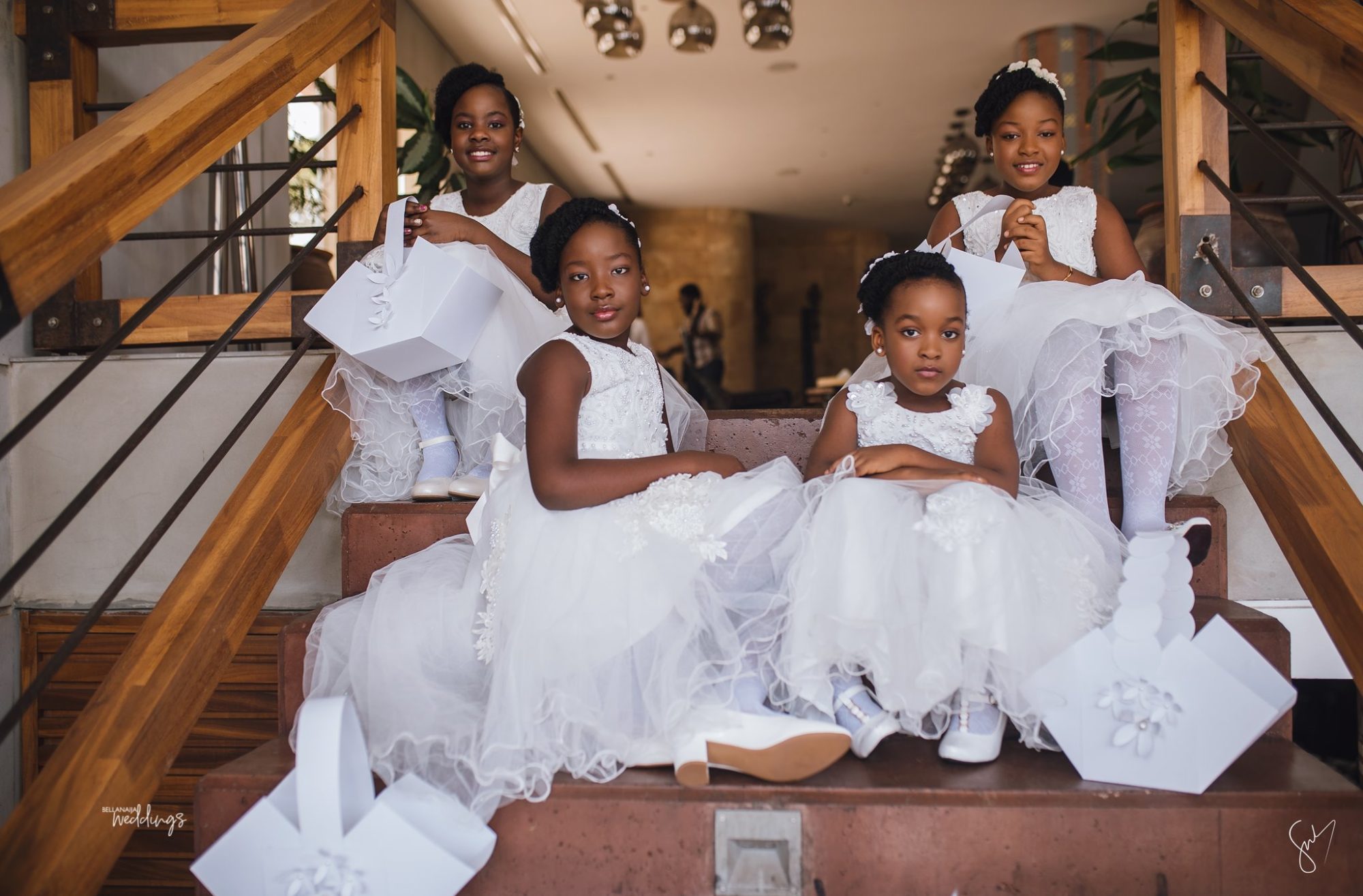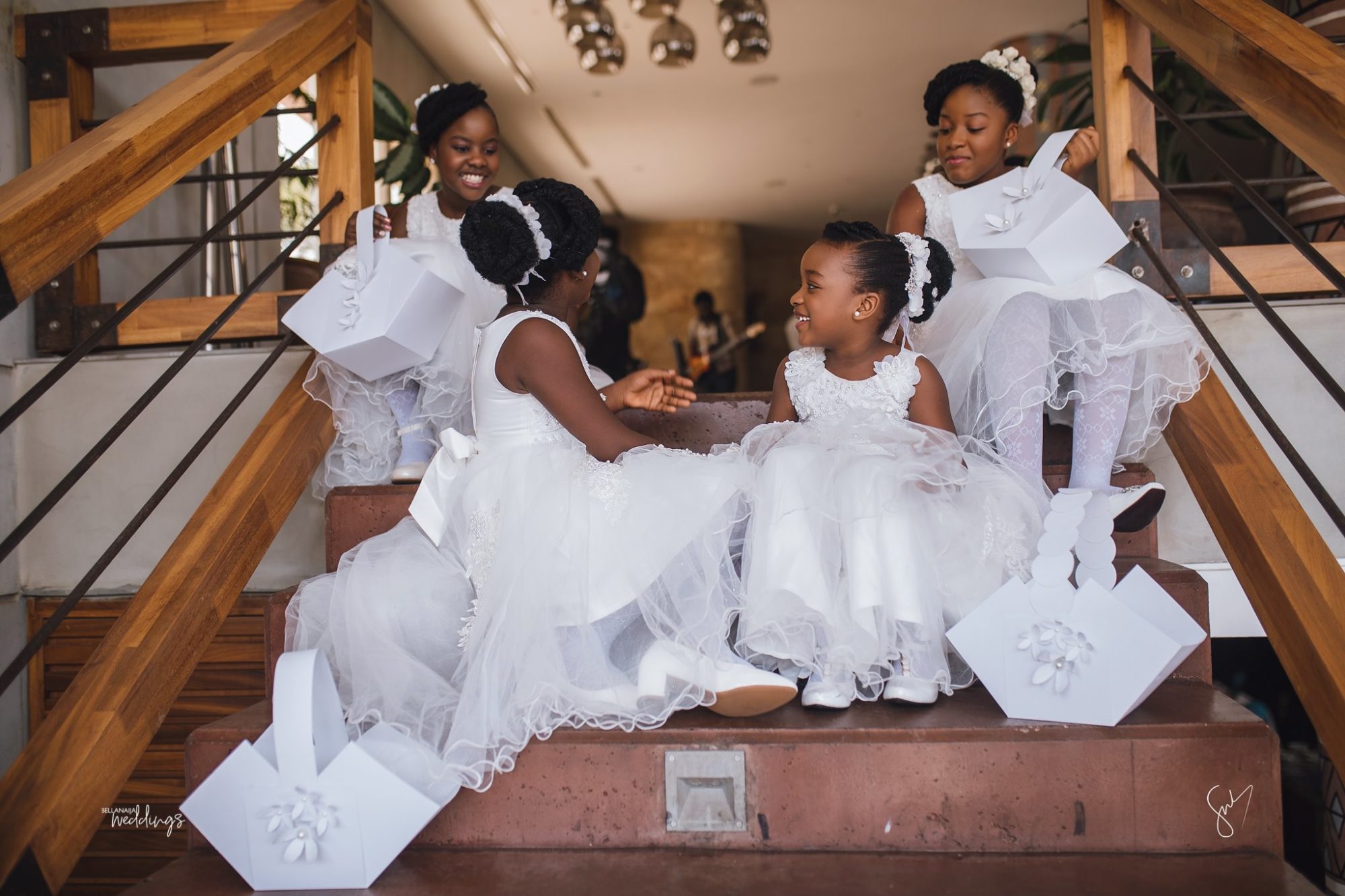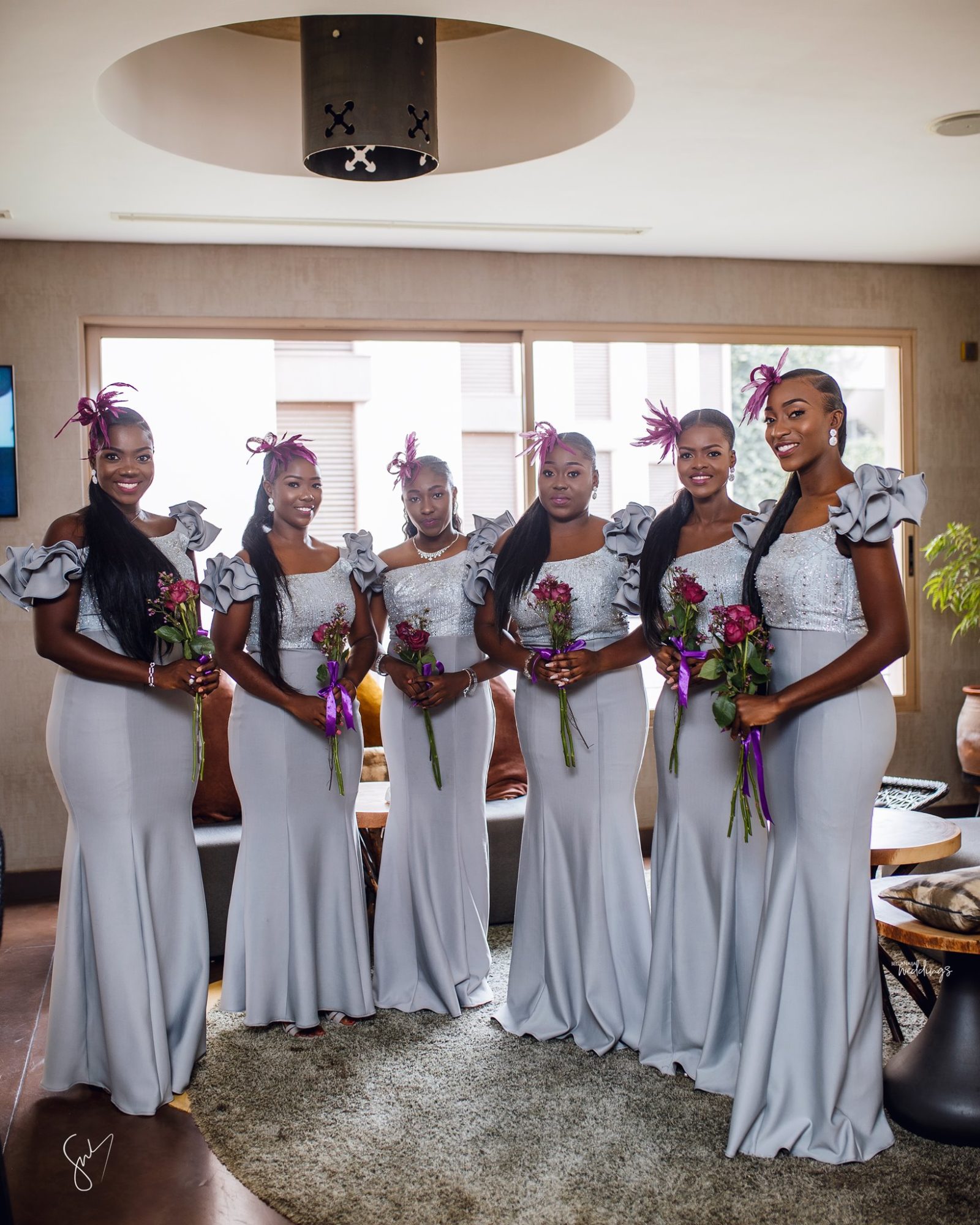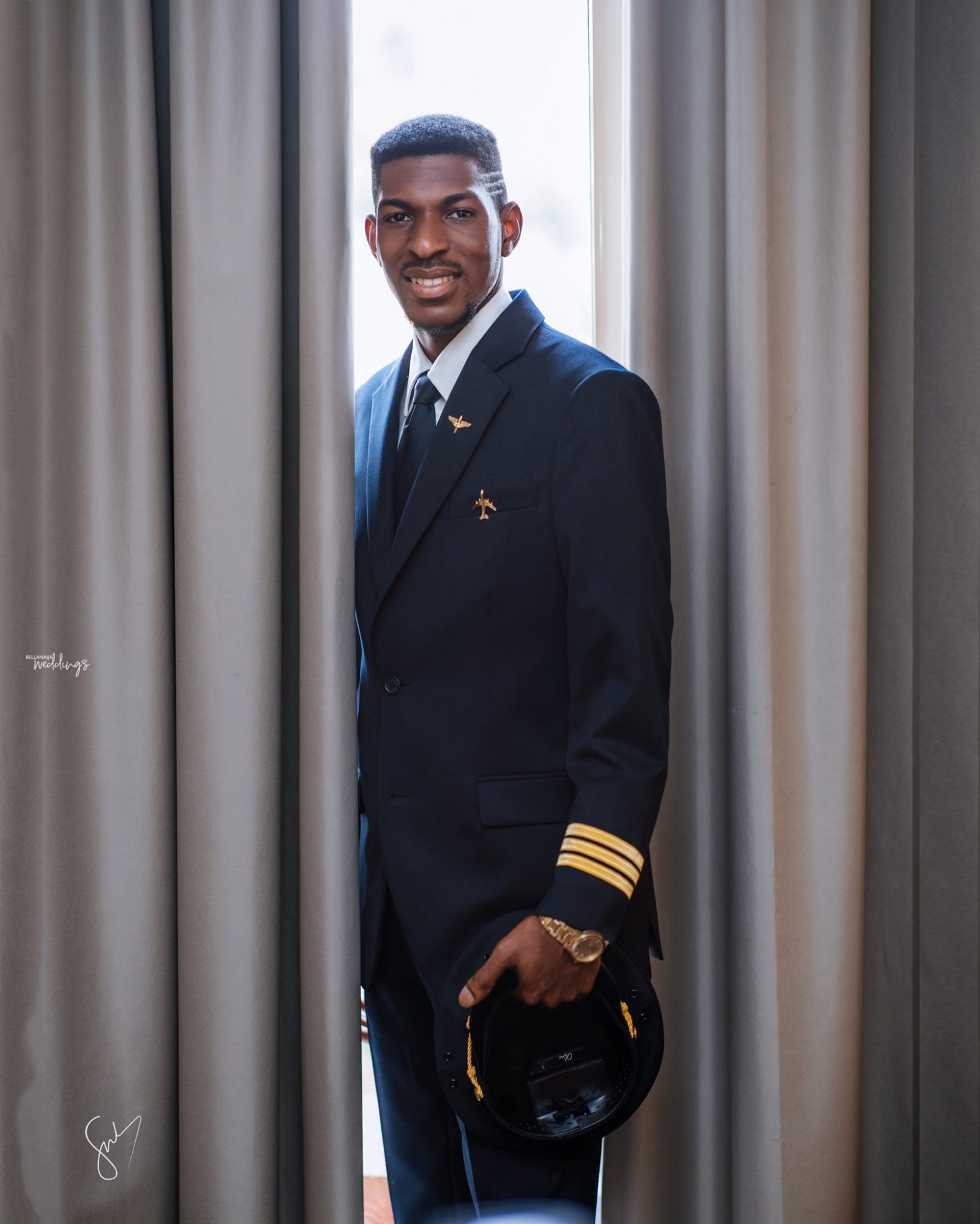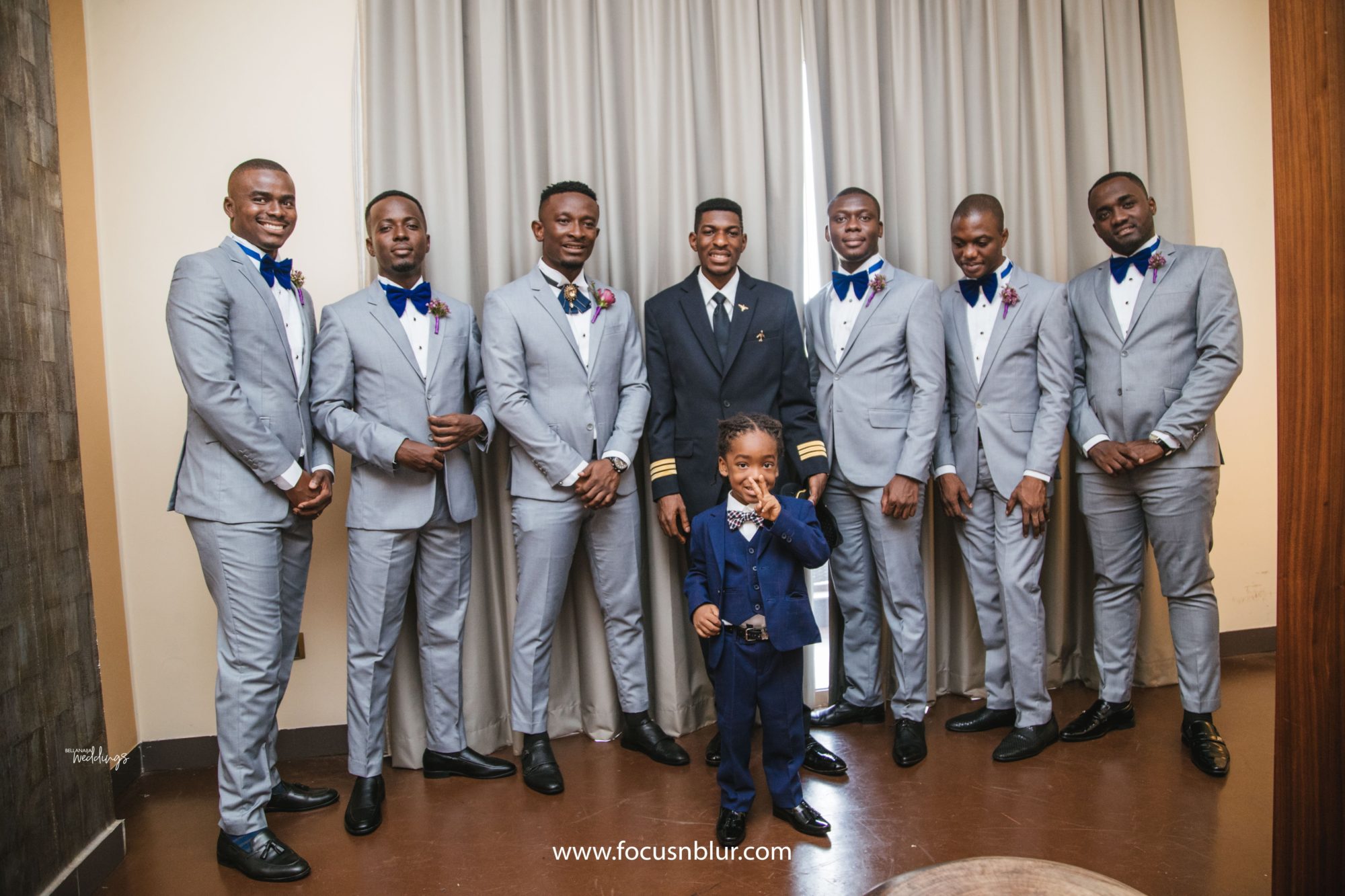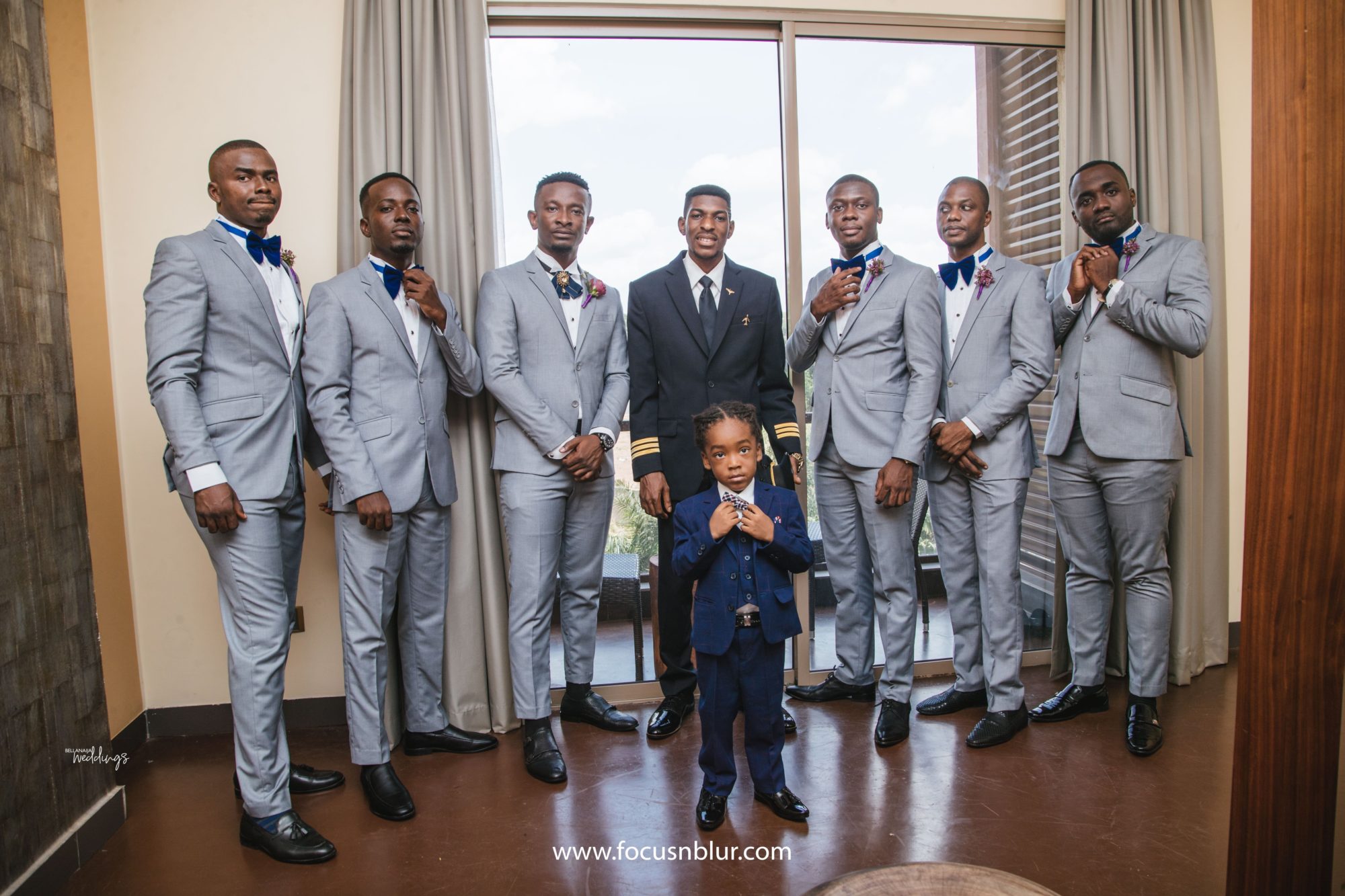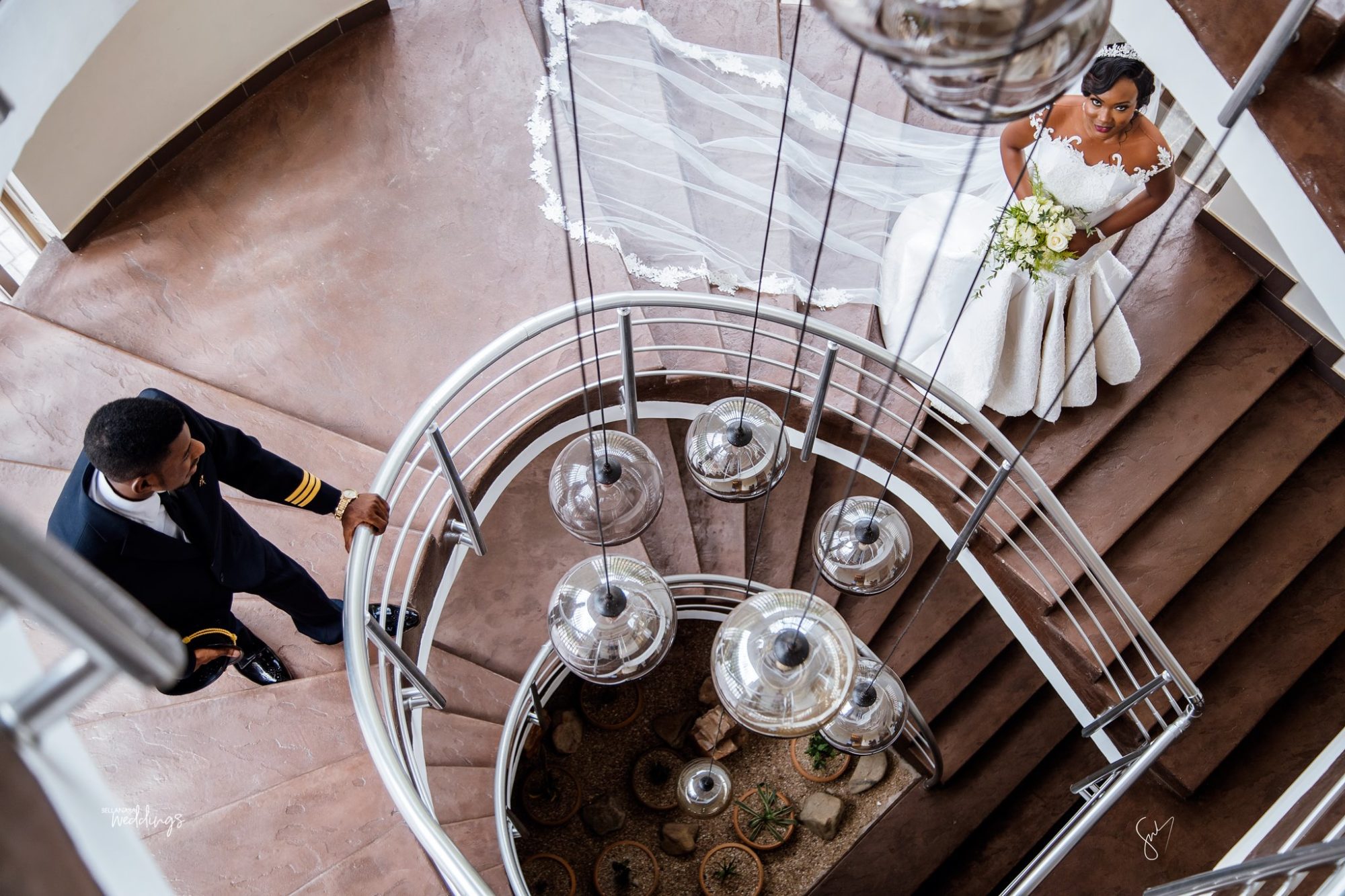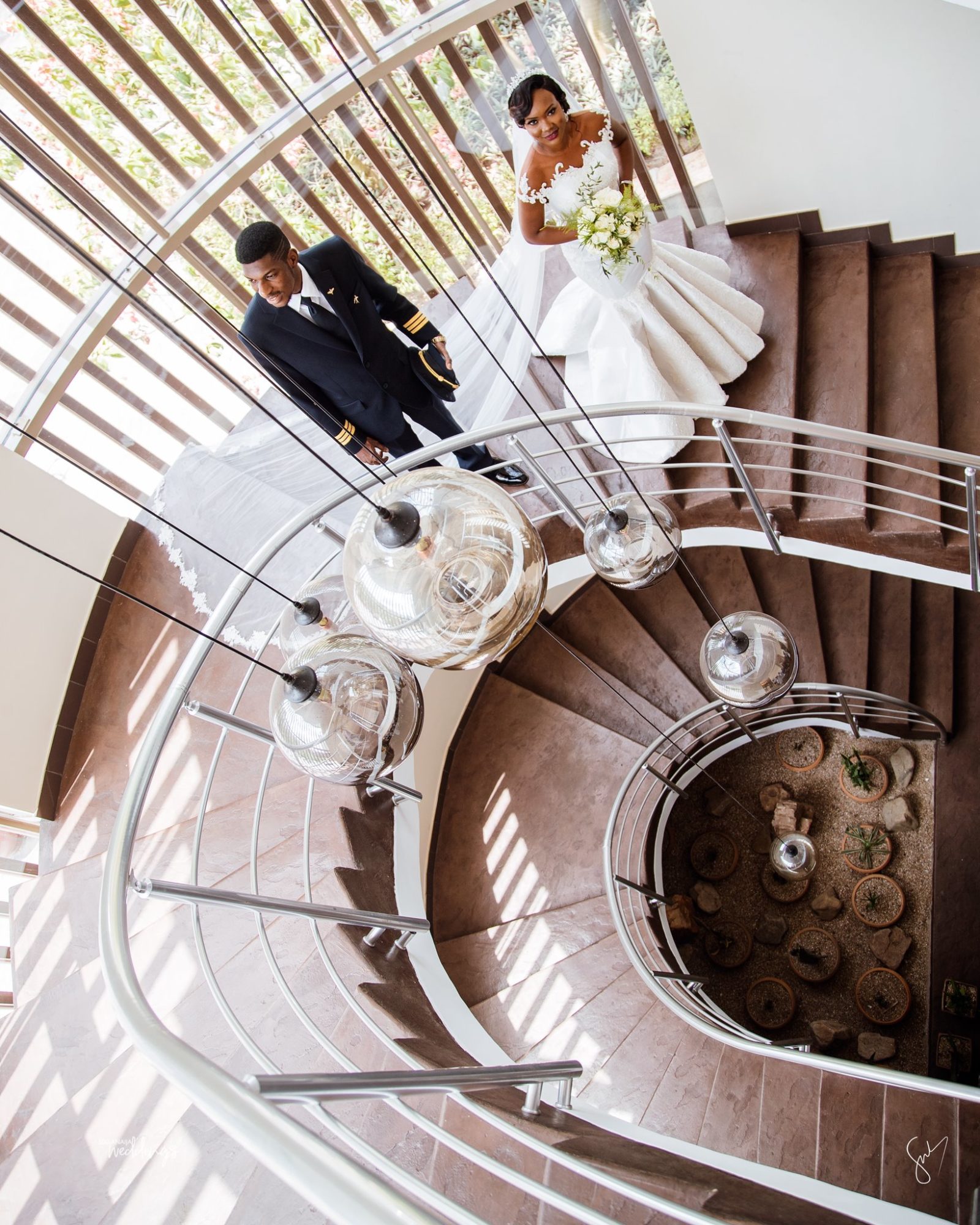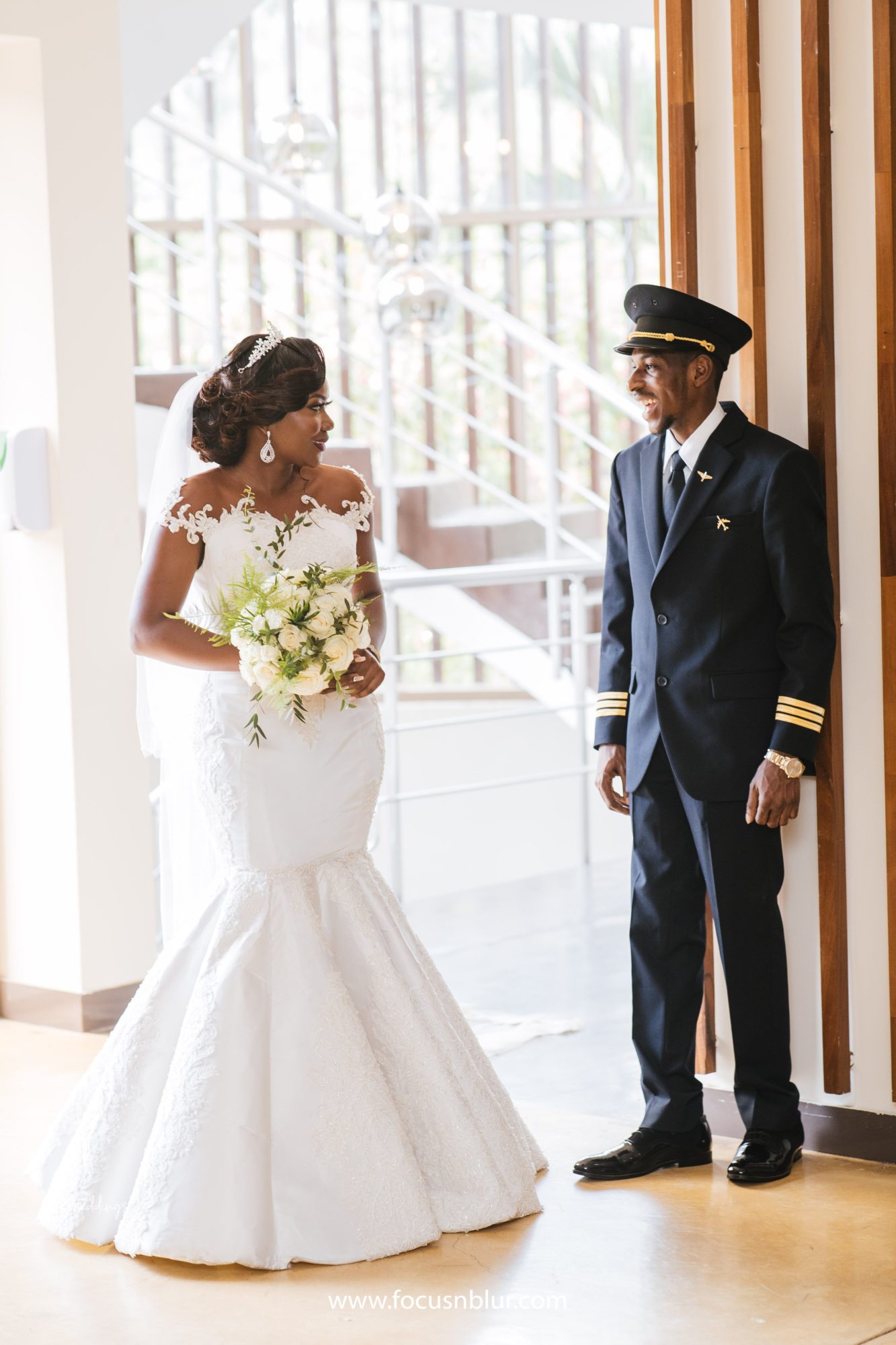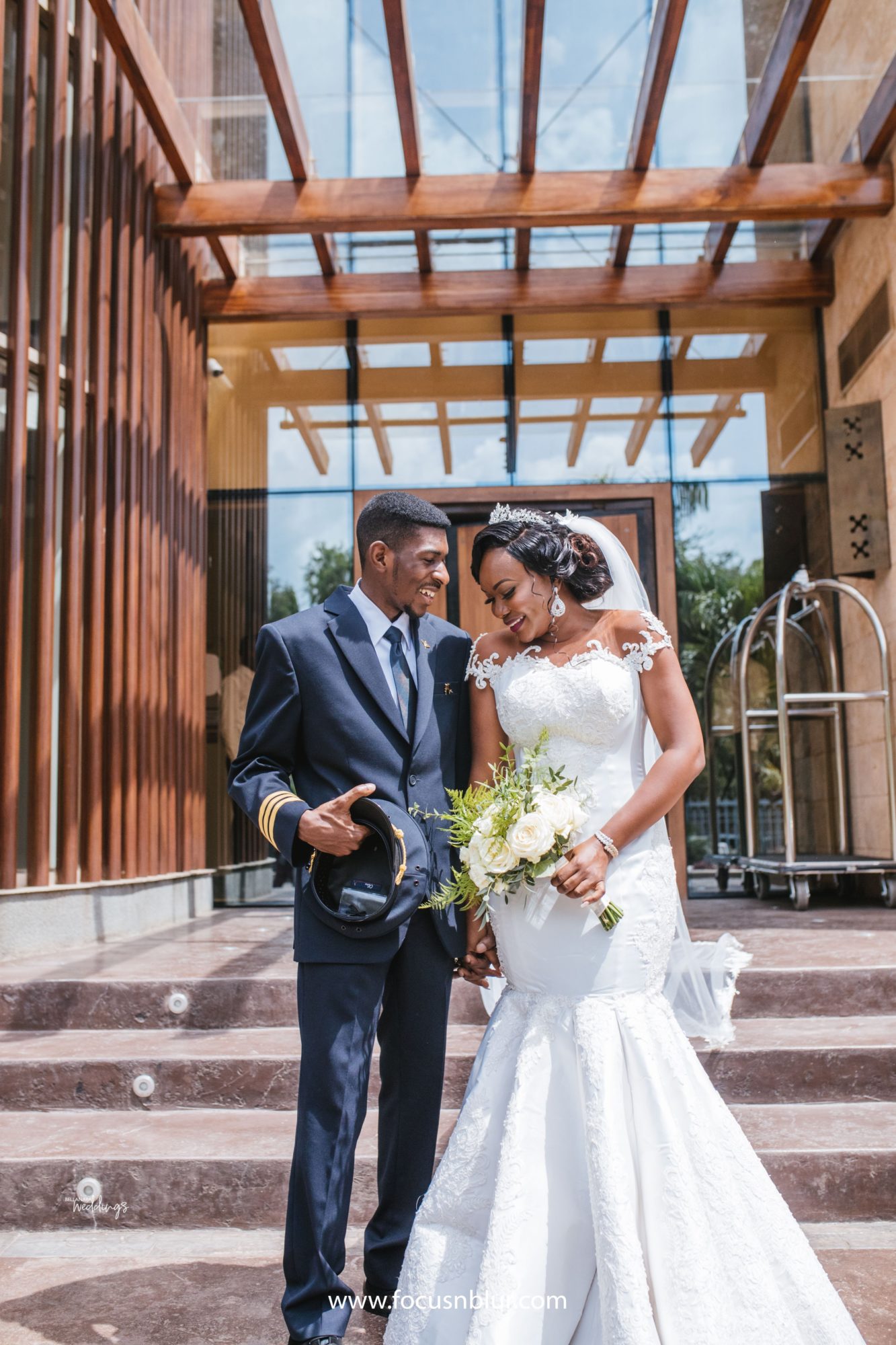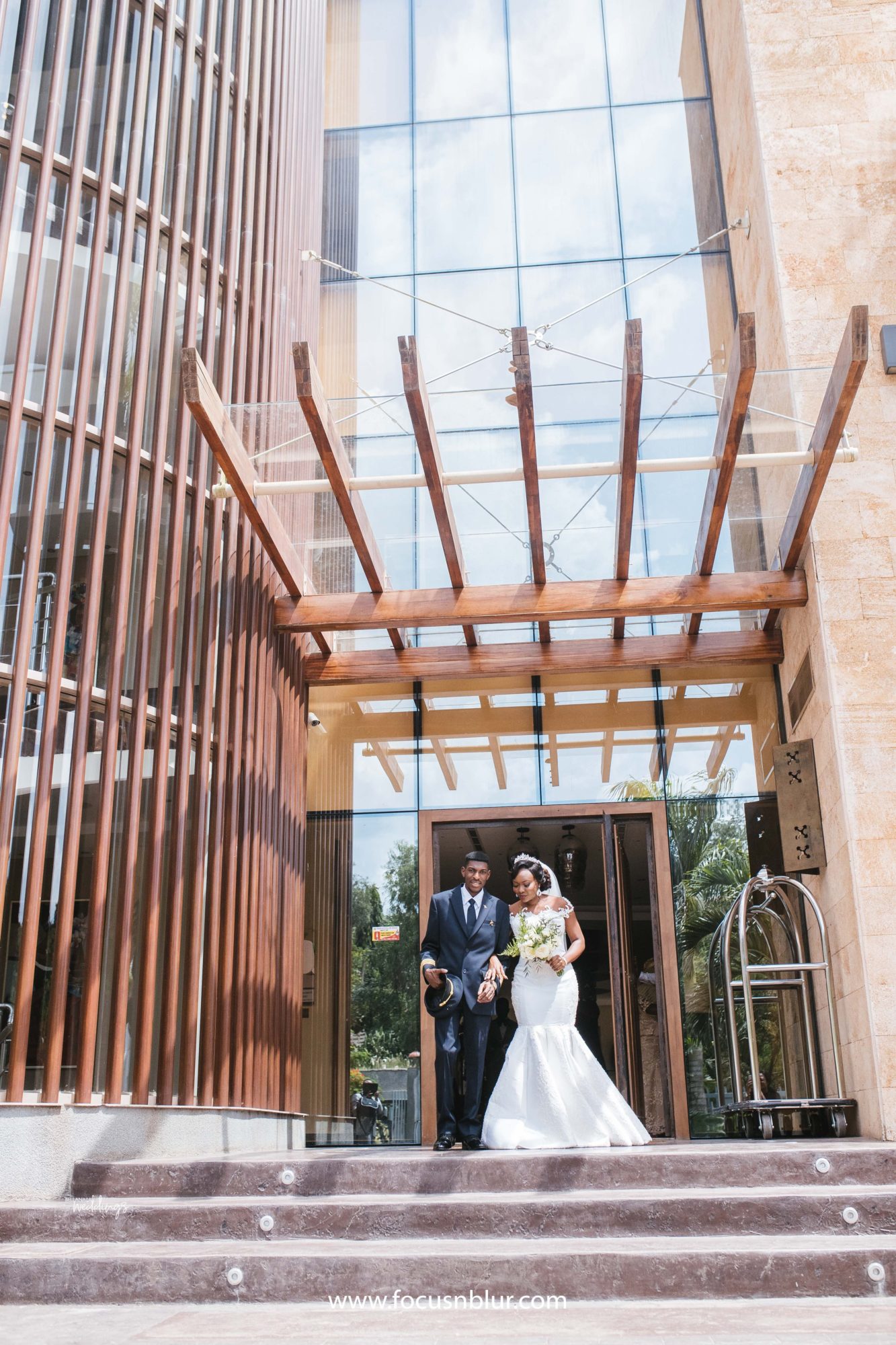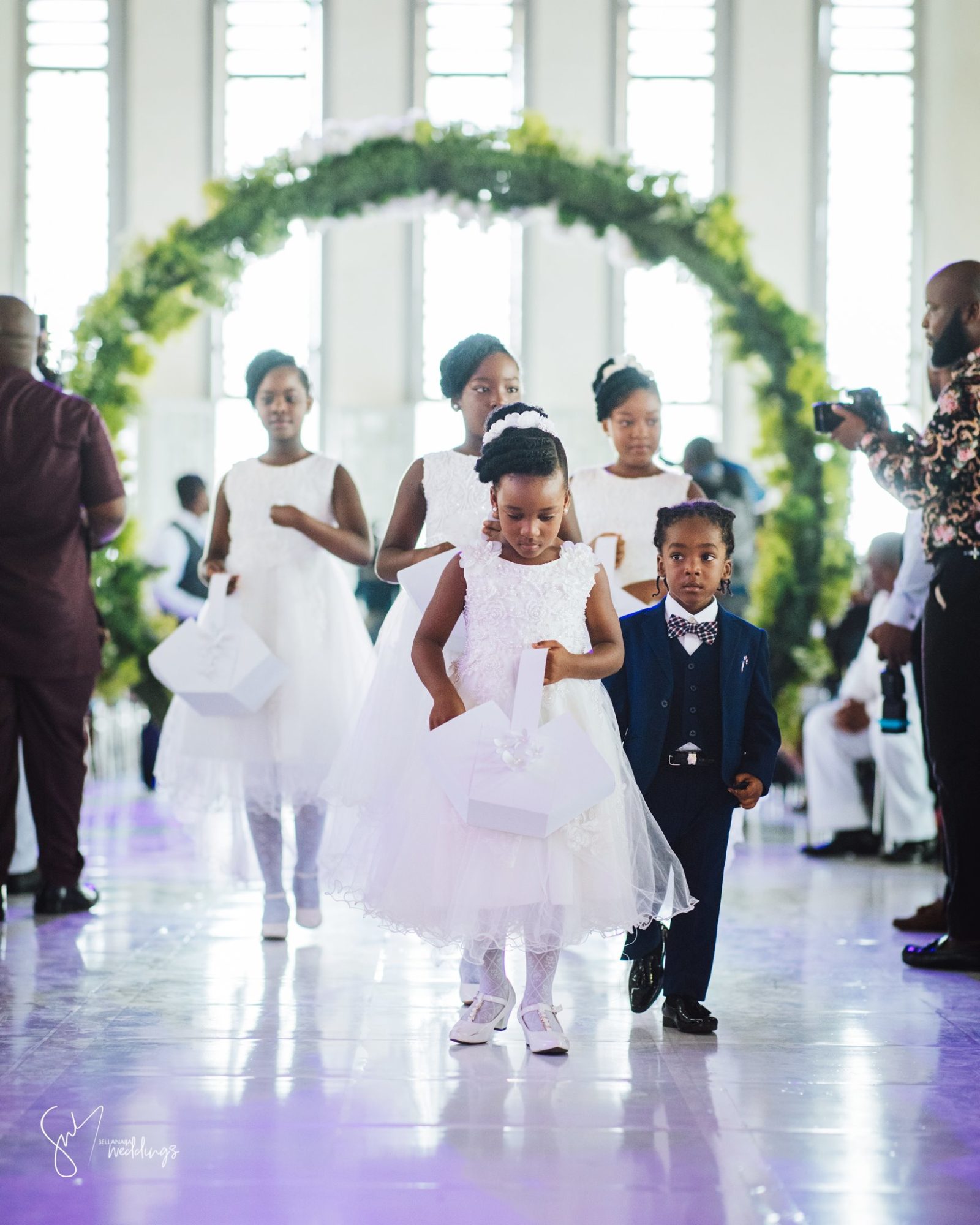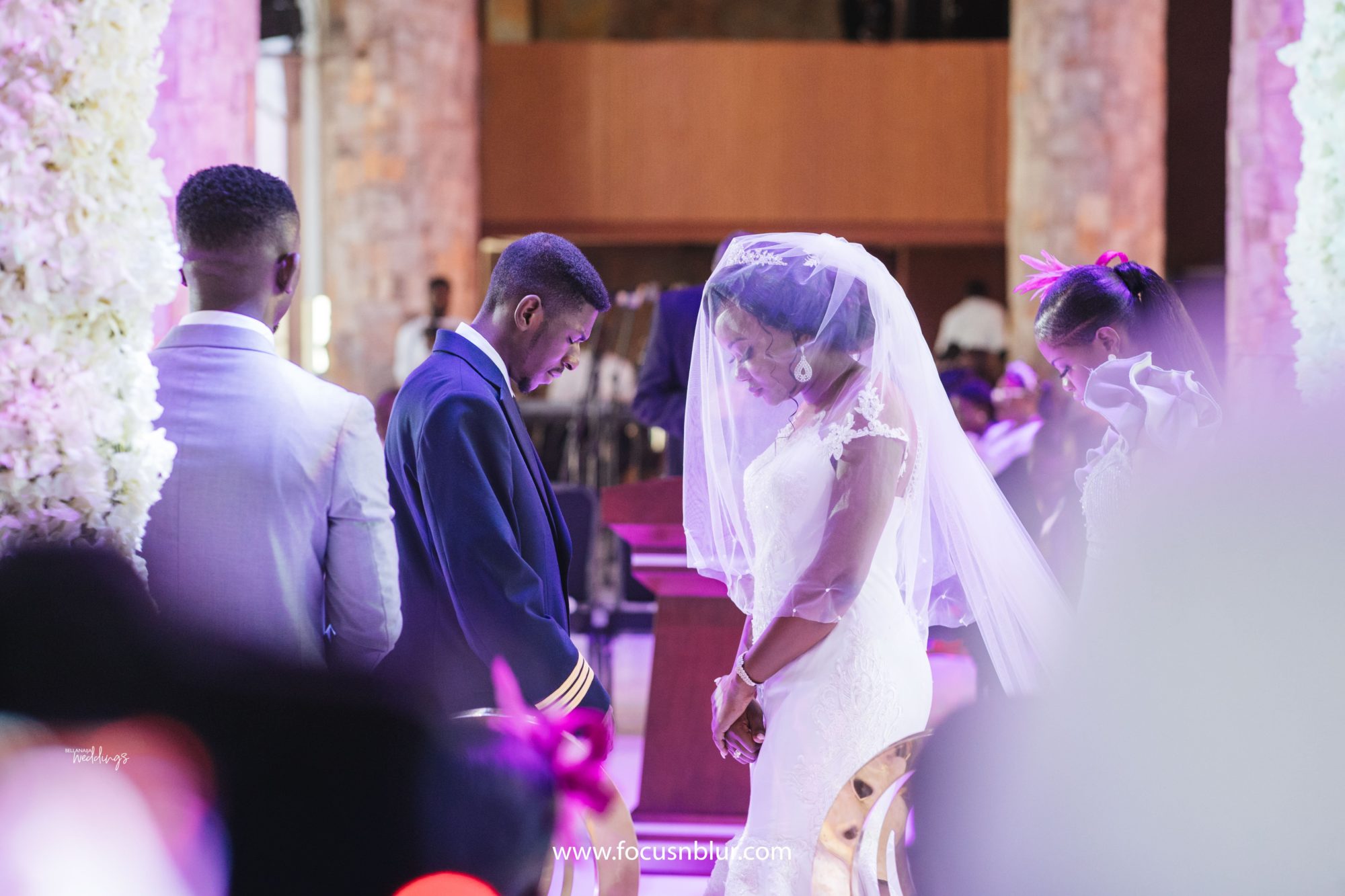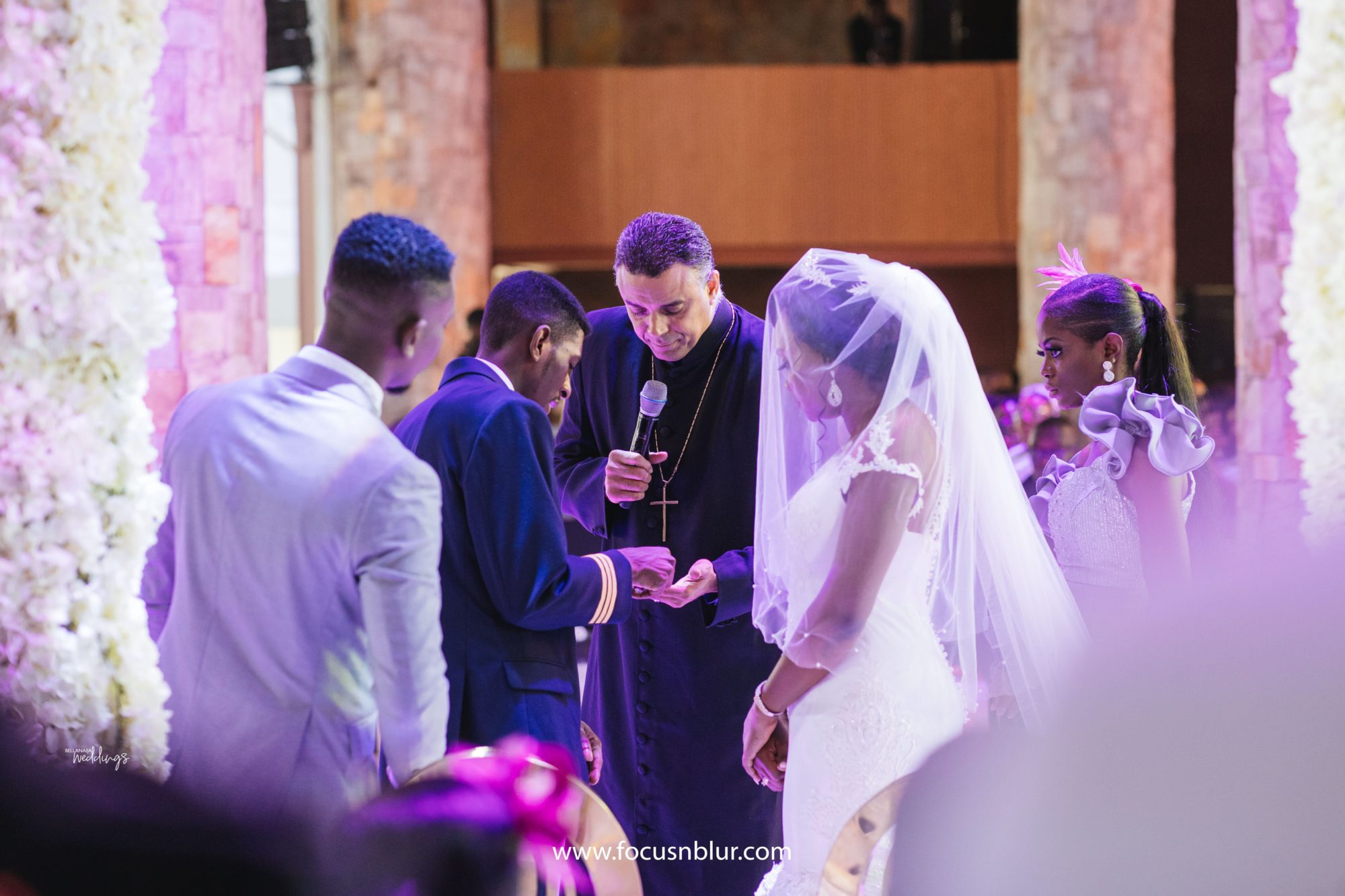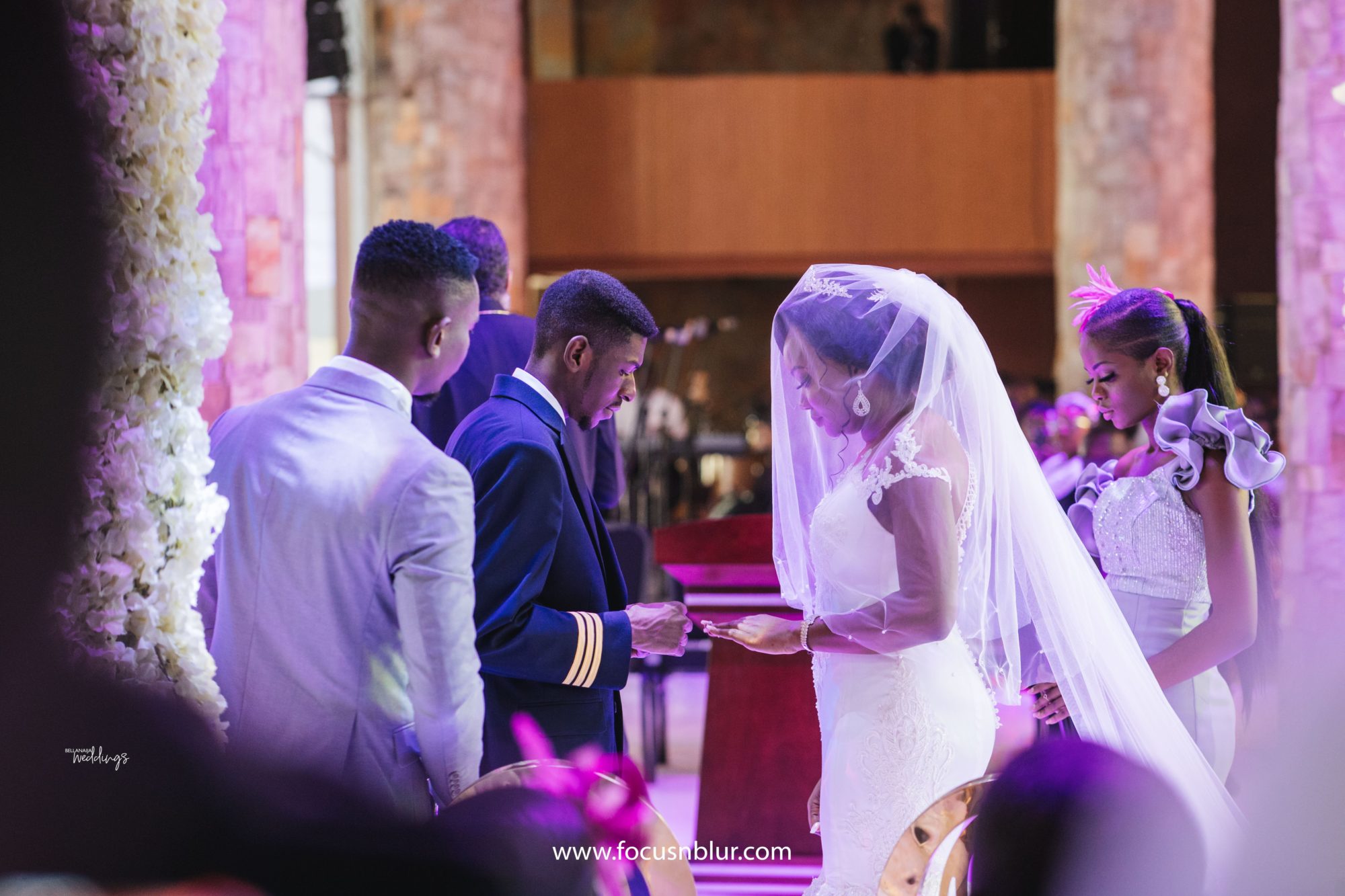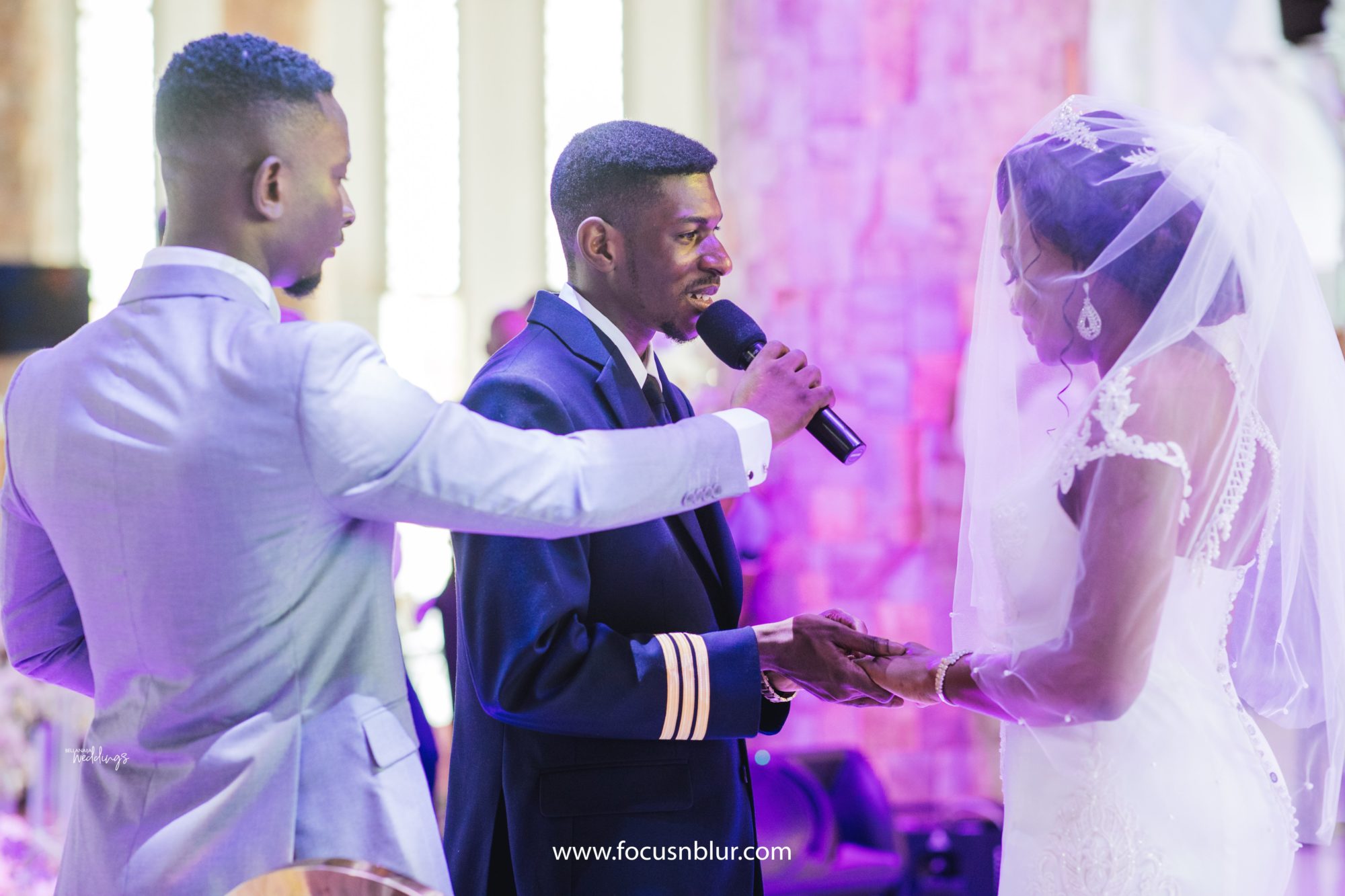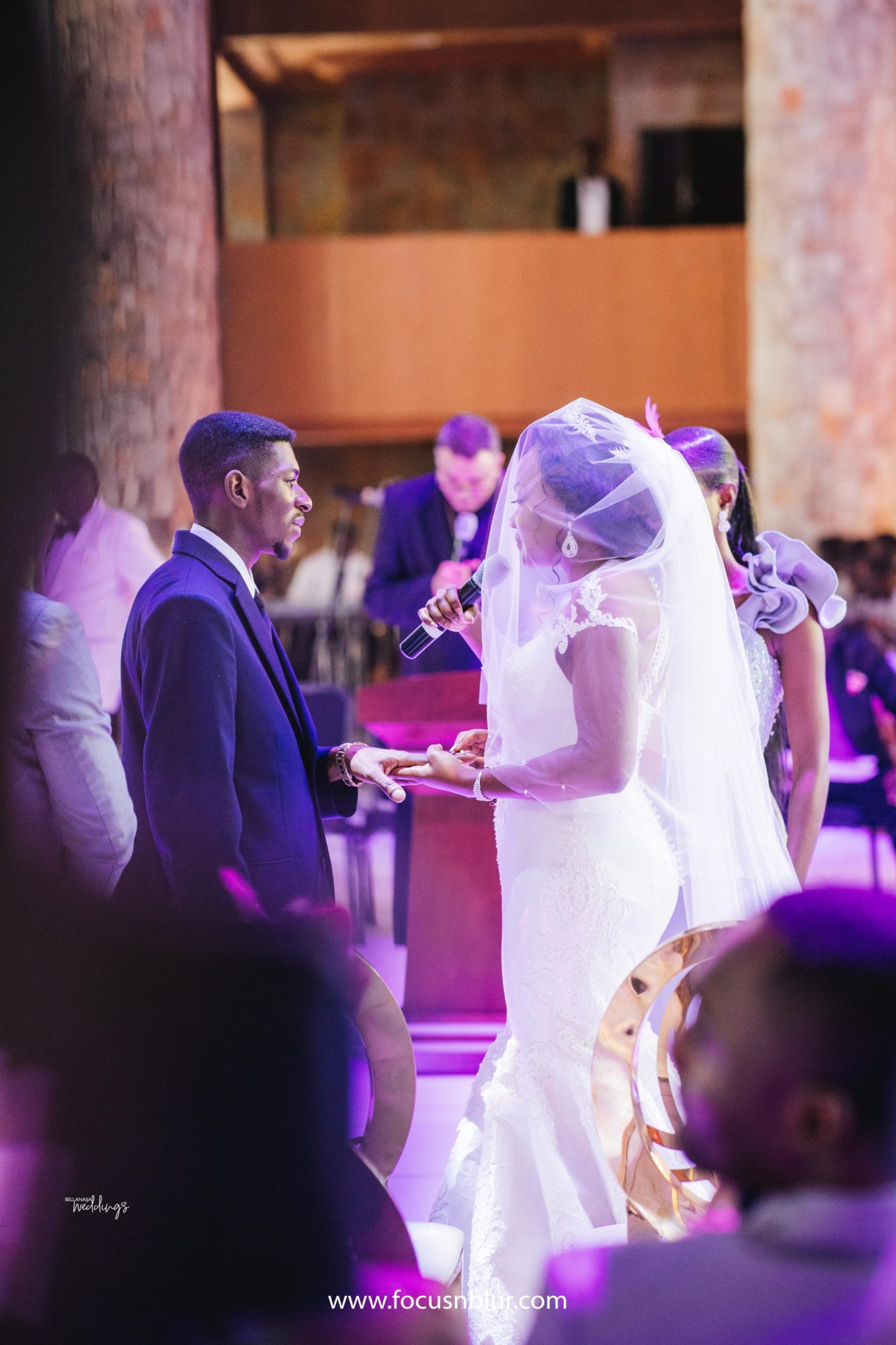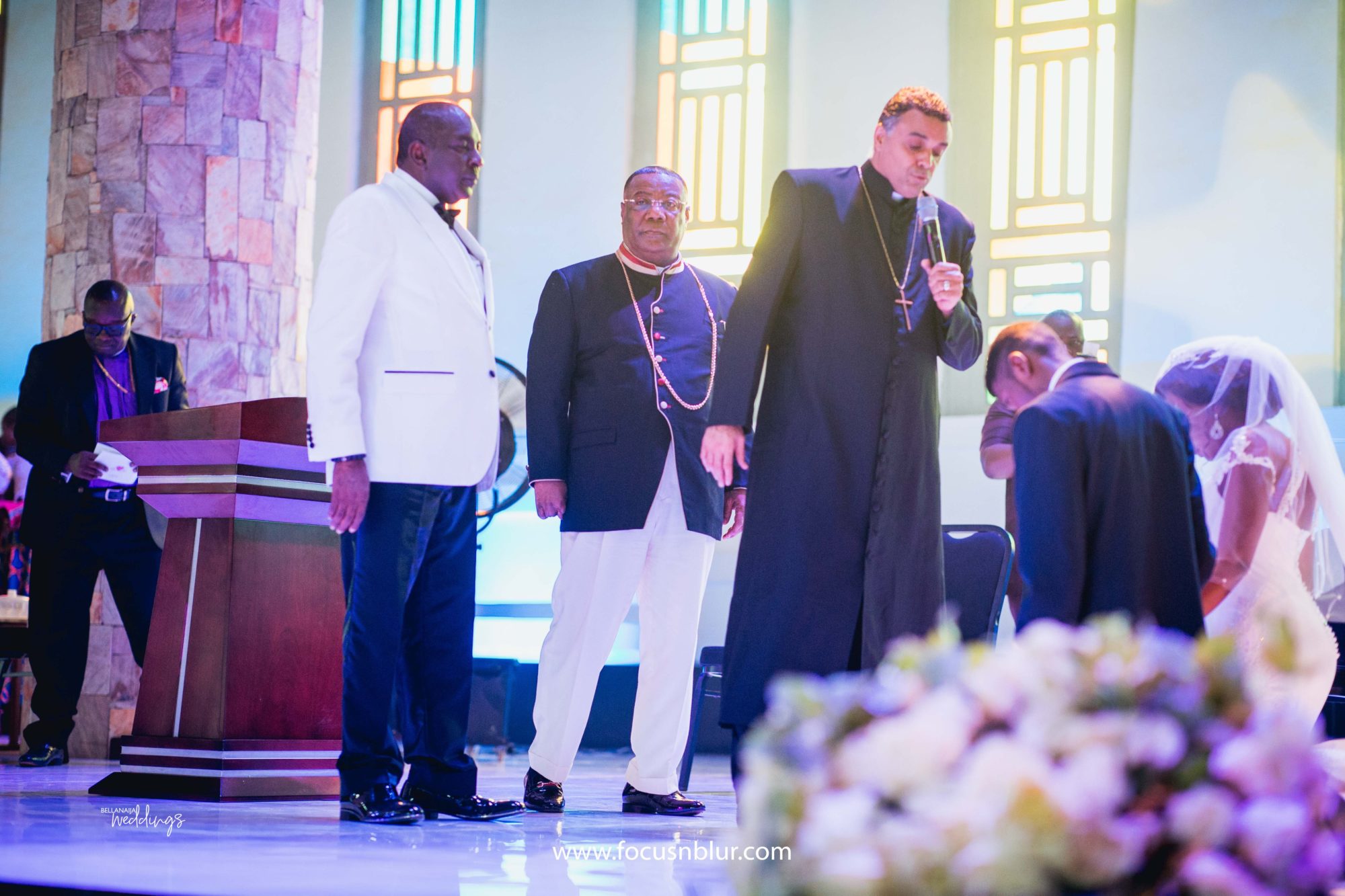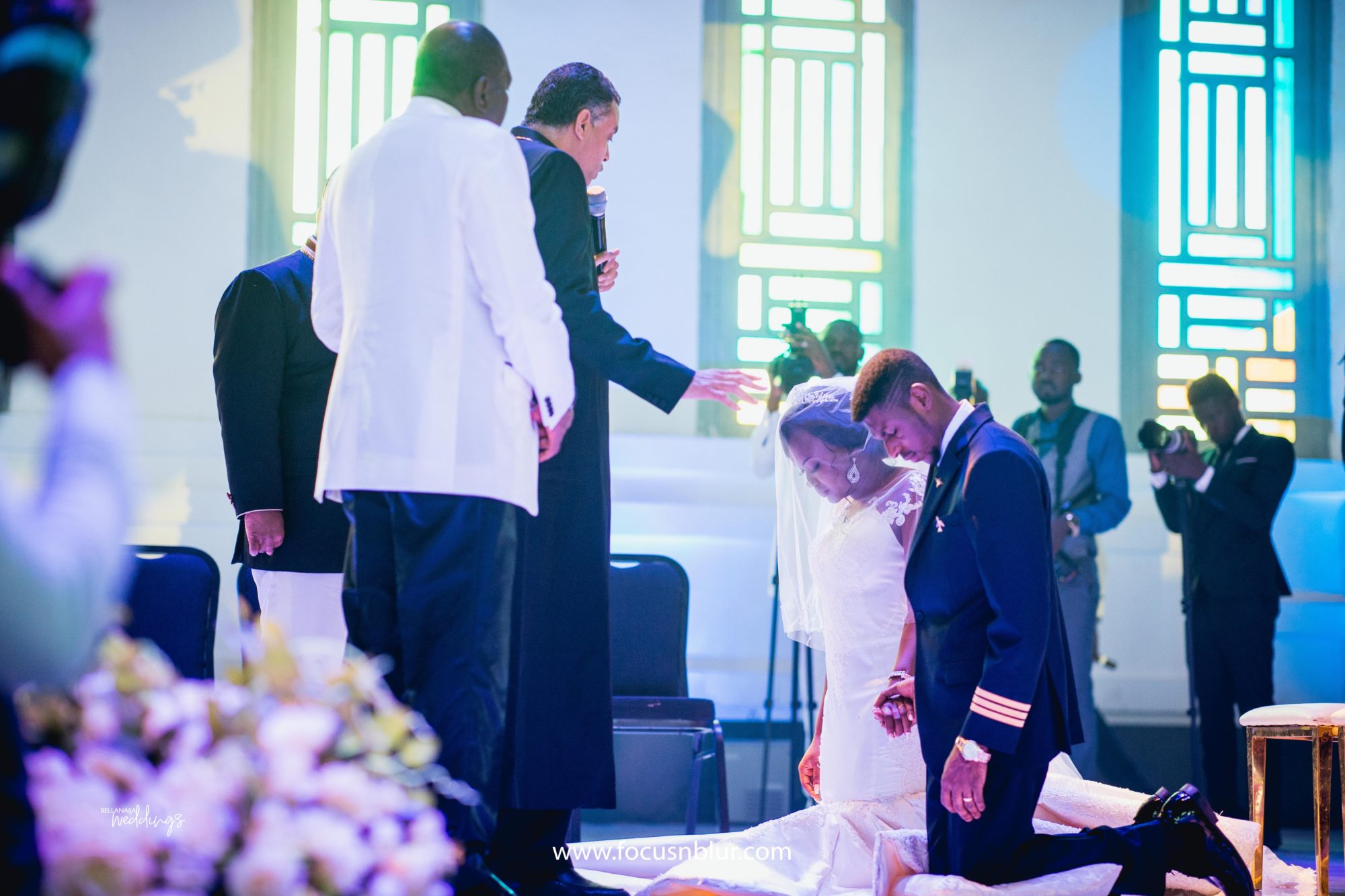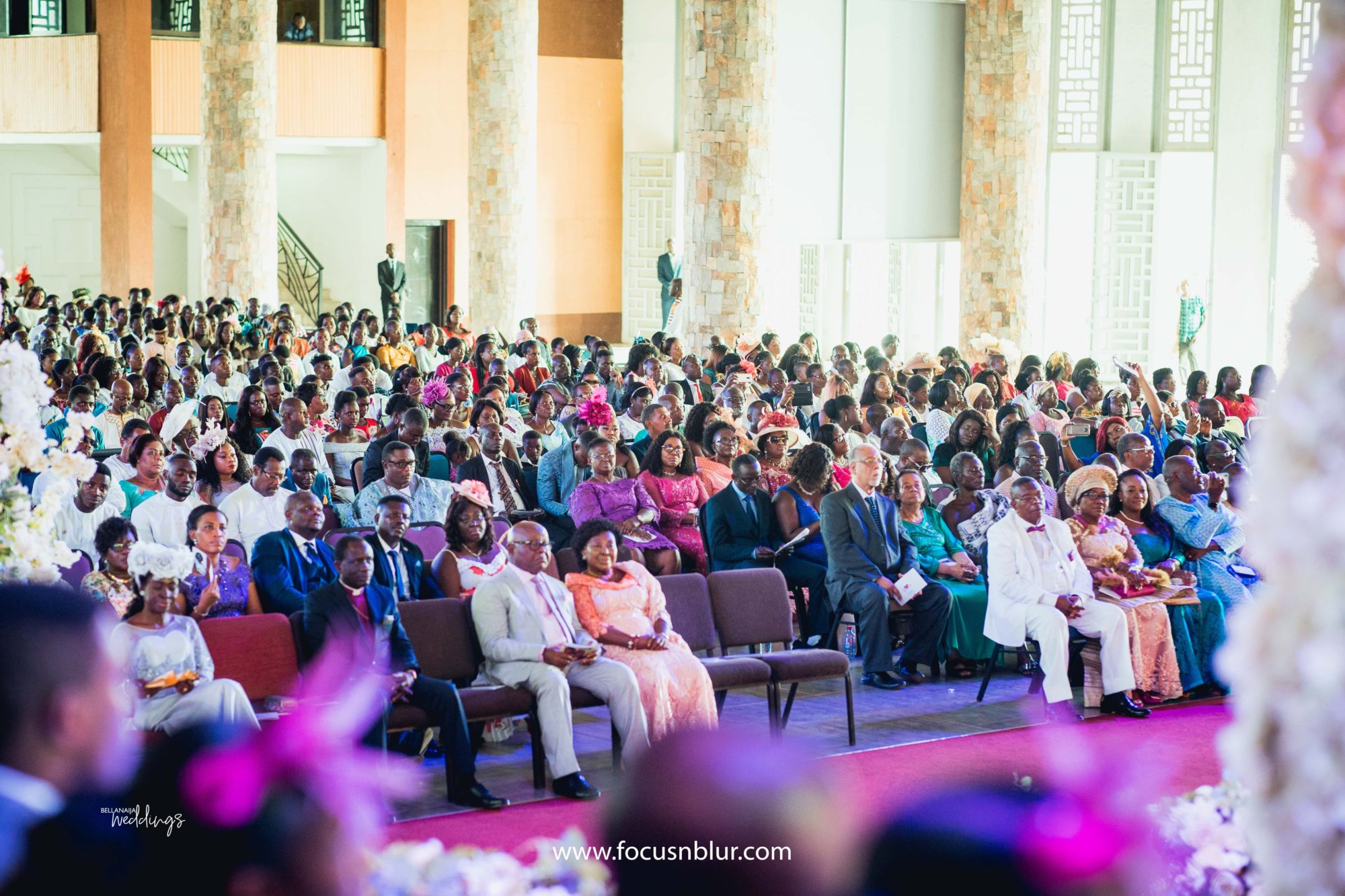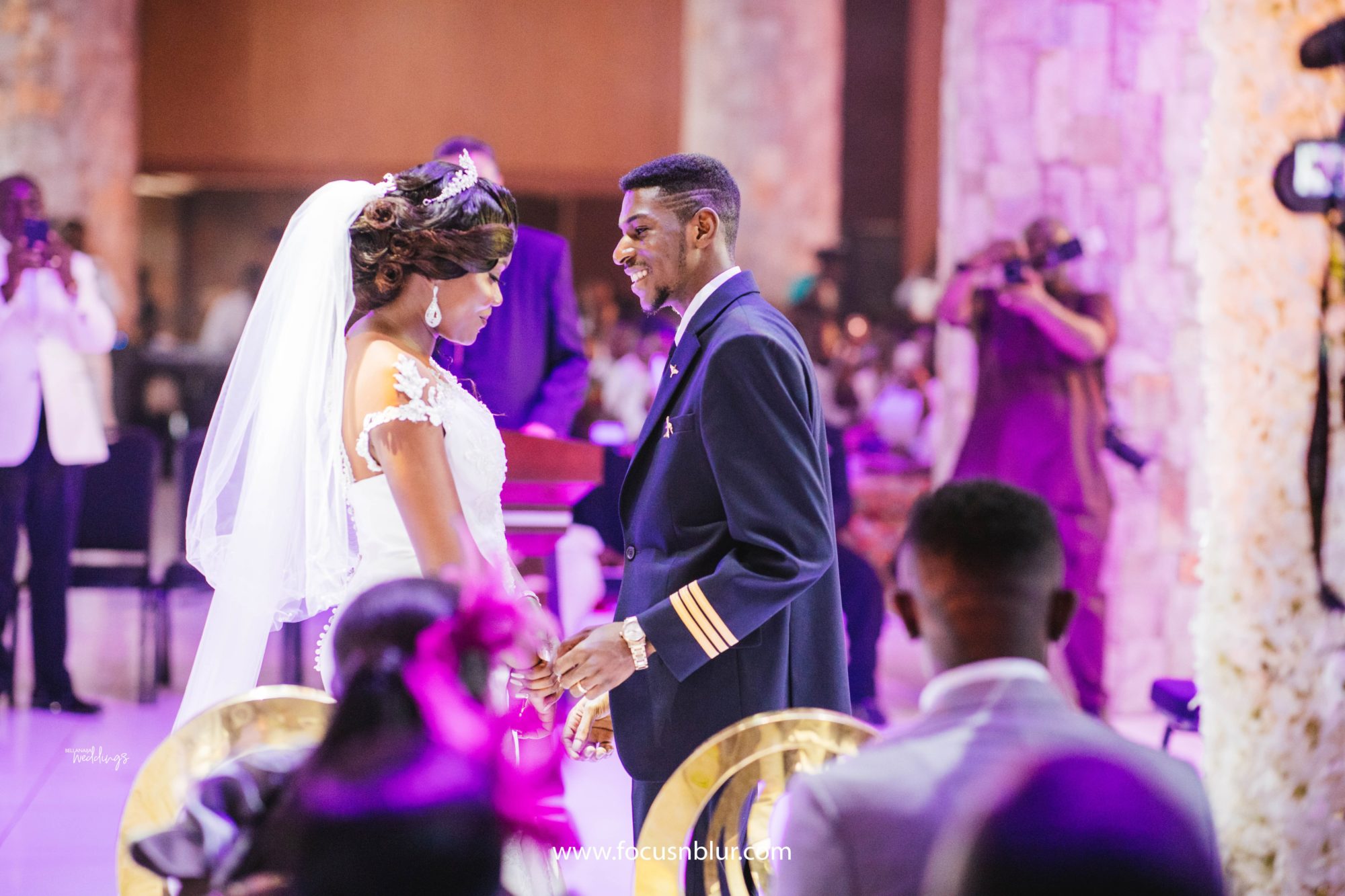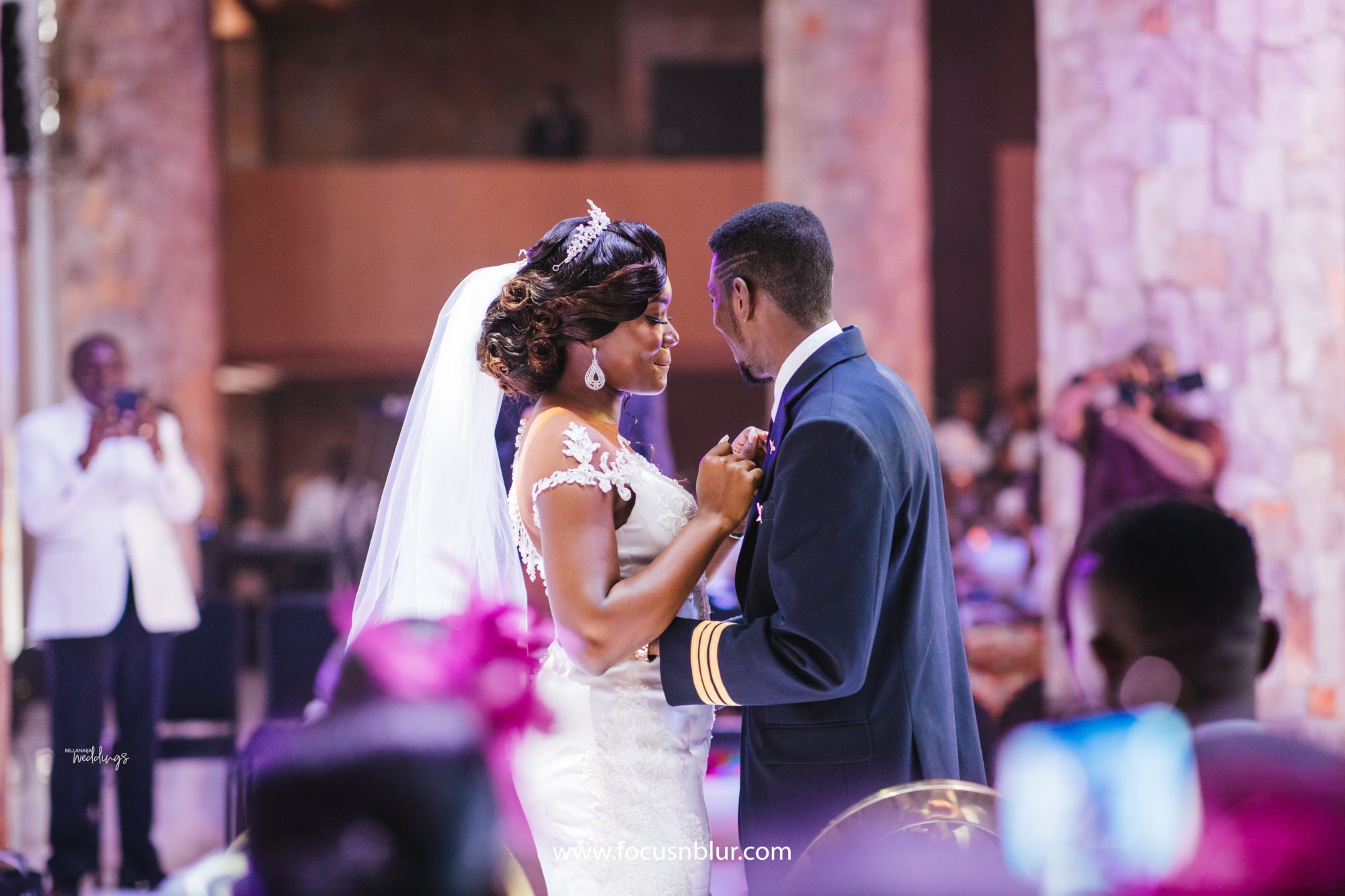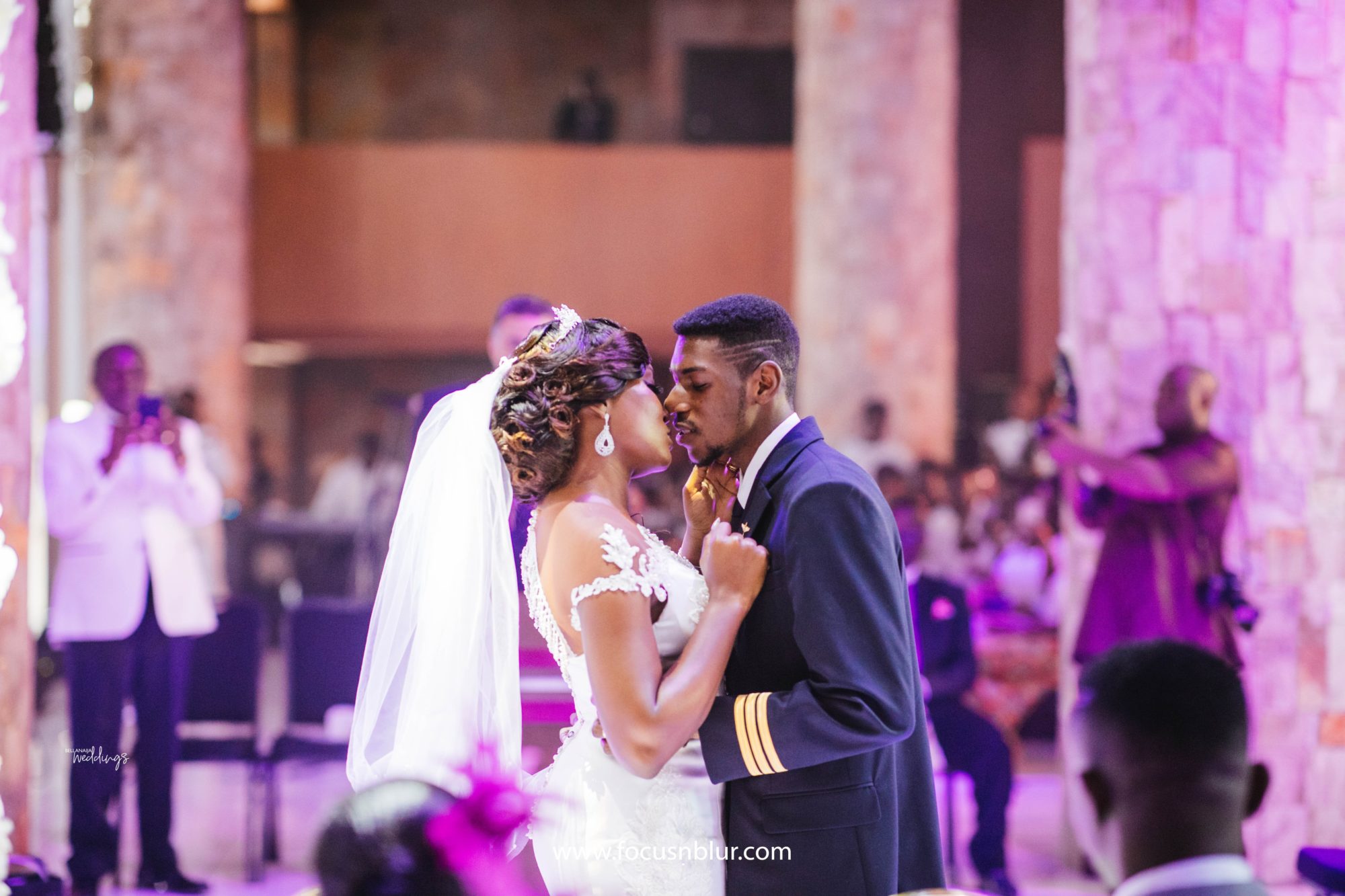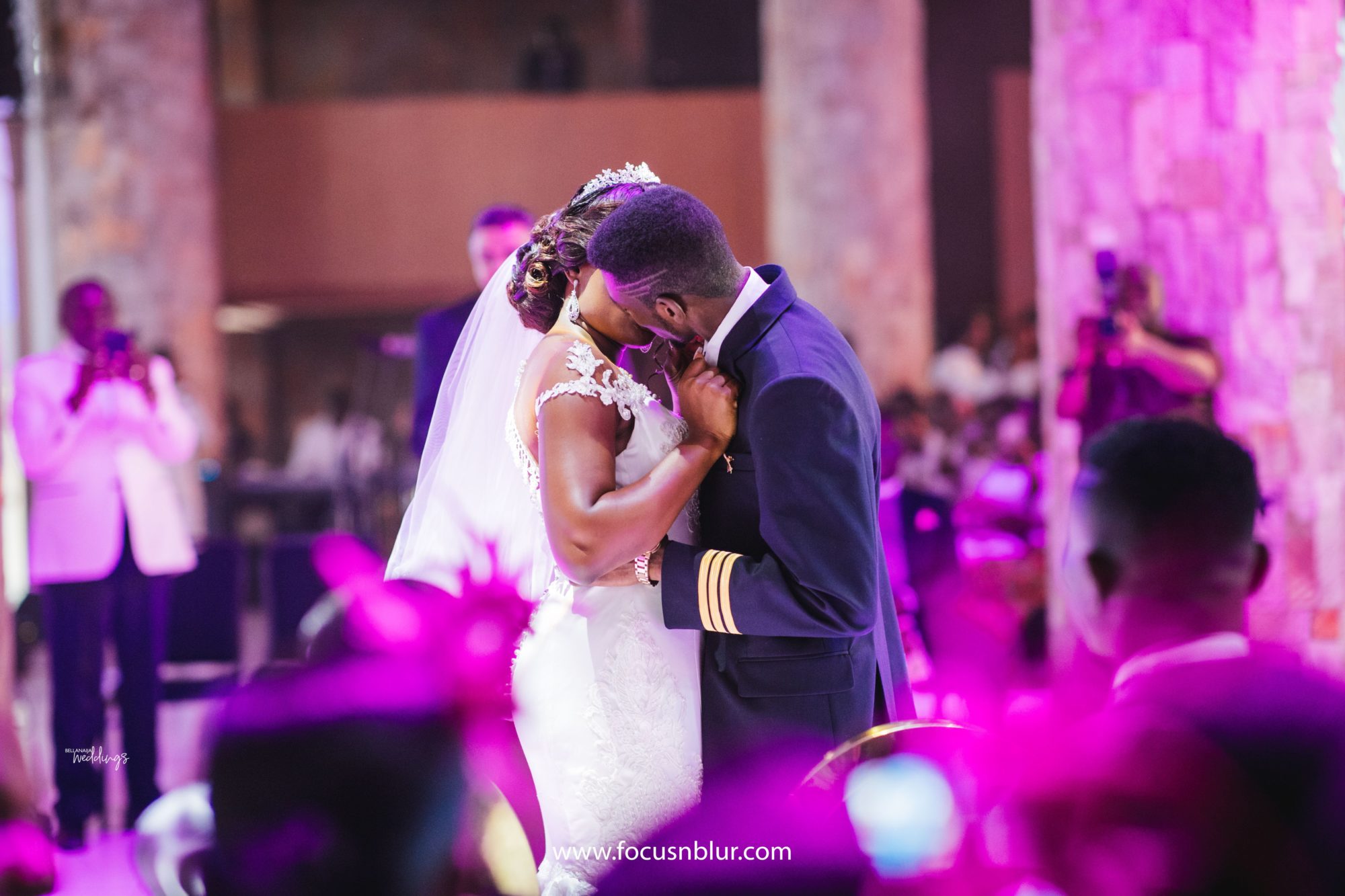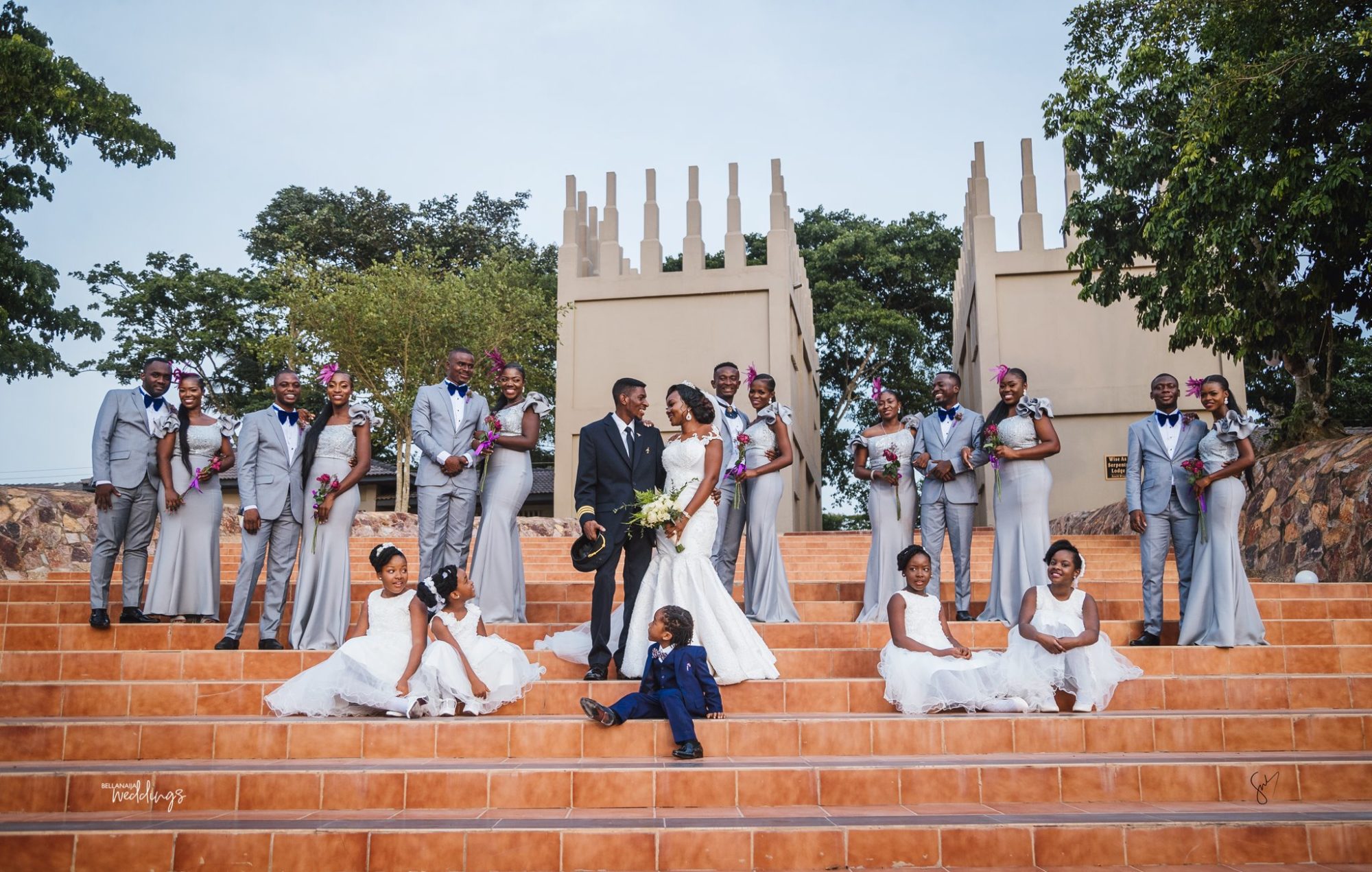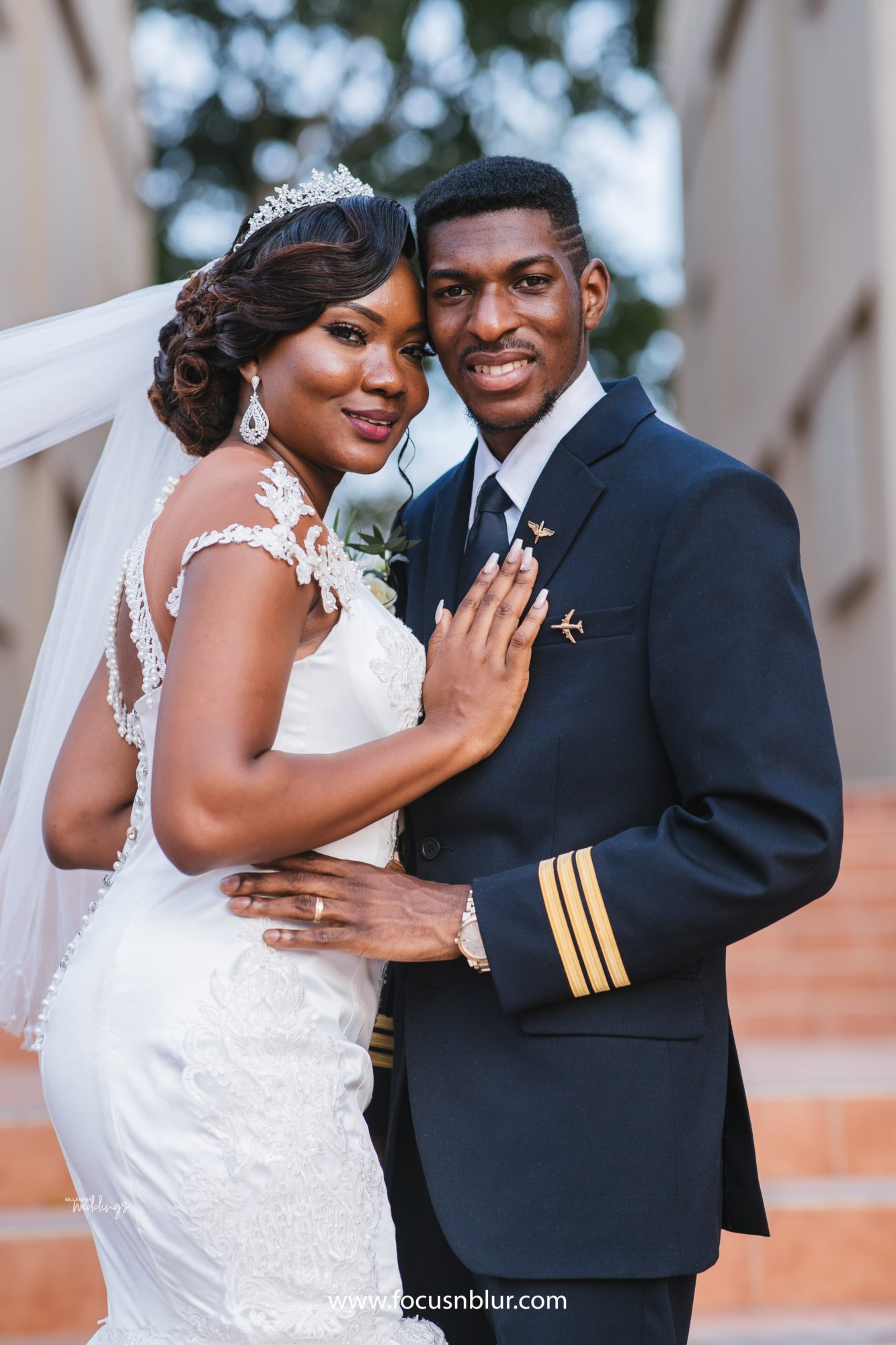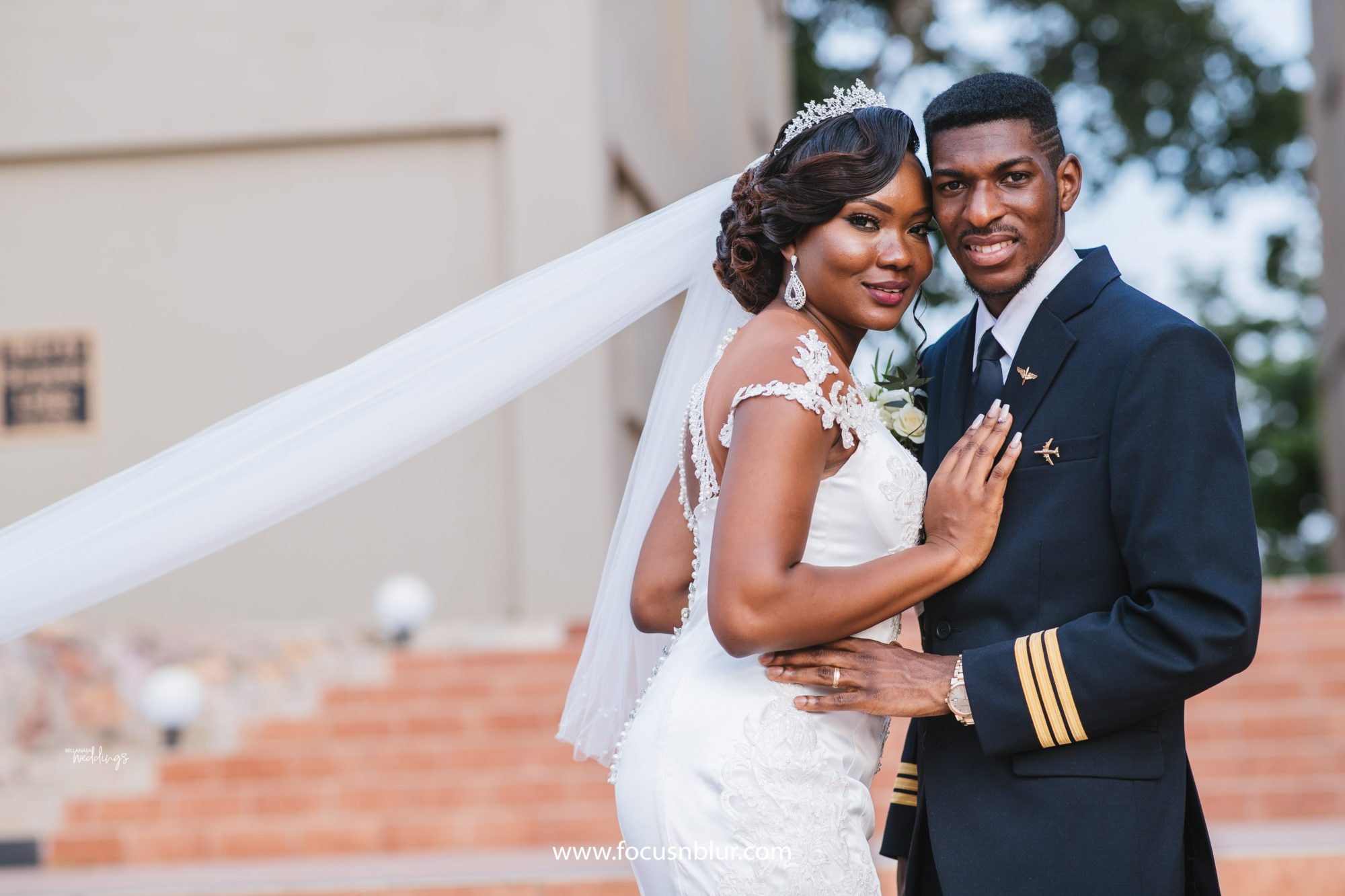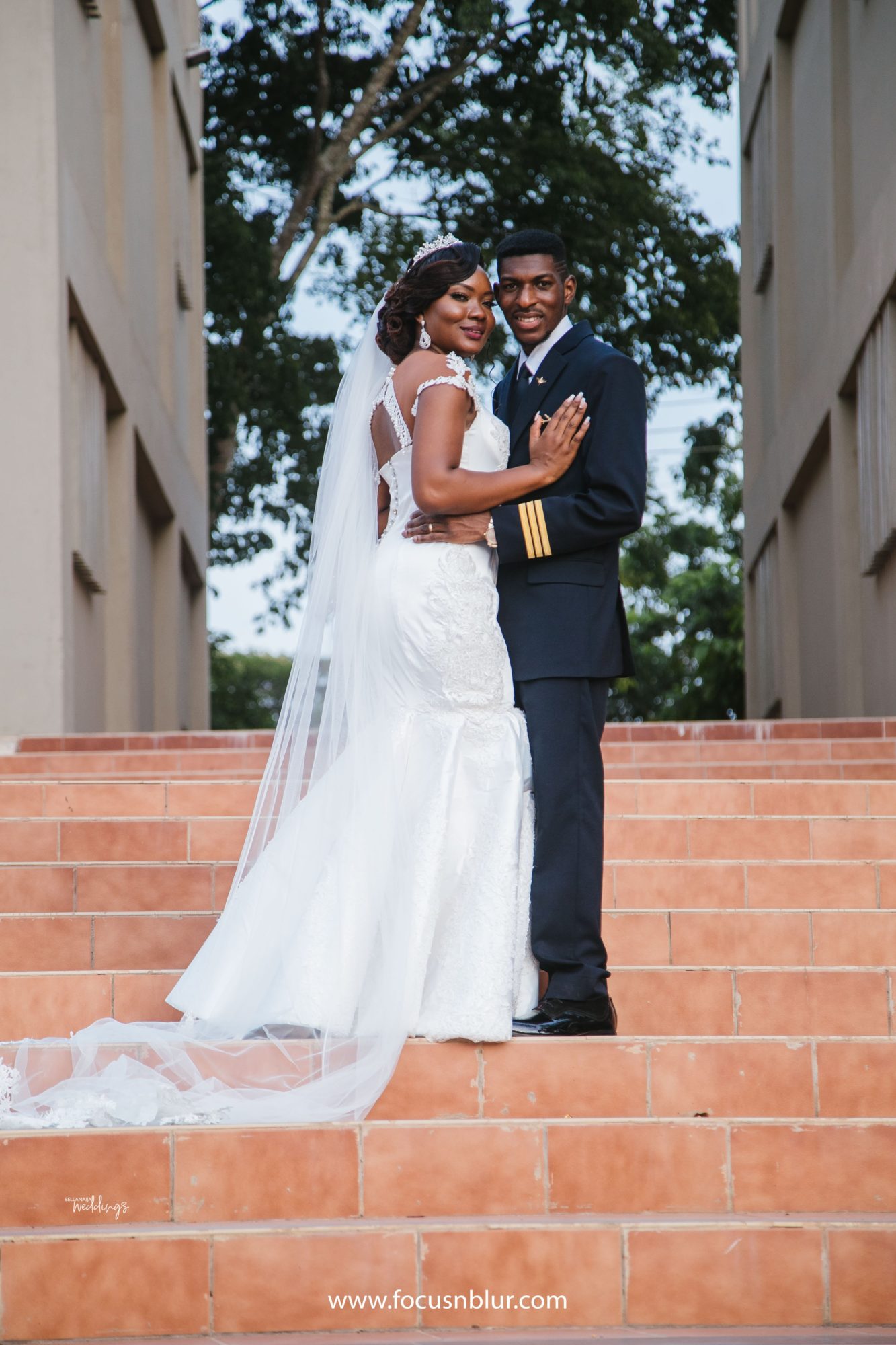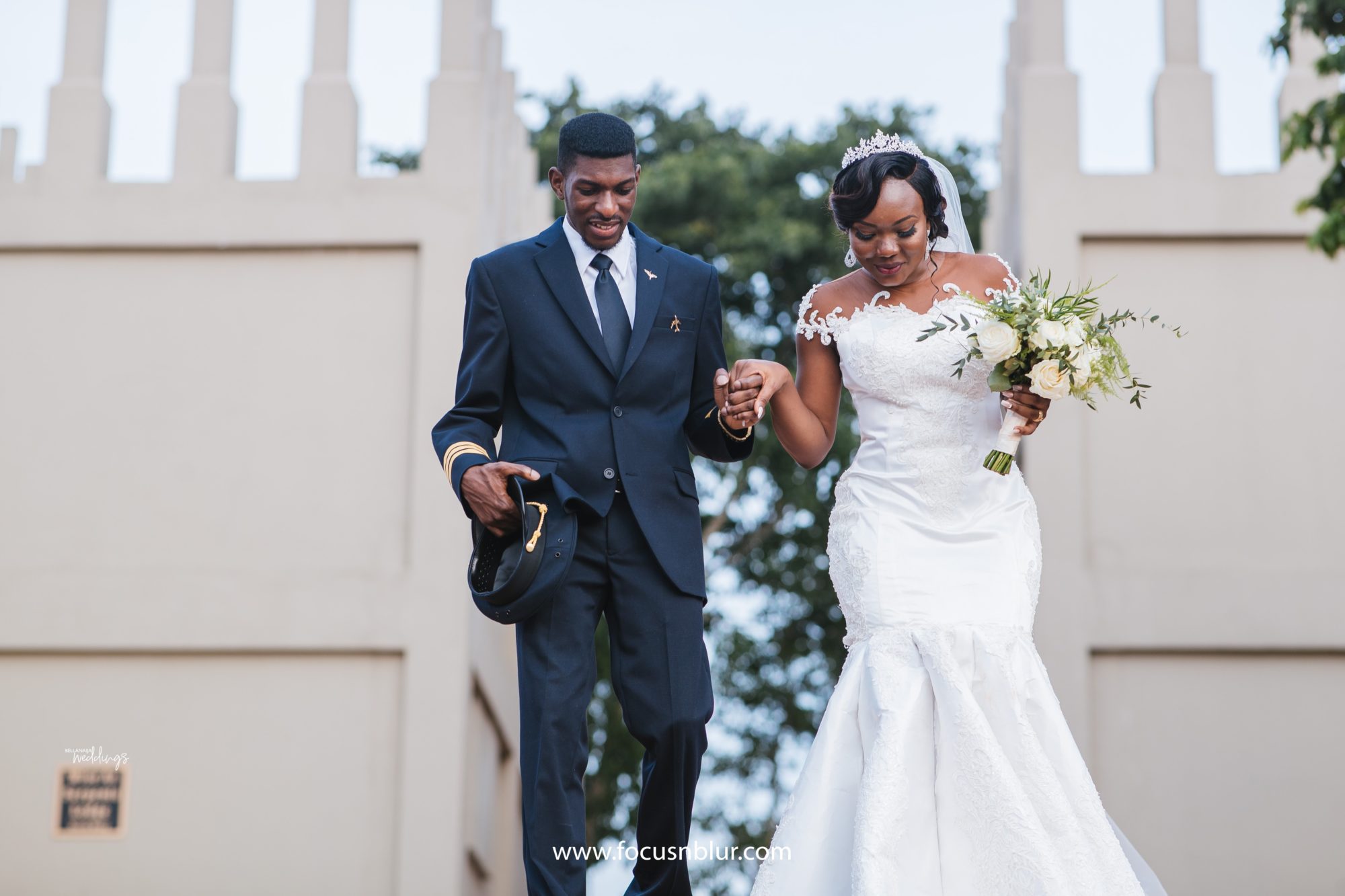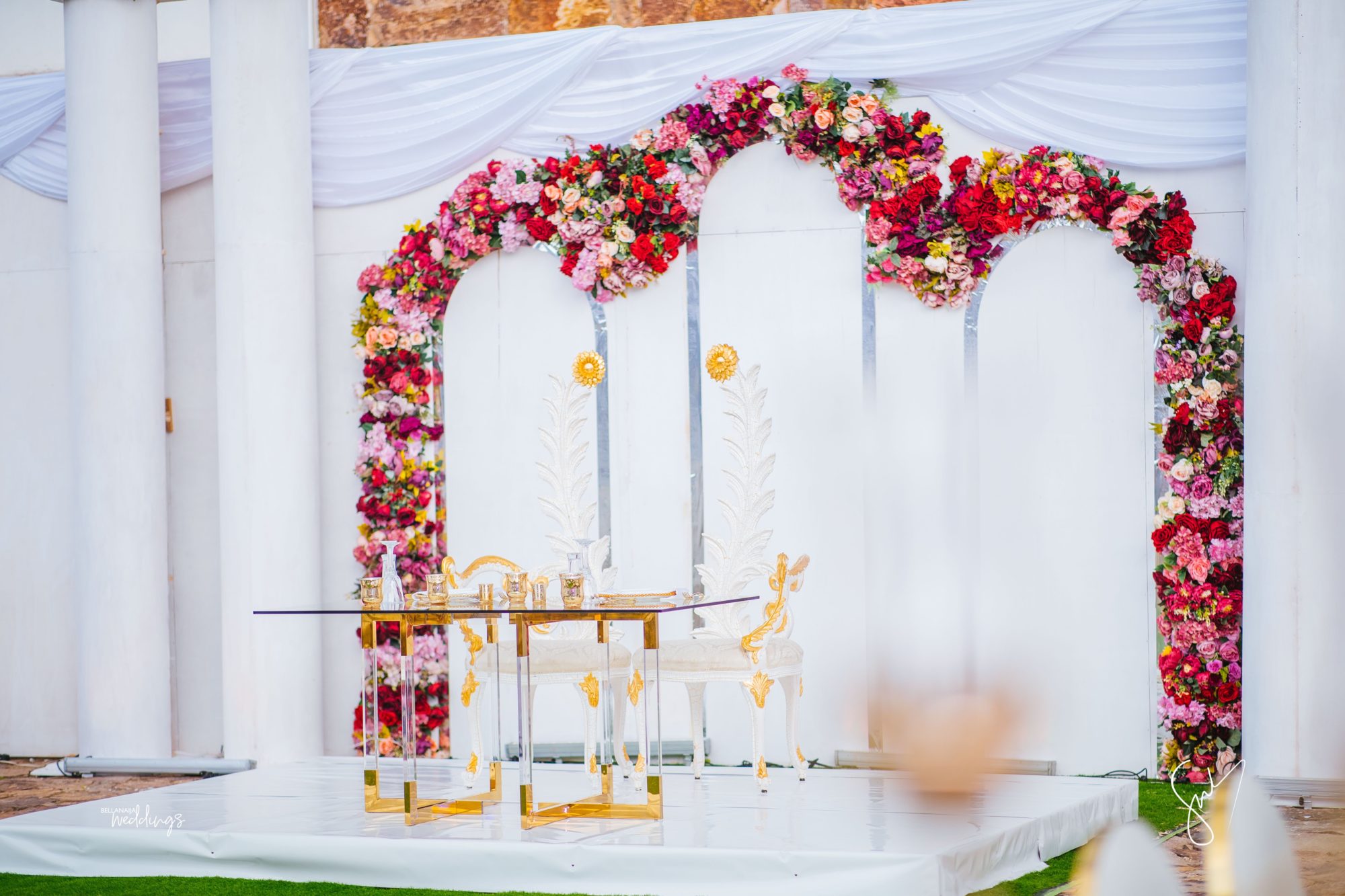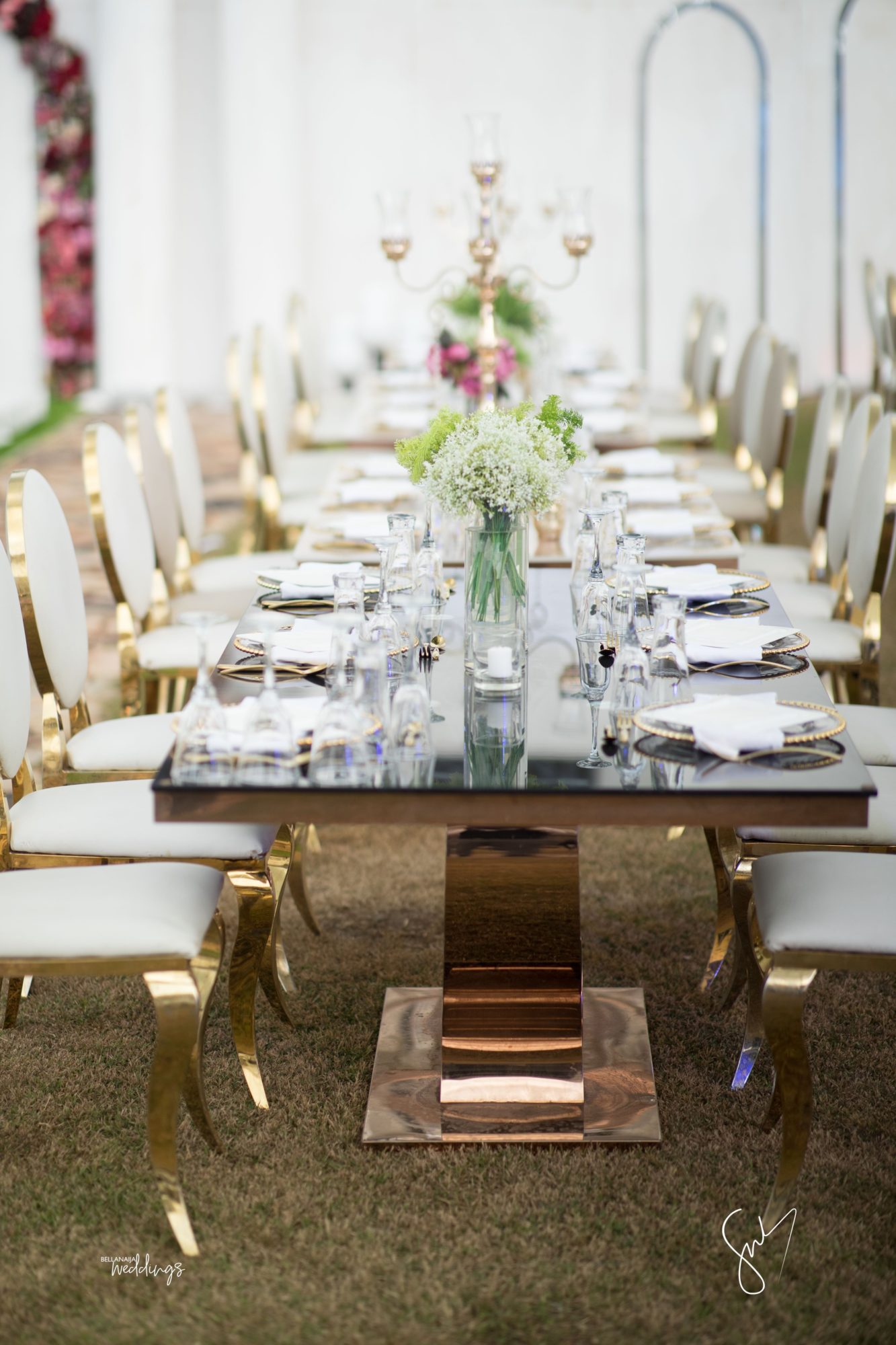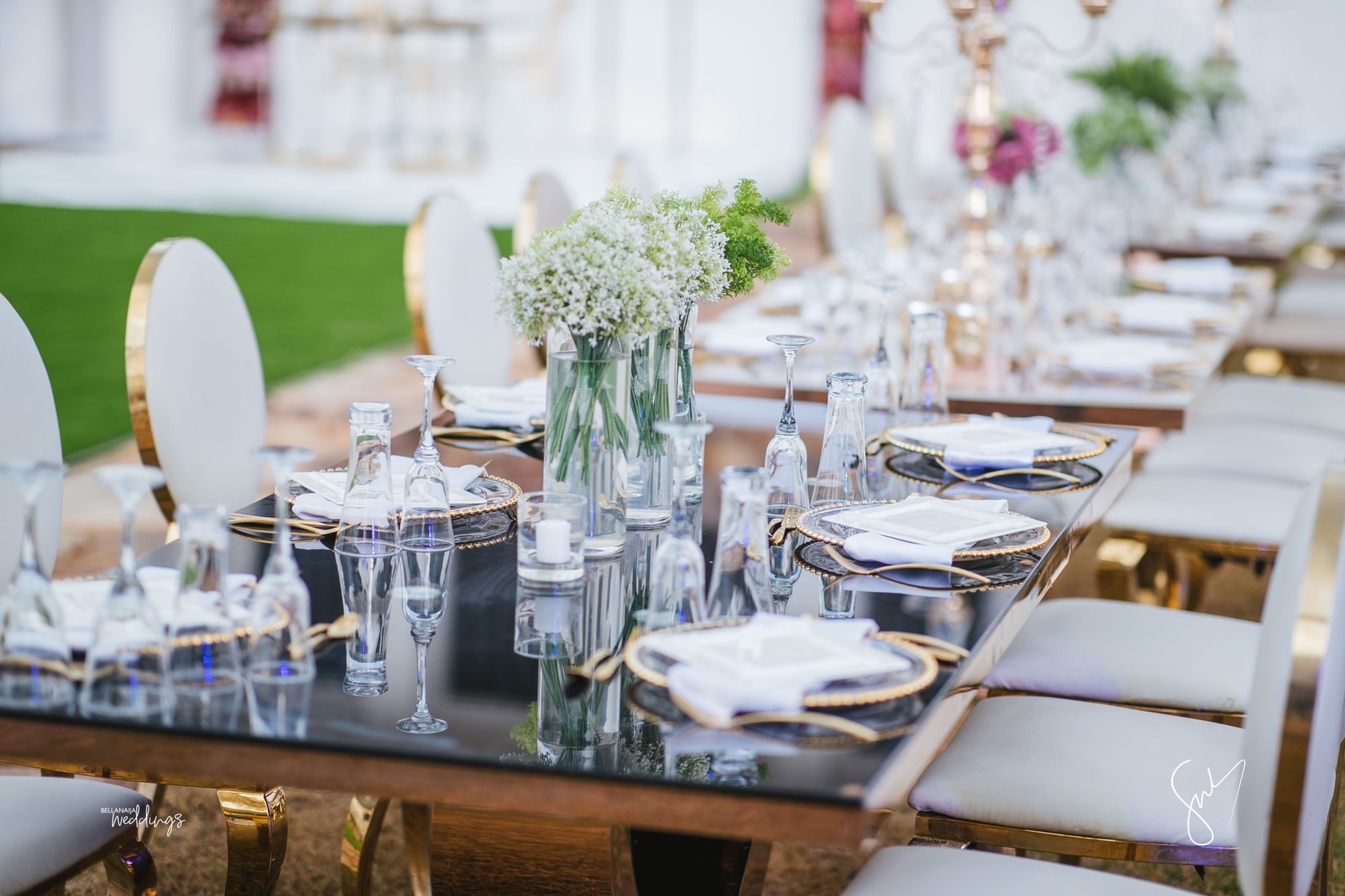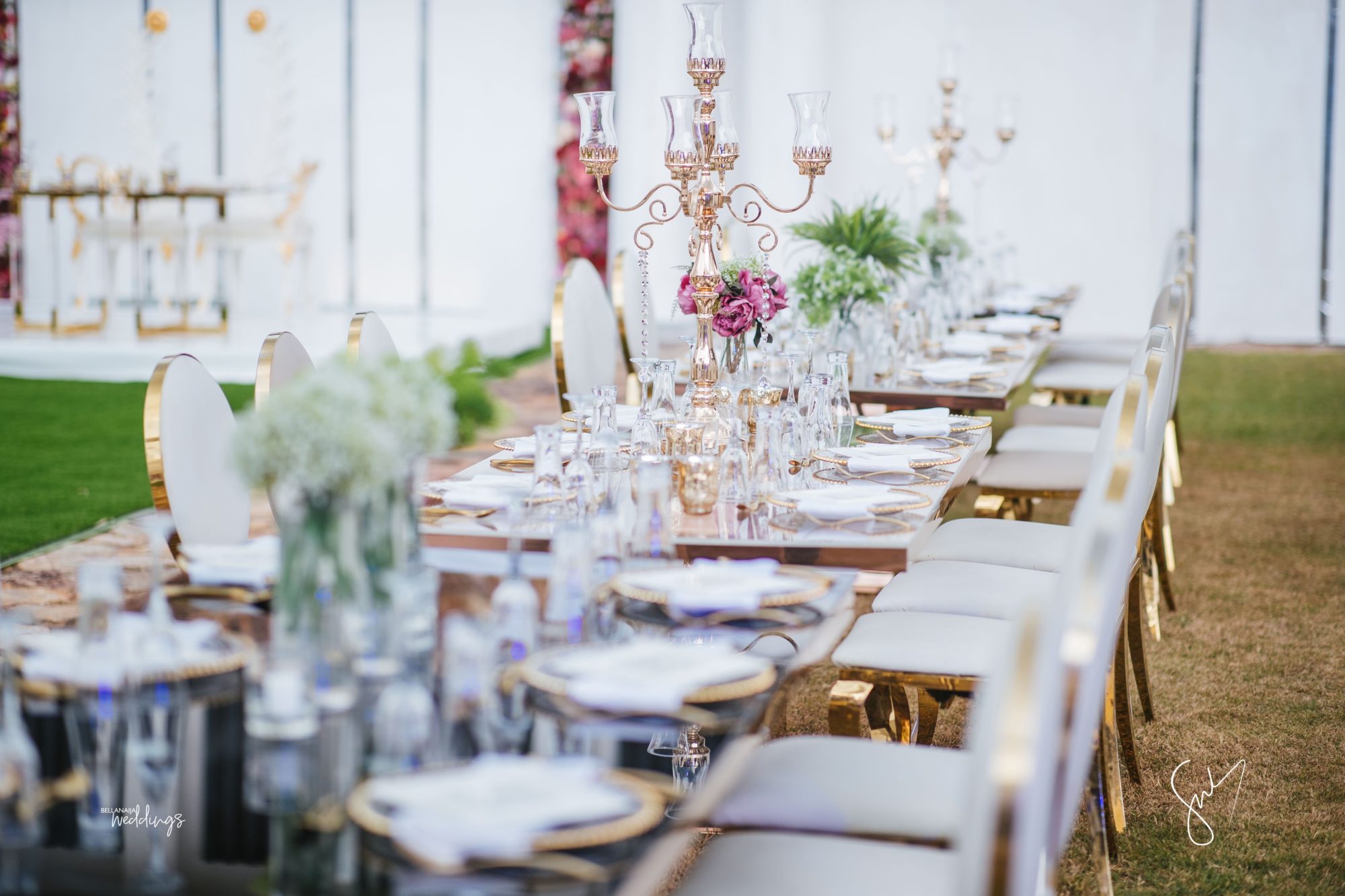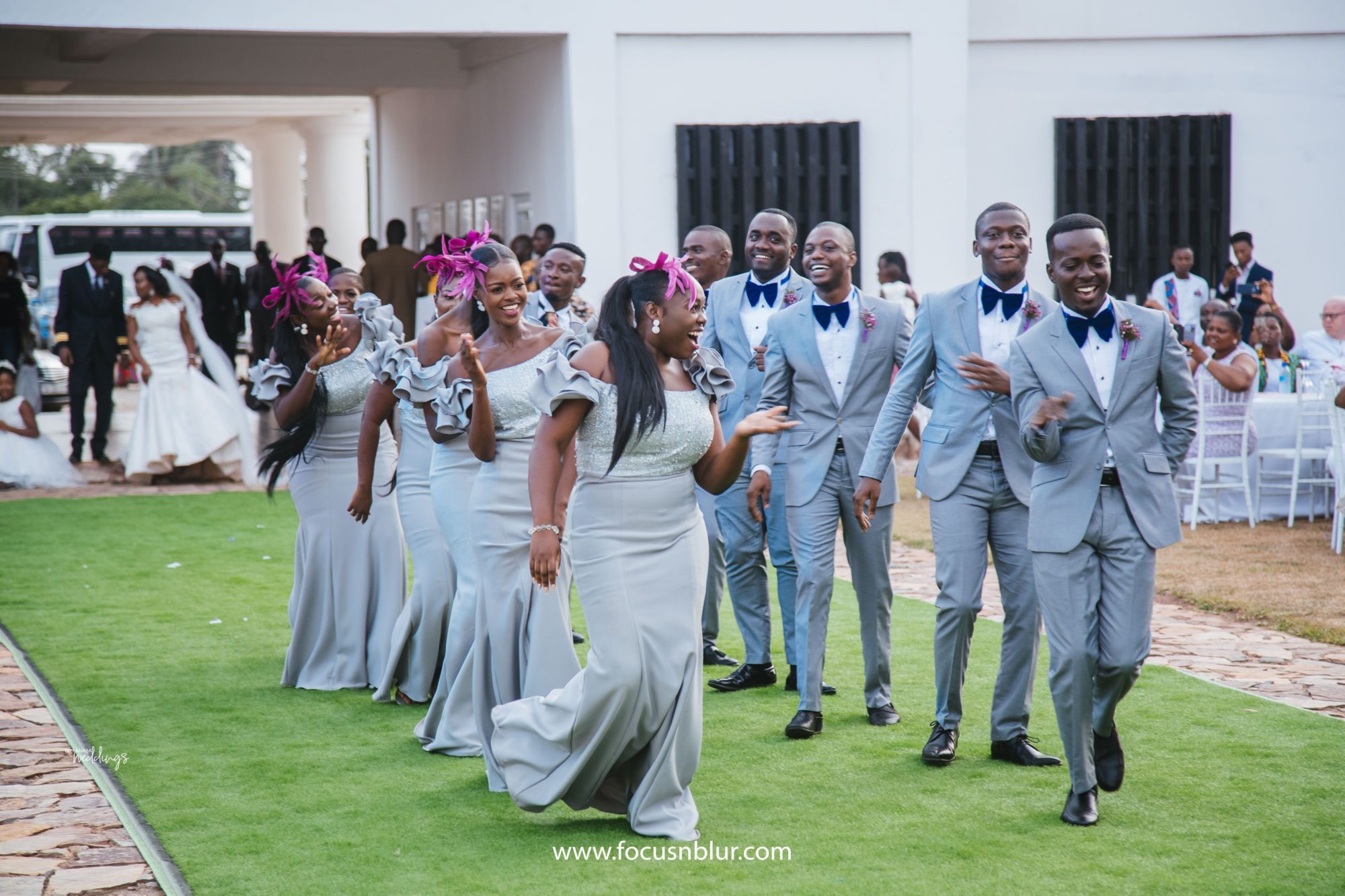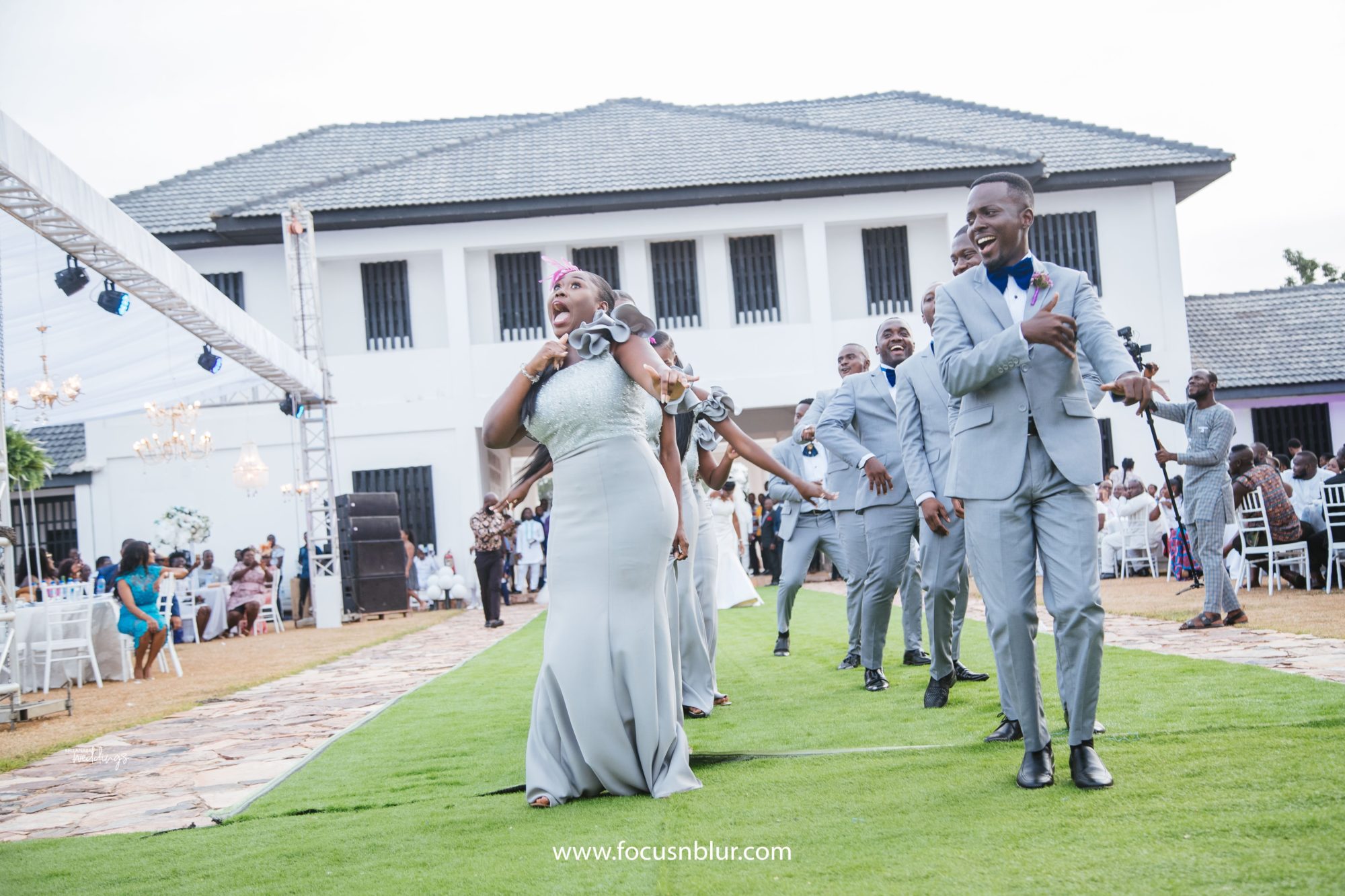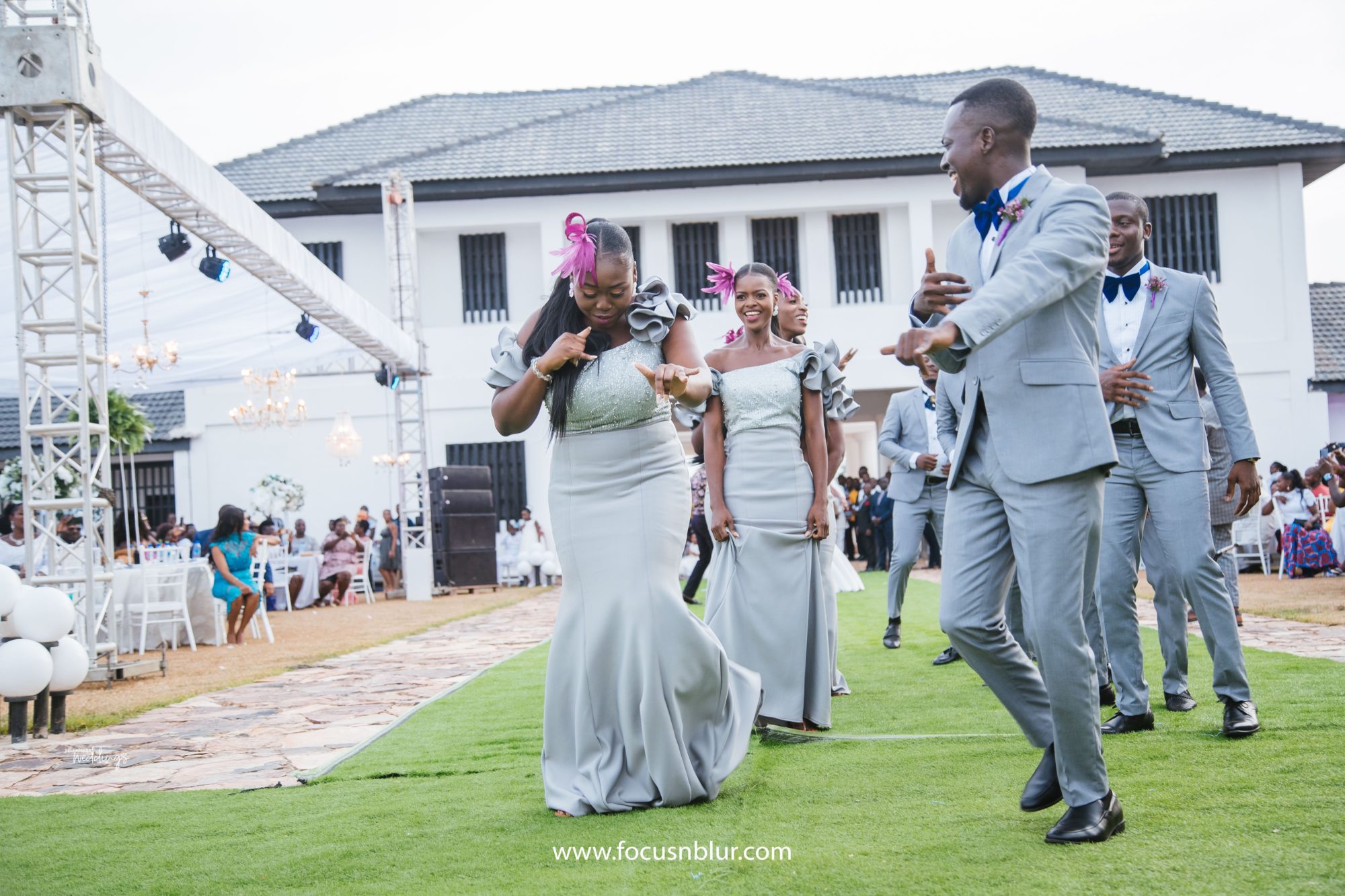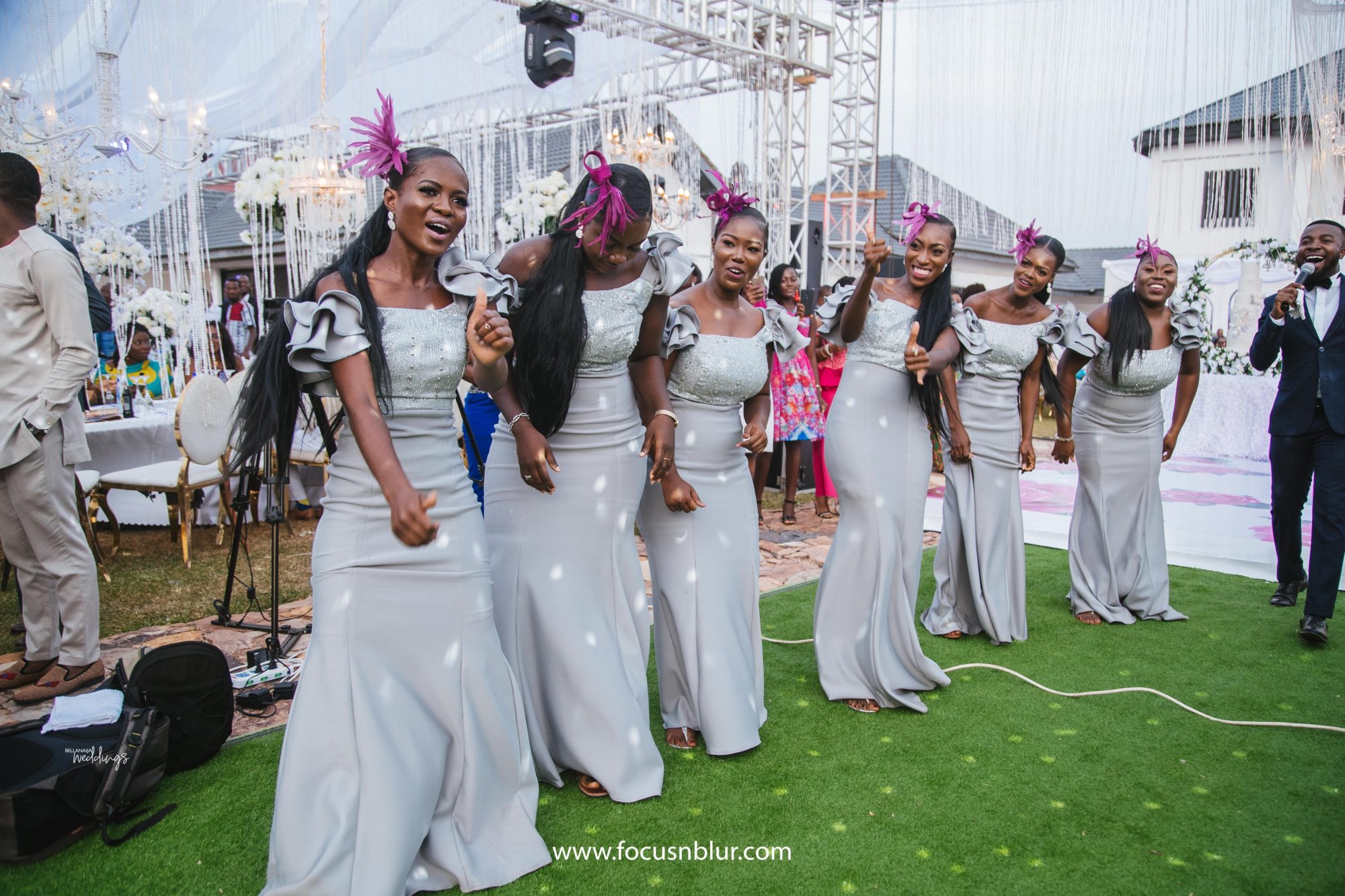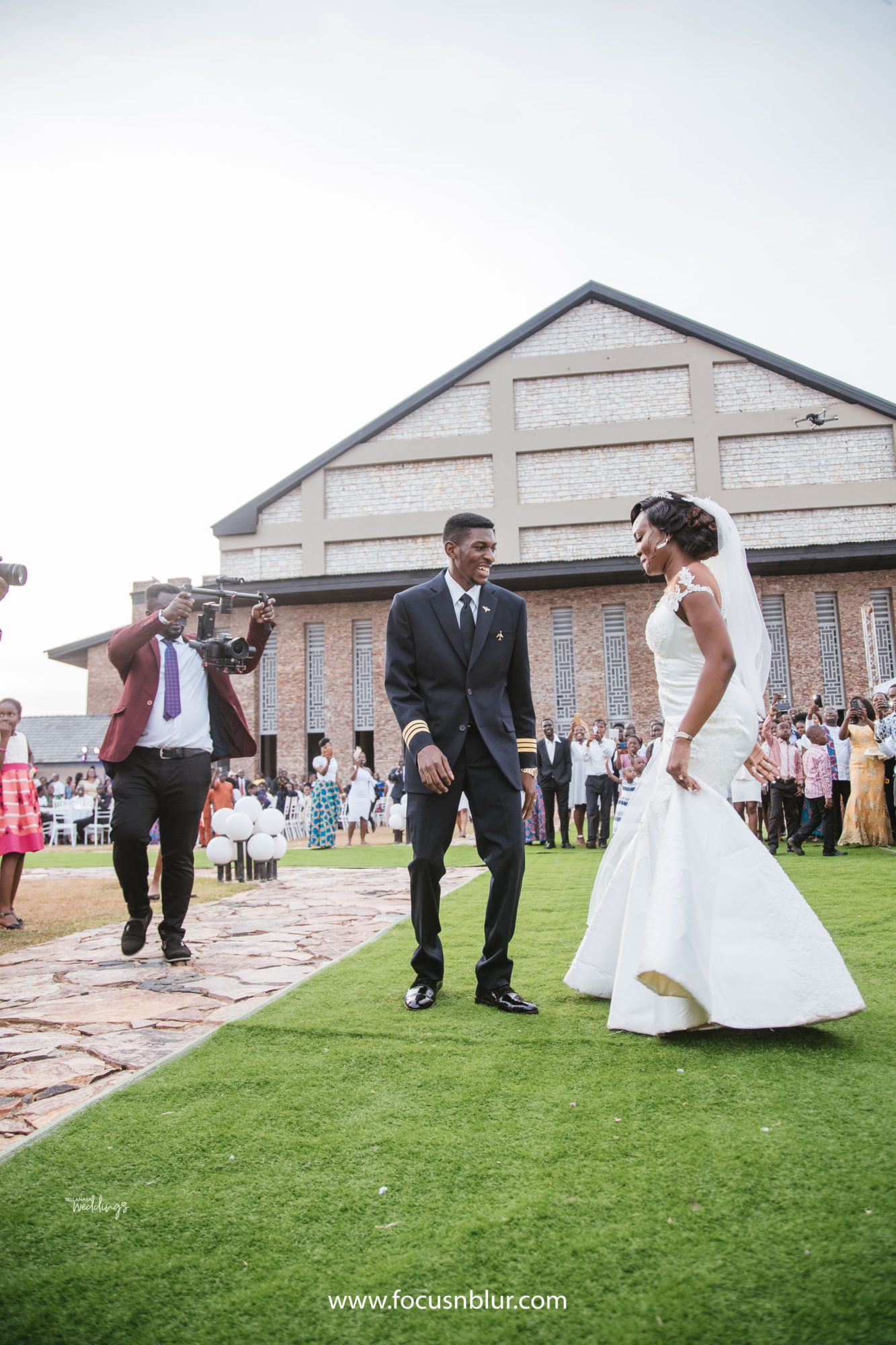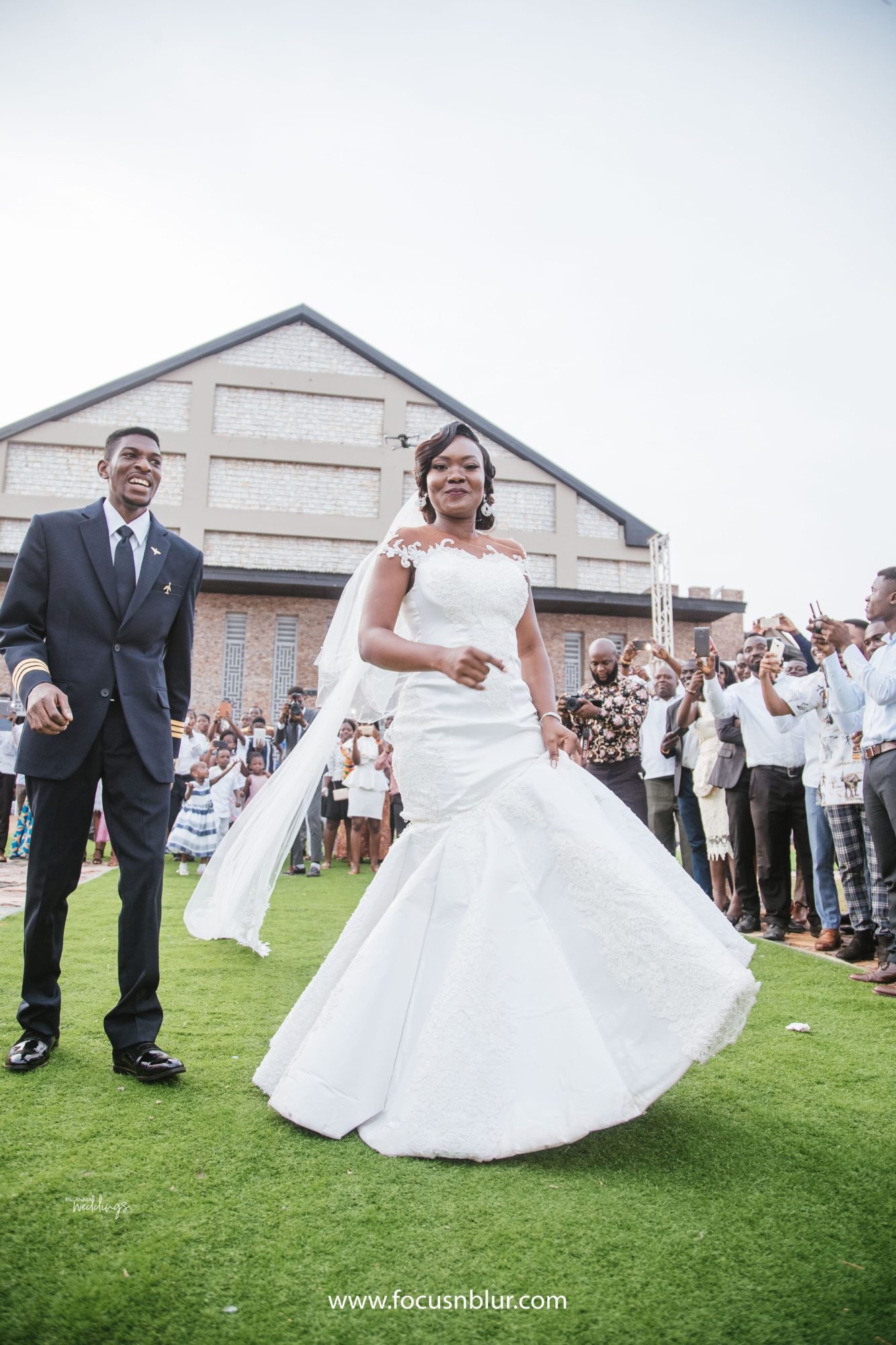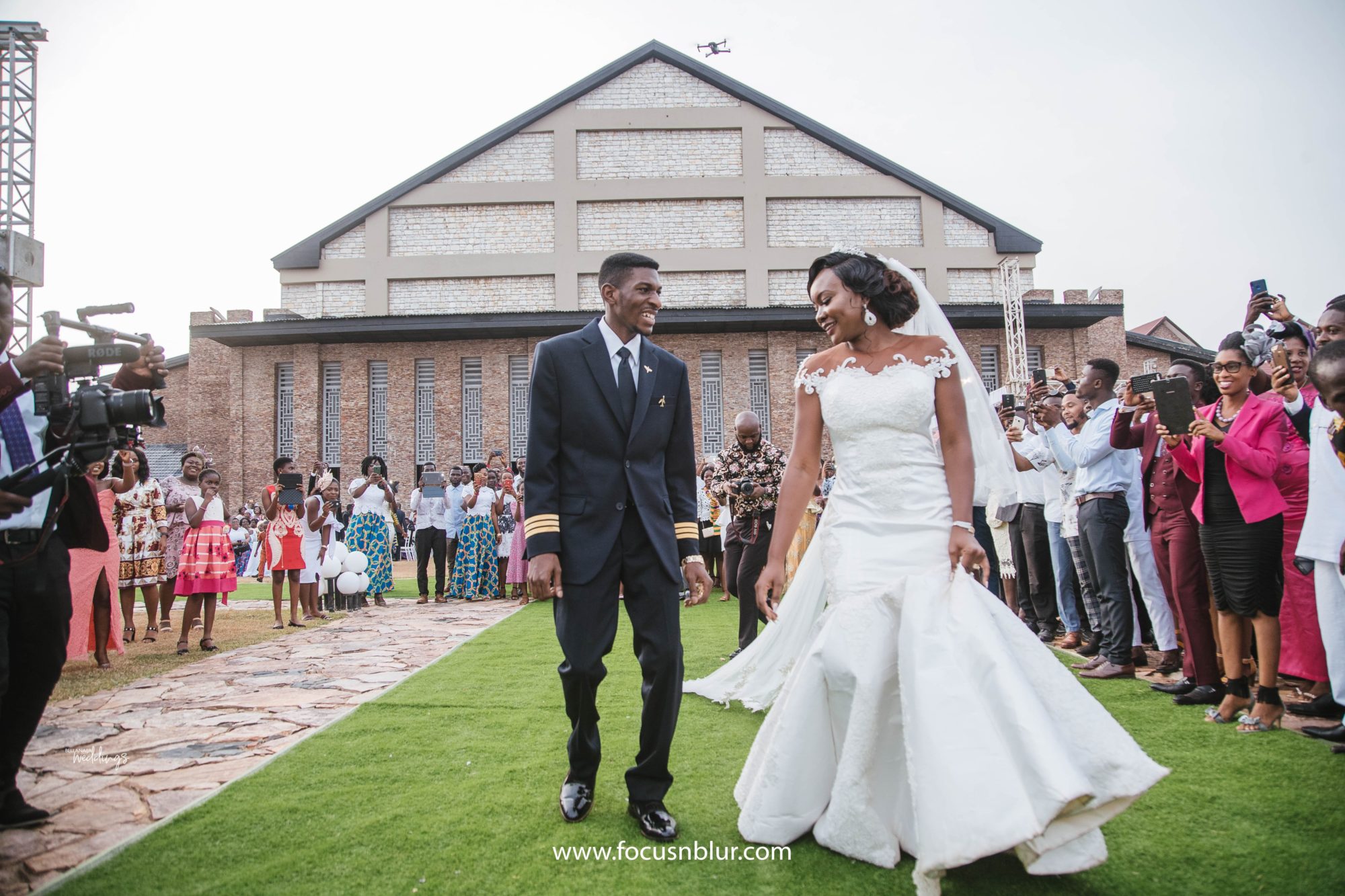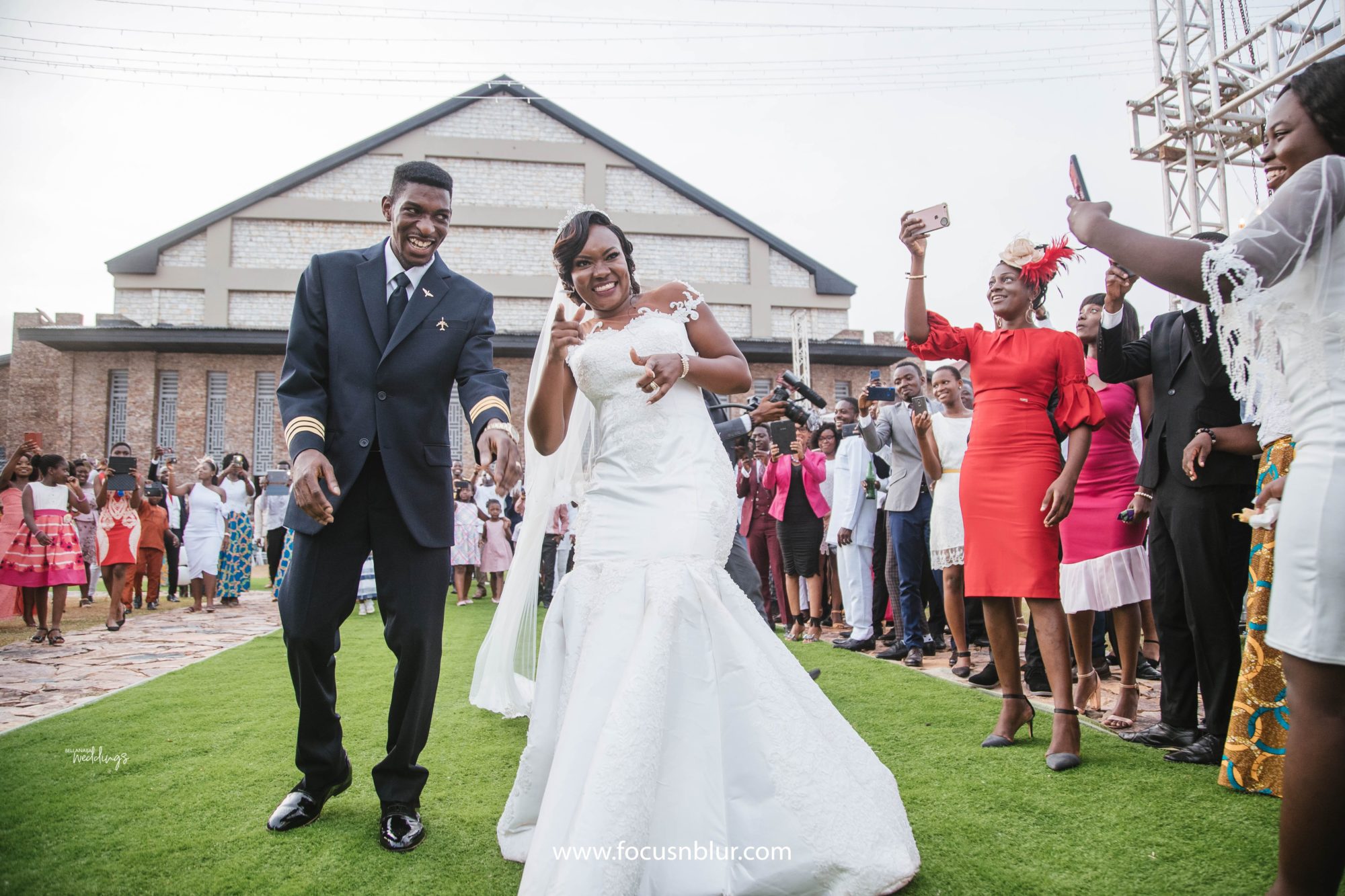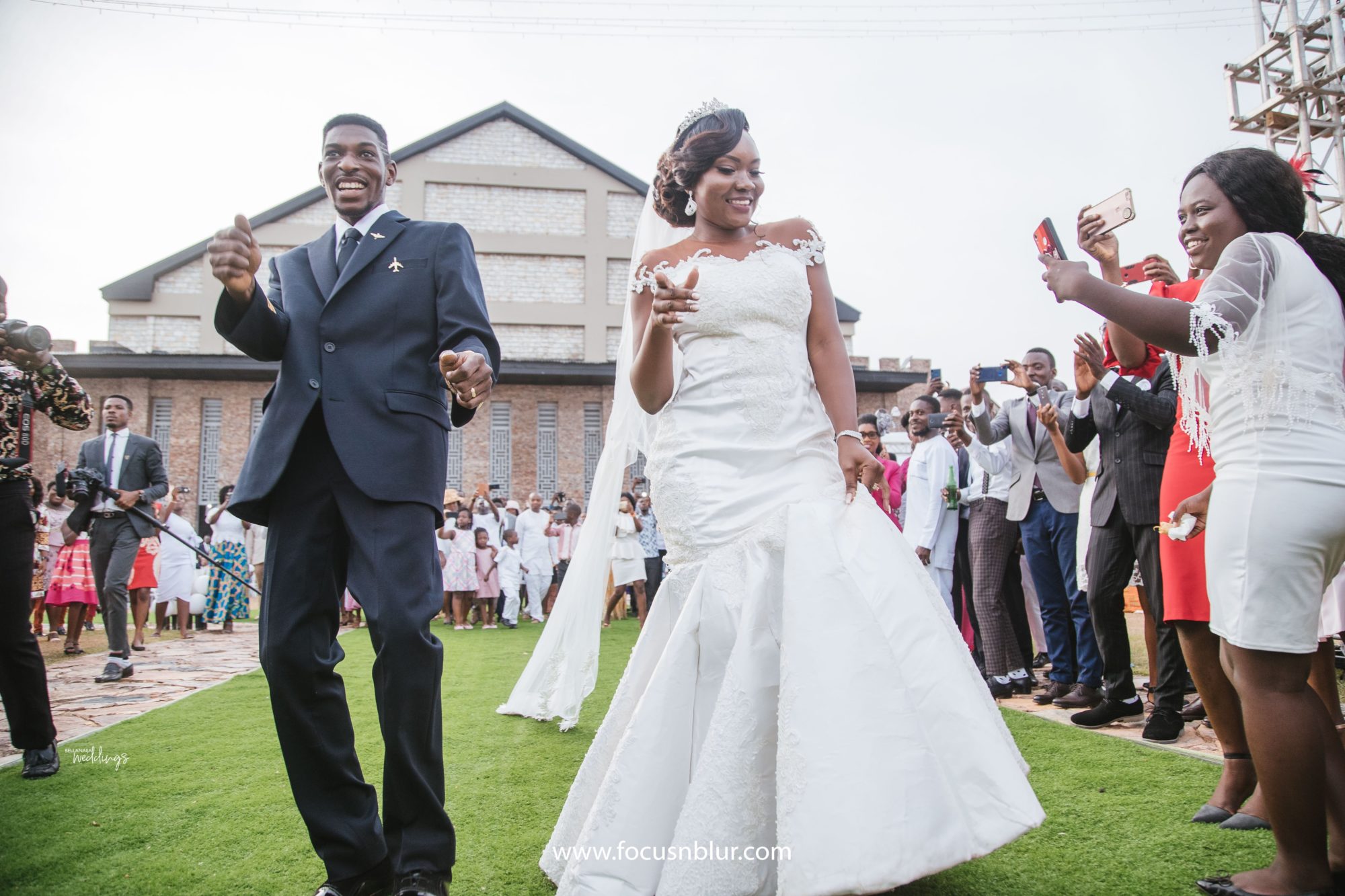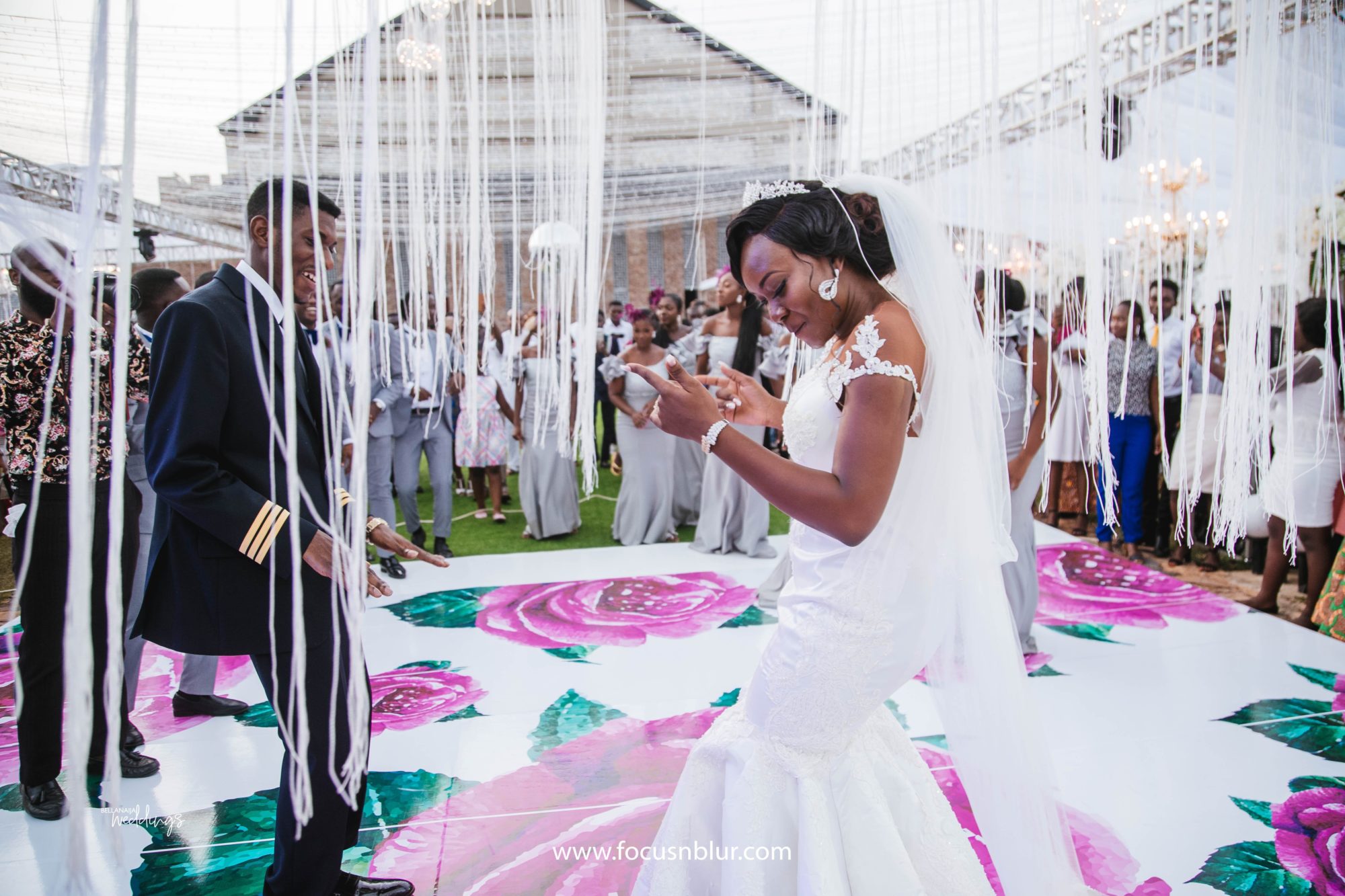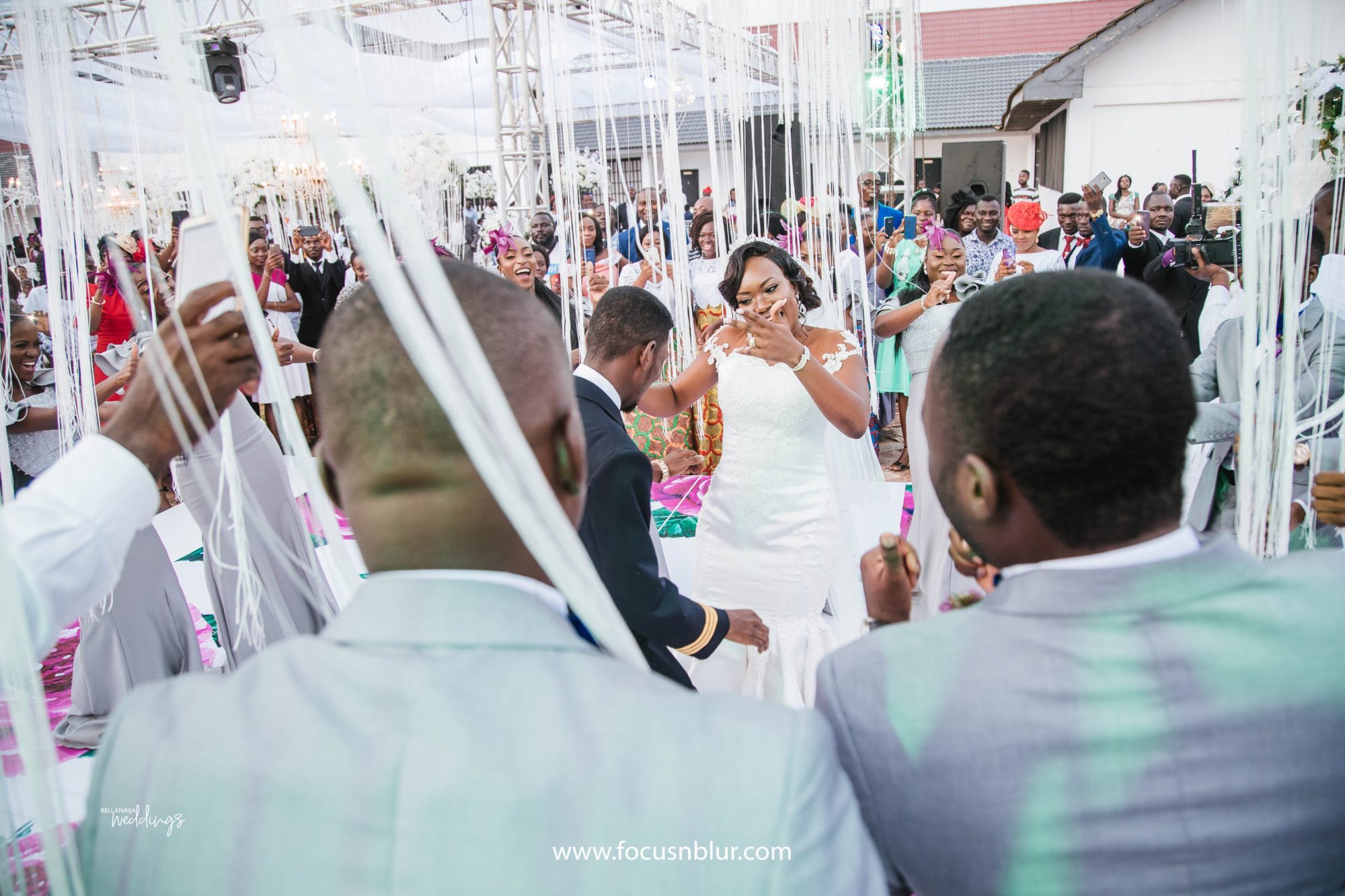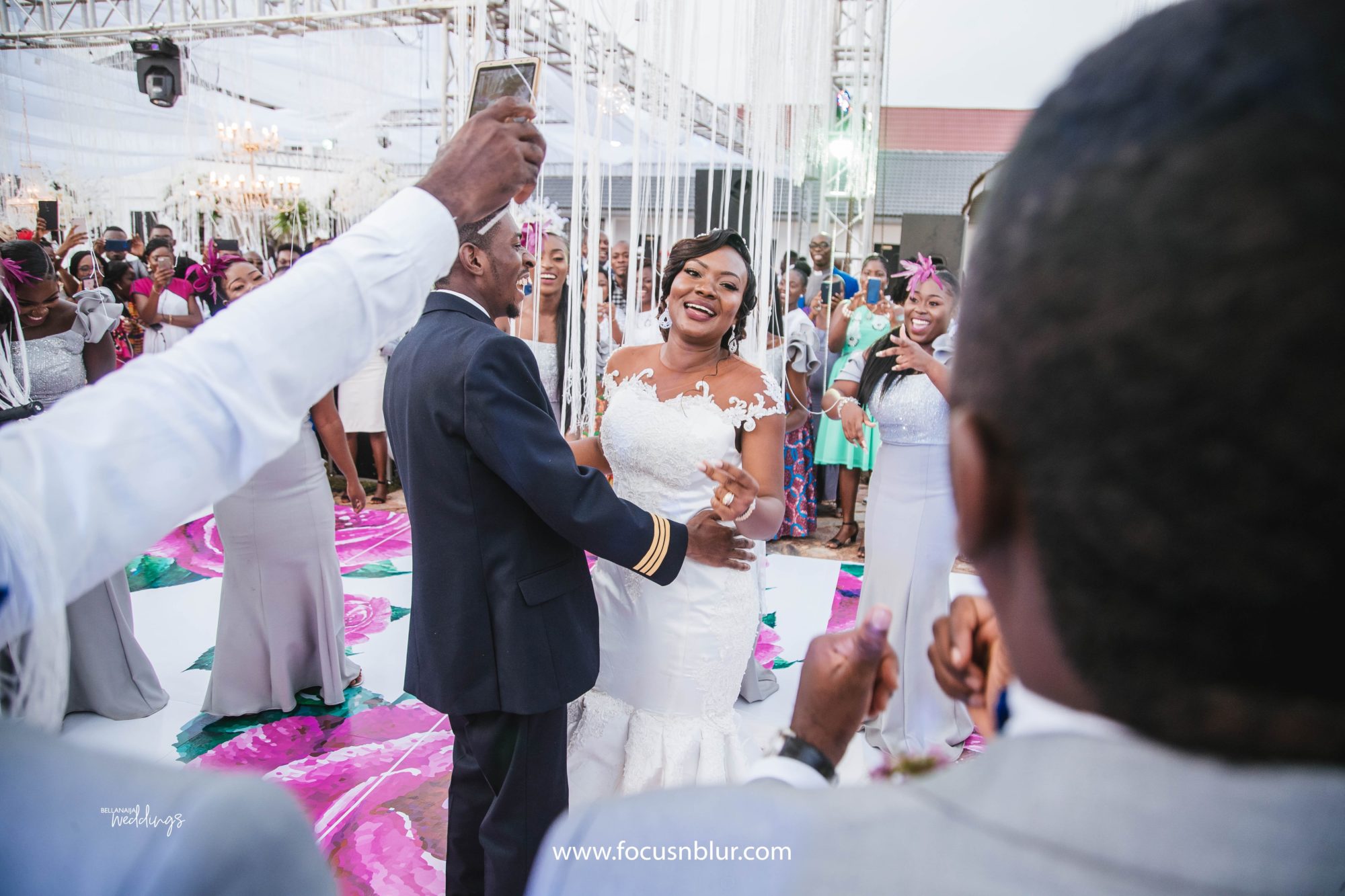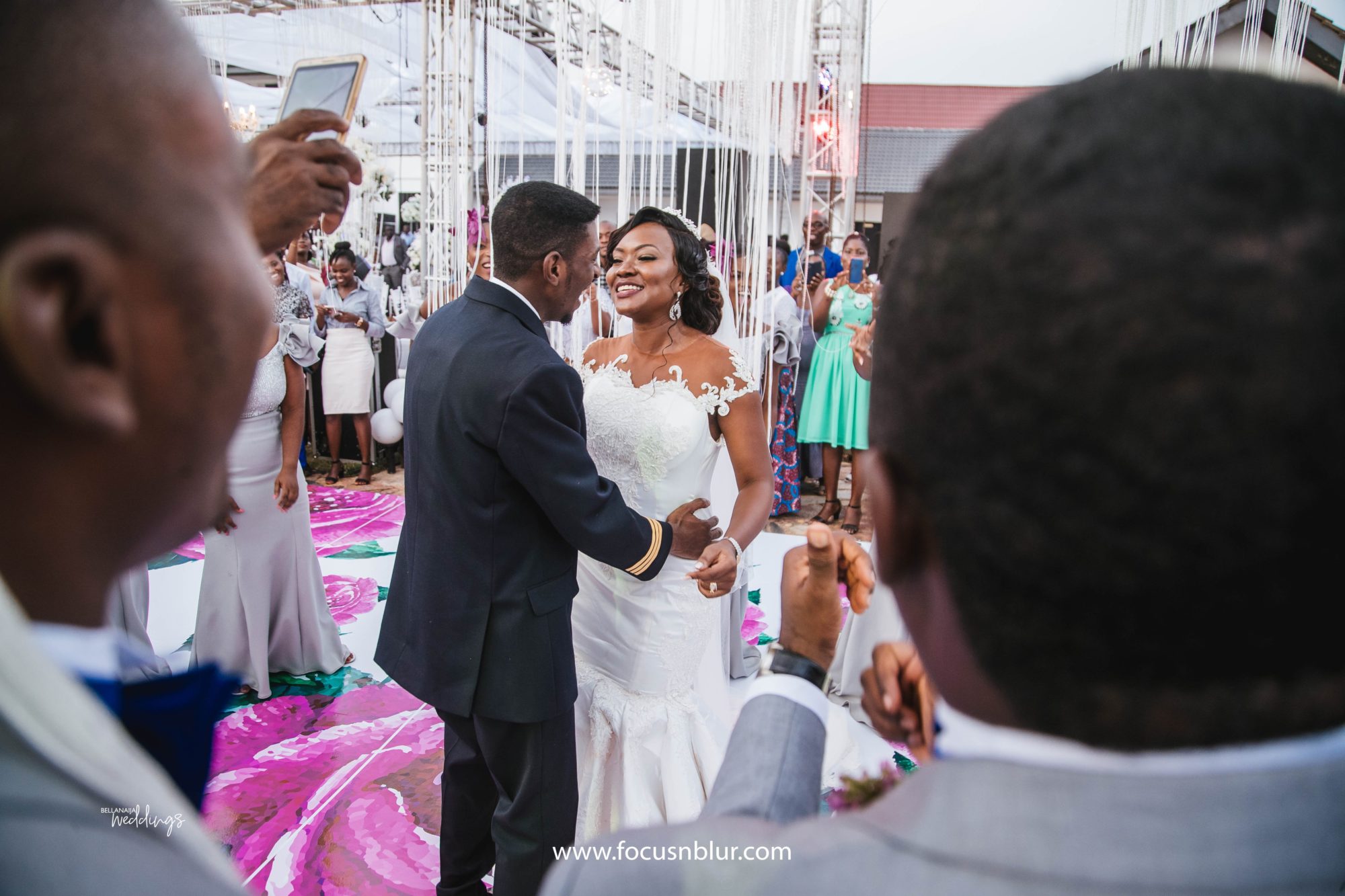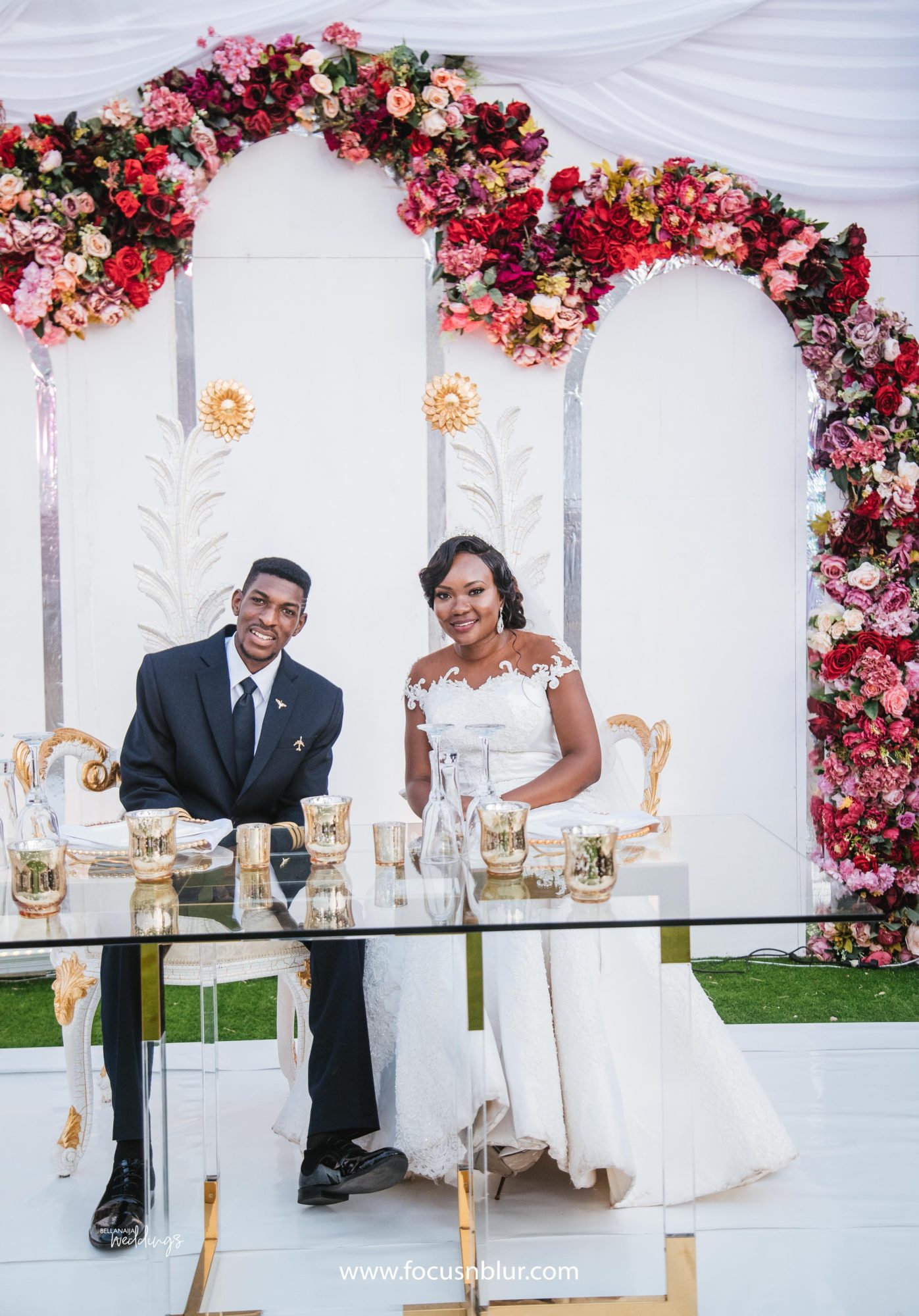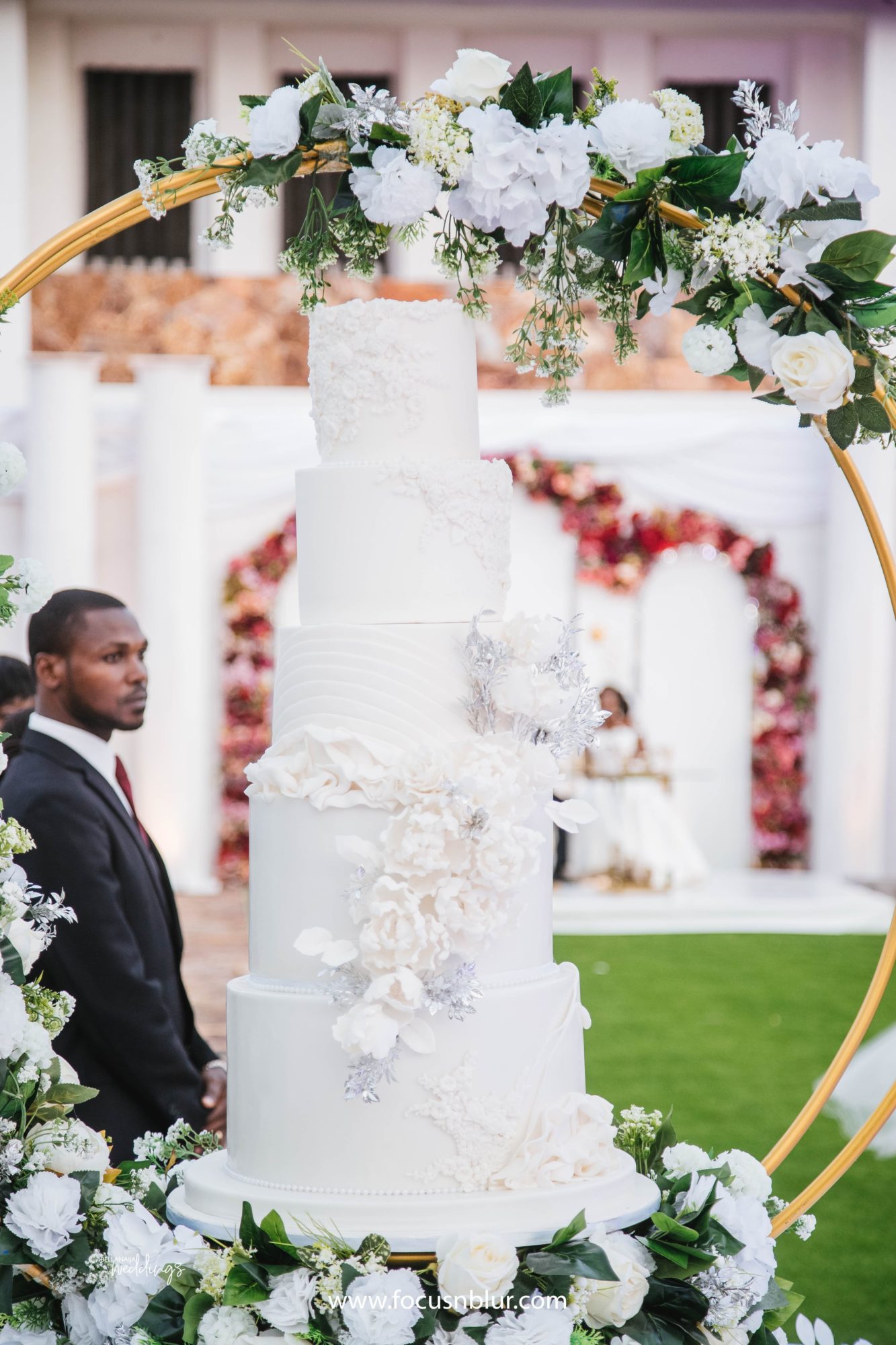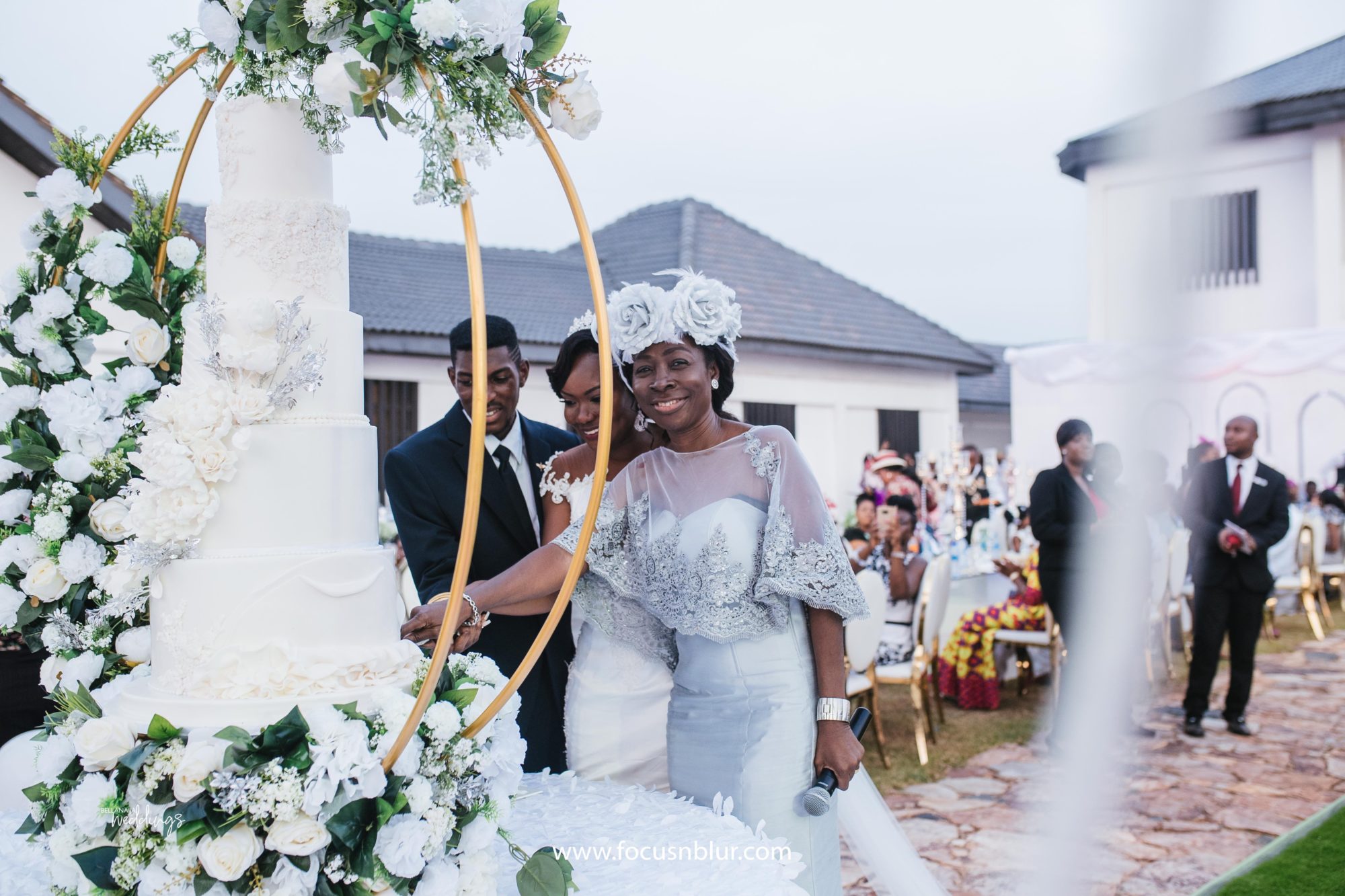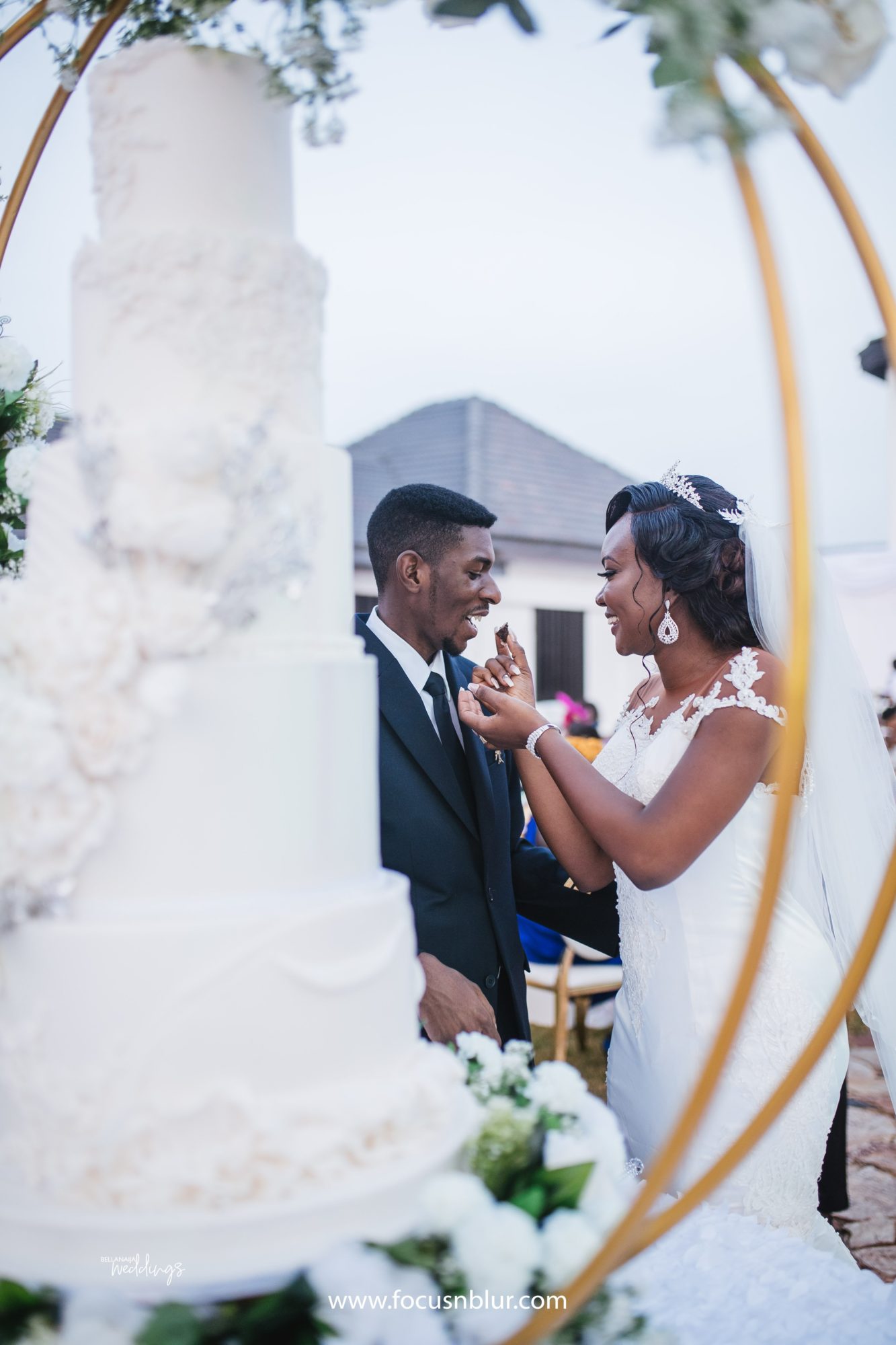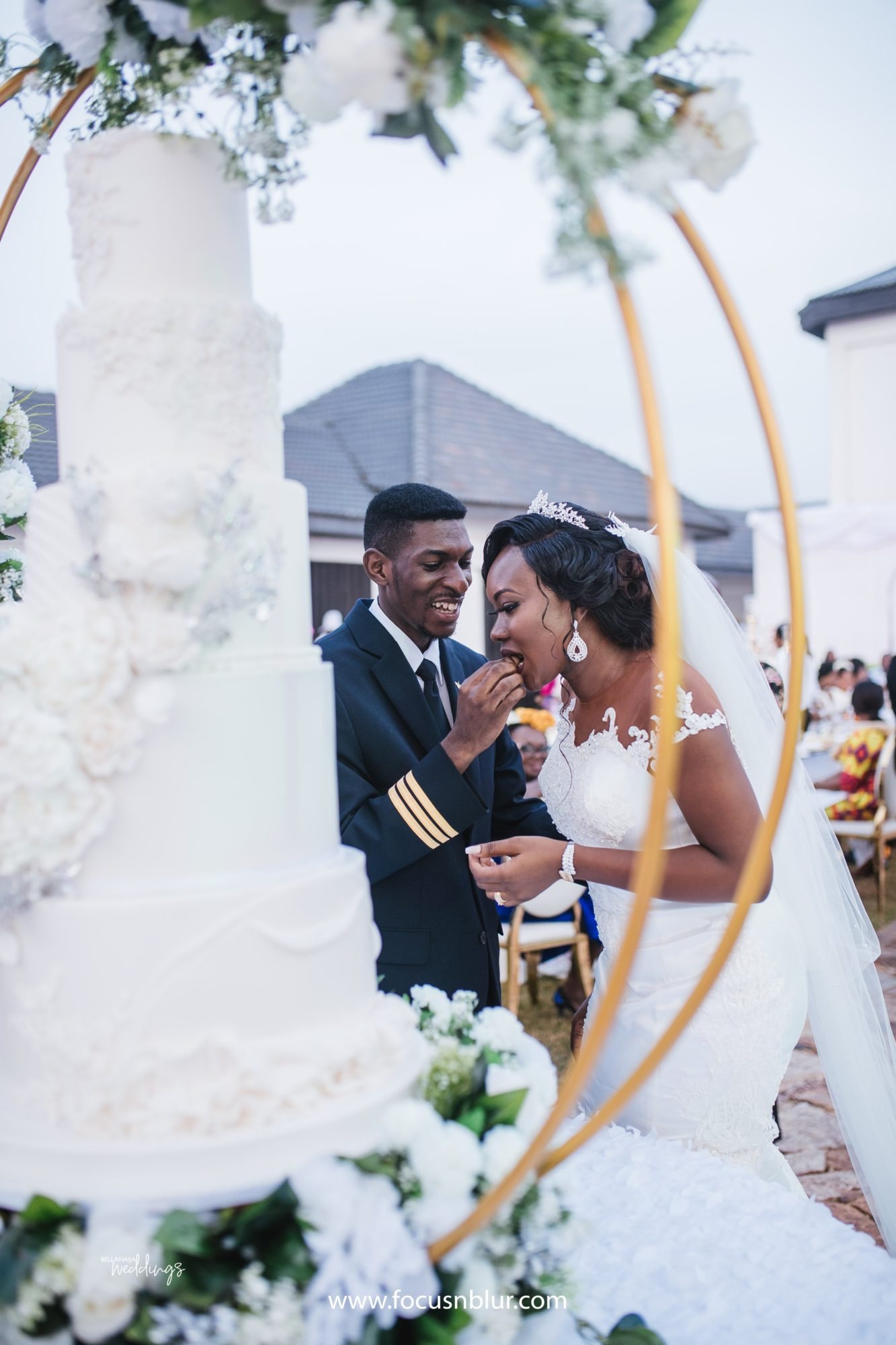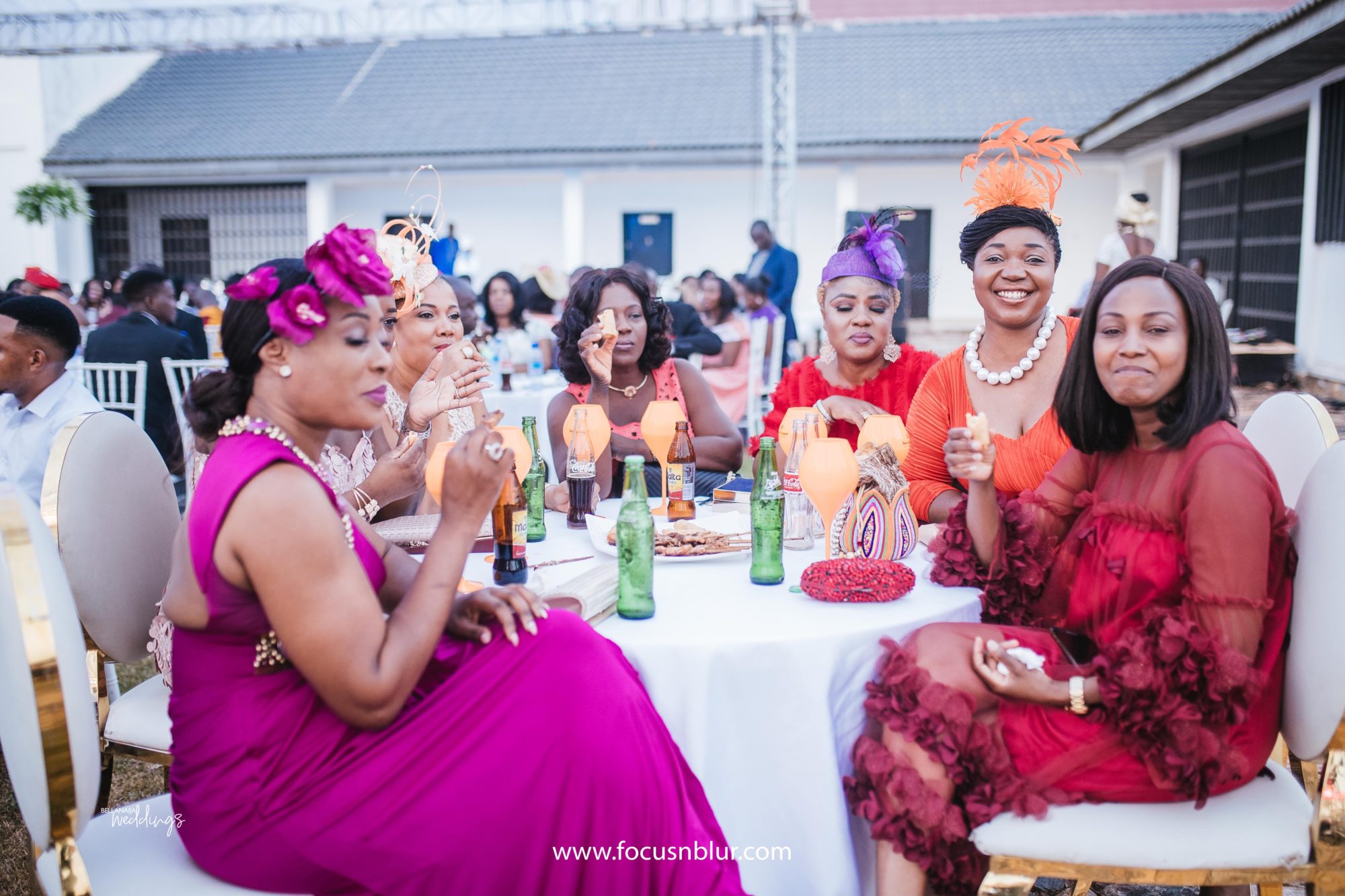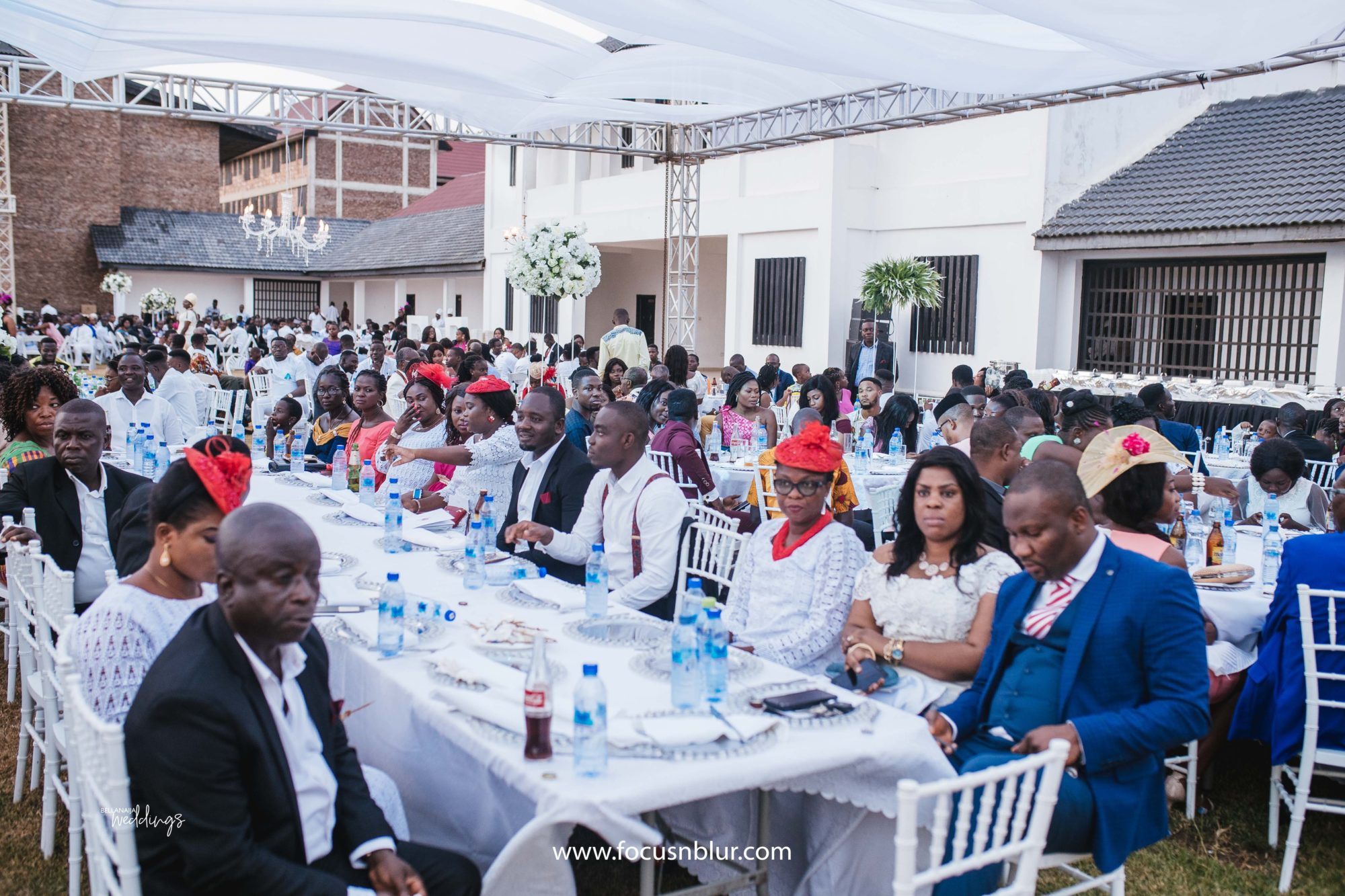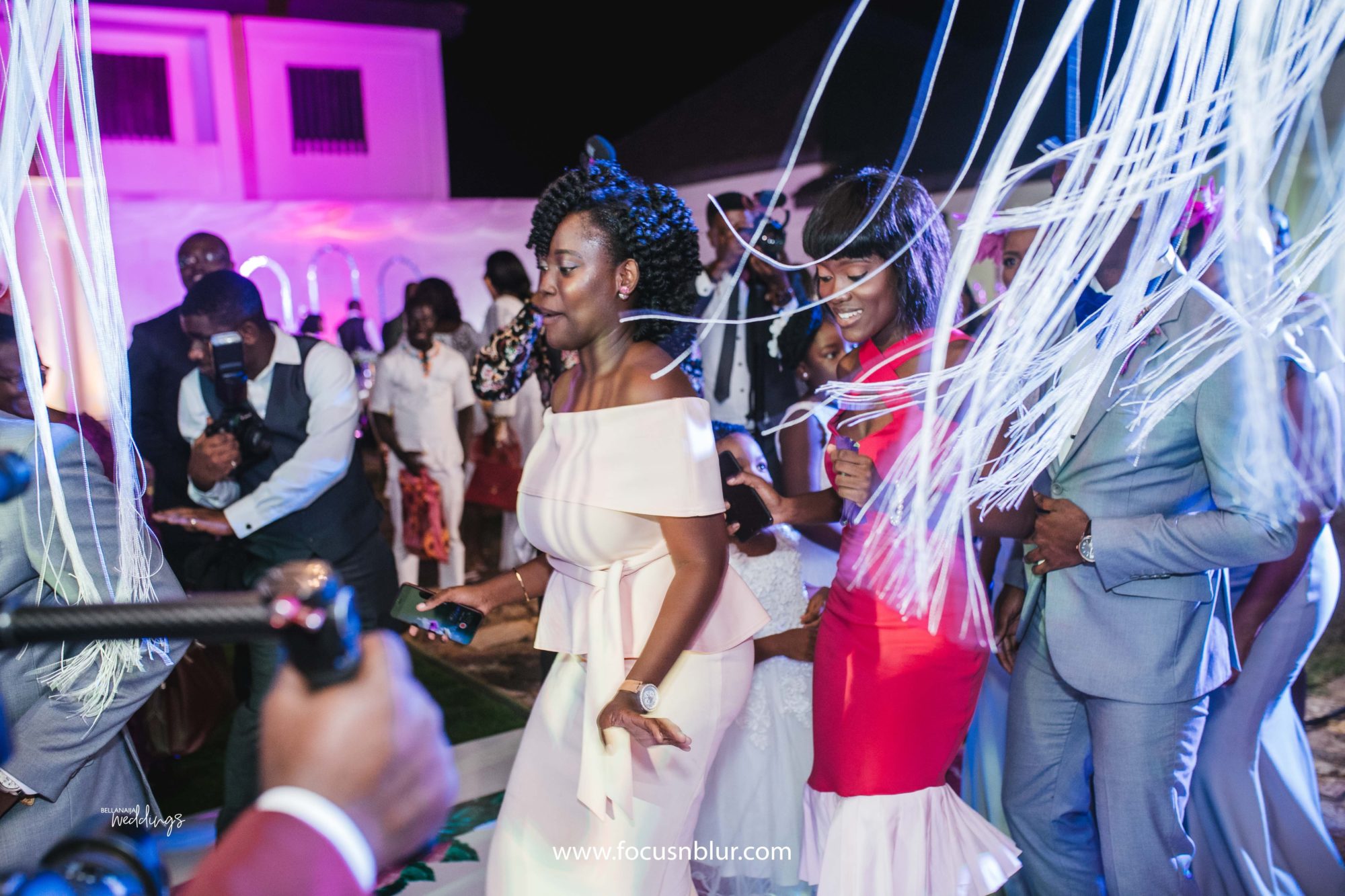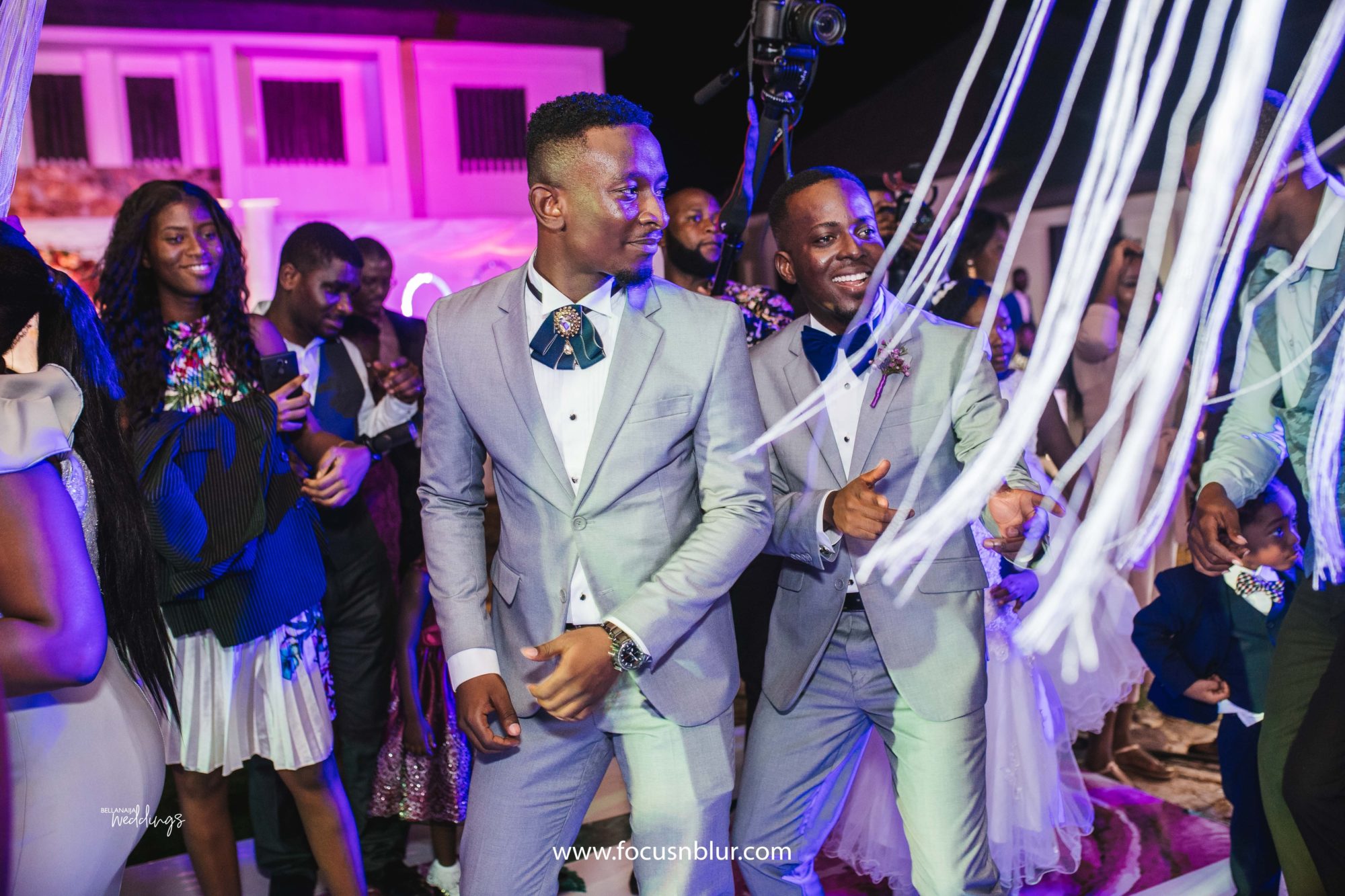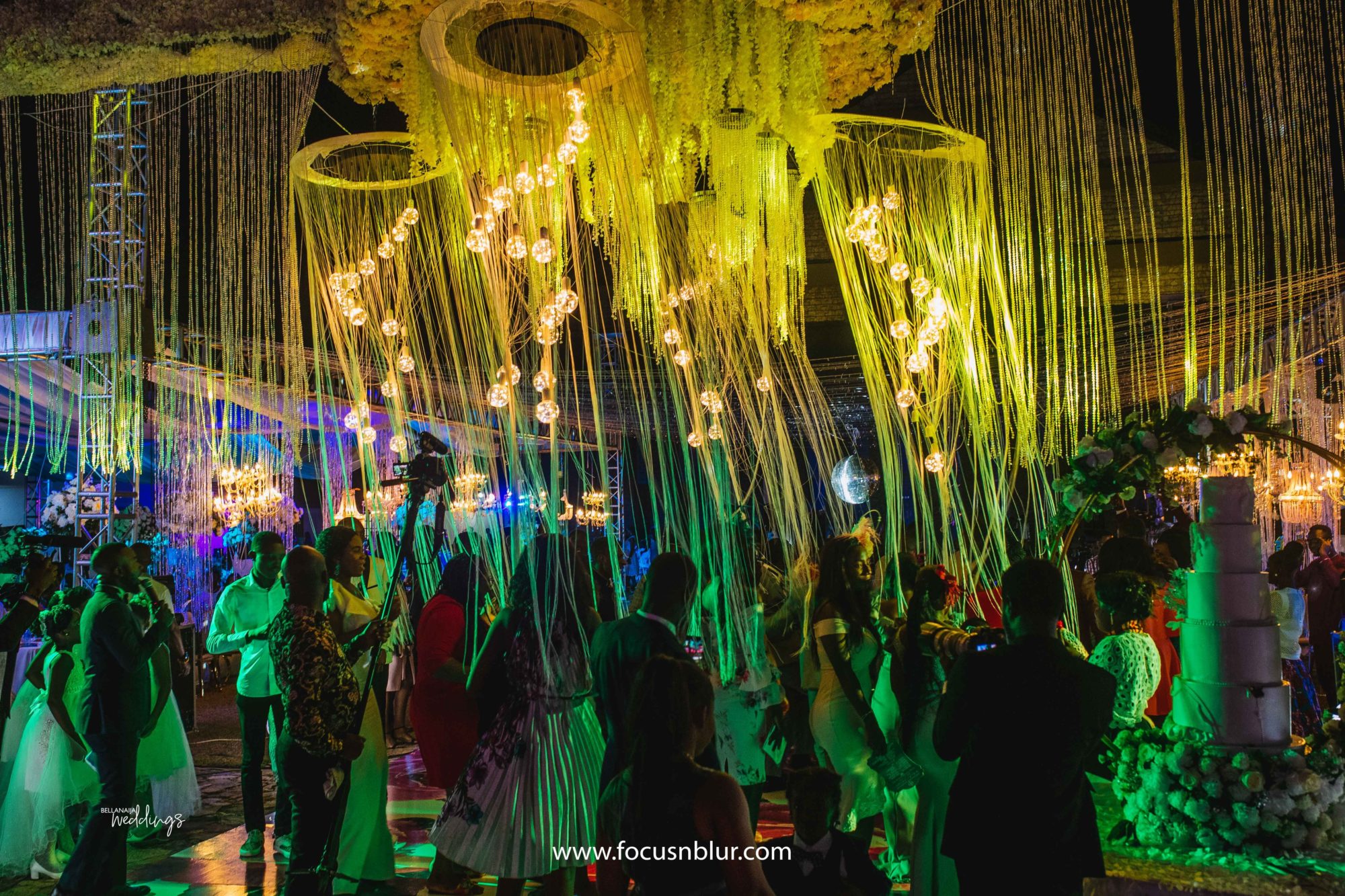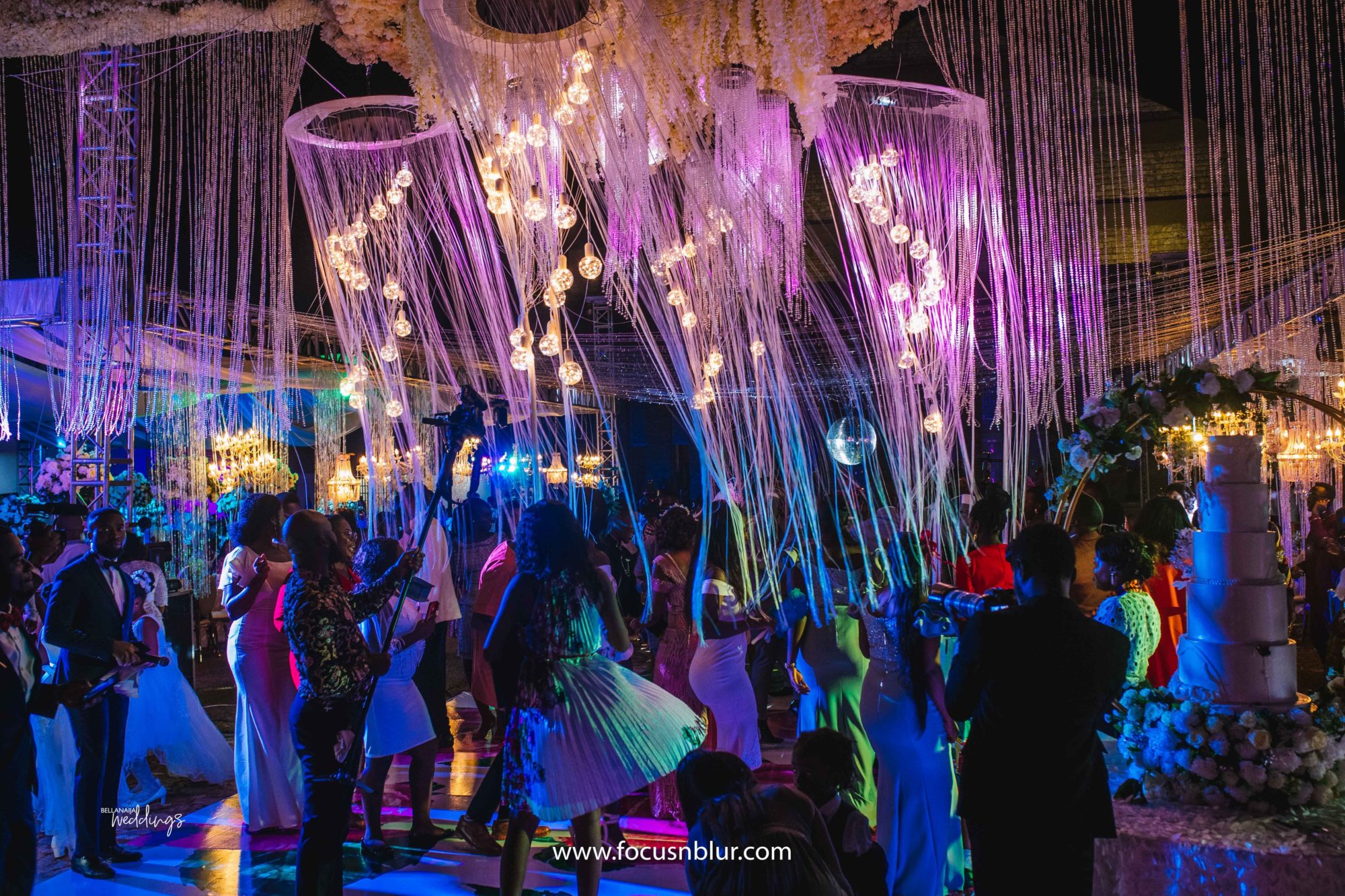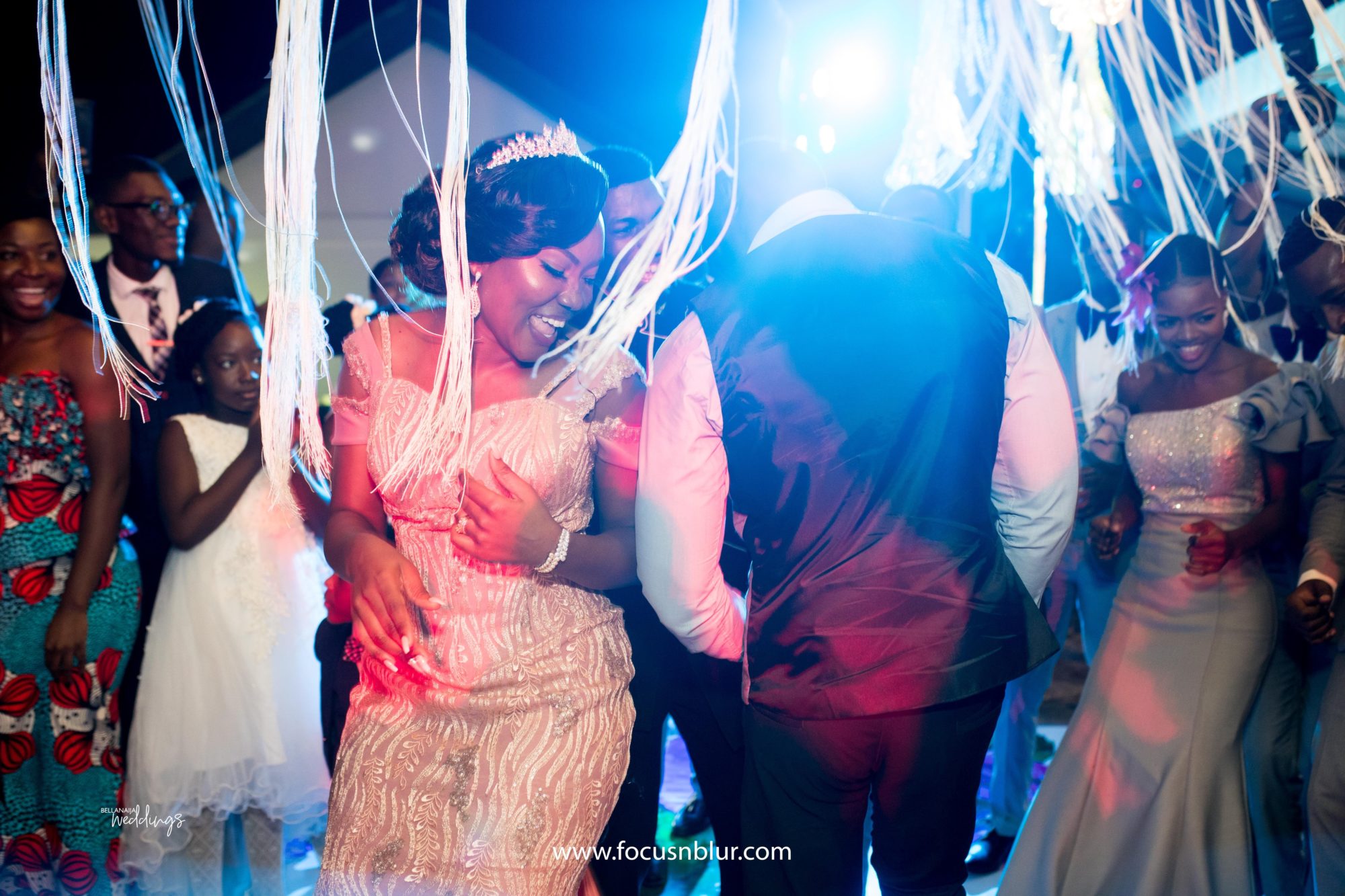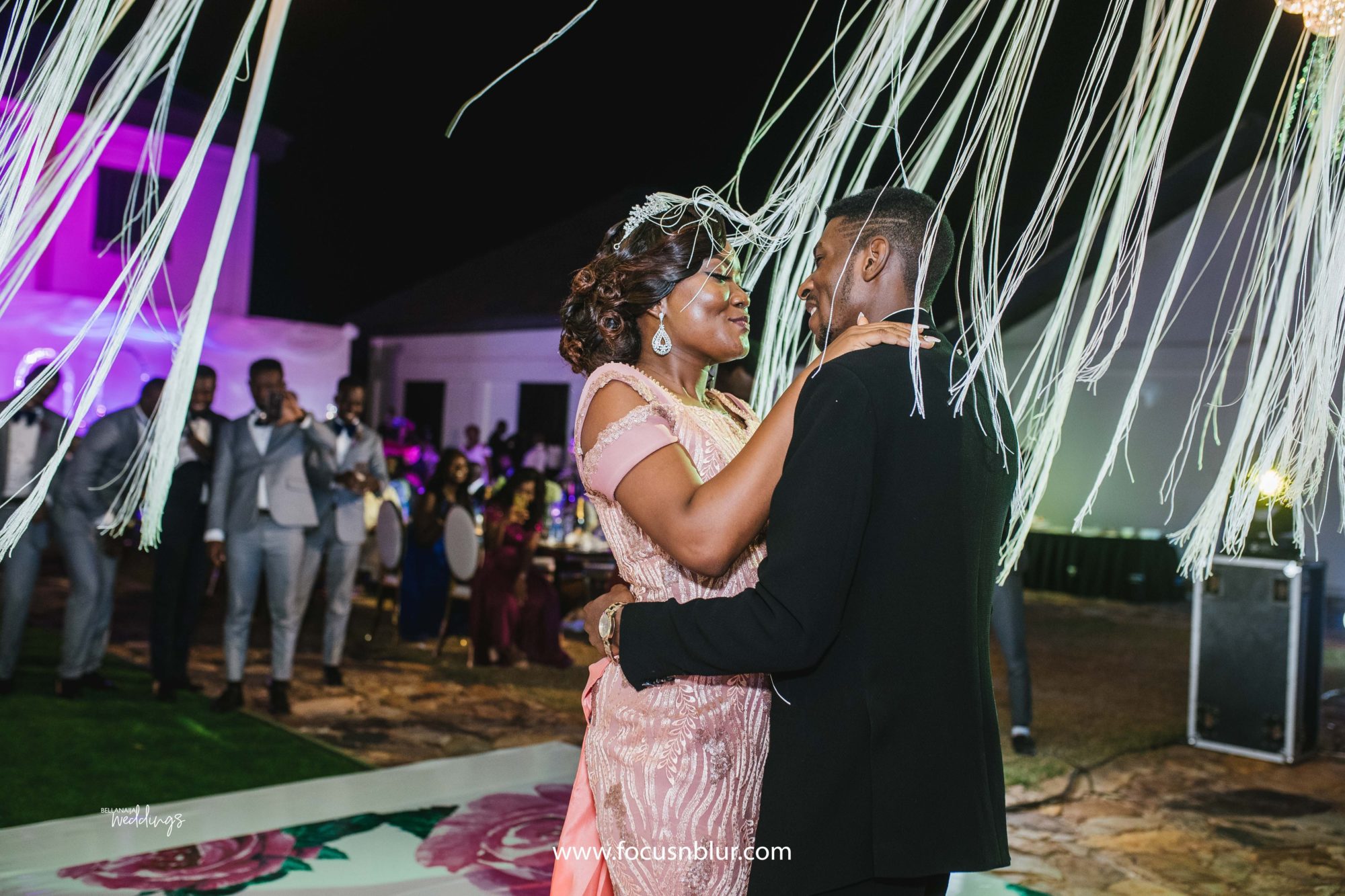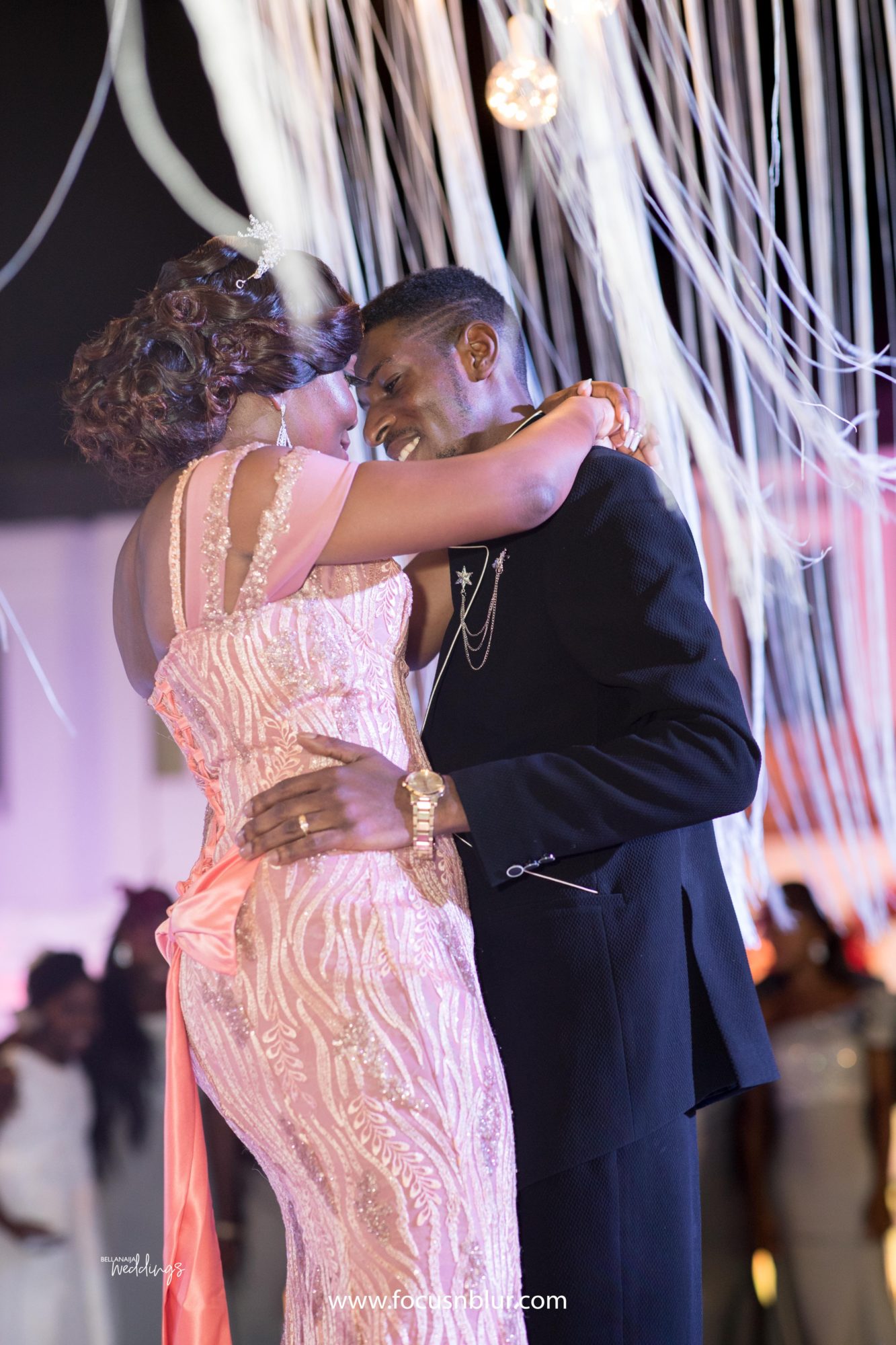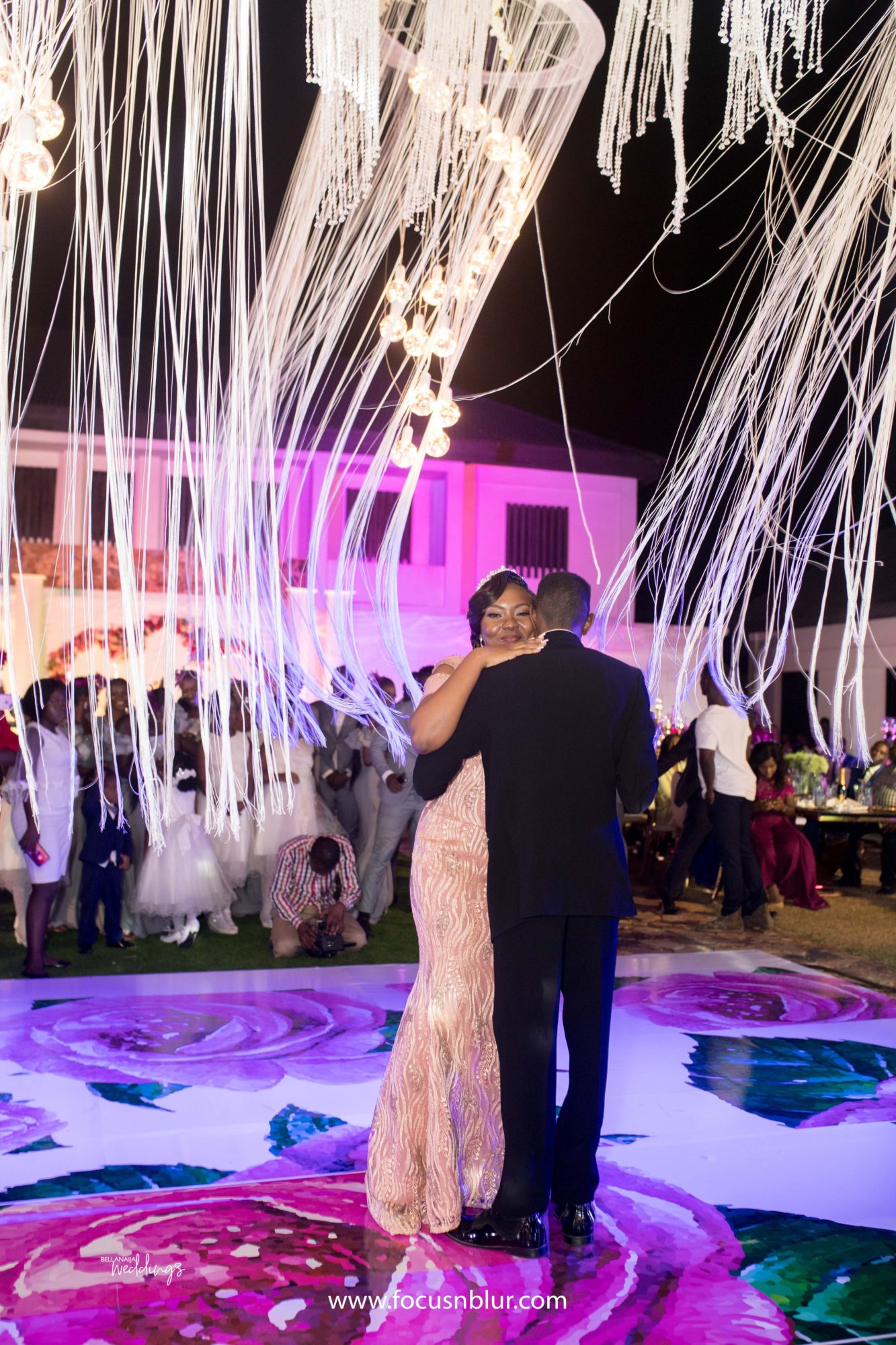 Credits
Photography: @focusnblur
Videography: @fnbfilms
Catering: @newseasons
Decor: @whitechalktheplanner
Planning & Coordination: @whitechalktheplanner
Bride's Gown: @Turquoise_bel
Dj: @djabizzy
Mc: @matthewansah
Fresh Bouquets and Boutonnieres: @whitechalktheplanner
Cake: @kakesnbakes
Bride's fabrics: @houseofperkie
Bridesmaids' fabrics: @prettyfabricsghana
Bridesmaids' fascinators: @Millinery_made_easy
Bride's makeup: @lamisimakeupartistry
Bride's hair: @revupsalongh
Bridesmaids makeup: @charlyo__
Bridesmaids' hair: @BUKSLAY
Bride's Second Dress: @Turquoise_bel
Groomsmen suit: @gov_ernor