Love is NOT cancelled!
Both Moët & Chandon champagne and the tradition of weddings have stood the test of time. Moët & Chandon has created magical moments for more than 270 years, toasting the most glamorous of royal weddings in history and delighting couples and their guests worldwide with grand gestures in the celebration of love.
When it comes to life's most precious memories a wedding day is one to cherish forever but as we all well know by now, 2020 has been far from a normal year. The pandemic and the resultant social-distancing policies have effectively ruled out all large-scale wedding celebrations which have been heartbreaking for many marrying couples. With large ceremonies unlikely to take place for the foreseeable future, couples are now seeking alternative ways to tie the proverbial knot. Indeed, many couples are already embracing the concept of 'minimonies' to still experience the magic of their wedding day but in keeping with the new reality, we find ourselves in.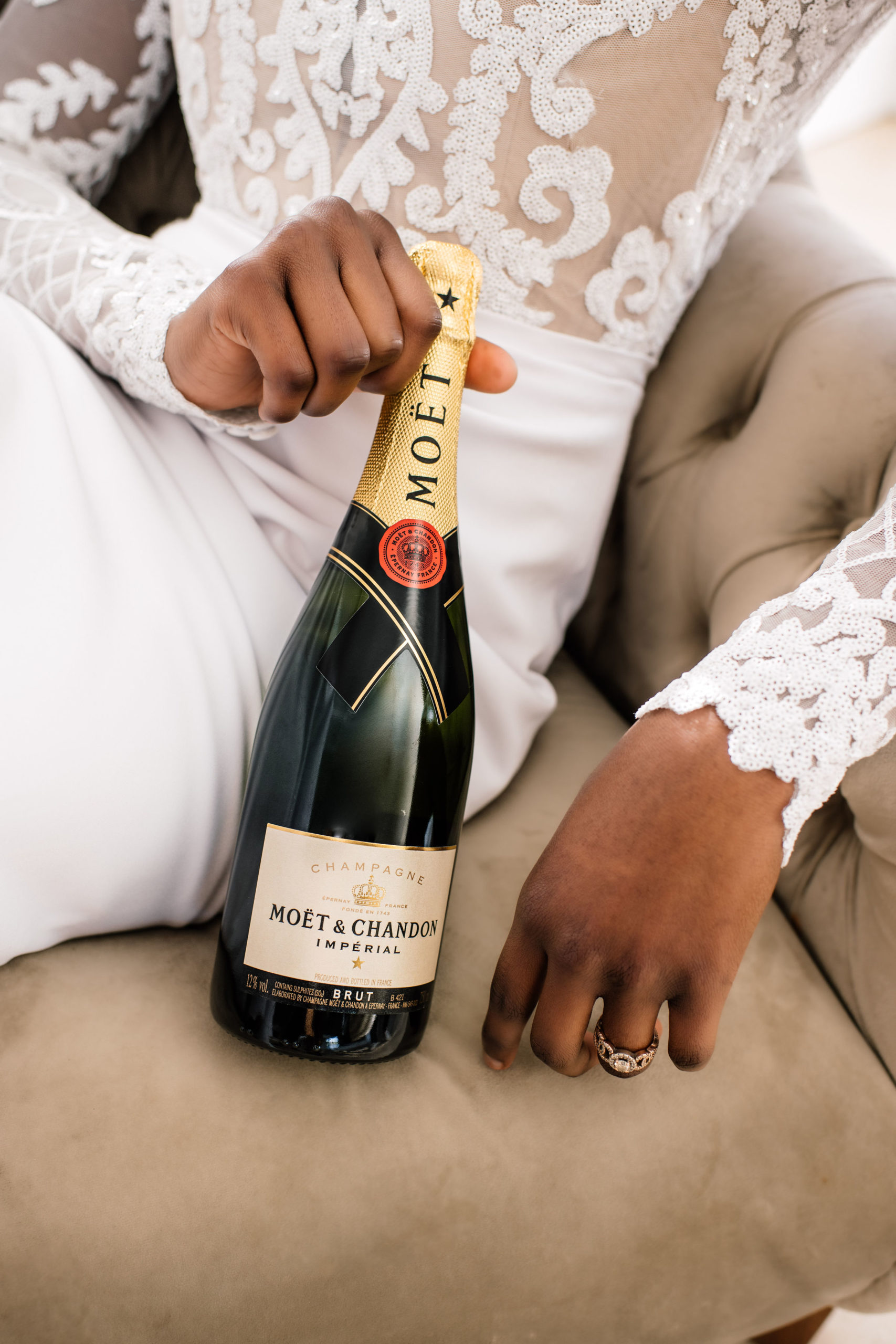 Which is exactly why the world's most loved champagne brand, Moët & Chandon, is thrilled to inspire couples with their Moët Minimony experience, in conjunction with, some of Nigeria's most sought-after wedding suppliers.
"With a Moët Minimony experience our wish is to offer couples the opportunity to celebrate in style, with those they love, without having to compromise on luxury or the glamour they were hoping for. Indeed, despite the times we find ourselves living through, elevating life's meaningful moments with elegance, glamour and generosity remain at the heart of Moët & Chandon's promise to brides and grooms worldwide," says Pascal Asin, Moët & Chandon Managing Director Africa and the Middle East.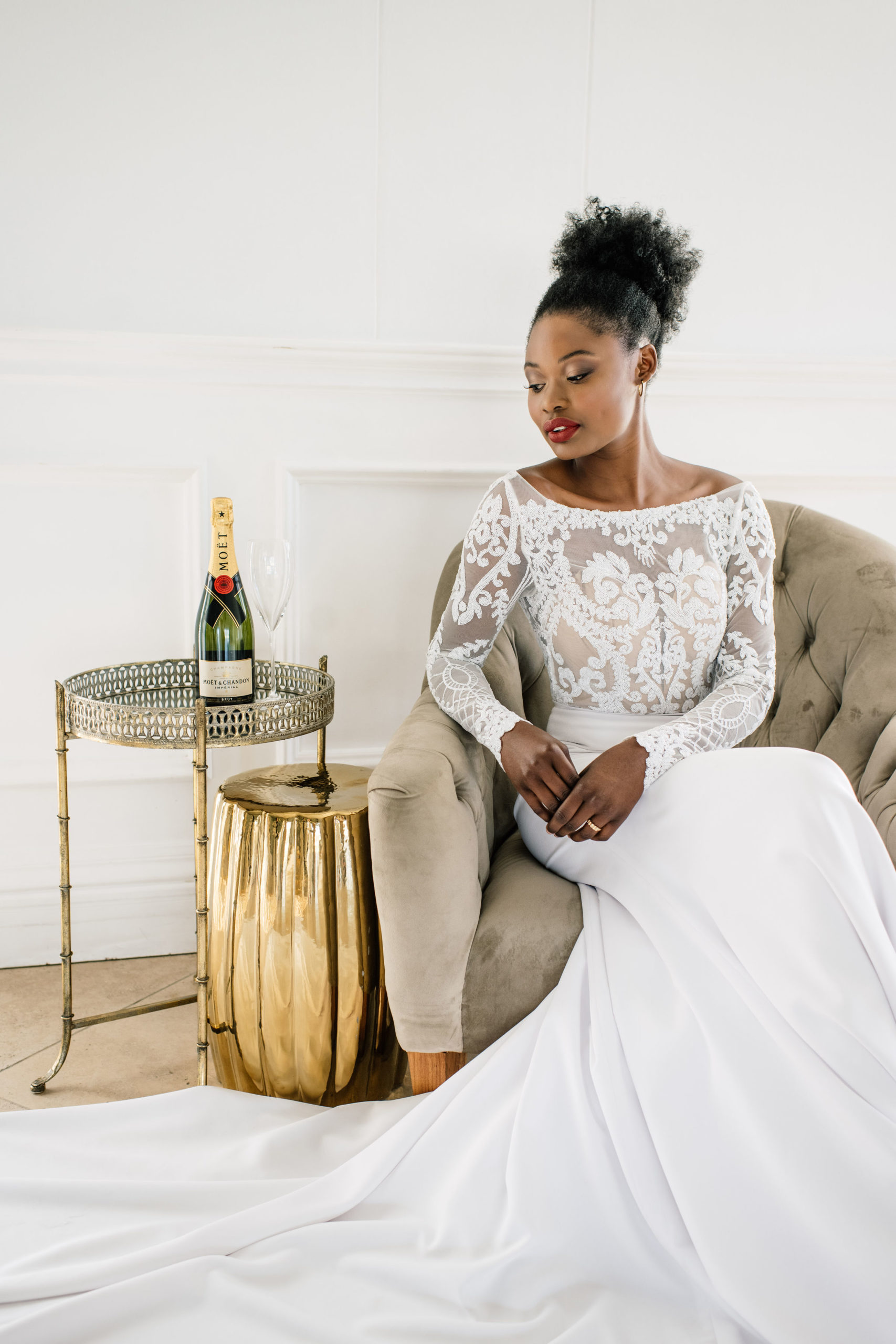 Indeed, the Moët Minimony is curated to both surprise and delight guests and add Moët & Chandon's unique touch of sparkle and glamour for every couples' special day. Moët minis, complete with a stylish customisable neck tag, will allow the couple to add their initials and the date of their wedding, ensuring the day's celebrations begin in personalised champagne style.
A Moët Minimony allows couples to celebrate the magic of their wedding day but in keeping with the new reality, we find ourselves in. In the spirit of generosity, couples can also custom design mini-wedding cakes and mini-bouquets – a glamorous new take on traditional wedding elements and perfect keepsakes for each guest too. The days of uneaten multi-tiered wedding cakes and carpets of flowers left on tables are well and truly over! And what better way to mark this milestone for the bride & groom than with a personalised Moët & Chandon Jeroboam for guests to sign as a glamorous guest book.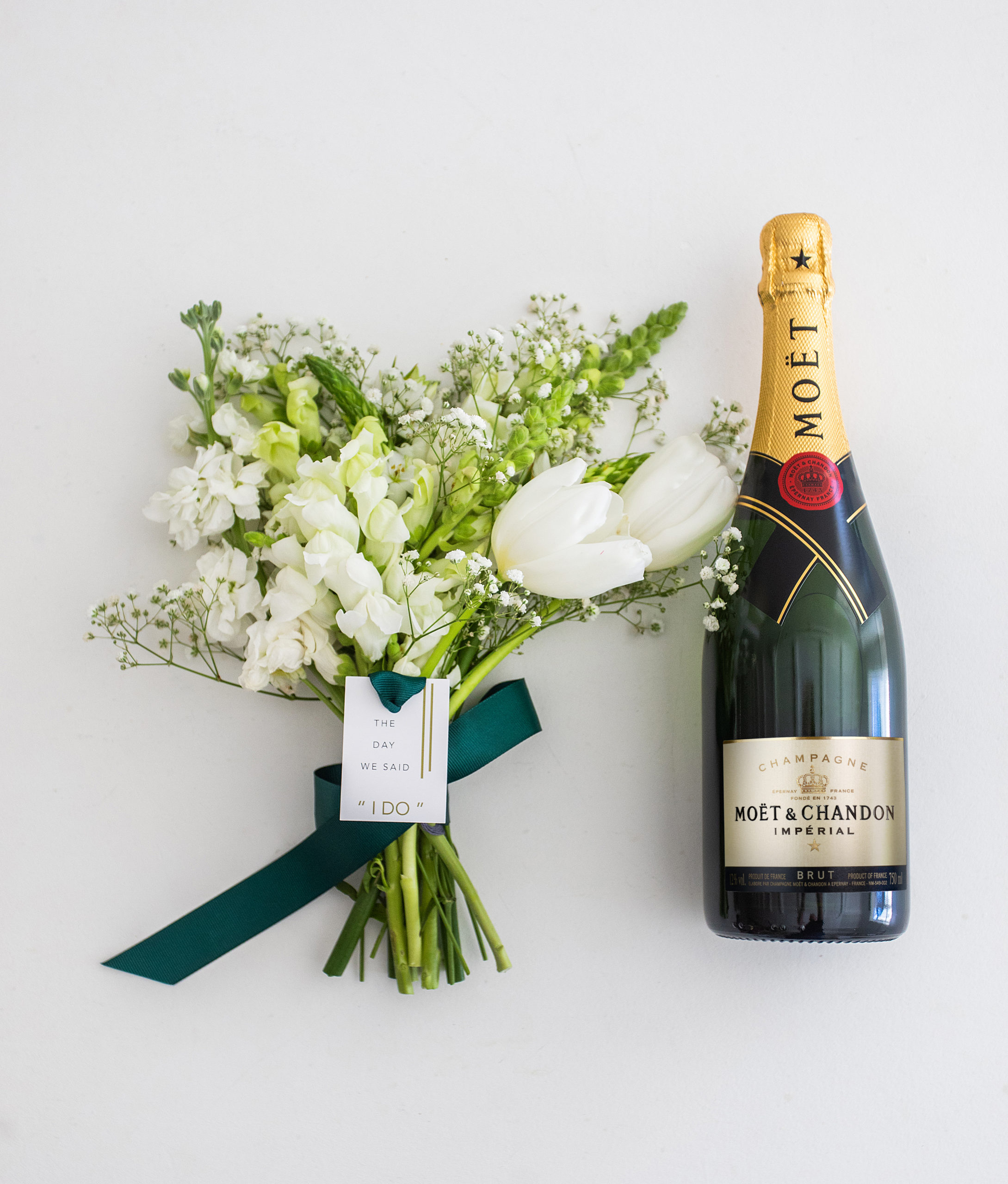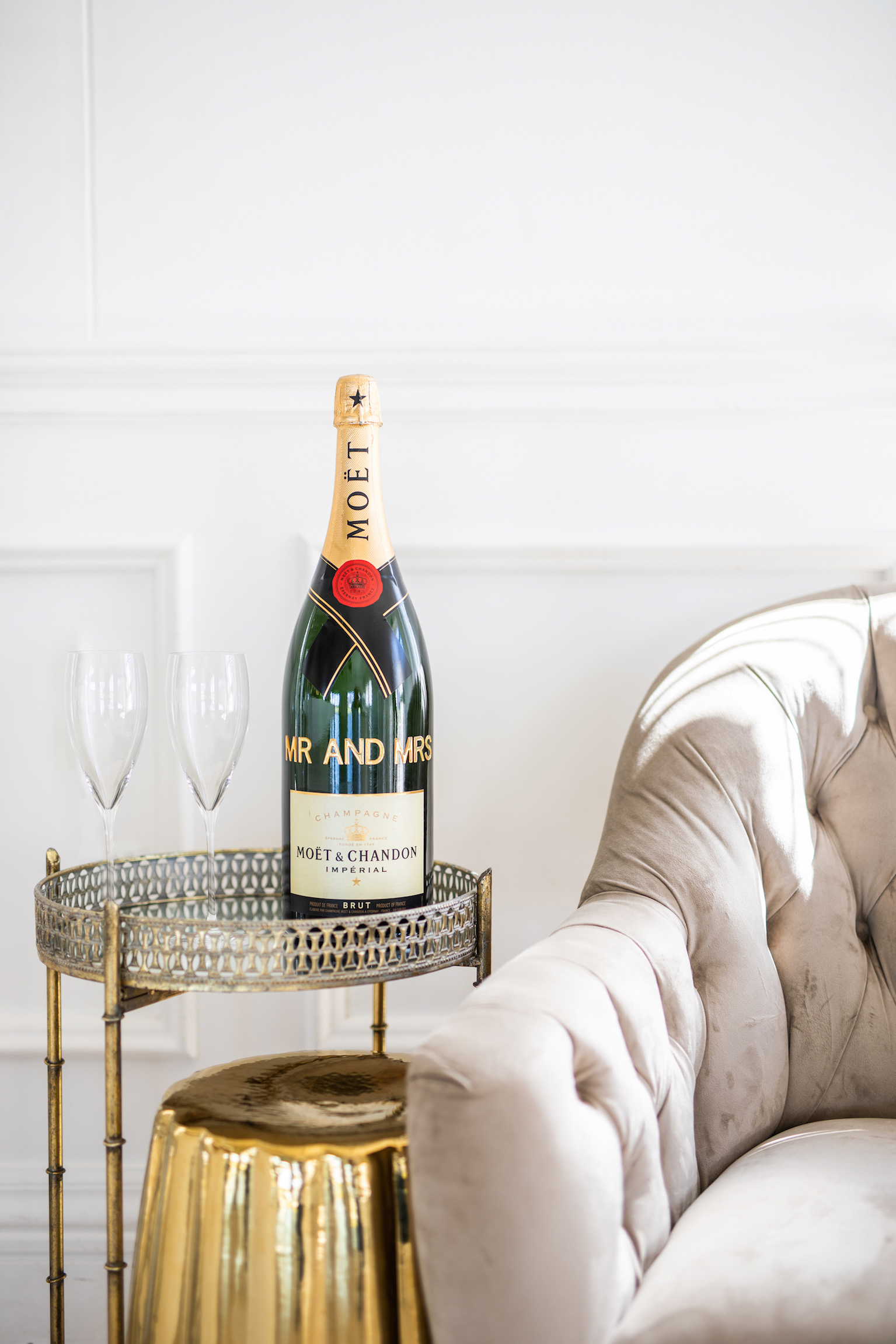 Whether couples are tying the knot at home or at an intimate gathering, they can now celebrate knowing each detail has been considered. The Moët Minimony is a dazzling way to toast to your future and the perfect backdrop for an unforgettable wedding experience. "I do" … but only if it's with Moët & Chandon!
Contact: [email protected] for further information about the customizable Moët Minimony and further information about local suppliers.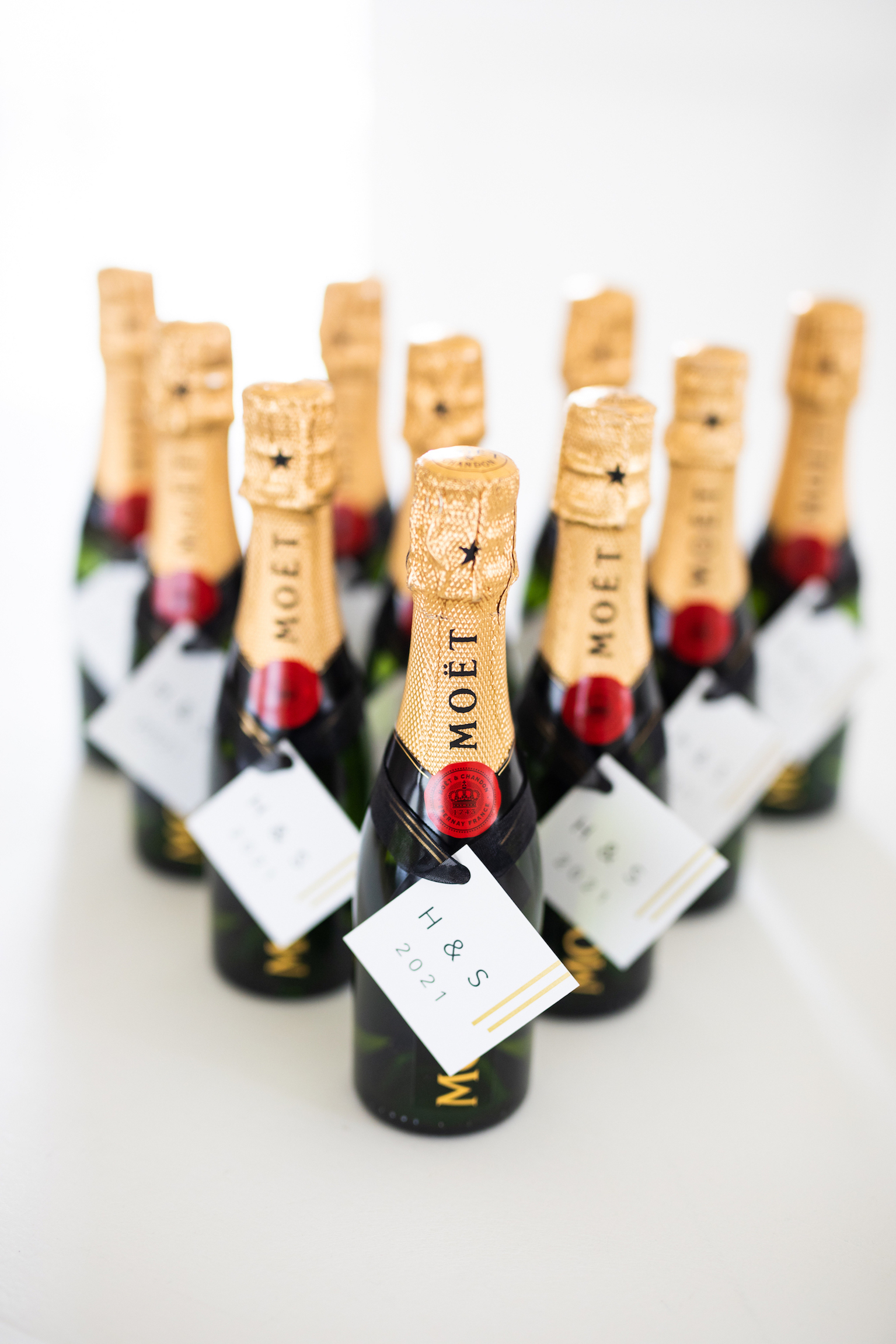 Suppliers:
Premium Drink service Providers
Drinks.NG
Instagram: @drinks.ng
Aplus Drinks And Cocktails
Instagram: @aplusdrinks
Icebox
Instagram: @iceboxnig
ABOUT MOËT & CHANDON
Founded in 1743, Moët & Chandon is the Maison that contributed to introducing champagne to the world by offering a range of unique wines for every occasion. From the iconic Moët Impérial to the Grand Vintage Collection, from the extroverted Moët & Chandon Rosé Impérial to the innovative Moët & Chandon Ice Impérial, each champagne dazzles and delights with bright fruitiness, an enticing palate and elegant maturity.
Since its founding, Moët & Chandon has been champagne of choice to celebrate historical moments or private moments of great personal importance. For each of life's memorable moments, Moët & Chandon has a style of champagne that marks the moment in a unique way.
Please drink responsibly.
____________________________________________________________________________
Sponsored Content