Loosely borrowing from the words of an ace musician, there isn't any party like the Lagos party! The number one factor is fun, fun, and more fun! Now, what better reason to throw a party than to celebrate love!
Moyo and Kanmi, after their beautiful traditional engagement finally closed the deal with a grand wedding ceremony in Lagos. #MeetTheAbiolas was nothing short of a movie. We certainly felt the beauty of love, every step of the way. The sweethearts are definitely not new to spreading love everywhere as we still can't get over all the chemistry from the pre-wedding shoot. Moyo was many shades of beautiful in her exquisite wedding dress. Walking down the aisle in poise, she was such a beauty to behold. Her reception and after-party dresses were also there to make a statement – Moyo knows how to slay!
After they exchanged their vows at the altar, the couple switched things up ten notches with their reception. There were amazing music acts to entertain the guest. The legendary King Sunny Ade was also live to thrill everyone with his evergreen tunes. For the after-party, was the talented Fireboy! There's so much to say about this wedding, but we'll let you experience it all for yourself.
Check out all the lovely photos from the wedding below.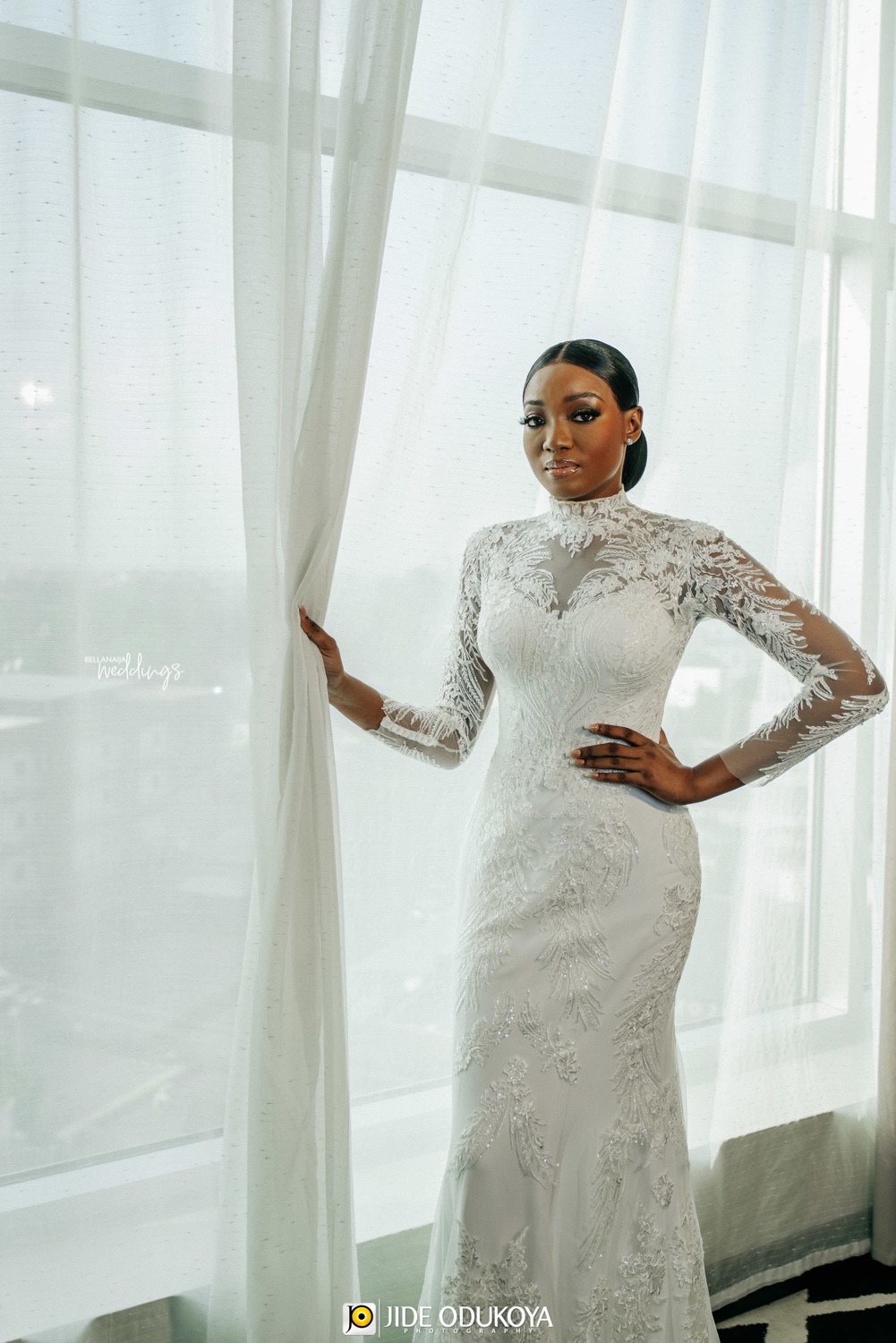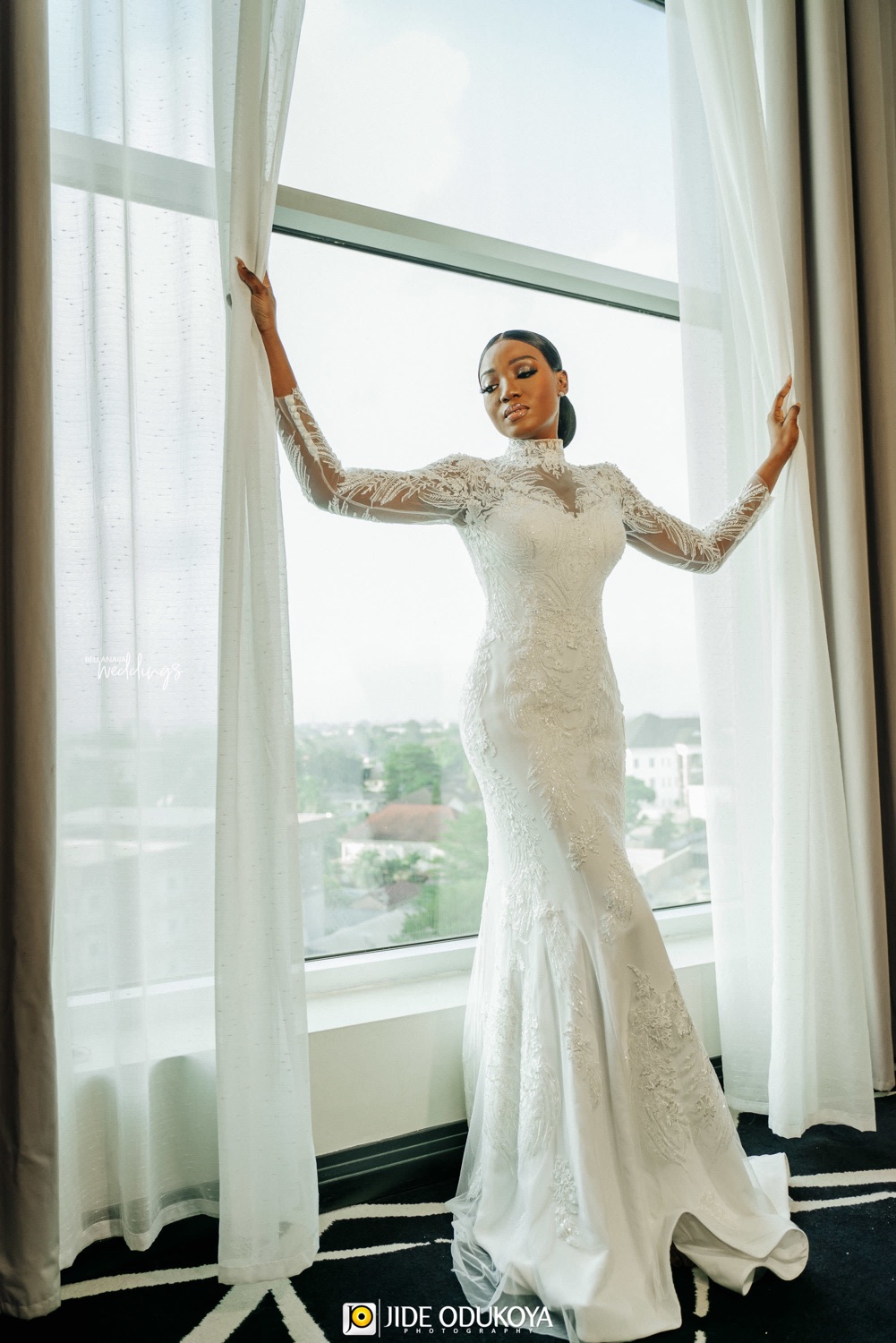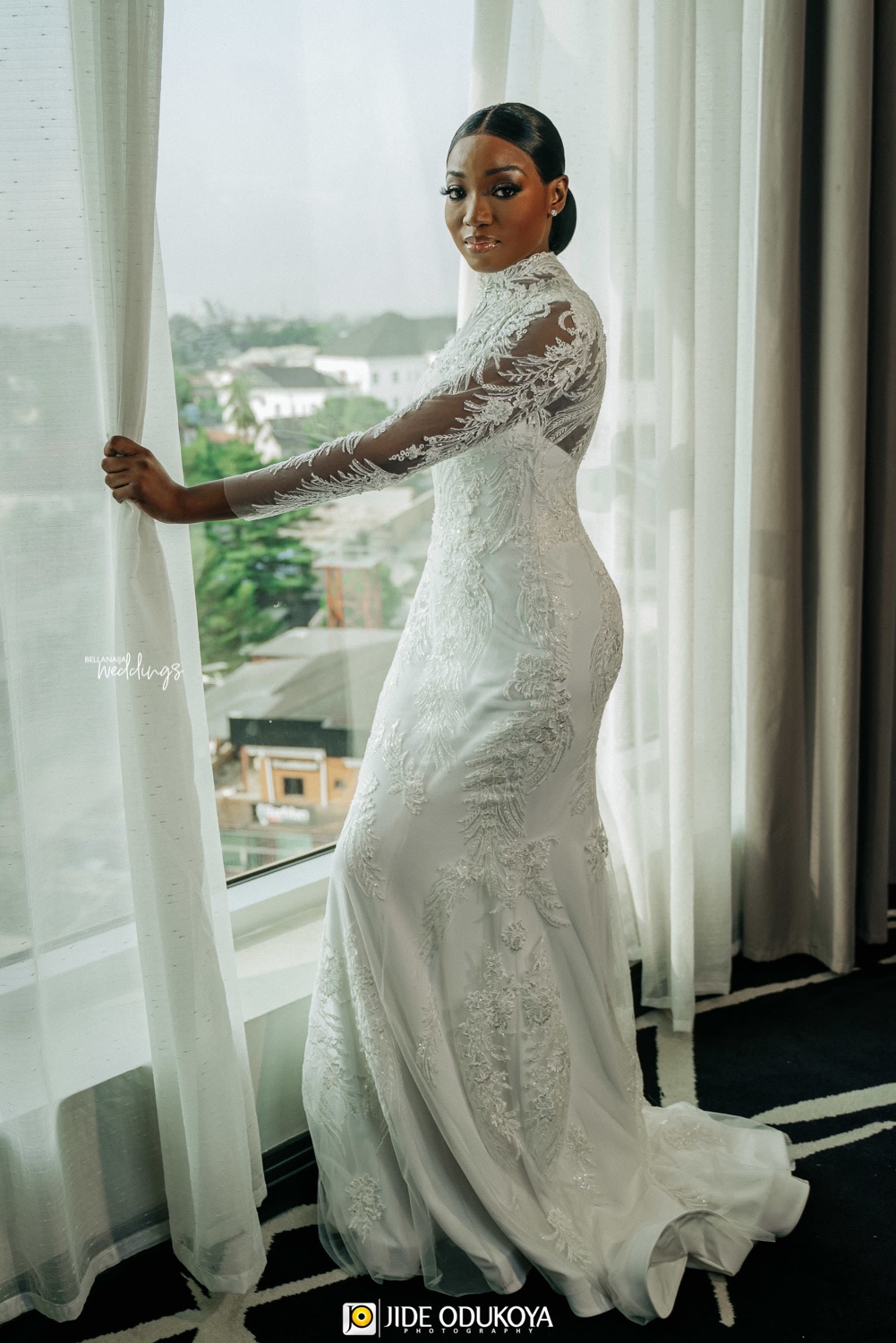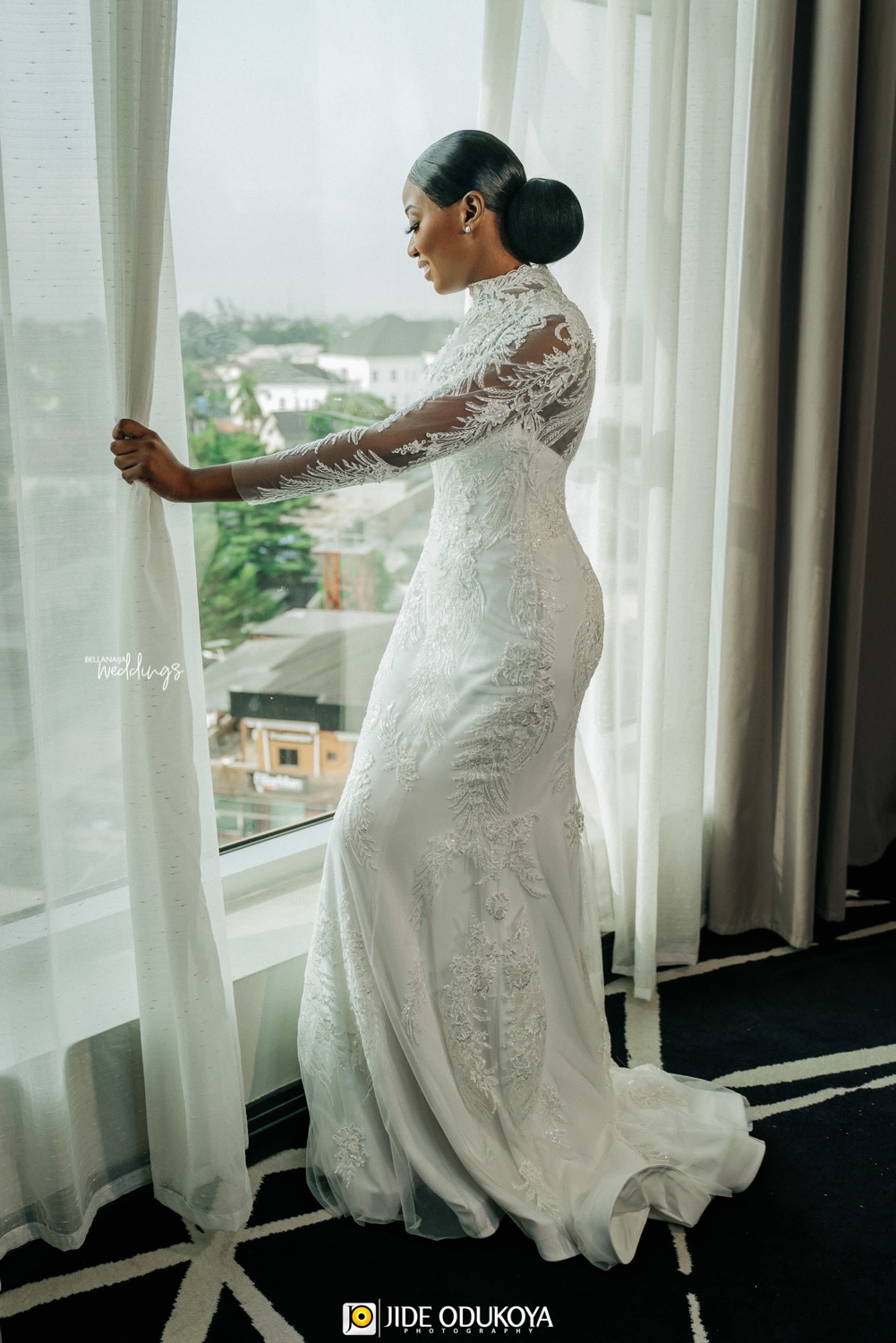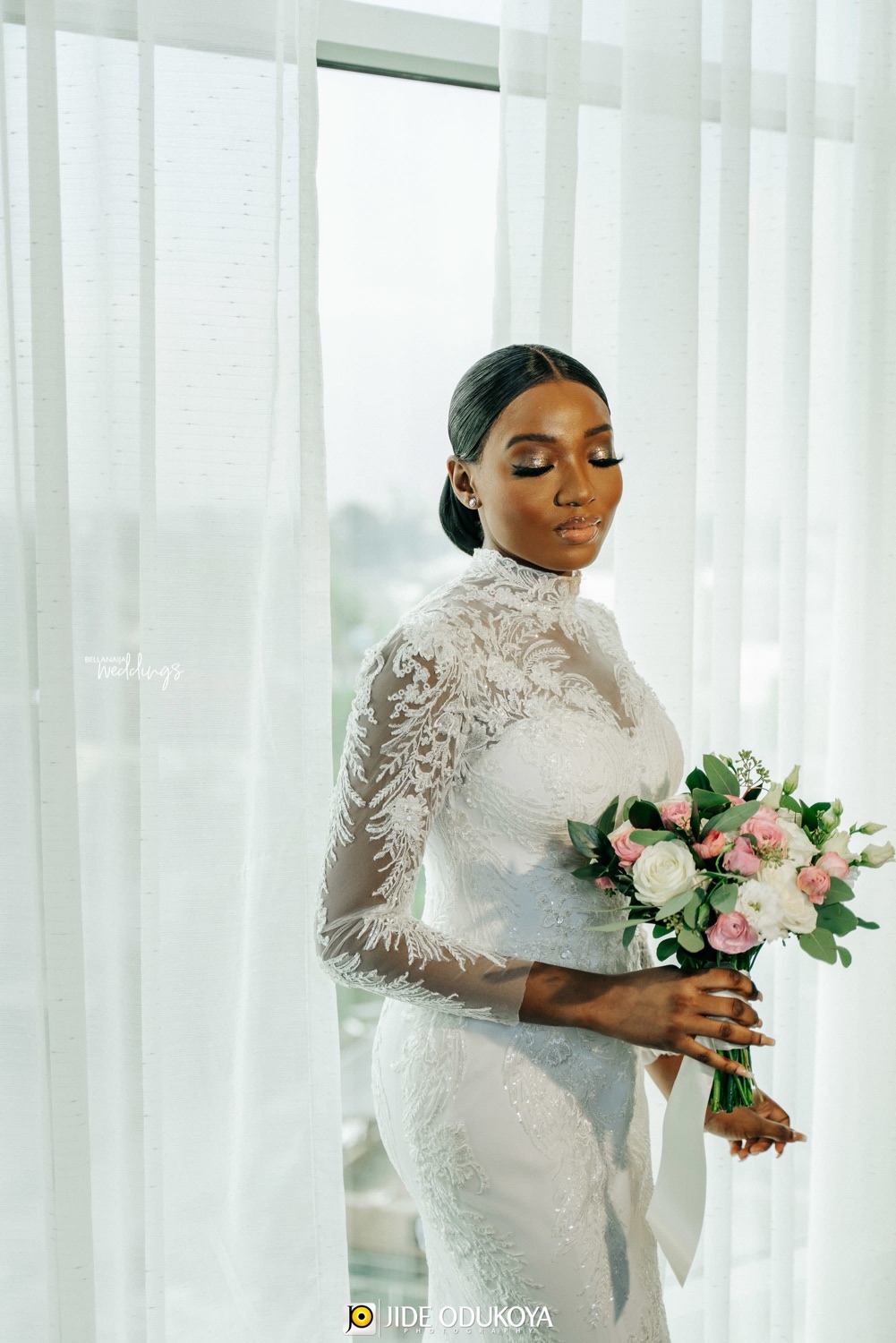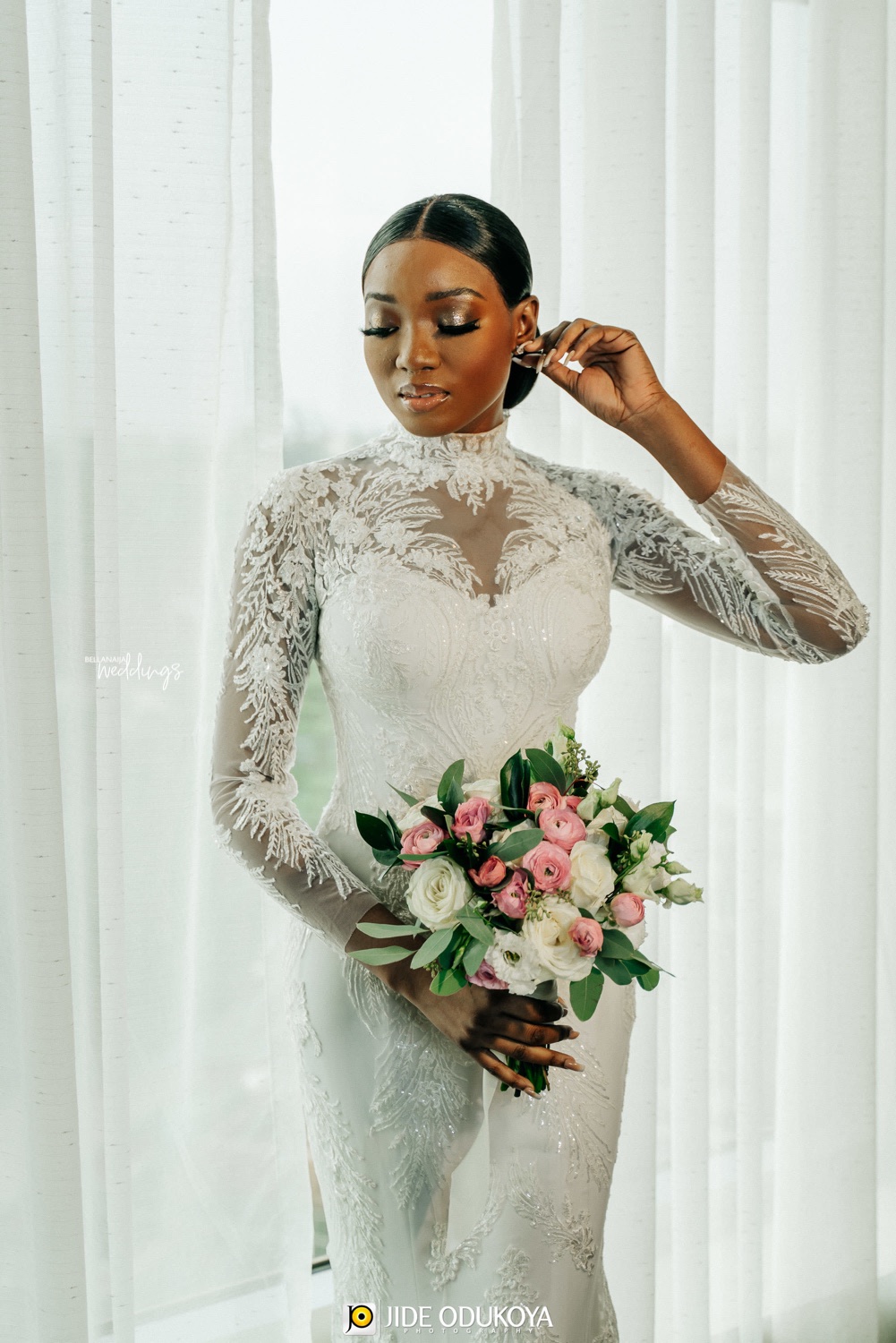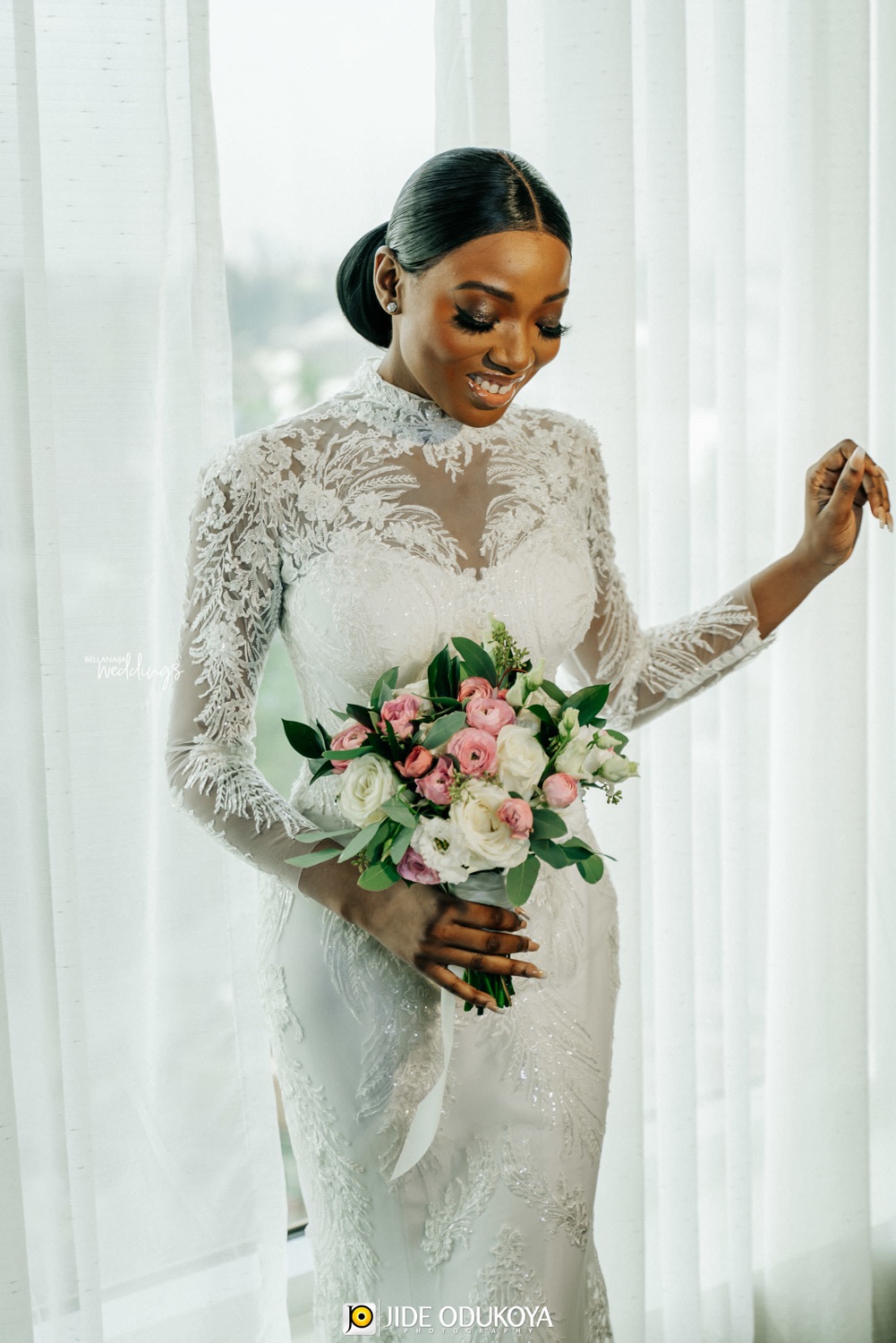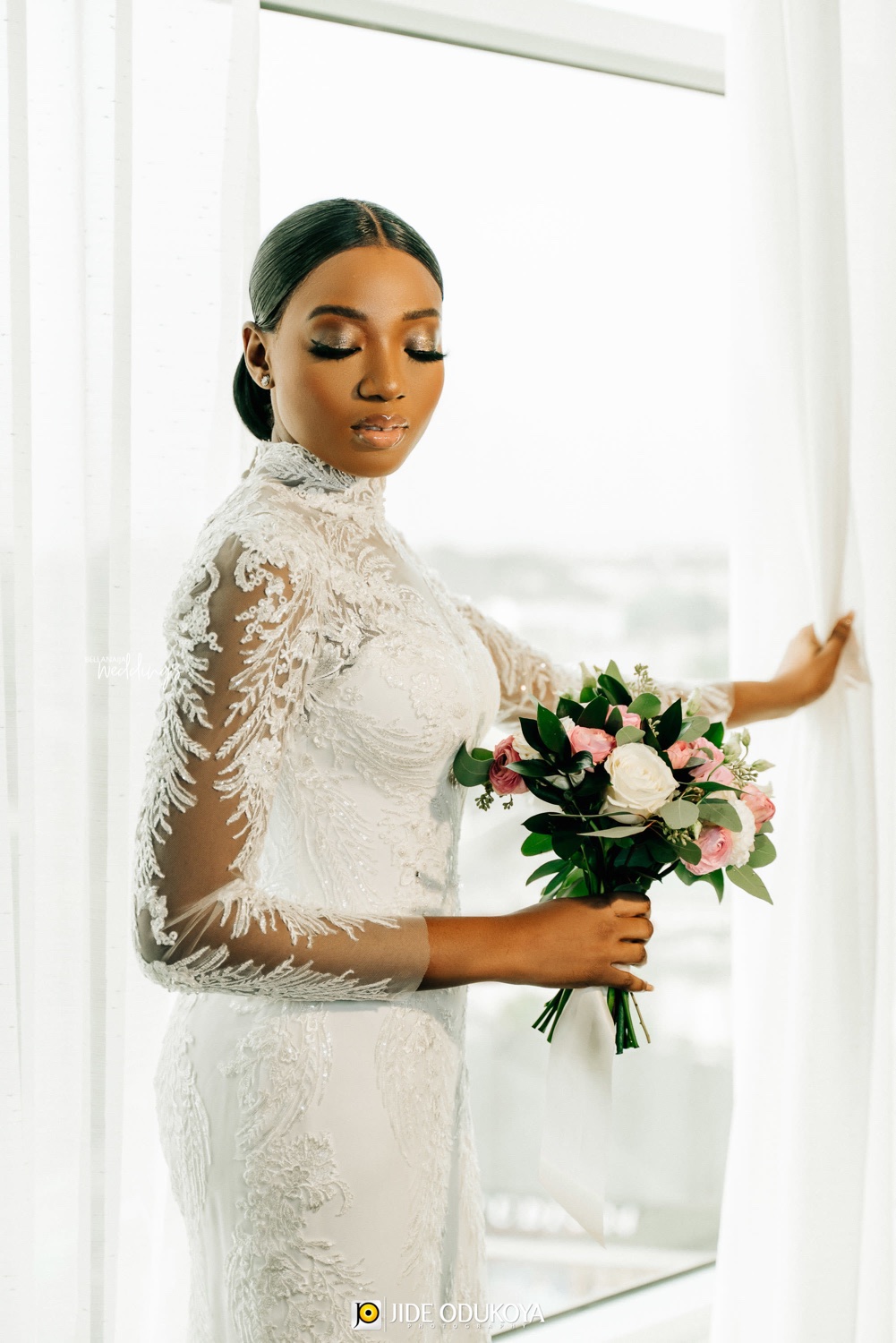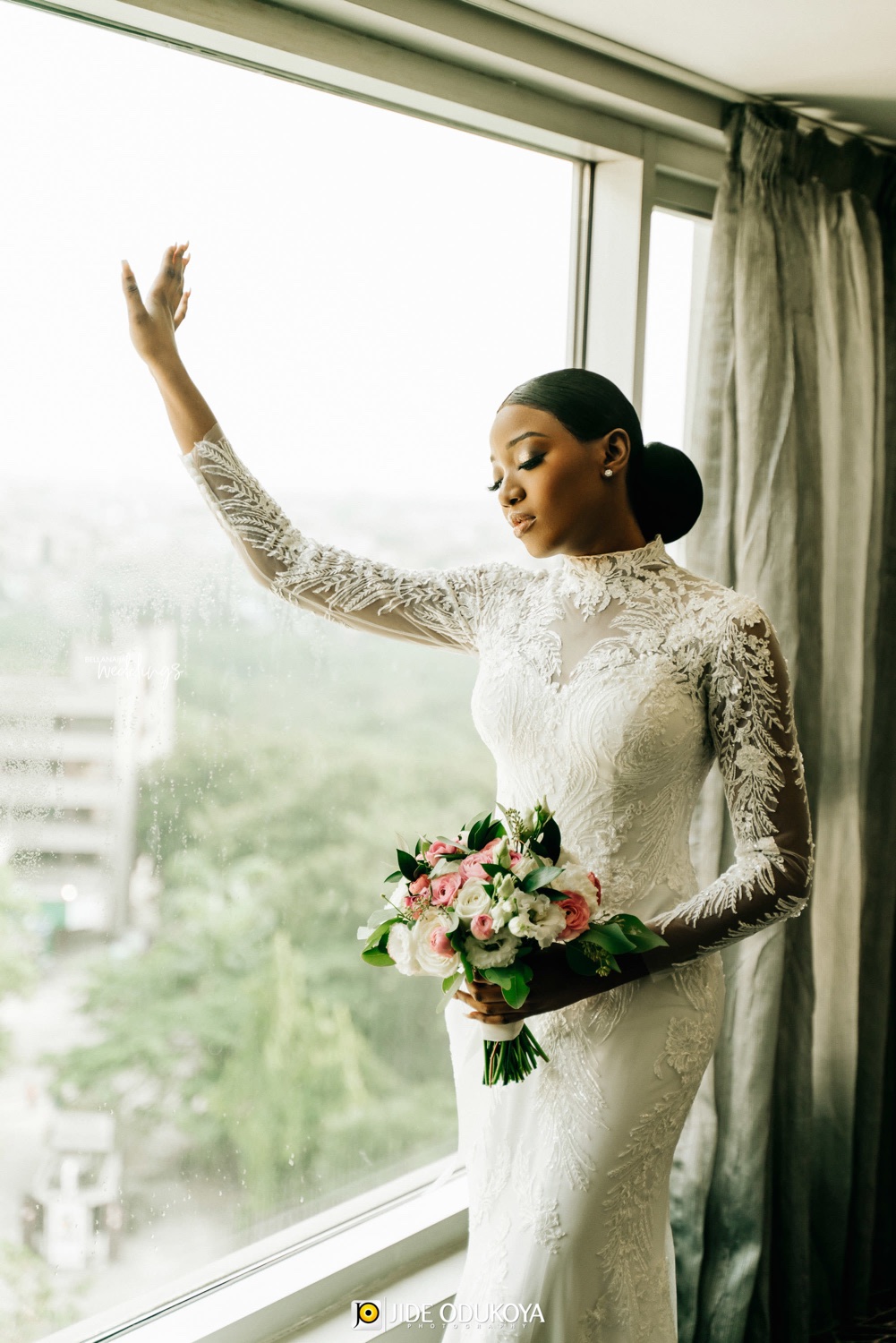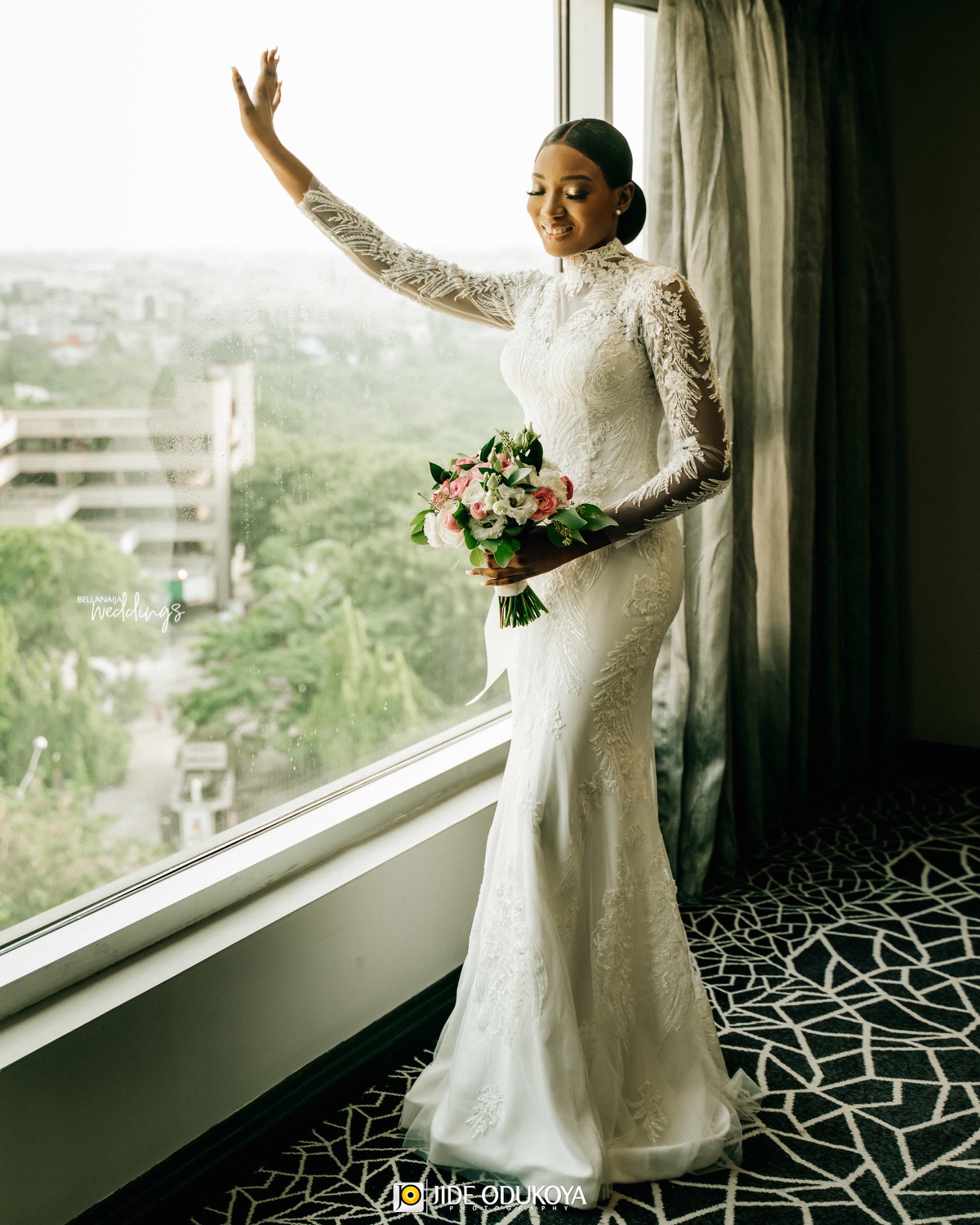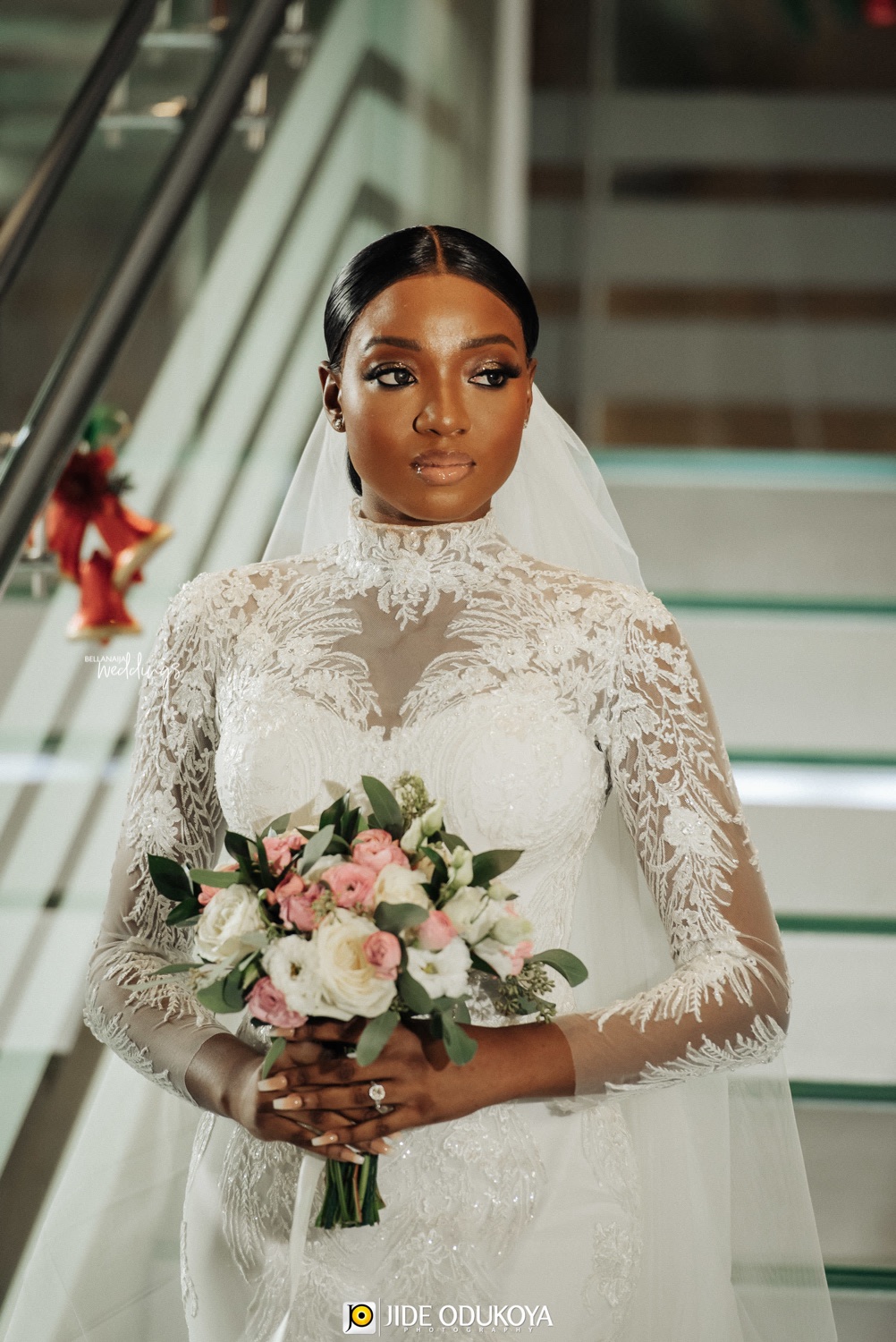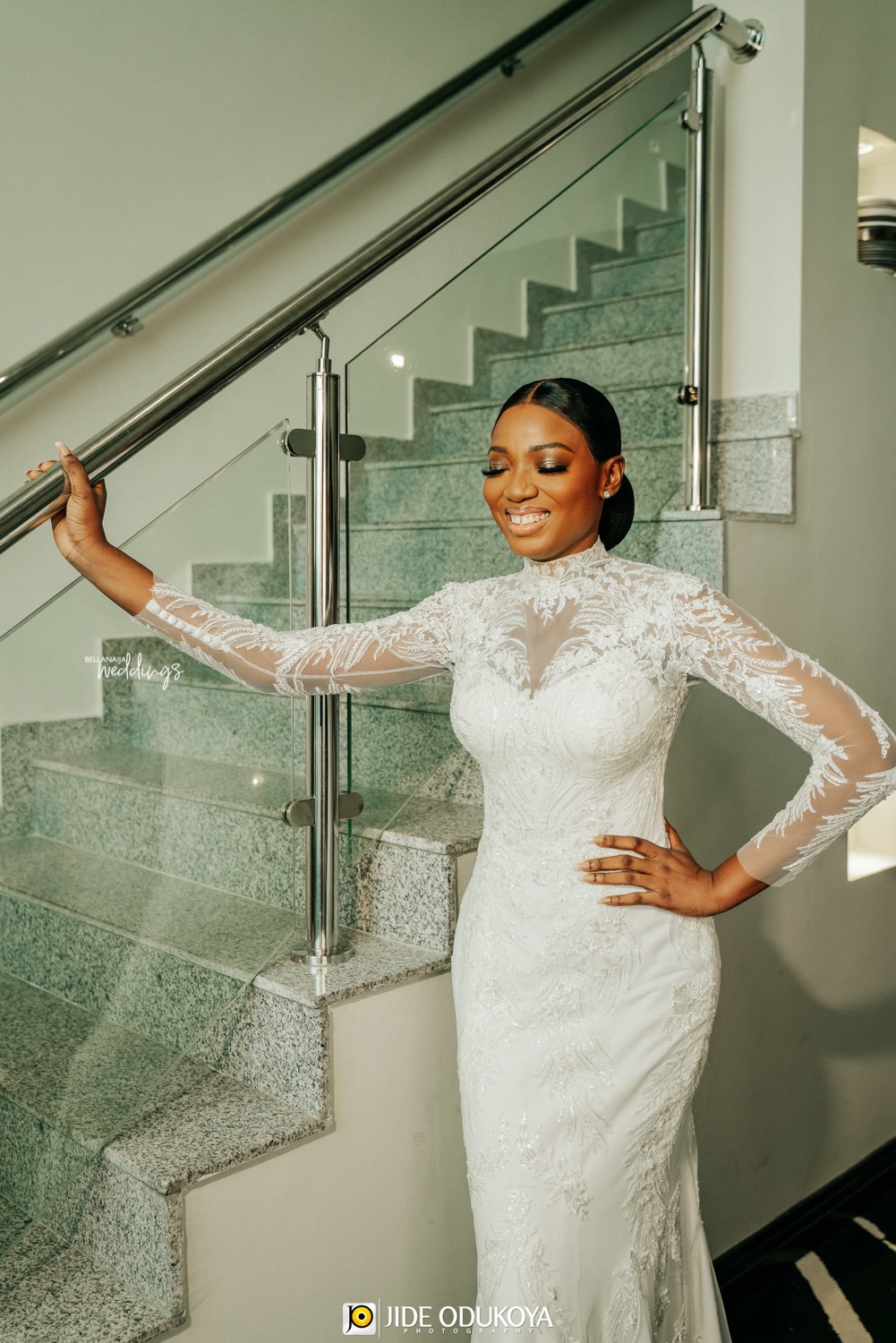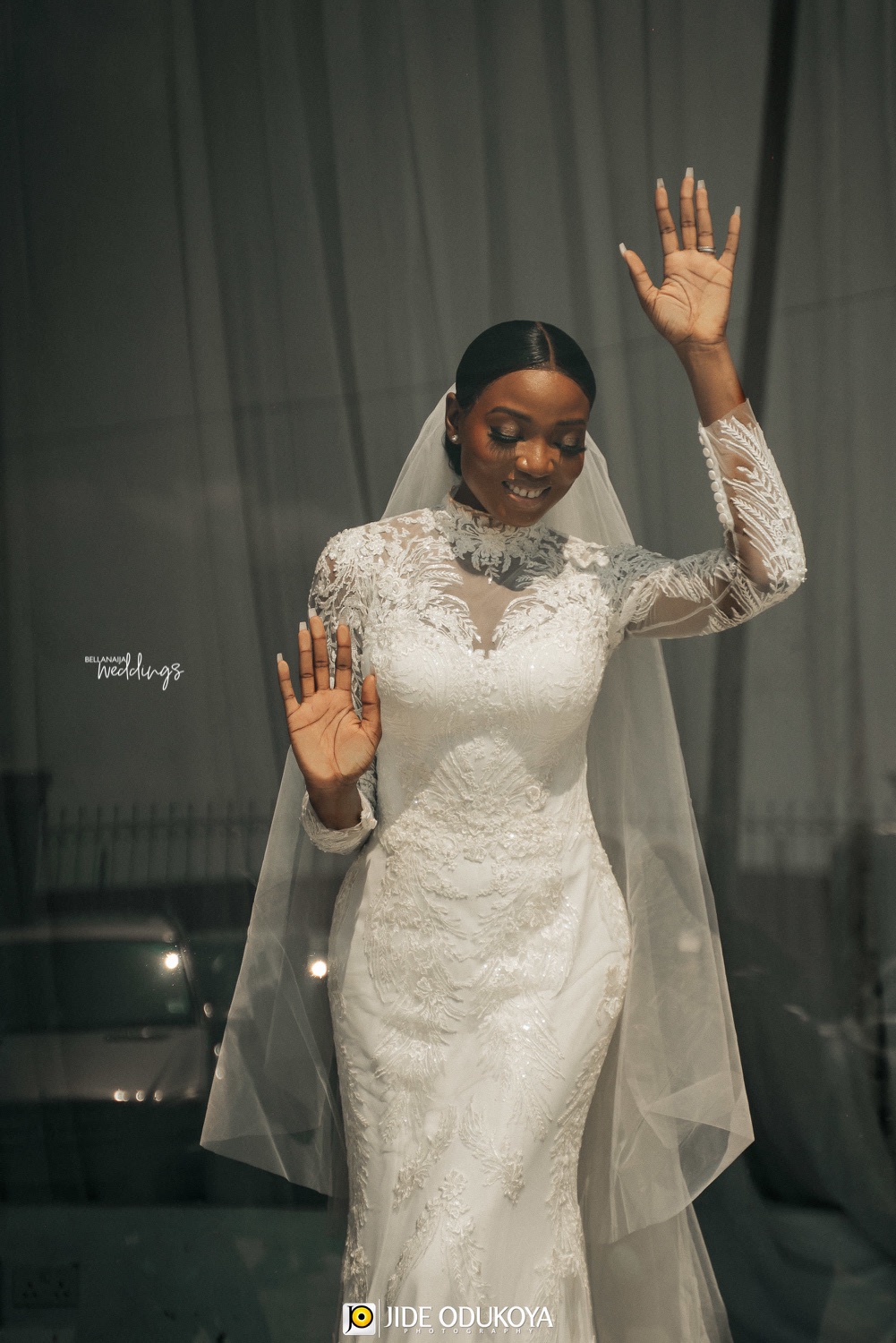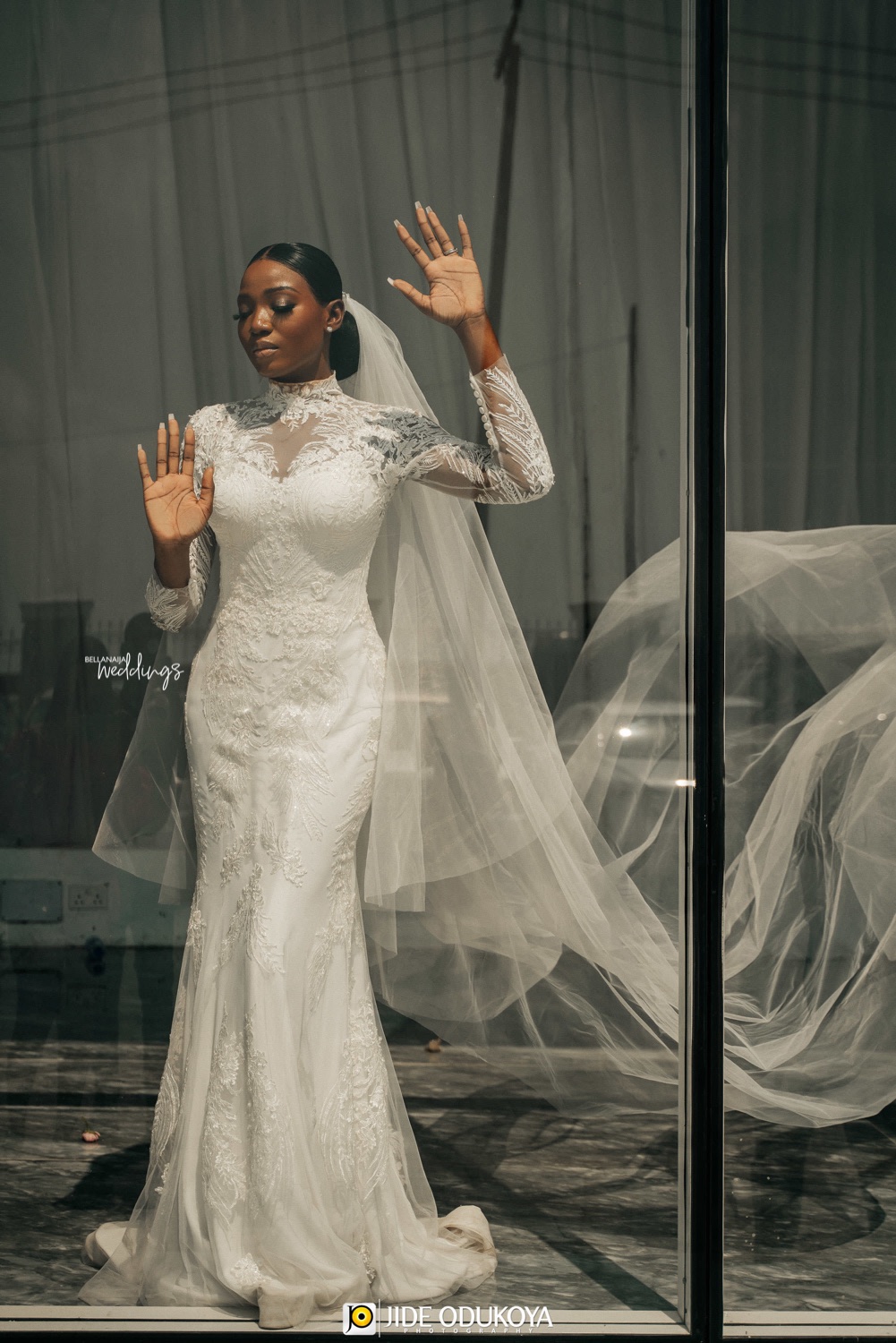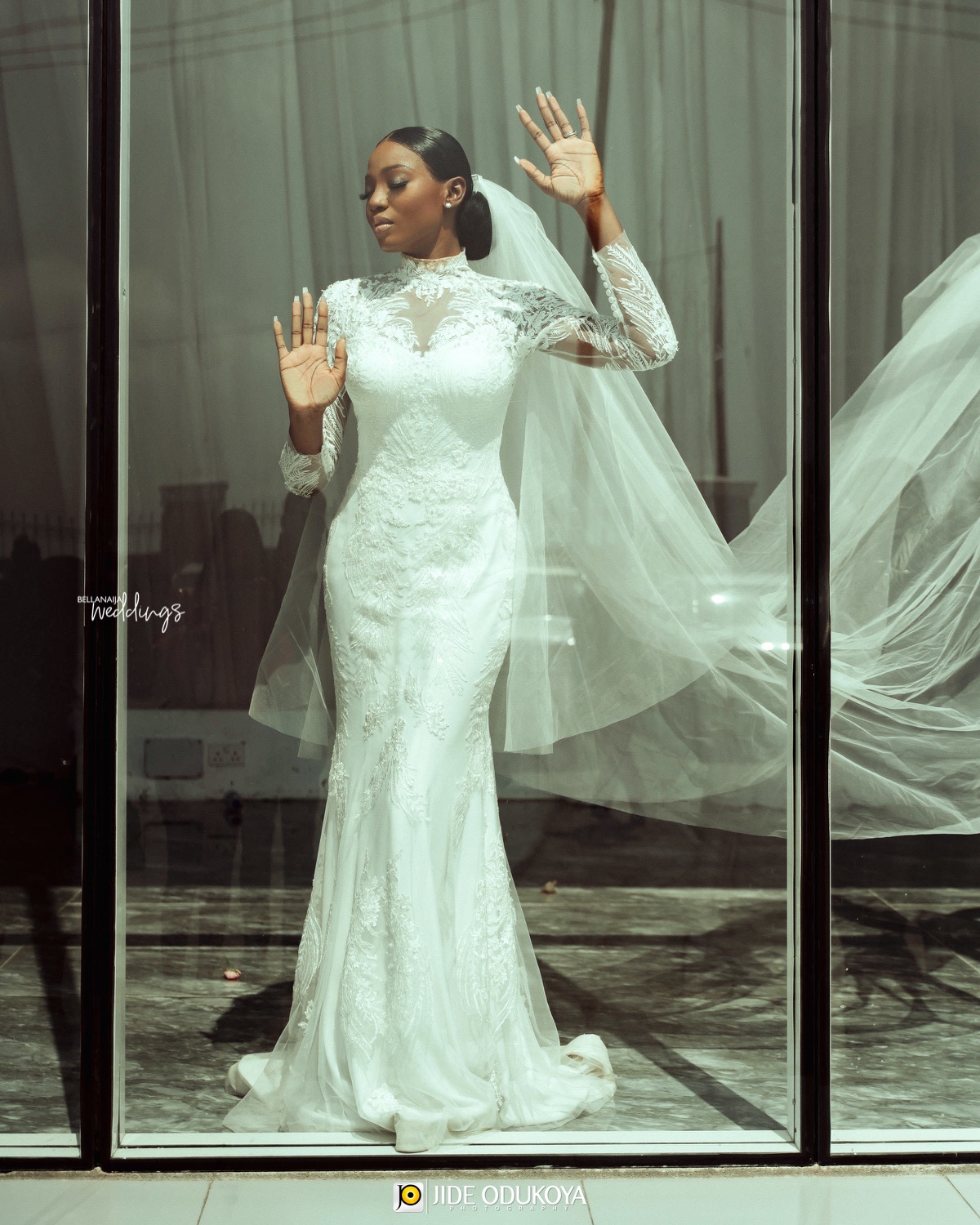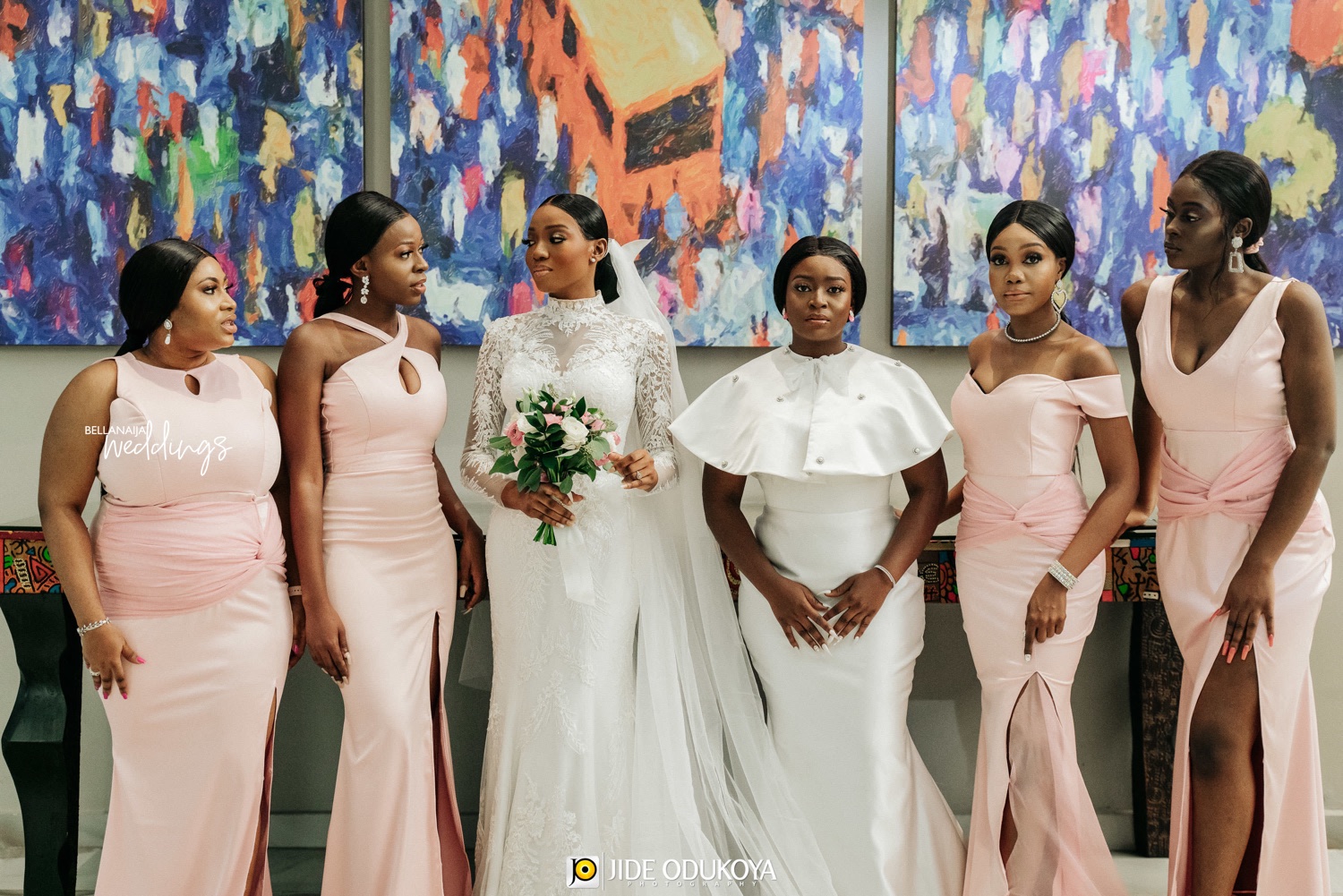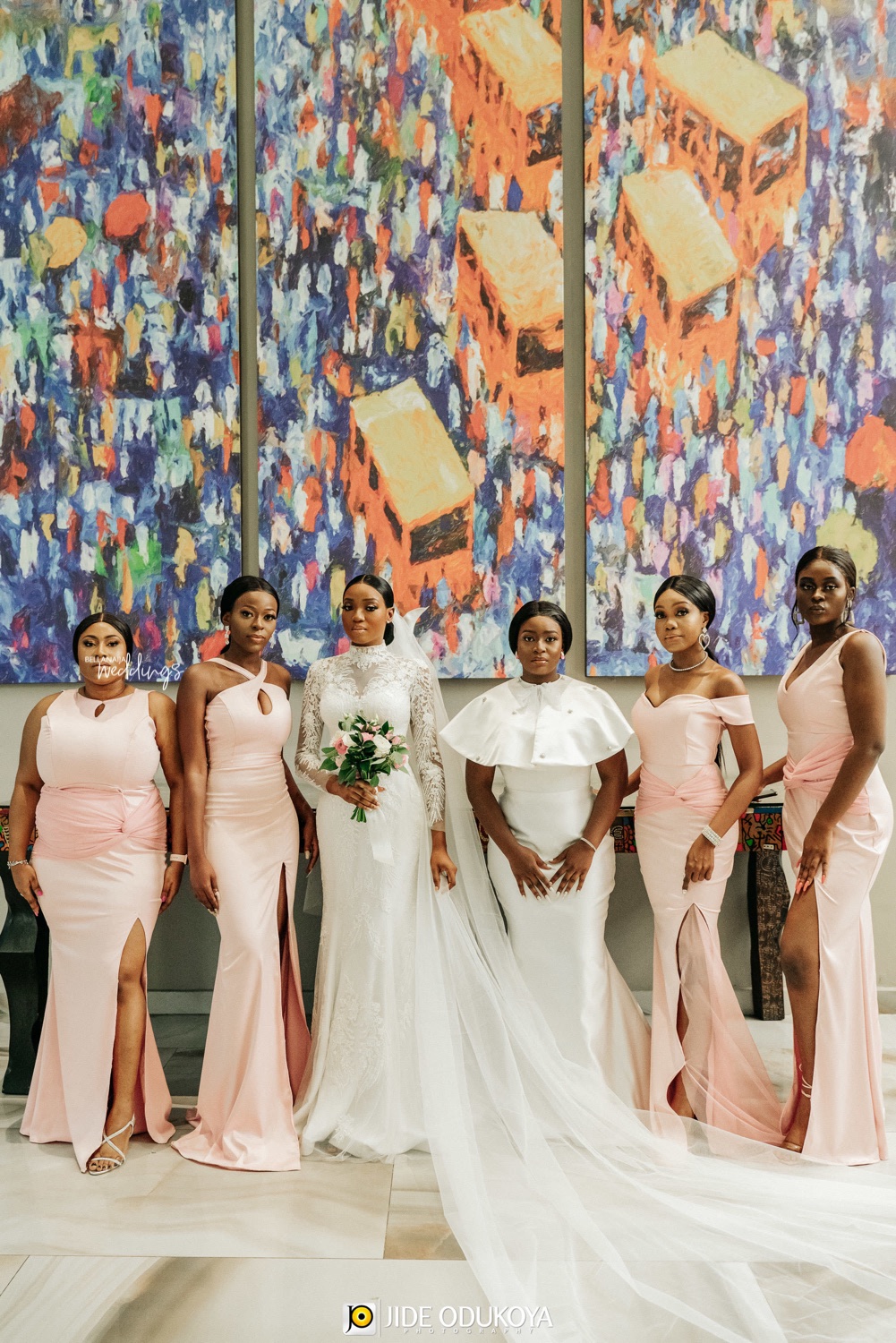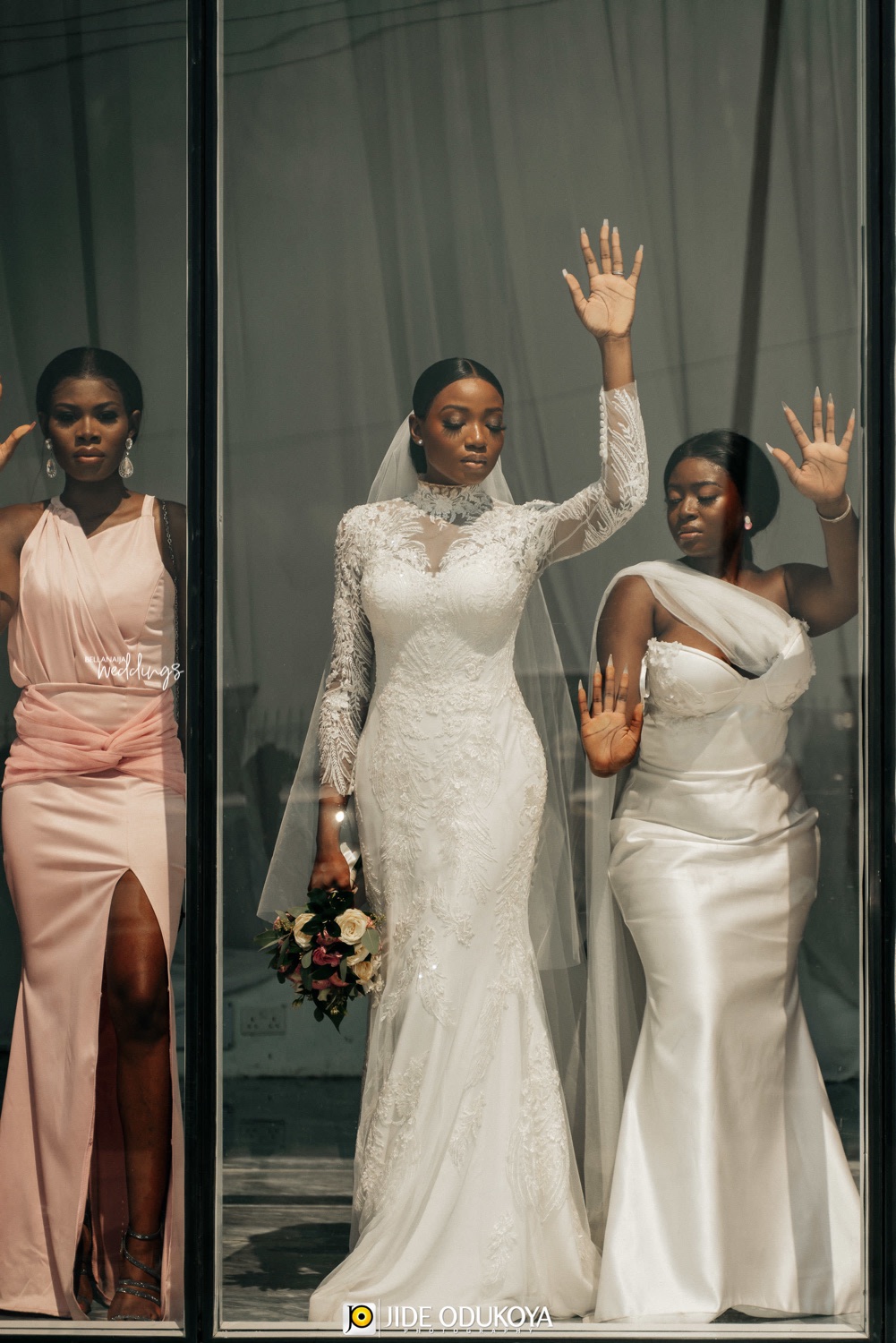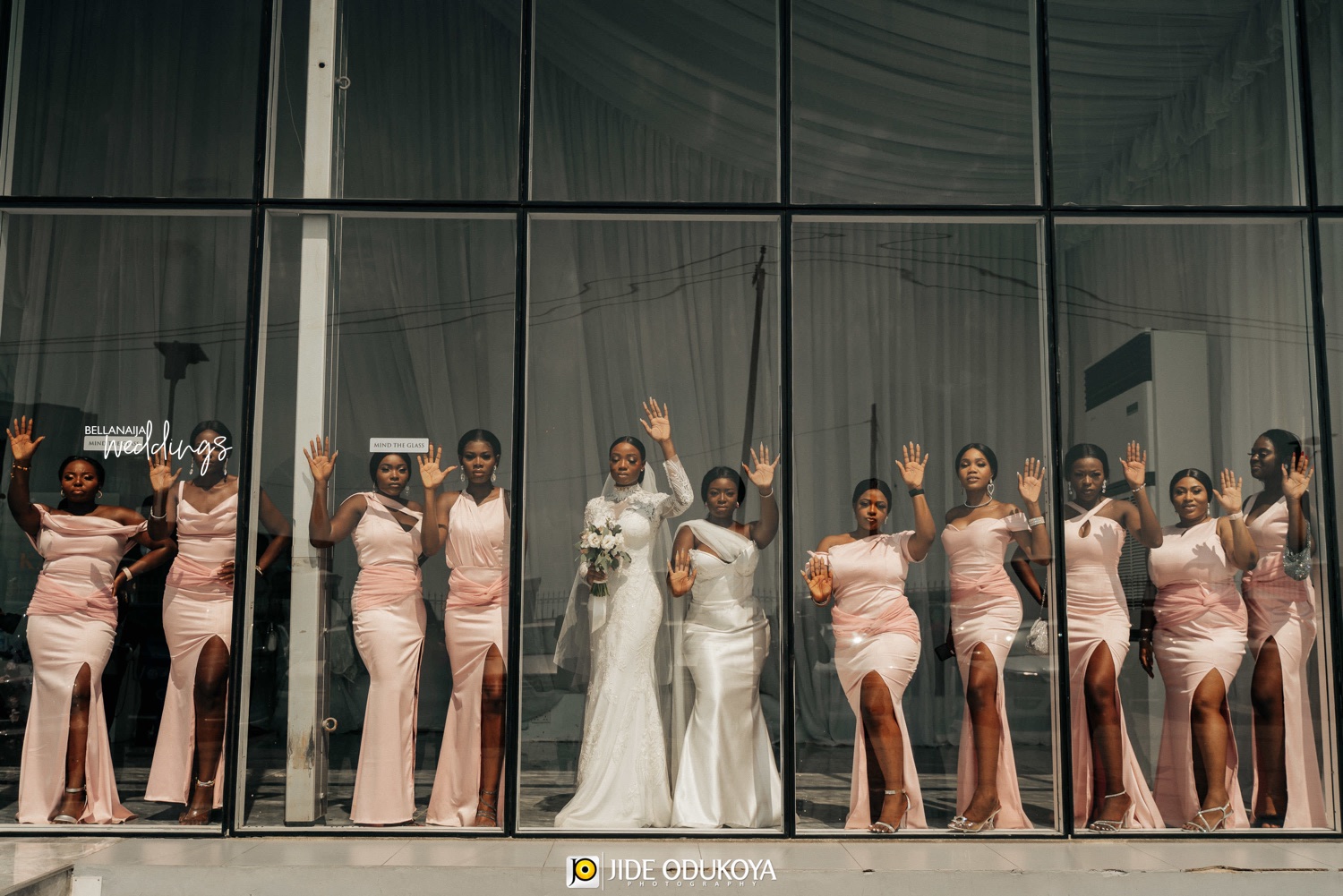 Let's check on Kanmi.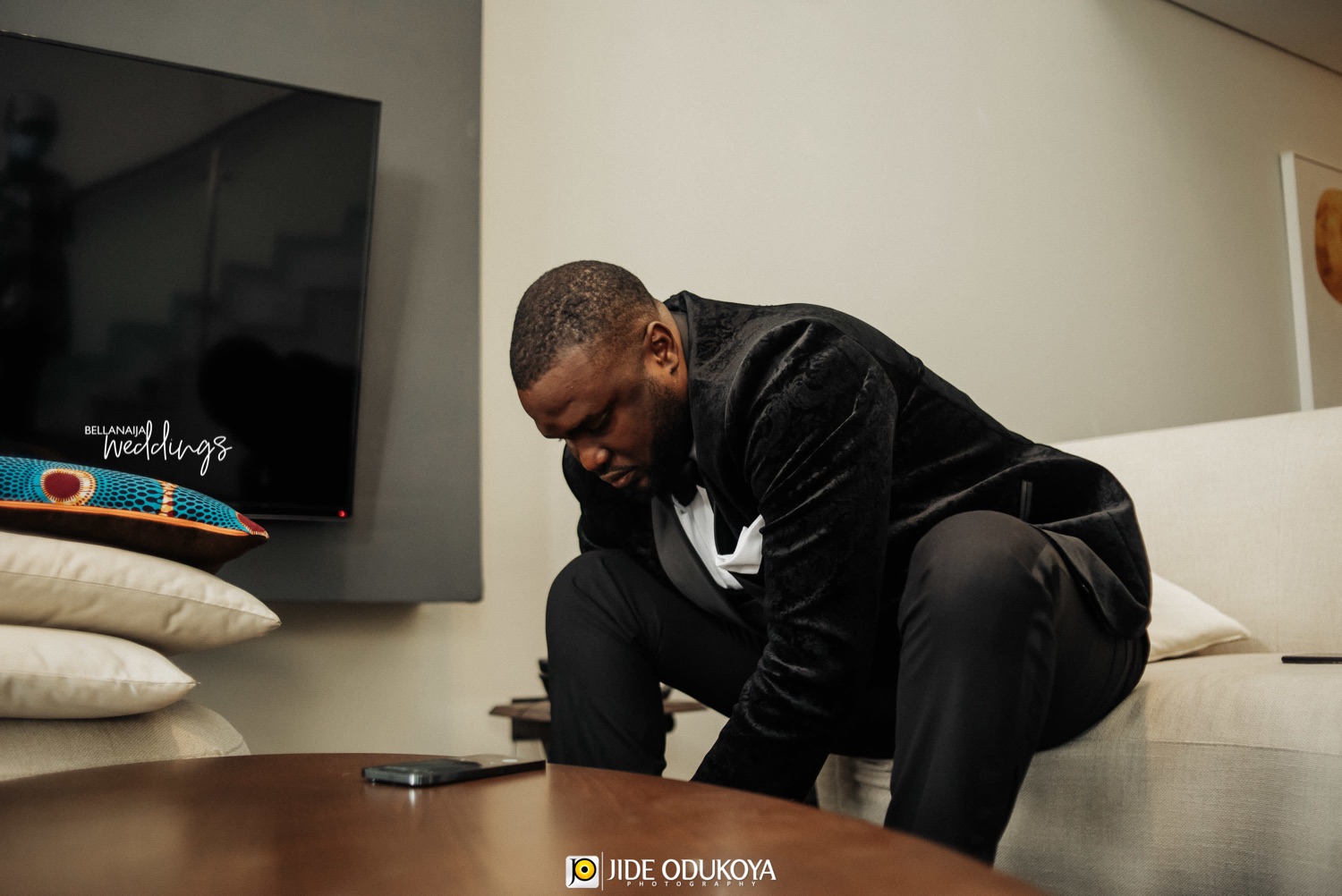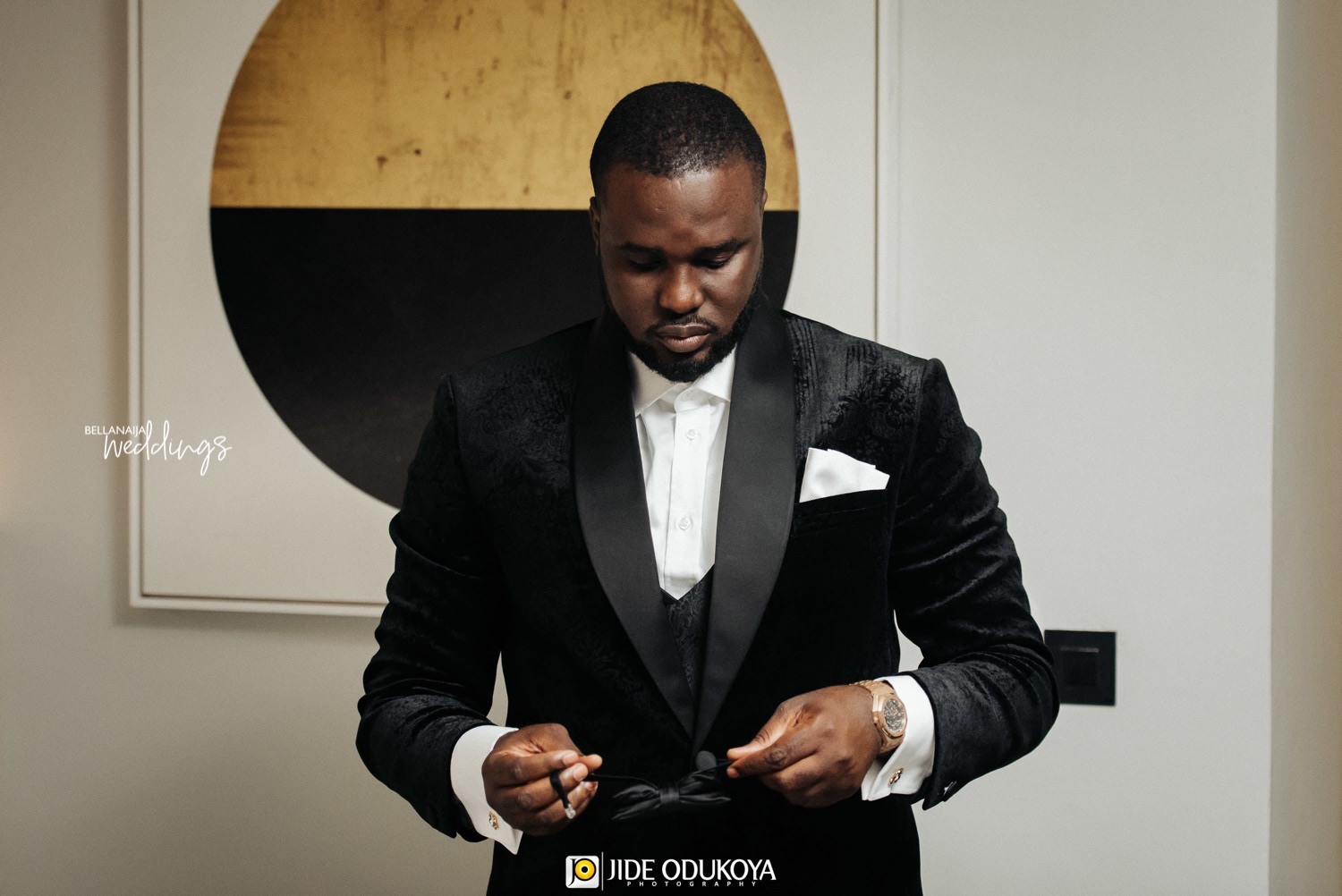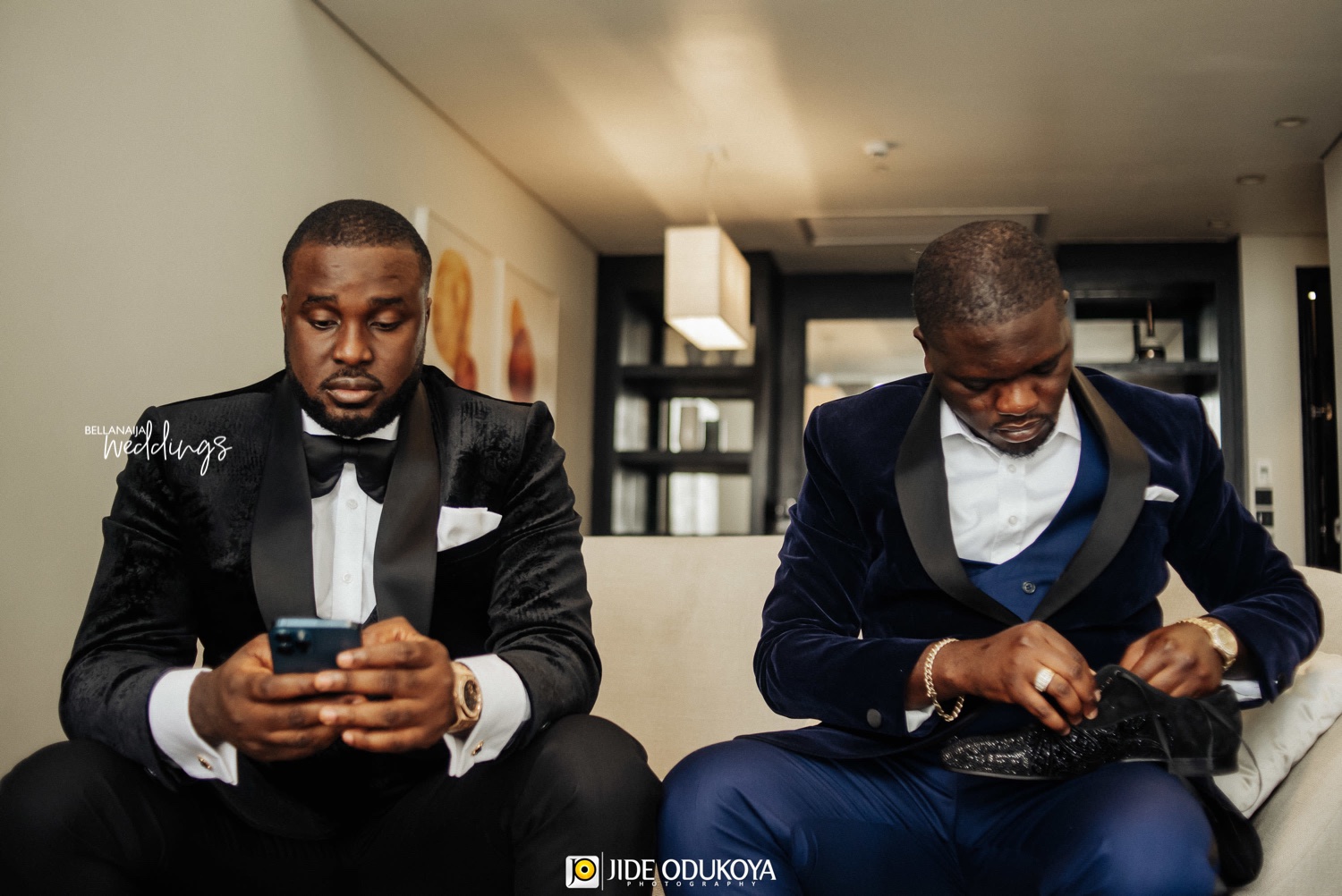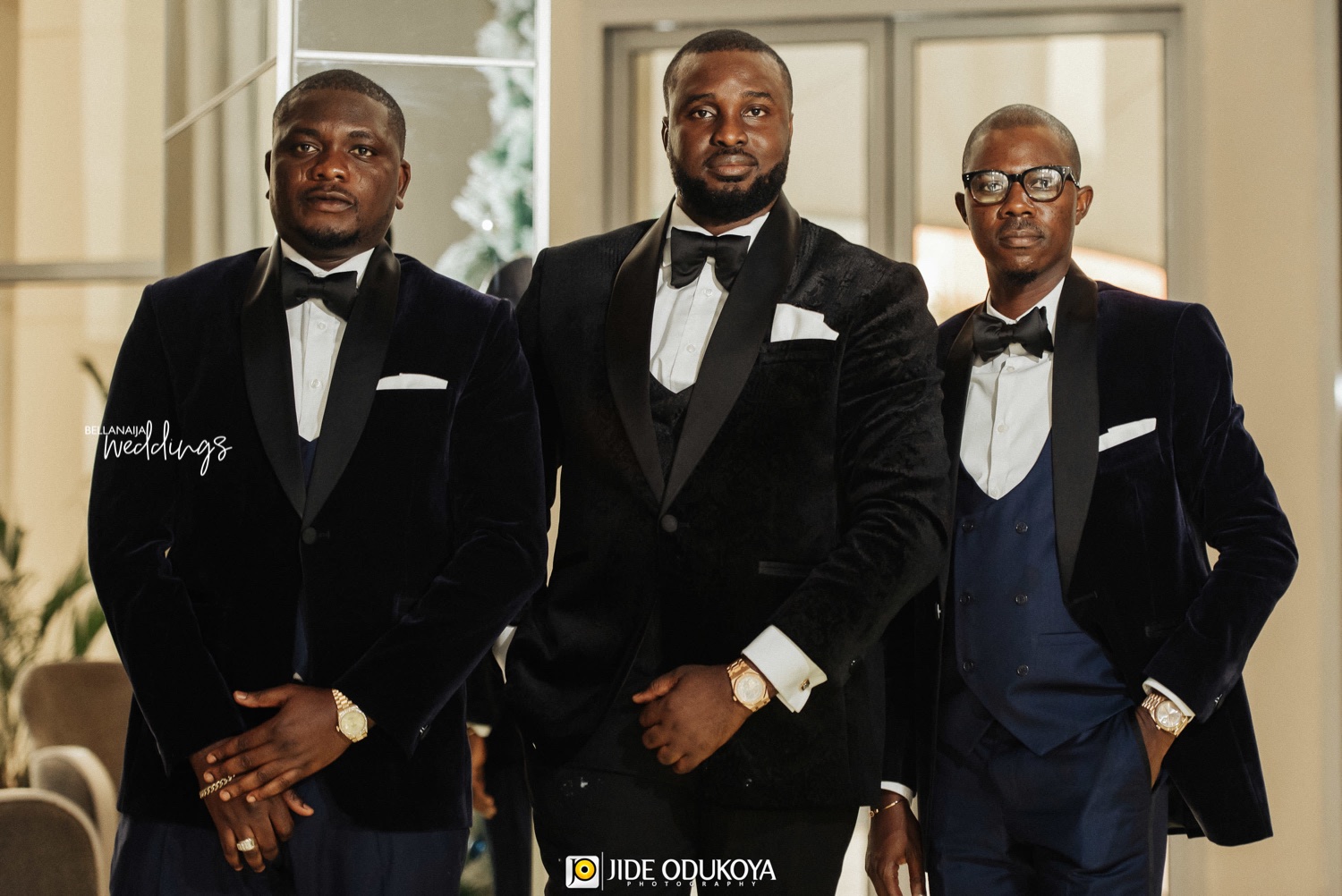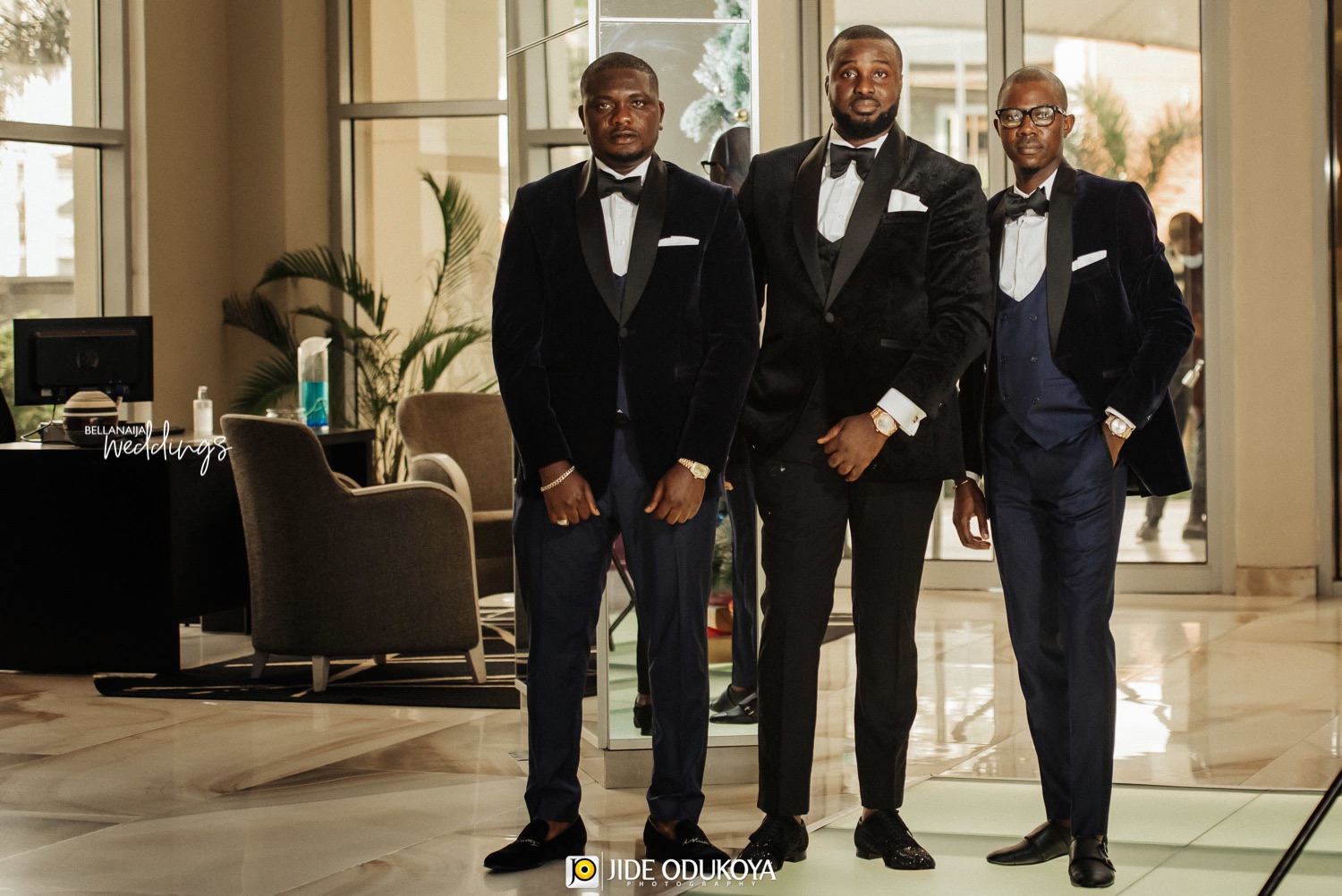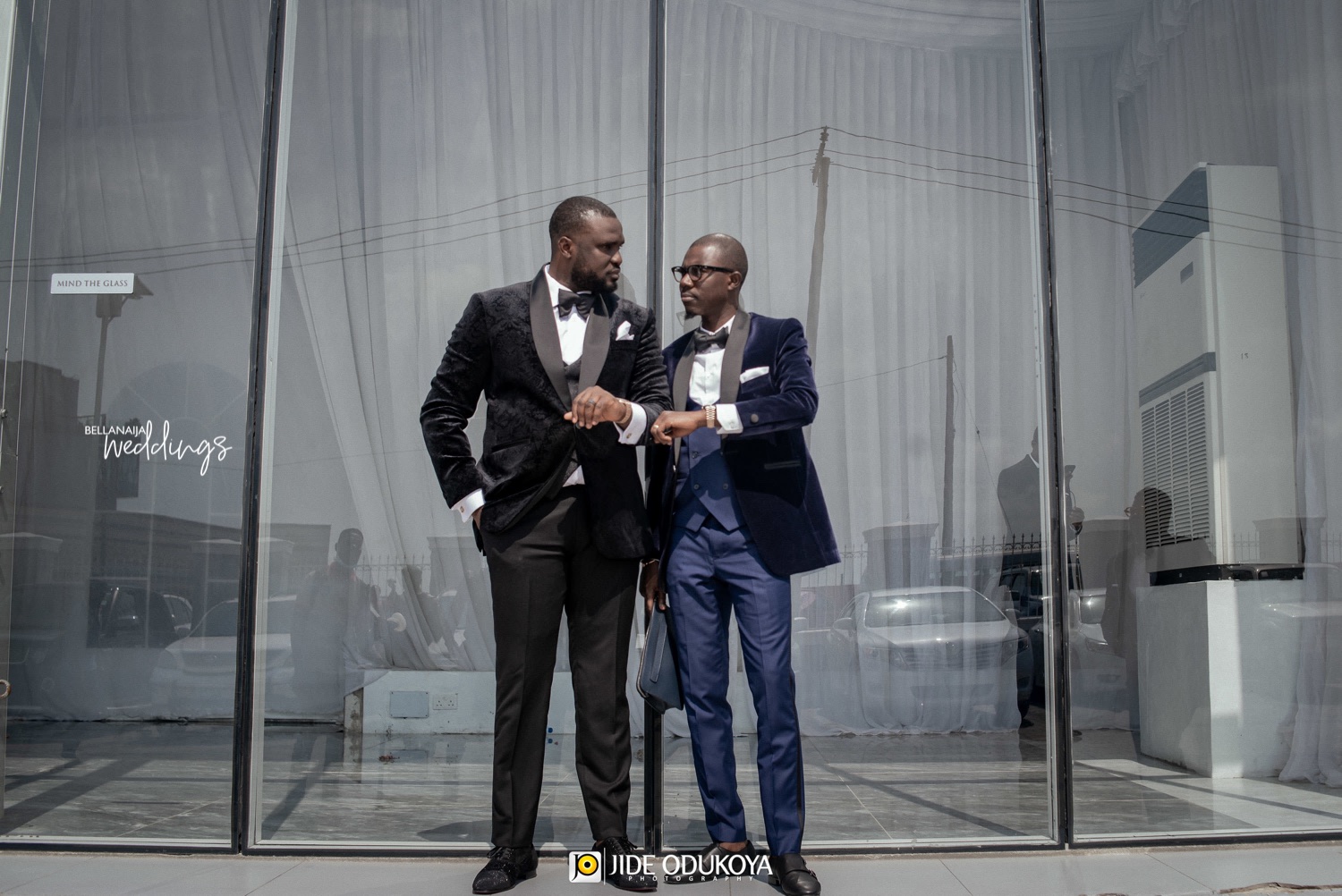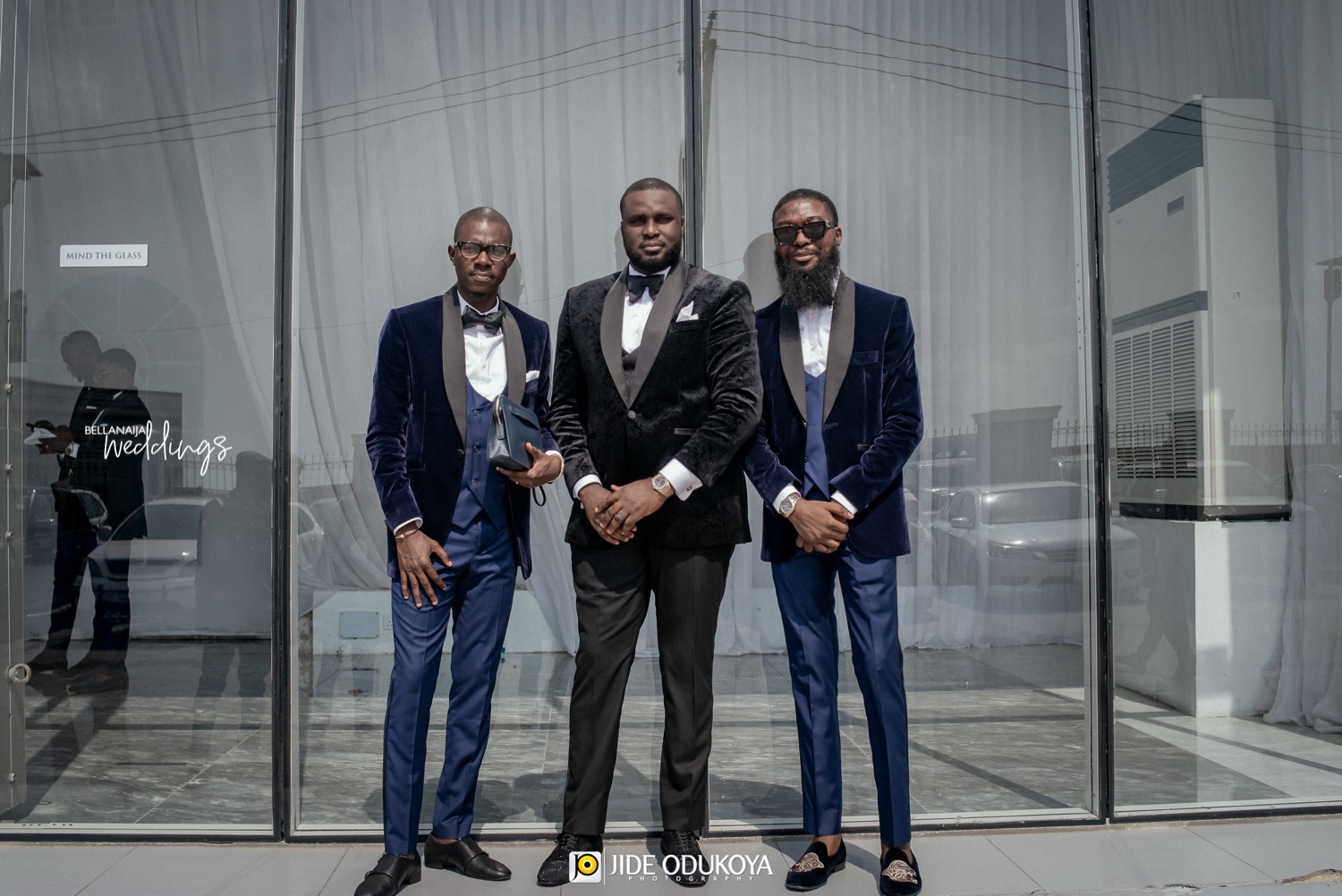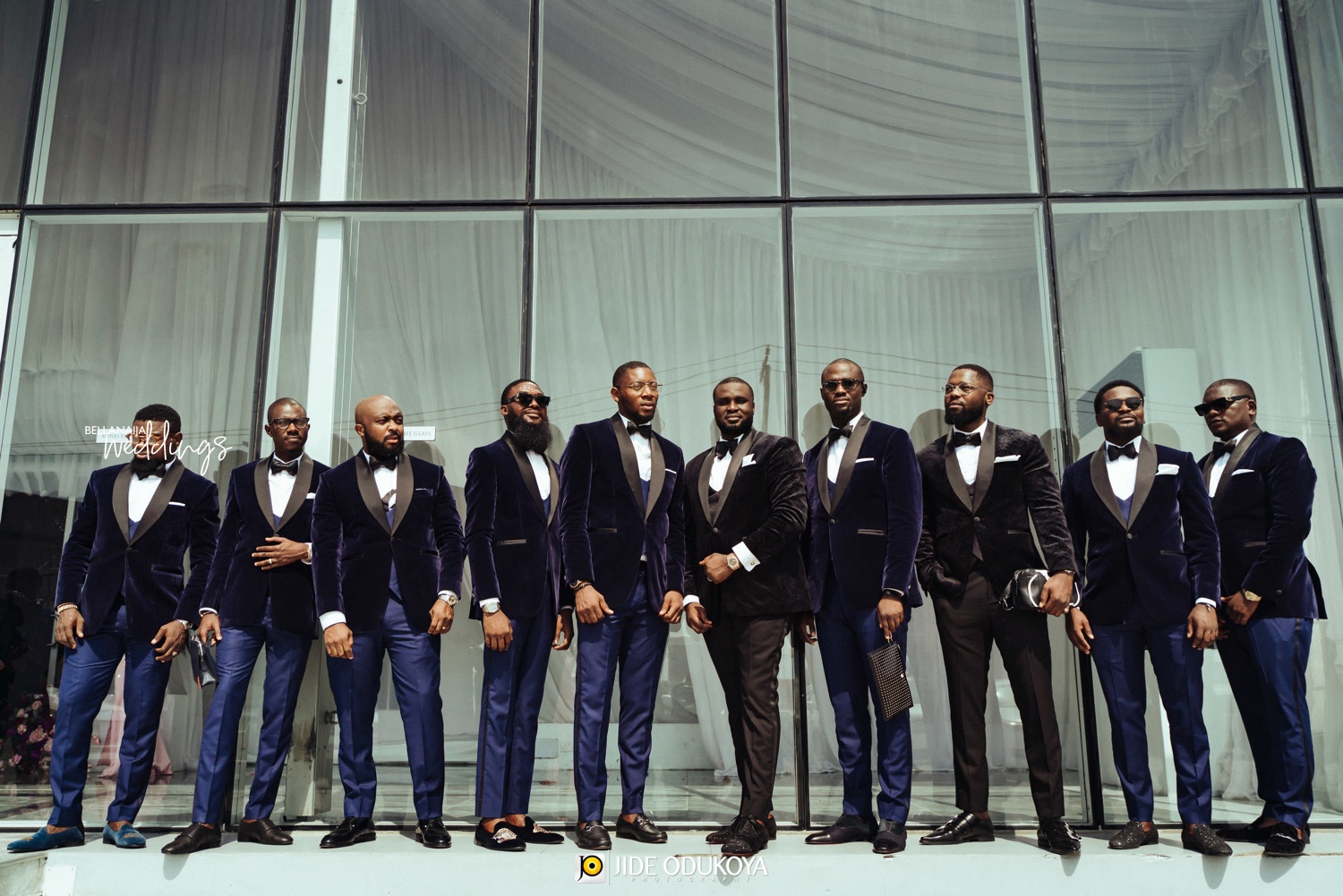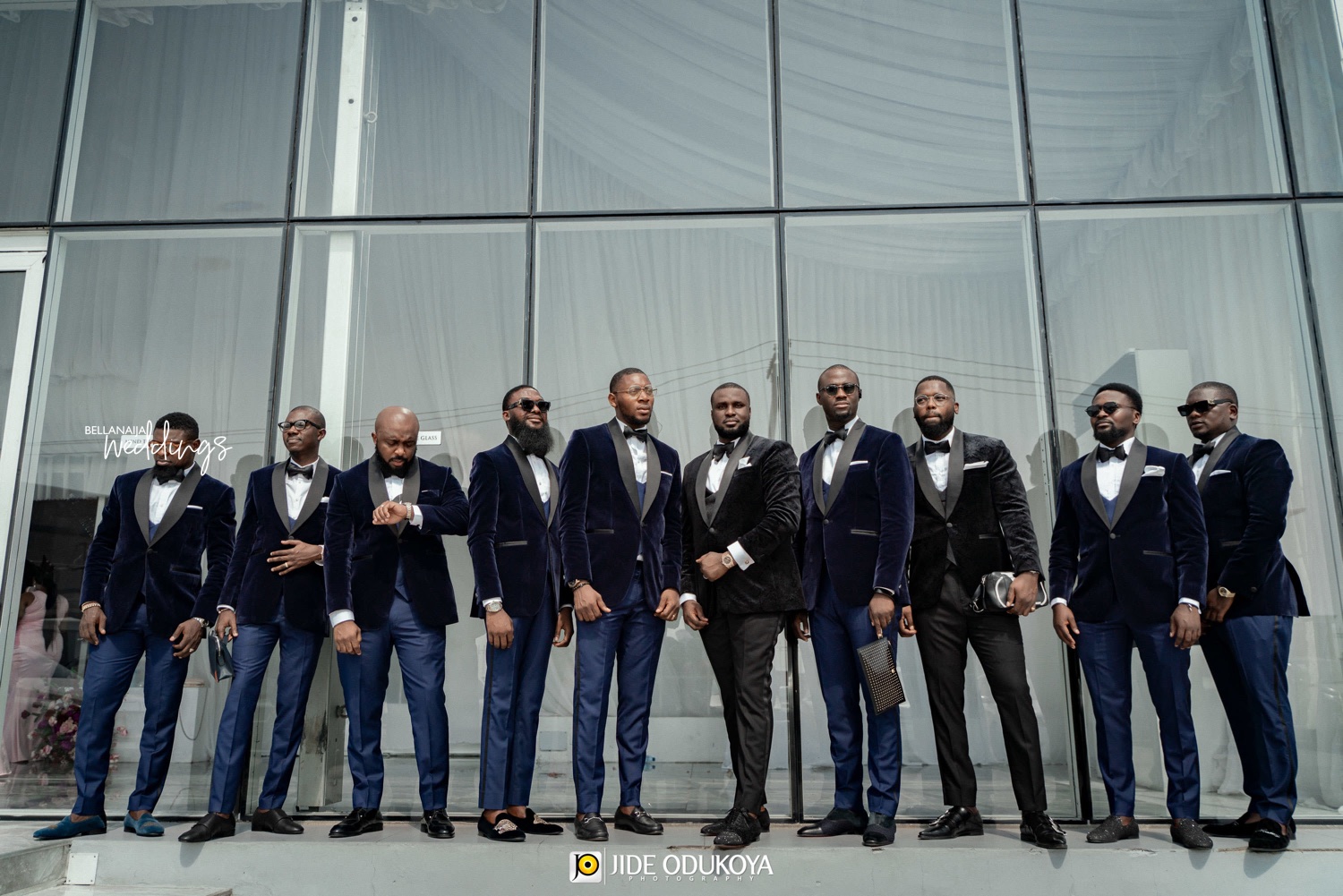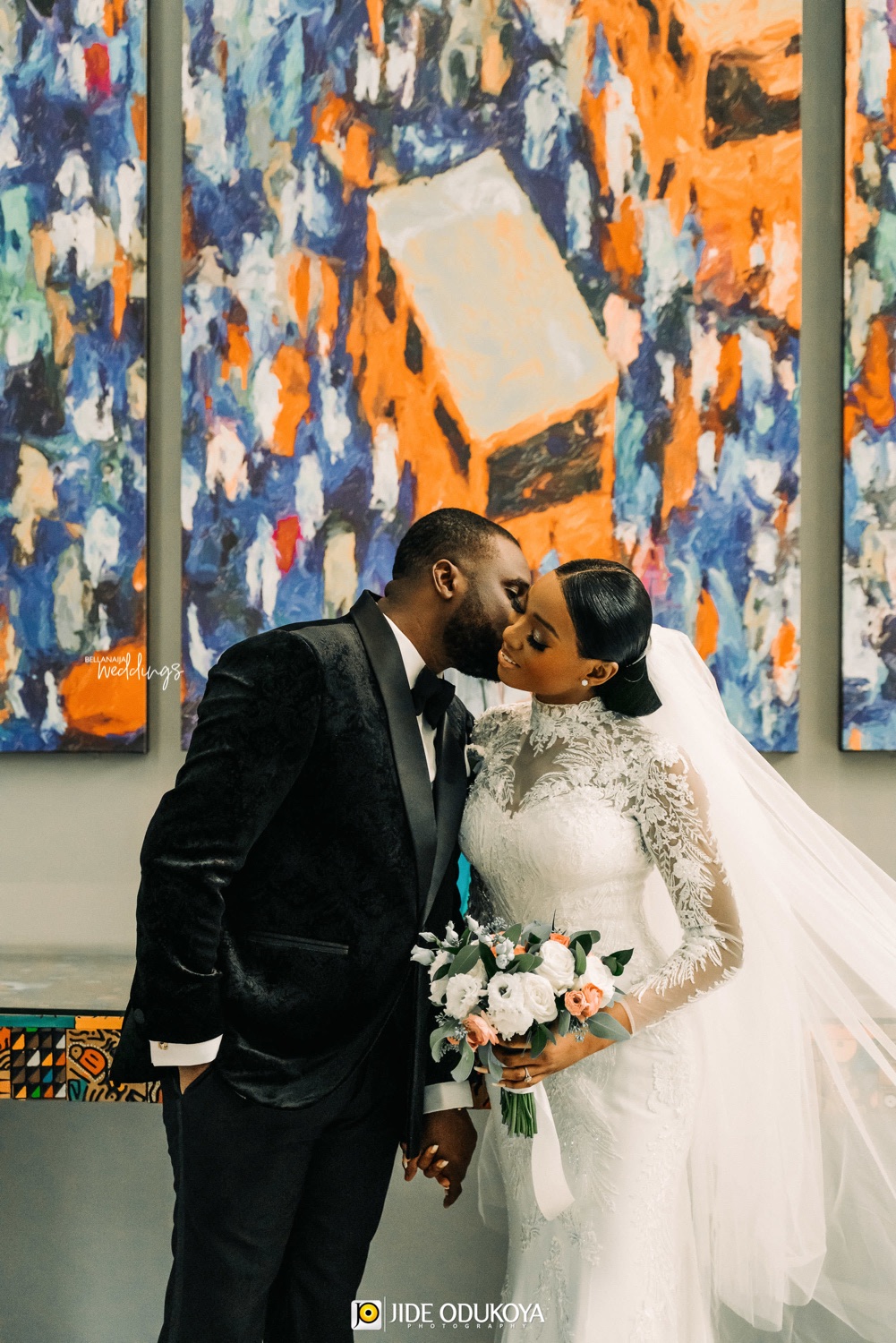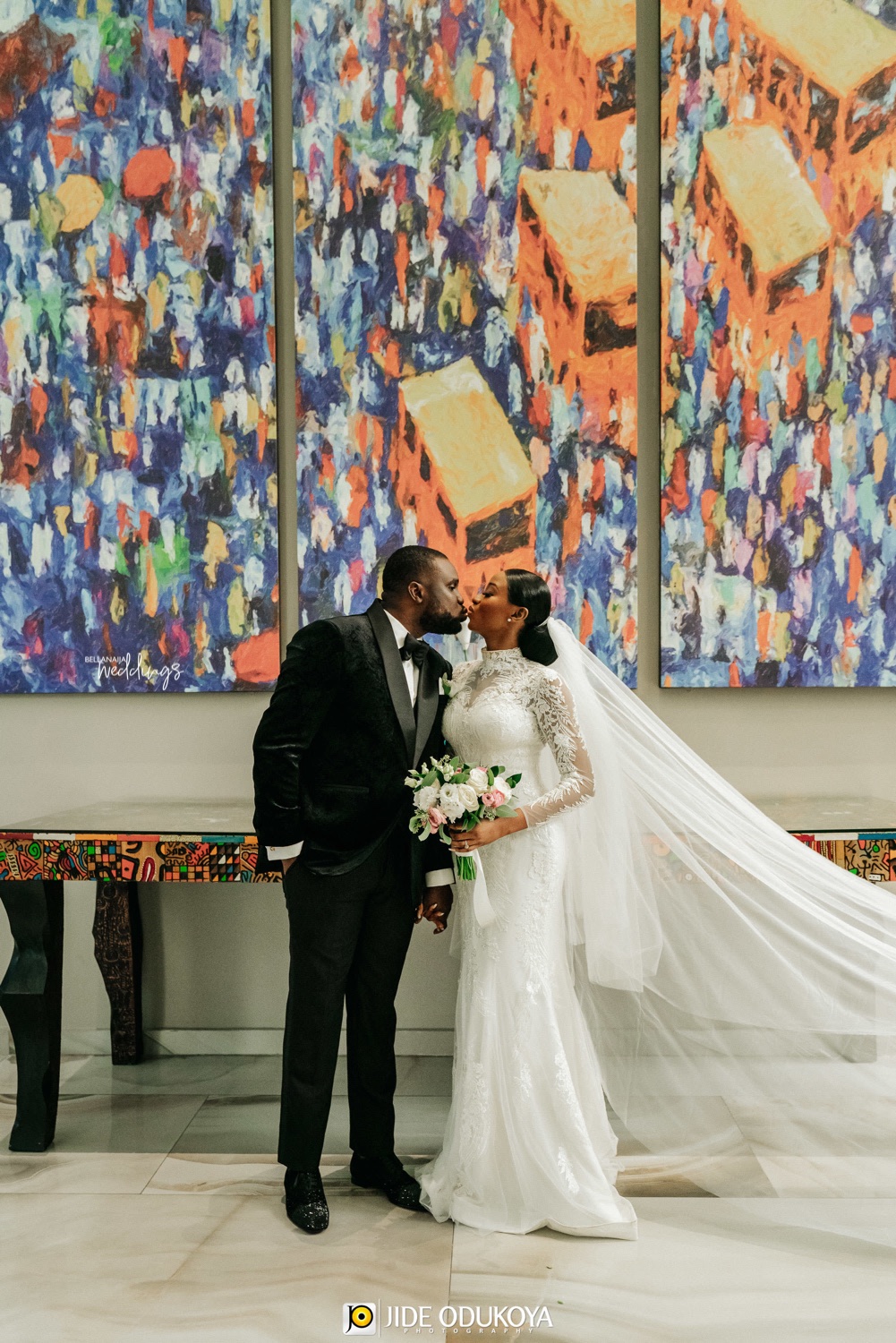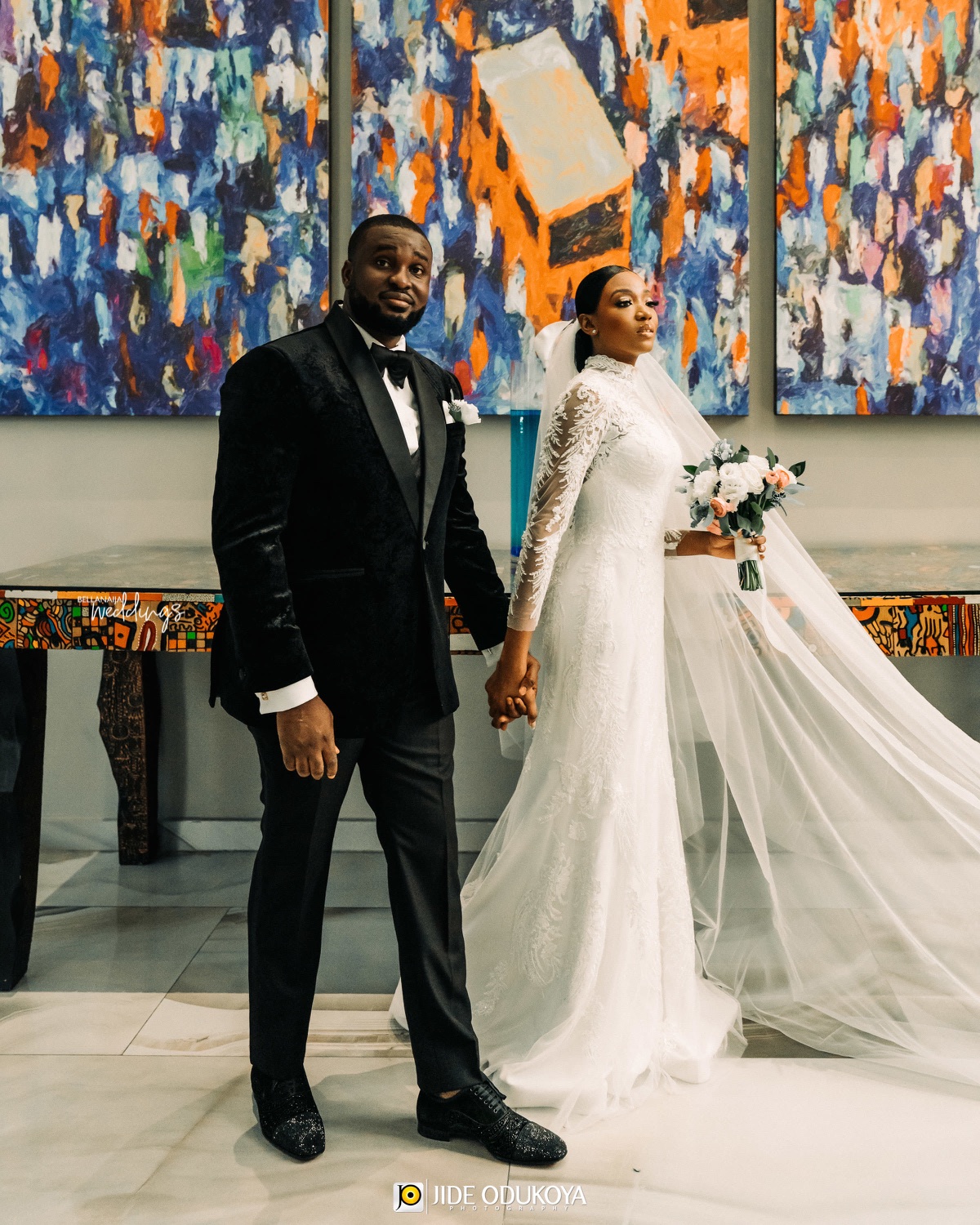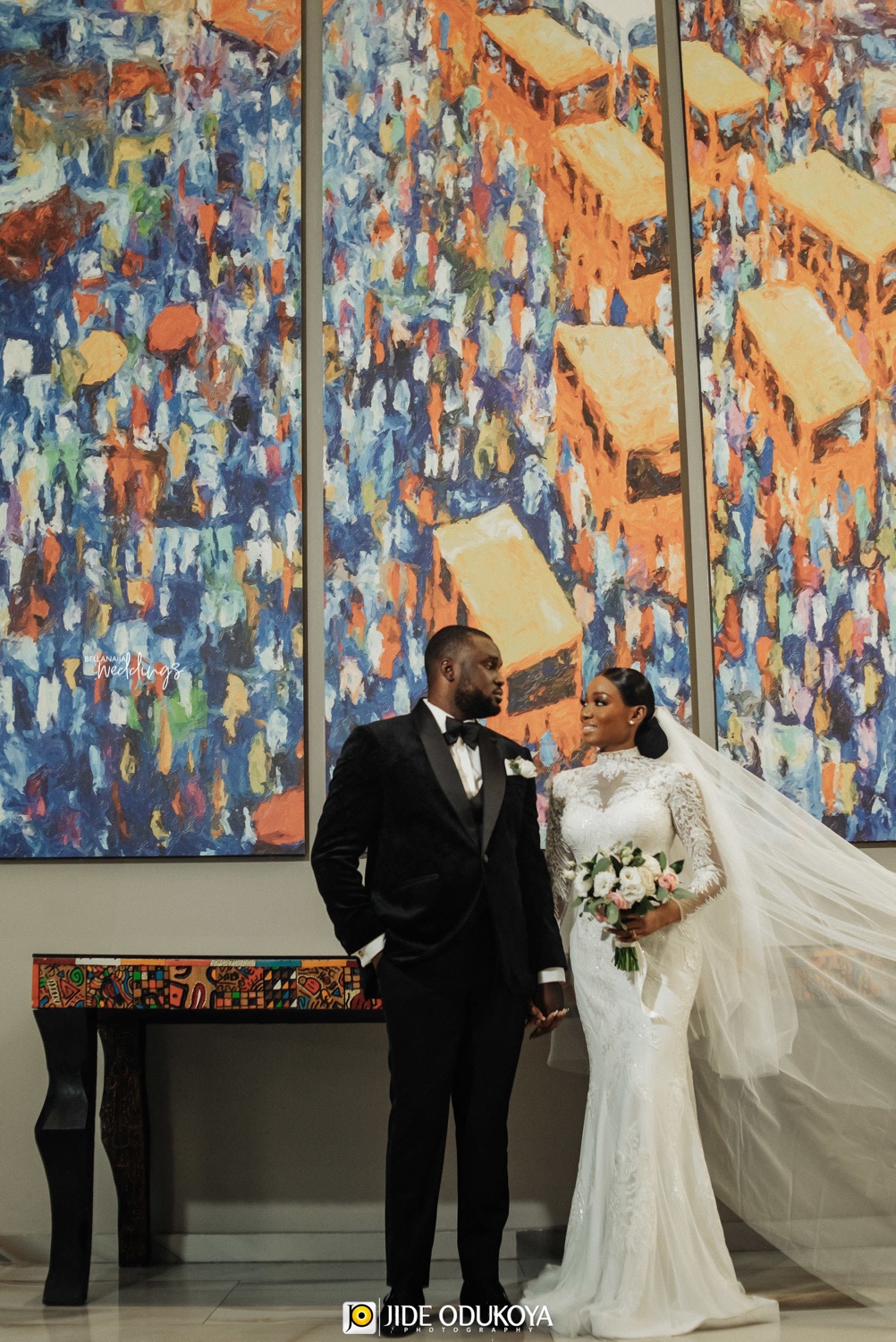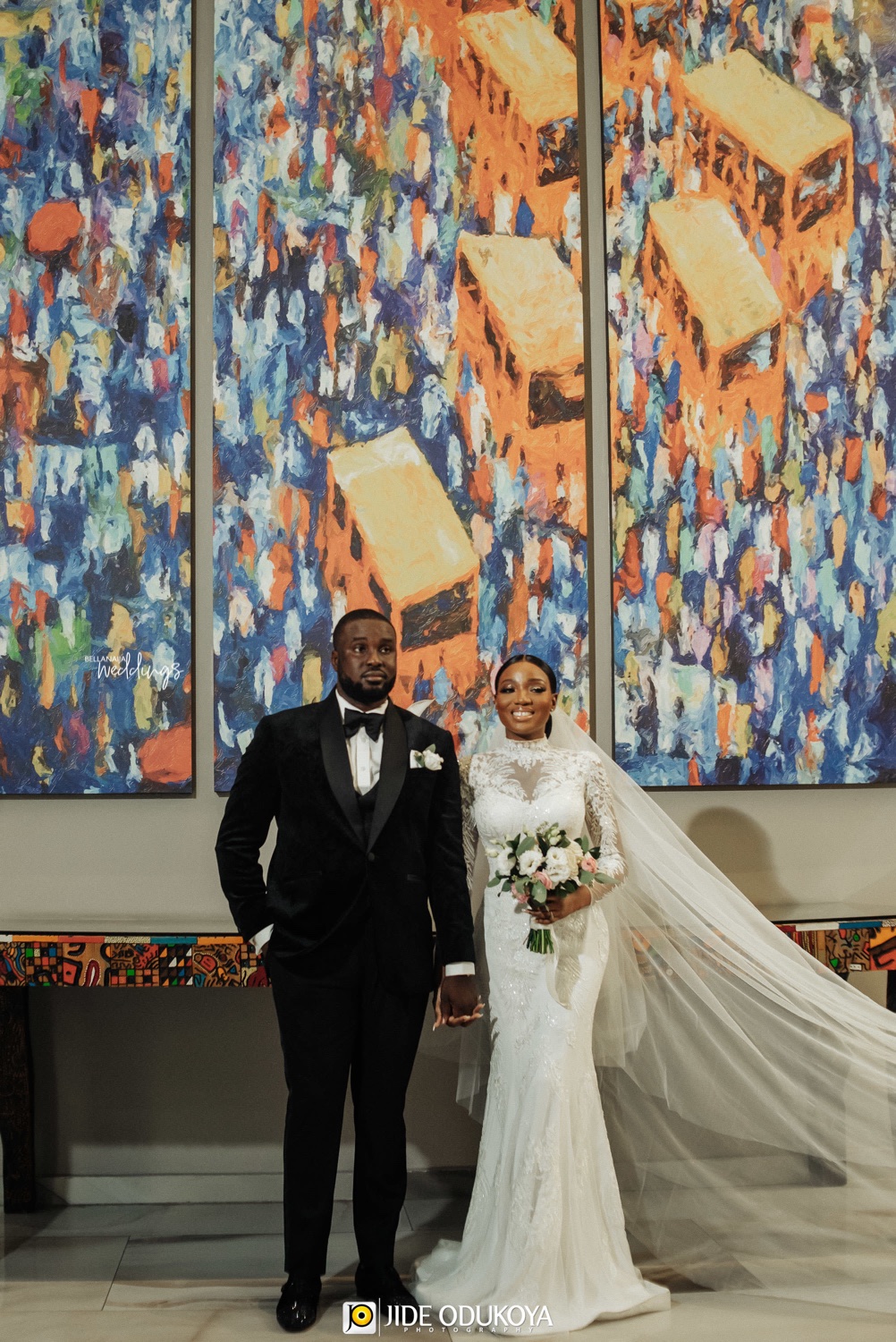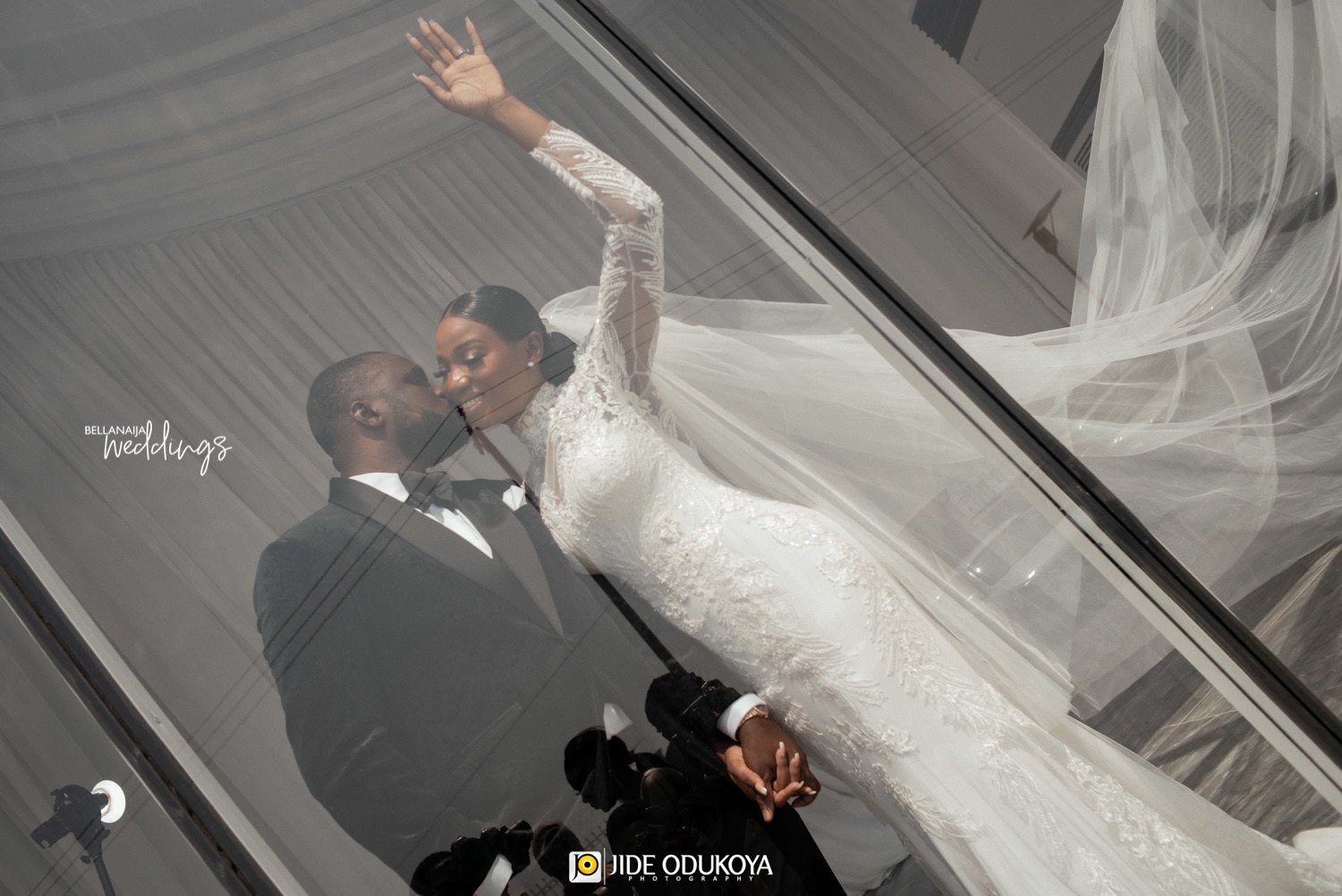 Time for church!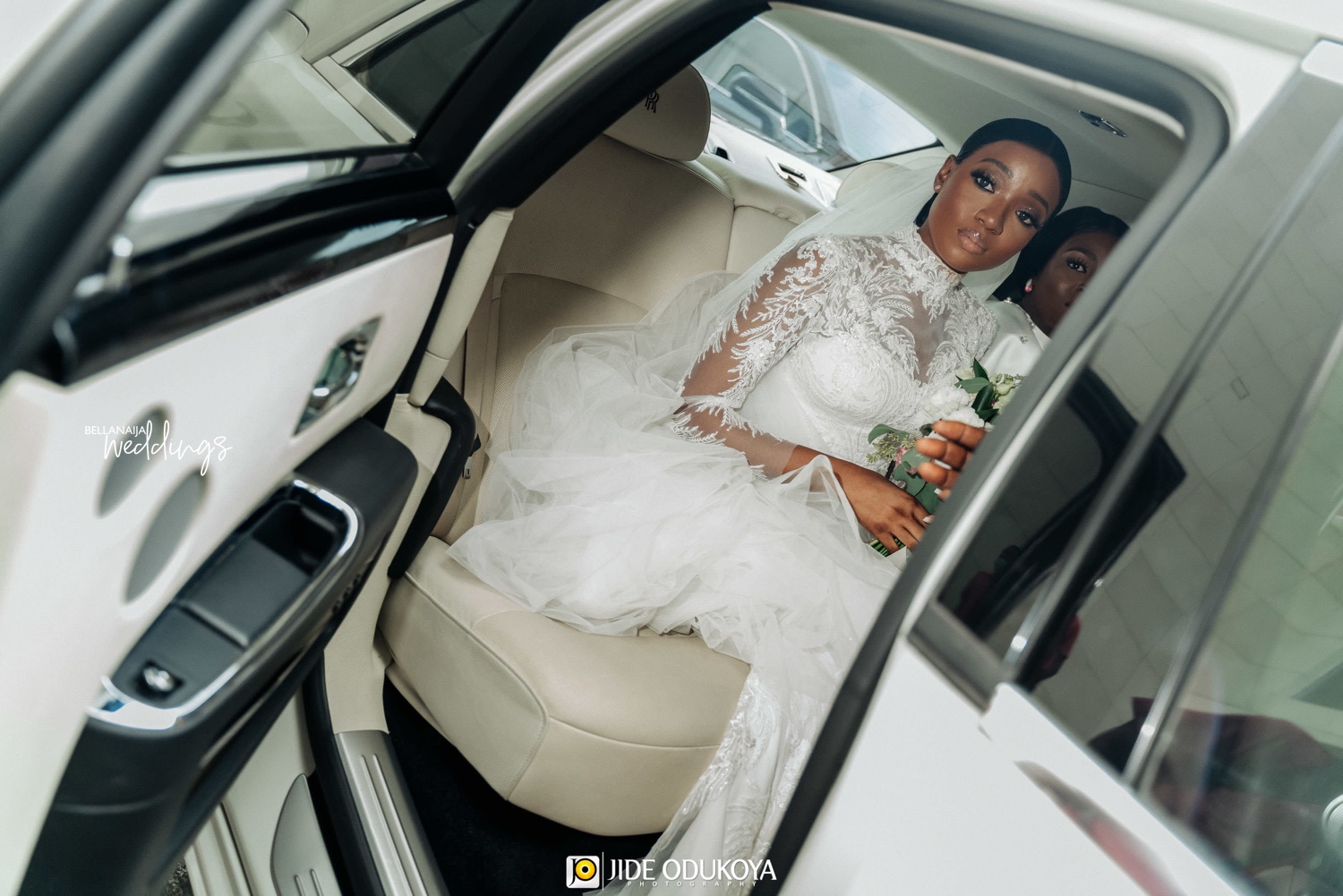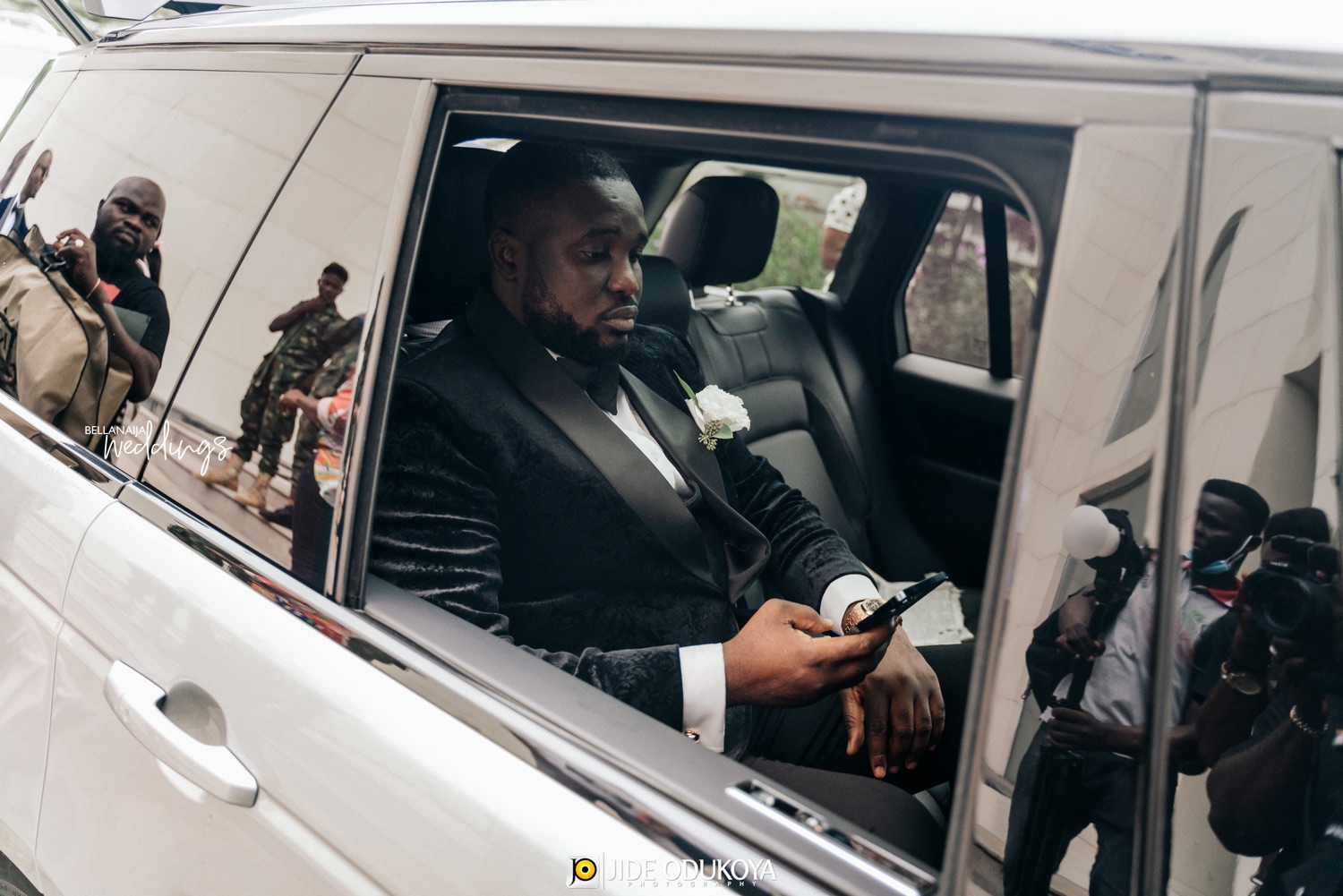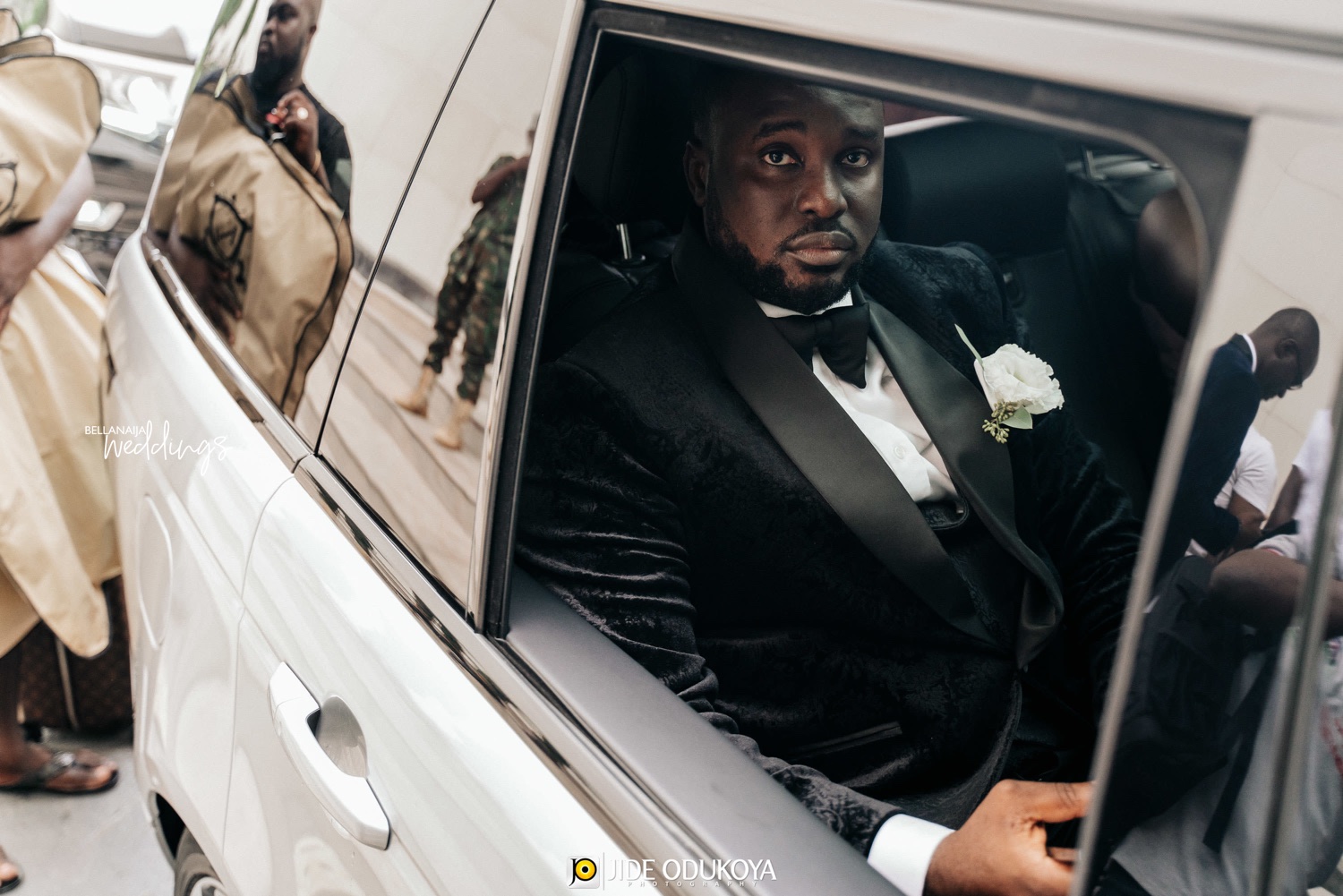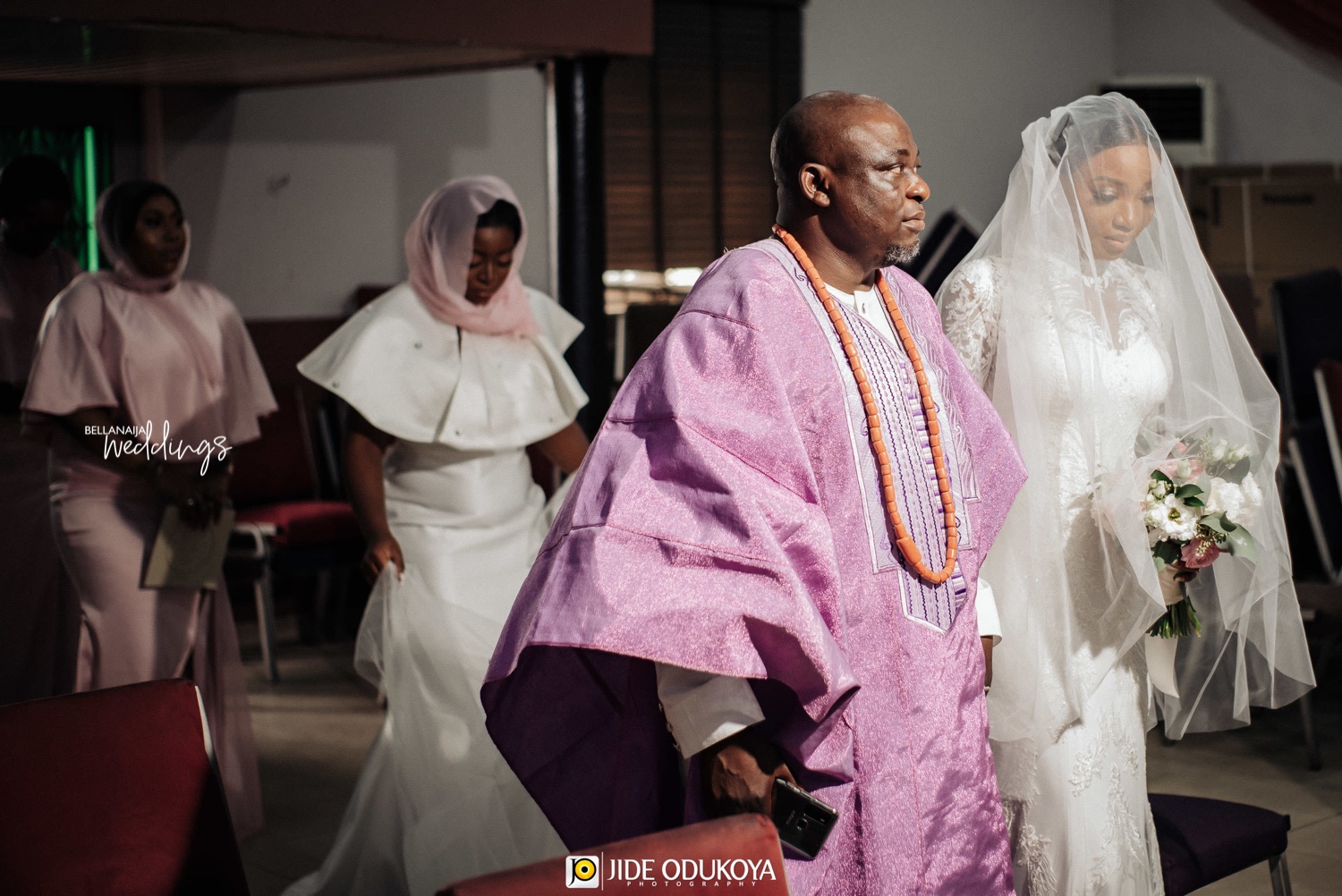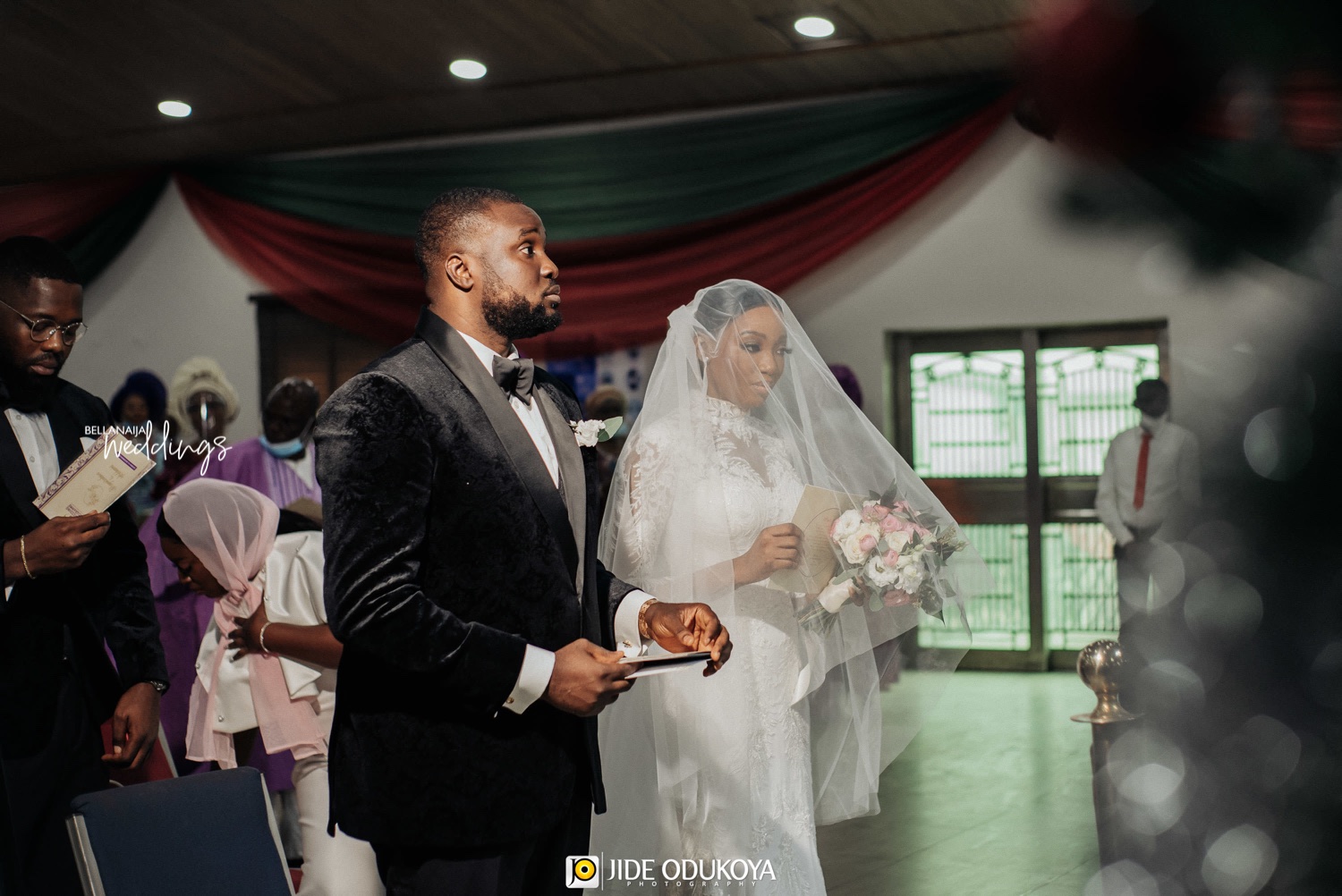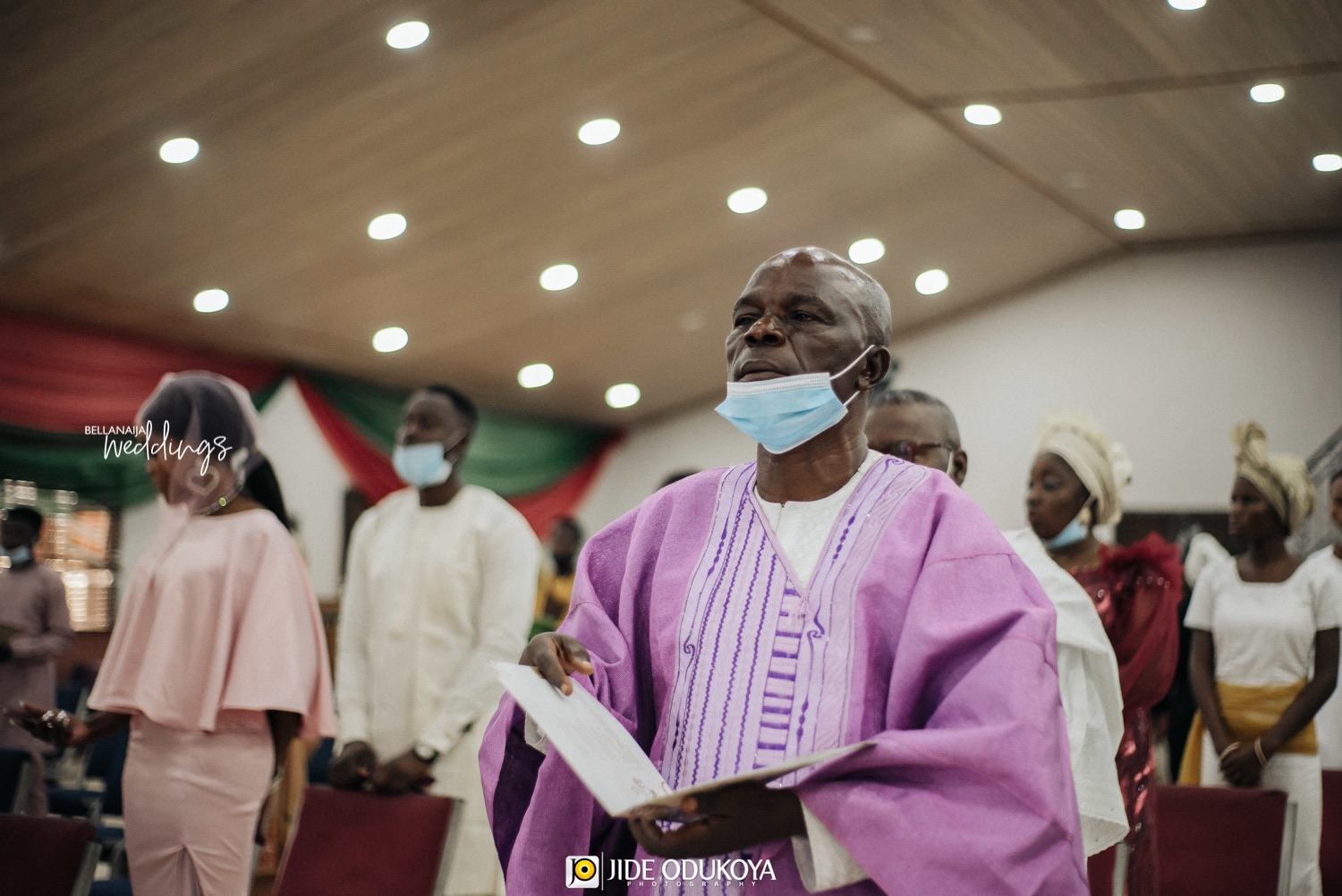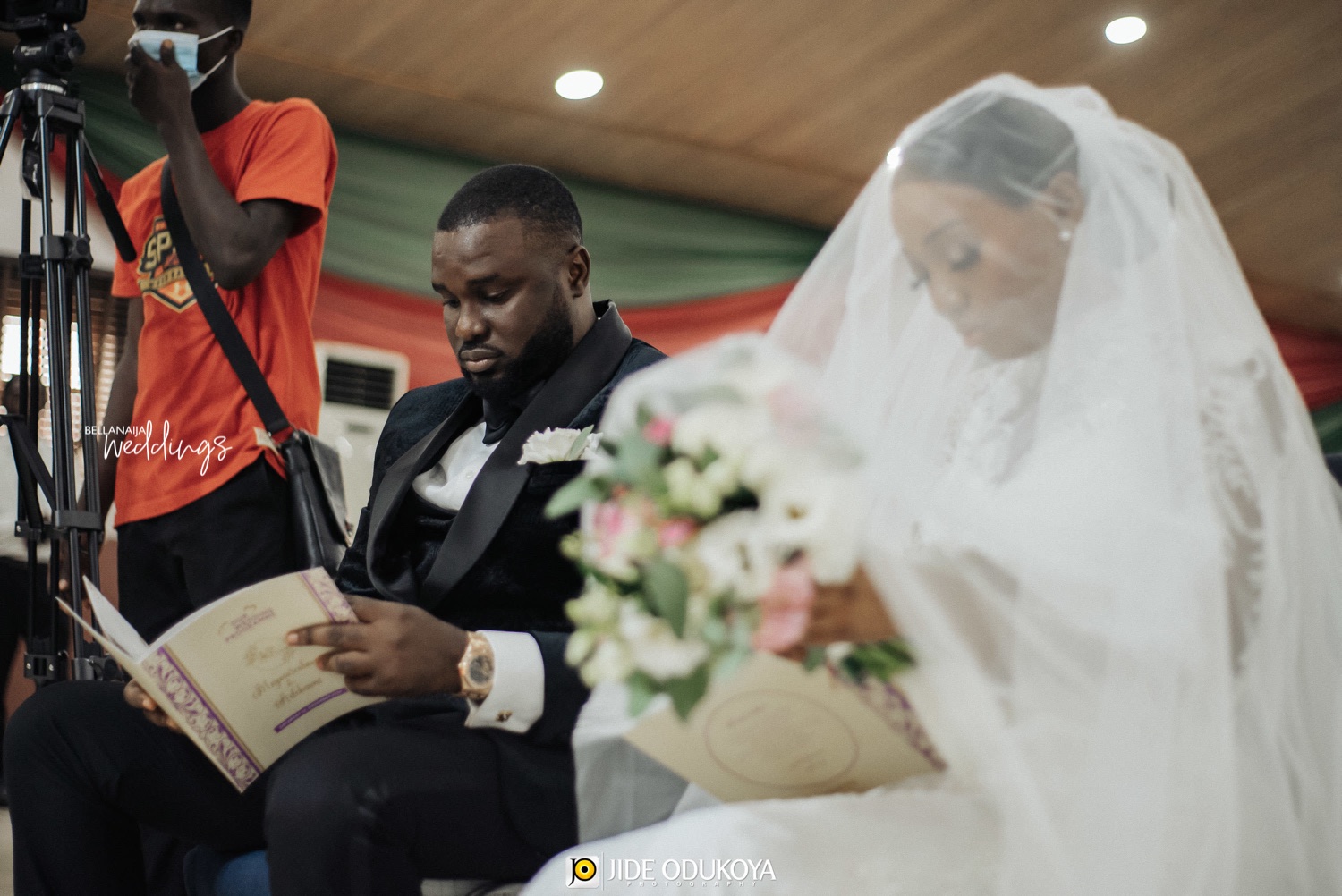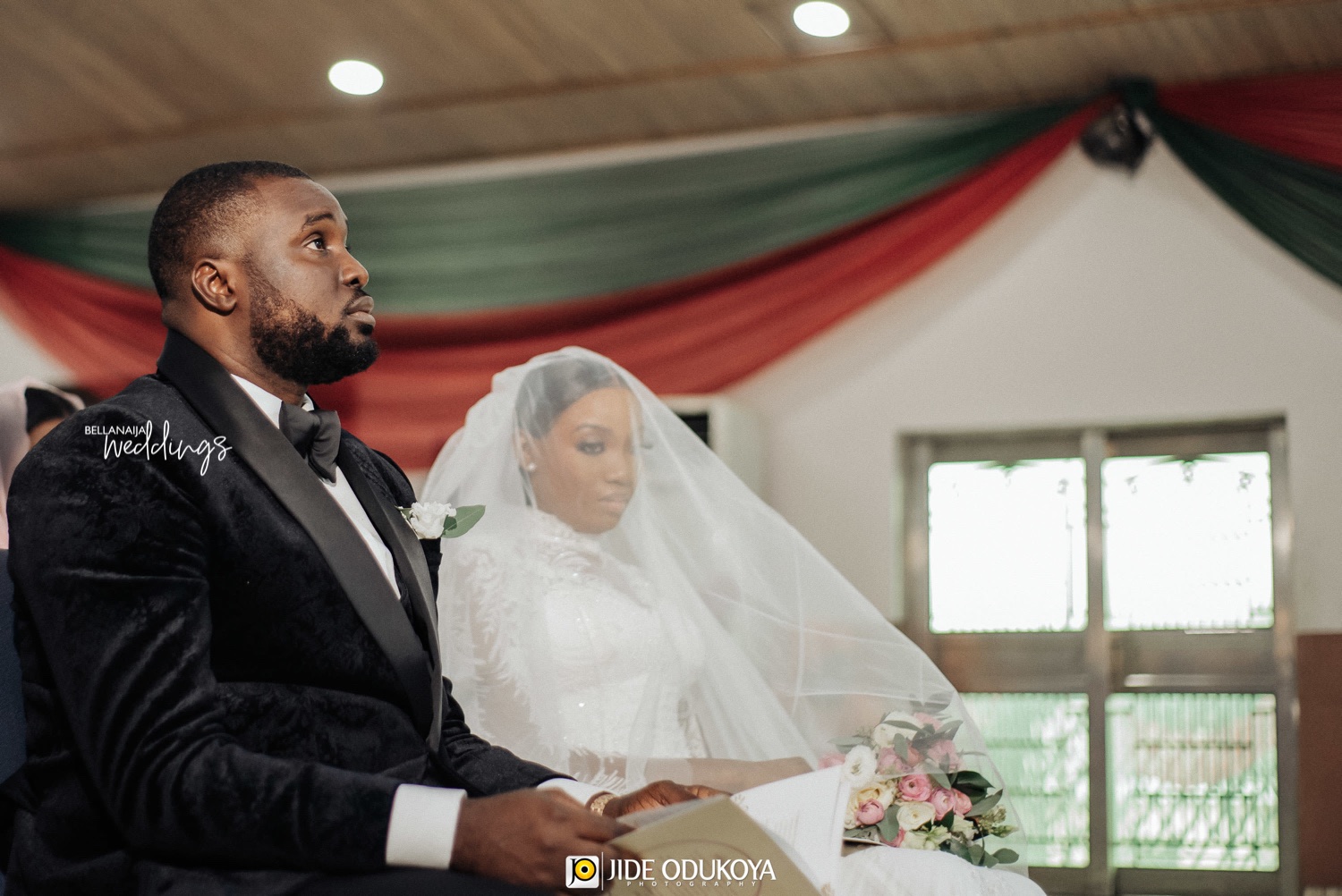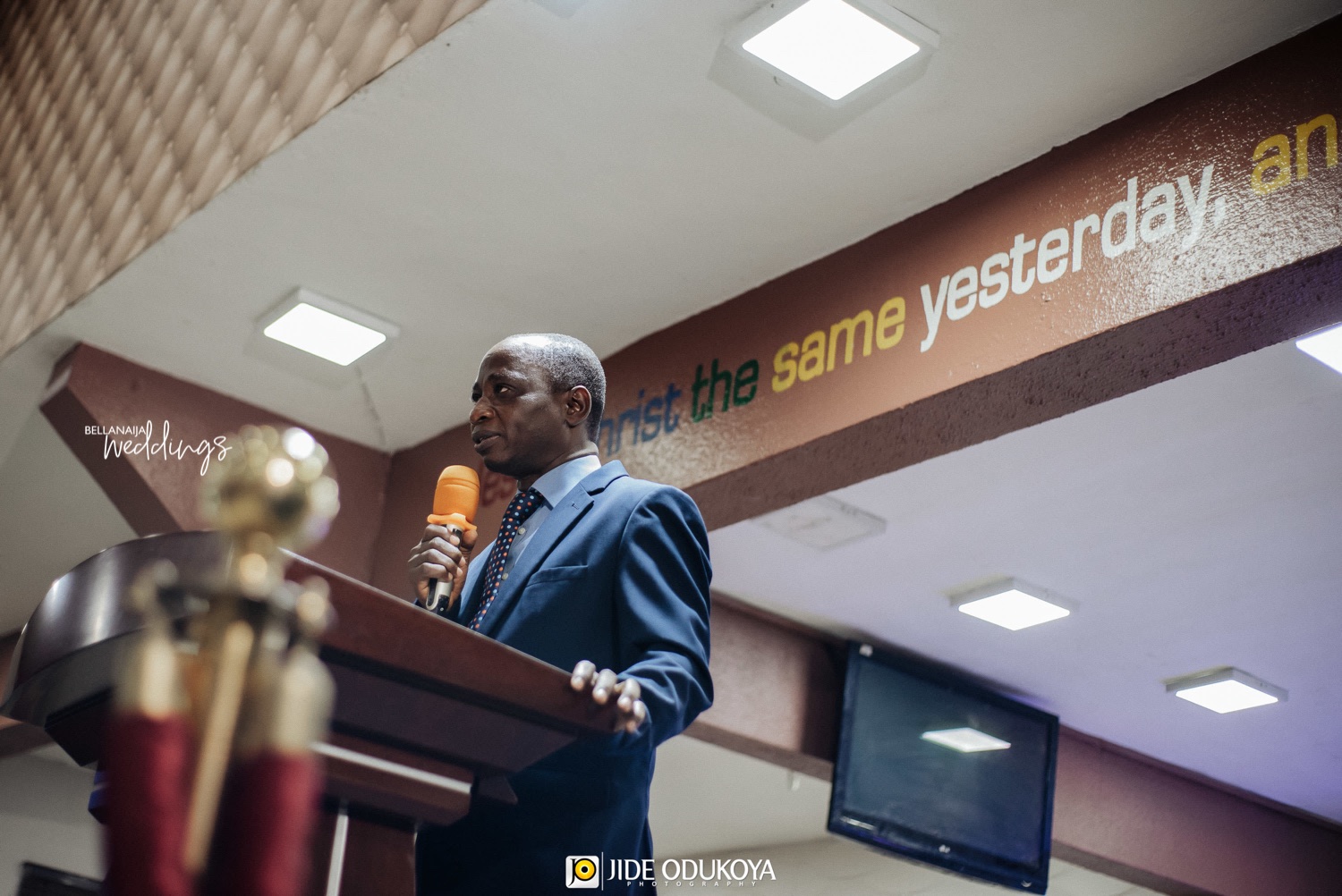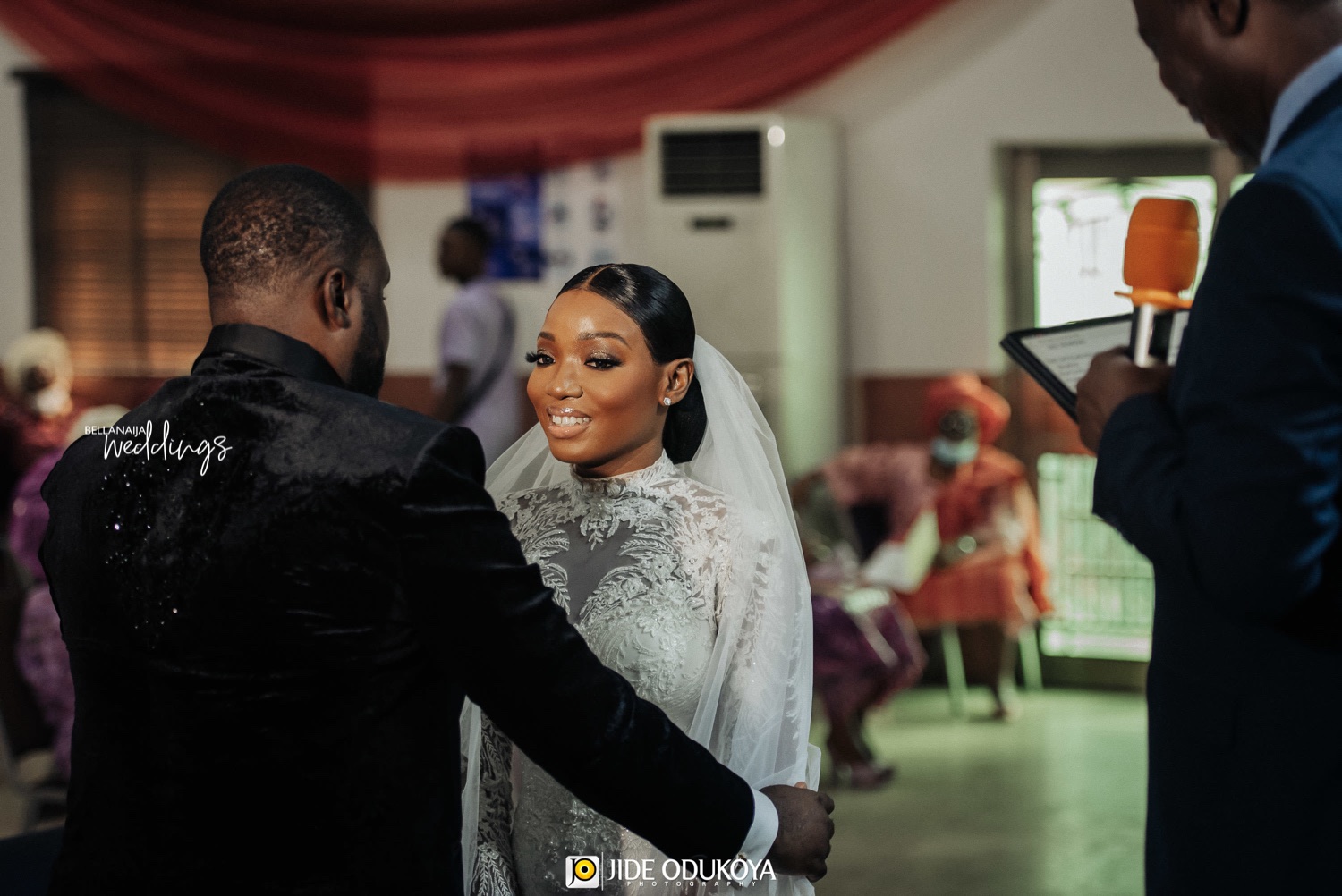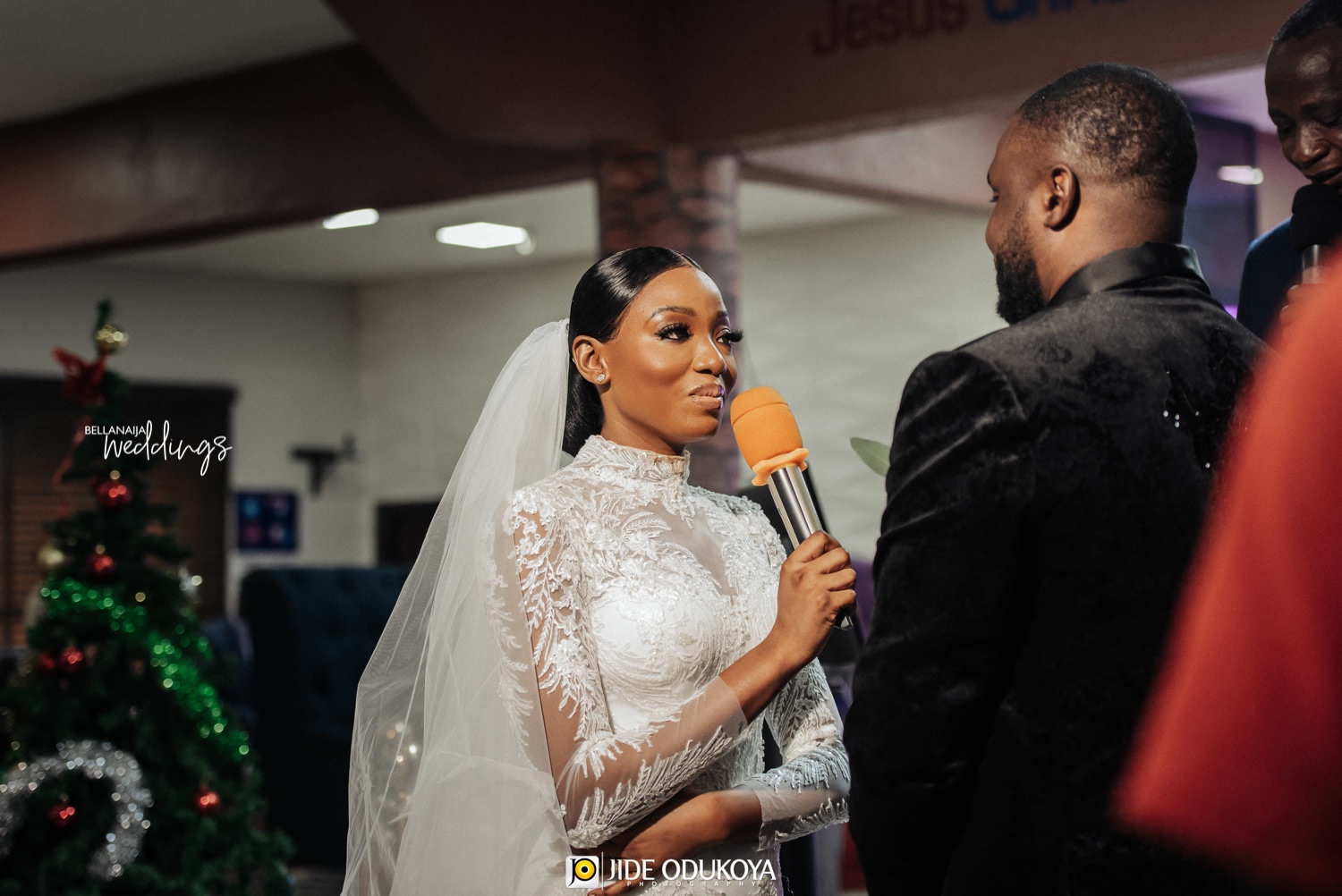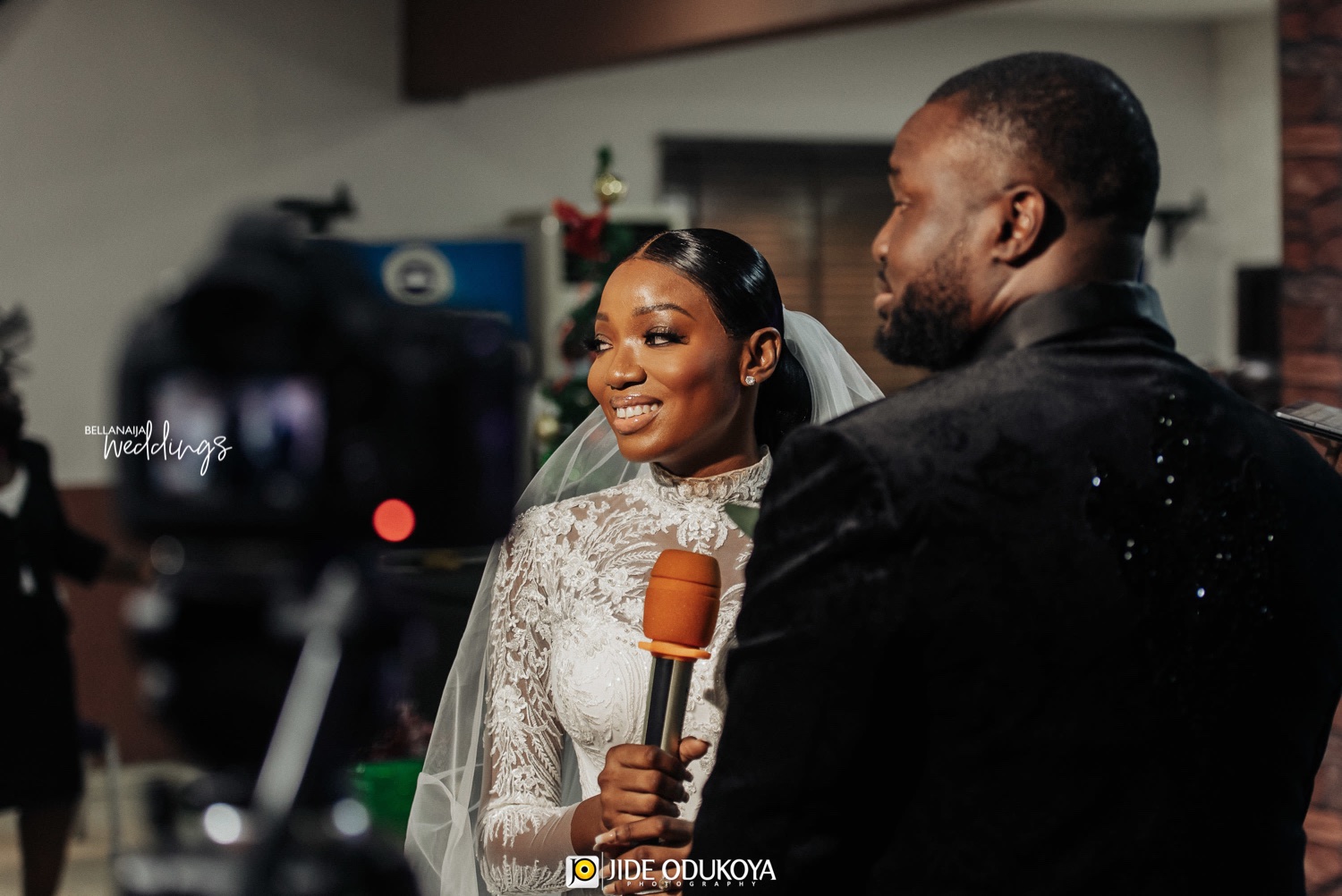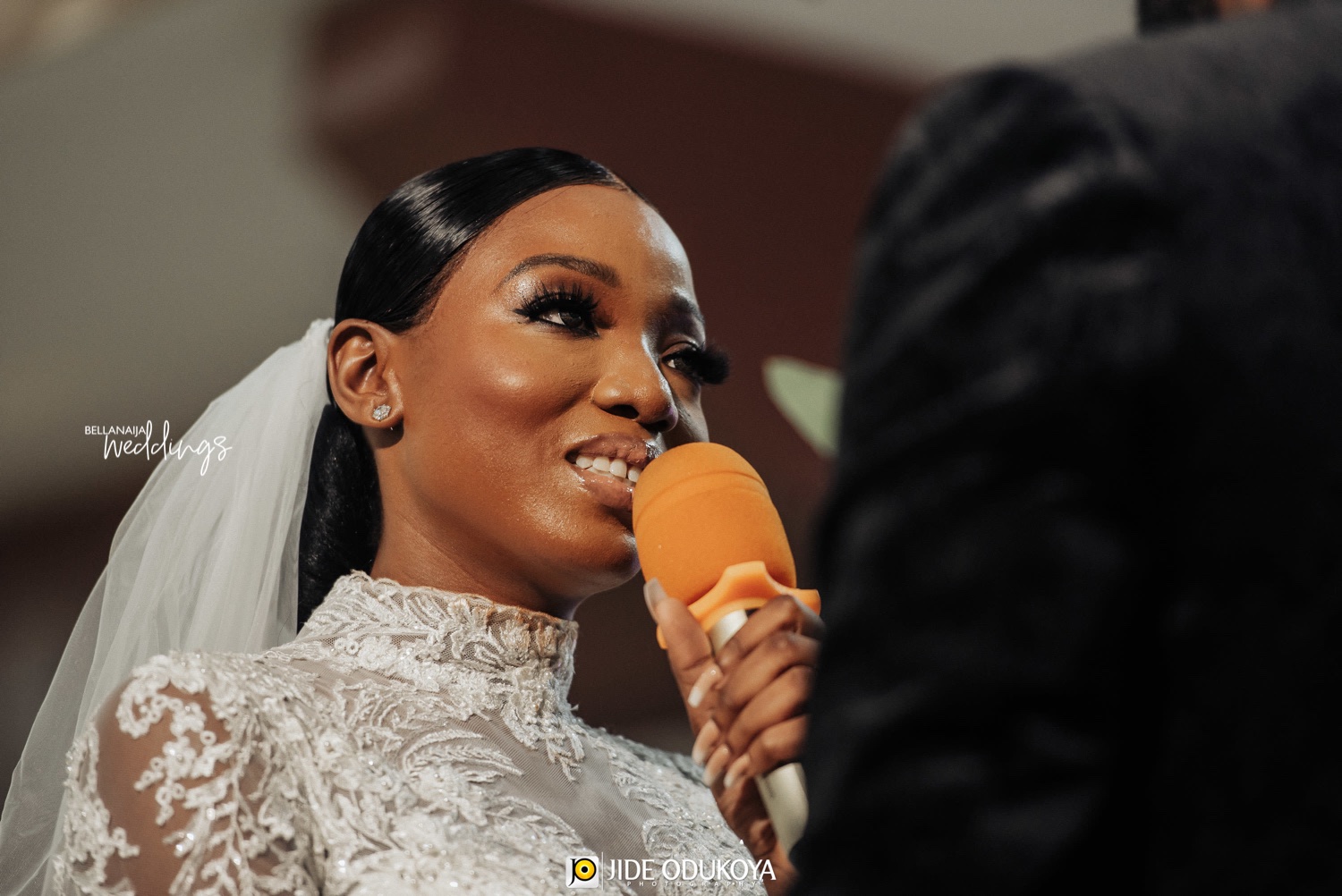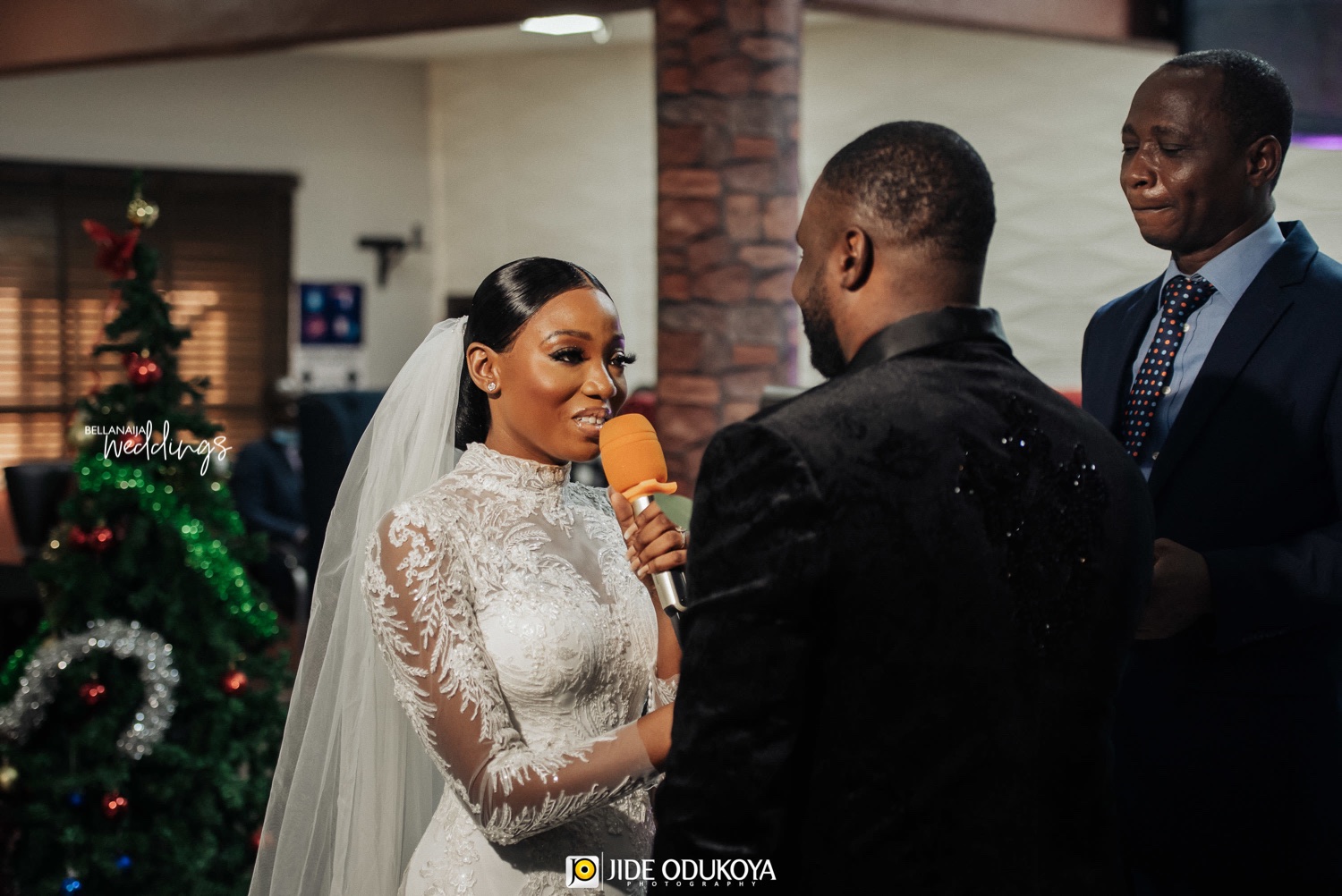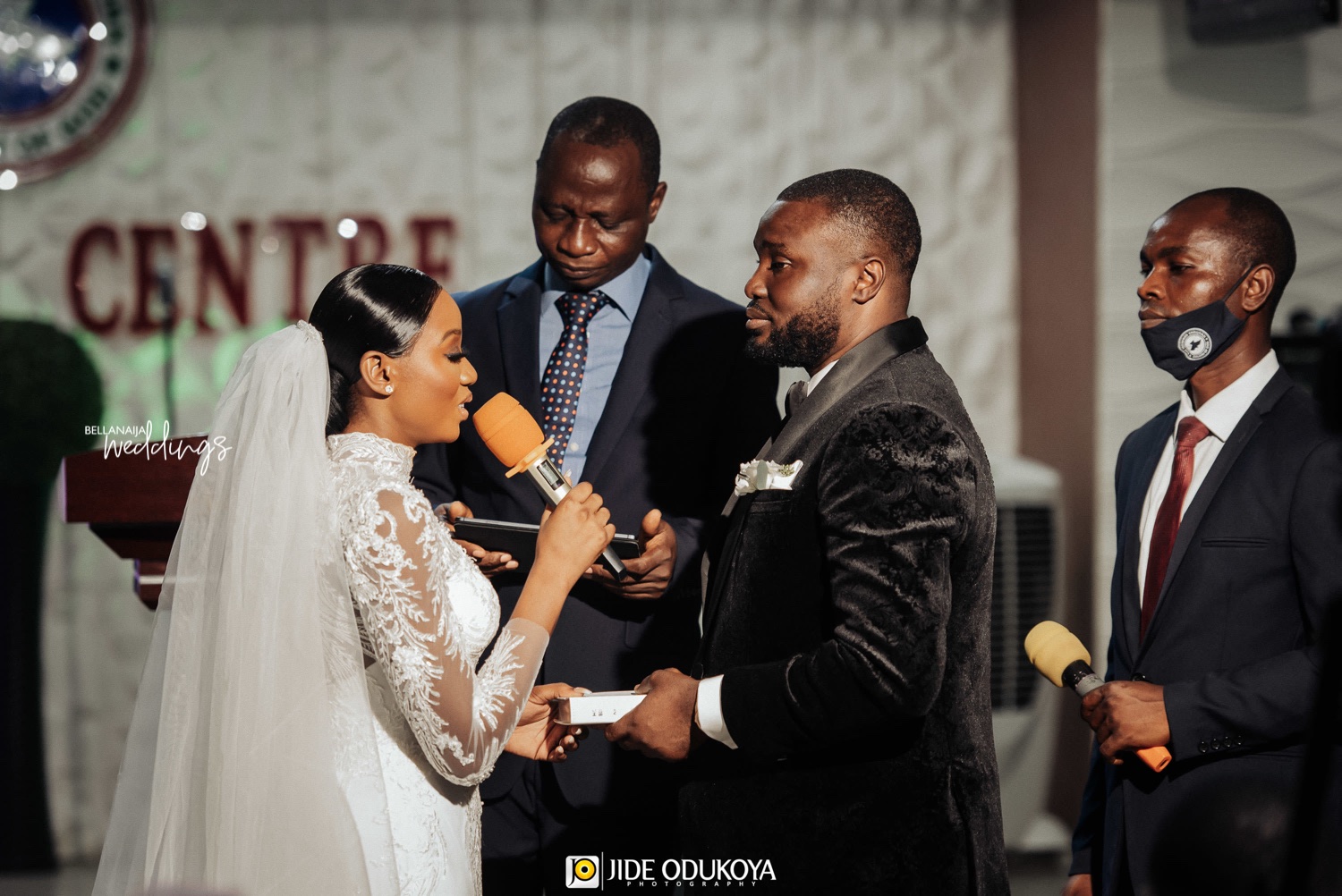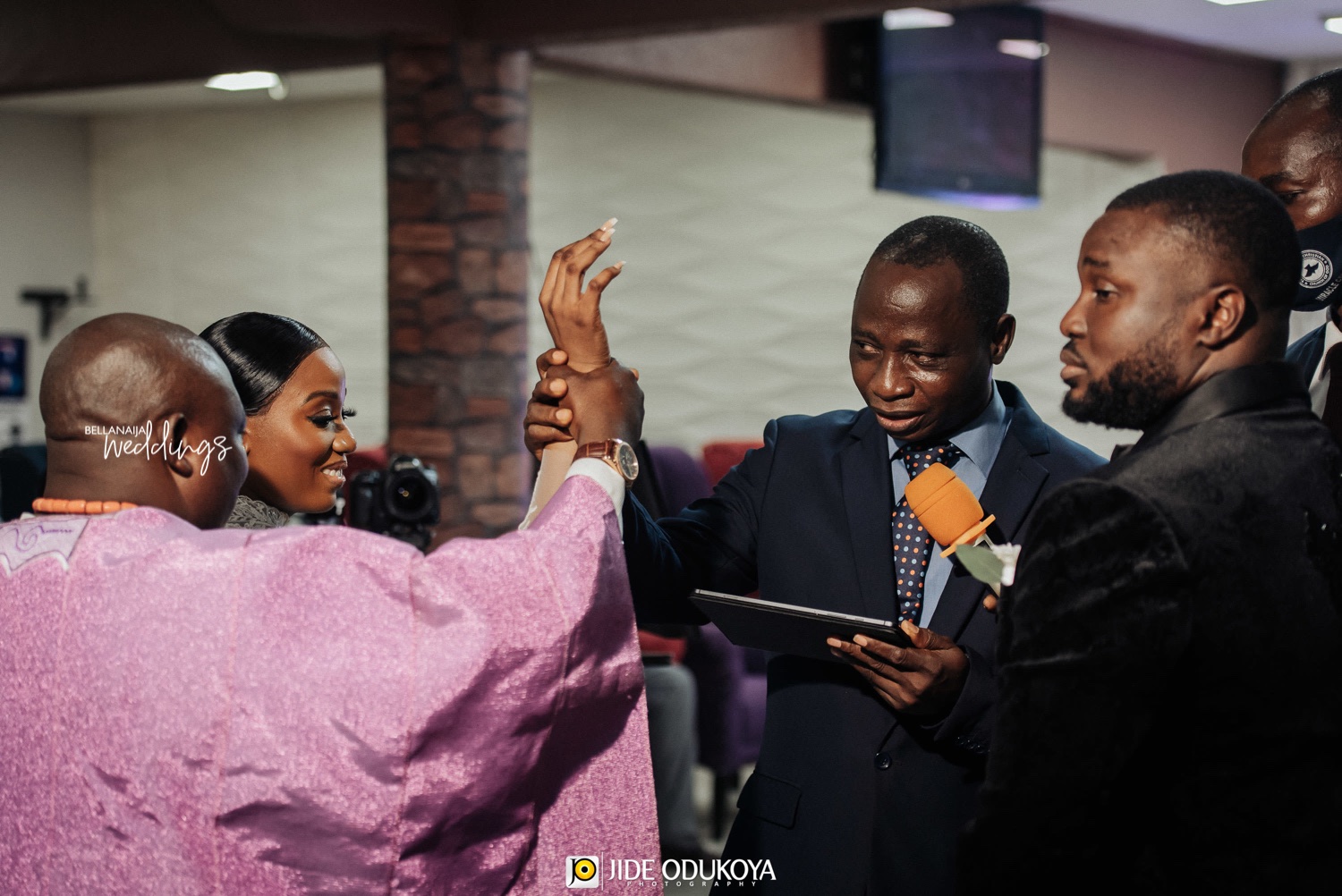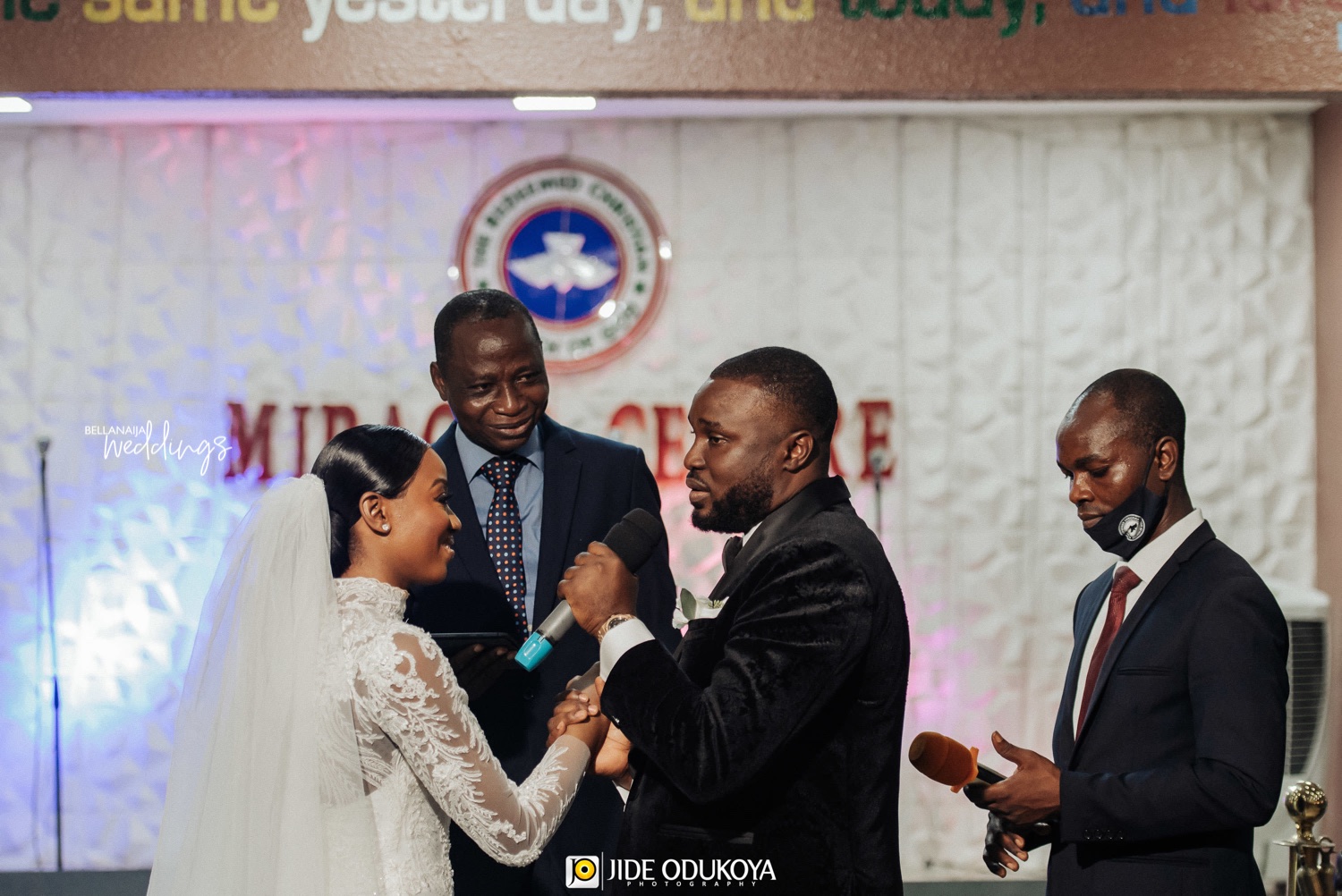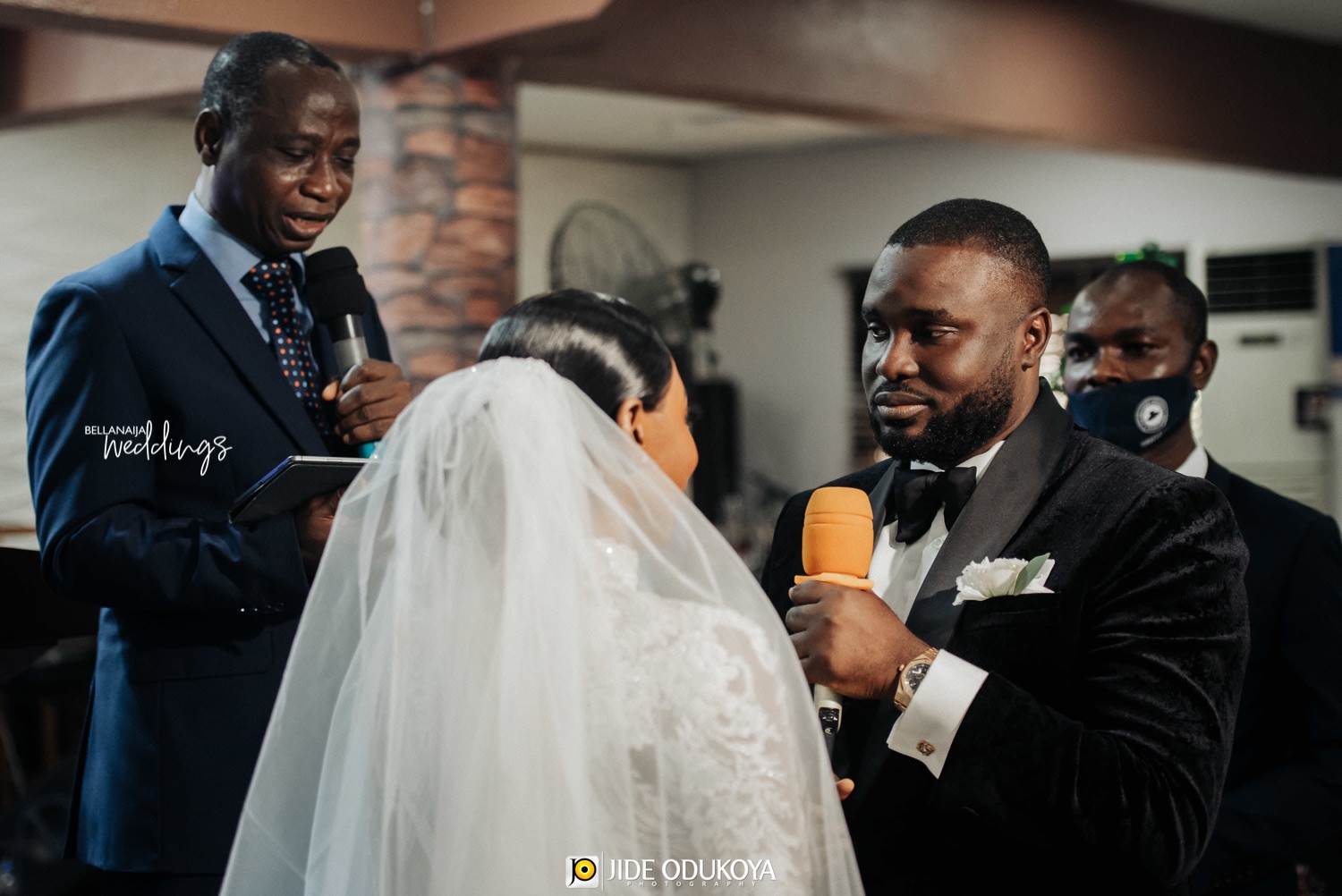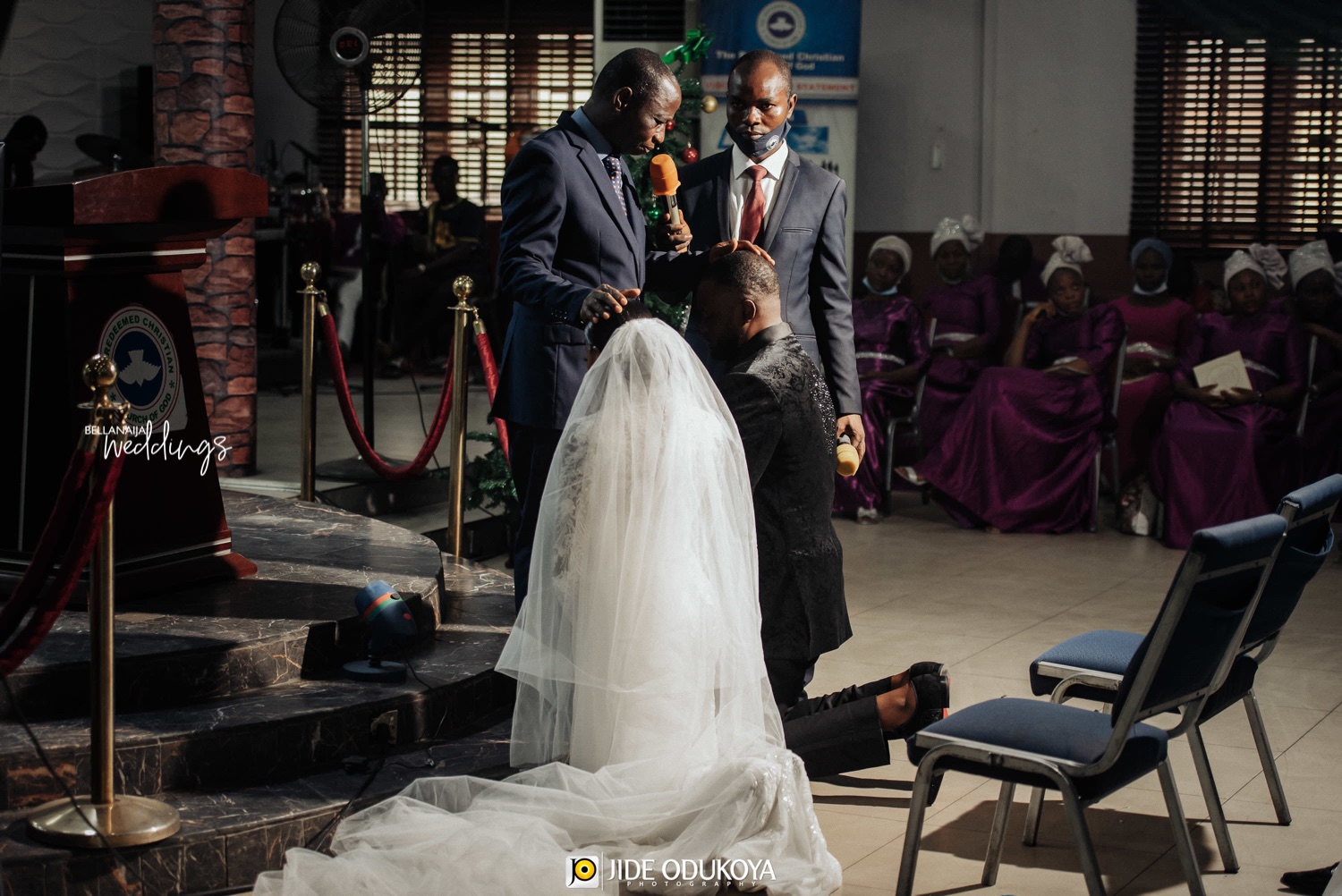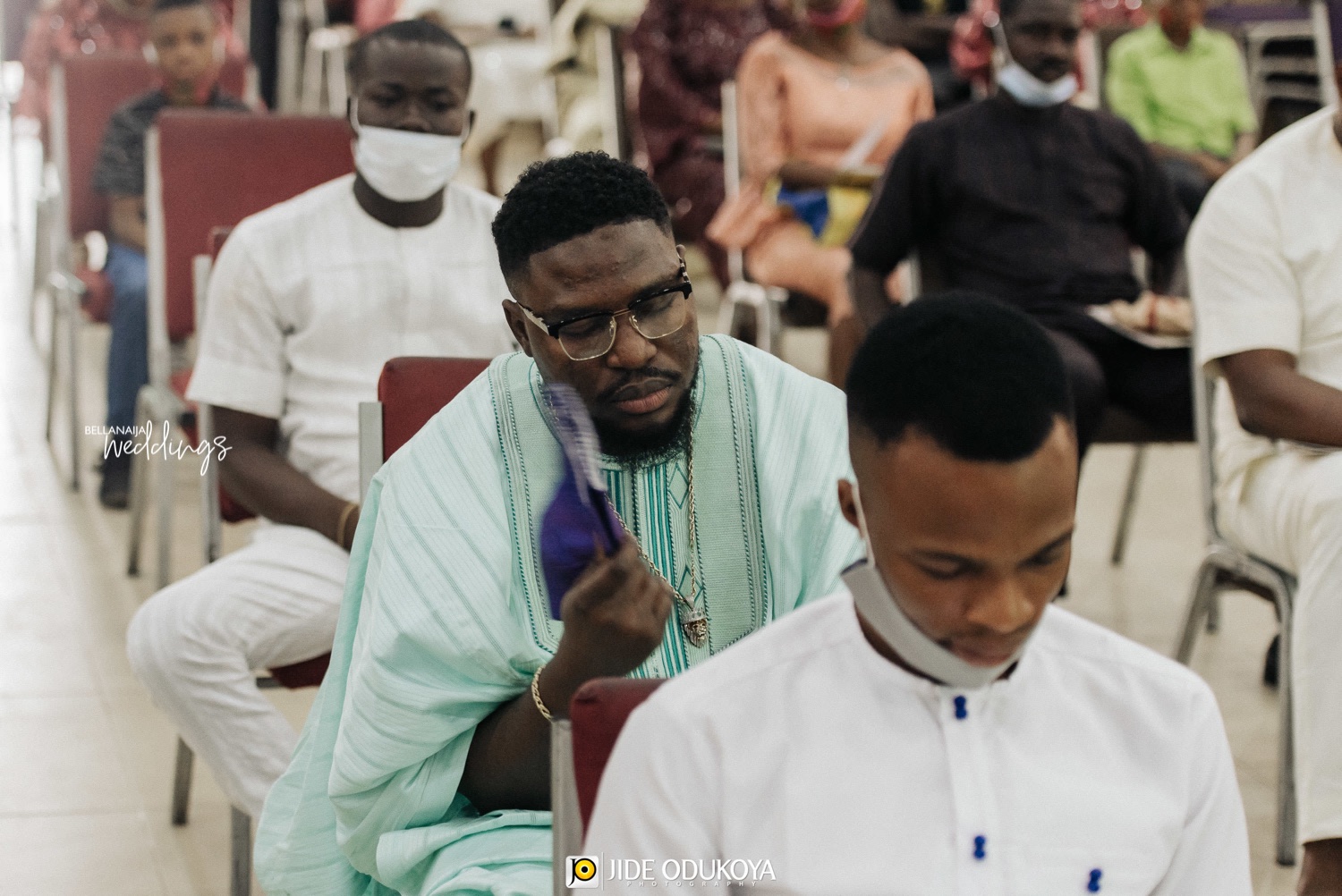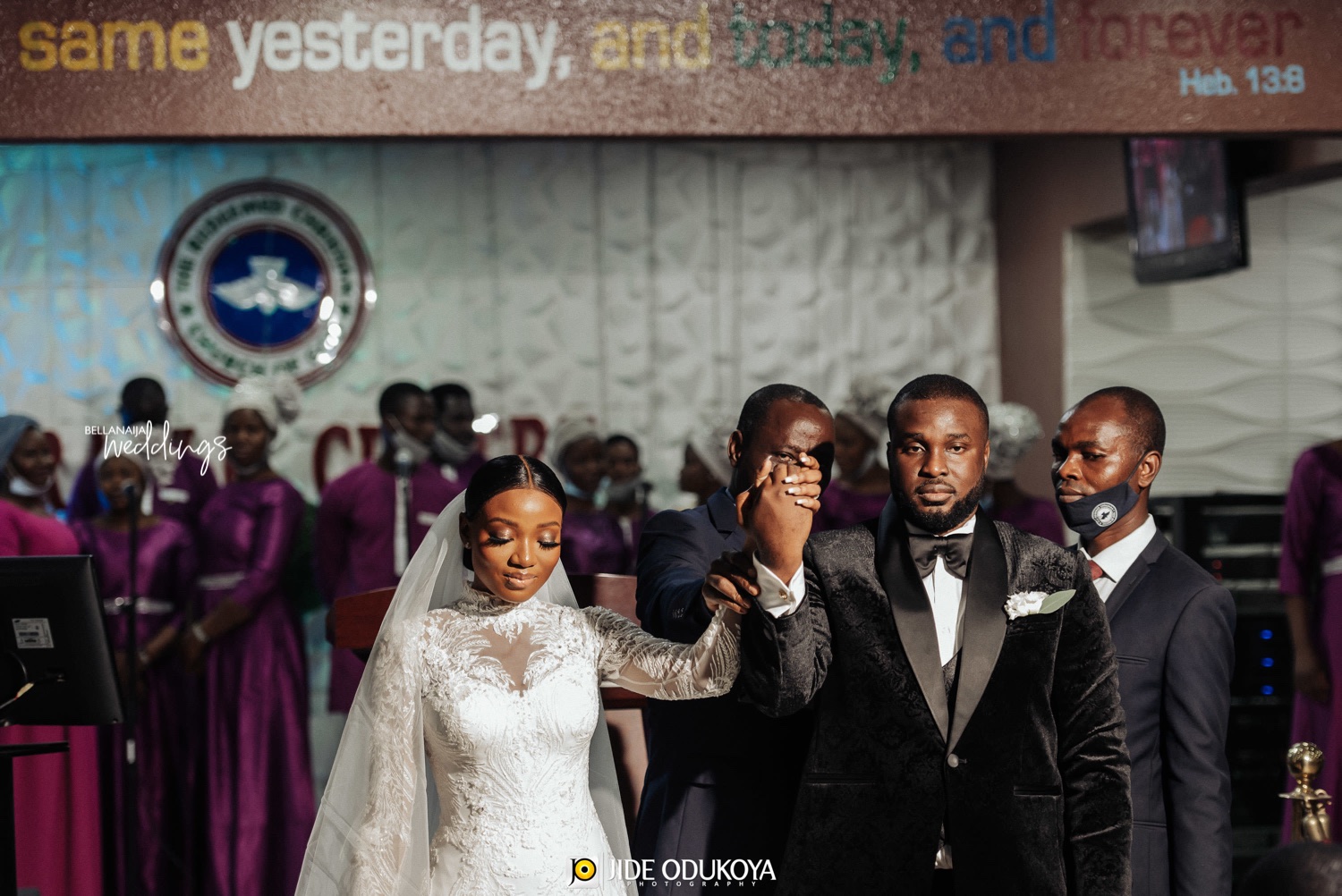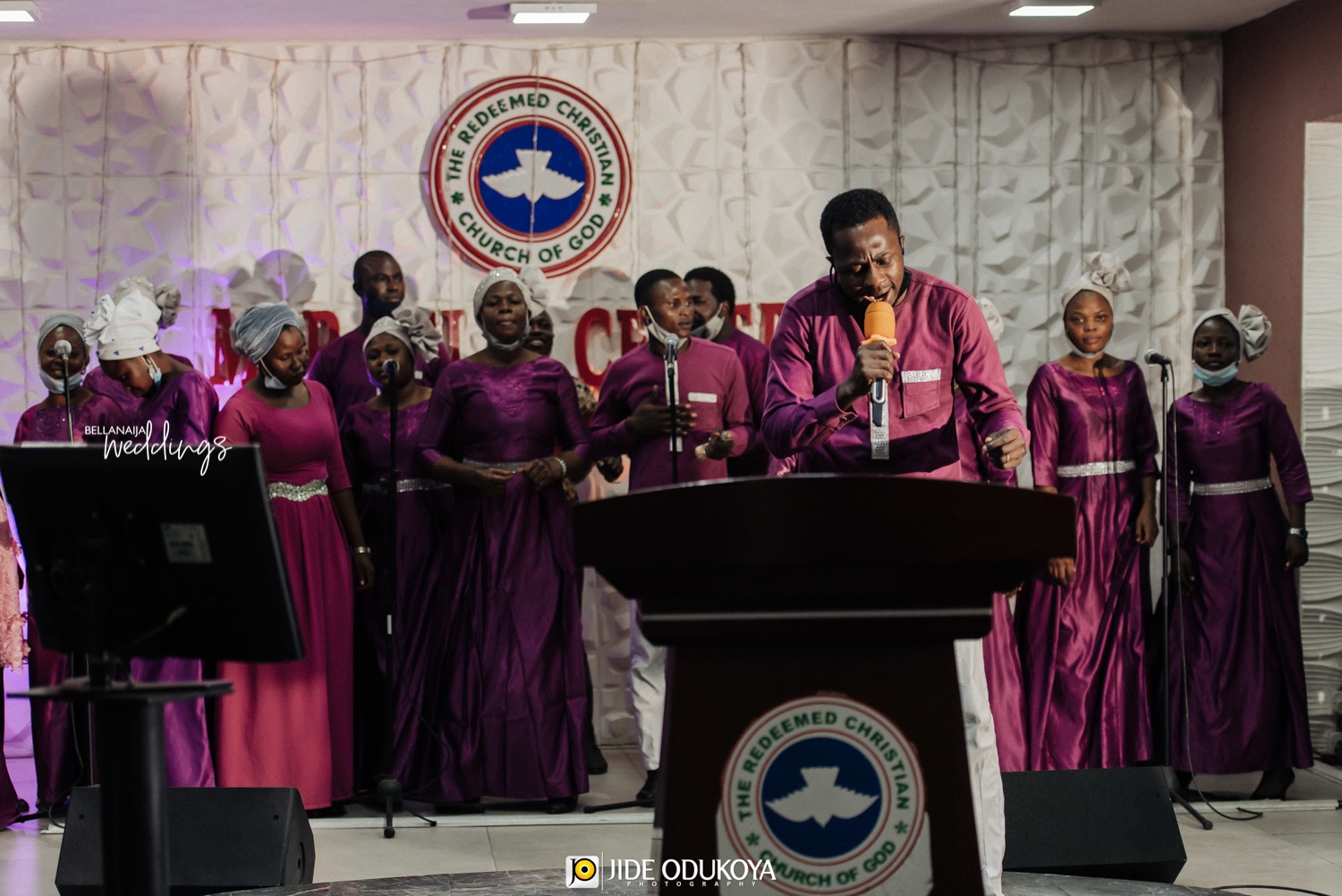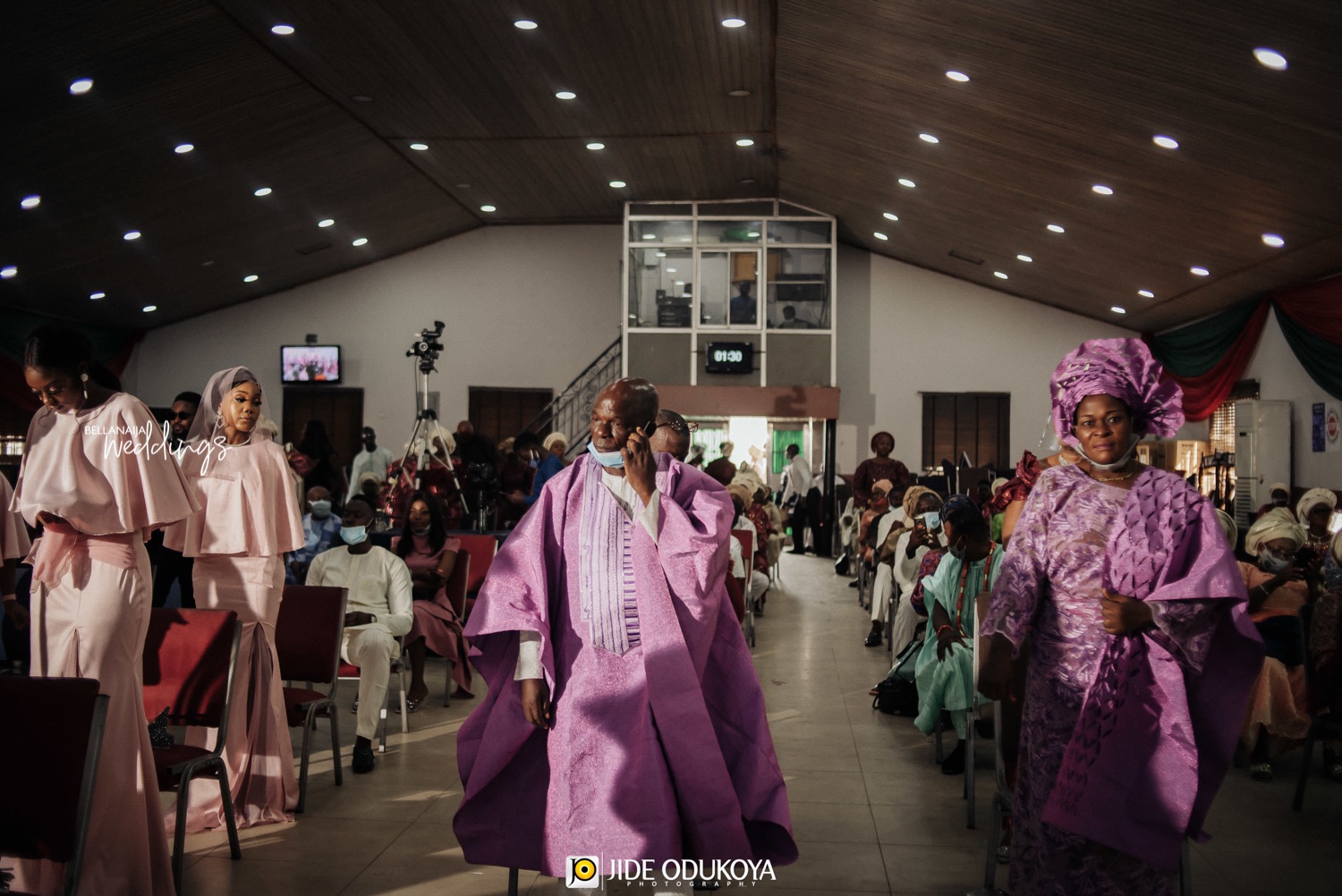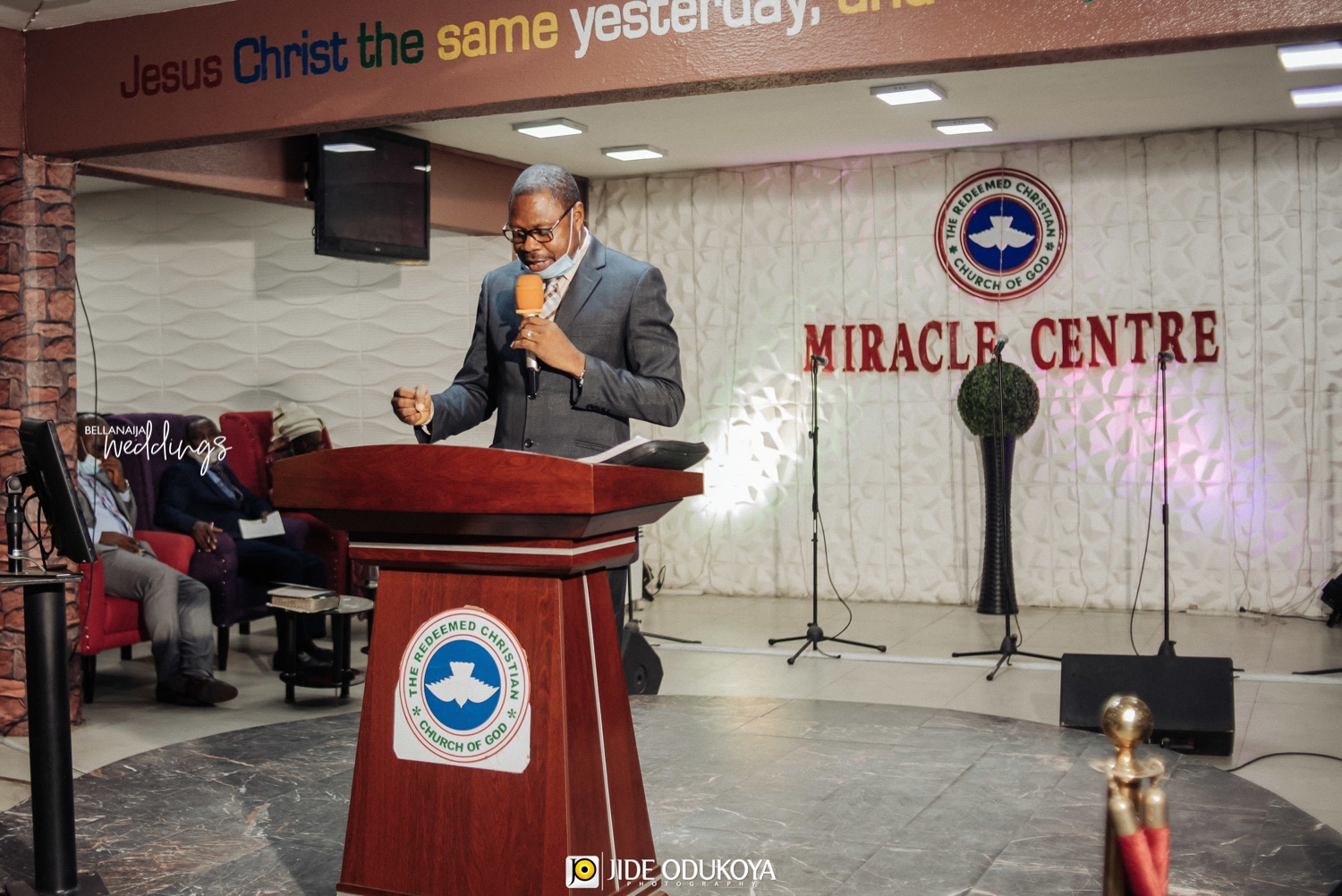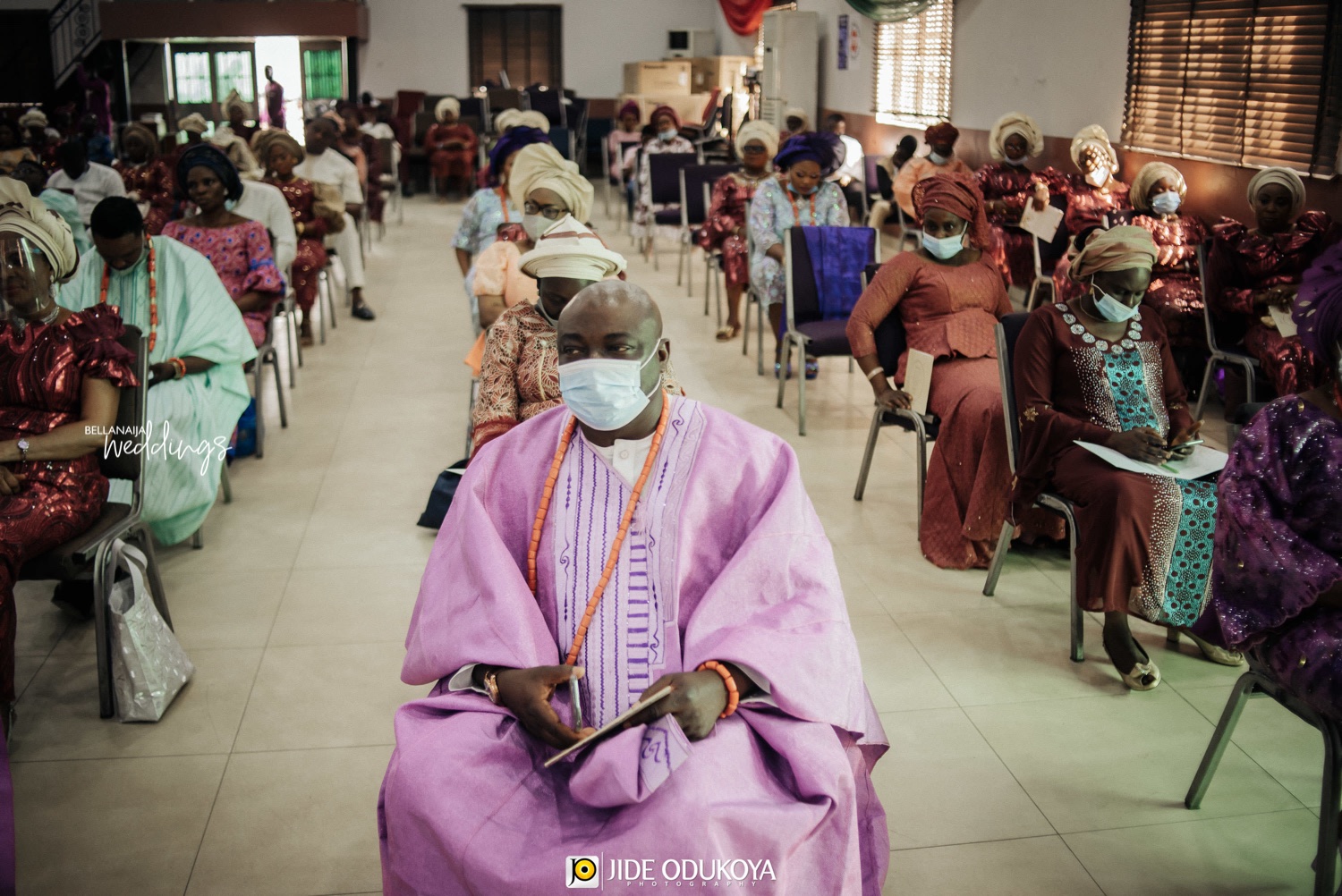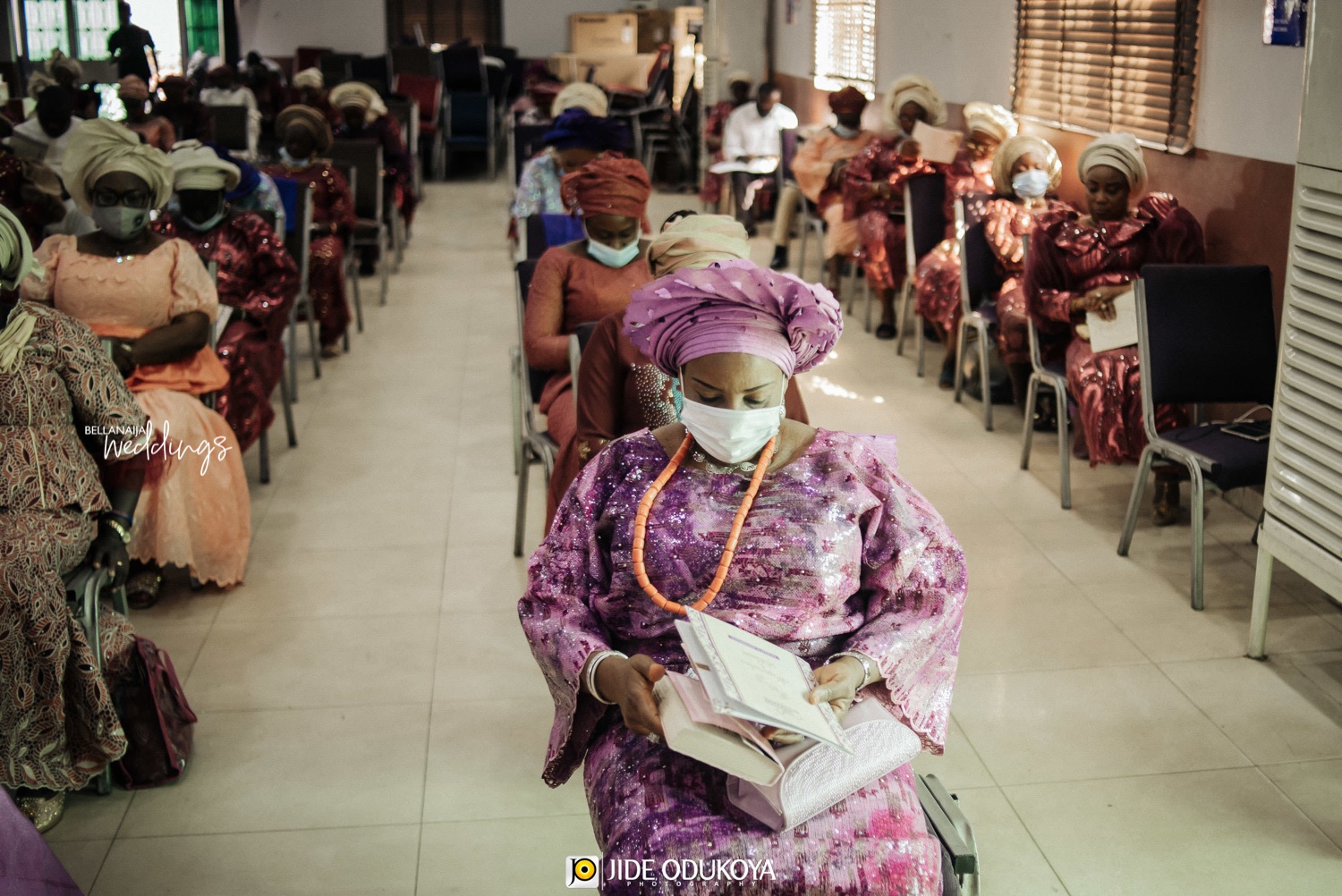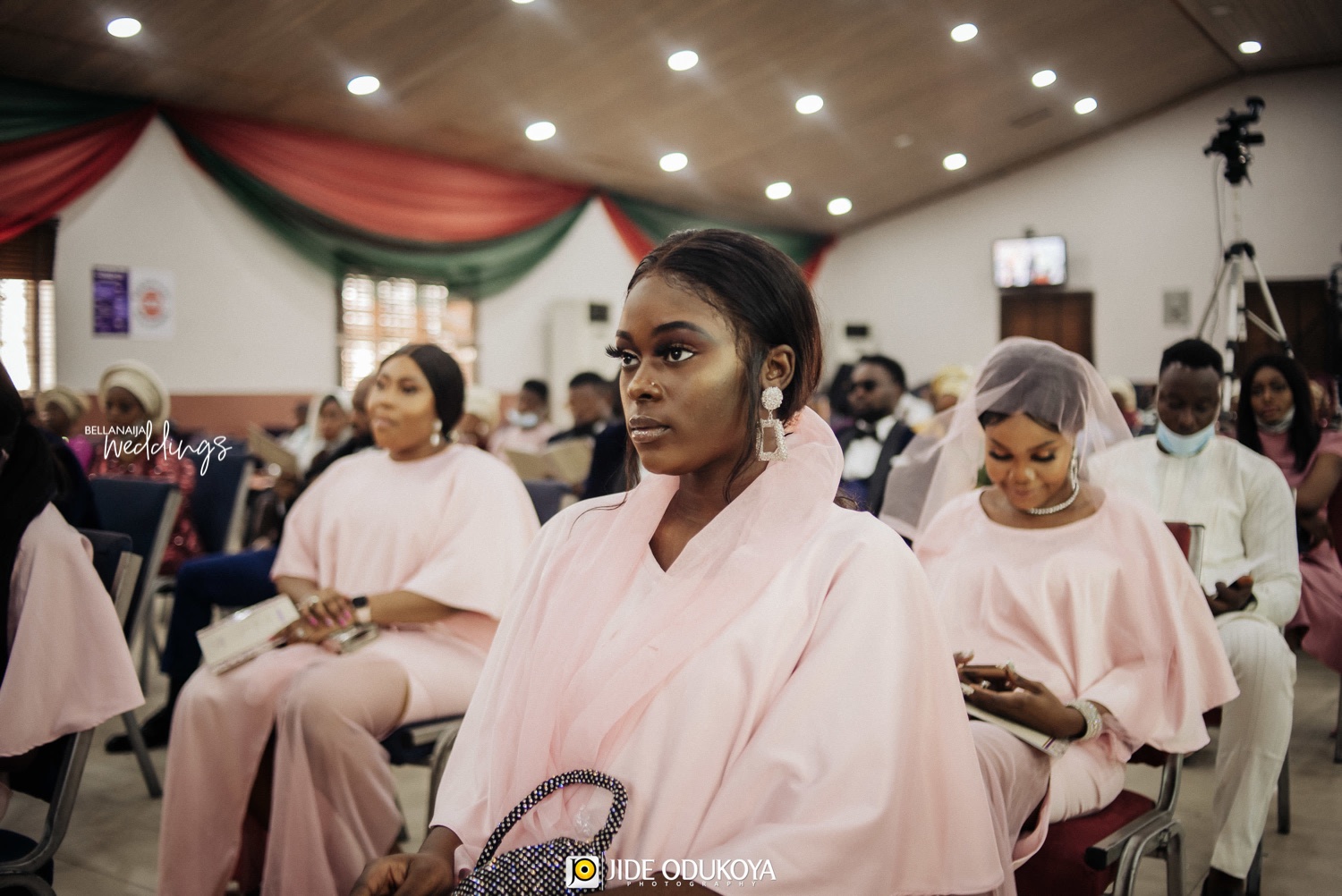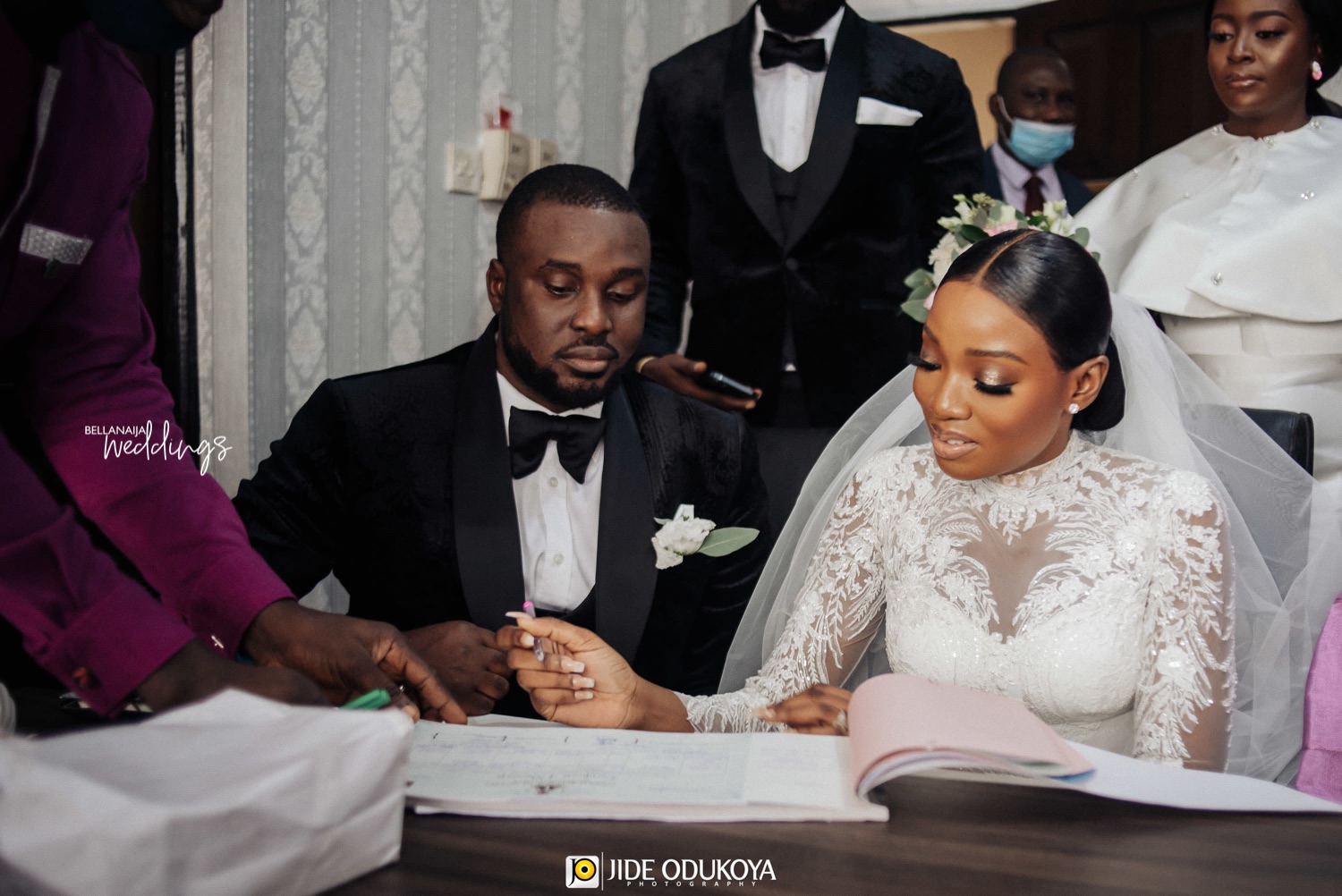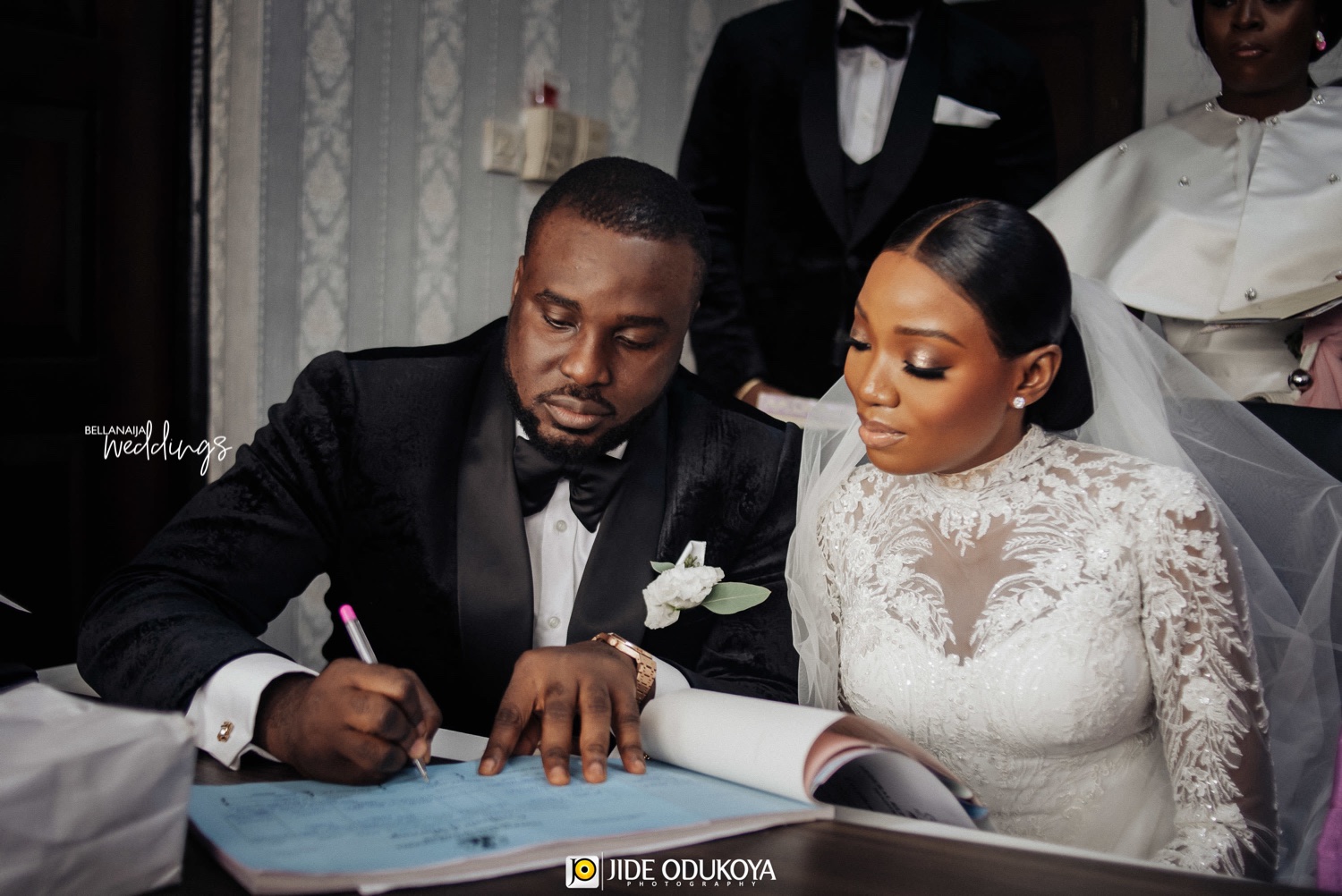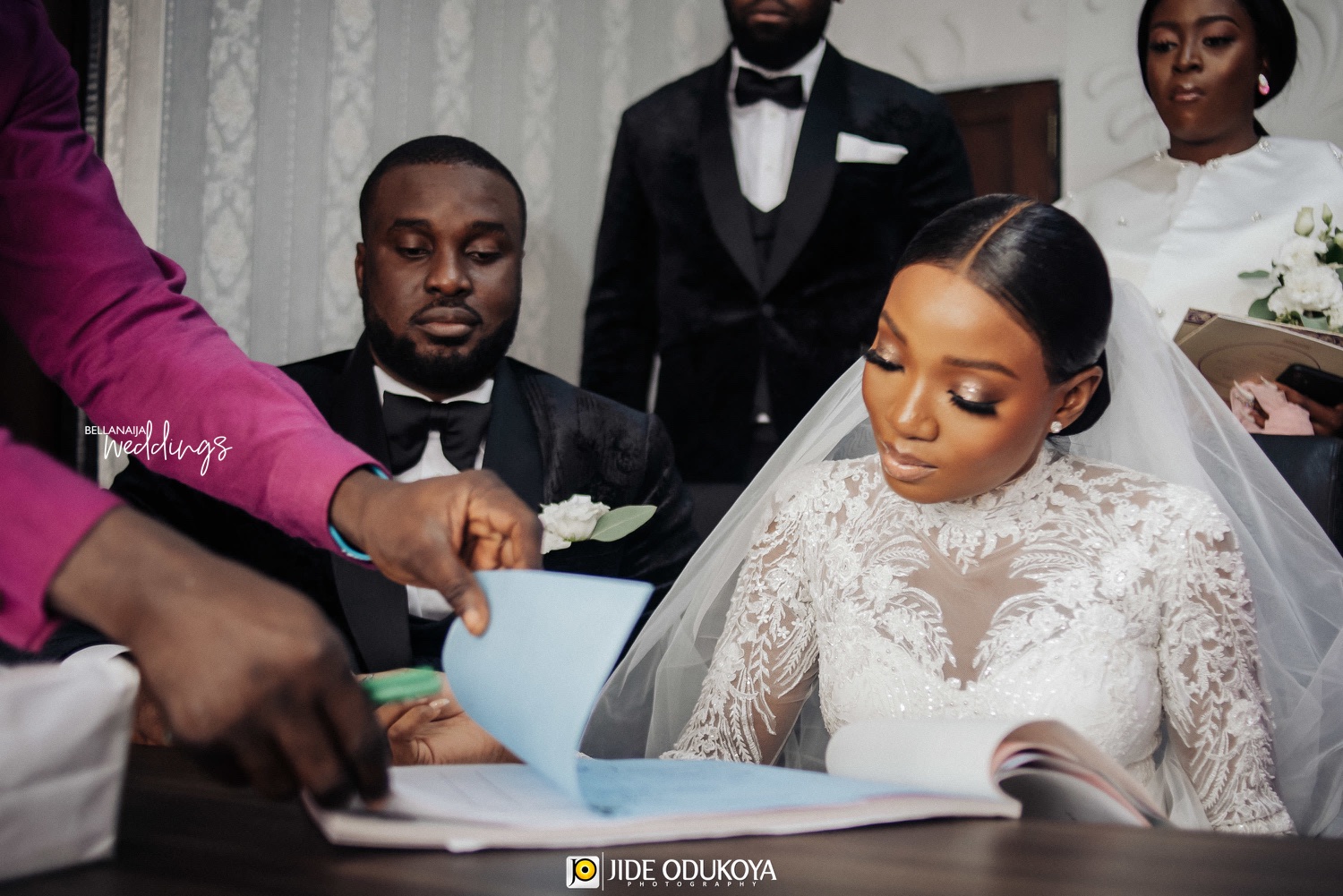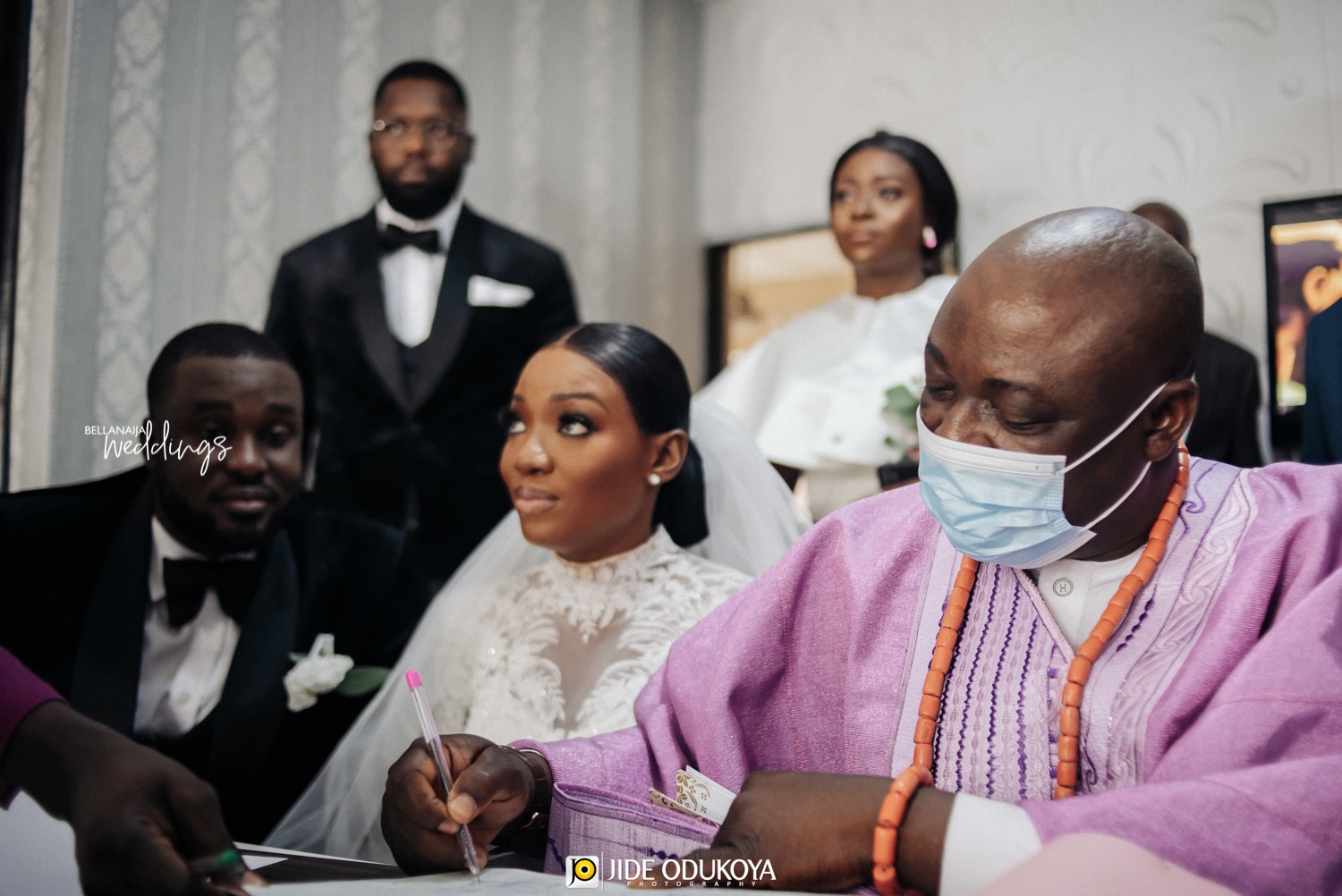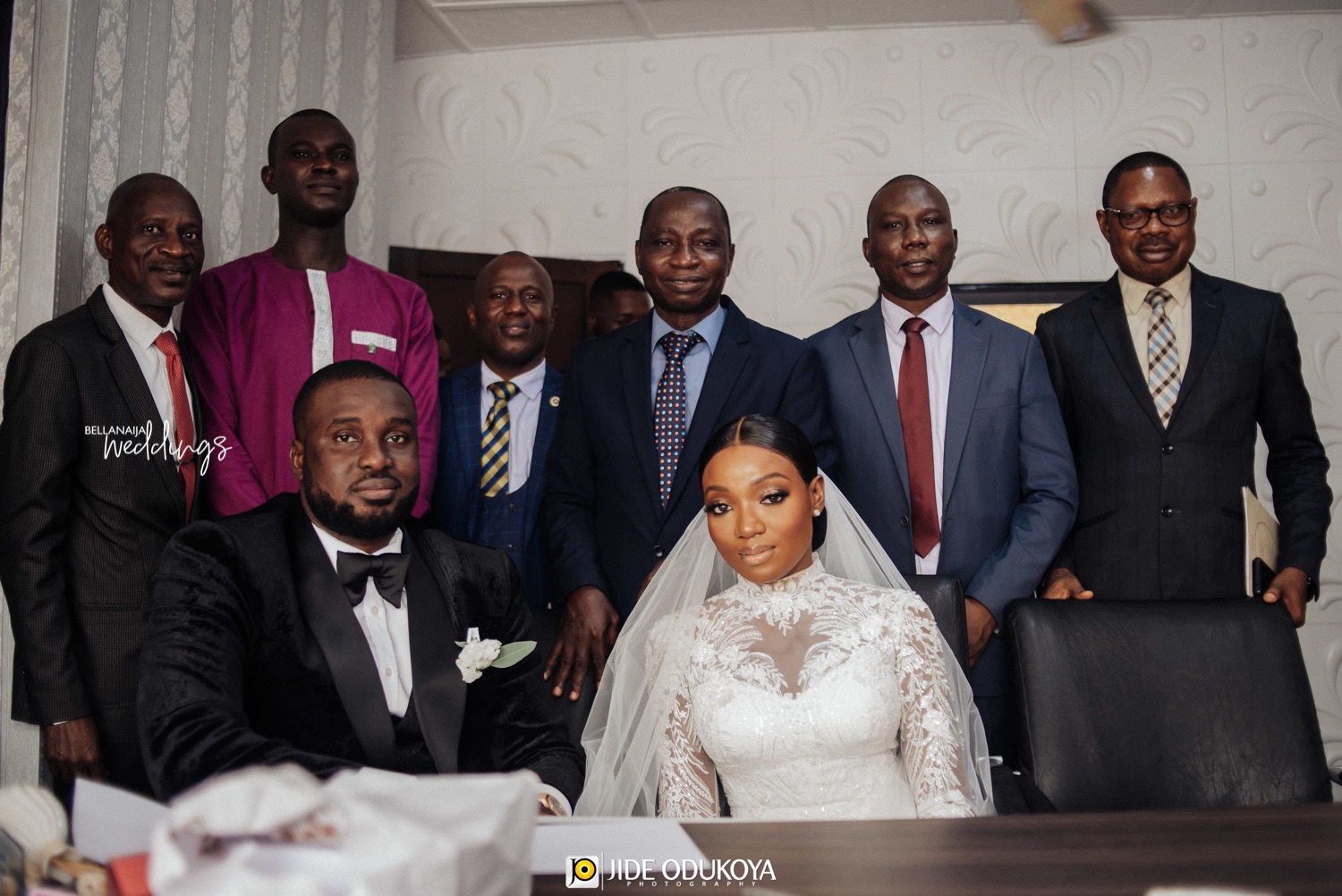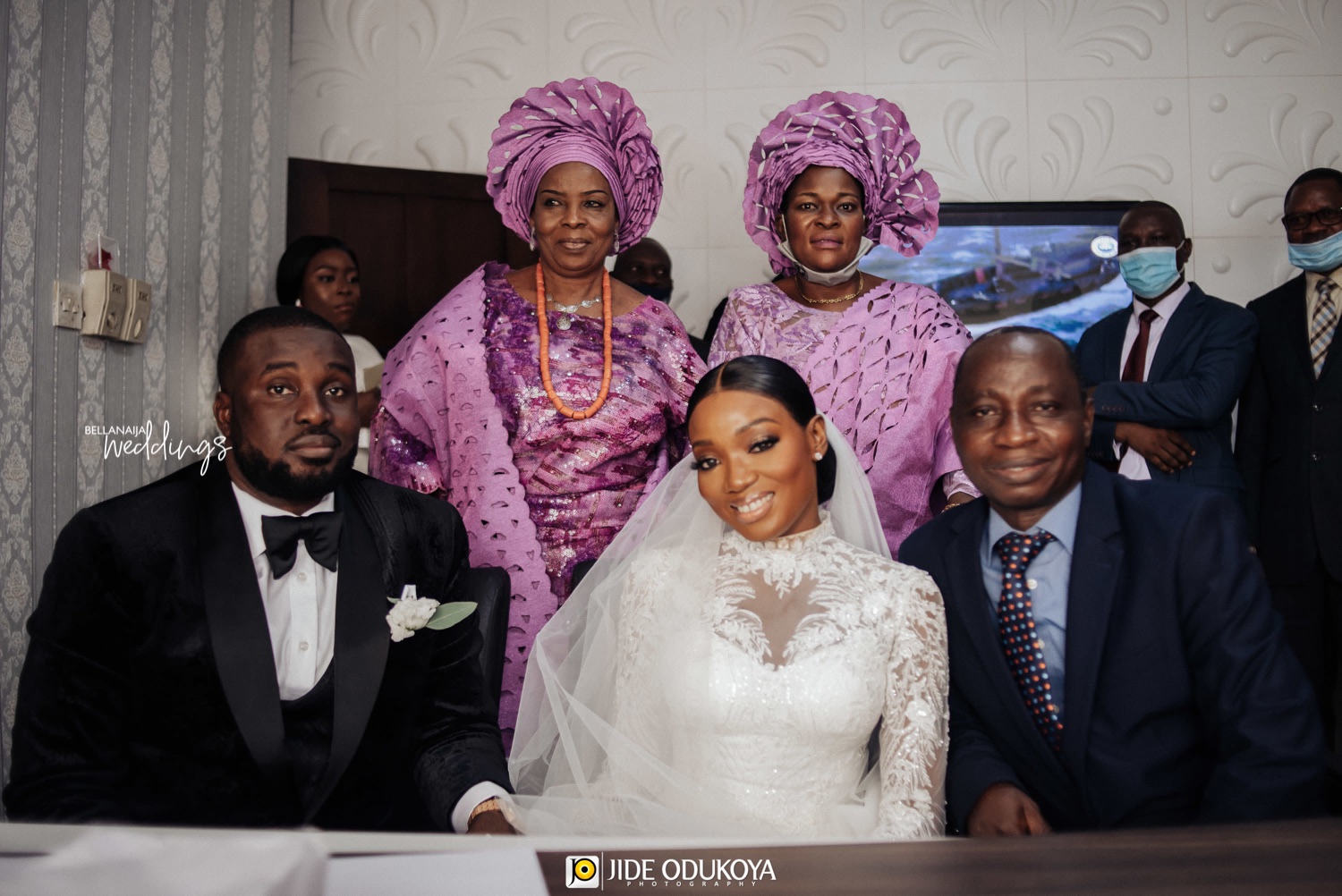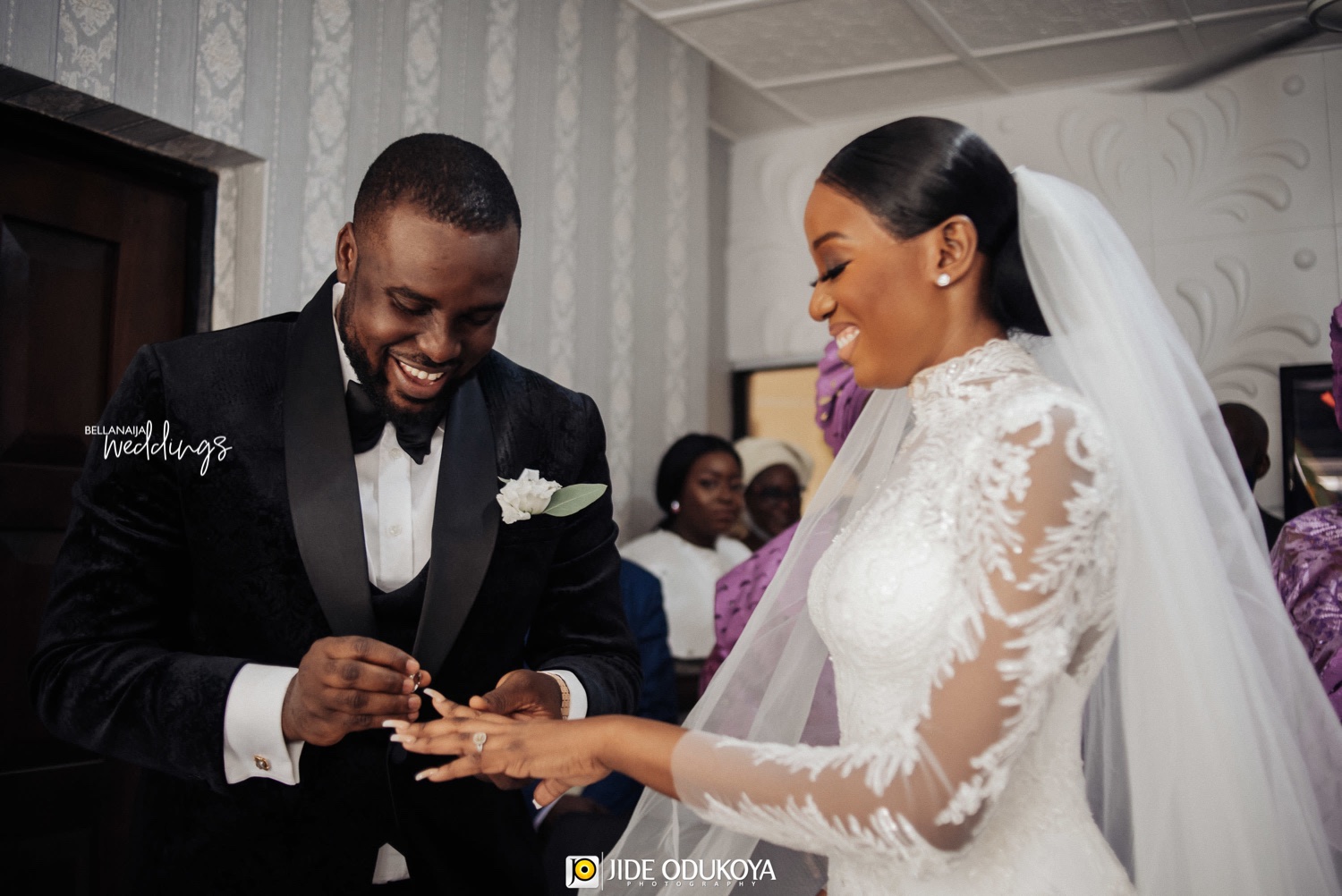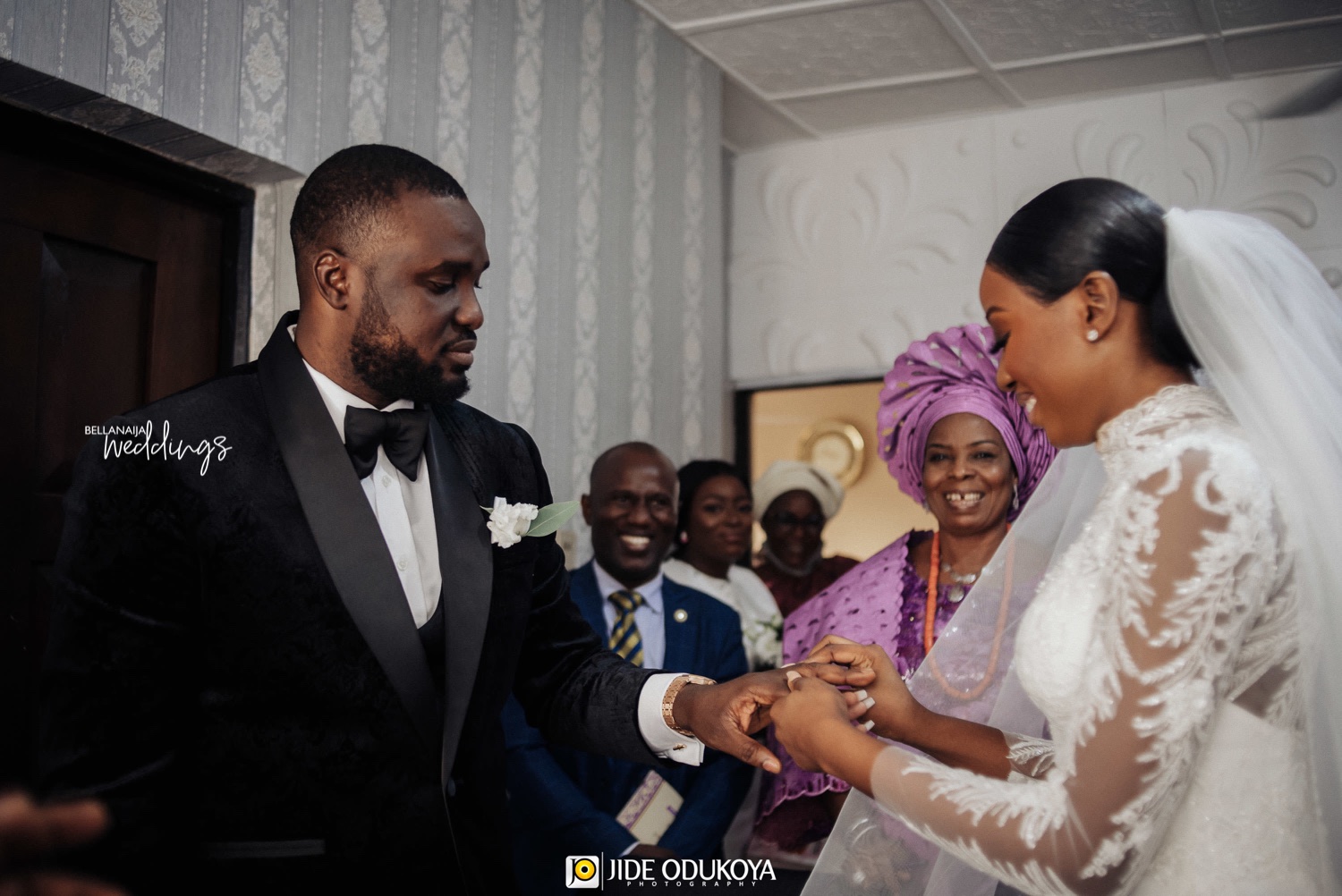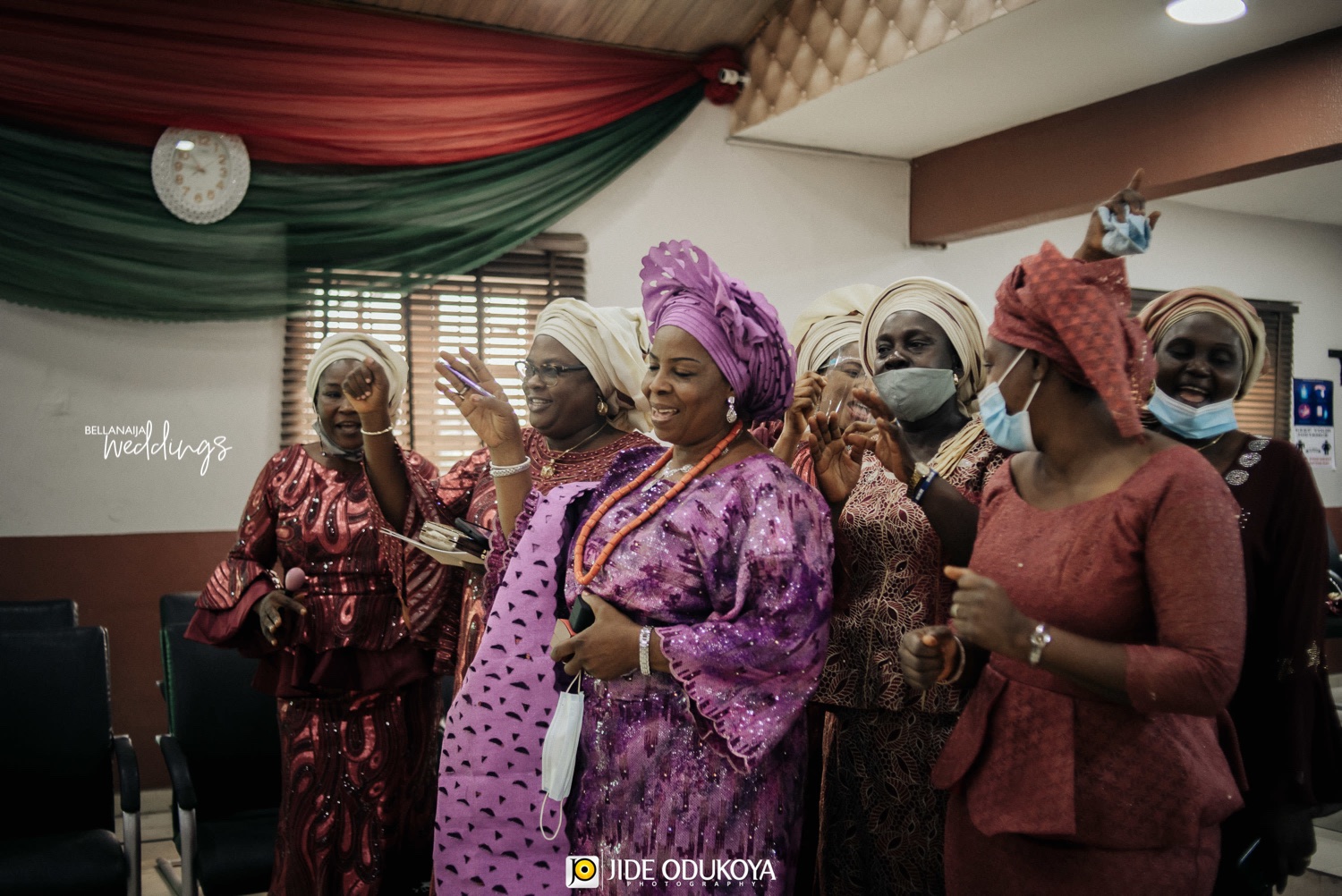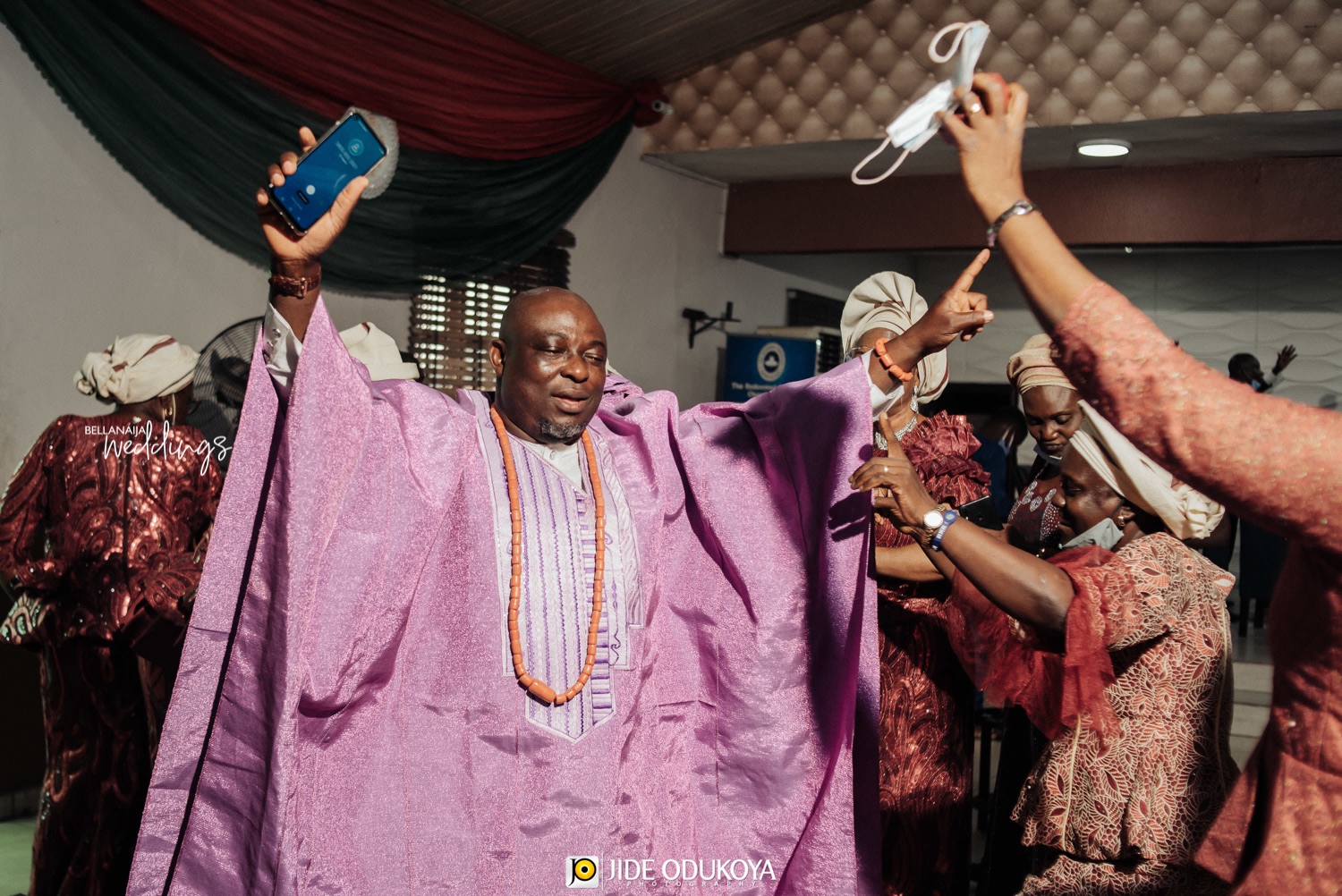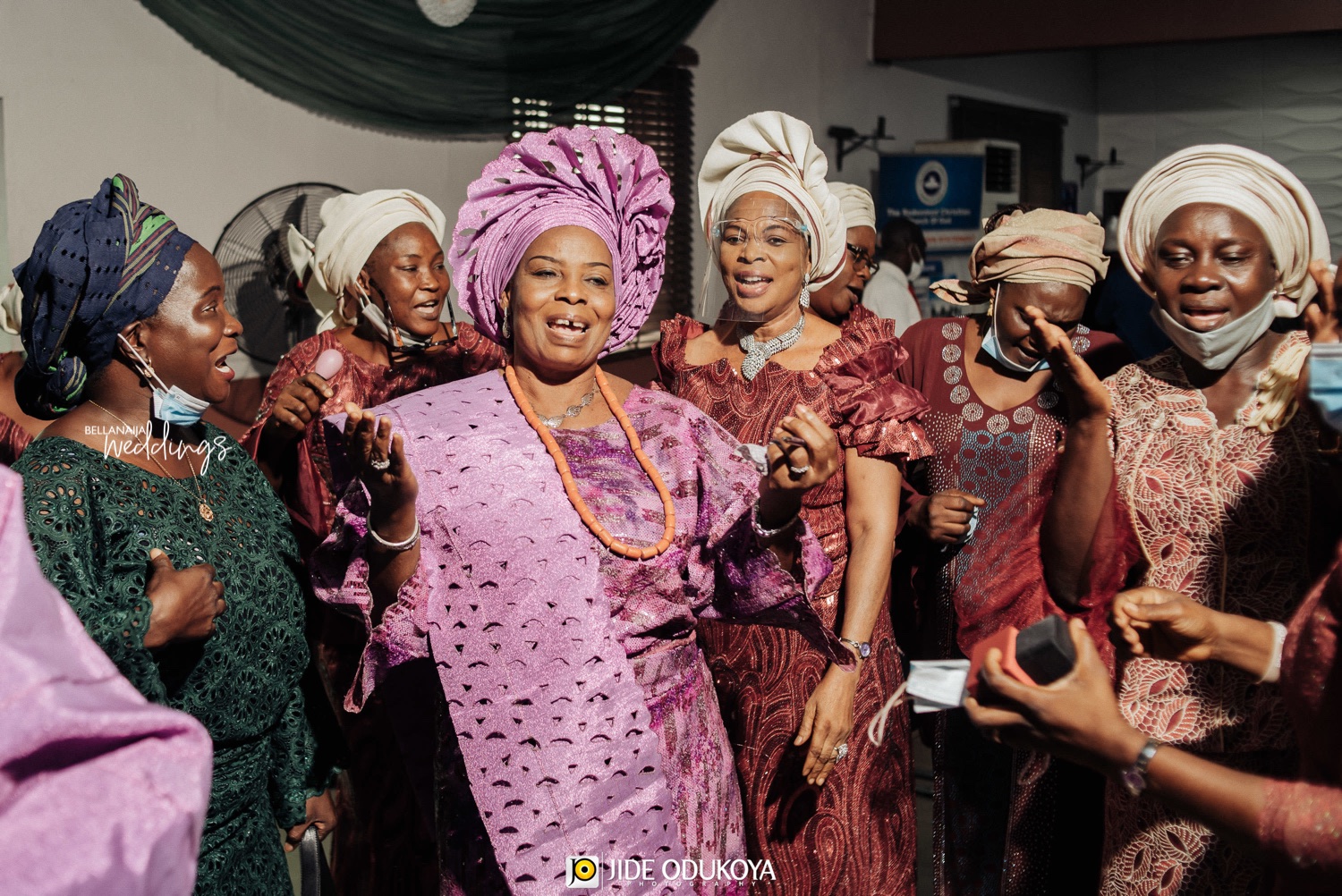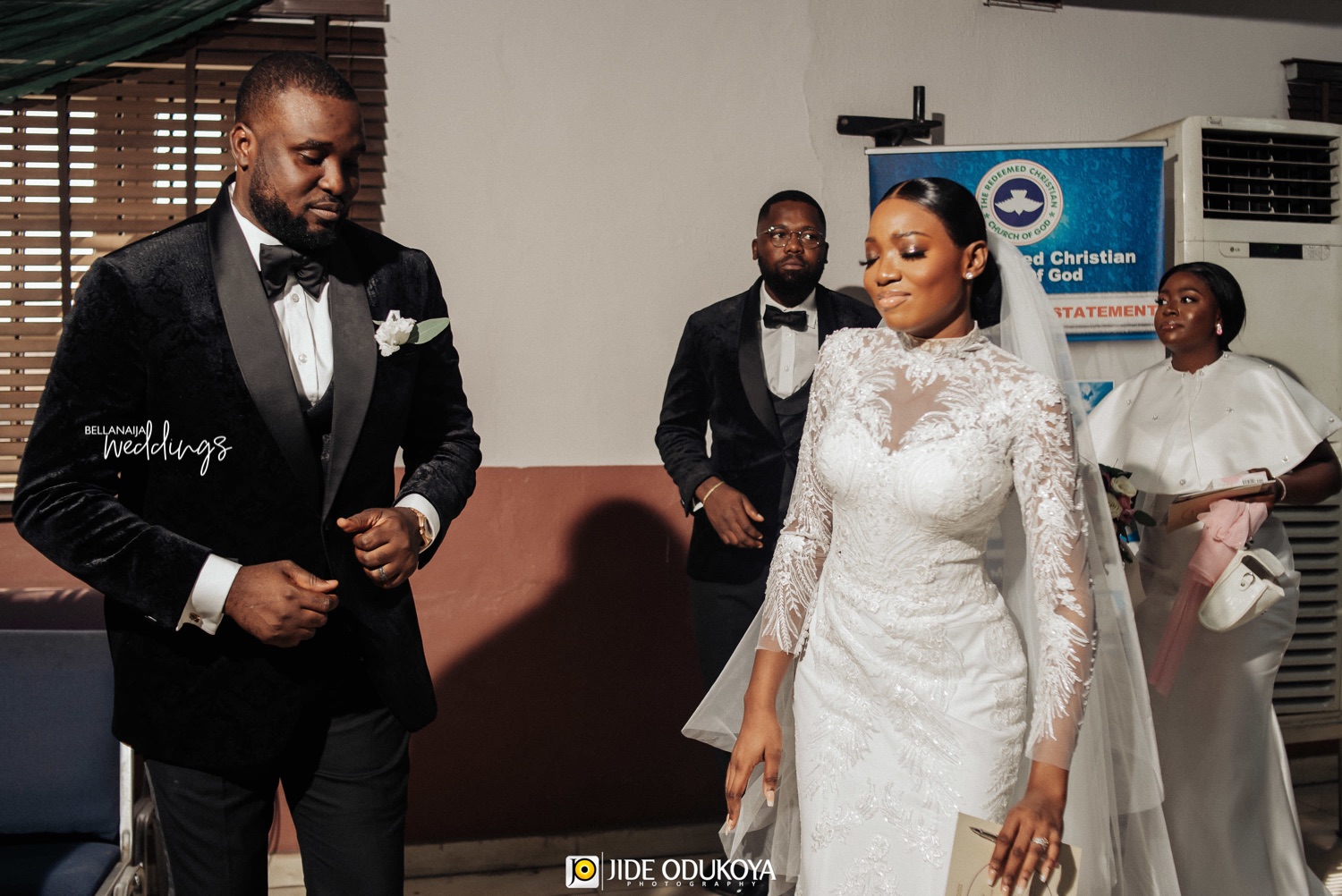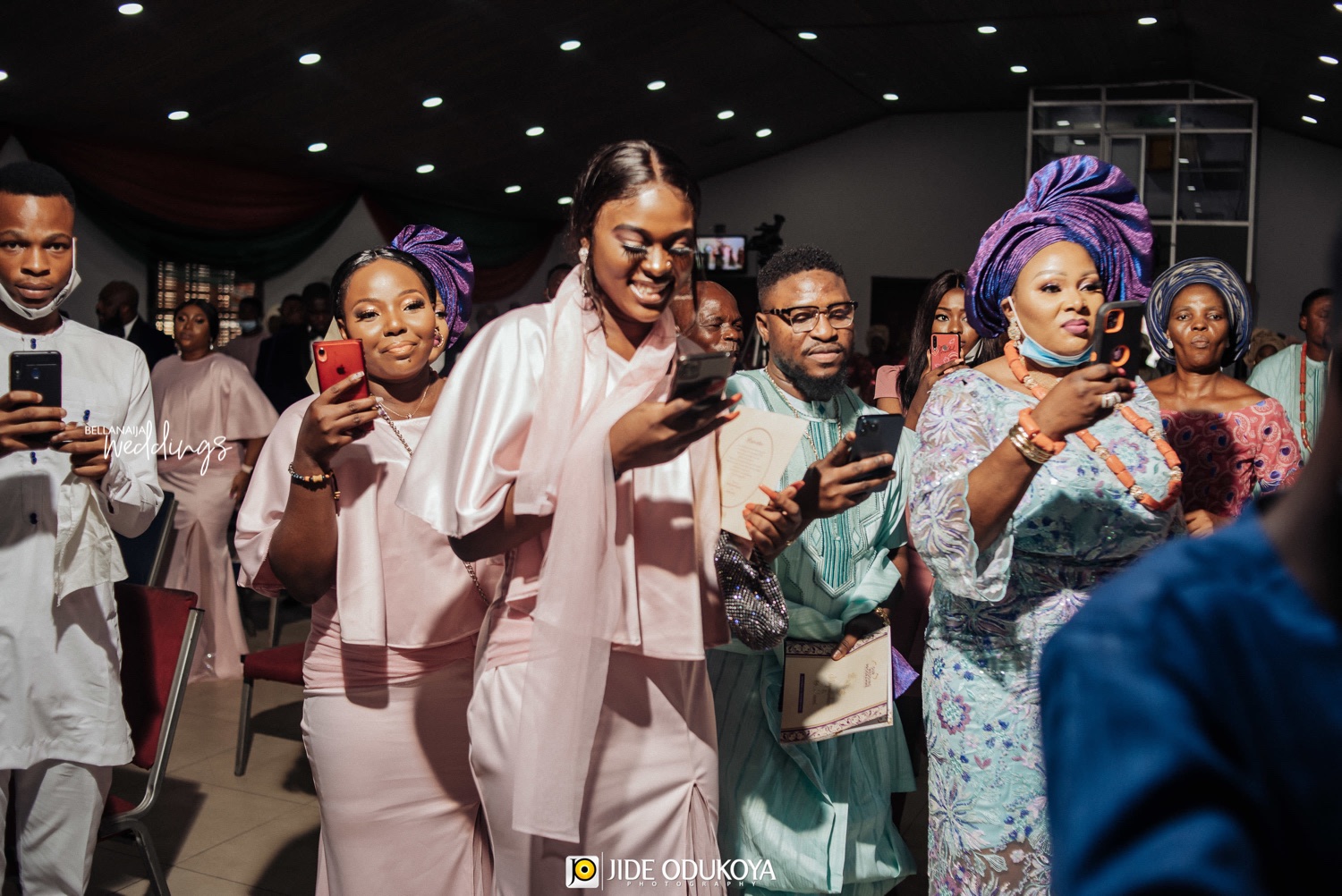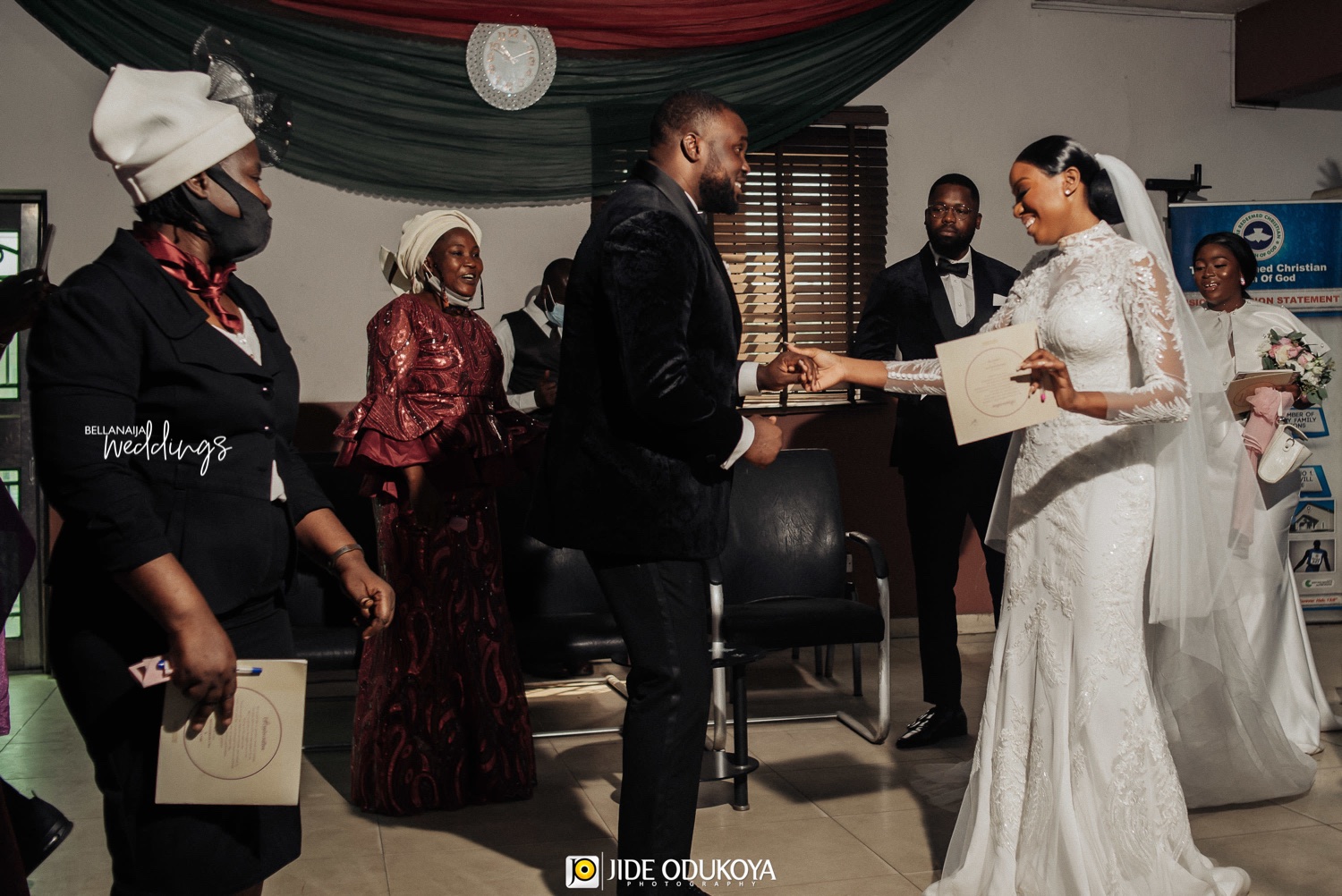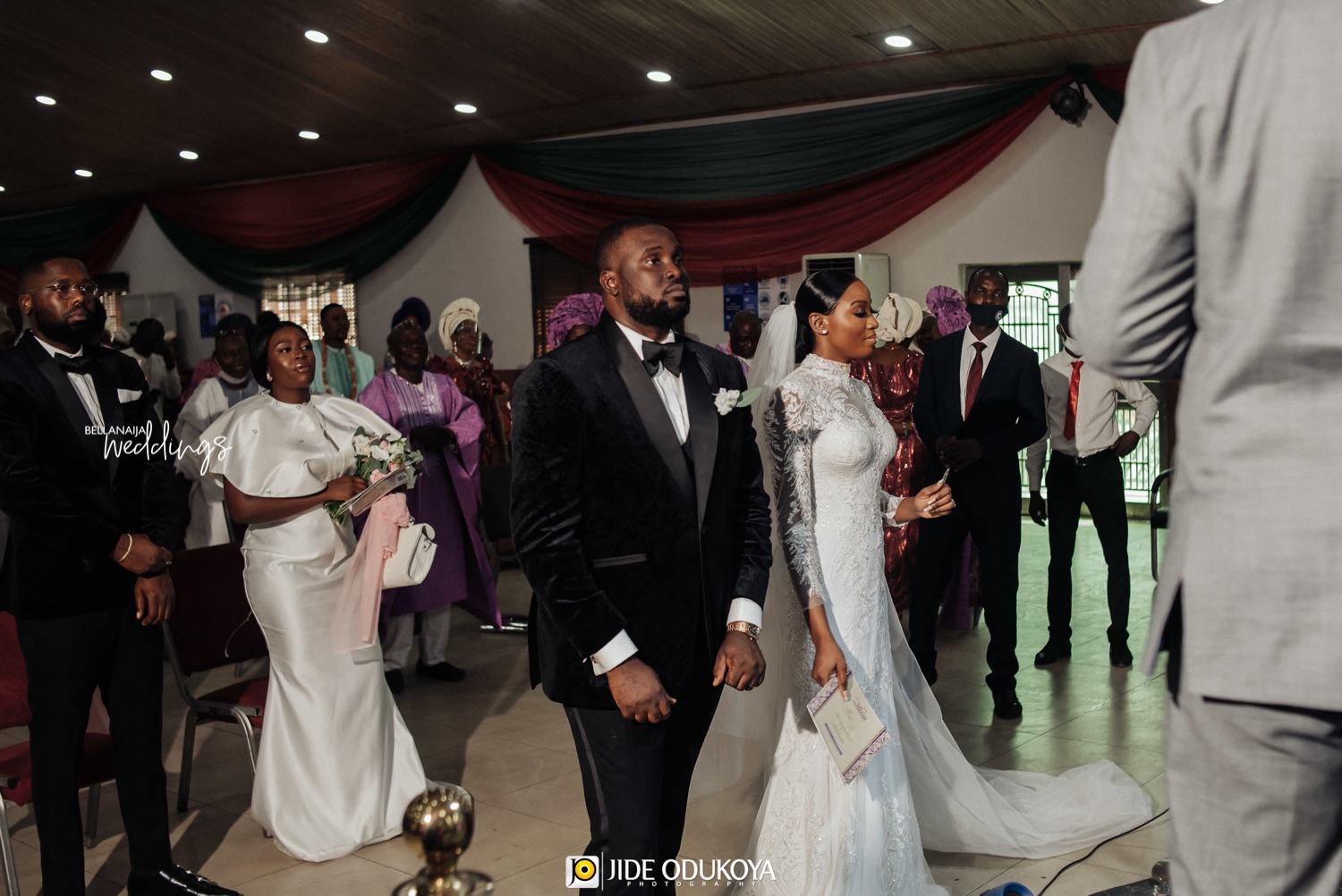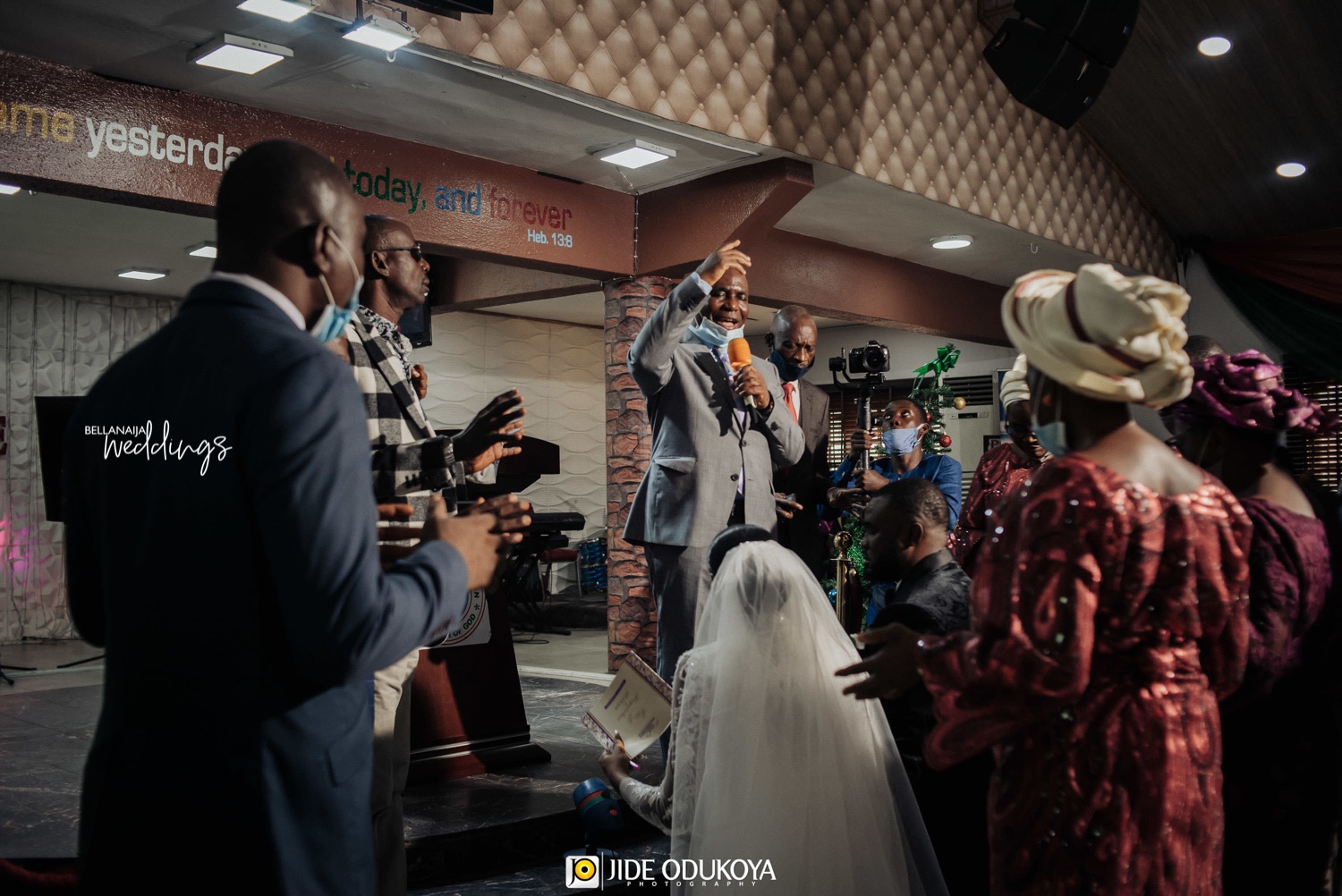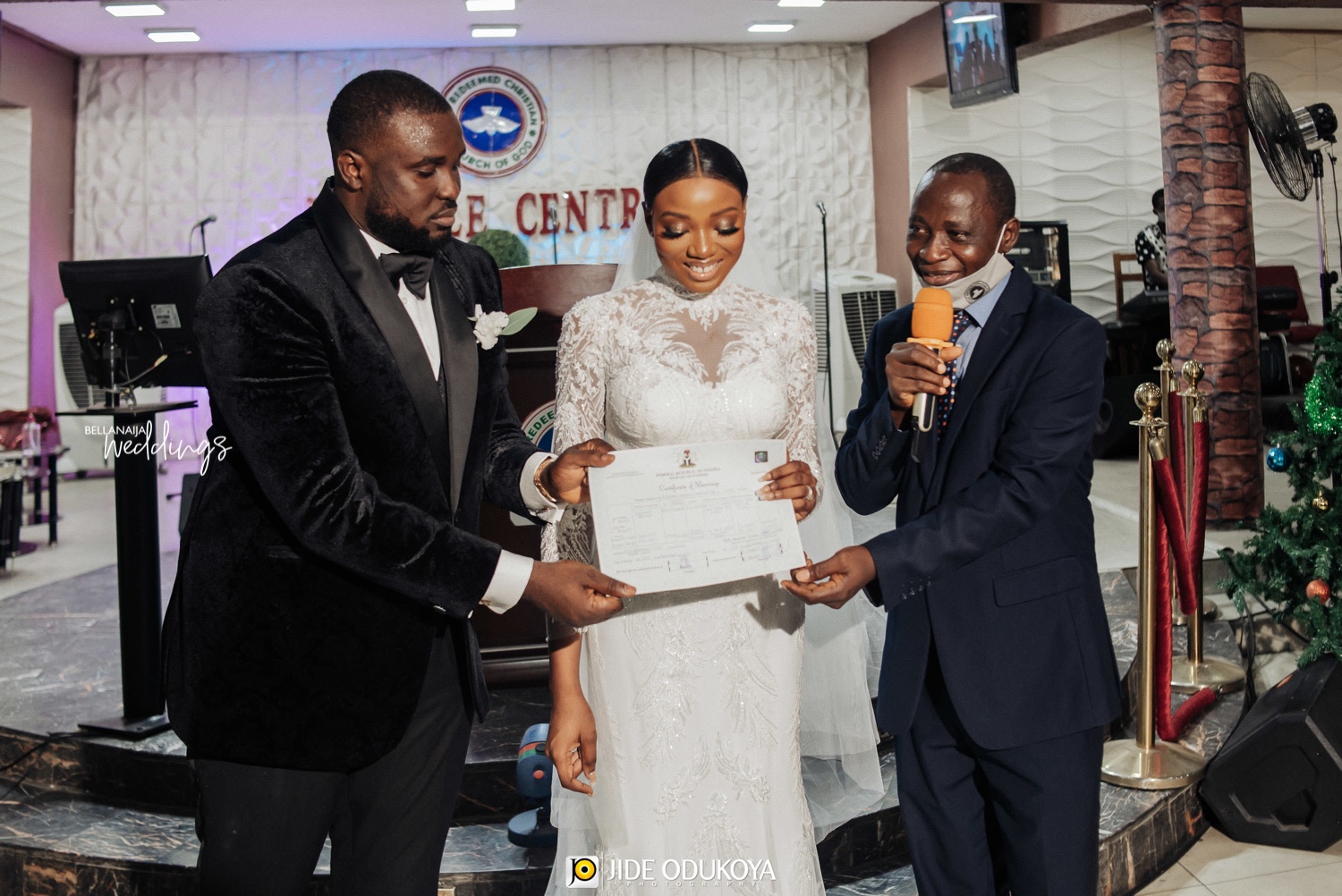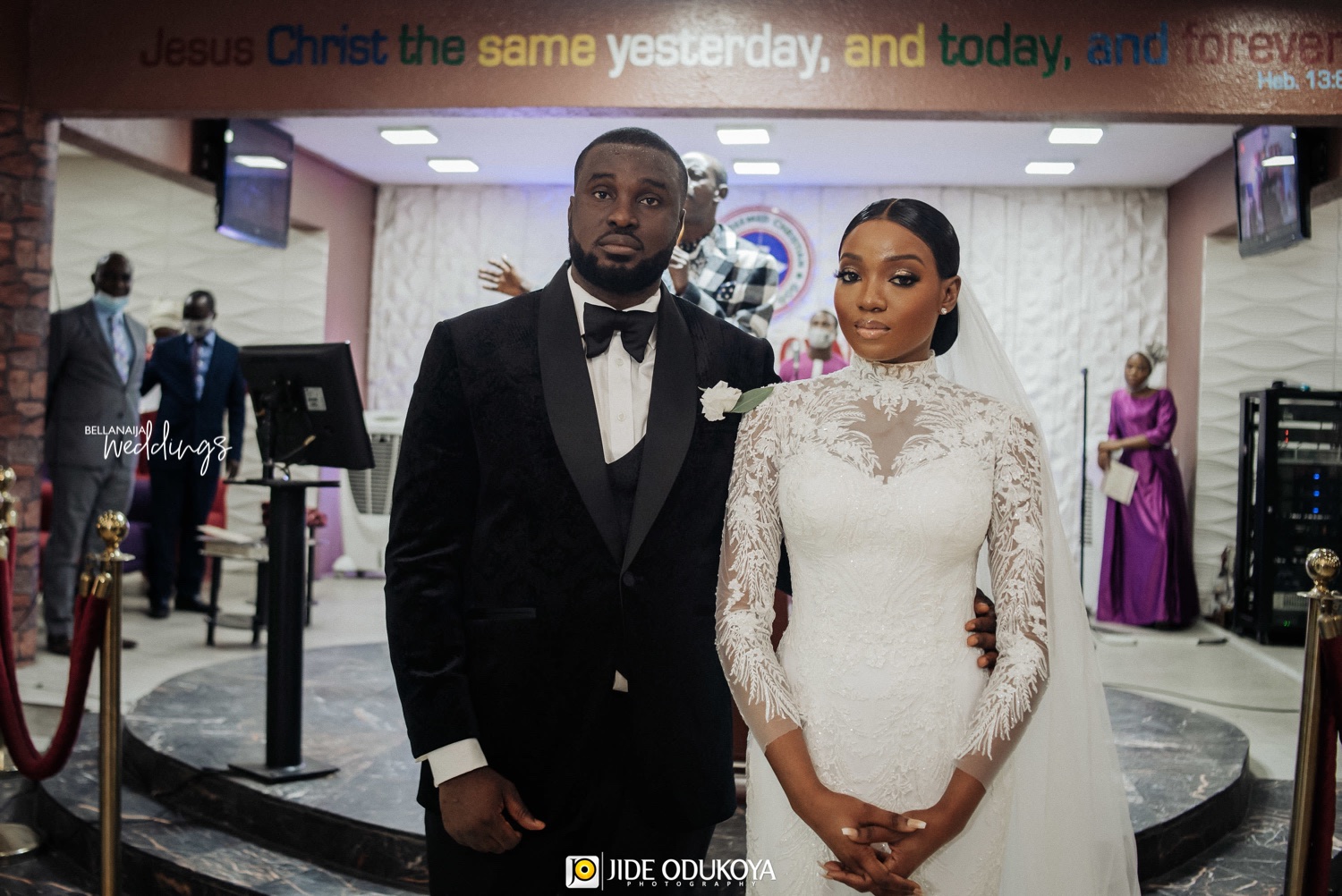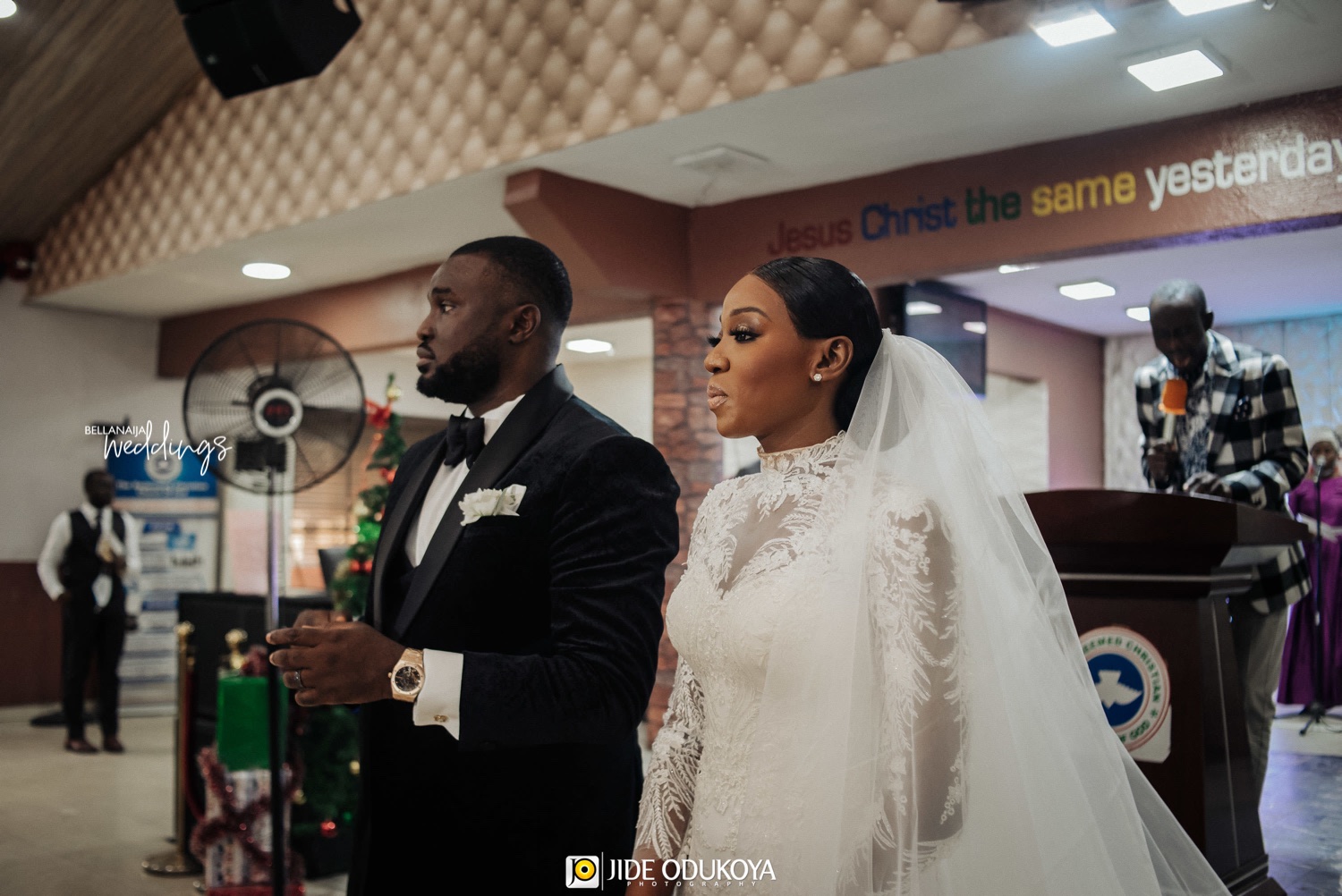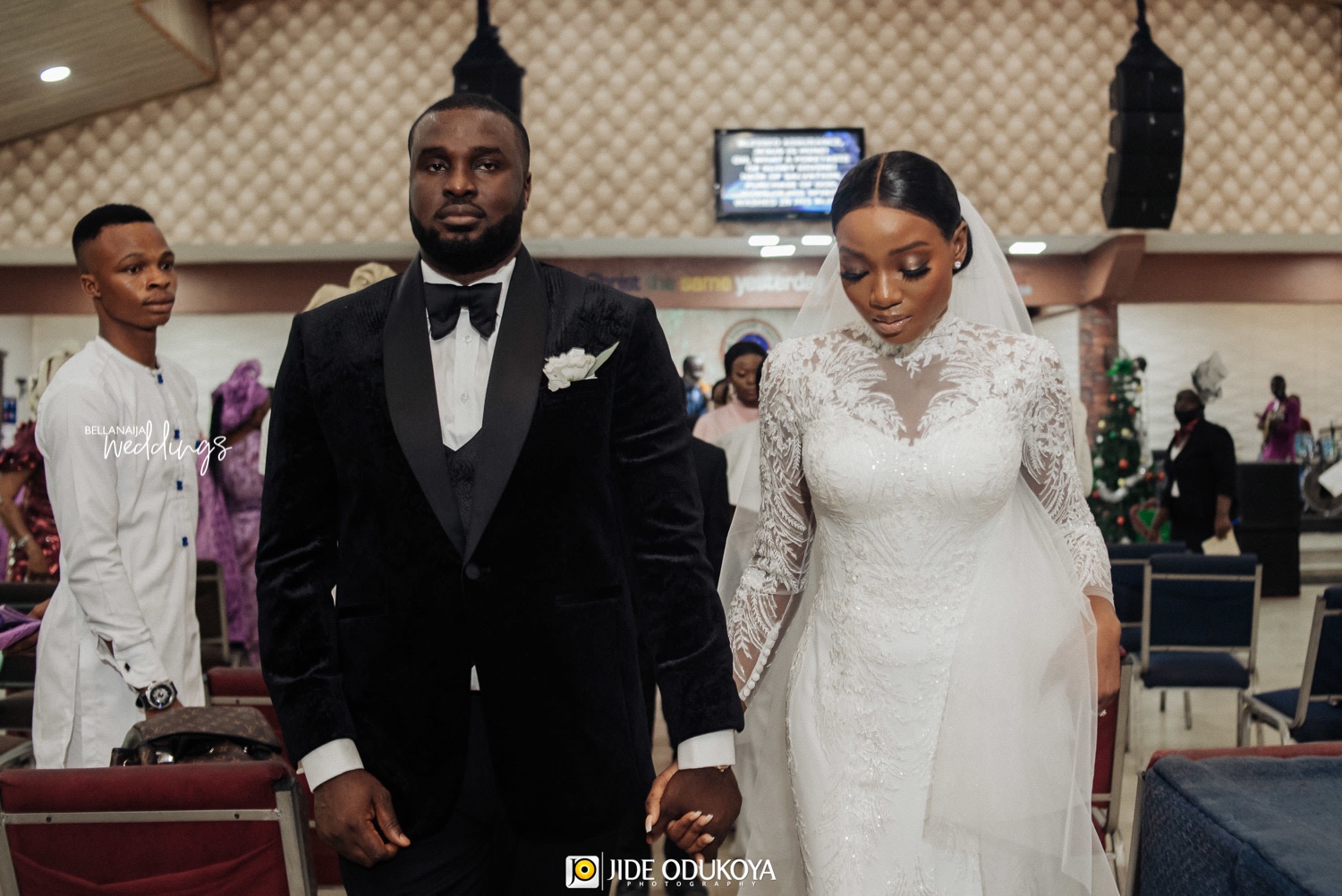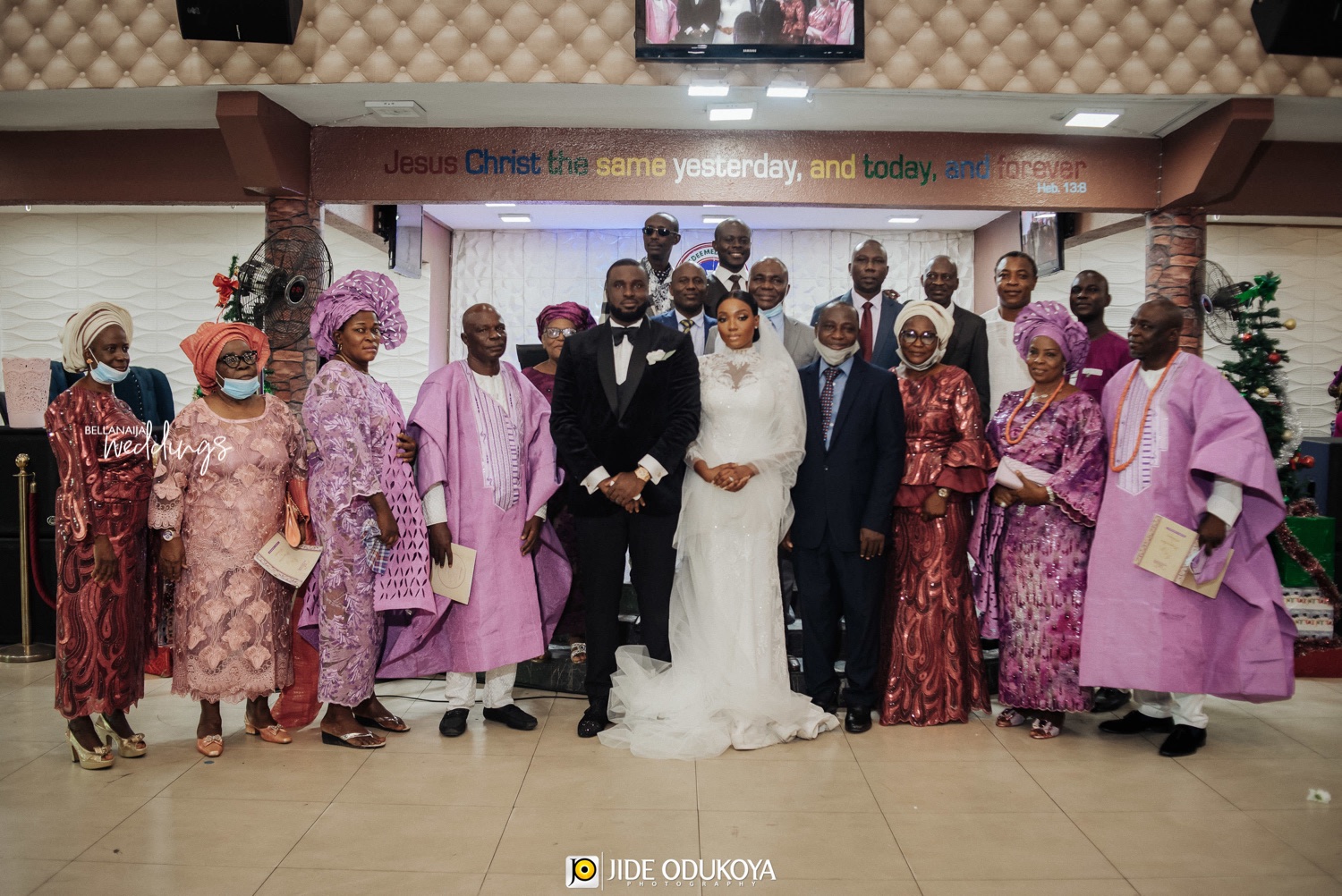 The lovers have exchanged their vows, now it's time for the reception!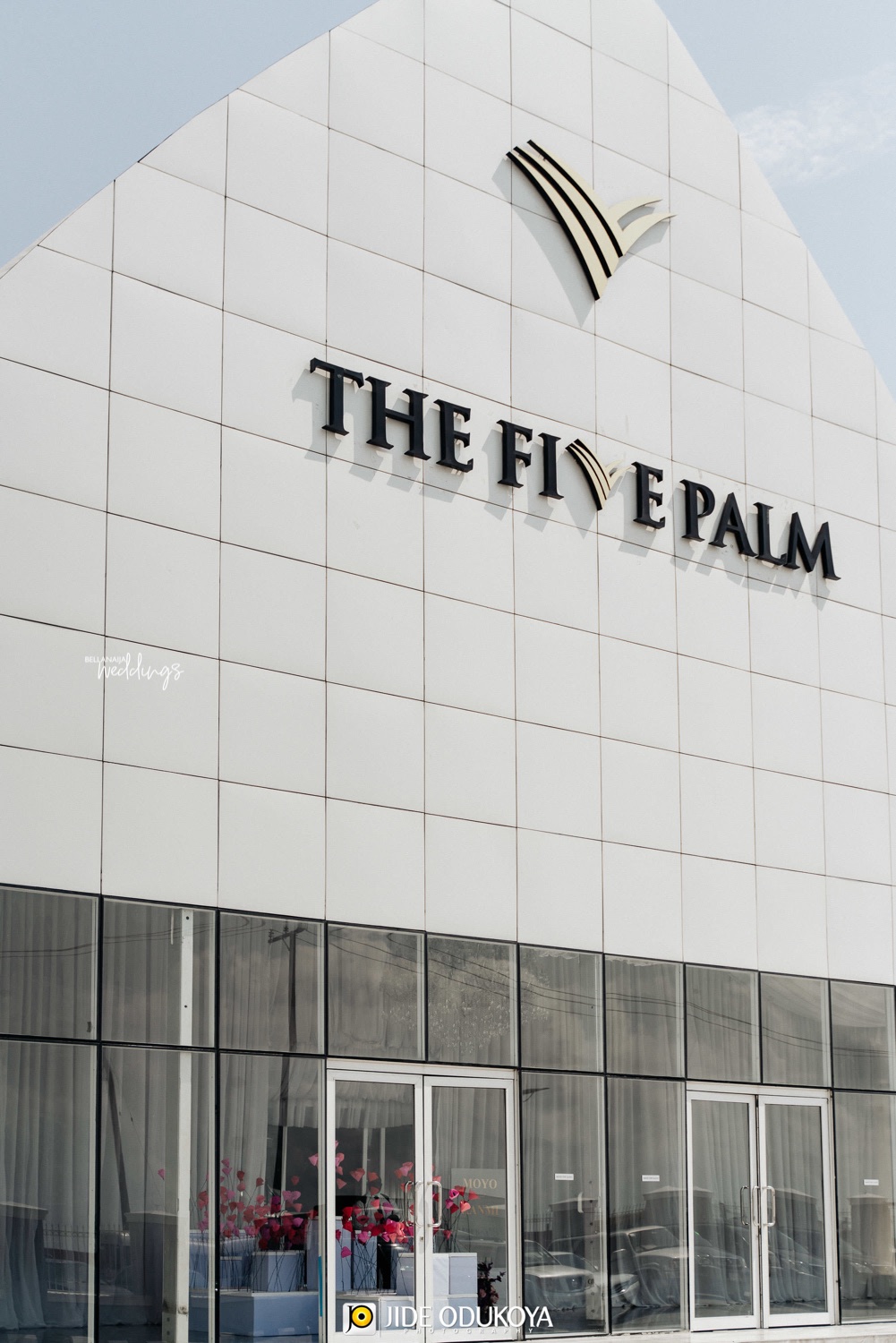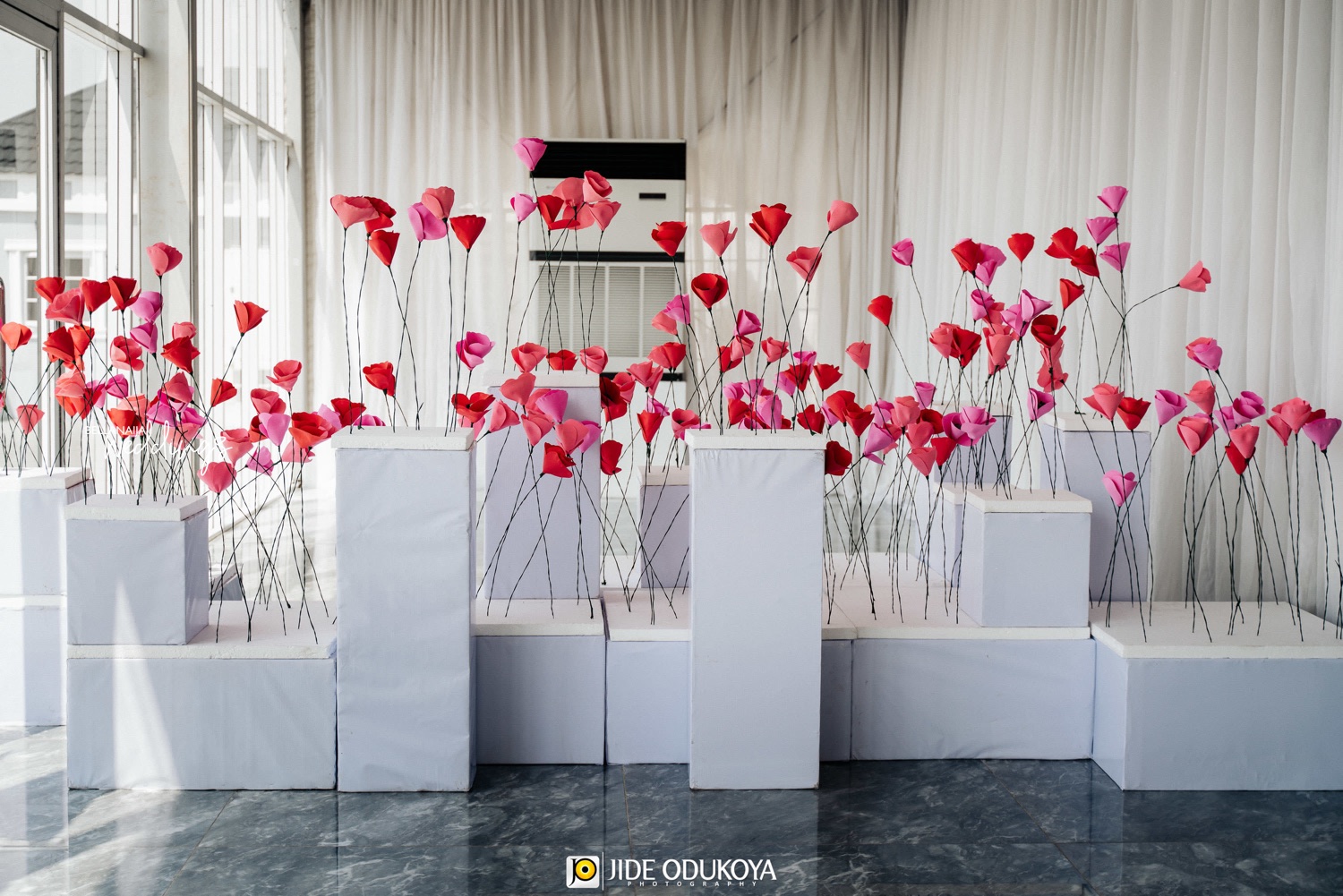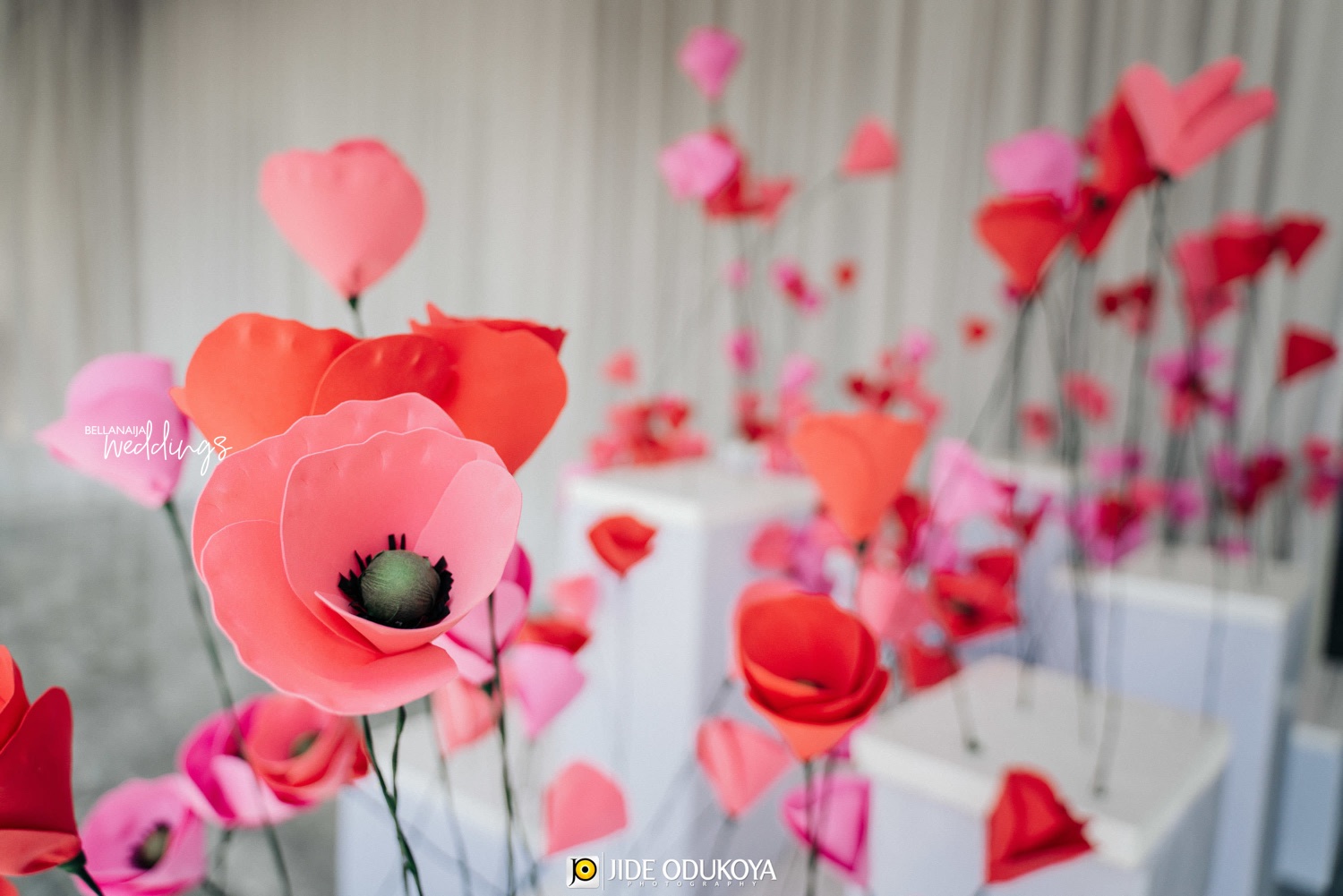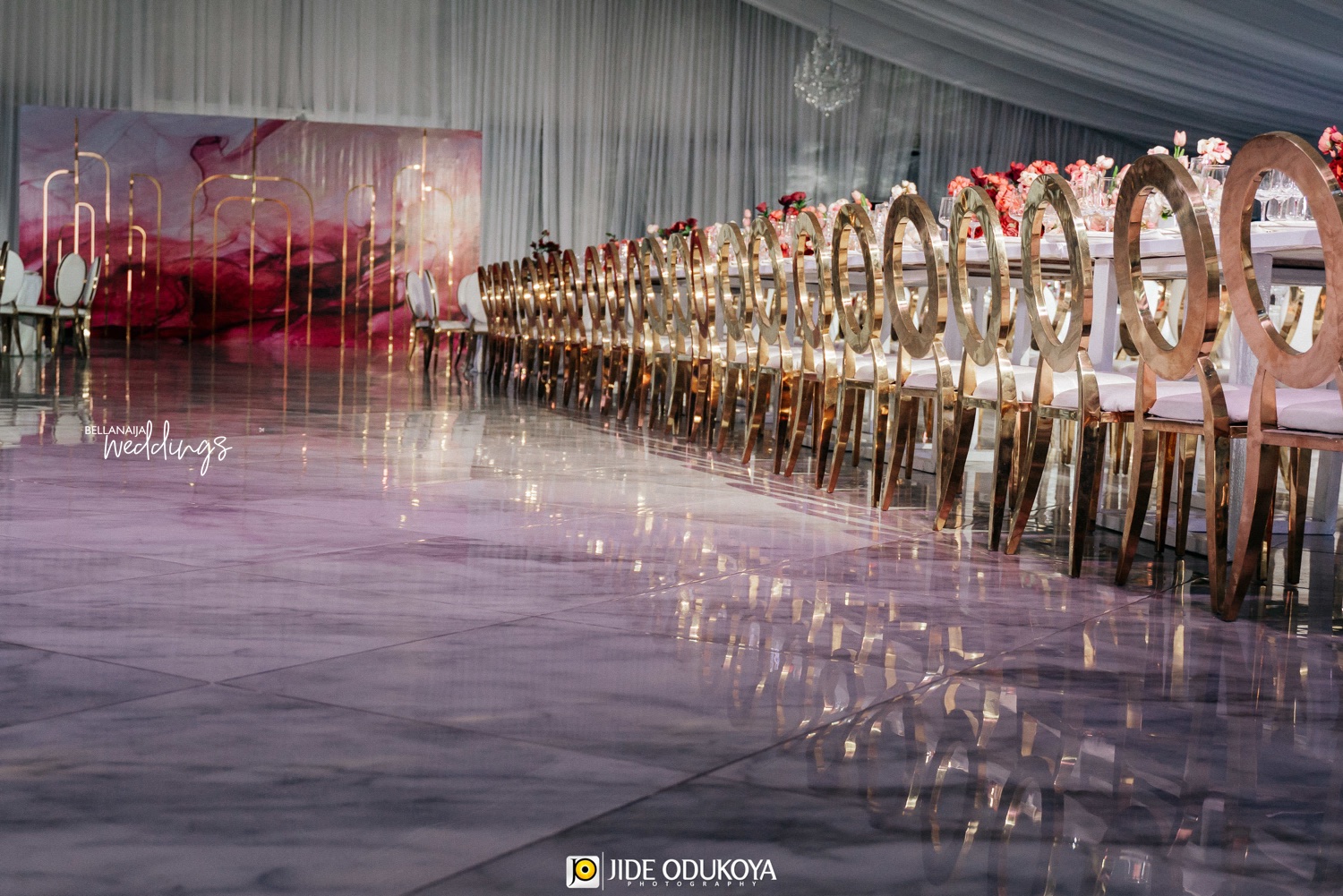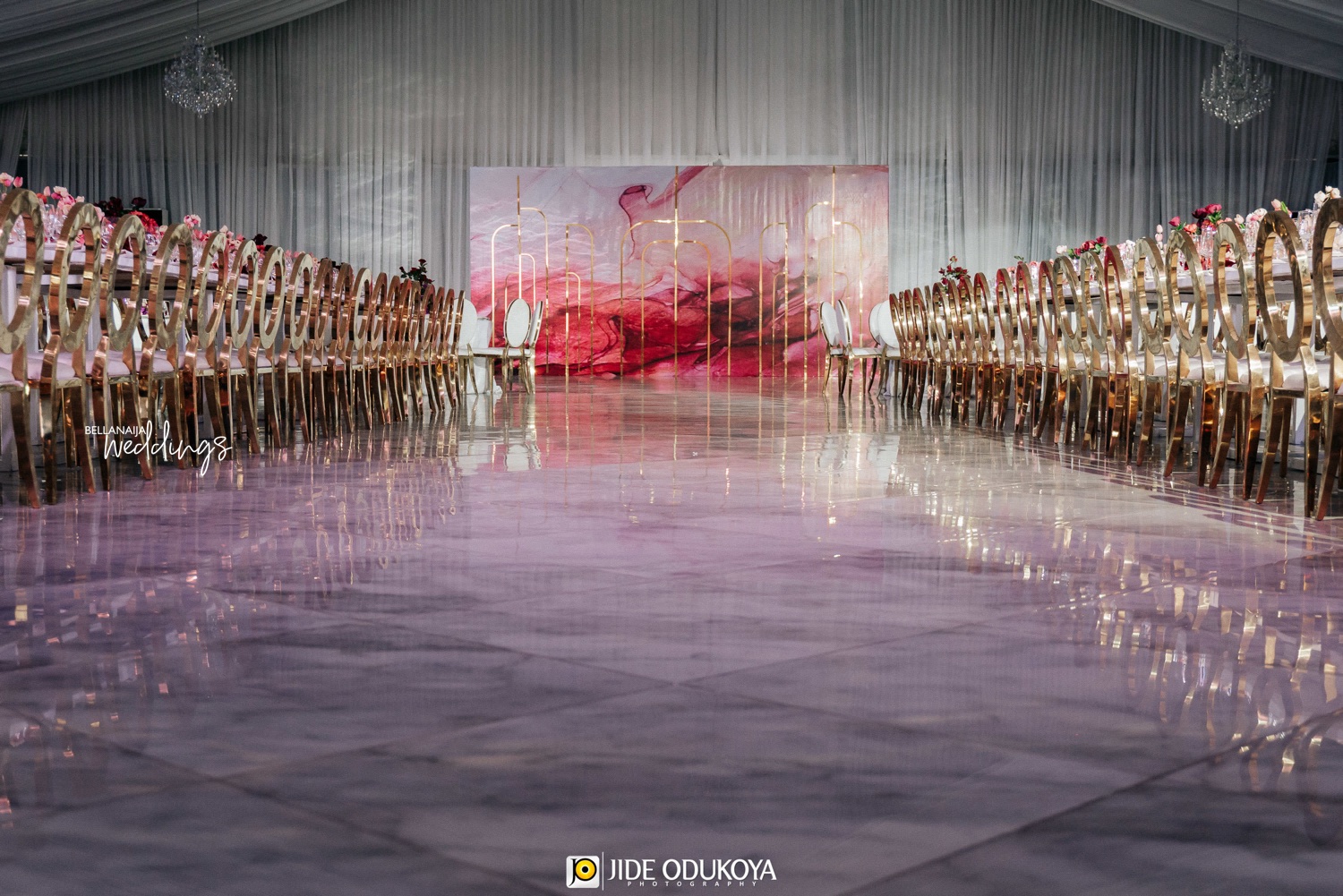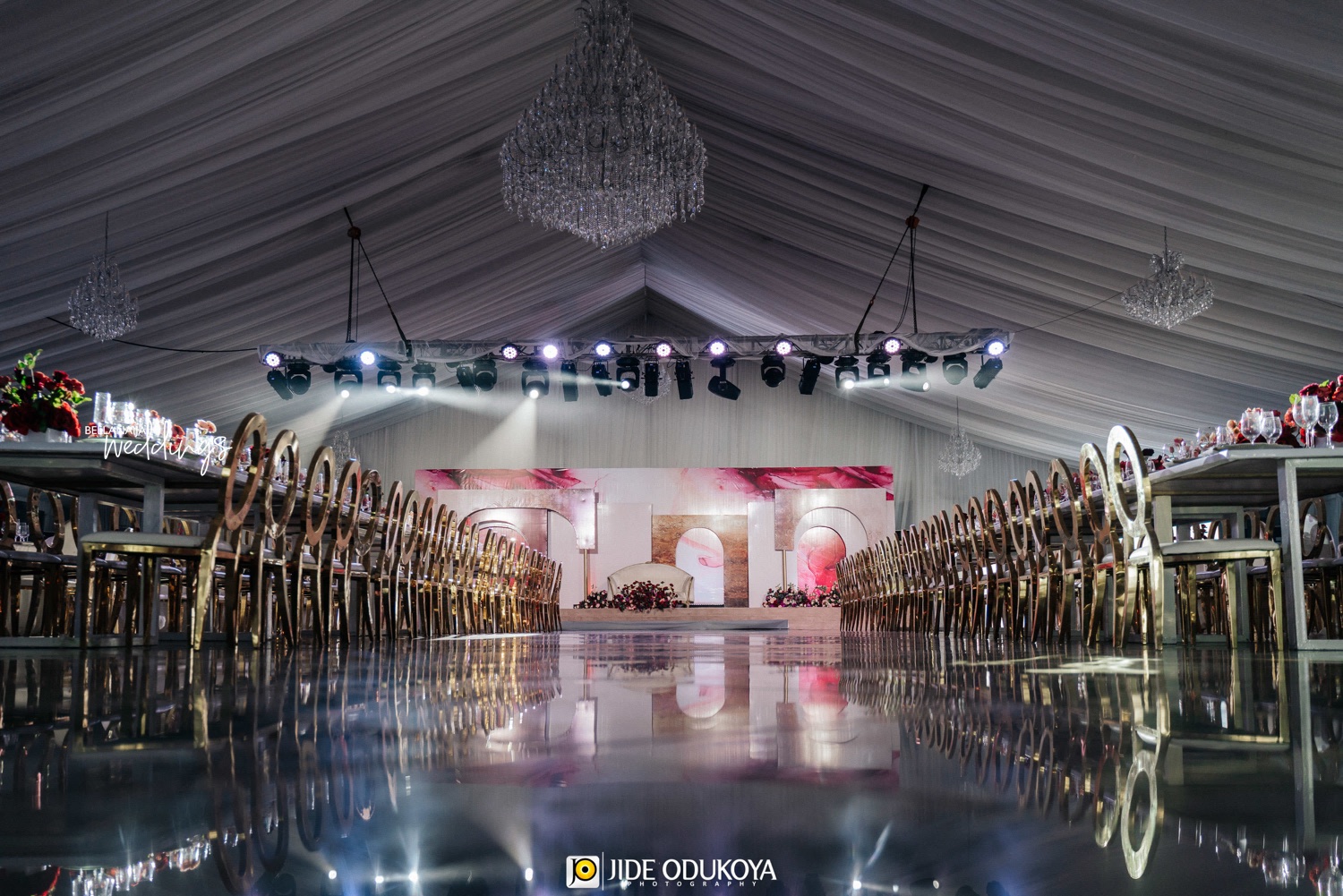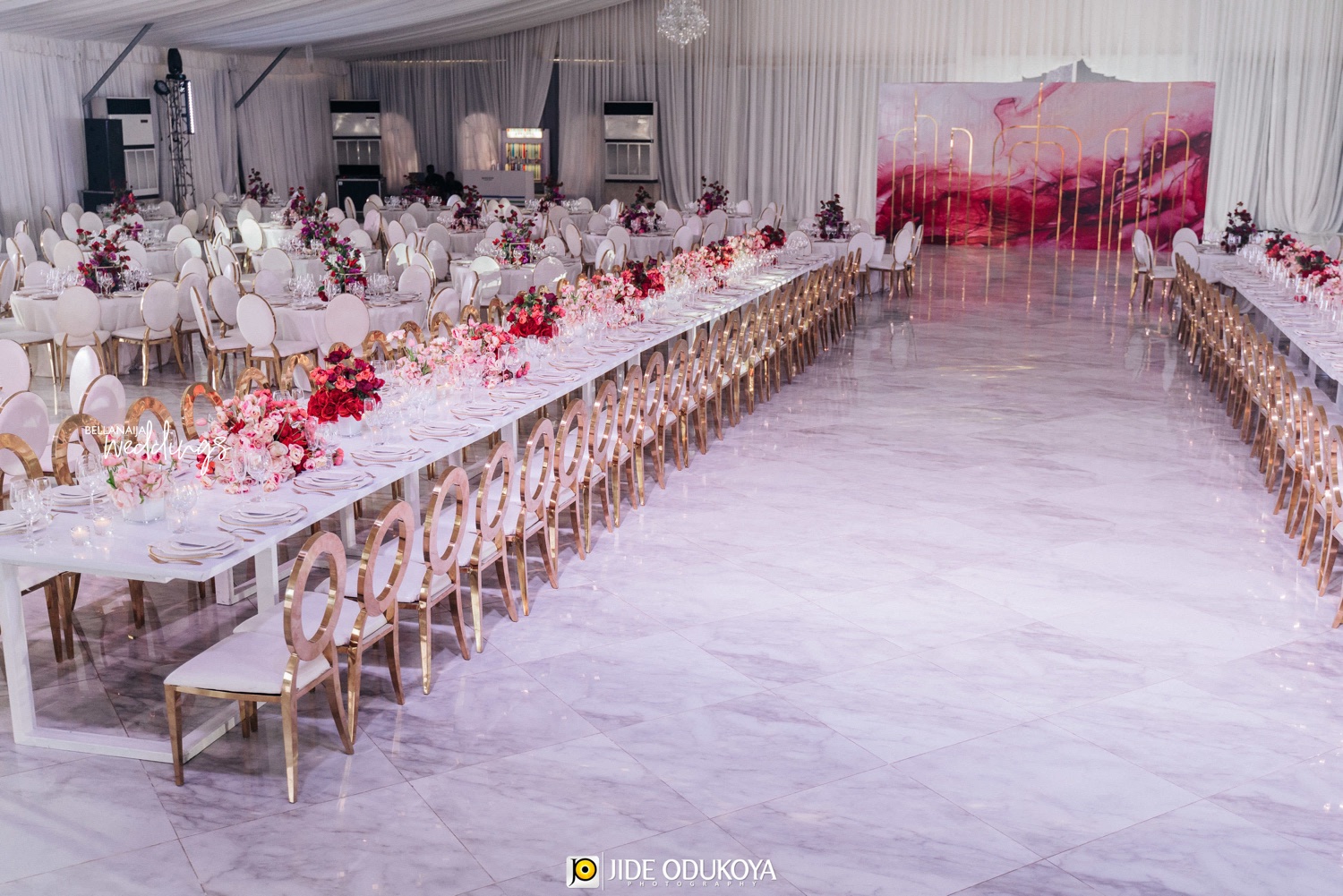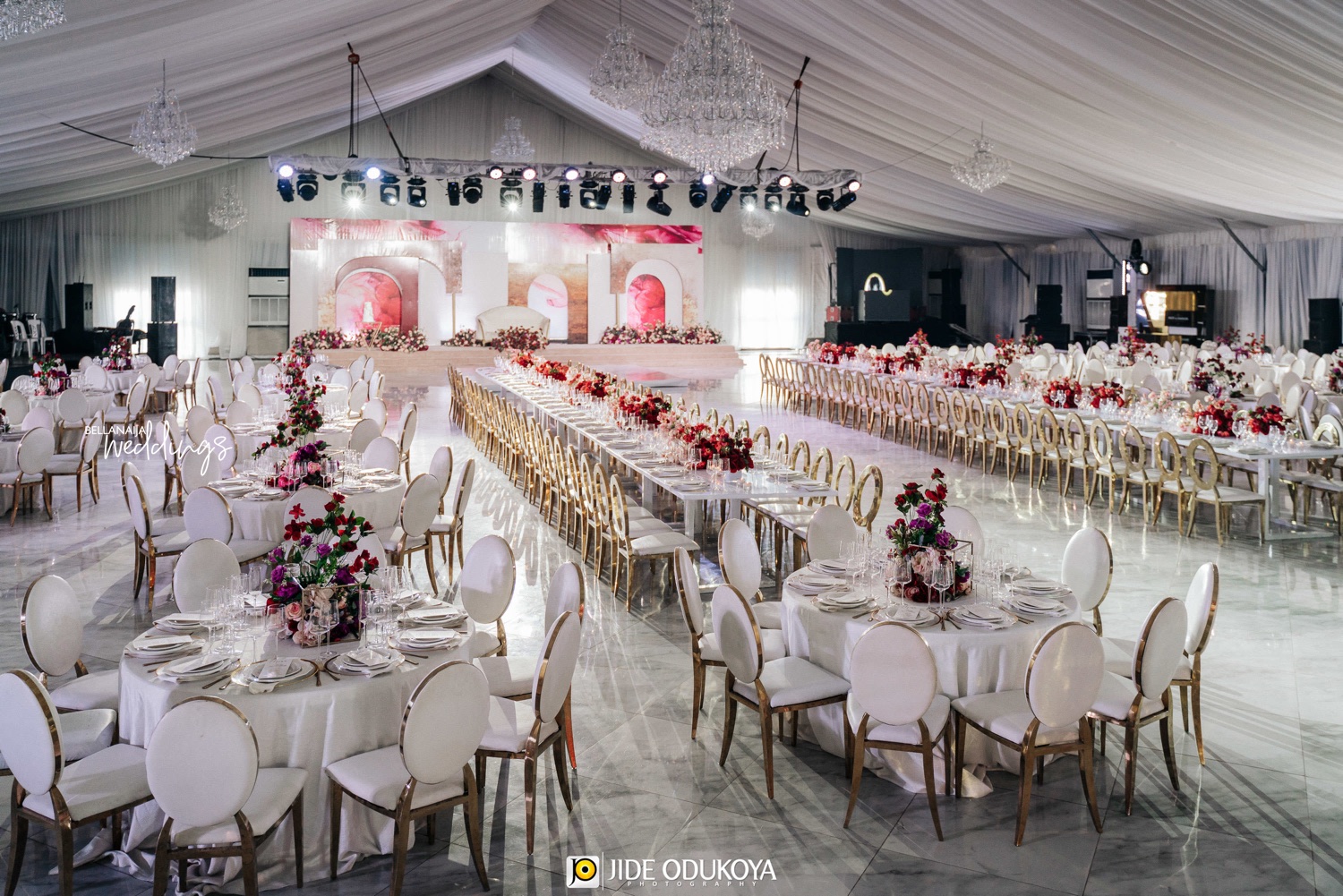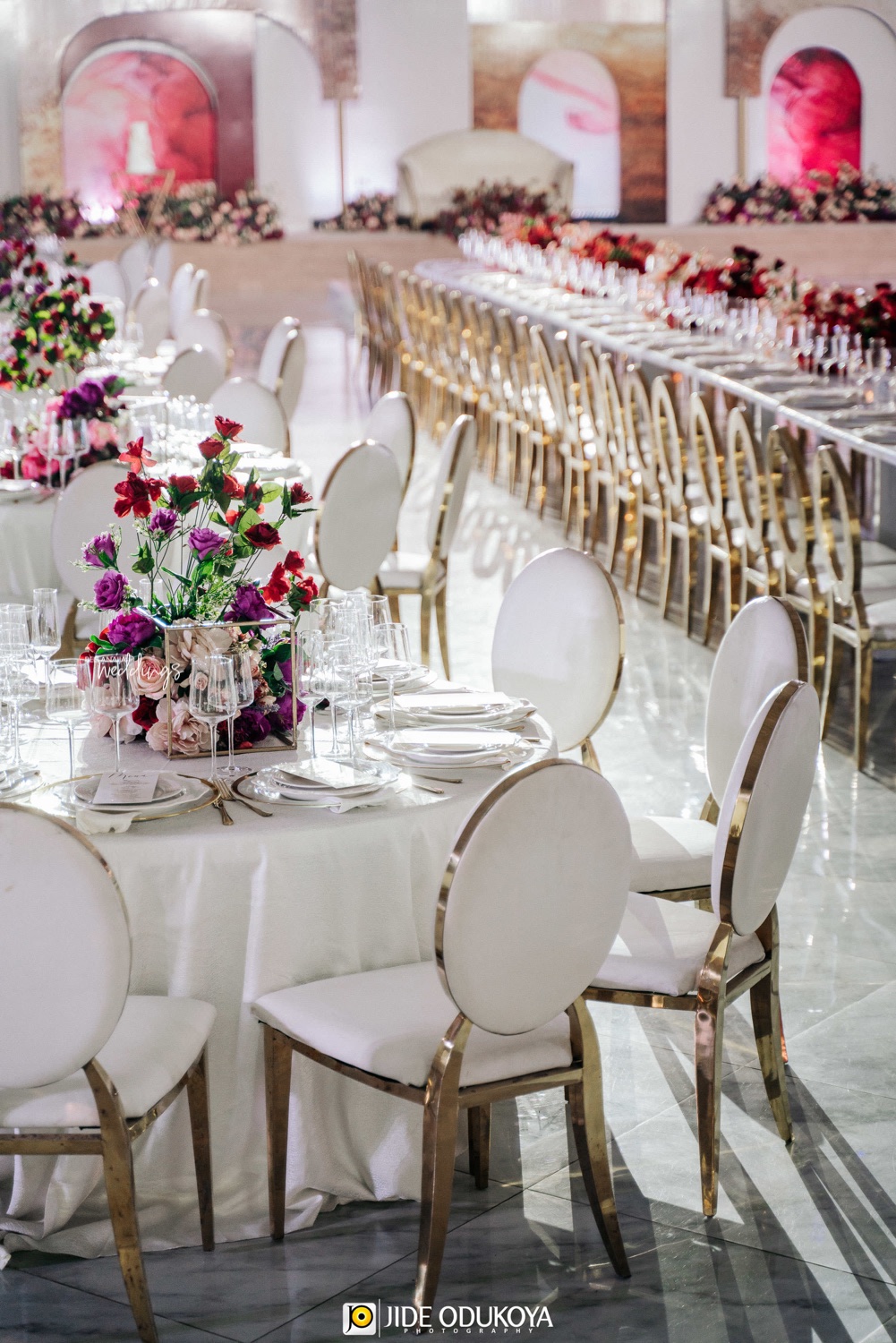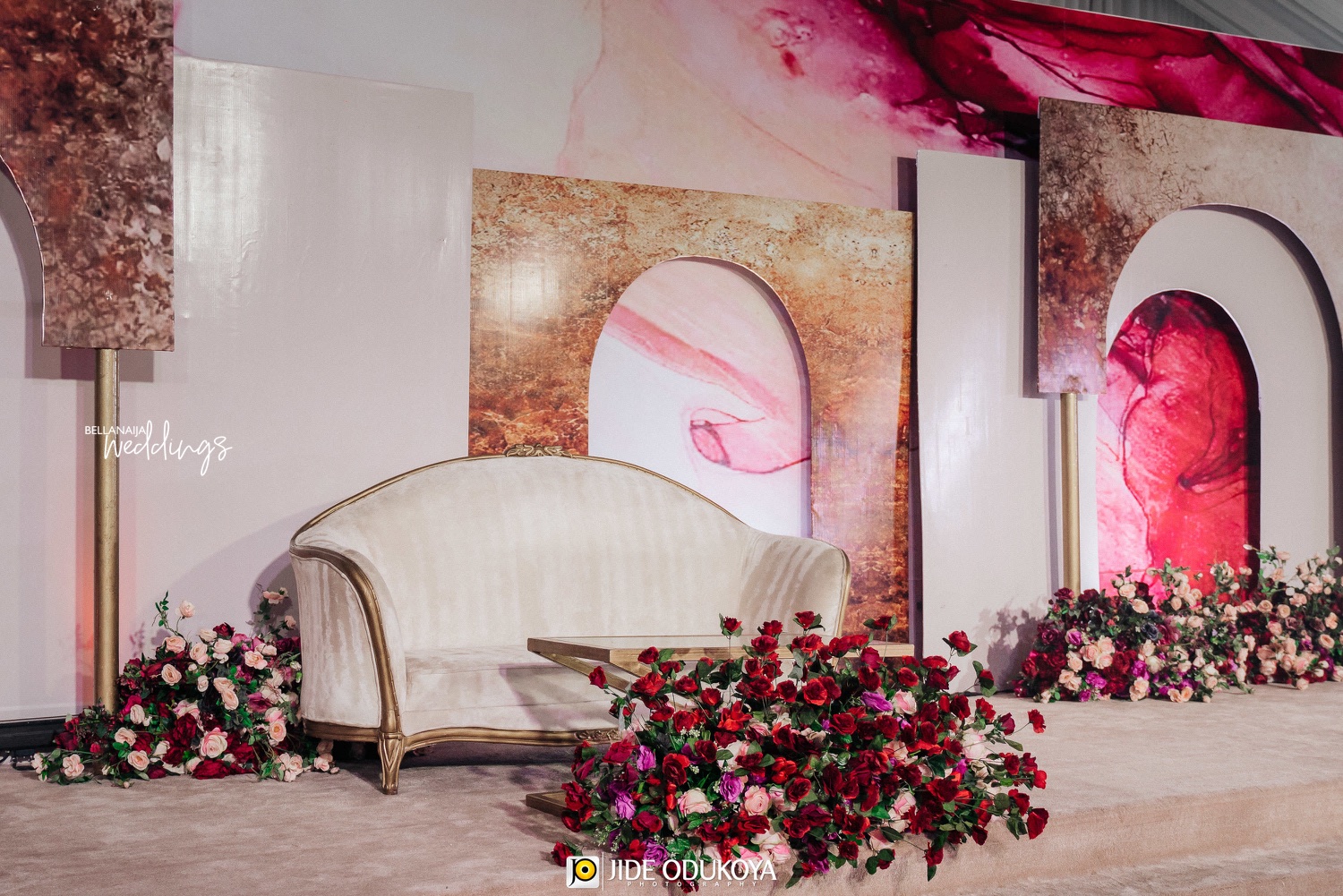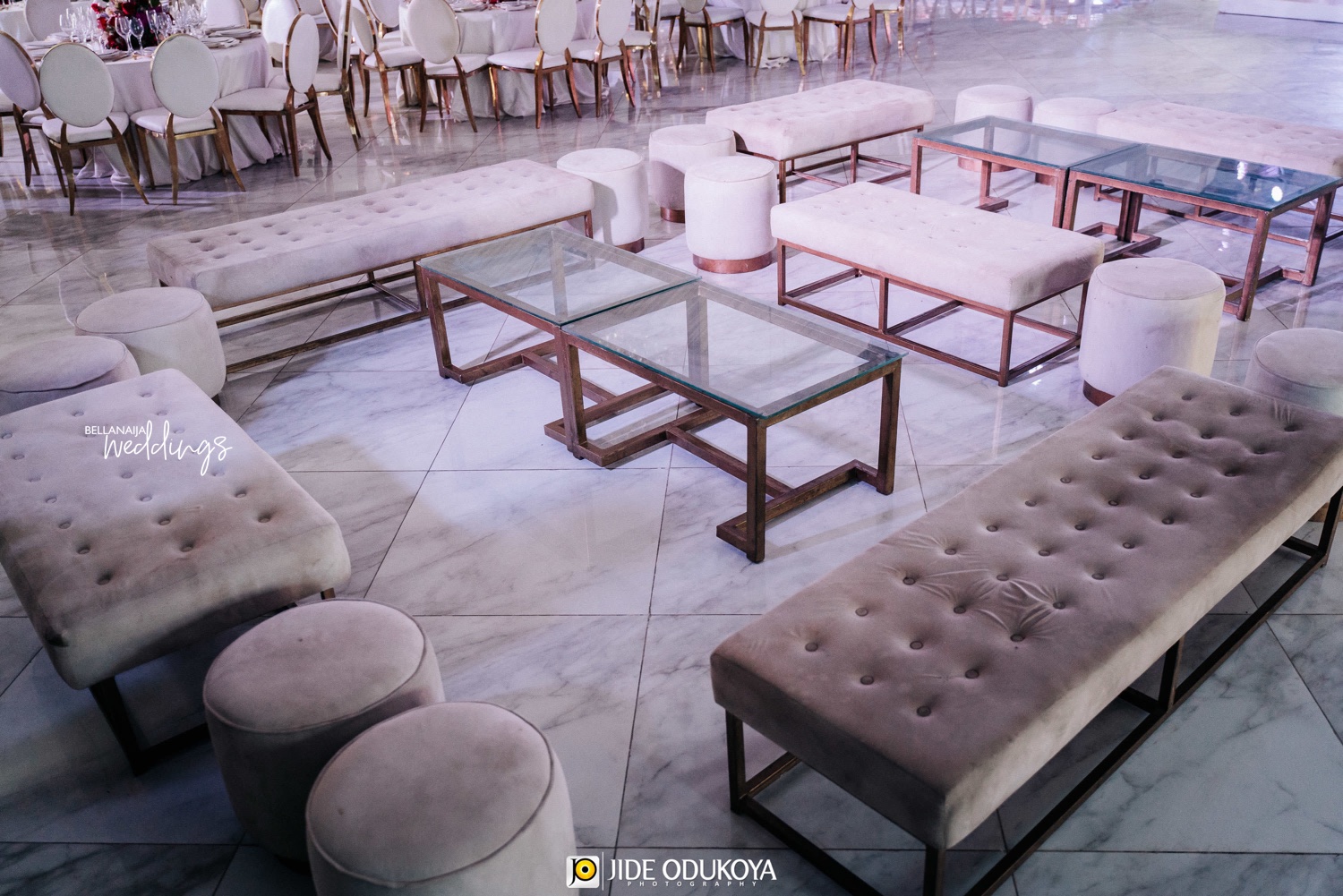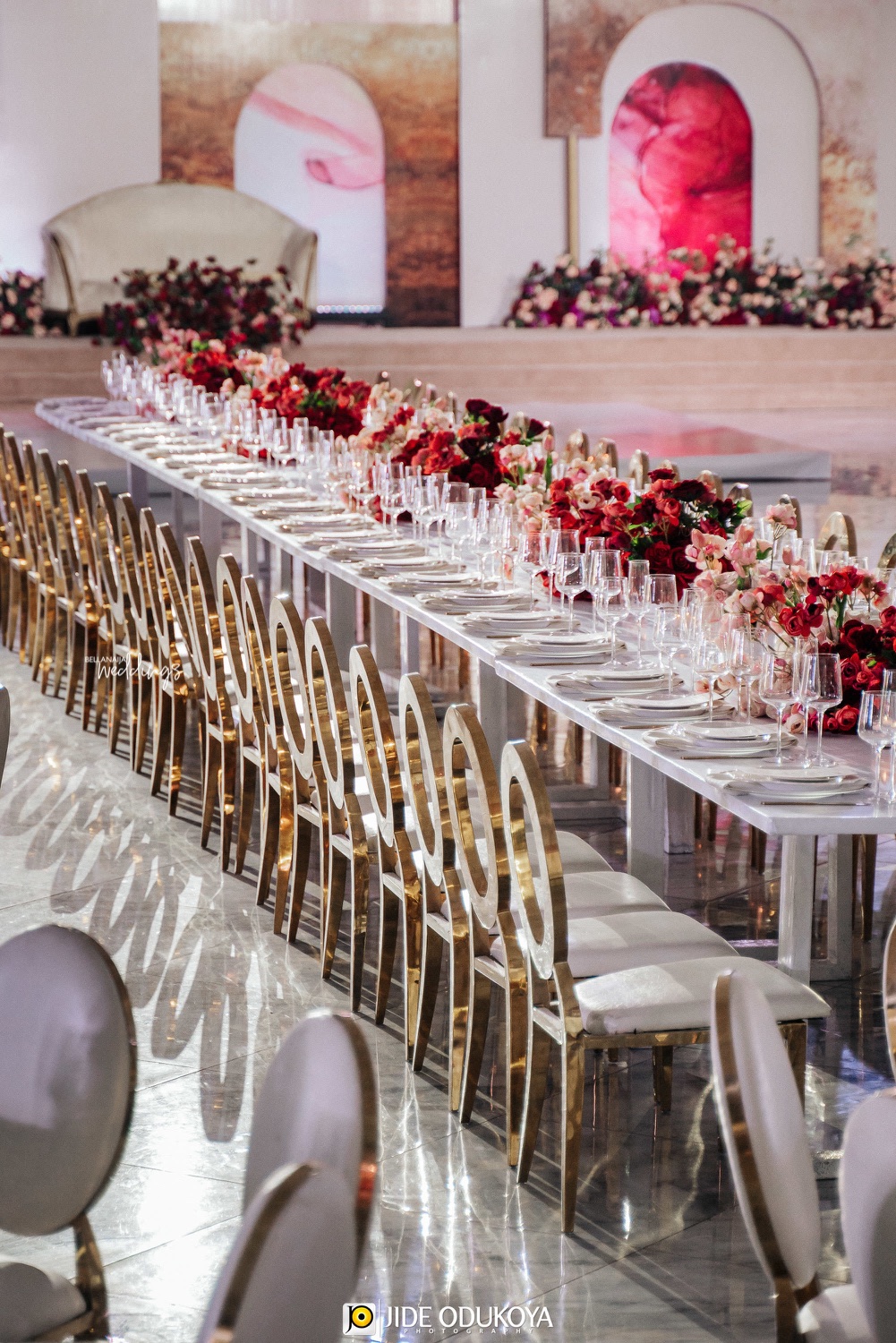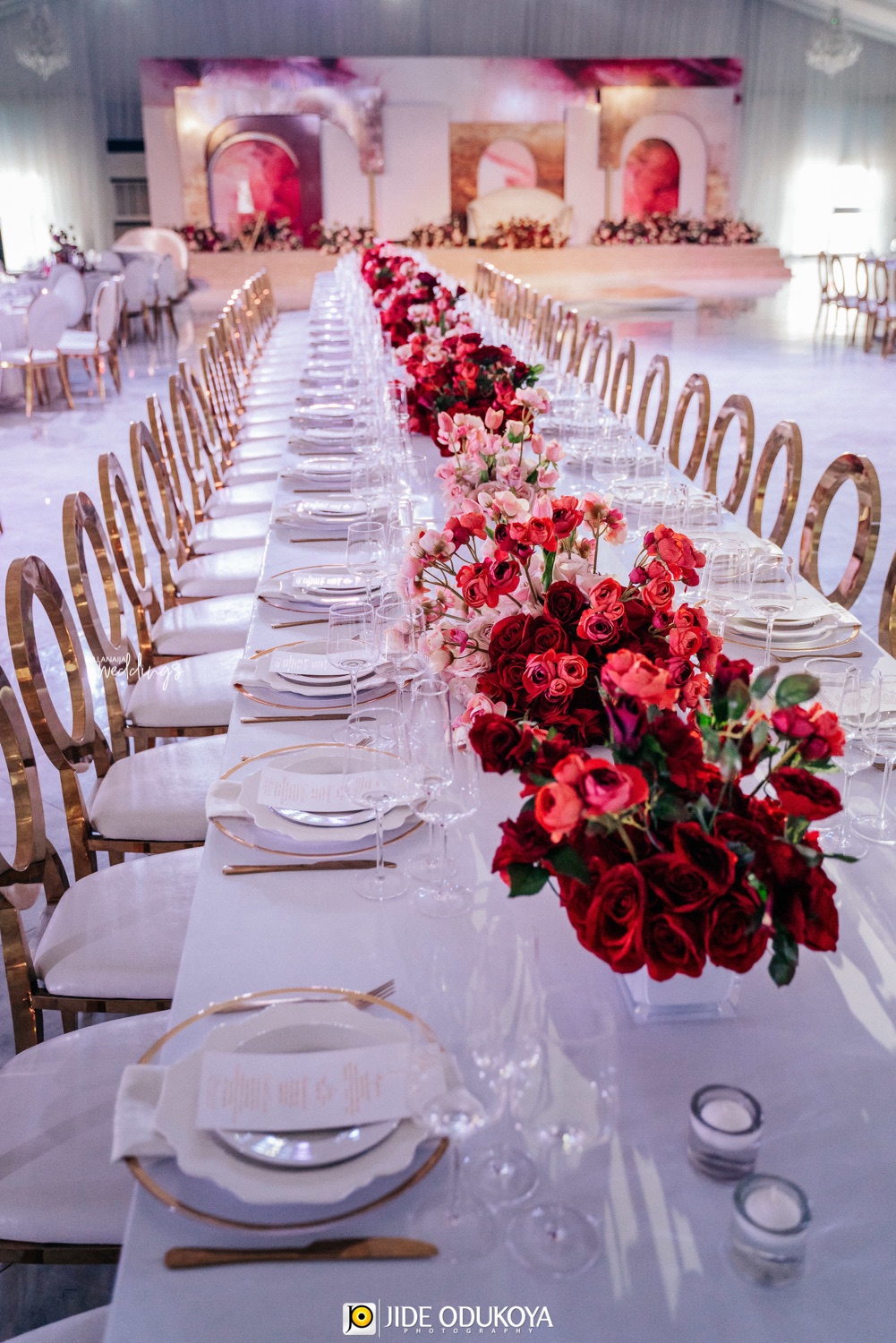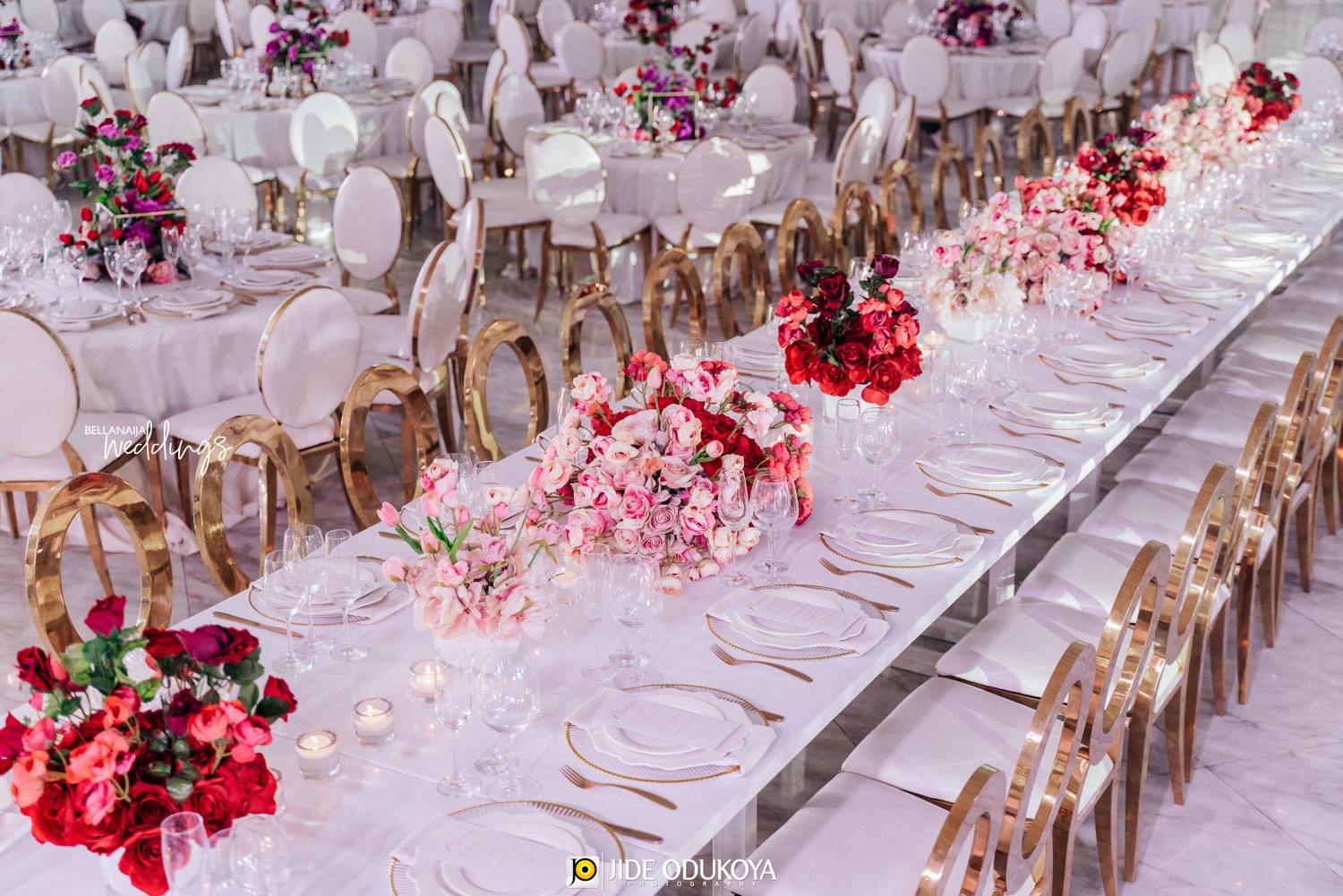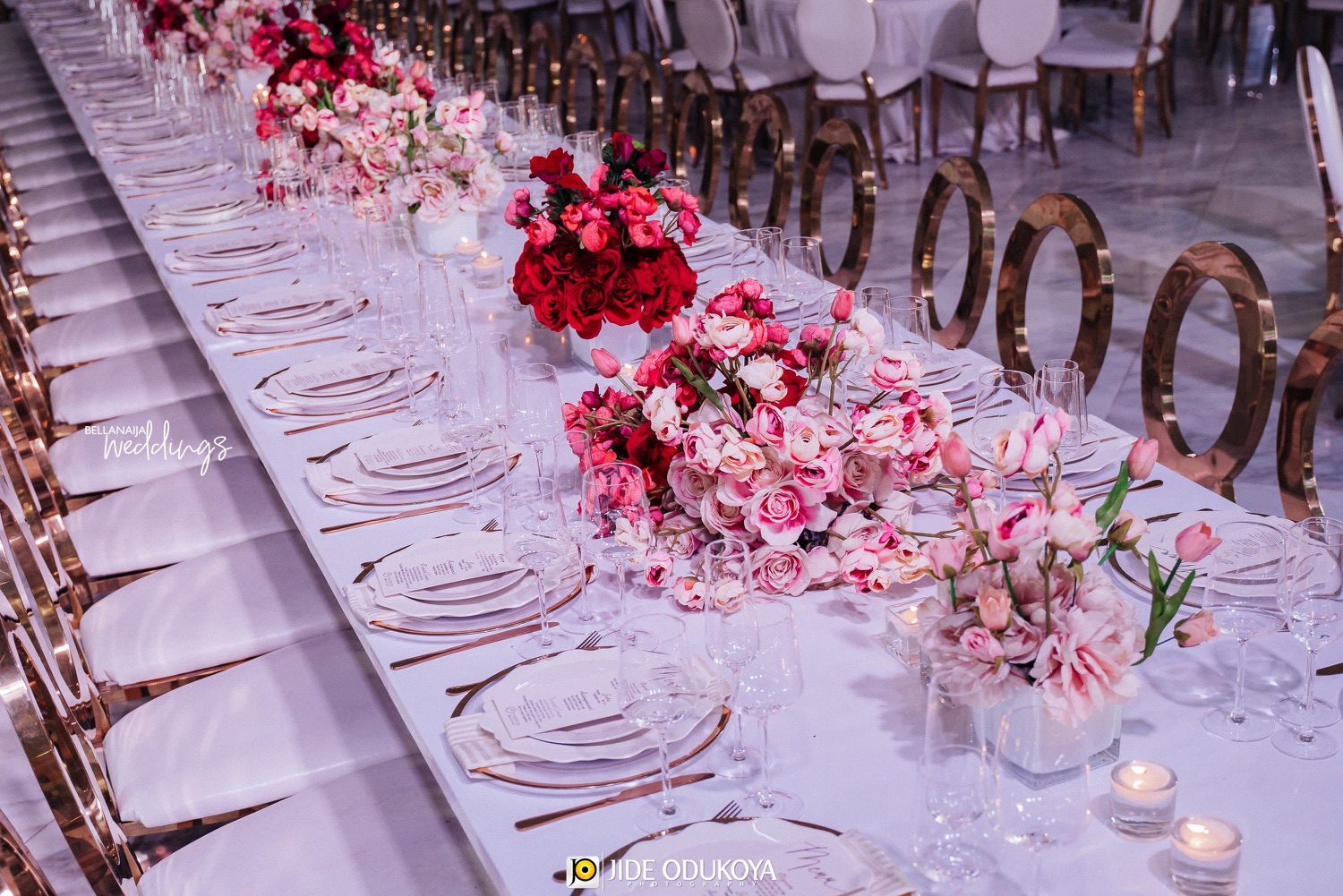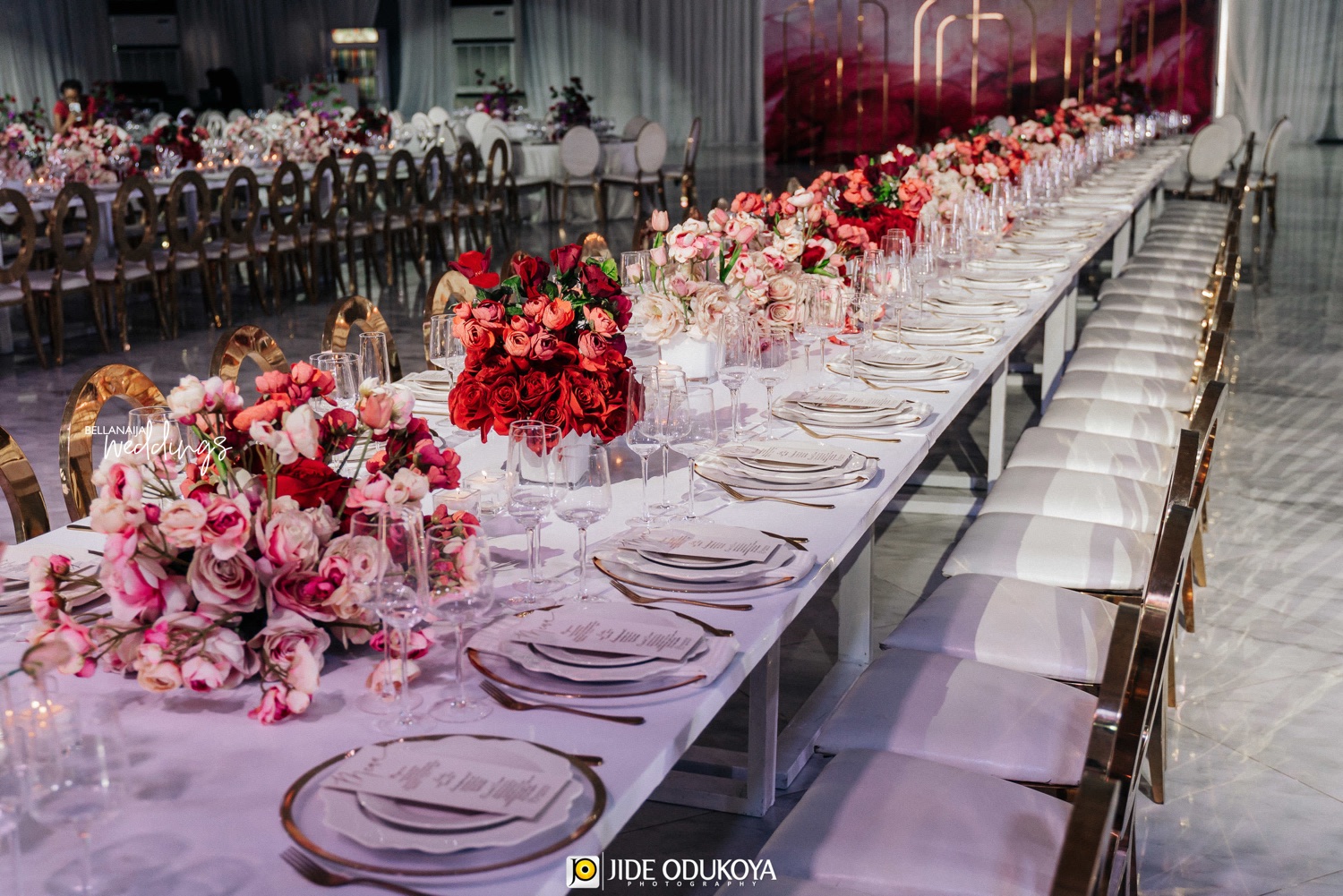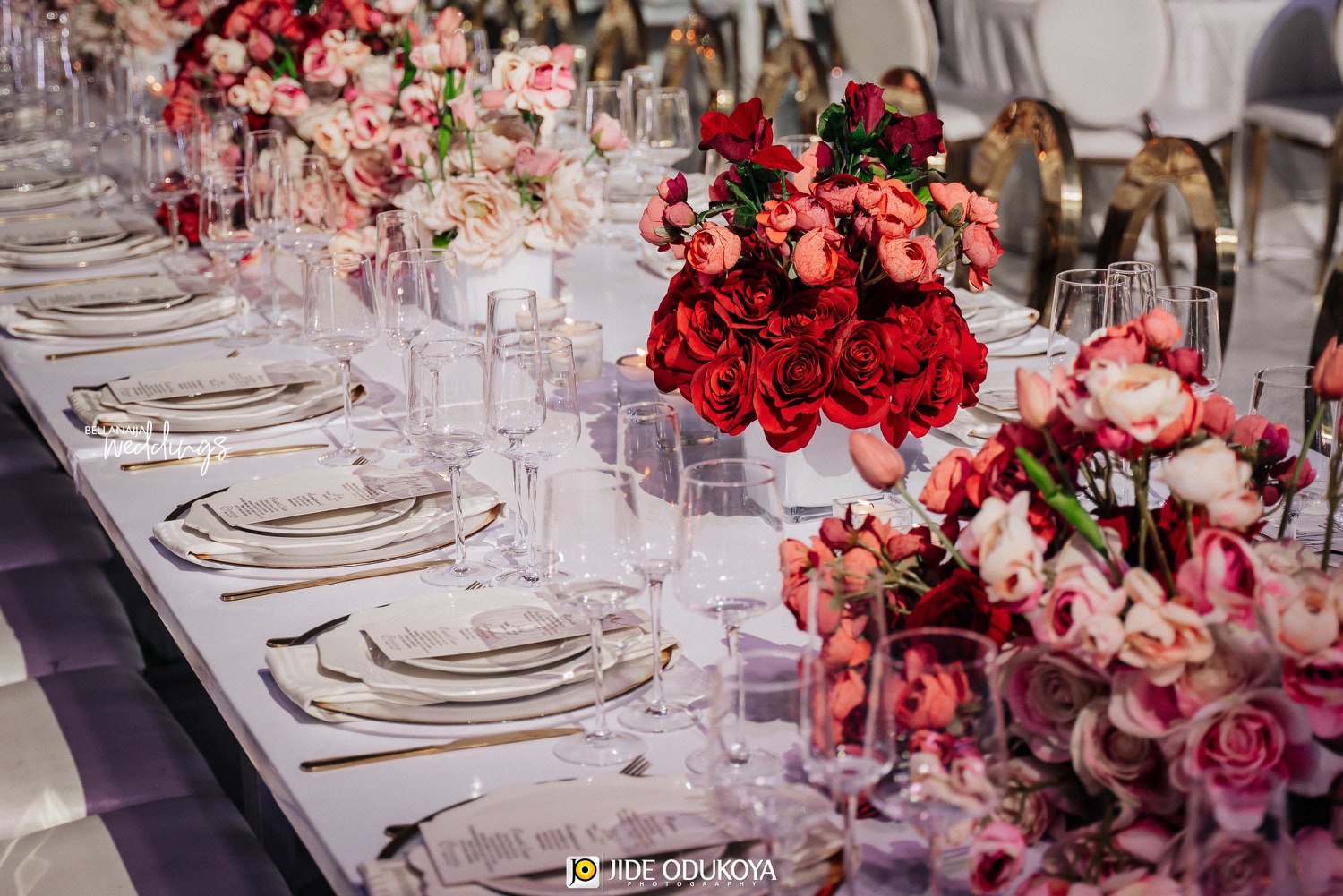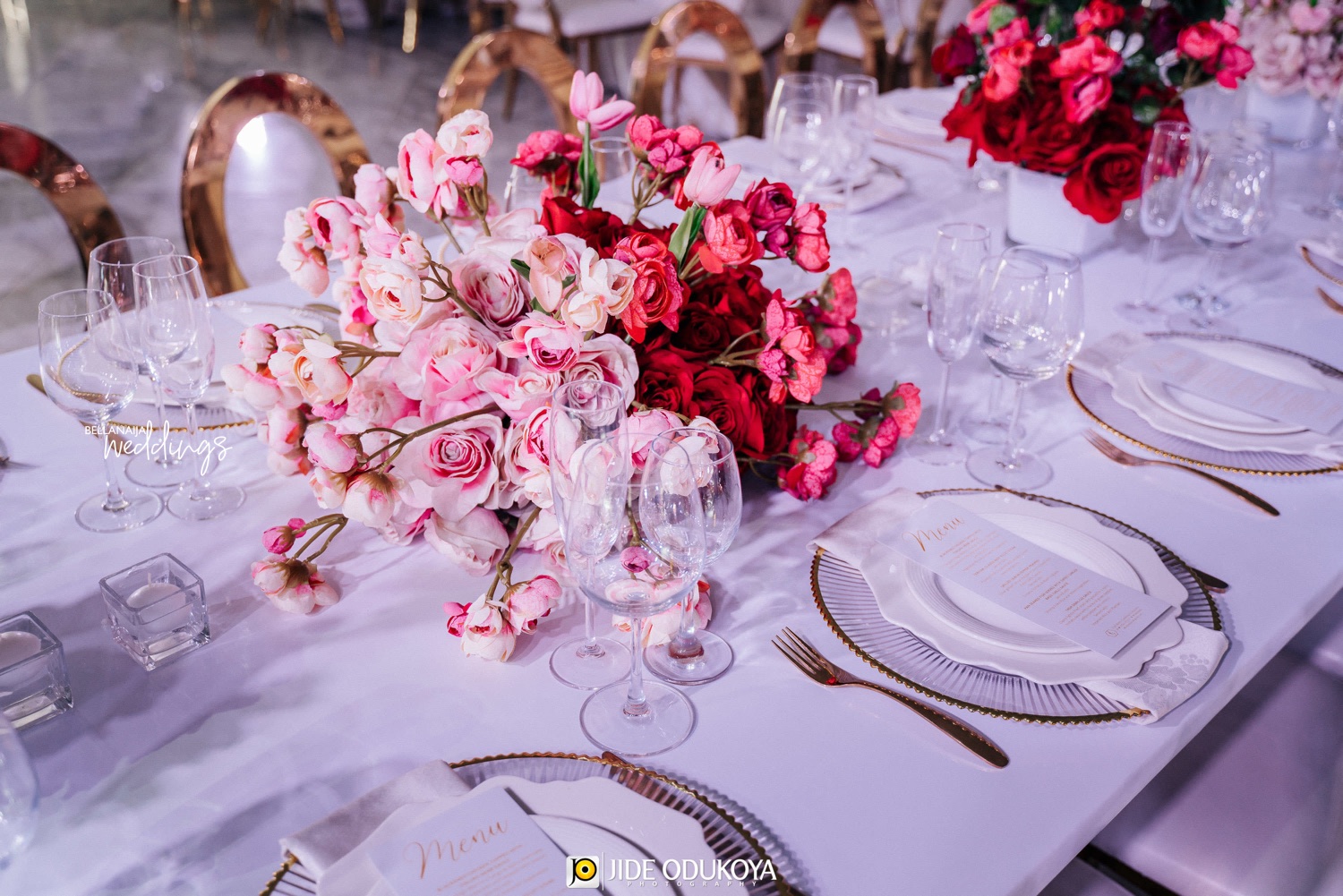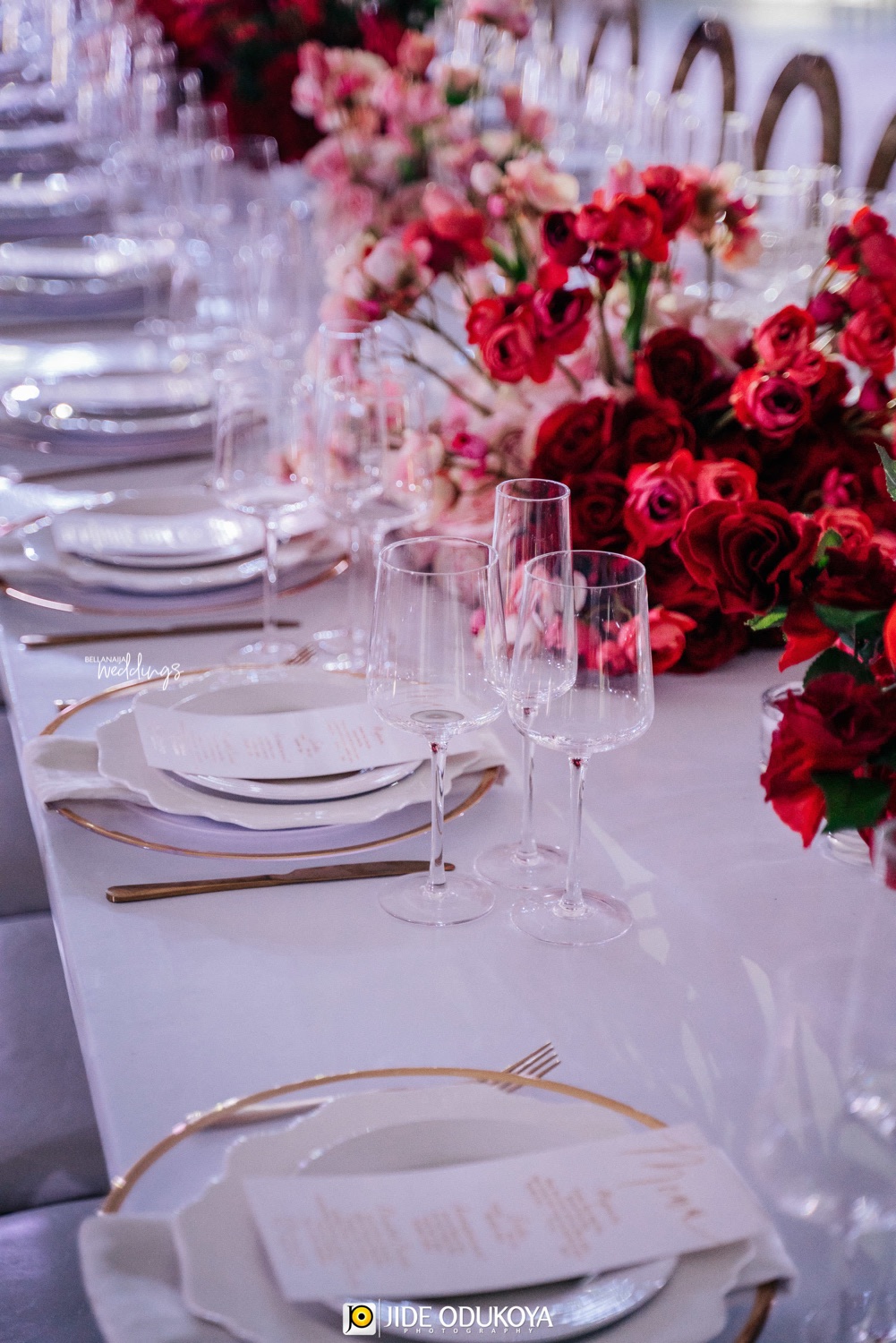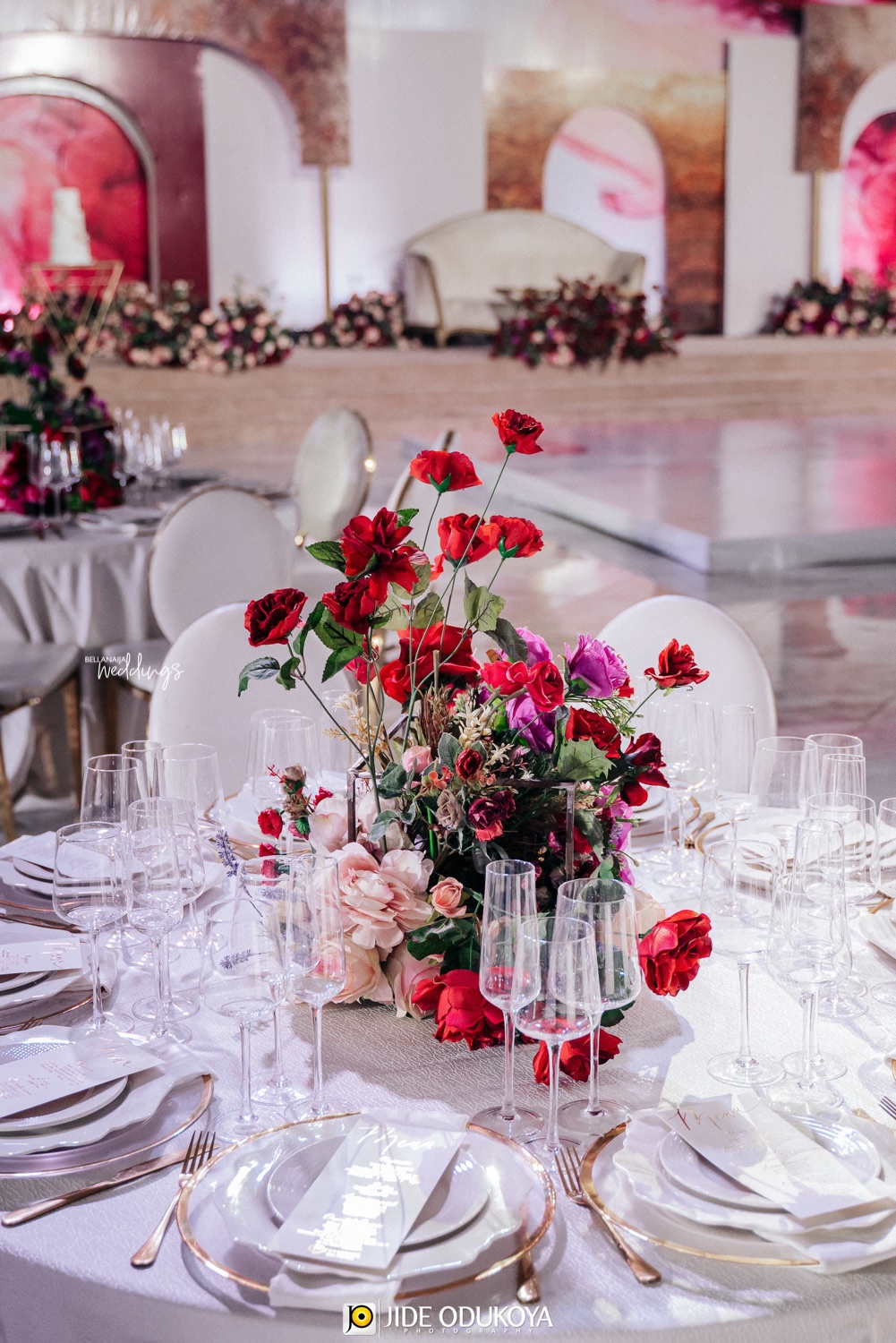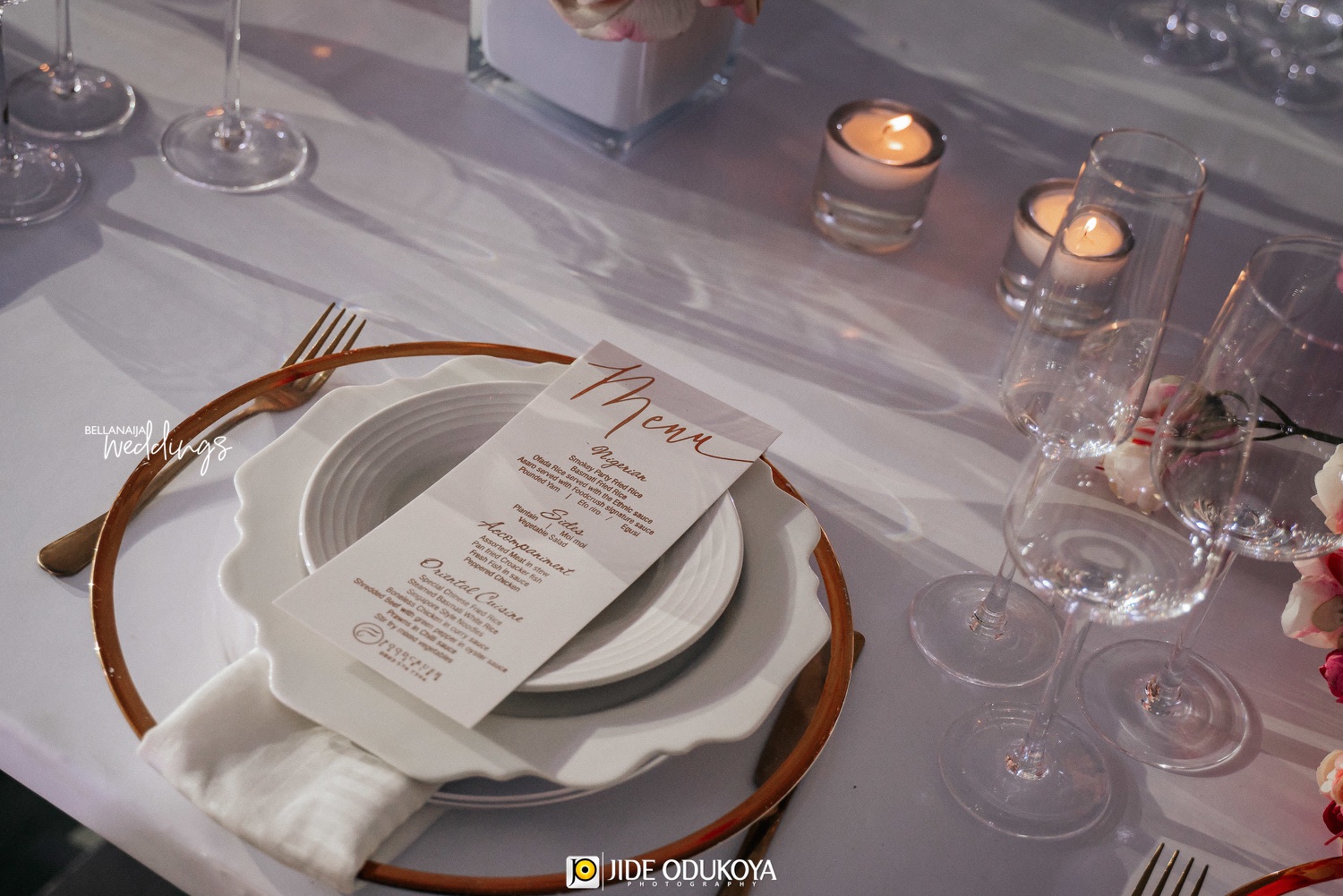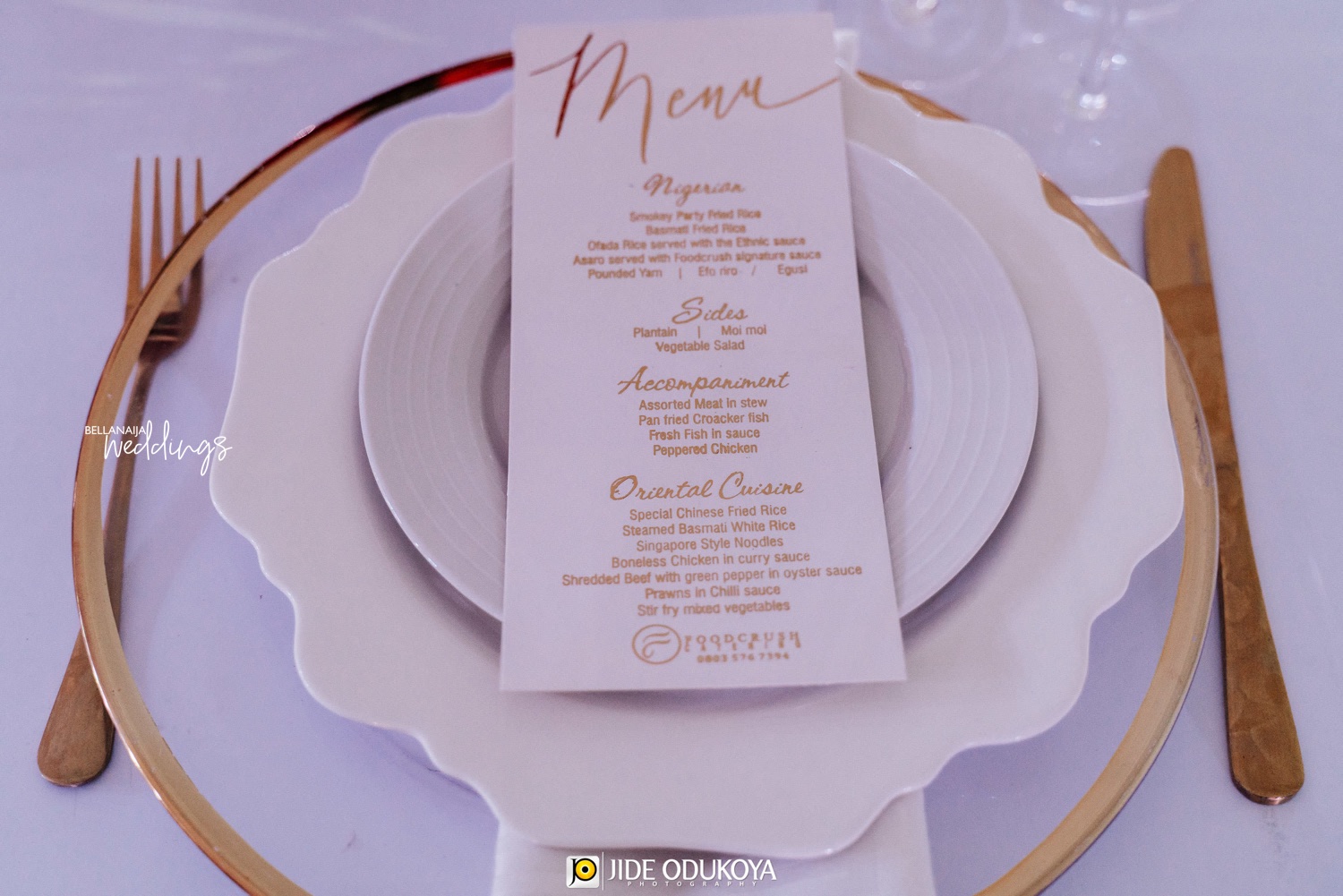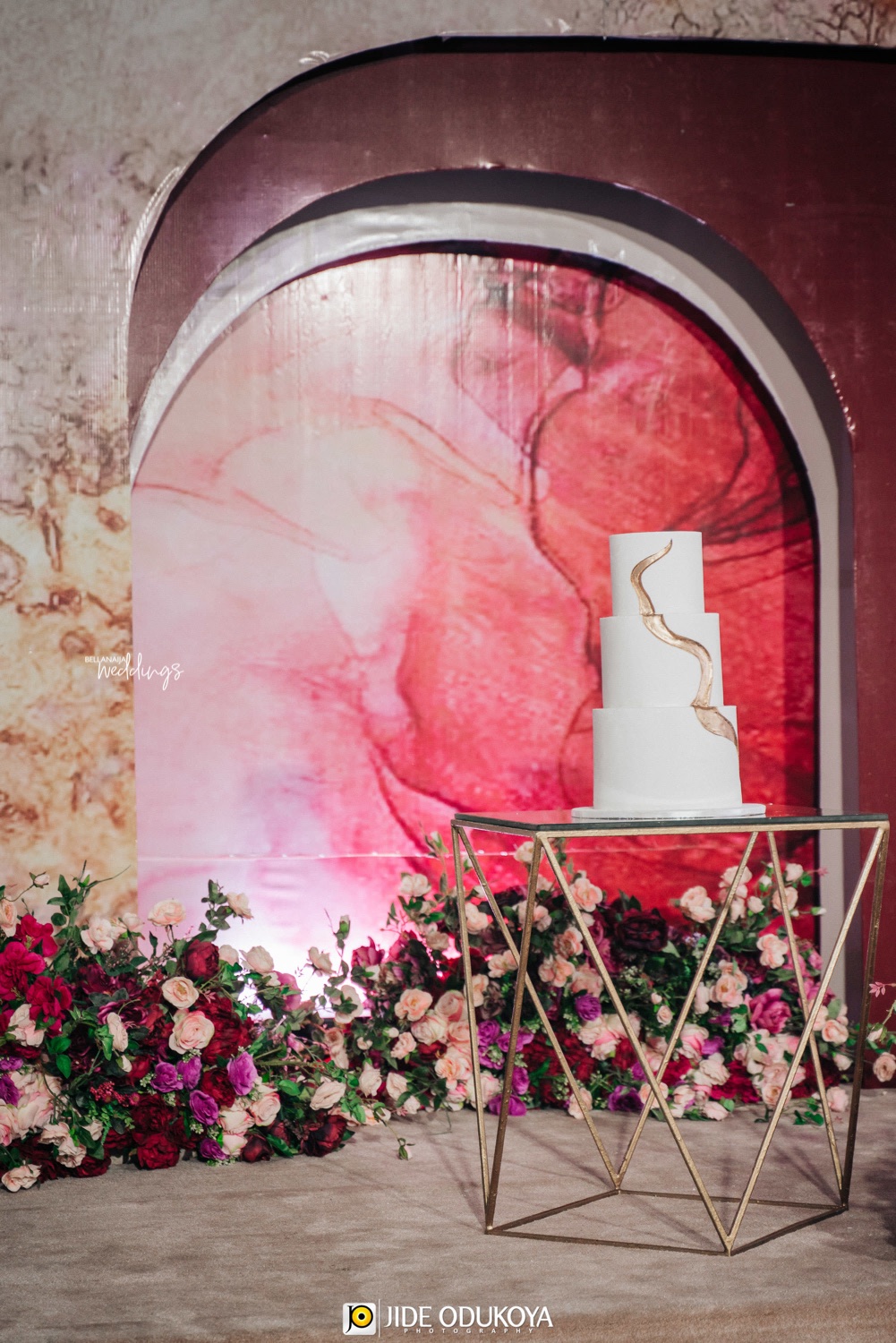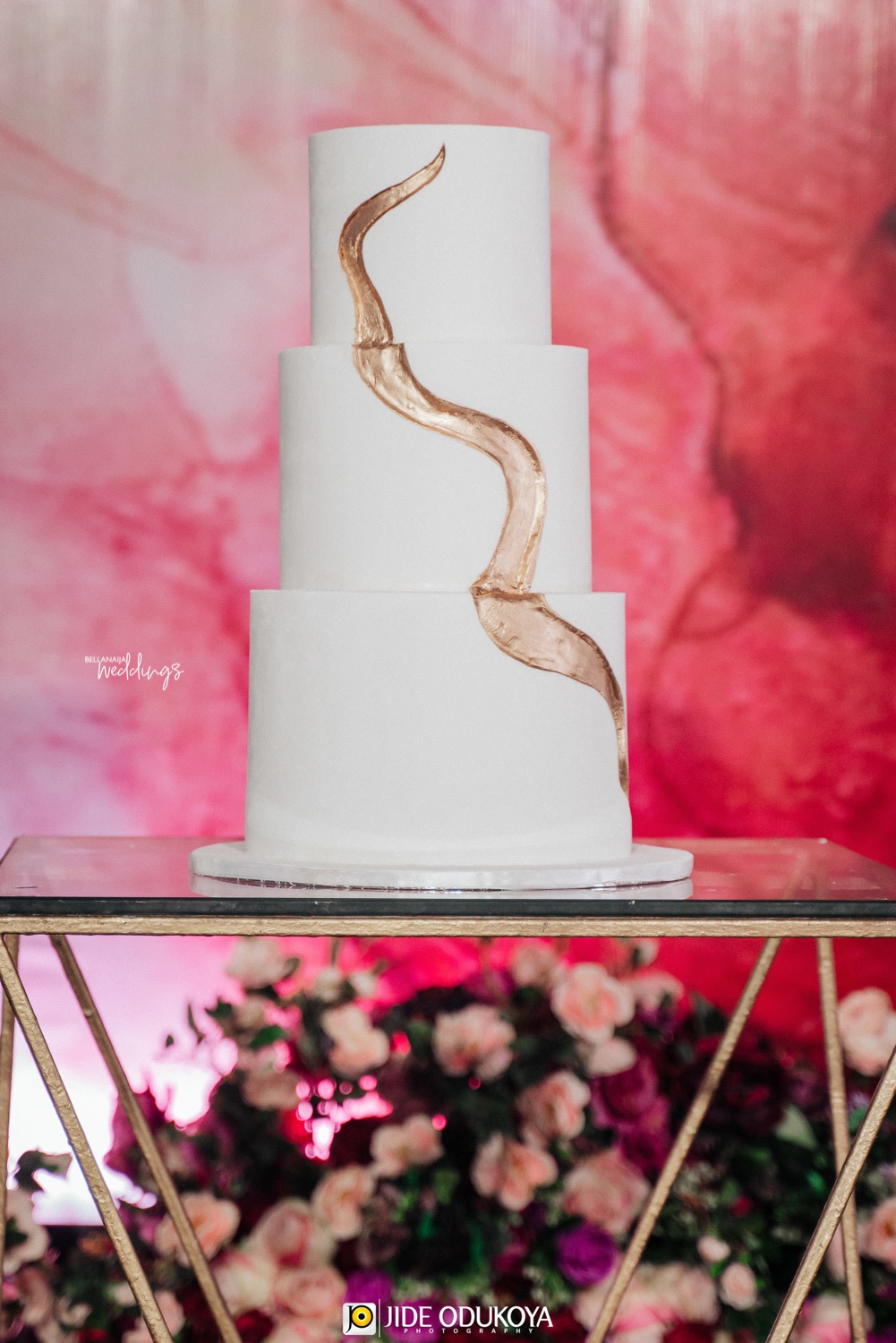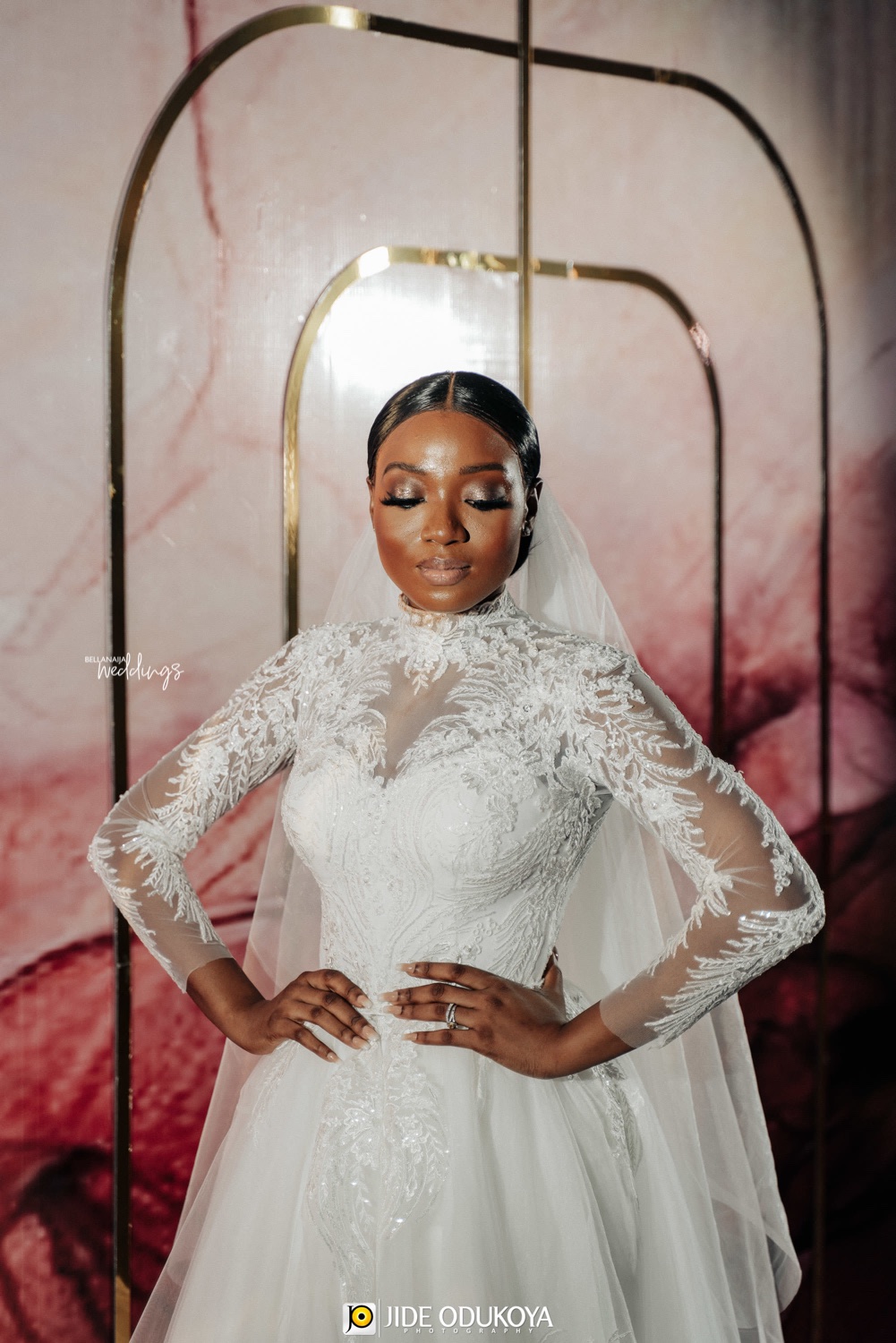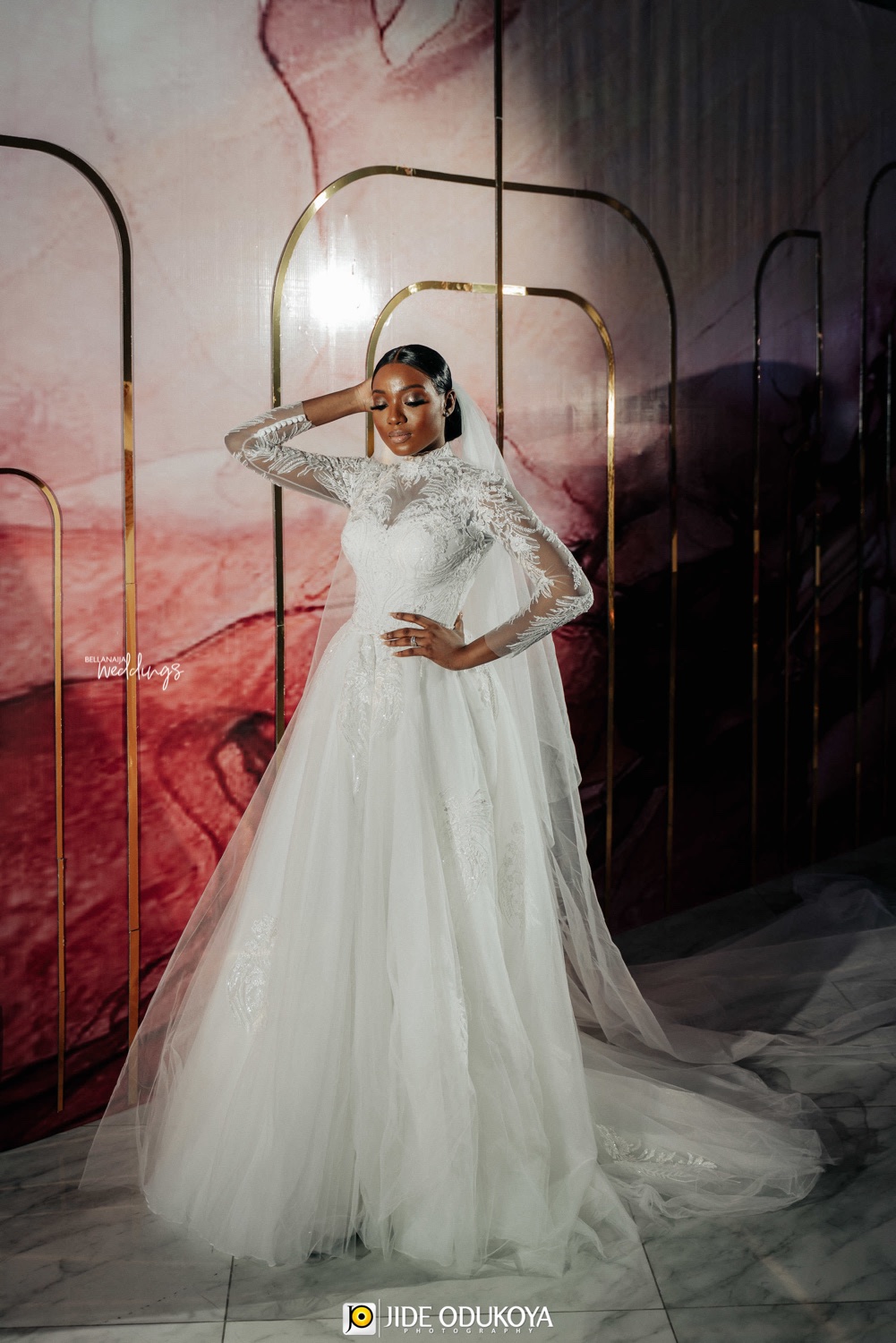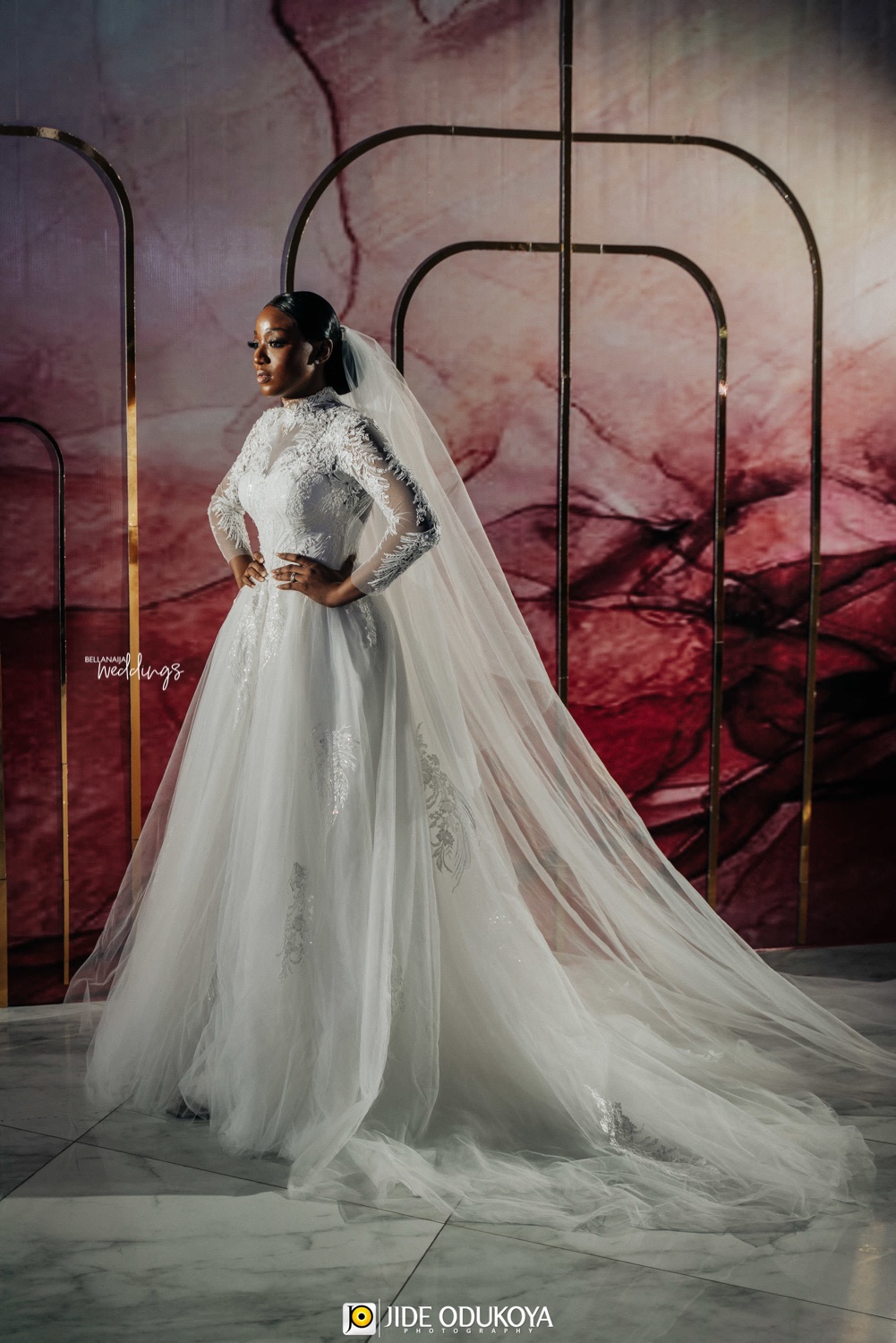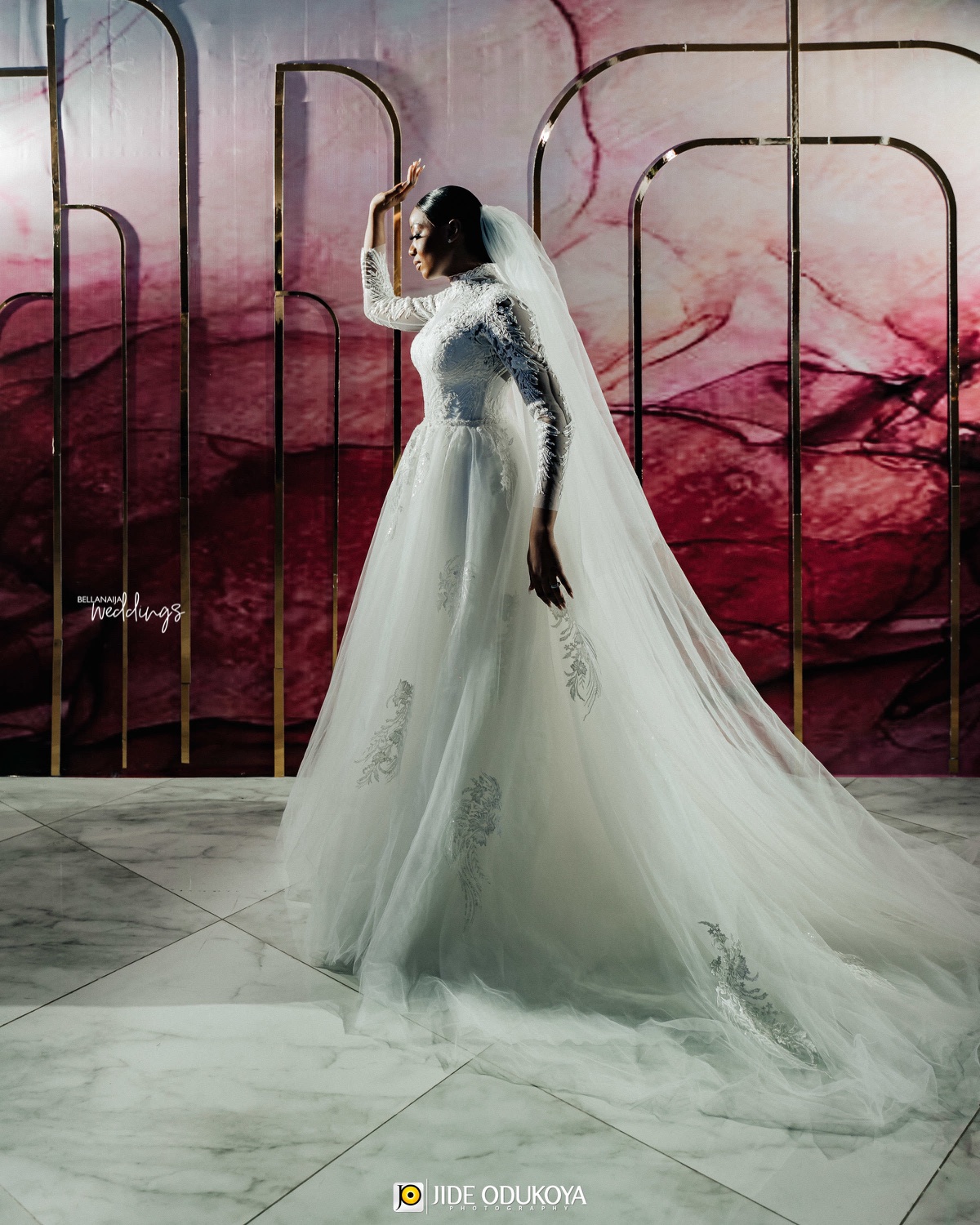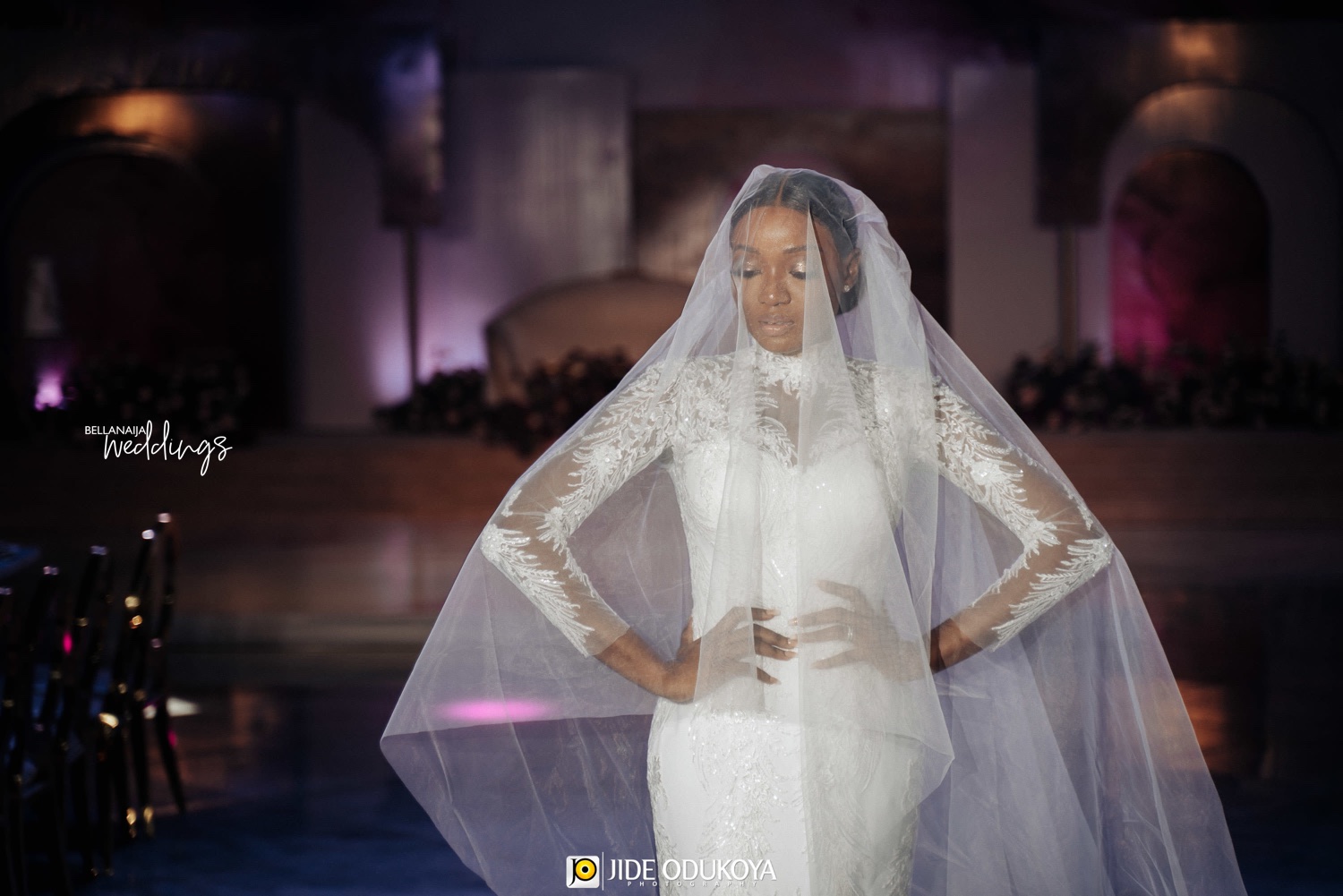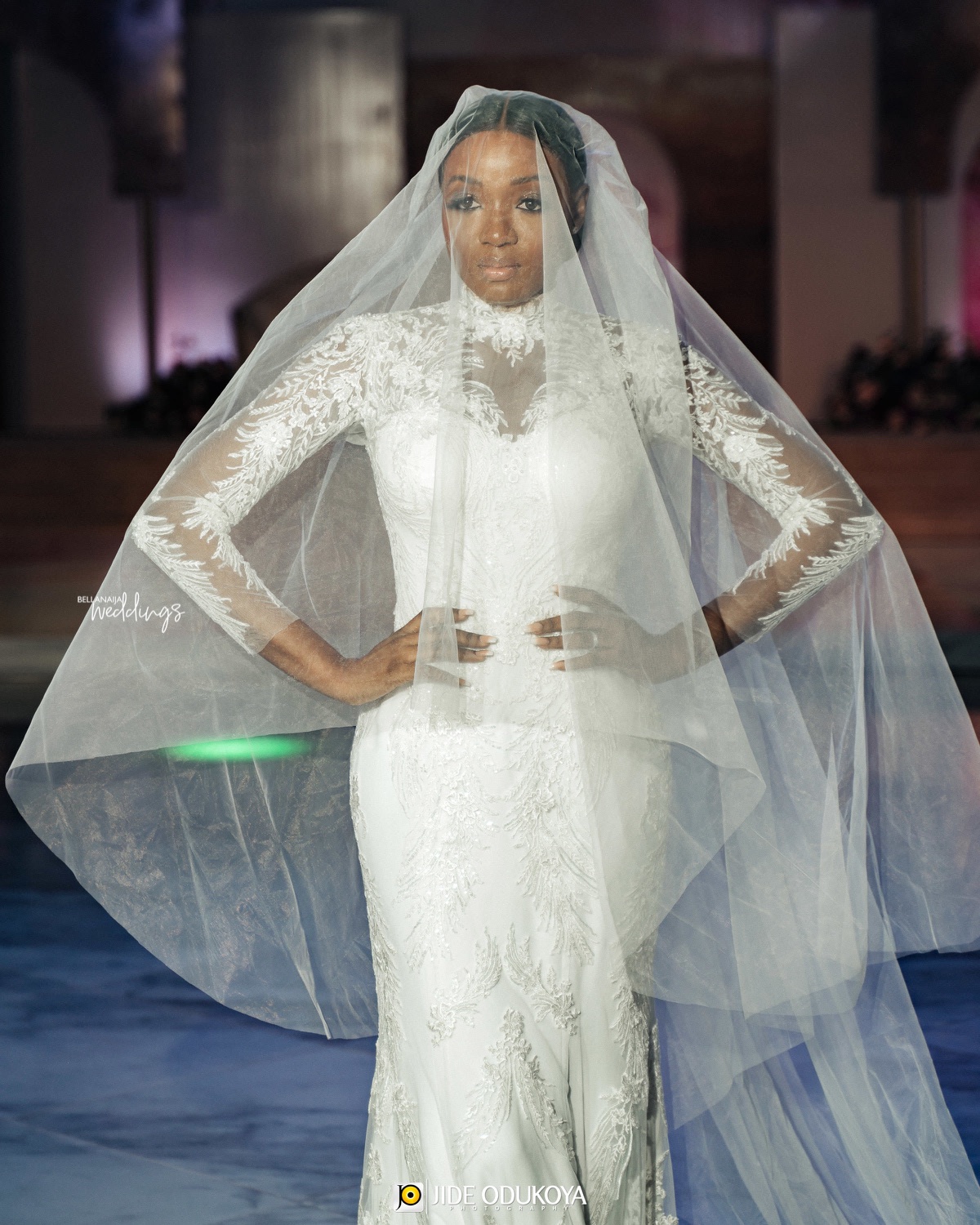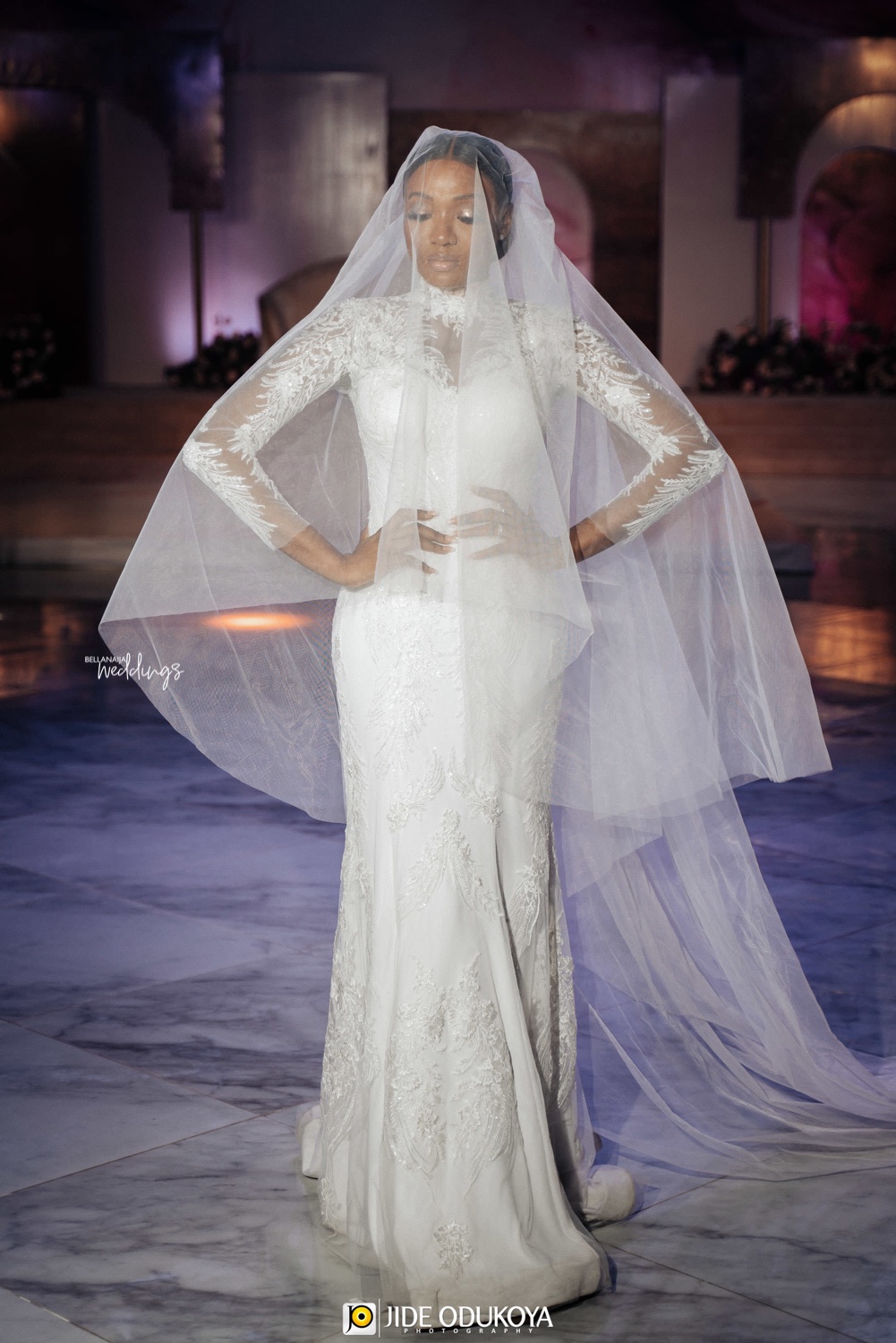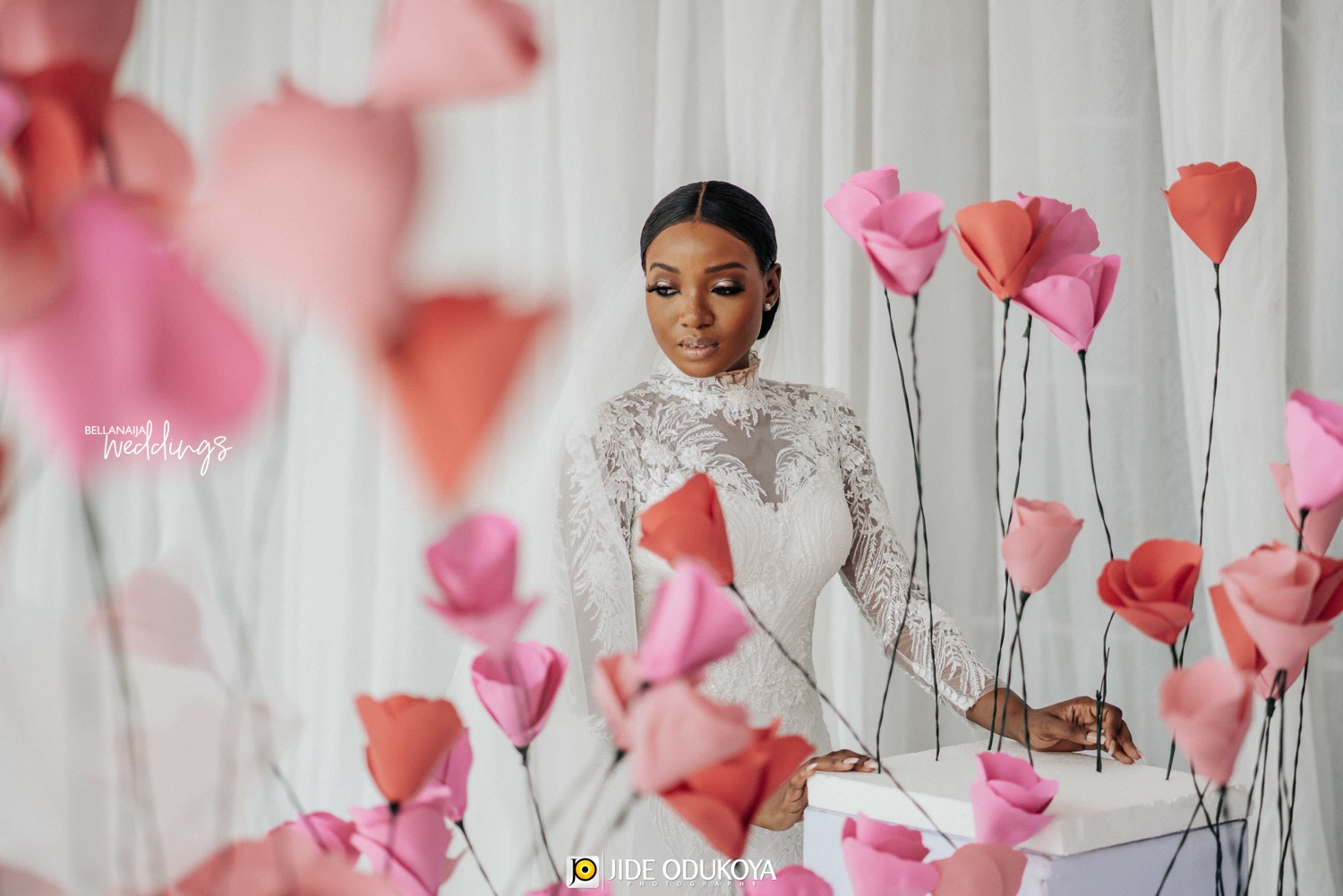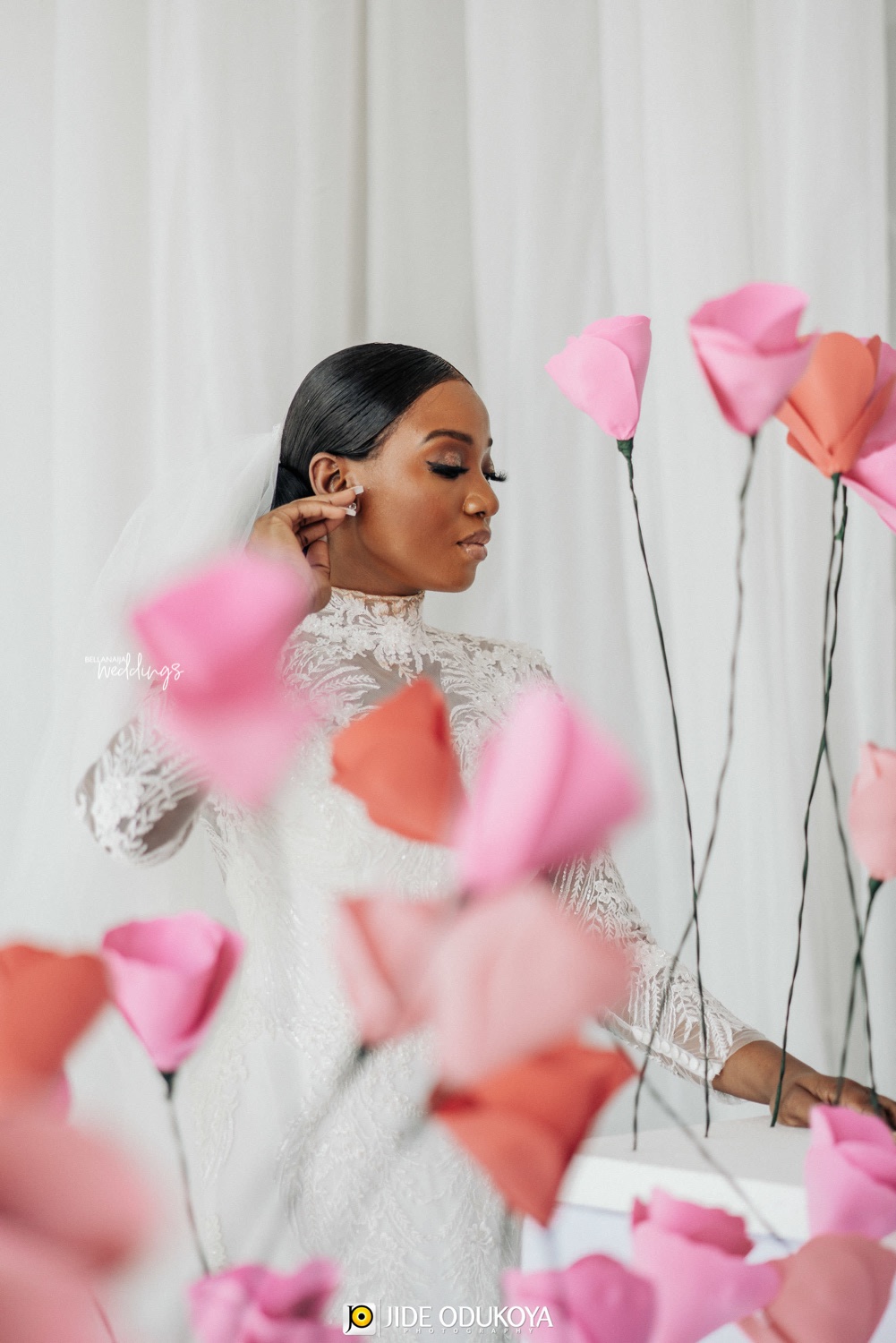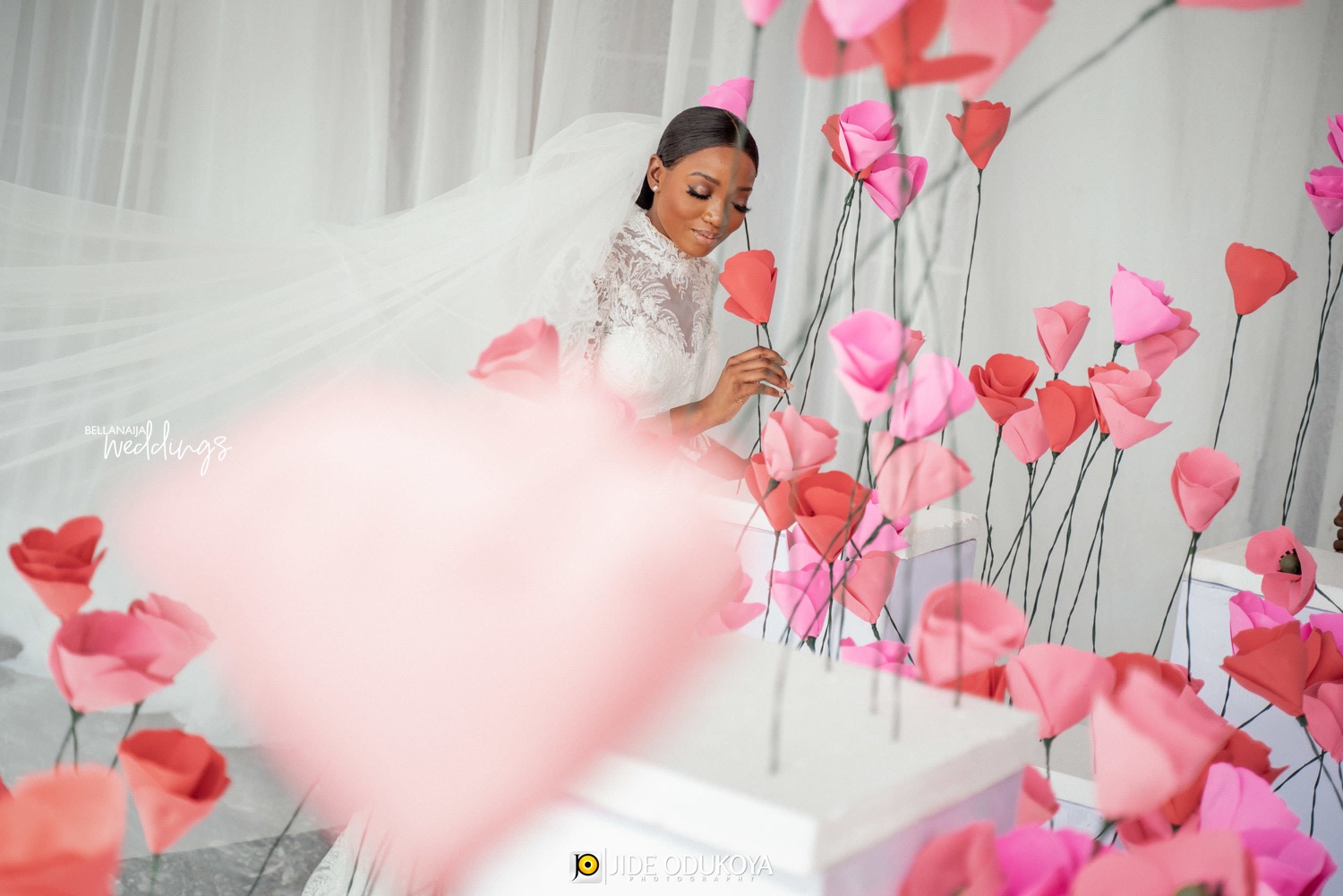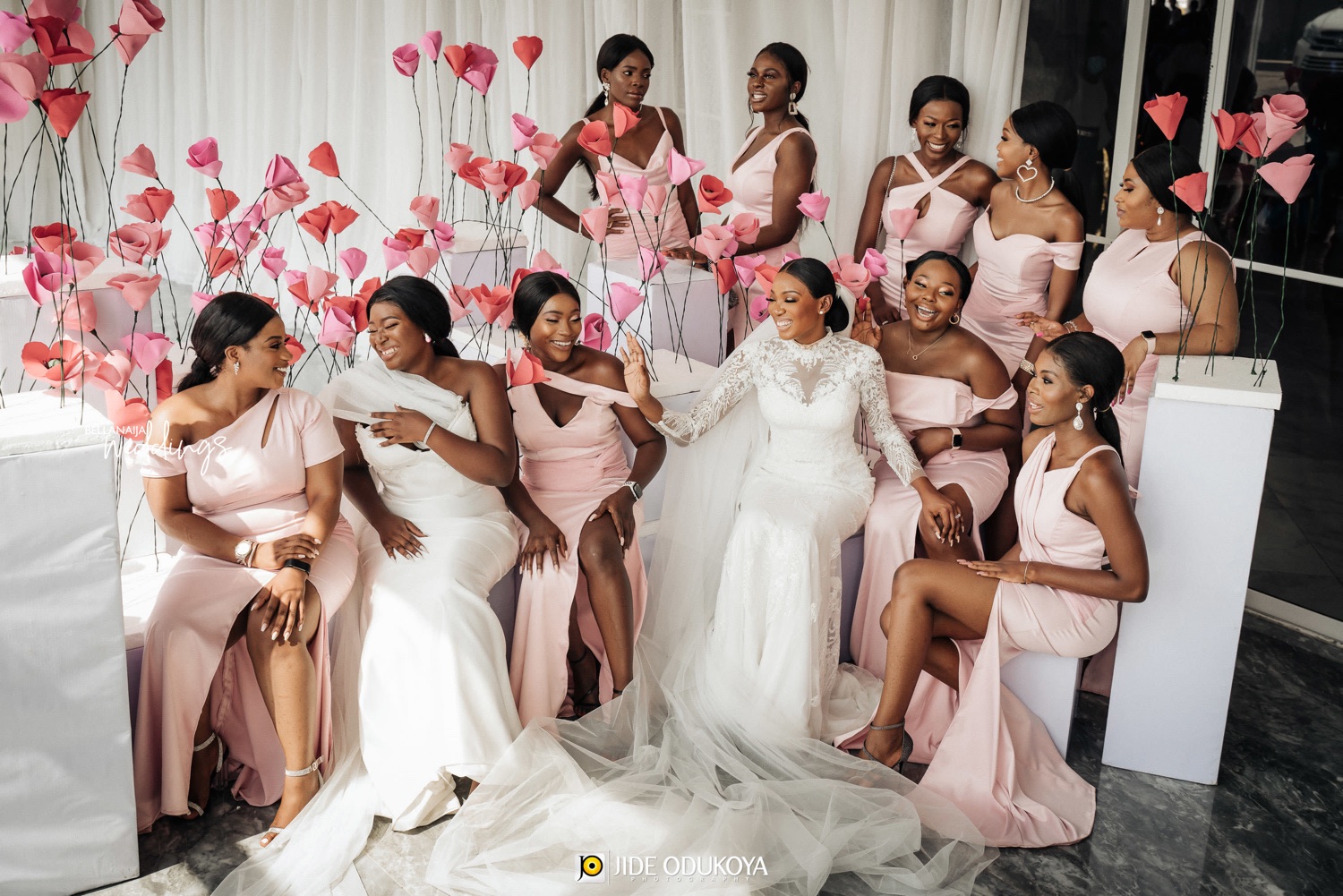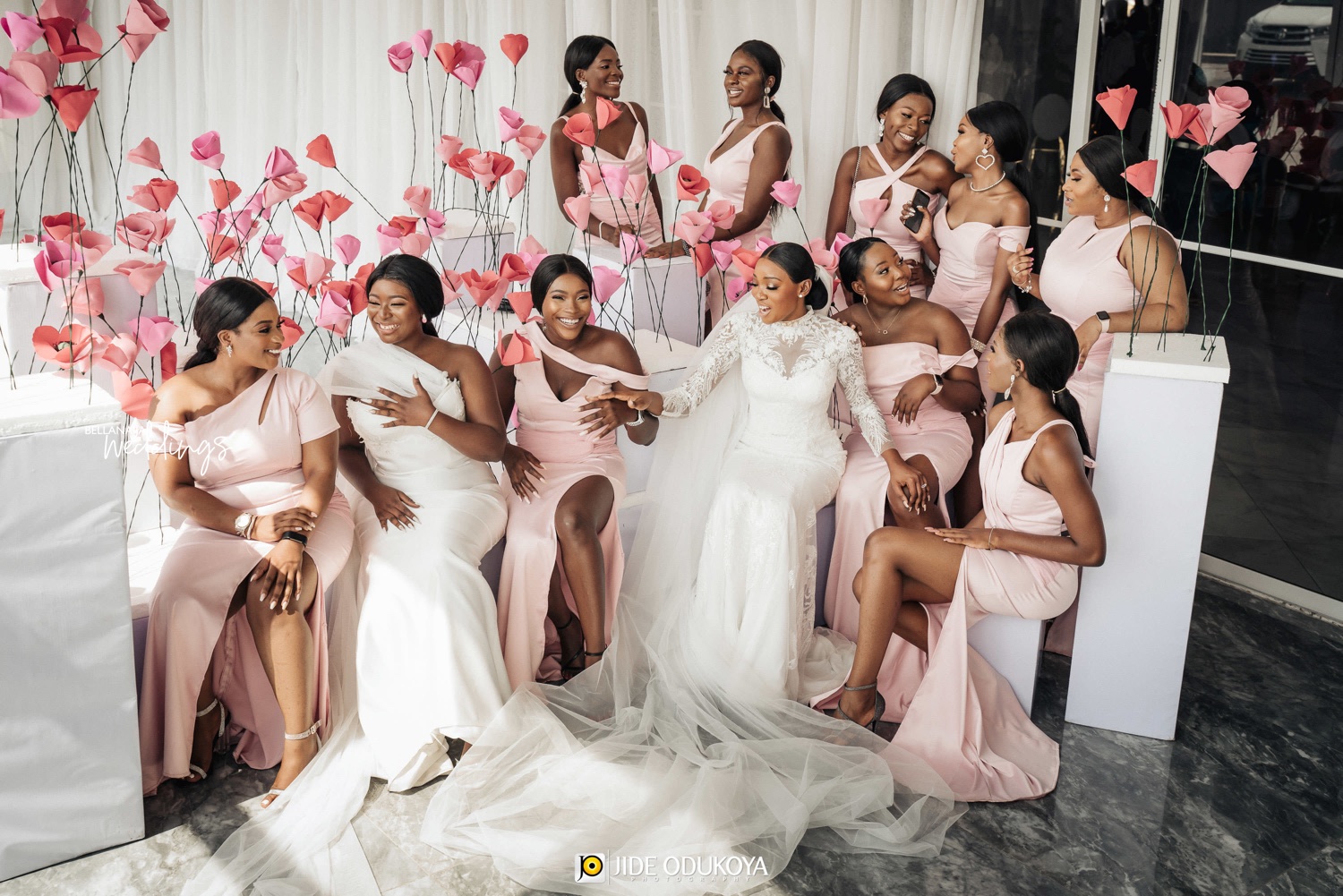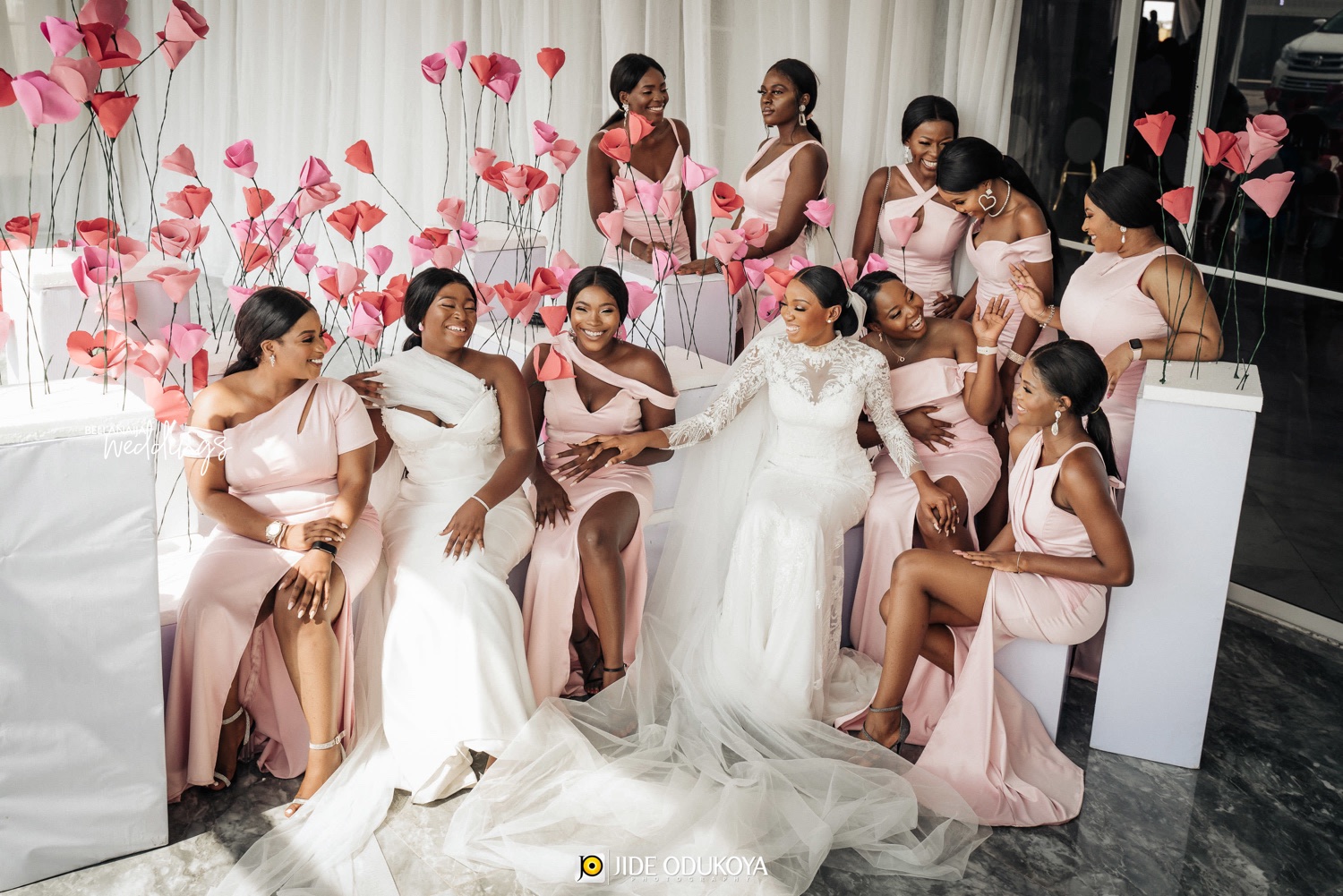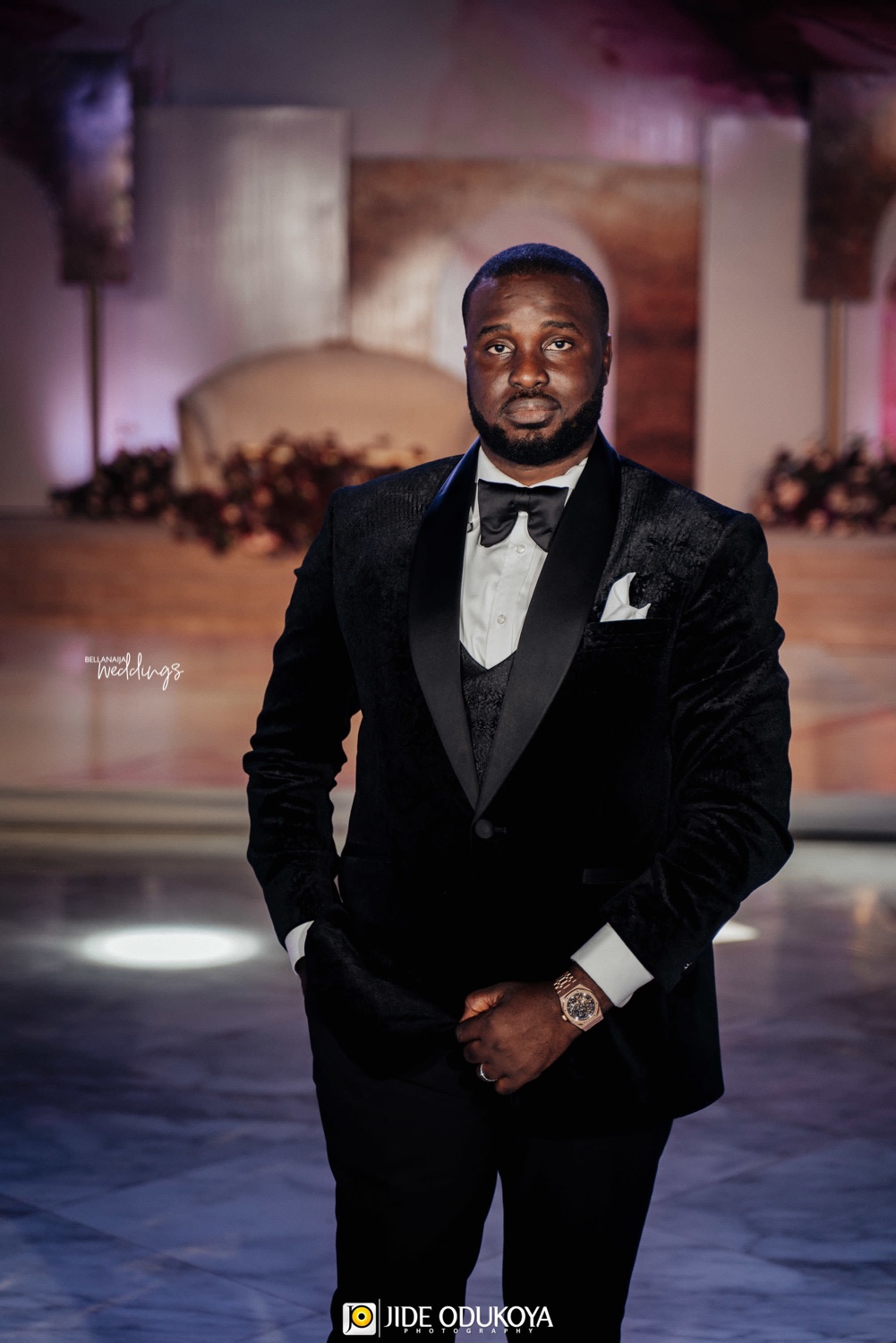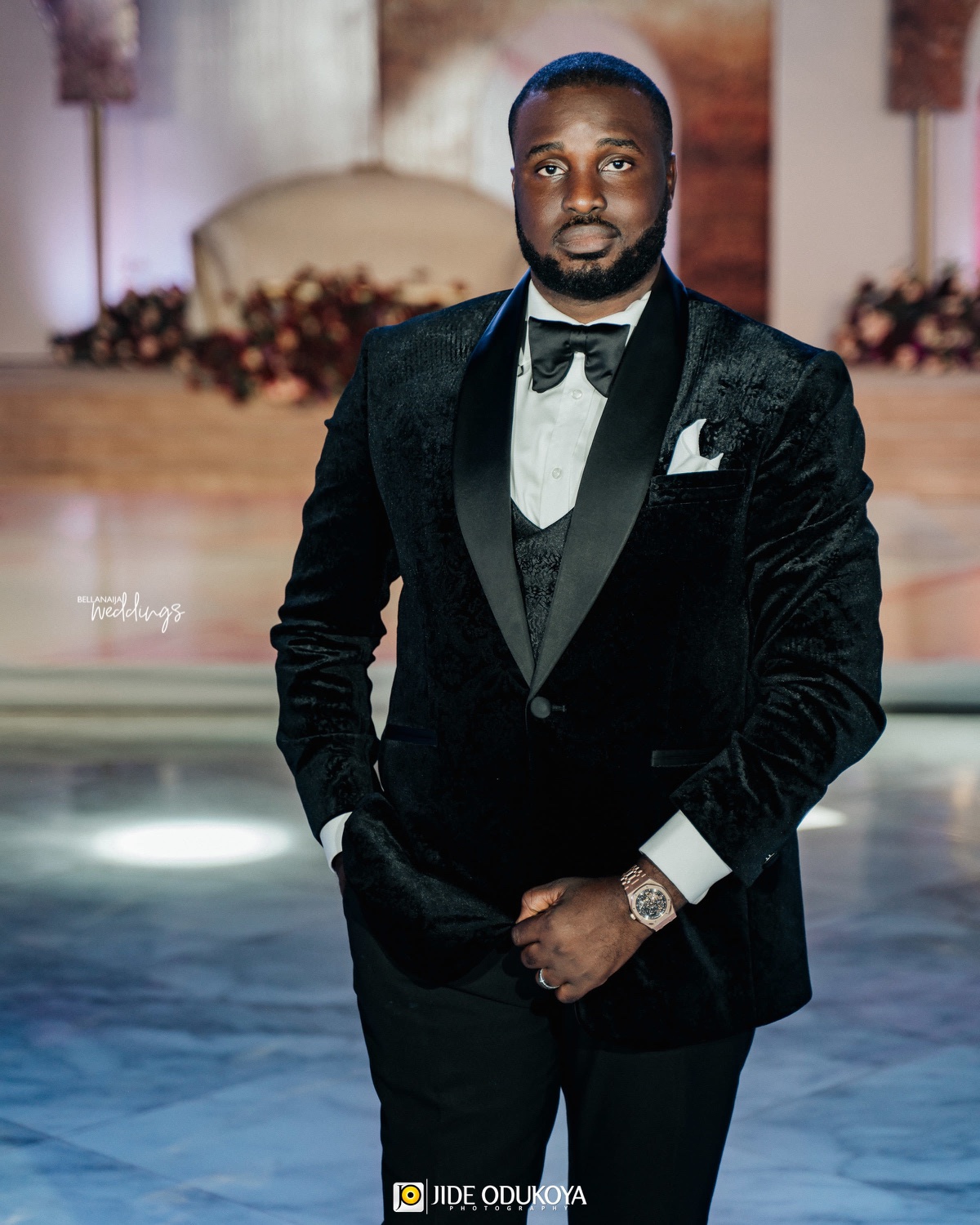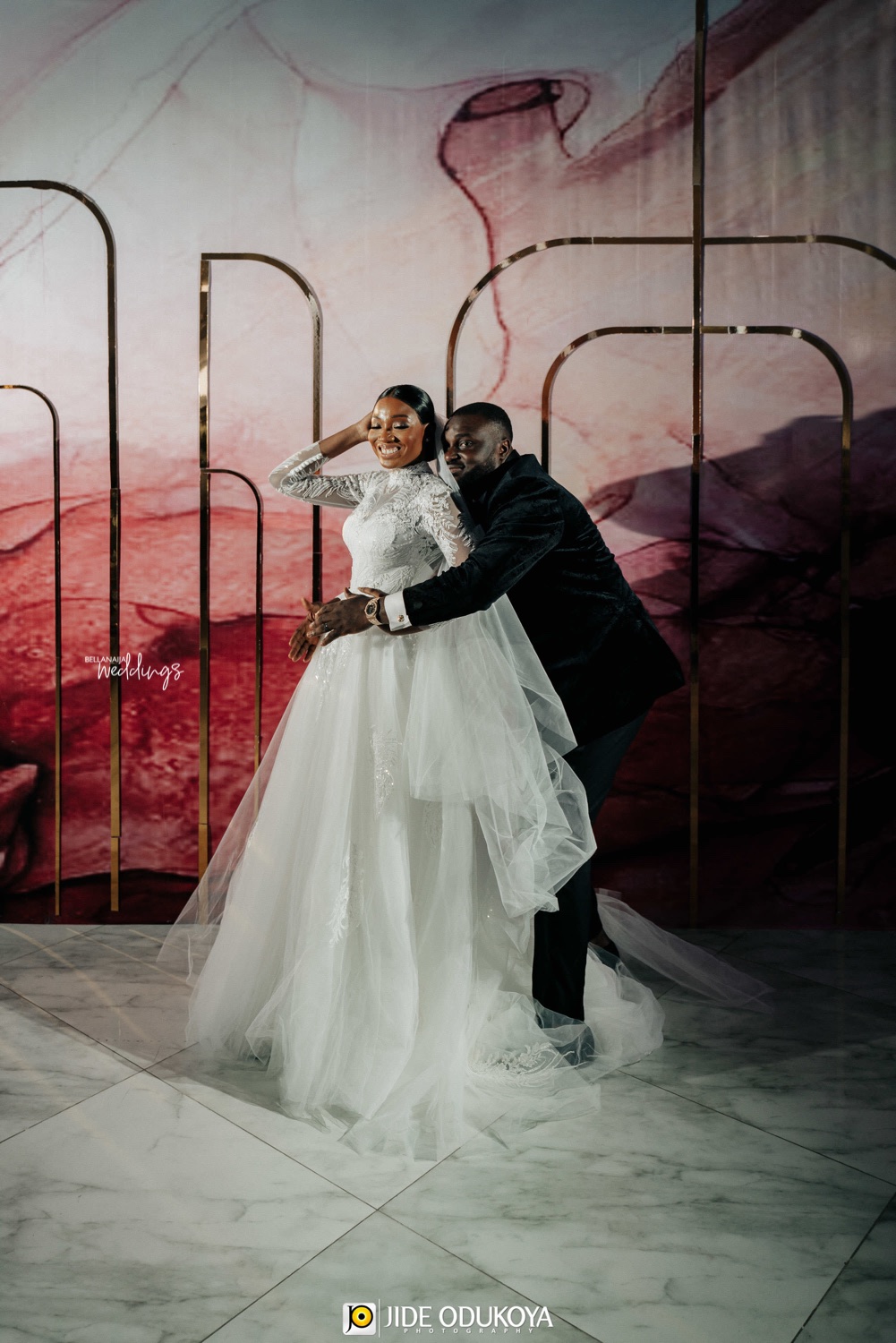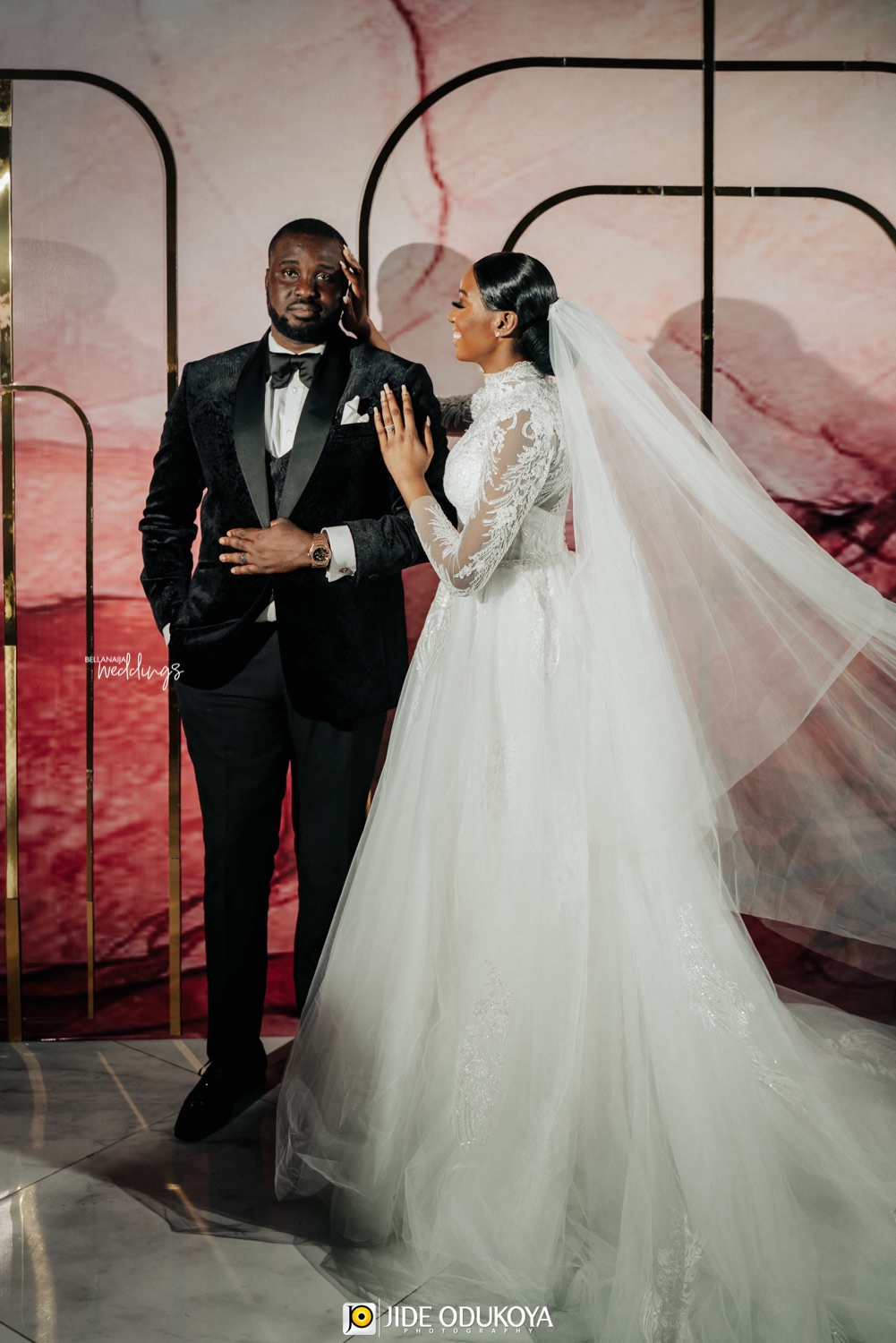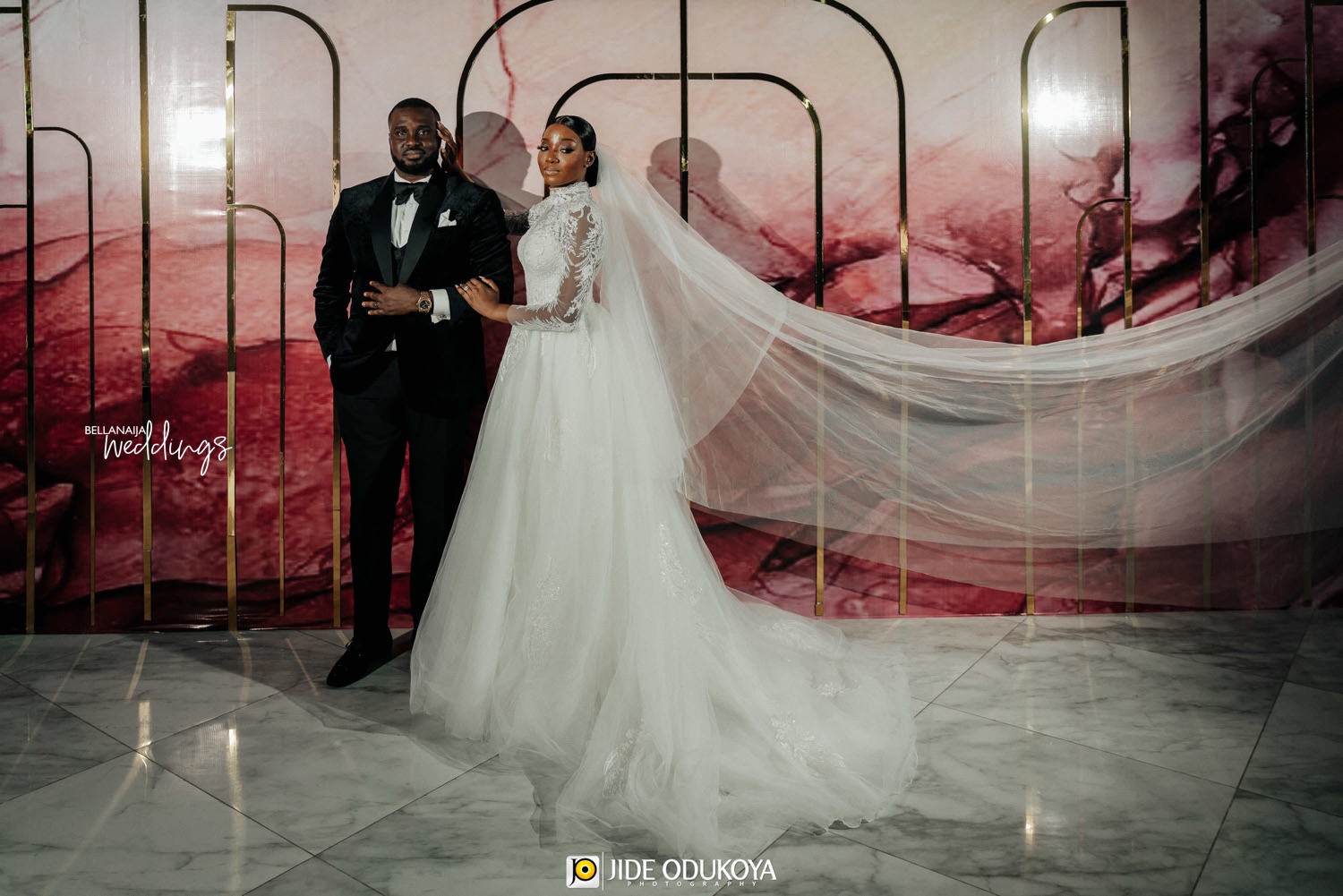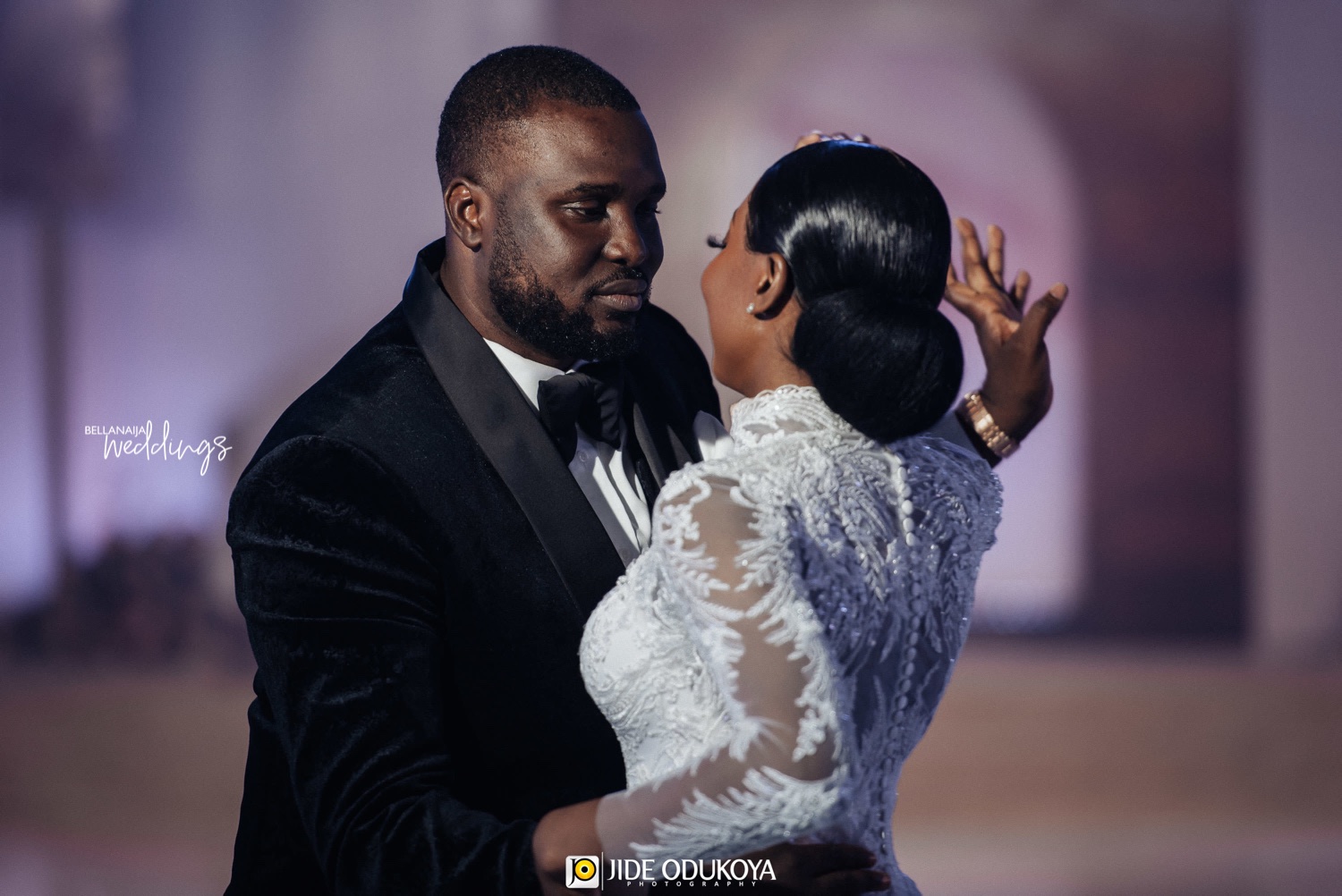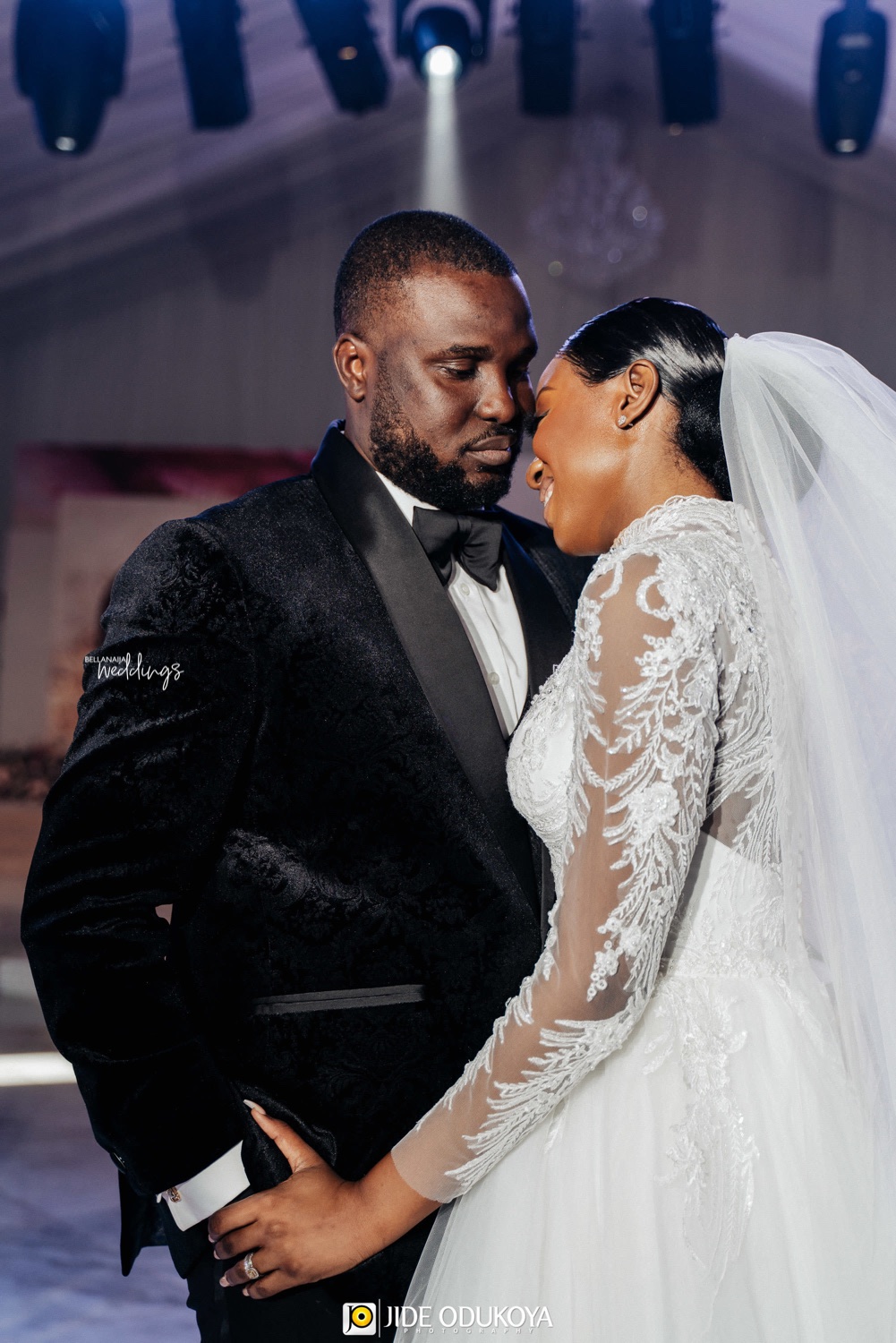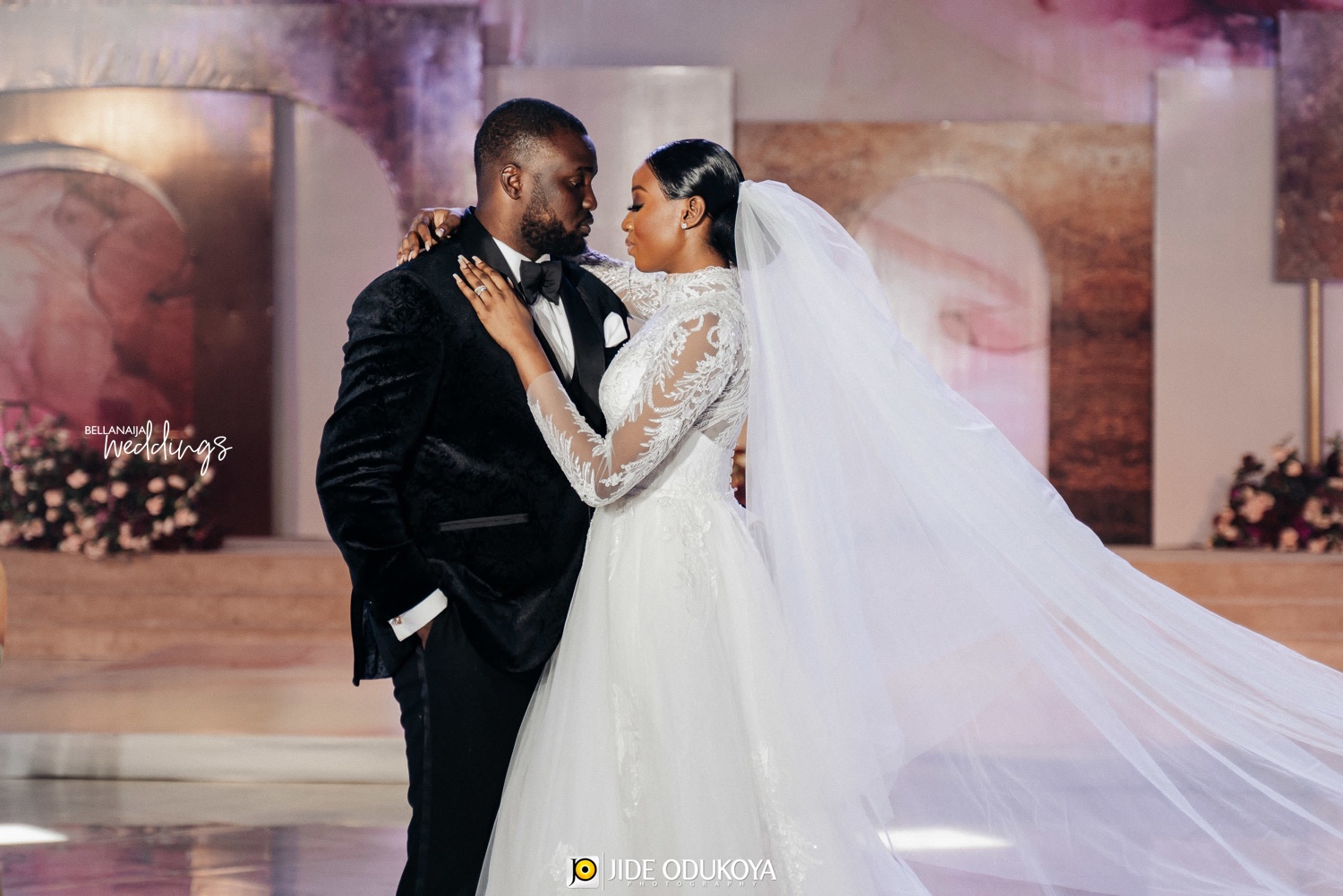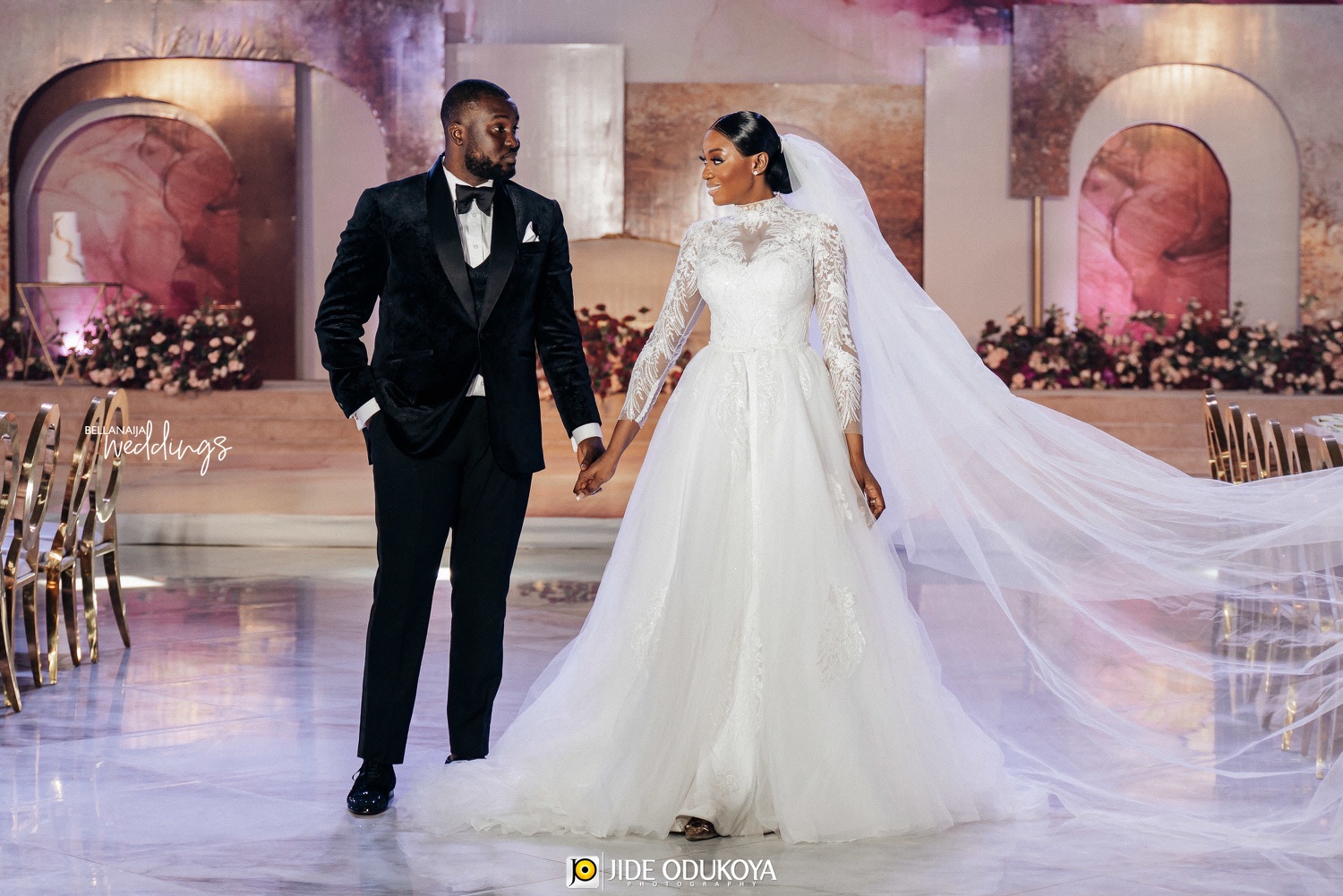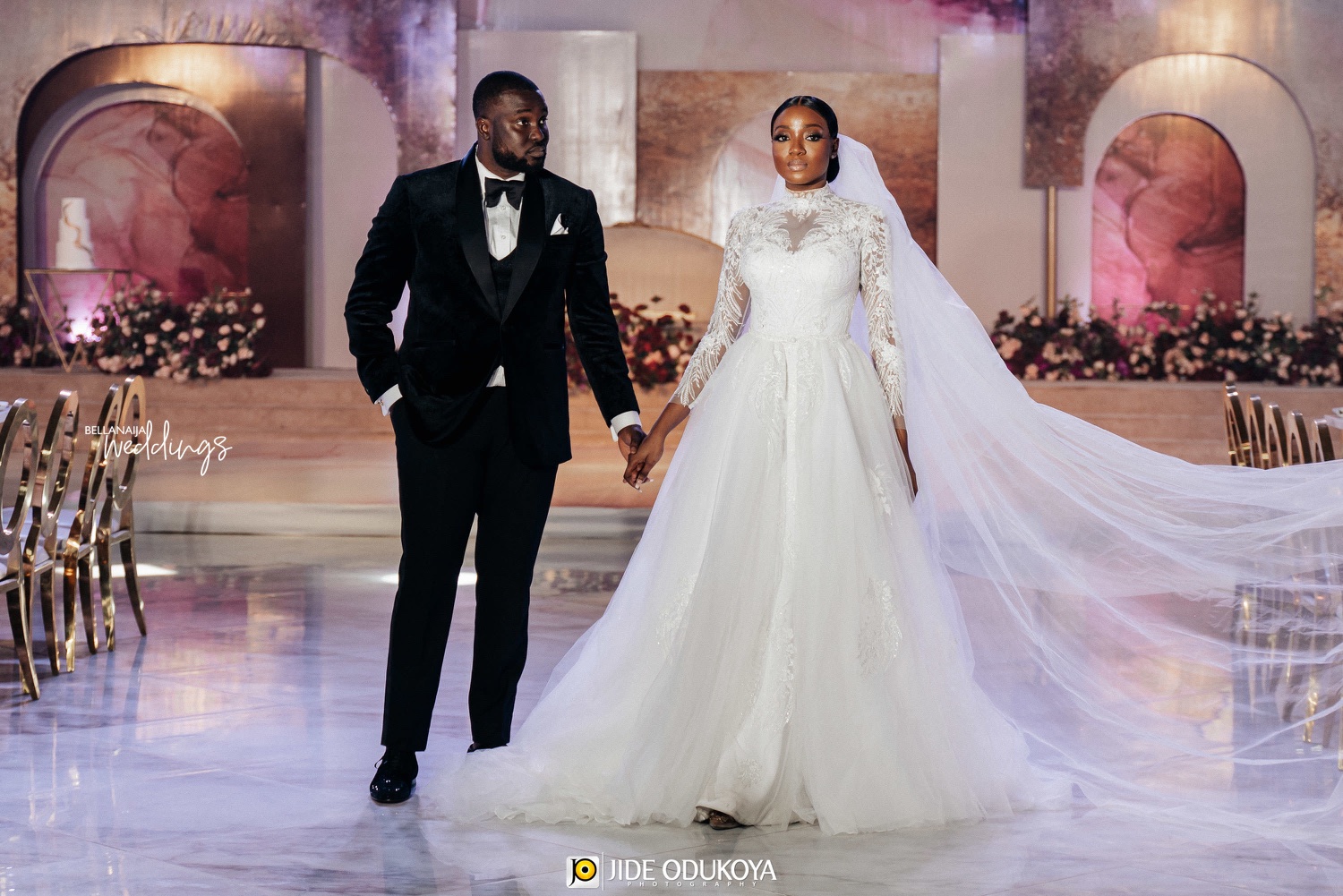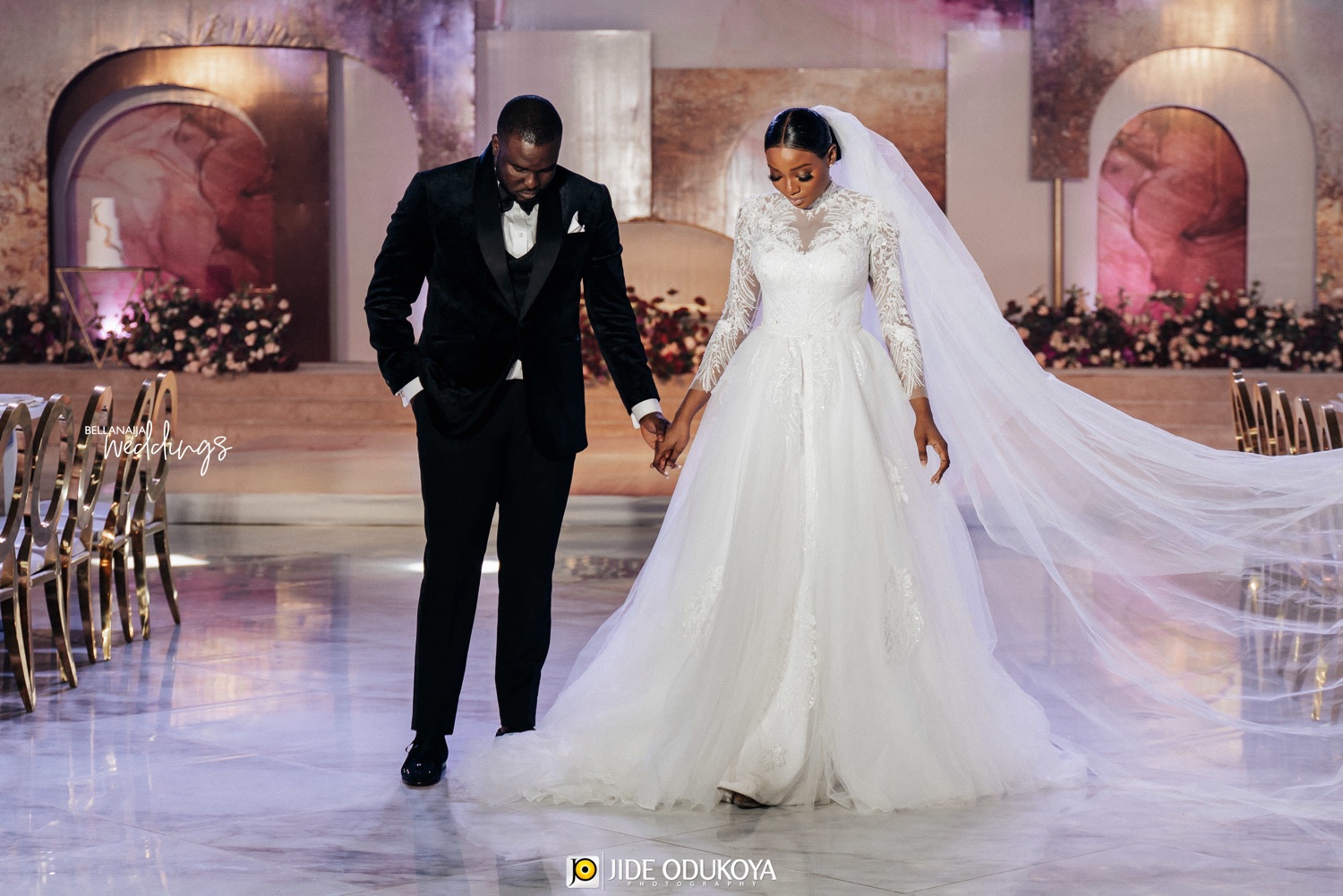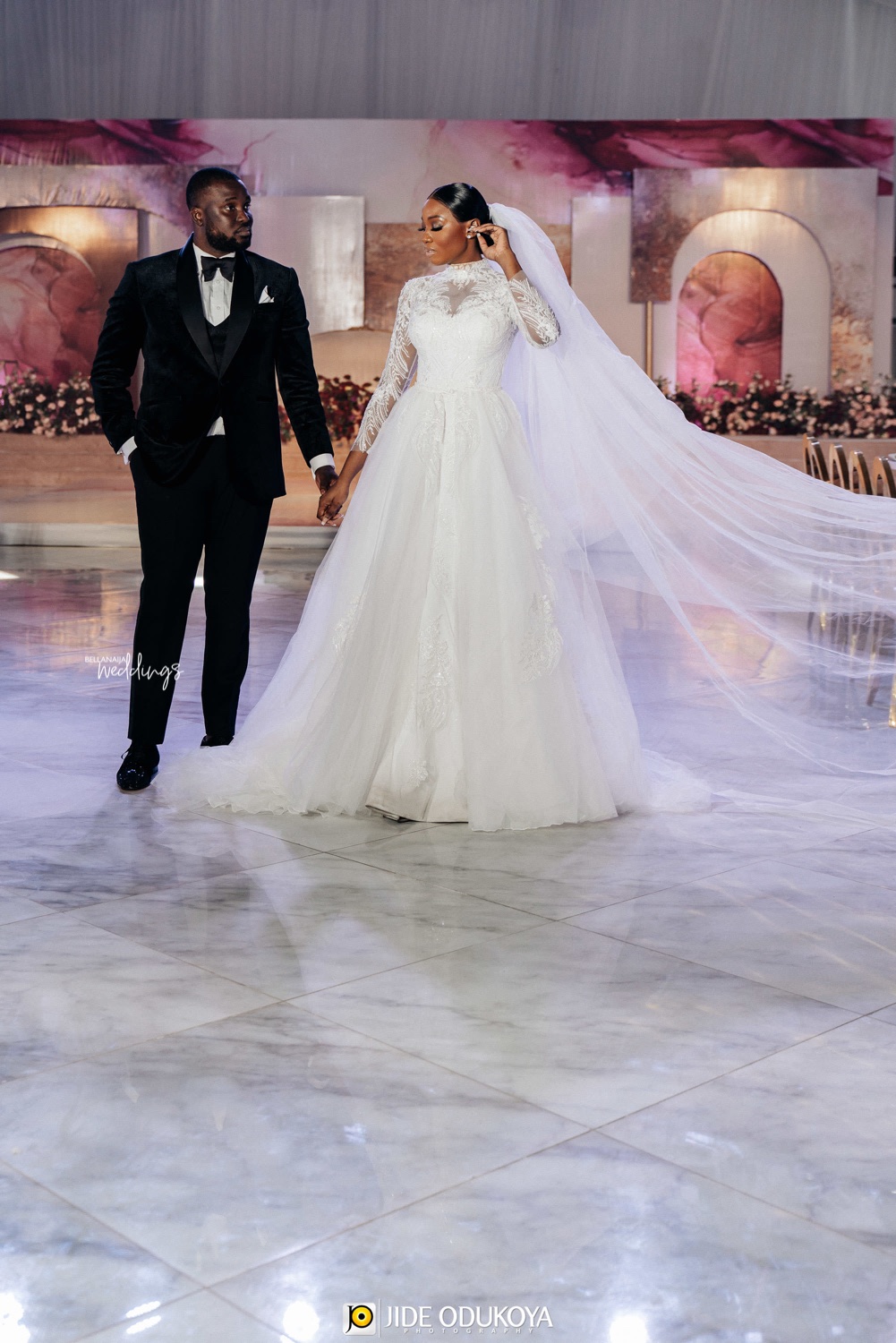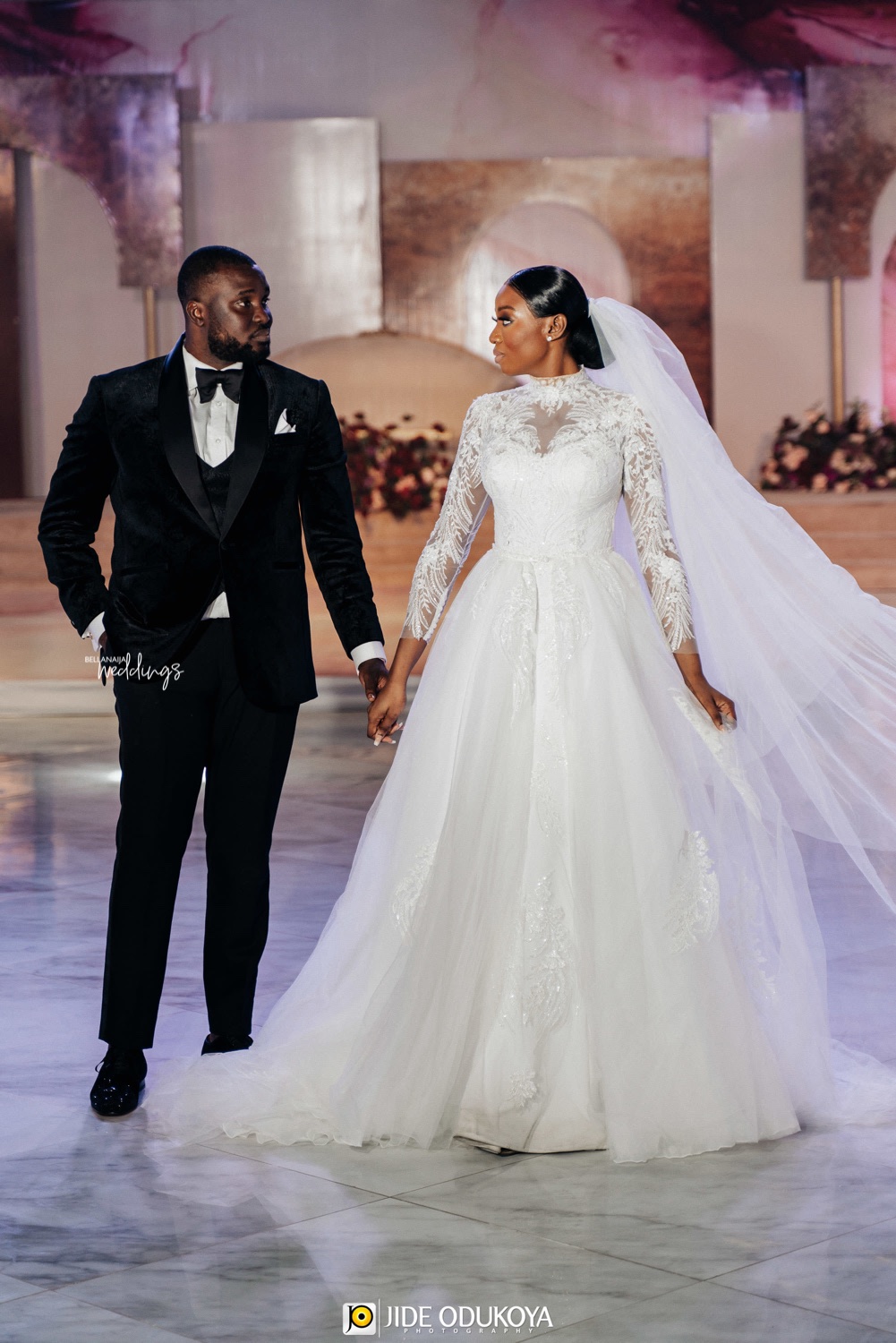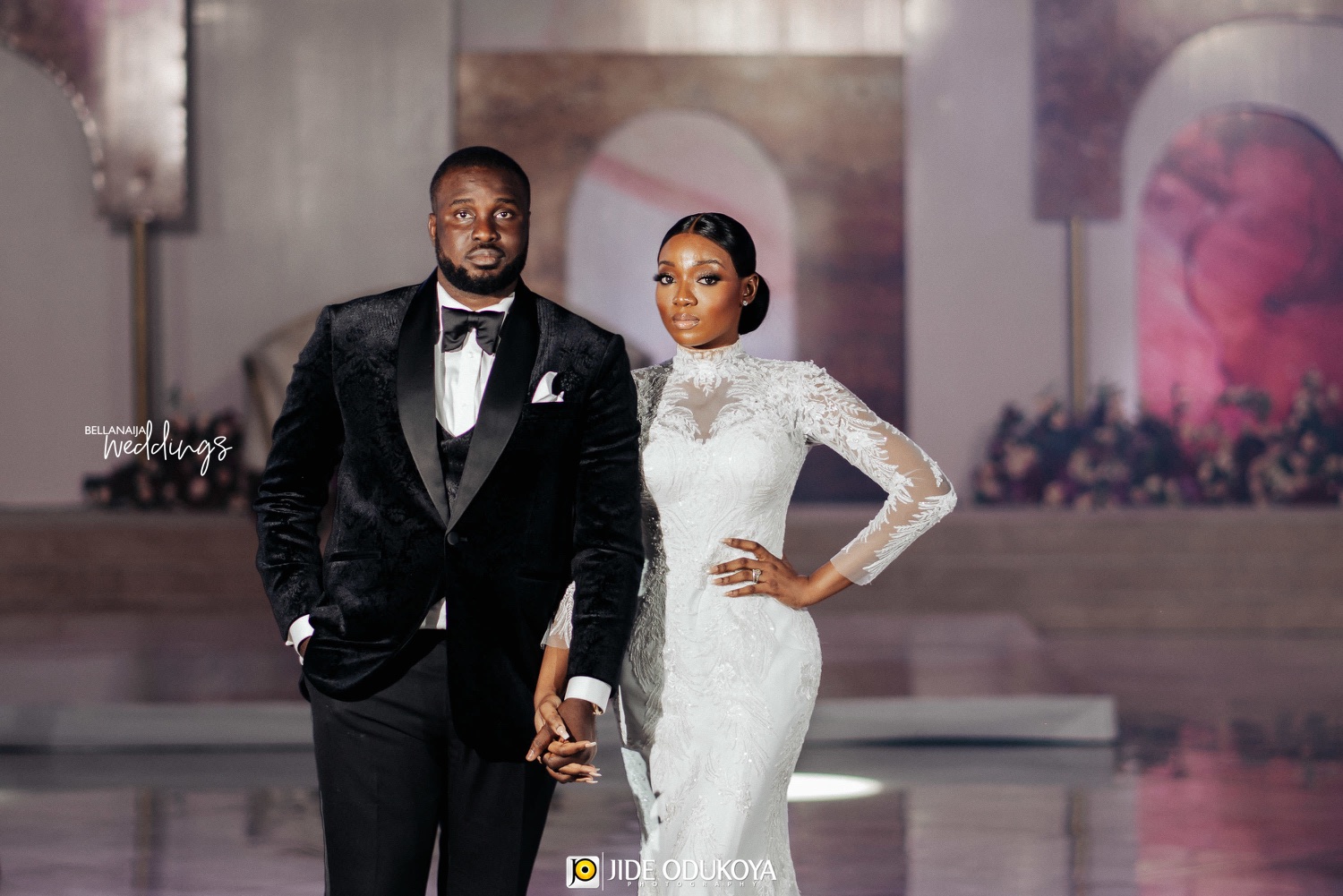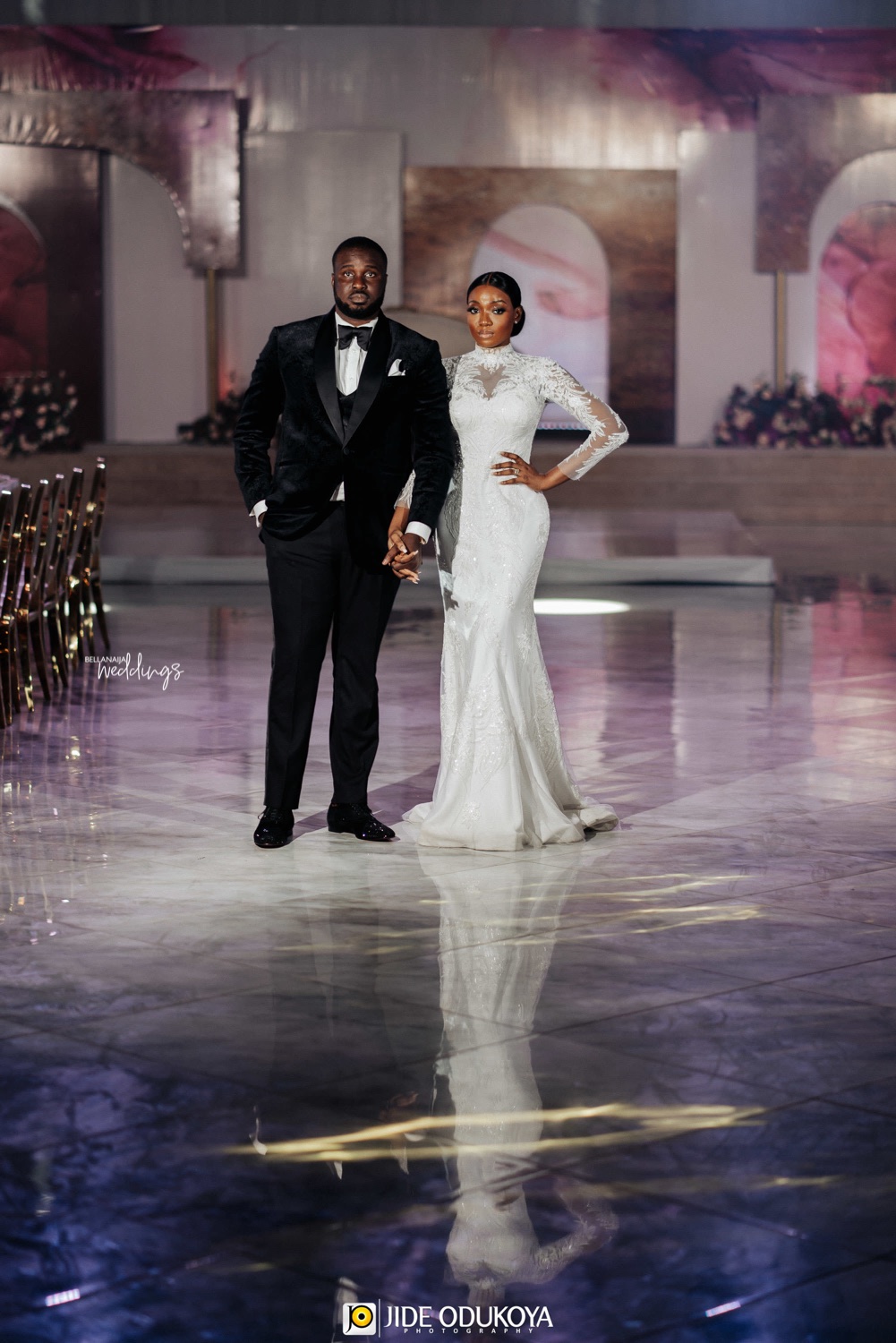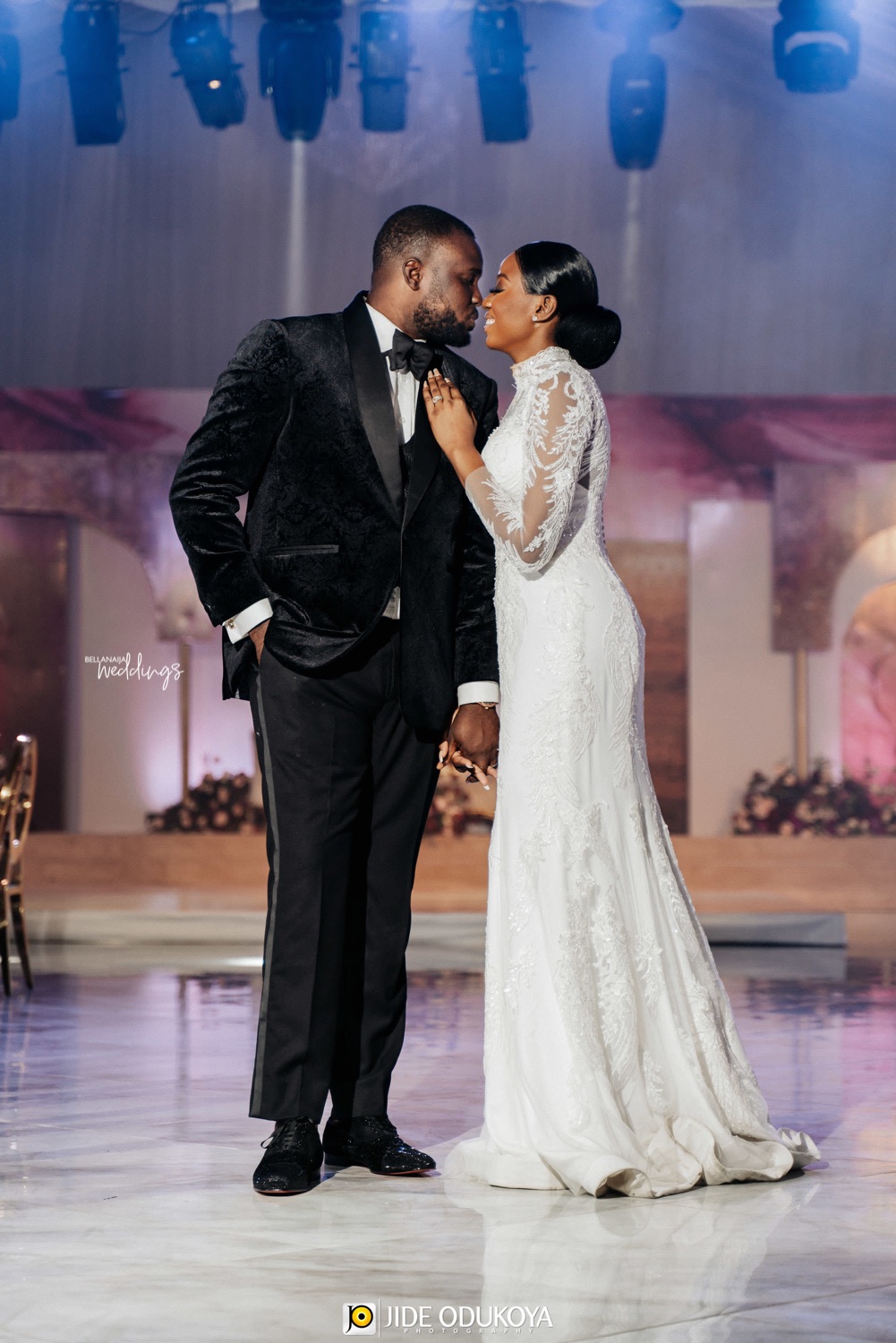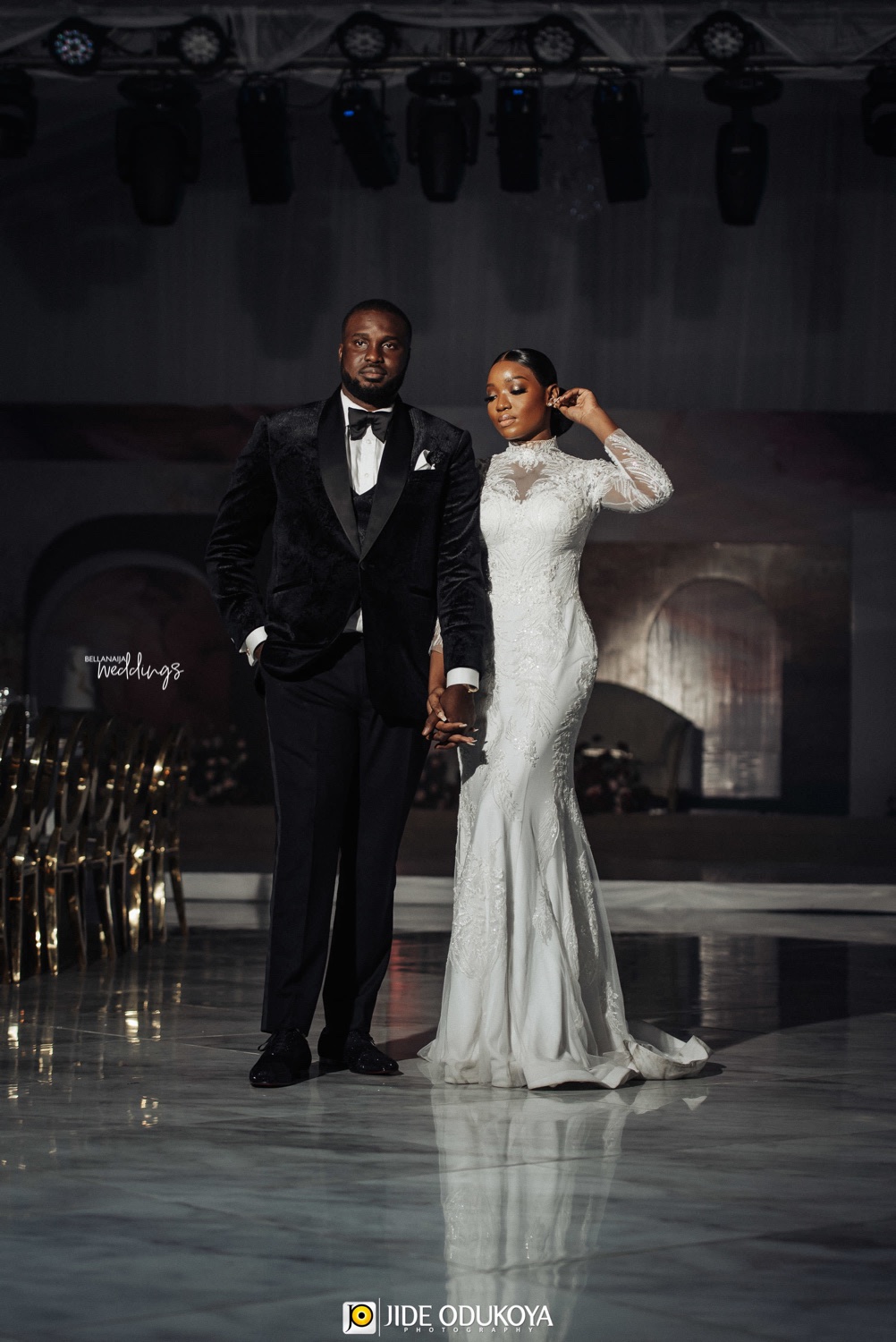 Let the party begin!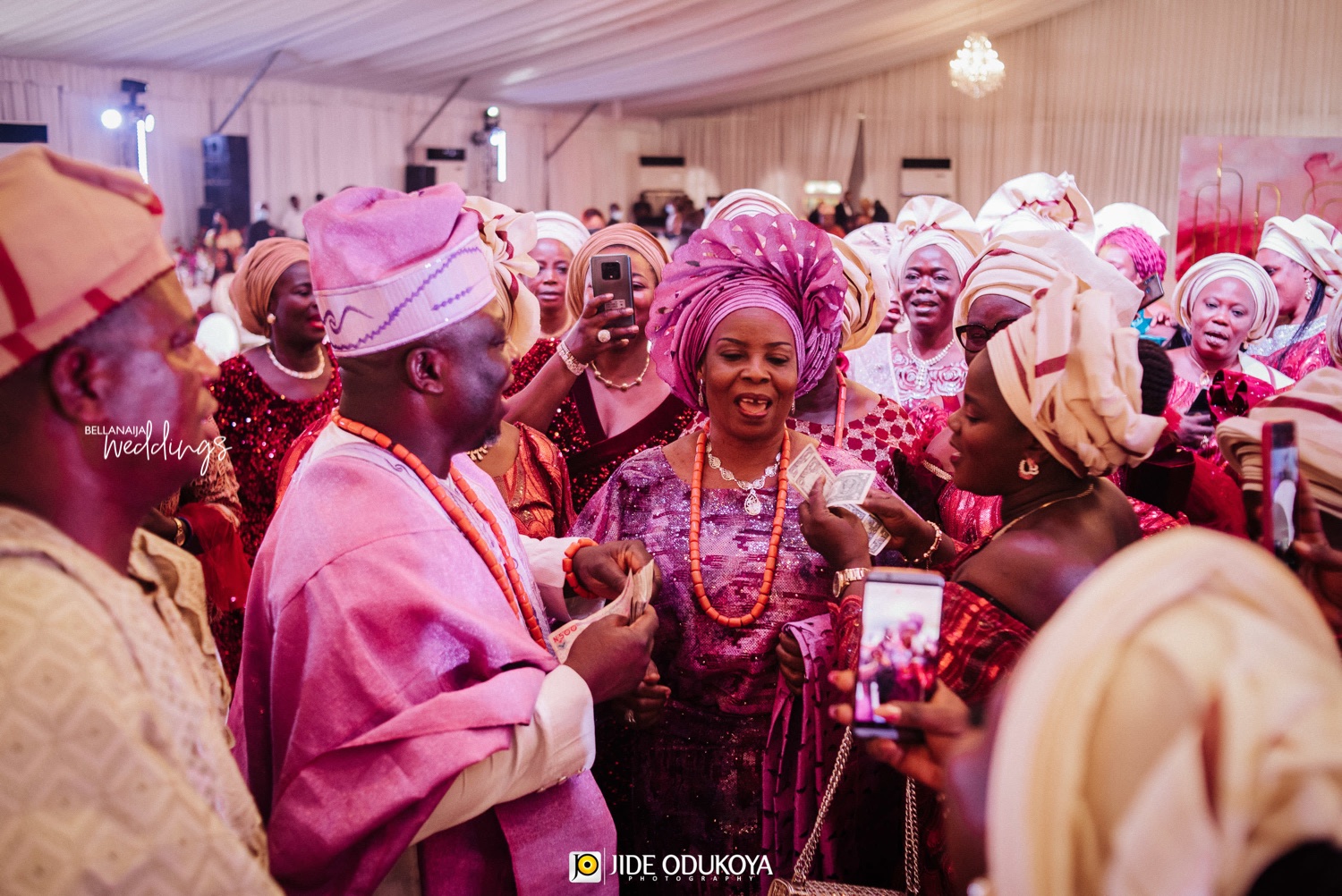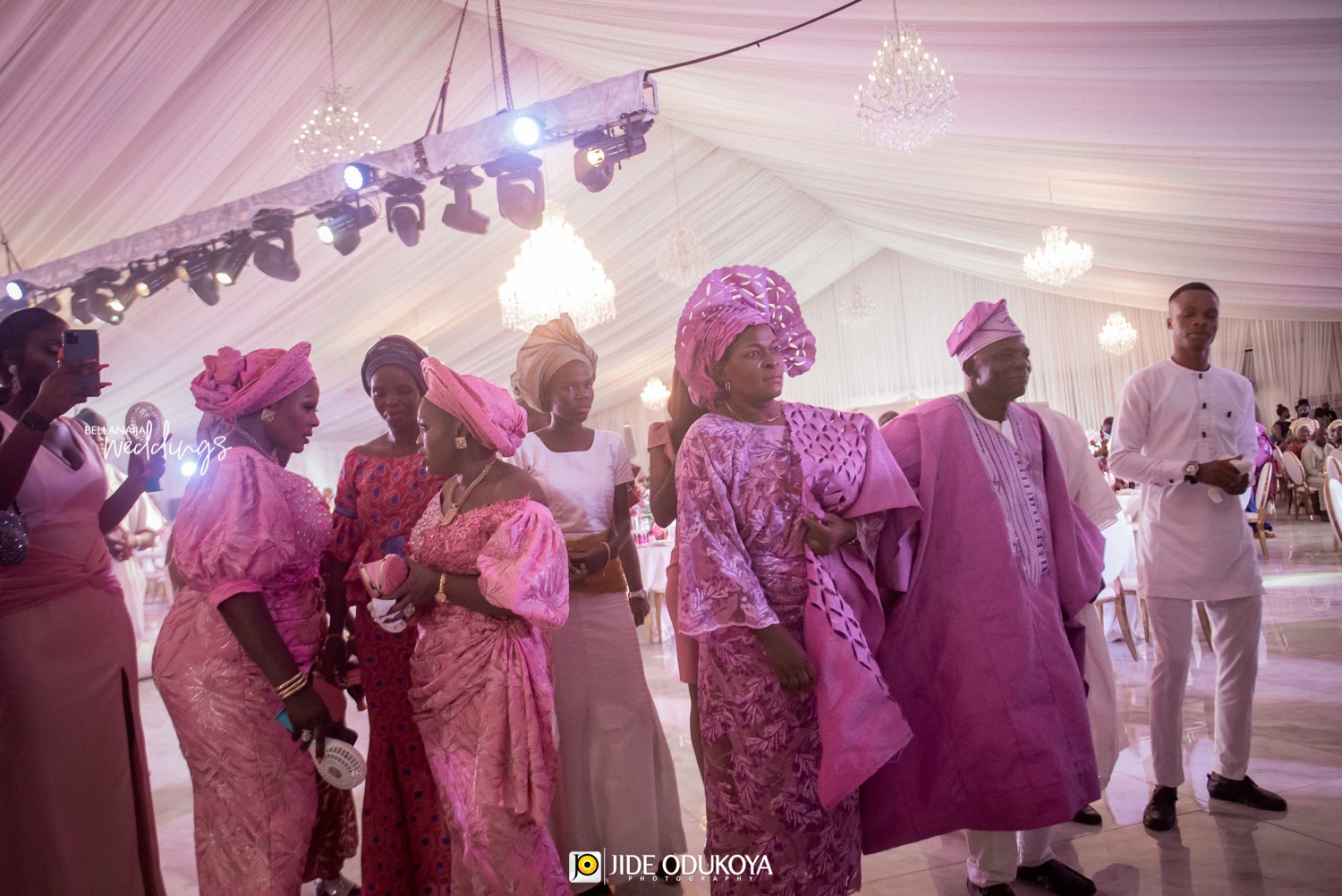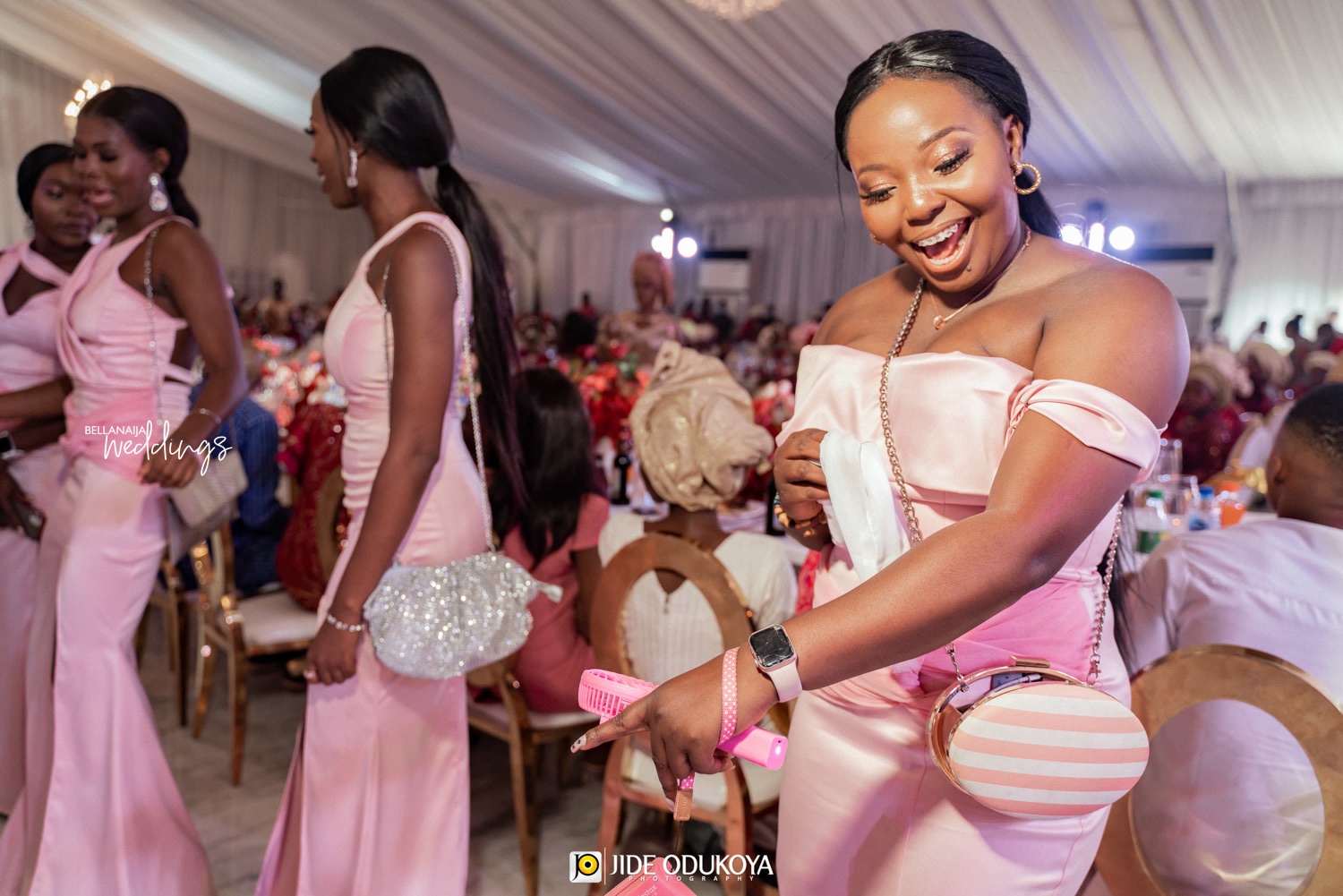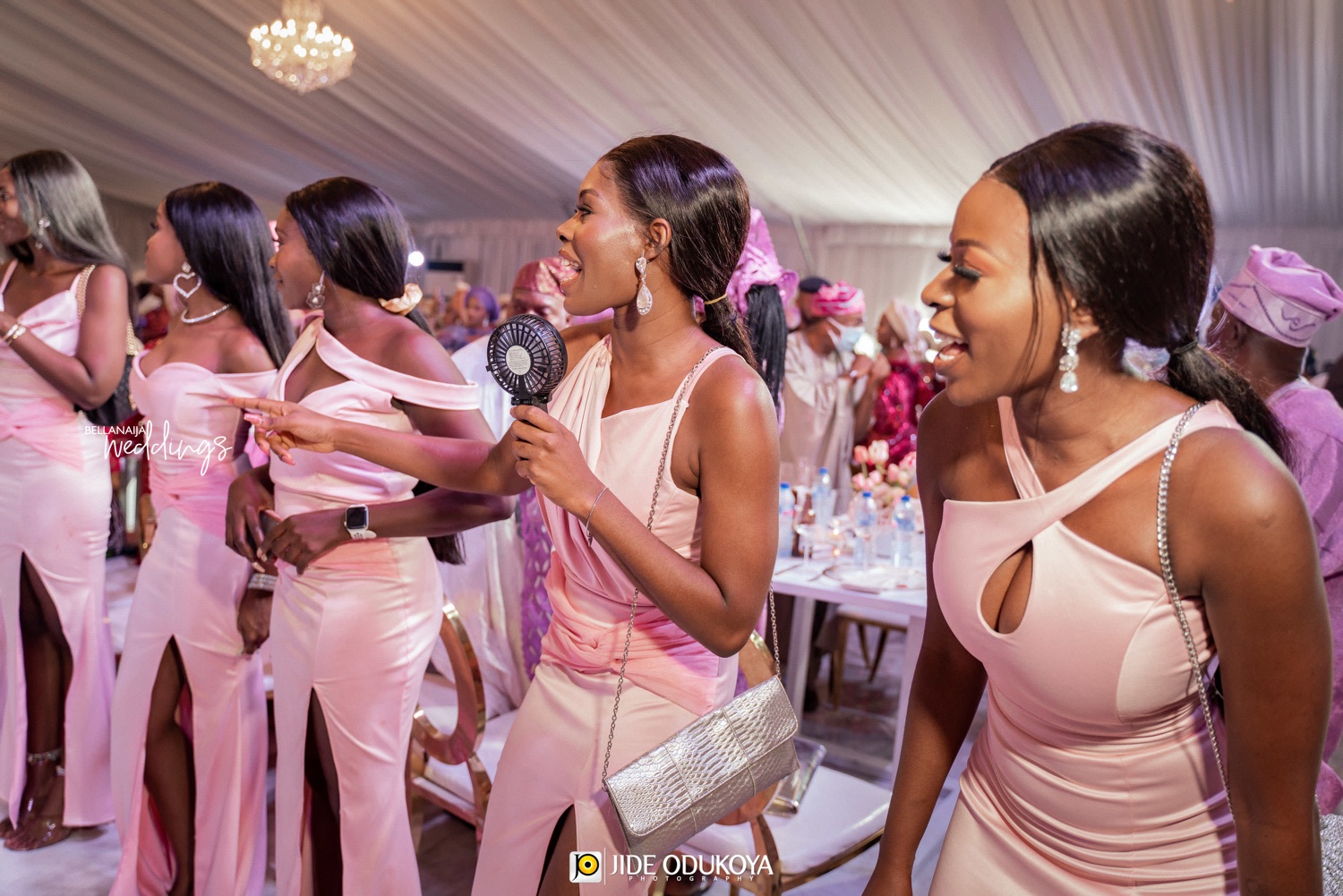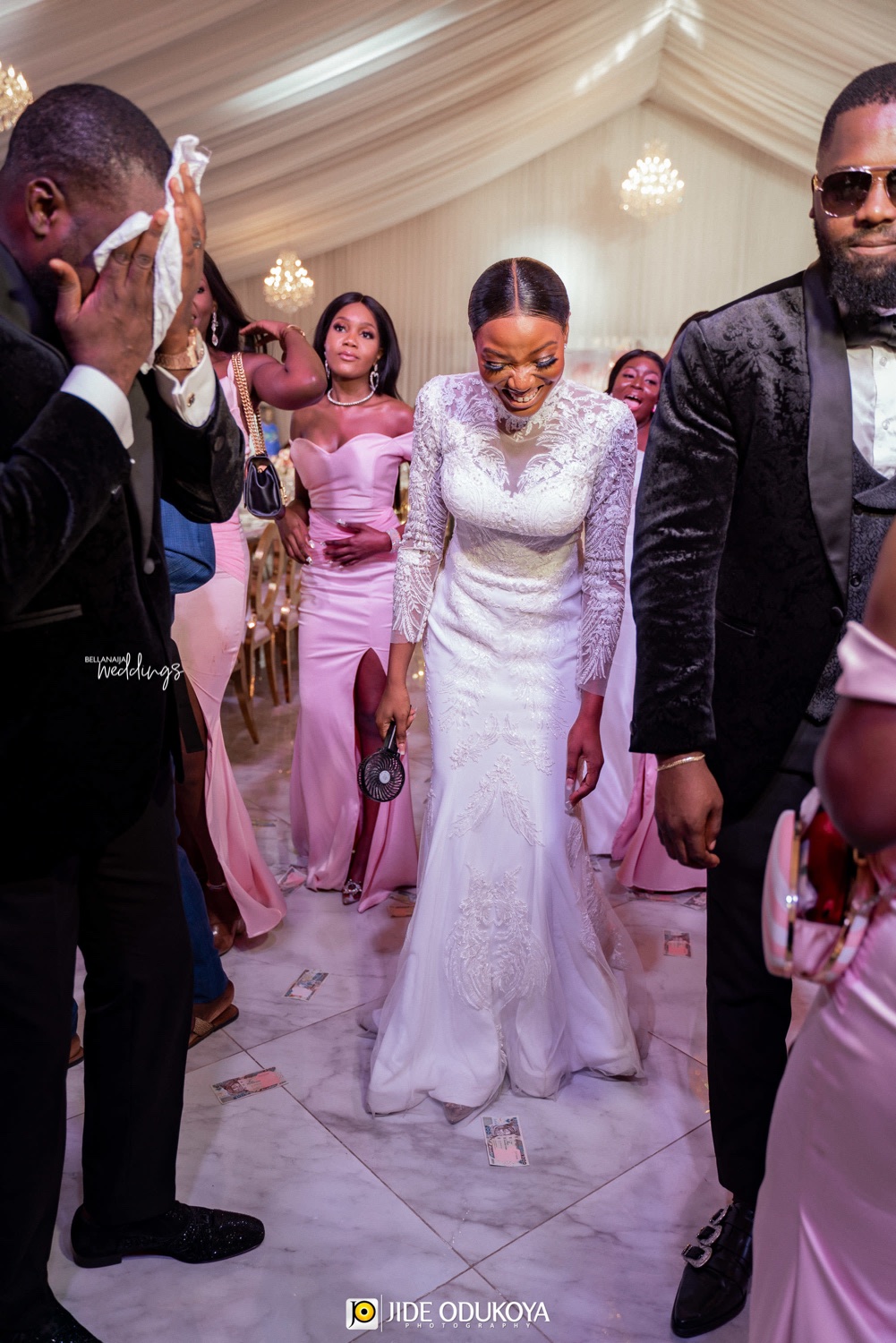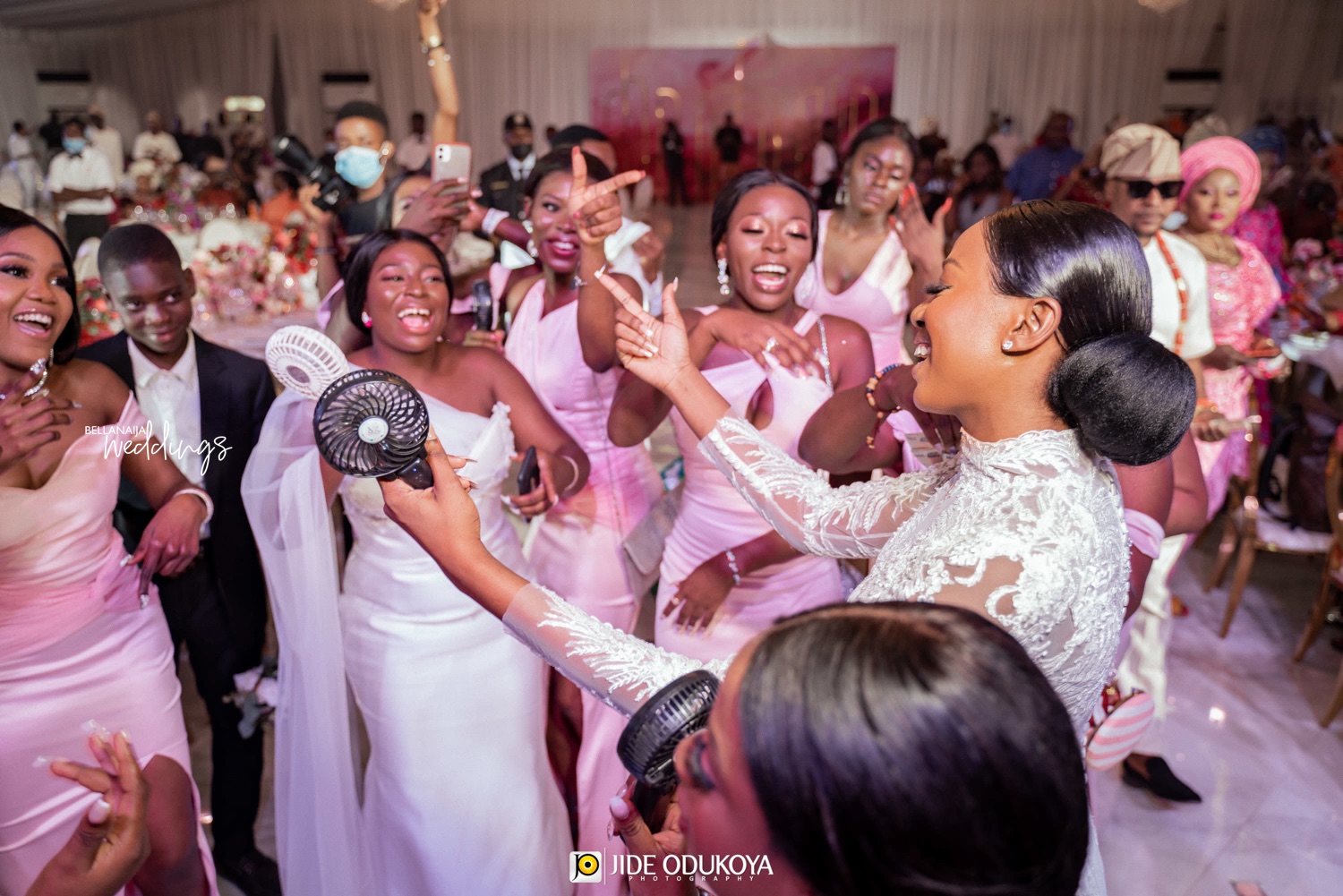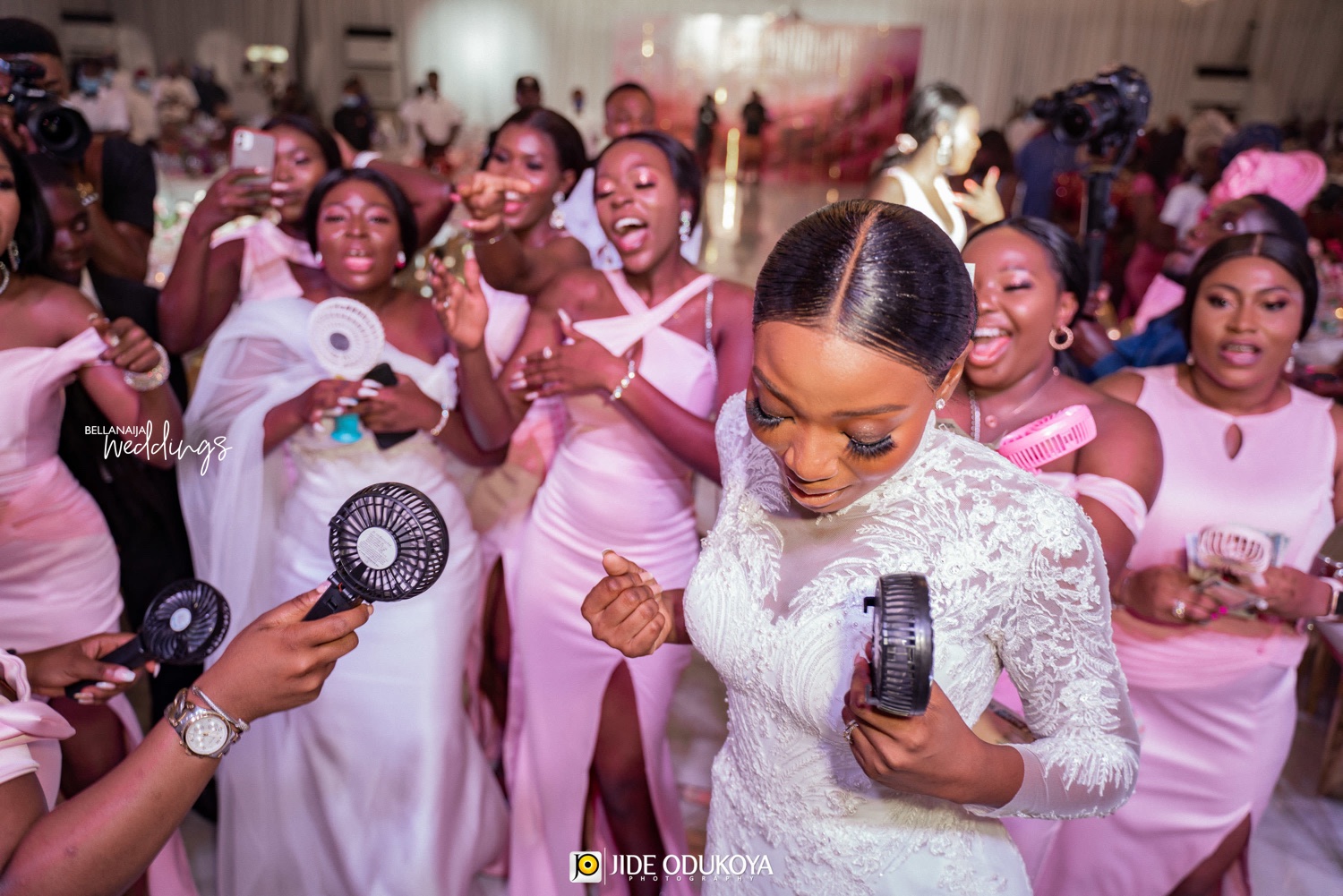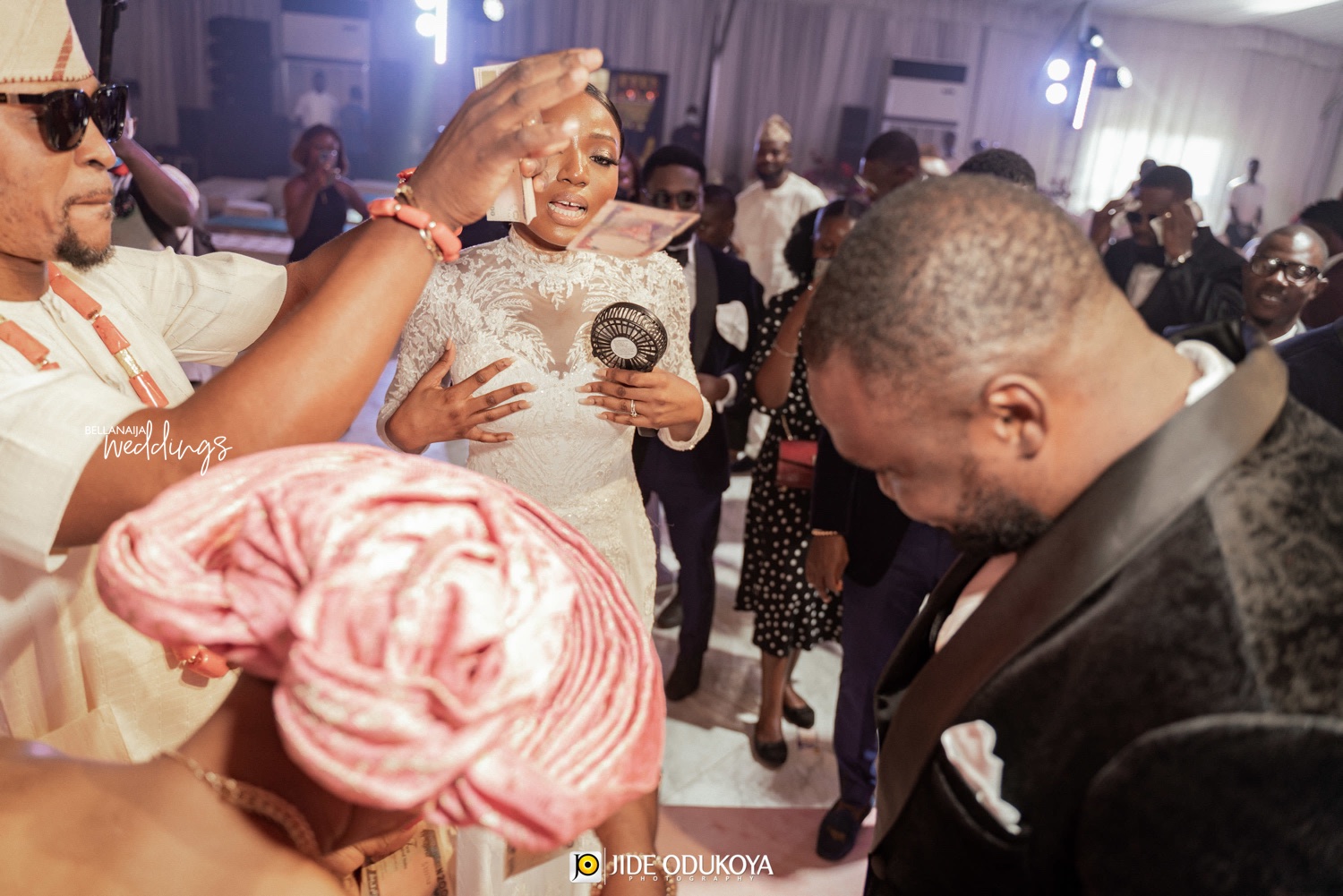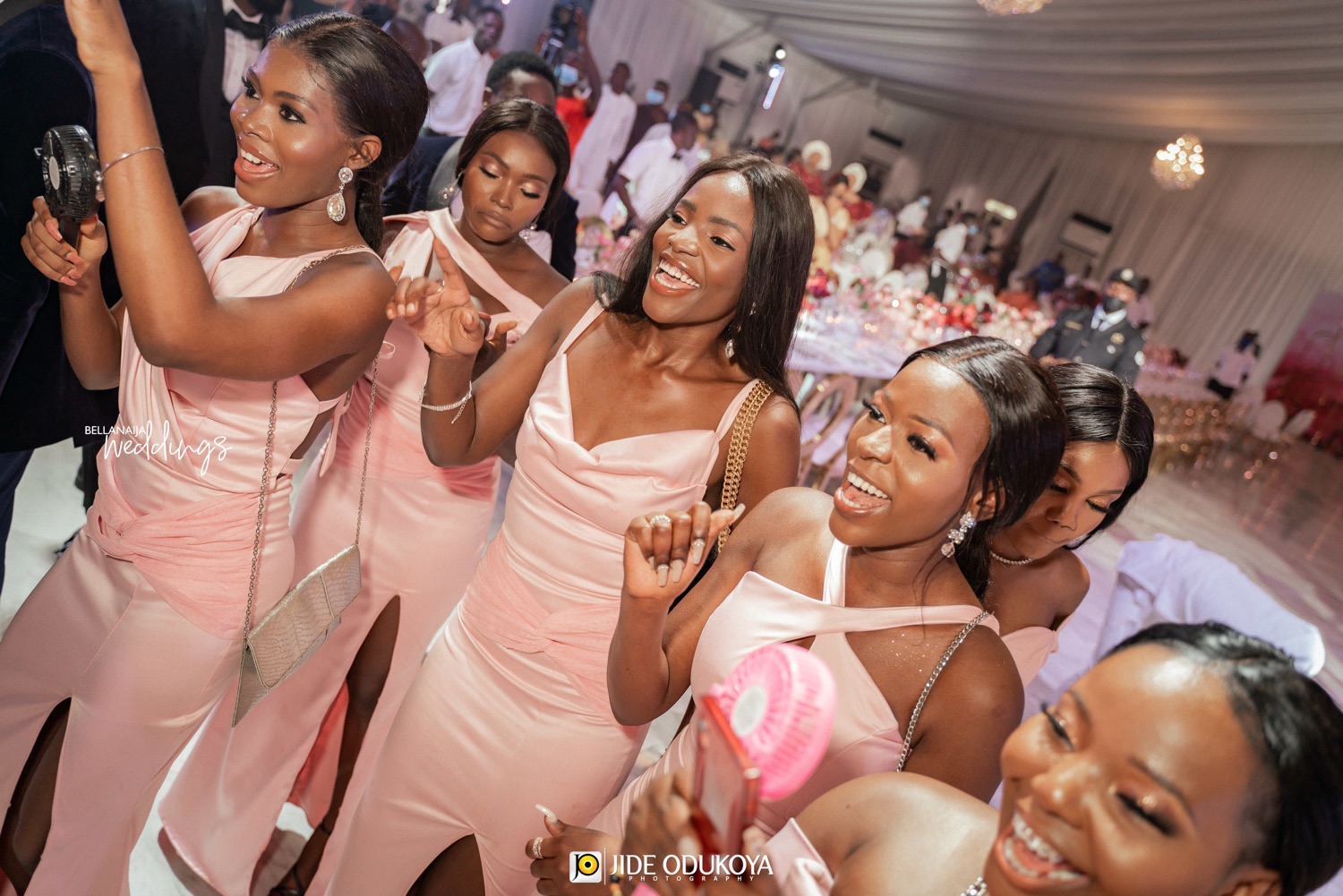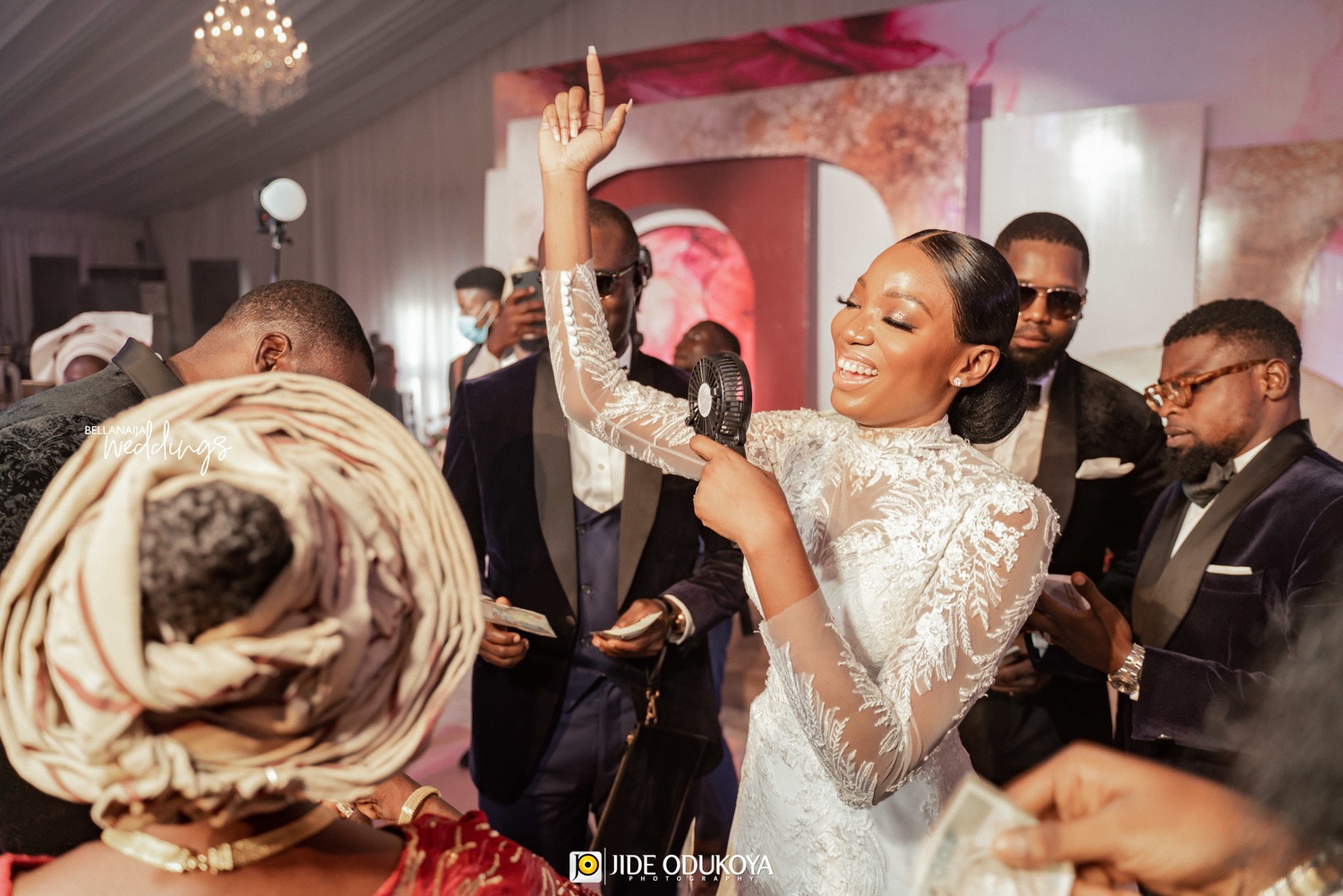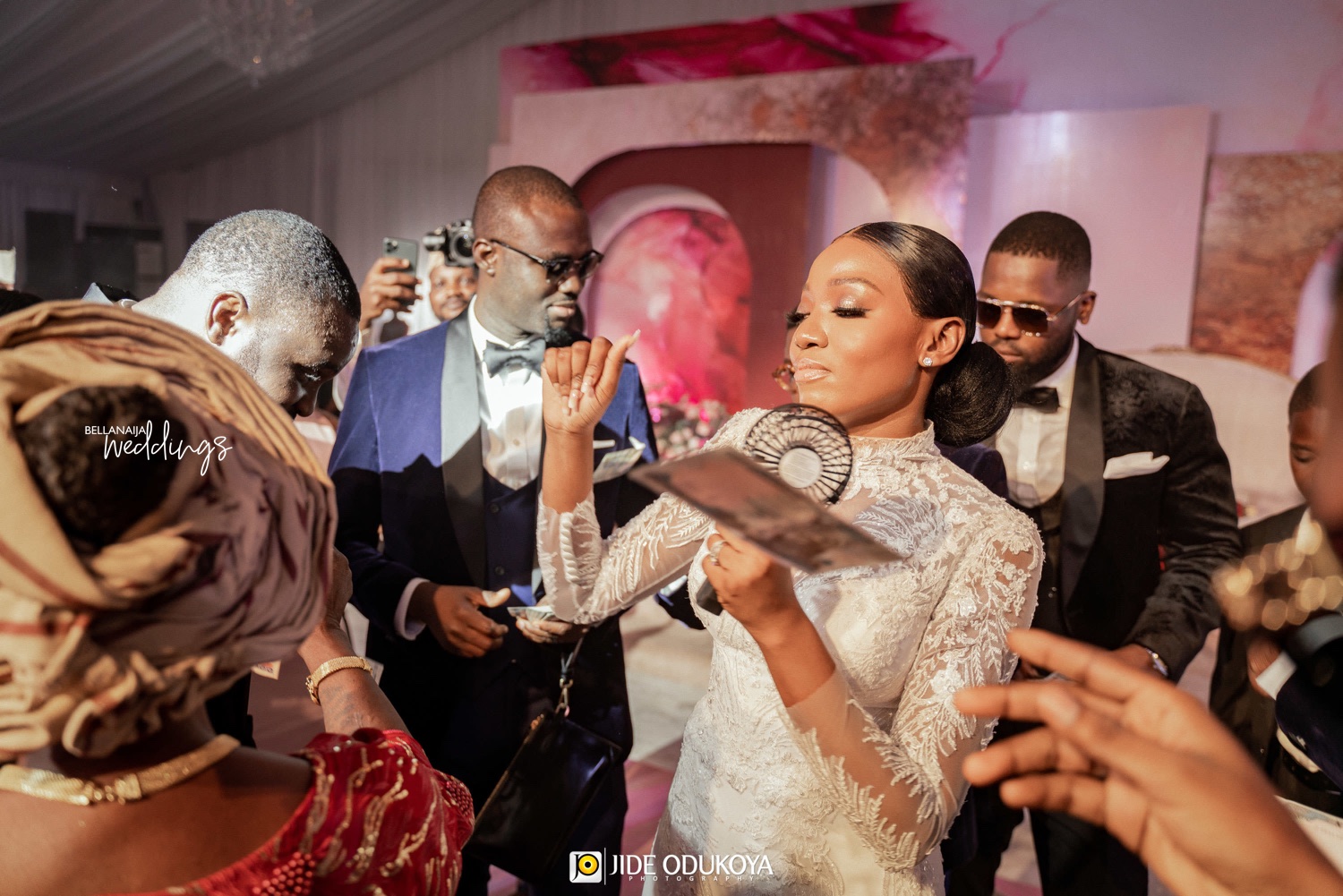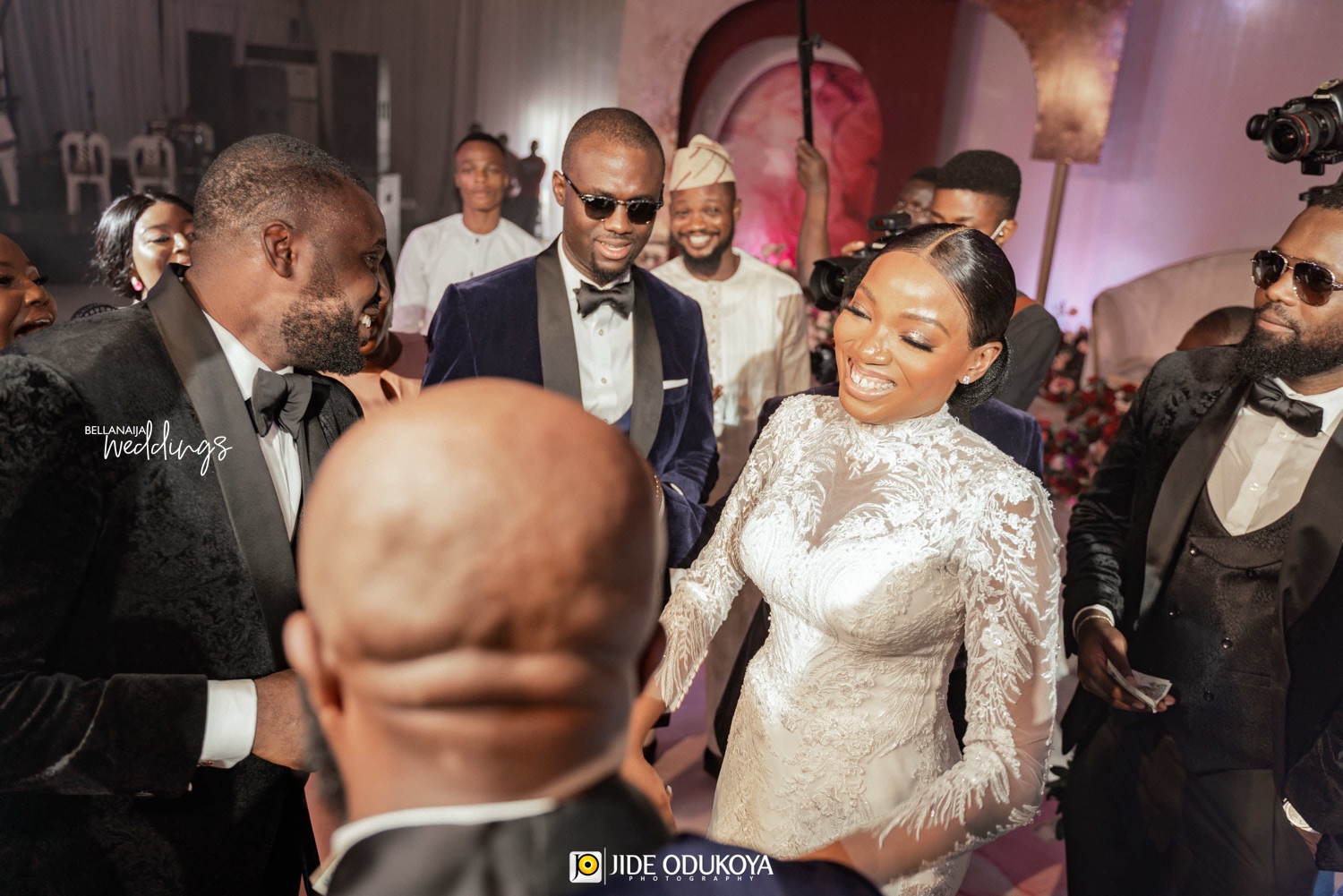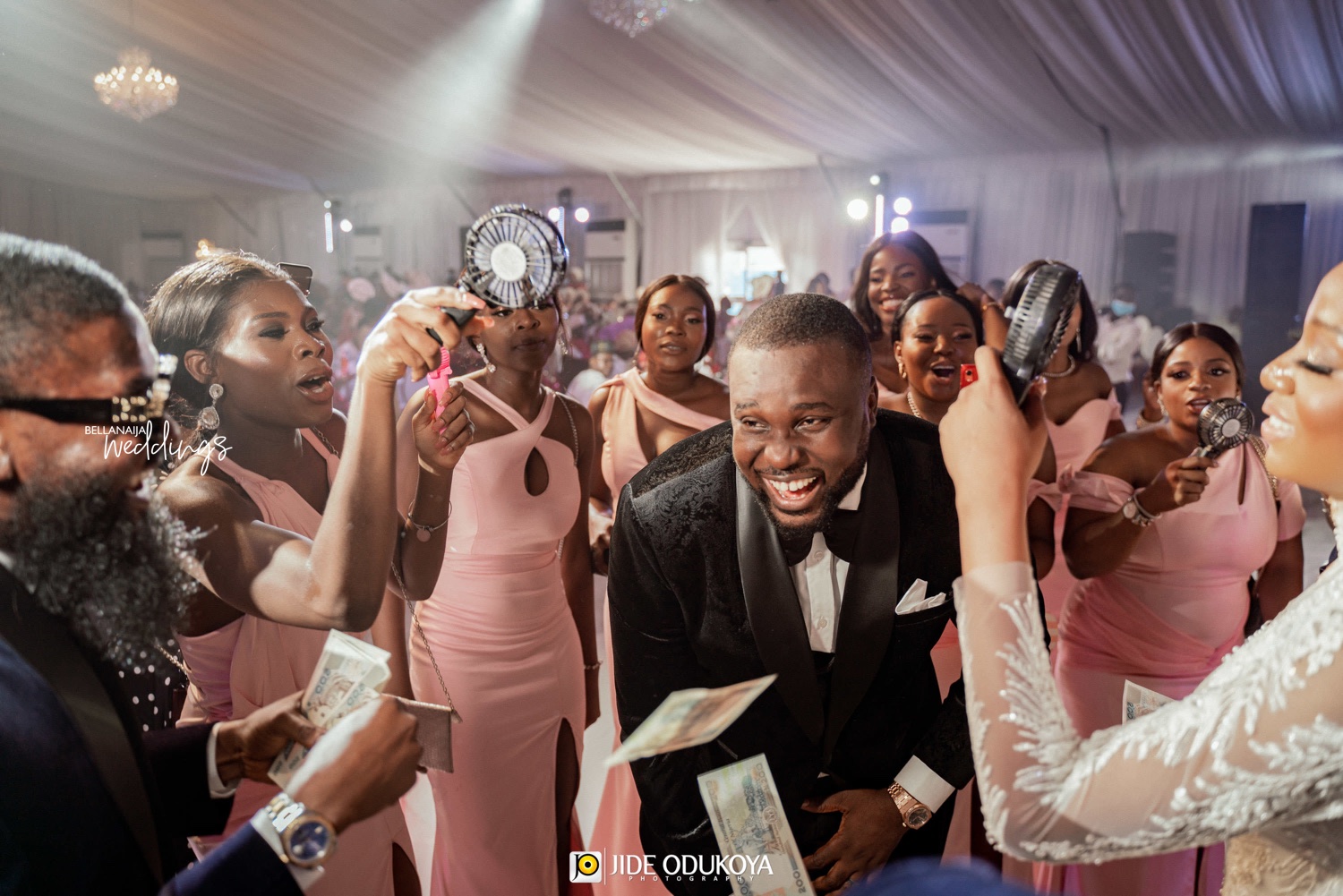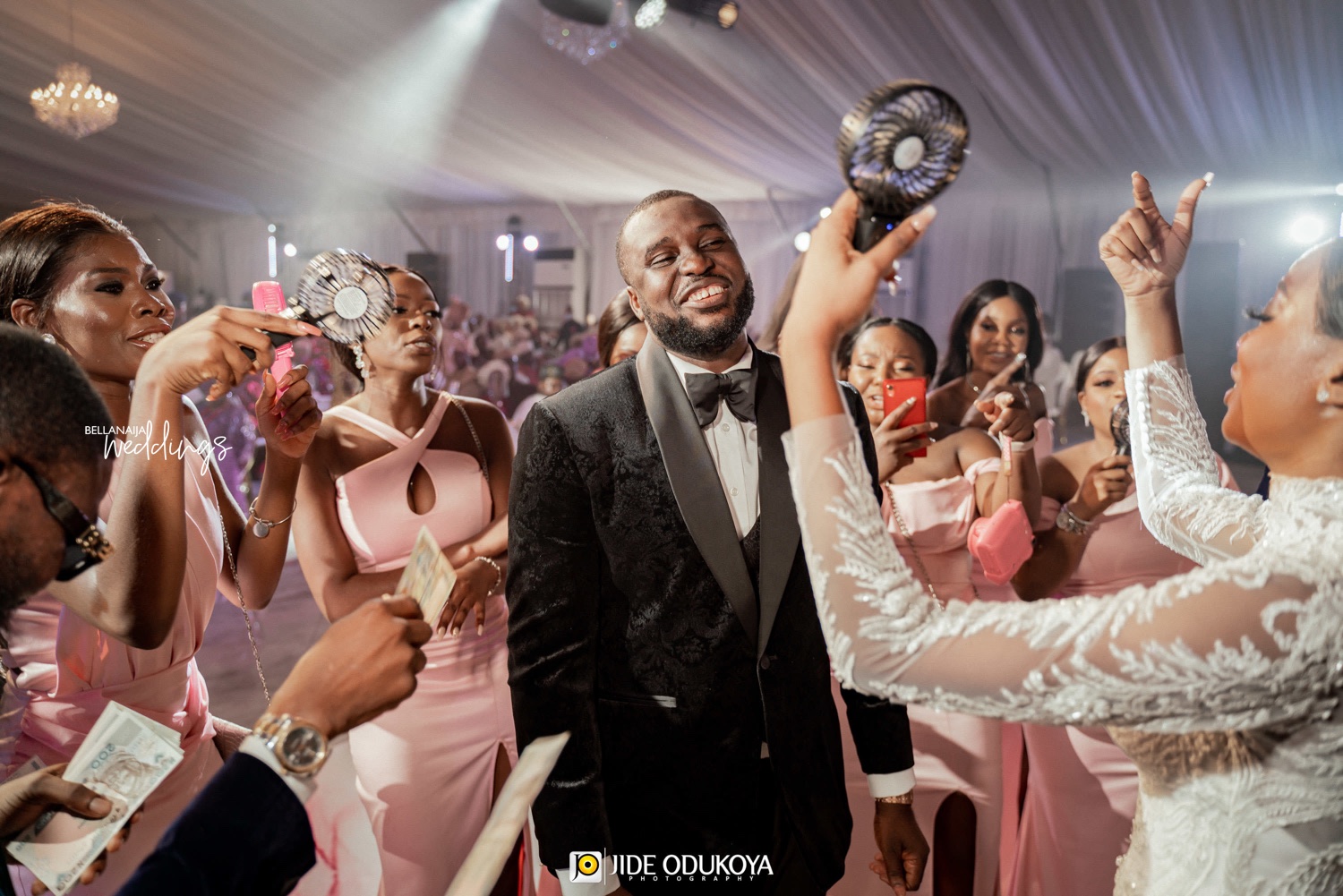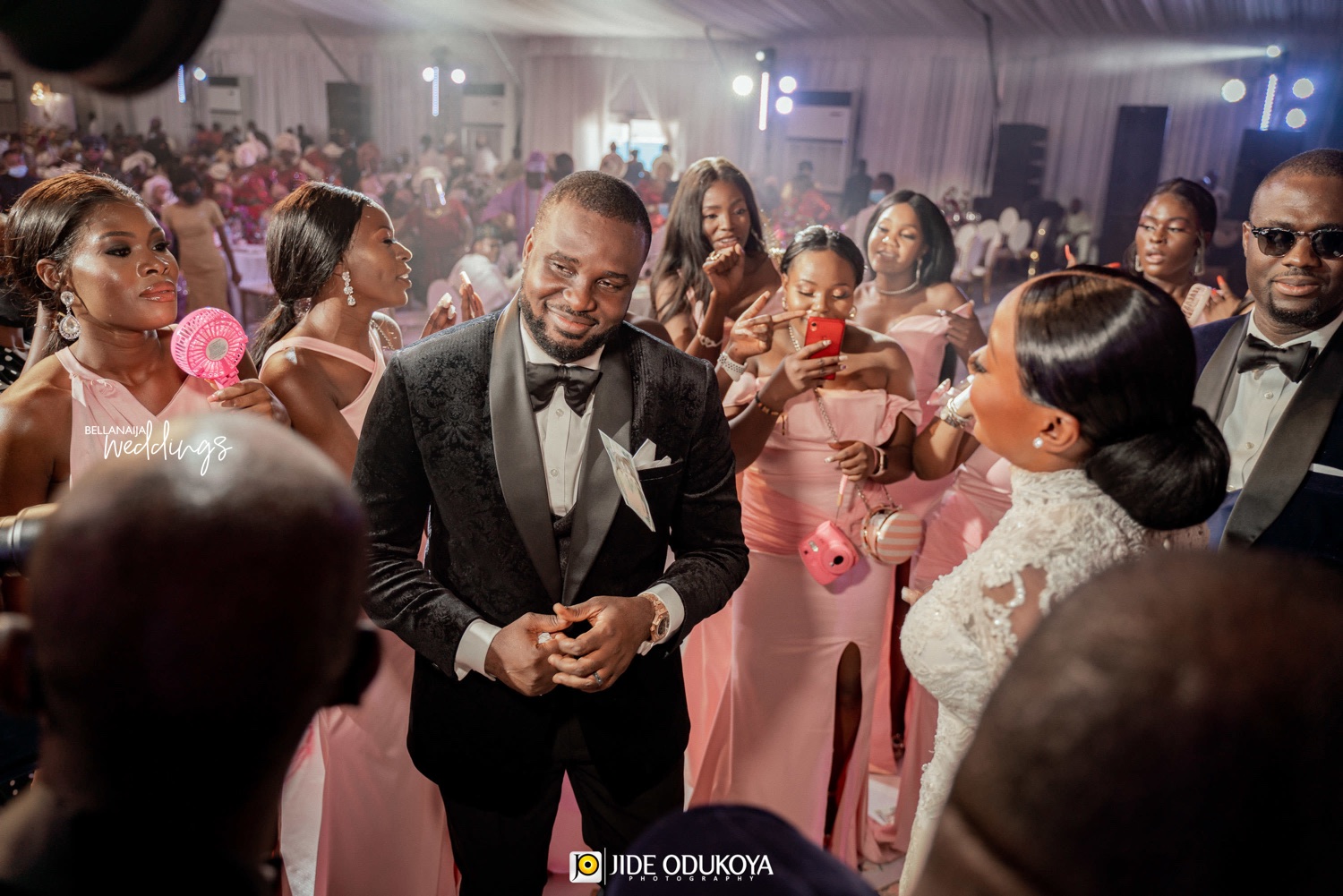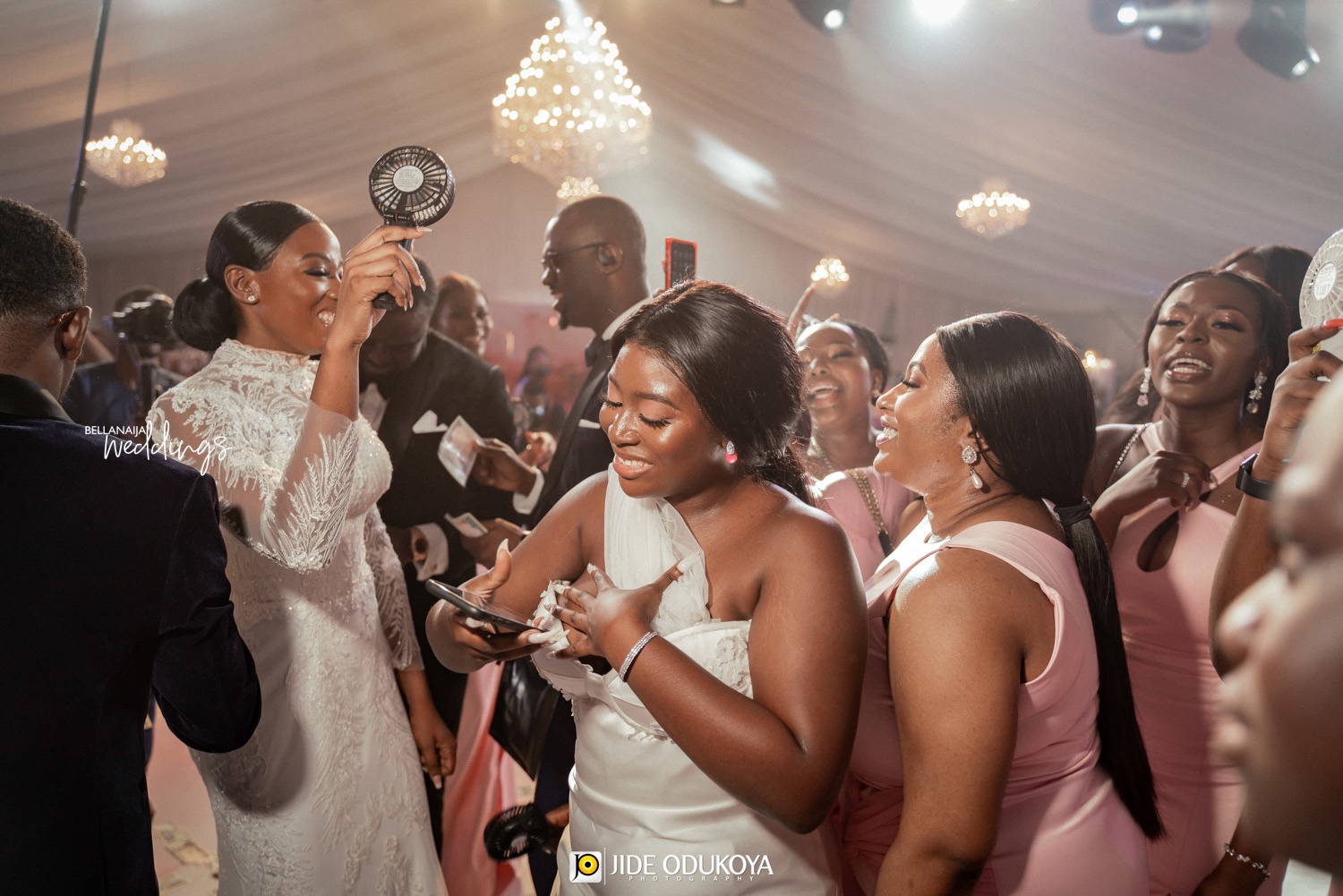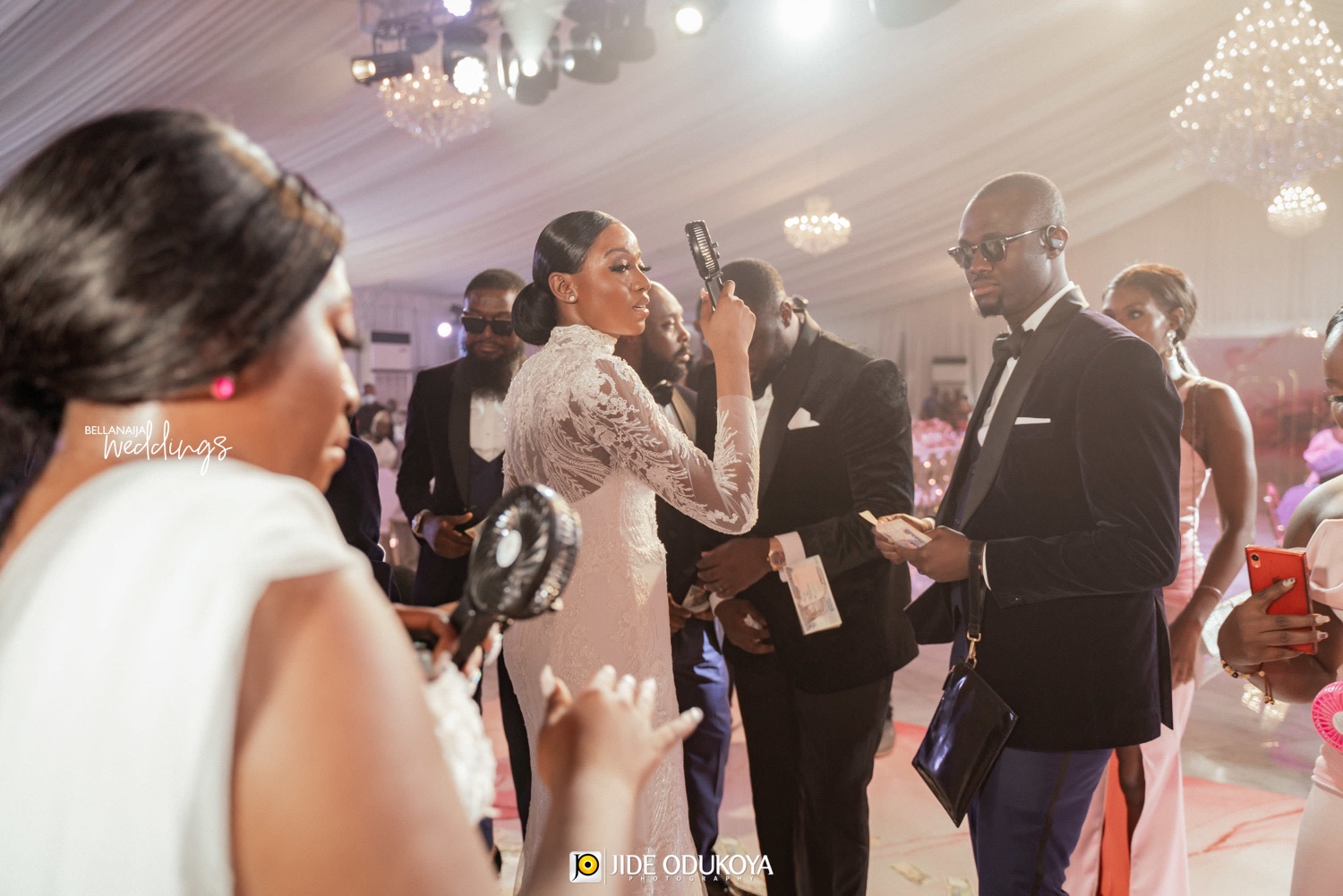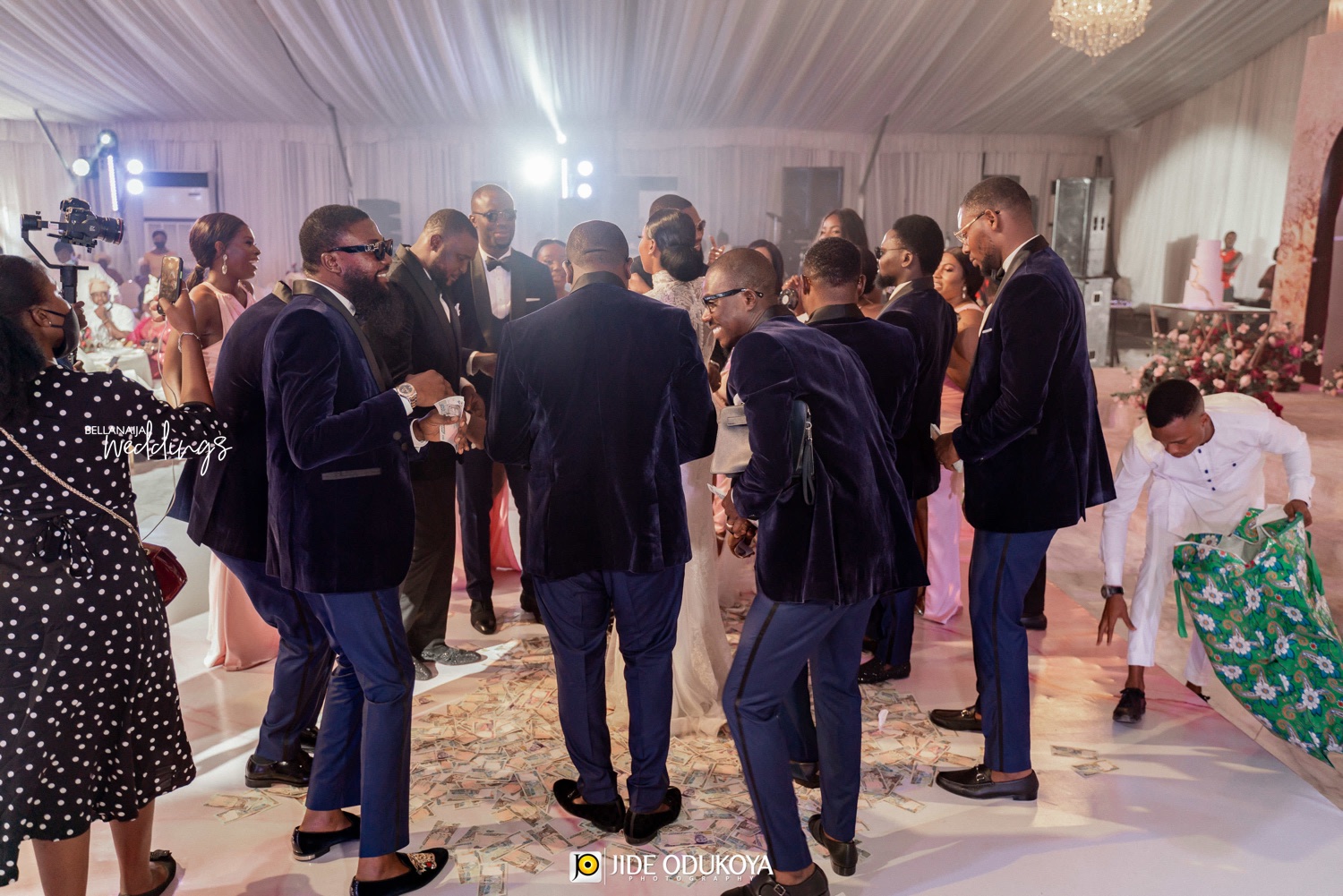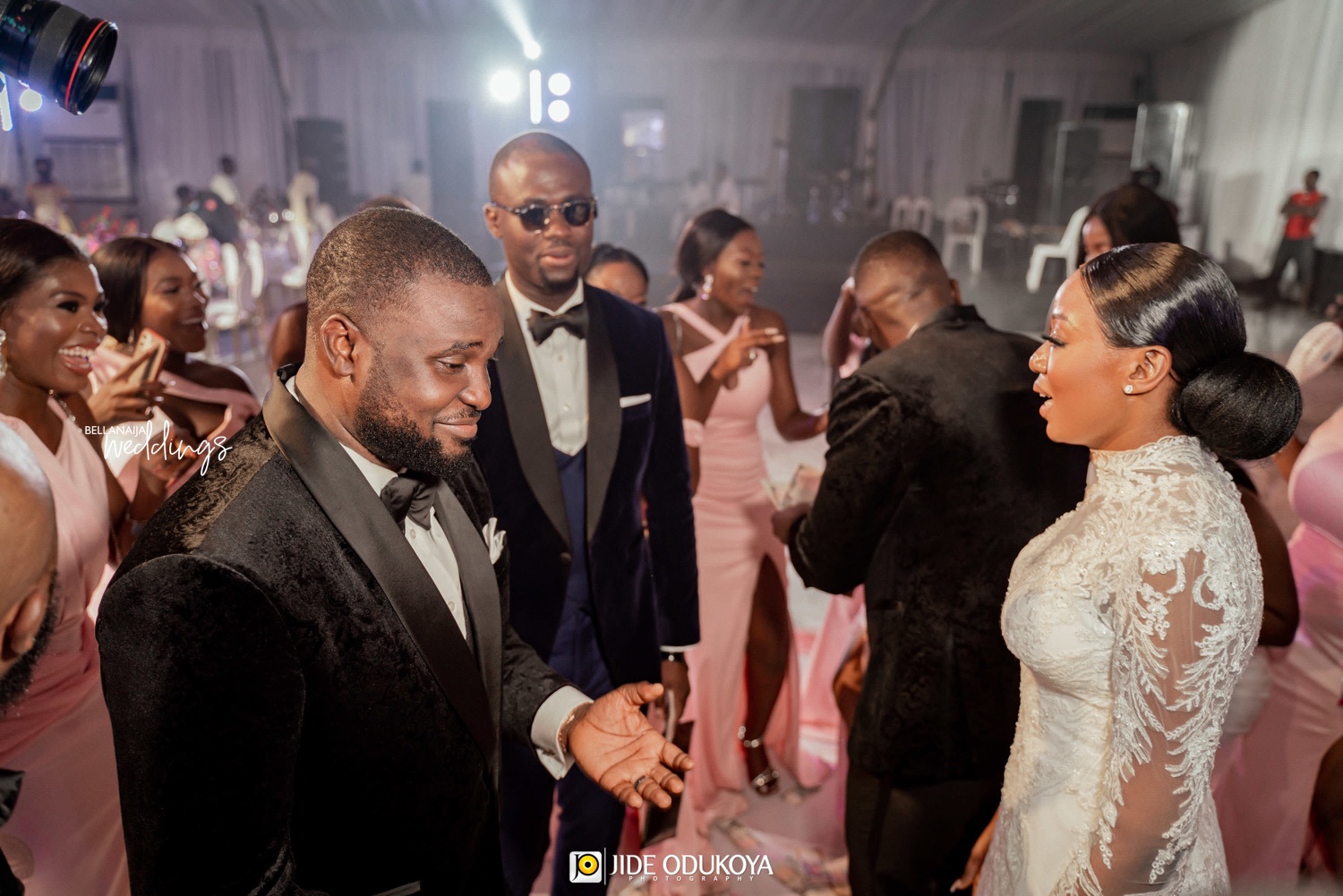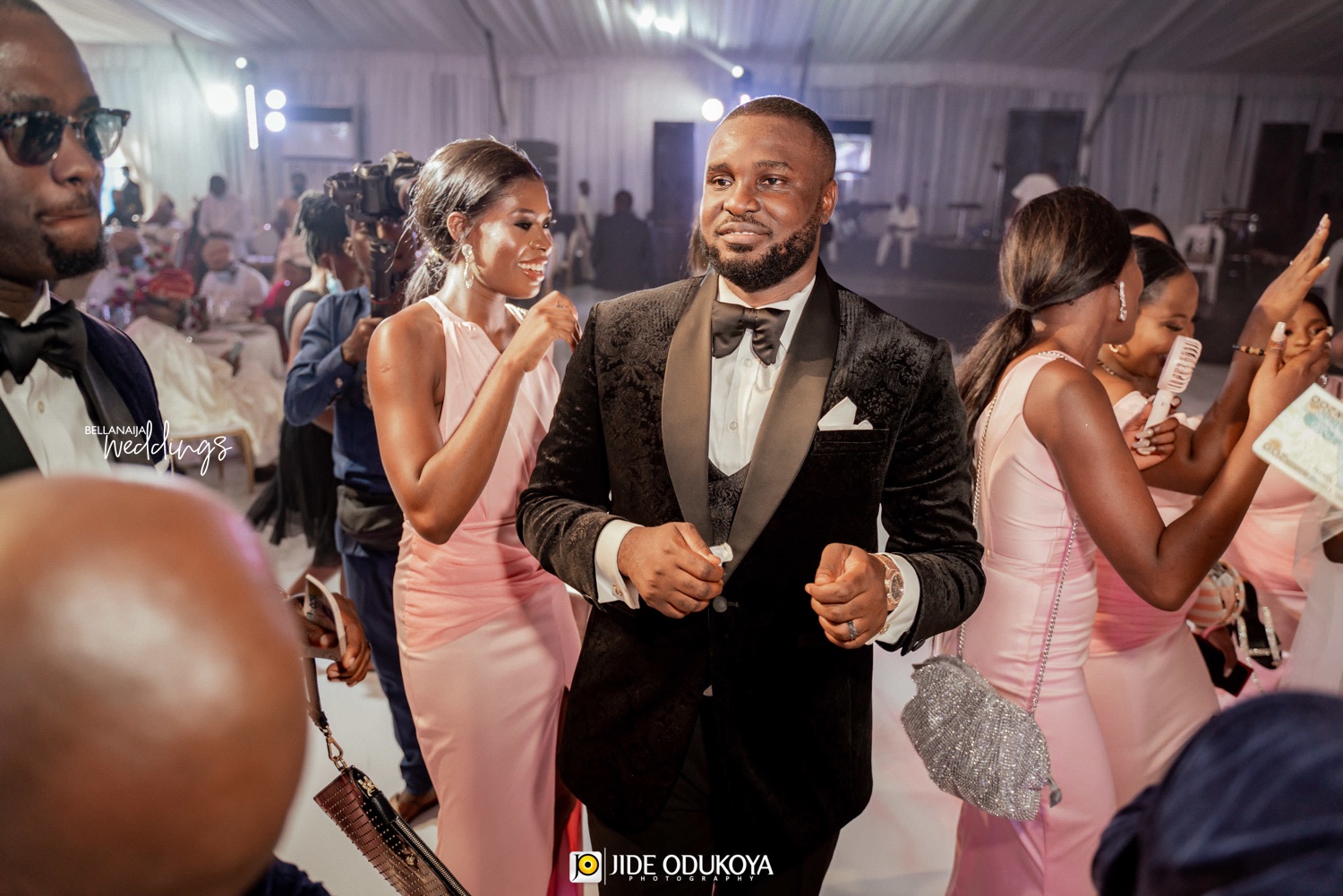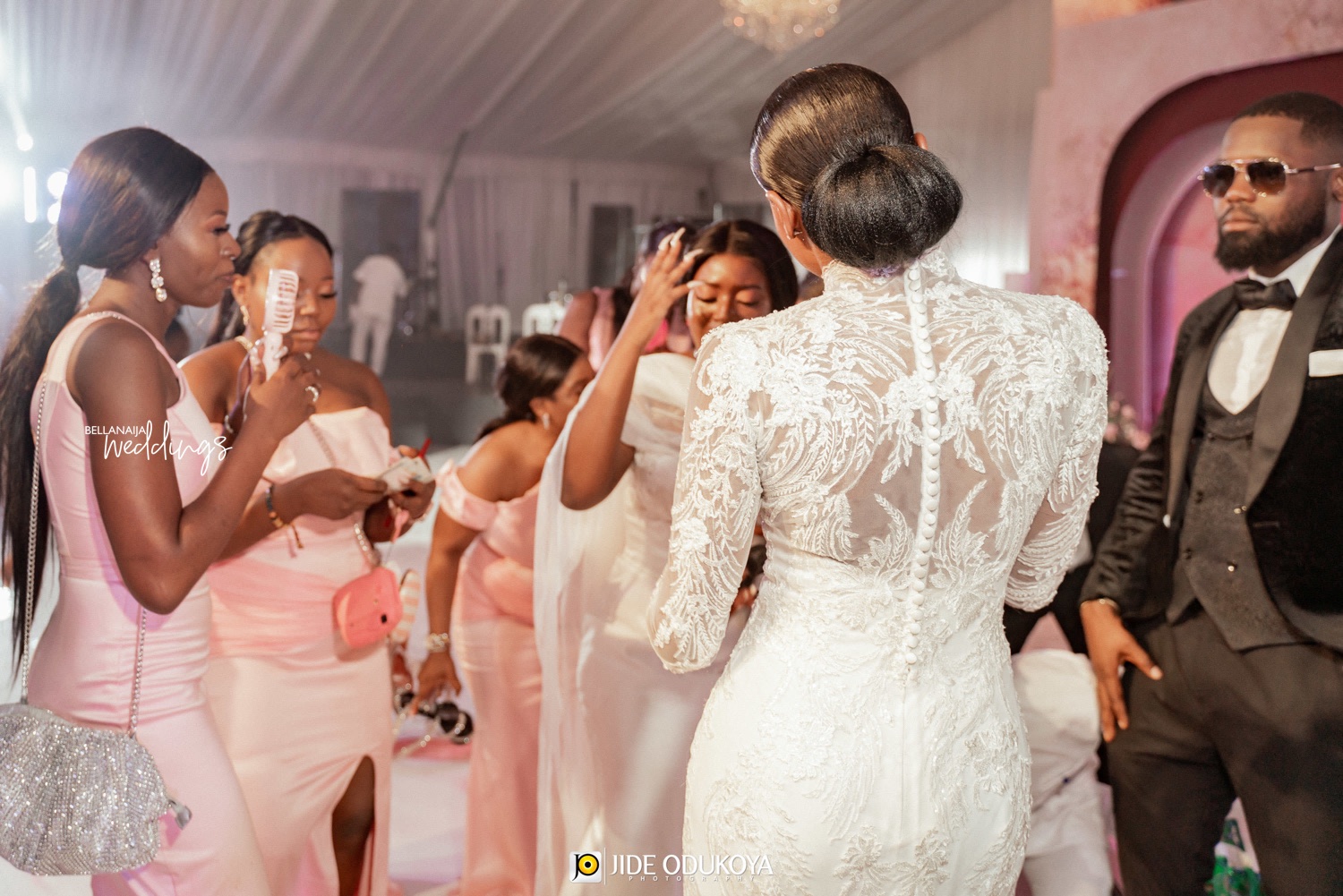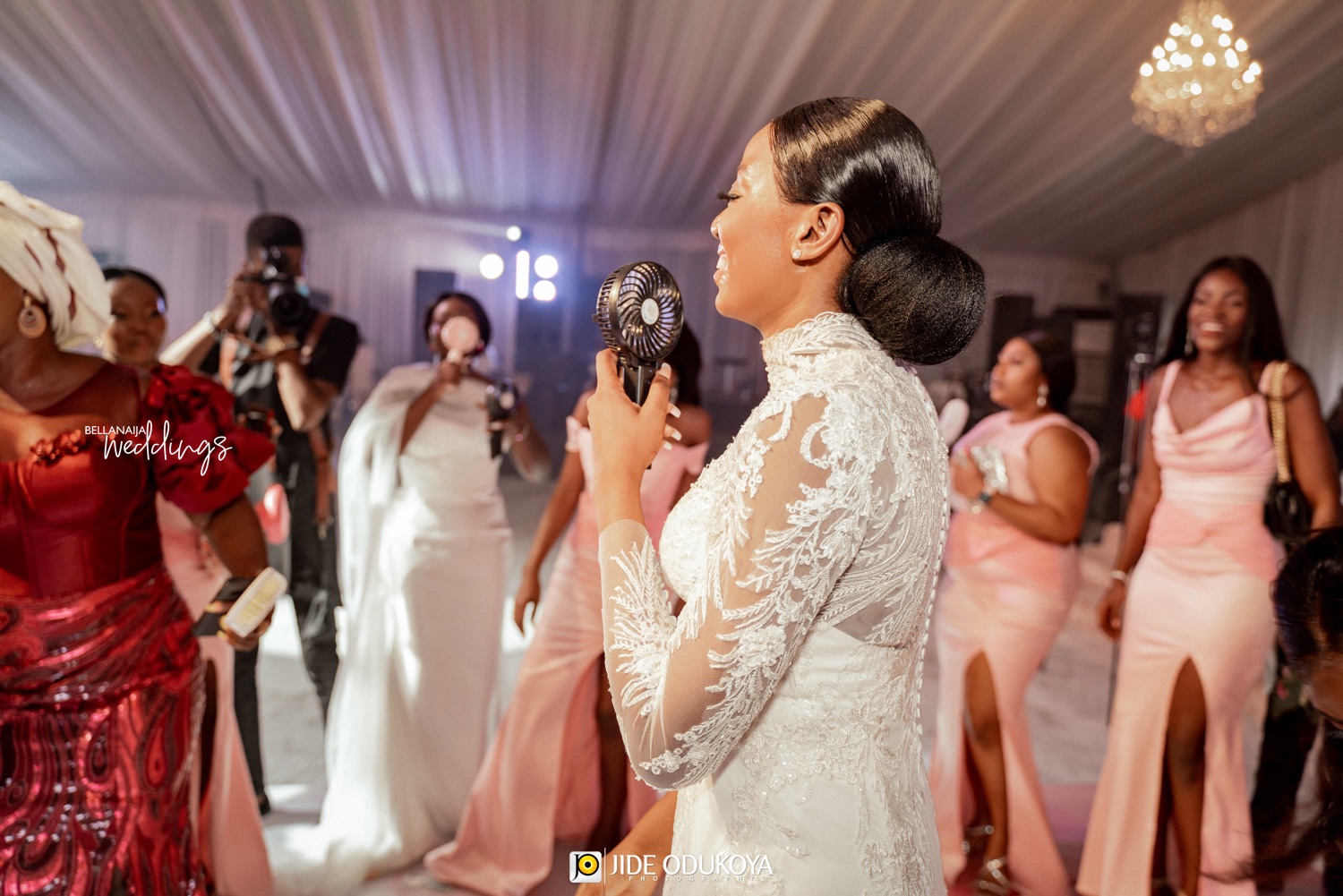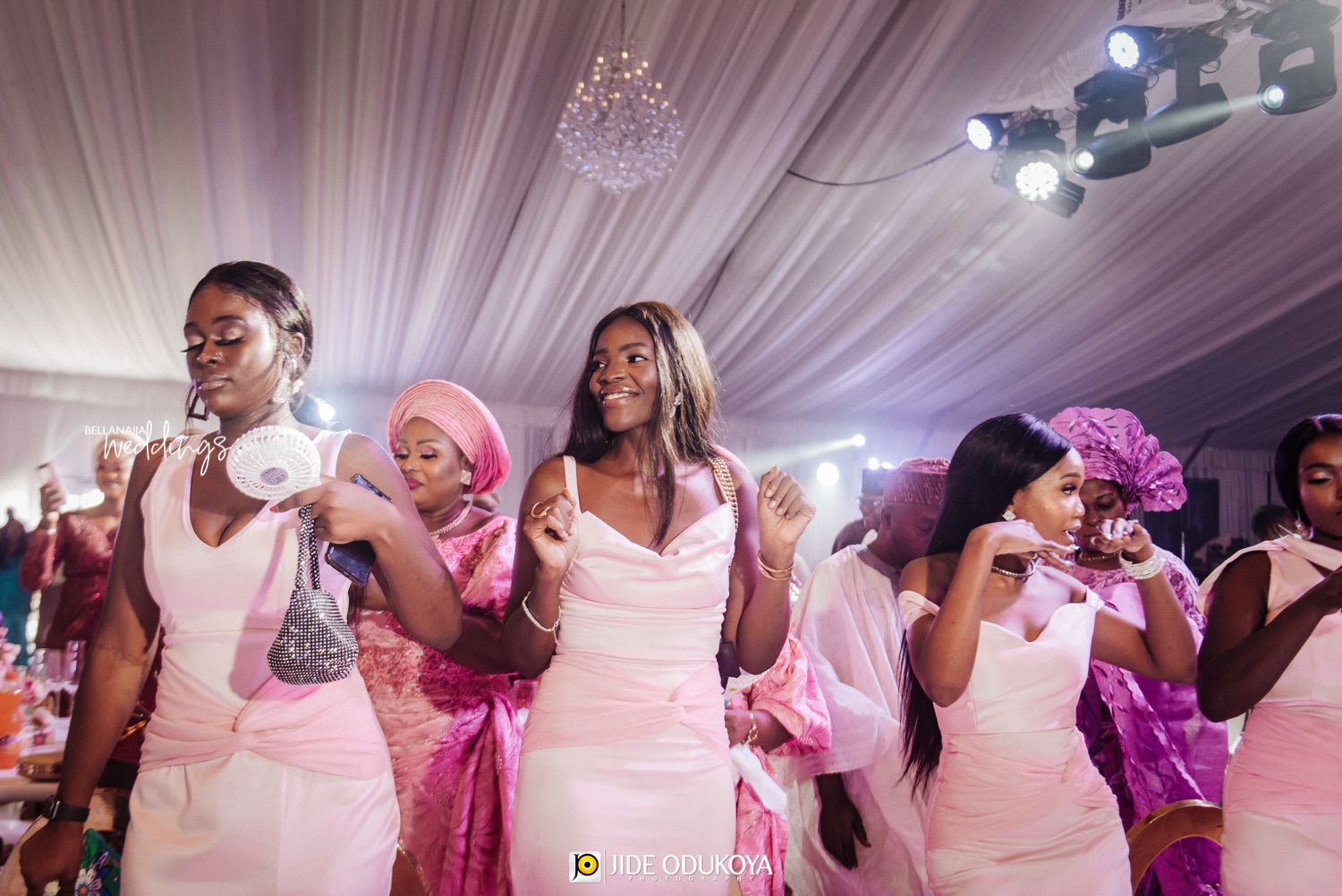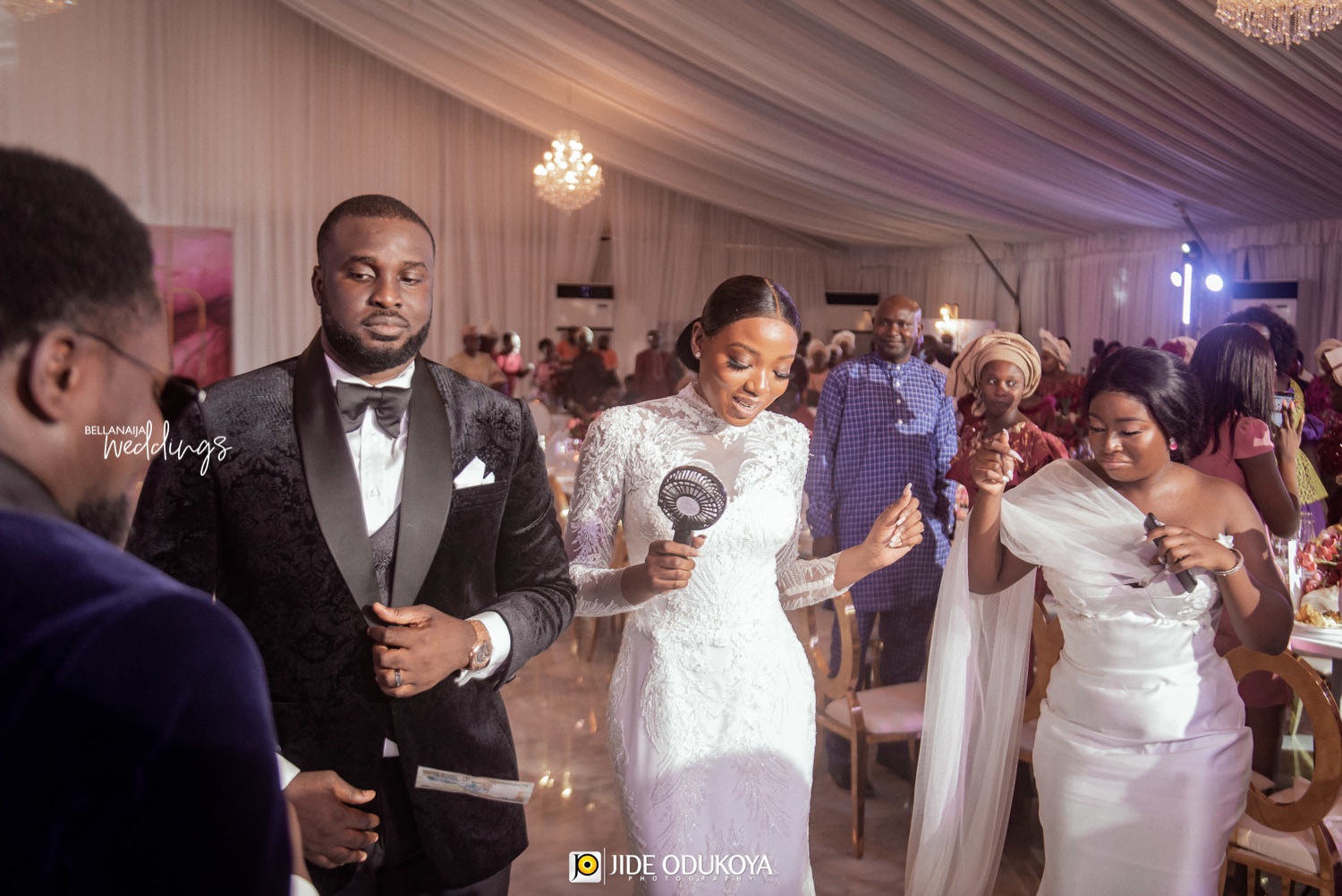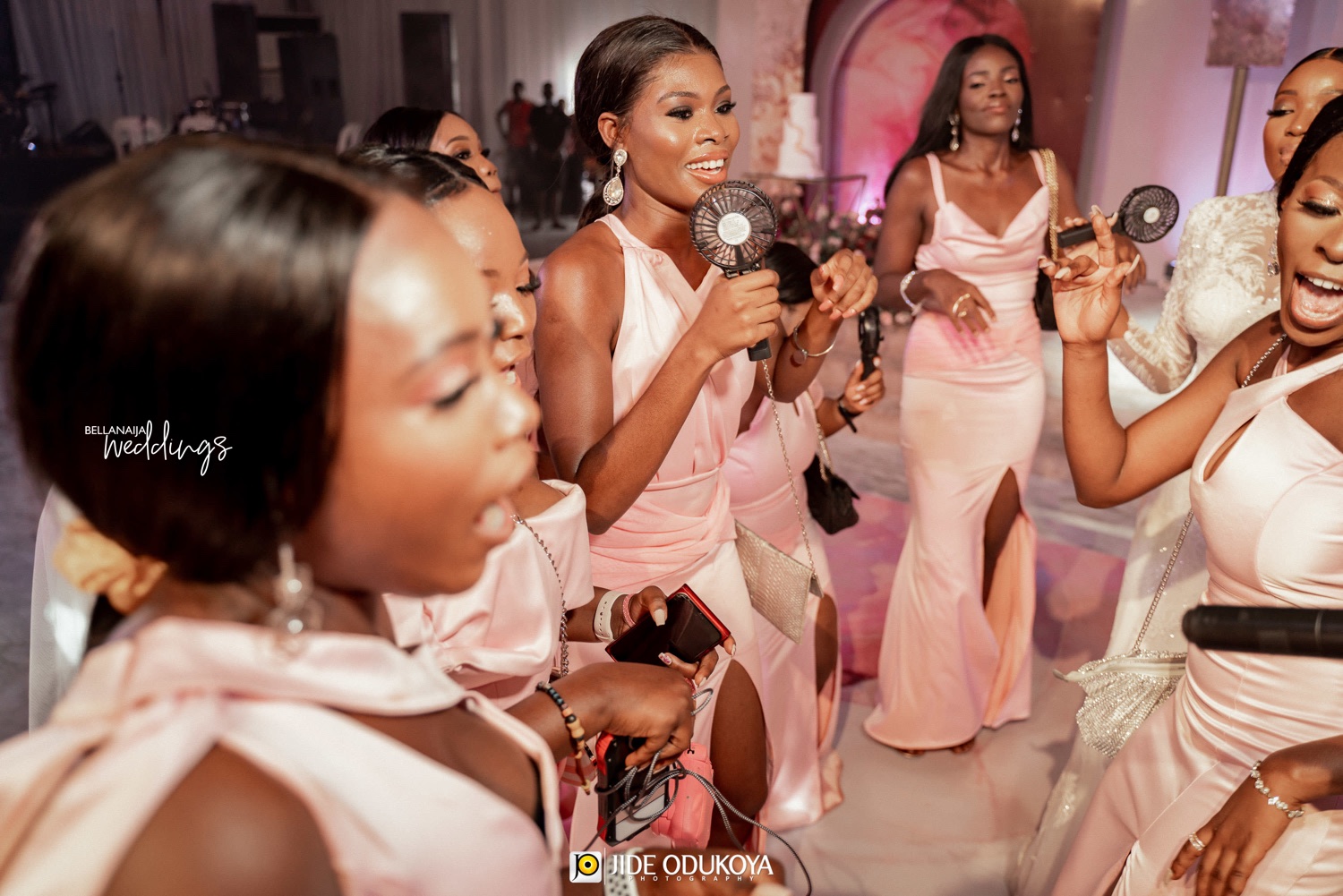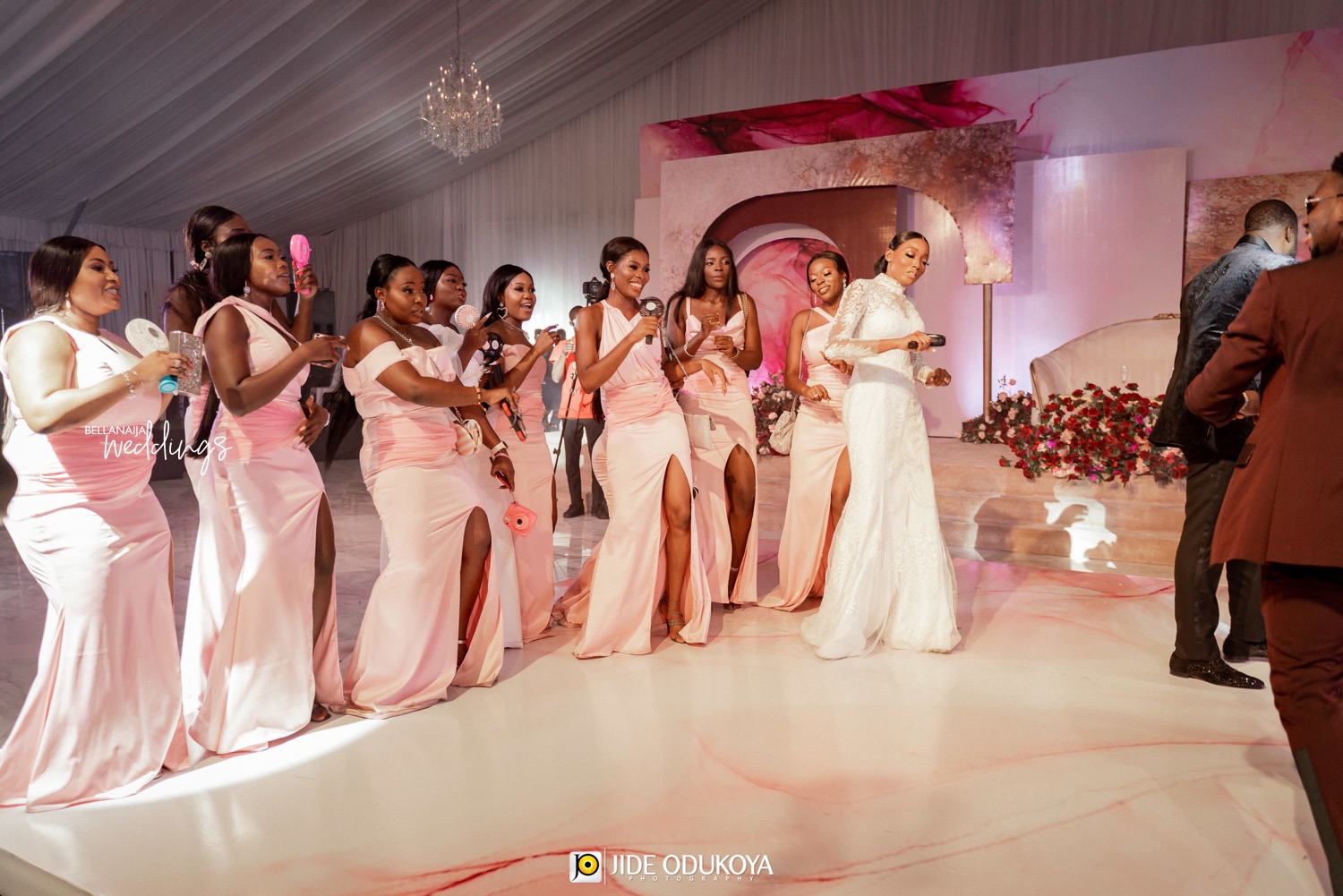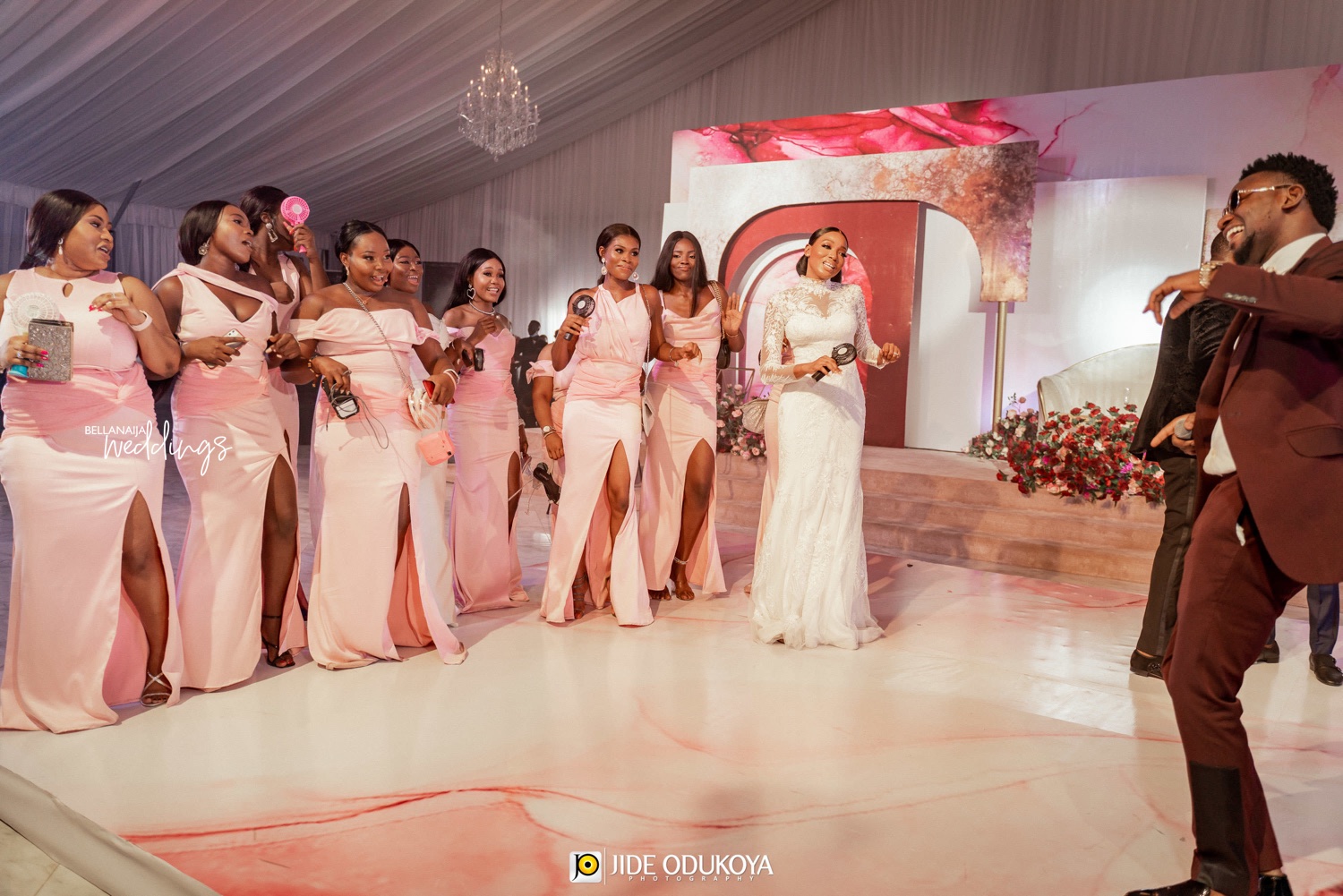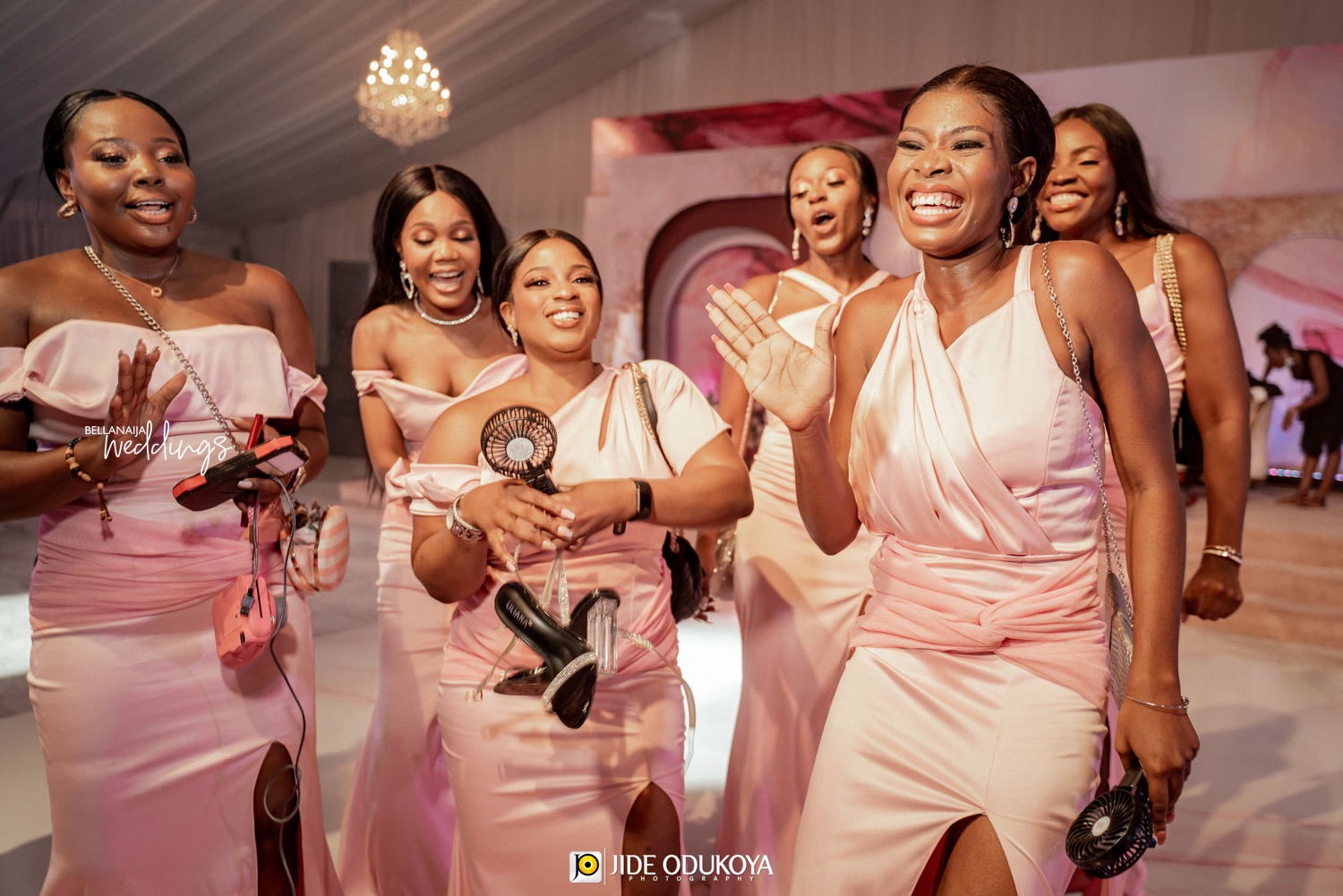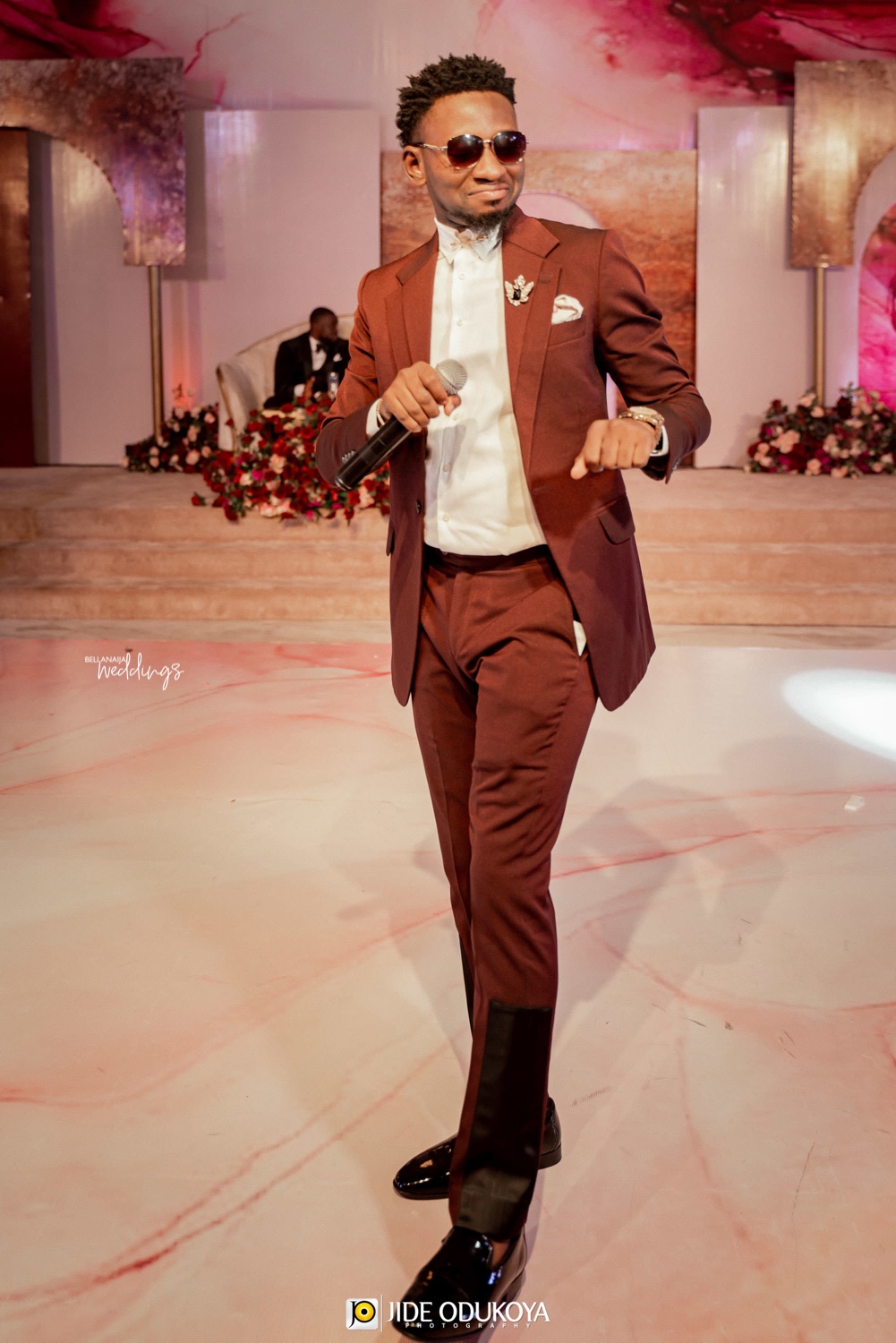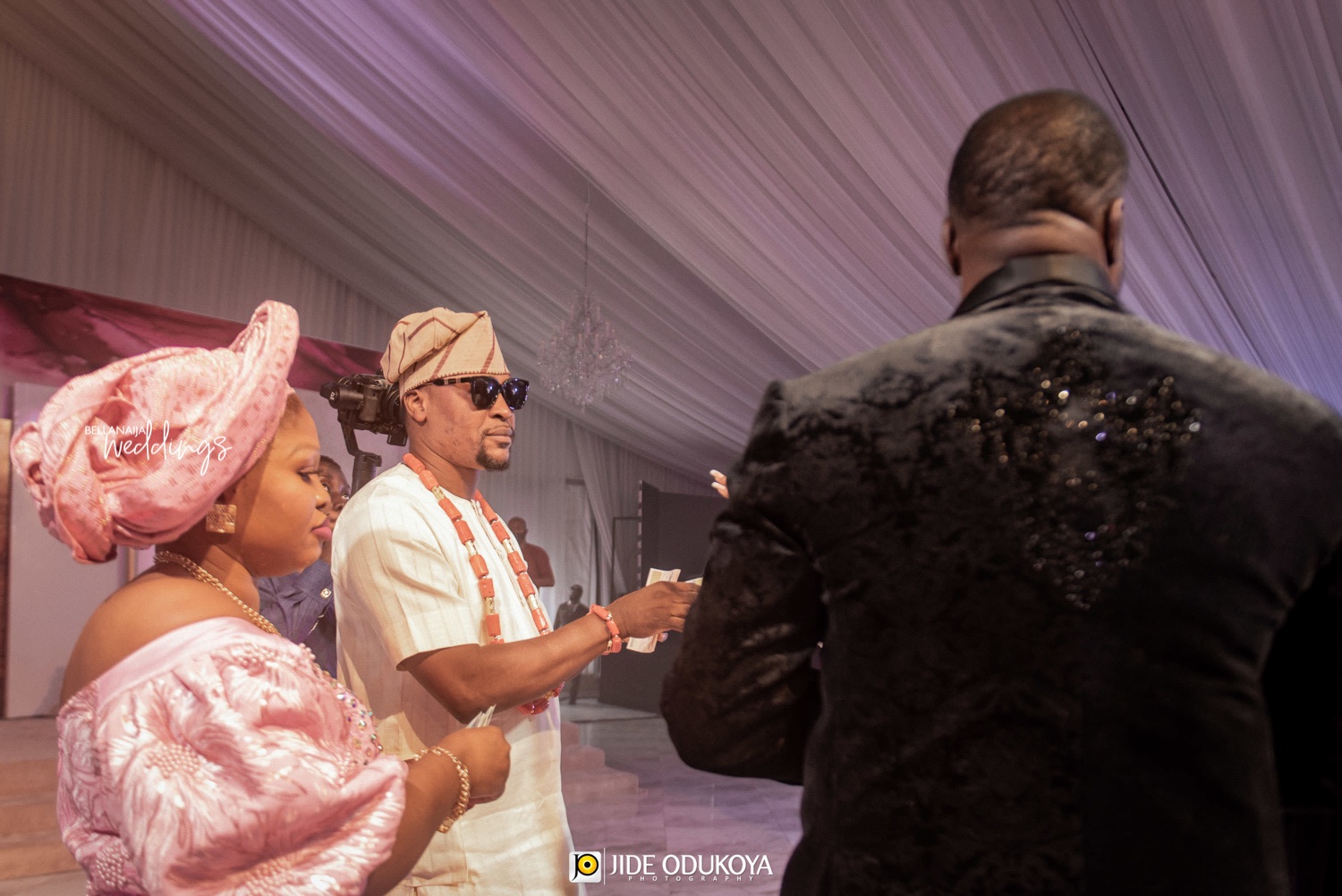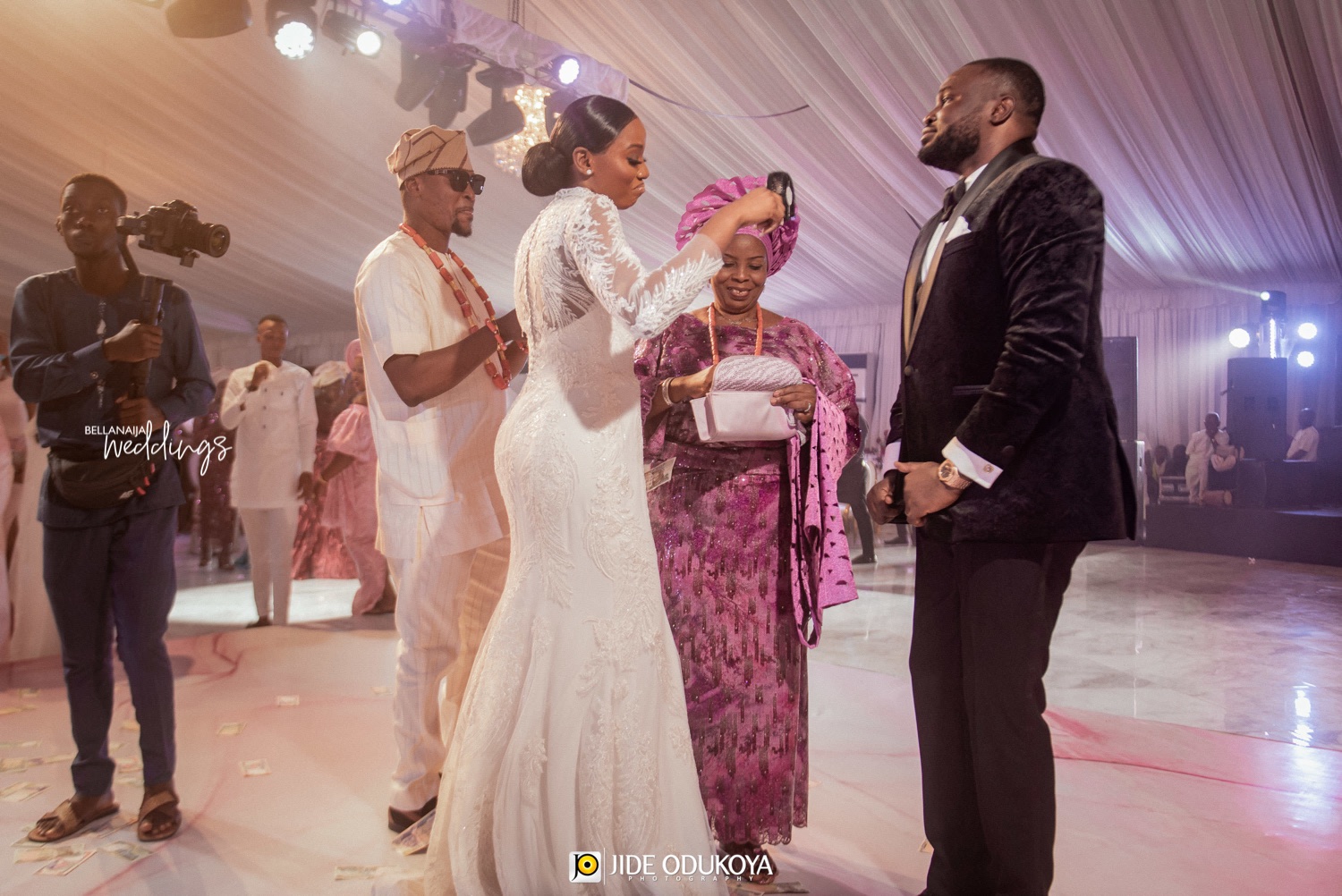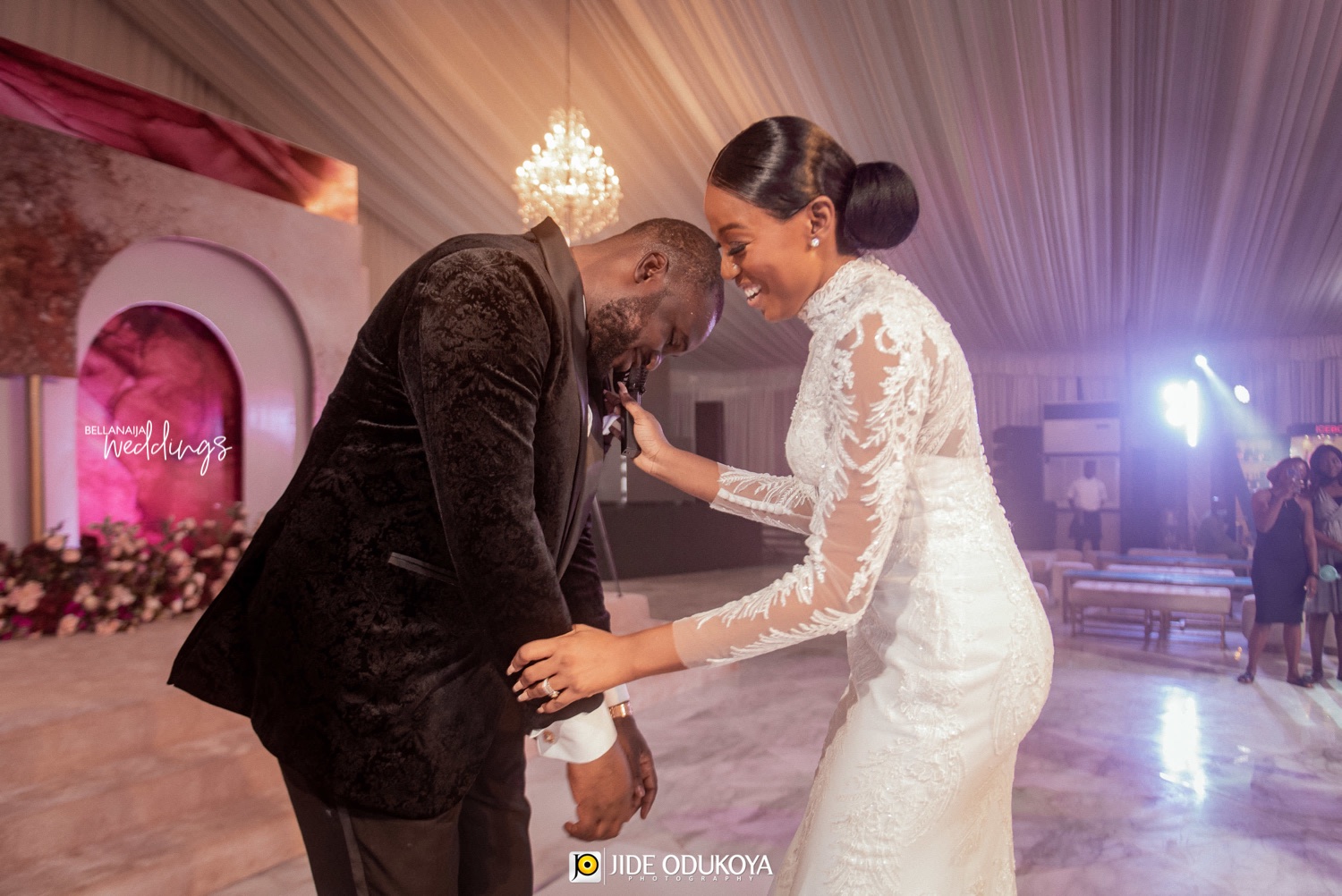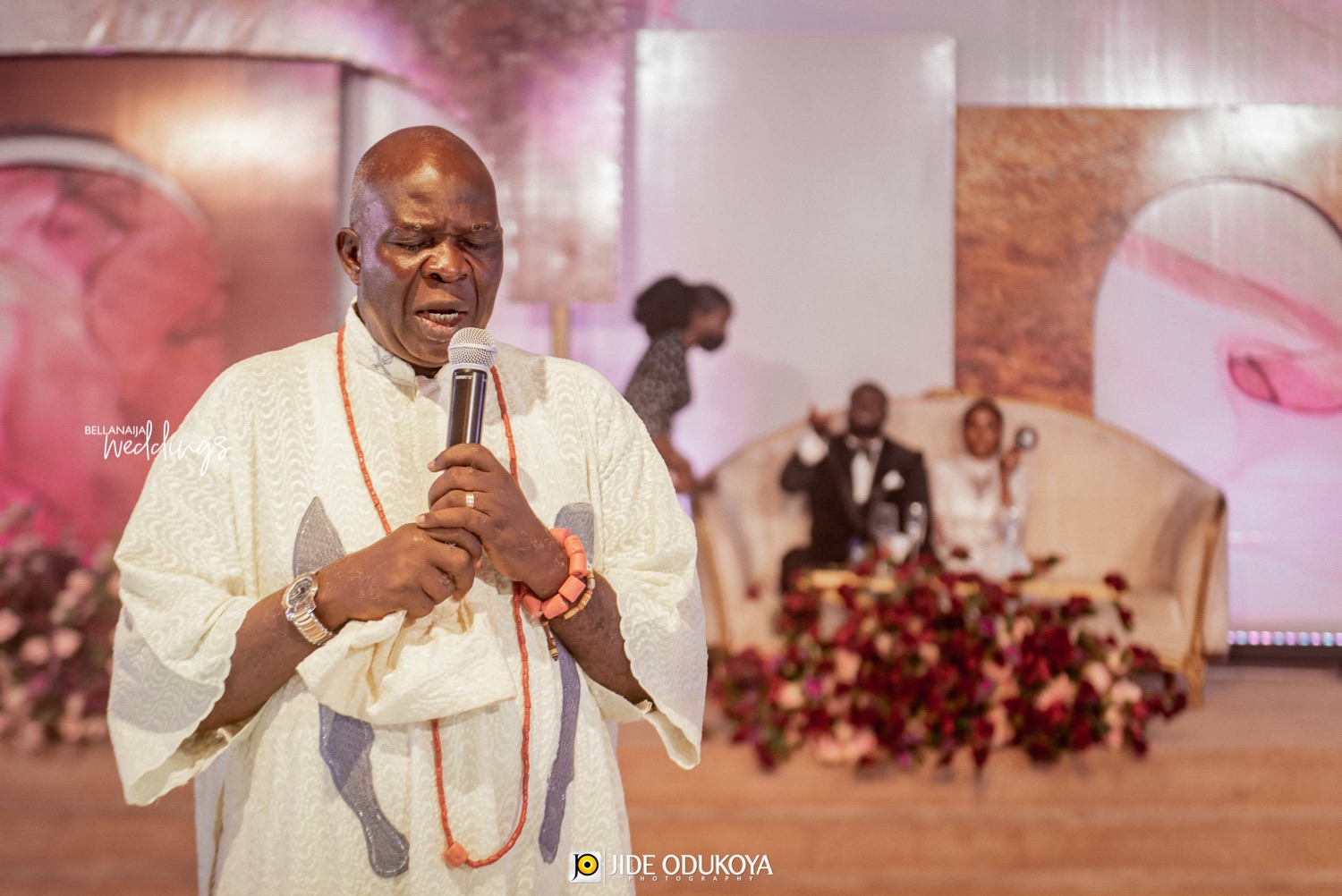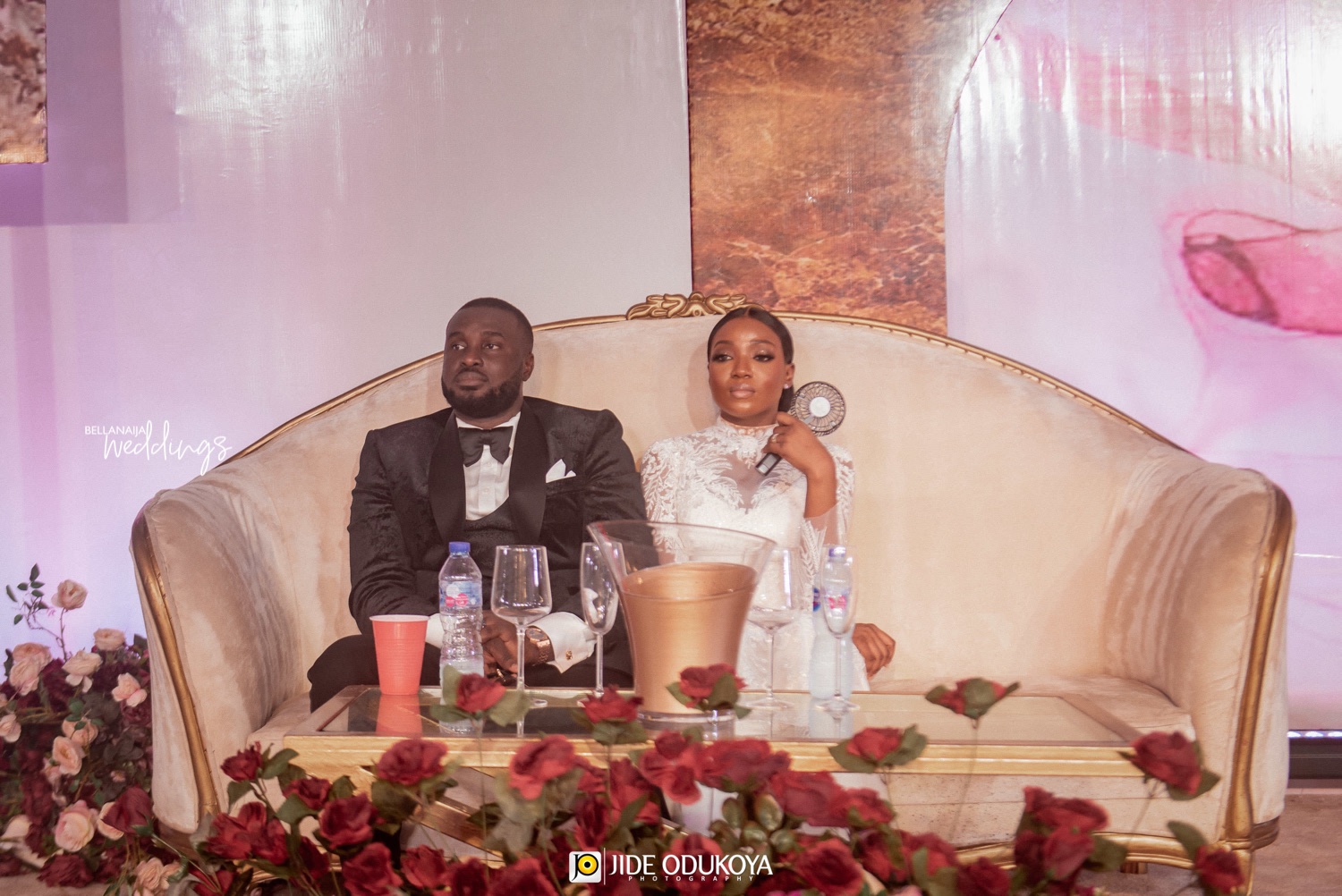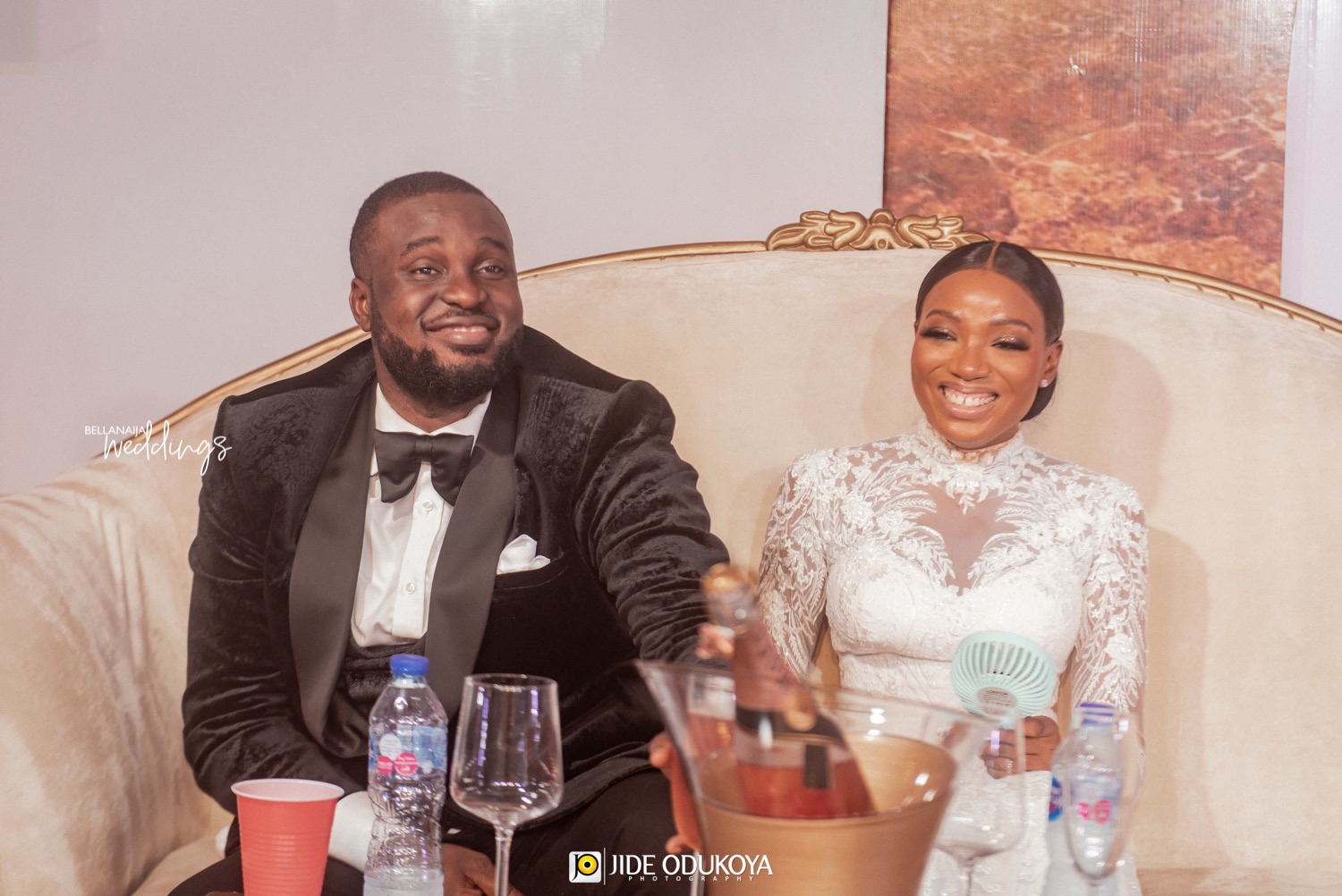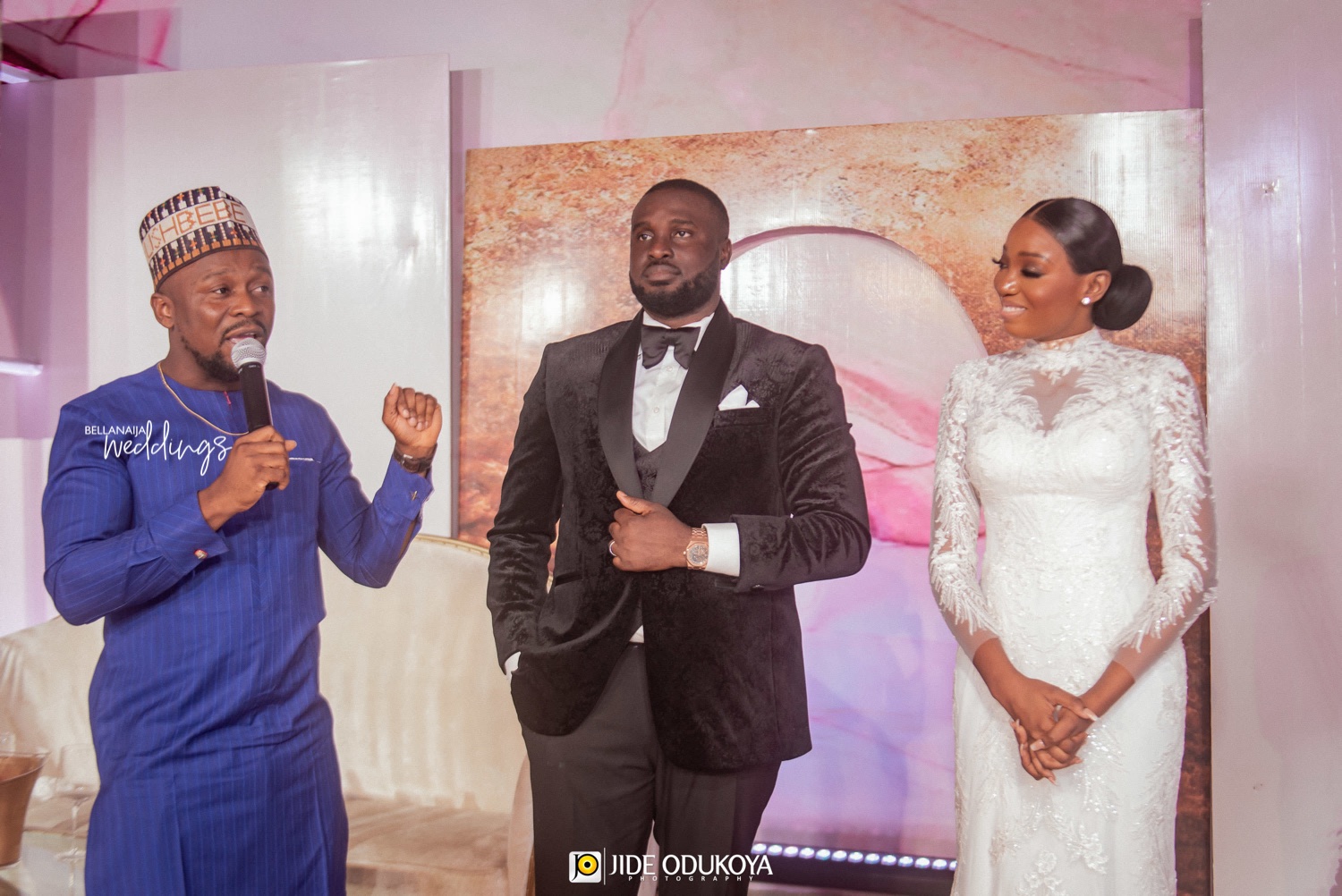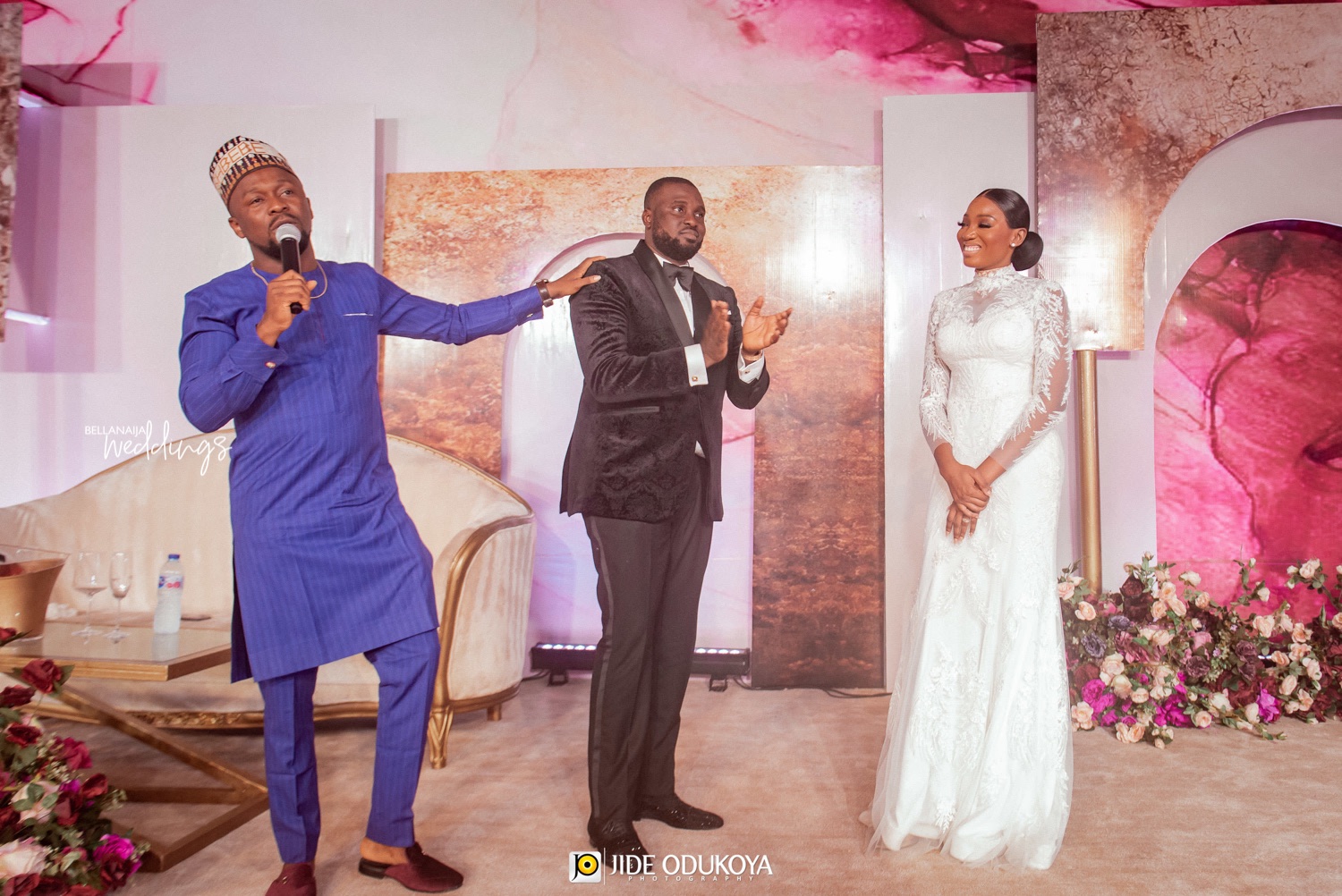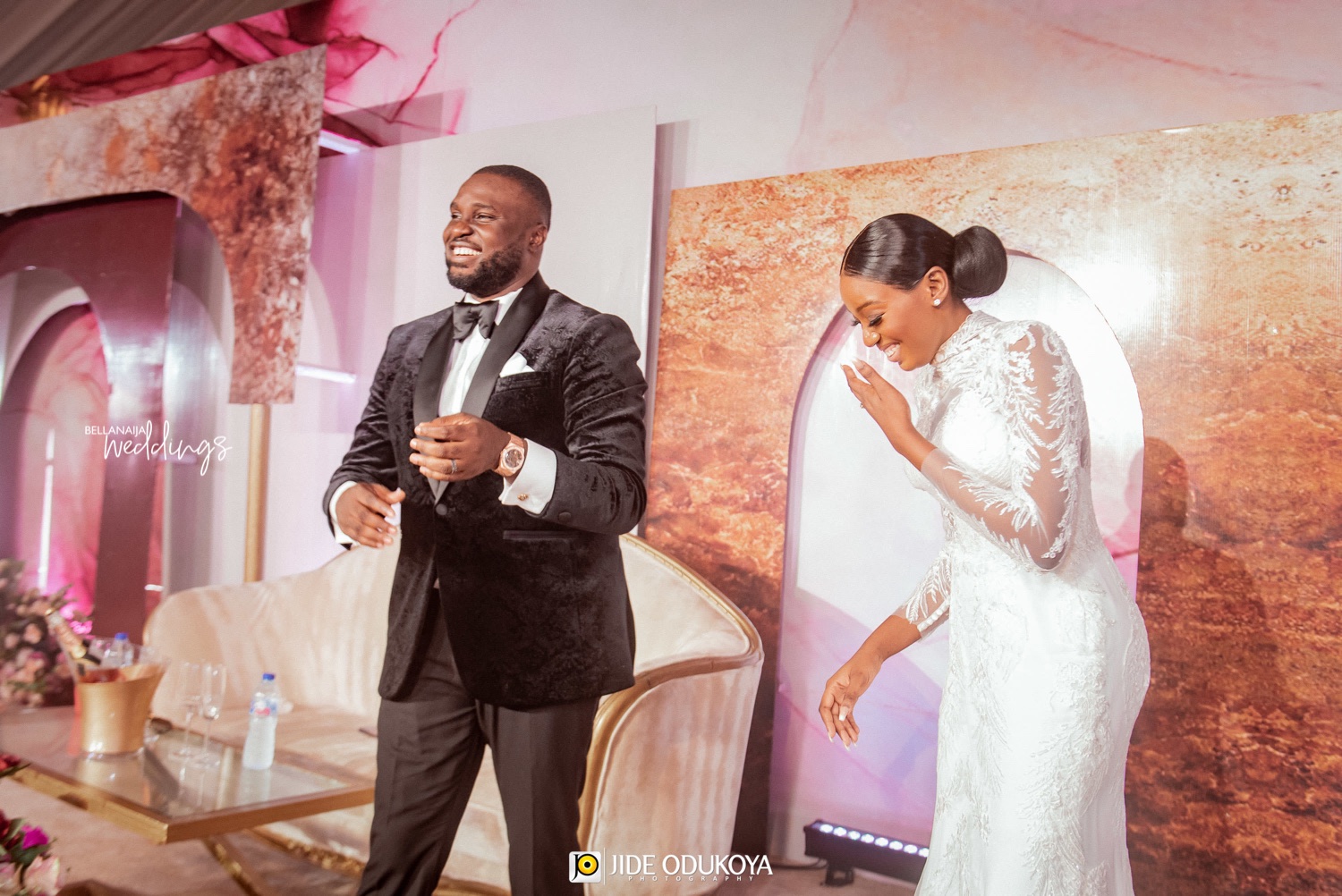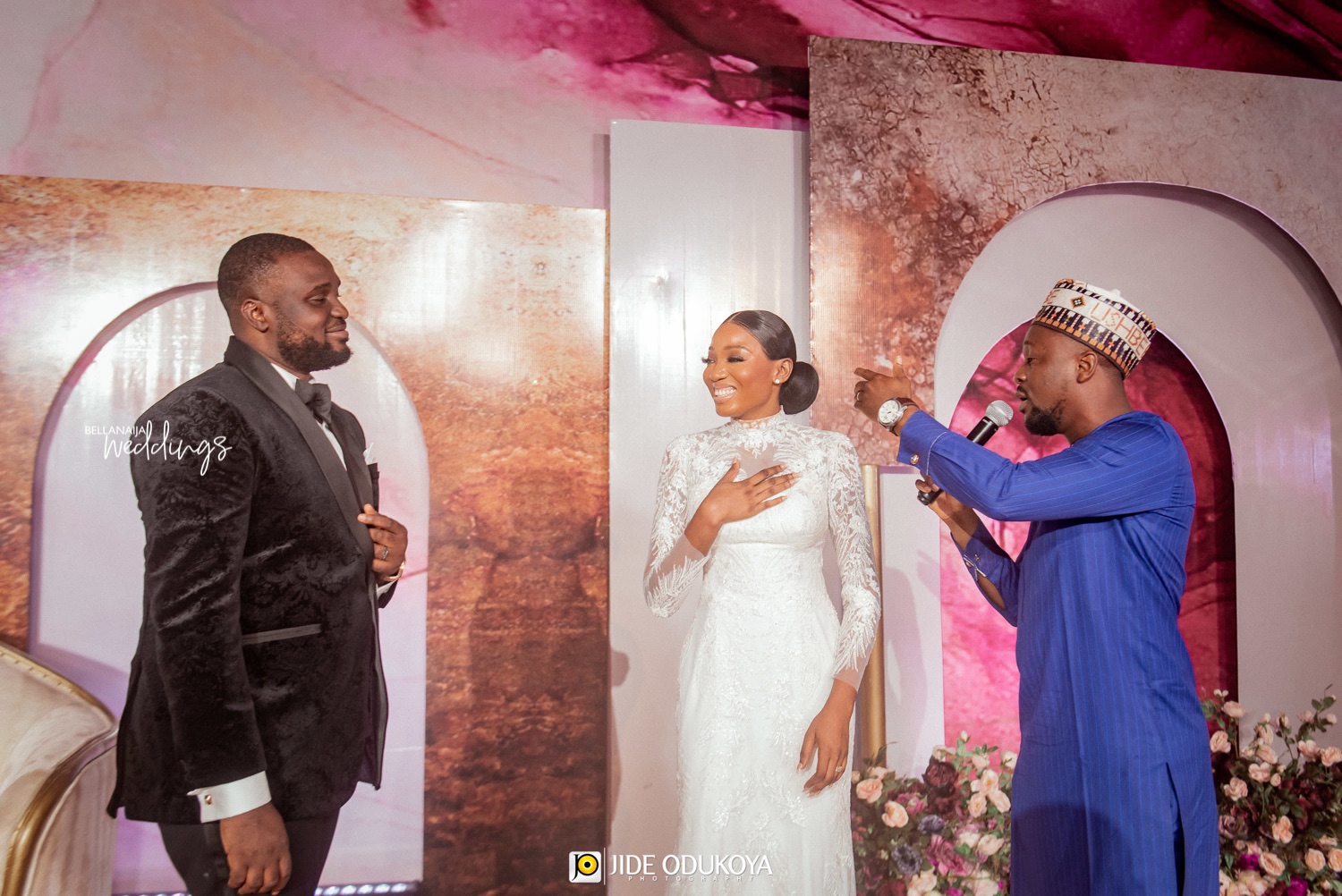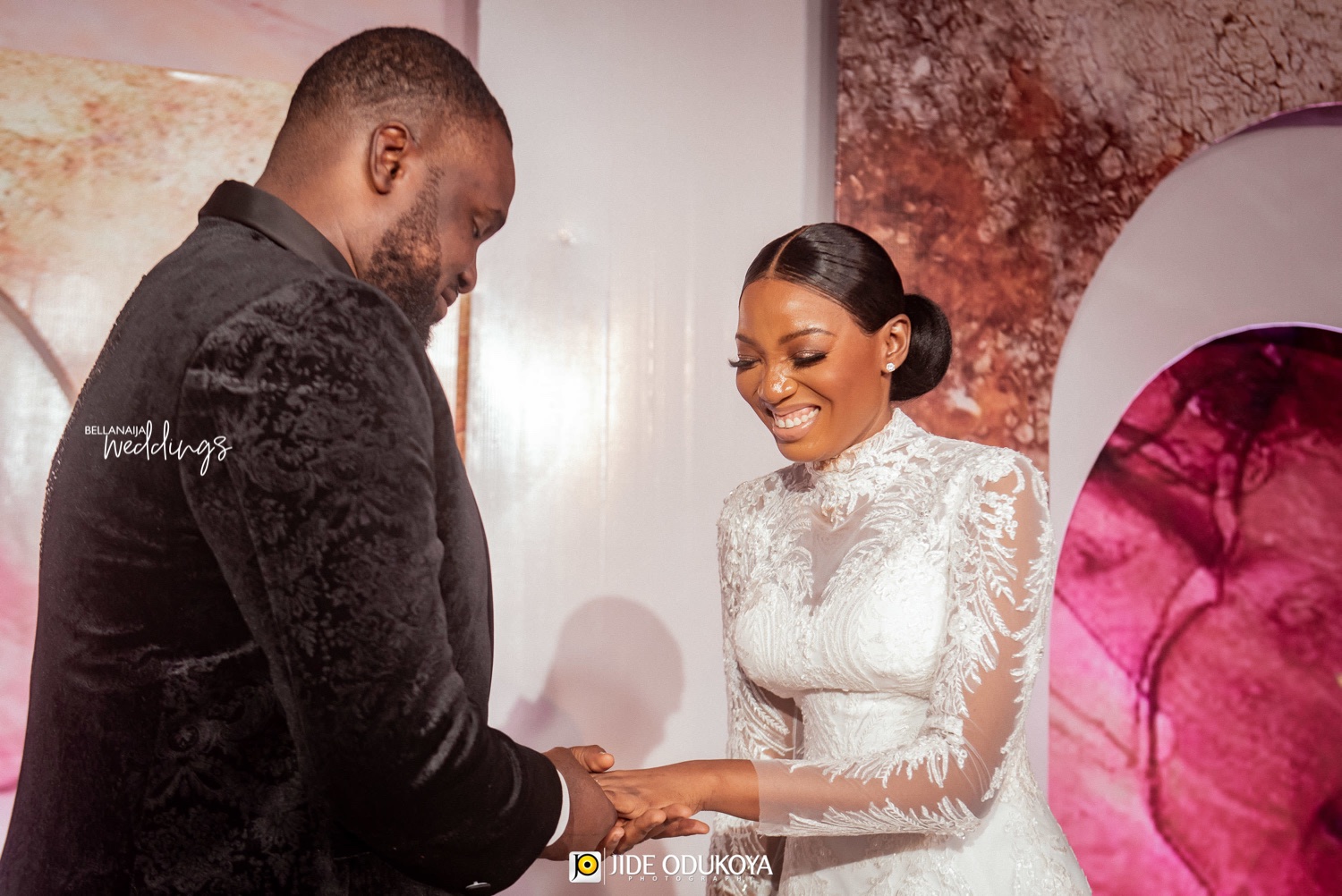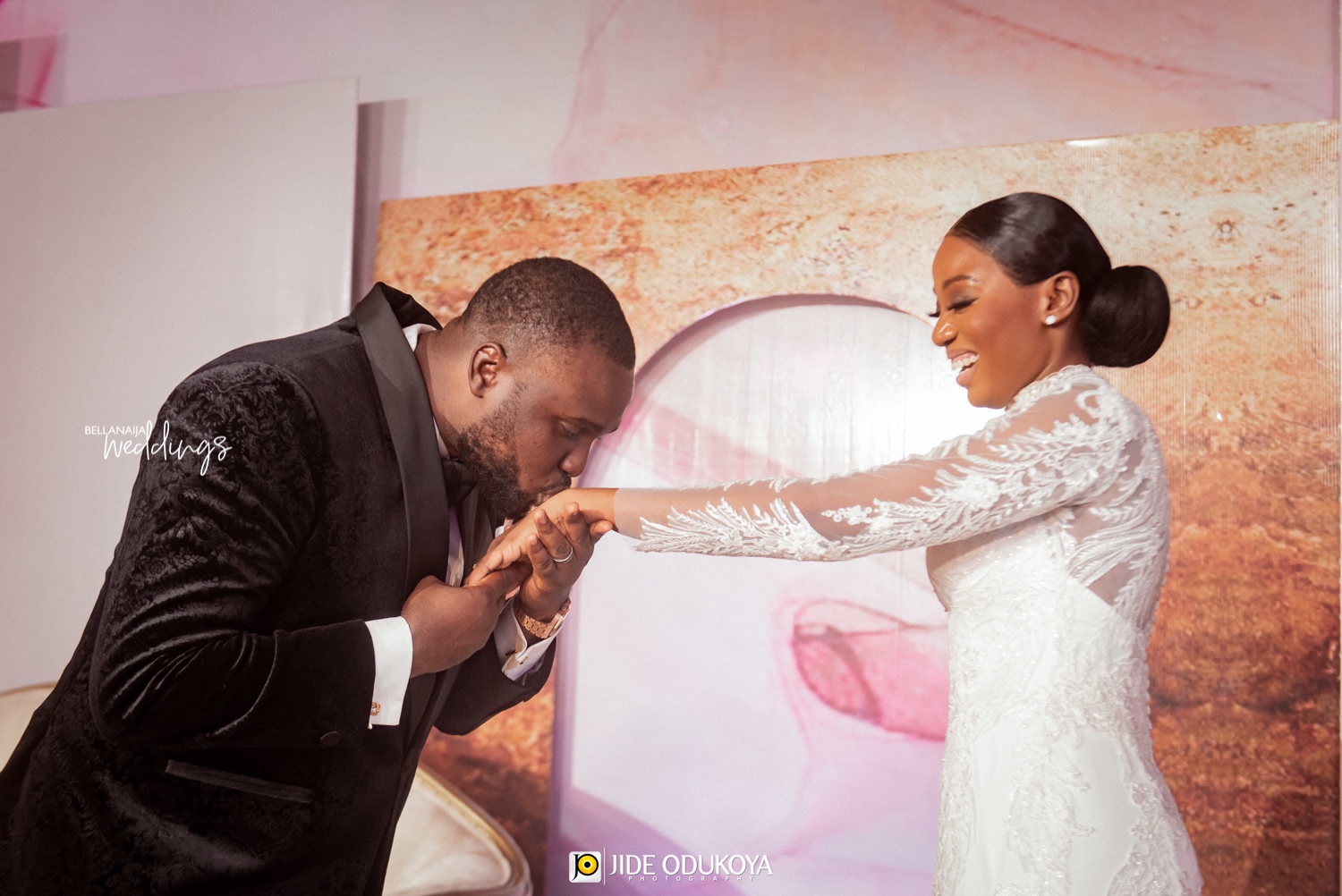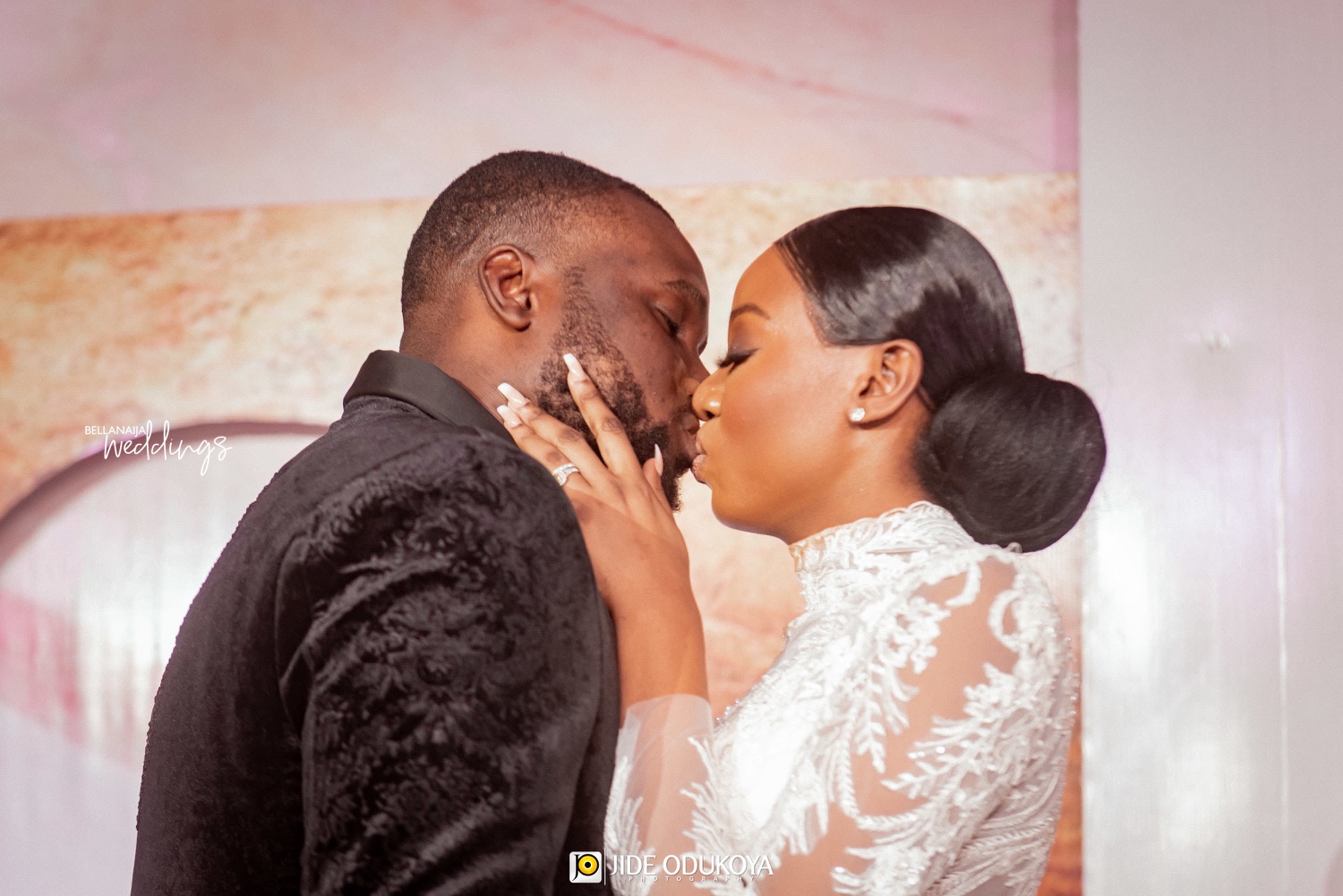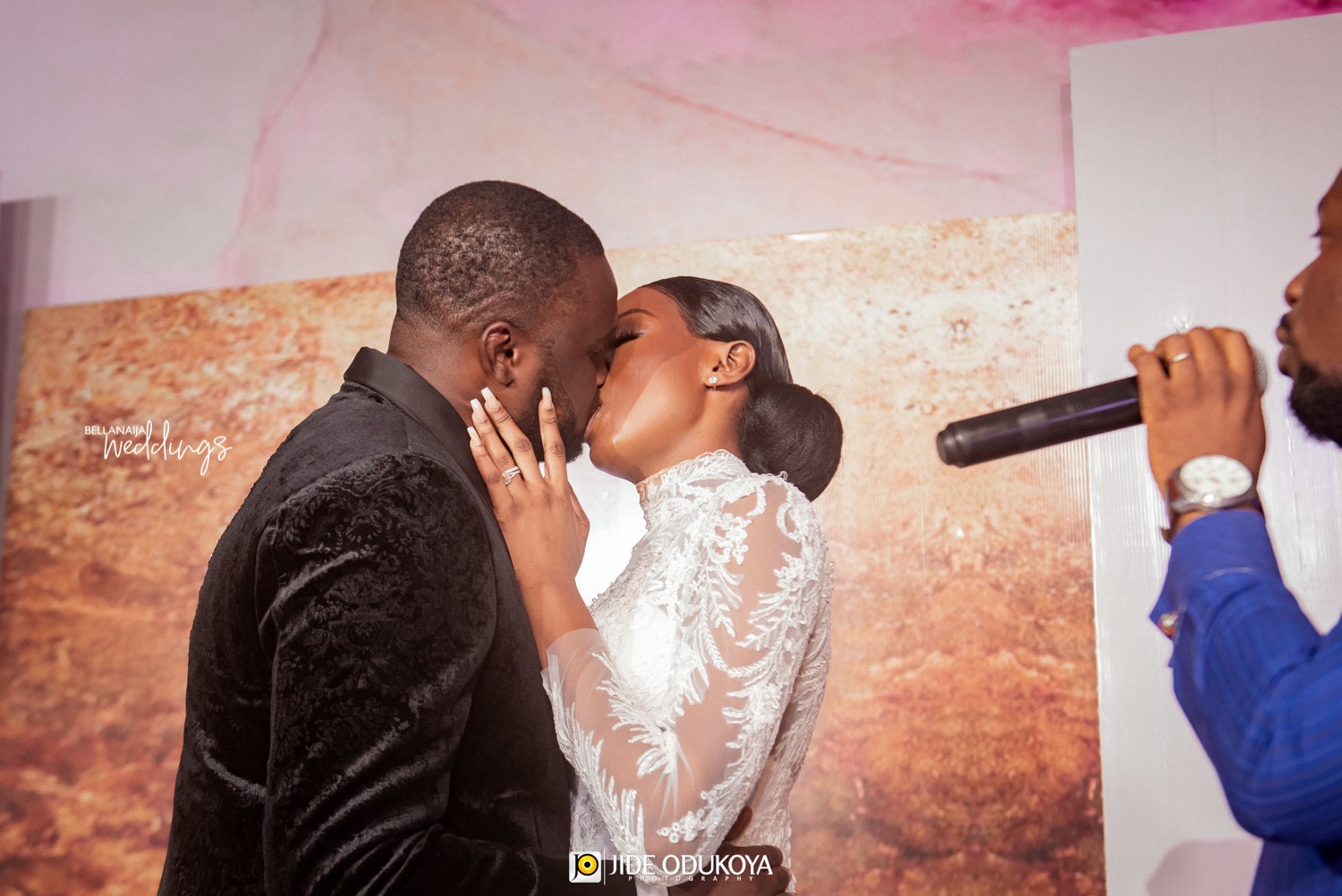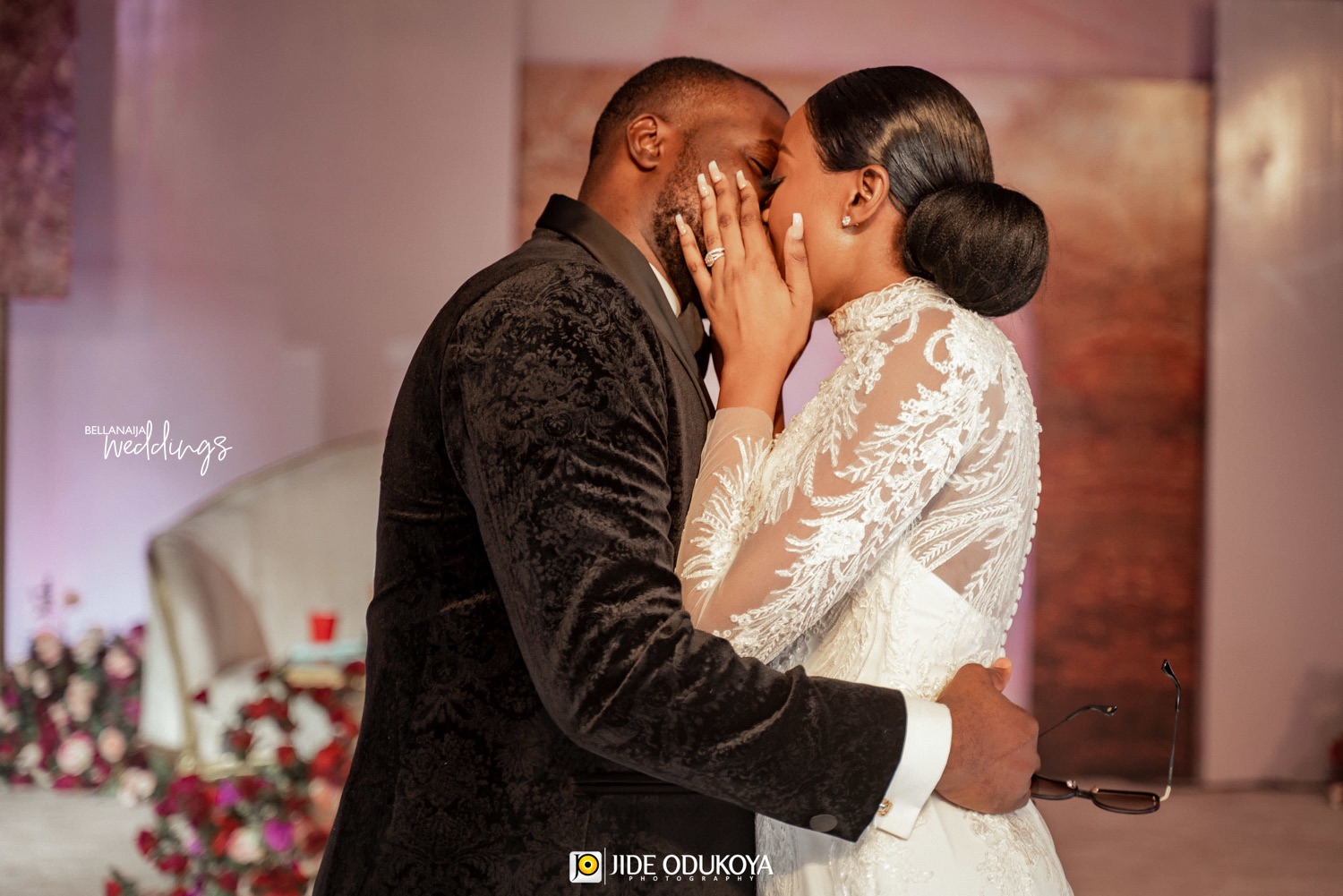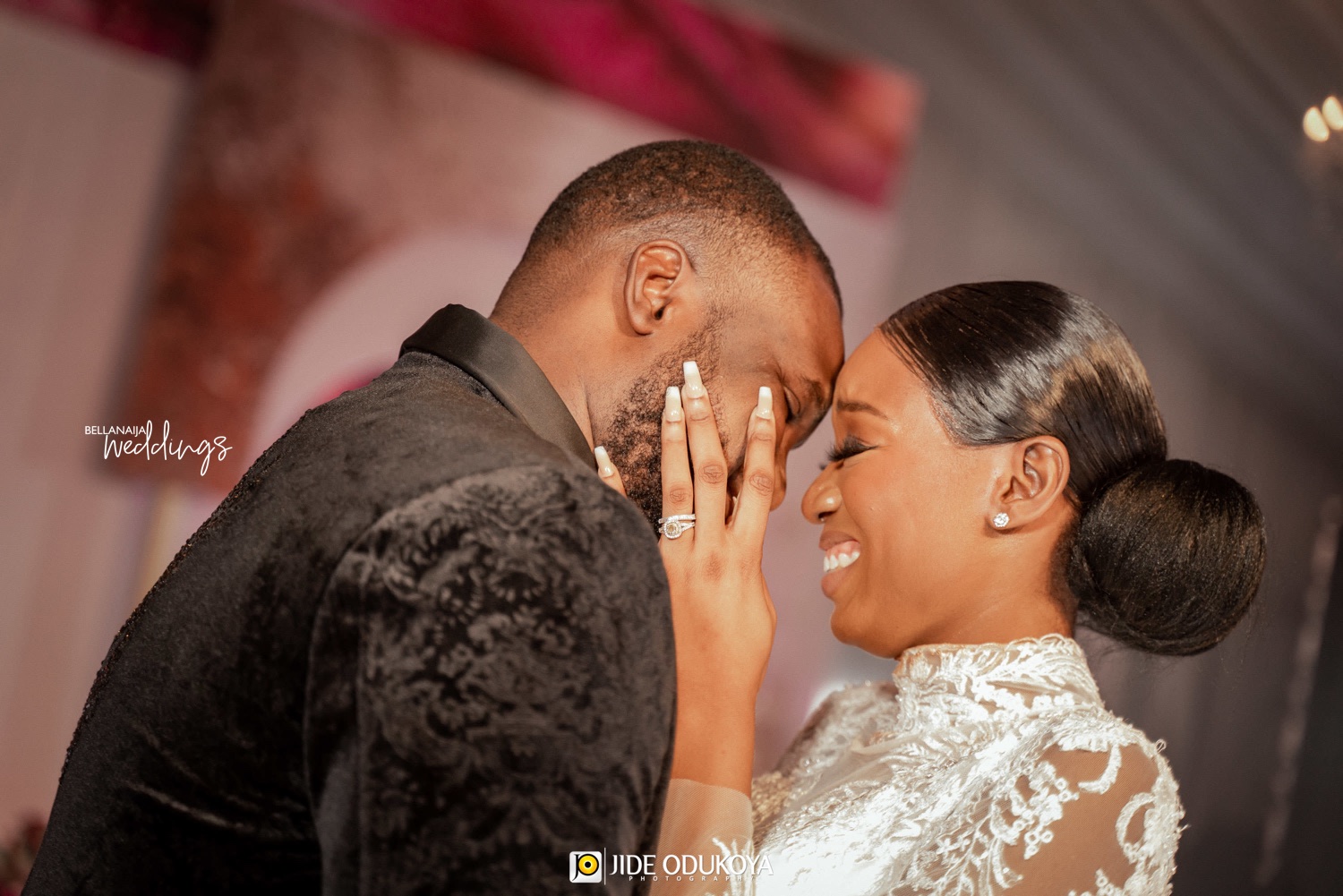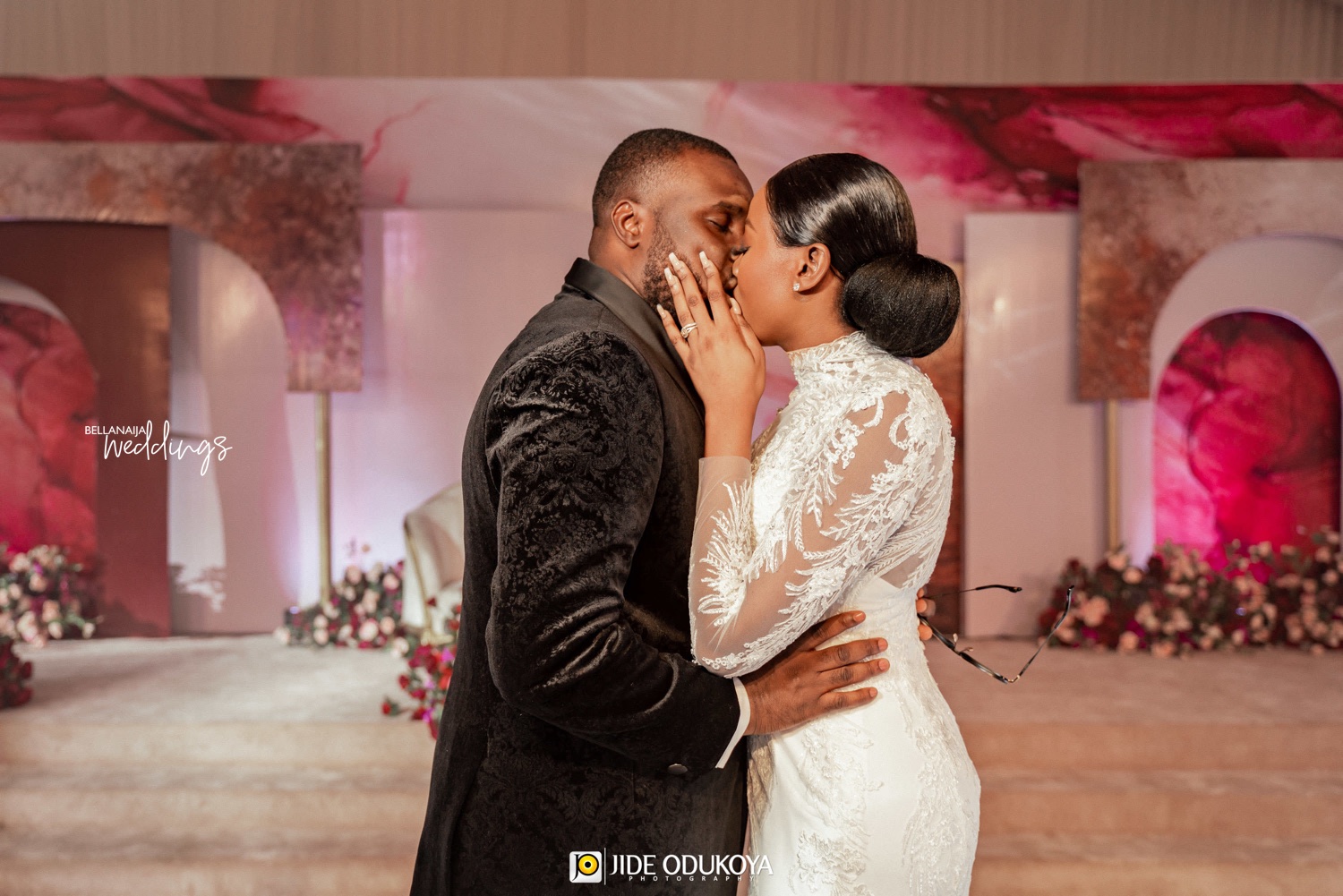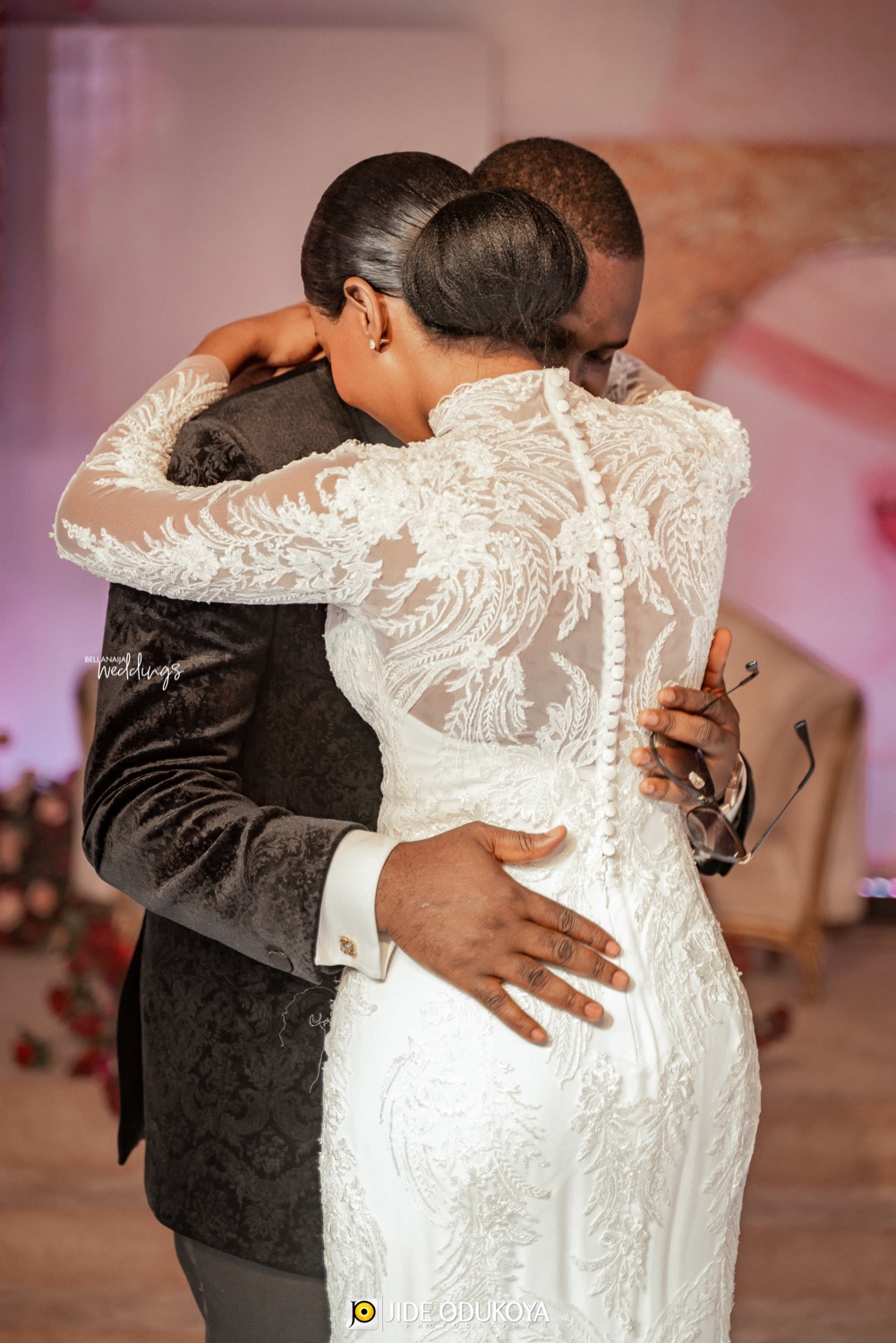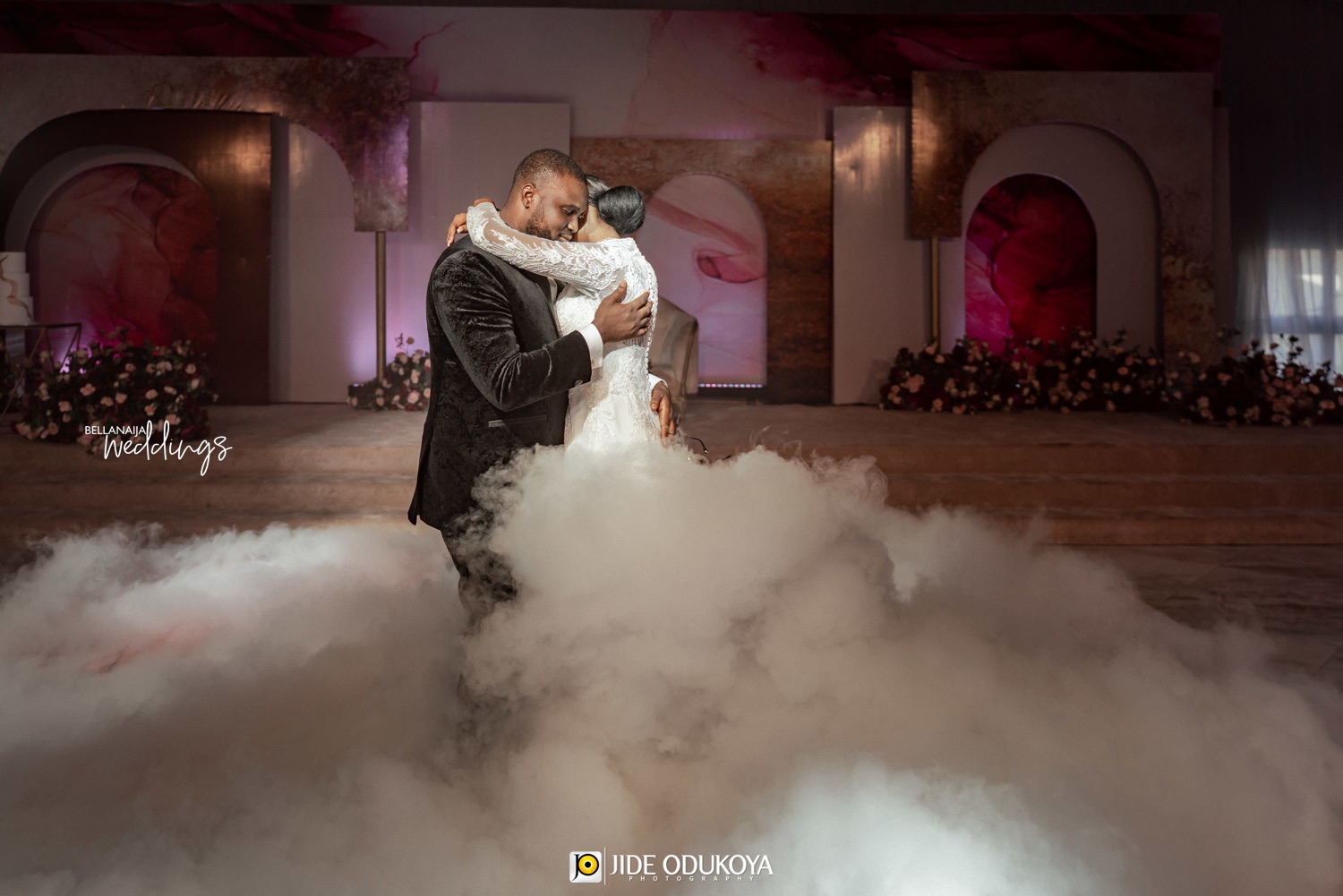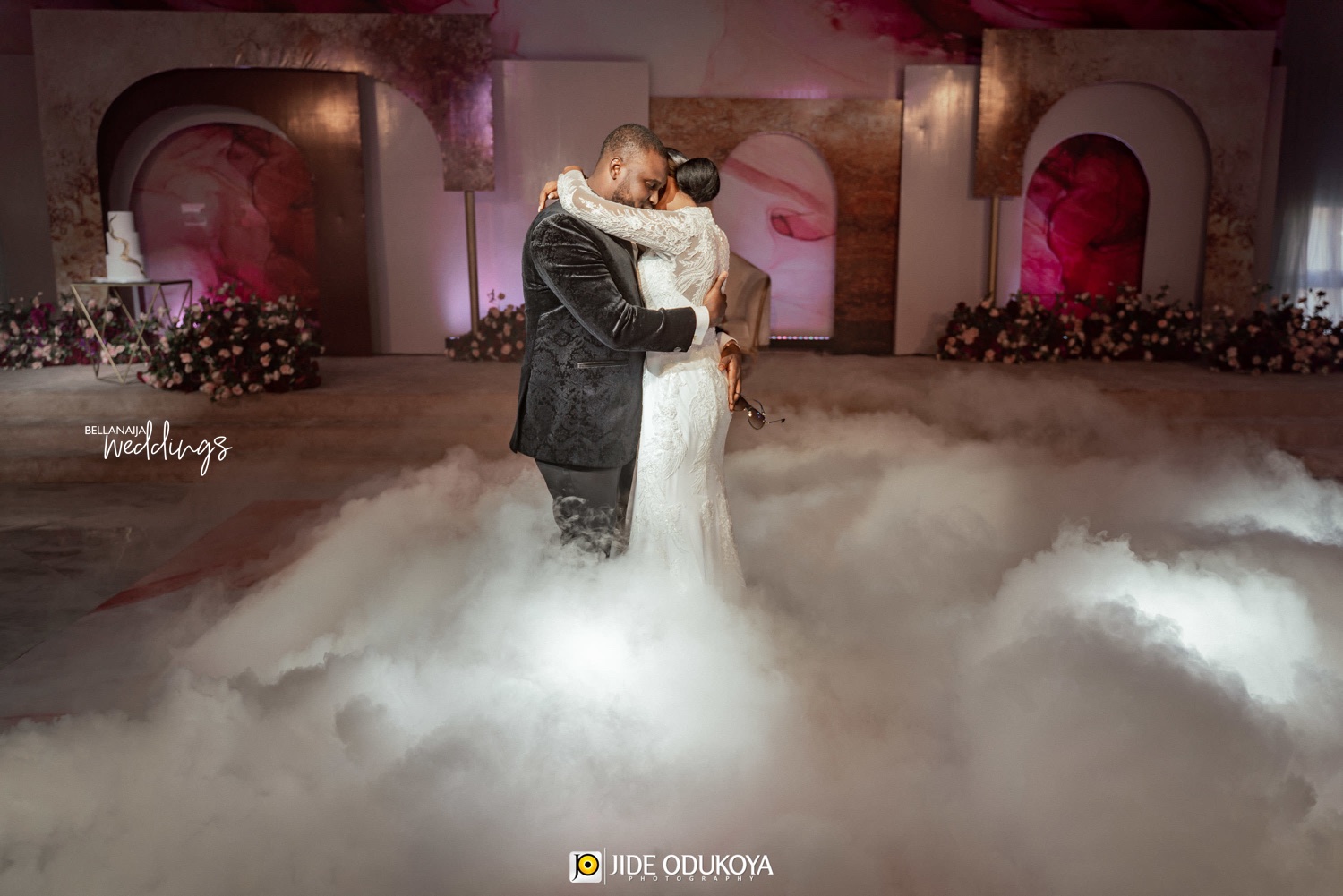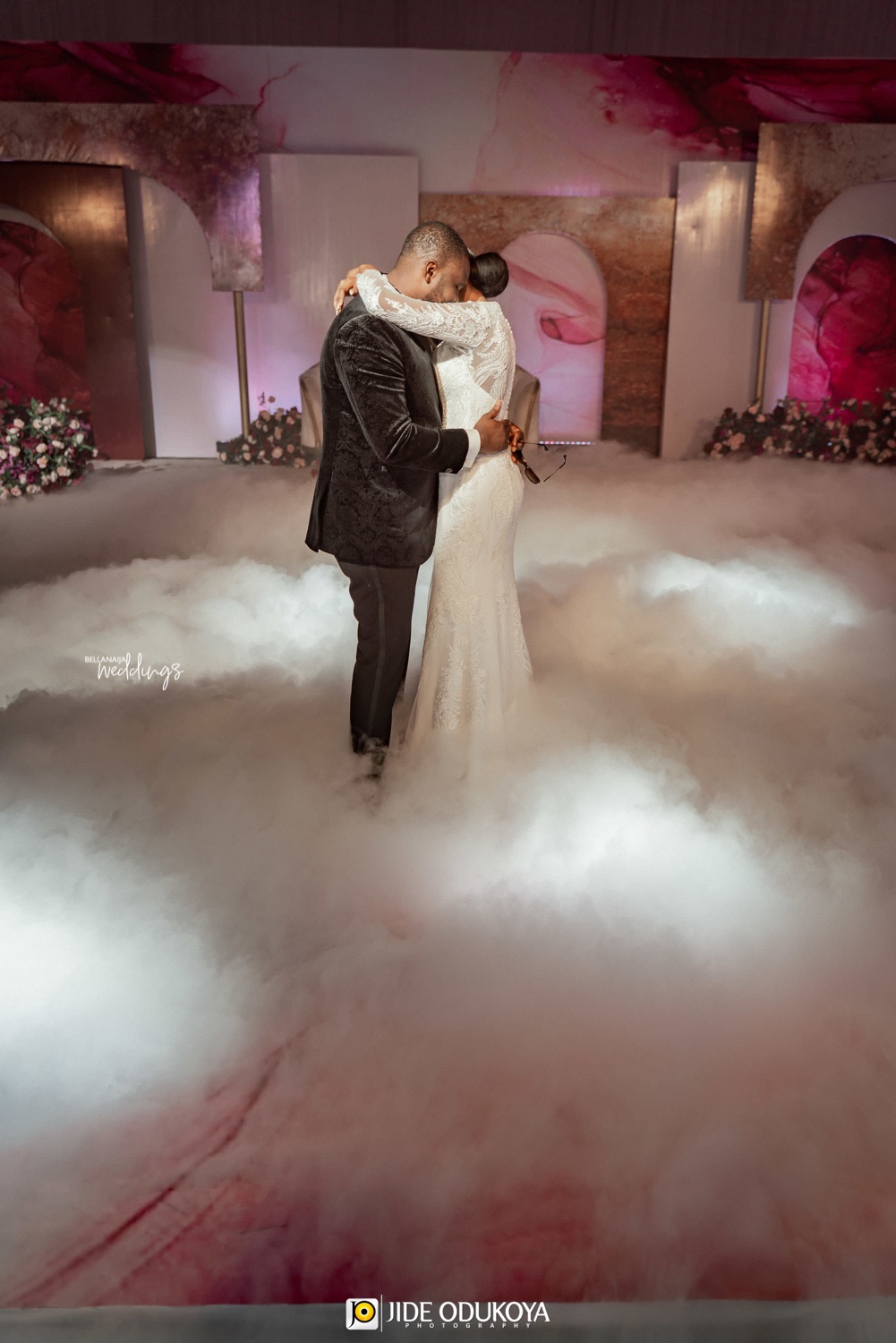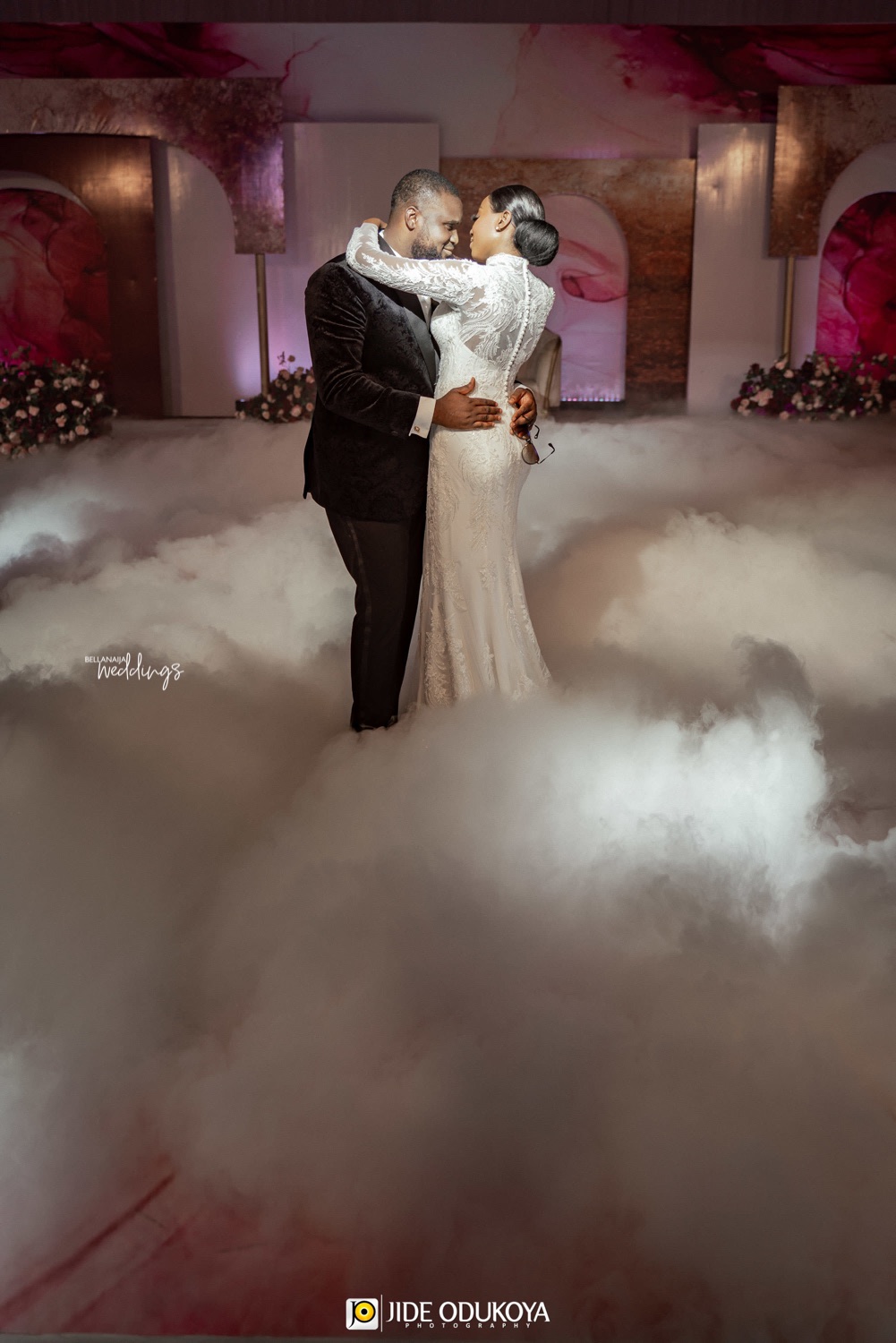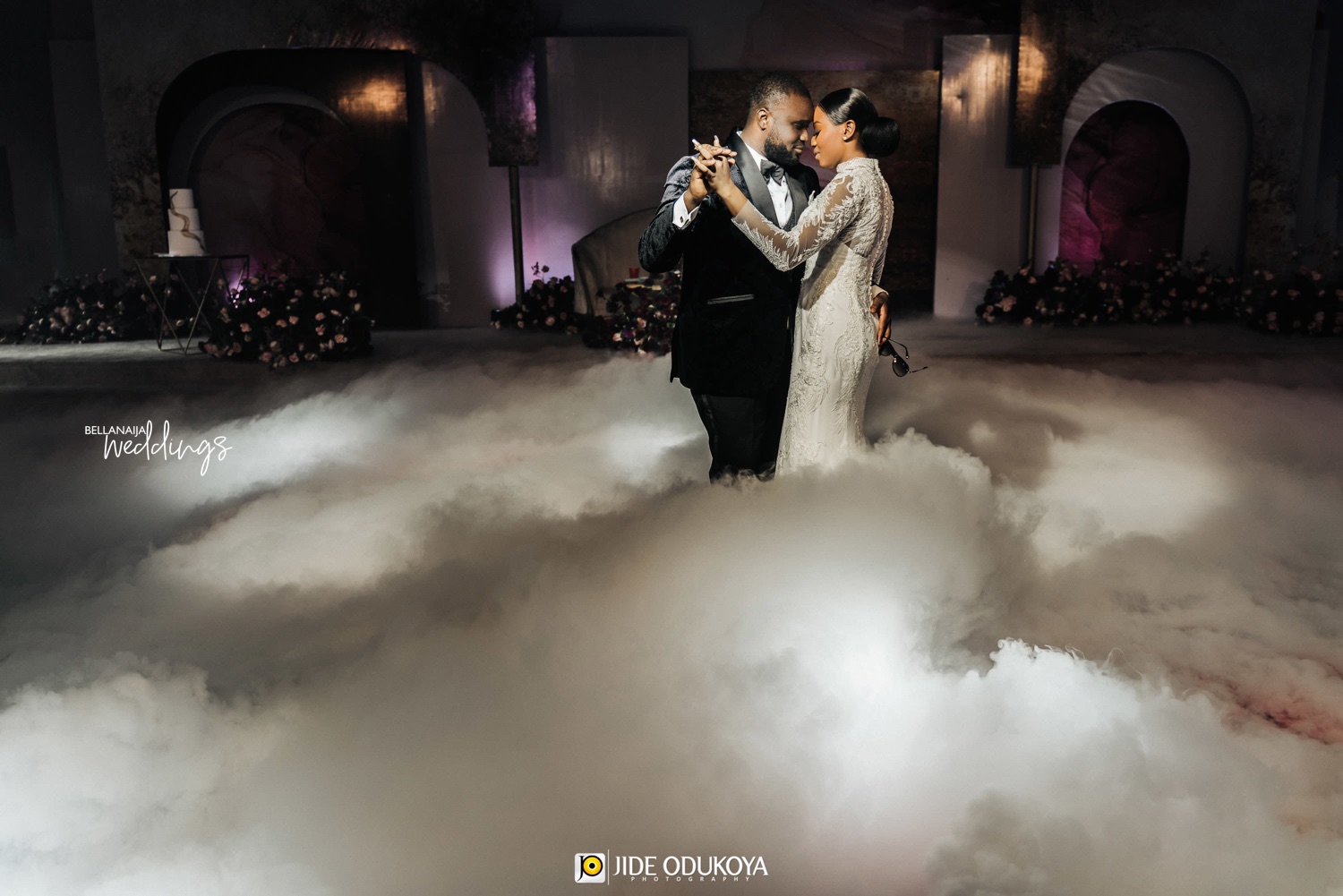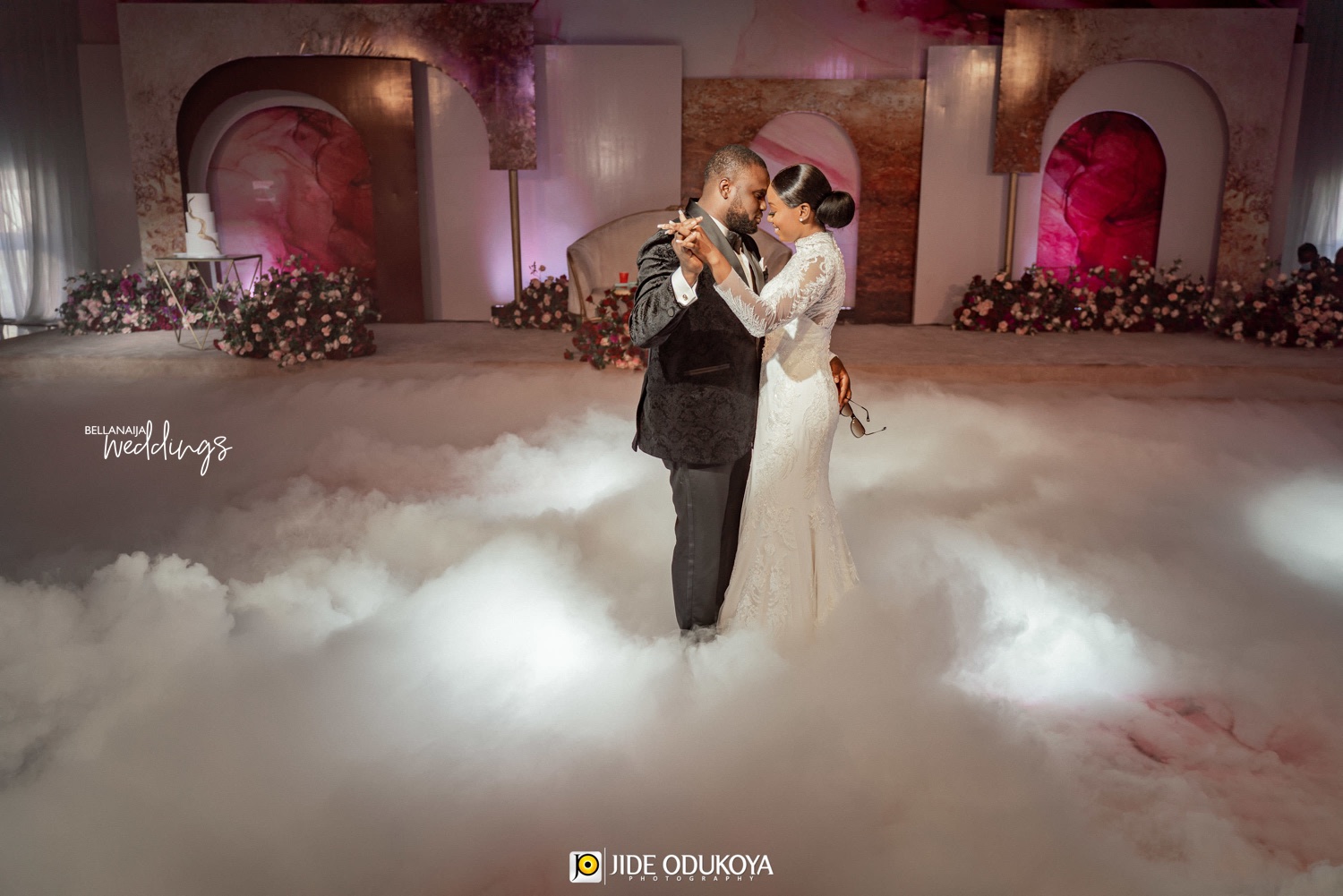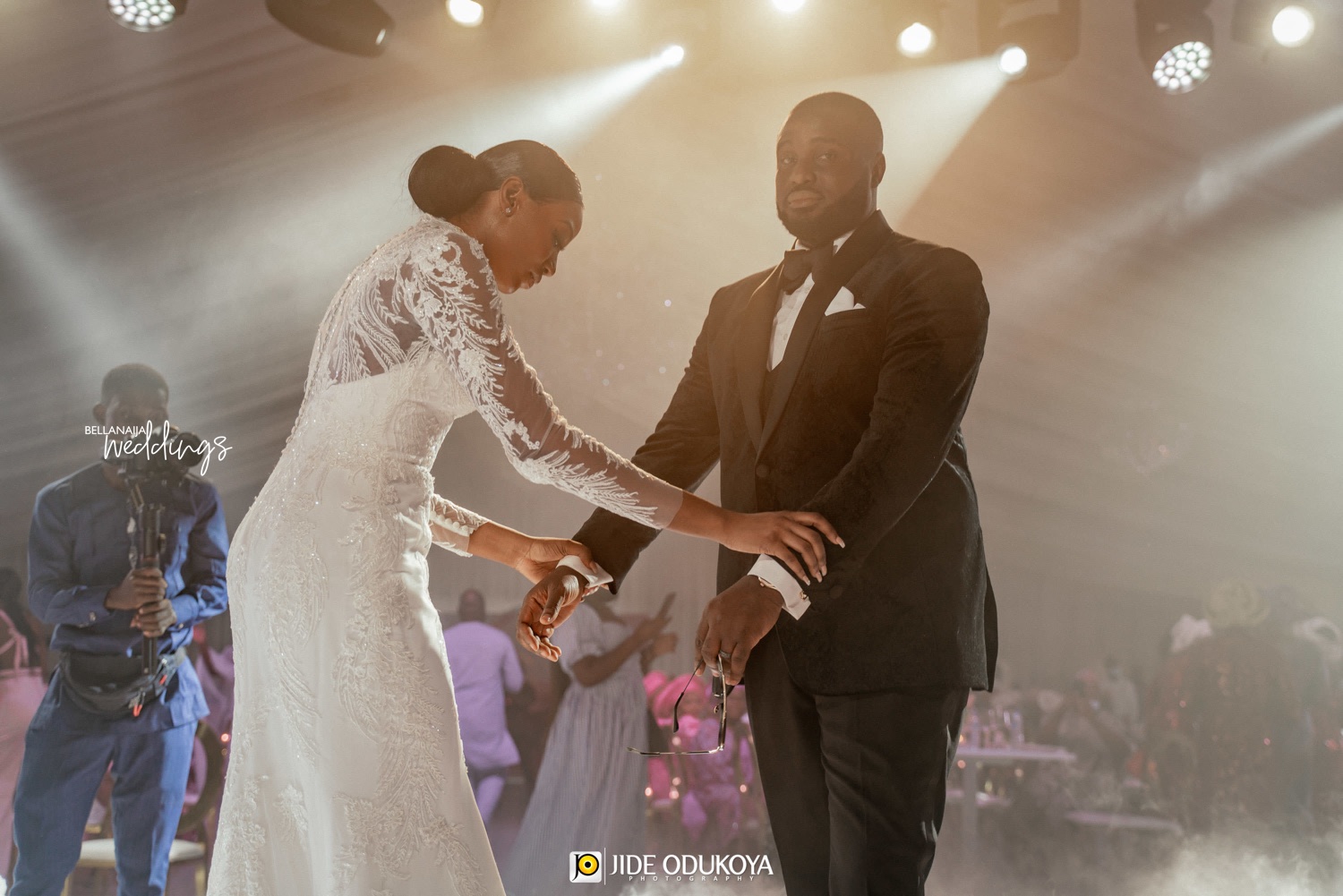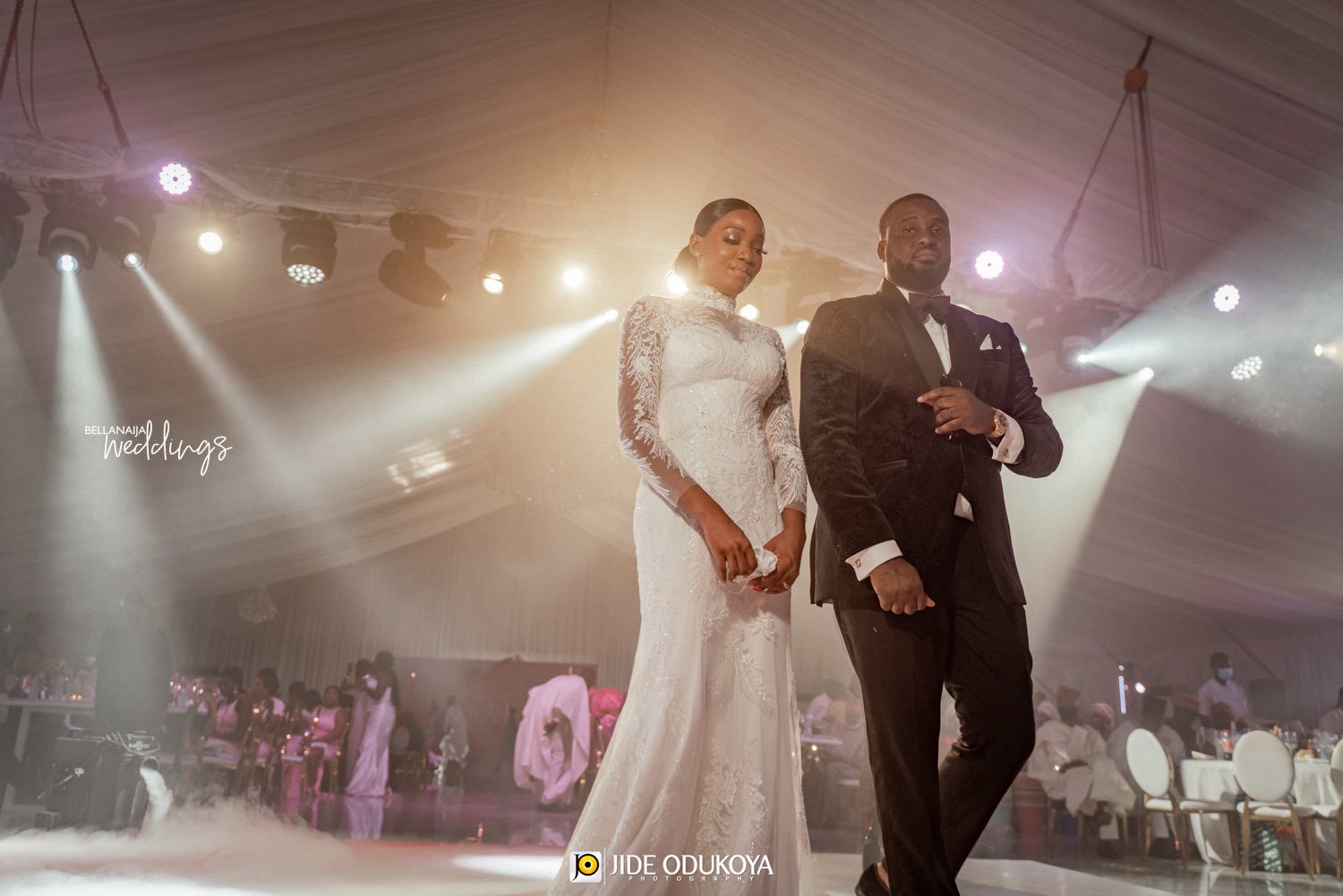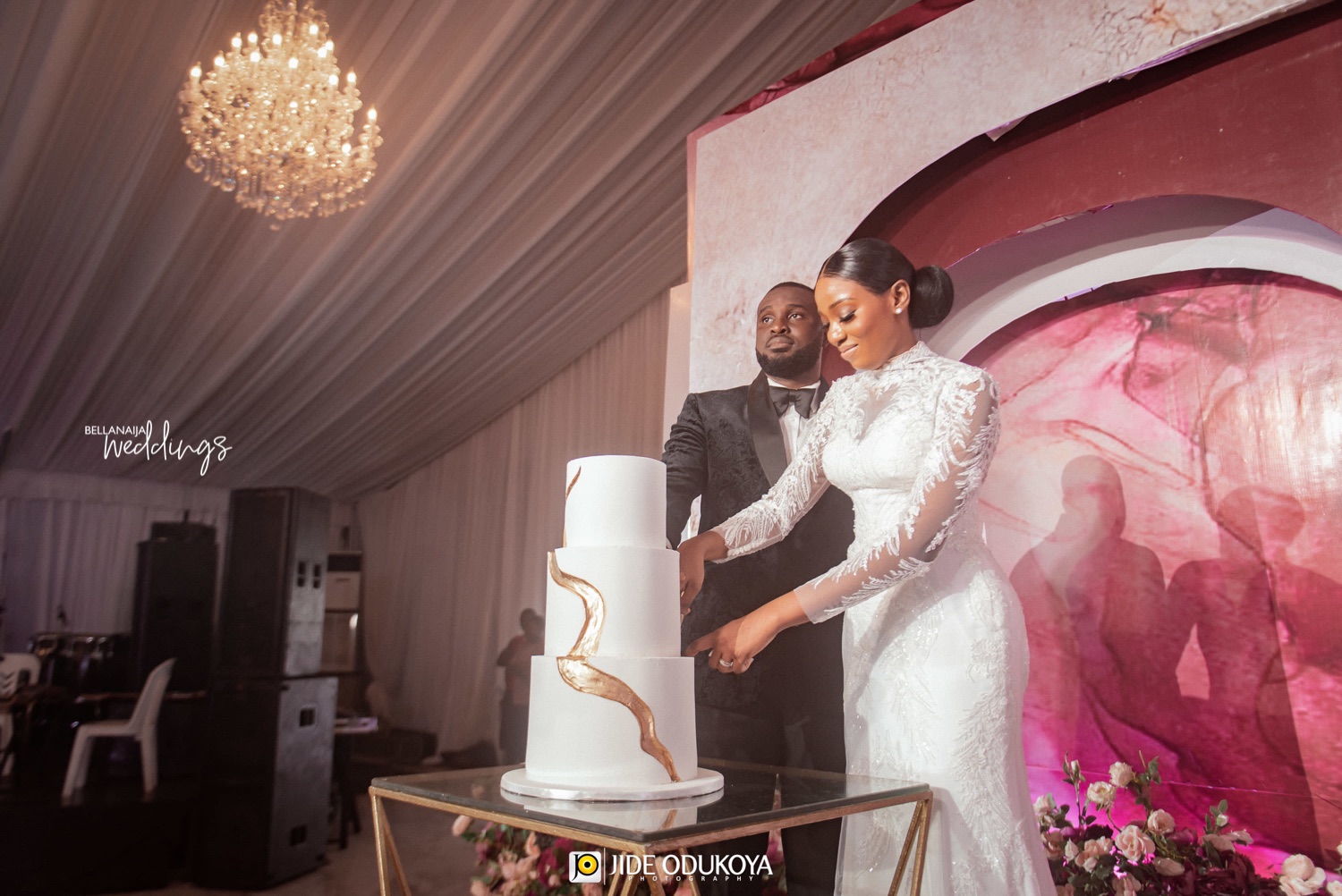 Awww… Daddy and his little girl having their beautiful moment. ?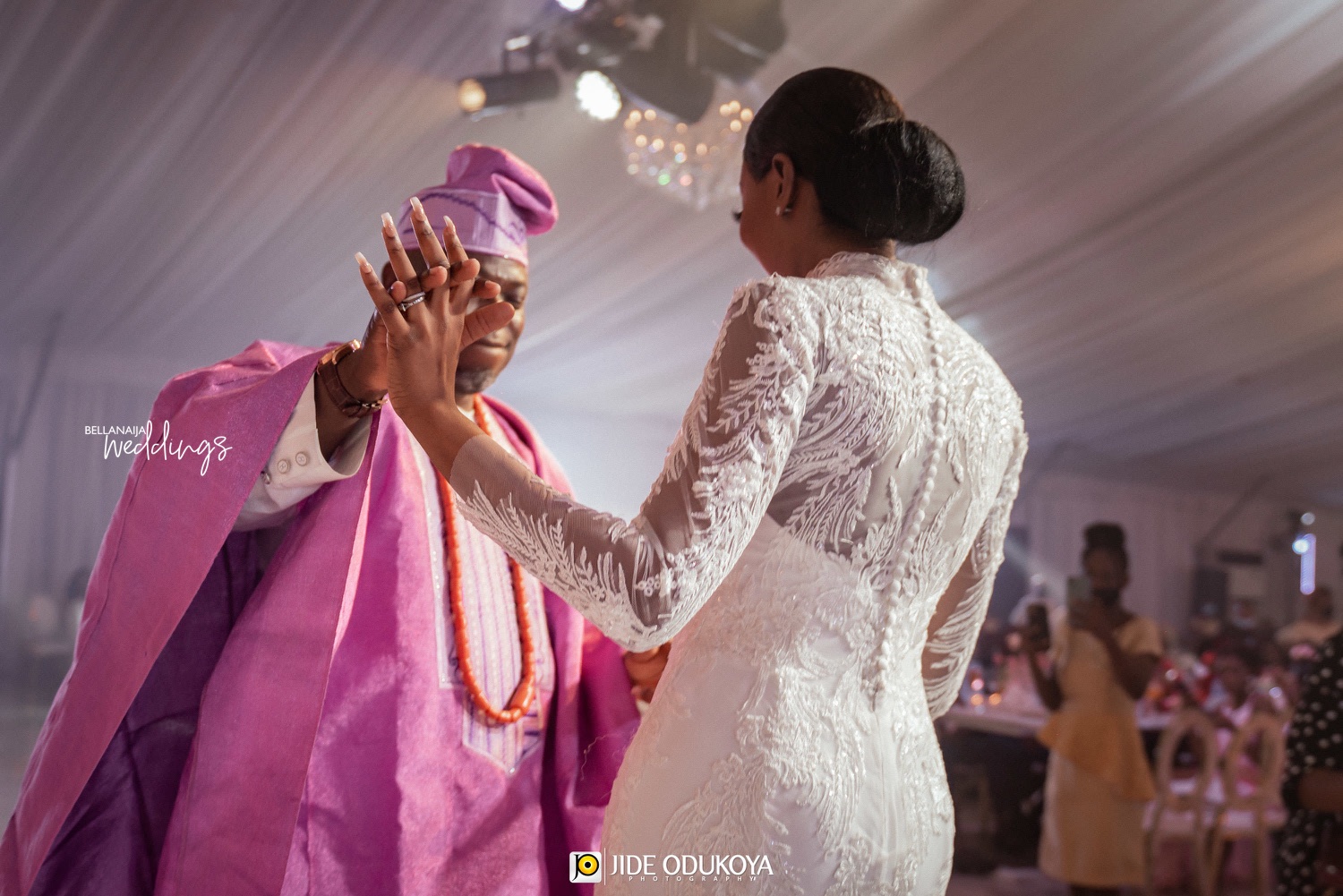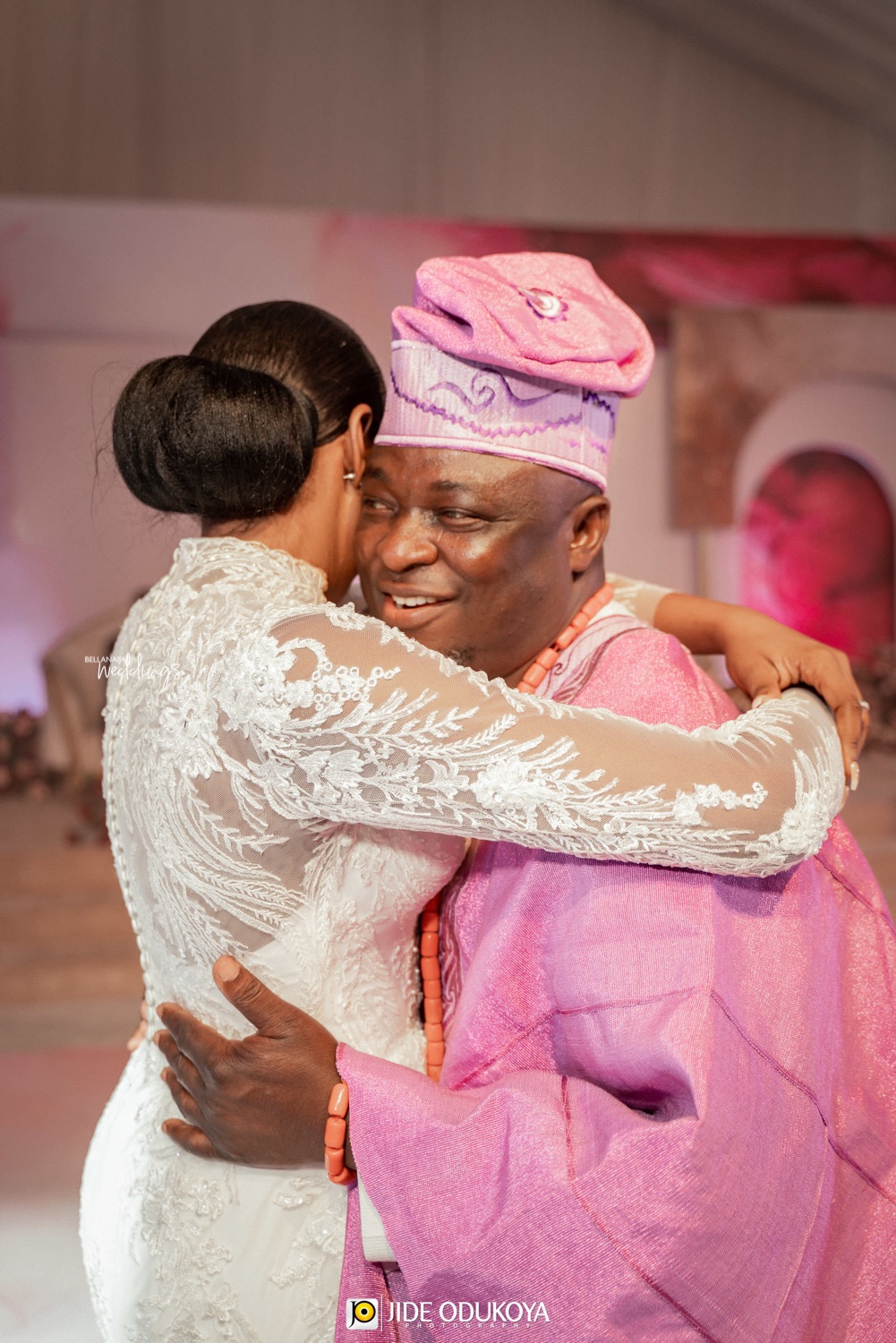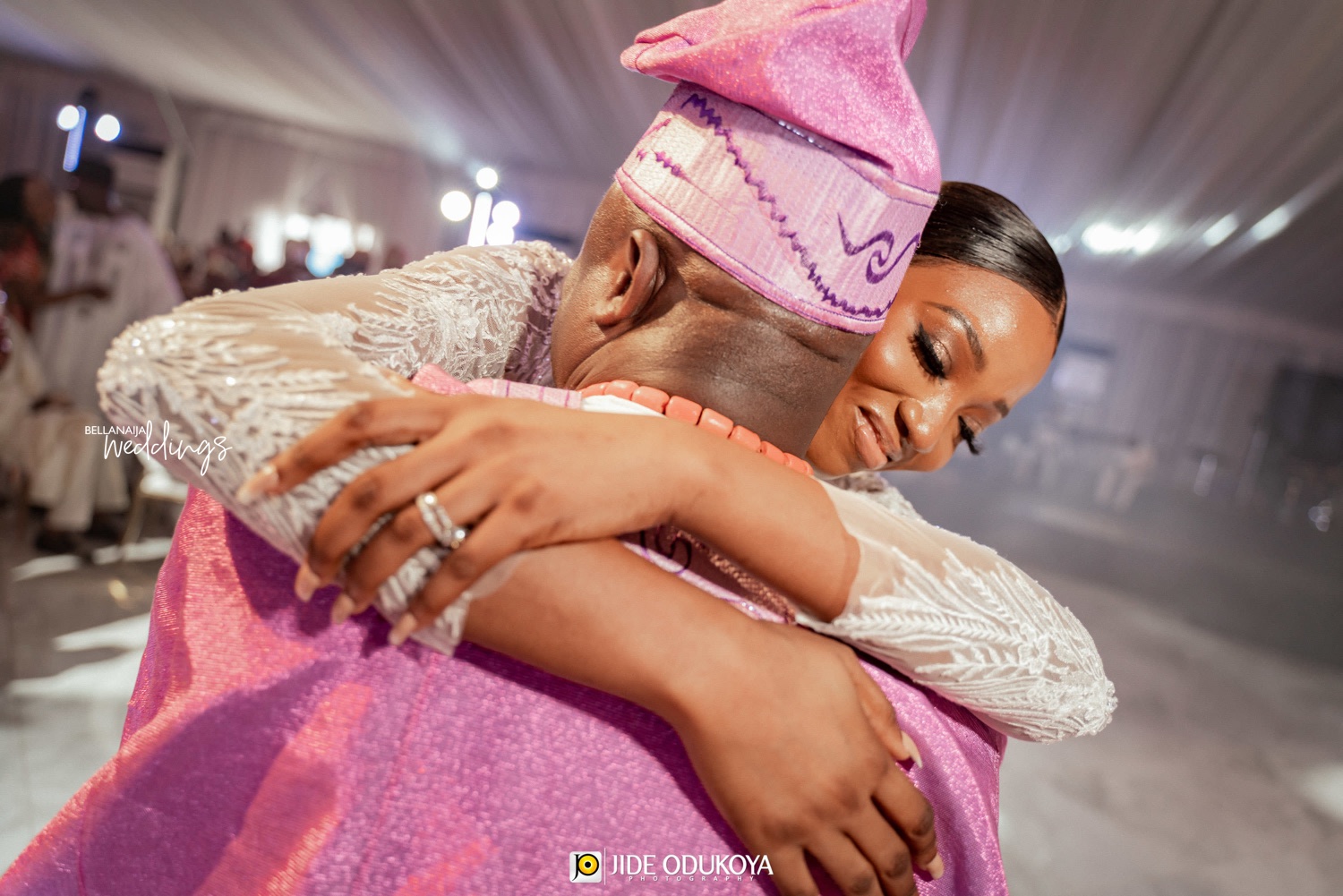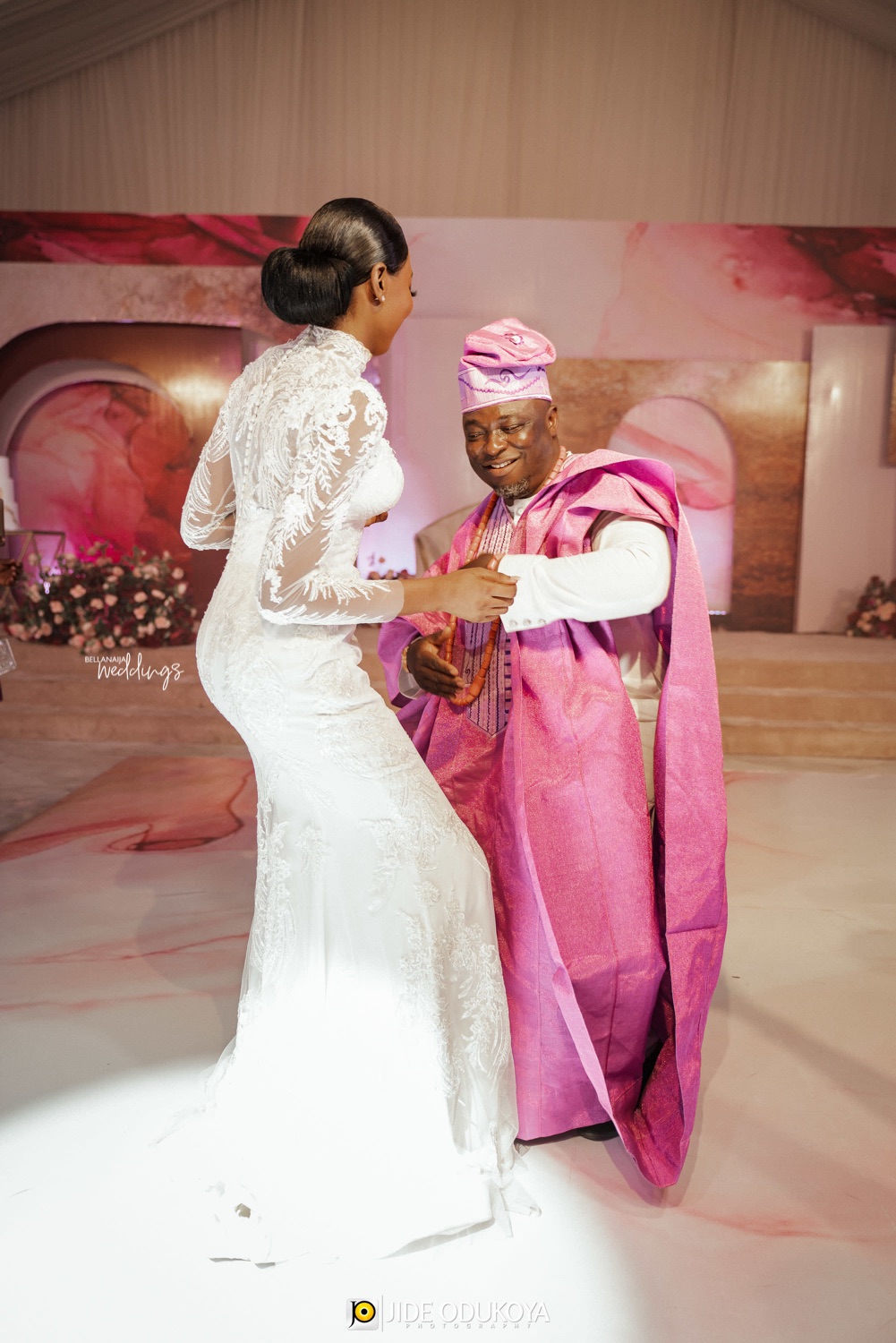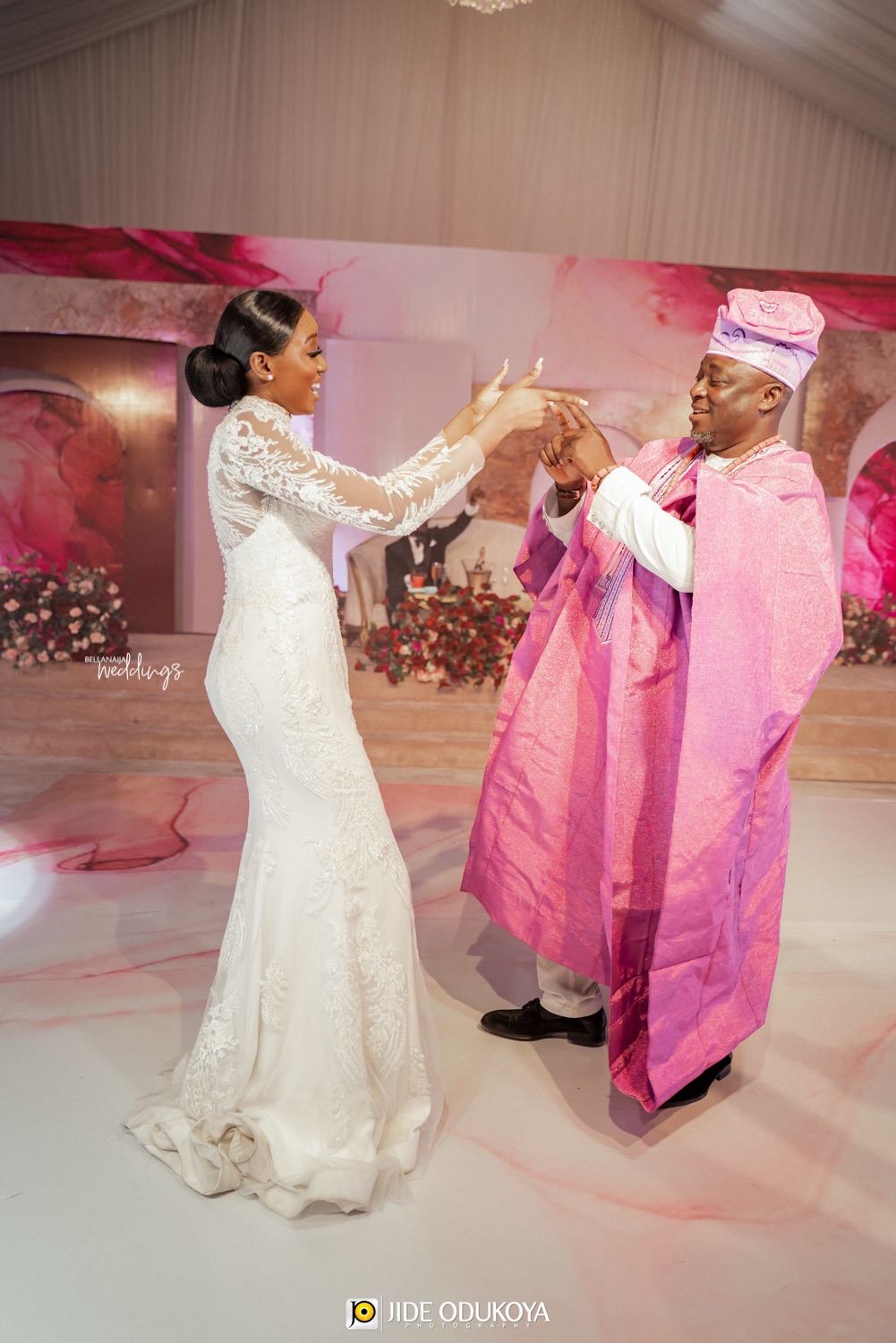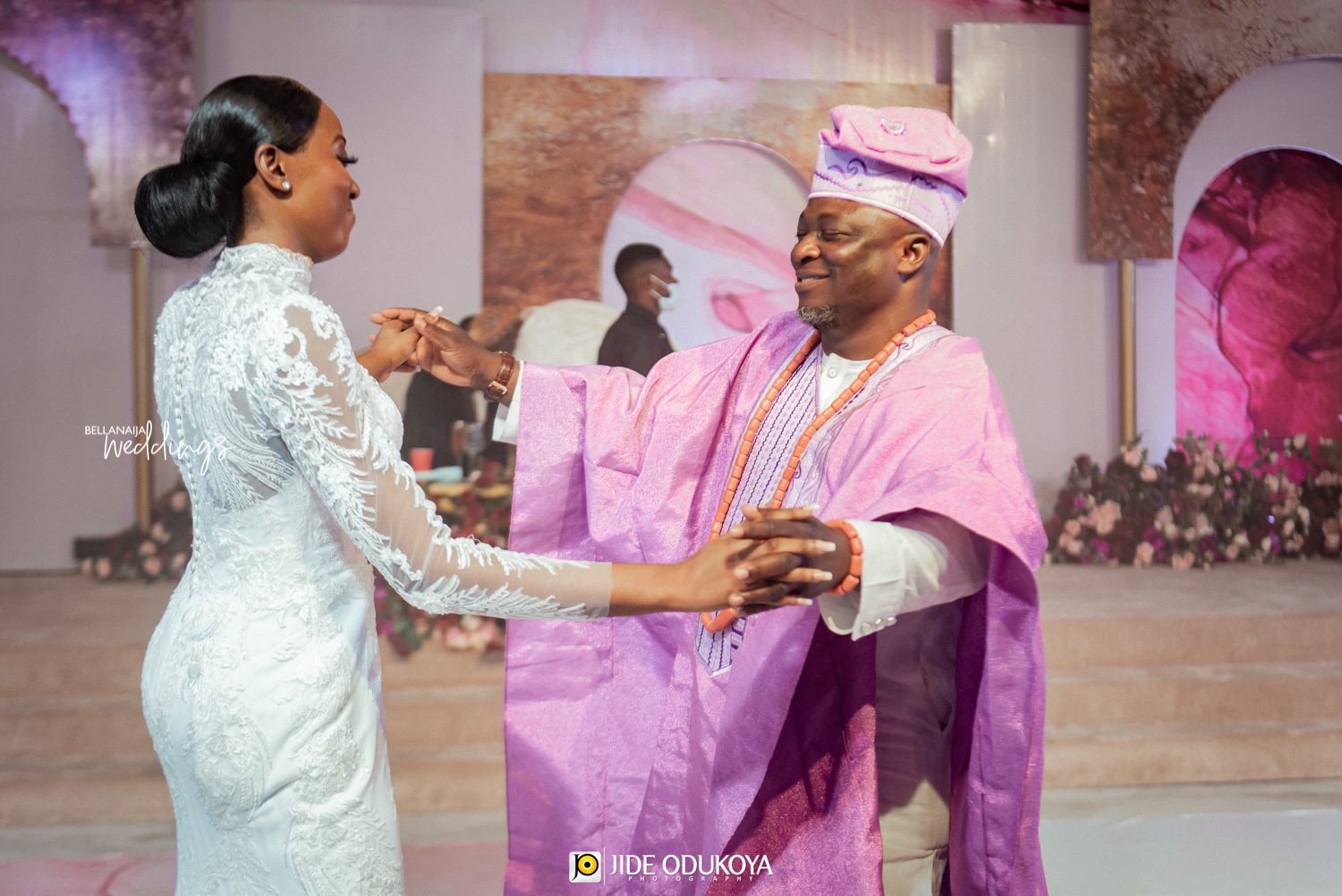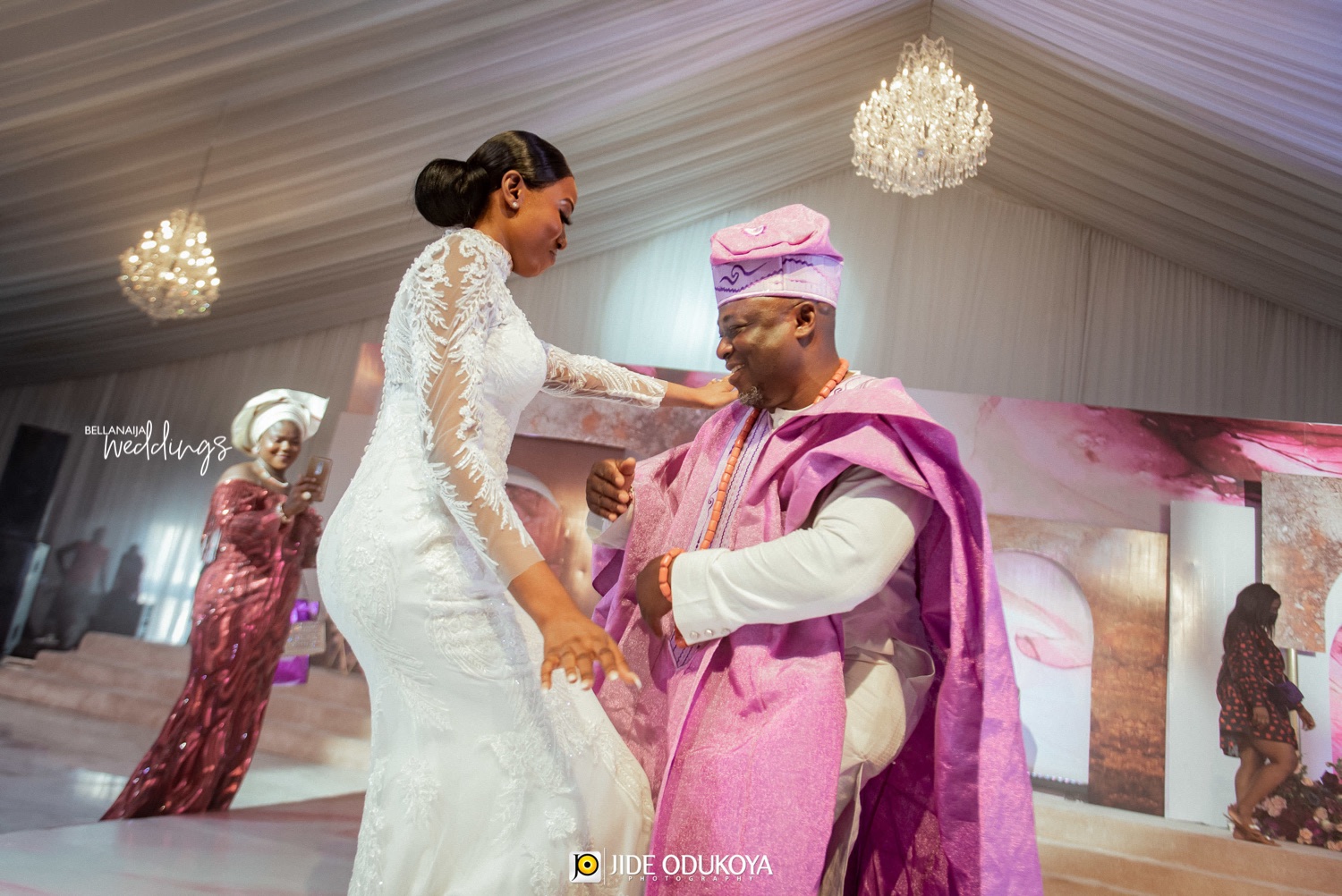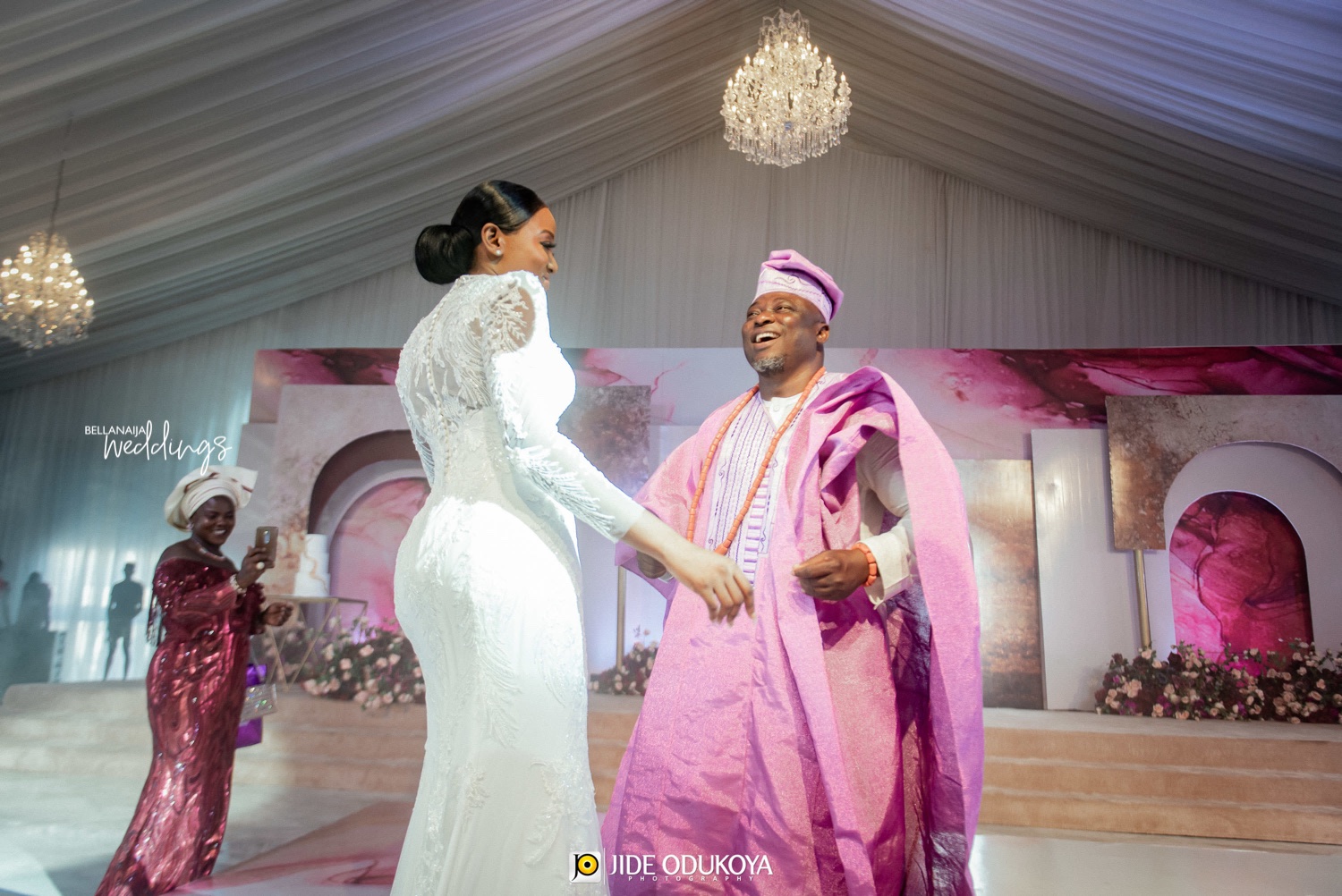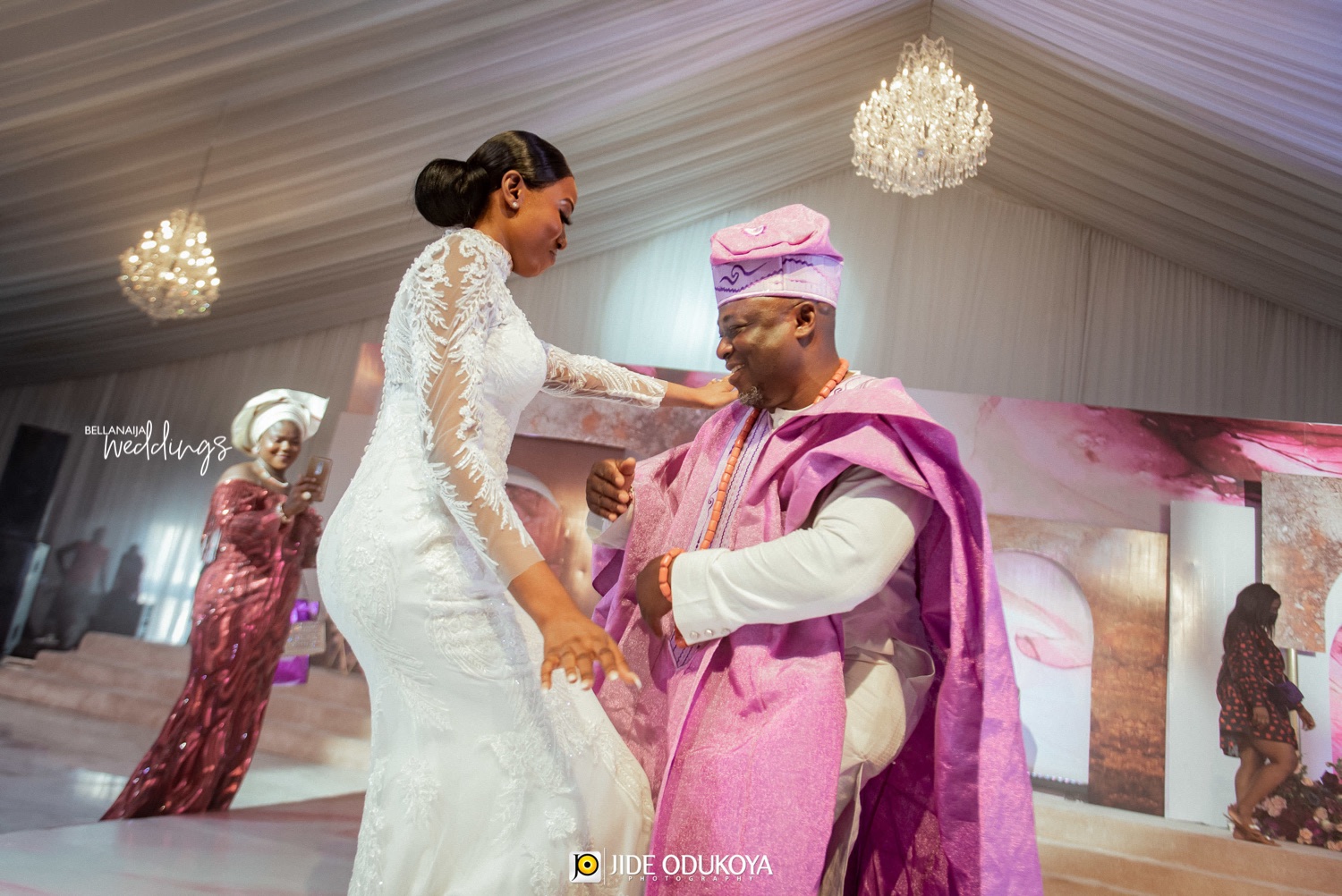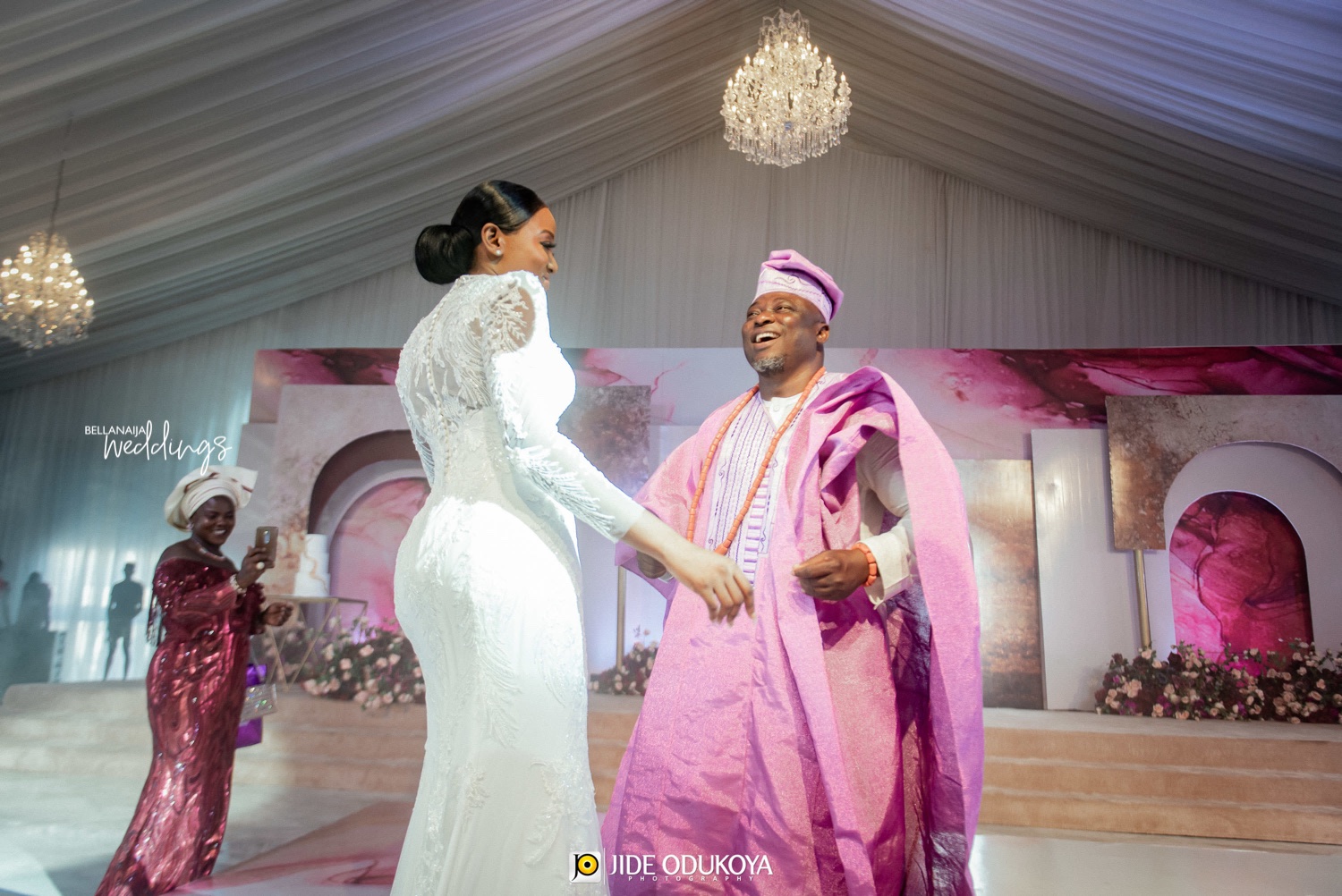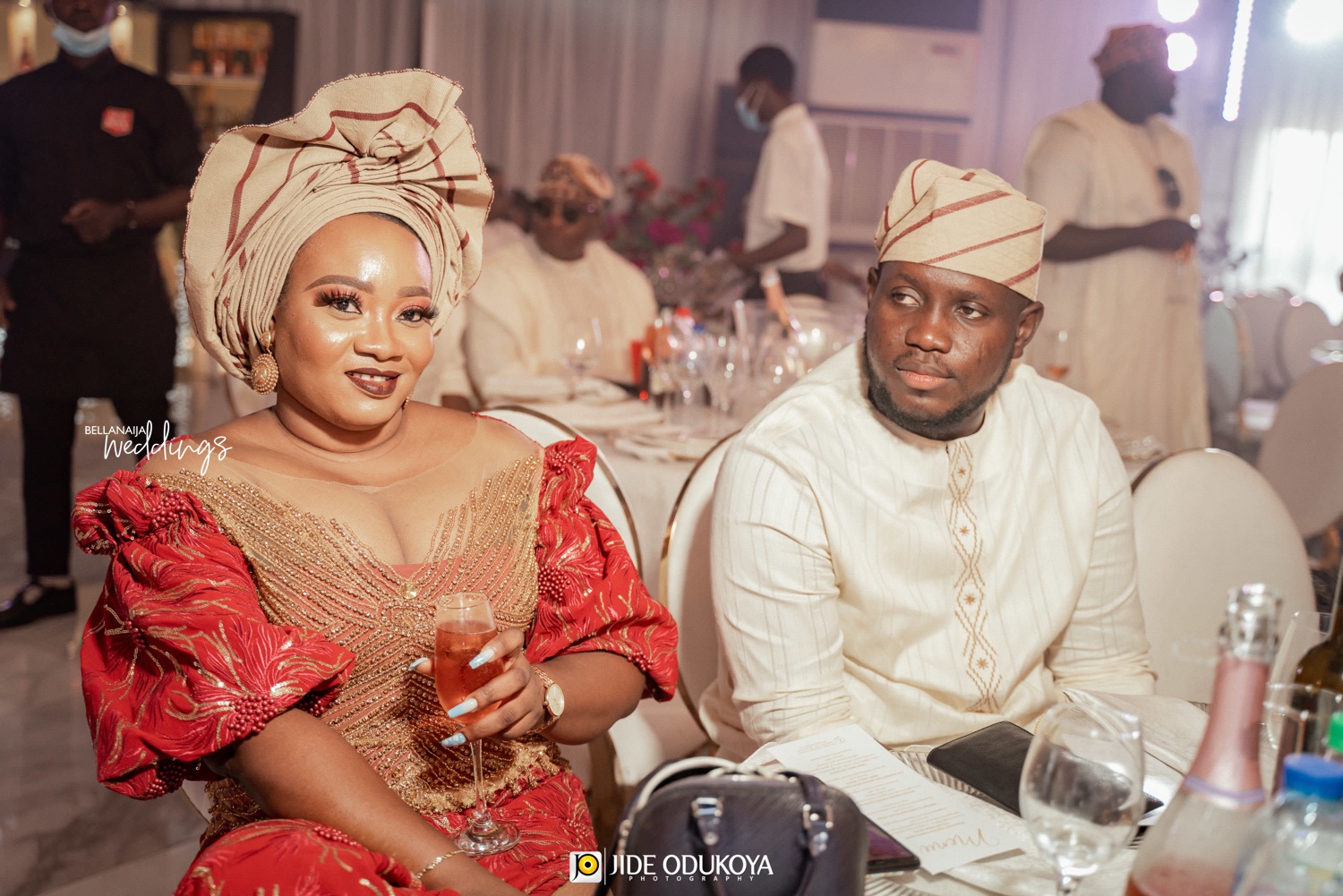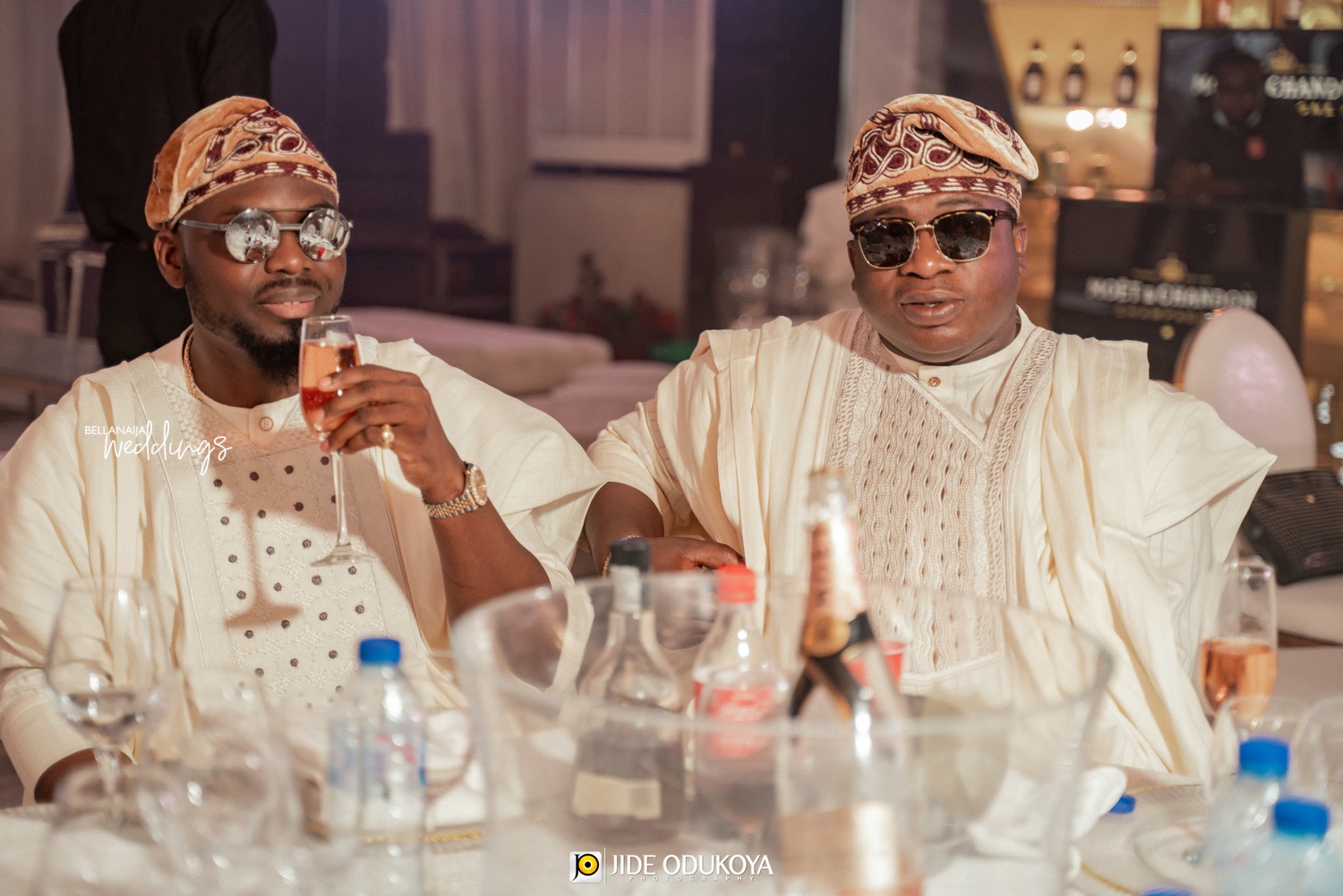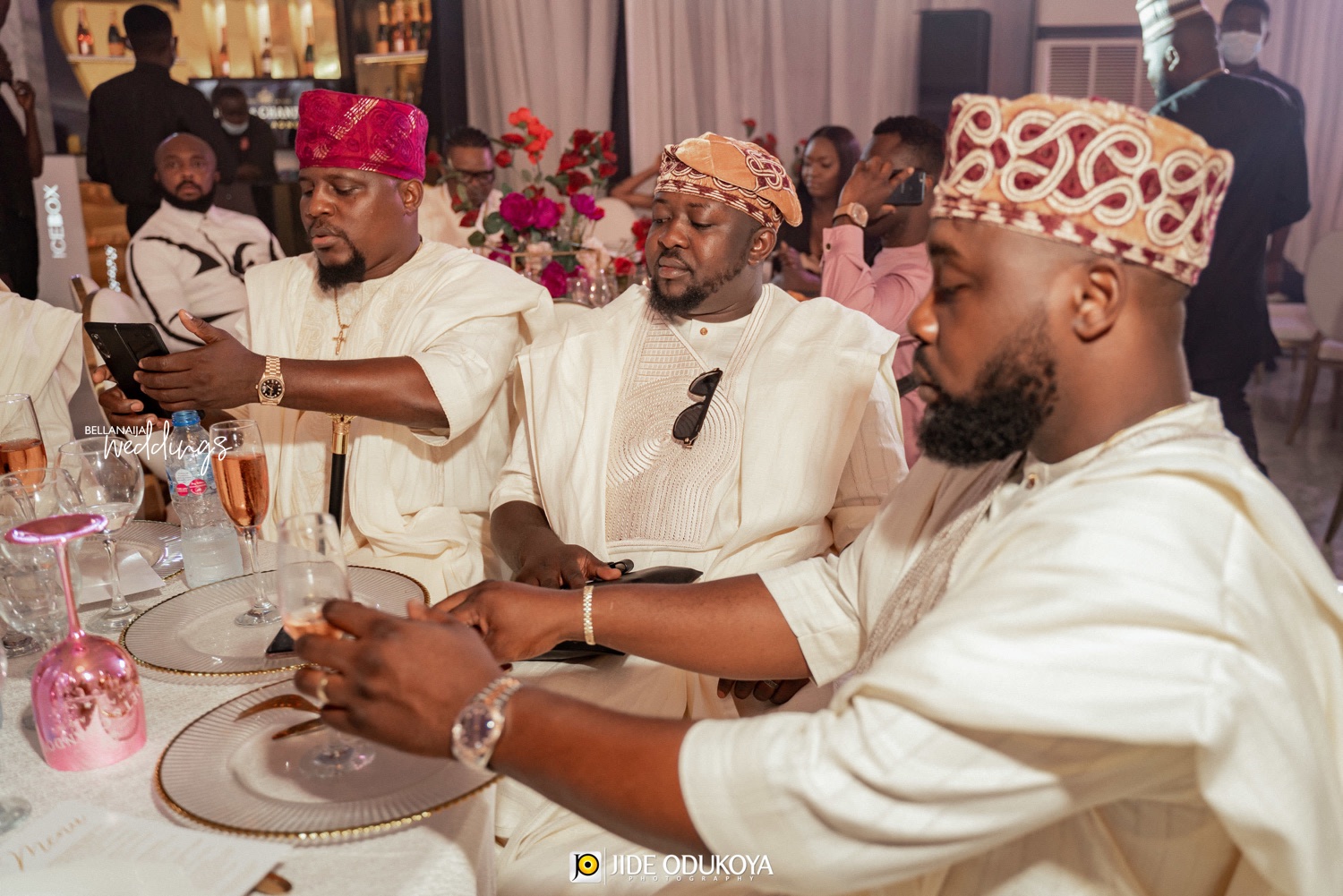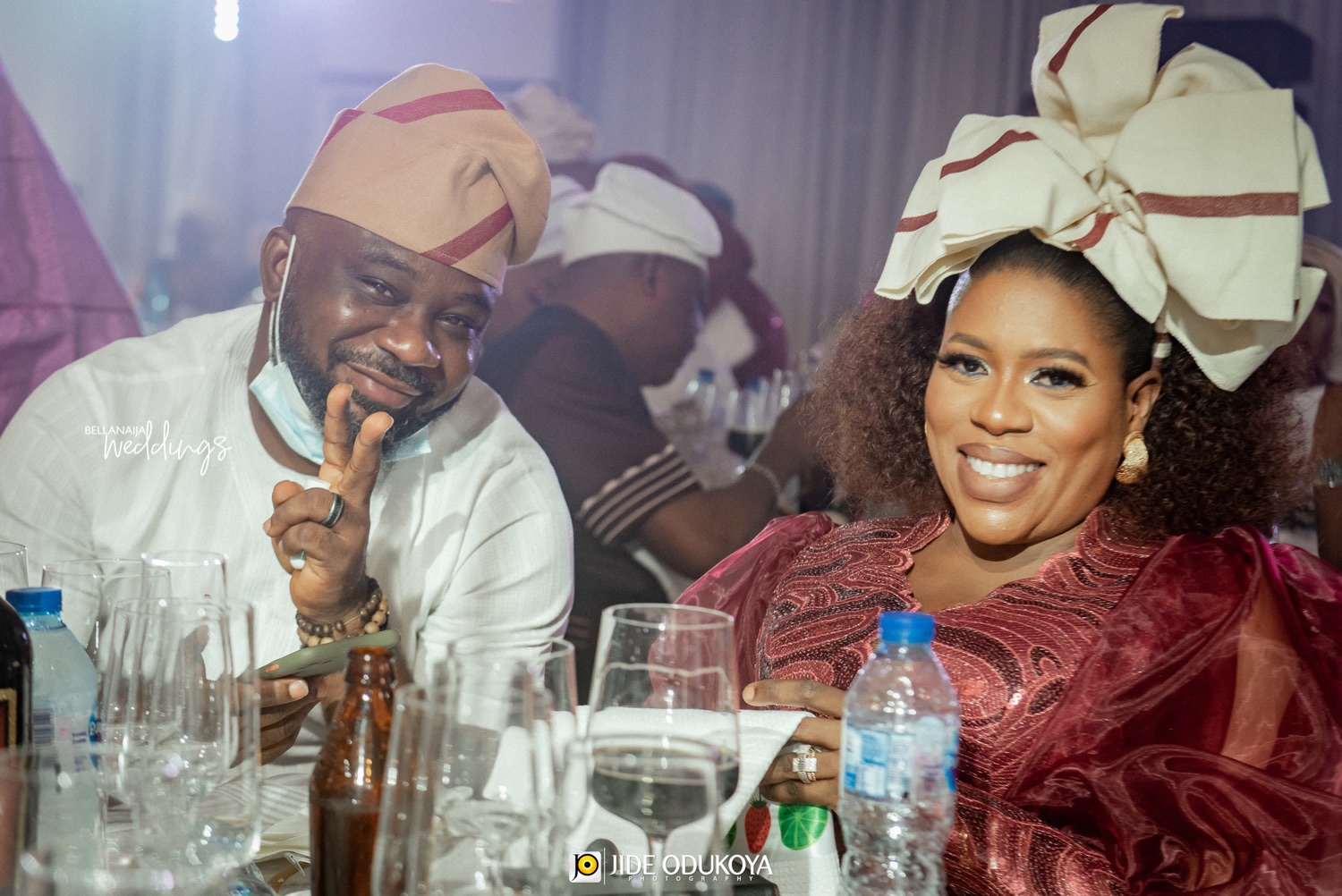 King Sunny Ade thrilled the guests!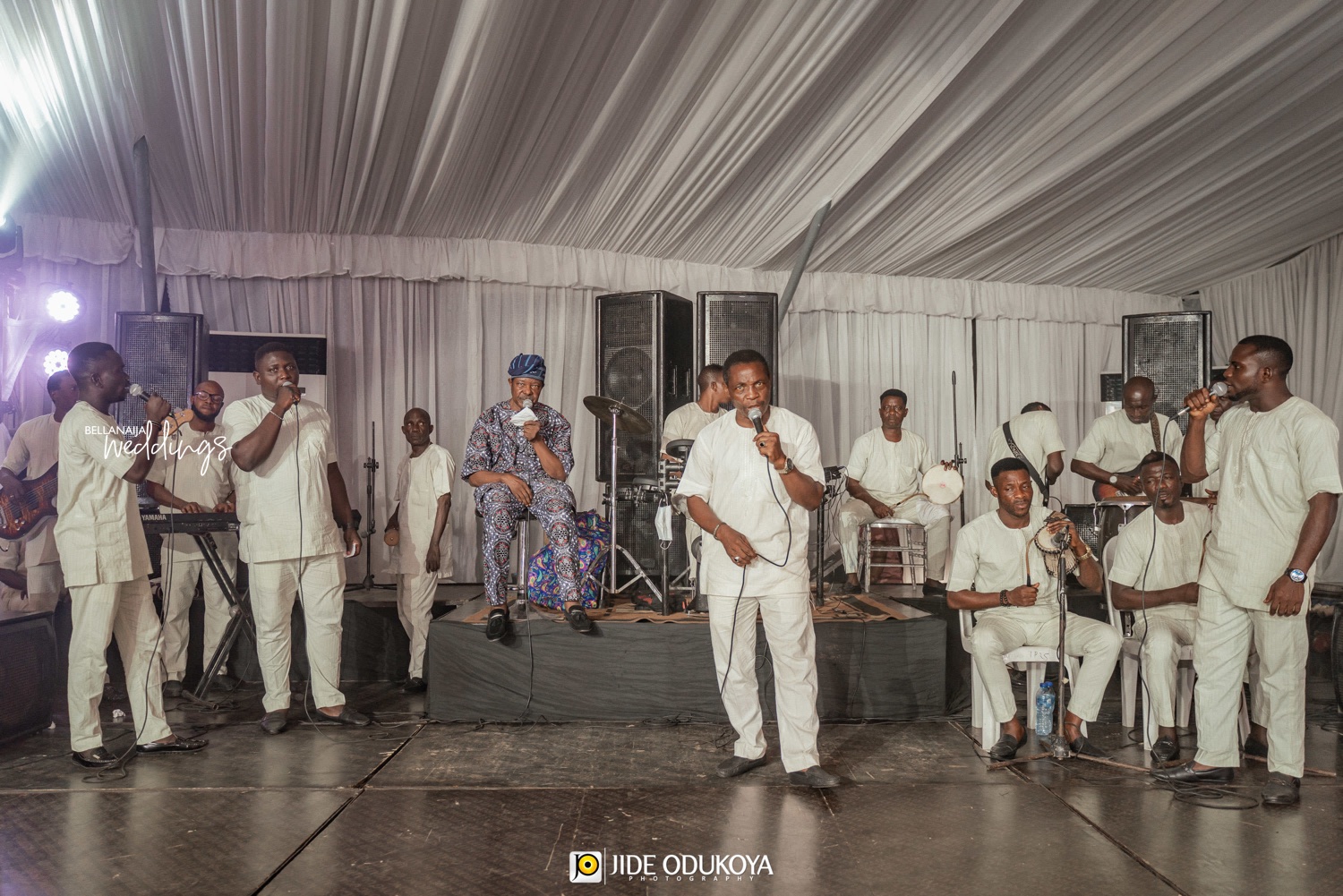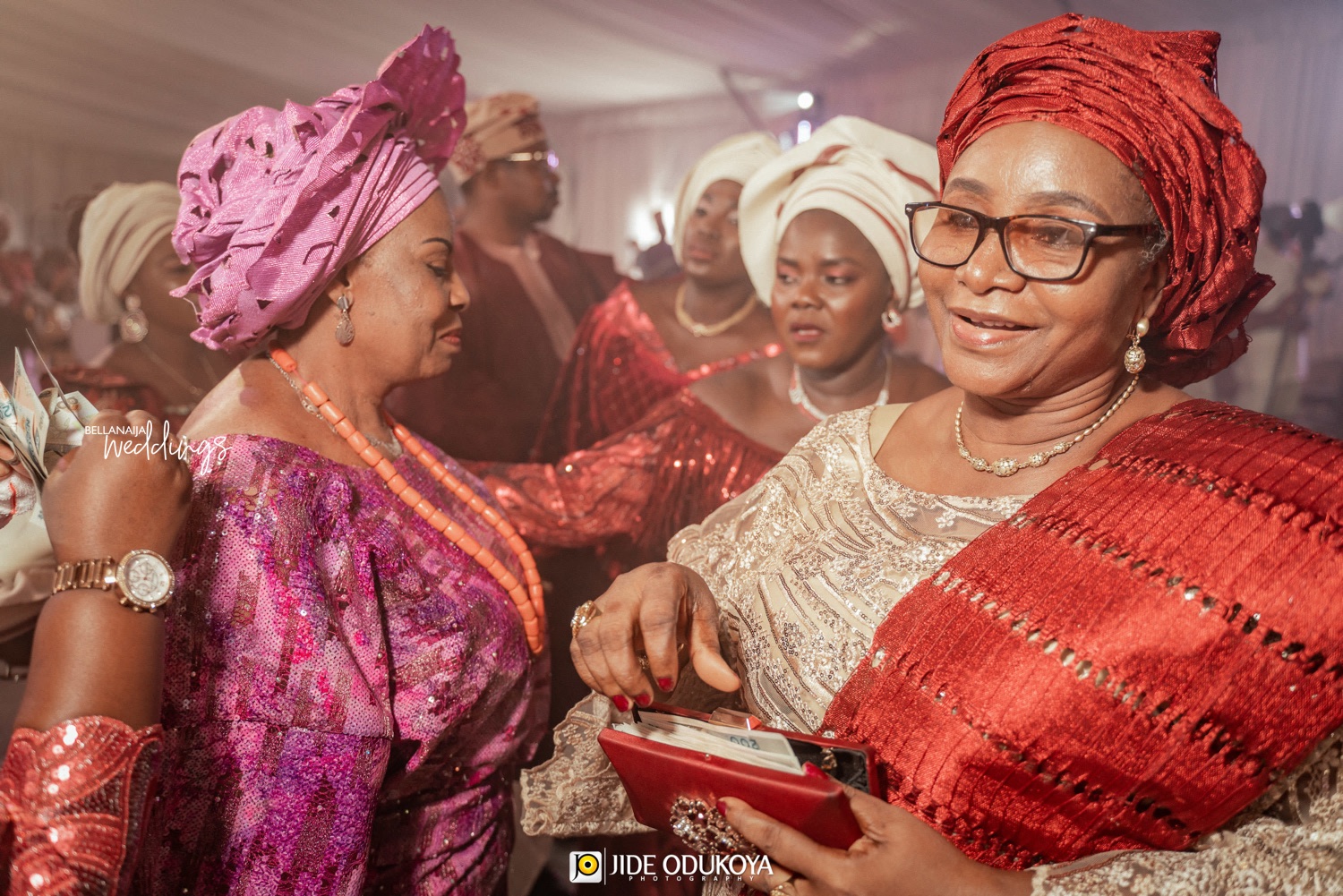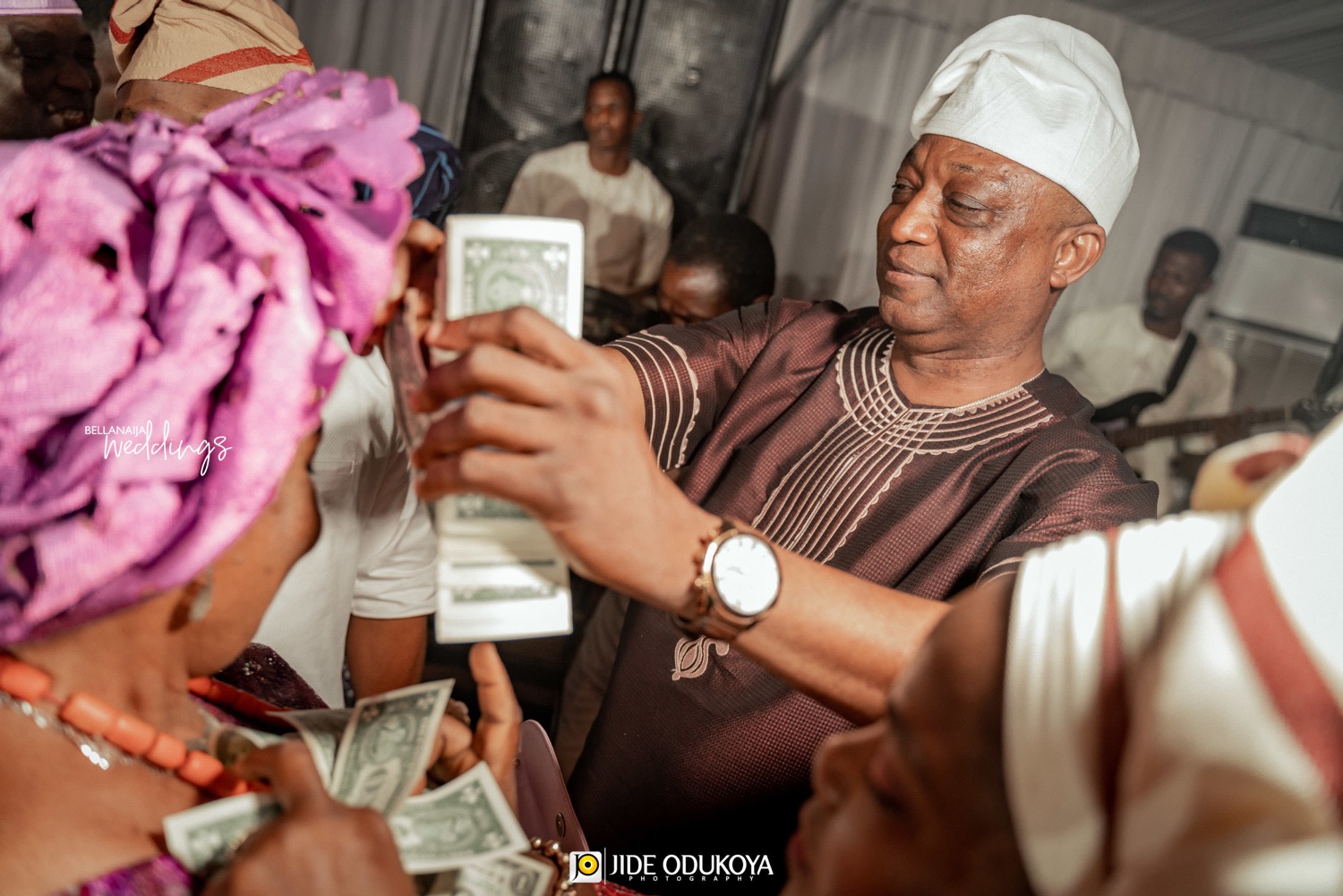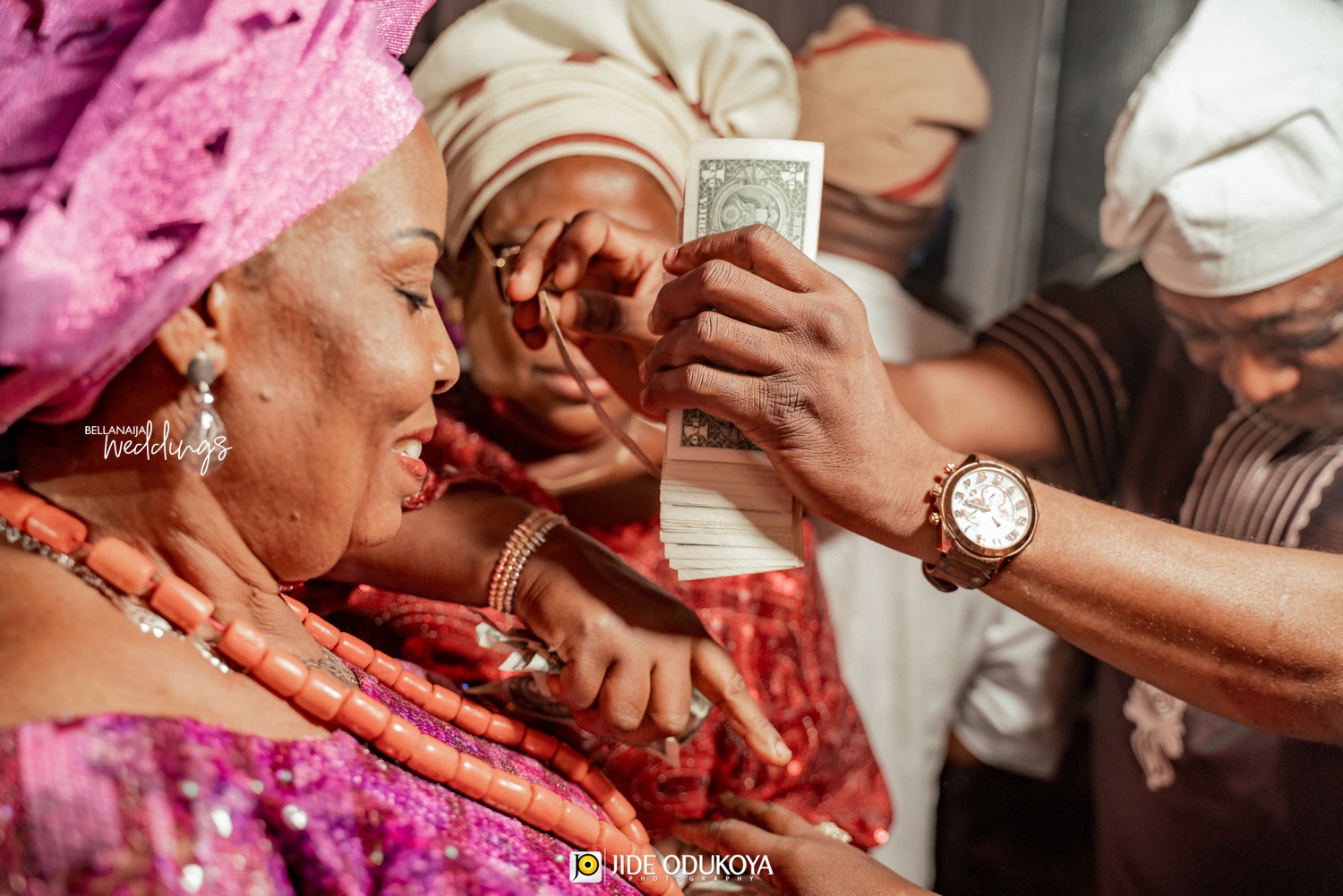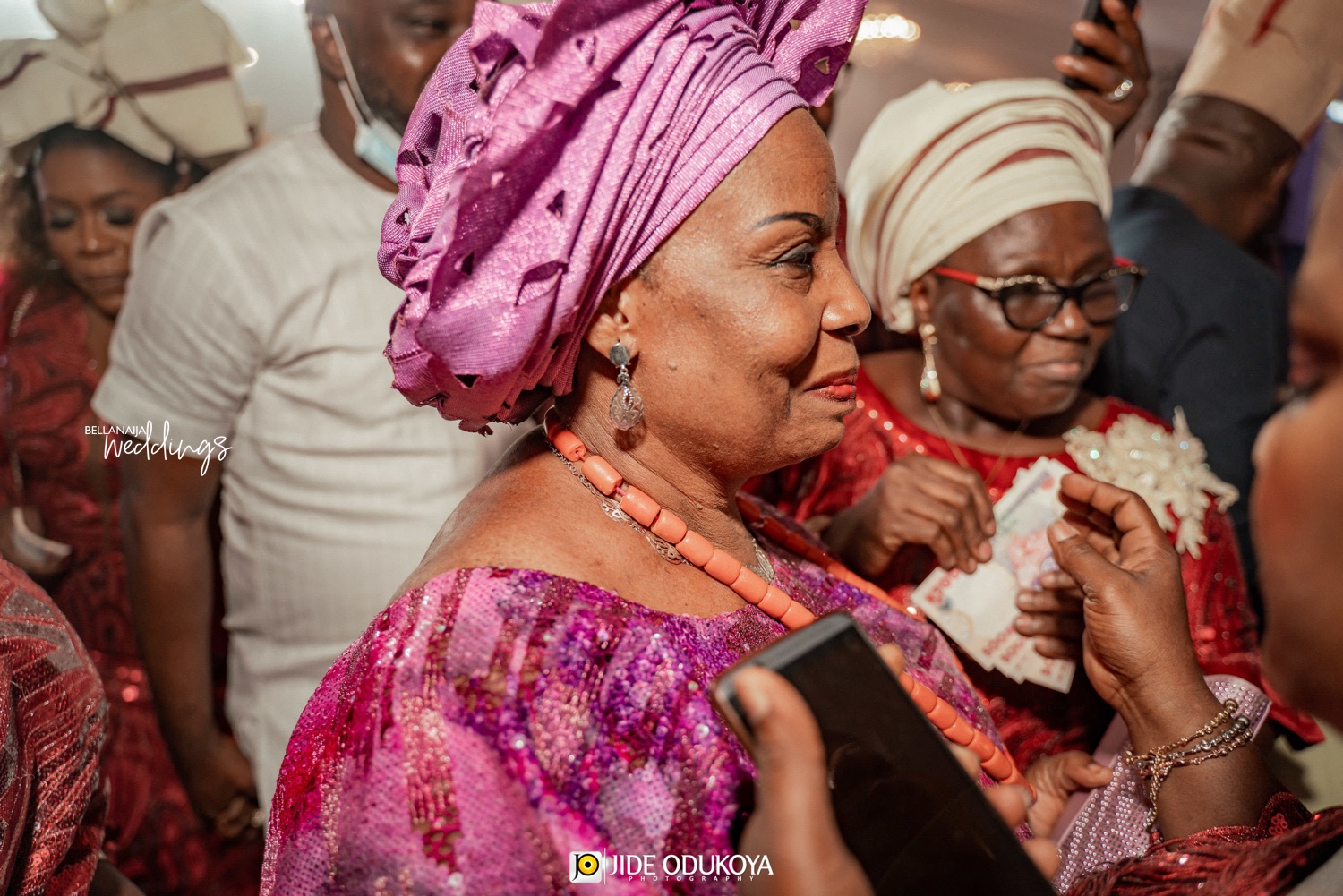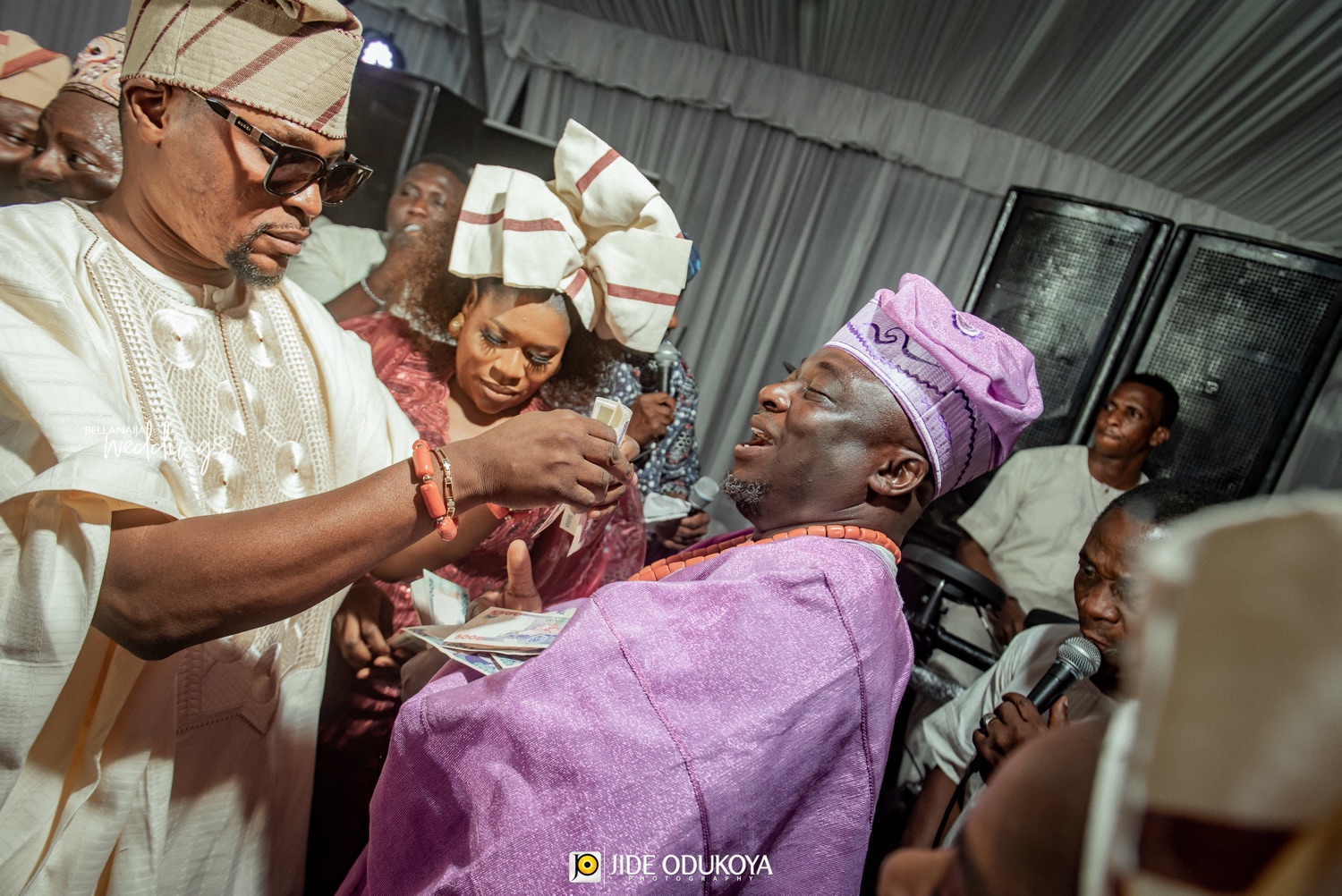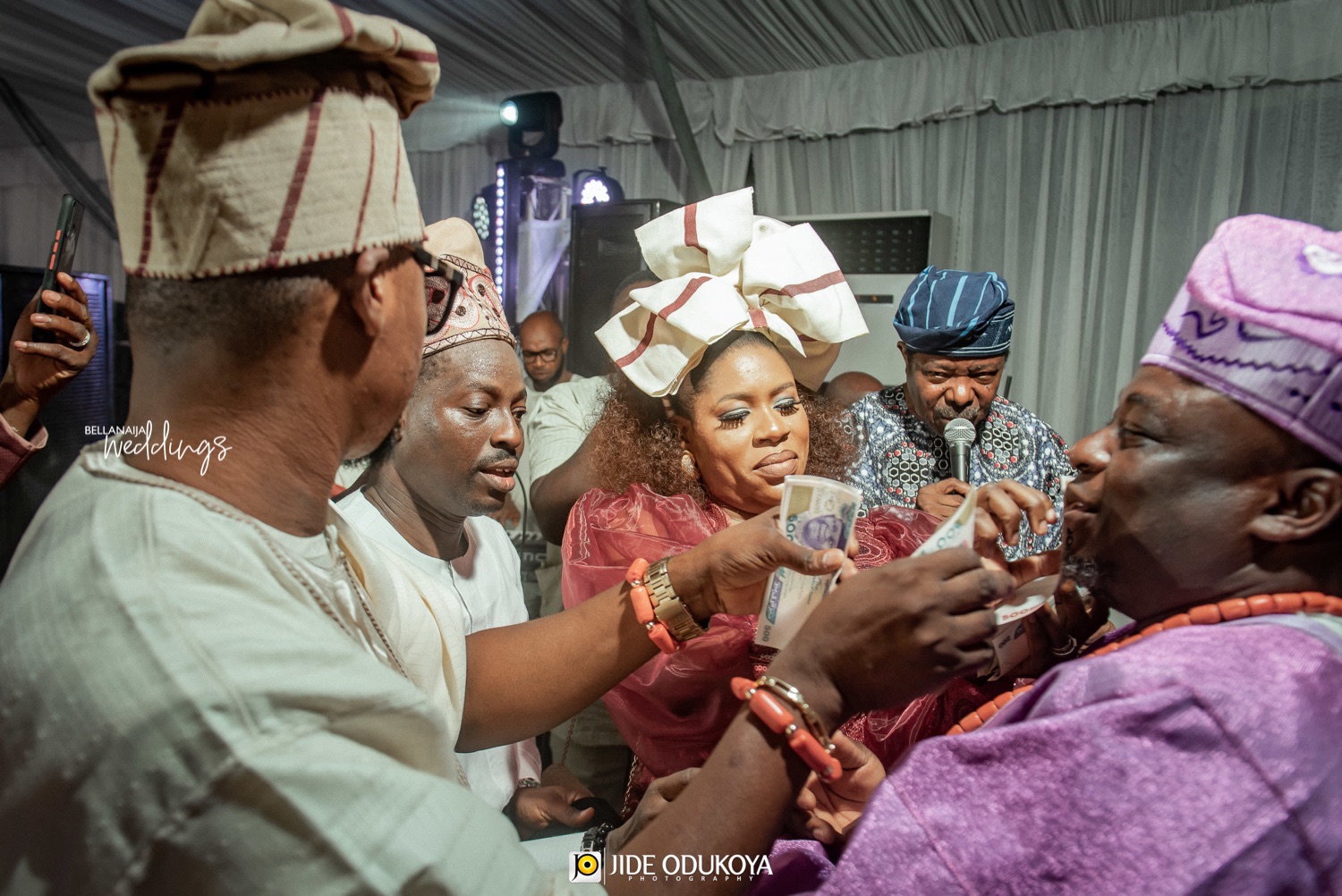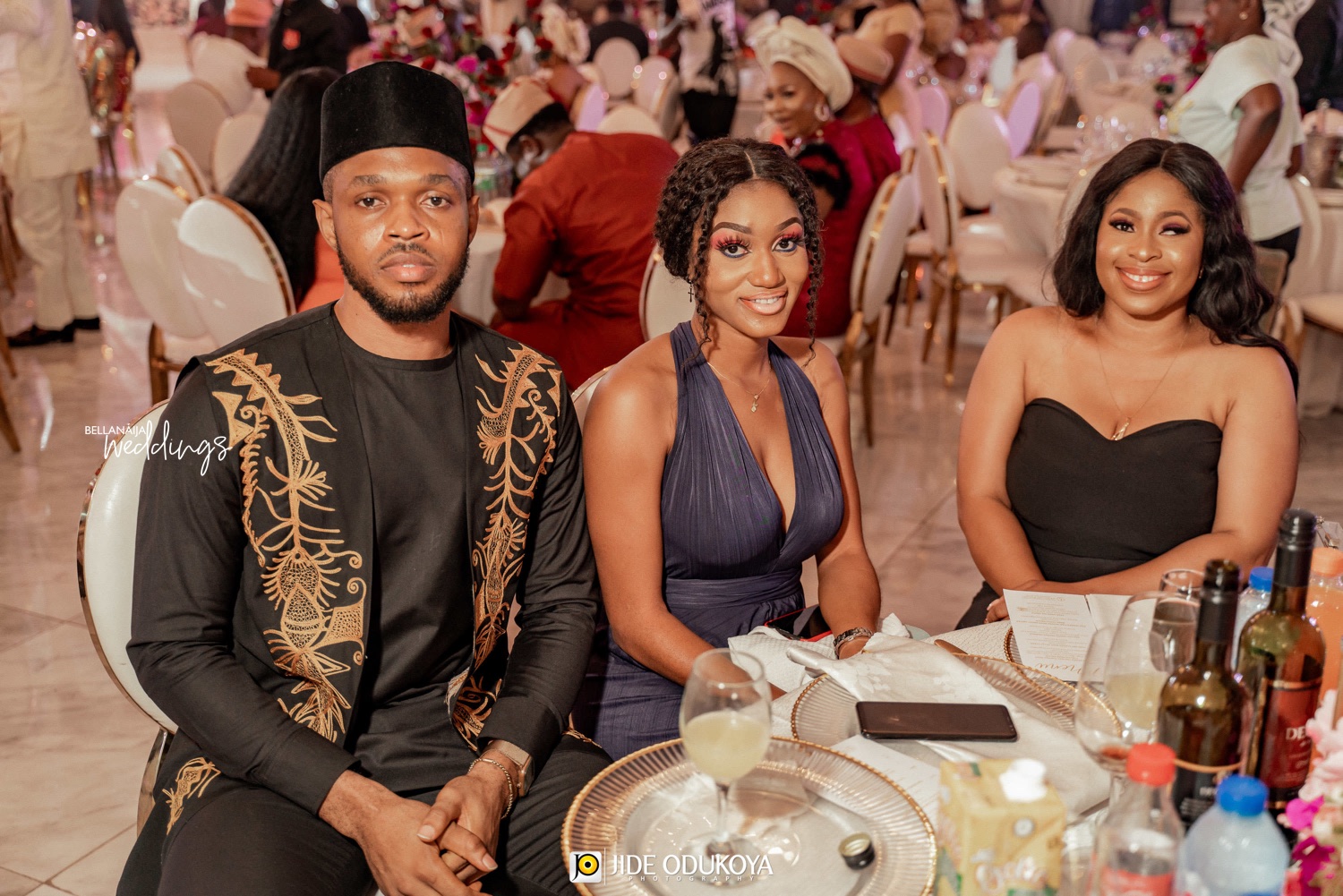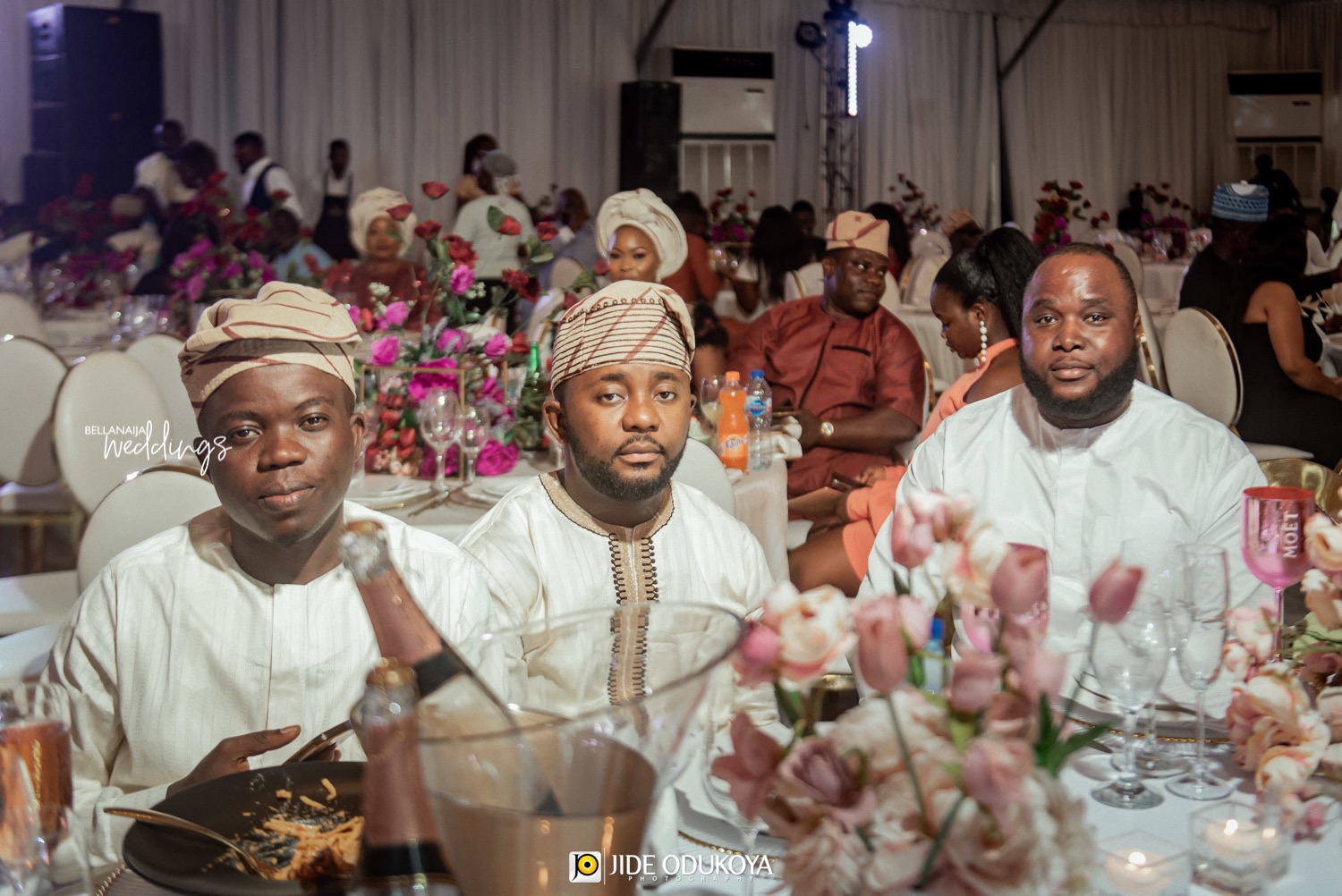 You've just got to love Moyo's second outfit! ?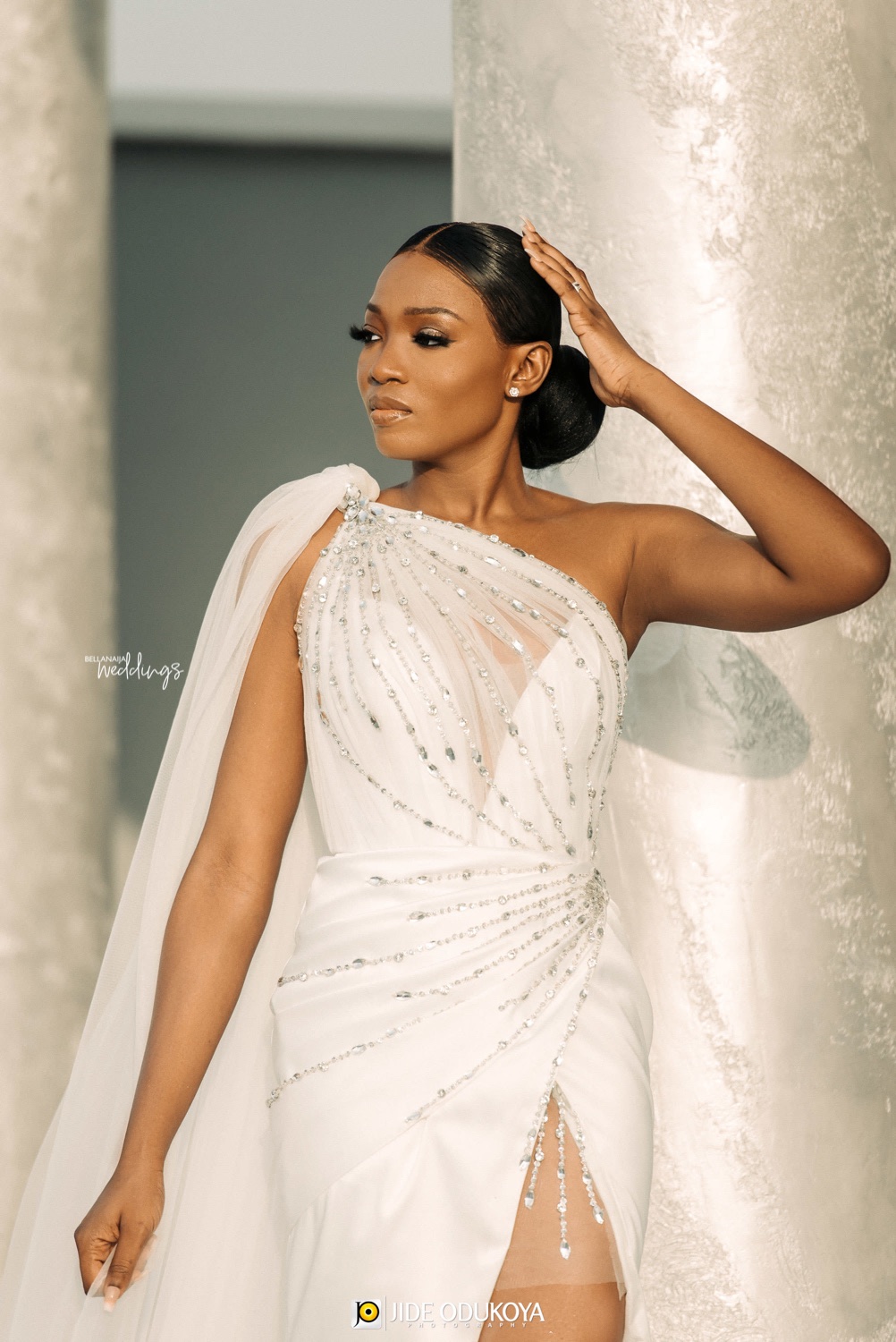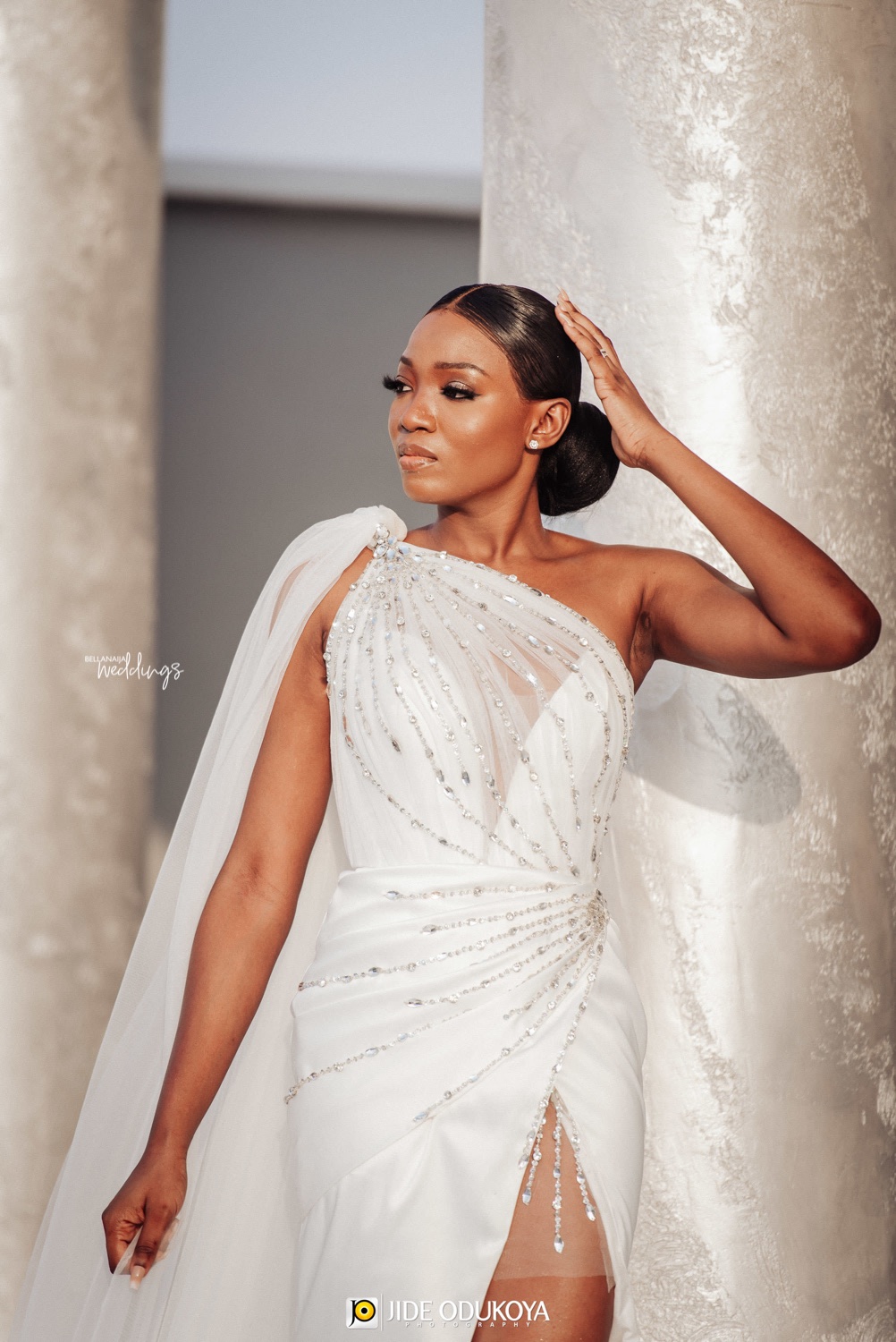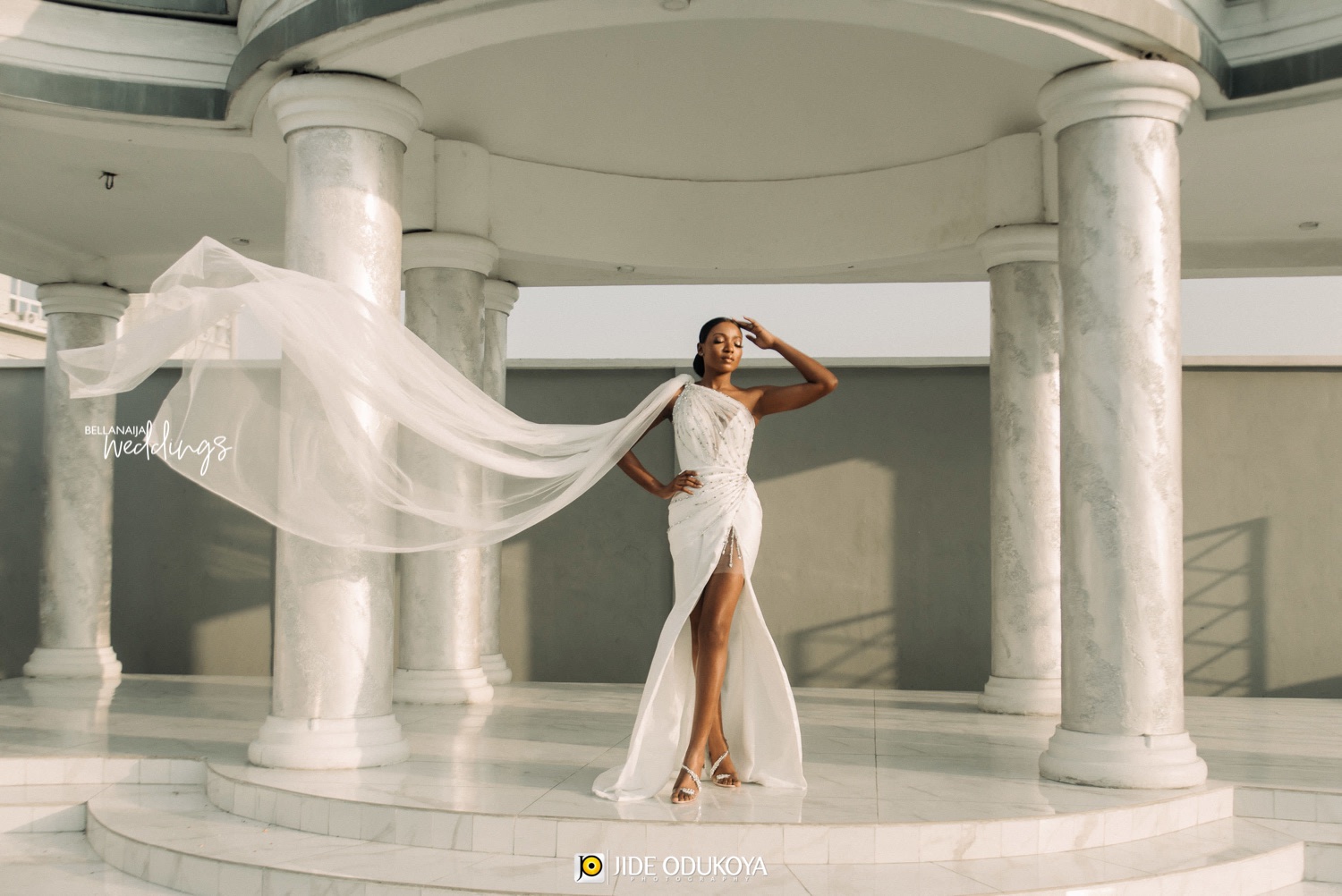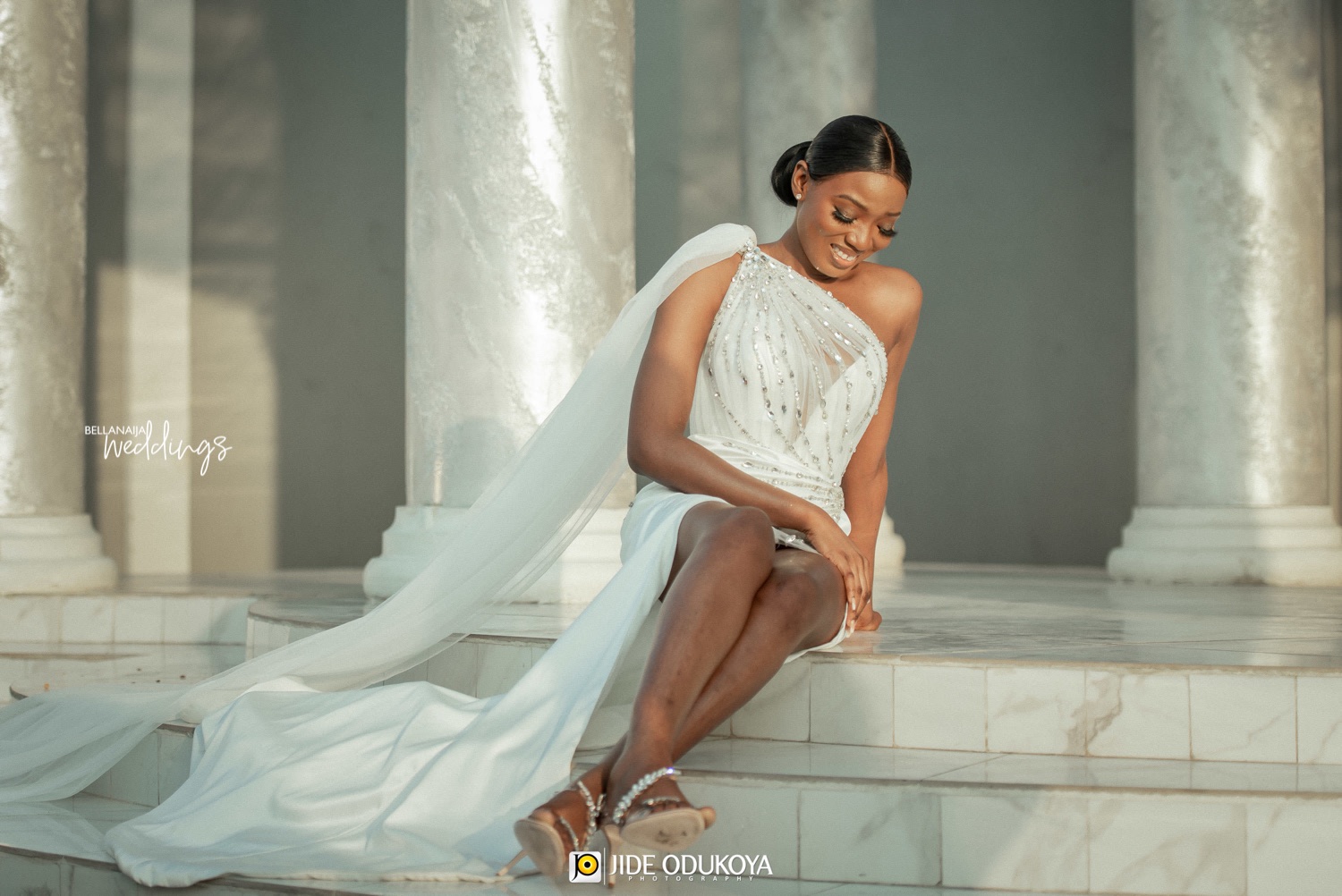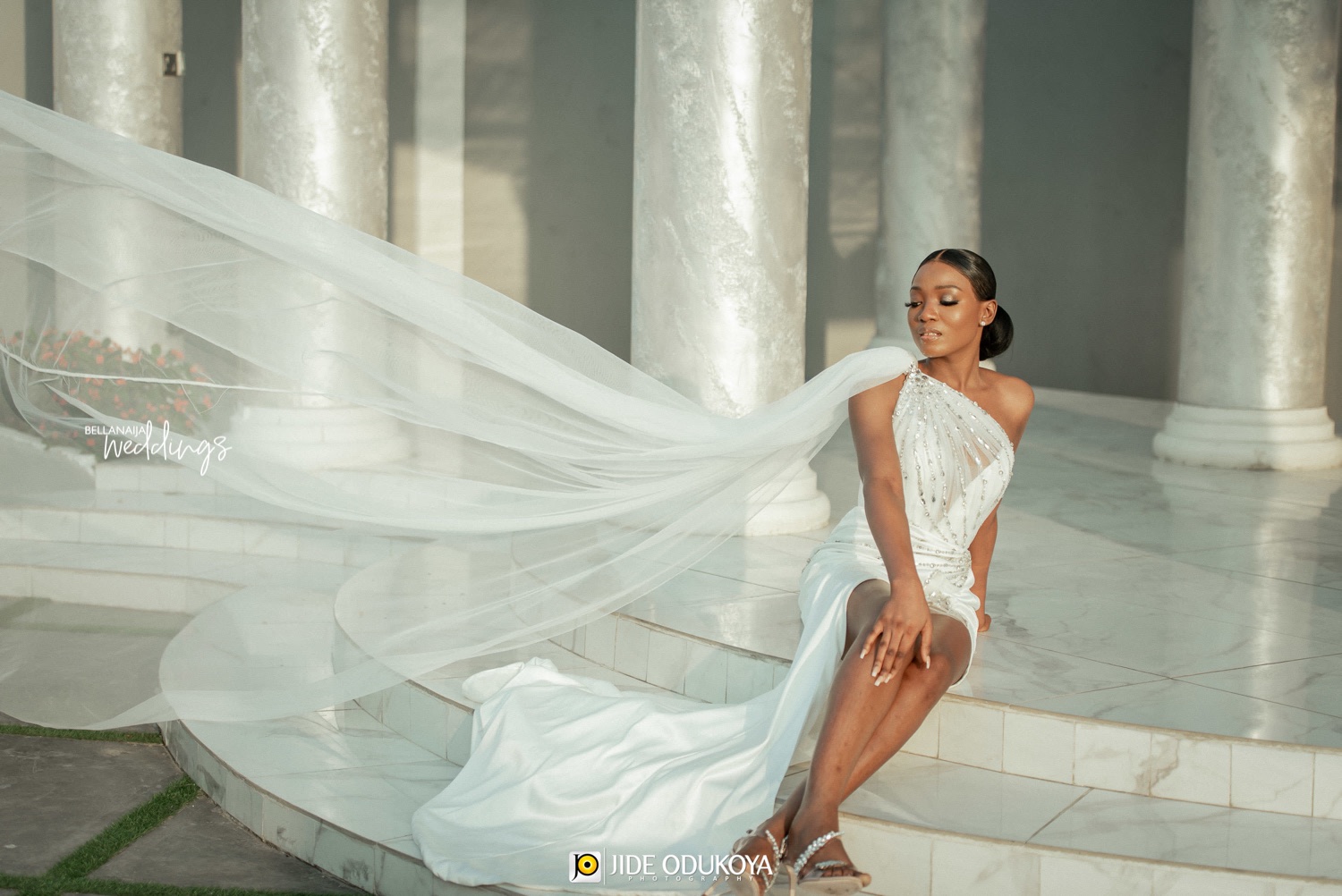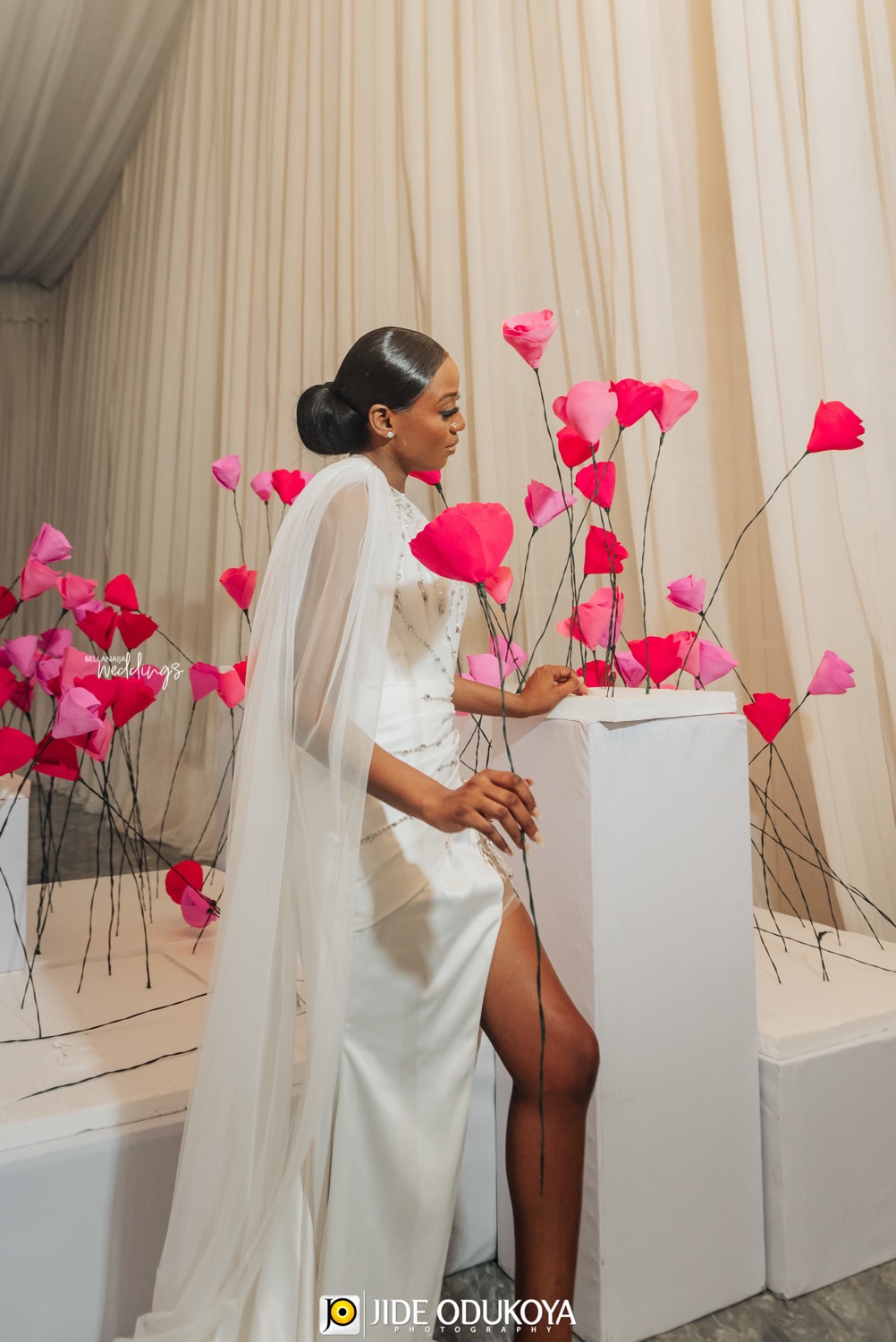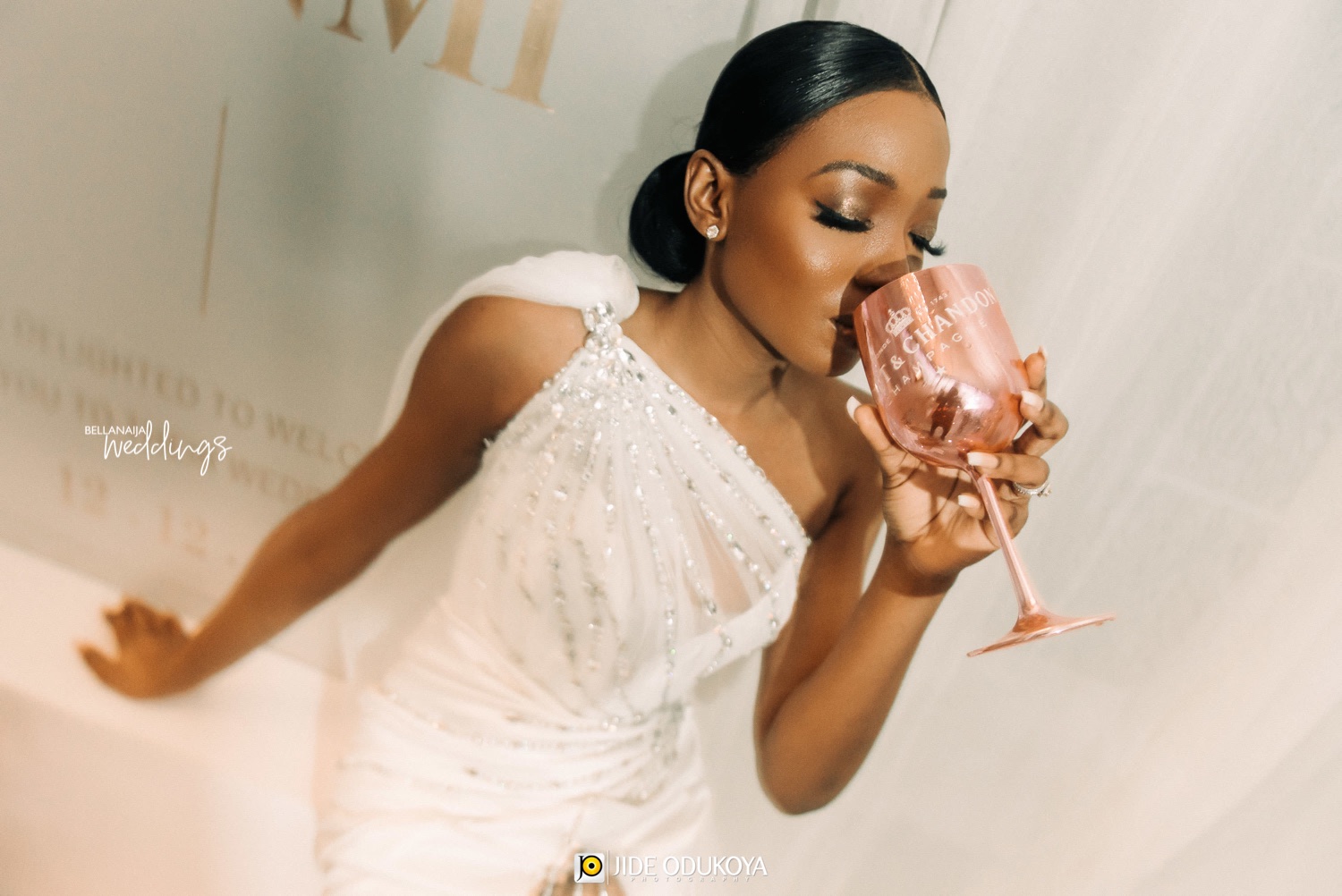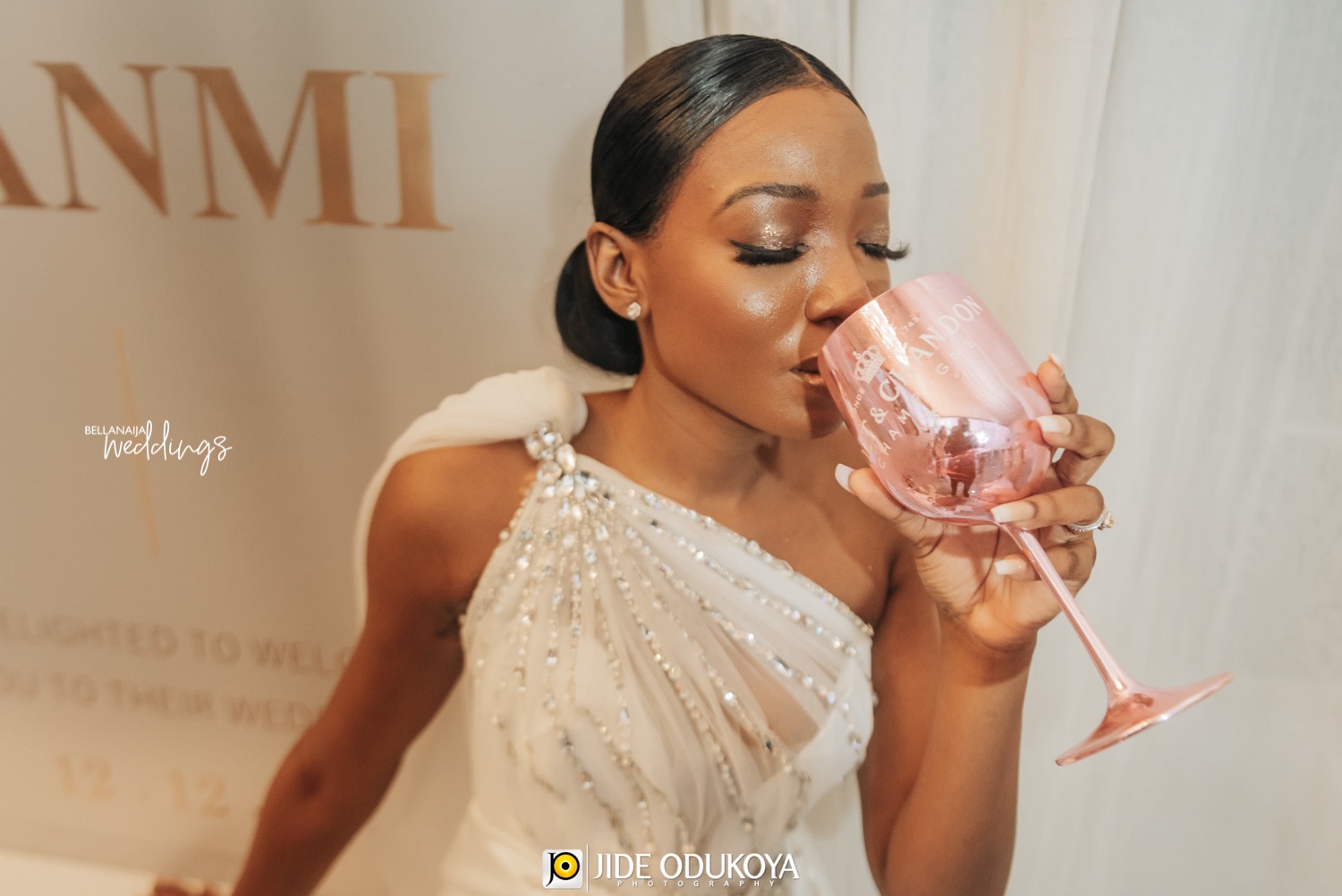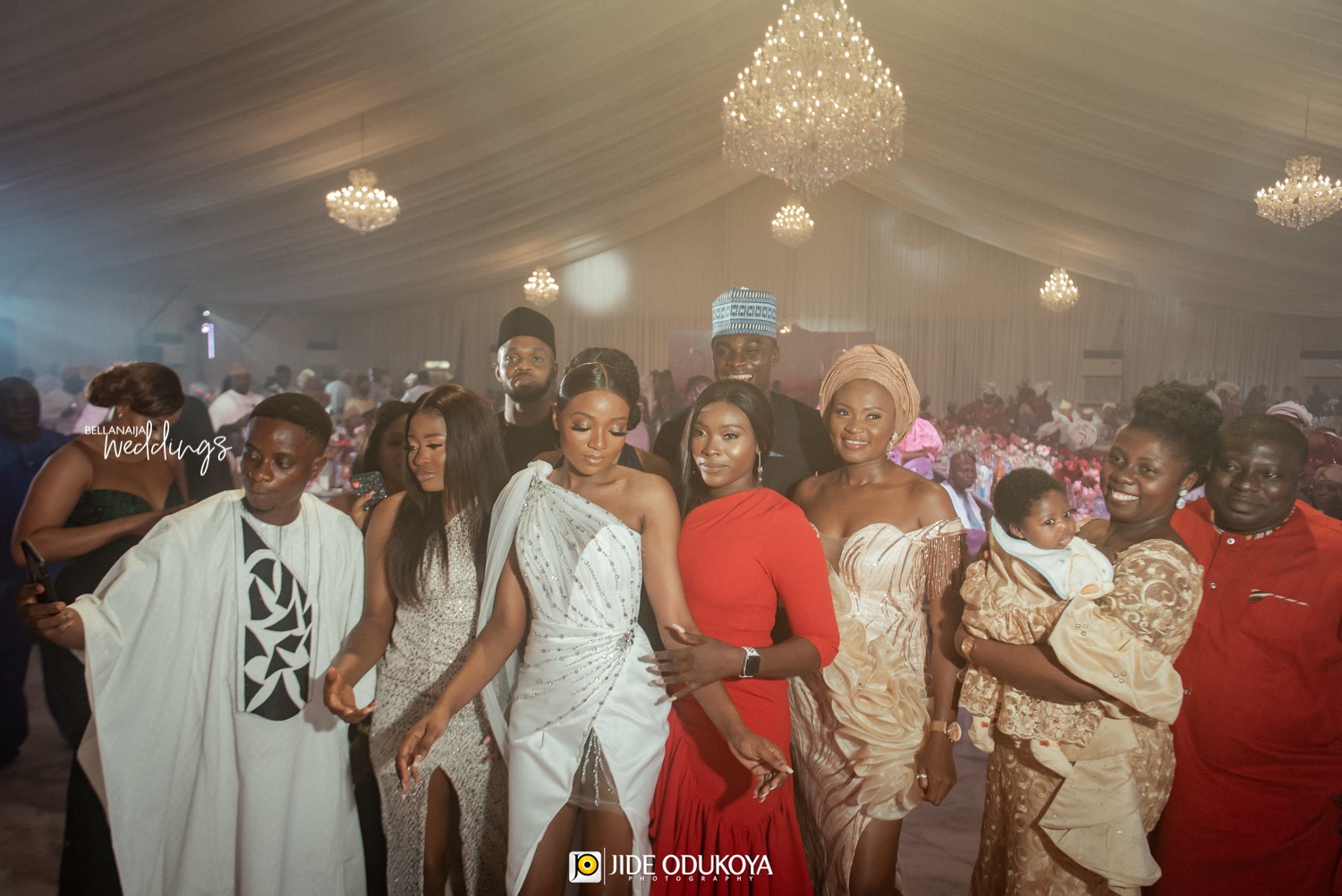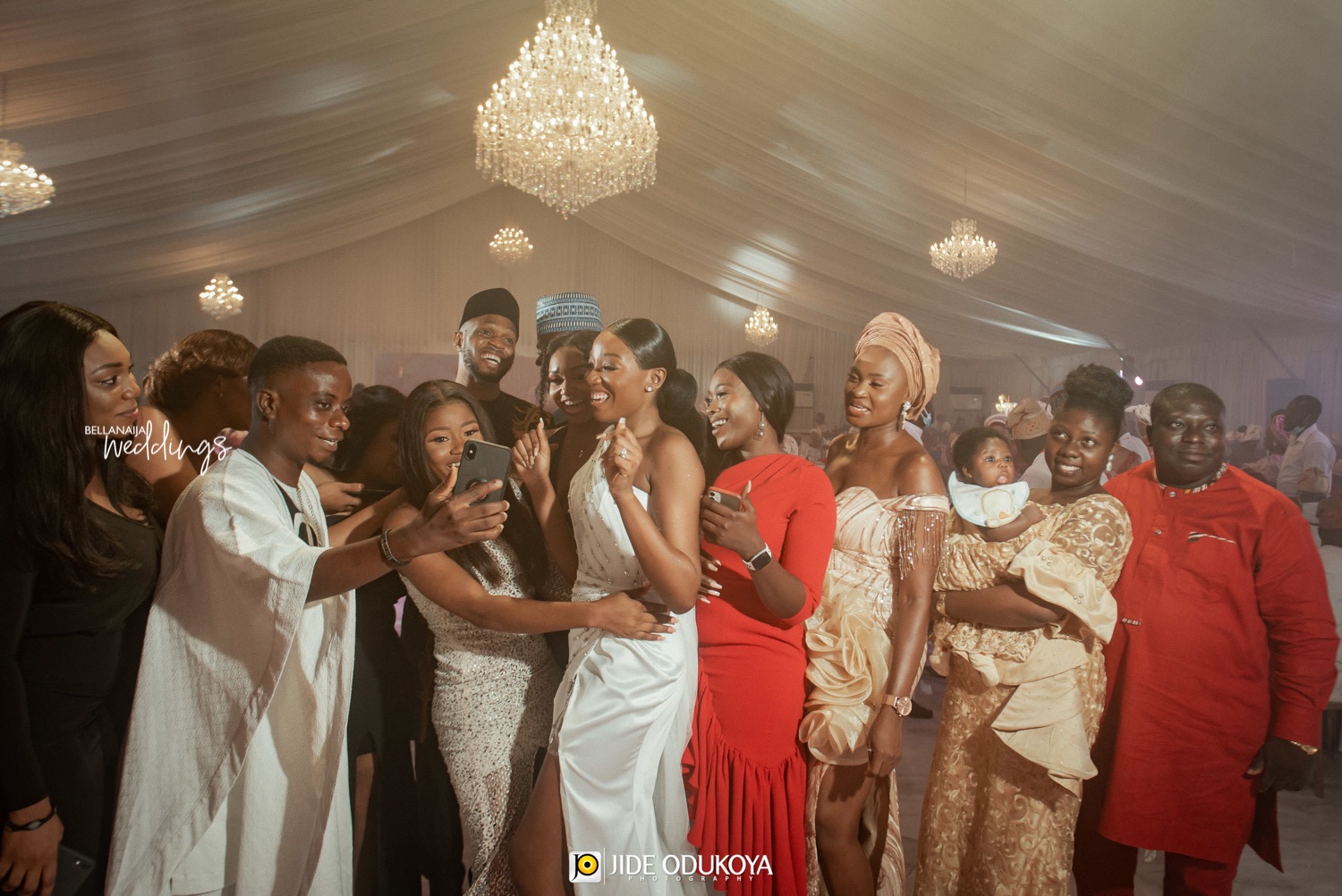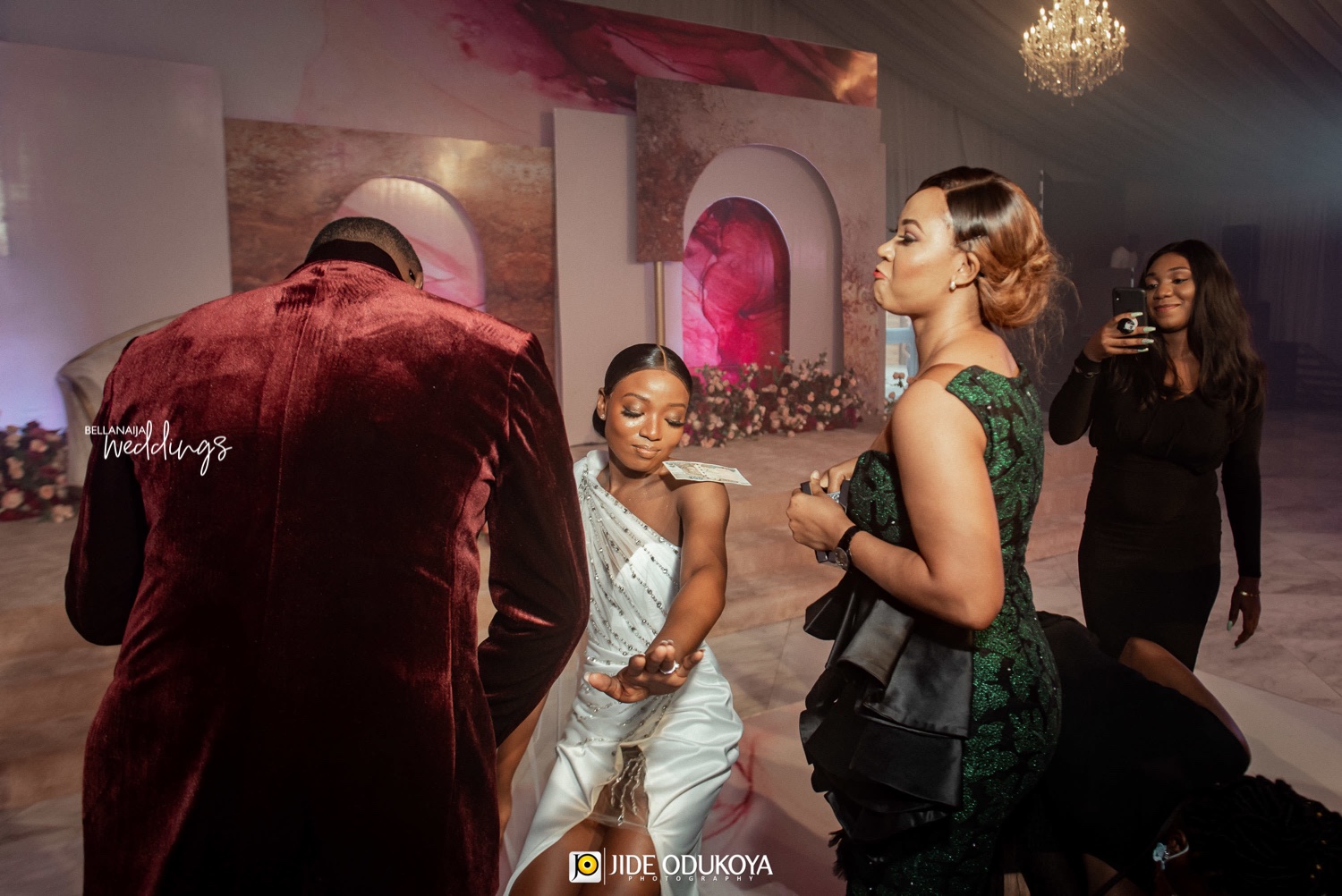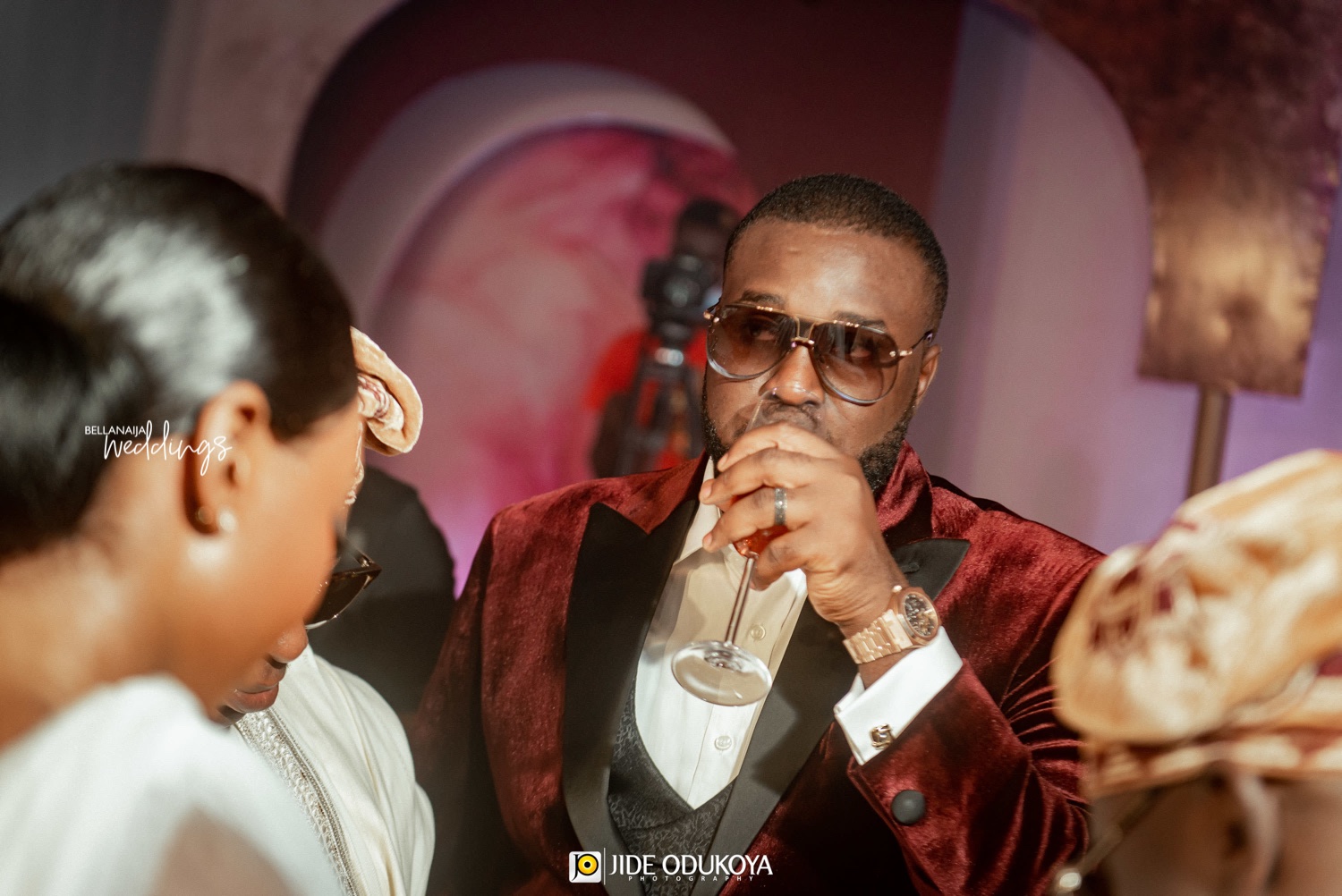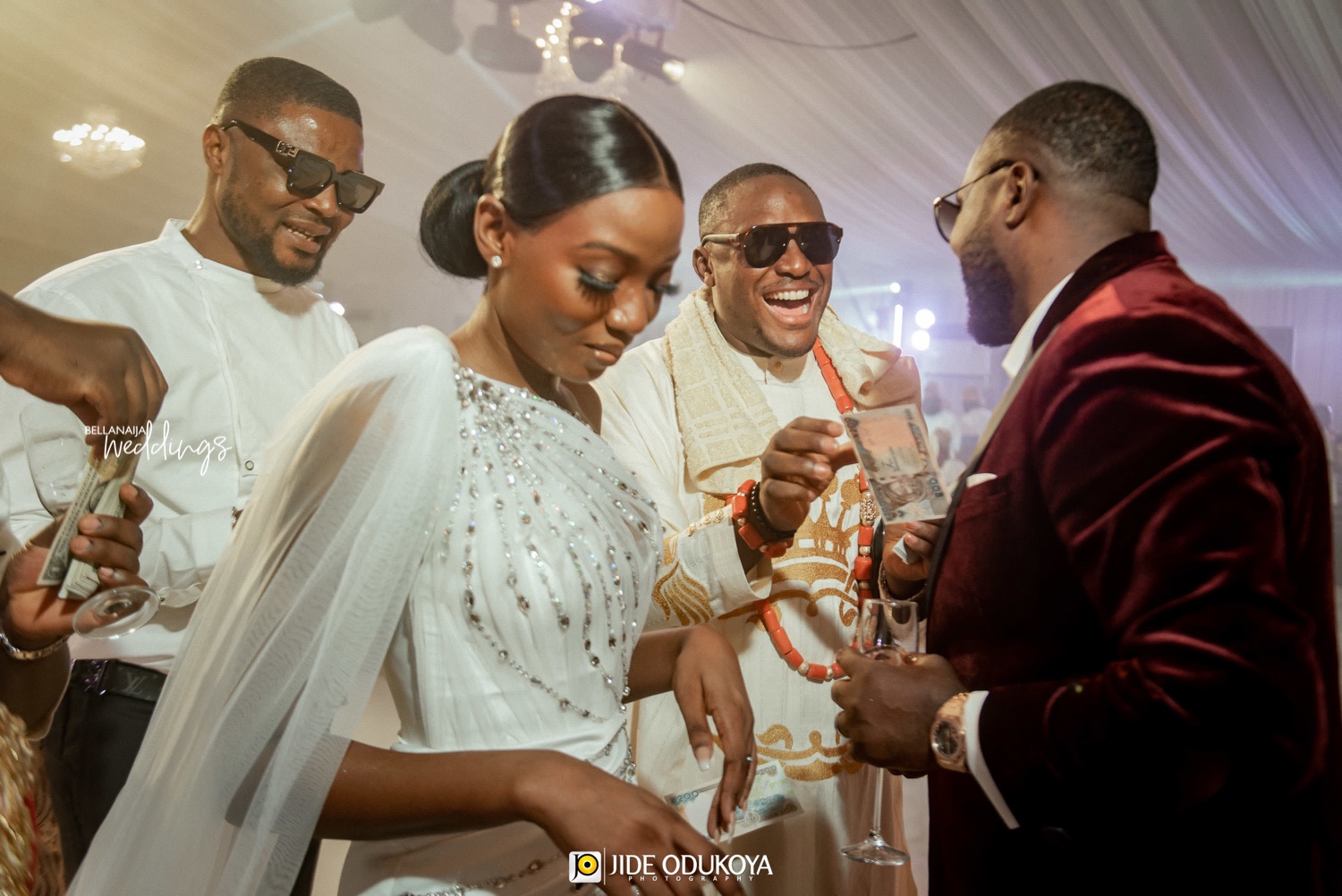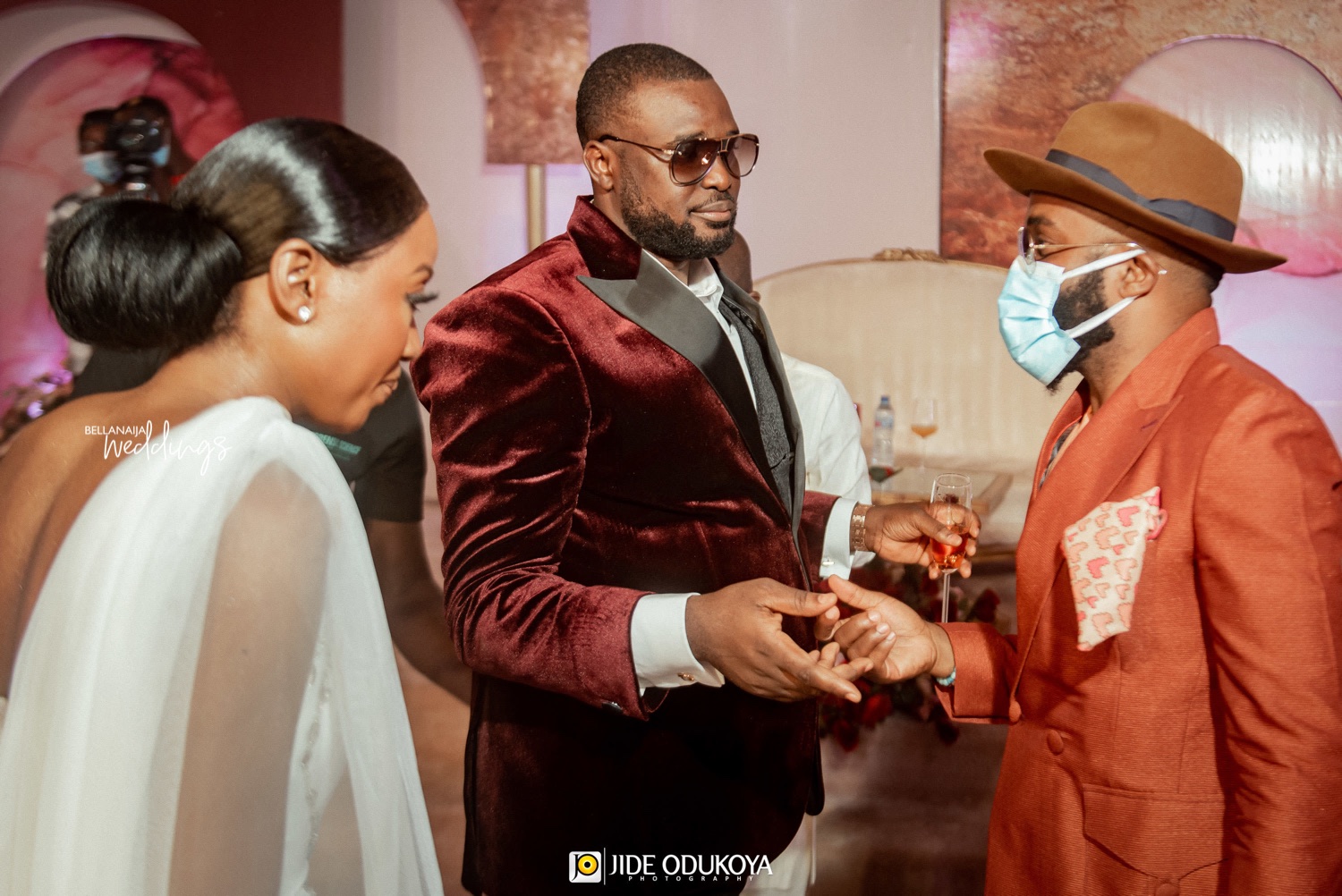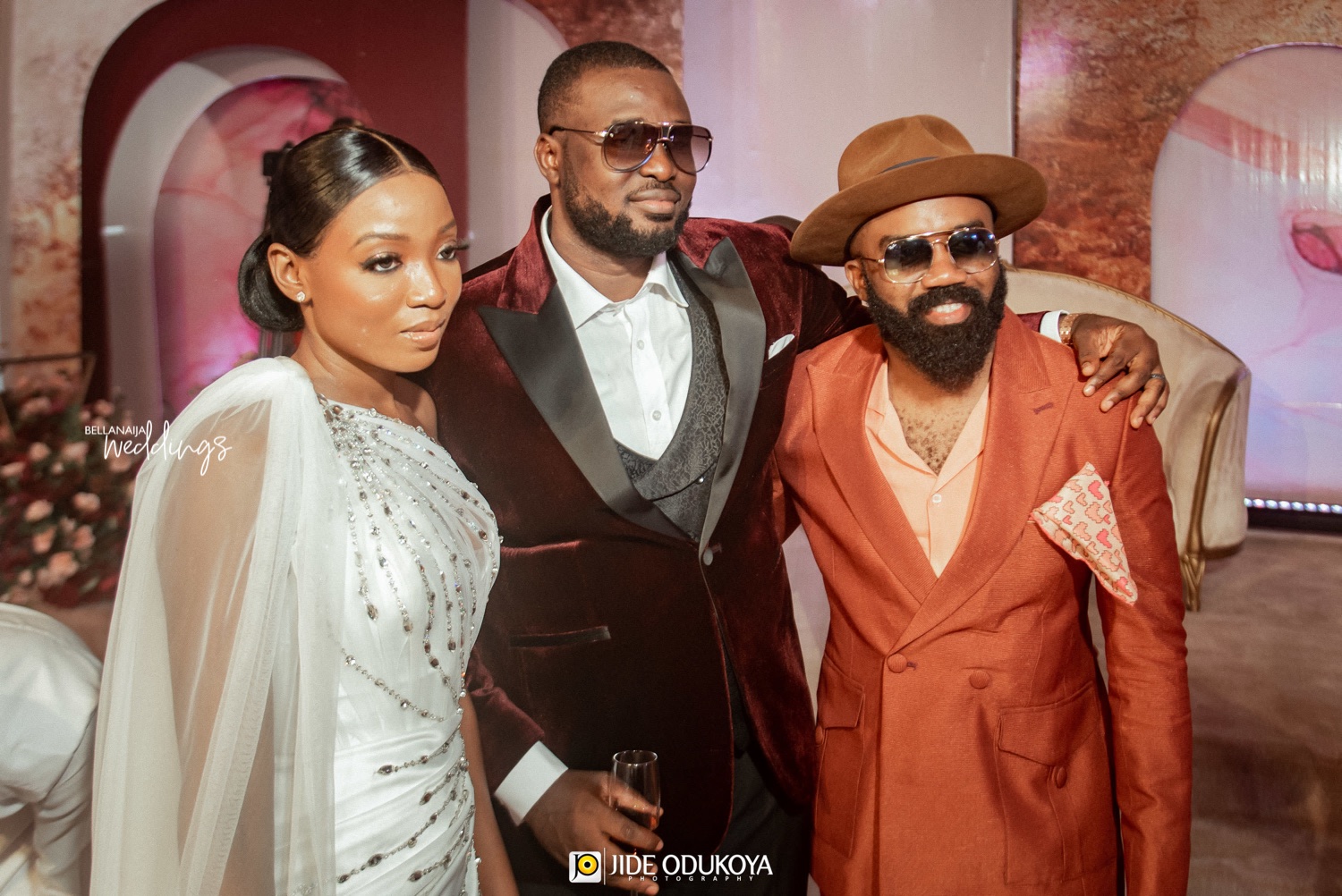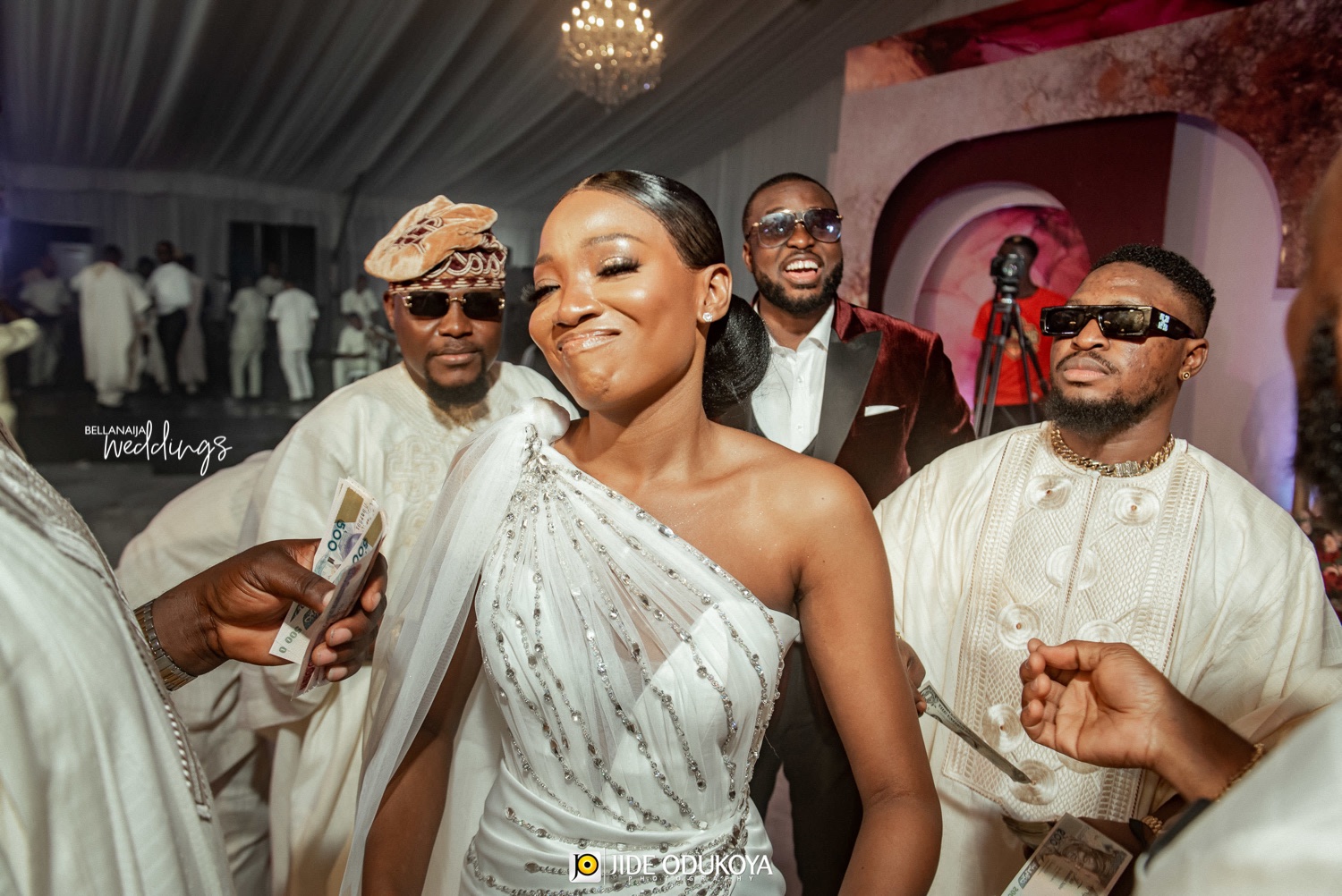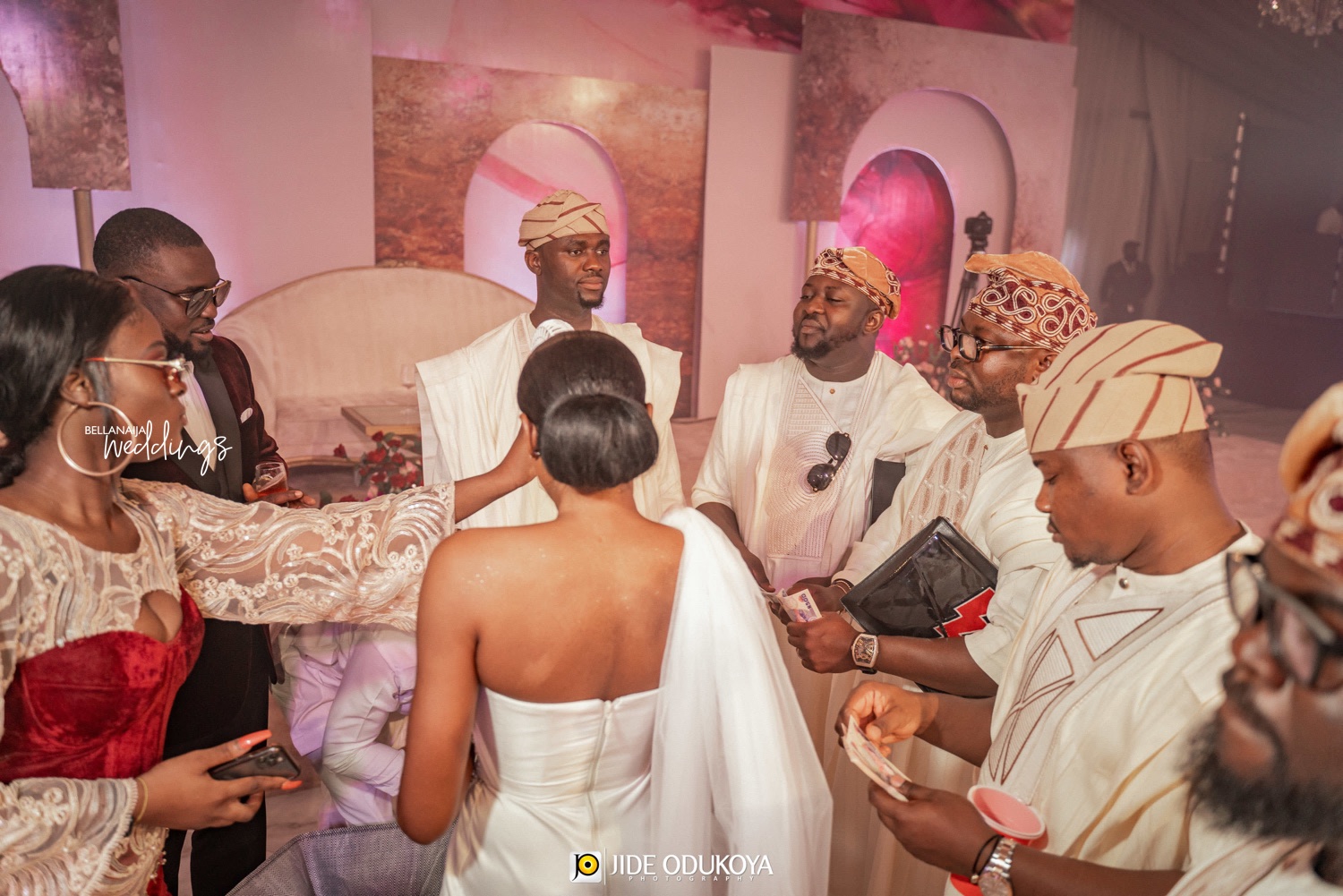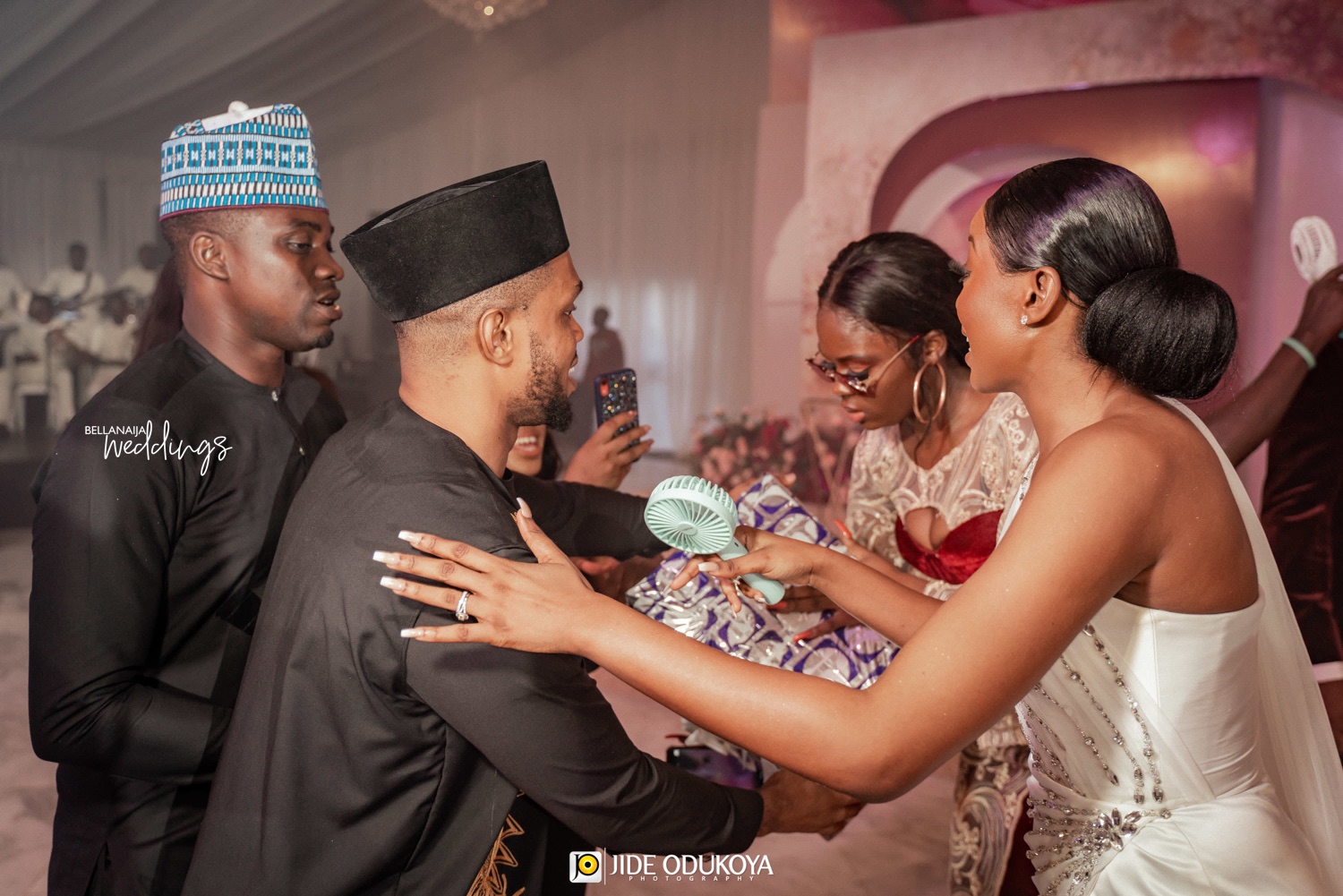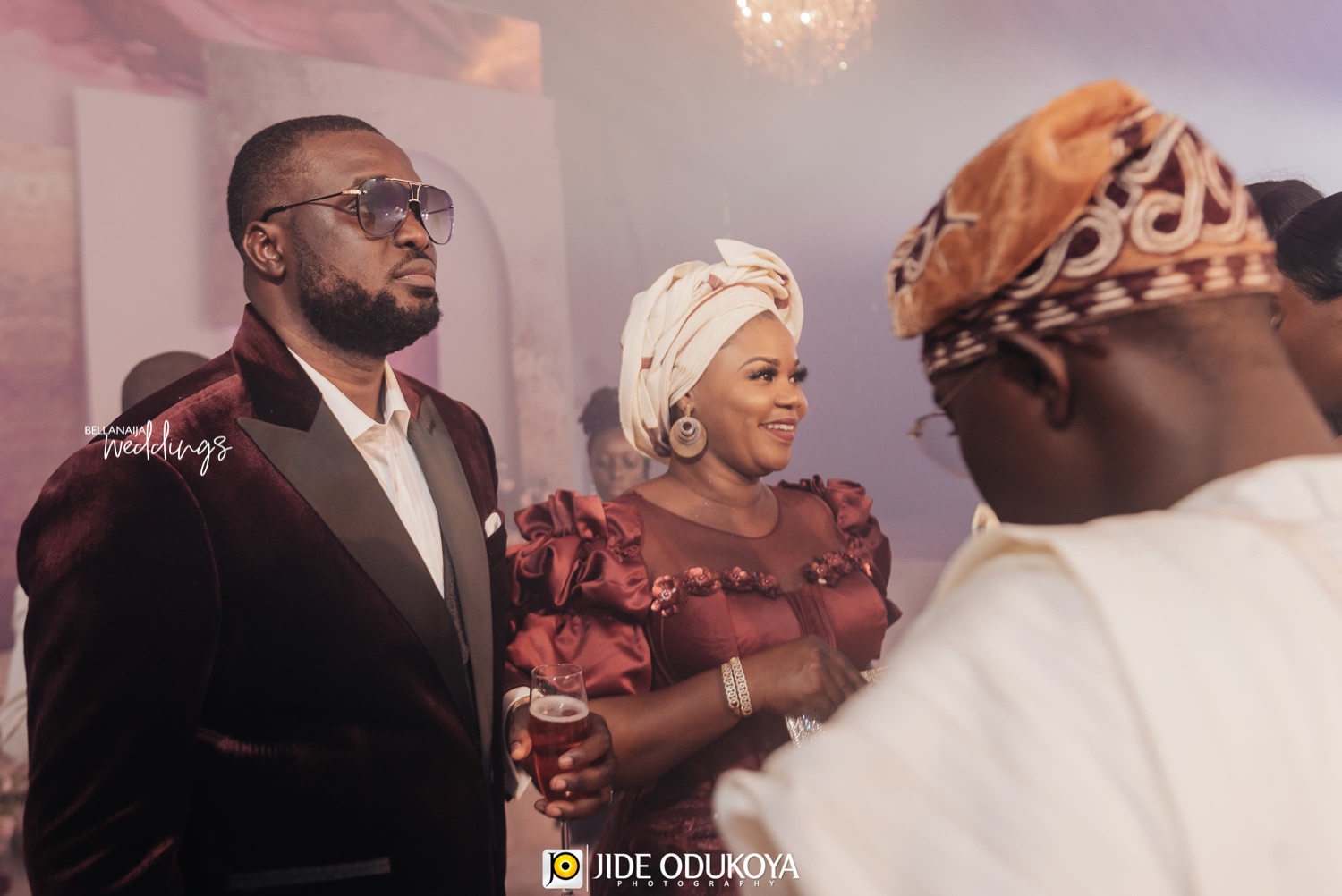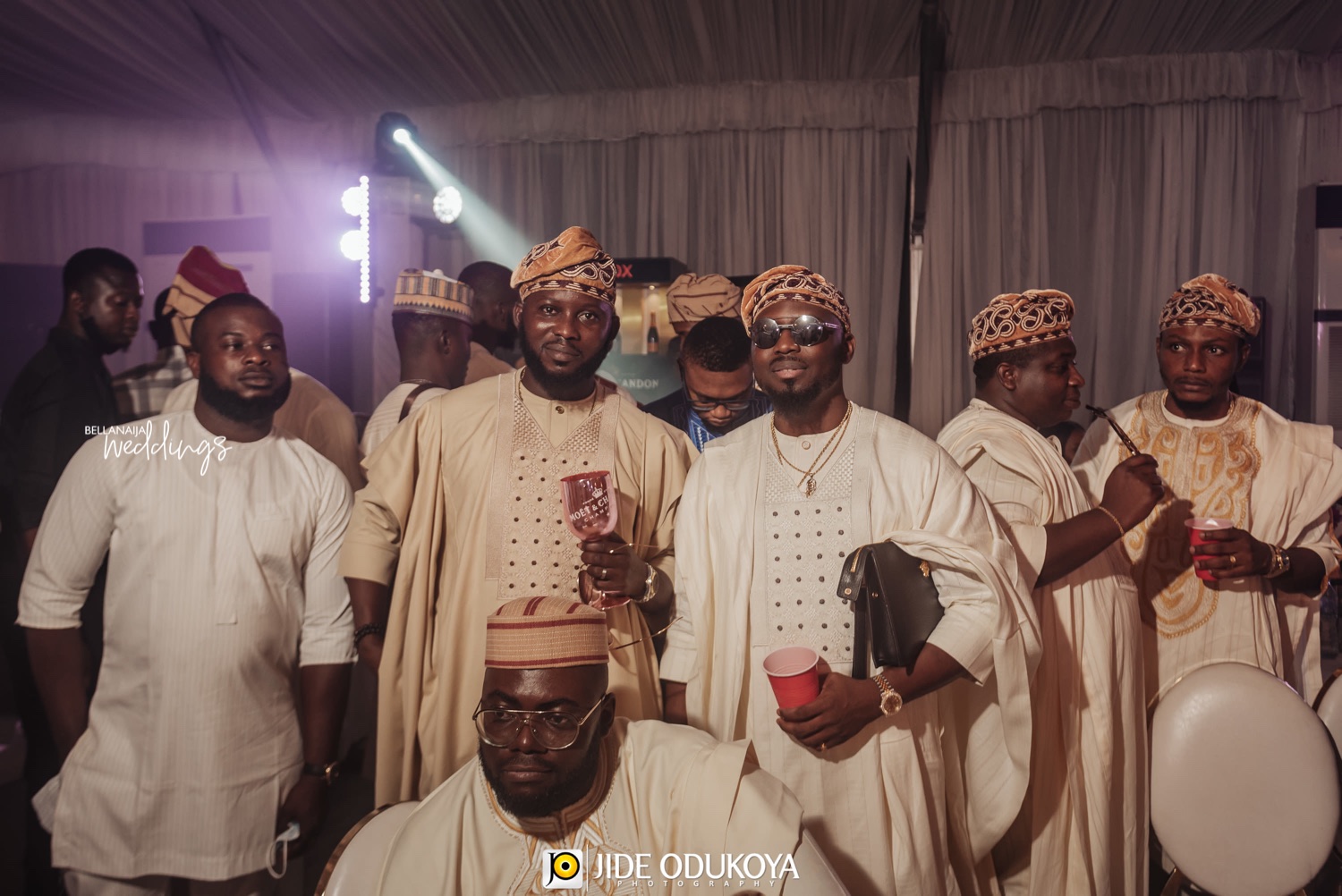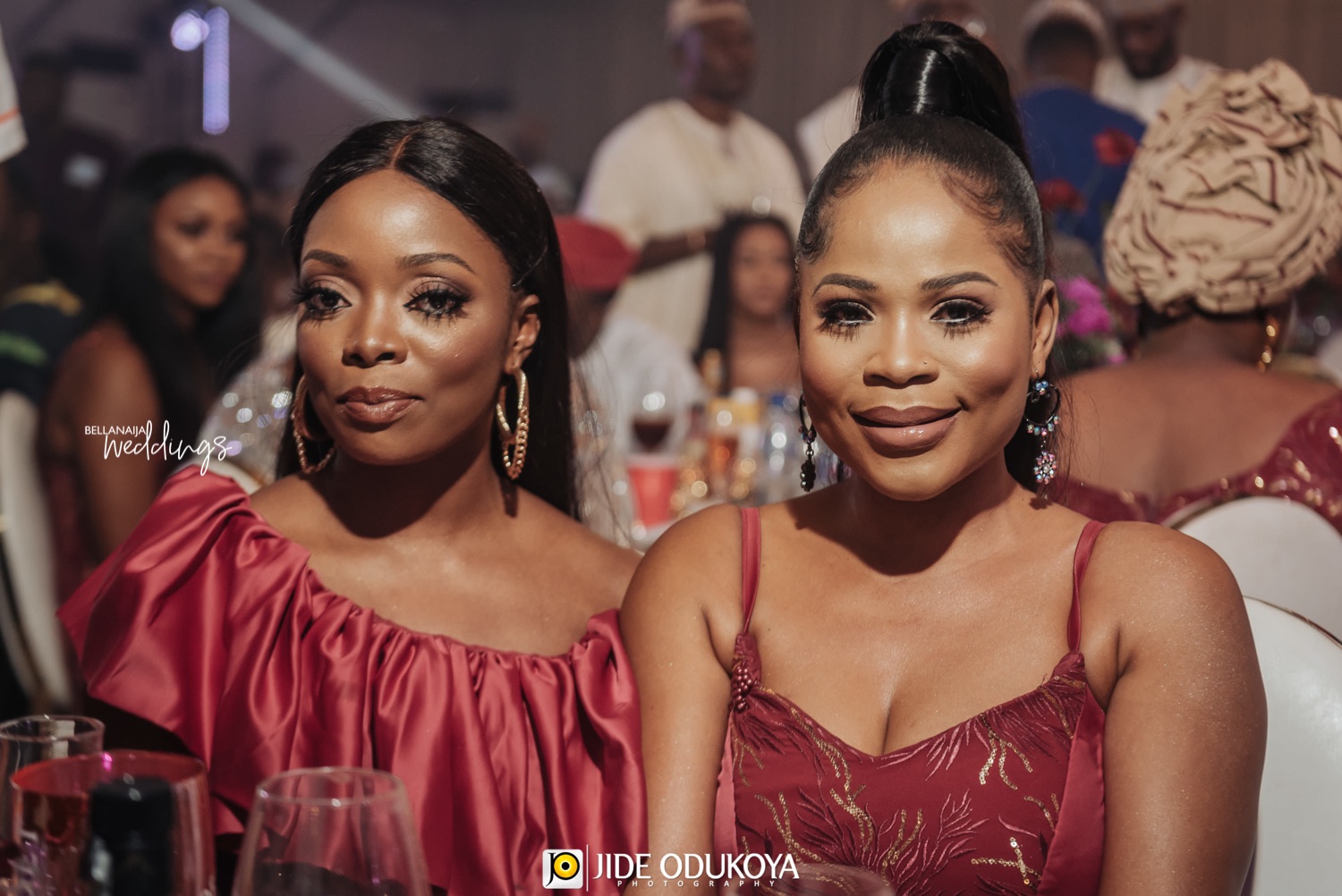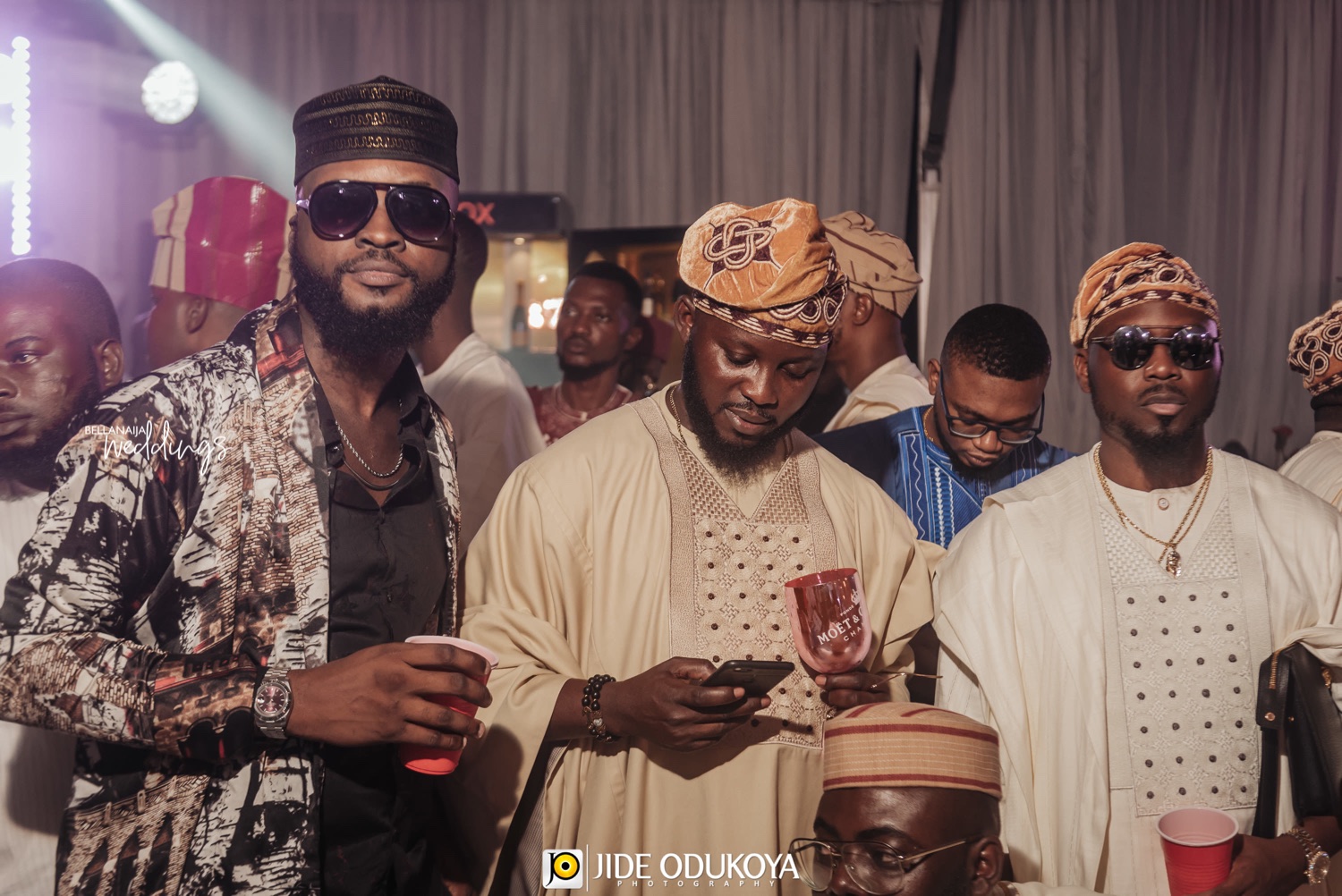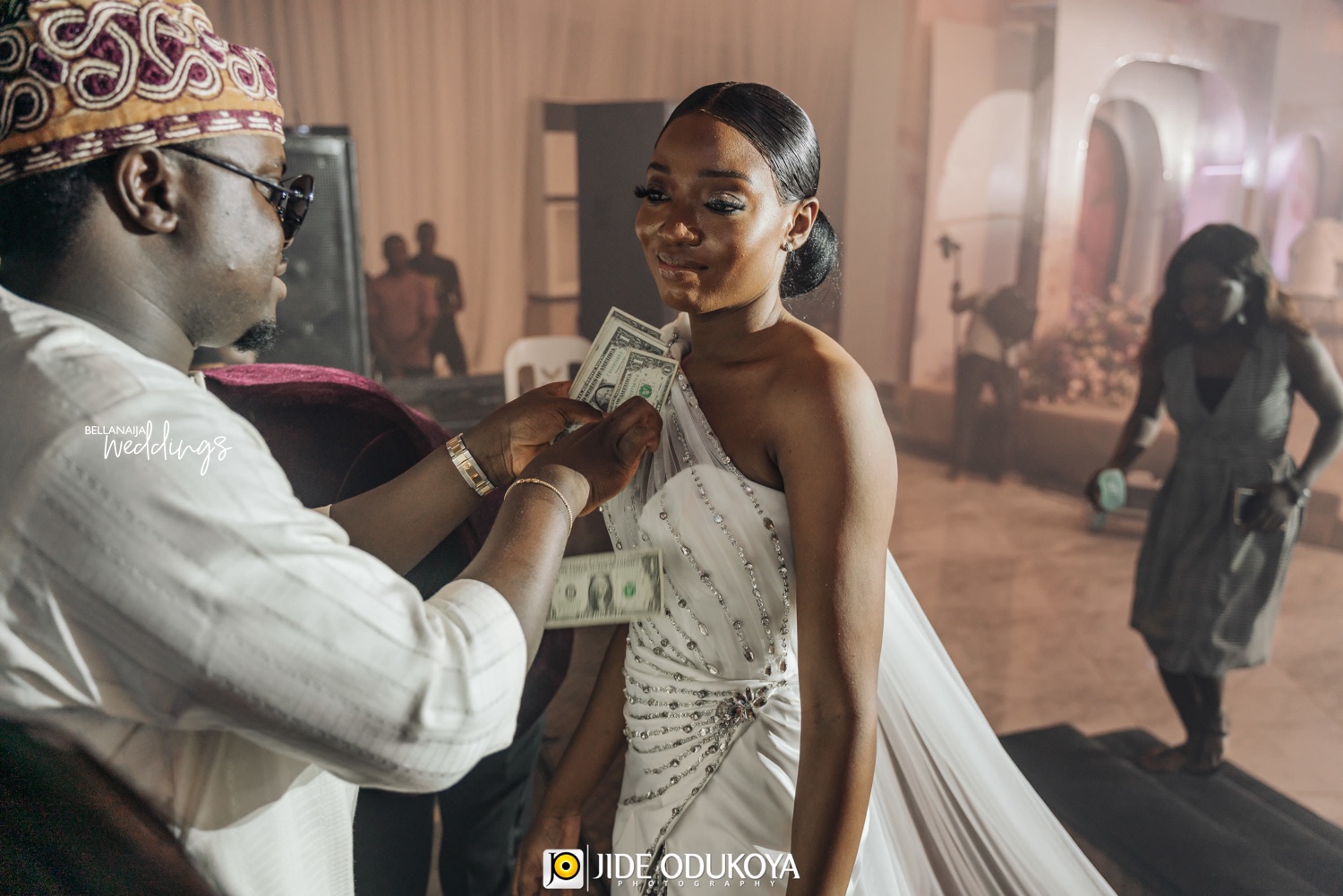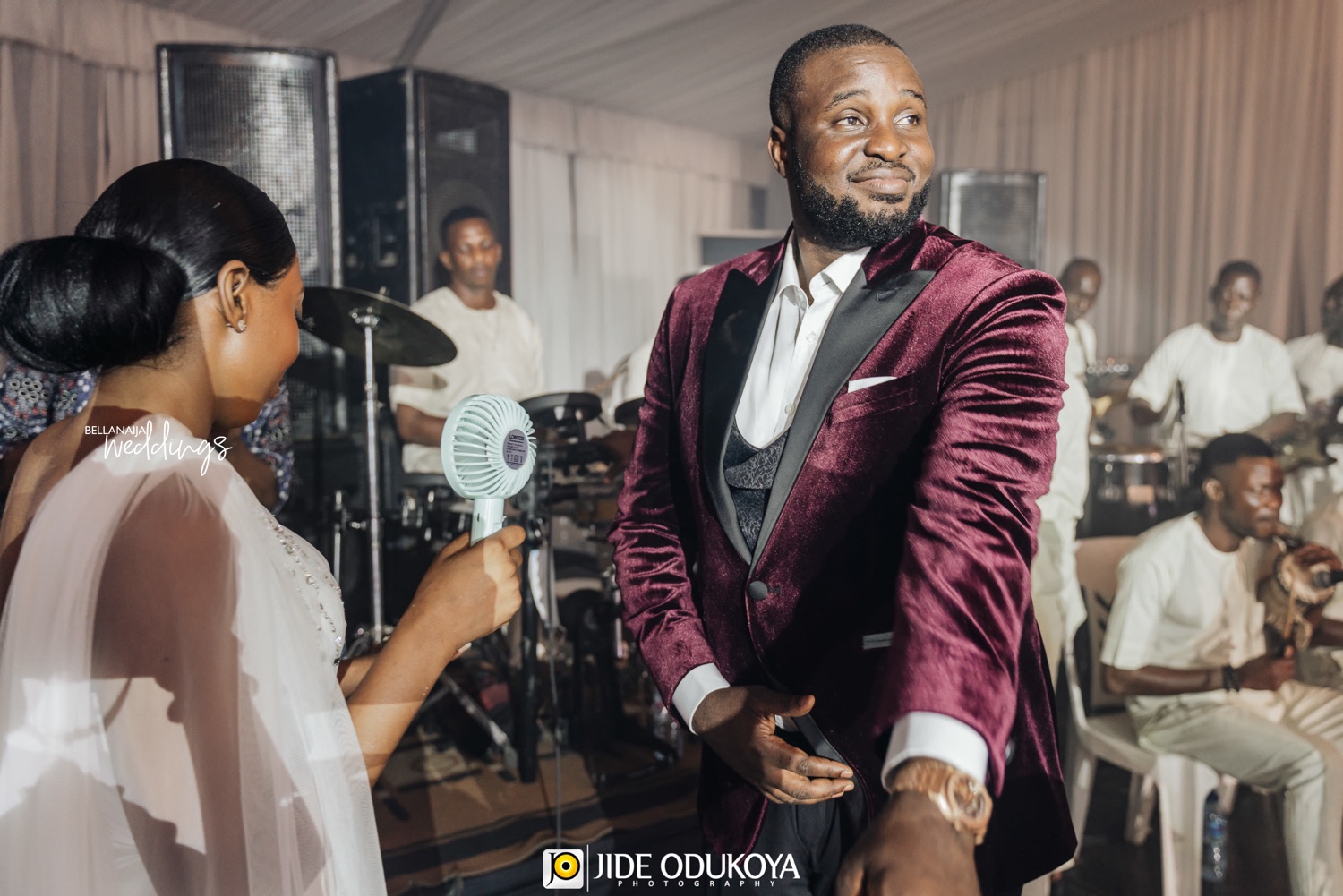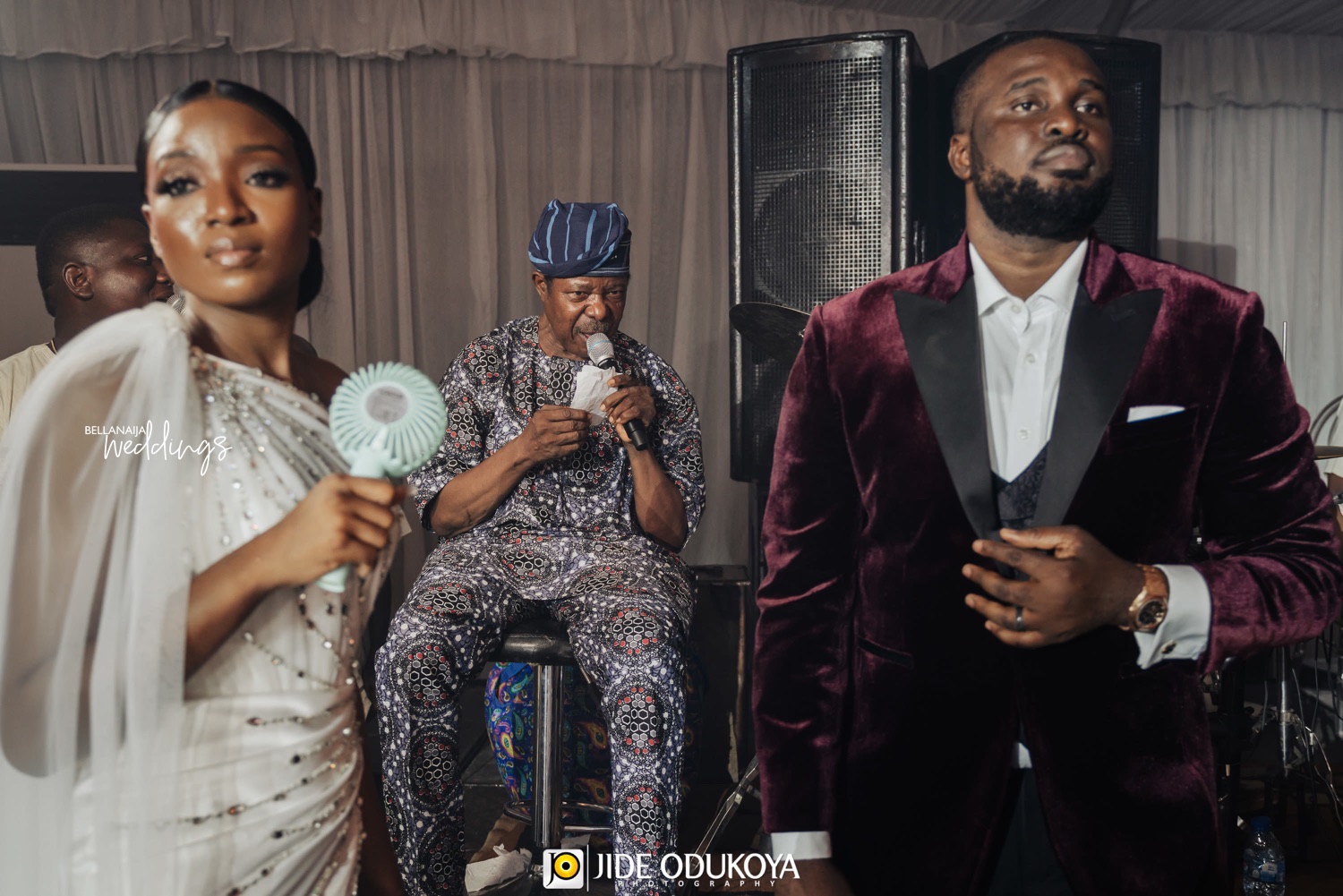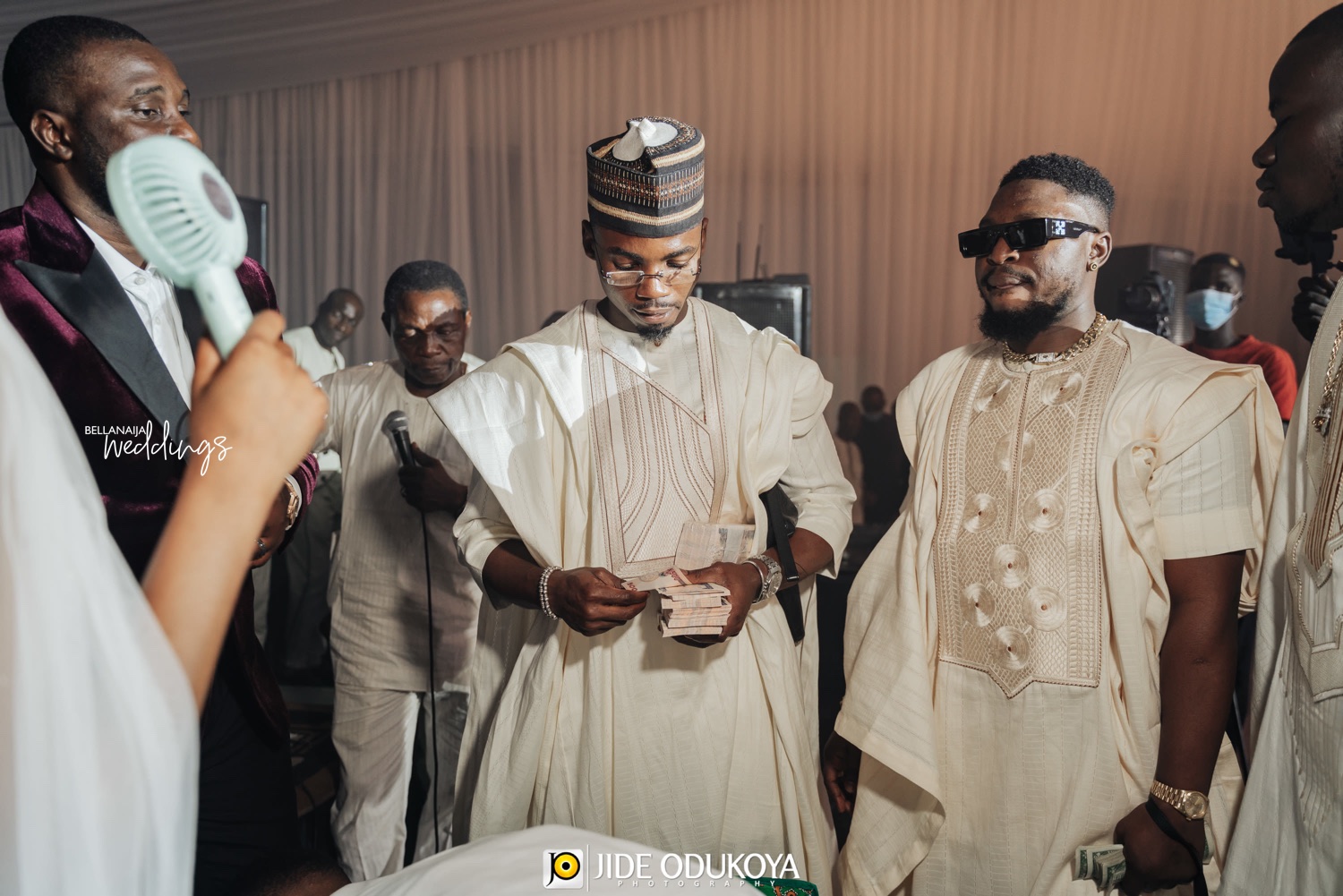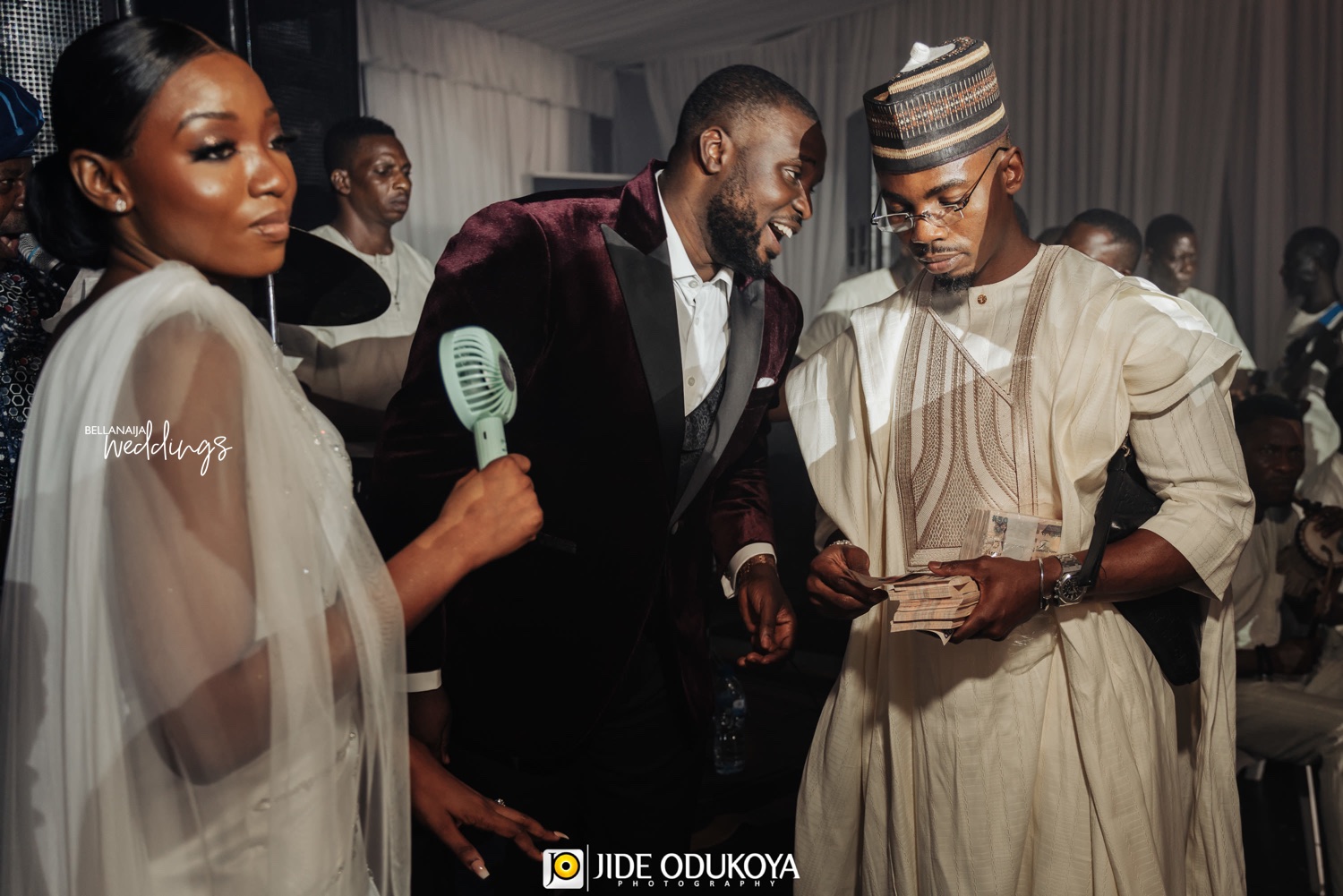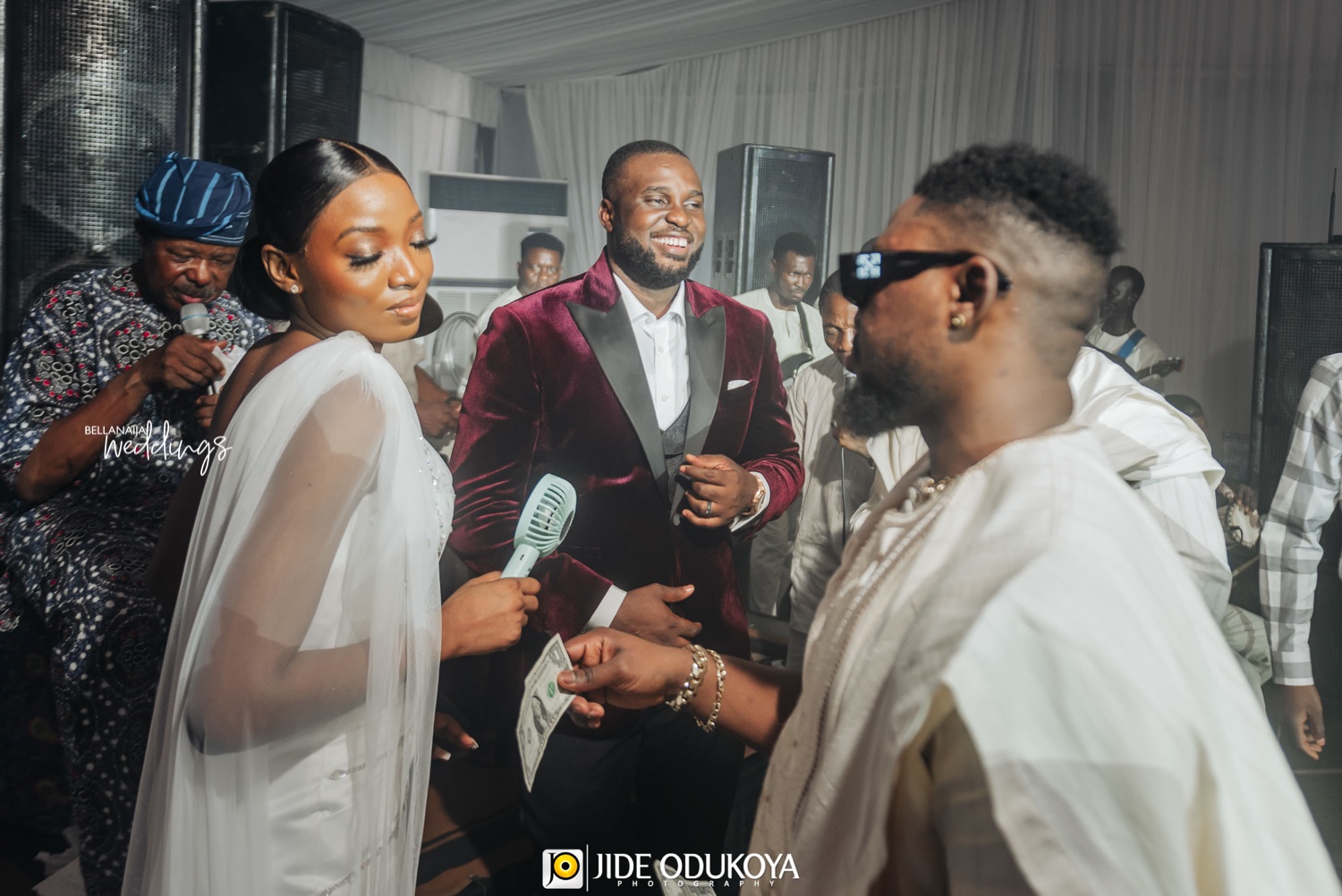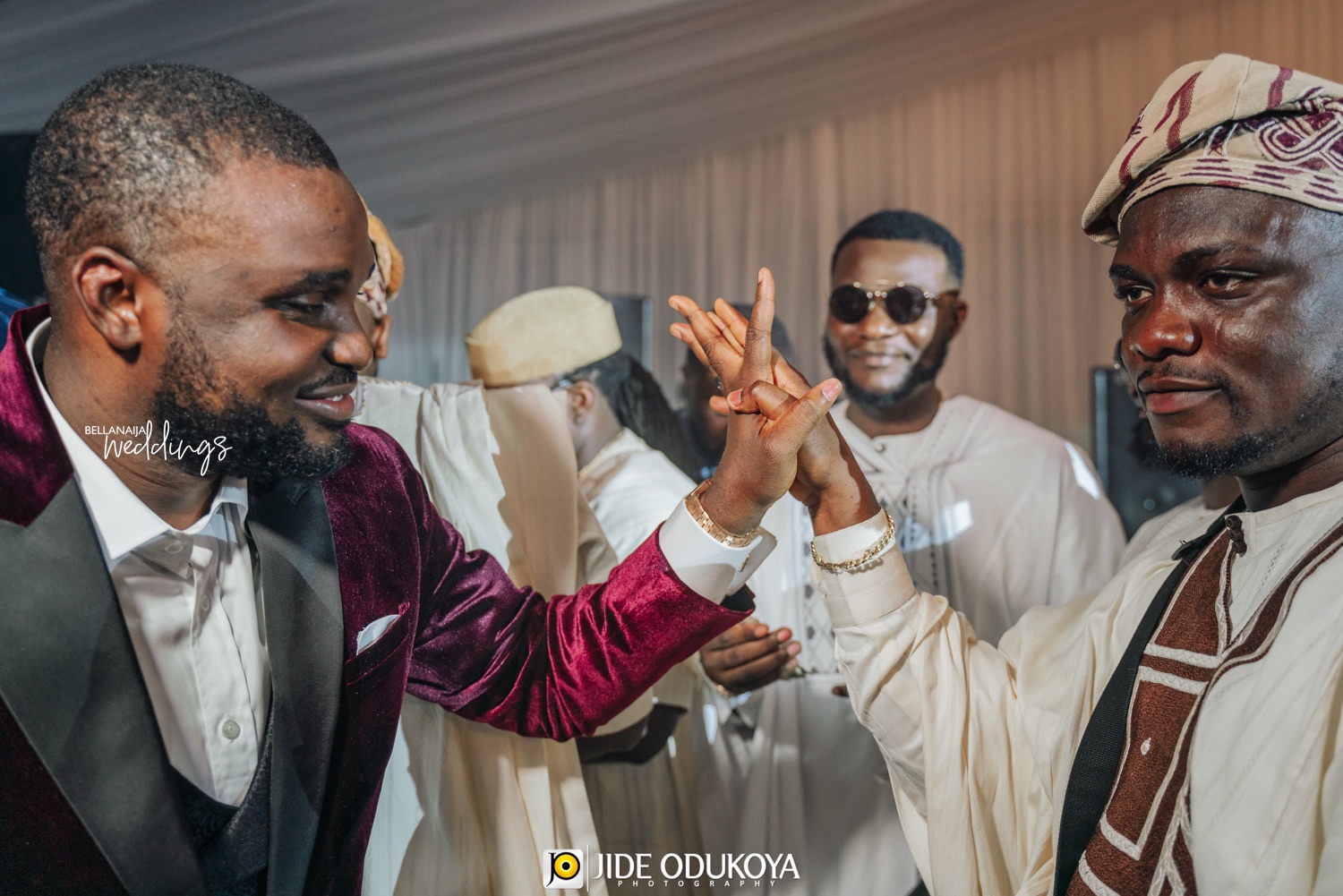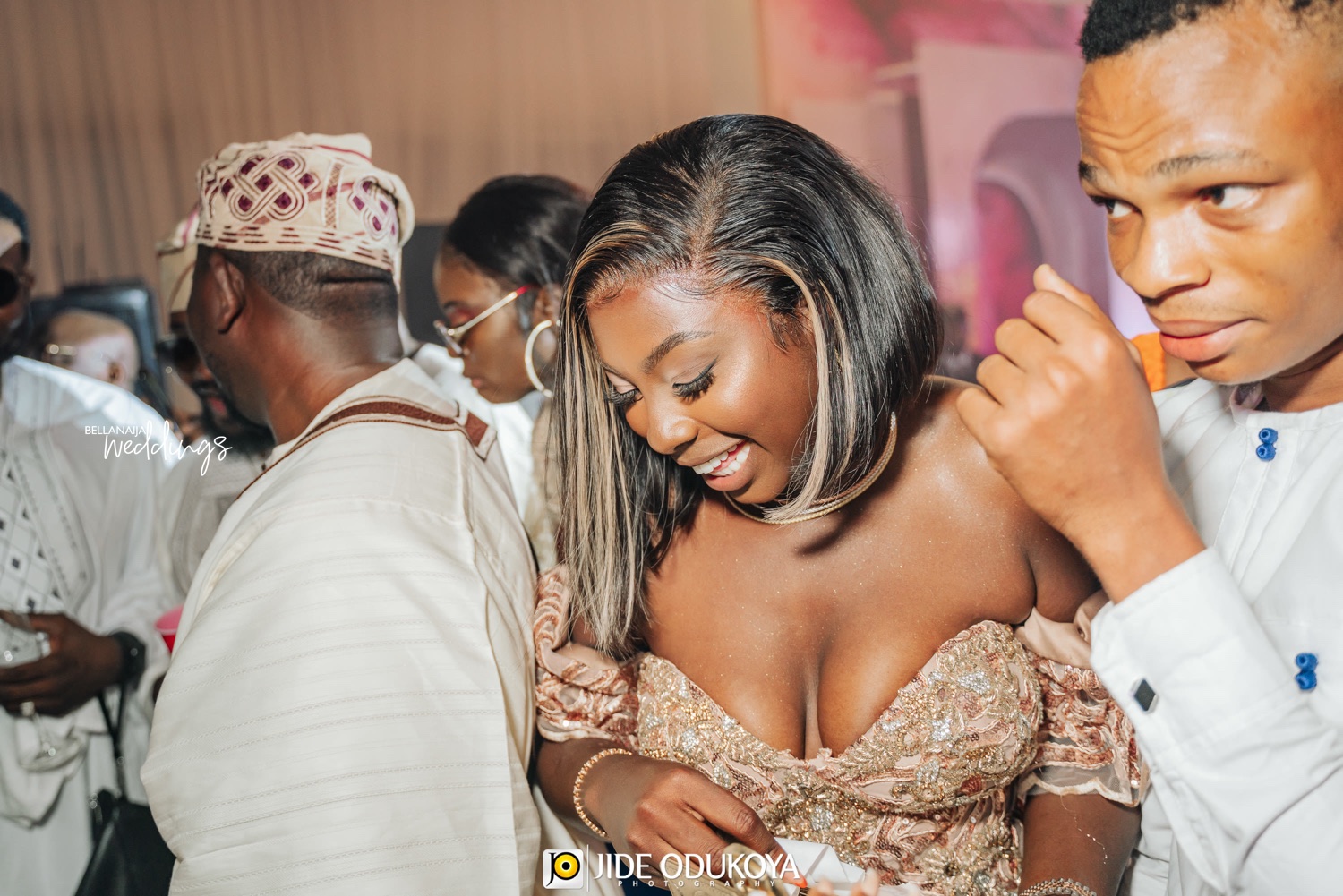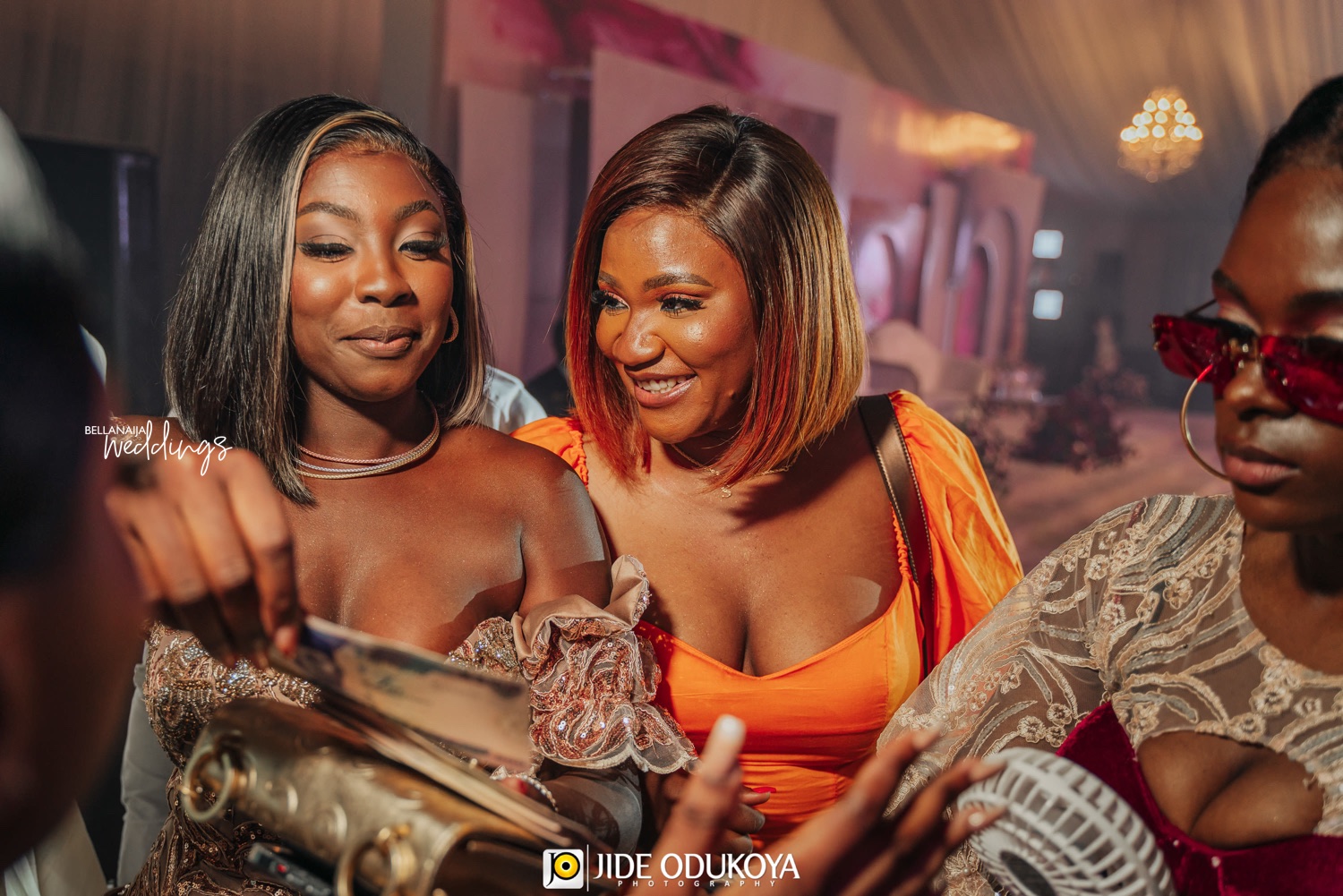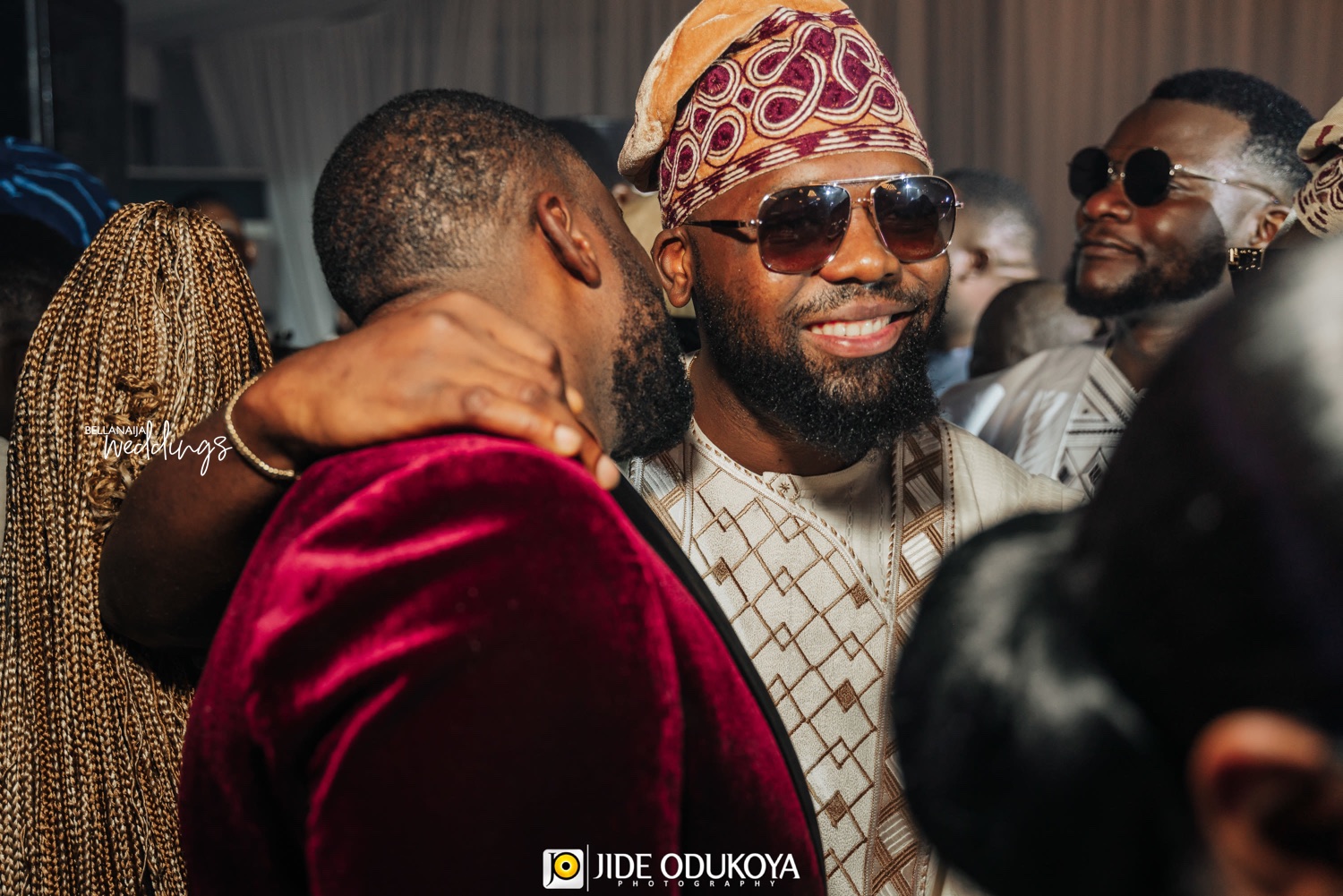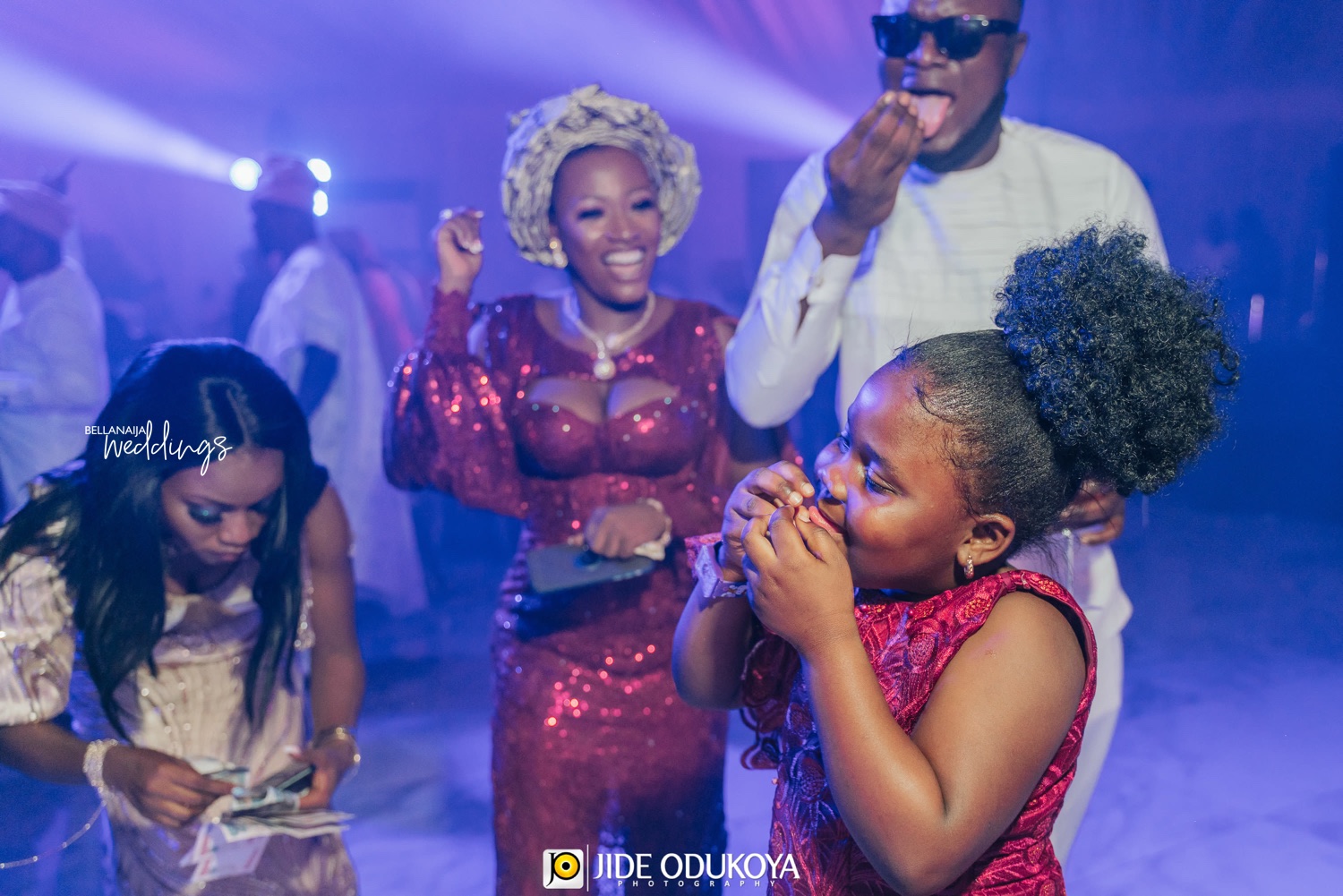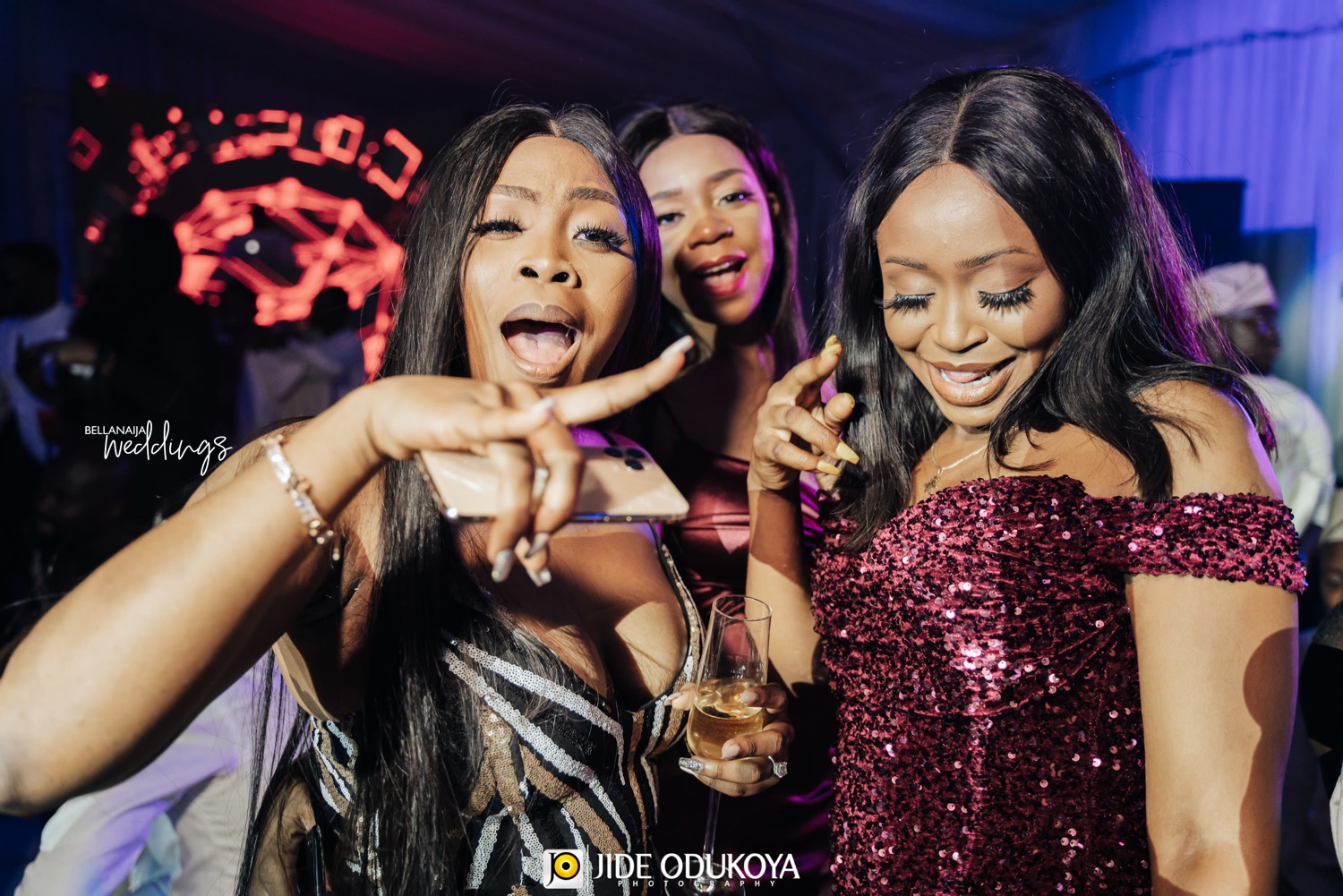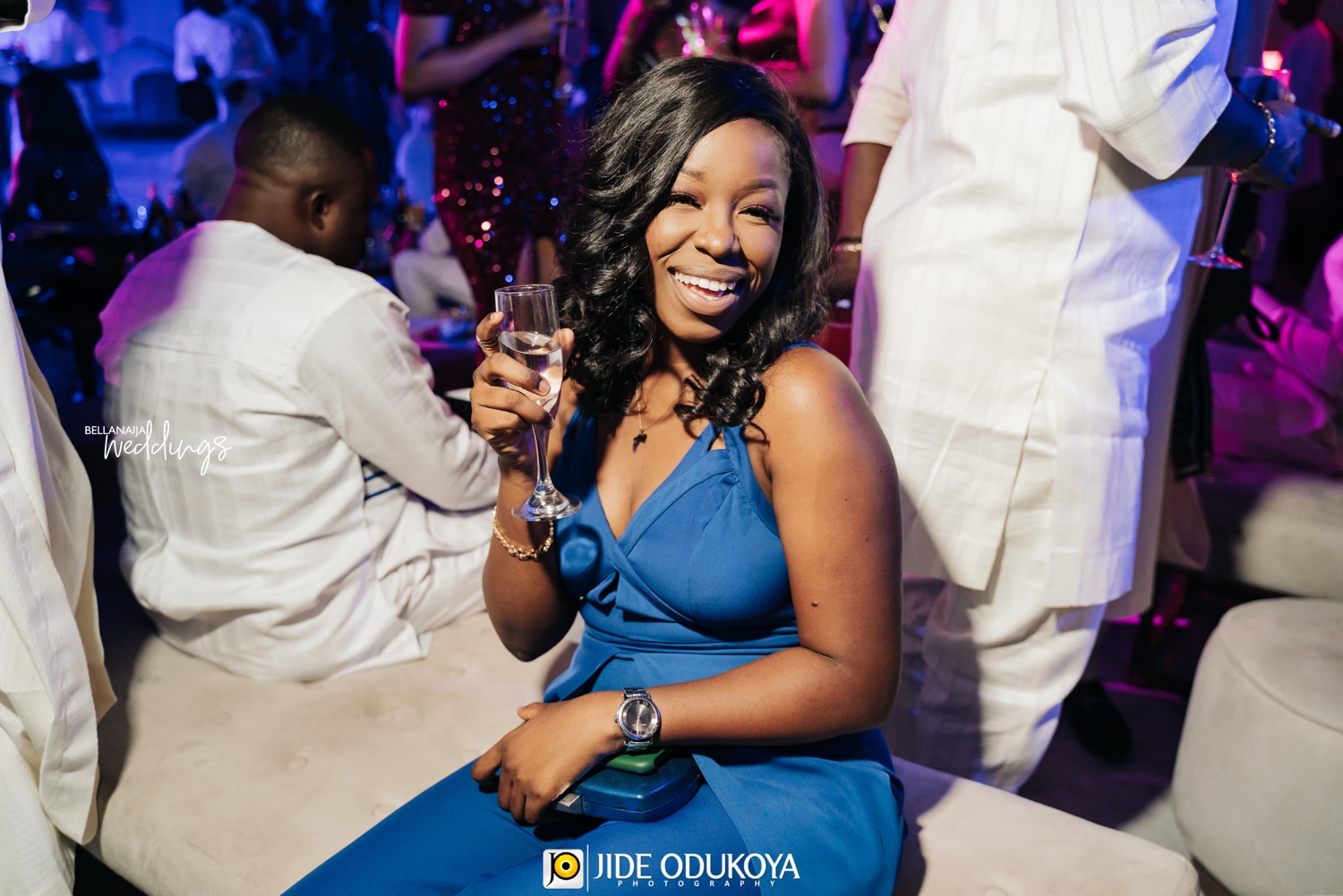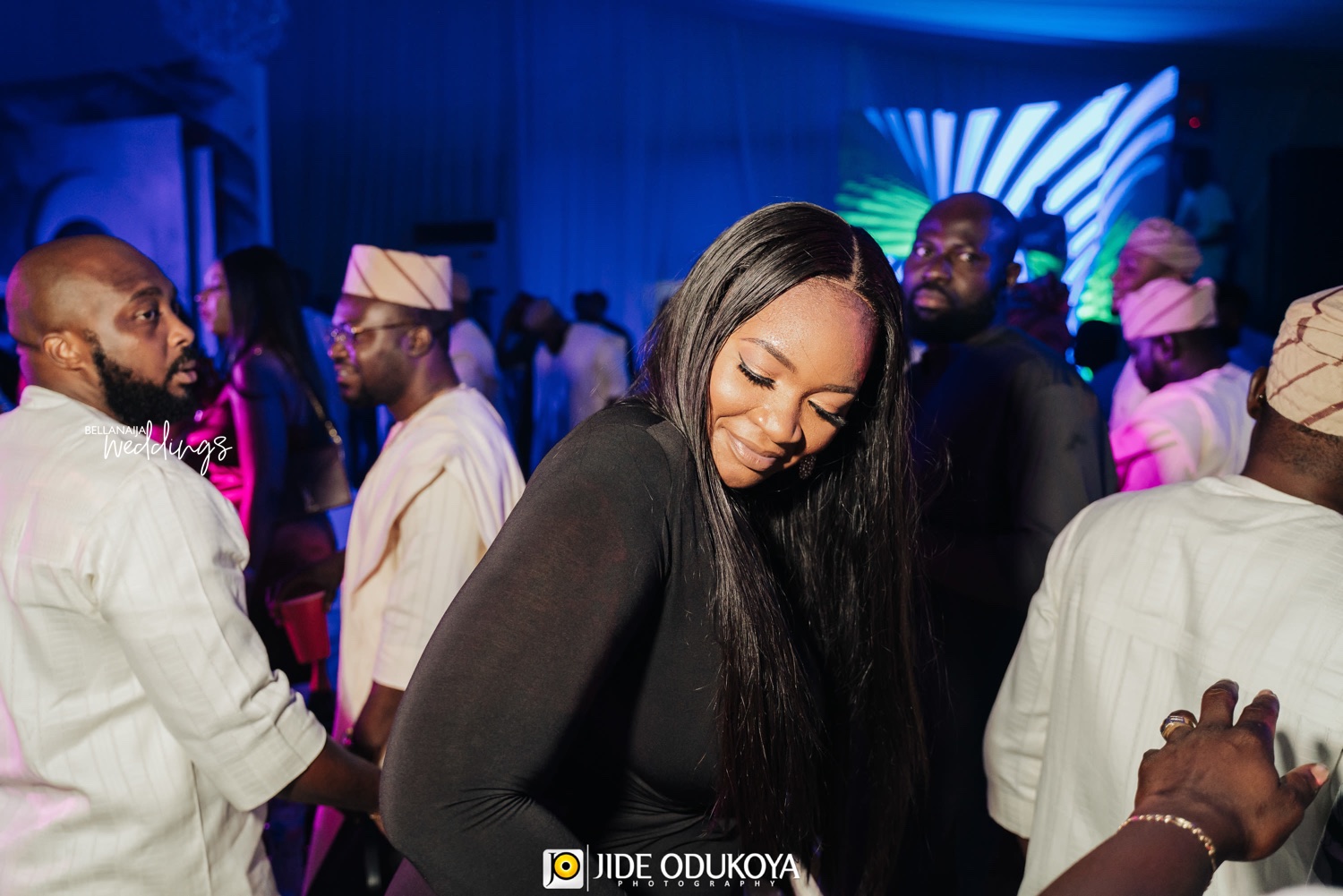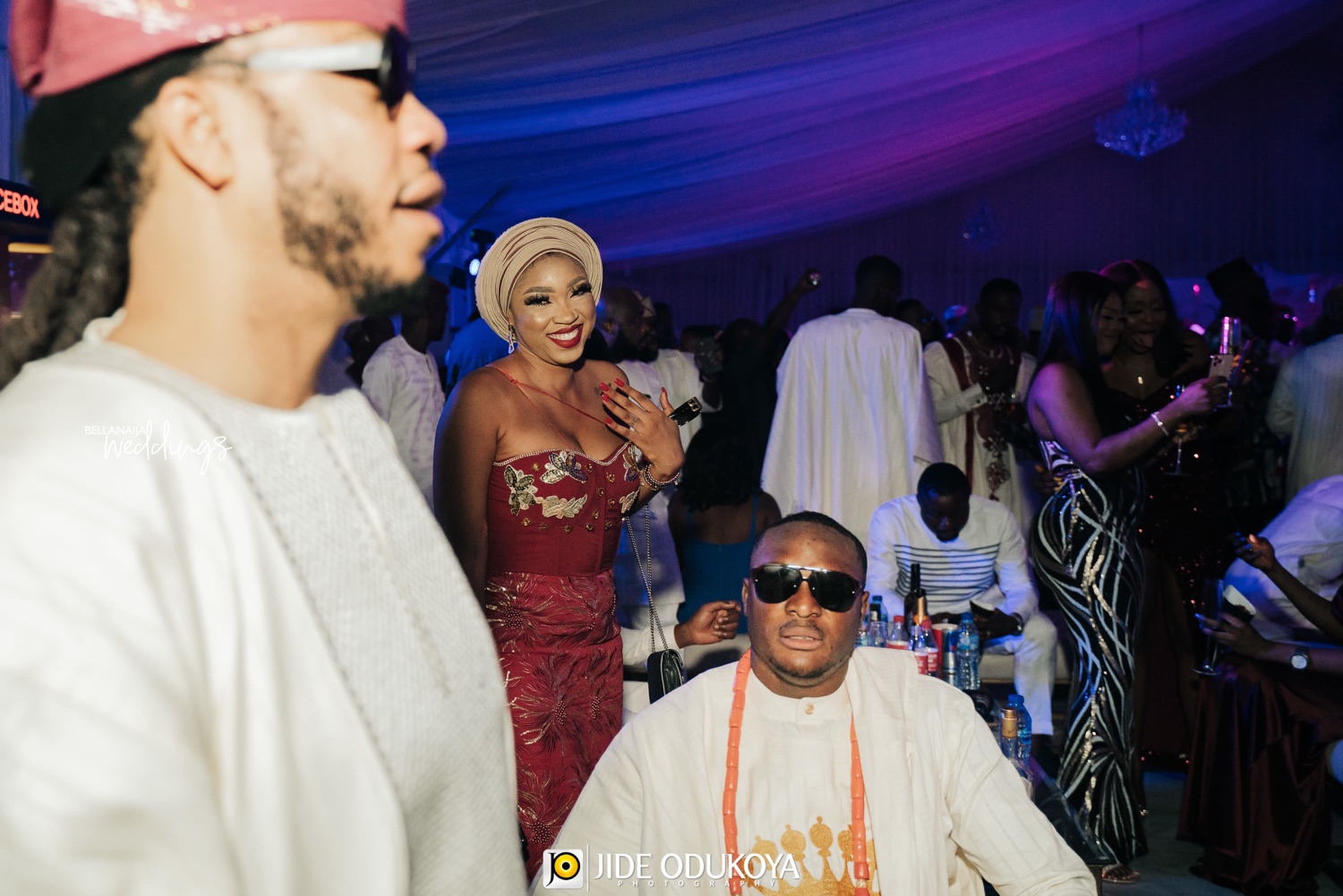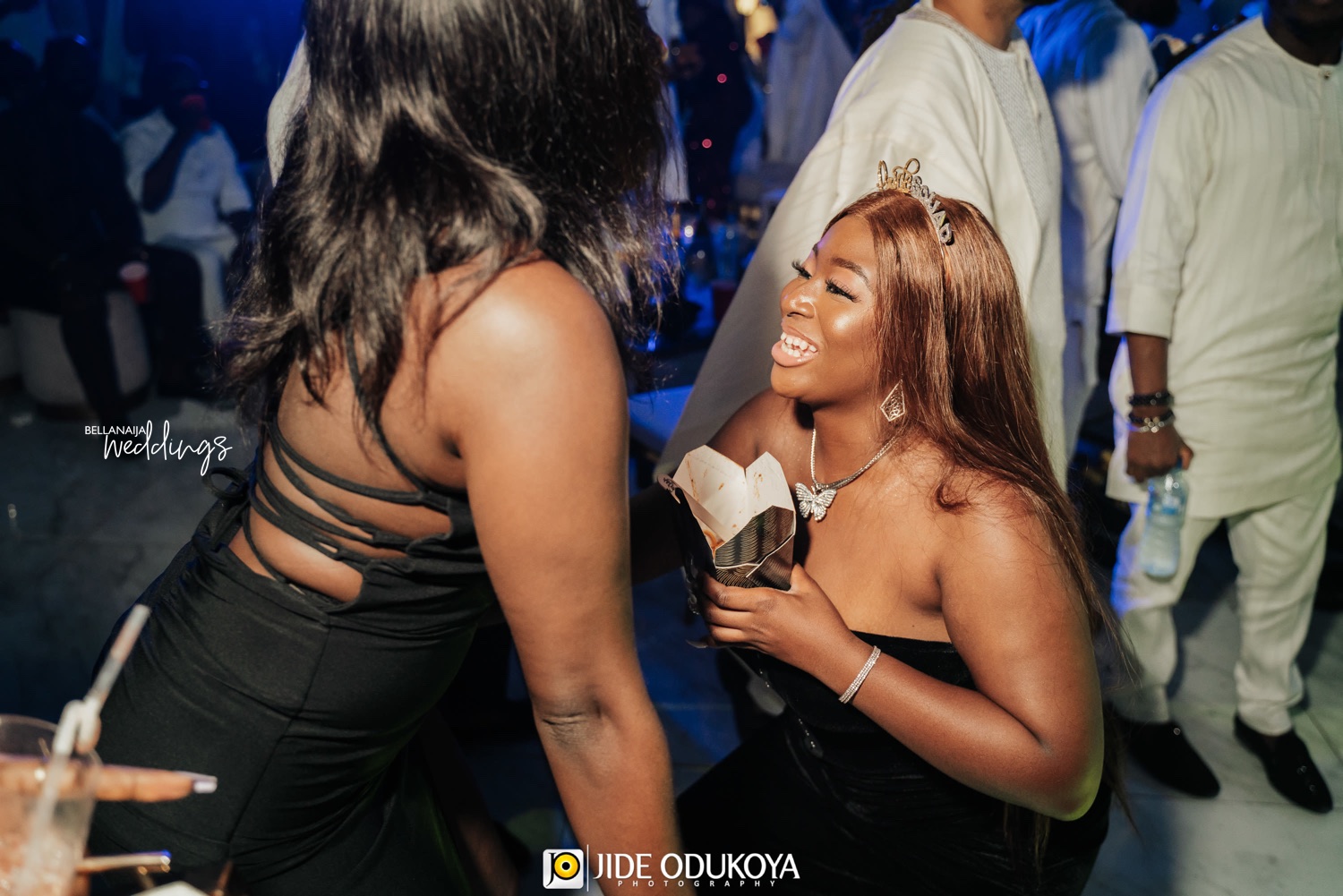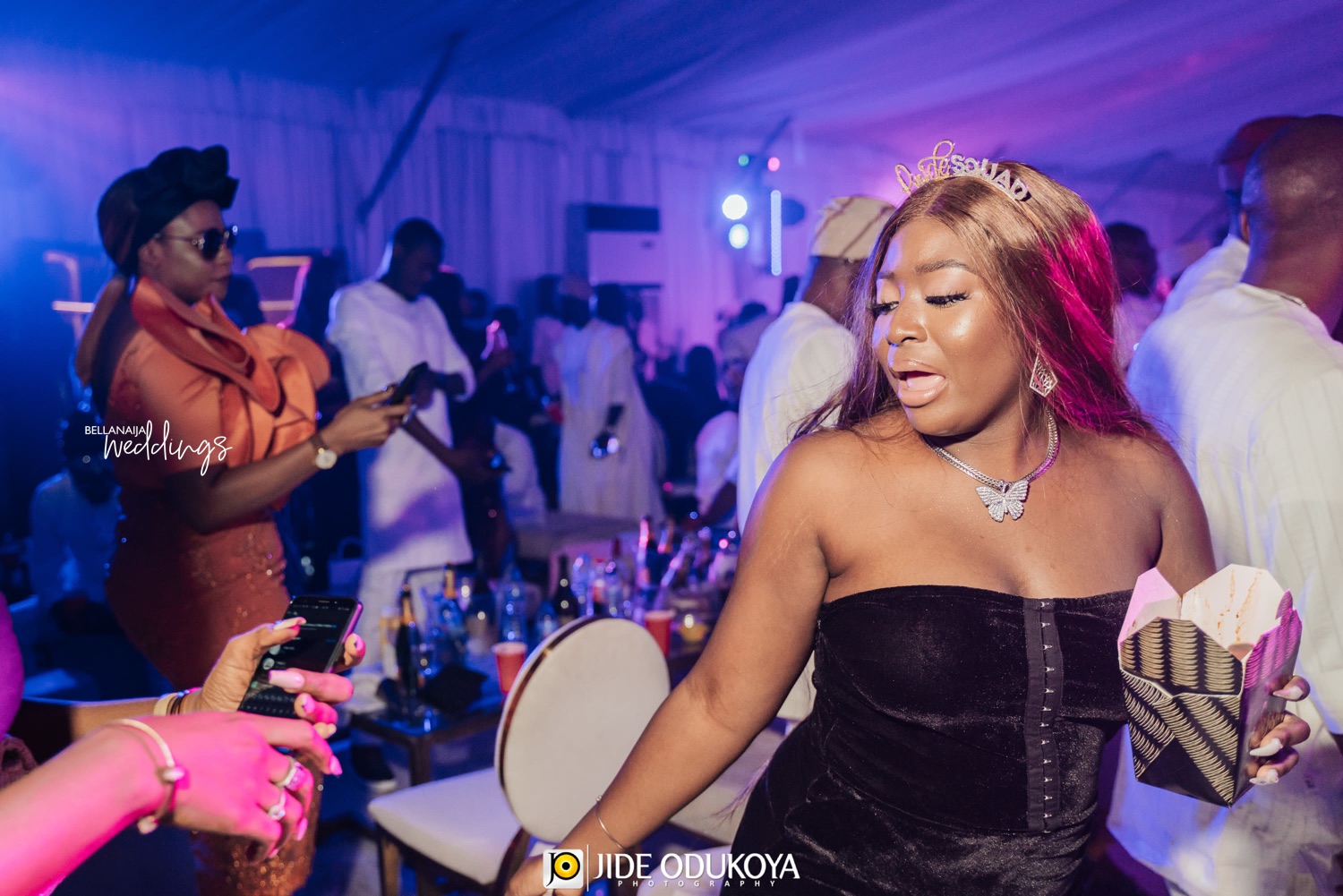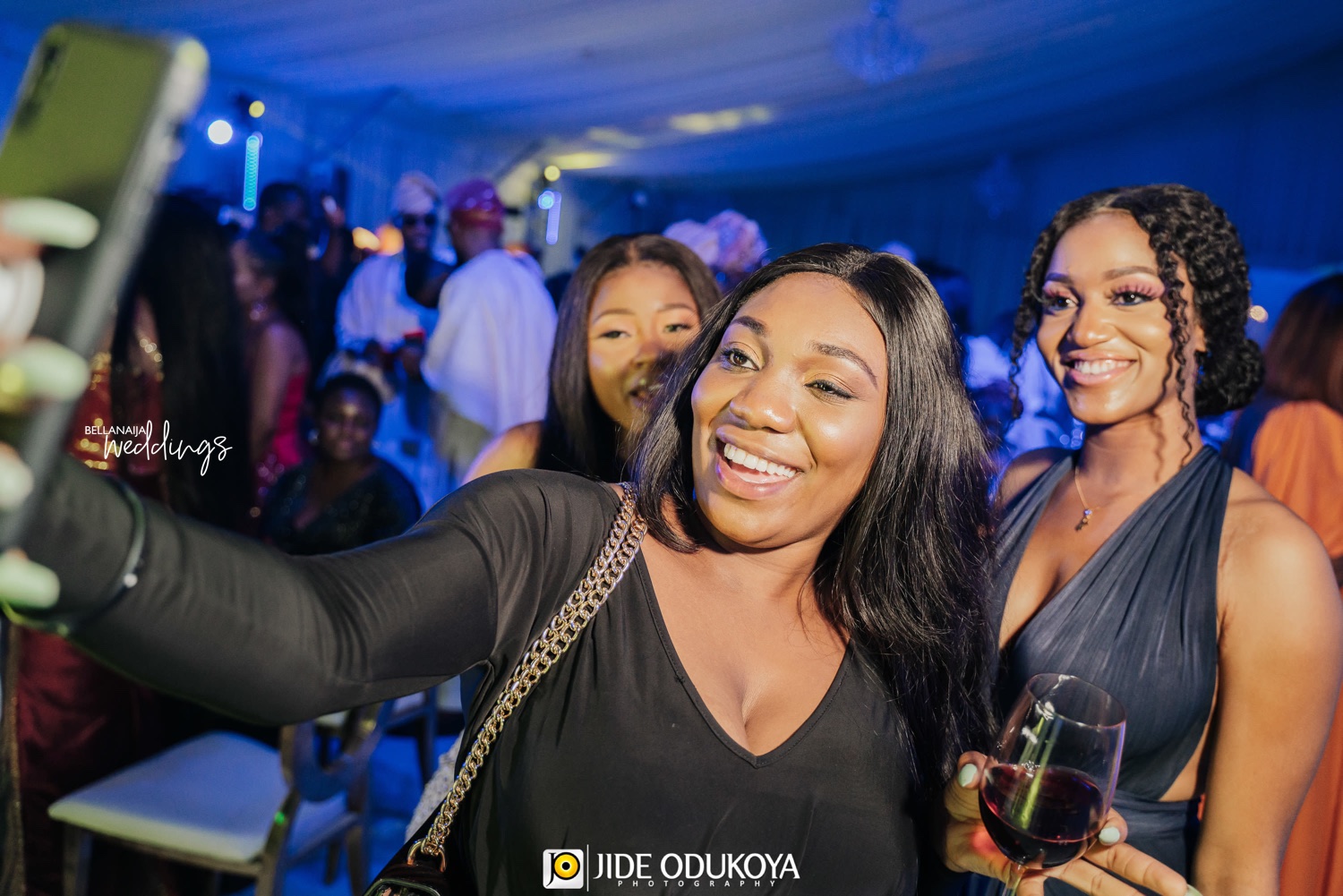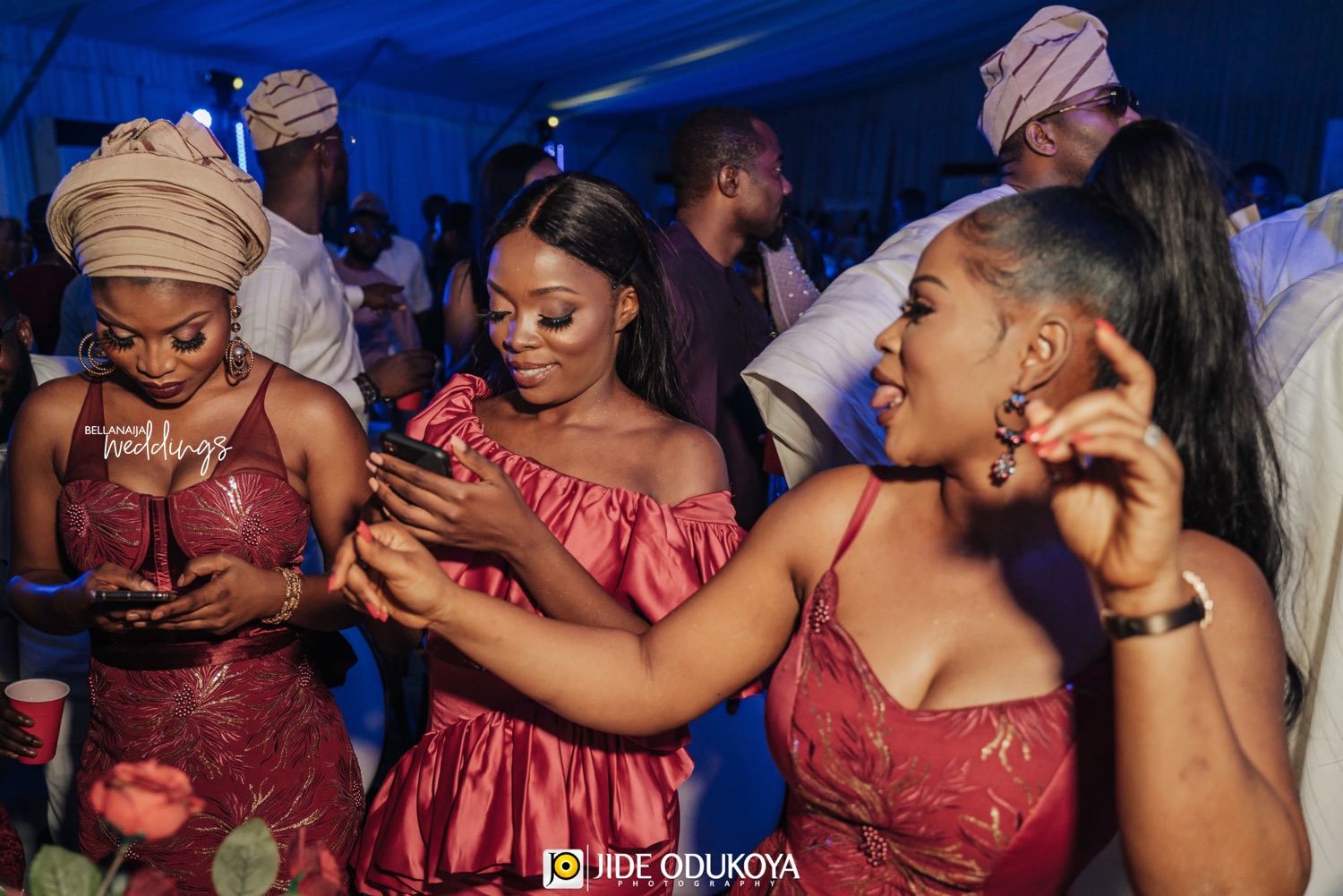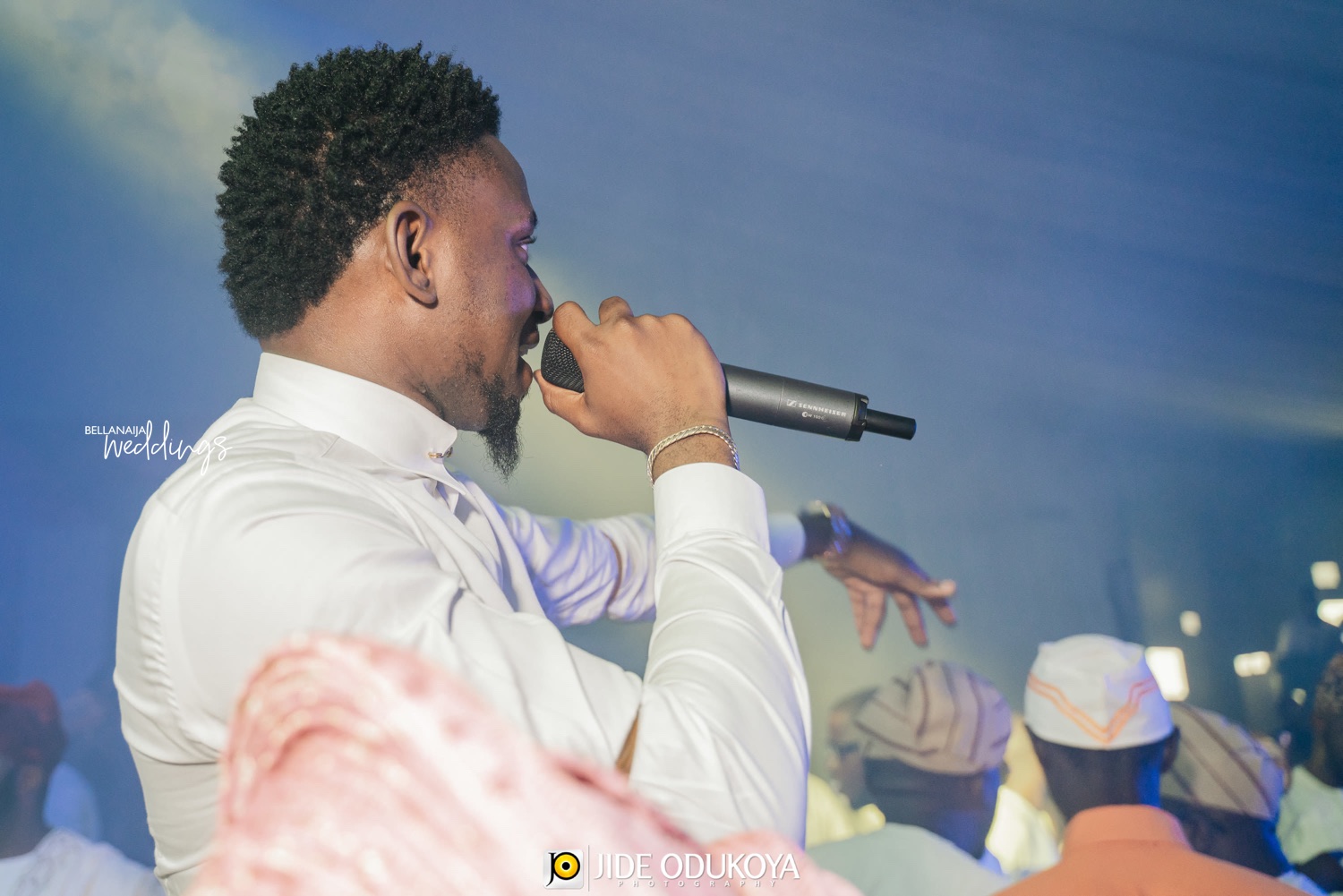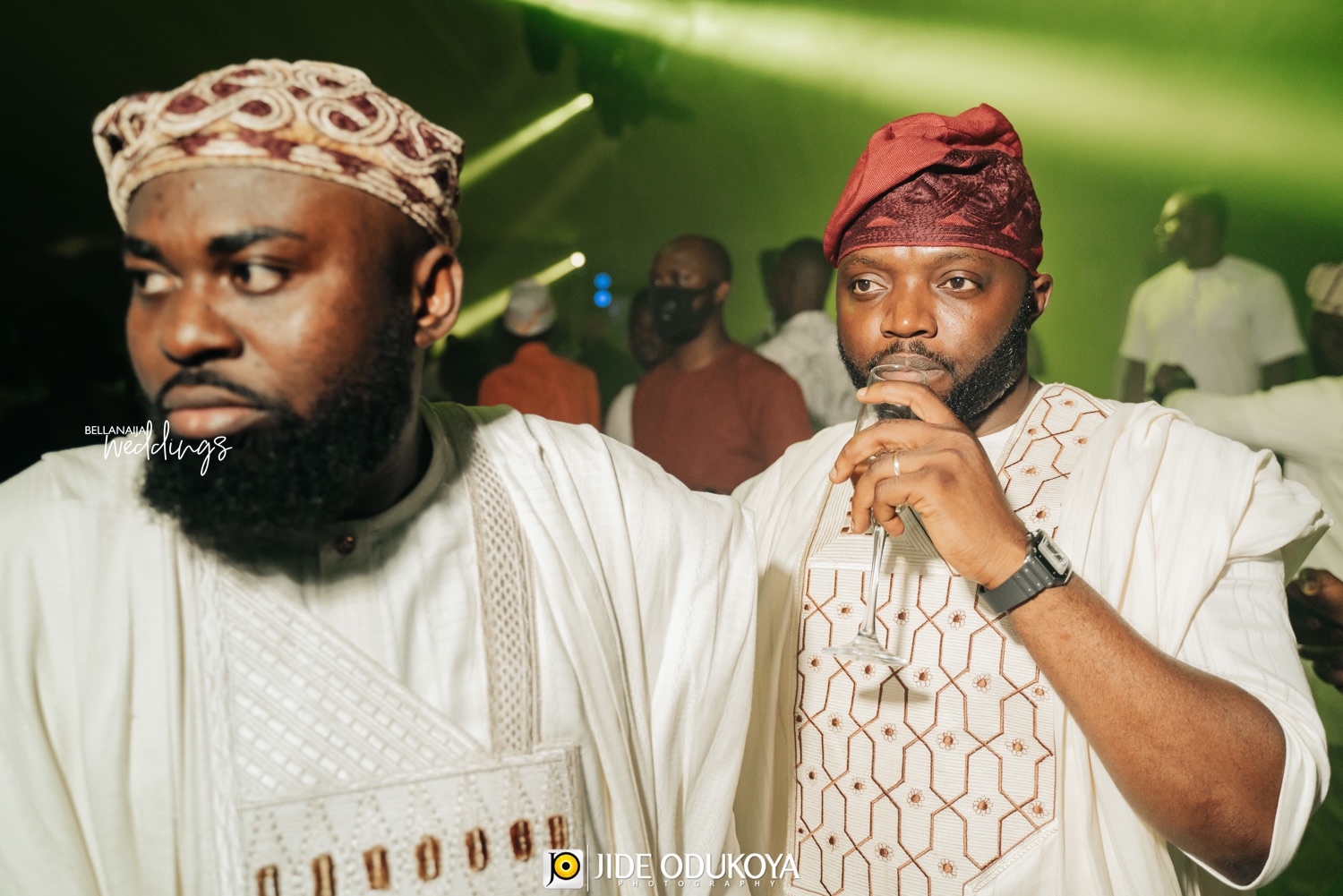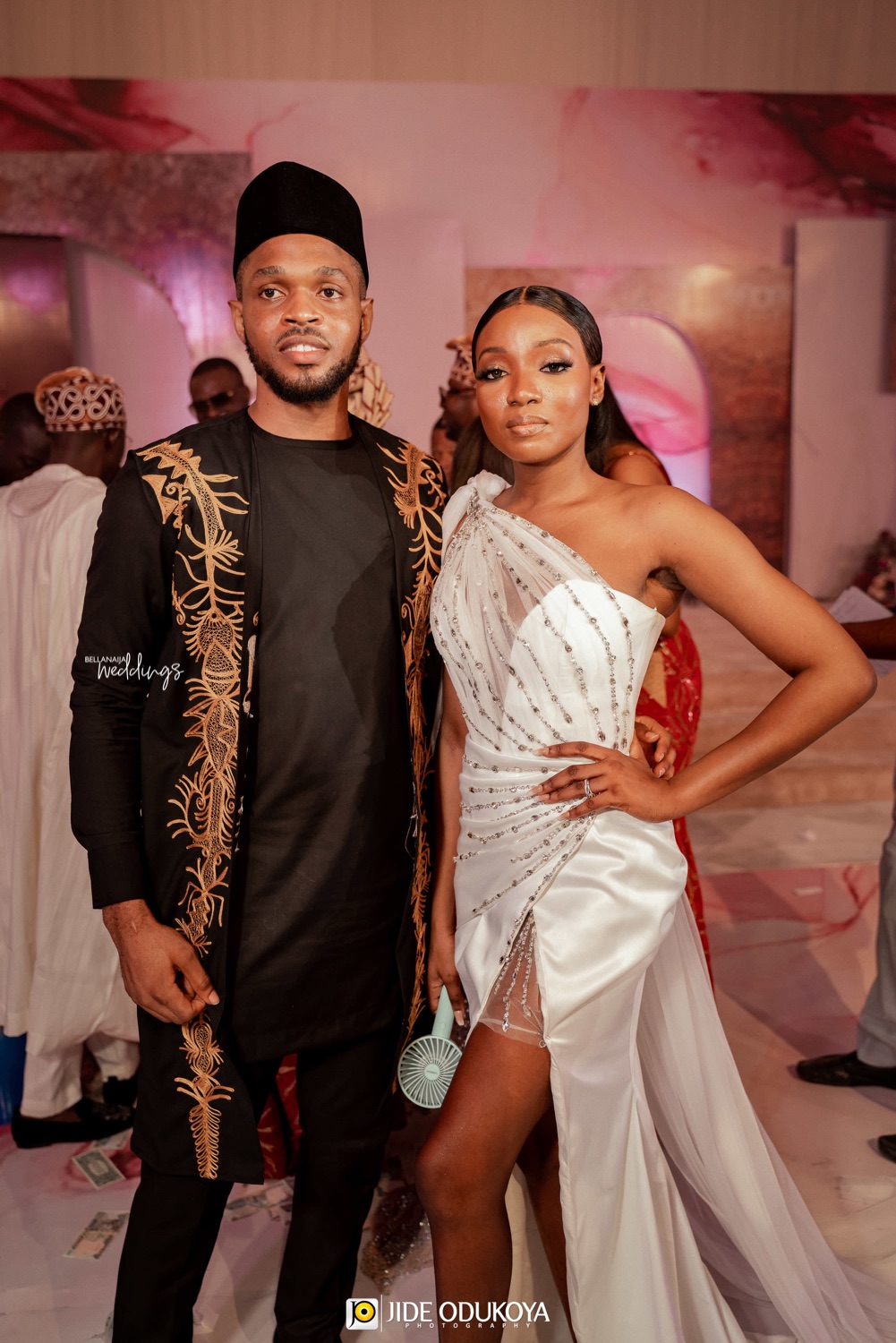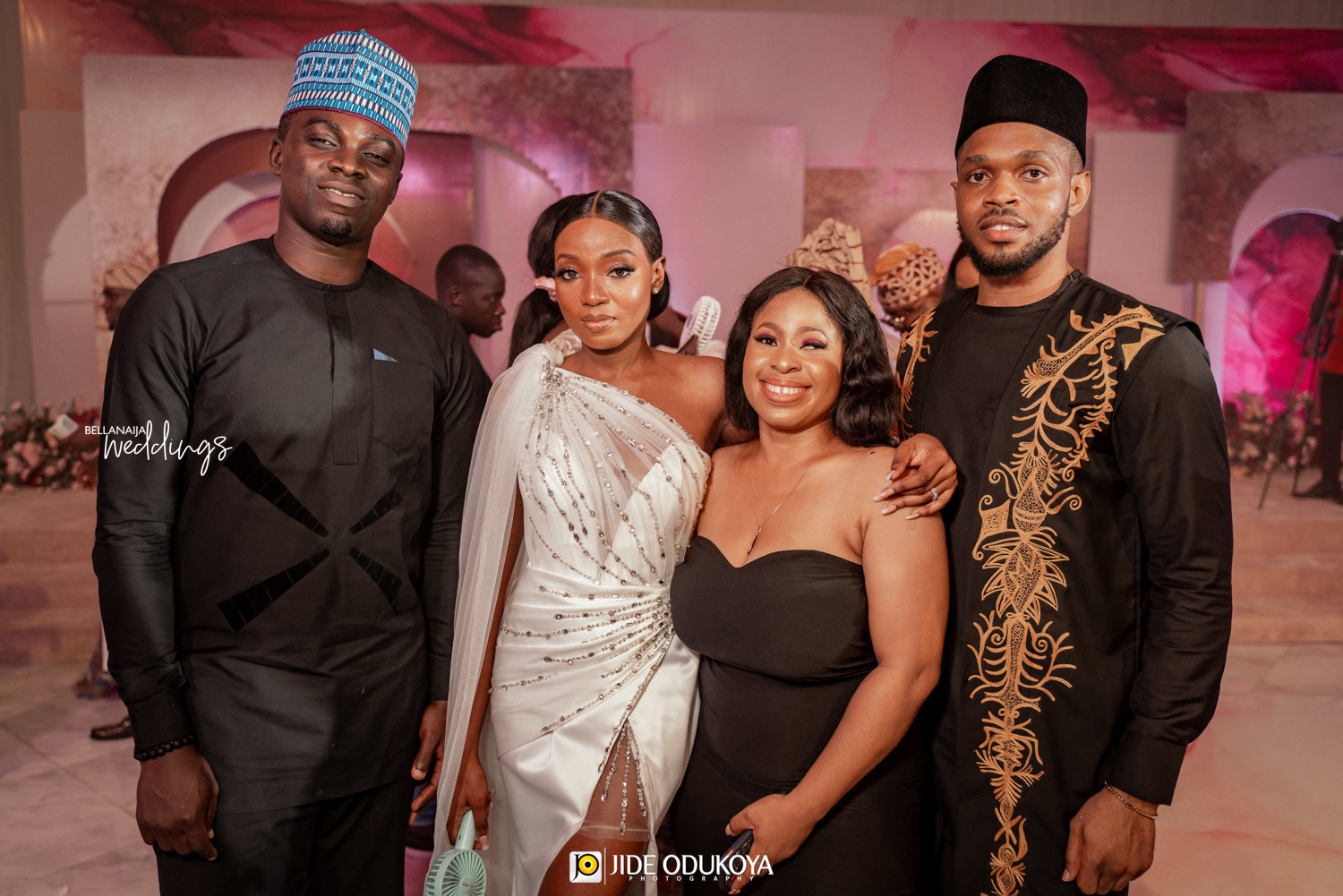 Now, it's time to "parté after parté!"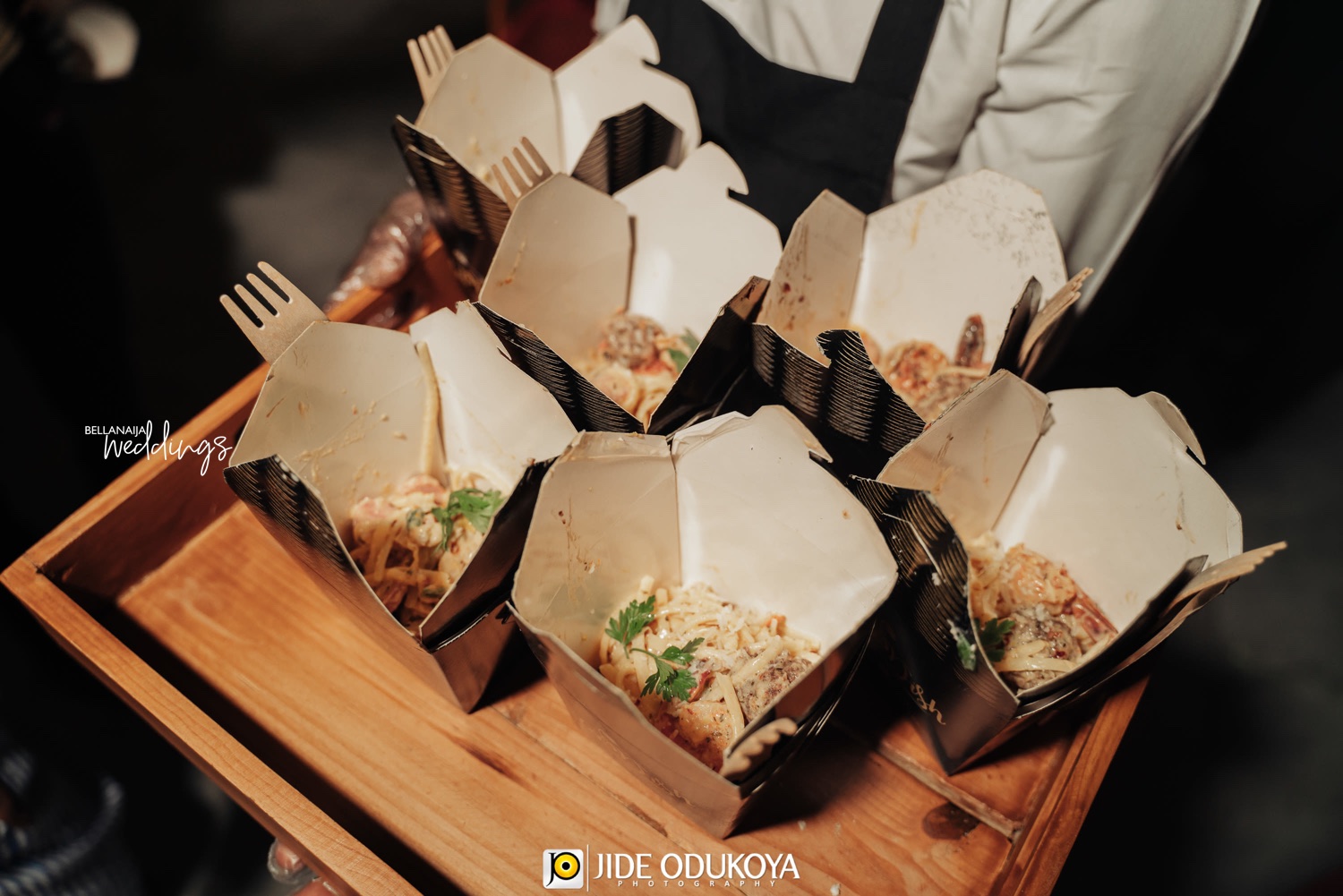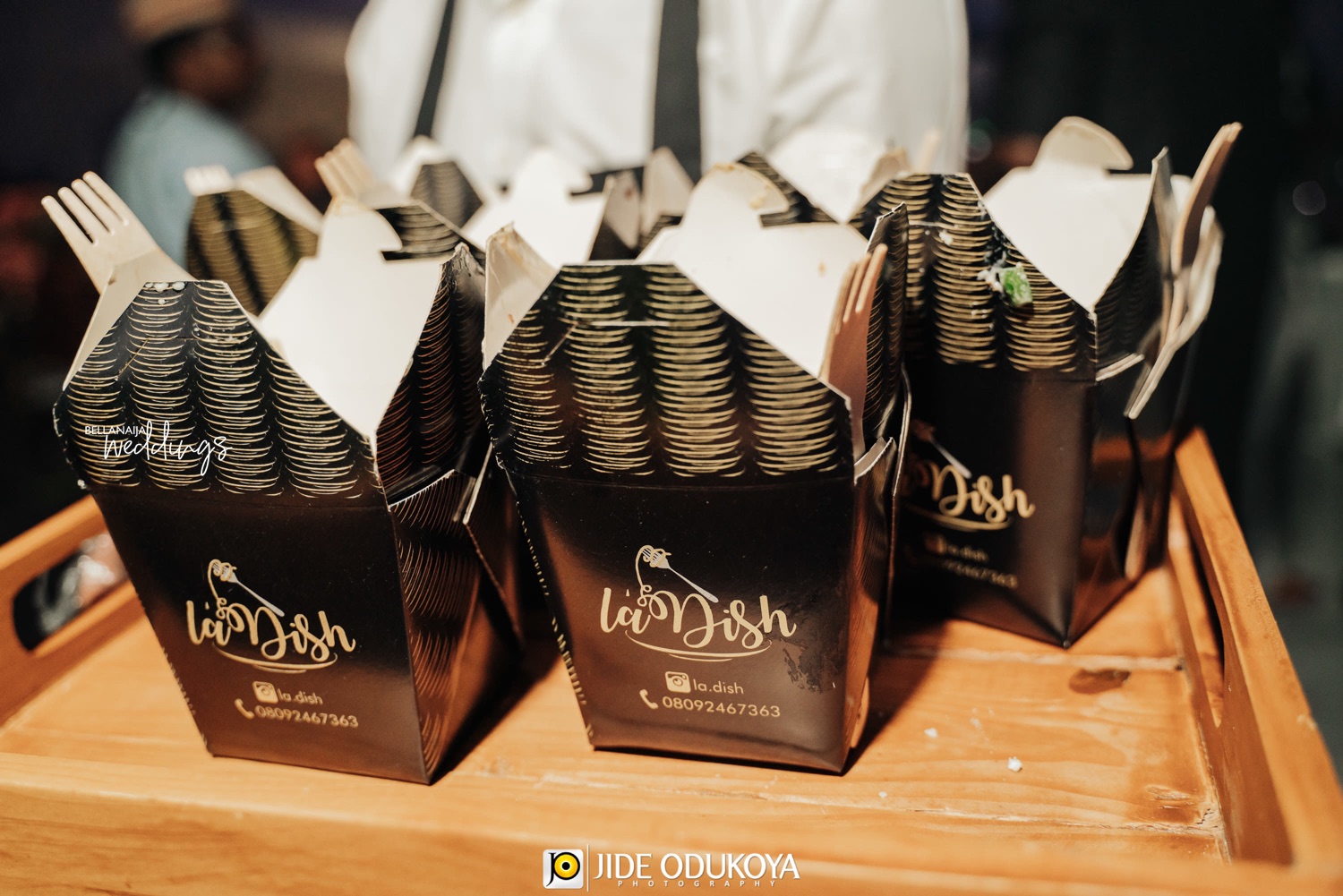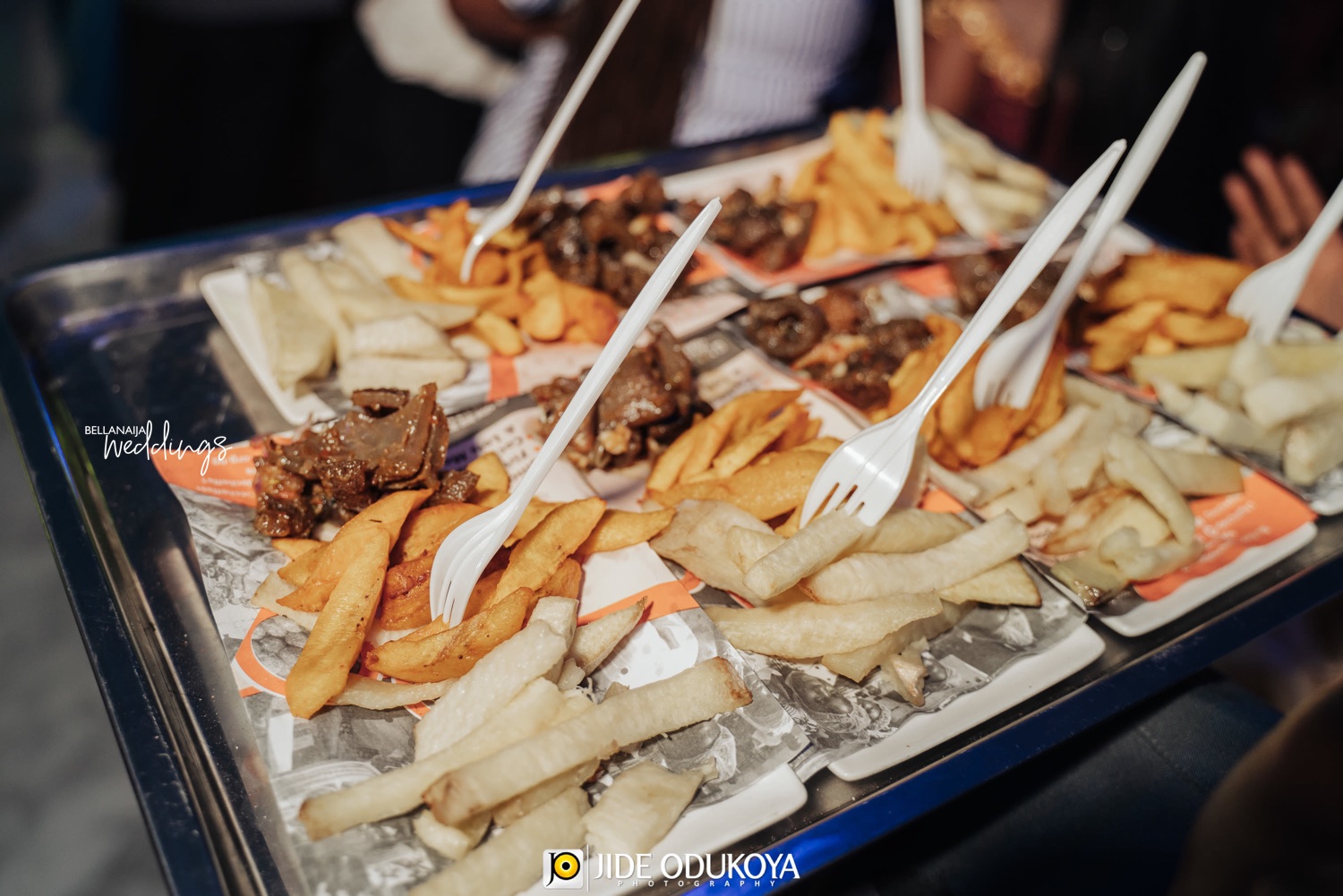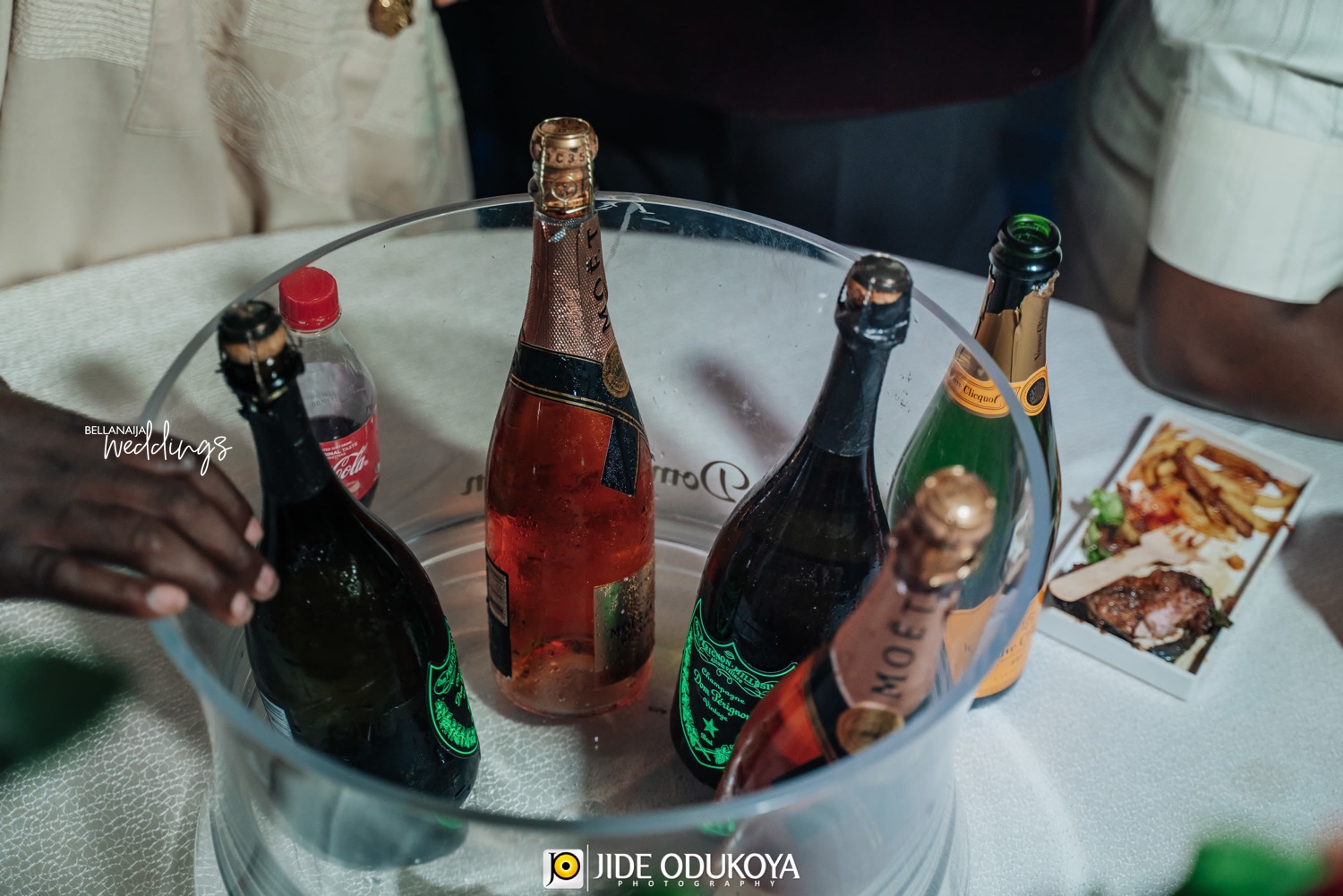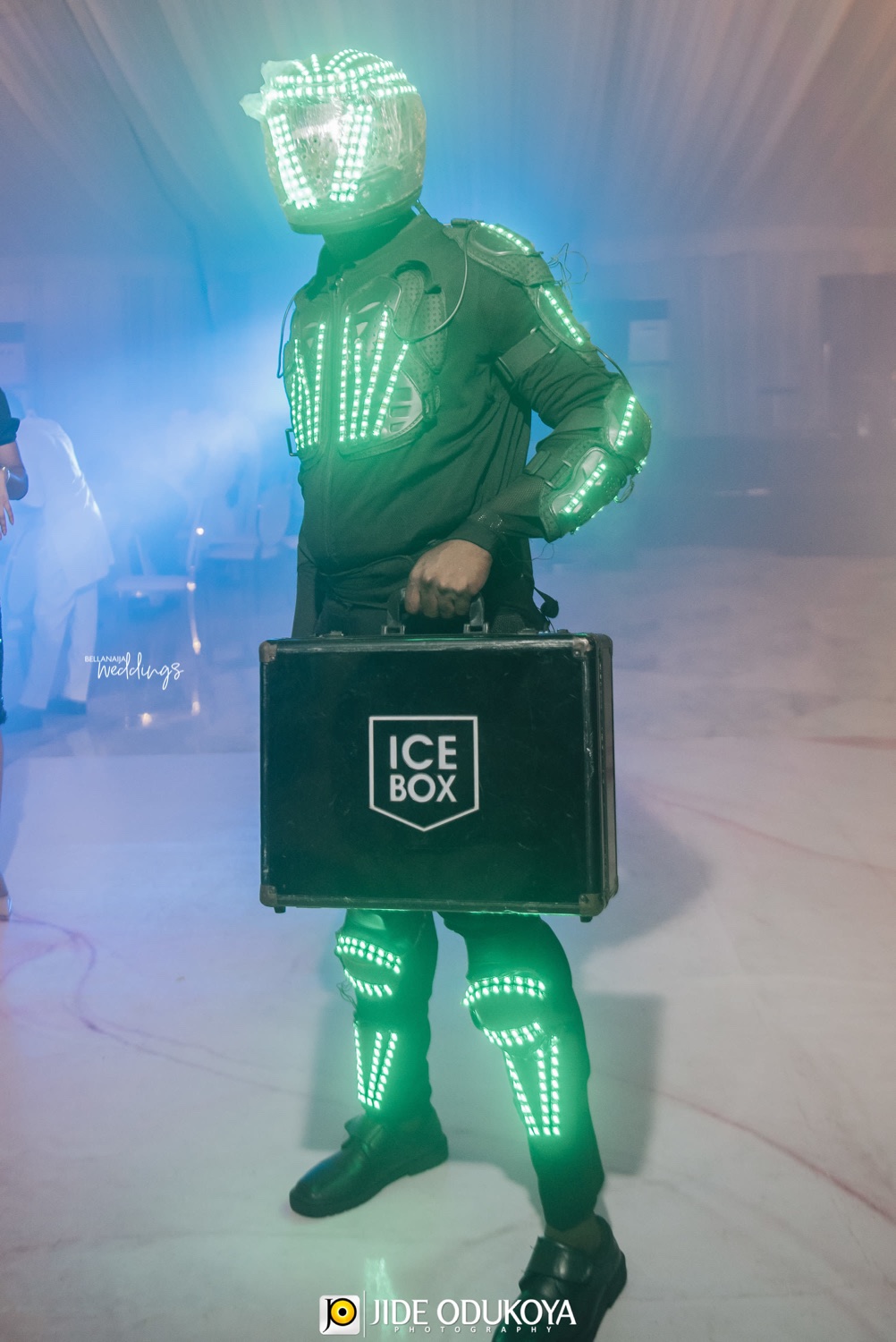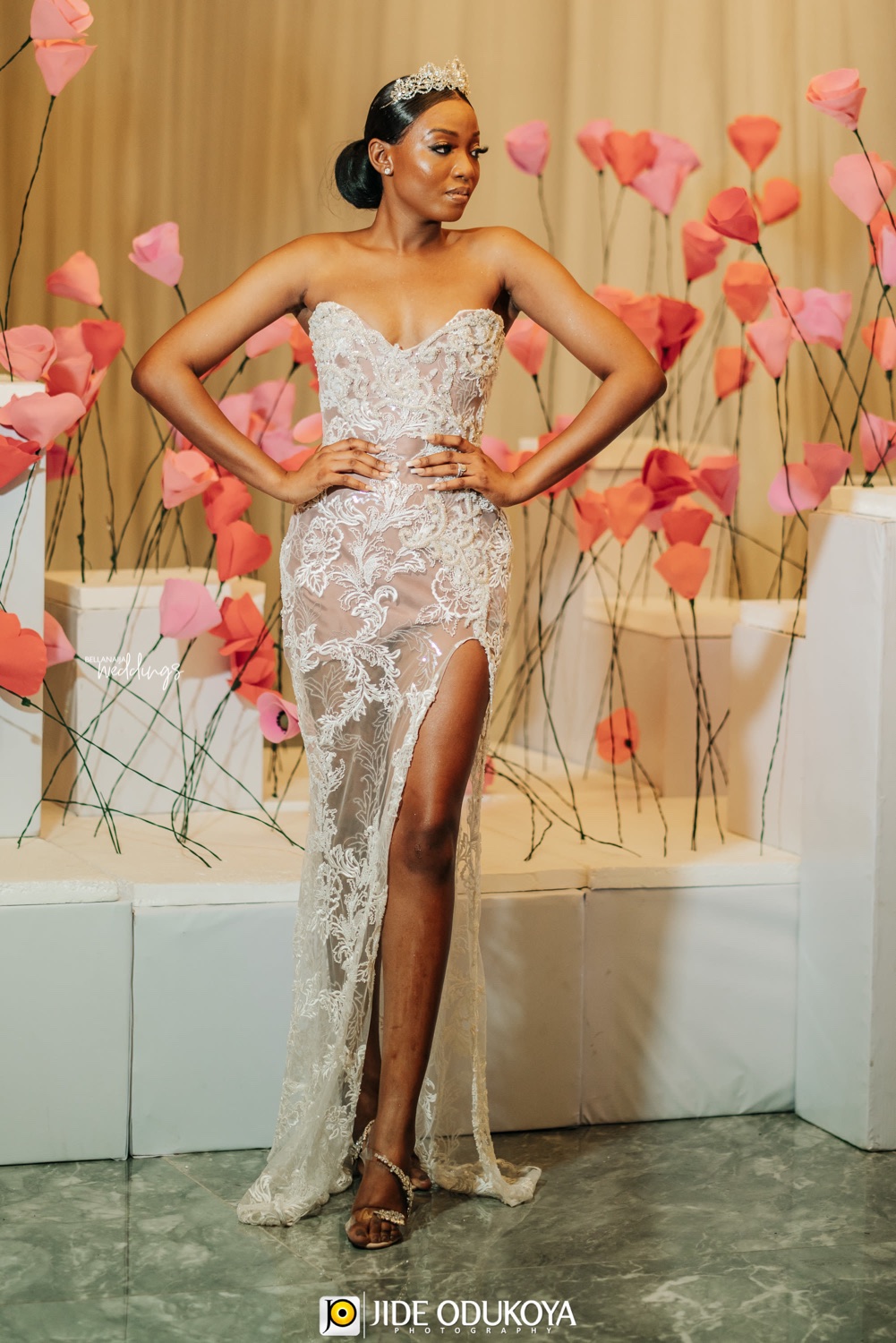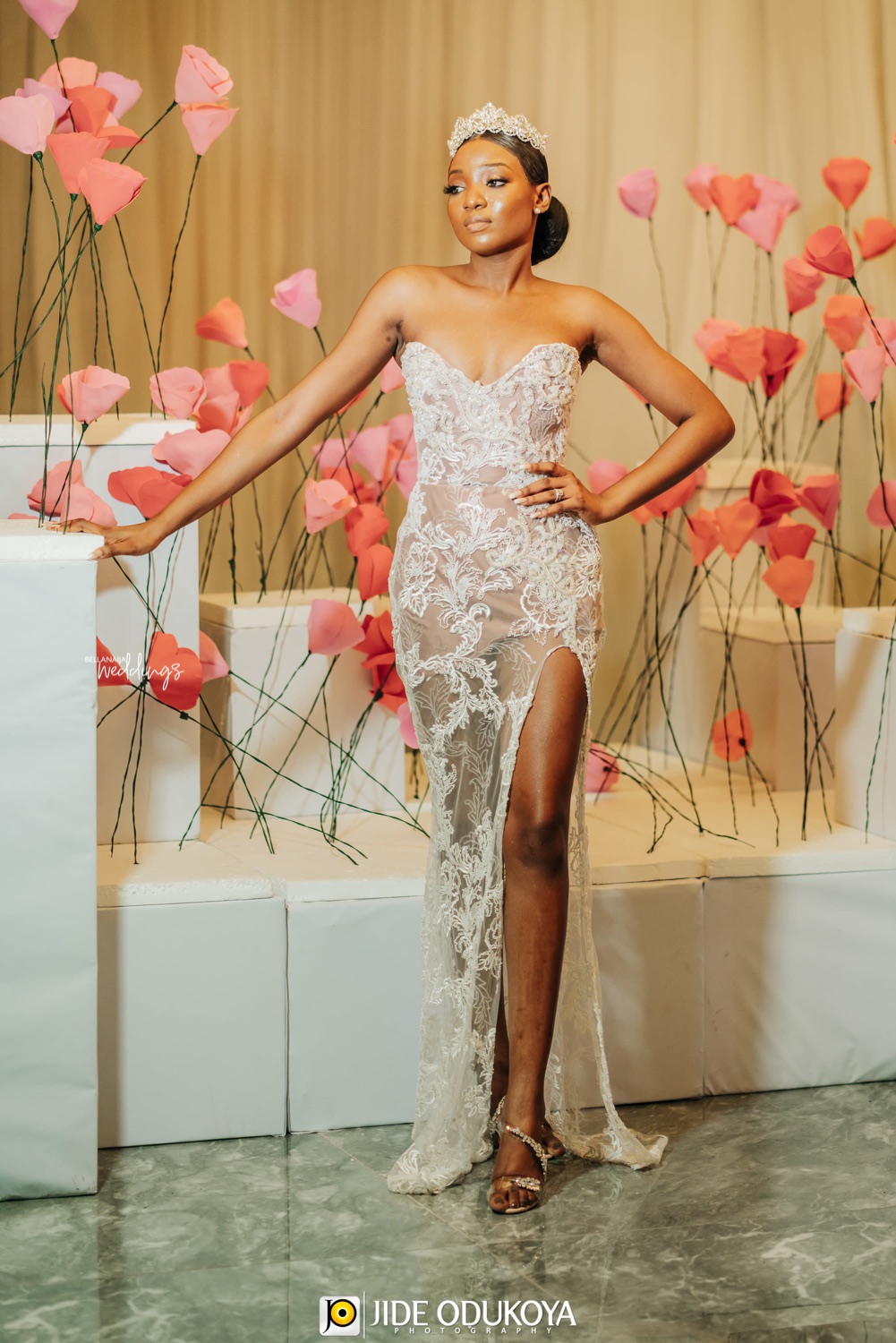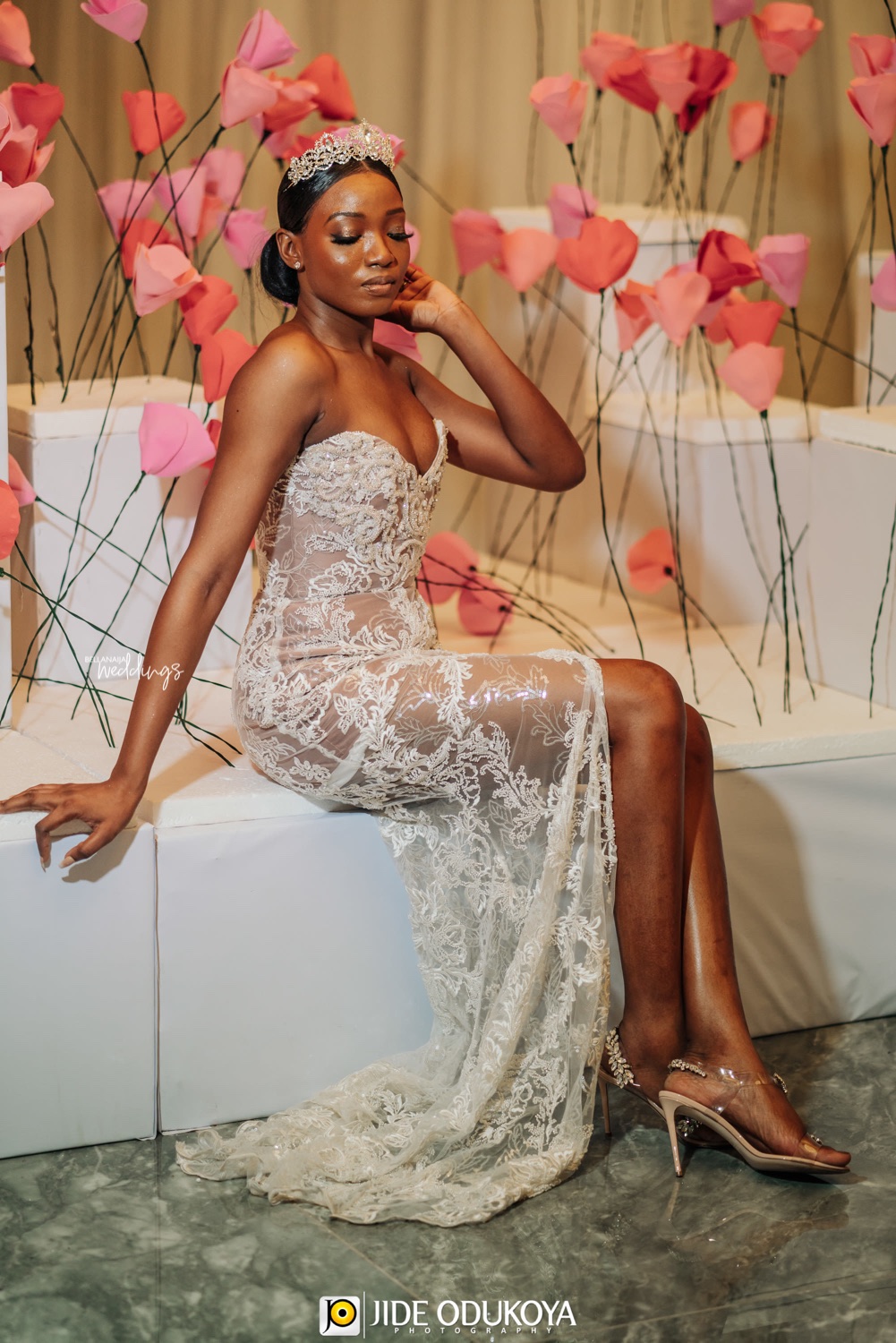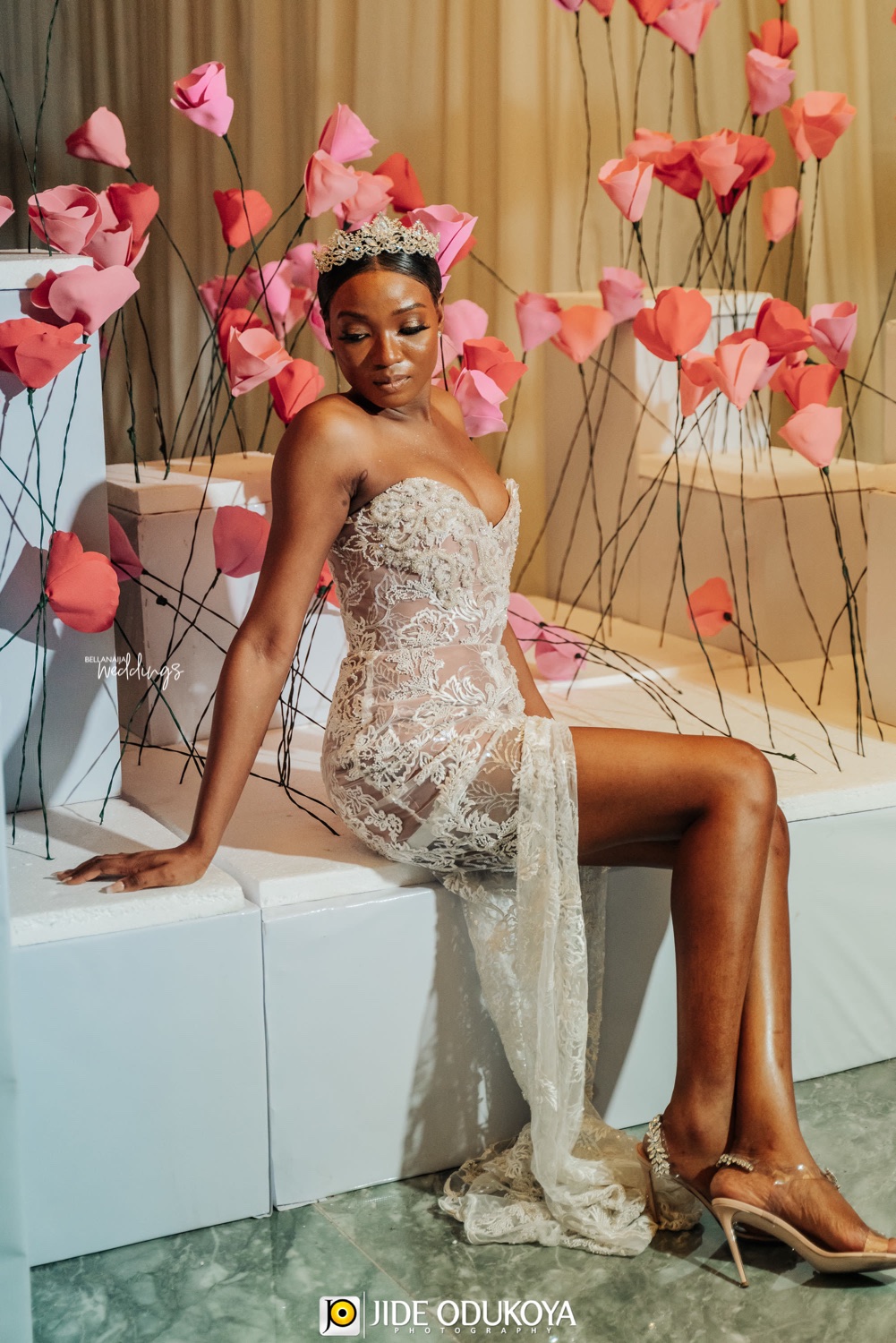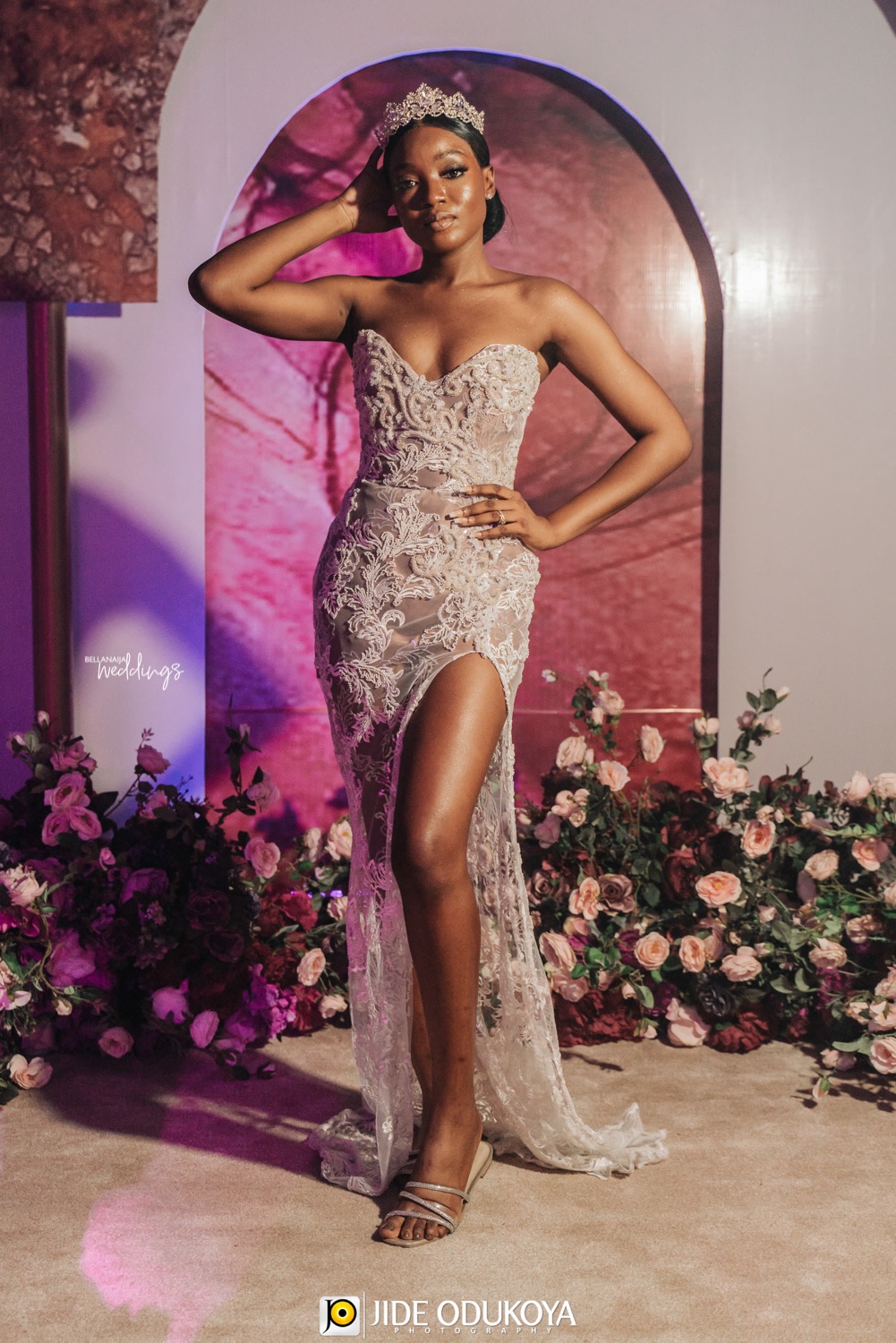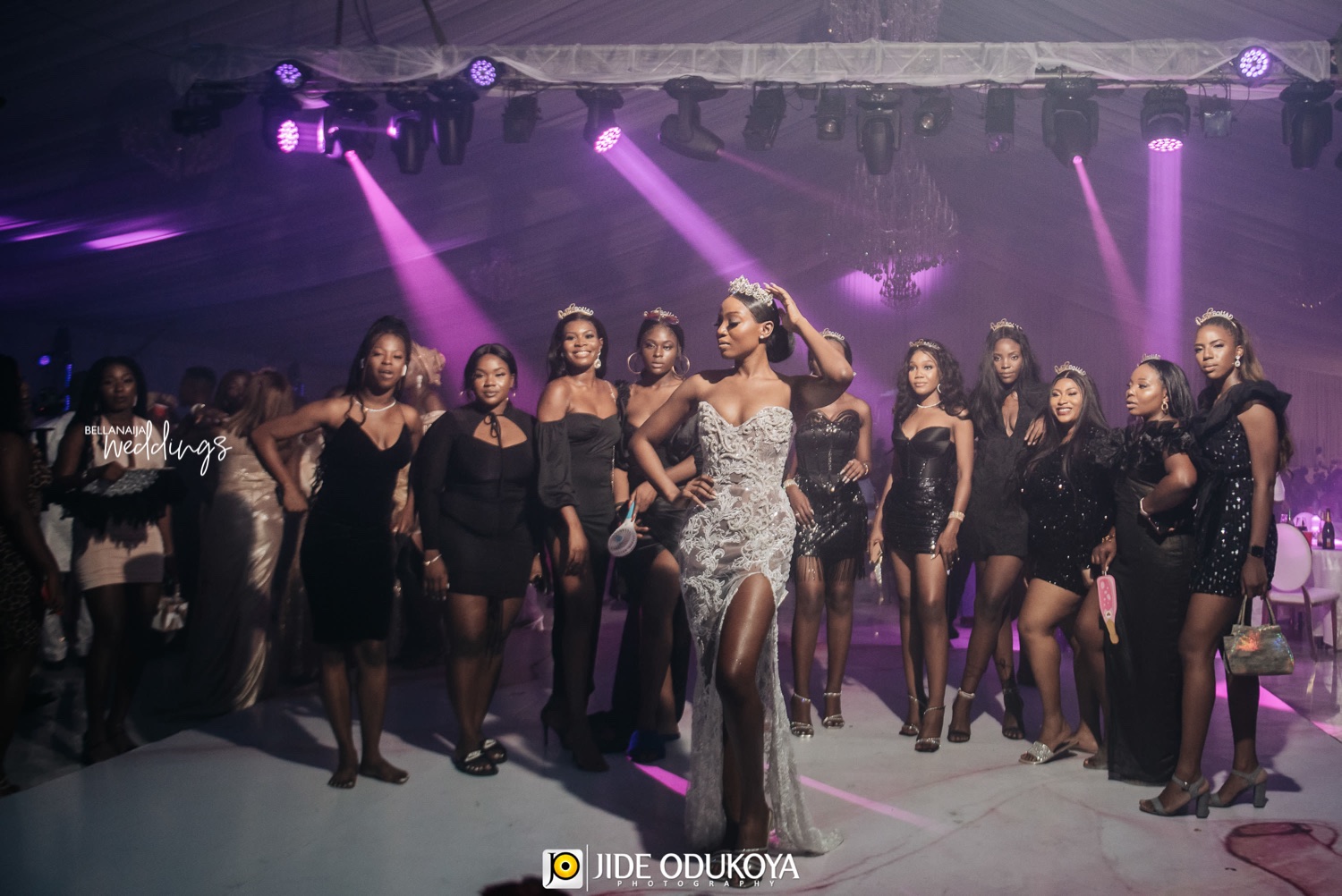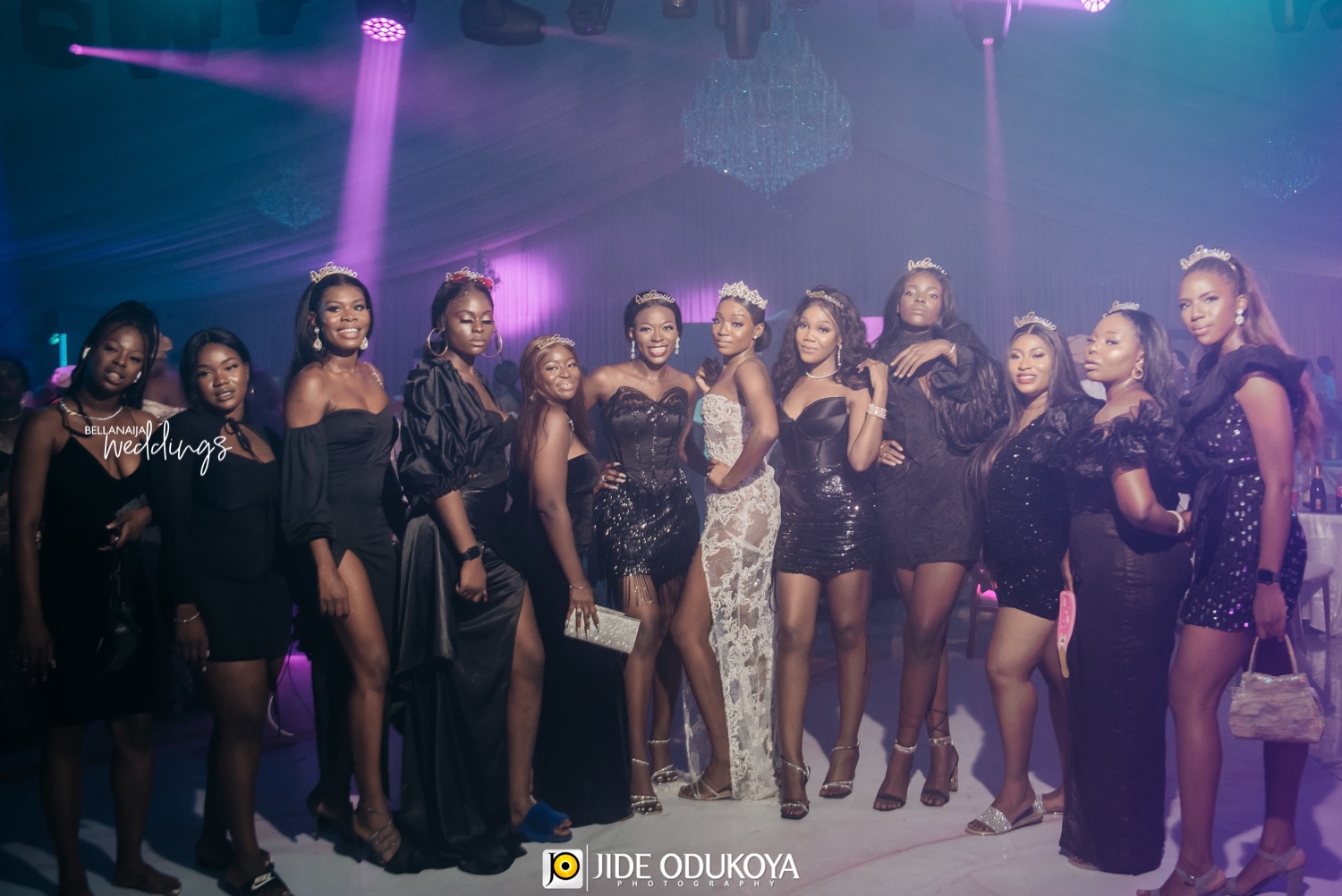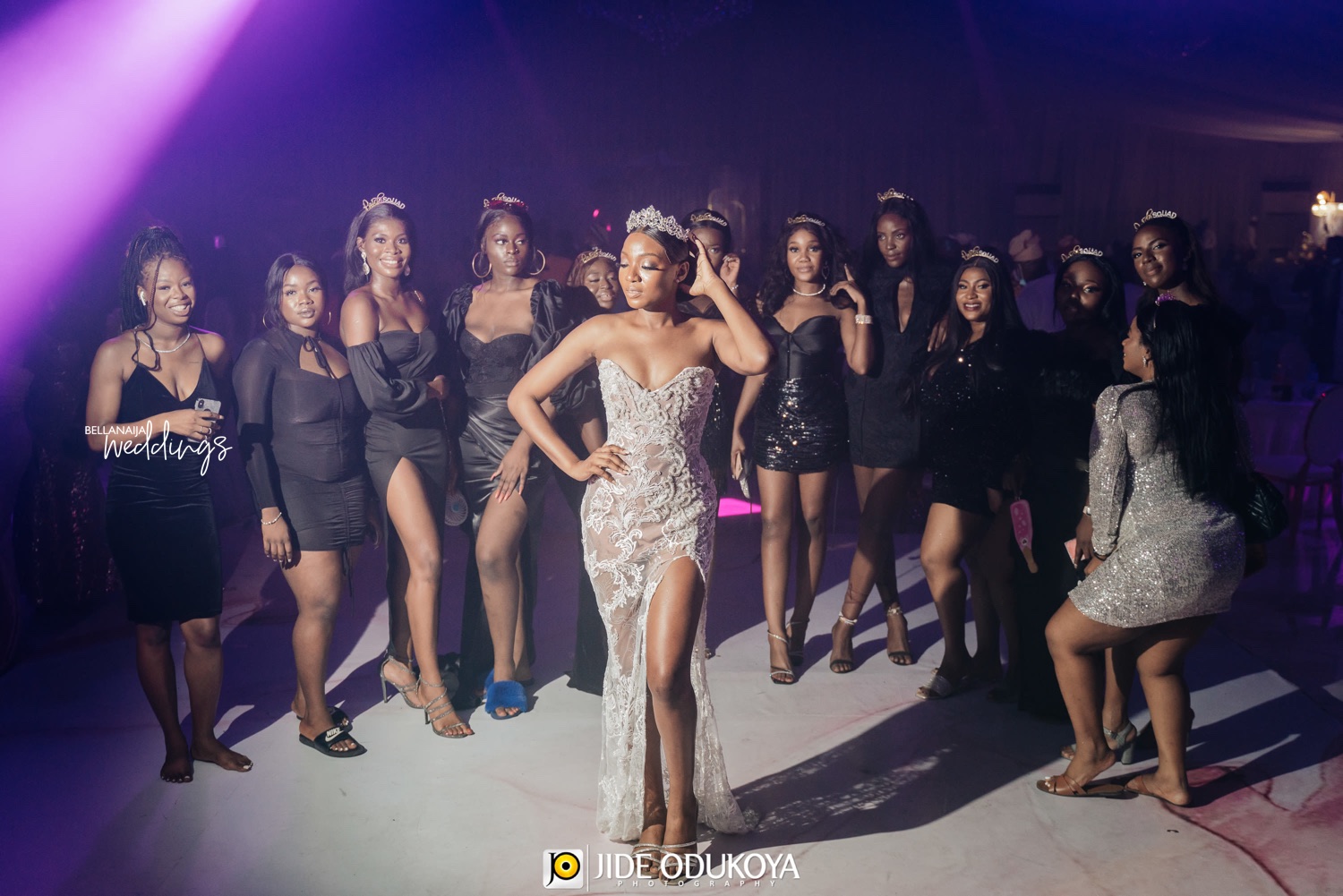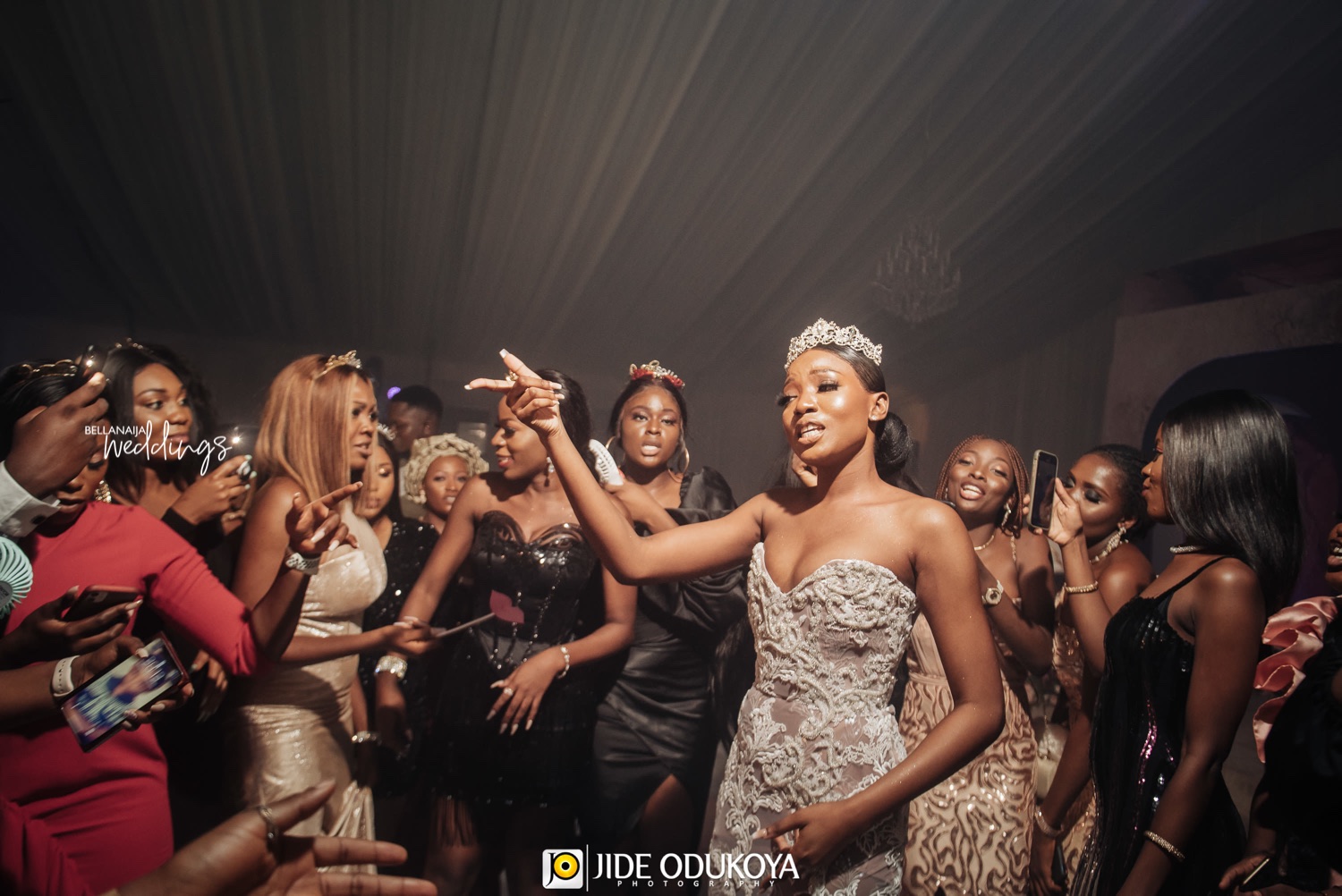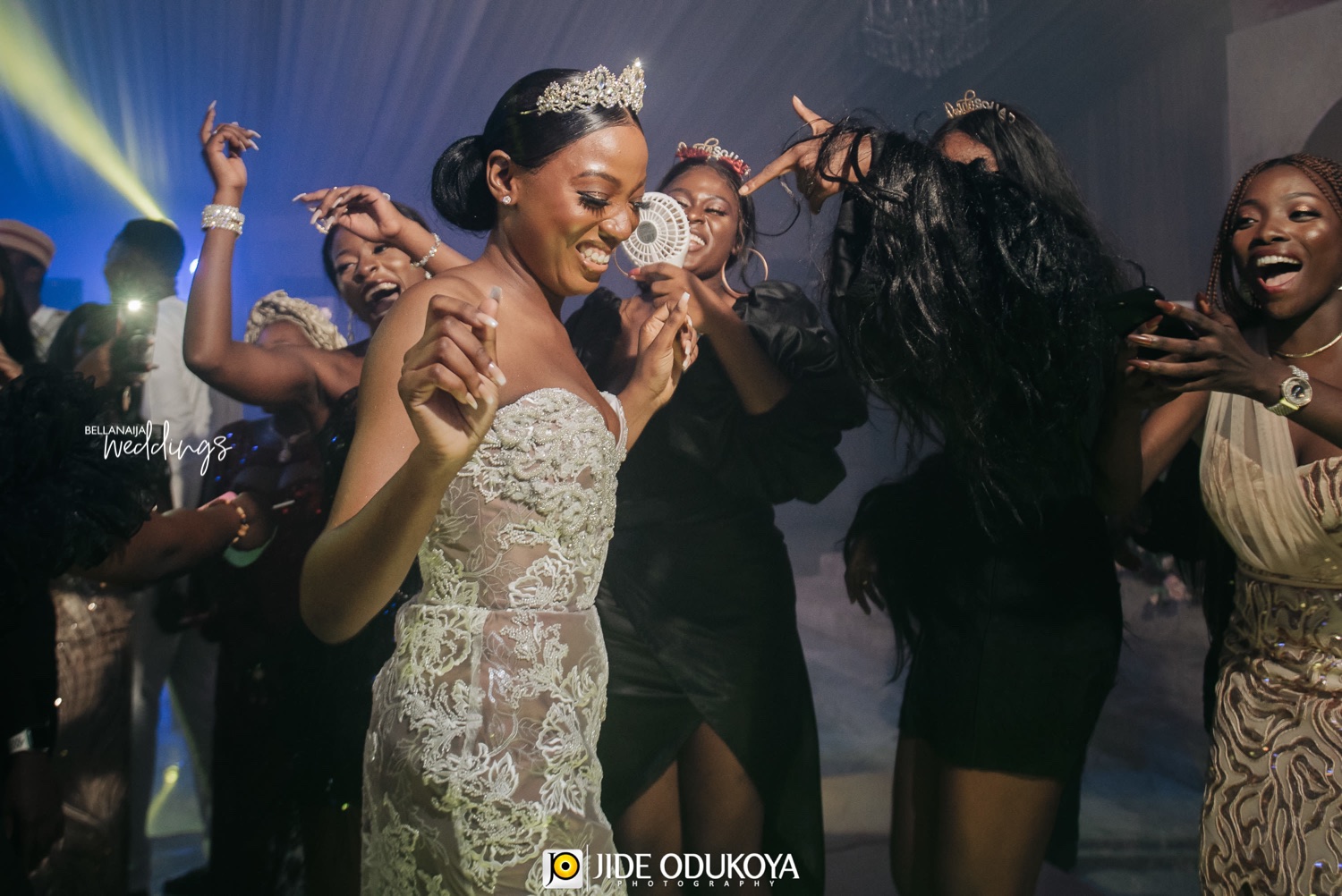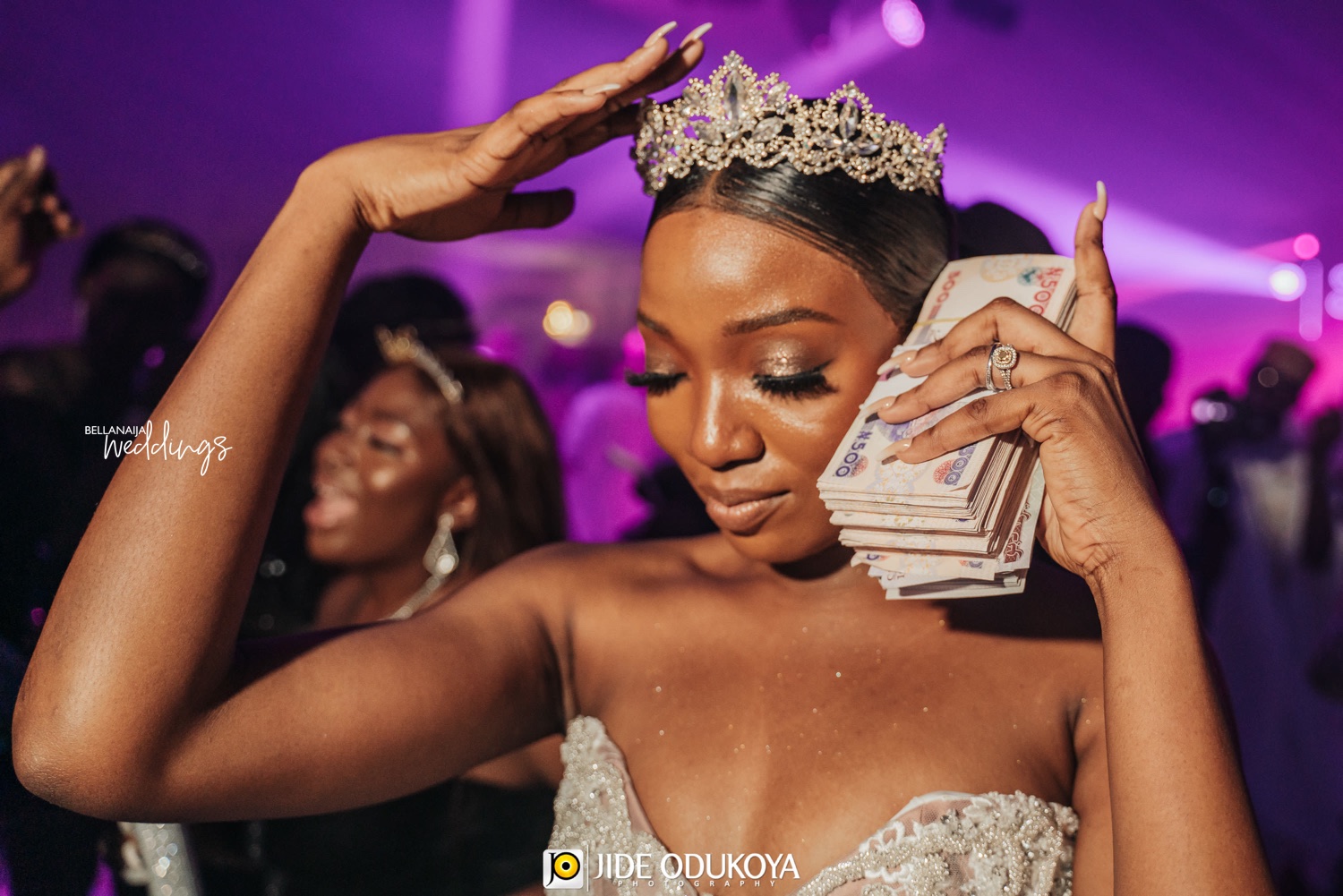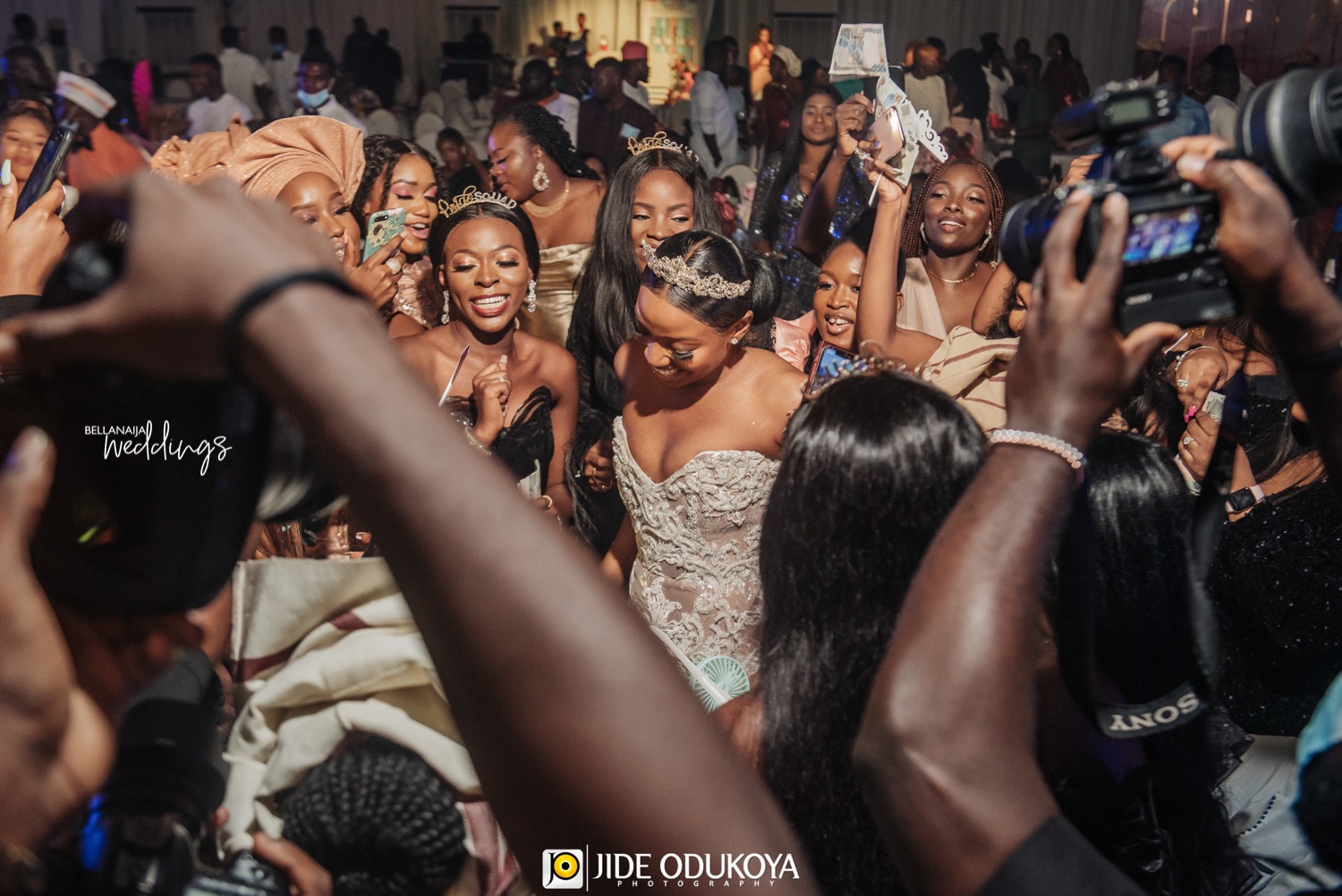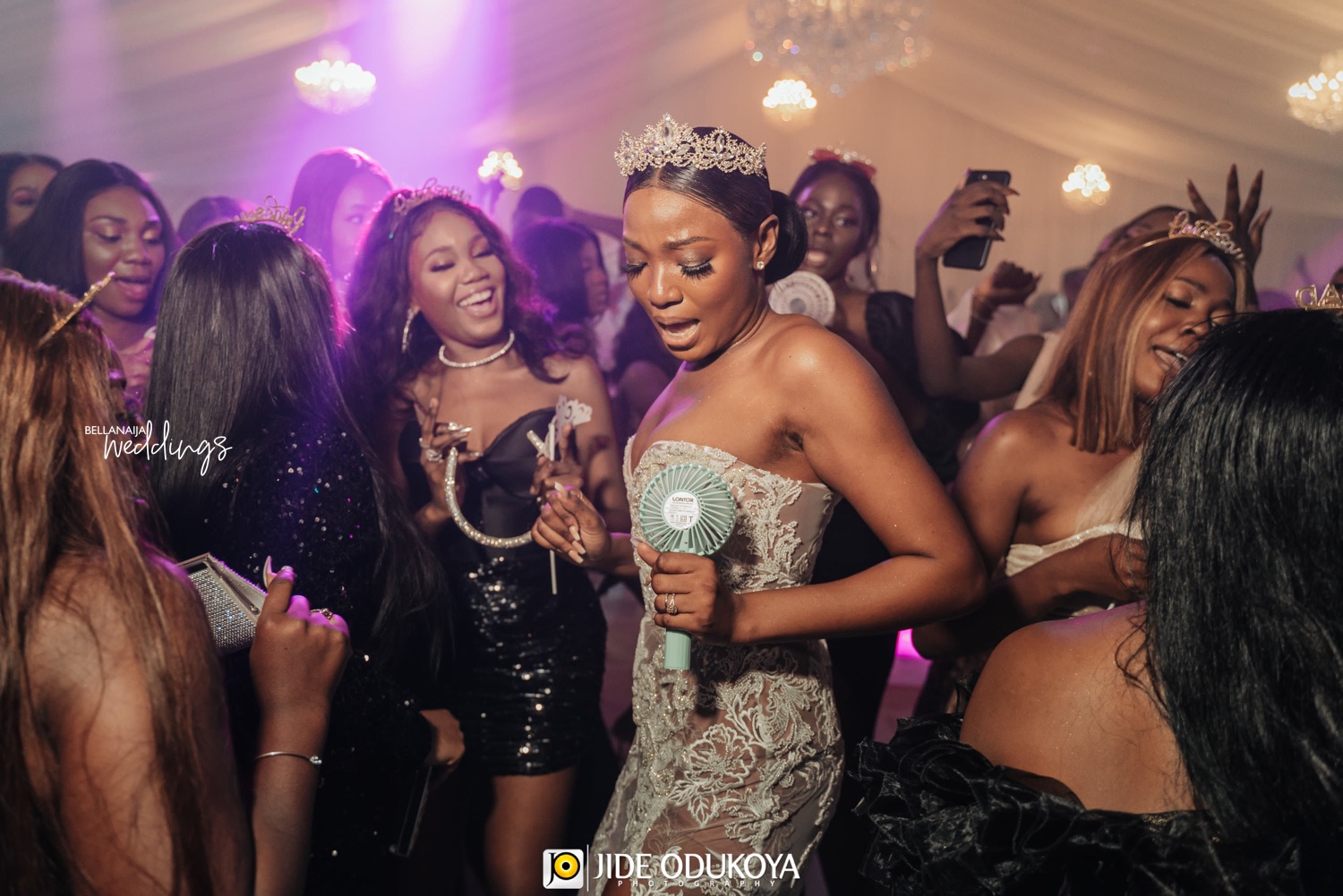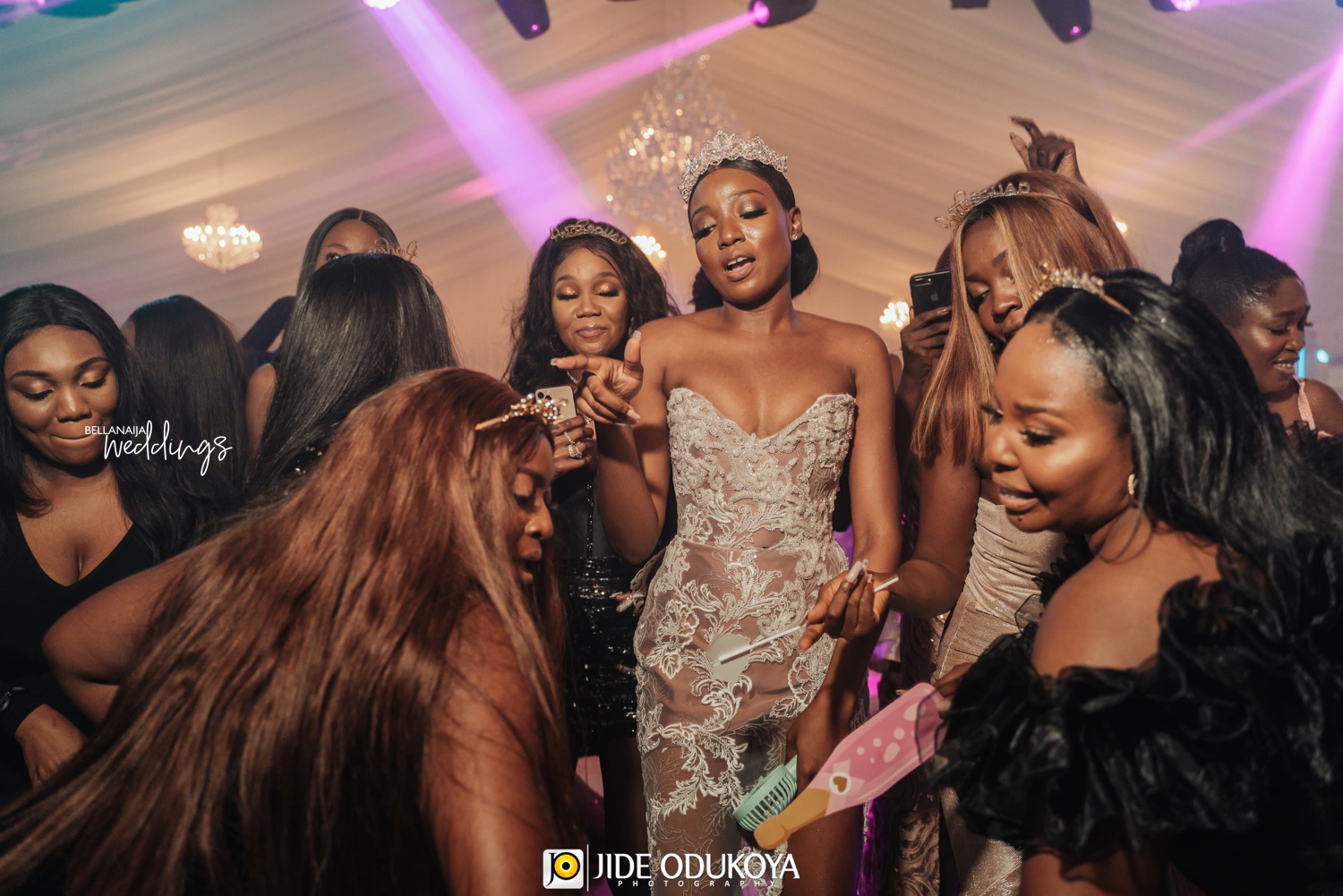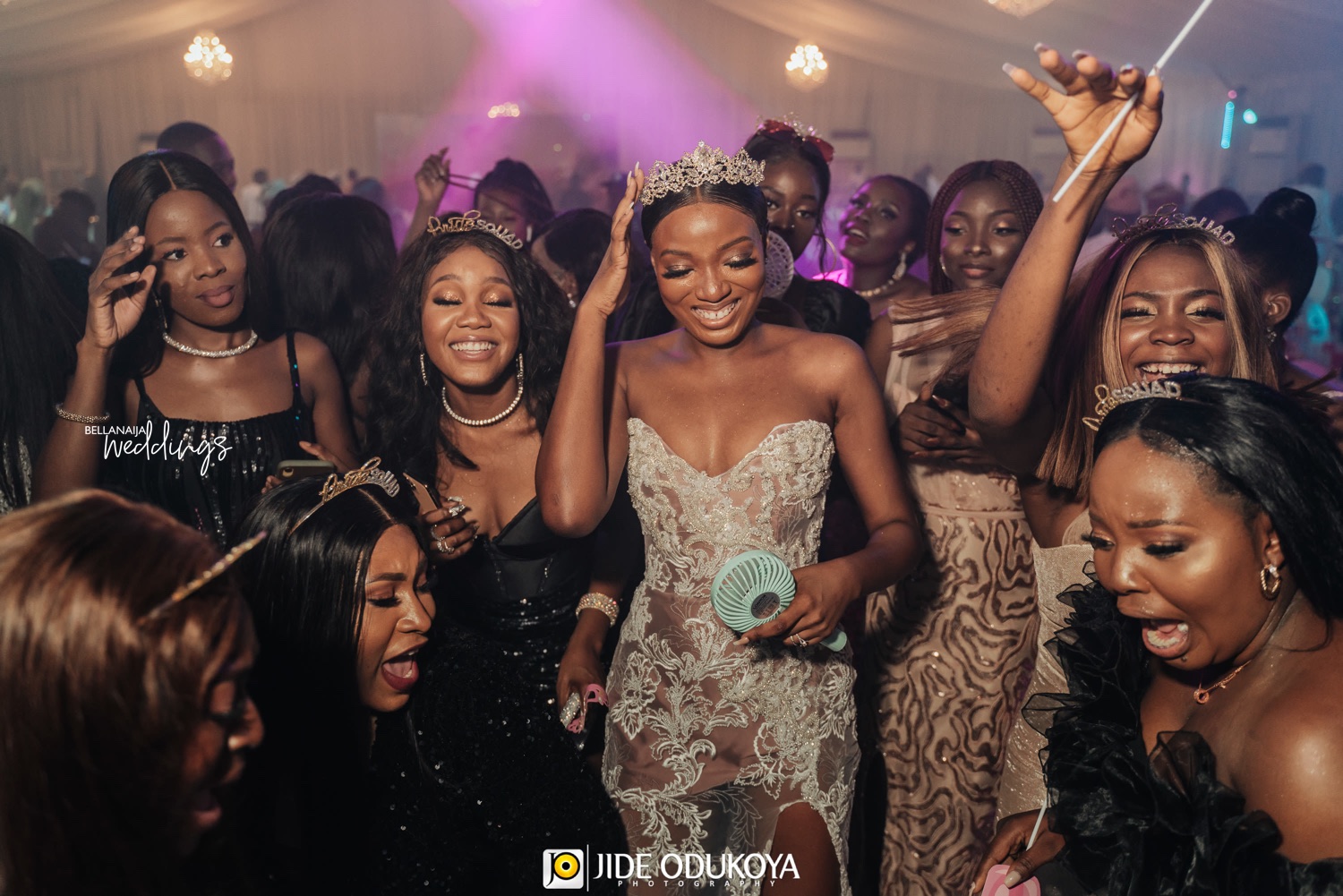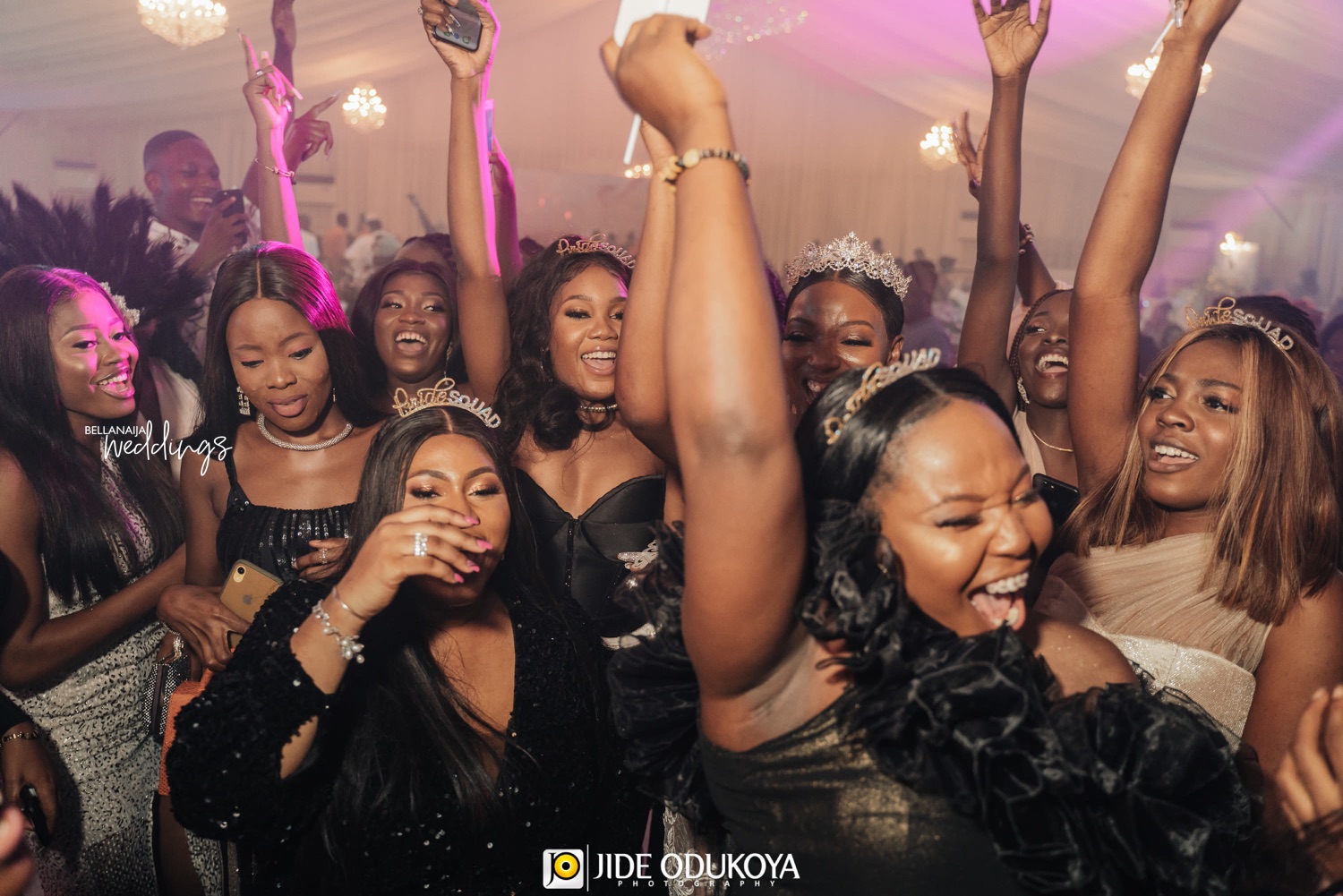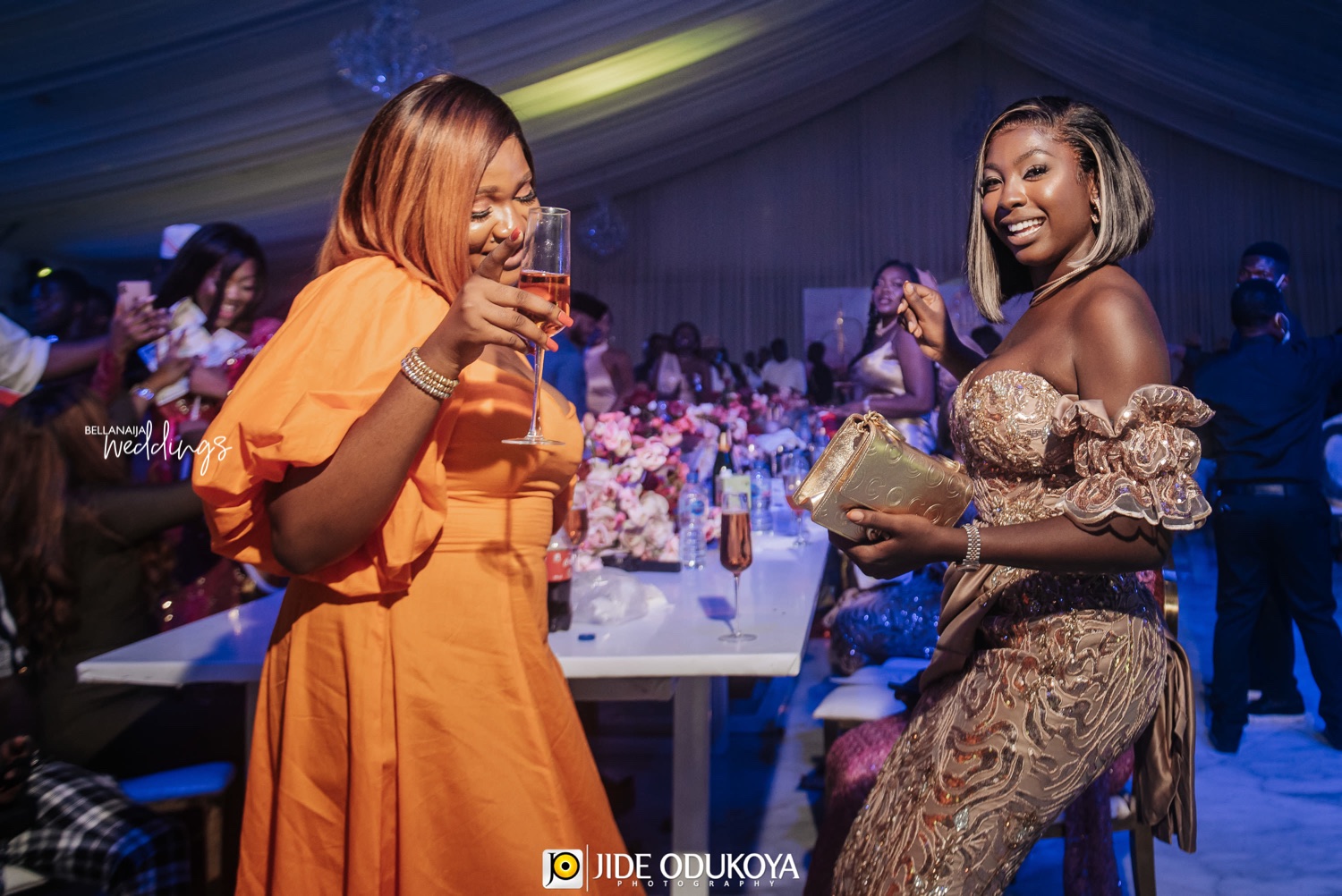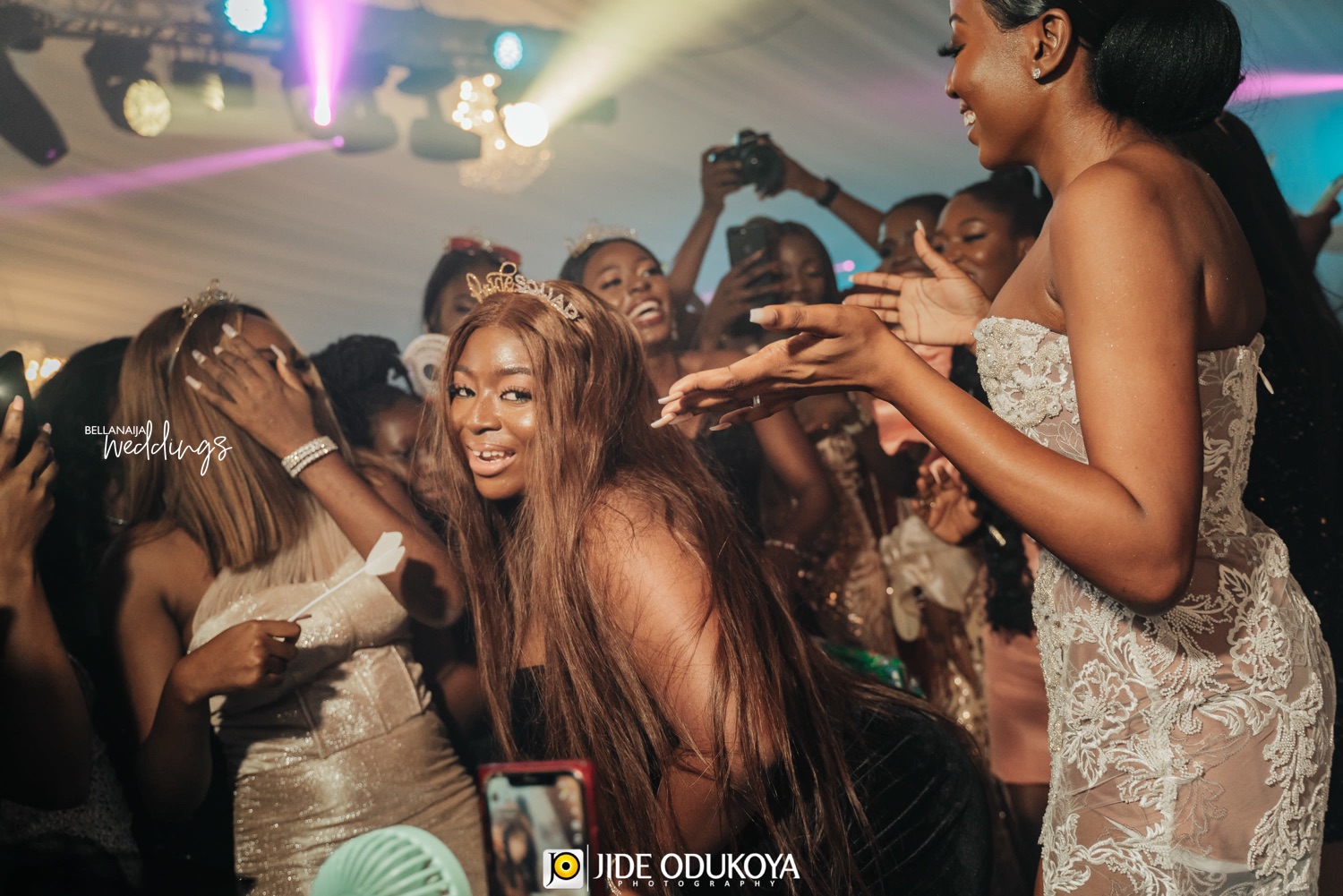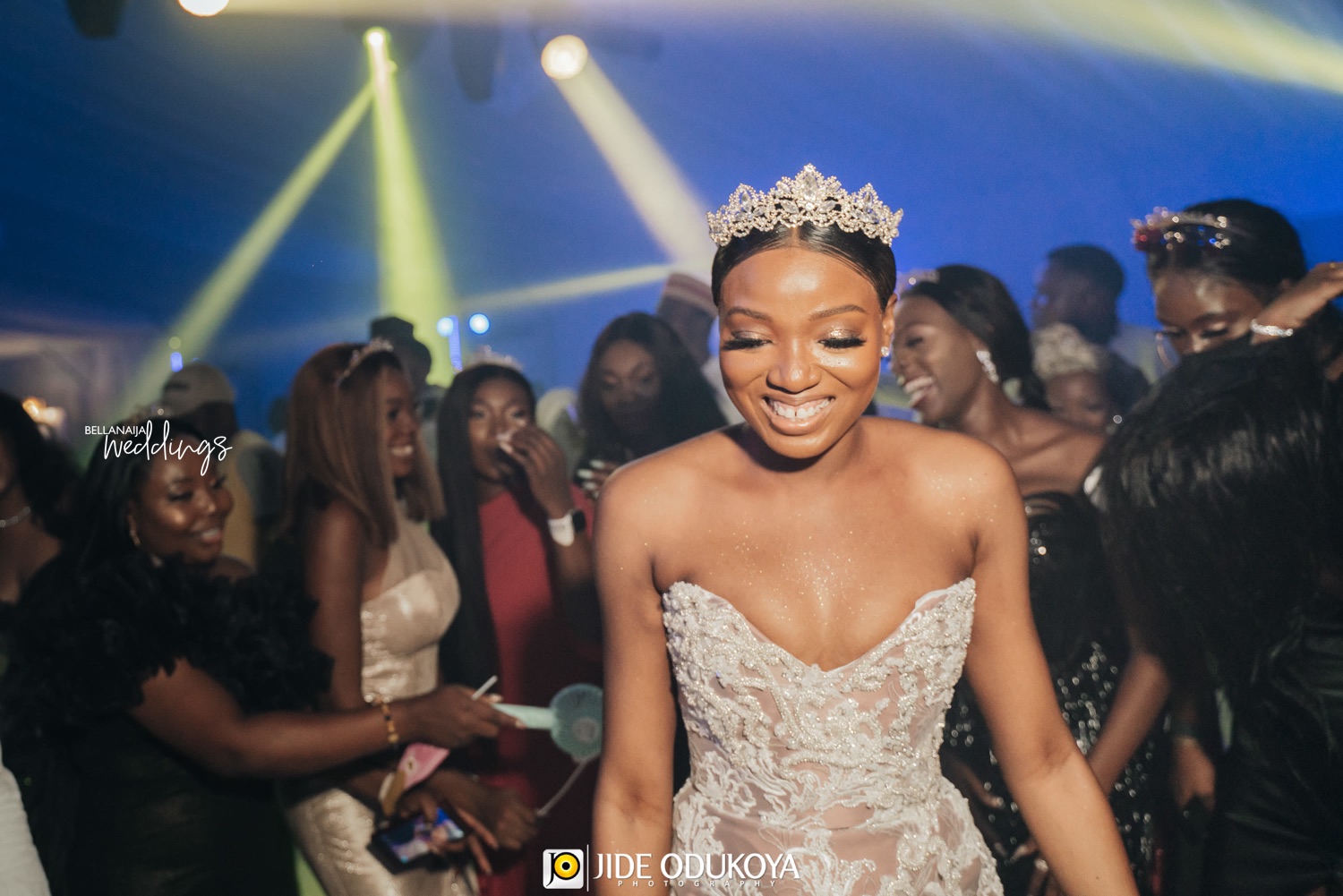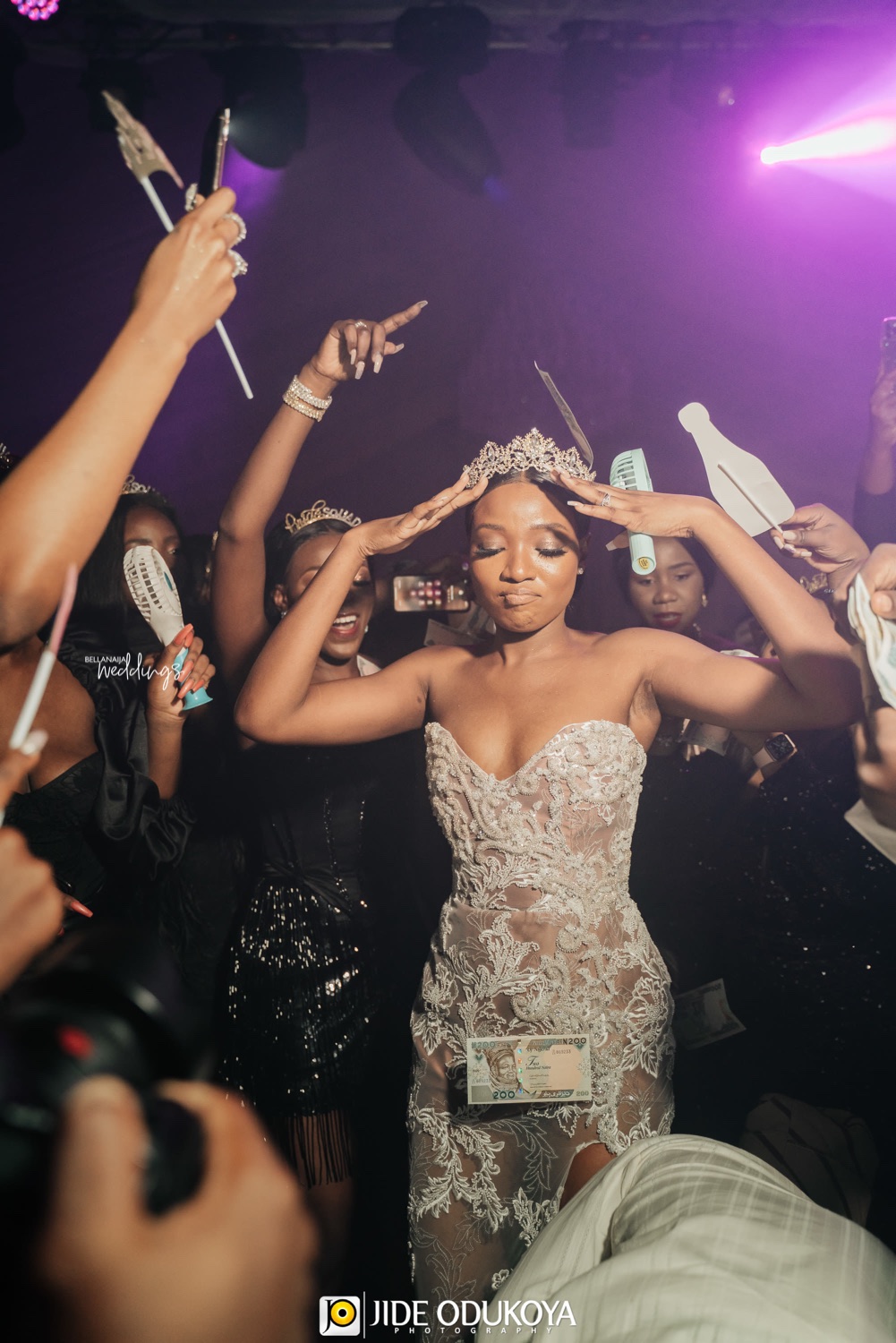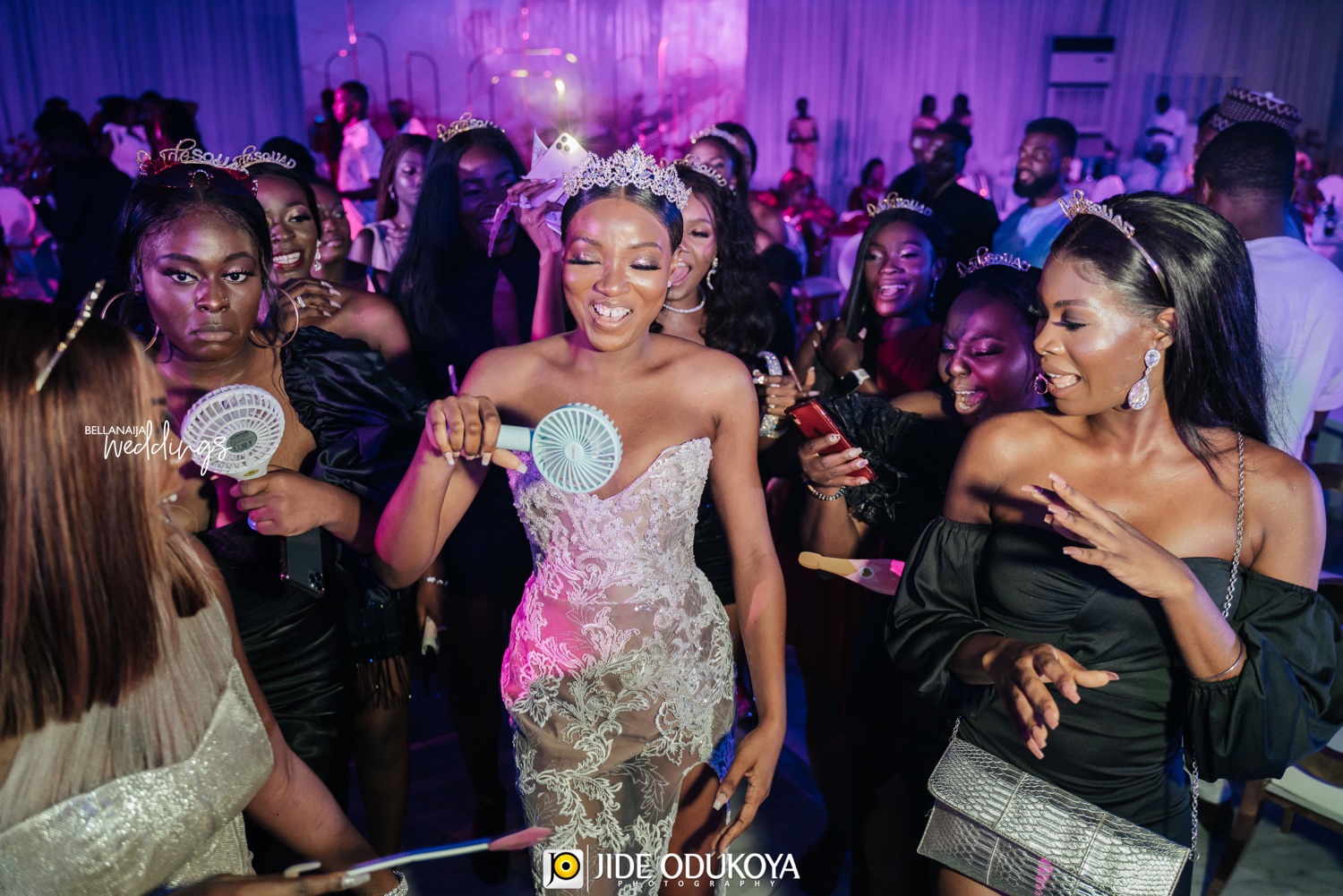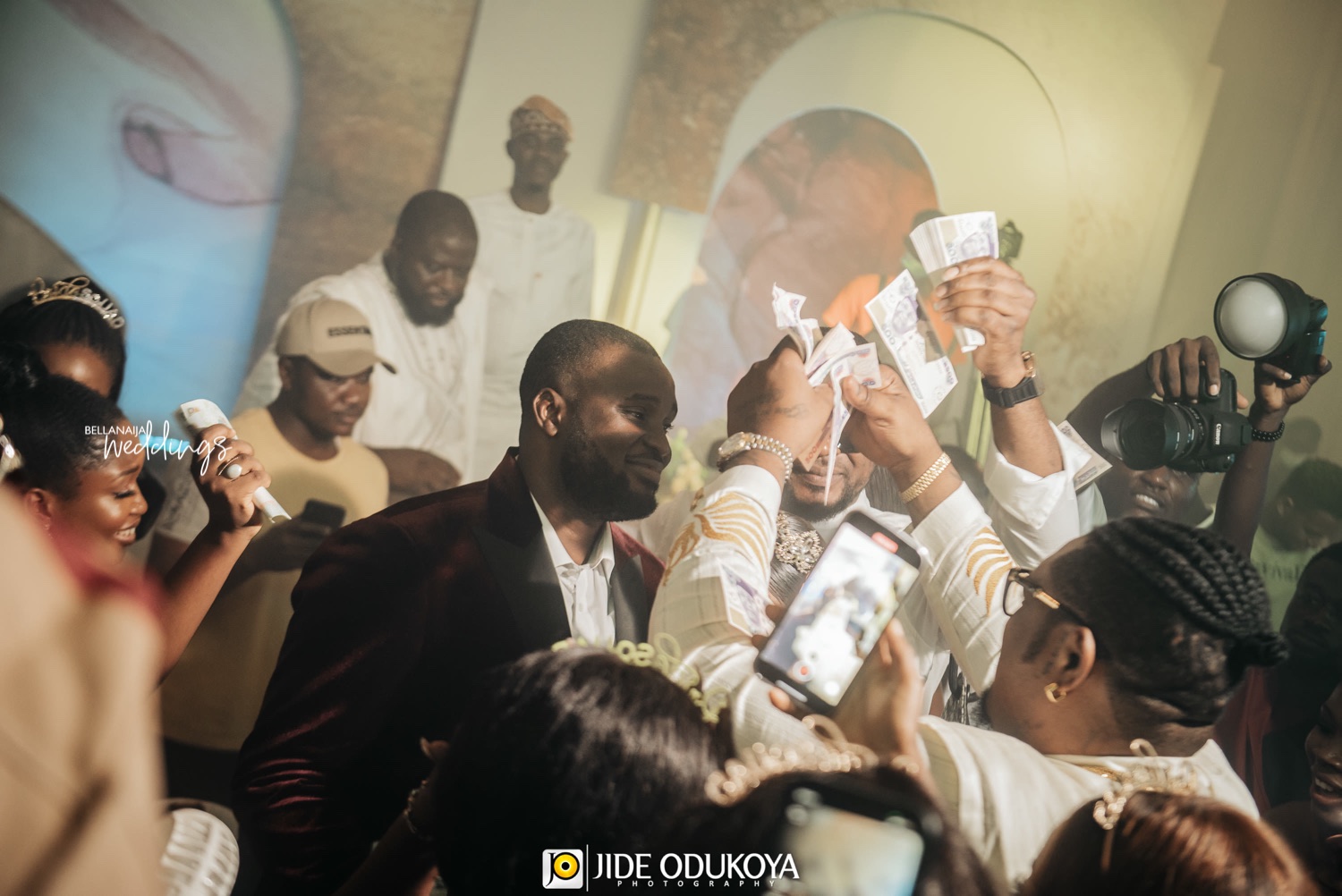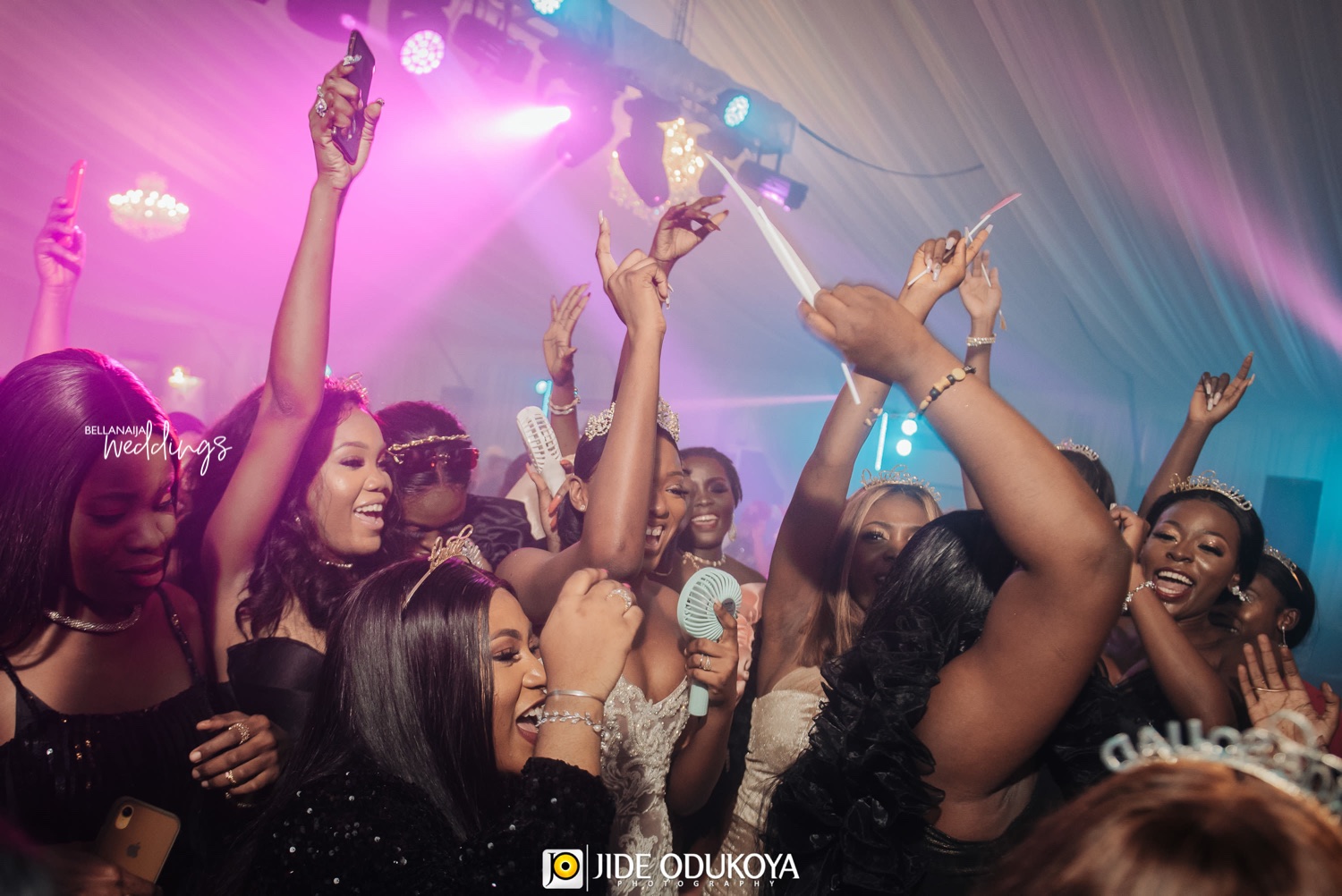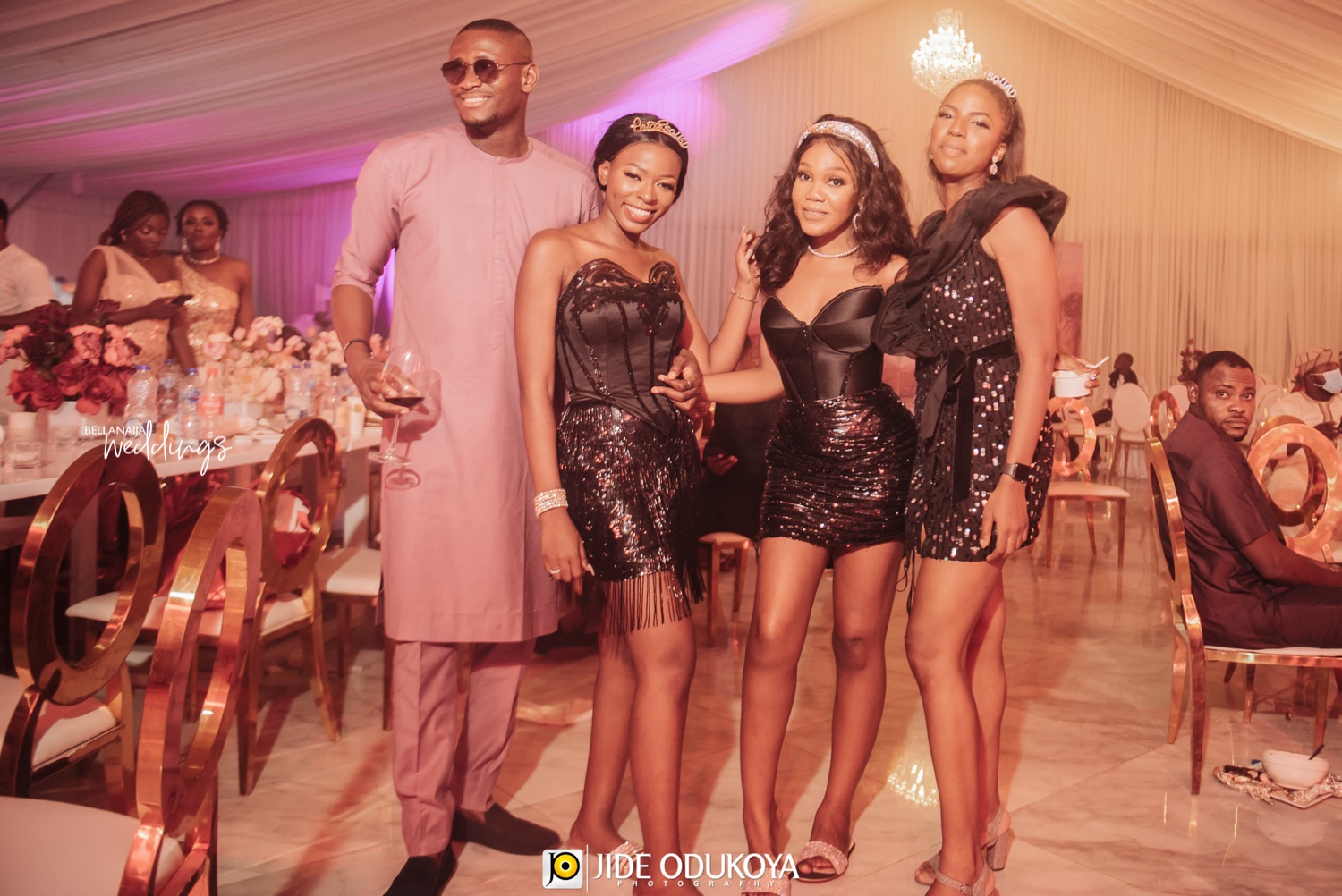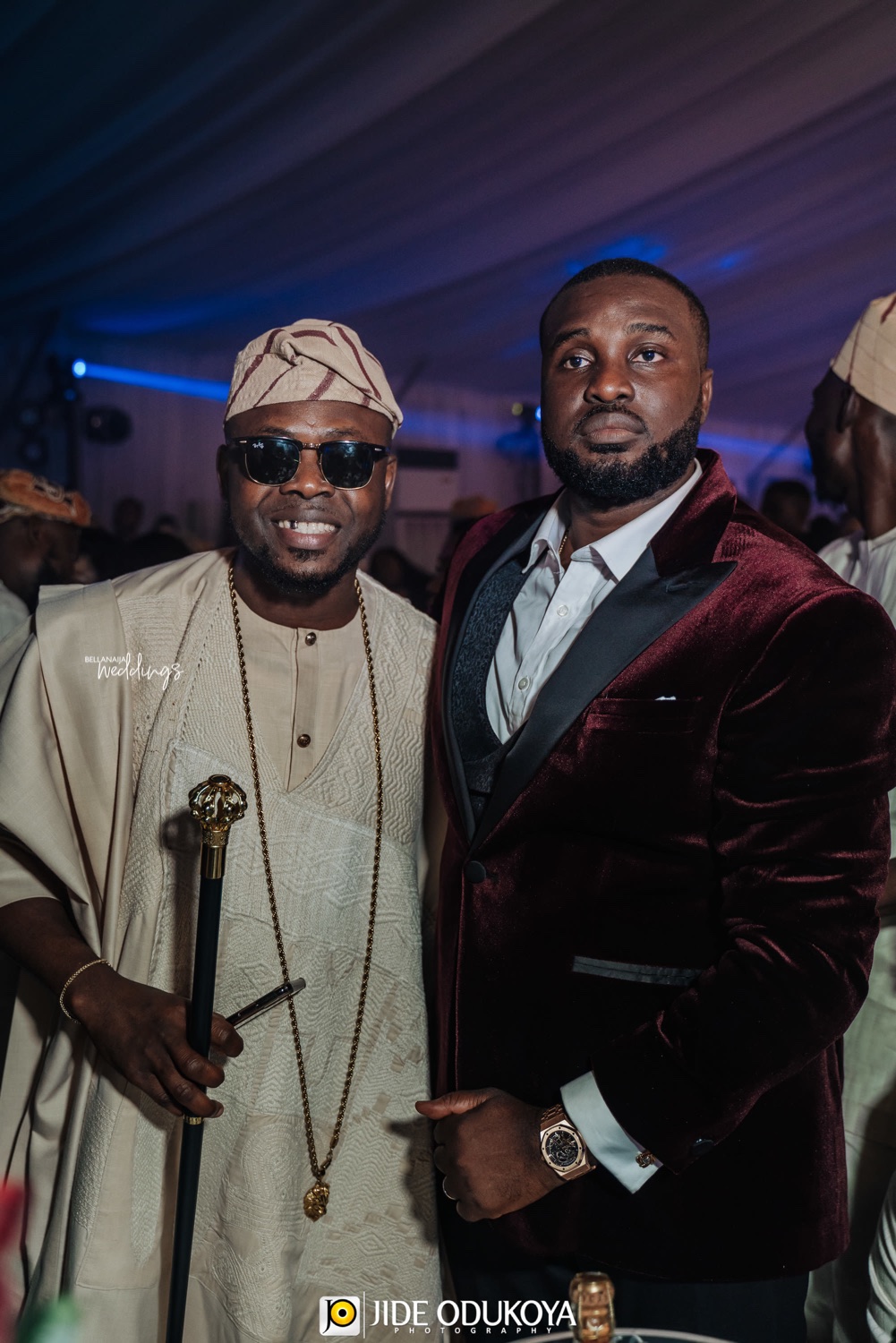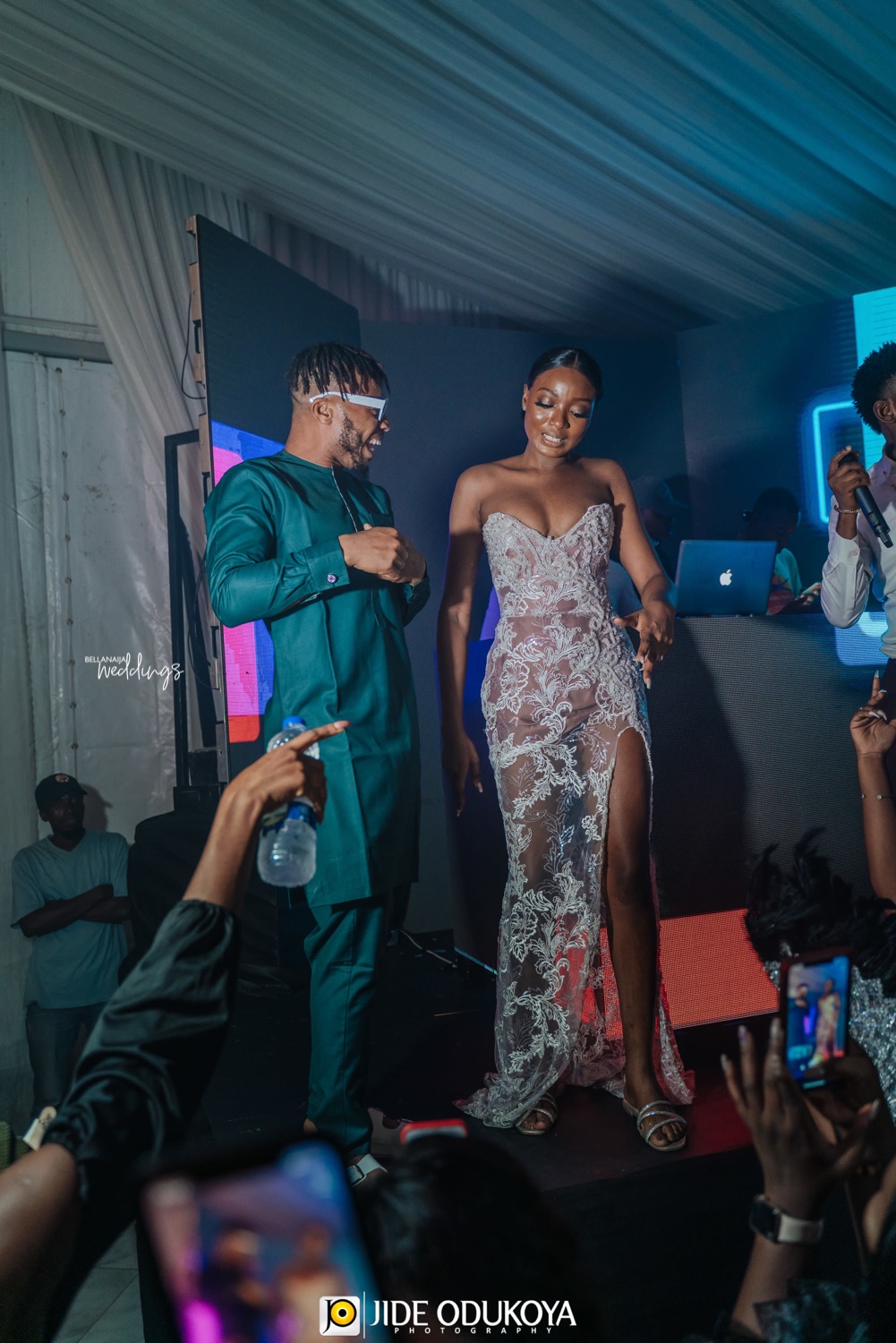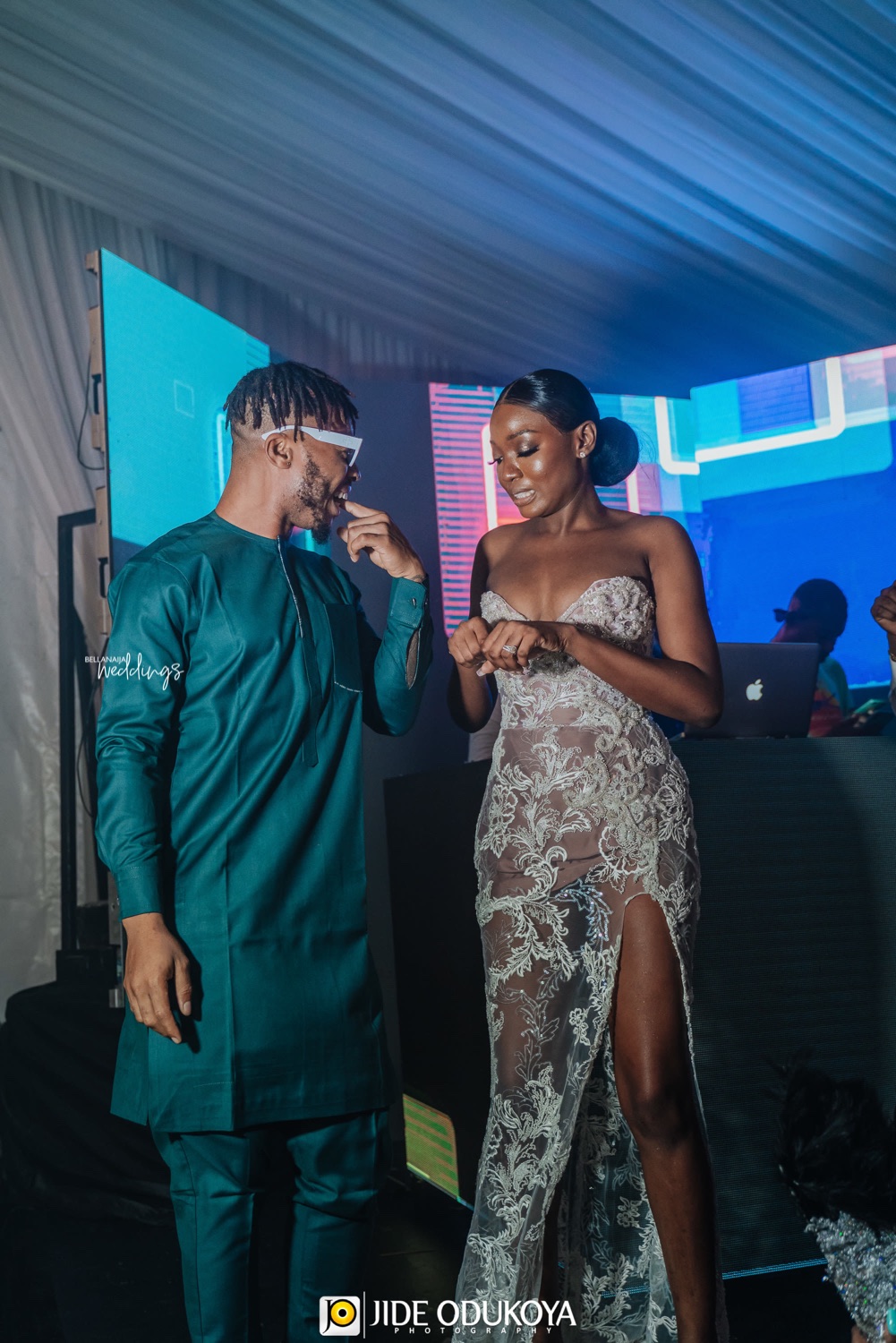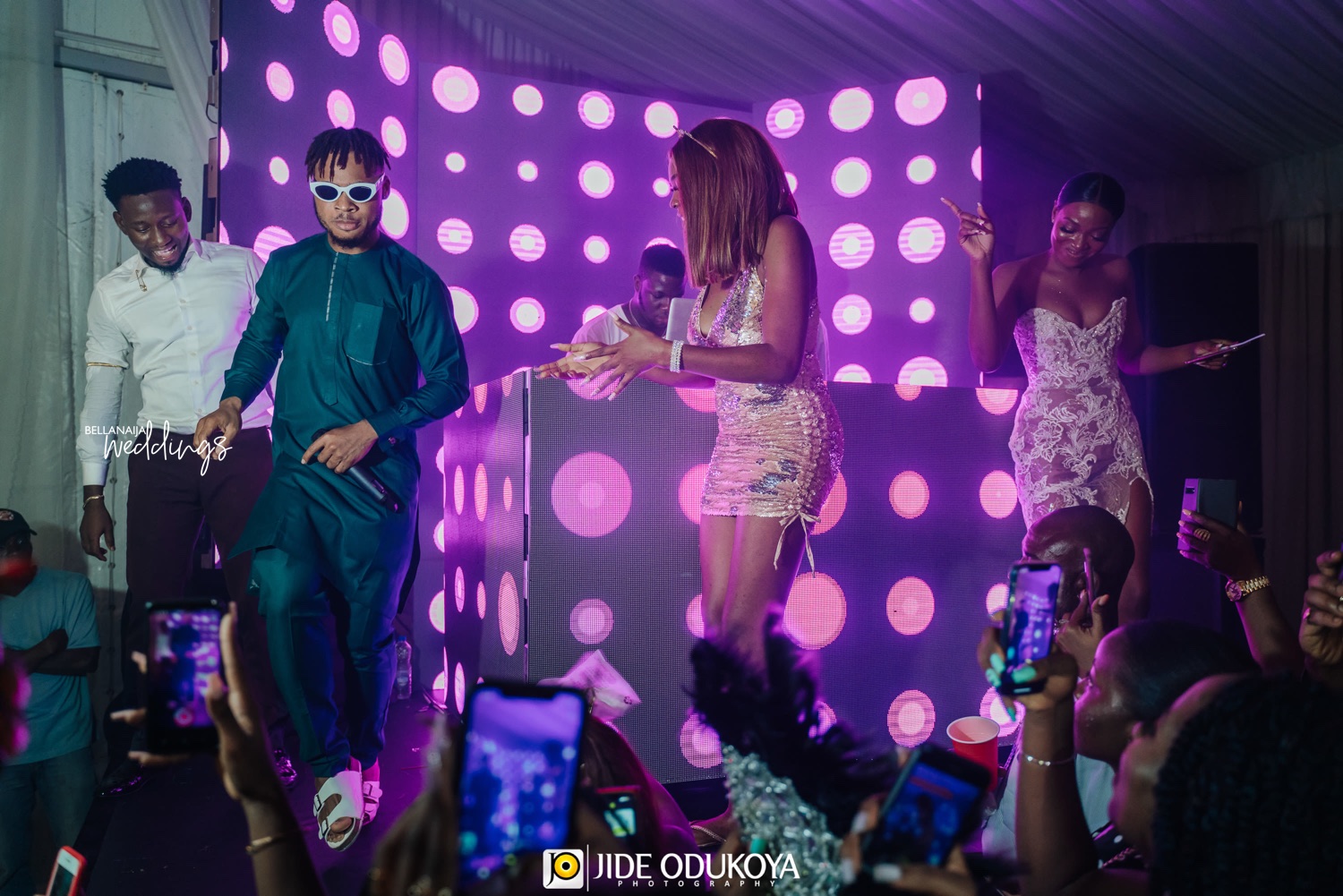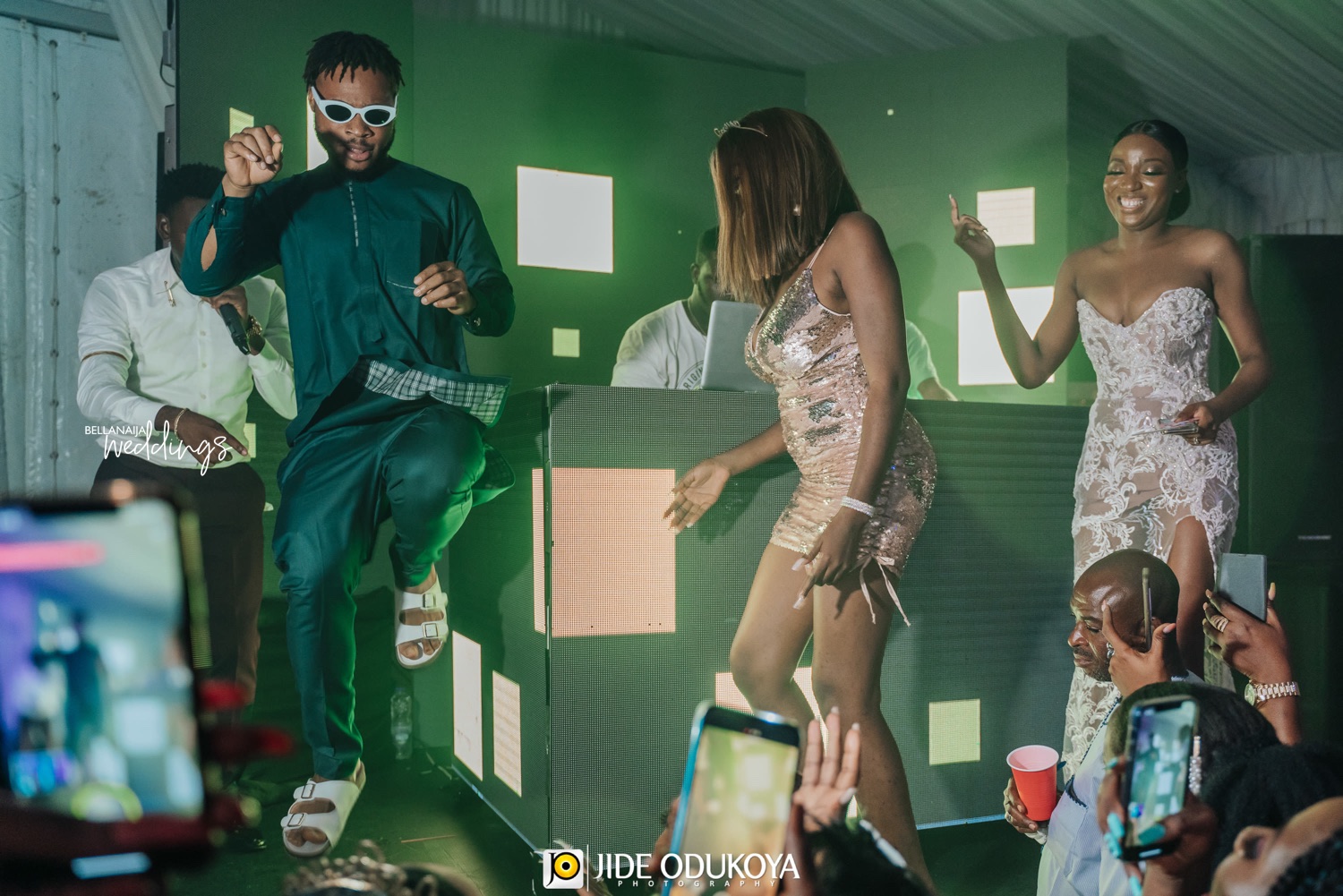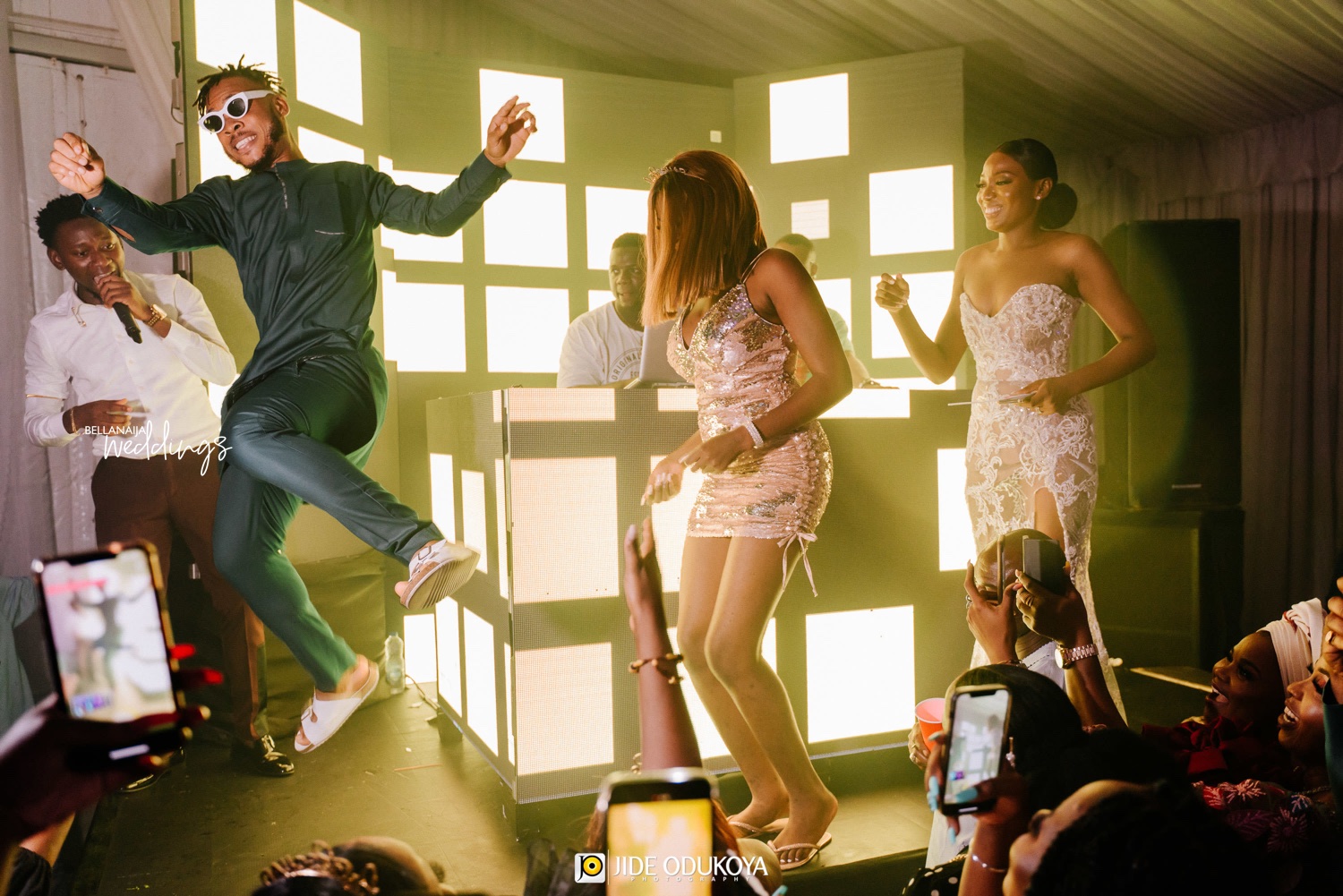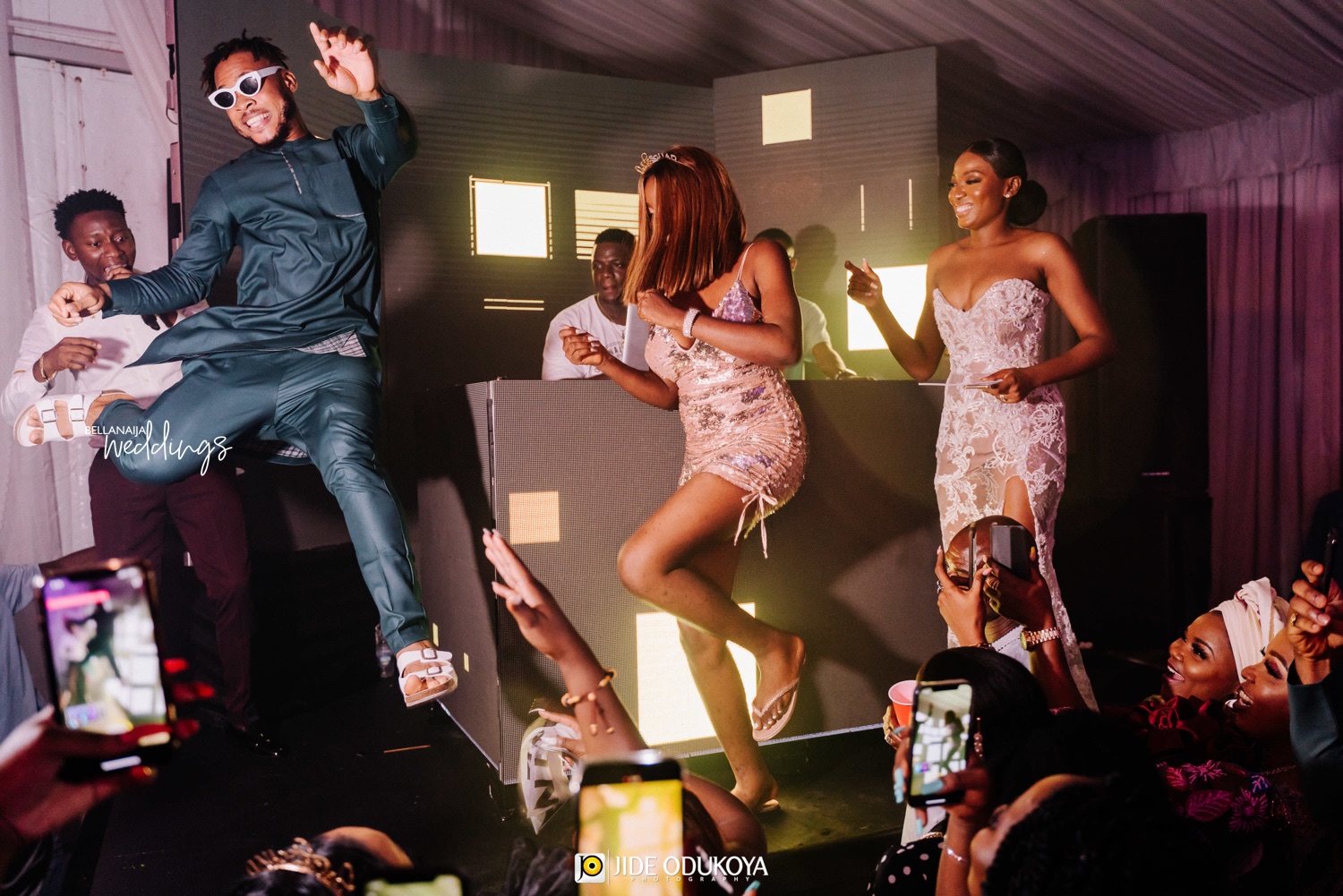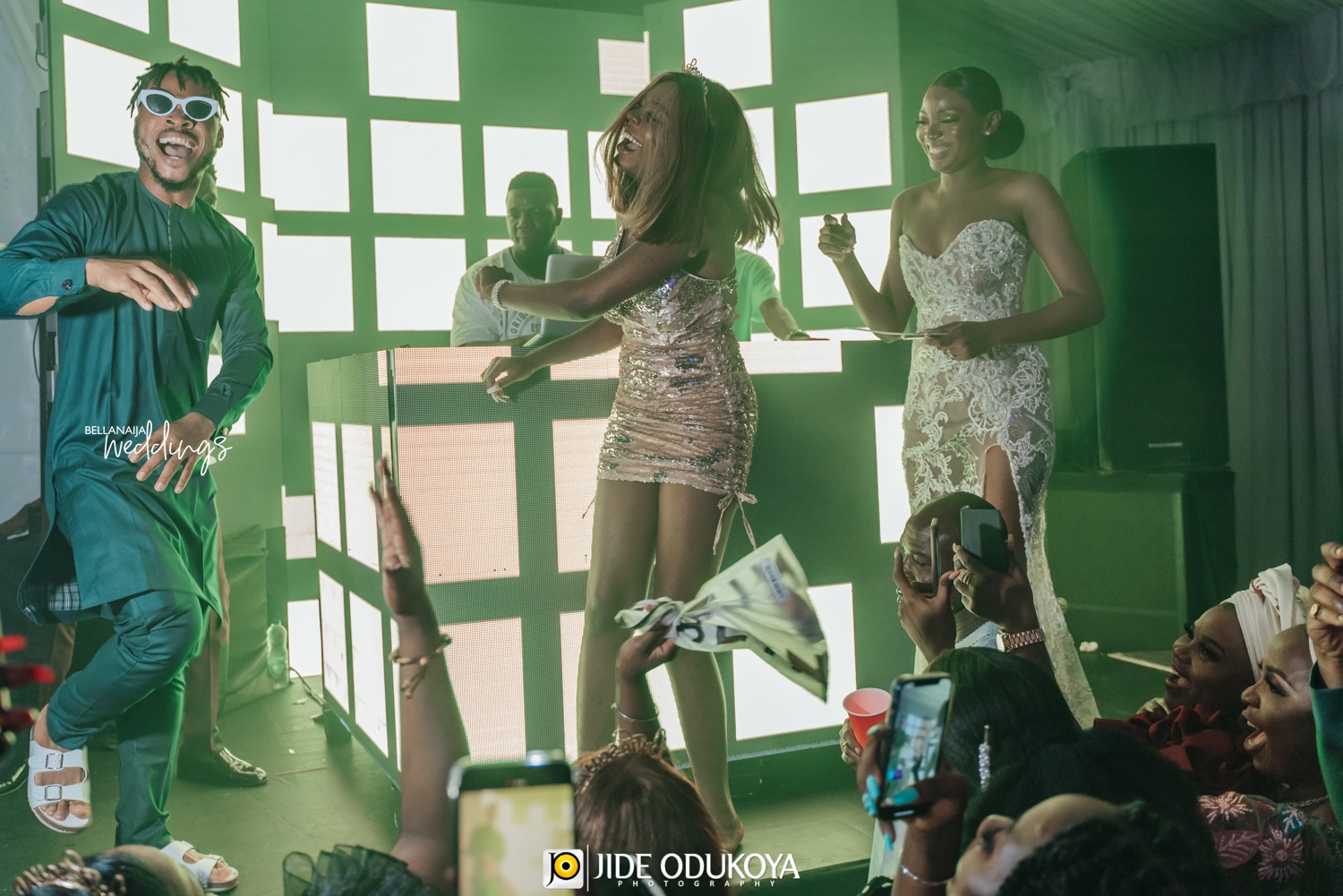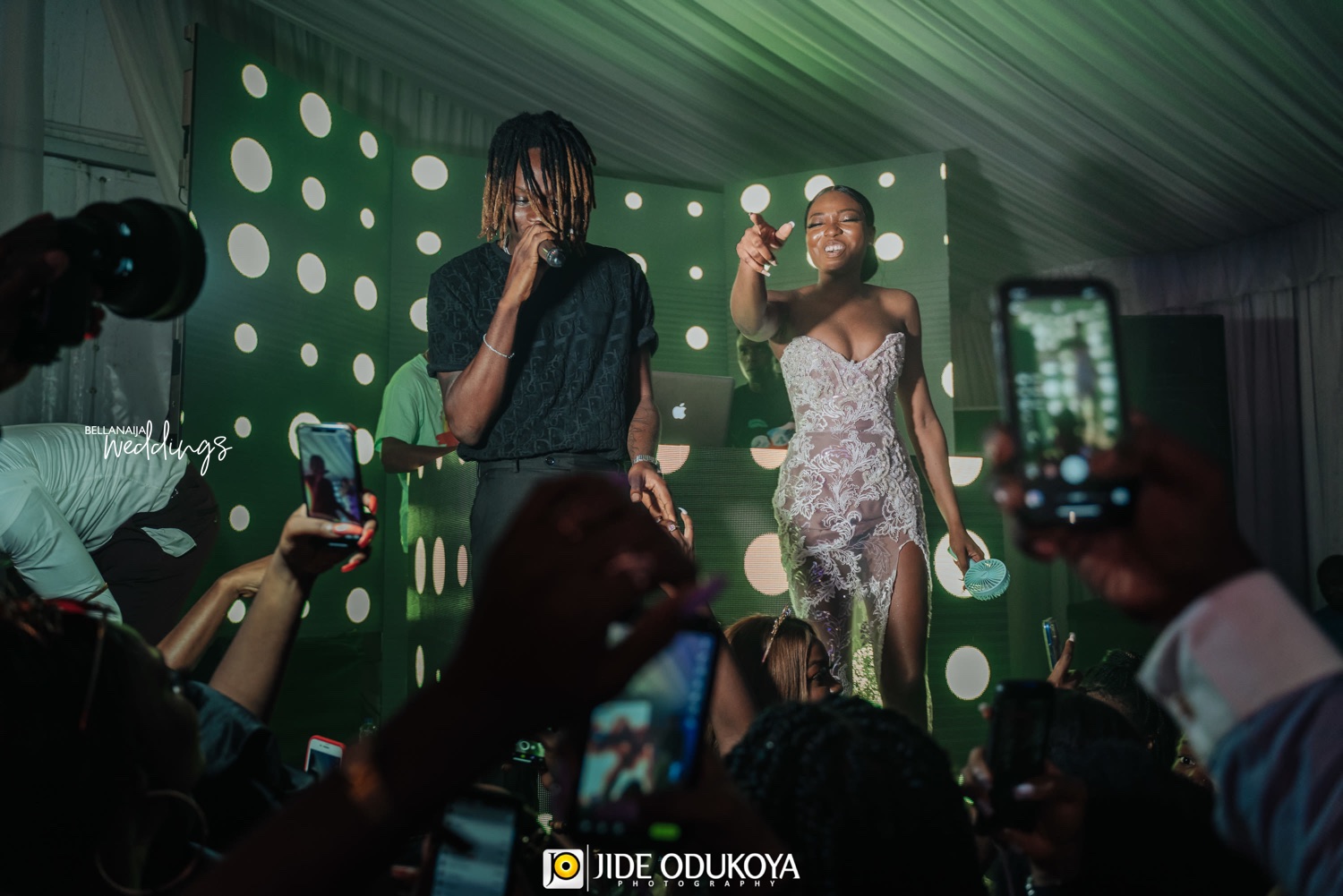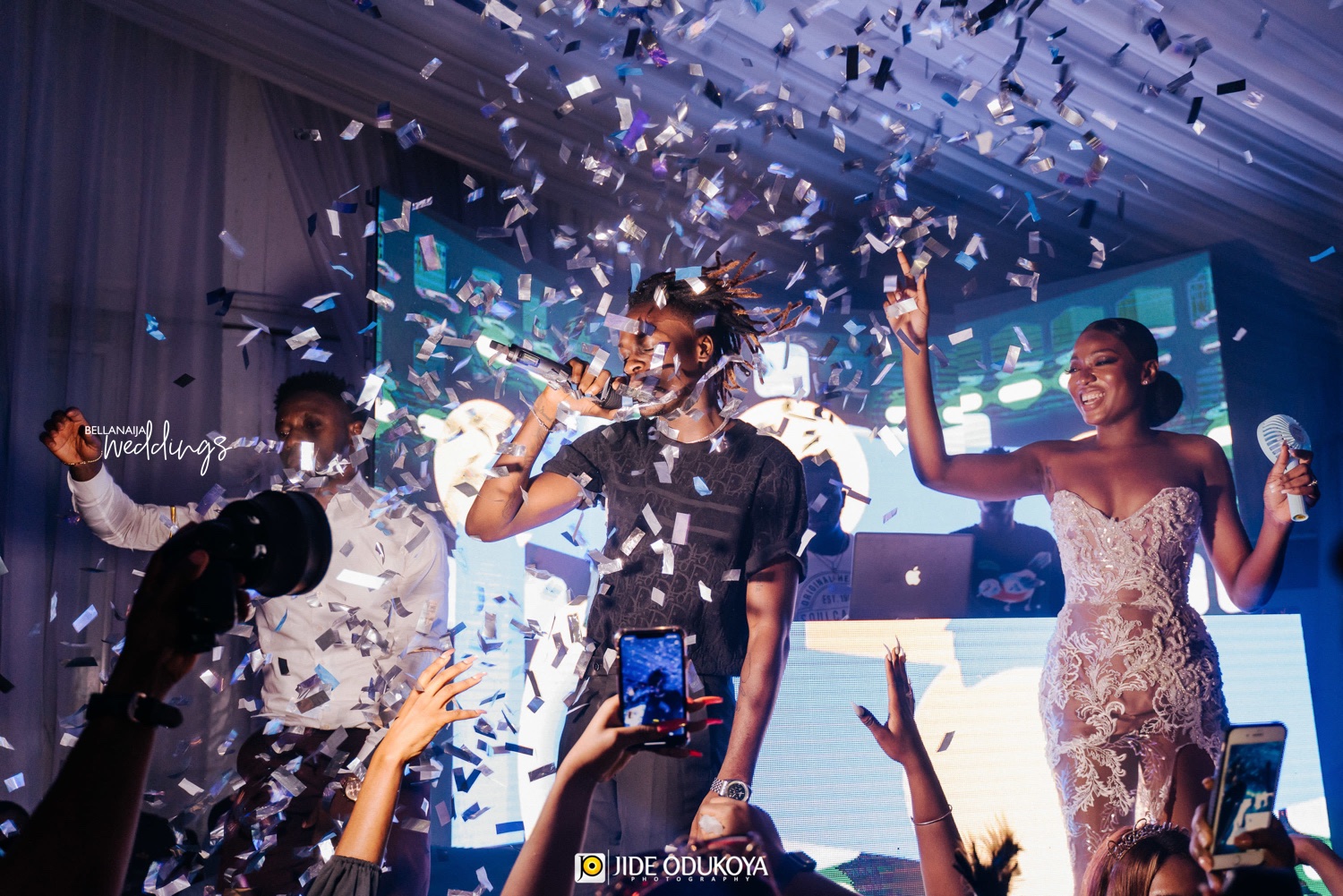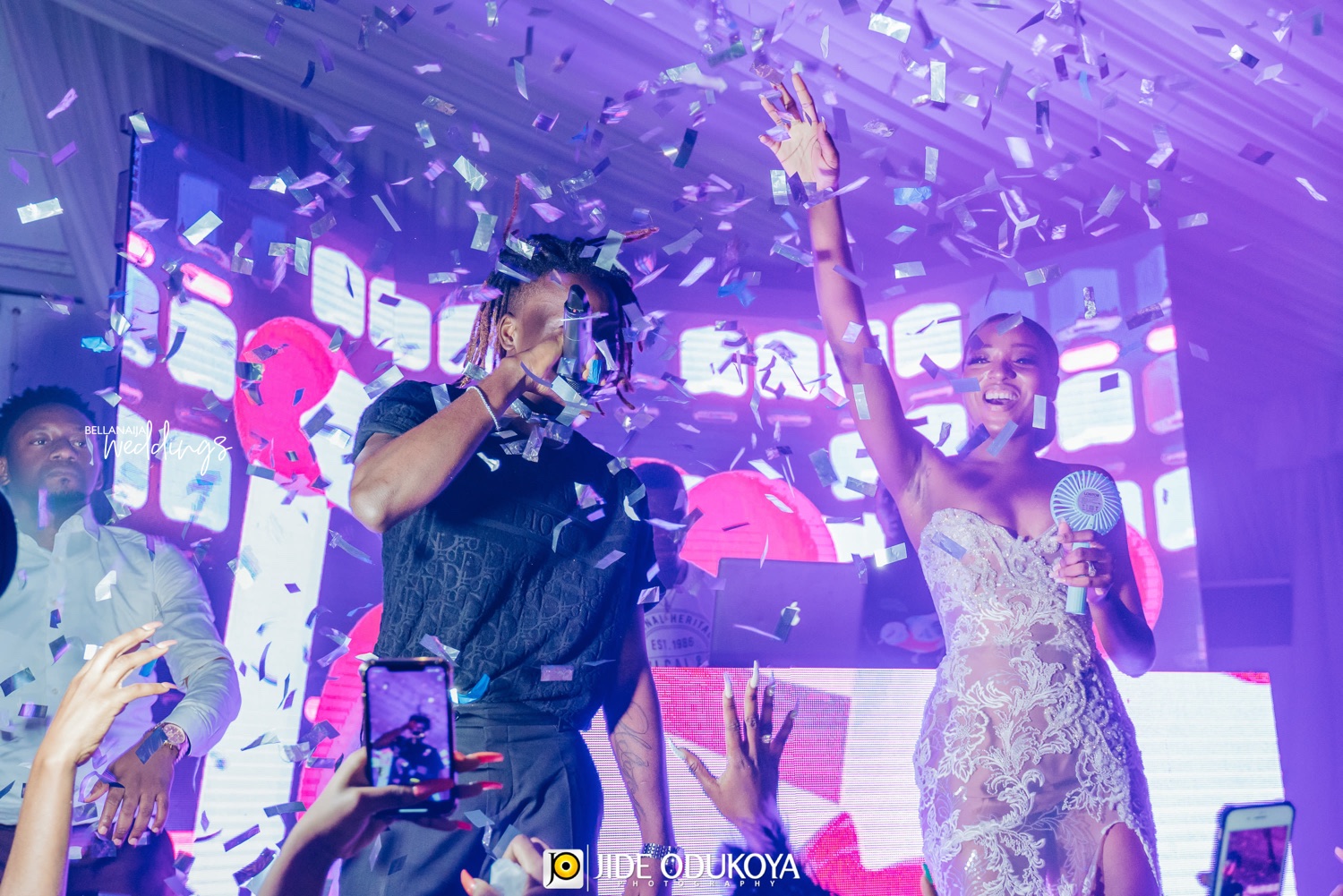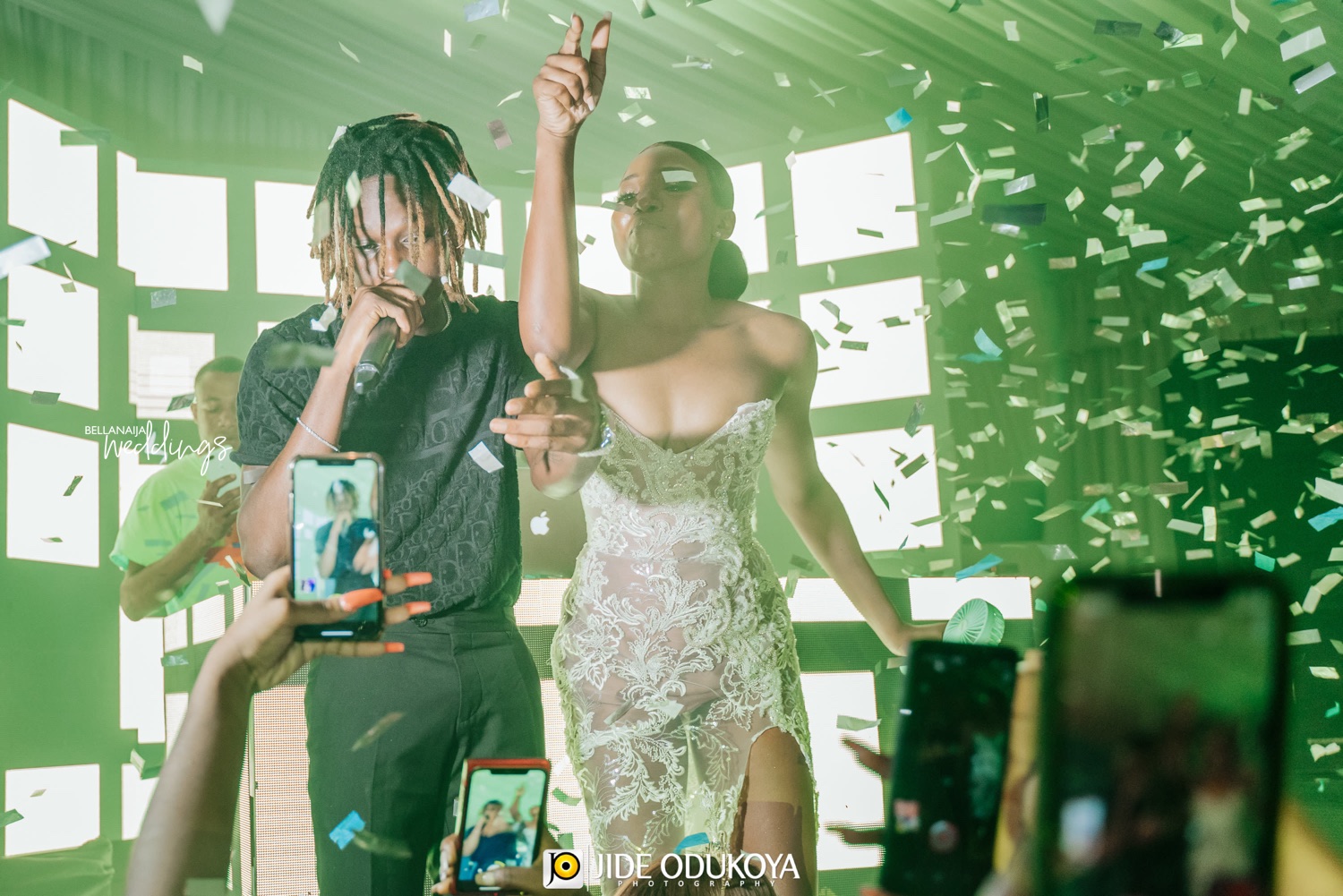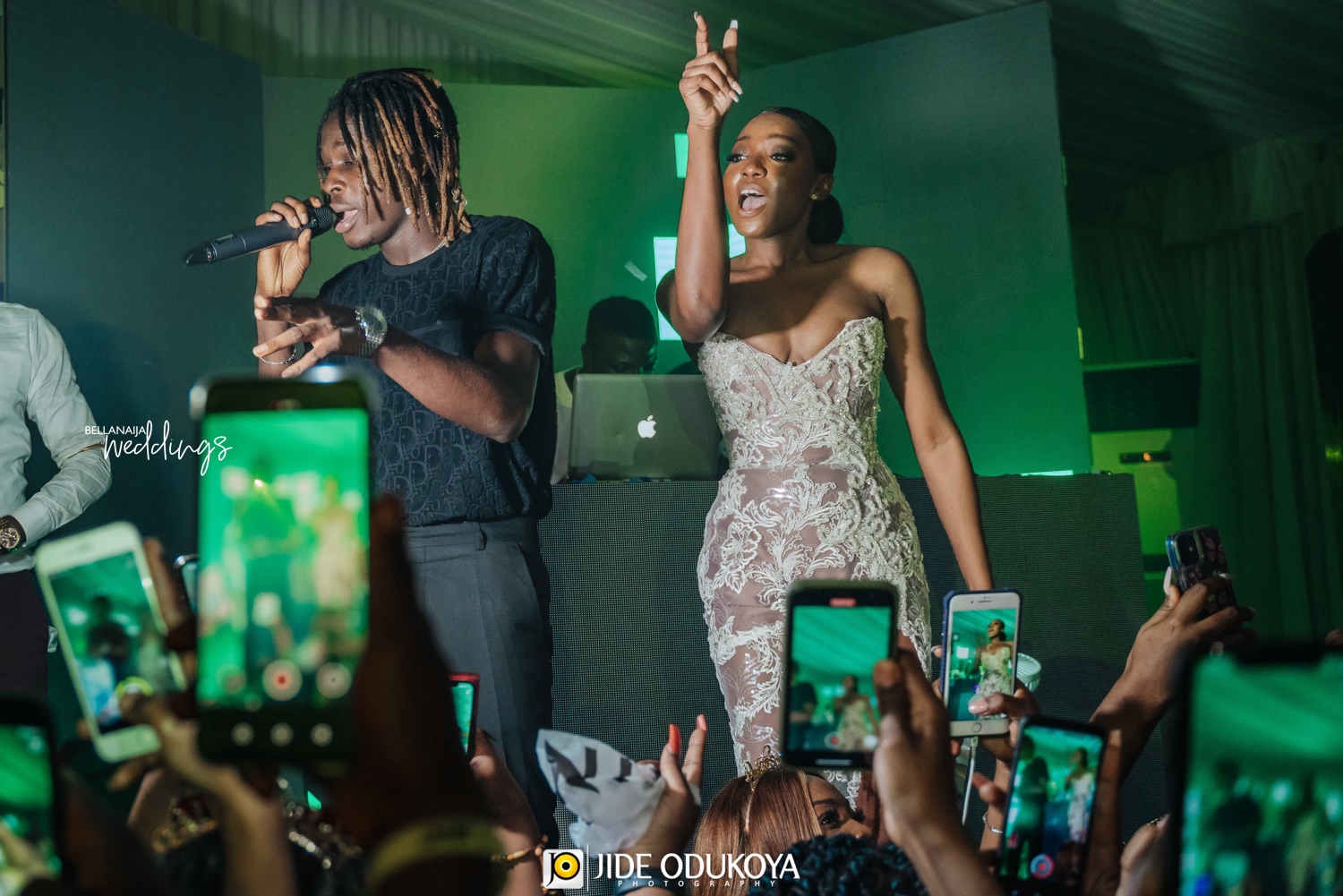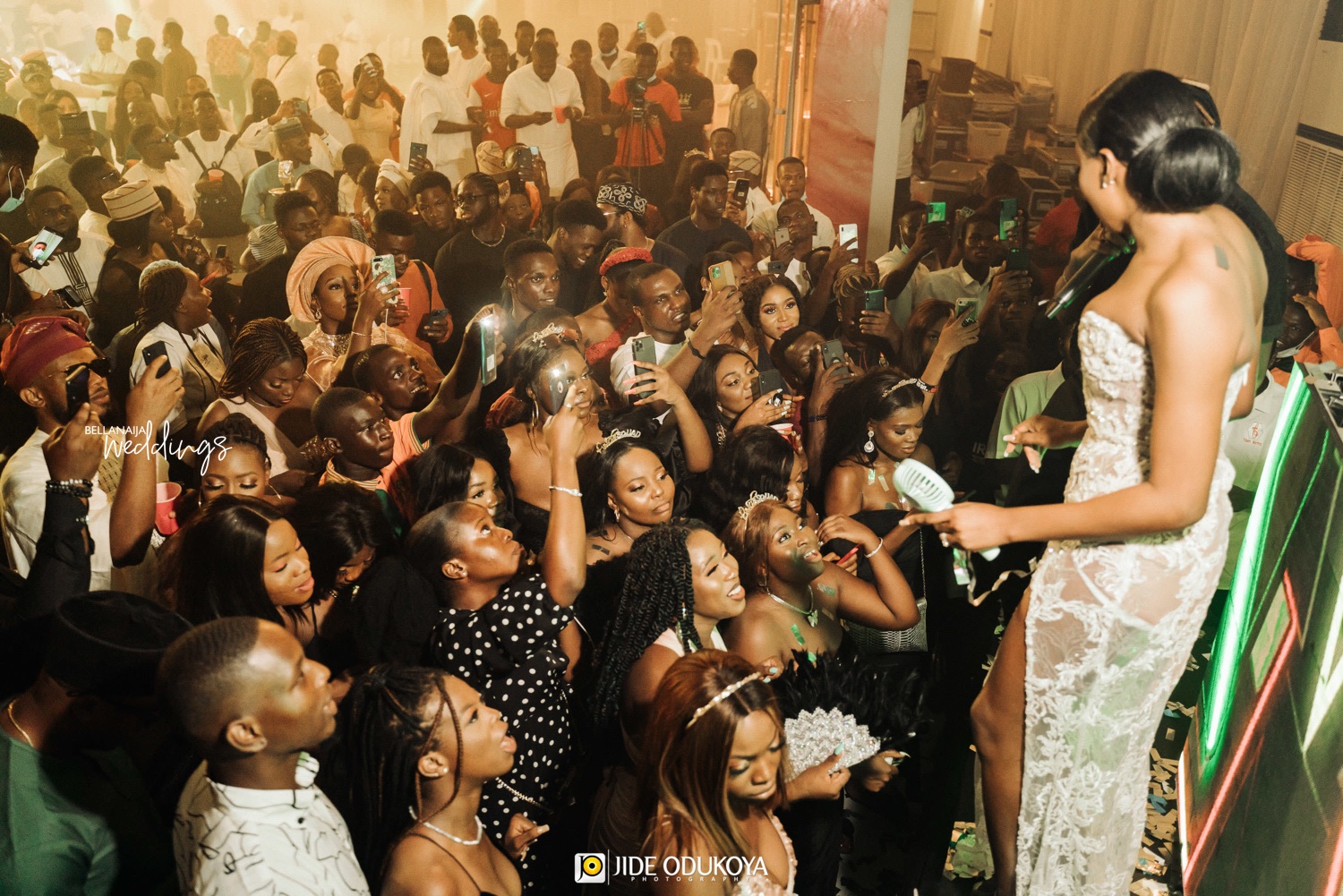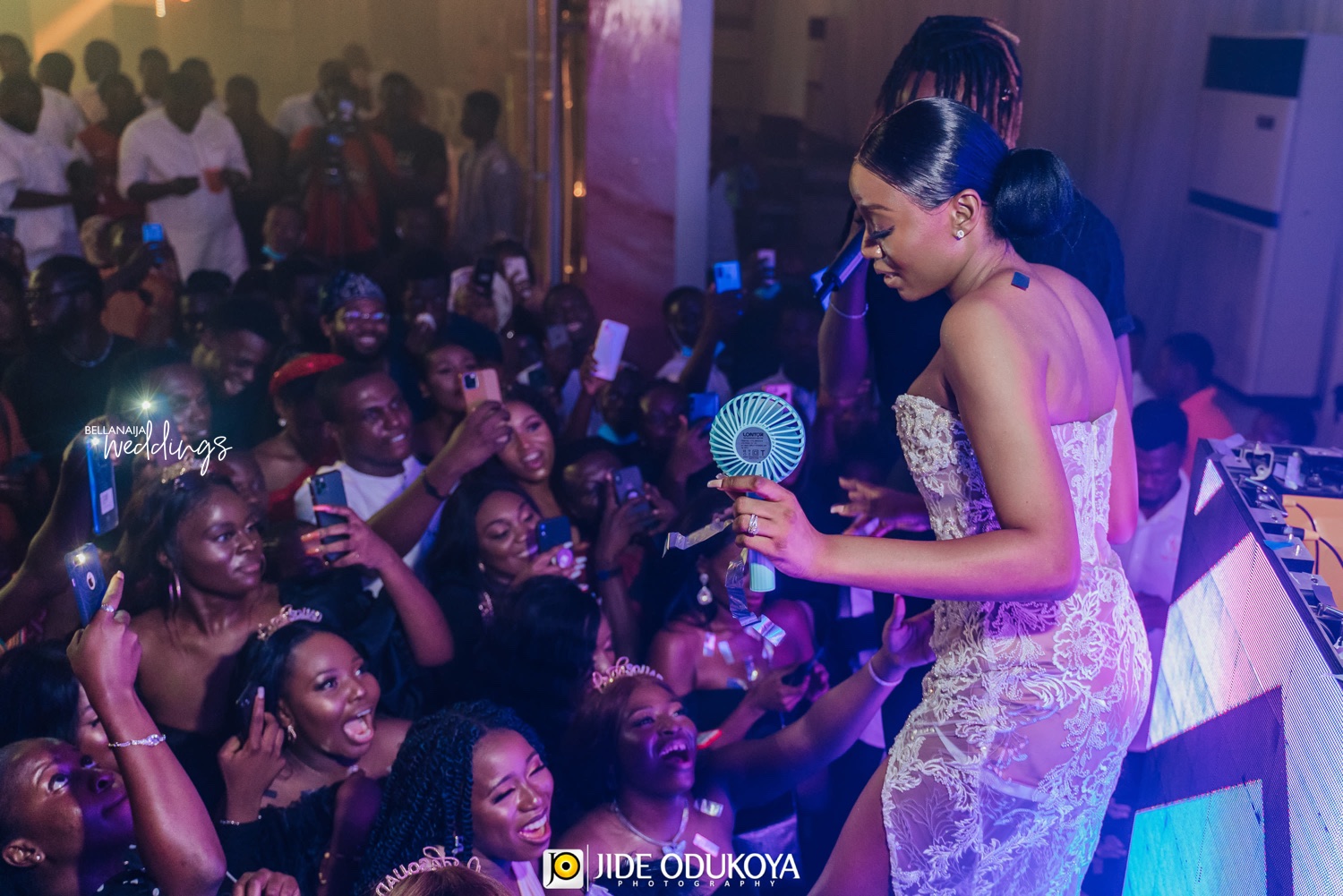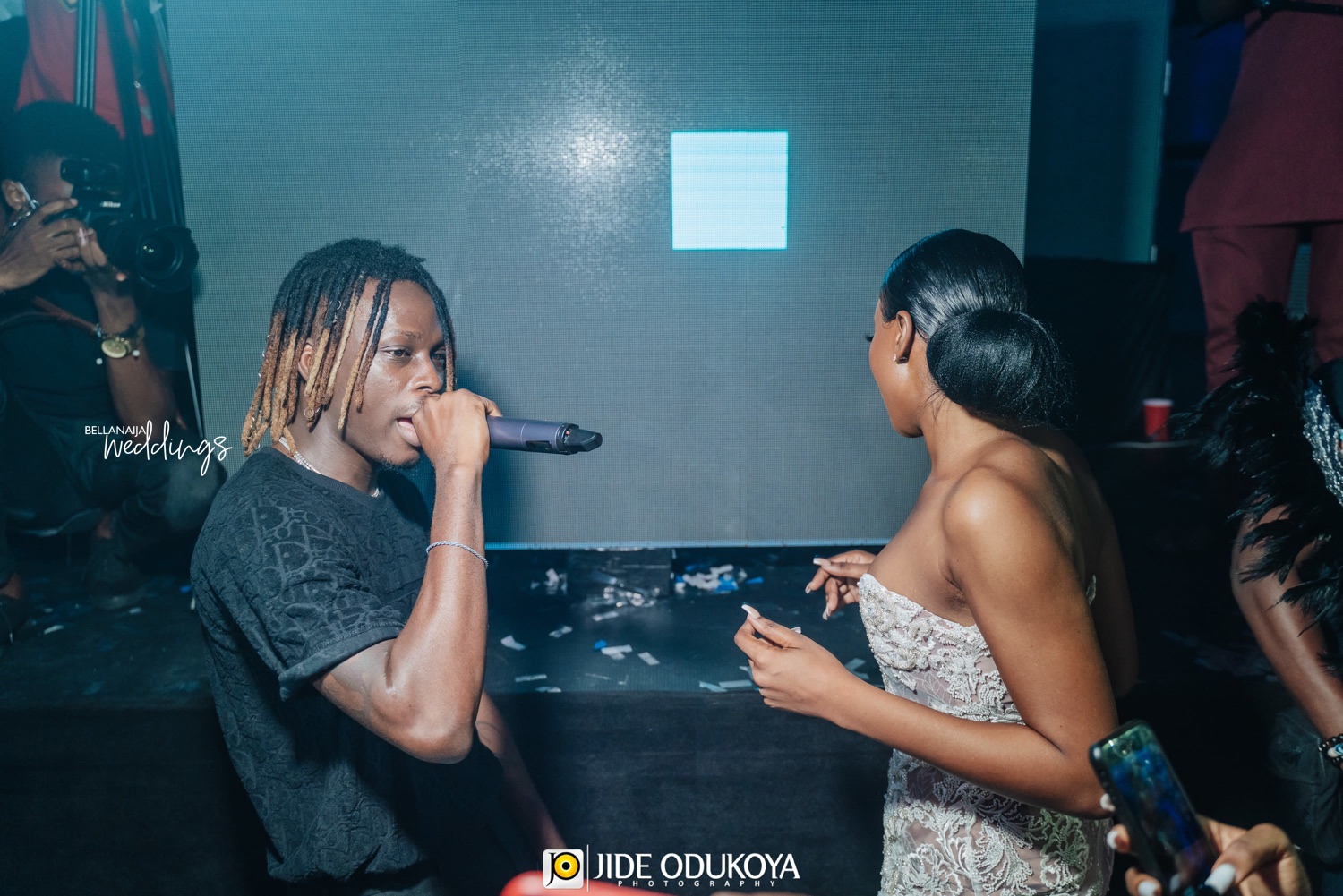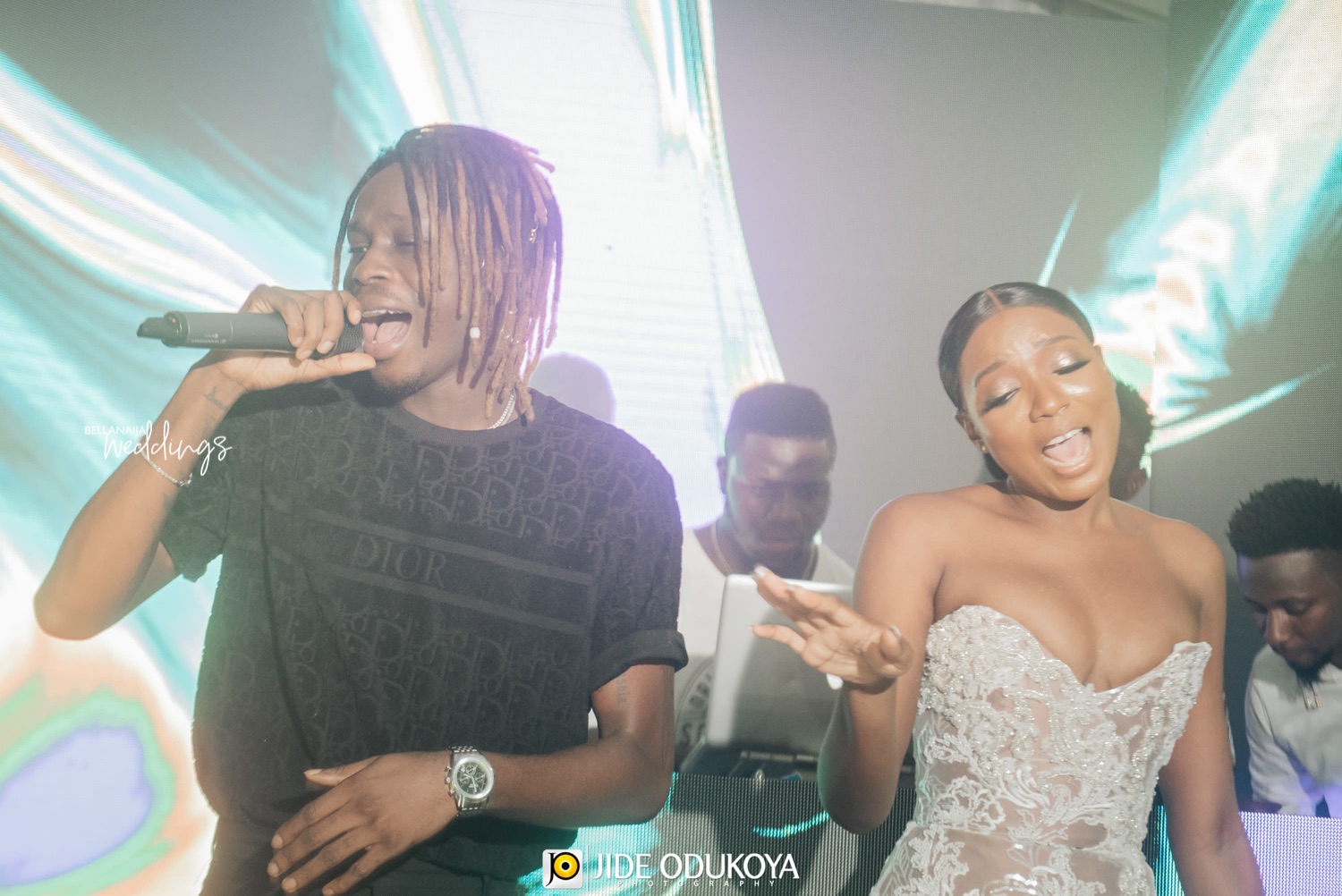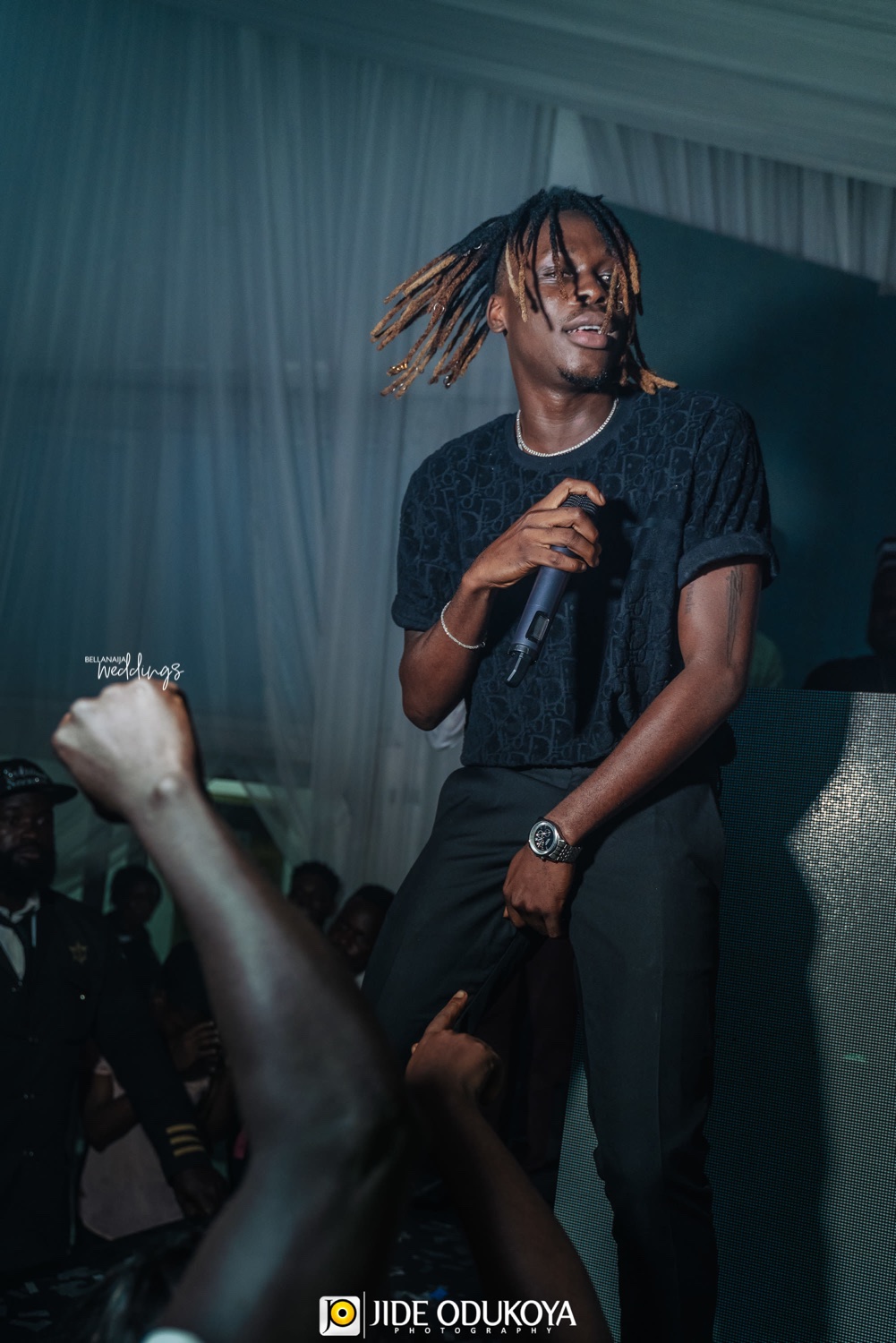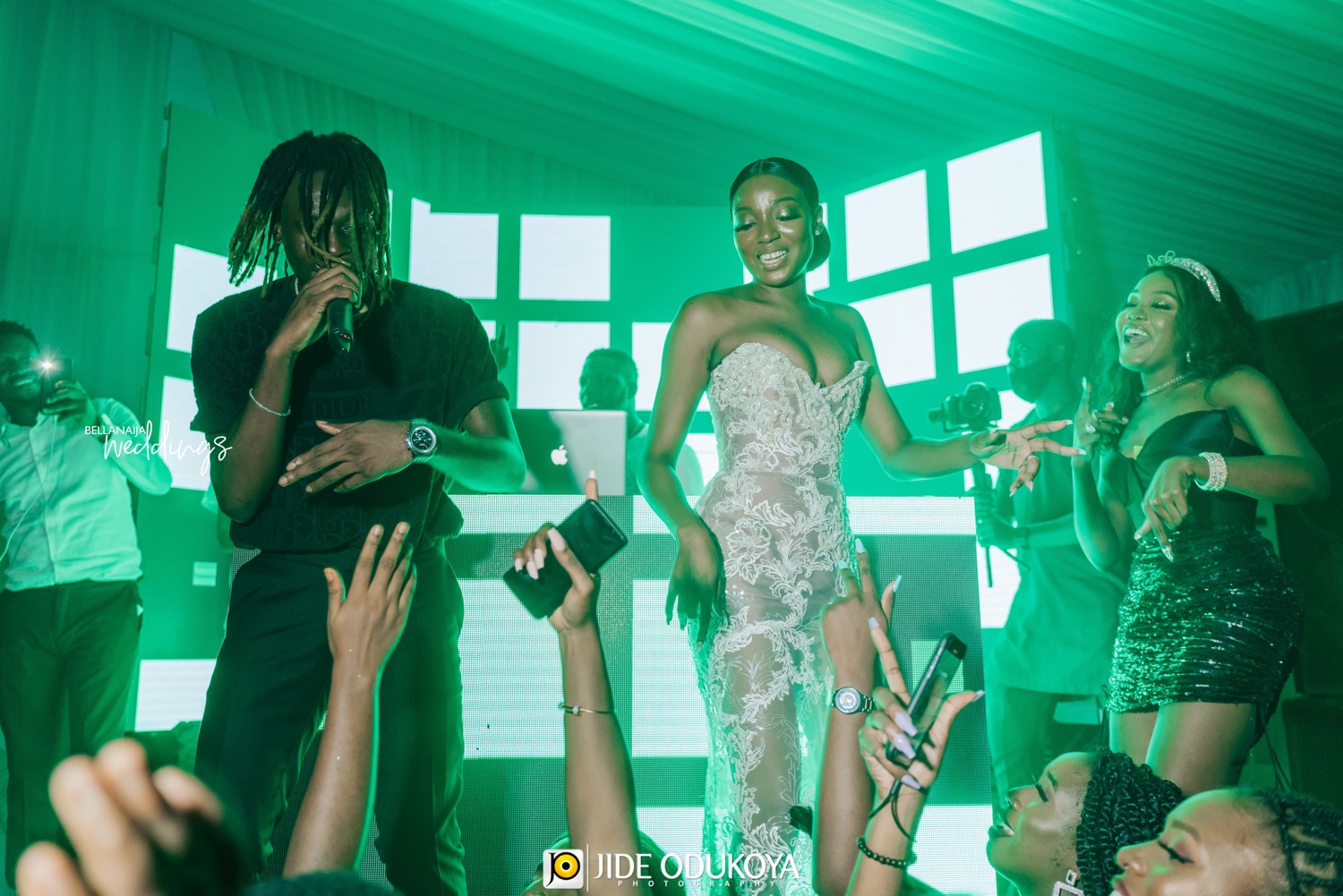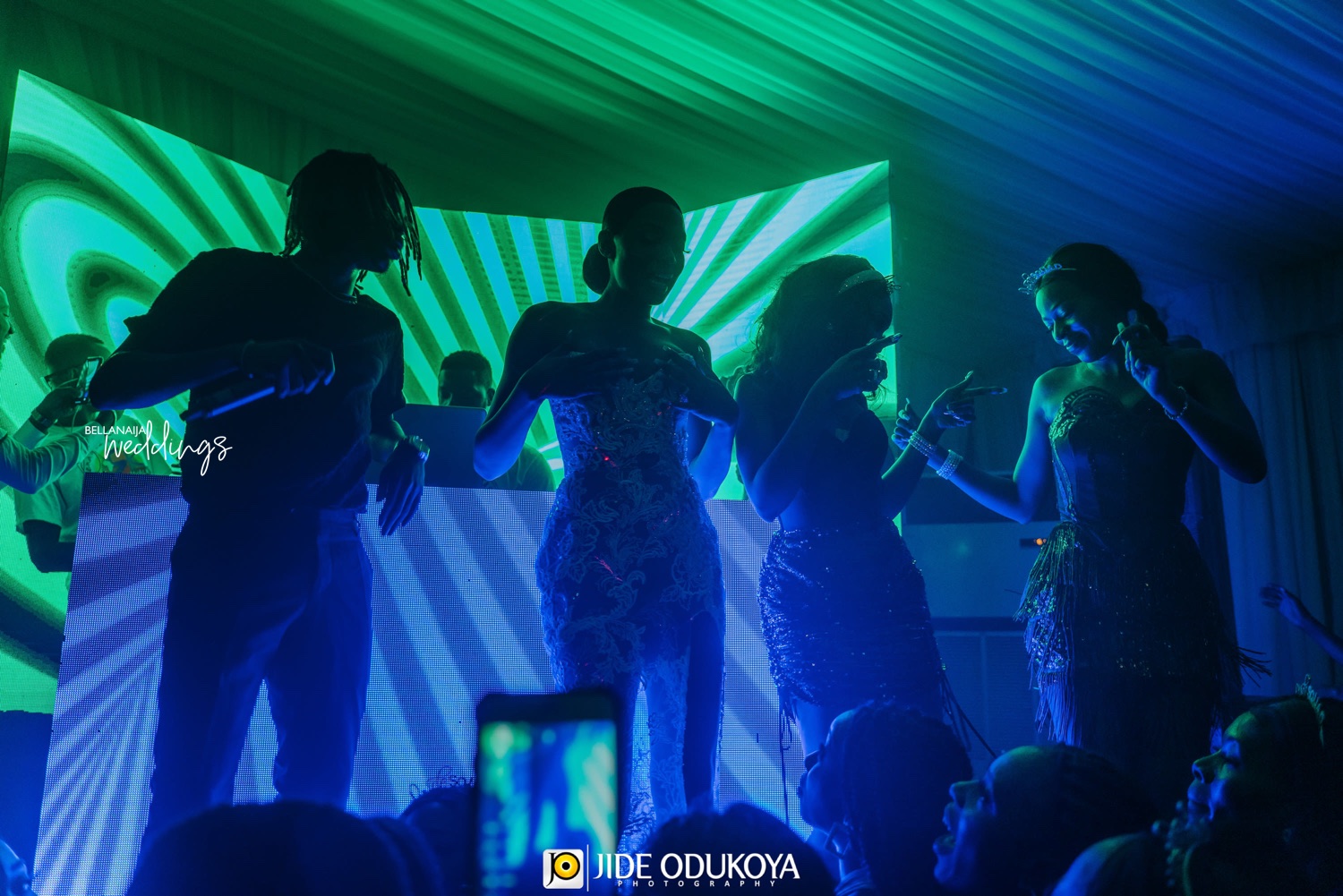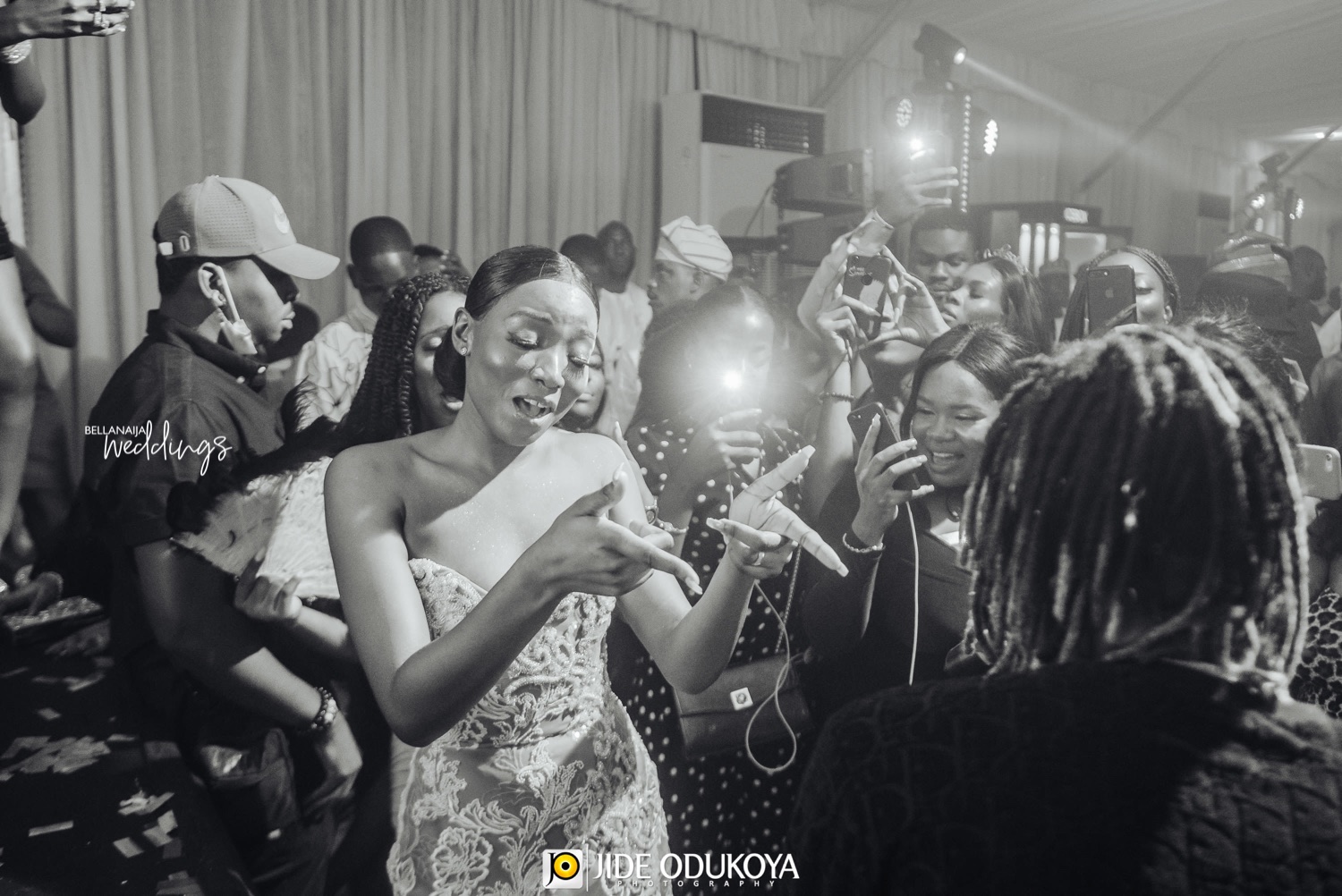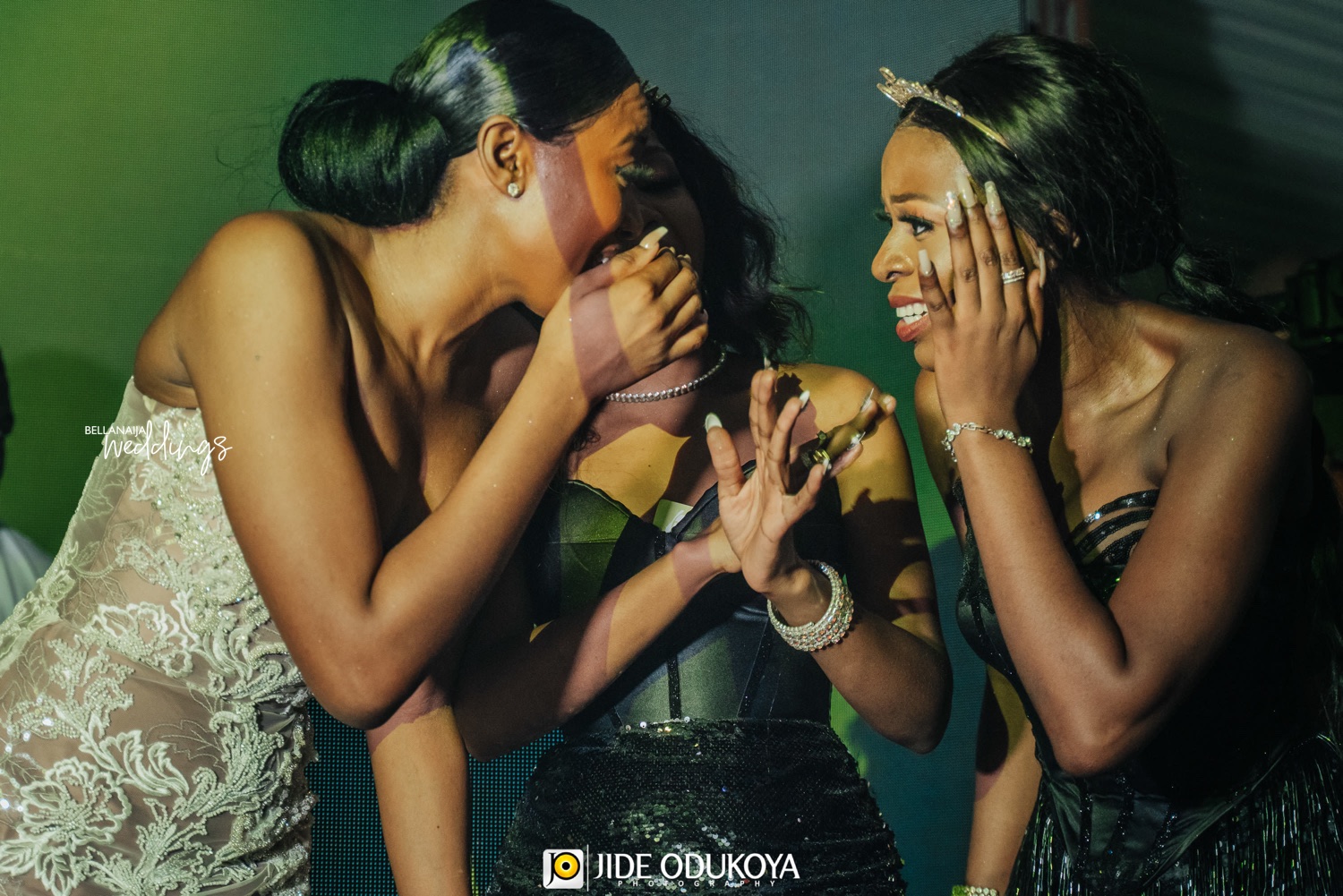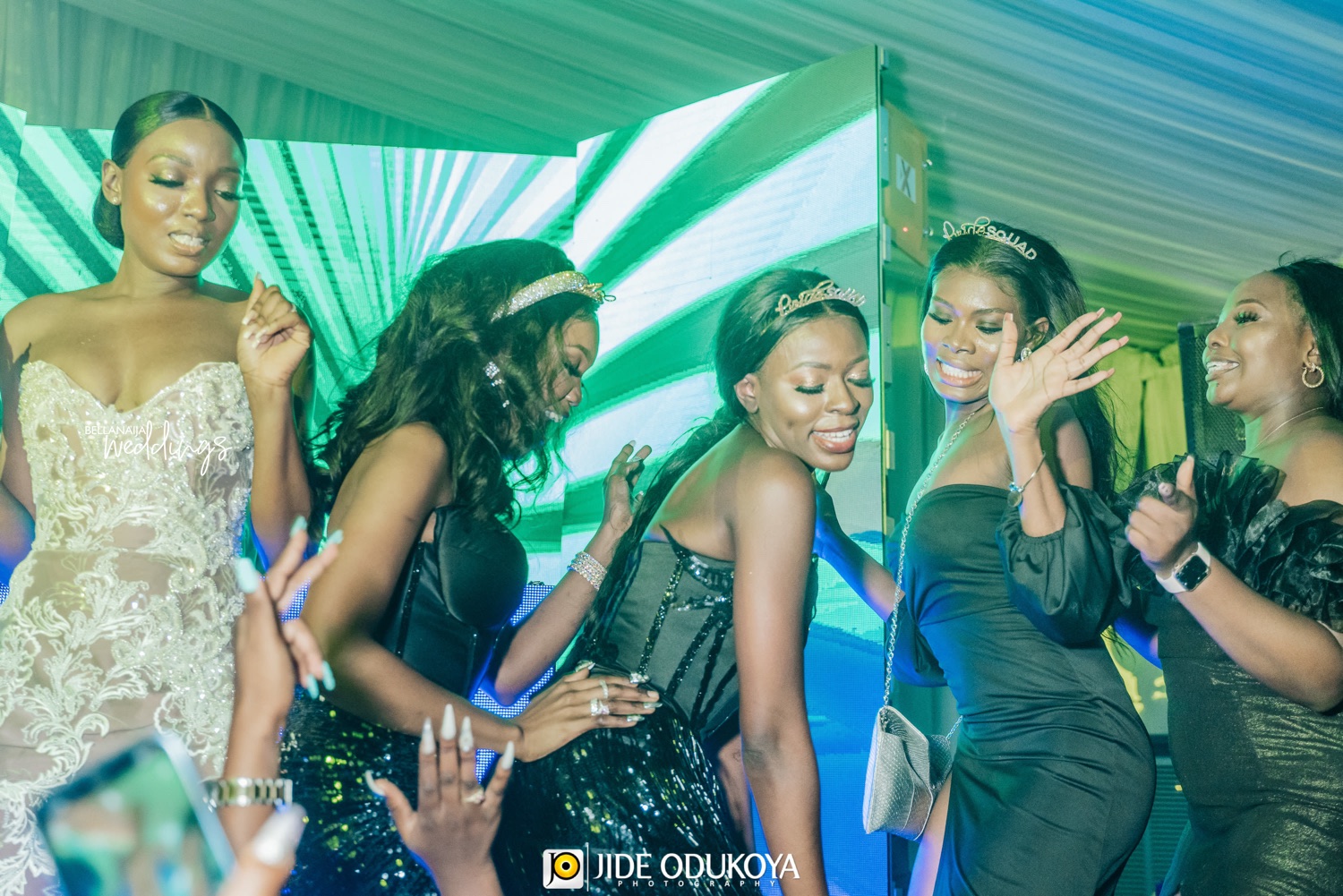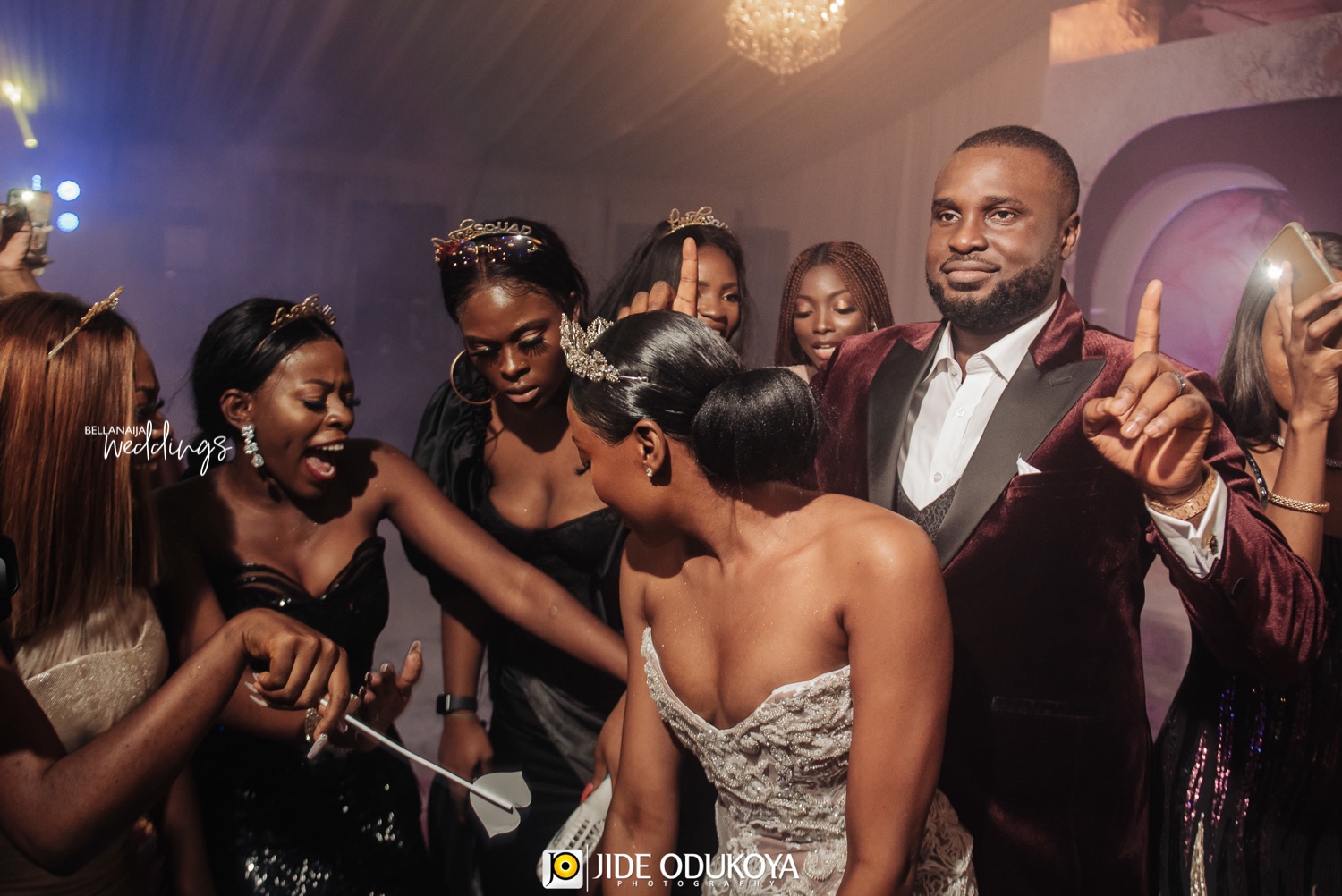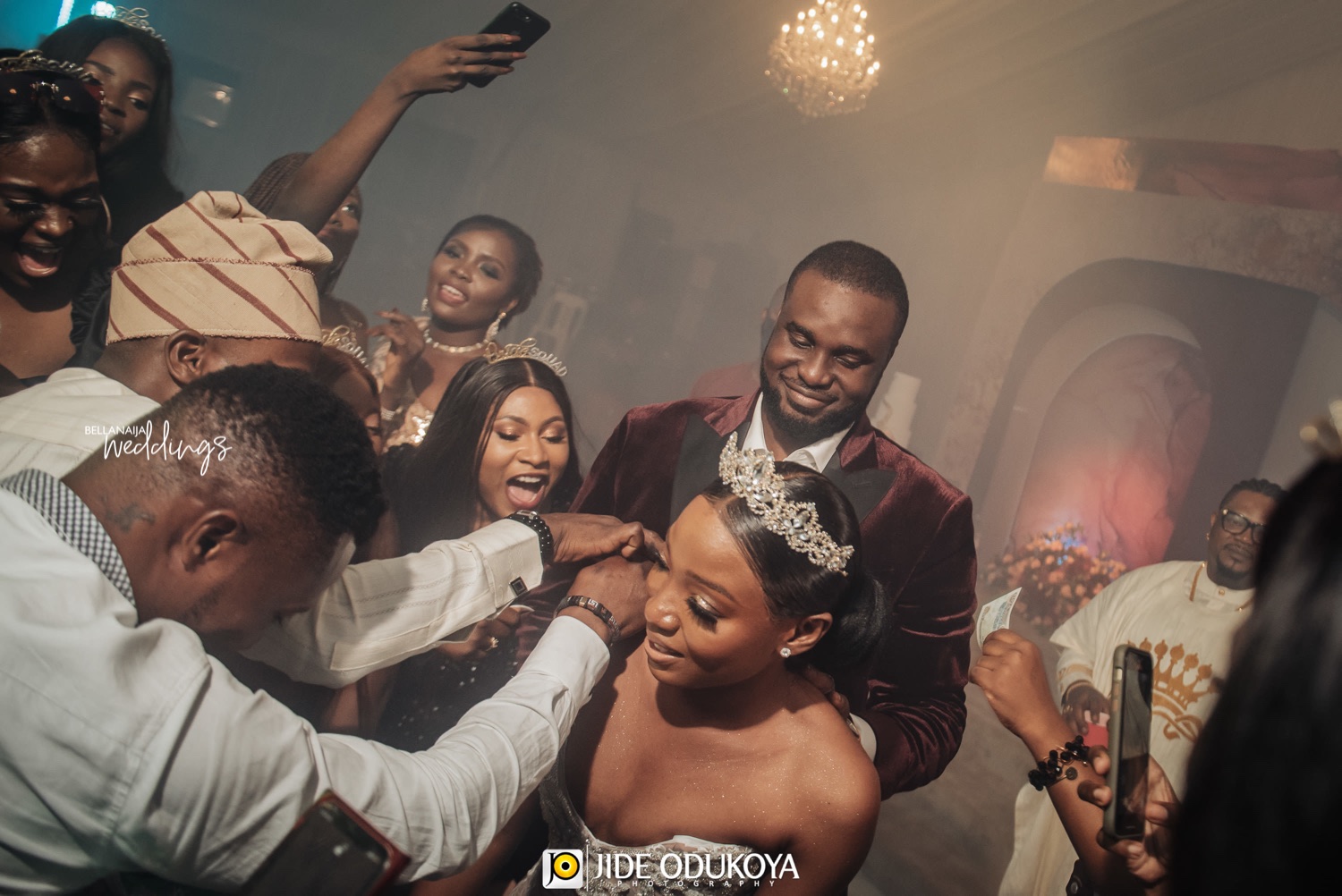 Credits