Walking down the aisle in a dress that speaks your style and also feels comfortable is definitely a goal for every bride.
The SS2021 bridal collection by Muse by Berta offers a bride dresses with style, comfort, and unique details in simplicity.  Each dress is unique in its own way and definitely speaking to the personal style of each bride and also bringing the right amount of comfort needed to get through the day.
Here's a description of the collection according to the Design brand:
The MUSE by Berta SS2021 collection is full of awe, imagination, and romance. It's an enchanting collection, one that is set to take your breath away the minute you put it on. Muse is the idealization of the Boho look, and this new collection takes it to a whole new level. Whether it be the soft hand-embroidered details, or lace peeking through layers of delicate fabrics you are sure to fall in love with this collection. Each and every creation here was carefully imagined and crafted by Berta herself, creating a fine design and high-quality bridal boho collection. The distinct elements in this collection are the rich and soft tulles, many of which are on the darker side of the ivory palette, and the combination of cutout laces and embroidered fabrics which brings the couture touch to the boho look. These truly unique creations, with their effortless appeal, are meant to touch the hearts of all you sophisticated and fashion-forward brides out there. We feel confident you will fall madly in love with these dresses, at least as much as we have.
Now let's see the collection below. If you need more dress ideas, then check out more designs here.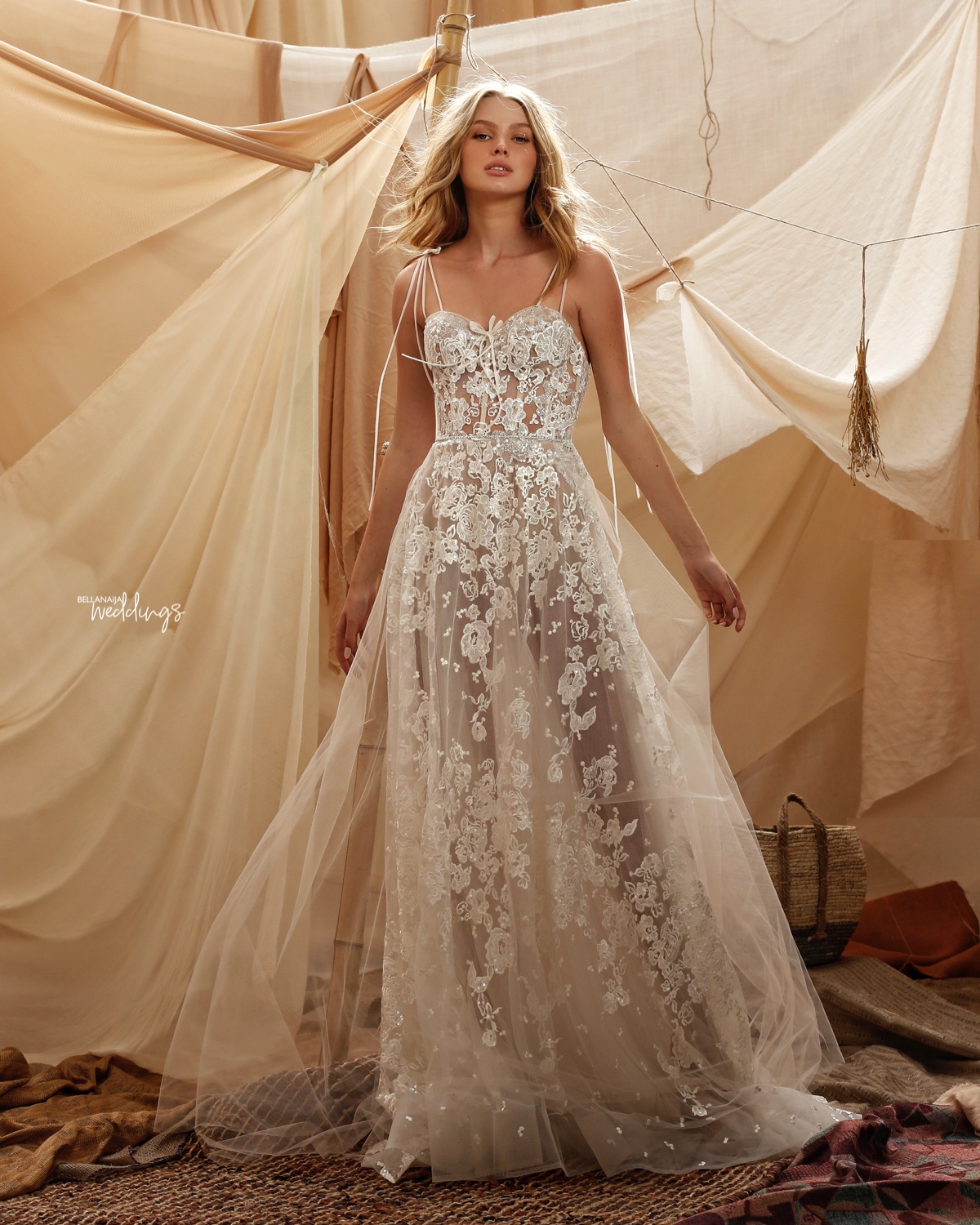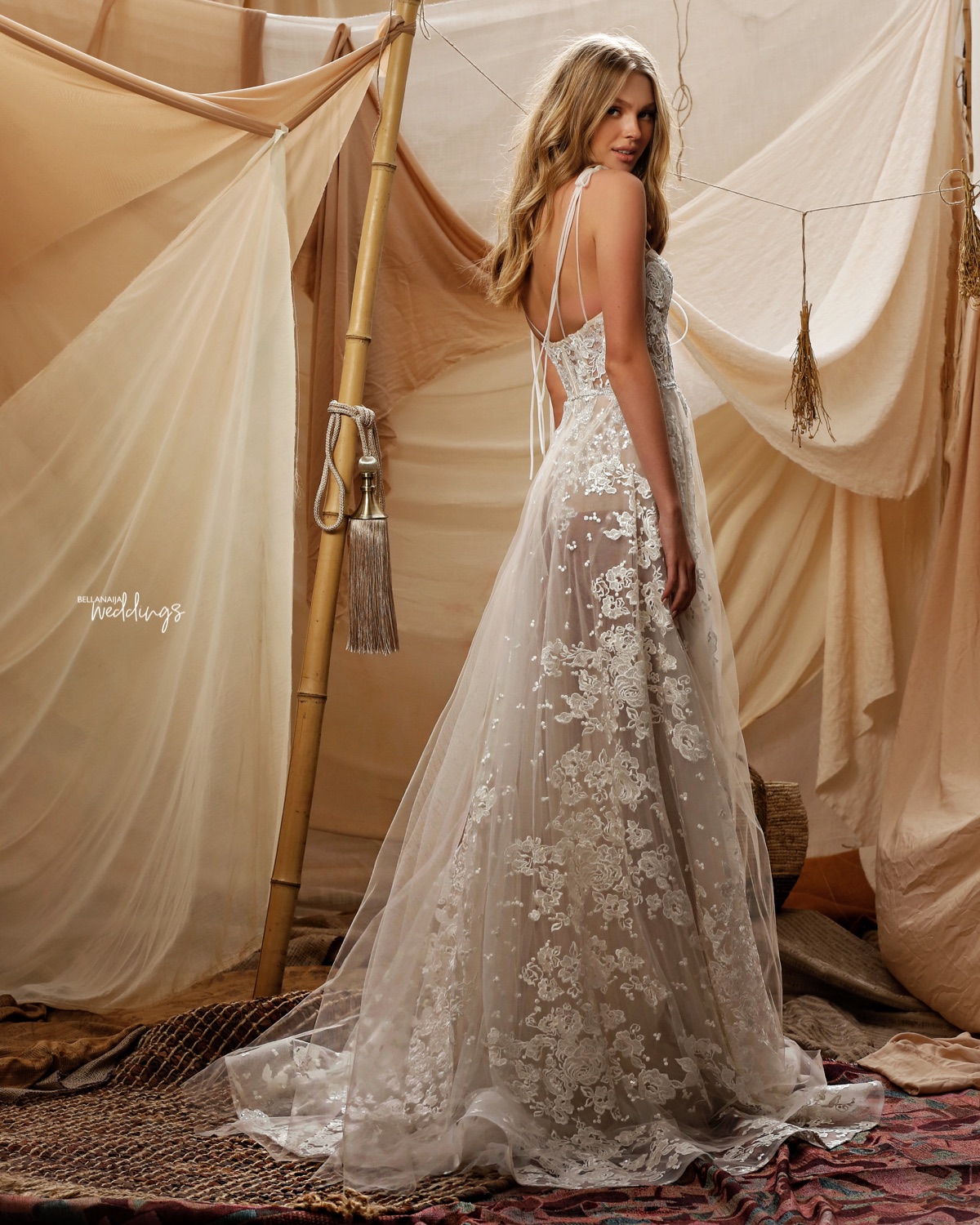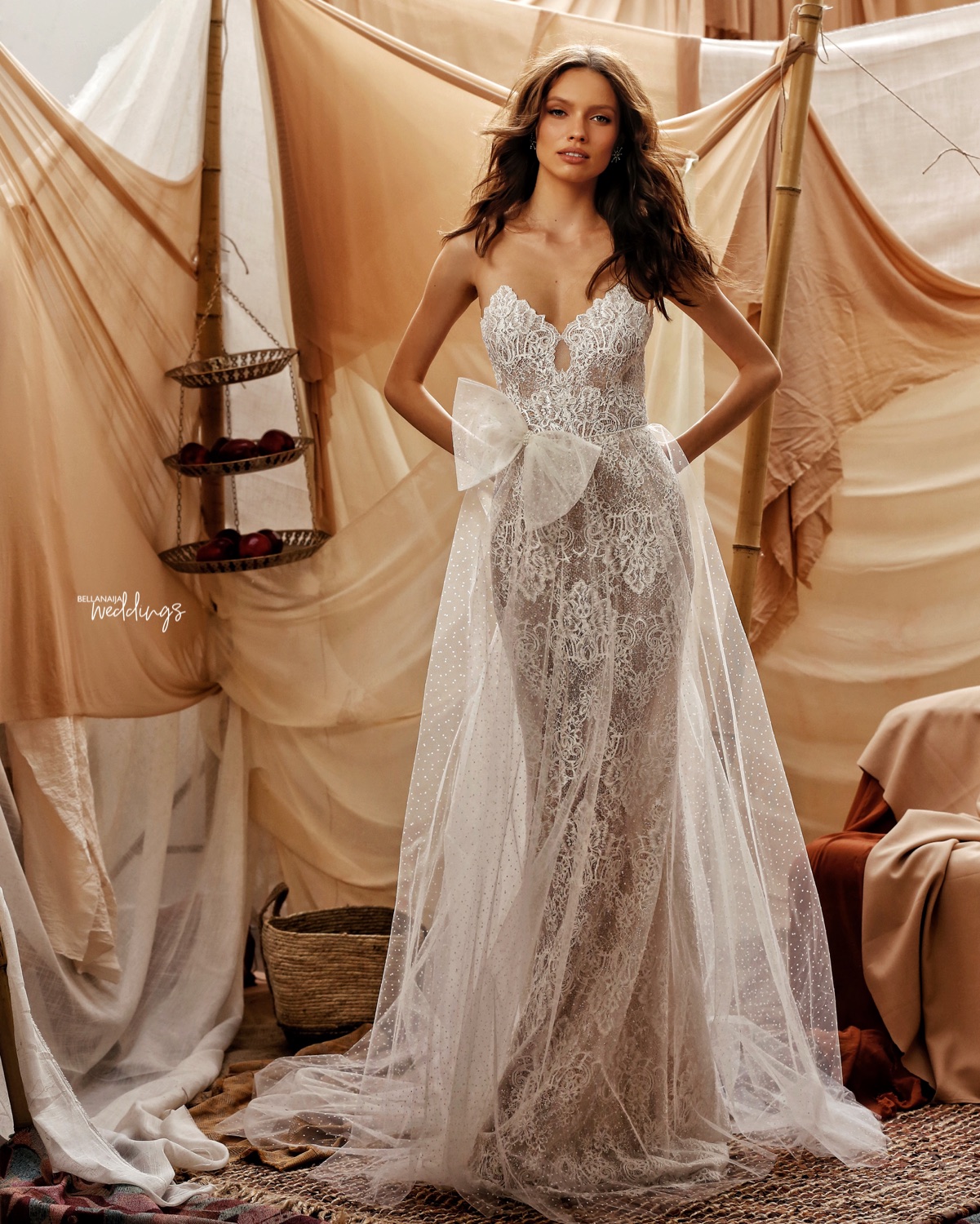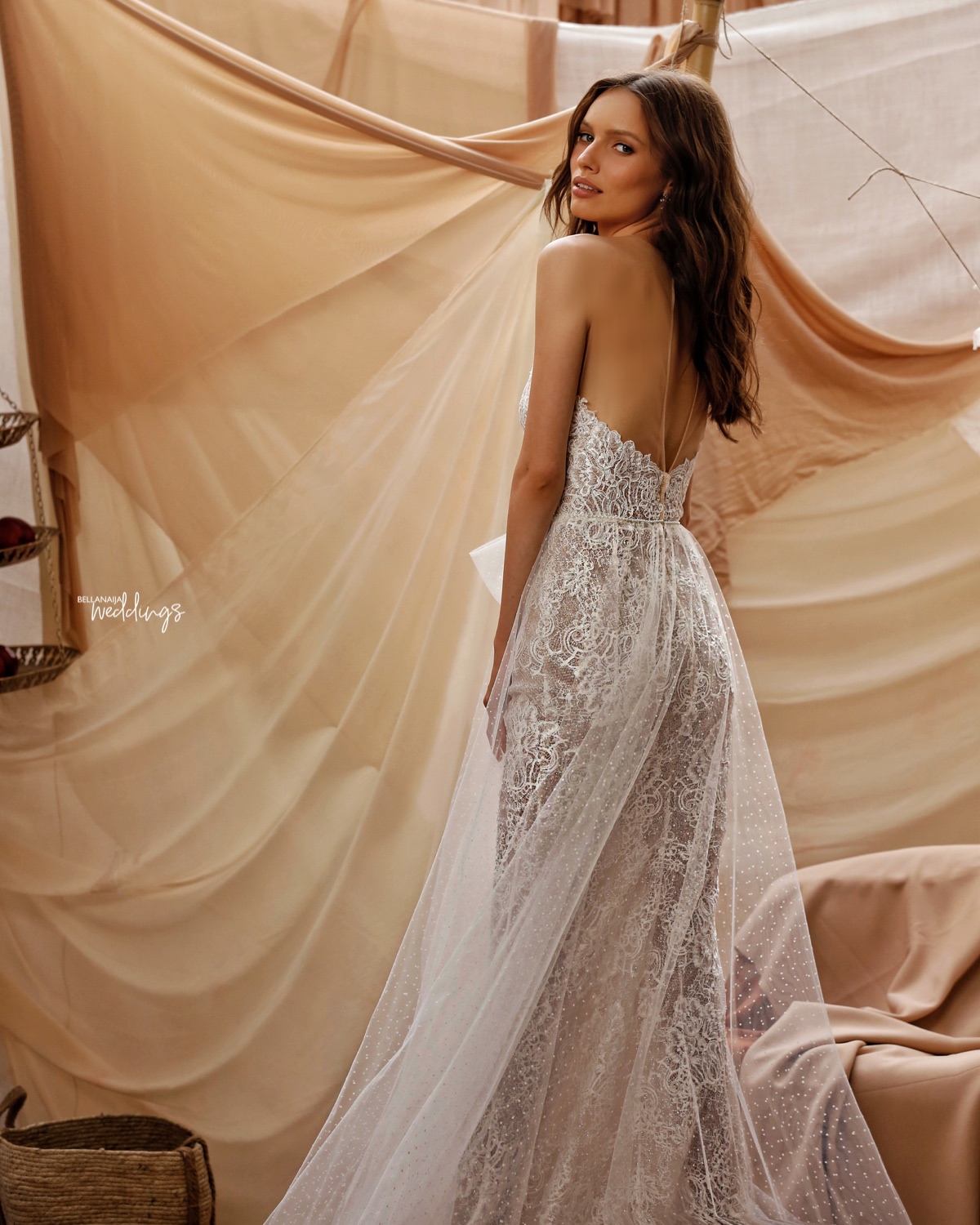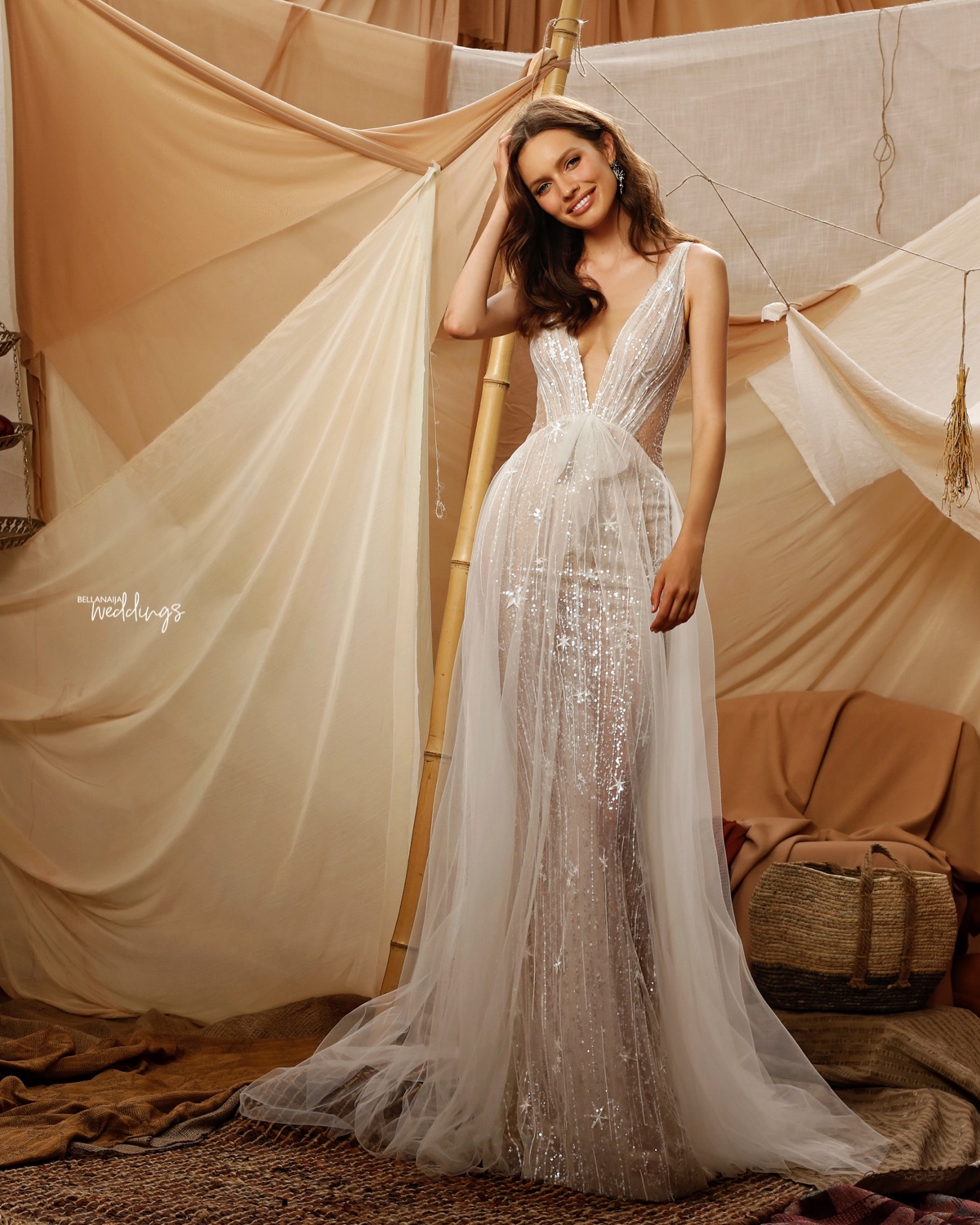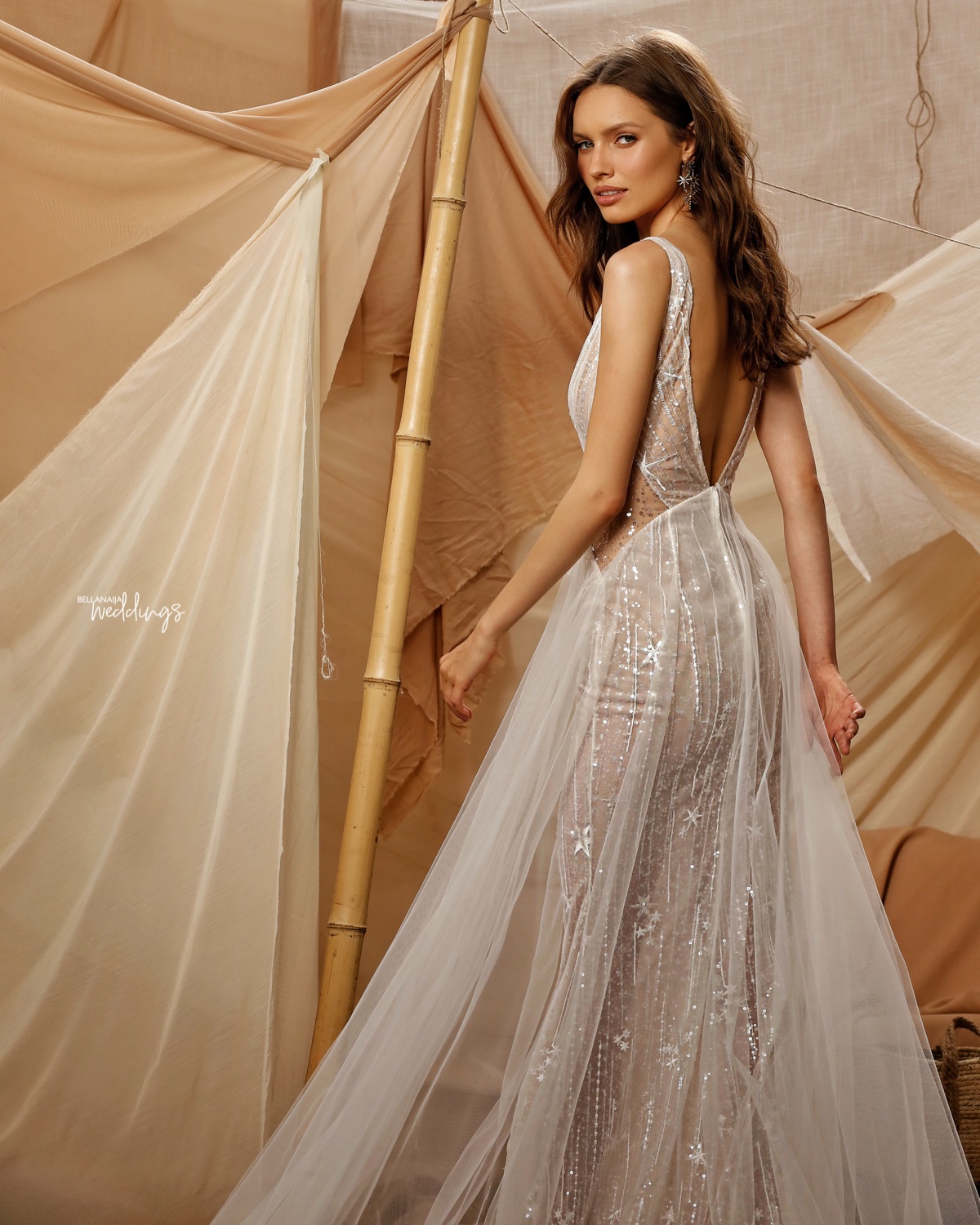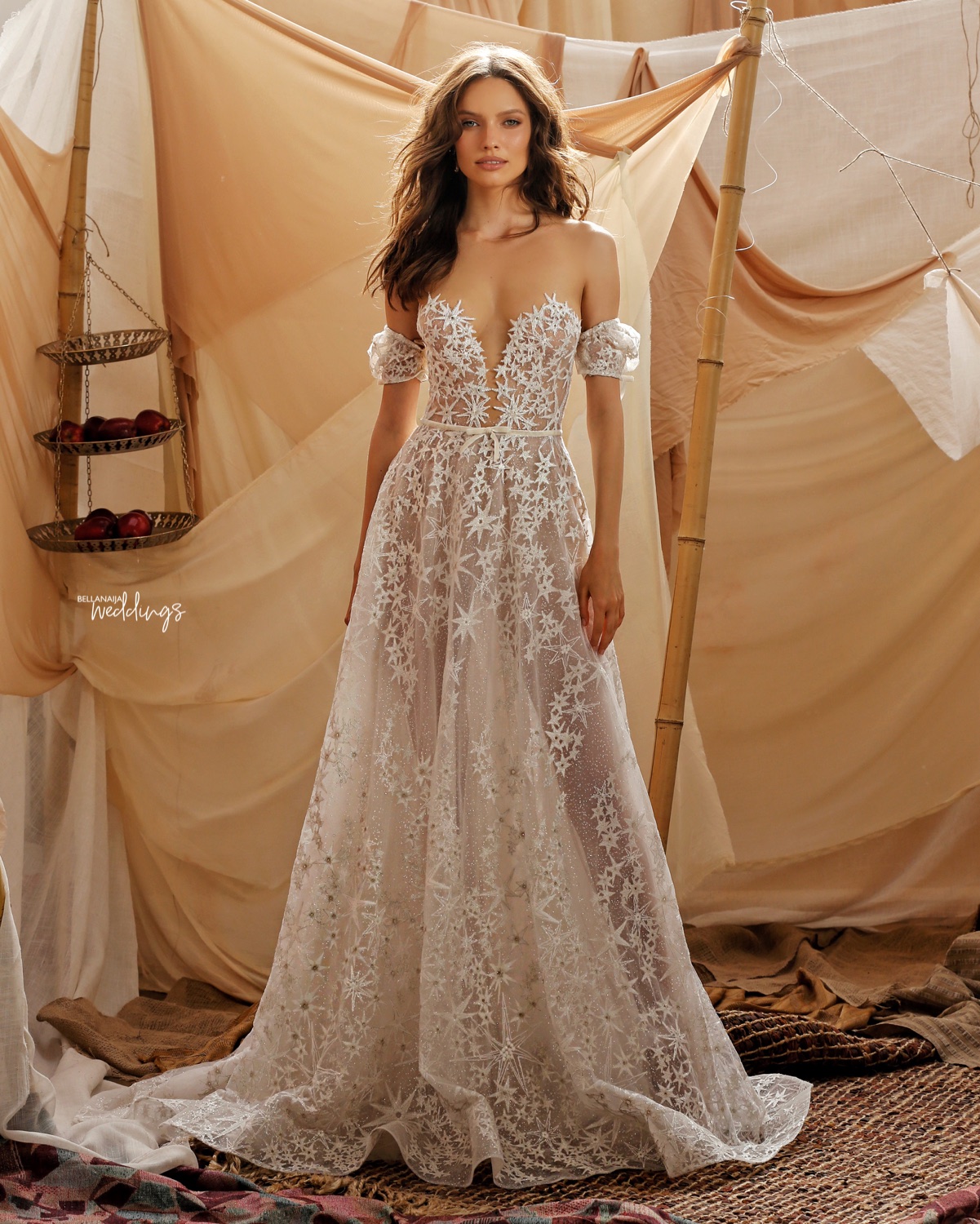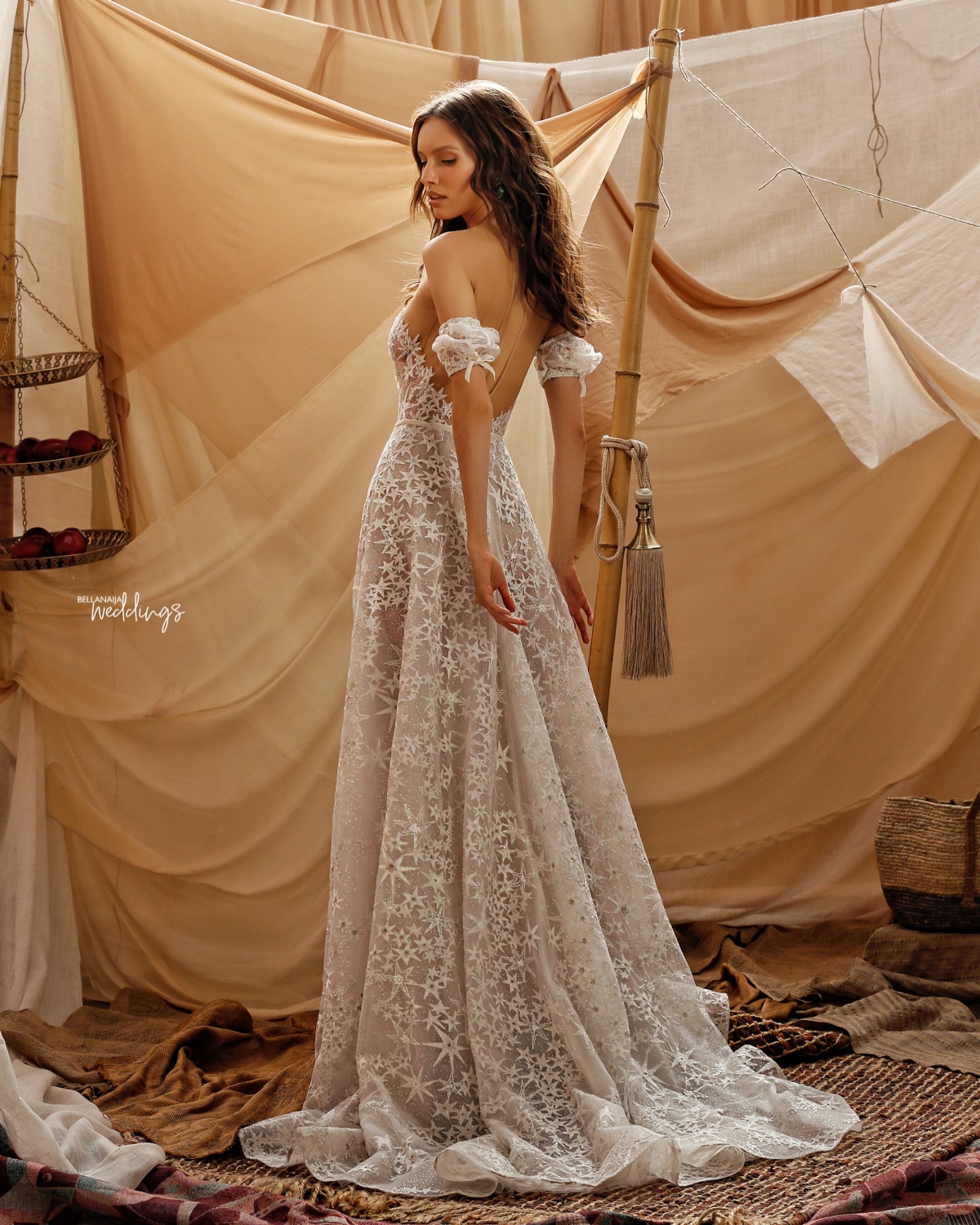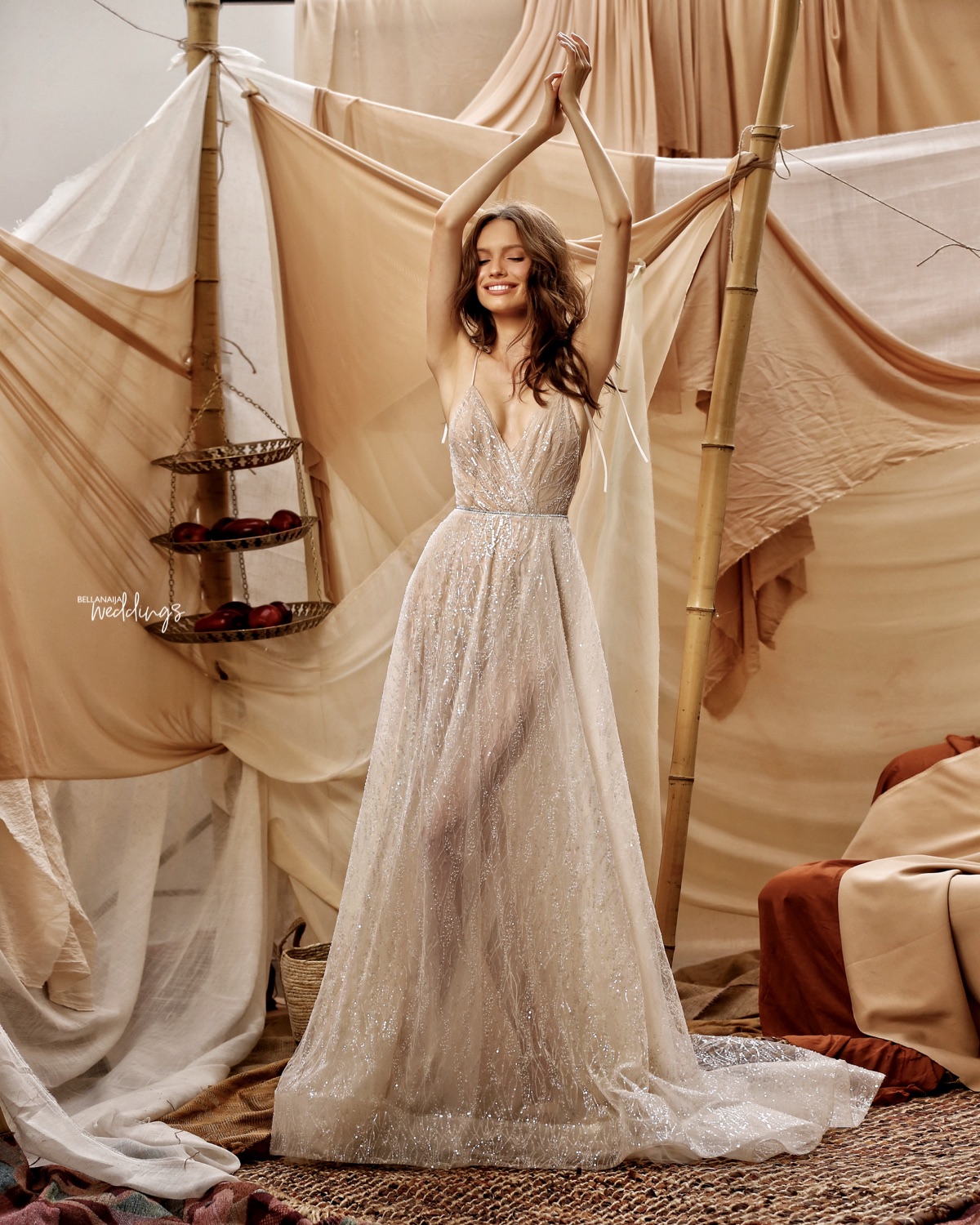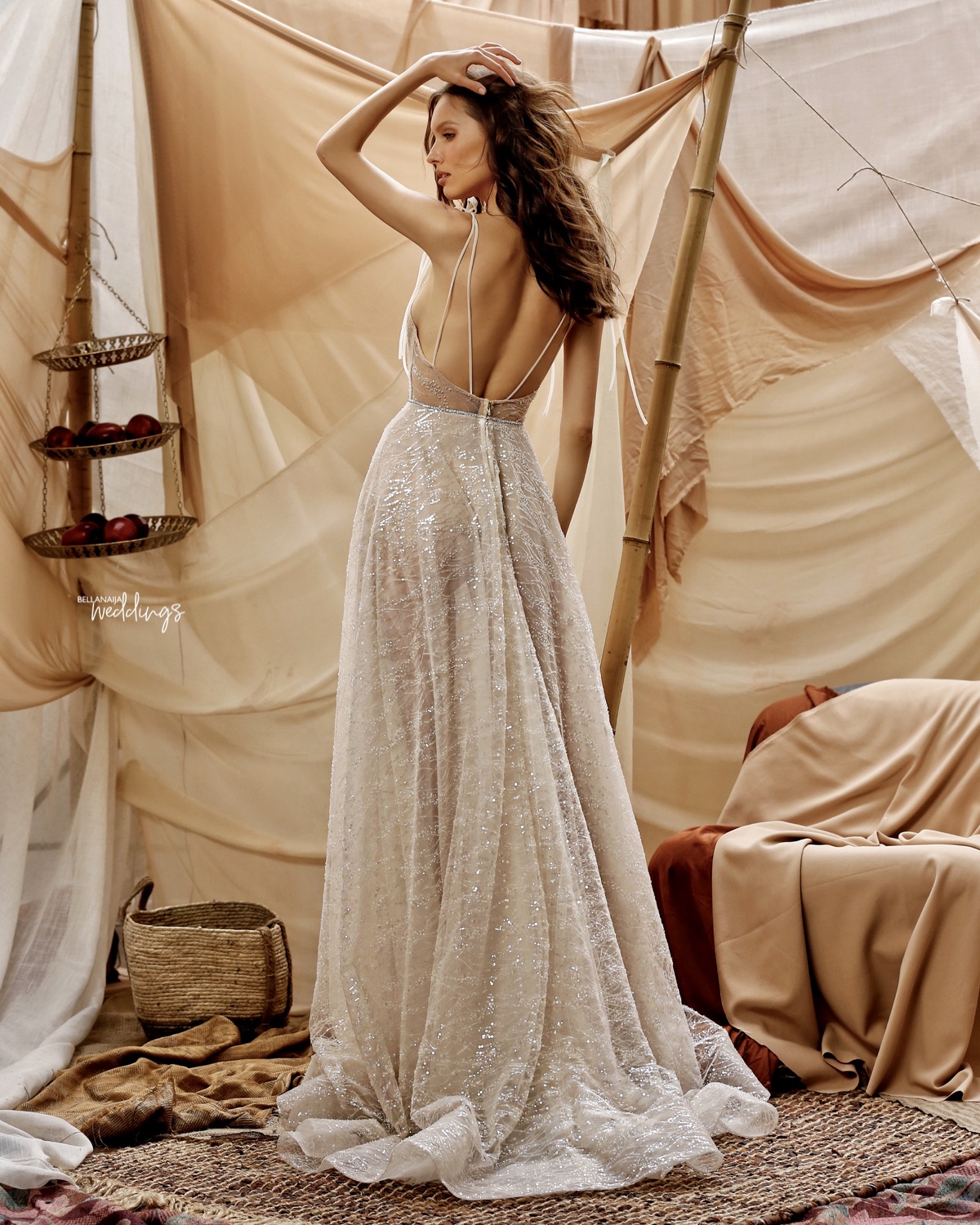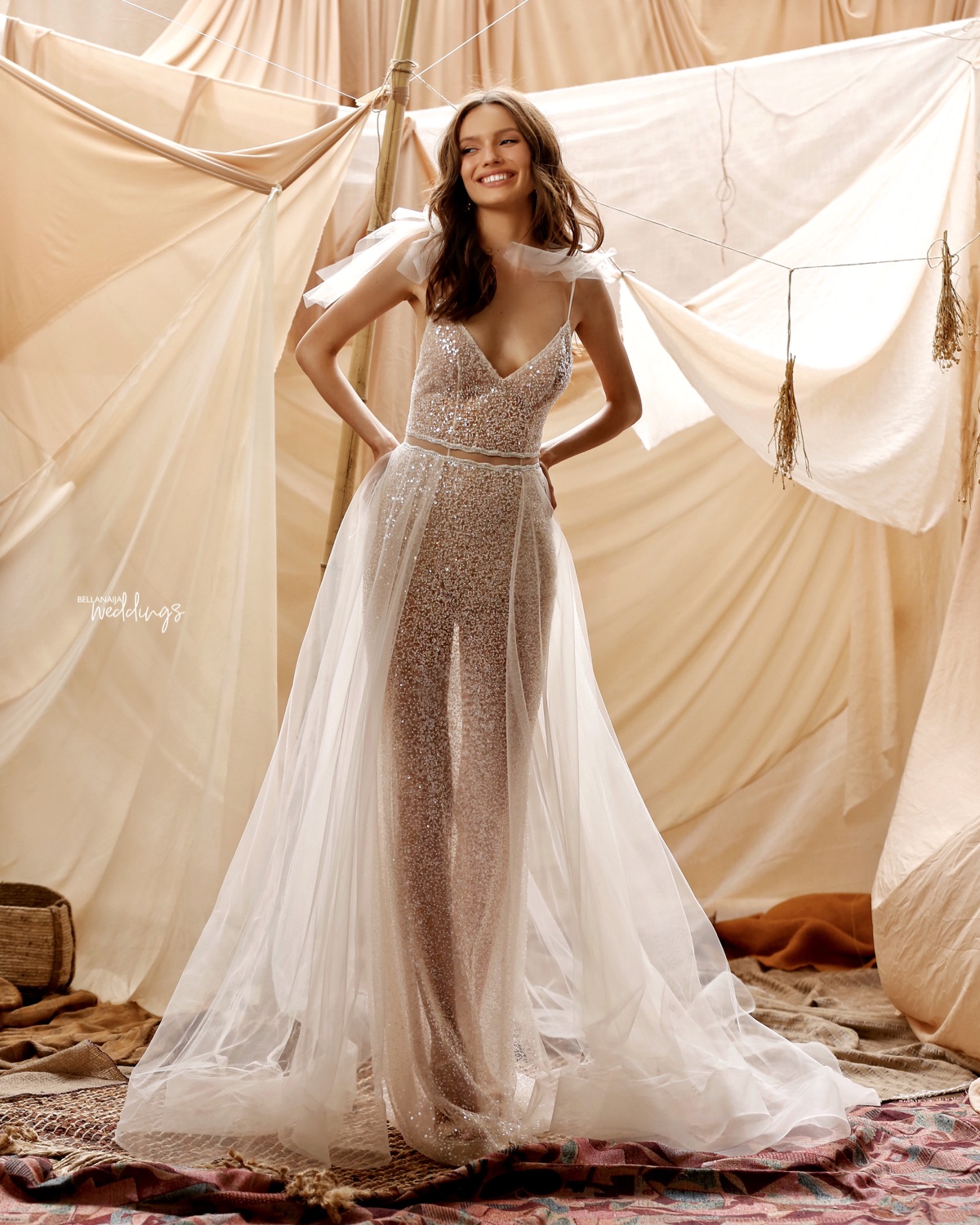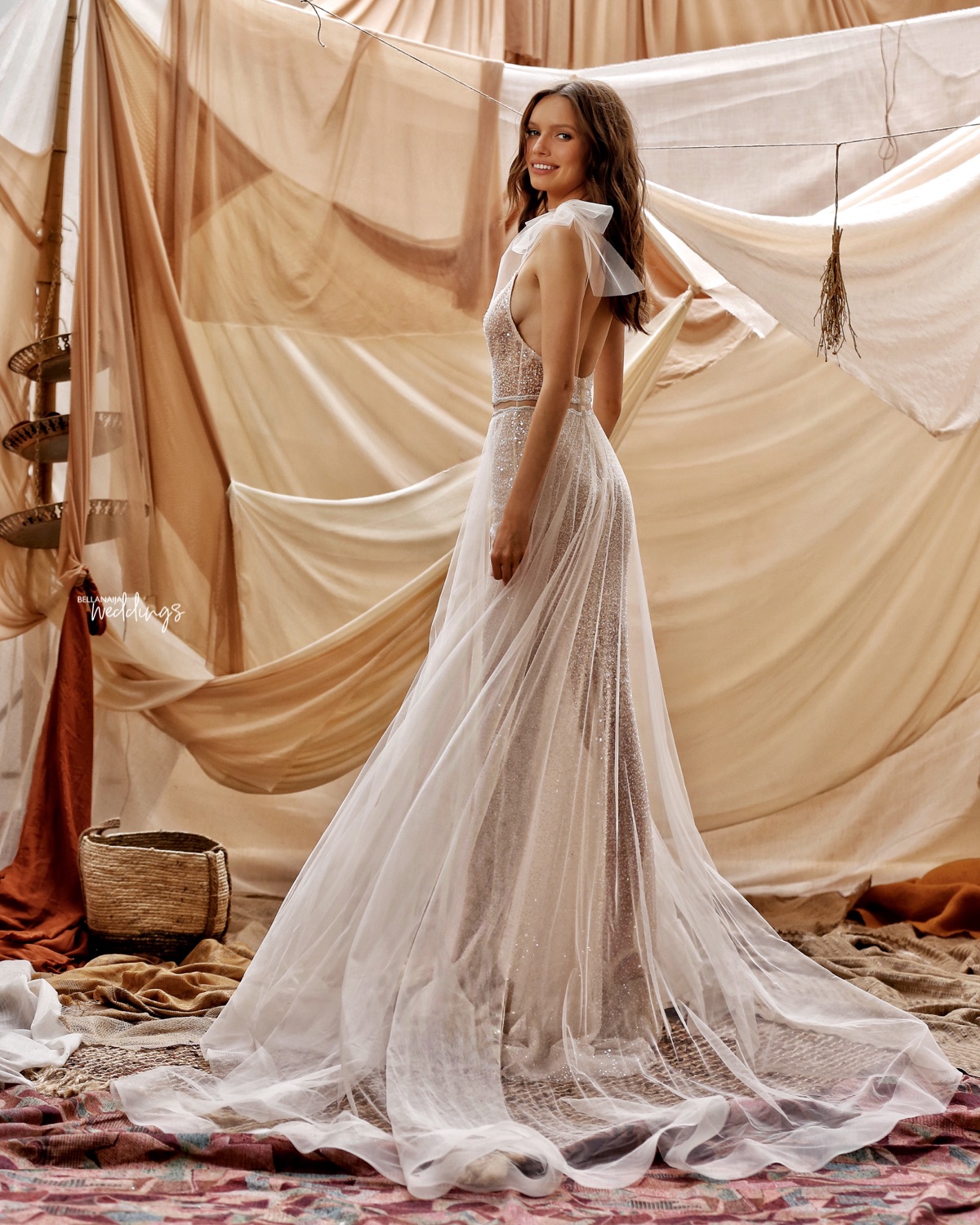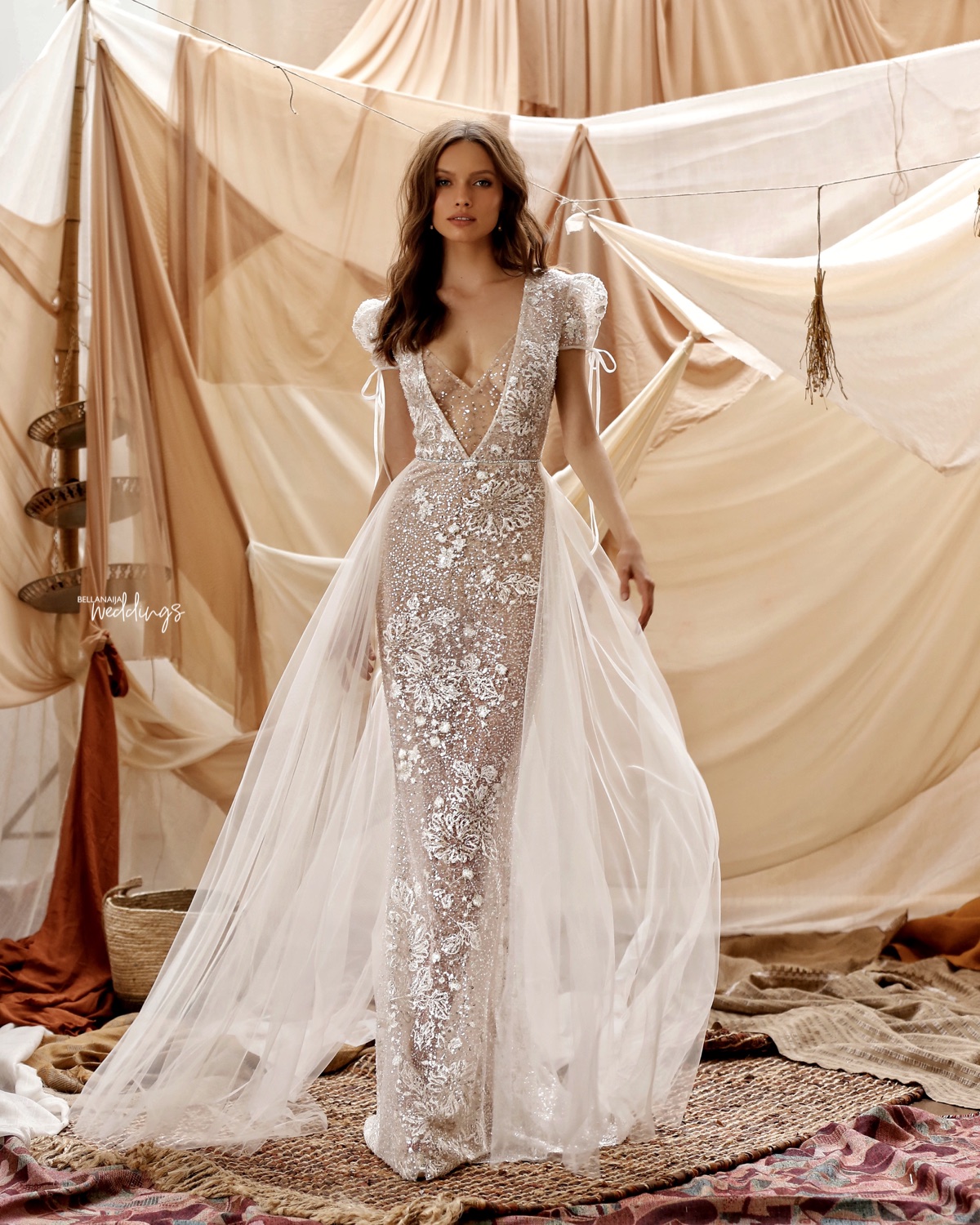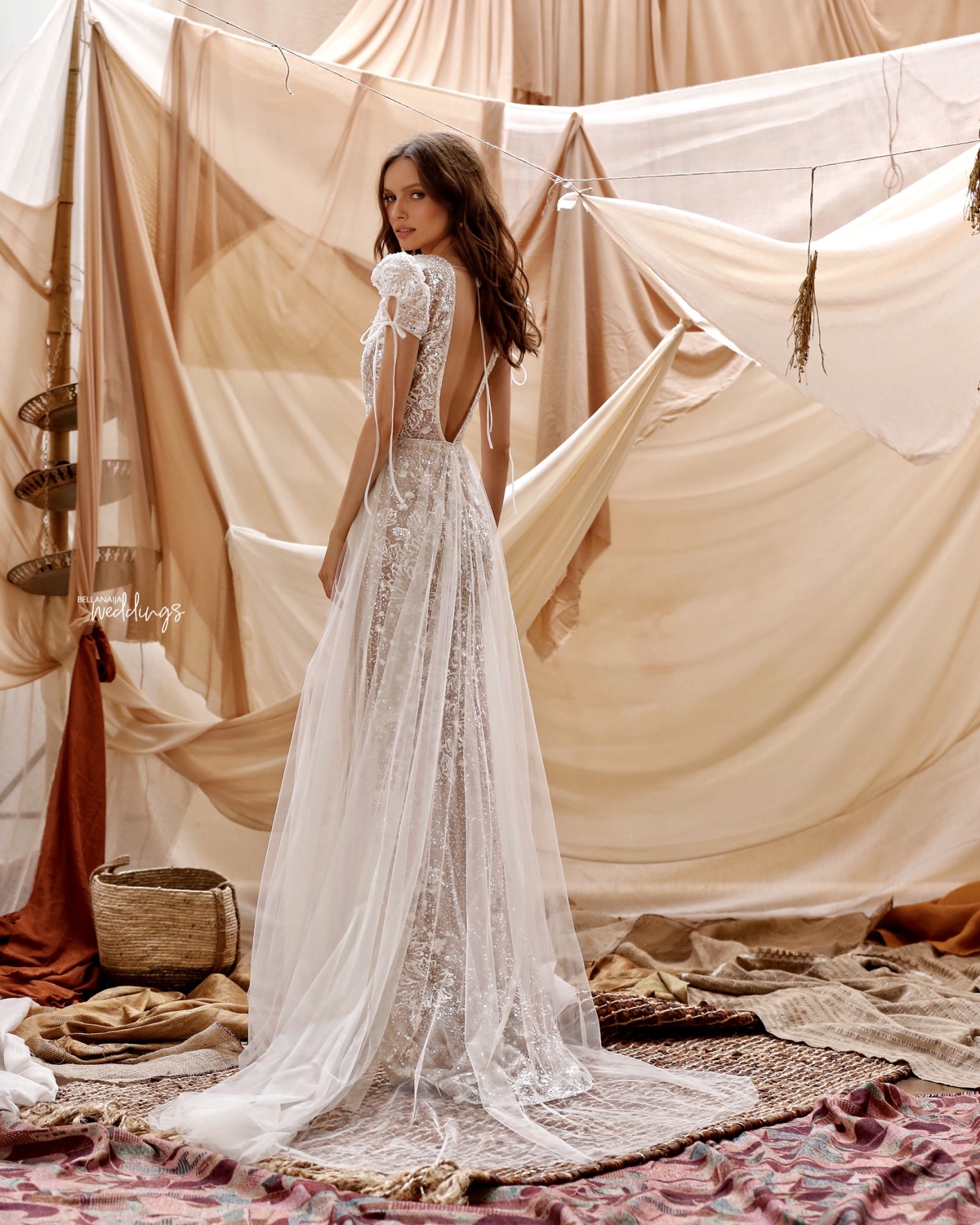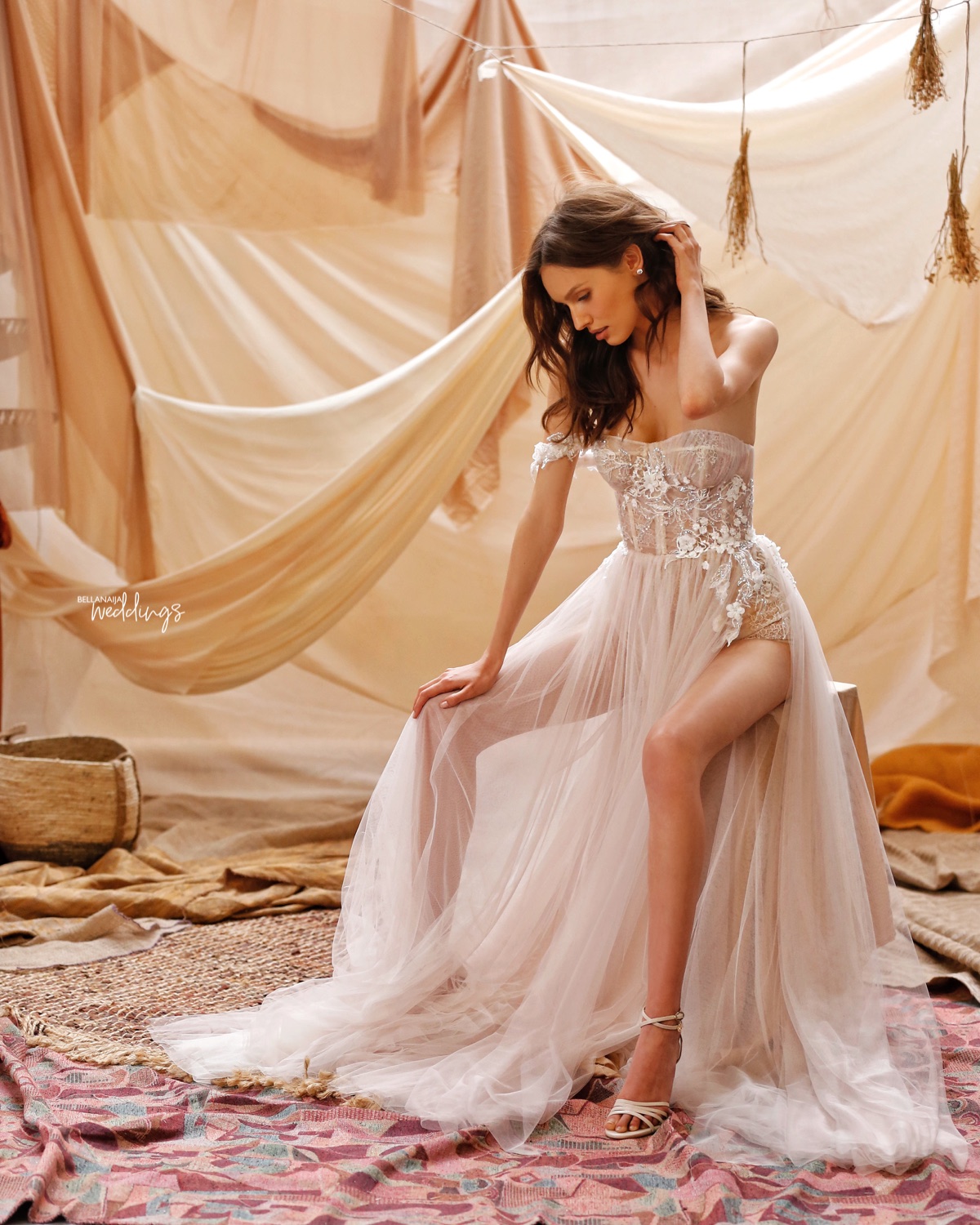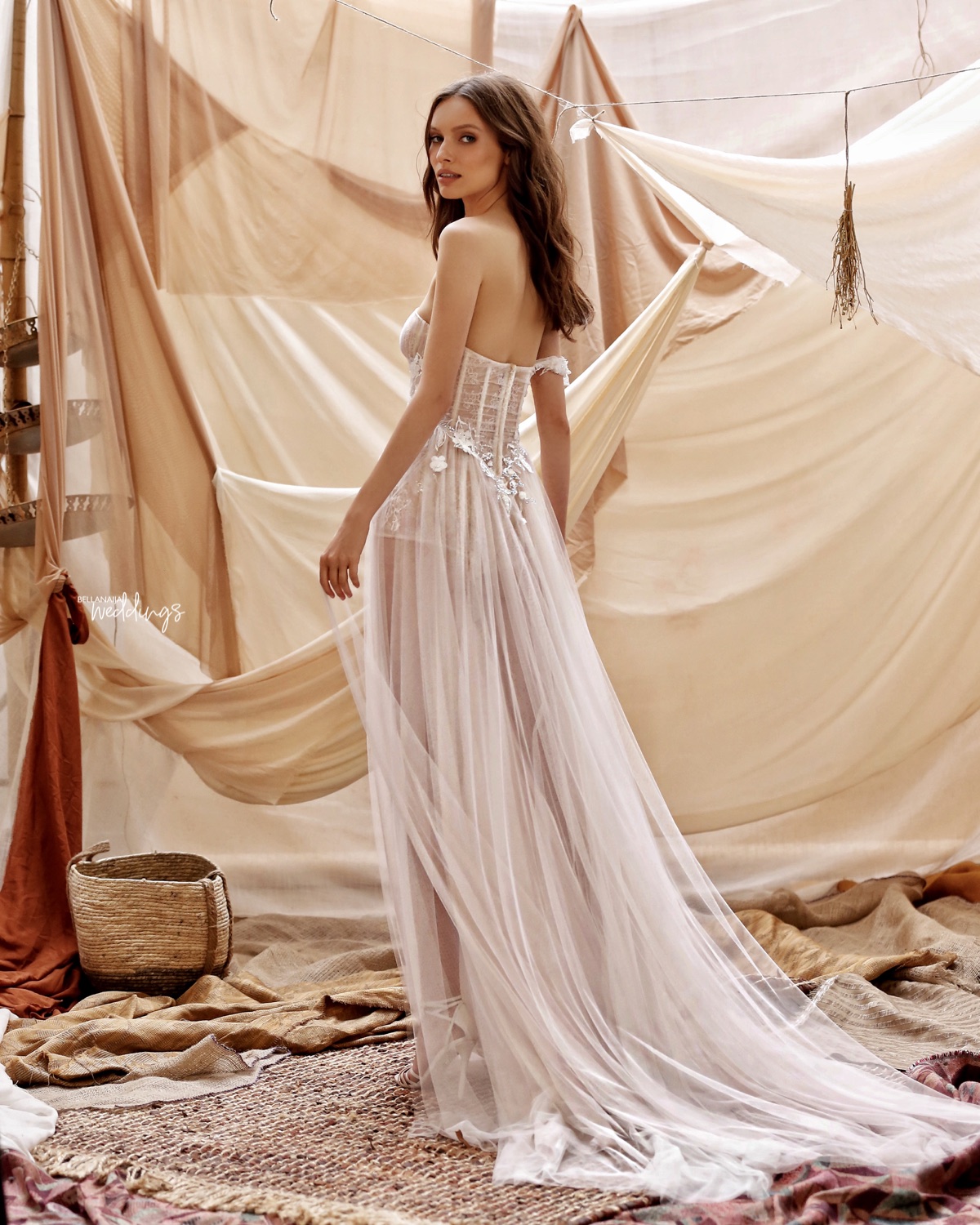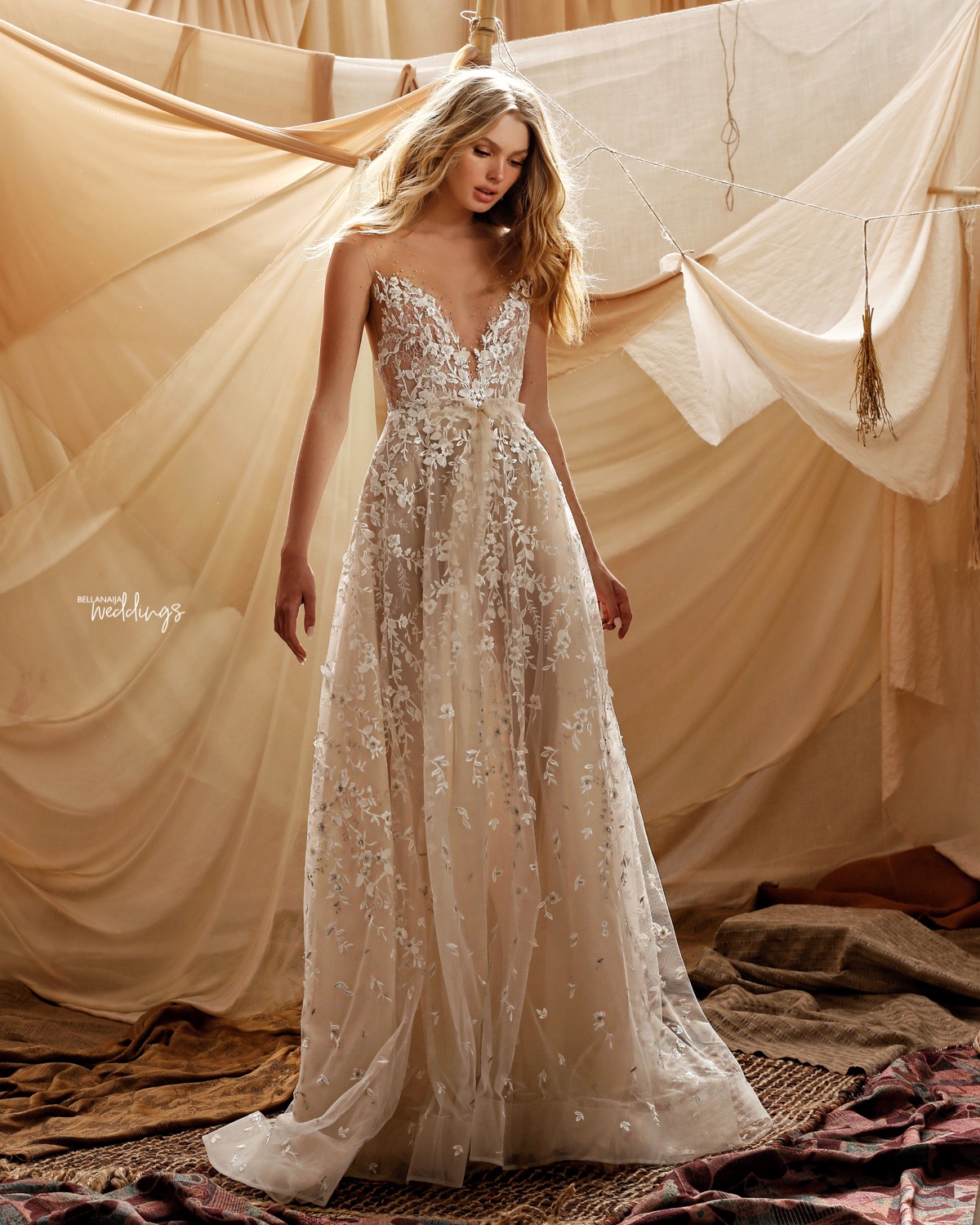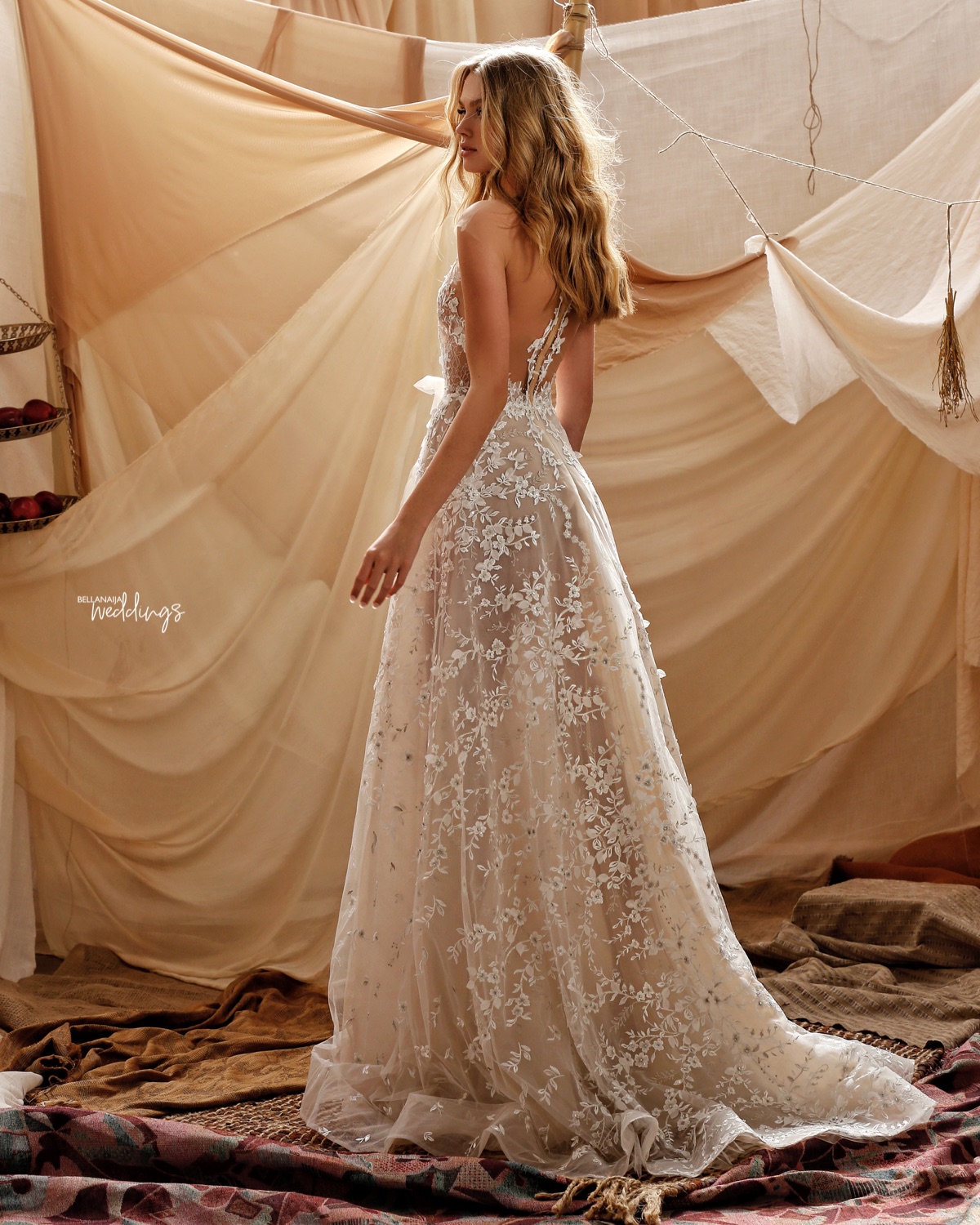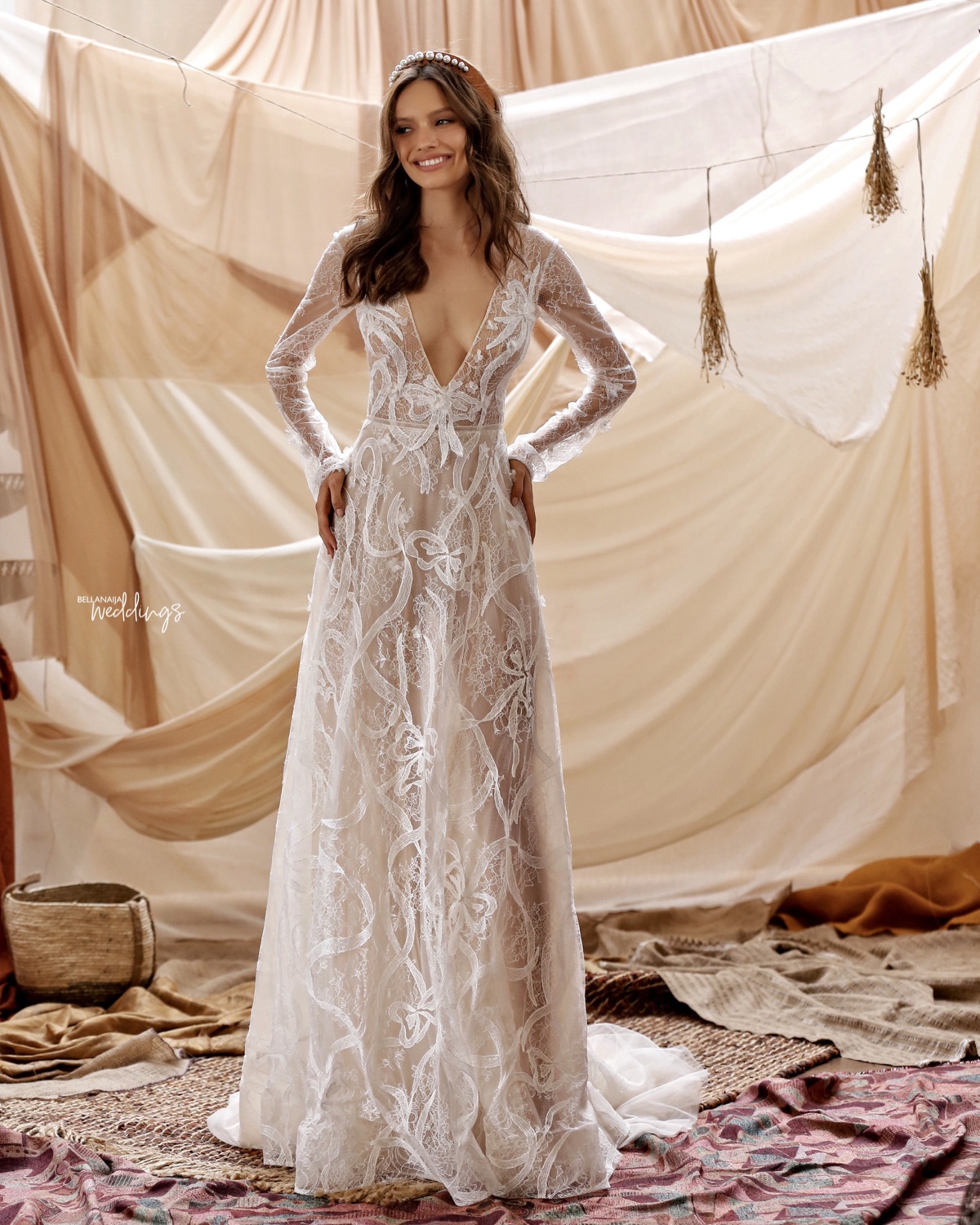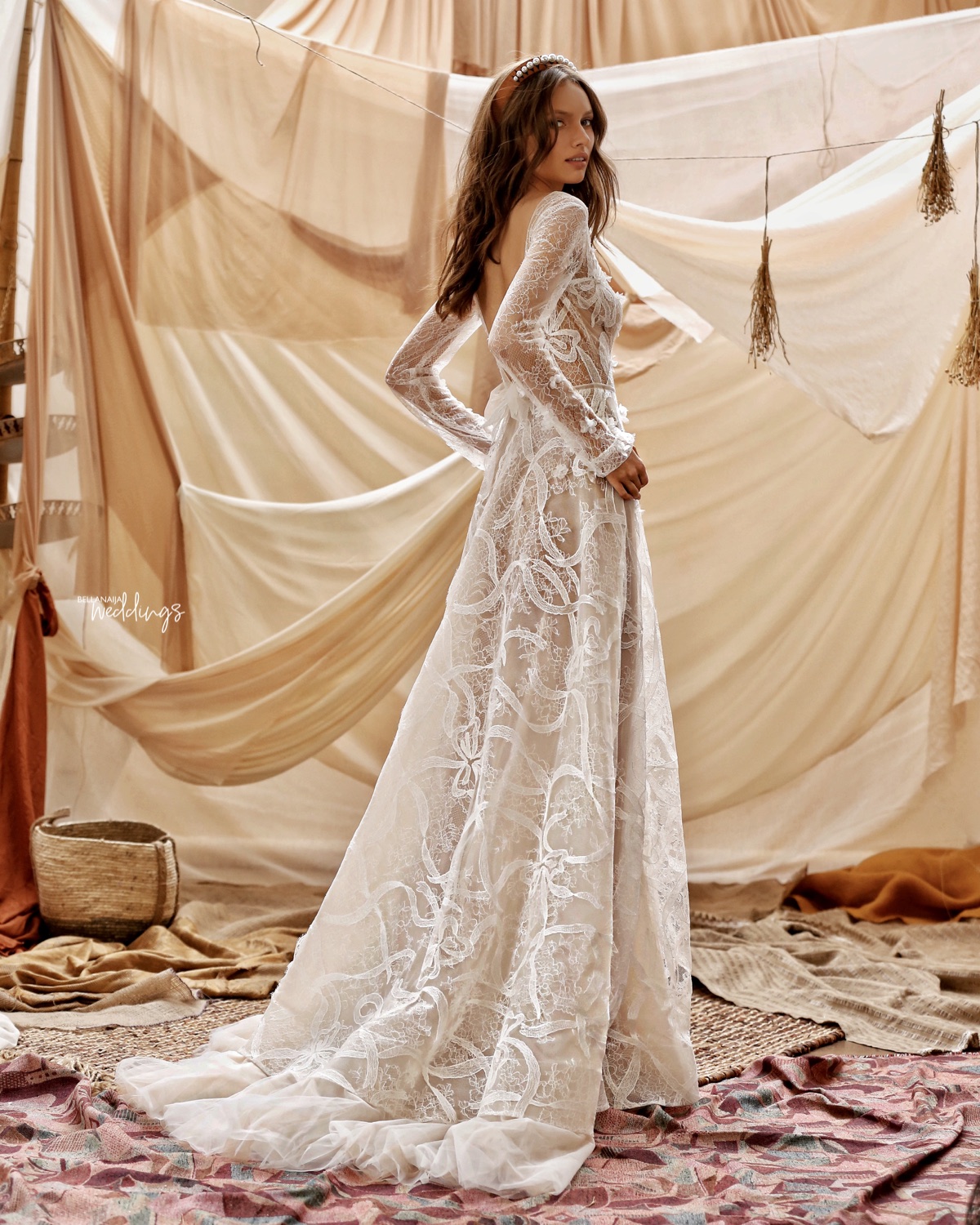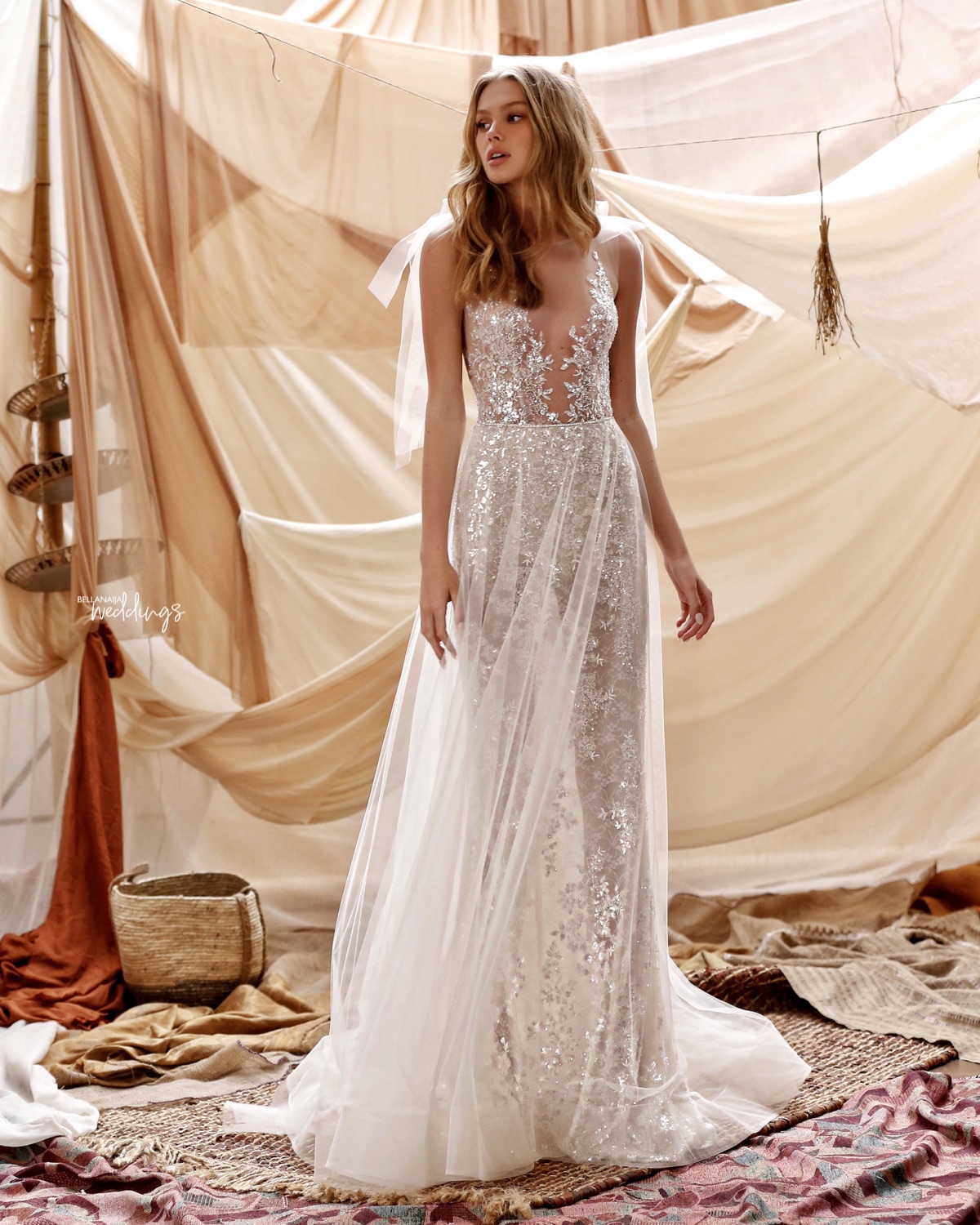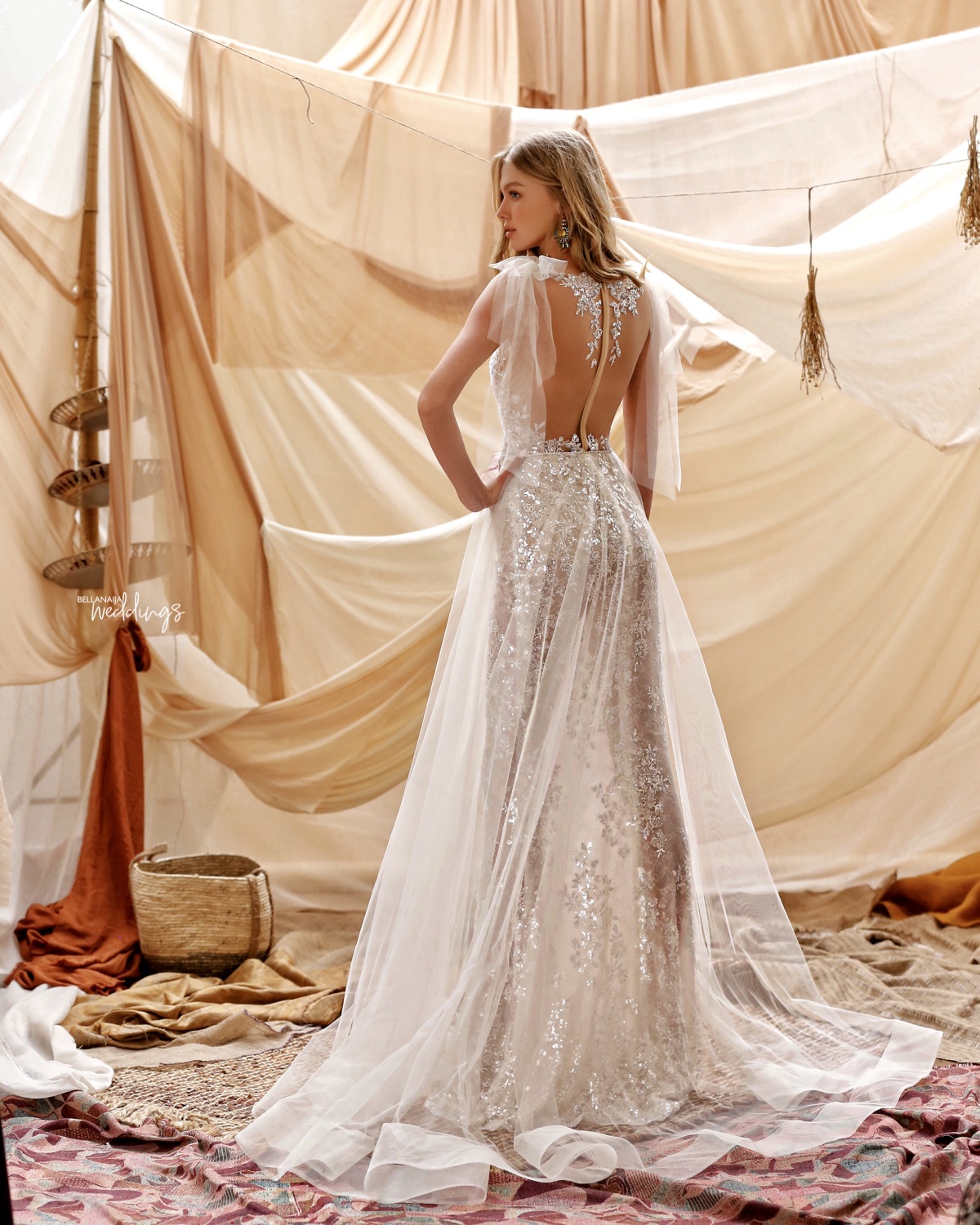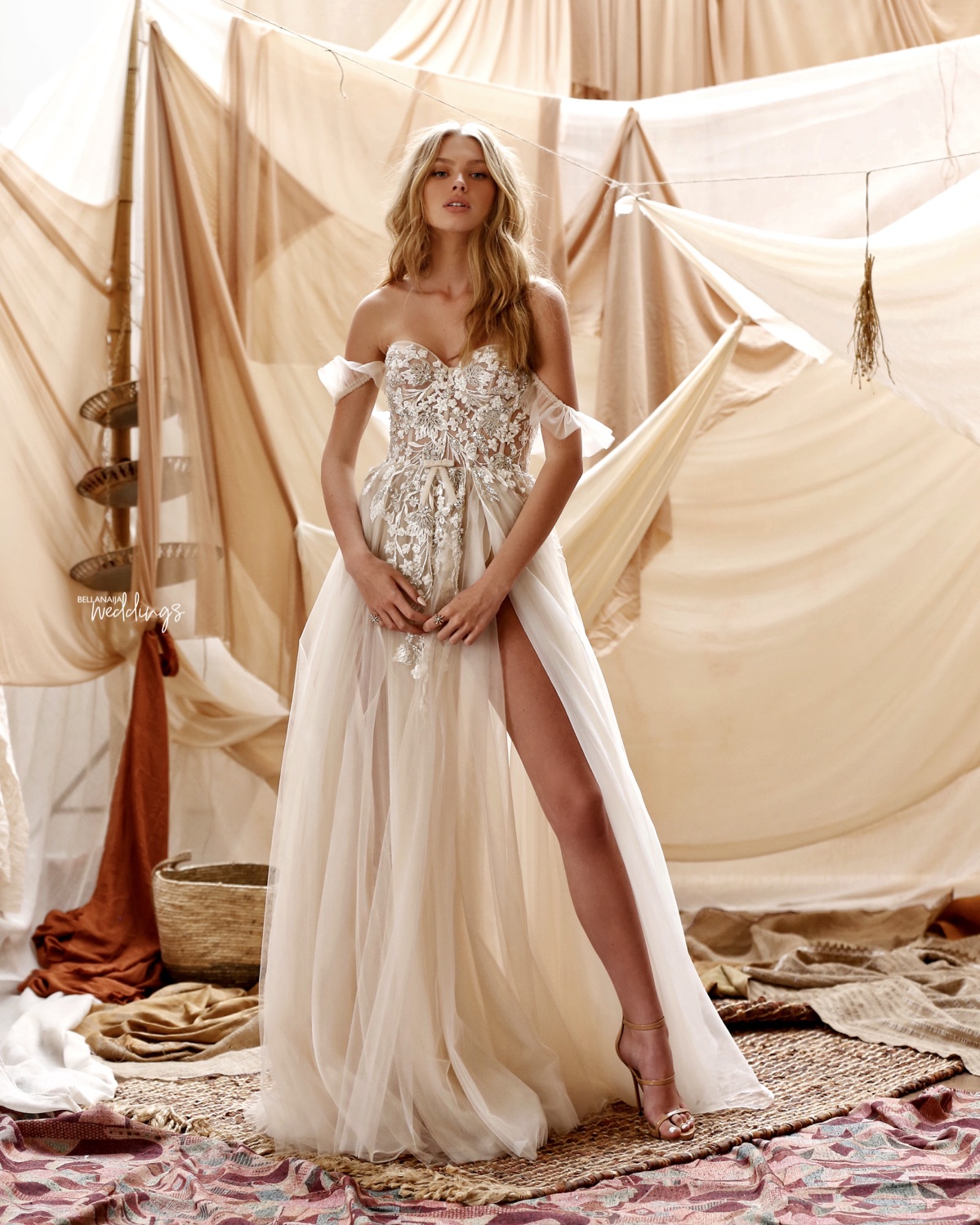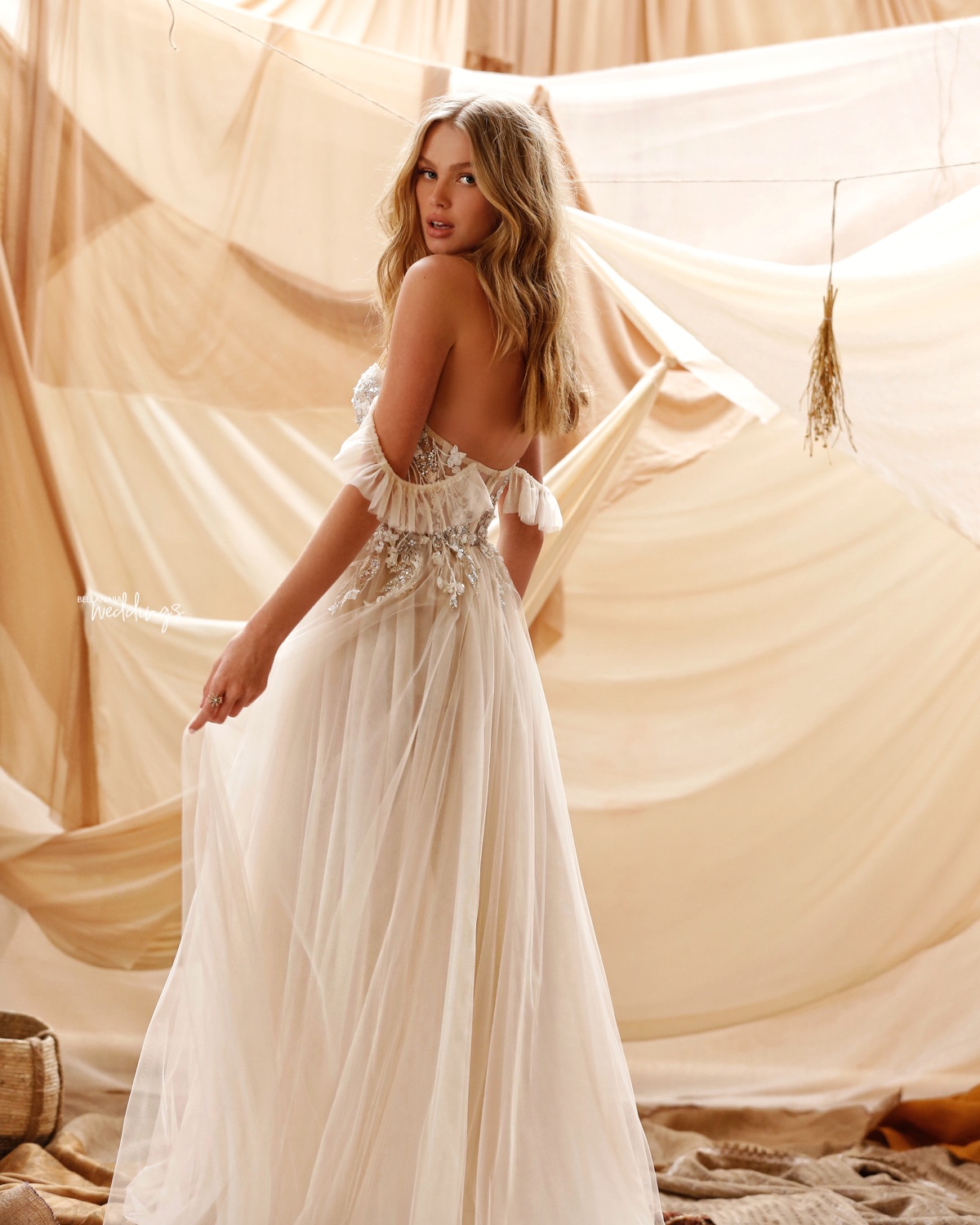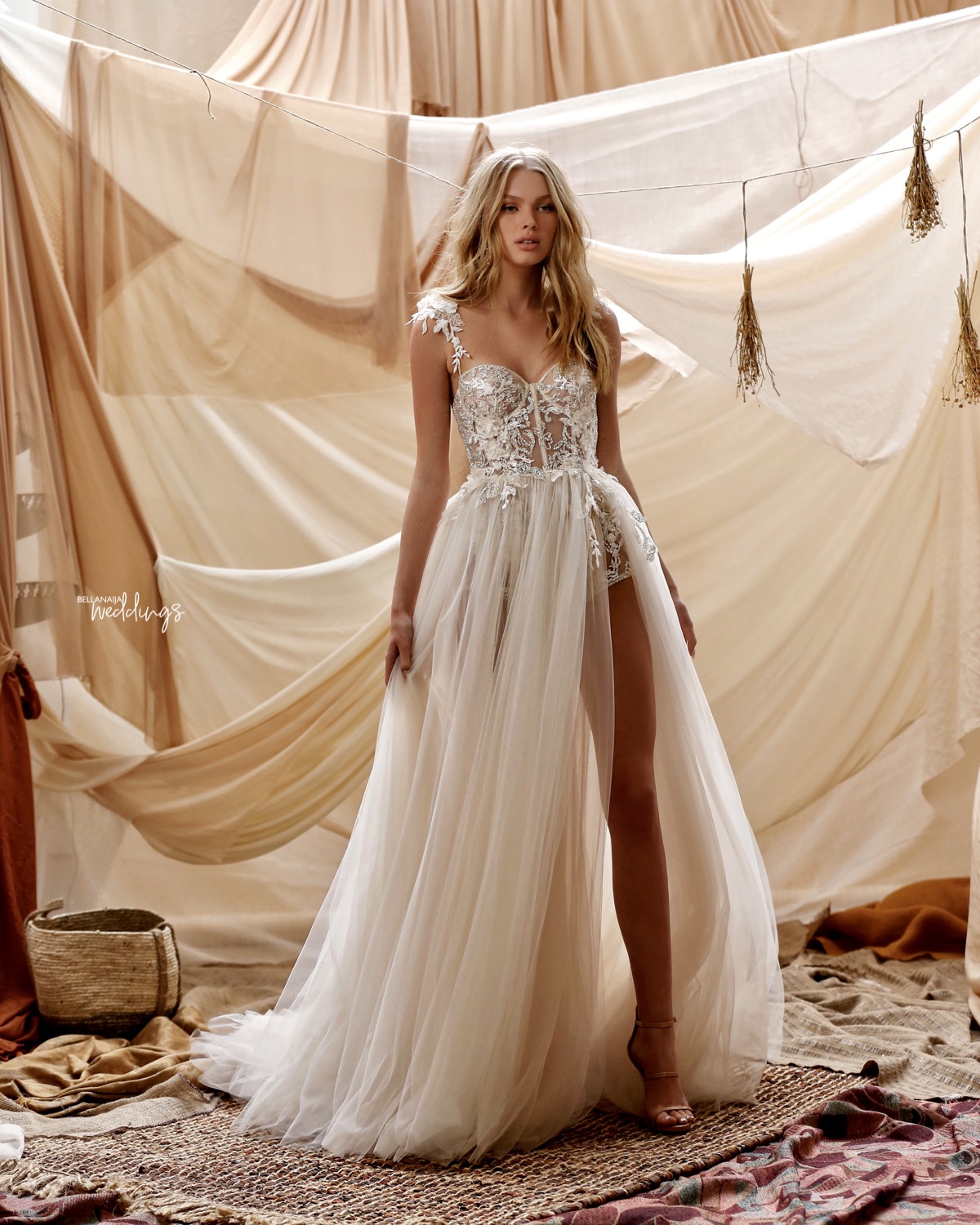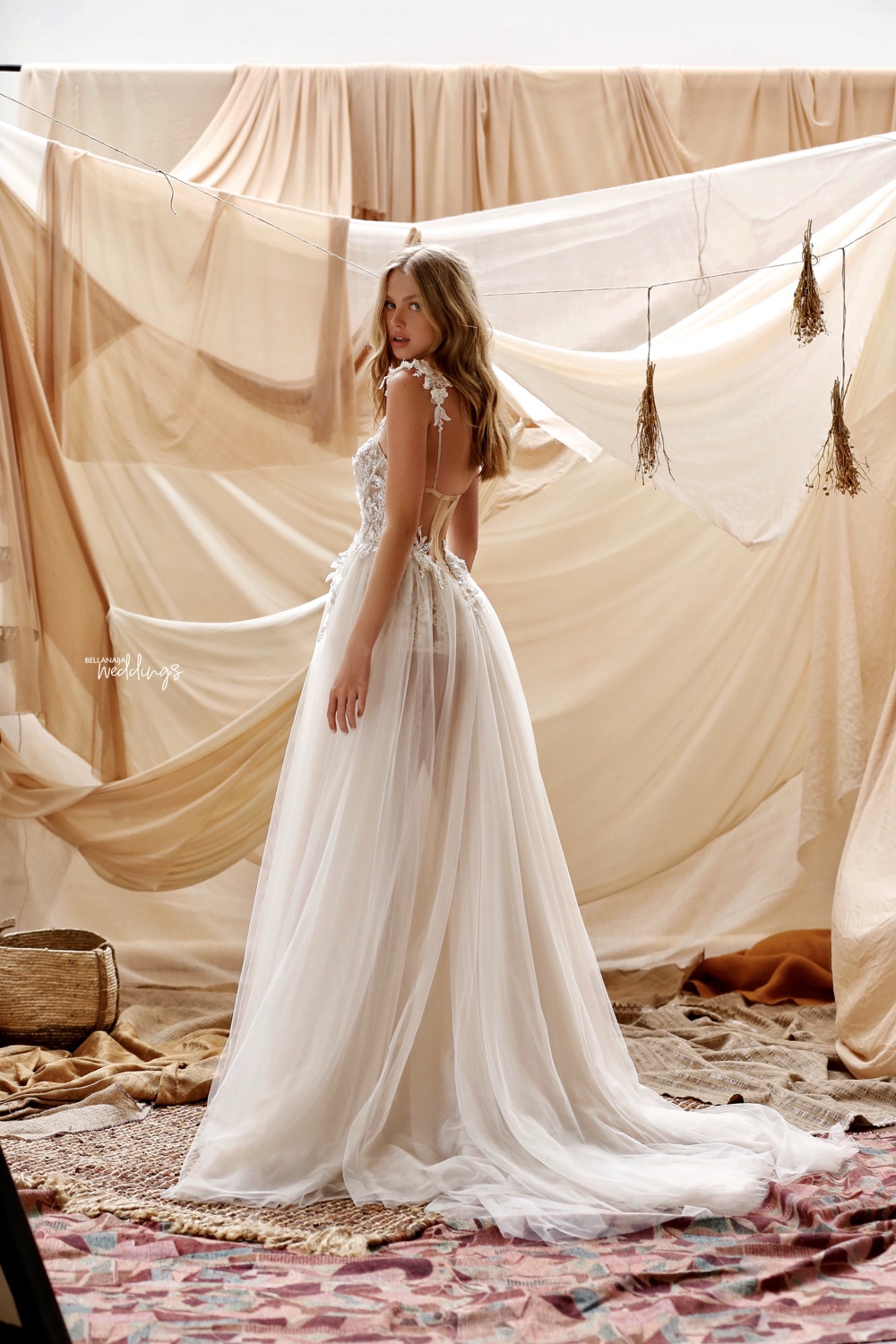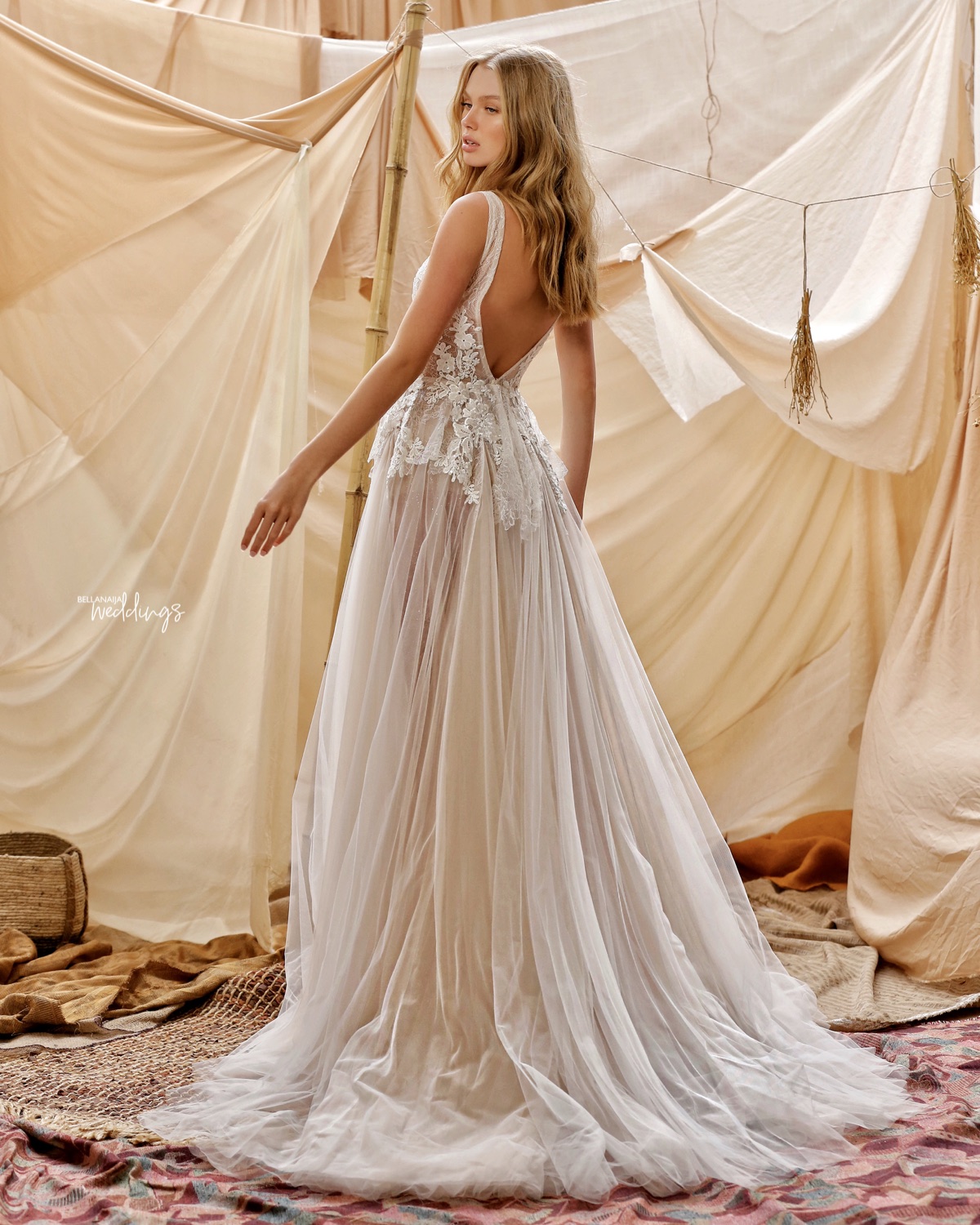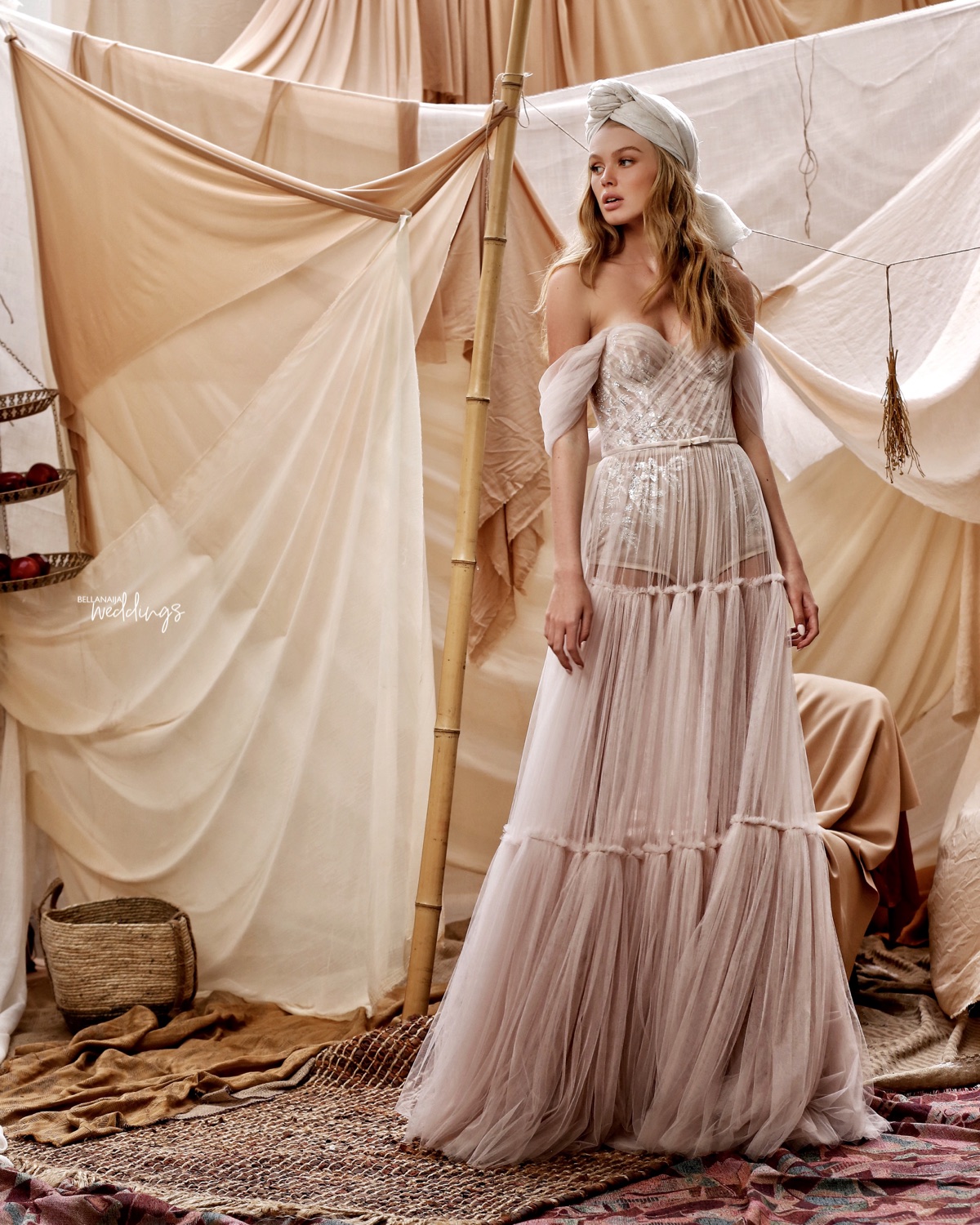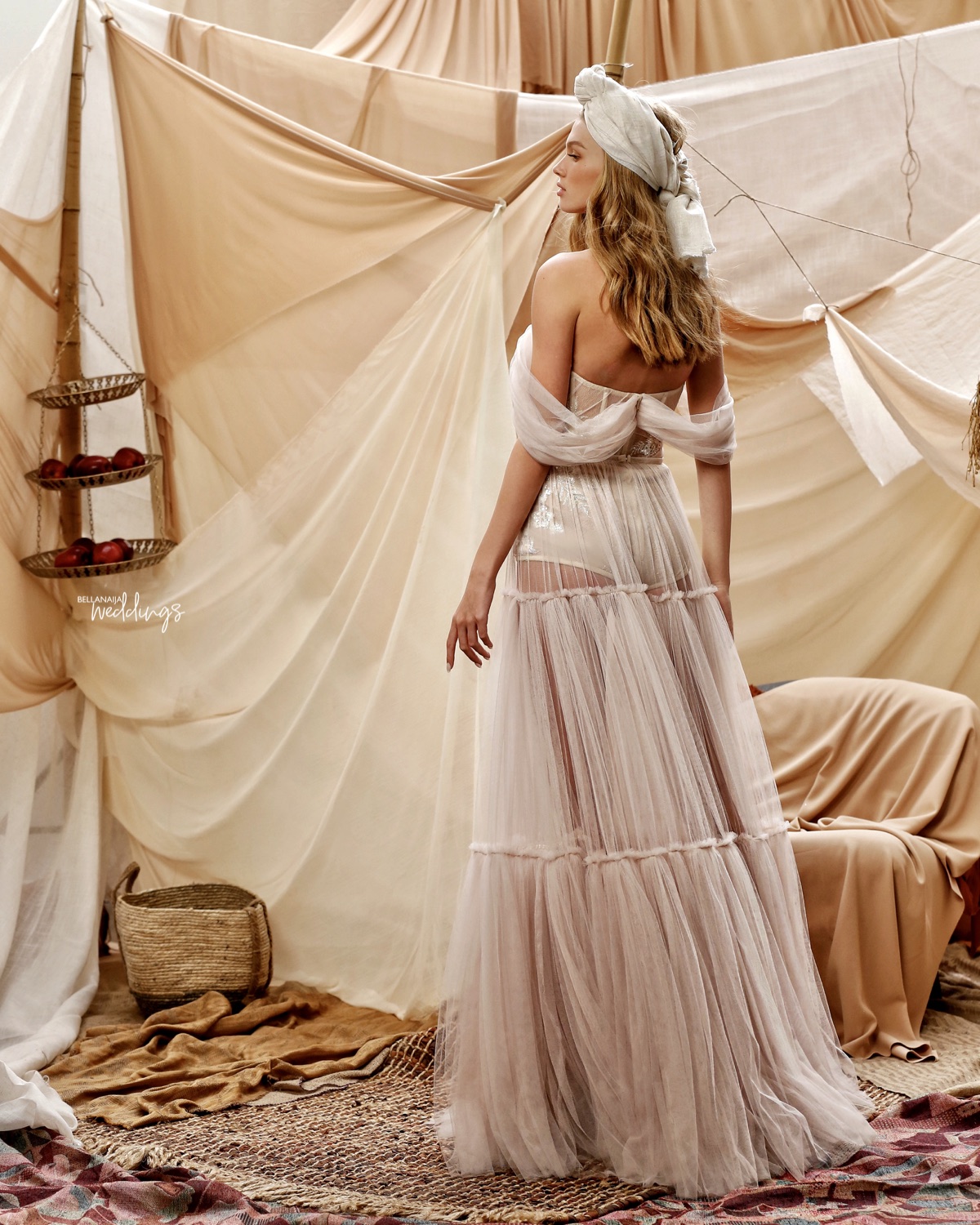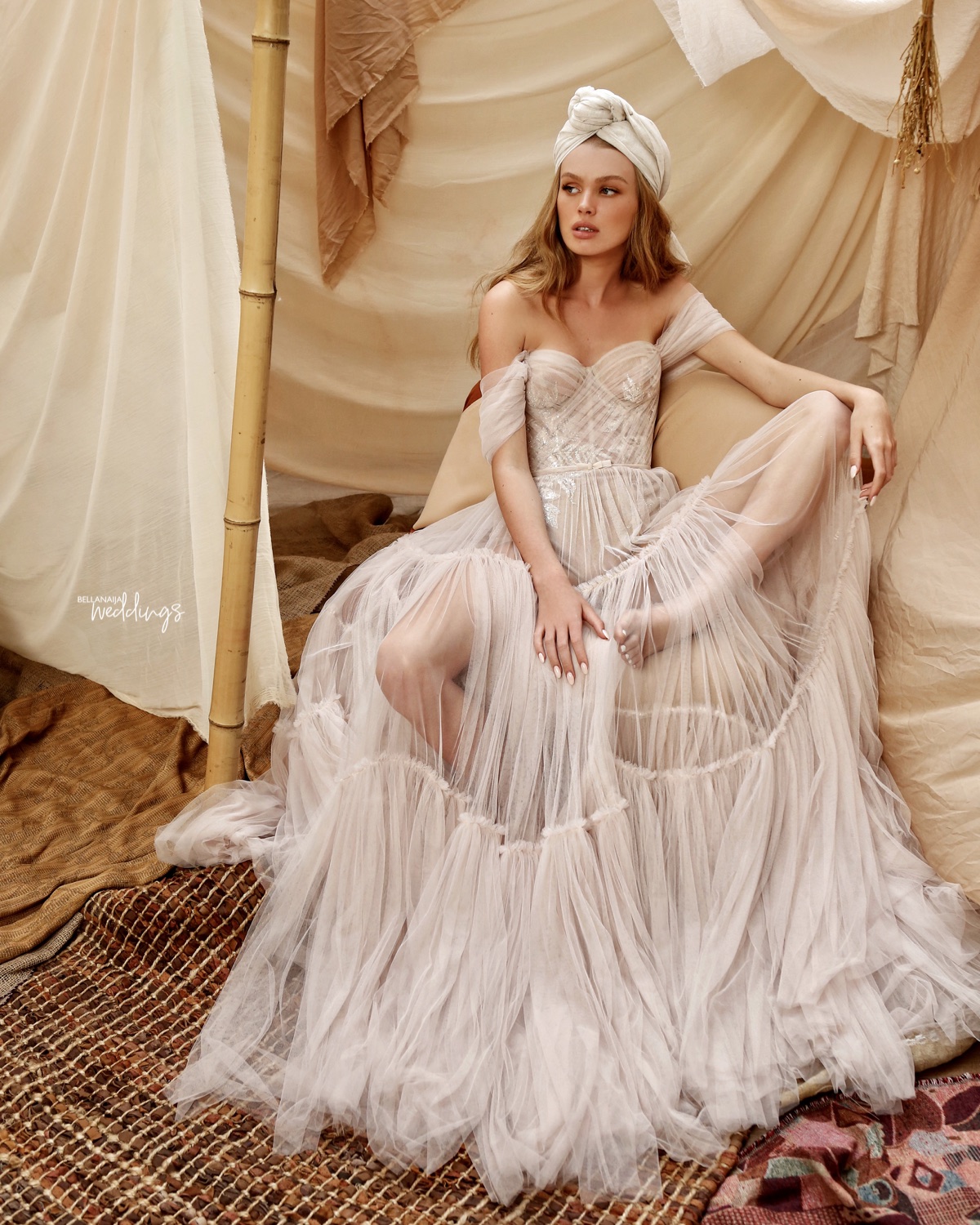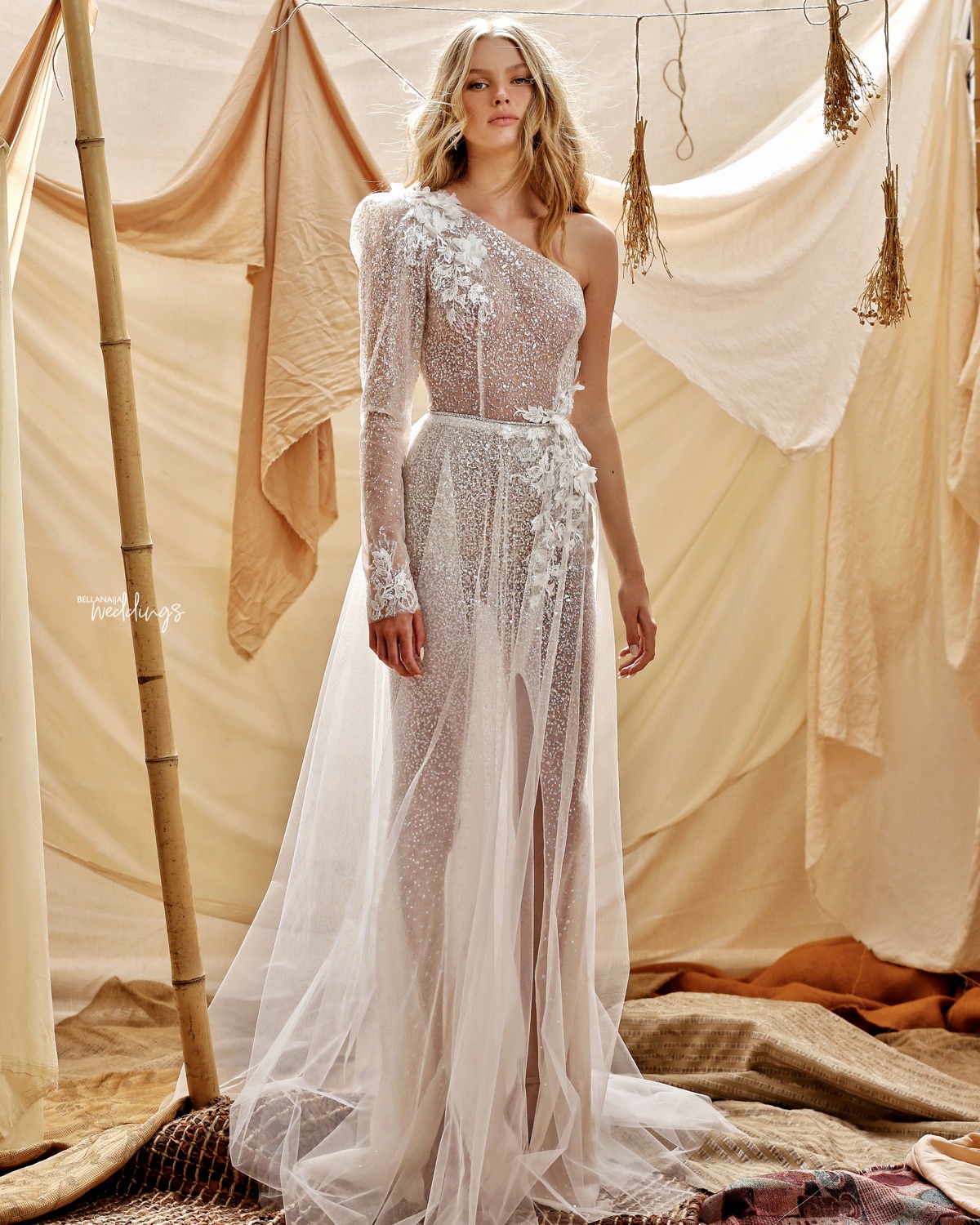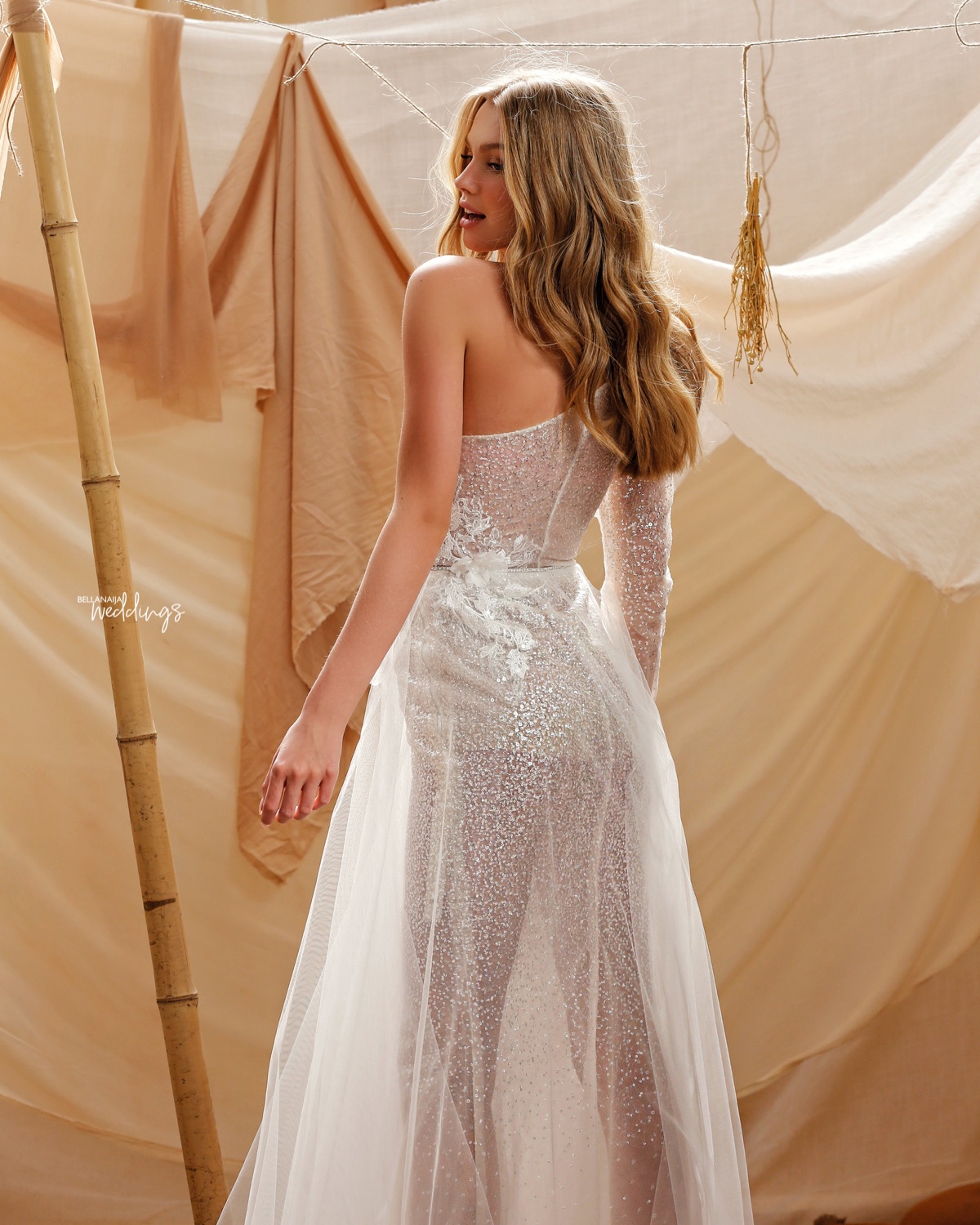 Credits
Design Brand: @musebyberta