We are taking it all the way to Cameroon and Jamaica today.
Jamaican bride-to-be, Nichole, and her Cameroonian groom-t0-be, Brian are ready to take the next step to forever. Today will start the beginning of forever and we bet they can't keep calm. But first, let's take a look at their pre-wedding shoot.
As the bride-to-be said, she didn't expect to find love at her graduation dinner (keep scrolling to read more of their love story) but she did, now four and a half years after, they seal the deal.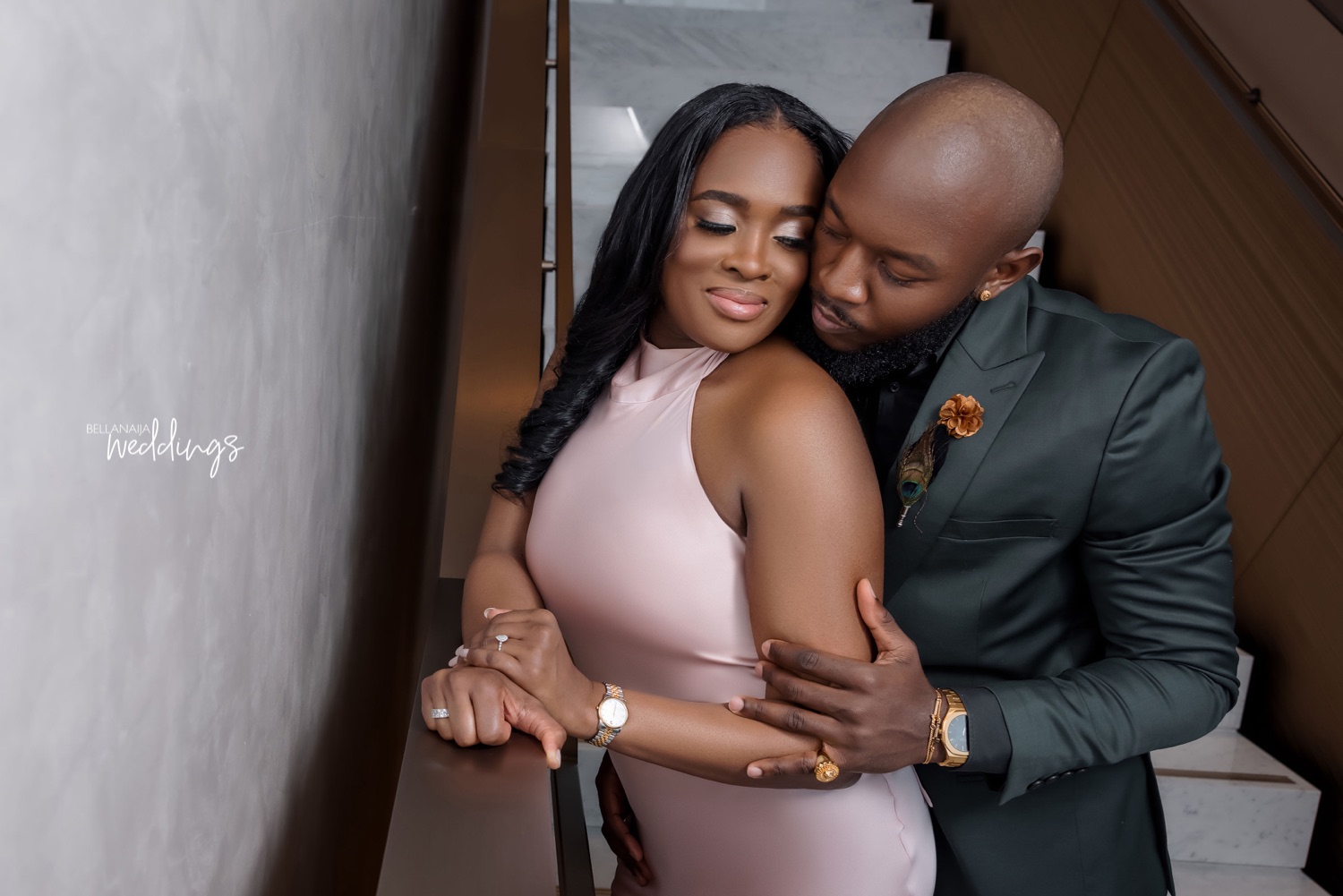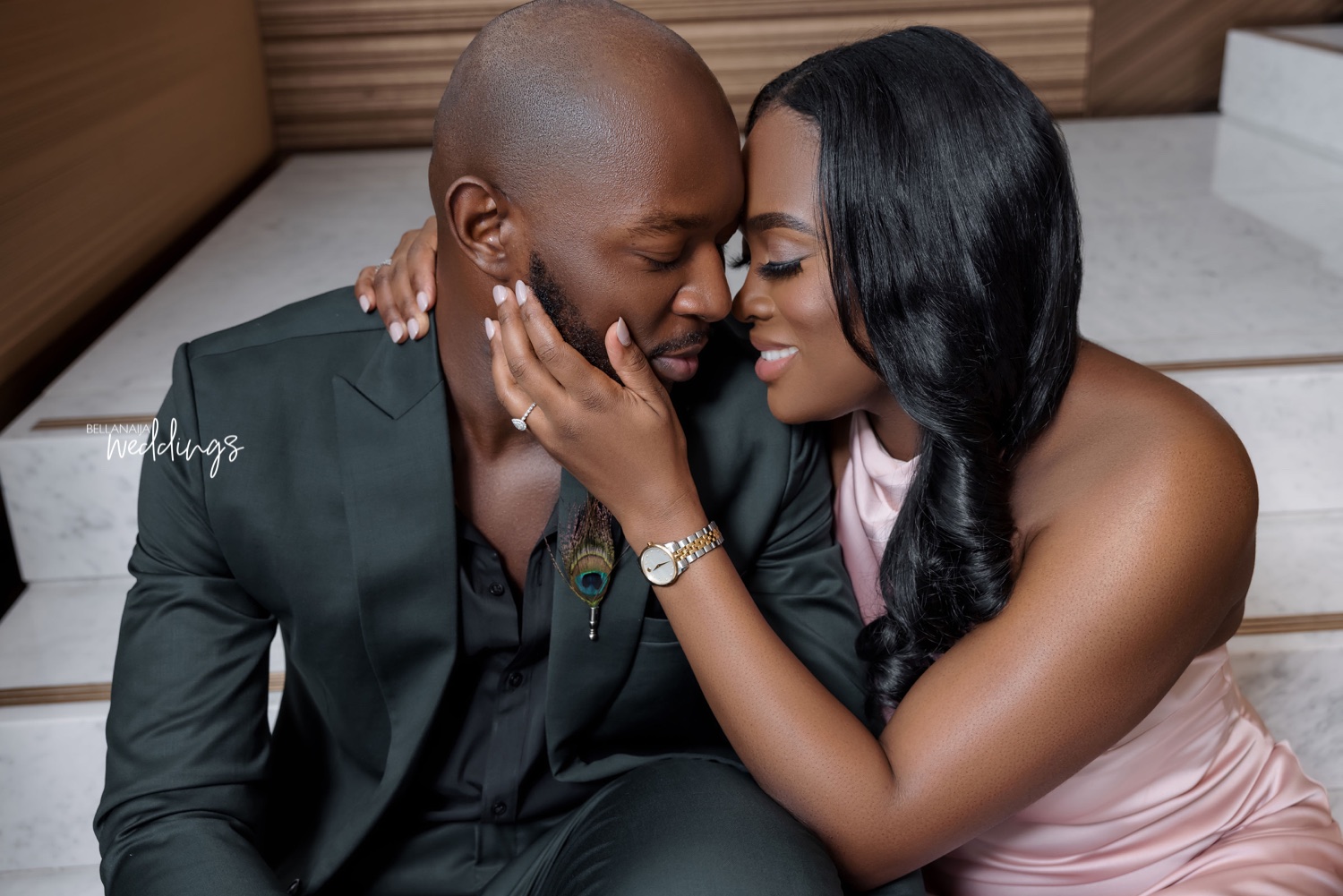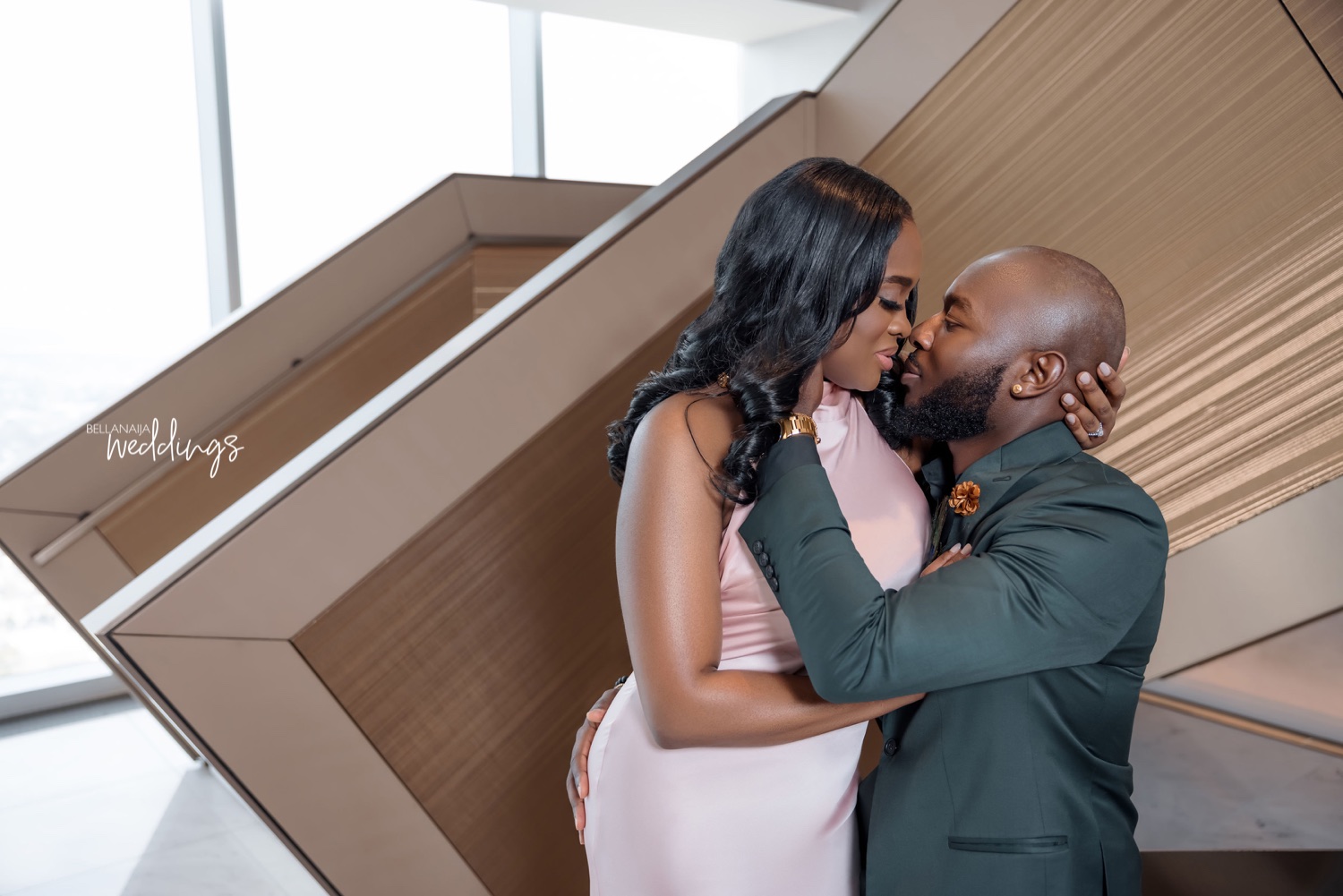 Here's how it started according to Nichole:
I did not expect to find love at a graduation dinner. But in keeping with the meandering and unpredictable nature of my life that is how and where our story would begin in Hartford, Connecticut in 2017. Though a-love-at-first-sight it was not. The love most certainly came later, as in a few months or weeks. And when it came, IT CAME and I knew.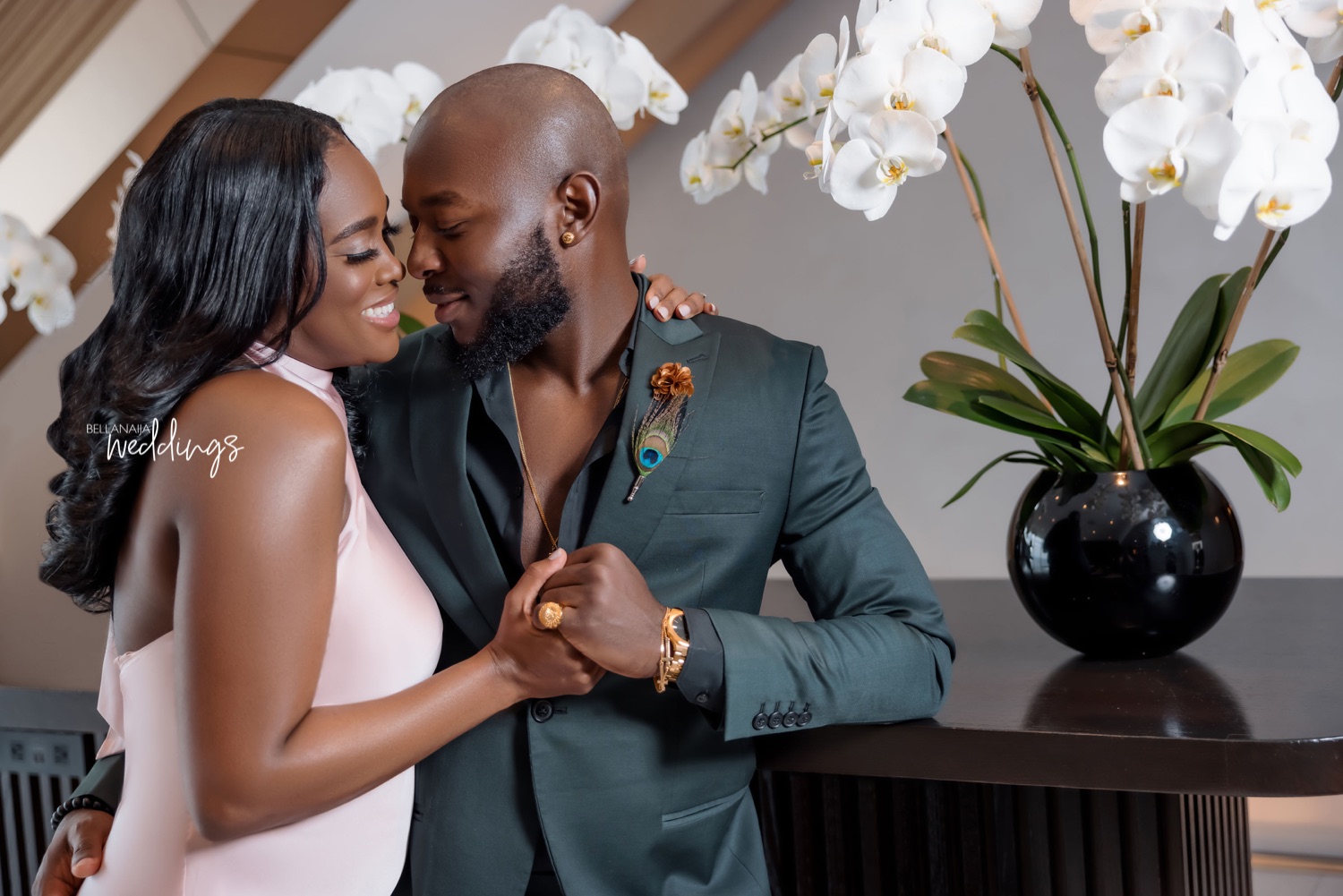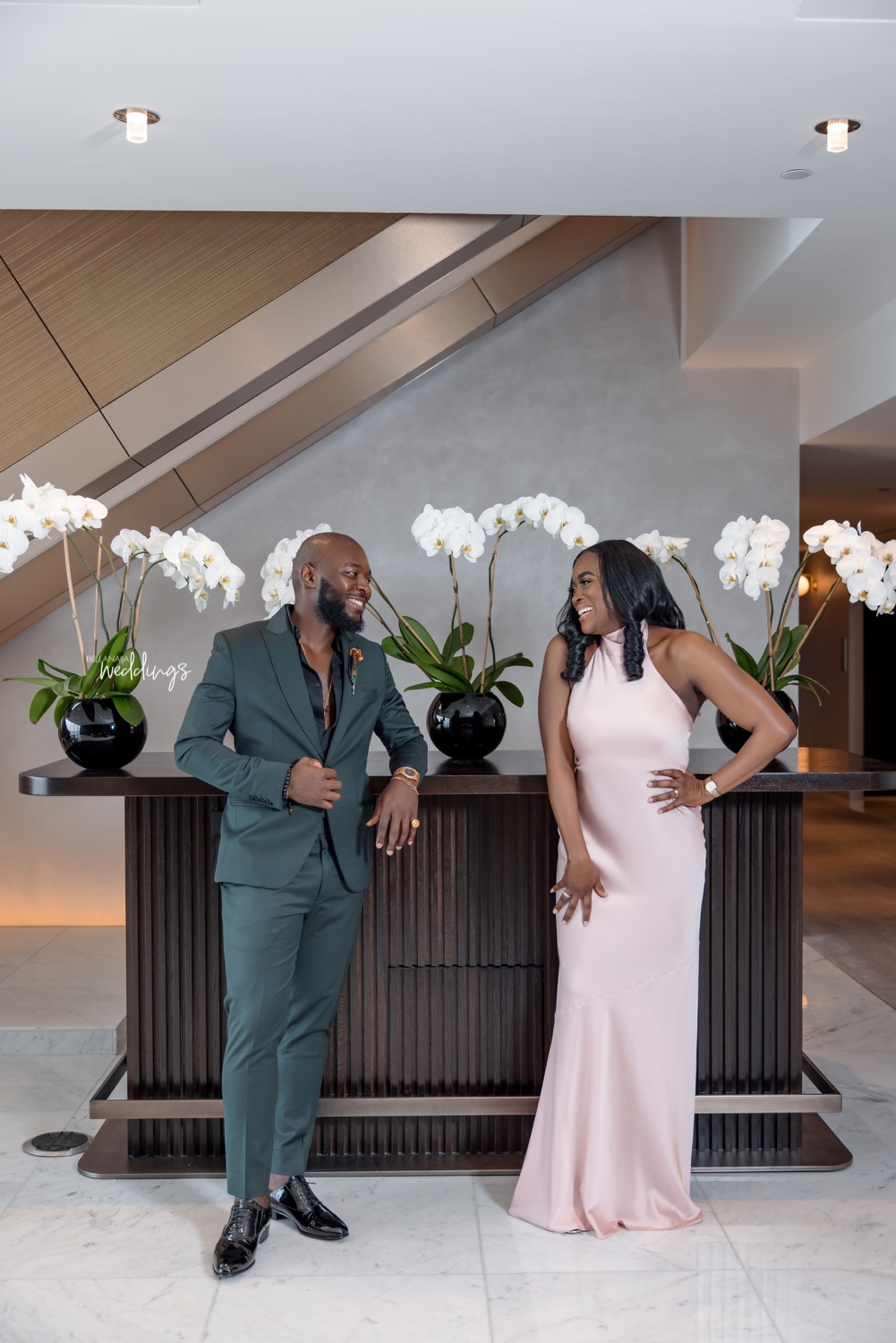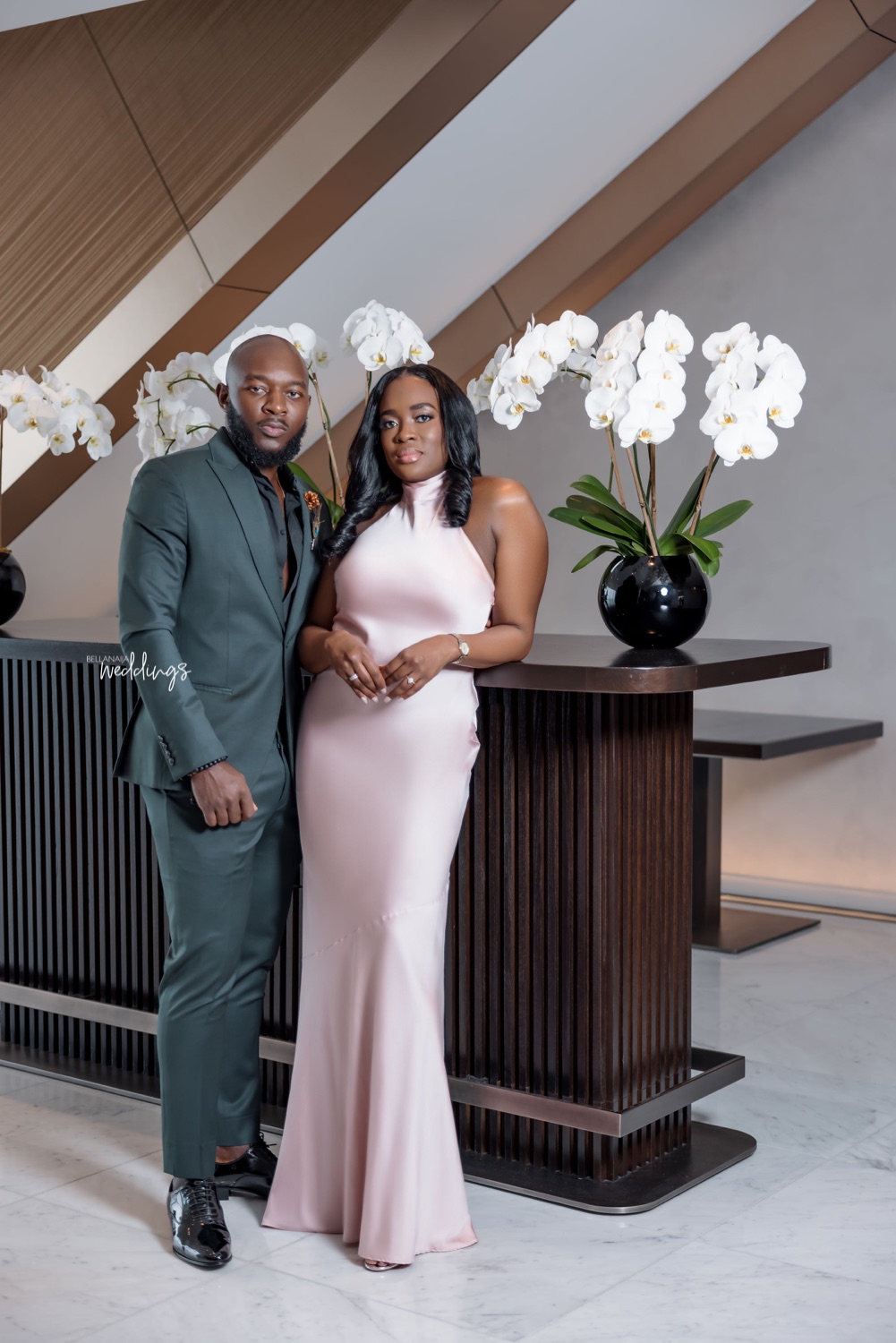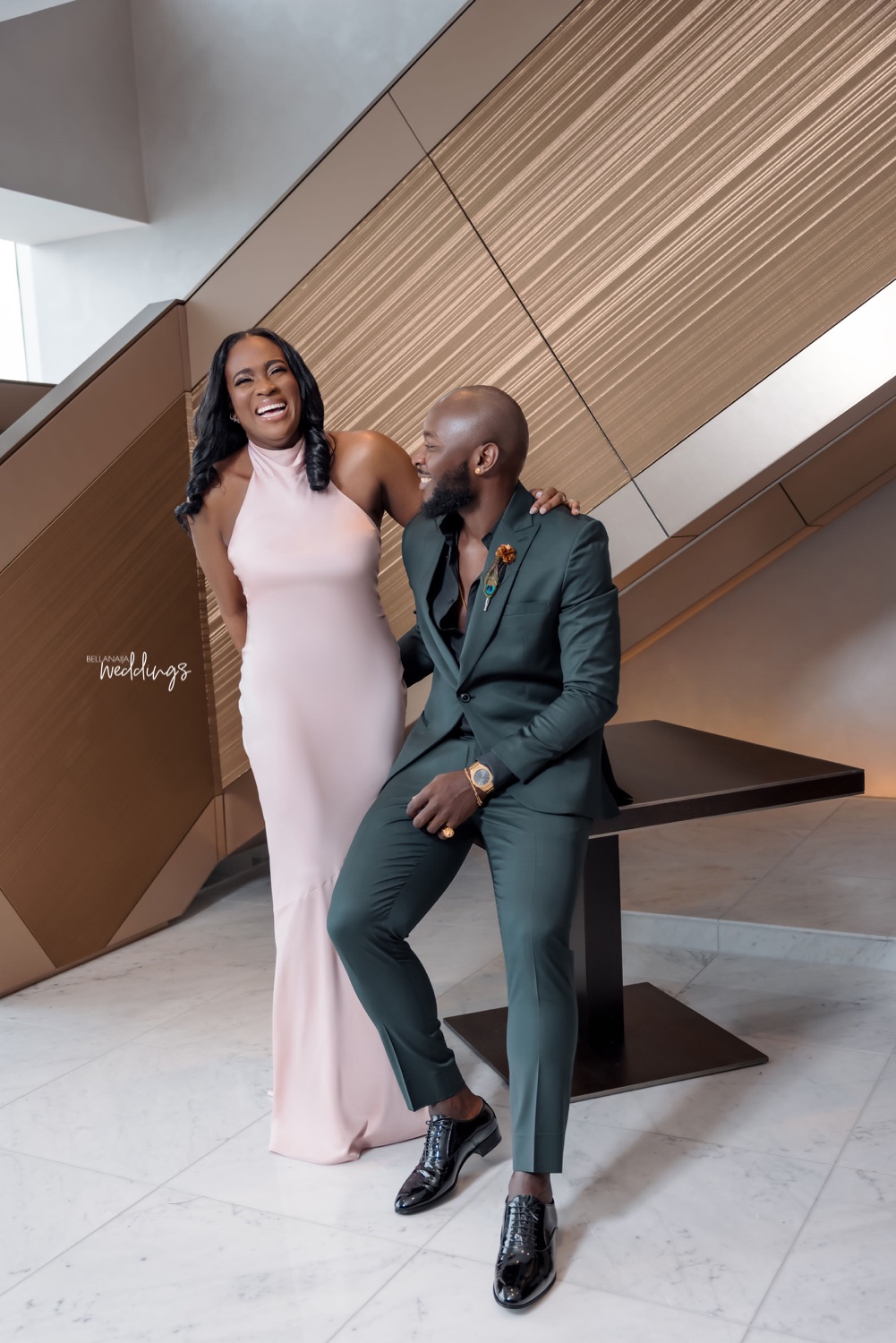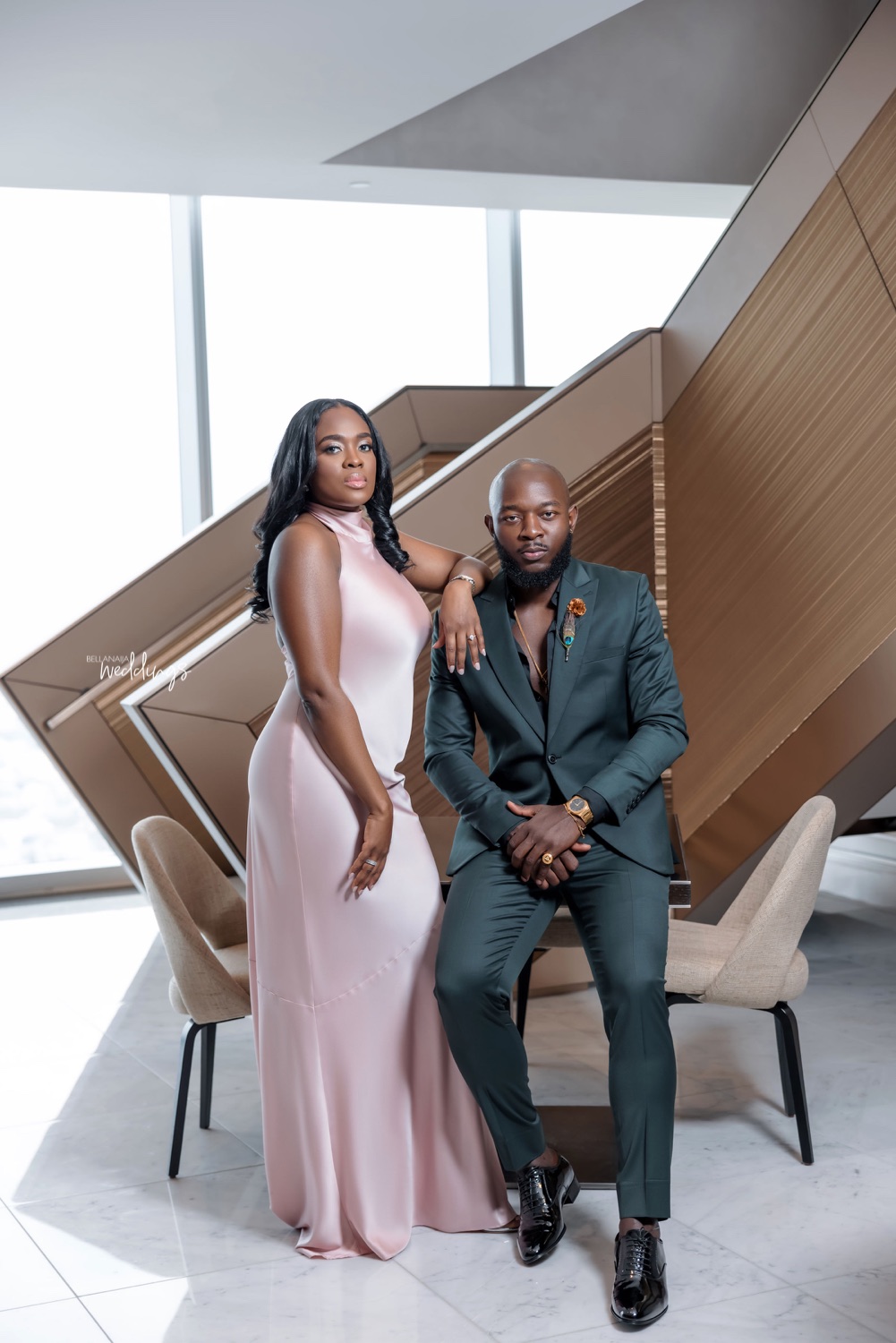 So, at a graduation dinner in Hartford, it so happened that Brian and I would be seated at the same table. Around mid-dinner, he randomly asked me where I was from, I responded that I am Jamaican. He followed up by telling me that they (two of his friends at the table) would be going to Jamaica in a month. We discussed that trip to Jamaica briefly. After dinner, we all met up at this lounge close to my apartment. I got there first and of course, he found me. We spent the entire time talking. The conversation flowed so effortlessly. It was so easy to talk with him. We exchanged lots of jokes, along with some light flirtation (of course from him ).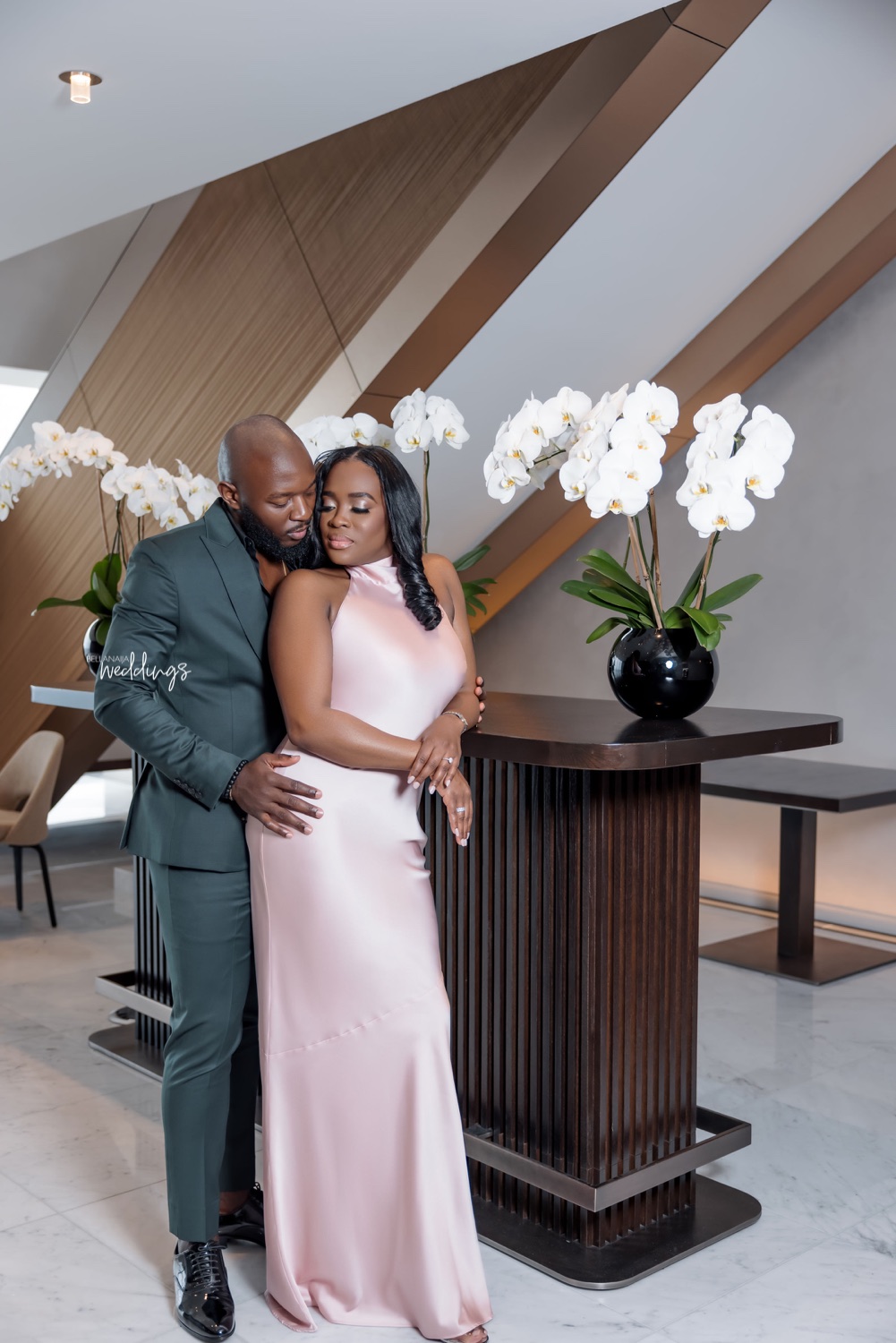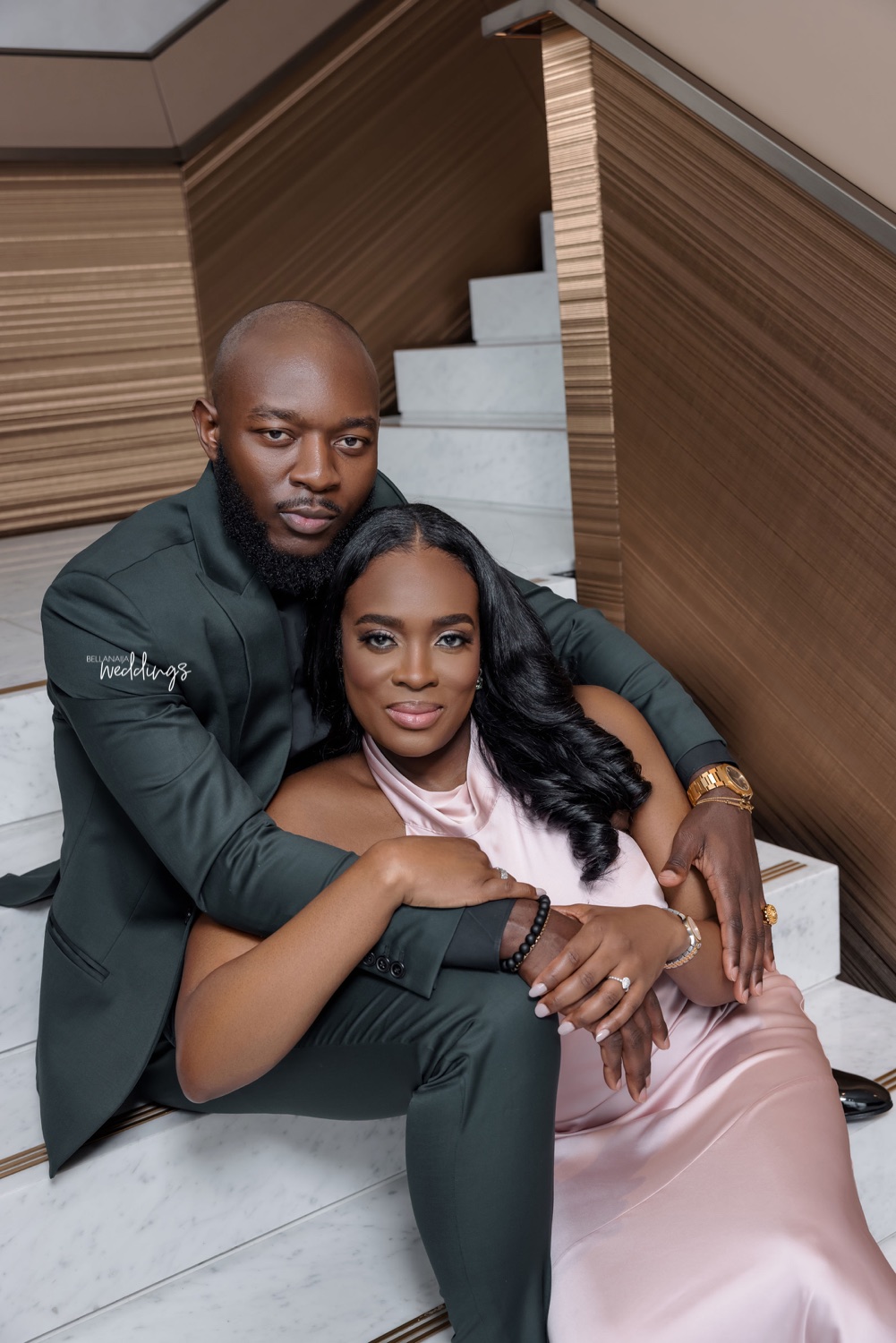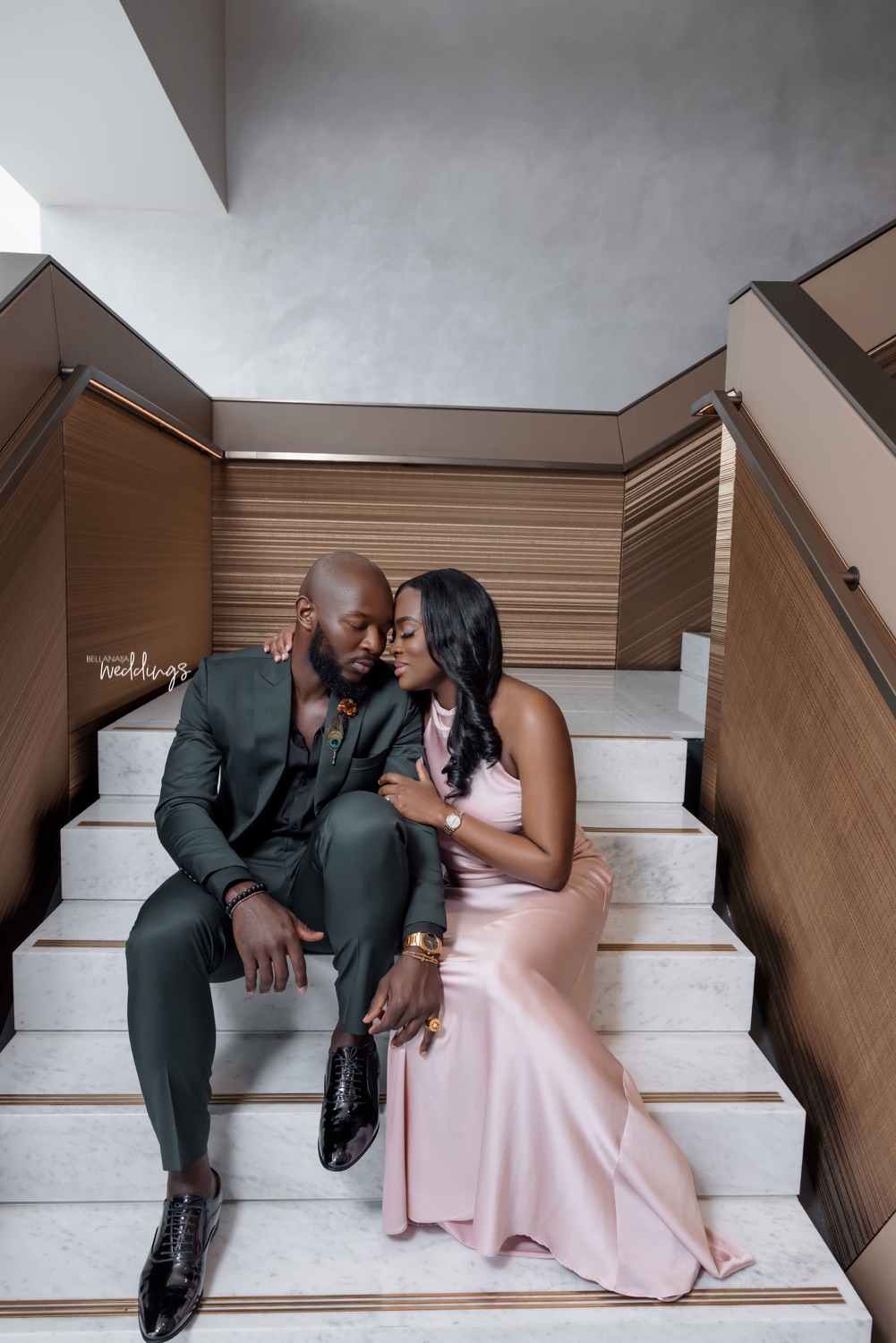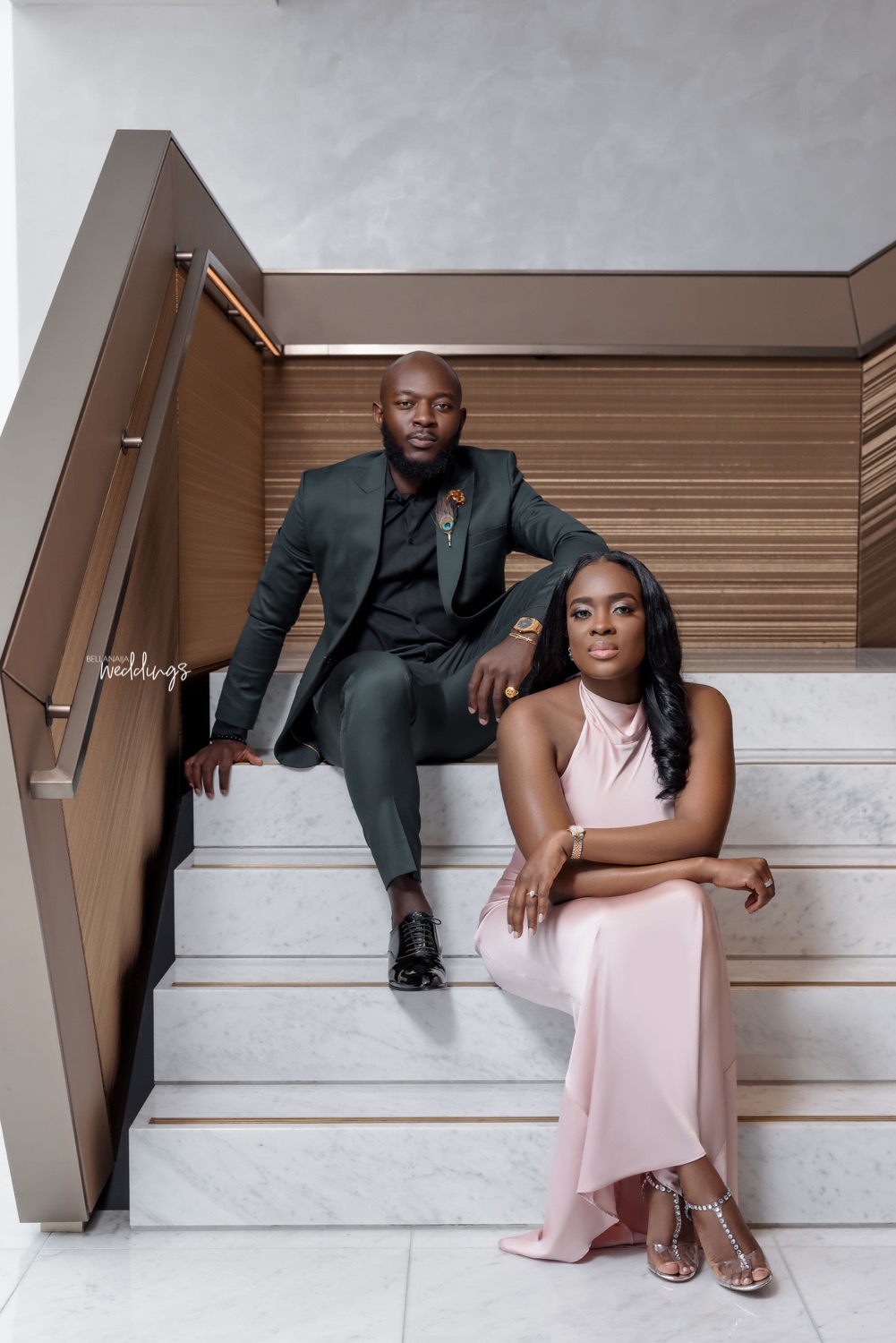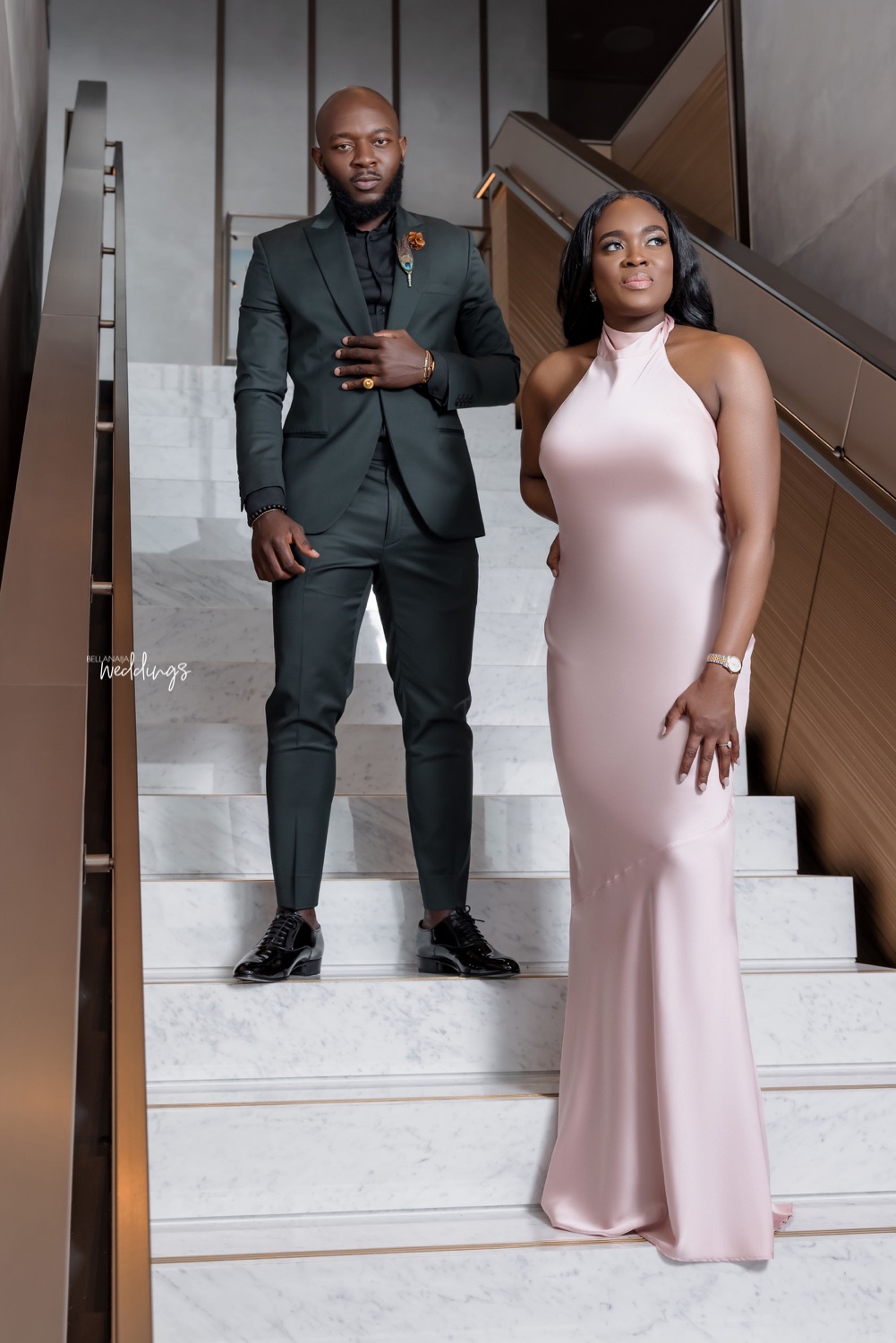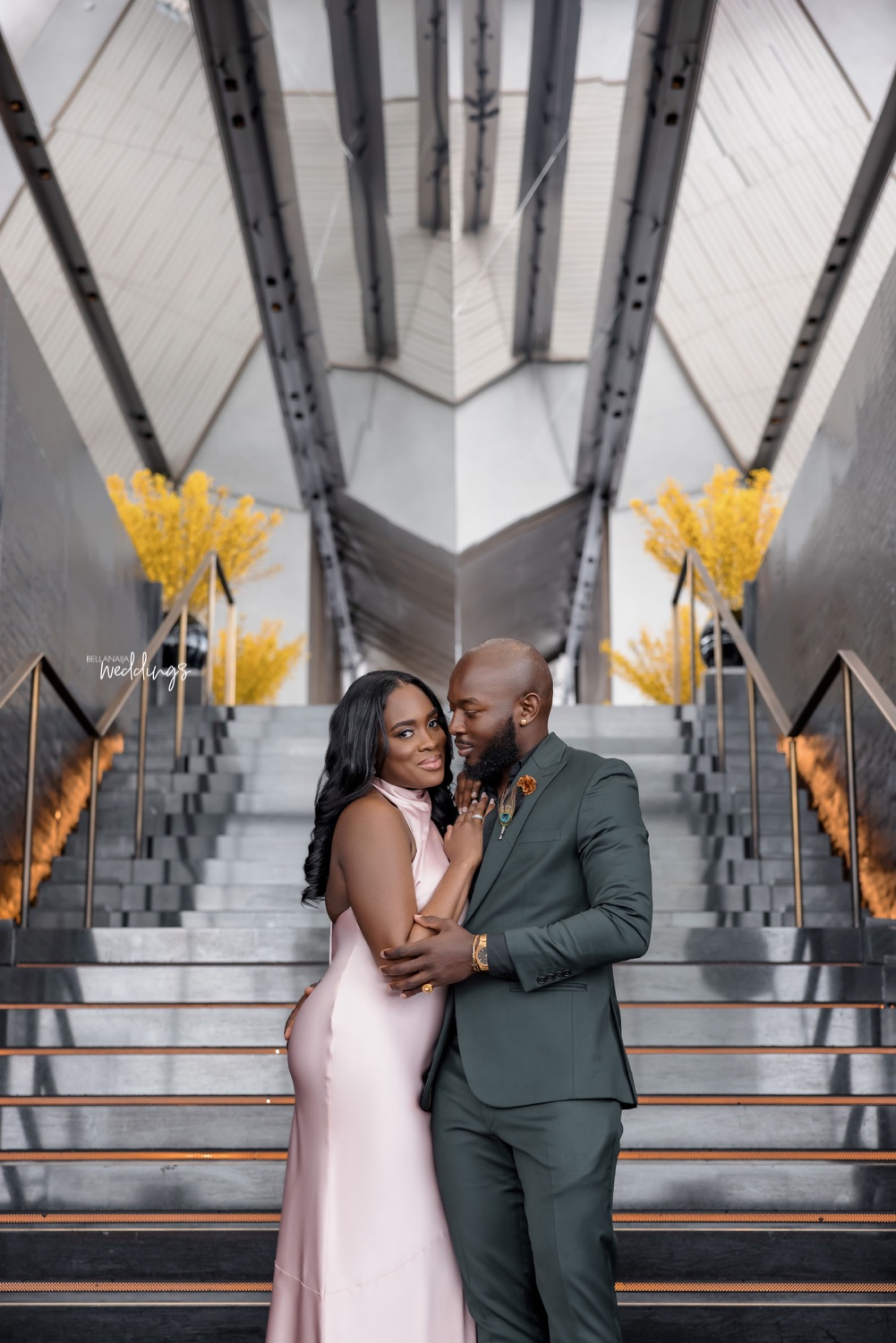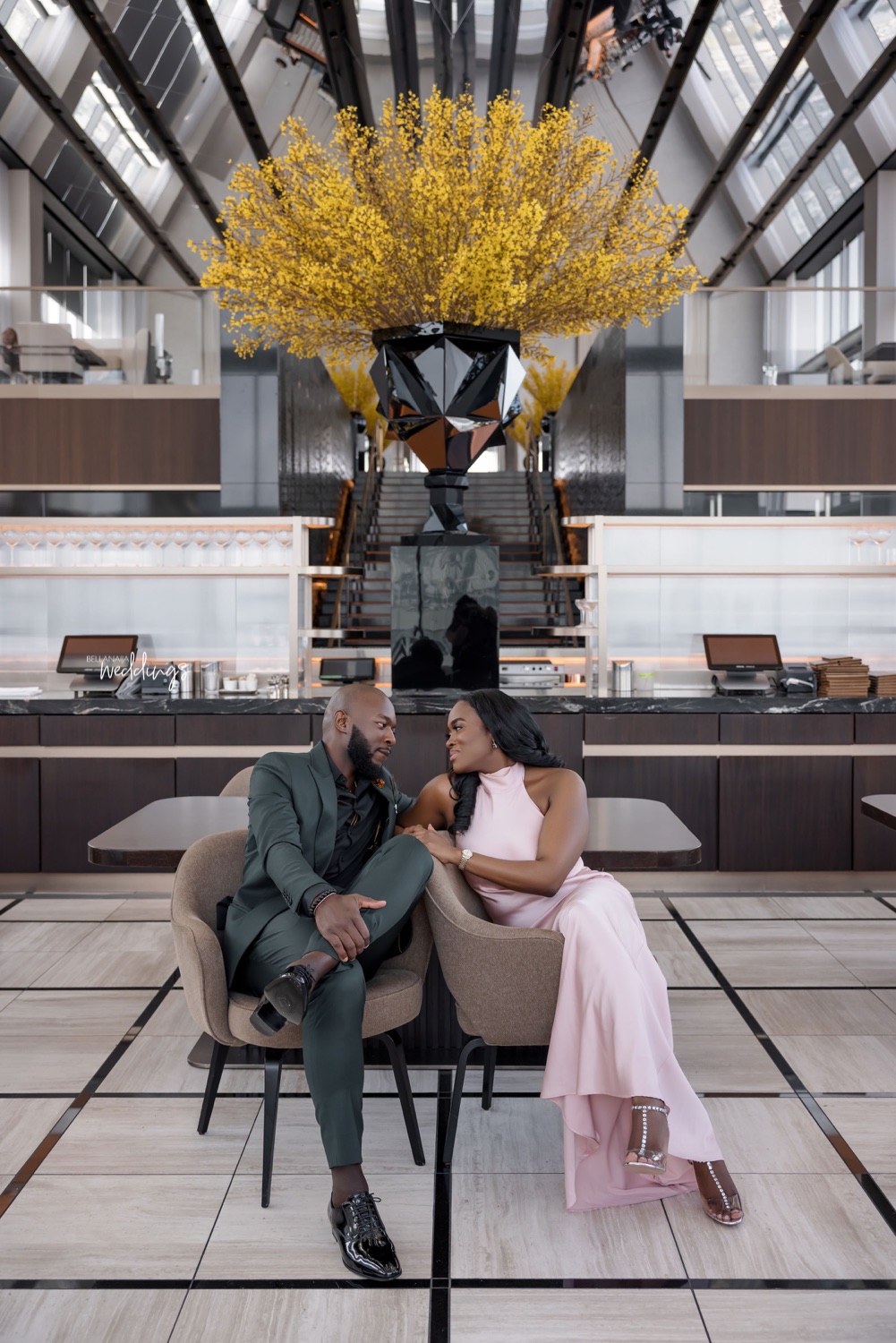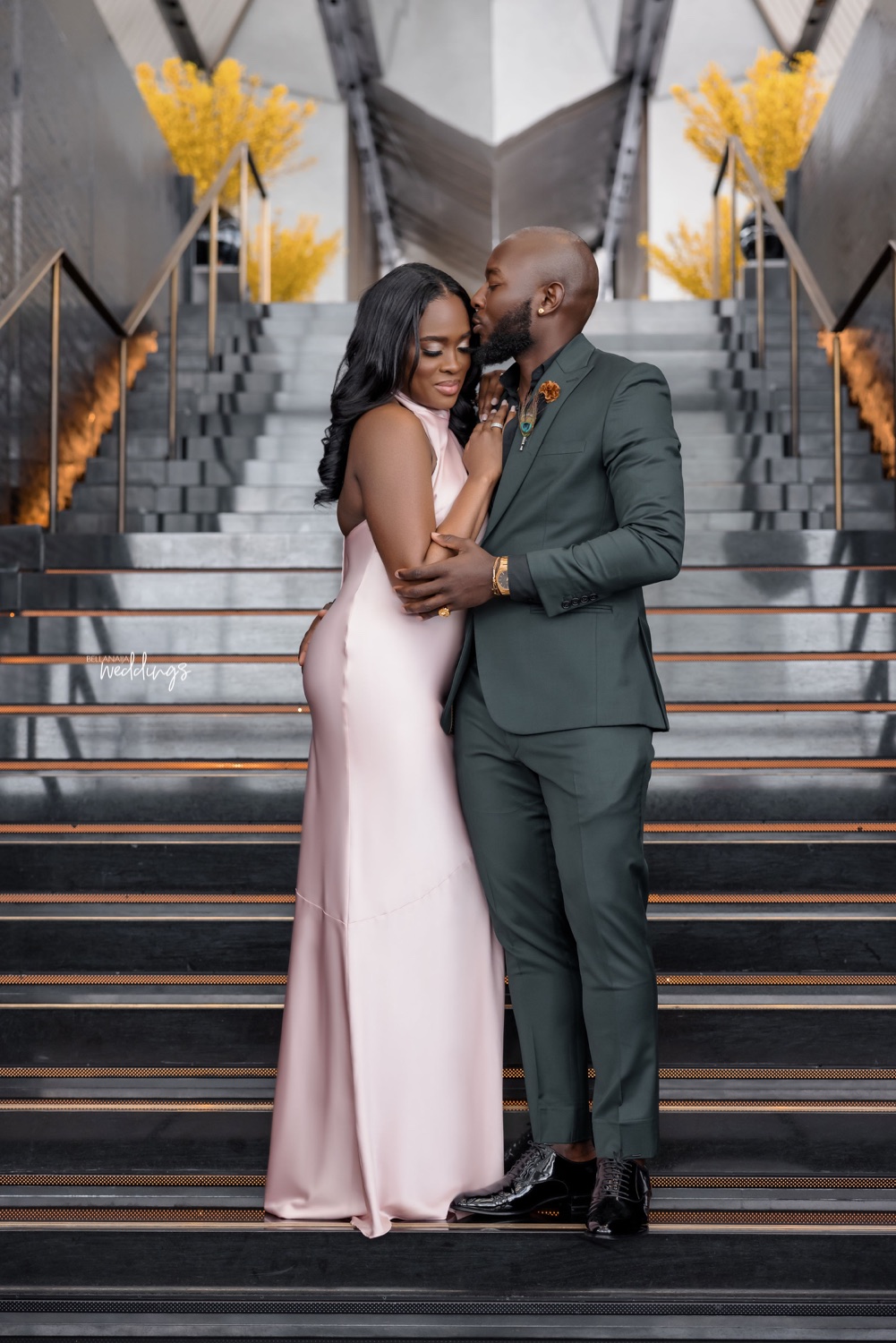 What stood out the most to me at the time was how refreshing it was talking with him. Rarely do you meet someone who would not be trying to impress you or oversell themself? He seemed so genuine and authentic, an absolute gentleman too. His energy felt so calming (still is). Every time one of us moved away to talk with someone else. We somehow found ourselves talking with each other again. I secretly found him charming and very intriguing. Our life together to date has been one of unconditional love and support. Consistently learning and growing. The pandemic has confirmed to us that we complement each other perfectly. We are best friends, life partners, and most recently dedicated parents to our sweet baby boy, Tegan.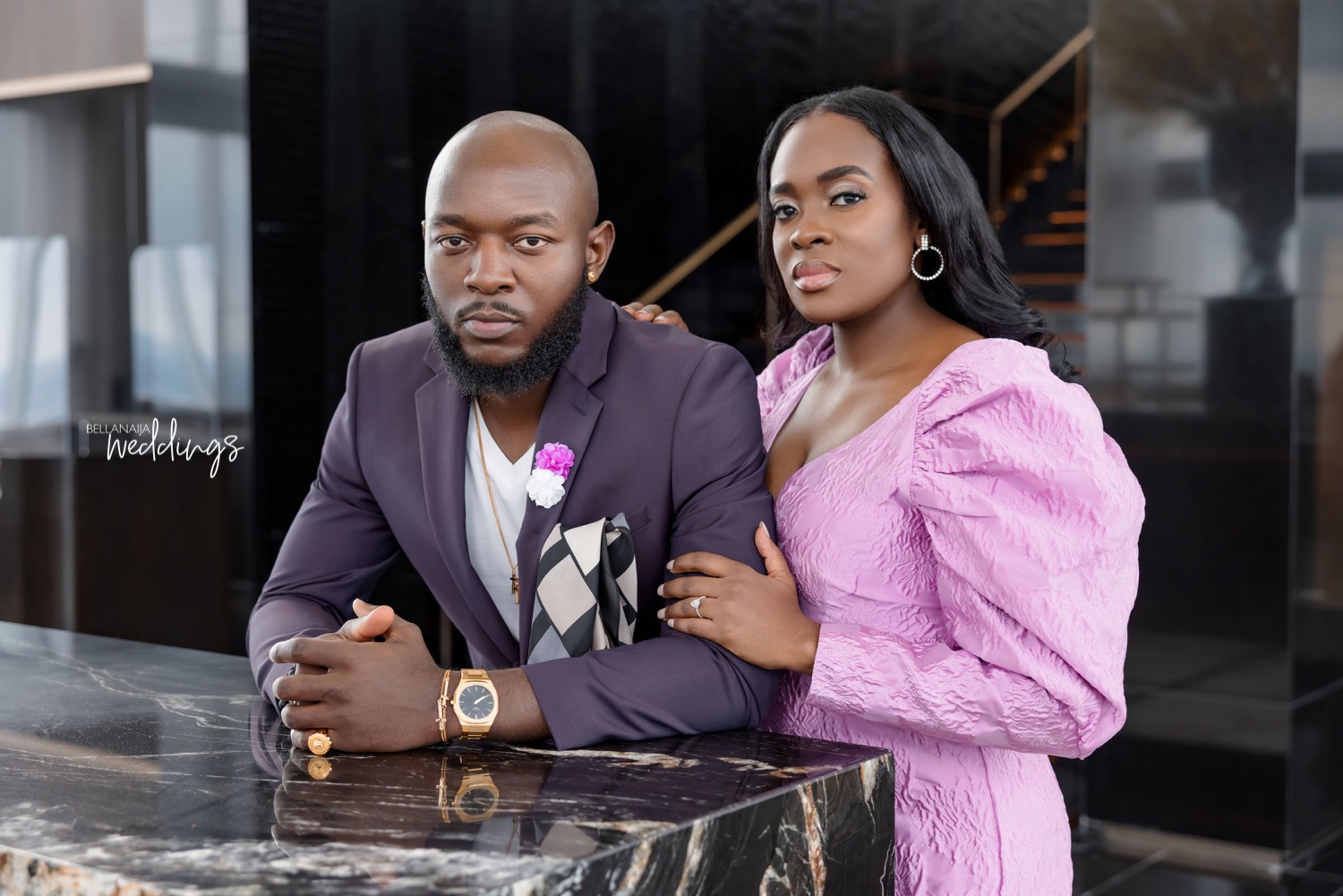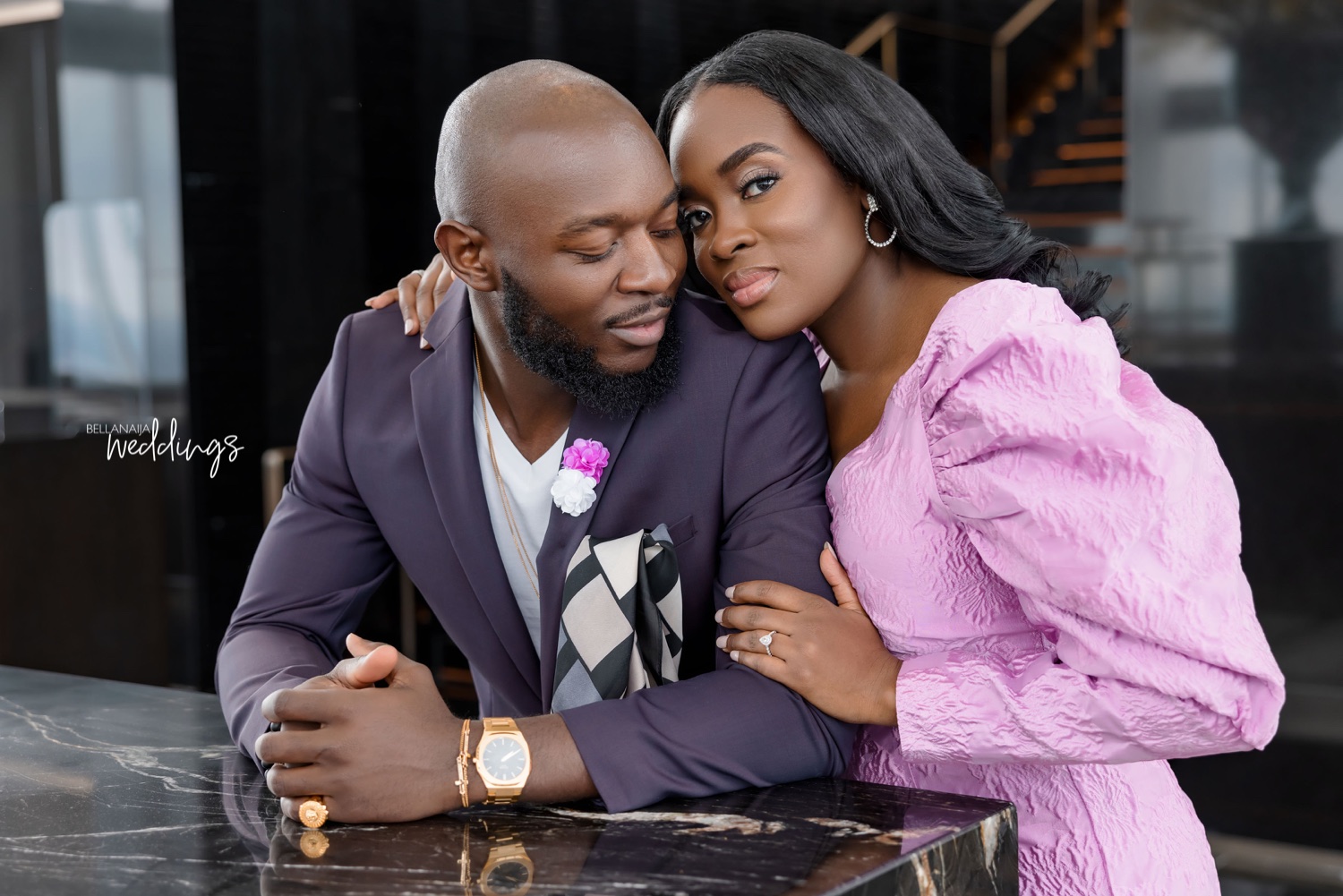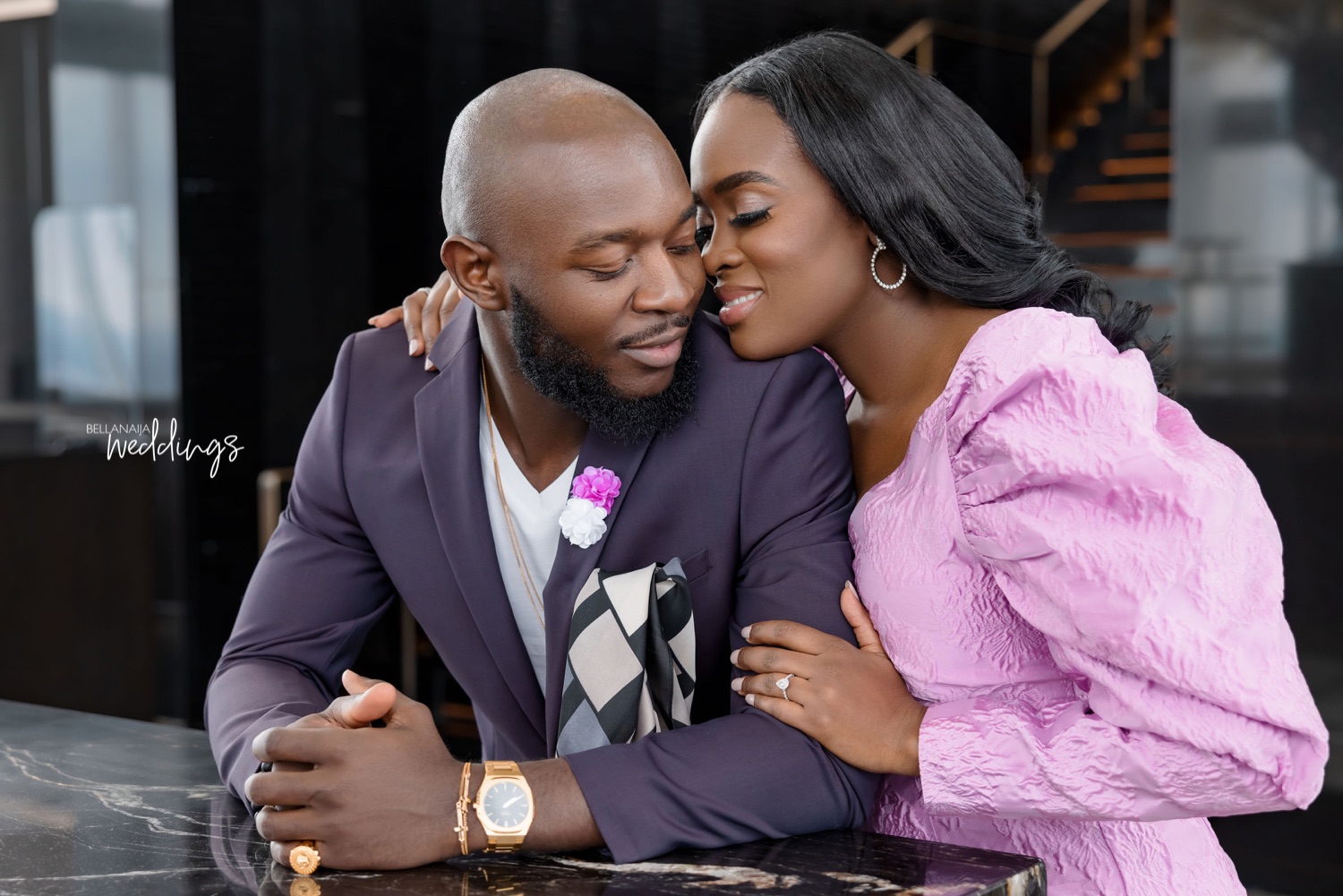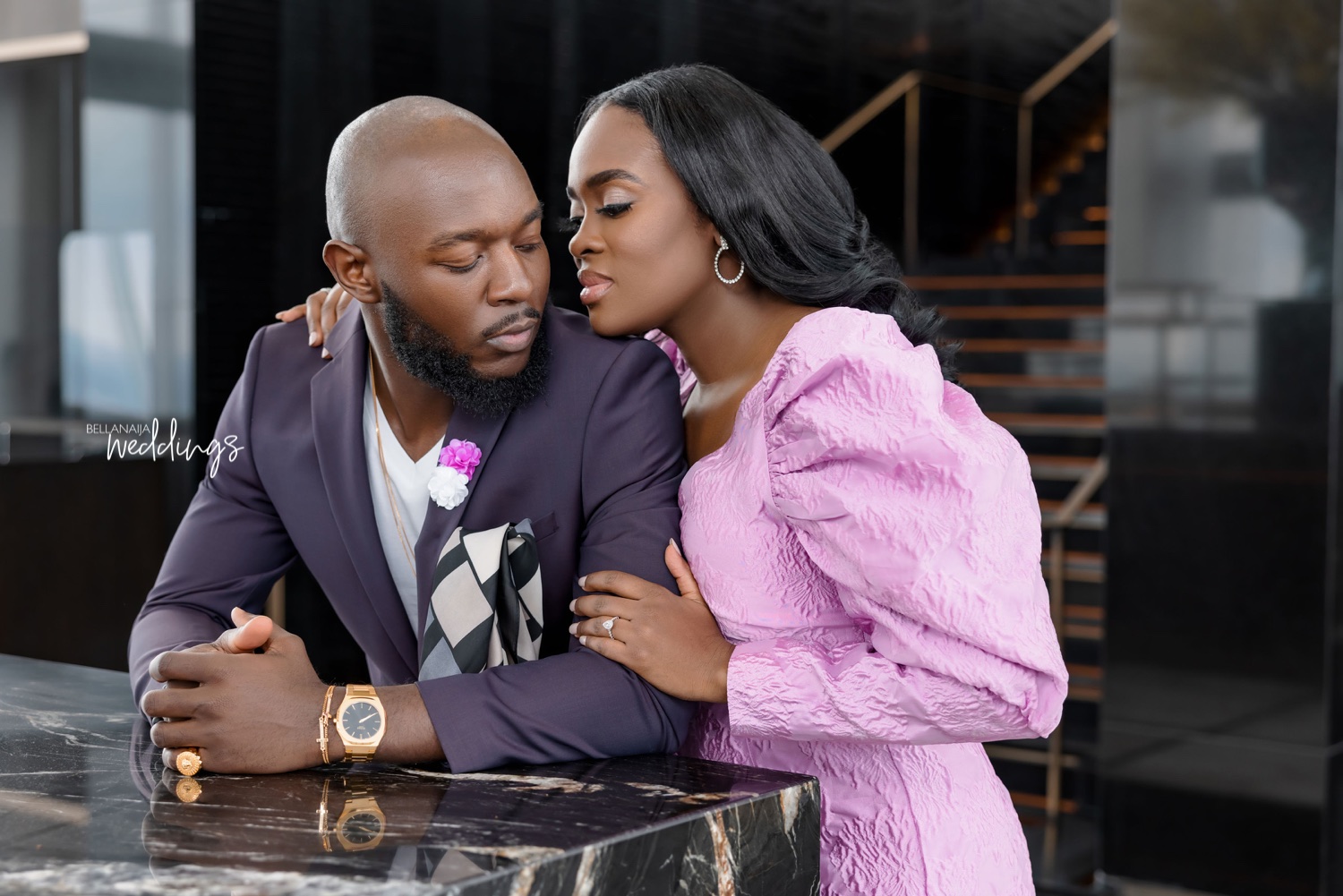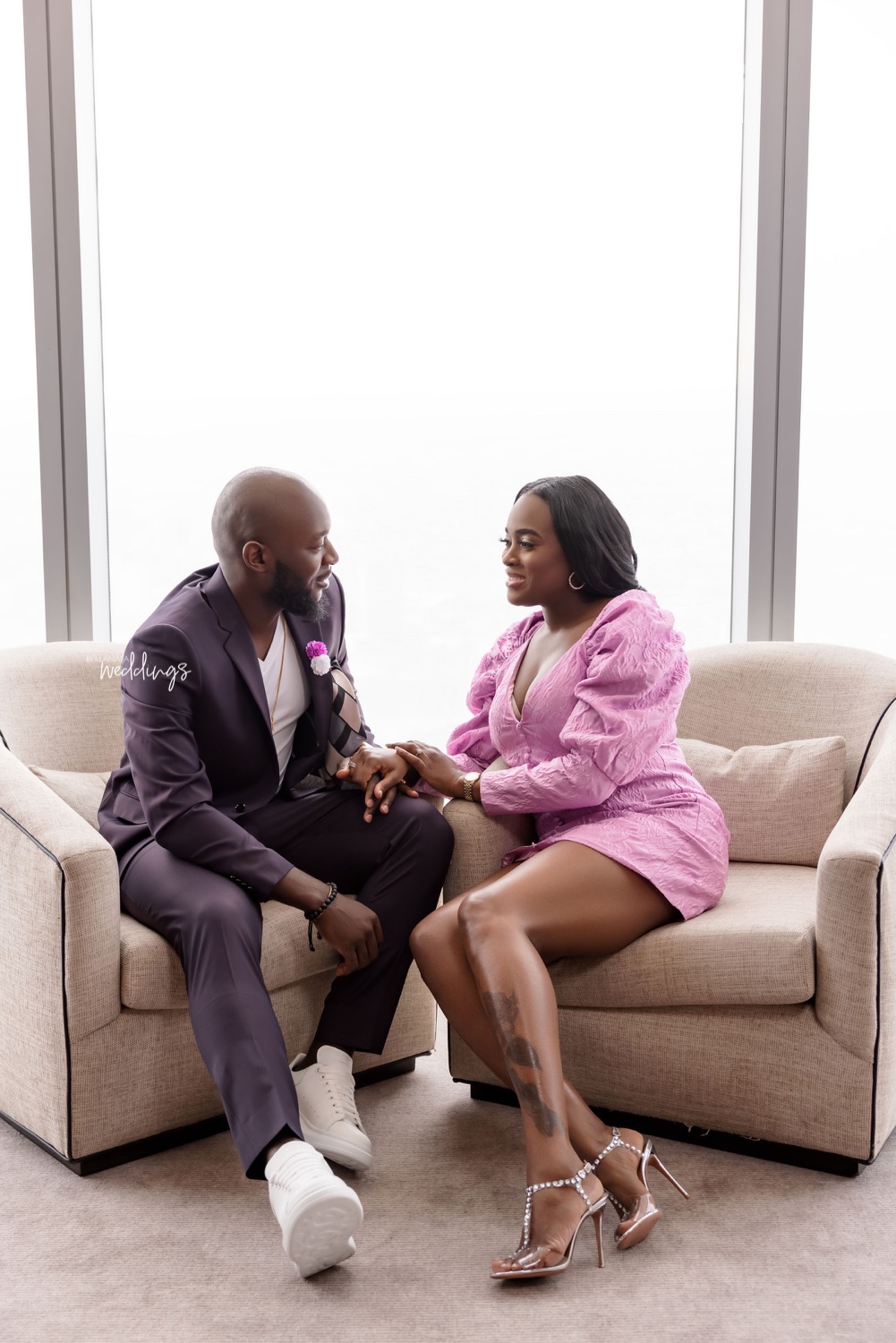 We look forward to celebrating our wedding and anniversary with you. So, when he reached out to me a few days later, that would begin the series of lengthy all-night telephone and face-time conversations. We had our first date about 6 weeks later and here we are four & 1/2 years later…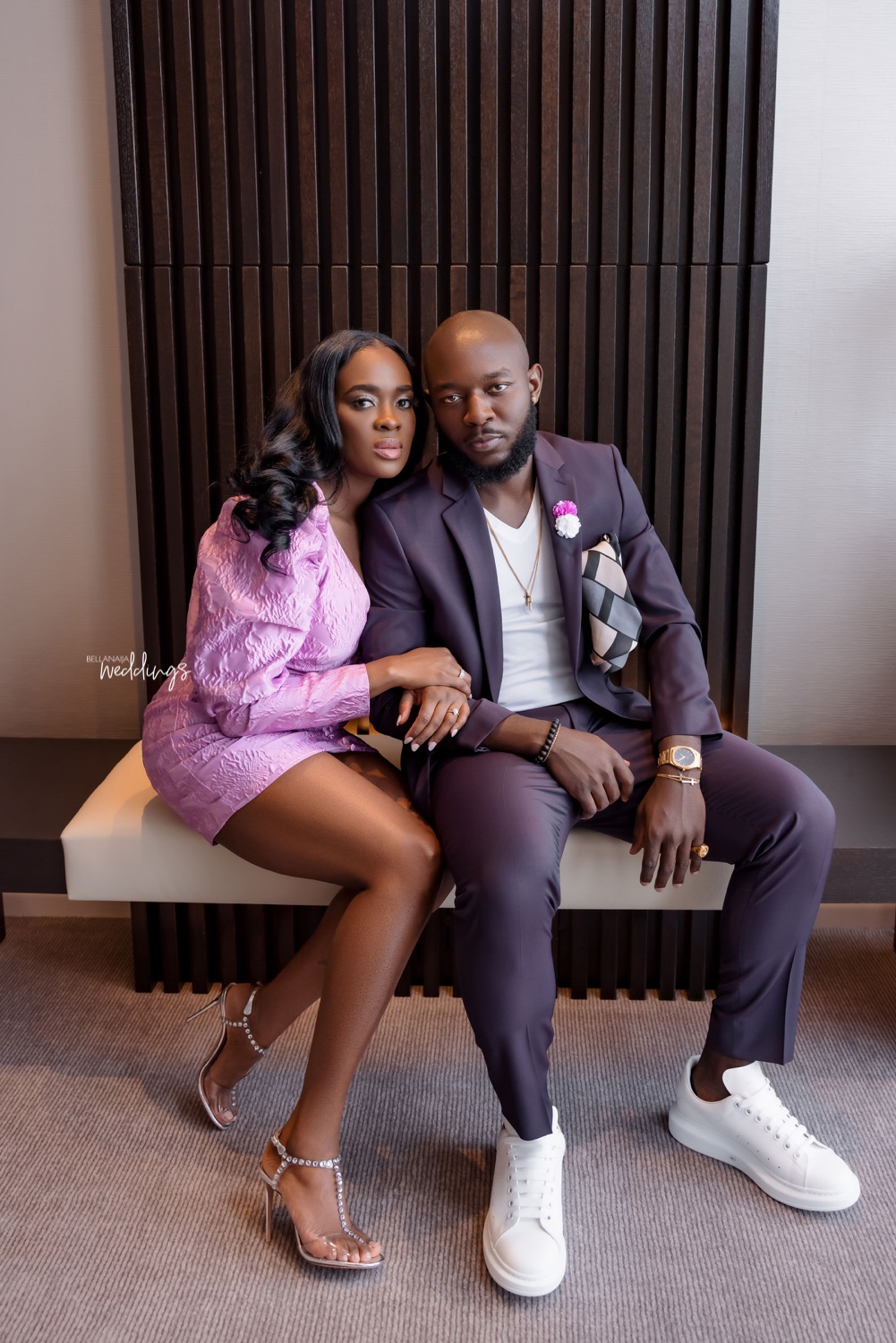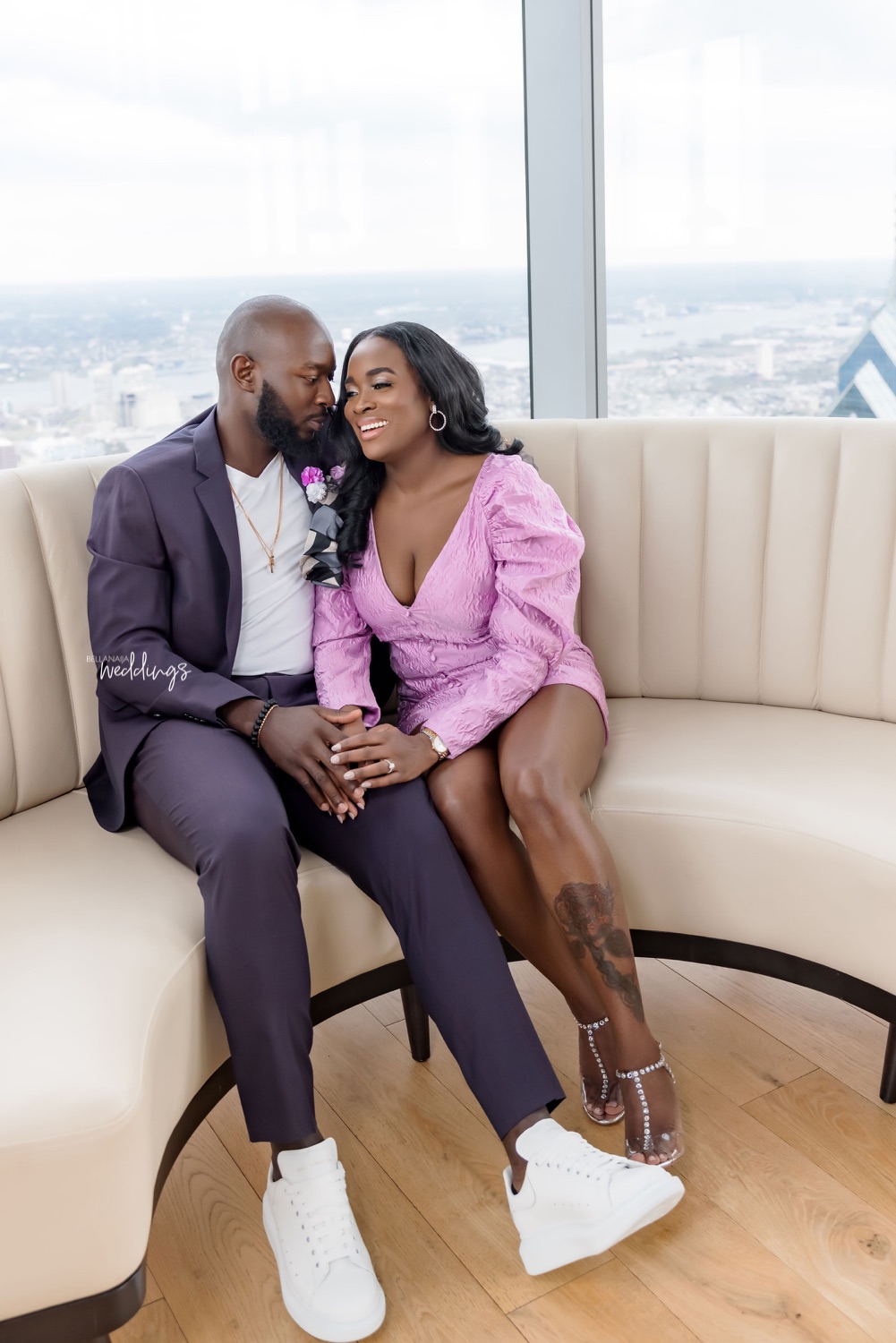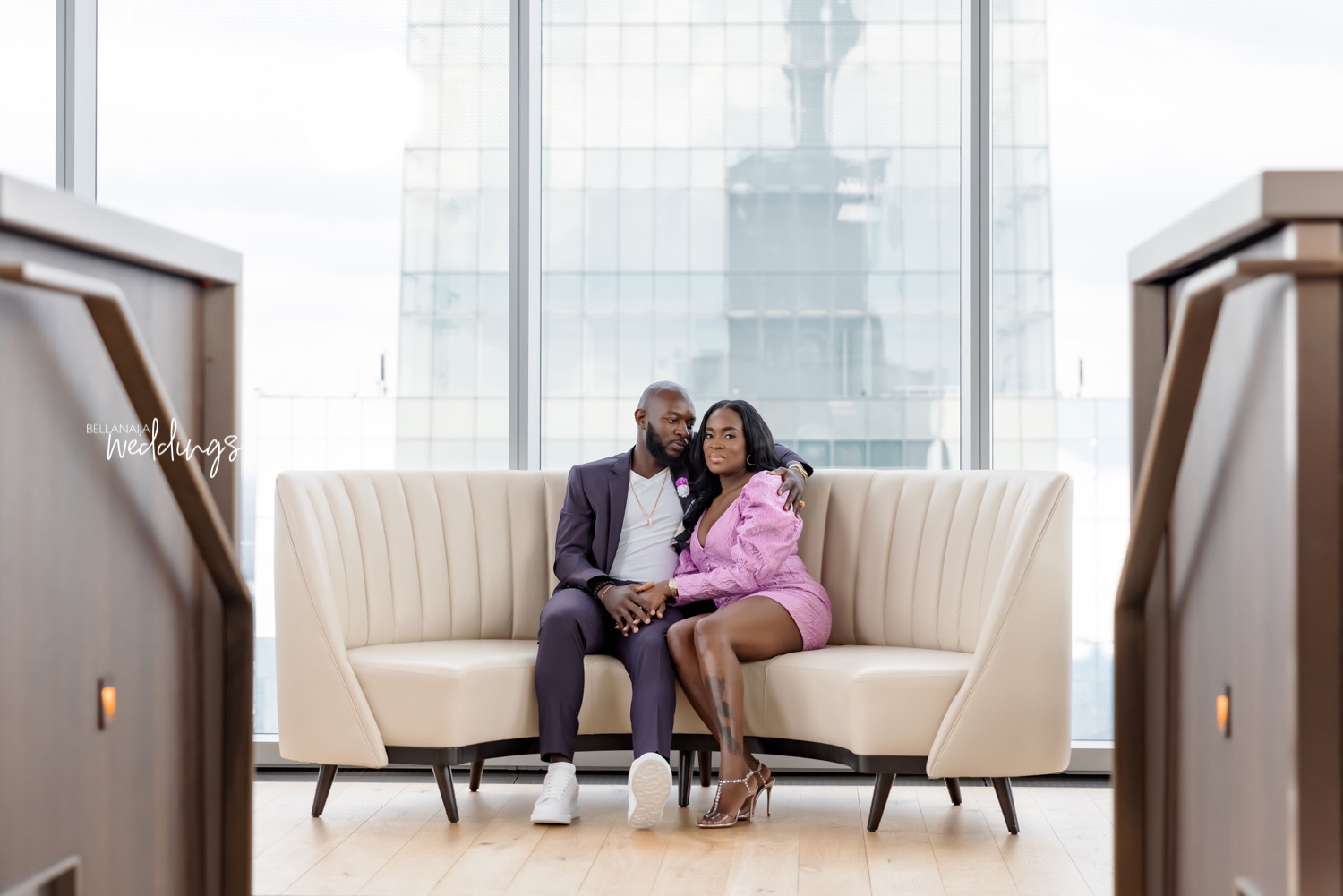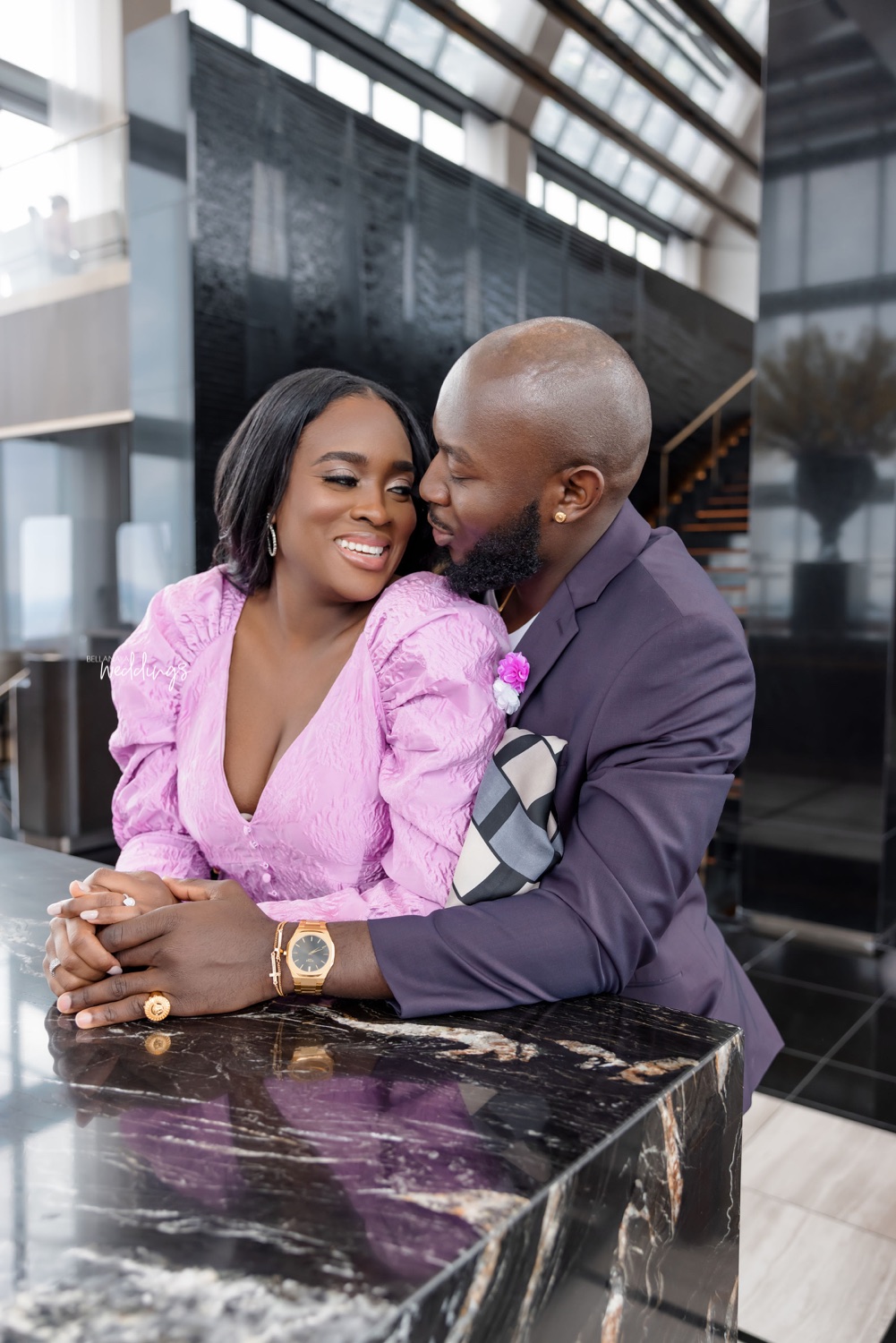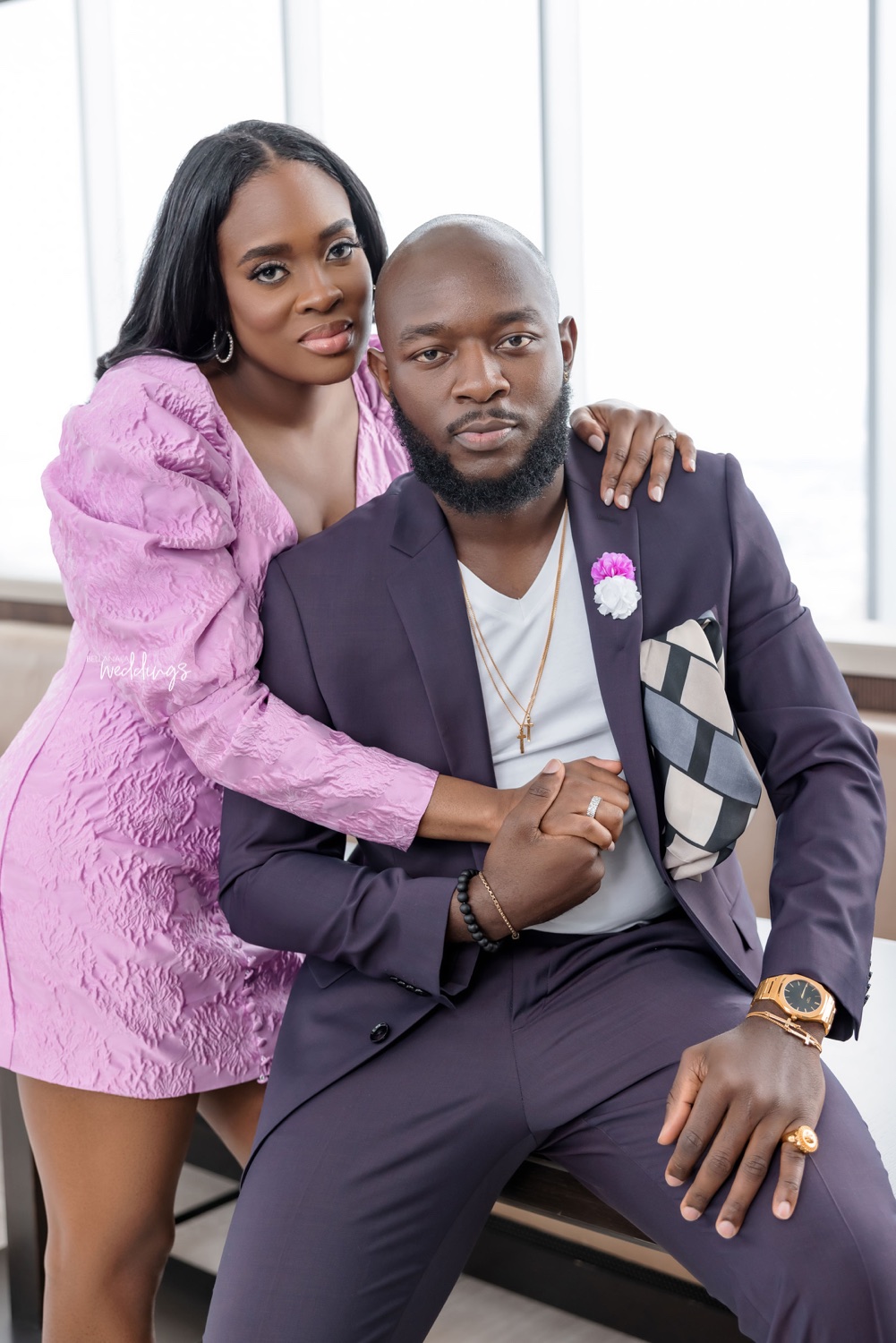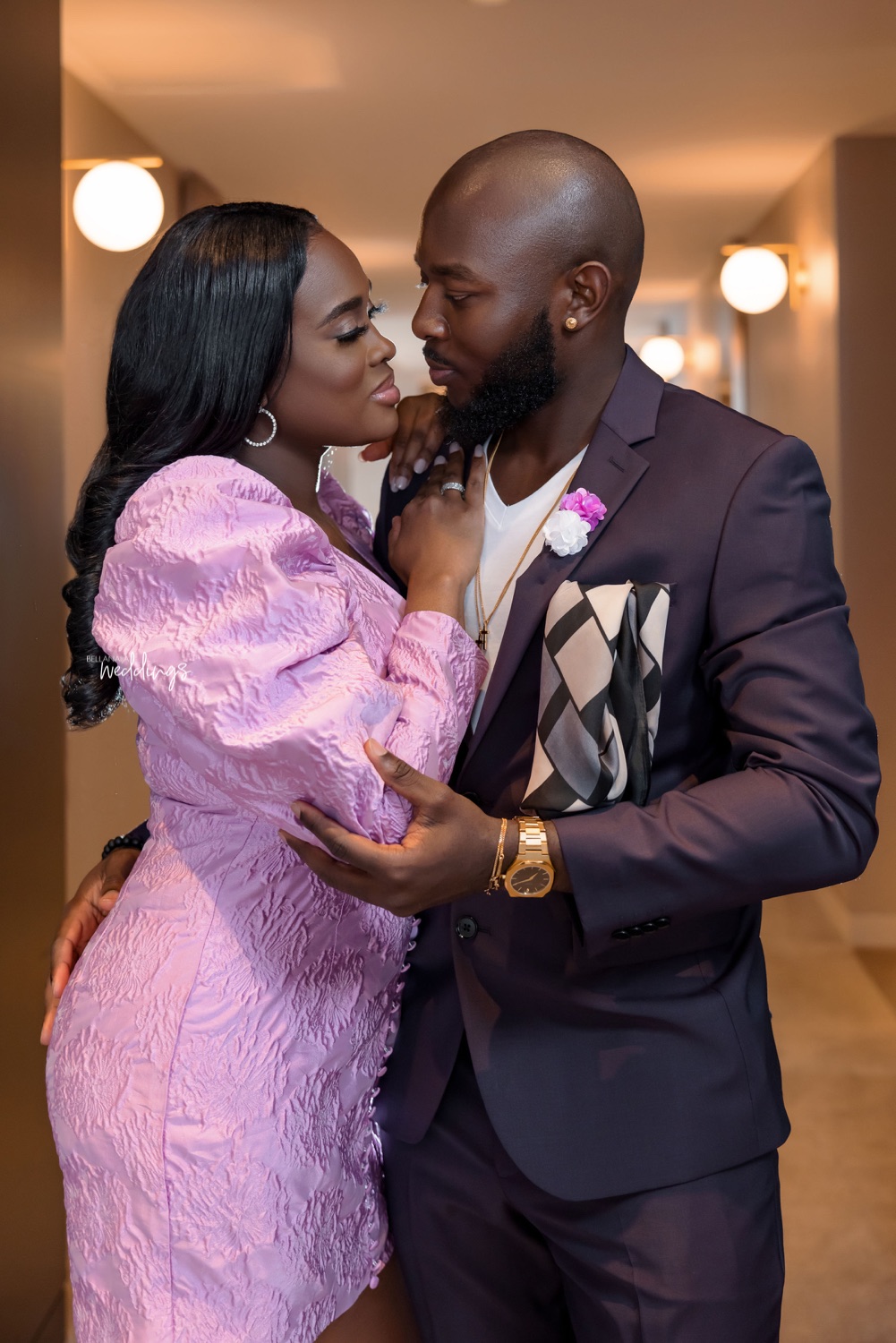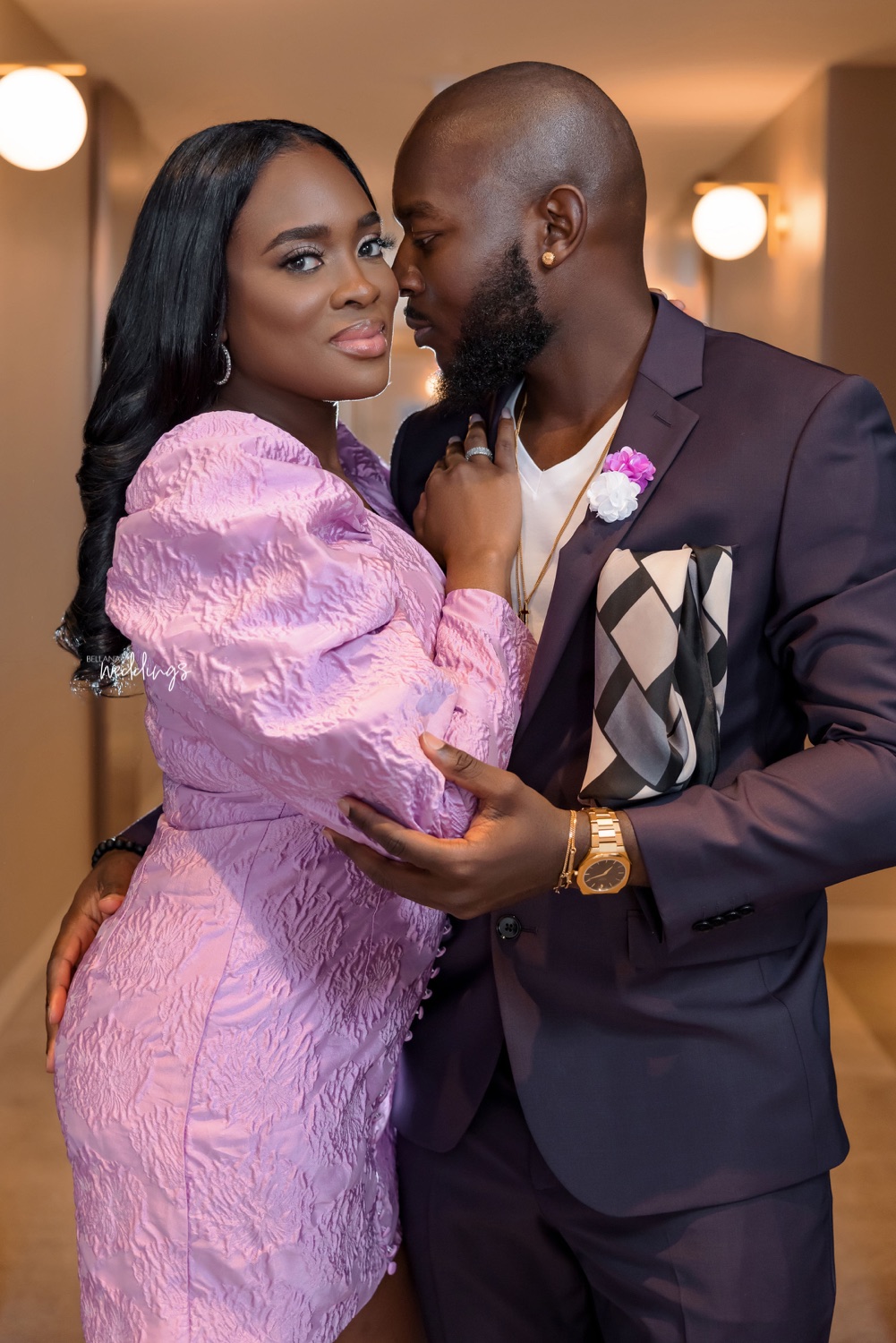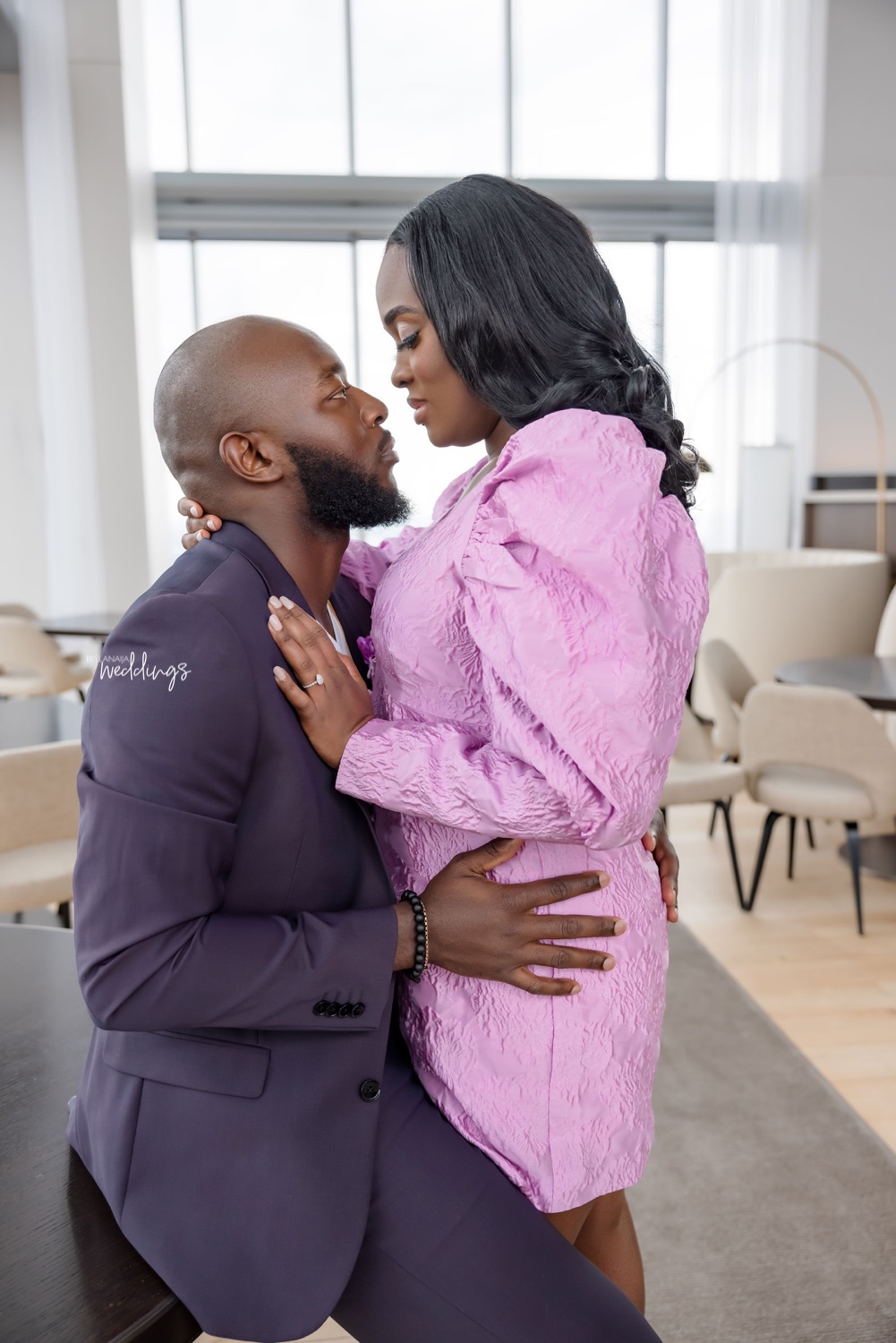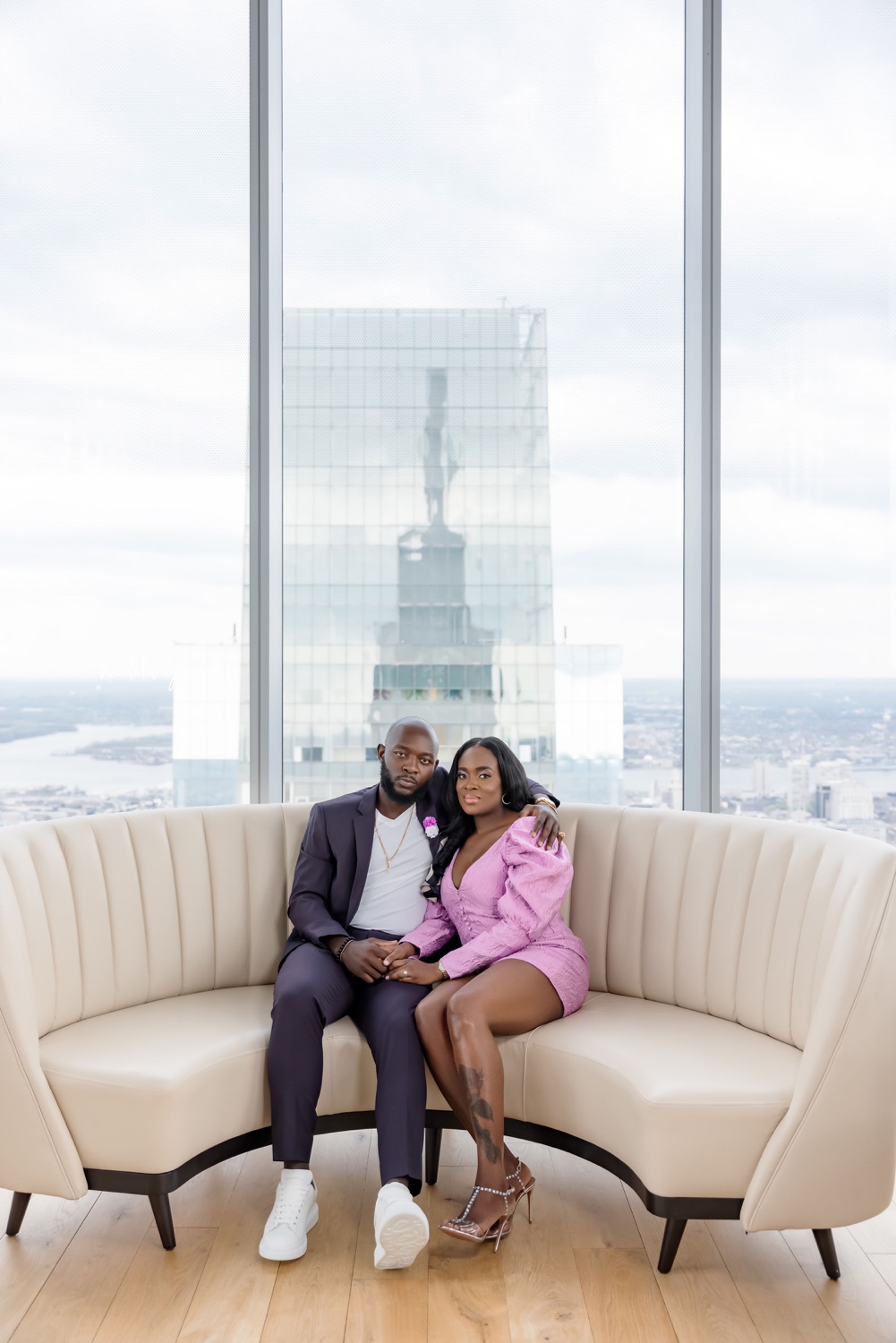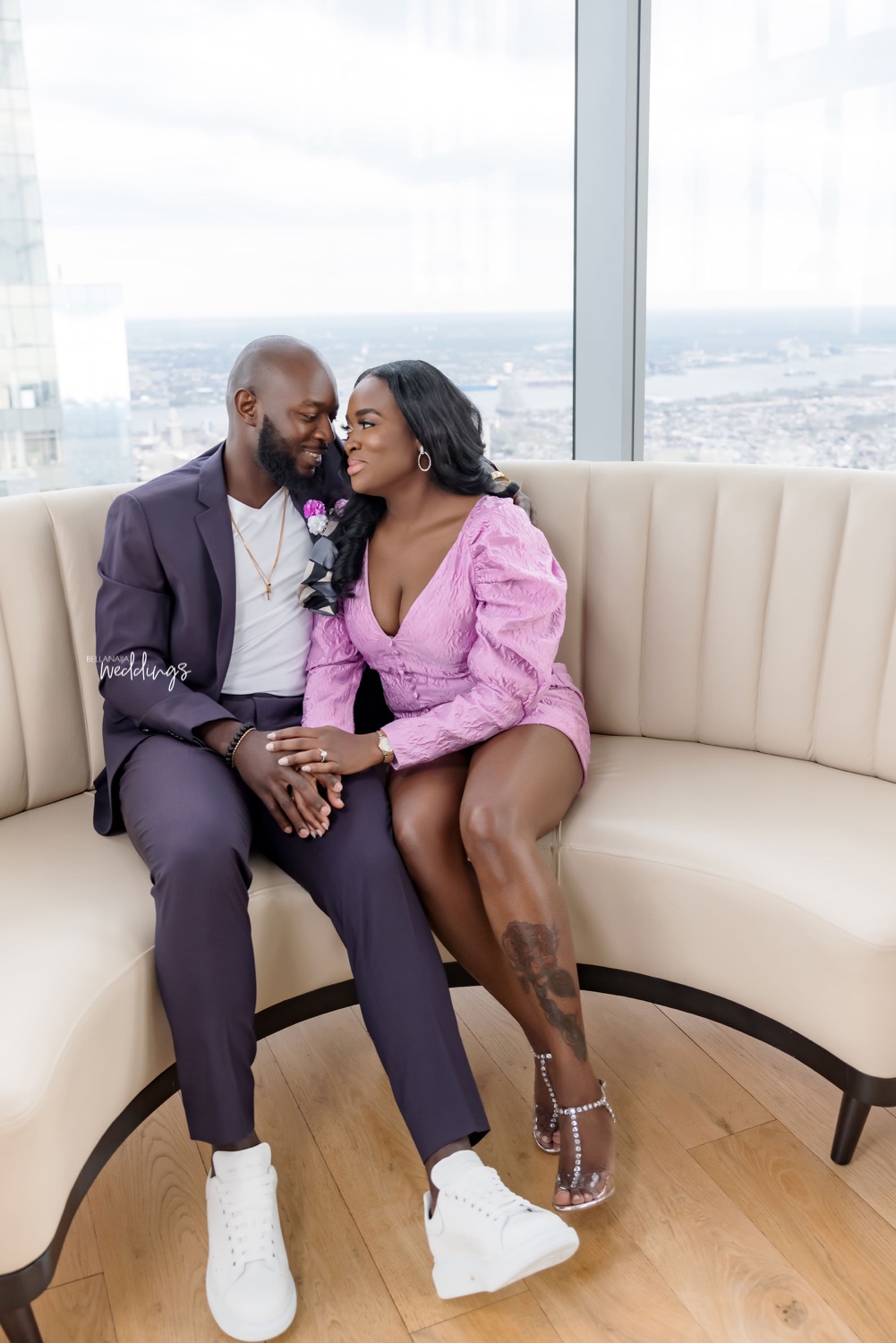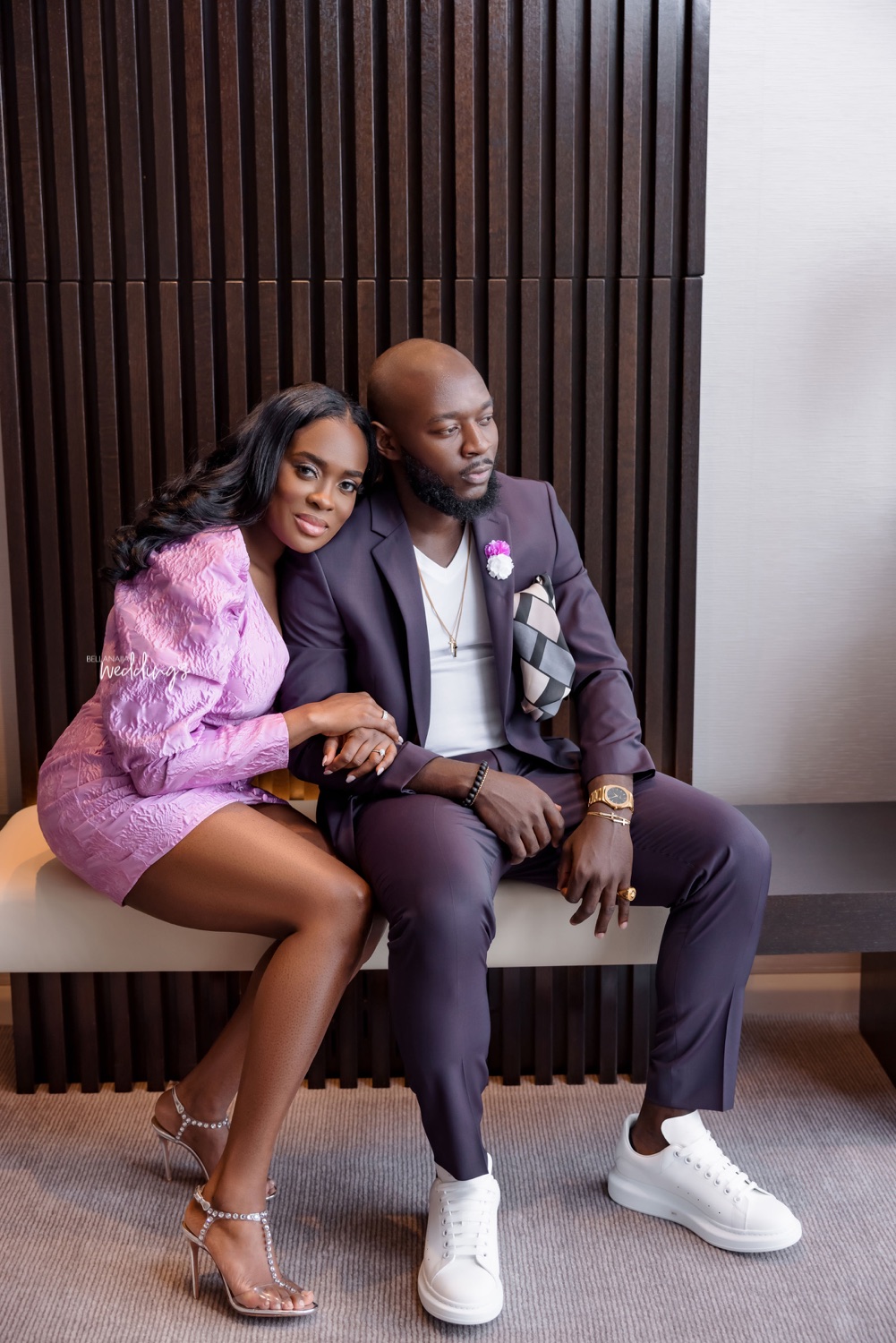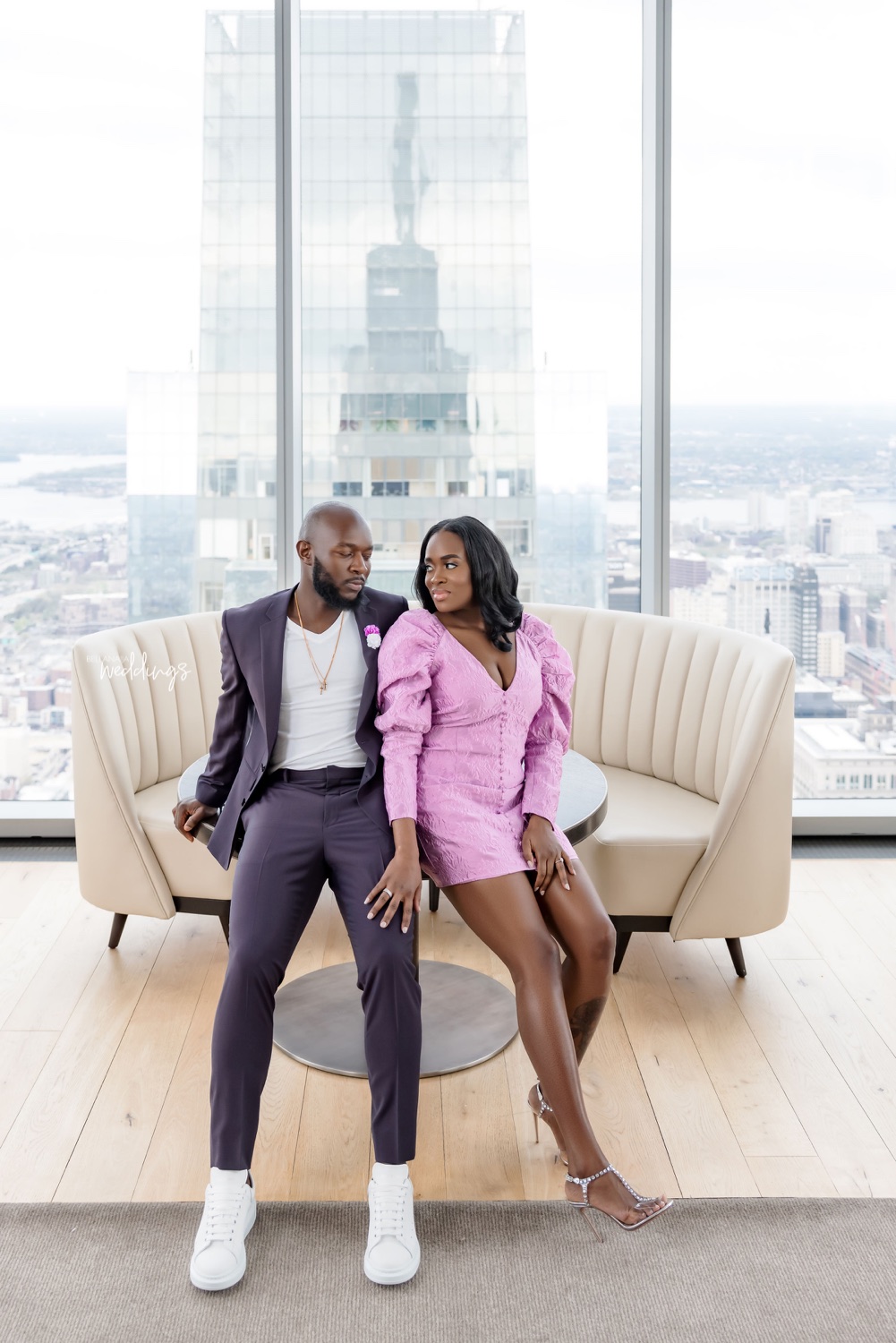 Credits
Bride-to-be: @colie_aja
Groom-to-be: @iam.cardiac
Planning & Design: @FTKKonnect
Photography: @amyanaizphoto
Shoot Venue: @Fsphiladelphia