Why go to Nubia when you can bring Nubia to you??
This Nubian themed bridal shower inspiration is a swerve away from orthodox bridal showers.
The theme which reflects the style of a Nubian queen is intended to remind brides-to-be of their royalty? and this is reflected in every detail of the photo shoot and costuming. The turban is styled by Mira Bukar to represent a crown. The gold accessories from Black Butterfly Accesories reflect the wealth and beauty of a true queen. The basic color chosen for this theme, gold, reflects royalty. The stern but alluring look of the belle bears witness to the discipline and love expected of every bride.
We definitely love the uniqueness of this concept.
There are lots of other bridal shower ideas you can find here.
Scroll down to see more pictures.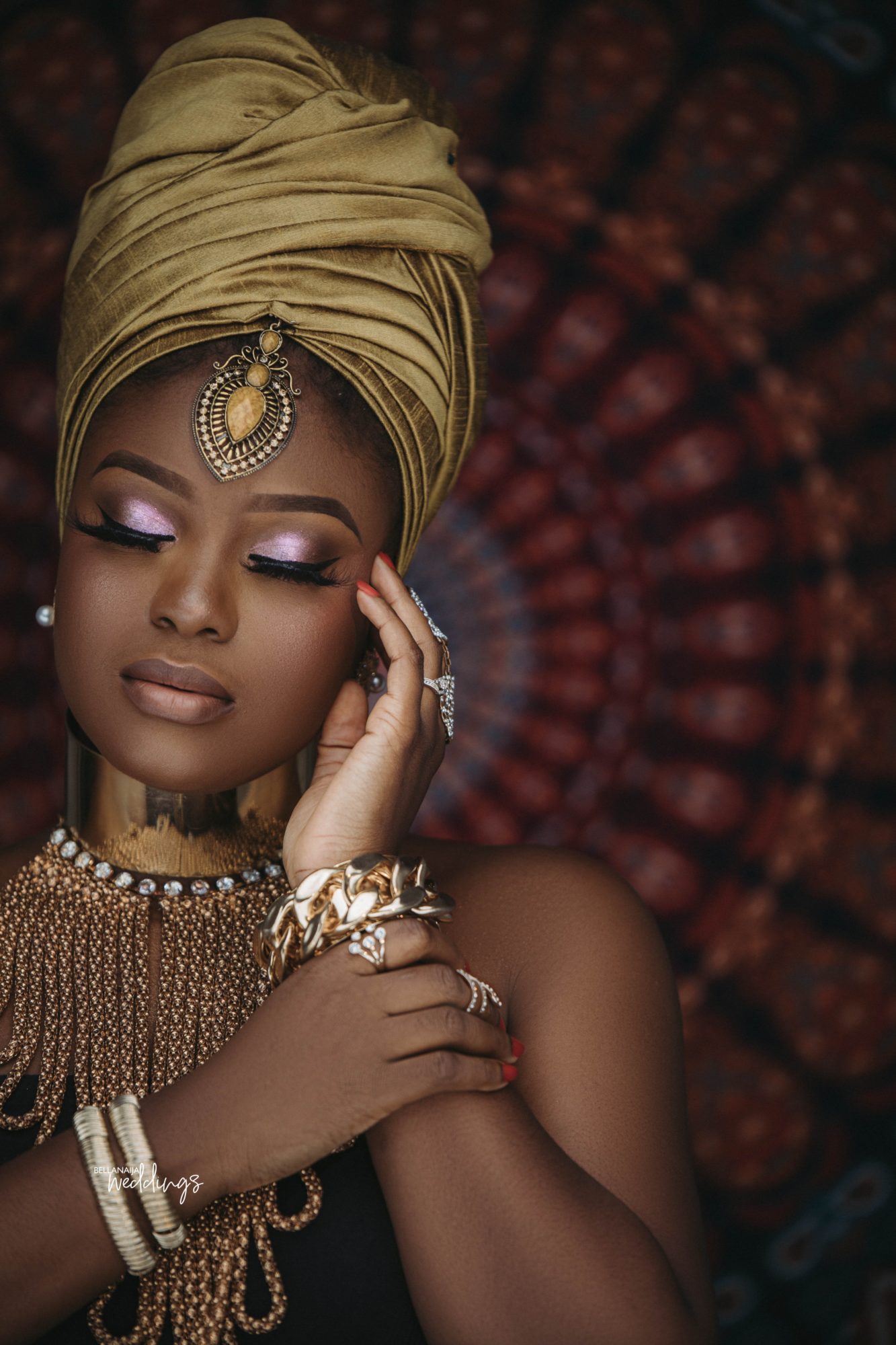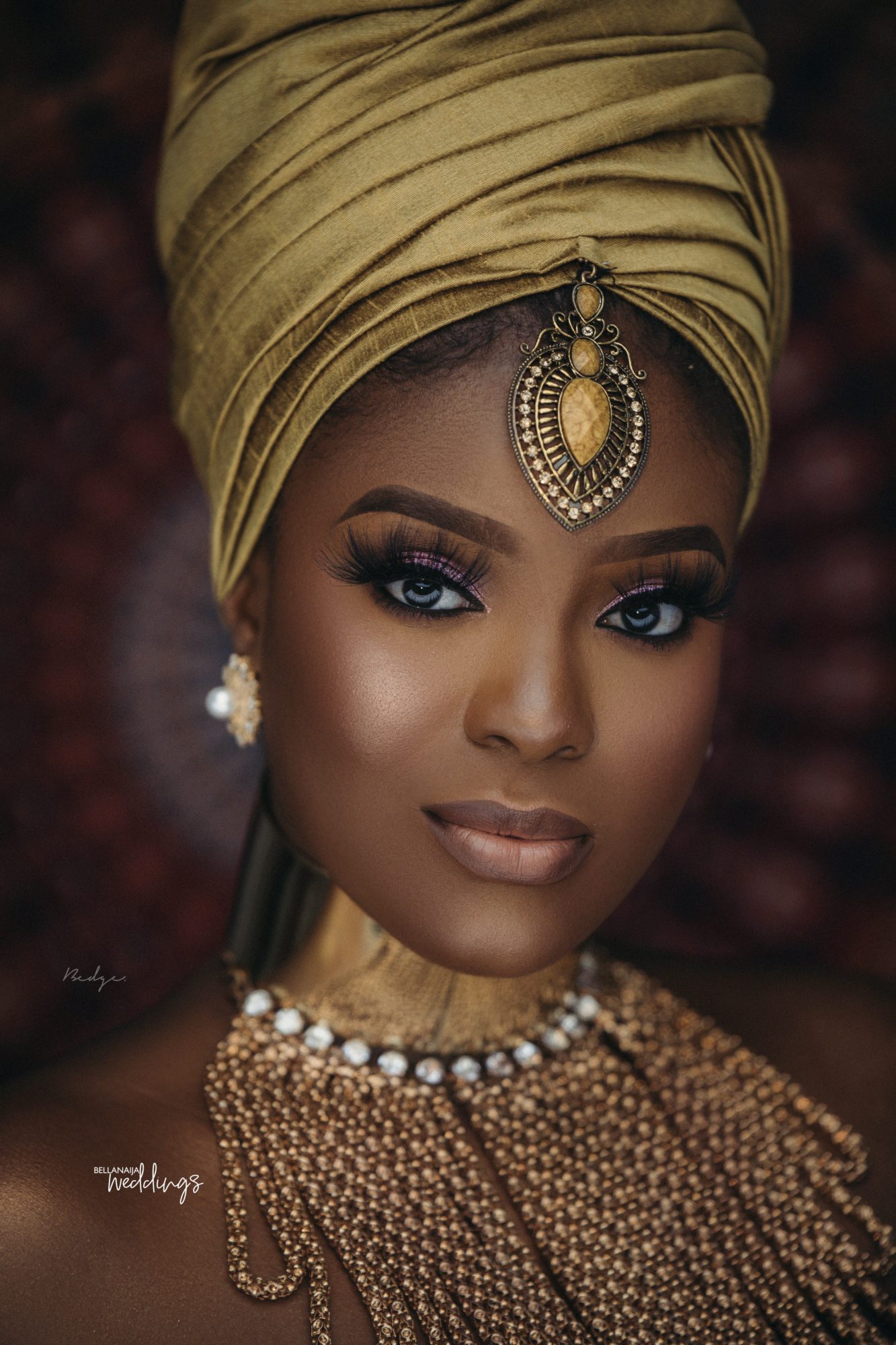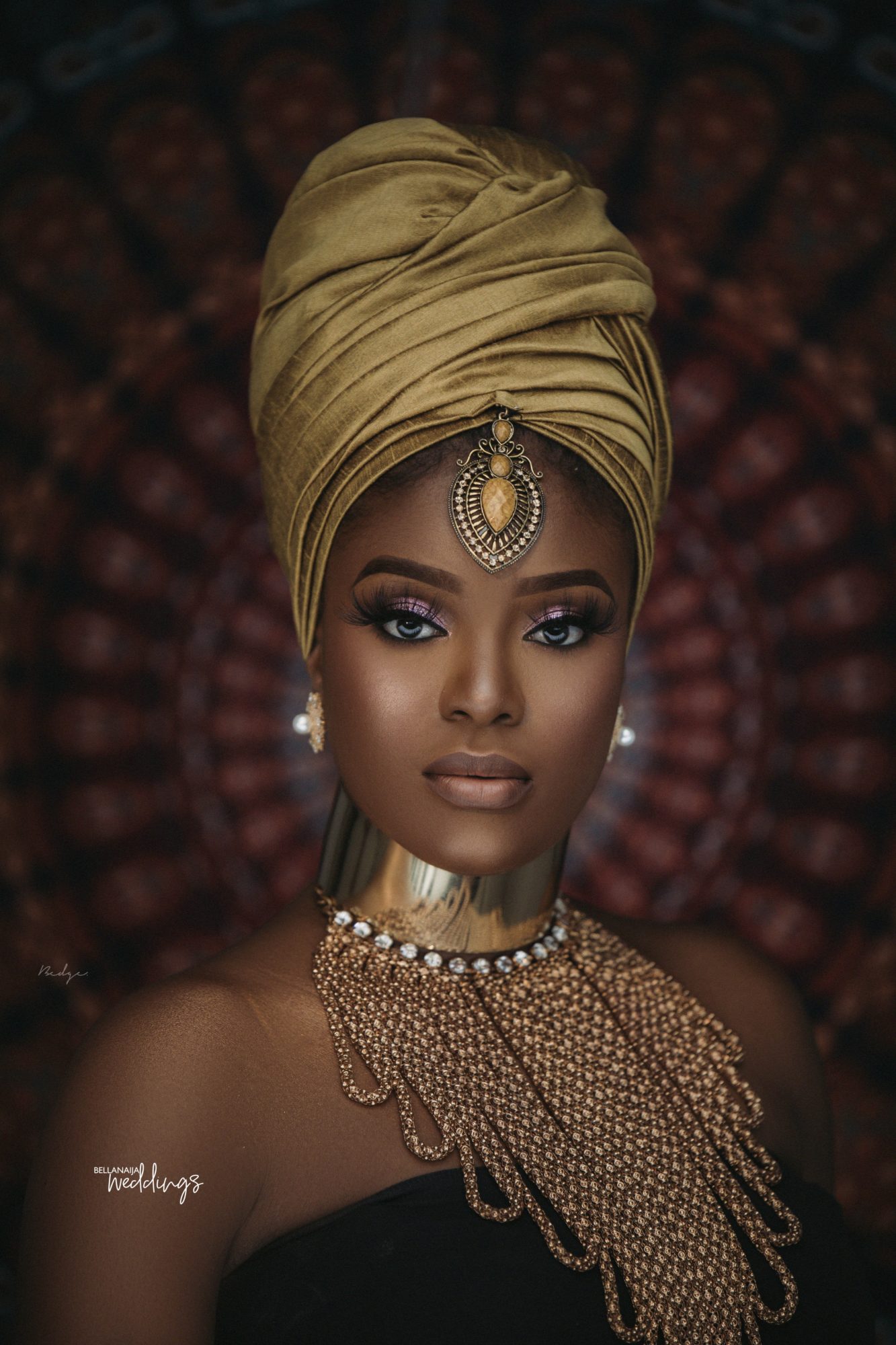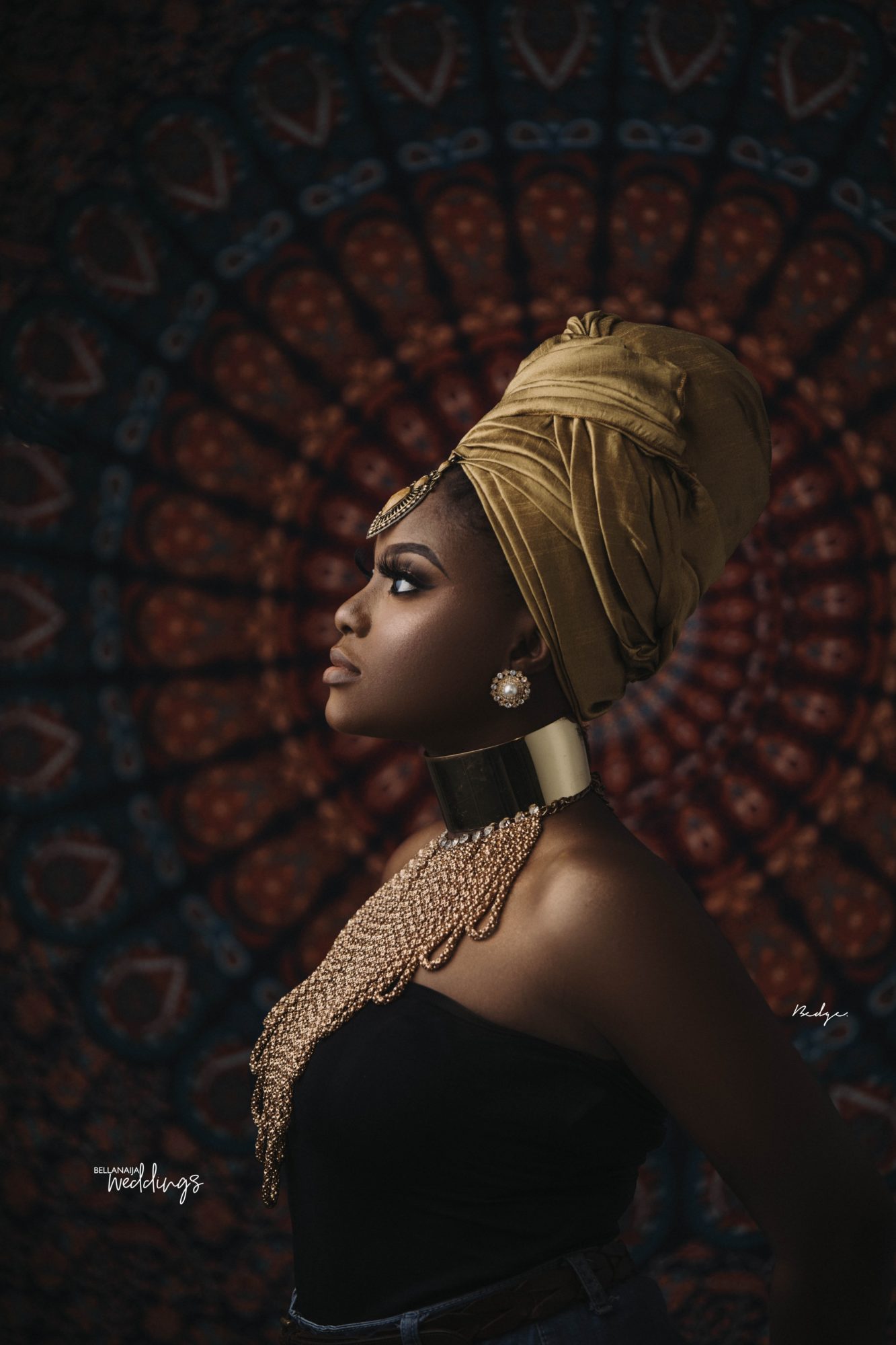 Credits
Belle: @solangehairandbeauty
Creative director: @solangehairandbeauty
Makeup: @jideofstola
Photography: @bedgepictures
Hair: @solangehairandbeauty
Accessories: @accessorizewithbb
Turban fabric: @verde.ng
Turban styled: @mira_bukar
Videography: @m_osai