One of the most amazing feelings in the world is finding love… The one with whom you connect, both on physical and spiritual levels – the Yin to your Yang. For some, finding this love is a long journey of trials and errors while for others like Ogechi and Jameson, it is as simple as sharing a childhood together.
What started as an unattended and seemingly insignificant childhood crush between Ogechi and Jameson has become something so much more beautiful after the two met at a party as young teenagers. The lovebirds have now gone on to exchange their vows in the most beautiful way and we're beyond stoked for them! The two became one in a breathtaking white wedding ceremony with friends family and loved ones all there to commemorate this beautiful step. The #OgeChikaForever wedding was as beautiful as it was colourful and surely, you want to enjoy every bit of it.
Enjoy all the beautiful photos from Ogechi and Jameson's wedding below as well as their beautiful love story and how Jameson popped the question!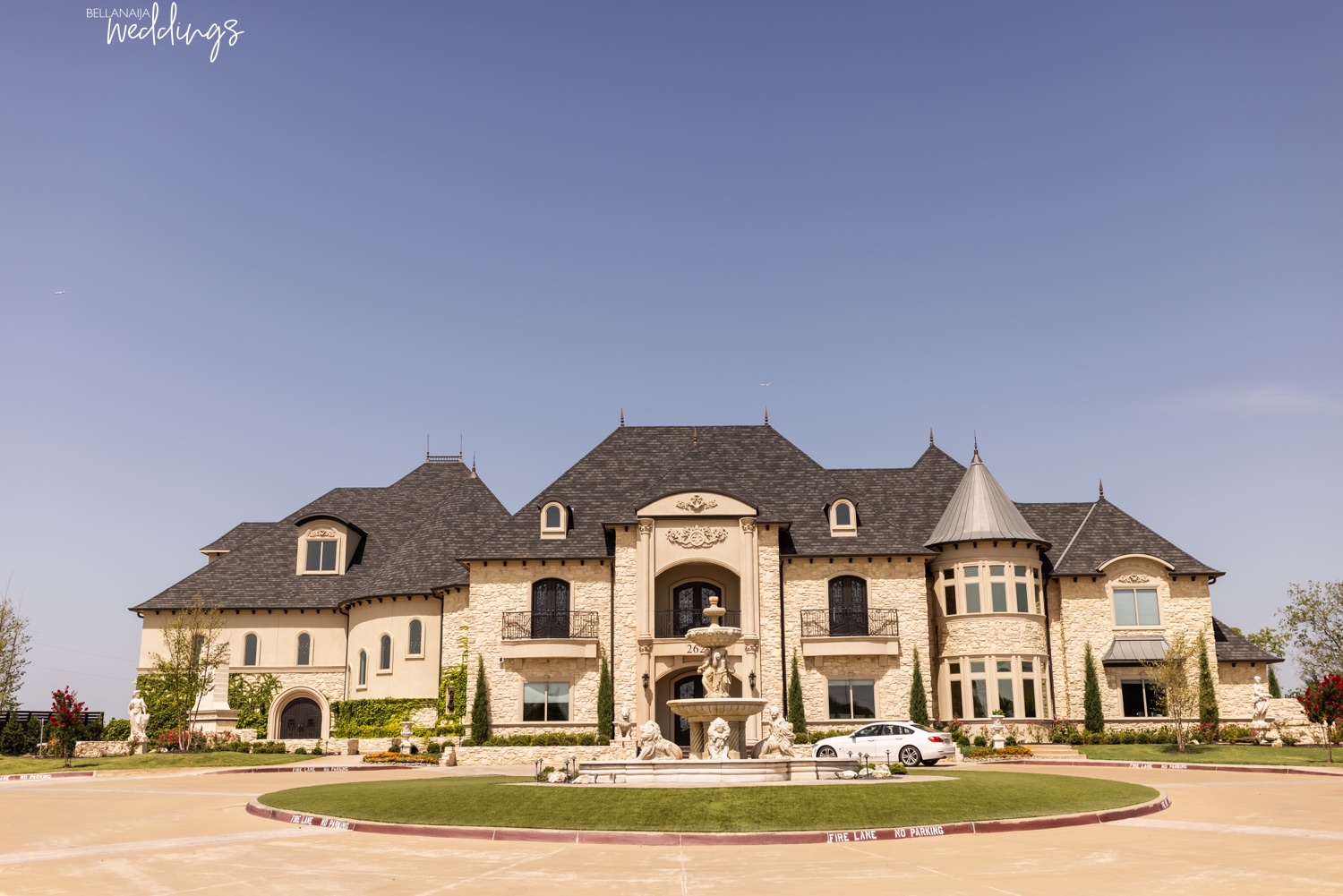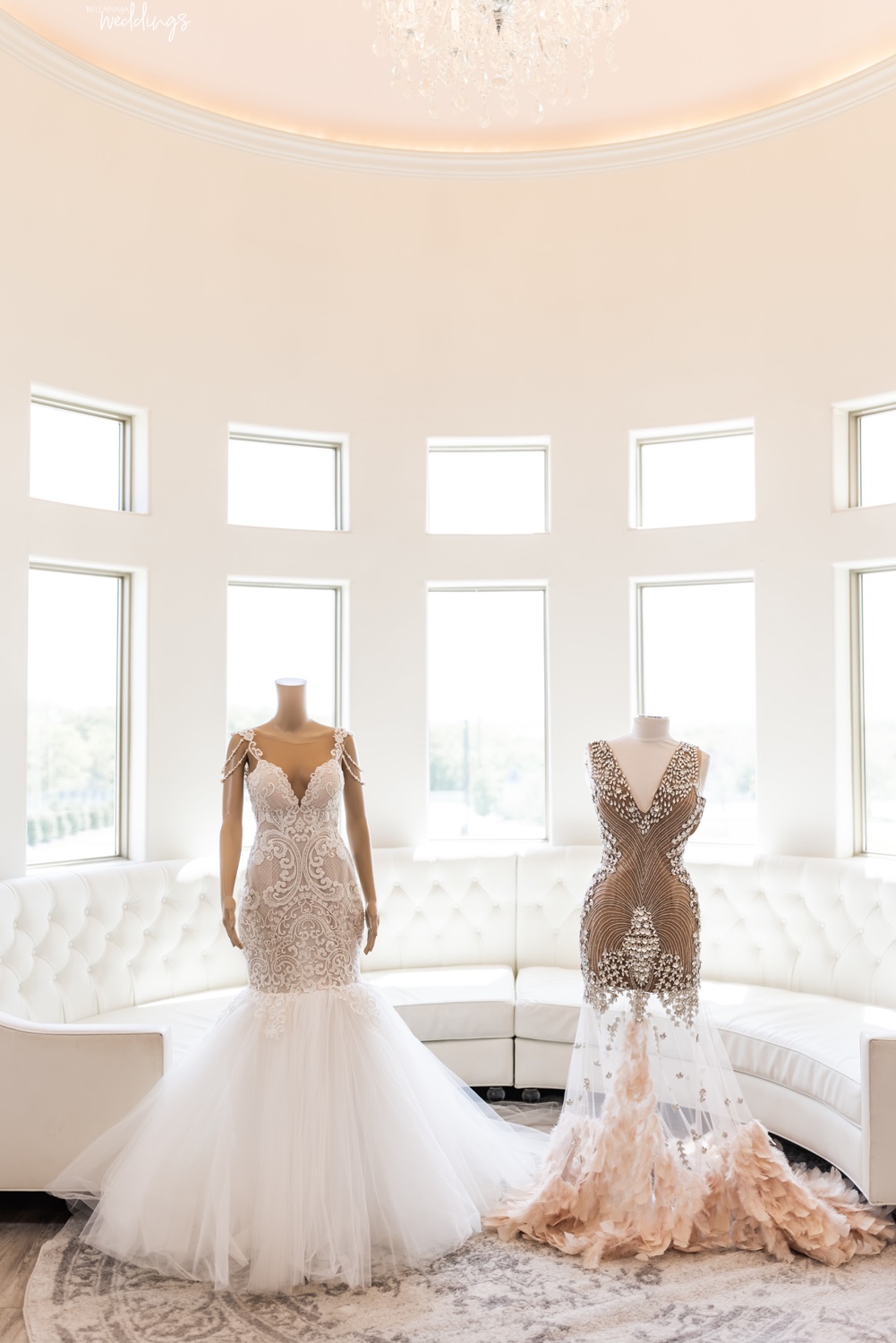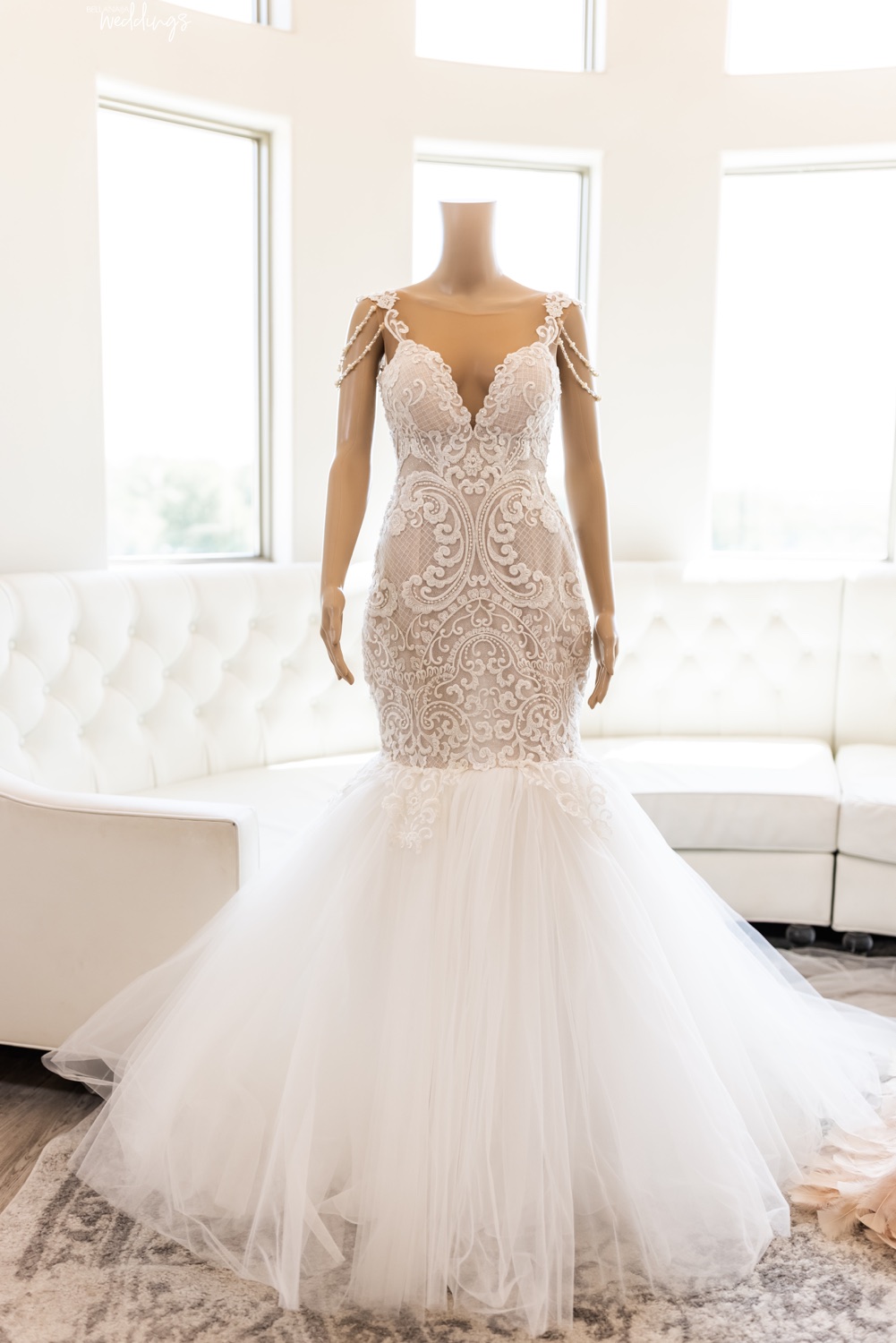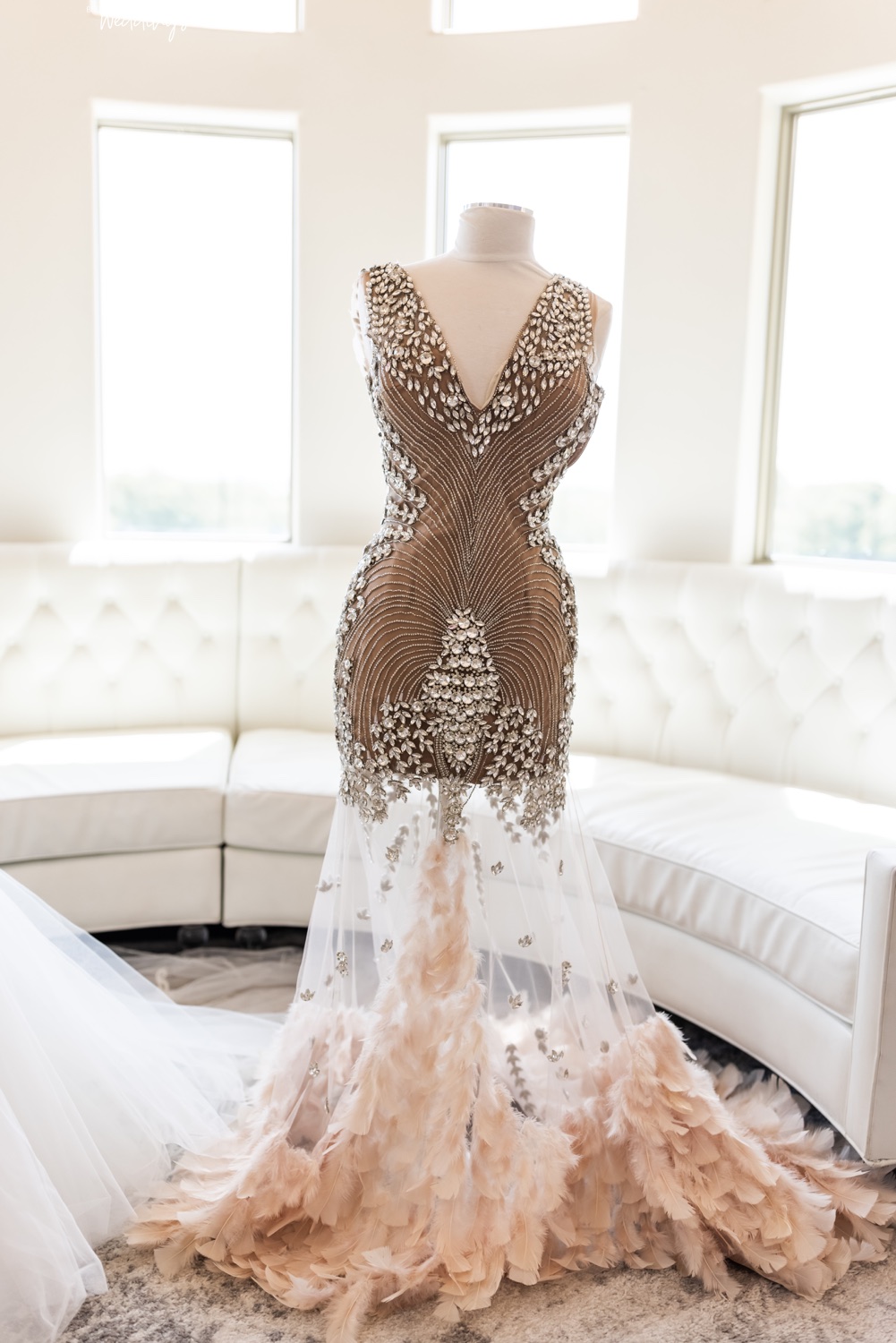 The #OgeChikaForever love story according to Ogechi:
I had always had a crush on Chika as a little girl. I remember going over to his house and watching him play video games but of course, I was always too shy to talk to him. Years passed and one night I saw him at a Nigerian party. Suddenly he looked all grown up and I realized my crush never went away.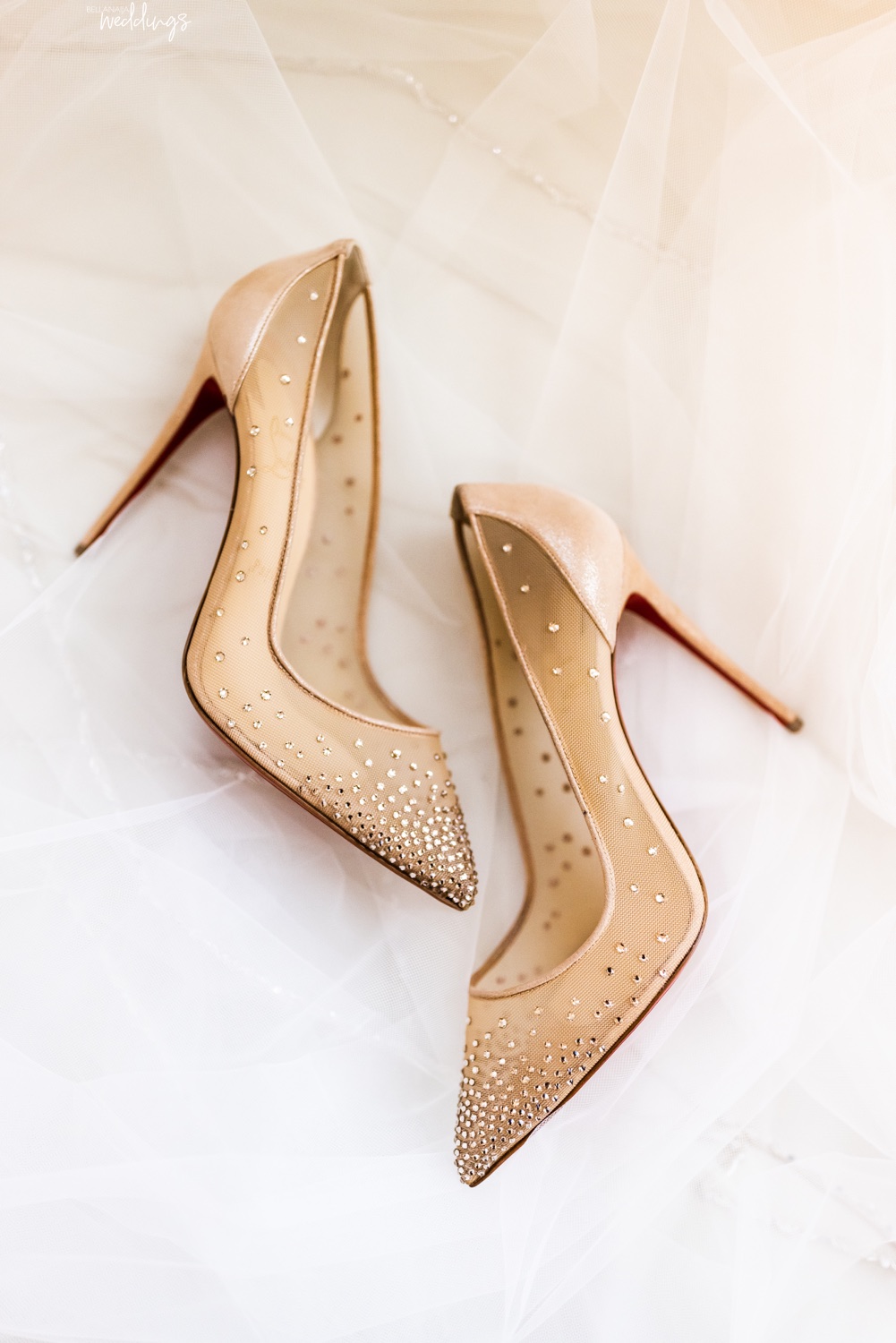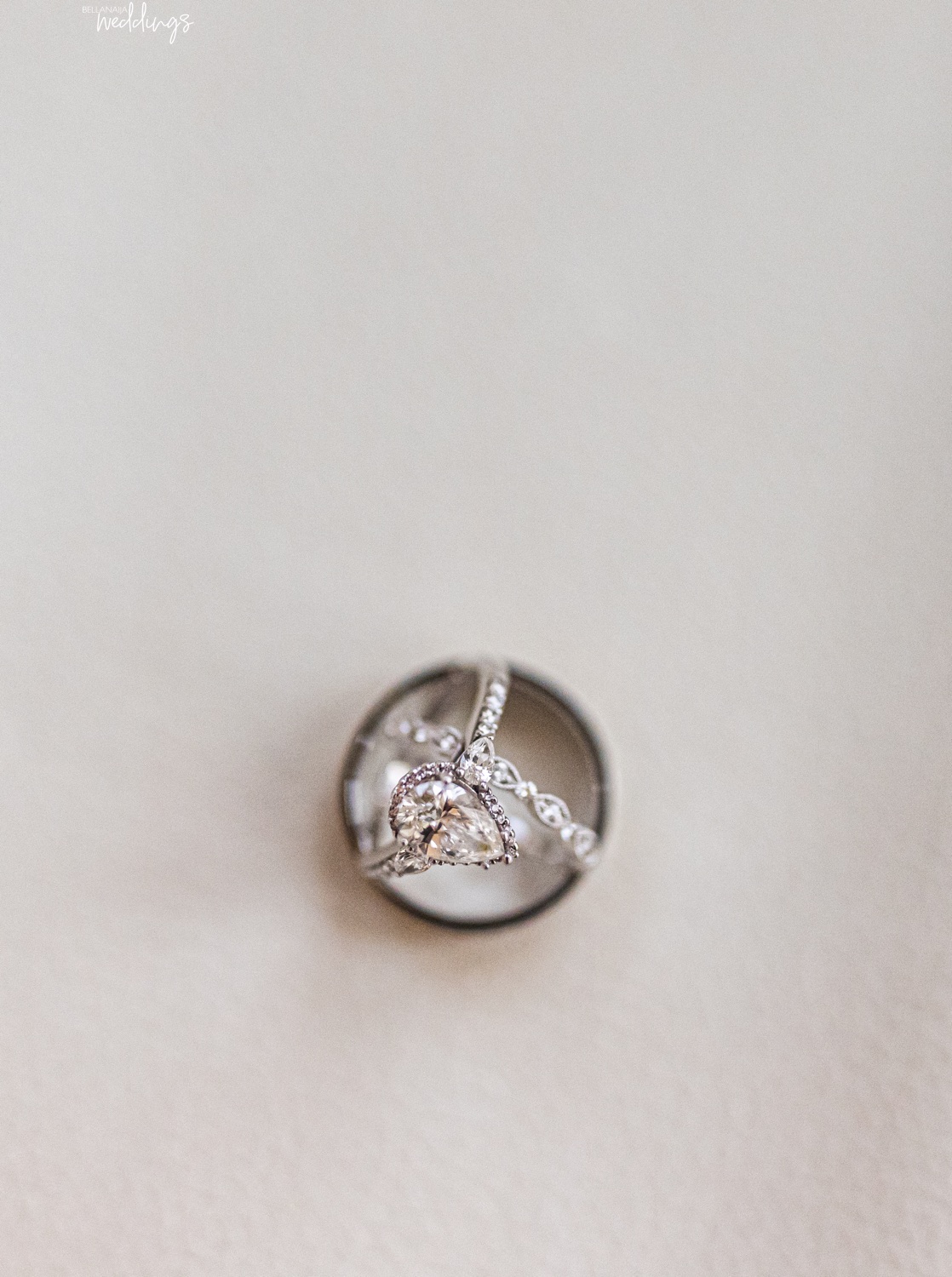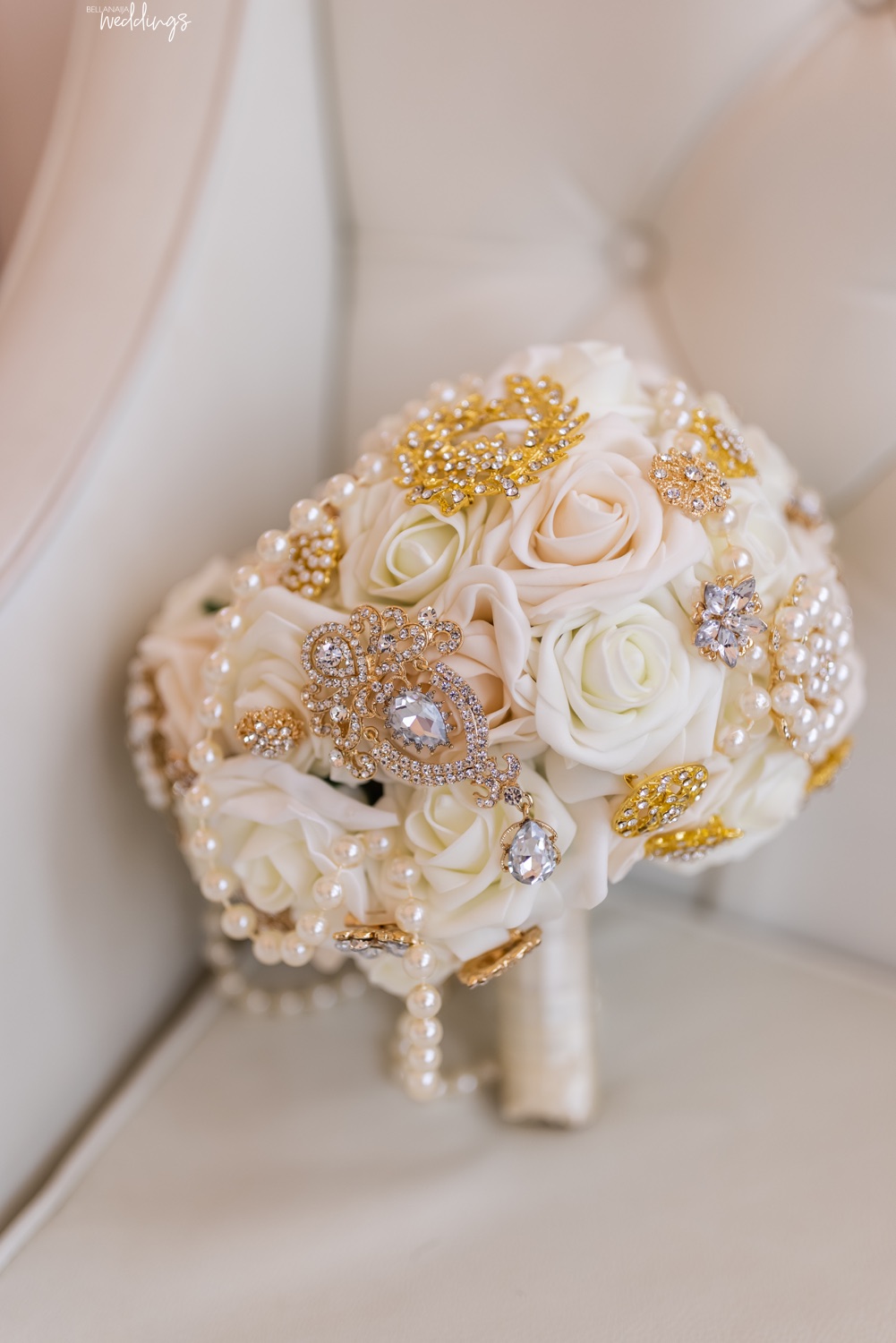 We were sitting at the same table at this event when our eyes met and we both spent hours trying to pretend we weren't staring at the other. My best friend Felicia got sick of watching me pine away for him. So, she dragged me to go talk to him. We immediately clicked.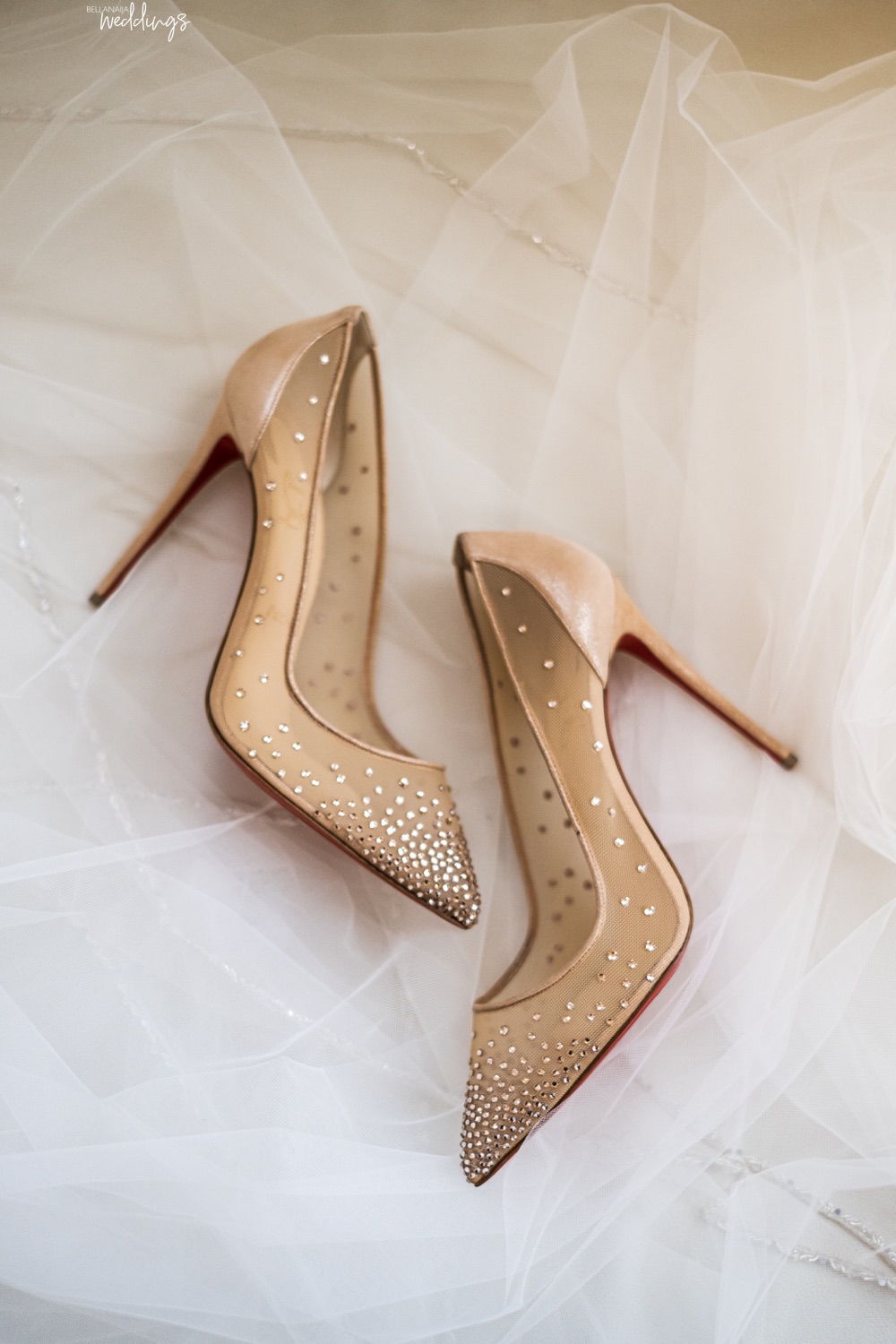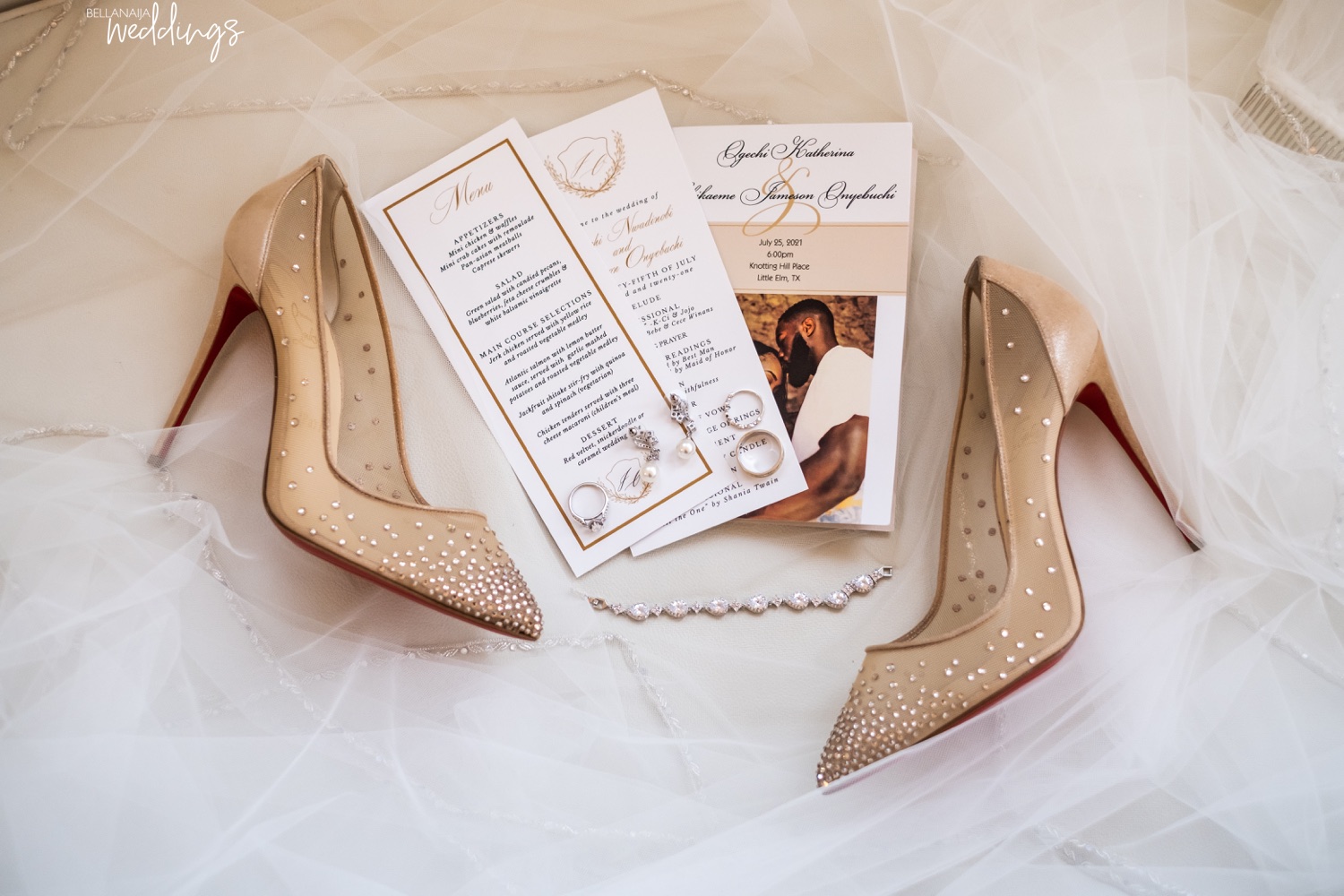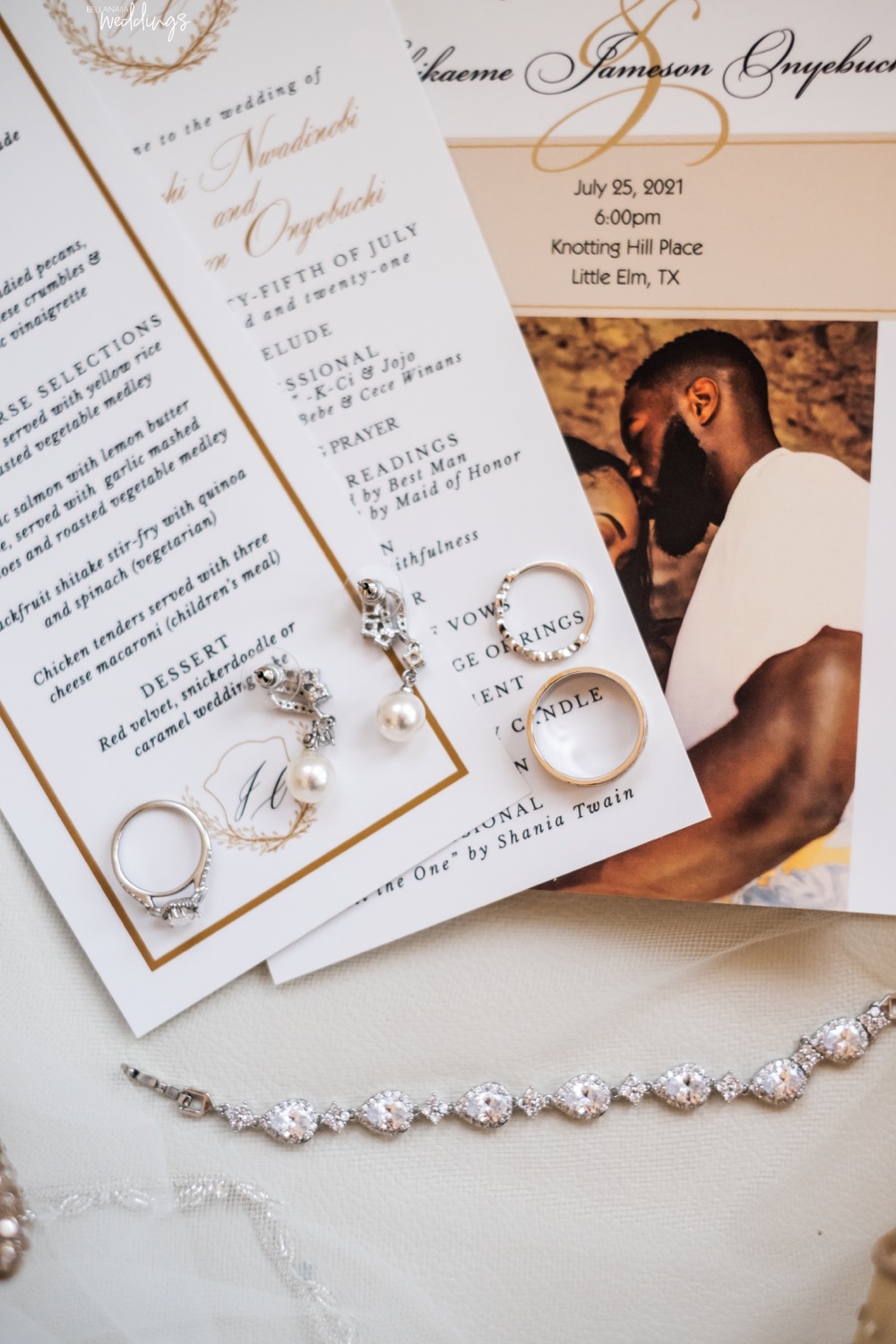 He nervously complimented my shoes as a way to break the ice. After some small talk, he said, "I'd like to get your number so we can talk again." I wrote my number on a napkin and from that point forward we were inseparable.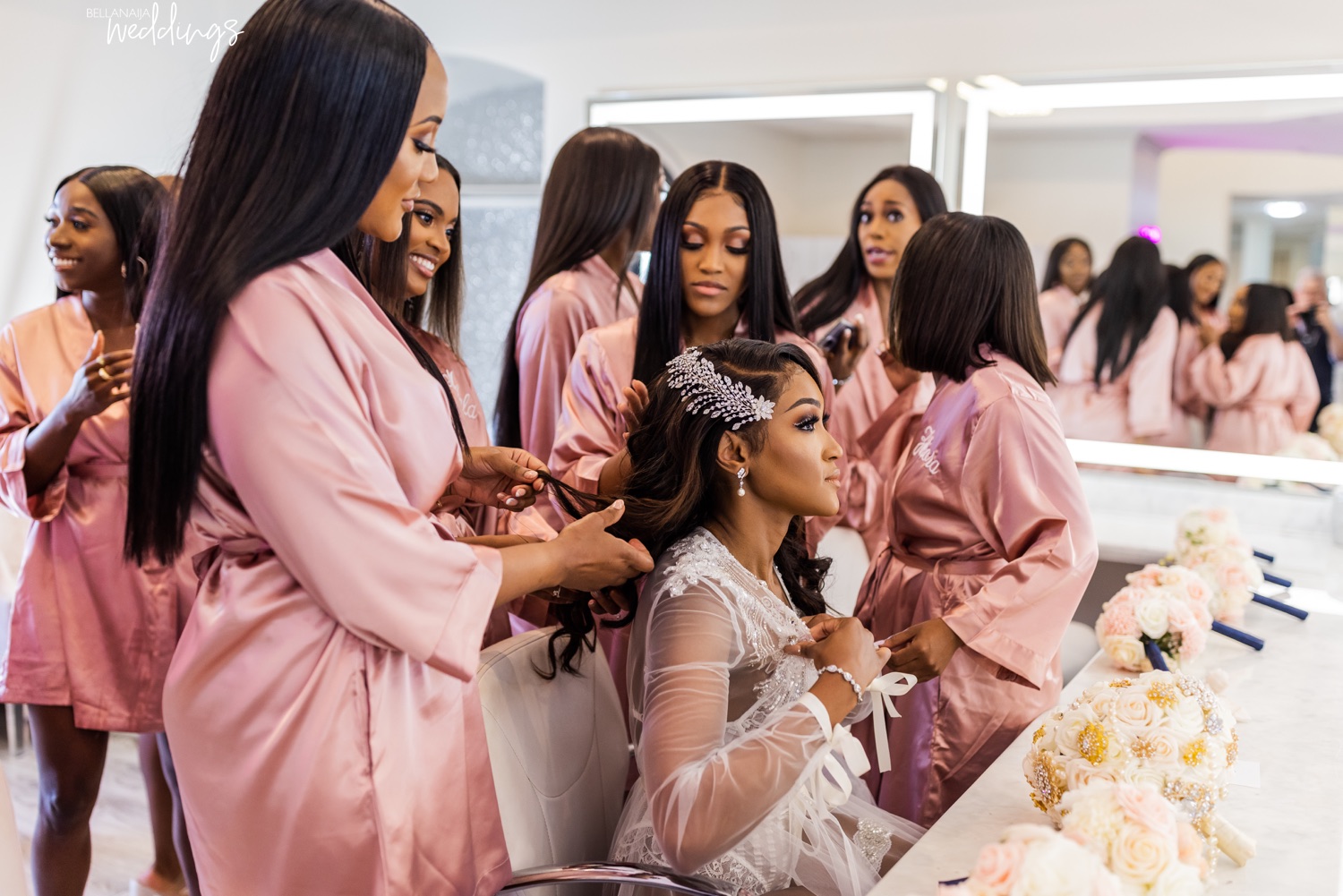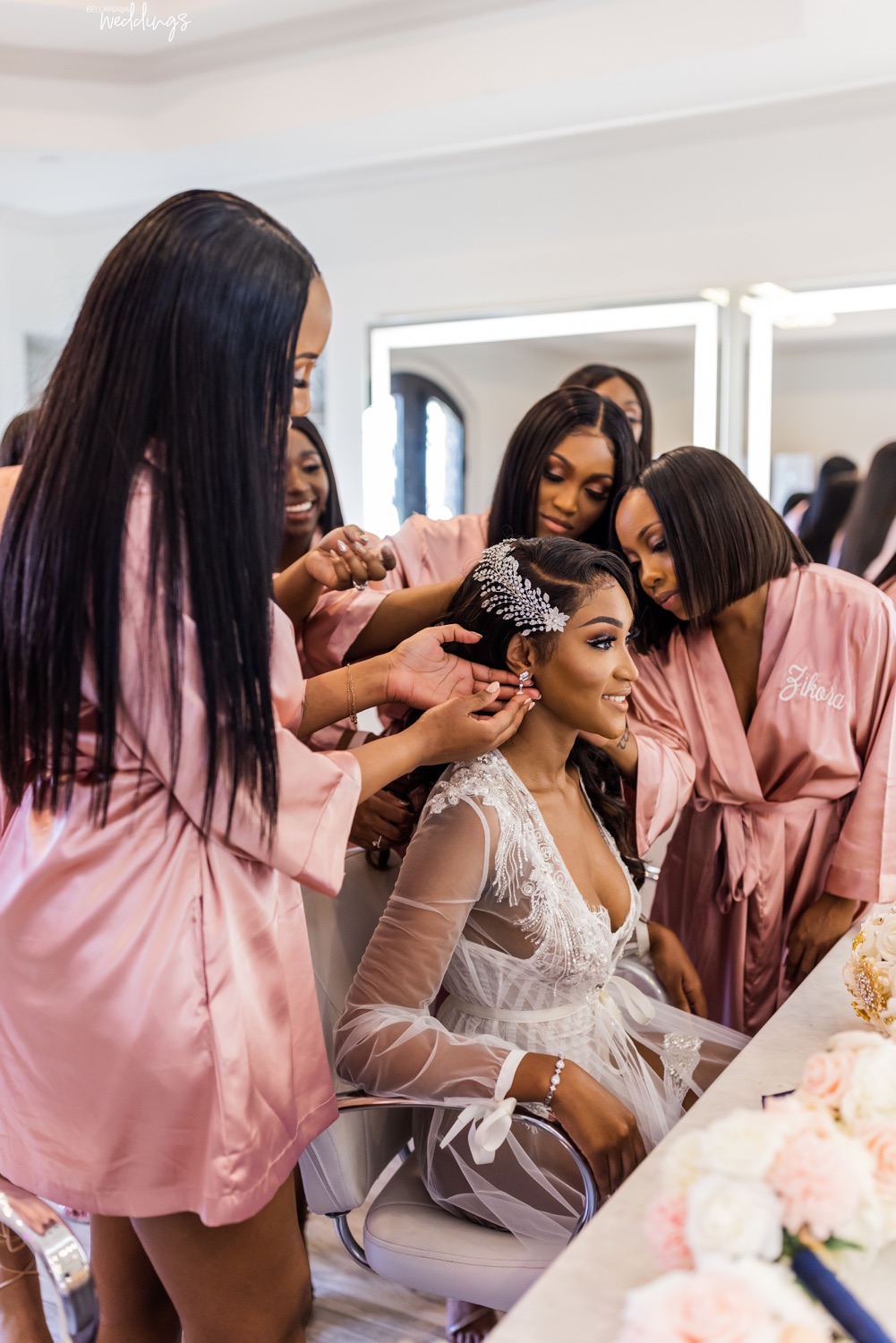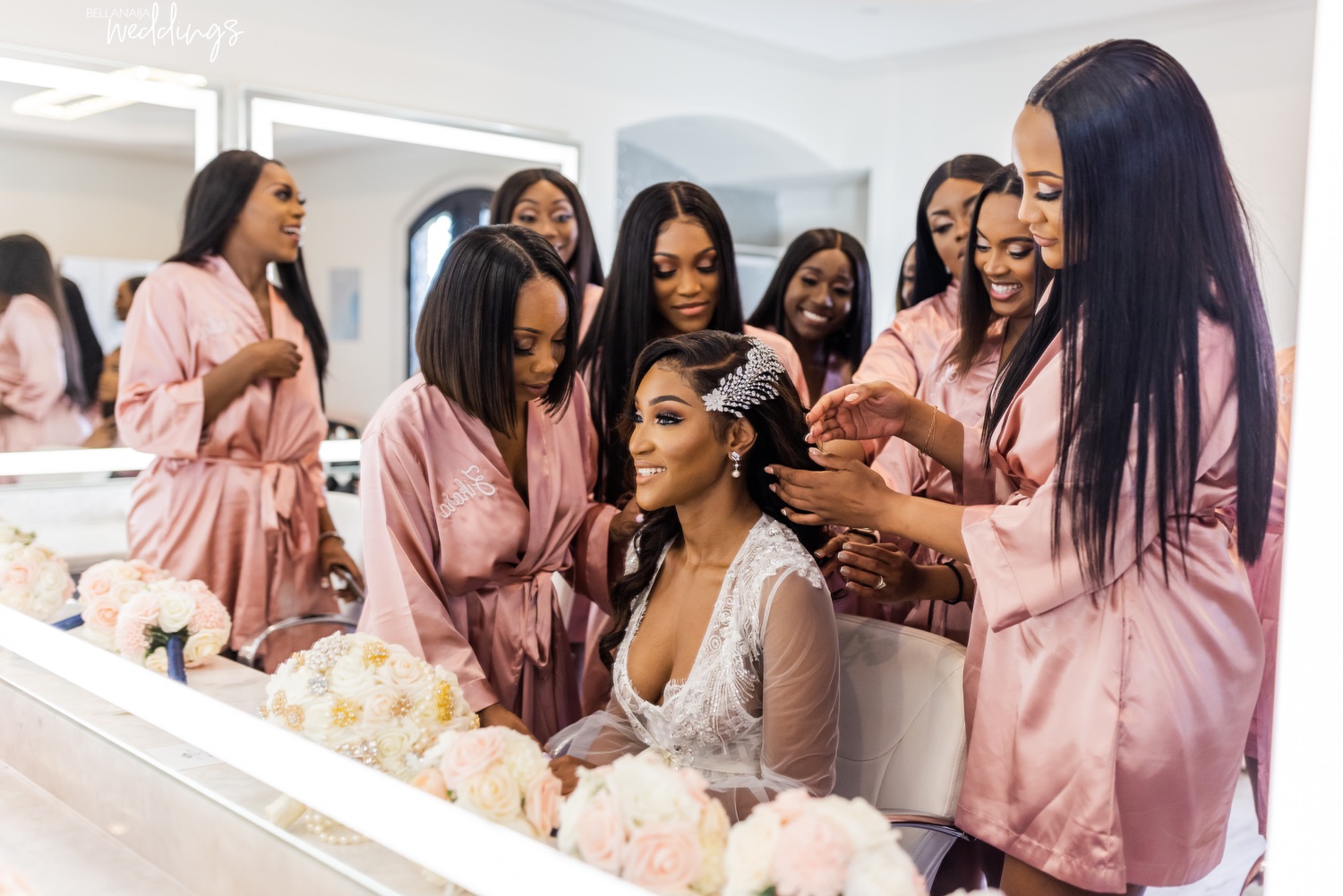 We would spend hours on the phone each night and every waking moment texting each other jokes and sweet nothings. He understood me like no one ever had and made me laugh endlessly with all his stories and cheesy lines. We were two lovestruck teenagers.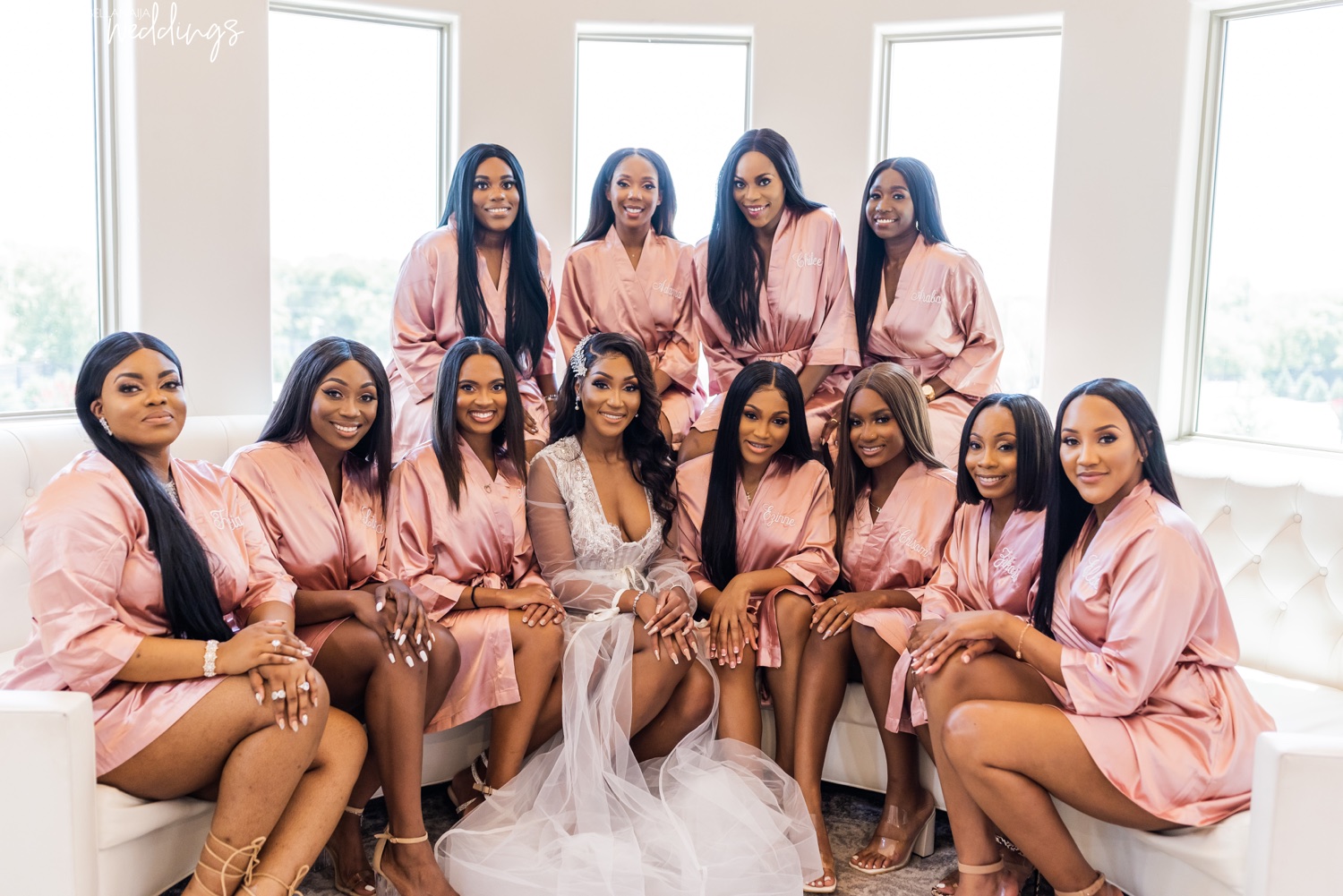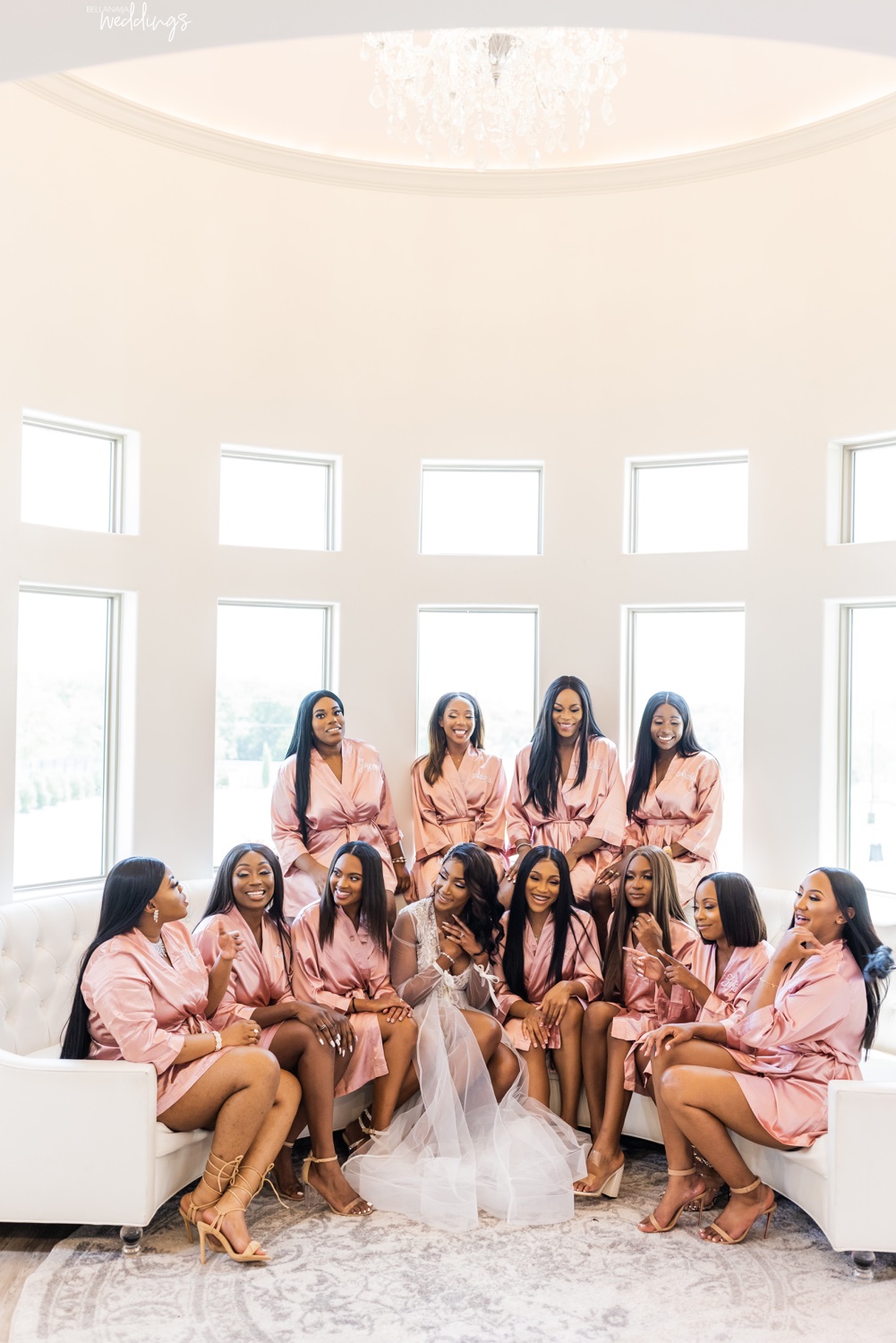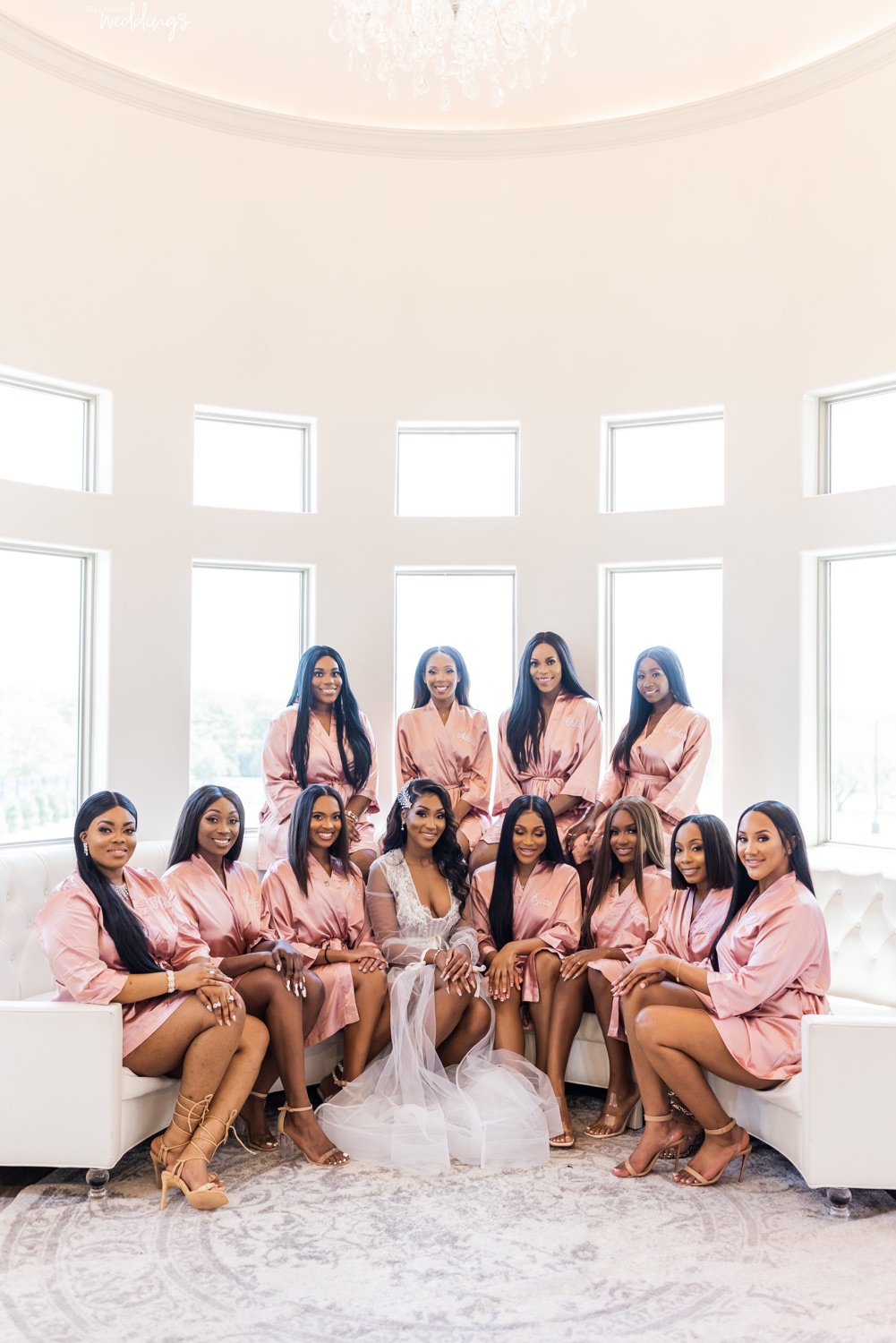 Here's Jameson's side of the story:
Ogechi and I go way back to when we were little kids. We knew each other because our parents were family friends. Ogechi and her family would come over to our house from time to time, and I would always see her but never speak to her.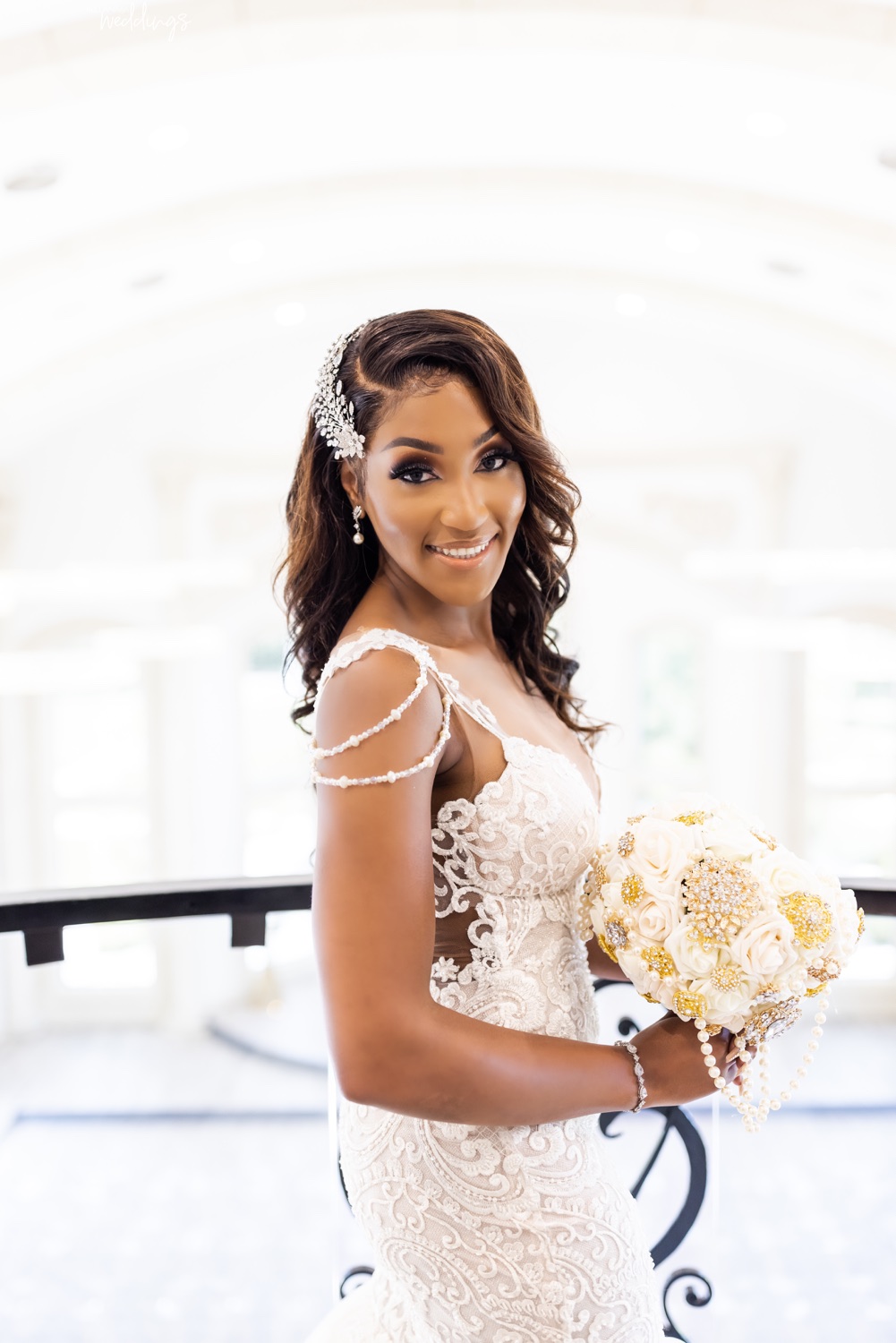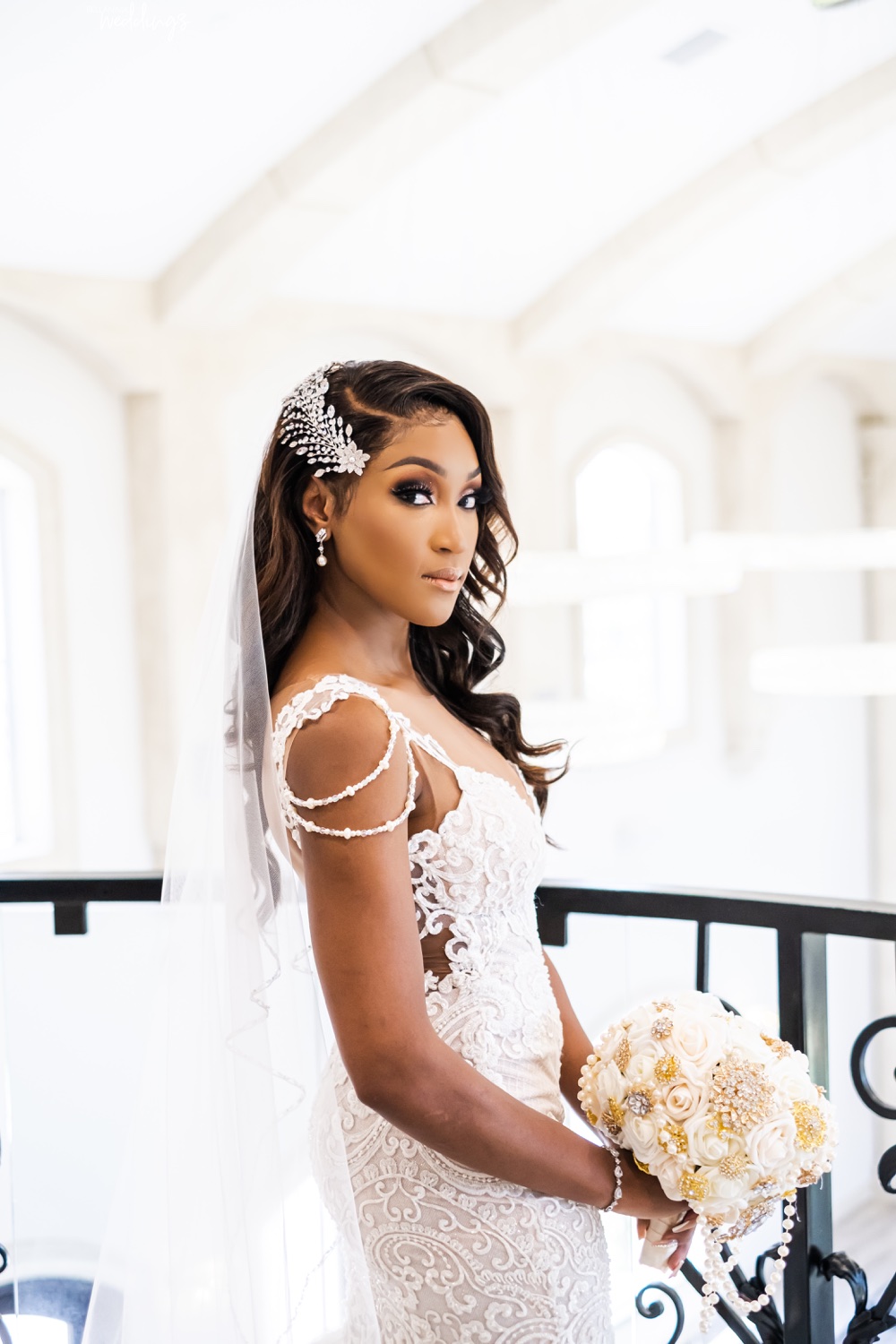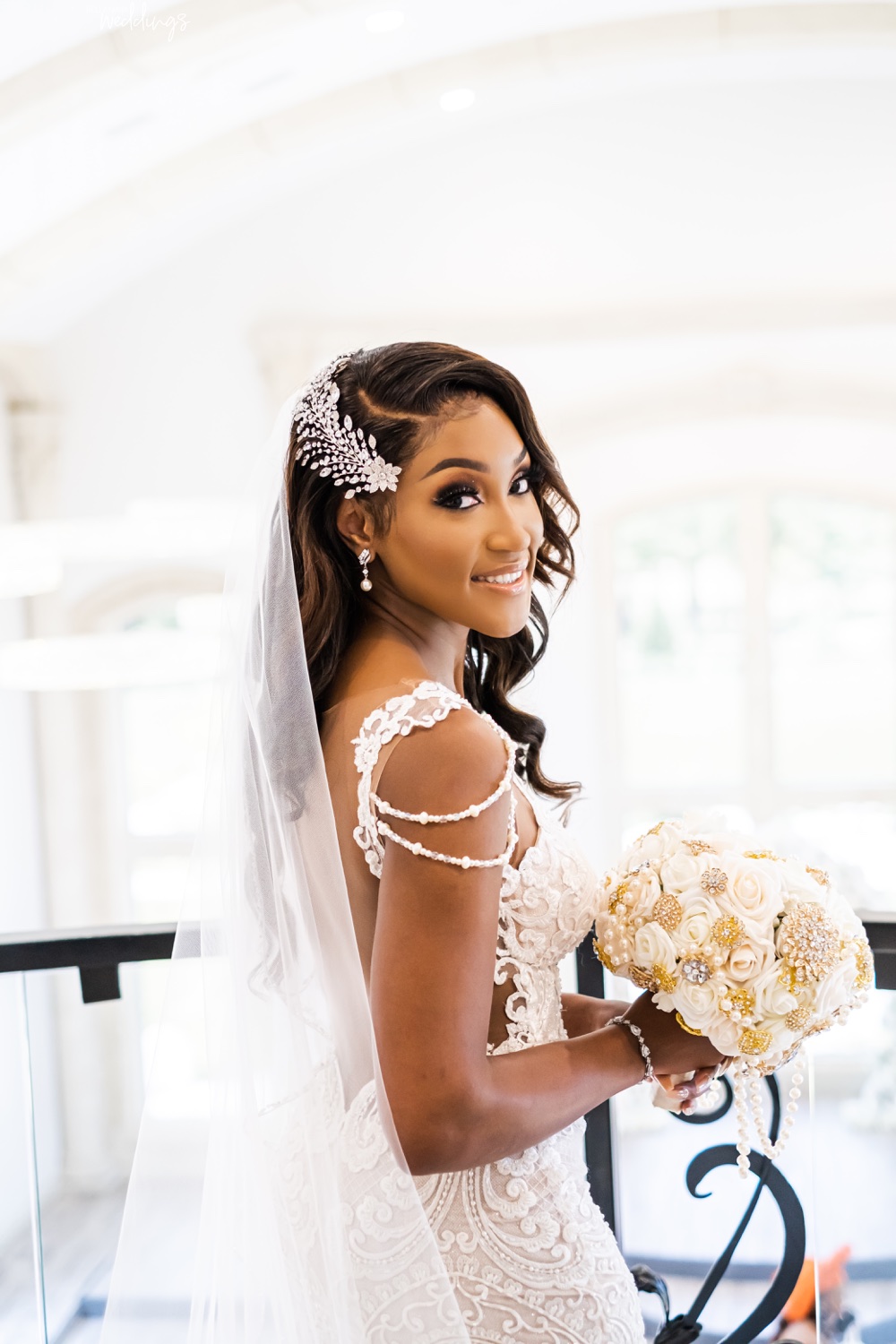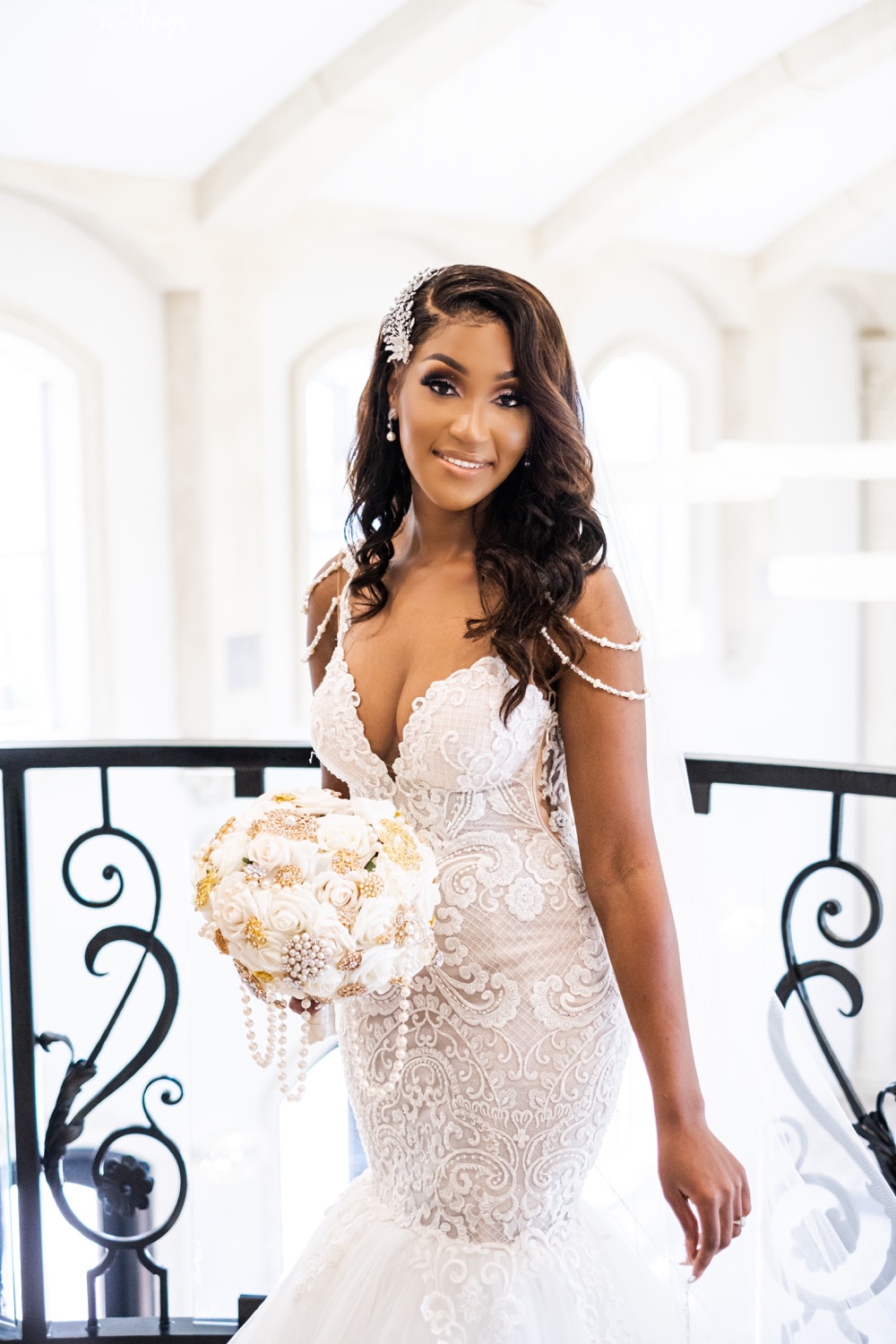 My sisters used to tease me because they swore I liked her, but at that age, I was never going to admit it. Years later at a Nigerian party when we were adolescents, our paths crossed again. We were sitting at a table and across the table was Ogechi.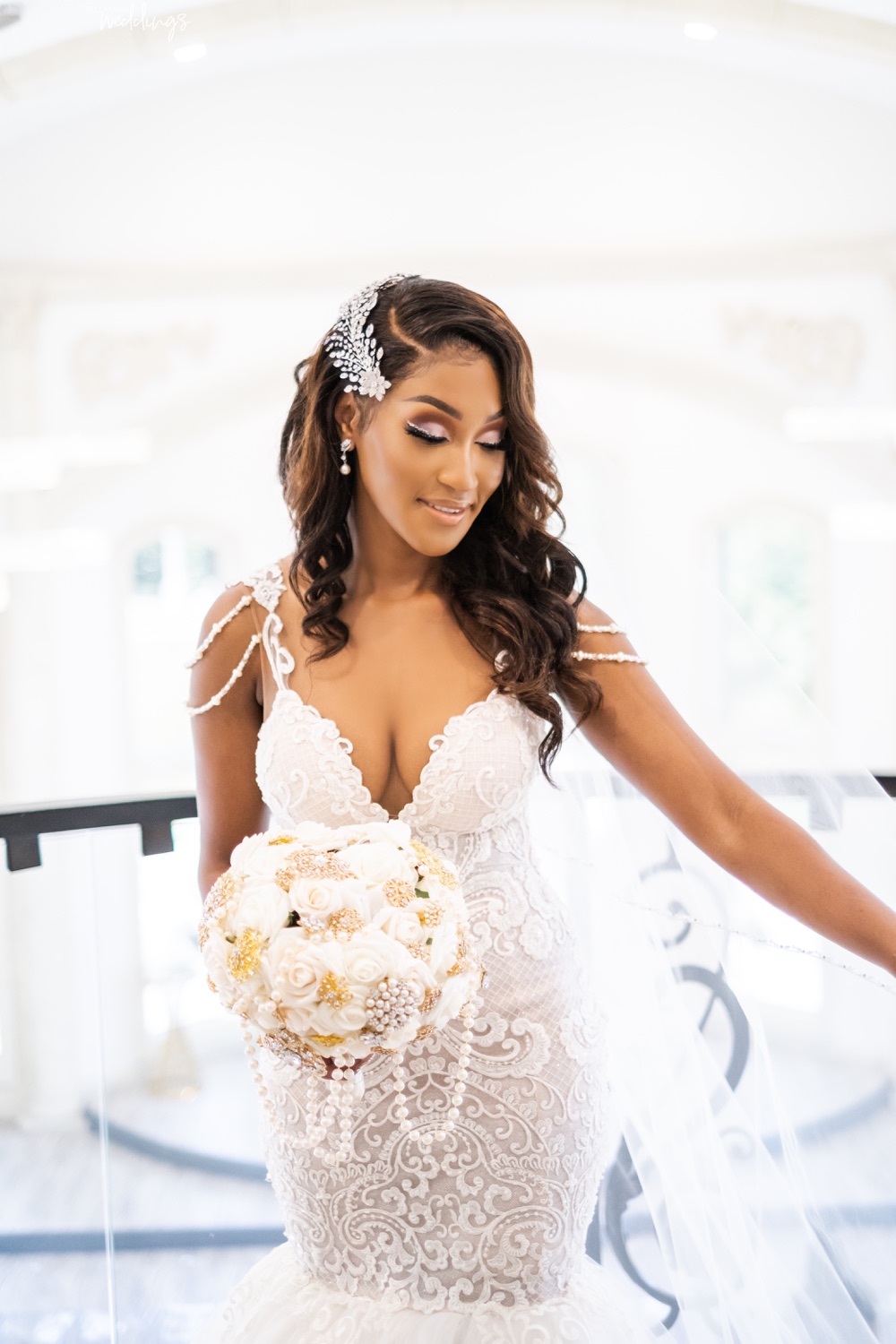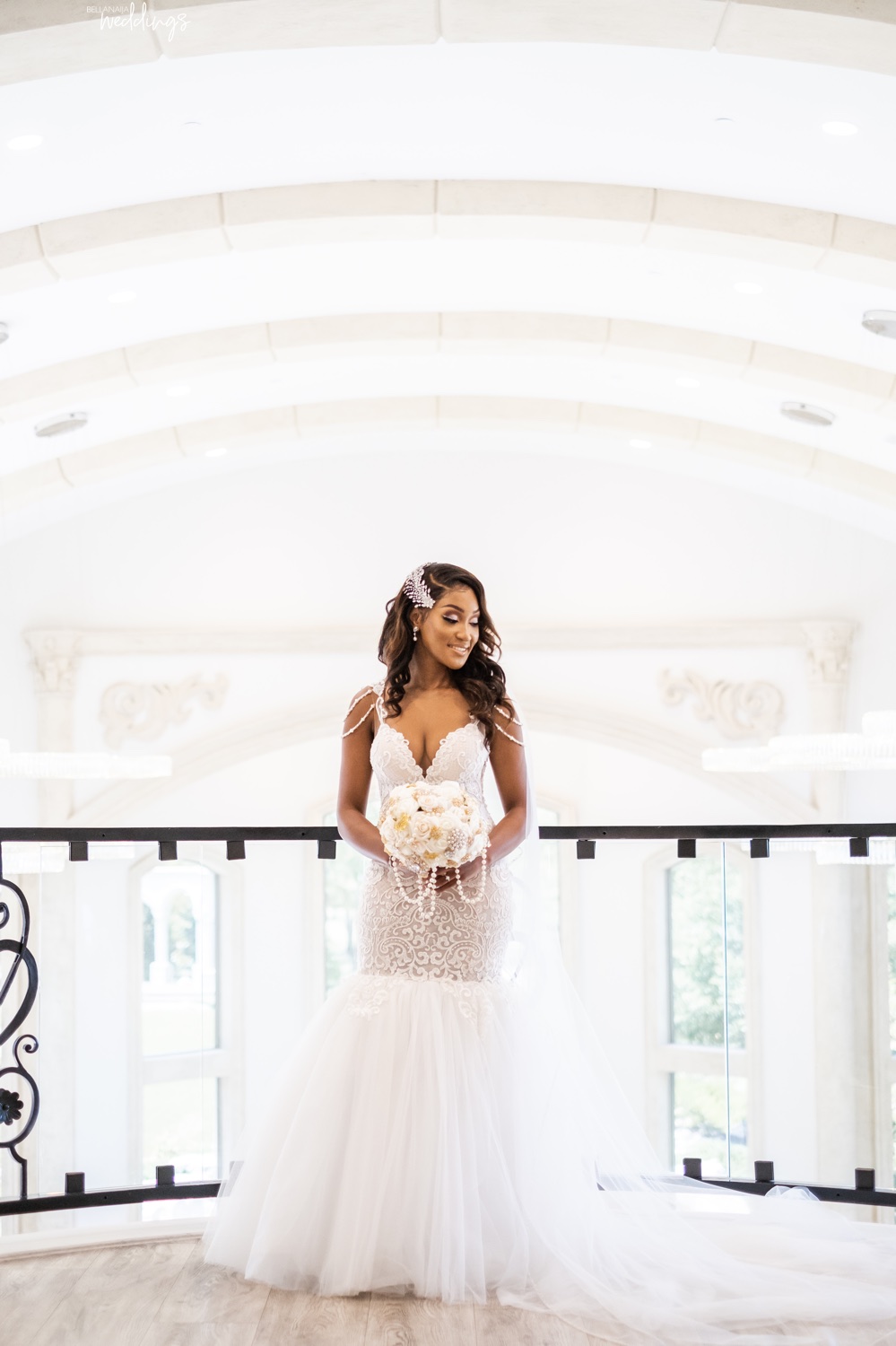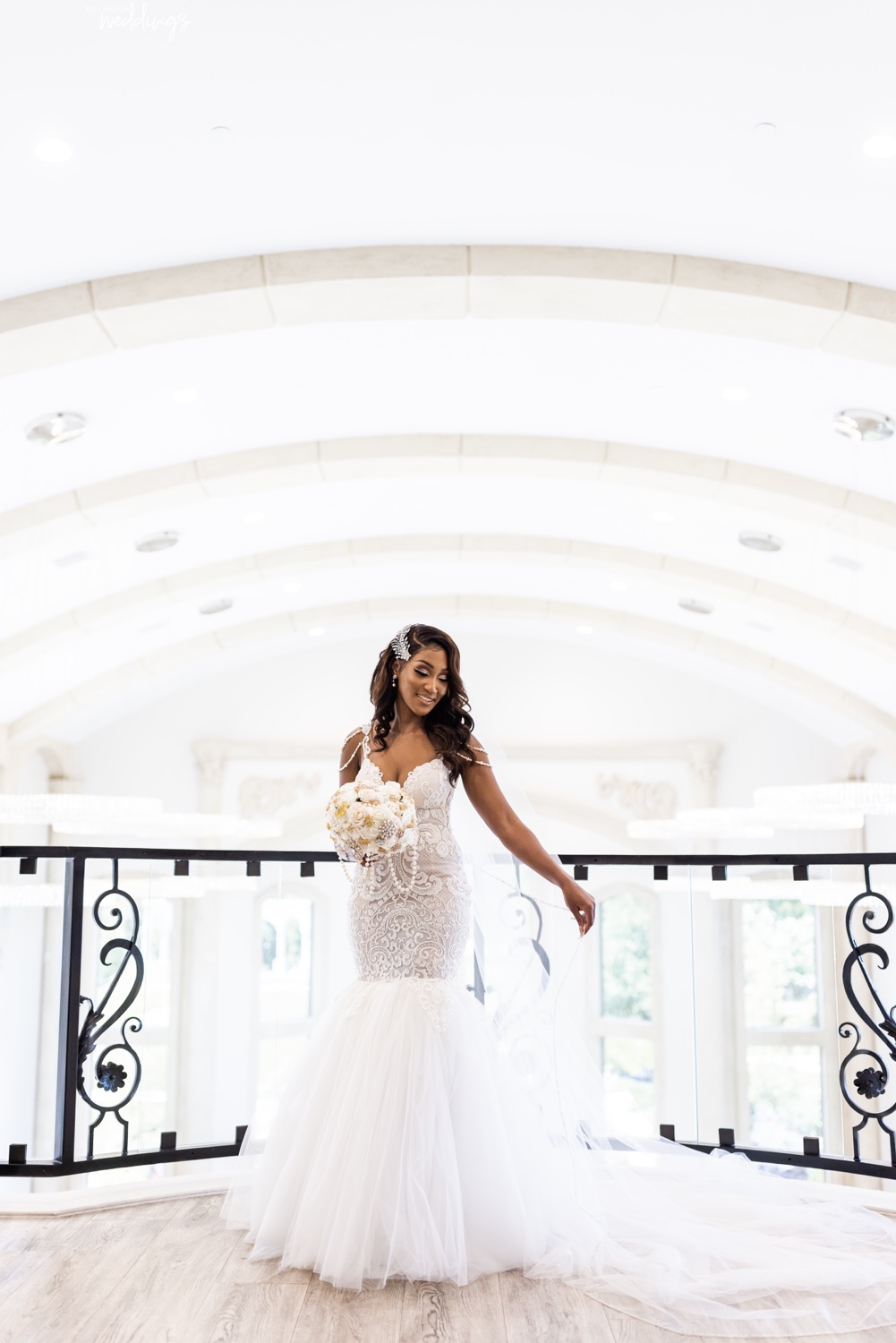 All I remember was that every time I looked at her or in her directions she was staring at me and would look away as soon as our eyes connected. Soon after I noticed her leaving the table and shortly after that her friend, Felicia tapped me on the shoulder and told me that Ogechi wanted to talk to me outside.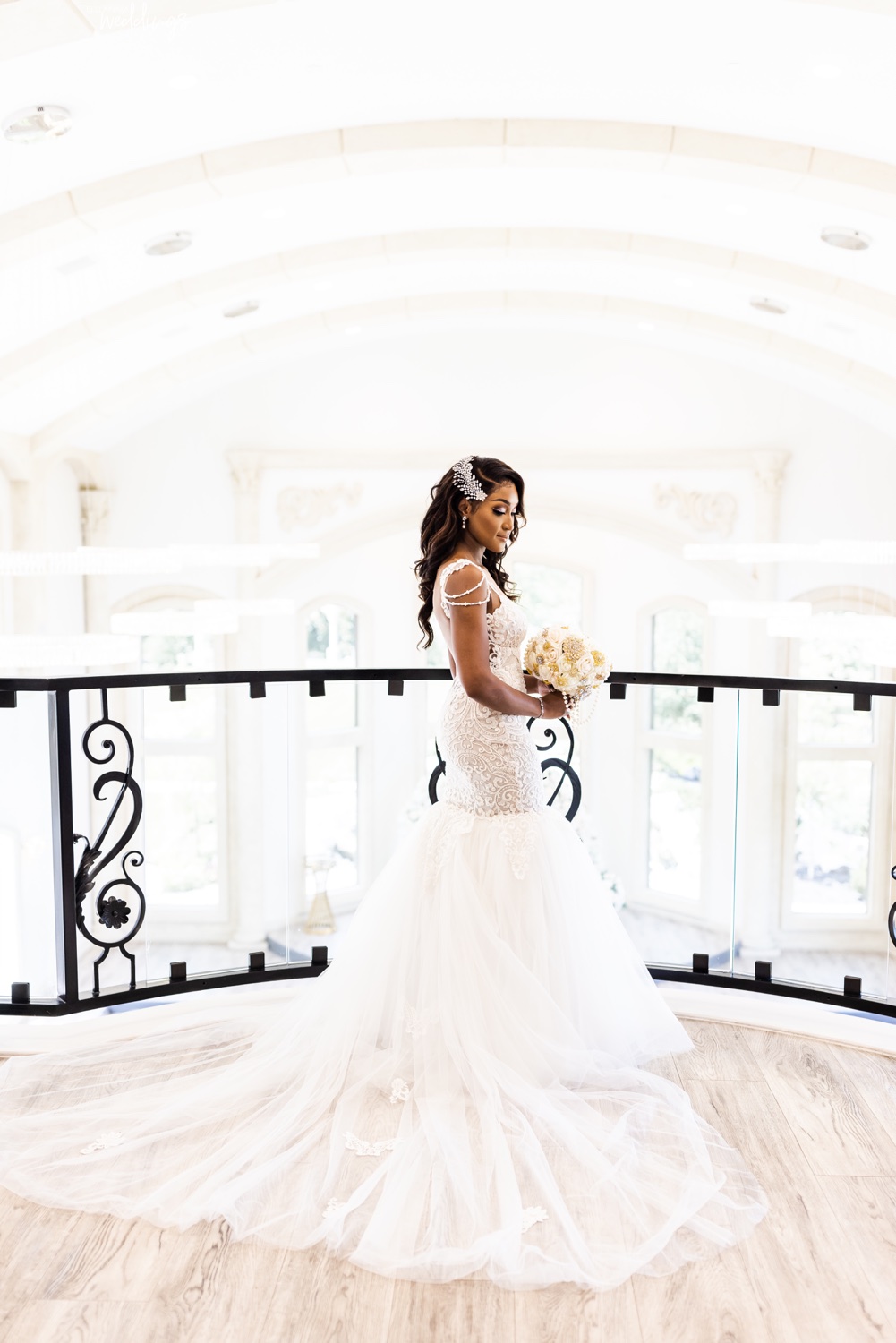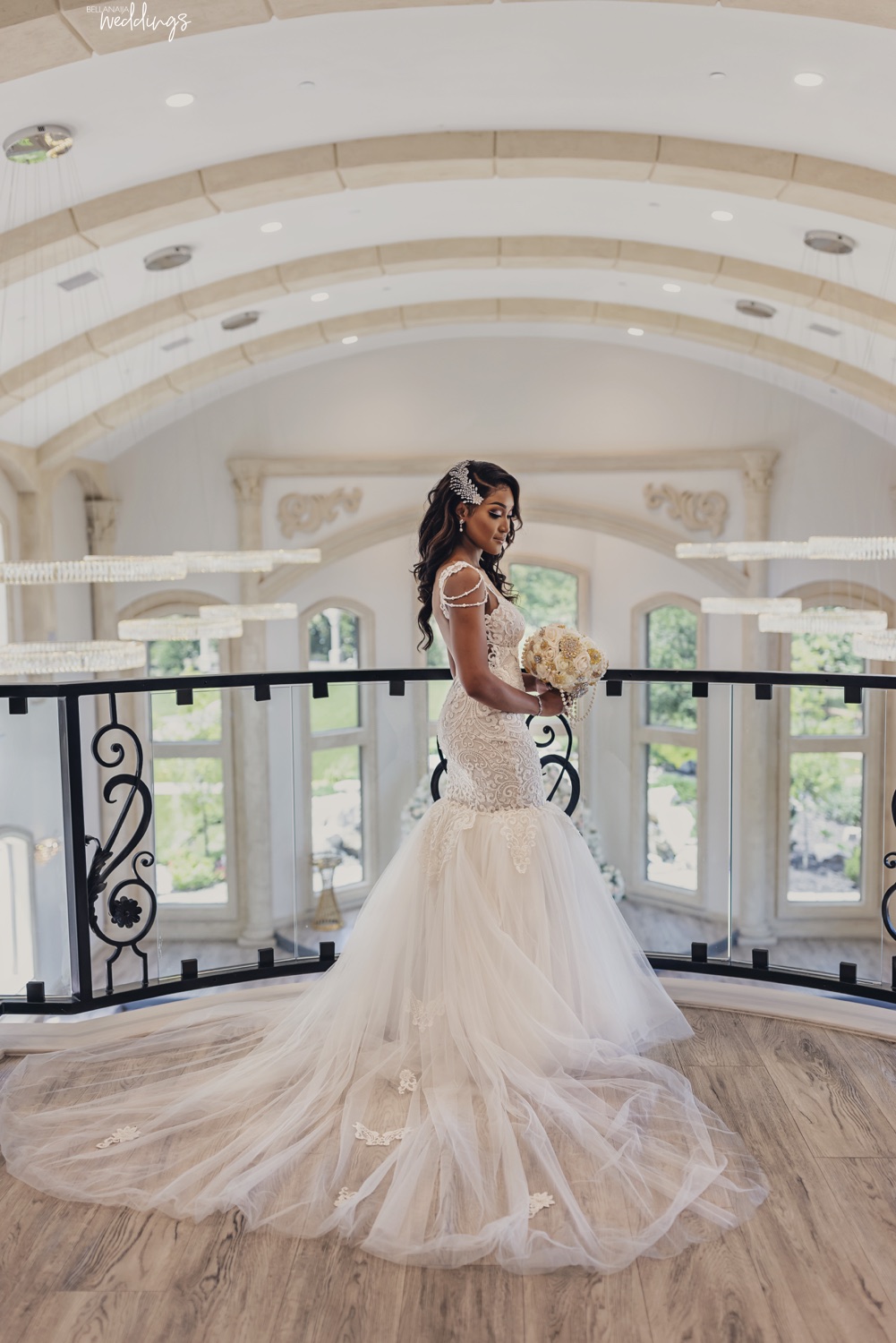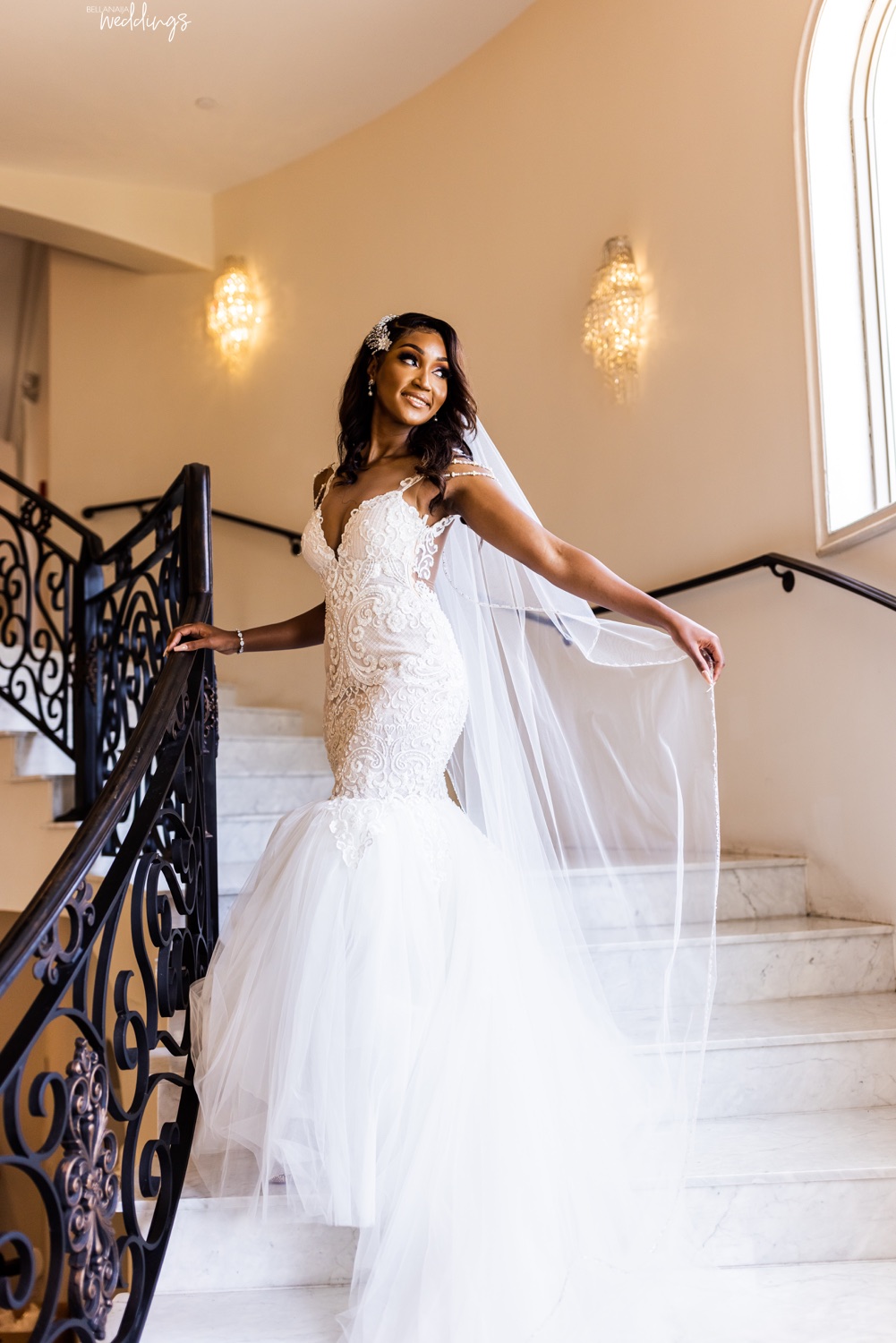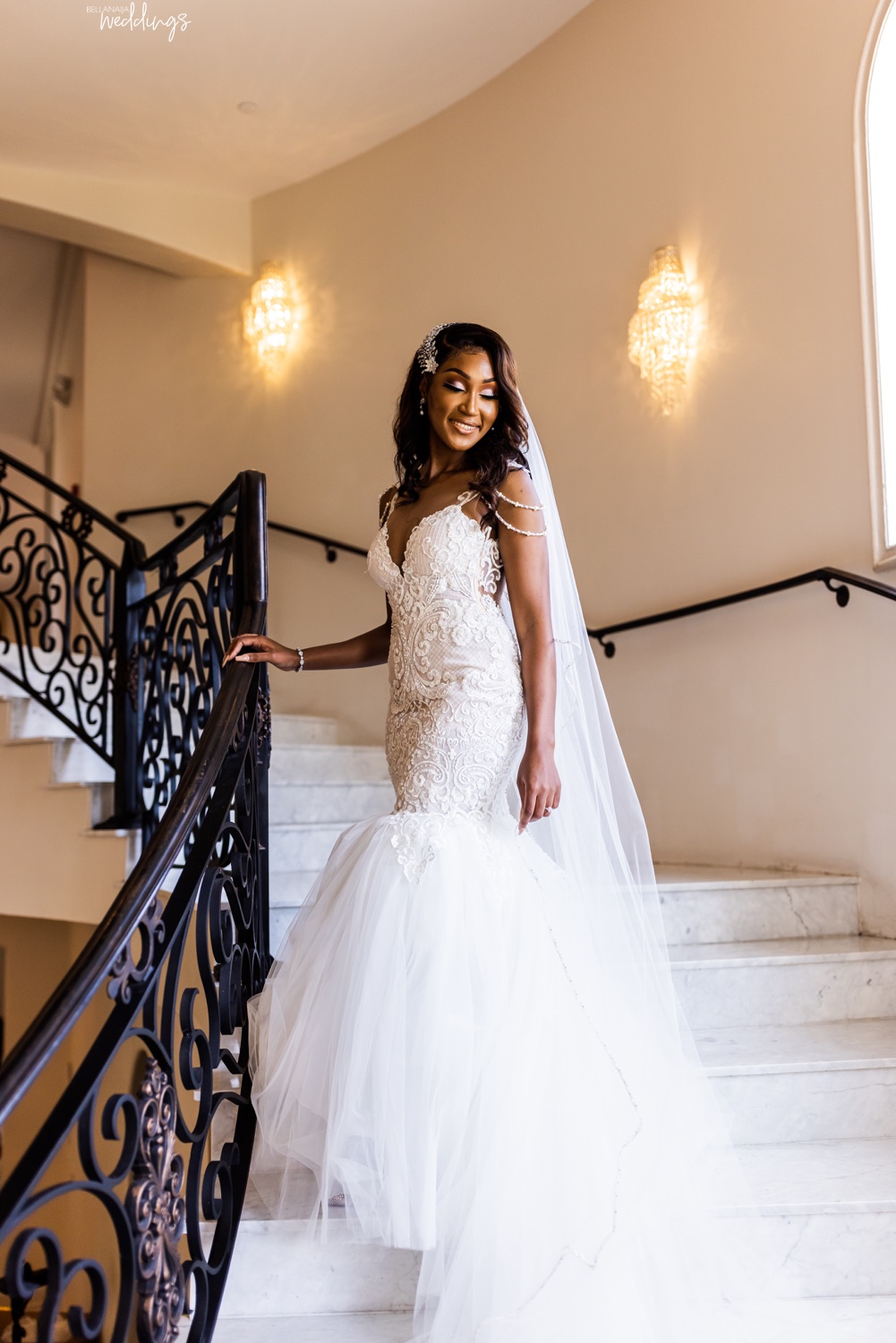 So, I went outside and I just remember being nervous and complimenting her shoes of all things. Then I made a joke or two and made her laugh, and the rest was history. We ended up exchanging numbers and I believe at the time I got her number on a napkin because I left my phone at home (a real charmer, I was).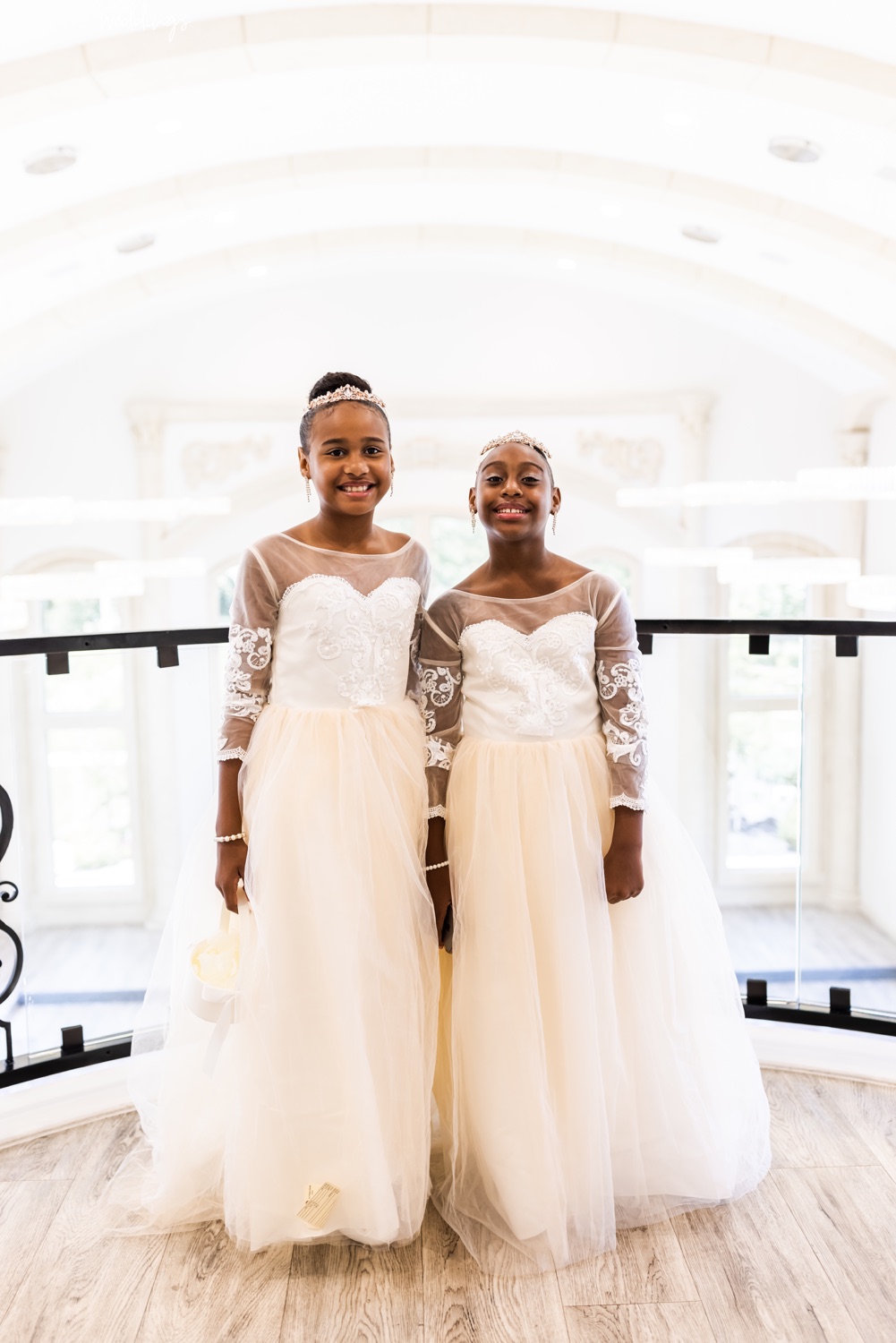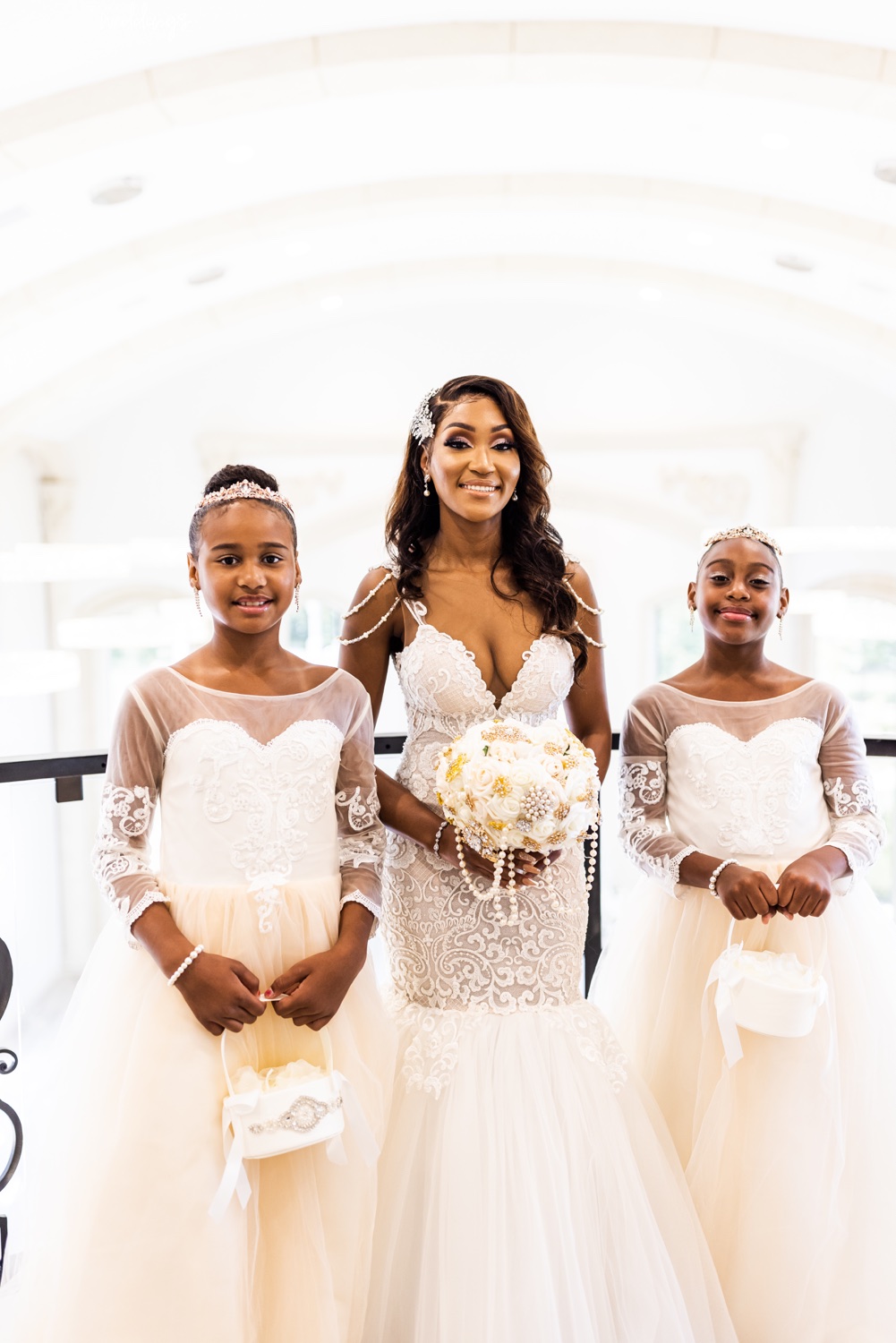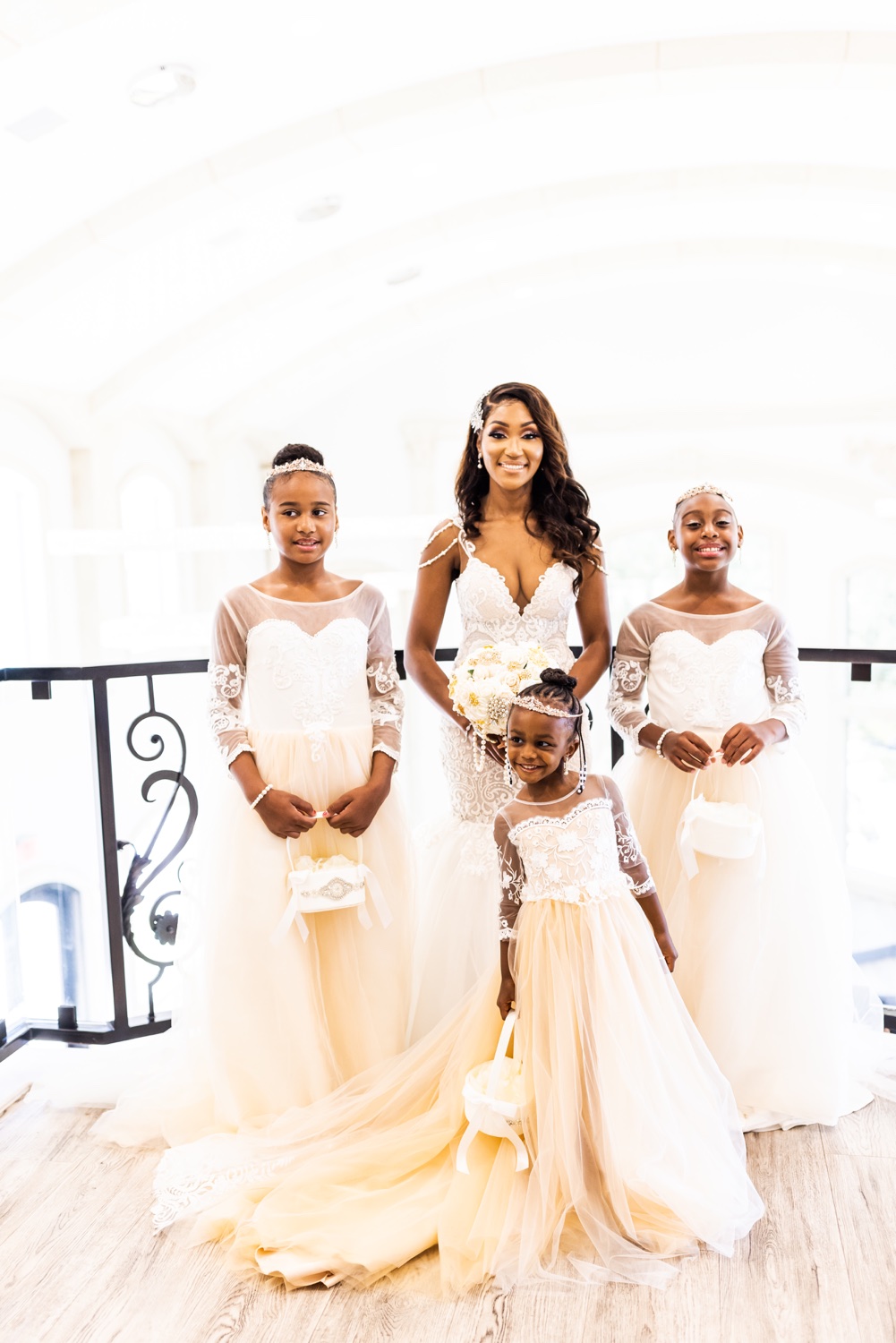 For the majority of our relationship, we were long-distance because we went to different high schools. However, we never lost our fire with how connected we were and always had each other on our minds.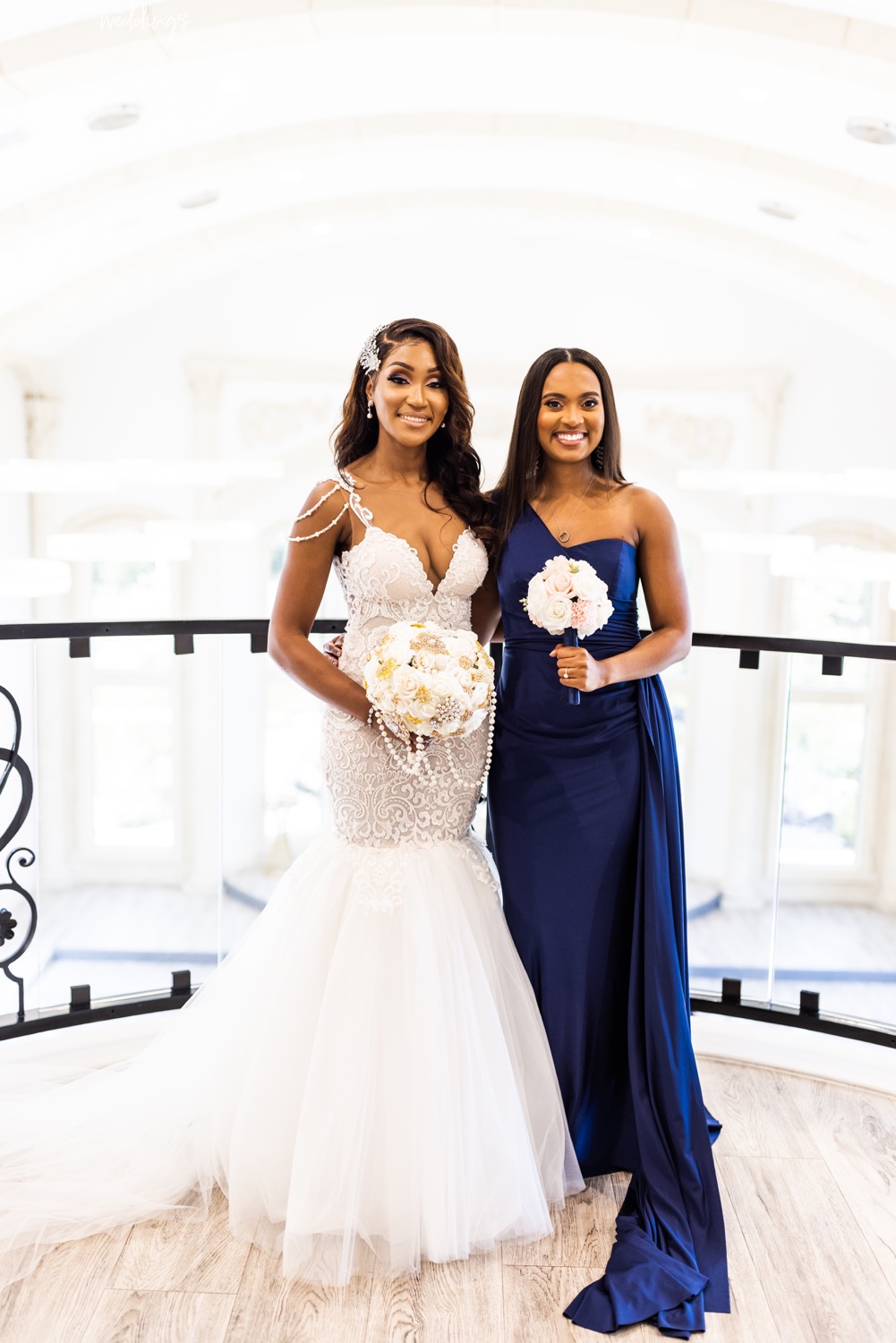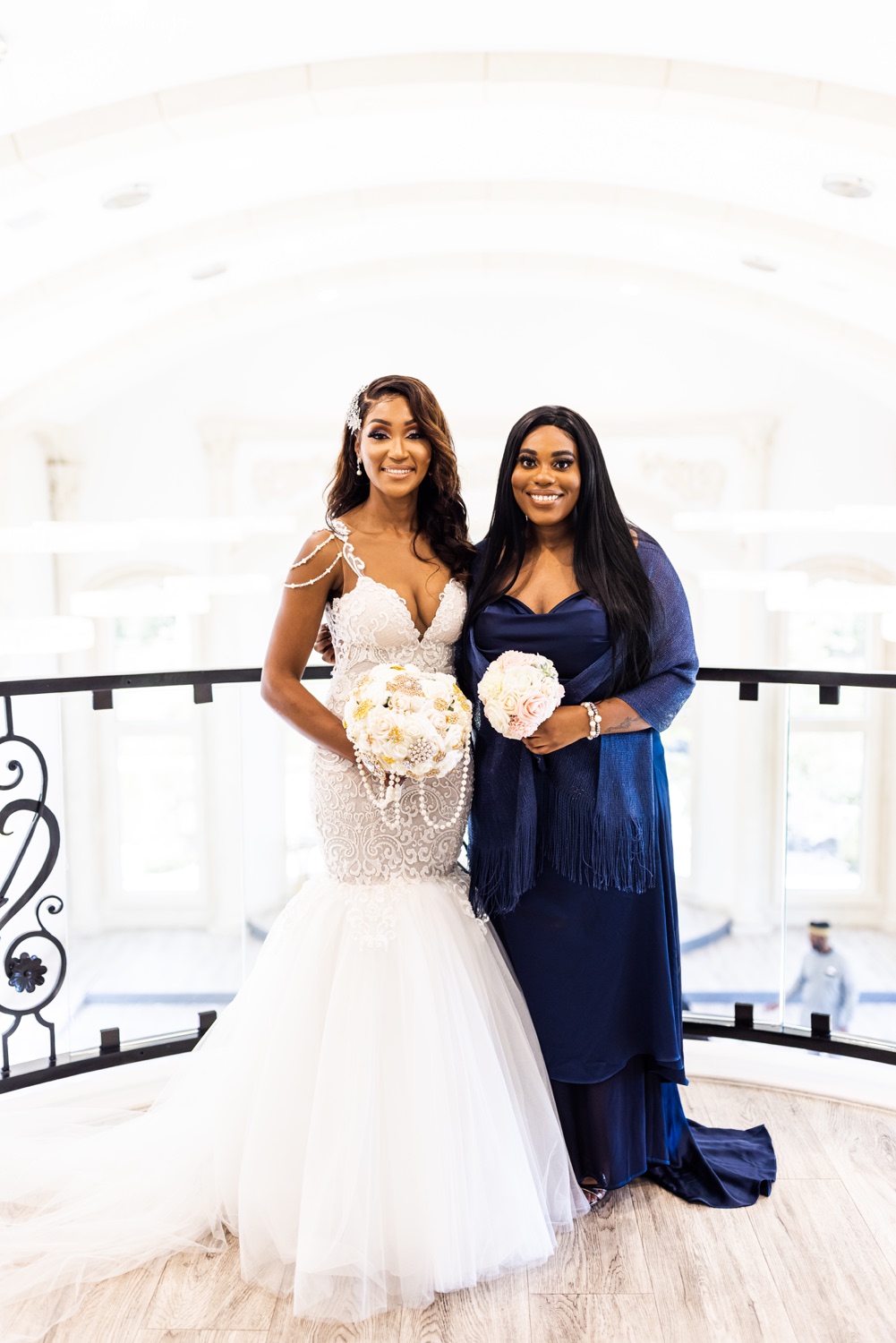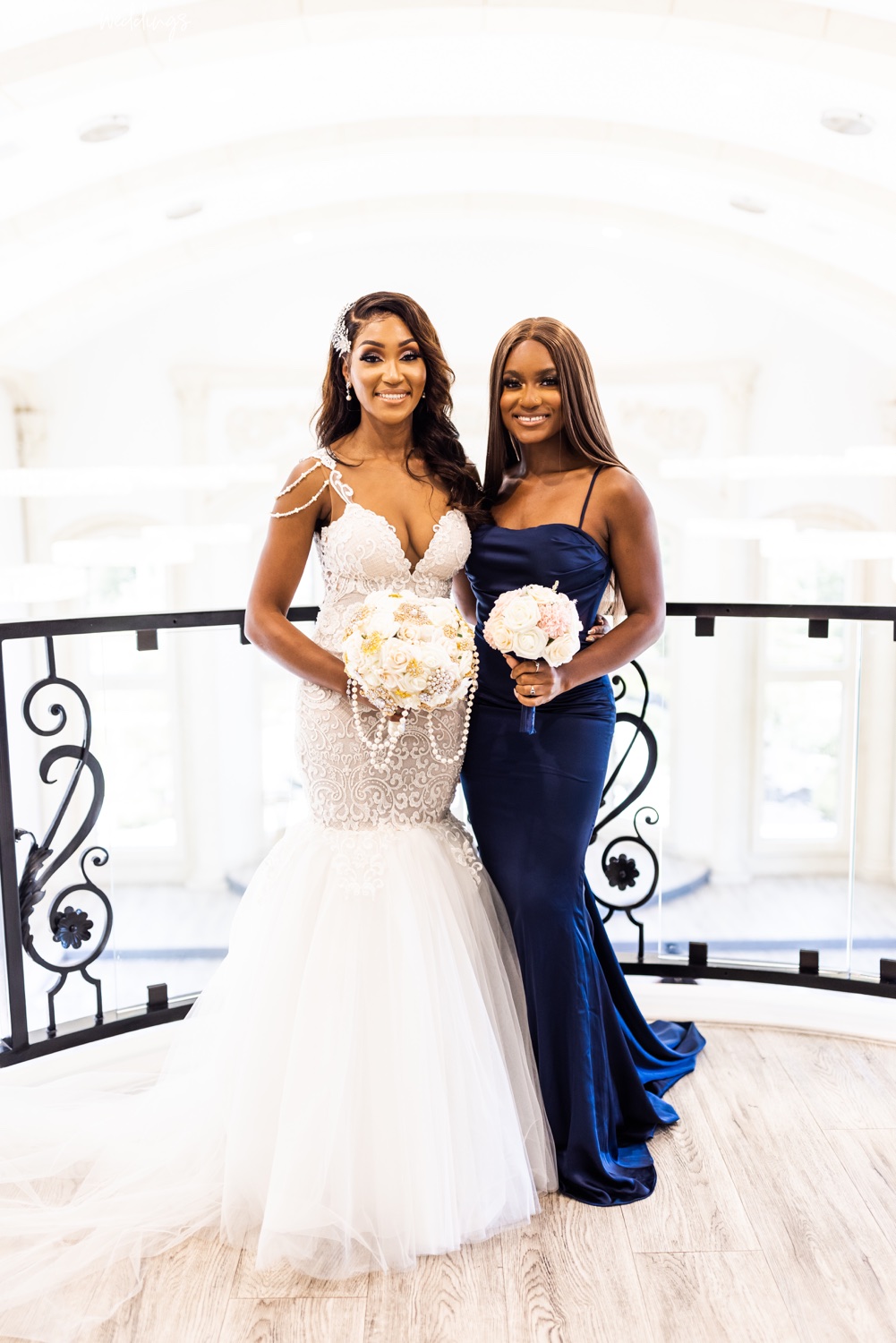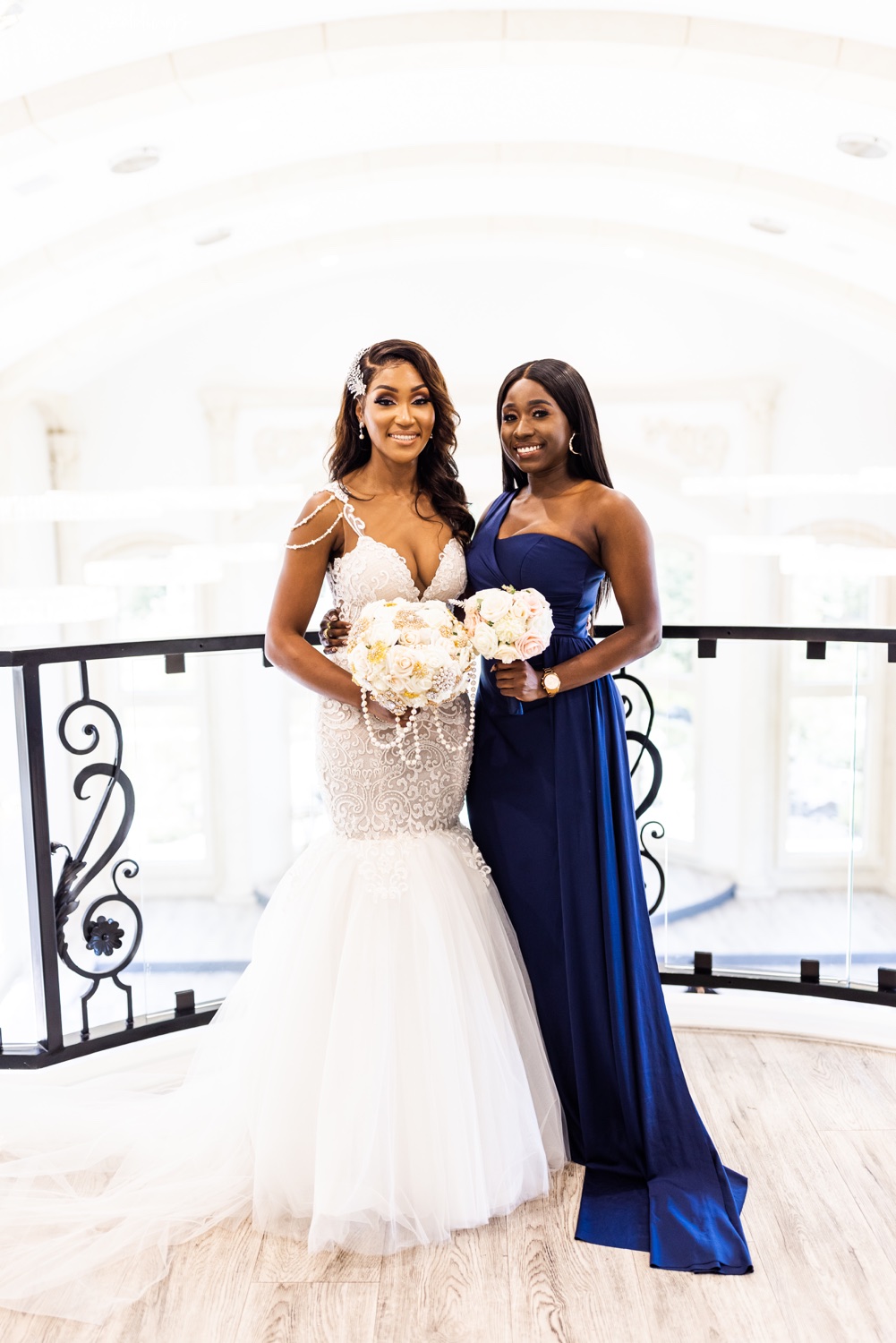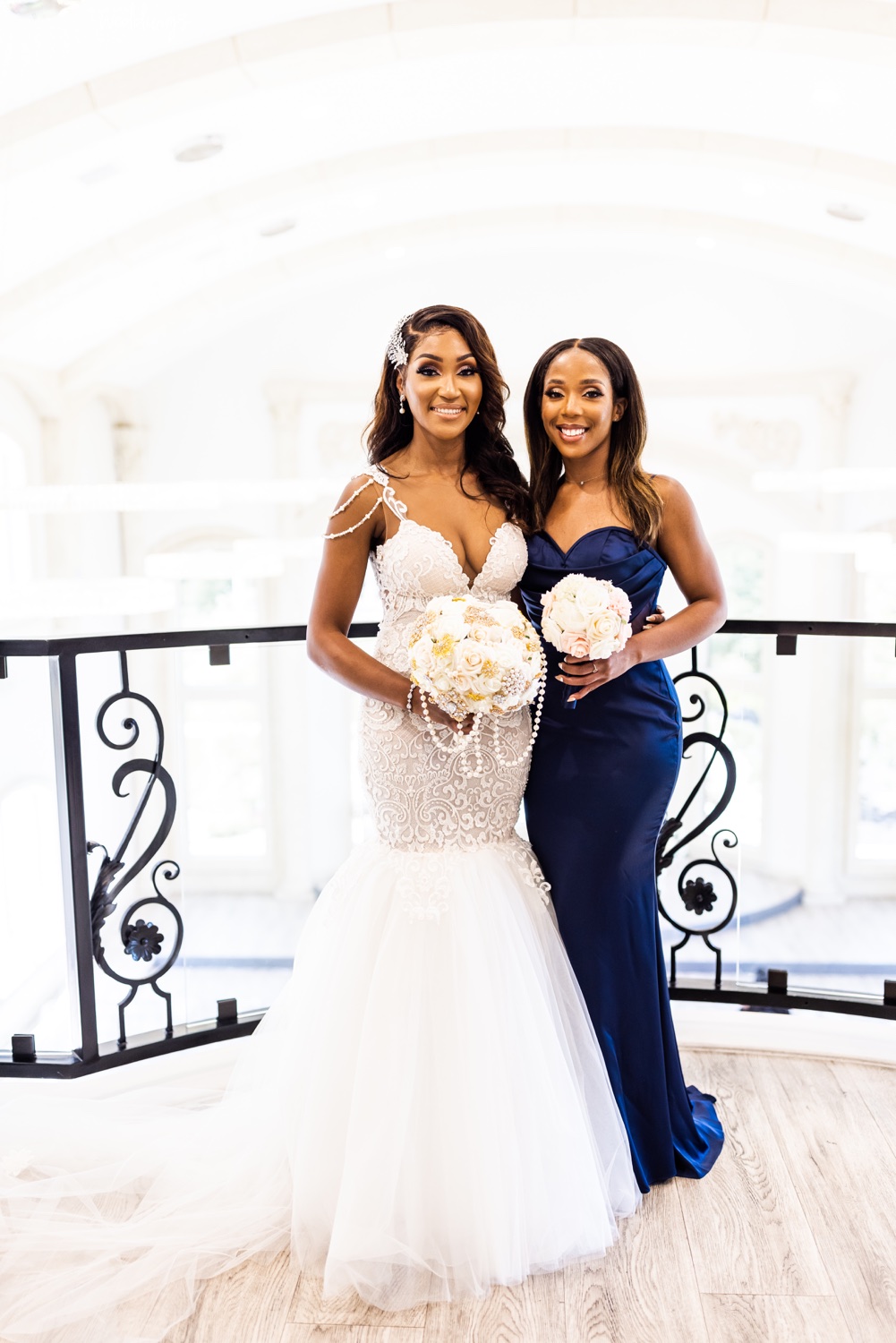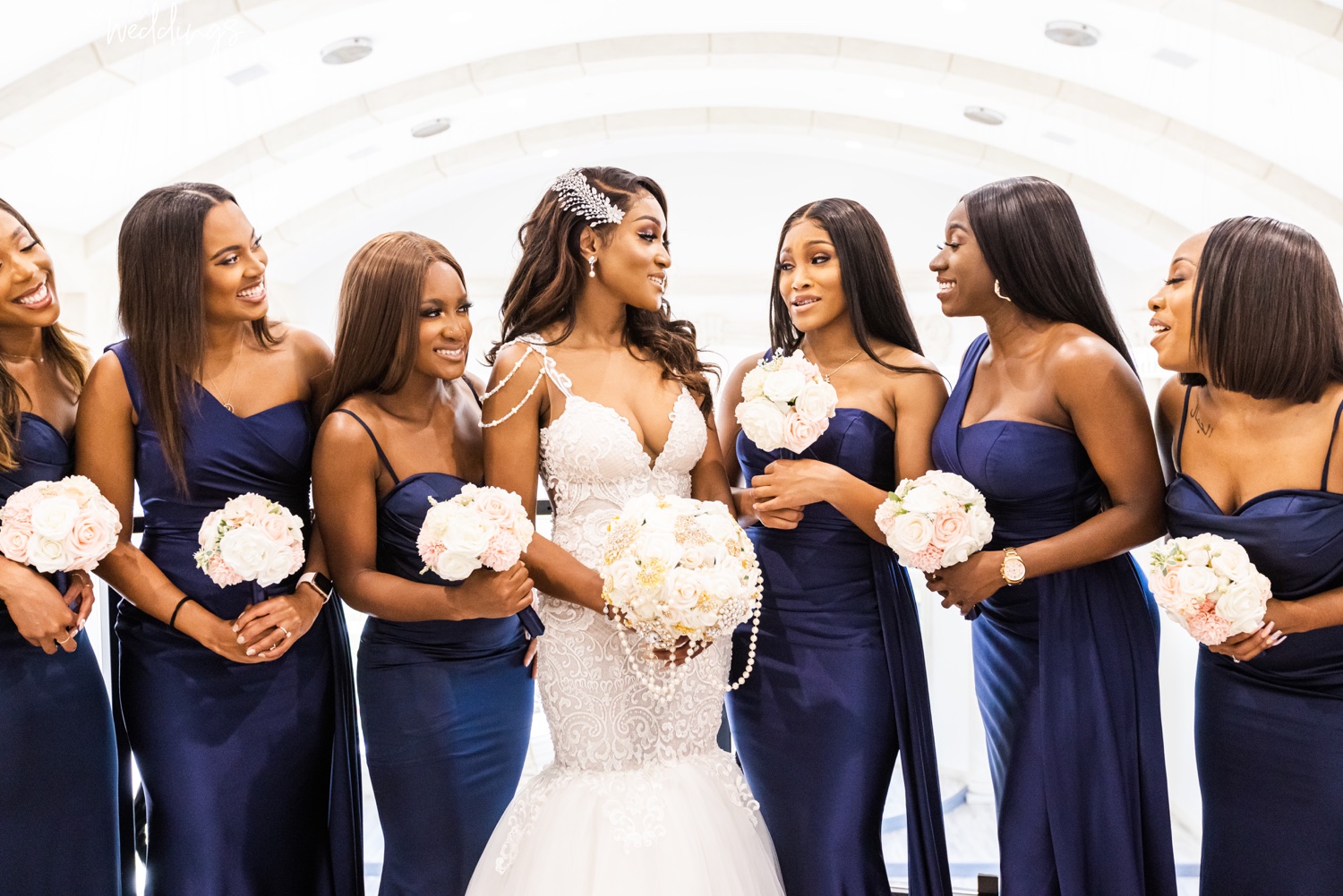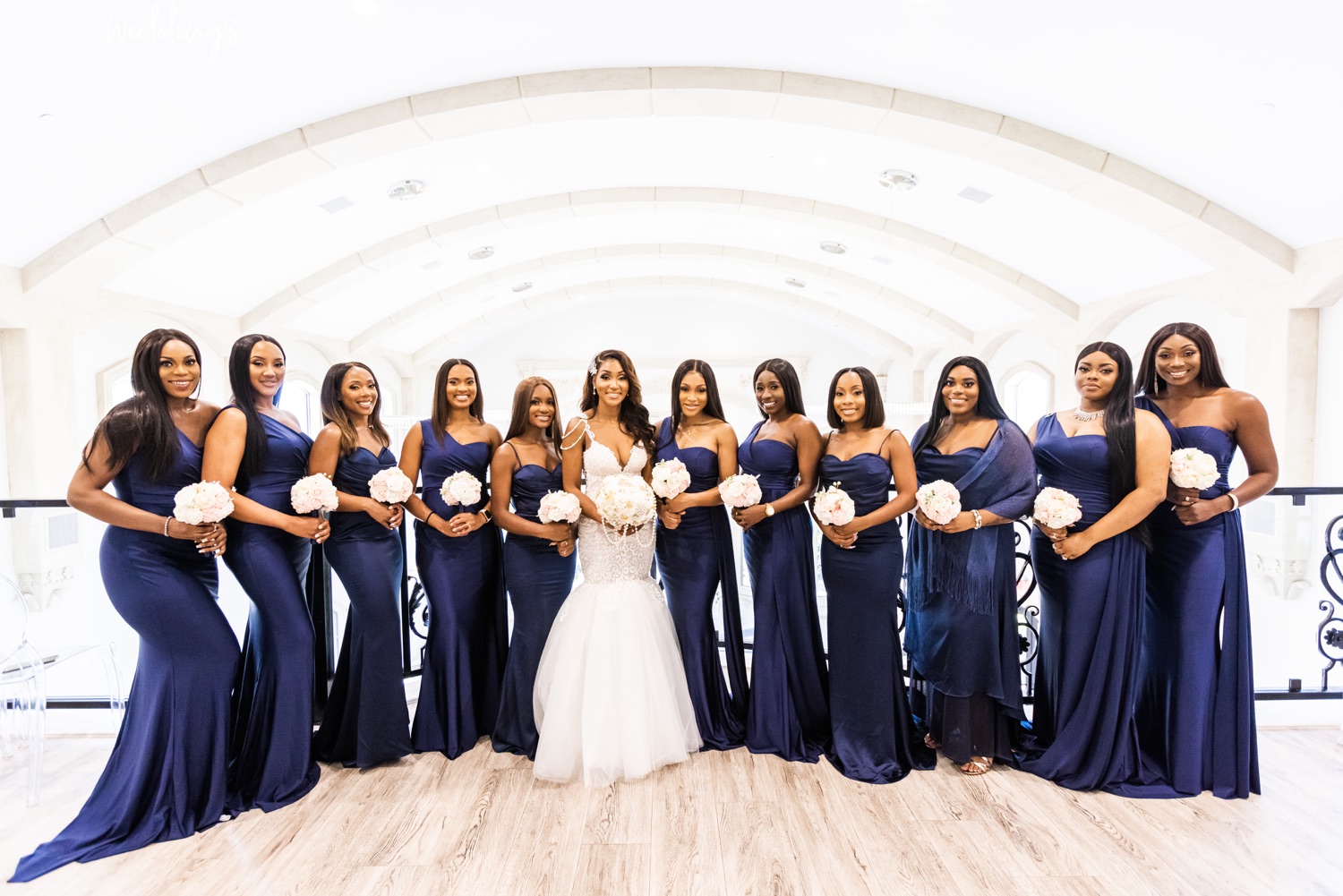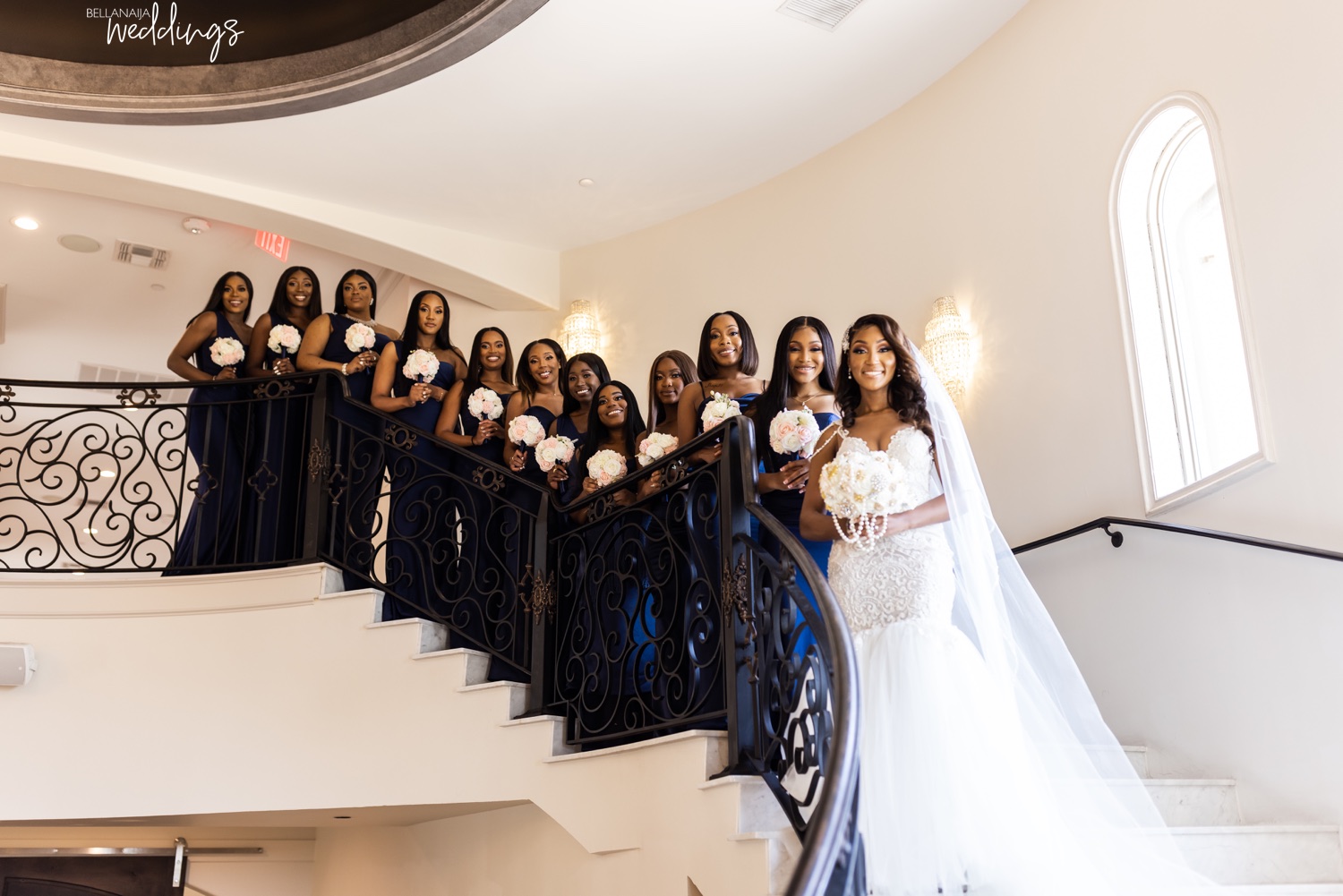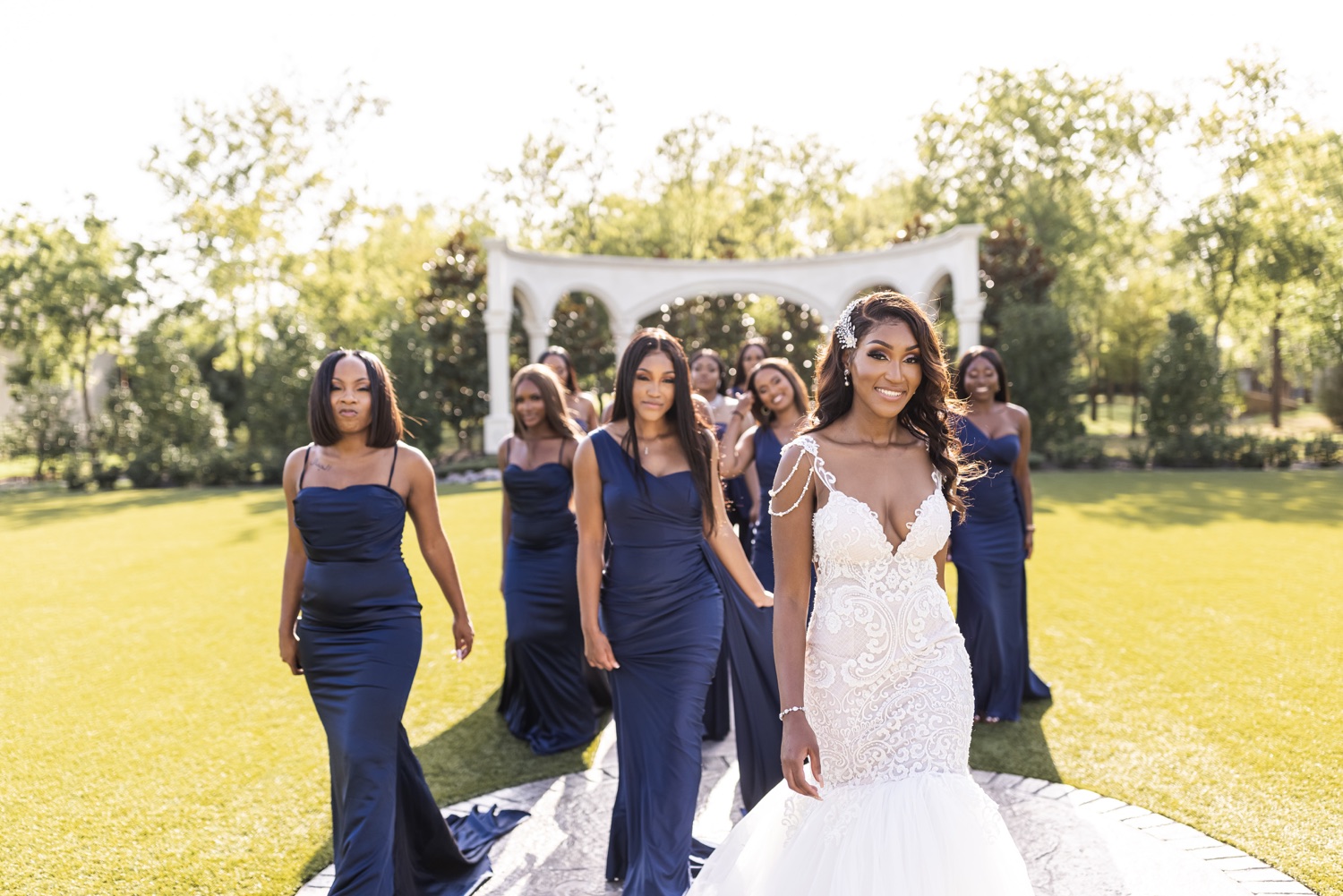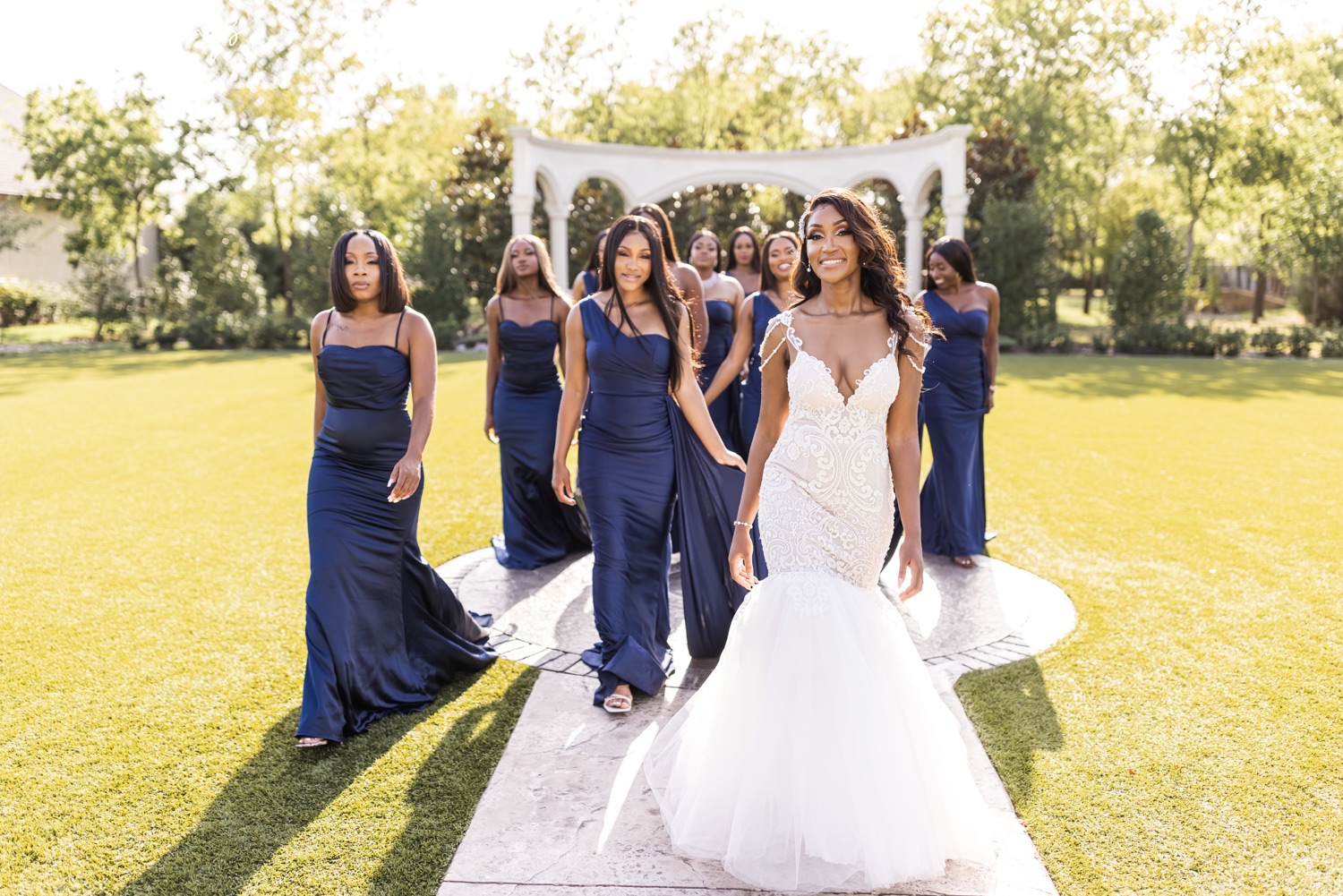 The proposal:
We were in Italy for our 10 year anniversary, and the whole day Jameson was acting unusual. He seemed to be preoccupied with being on time for a food tour of Rome we had planned and was suspiciously quiet during the said tour.
Let's check put Jameson as he also preps for the big moment!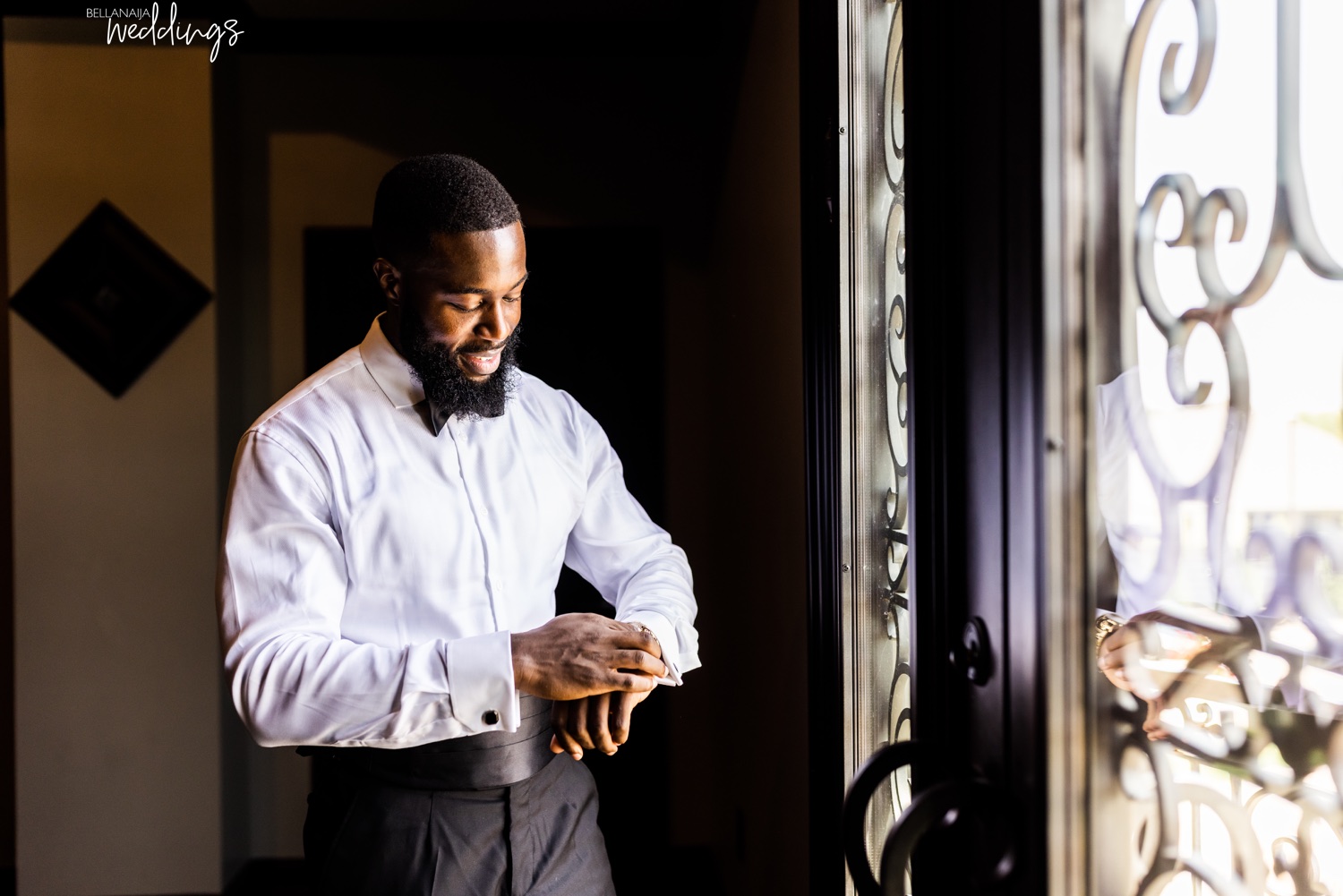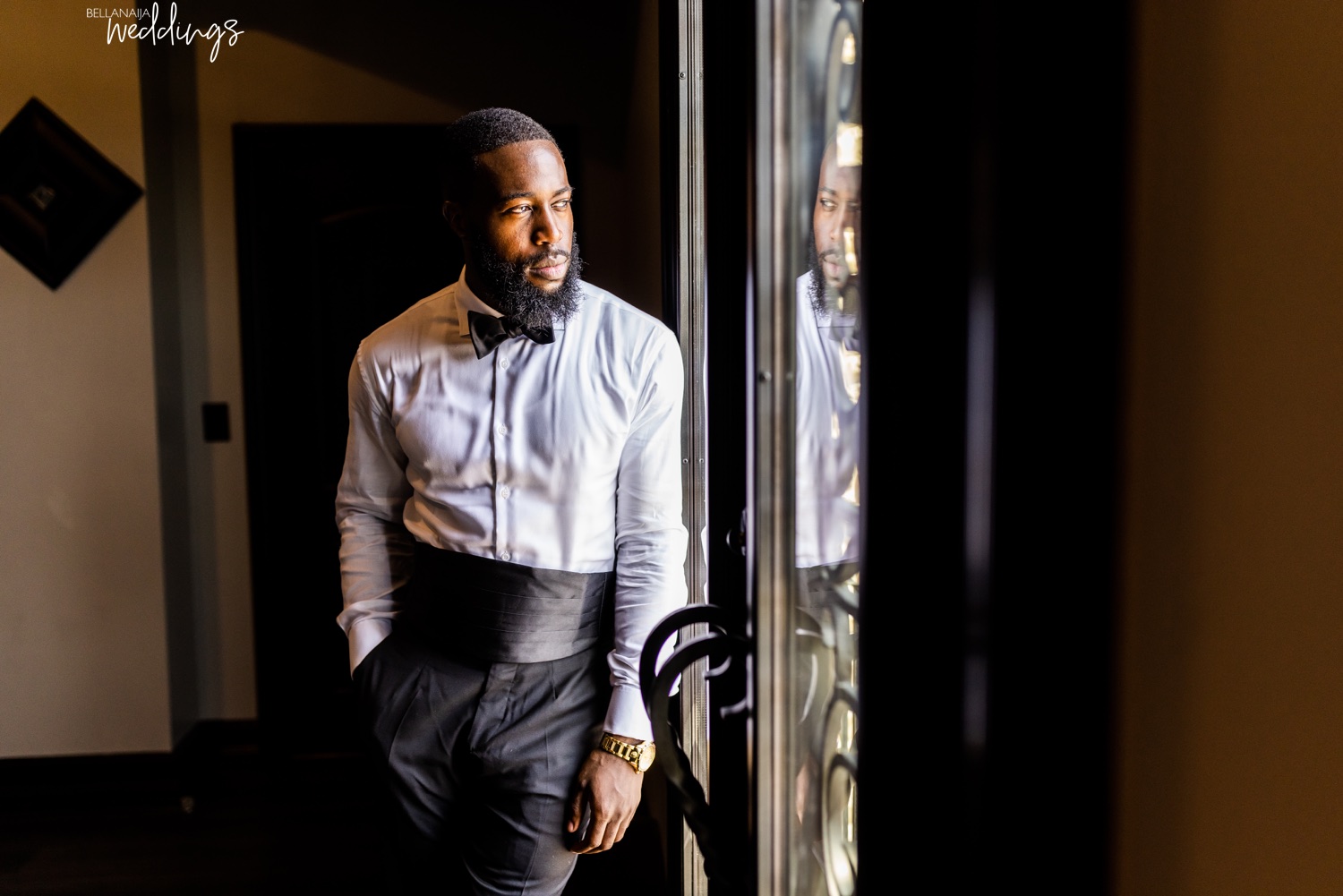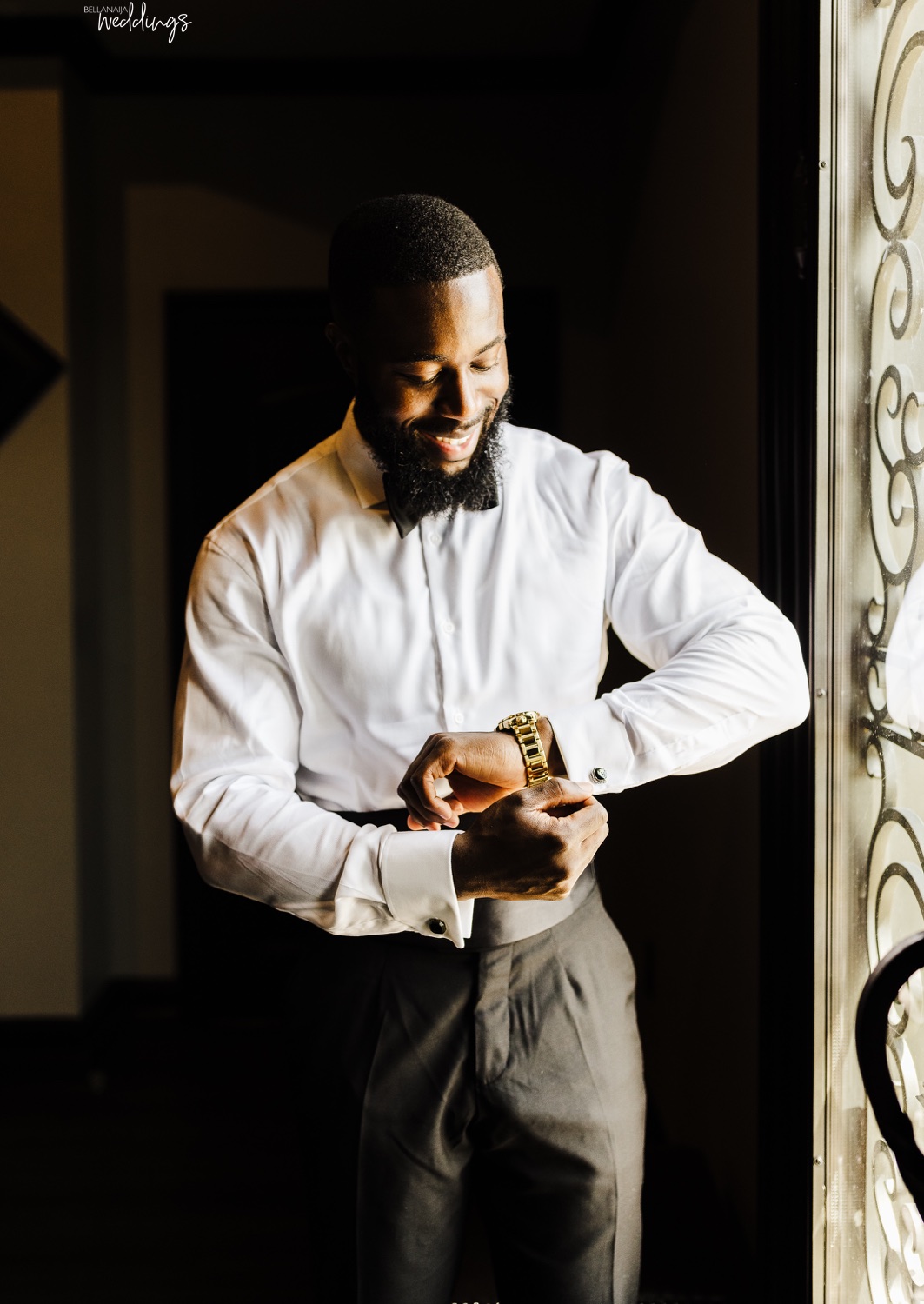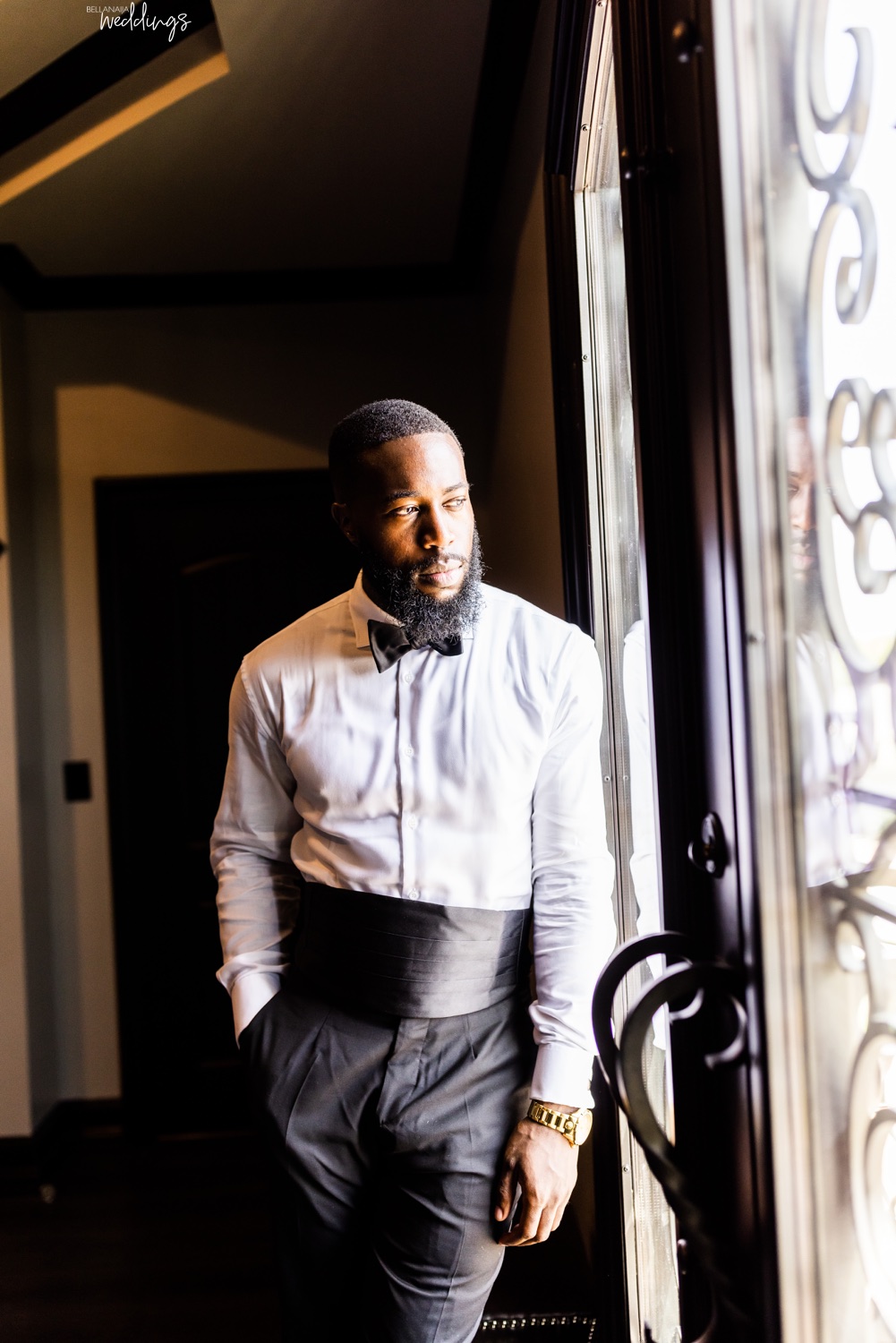 We ate many delightful dishes and drank an abundance of wine, and finally, it was time for the final stop on the tour: dinner at a romantic restaurant in the Trastevere district of Rome. I went to the bathroom to freshen up.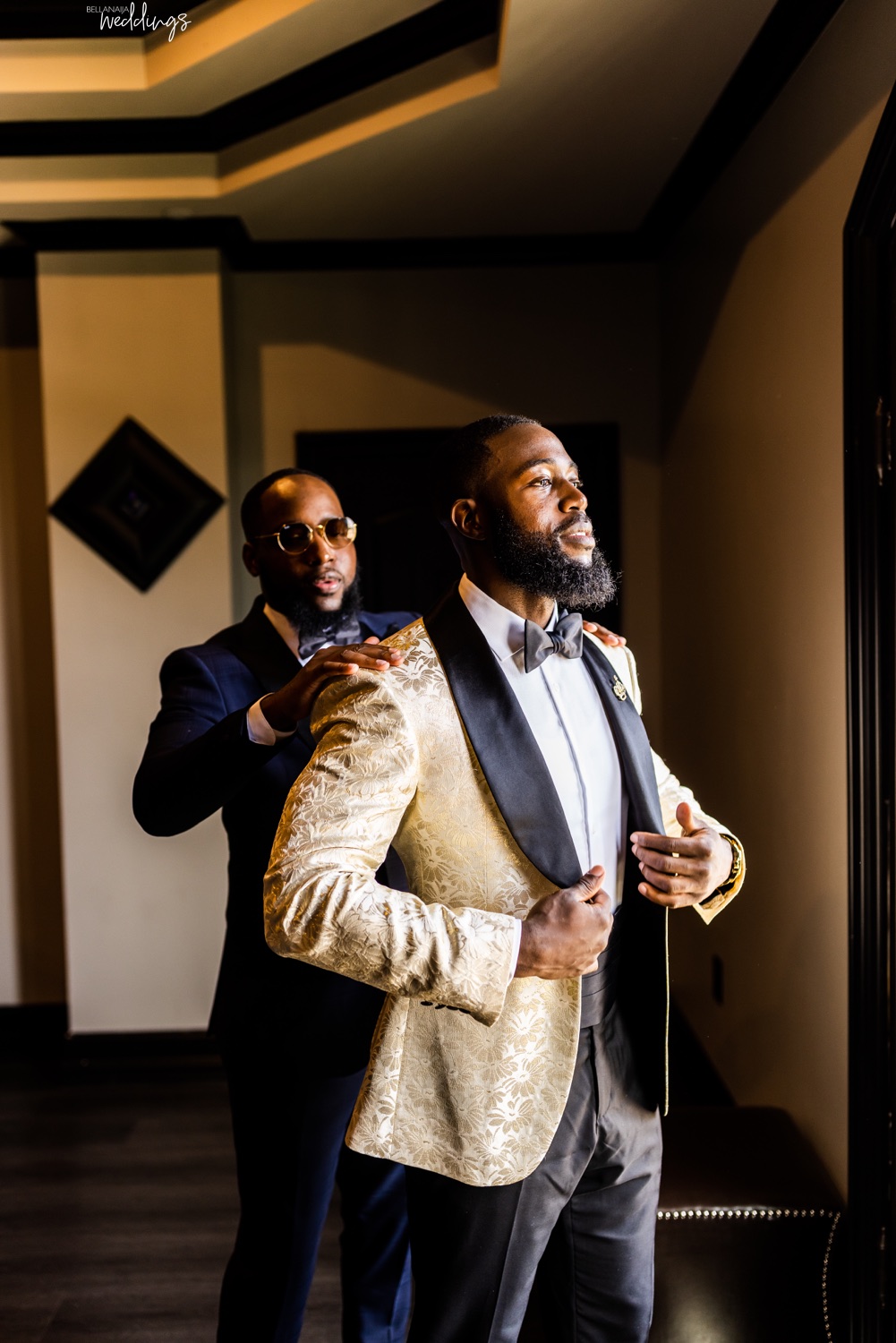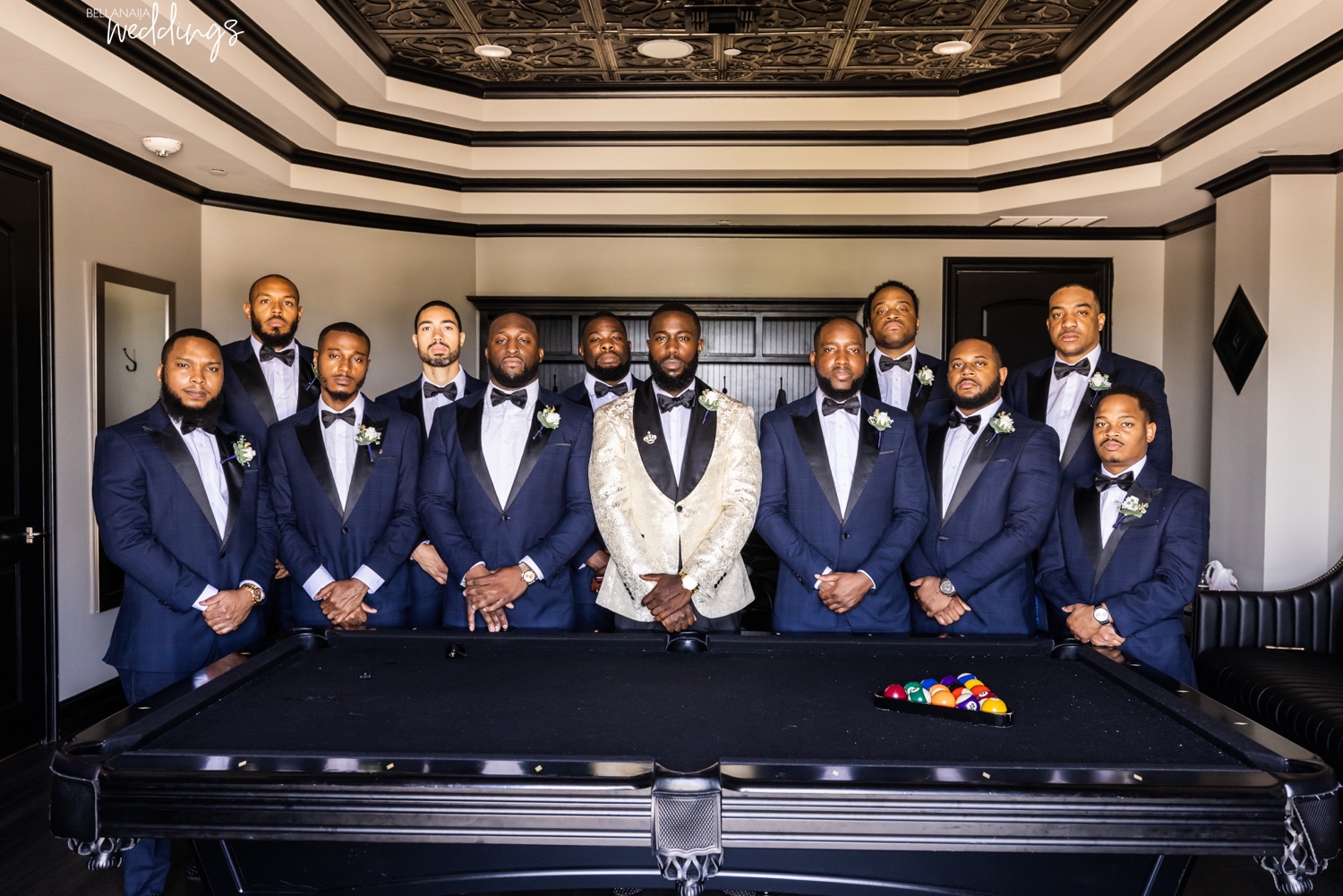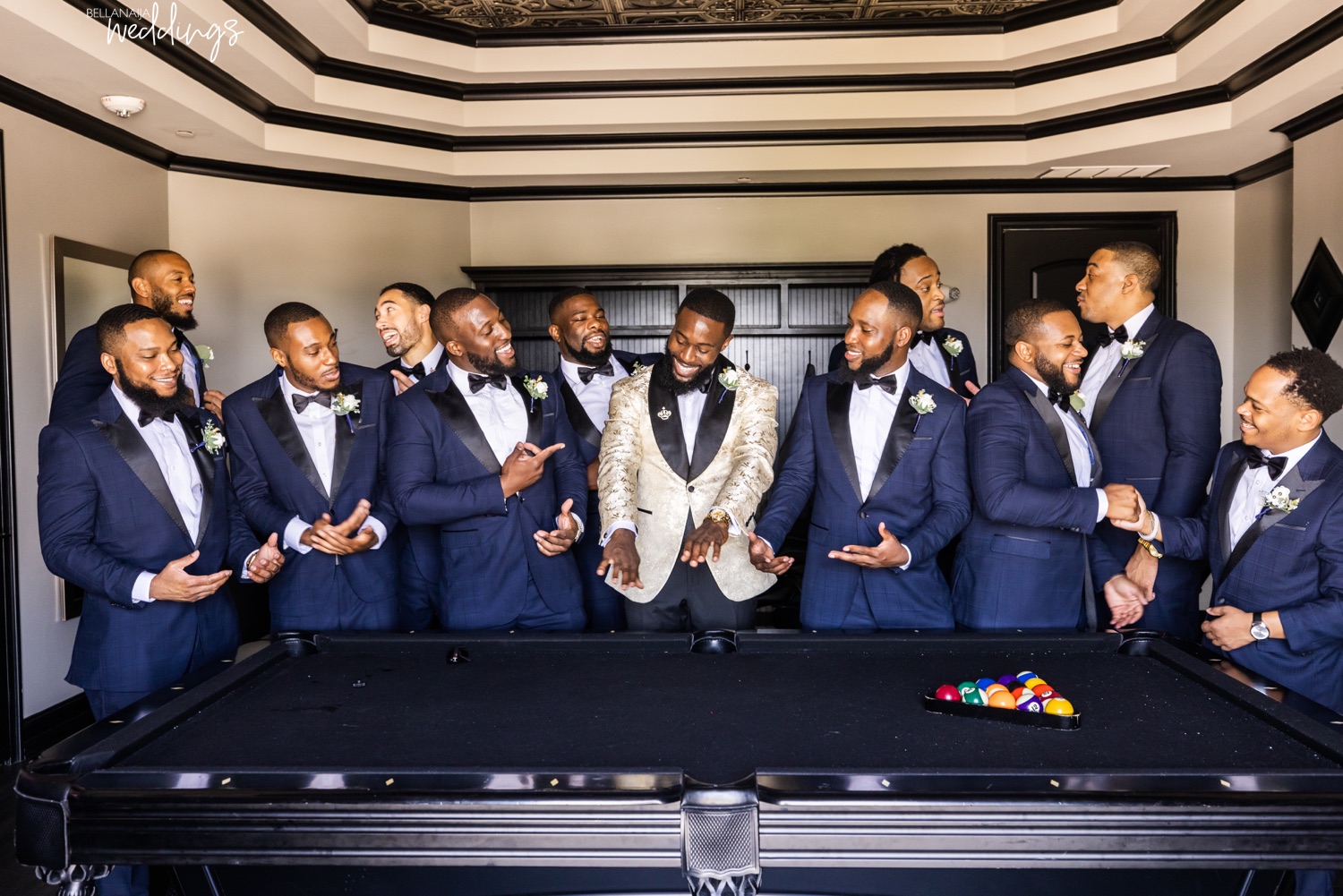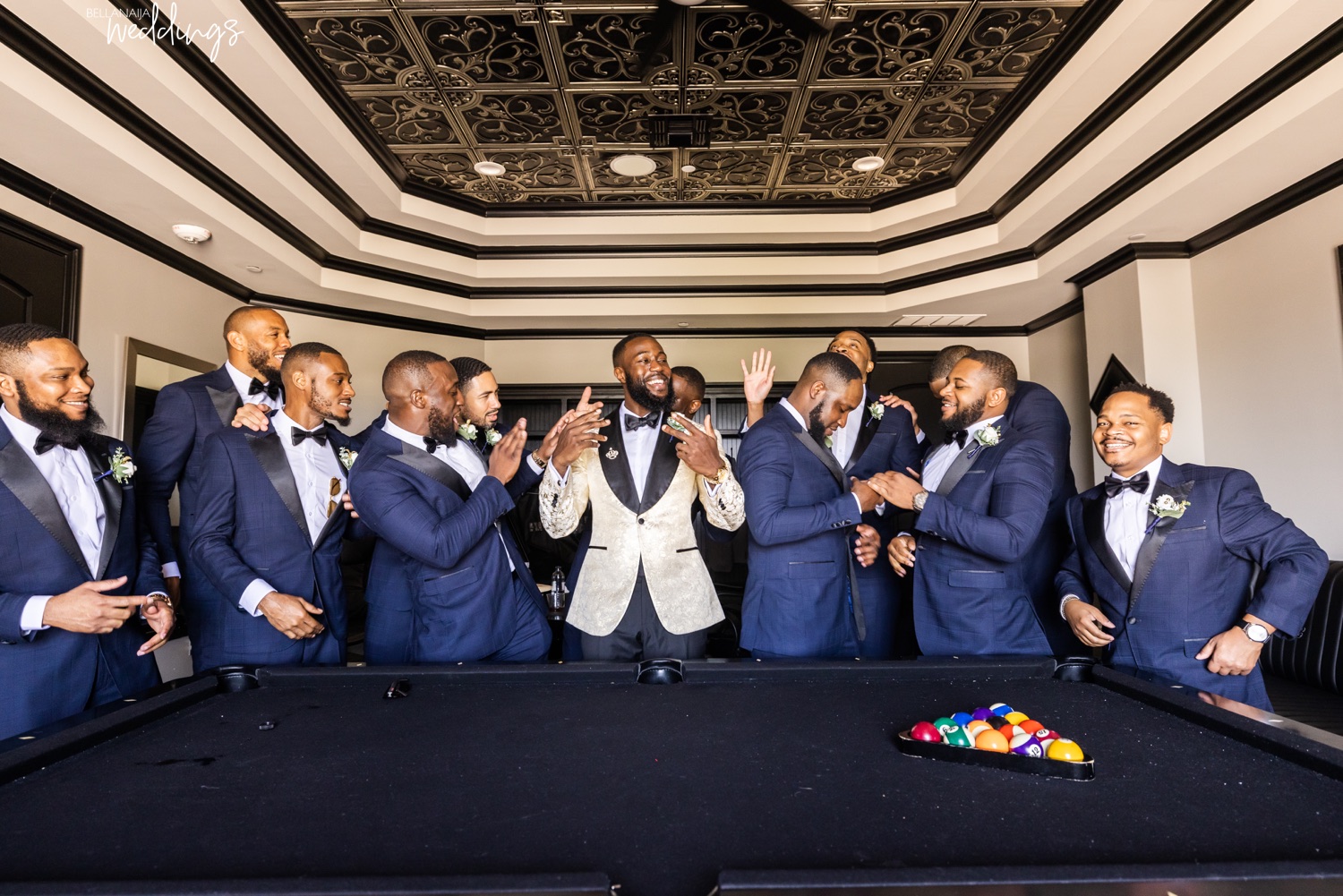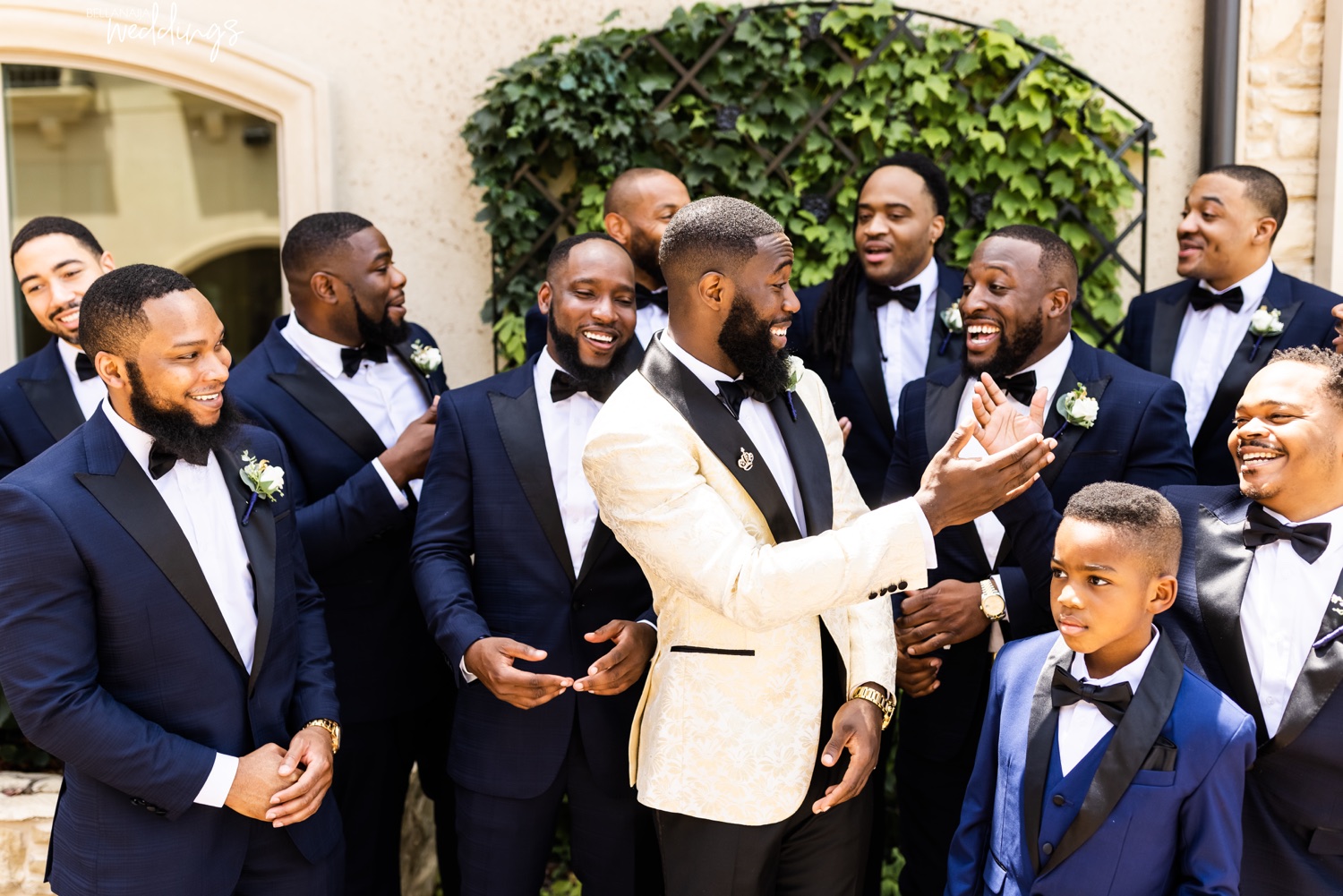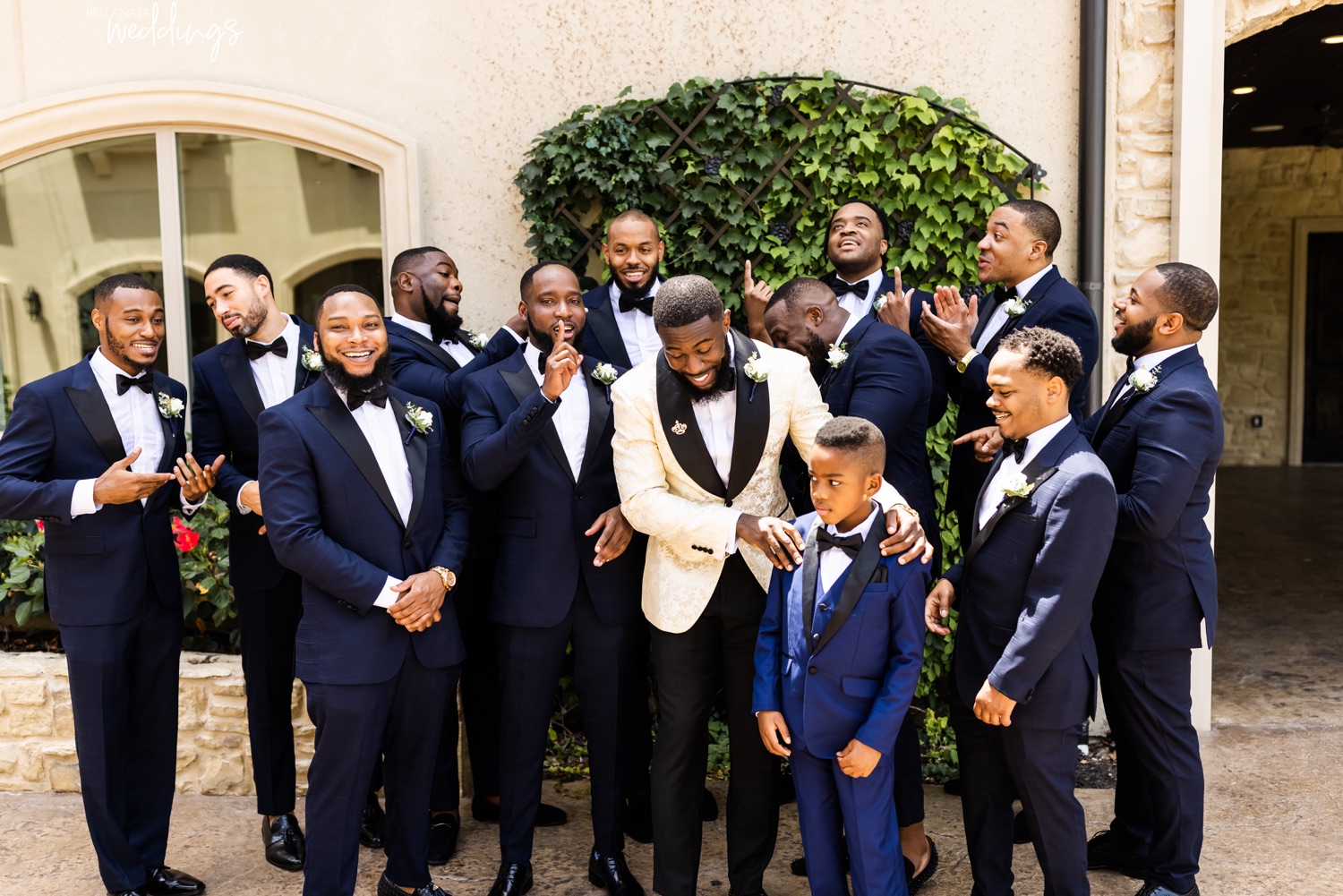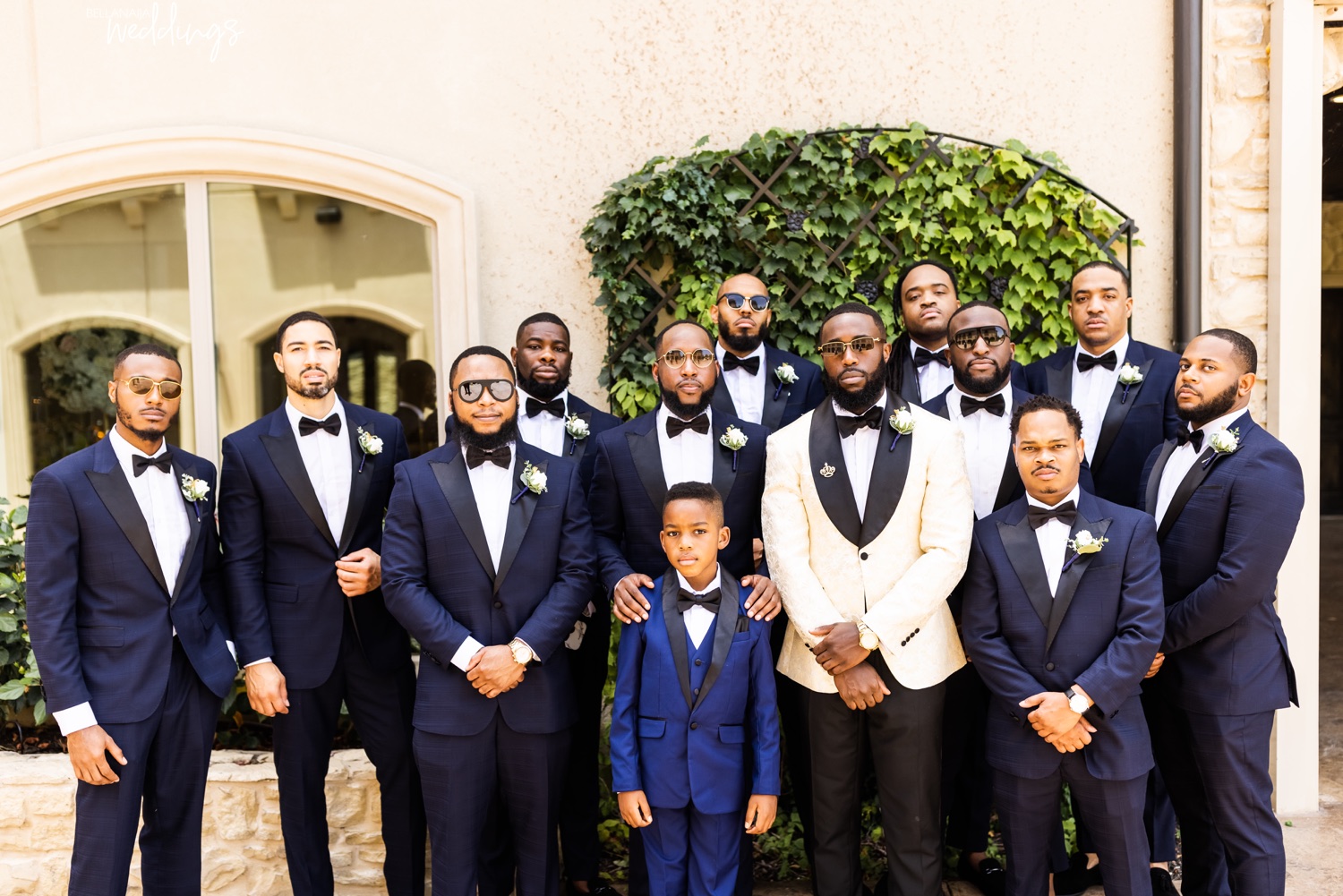 As I approached the dinner table on the way back I noticed our fellow tourists and tour guide watching me intently. Jameson stood up and started to make a speech about how blessed we were to have each other.
Talk about the fountain of love… 🤭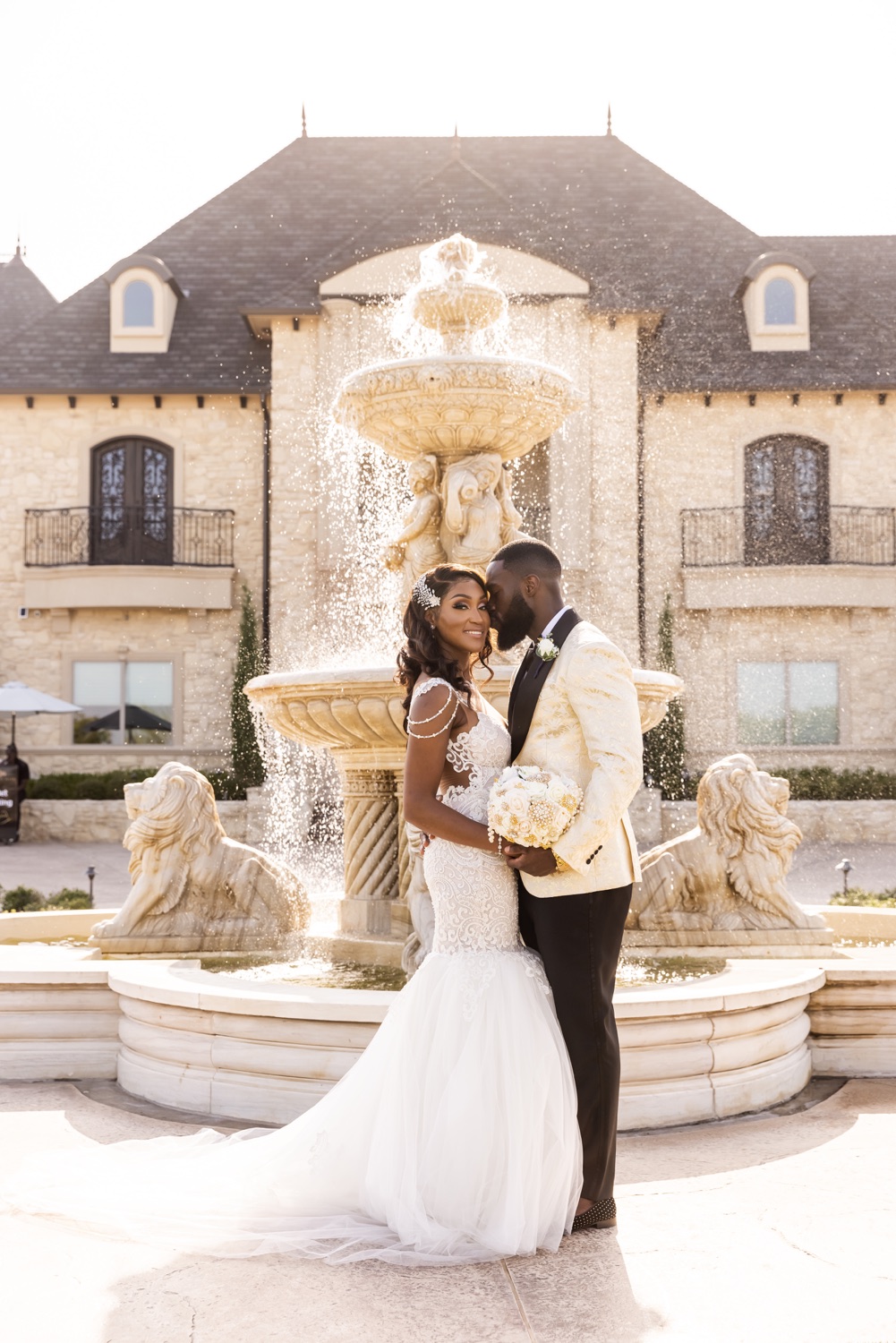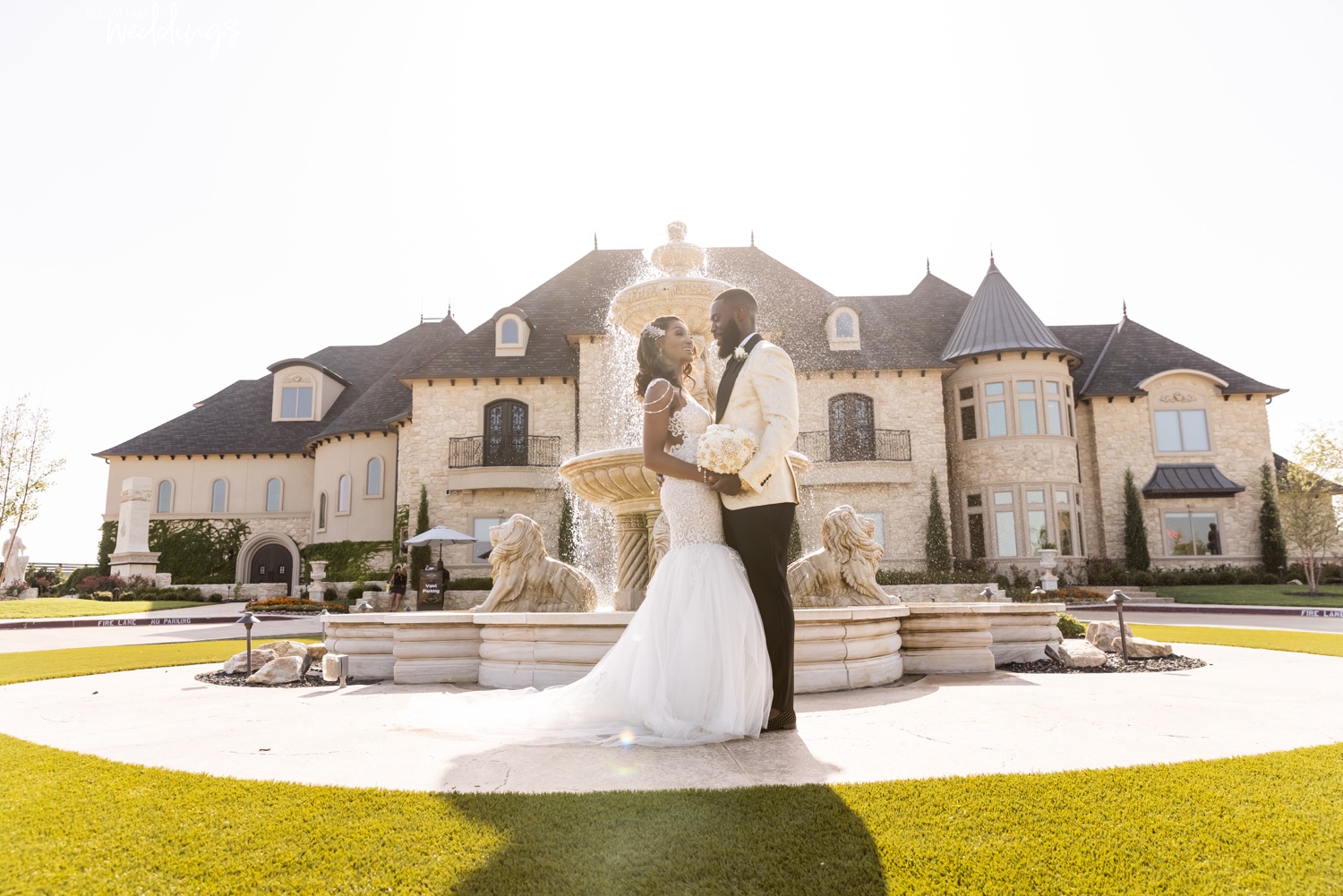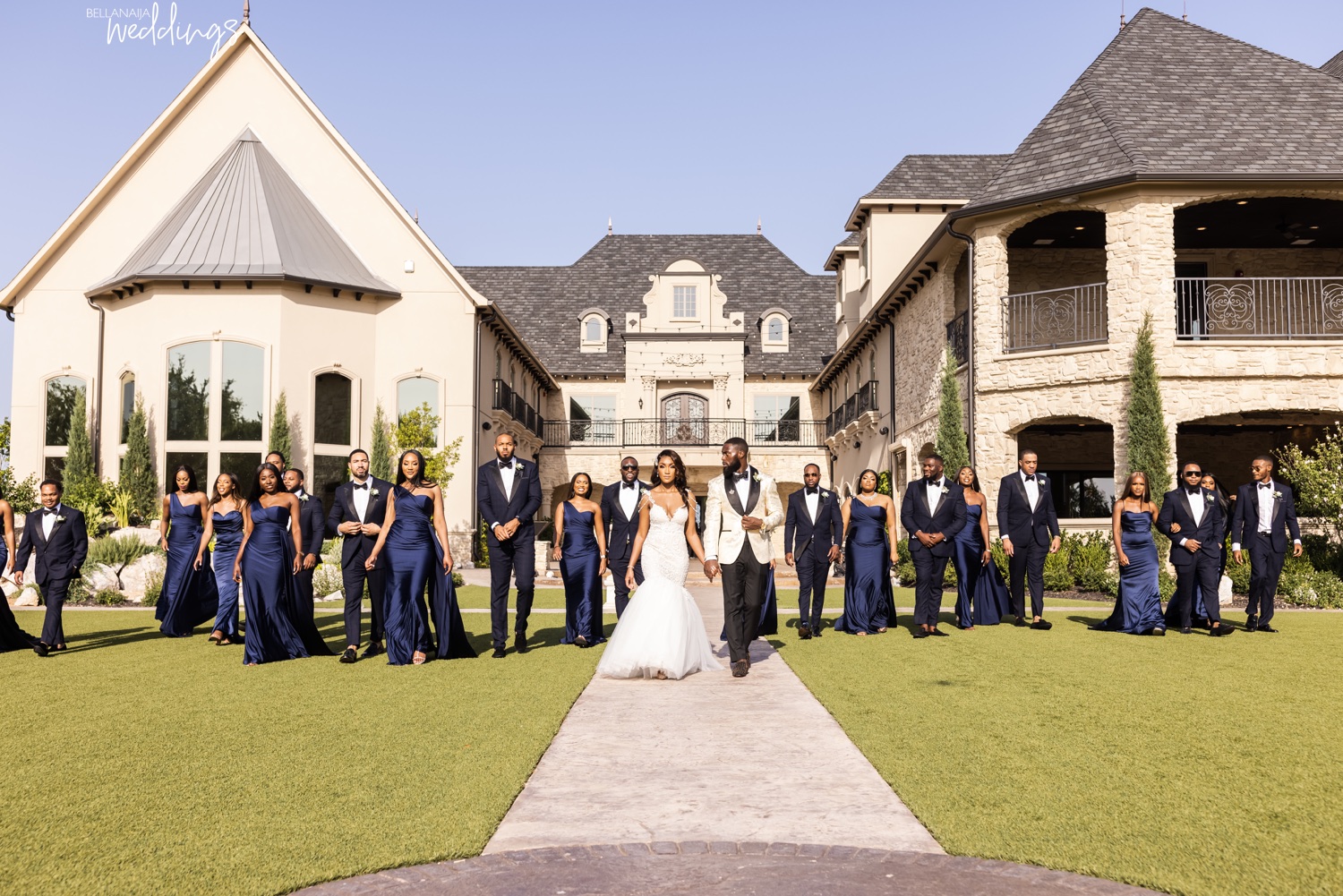 I honestly didn't catch on to what was happening (since he'd been known to make romantic declarations in the past) until he pulled out the engagement ring and got on one knee. I was speechless but managed to utter an emphatic yes. It was one of the most beautiful moments of our lives.
Now, it's time to take it to church…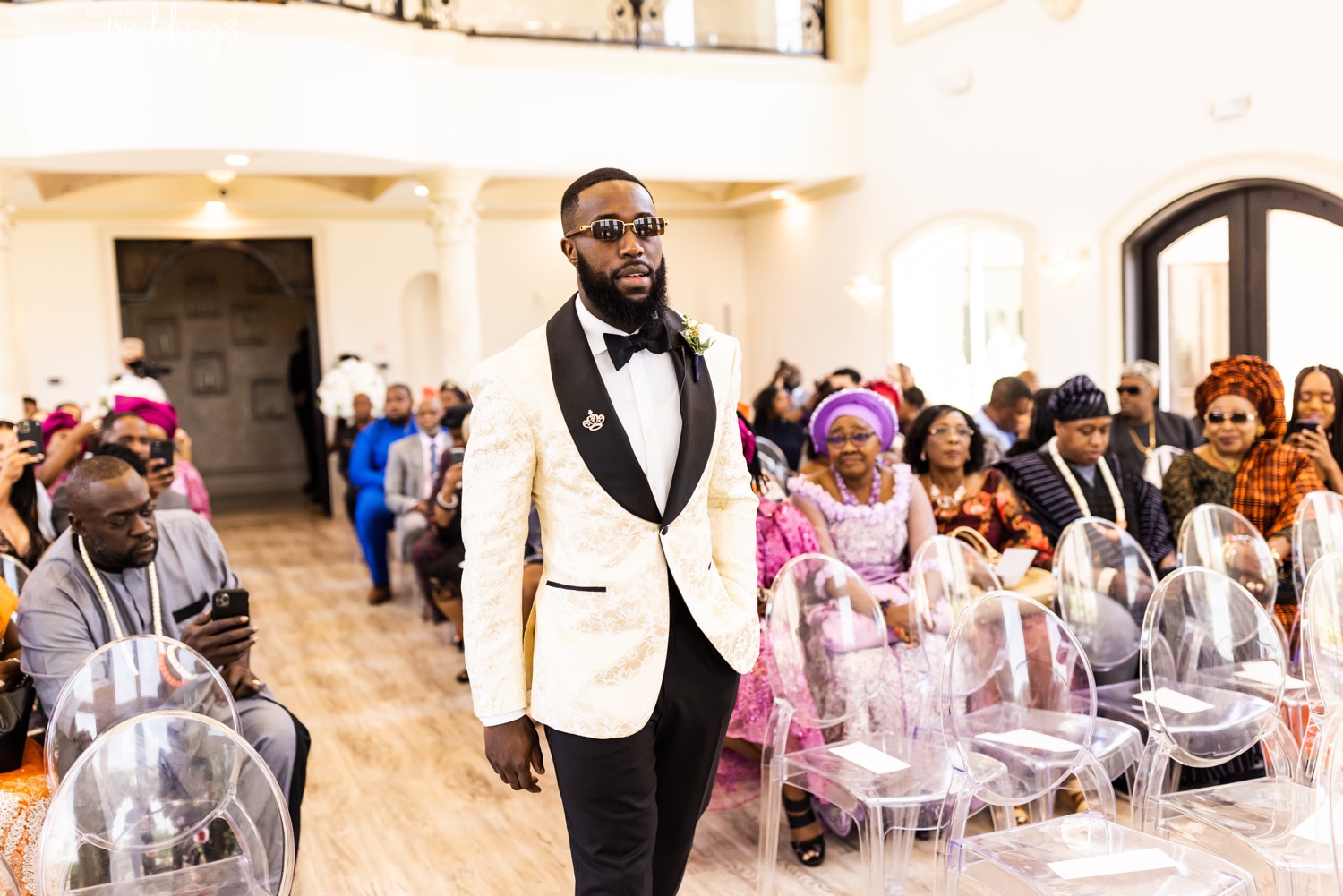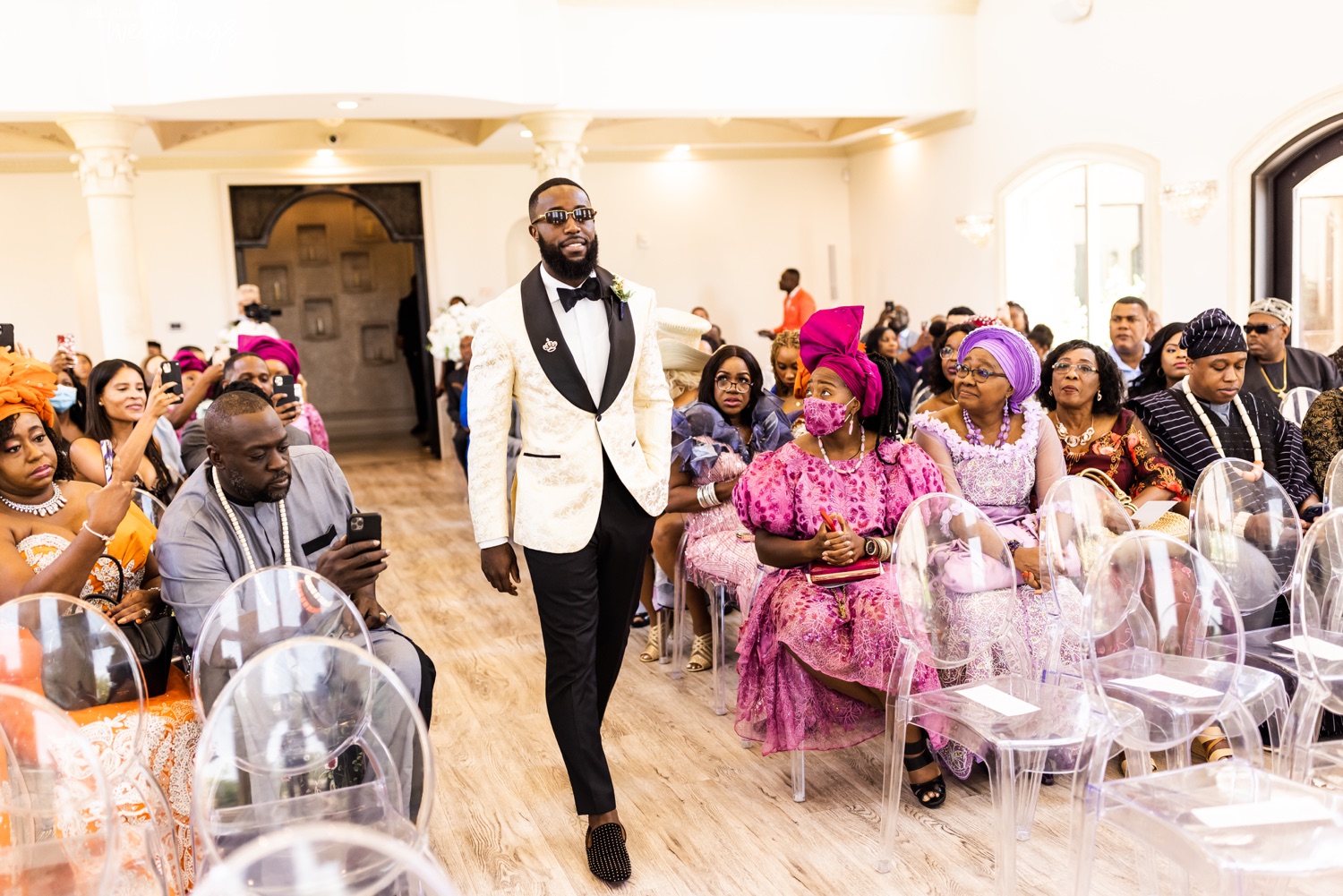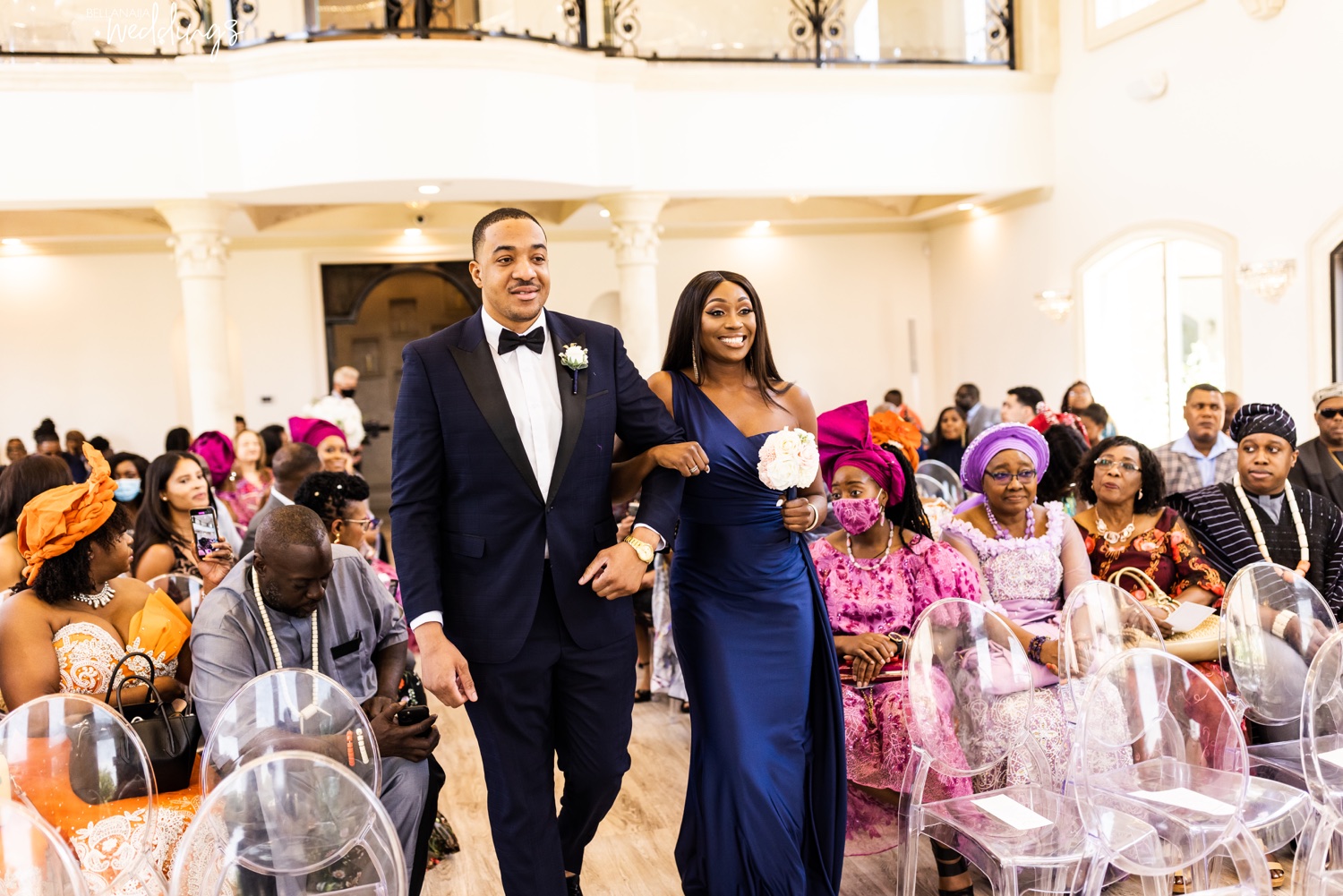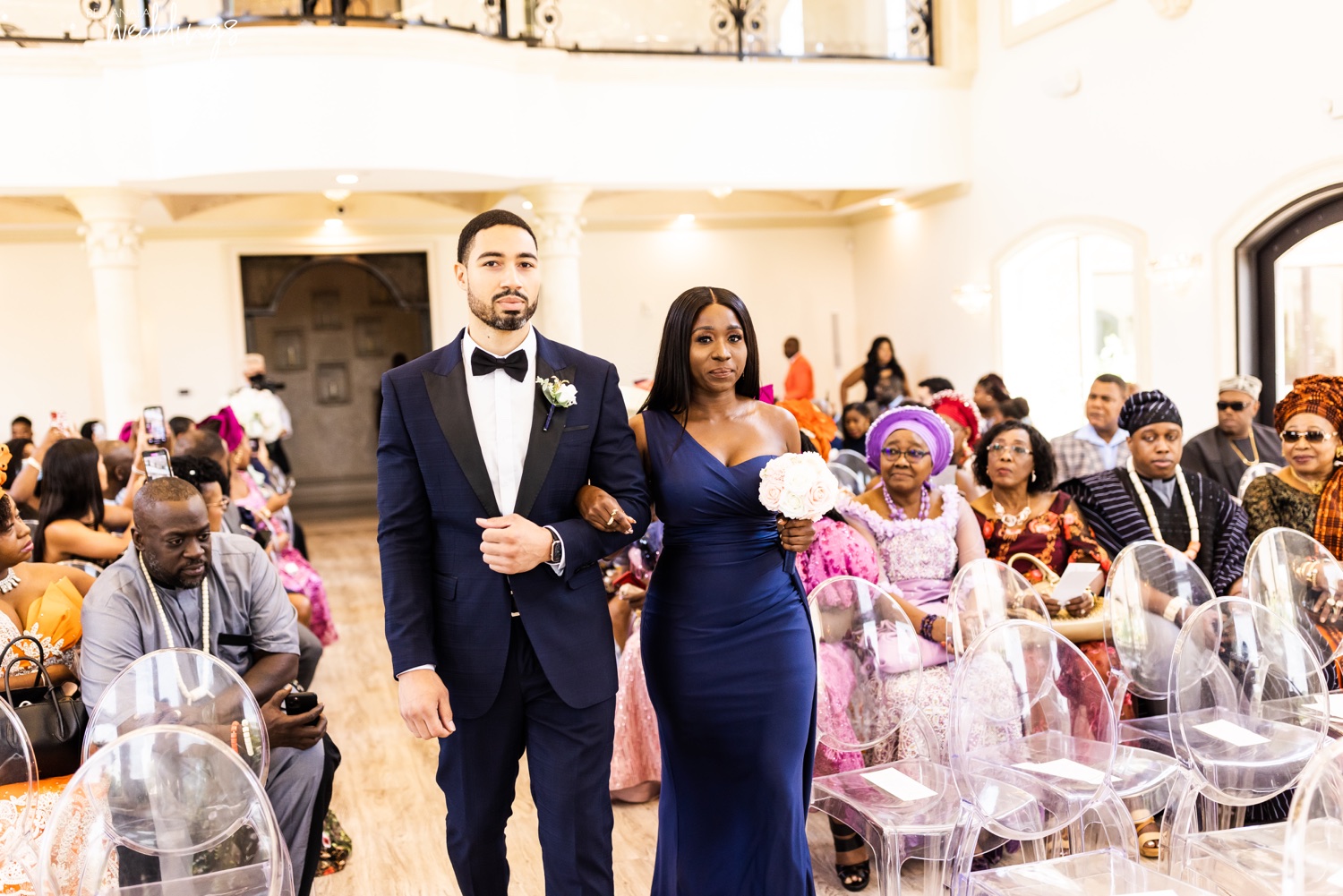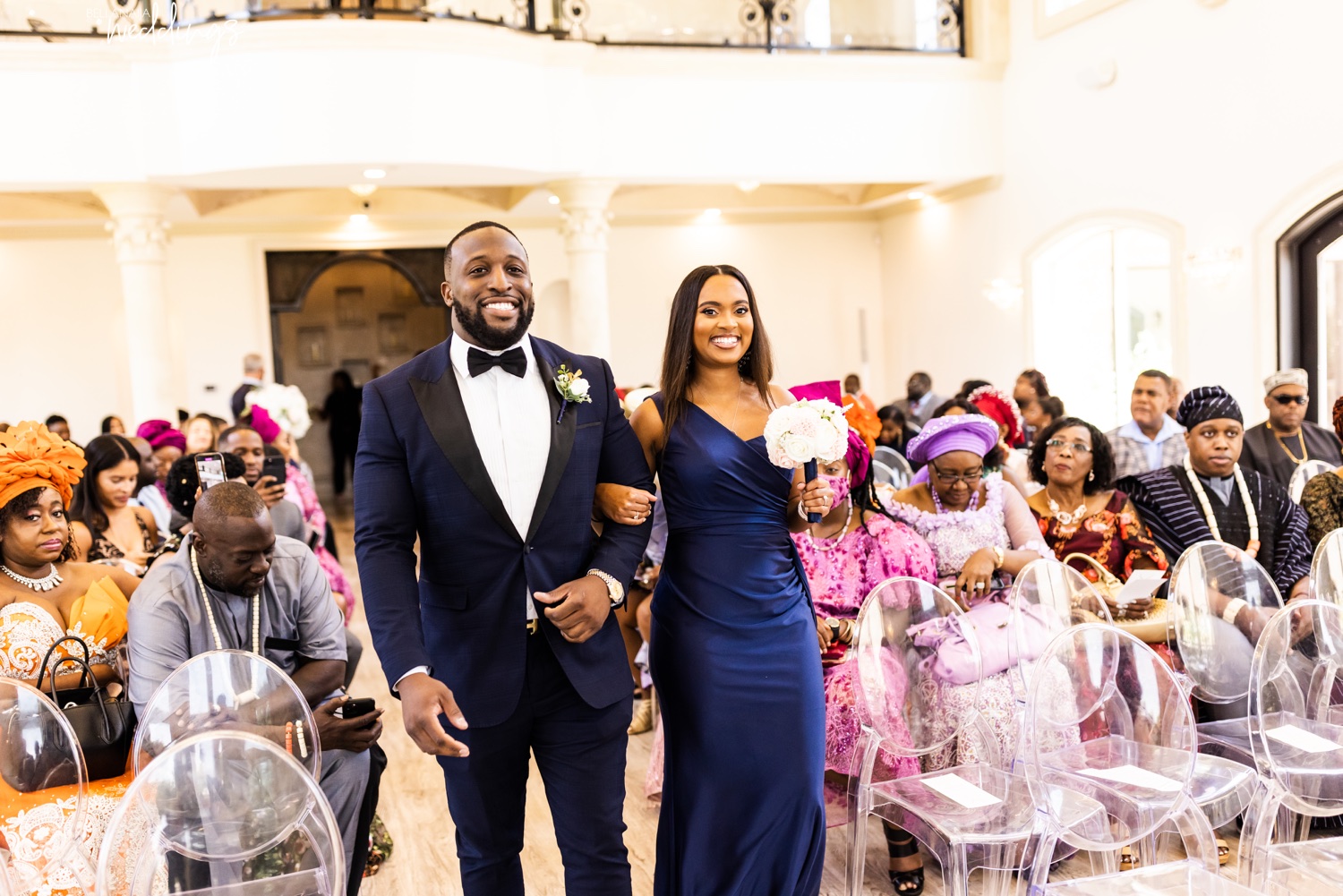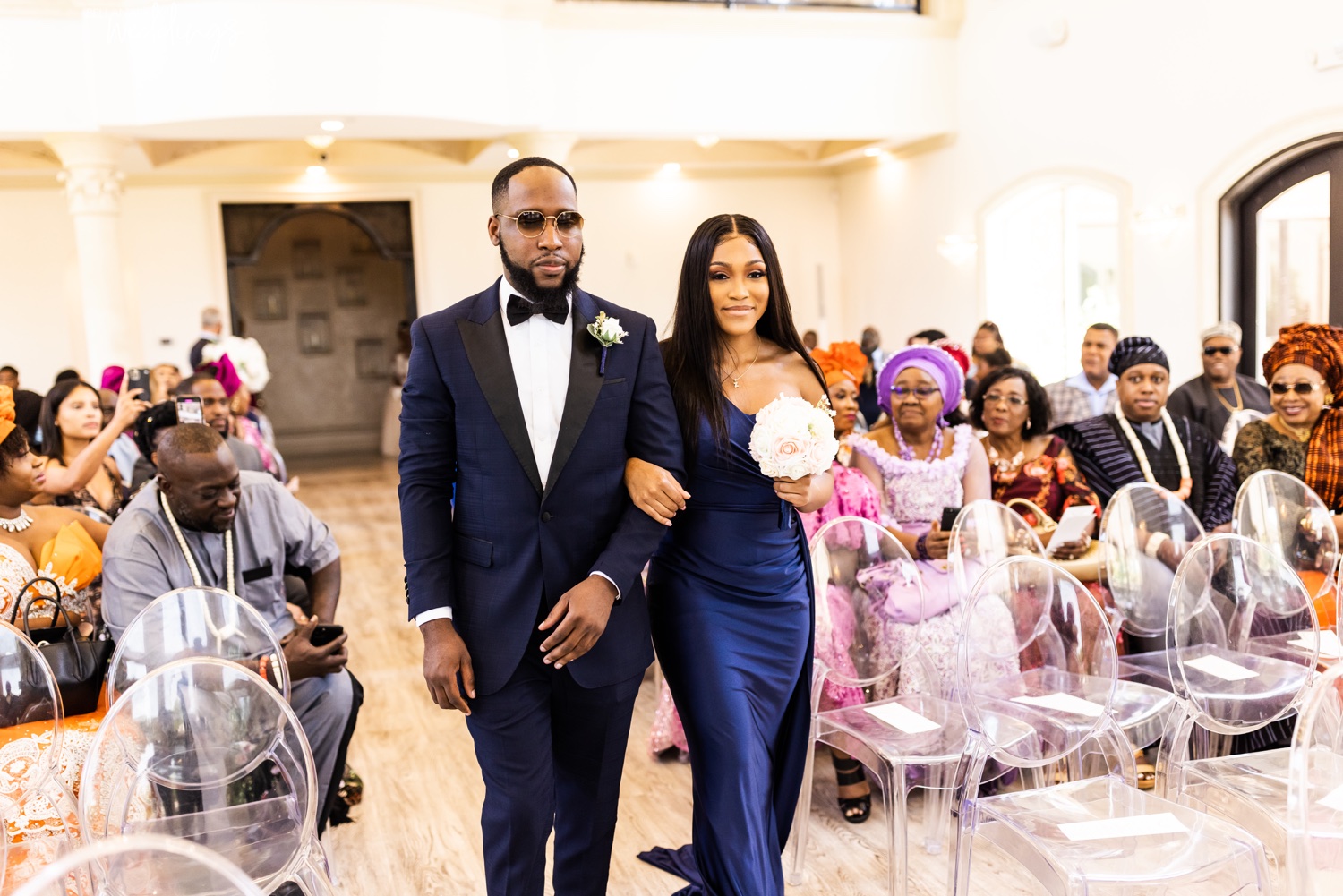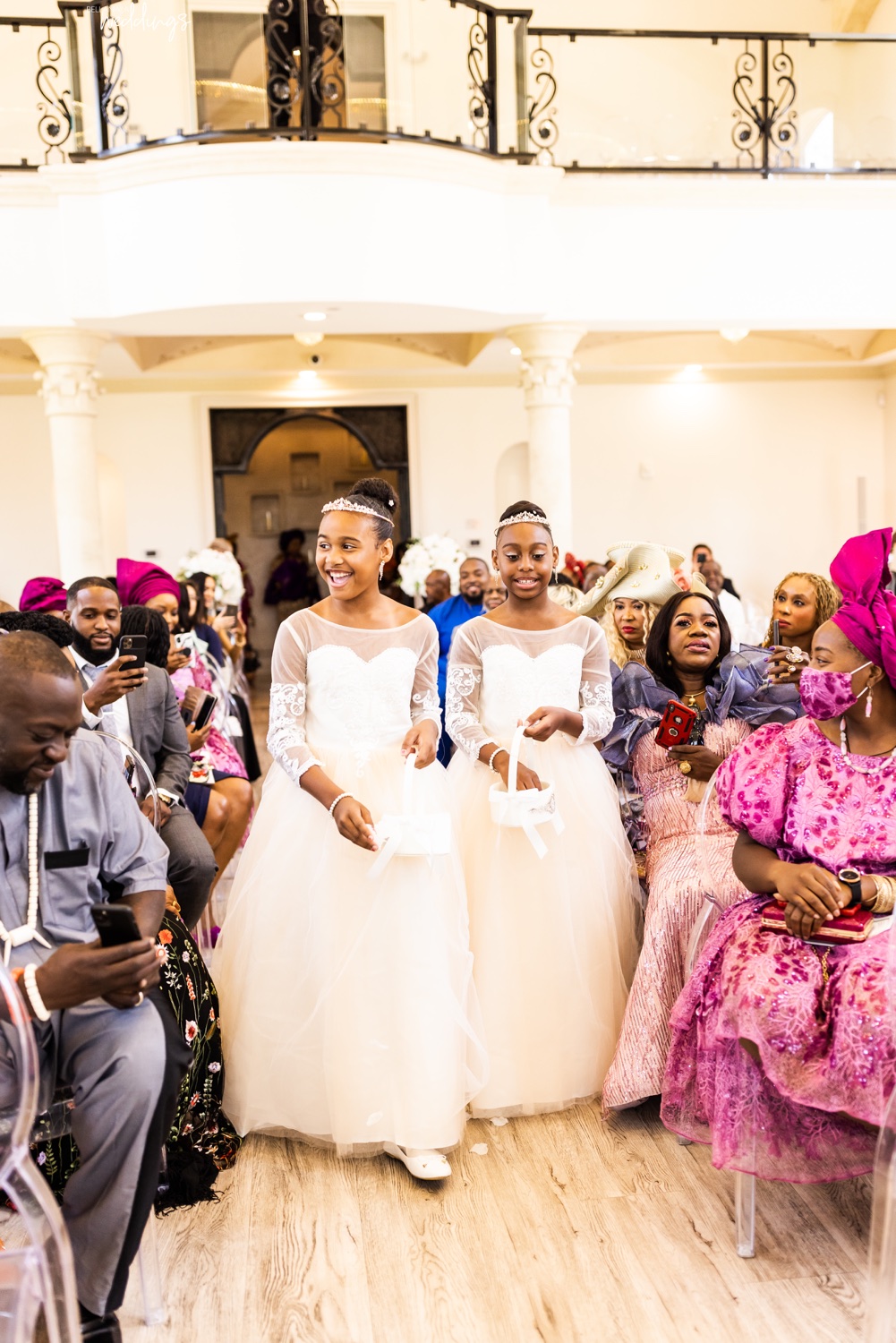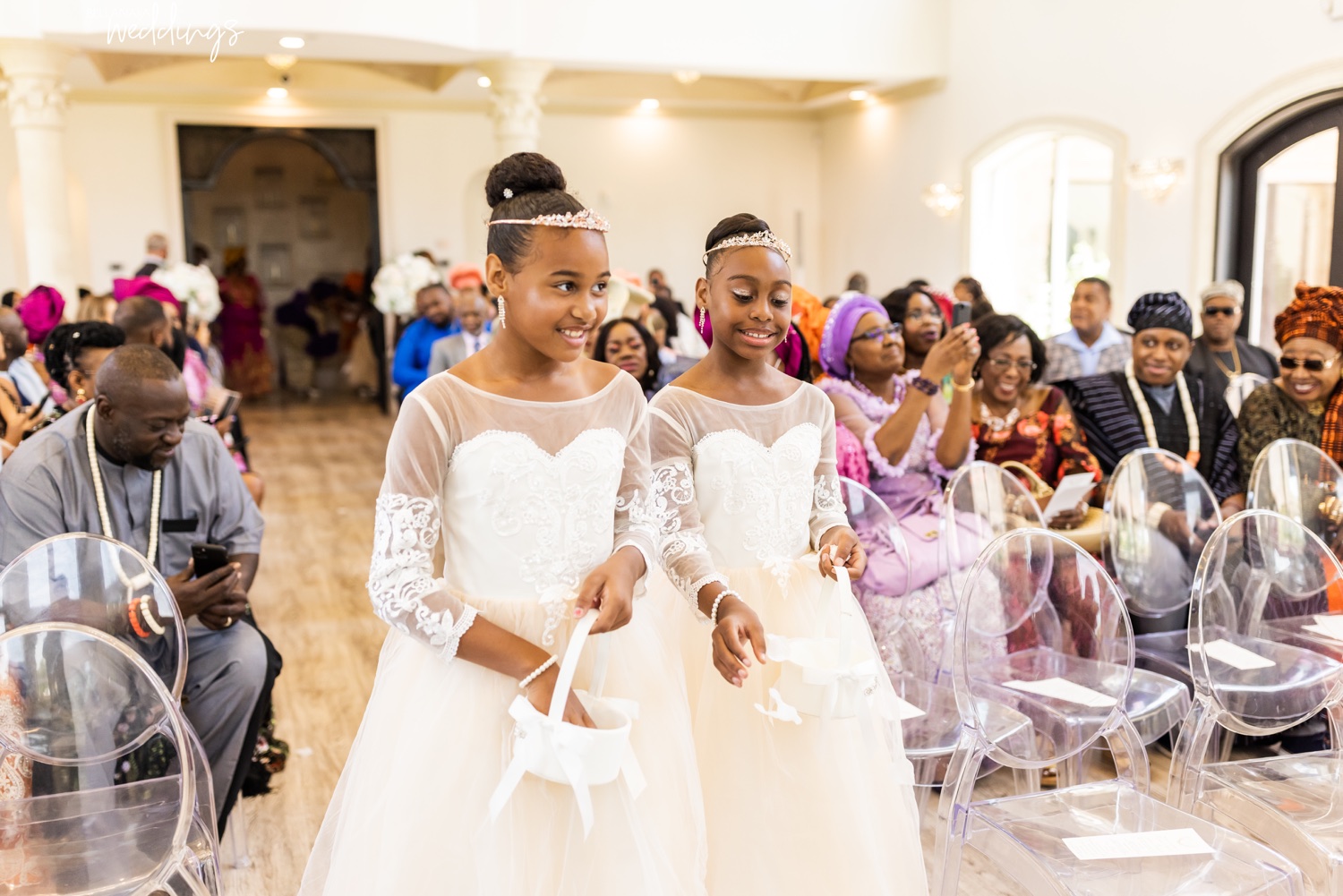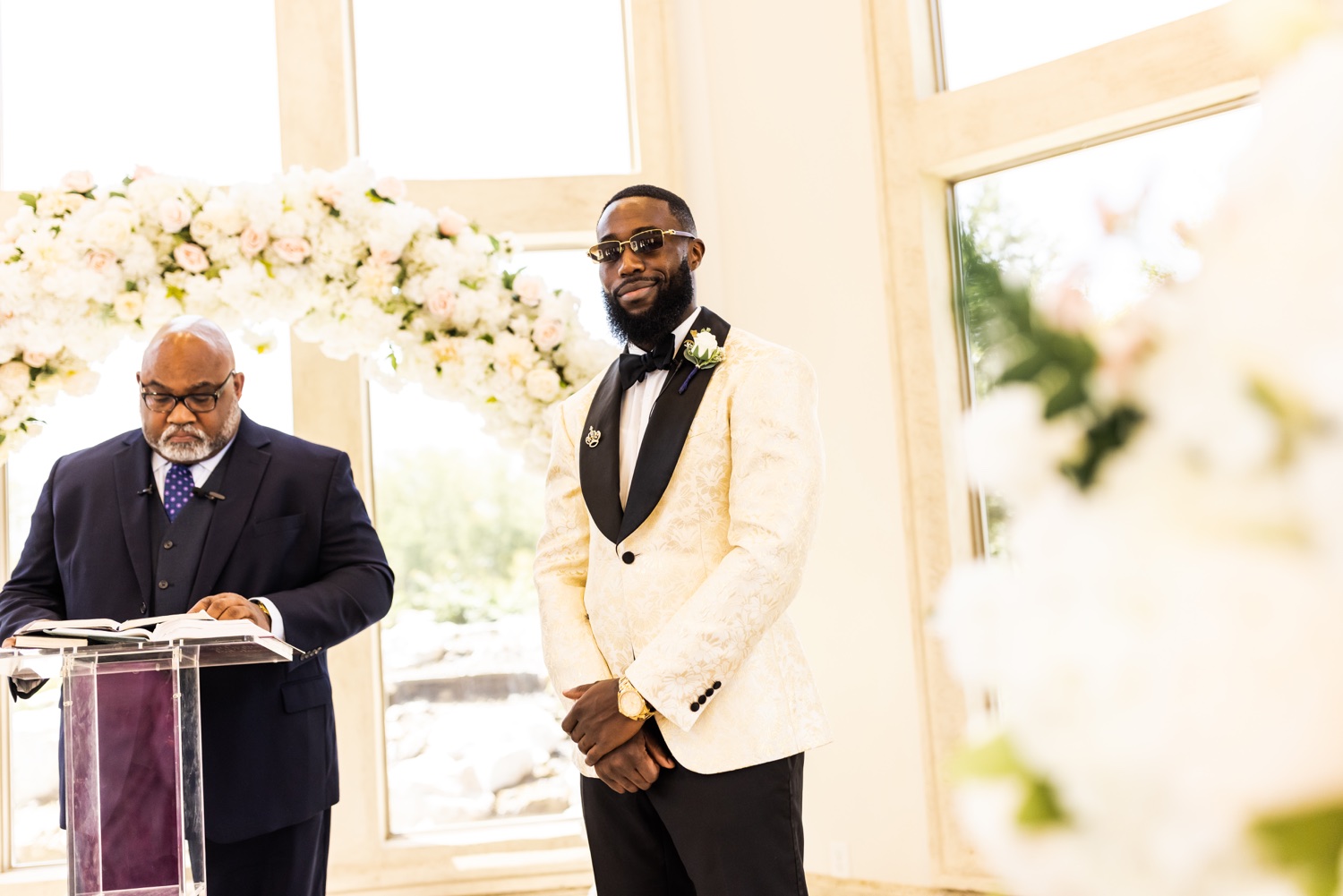 Here comes the bride… 😍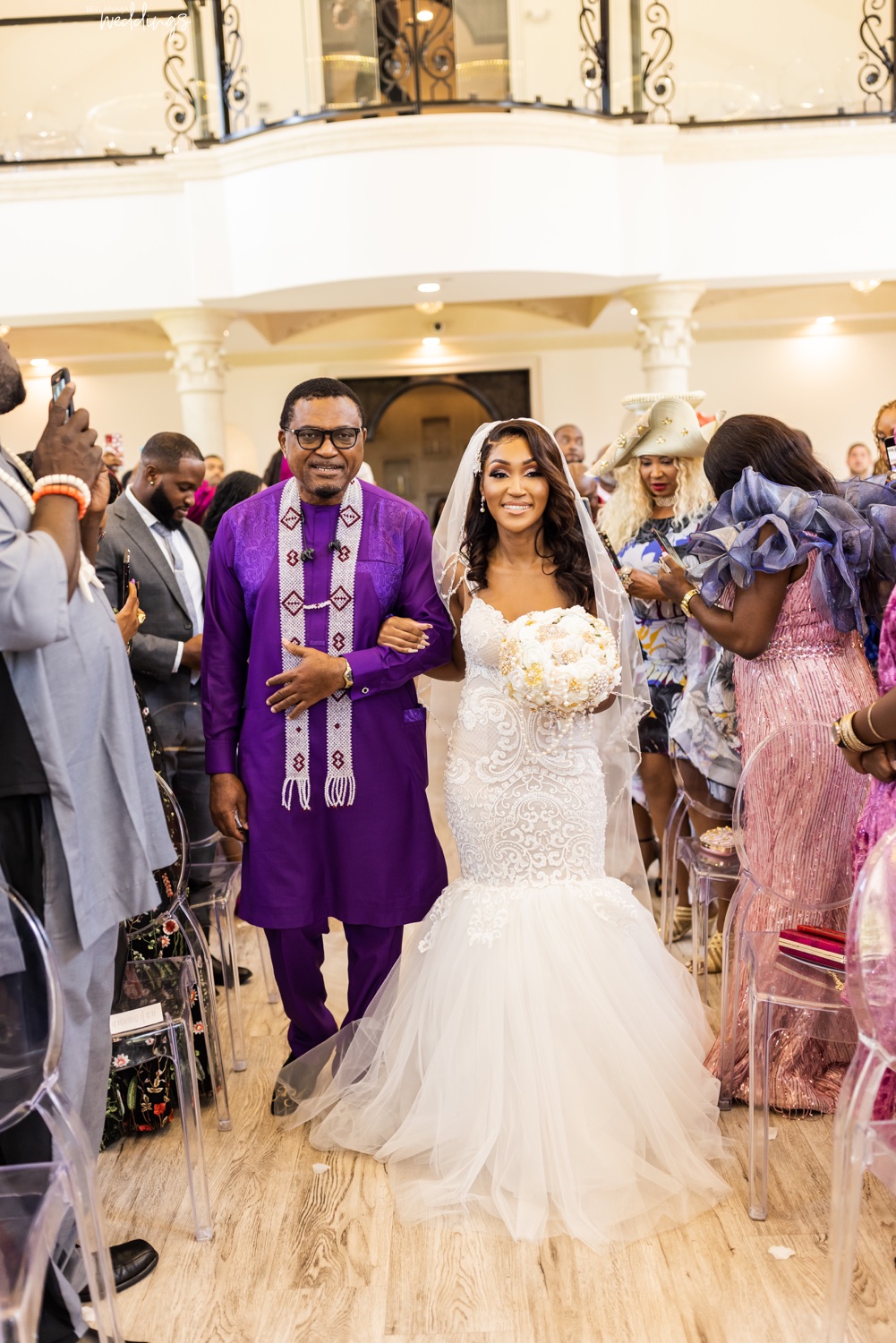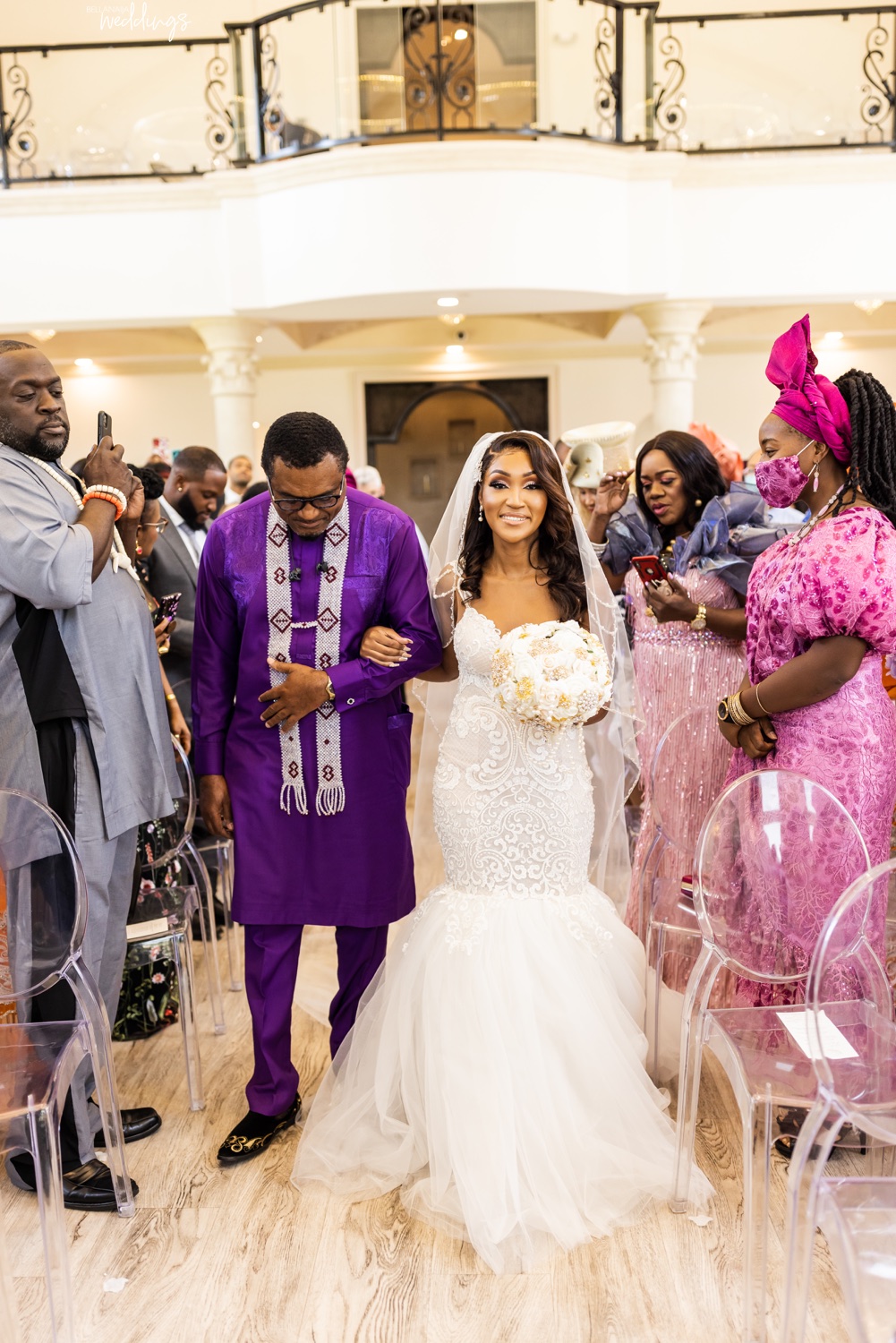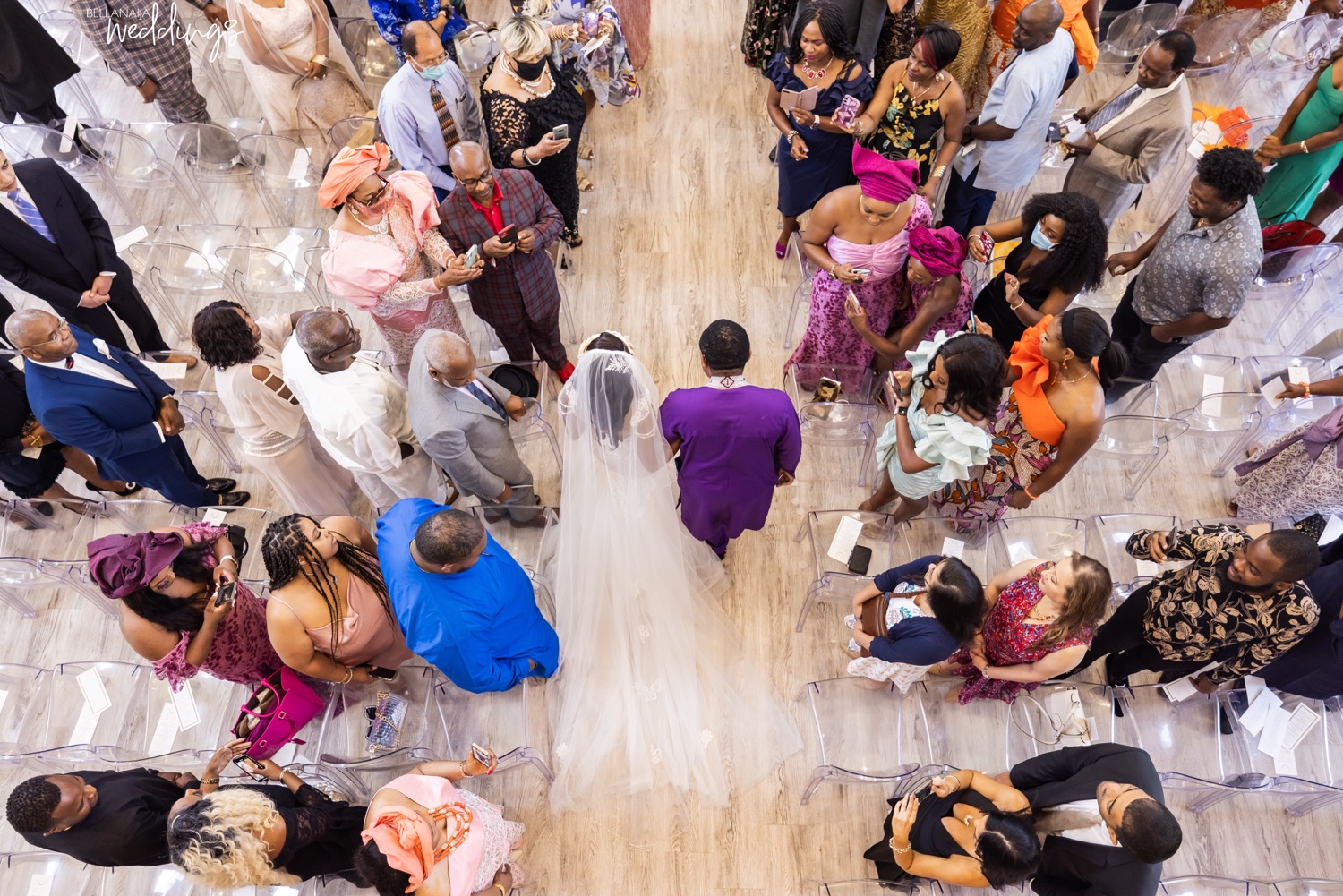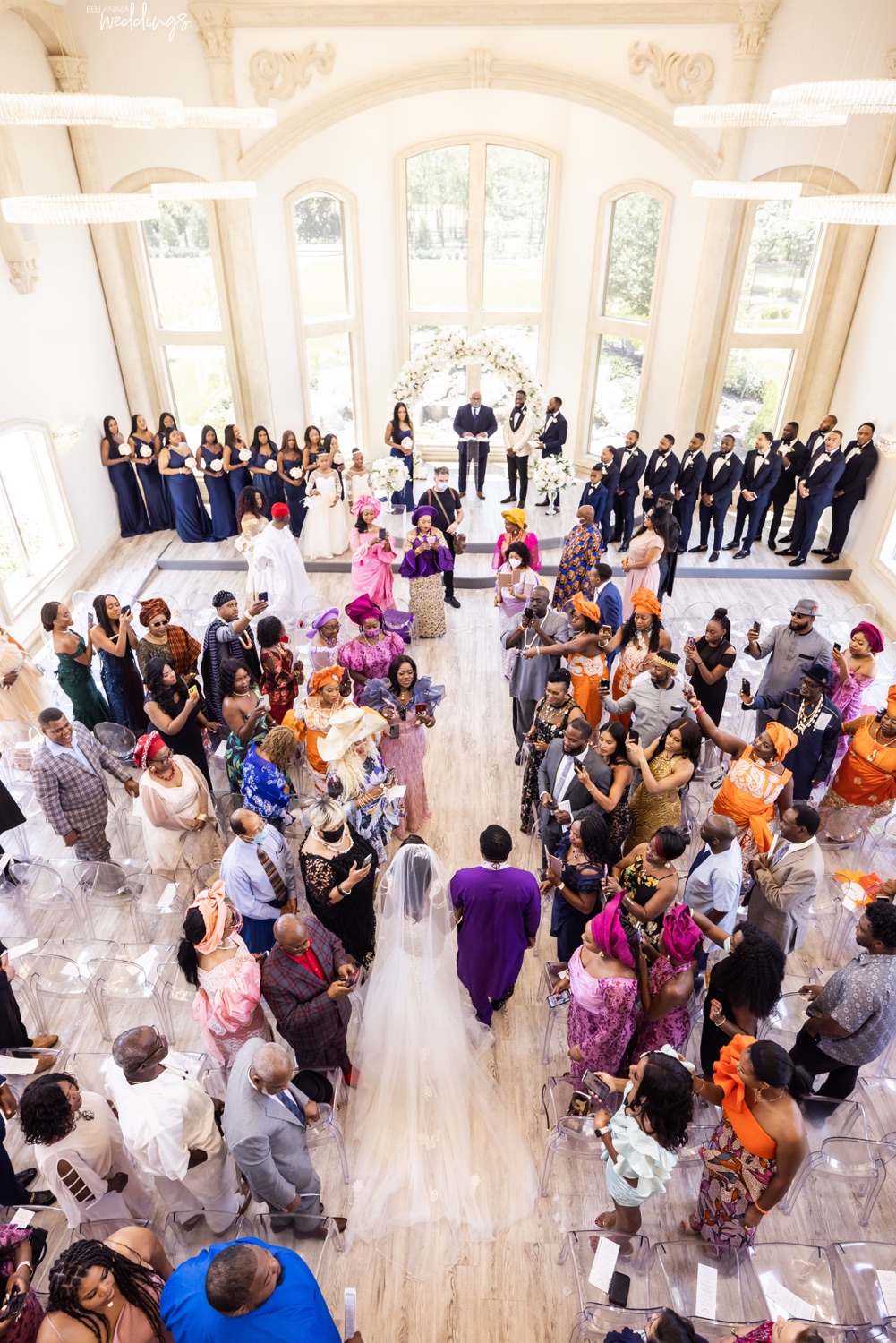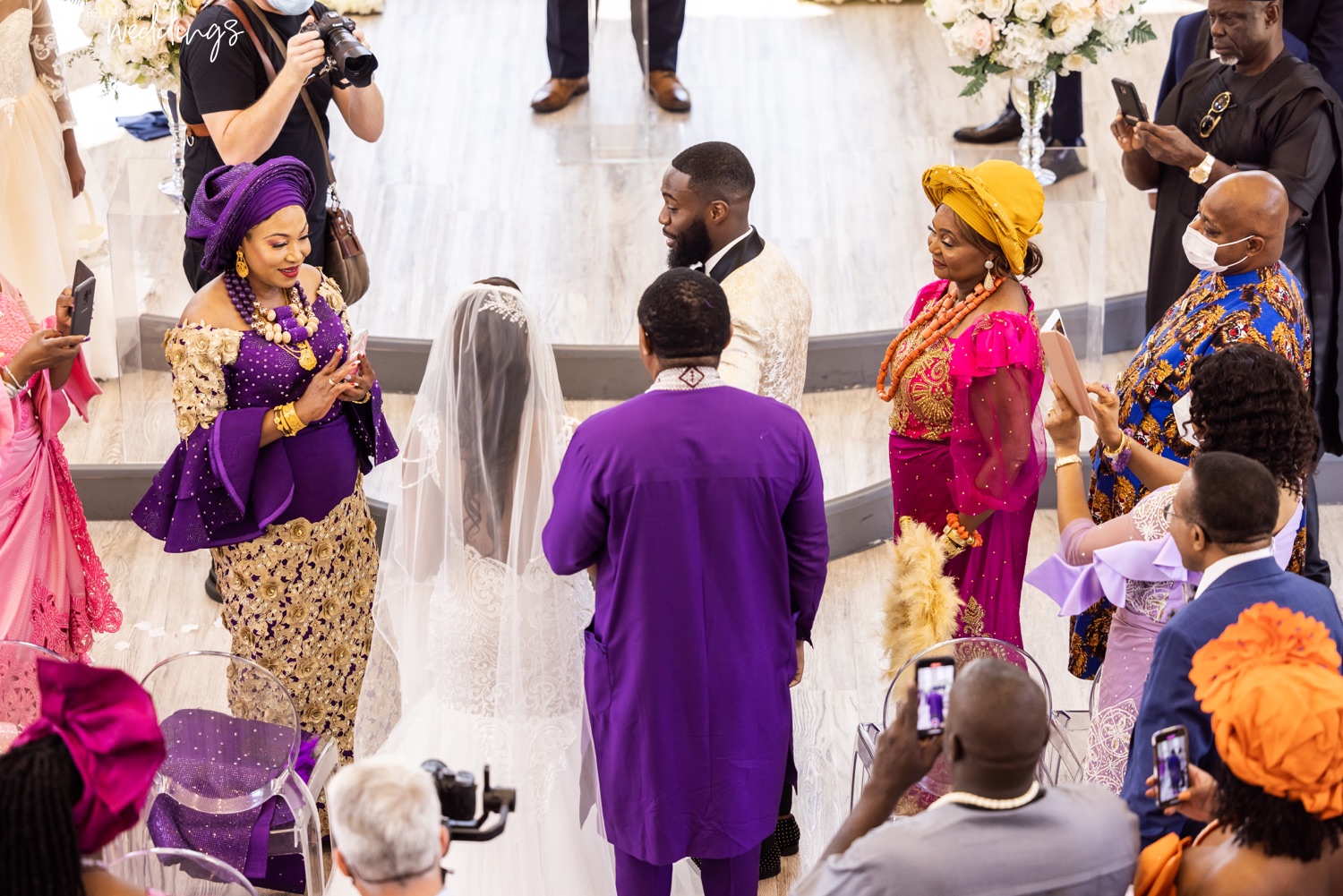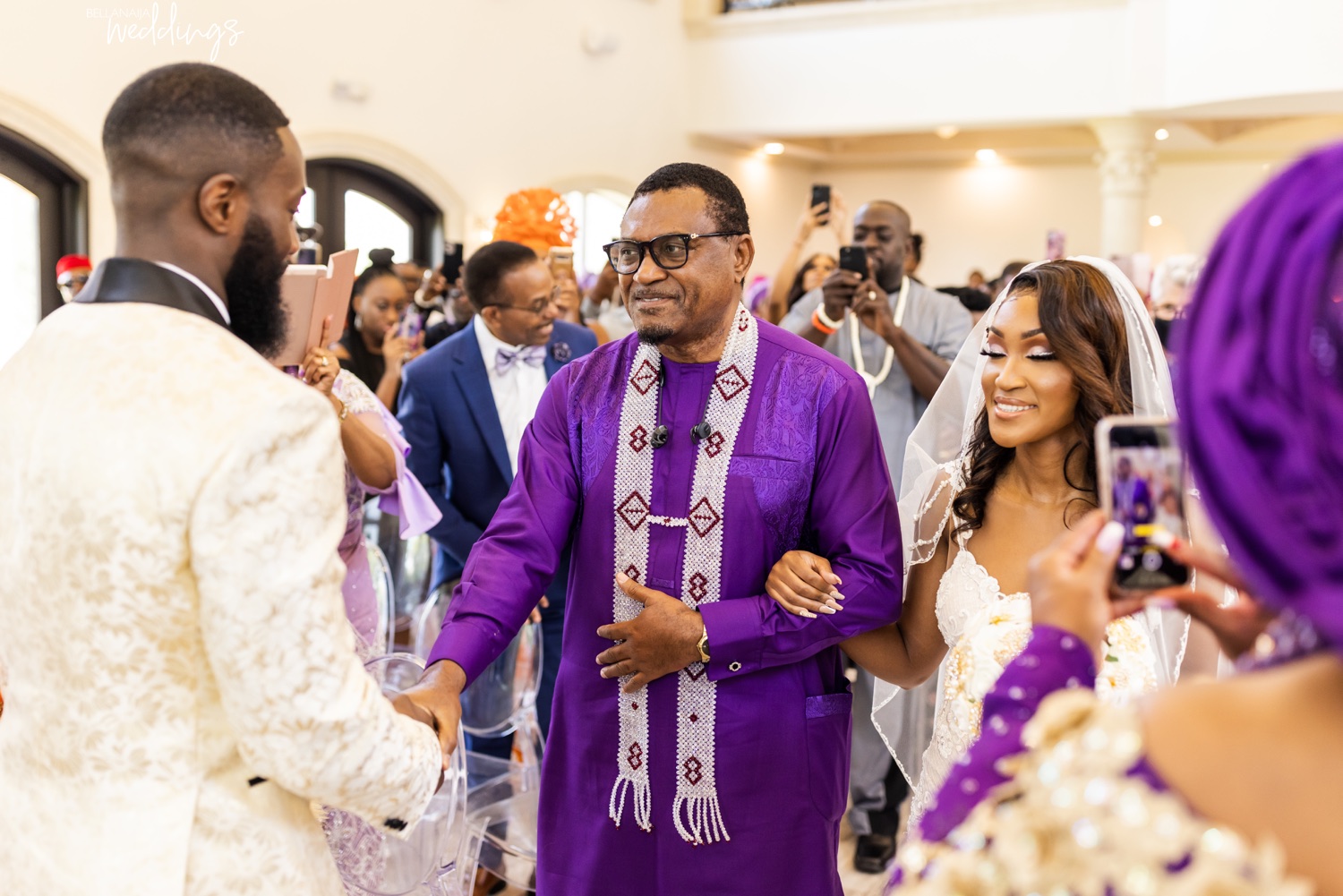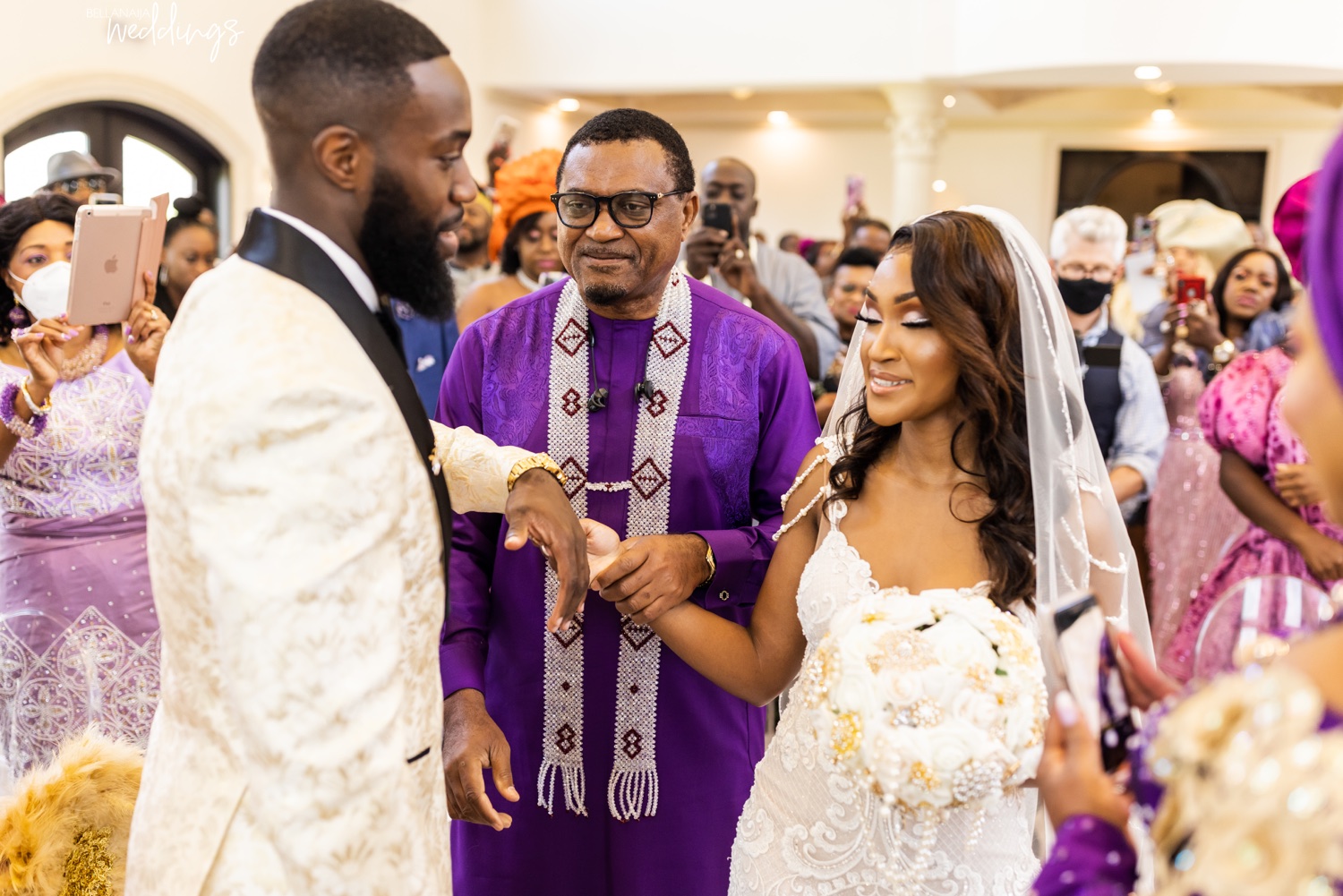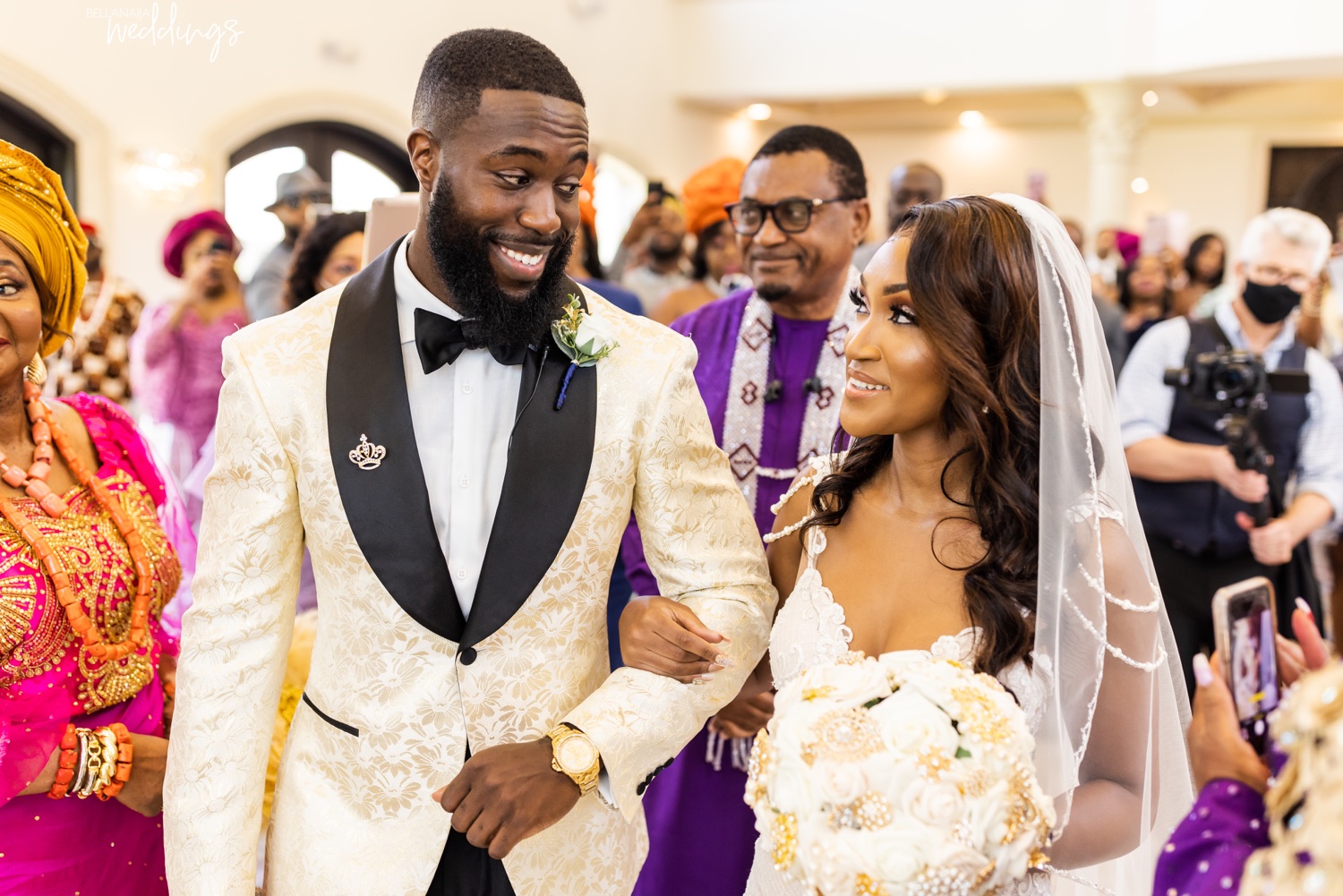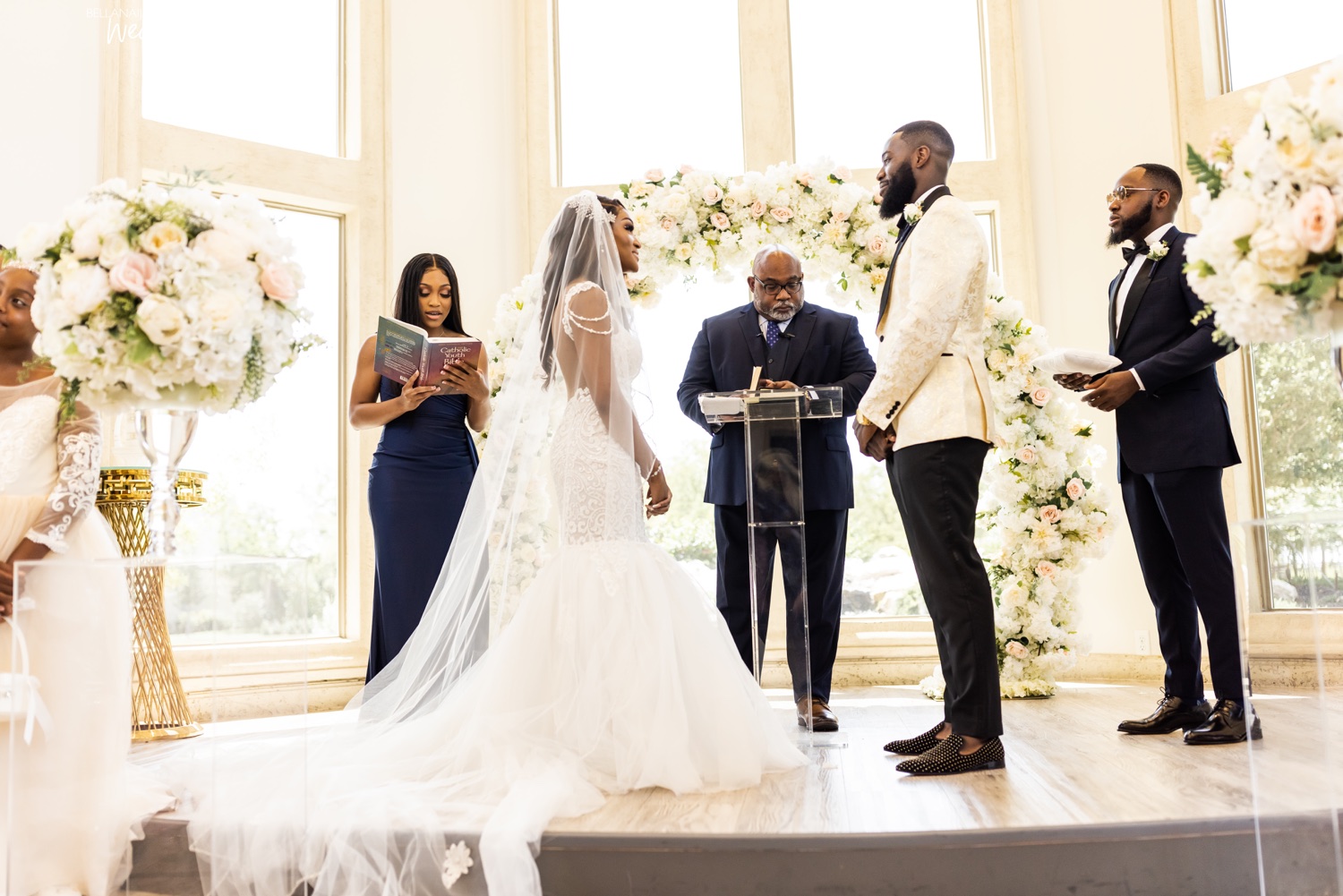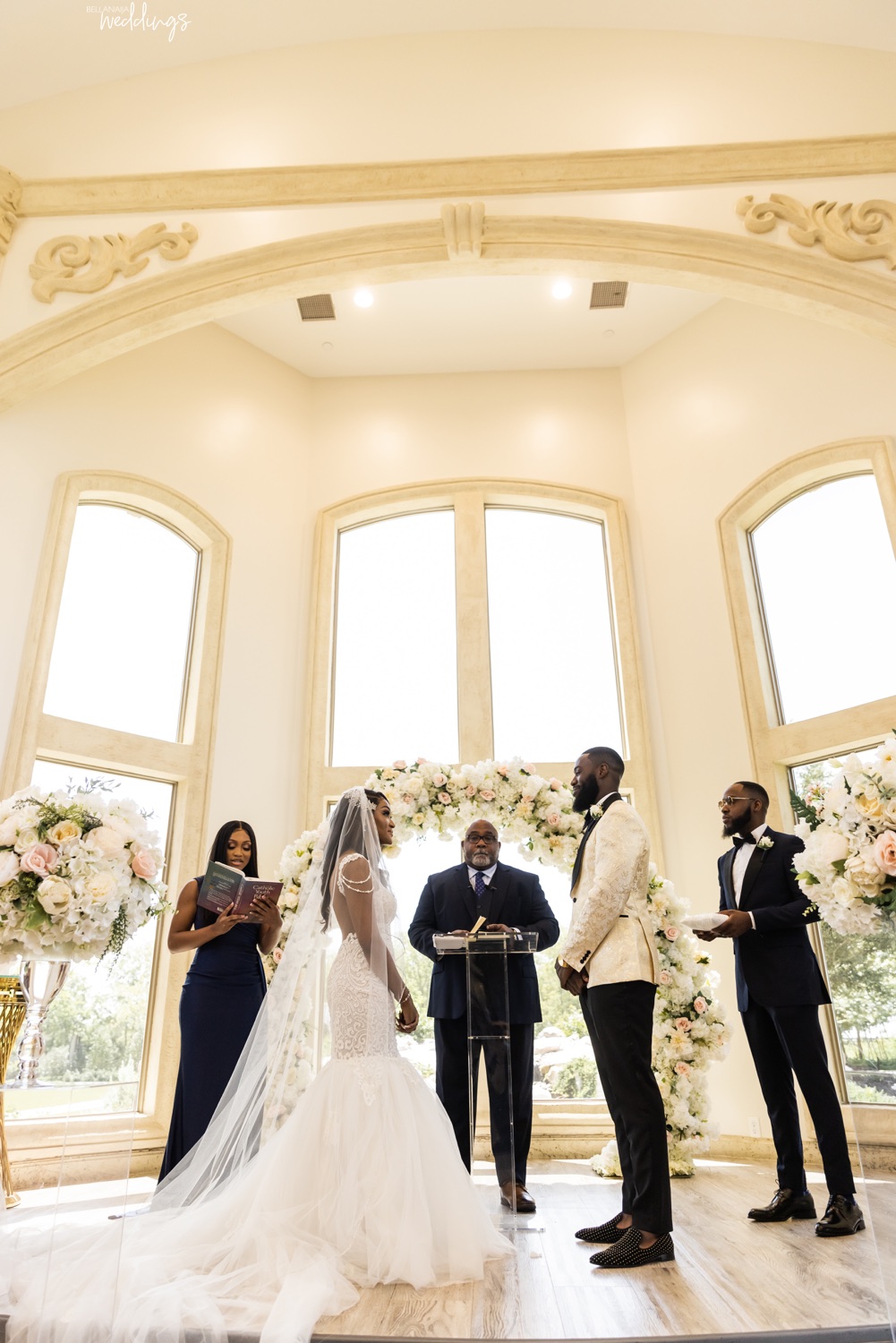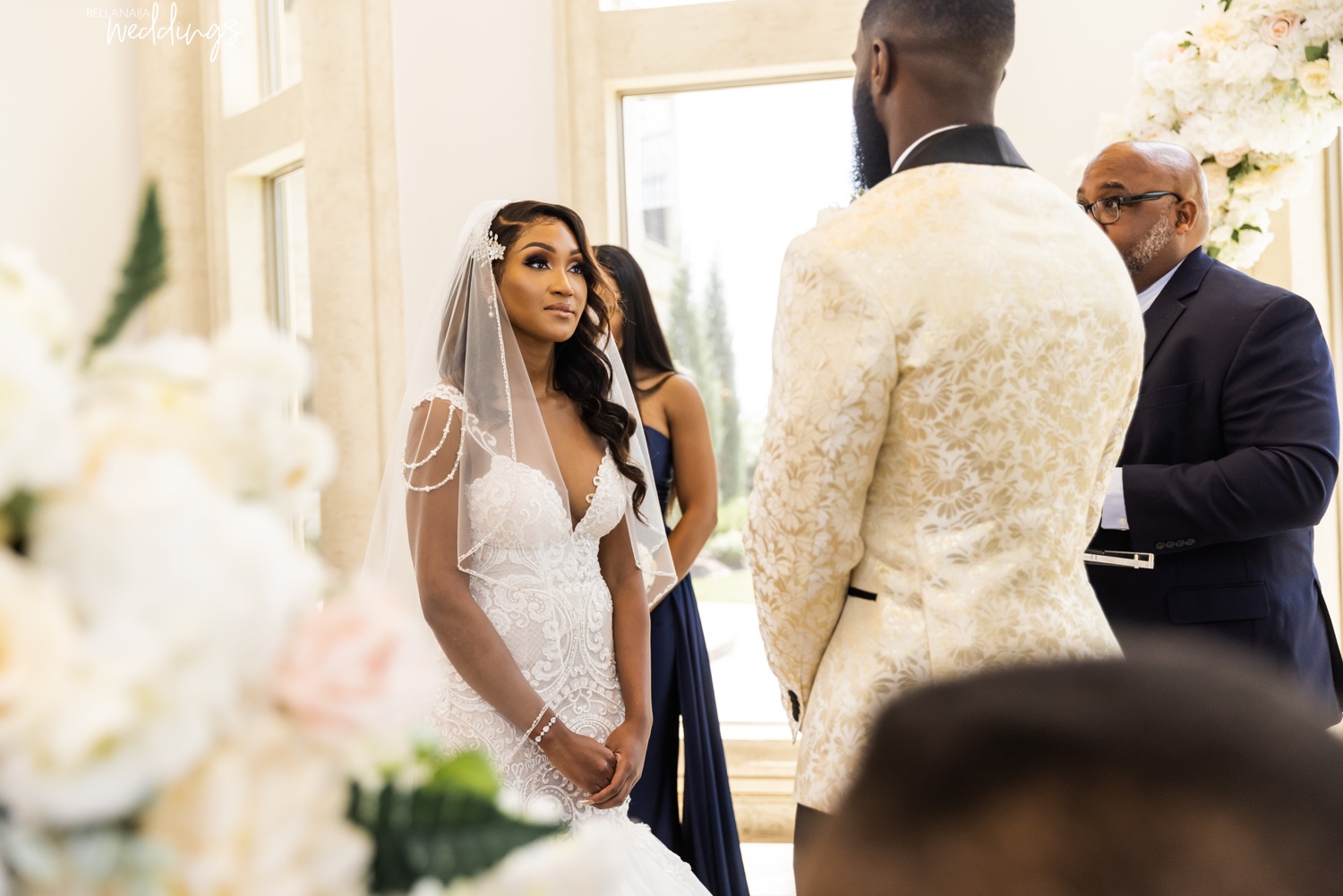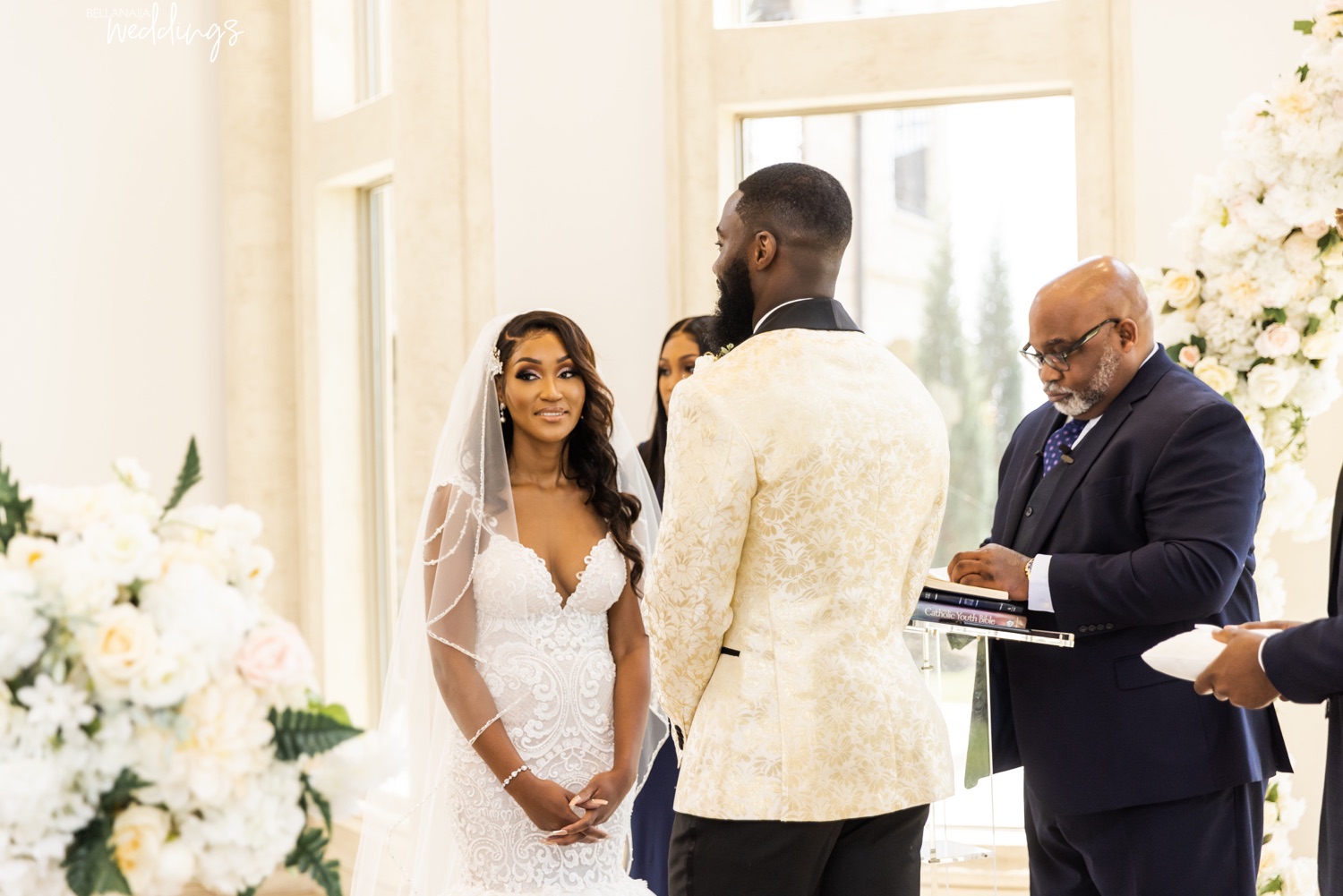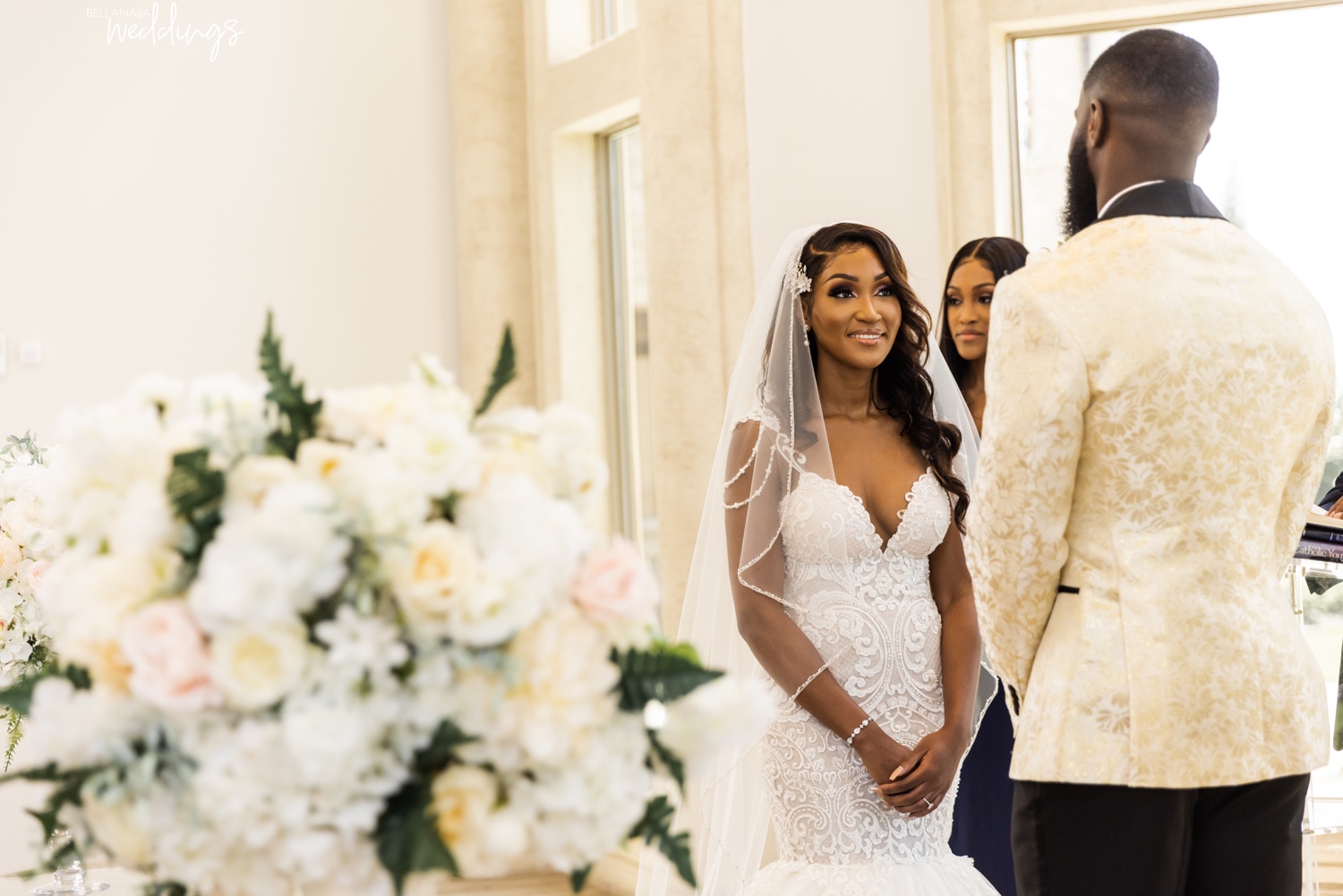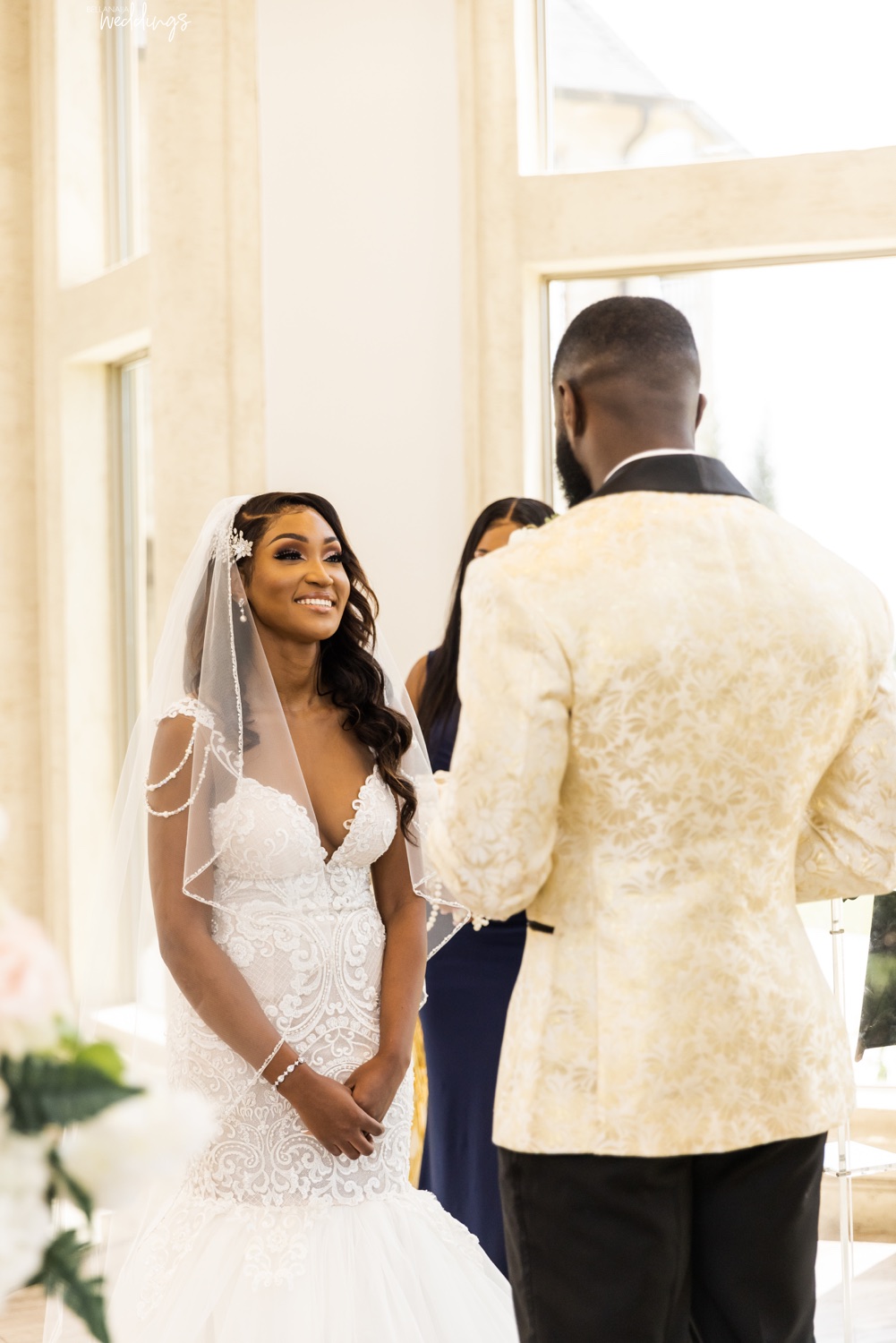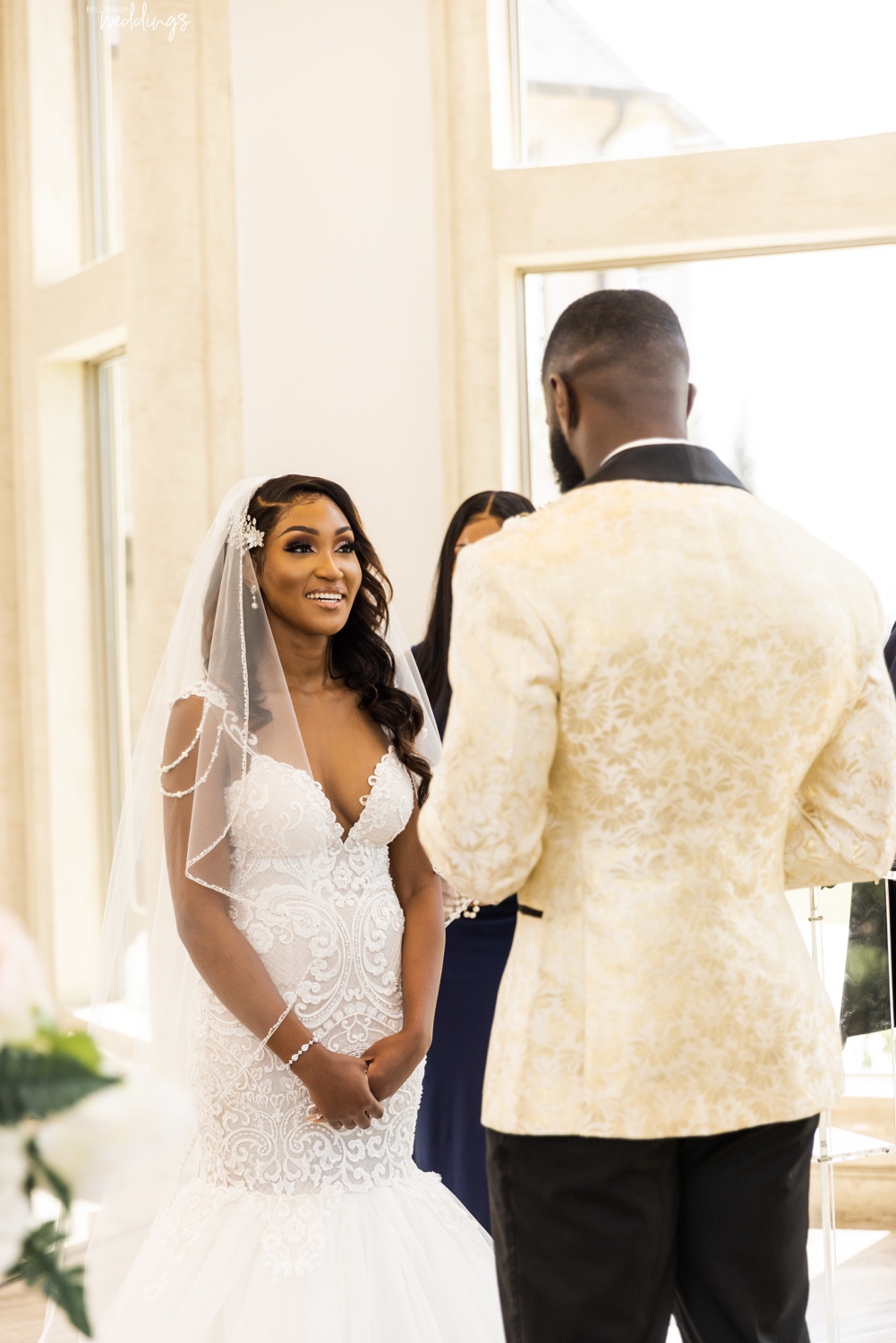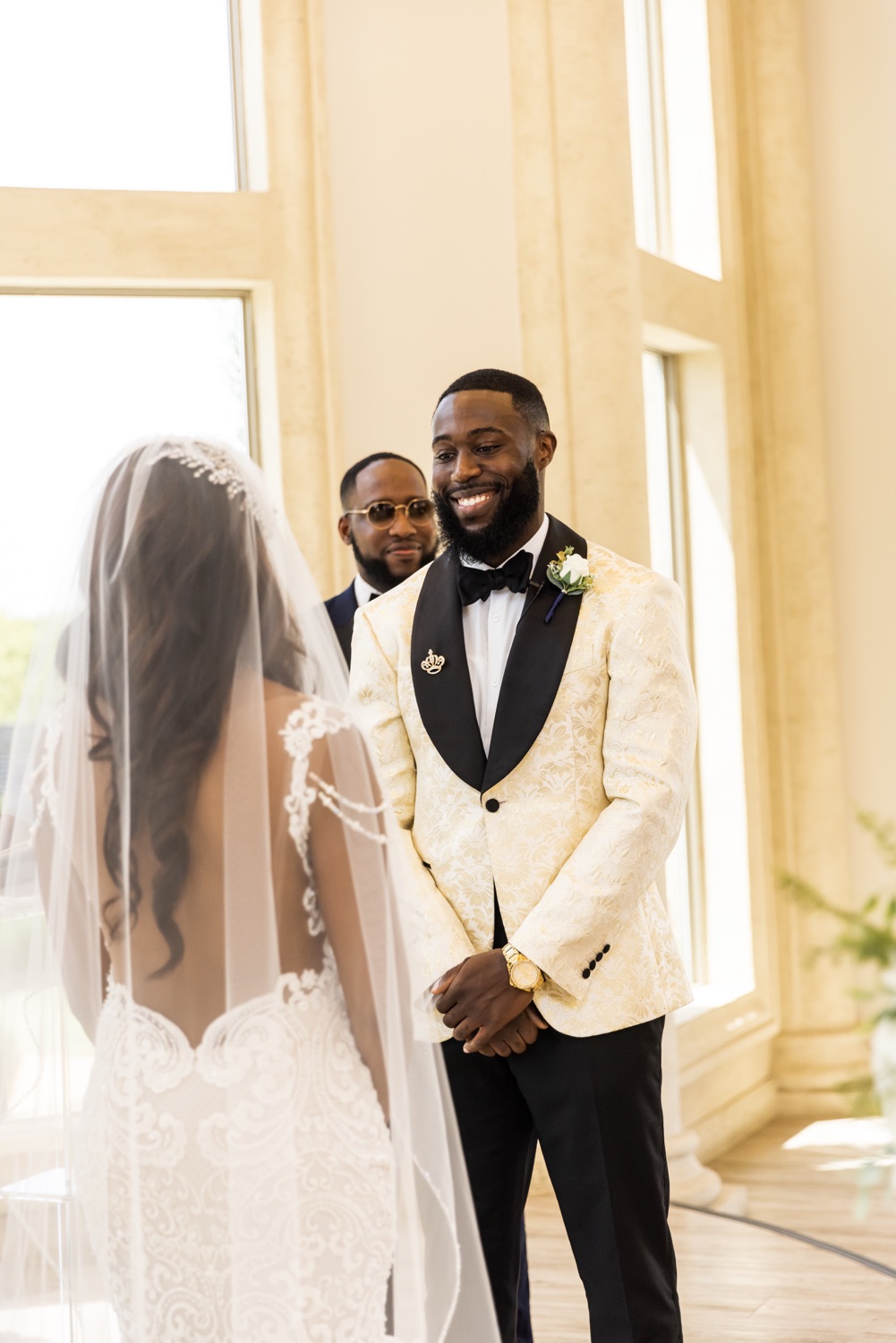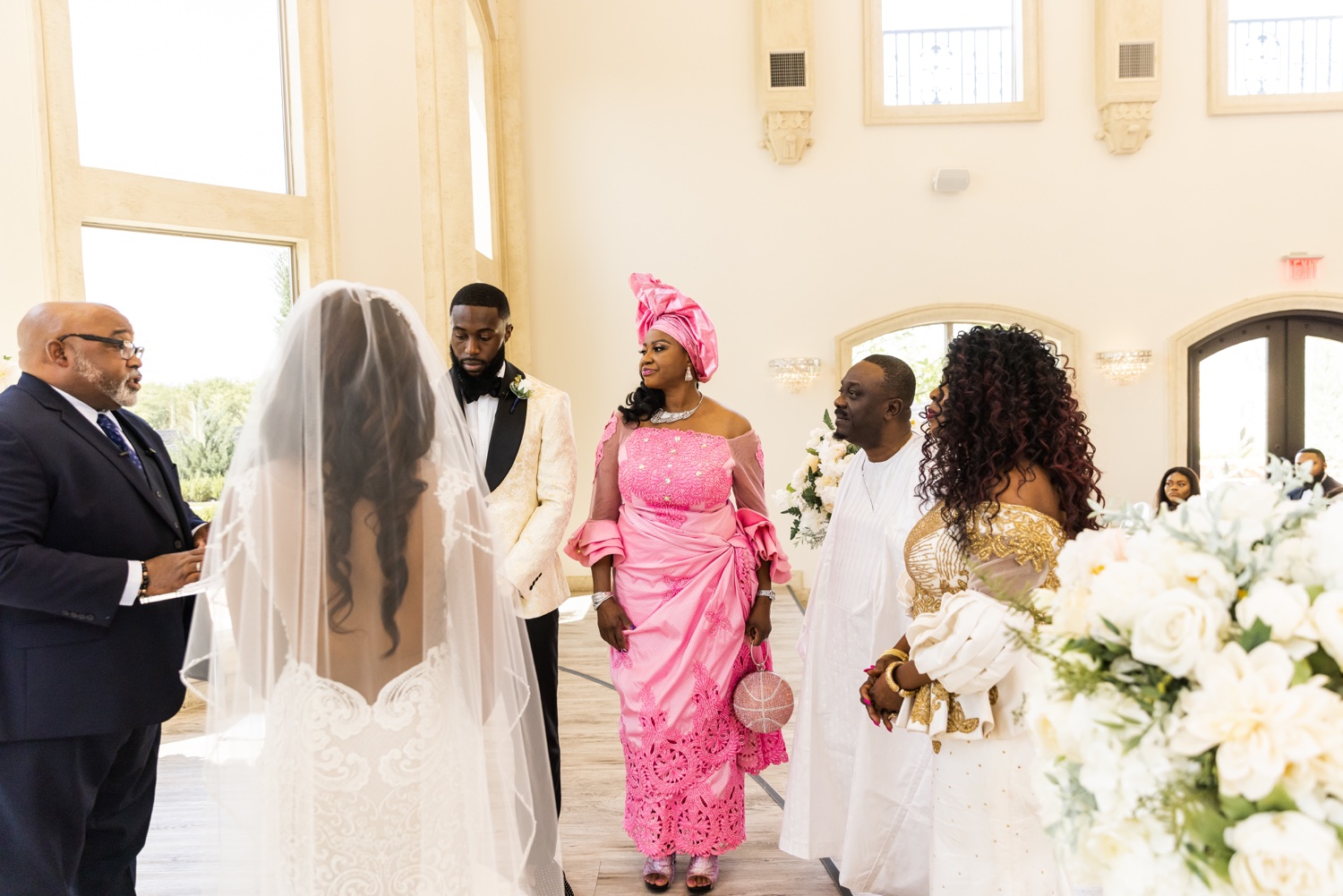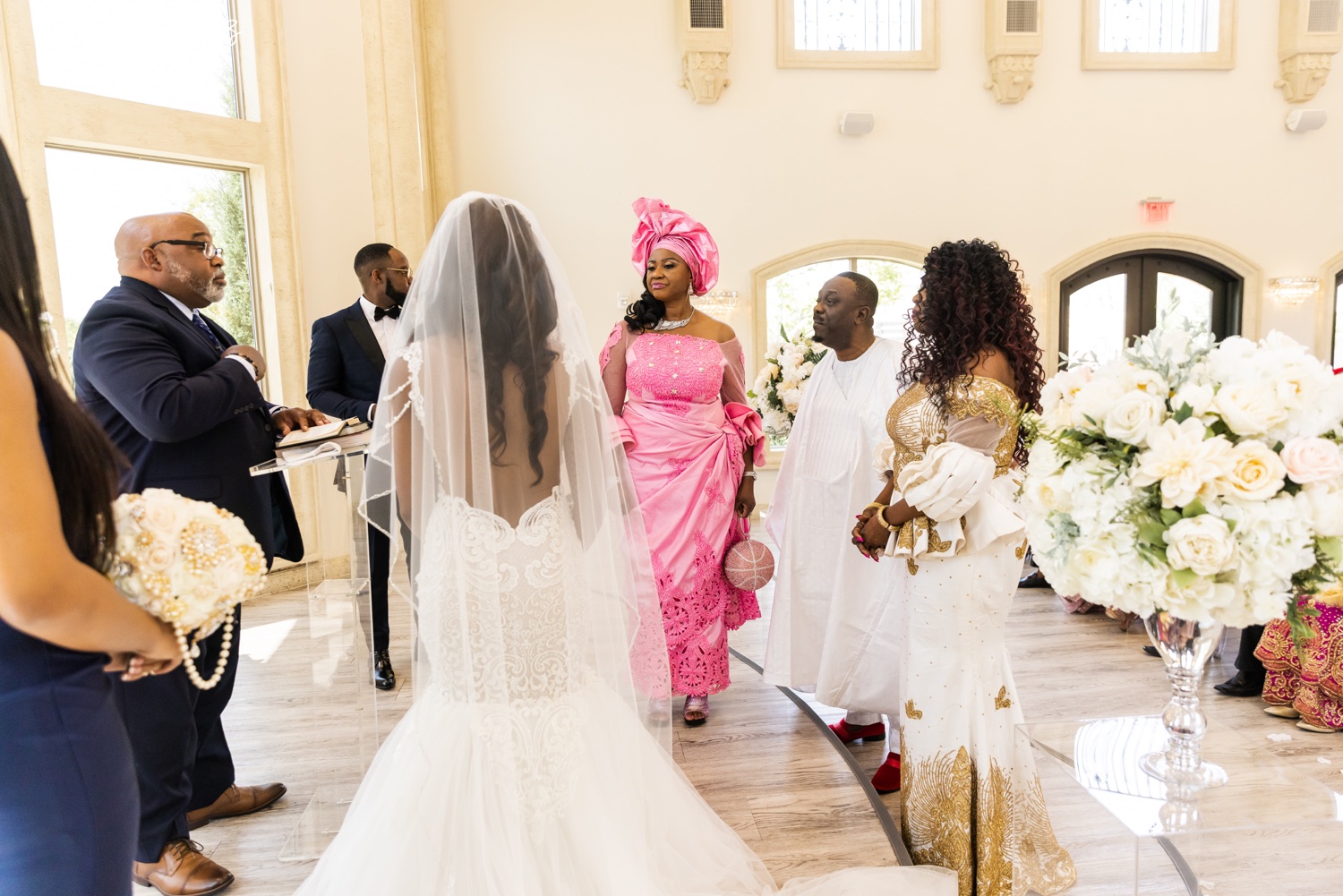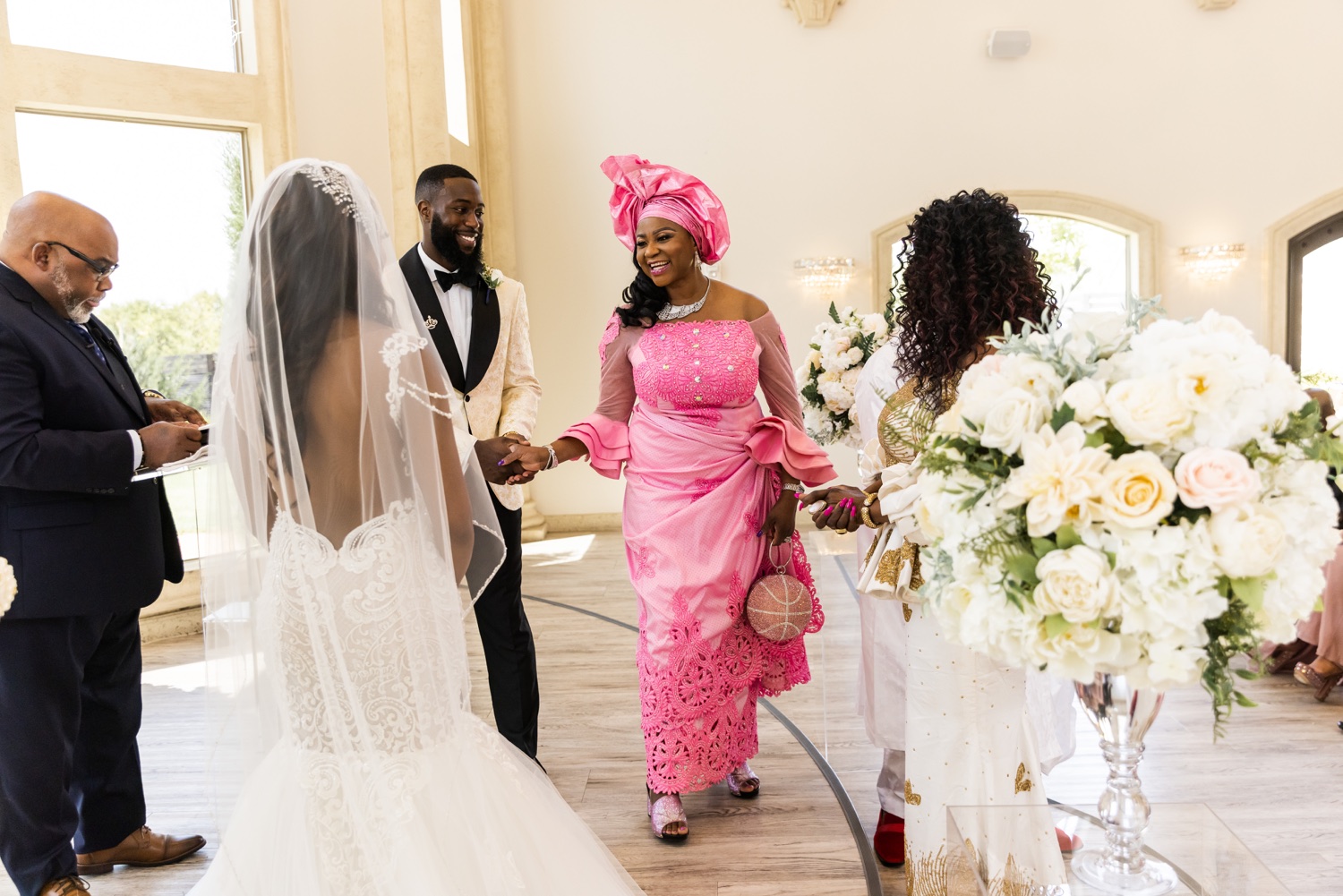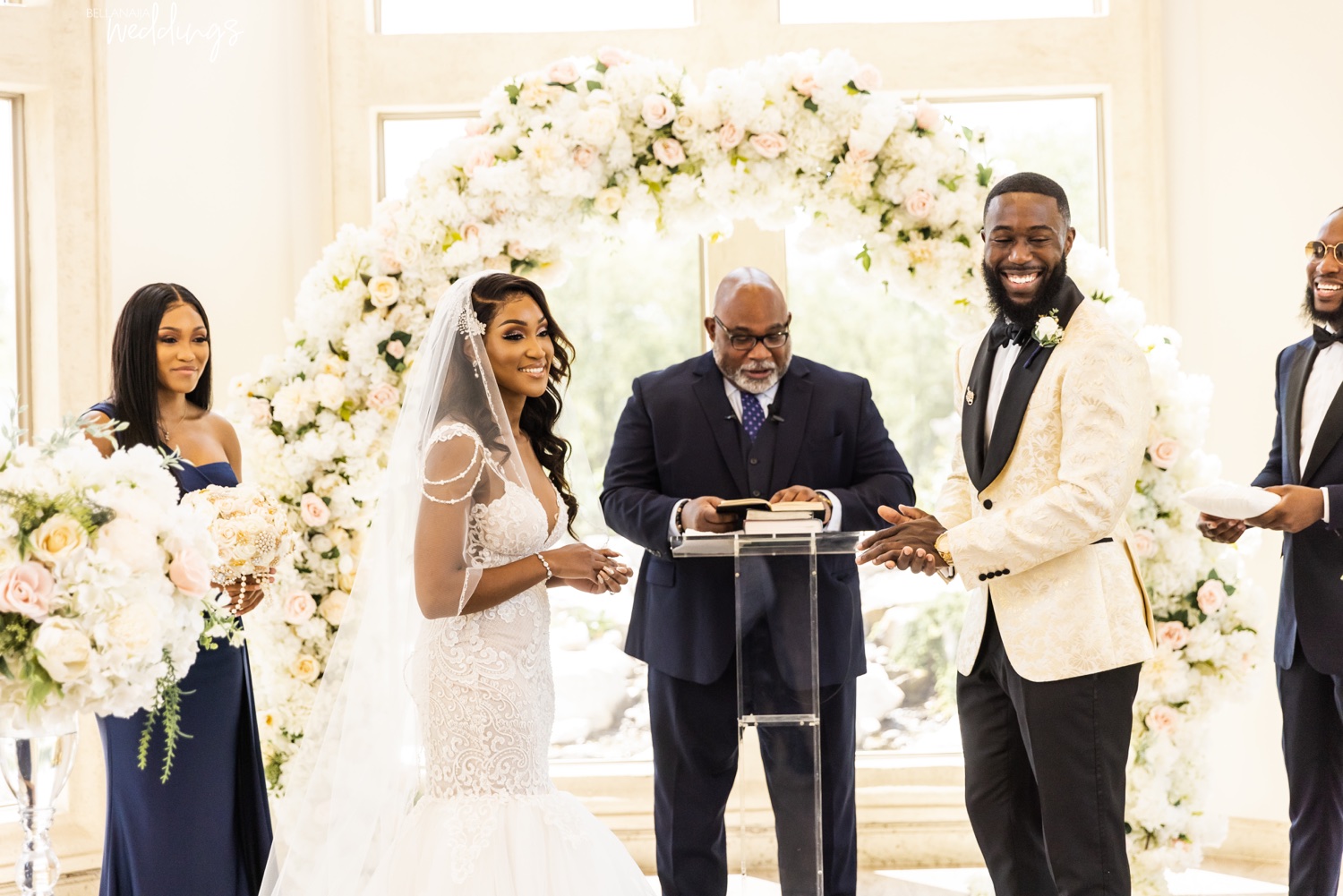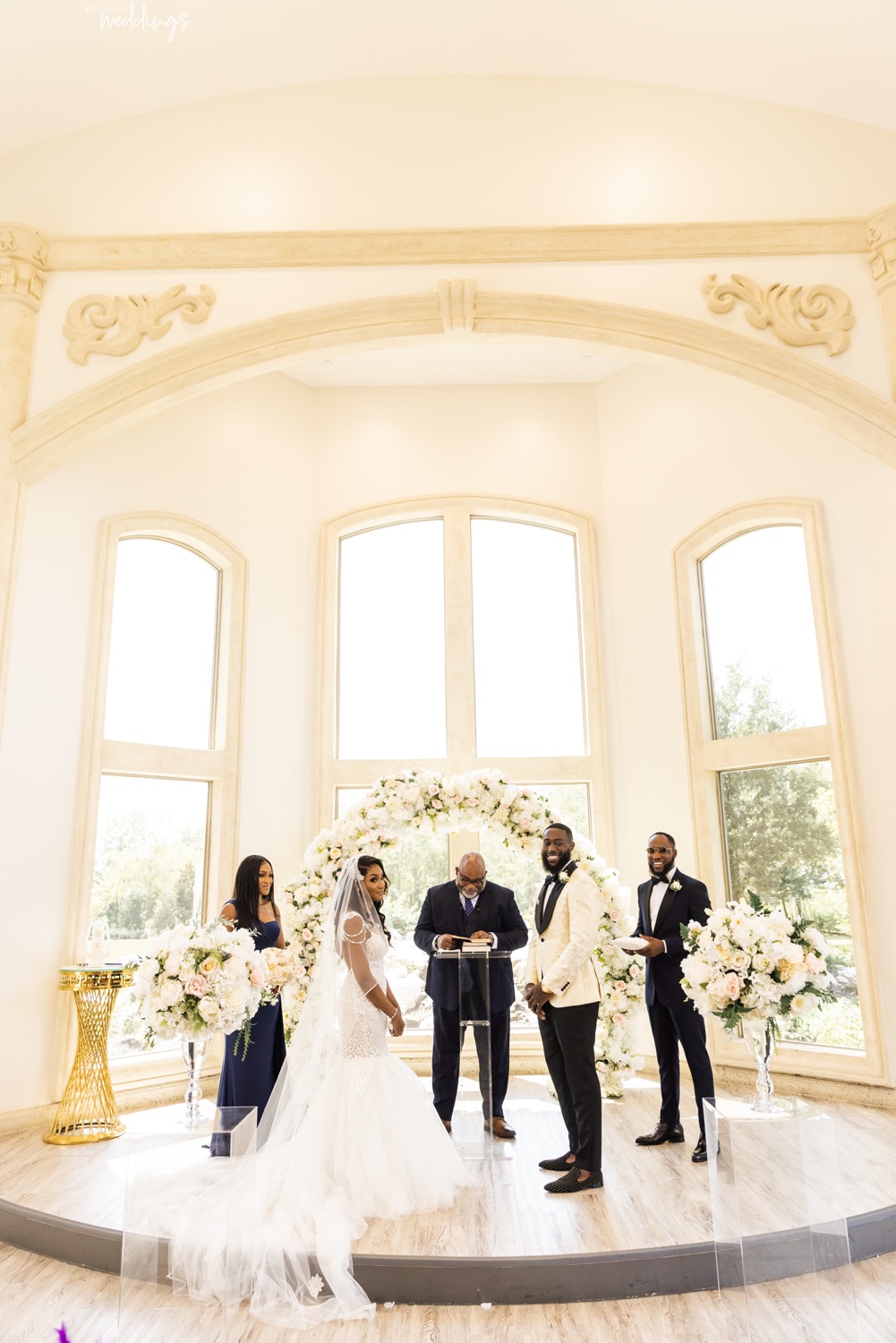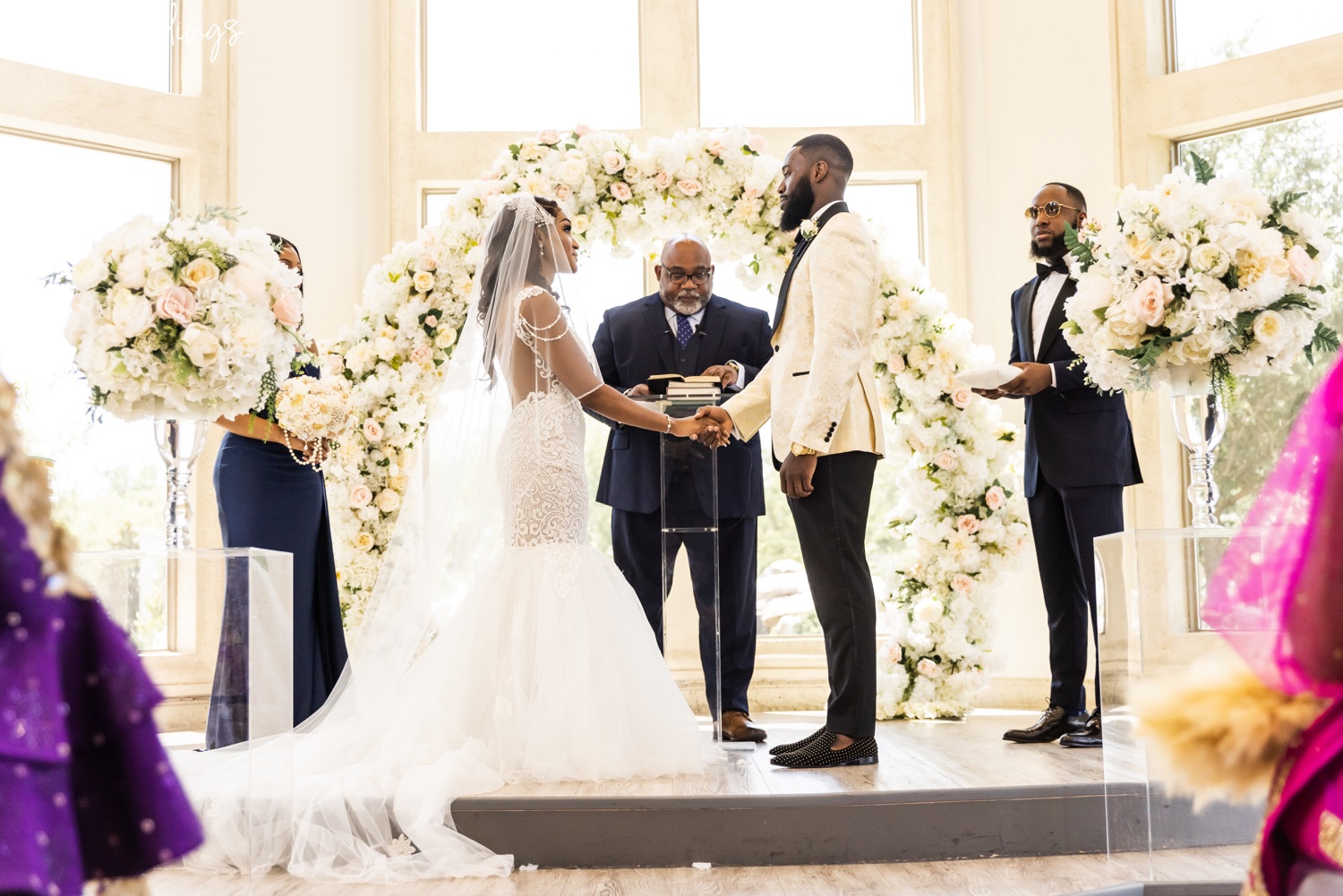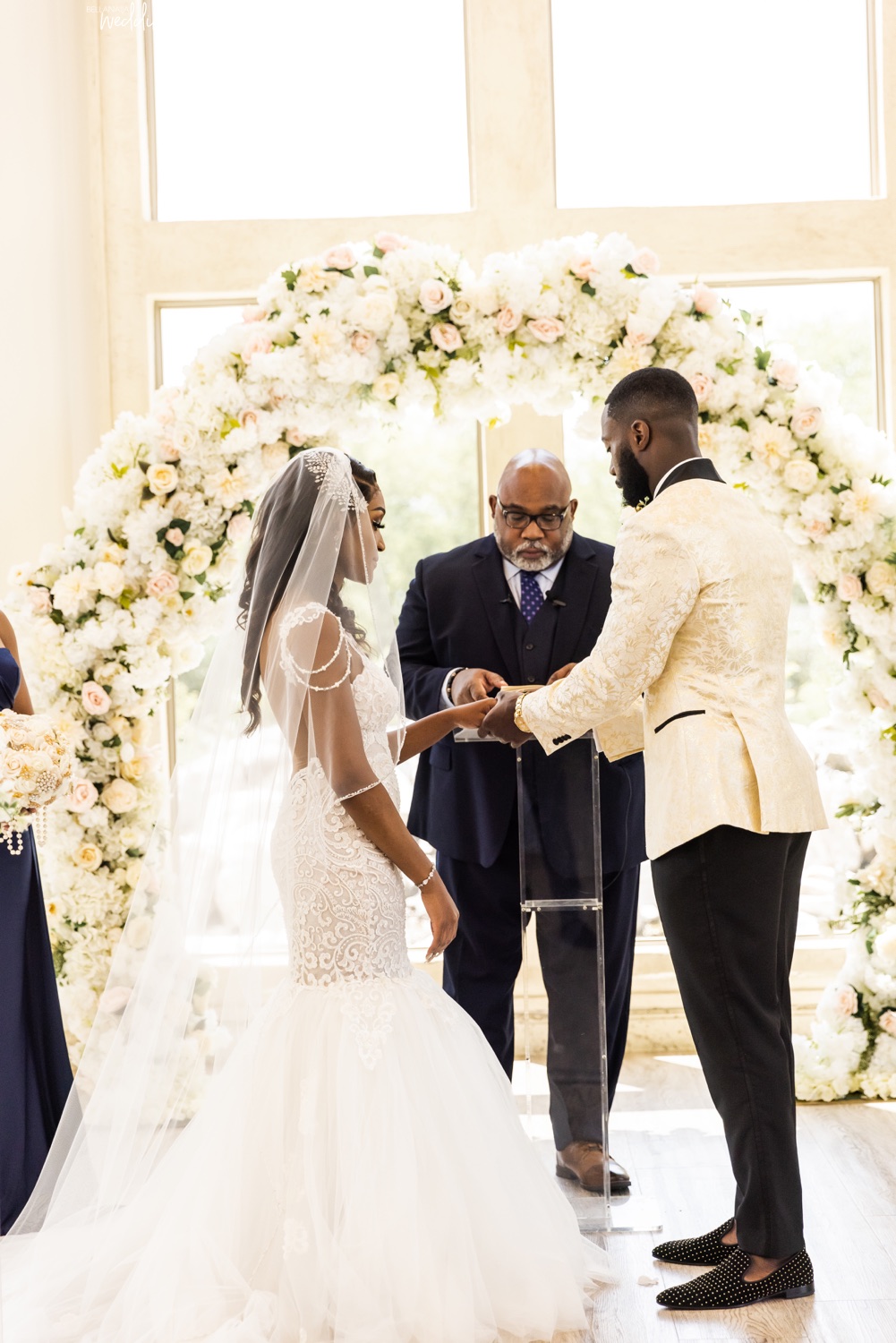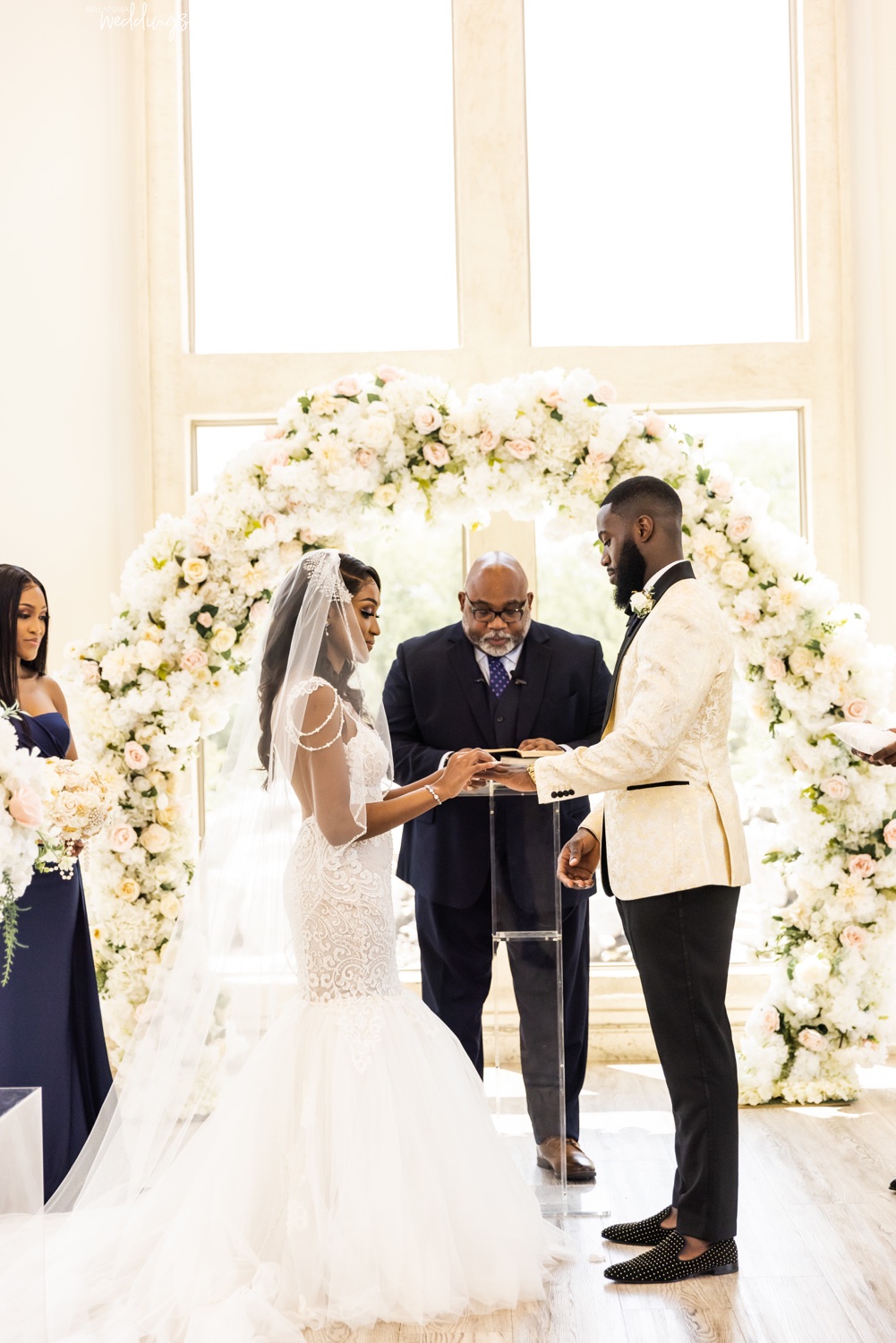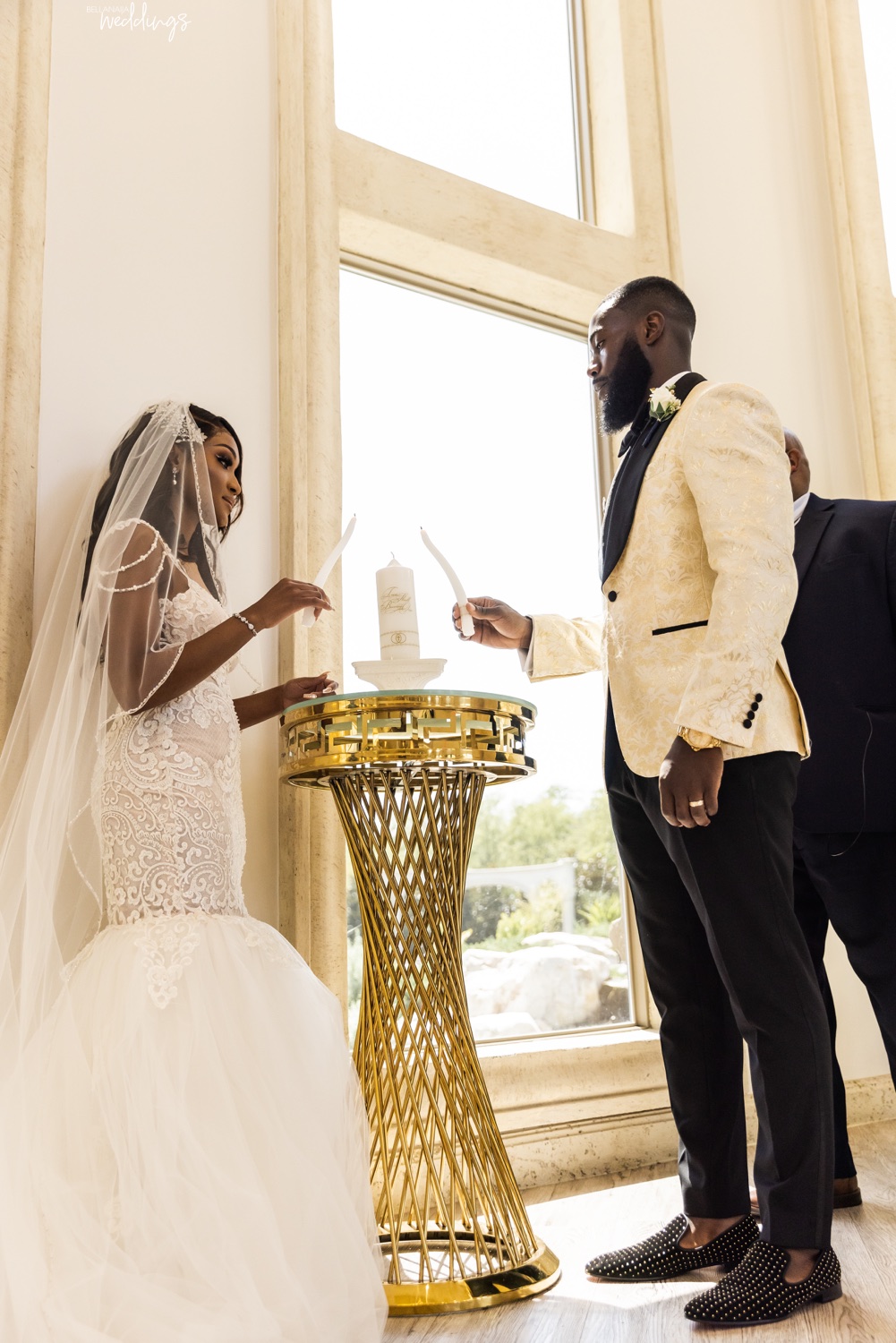 Signed and sealed with a kiss! 🥰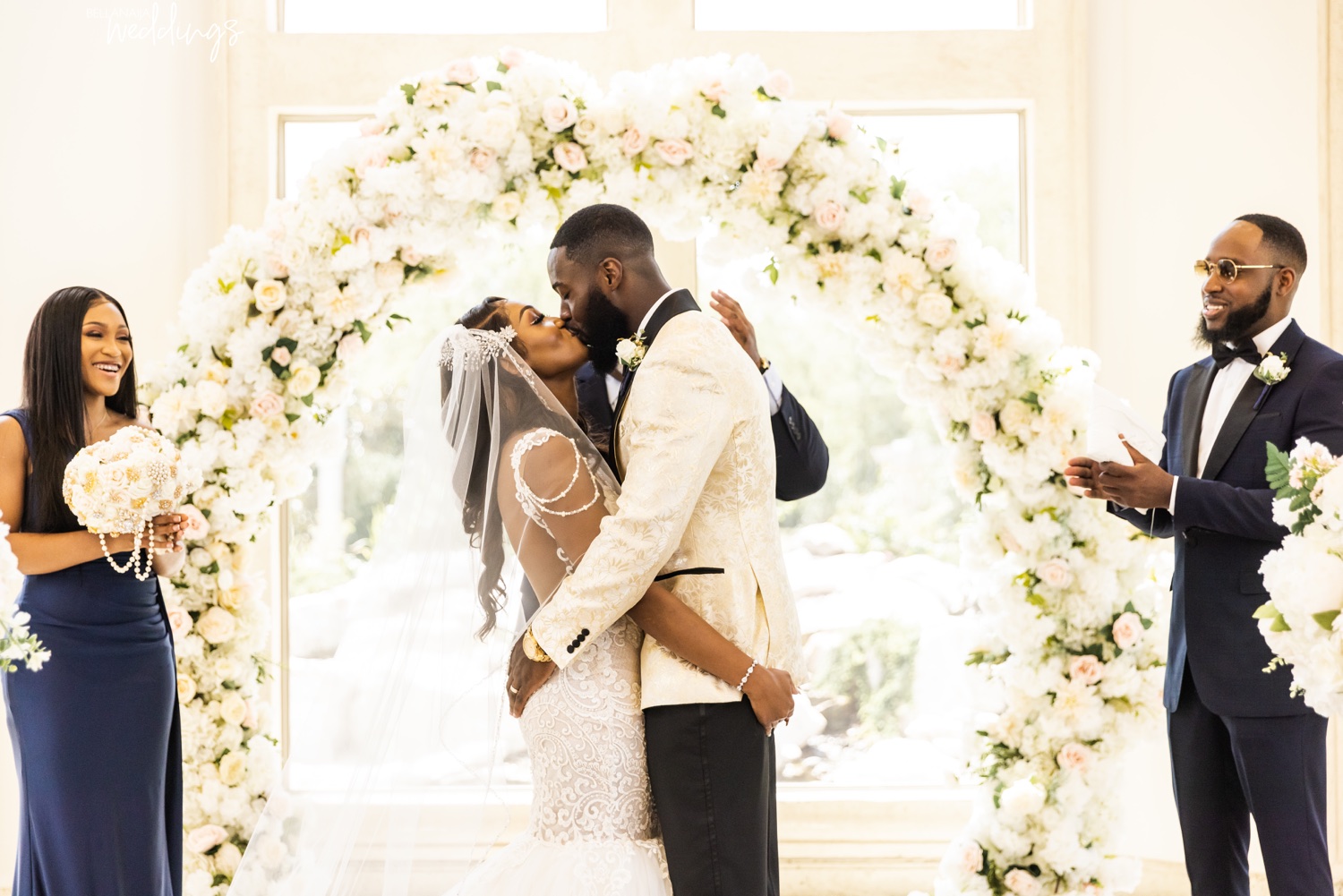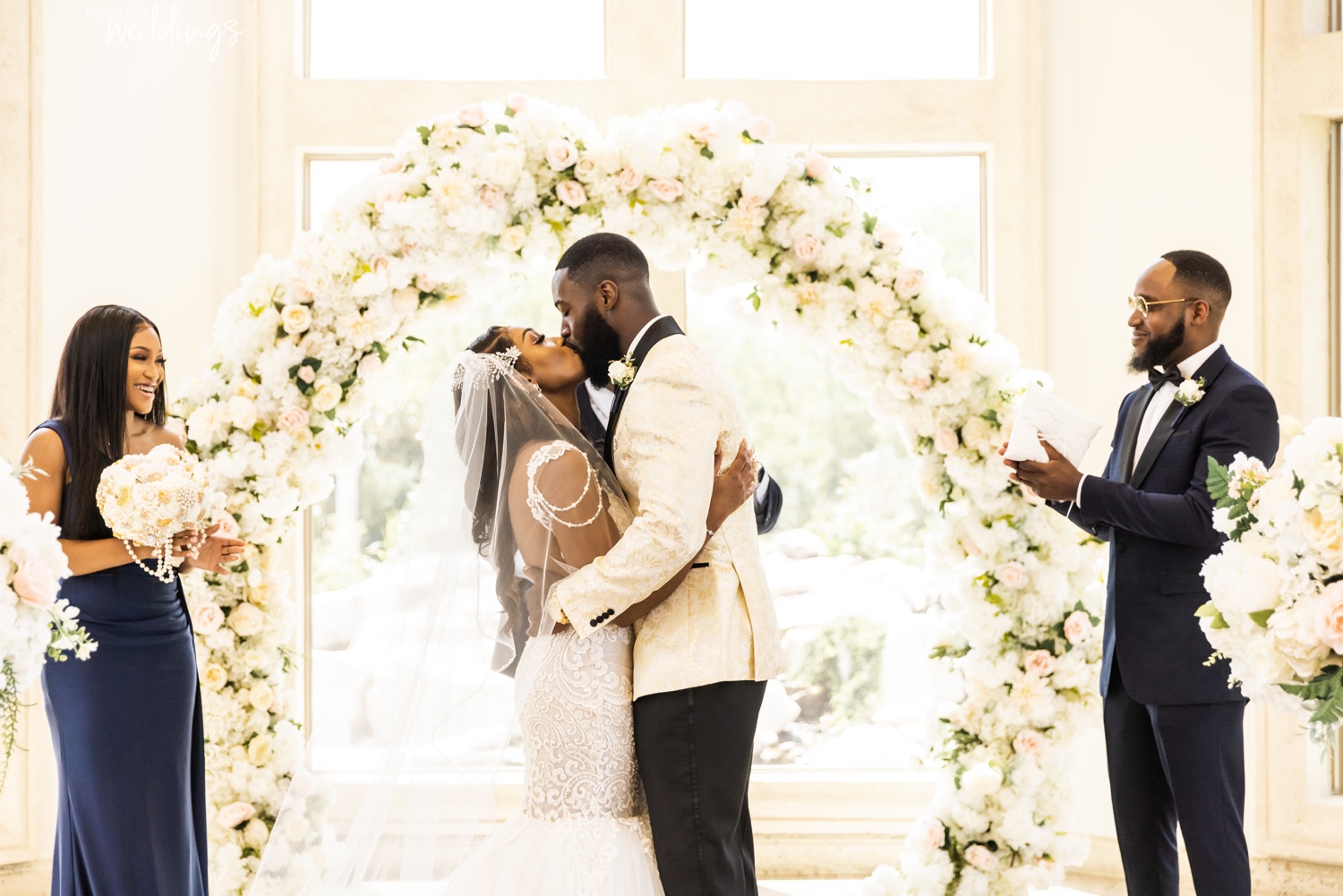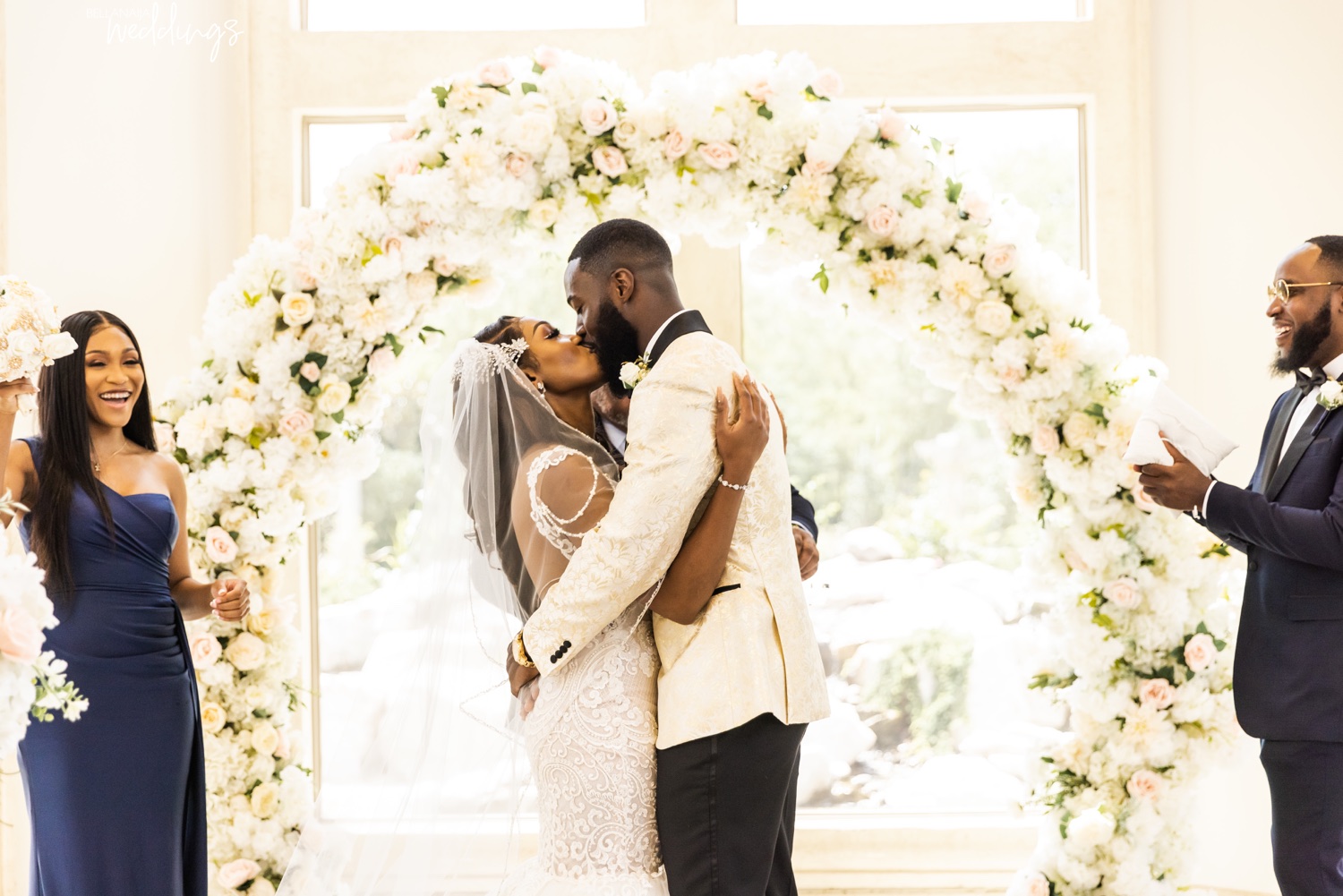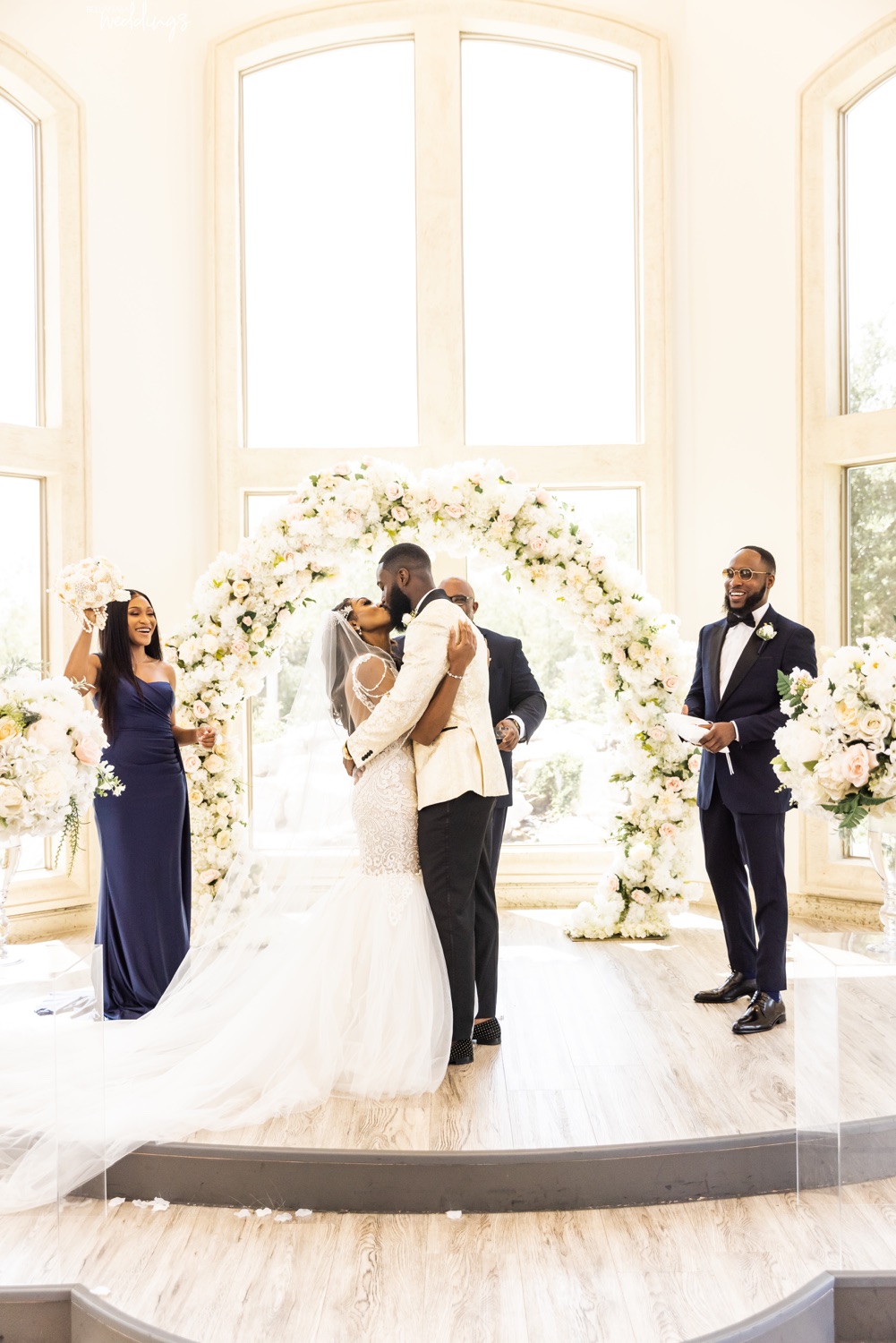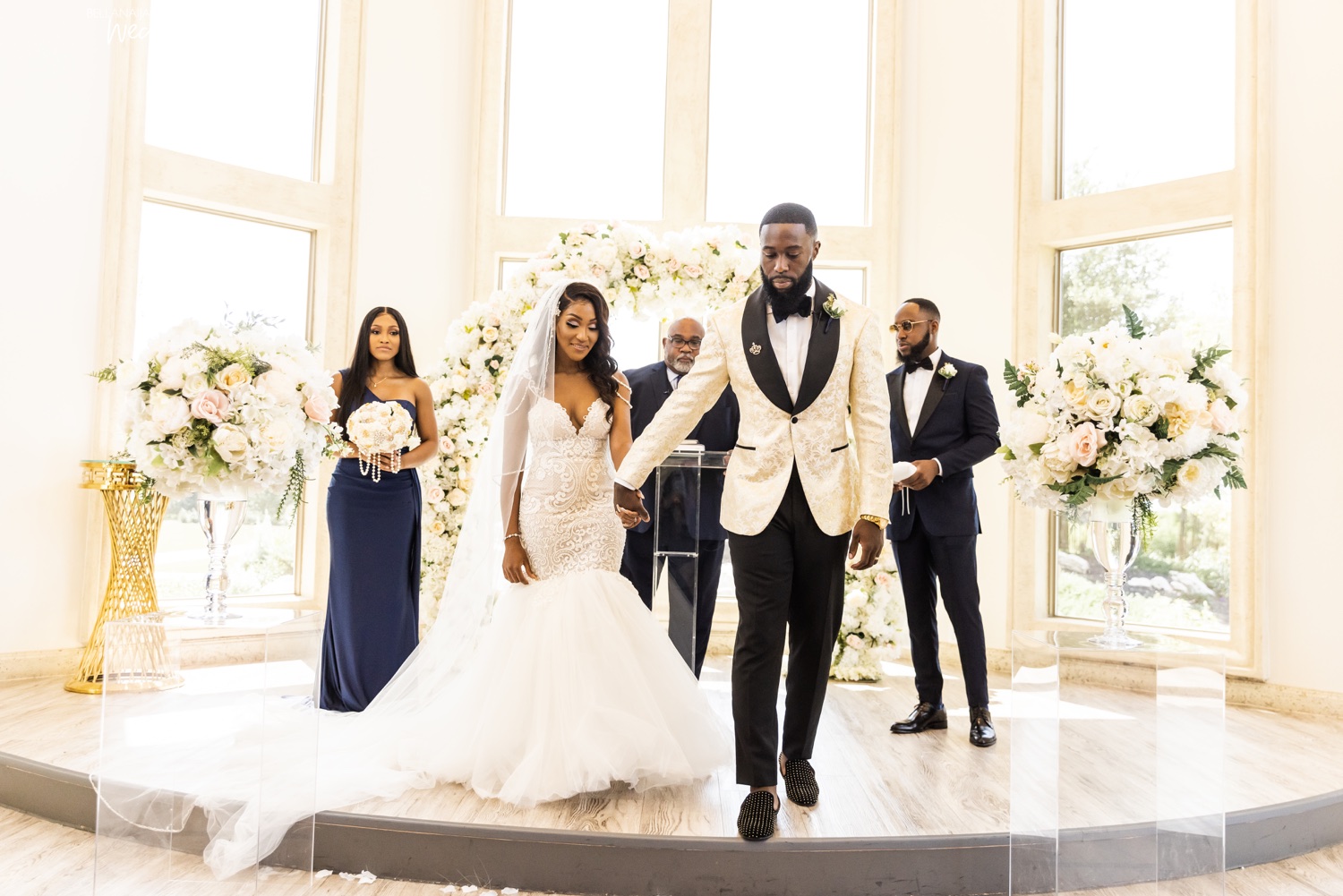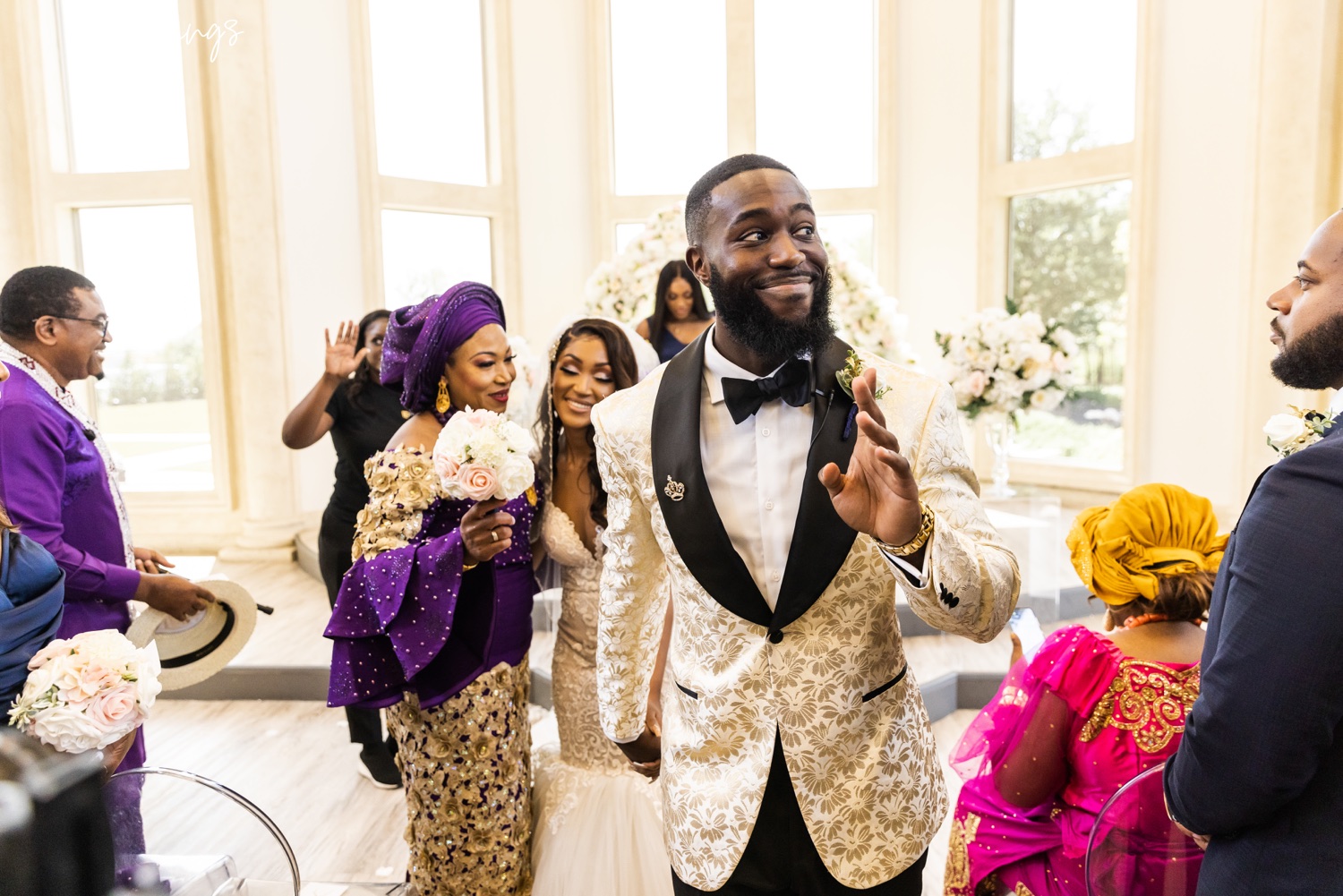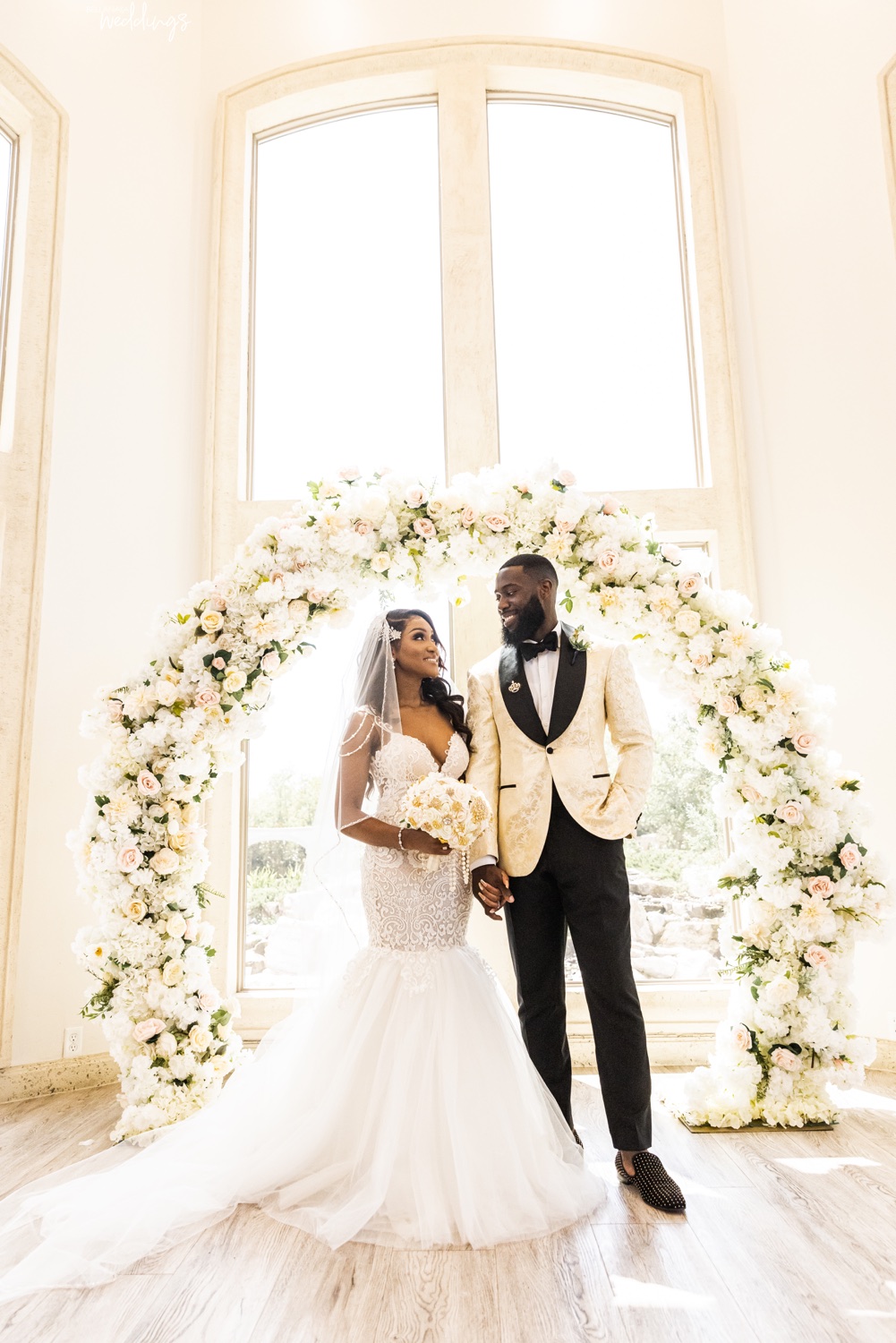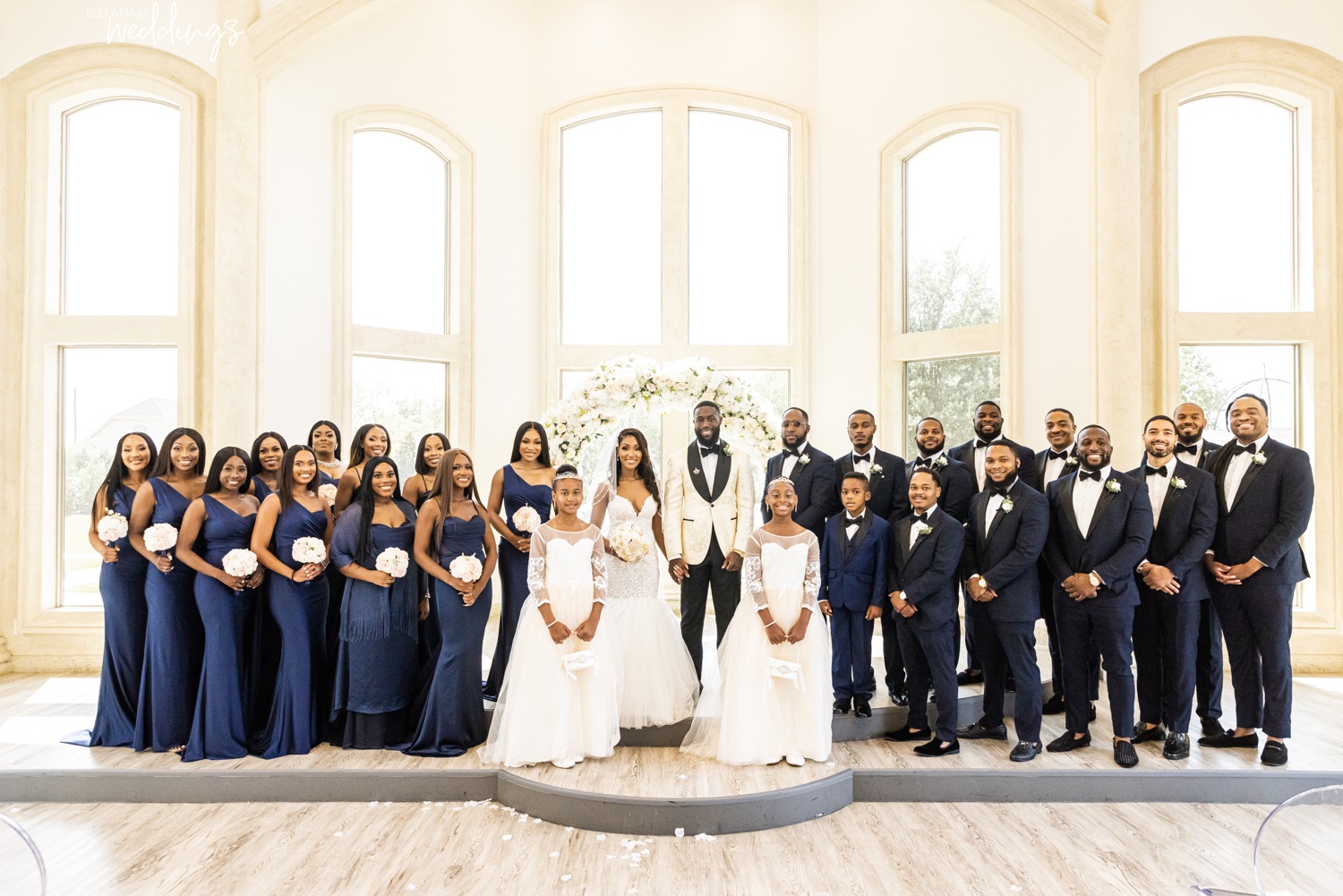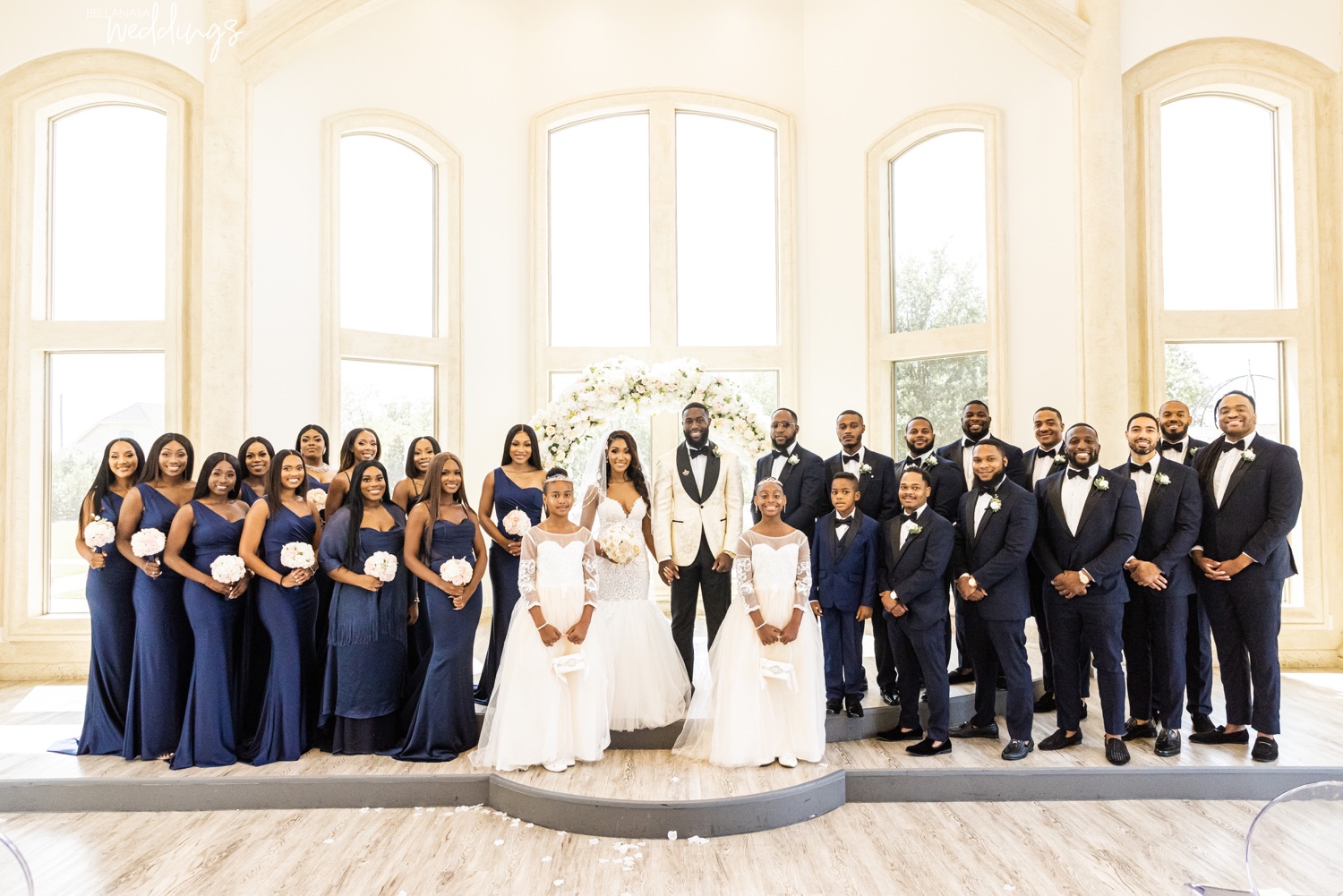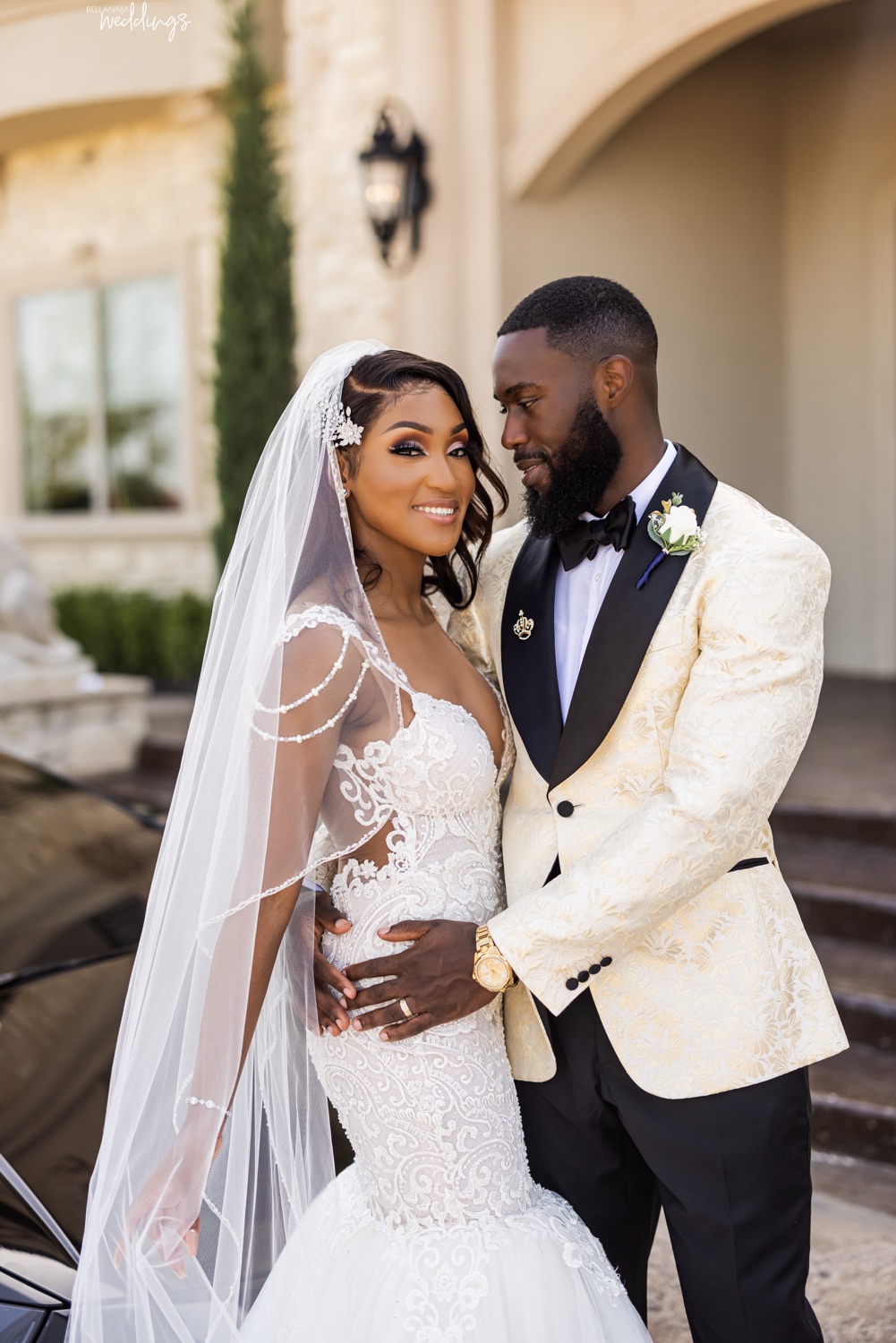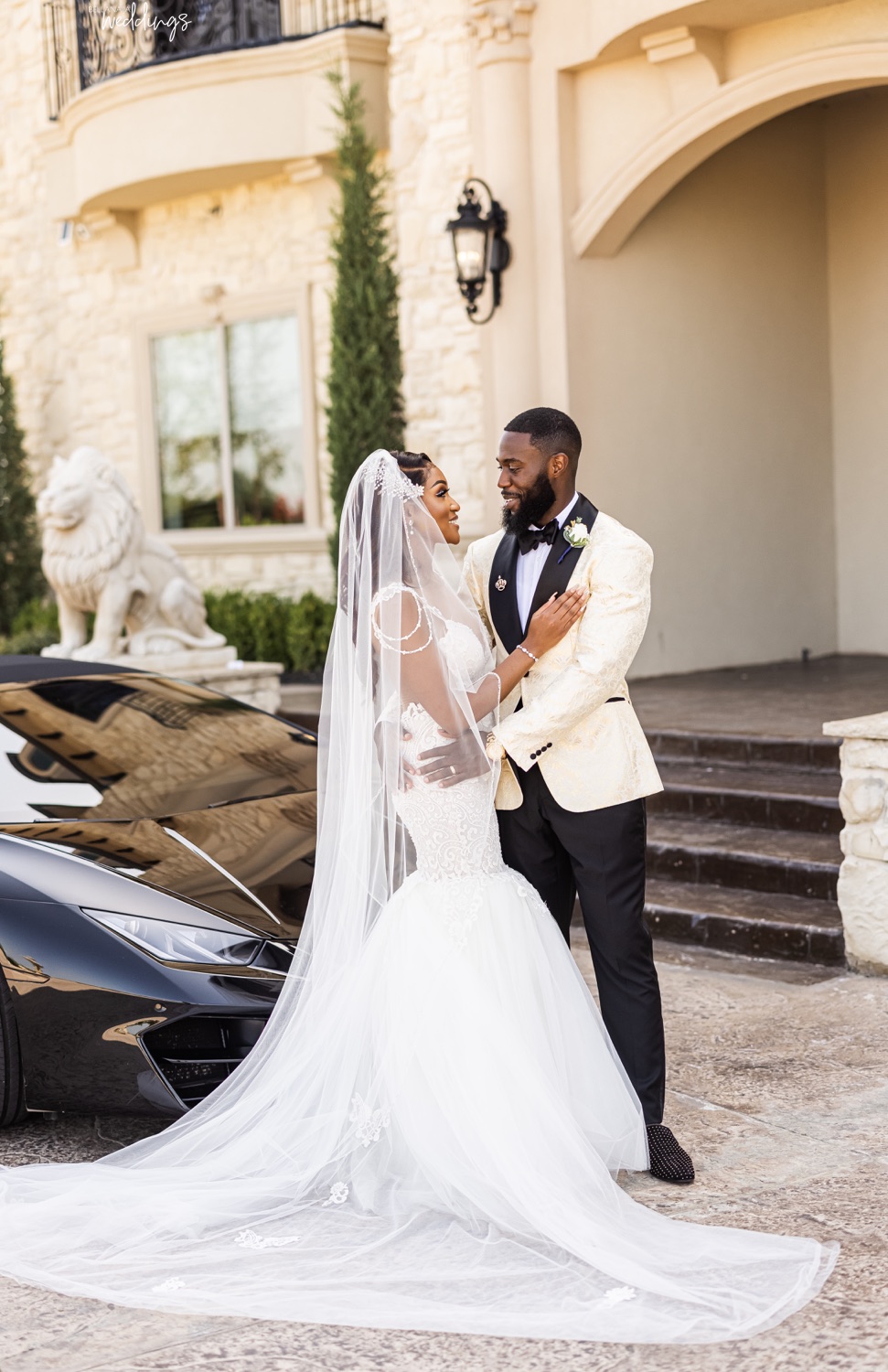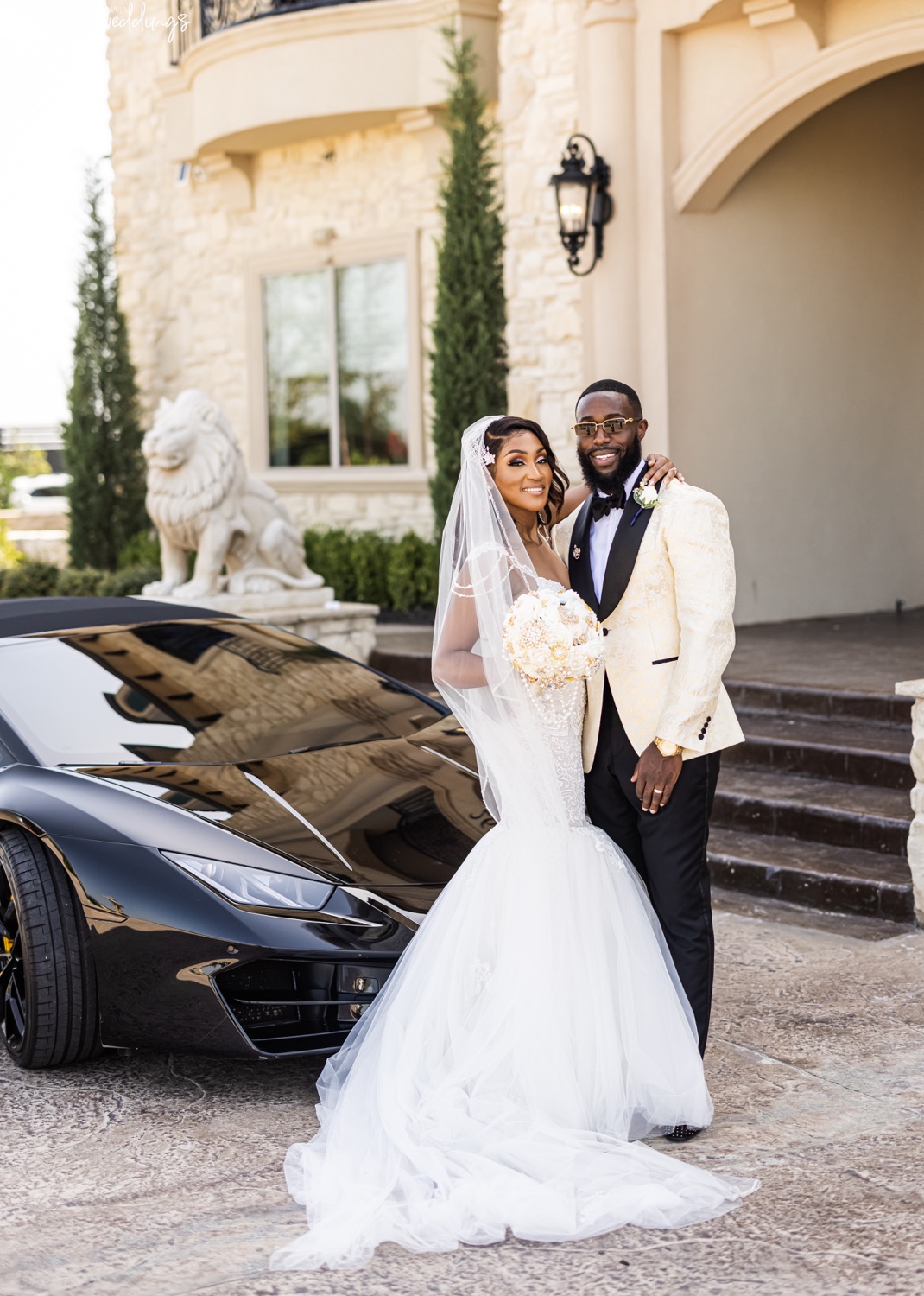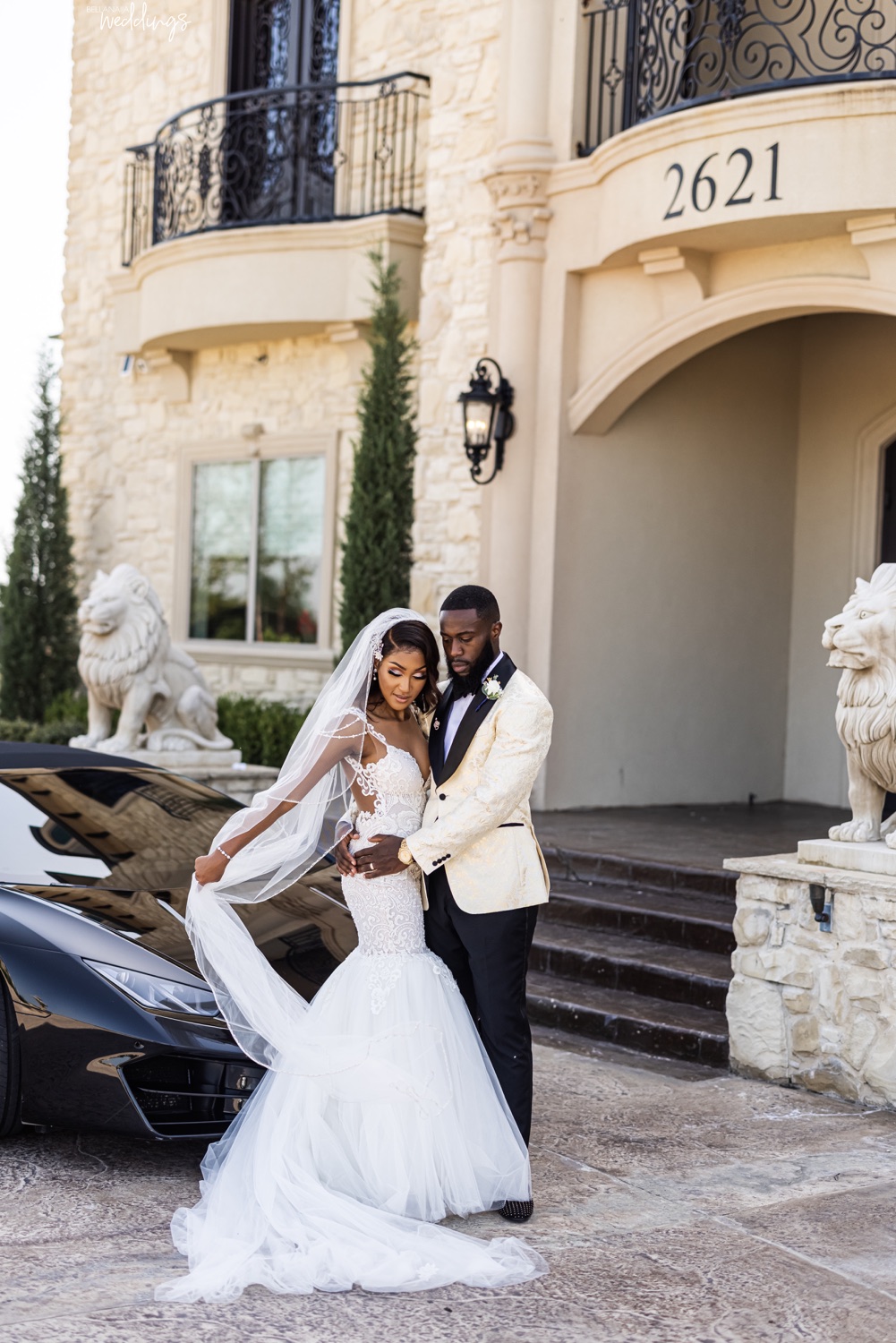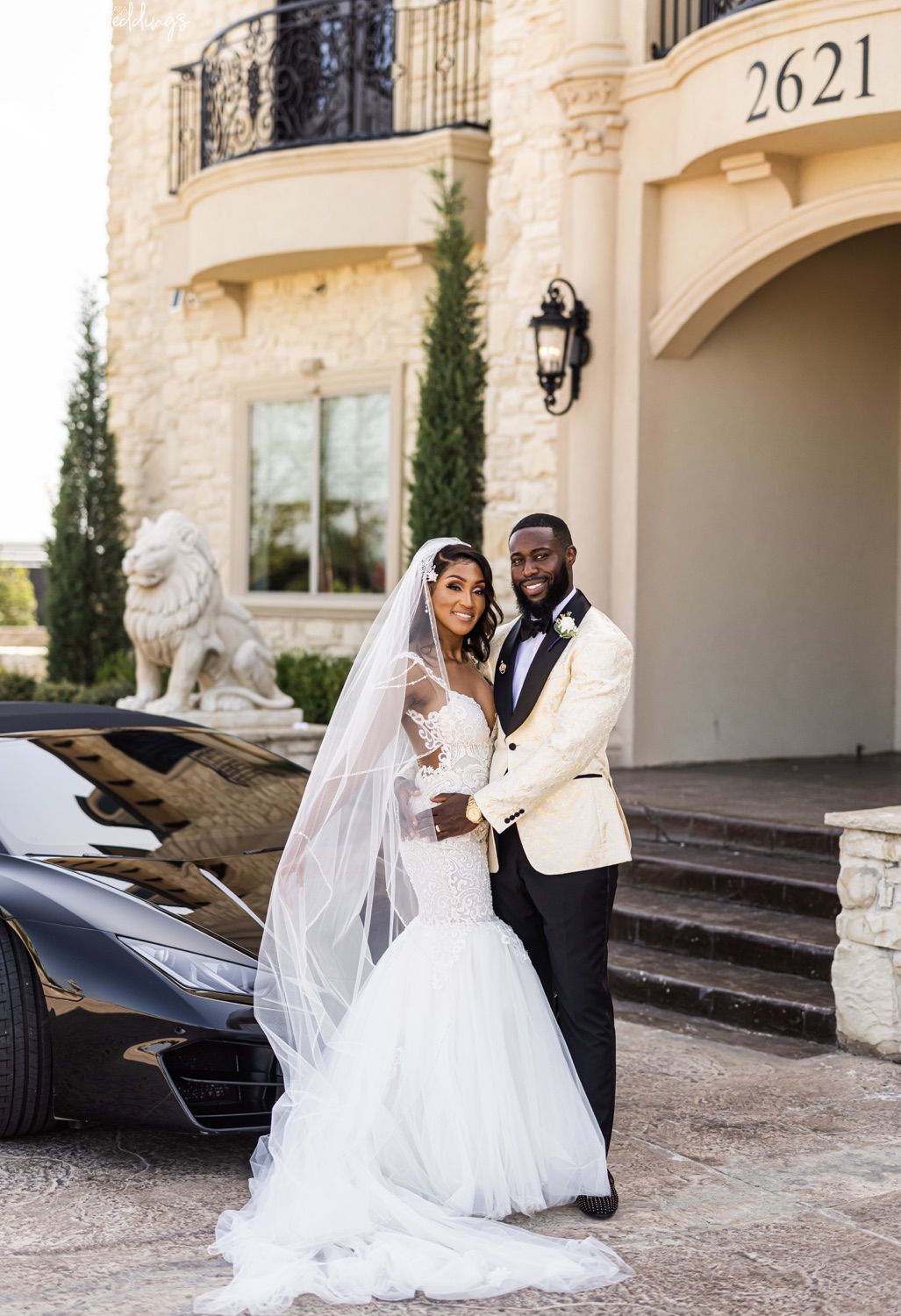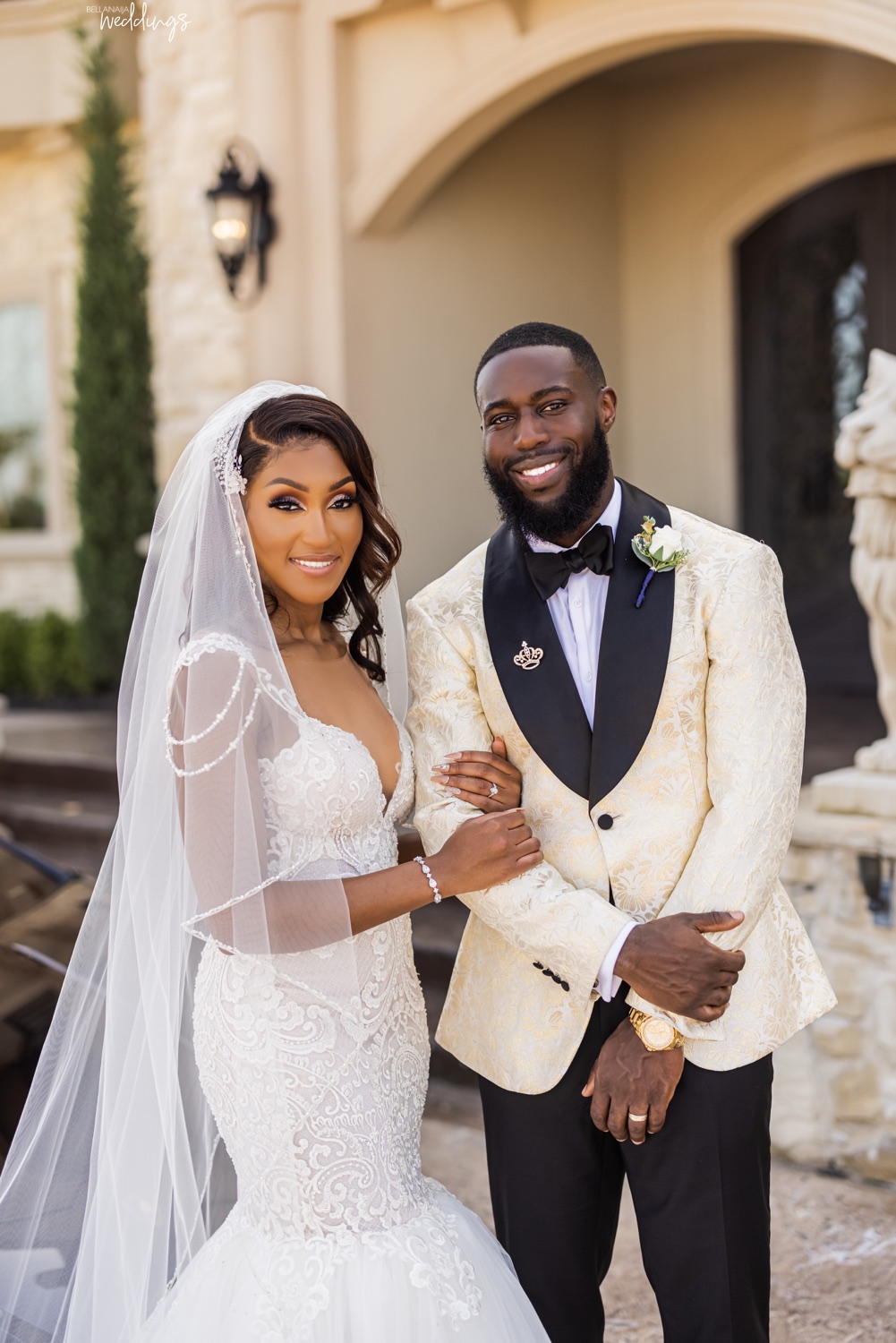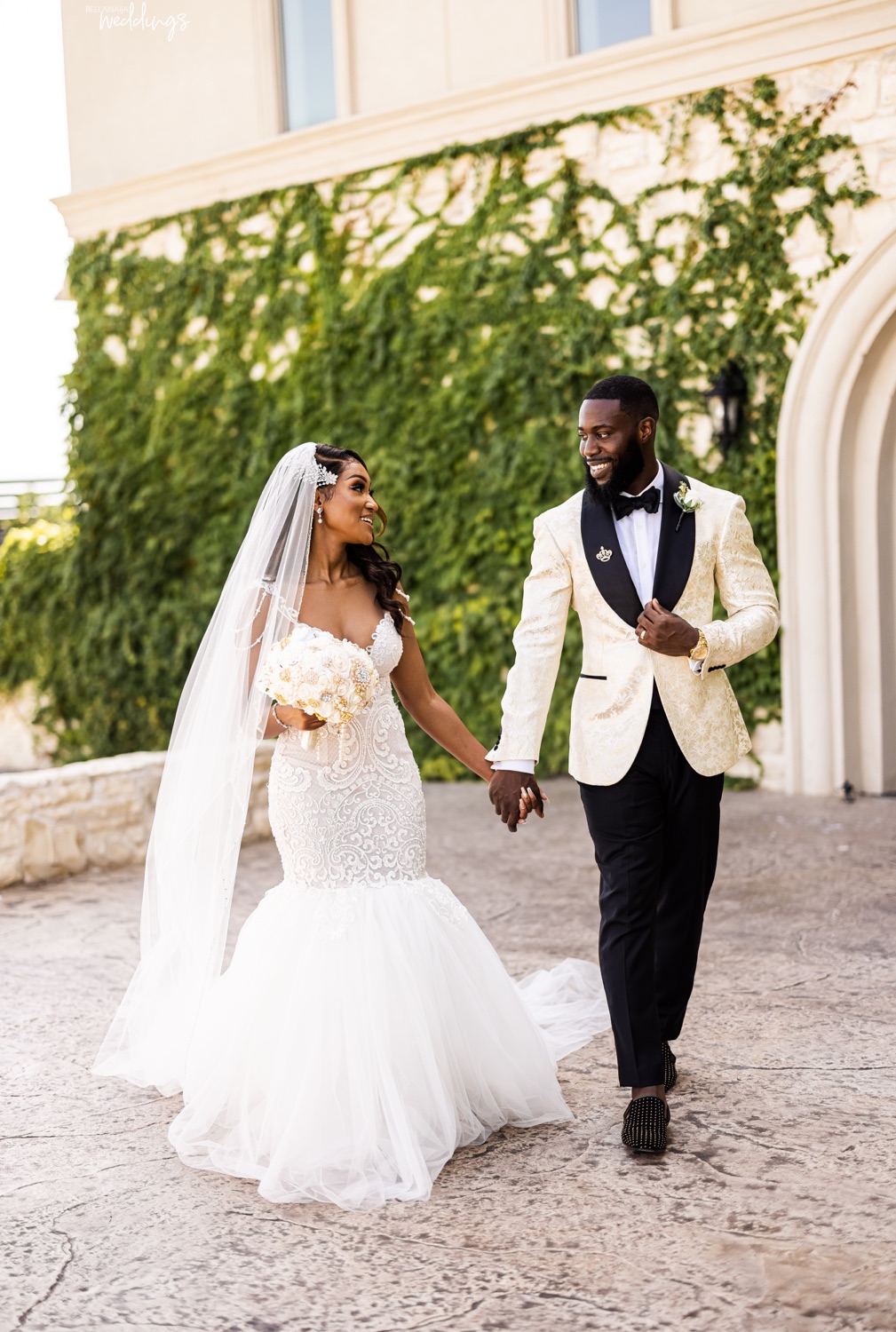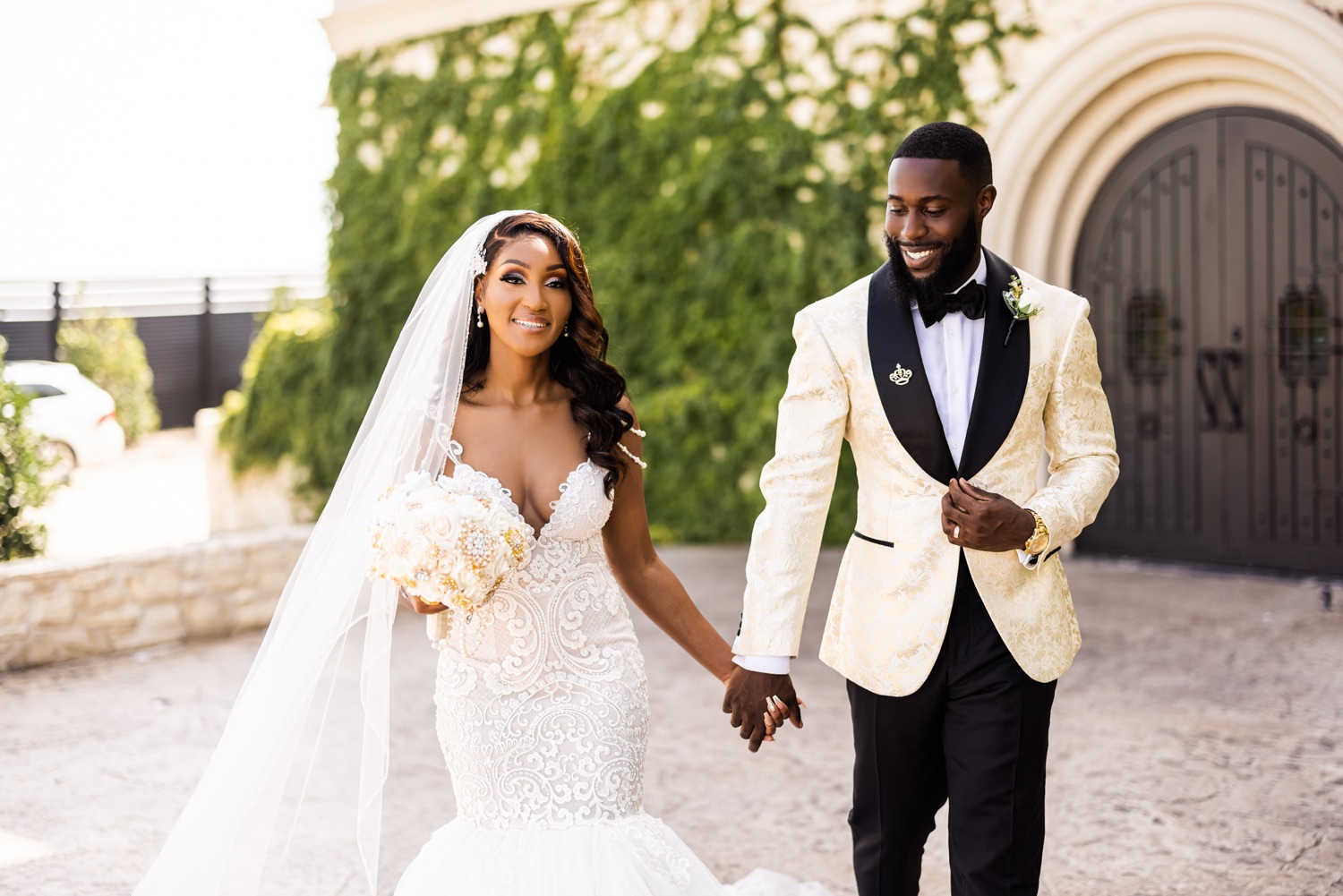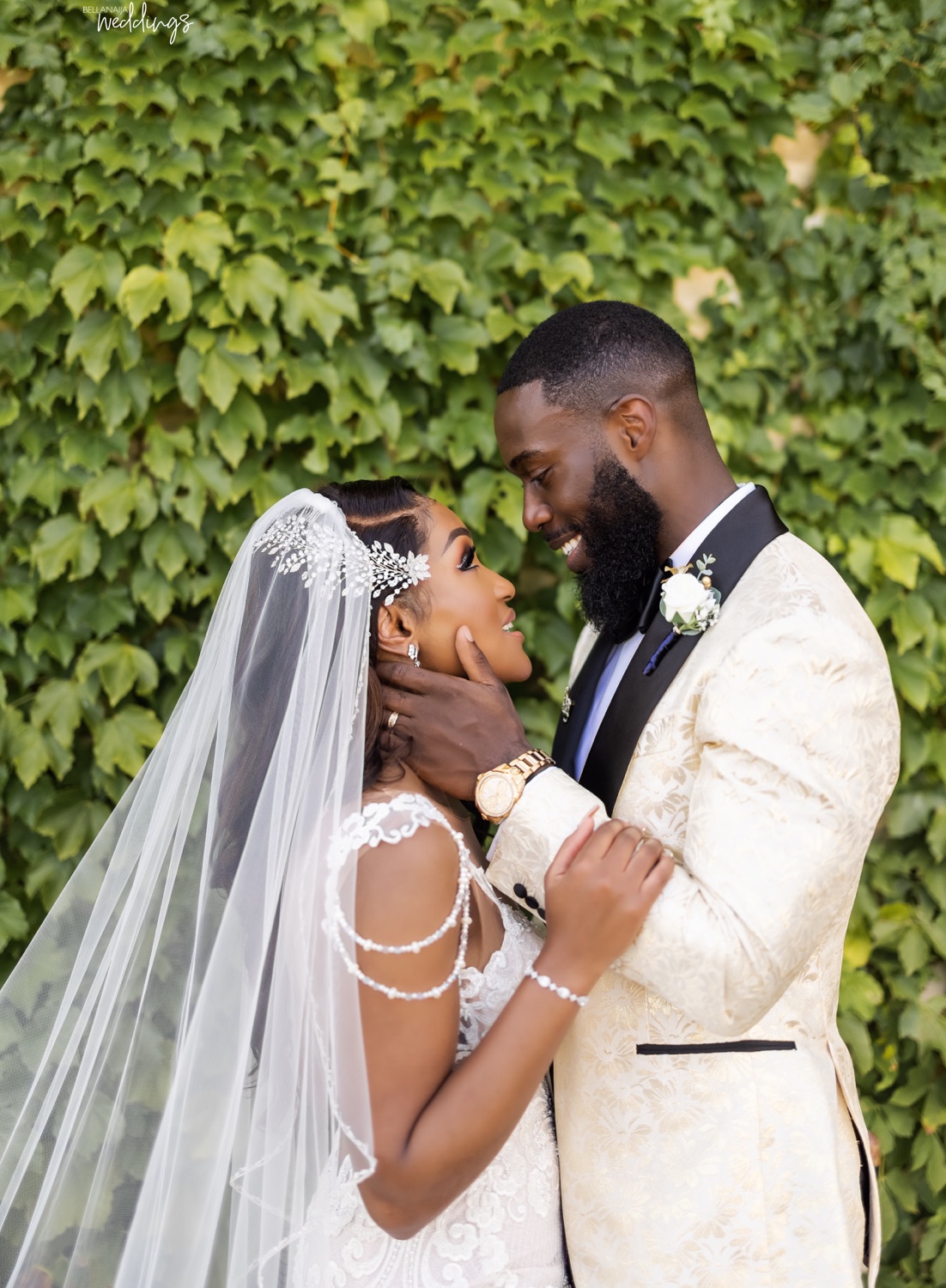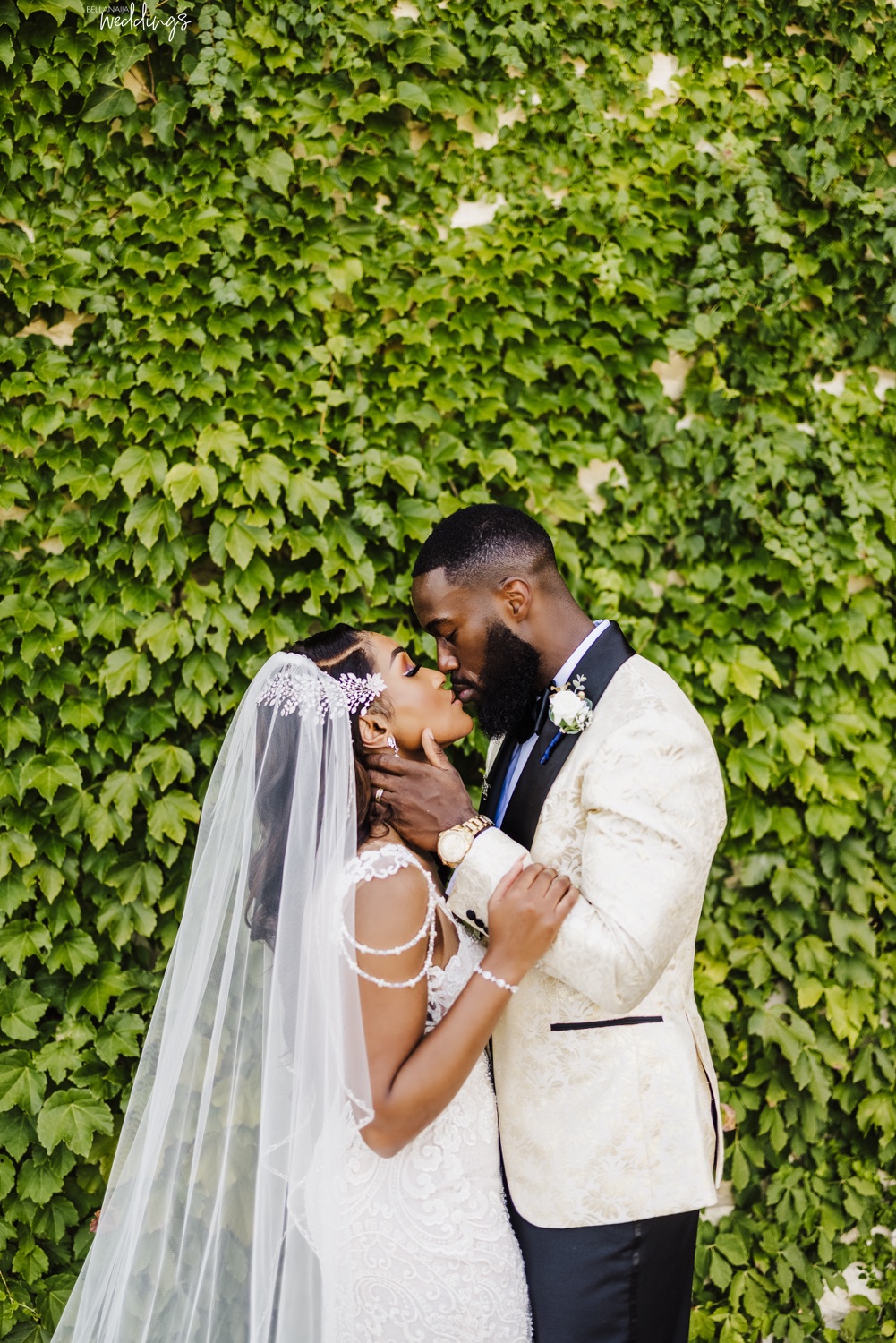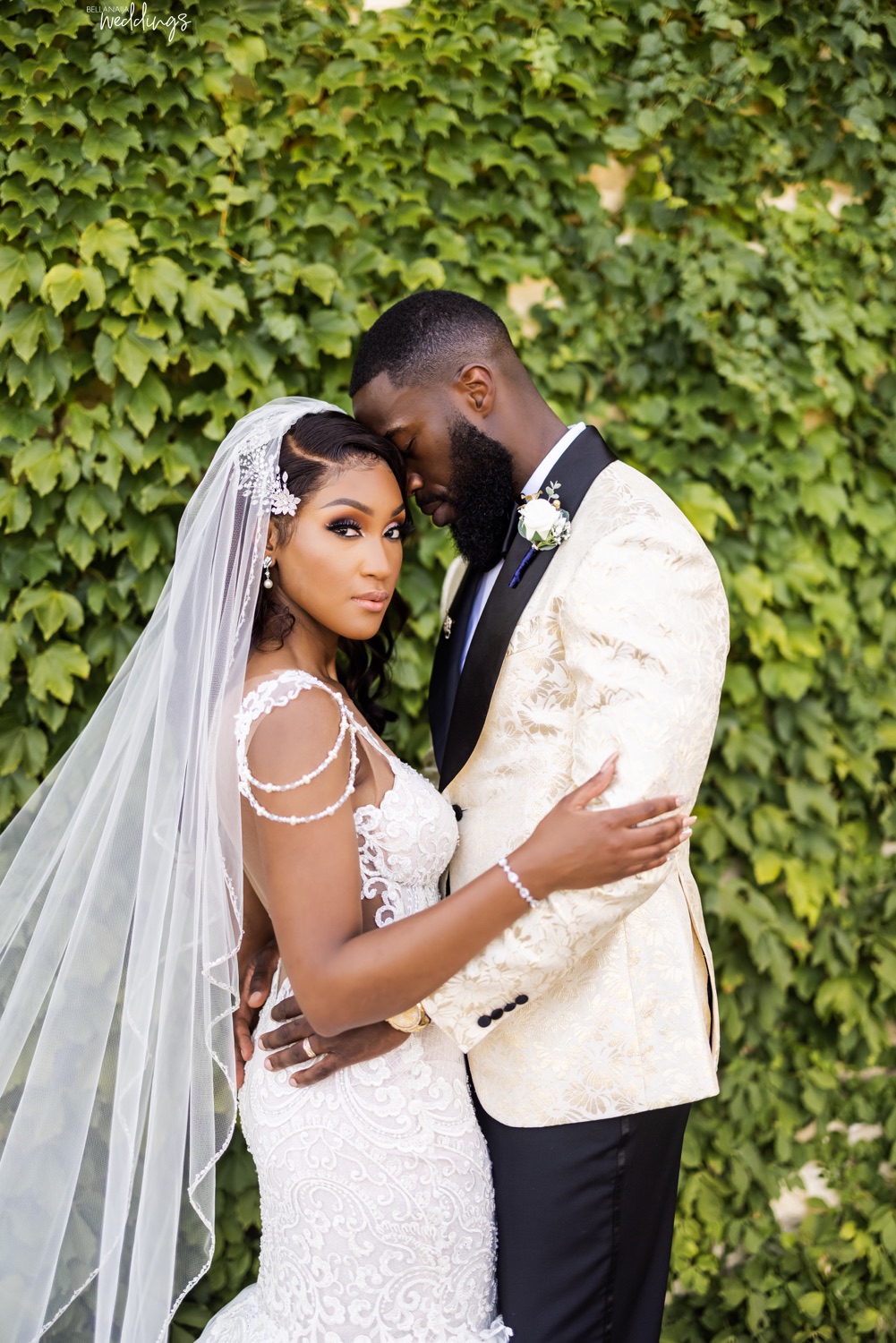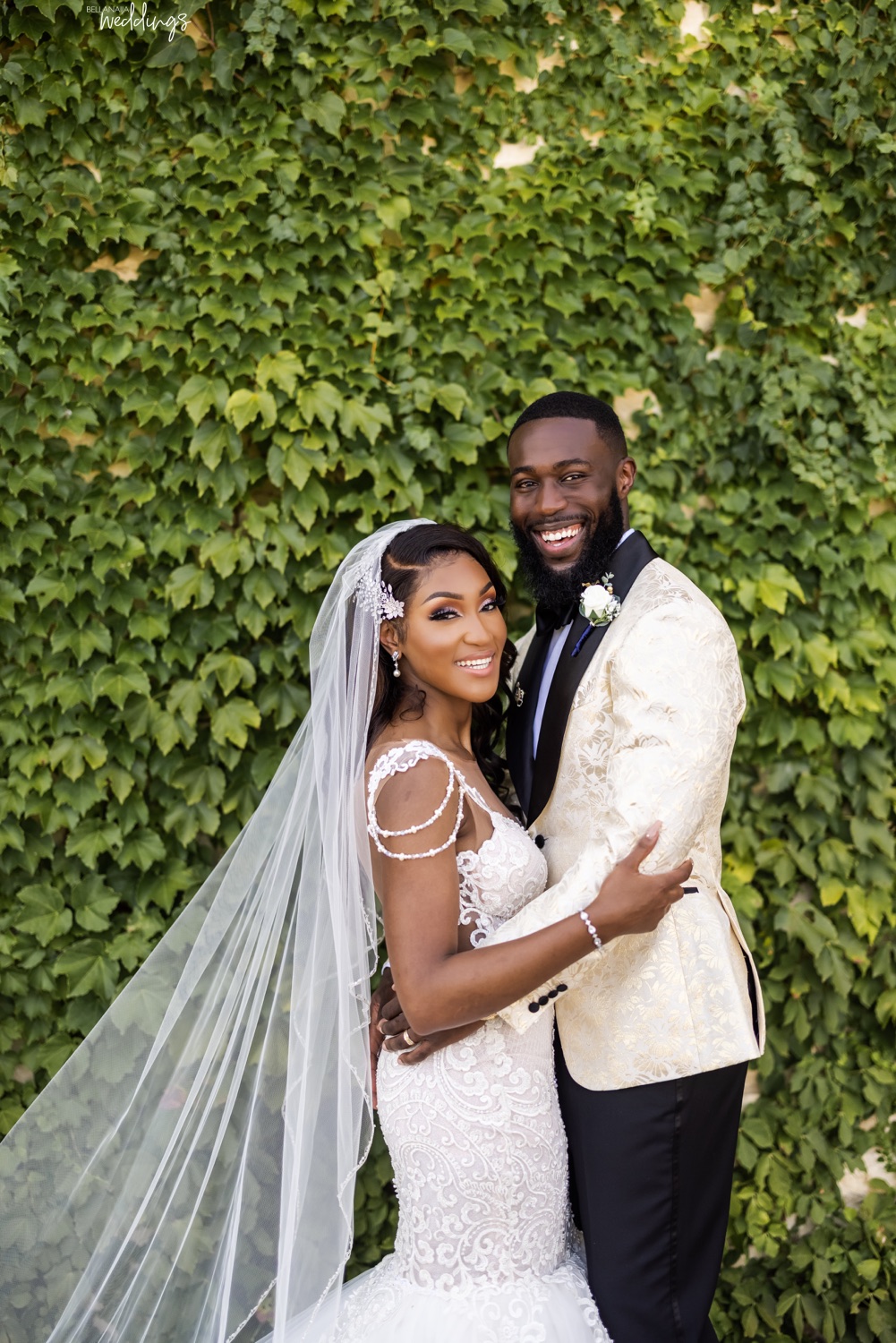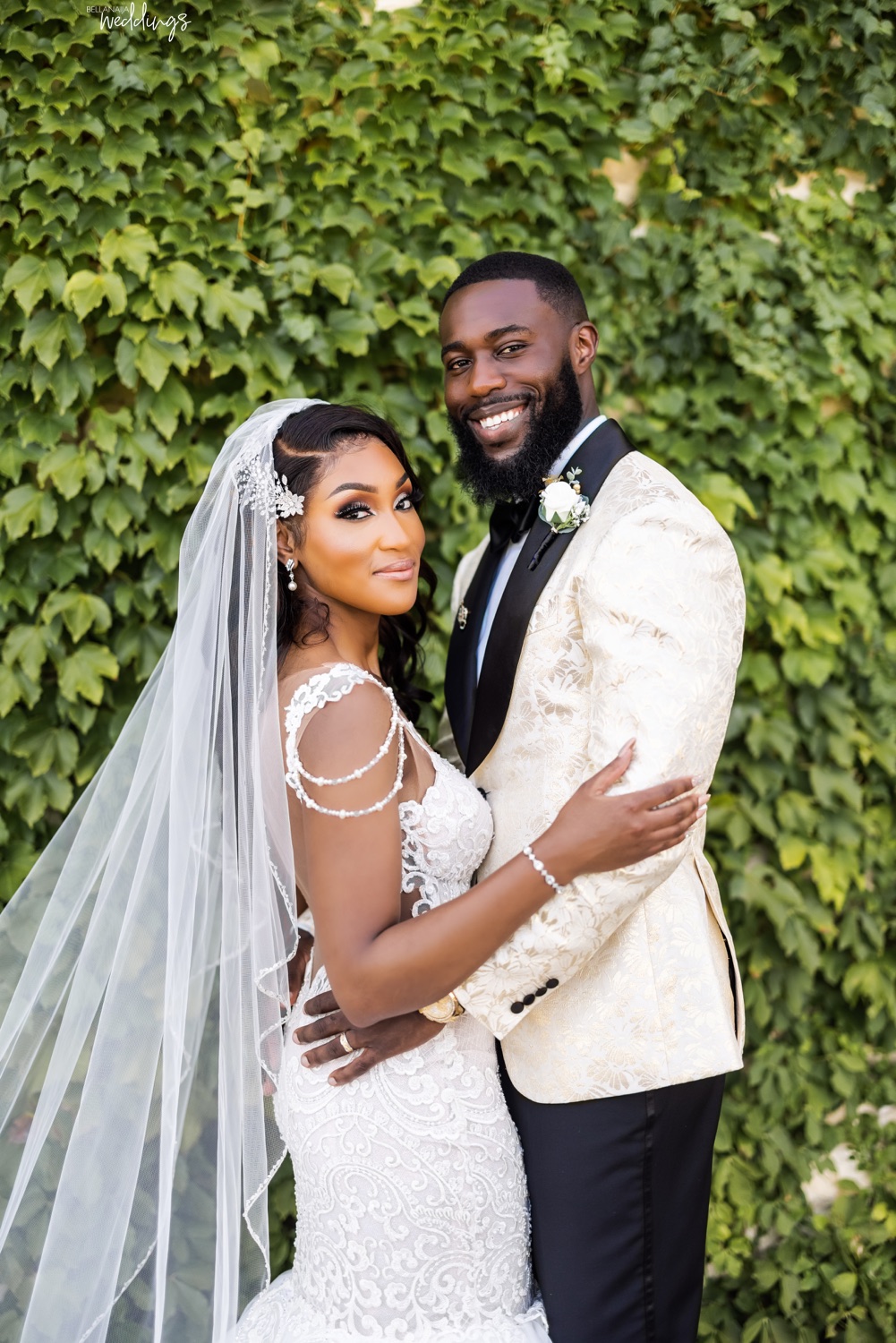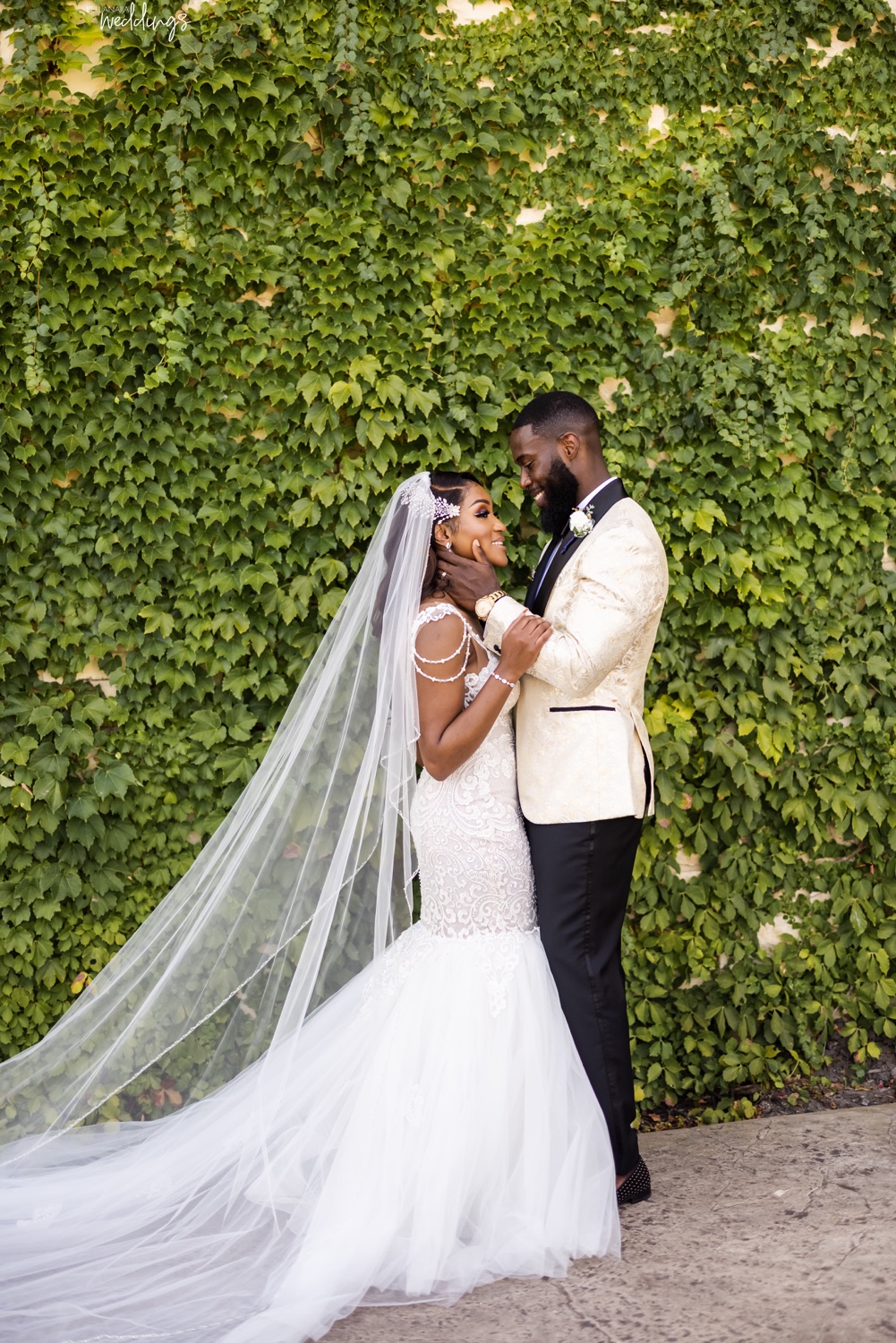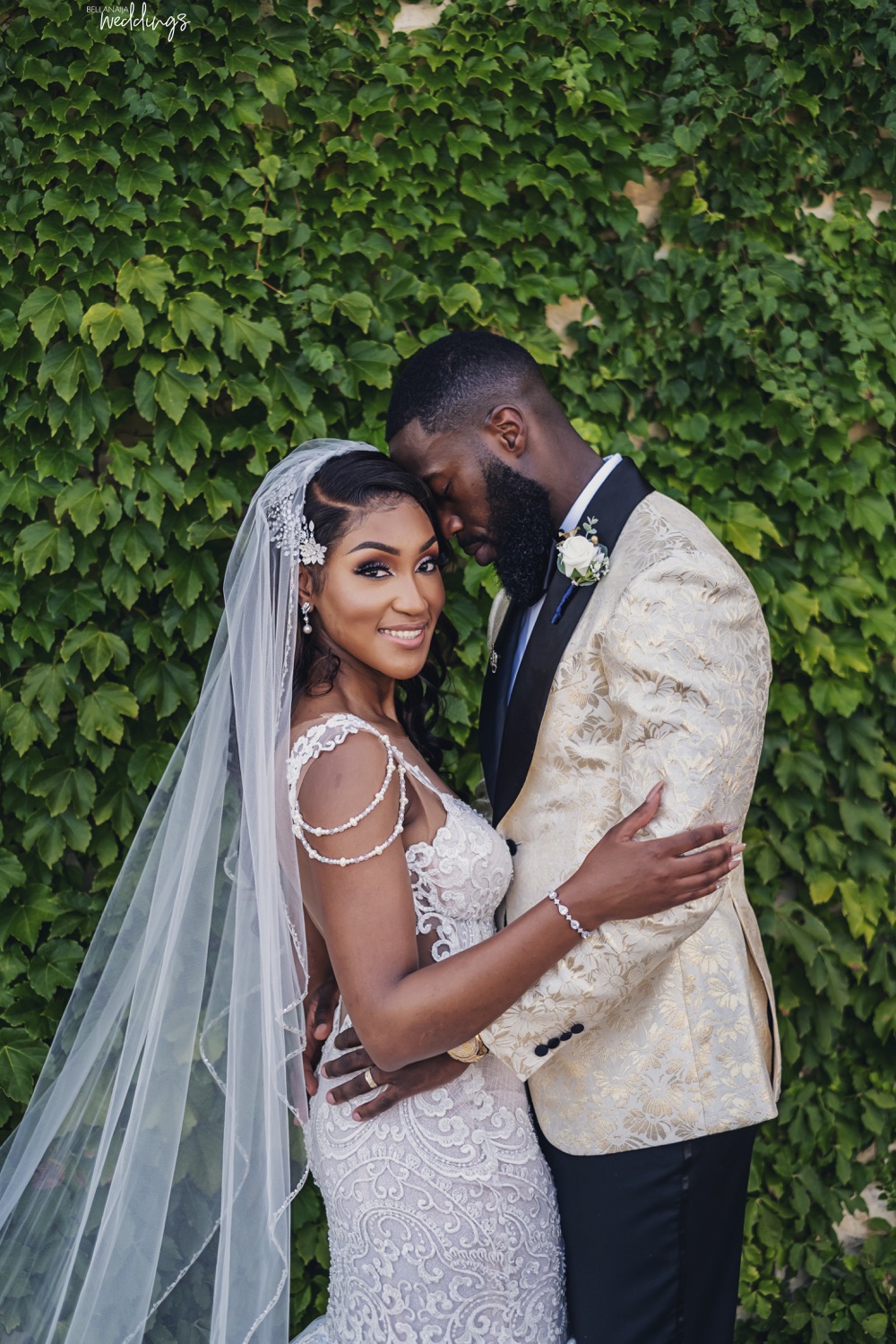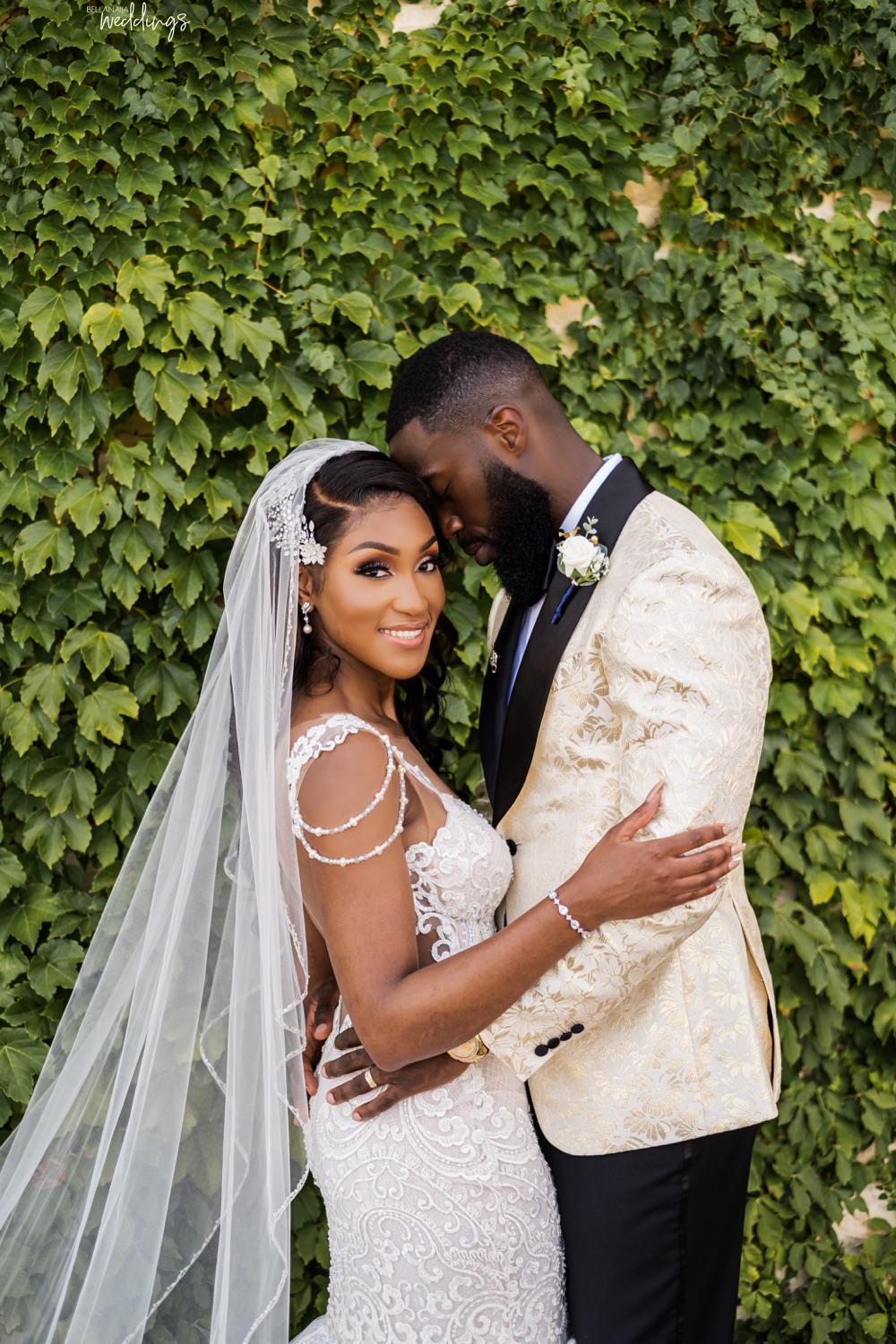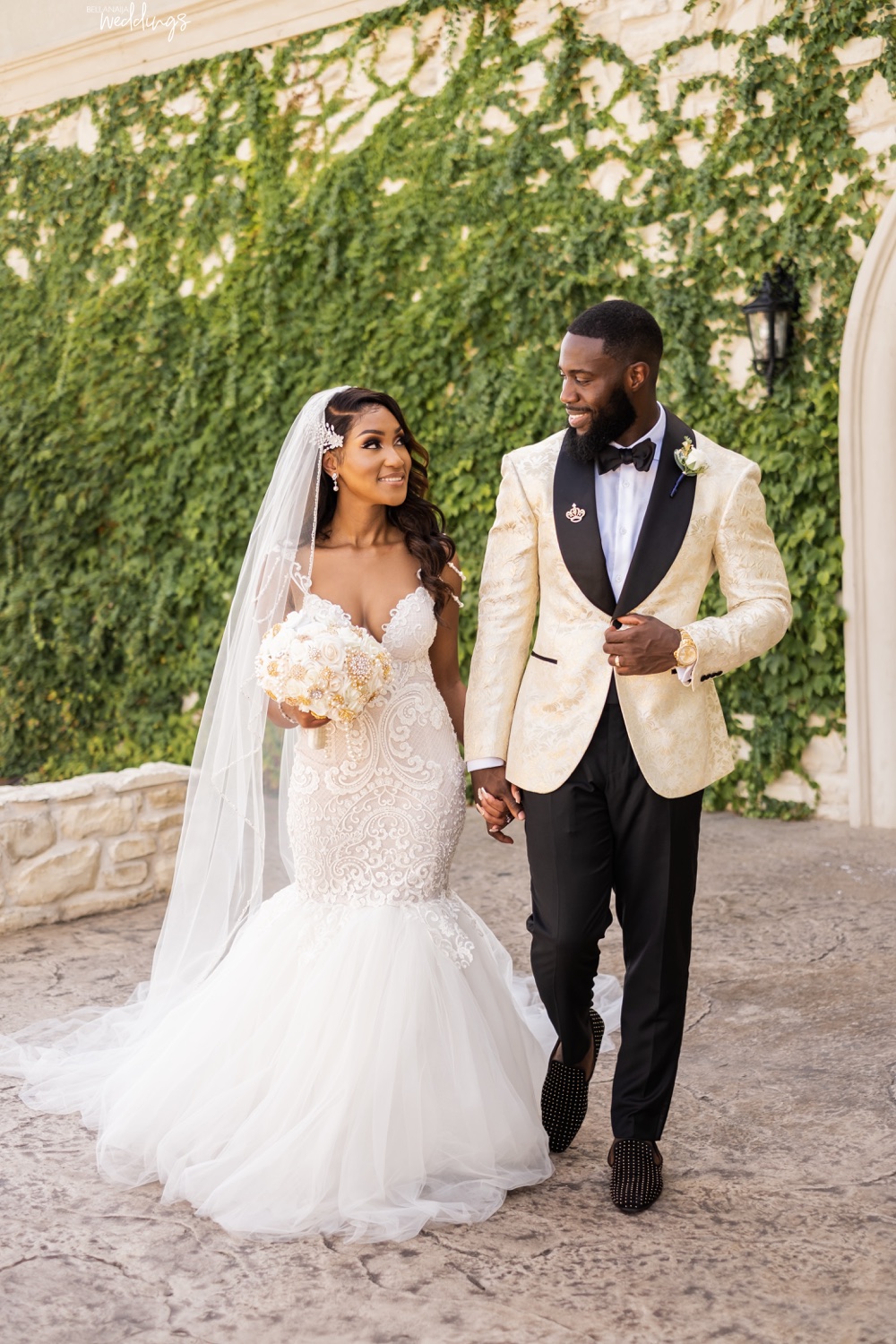 Reception time is definitely celebration time! Let's go!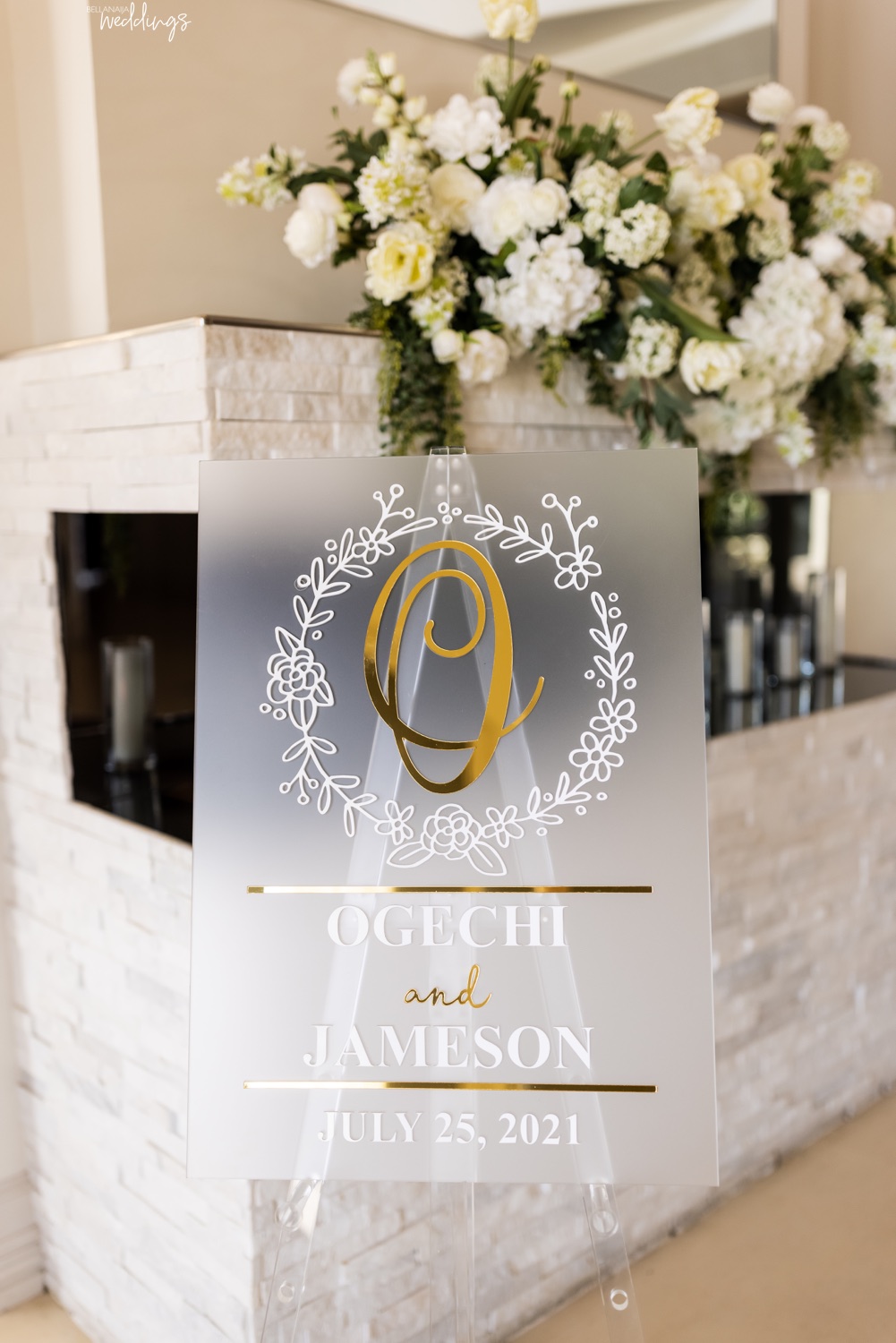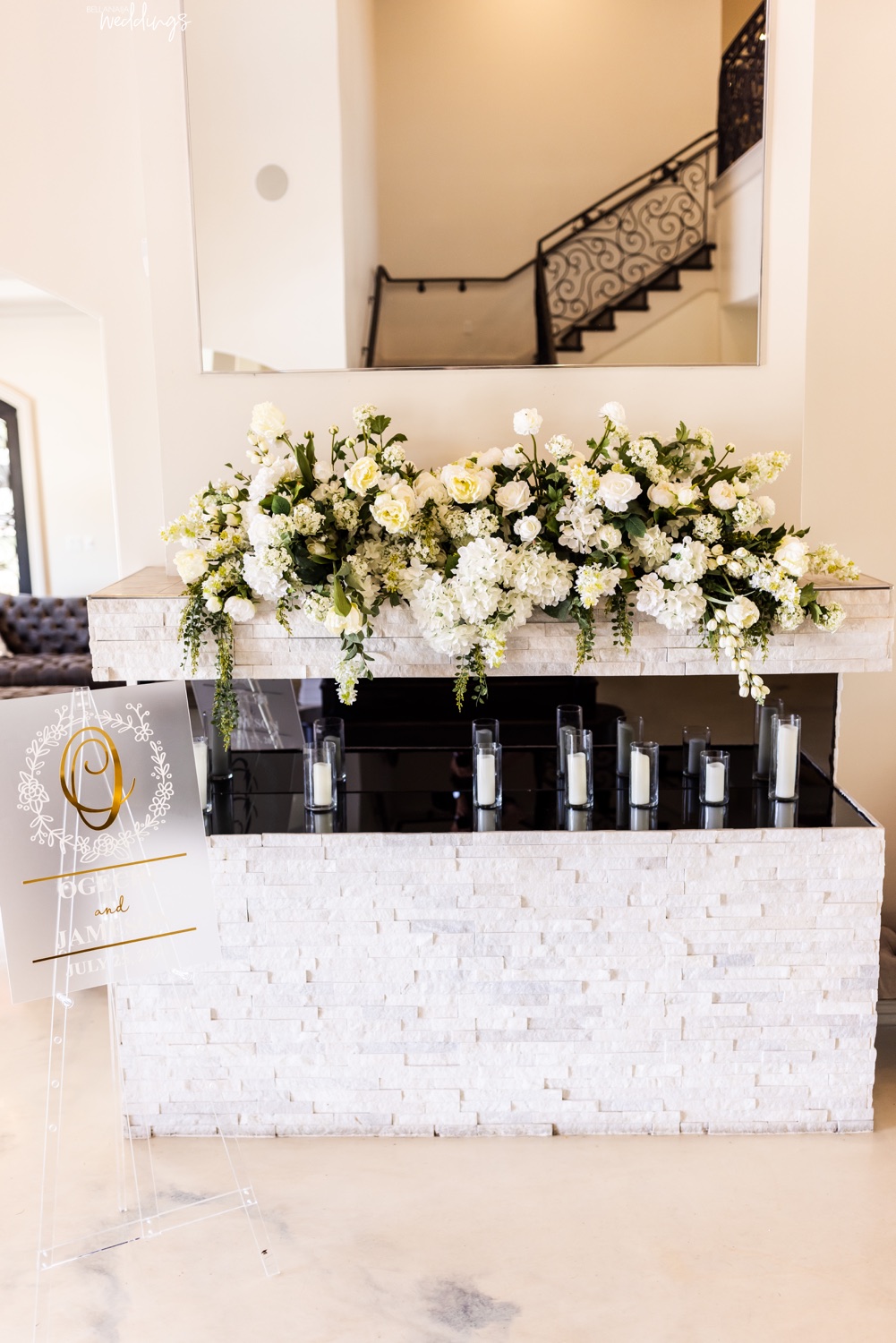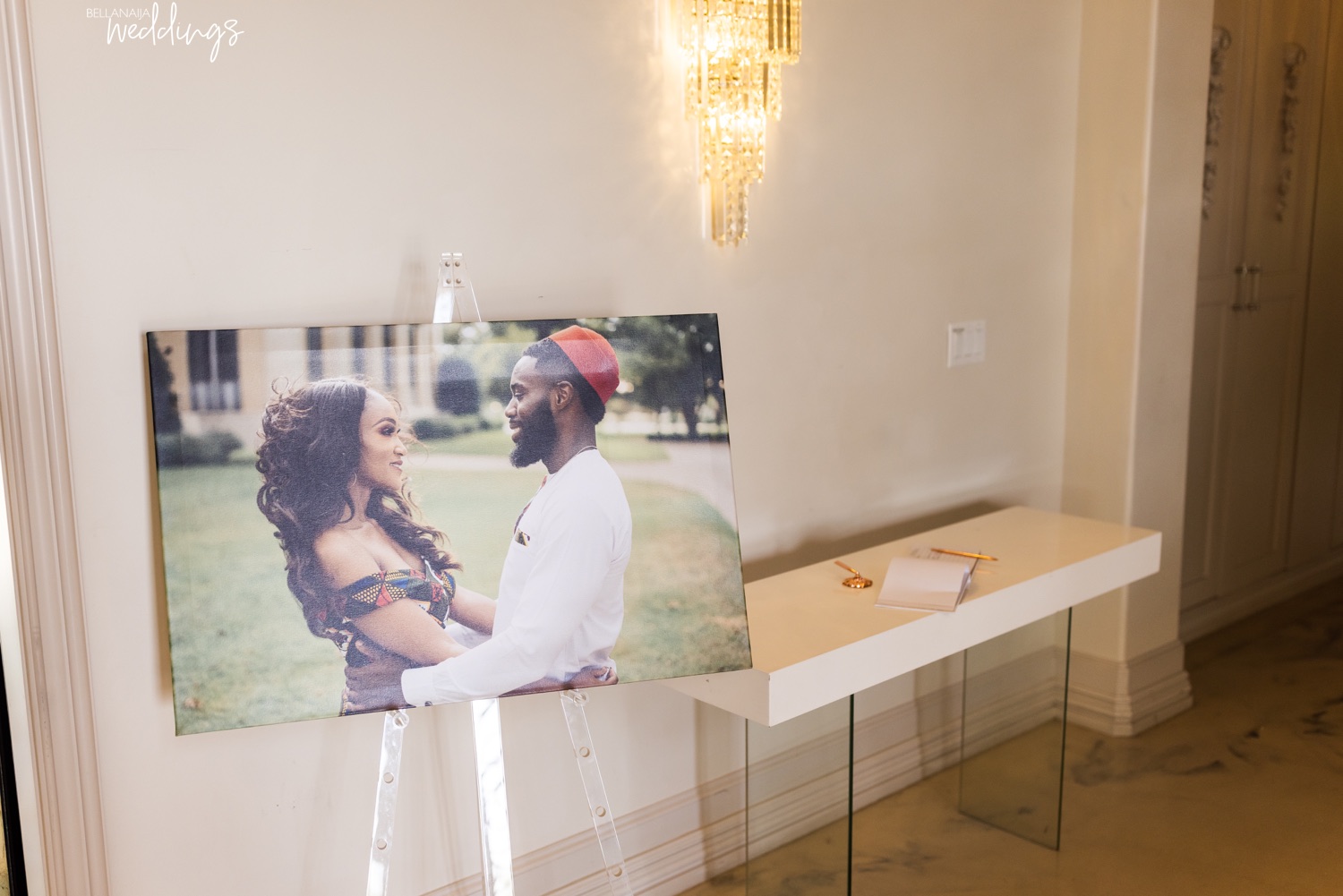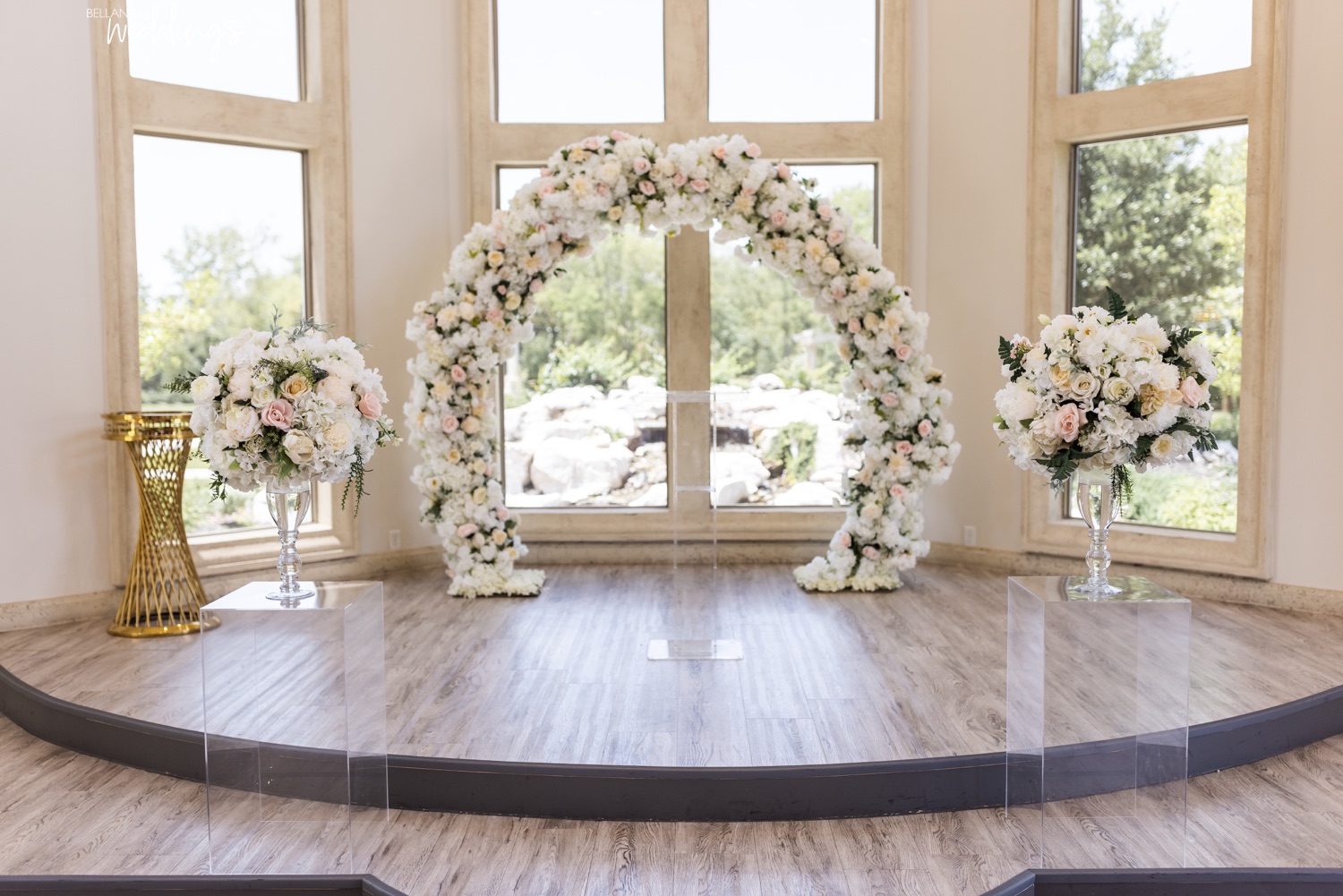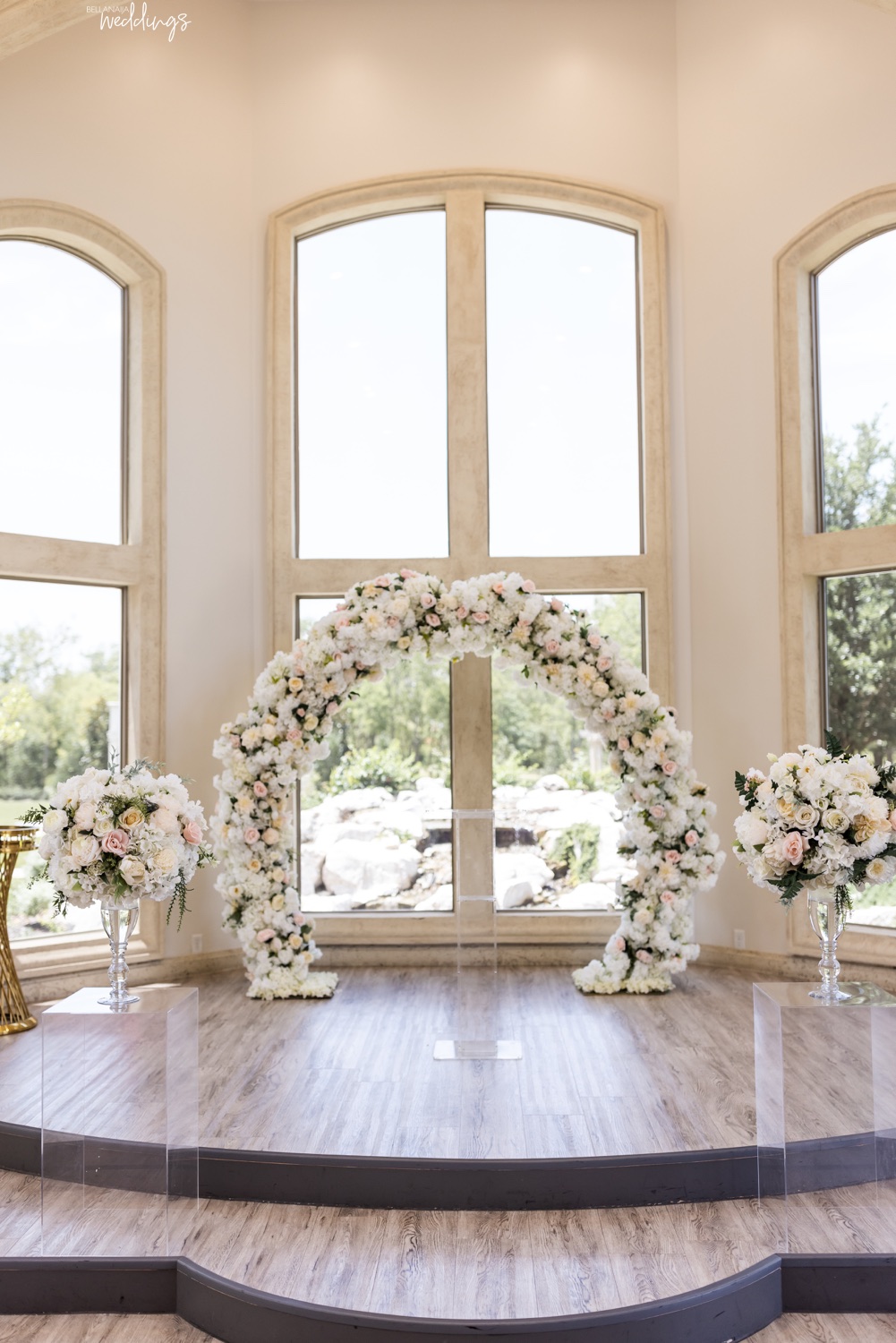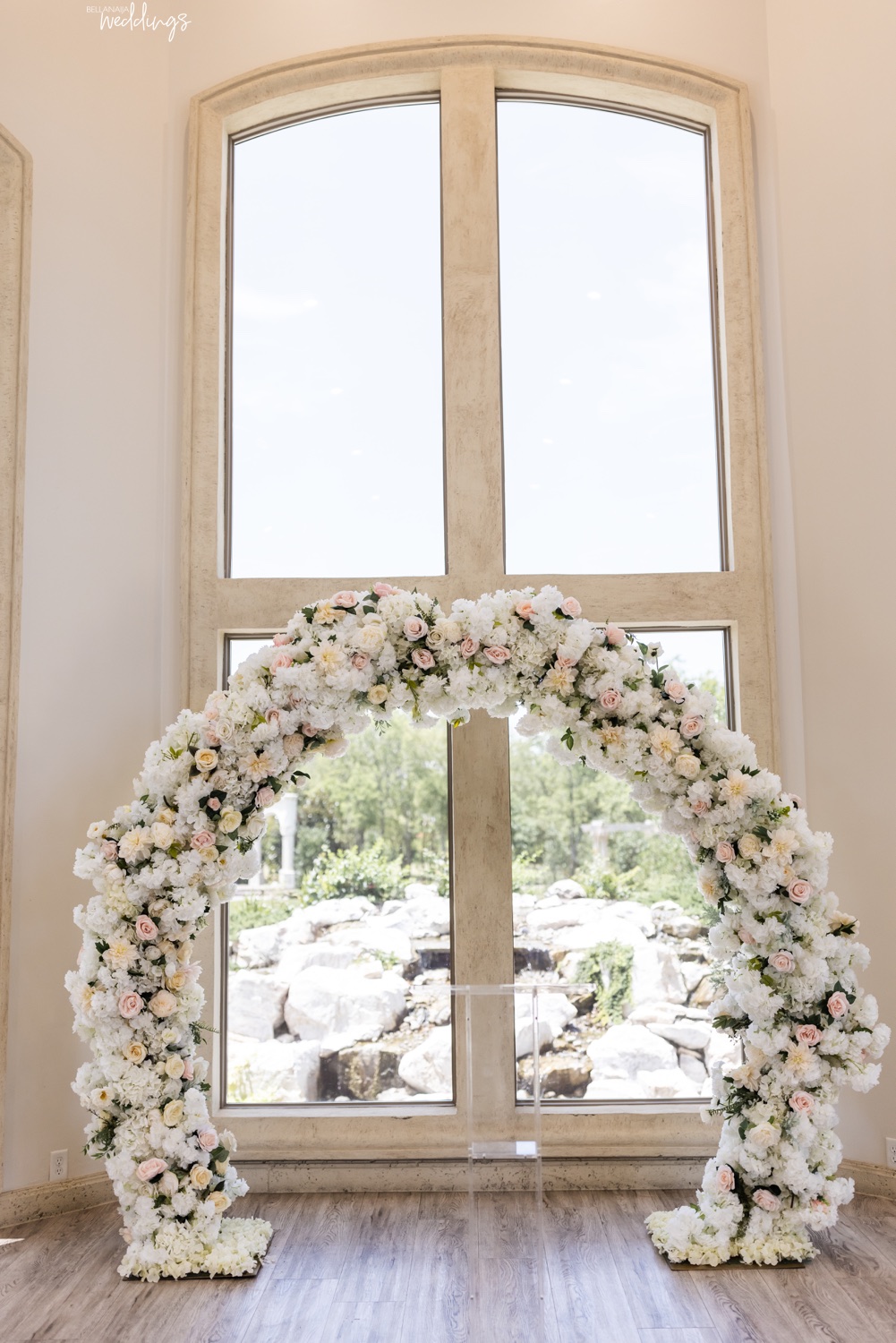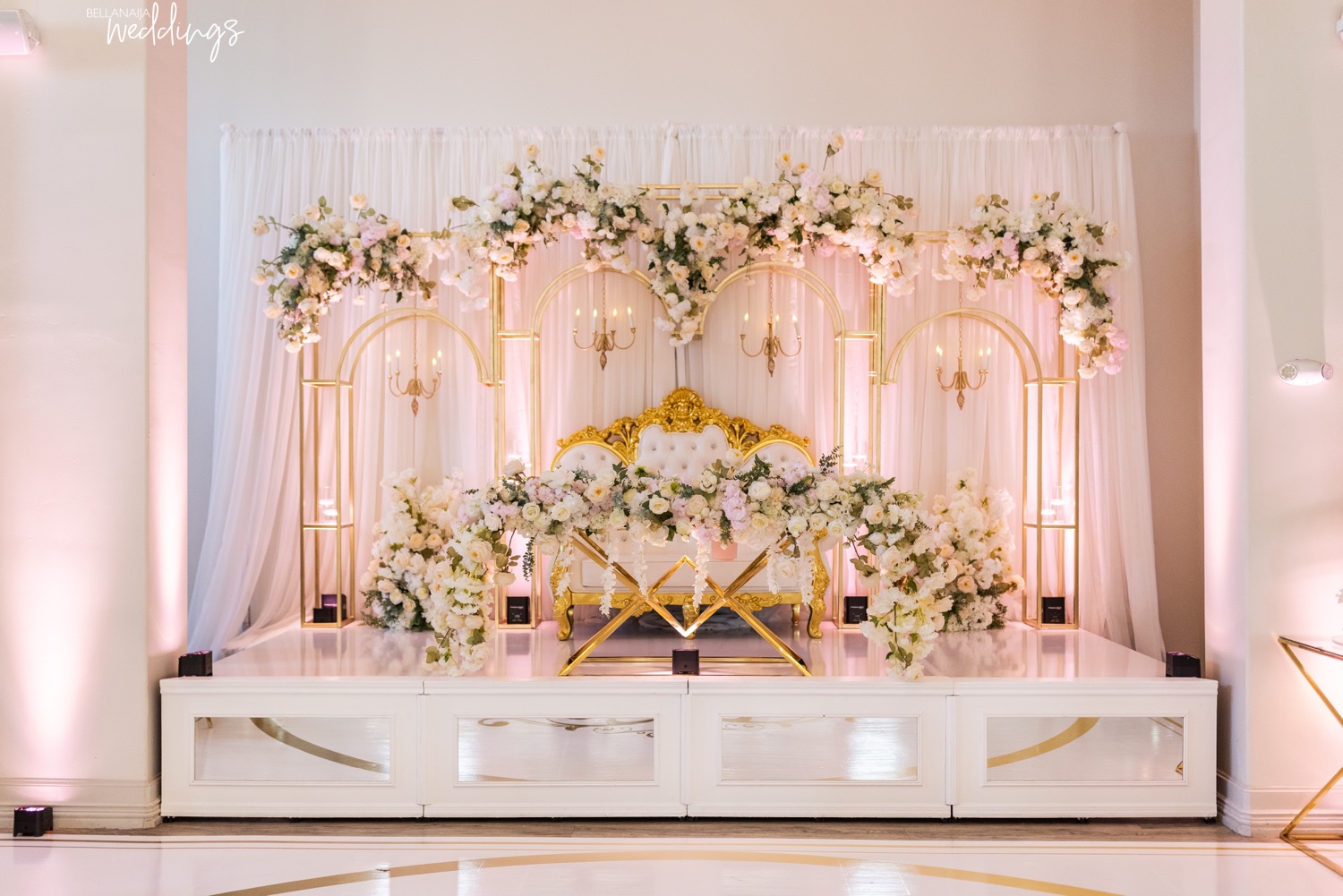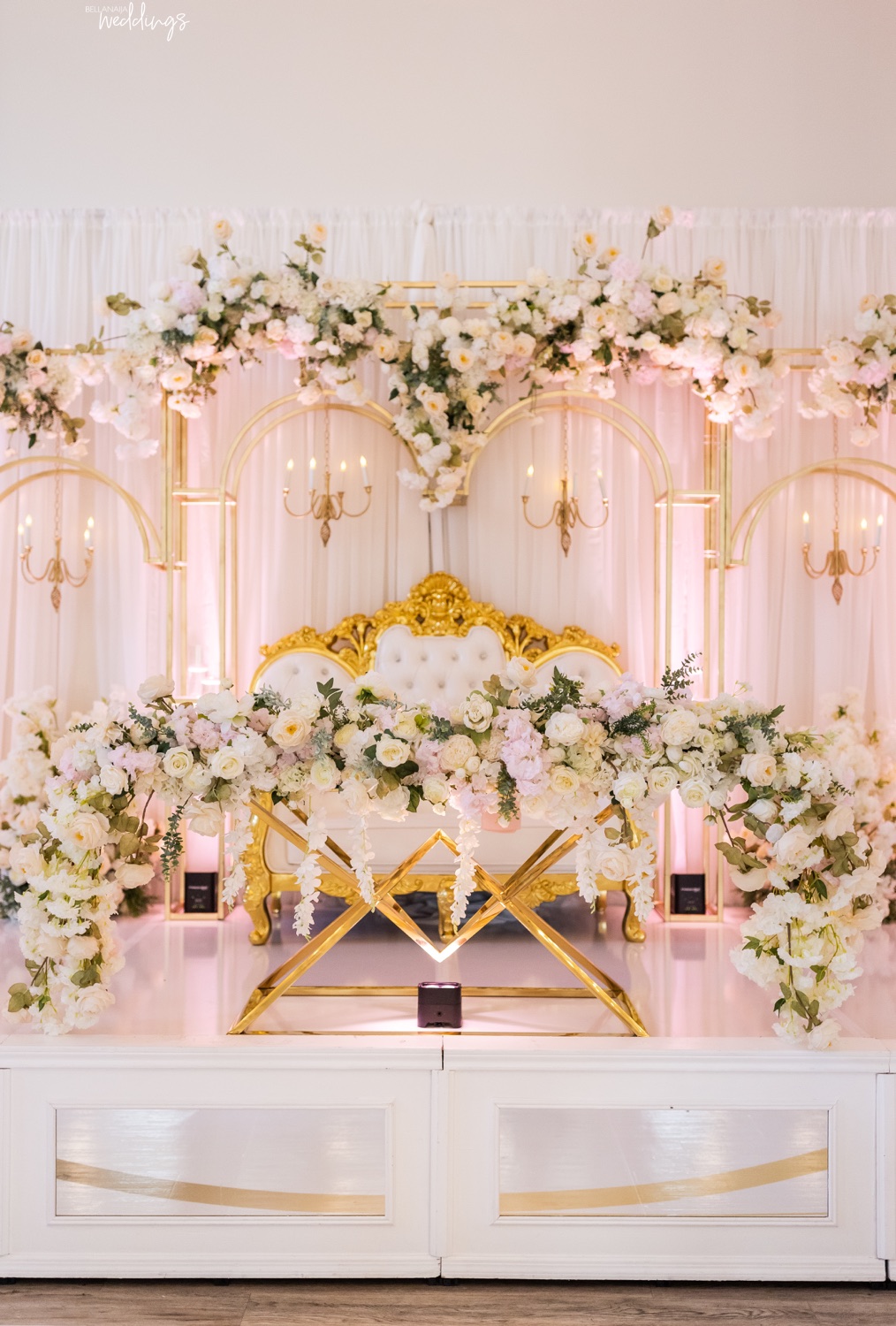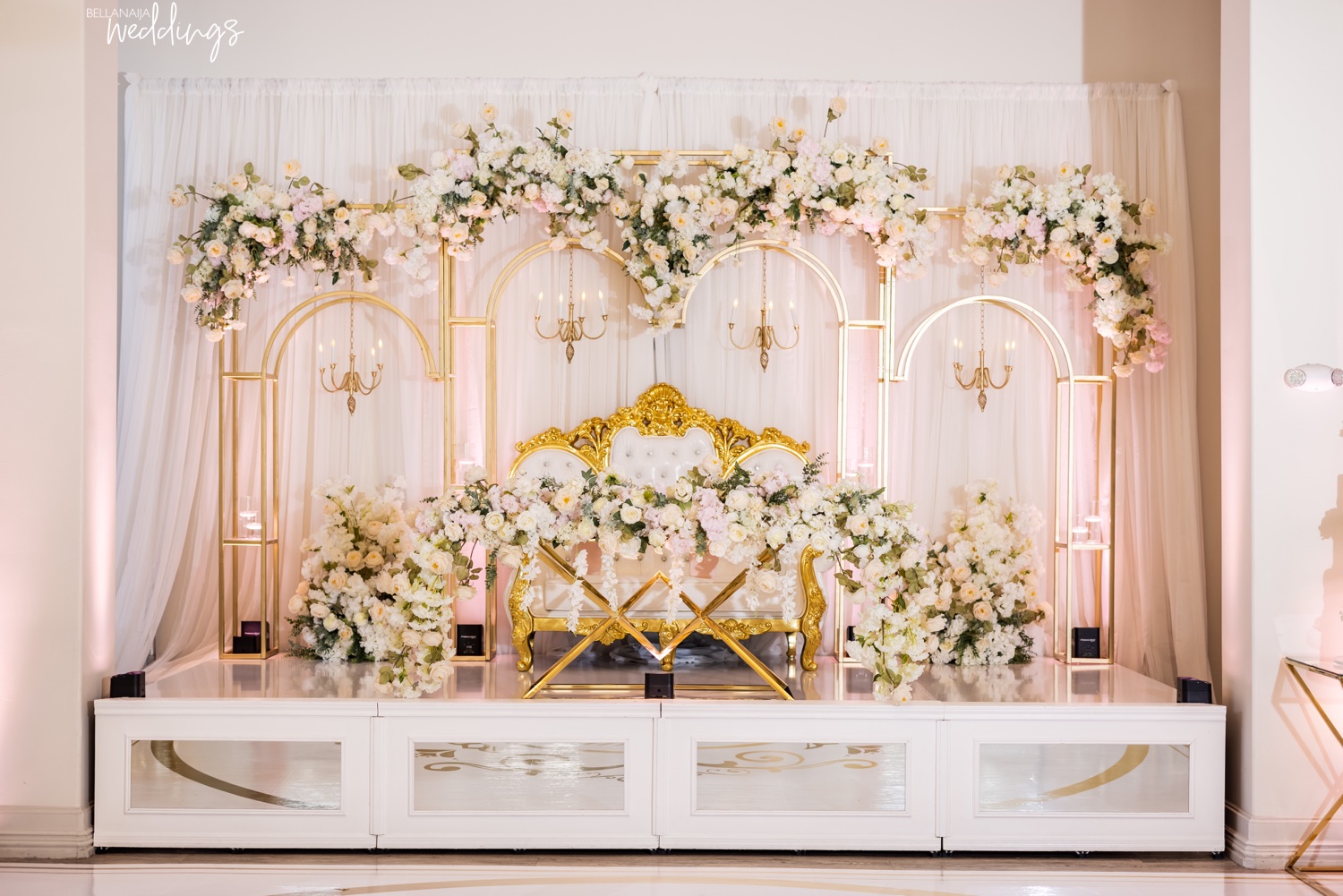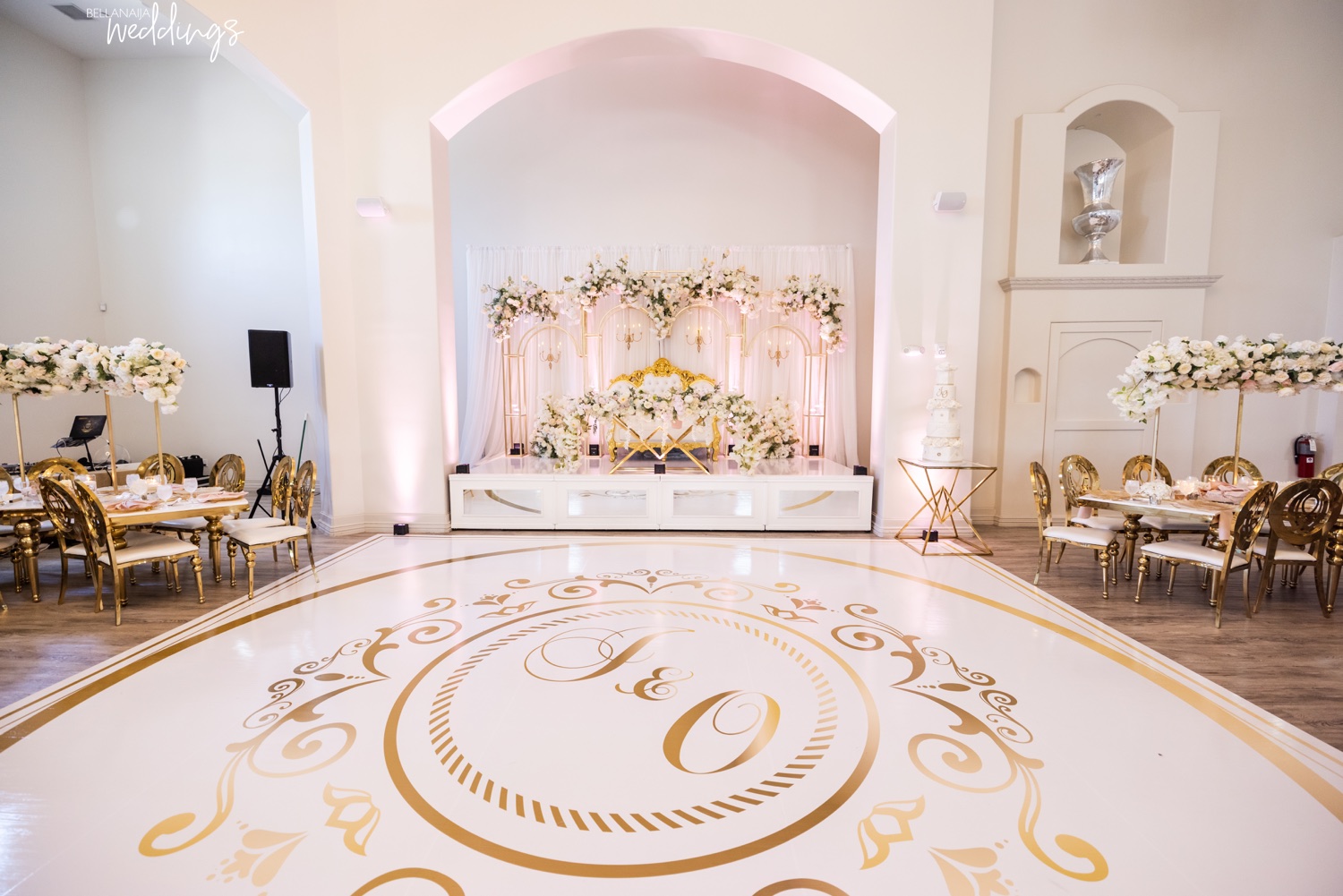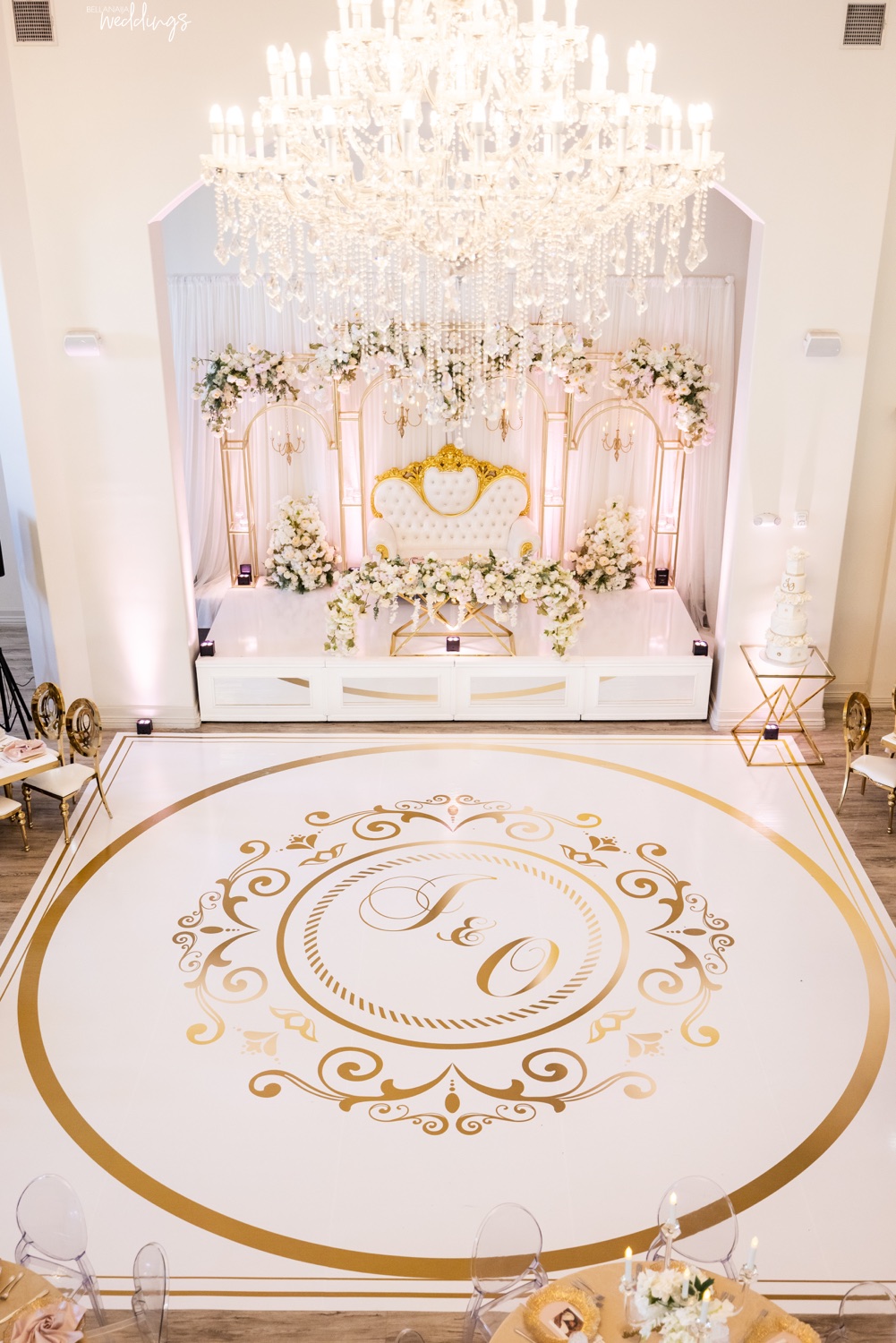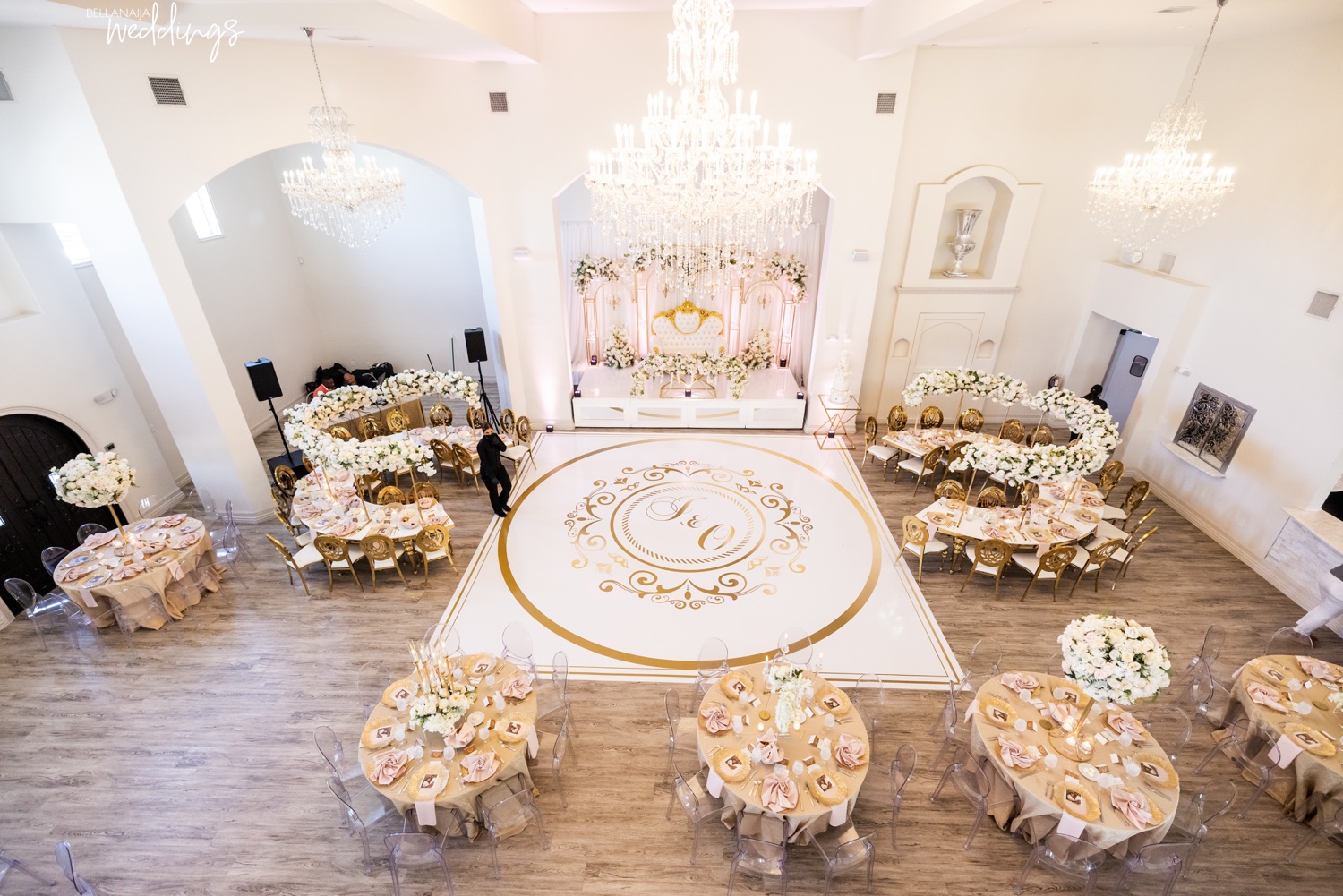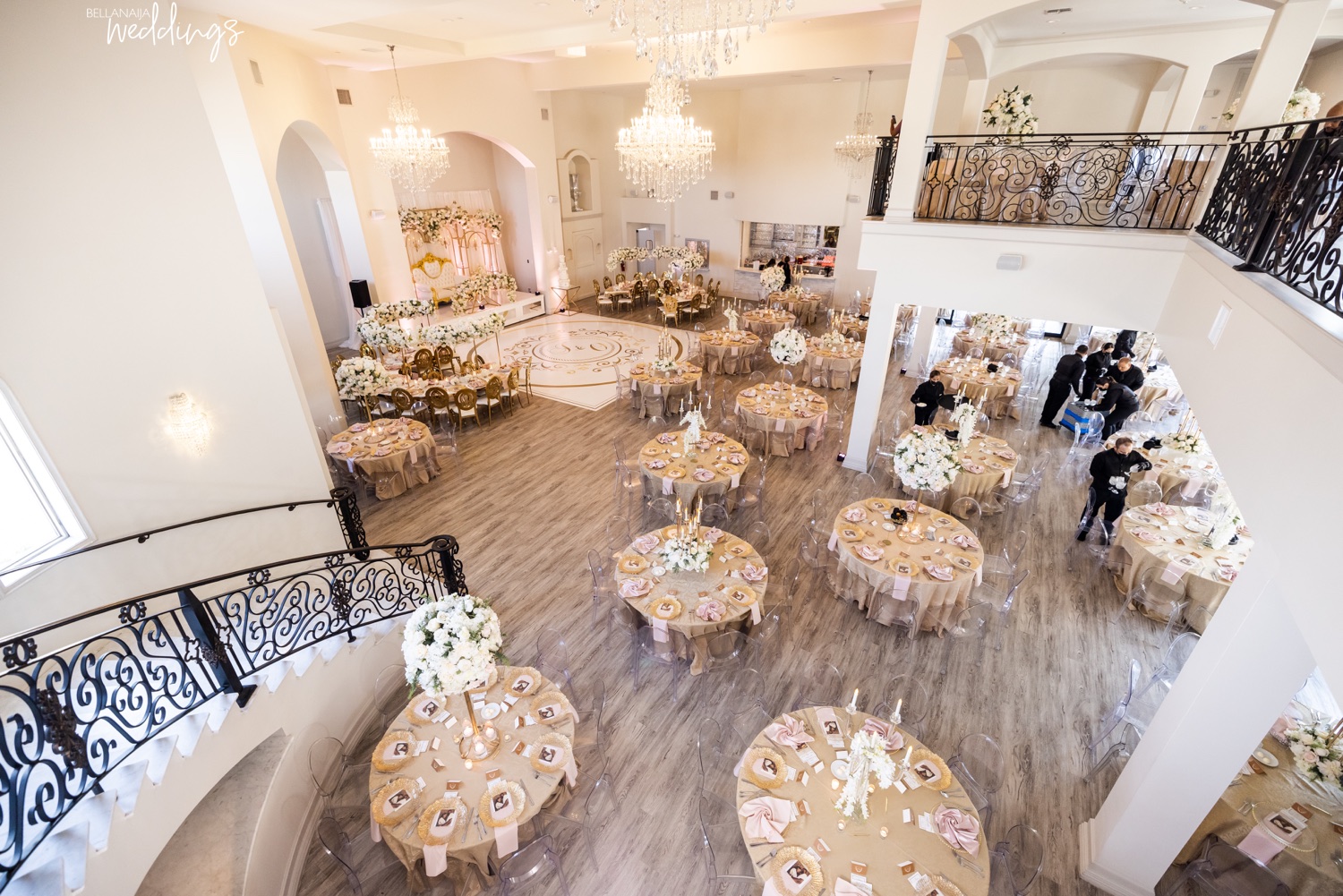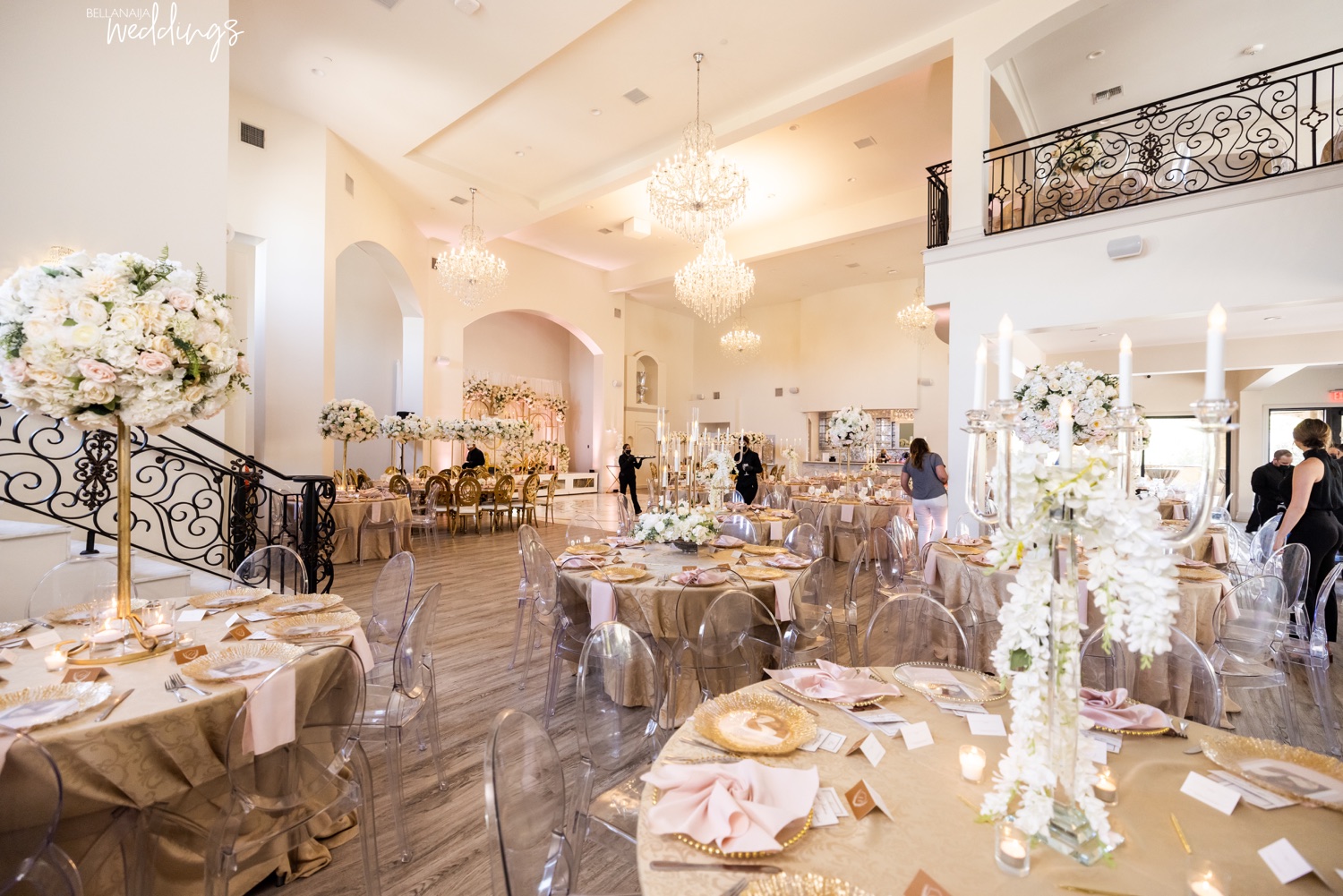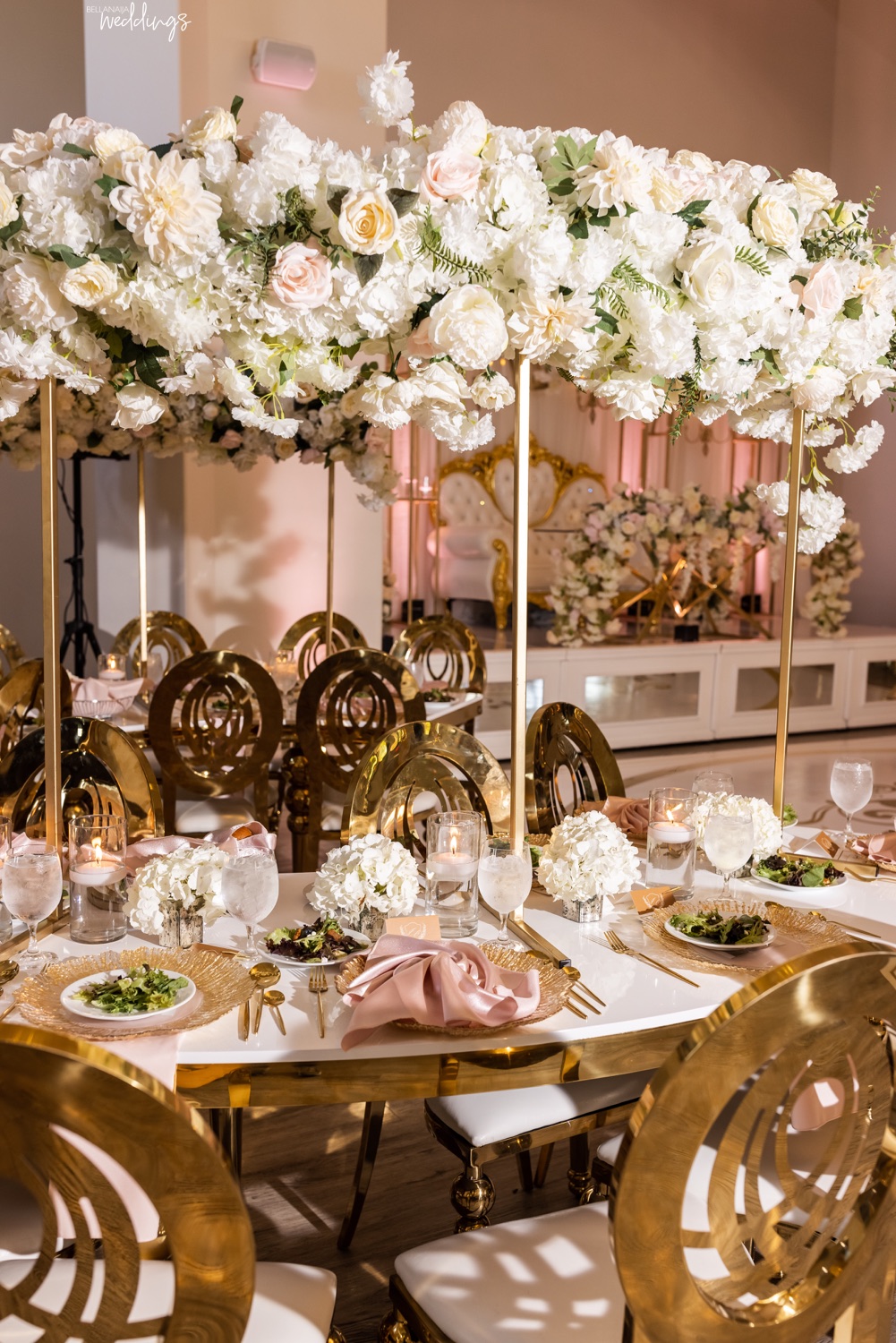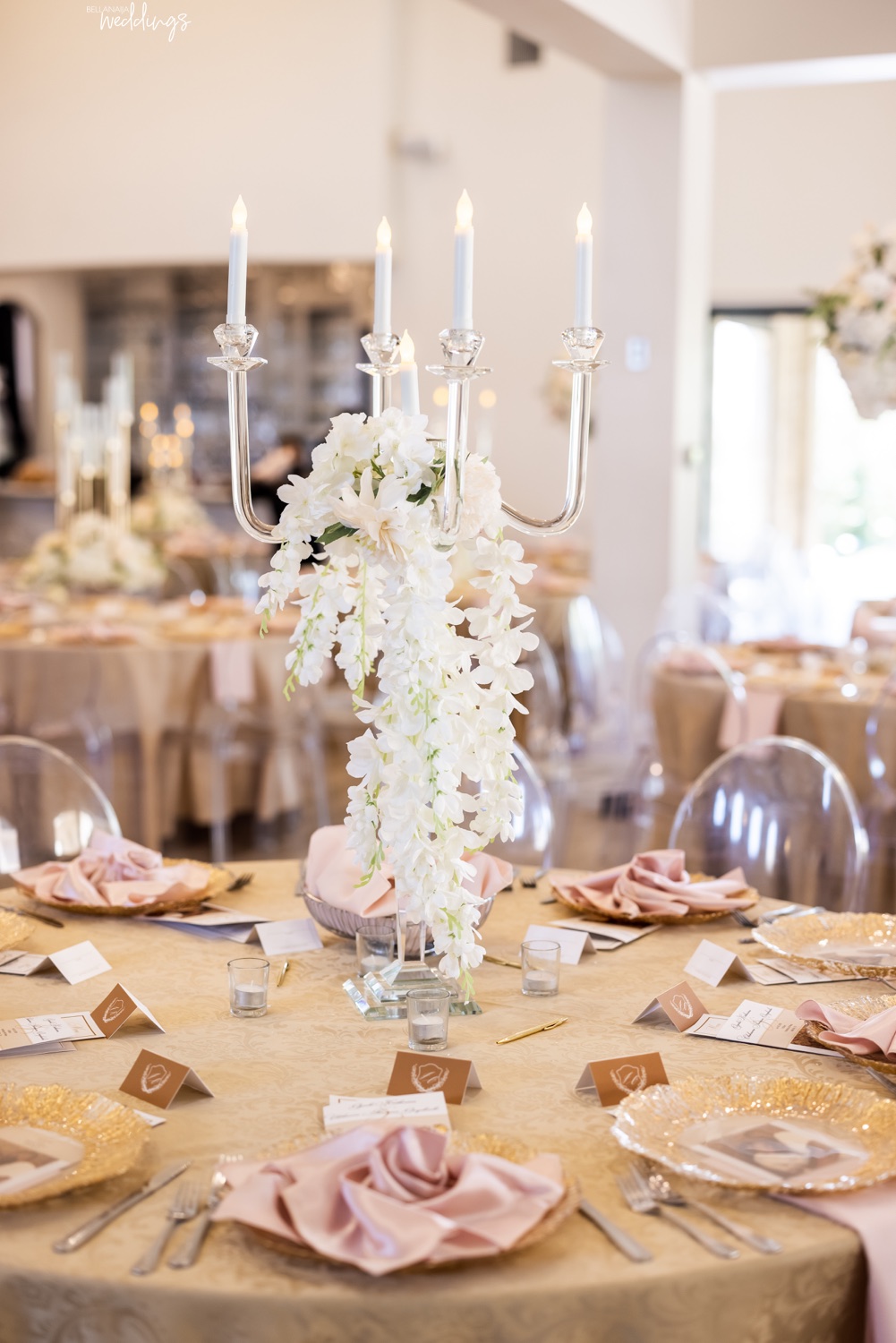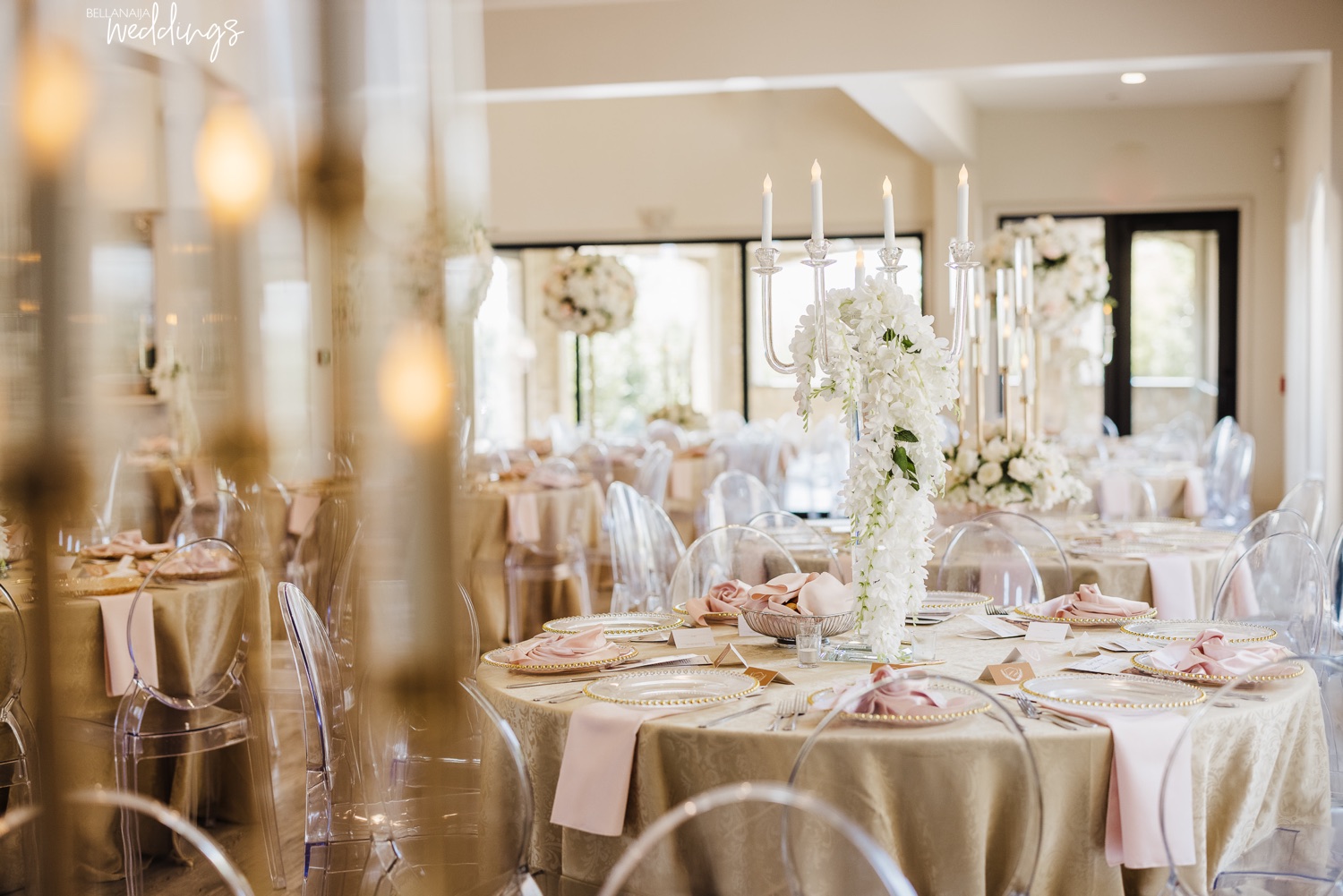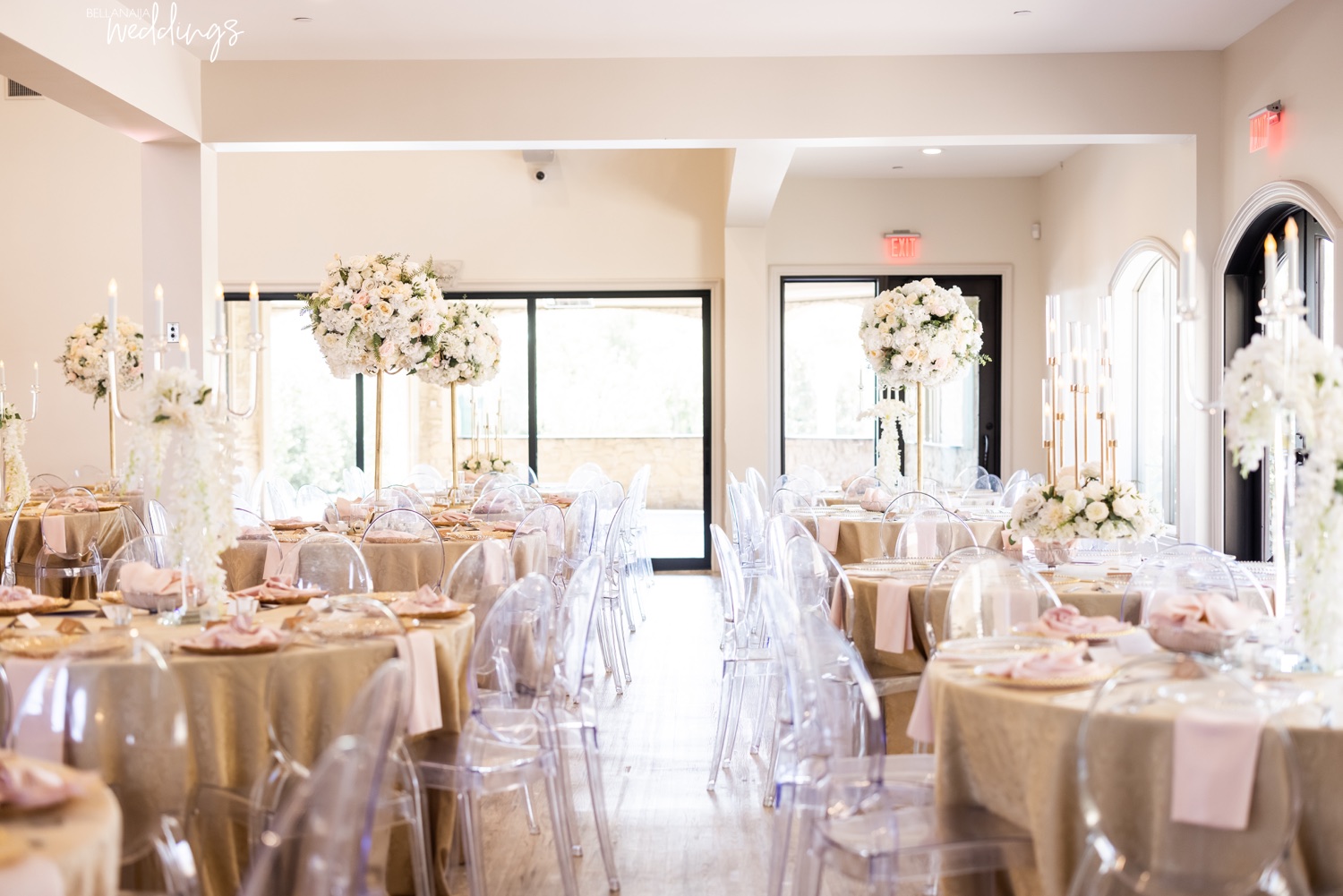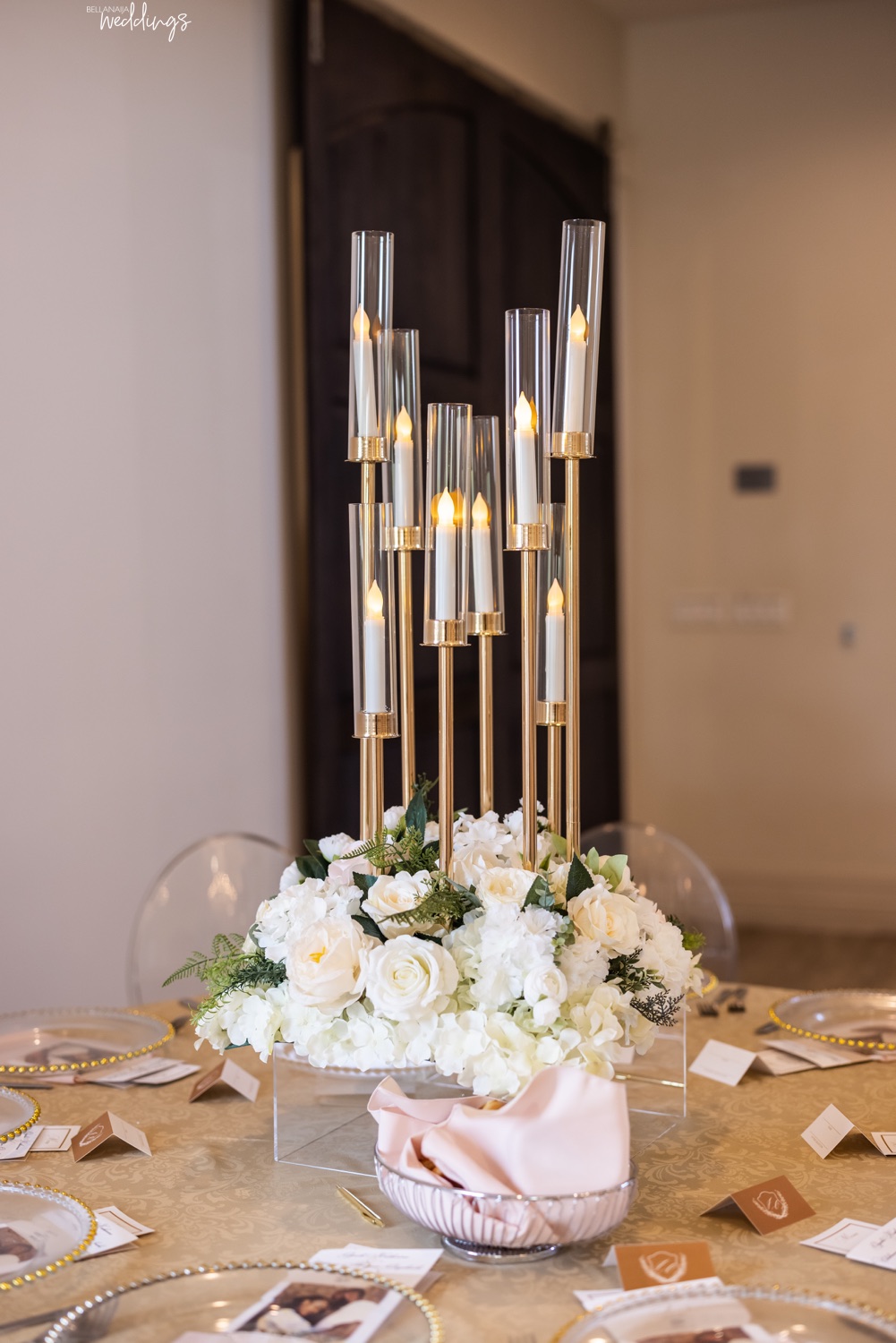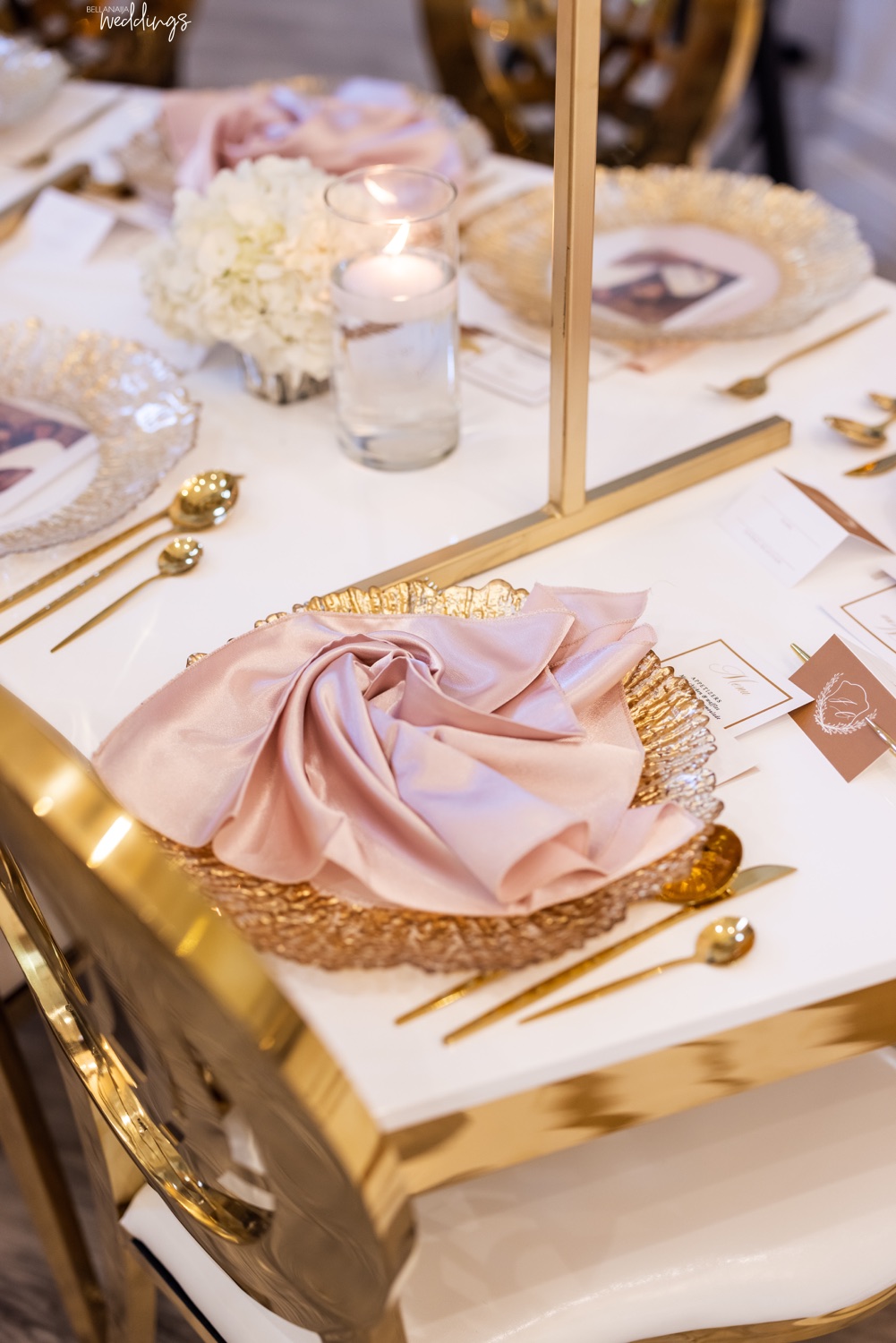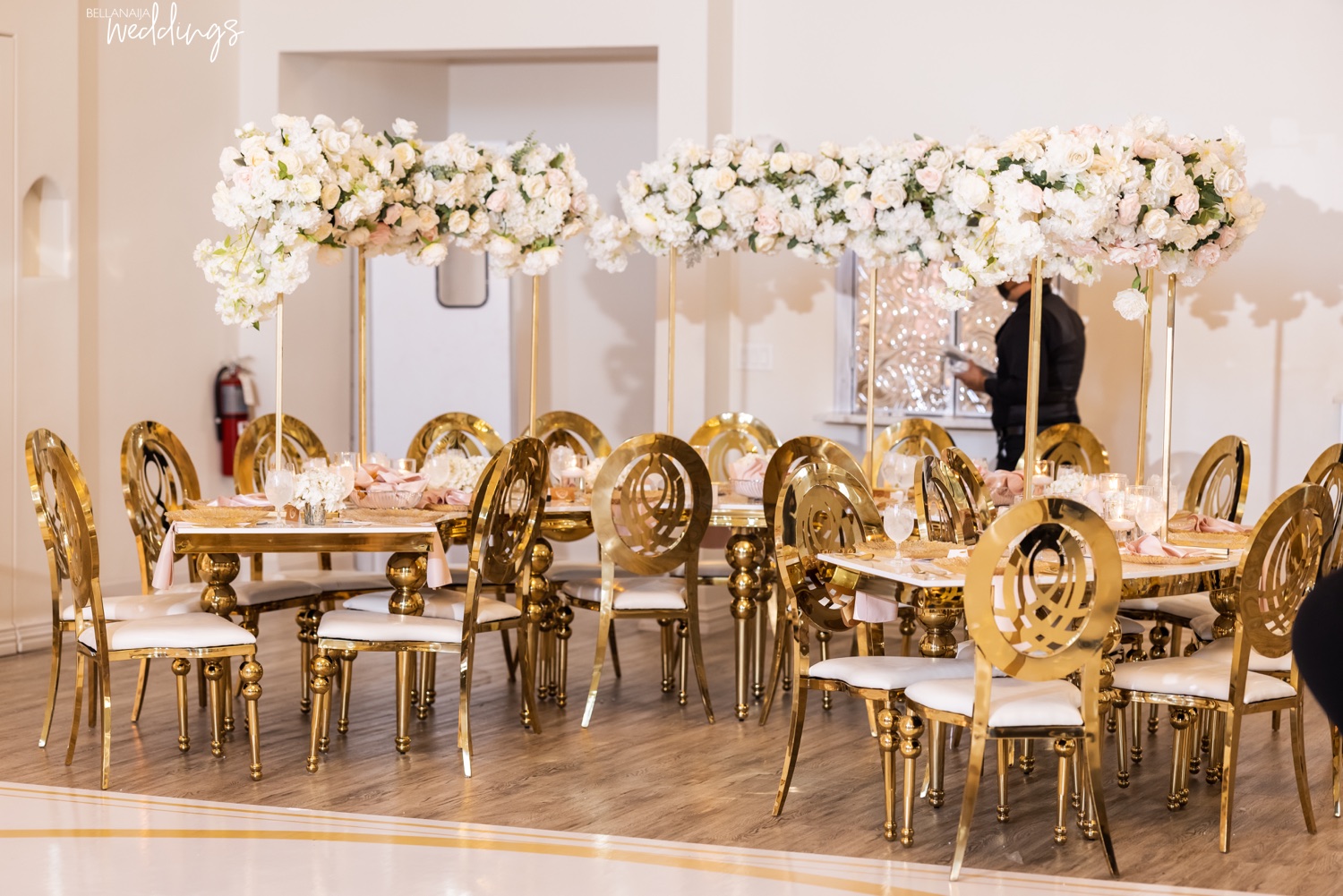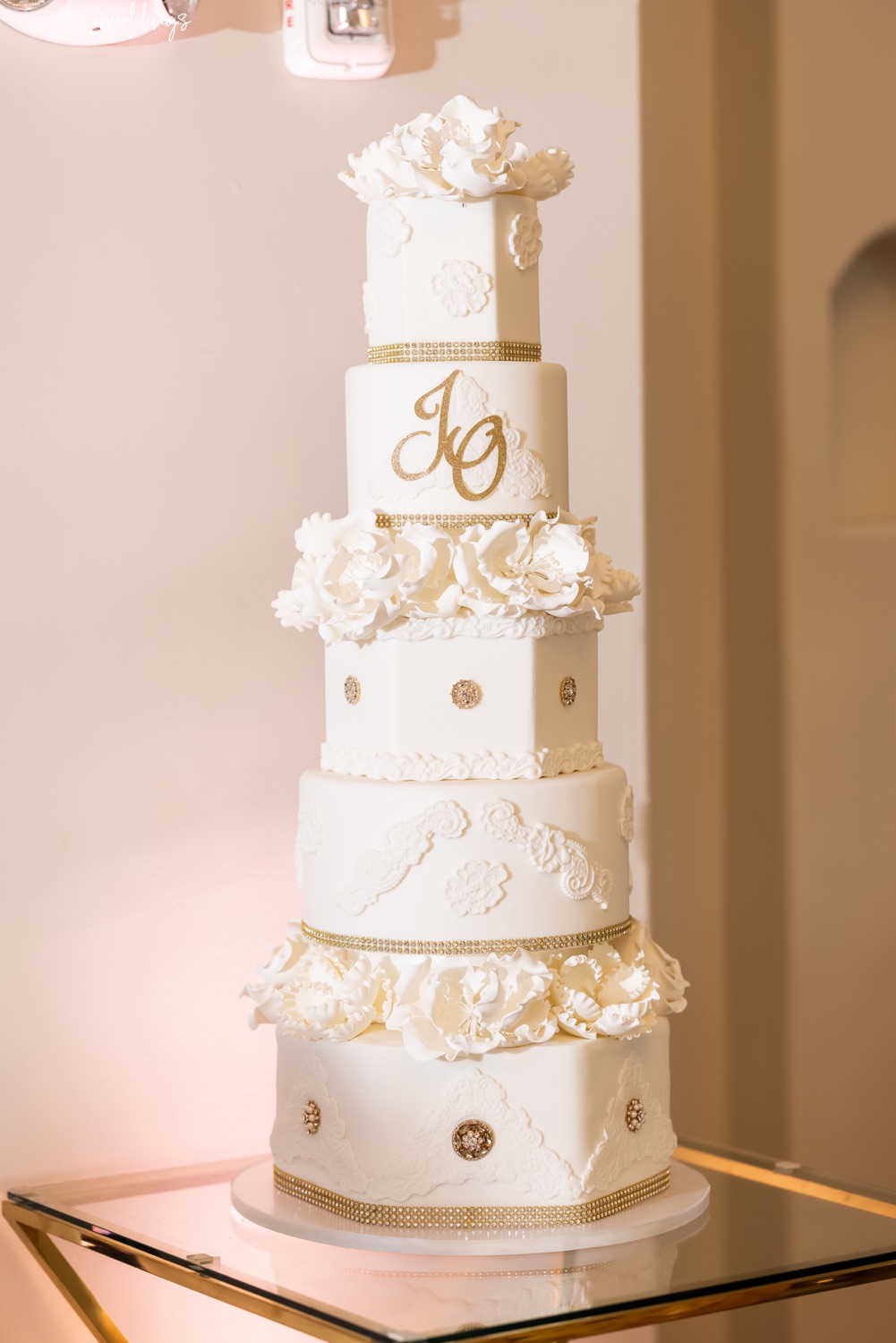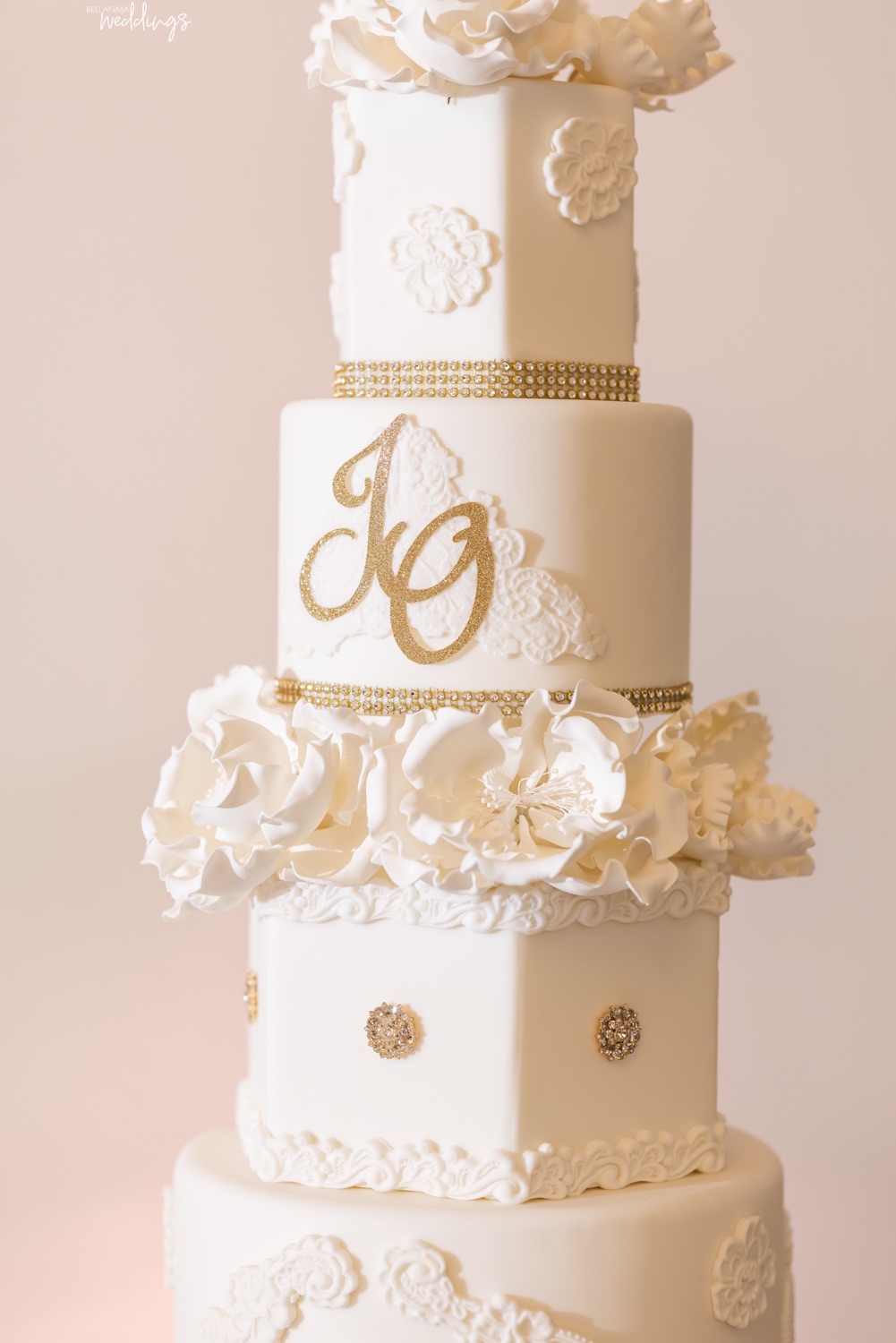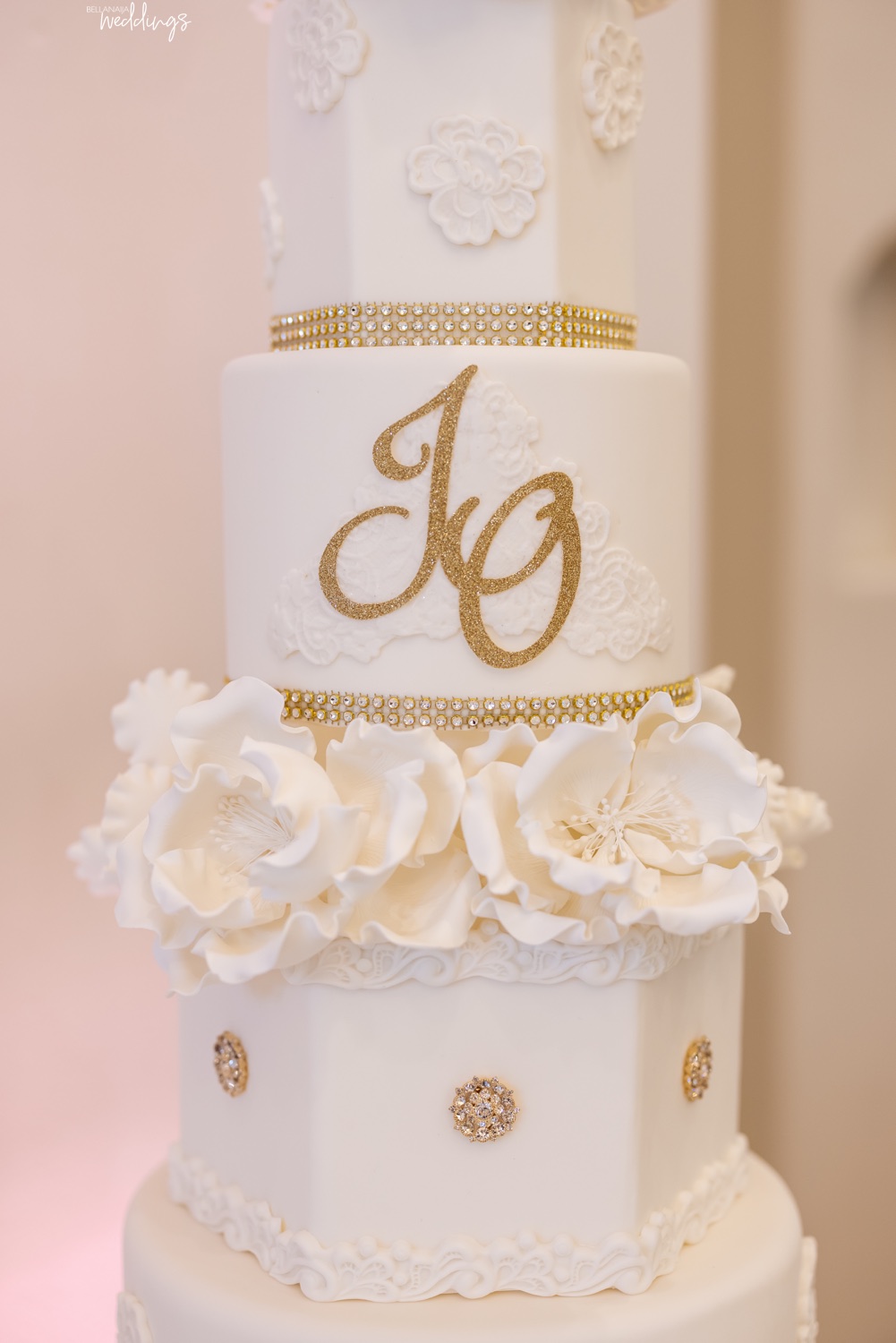 …and the celebration begins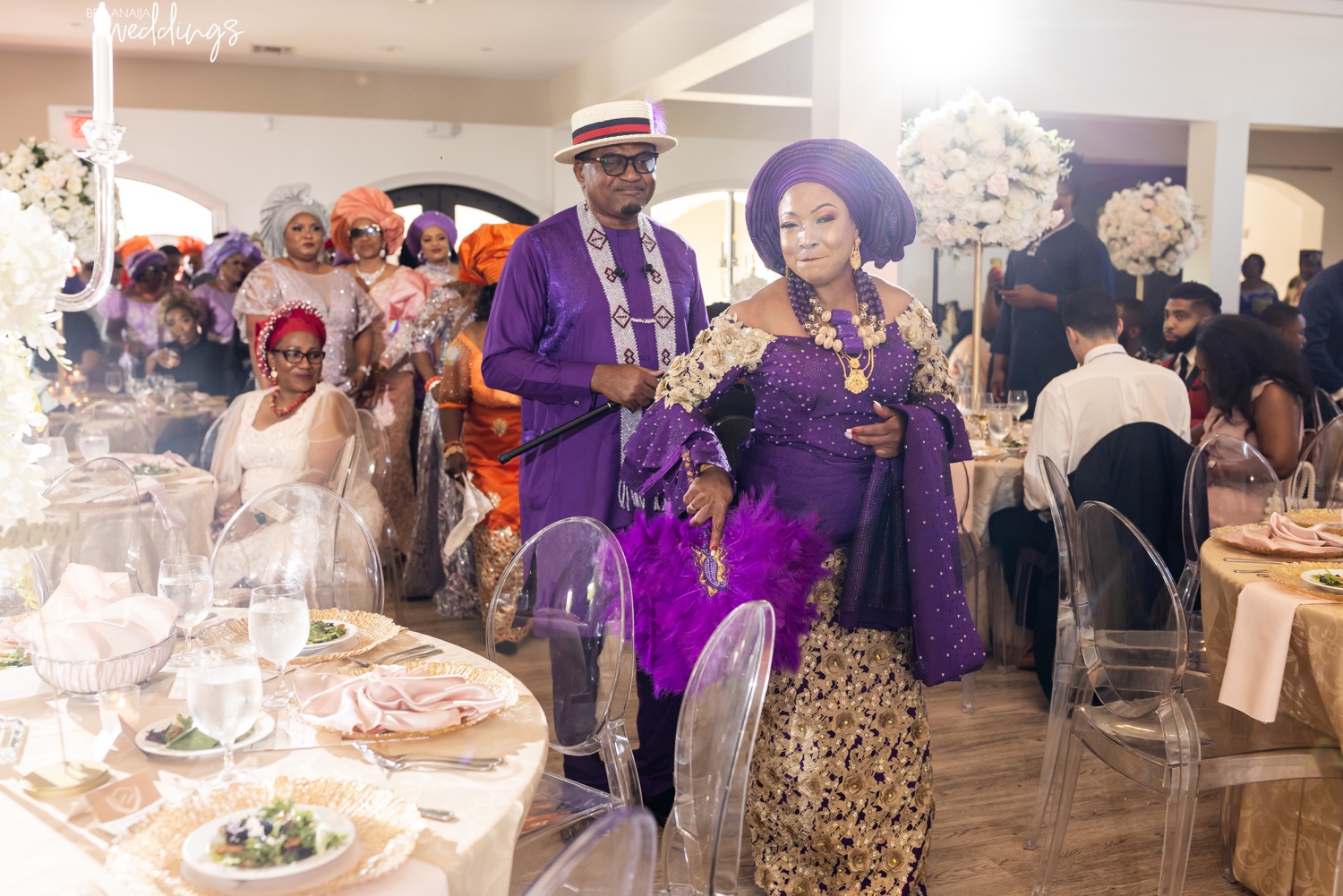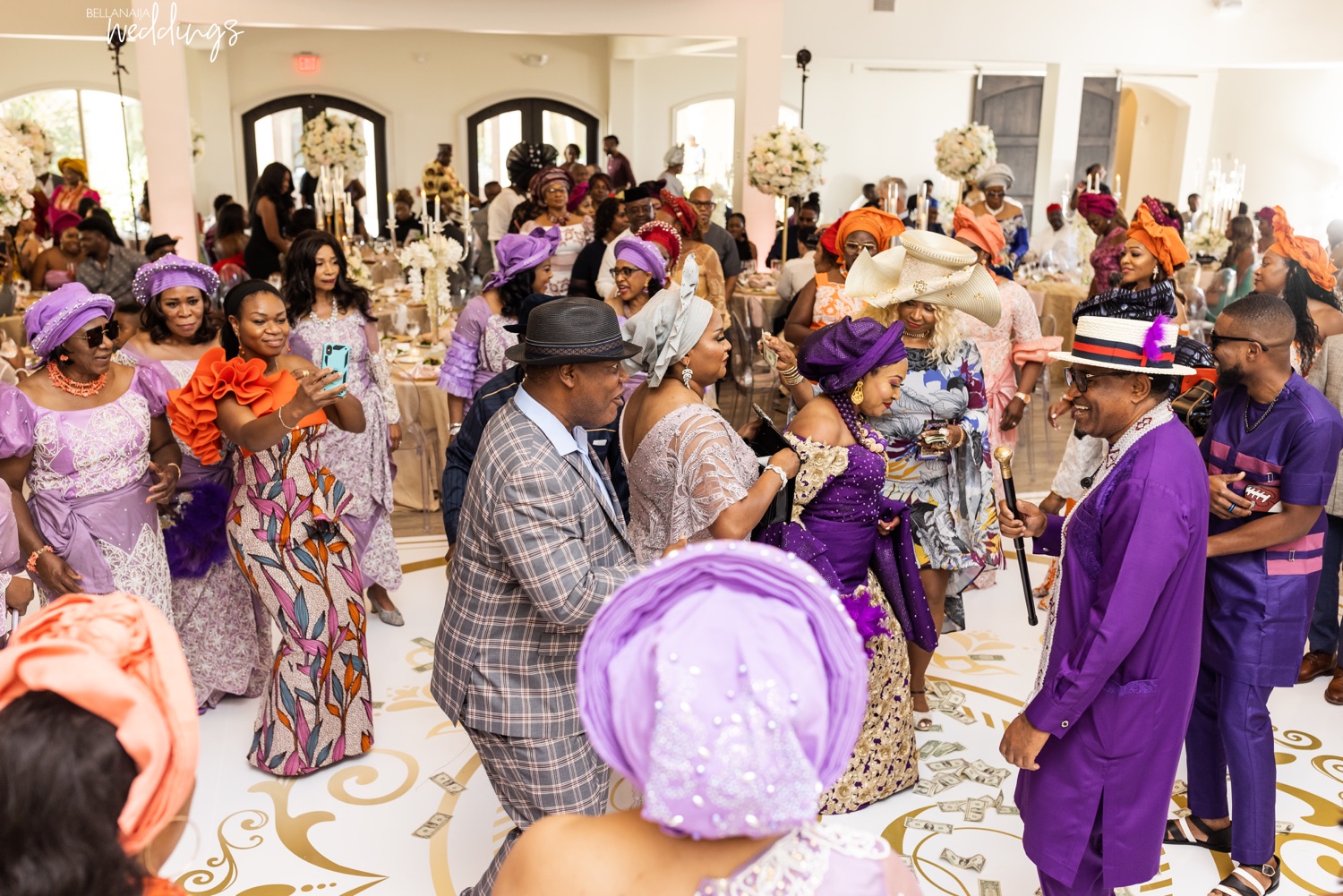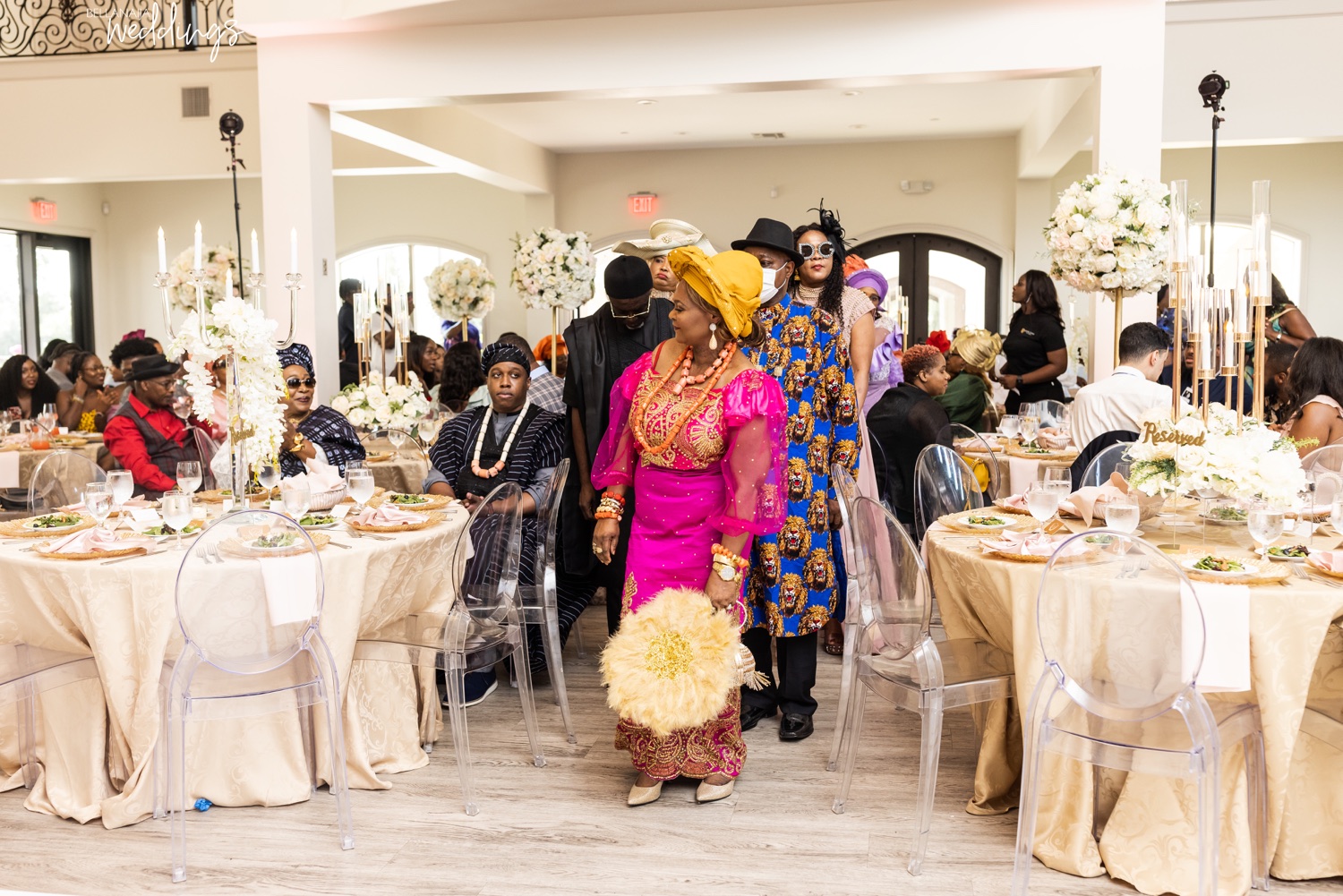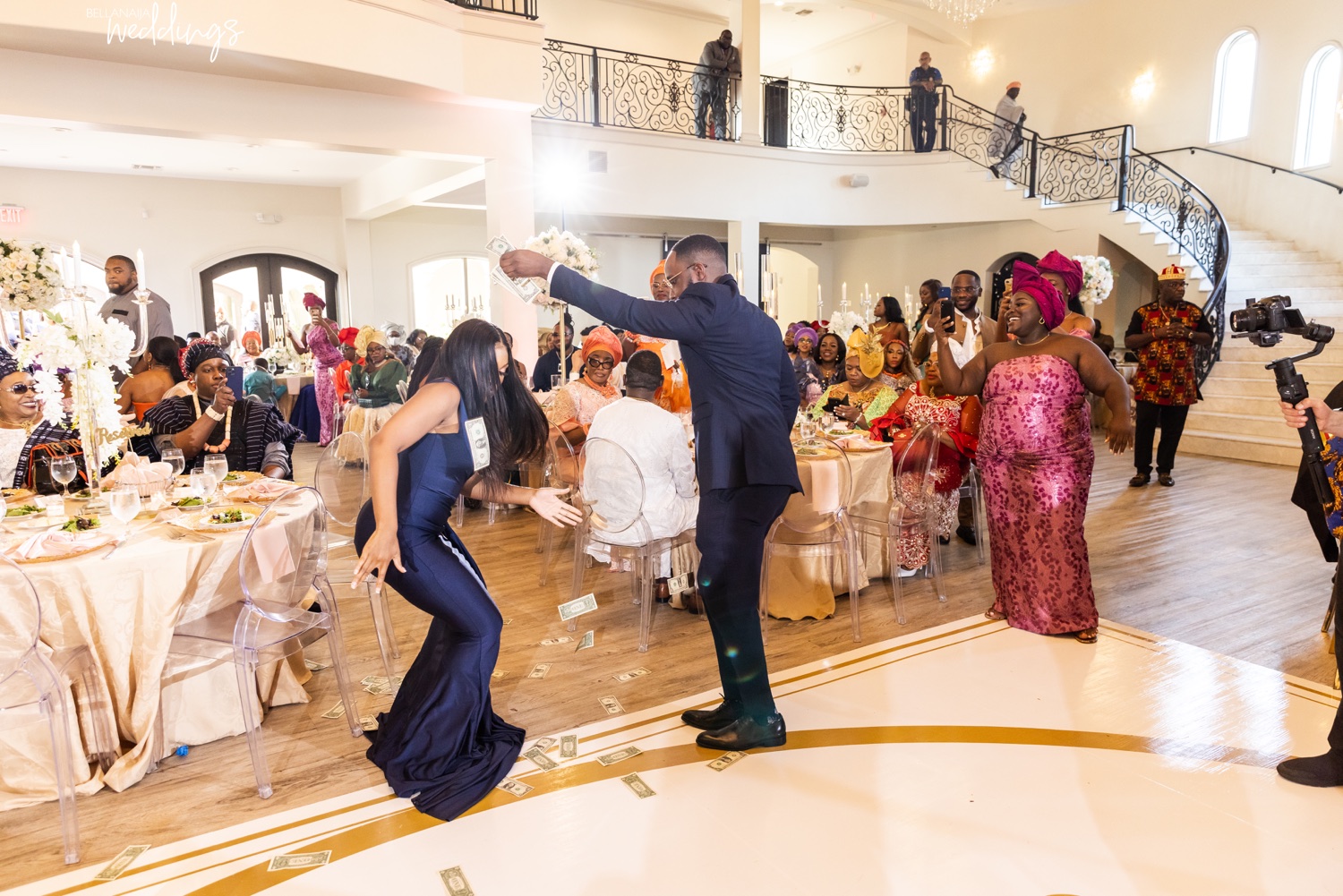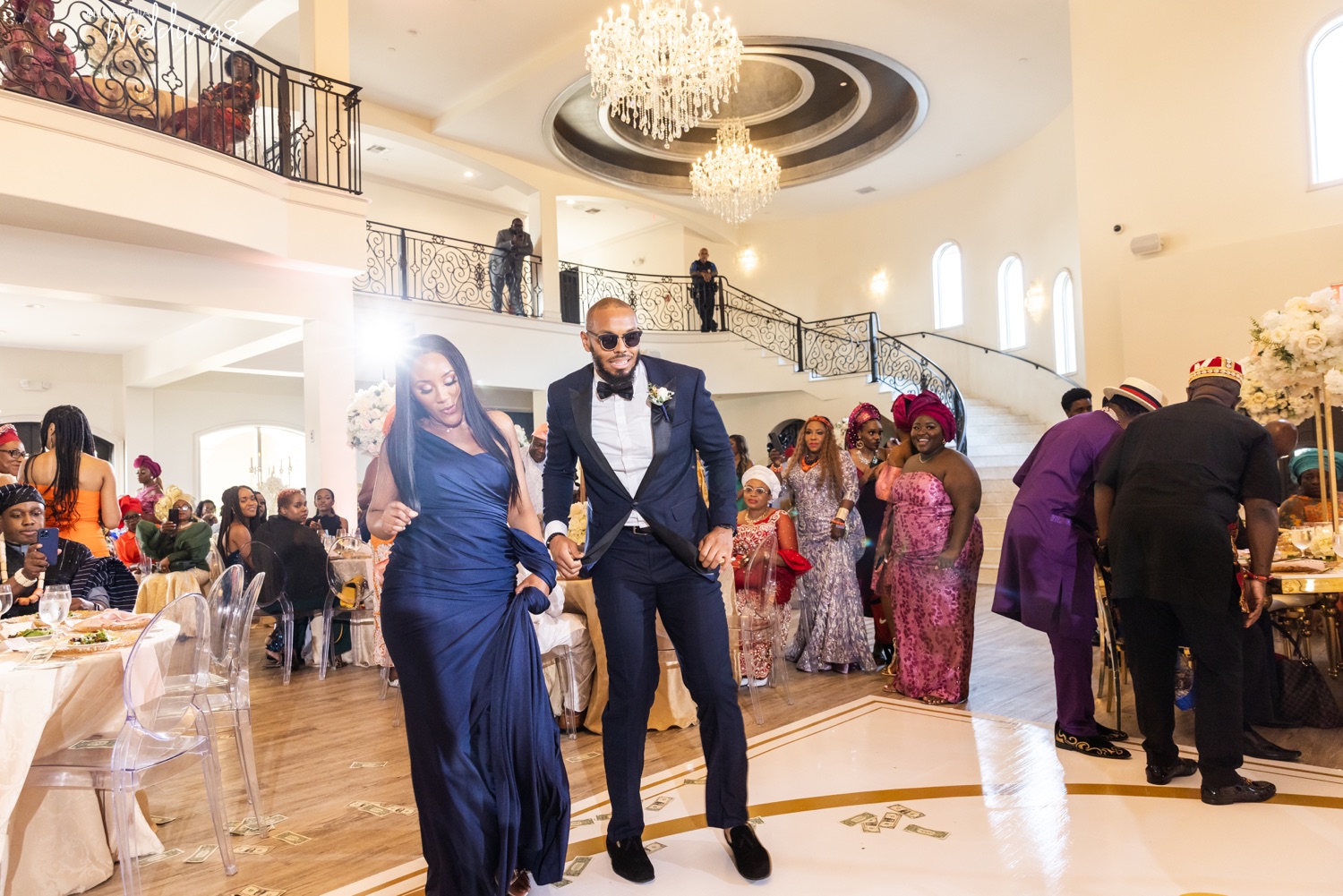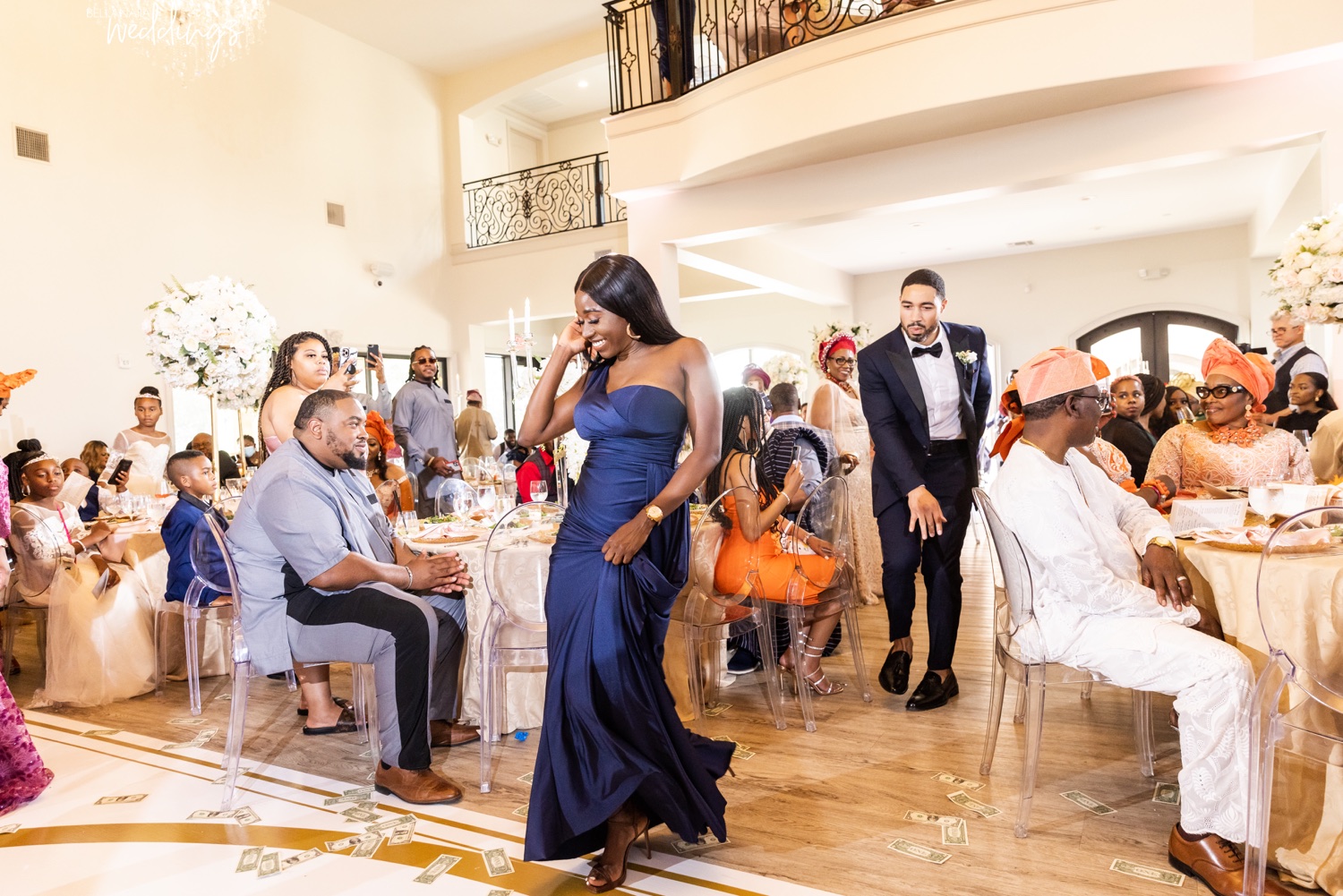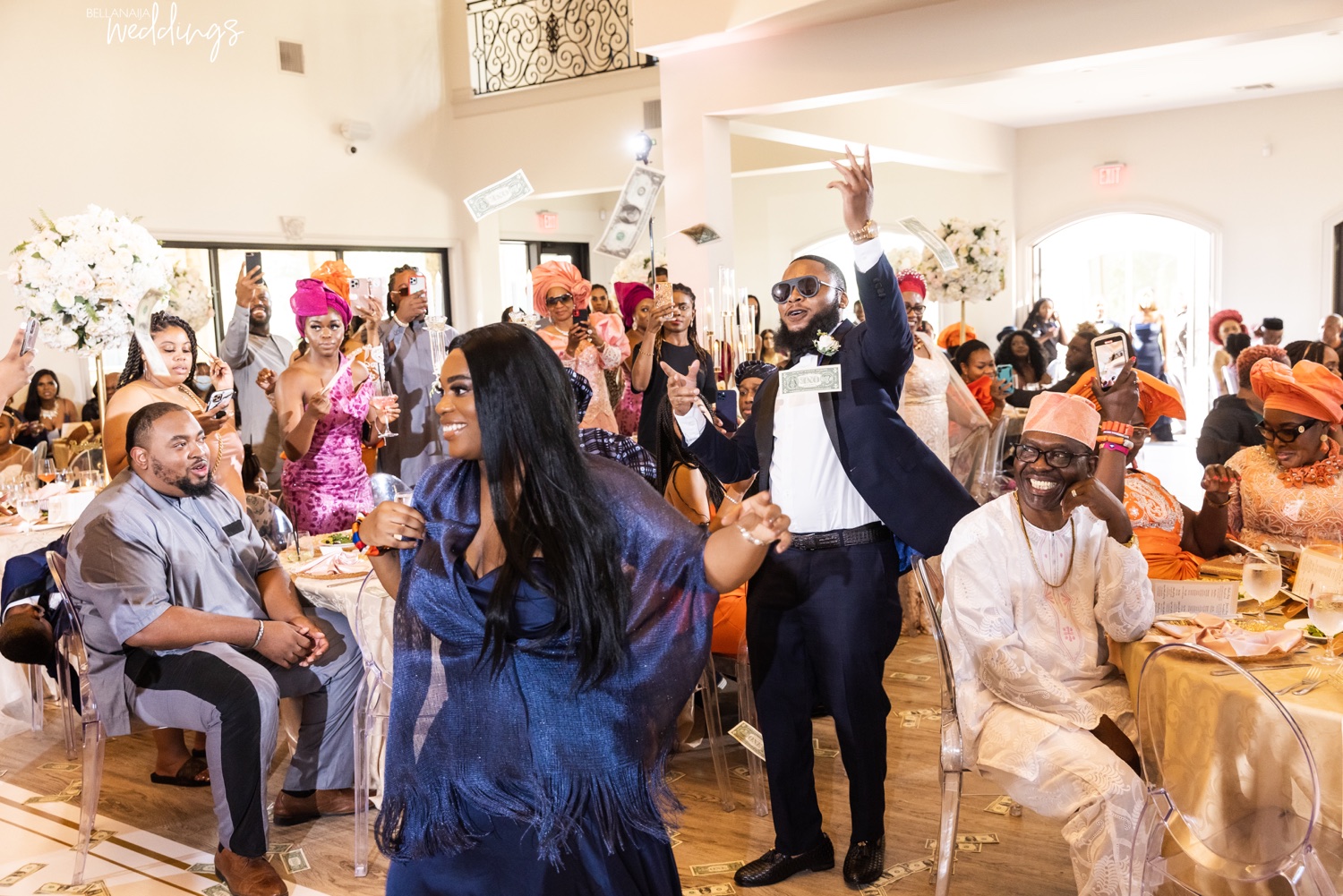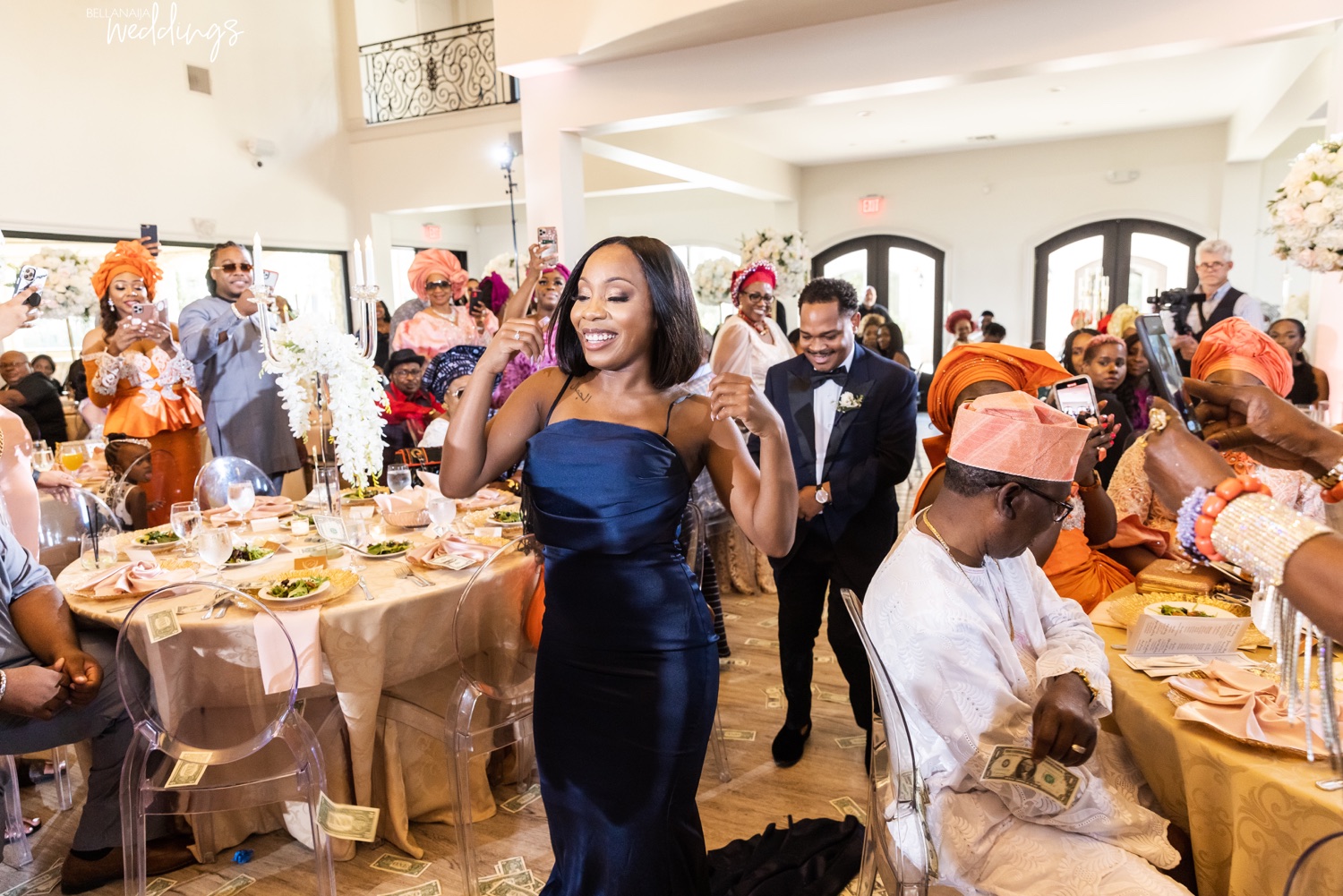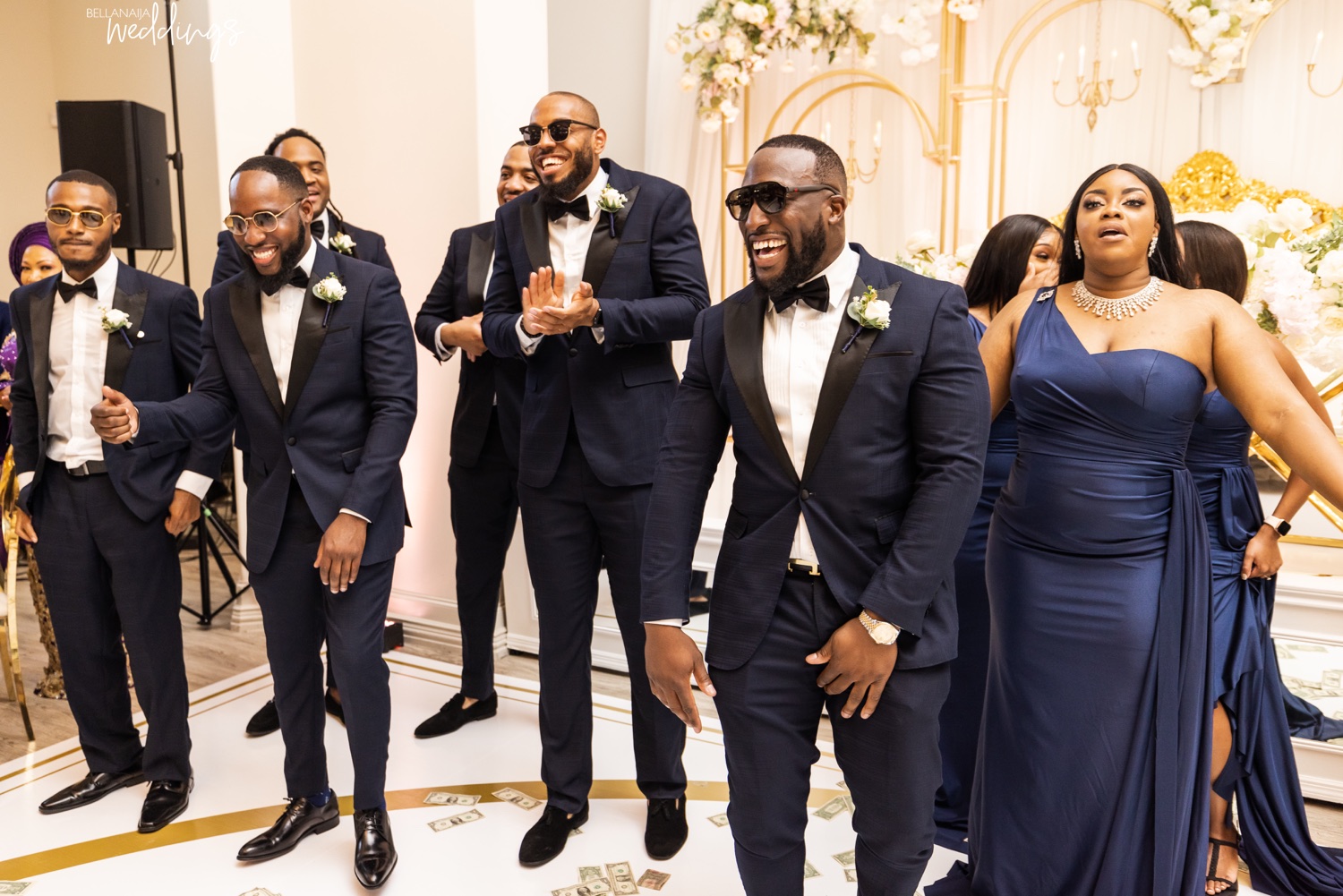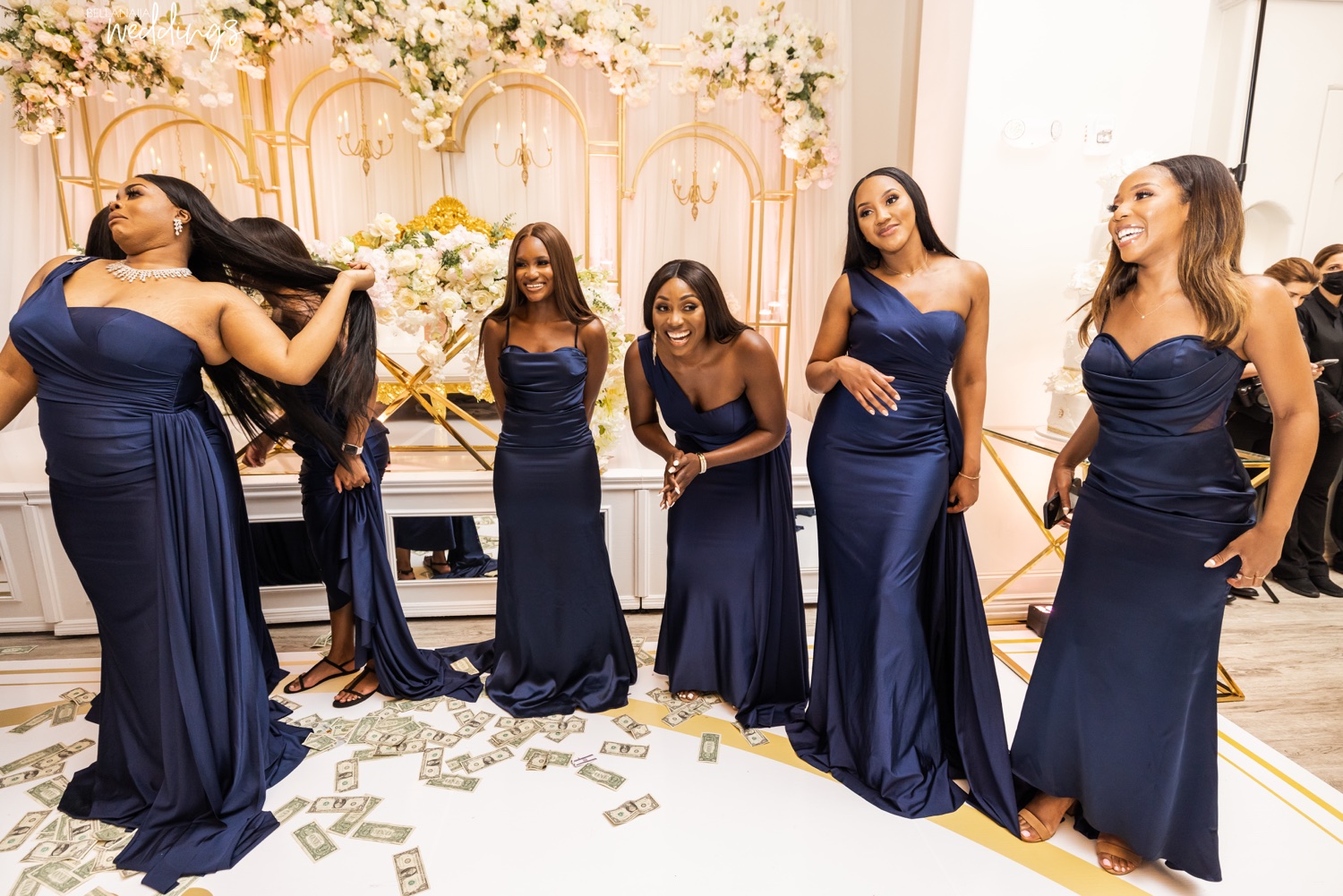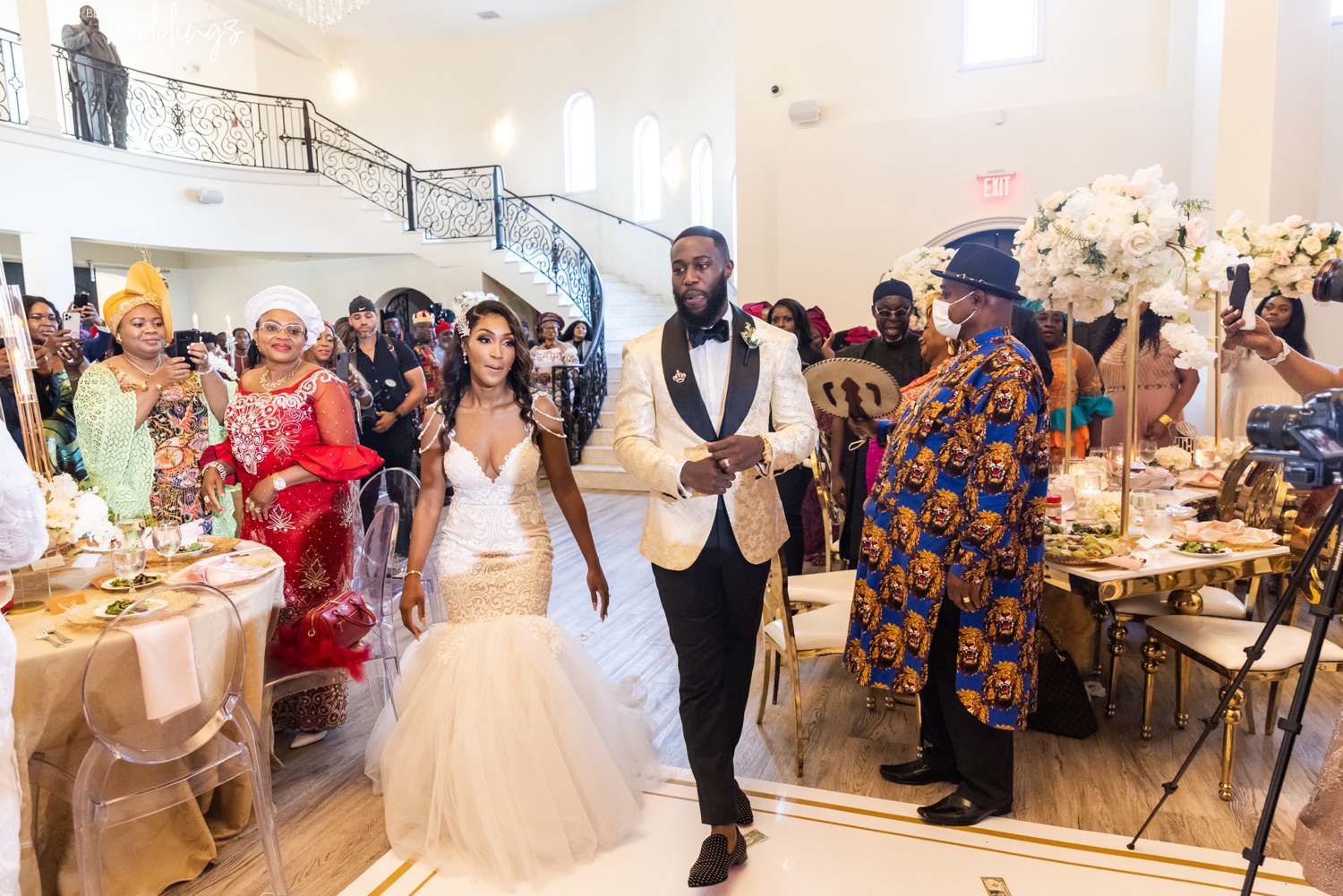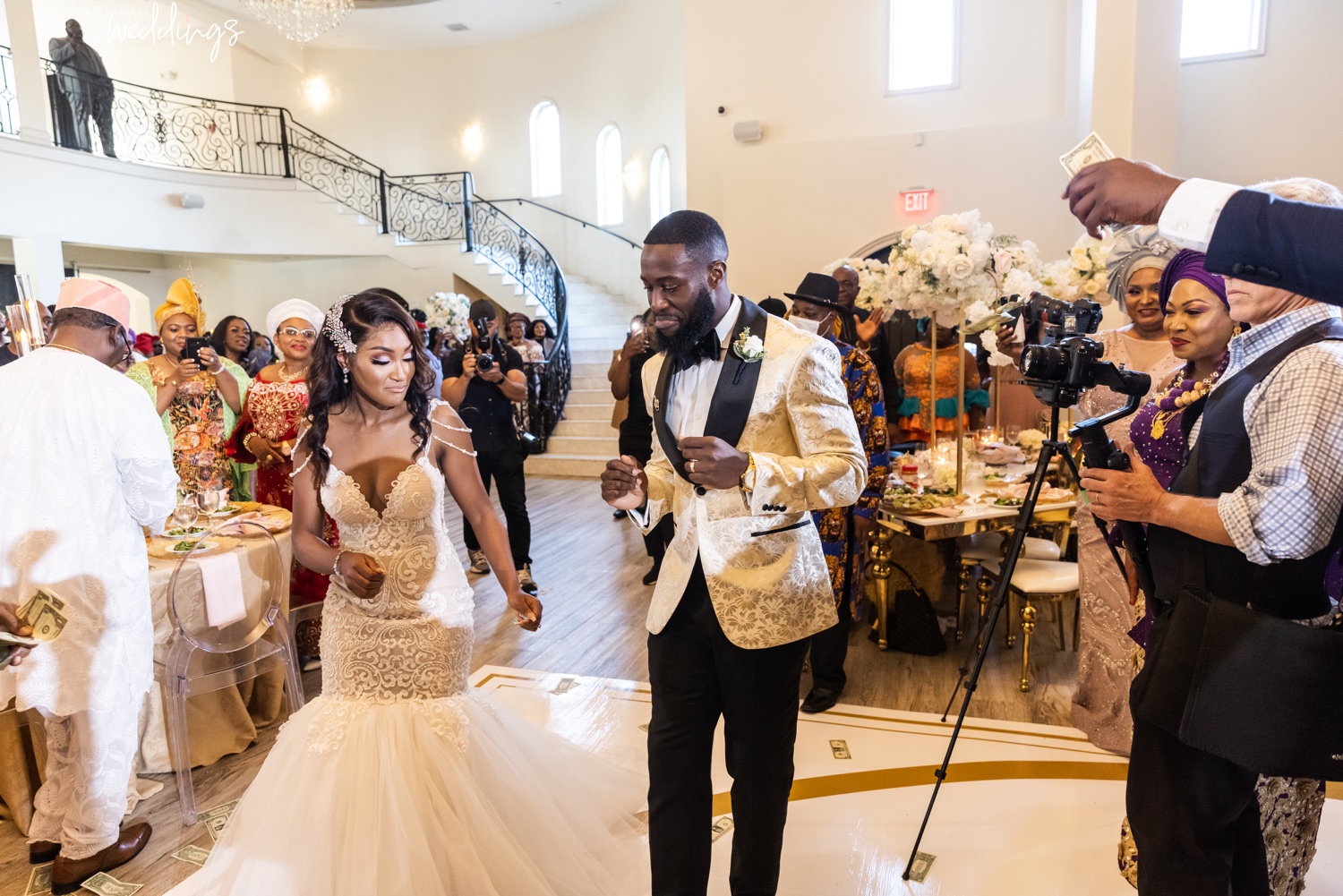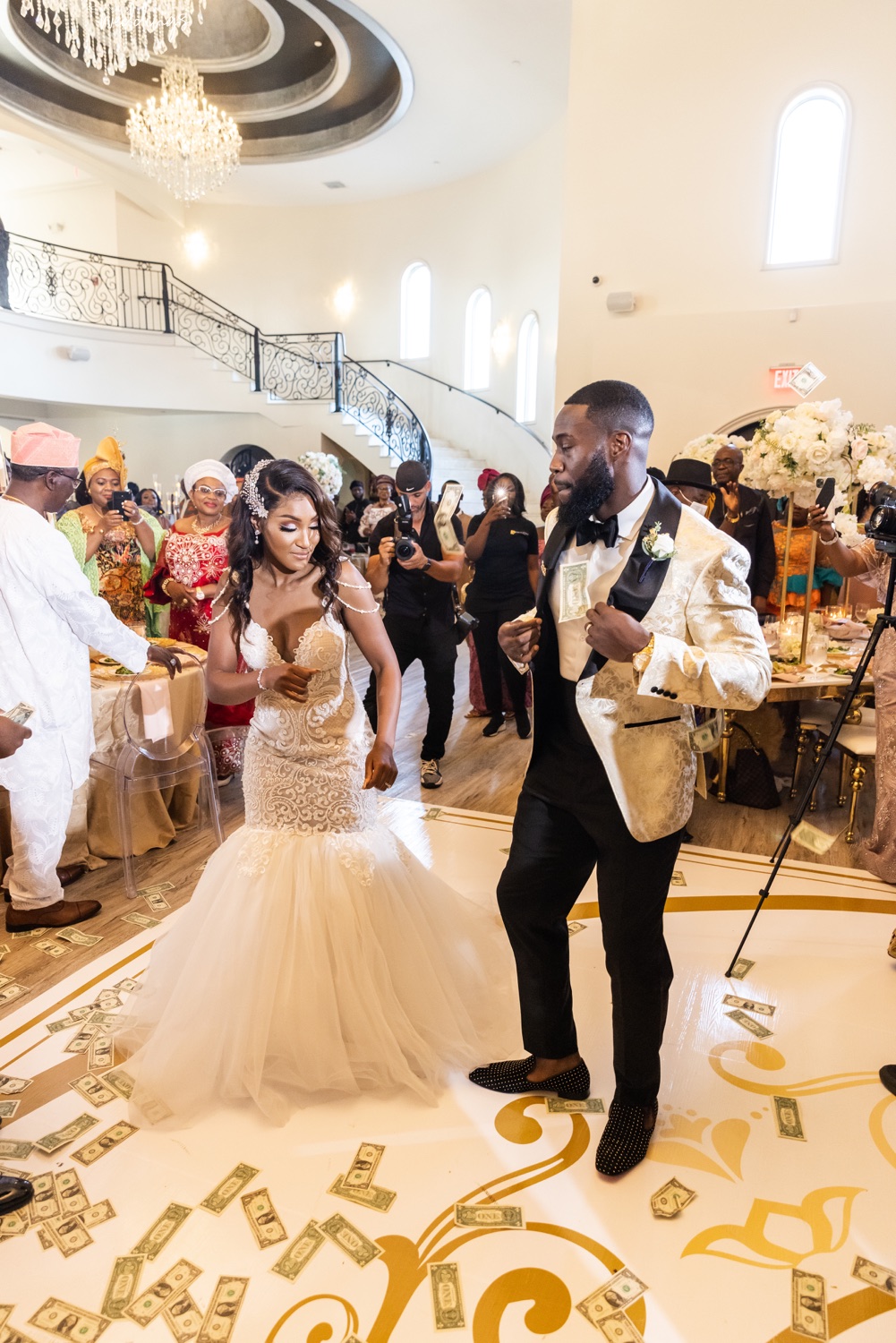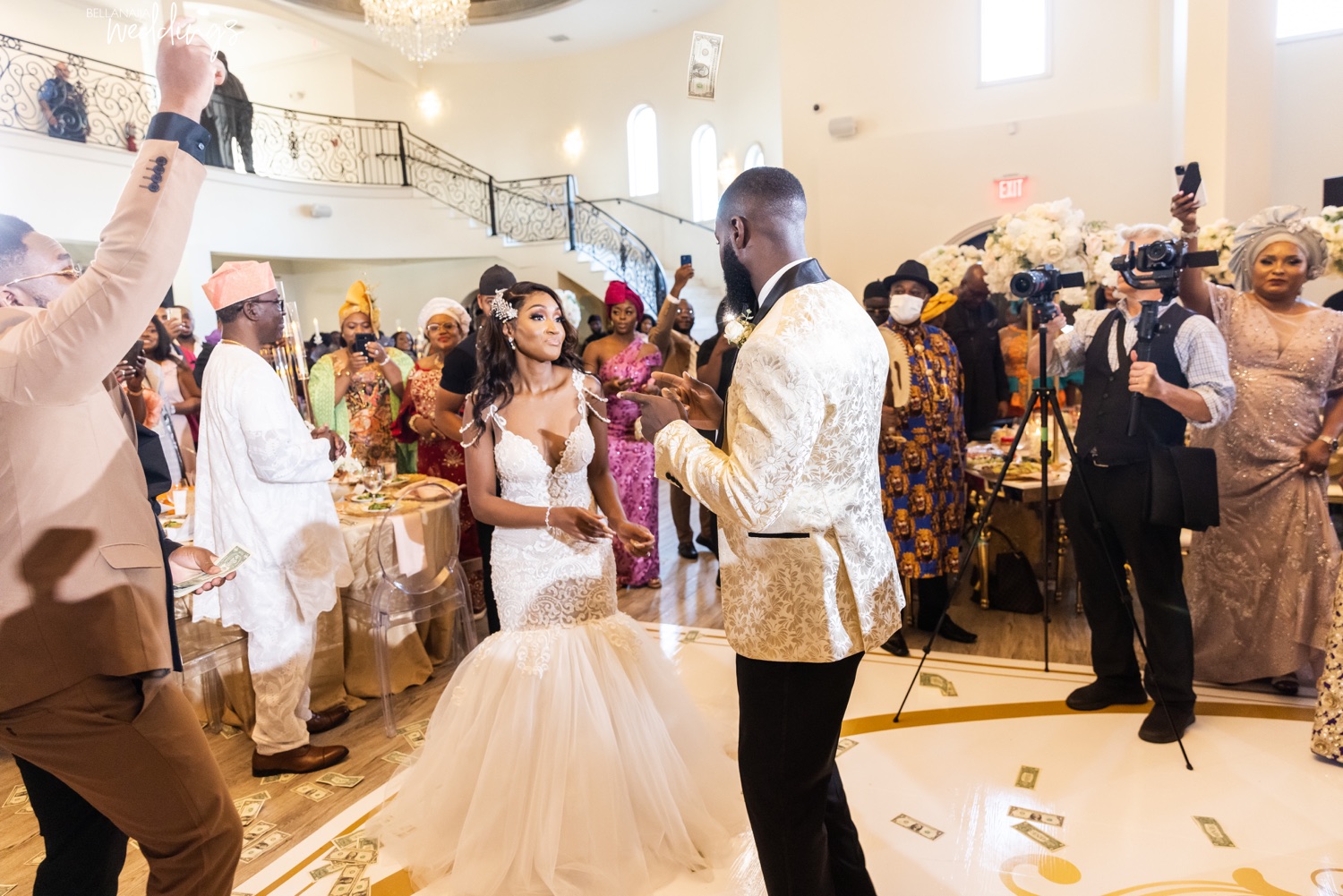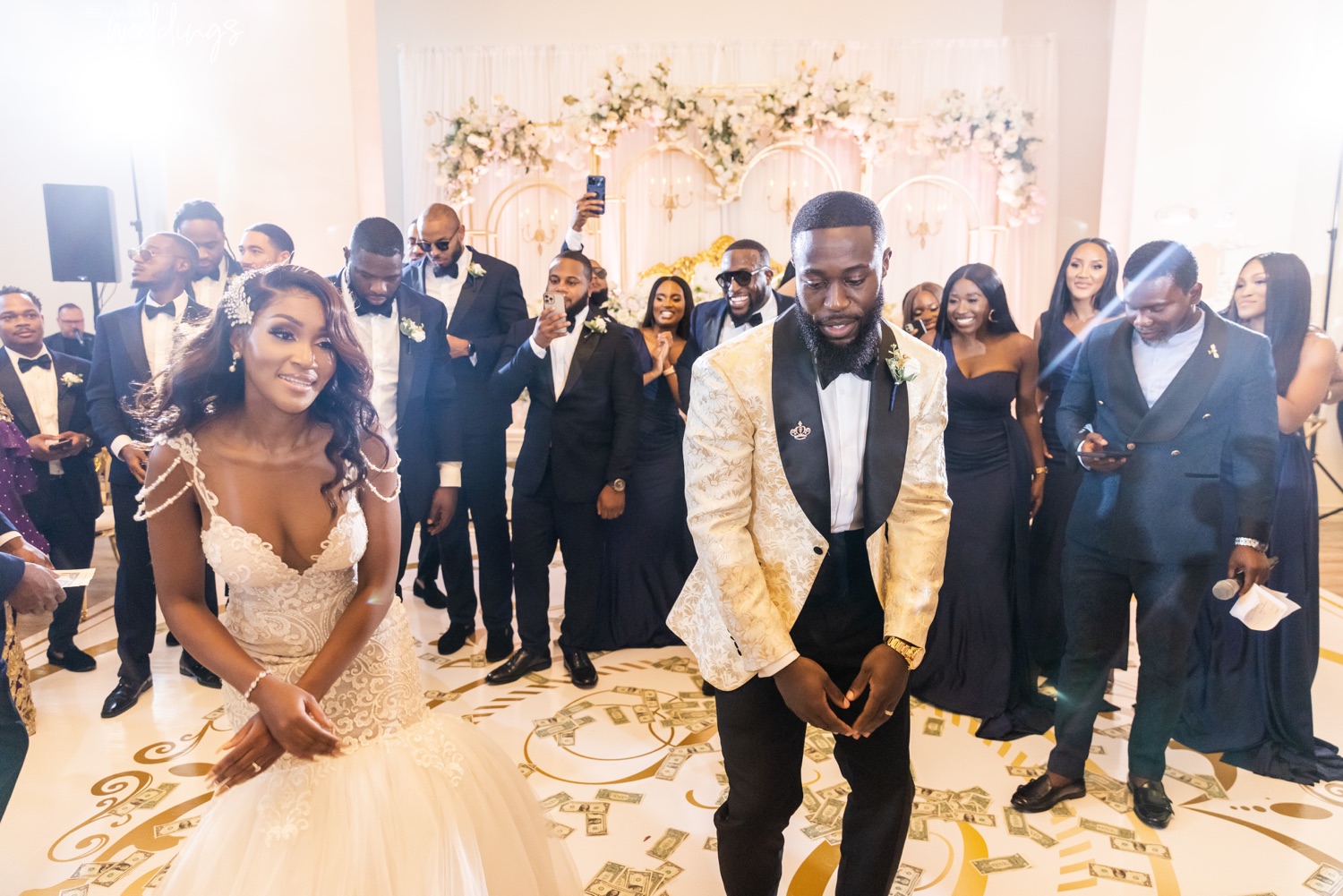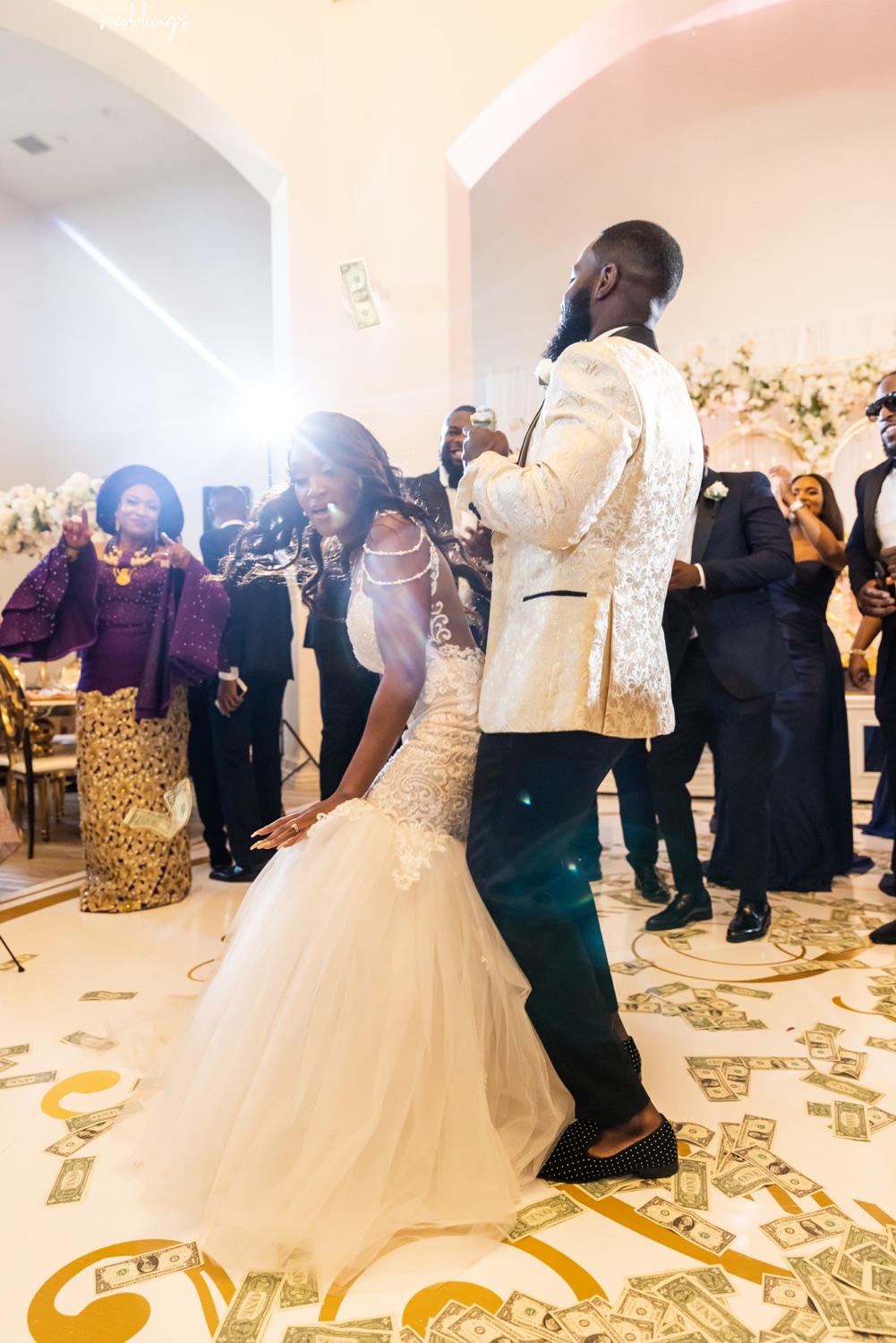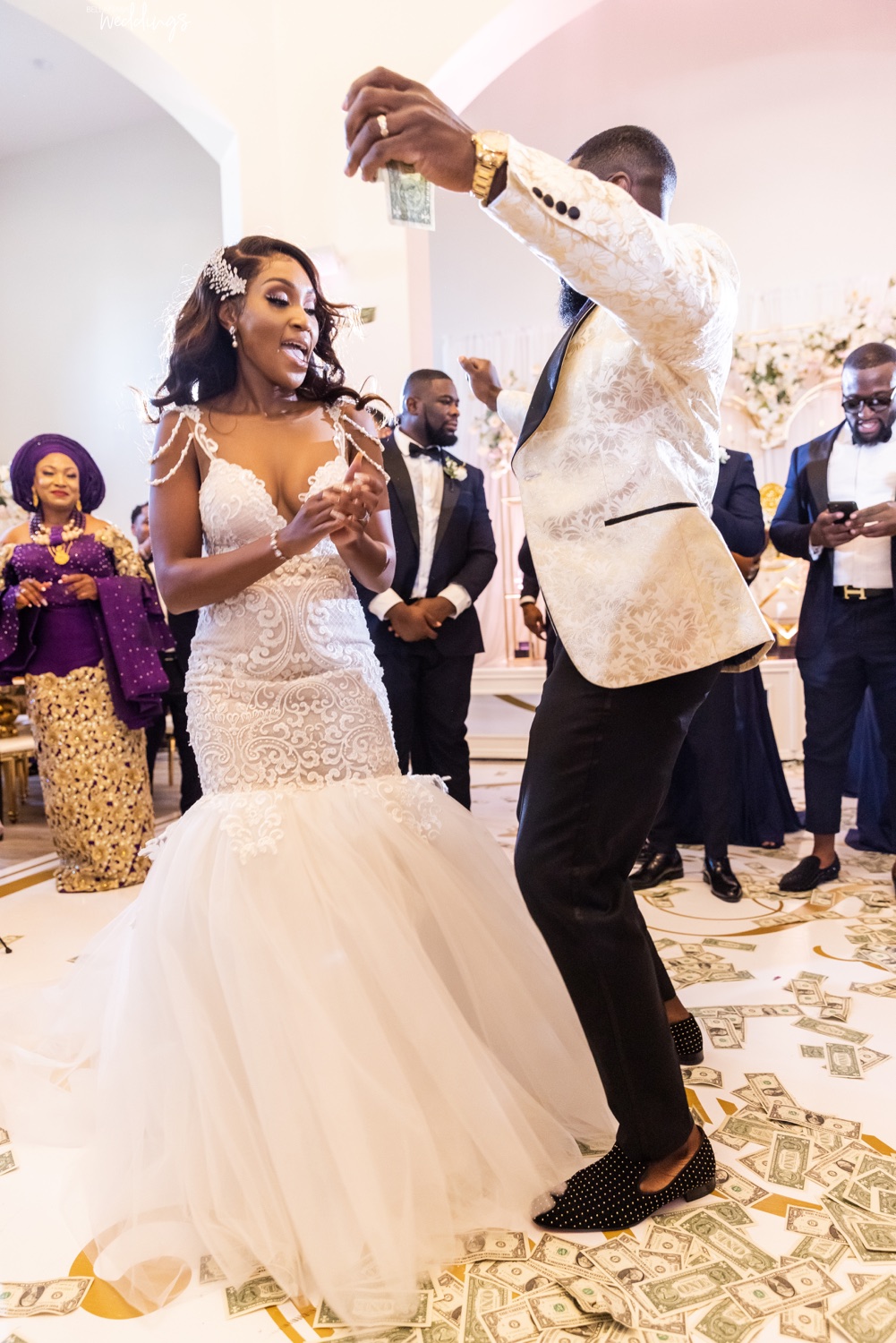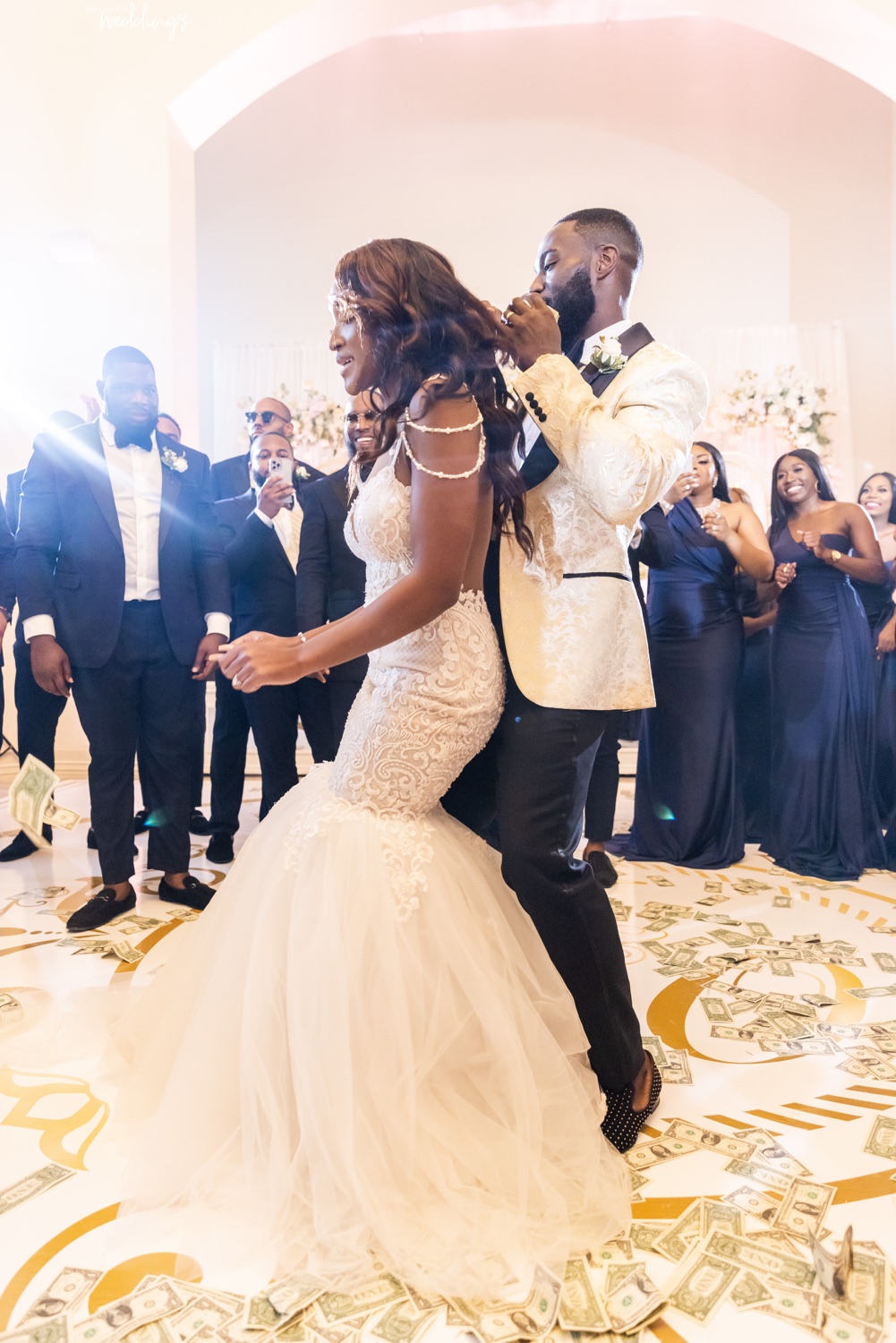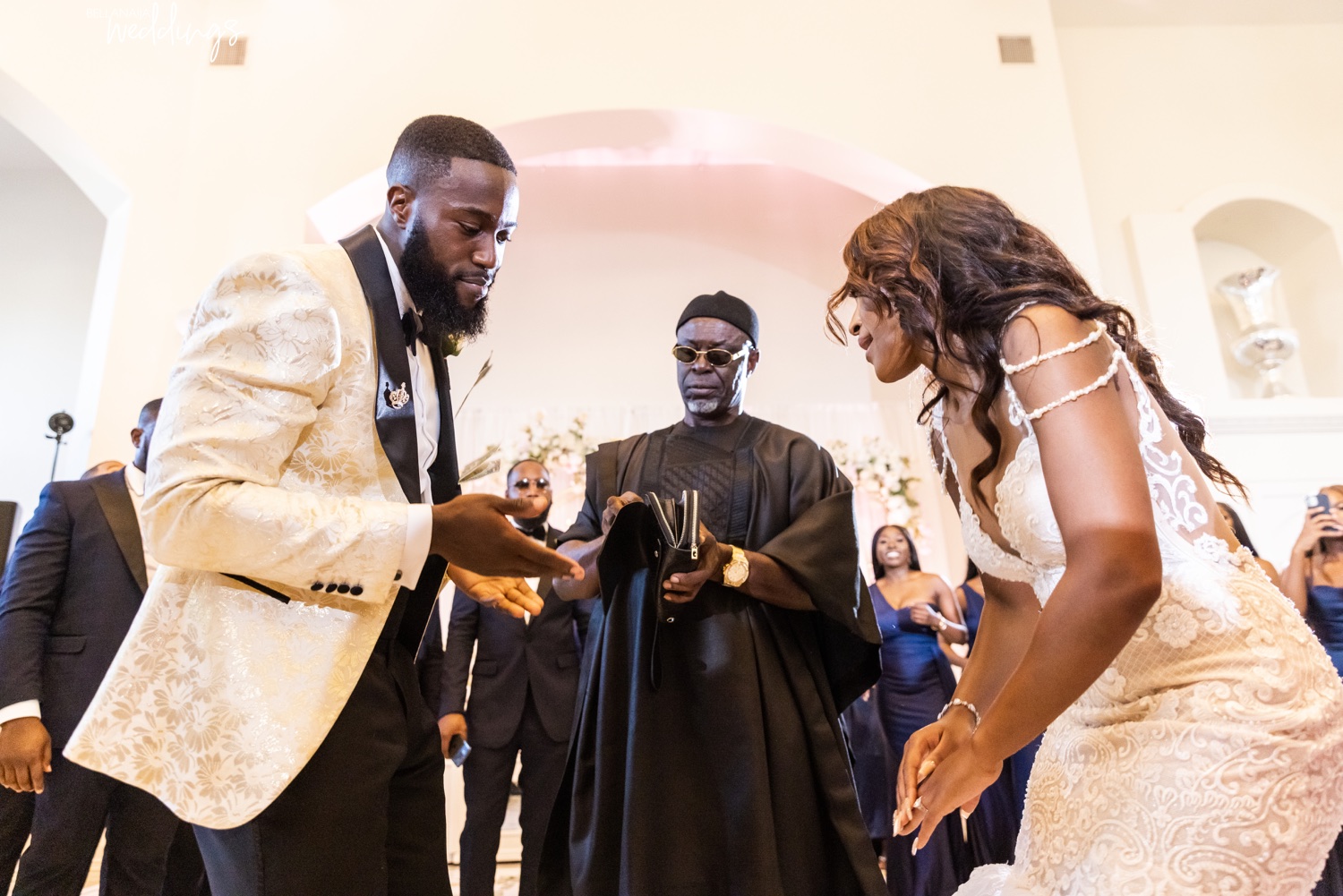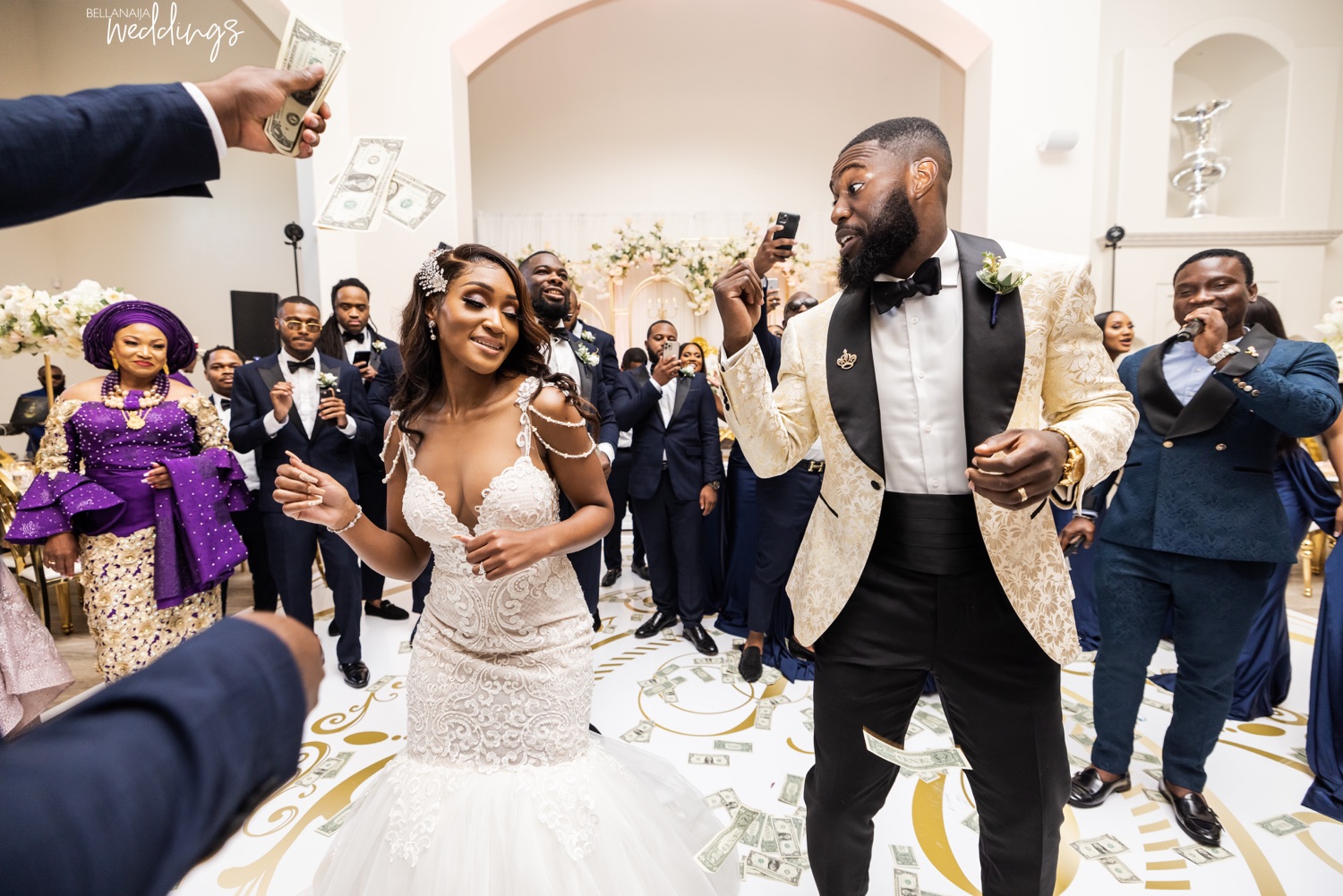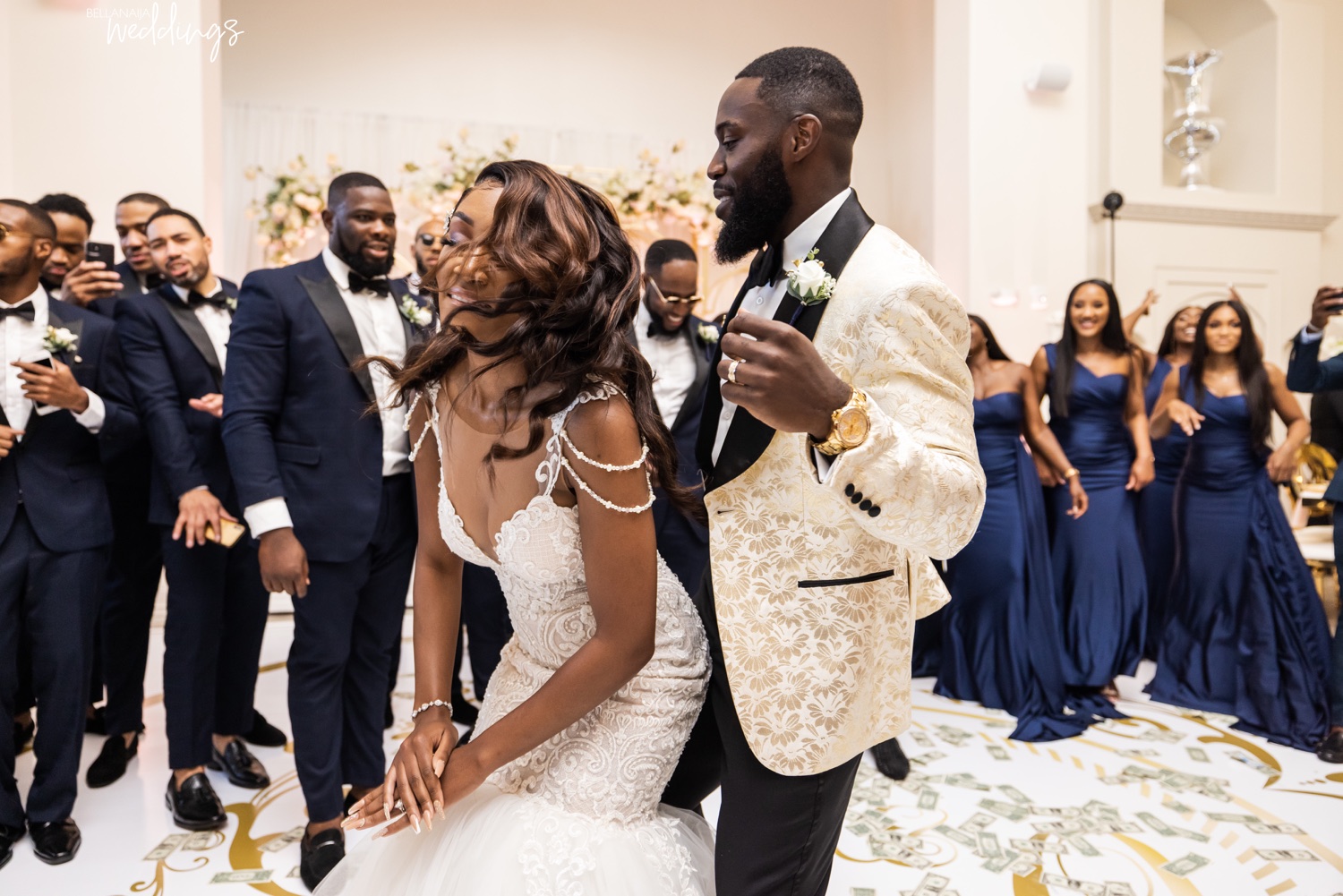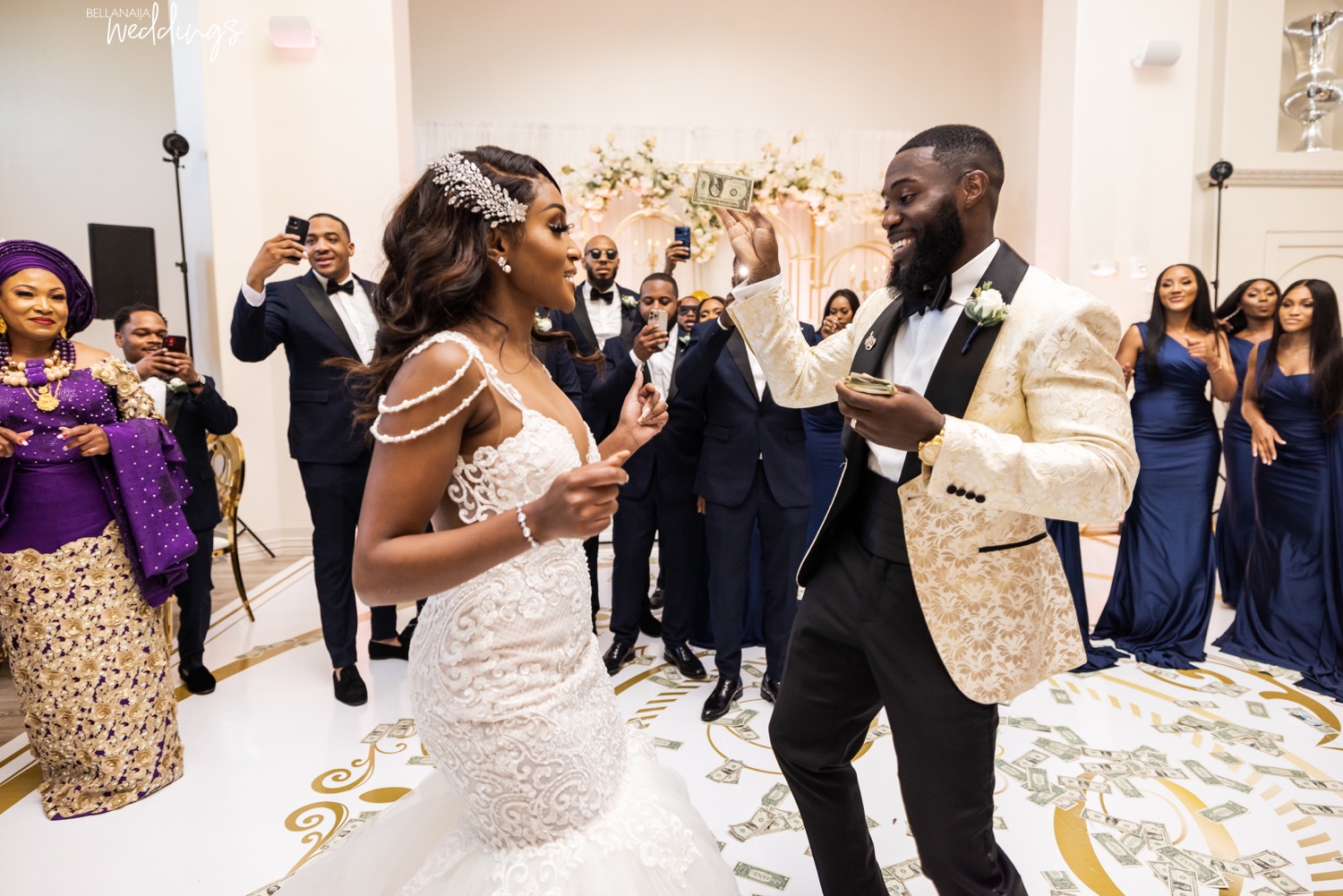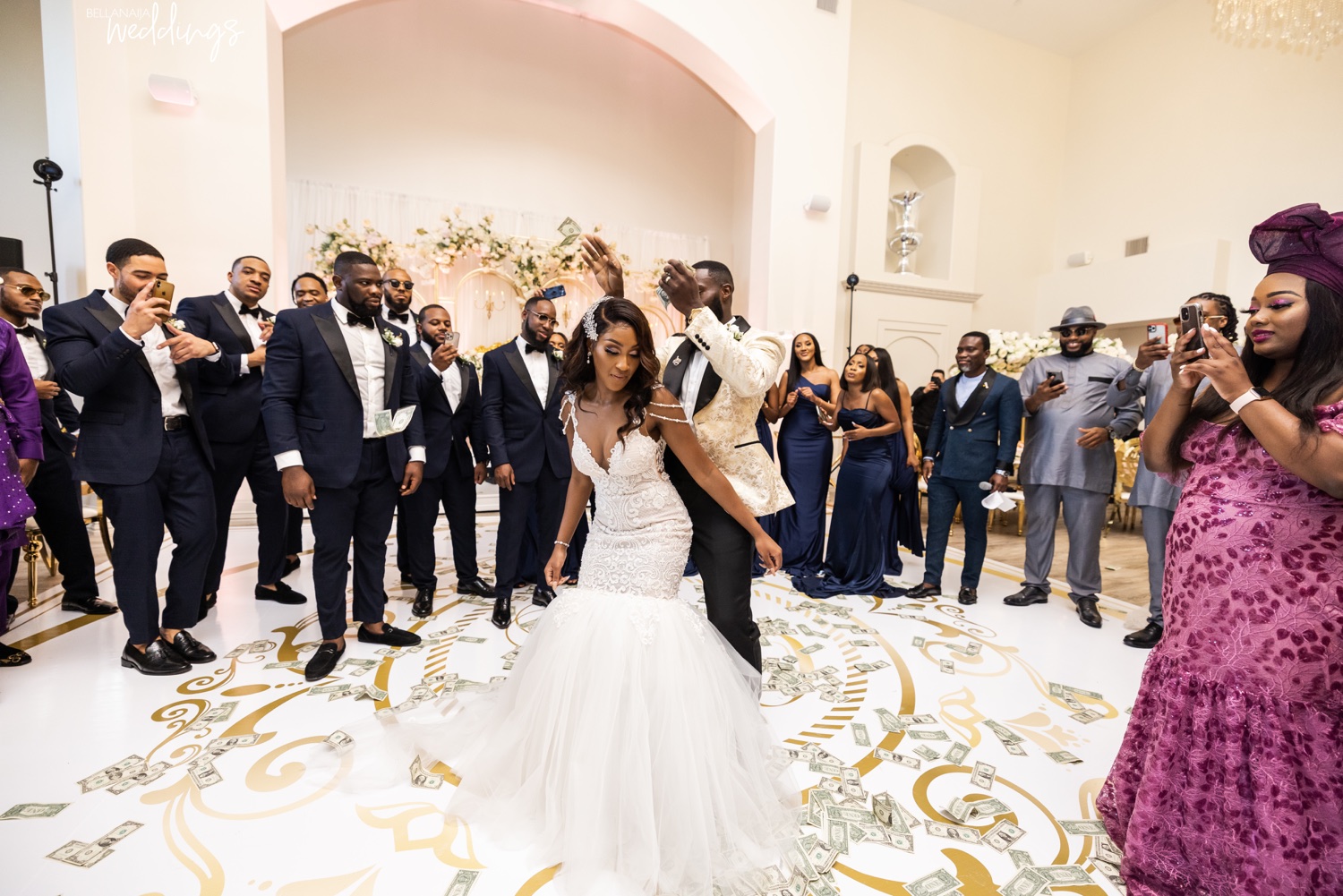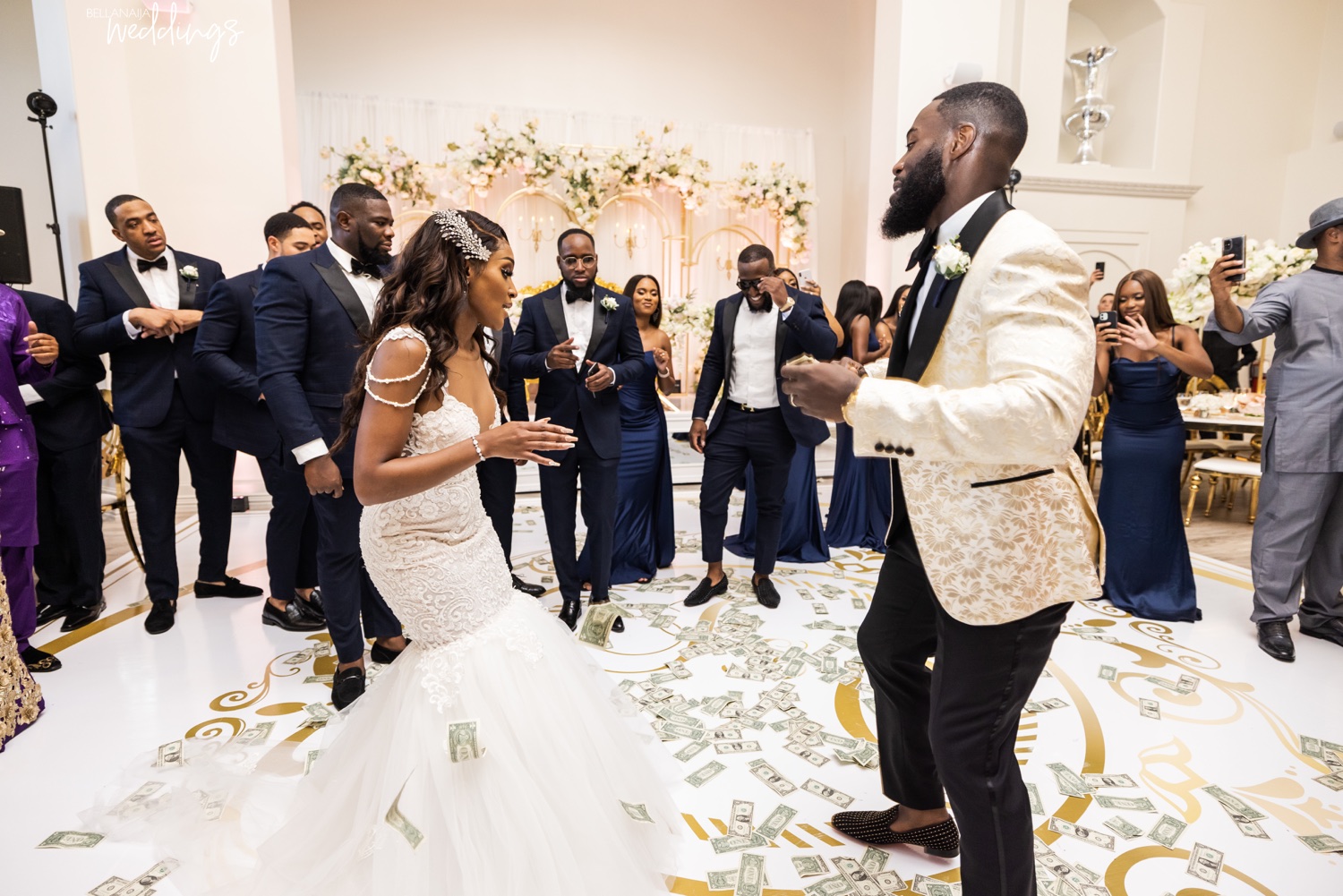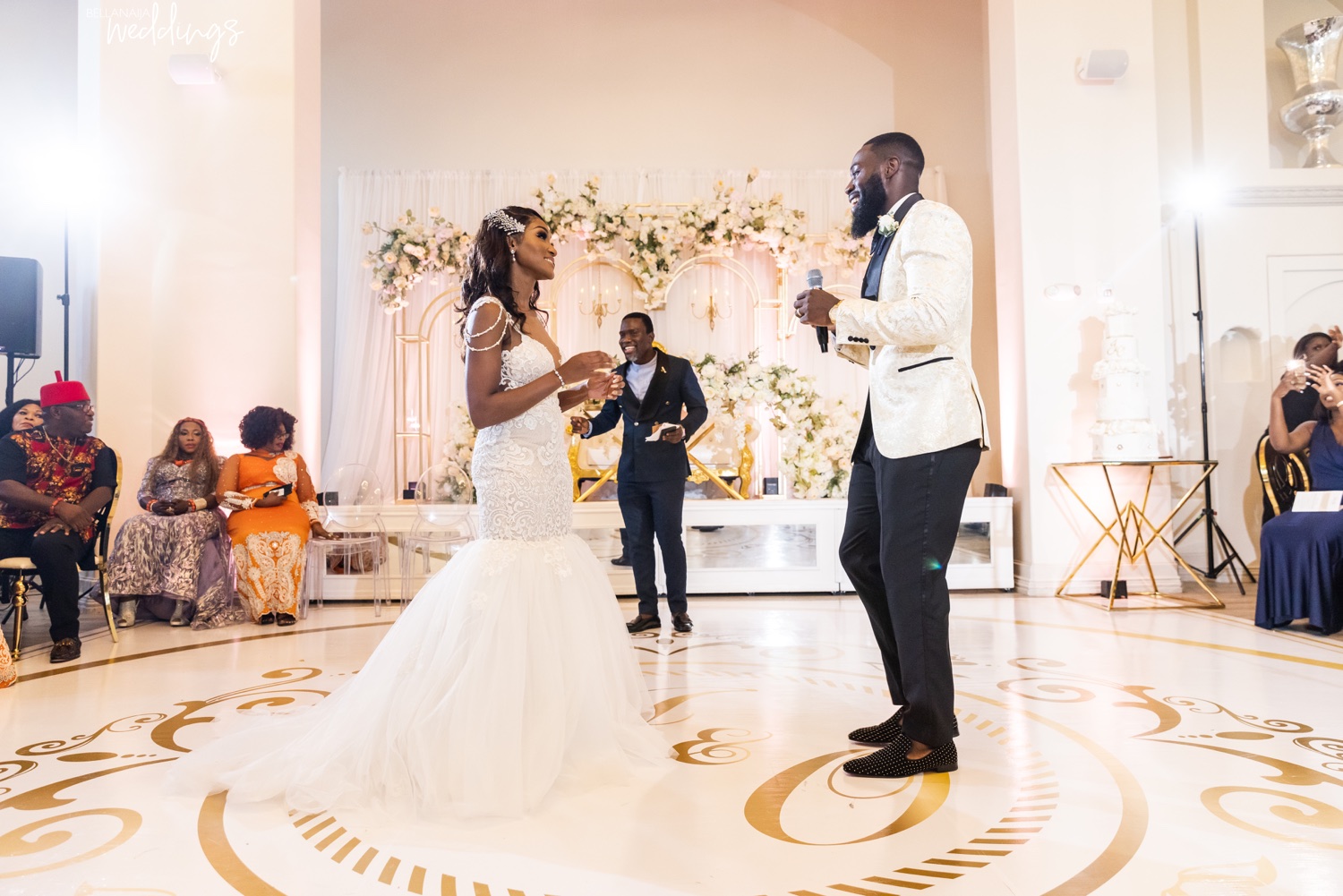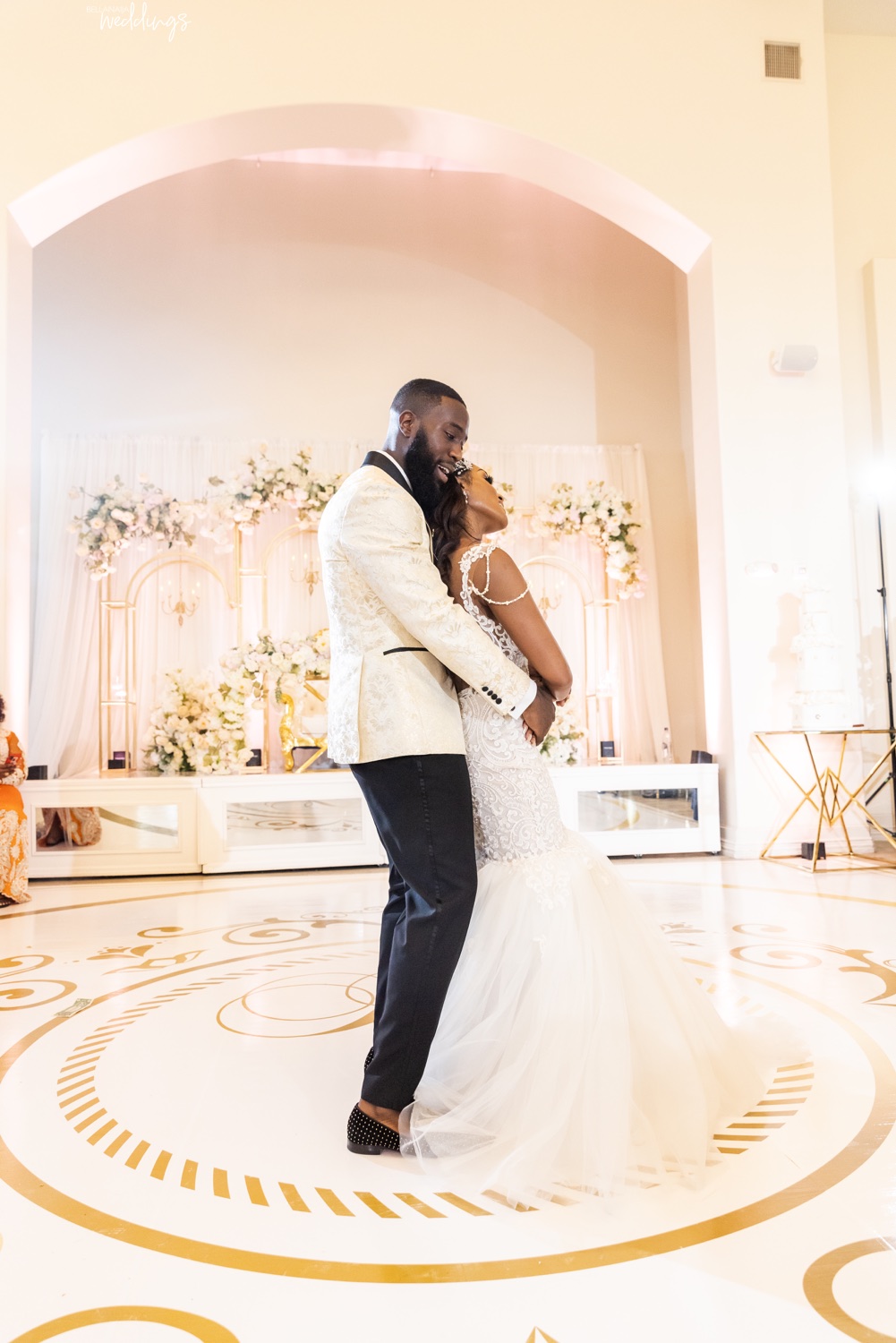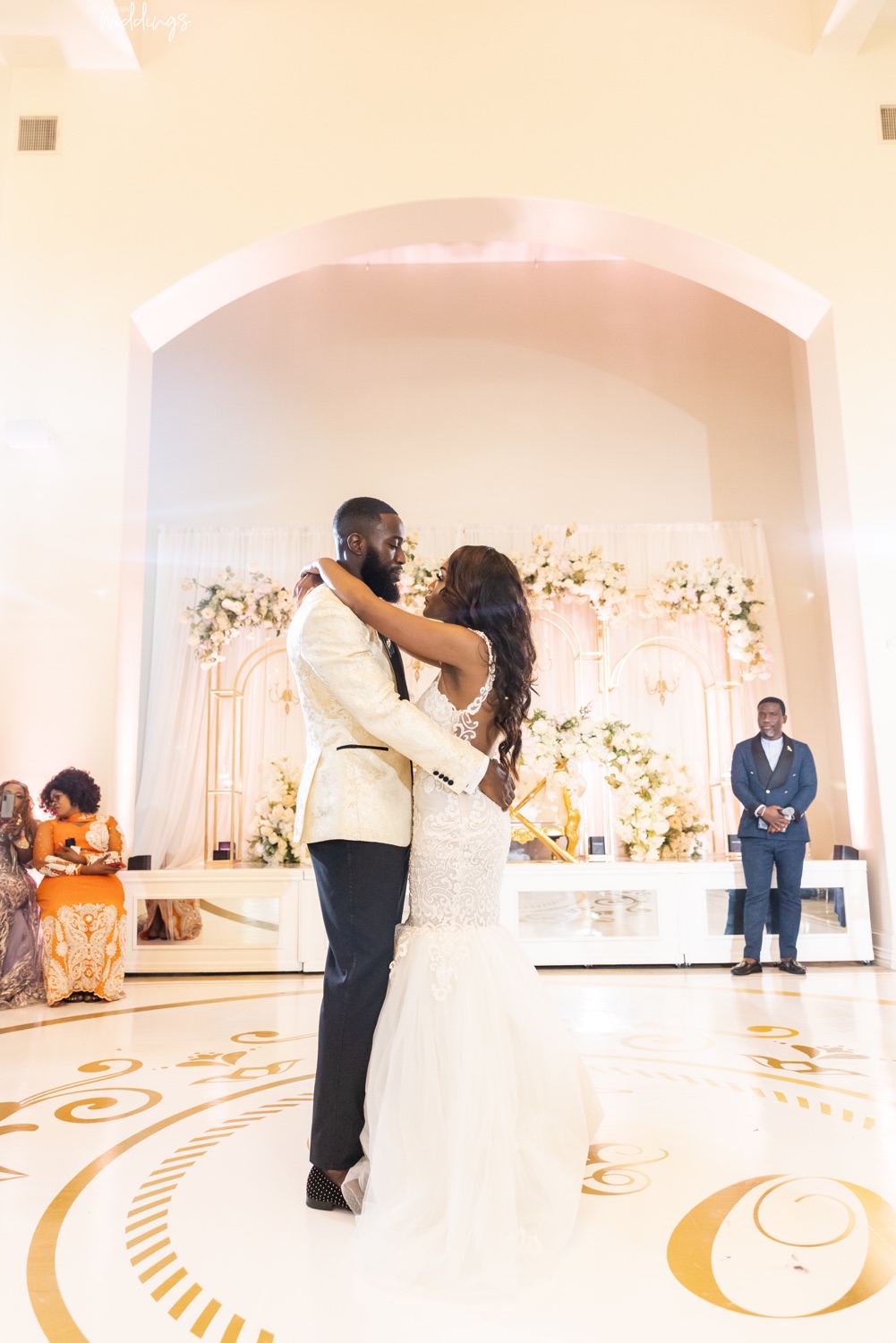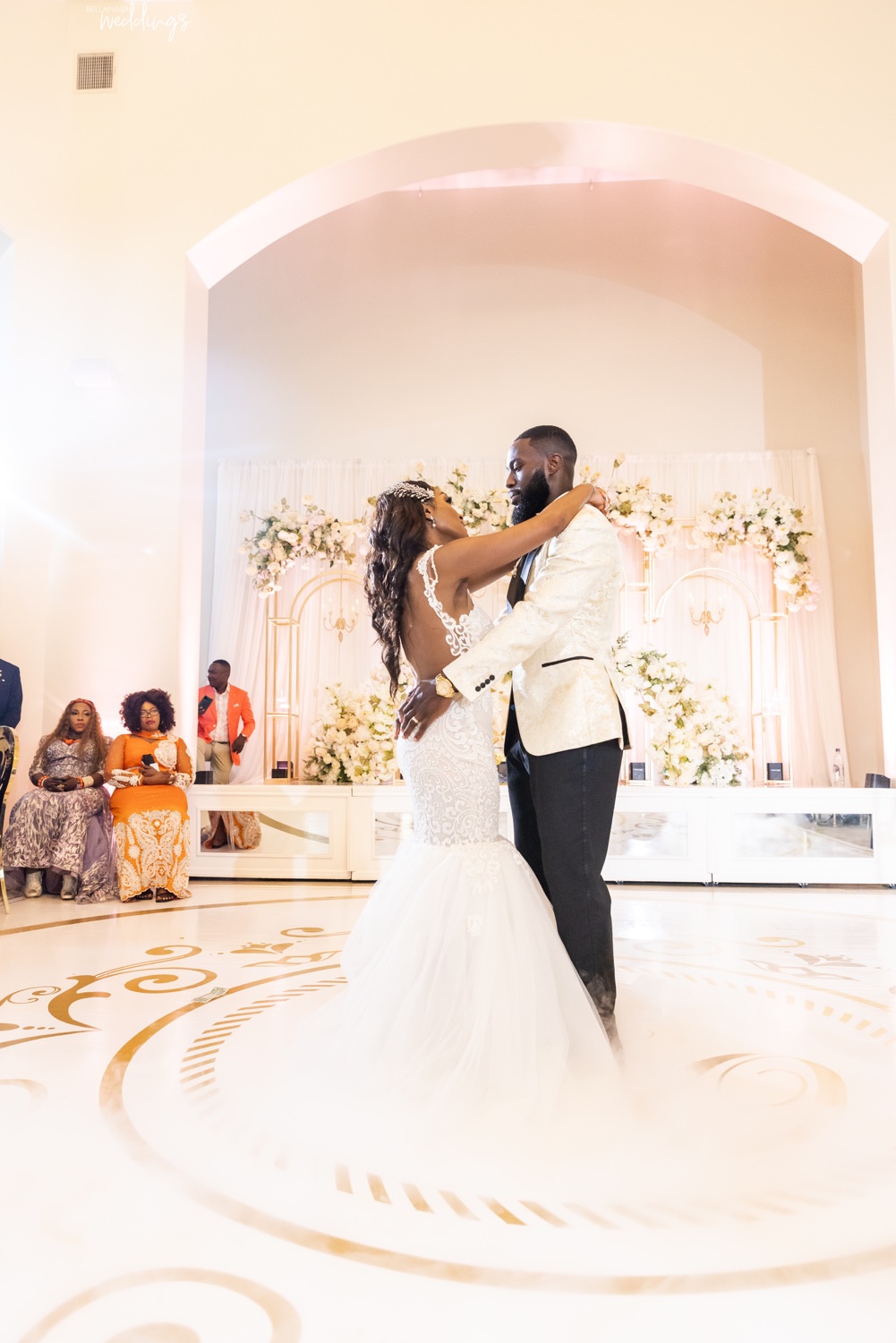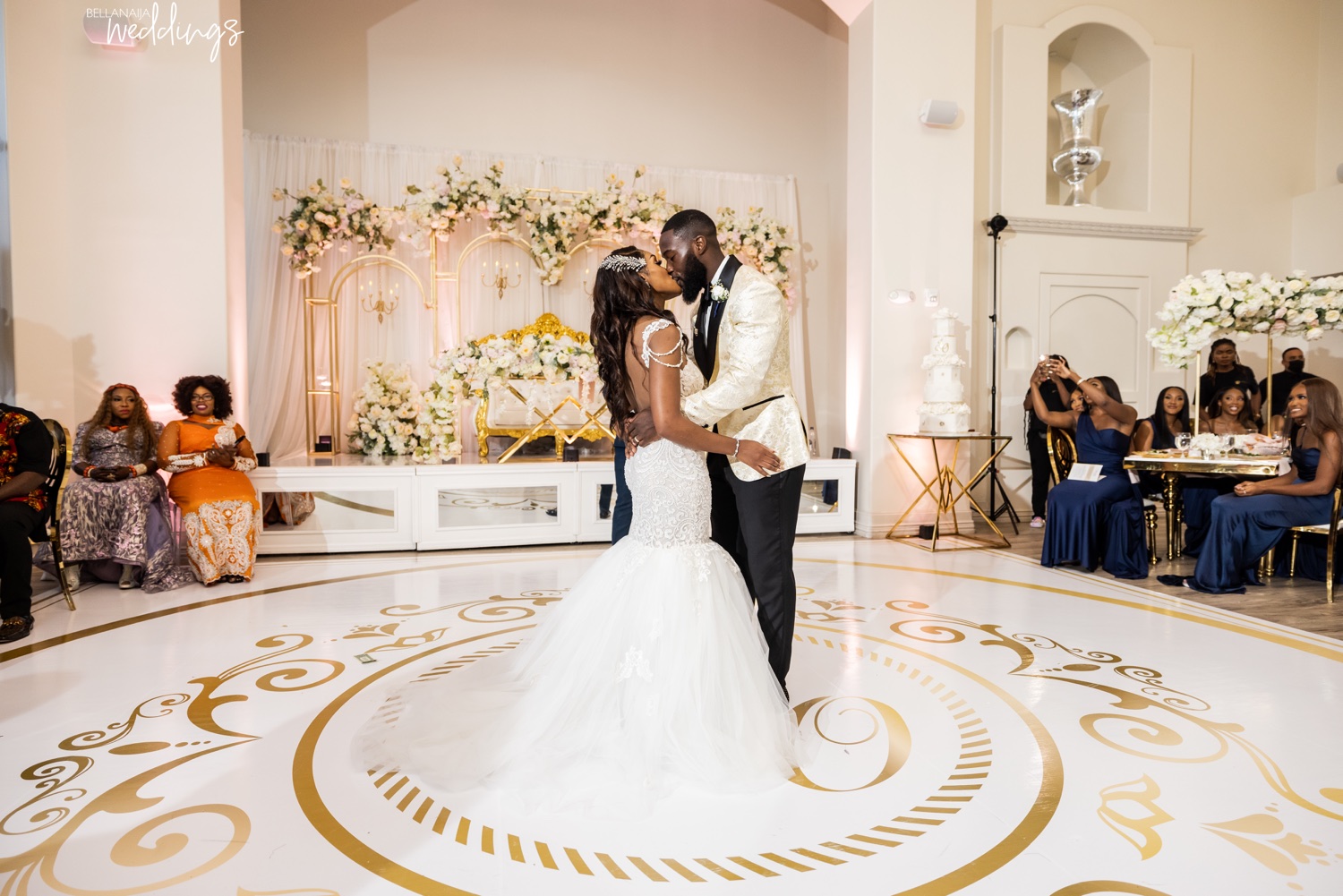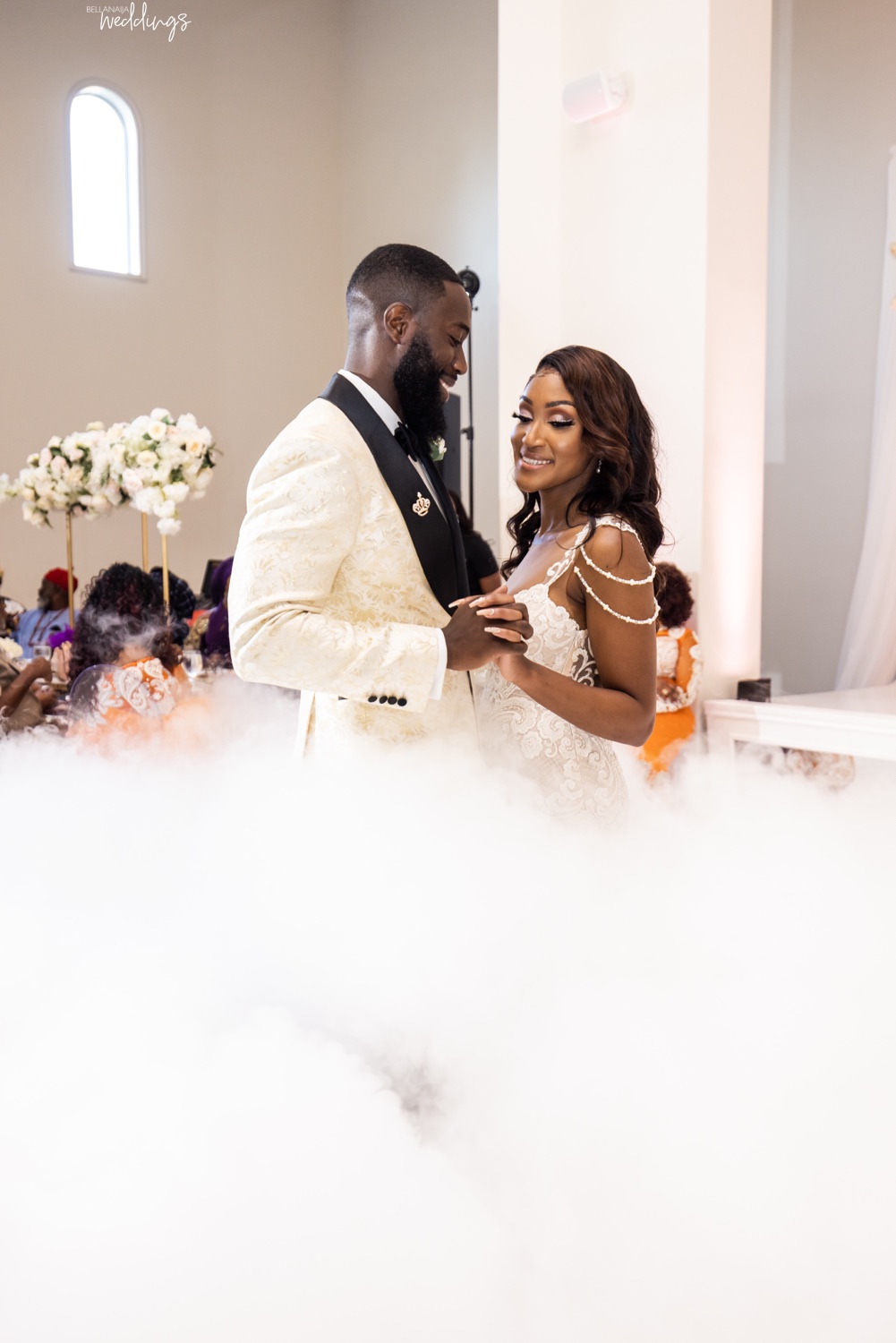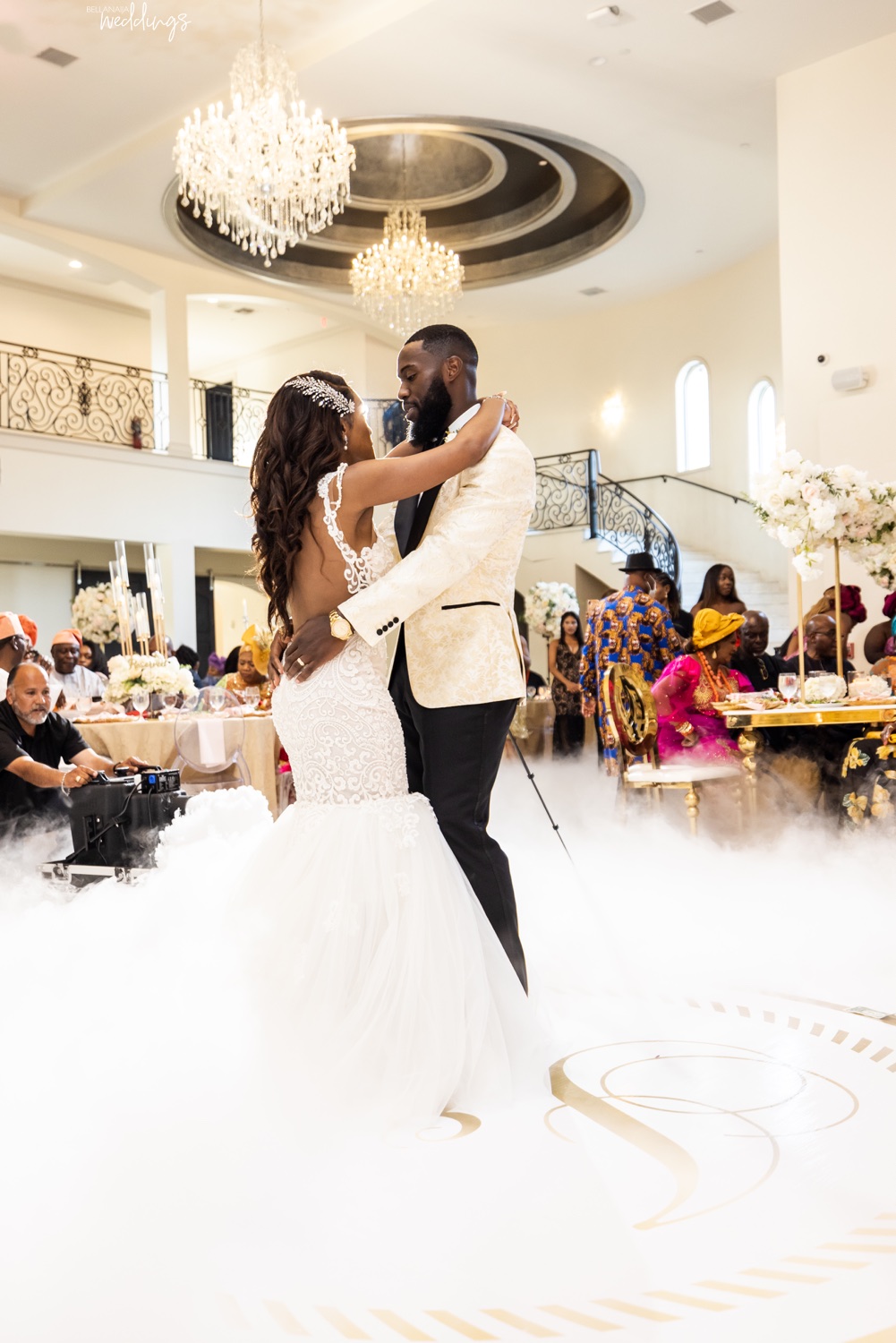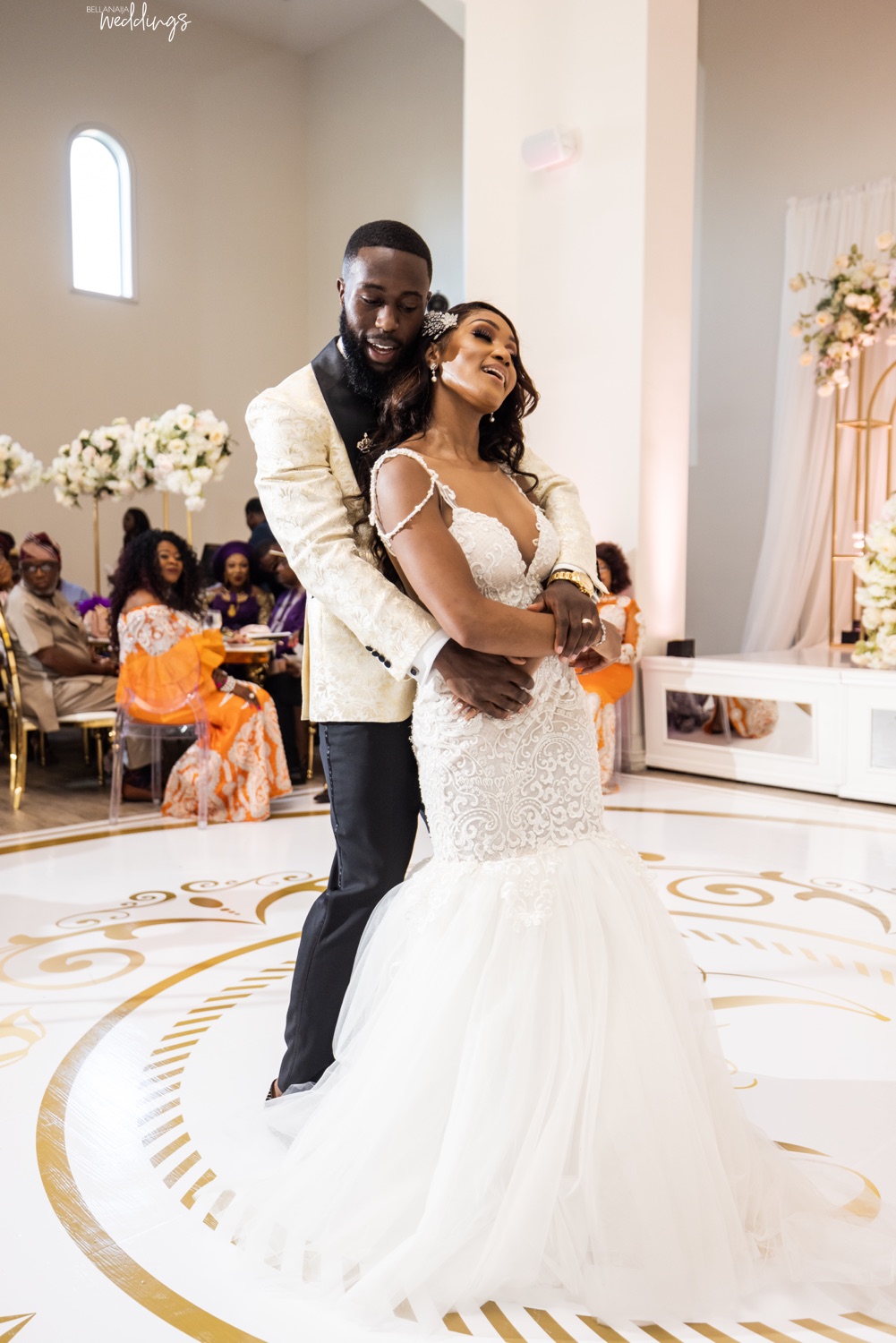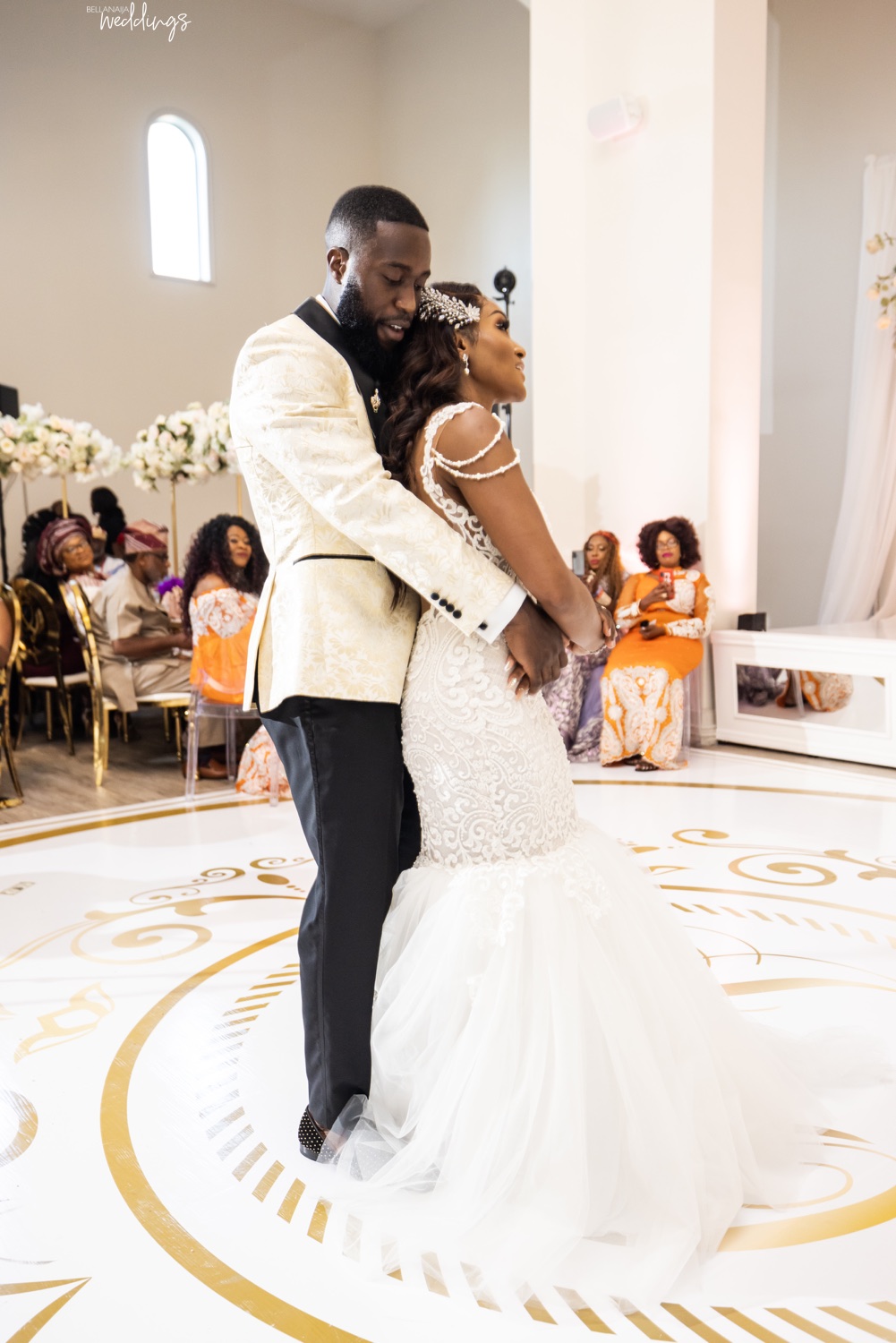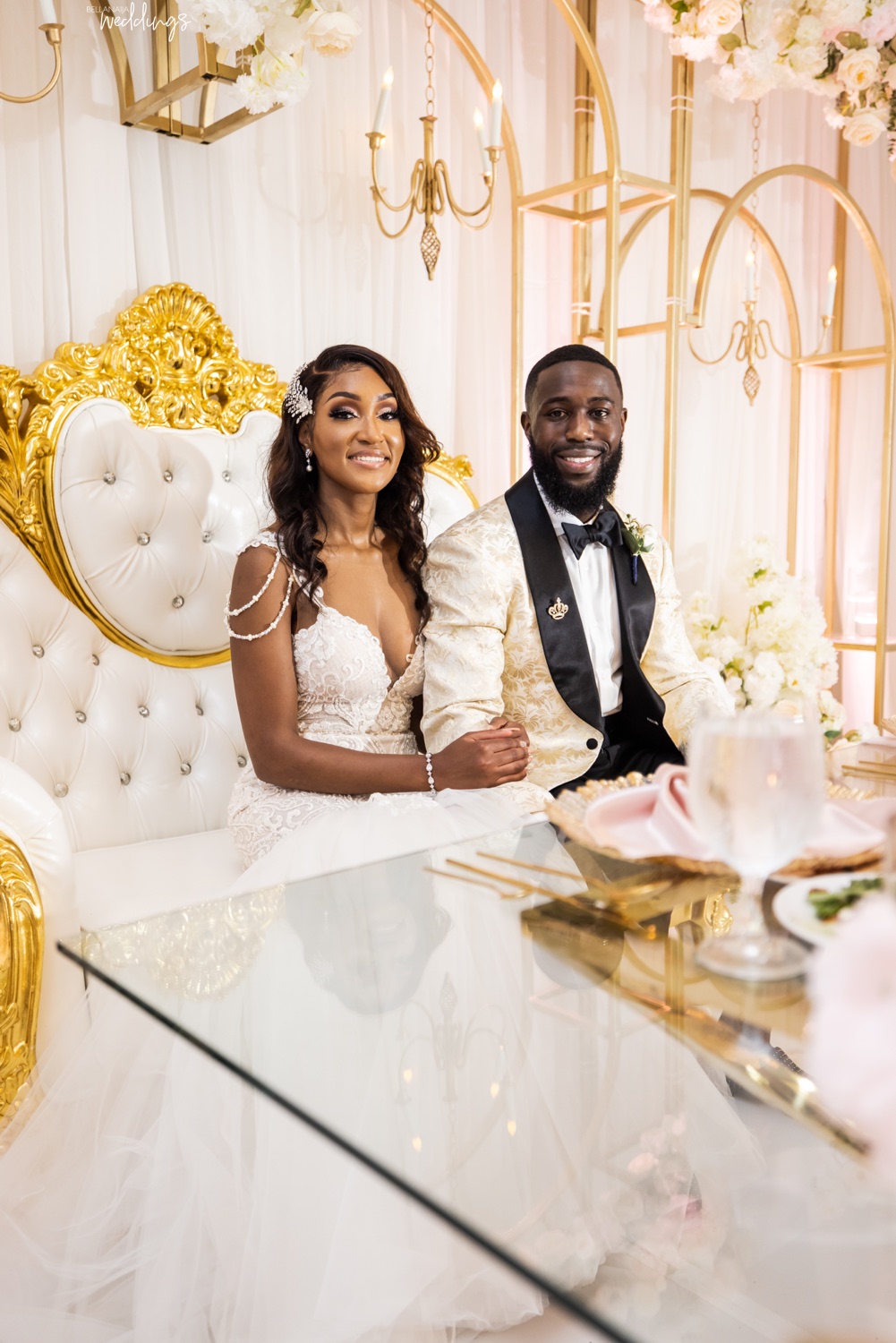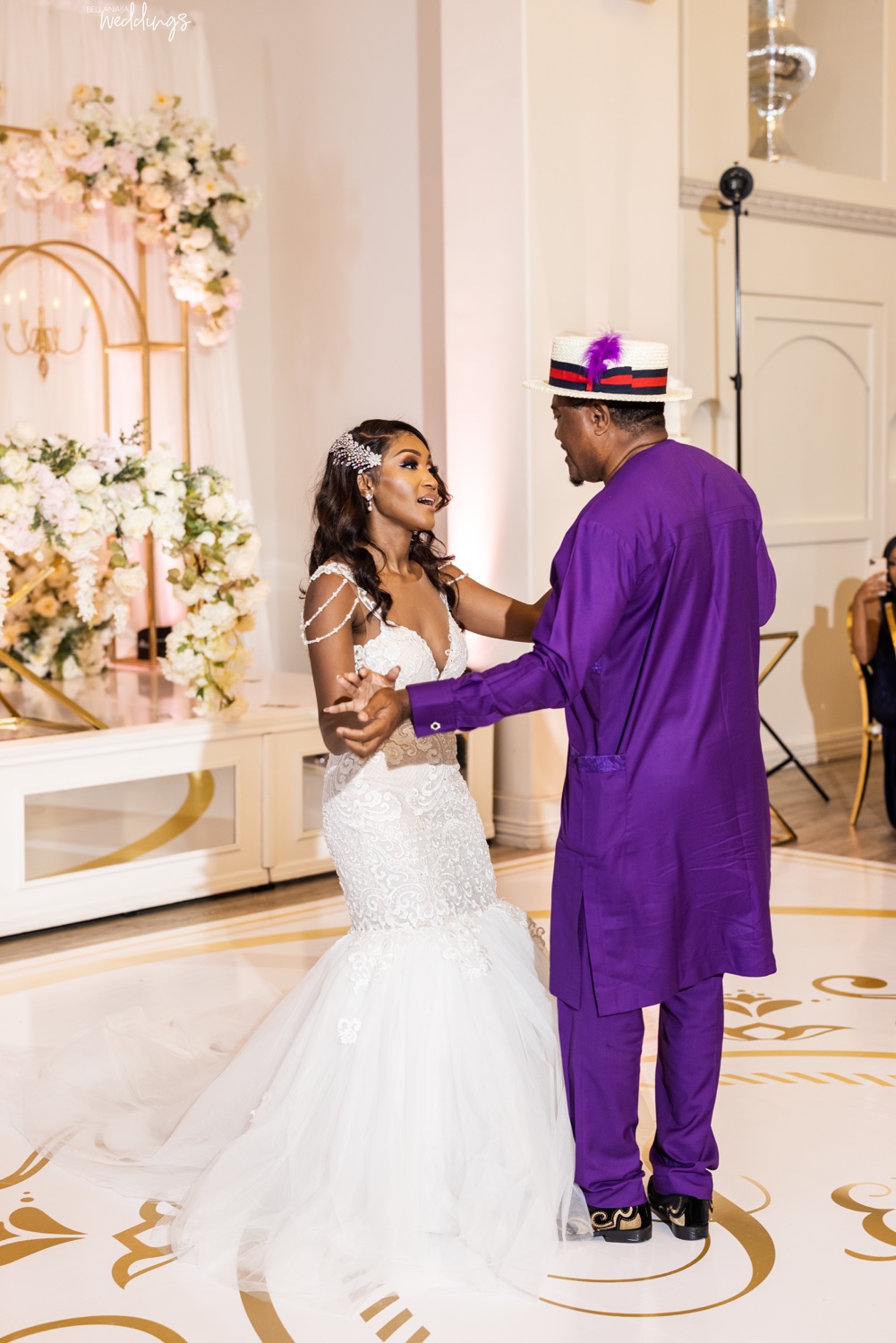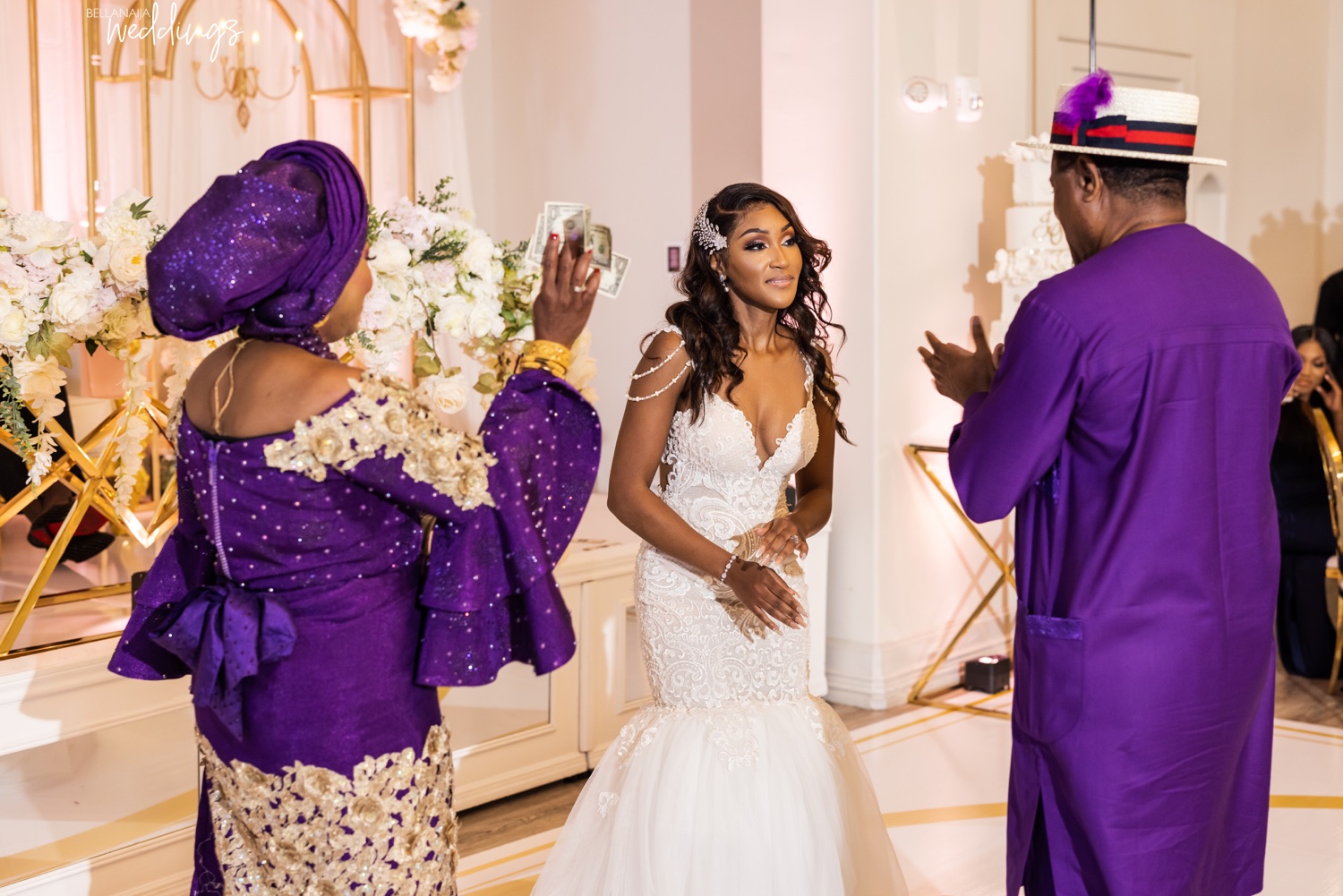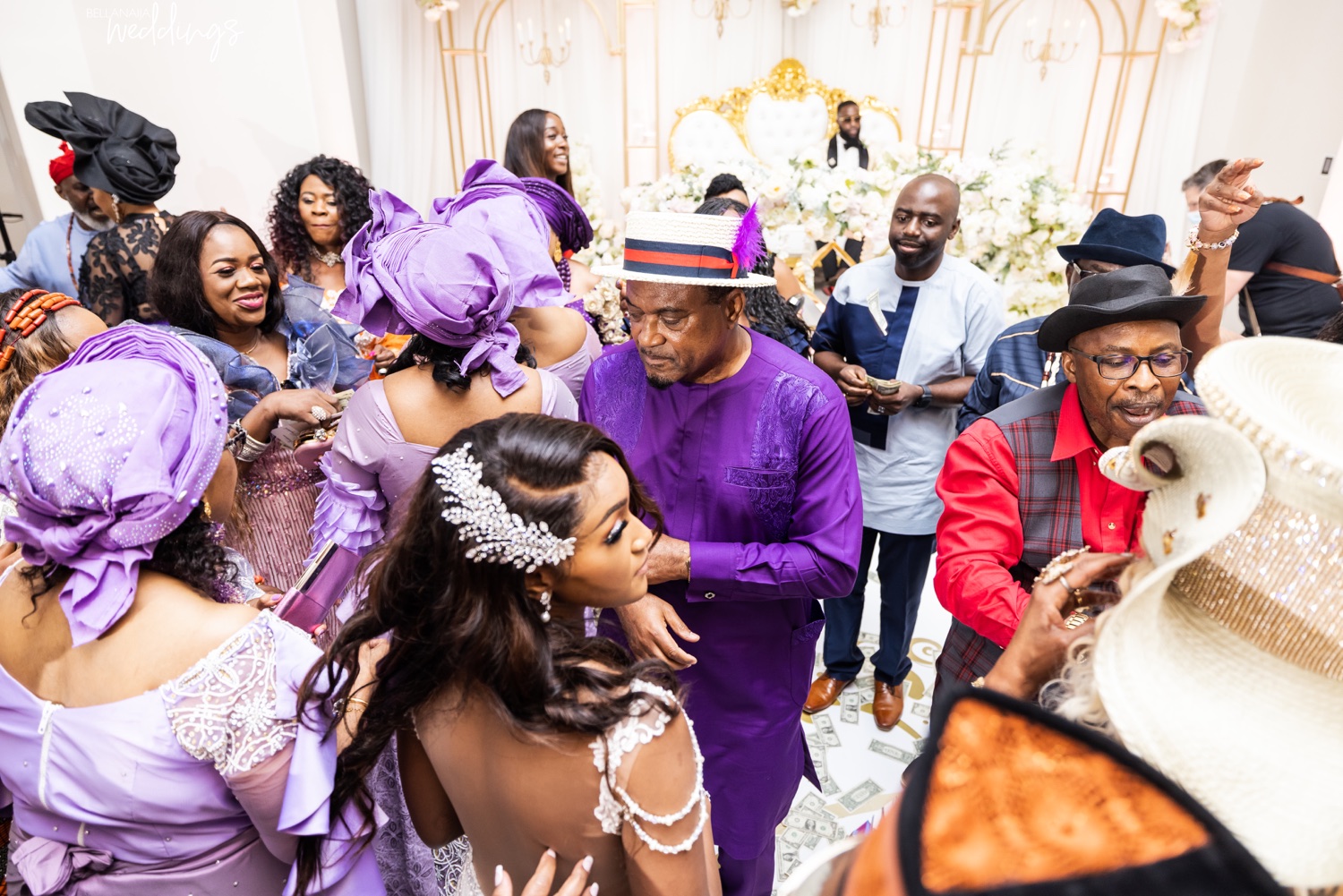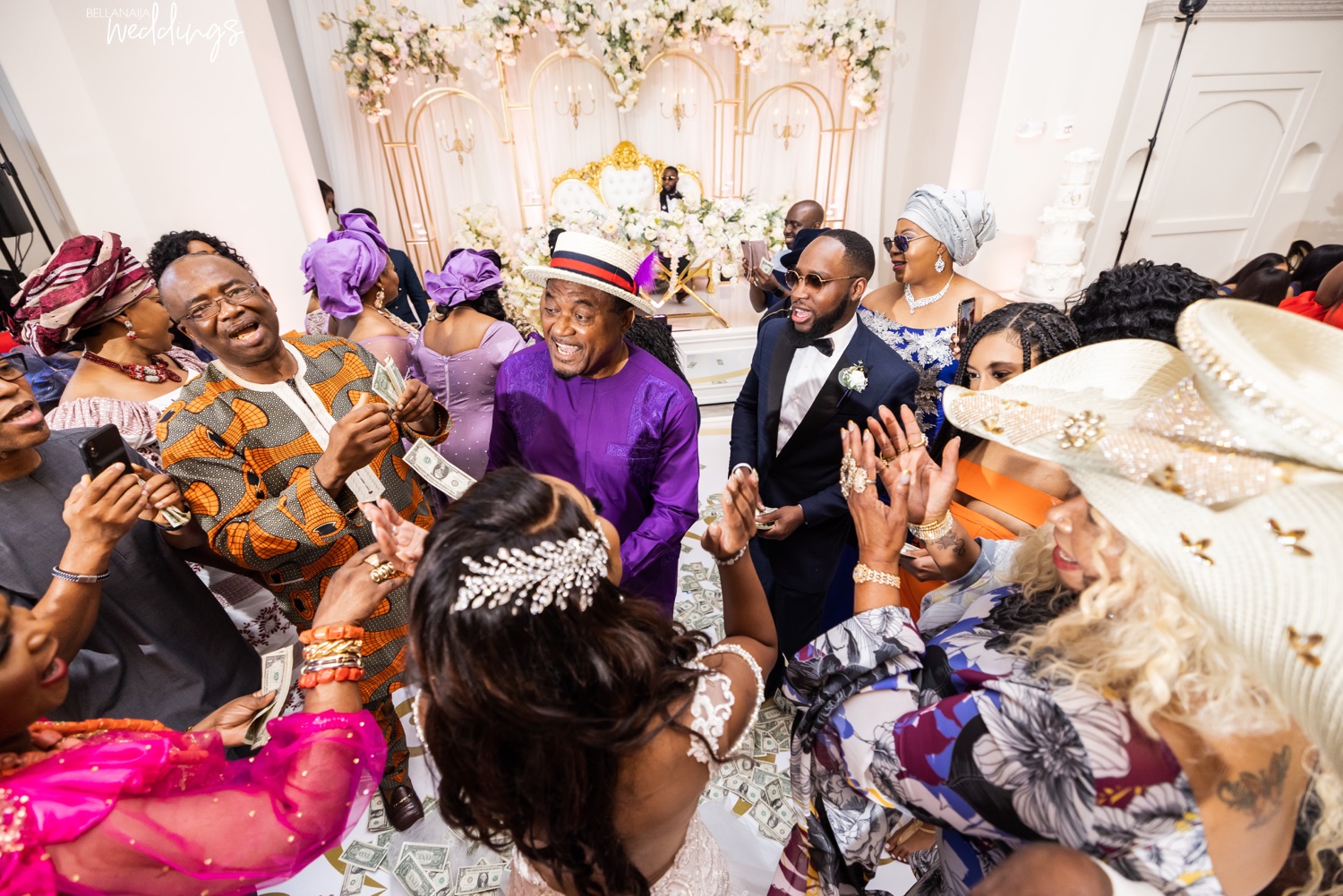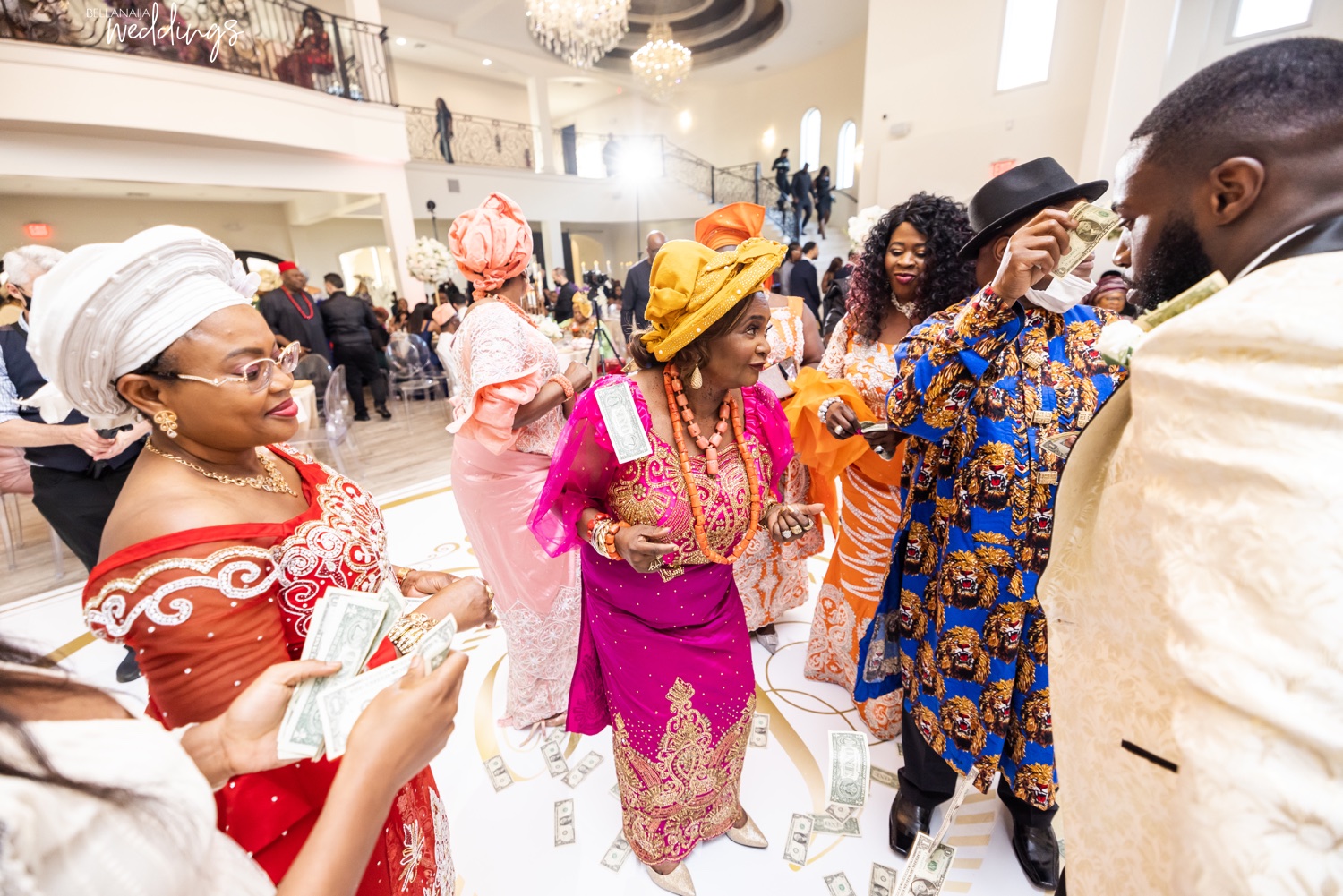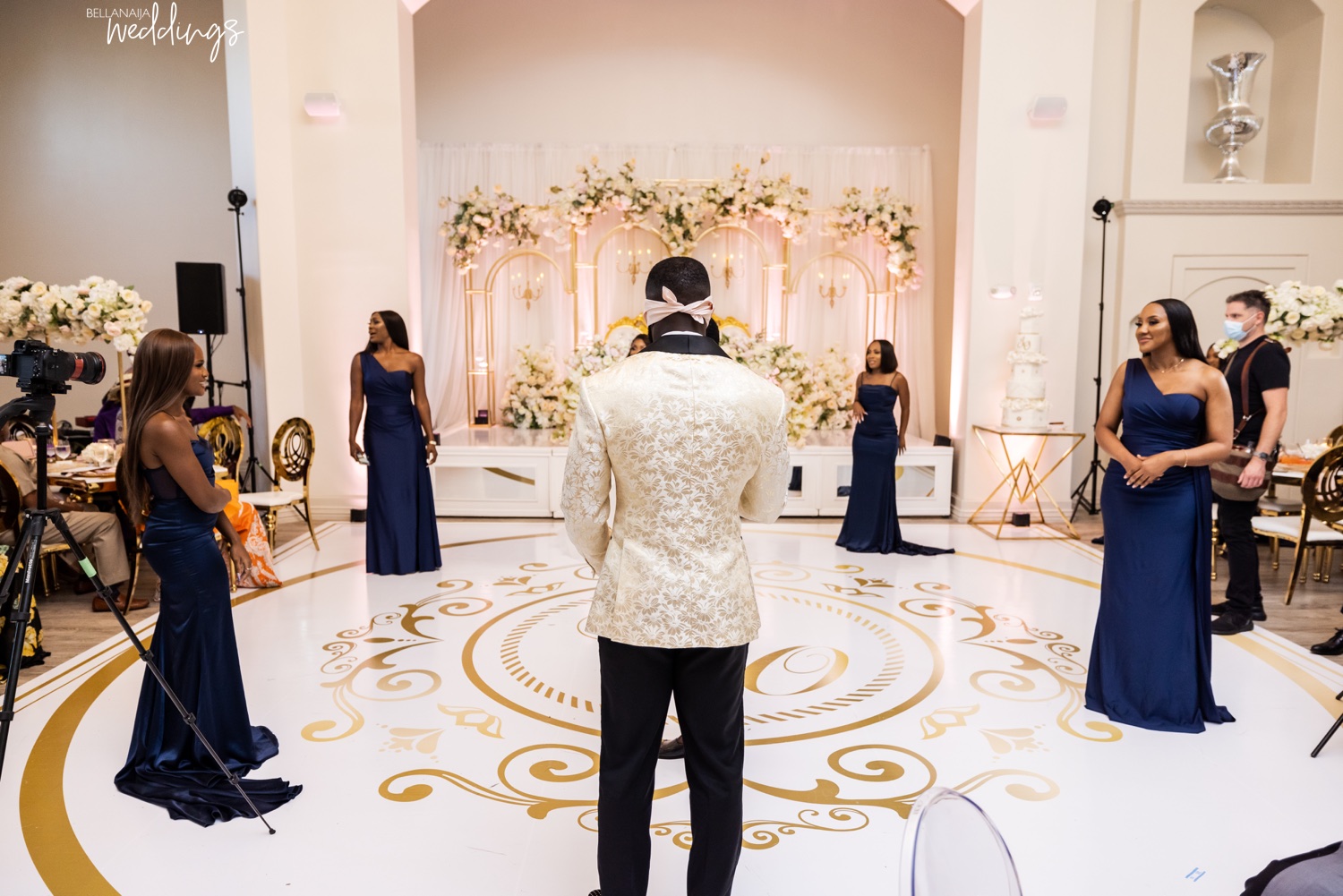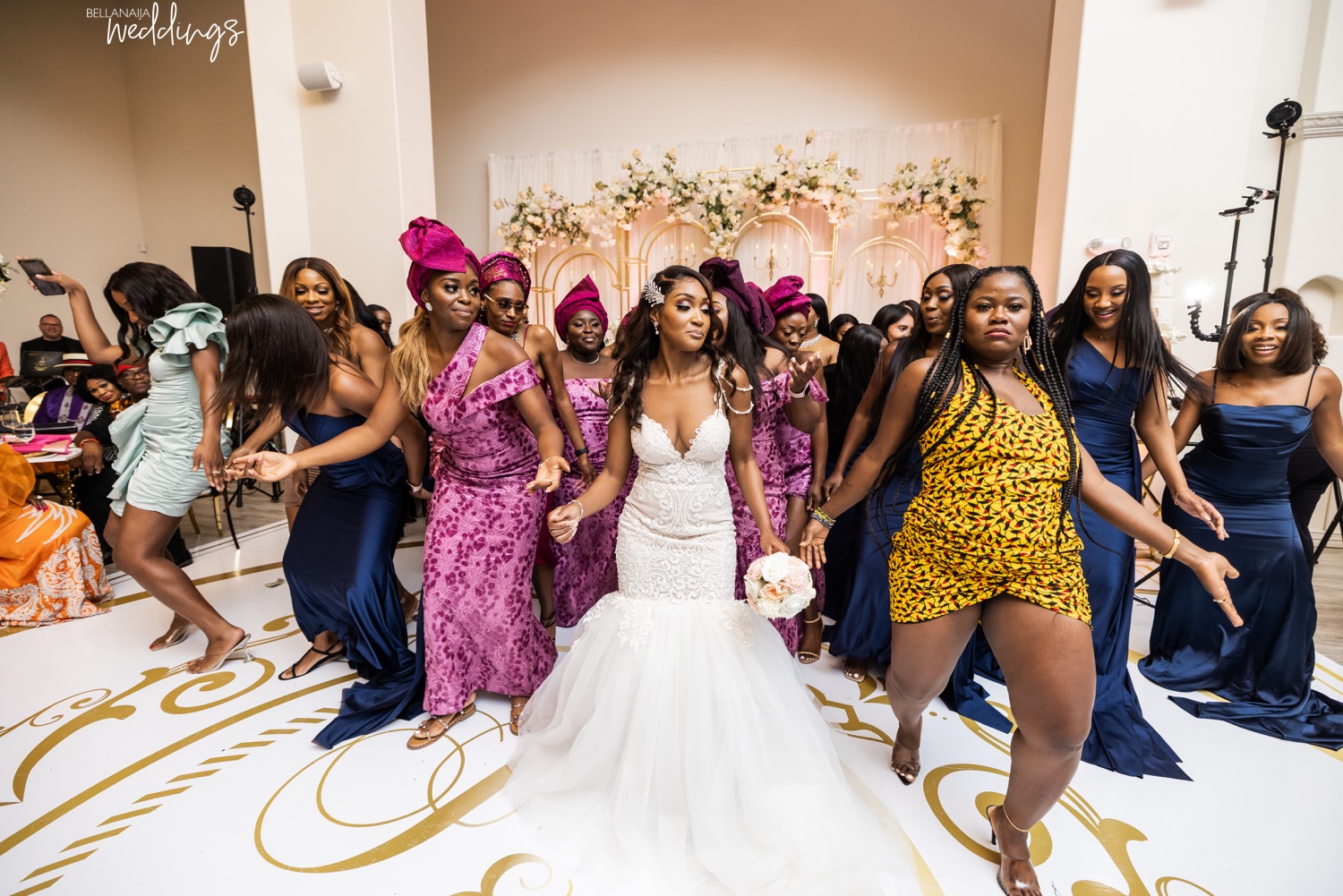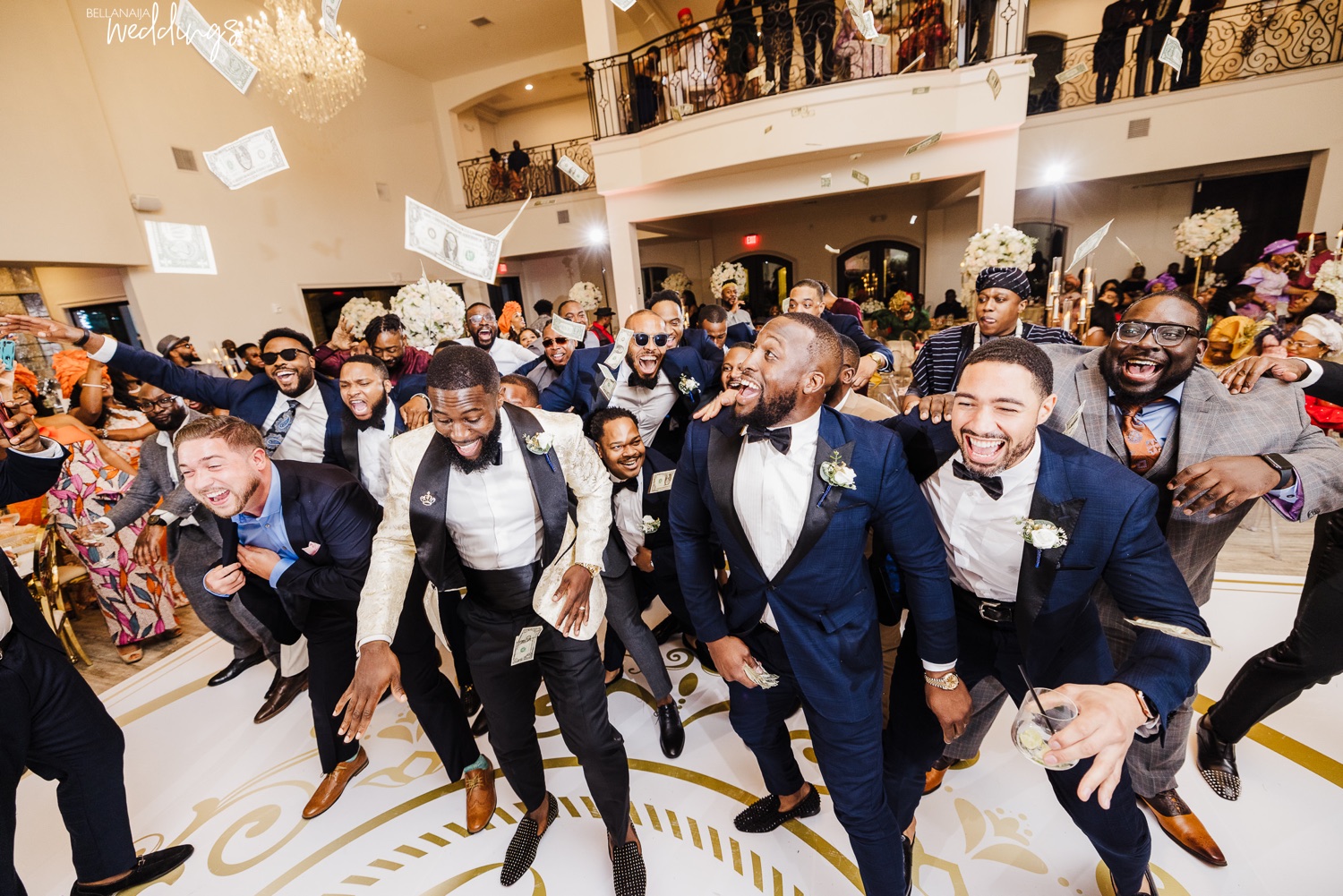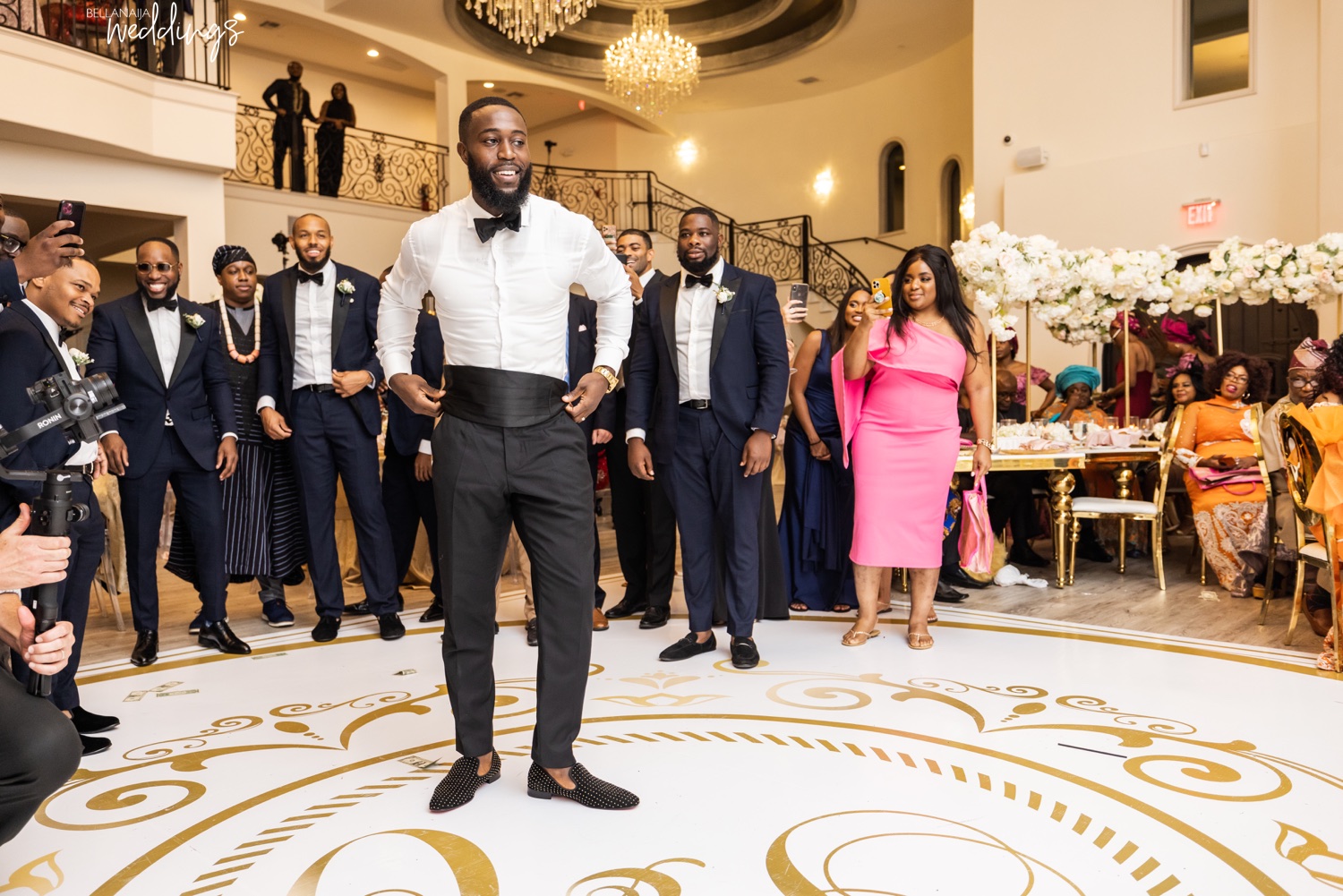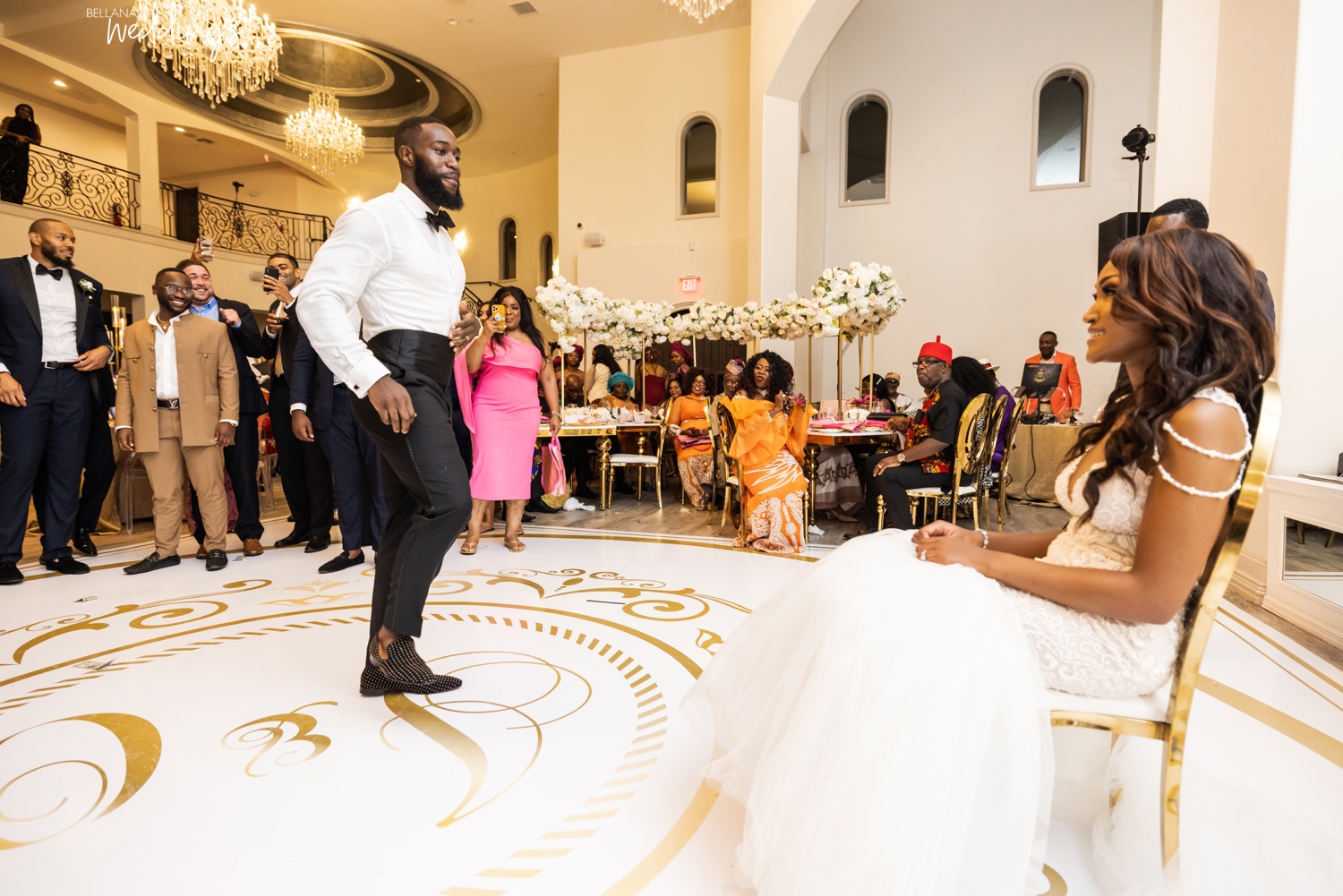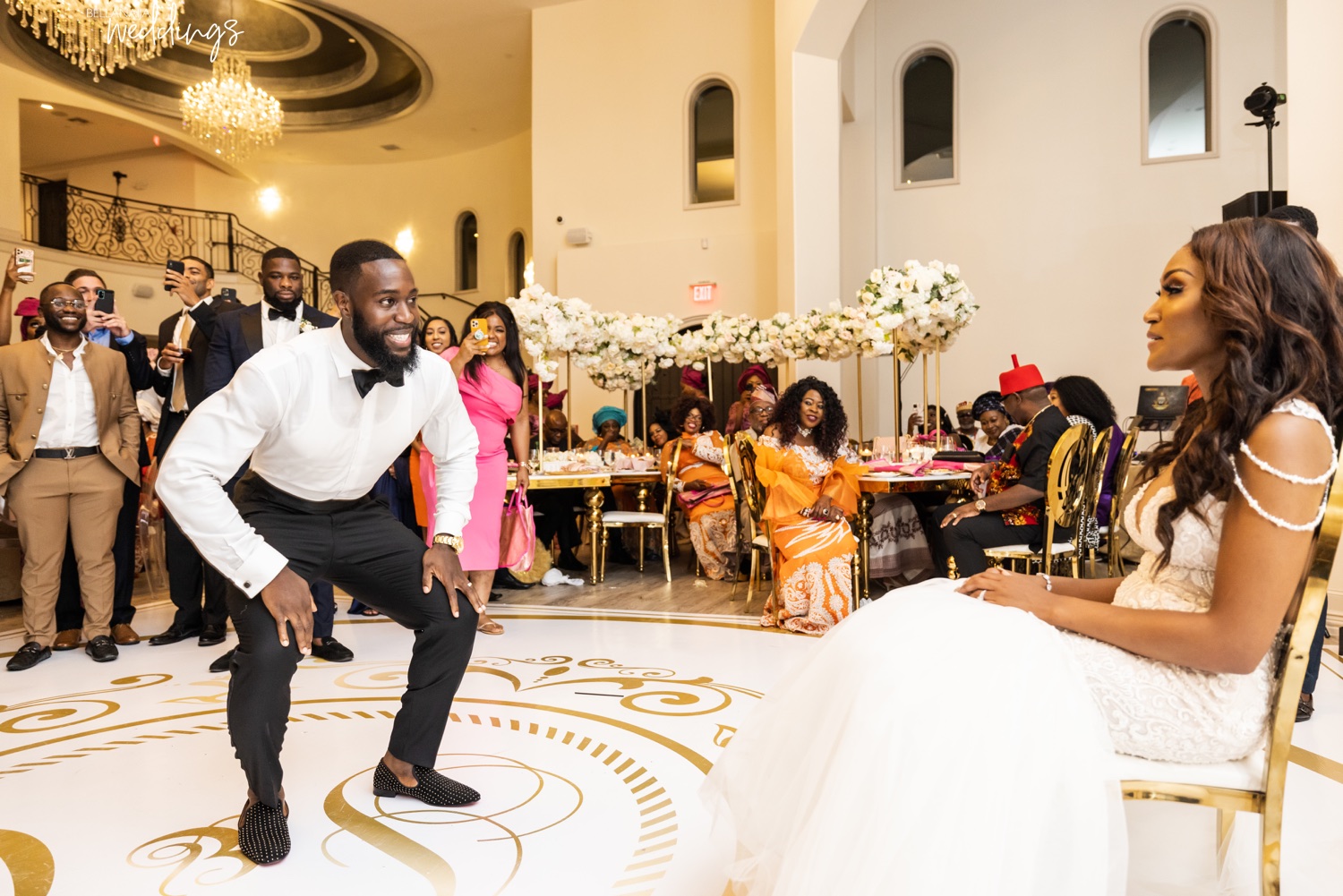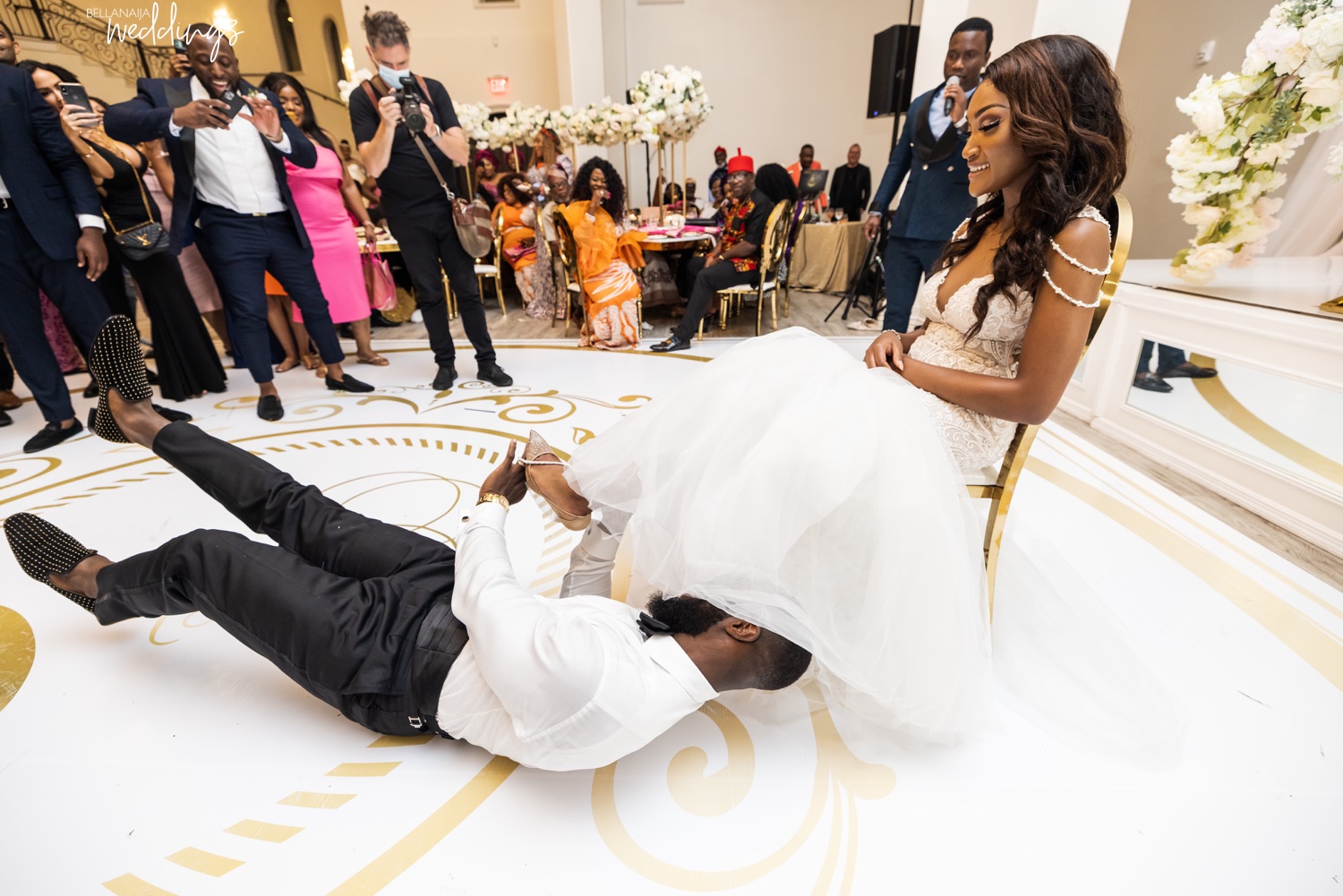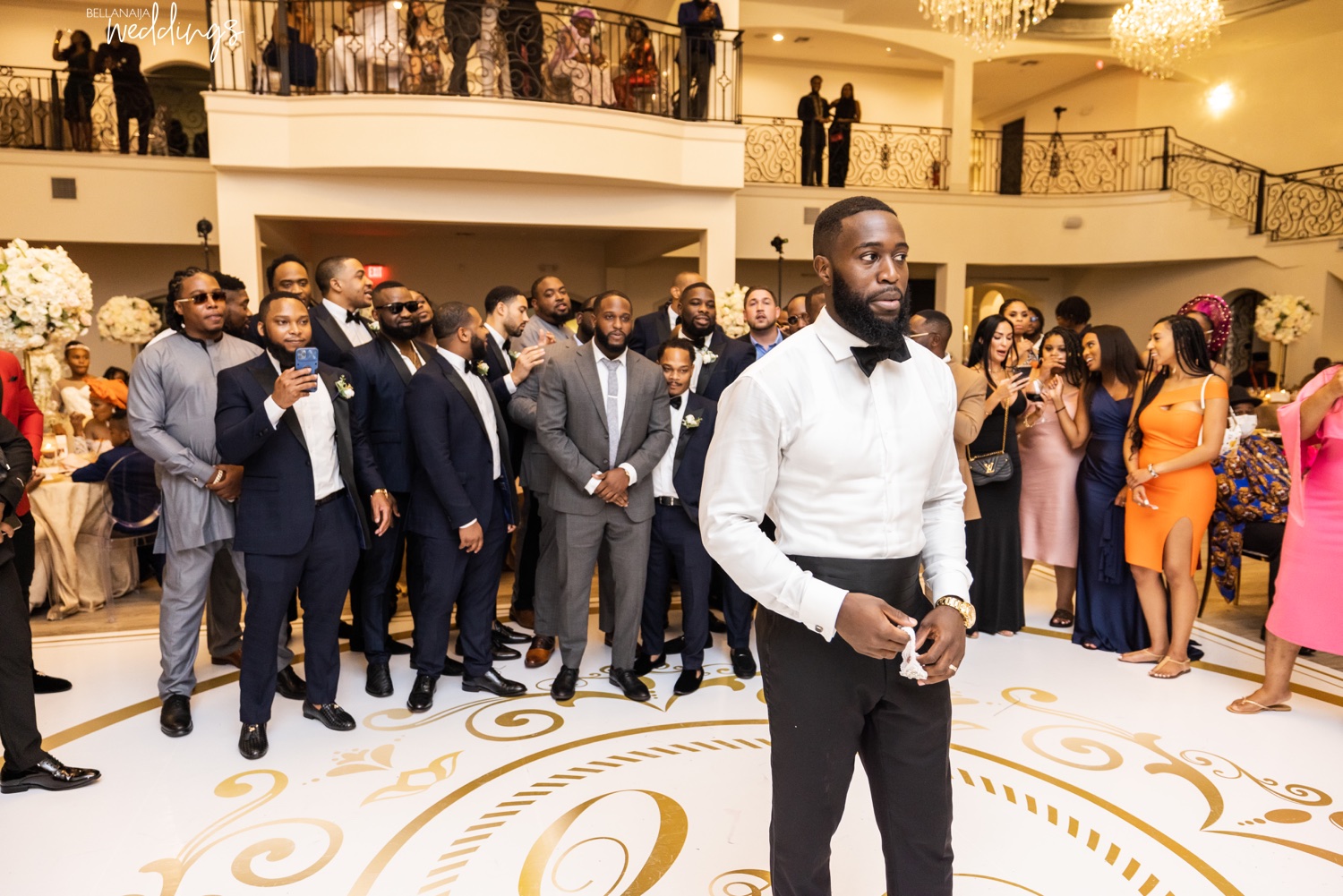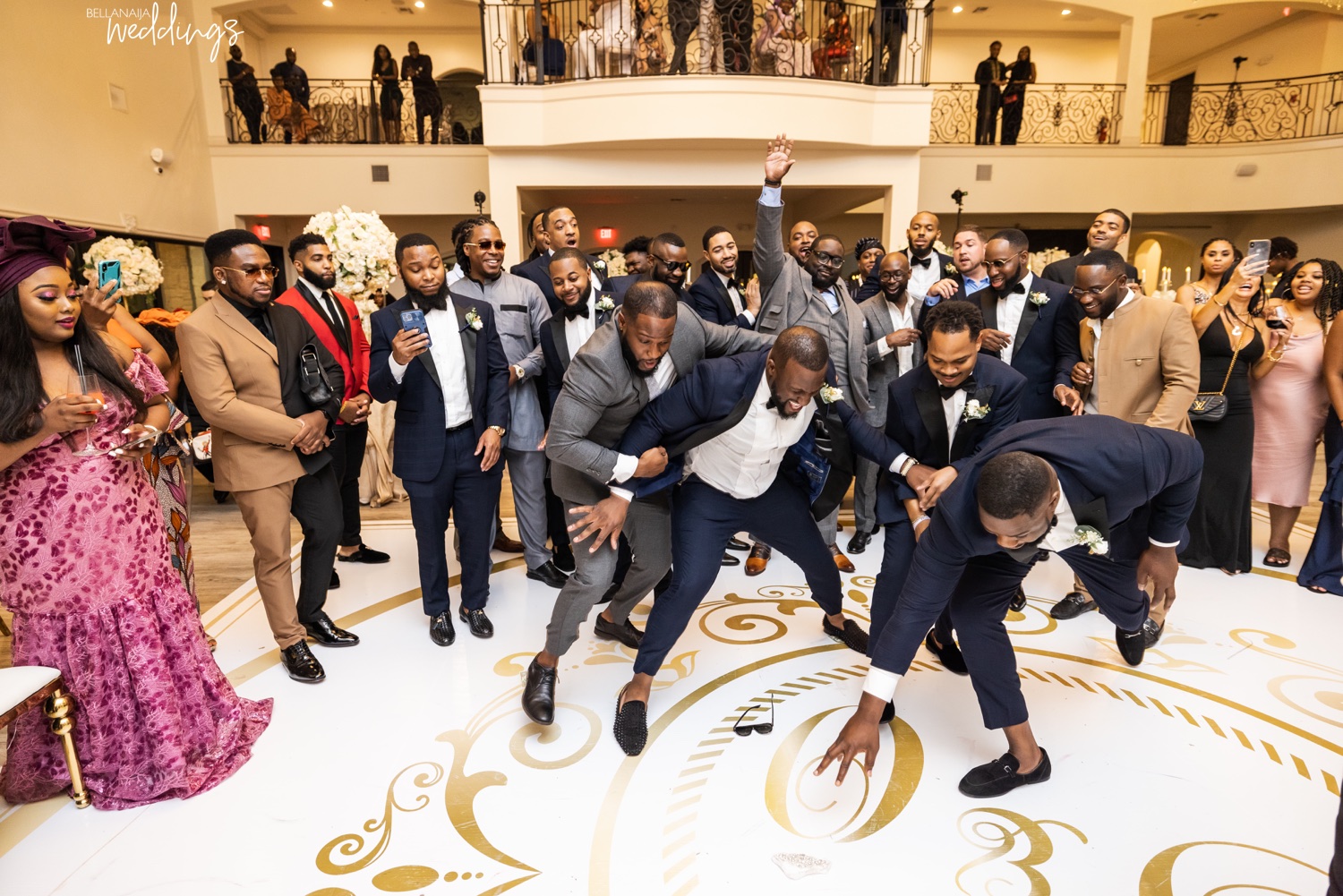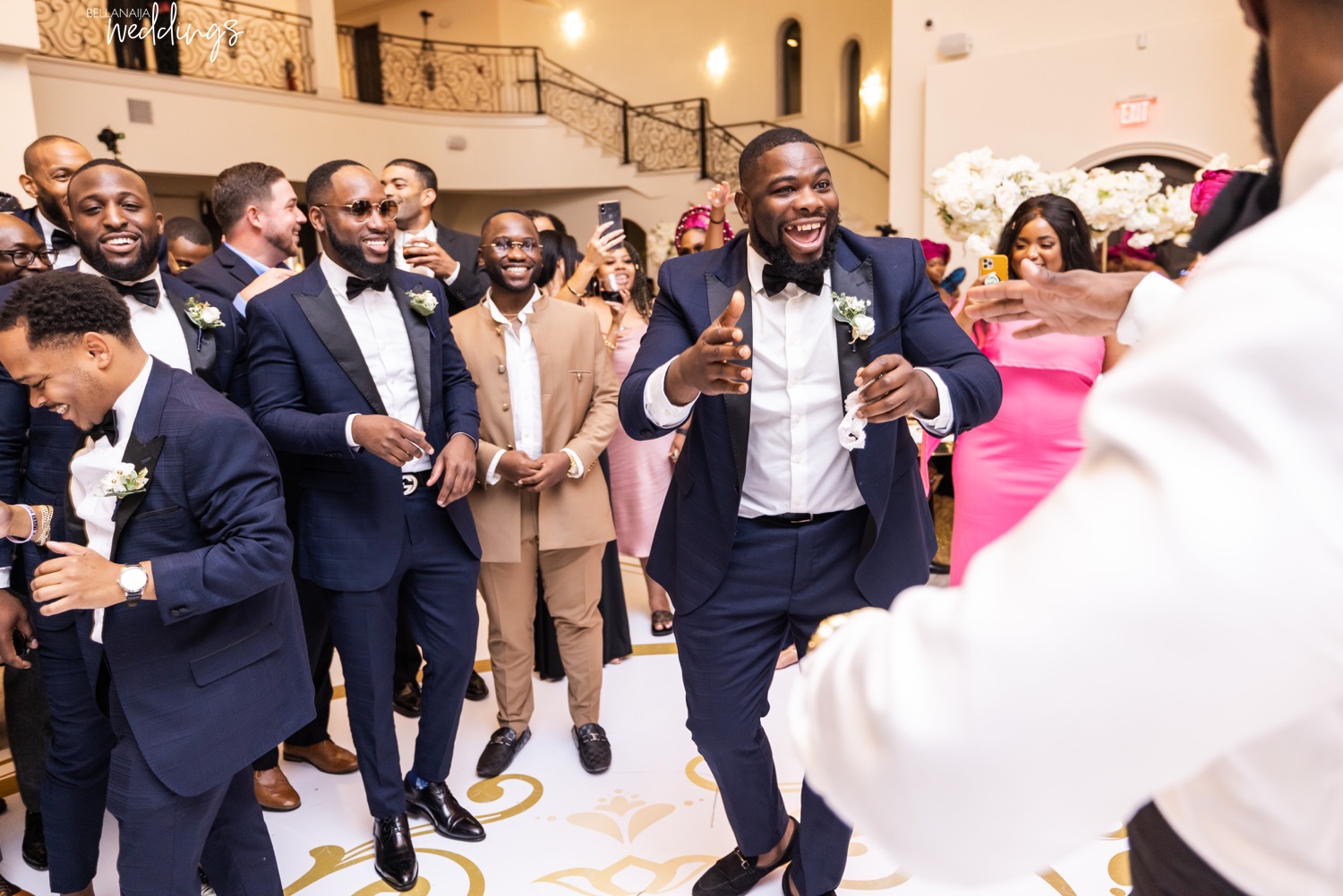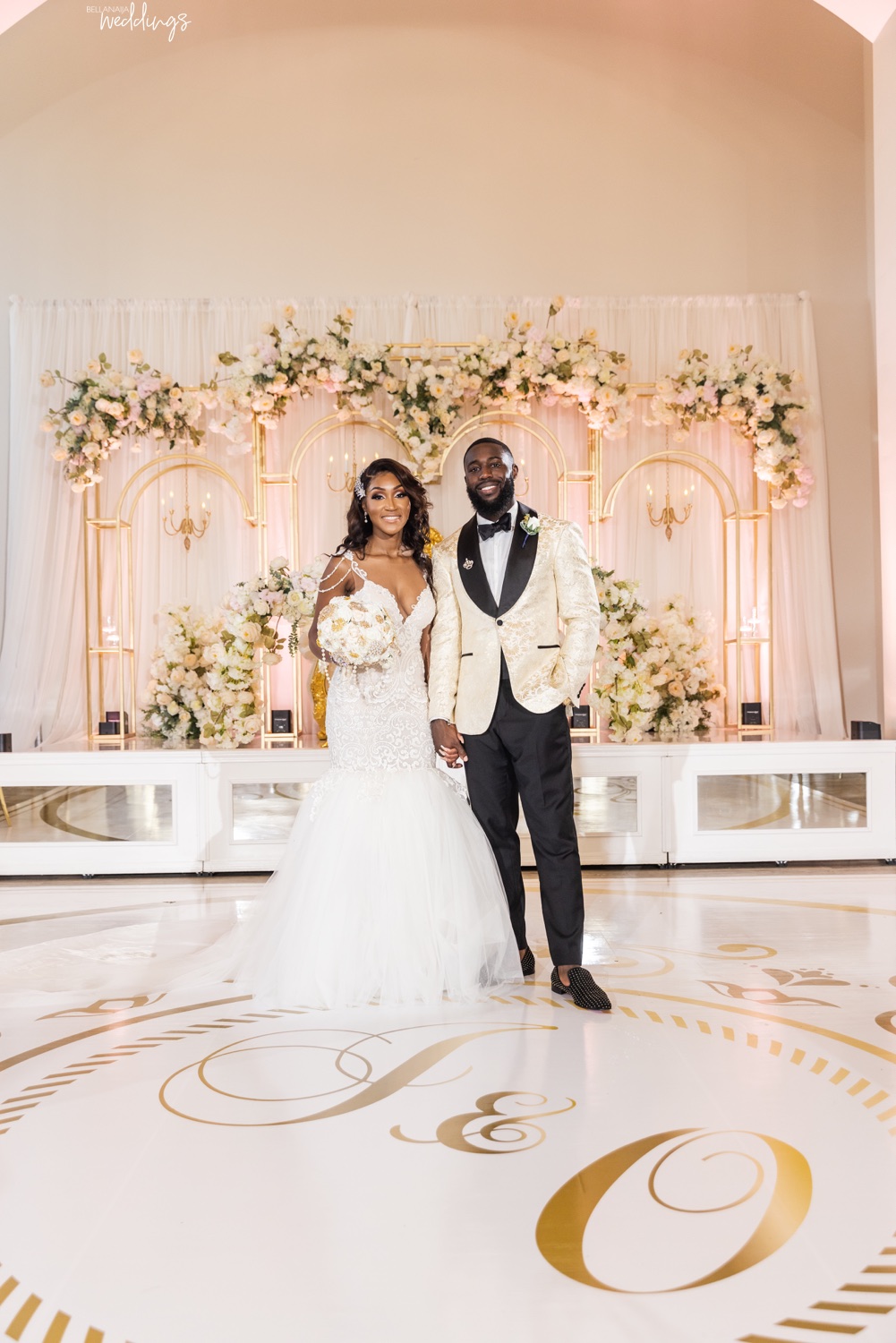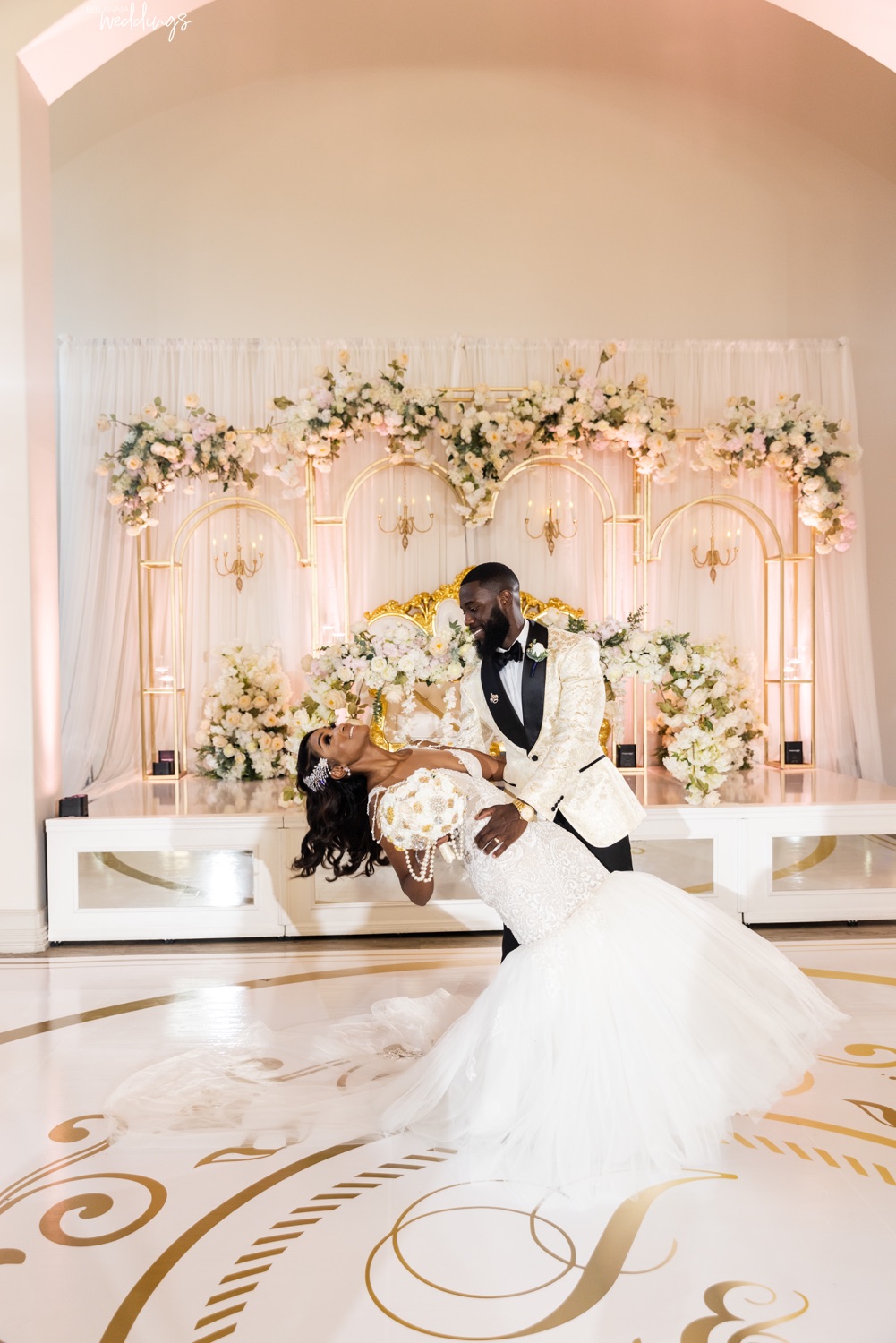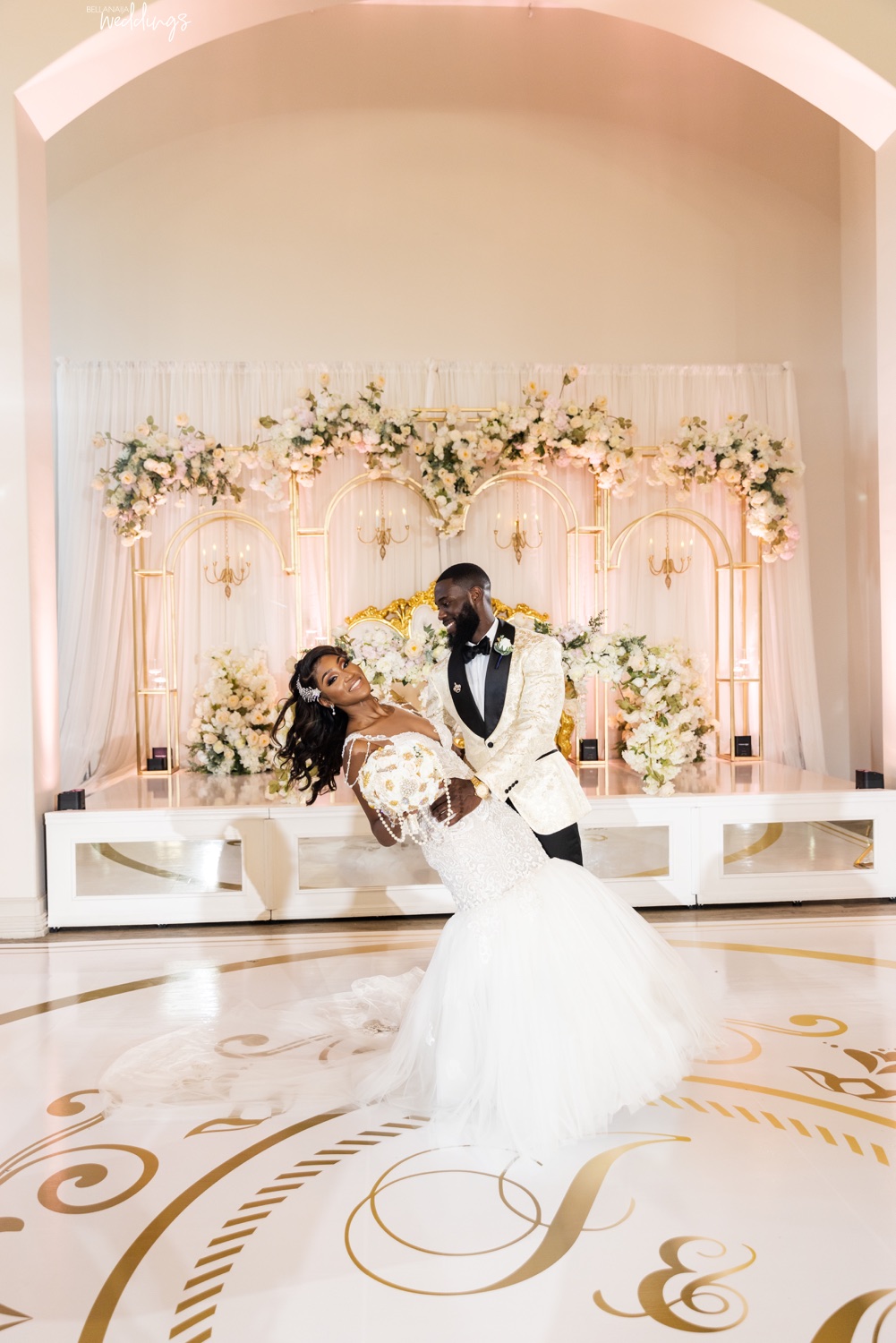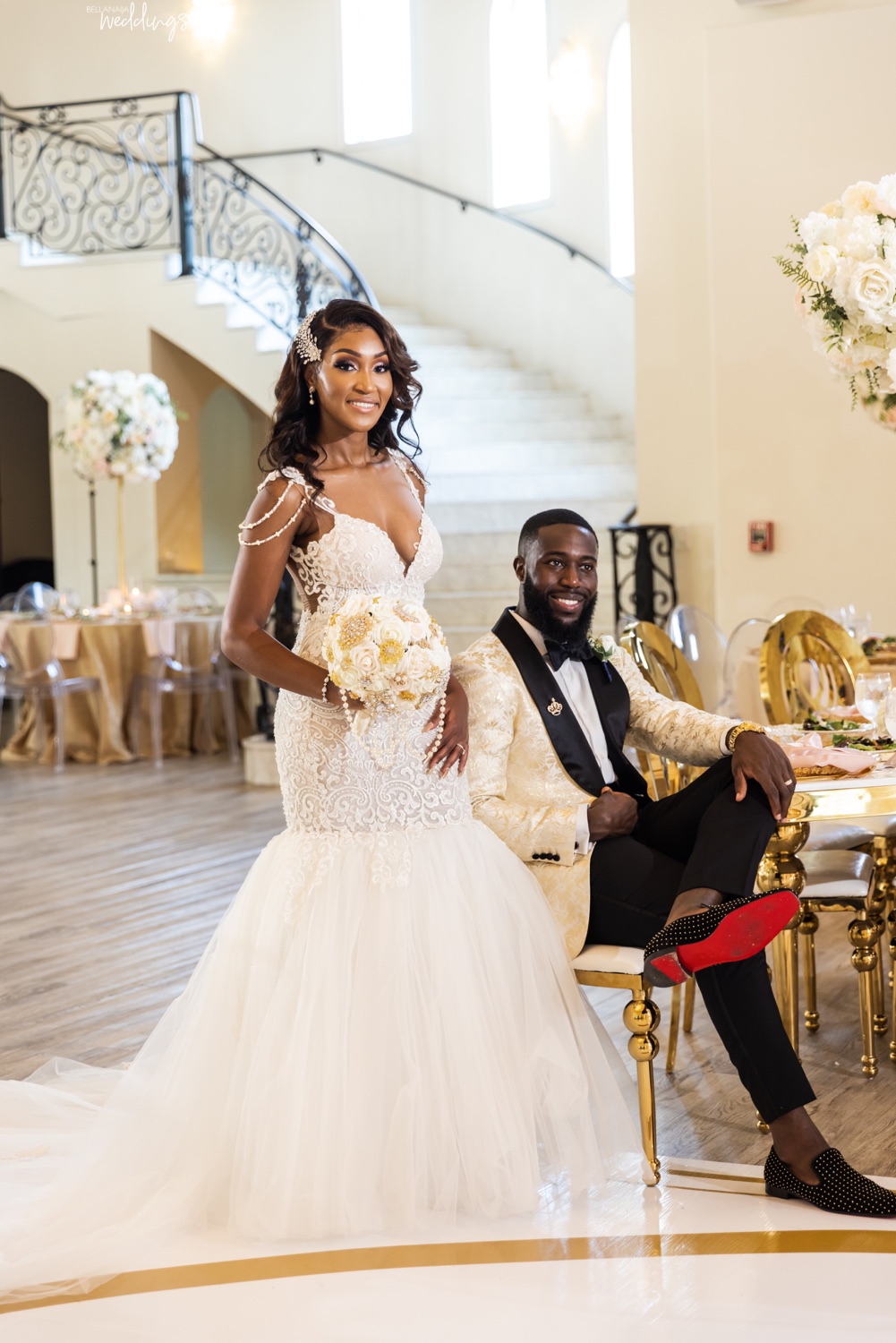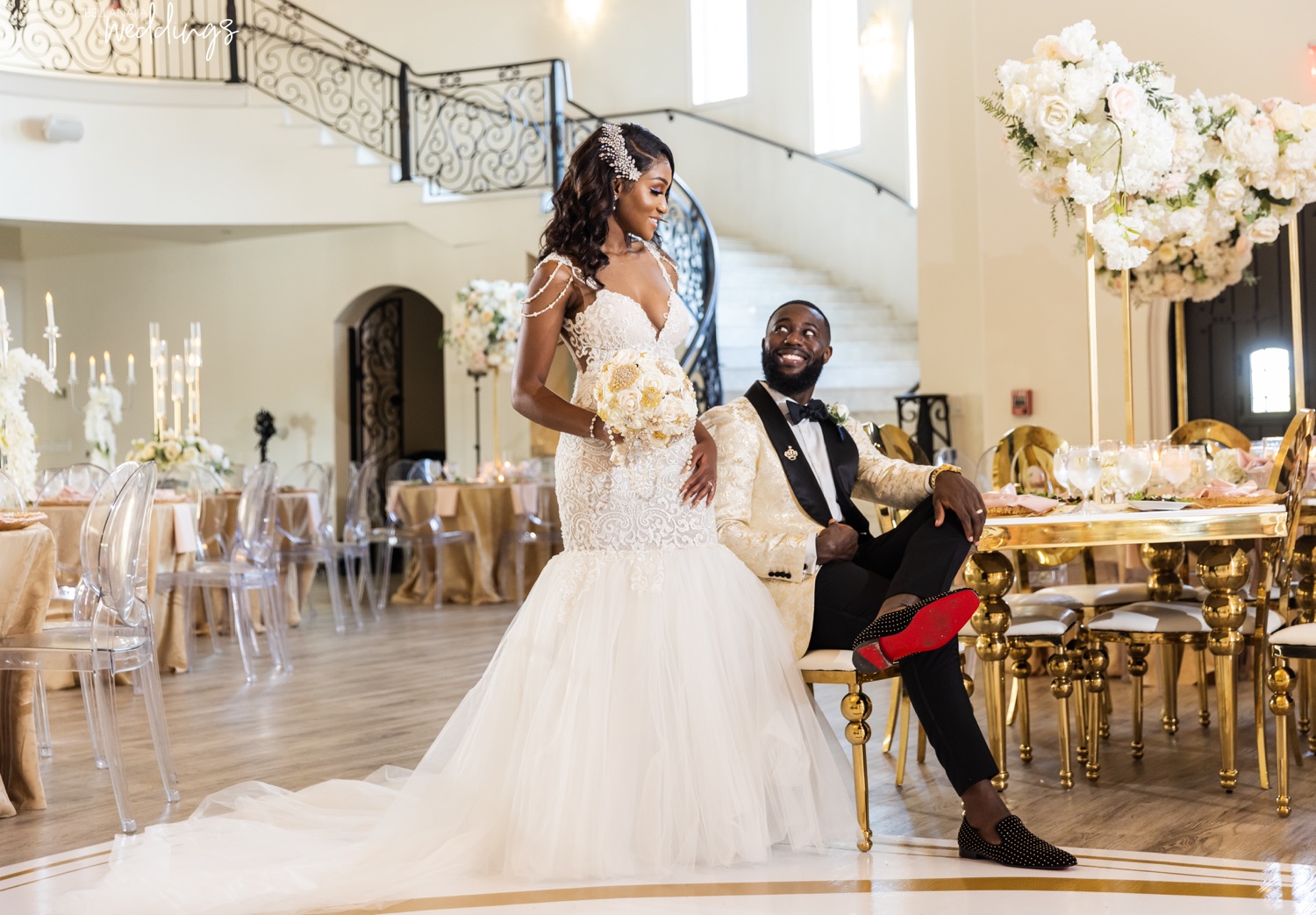 Ogechi and Jameson absolutely rocked their second outfit!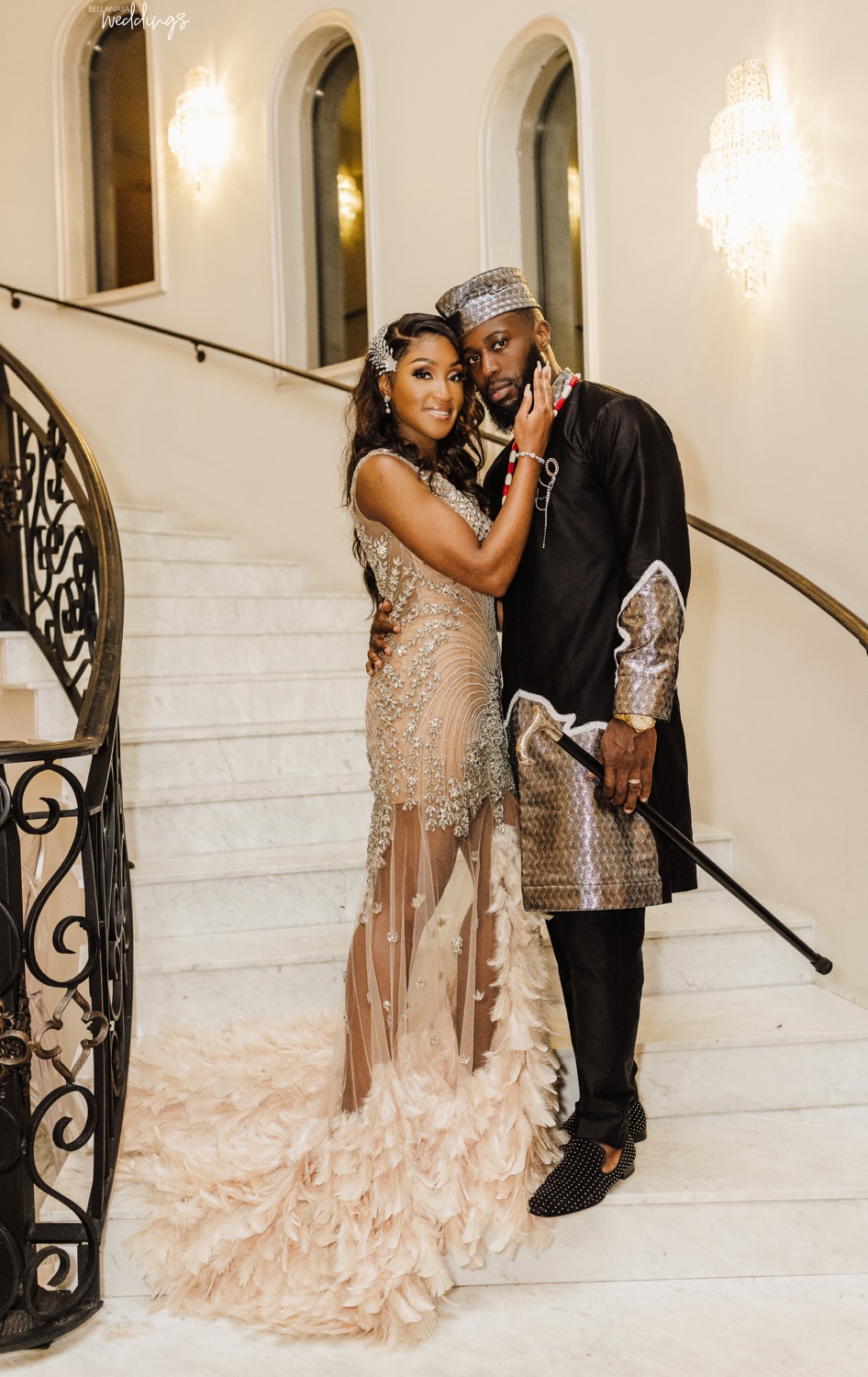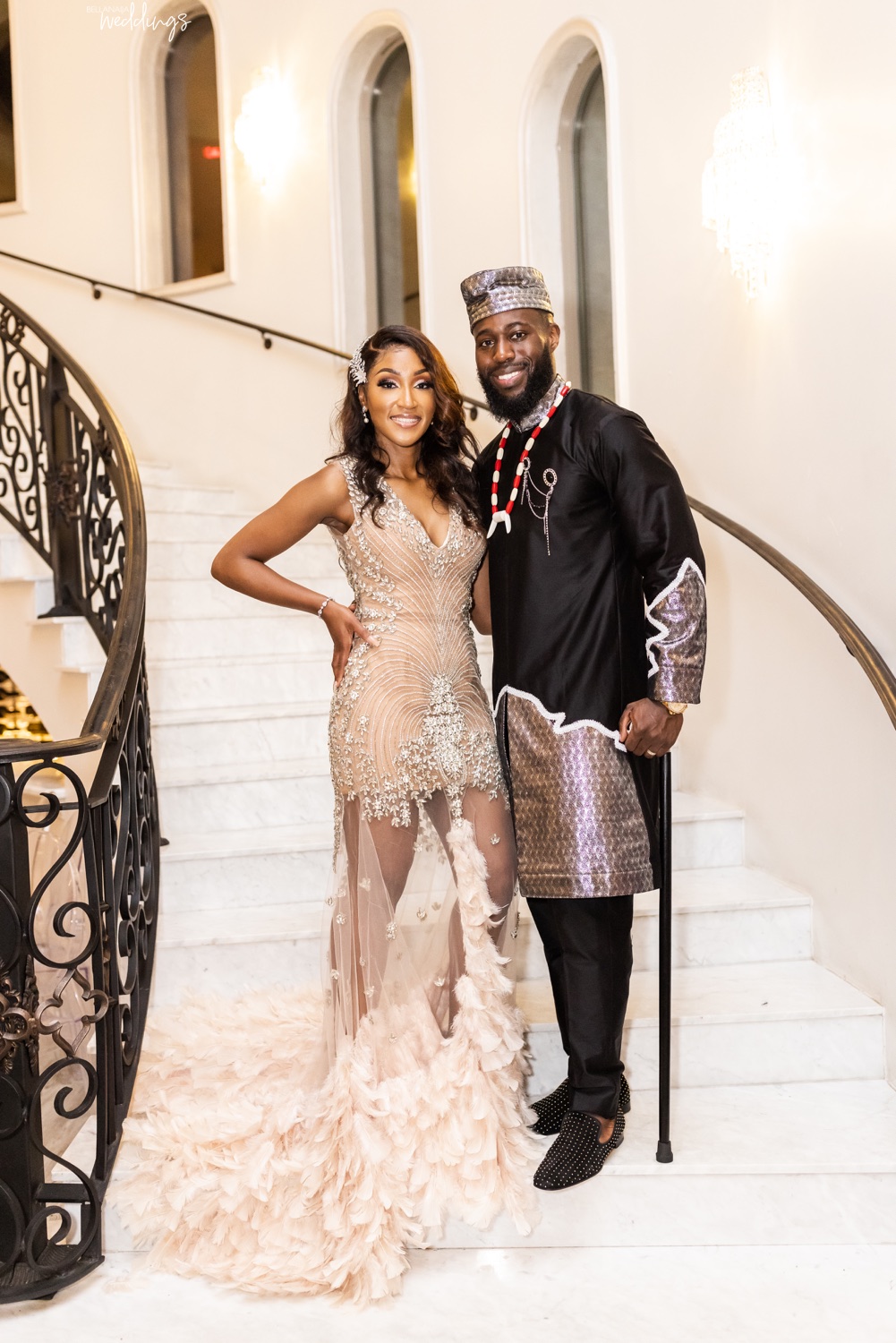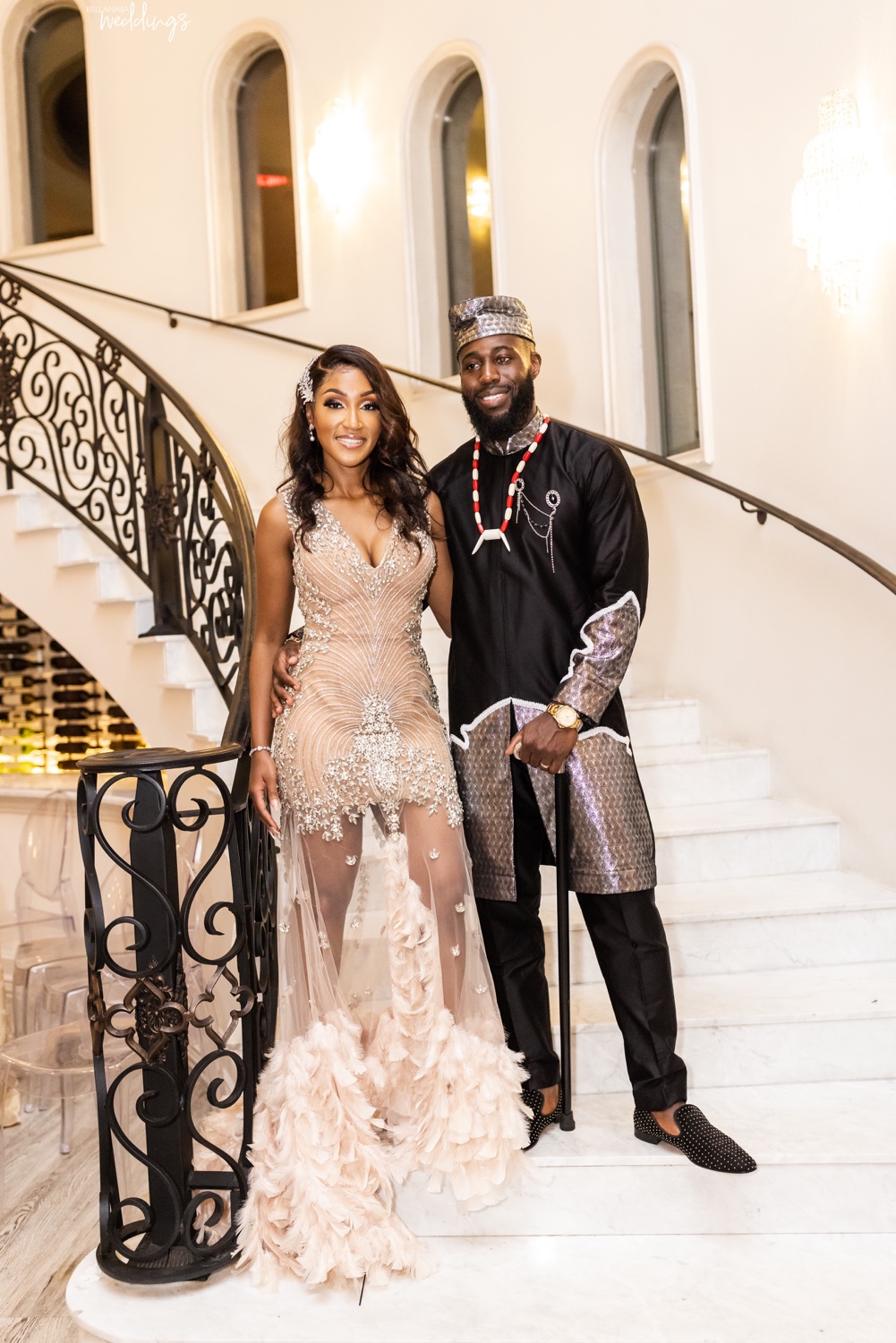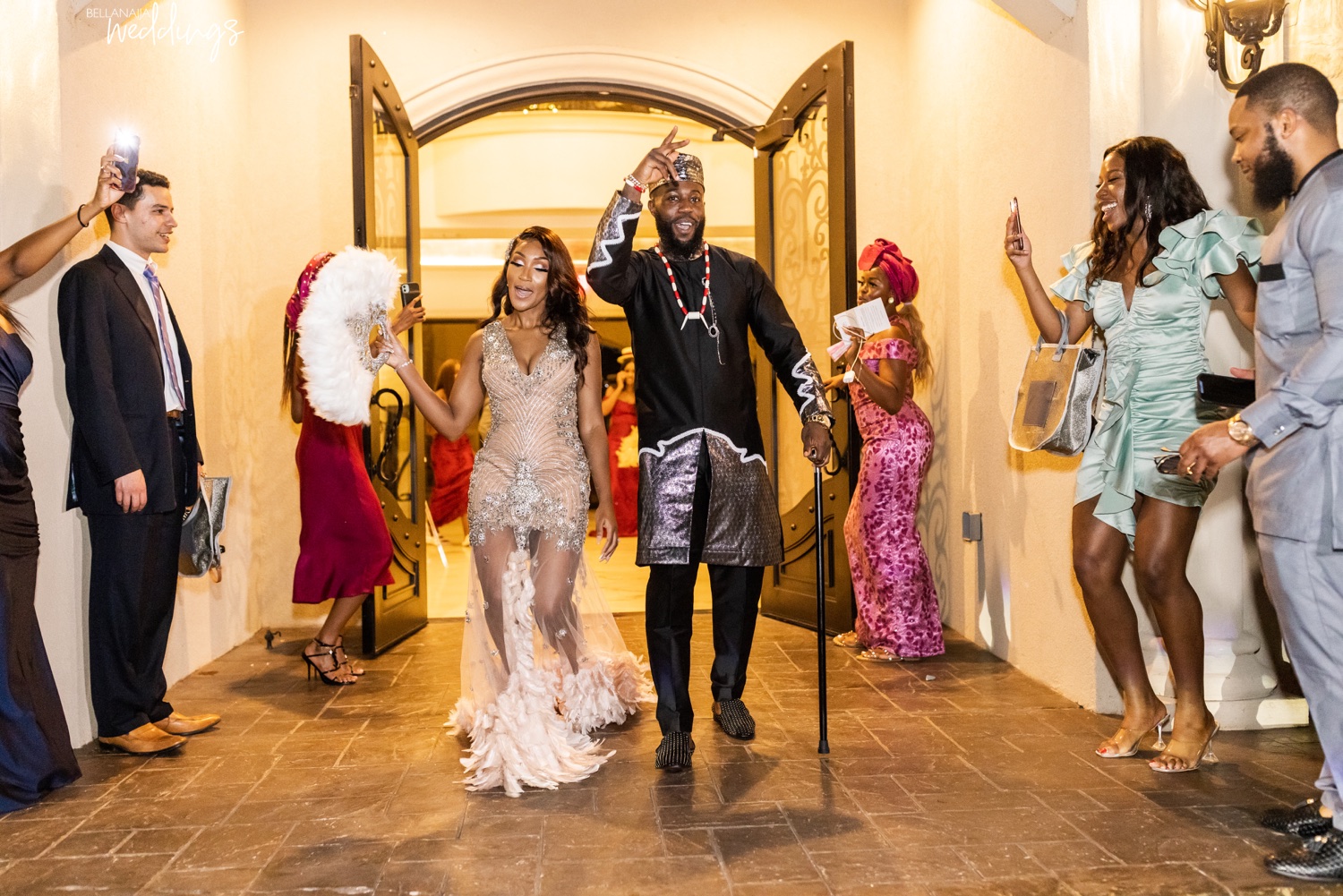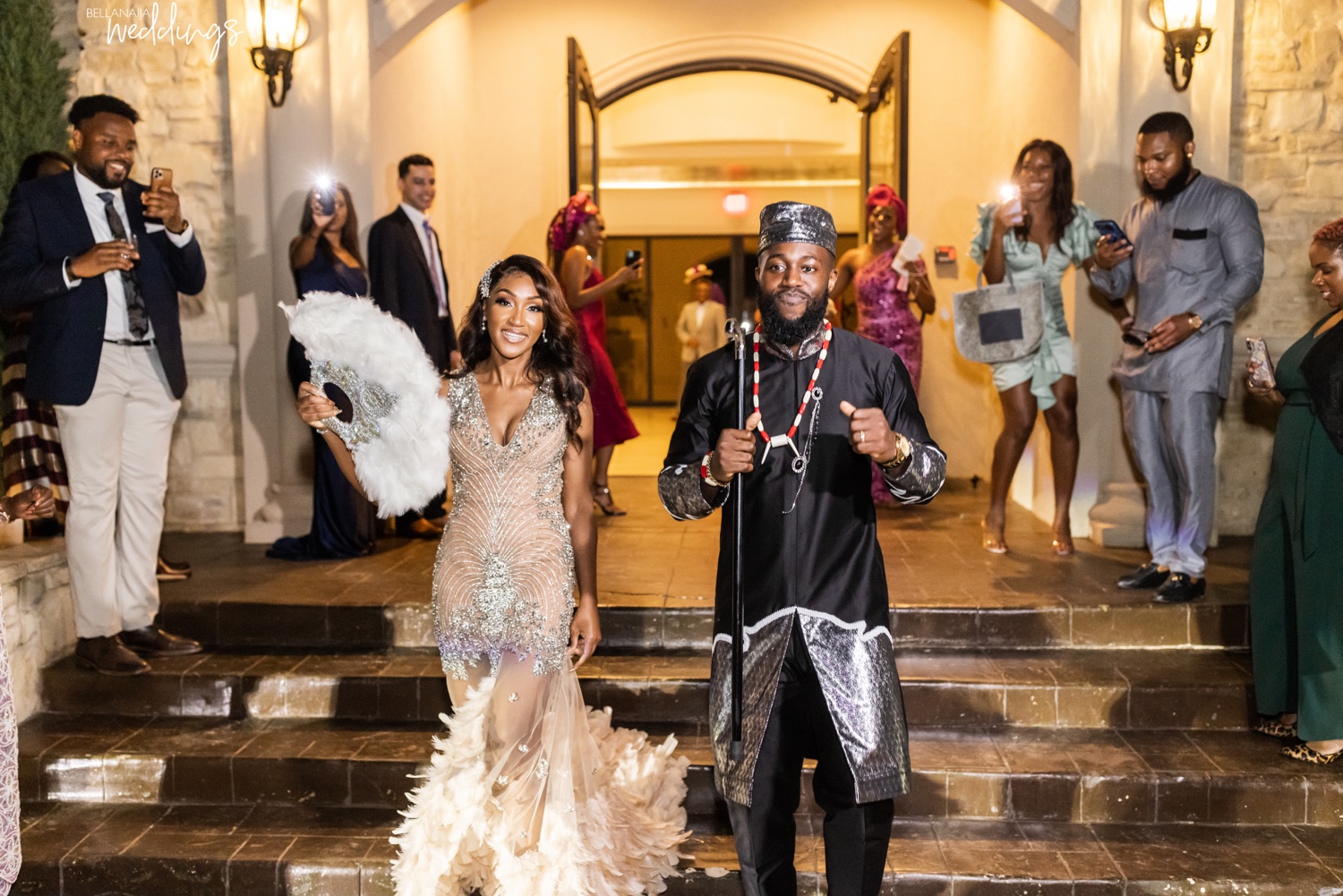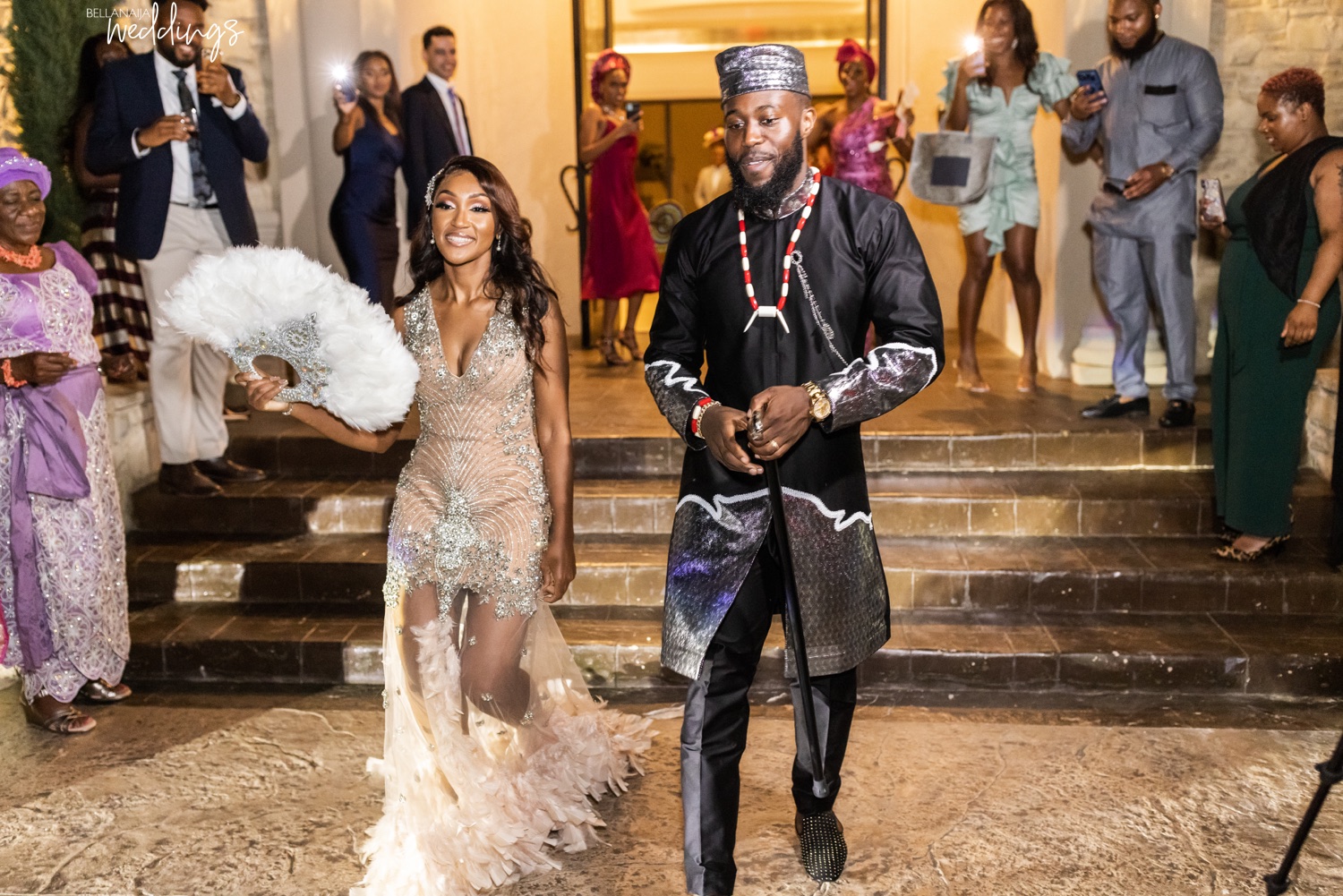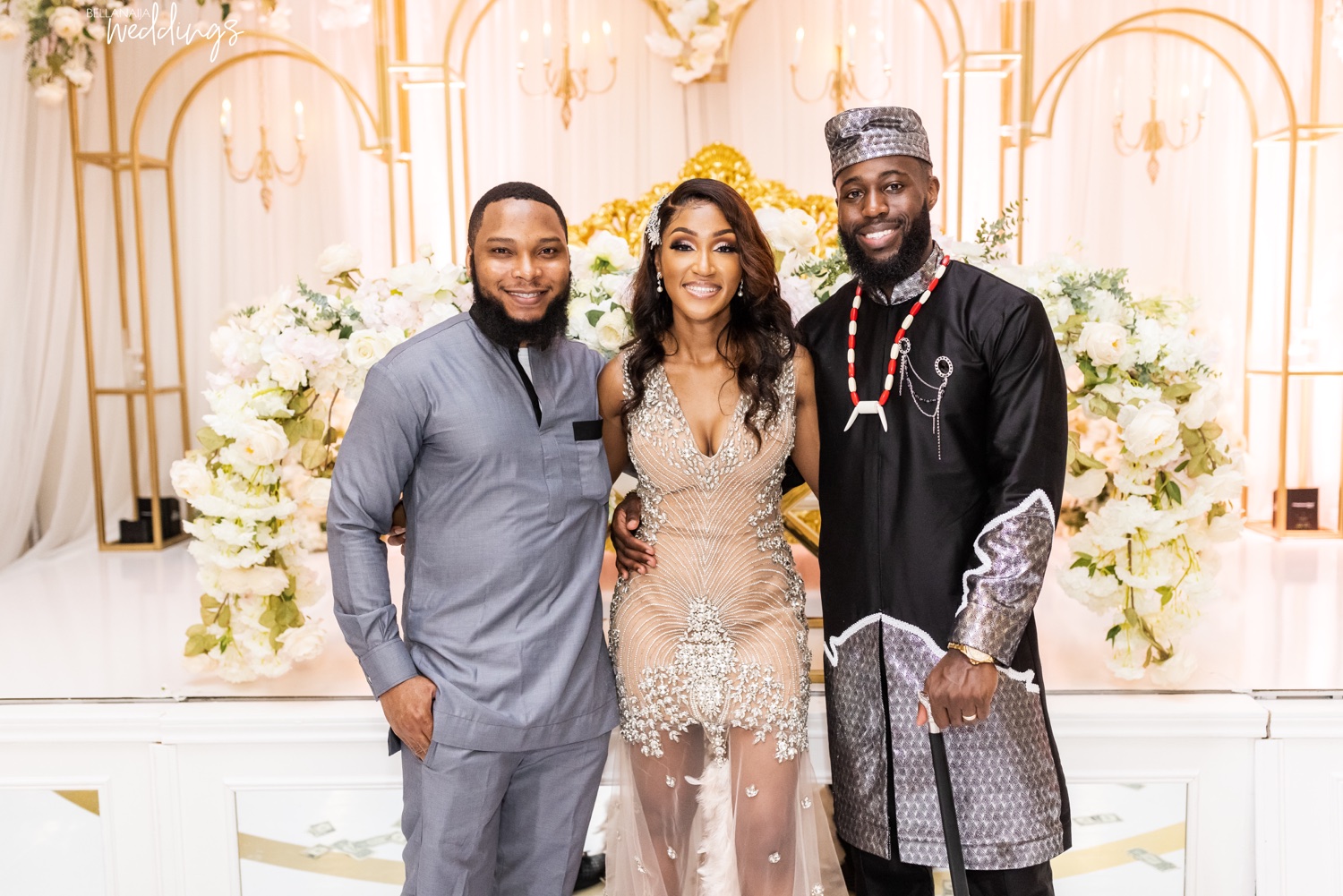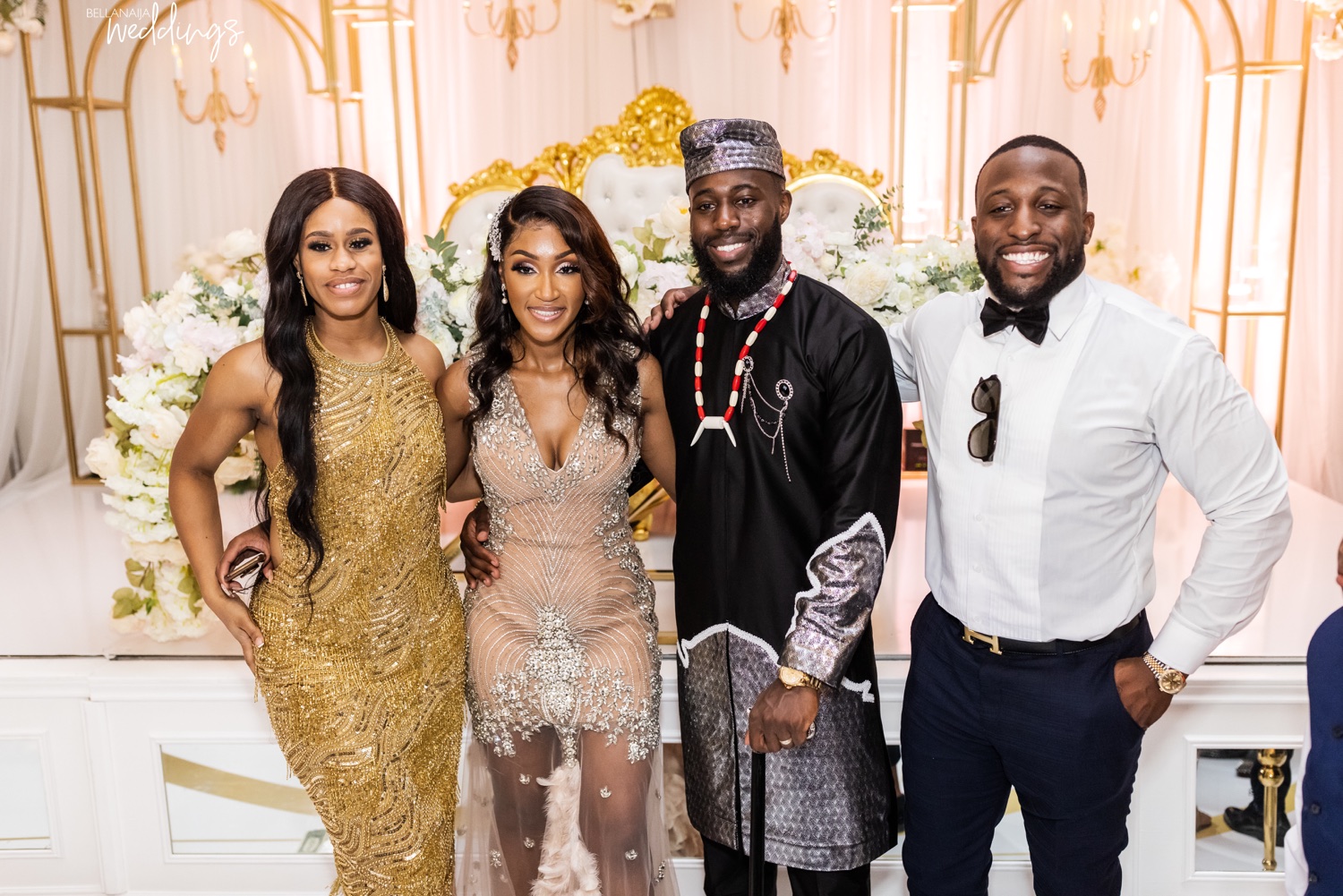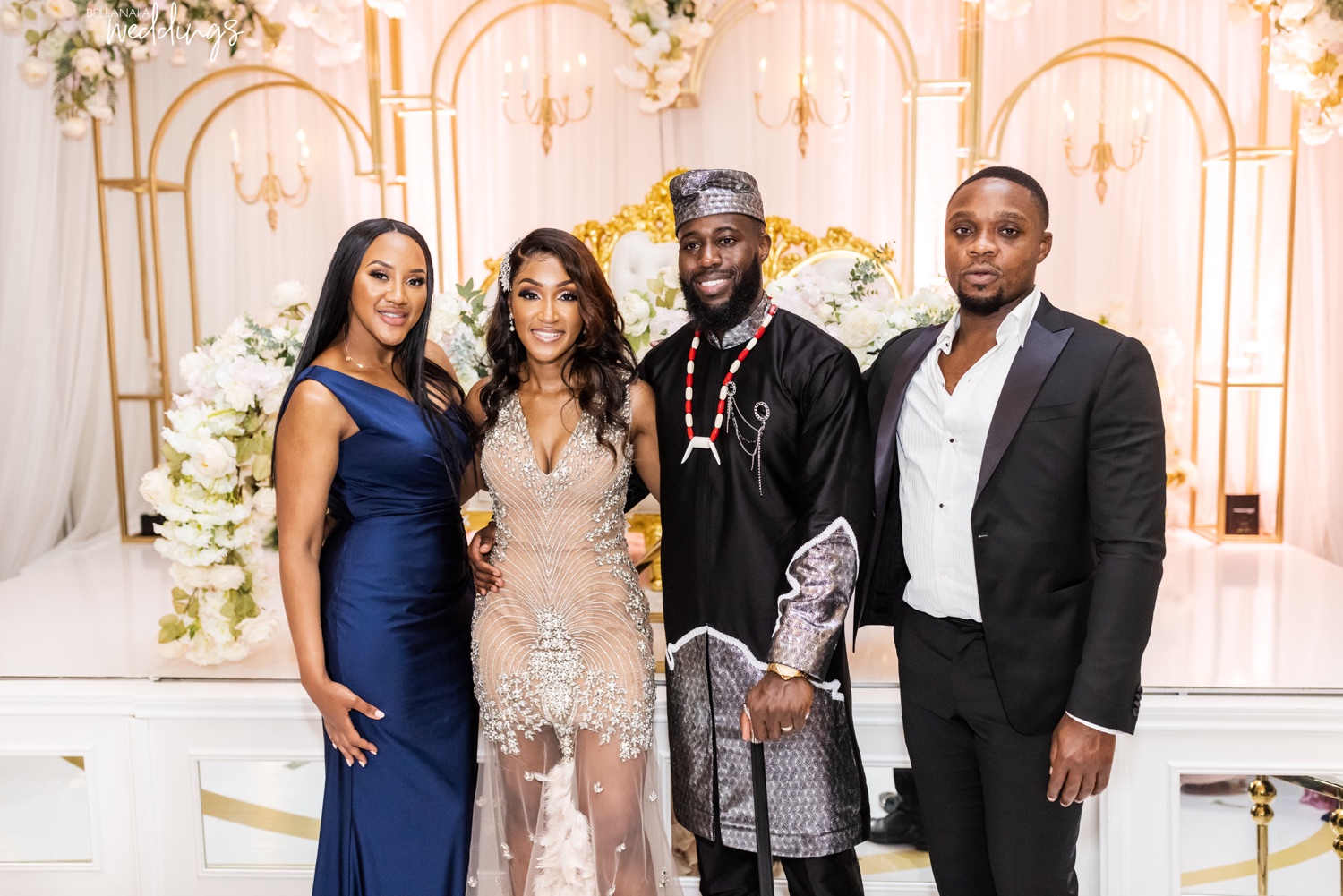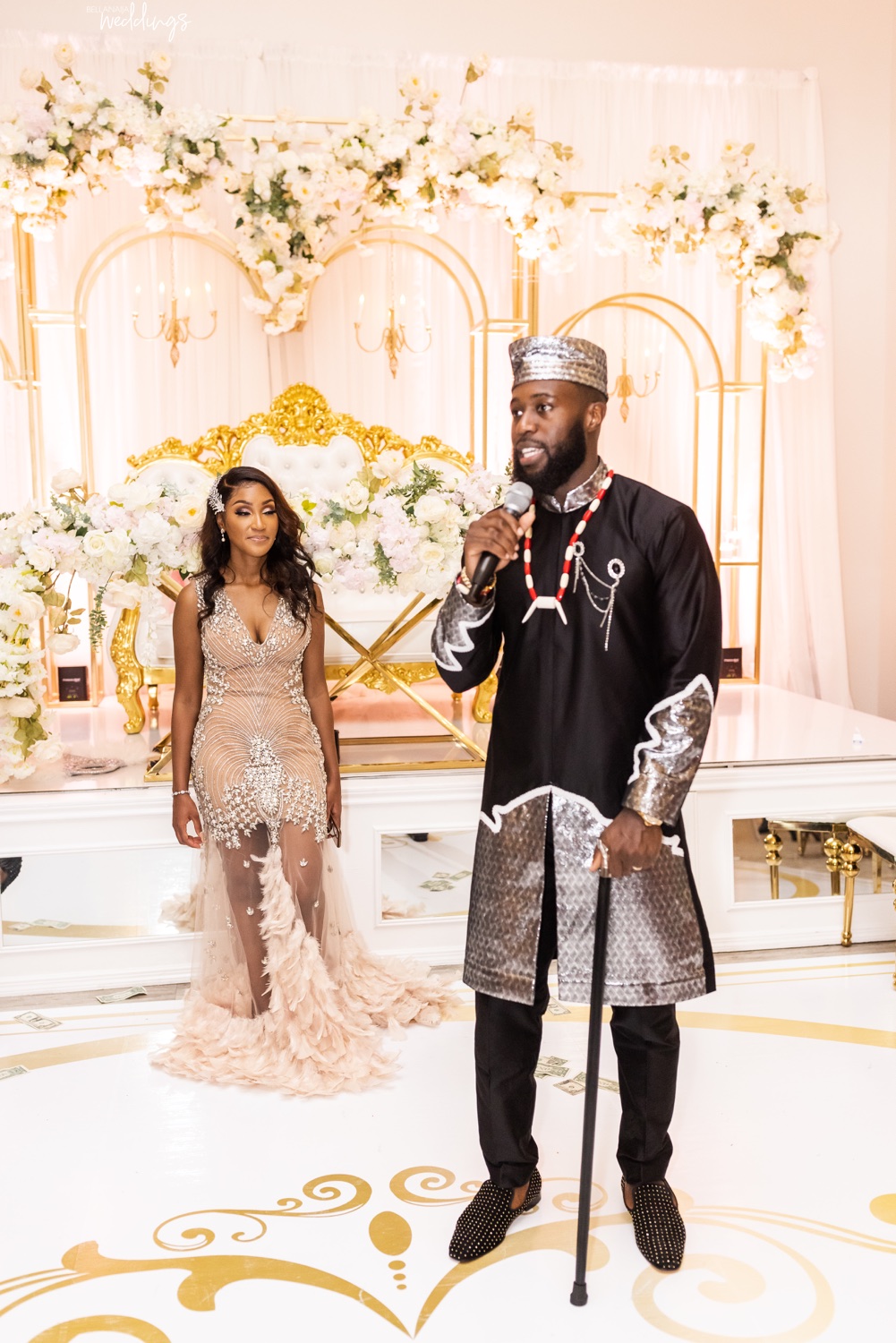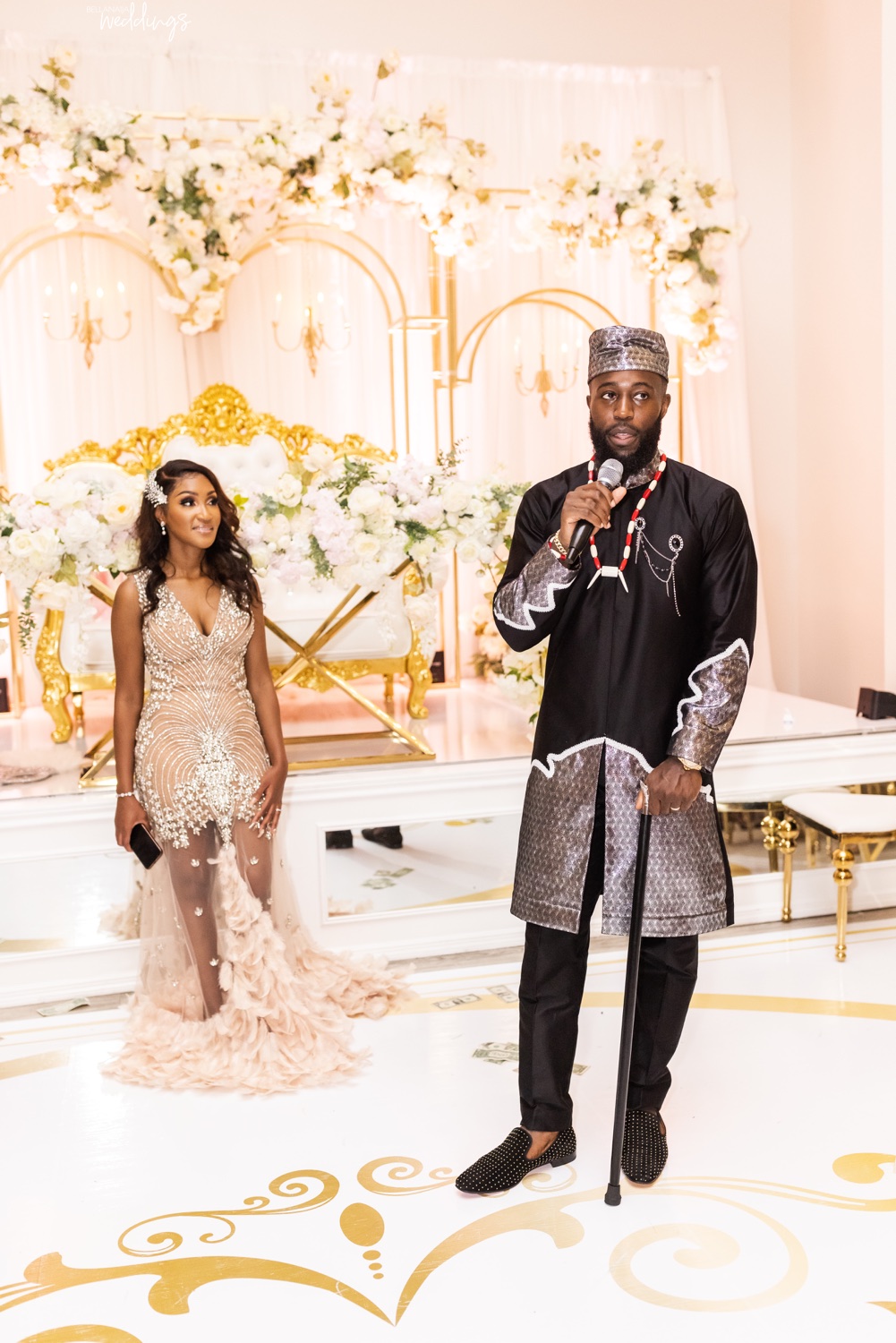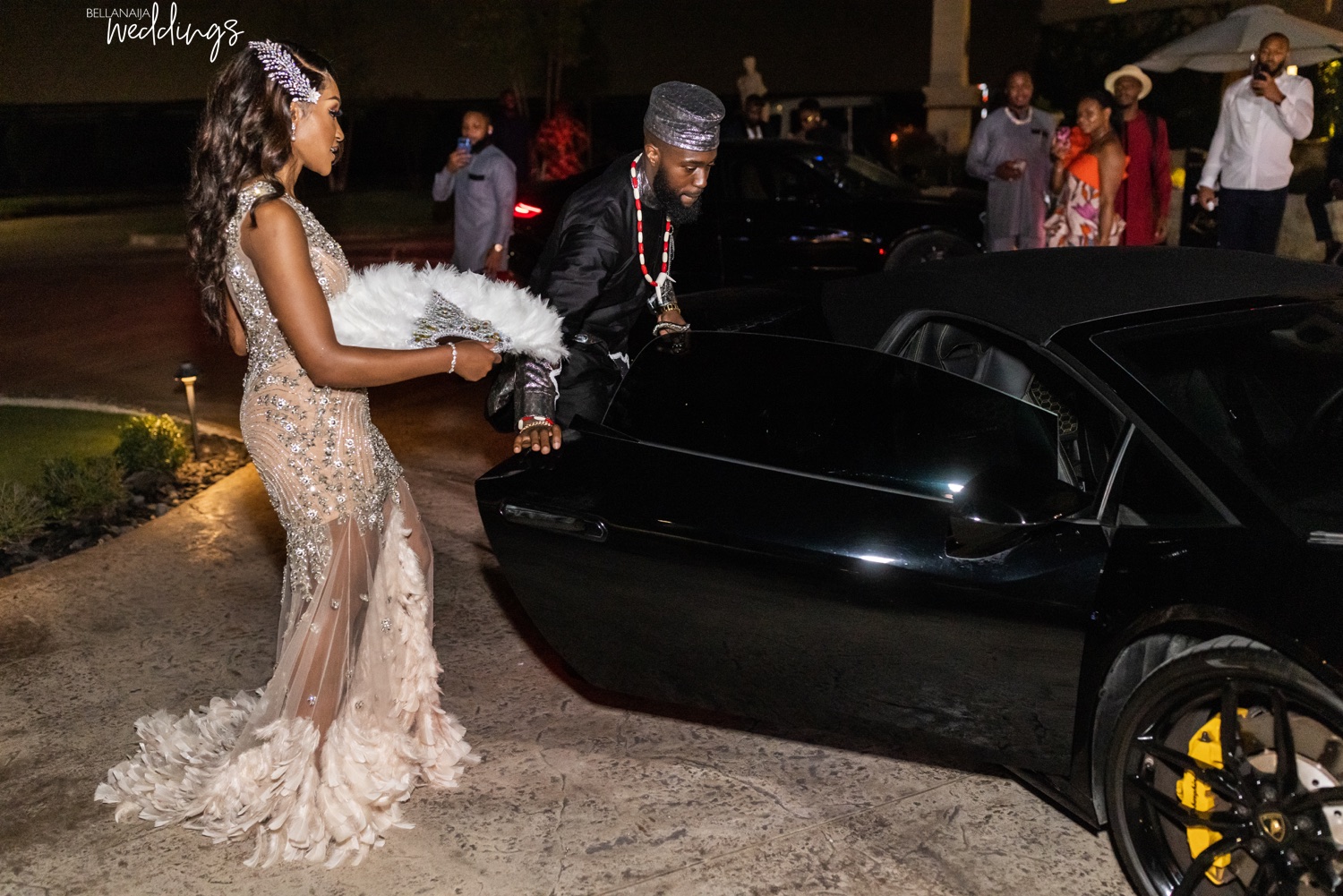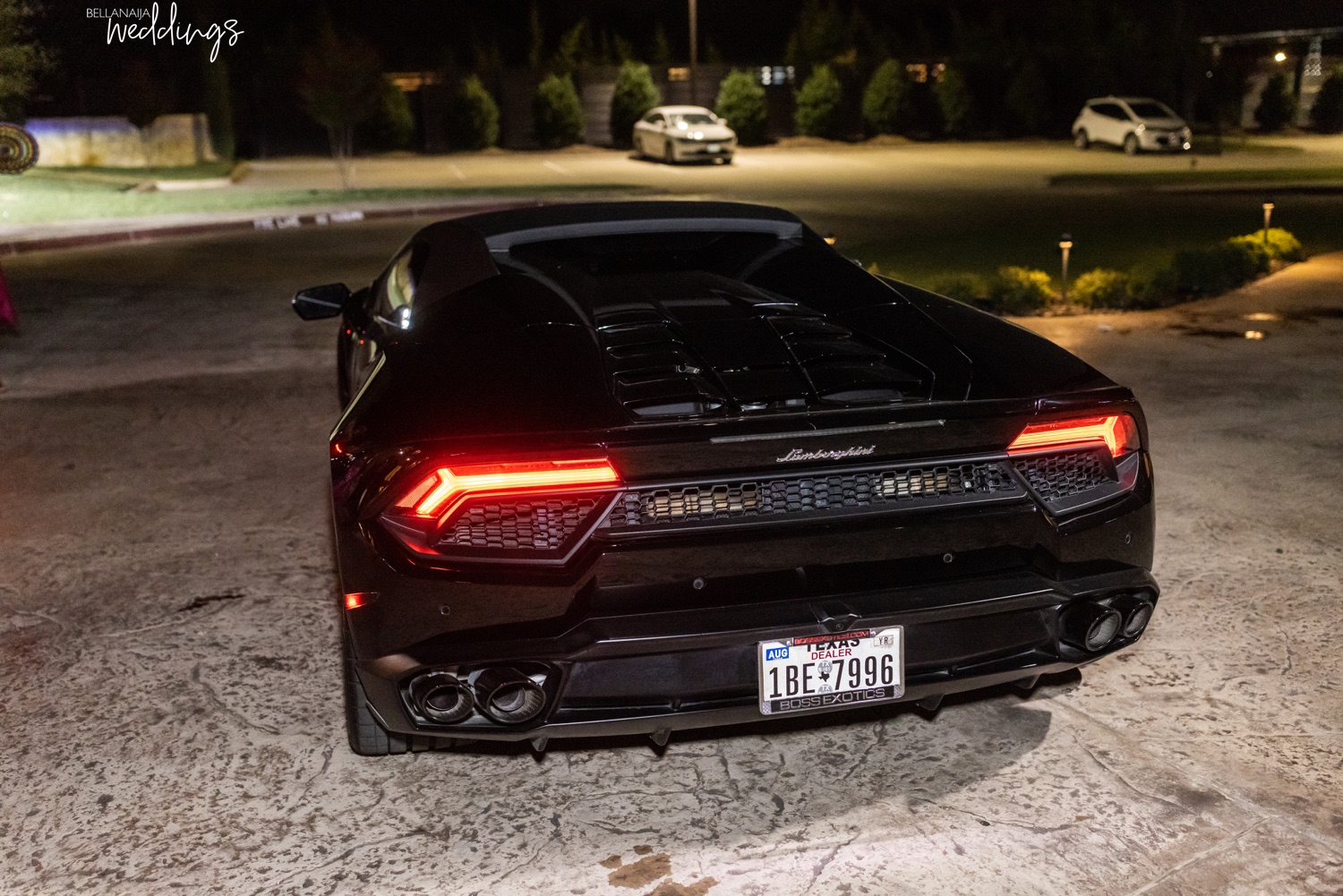 Credits
Bride: @ogechikat
Groom: @dopendoper
Planner: @porsheventrentals
Luxury Rentals: @porsheventrentals
Decor: @gardeniaeventdecor
Photography: @scottaleman81
Tux: @maestrophilippe
Dress: @blushing_bride_btq
Shoes: @louboutinworld
Car: @lamborghini
Venue: @knotting_hill_place
Hair: @jackees_laboratory
Makeup: @fiercefacesbybrianna
Bouquet: @kaycielle