There's a beauty that comes with traditional weddings- the display of culture, colourful outfits, rich food, and traditions.
It was the same at Sarah and Tobi's traditional engagement. The celebration kicked off with them following the Yoruba customs for marriage and then they switched into their Edo look for the second part of the ceremony.
Sarah looked stunning in her contemporary asooke outfit by Bisbodv and tailored by Mazelle Bespoke and Bridal. She came through in the signature red look for her Edo look. Her groom, Tobi was just as dashing in his outfits for the day. They took this same energy to their white wedding, be sure to check it out.
If you want to know how their love story started, make sure to check their pre-wedding shoot for all the scoop.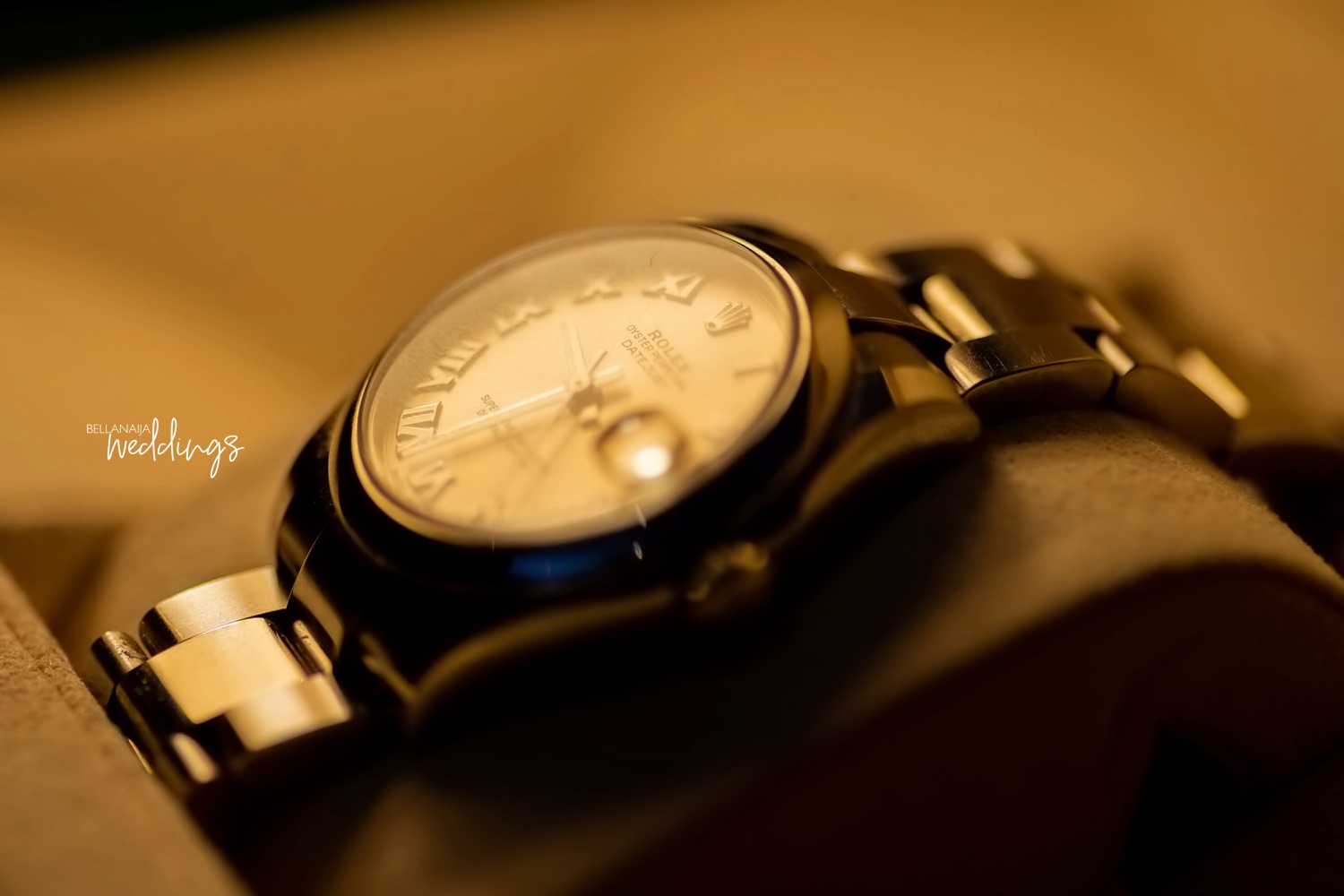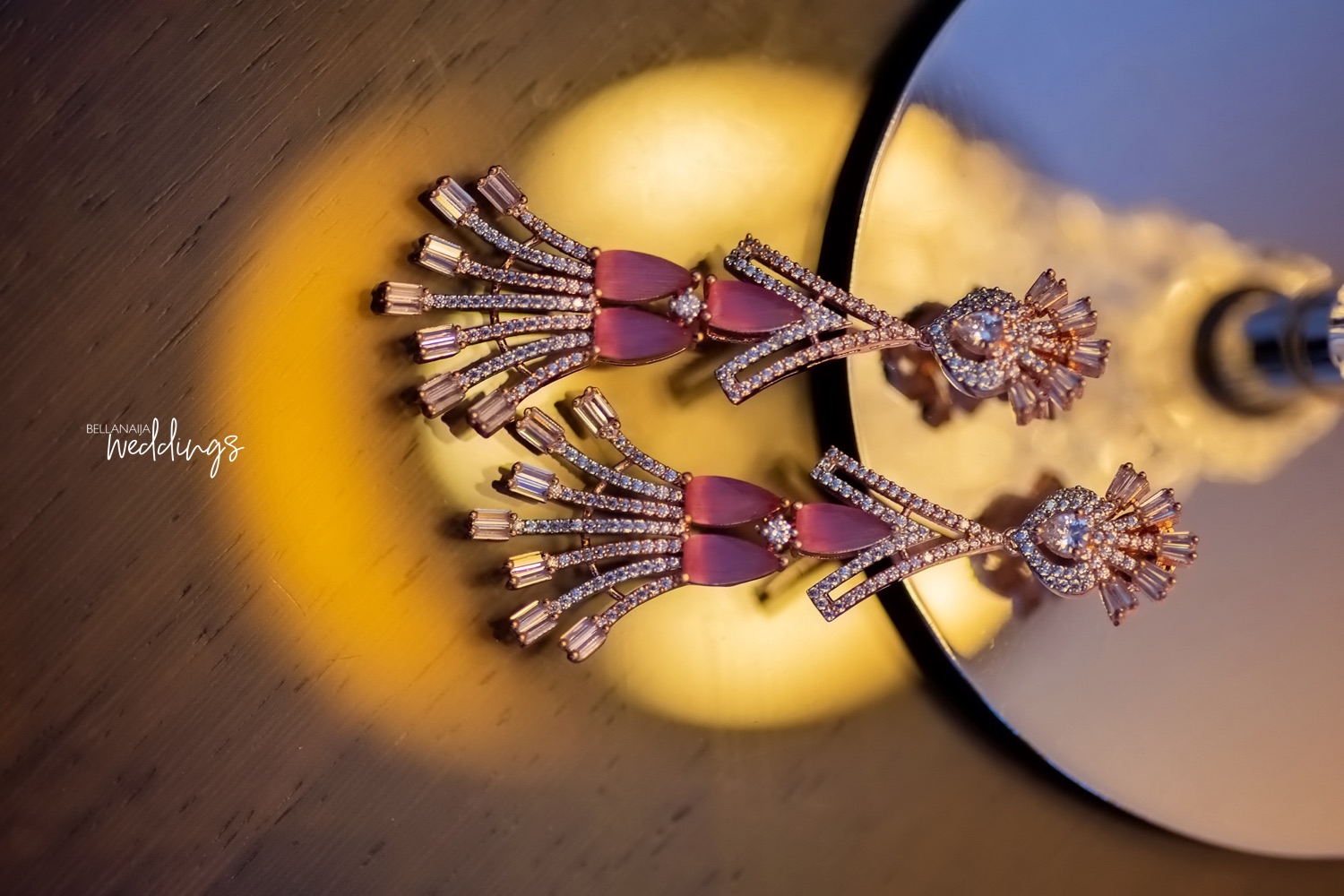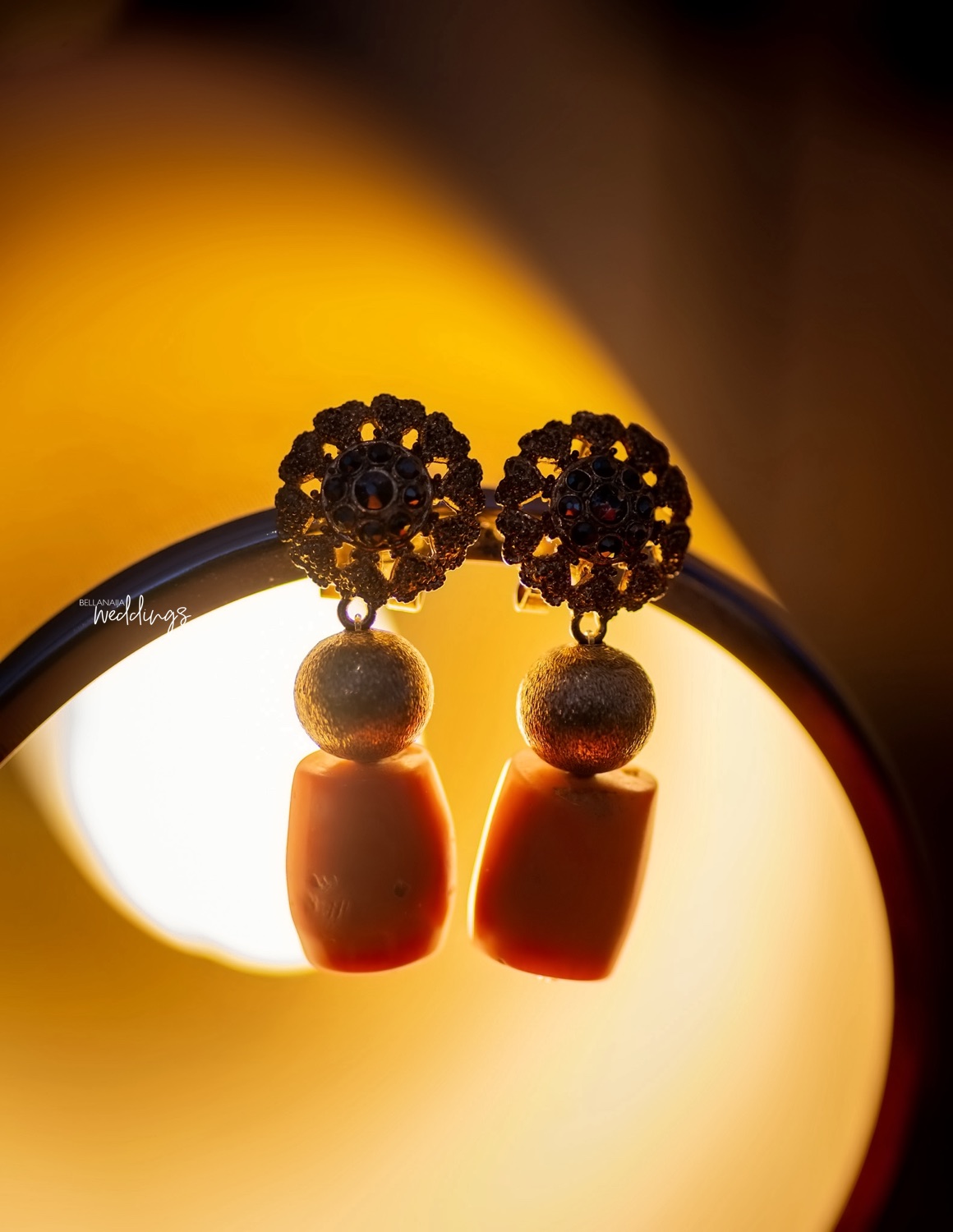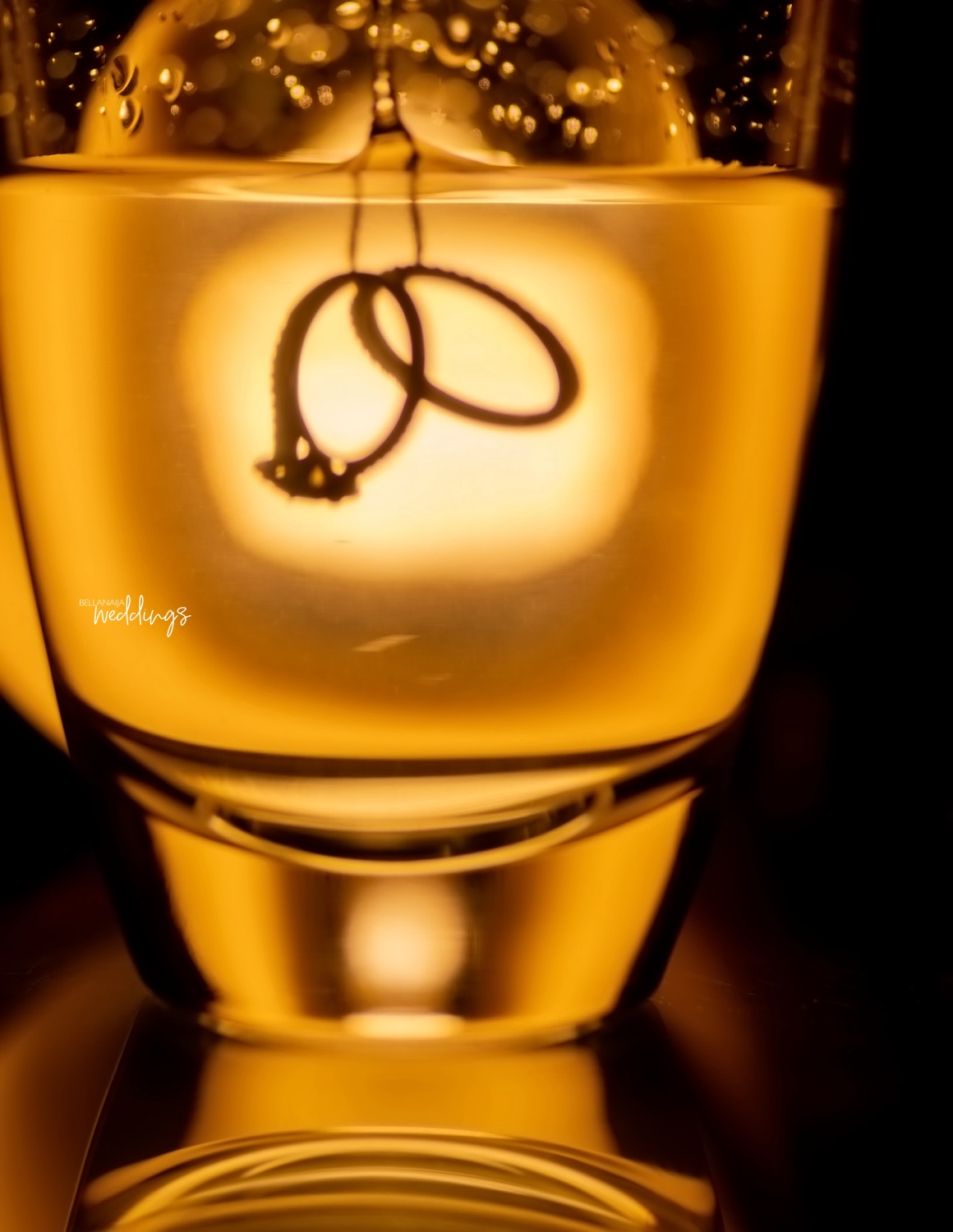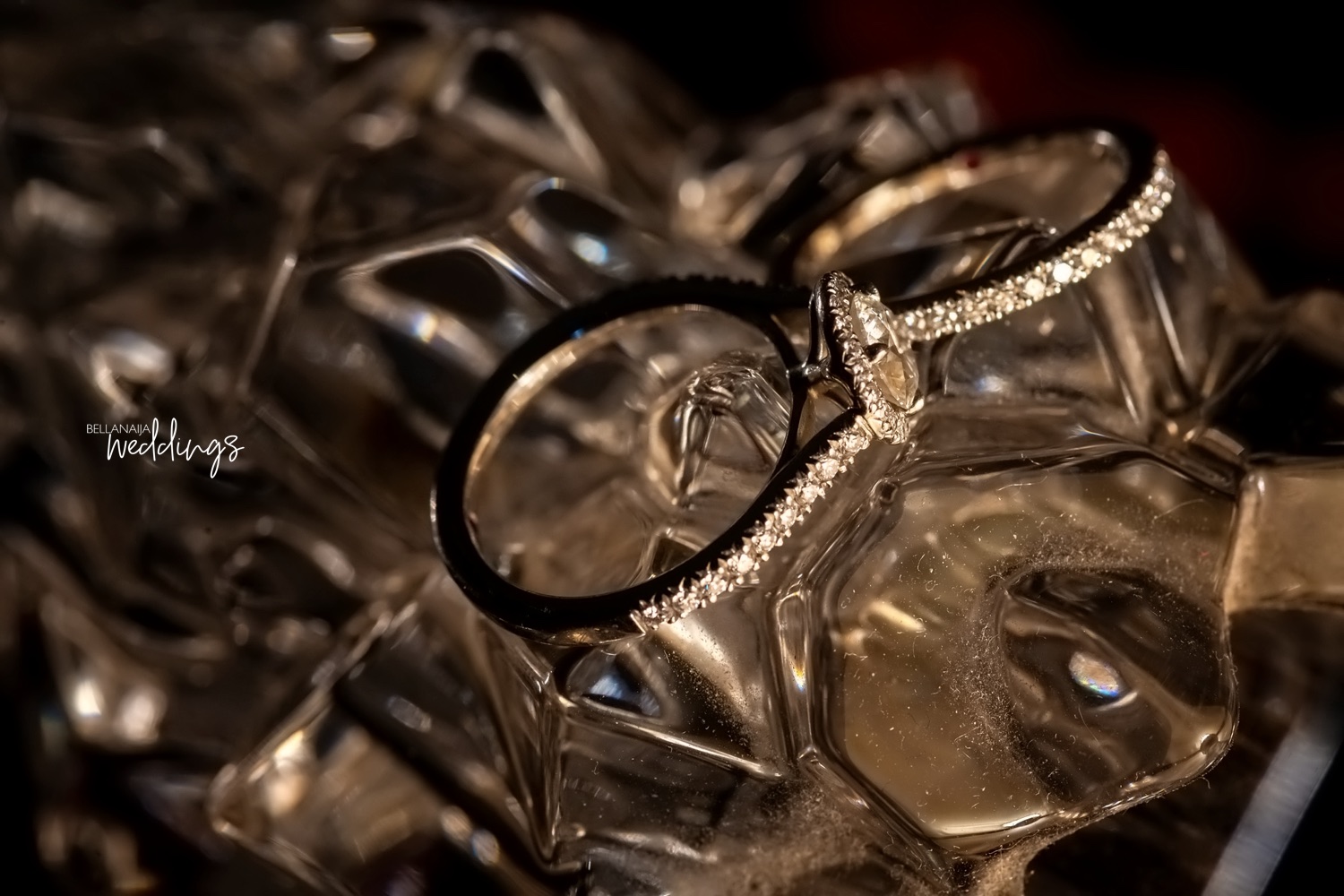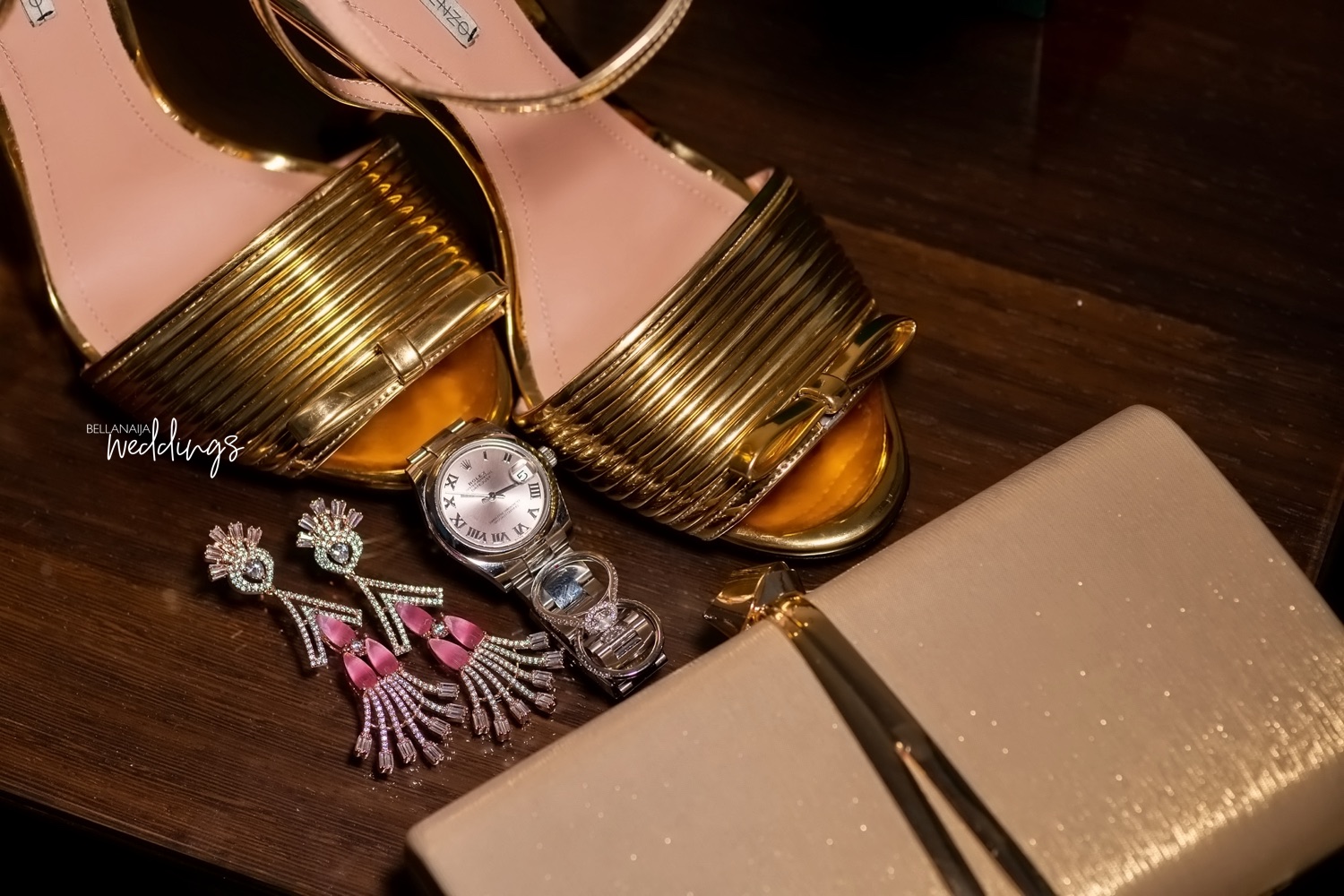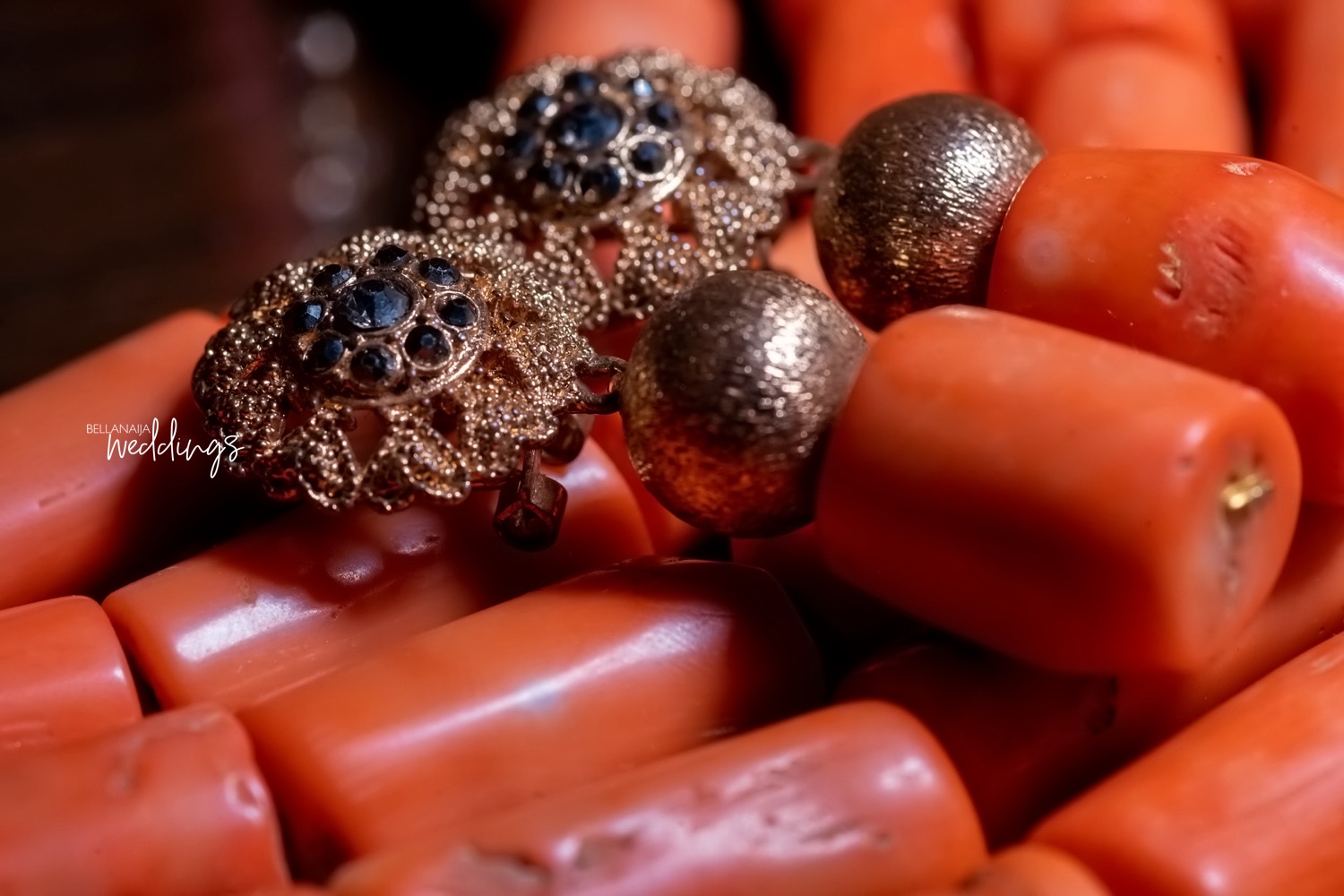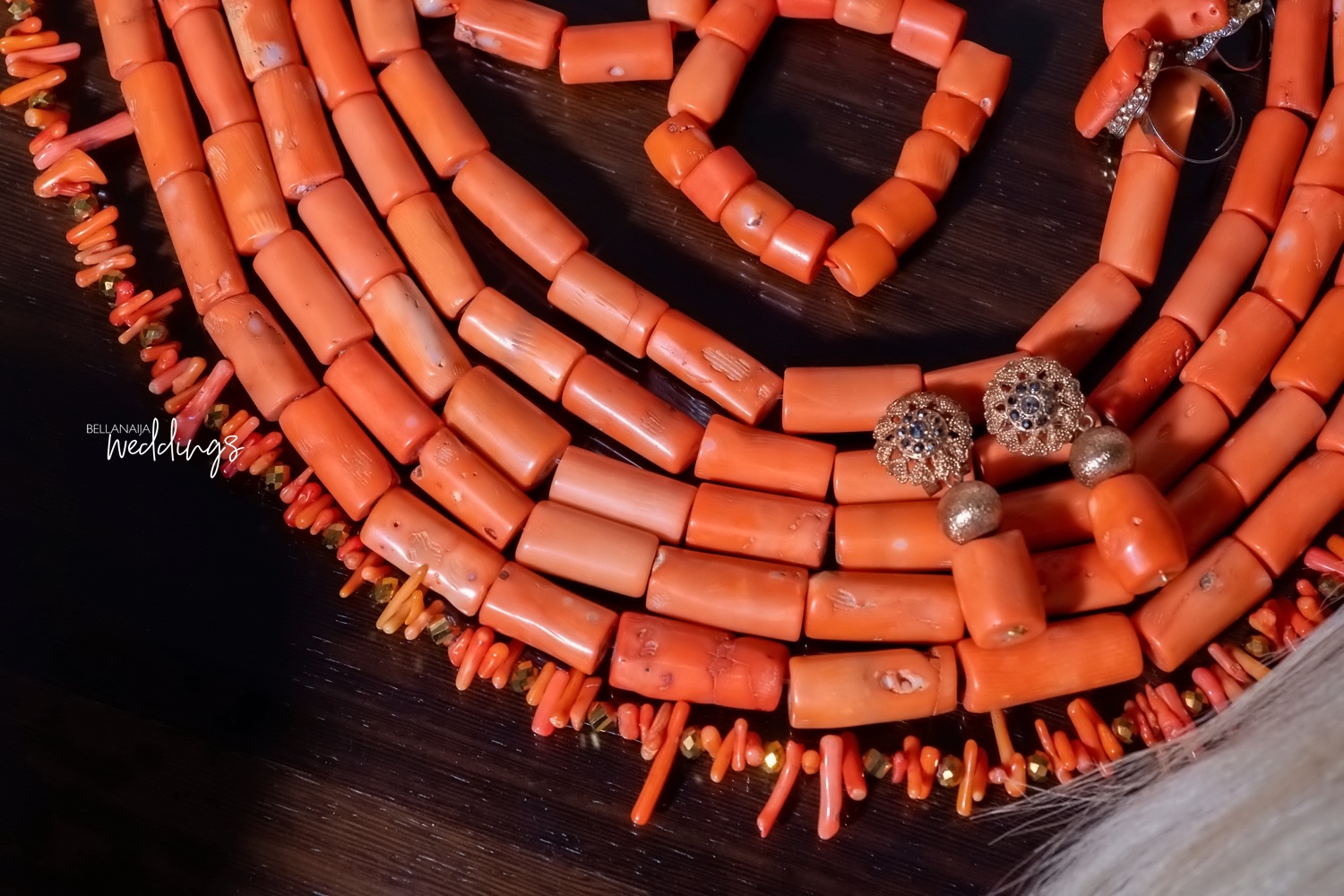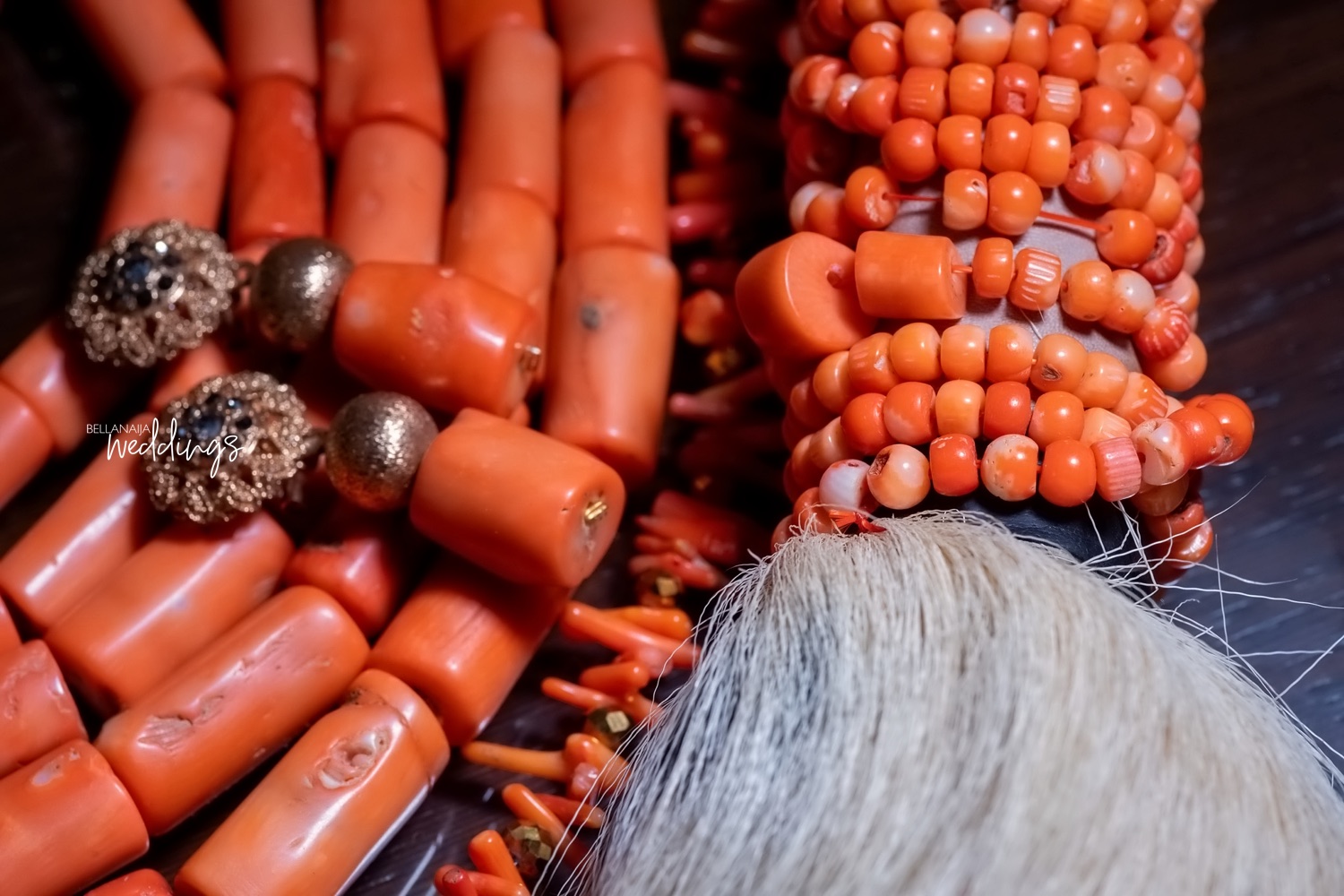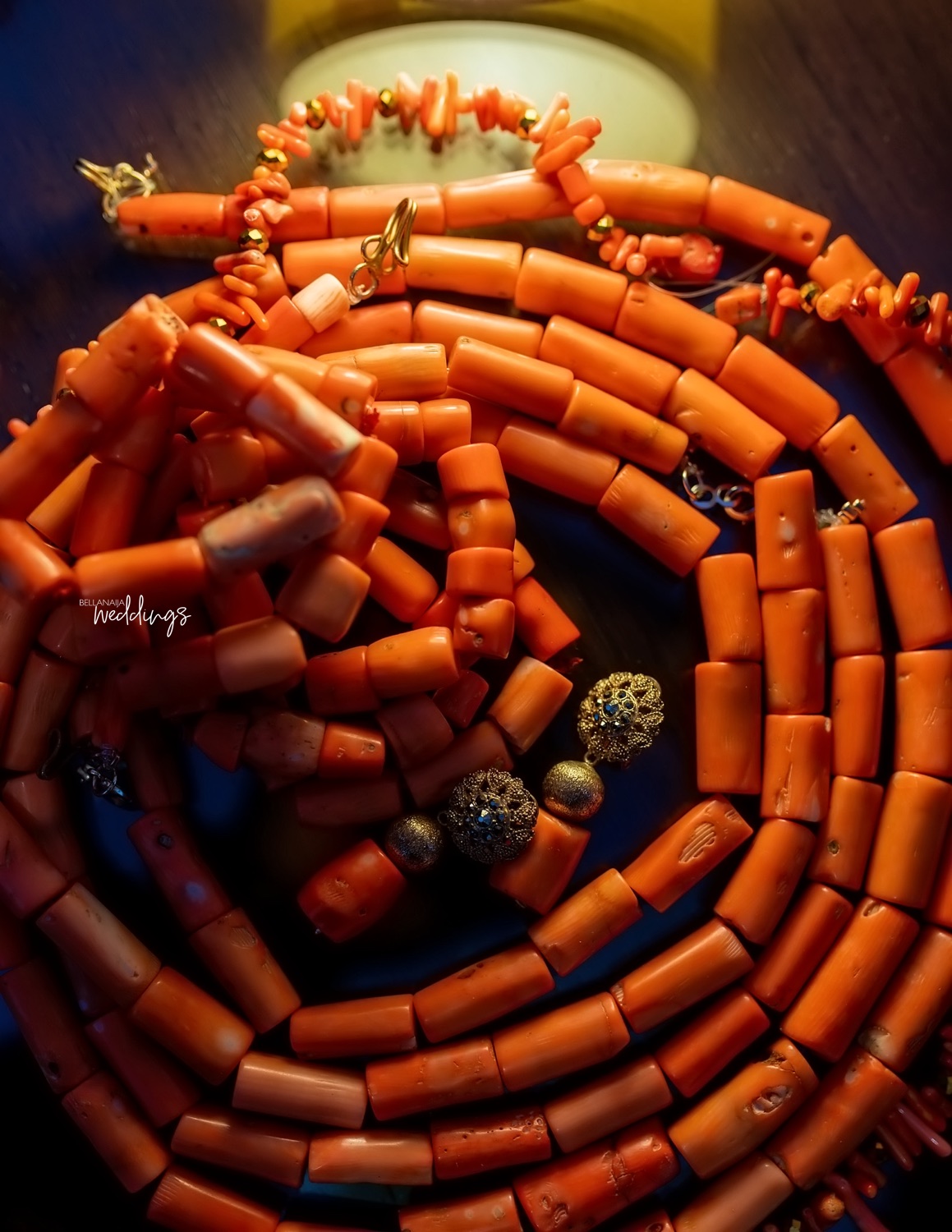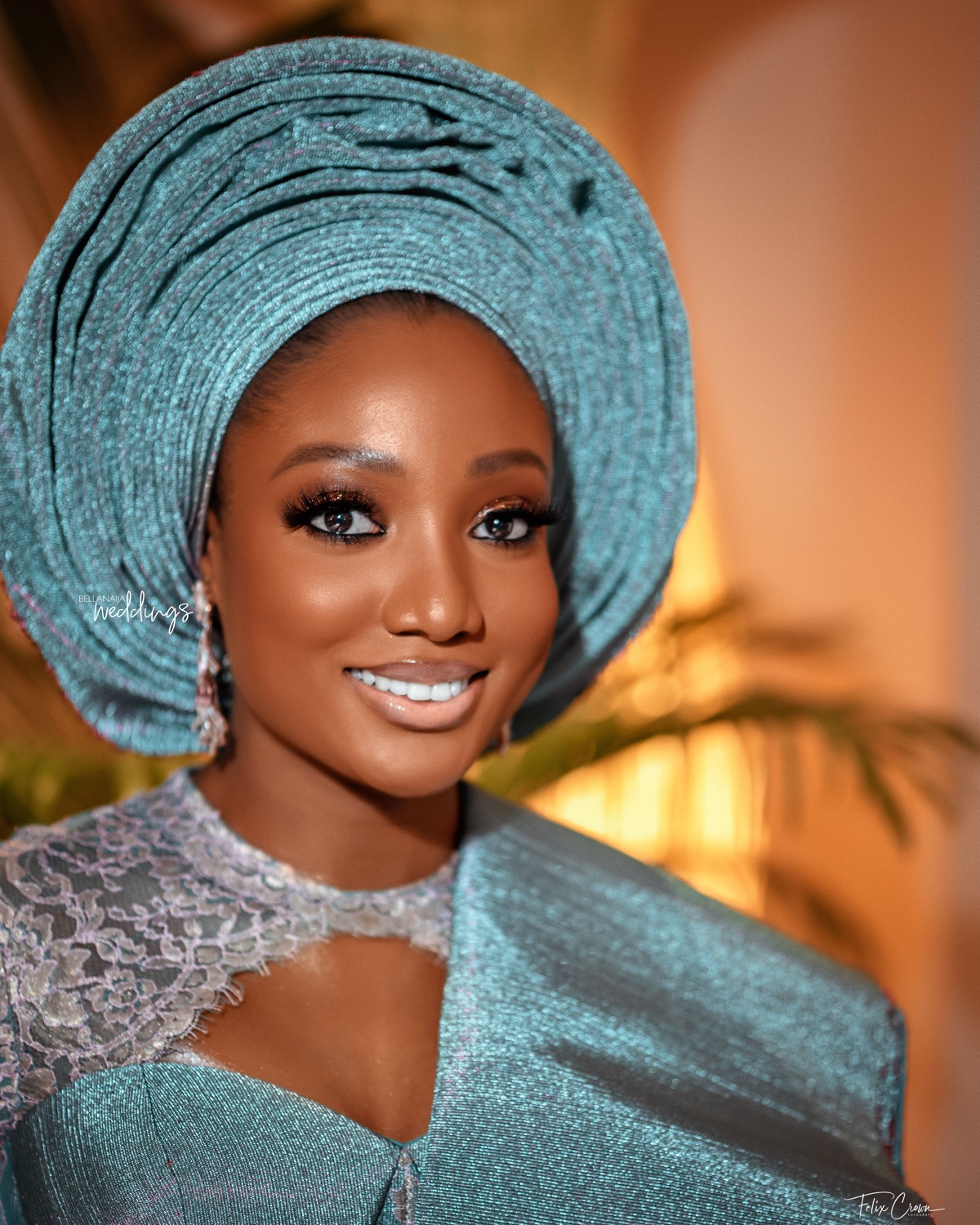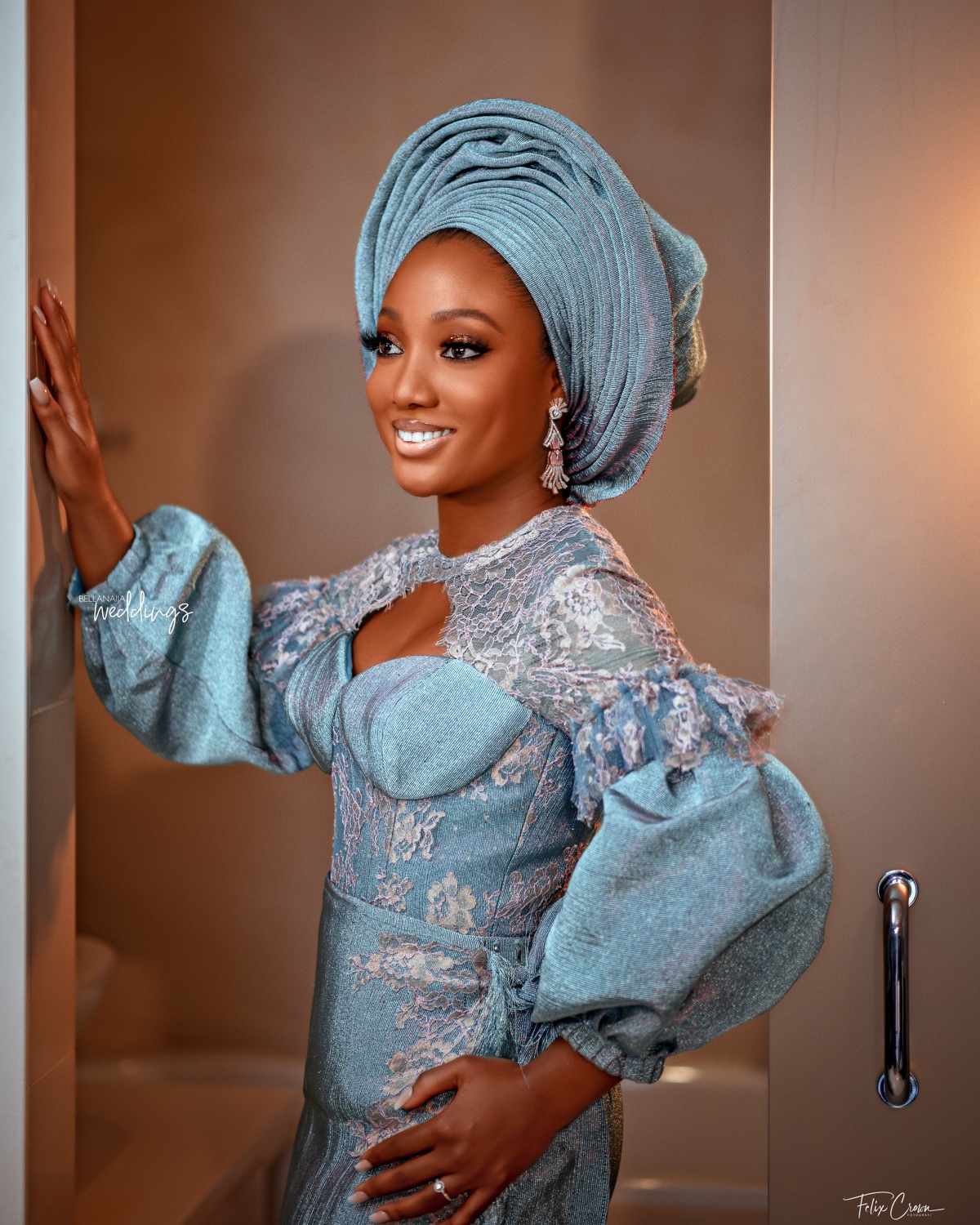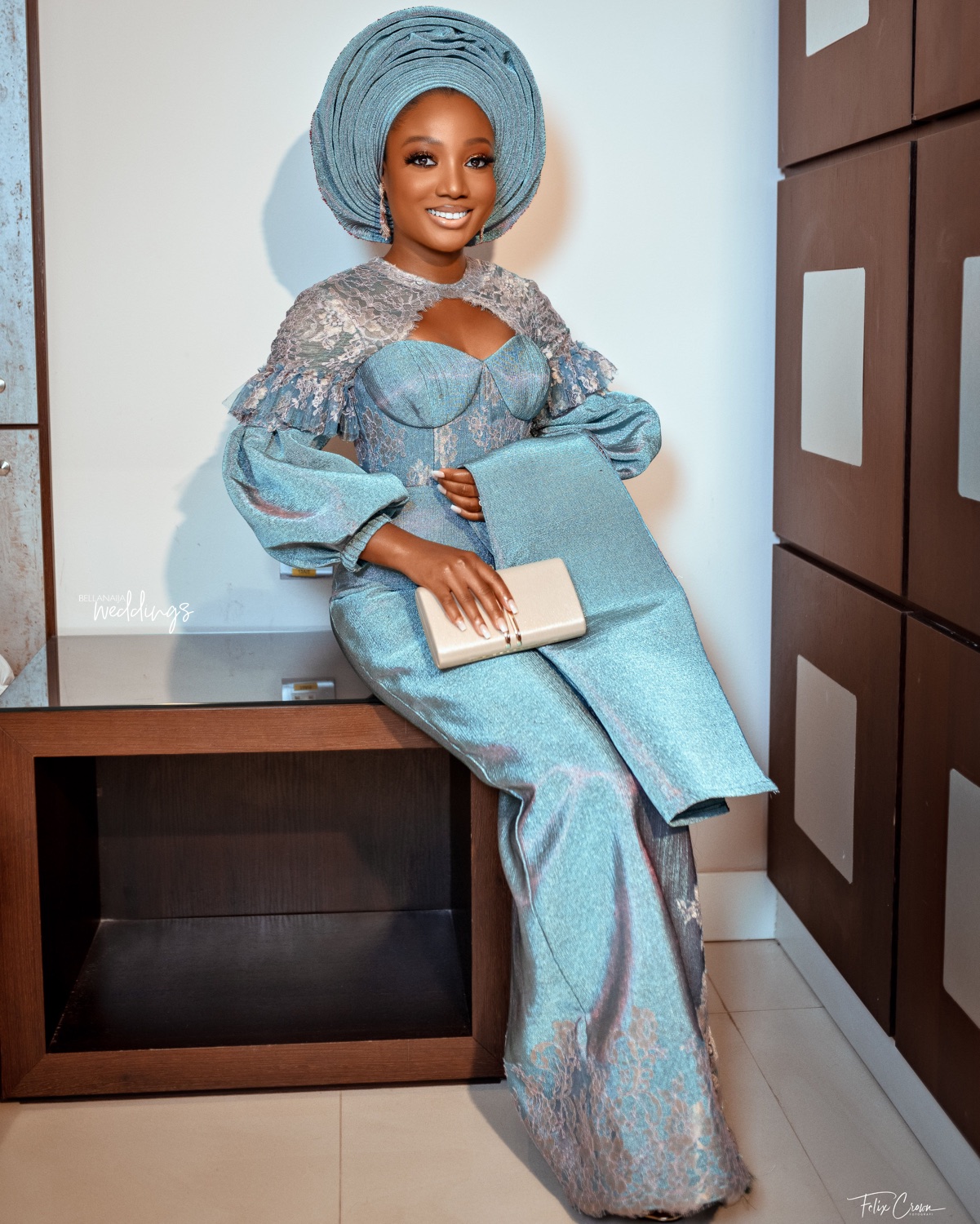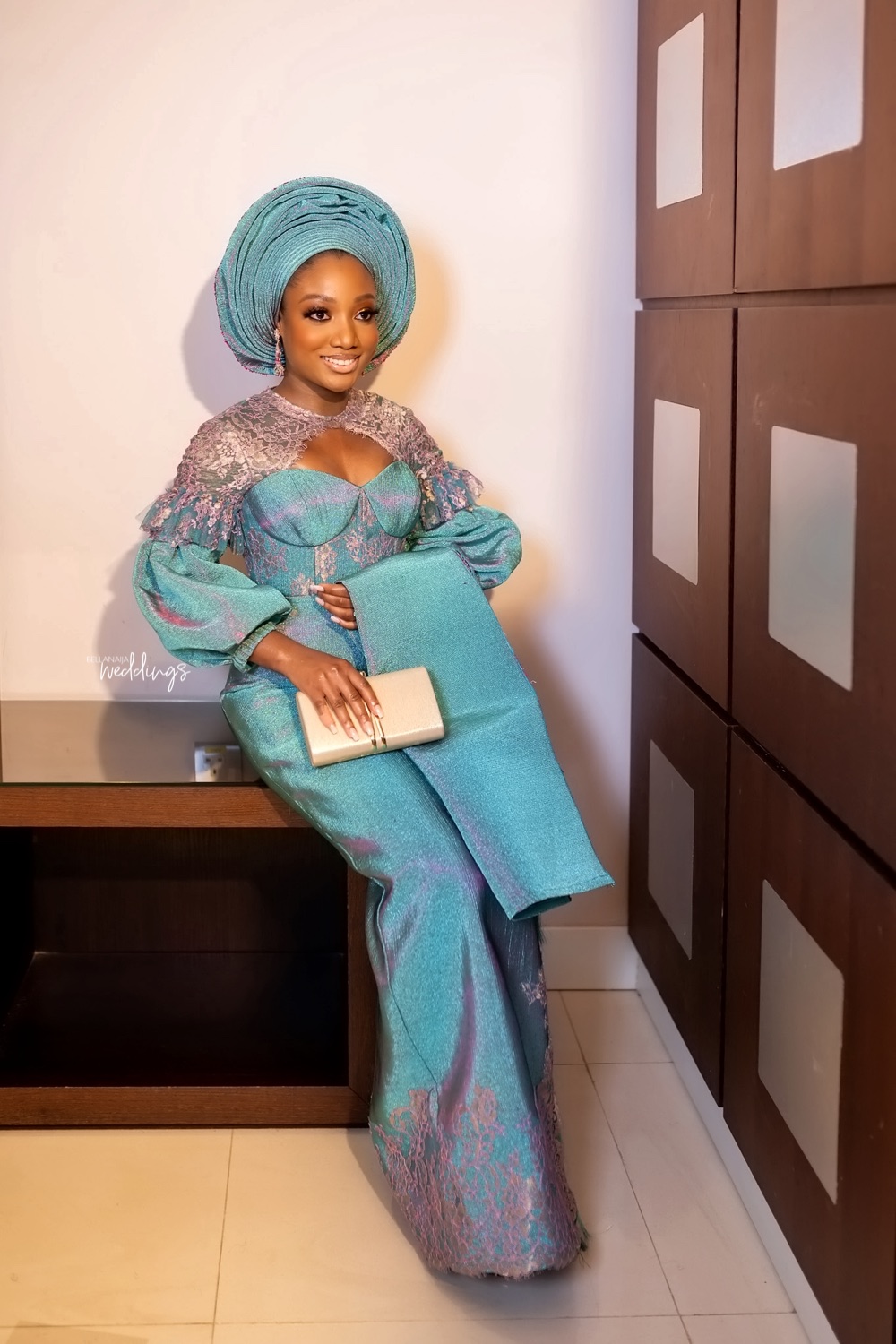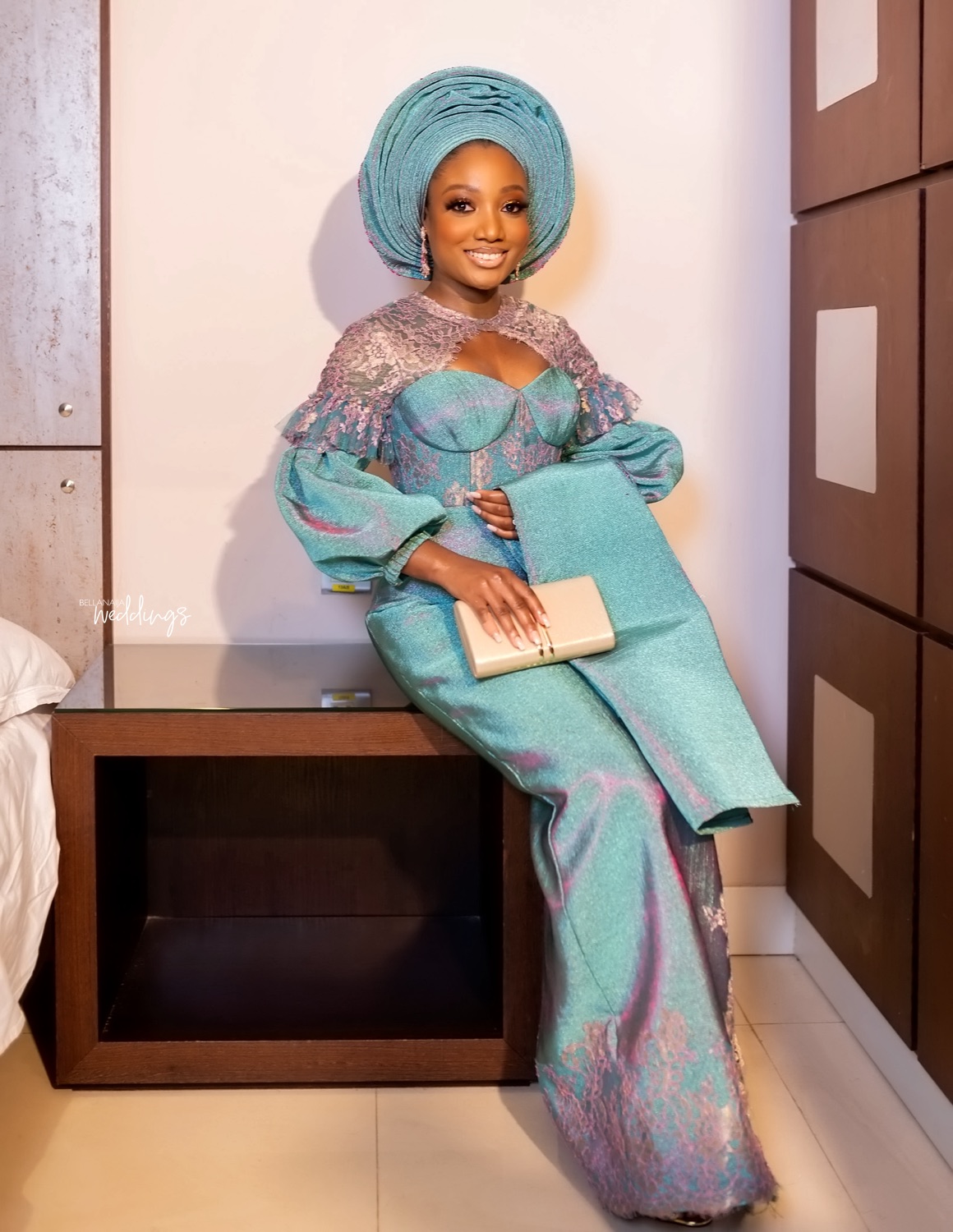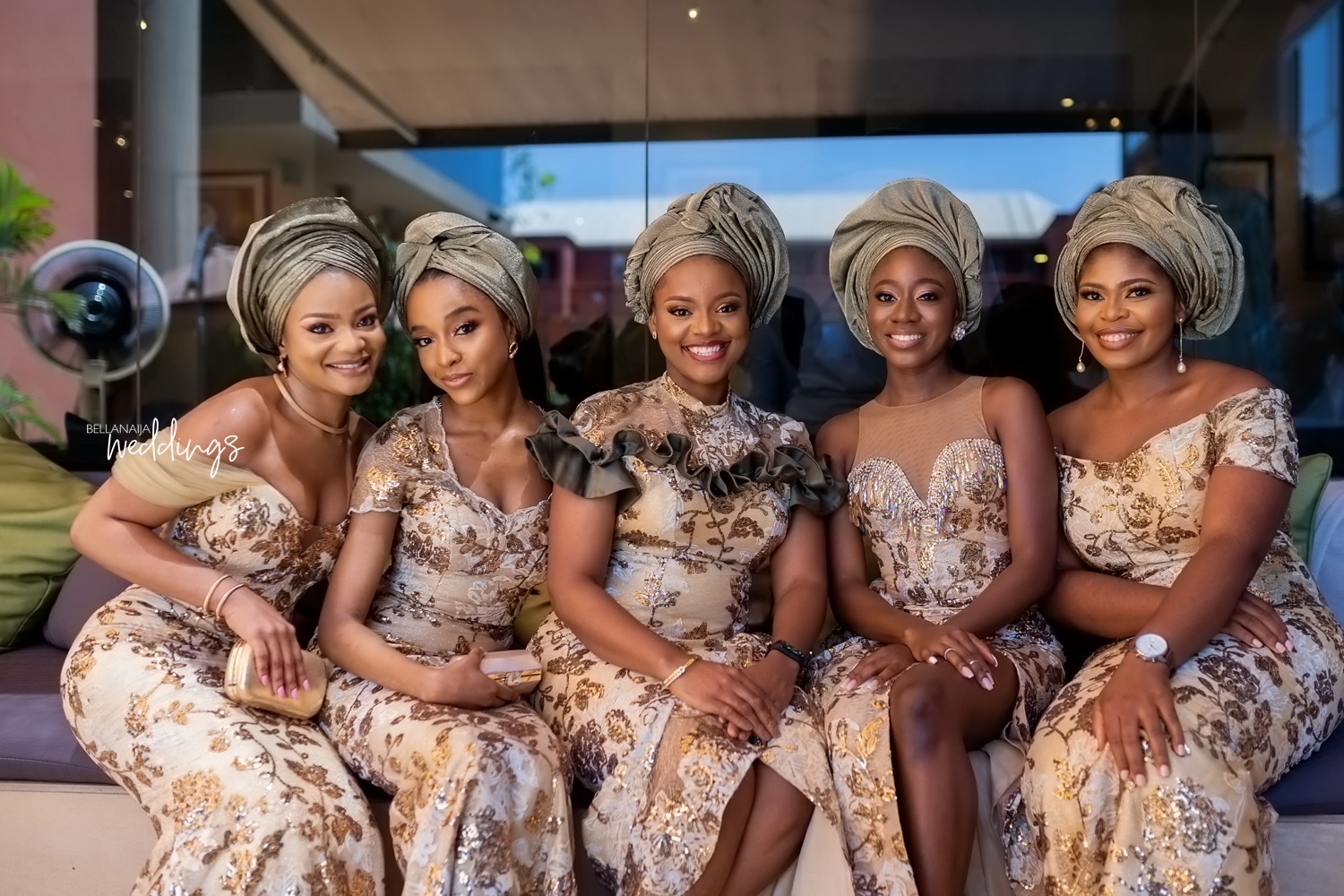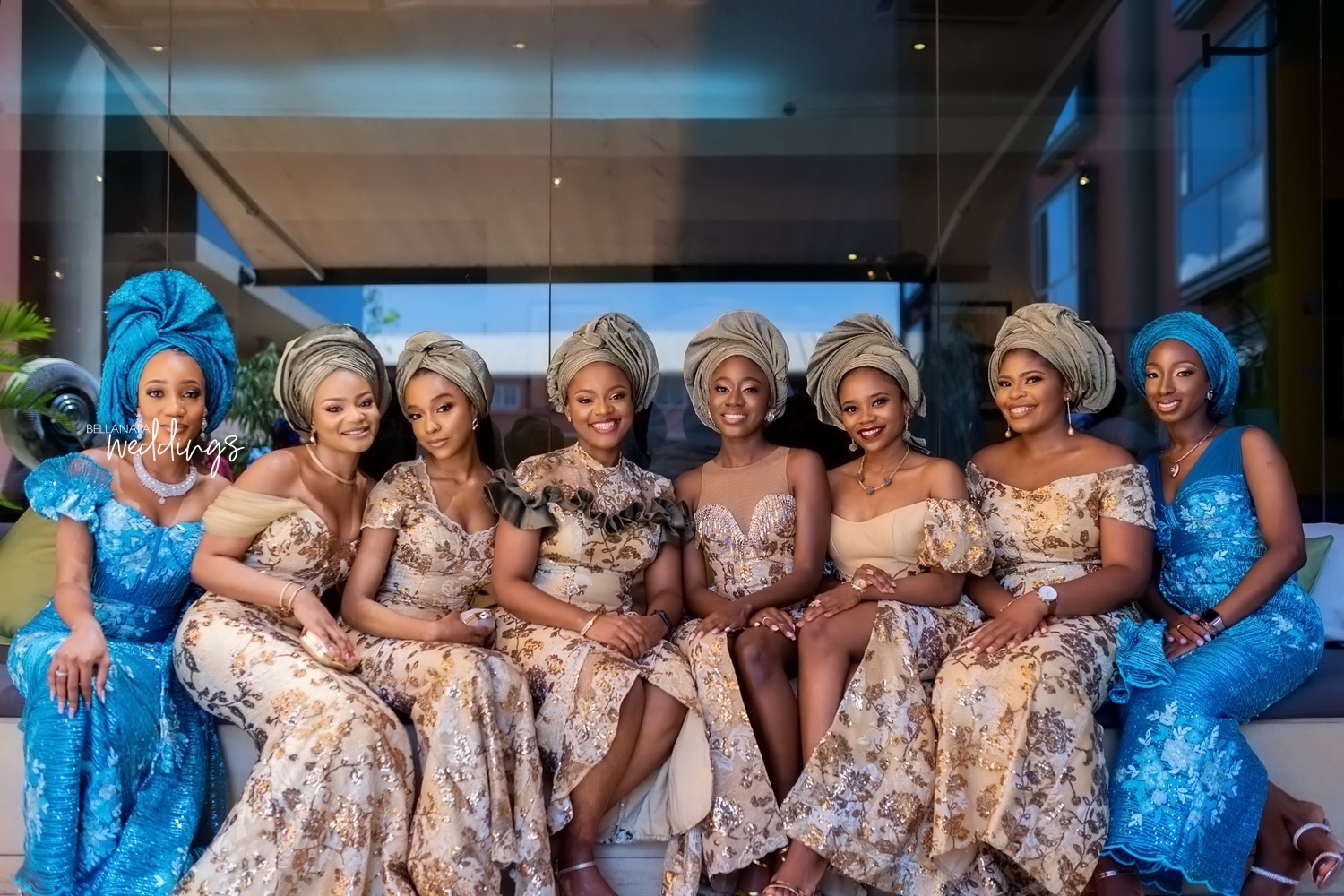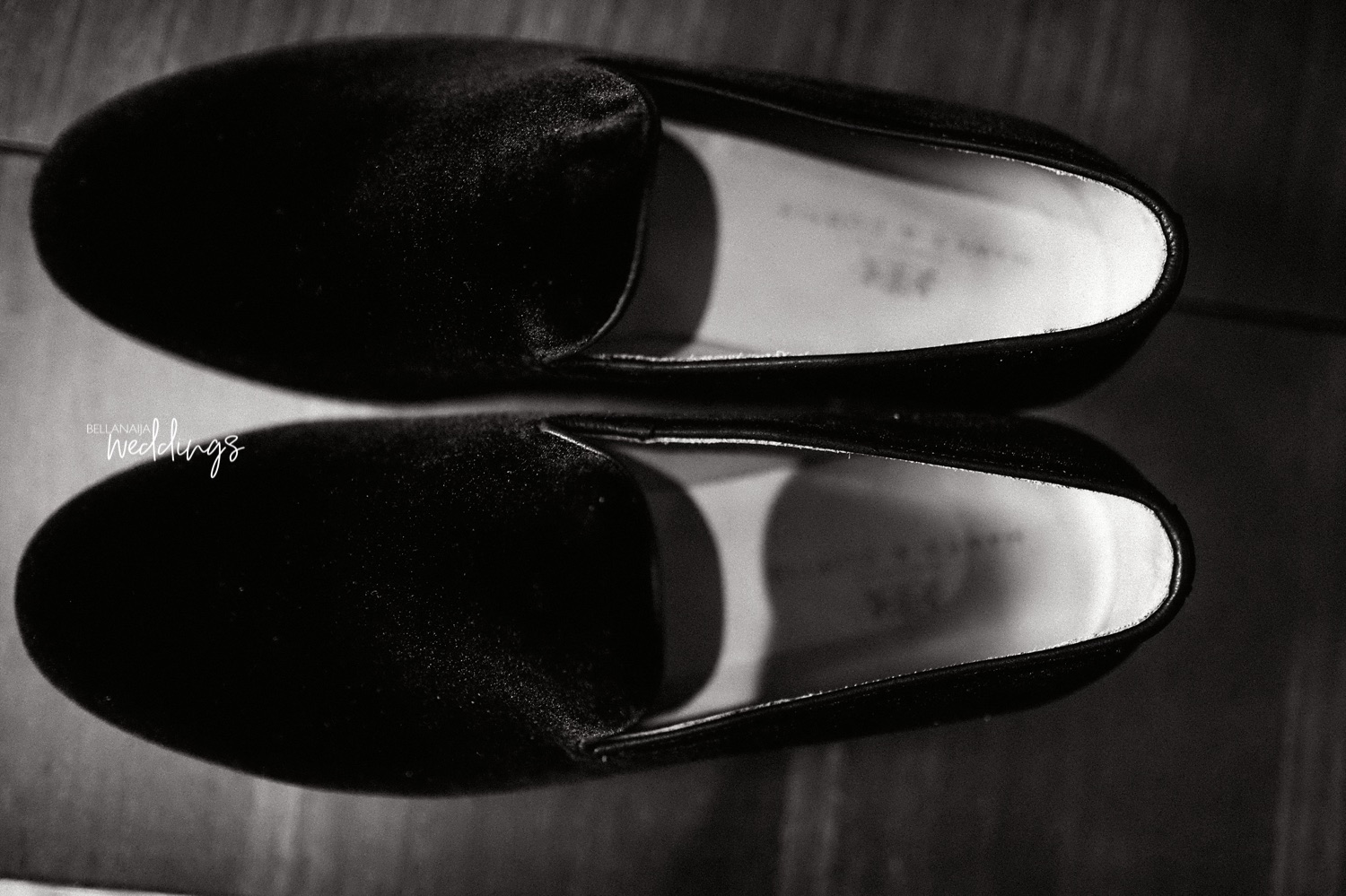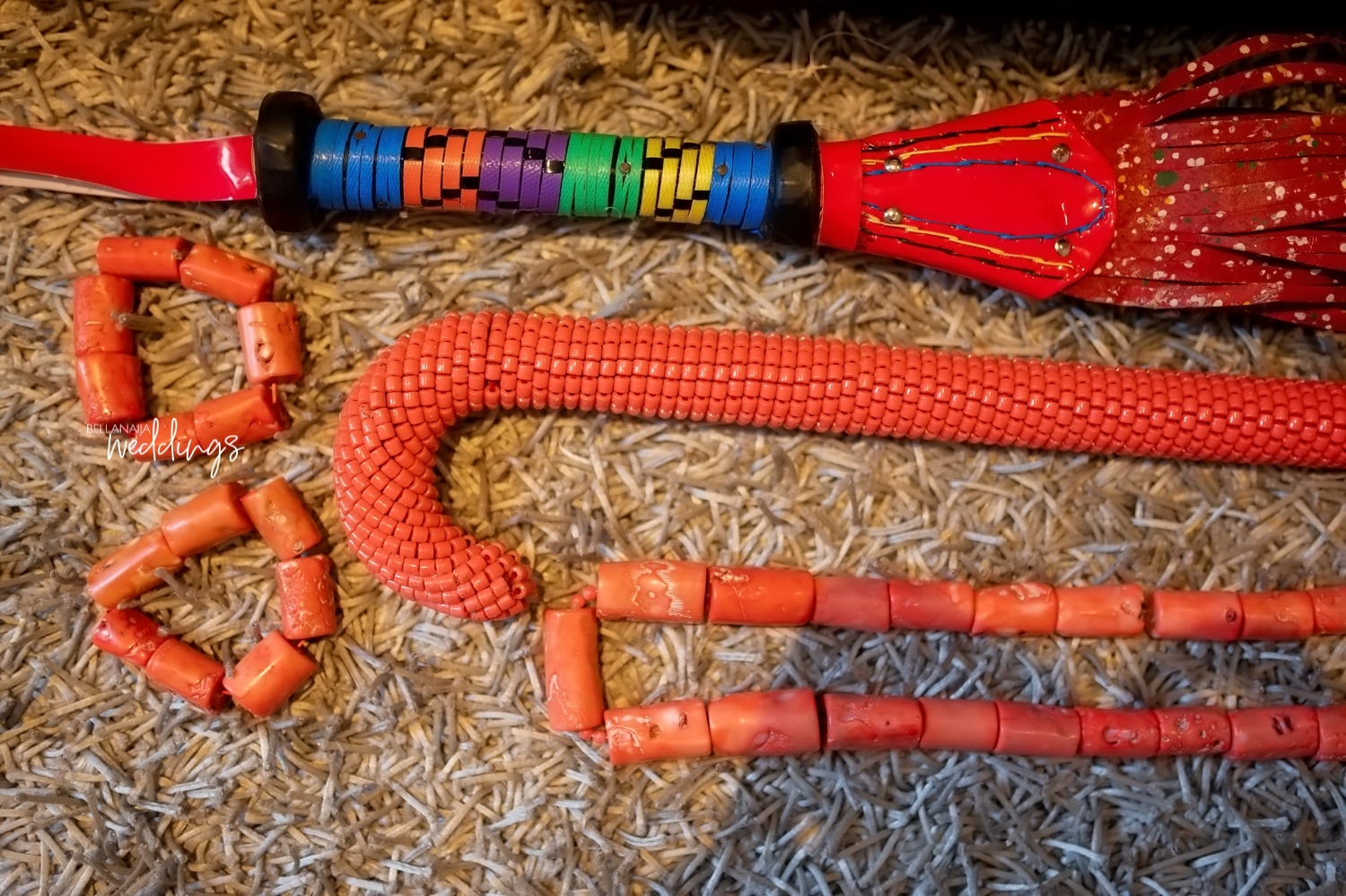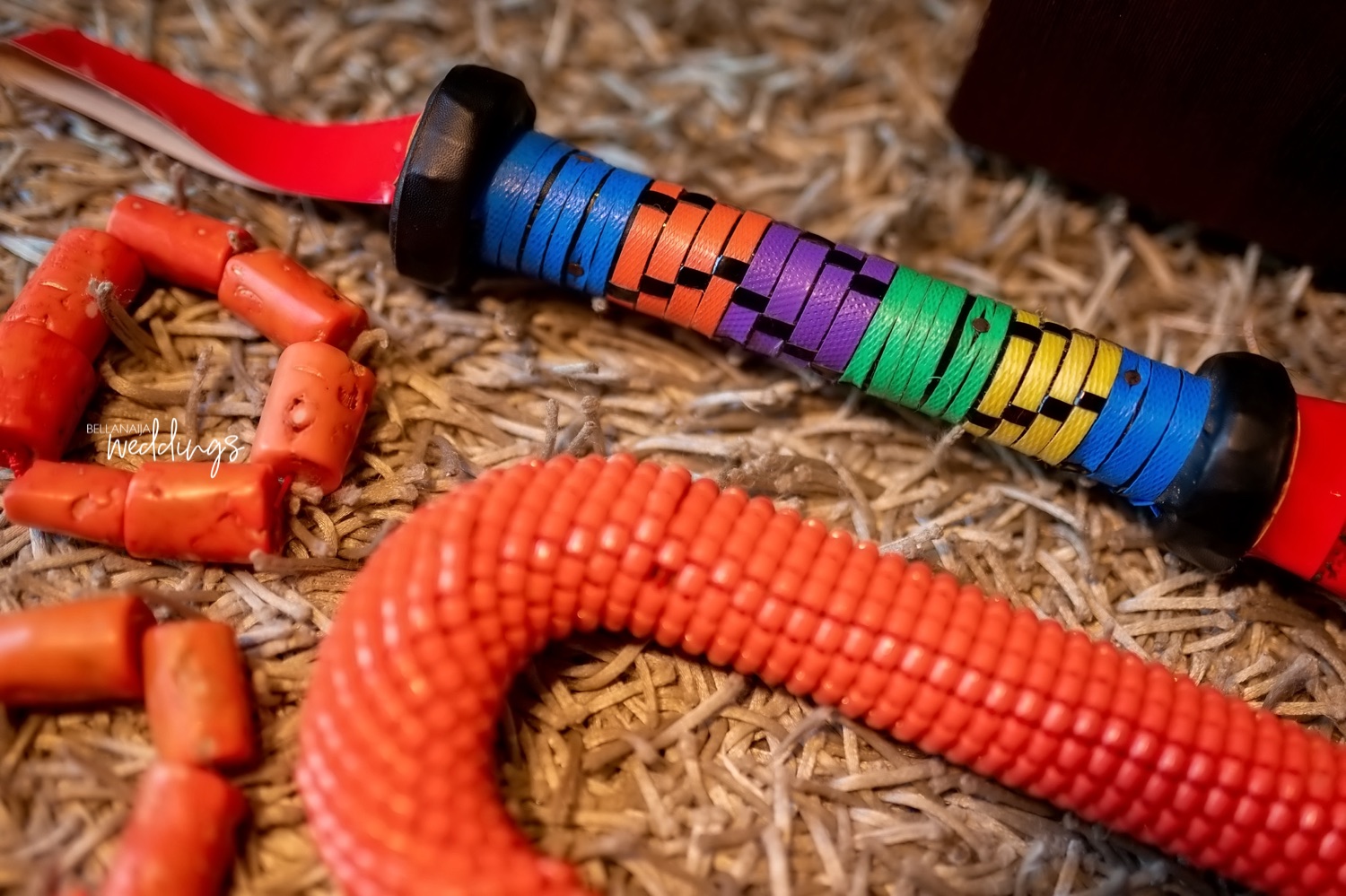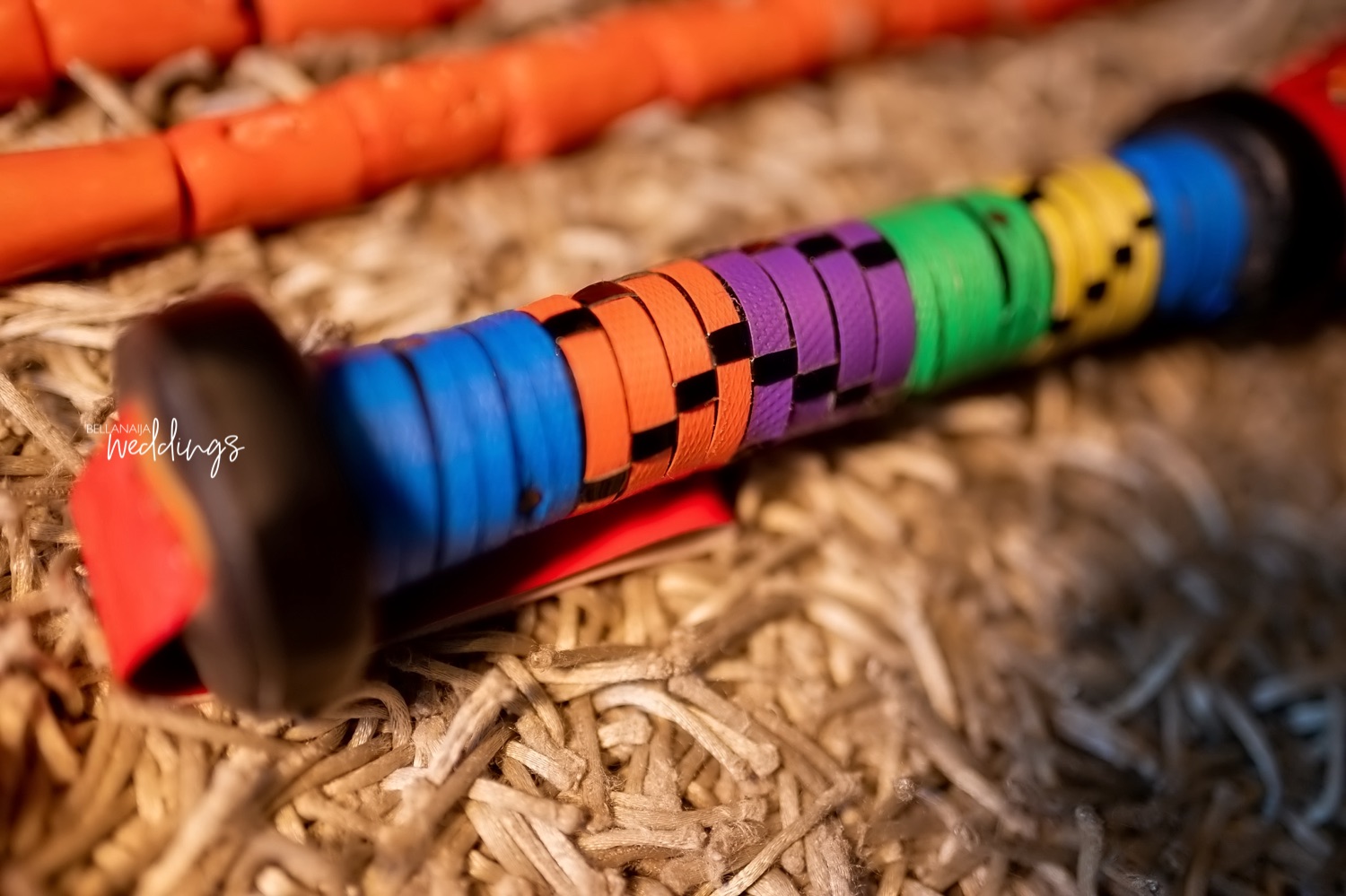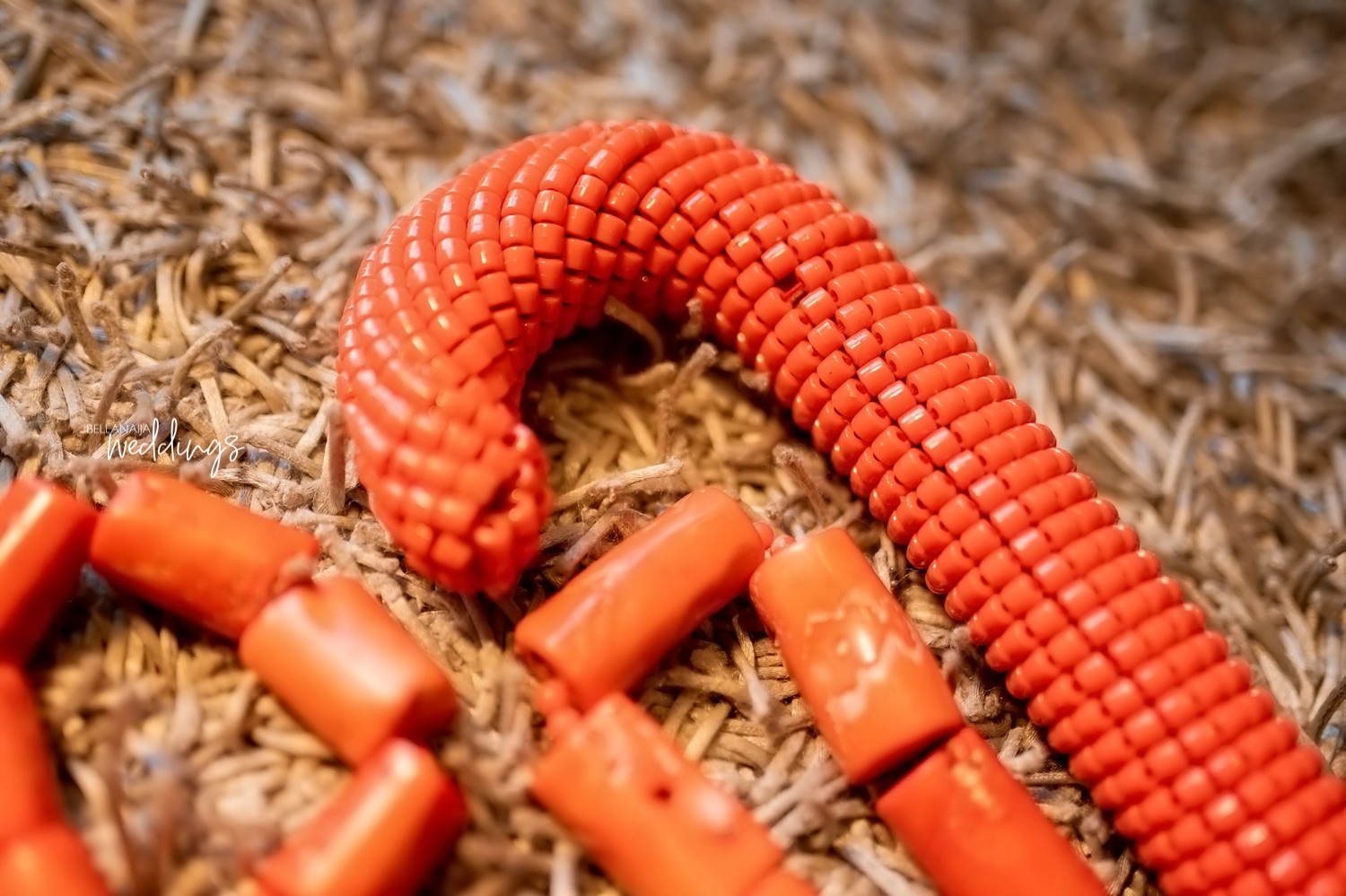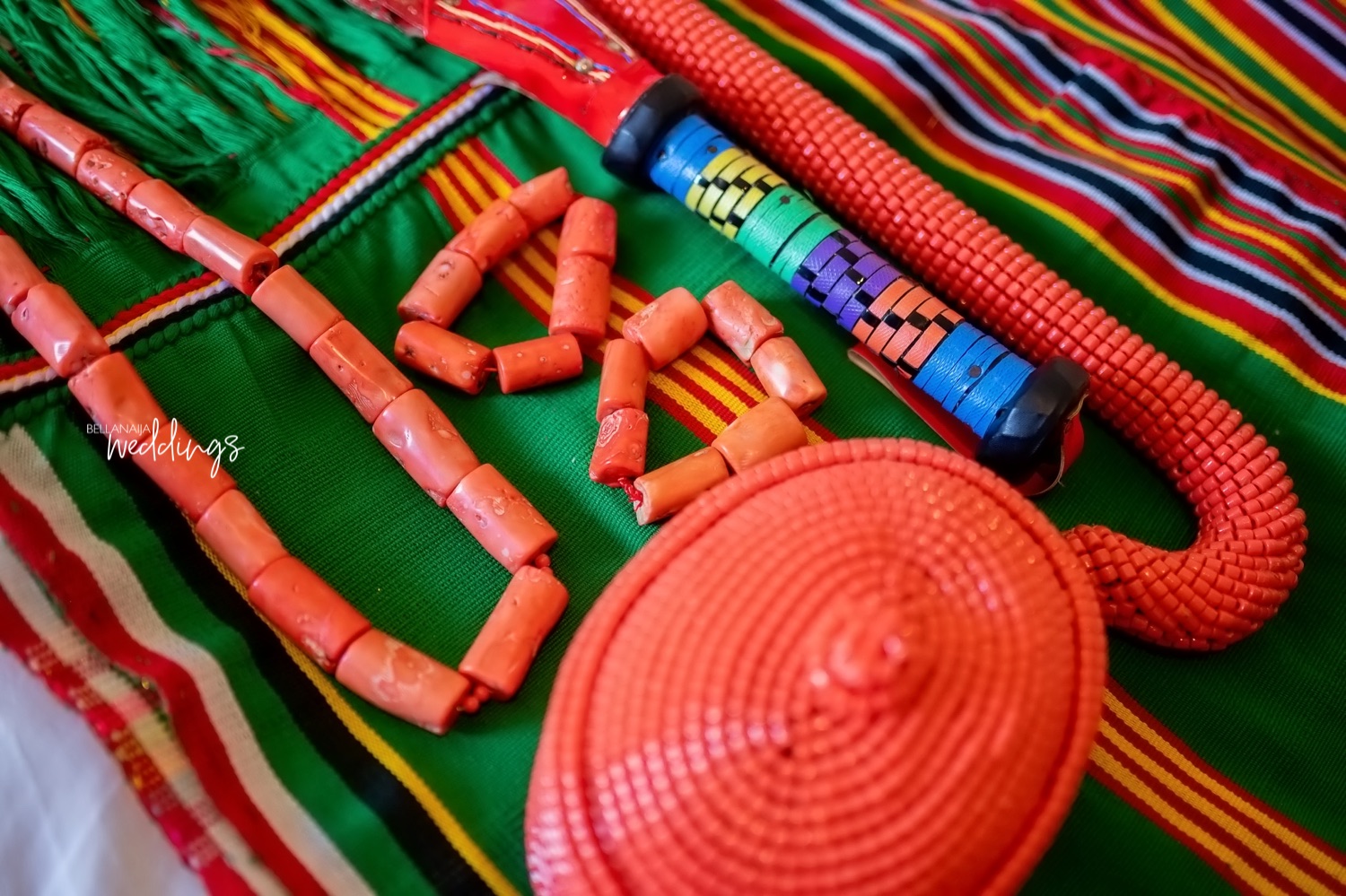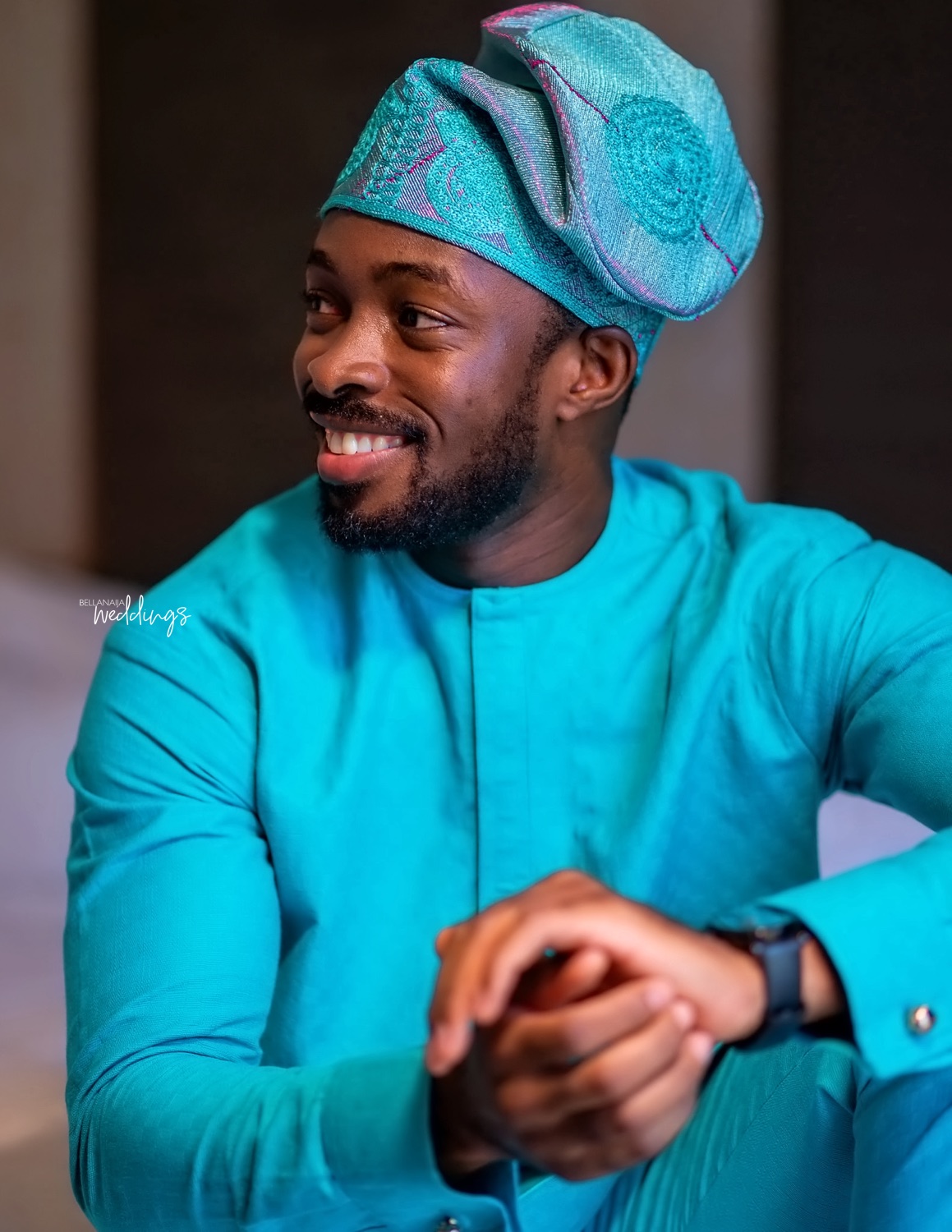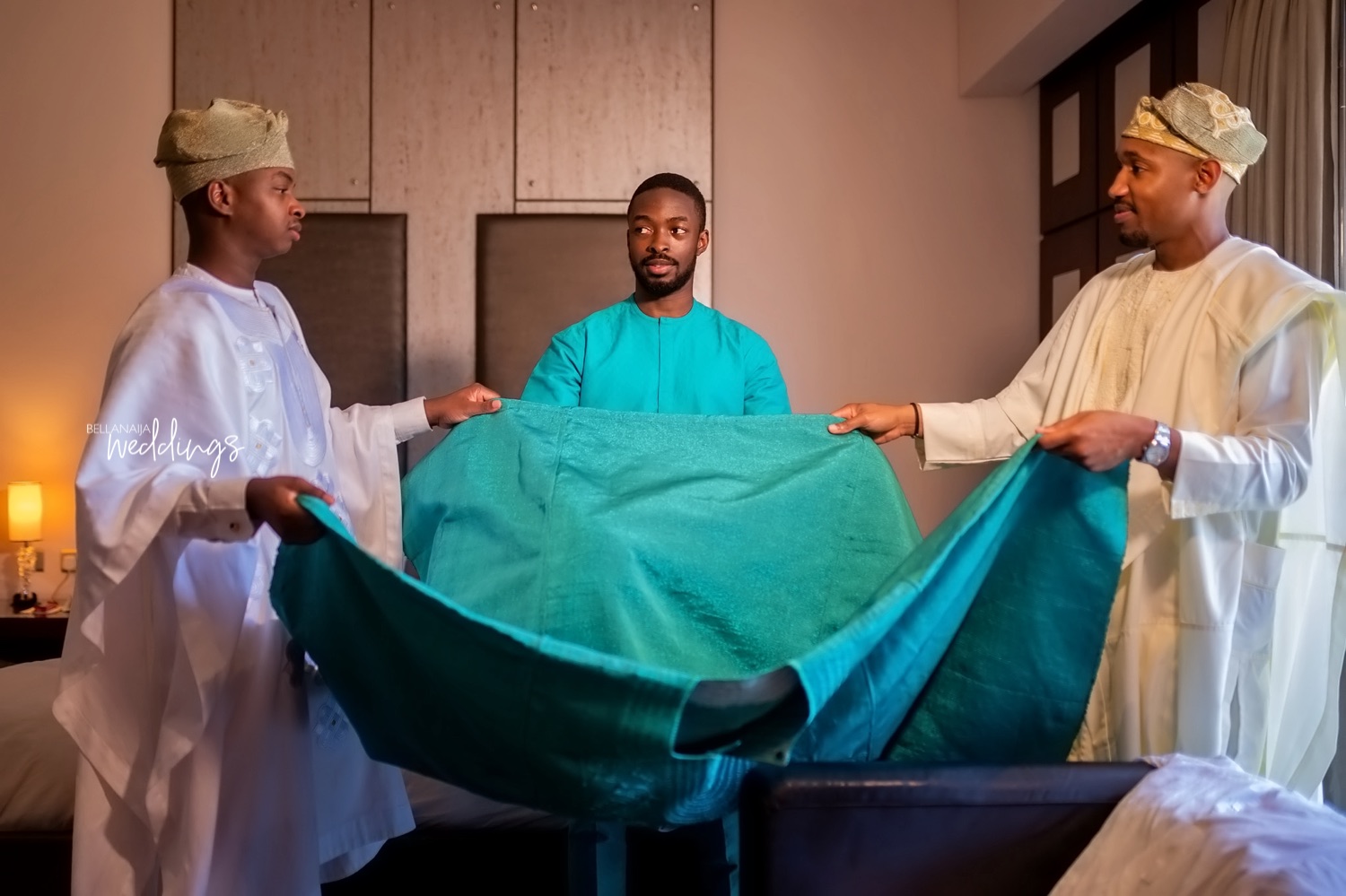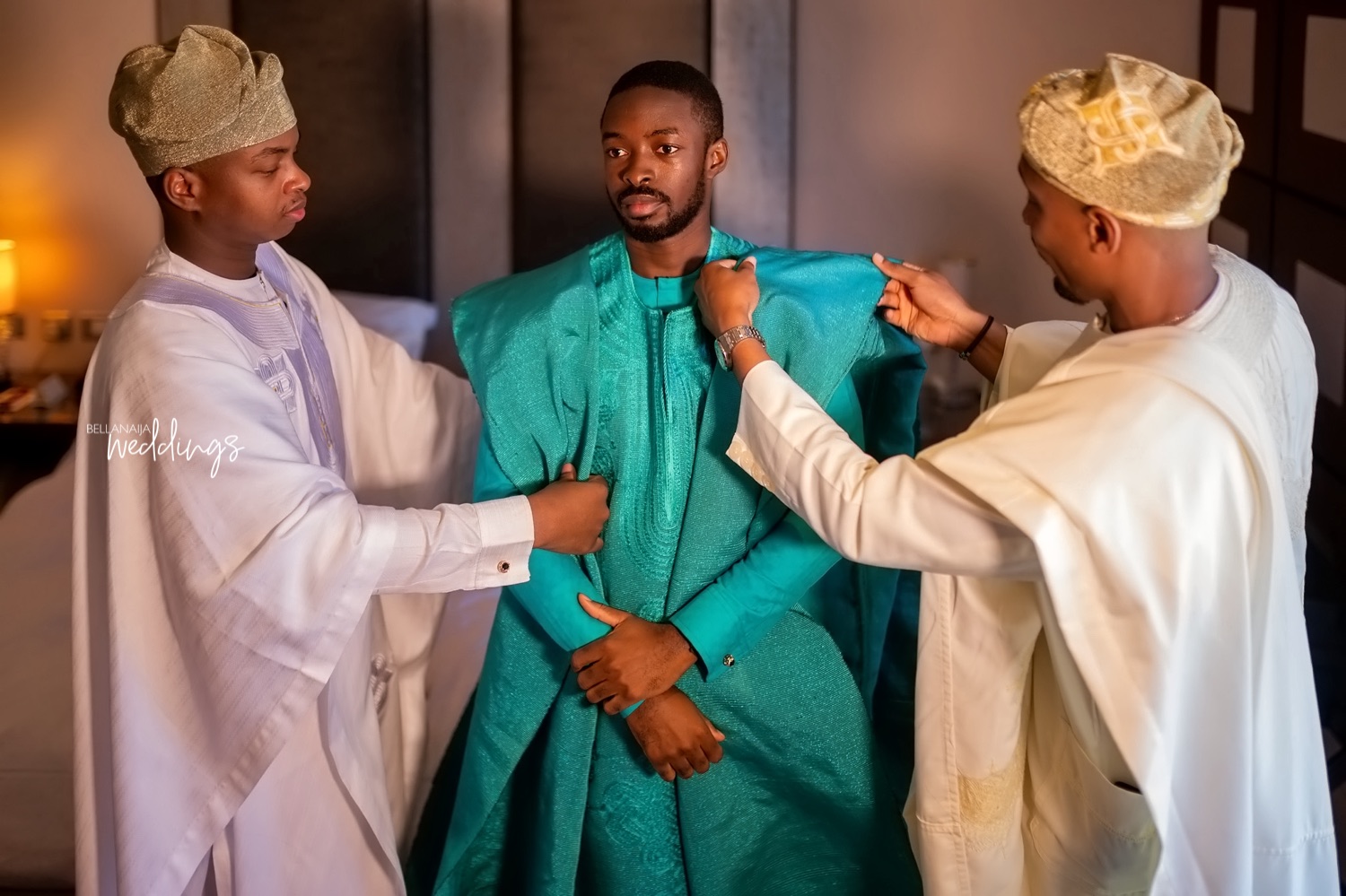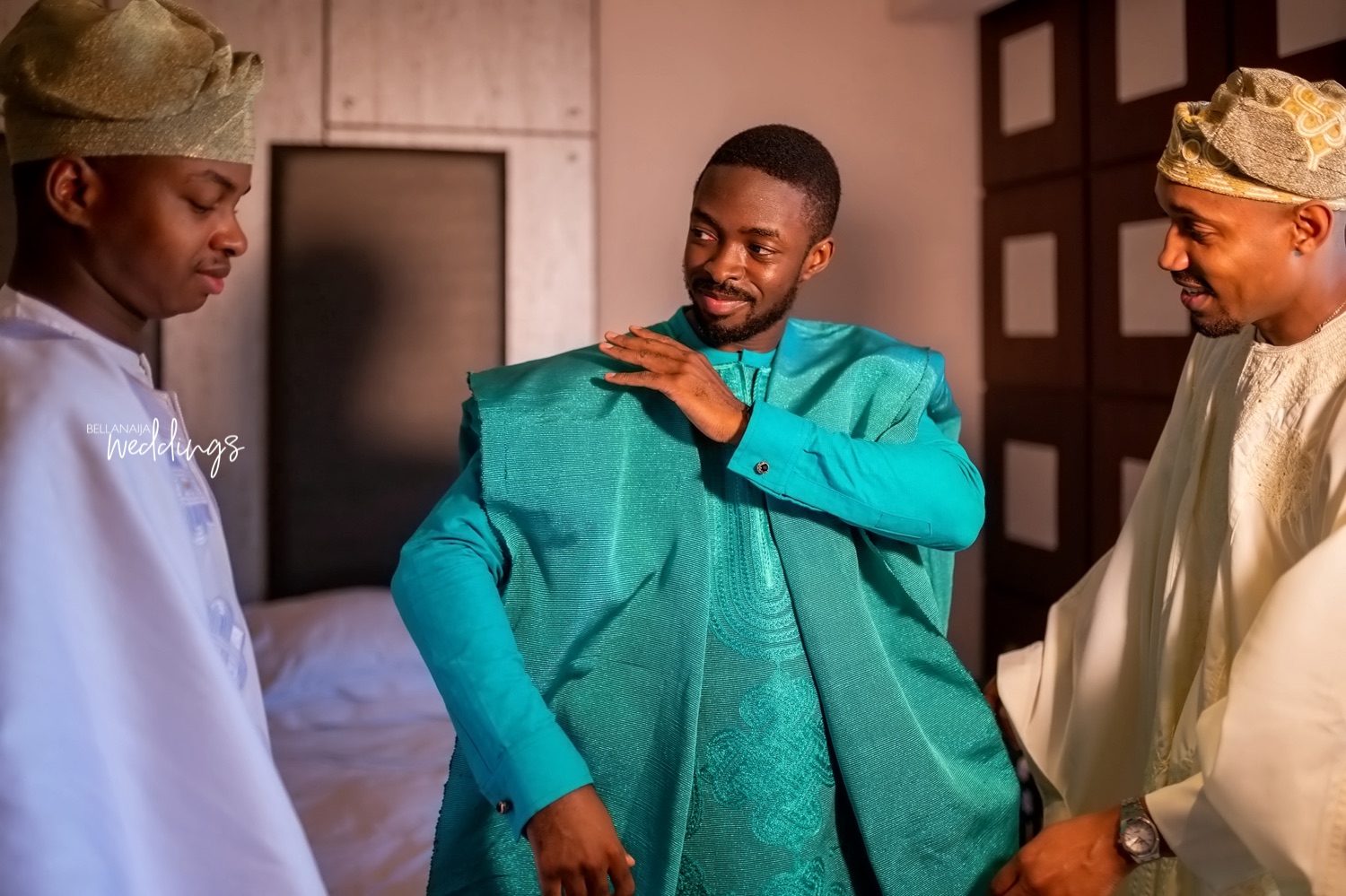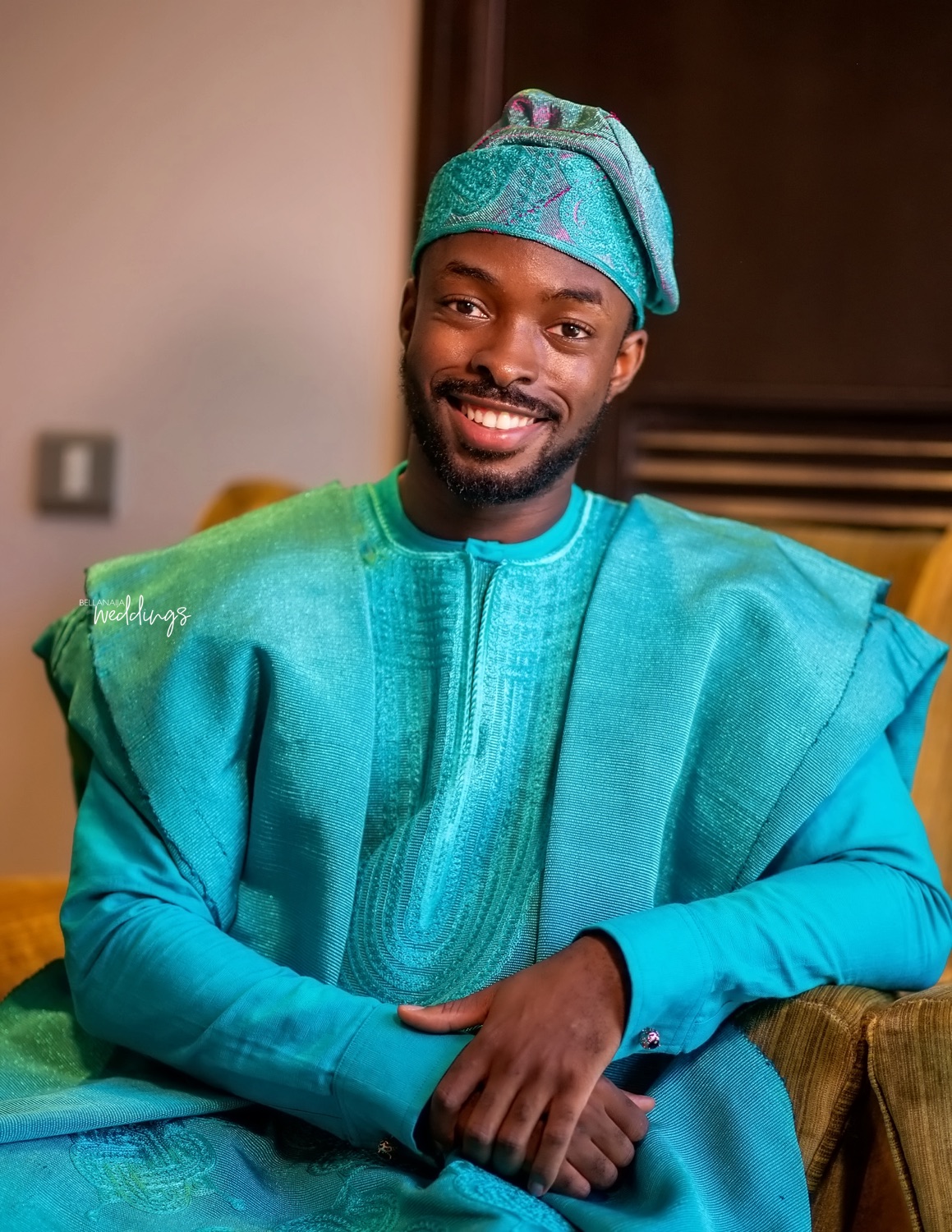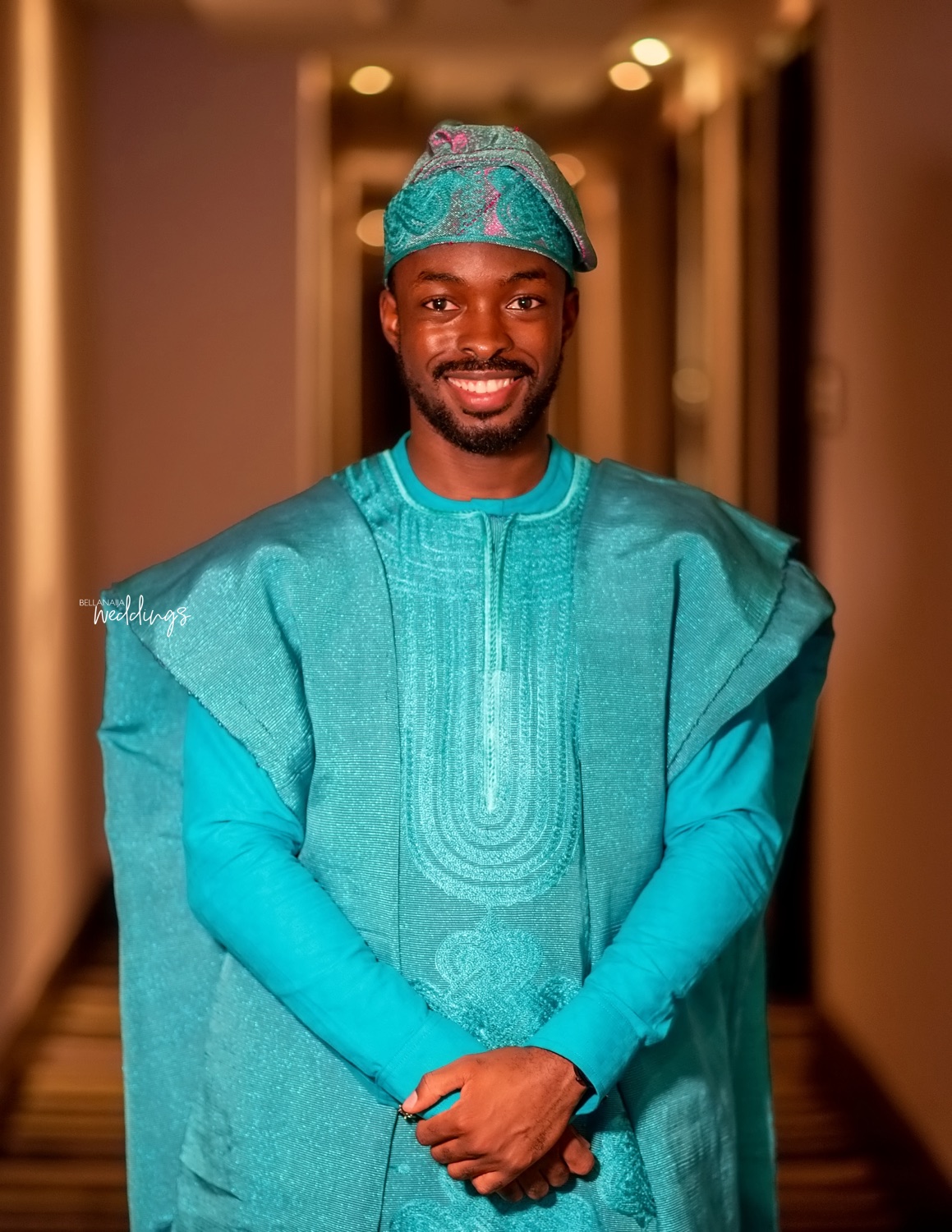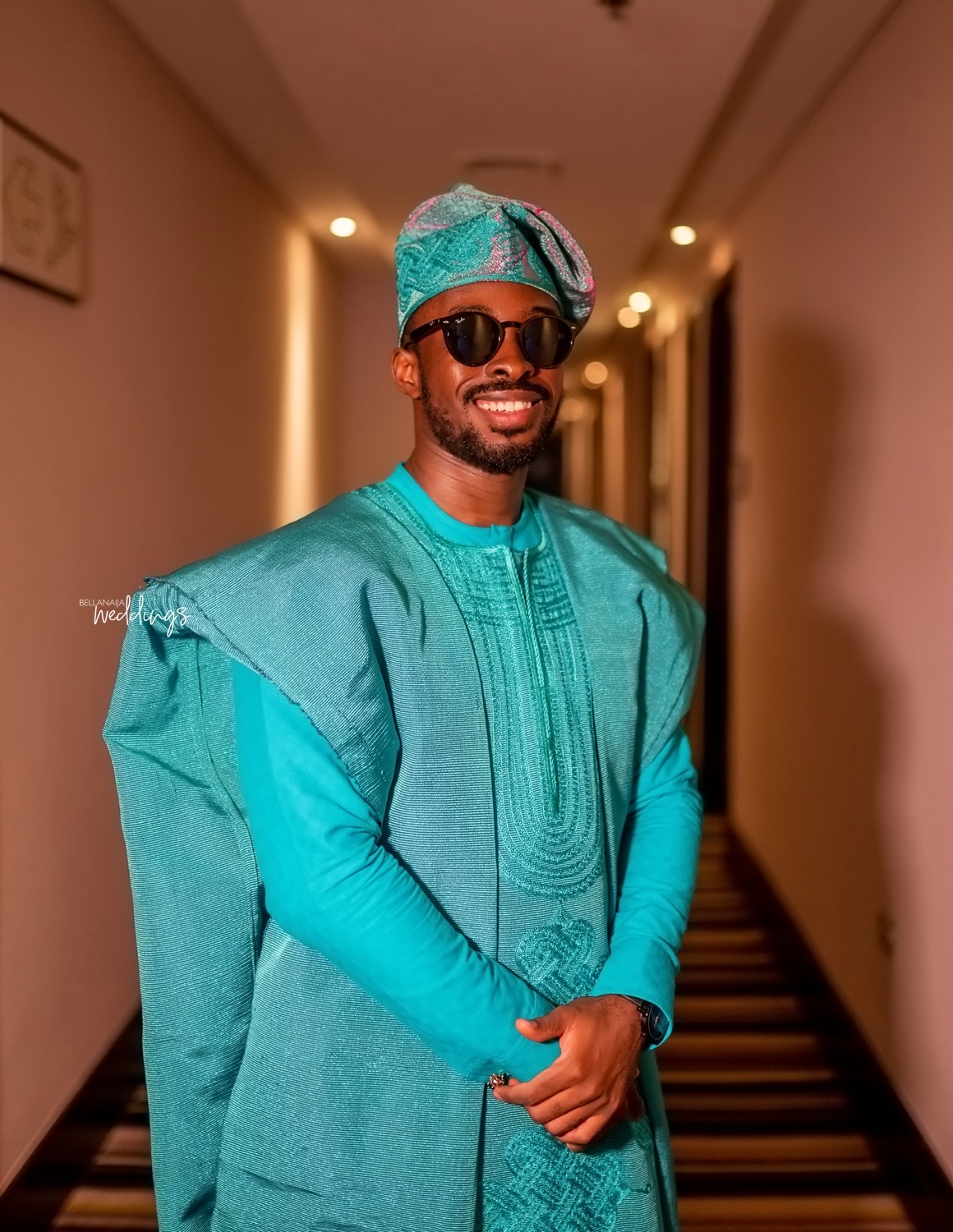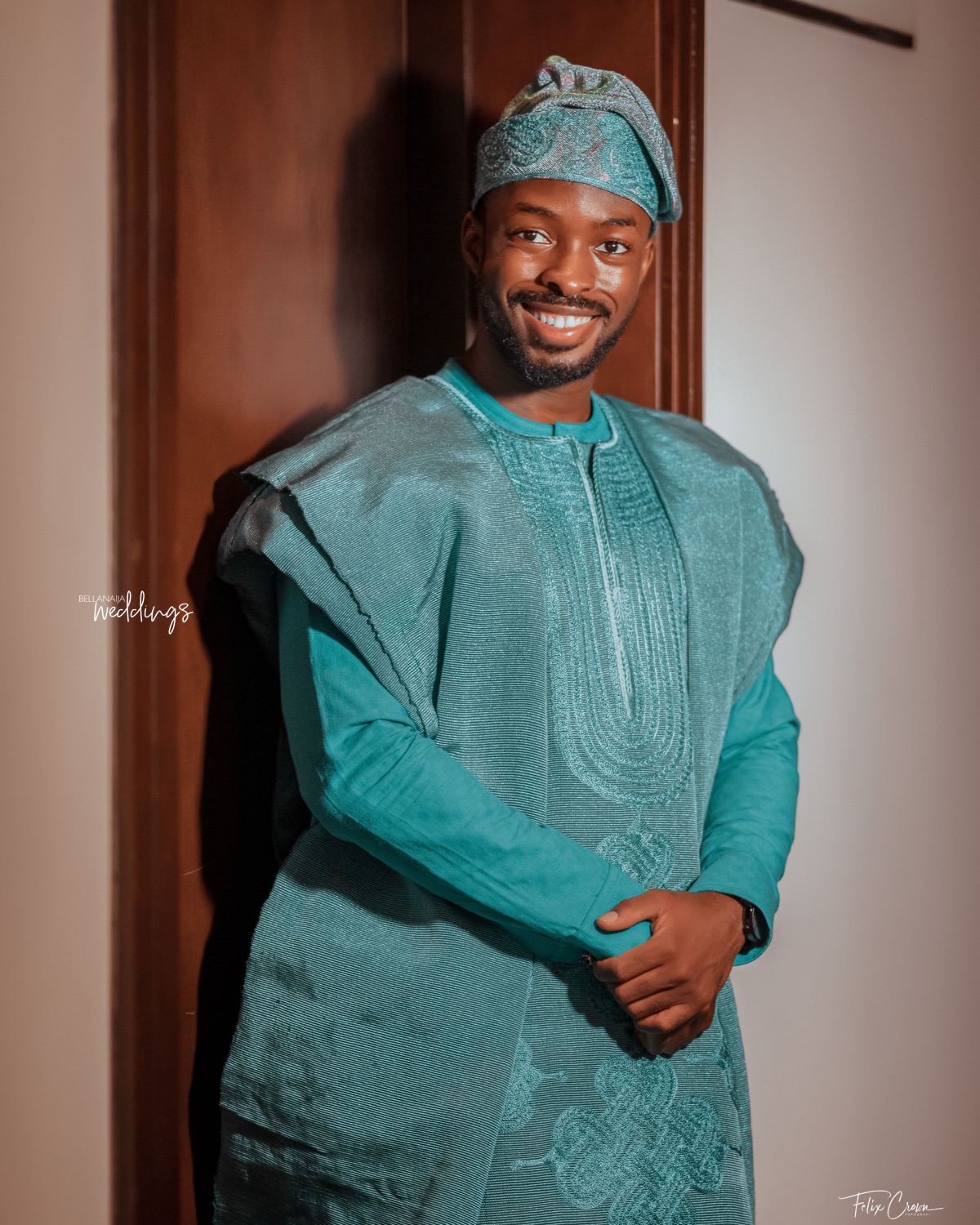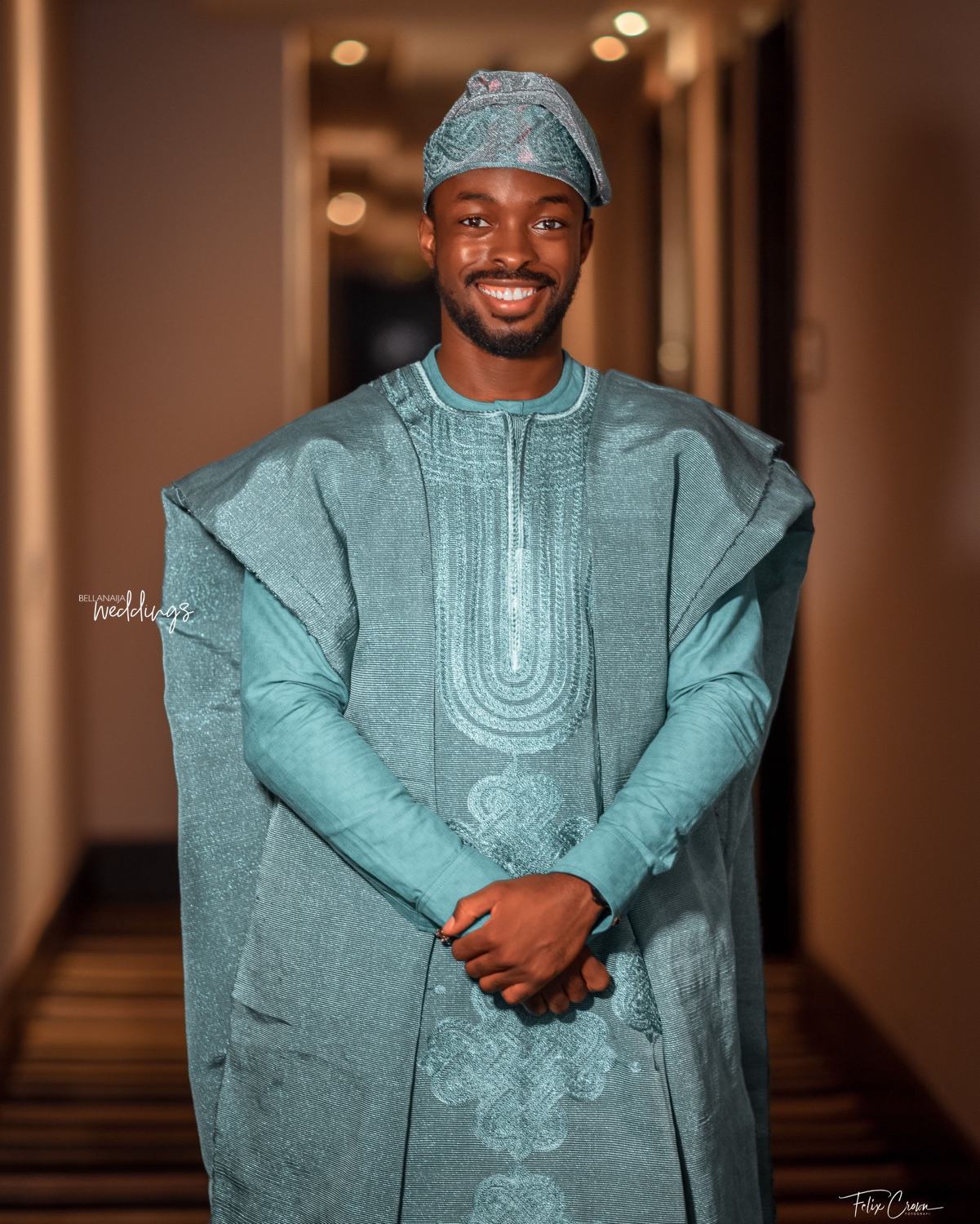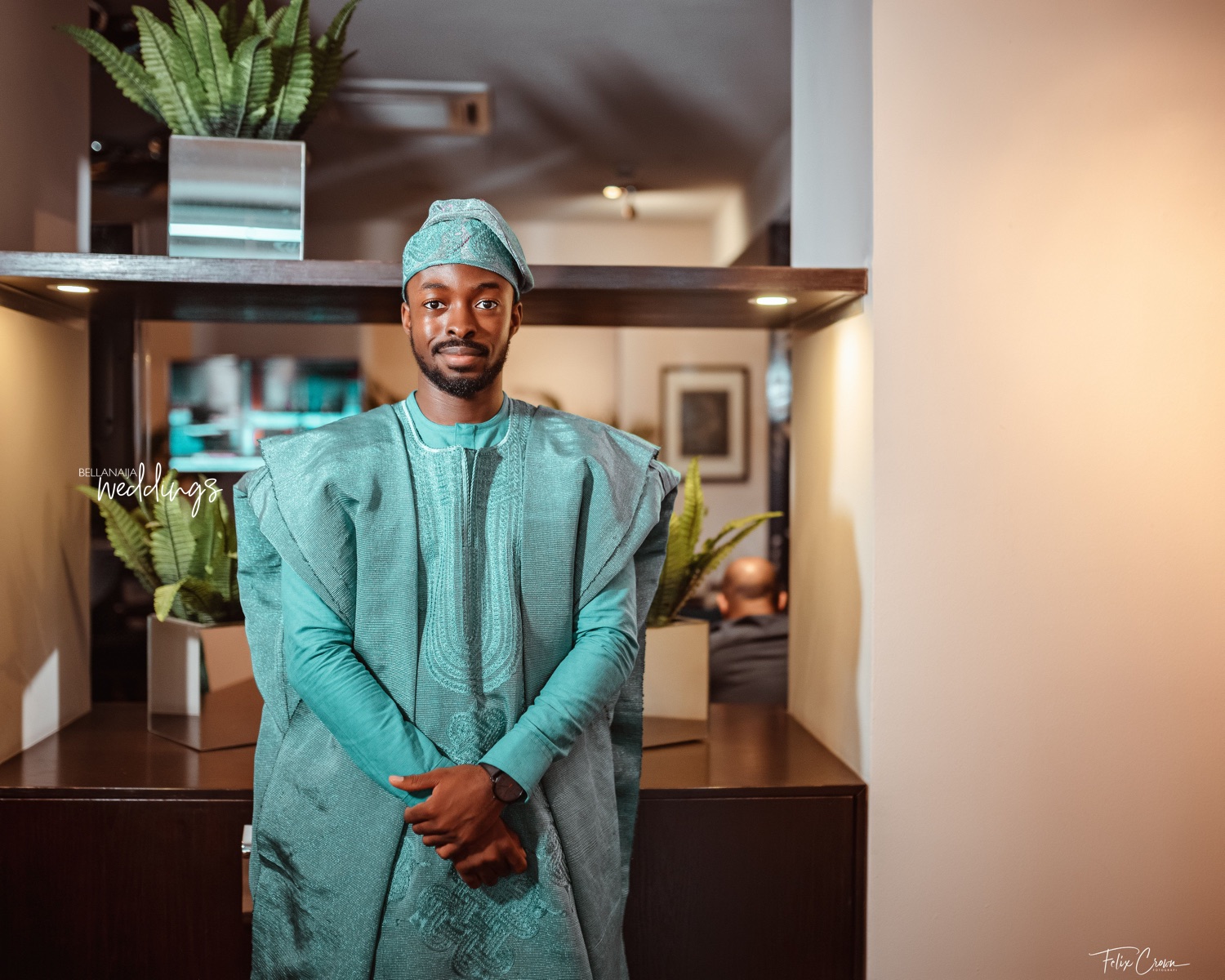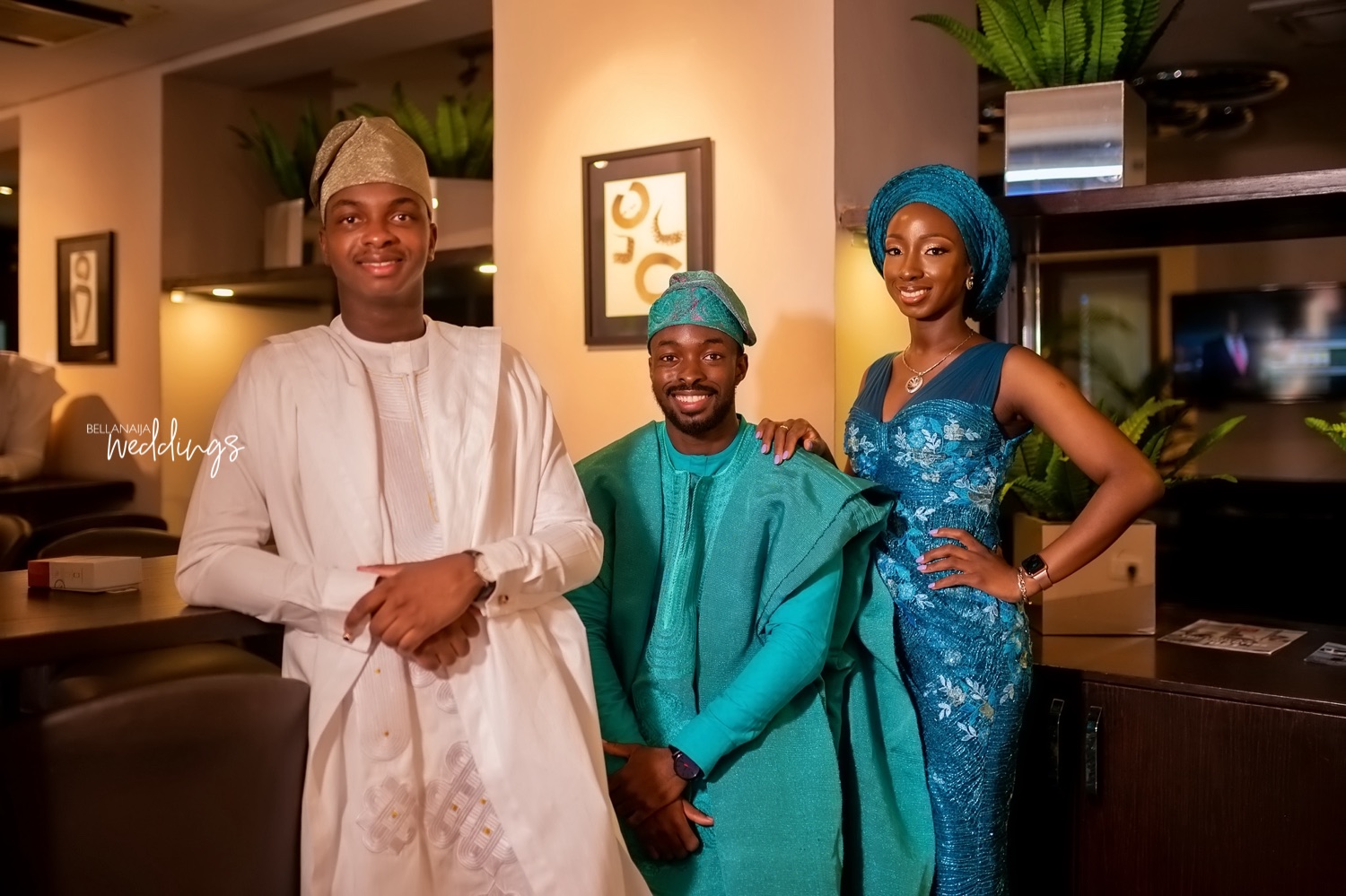 Now the first look.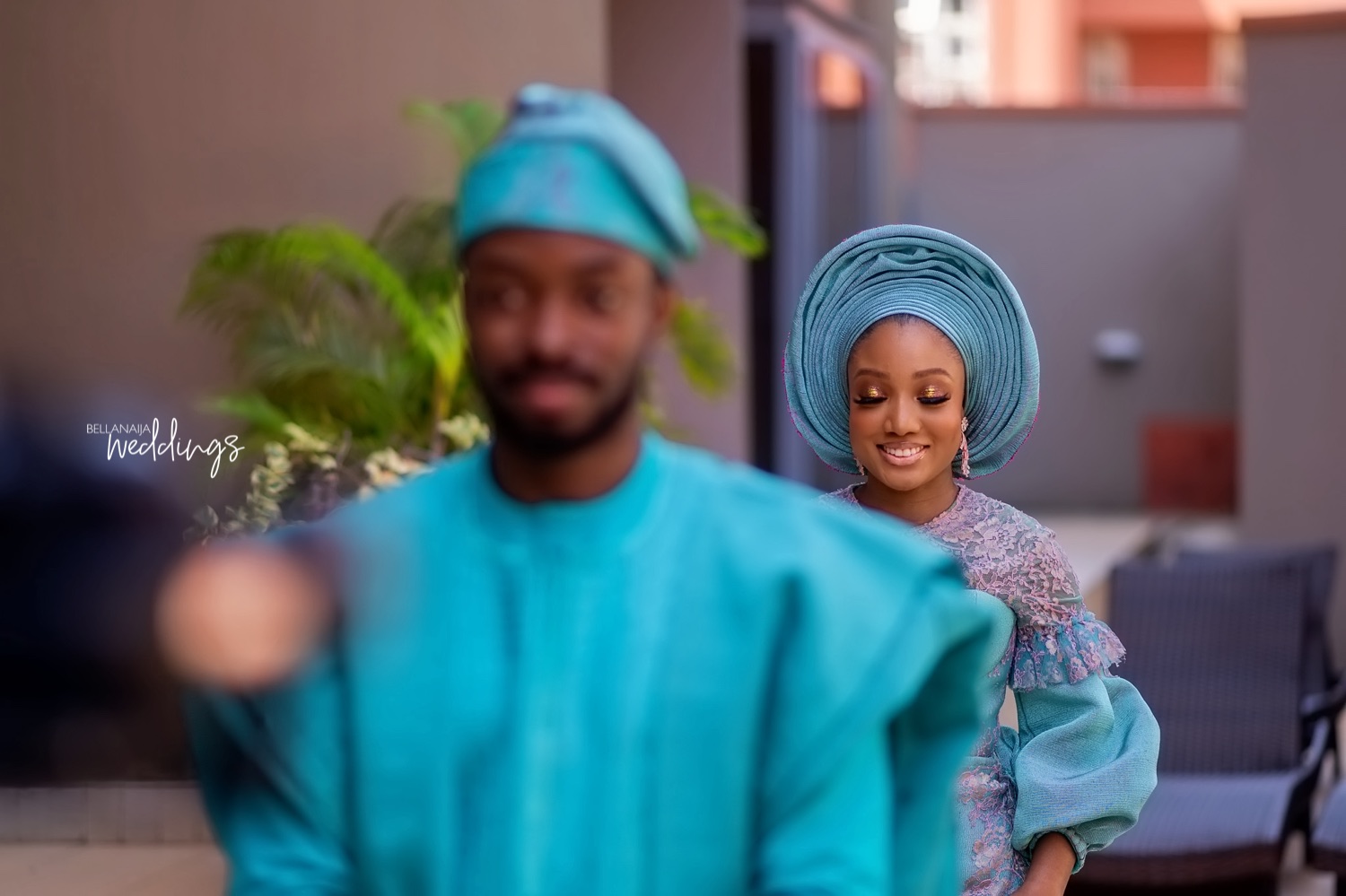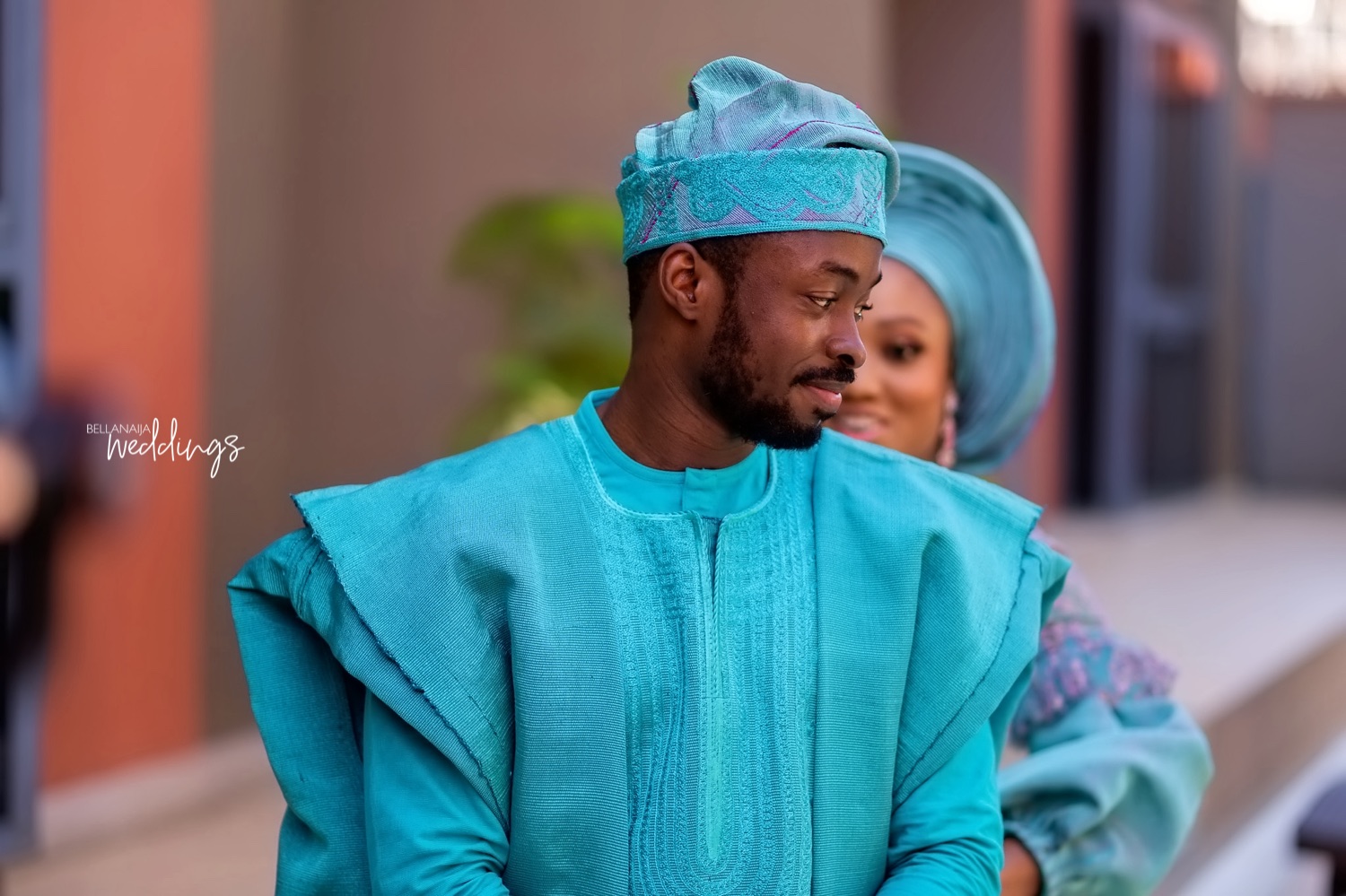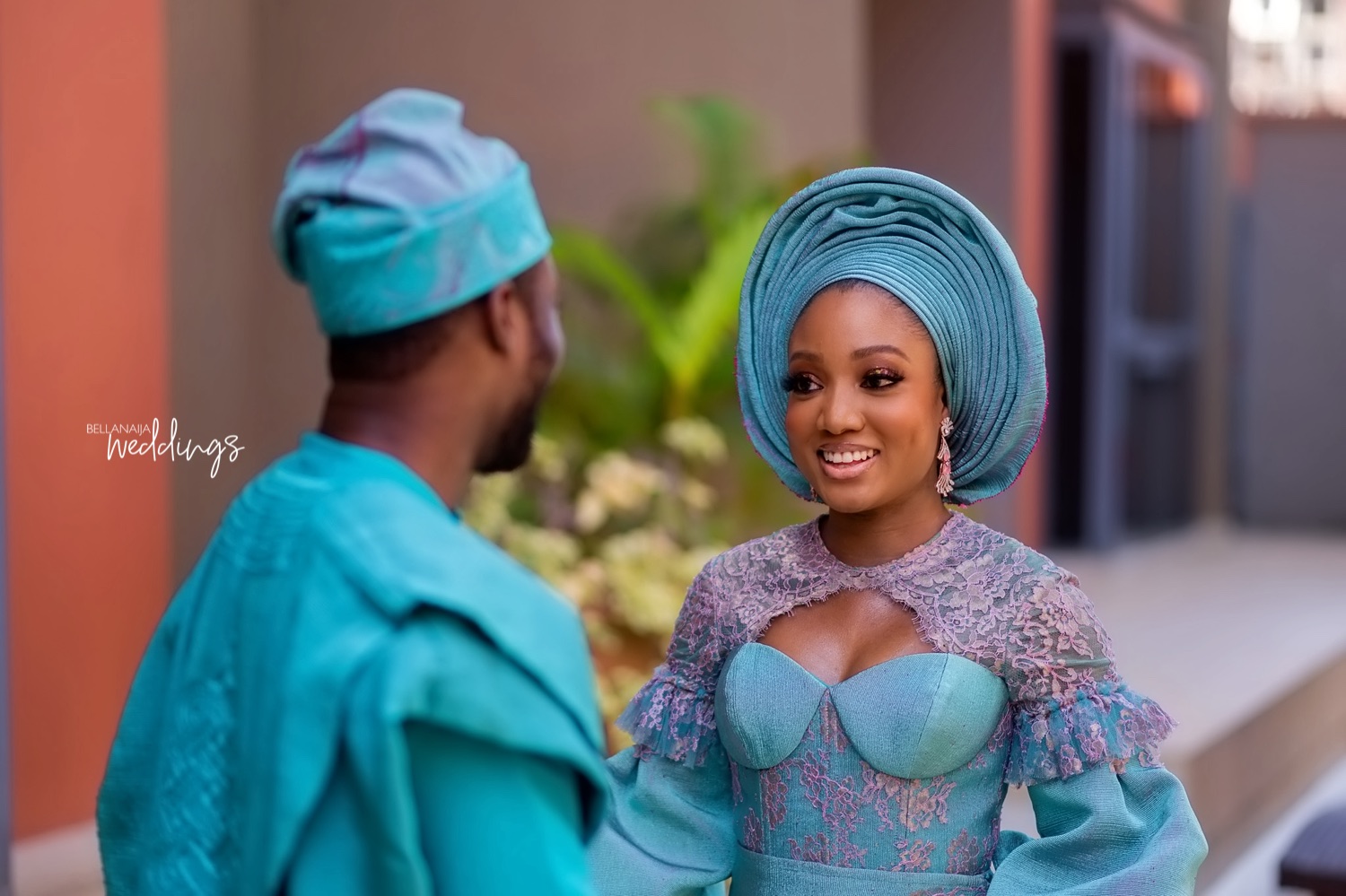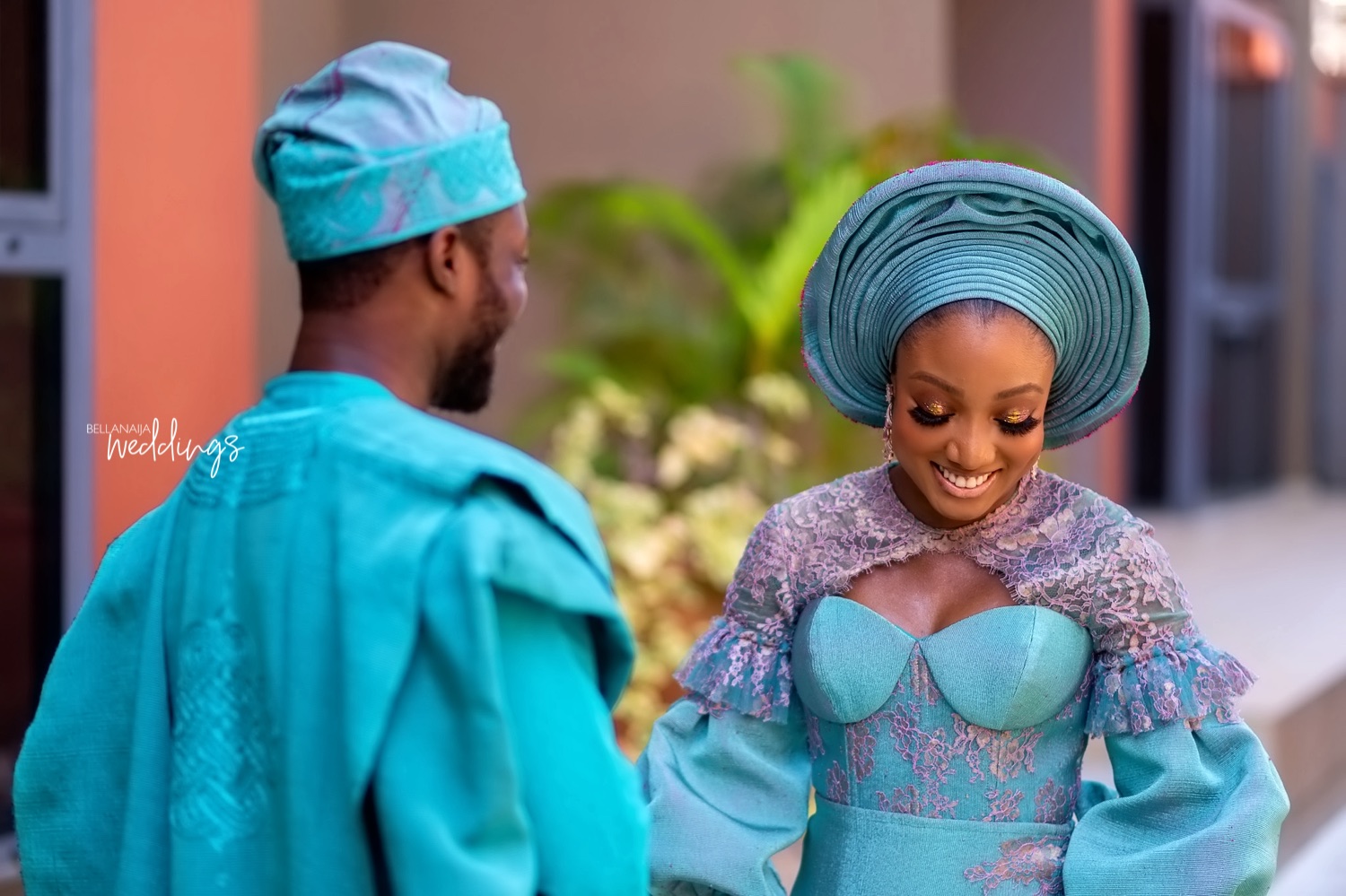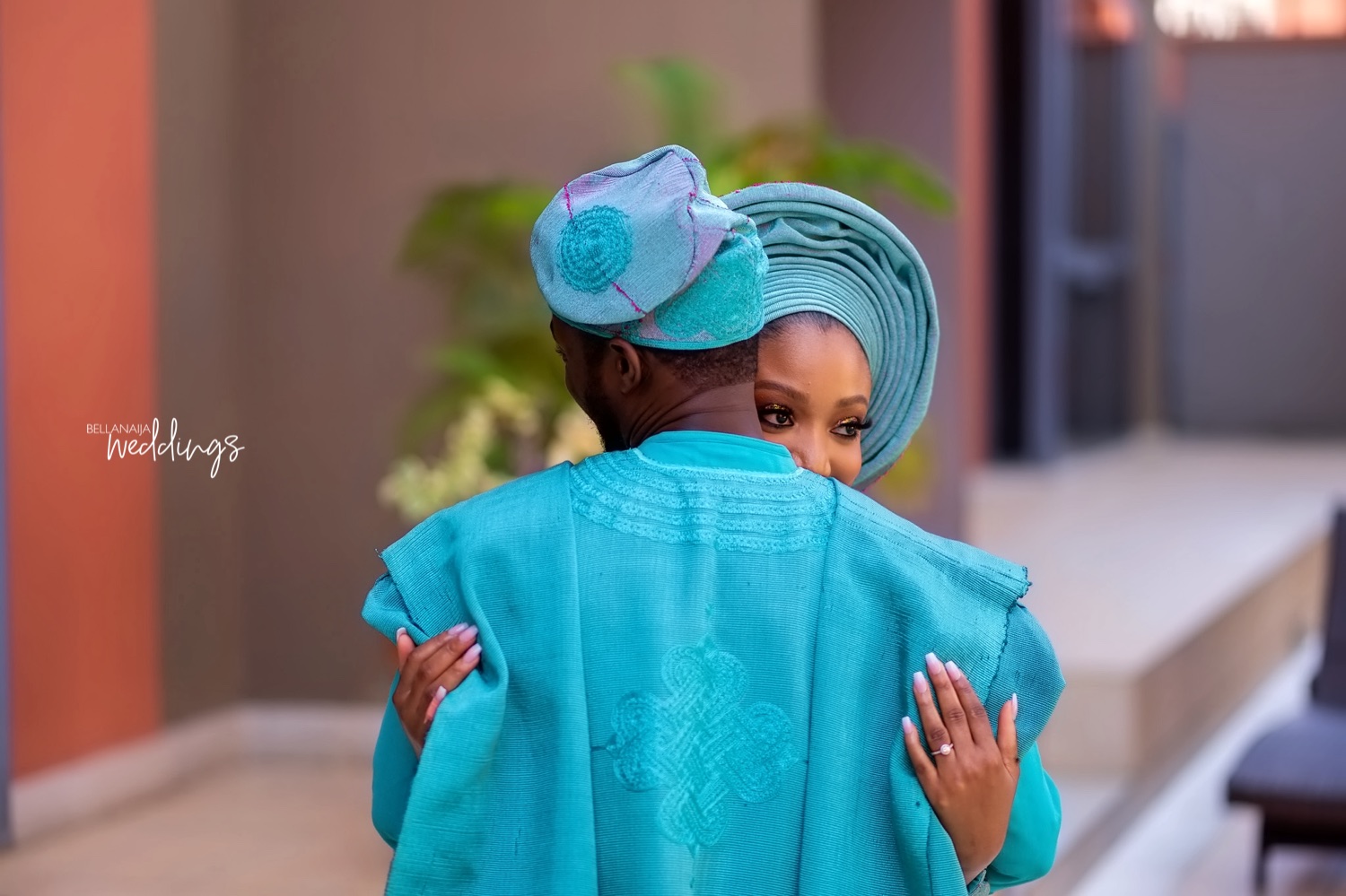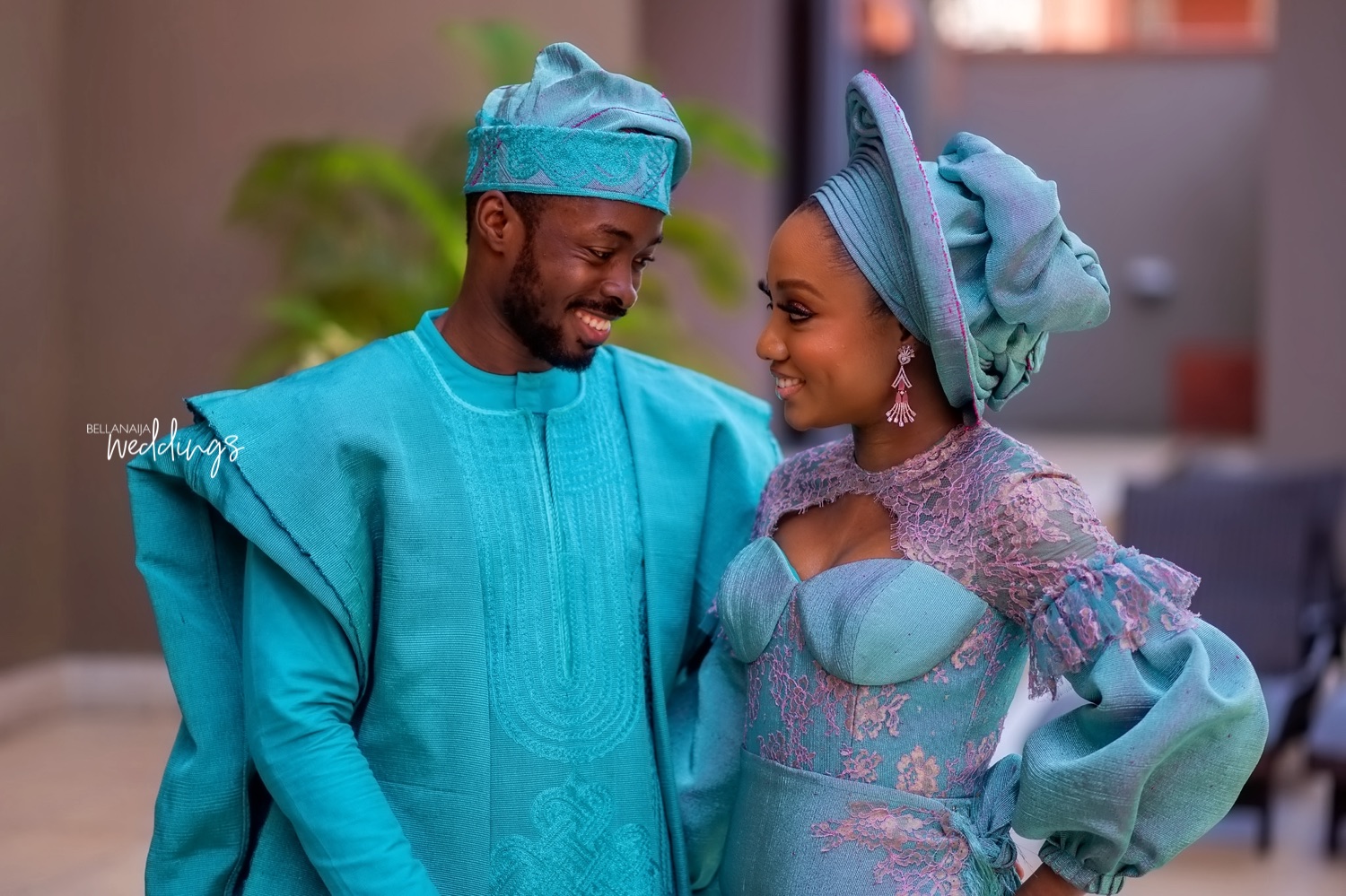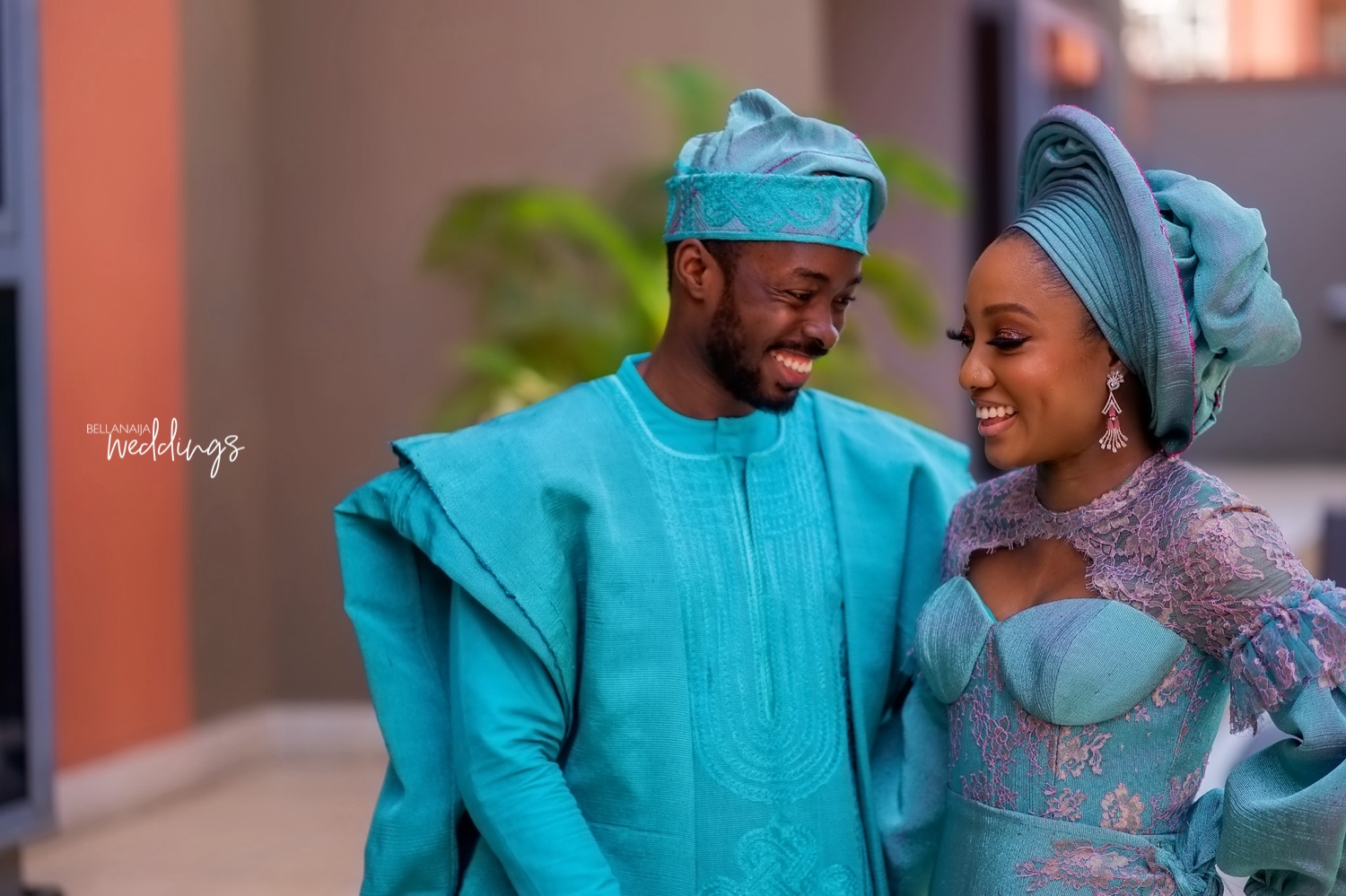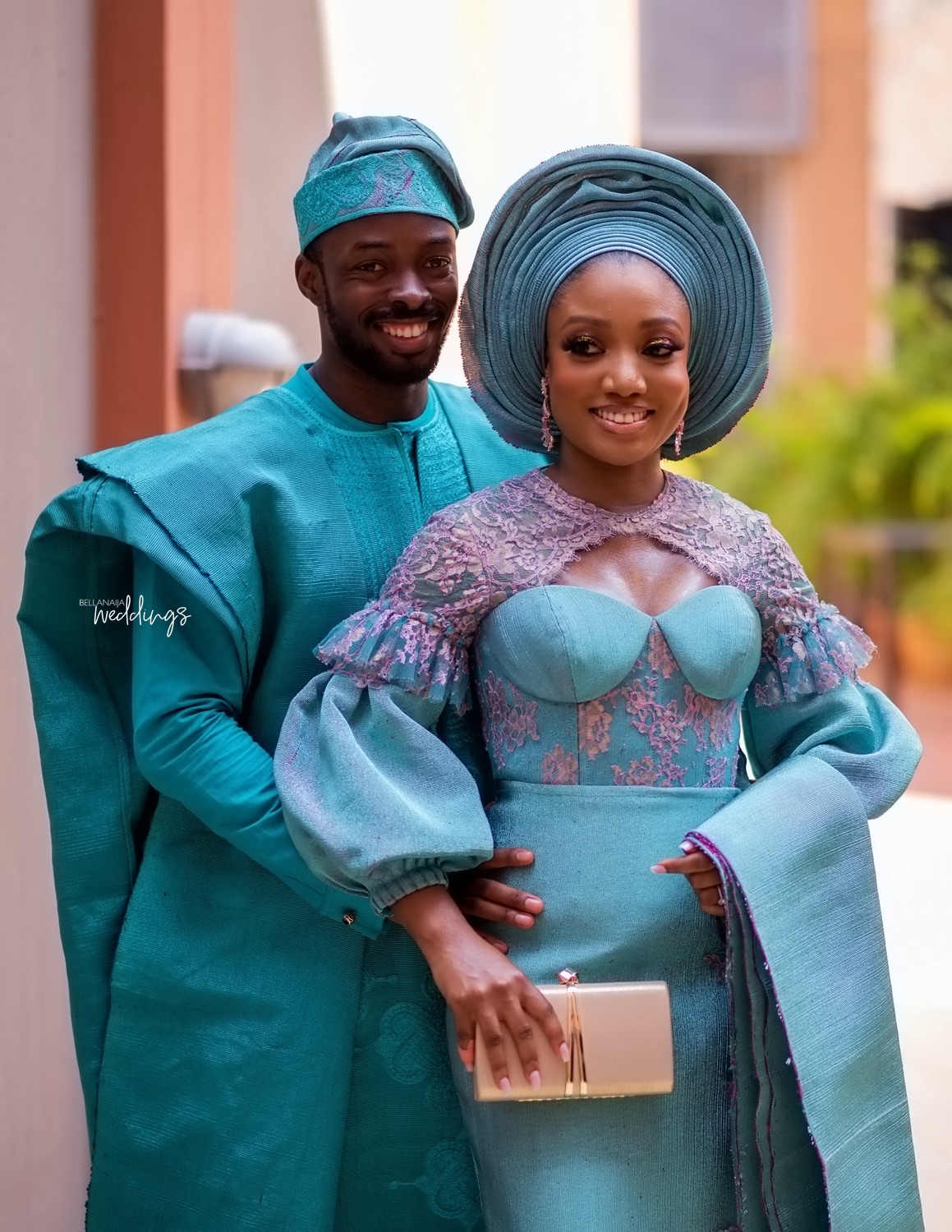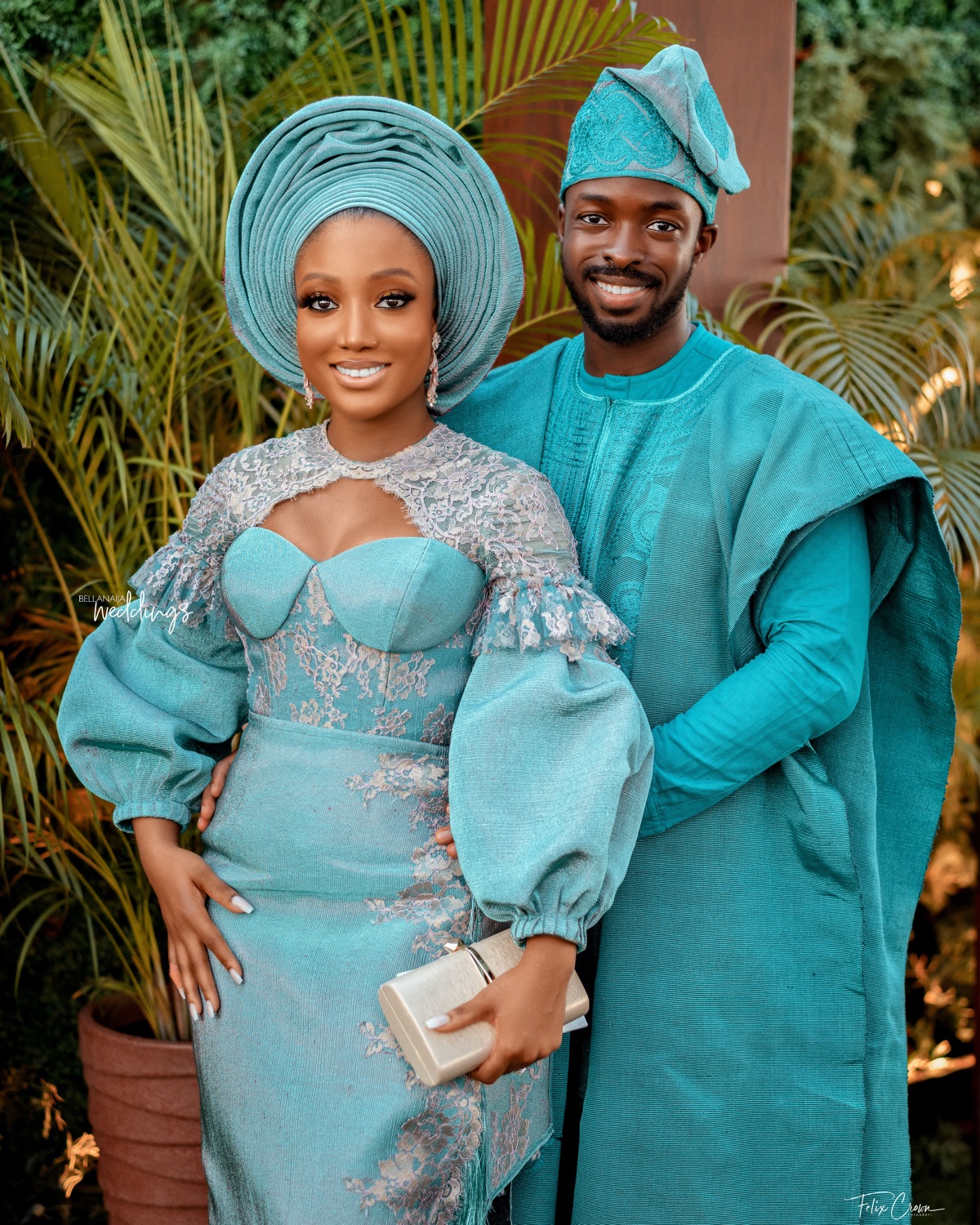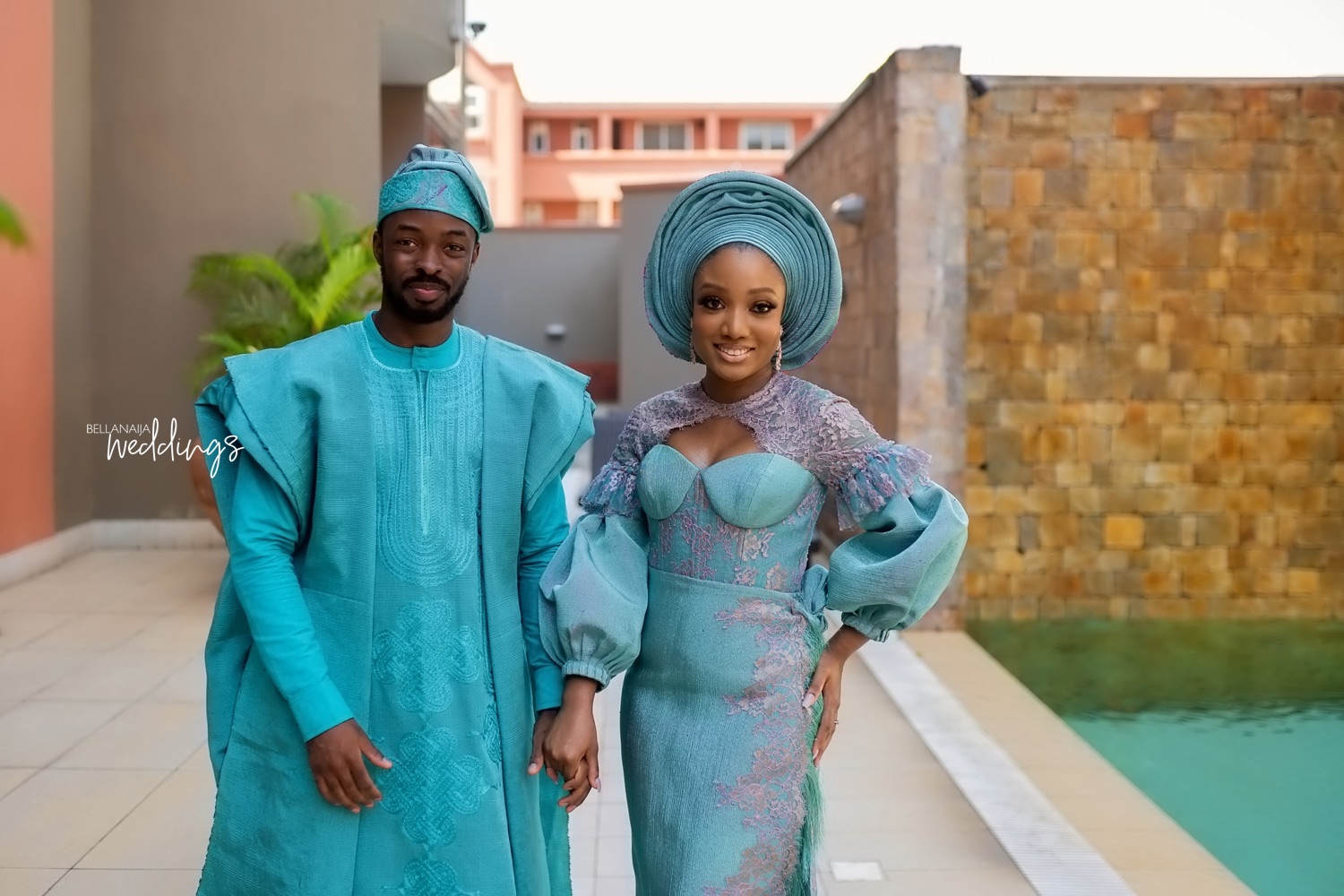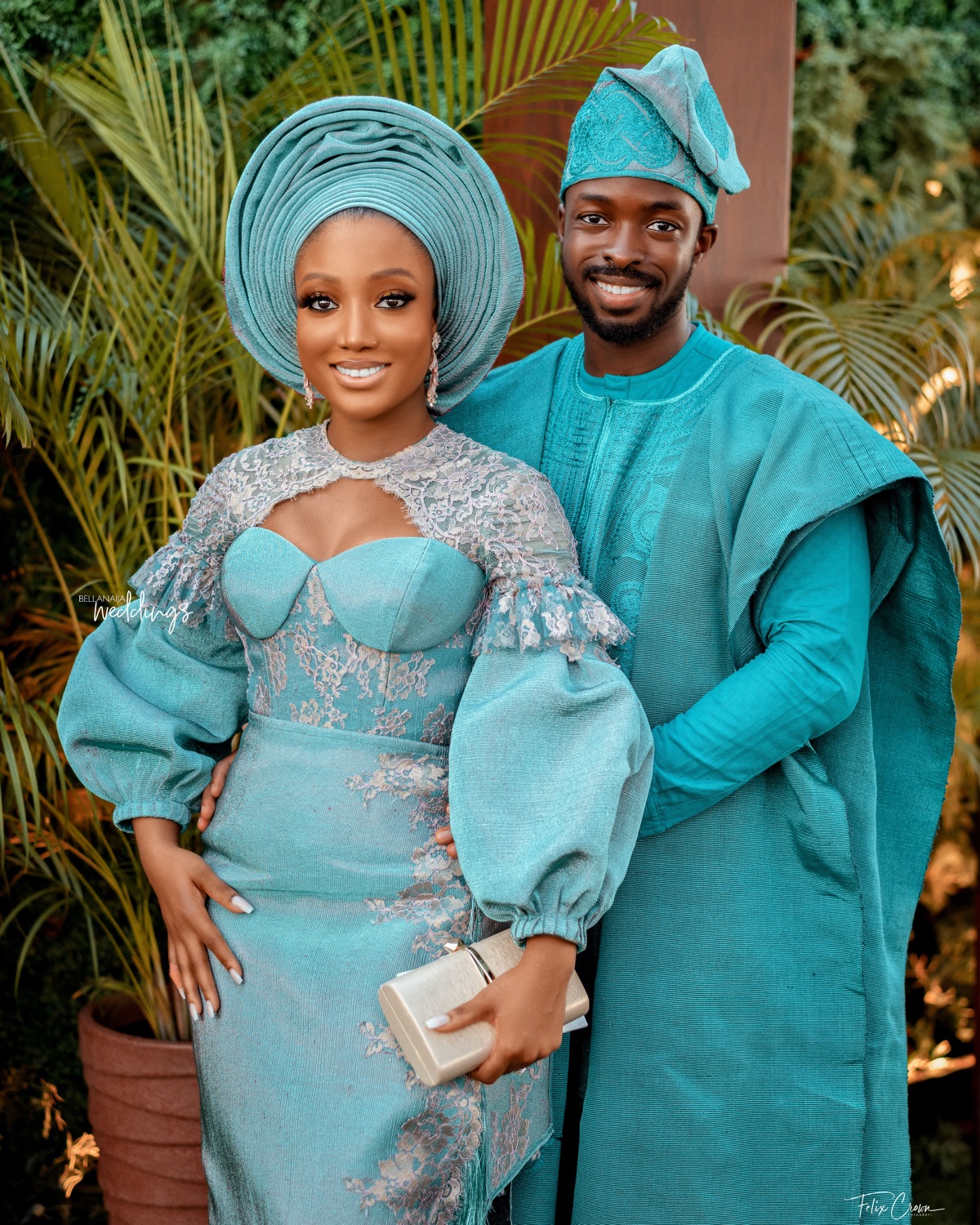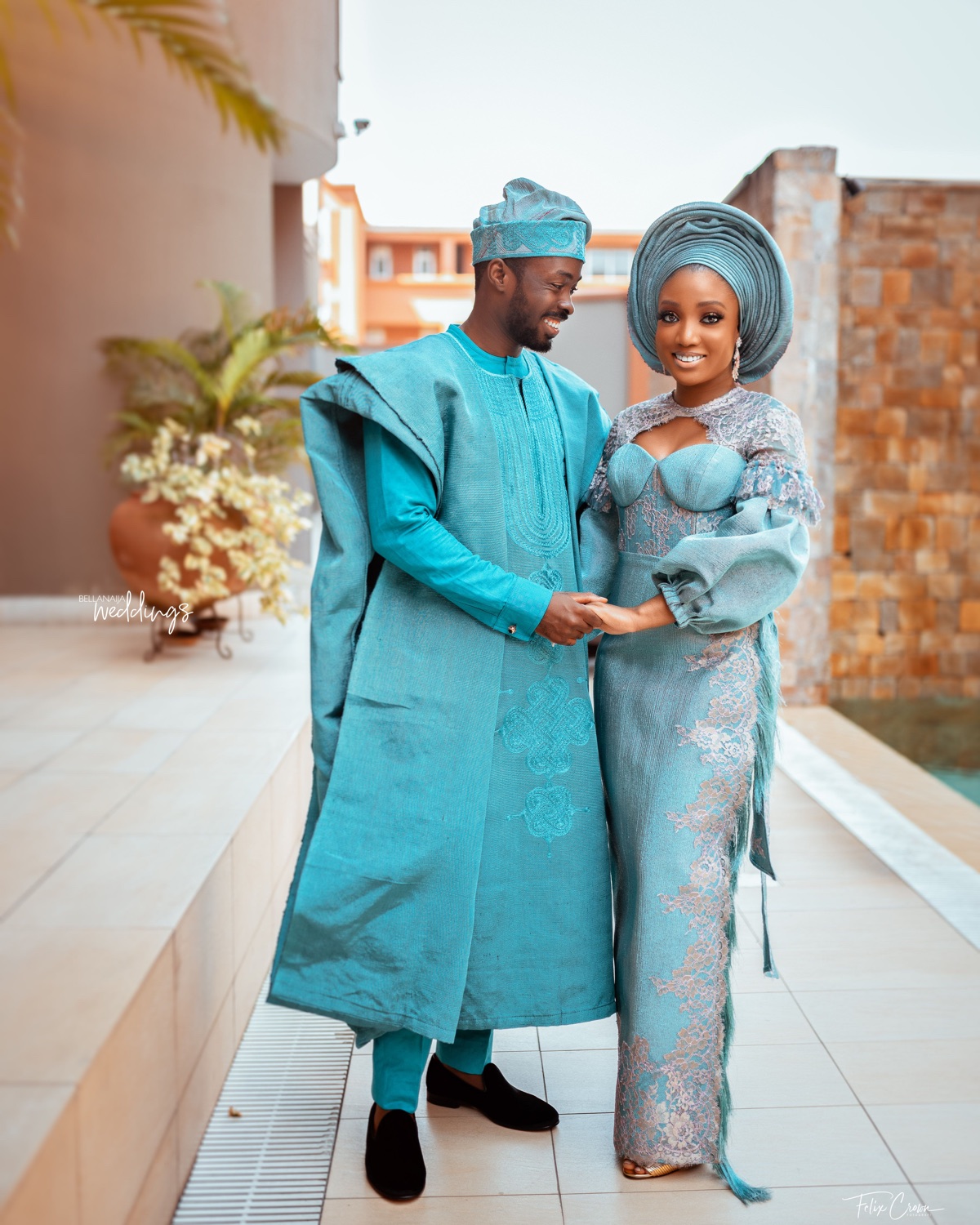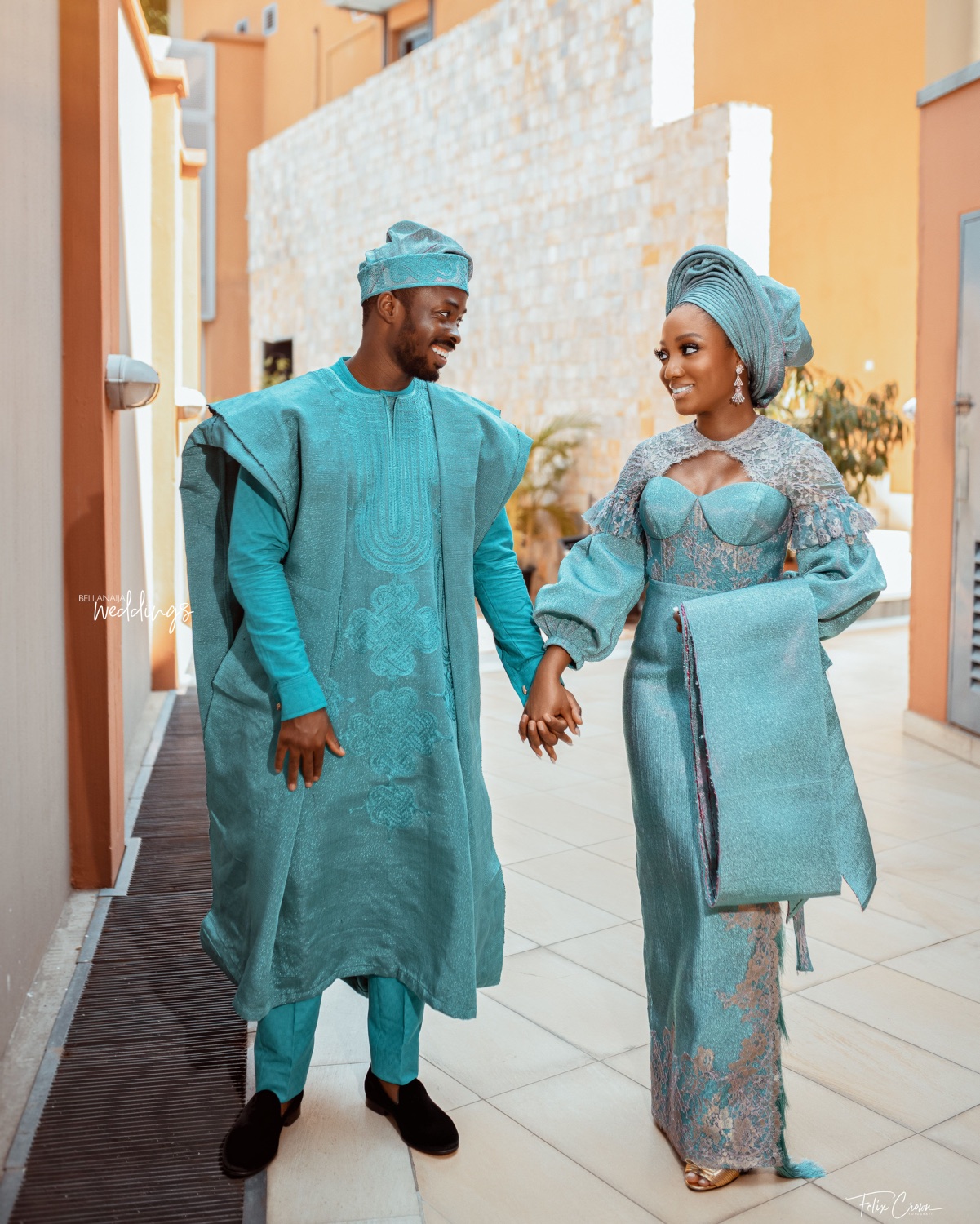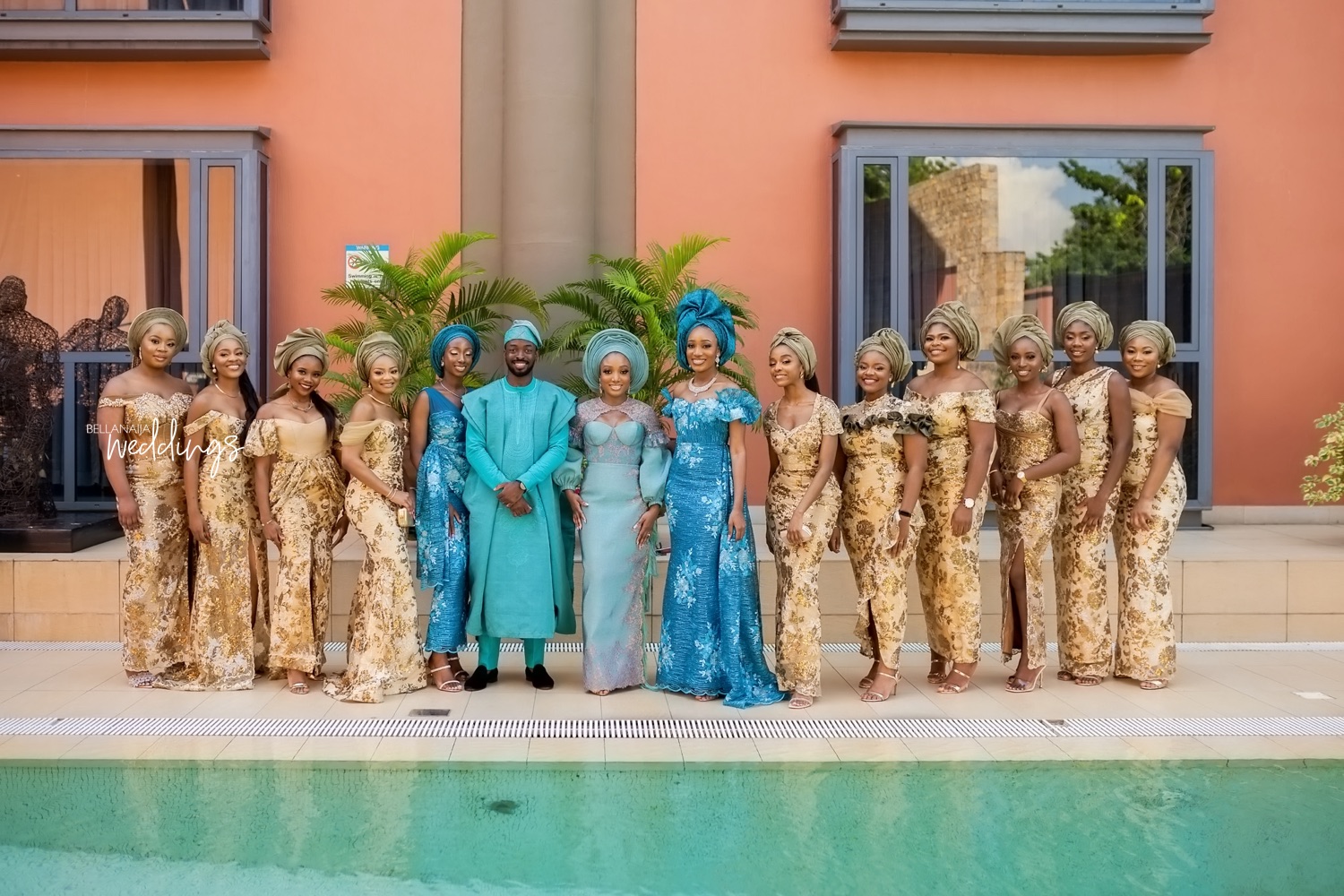 To the ceremony.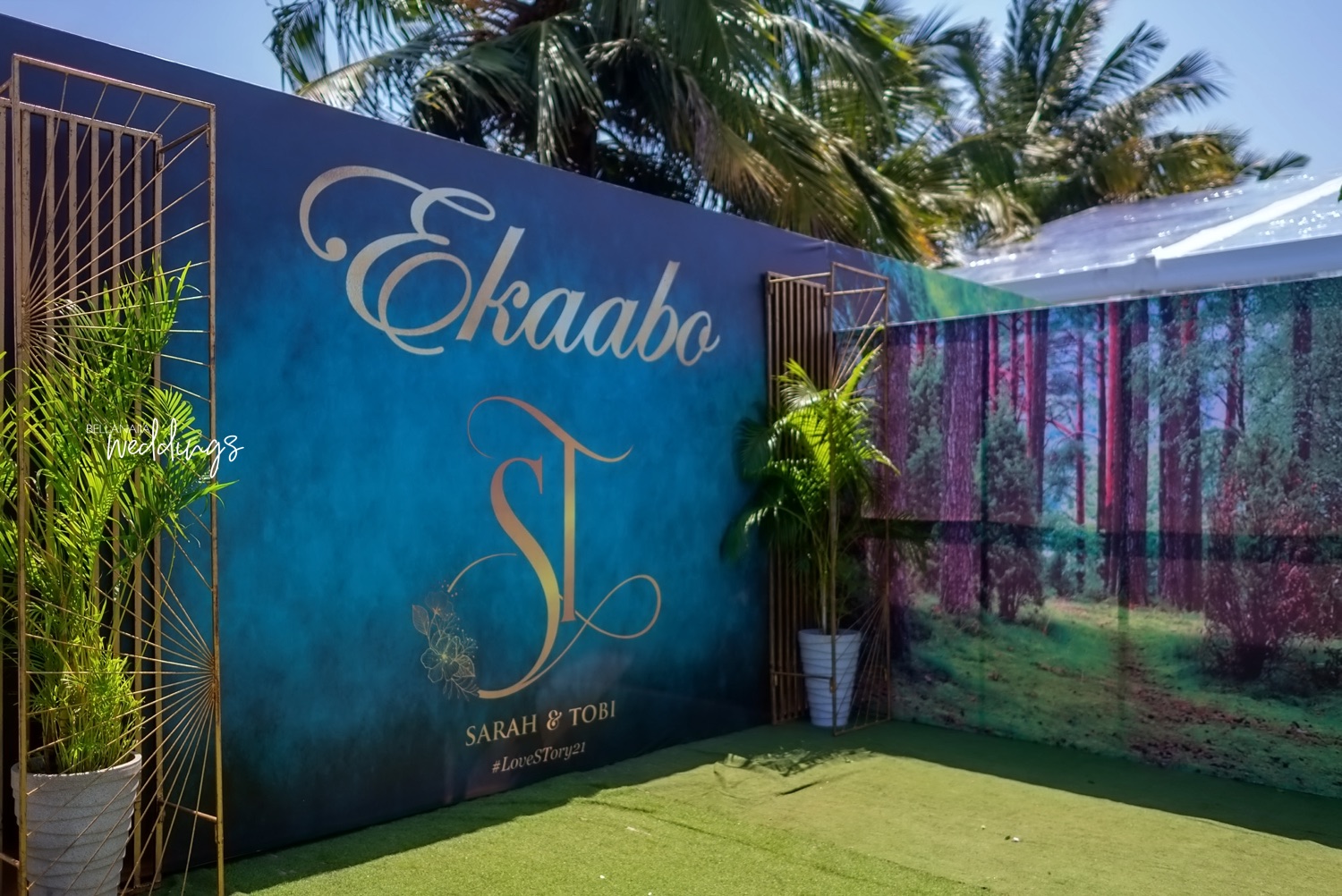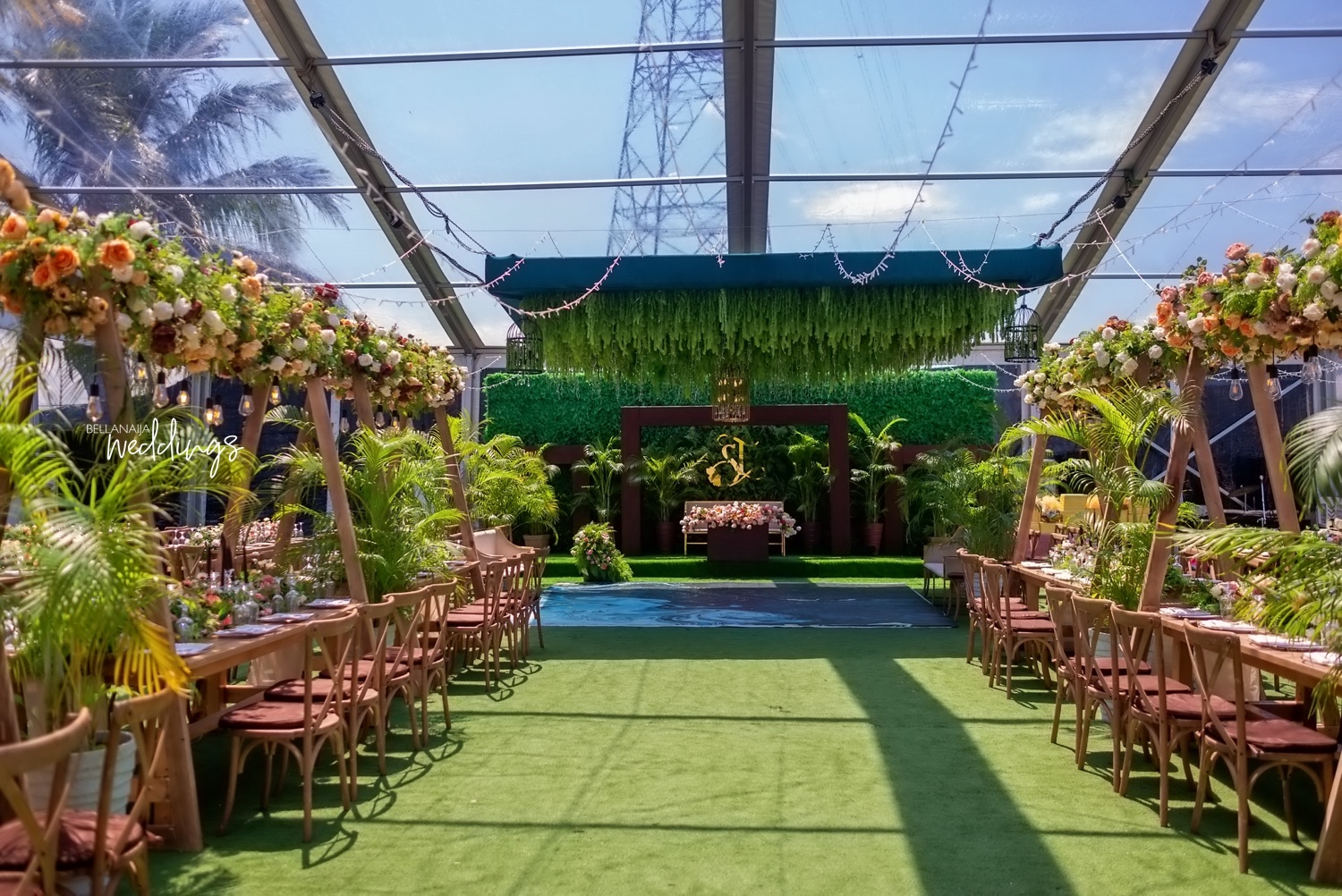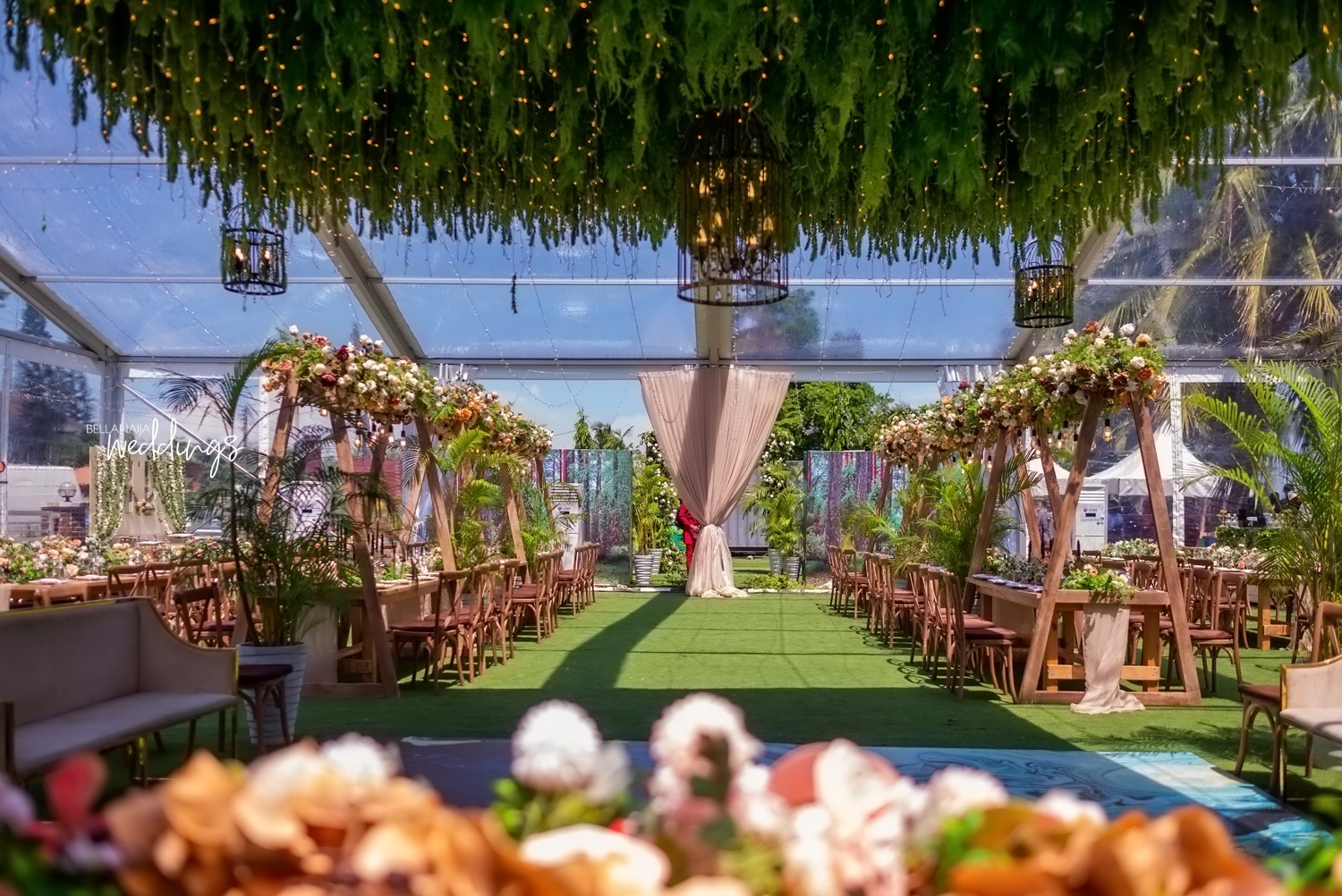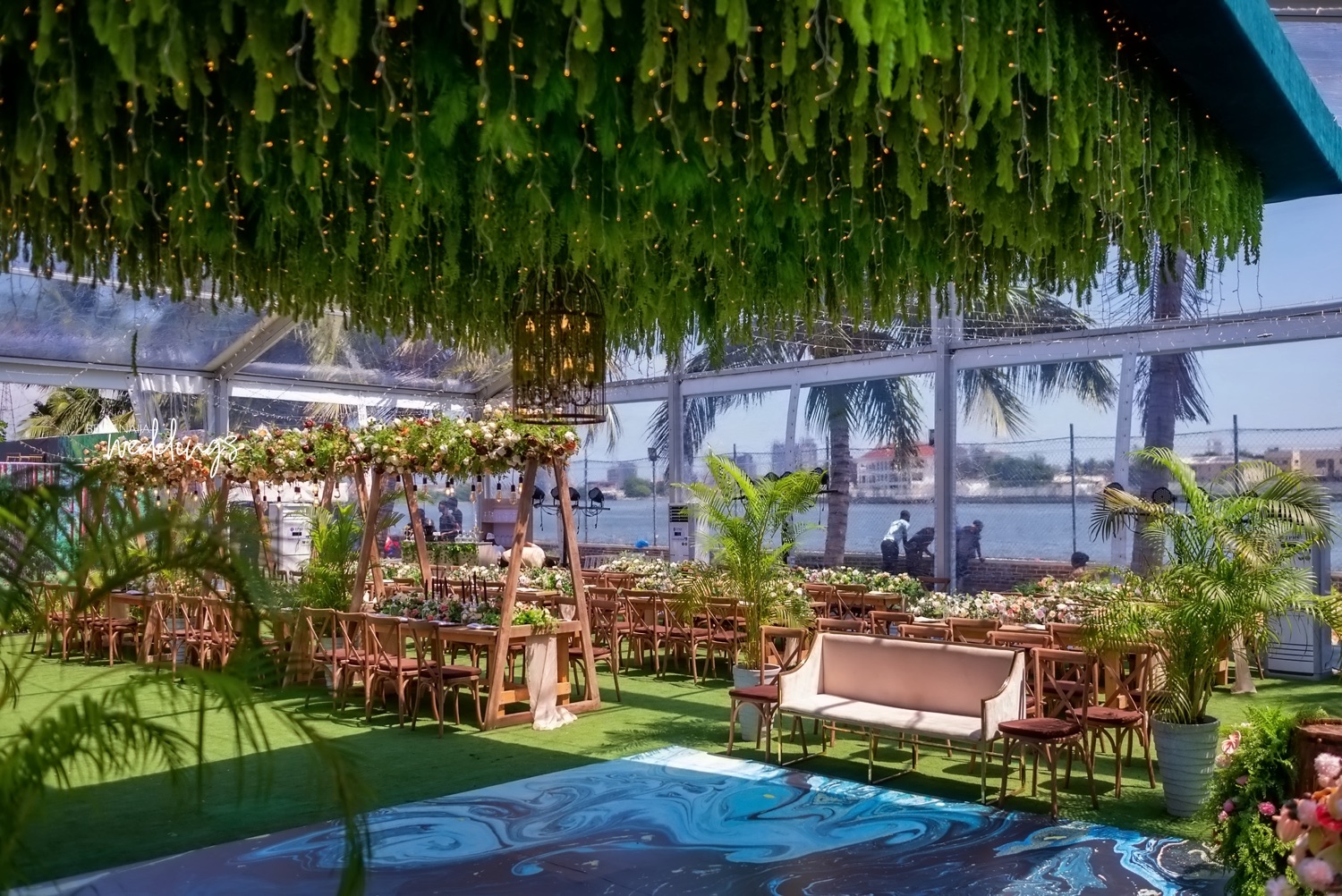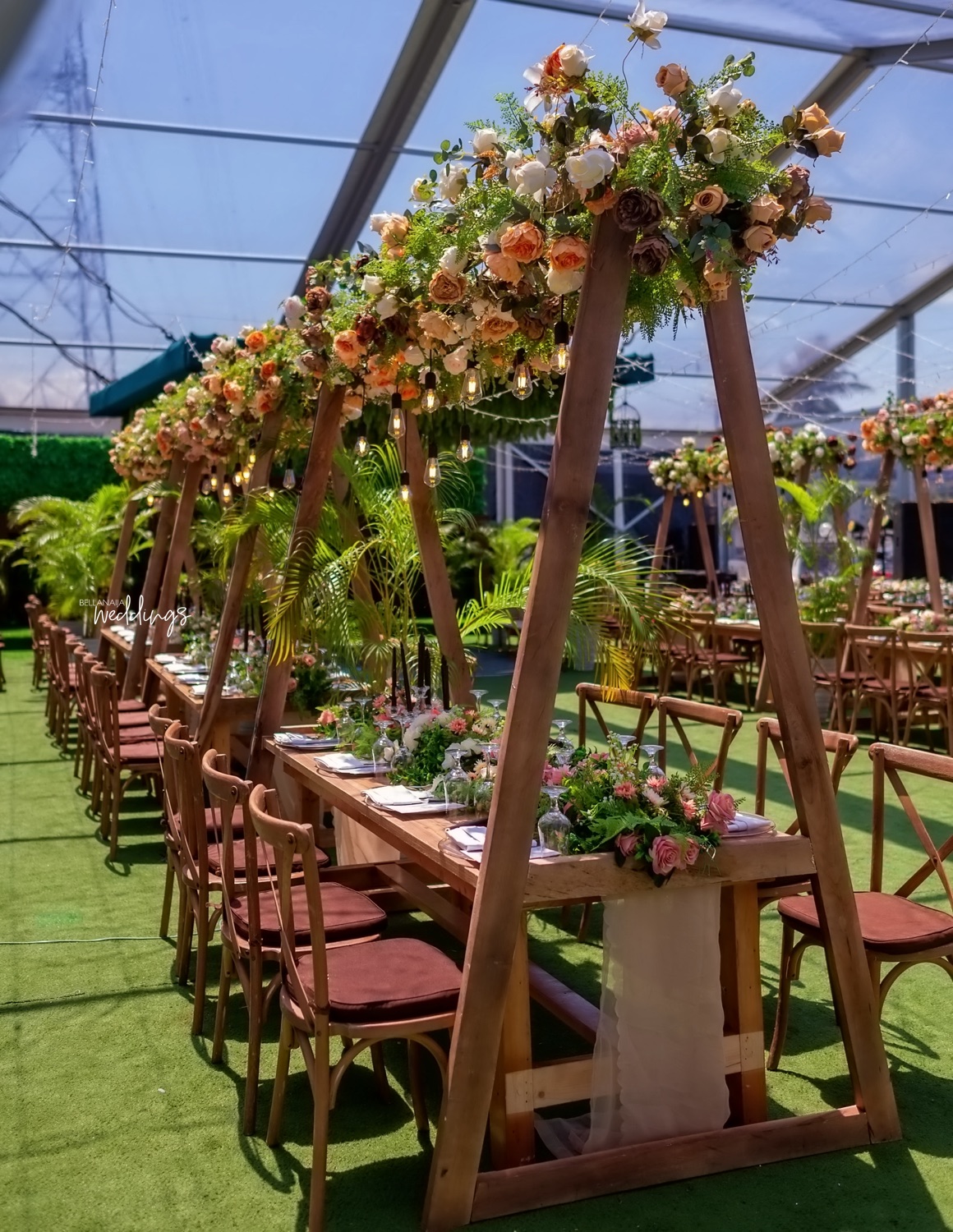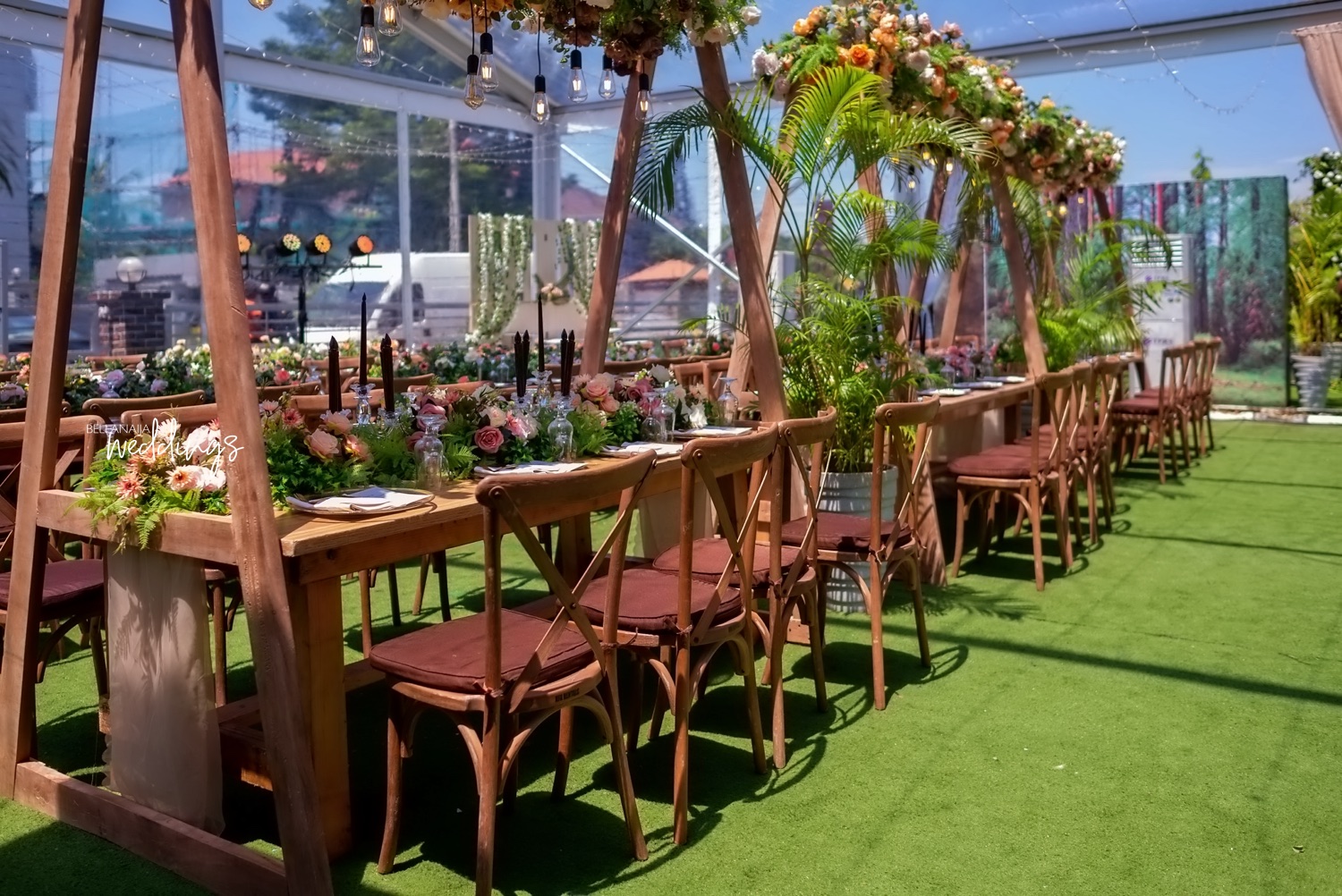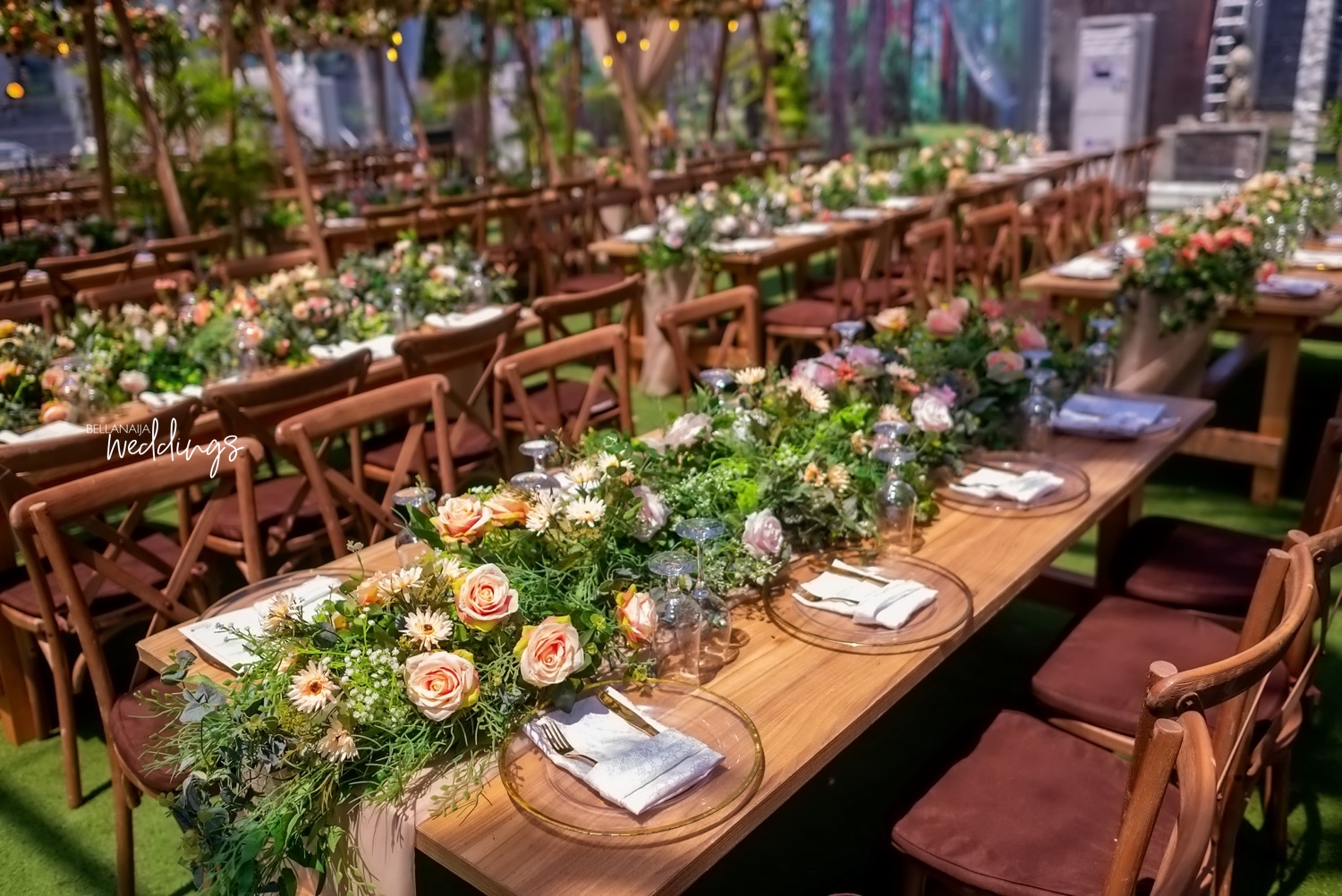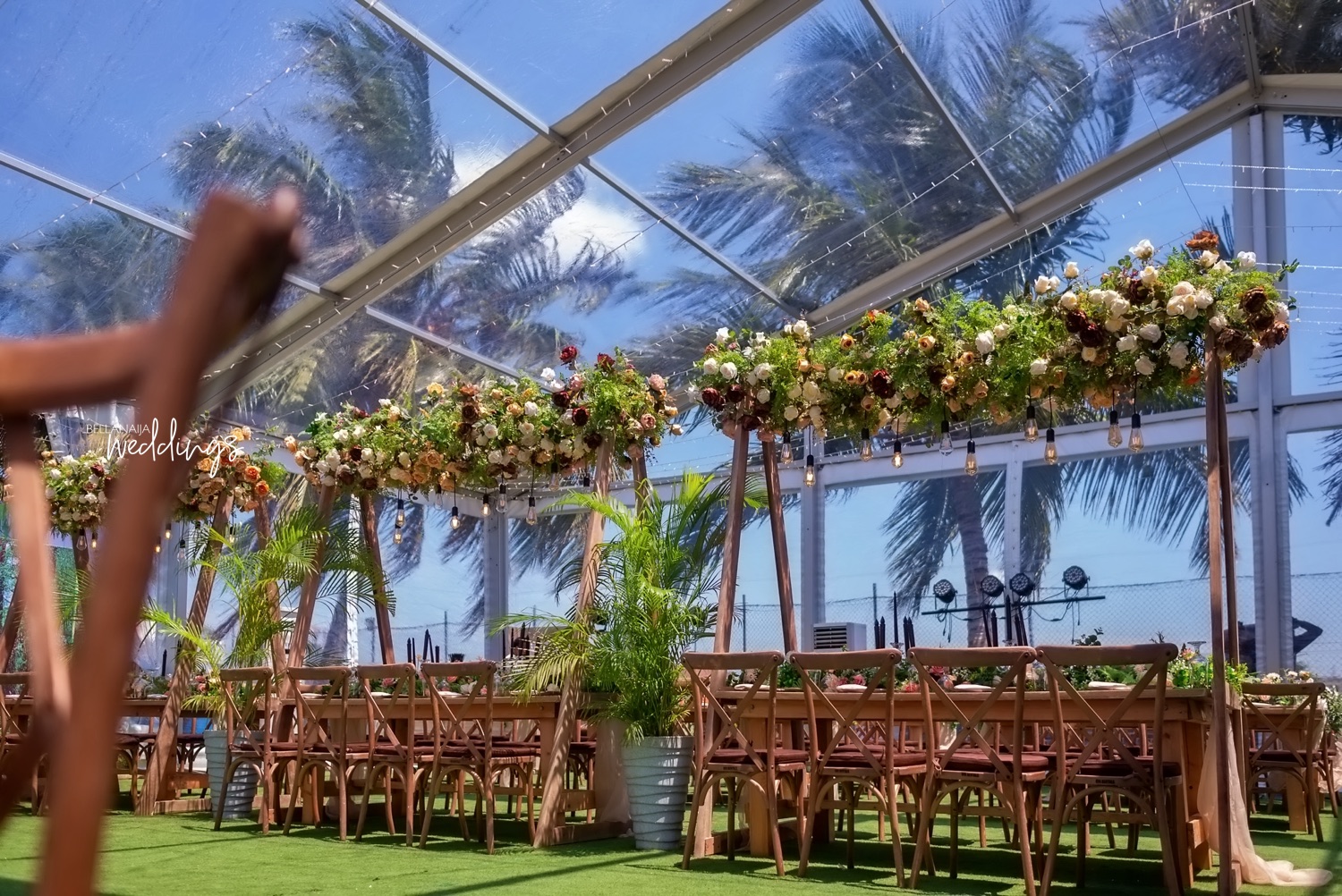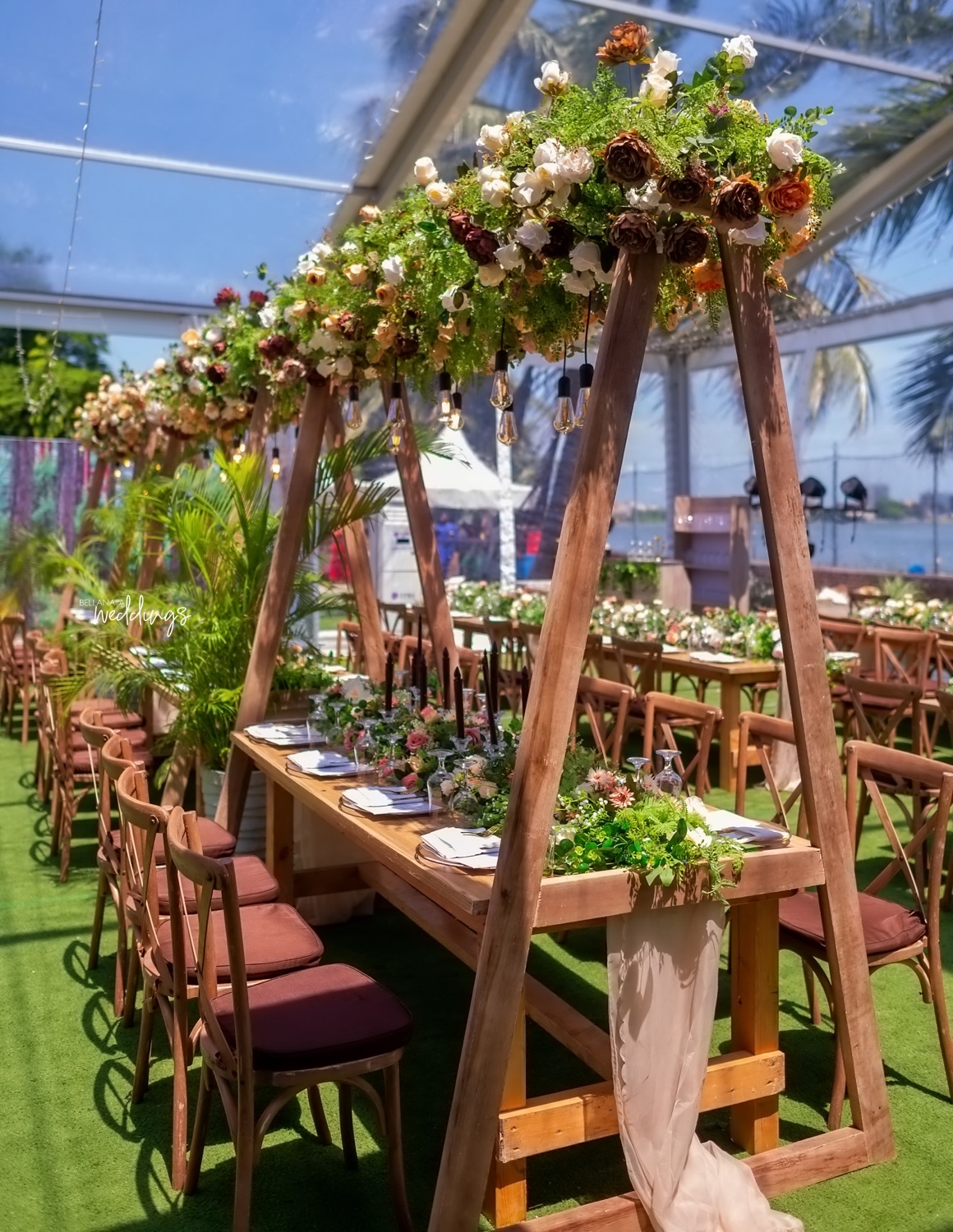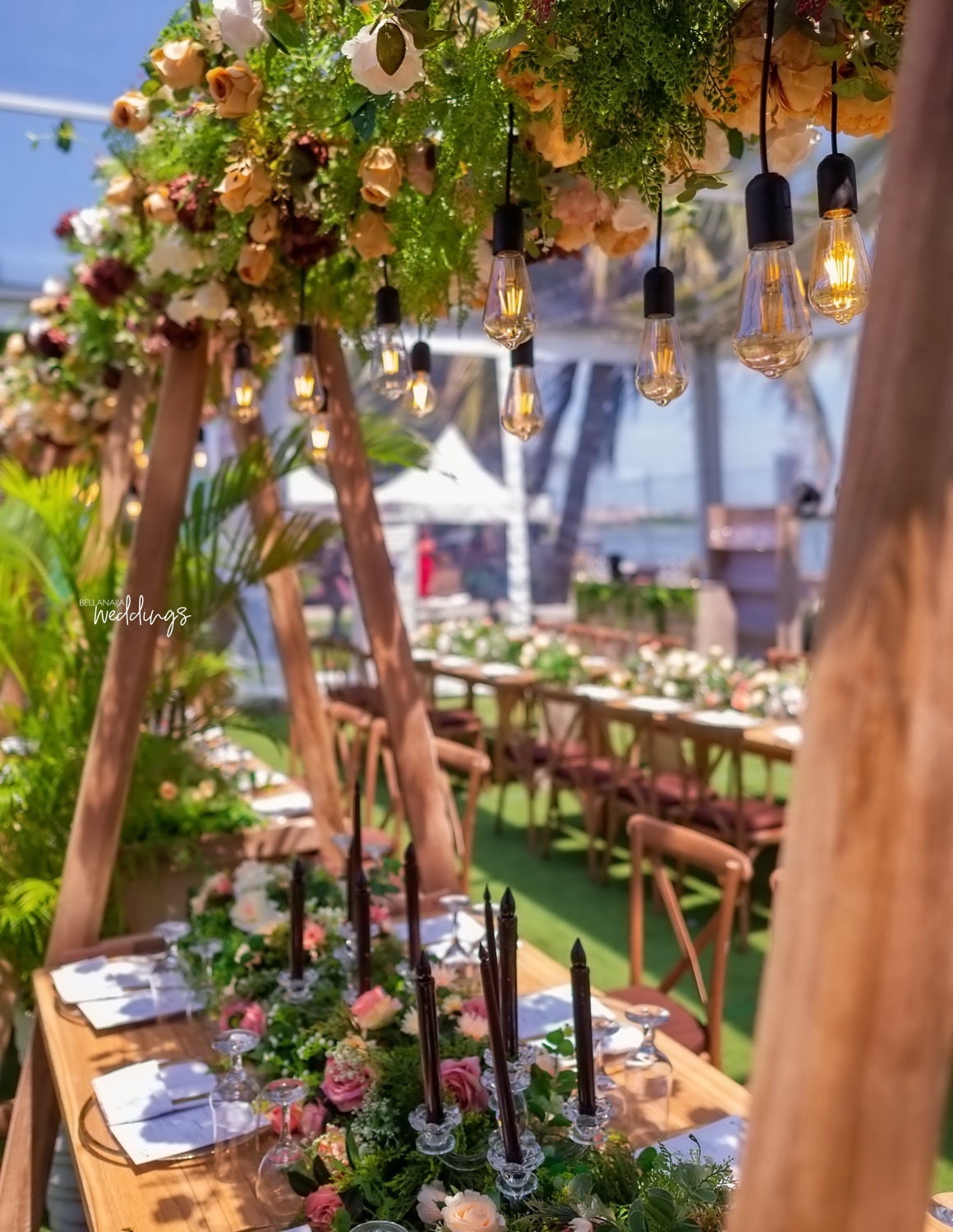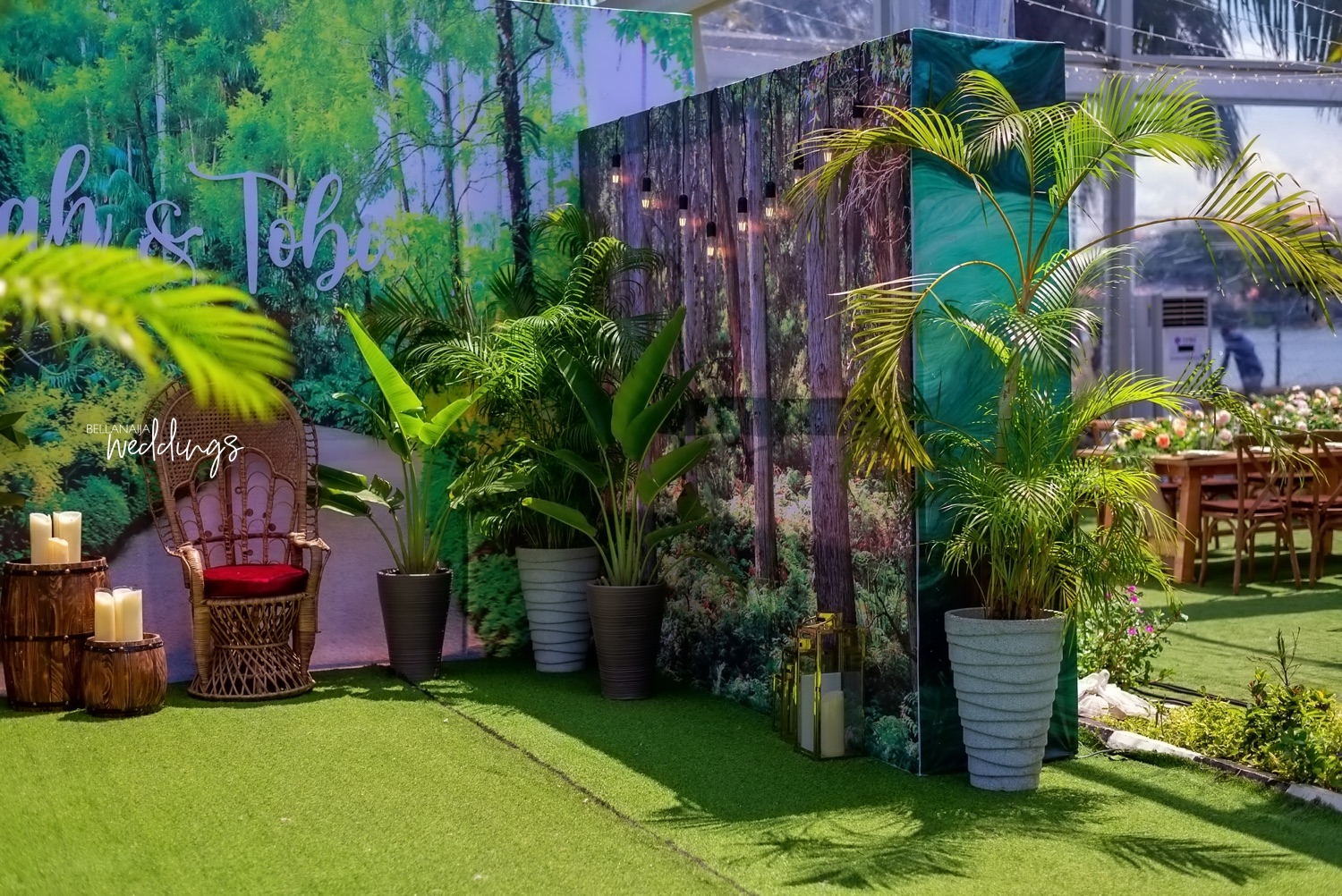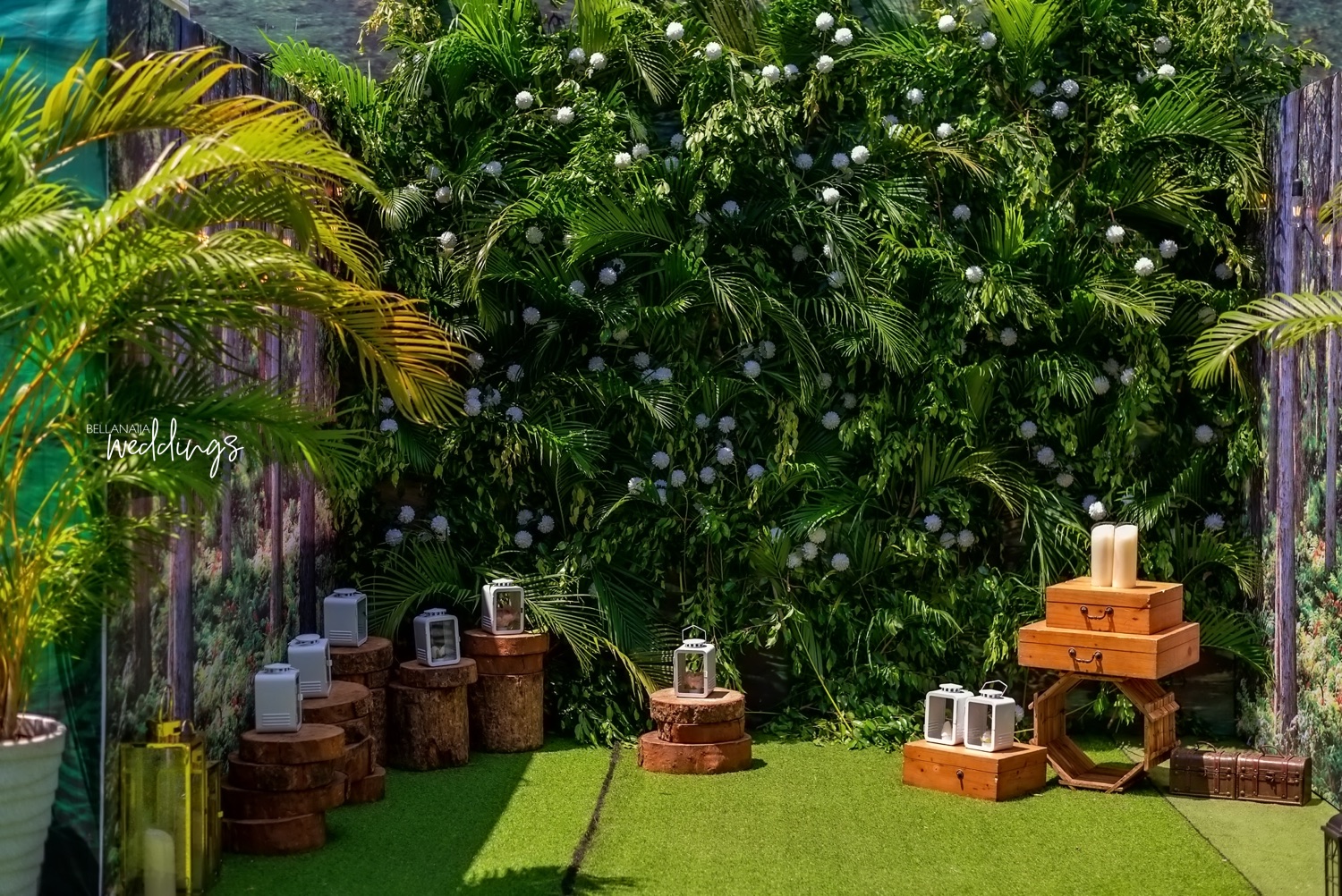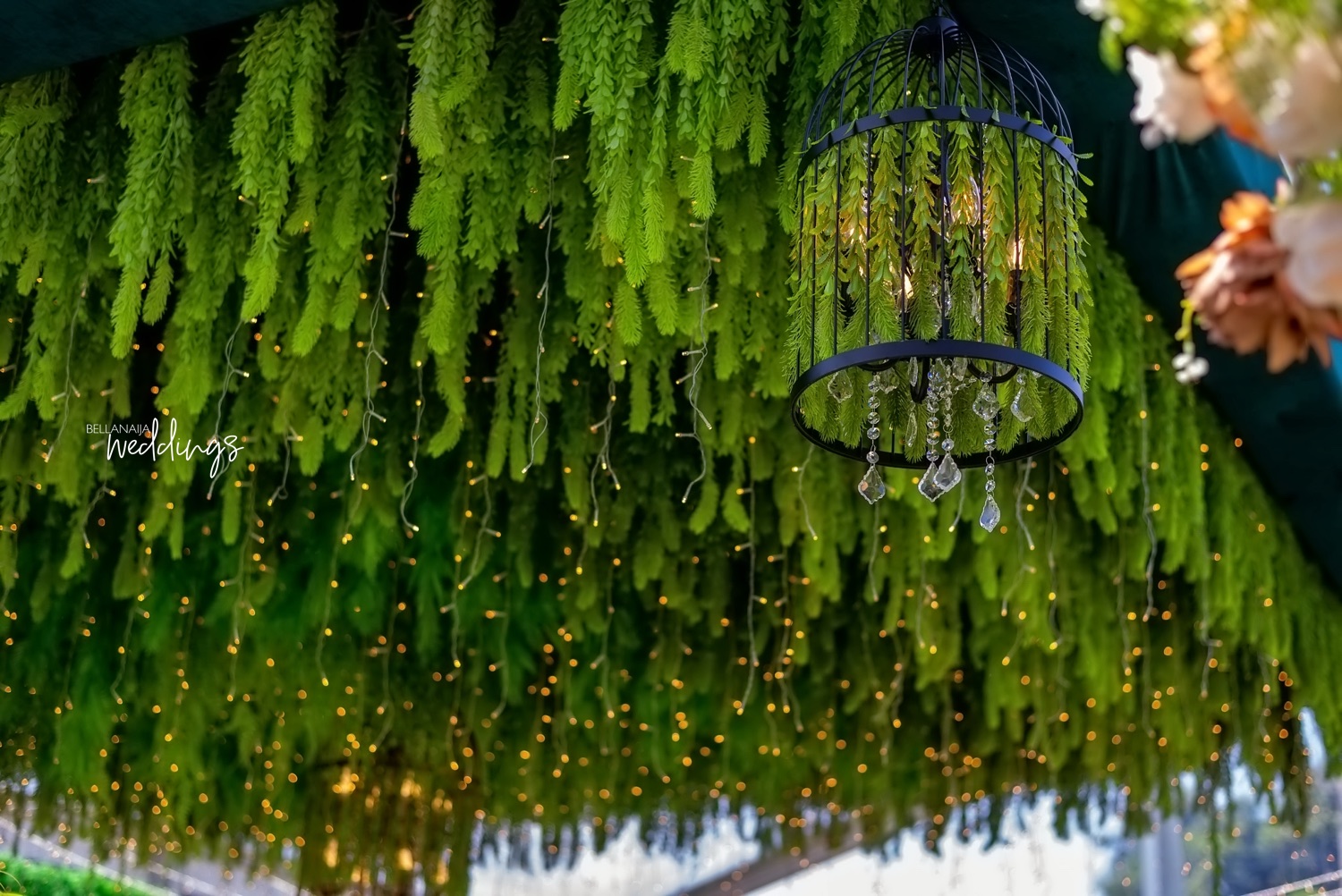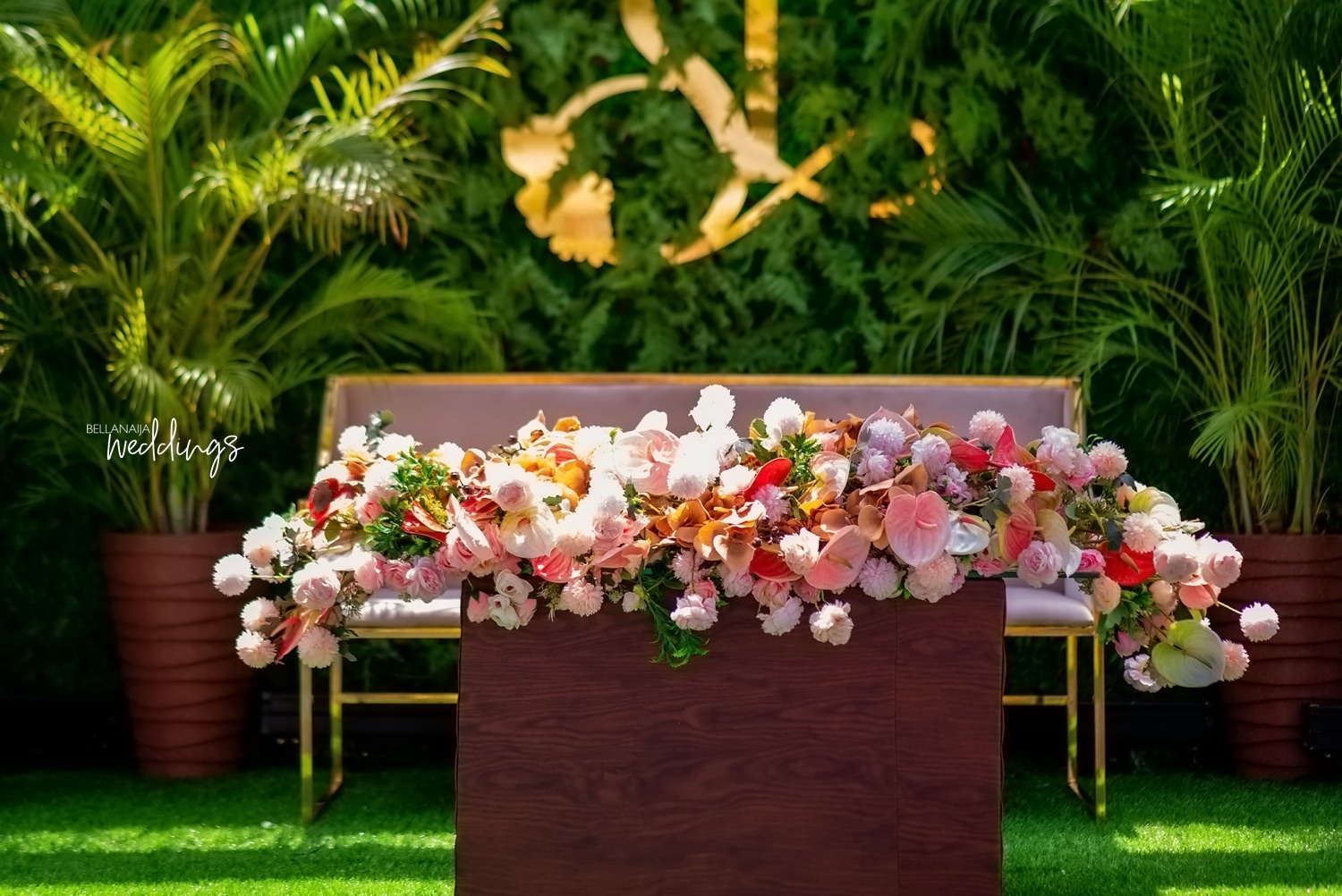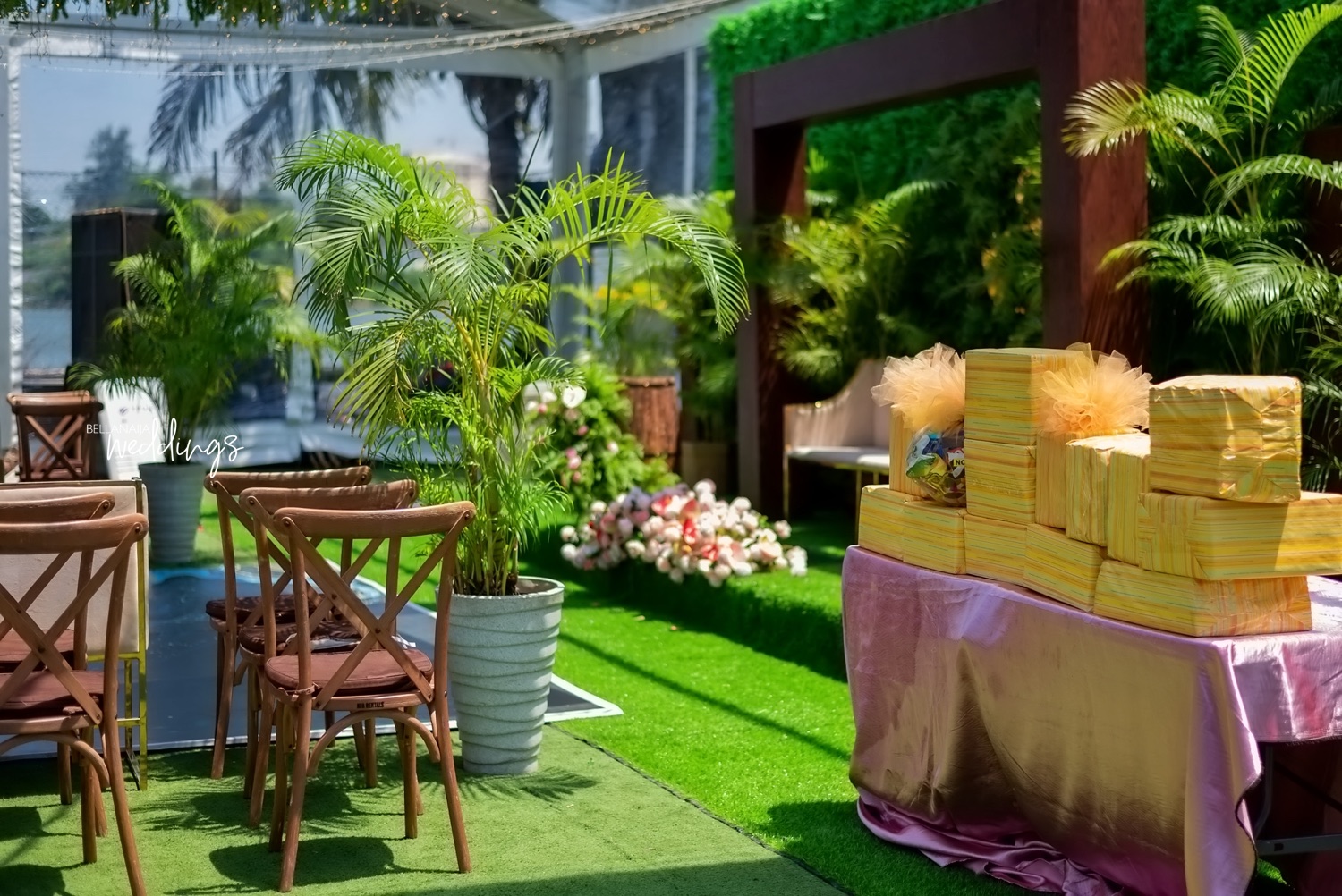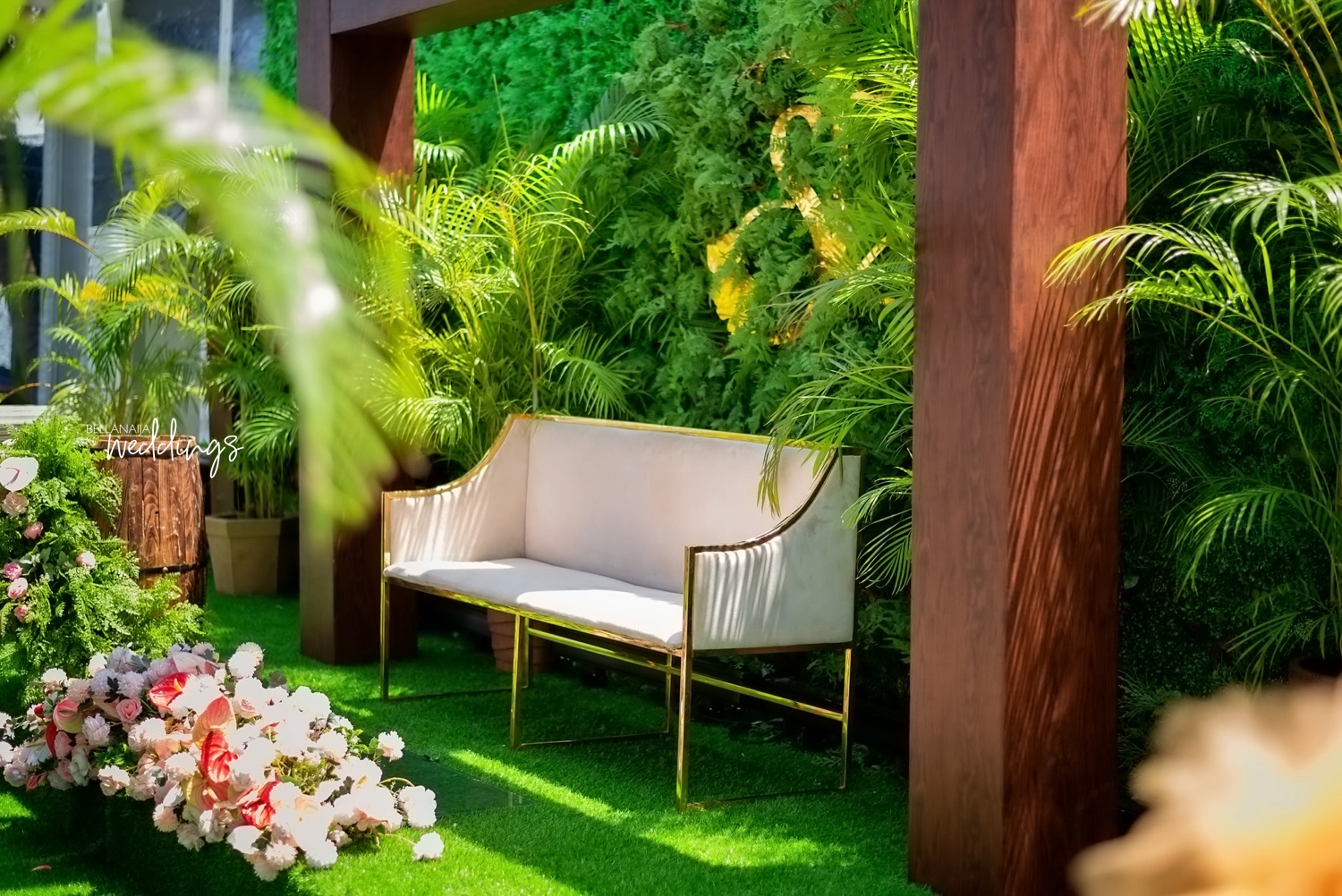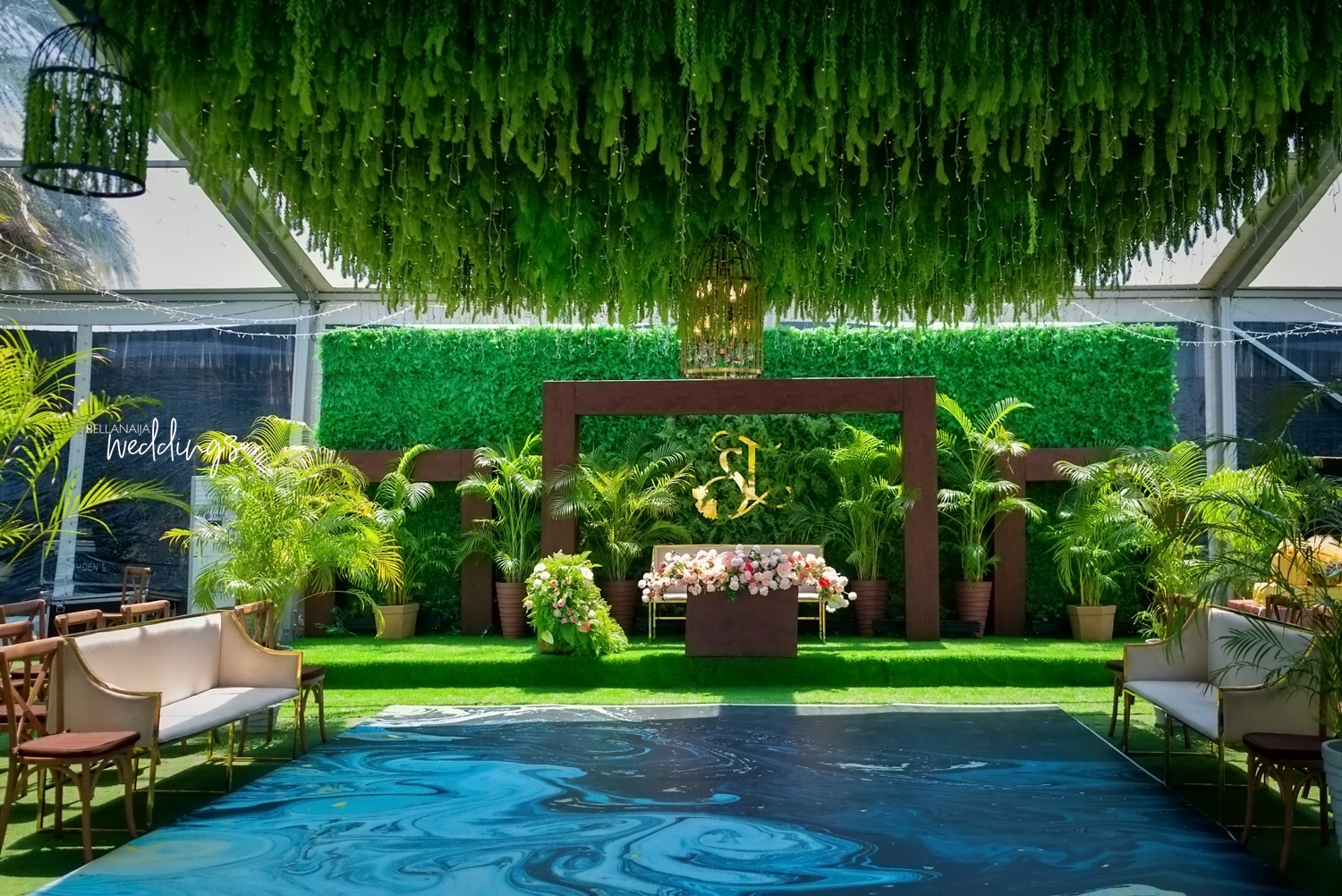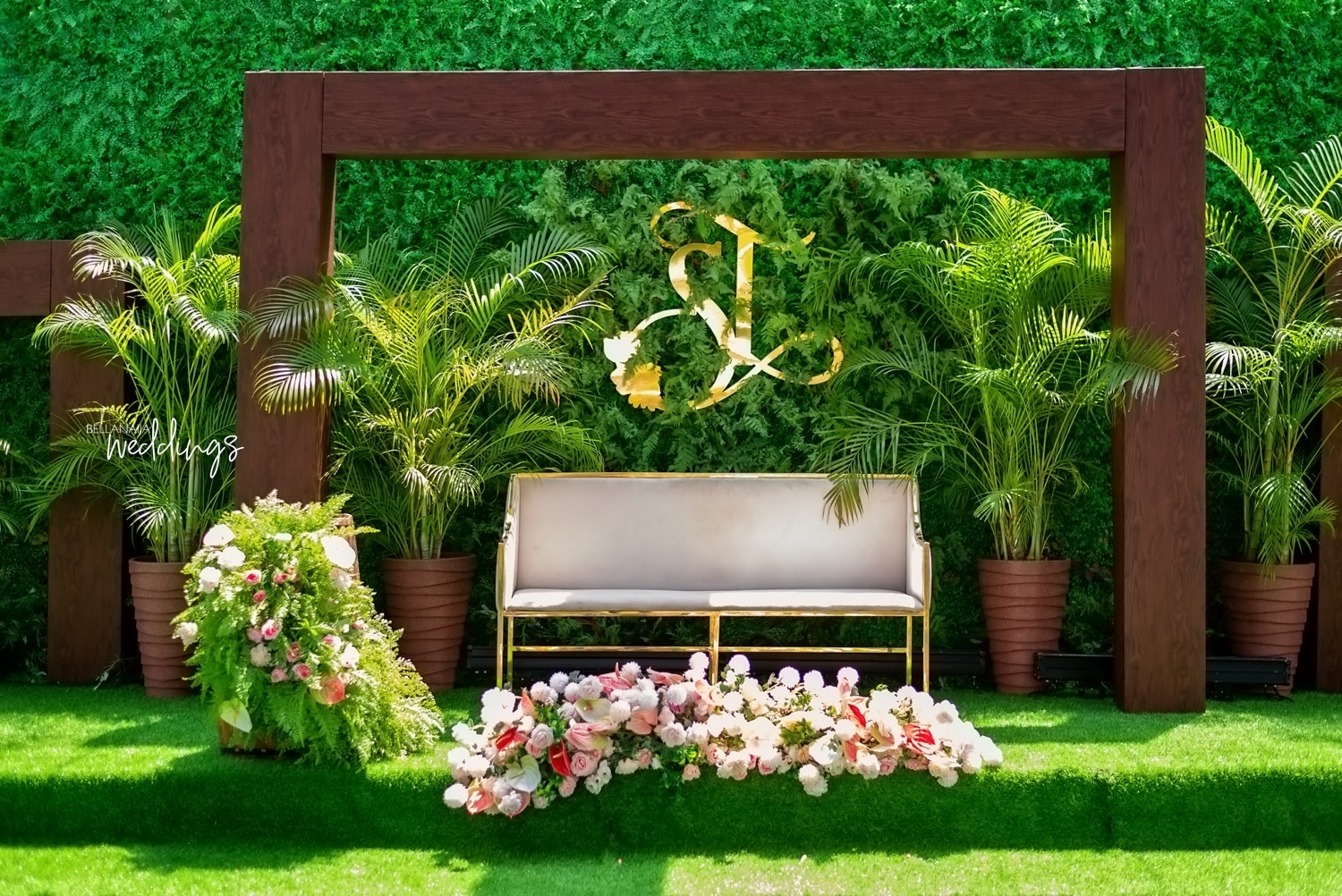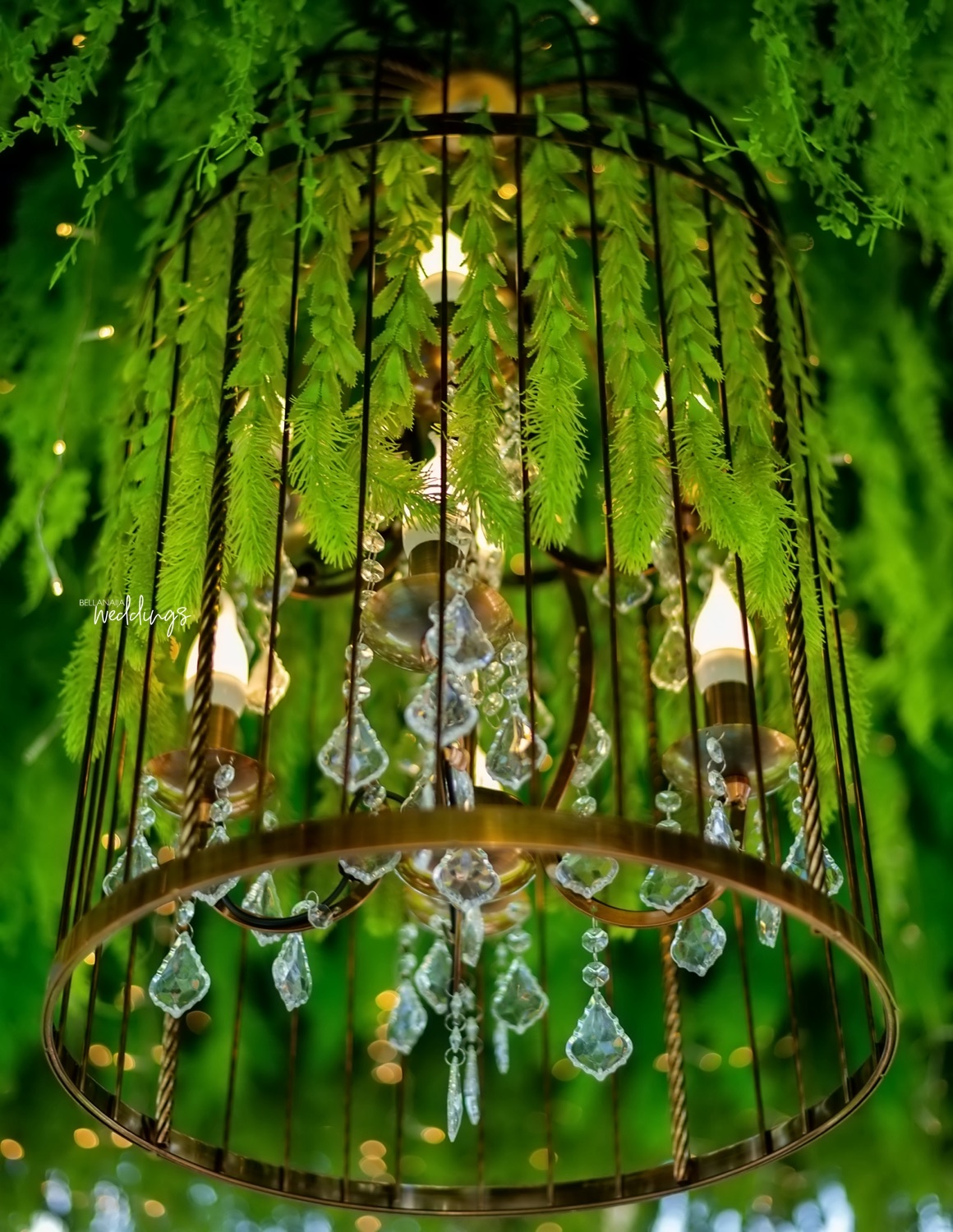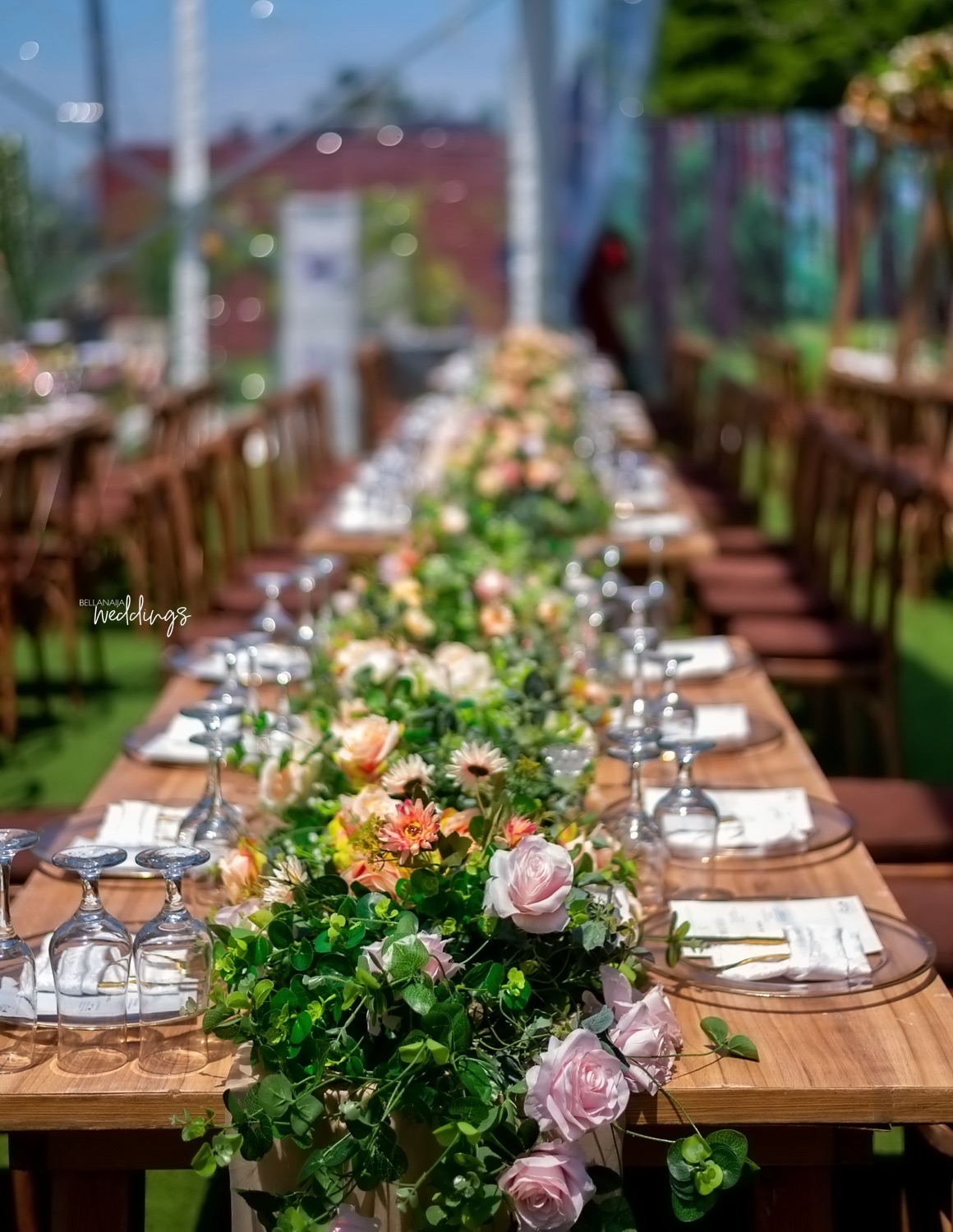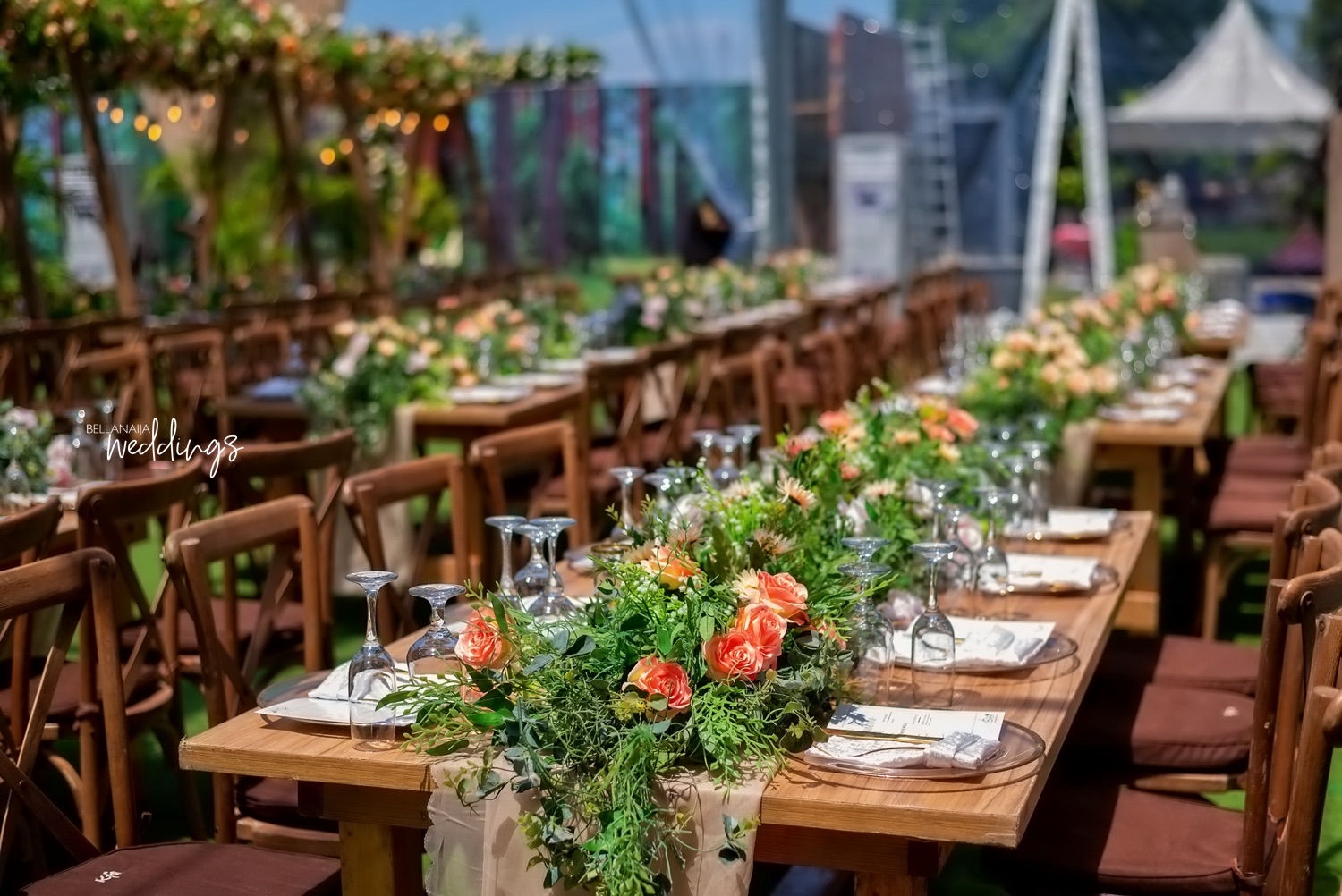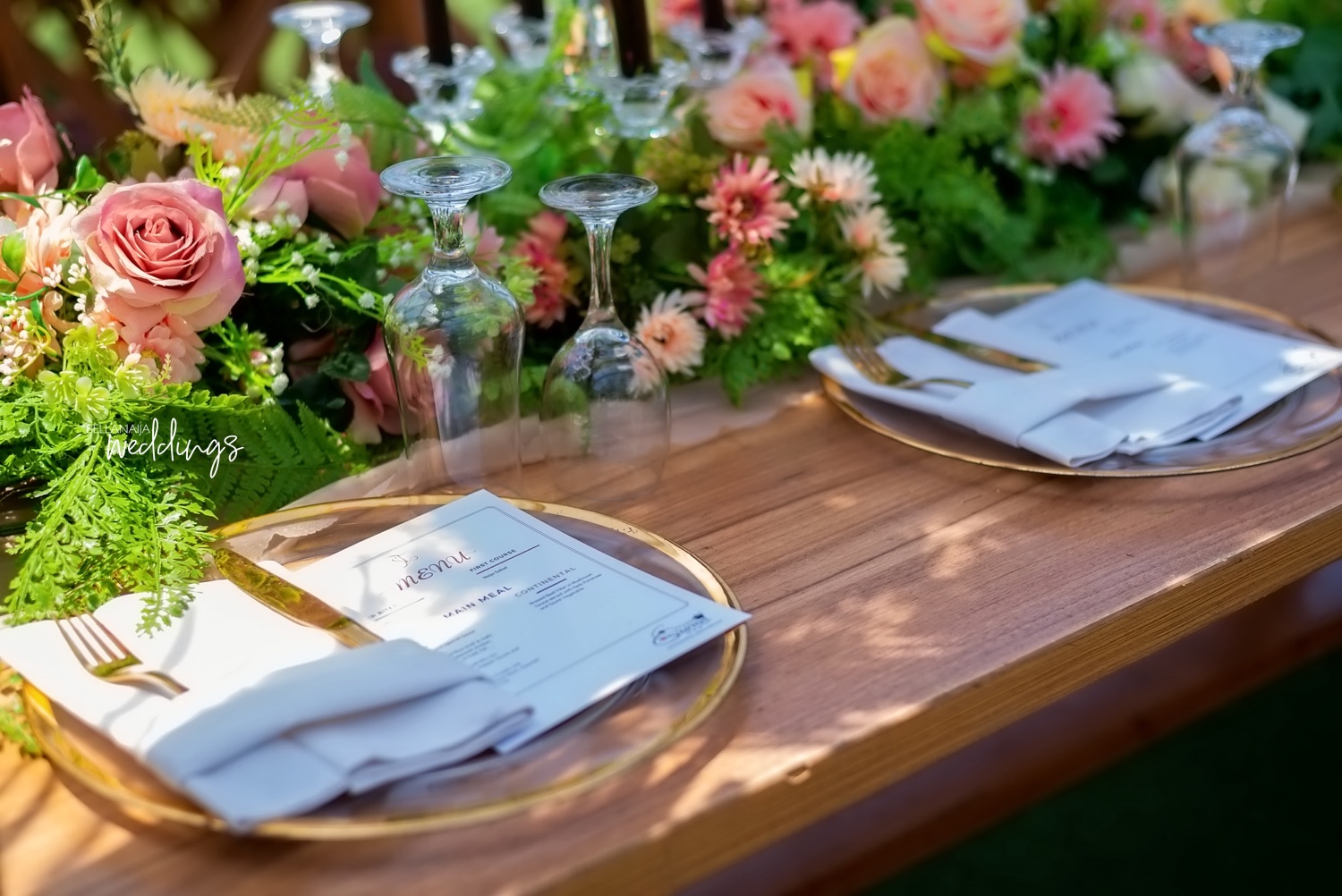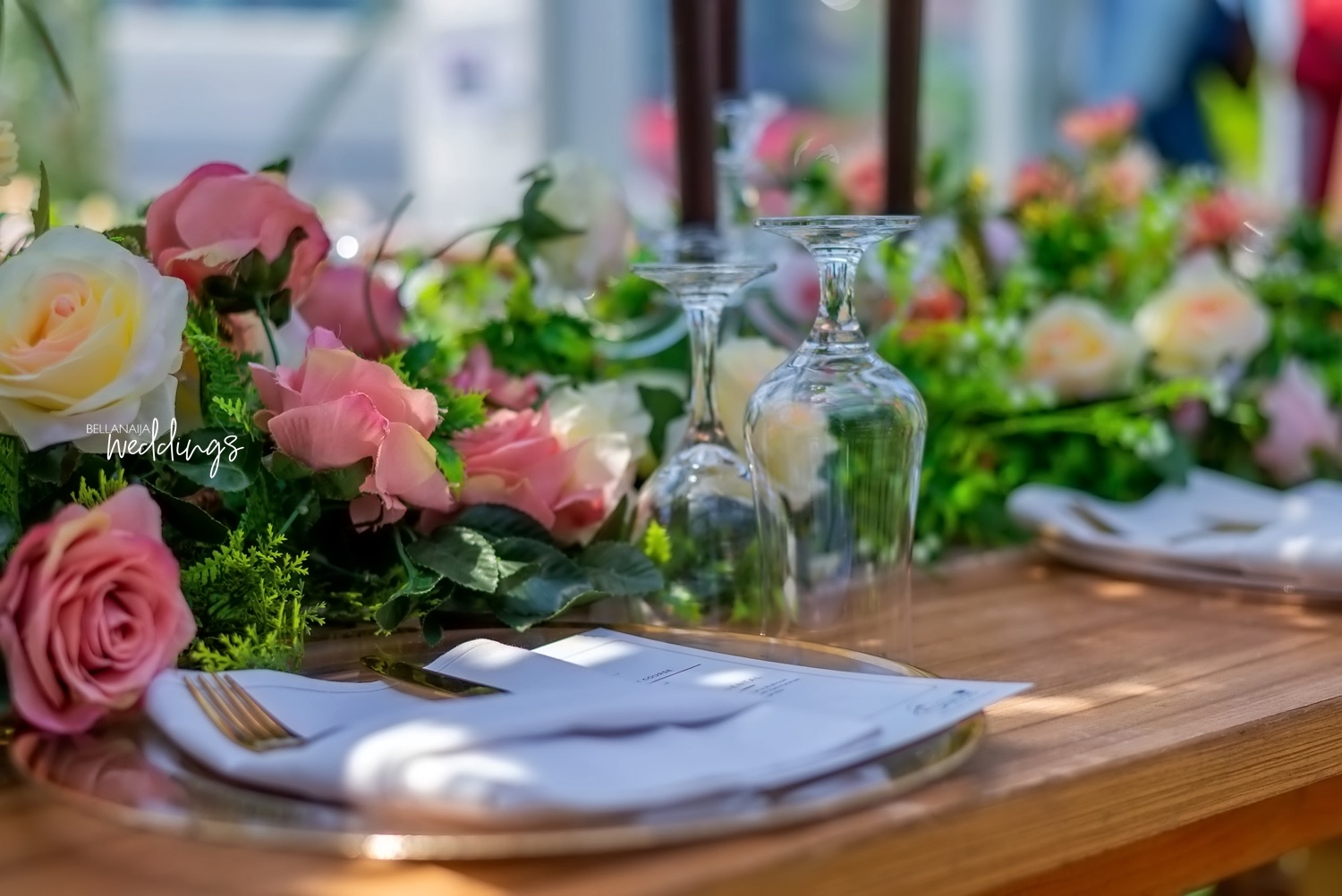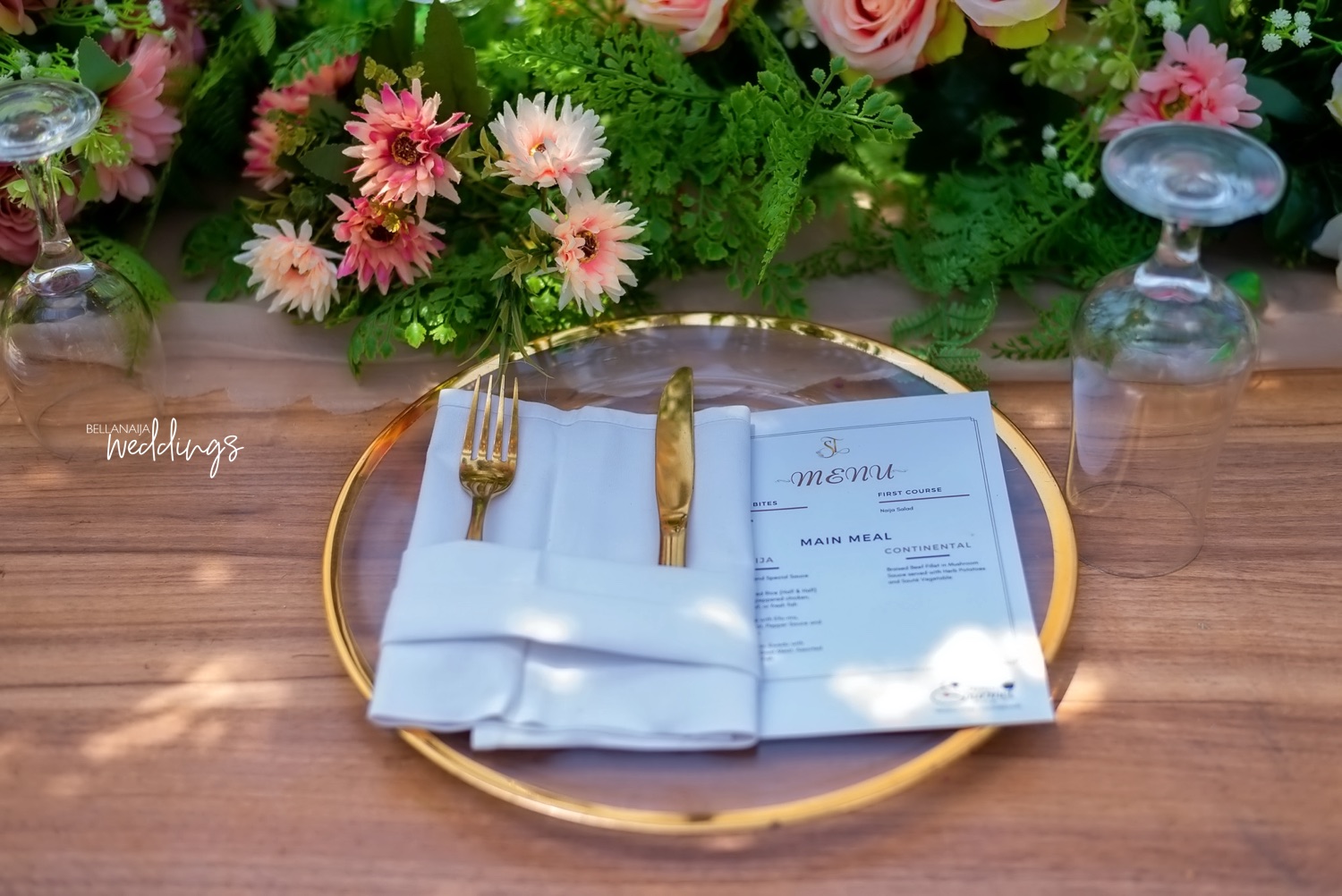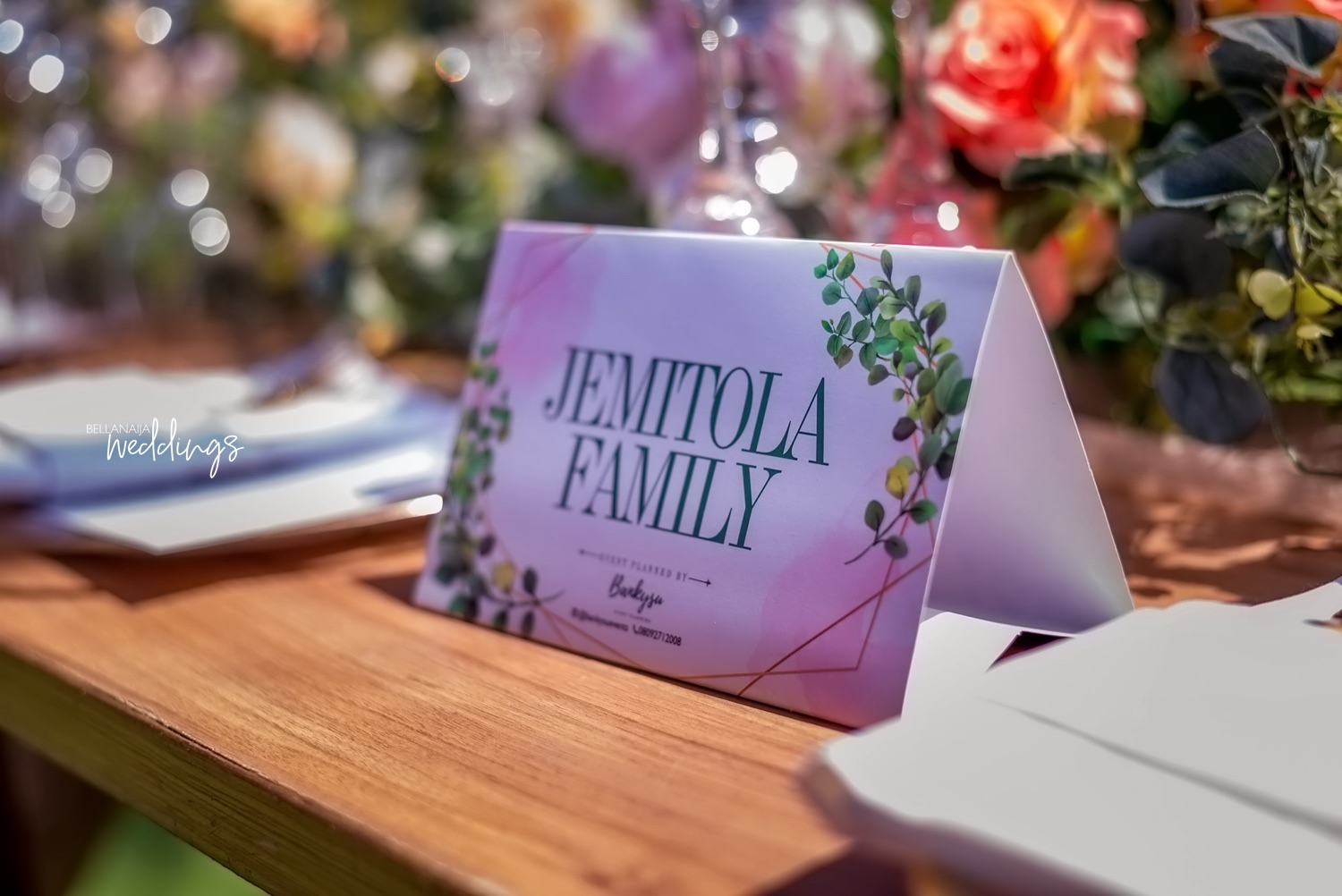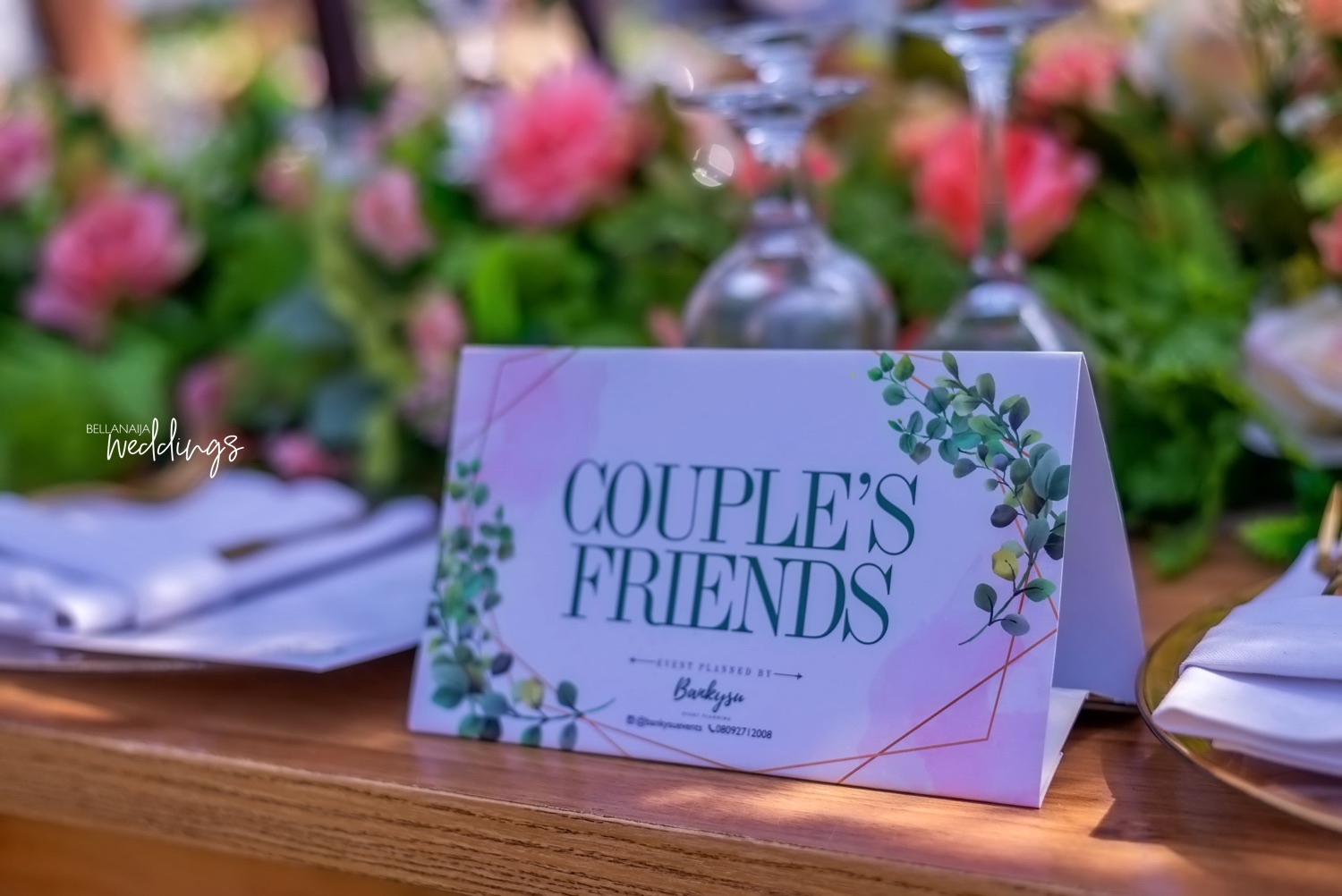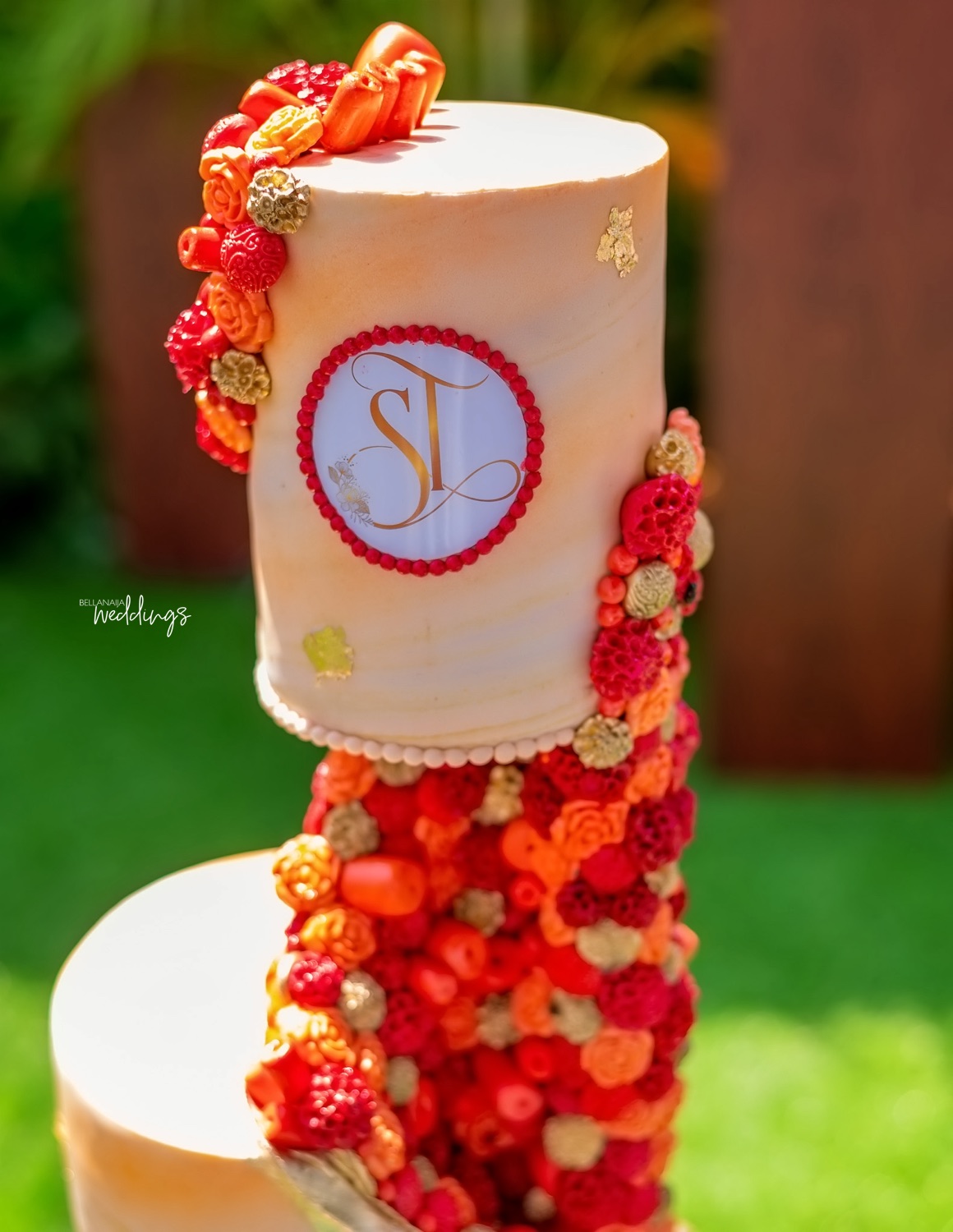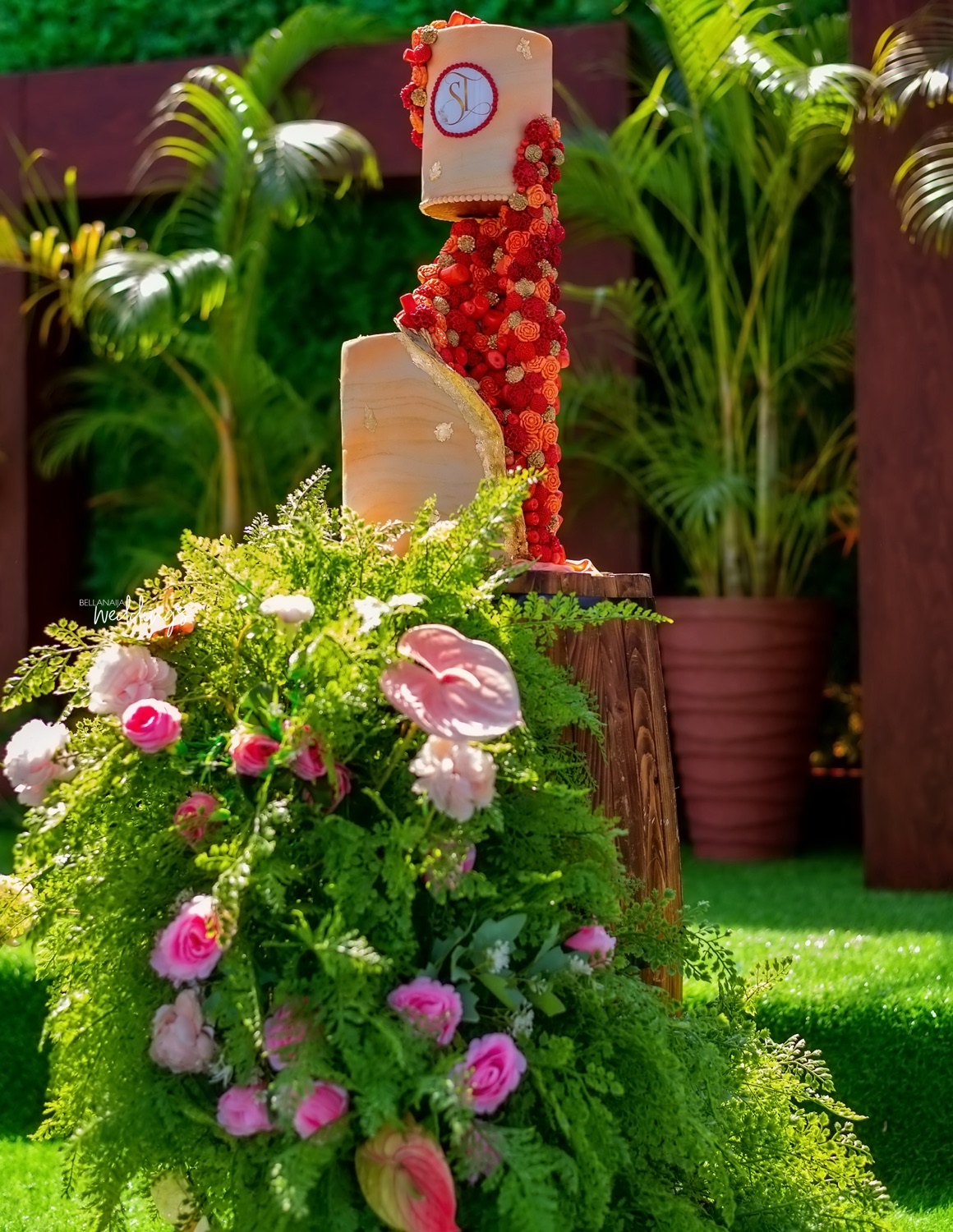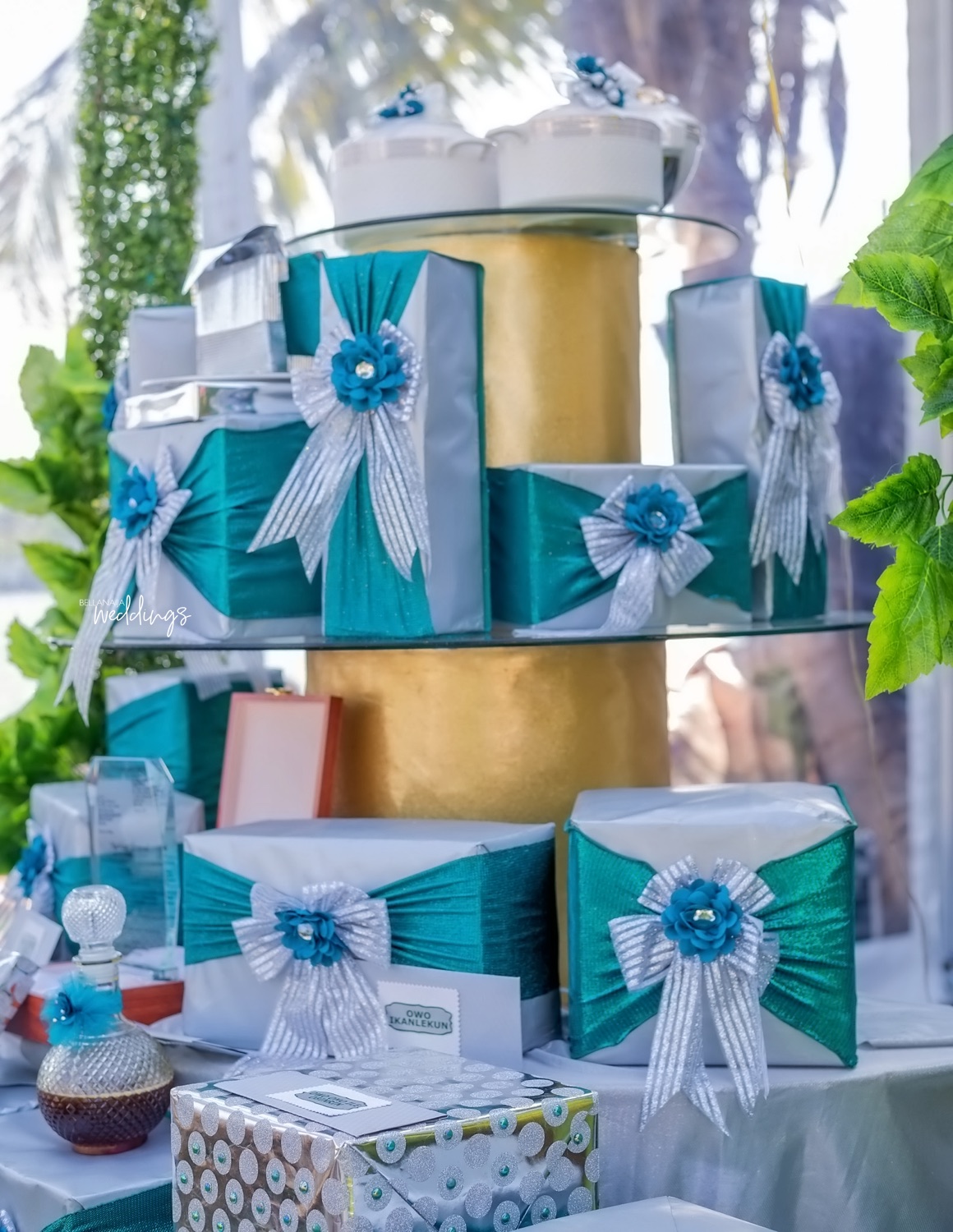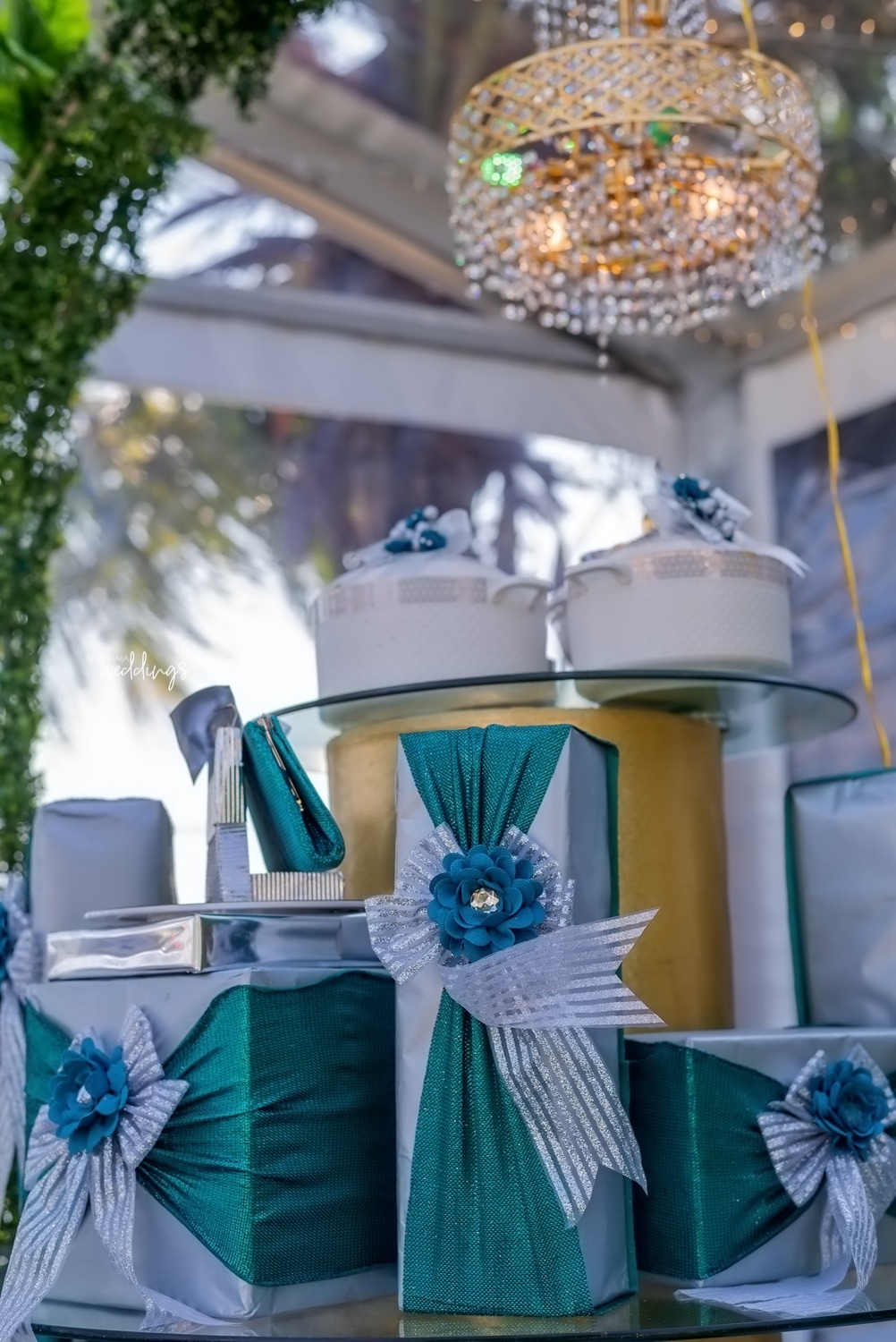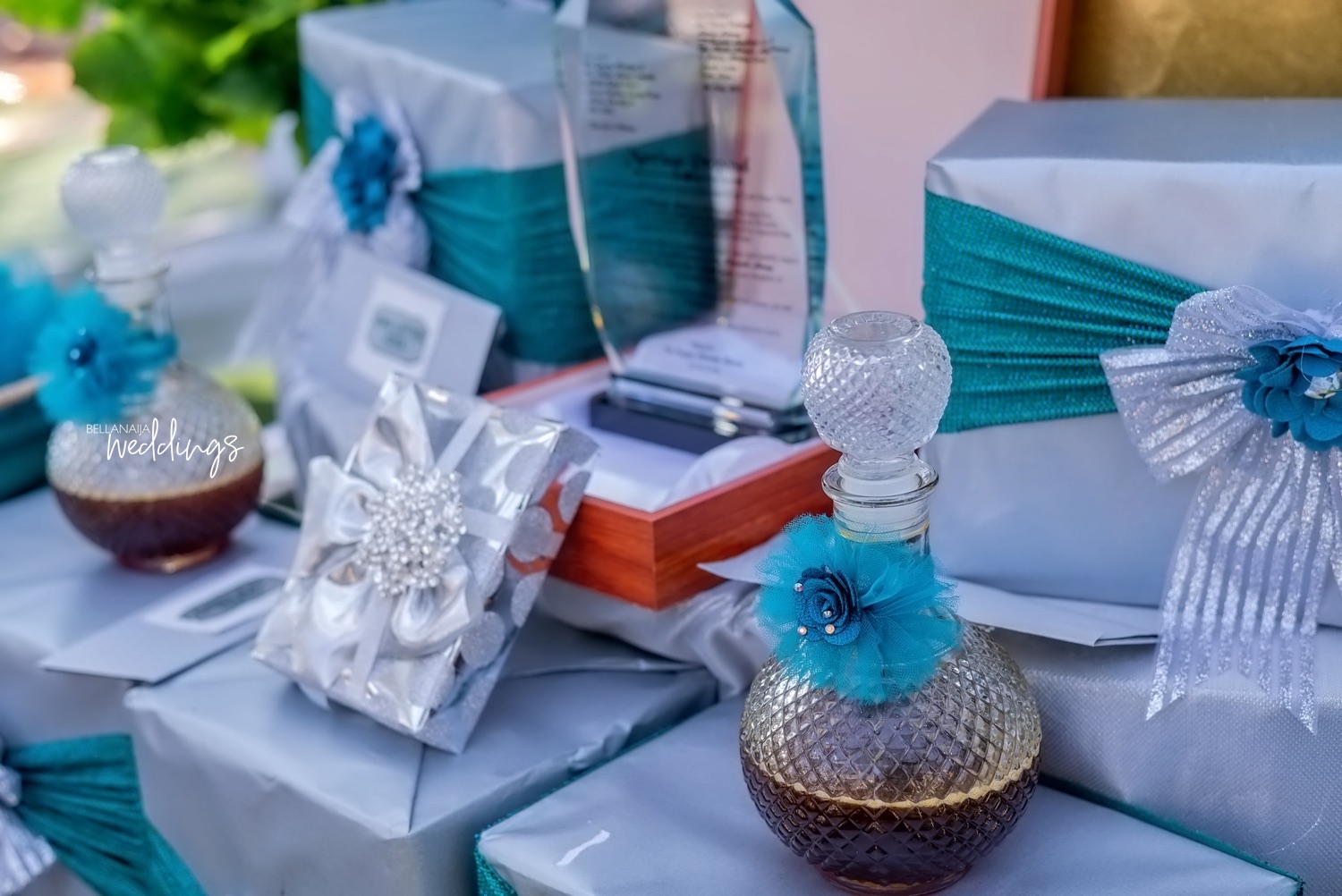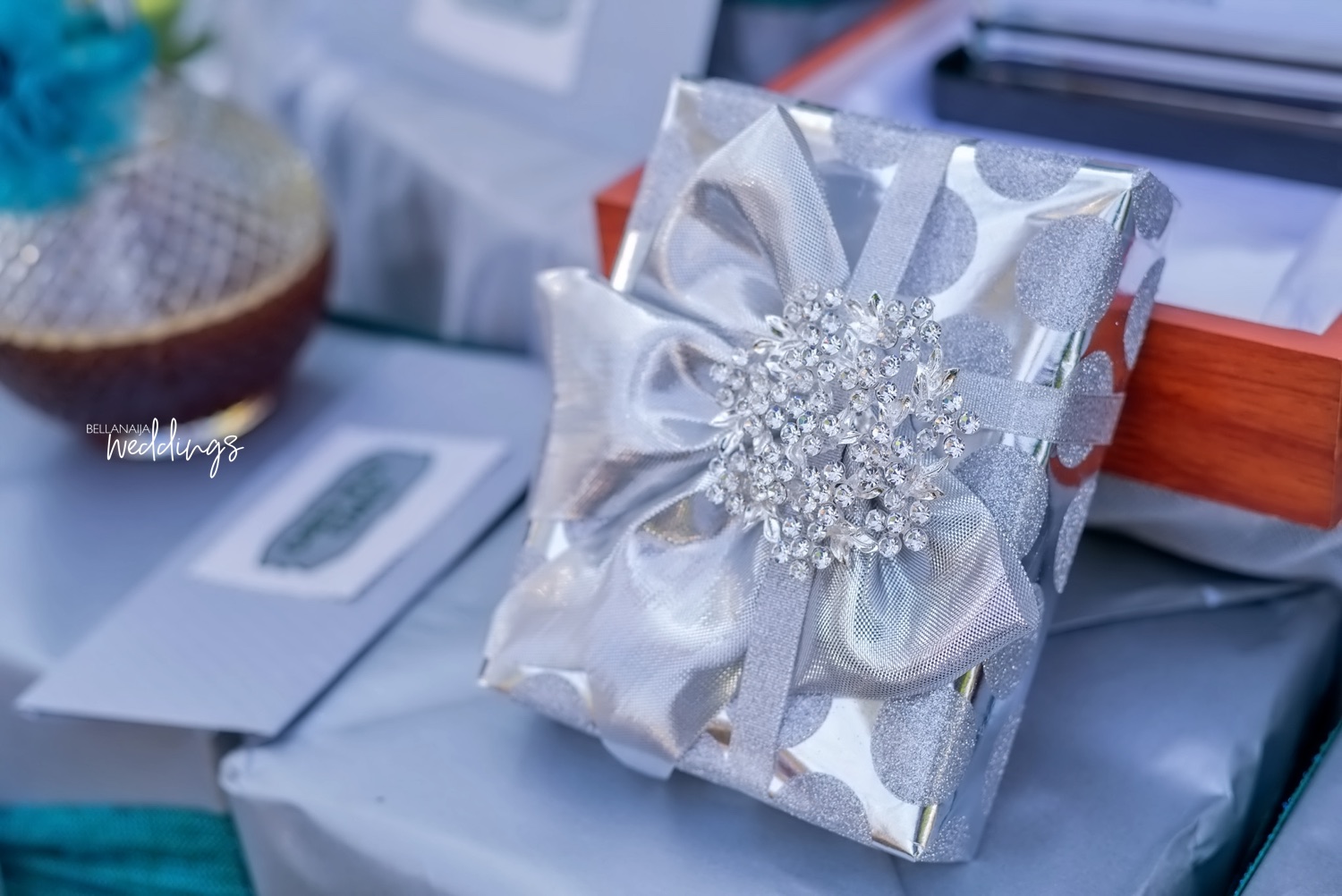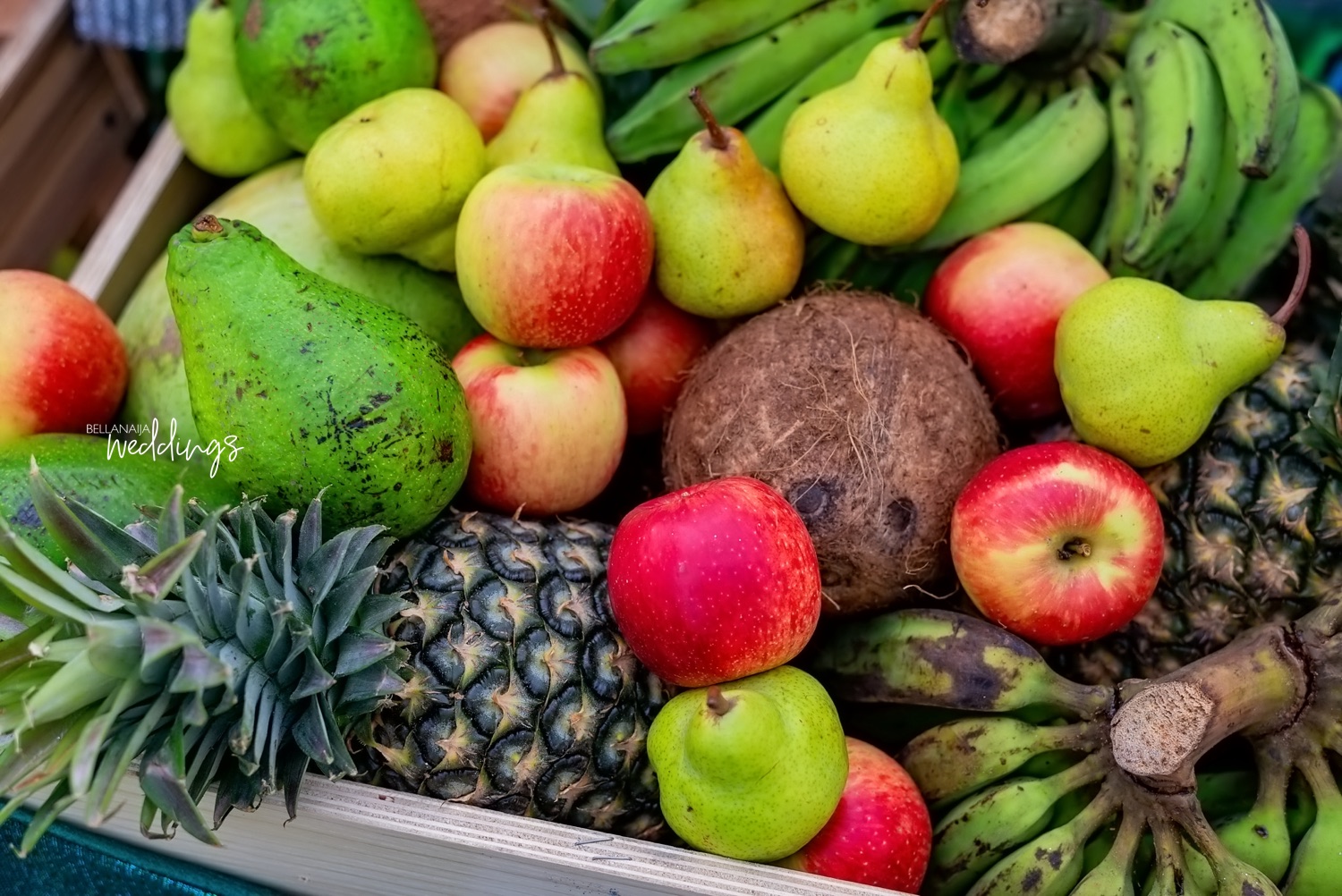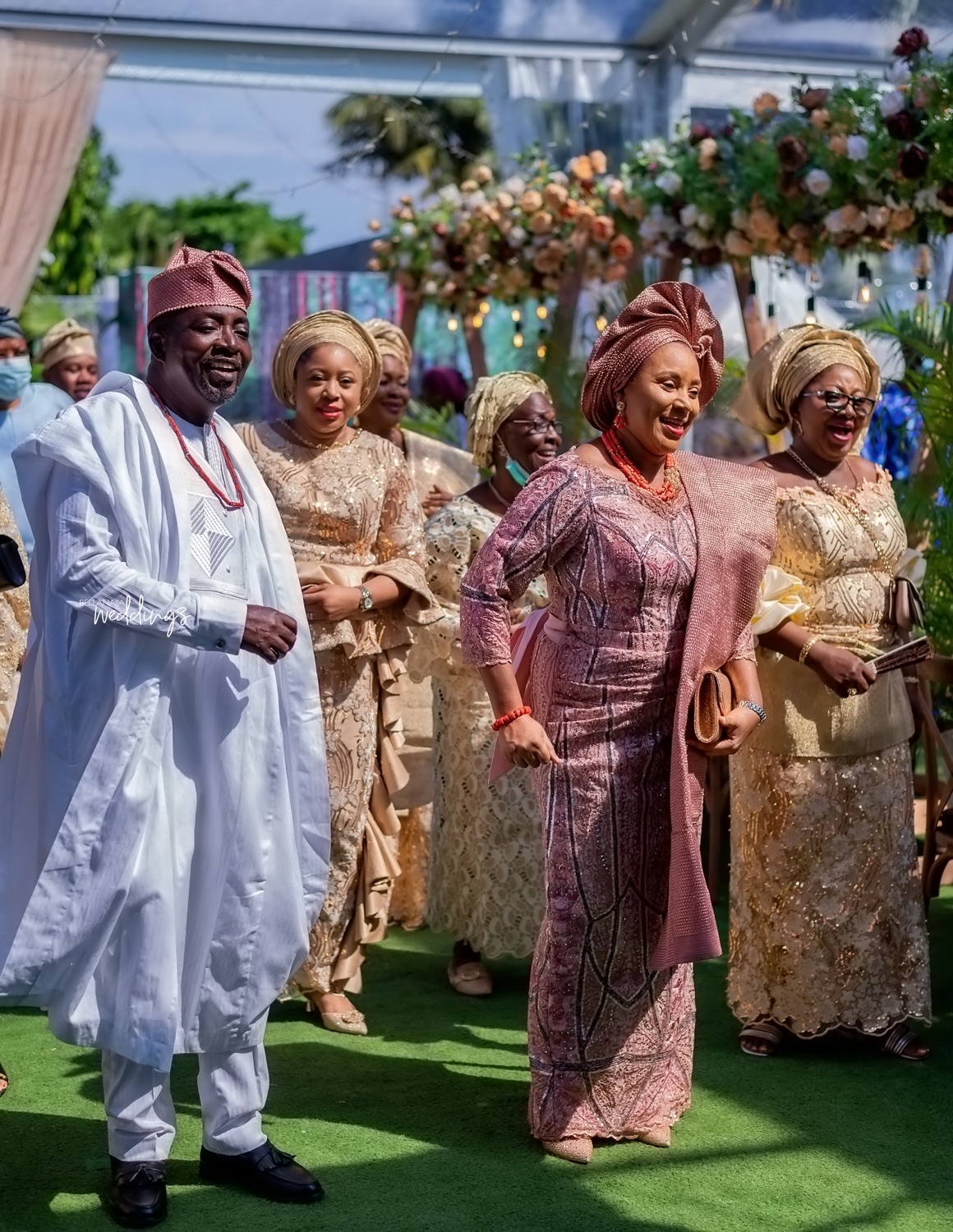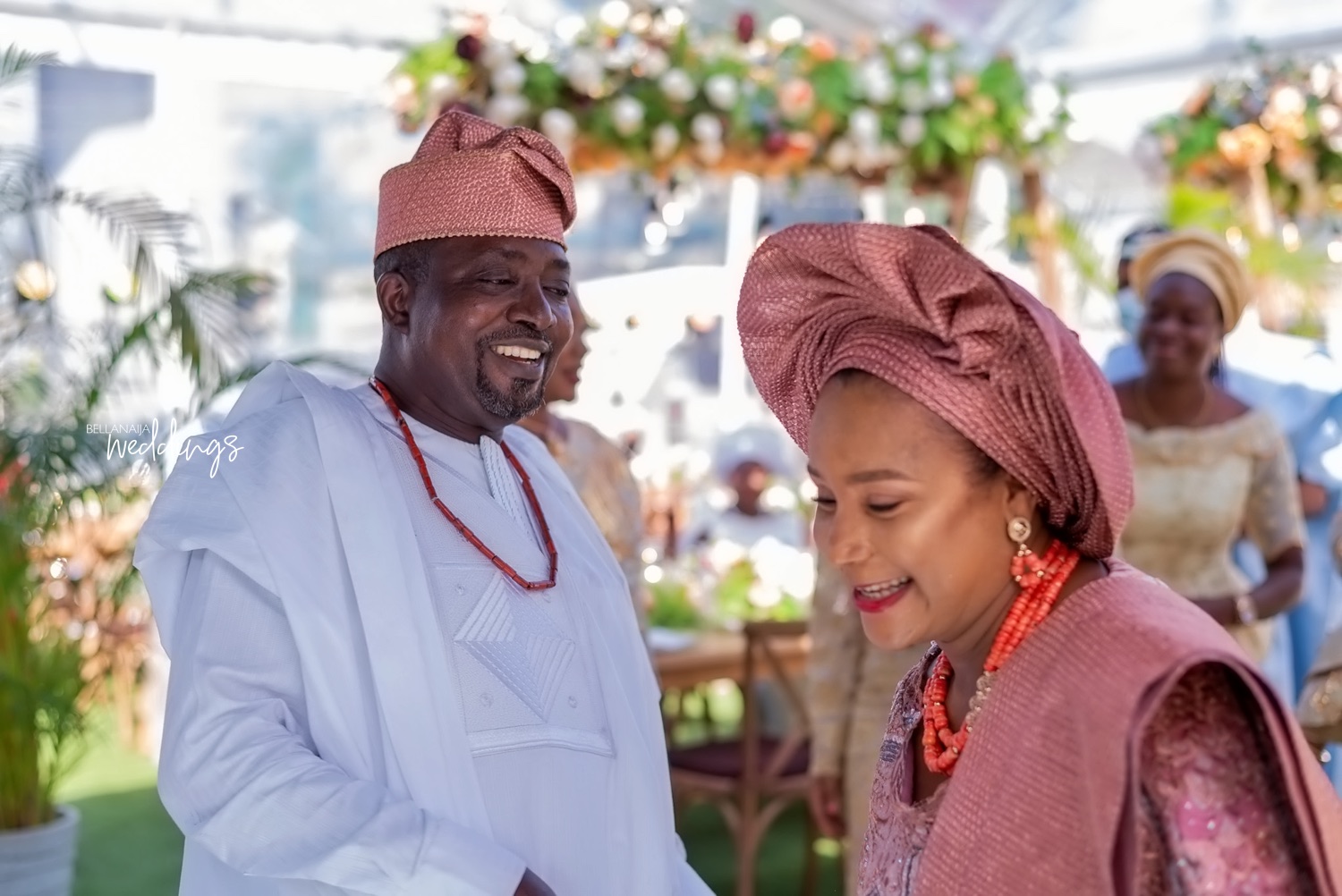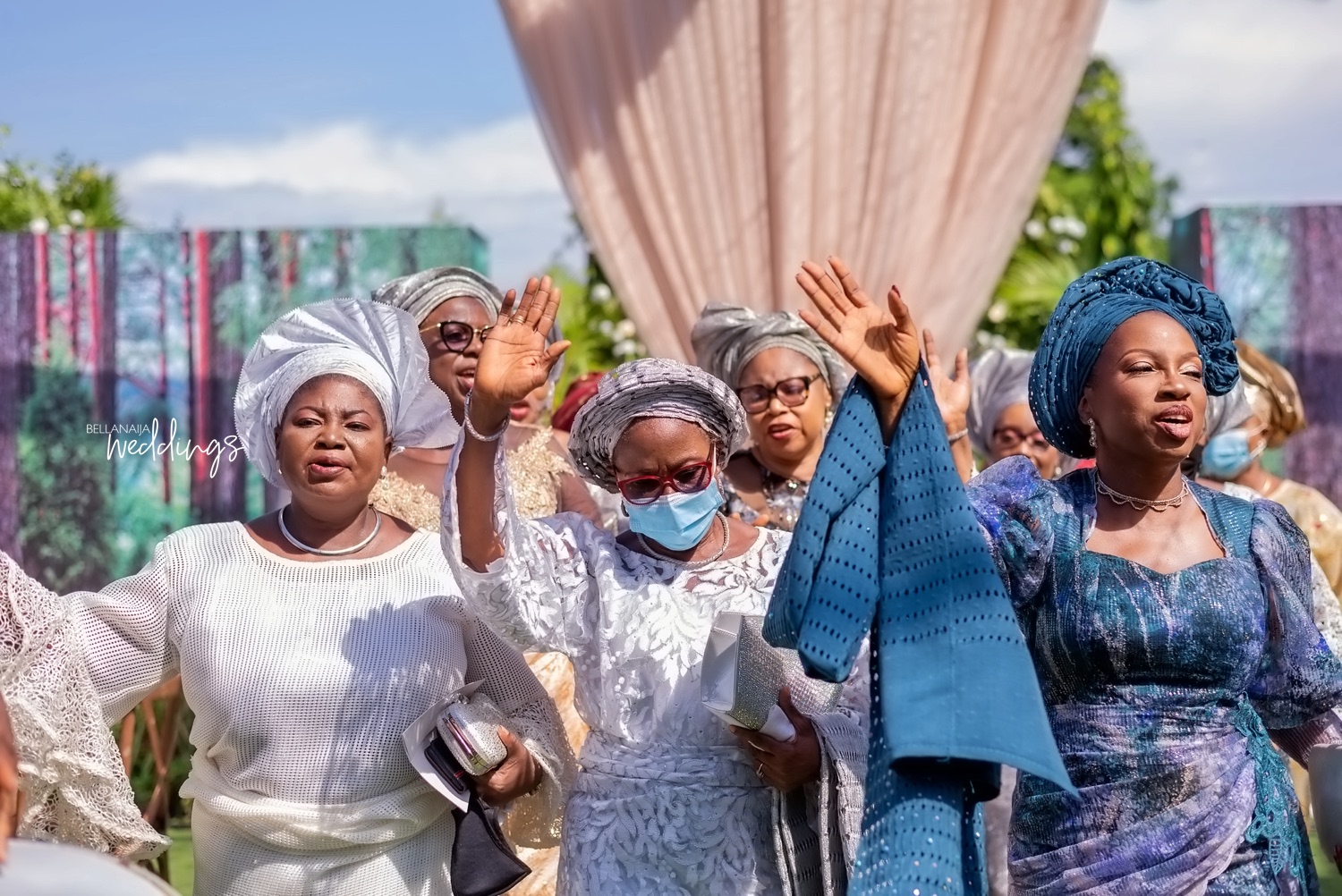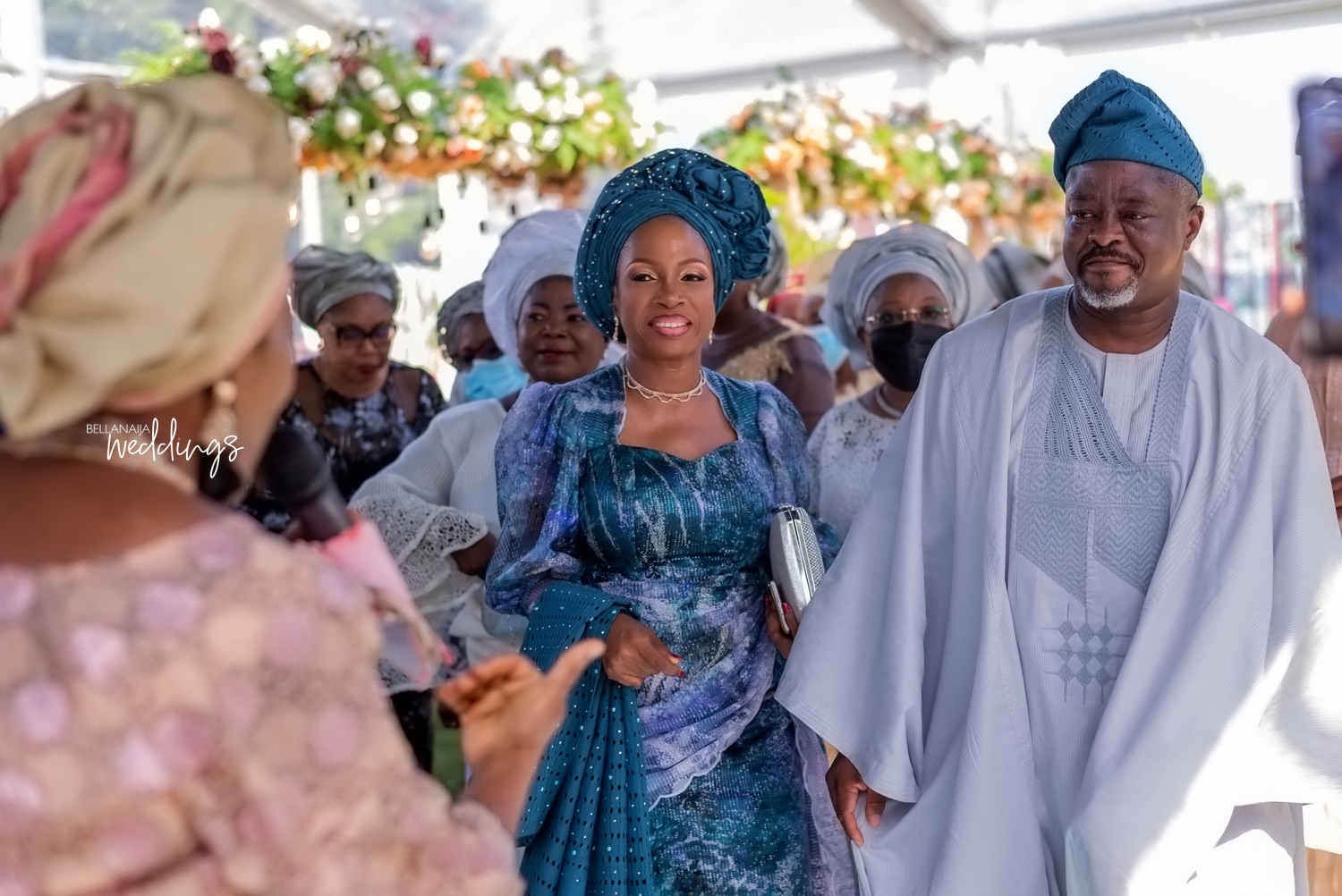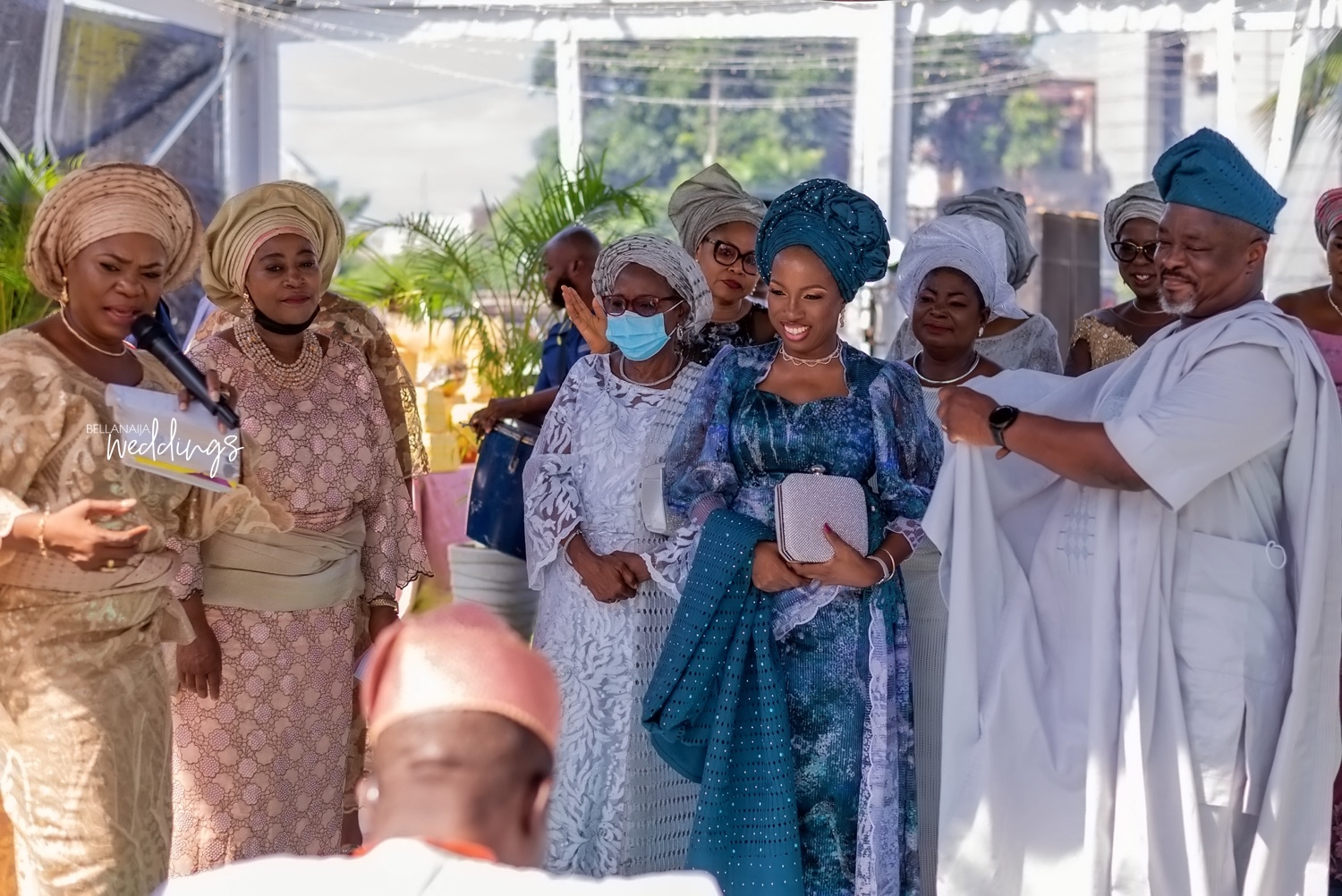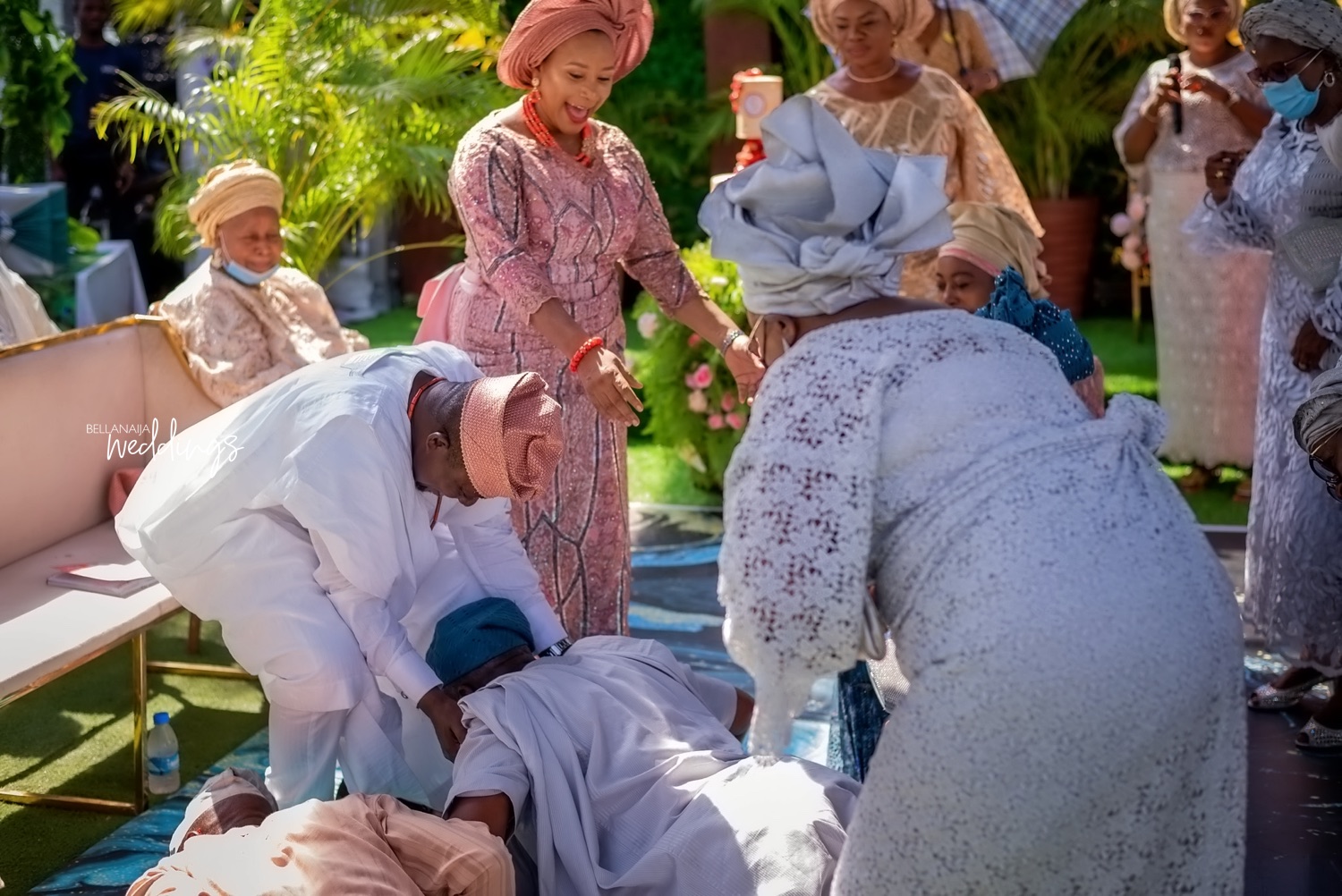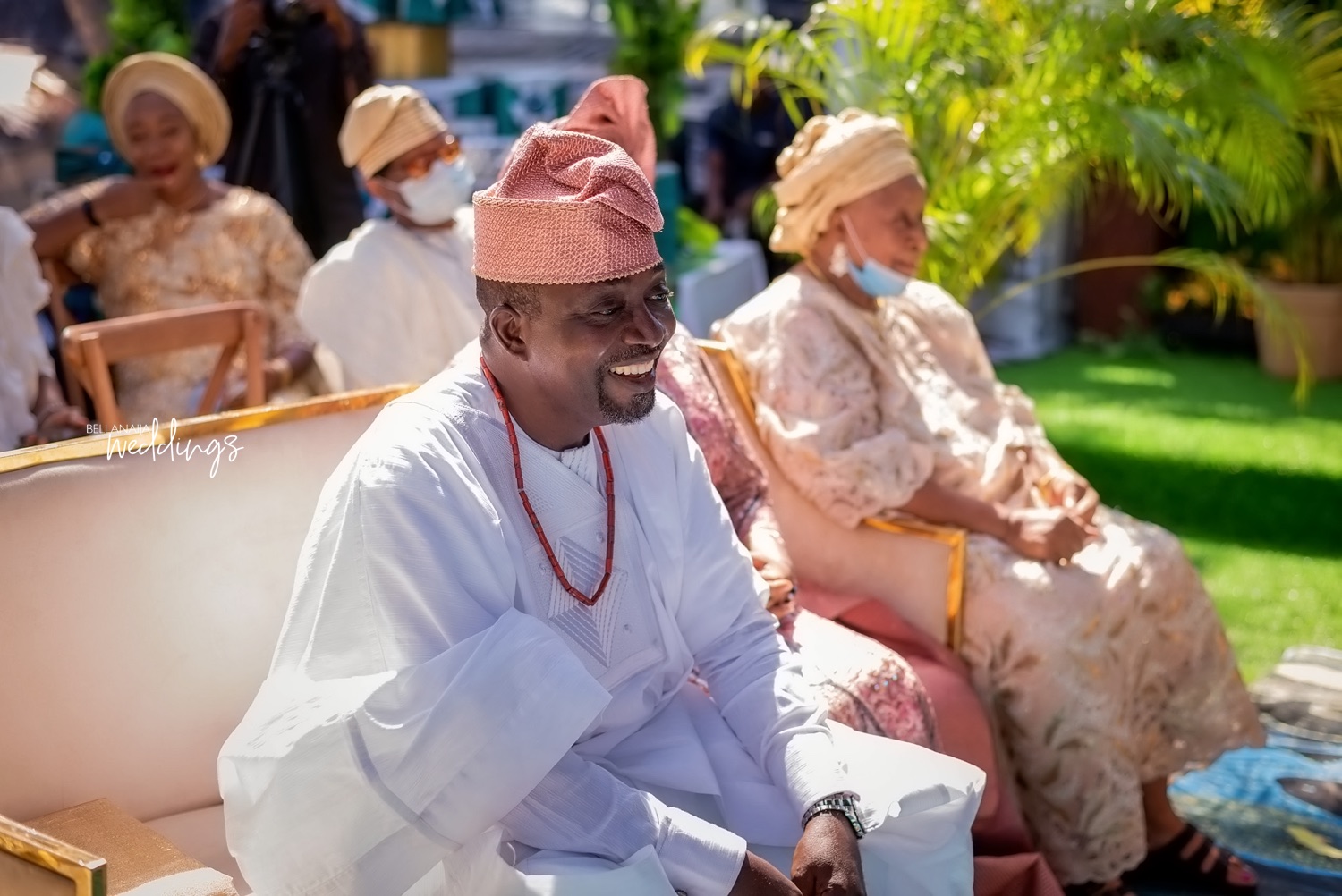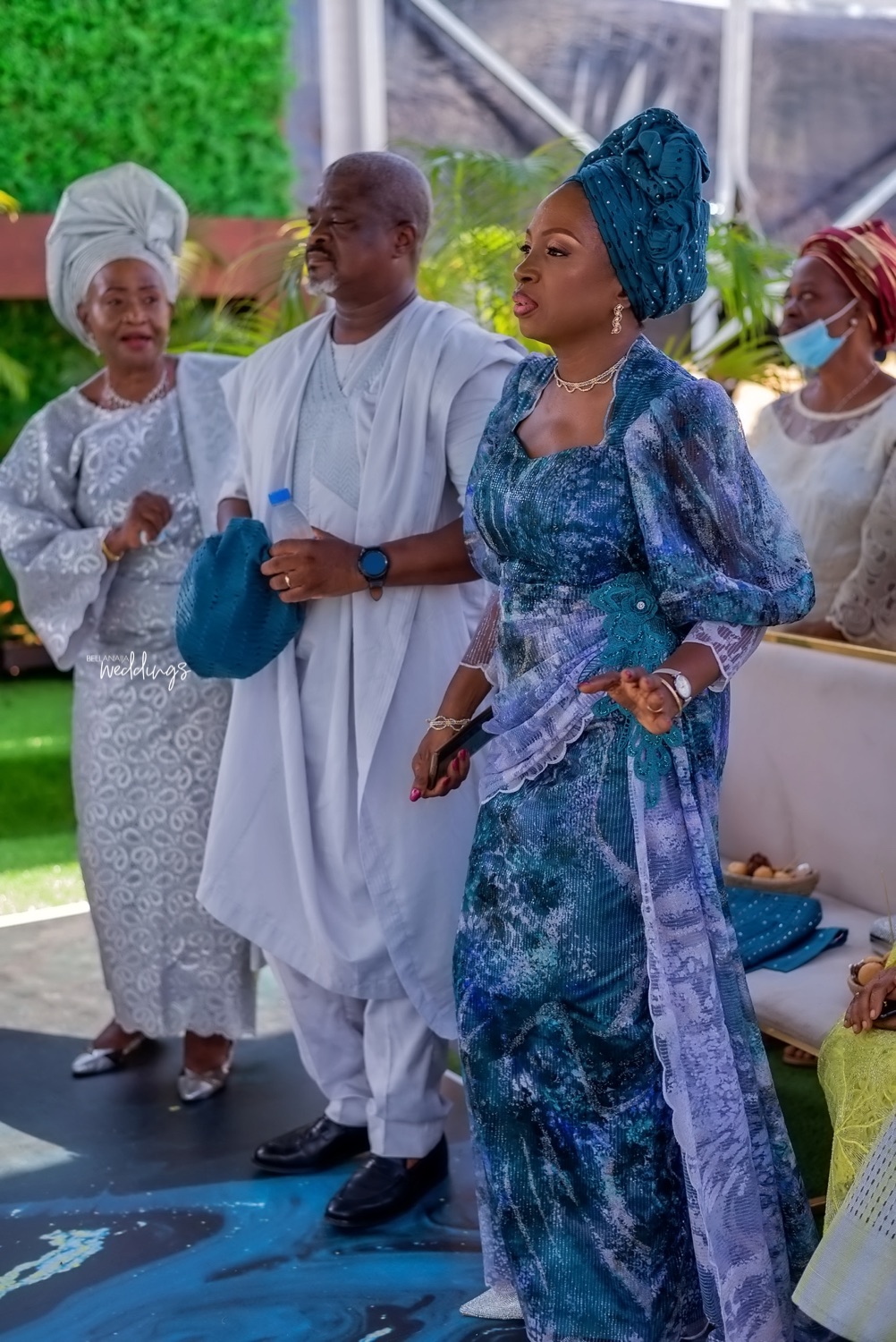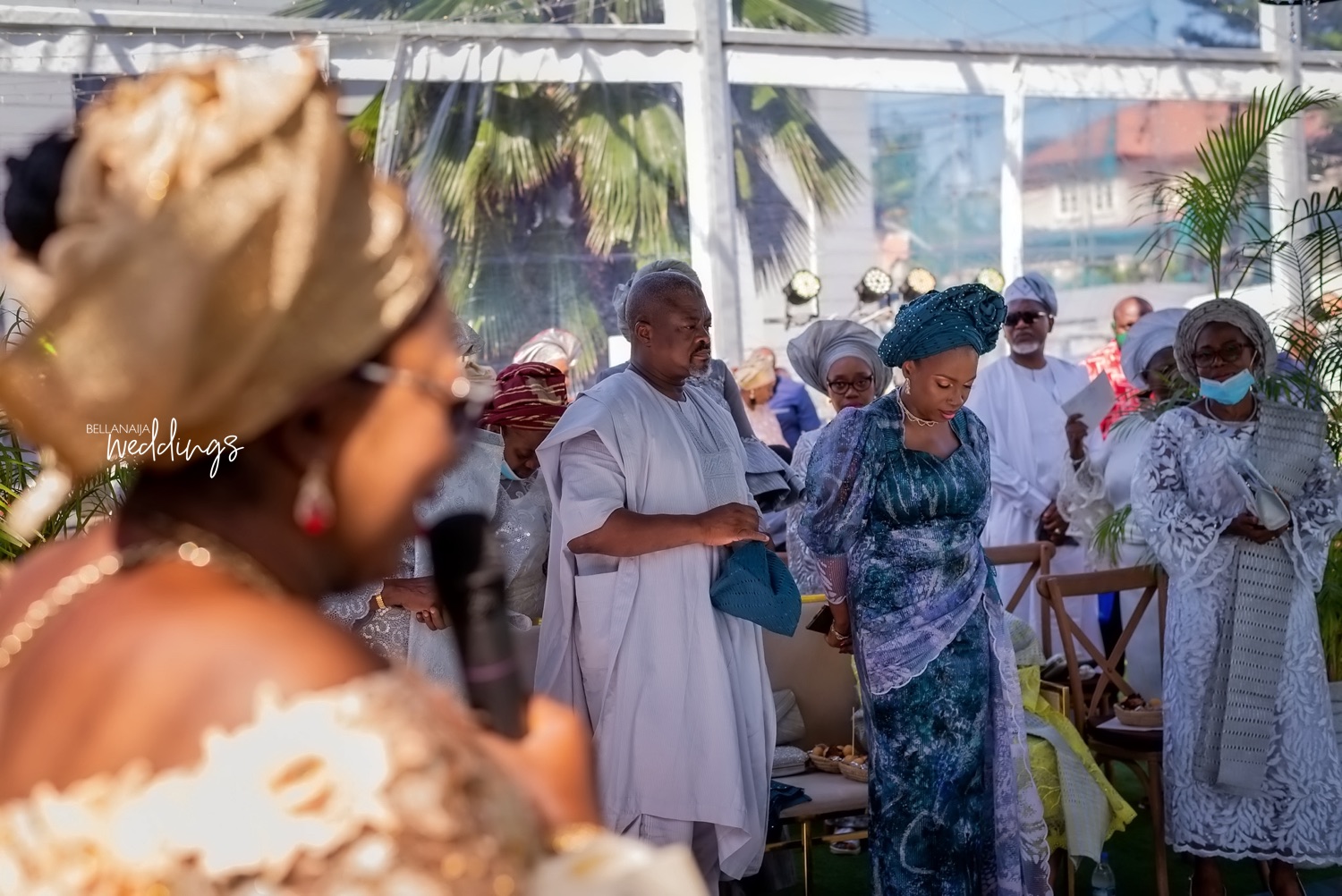 Now we read the proposal and acceptance letters.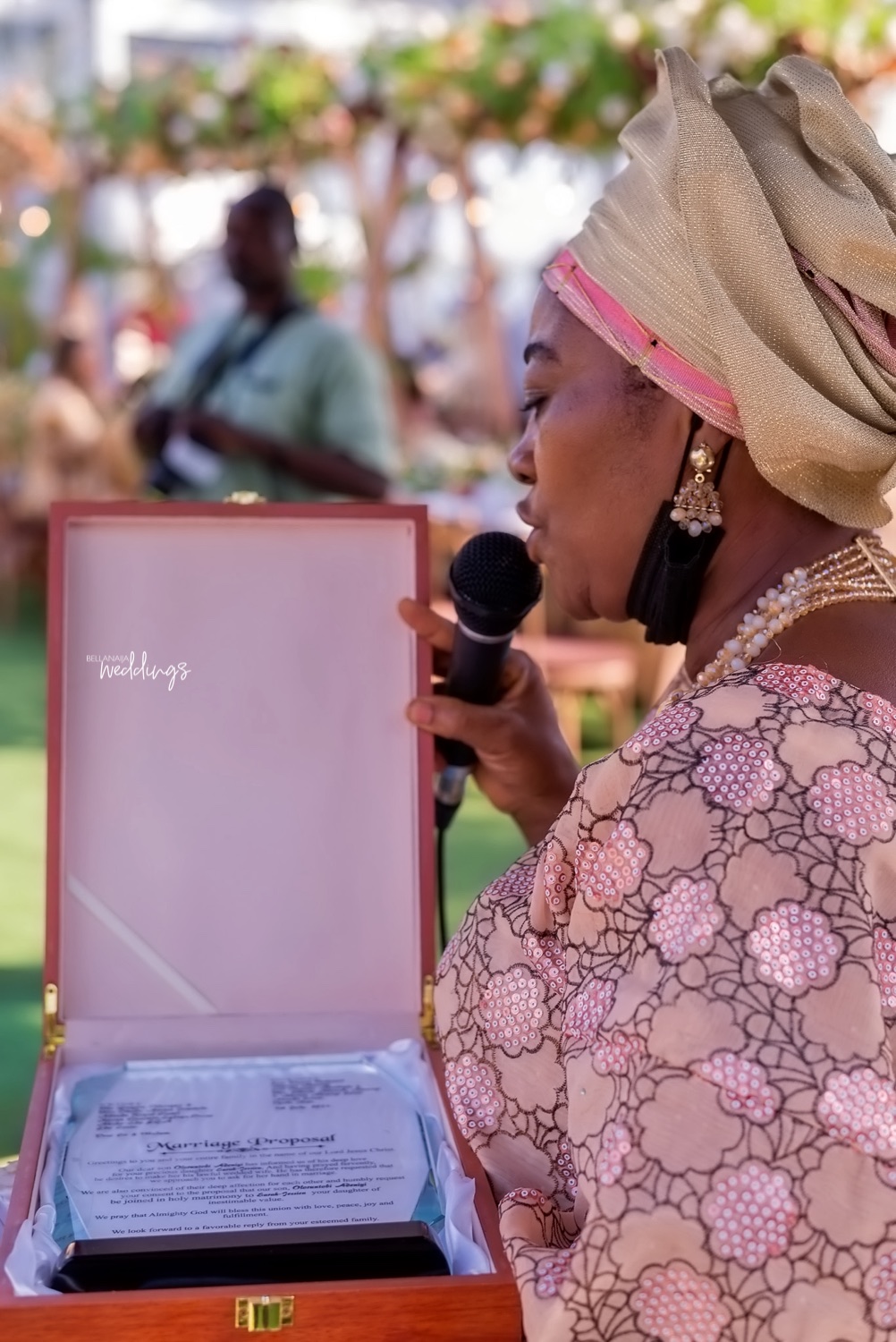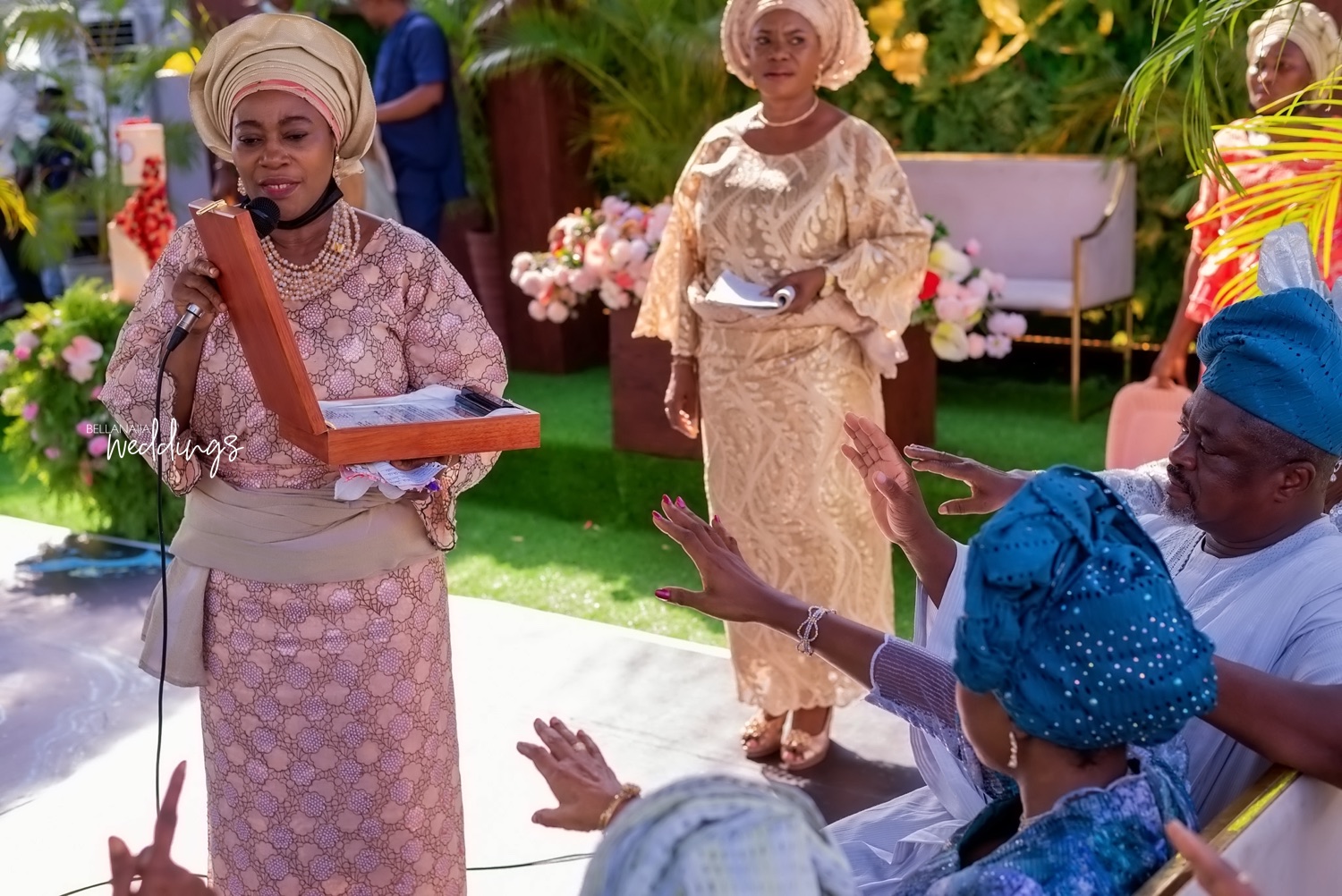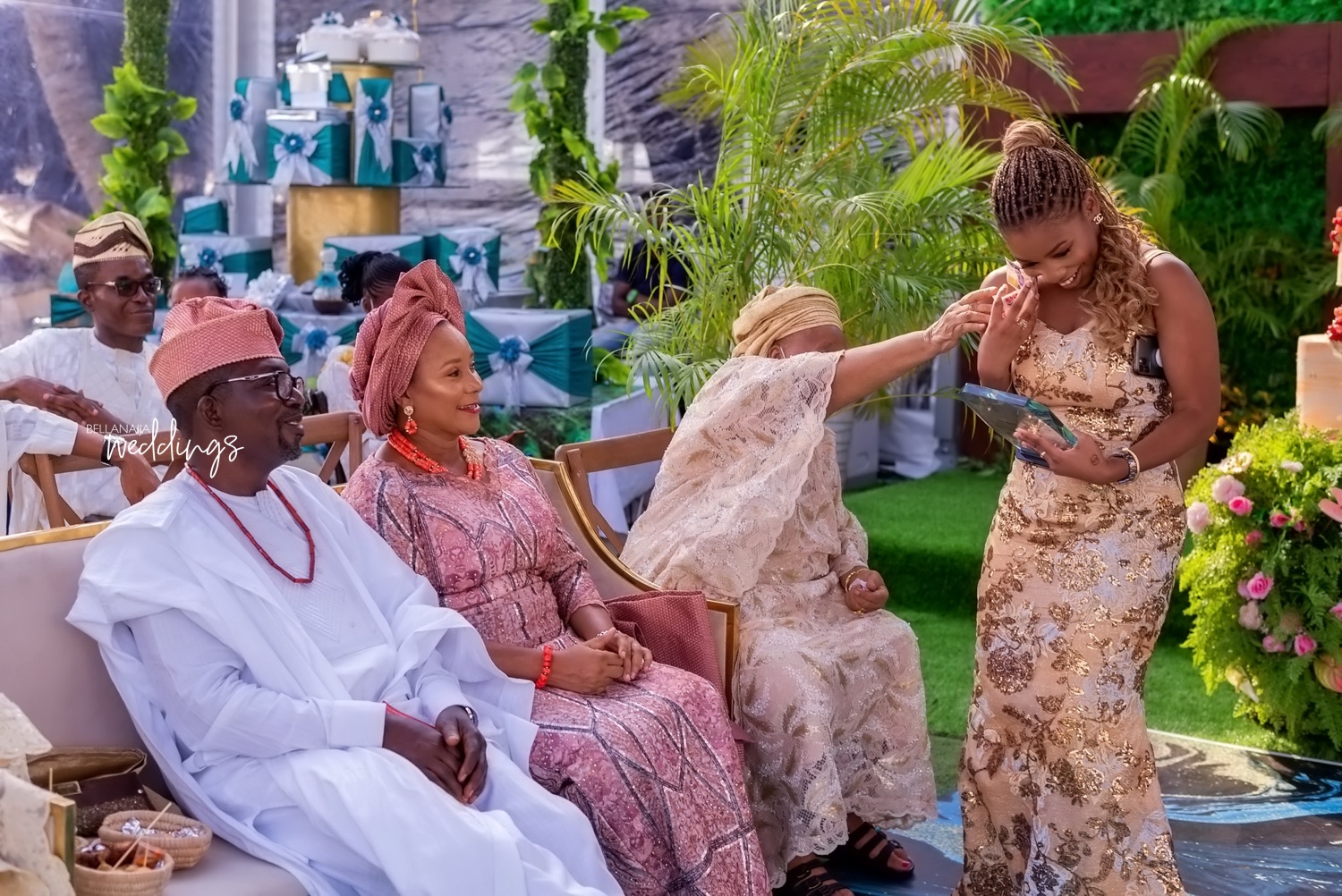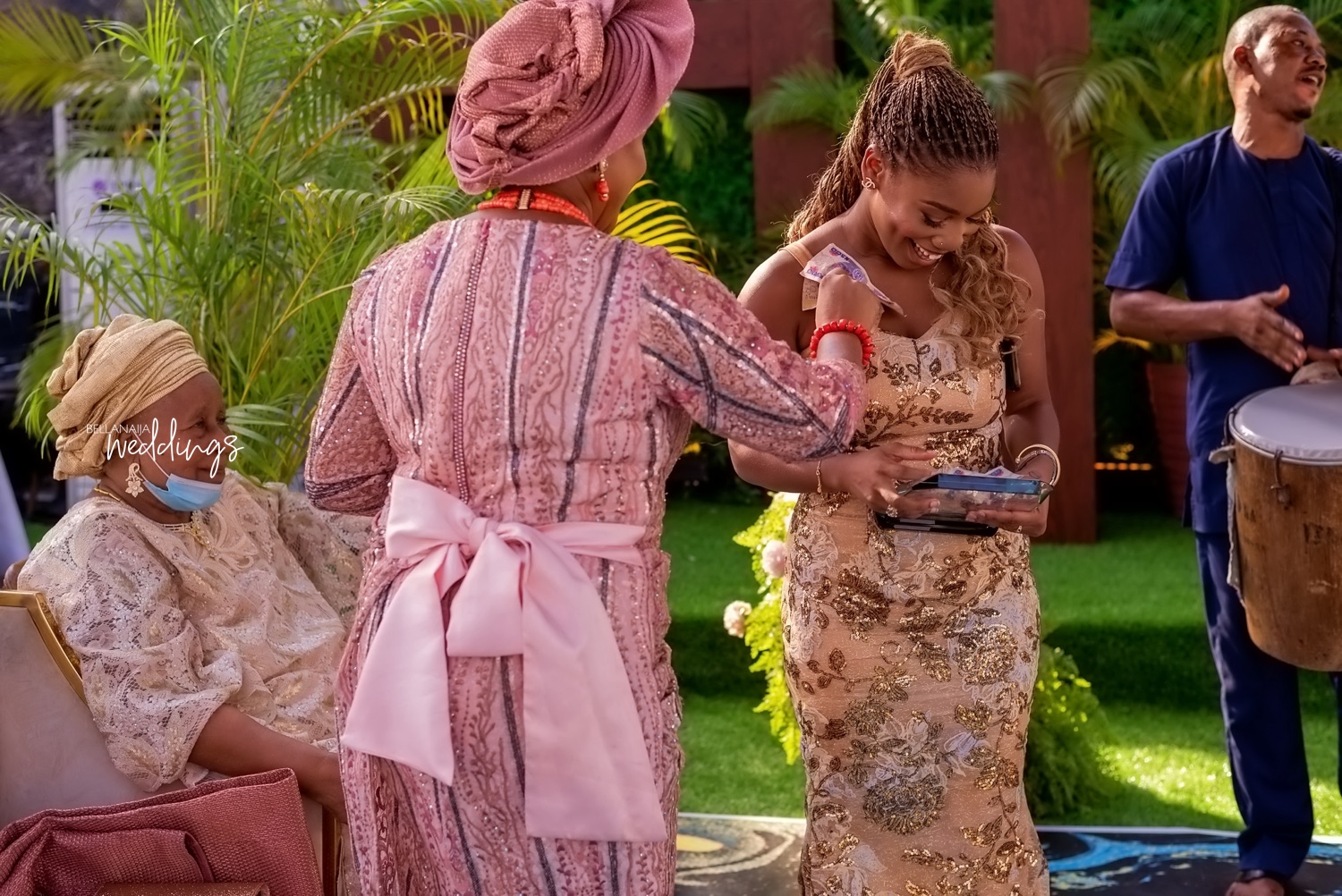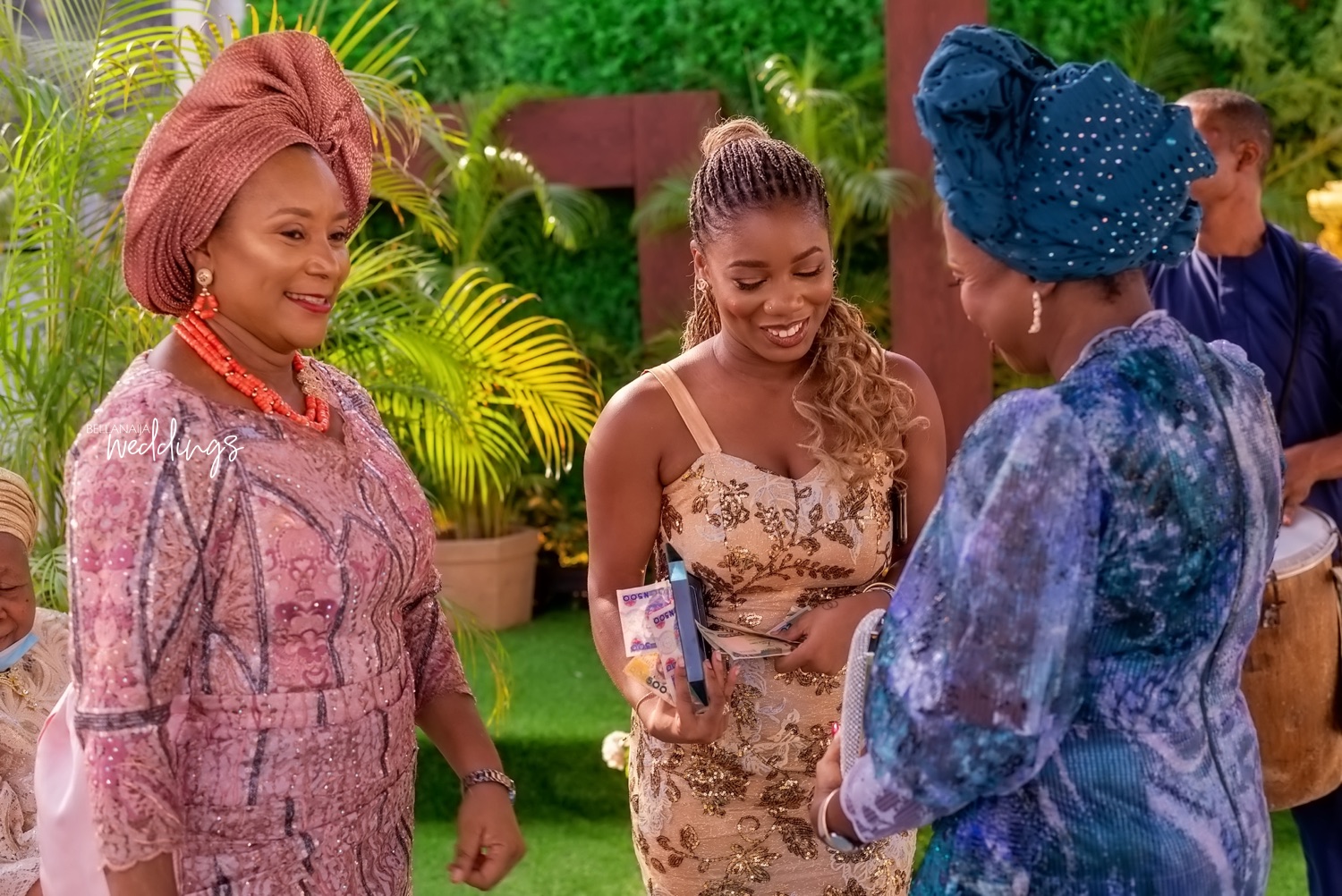 Time for Tobi to come for his bride.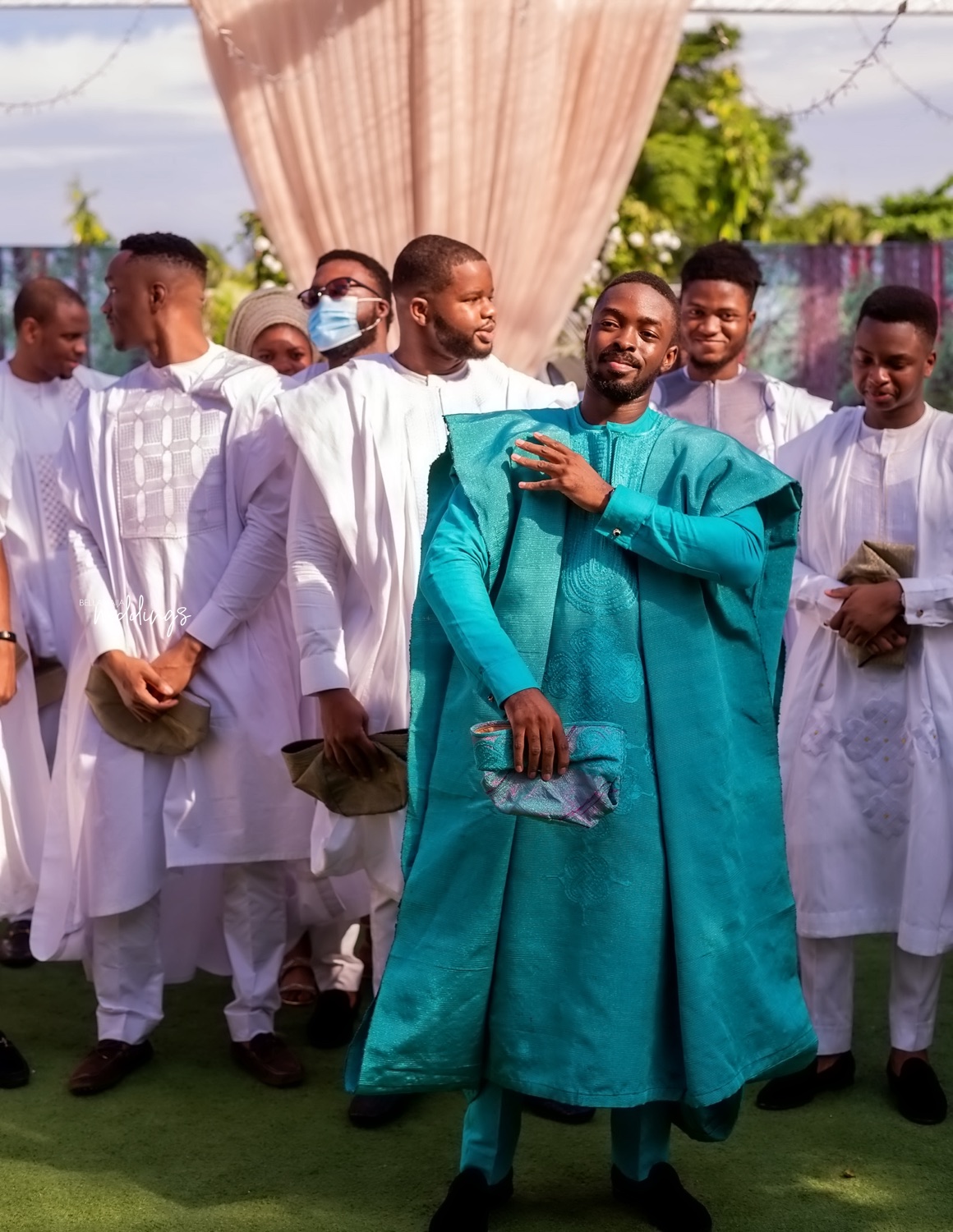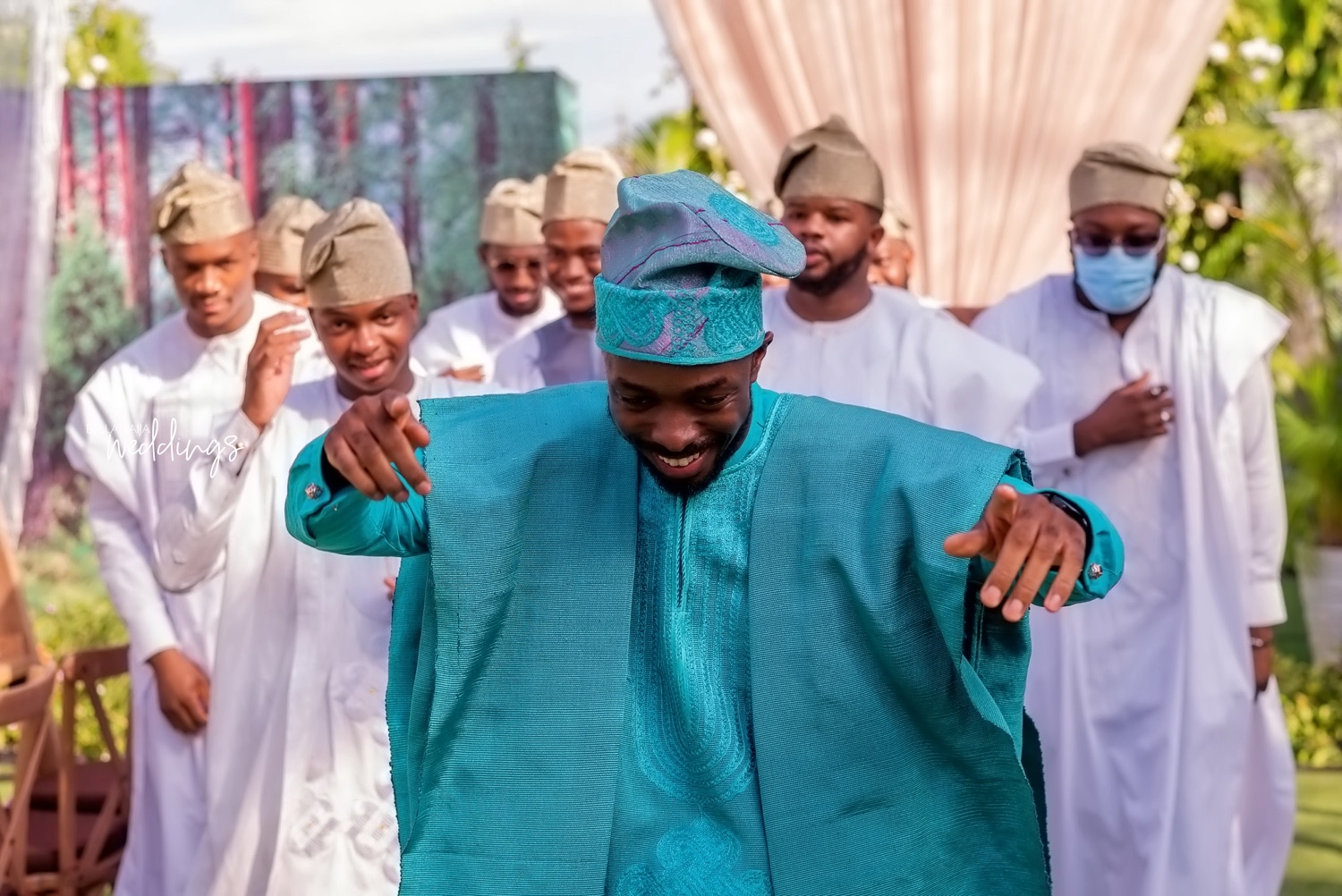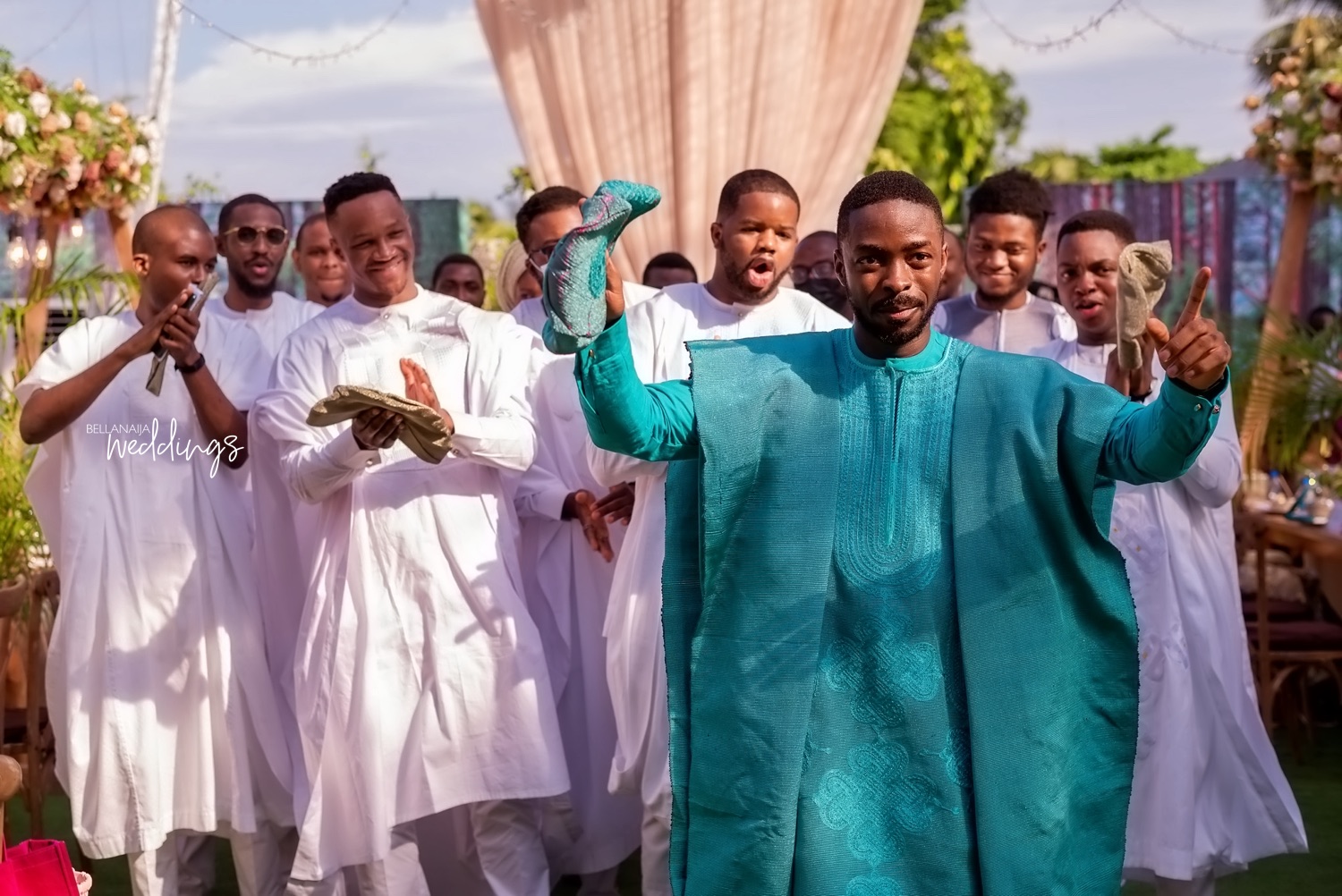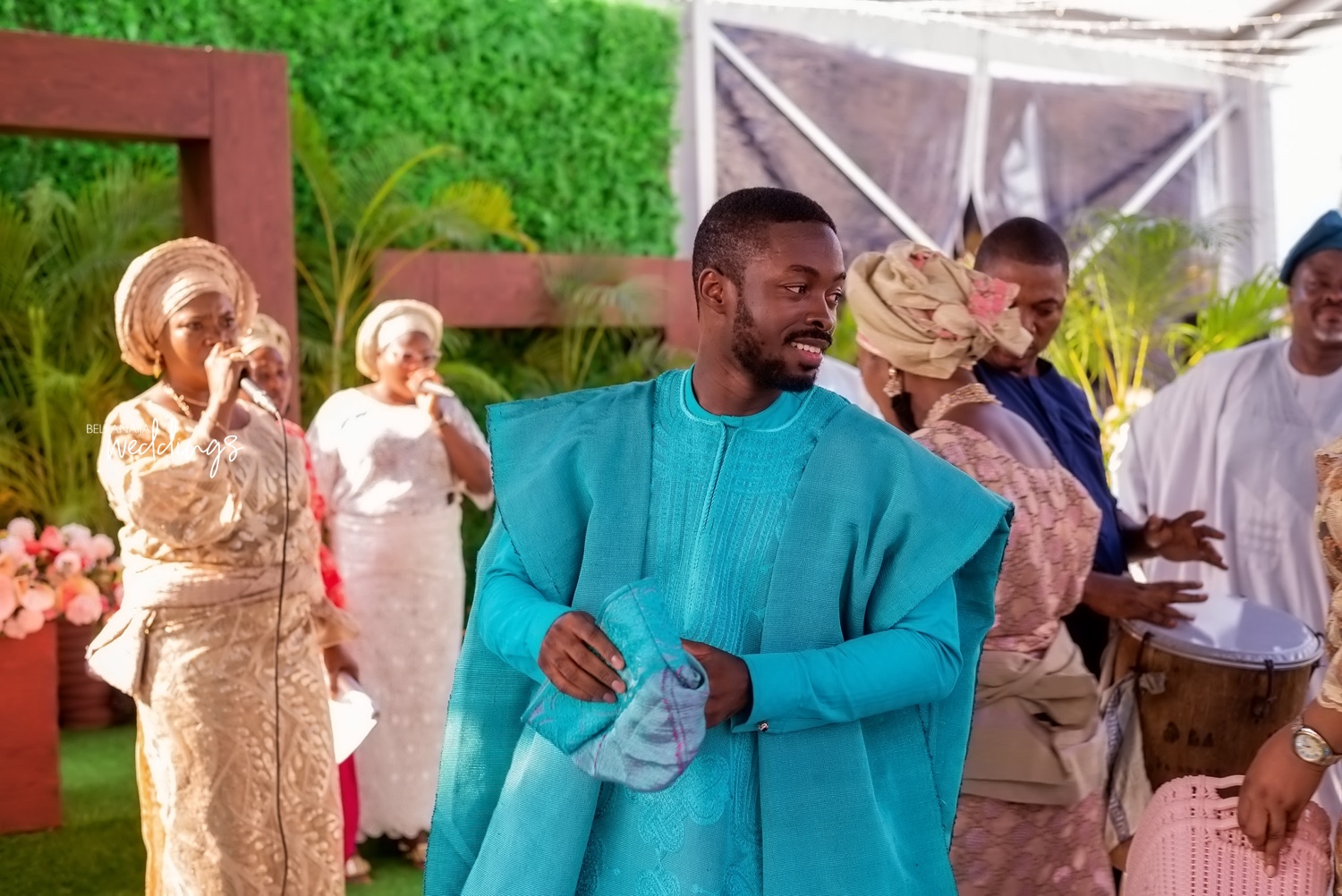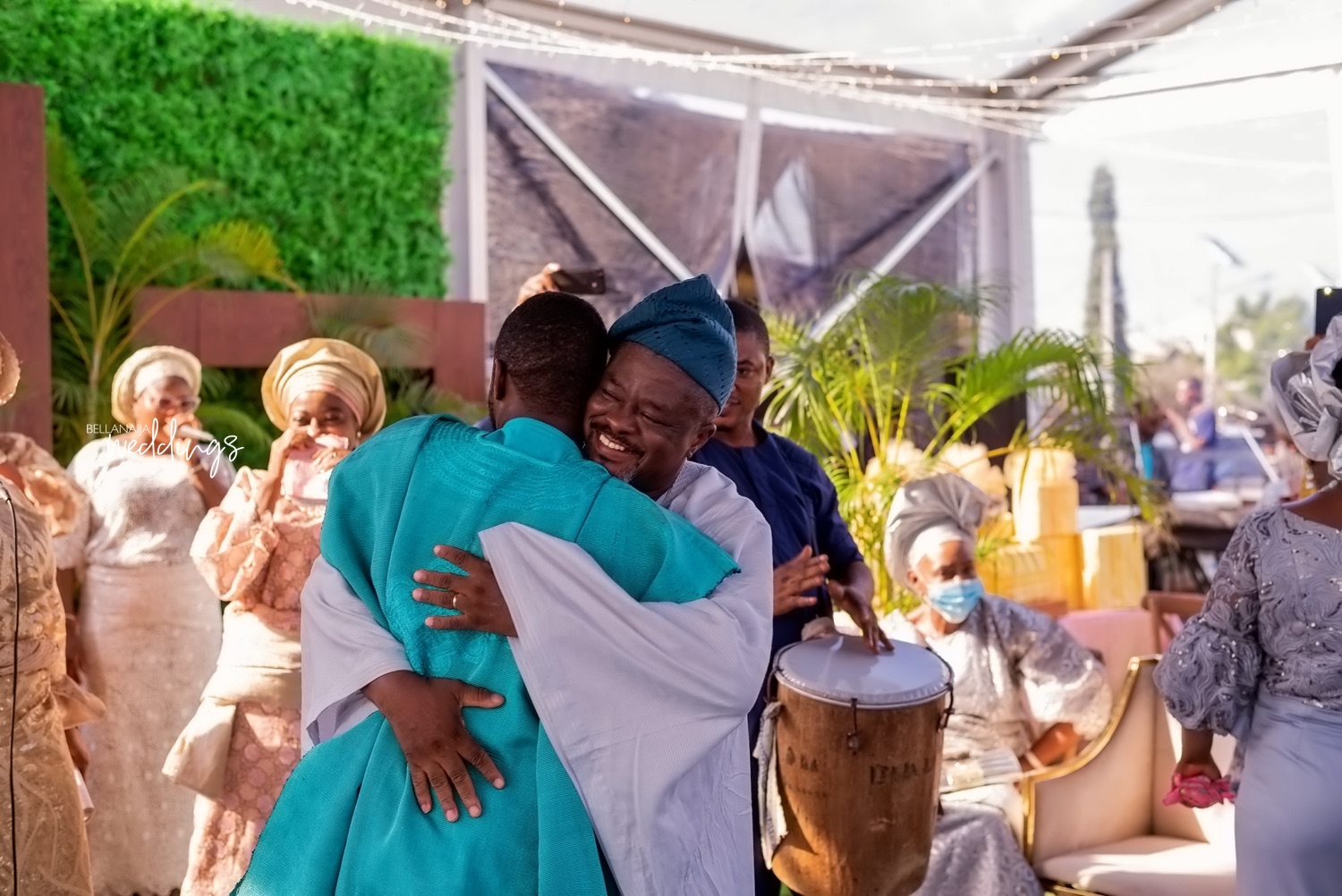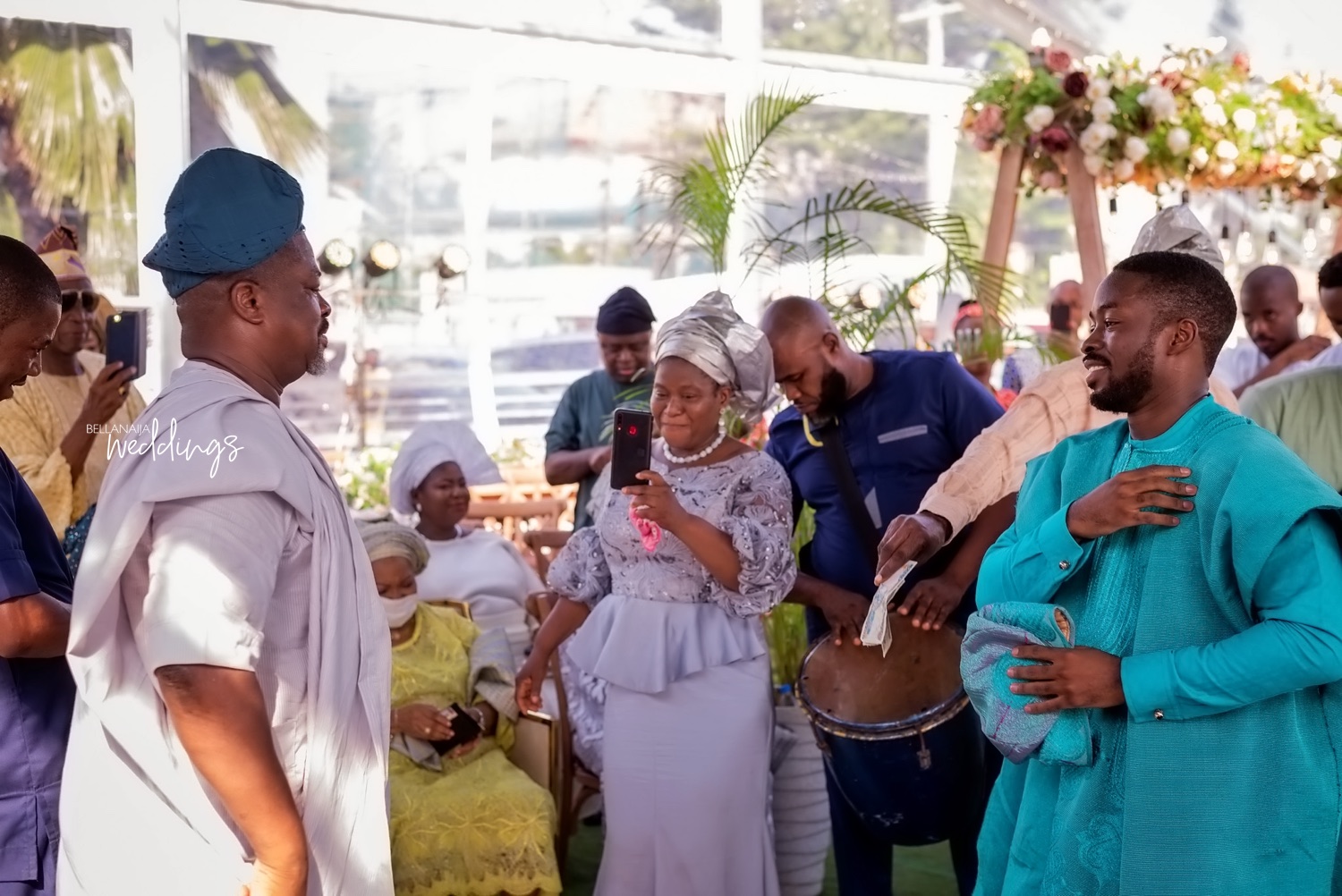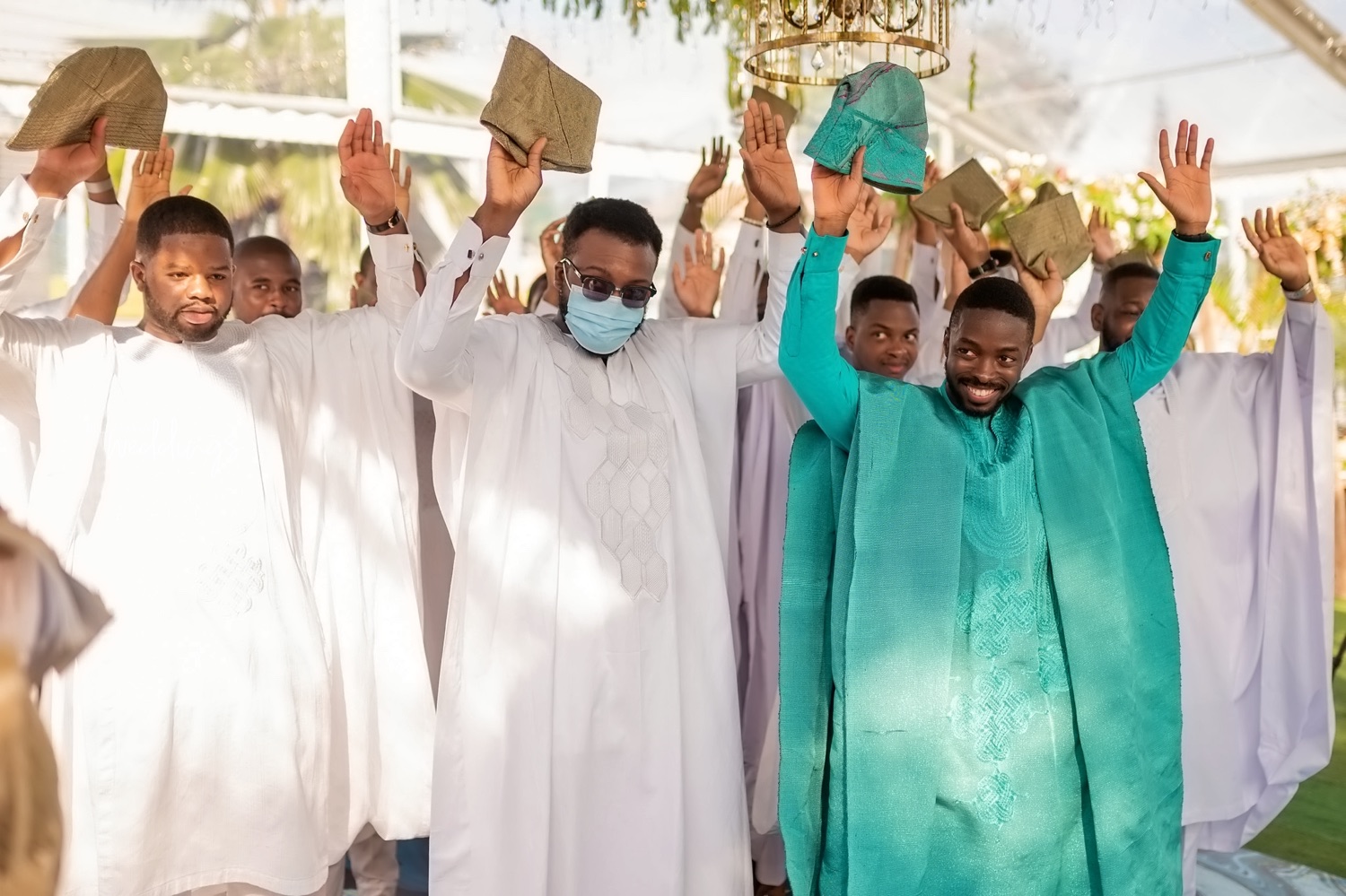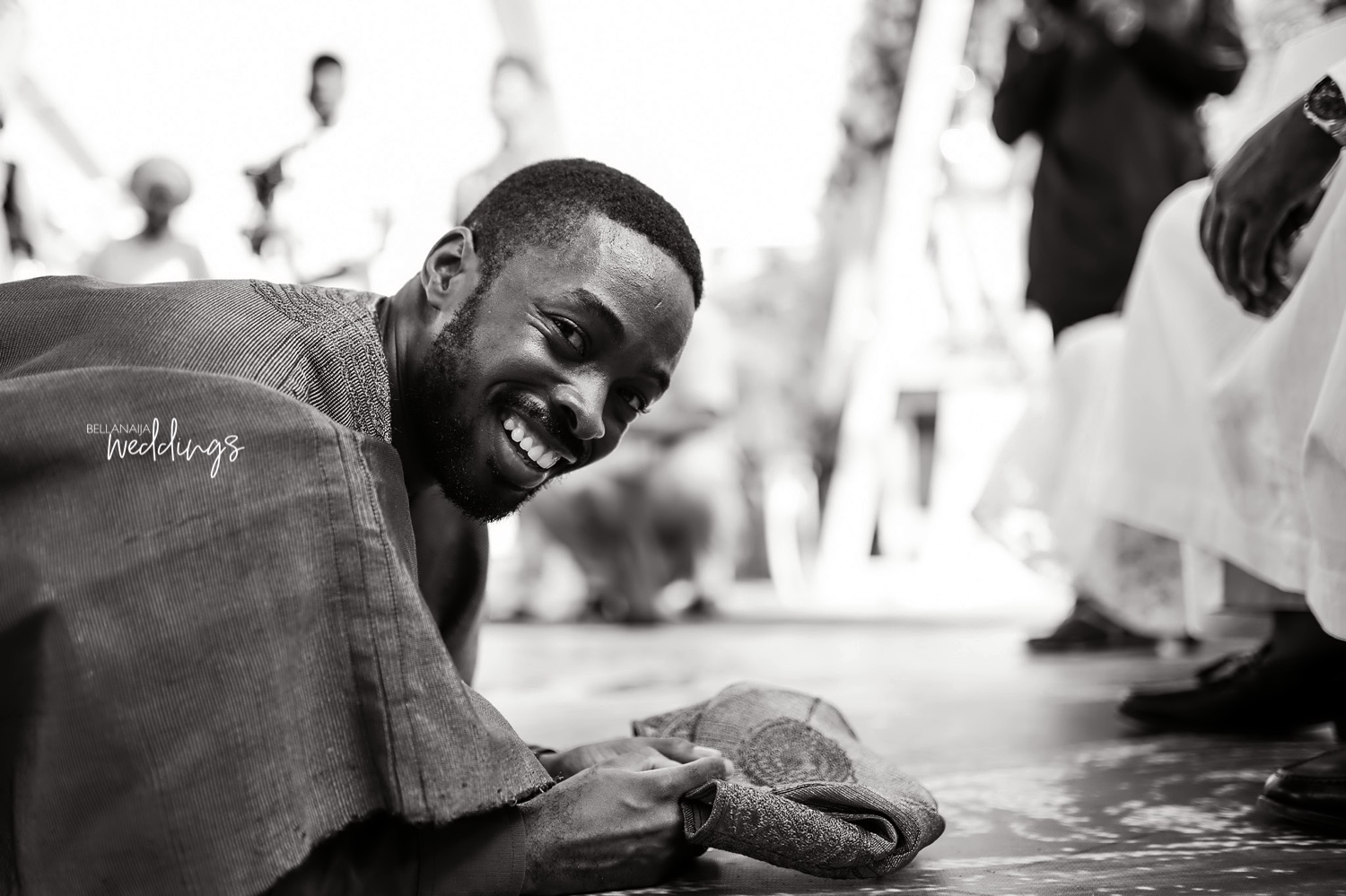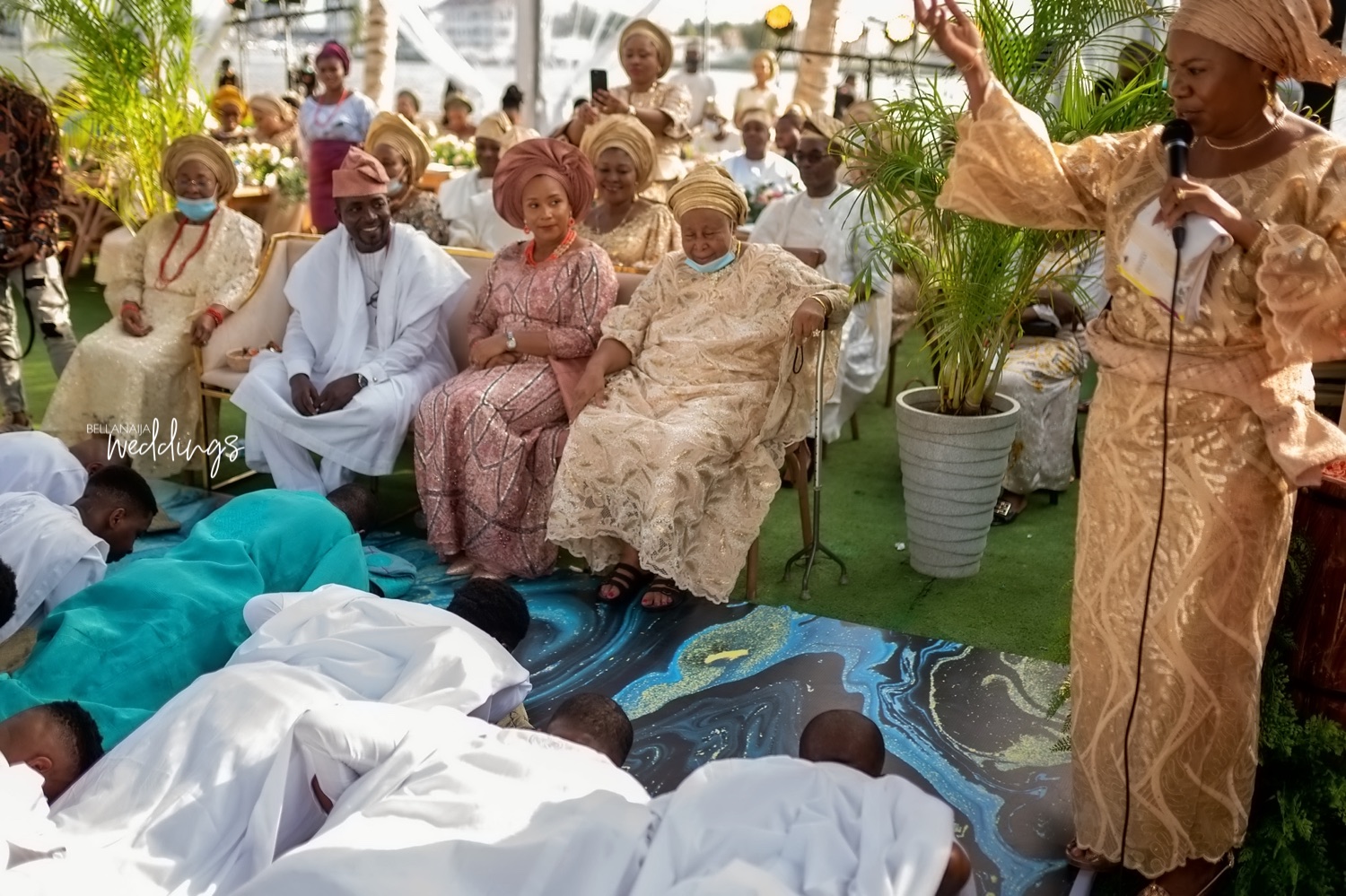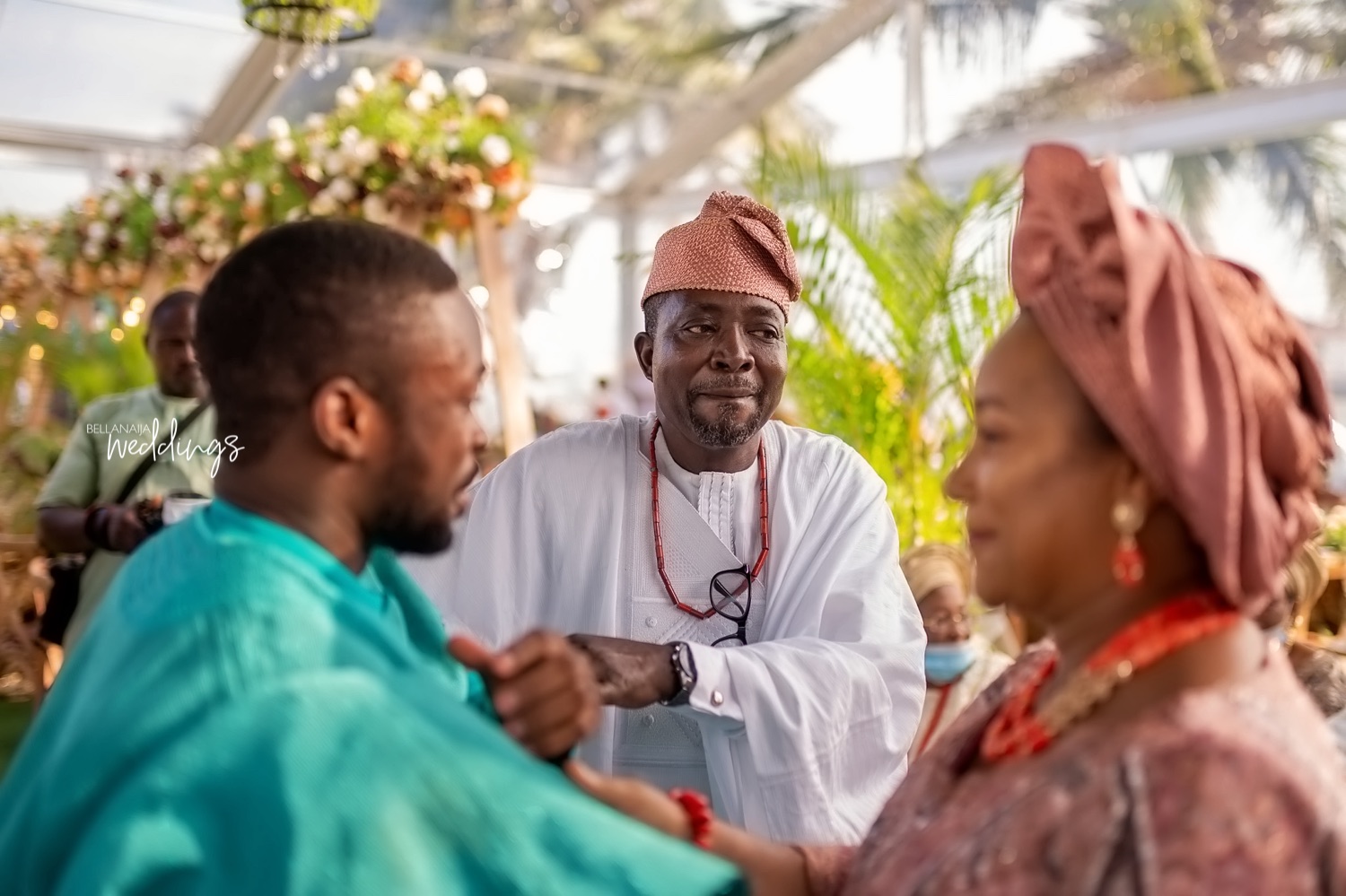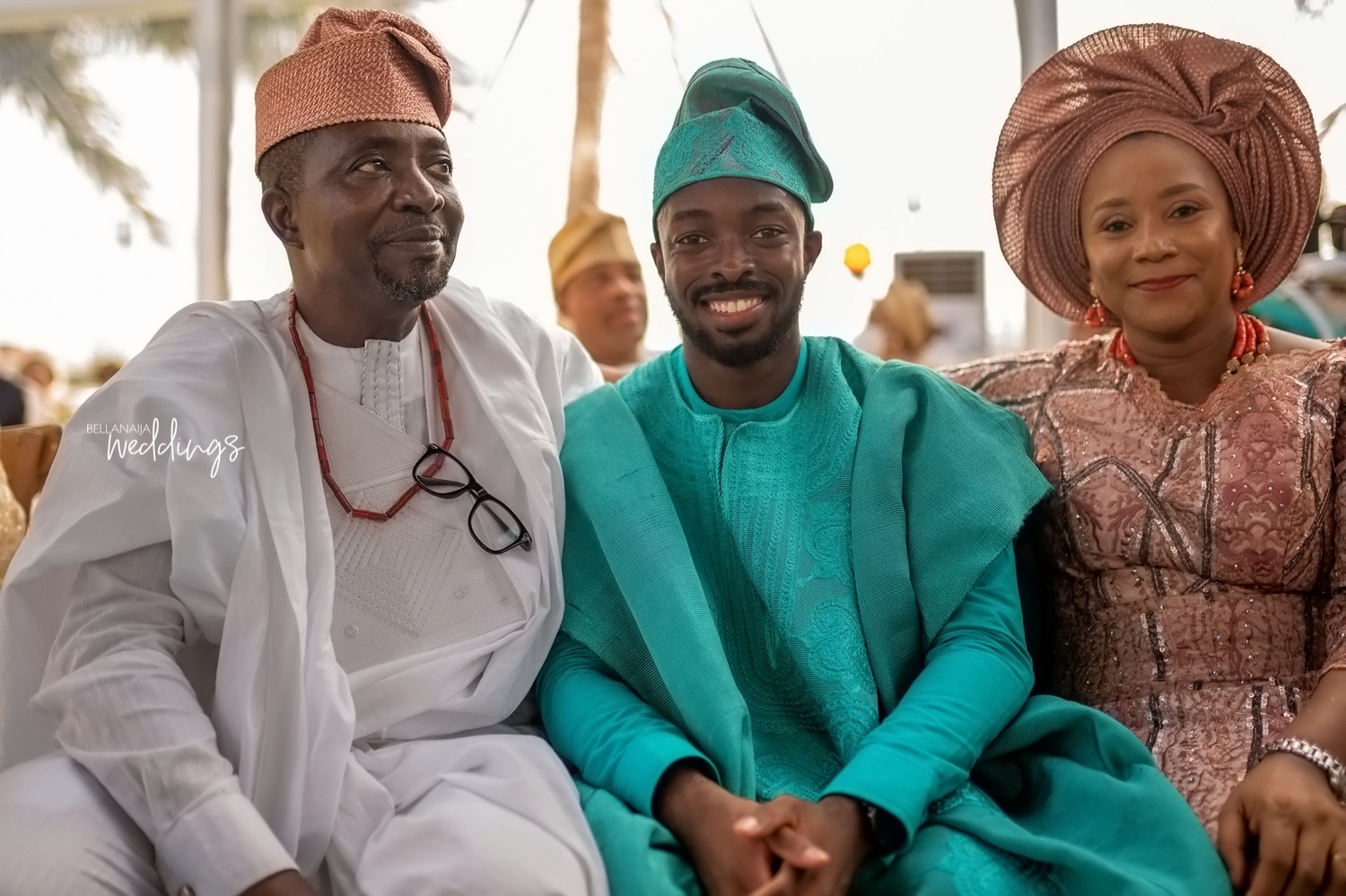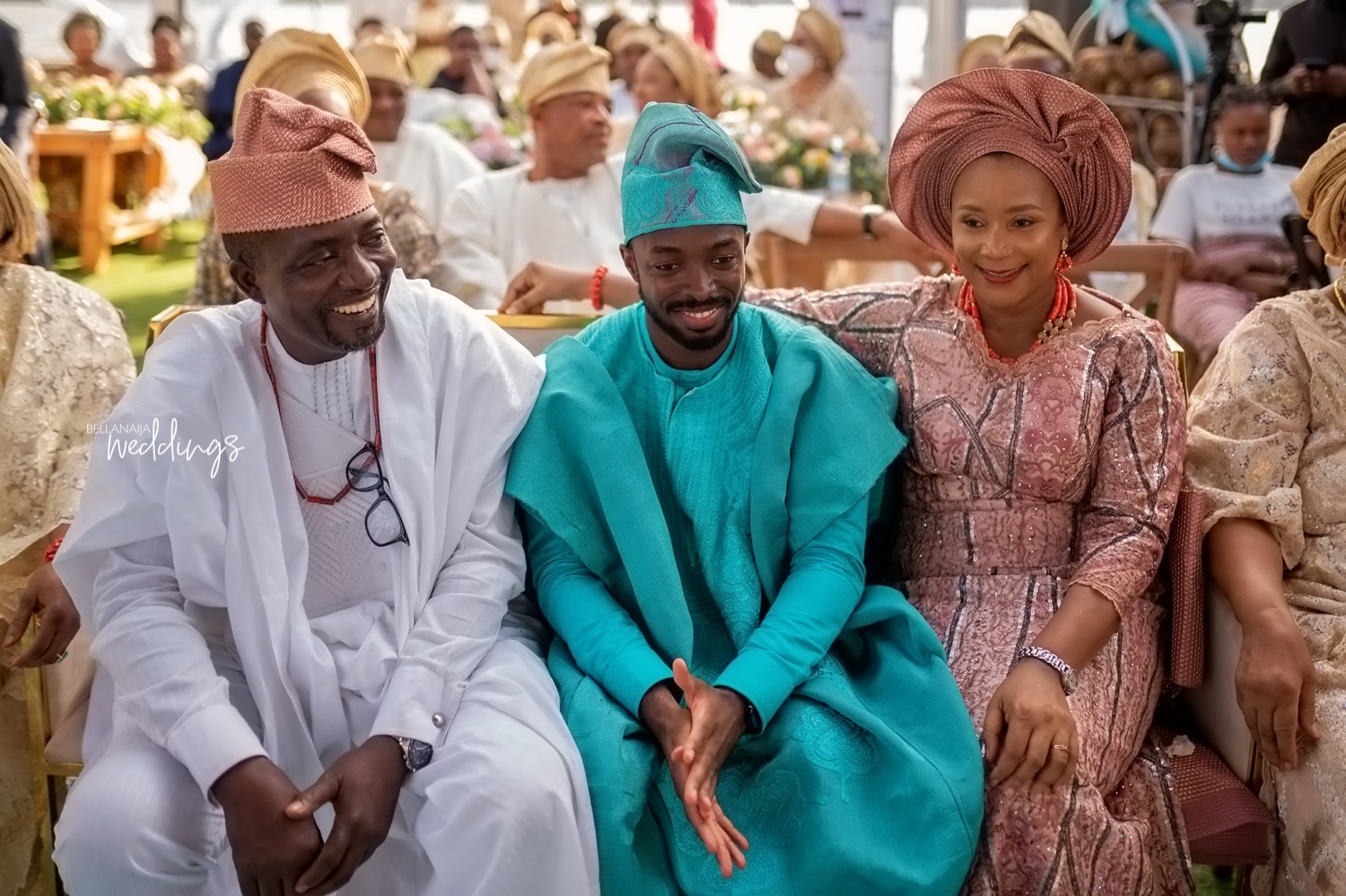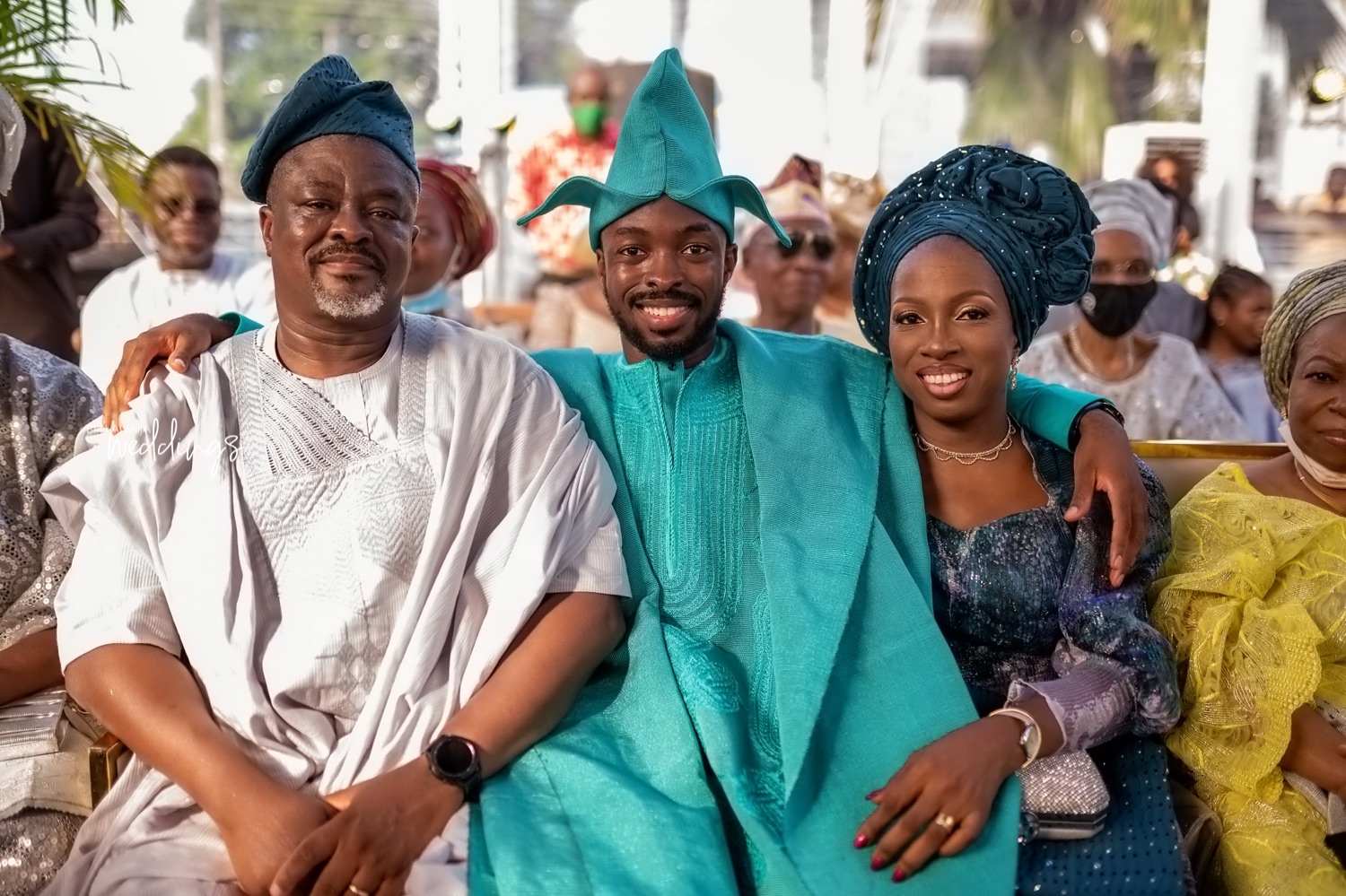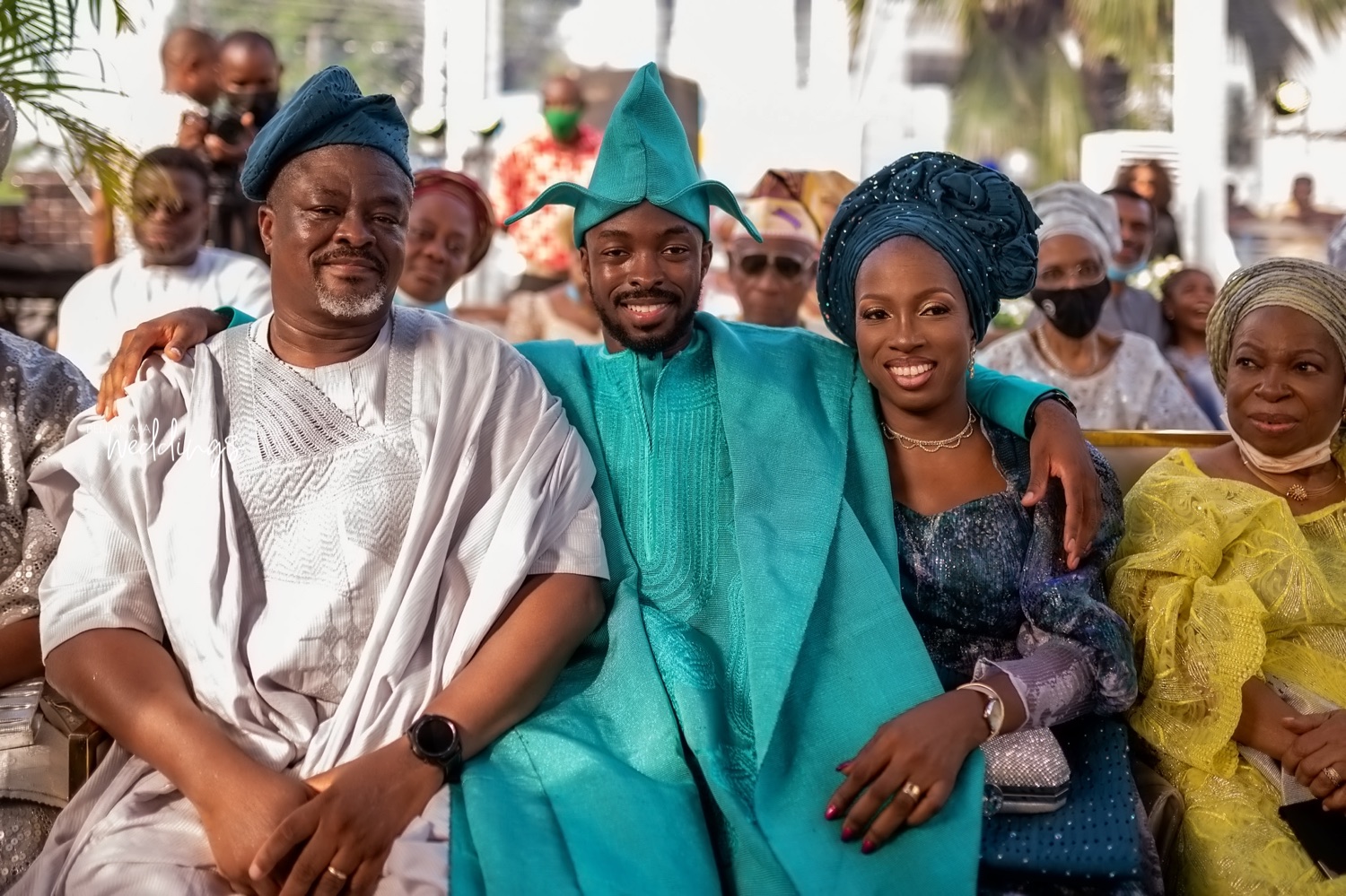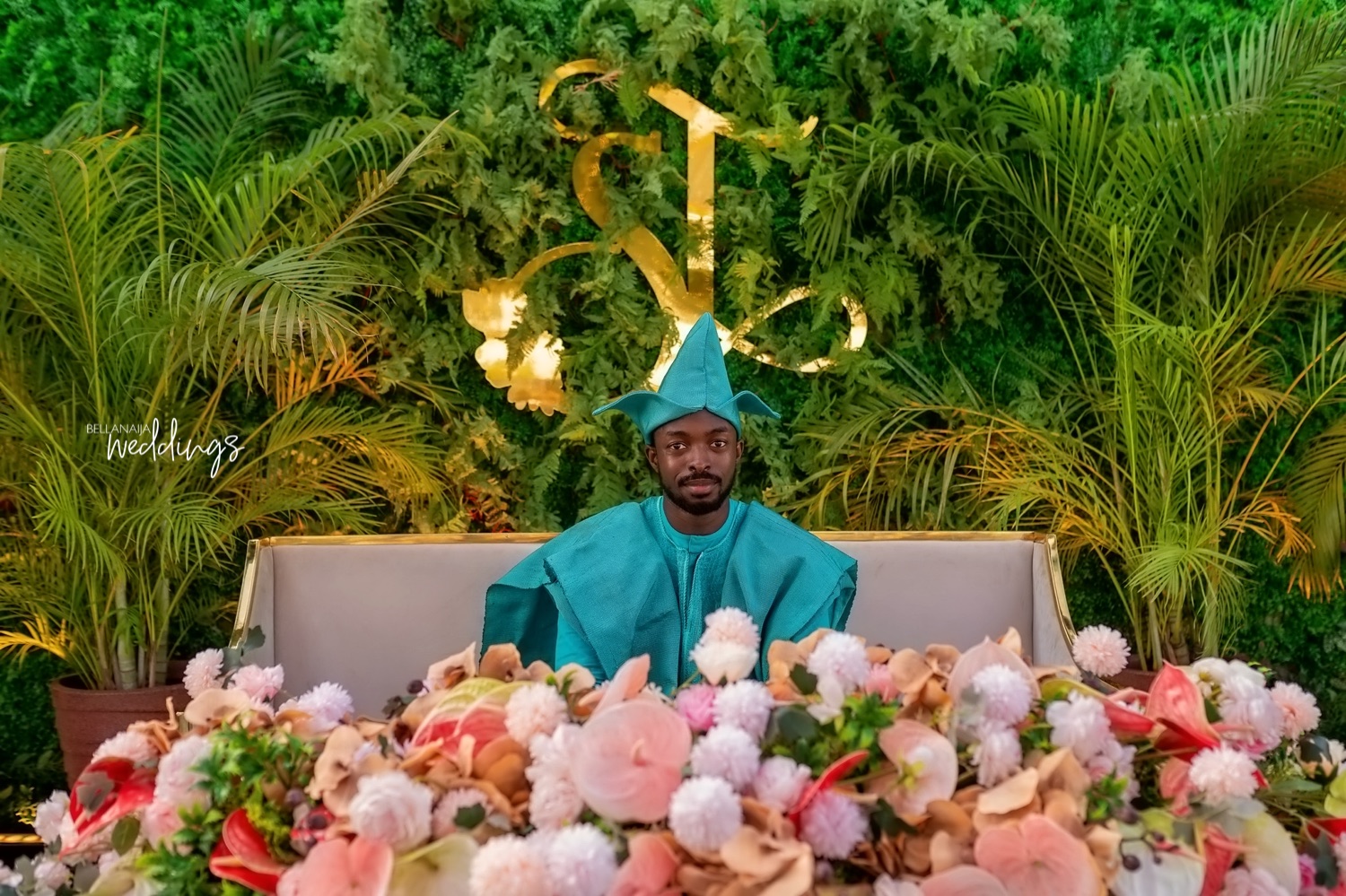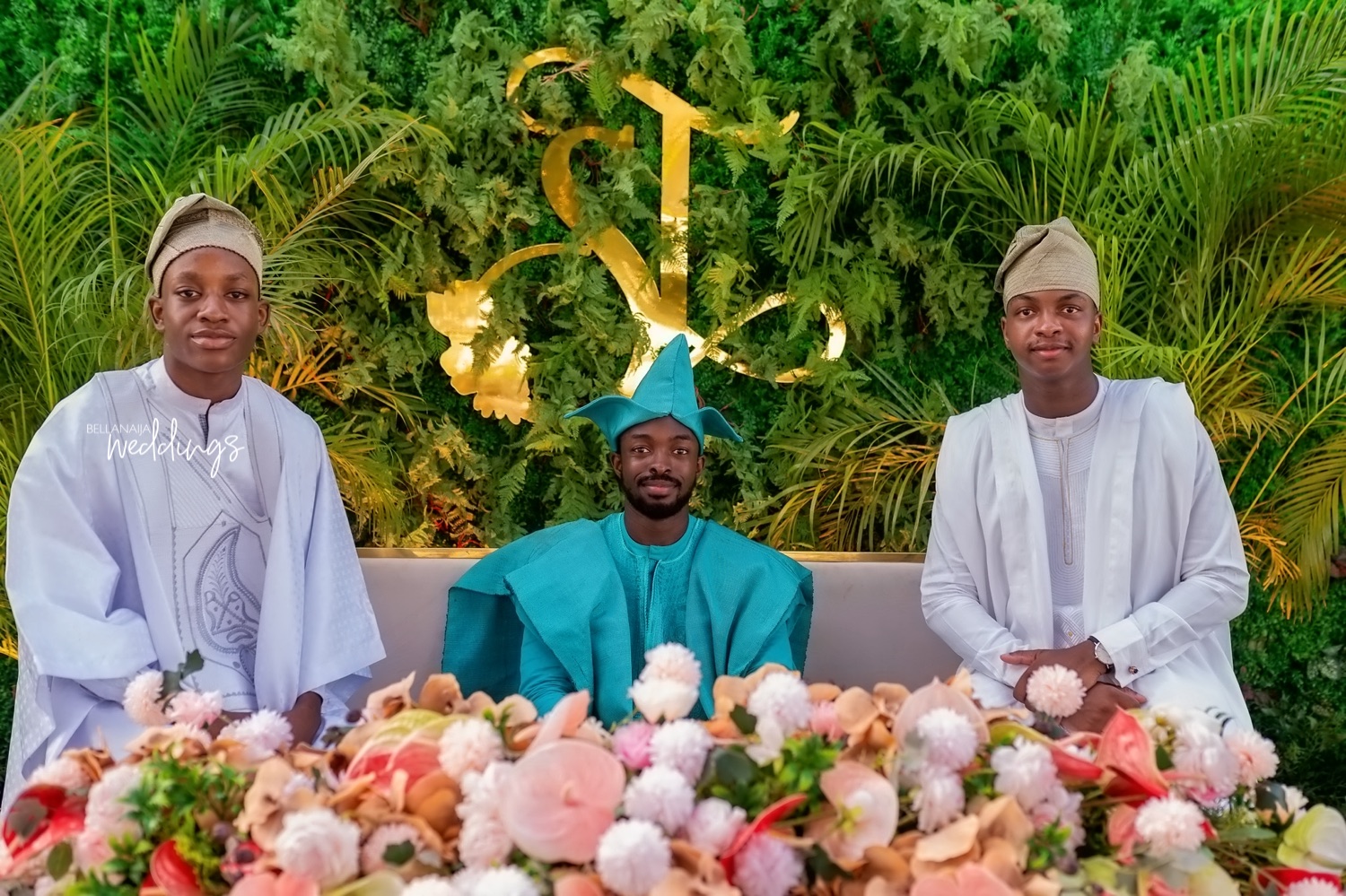 Sarah is ready to make her way in.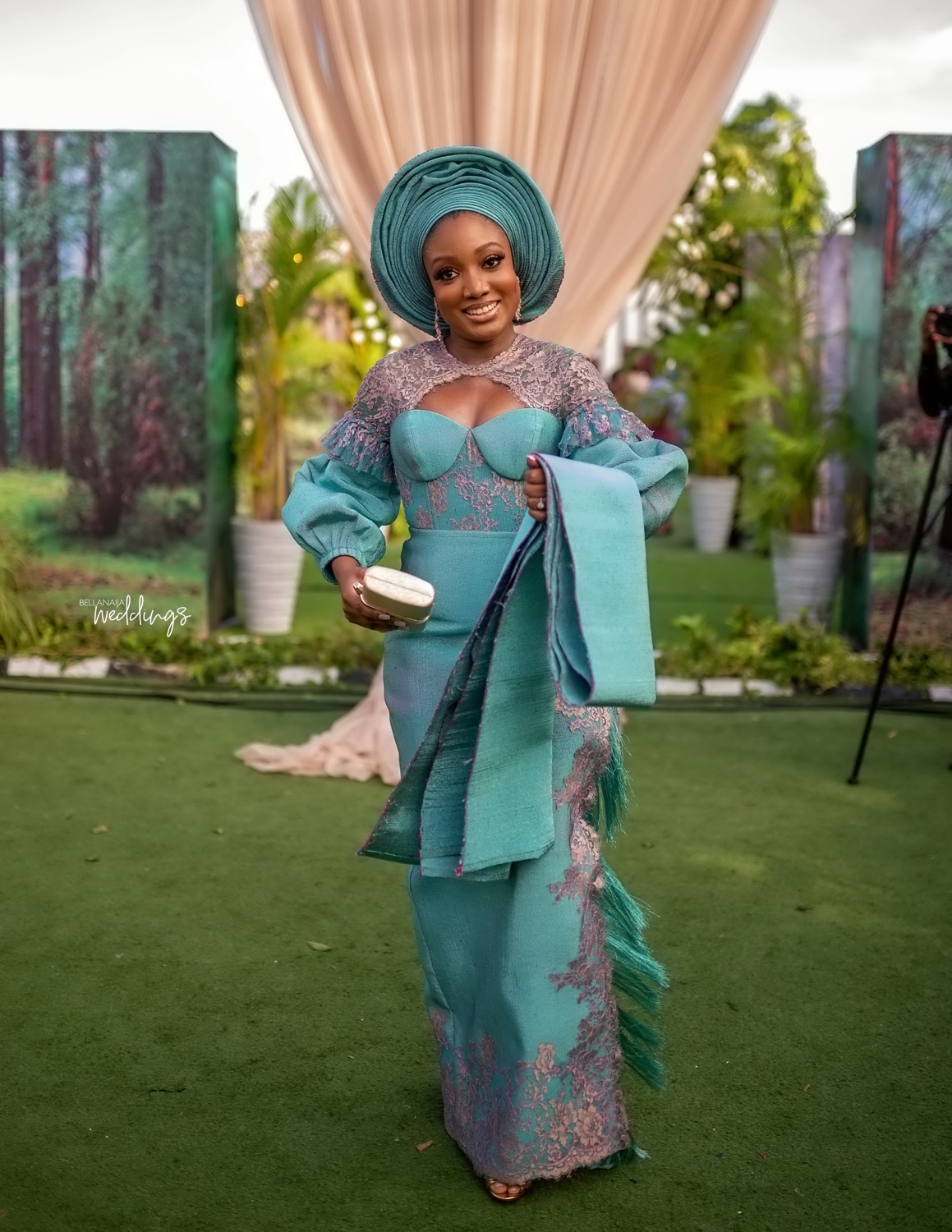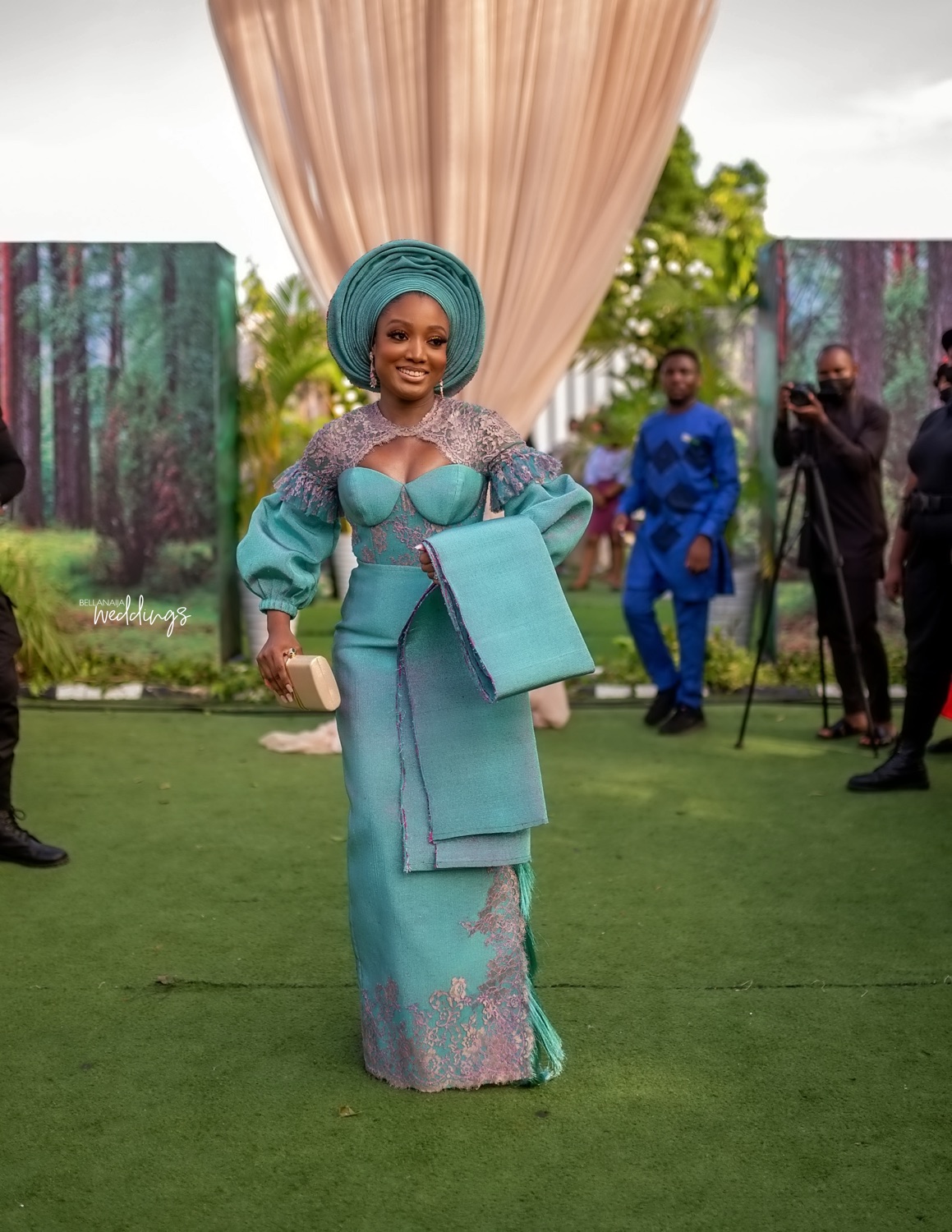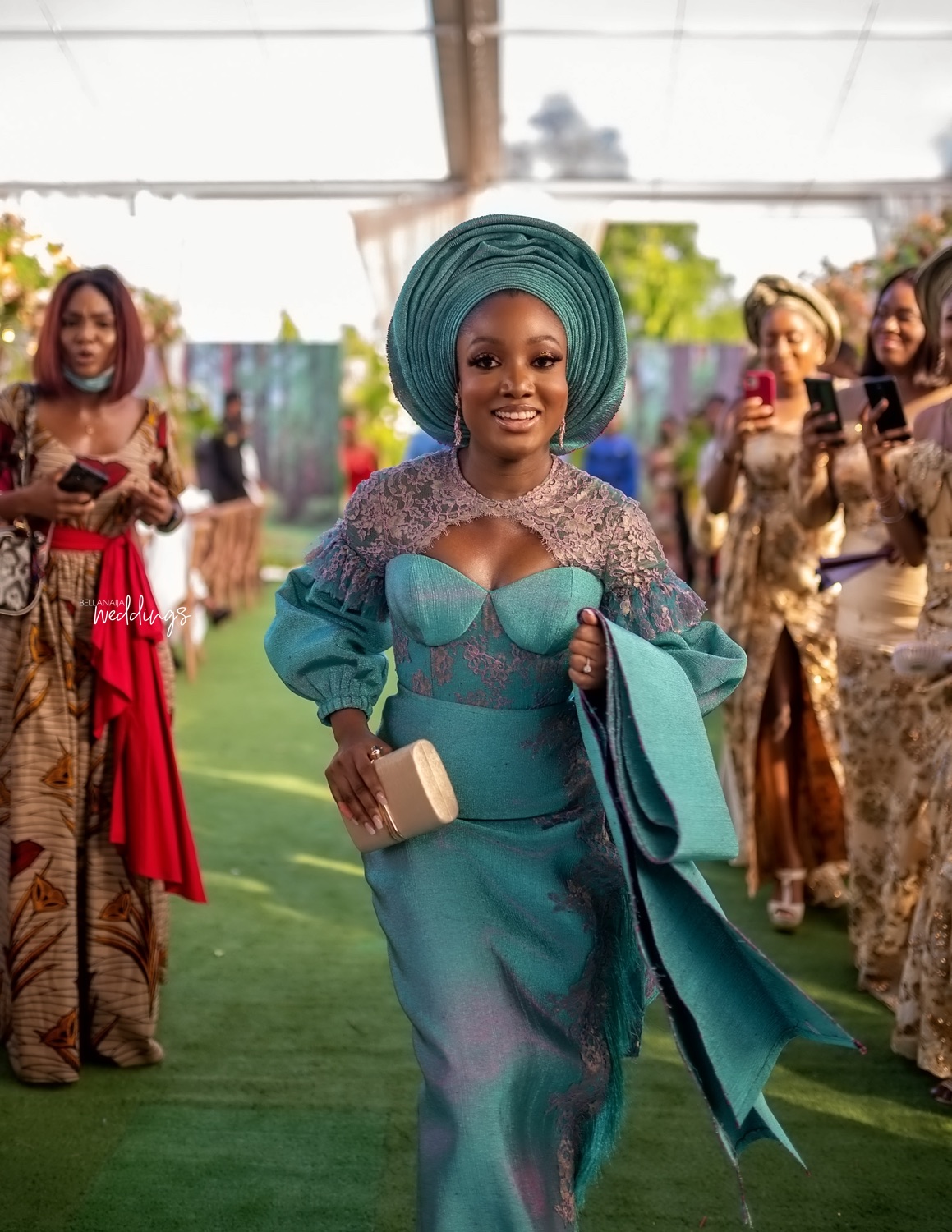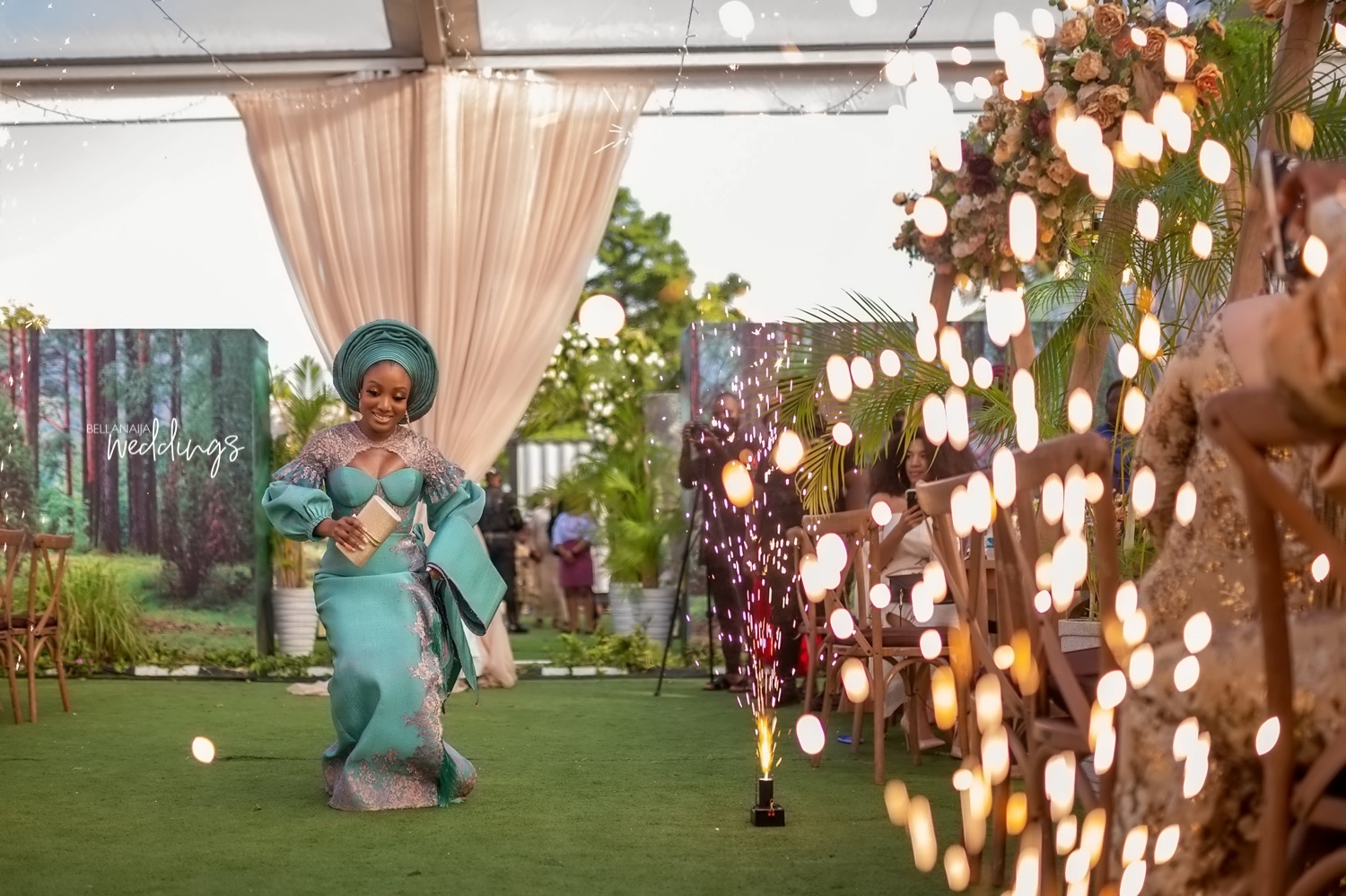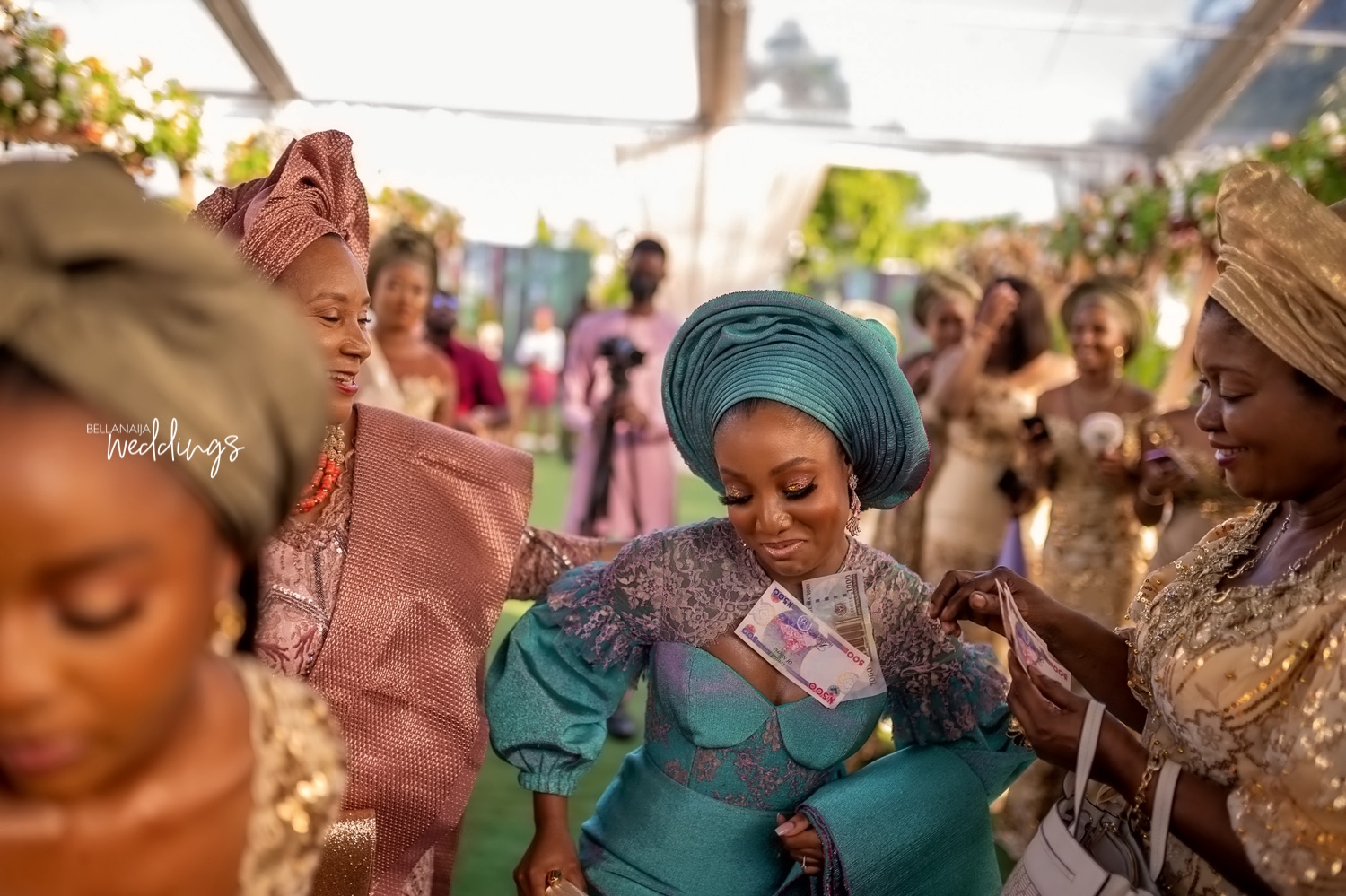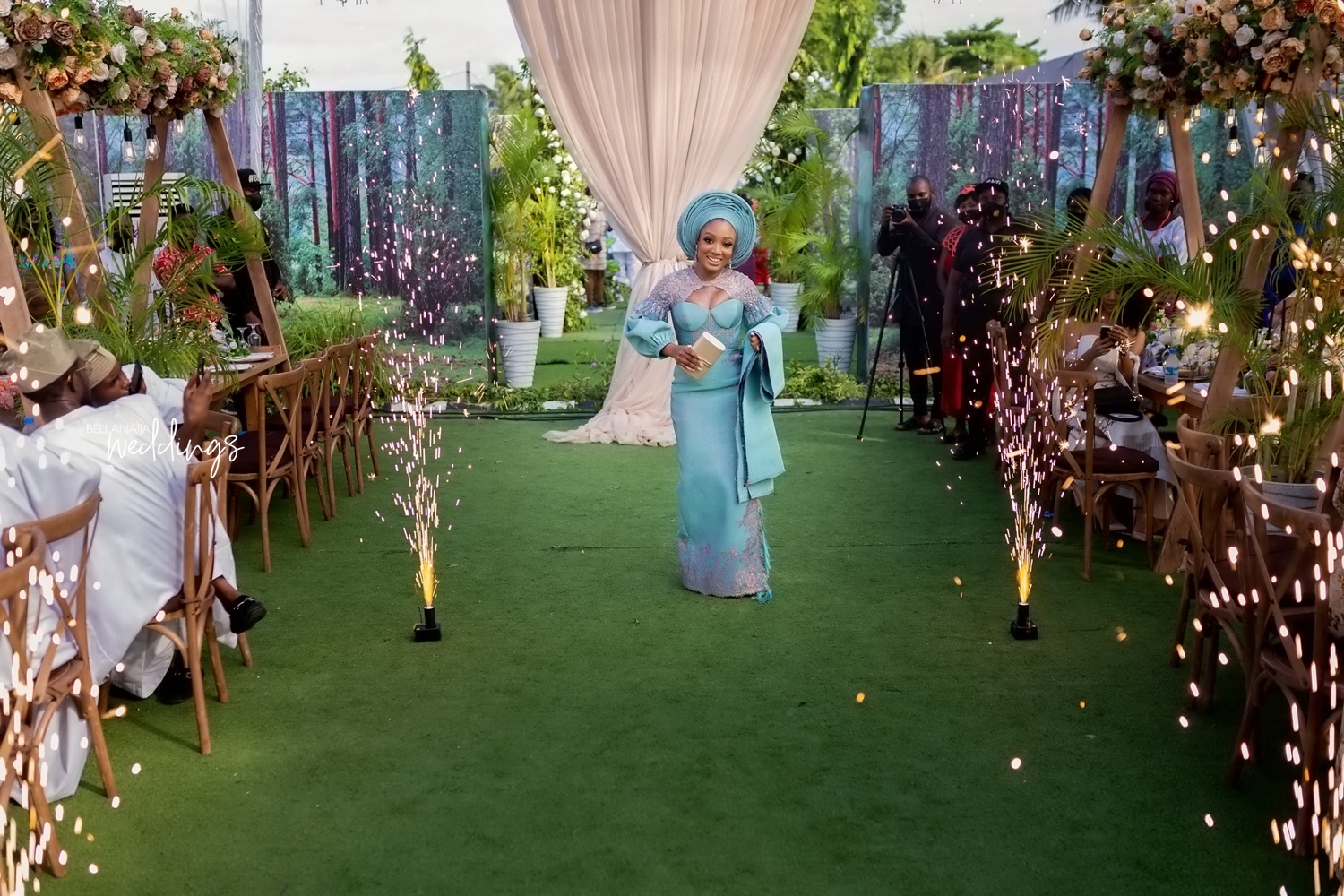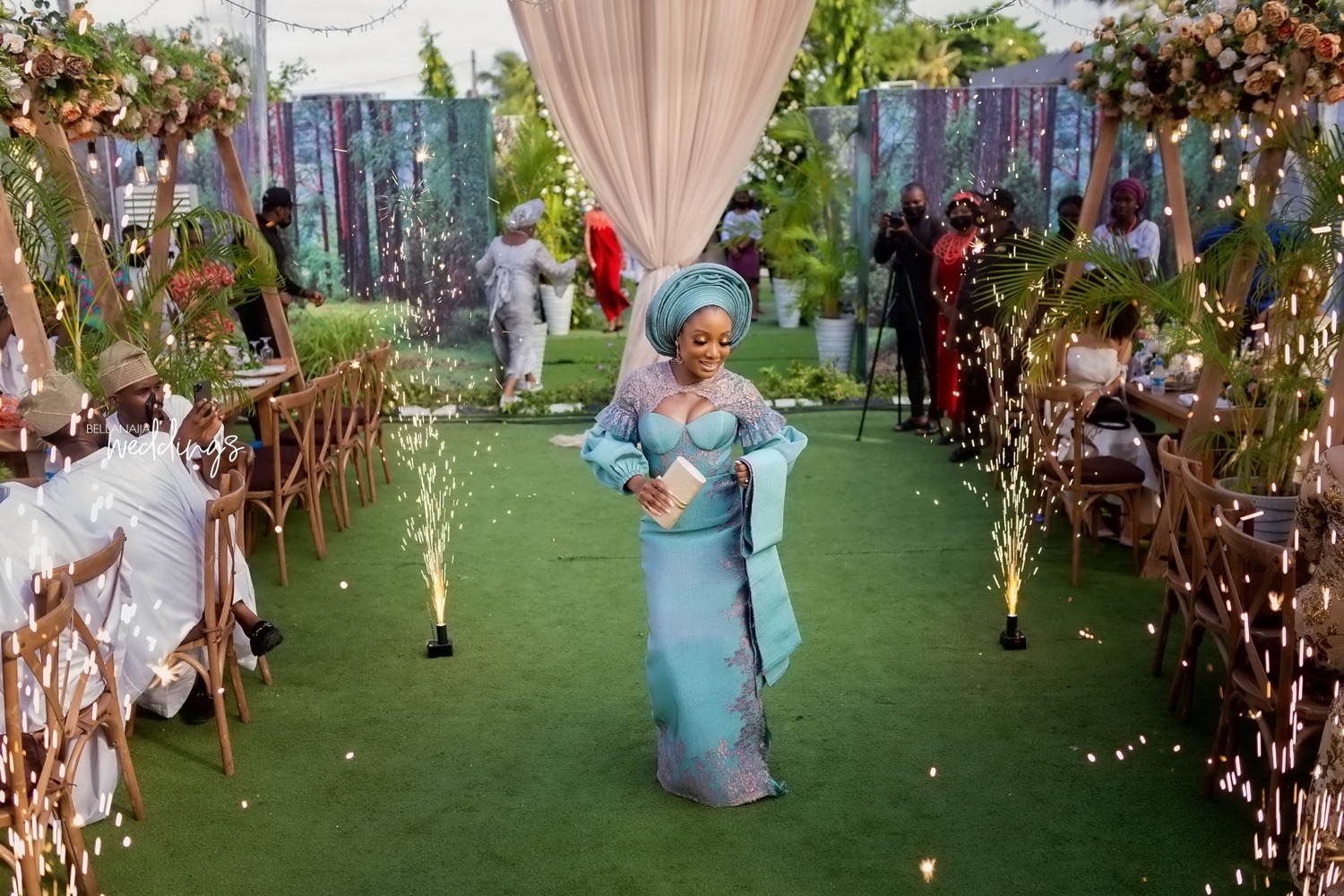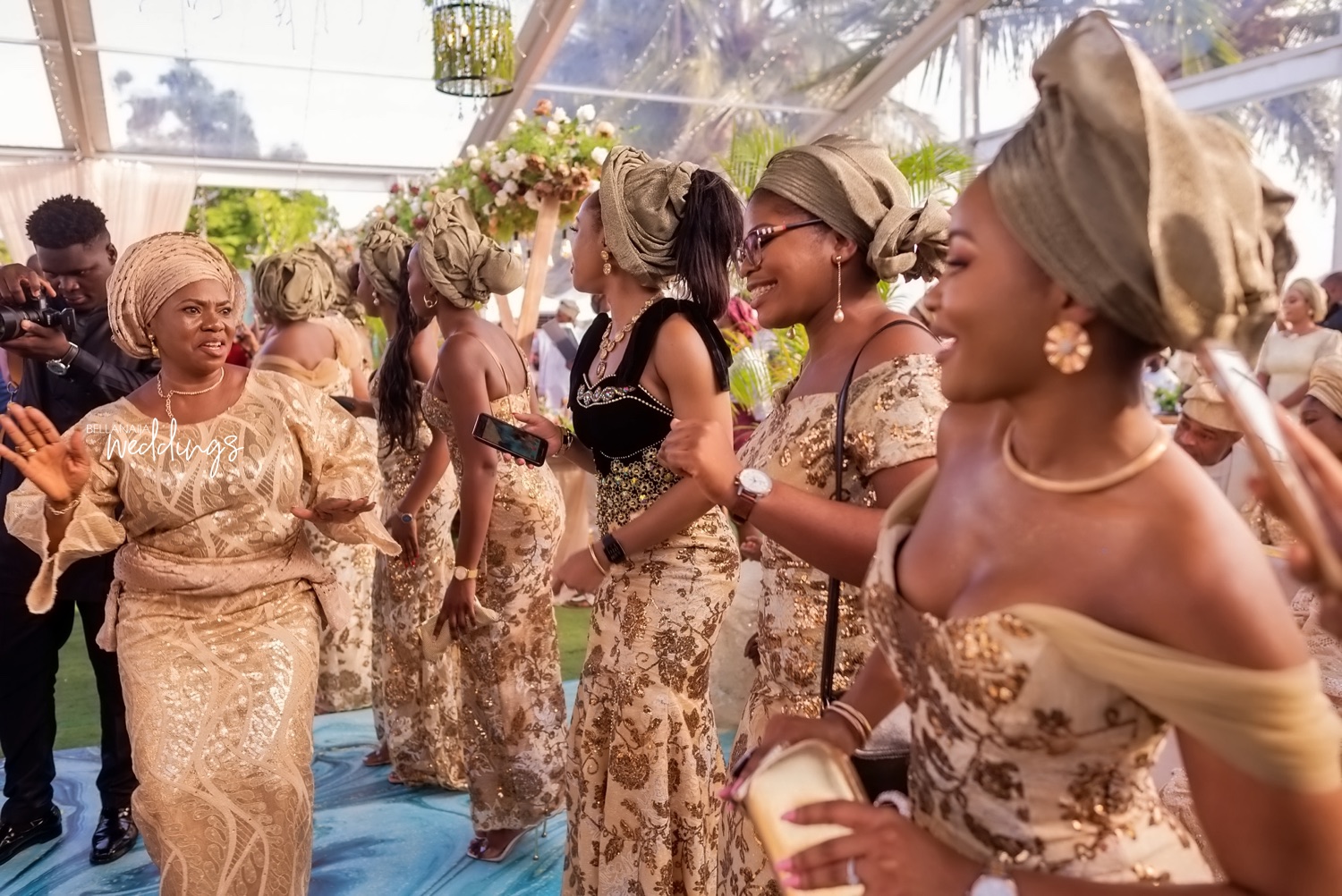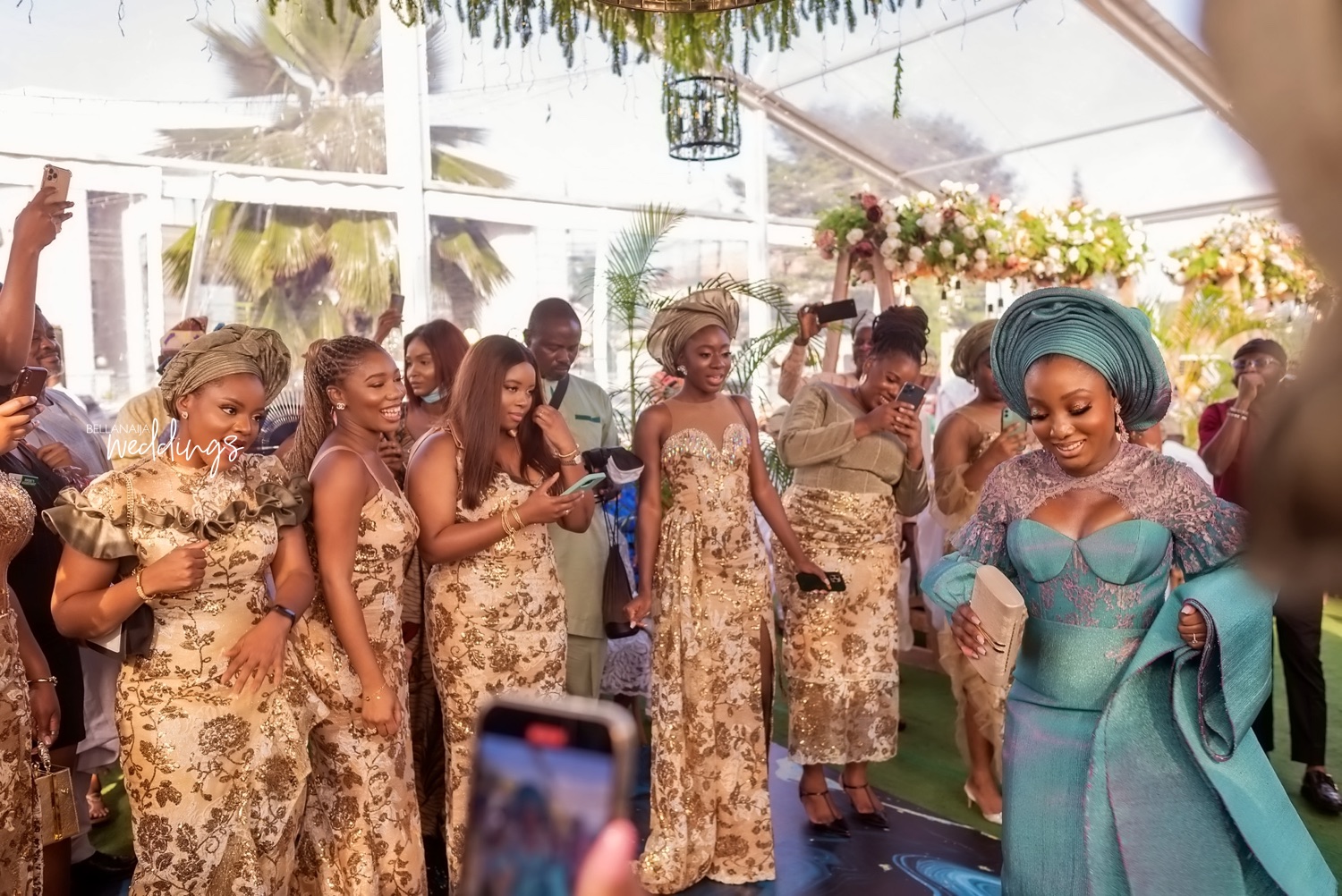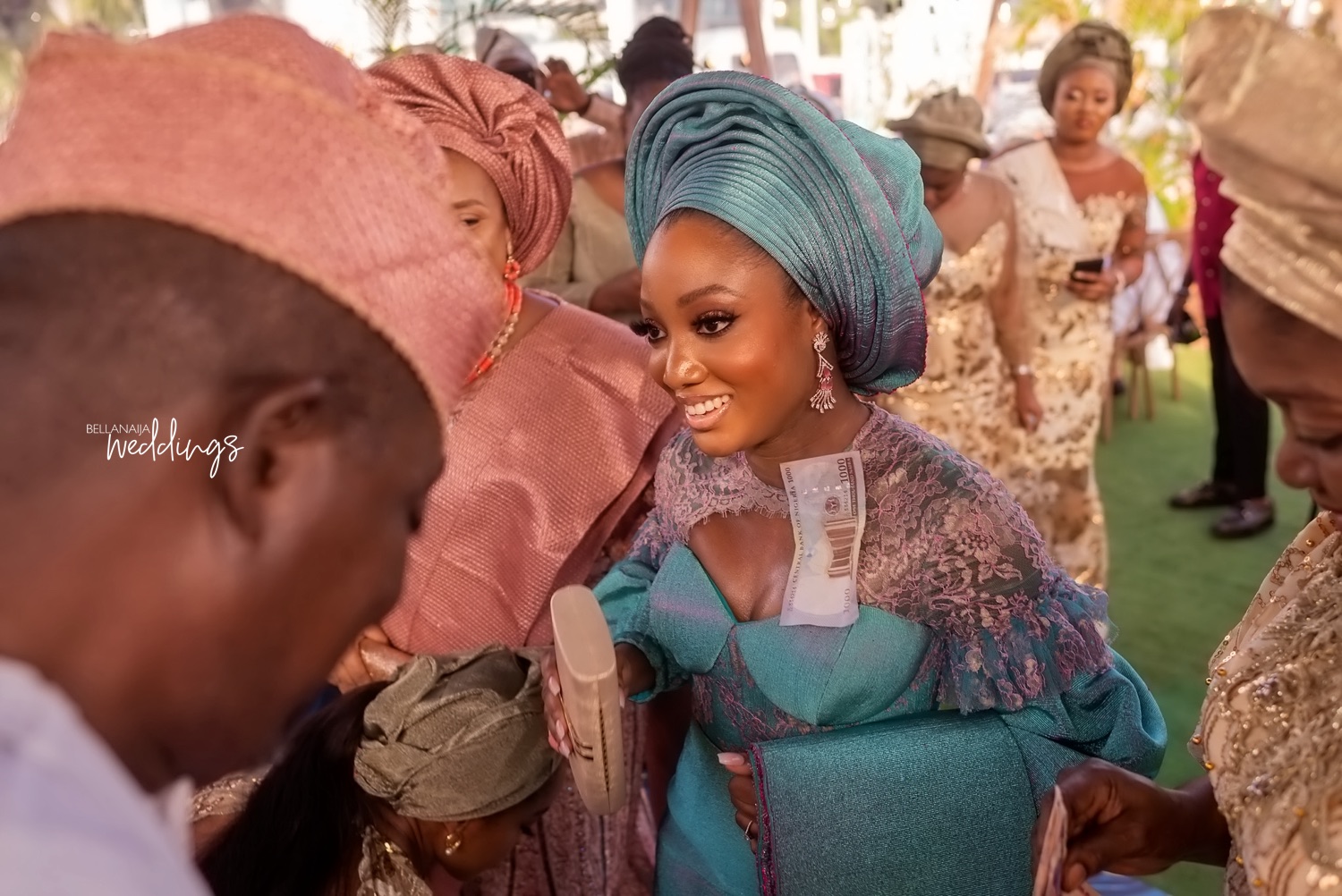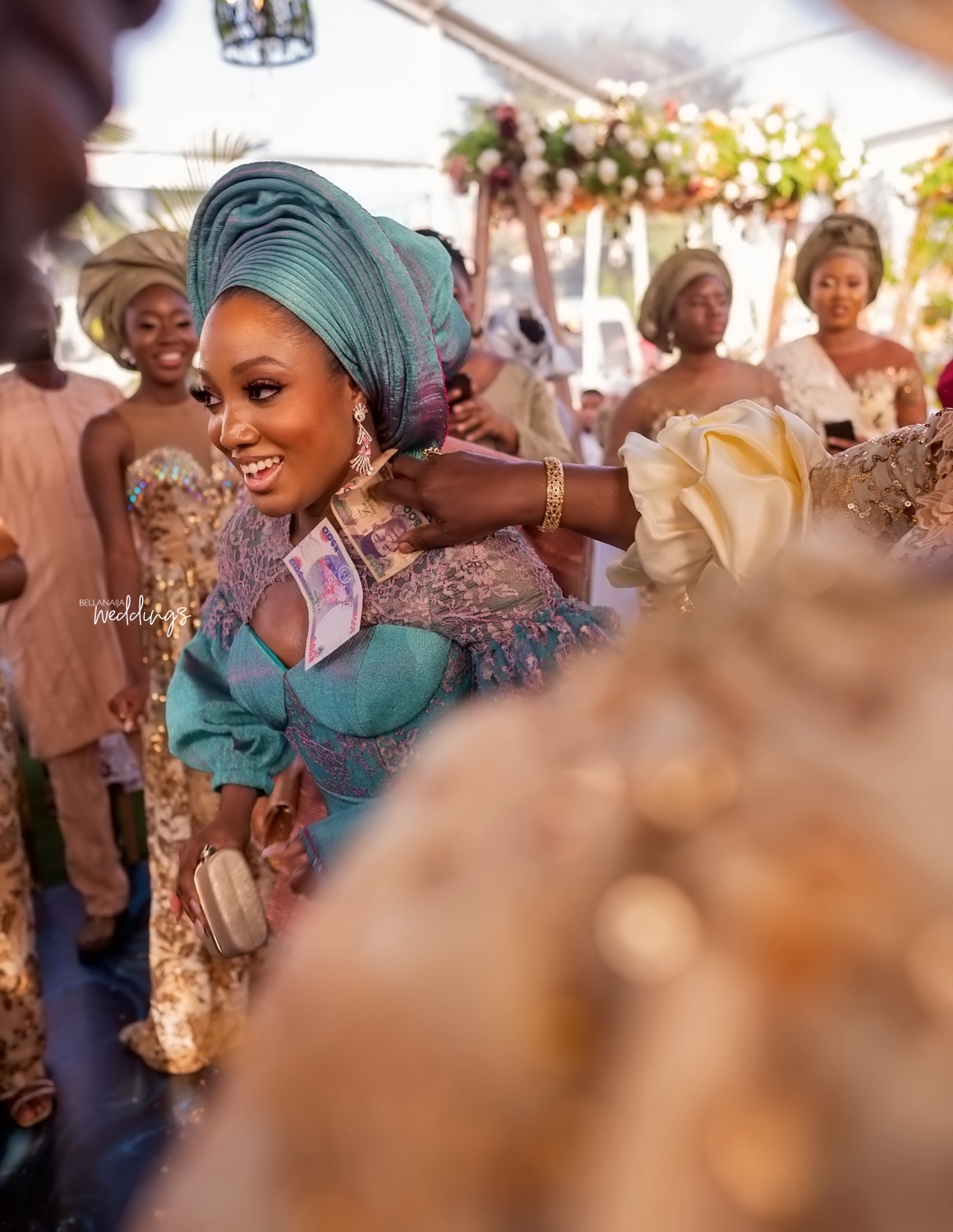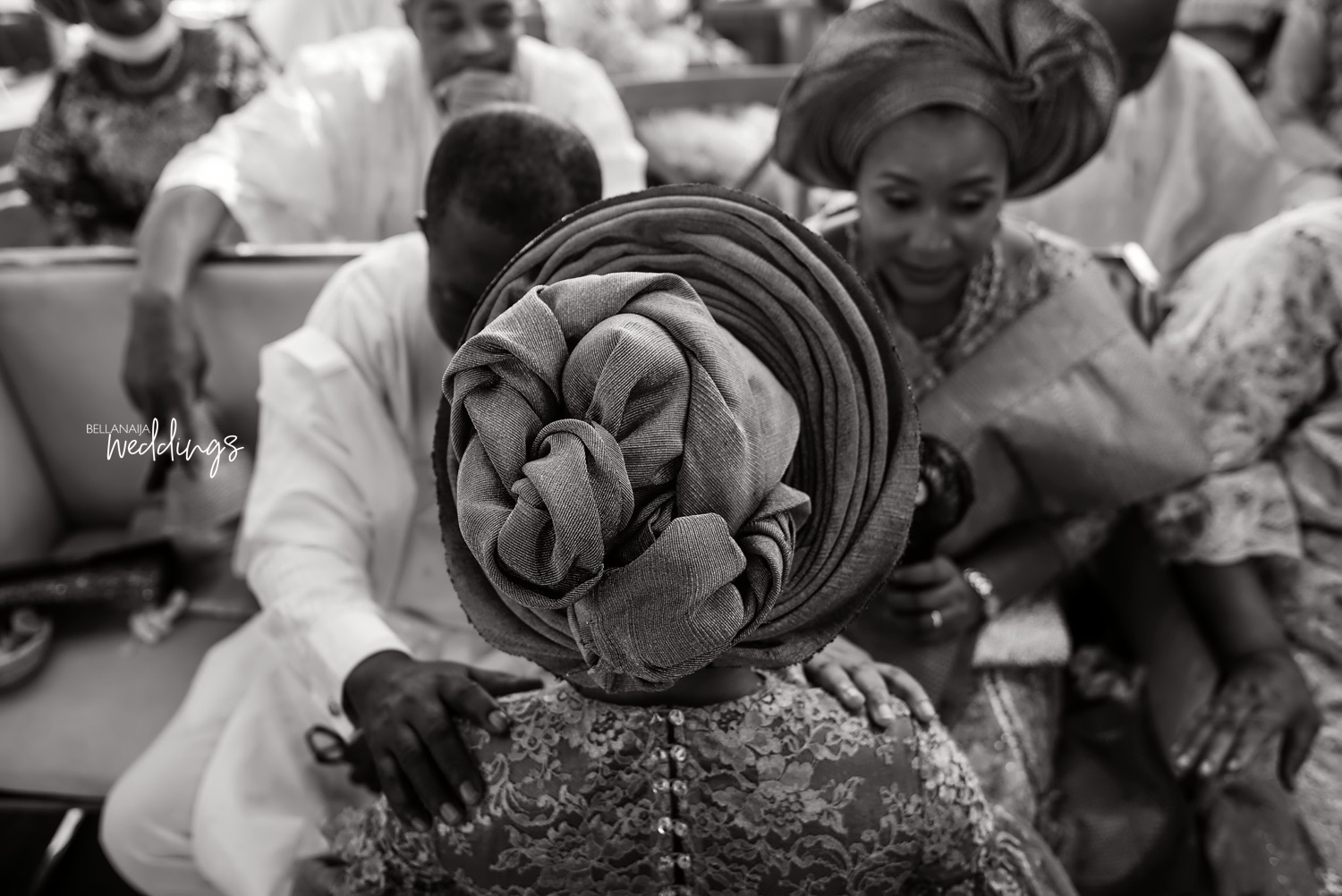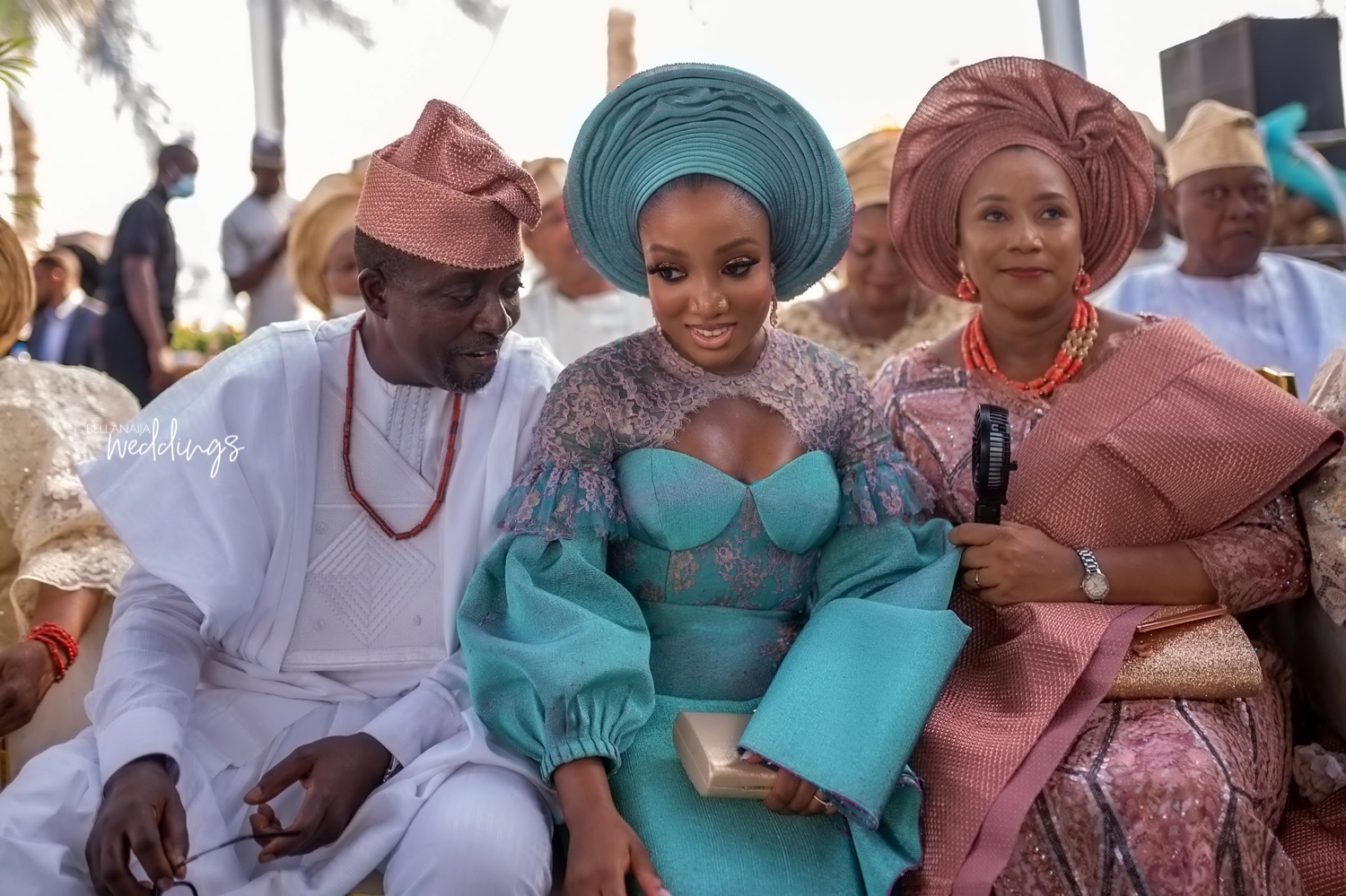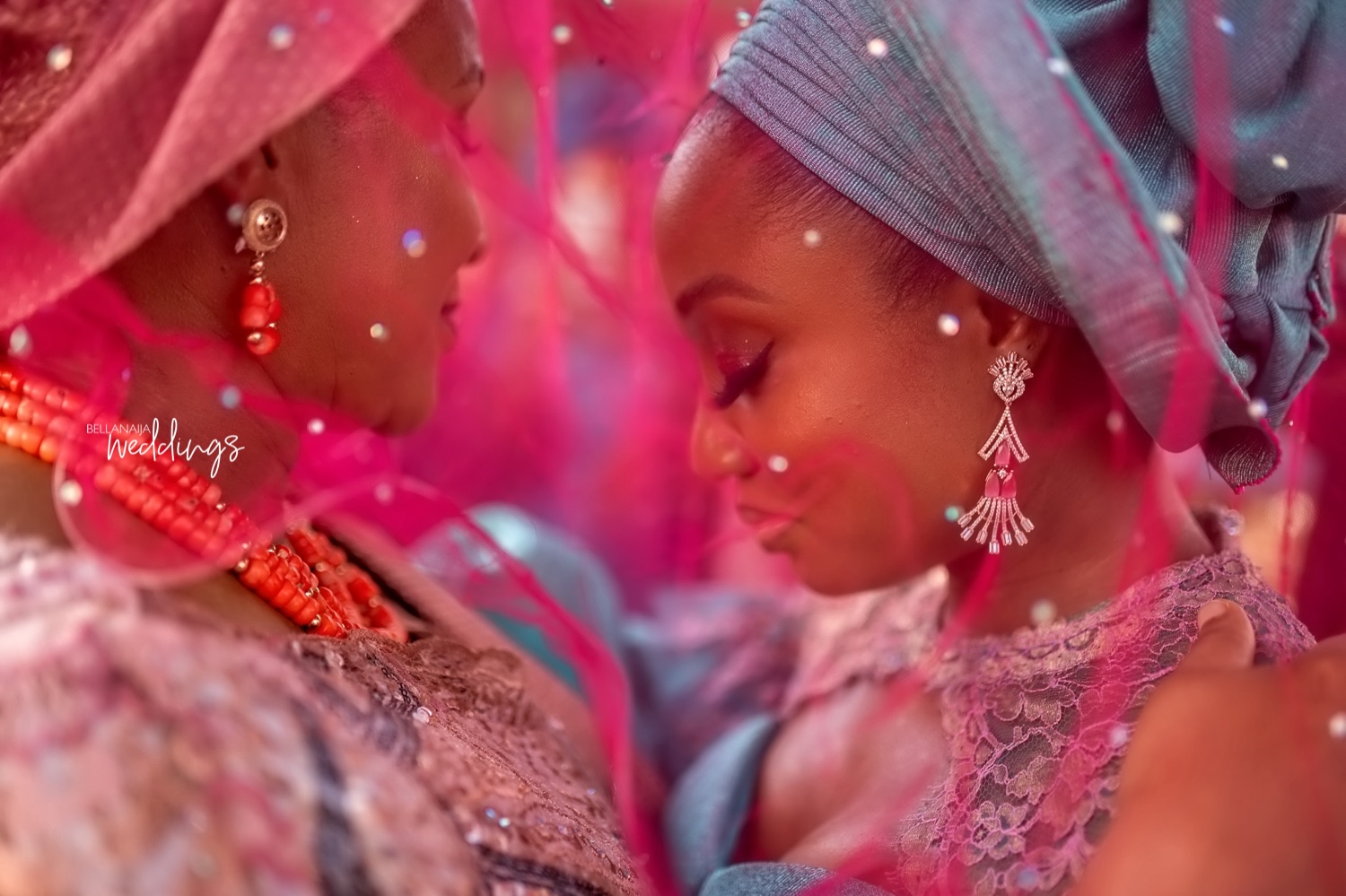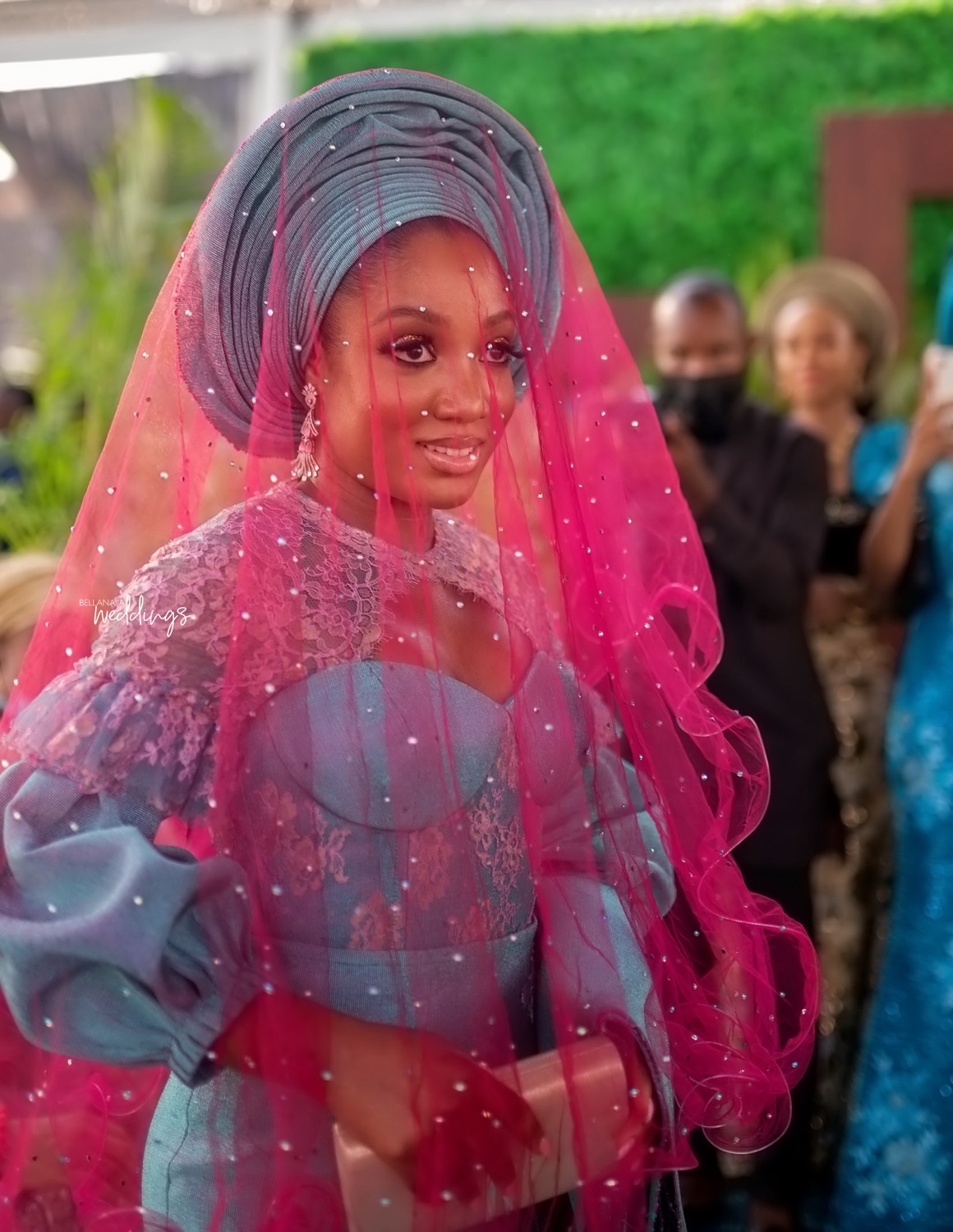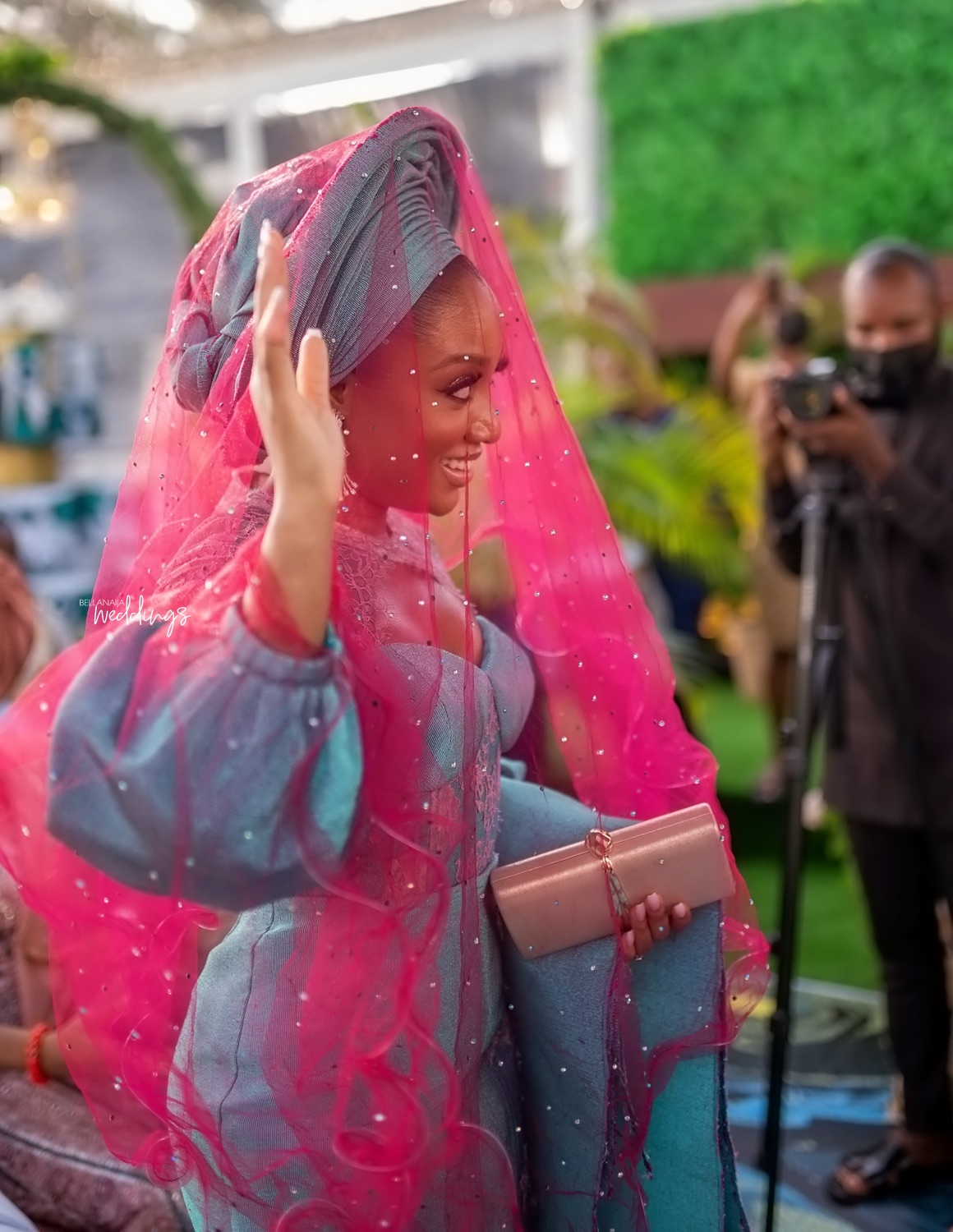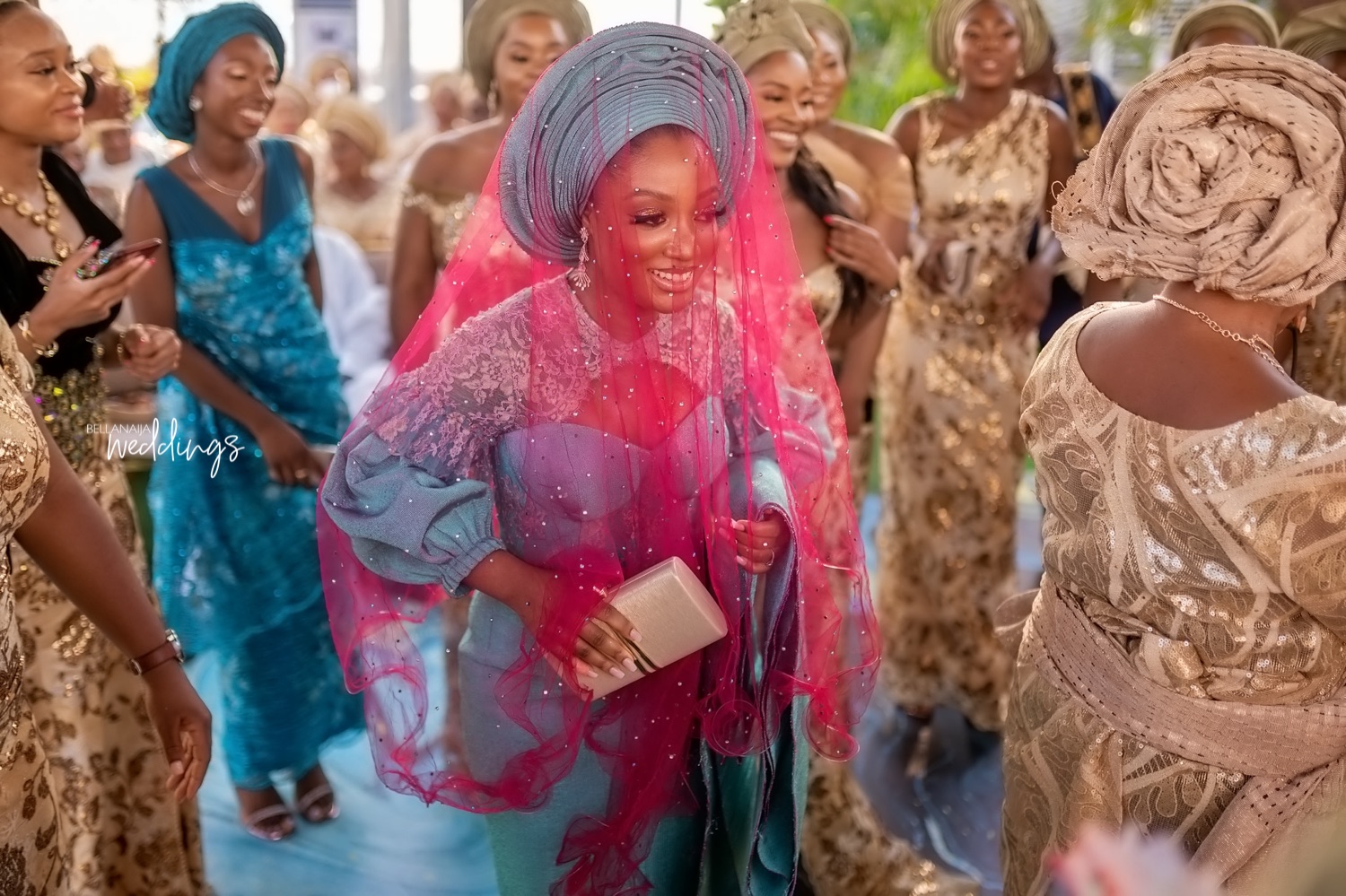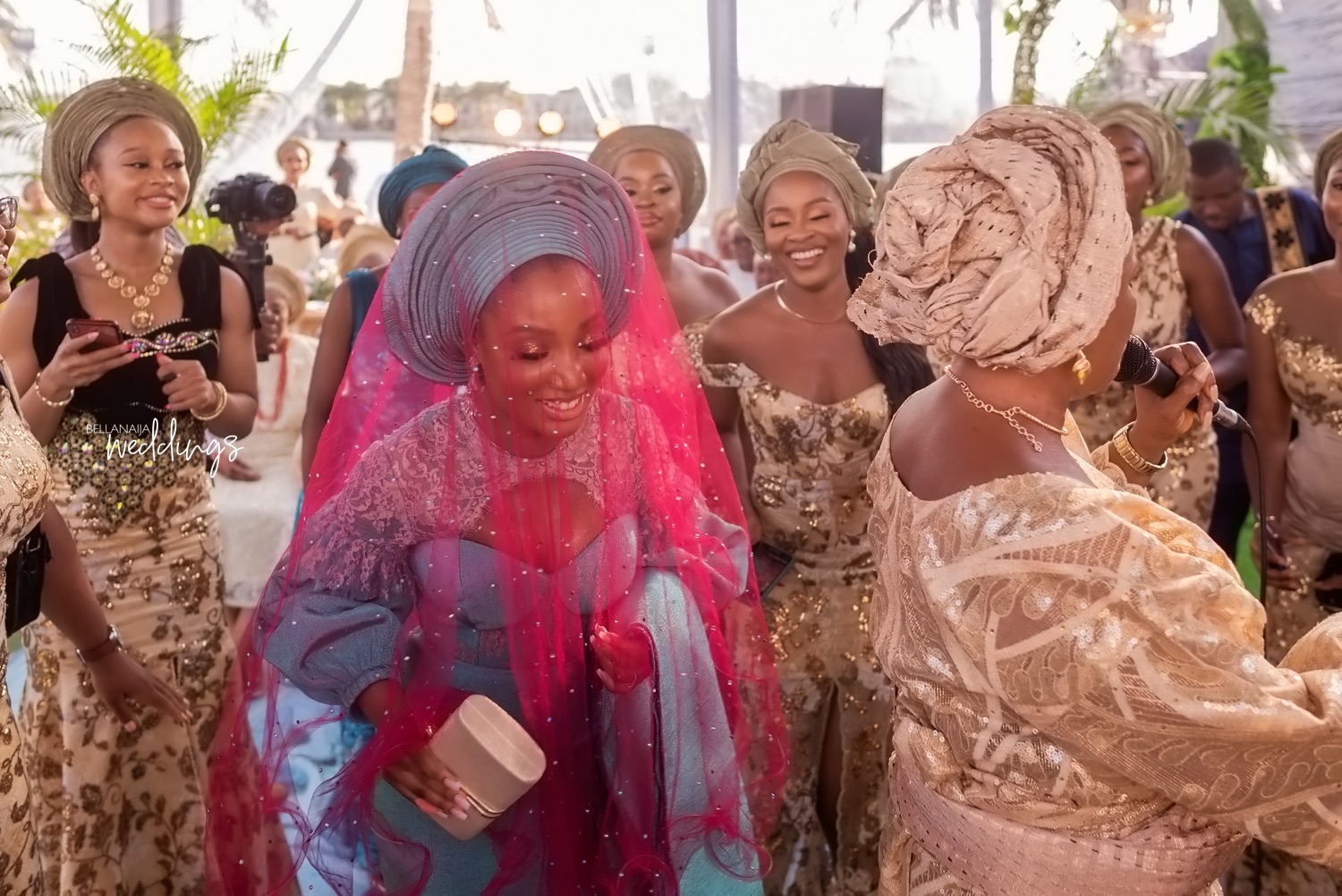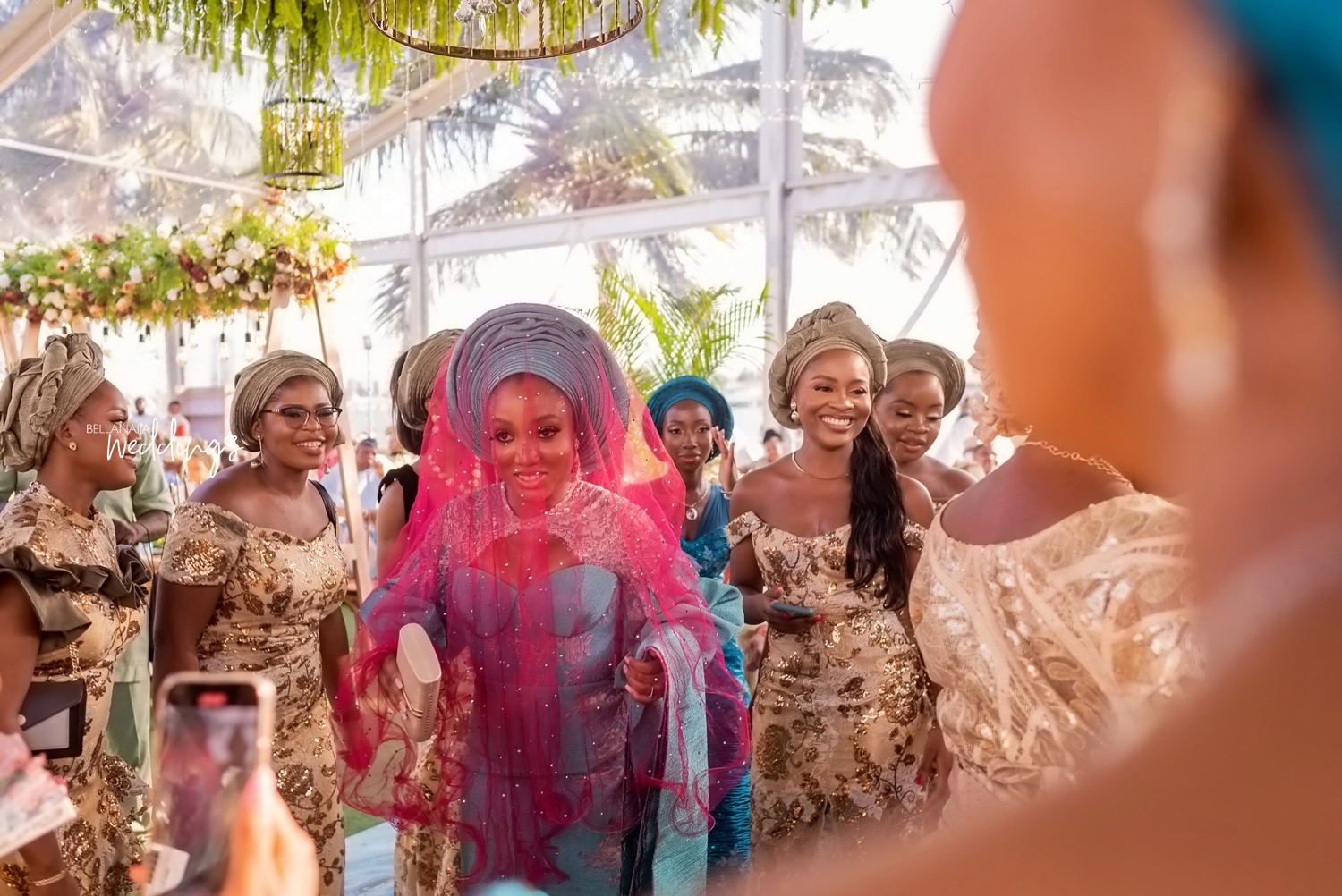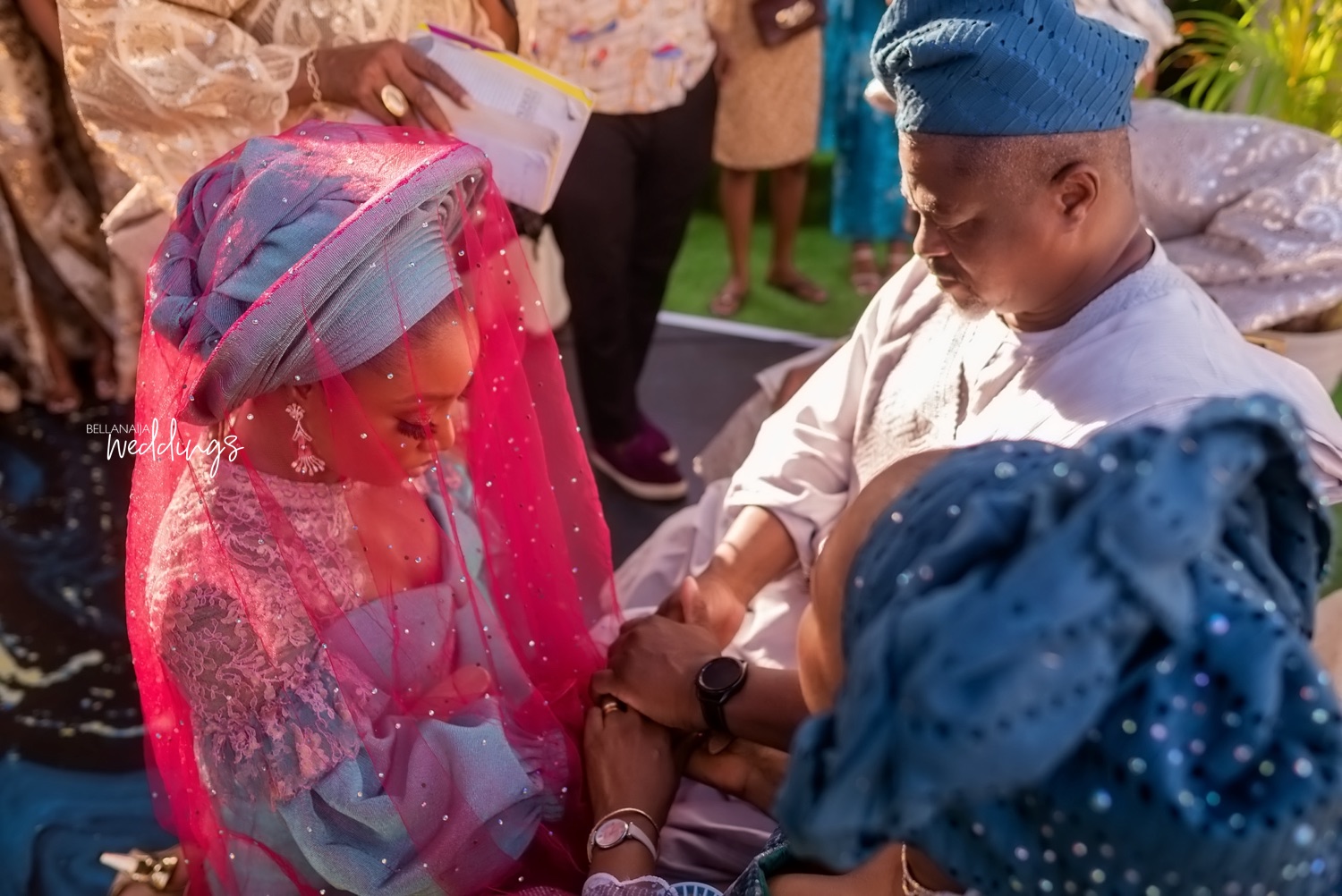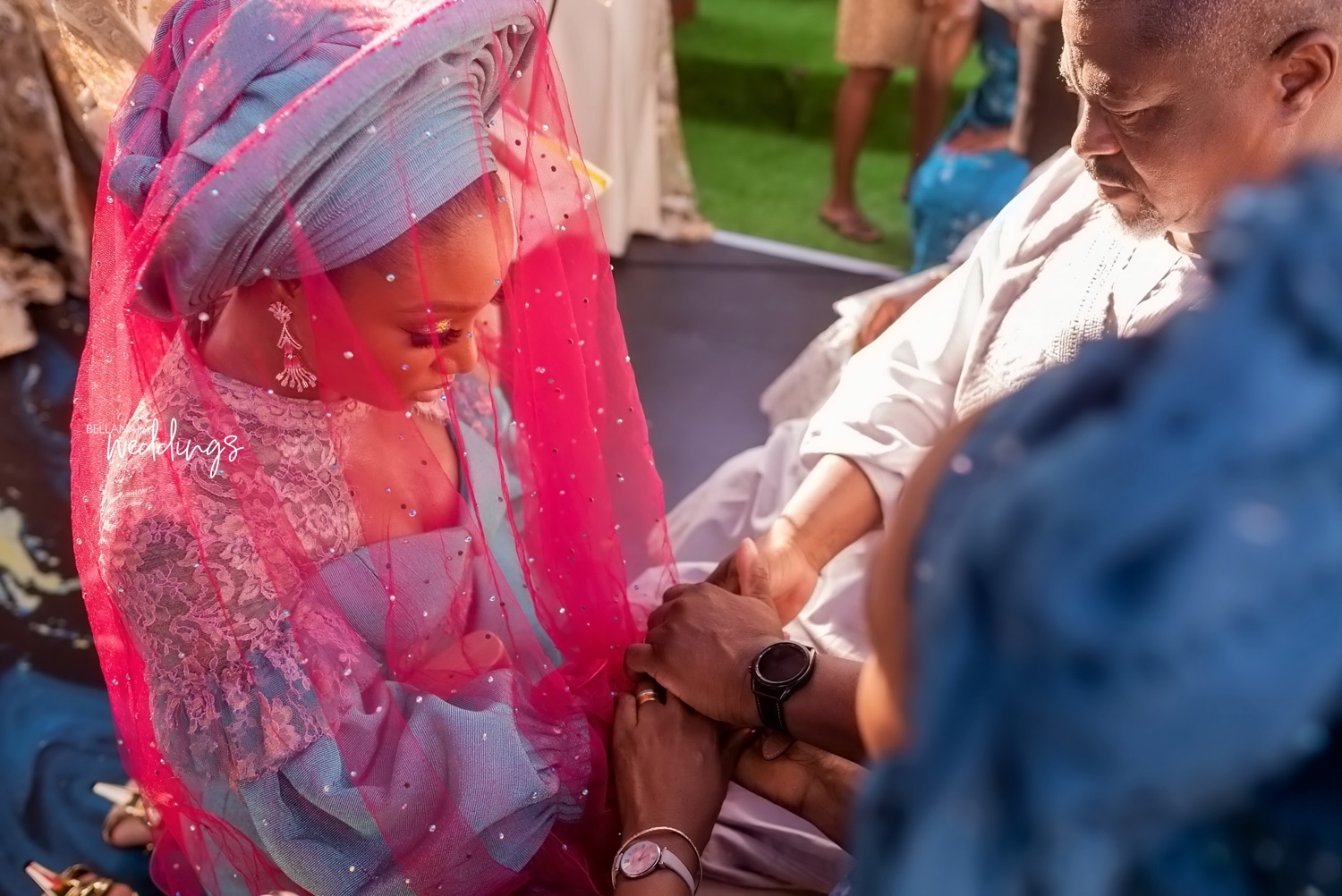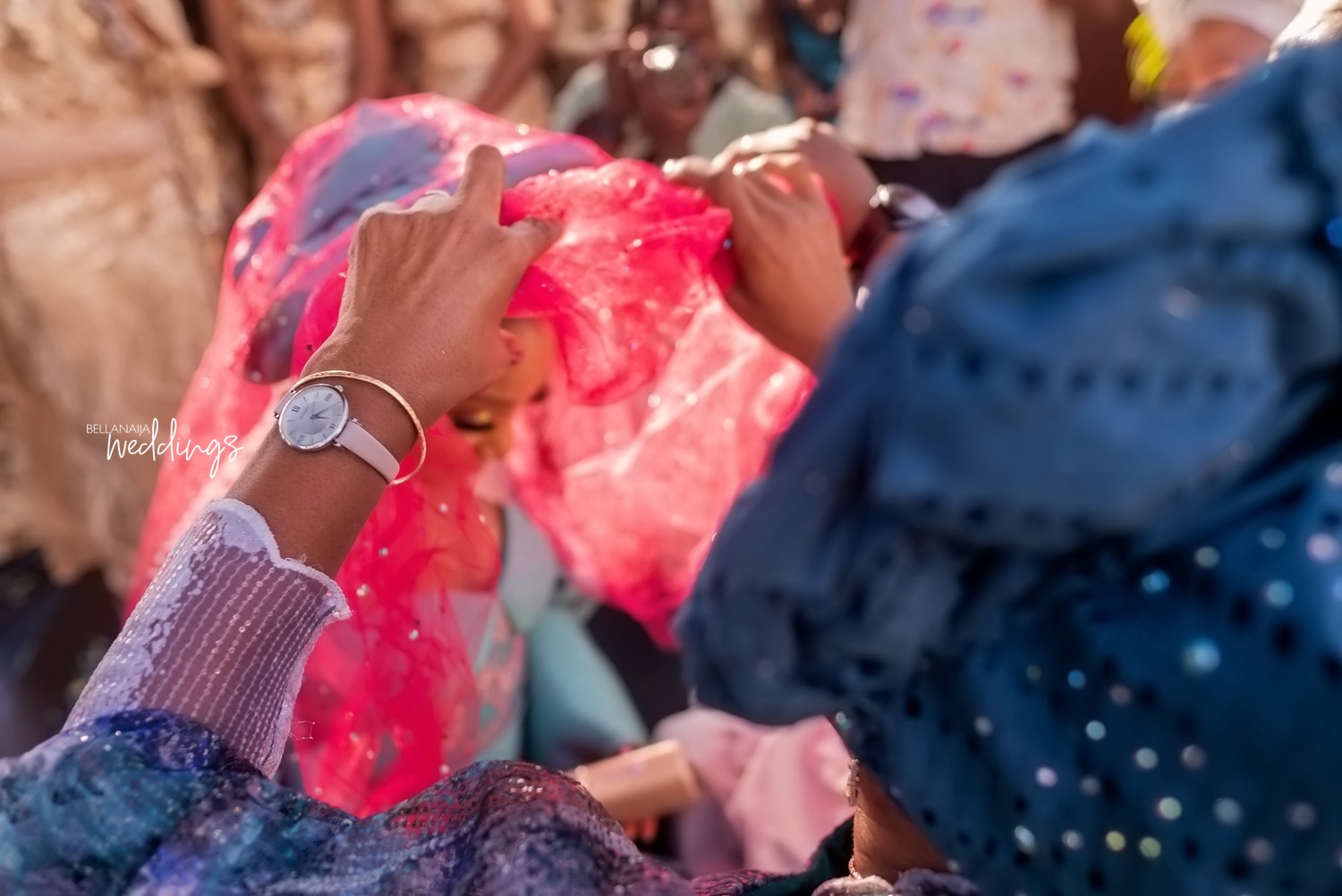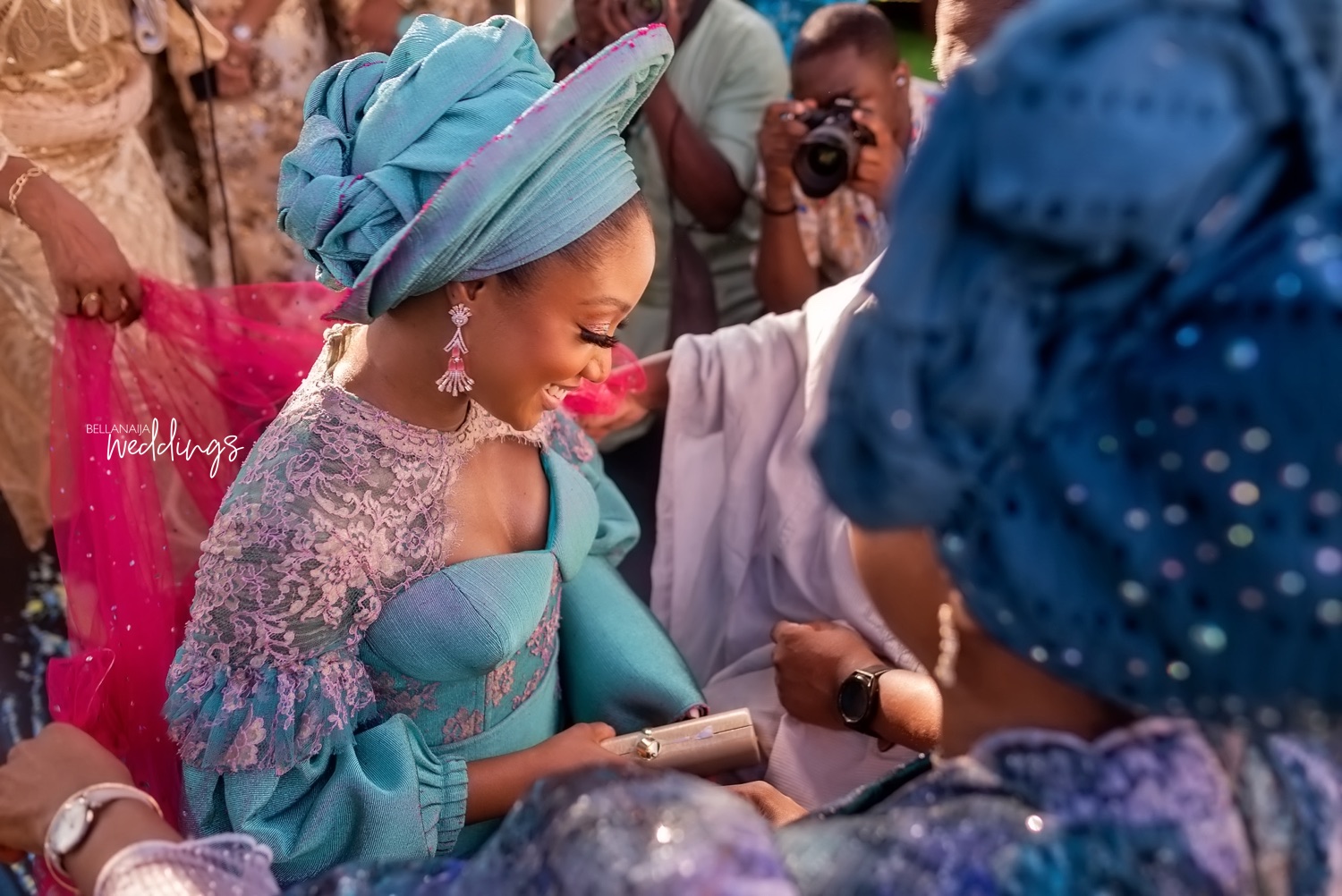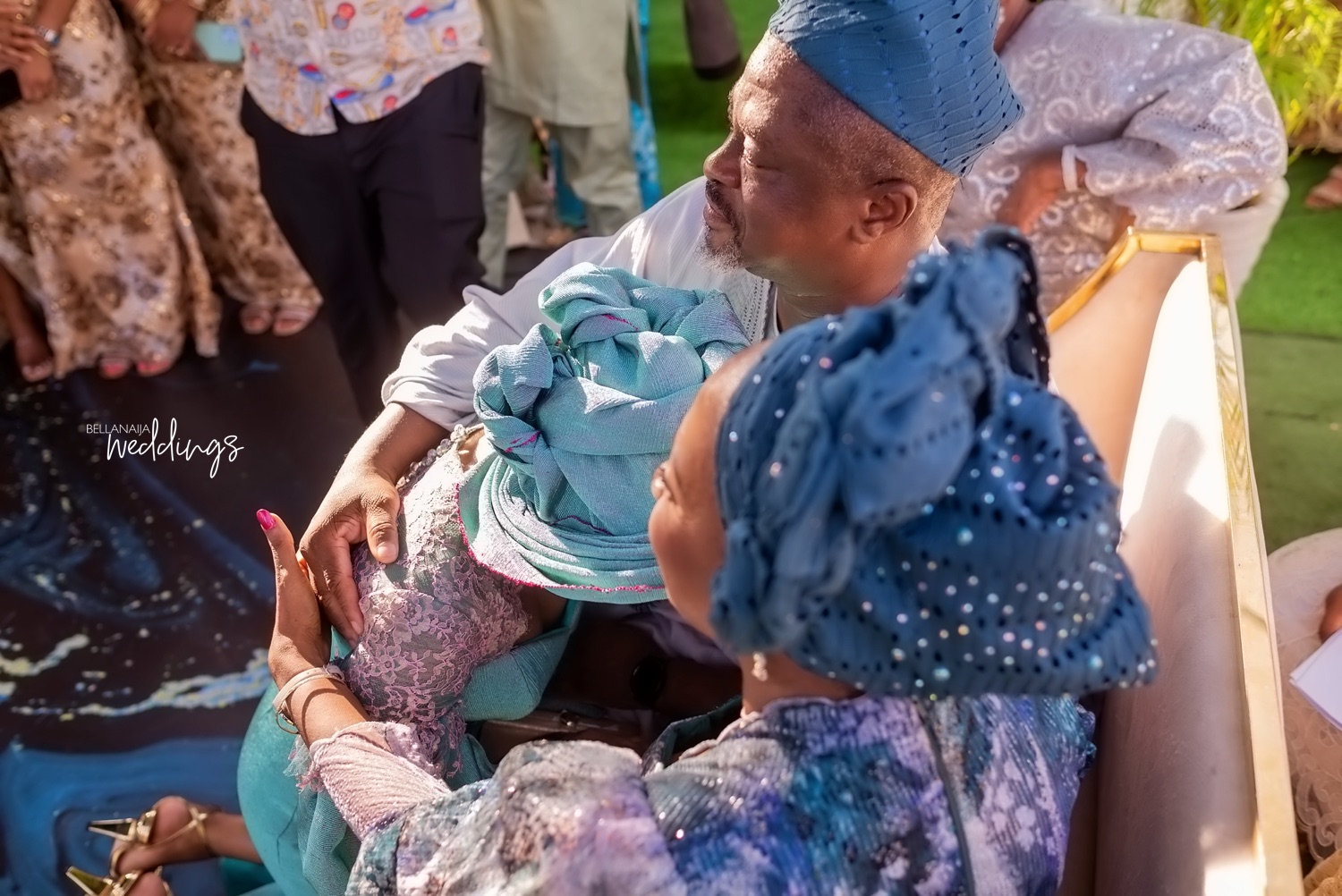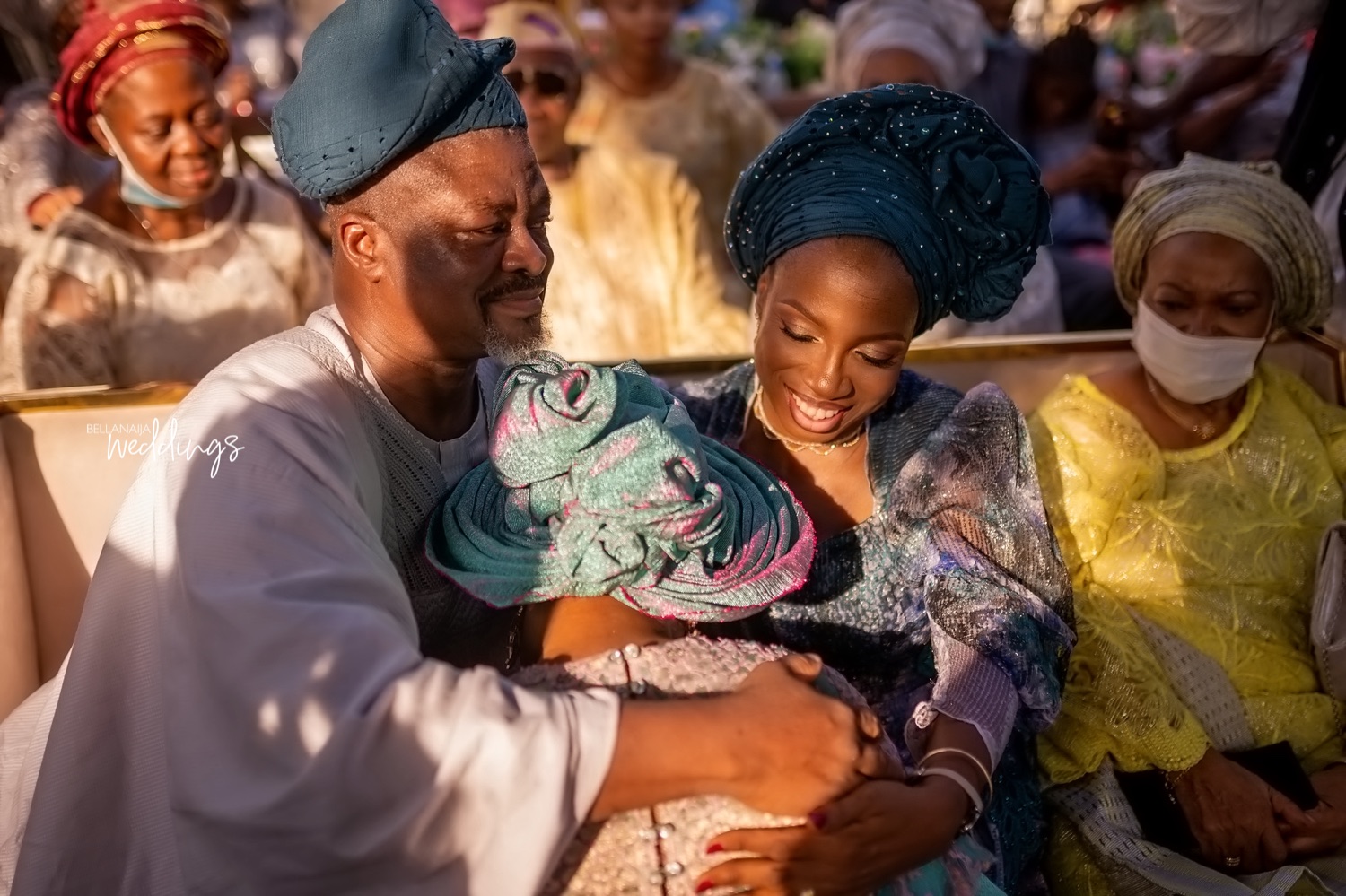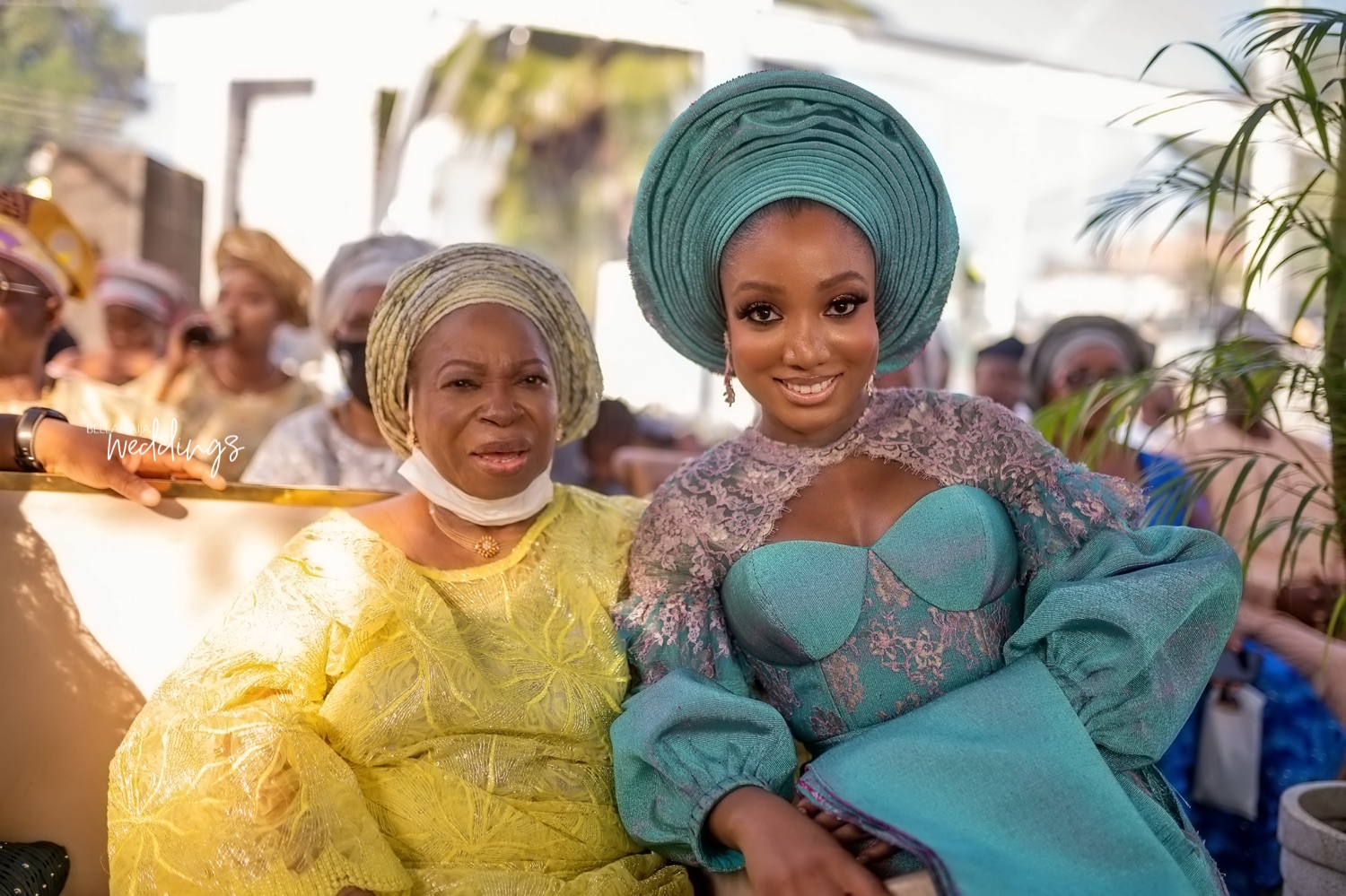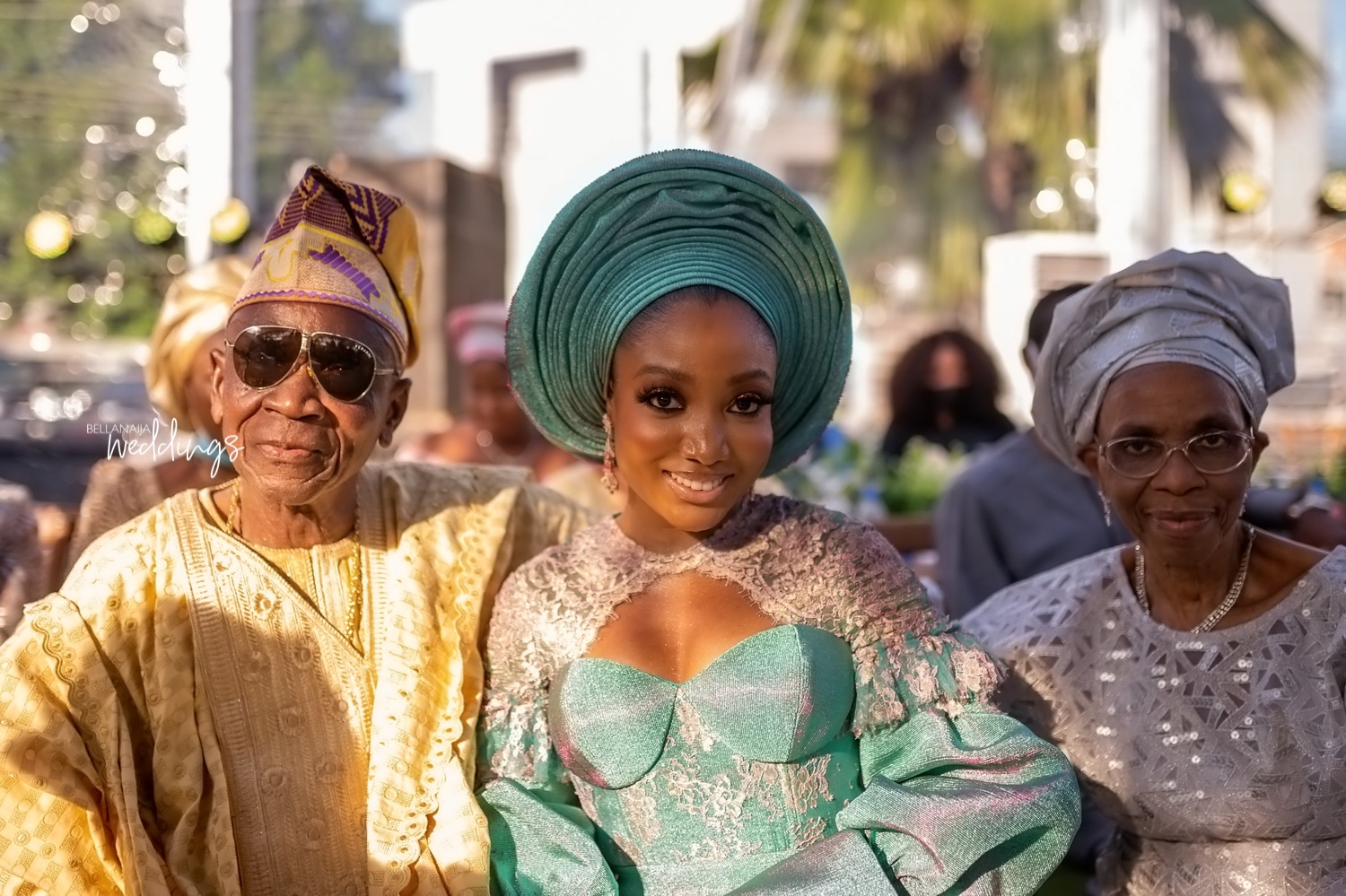 Now to the groom…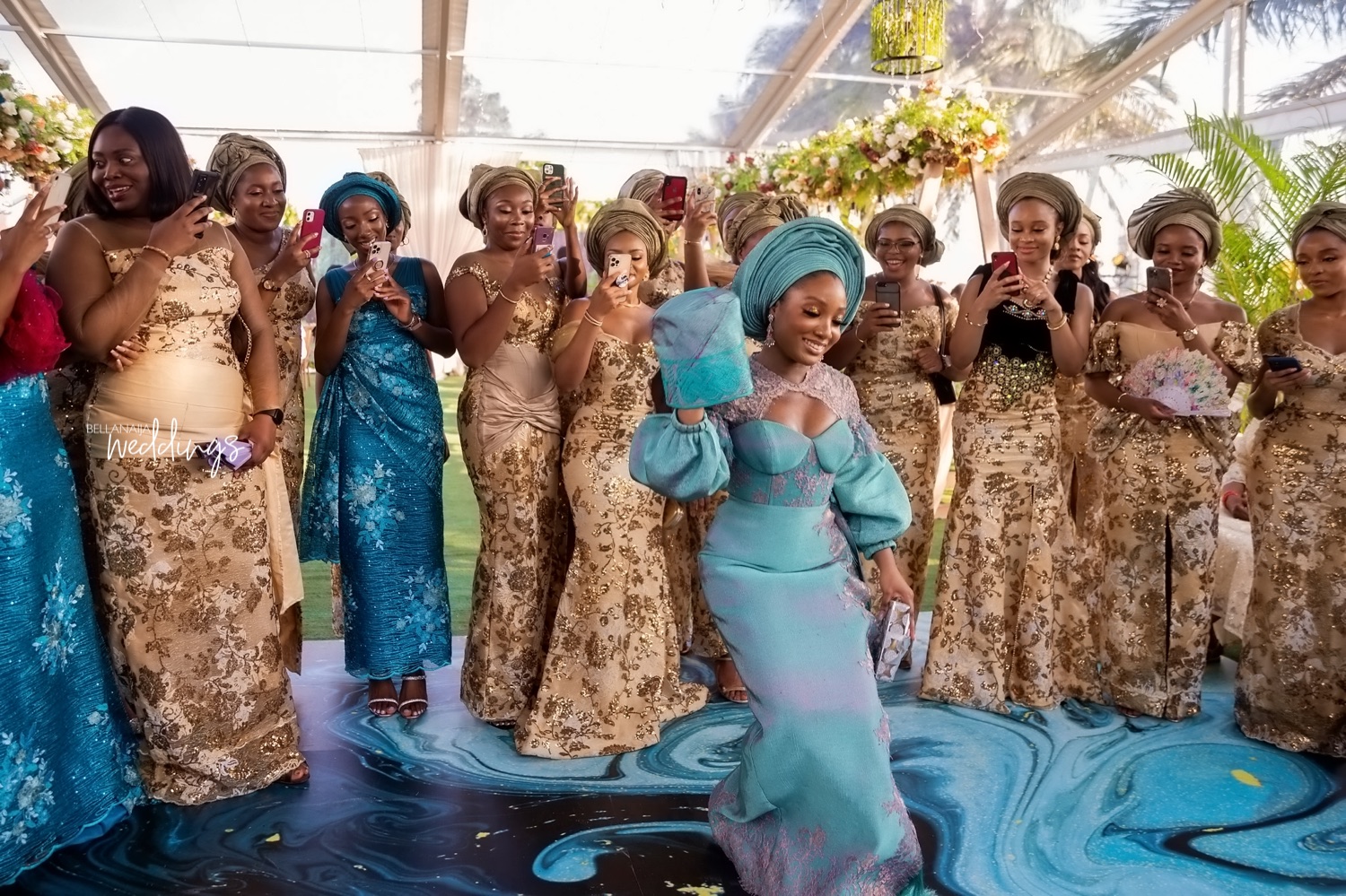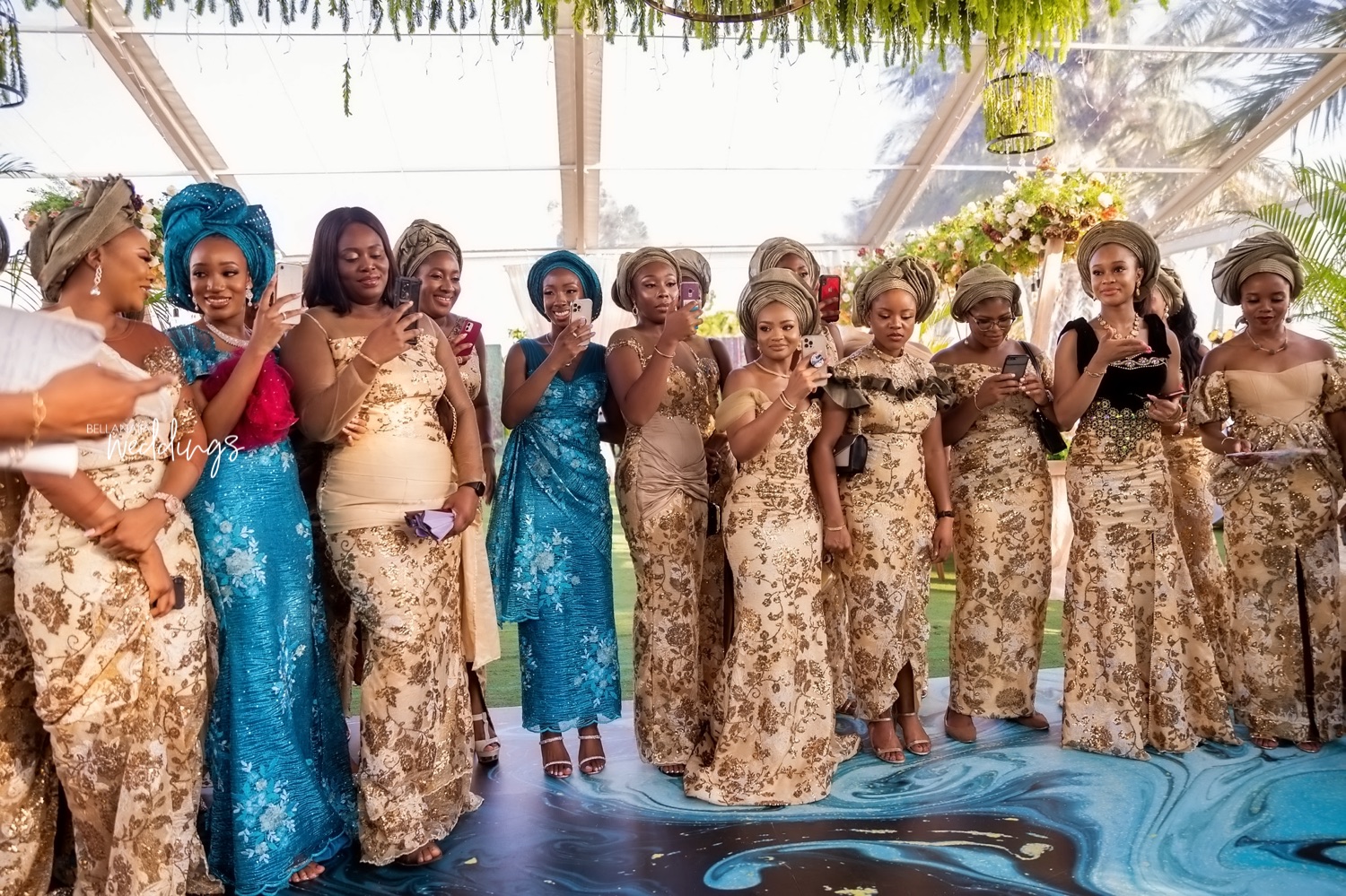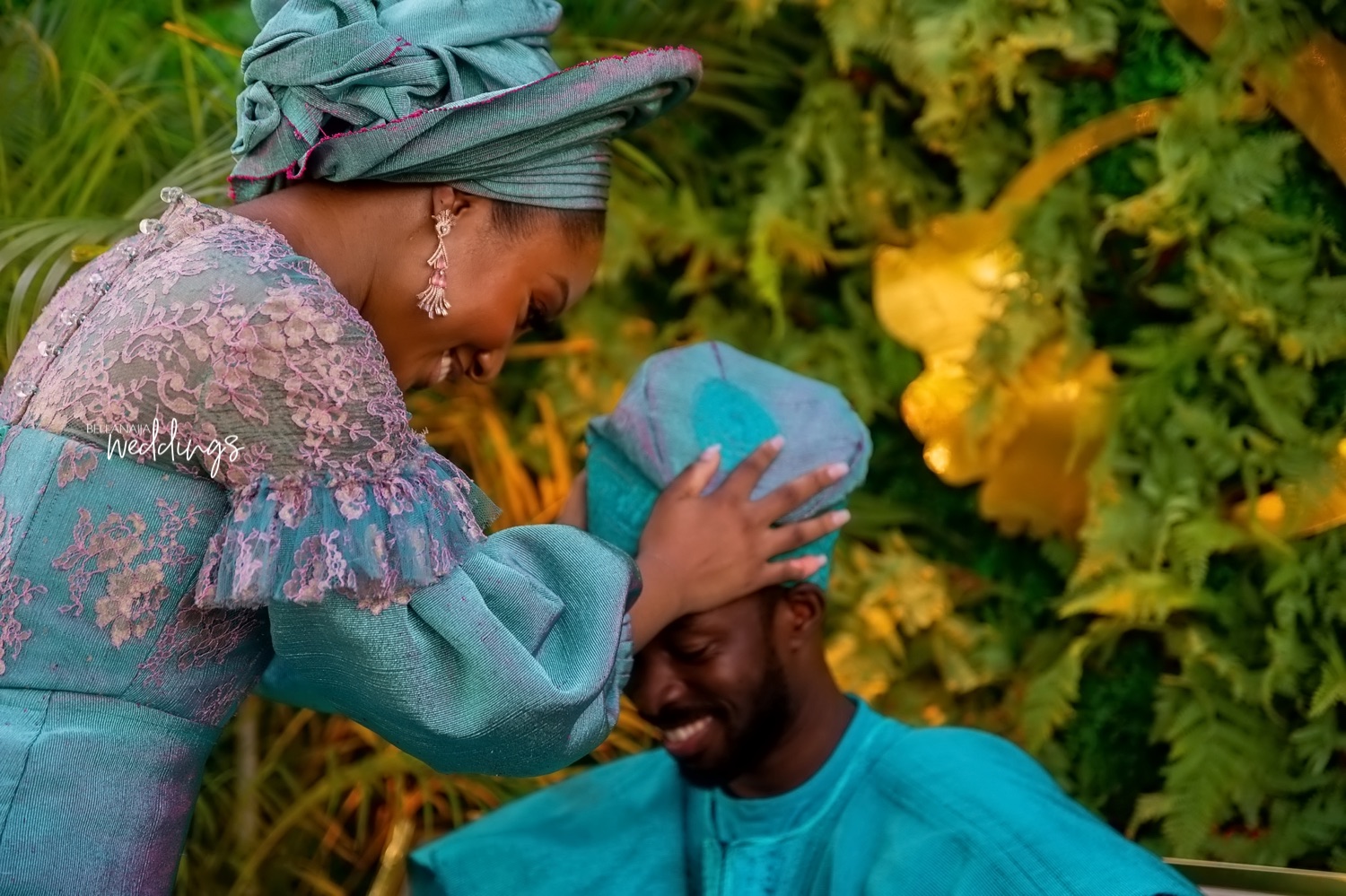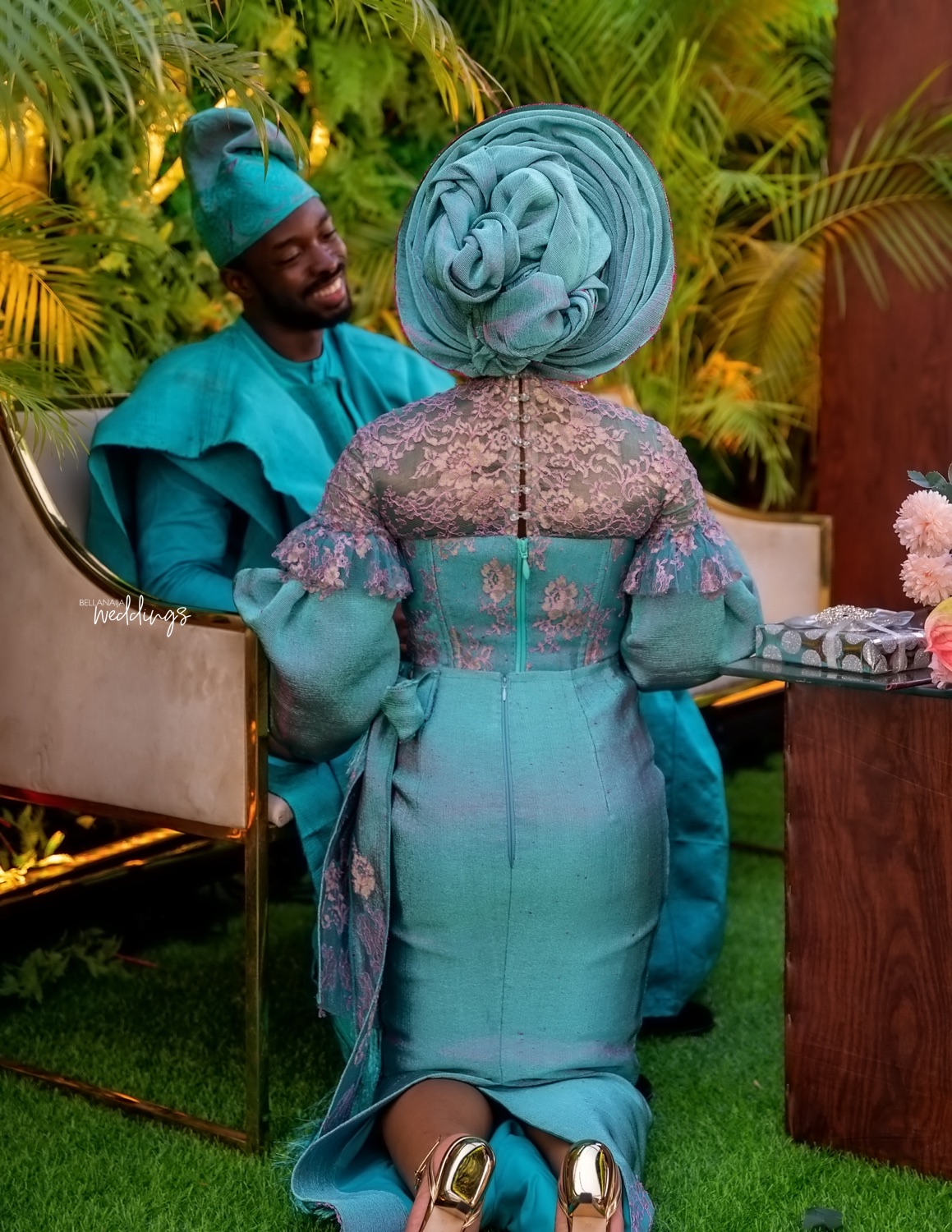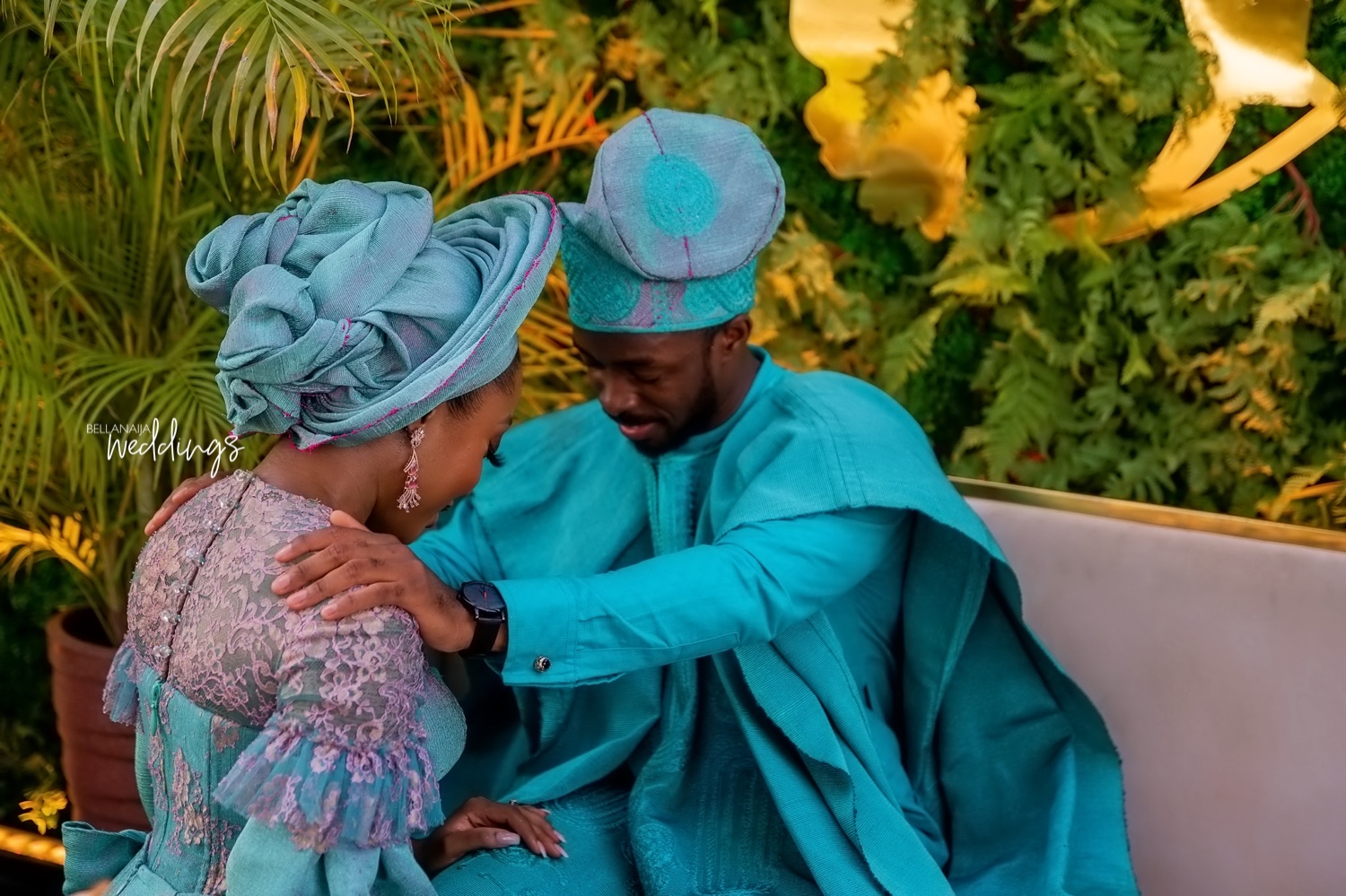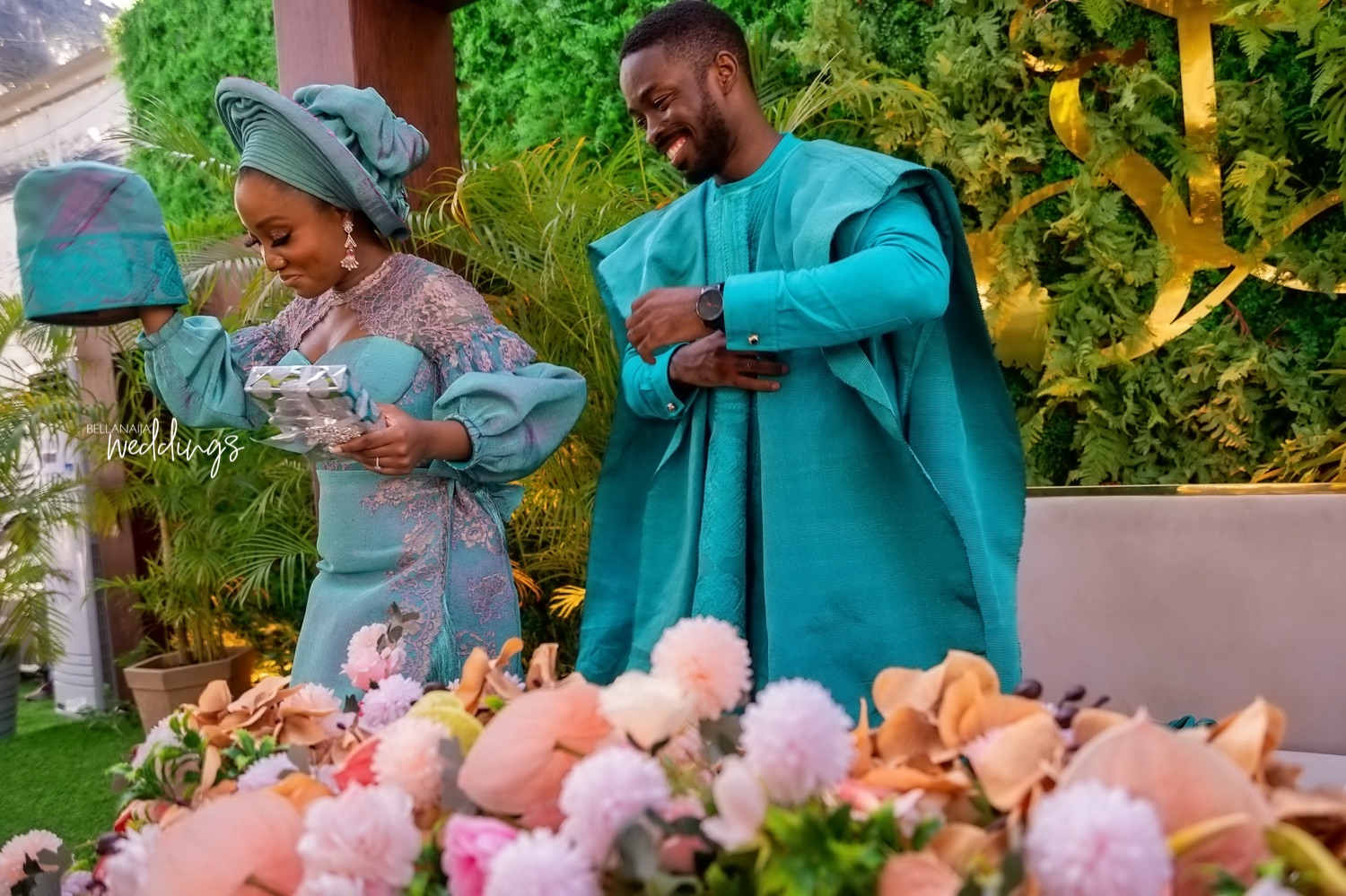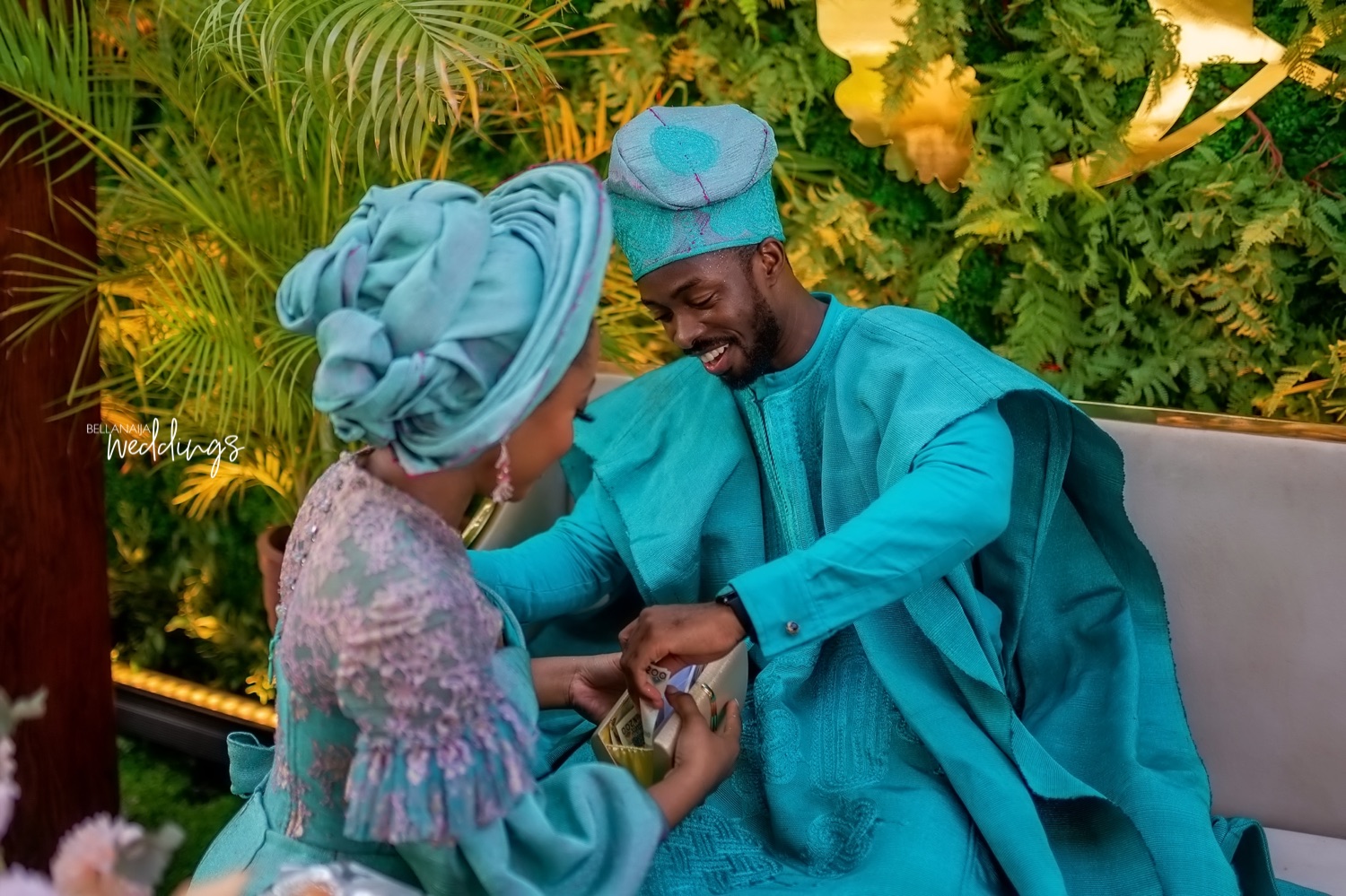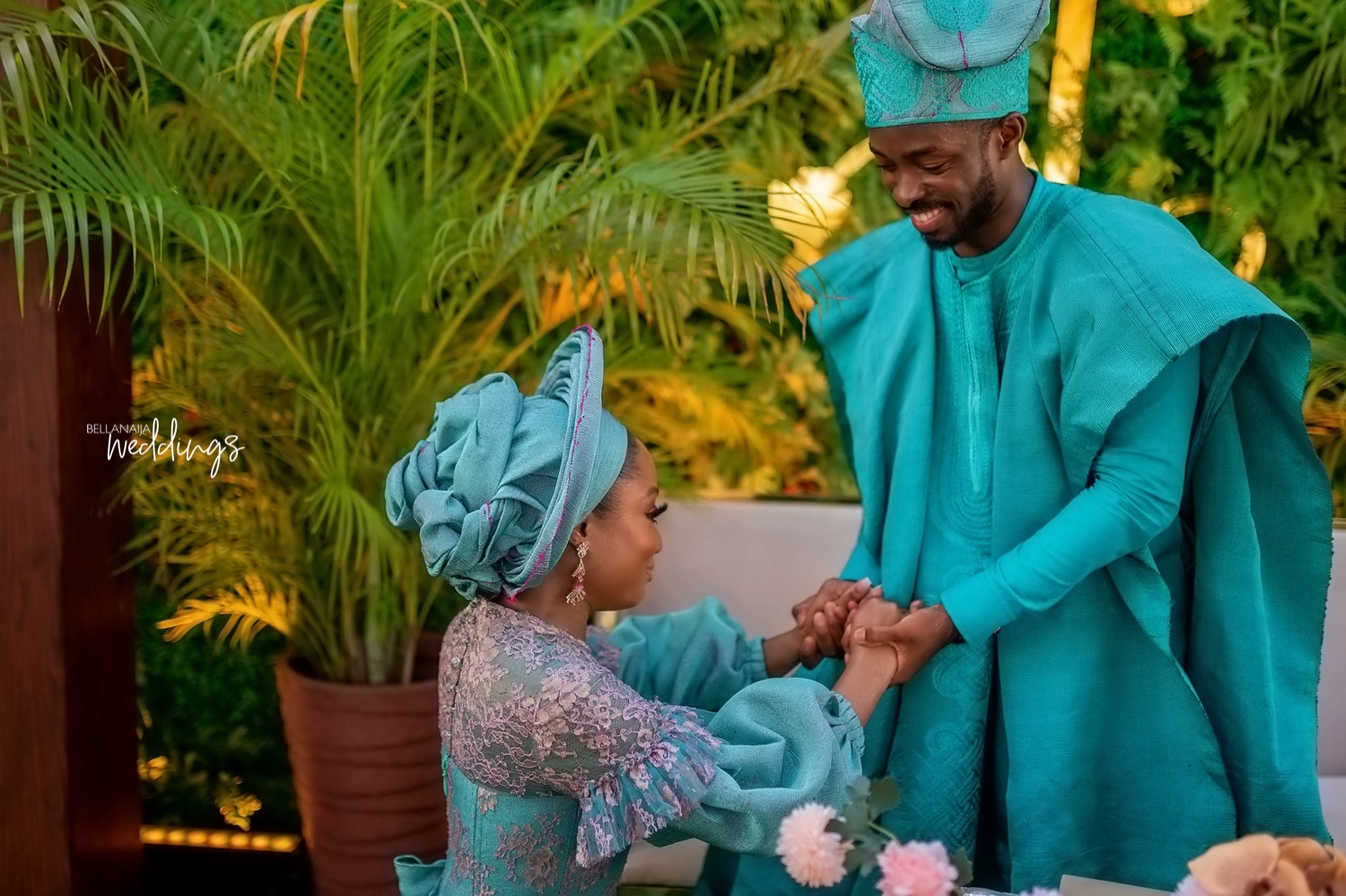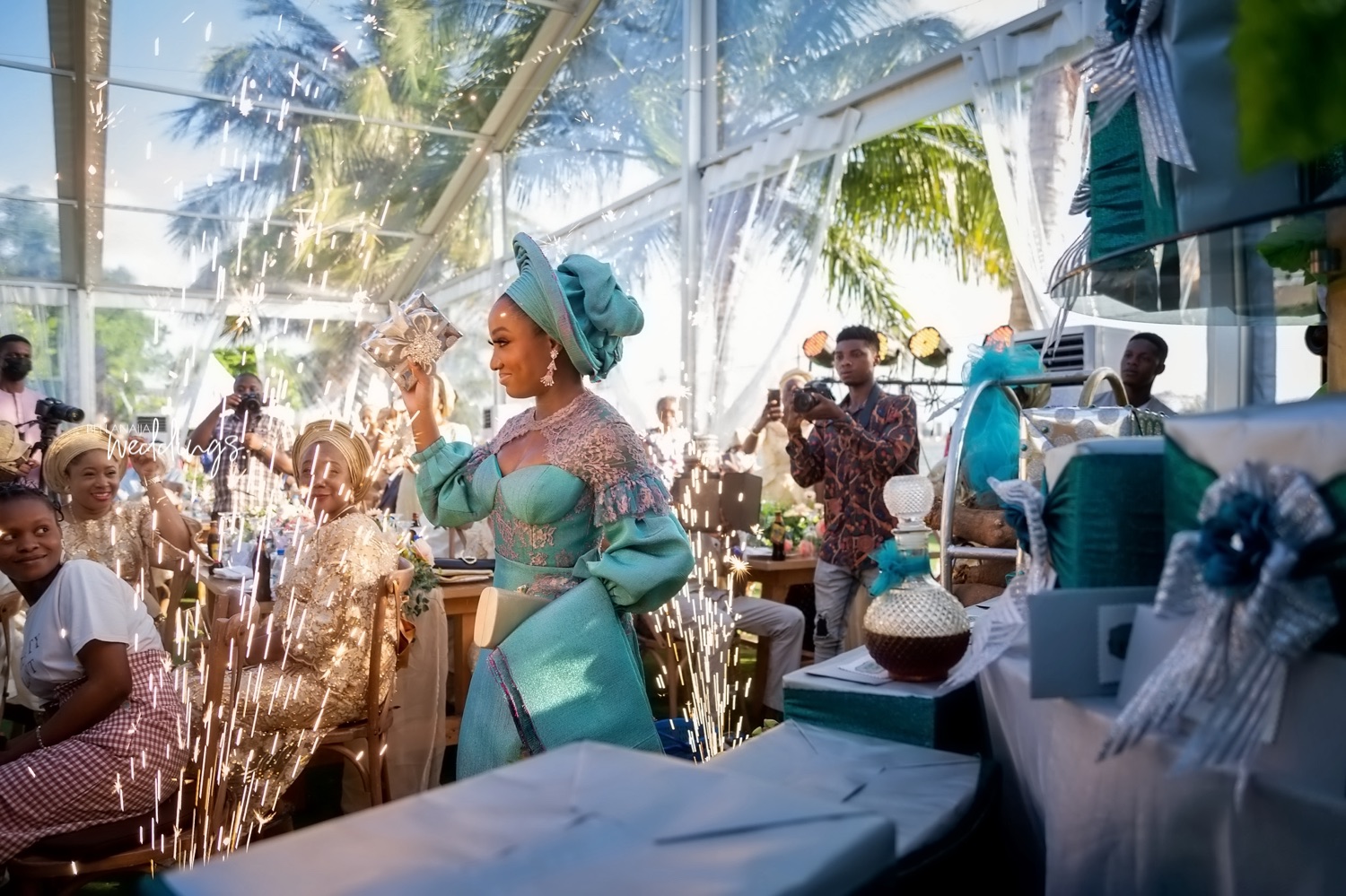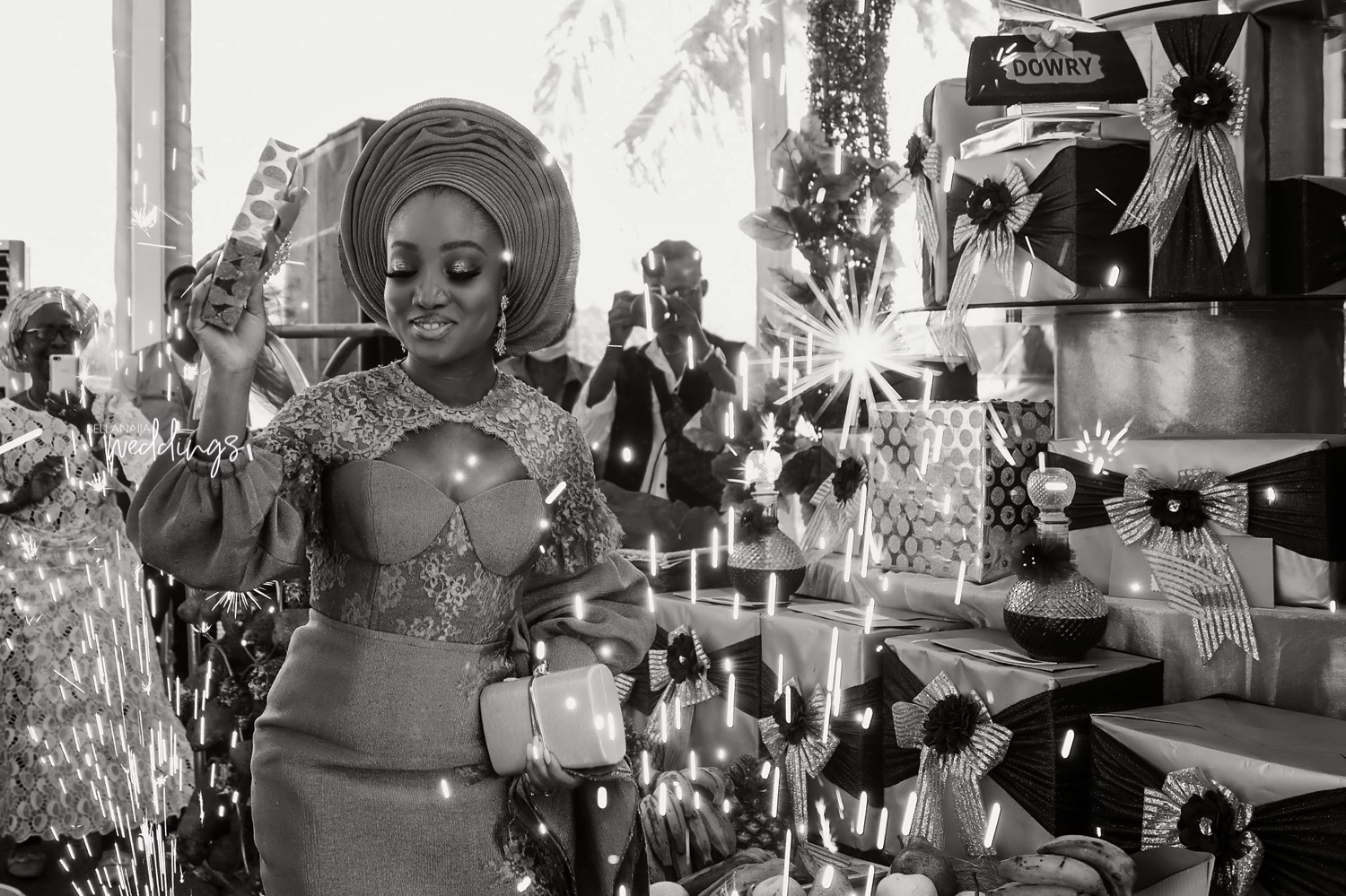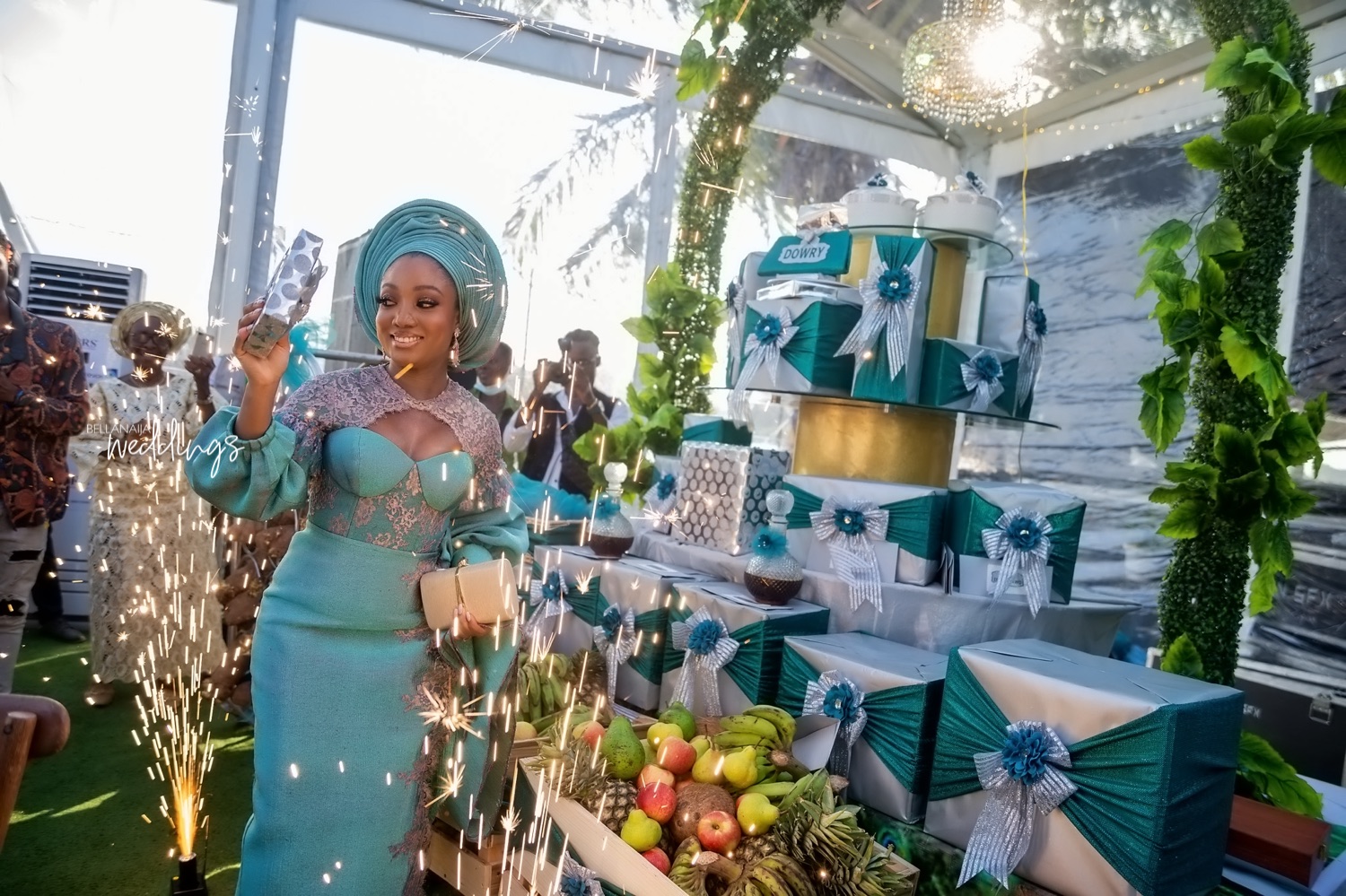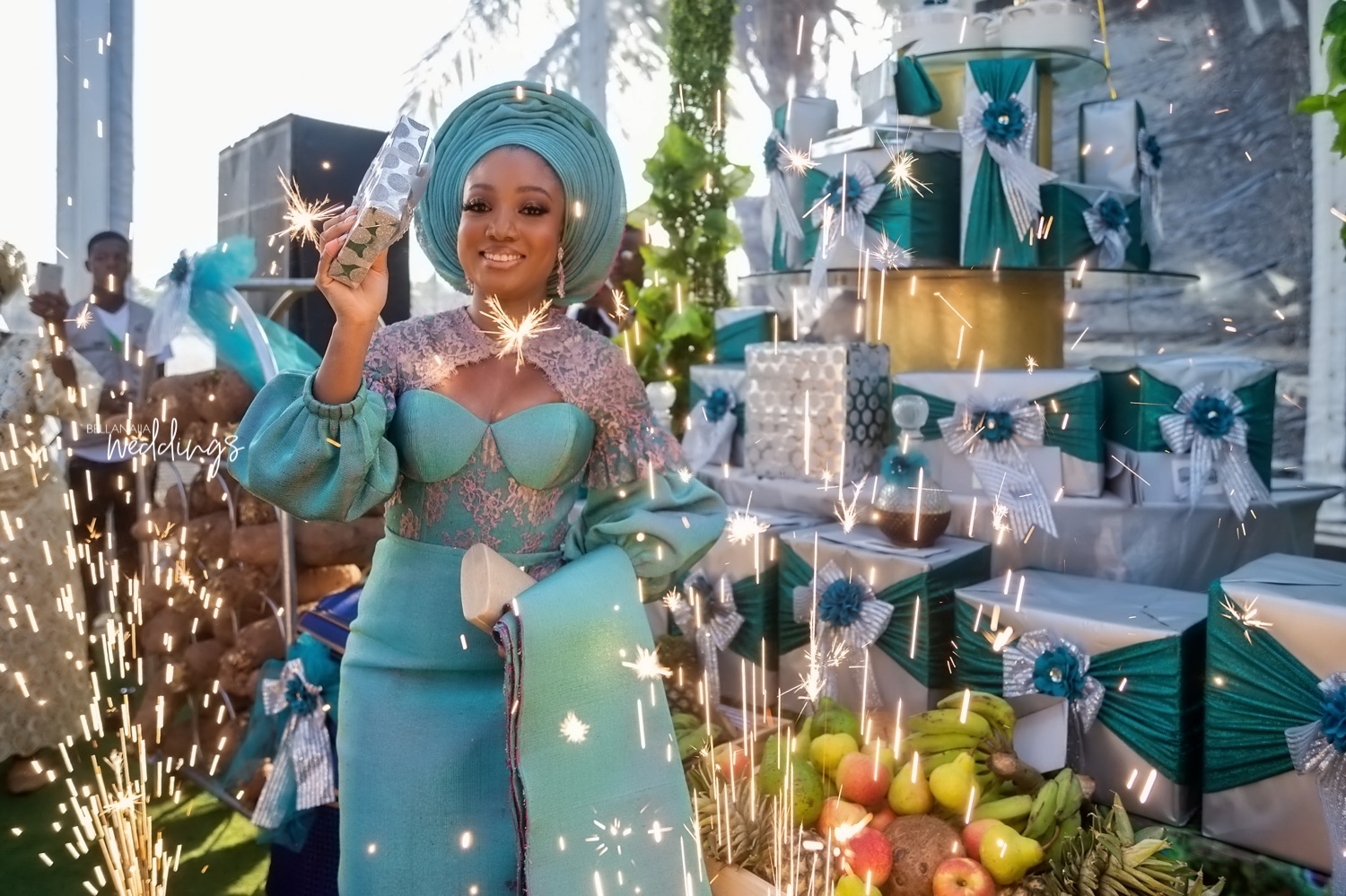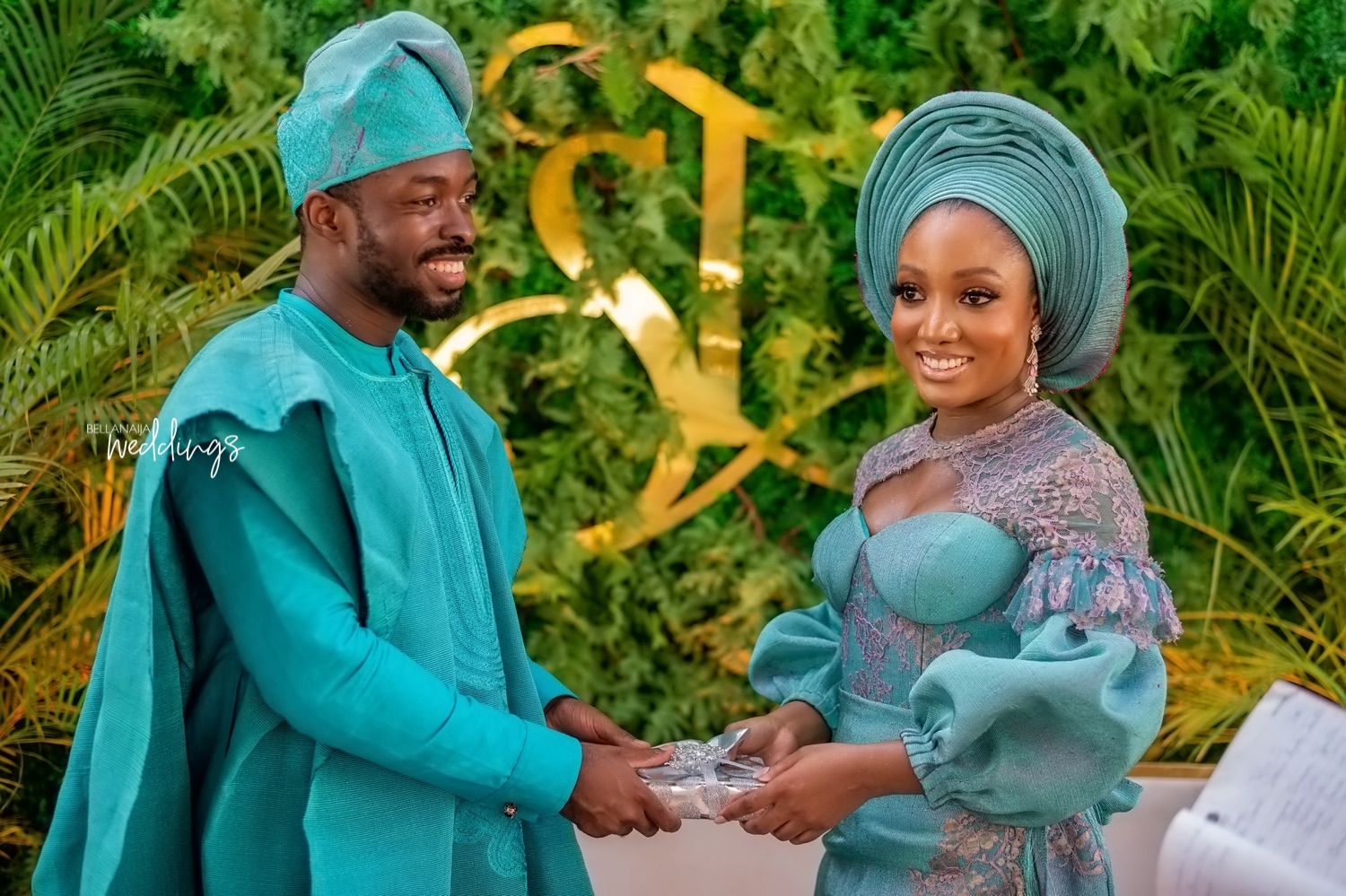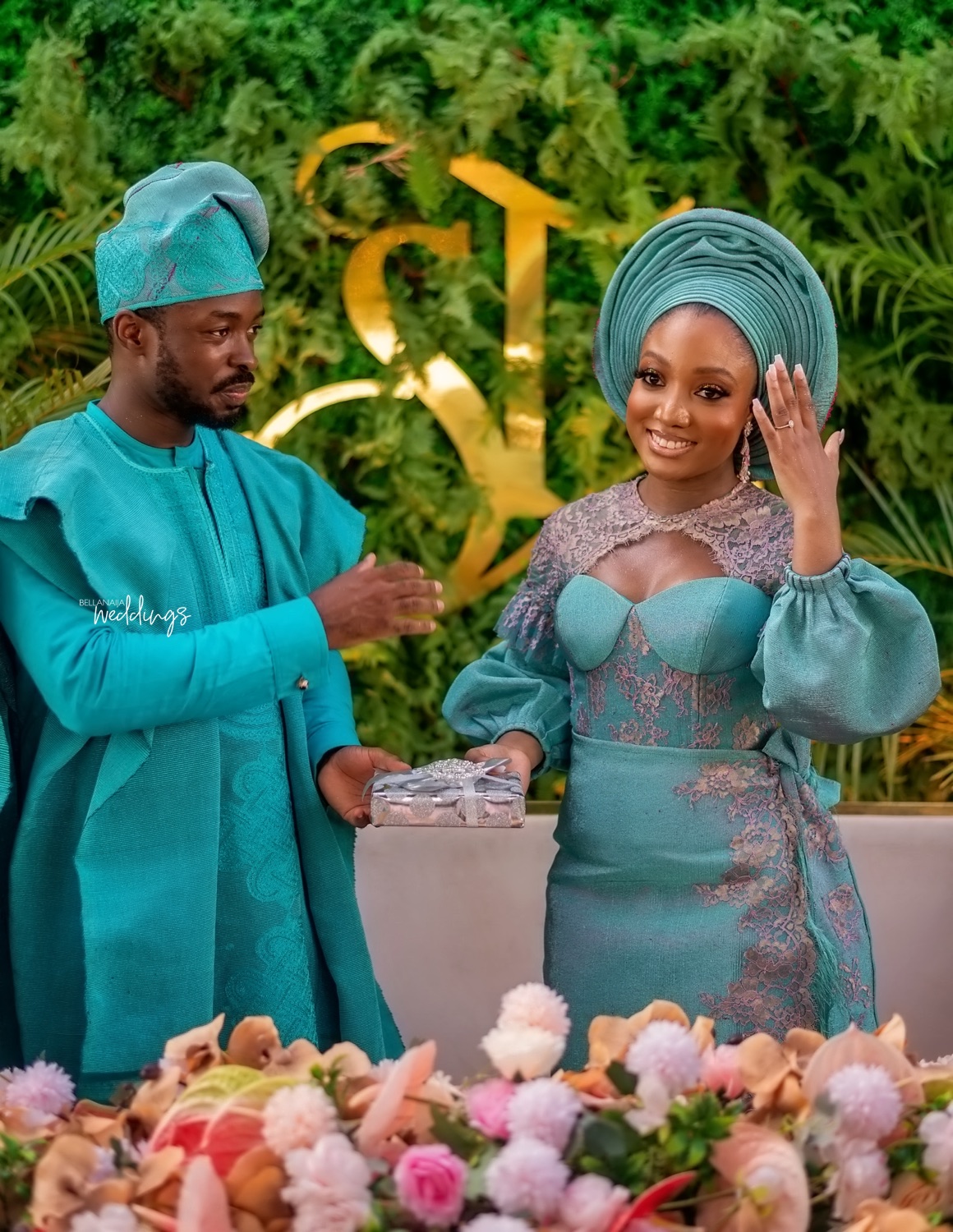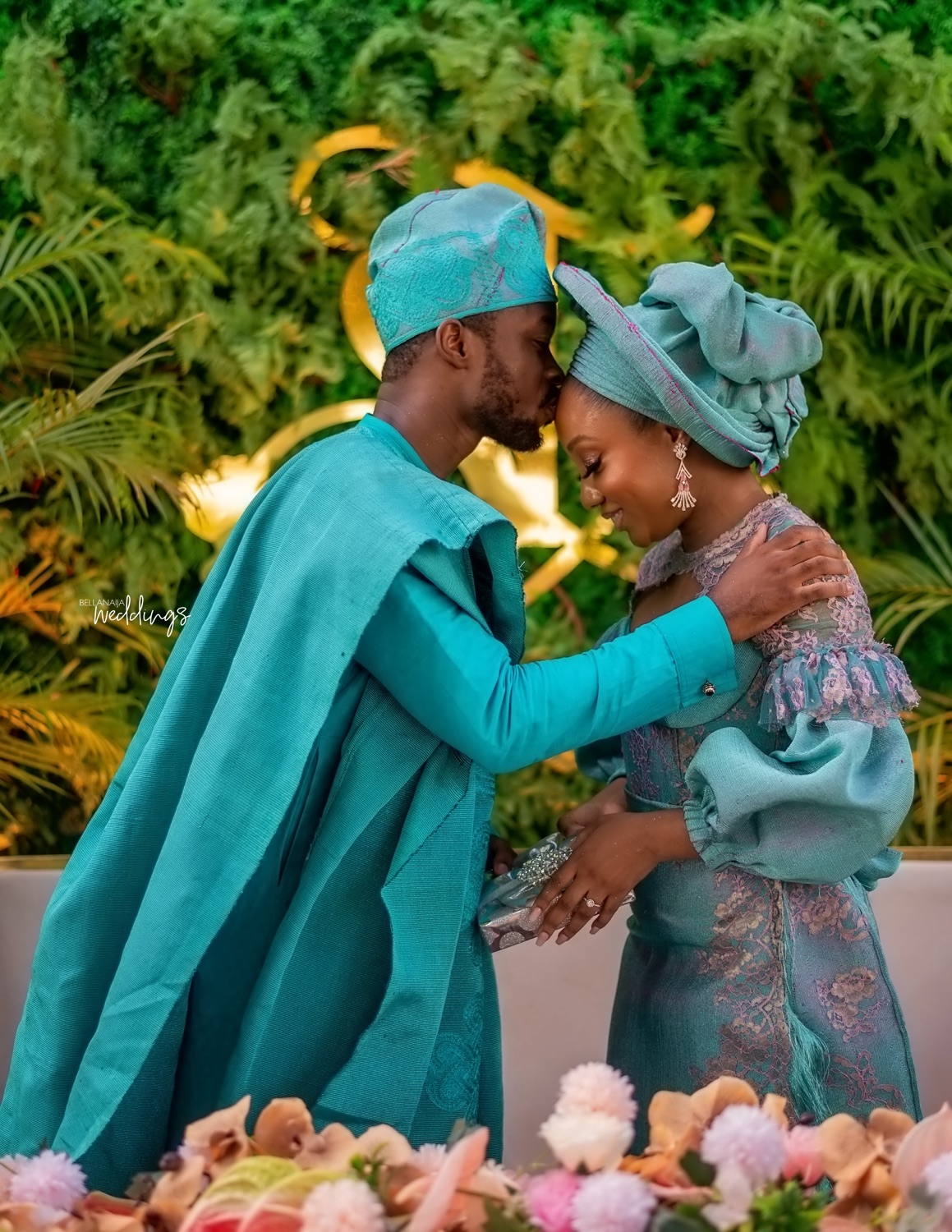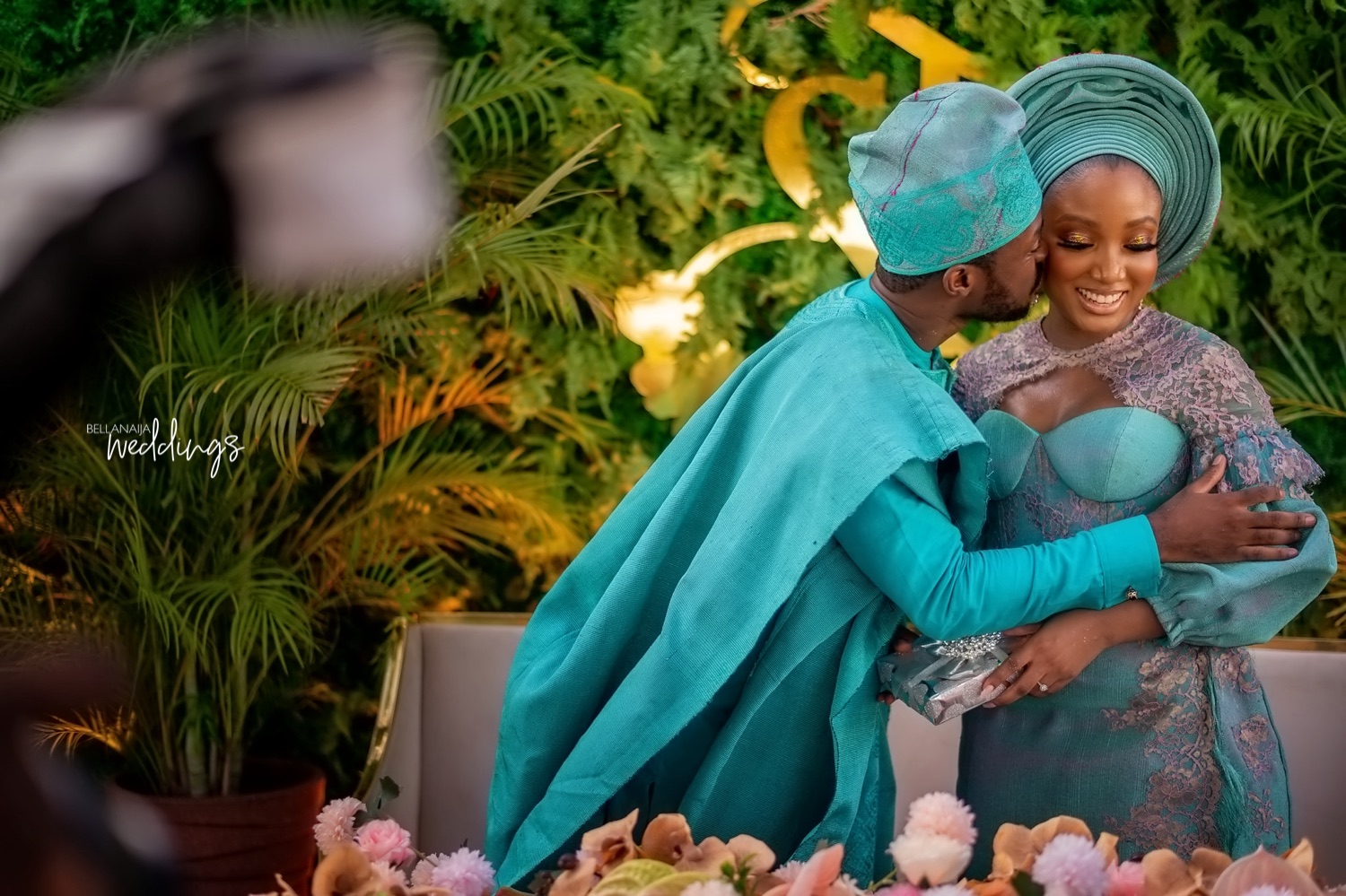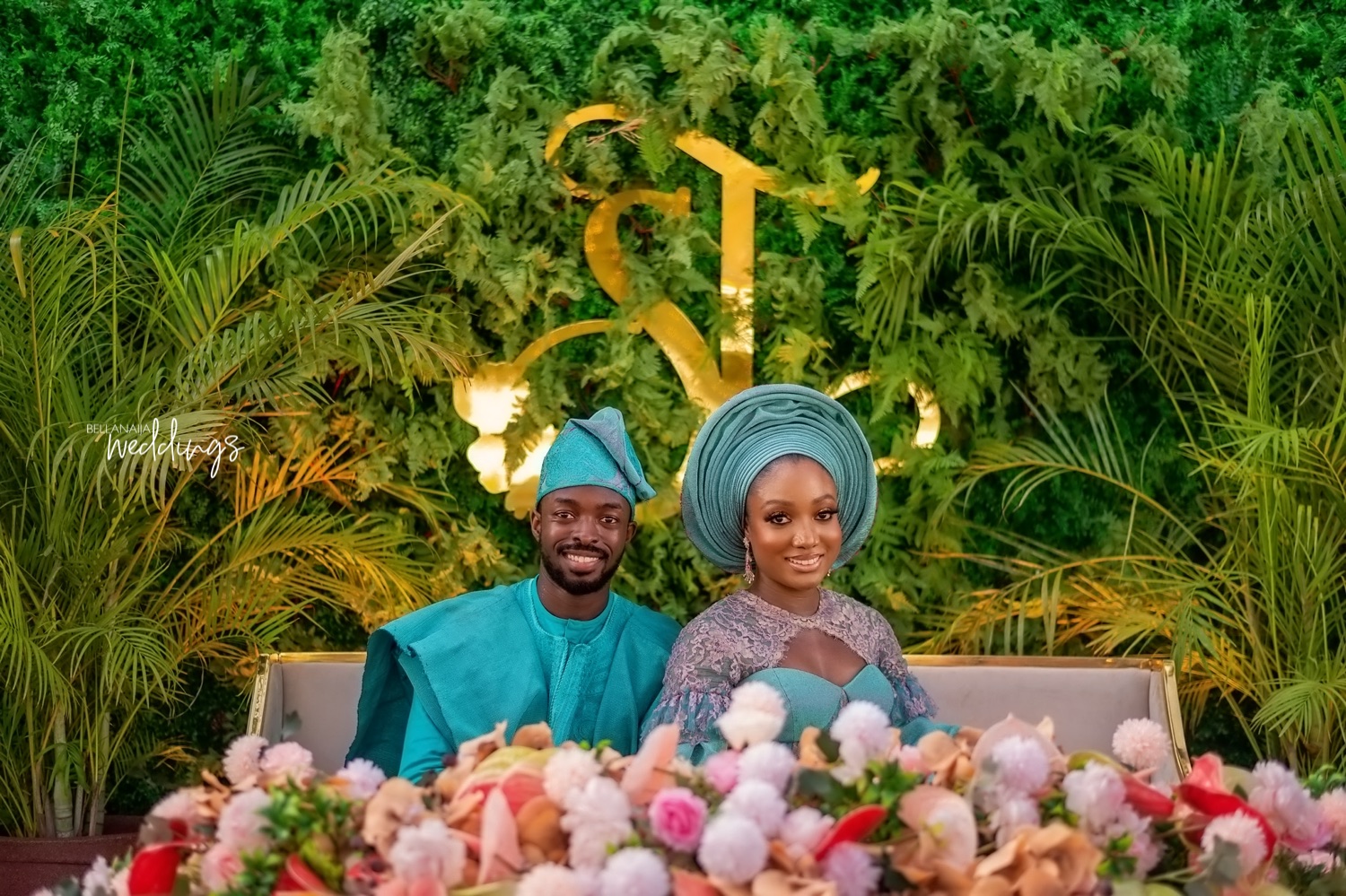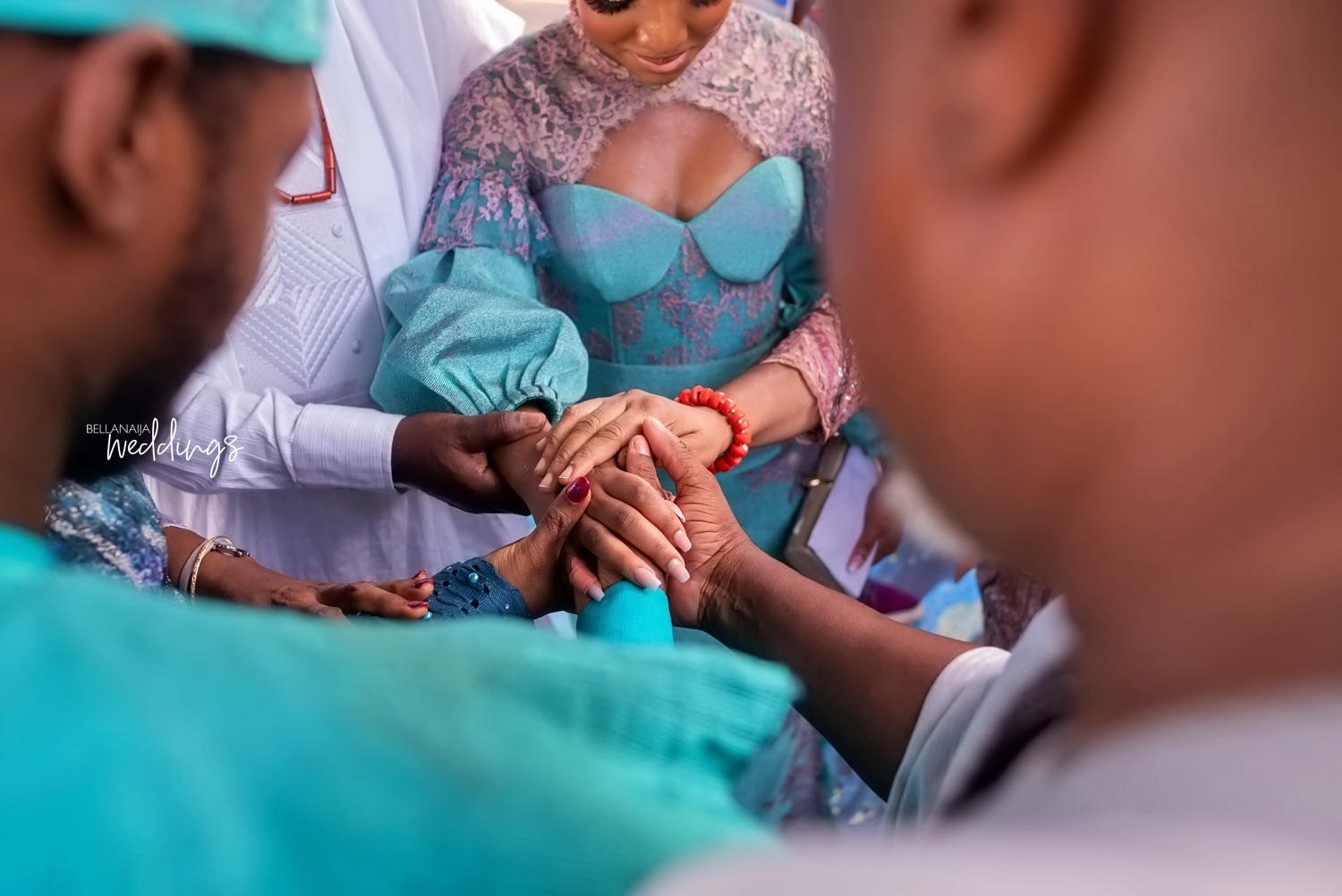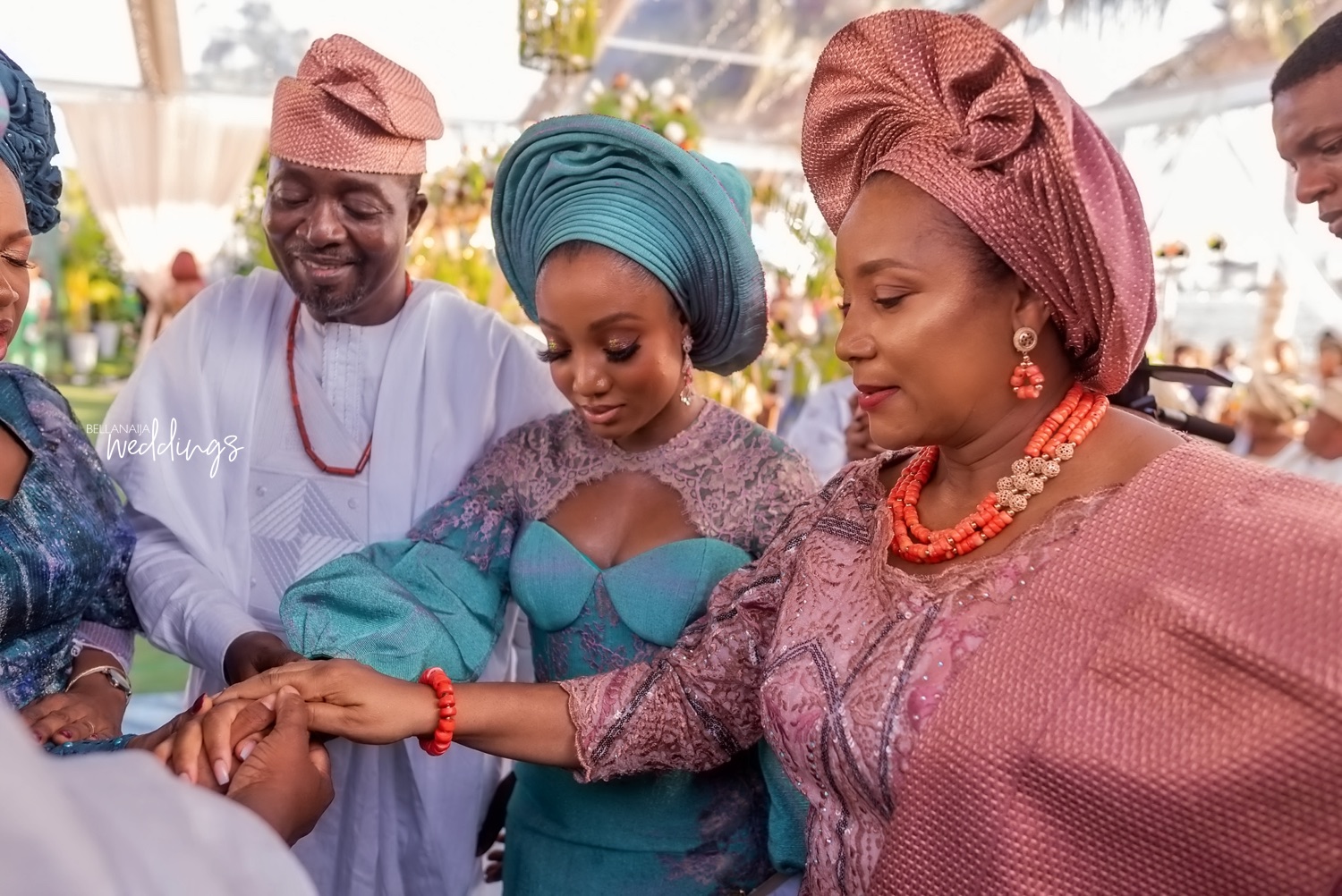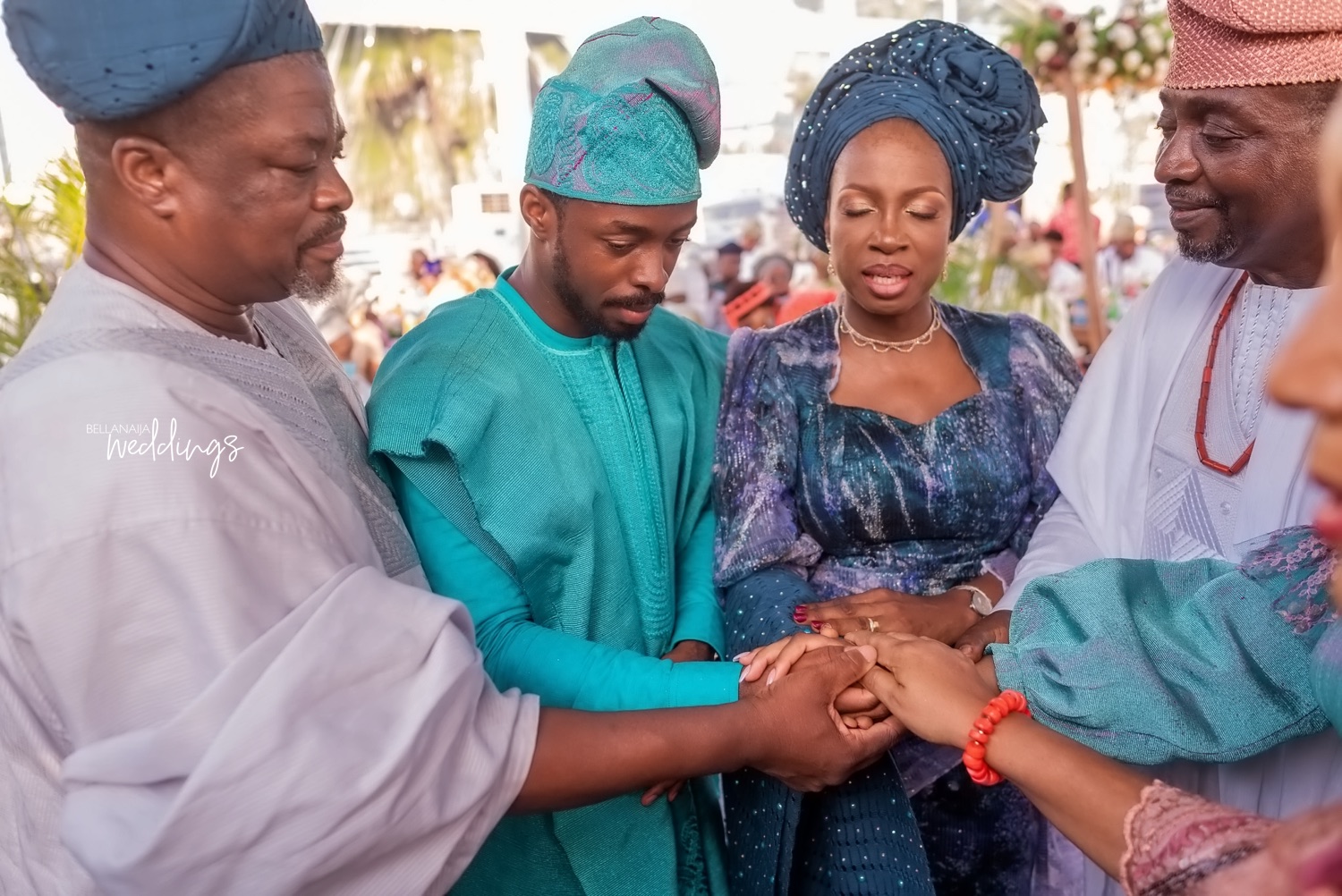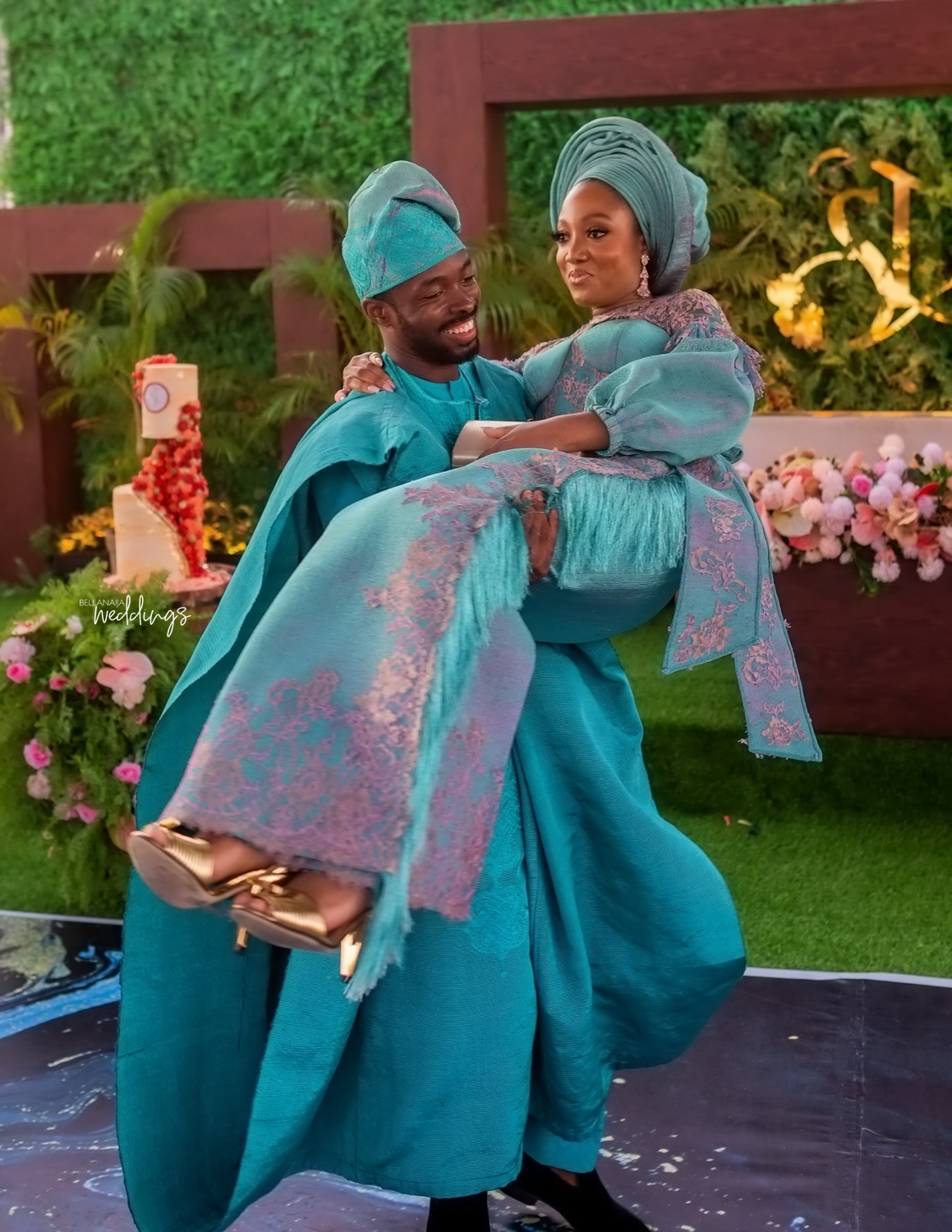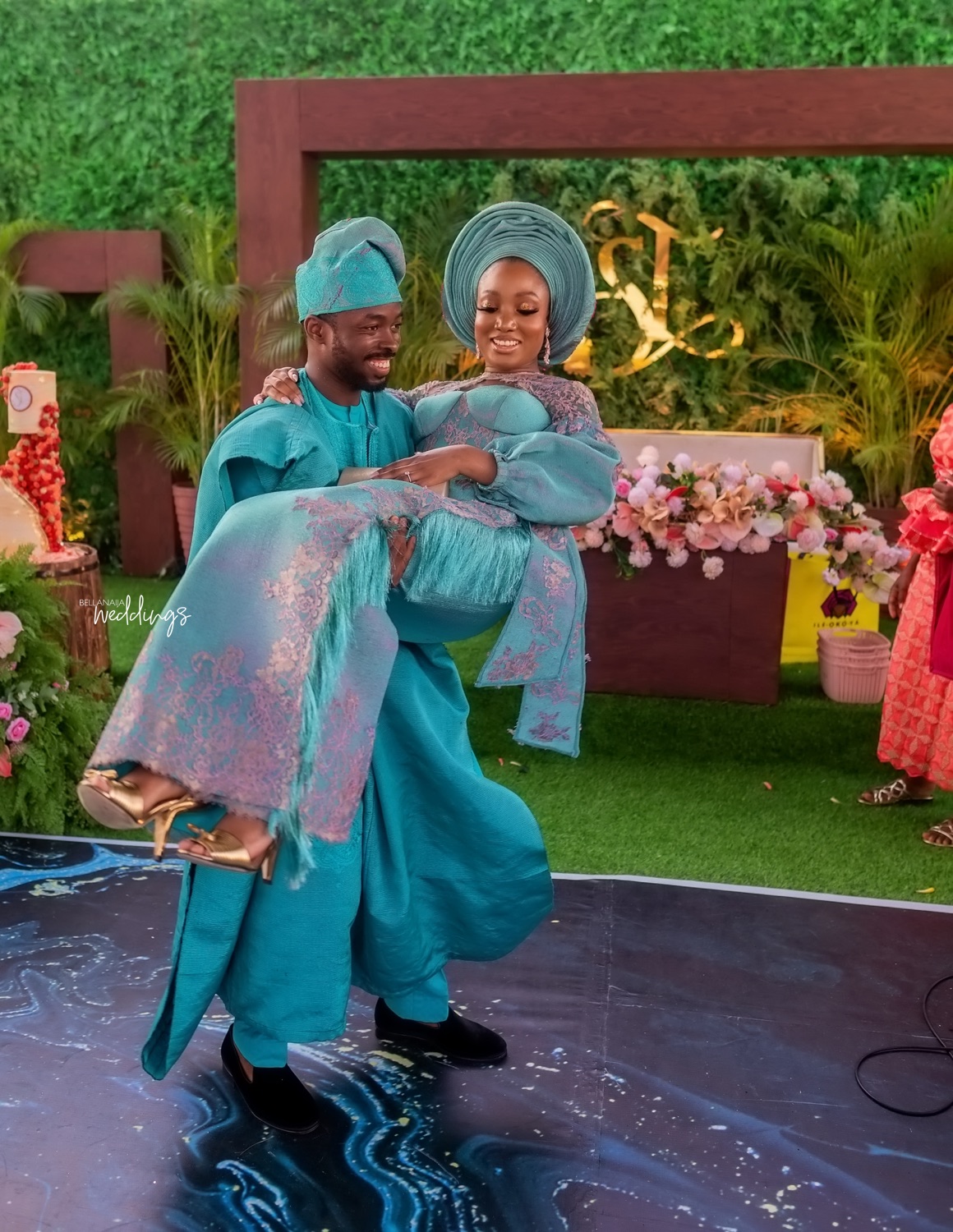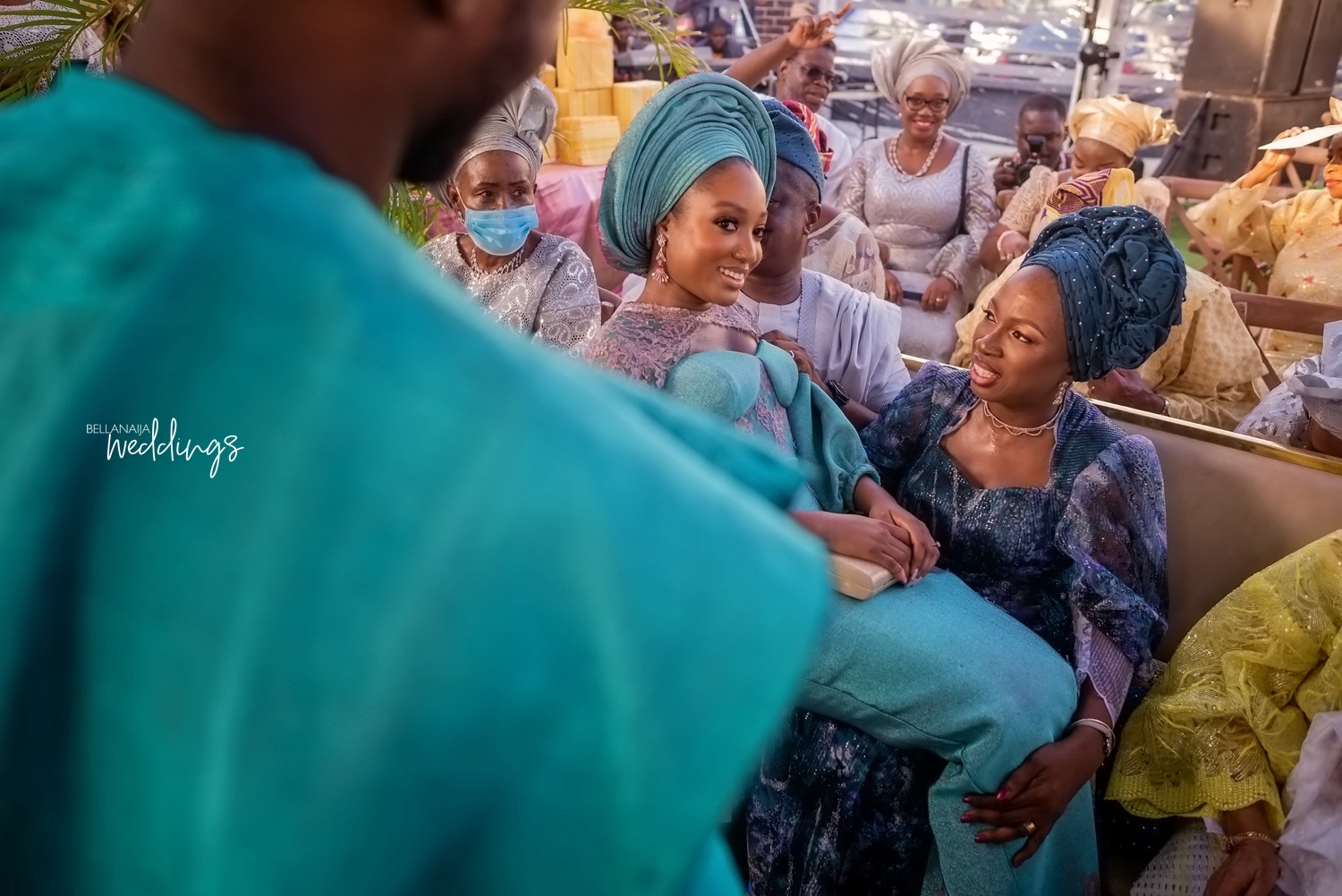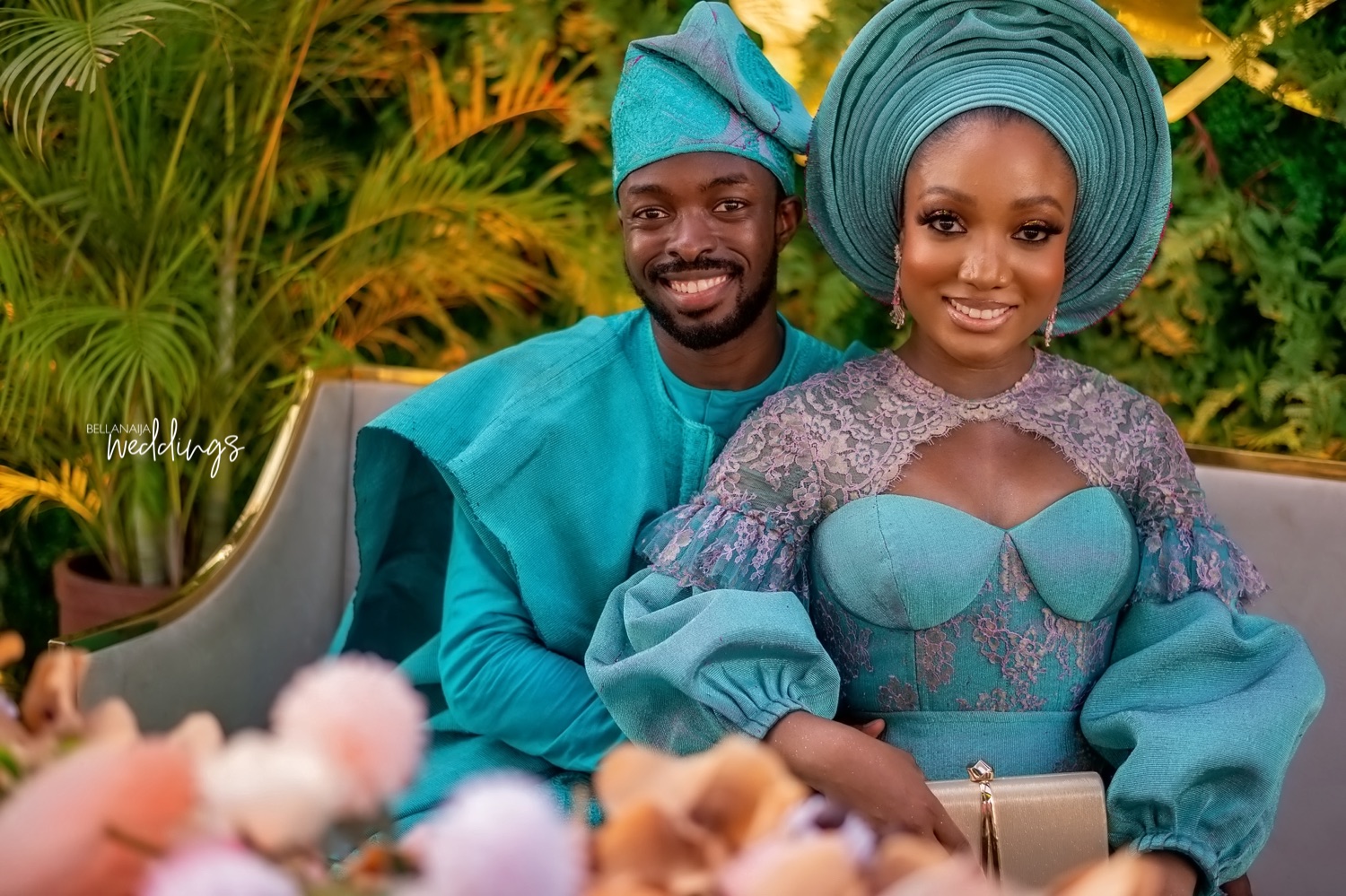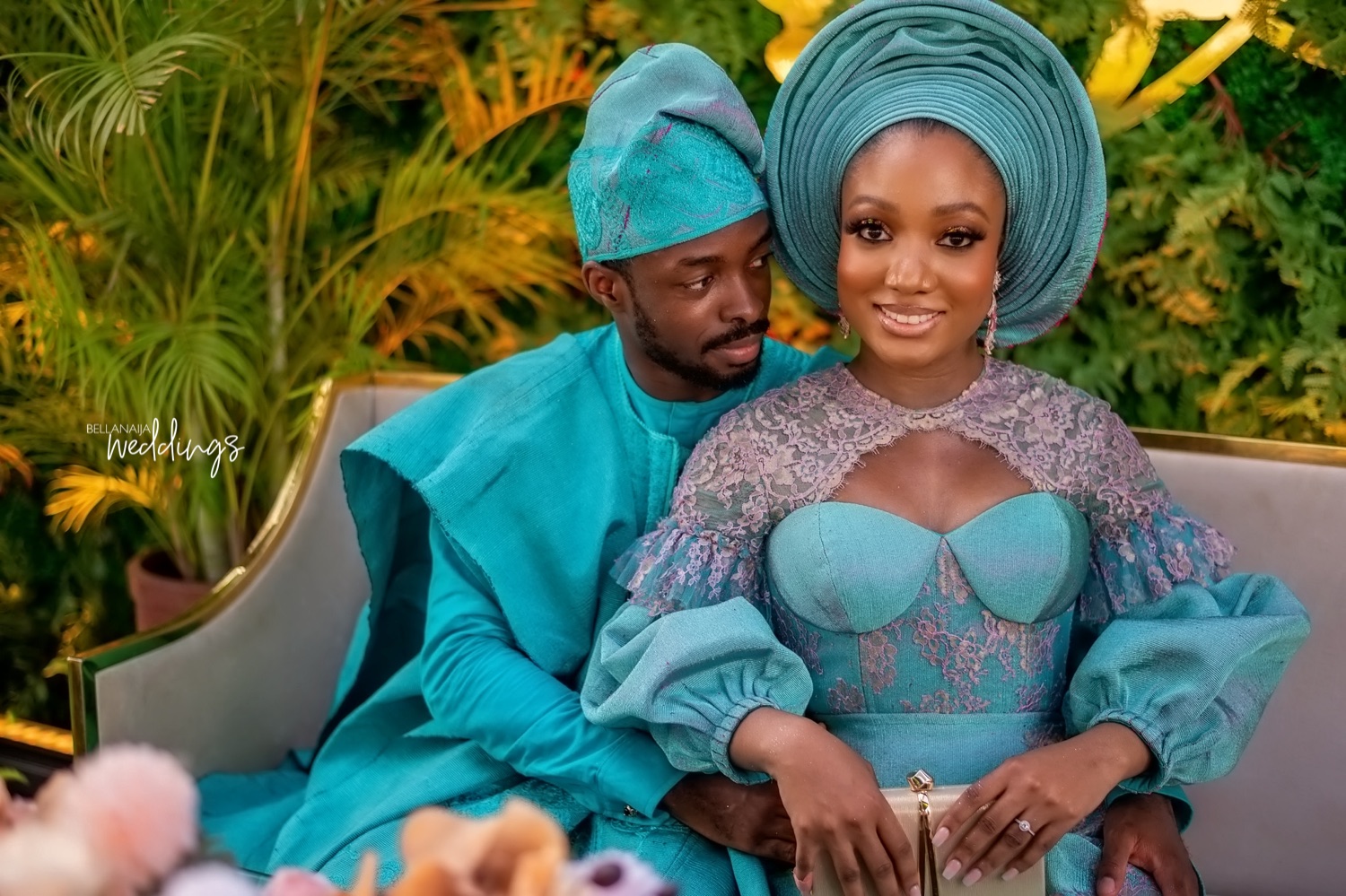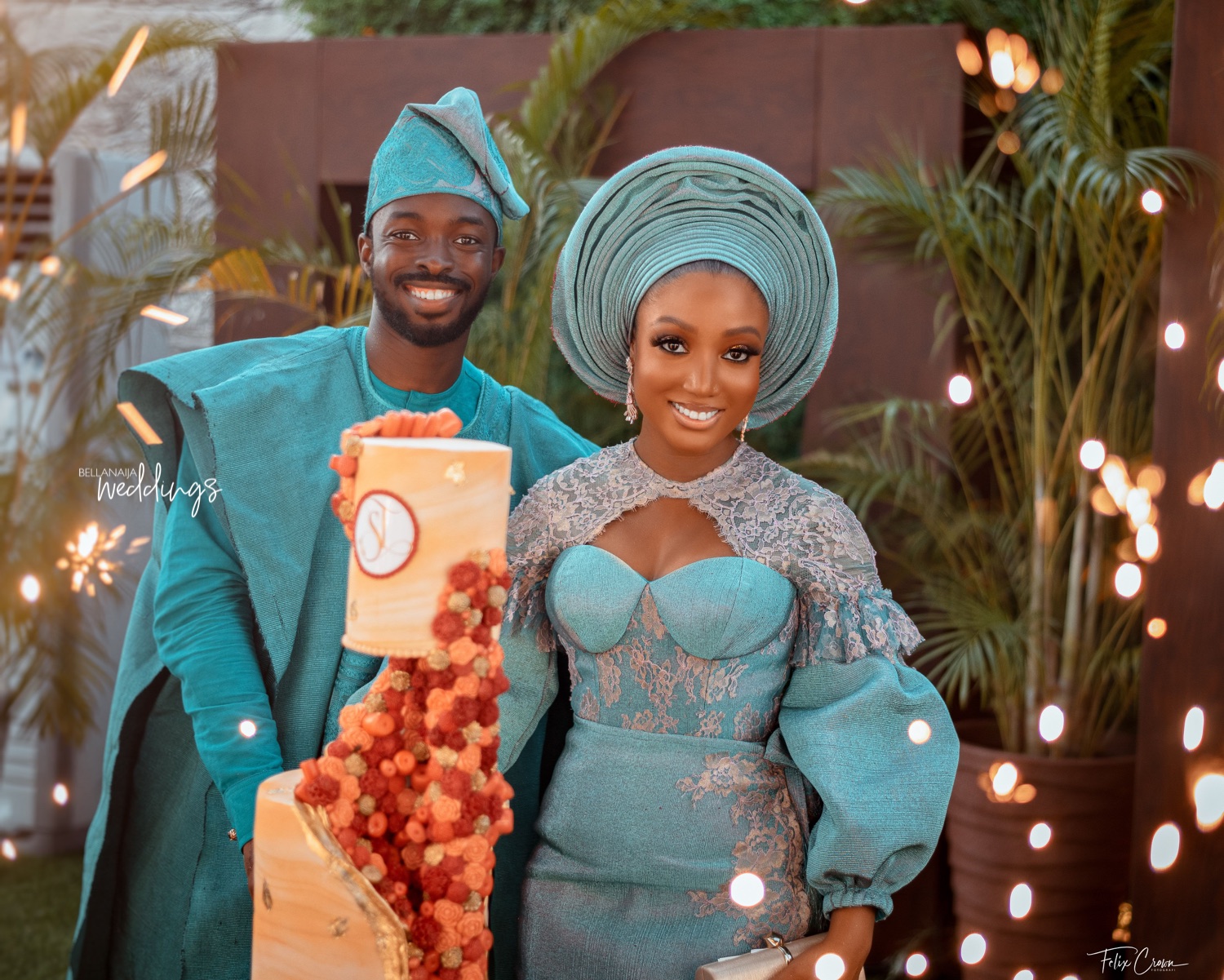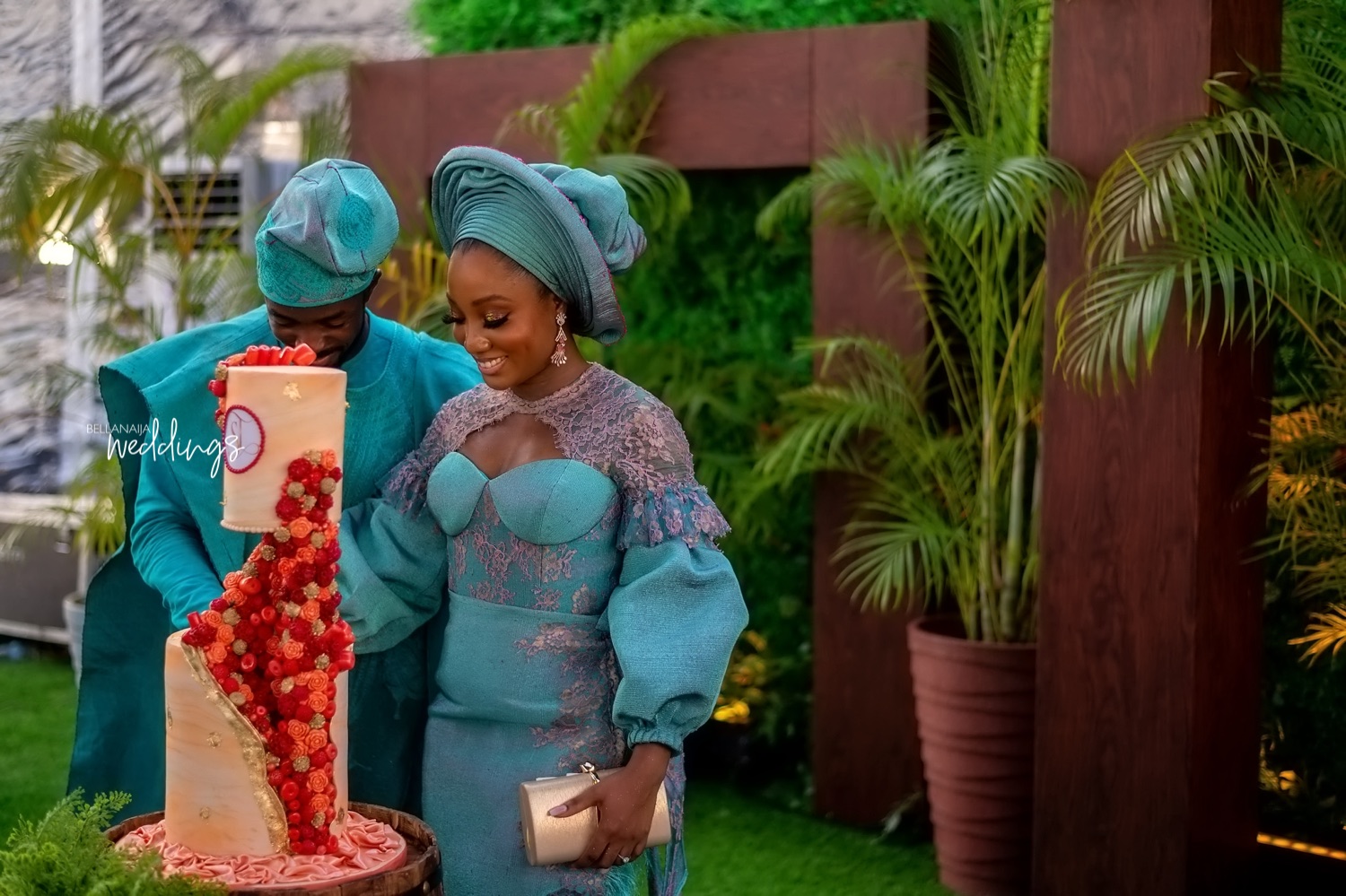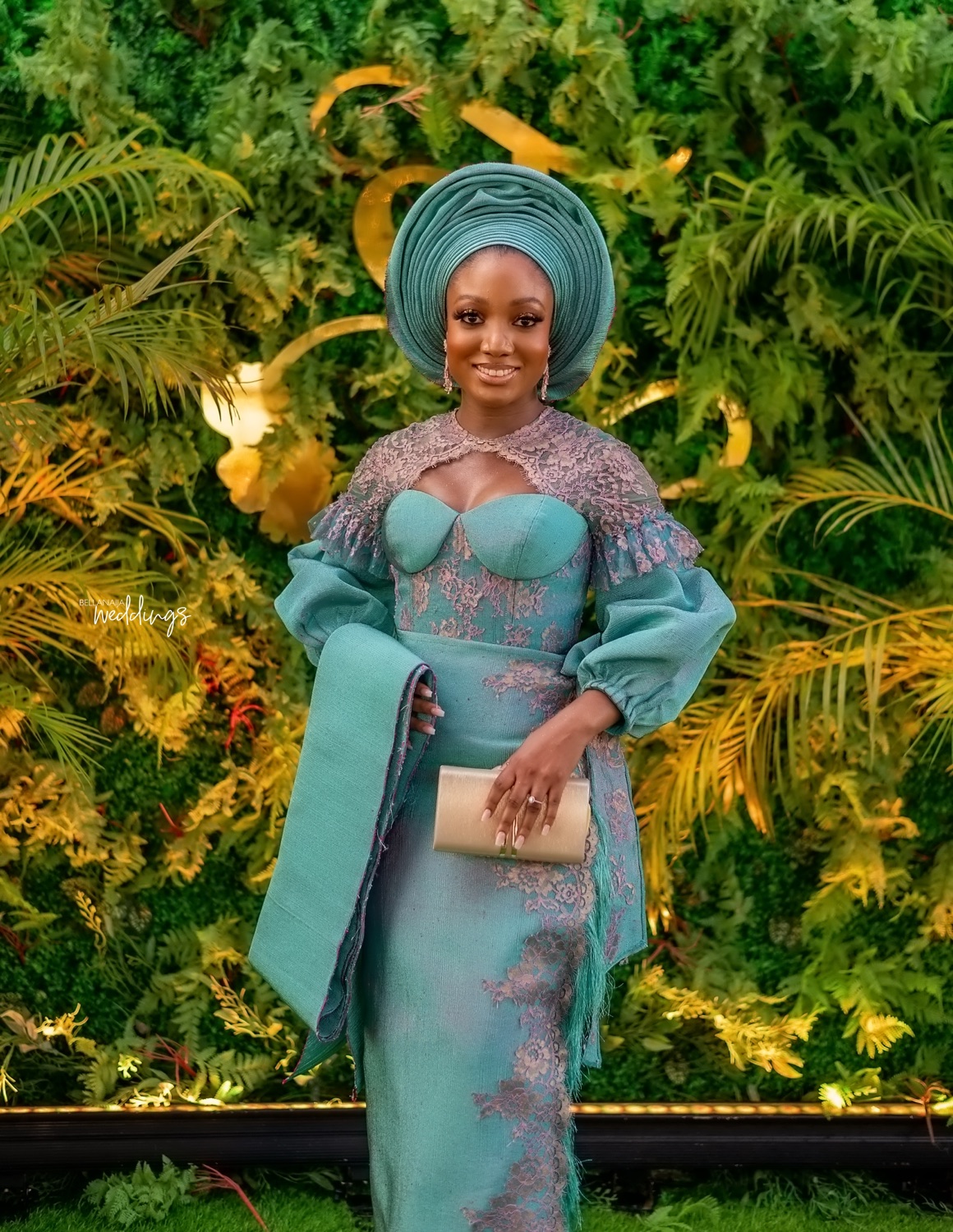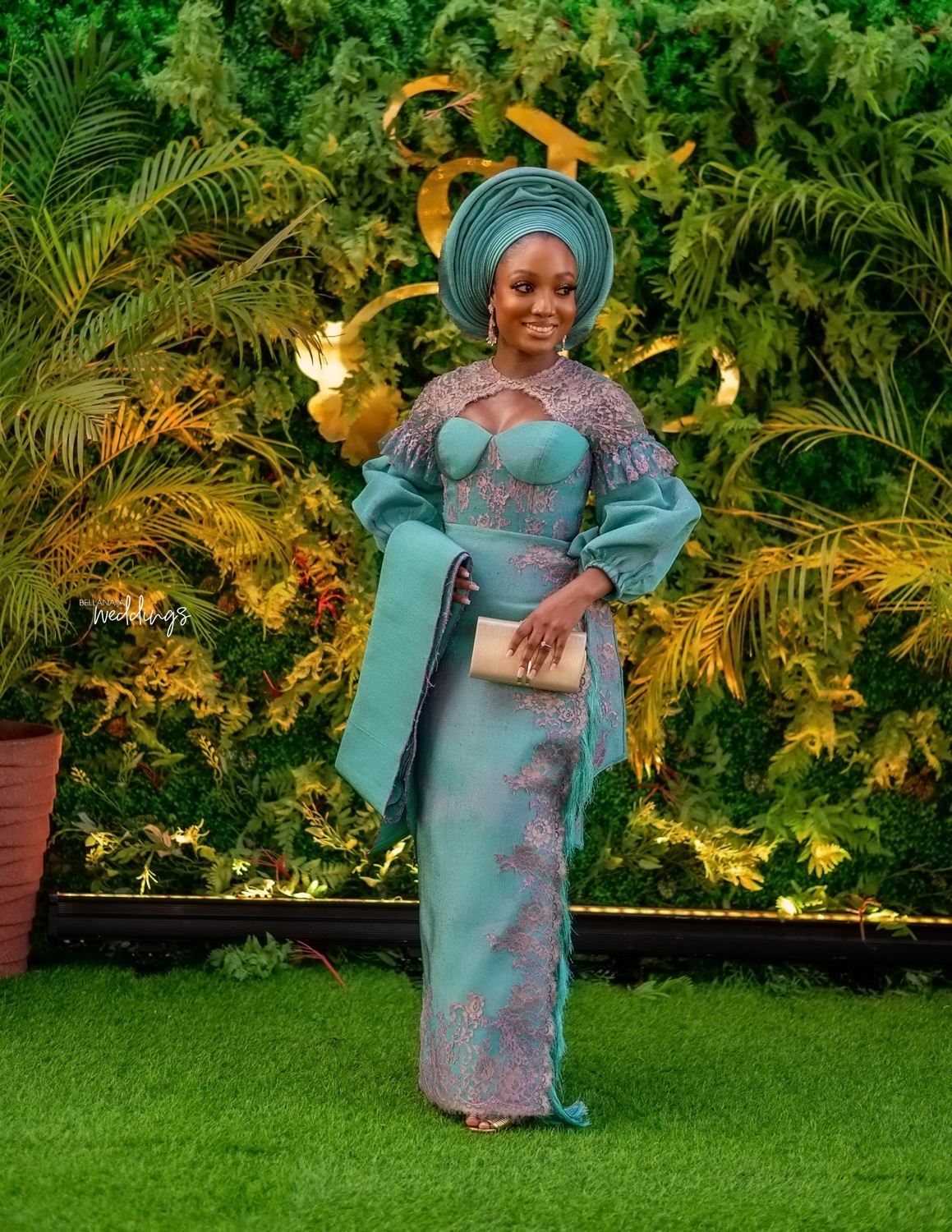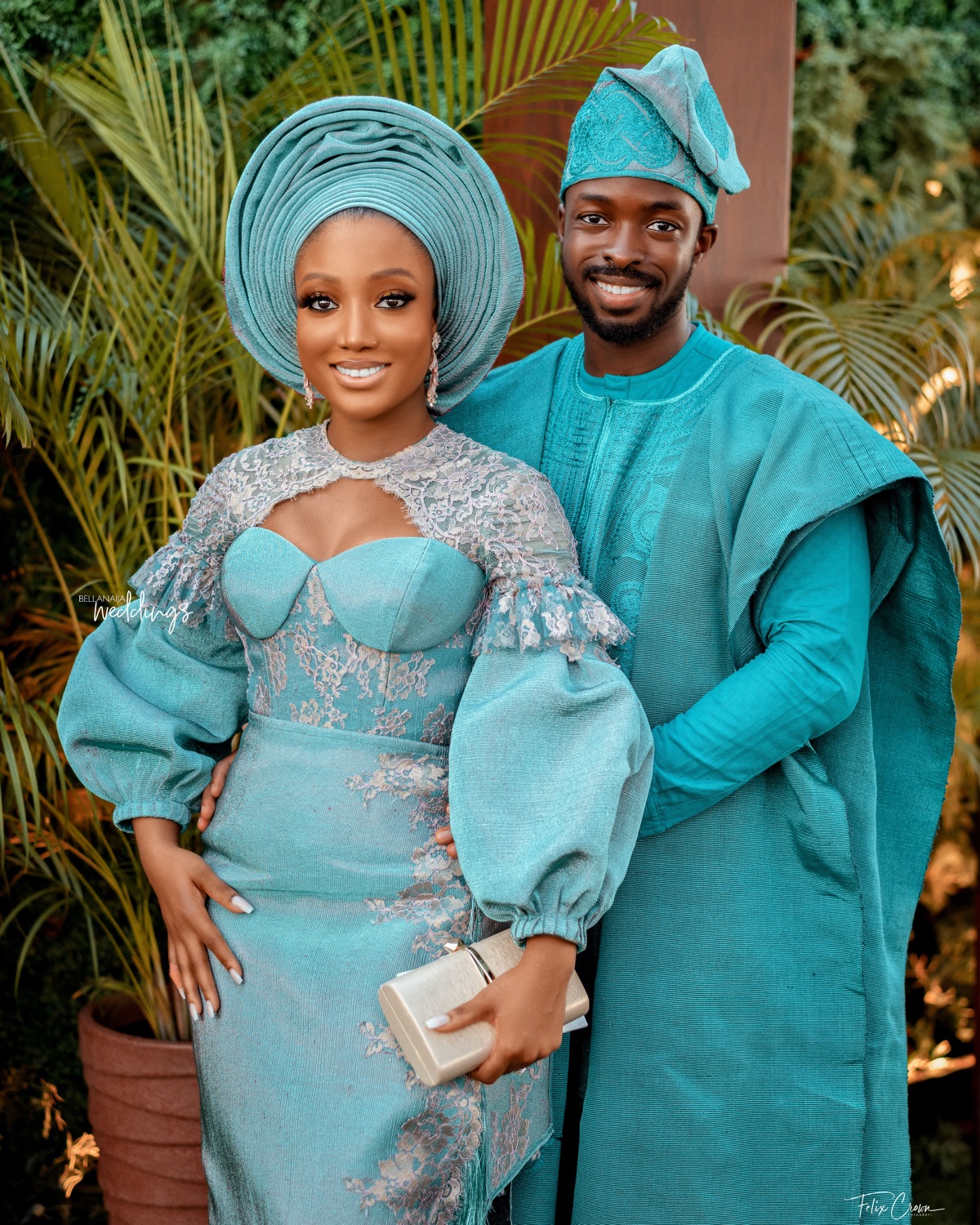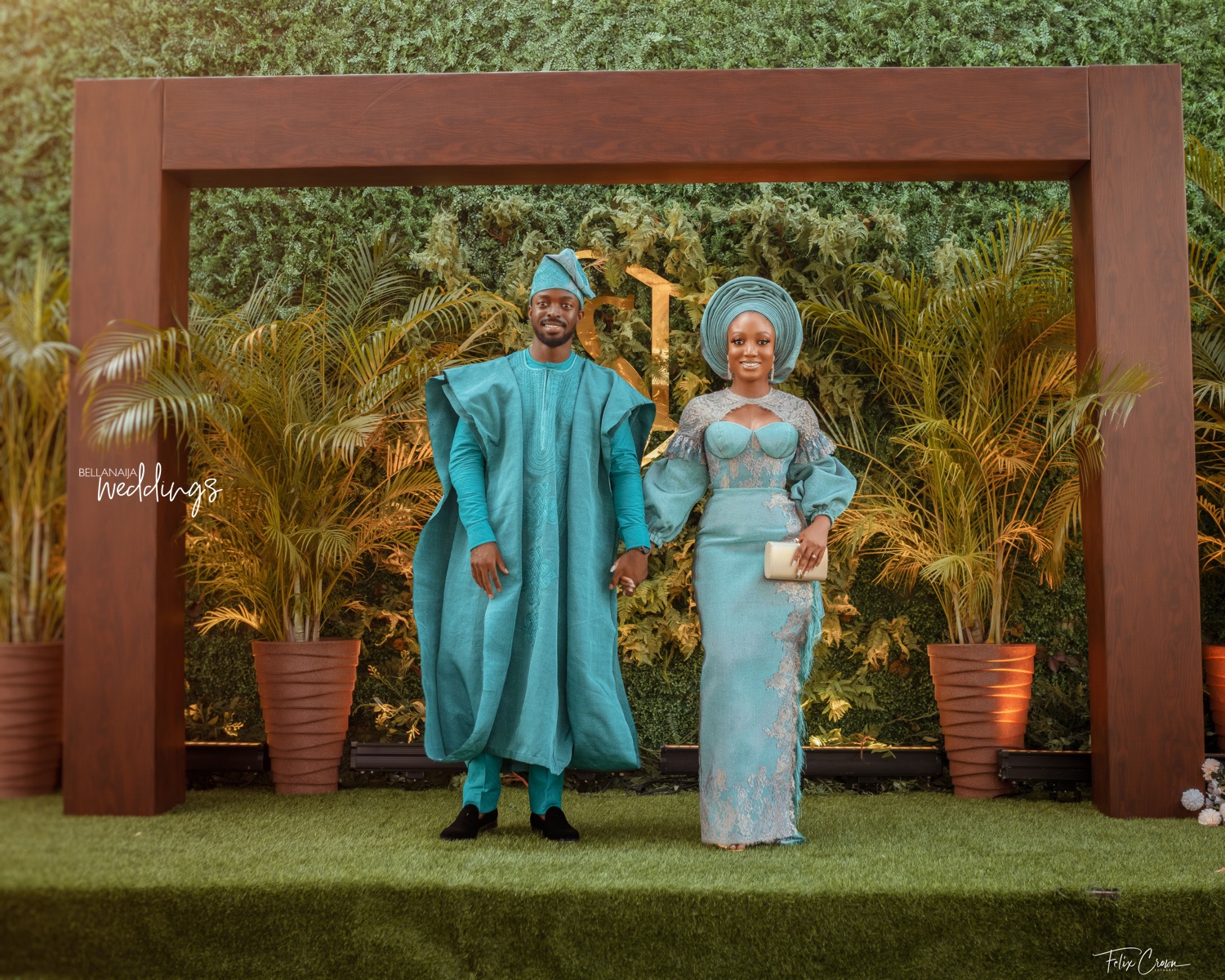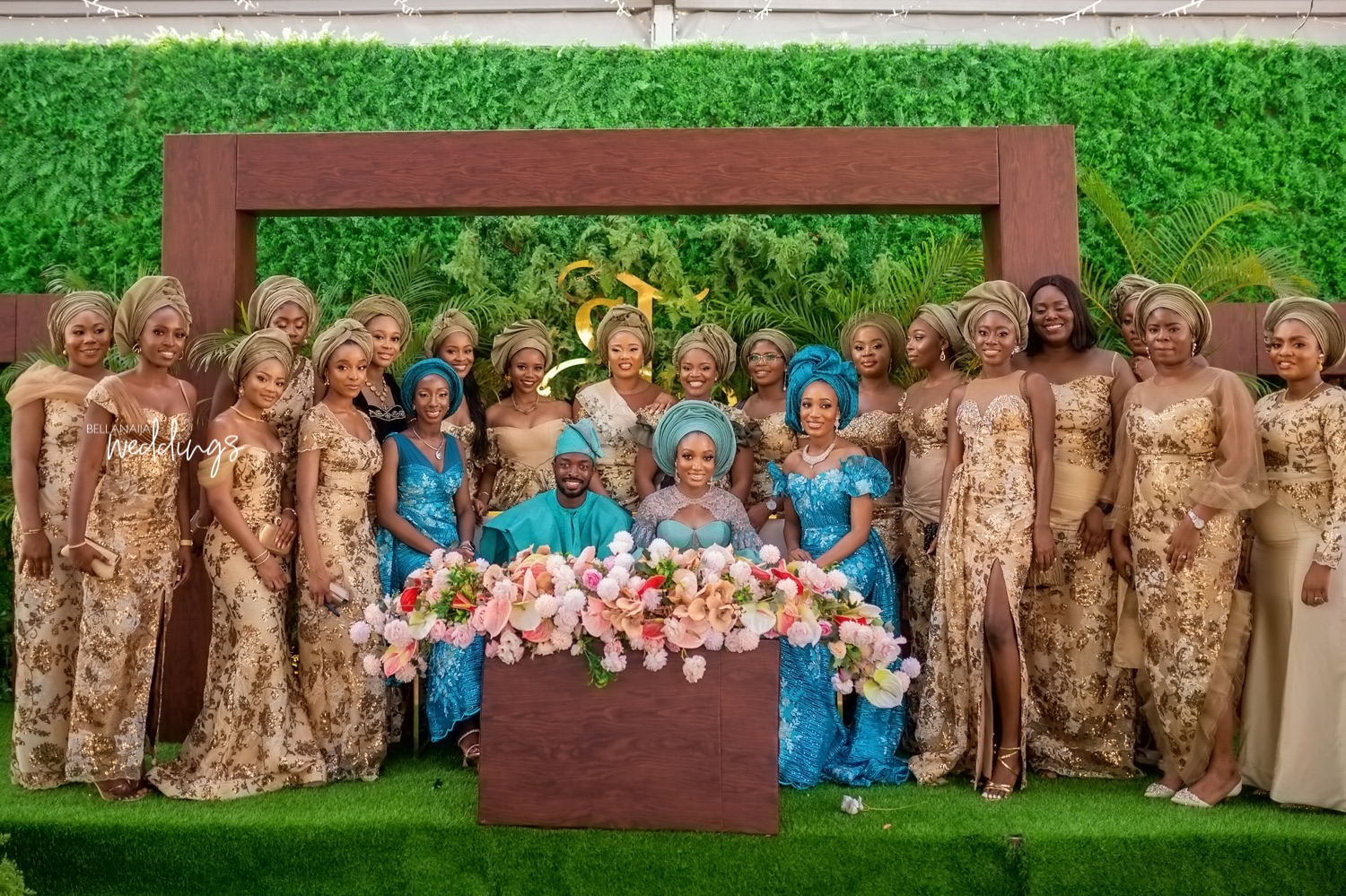 Second look for the day.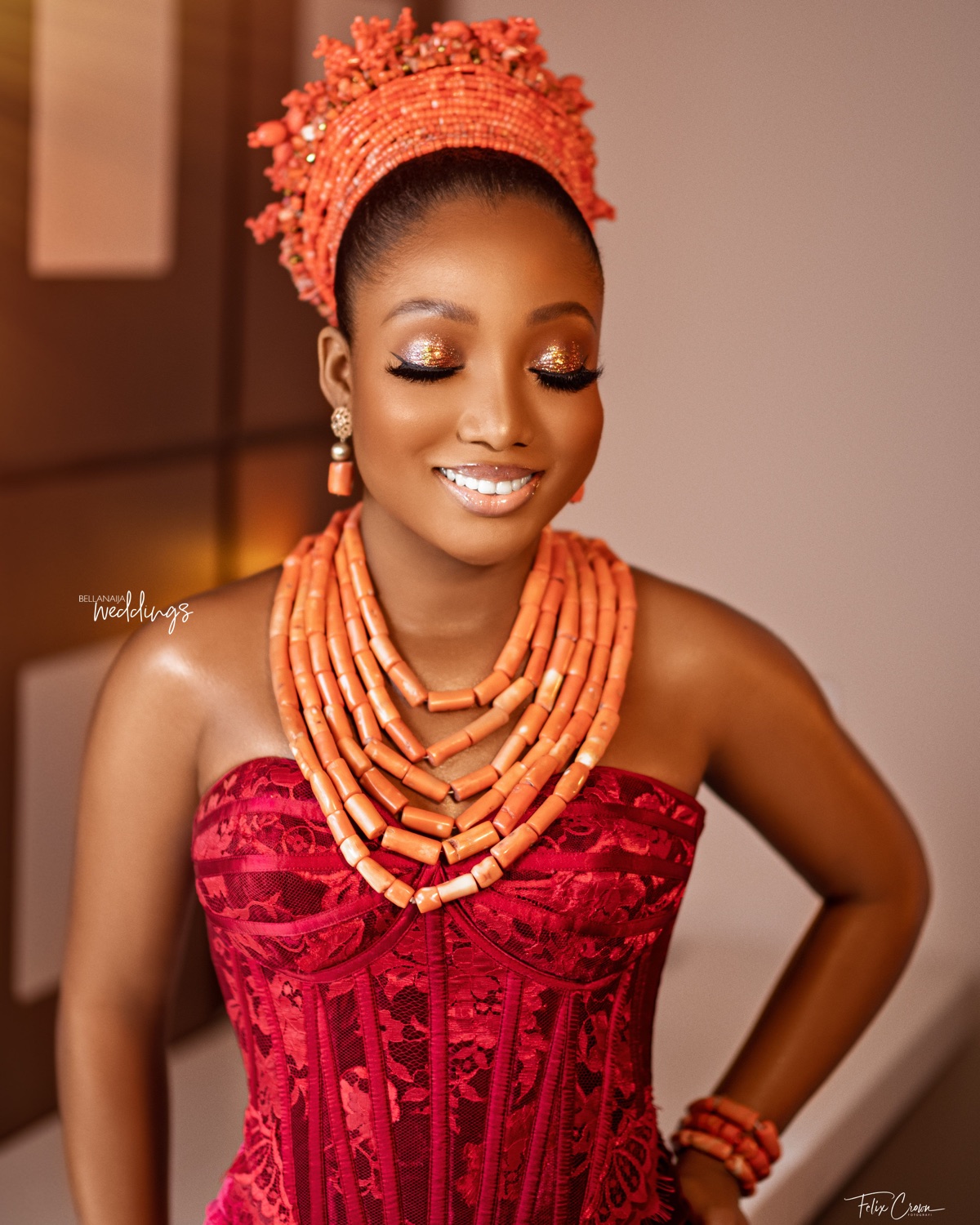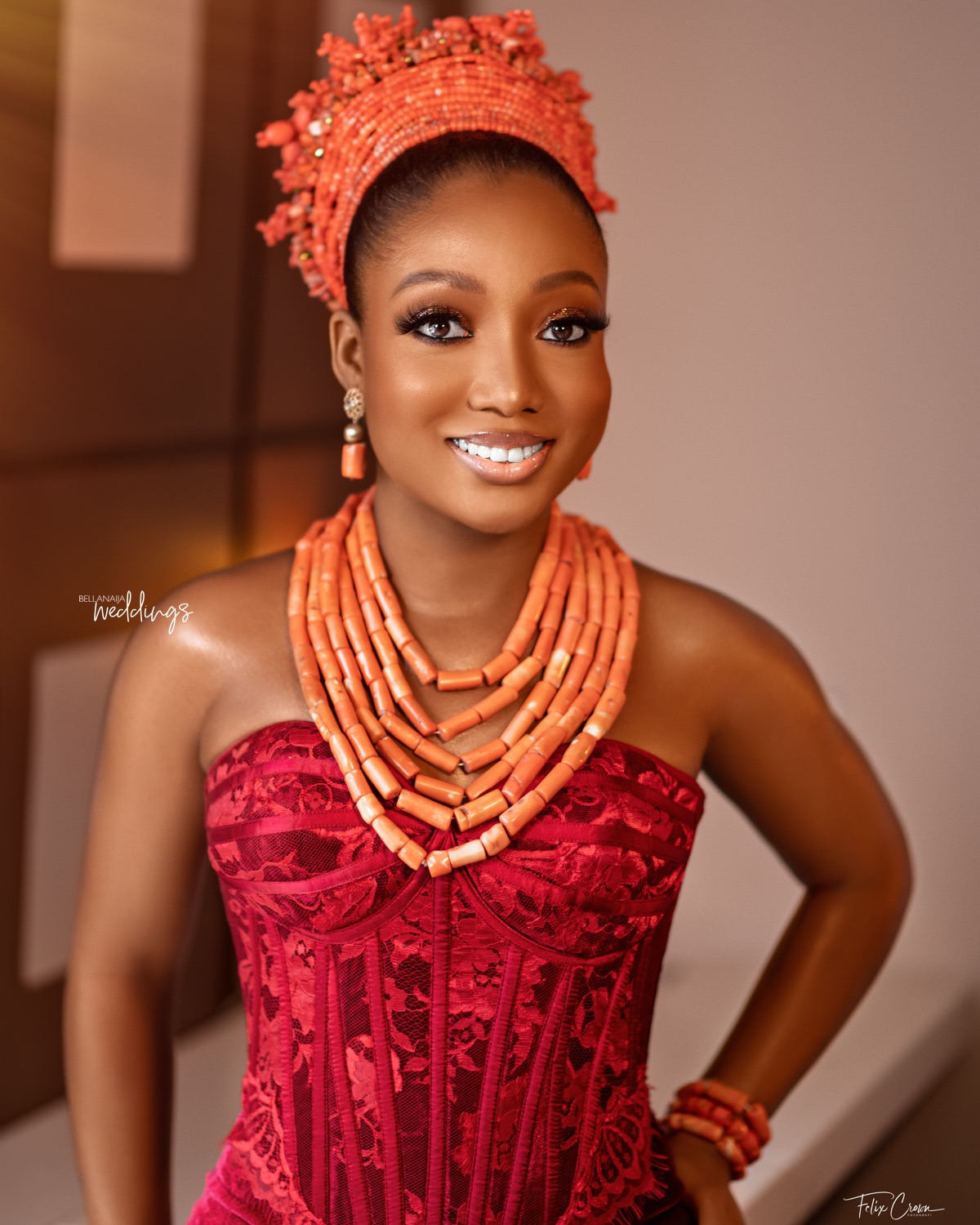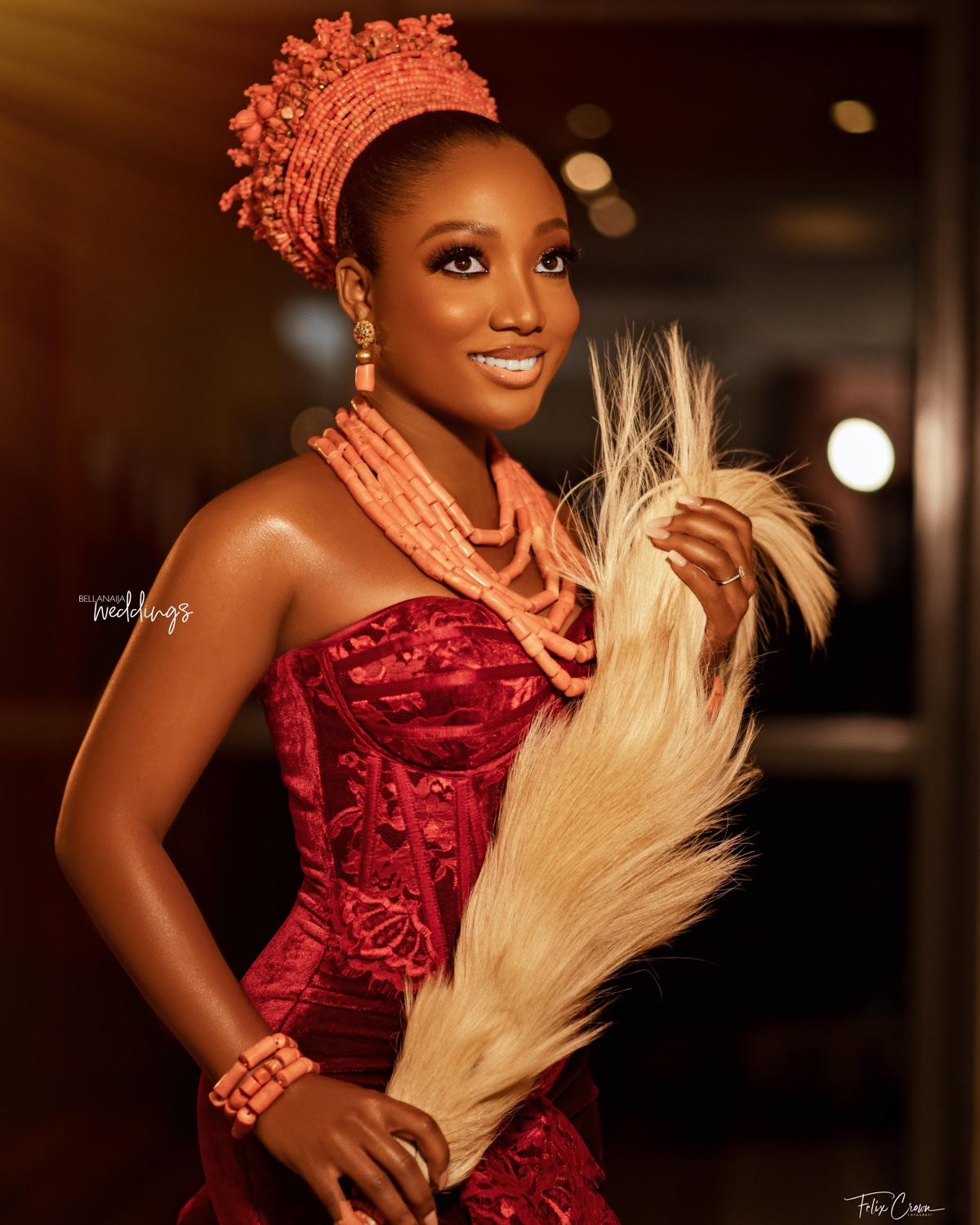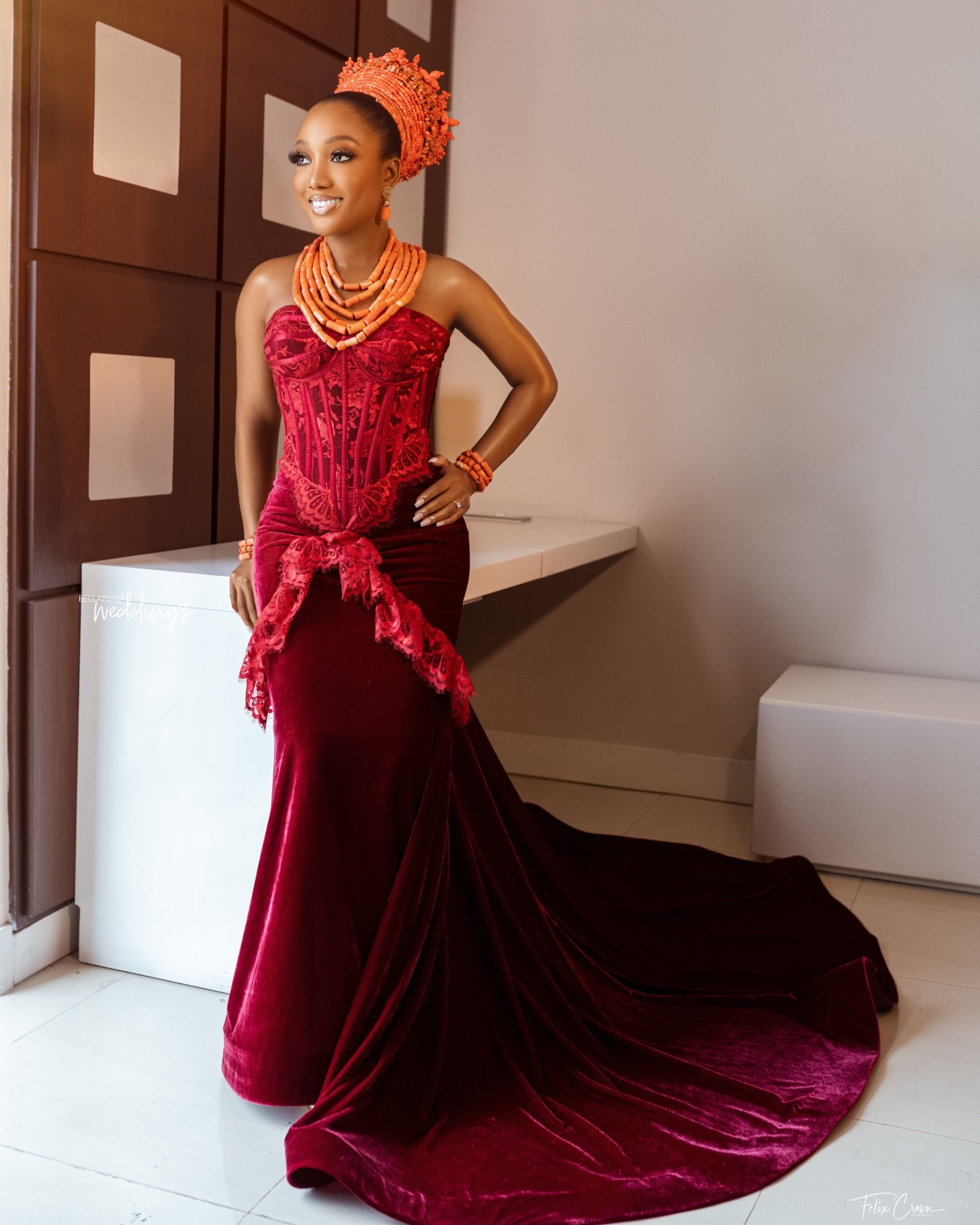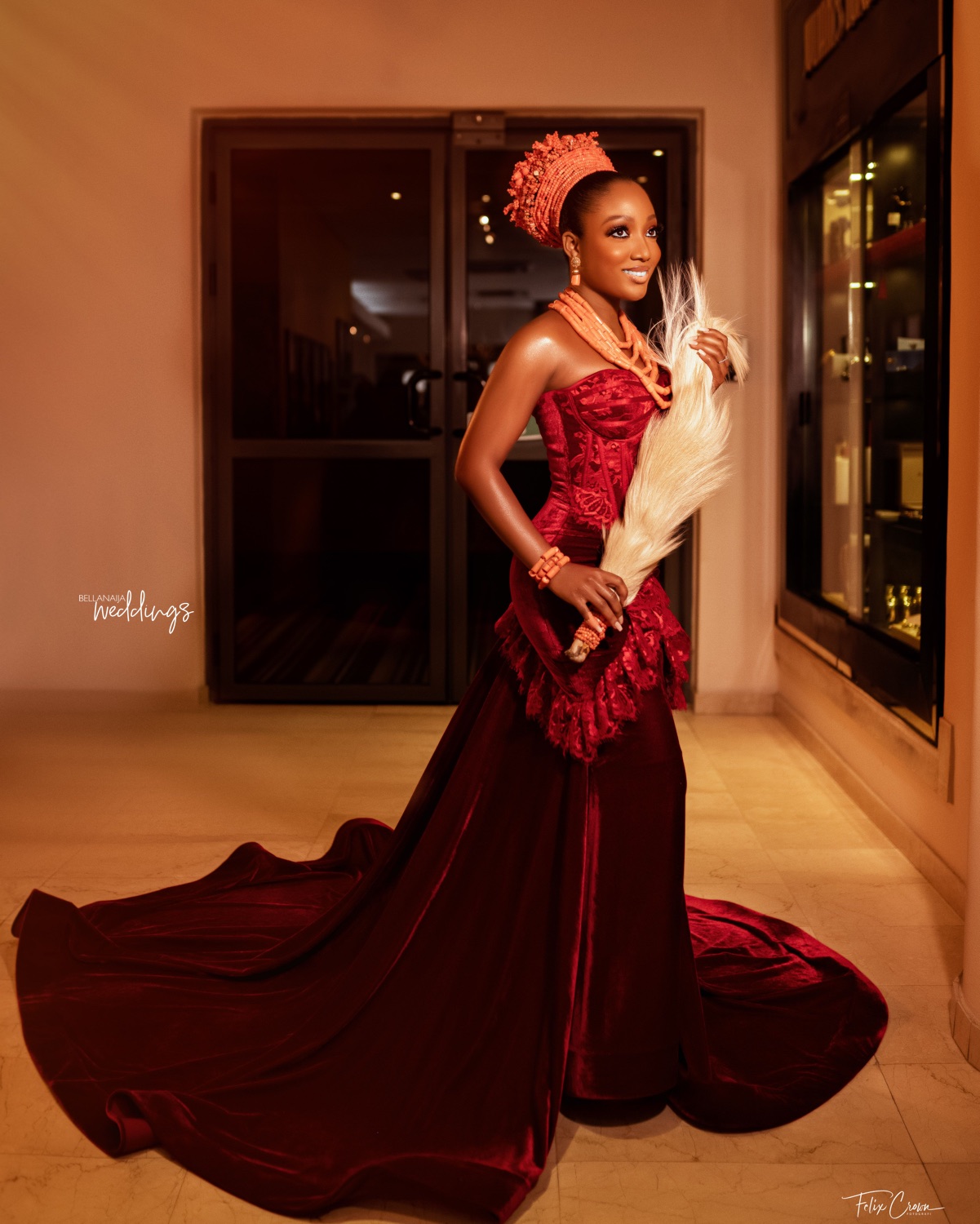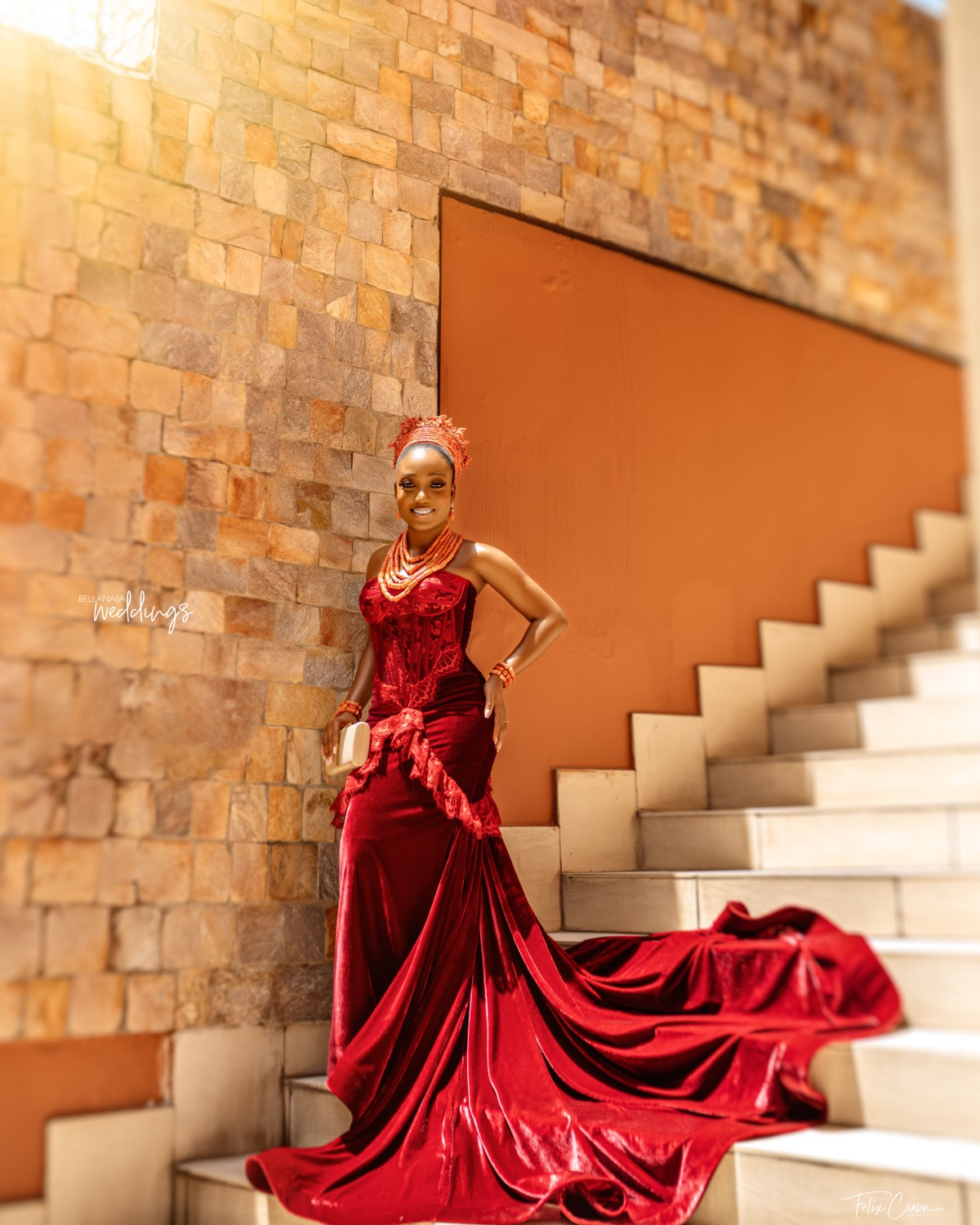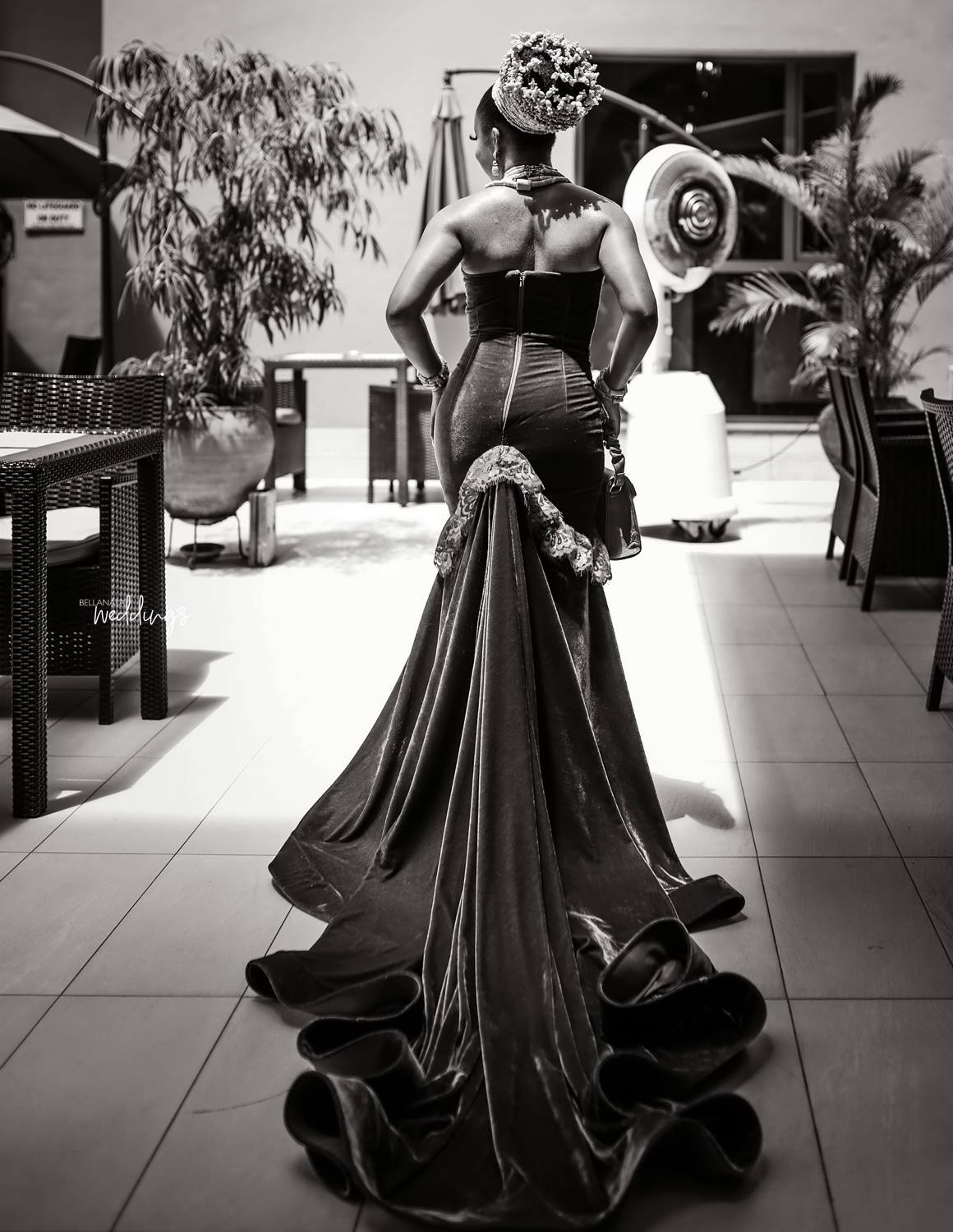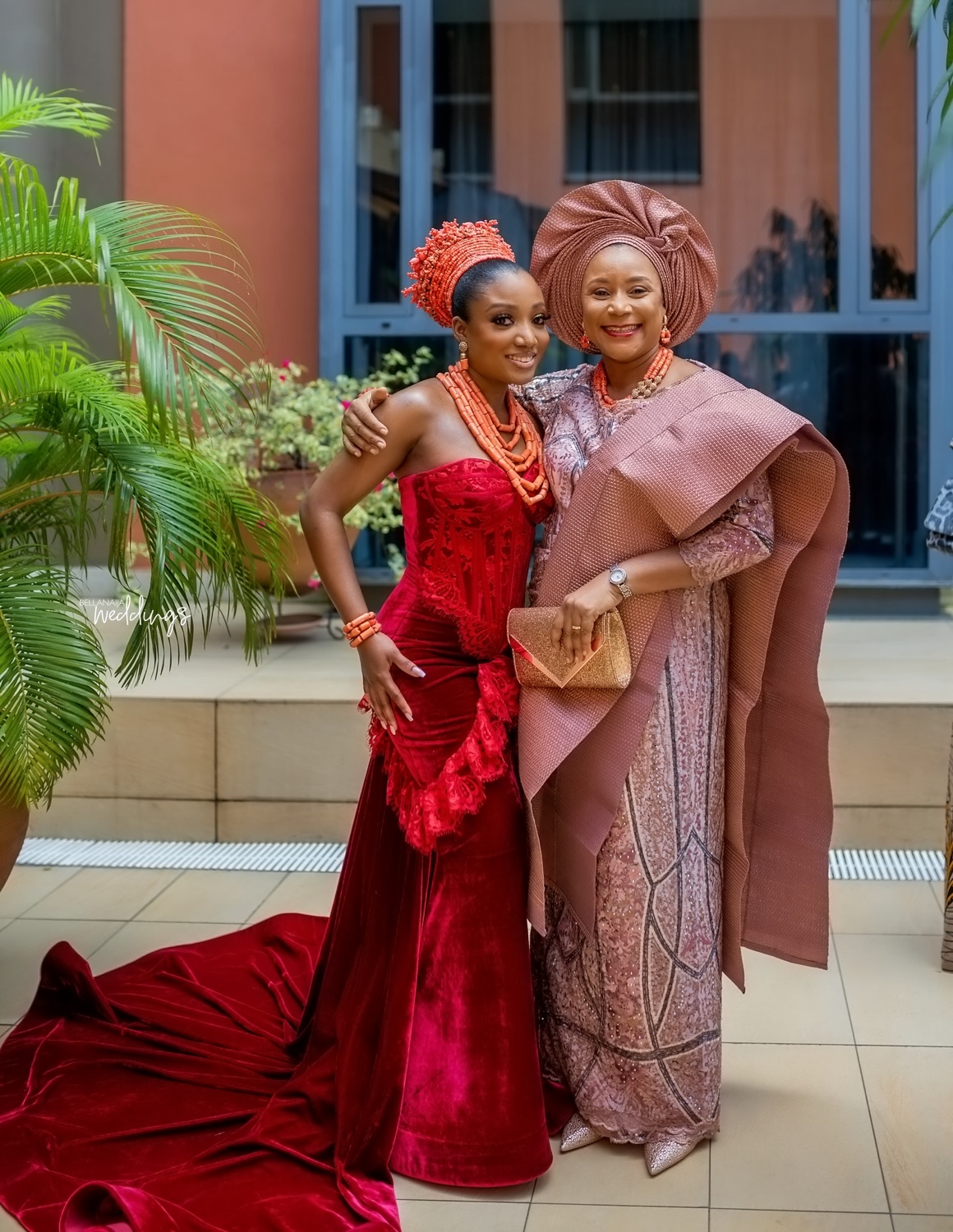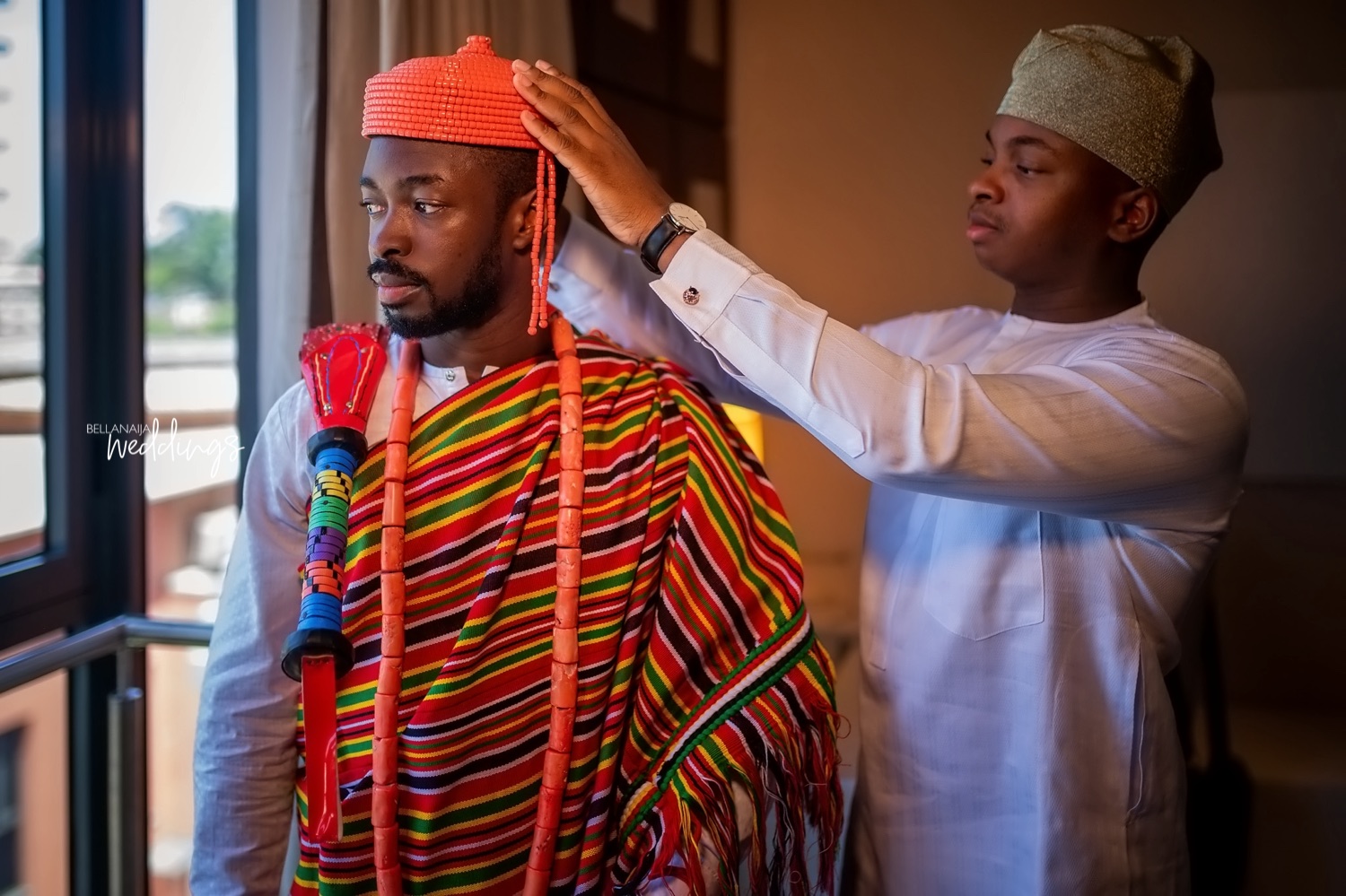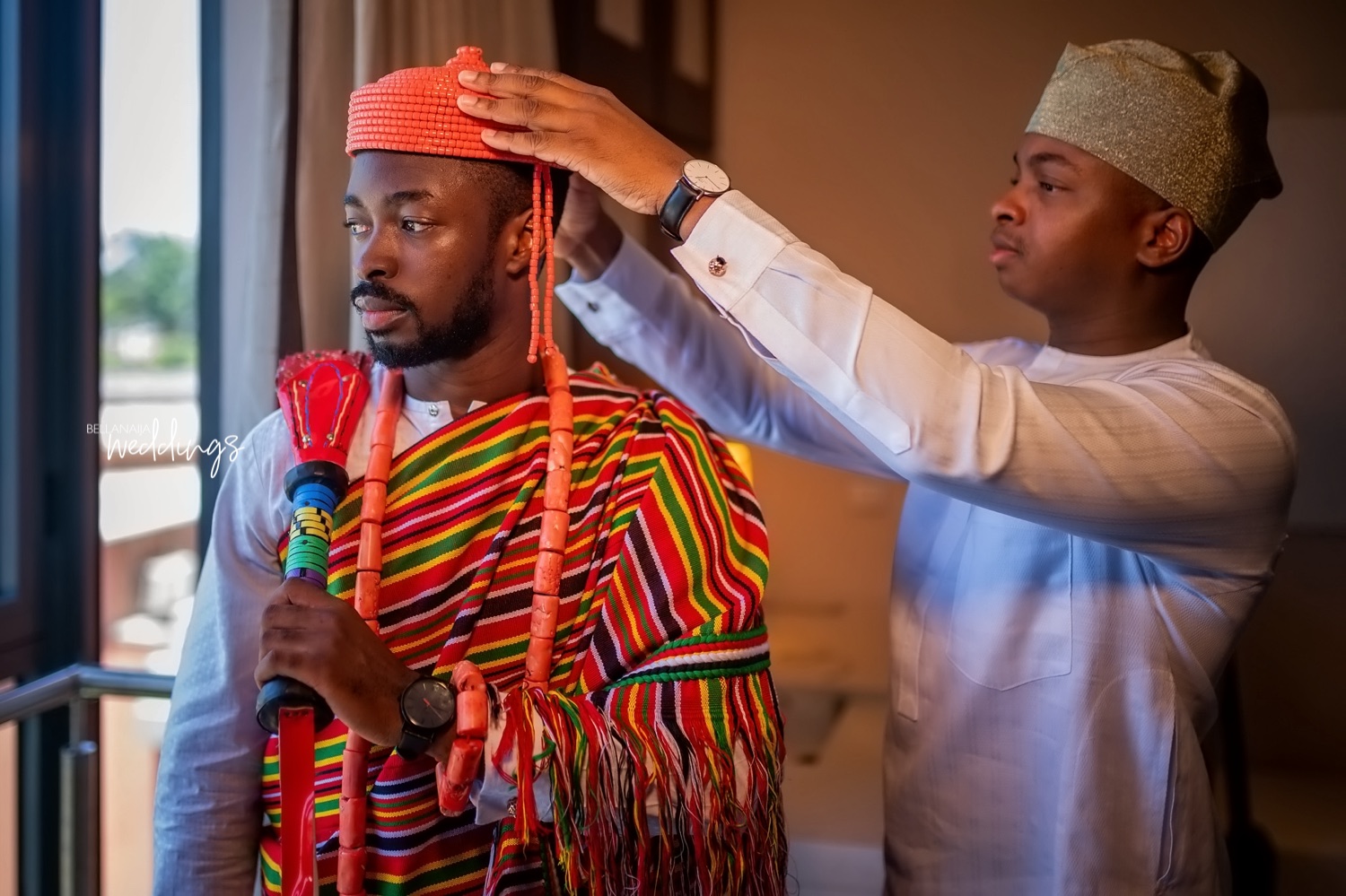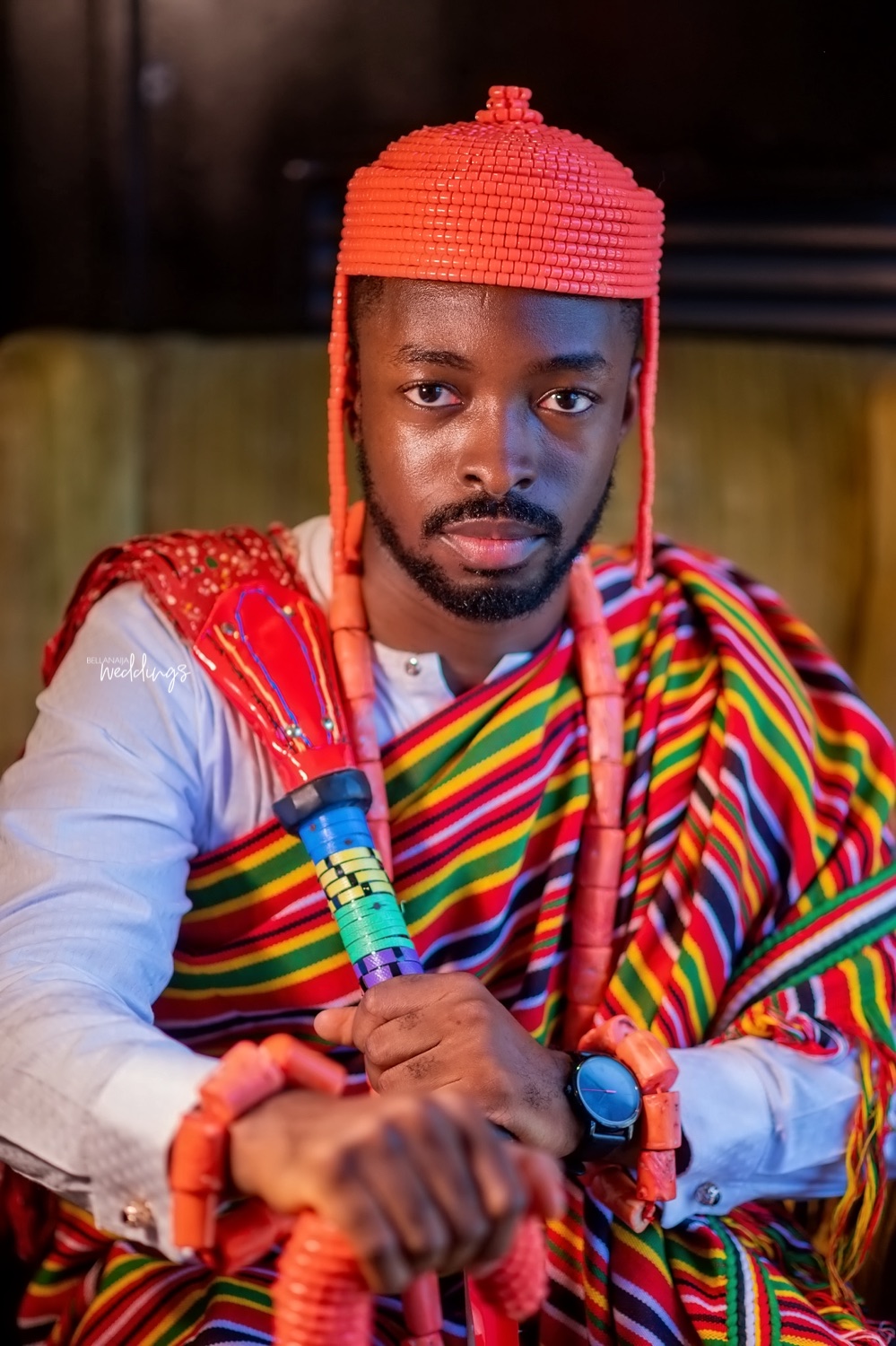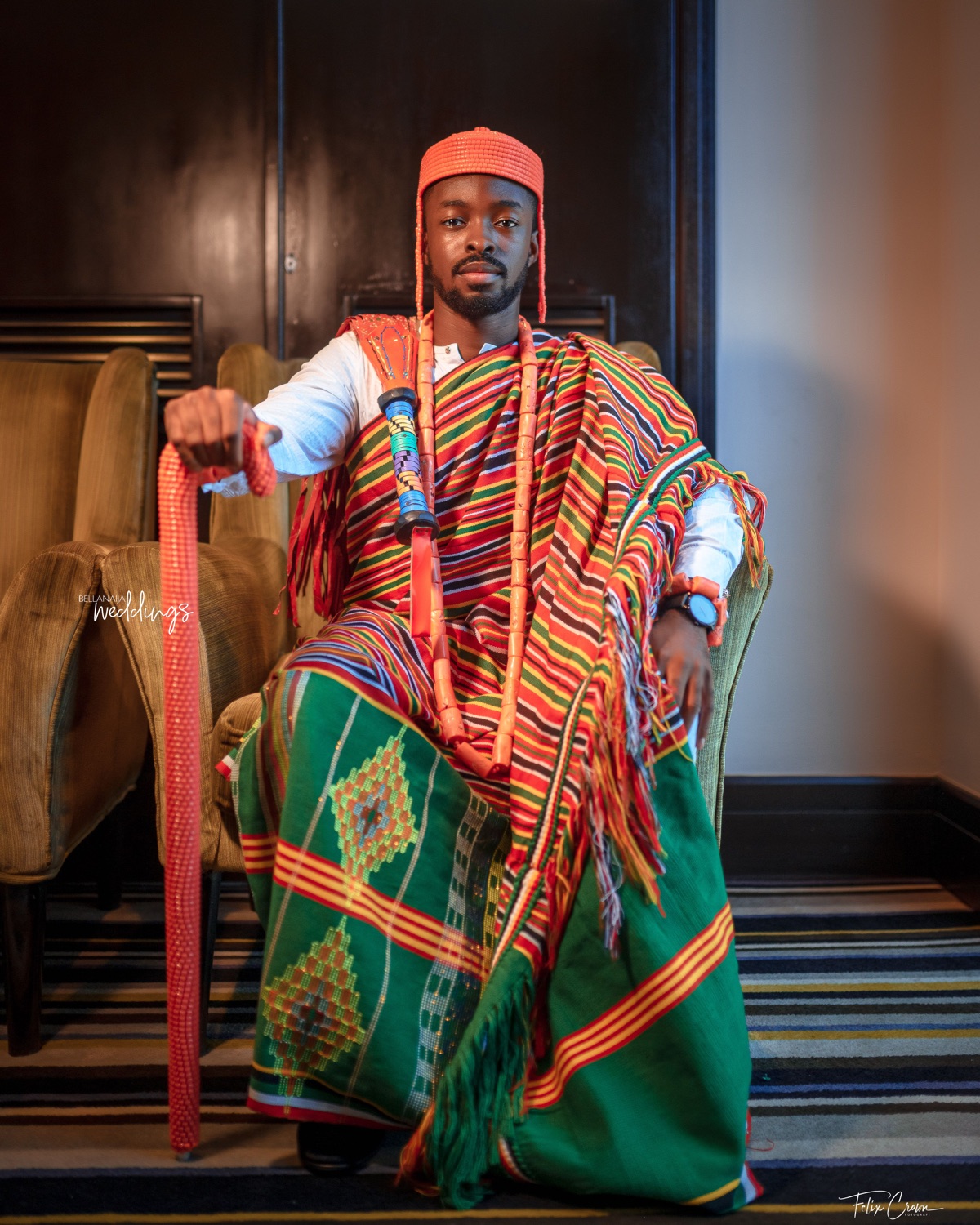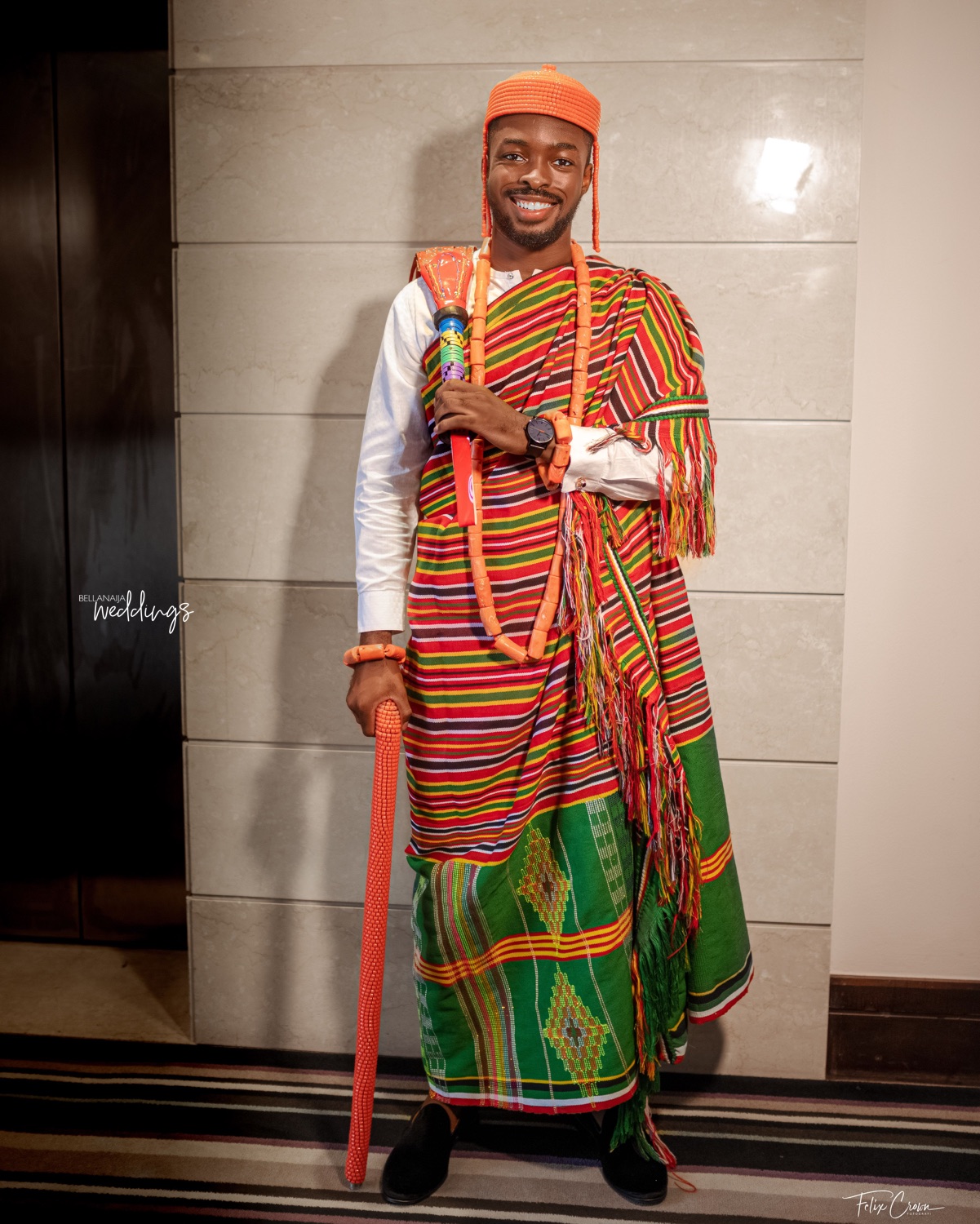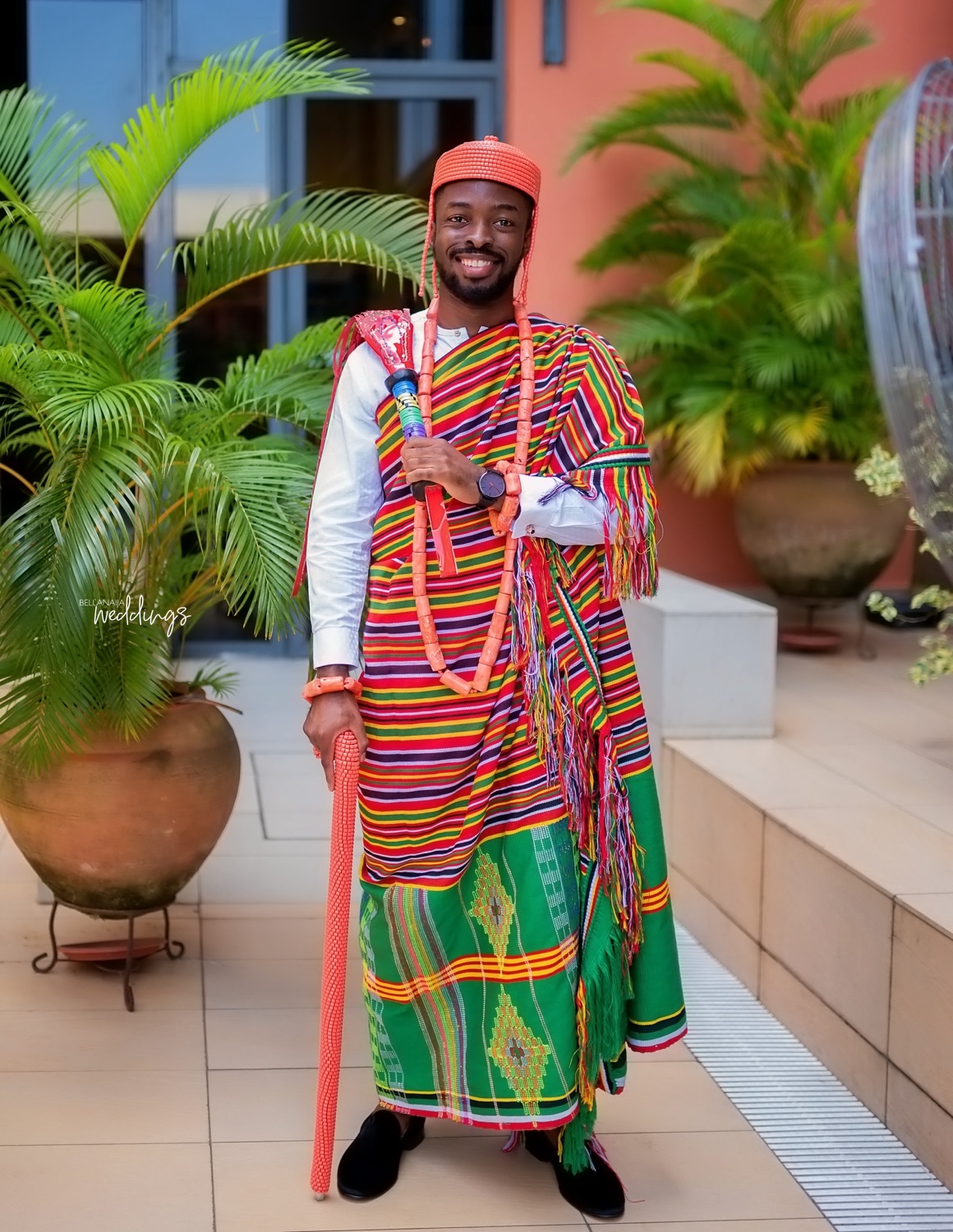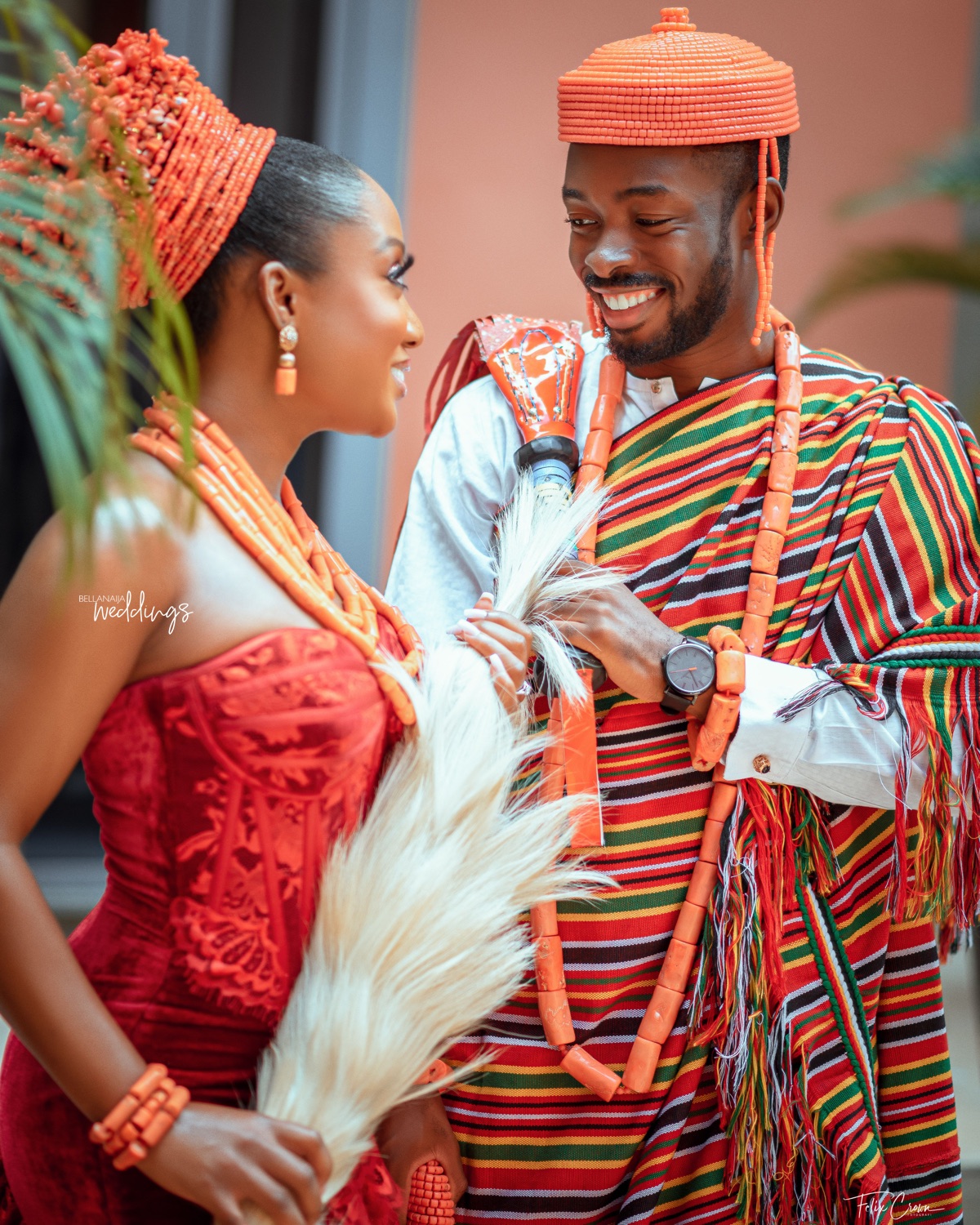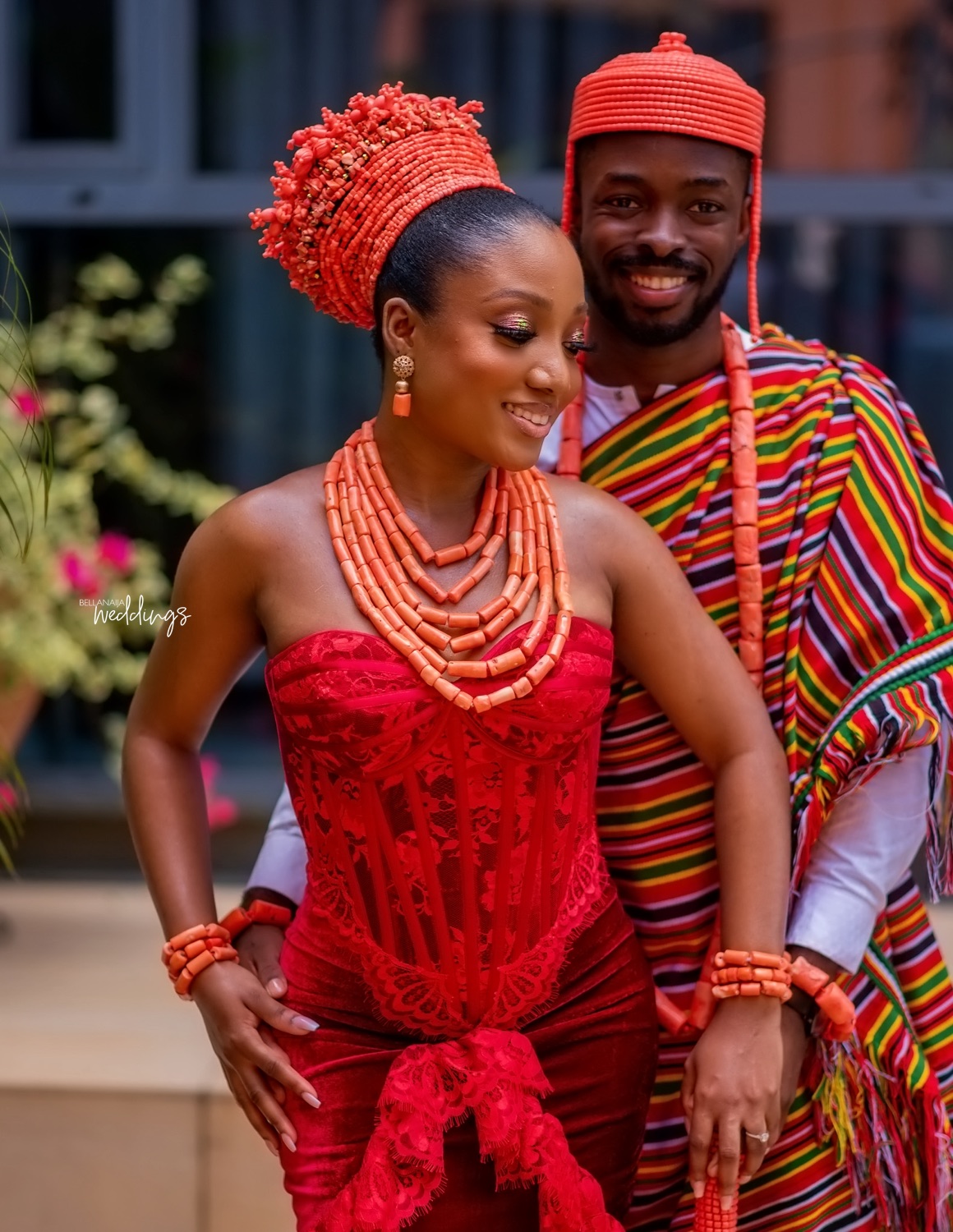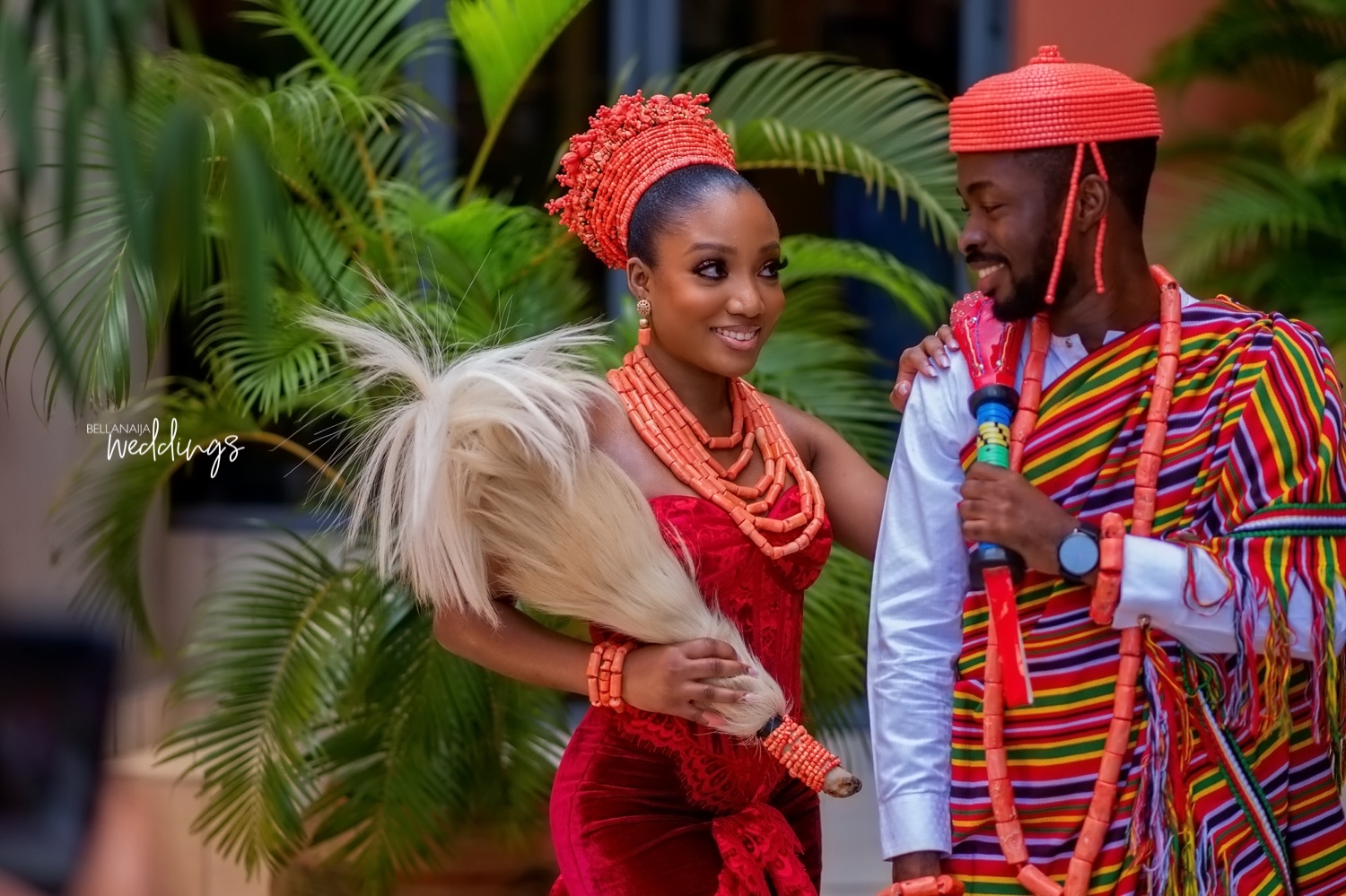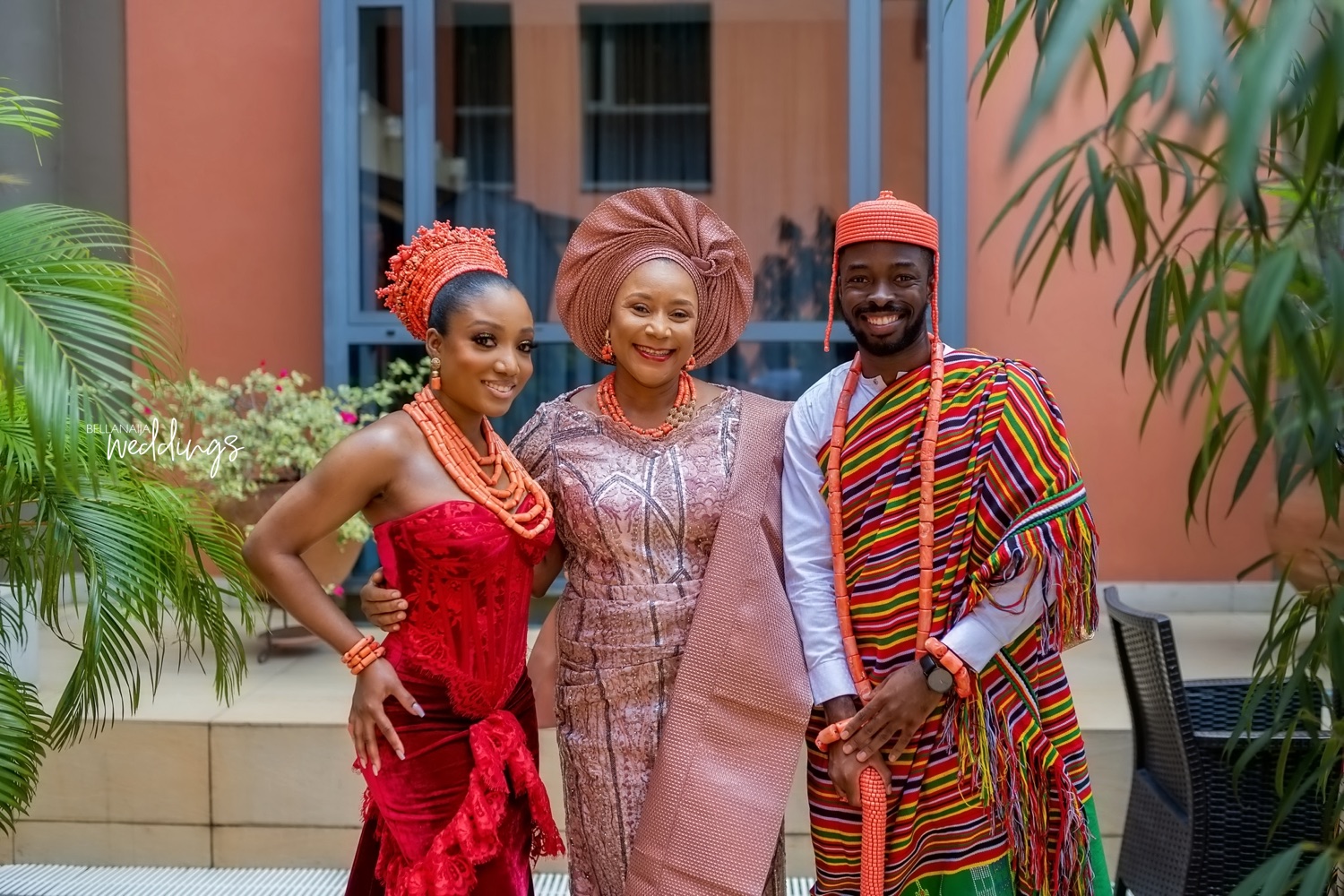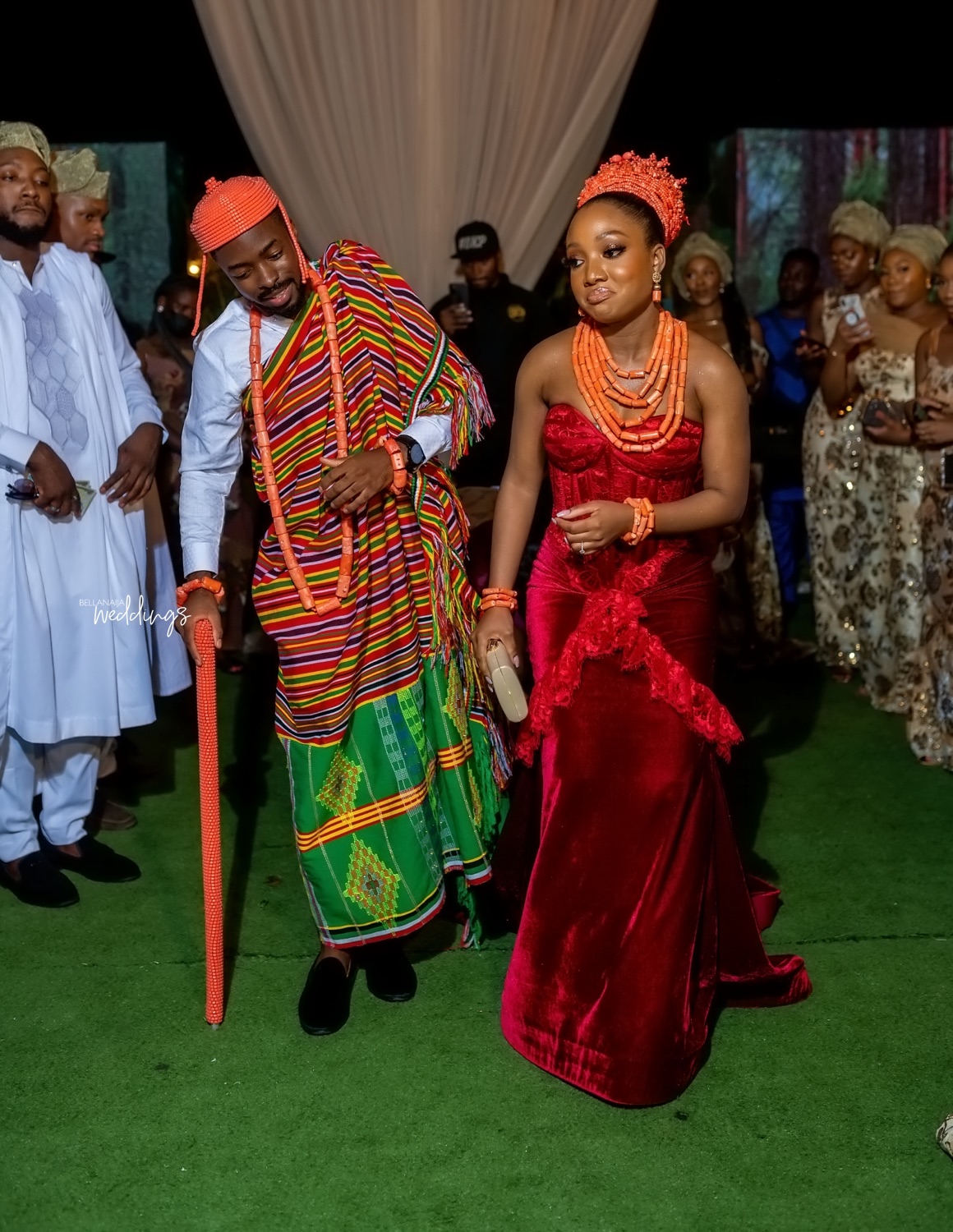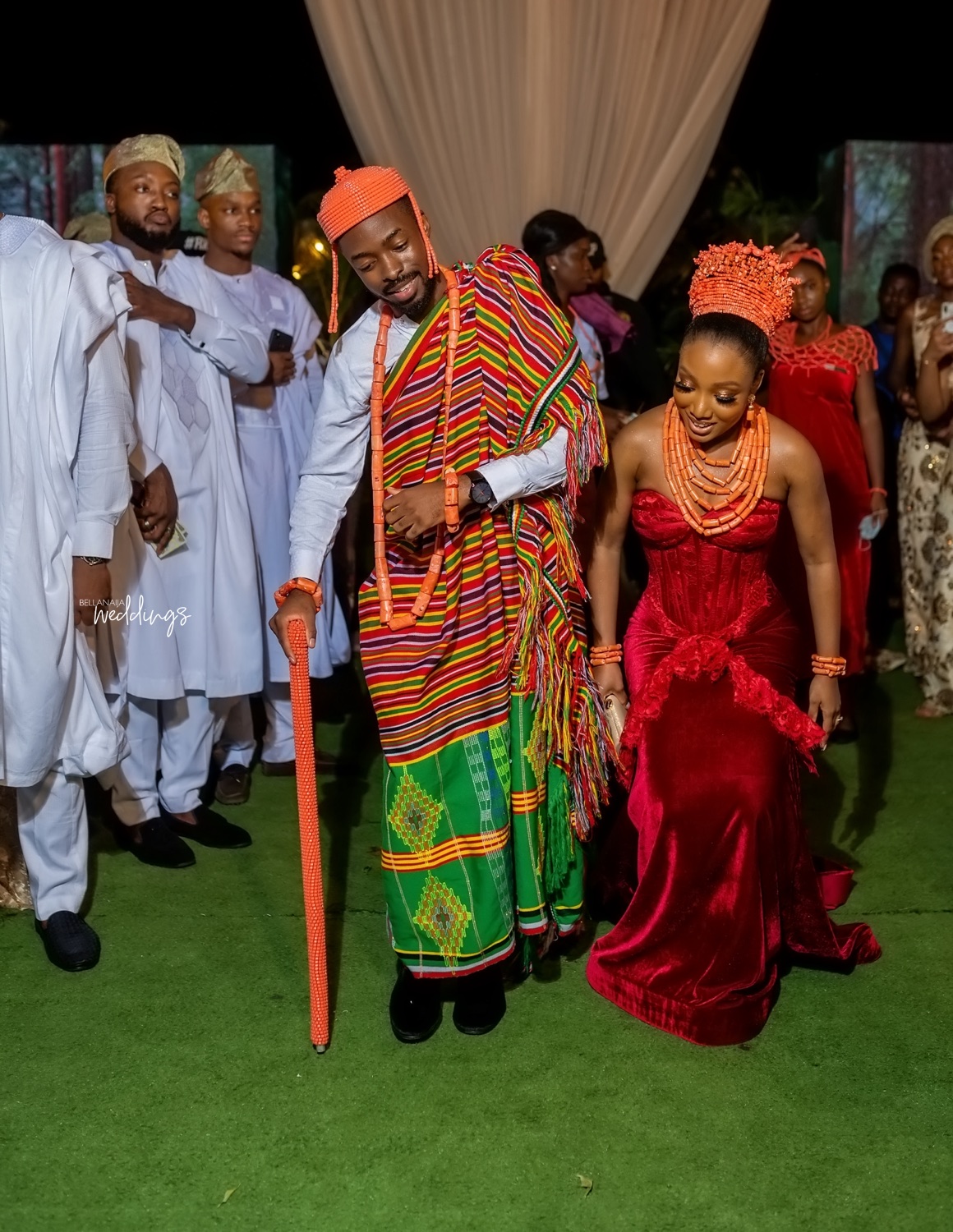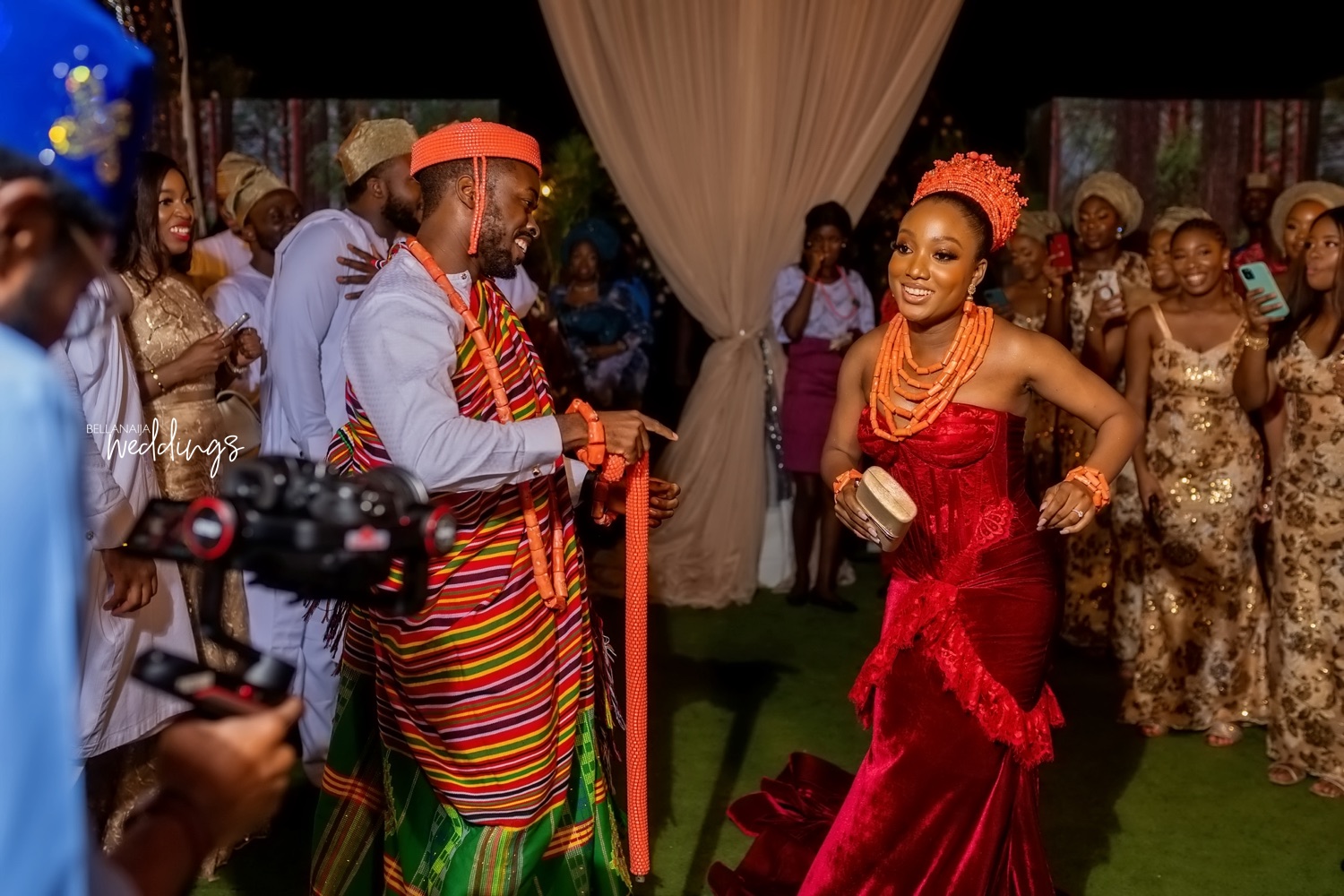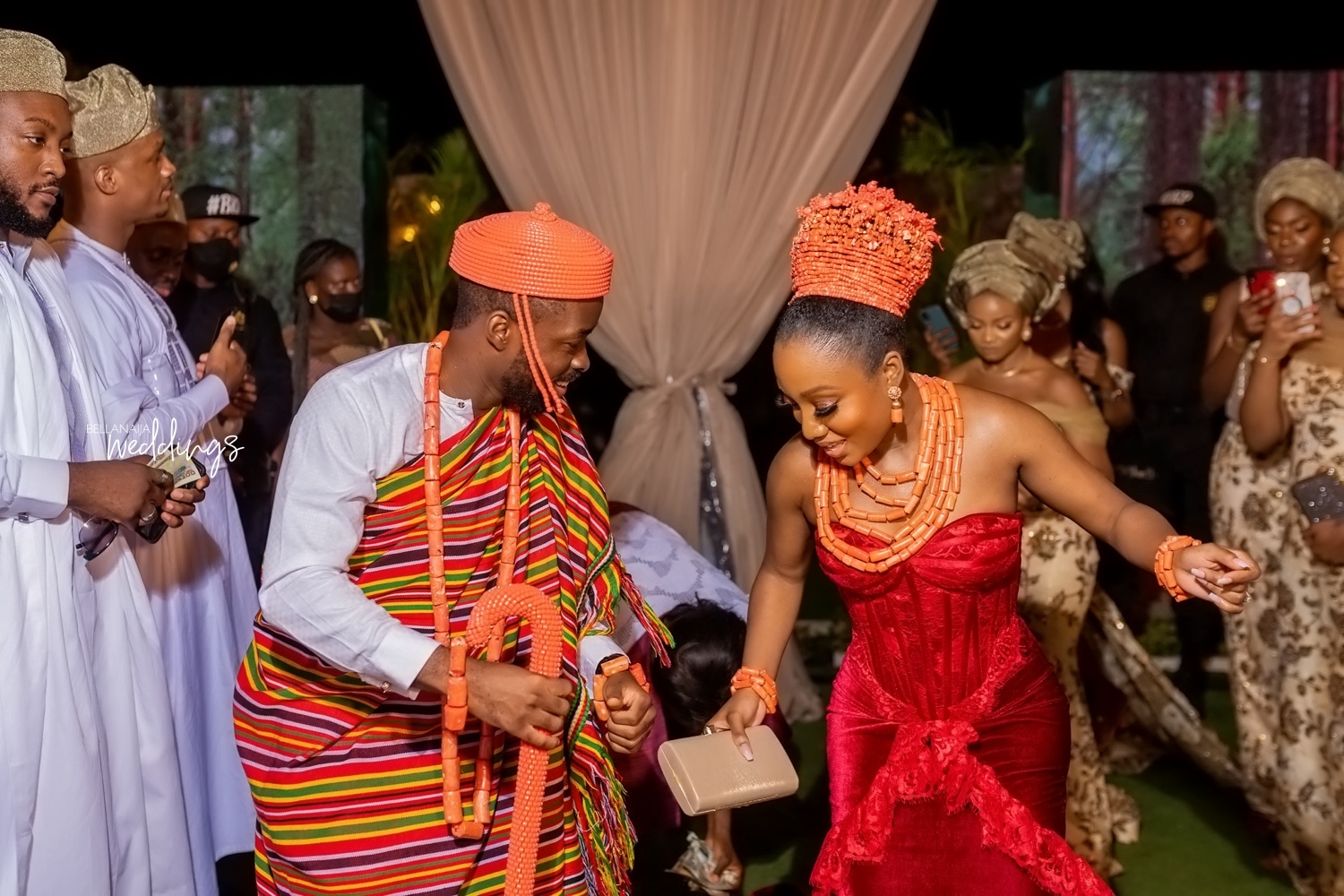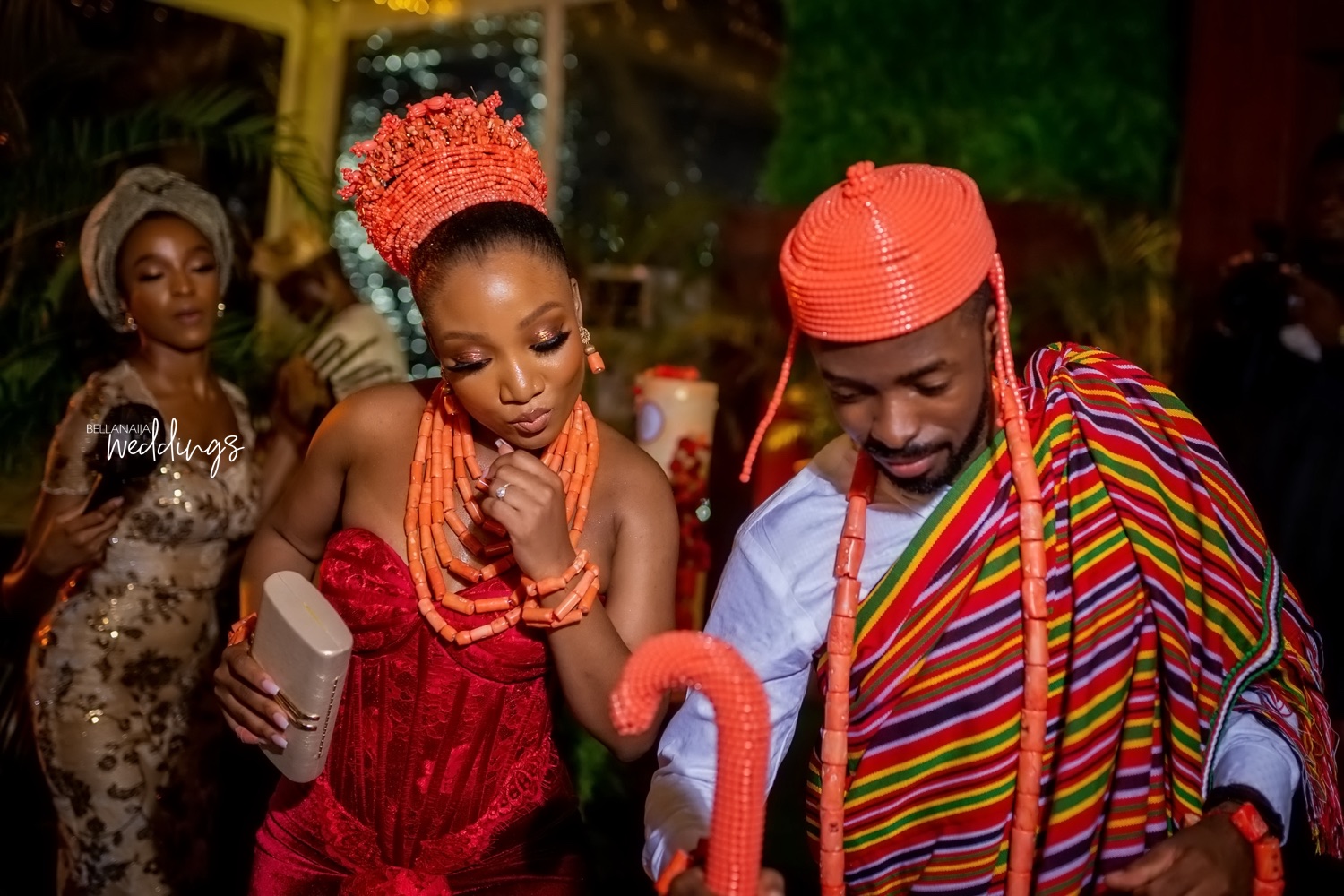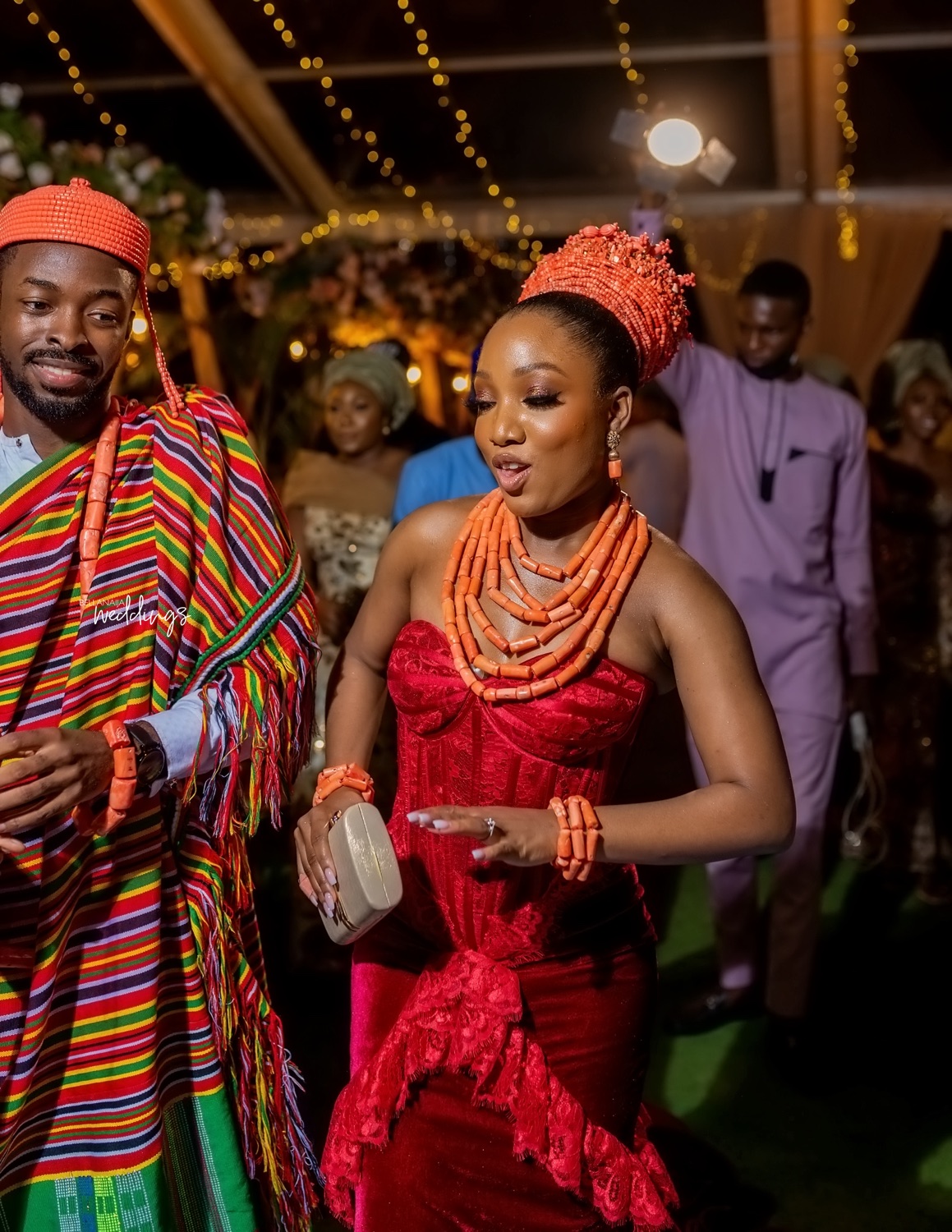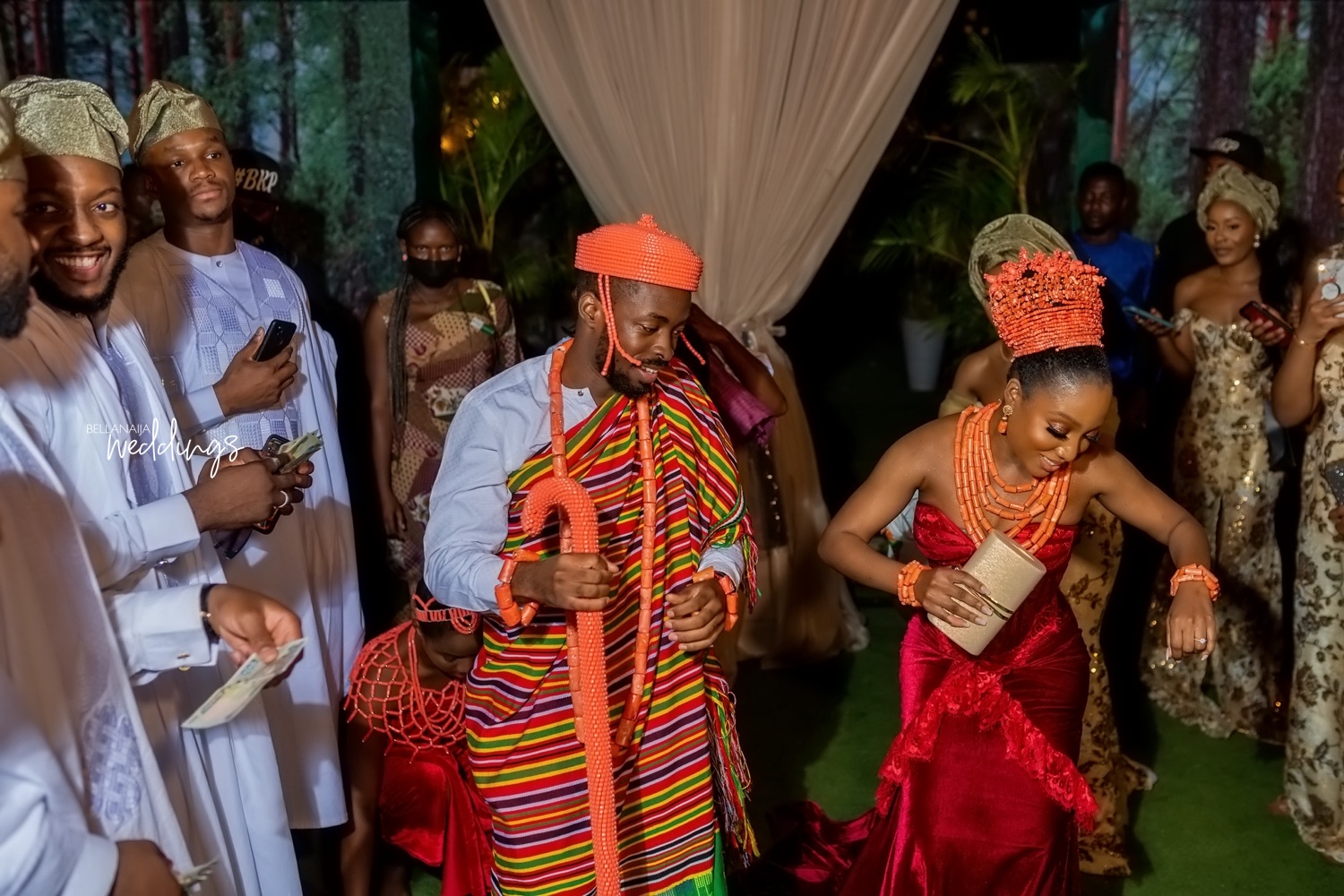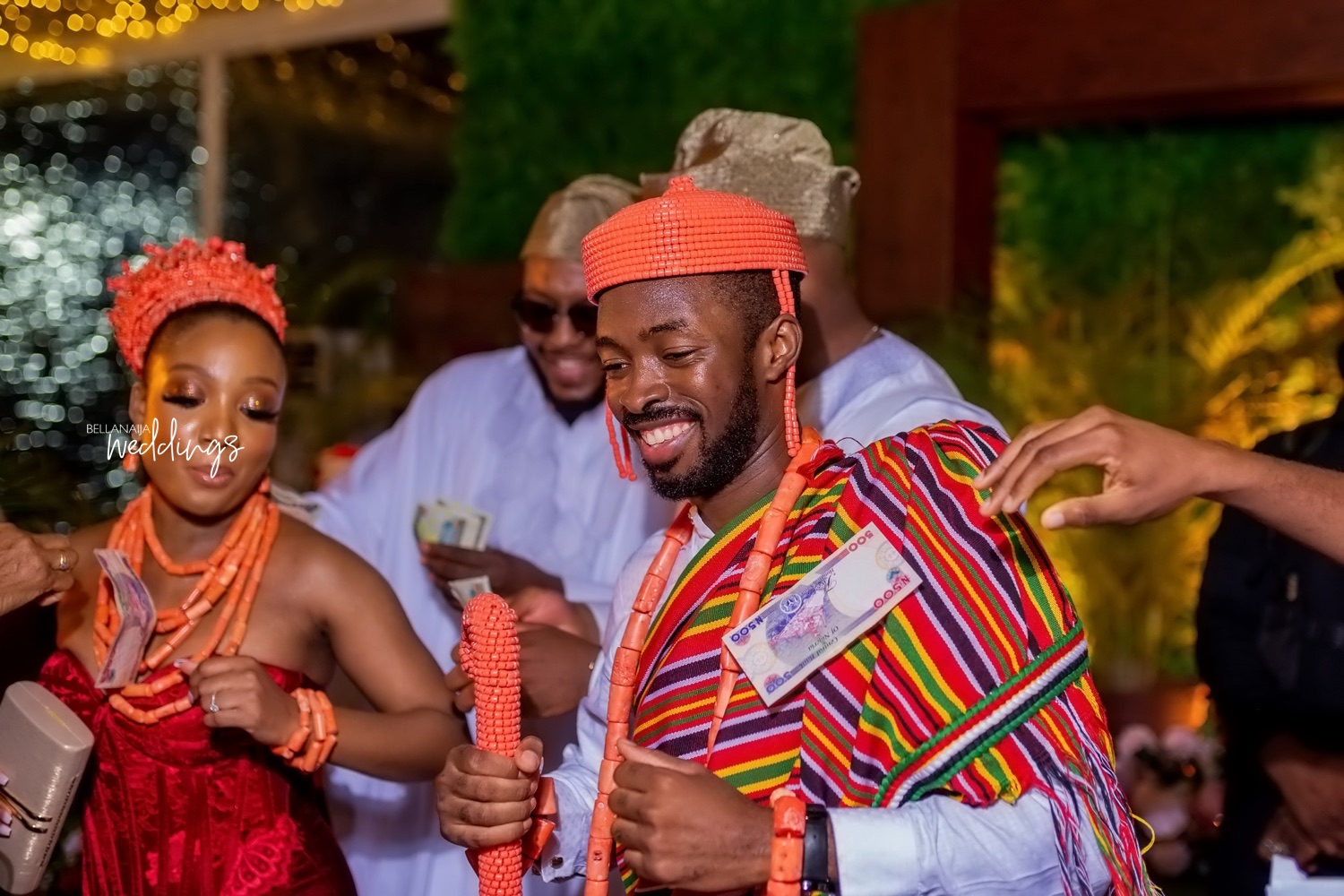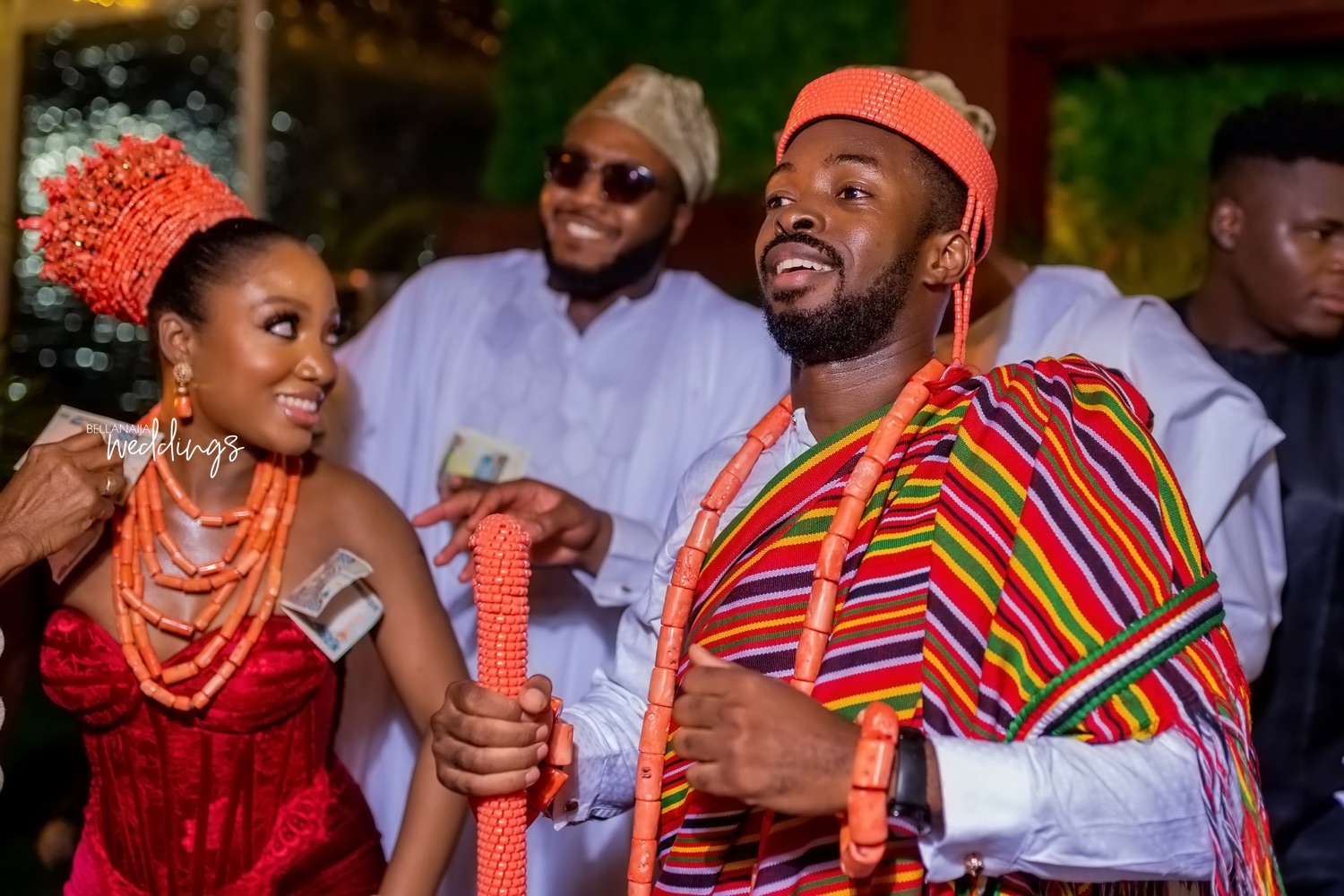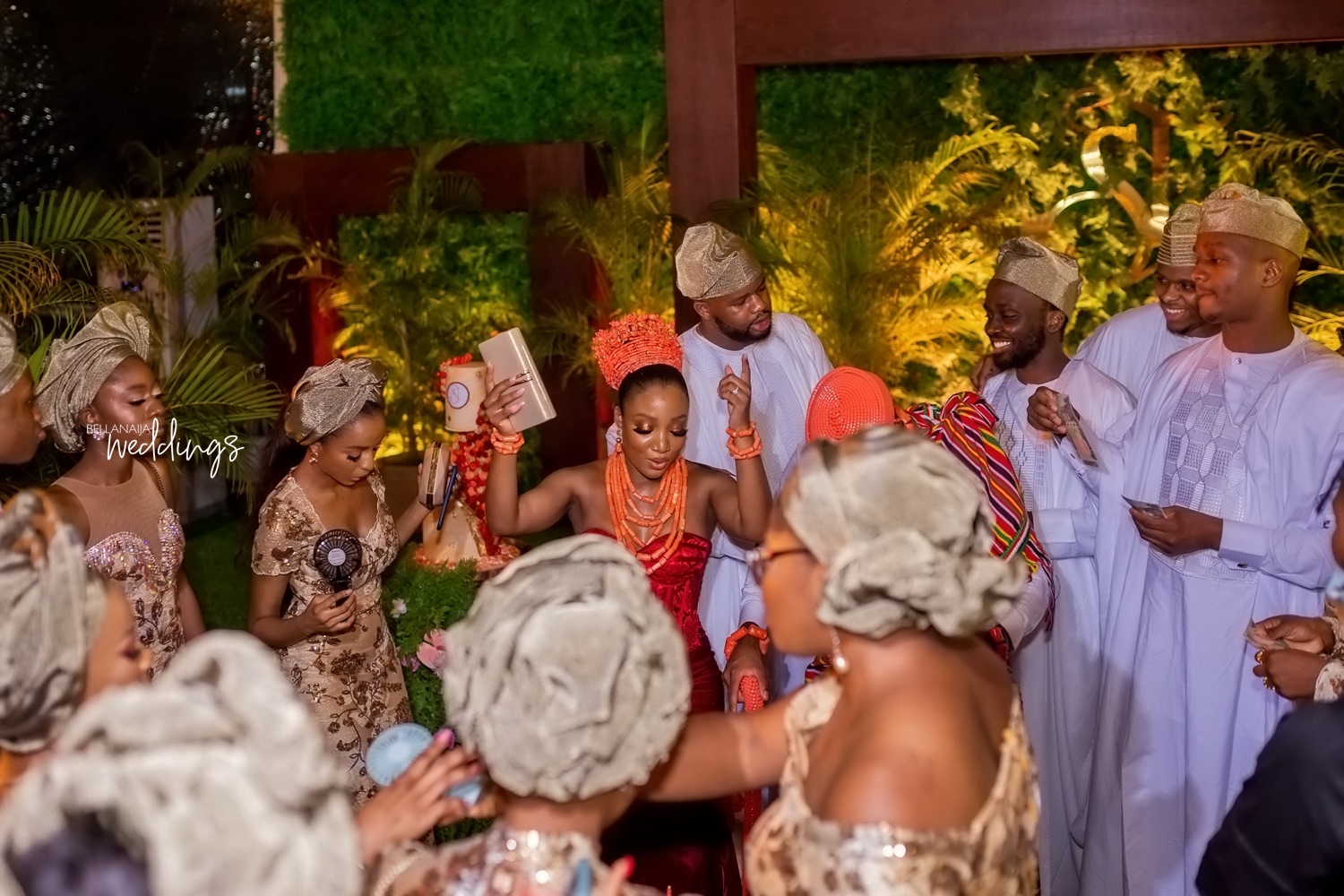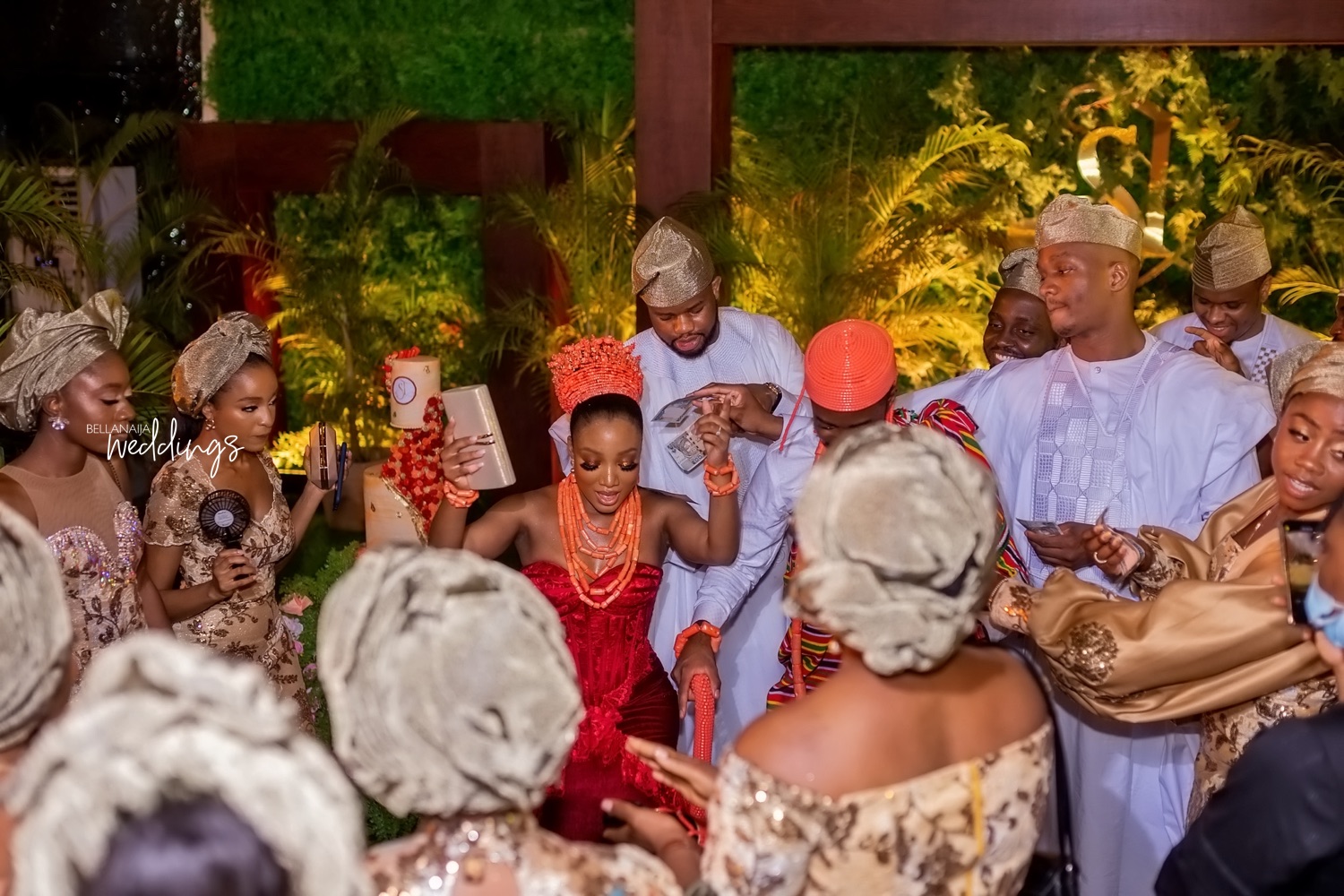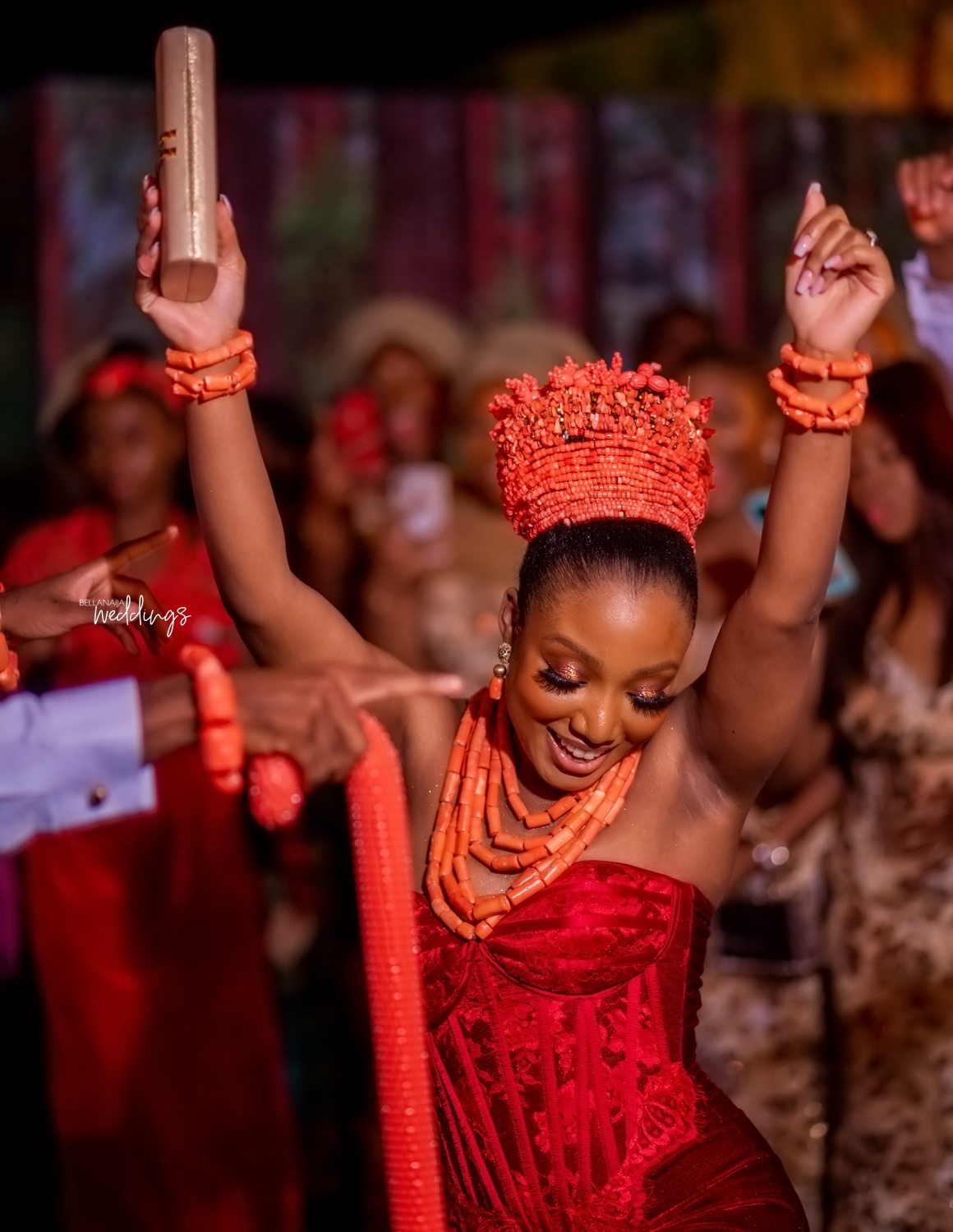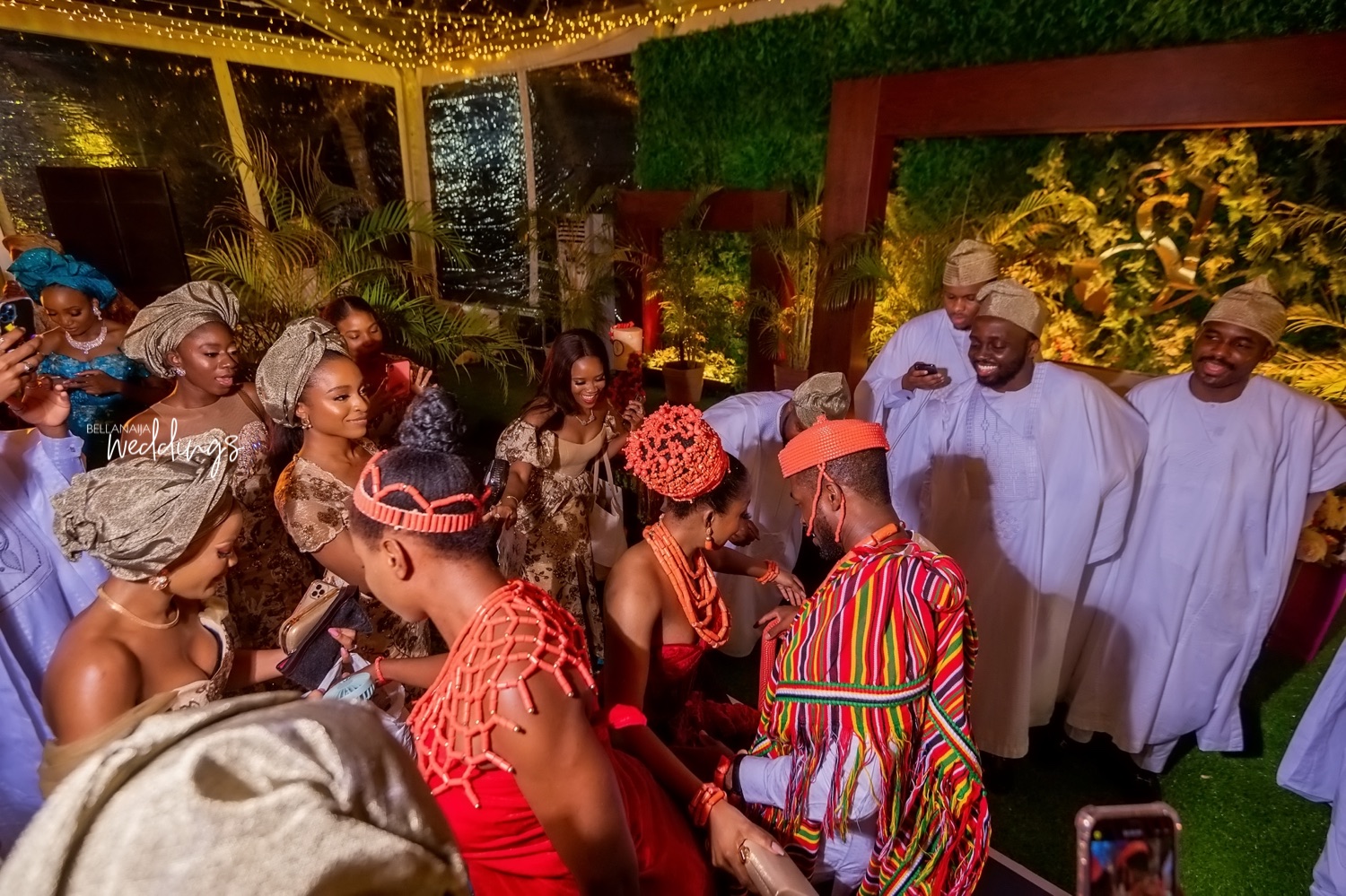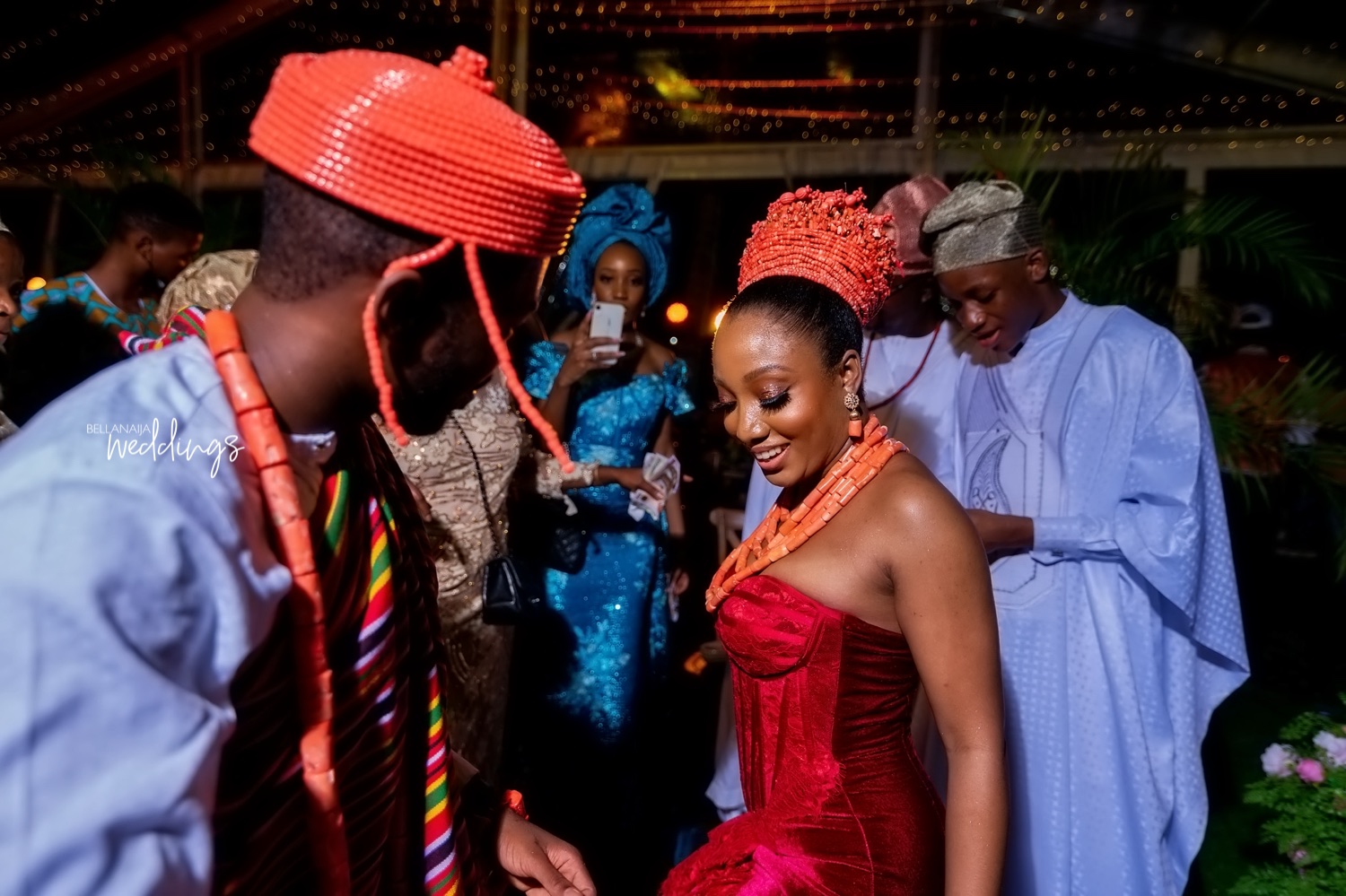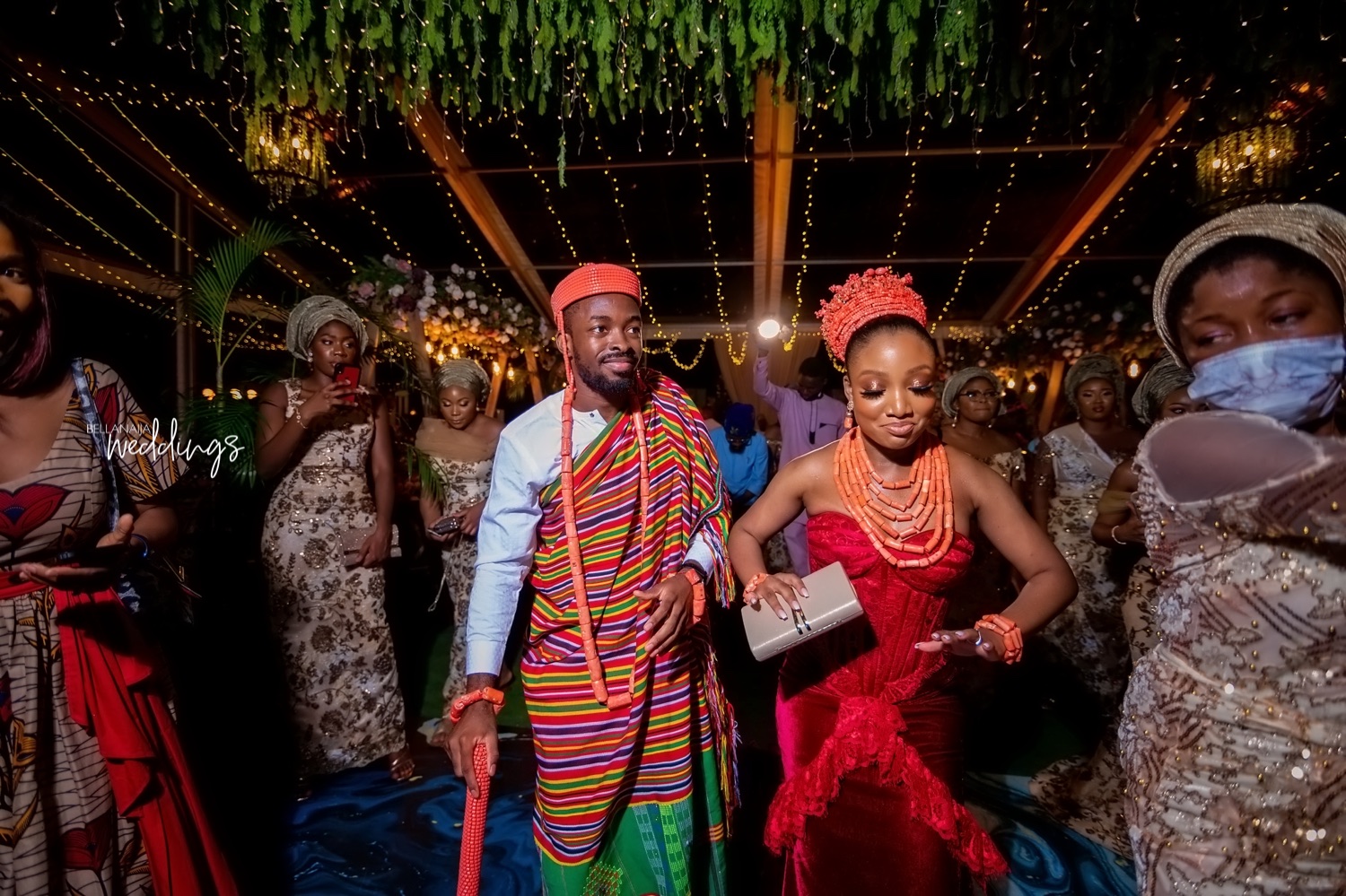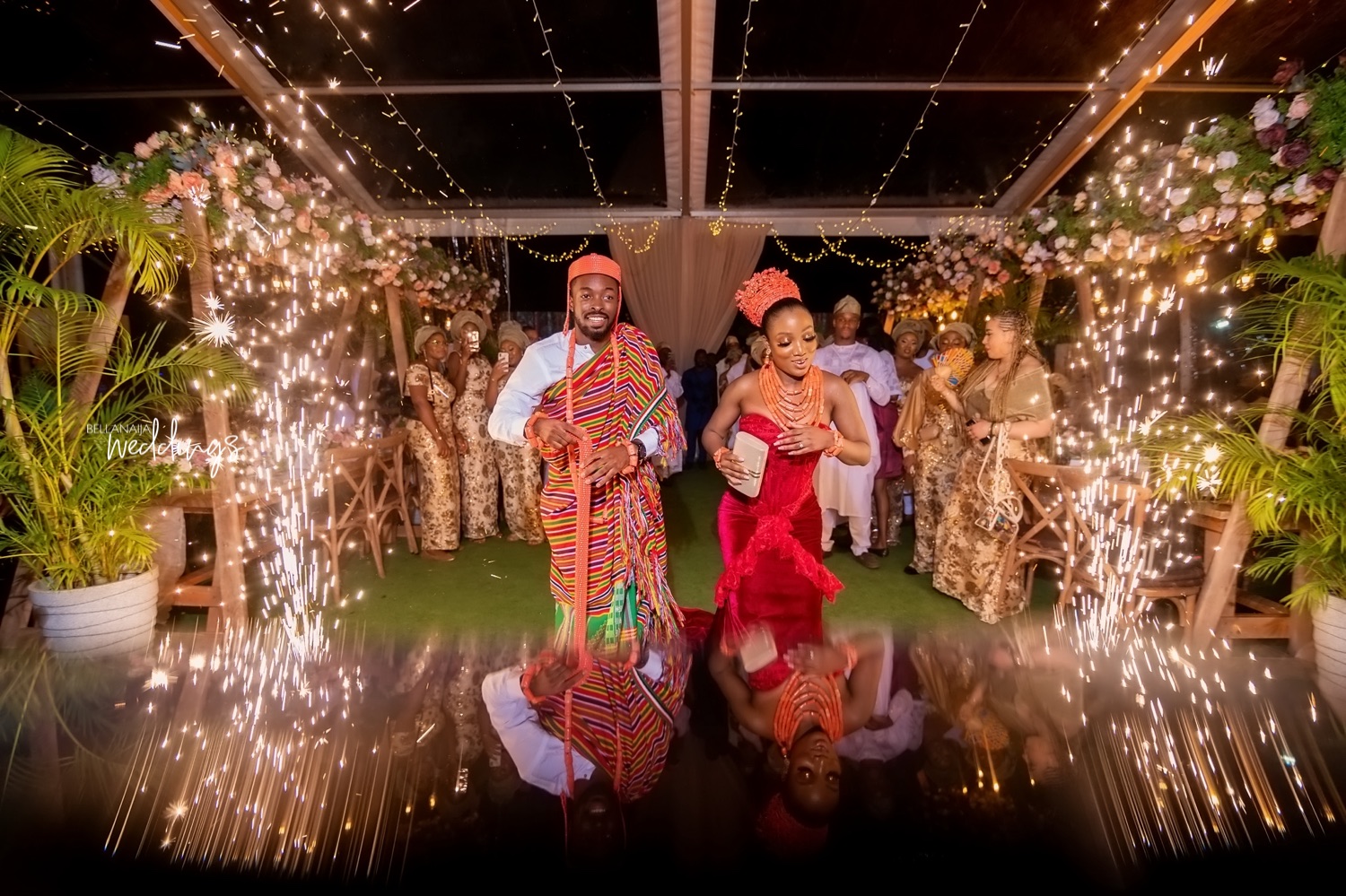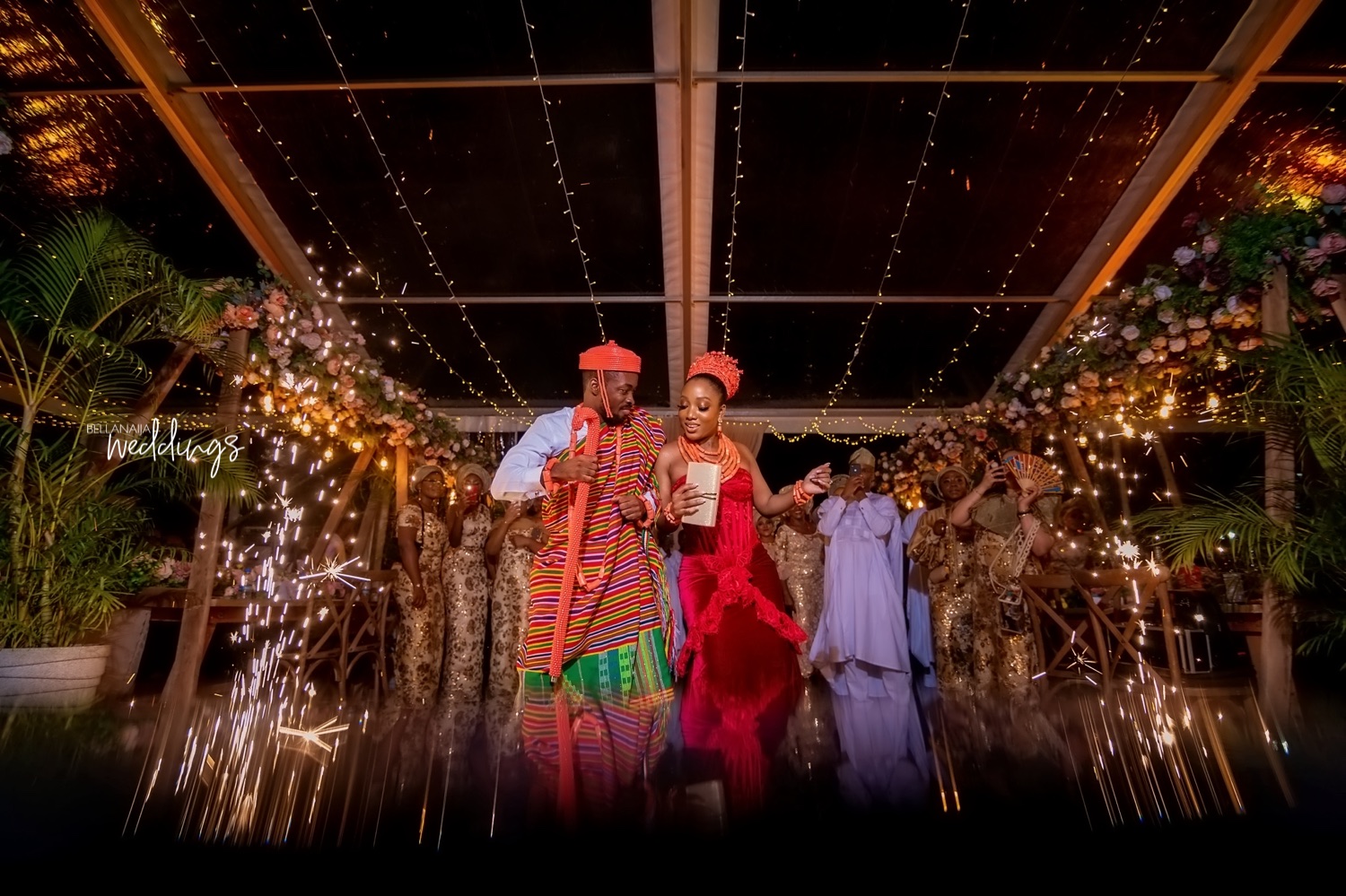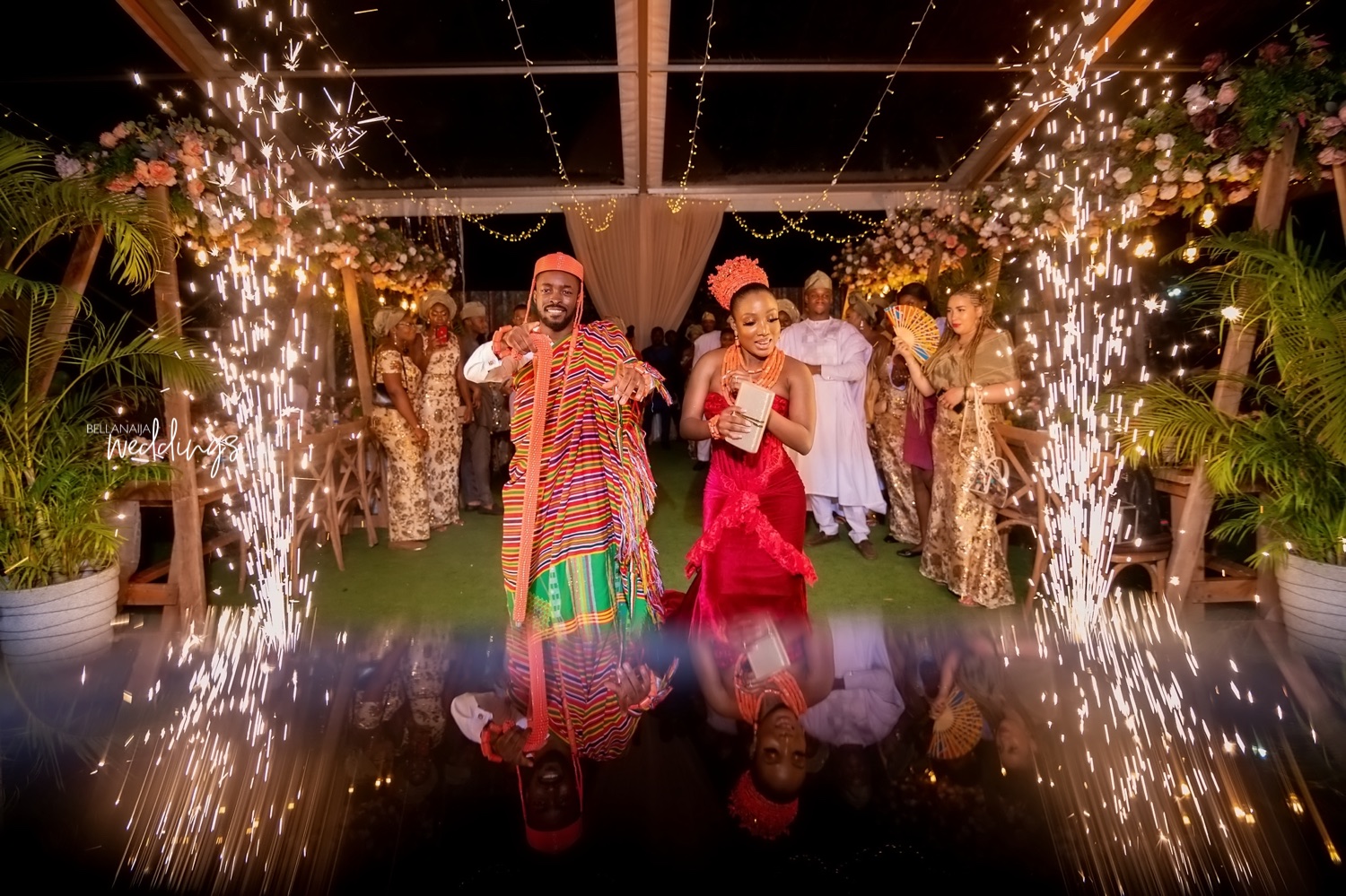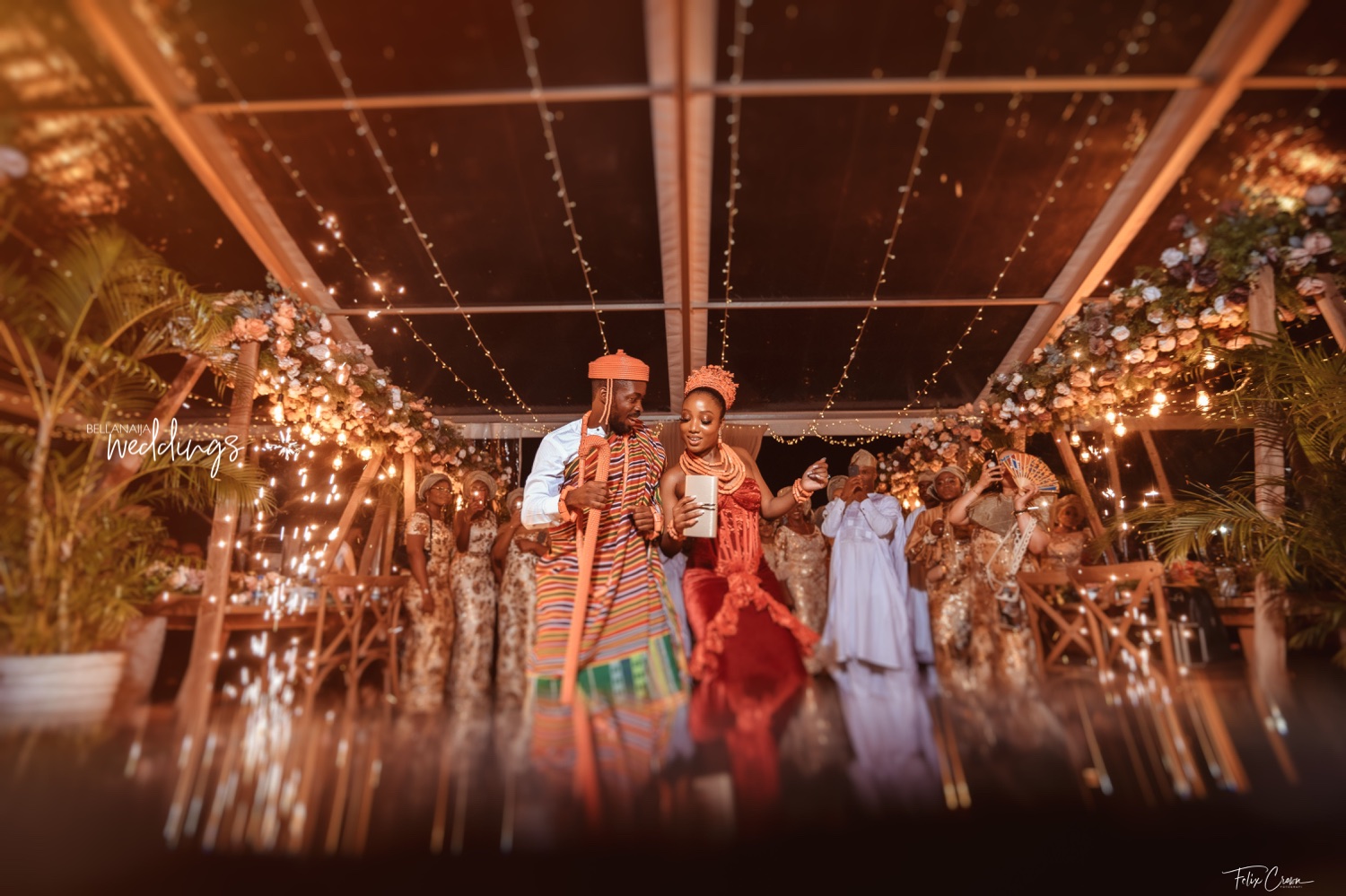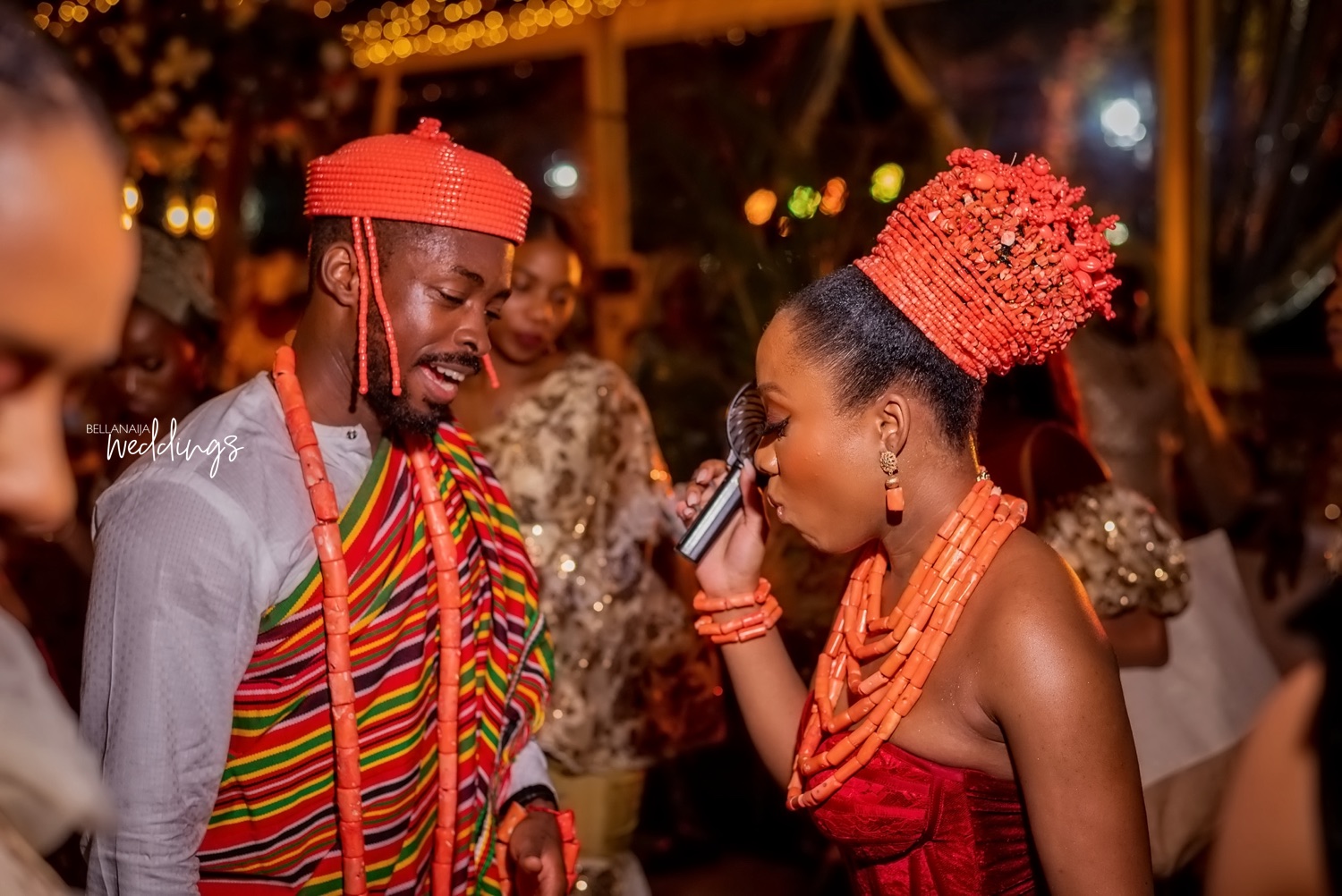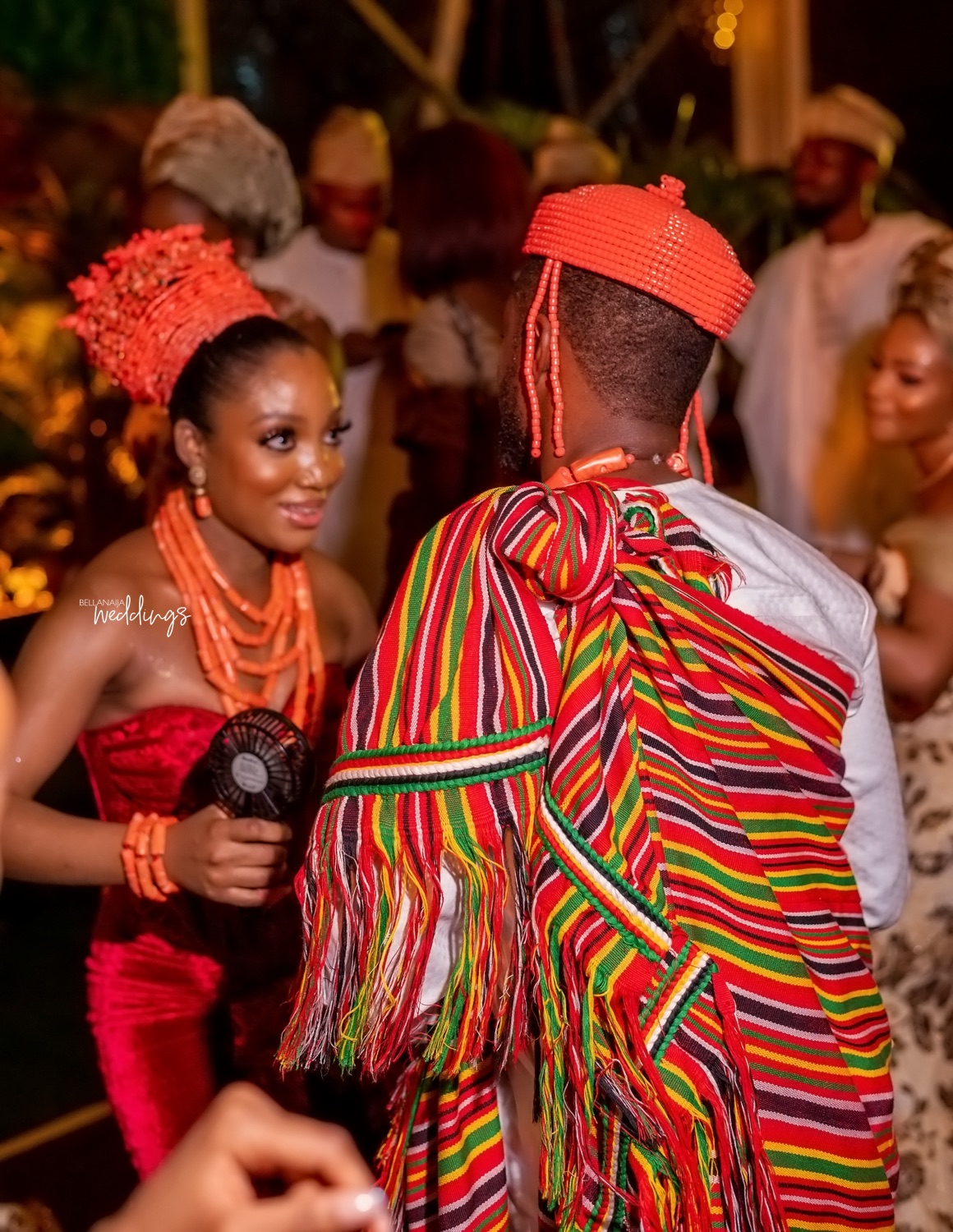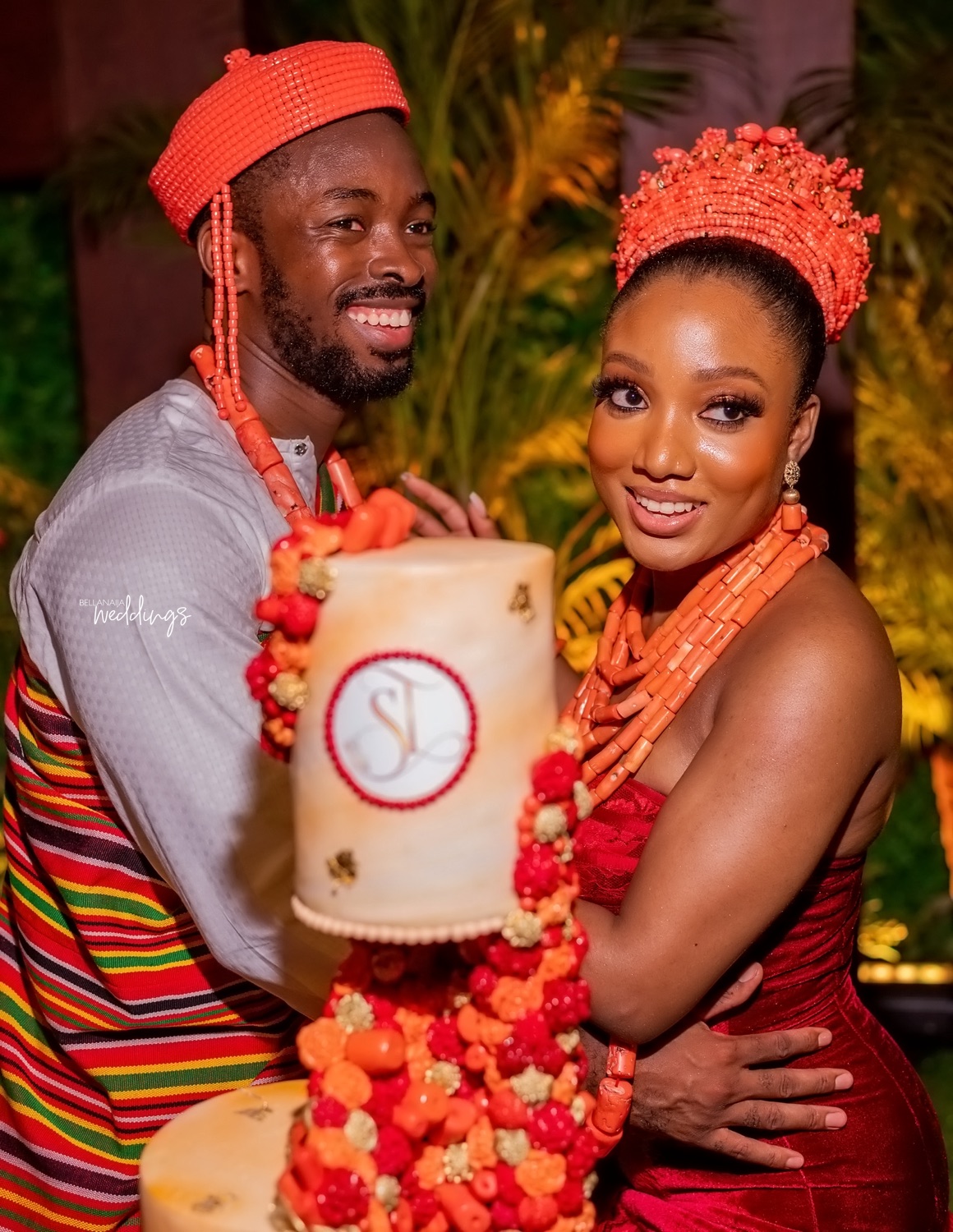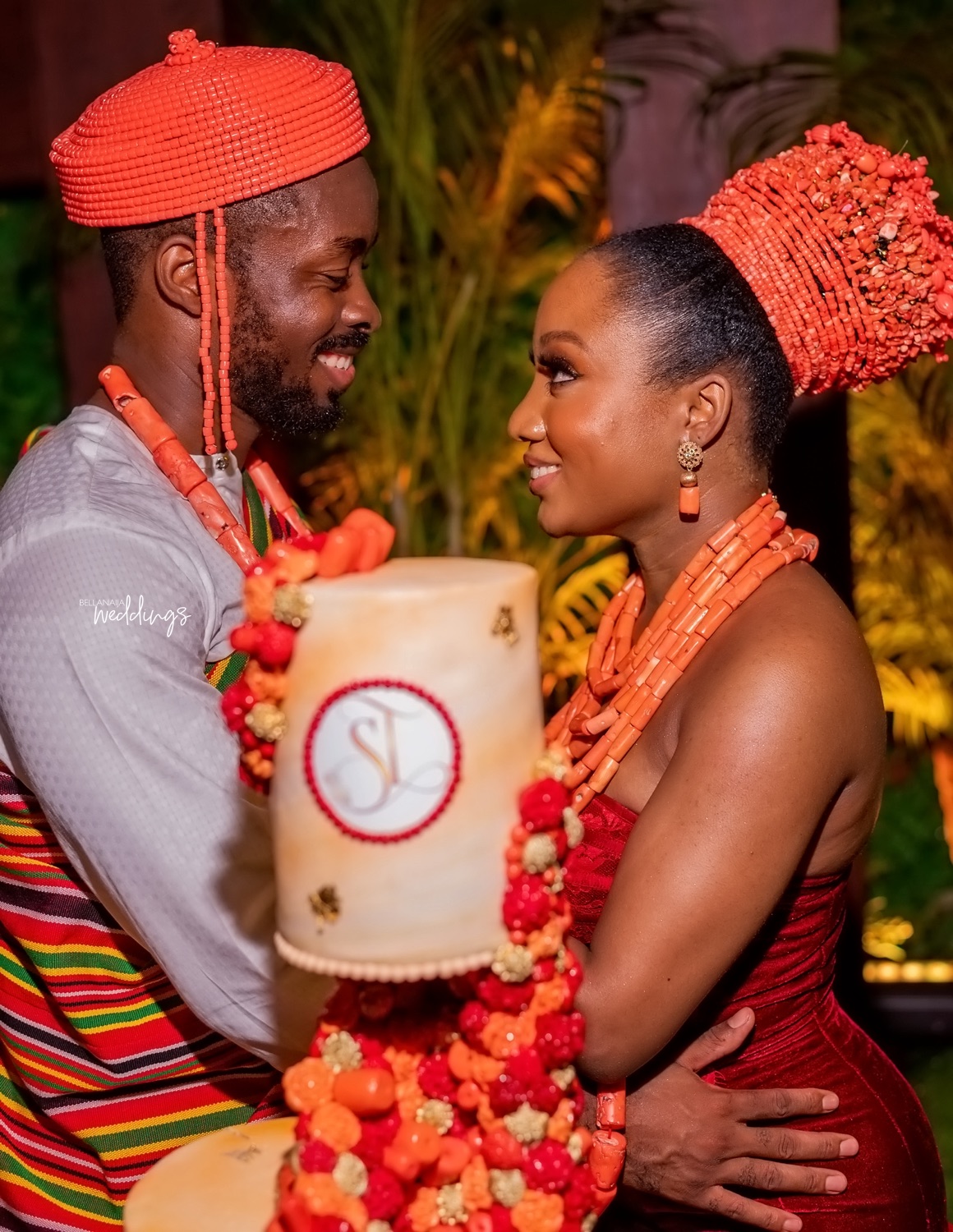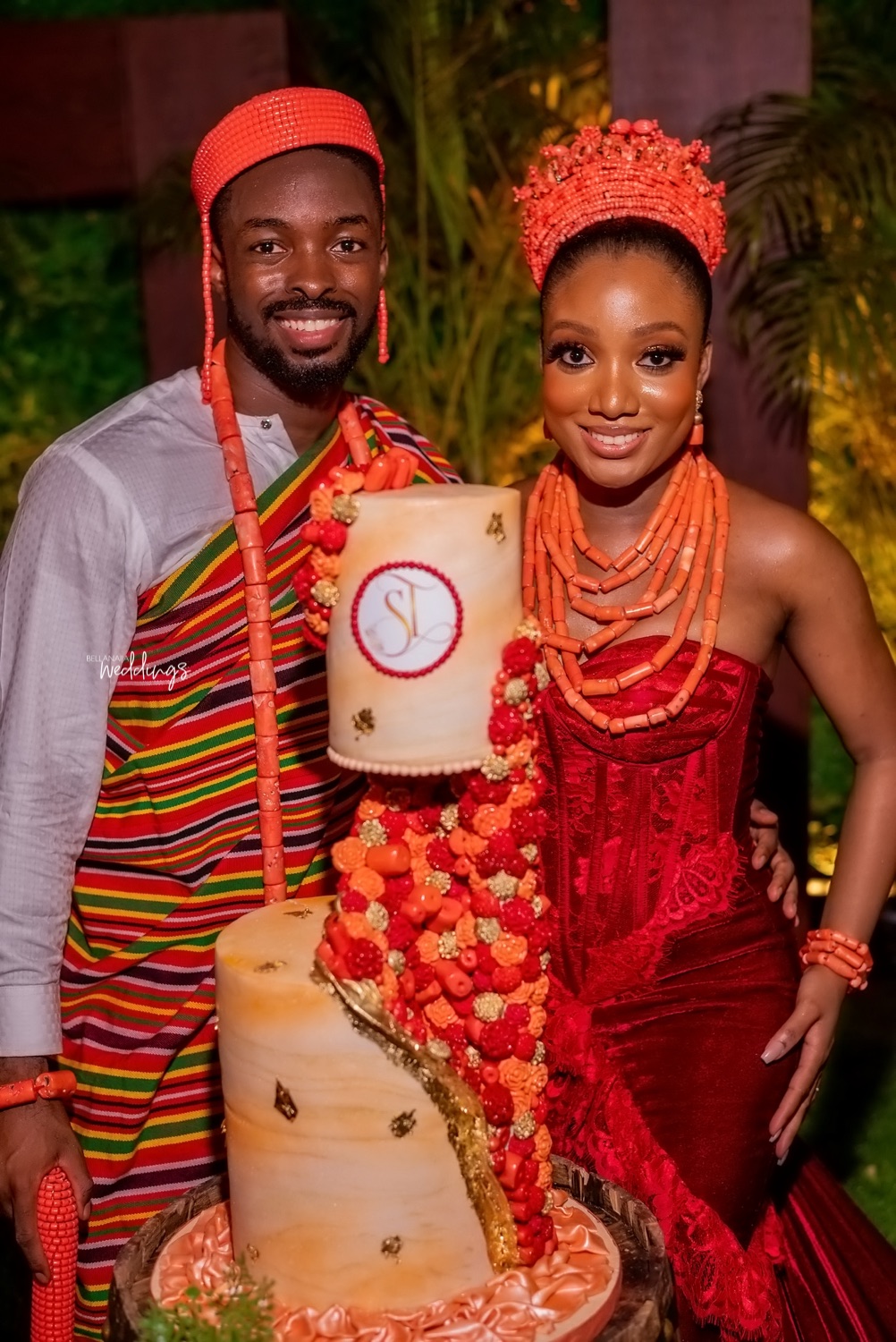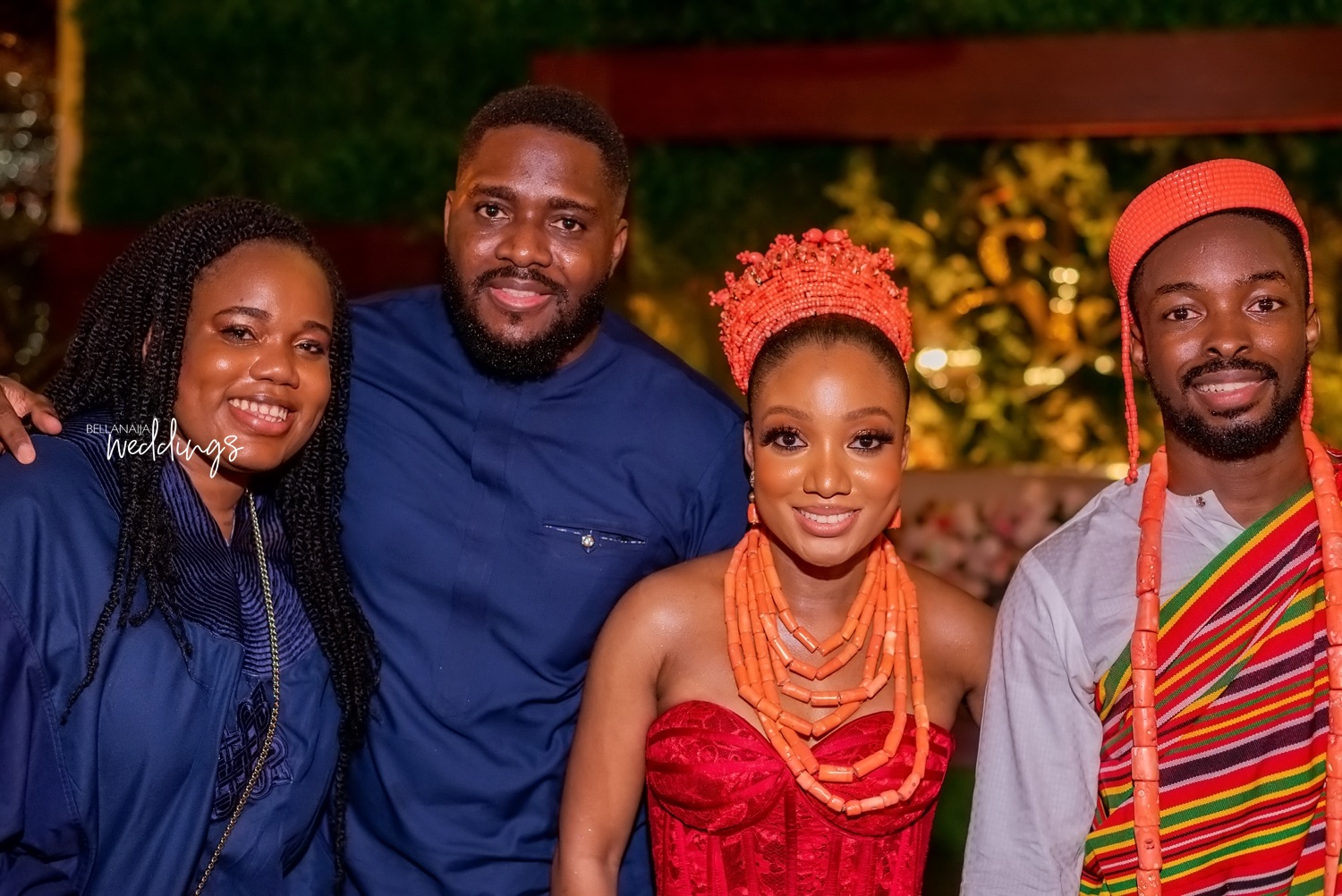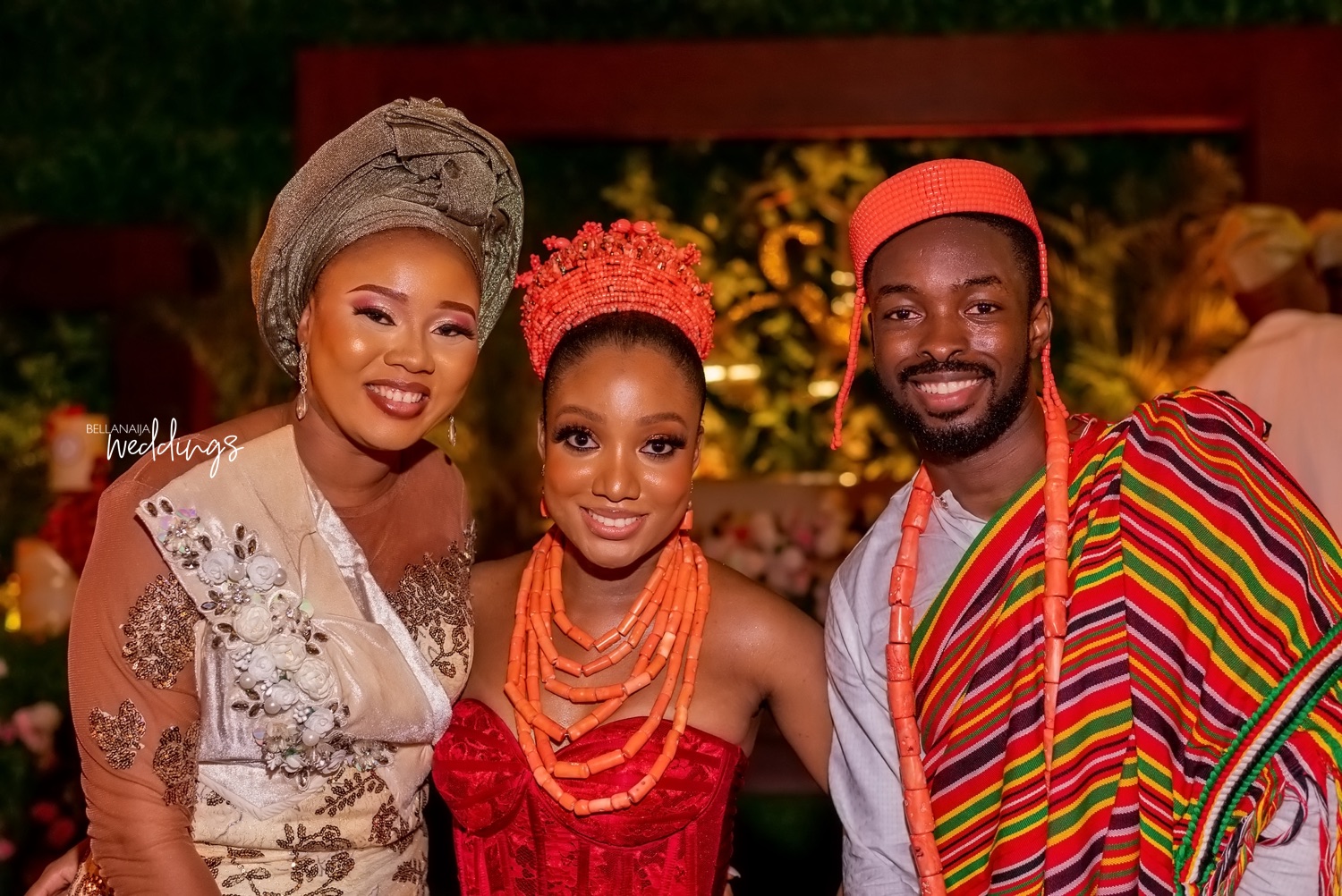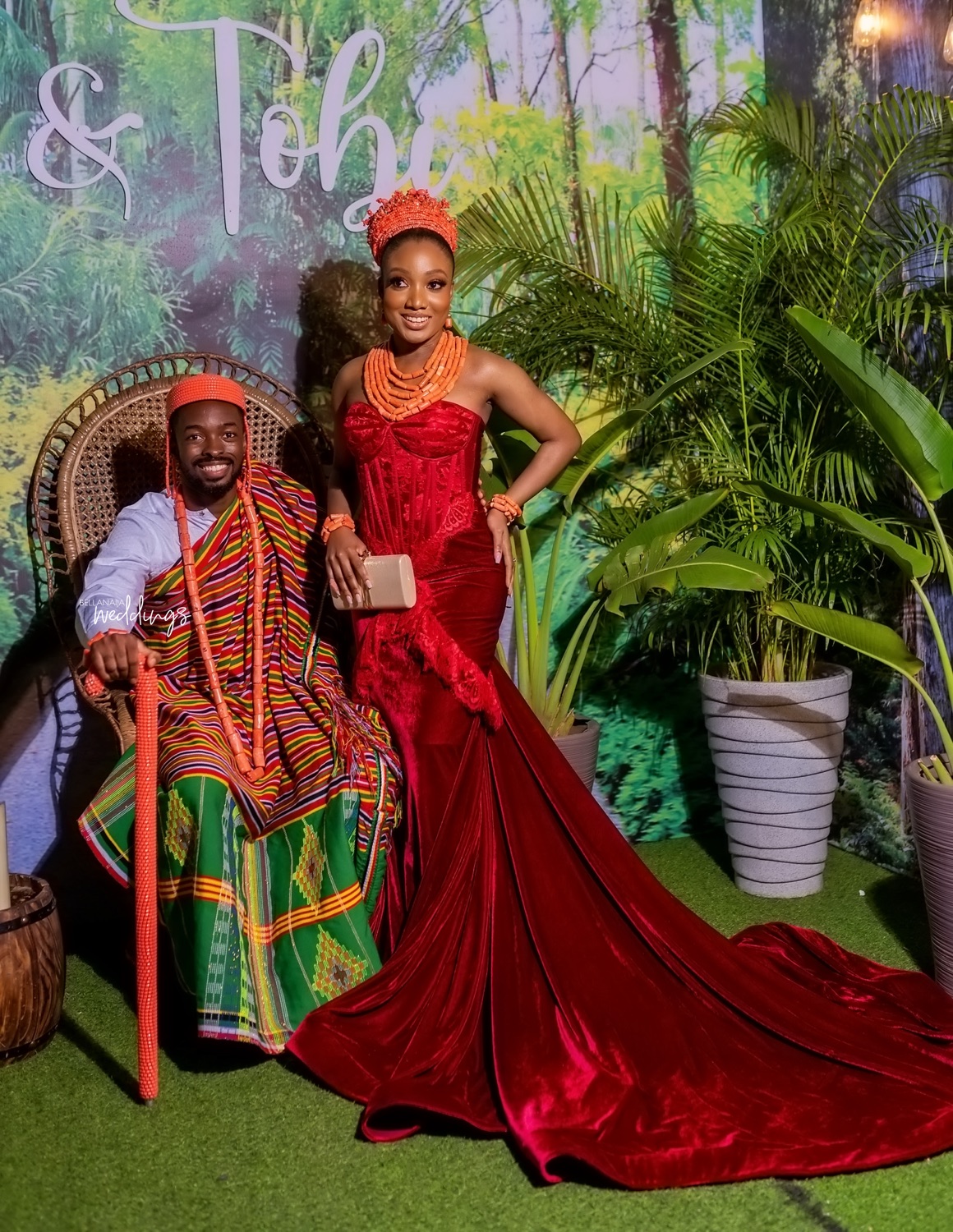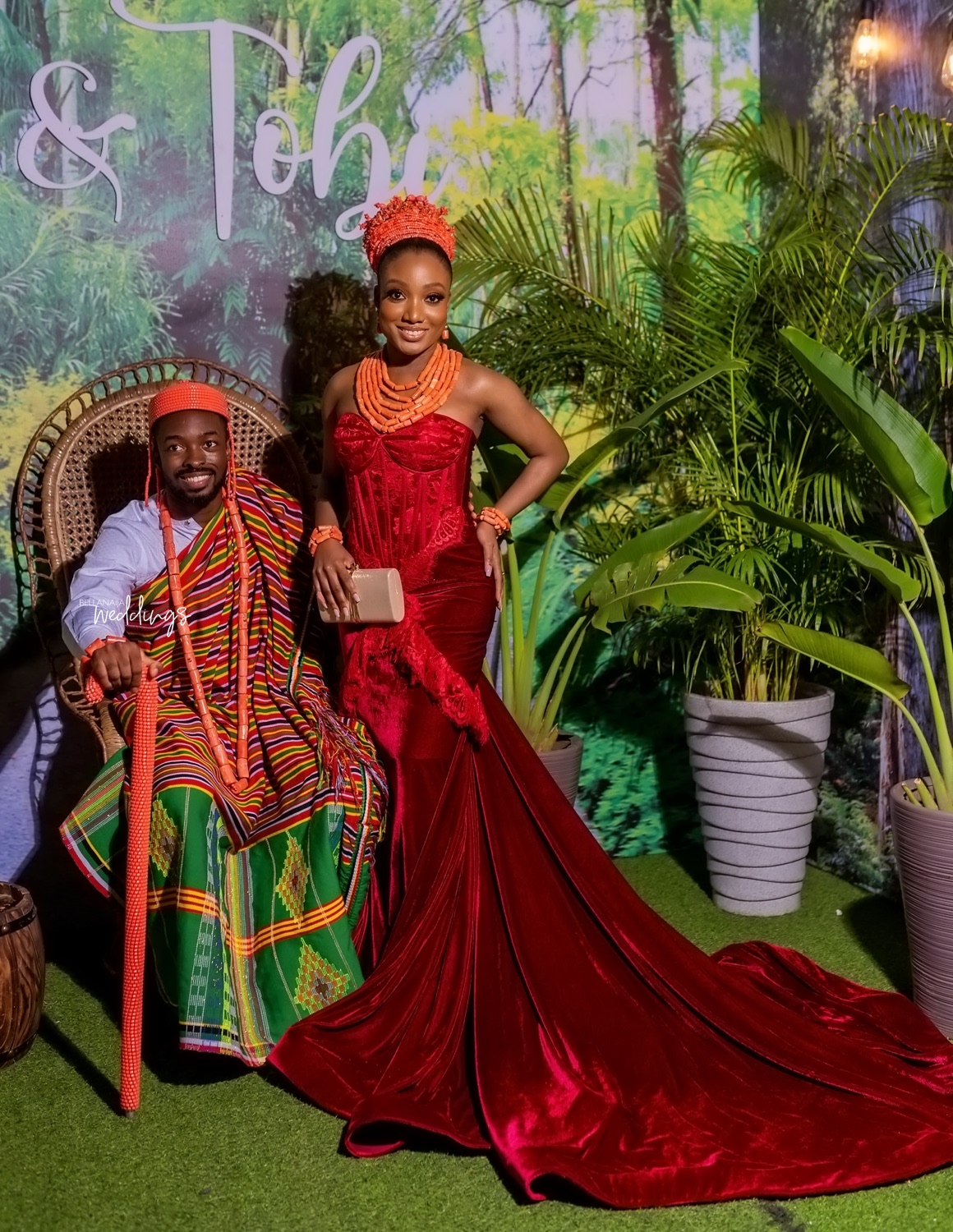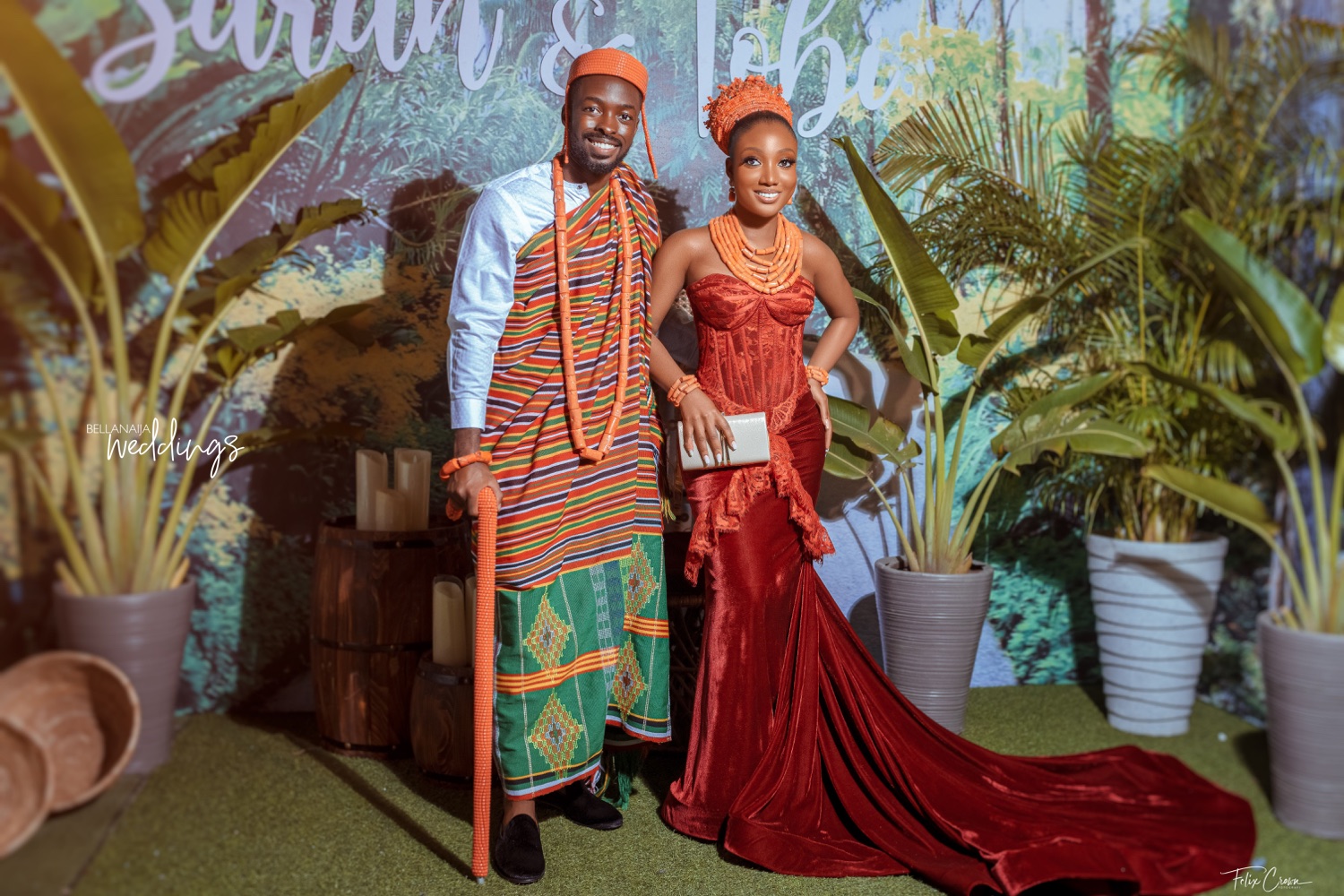 Credits
Planner: @bankysuevents
Photography: @weddingsbyfelixcrown
Bridal Styling: @thewardrobemanager
Makeup: @zainabazeez
Outfit: @mazelle.bespokeandbridal
Gele: @oni_gele
Edo hair styling: @kishlys
Edo Outfit: @mazelle.bespokeandbridal
Decor: @360eventee
Caterer: @greengourmetlagos
Cake: @cakencandy_confectionery
Clear marquee: @thepartyrentalstation
Chairs: @kfa_events
Venue: @baywaterparkng