No doubt here that we love weddings and love. Today we are all about the #LoveSTory21  couple.
Sarah and Tobi's love story started when Tobi forcefully broke out of the brother zone where he had been placed by Sarah. Let's give you a summary: They met for the first time at the University. The pair soon became close friends and from there straight into the brother zone. If you missed their pre-wedding shoot, you should catch up on their love story.
These lovebirds took their love to the altar and it was a beautiful day. From the smile on their faces, the church ceremony, and then the reception and after-party, each moment was special. We bet their memories of this day will be one of love, fun moments, and happy smiles.
Let's get into their wedding. Make sure to see their traditional engagement too.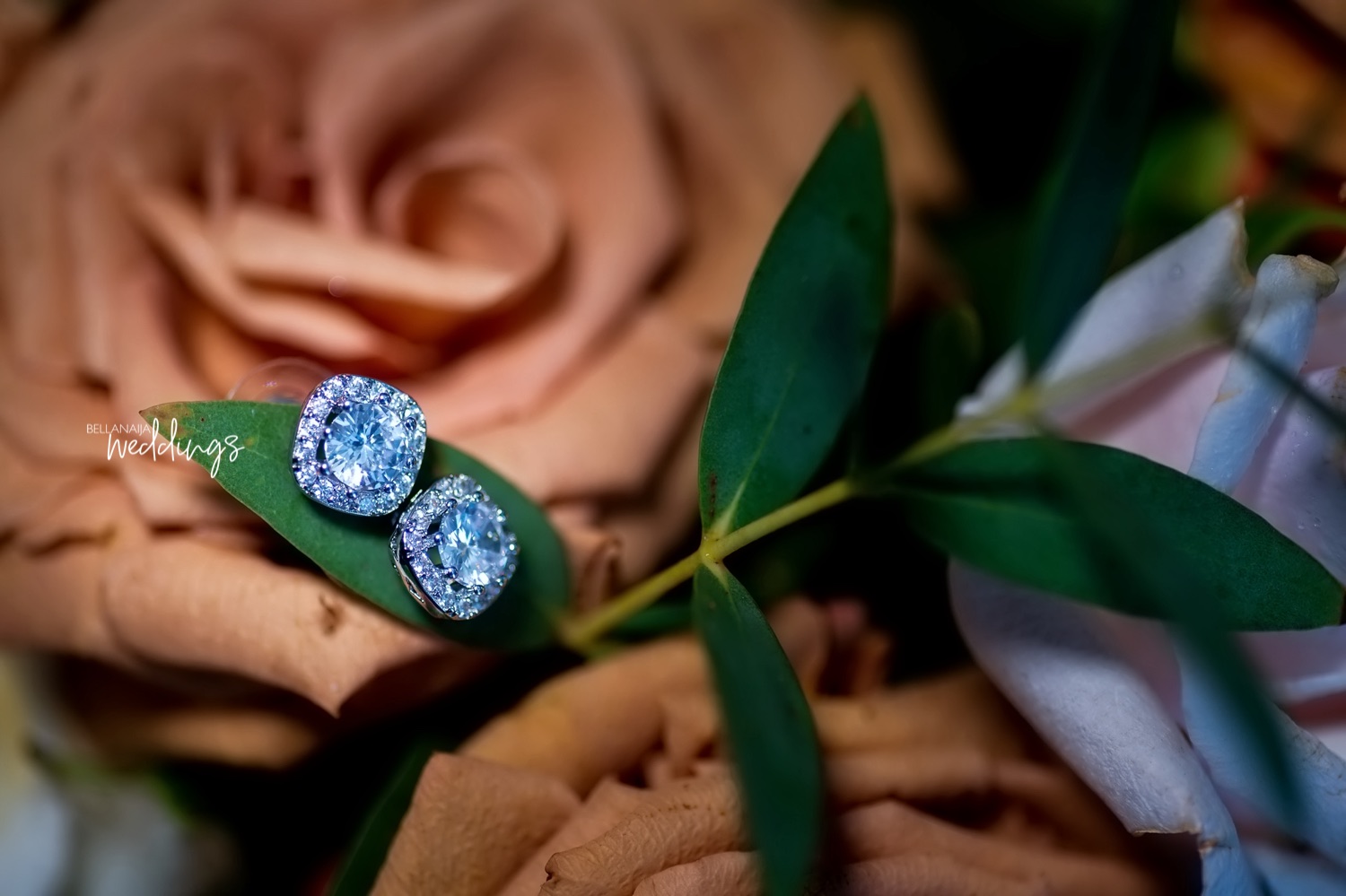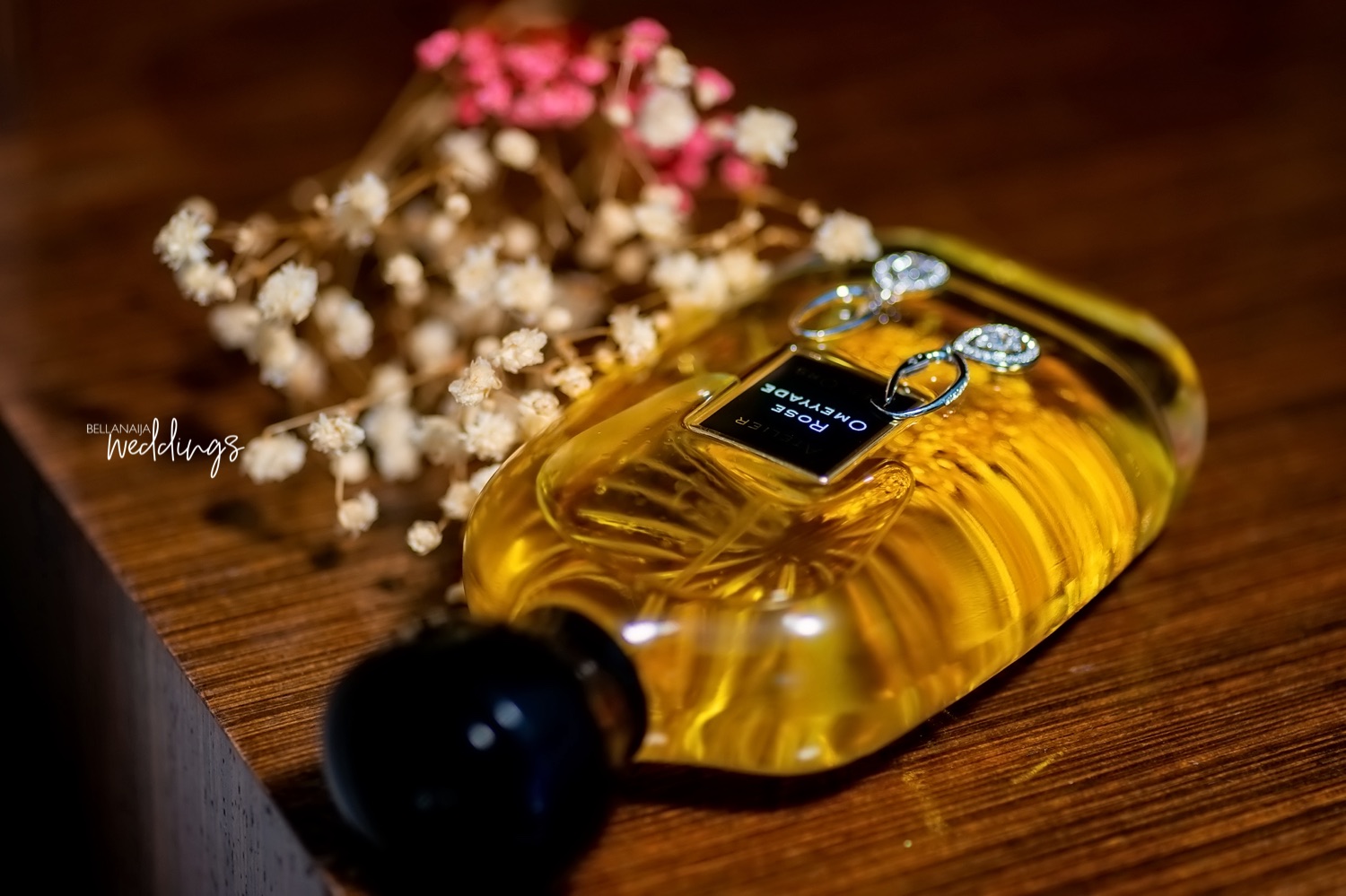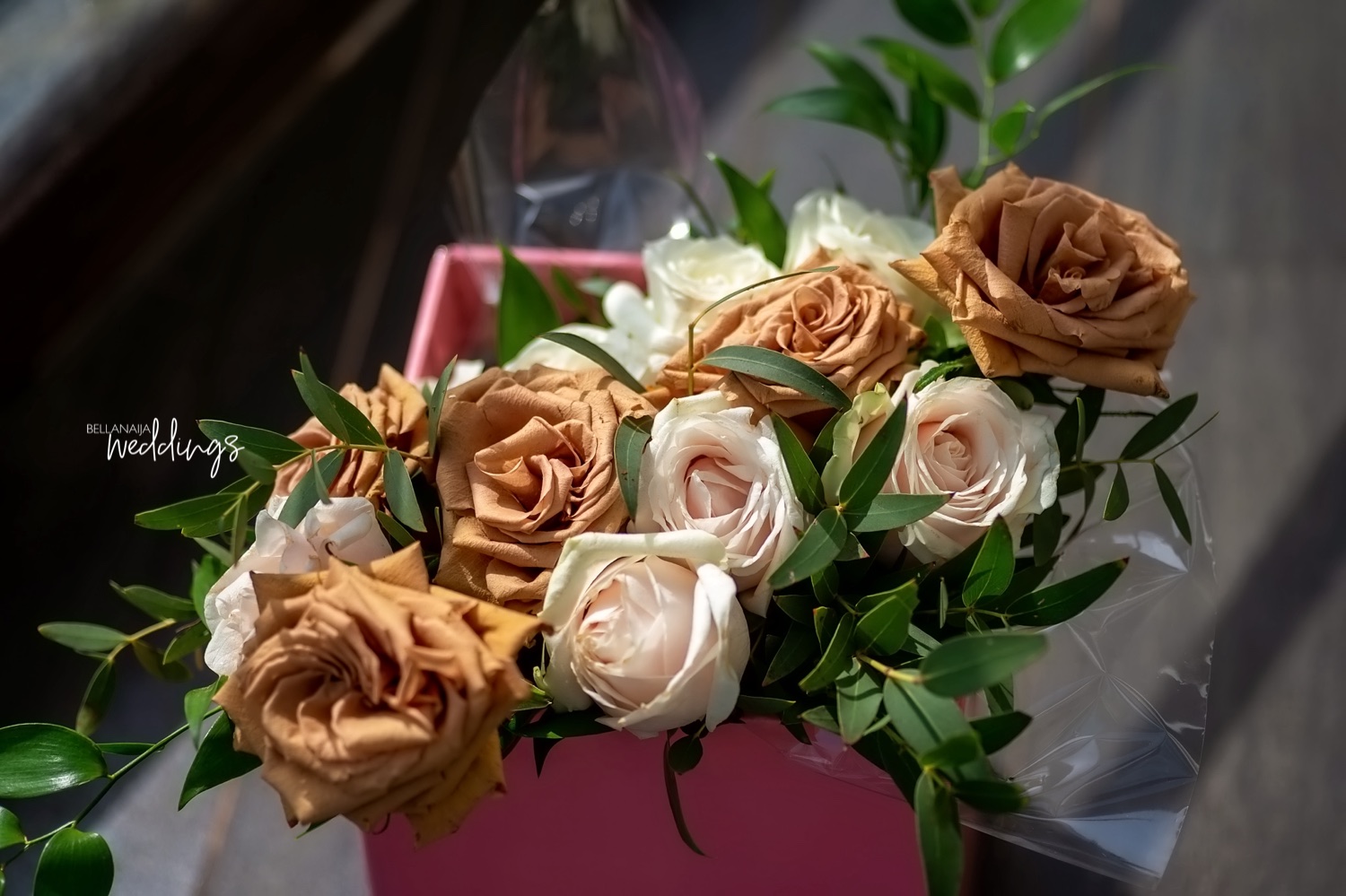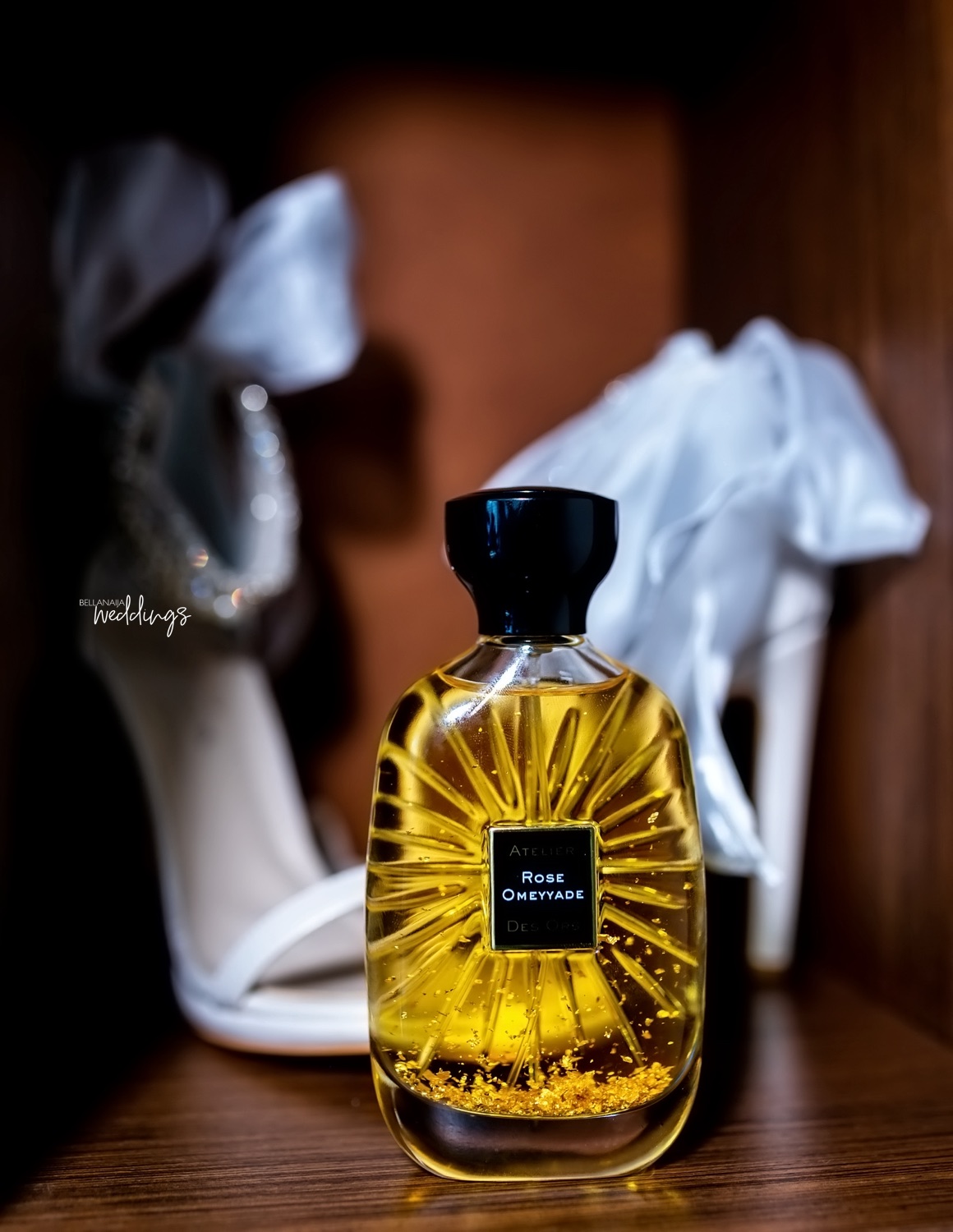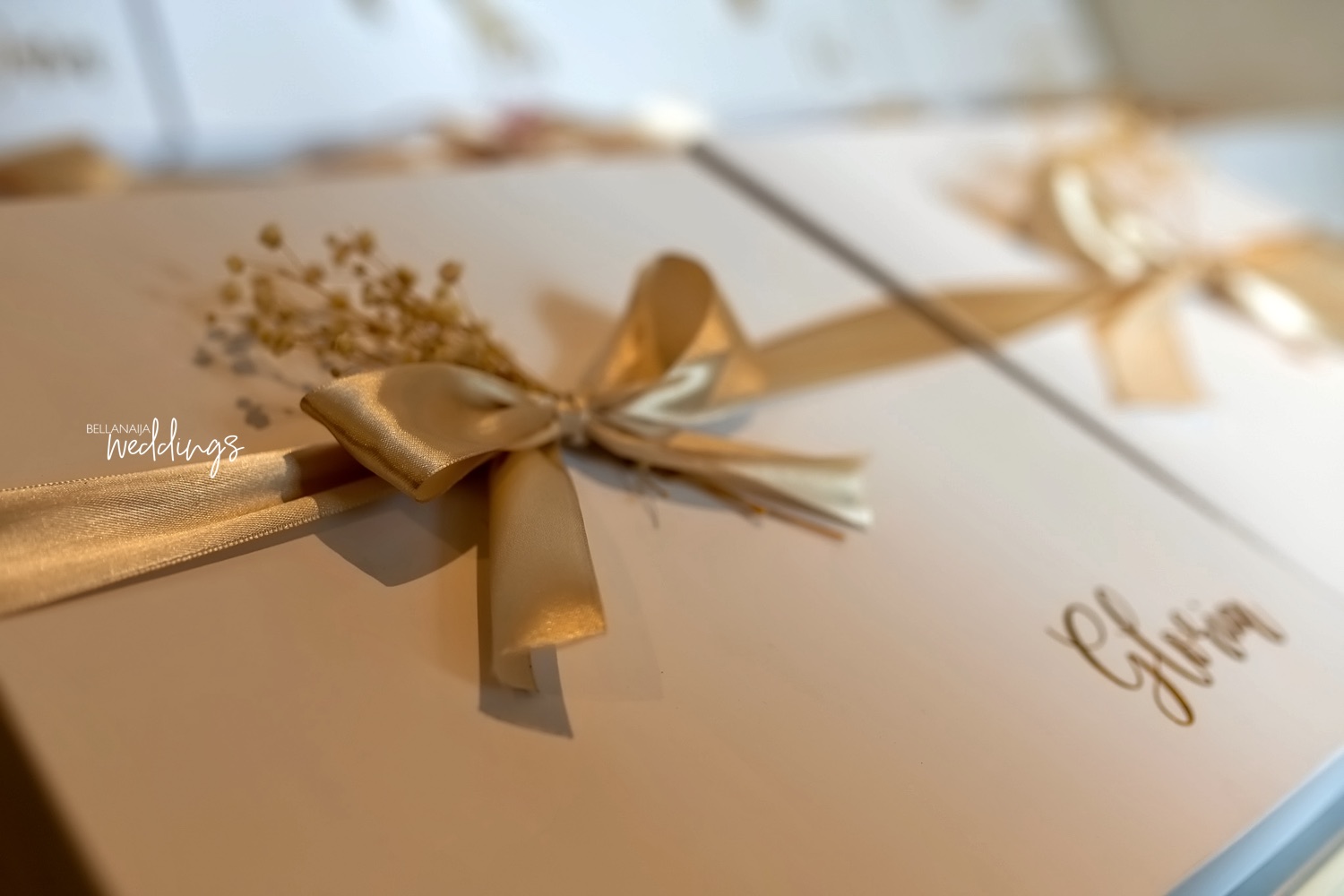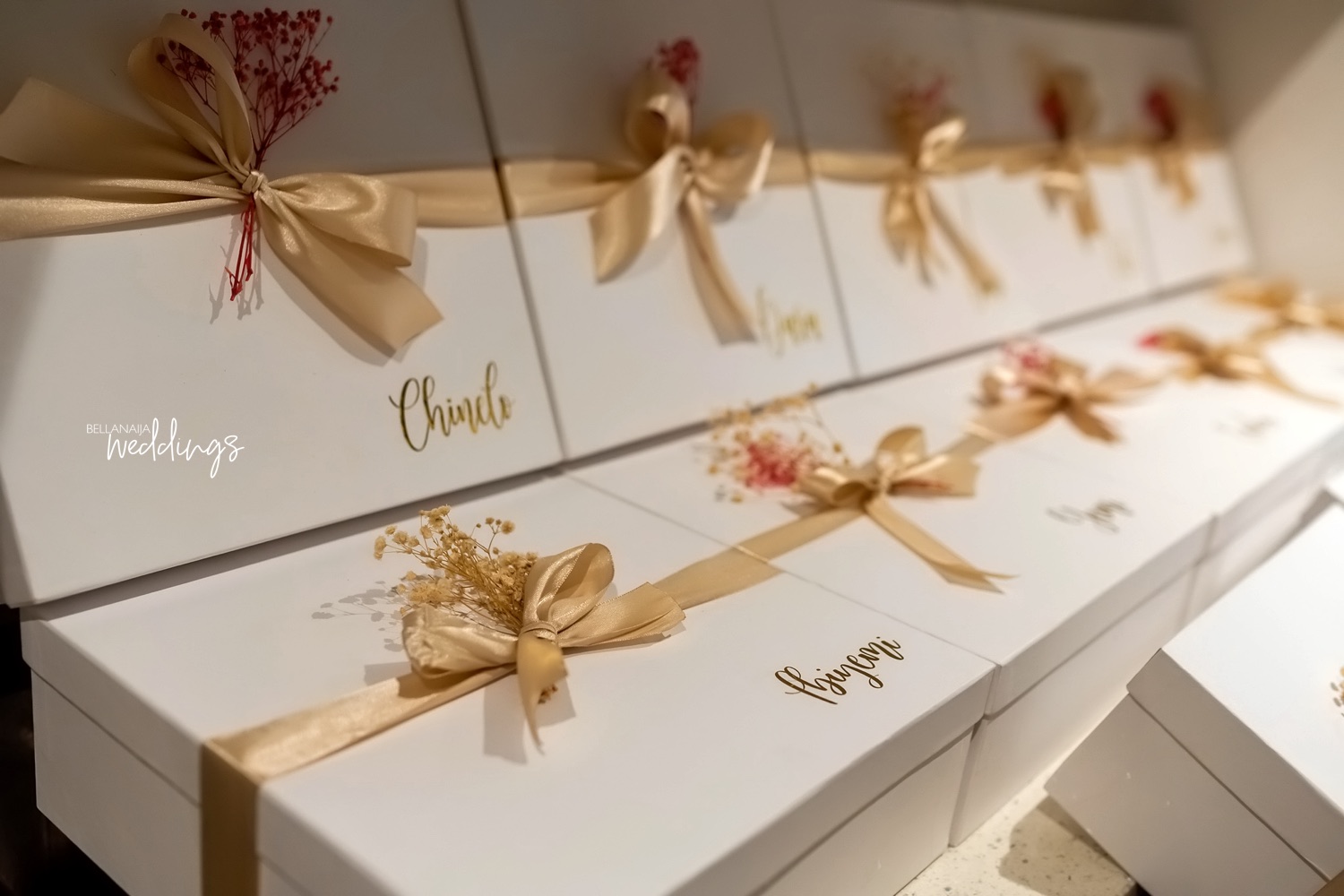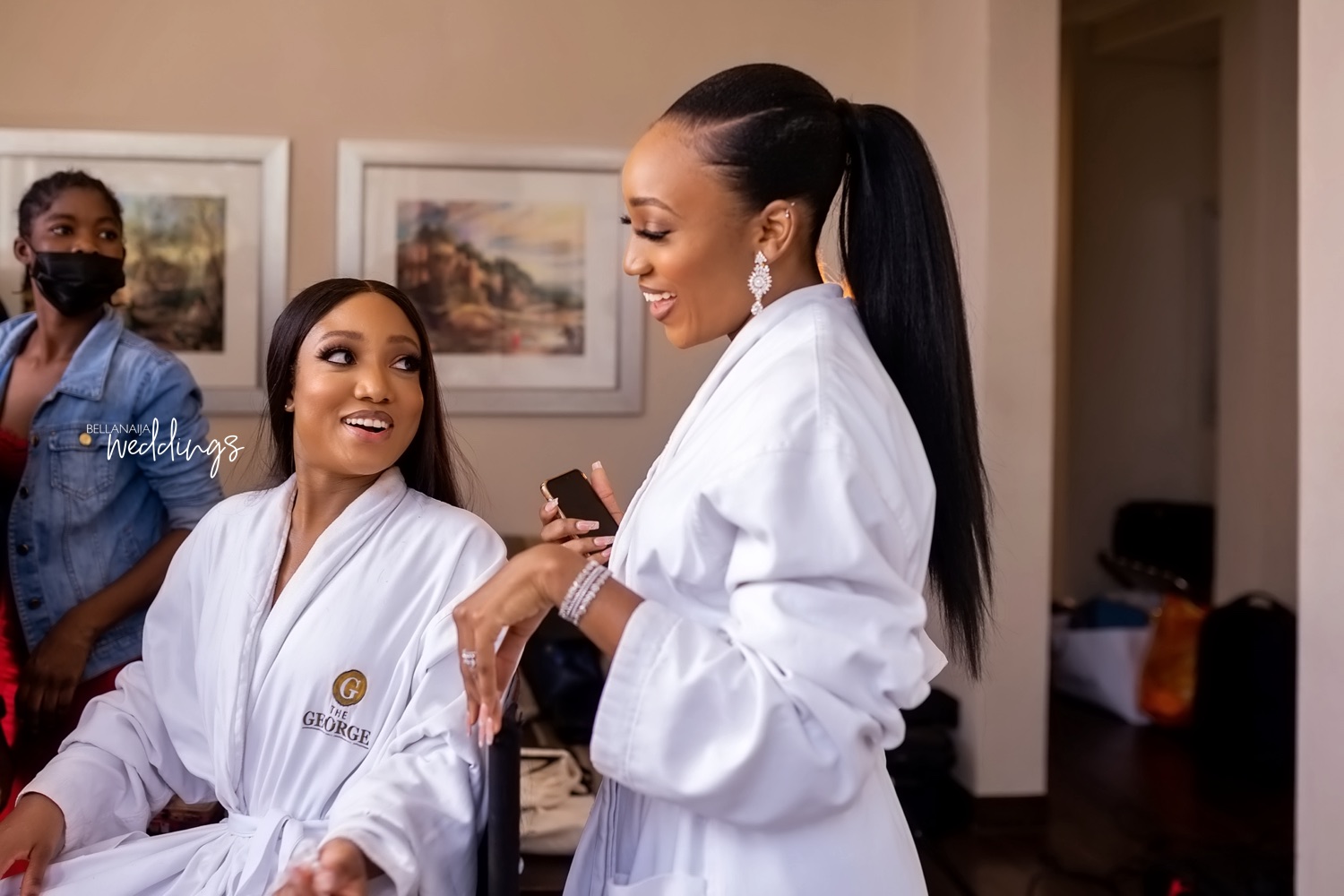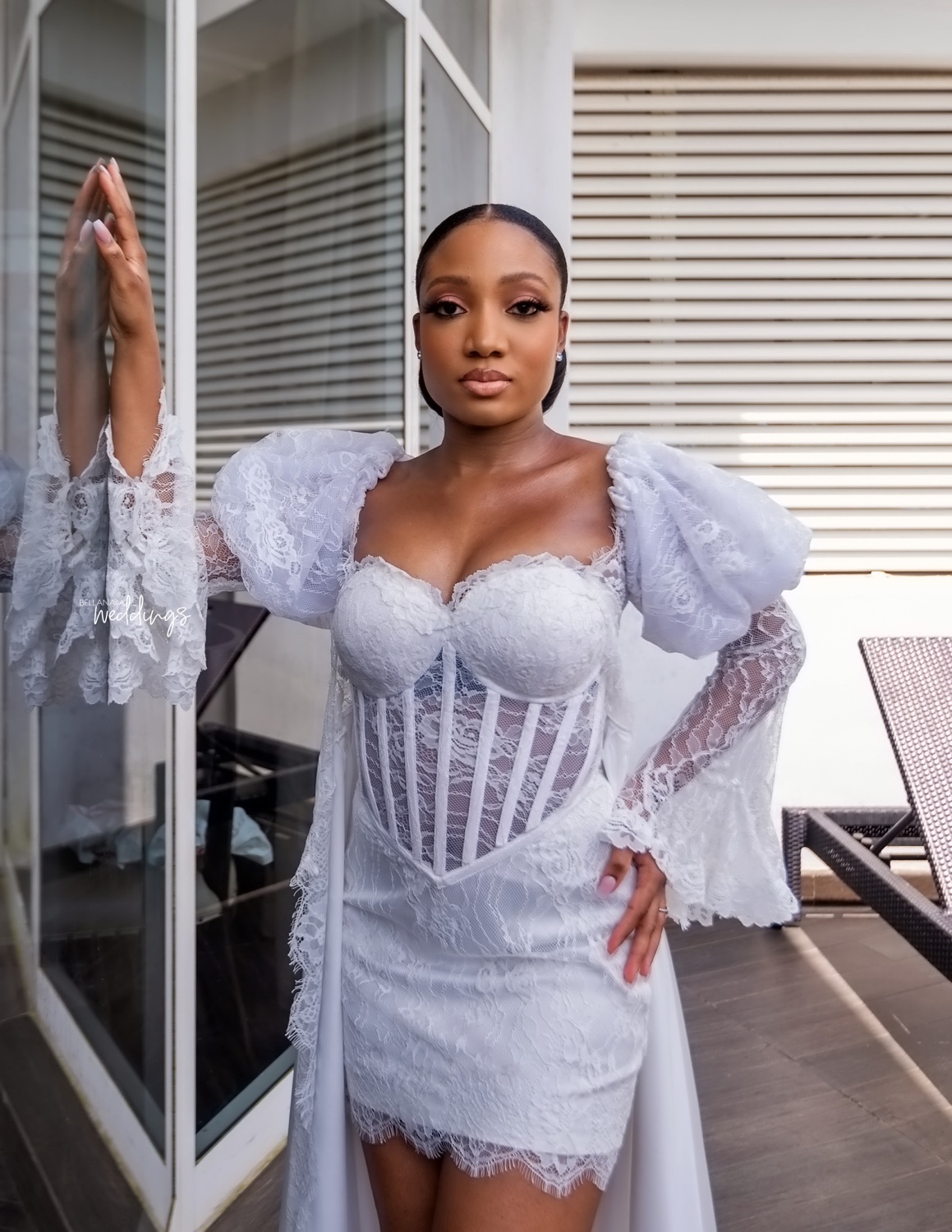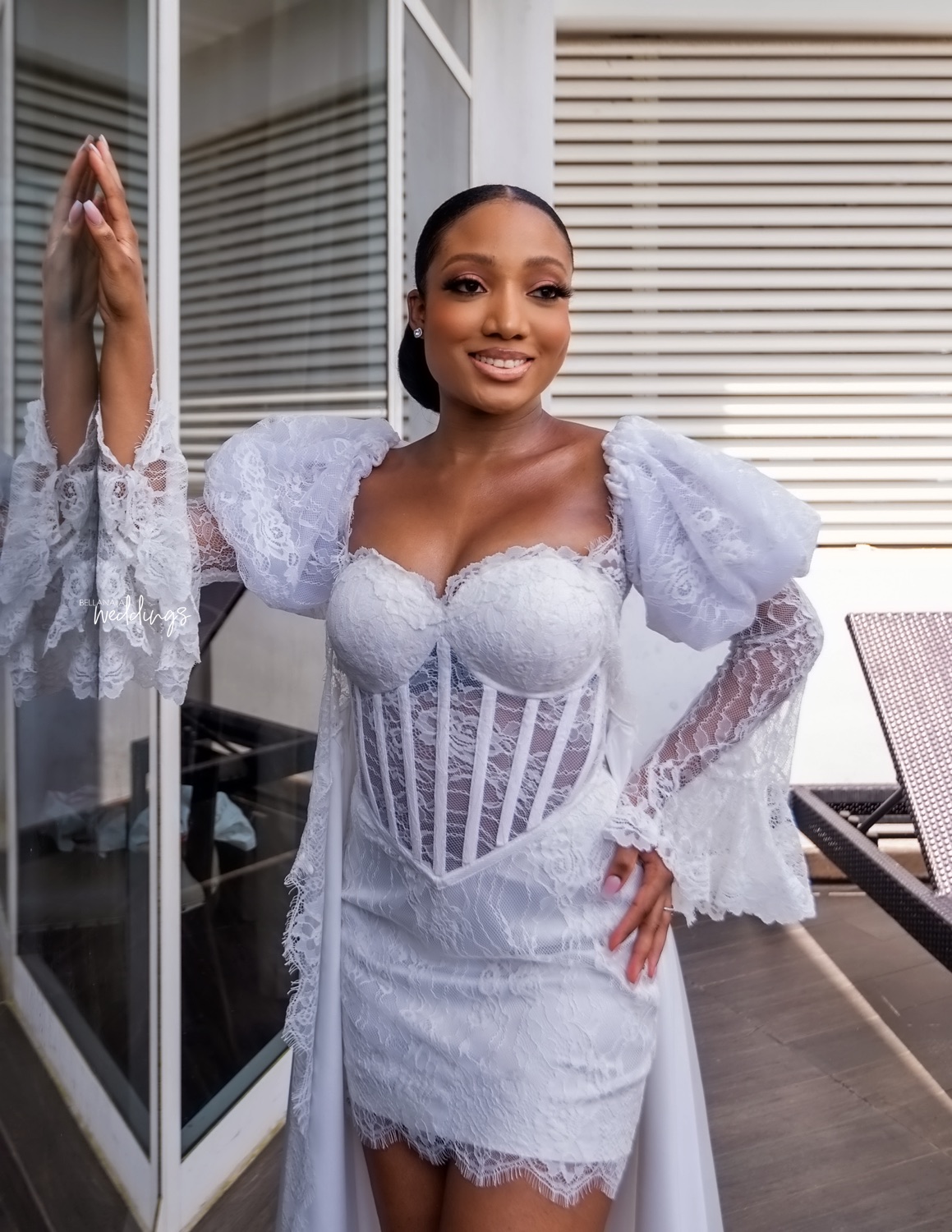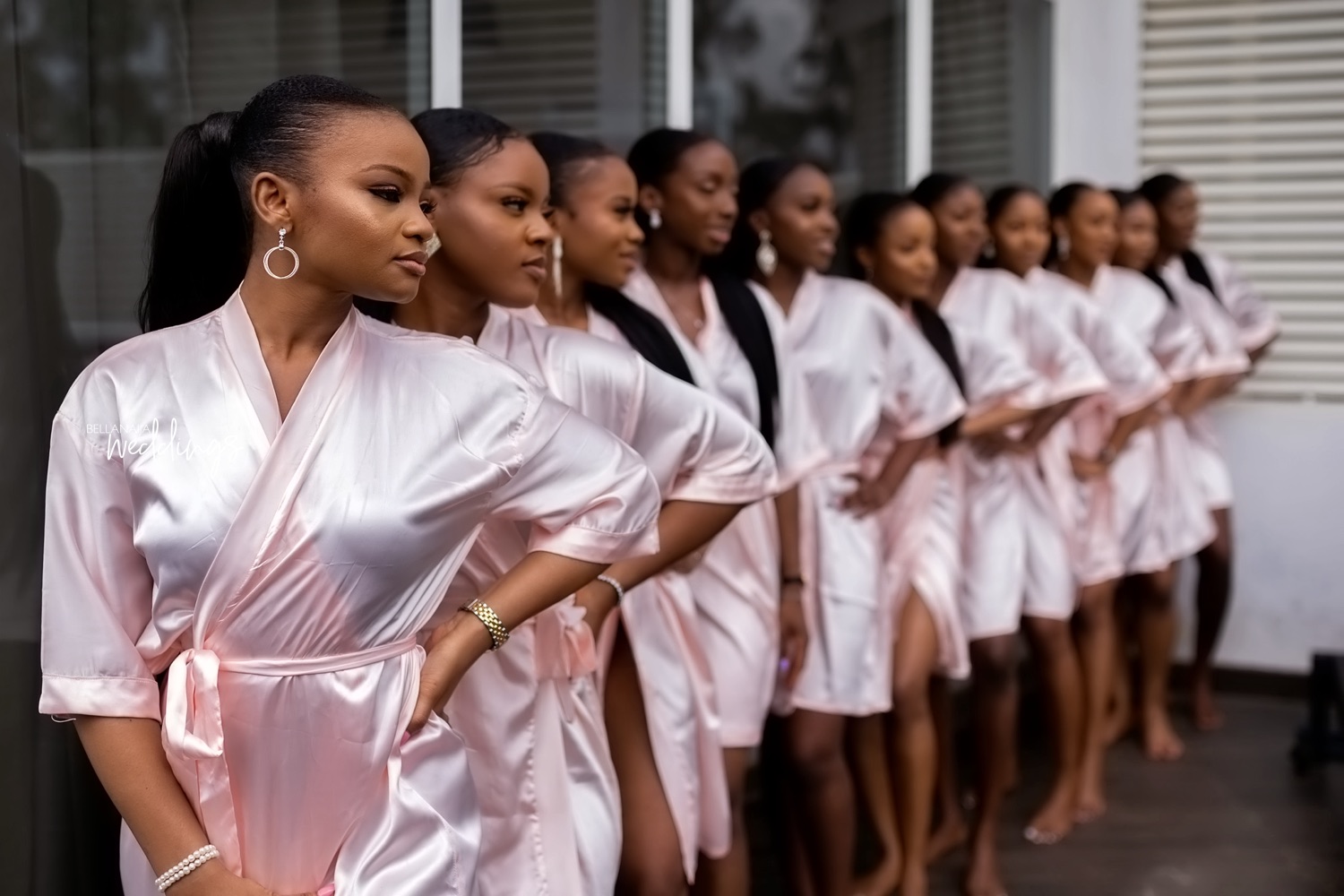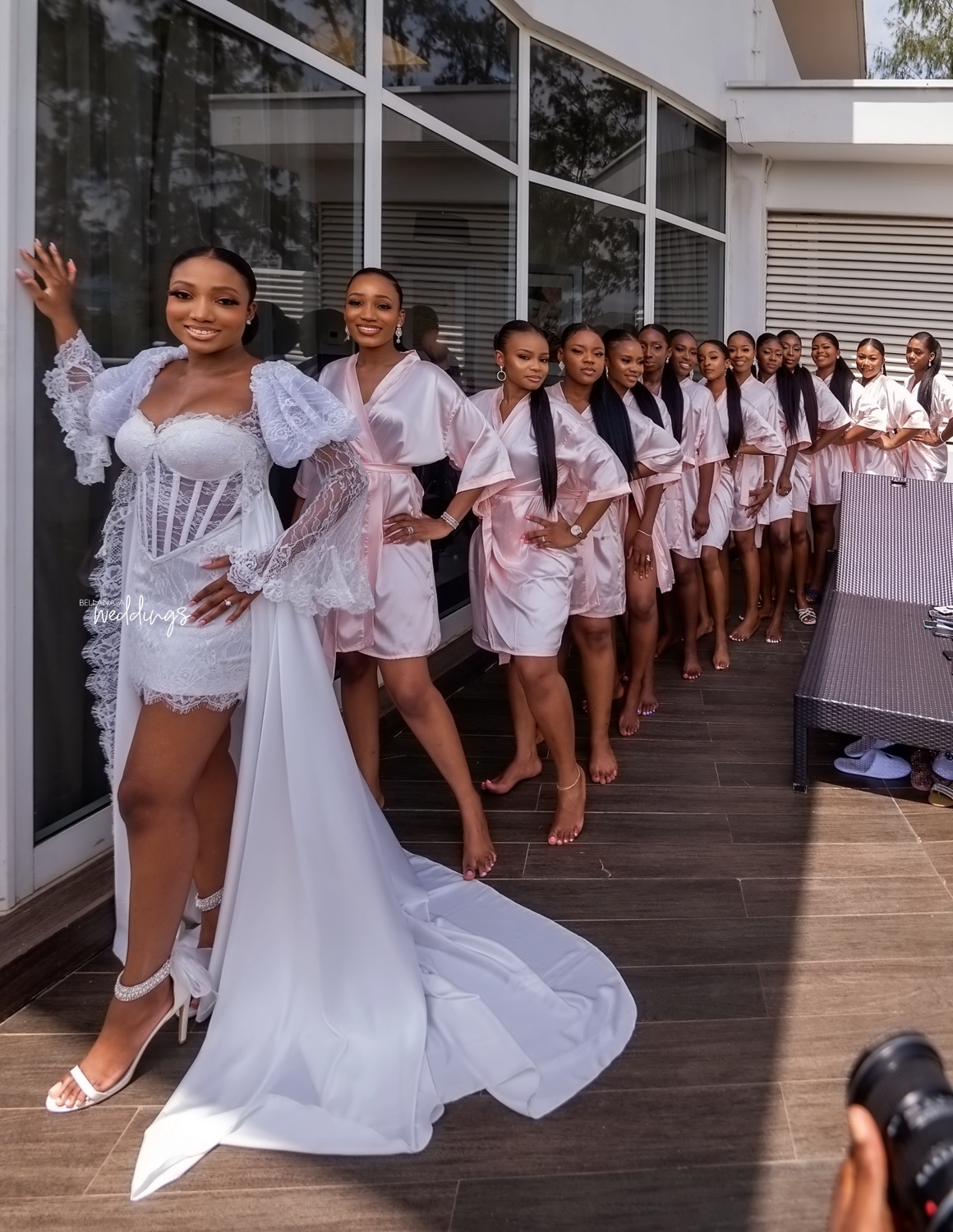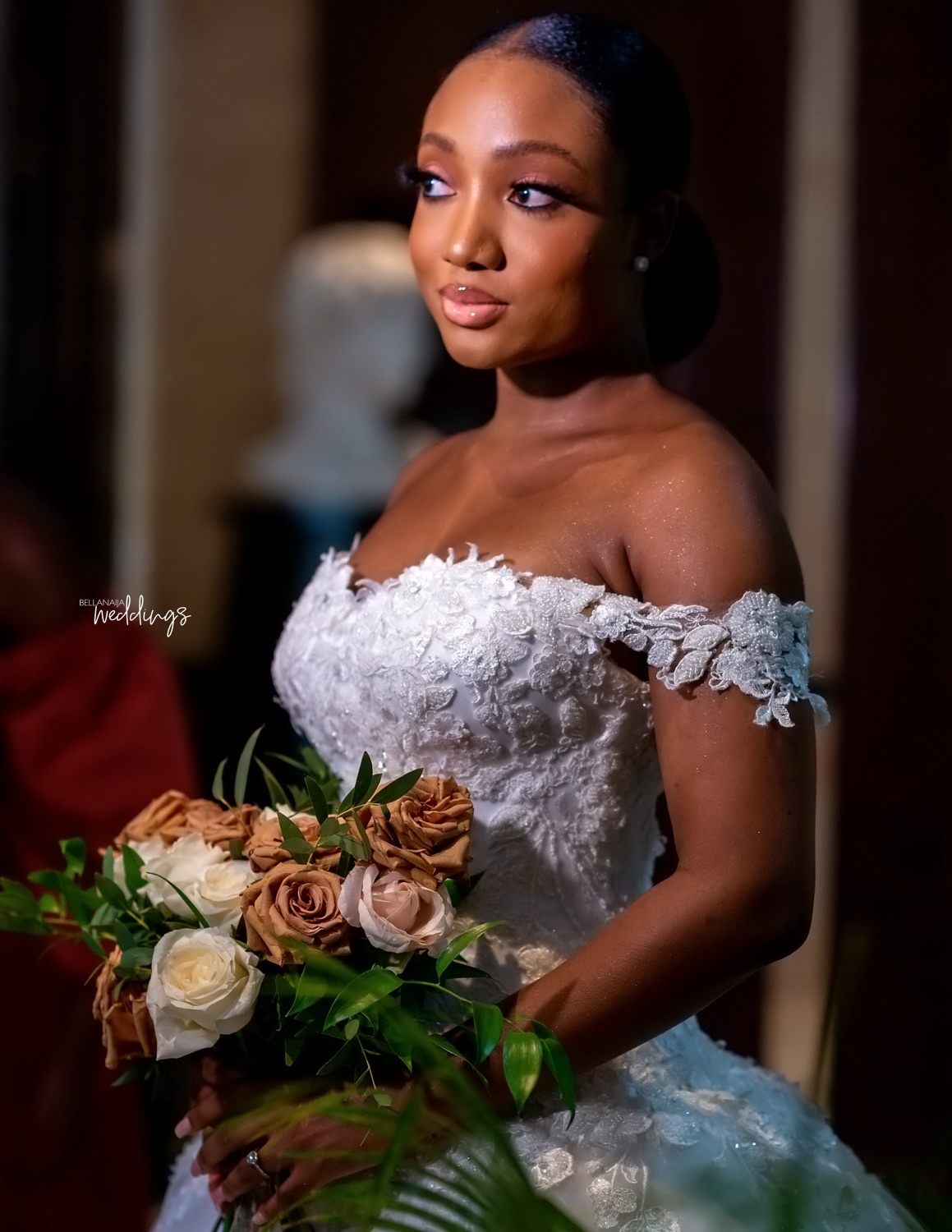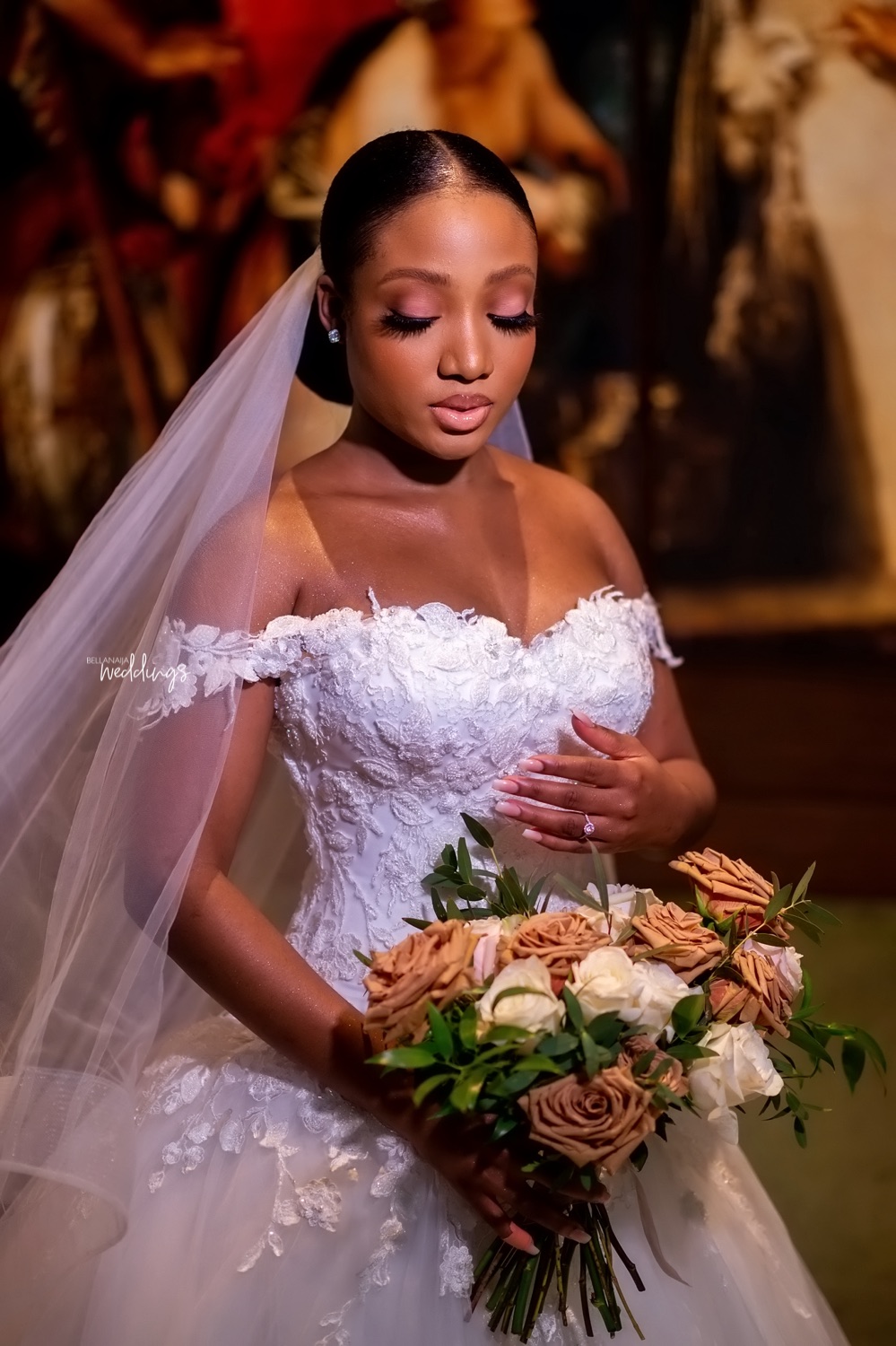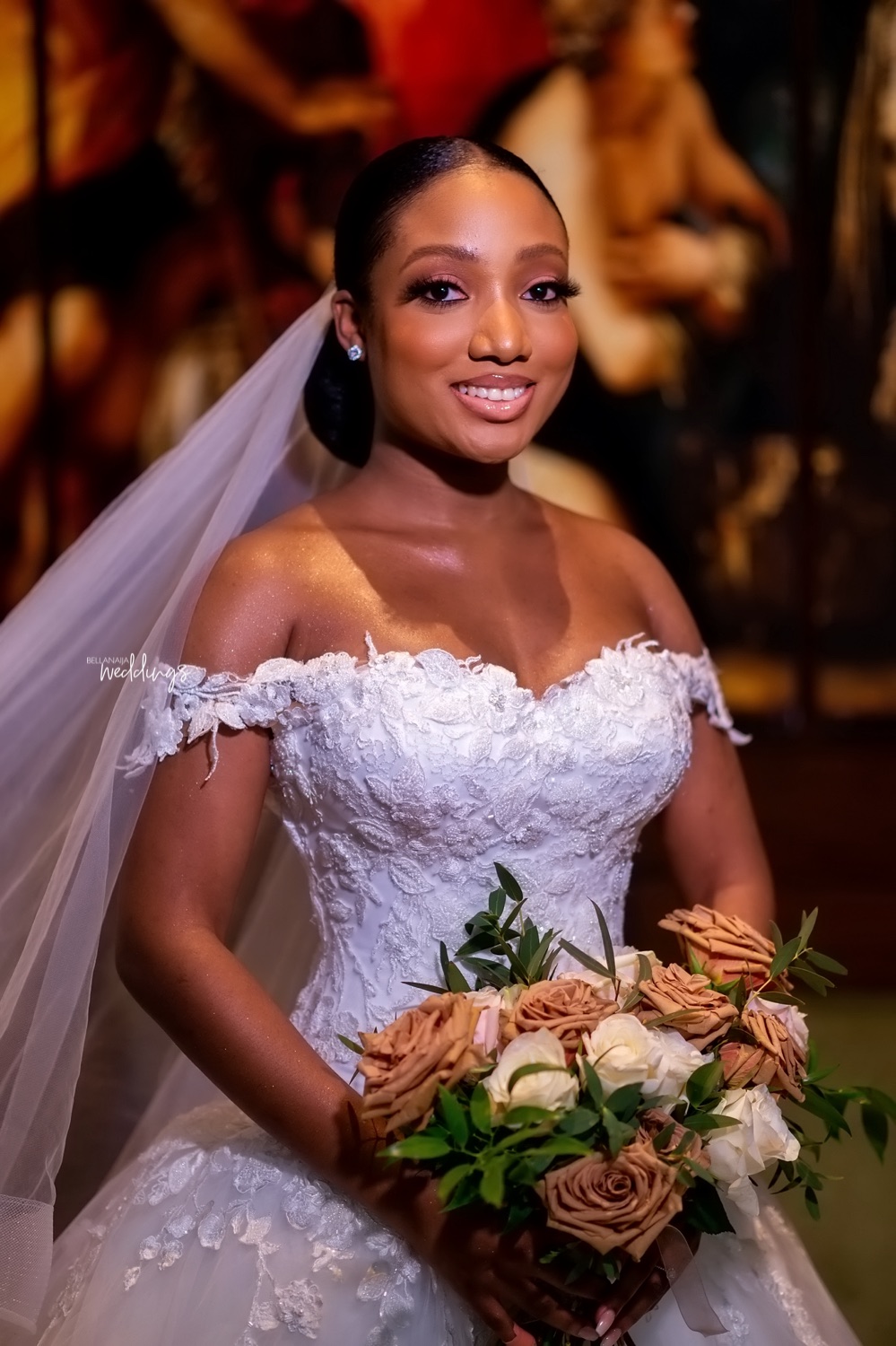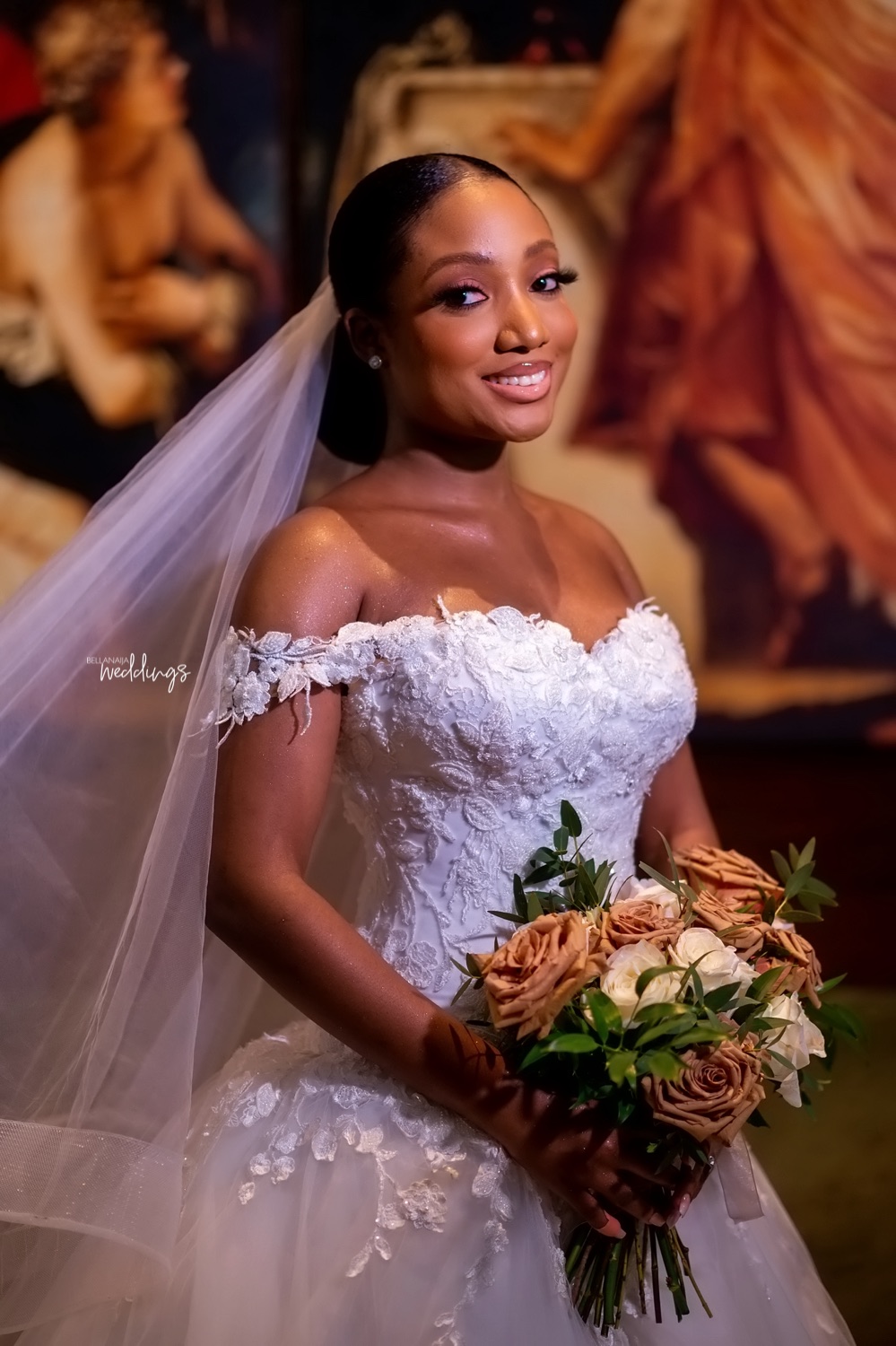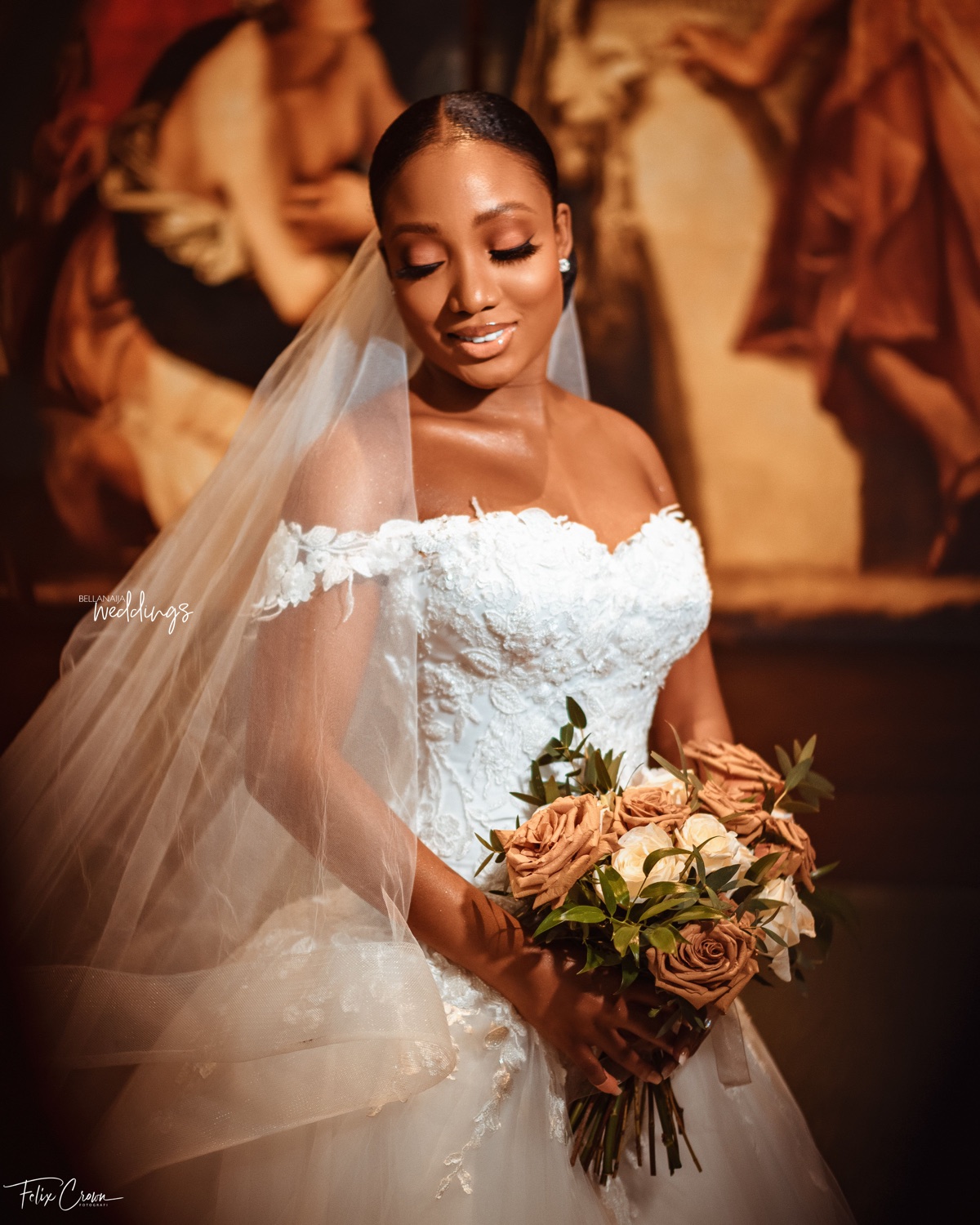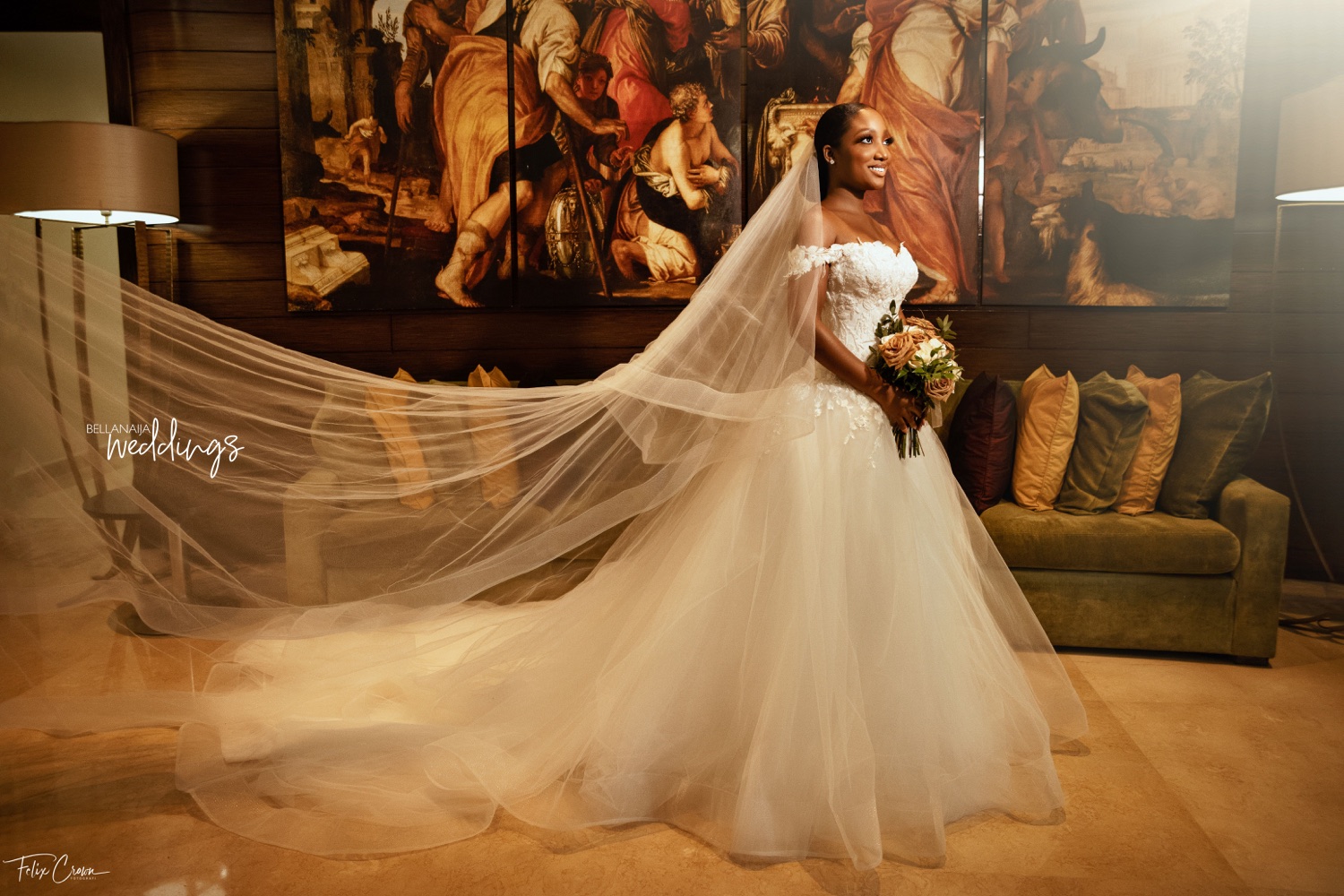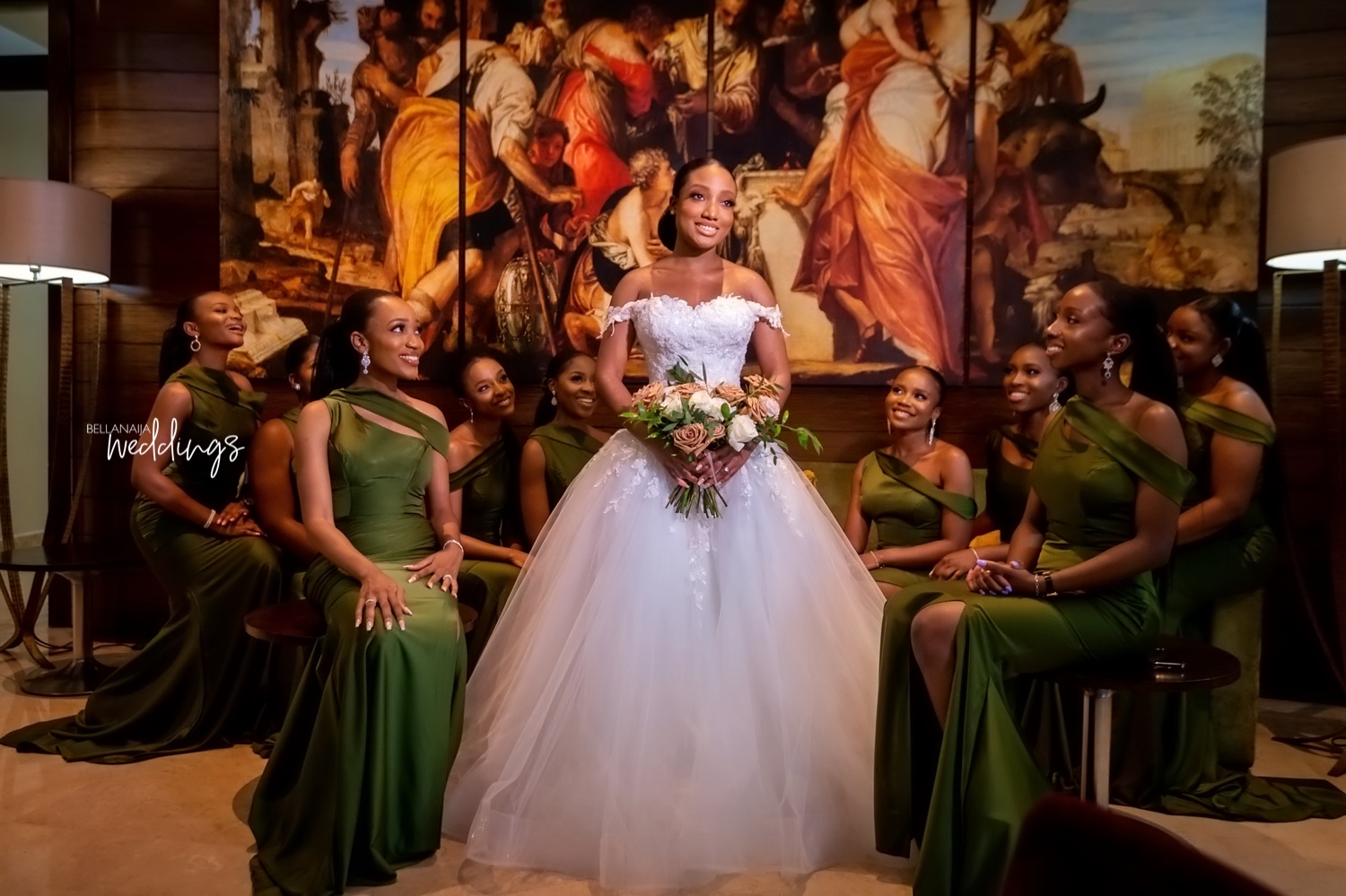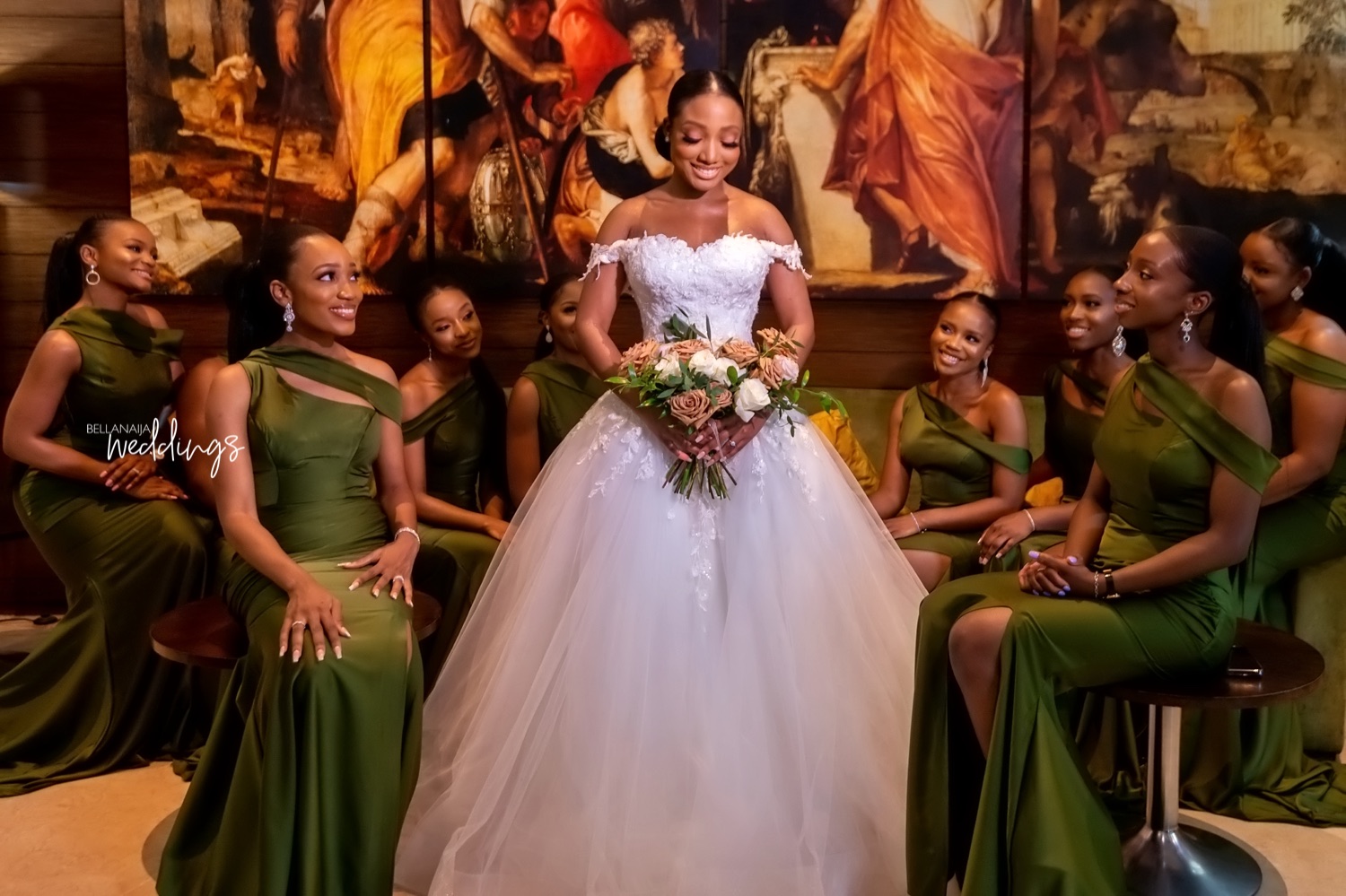 Let's check on Tobi has he preps for the day.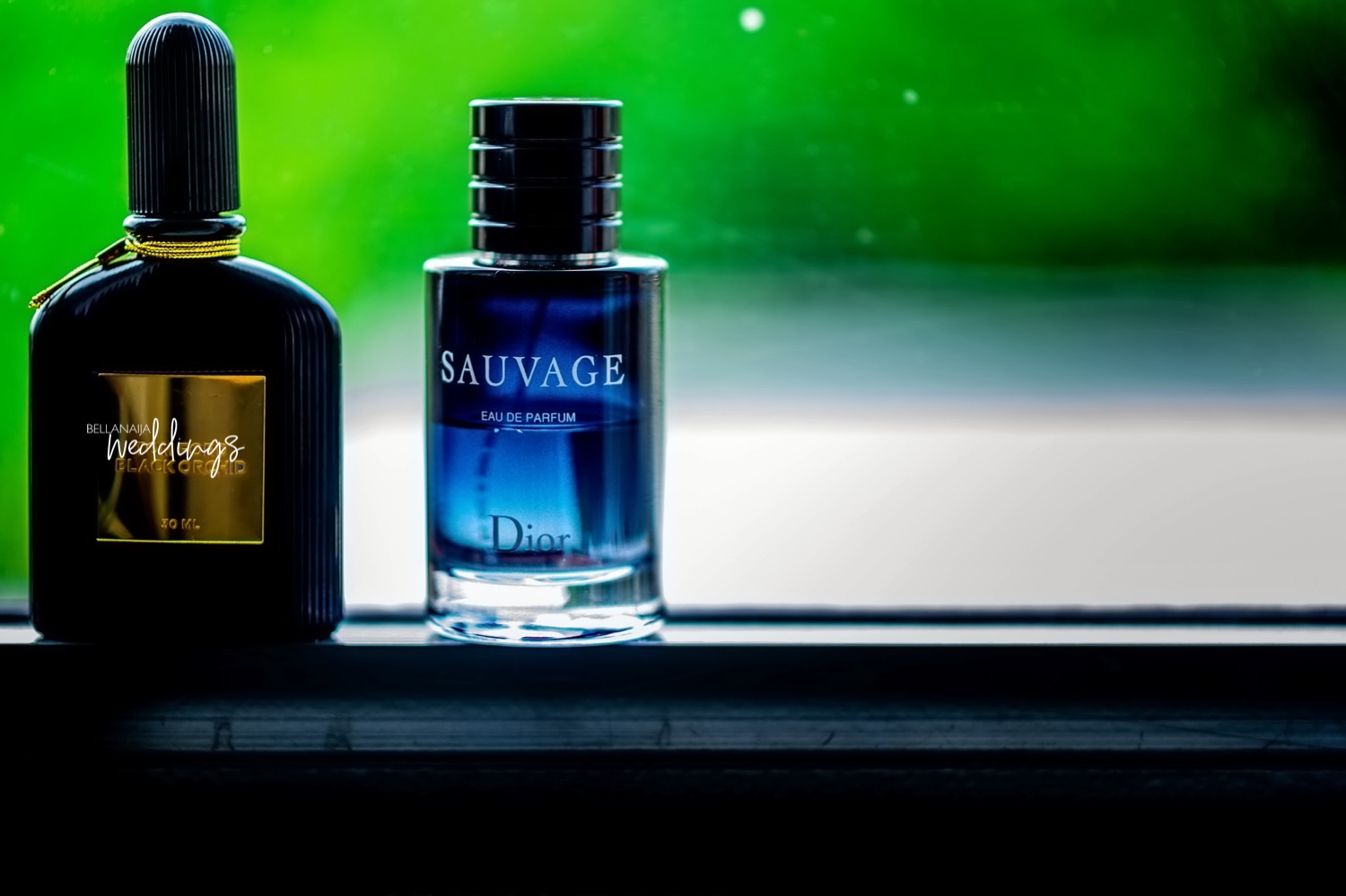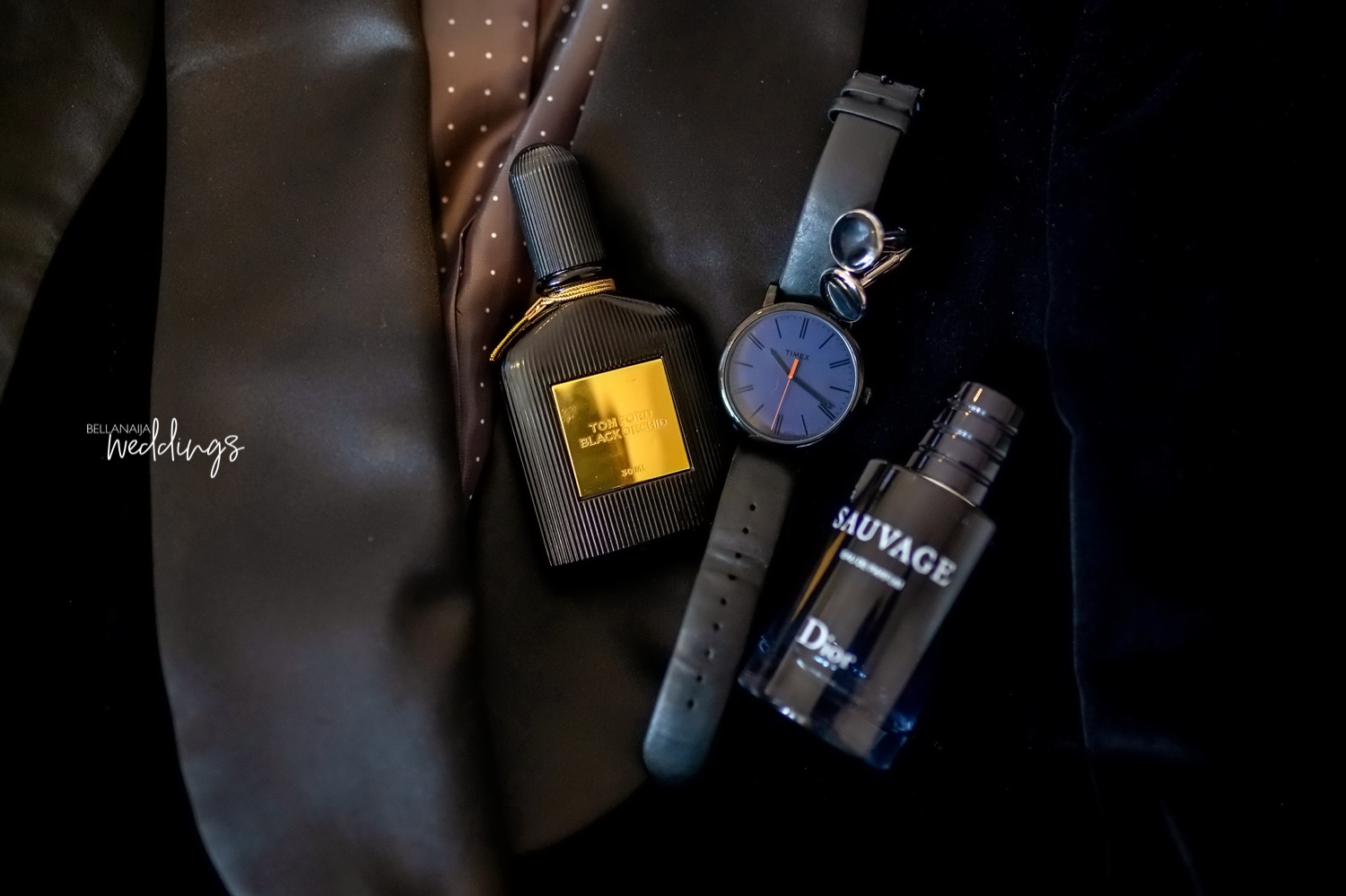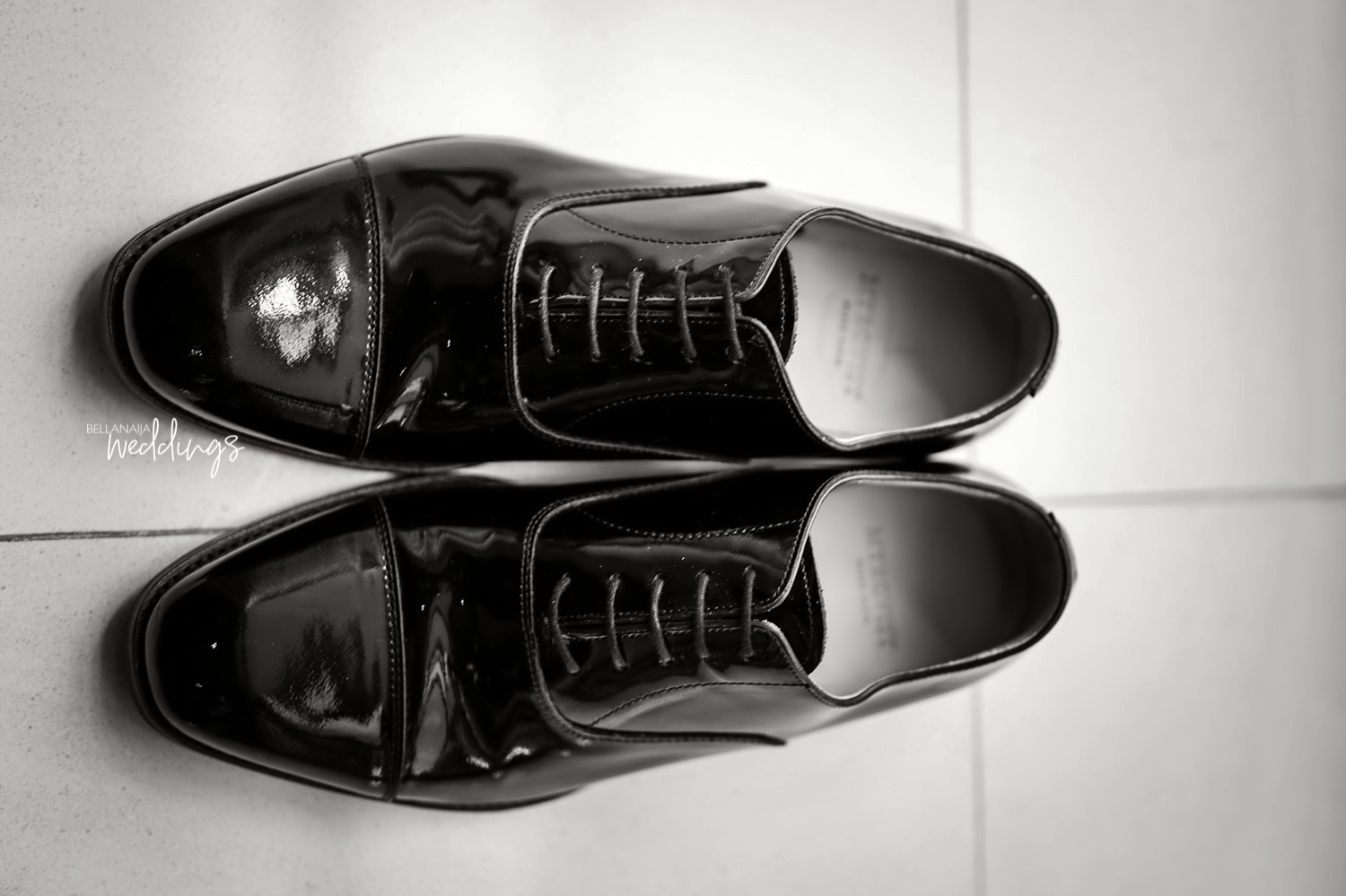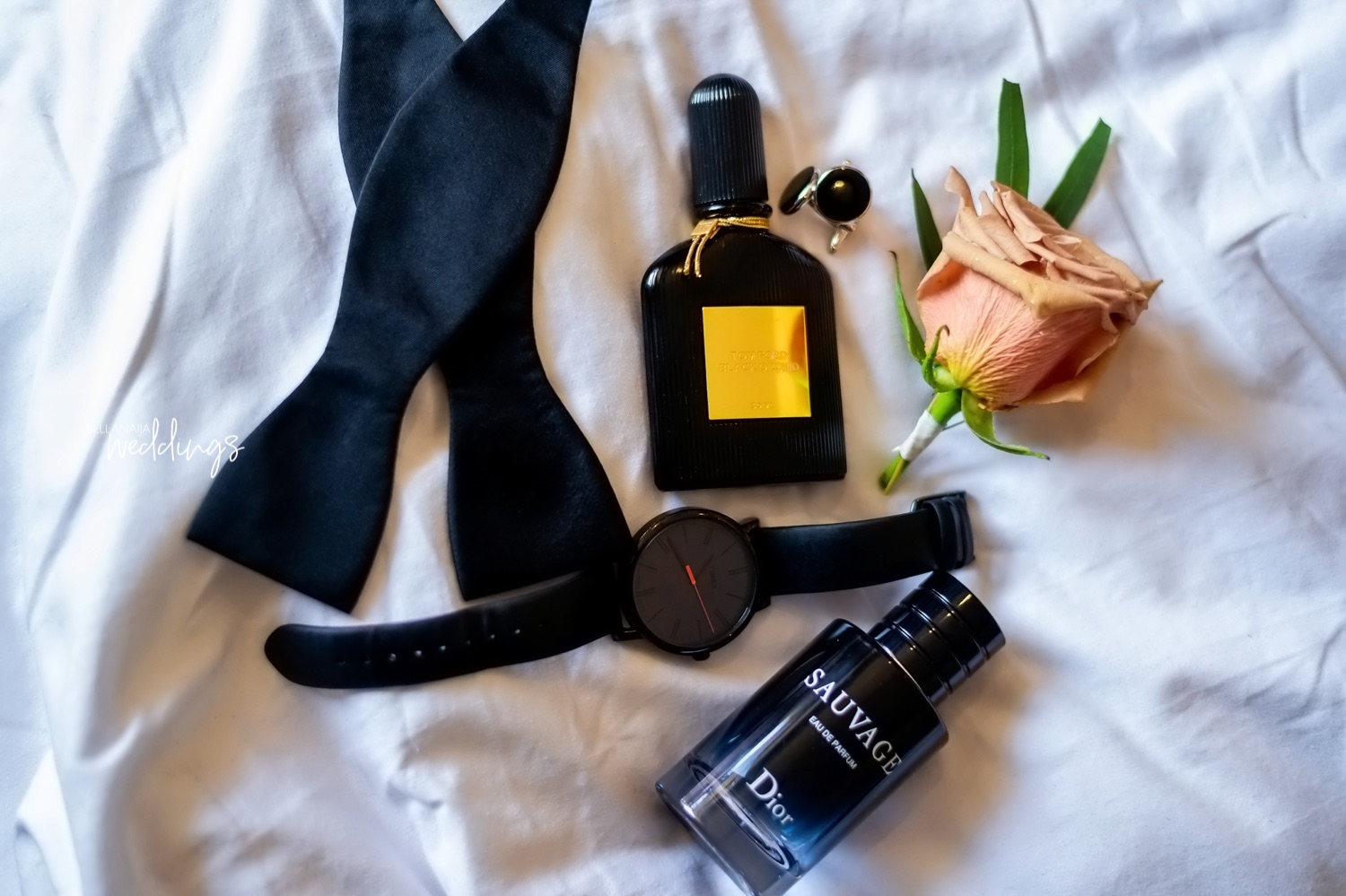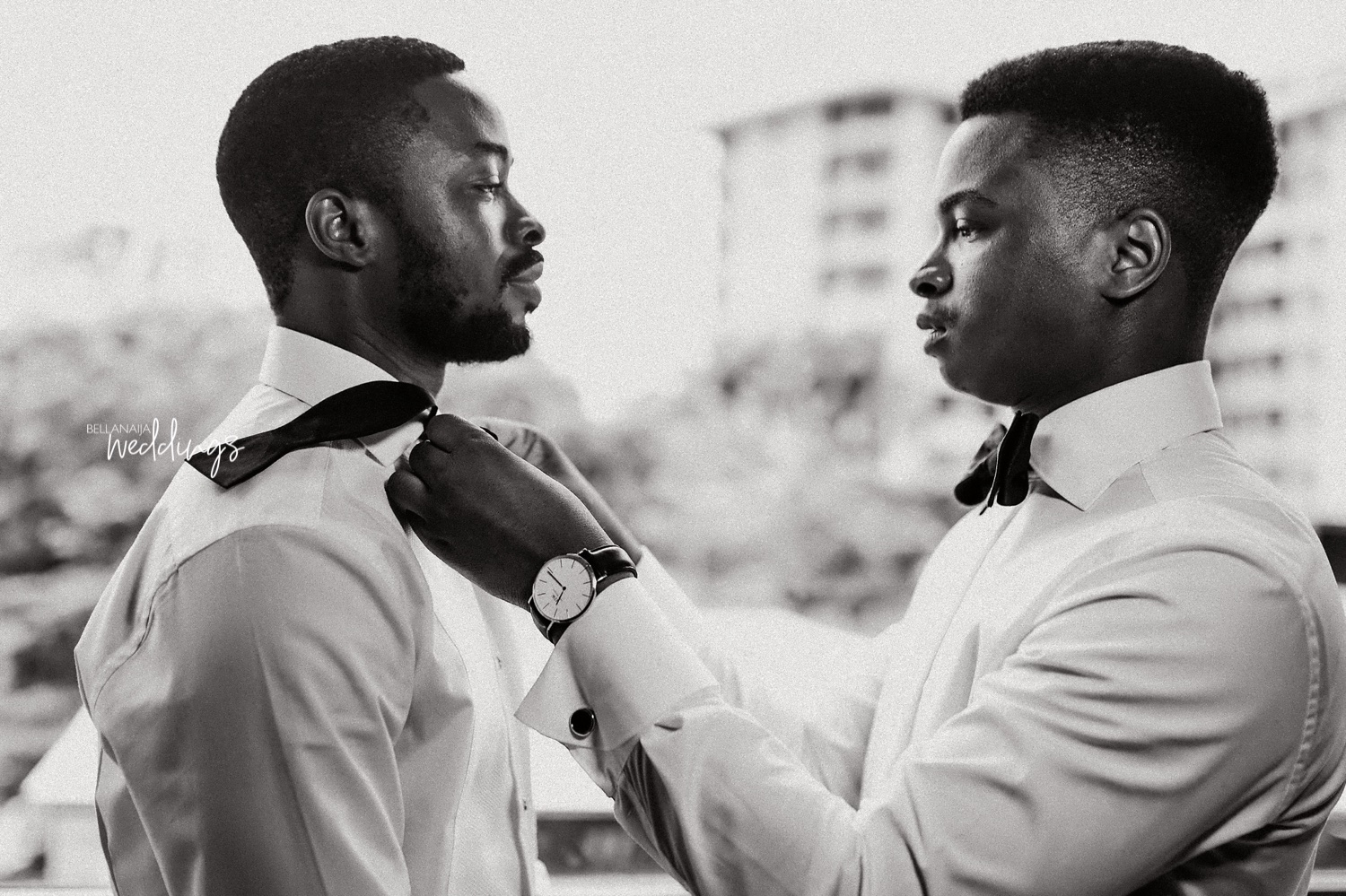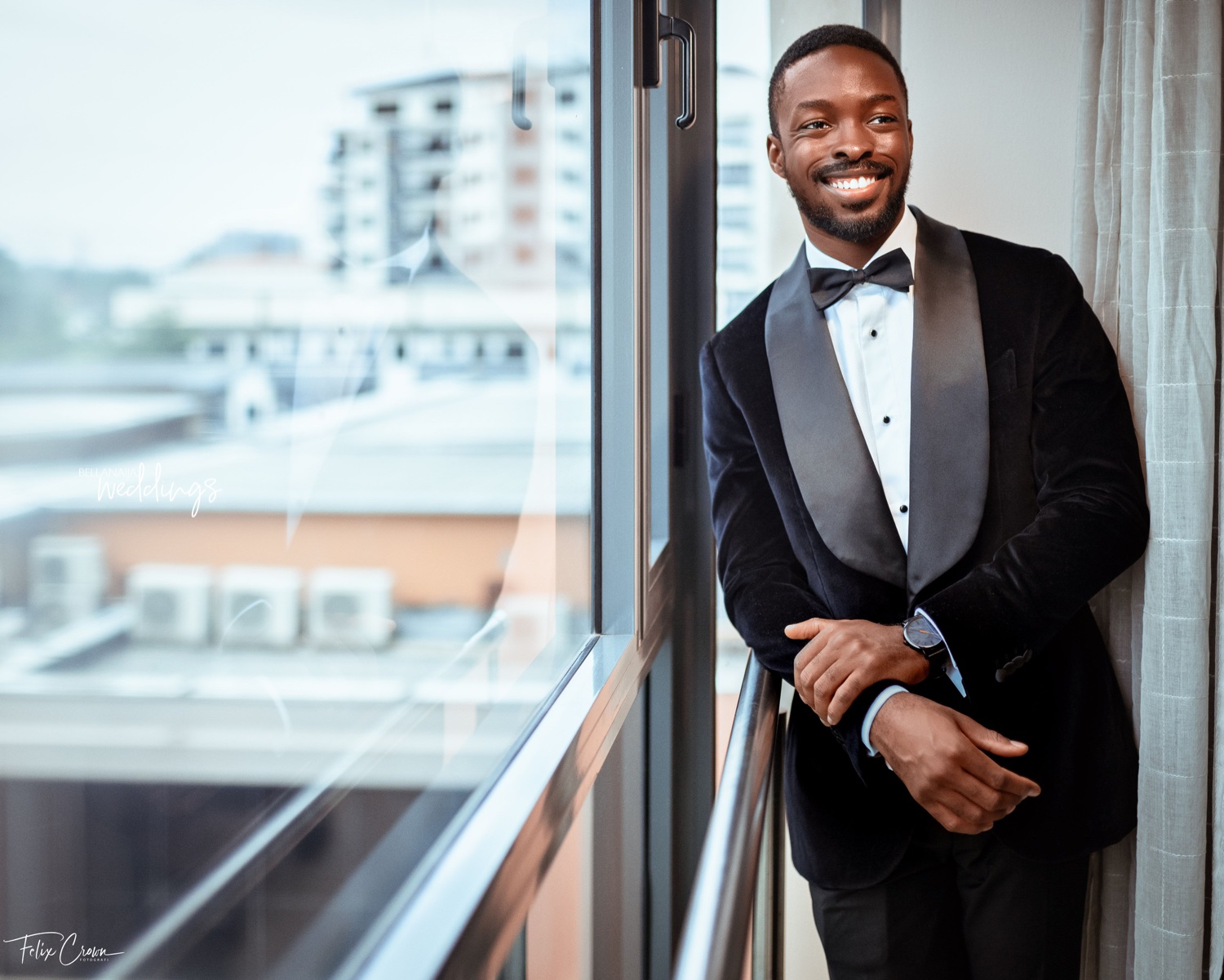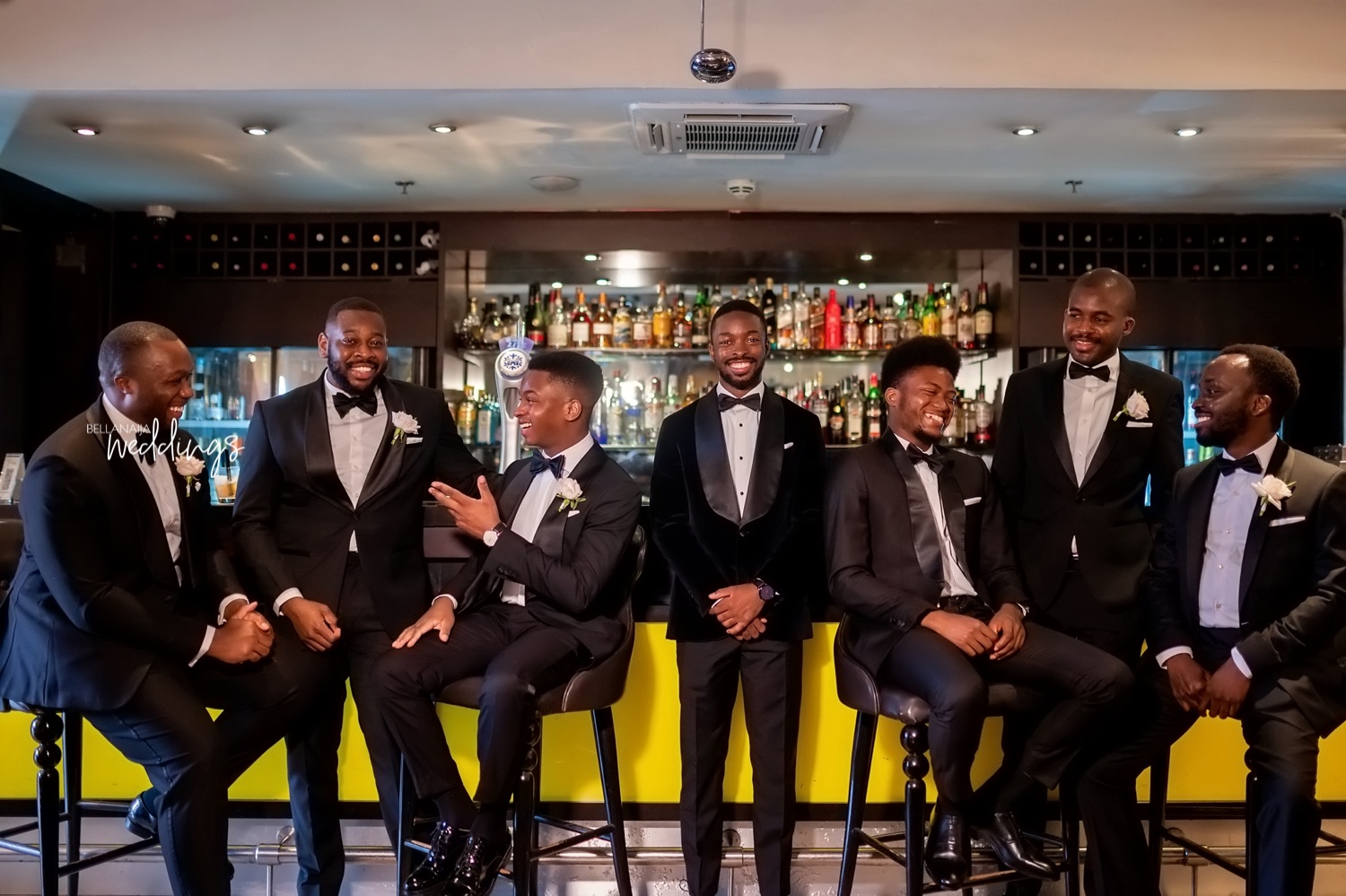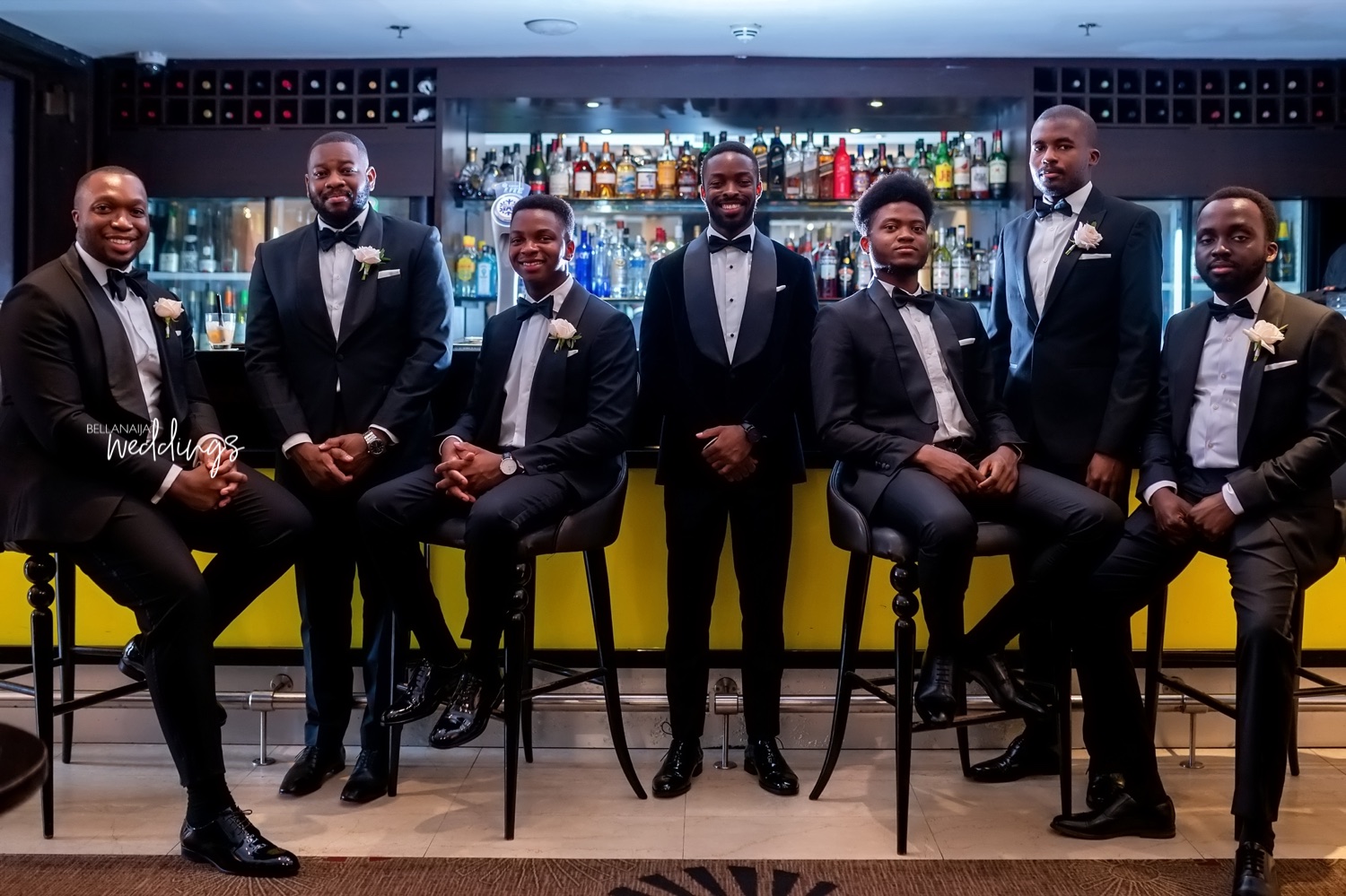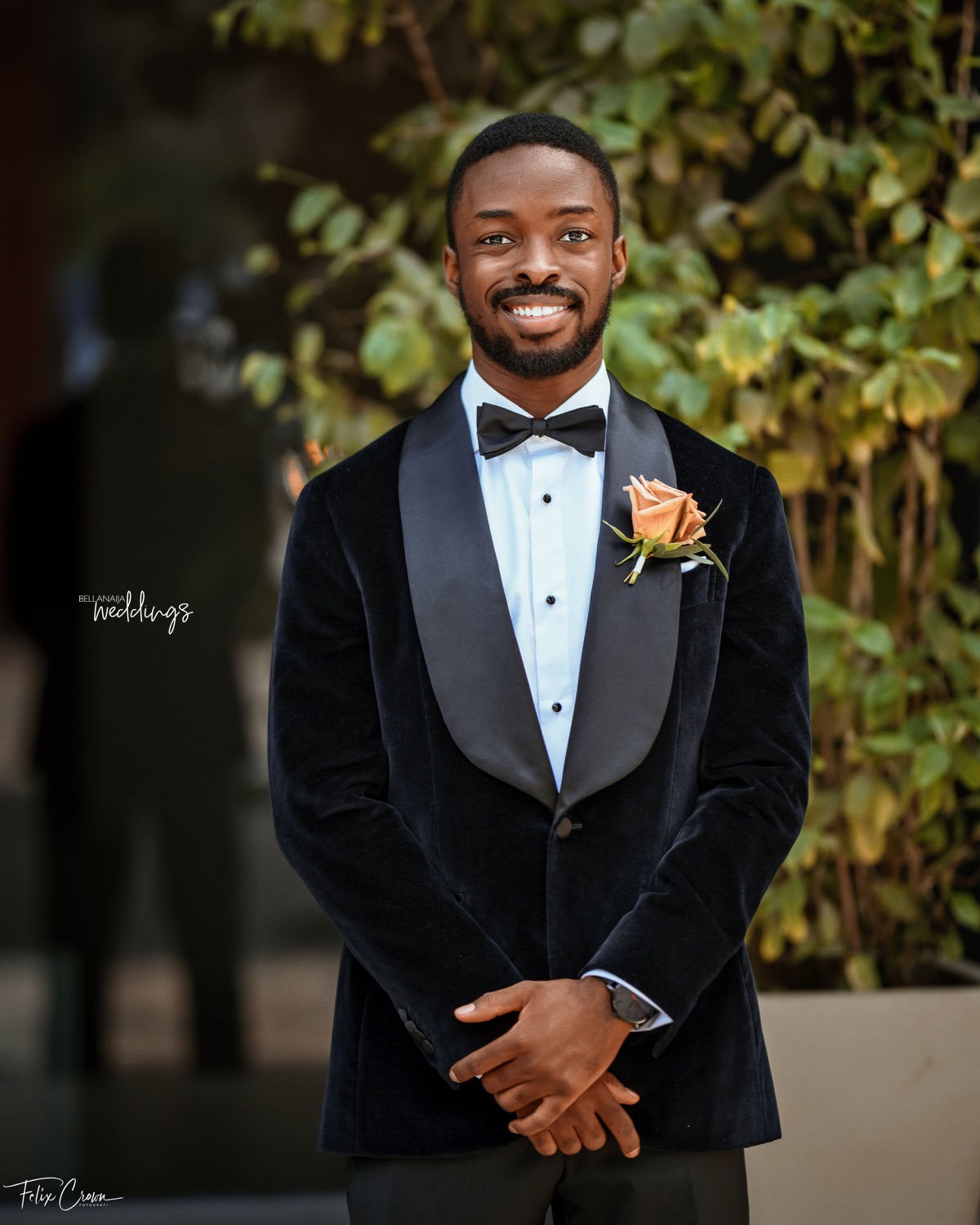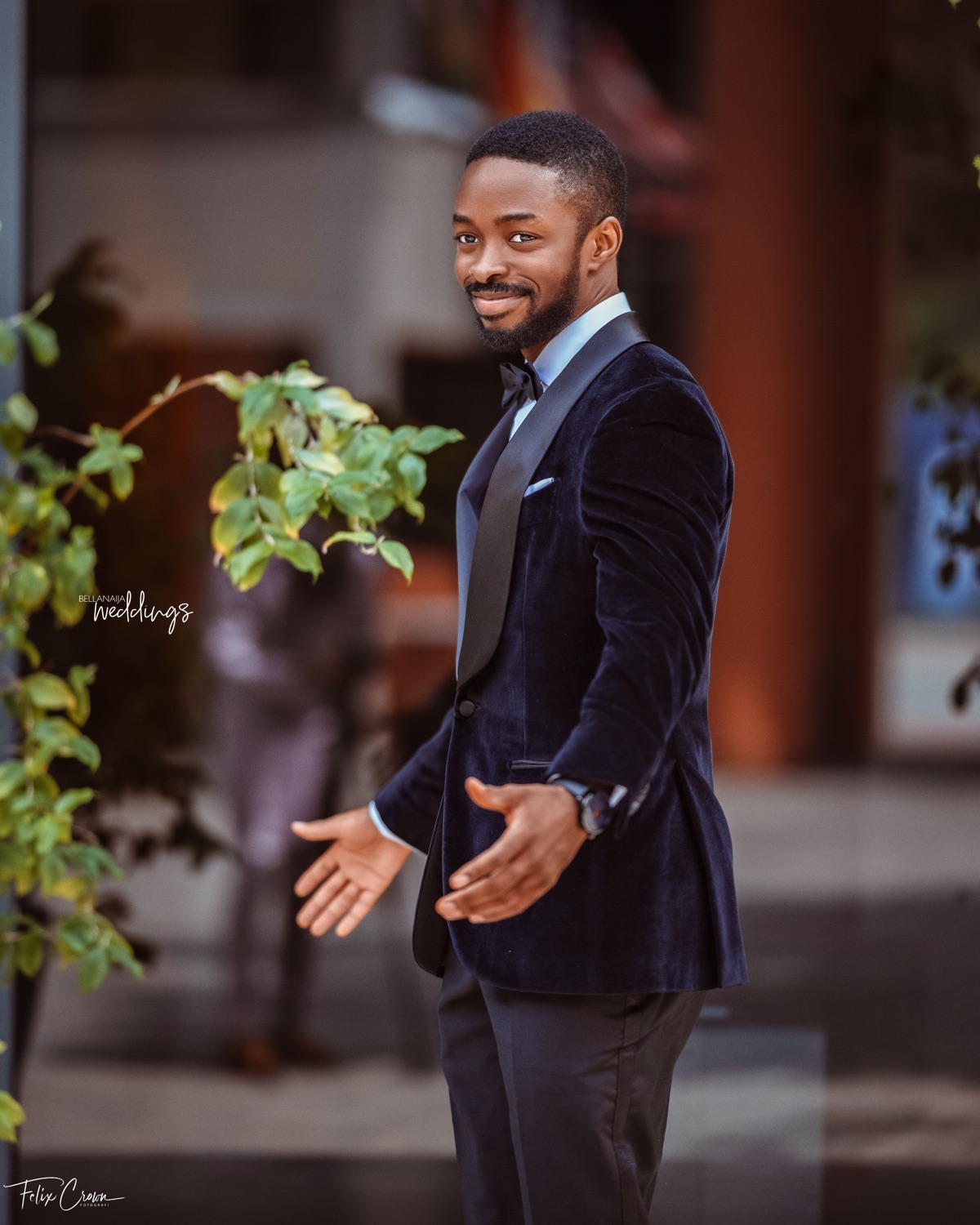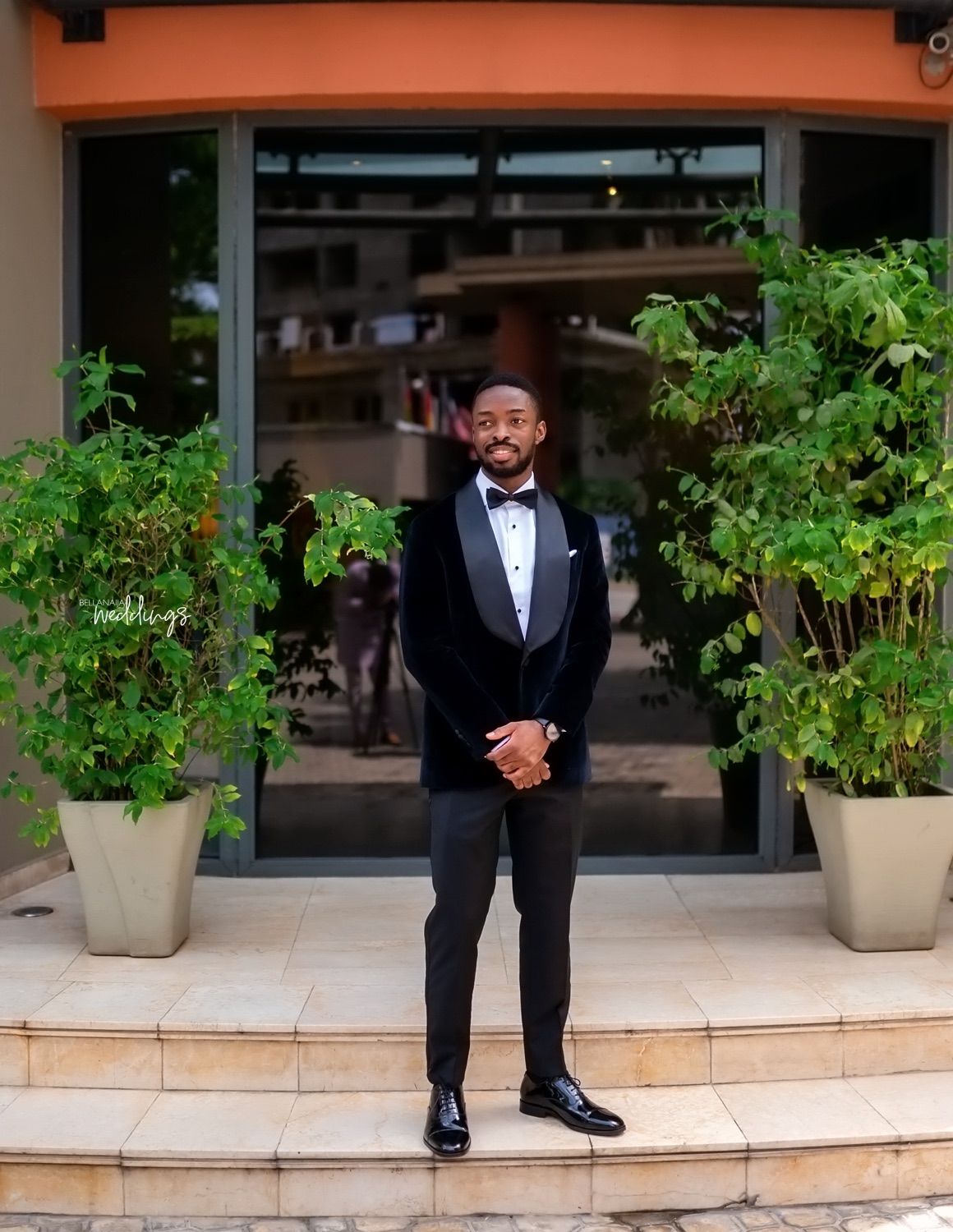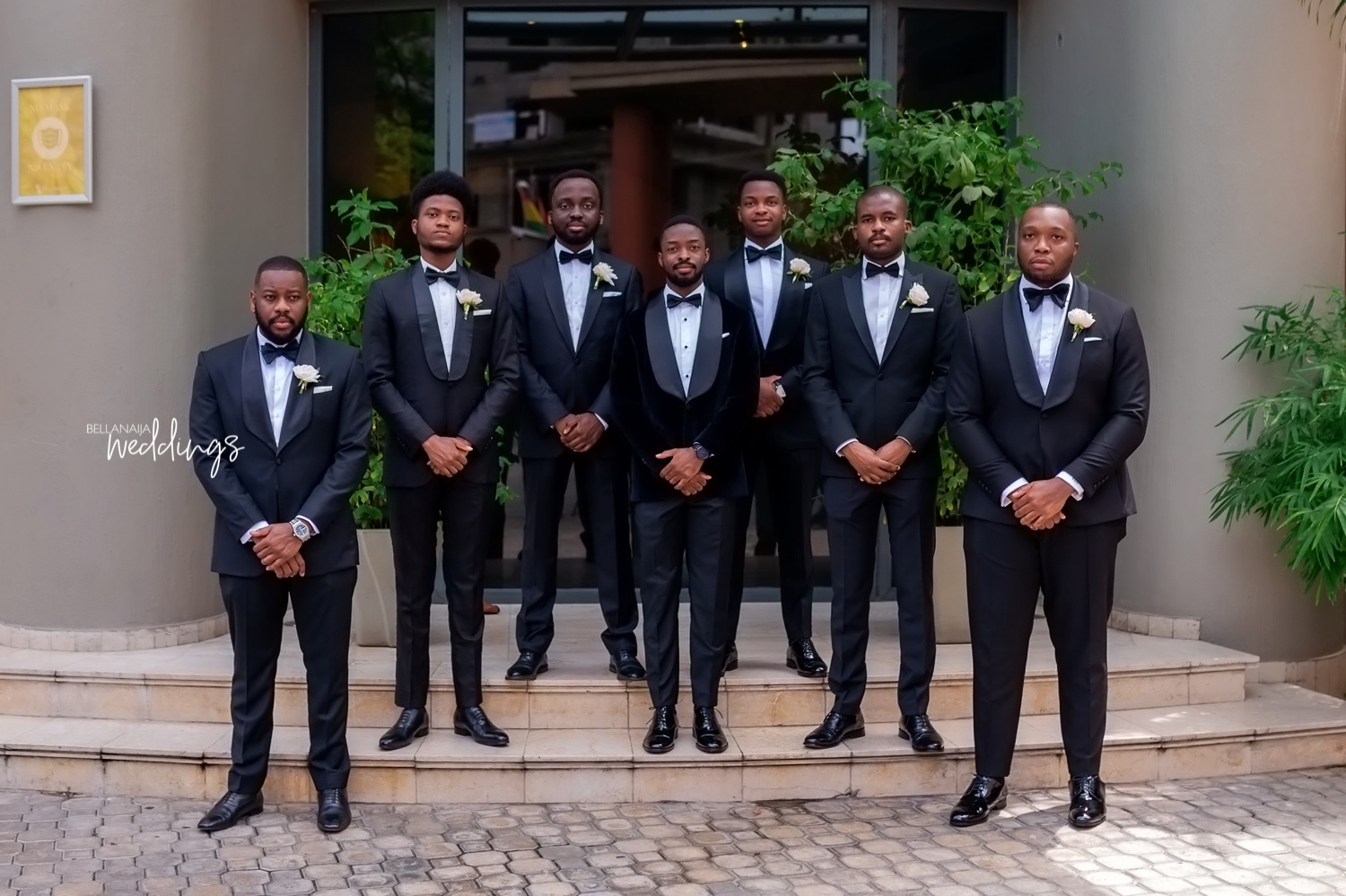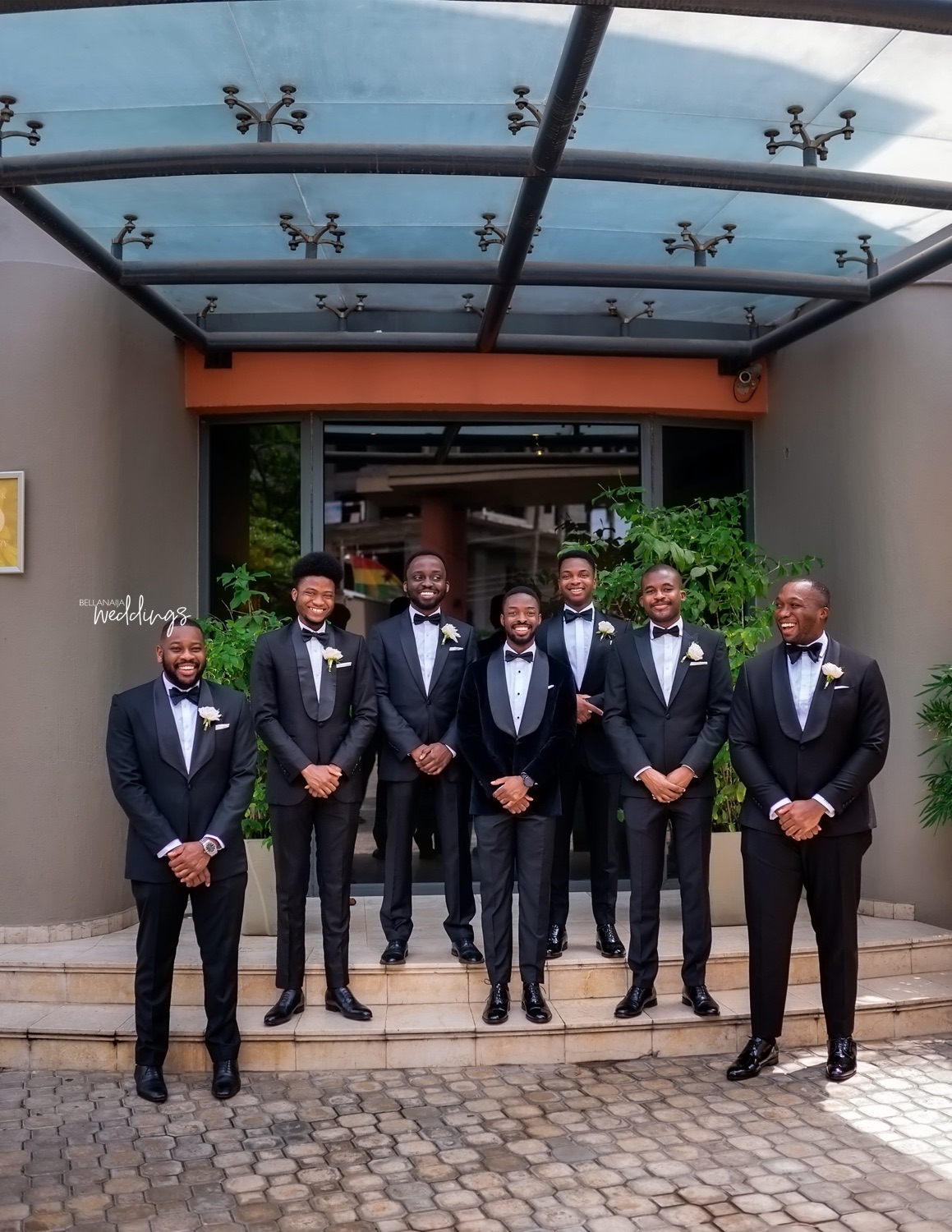 It is time for Tobi to see his bride for the first time today.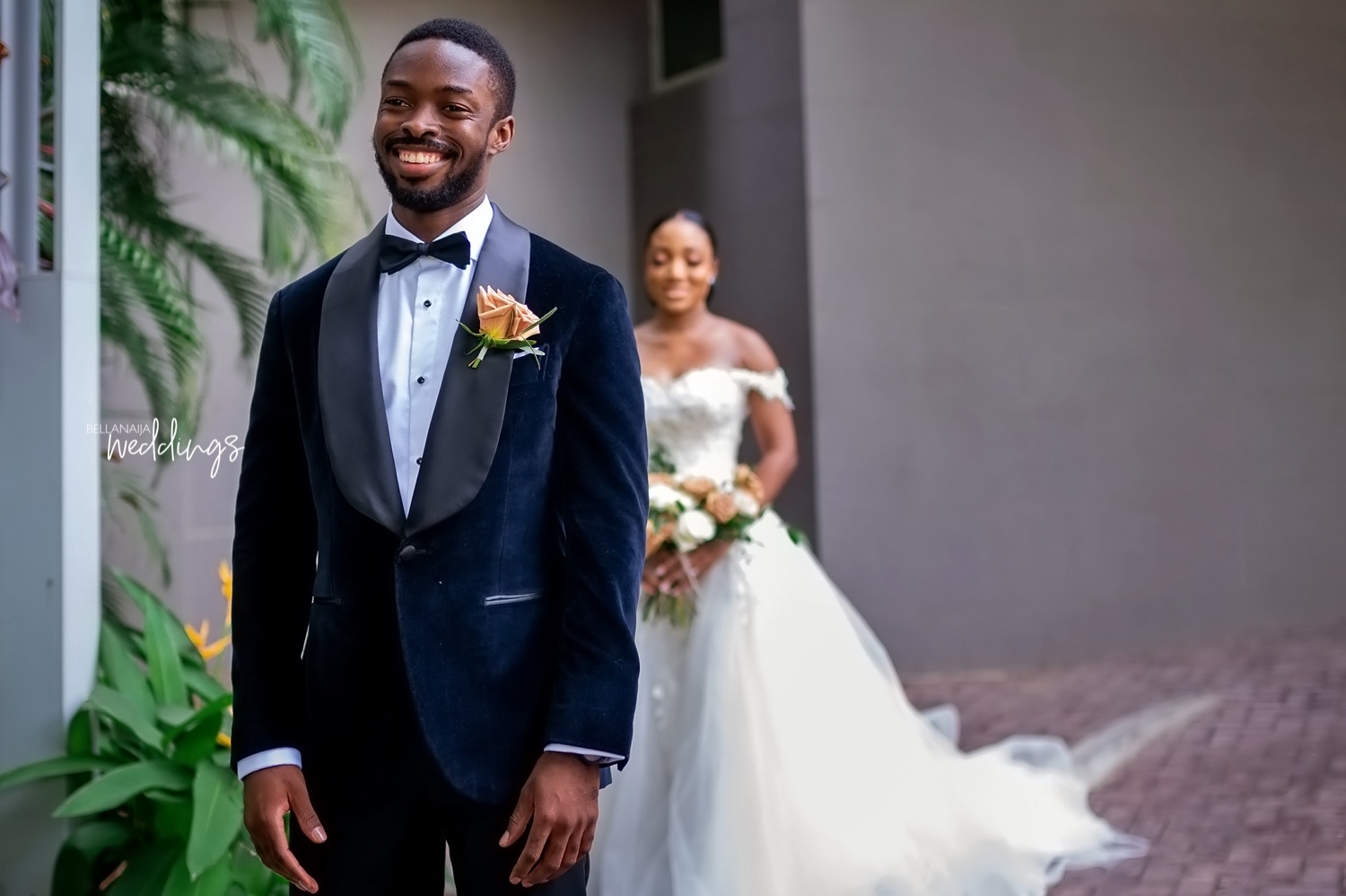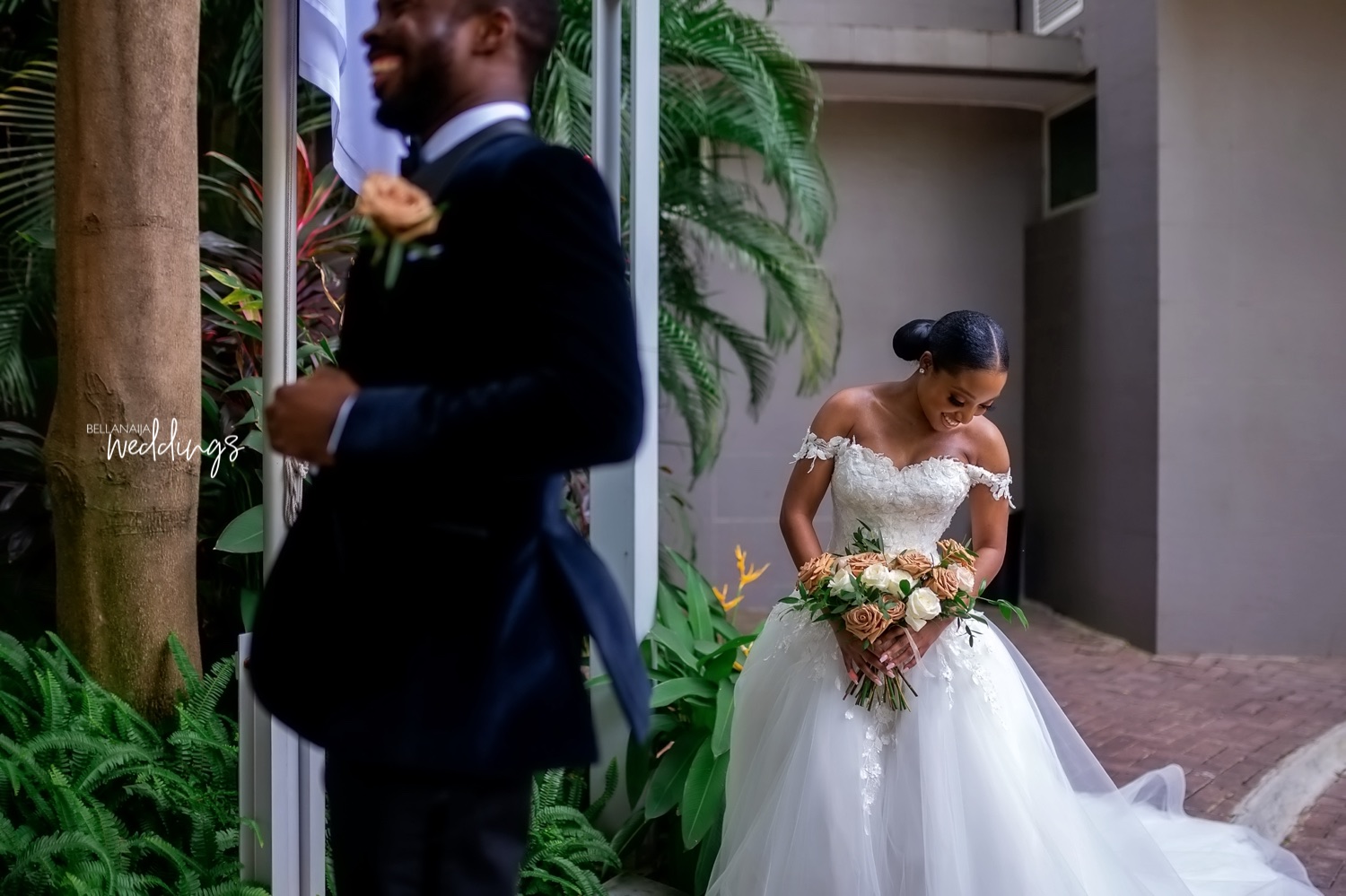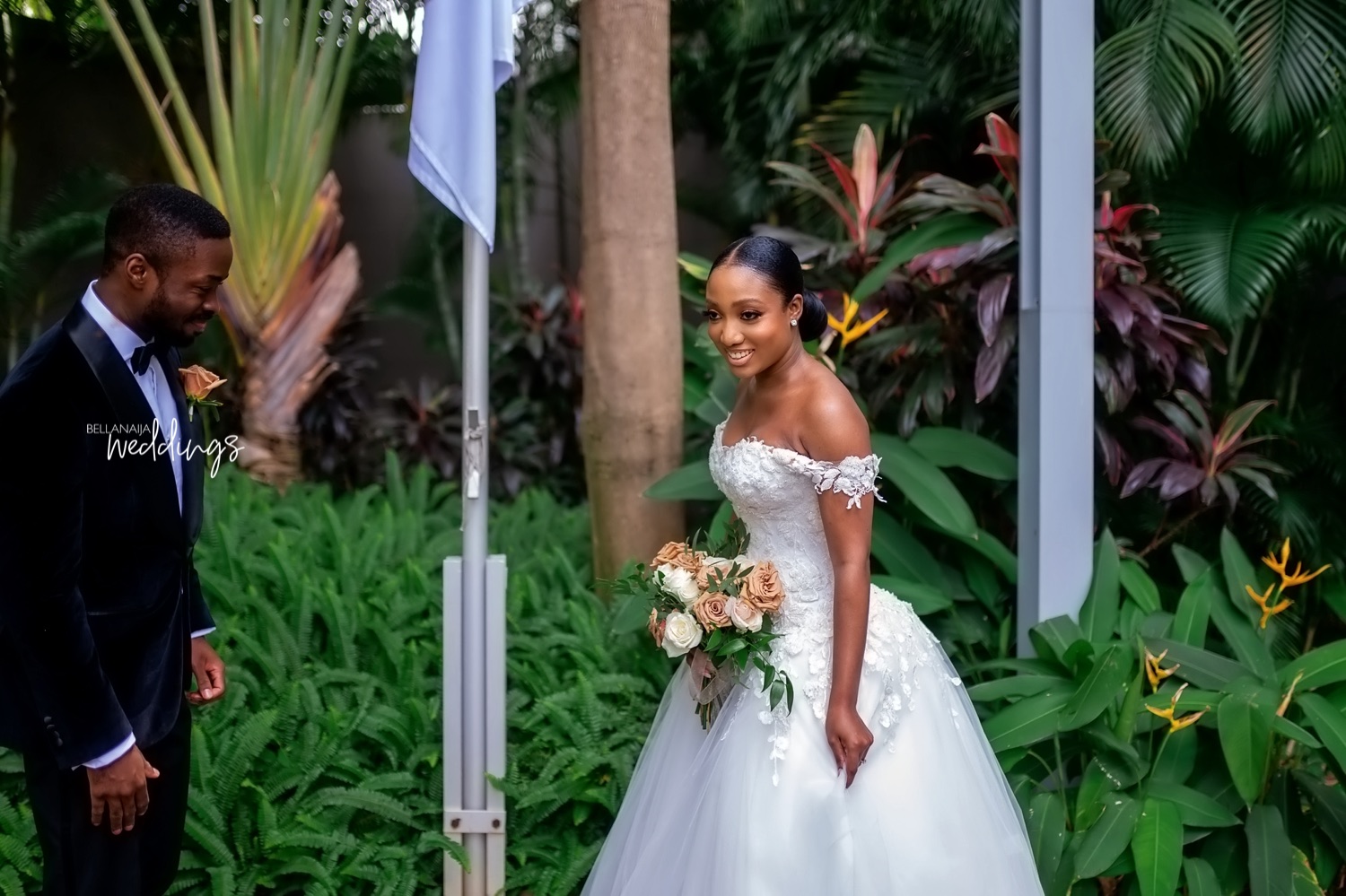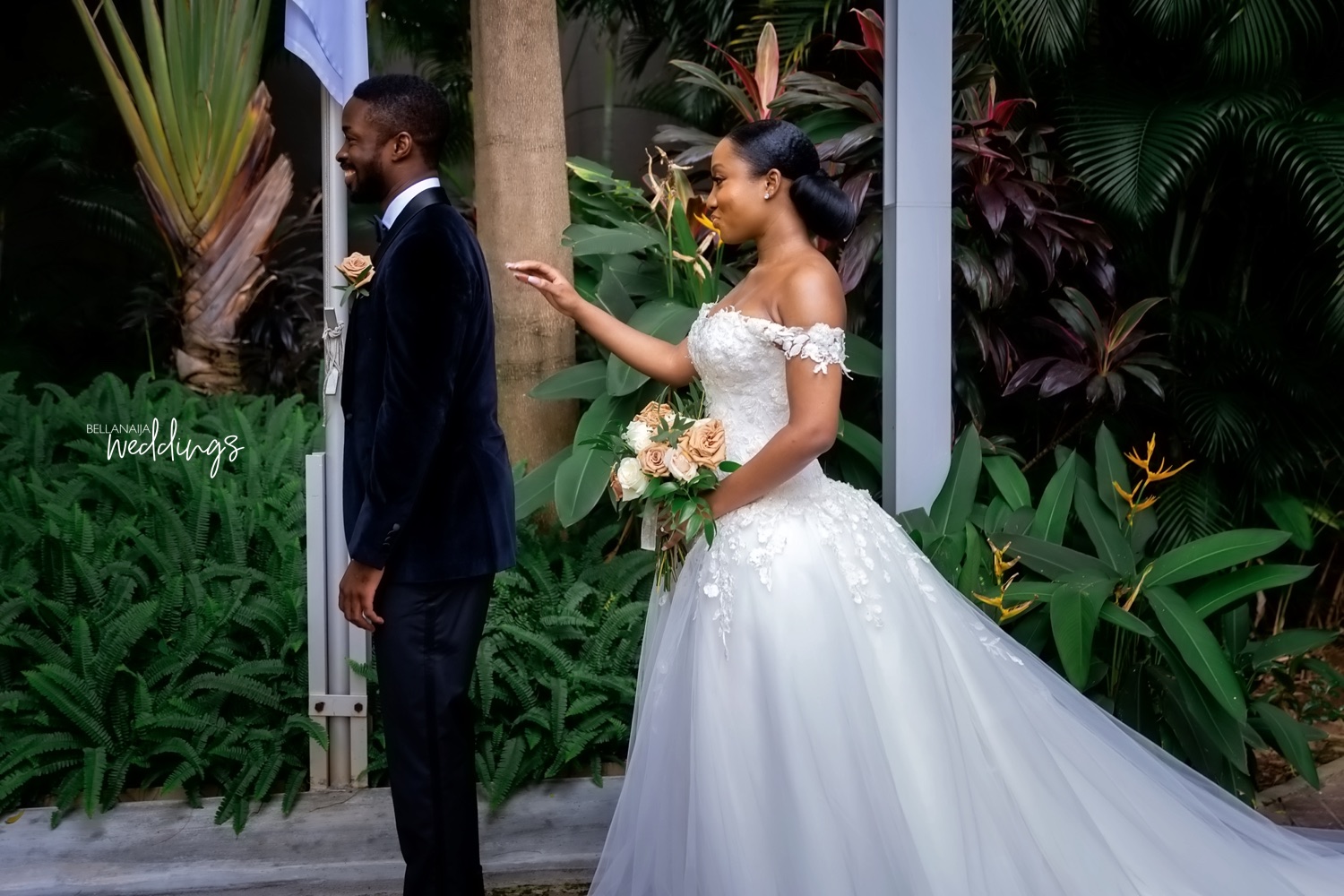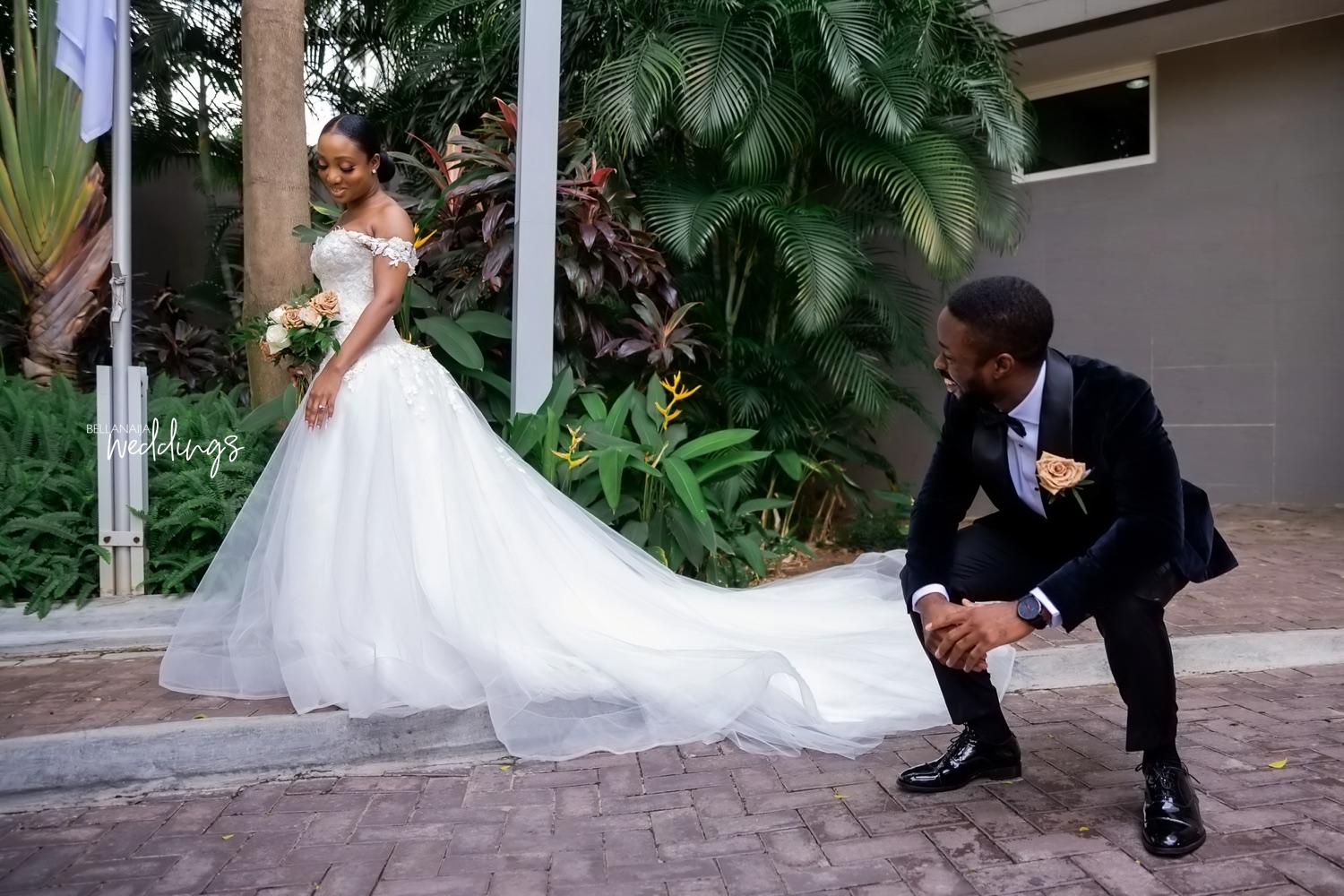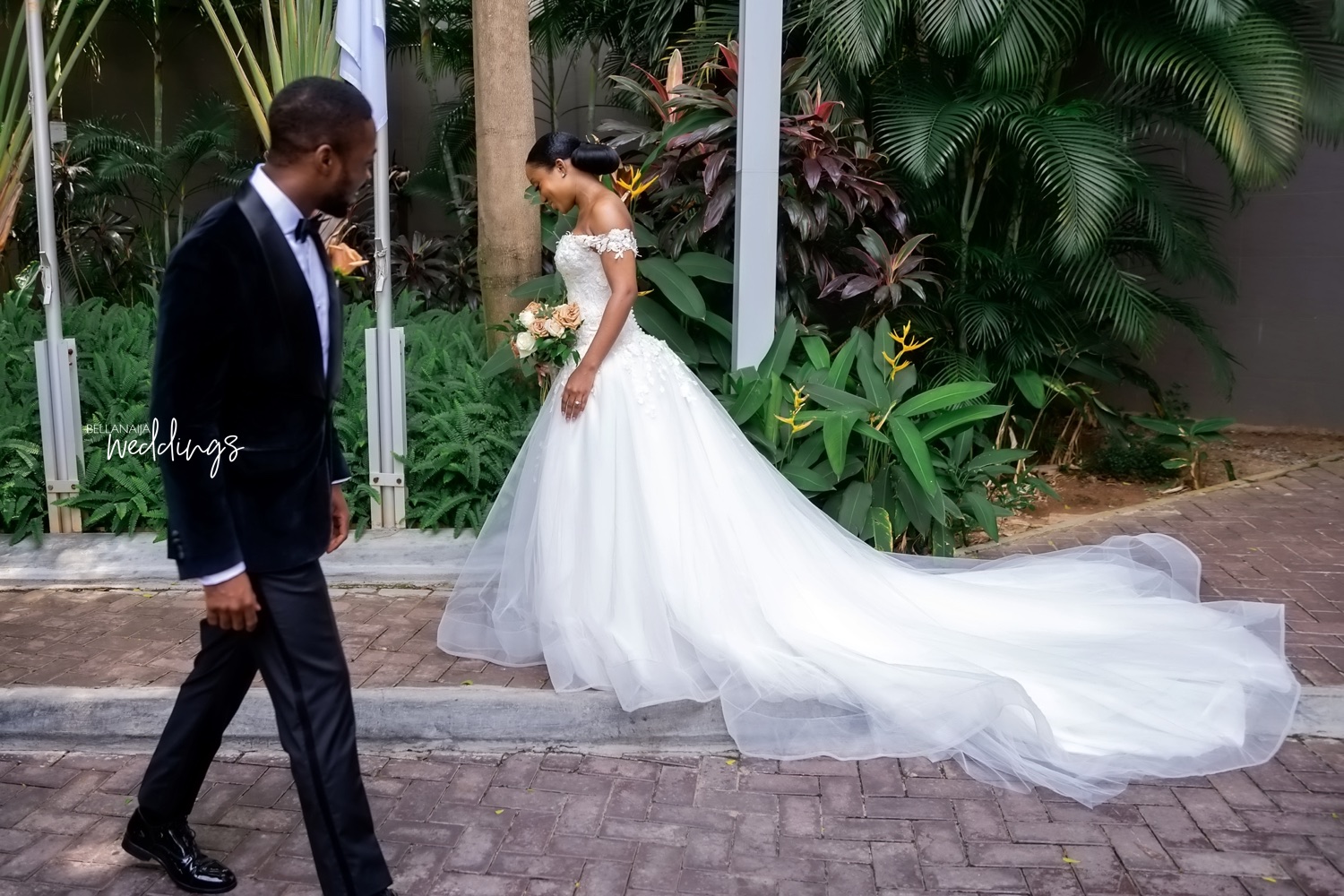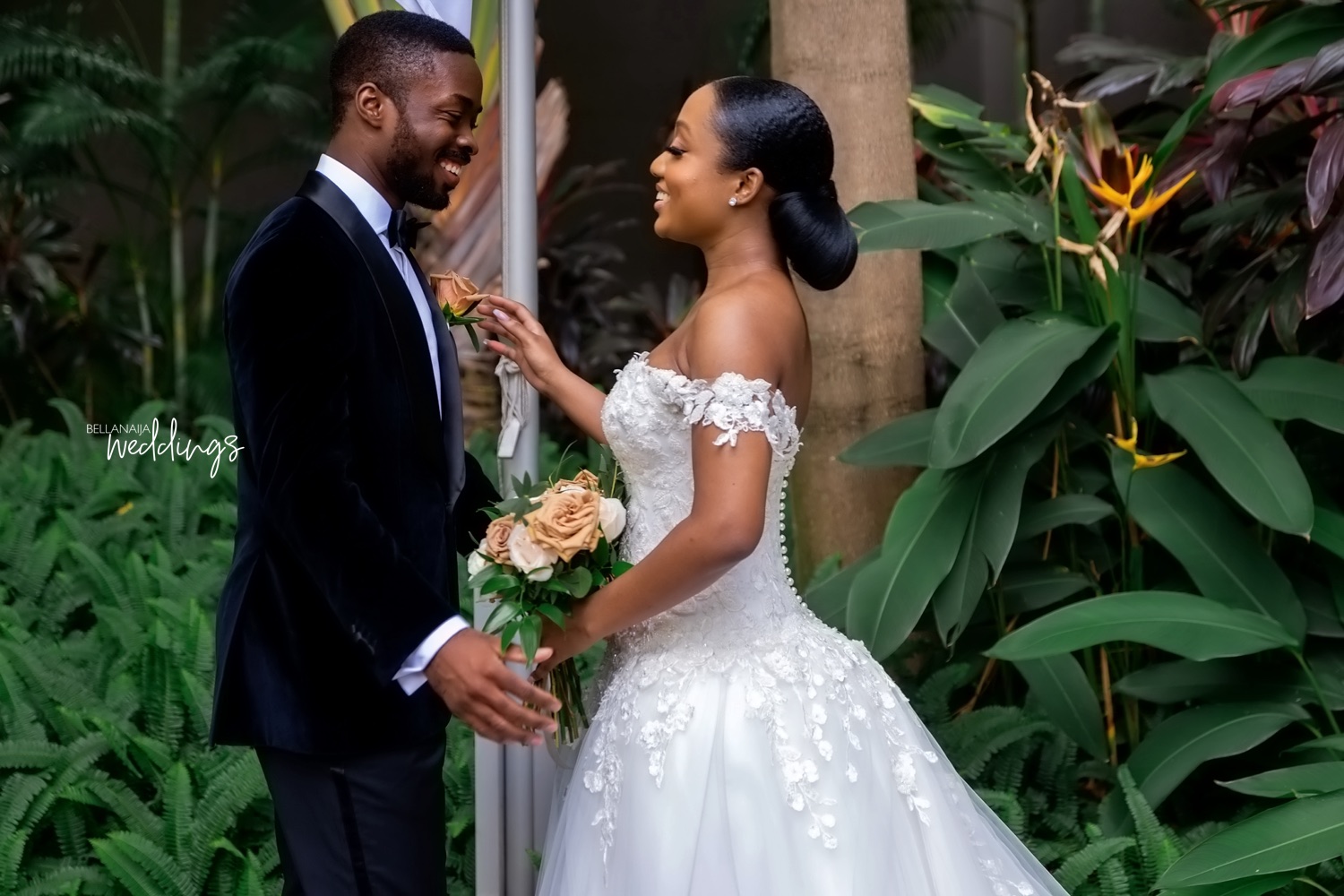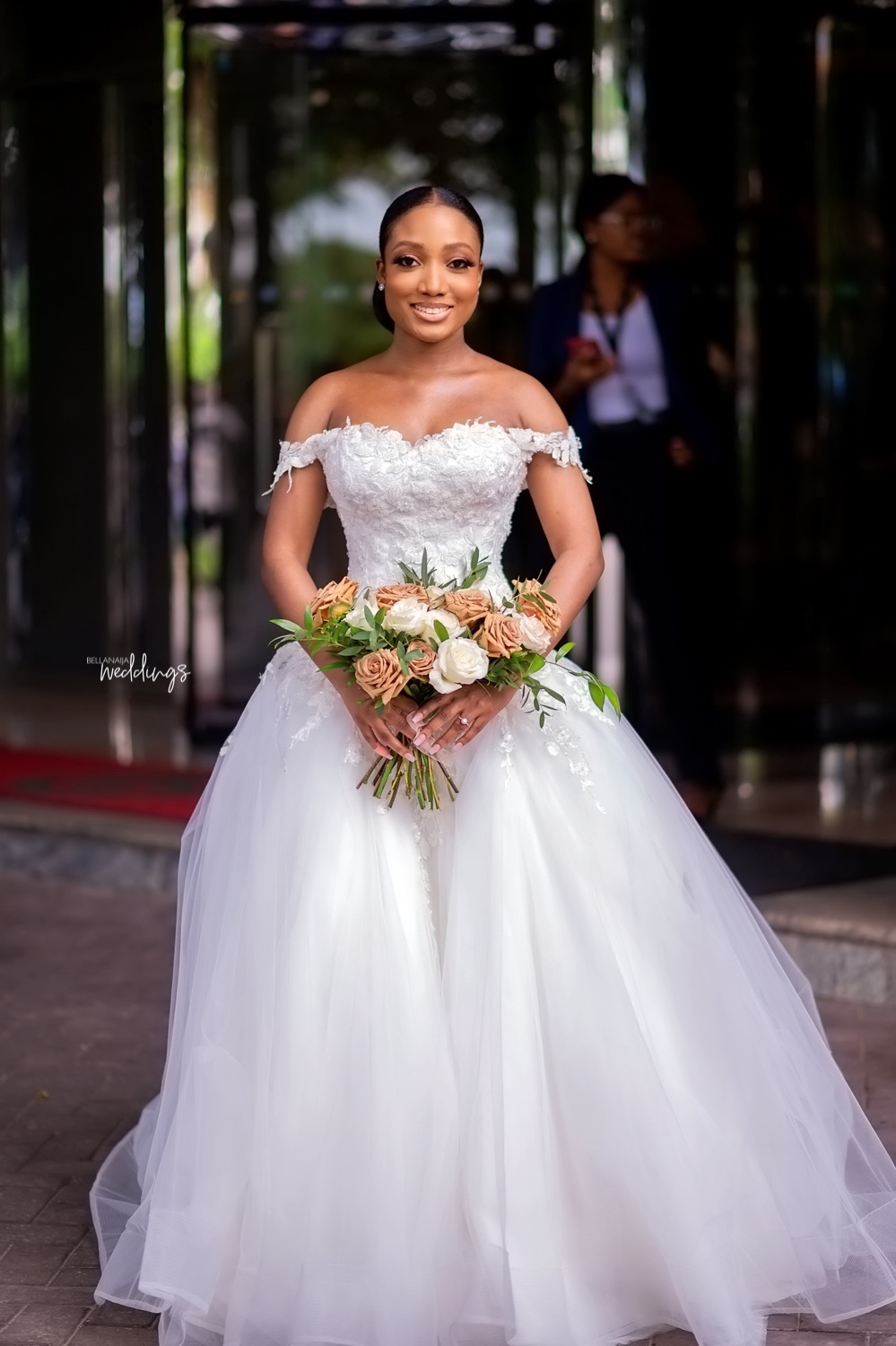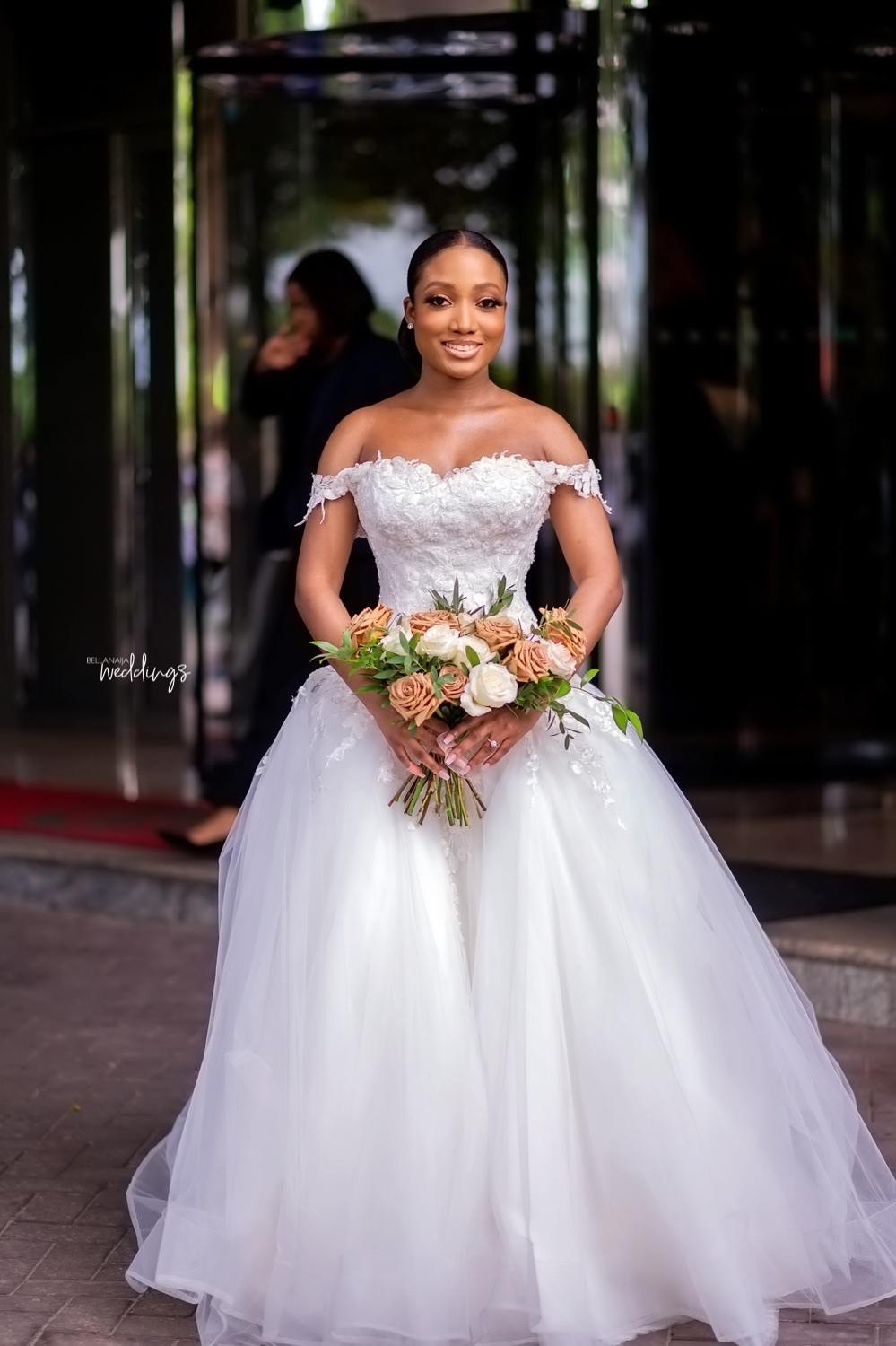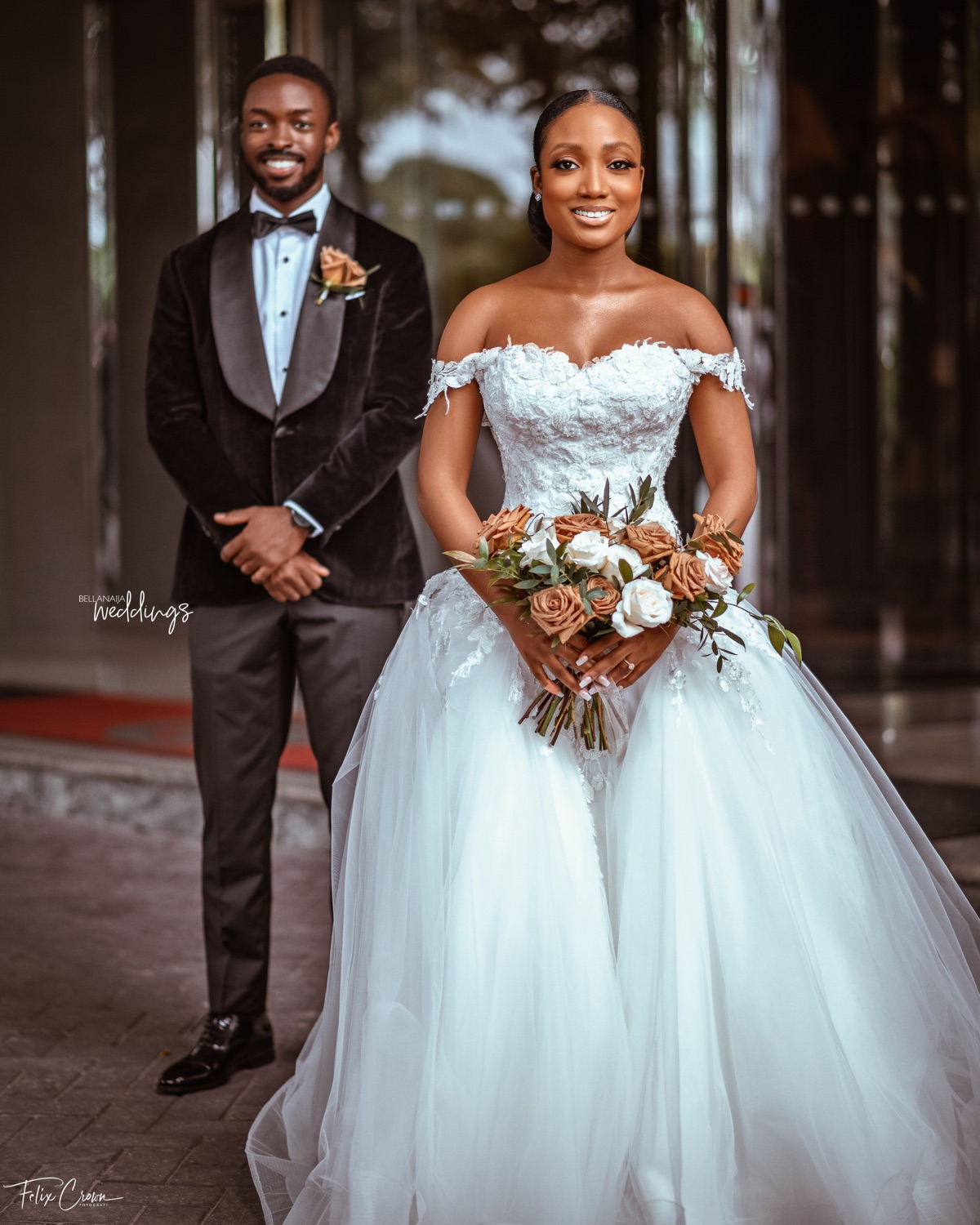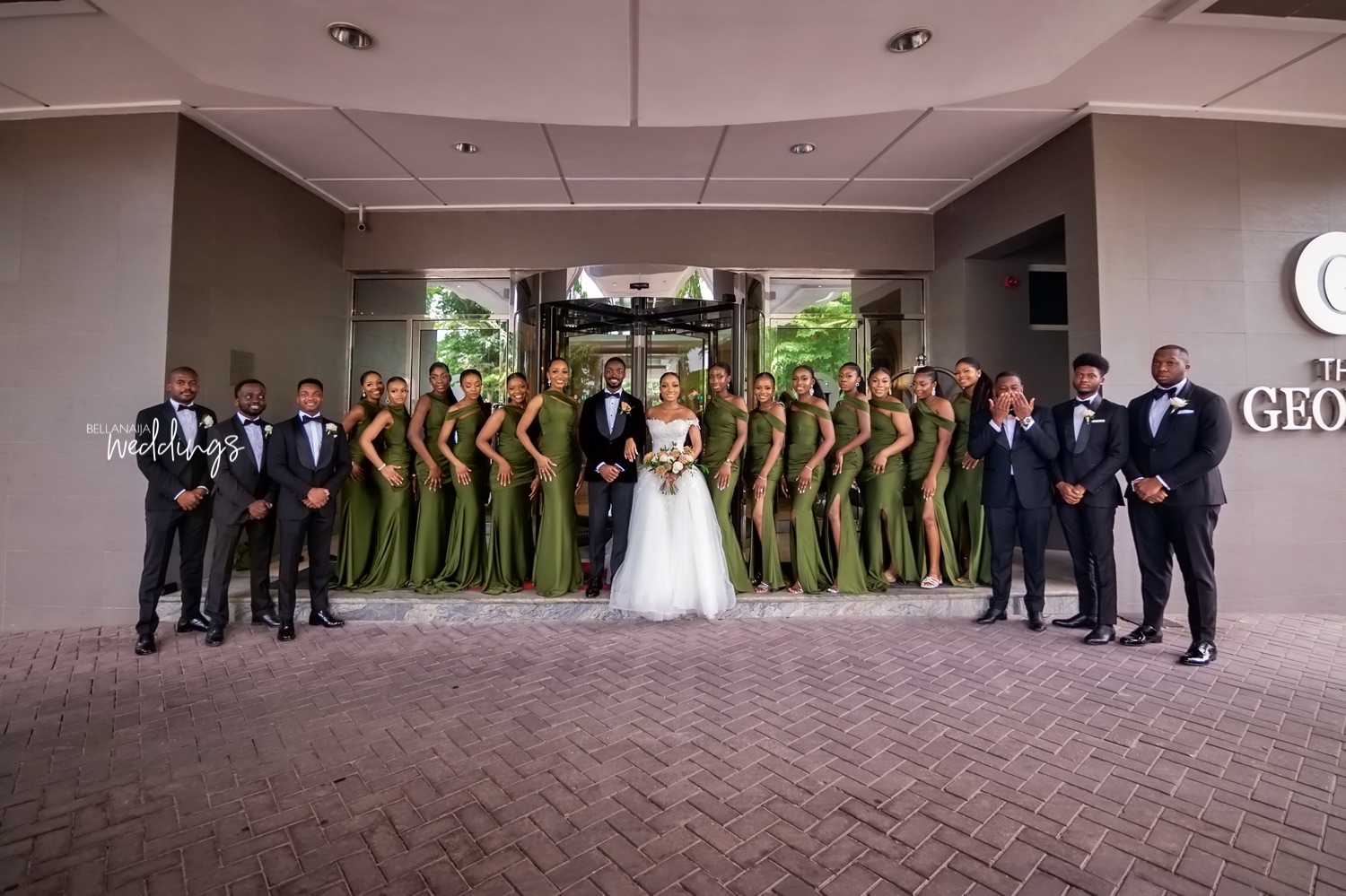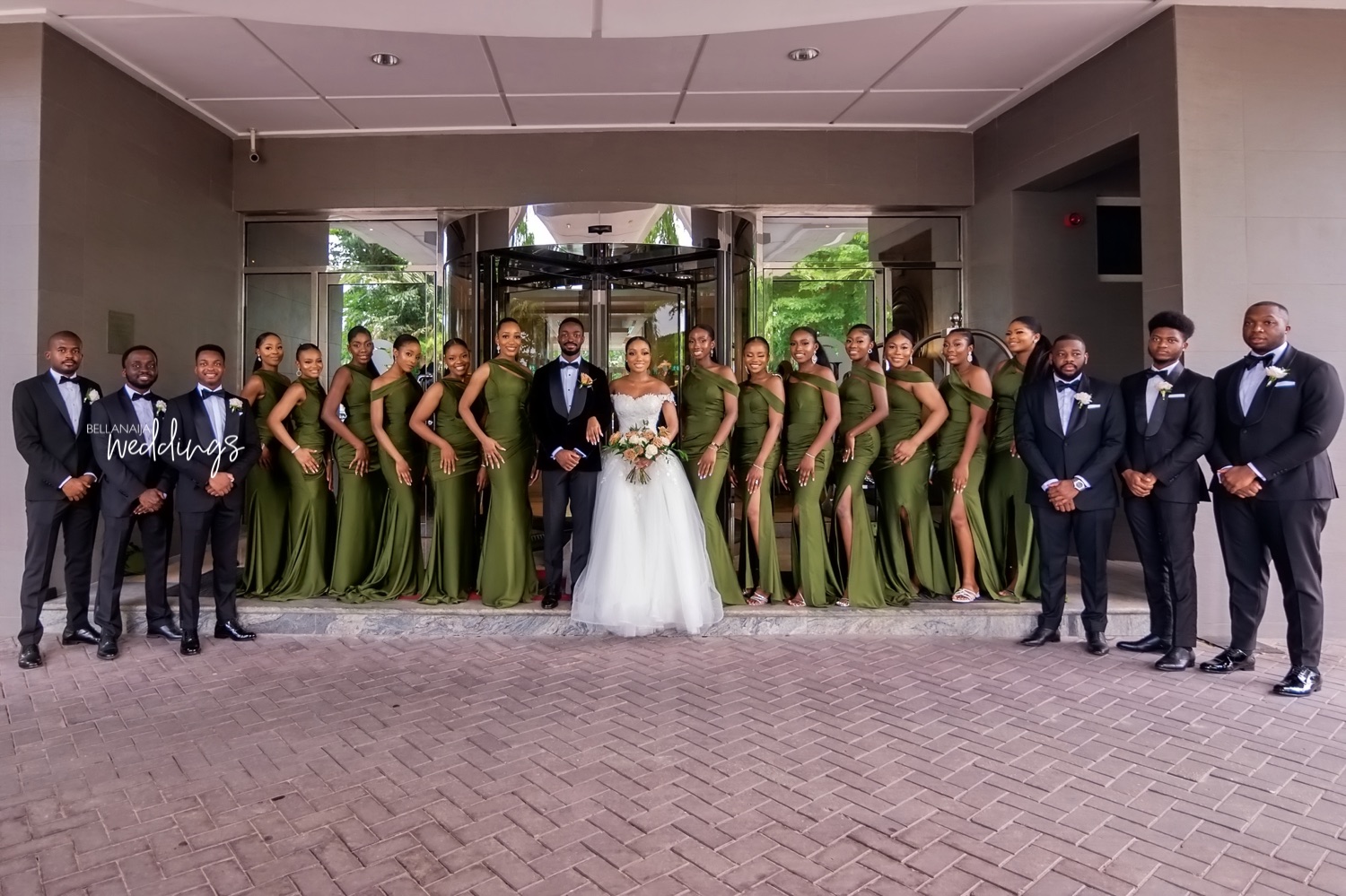 Now we head to church..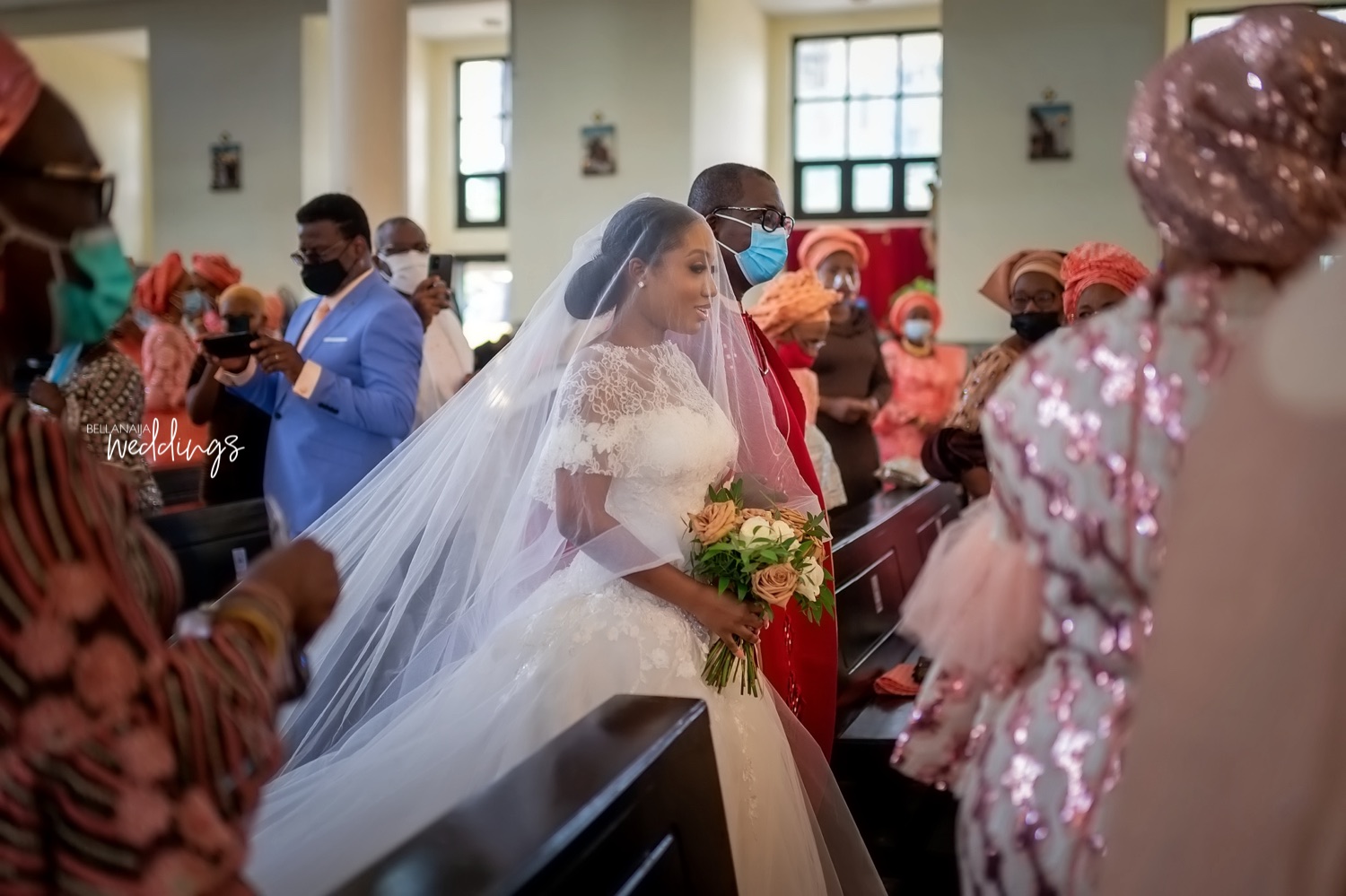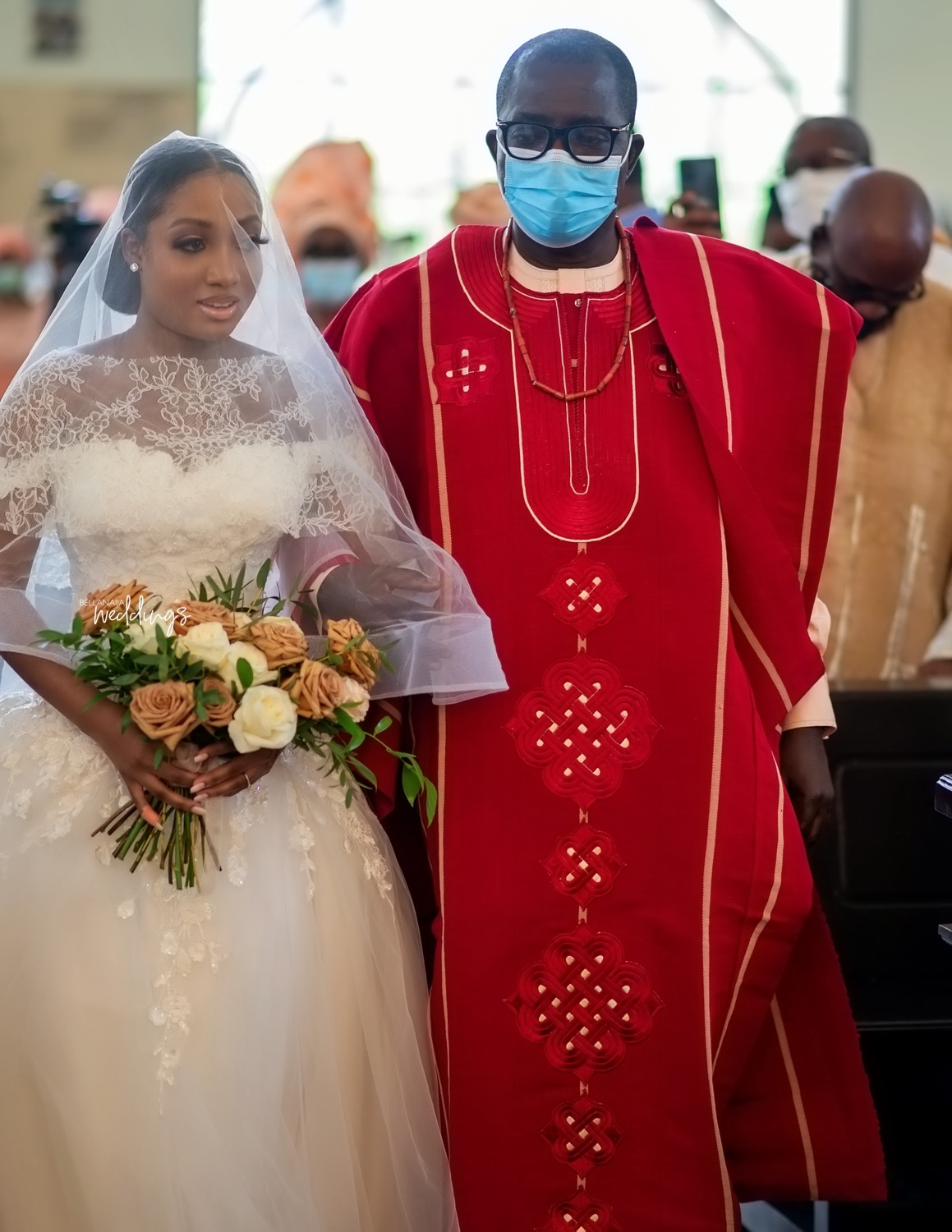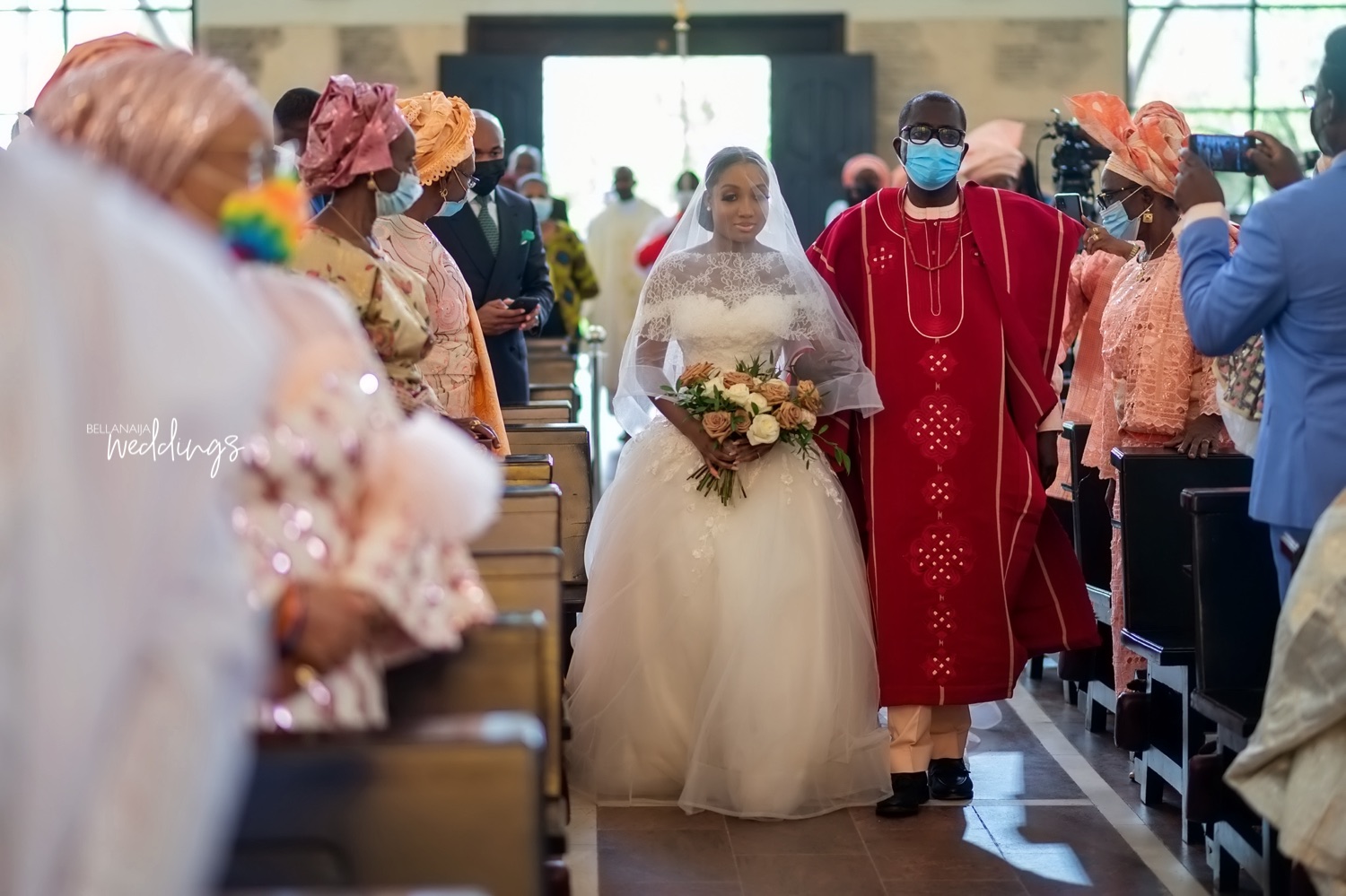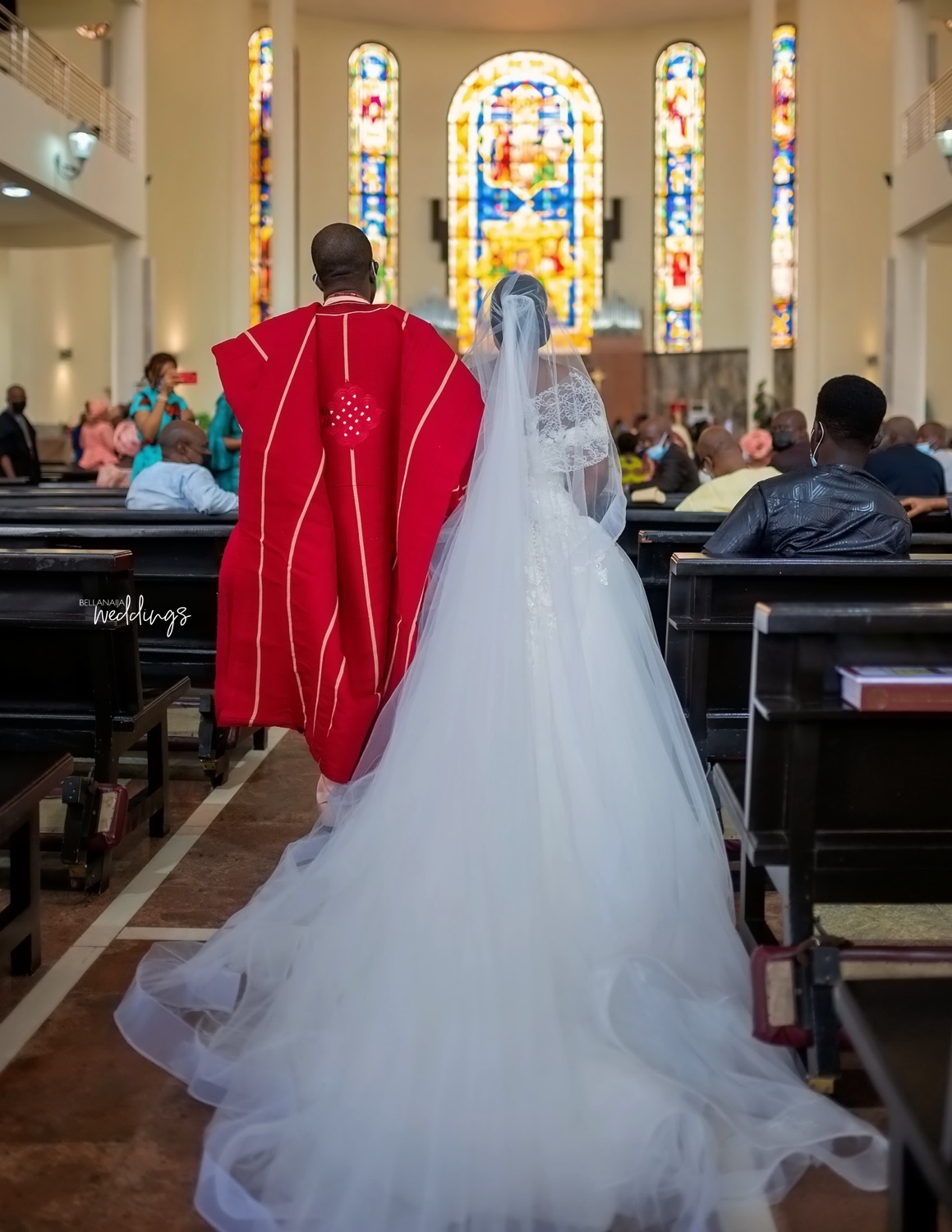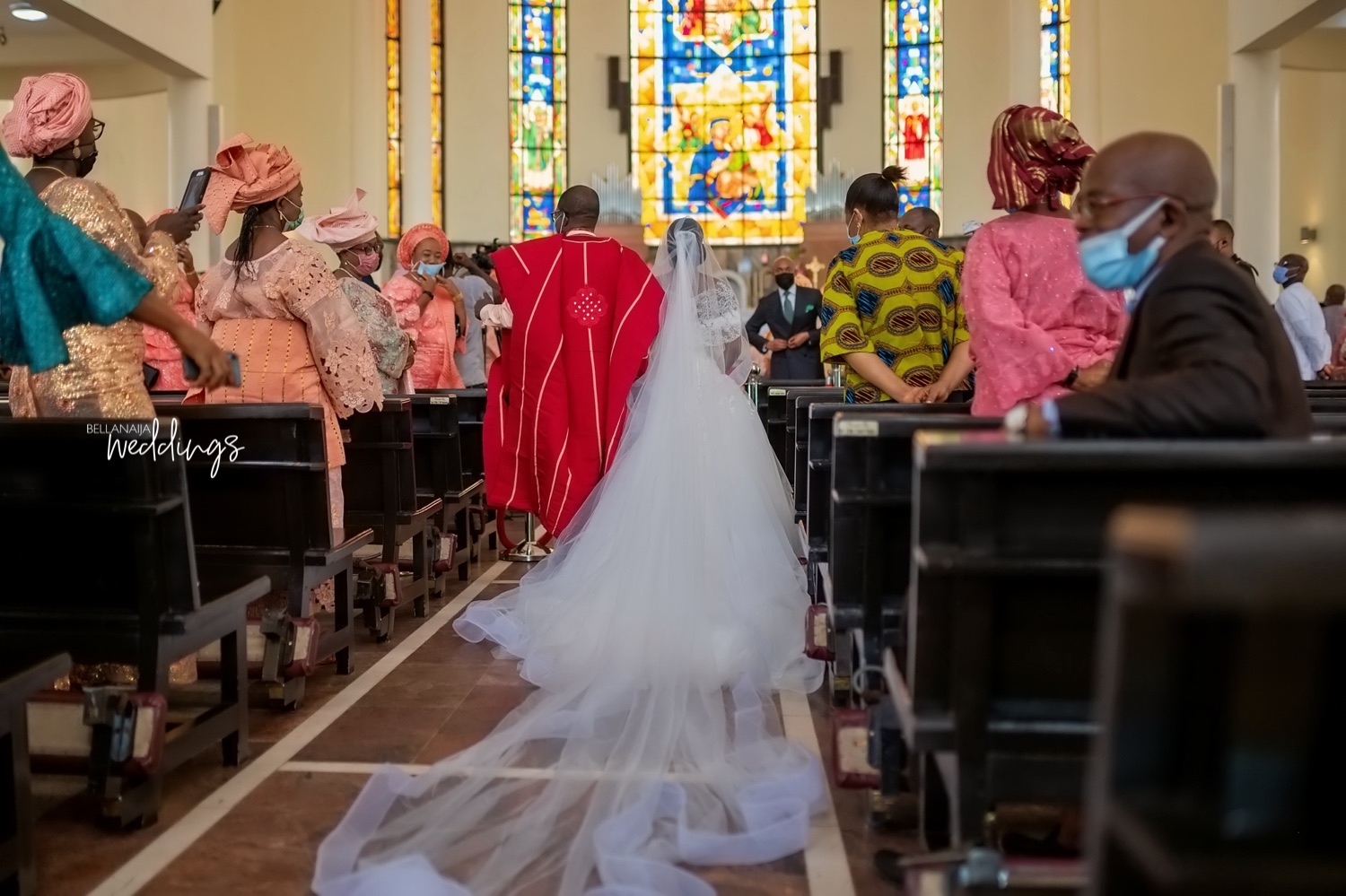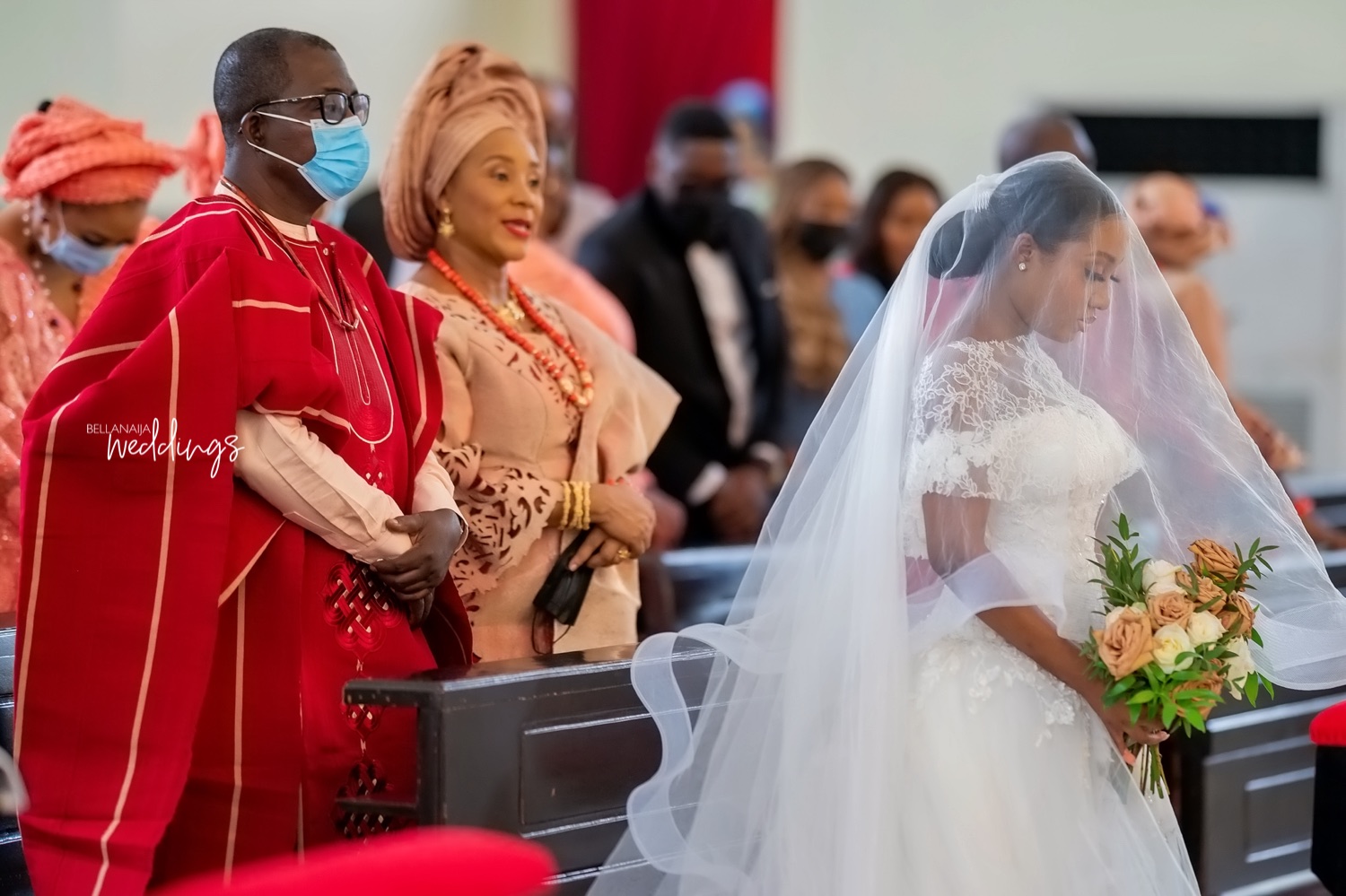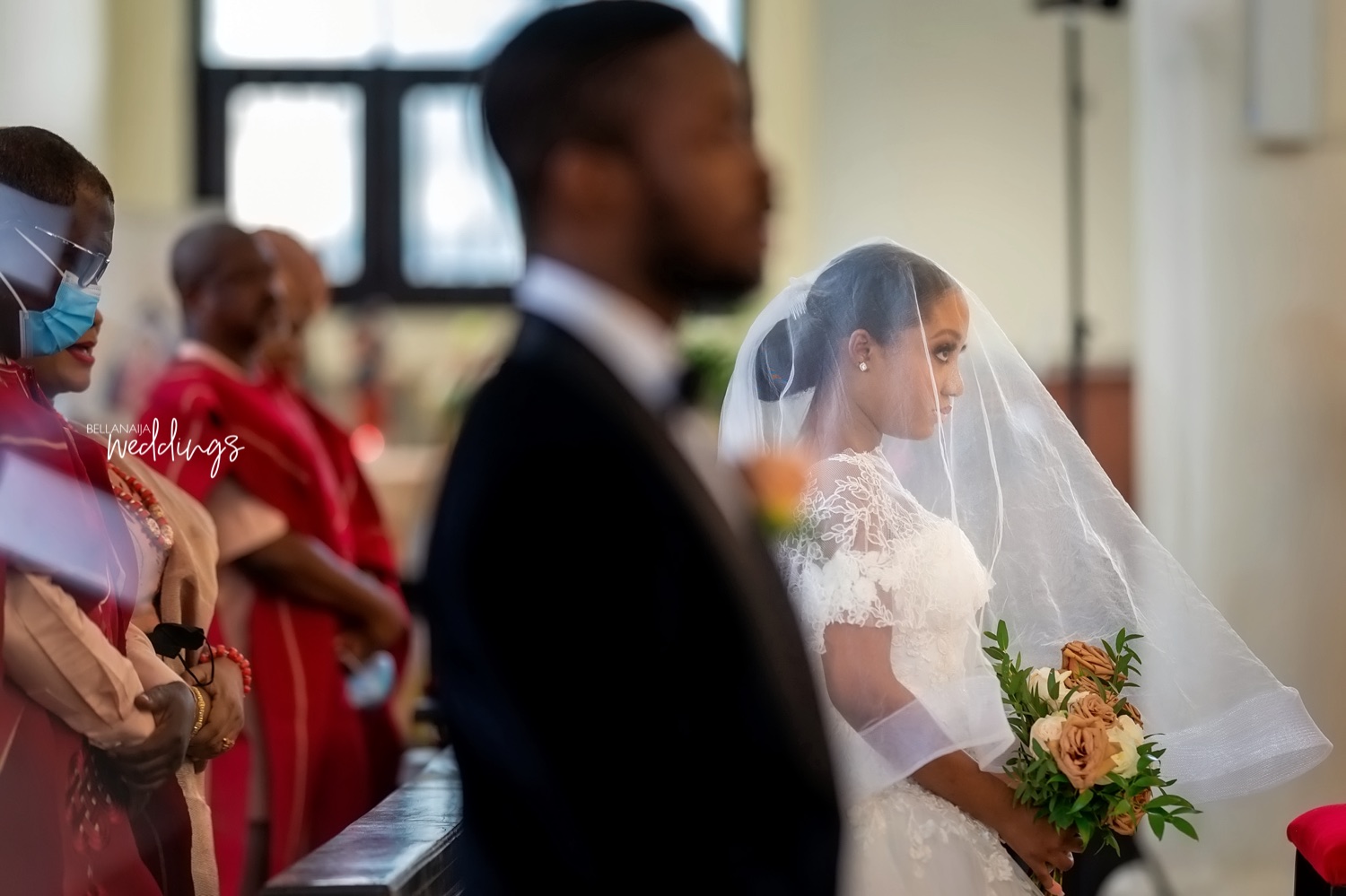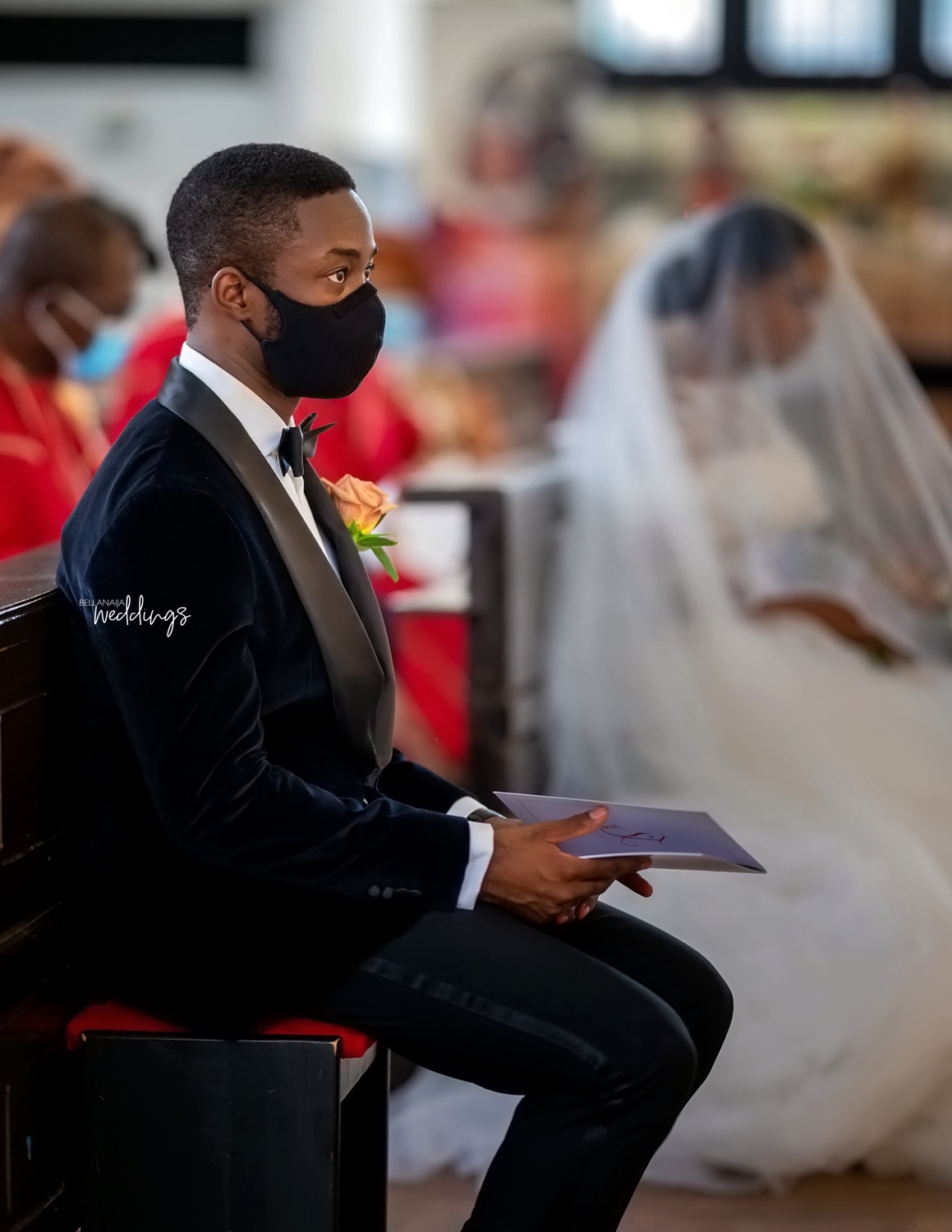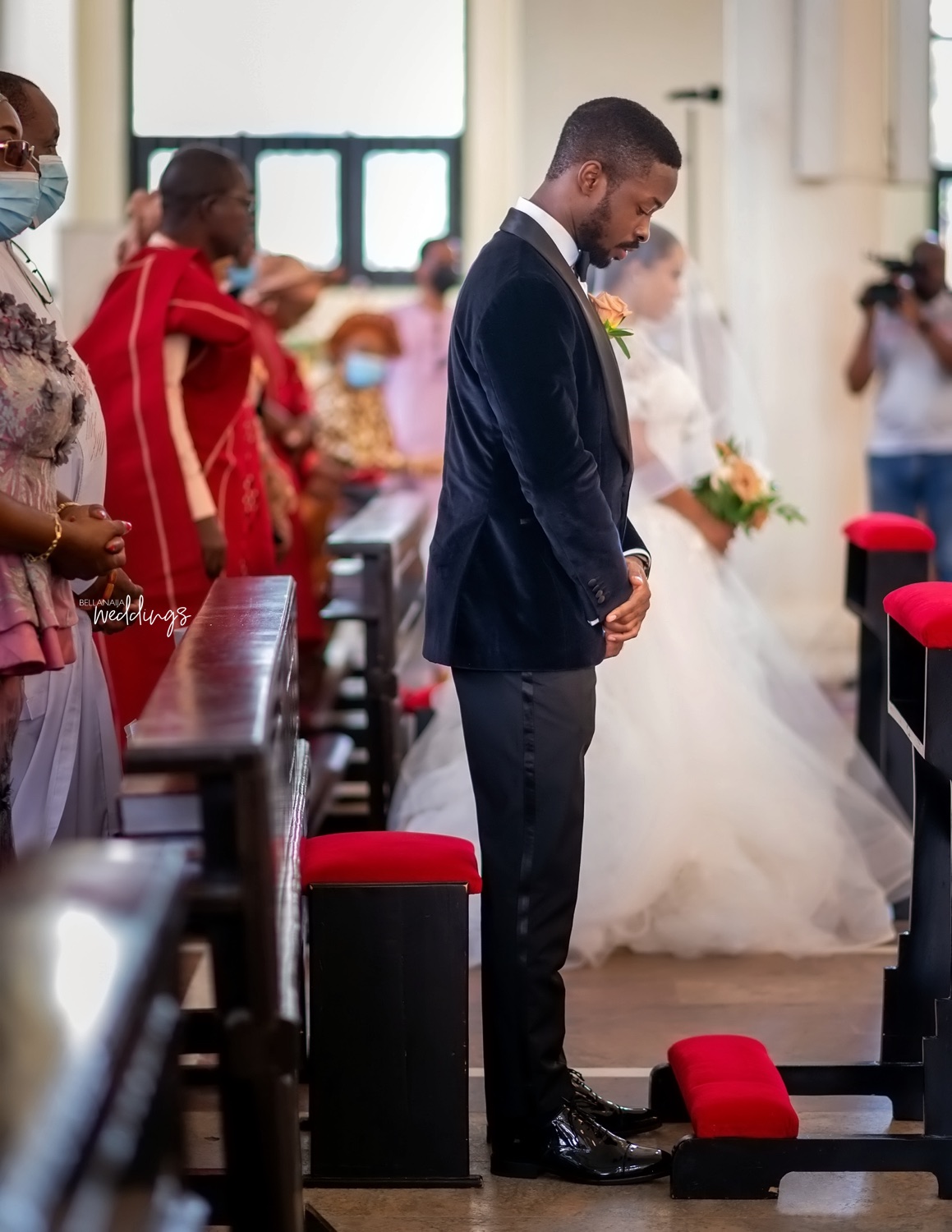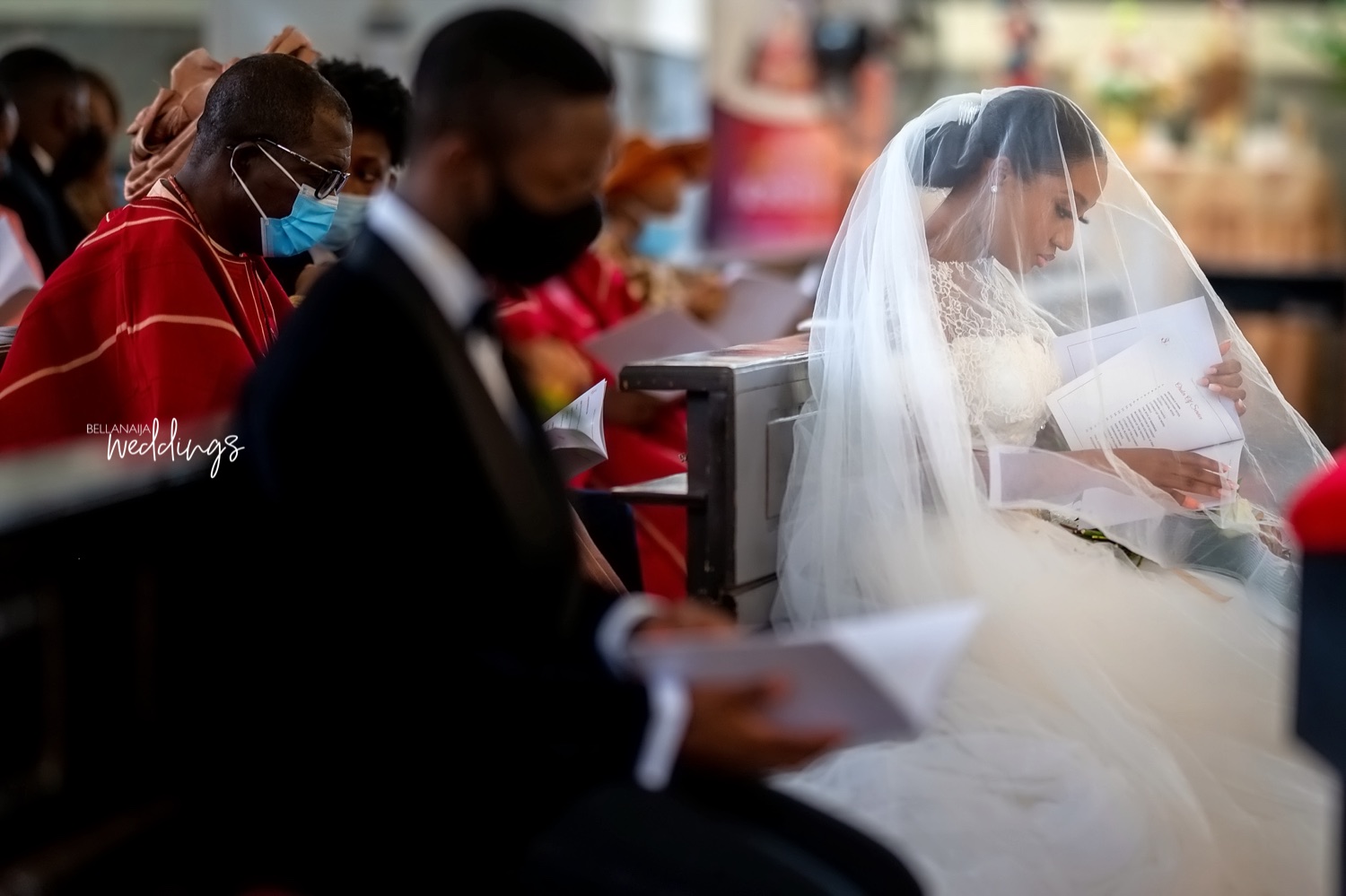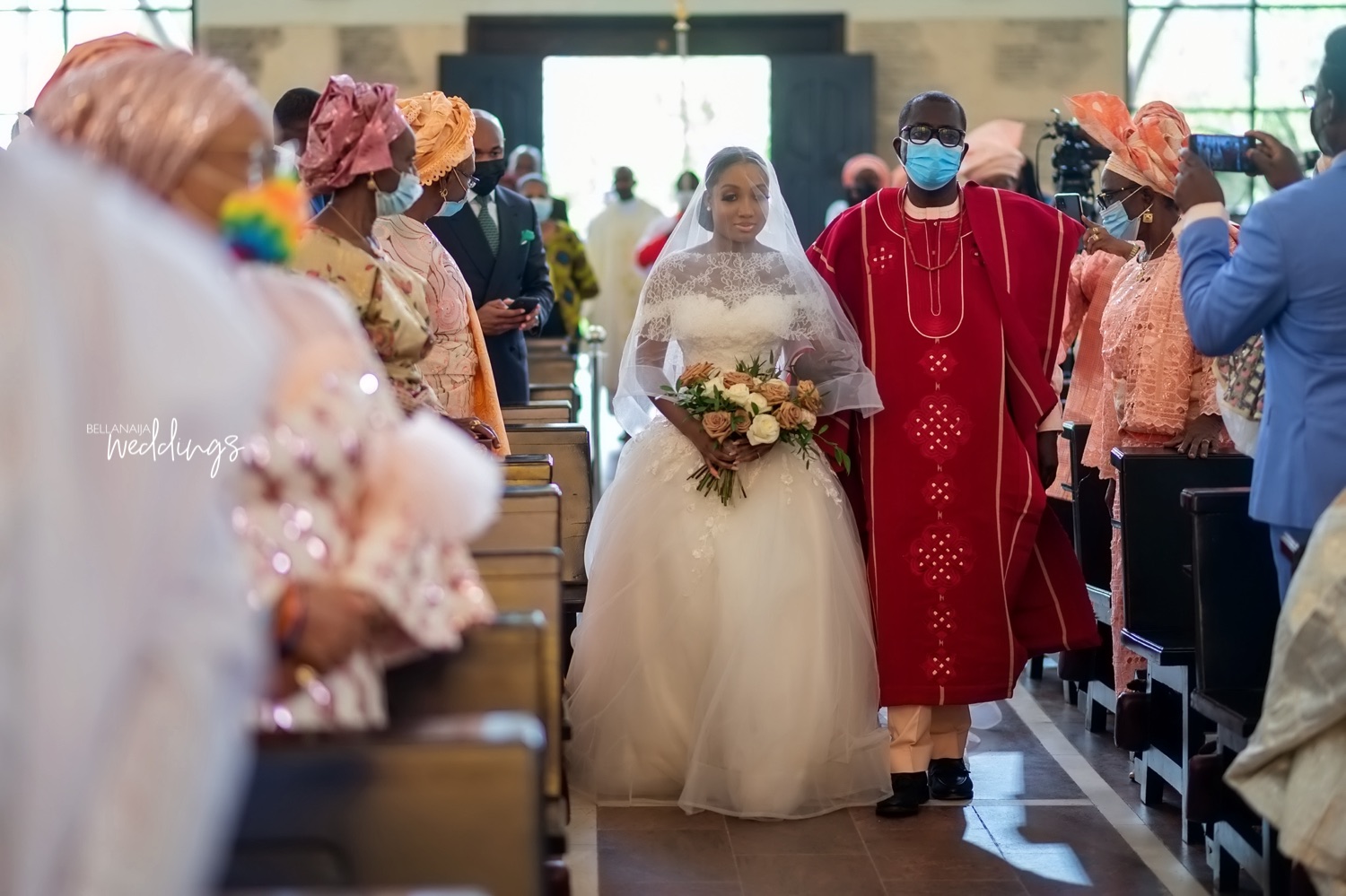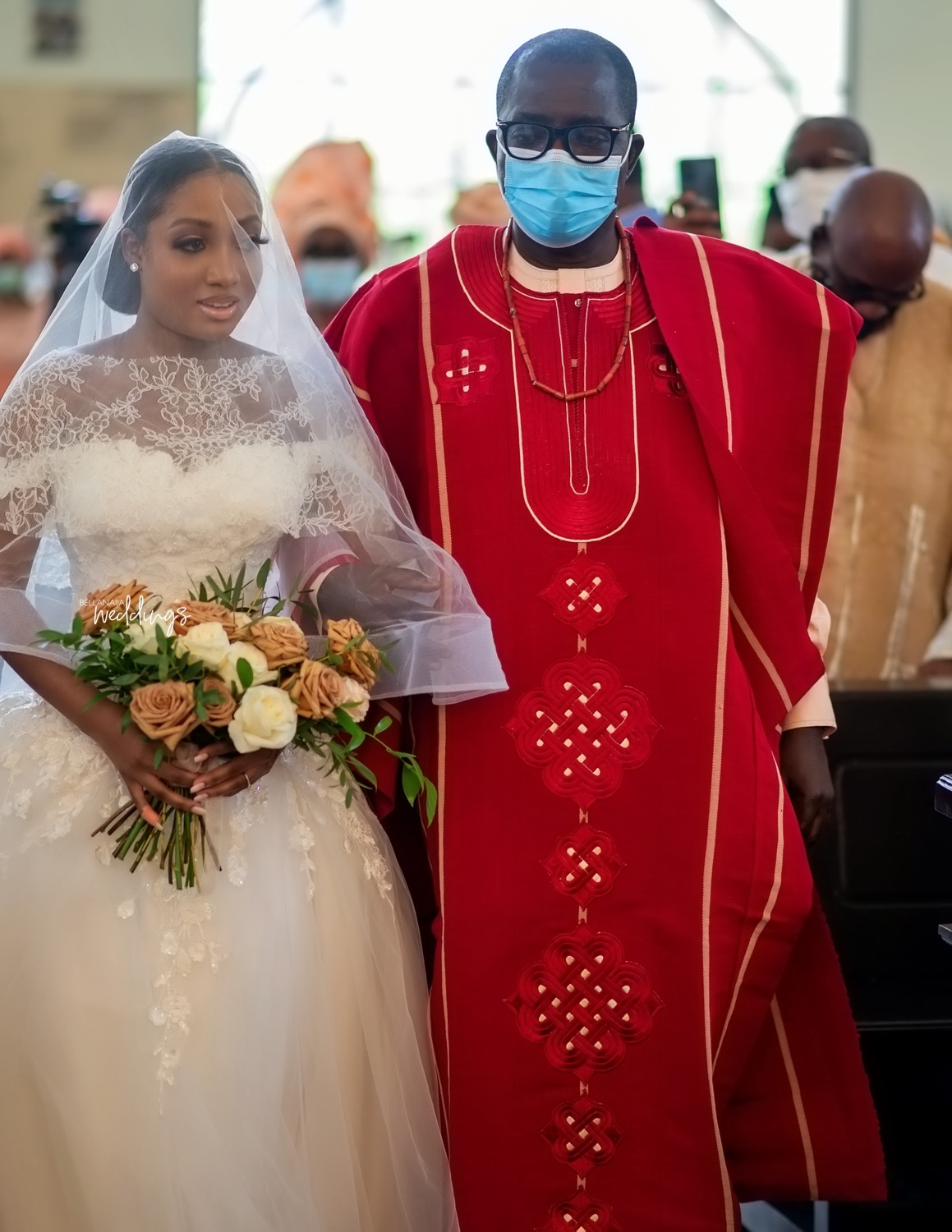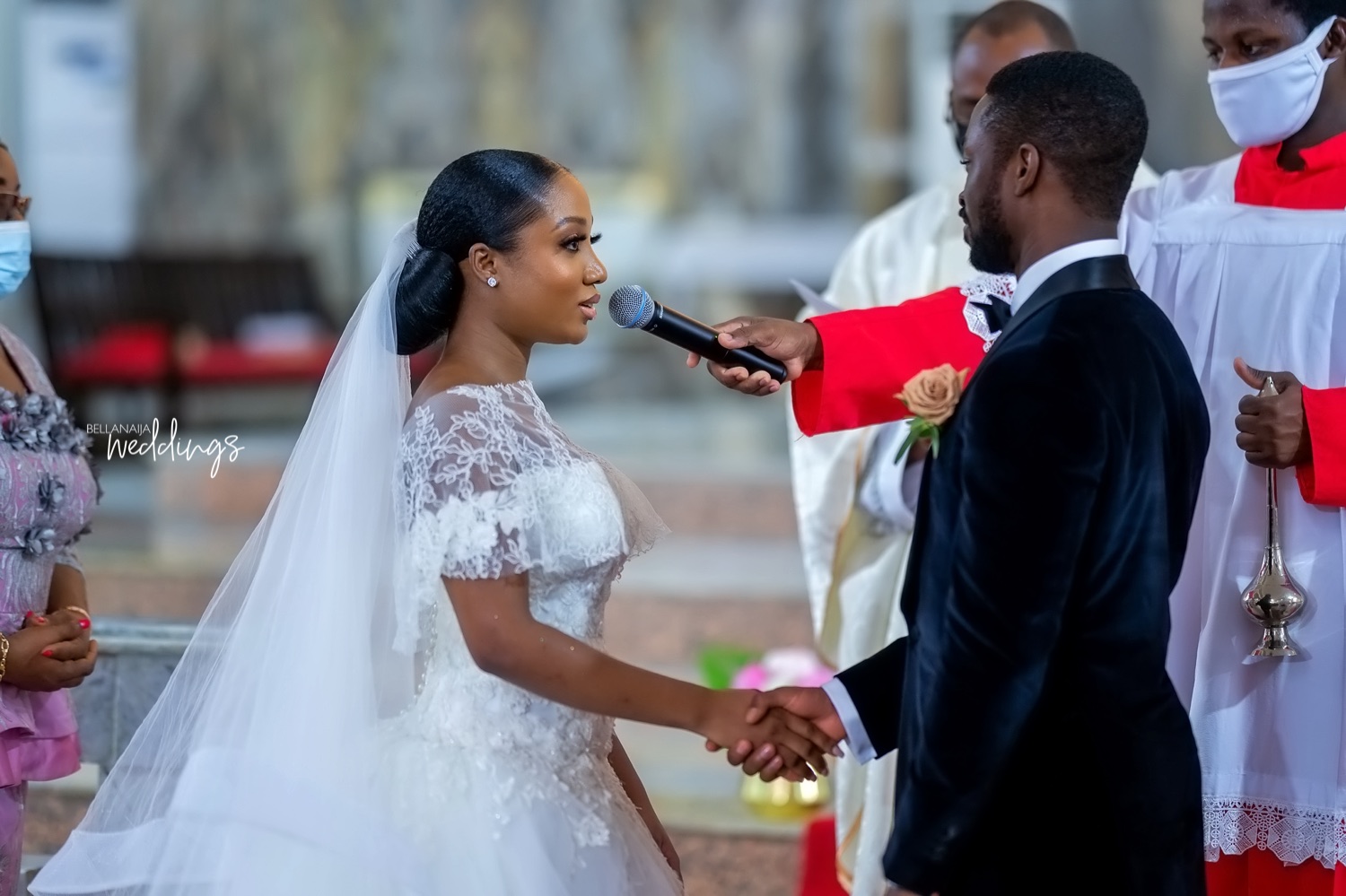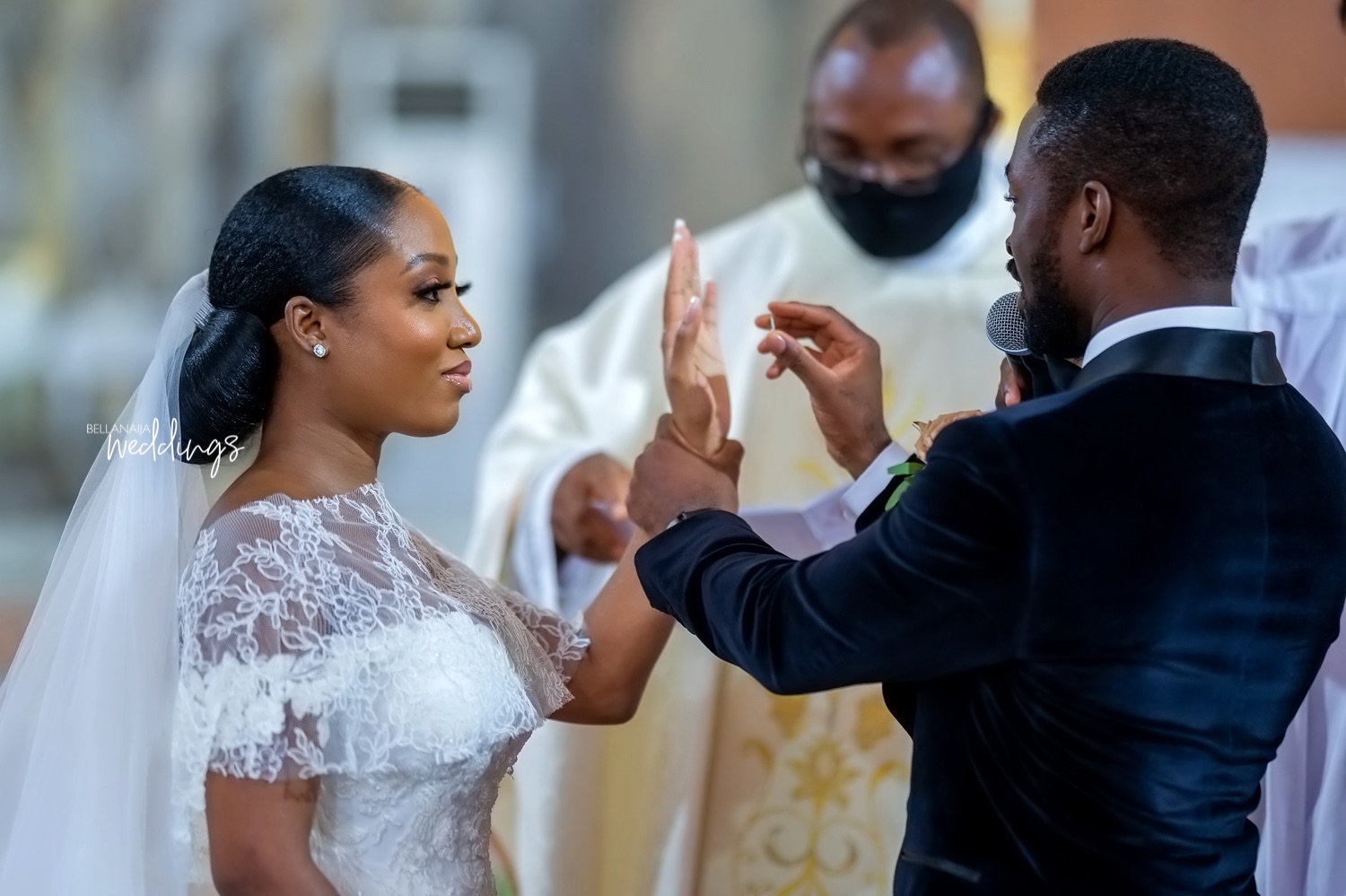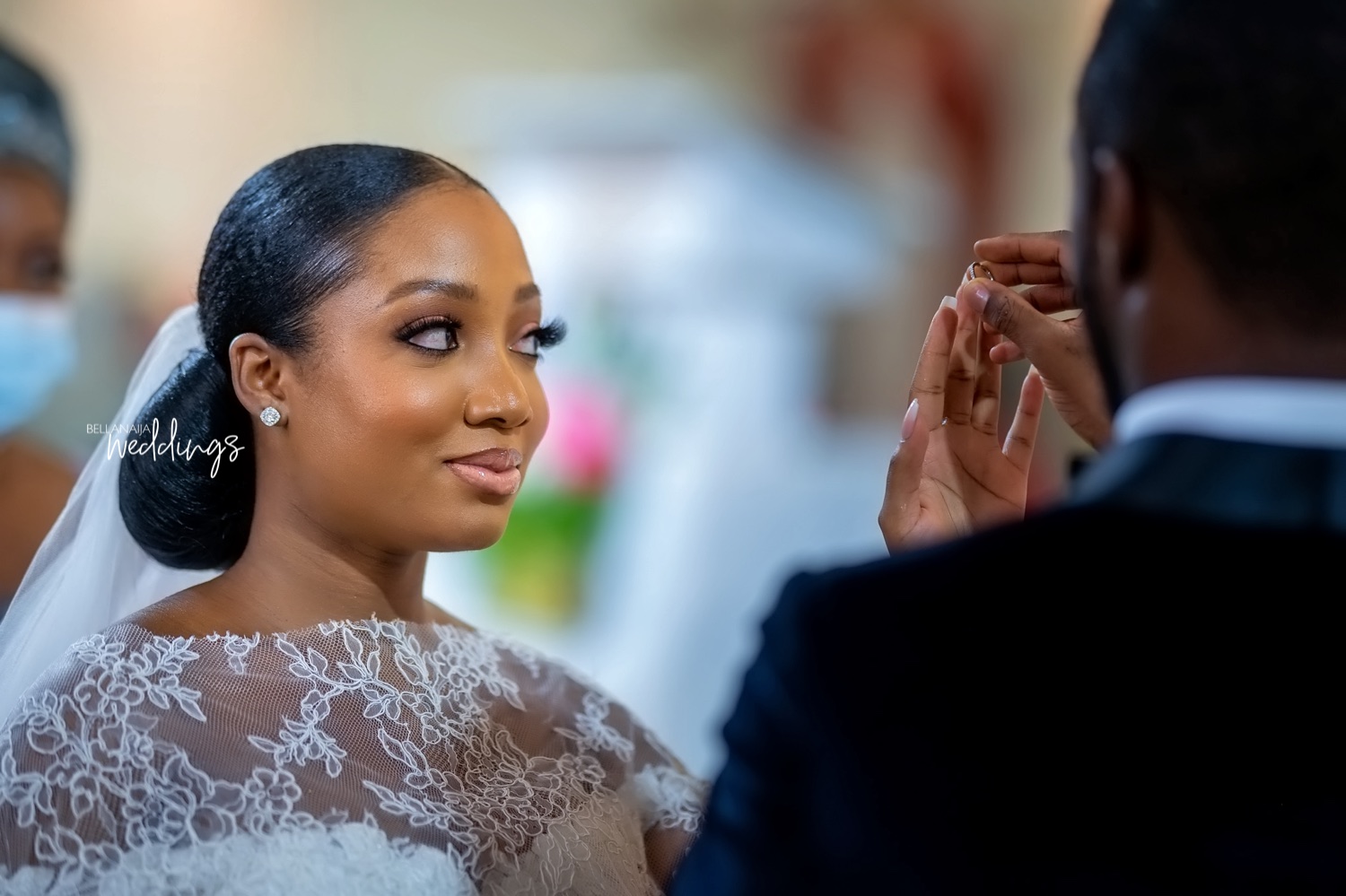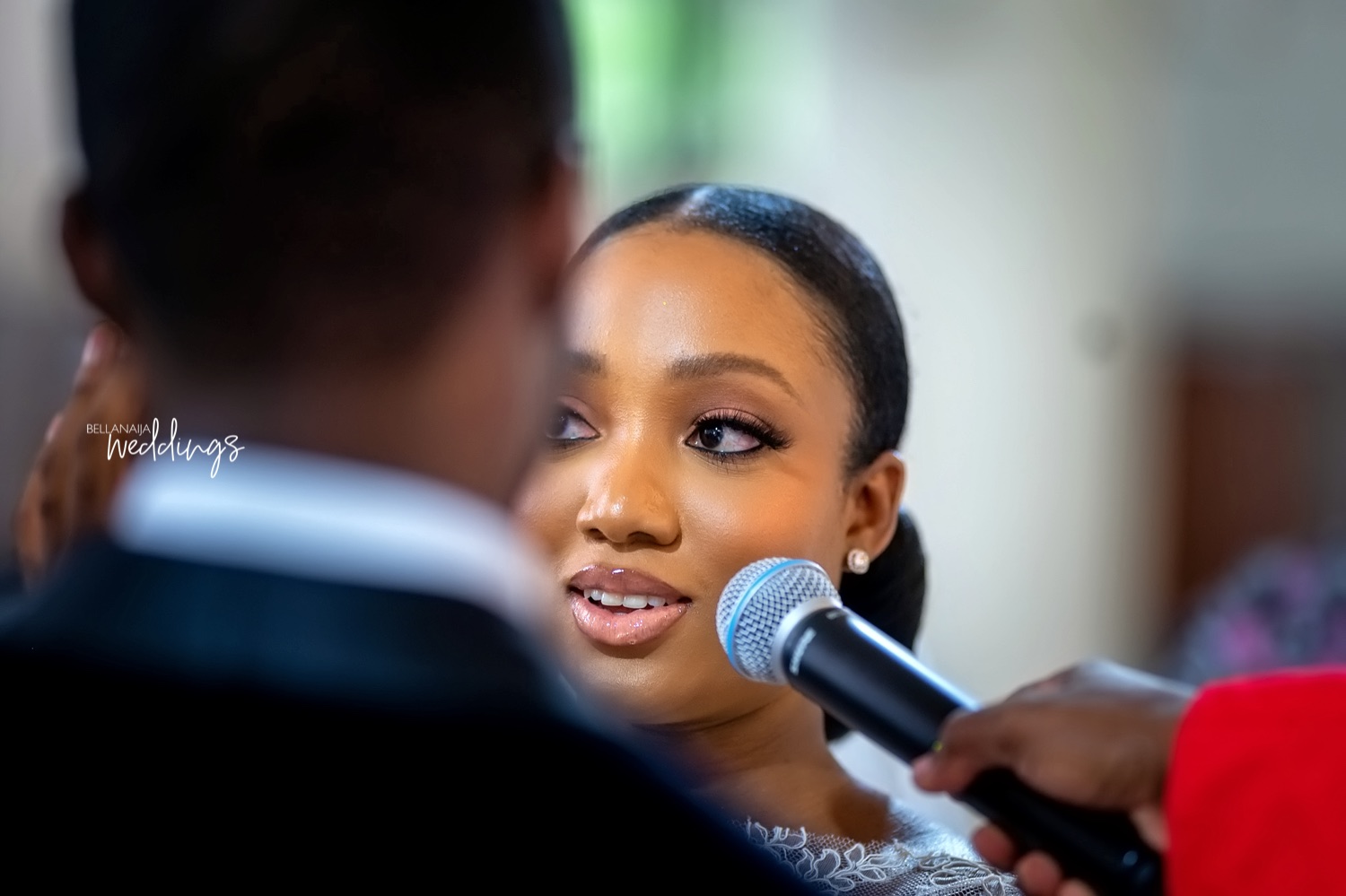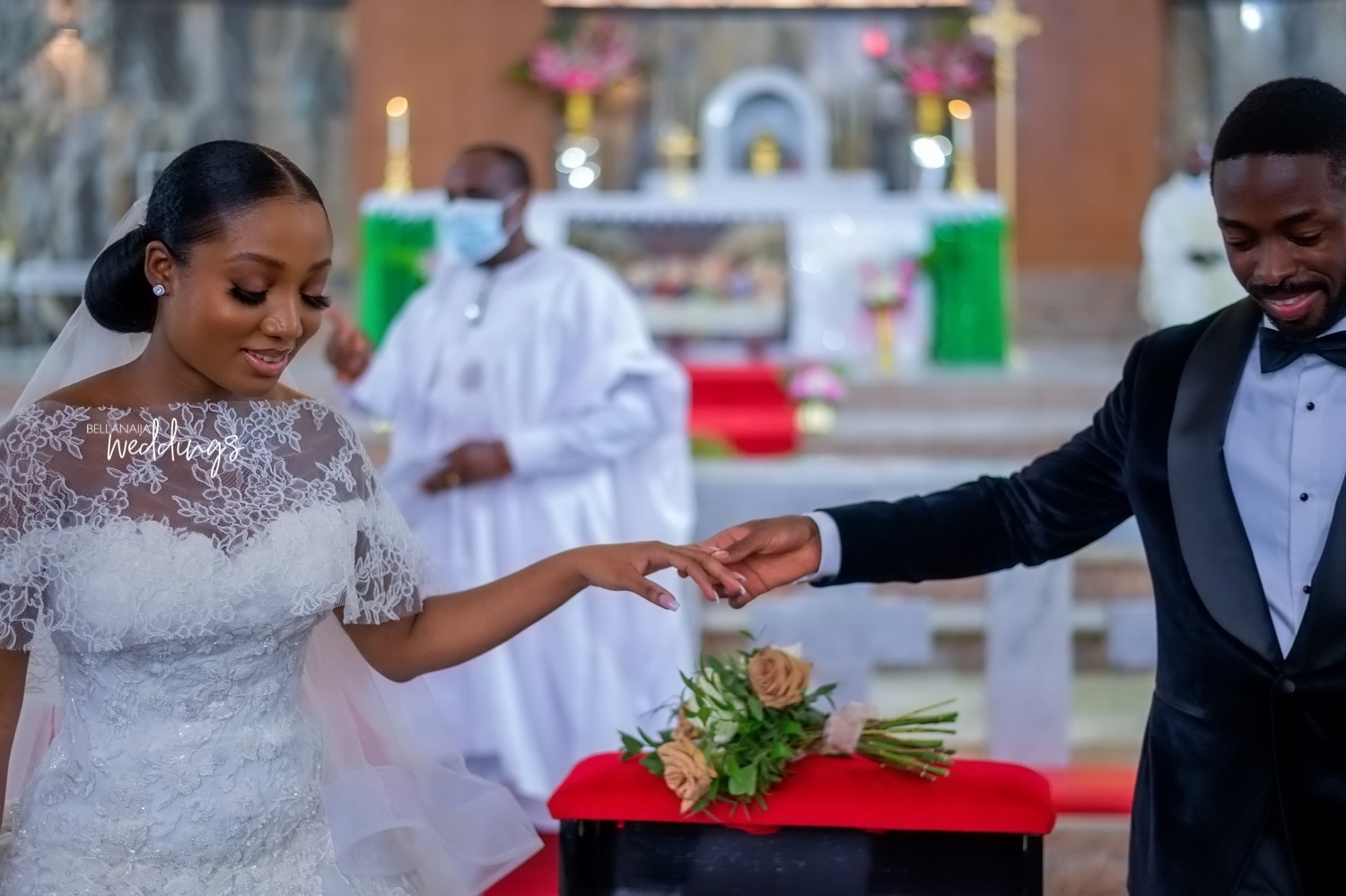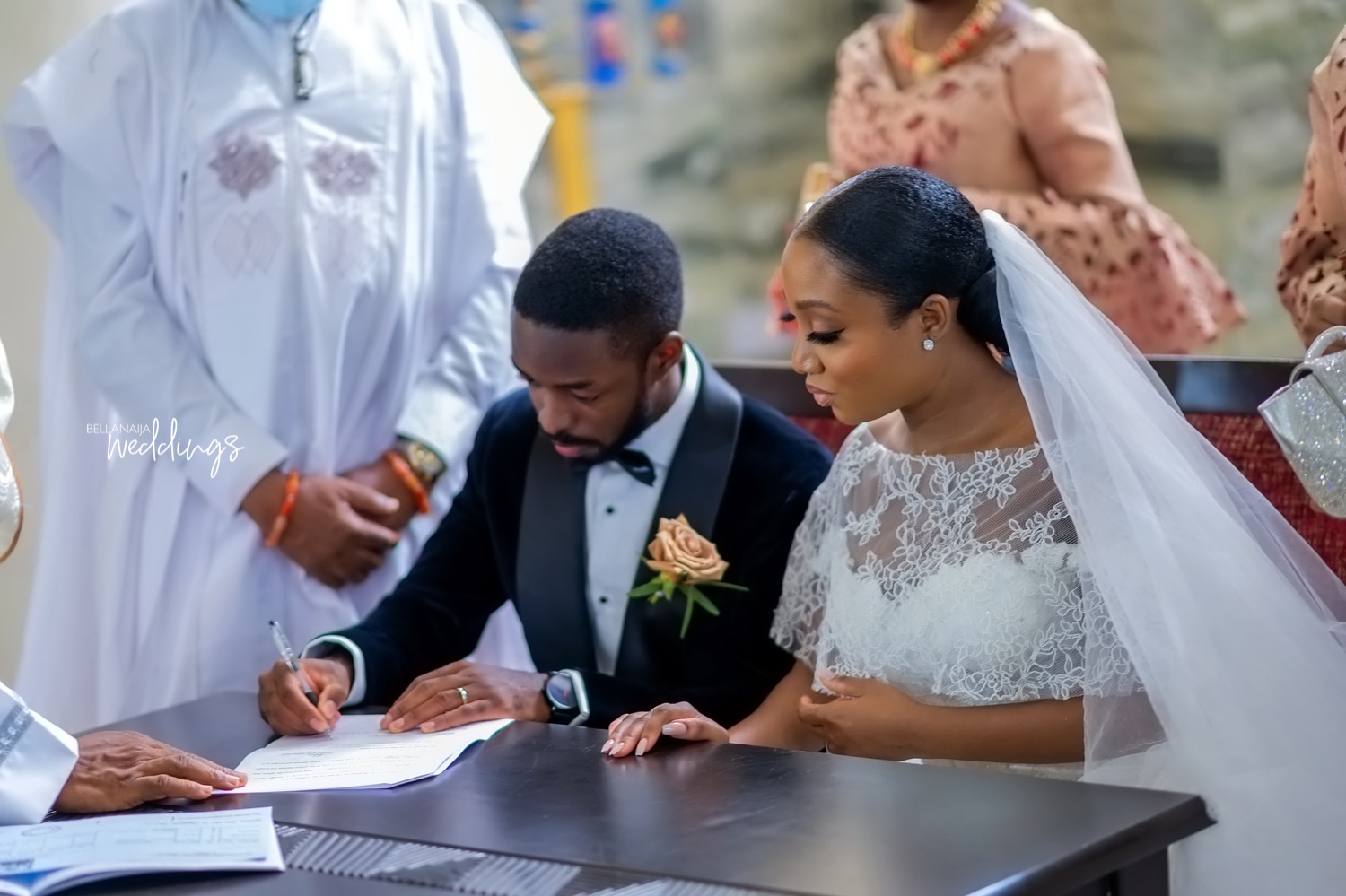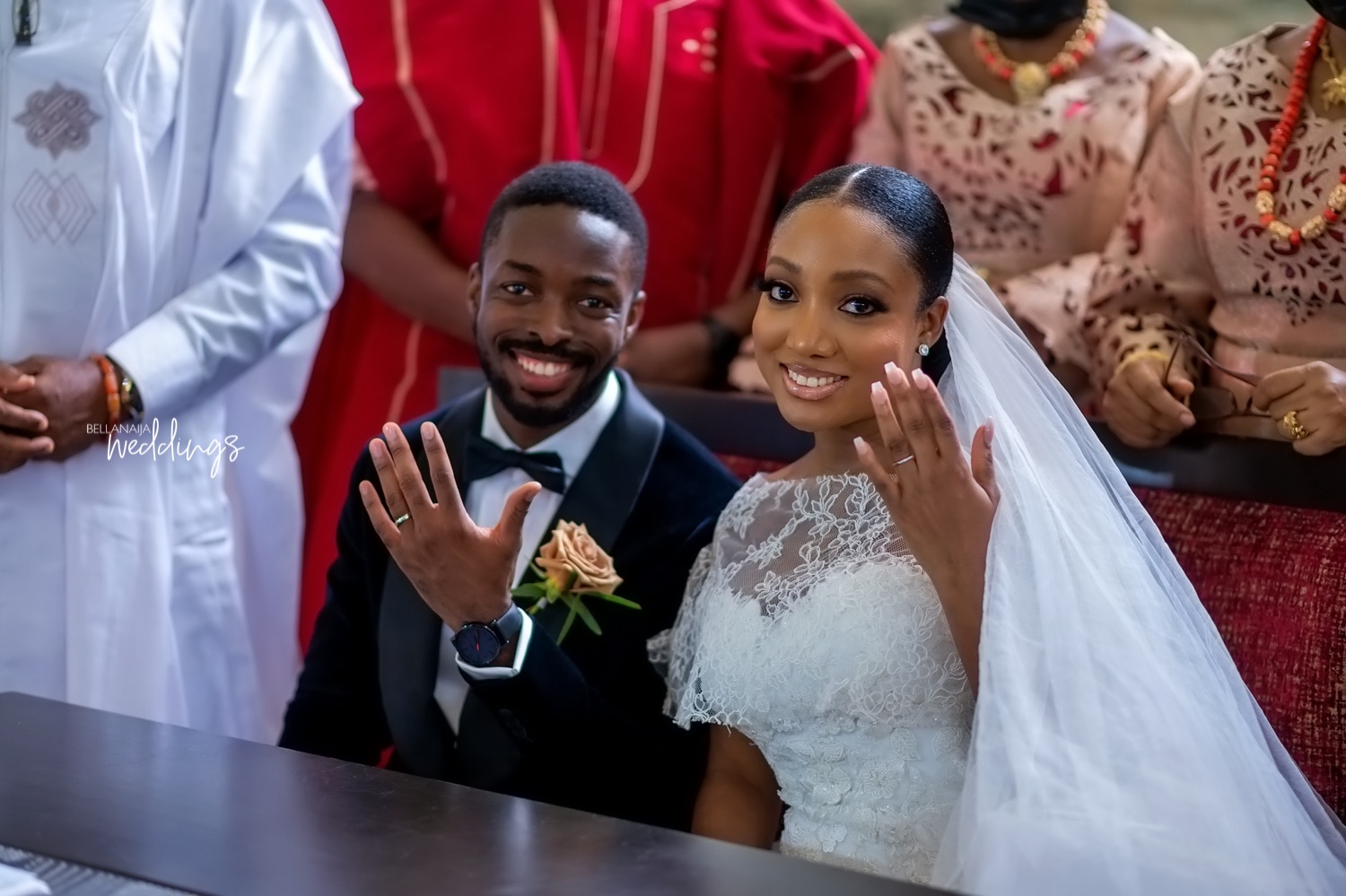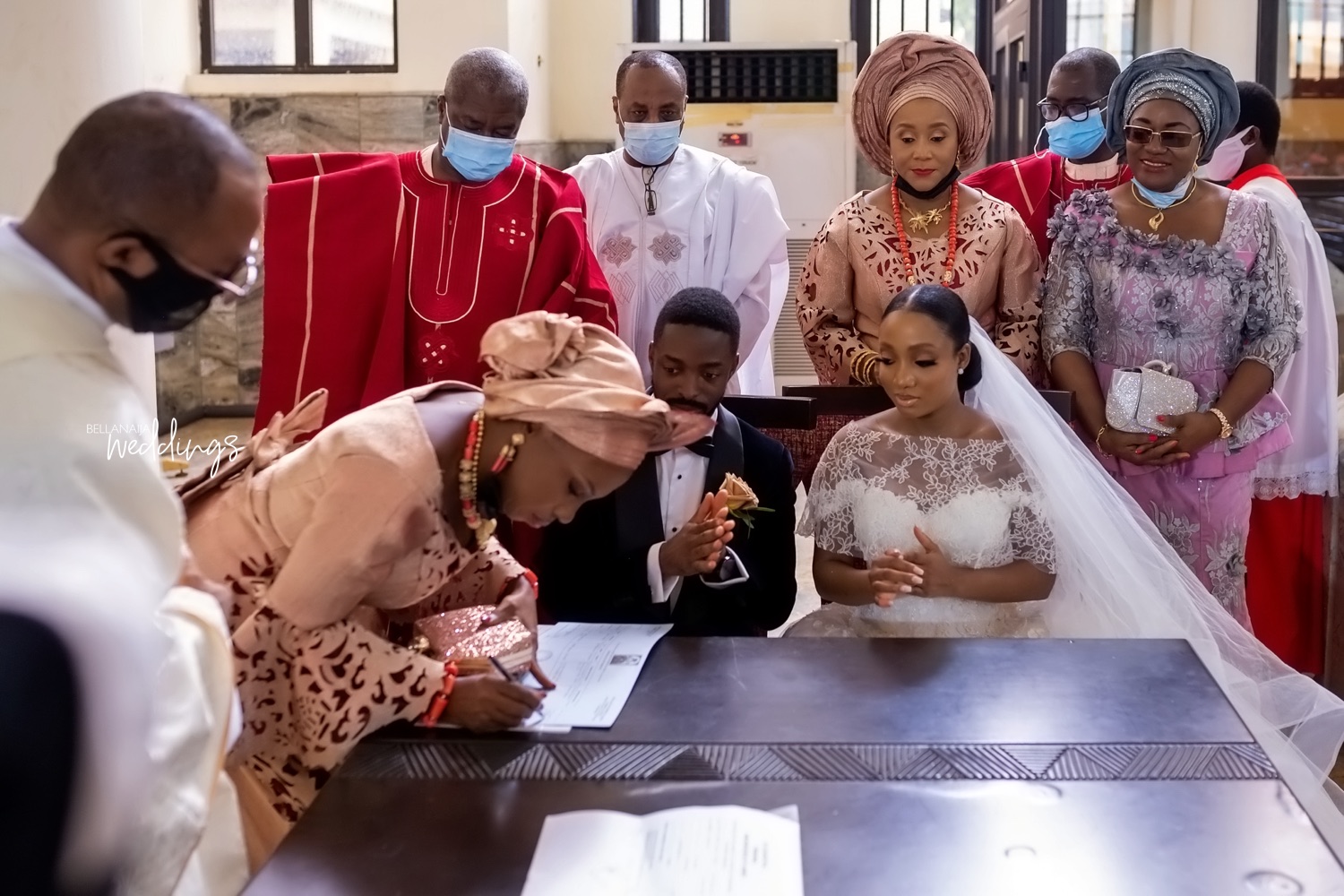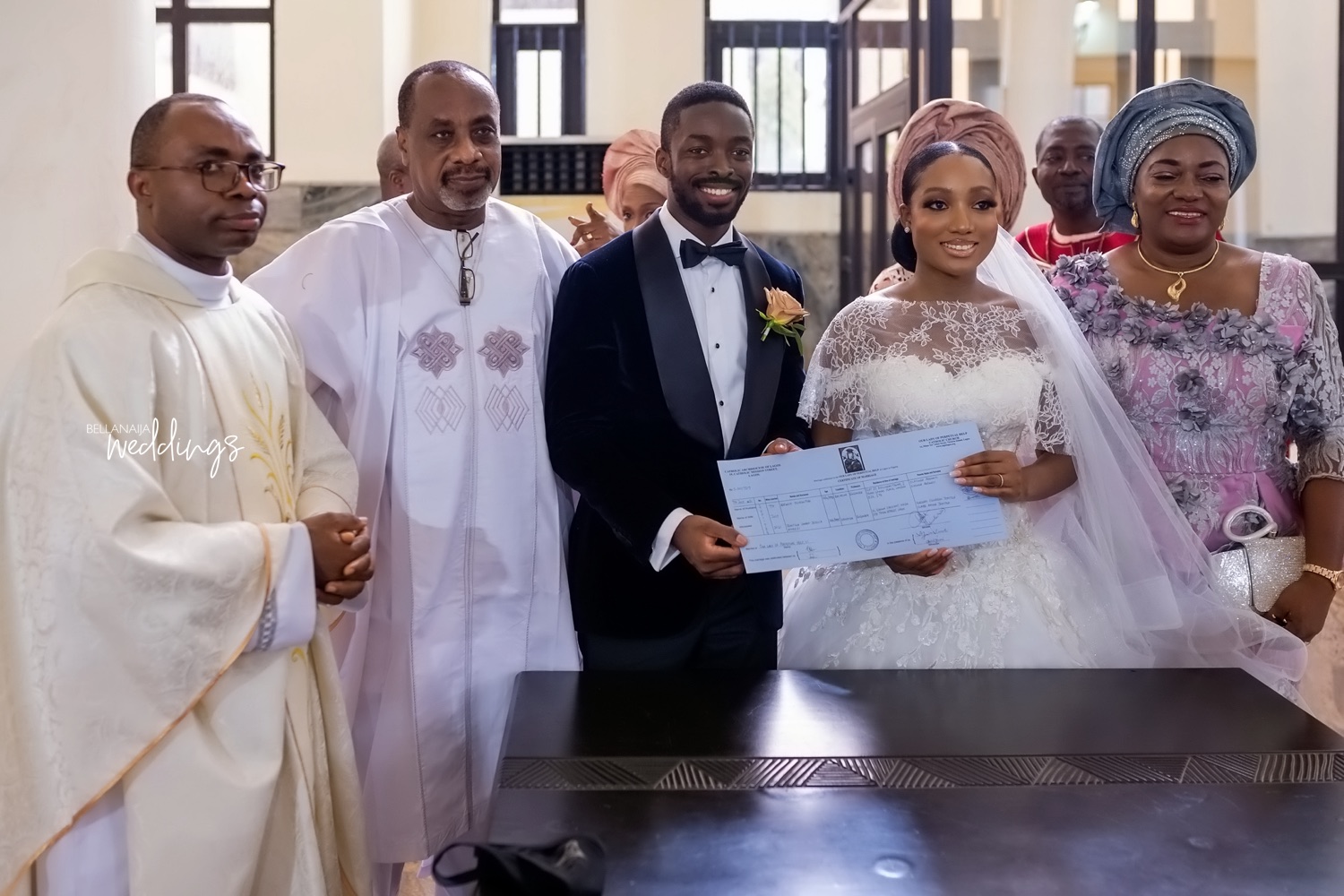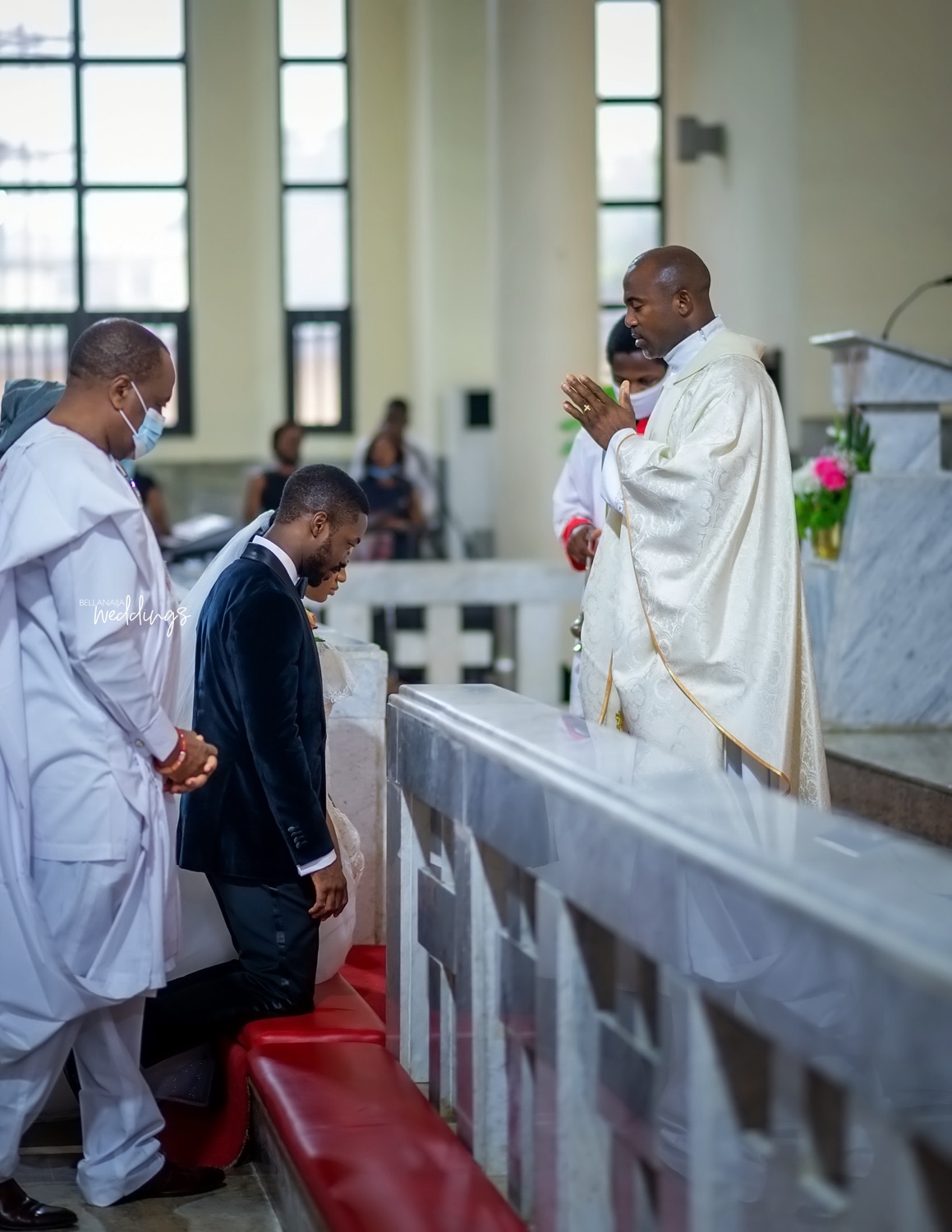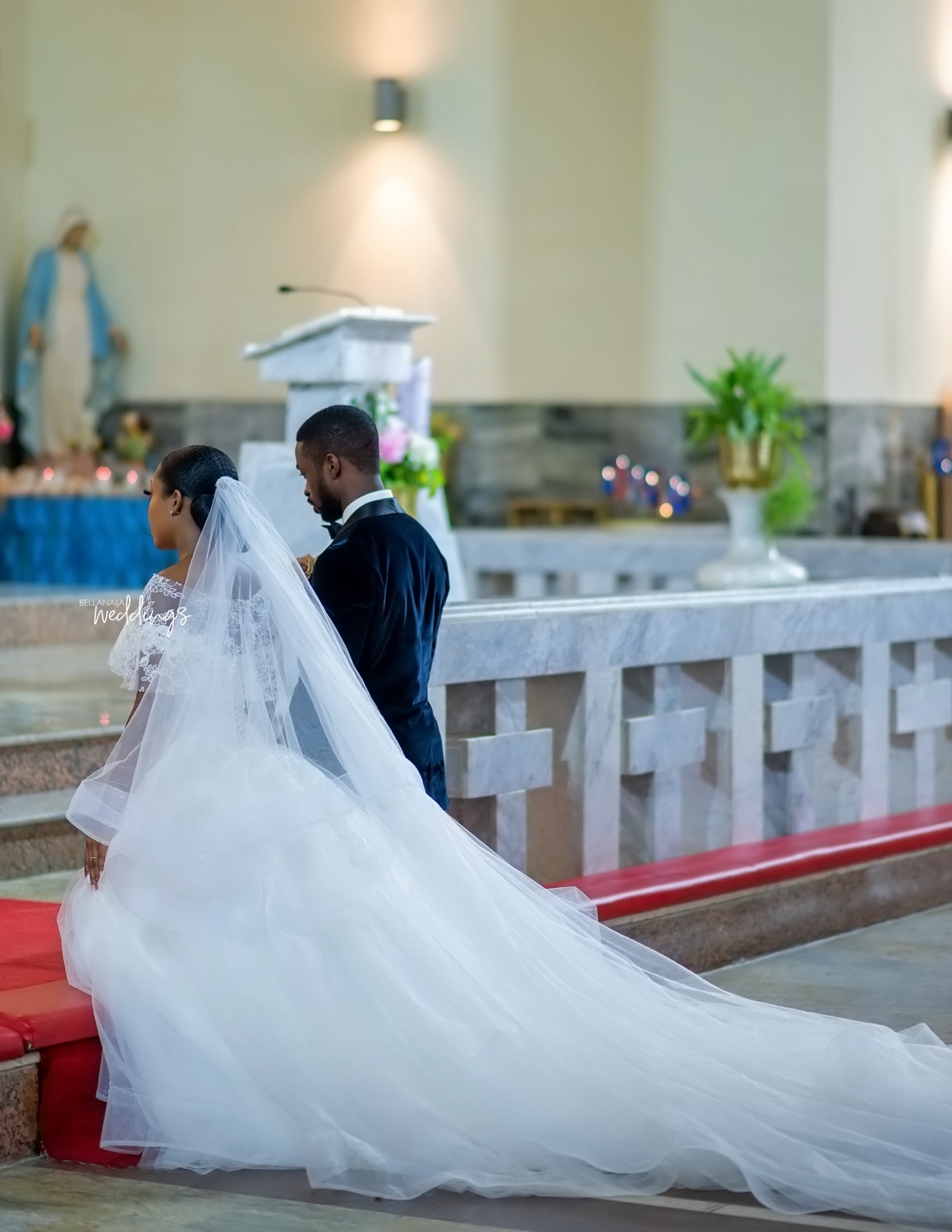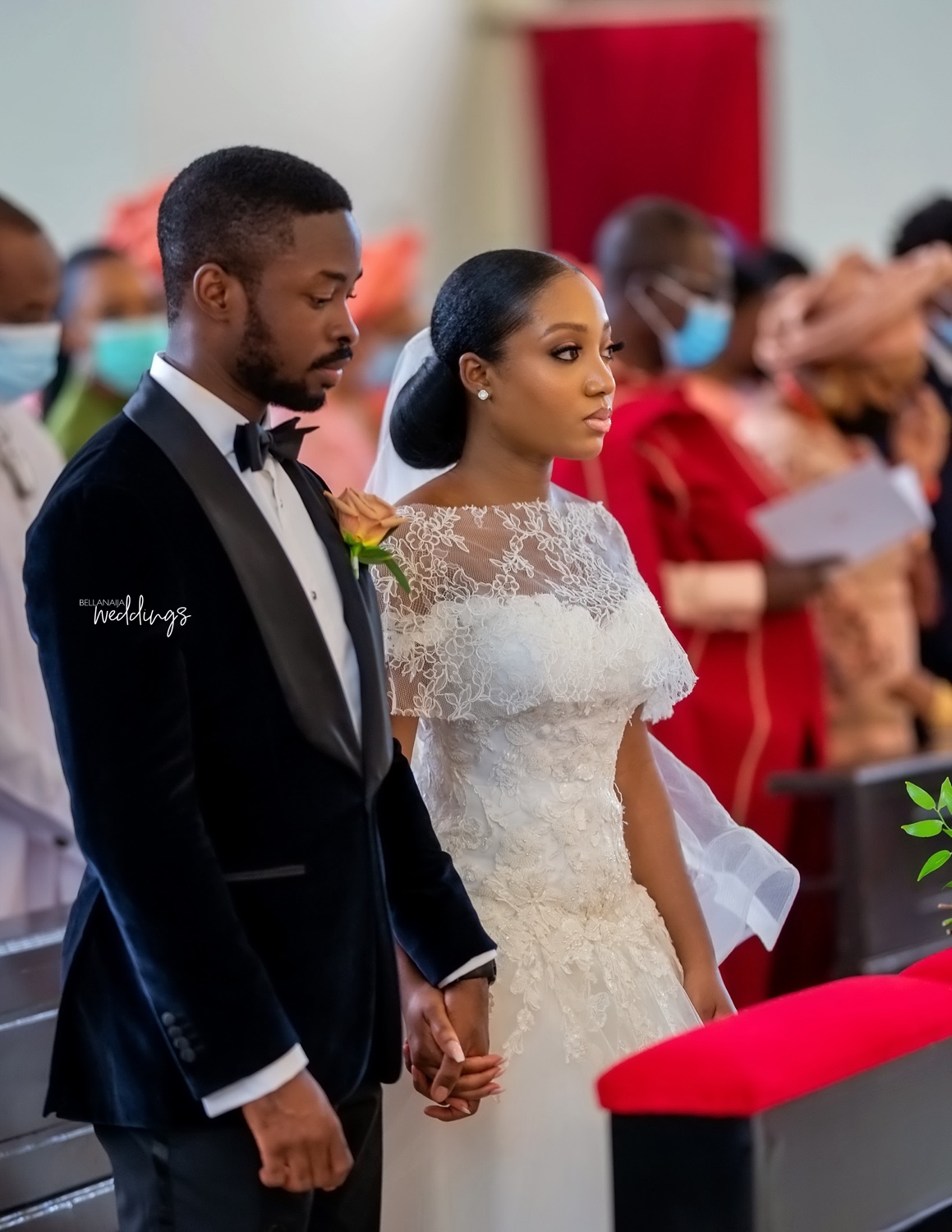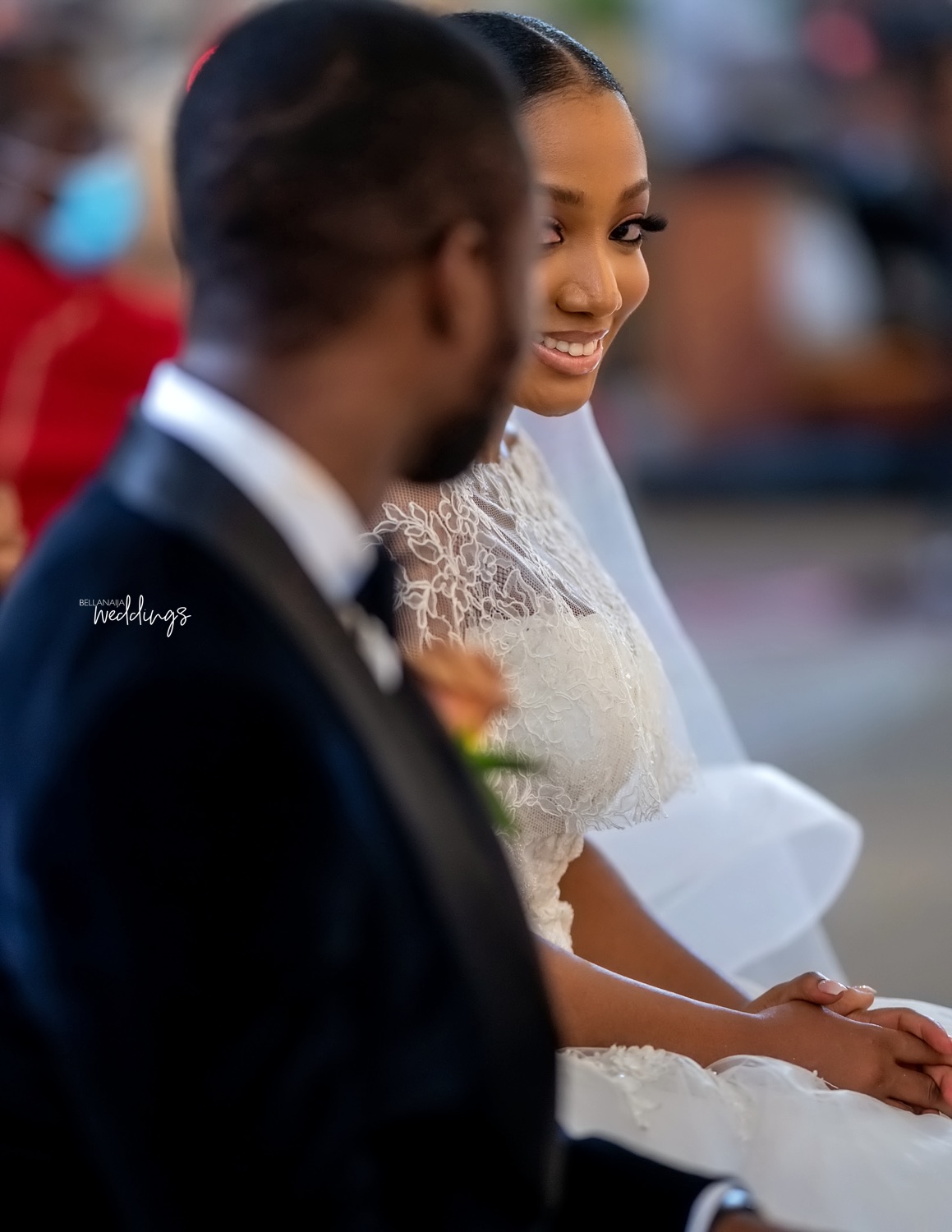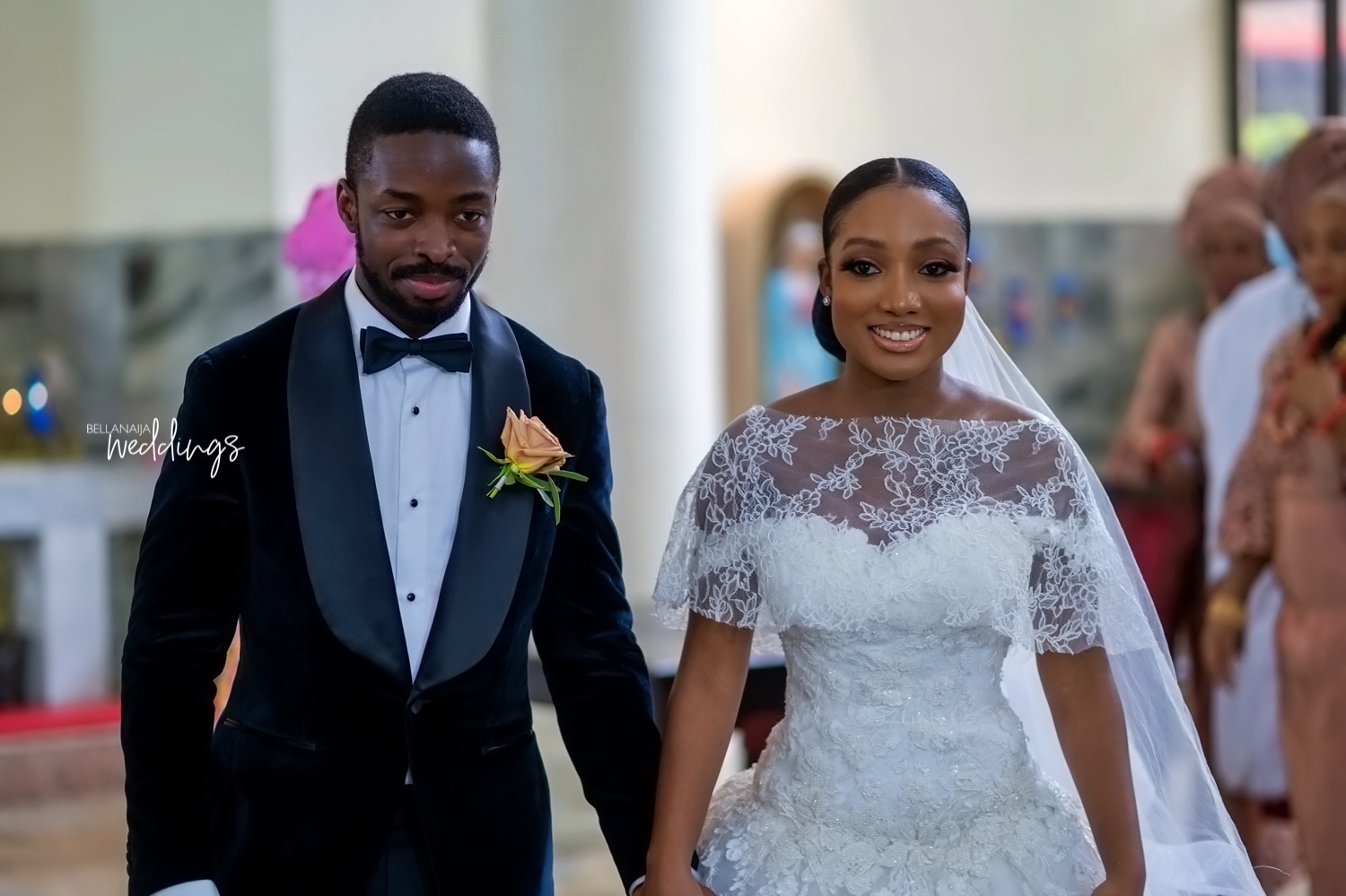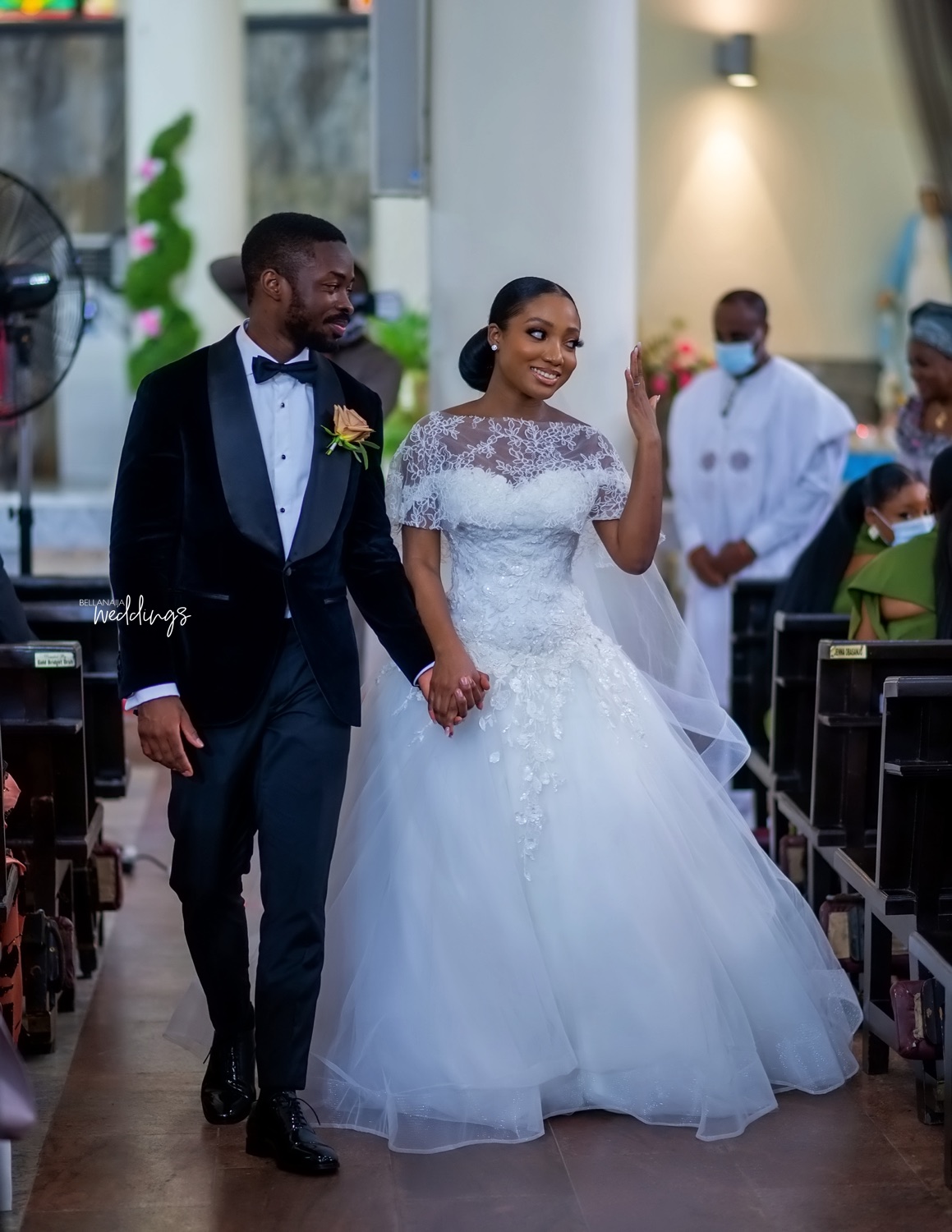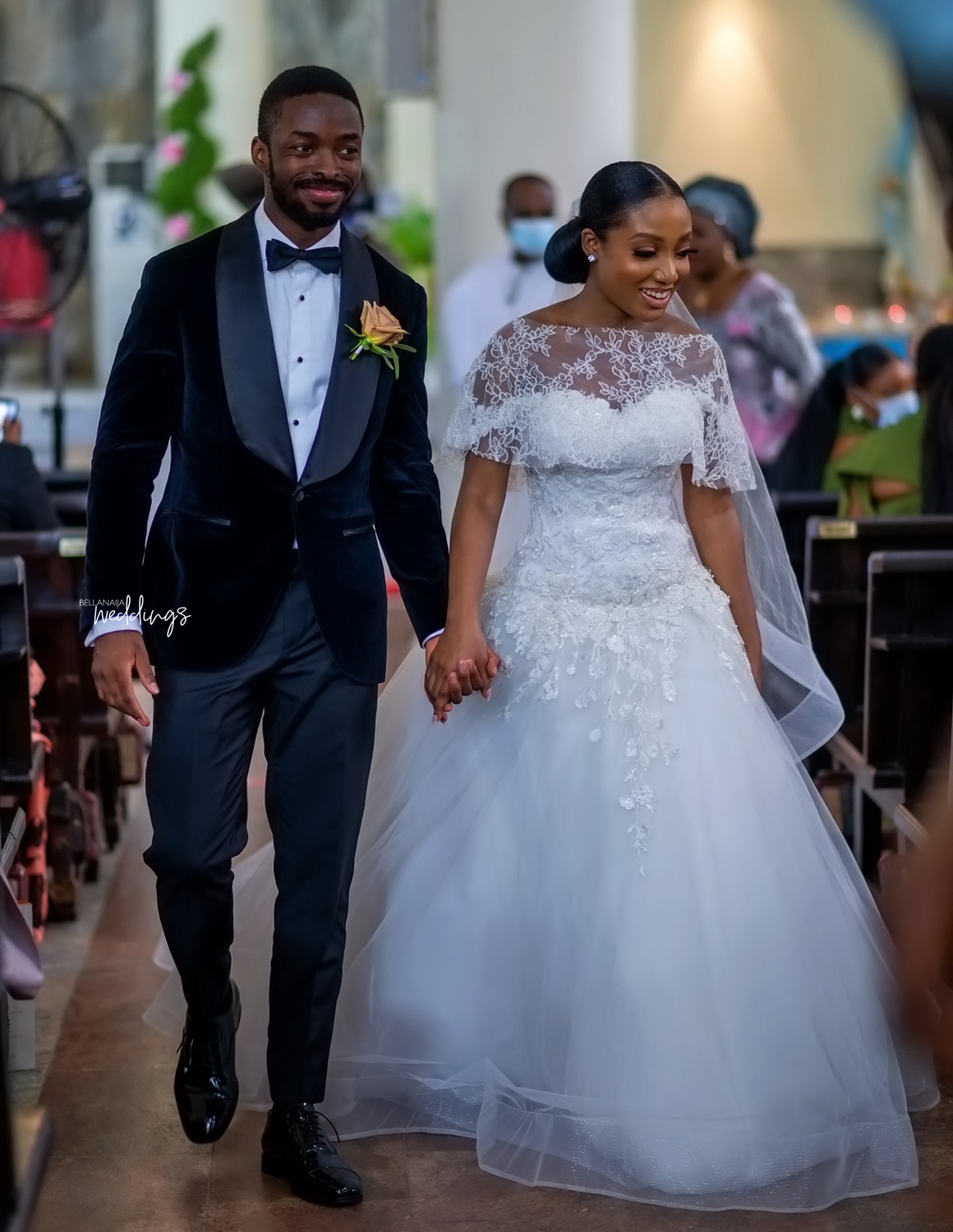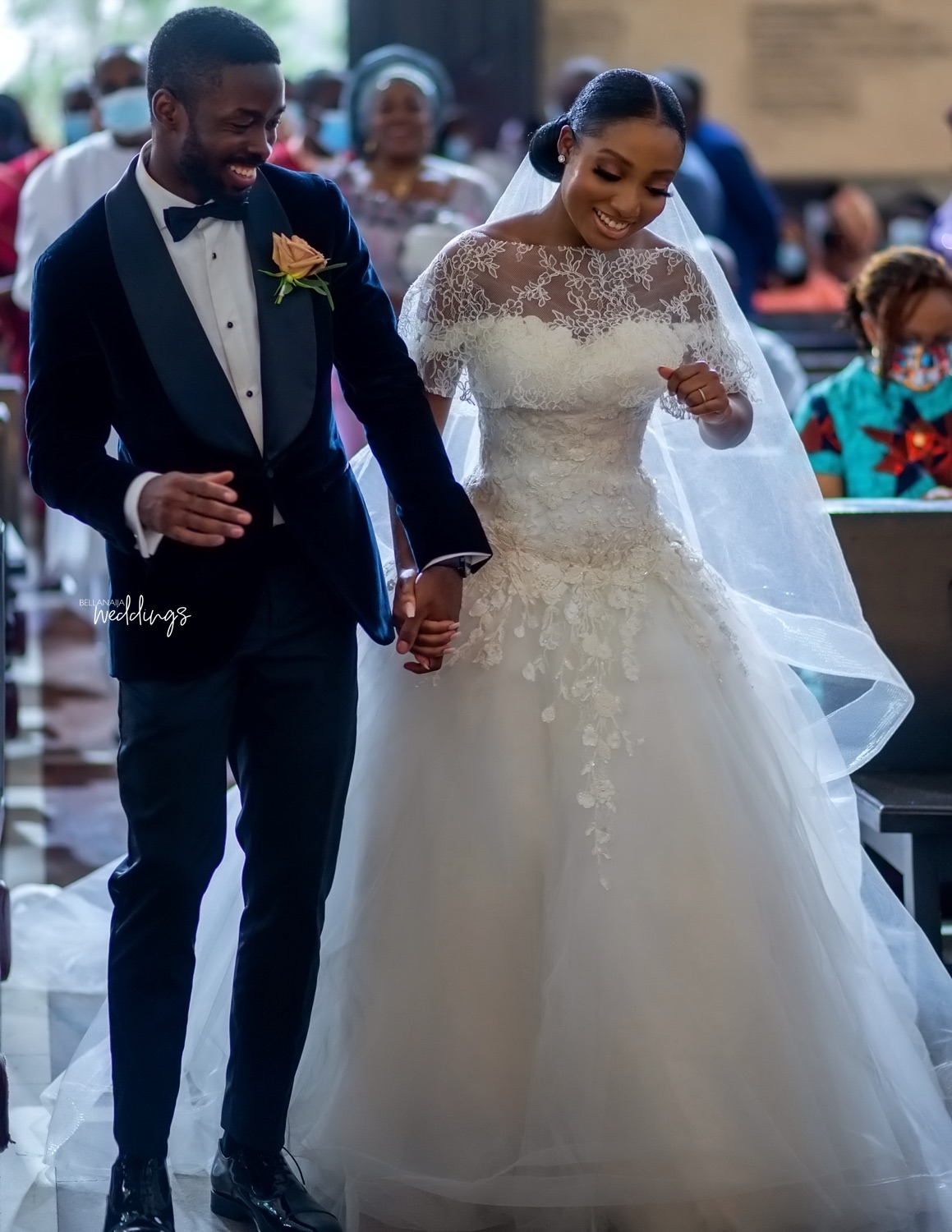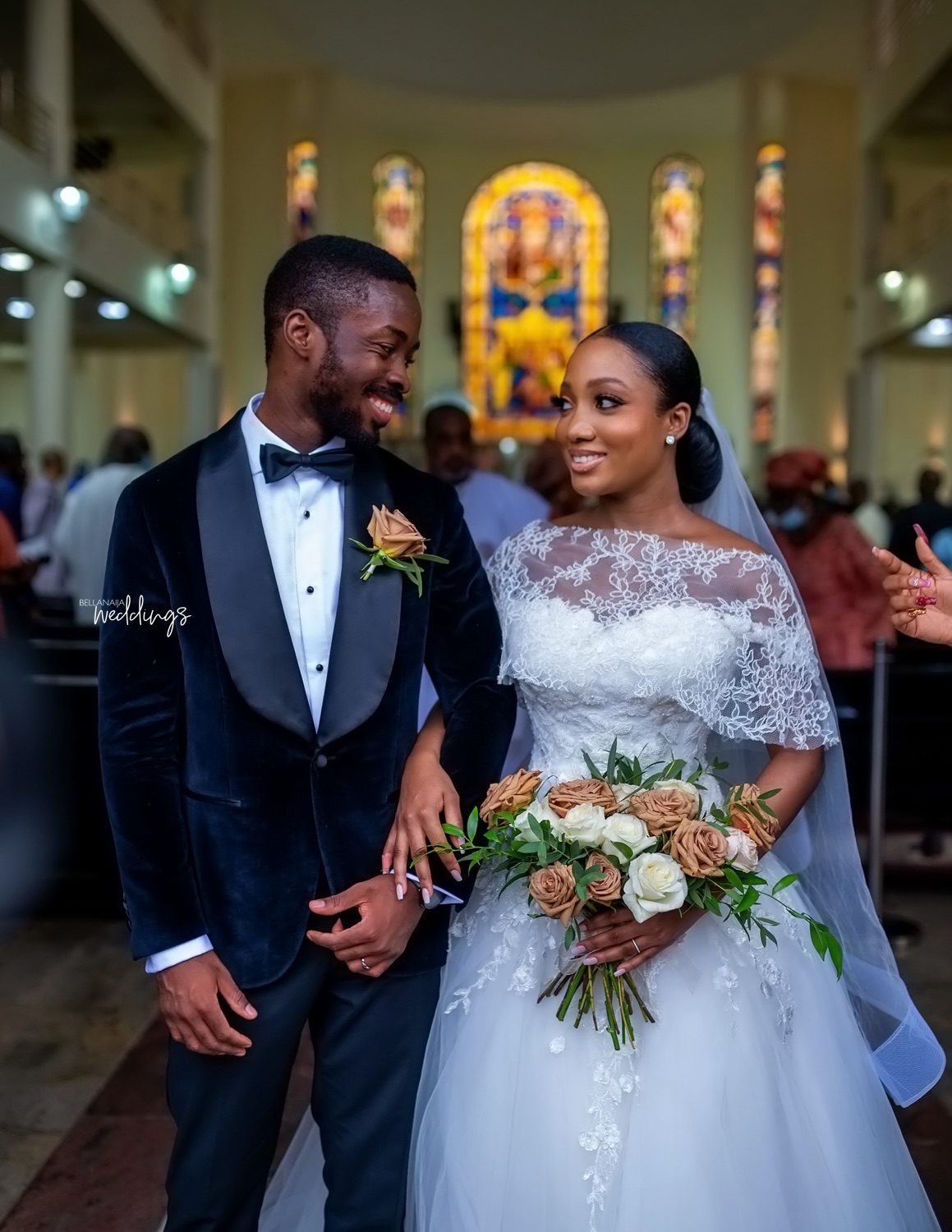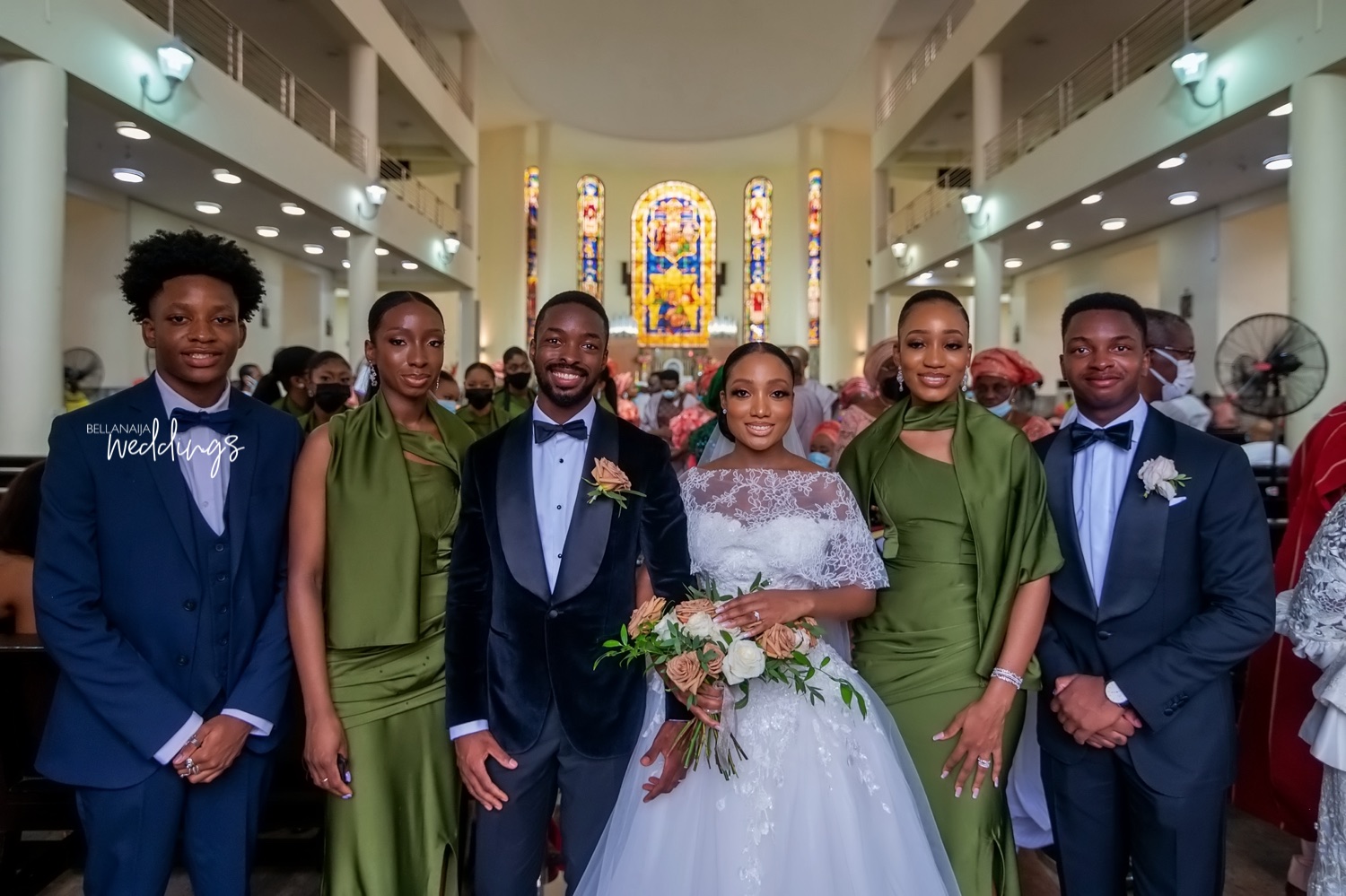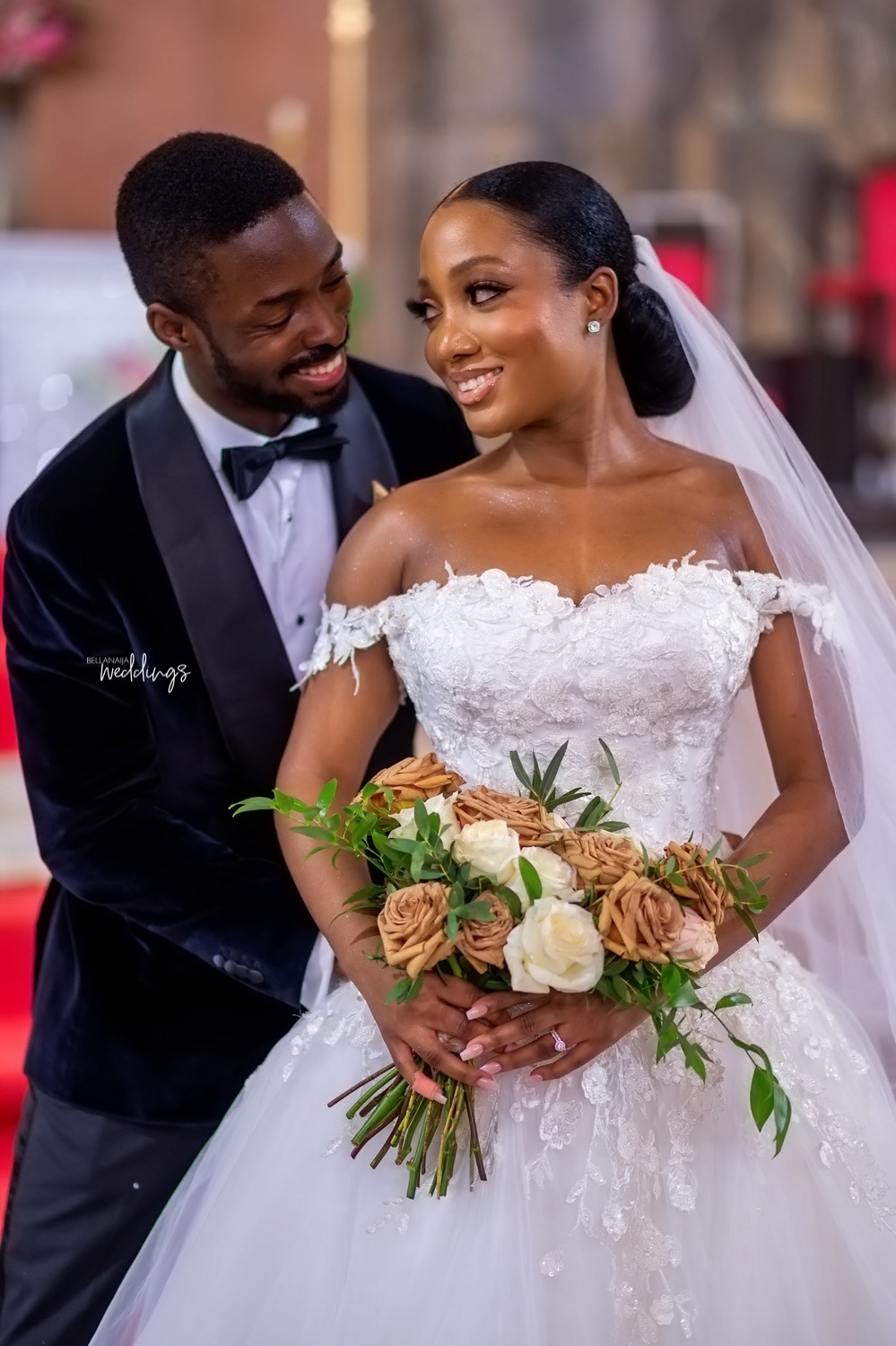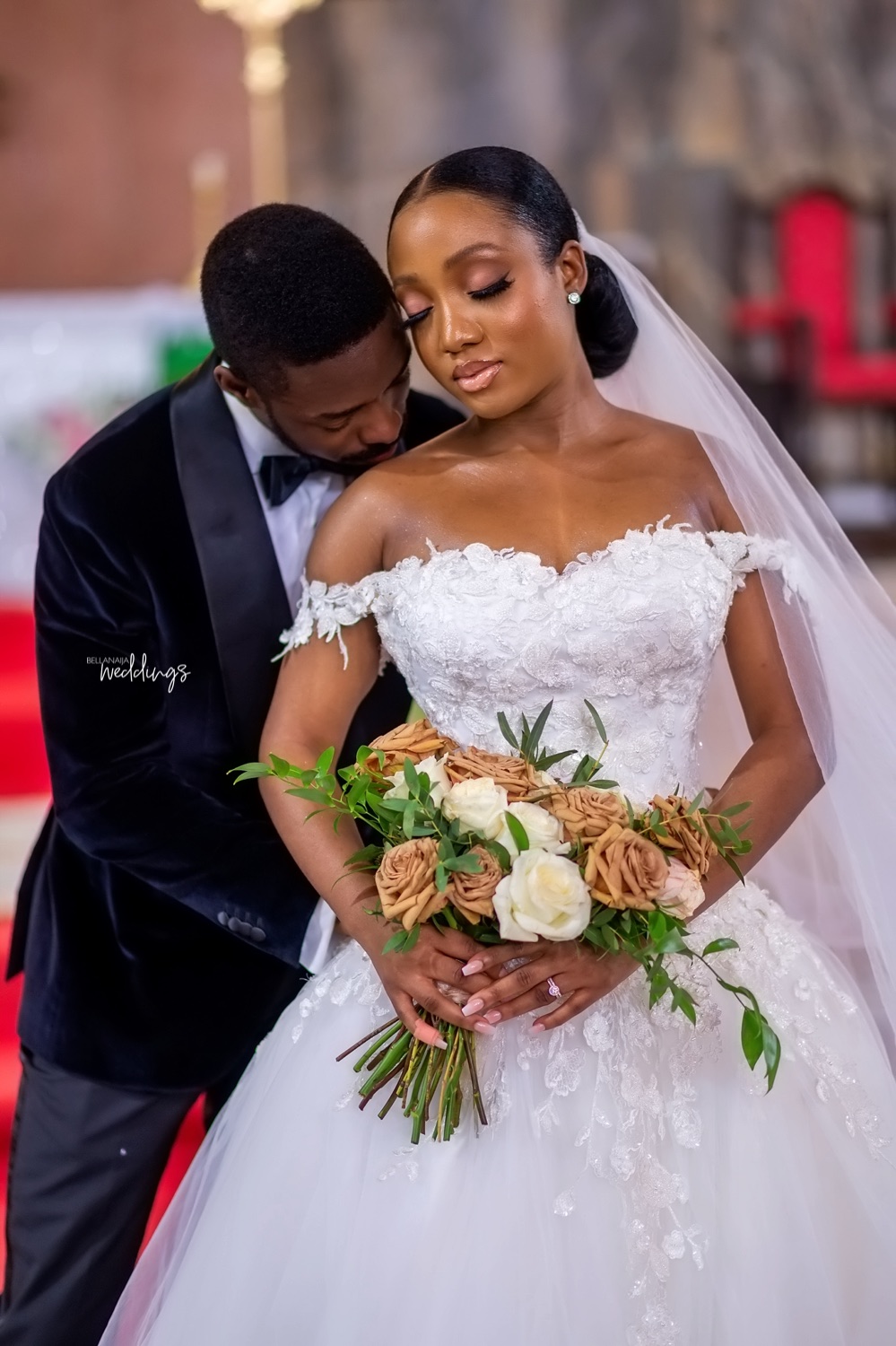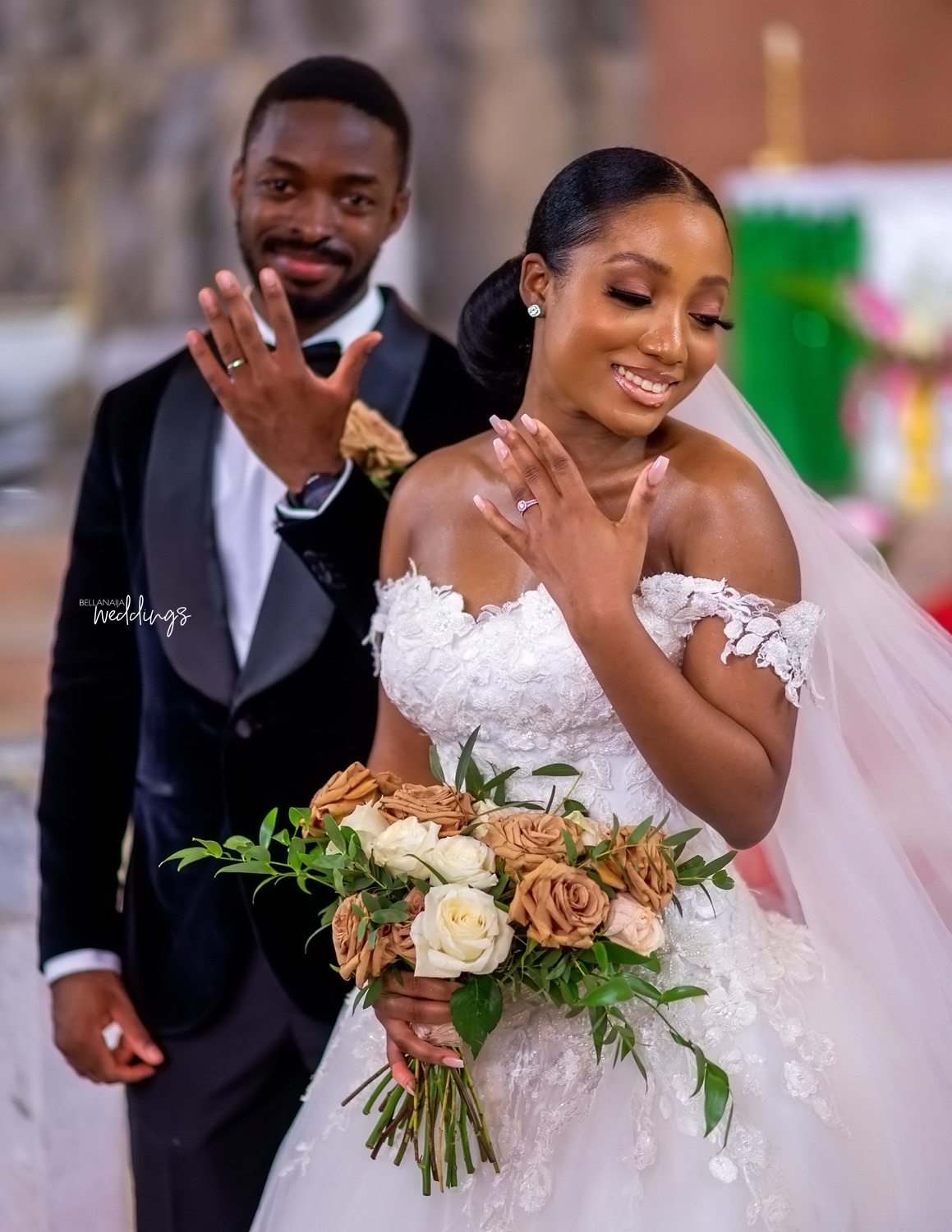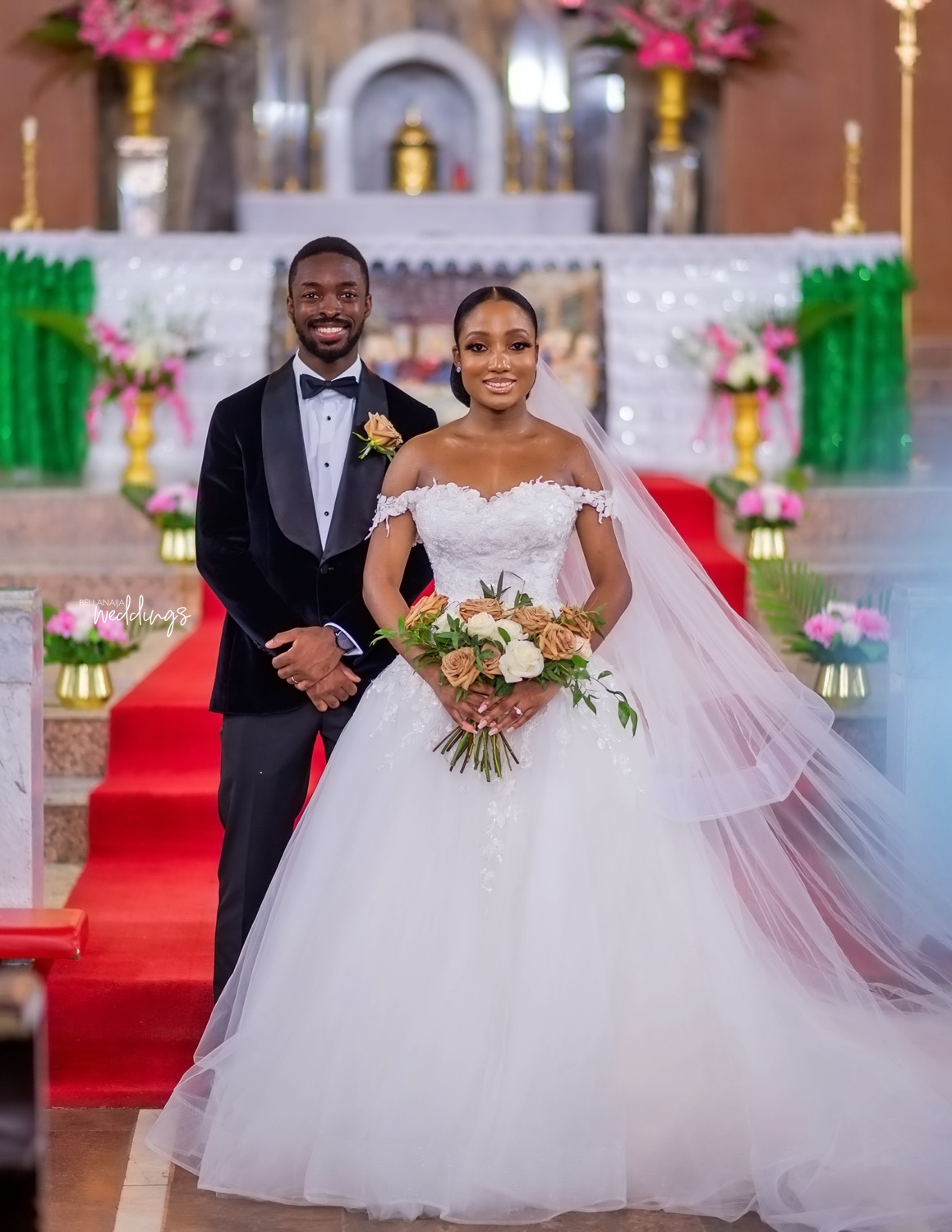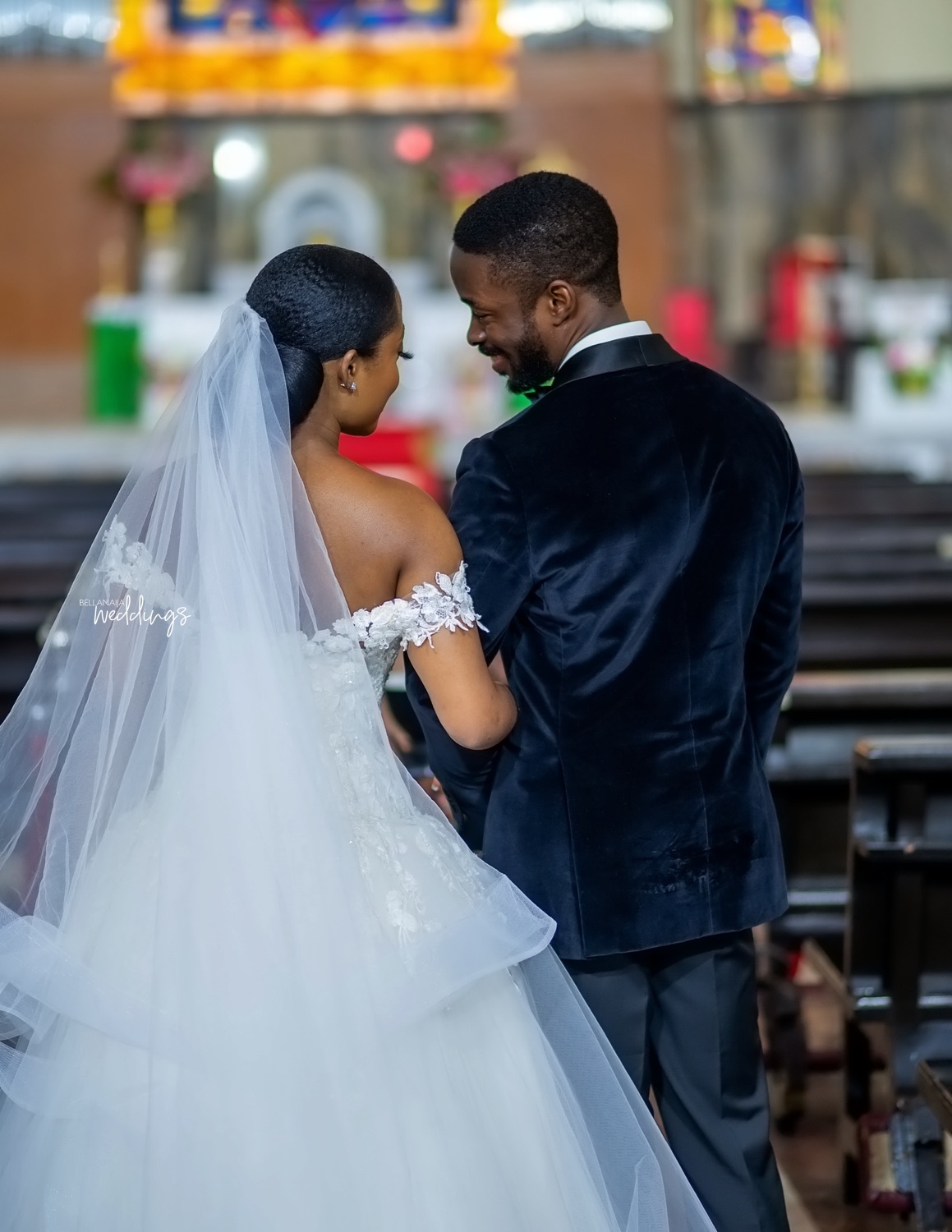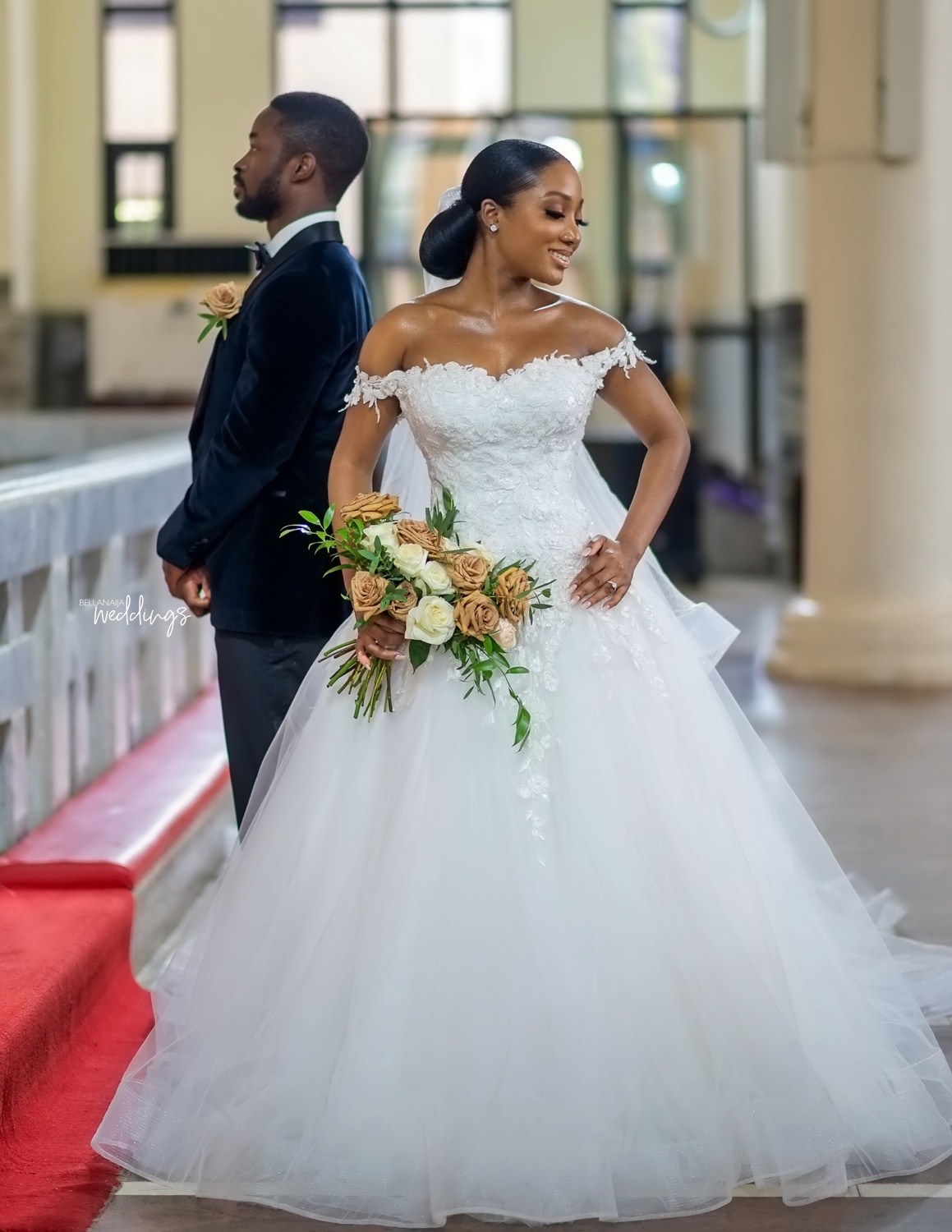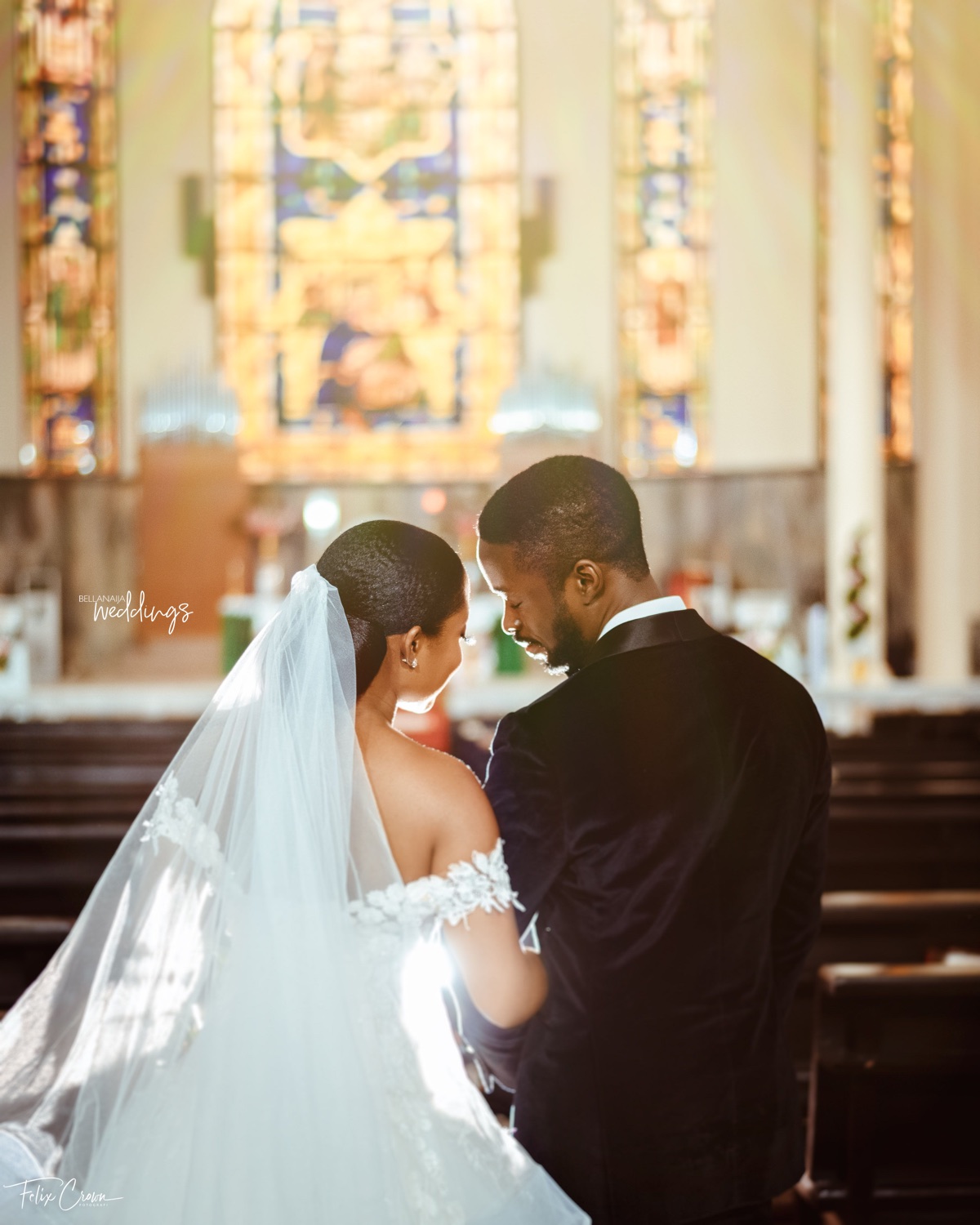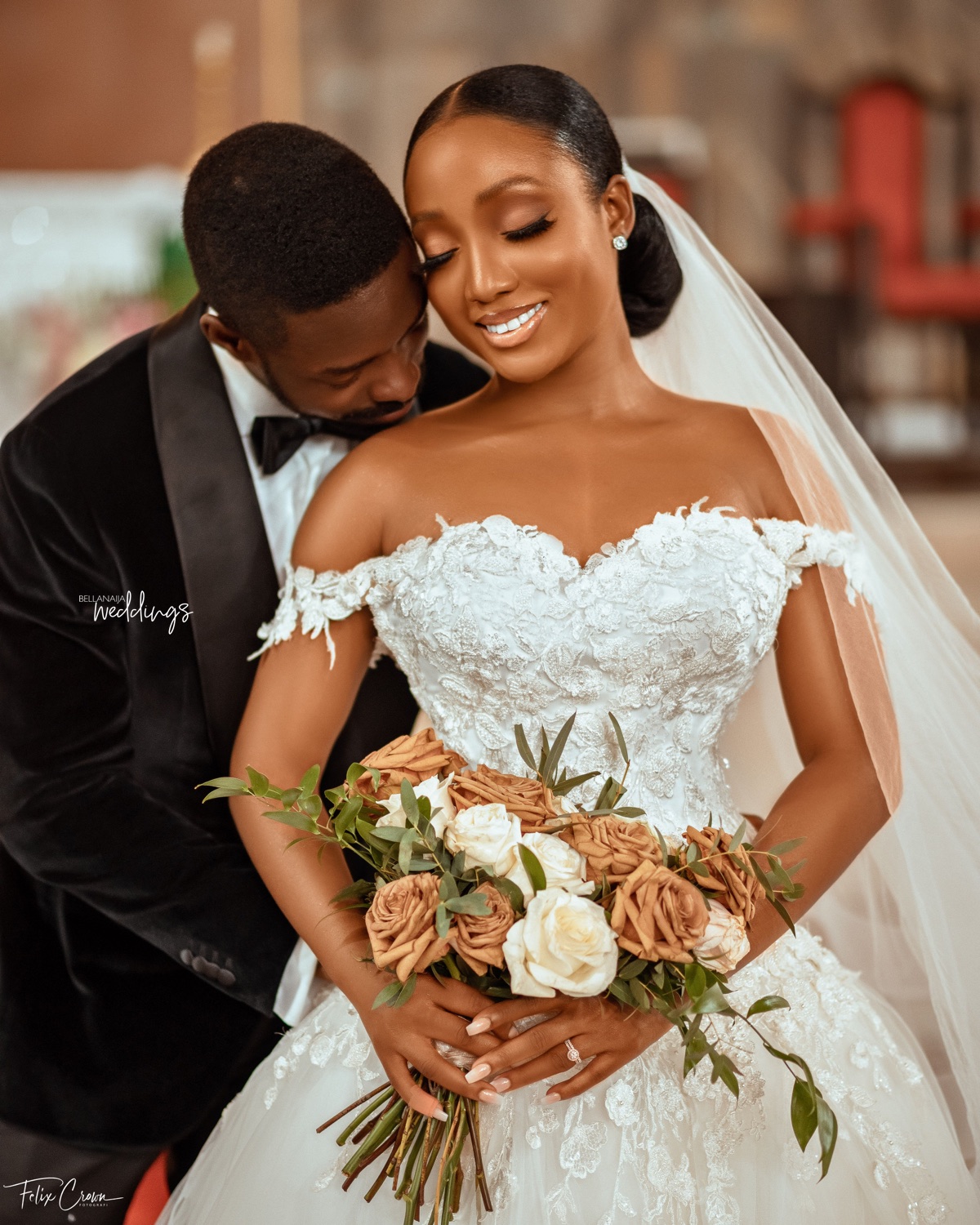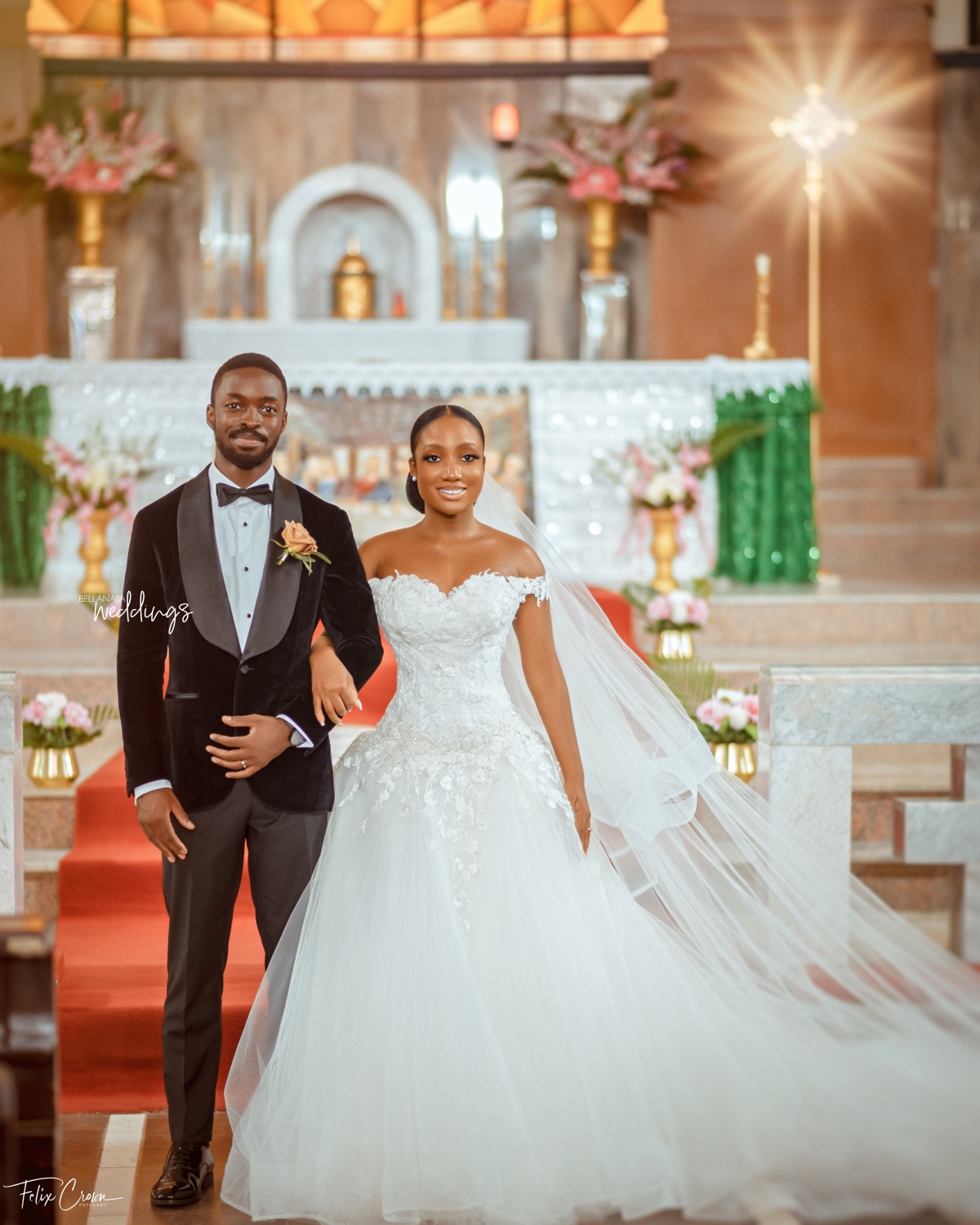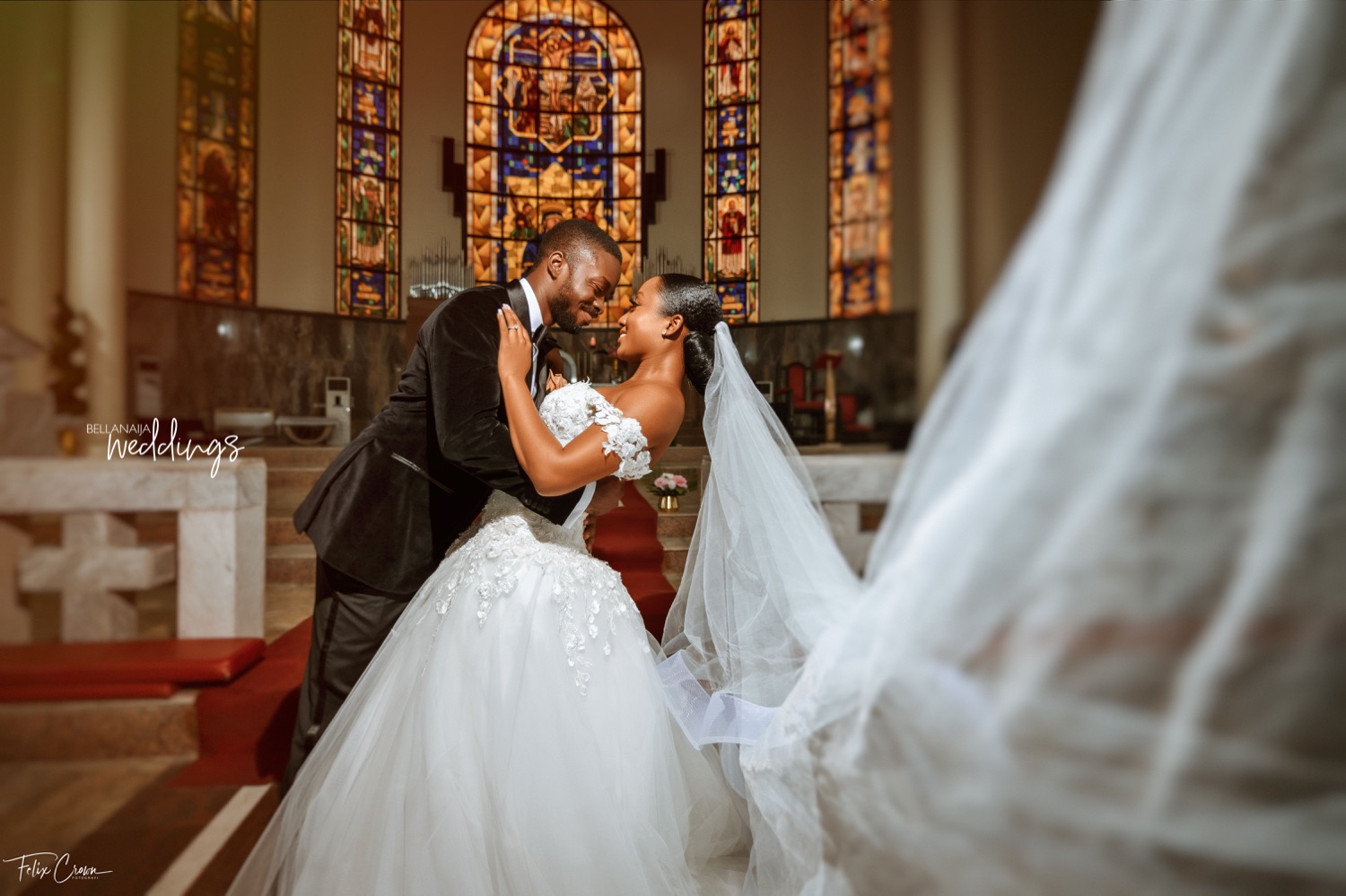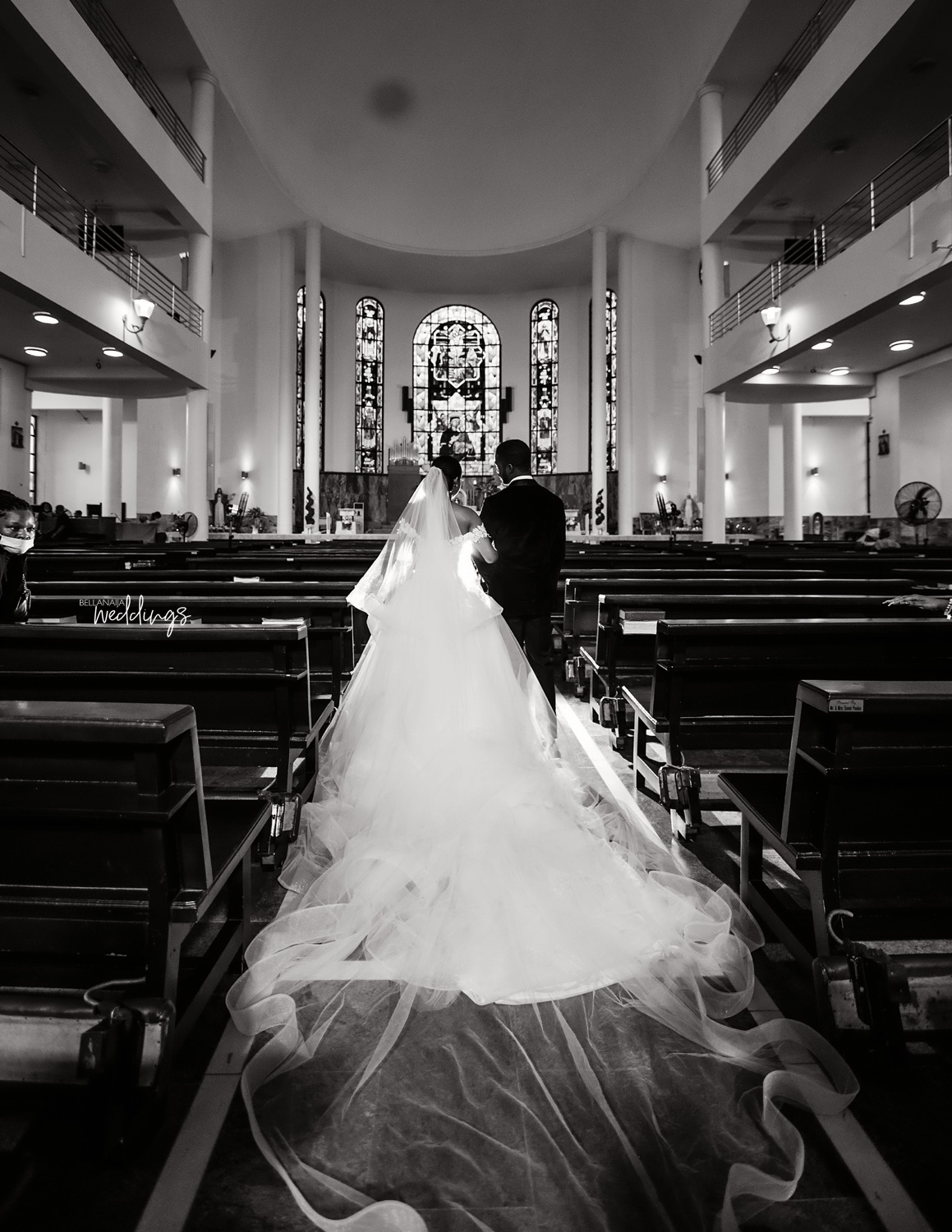 Now we head to the reception, but first portraits.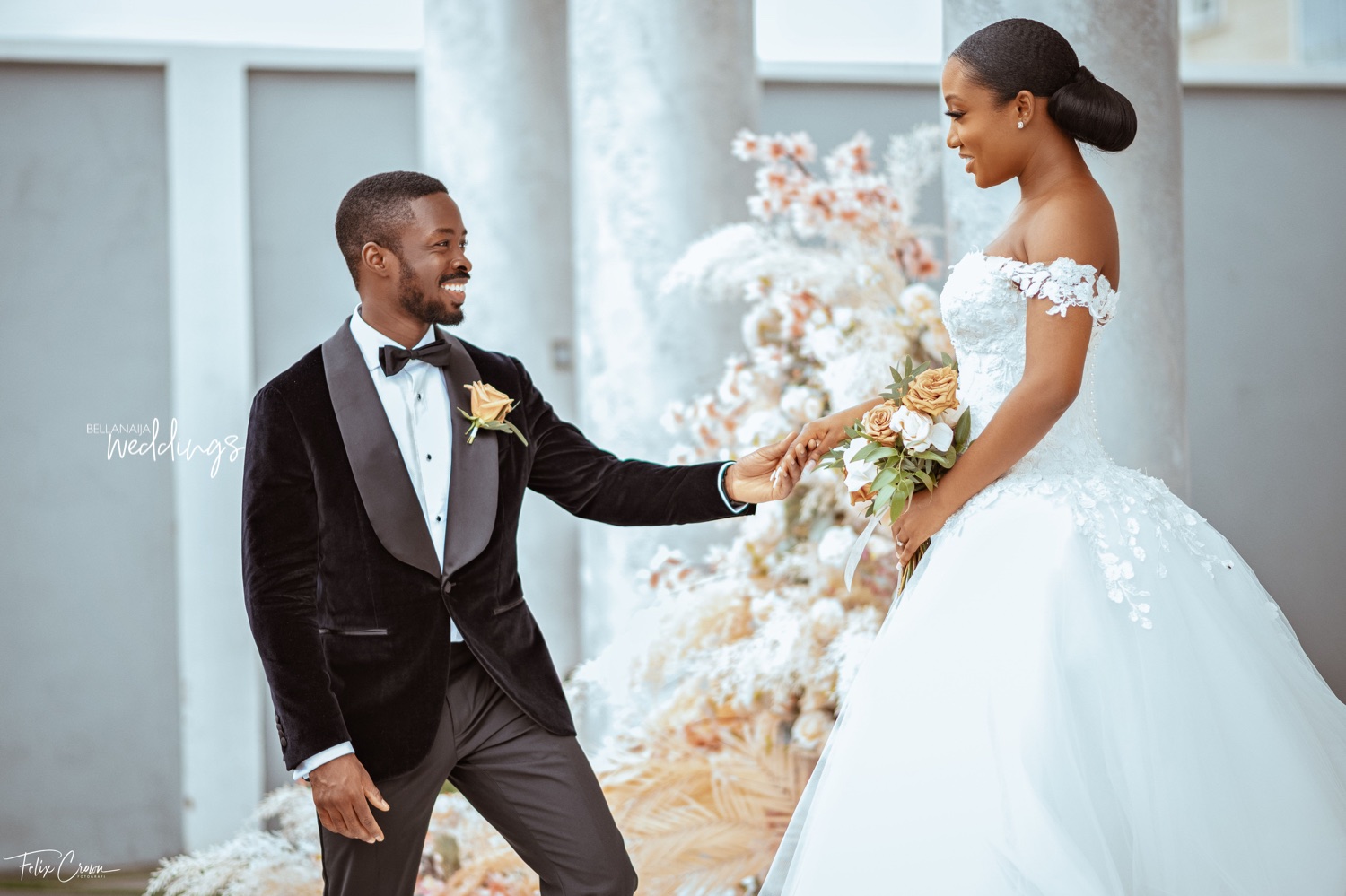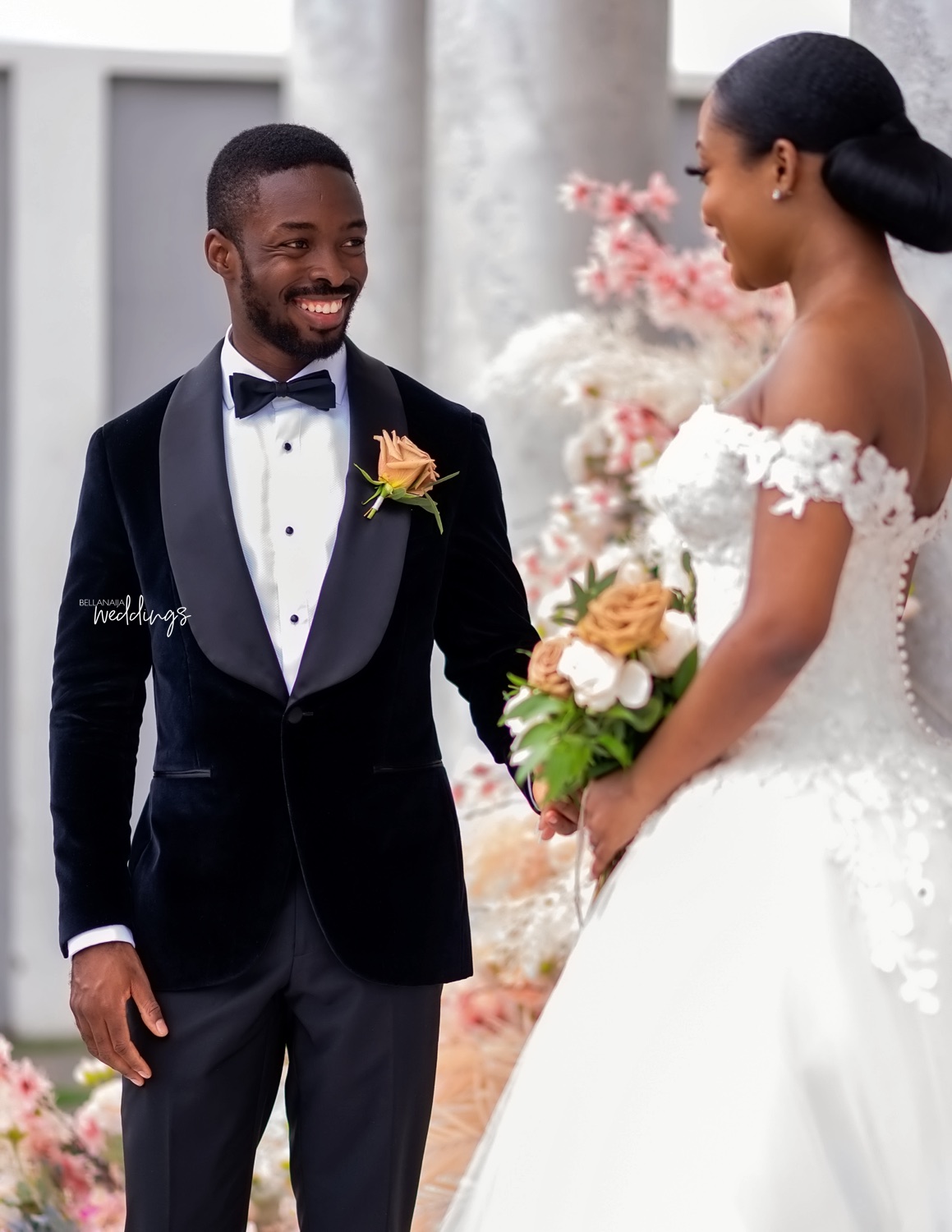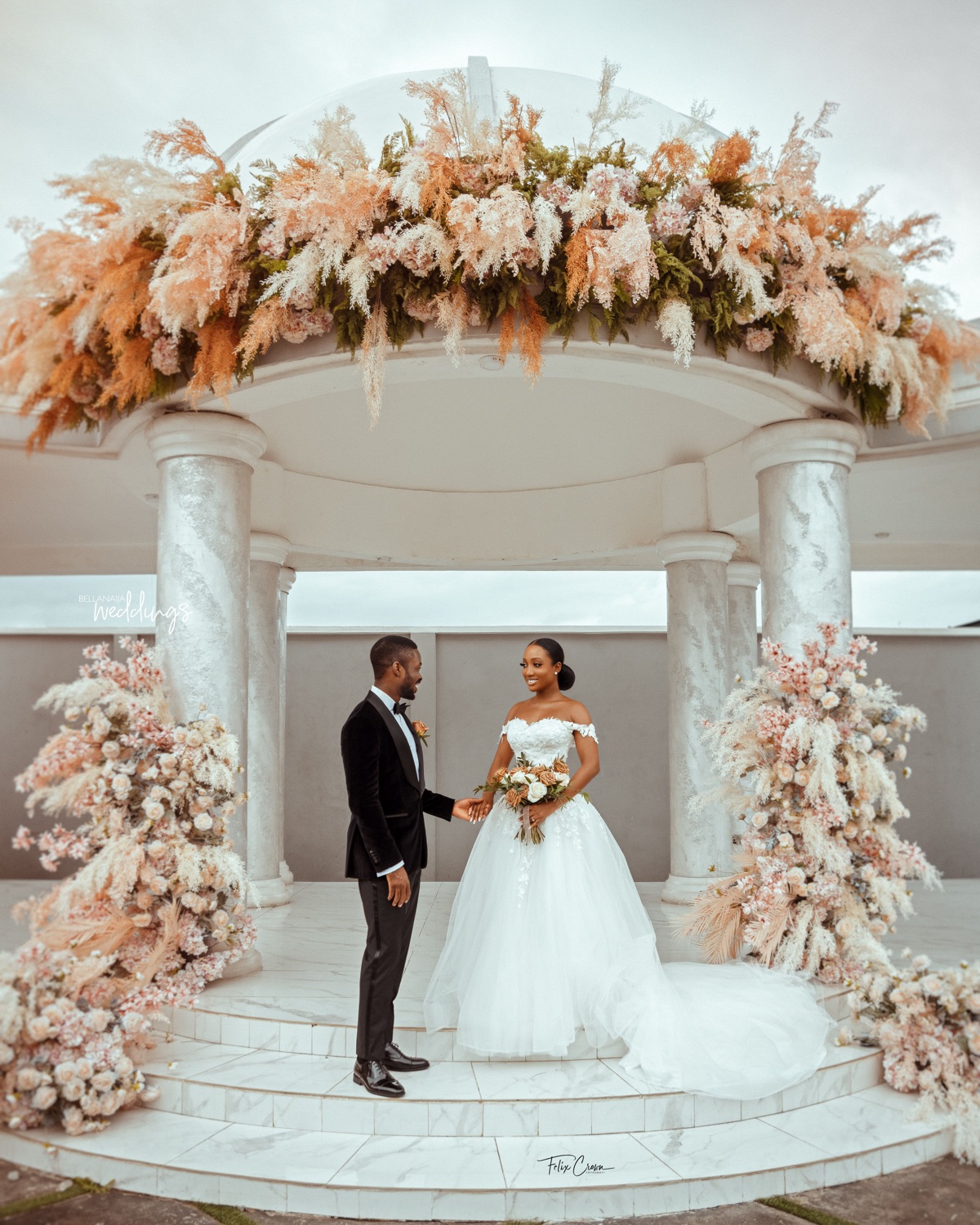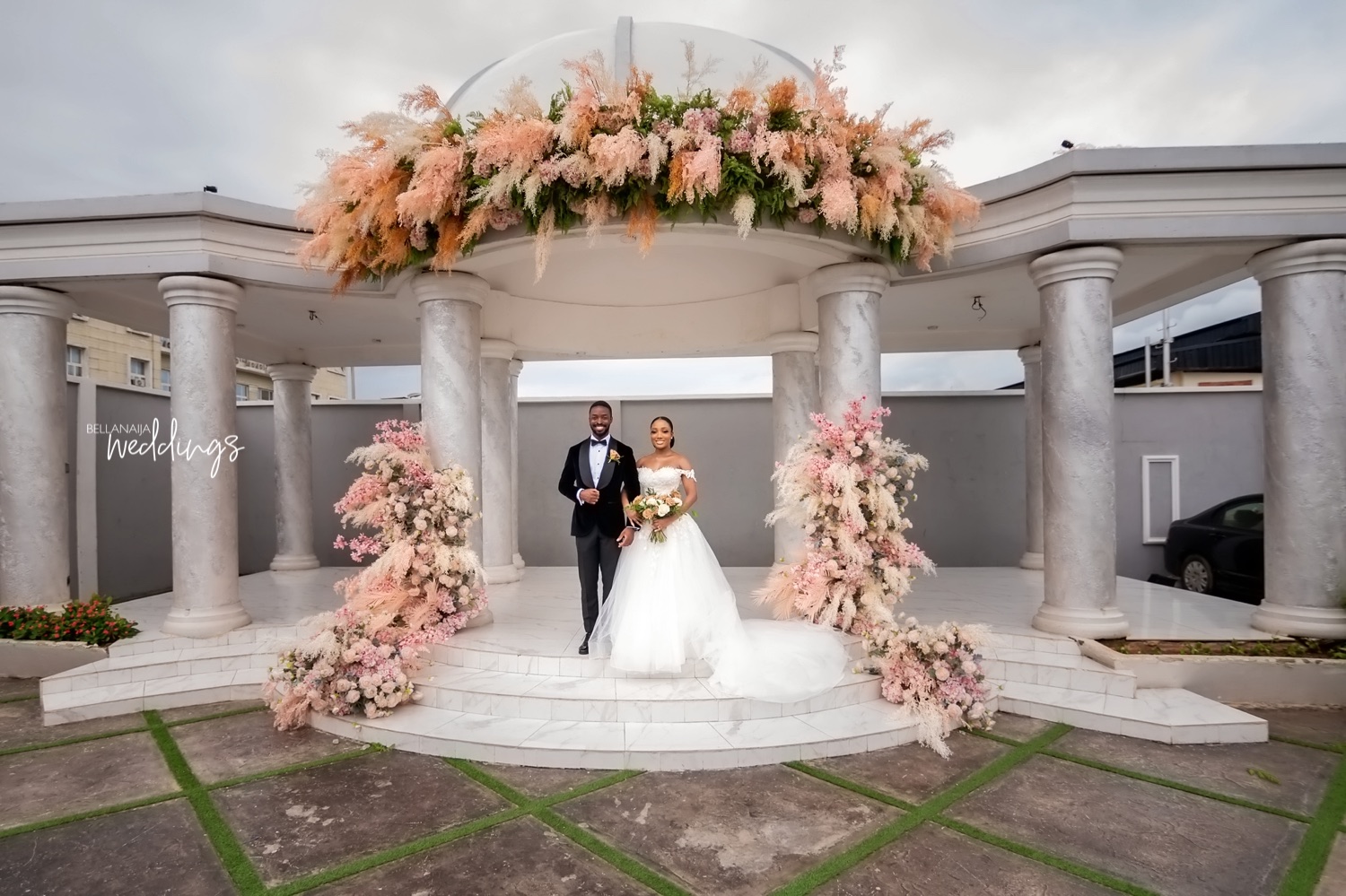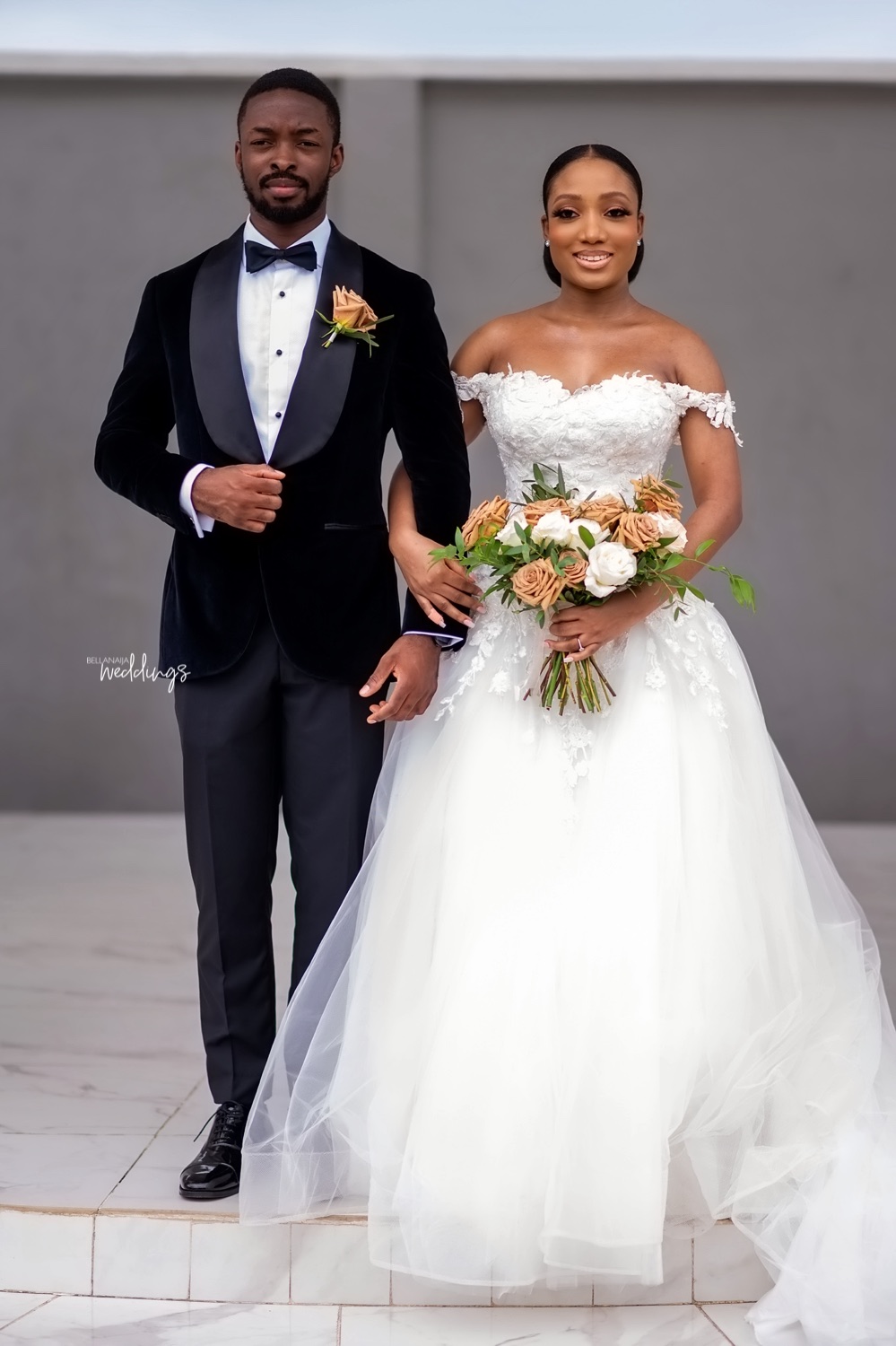 Into the reception.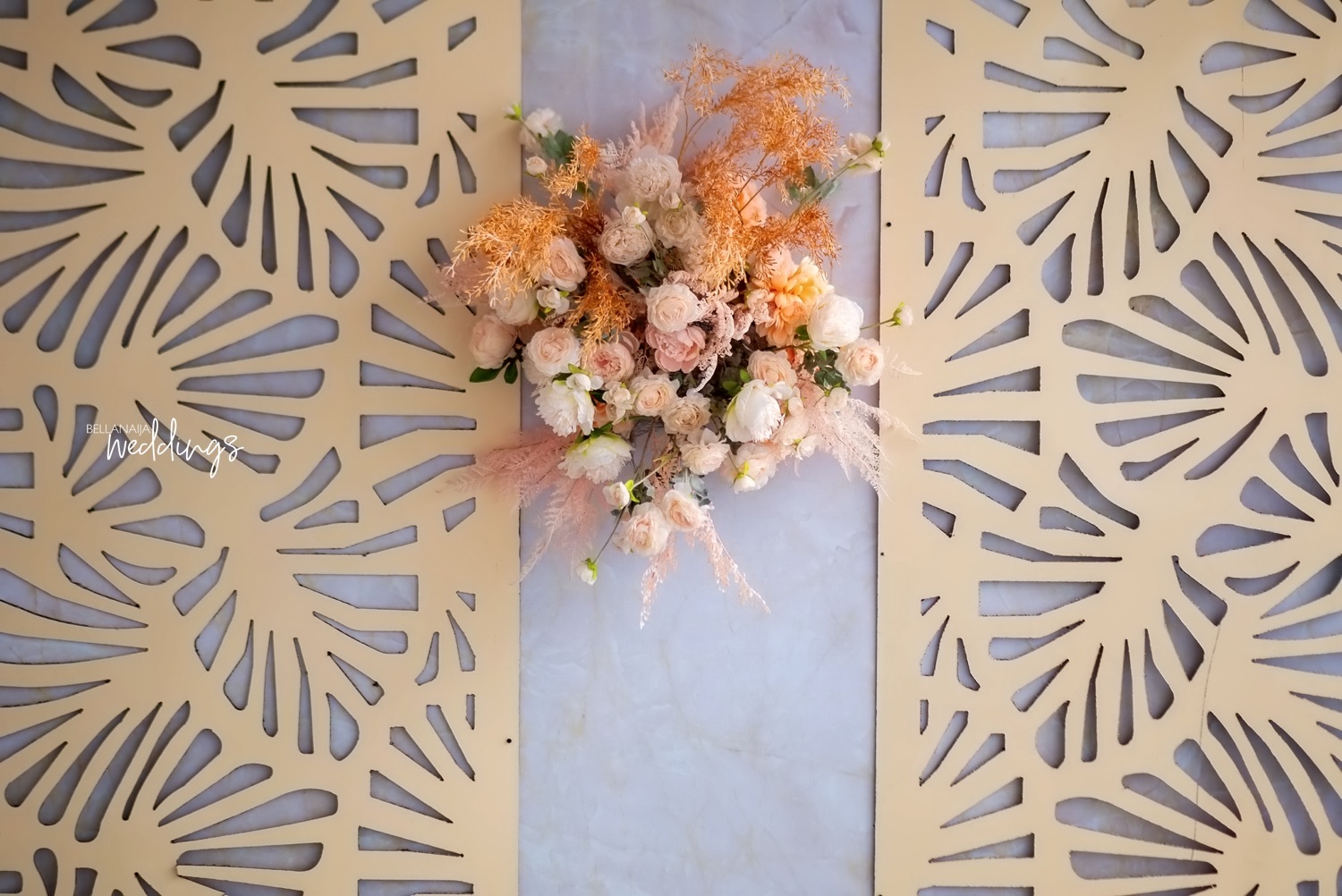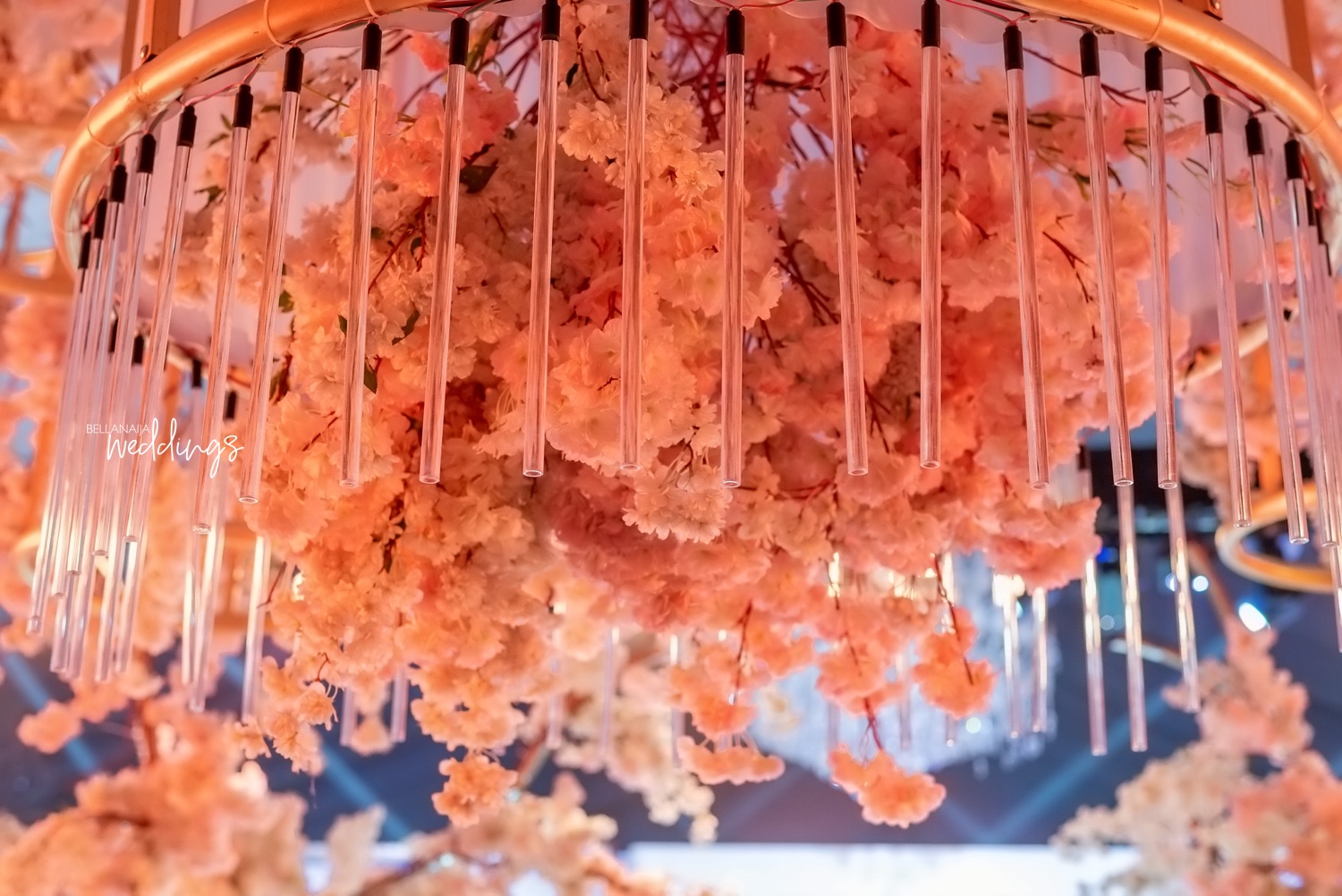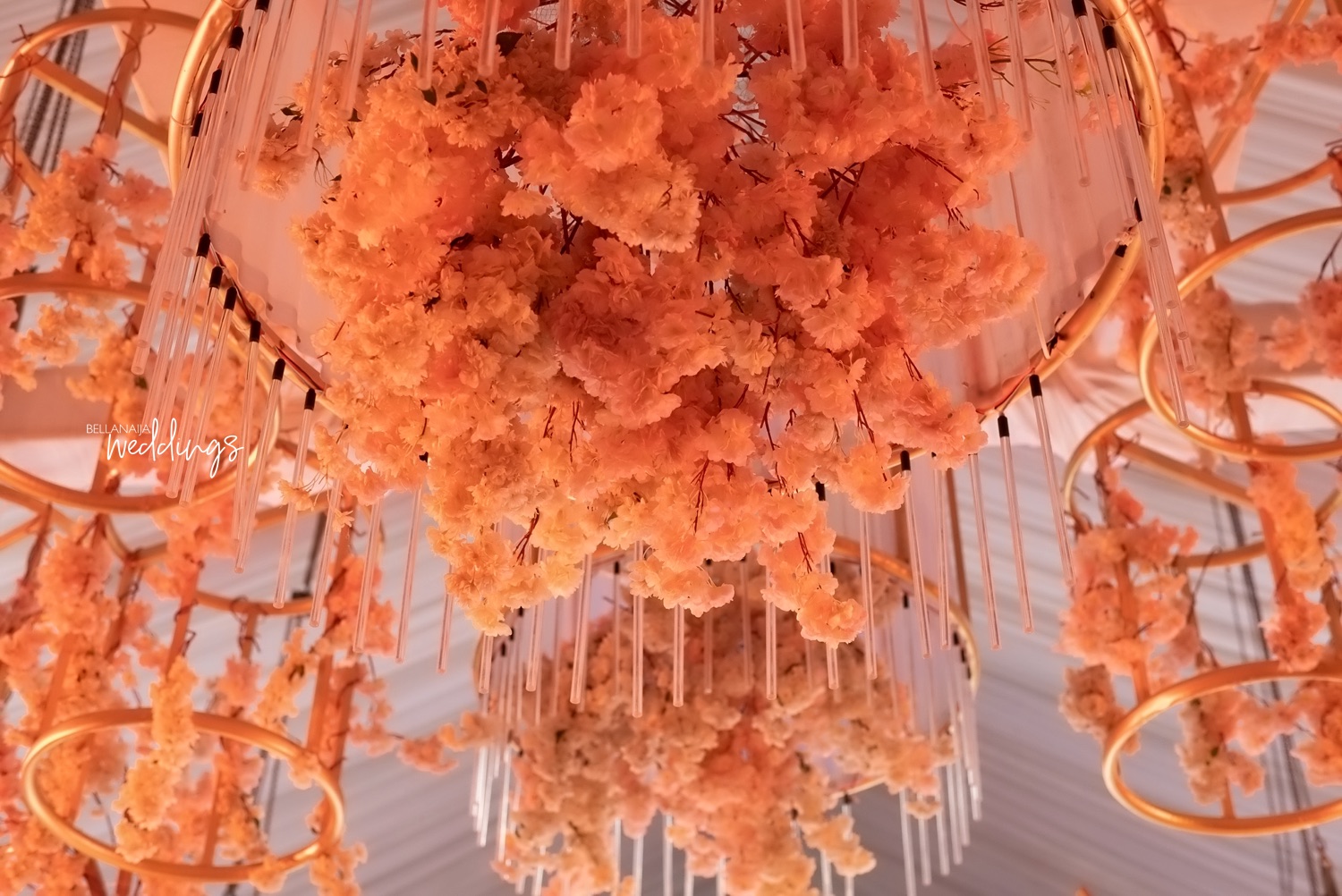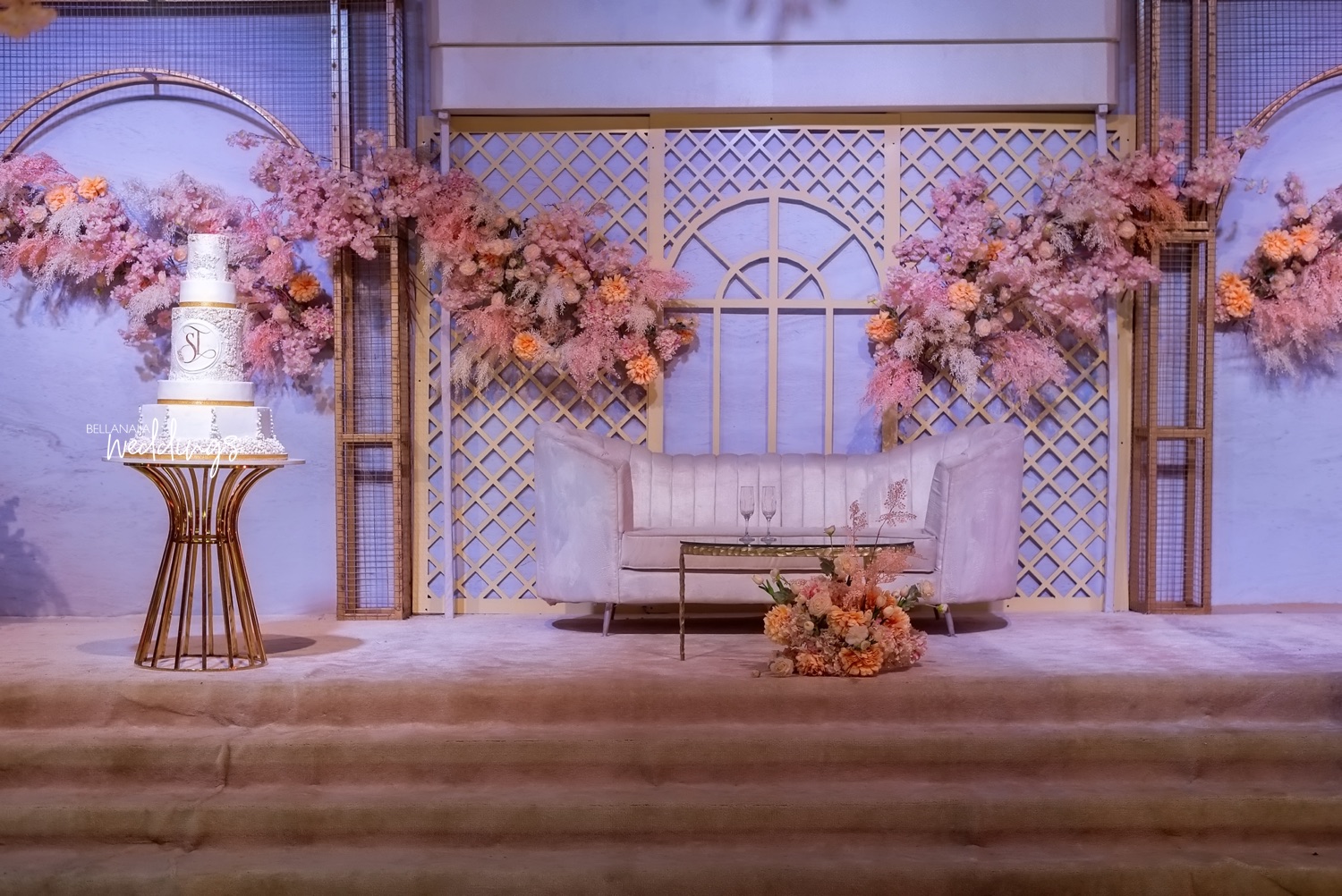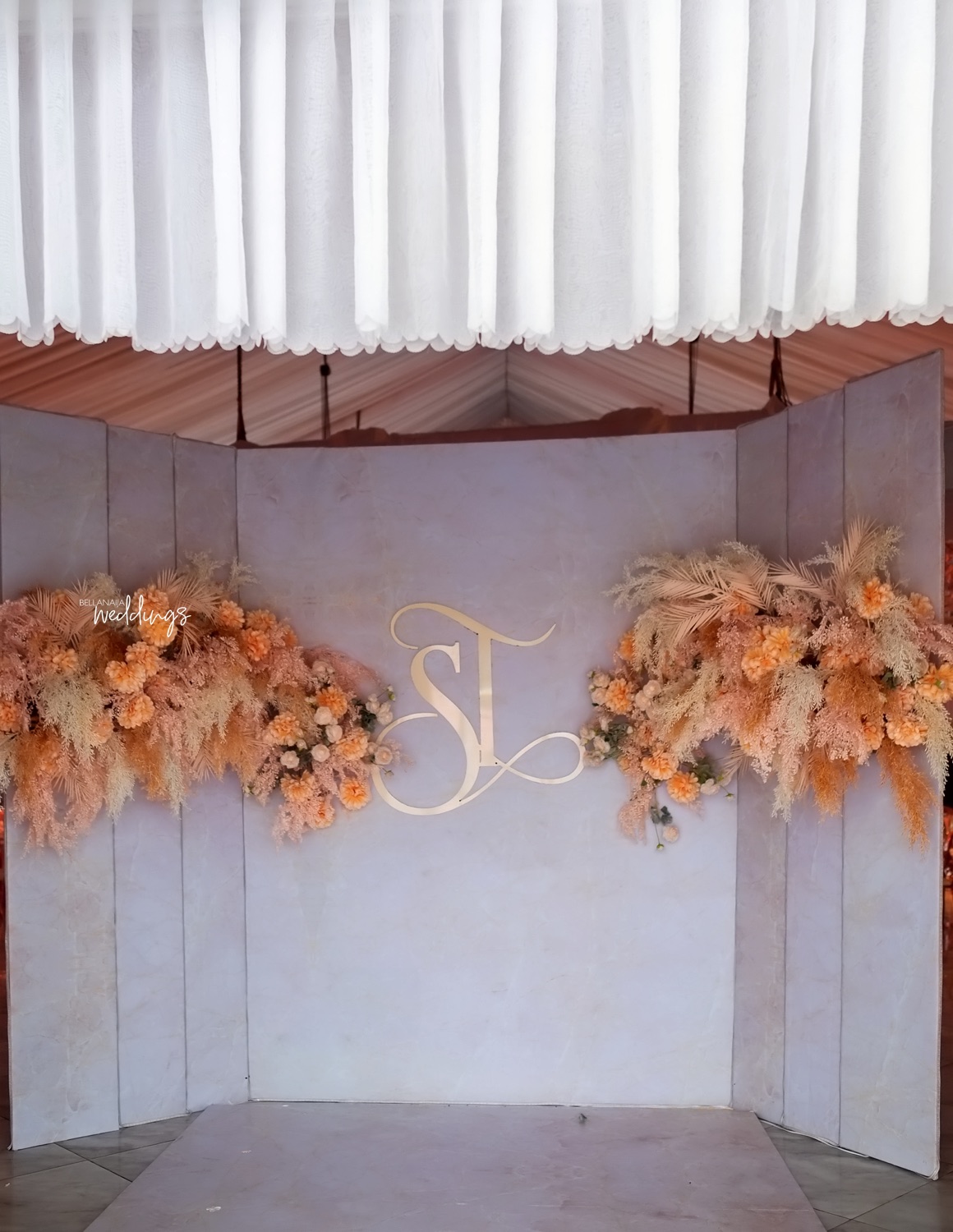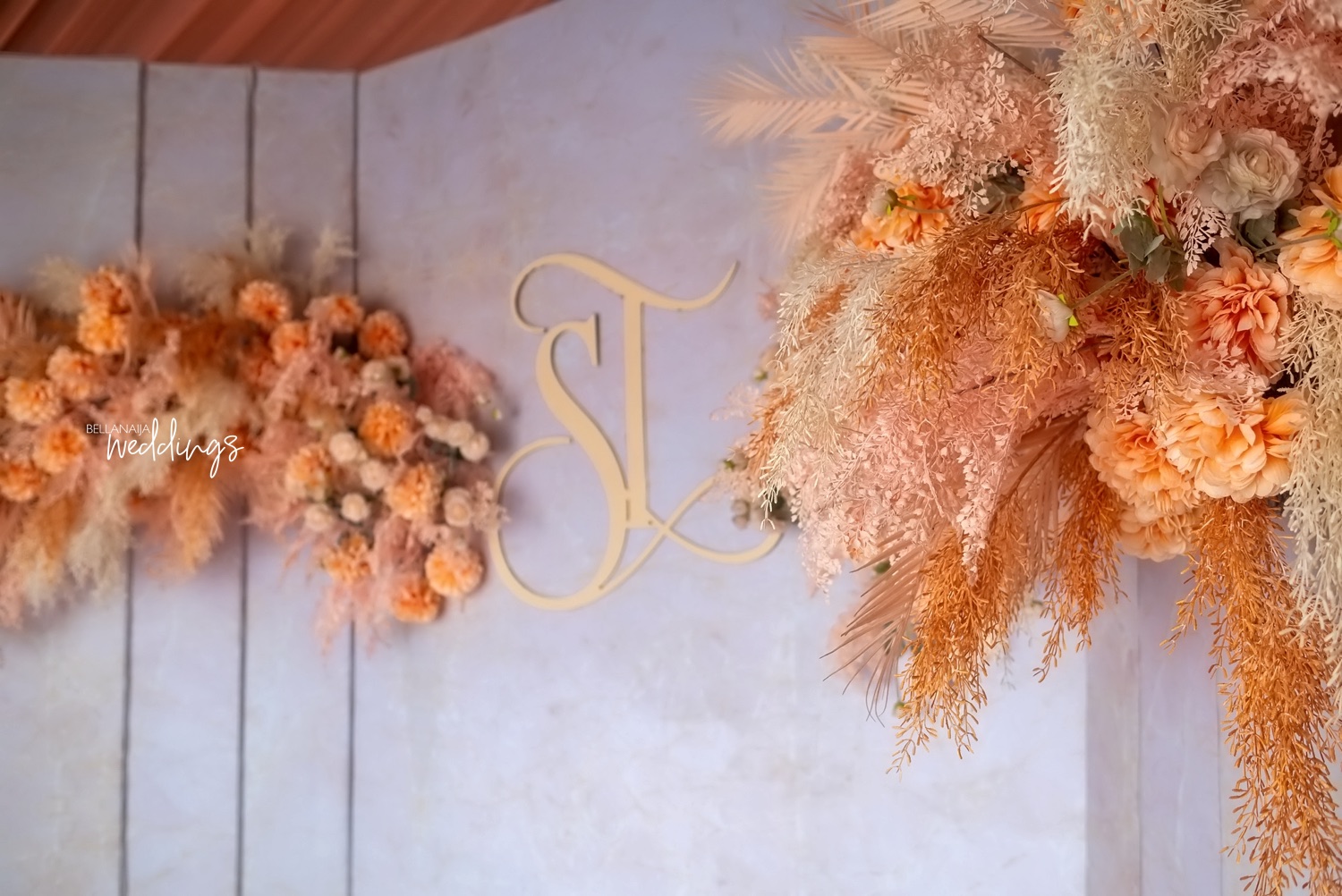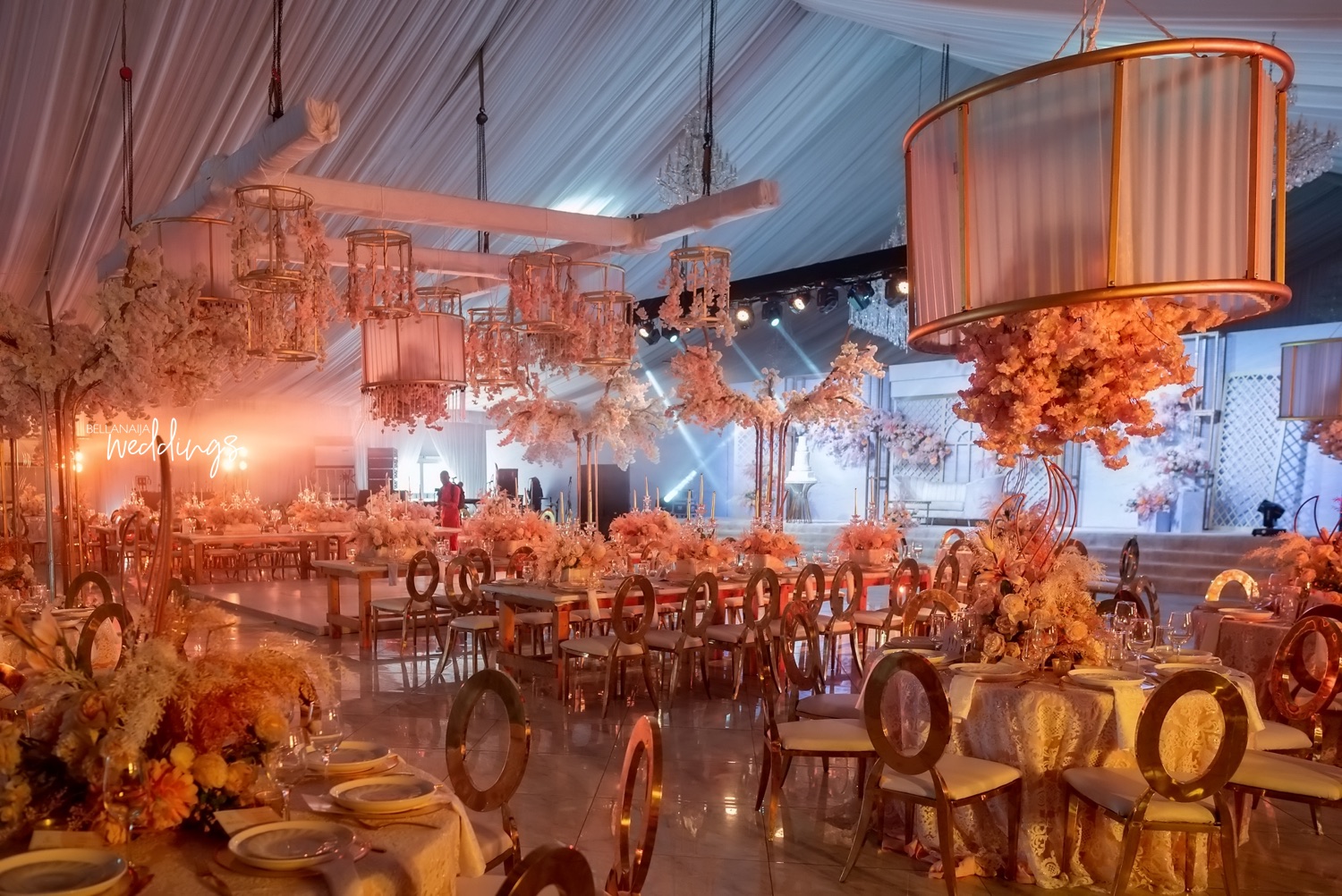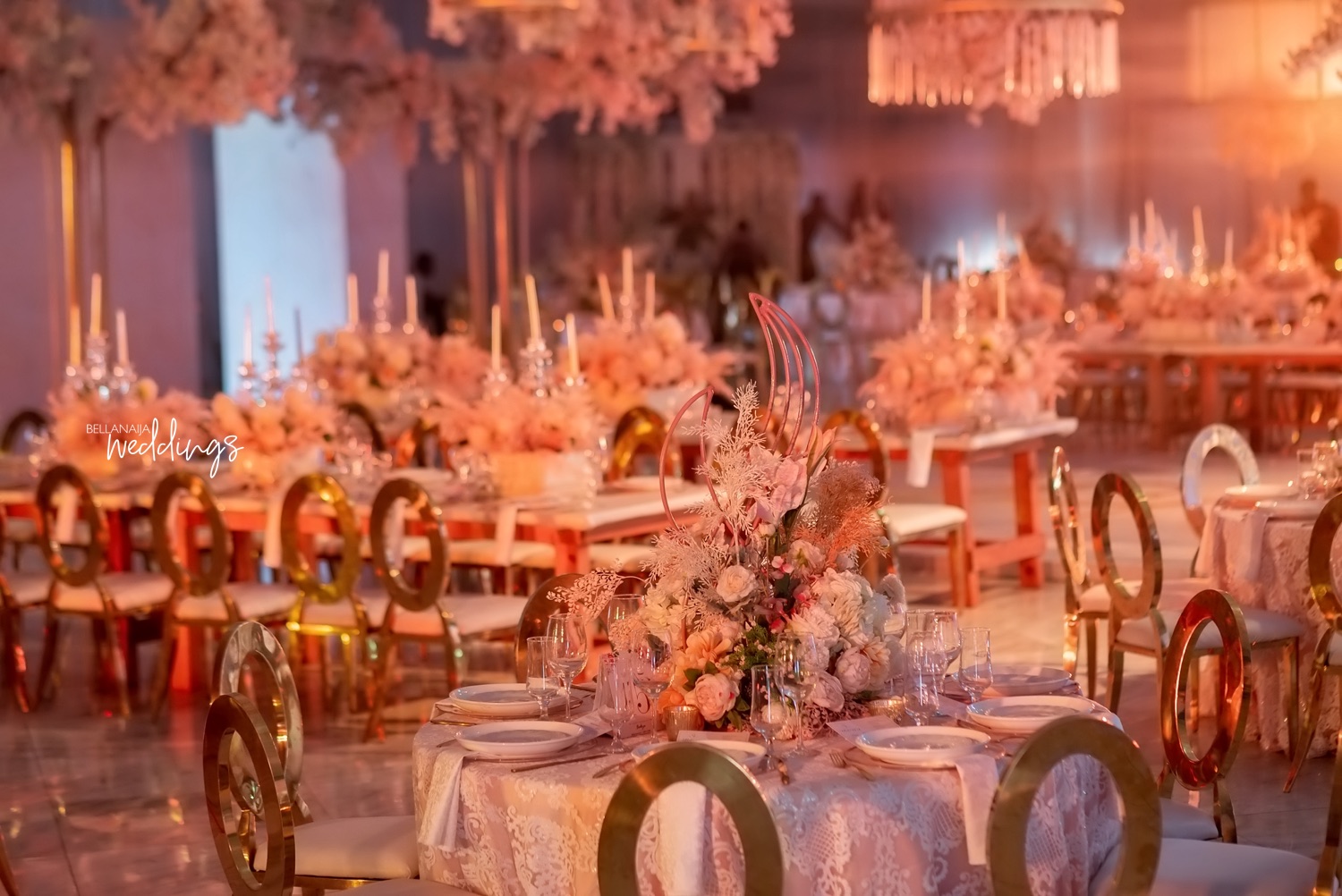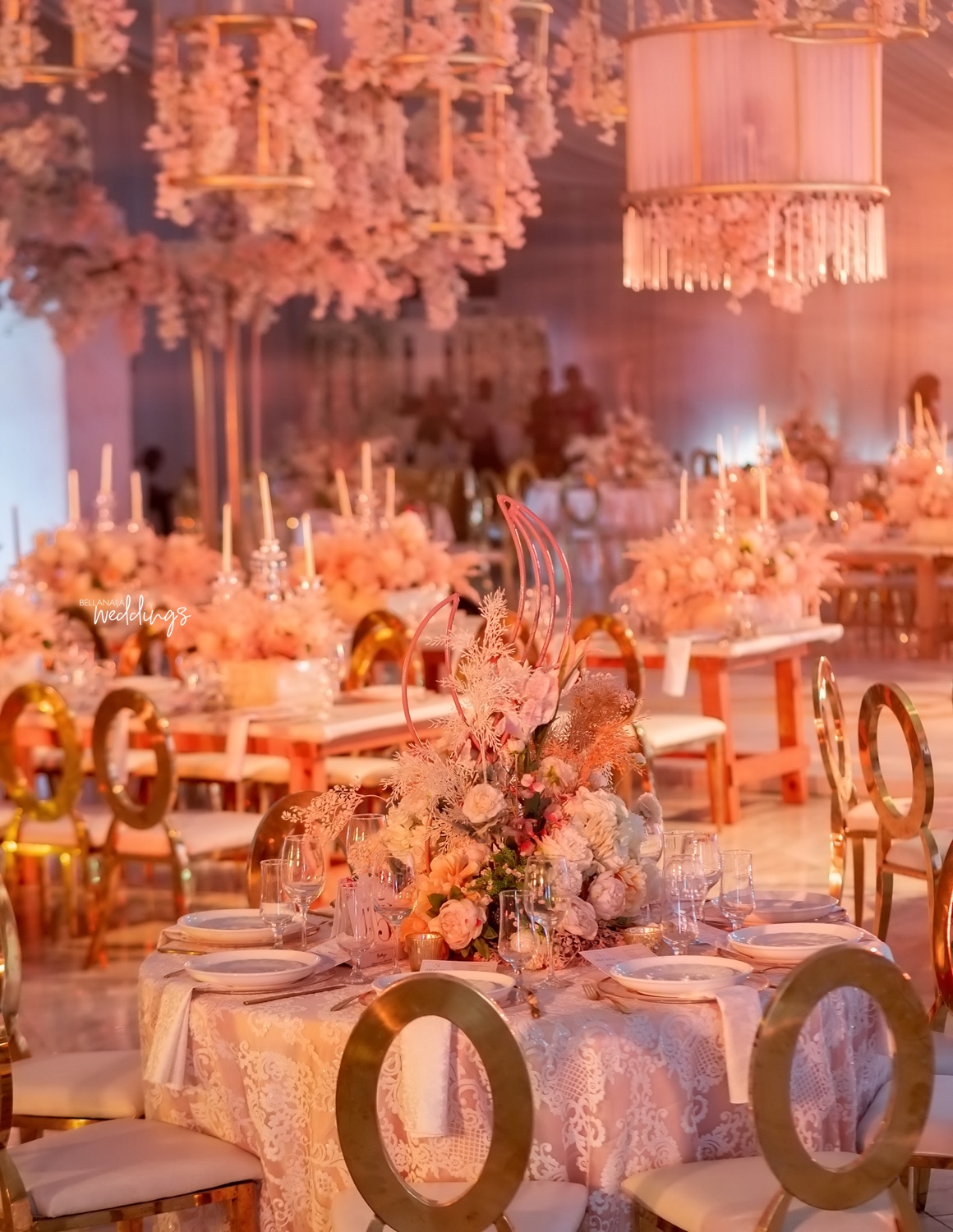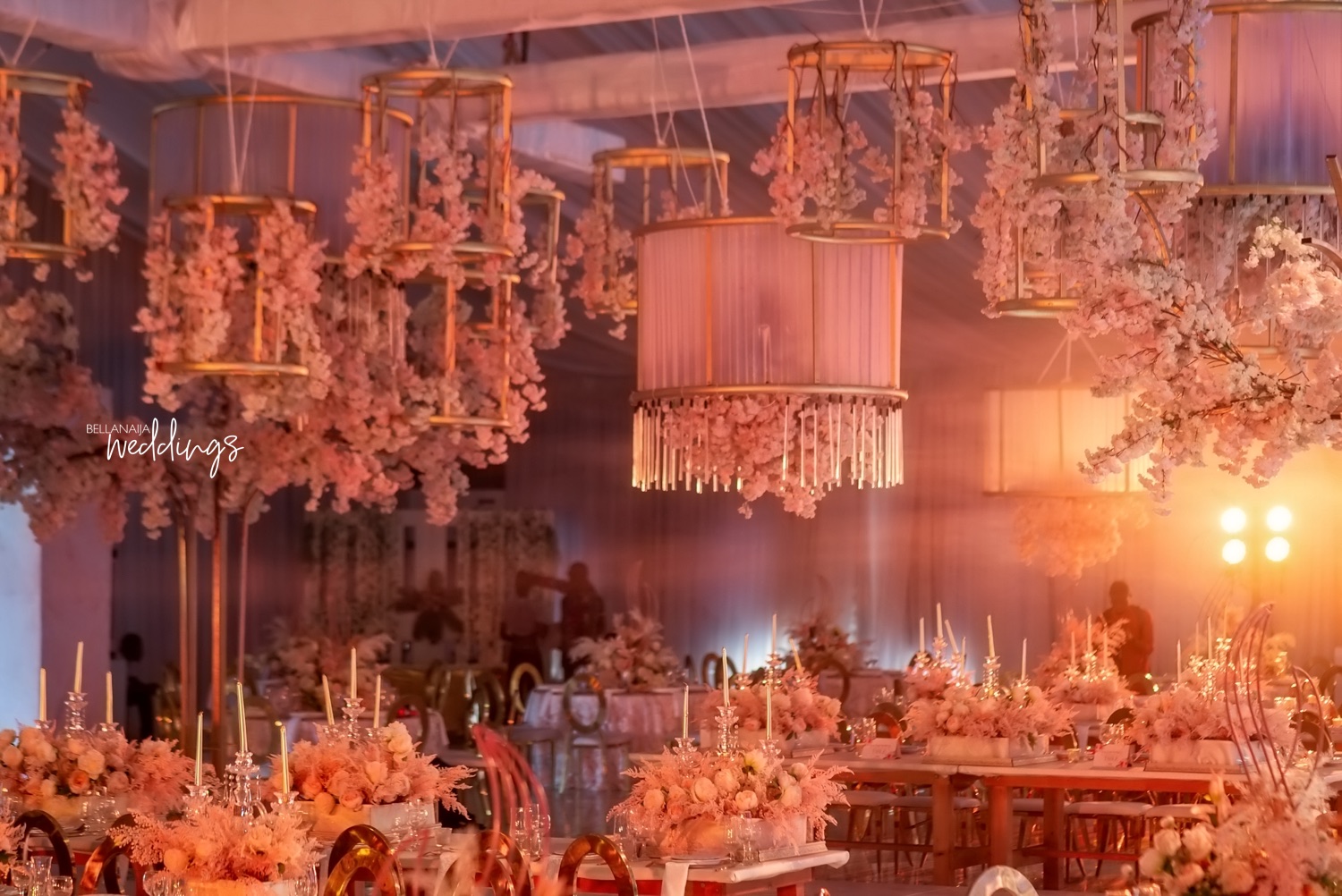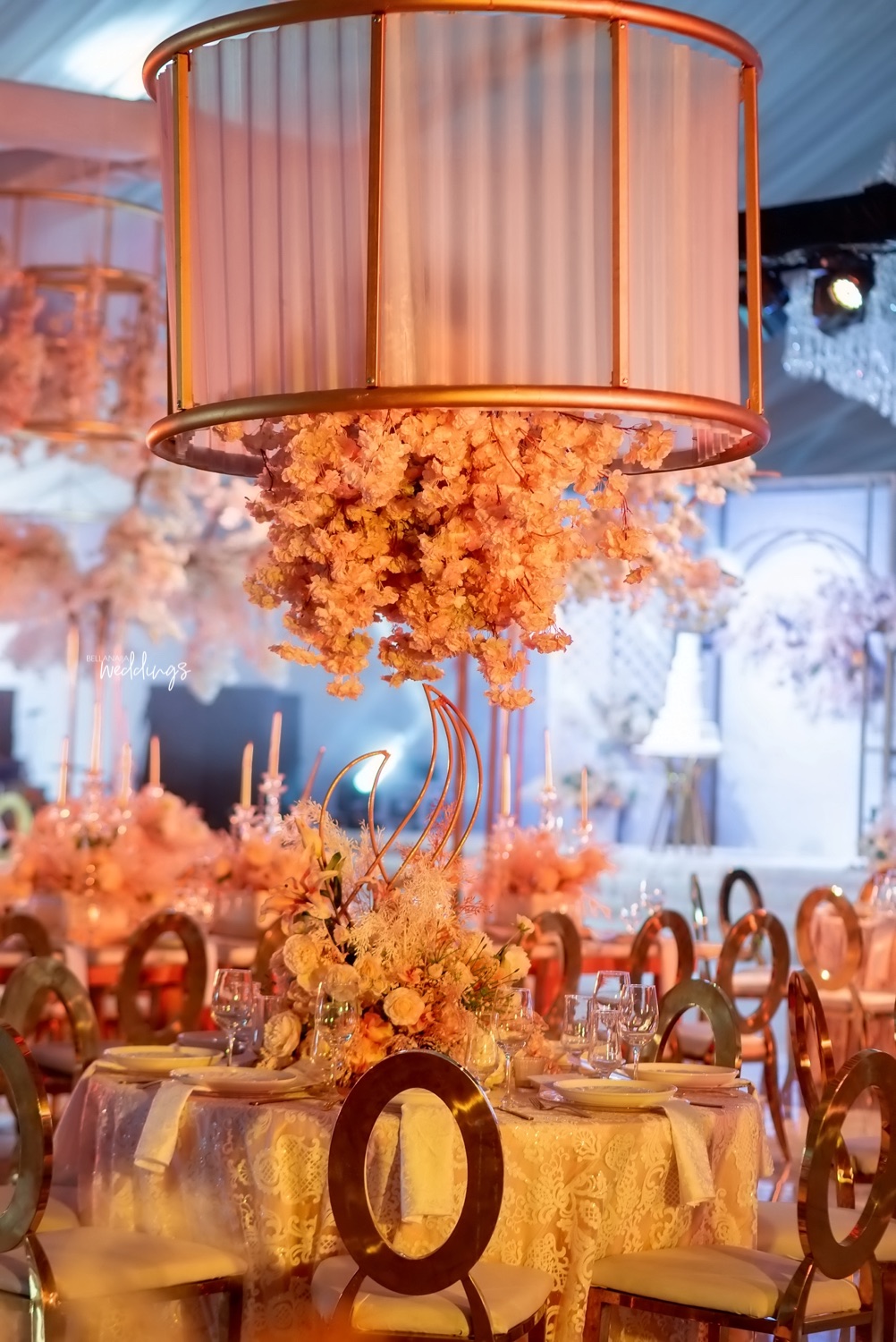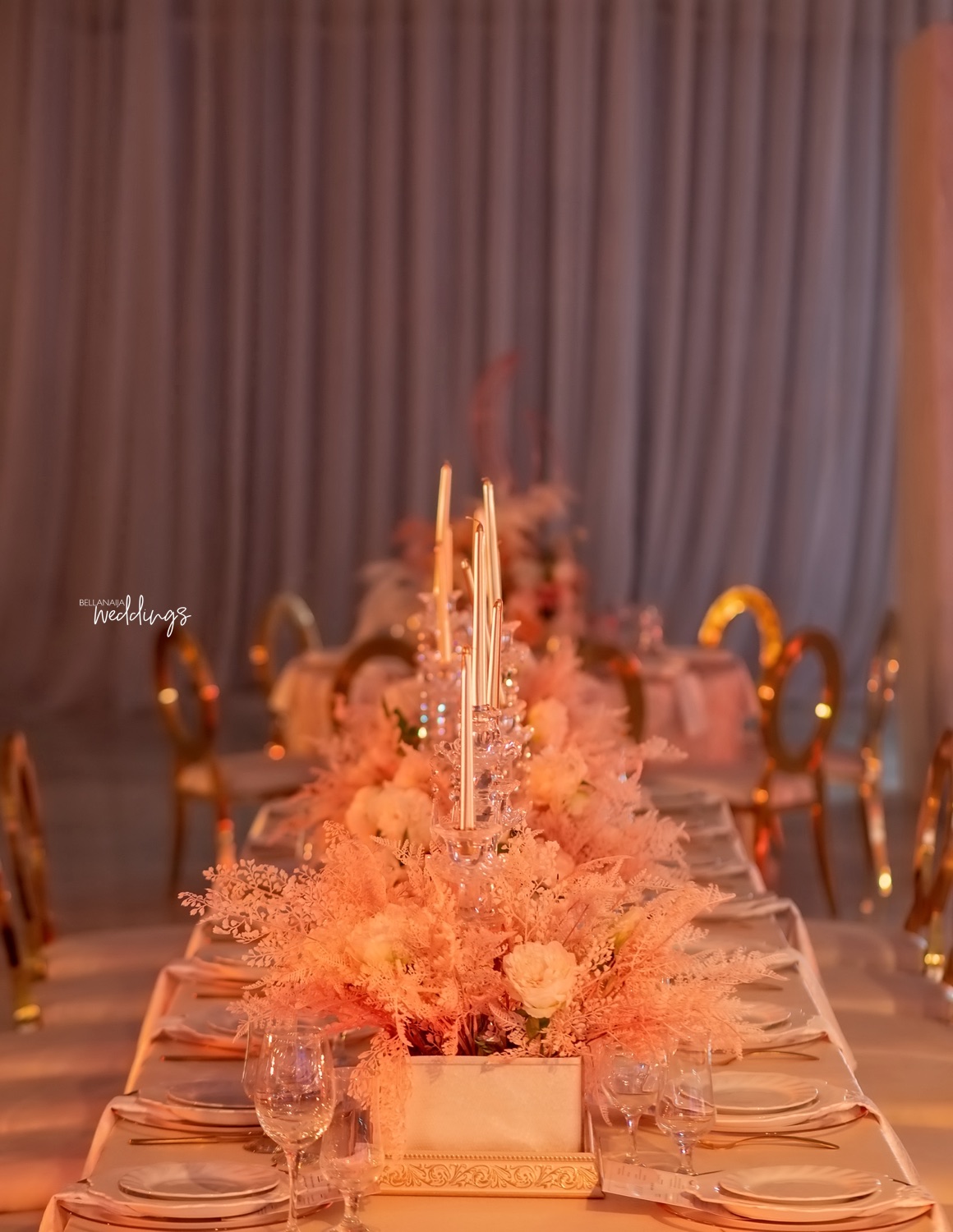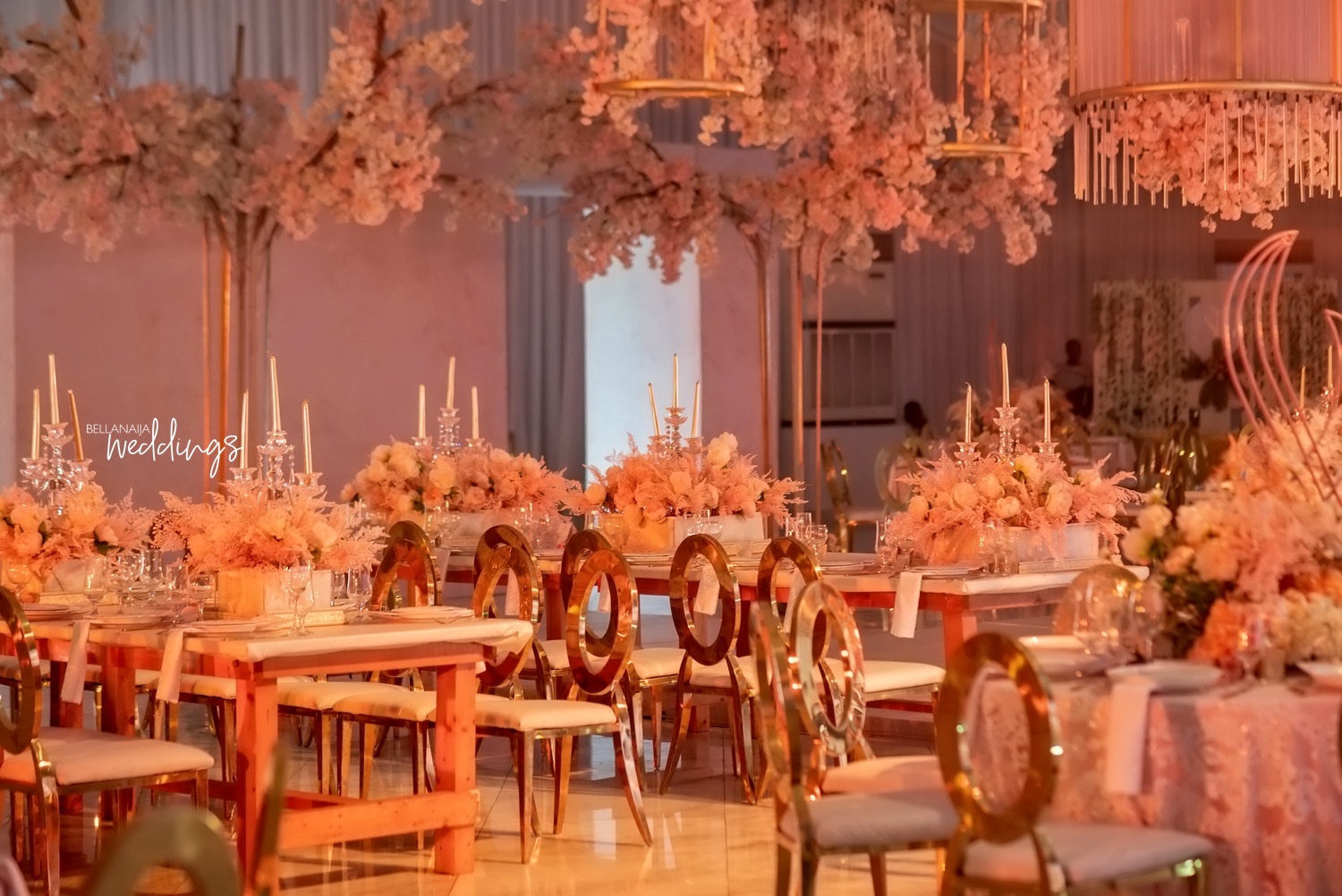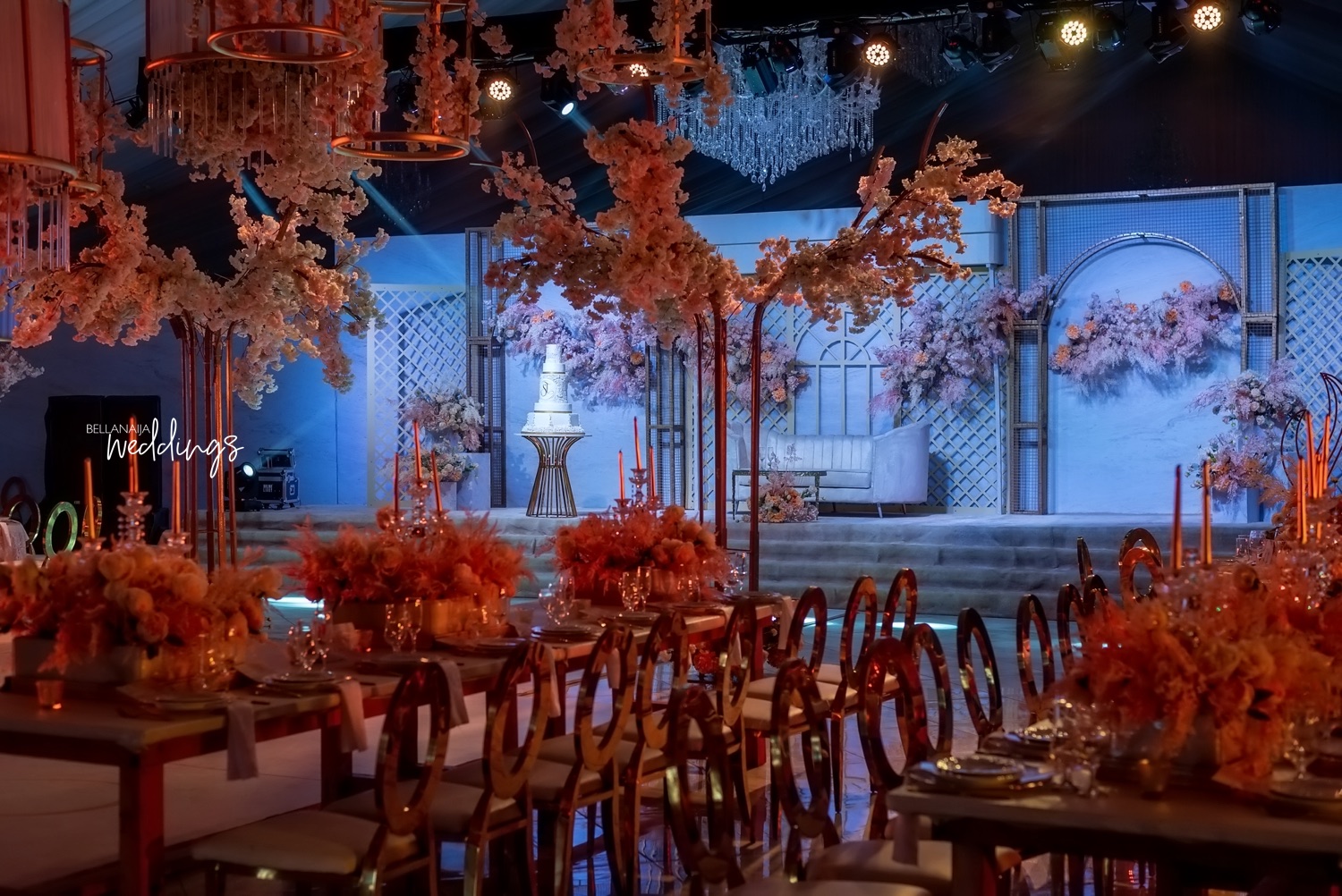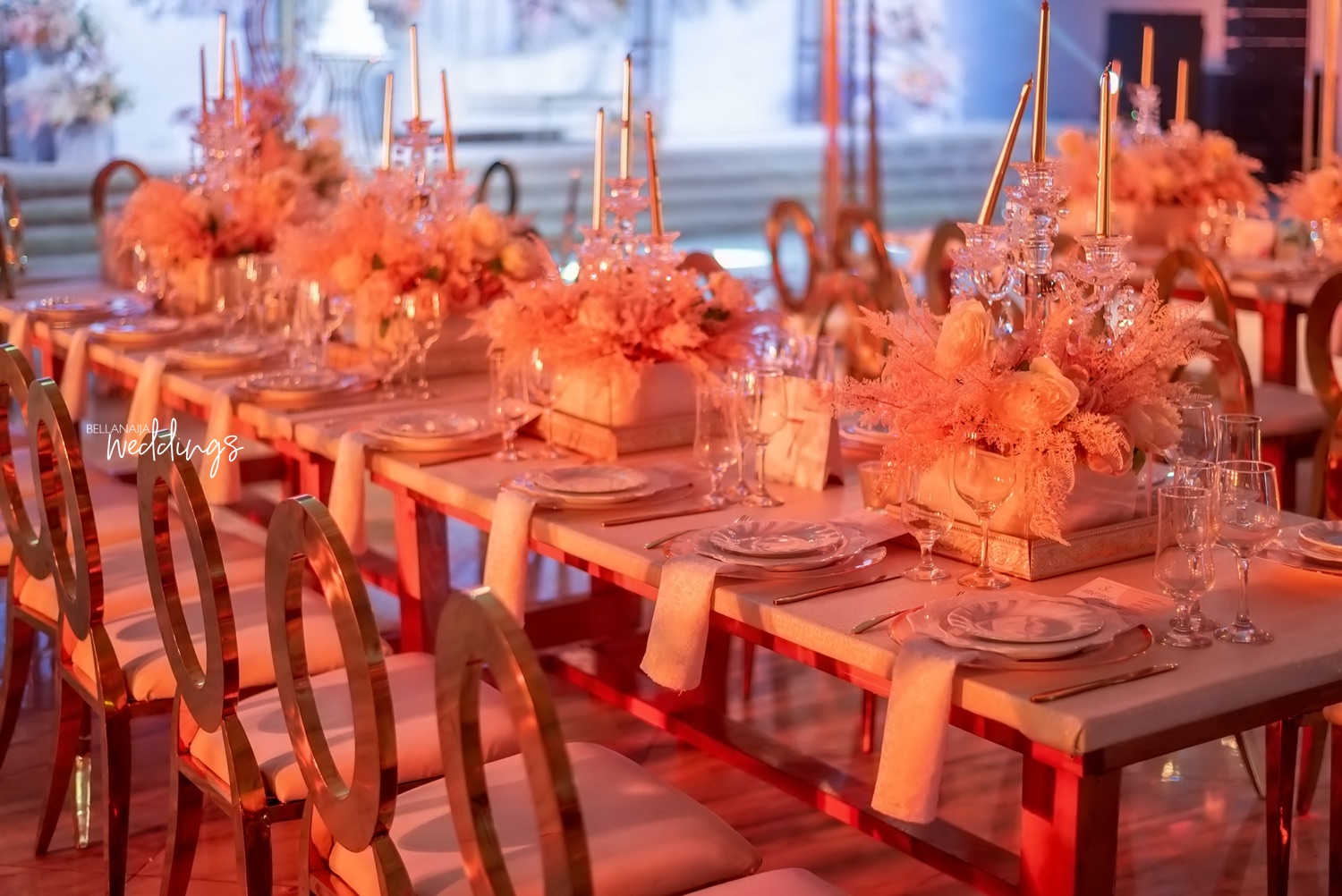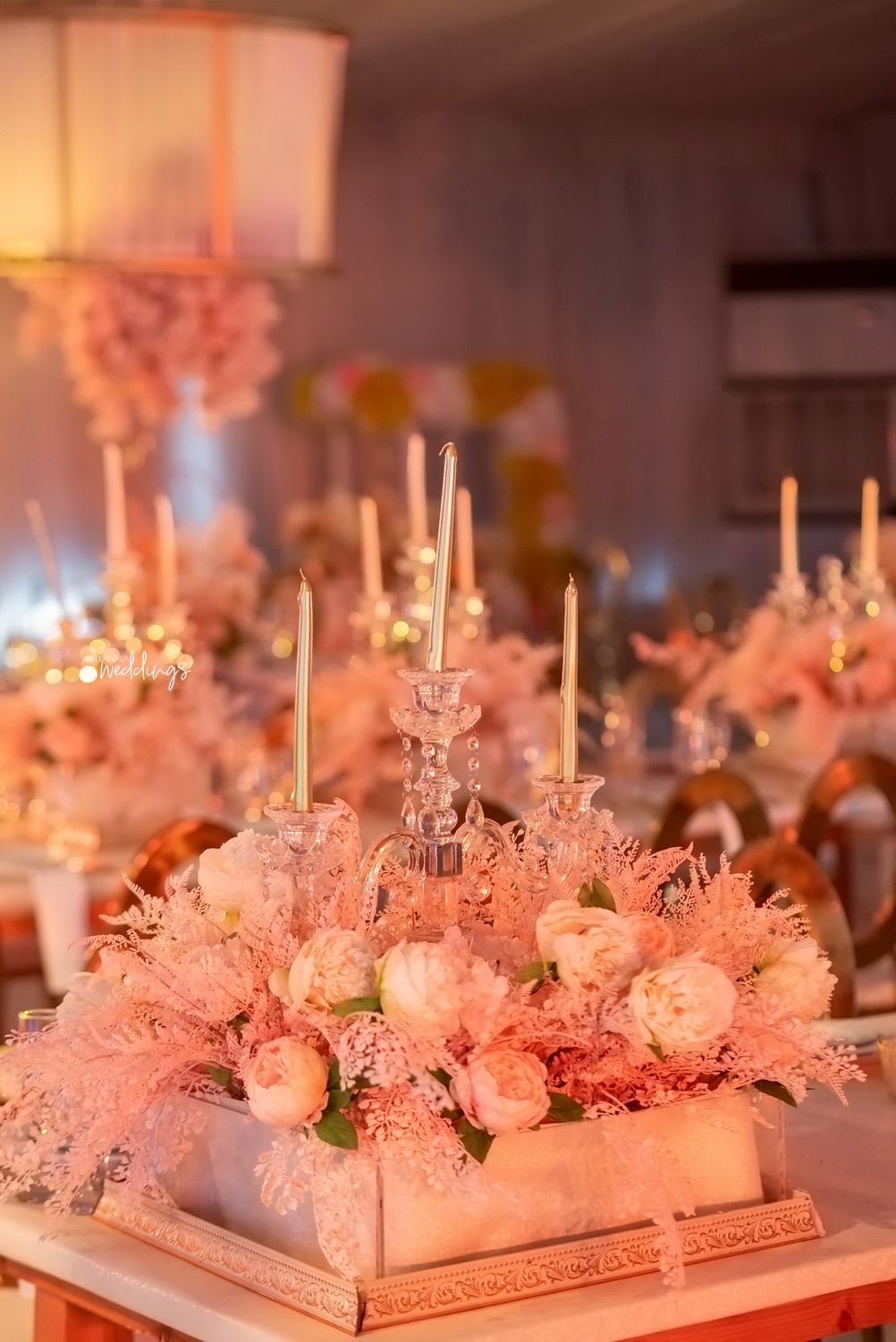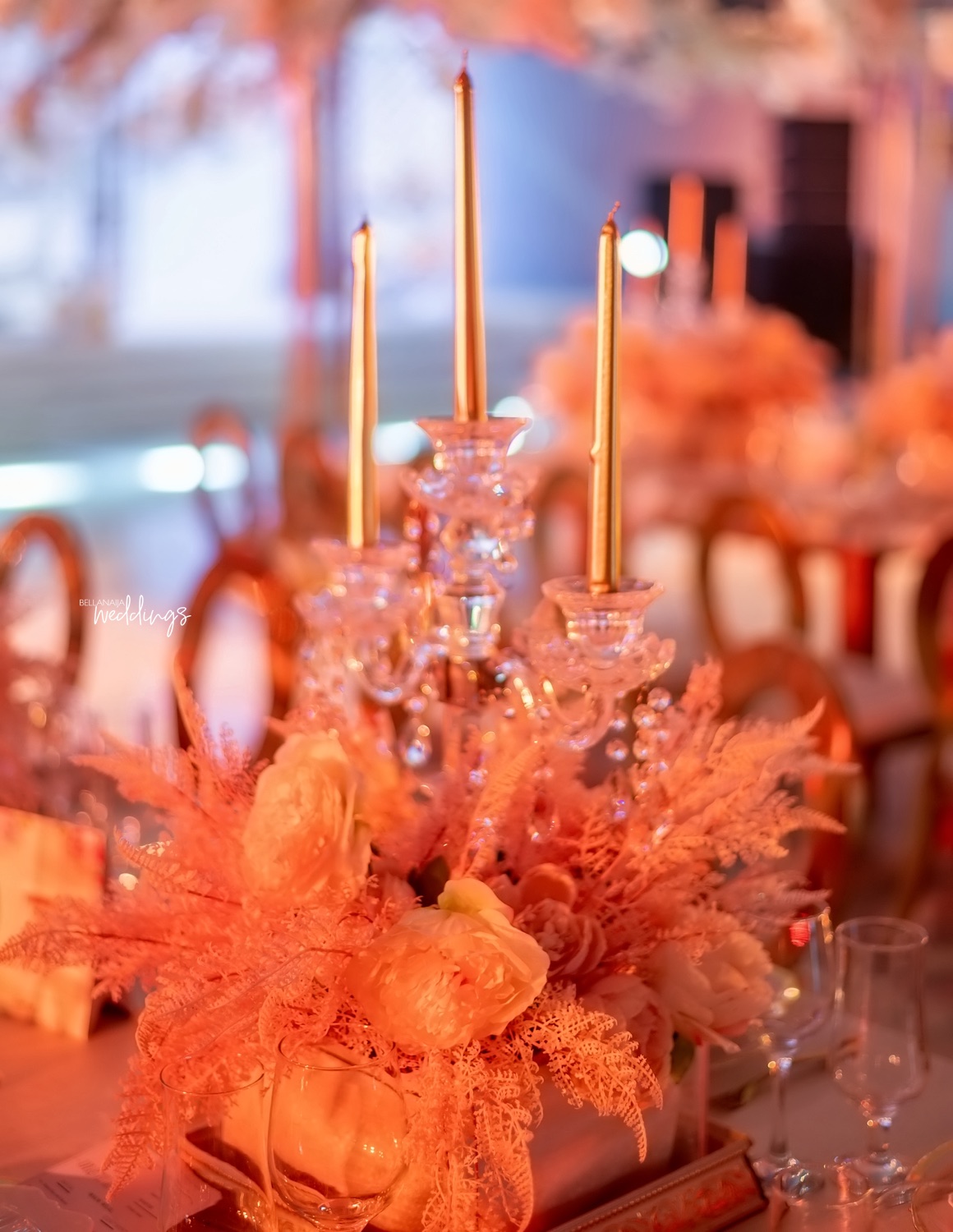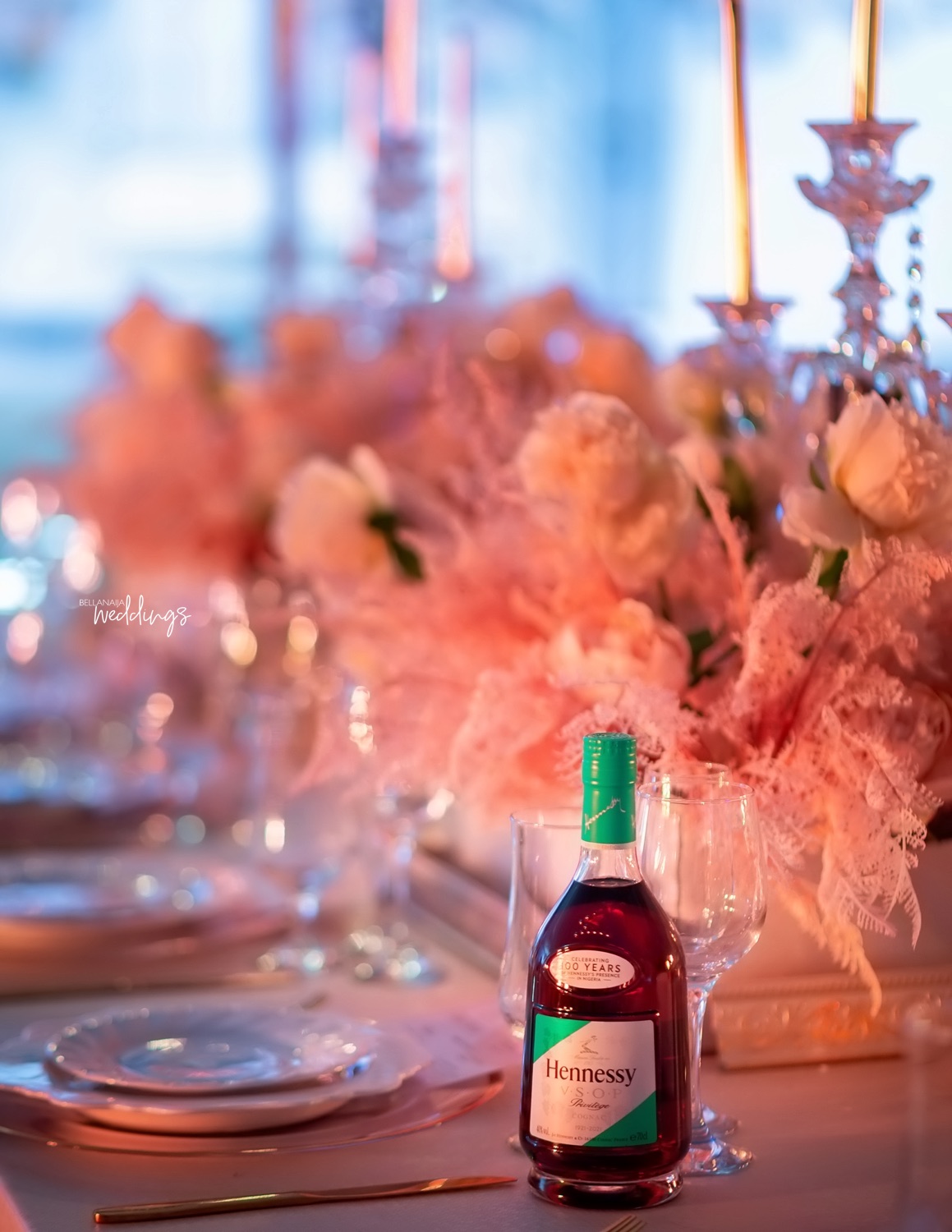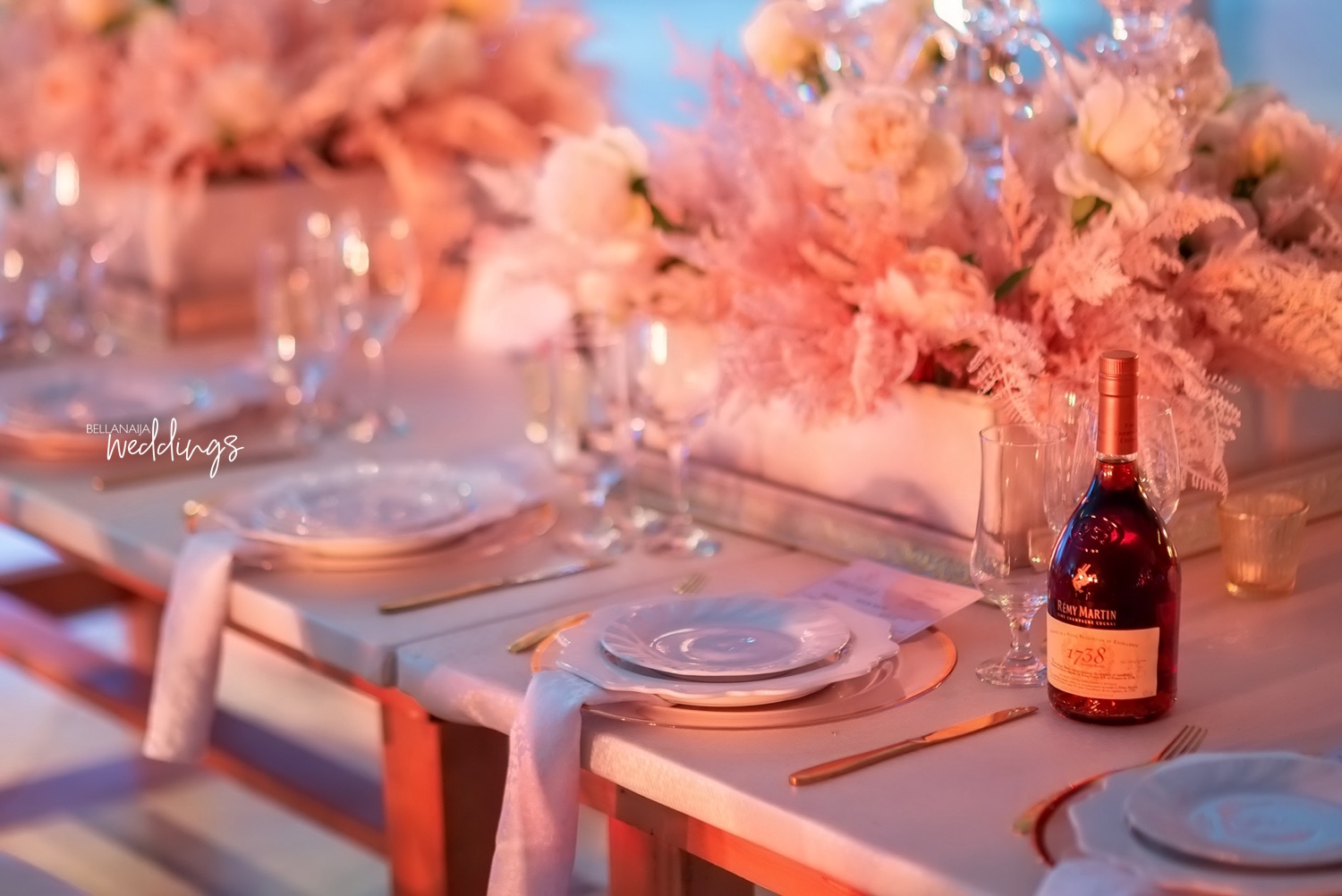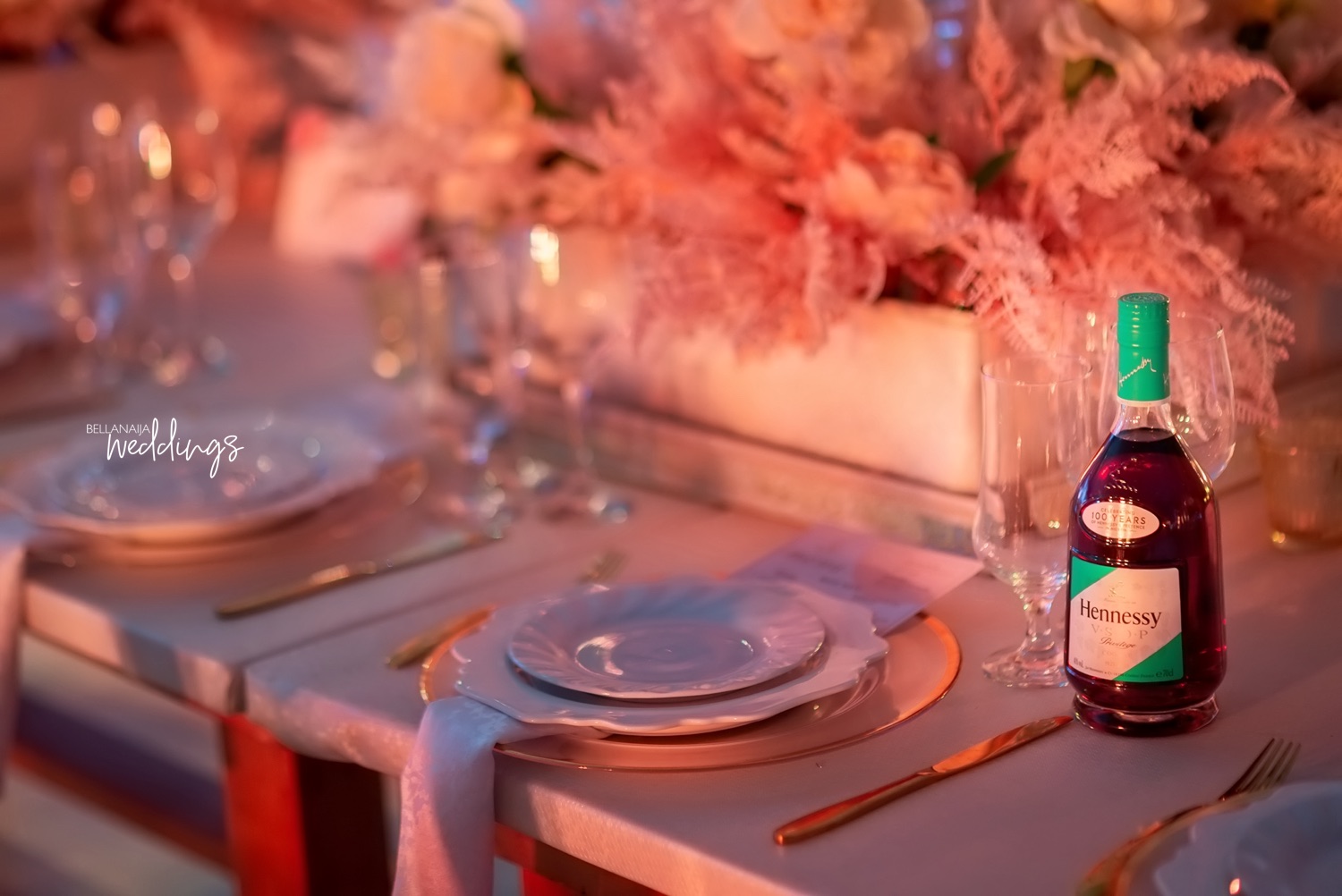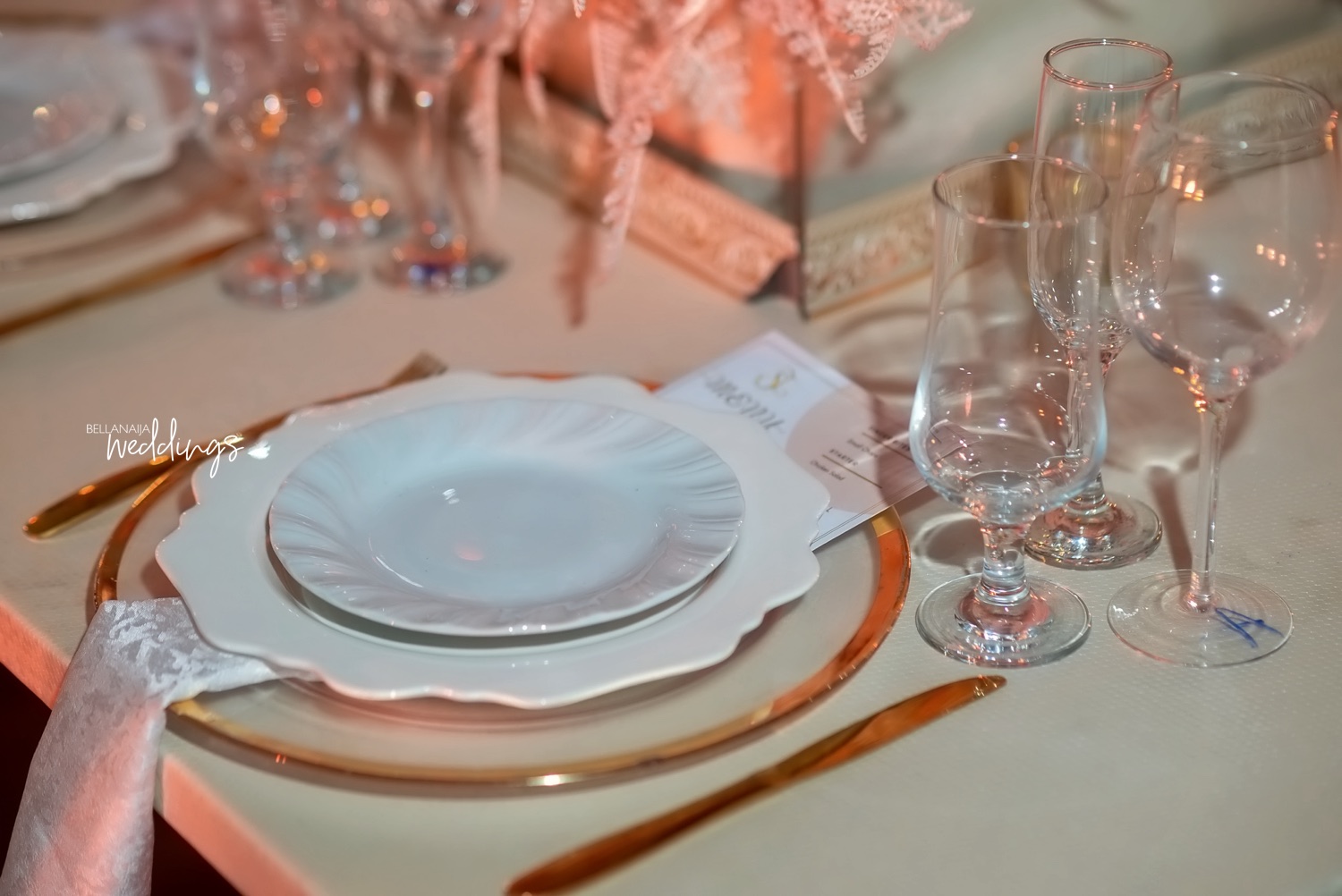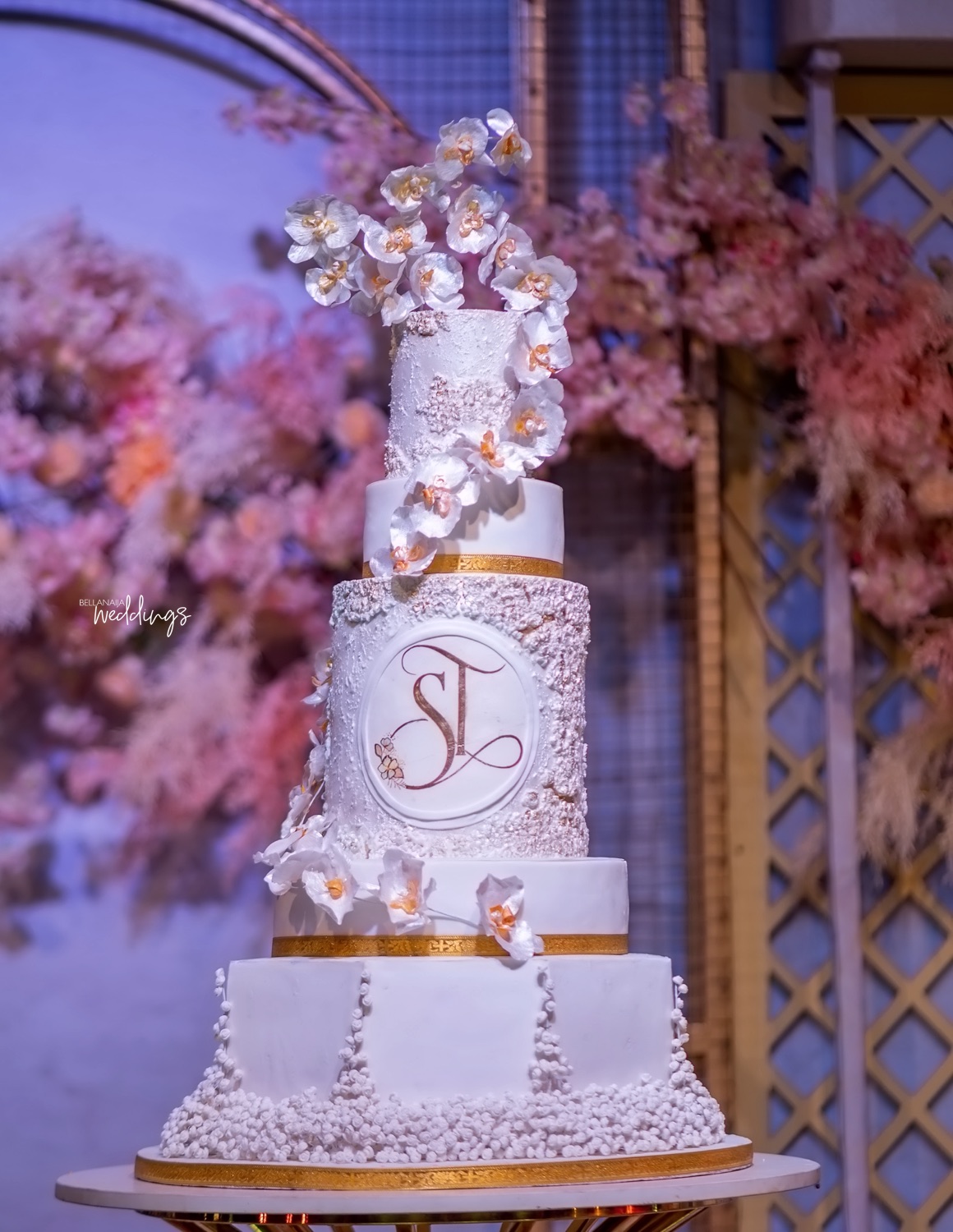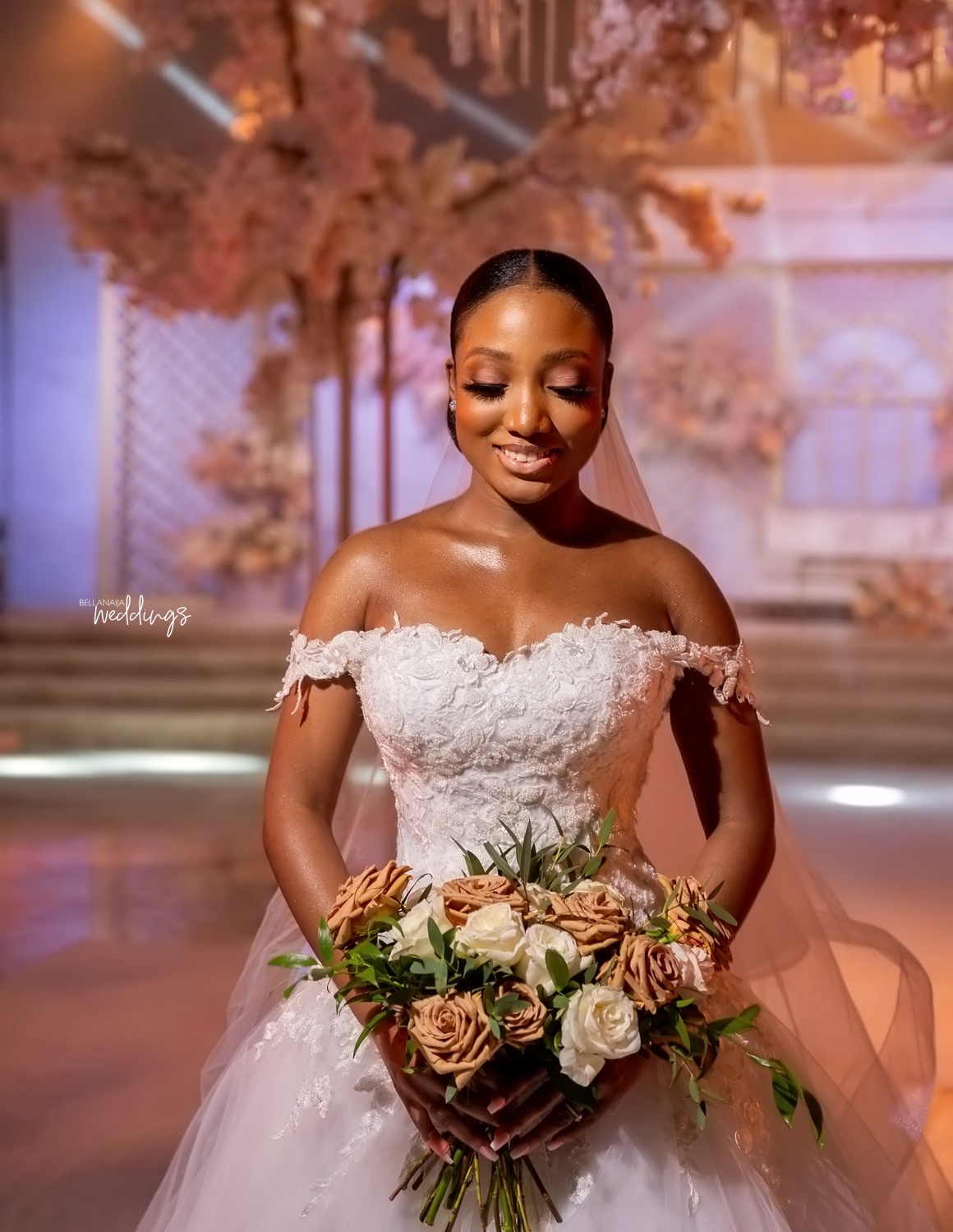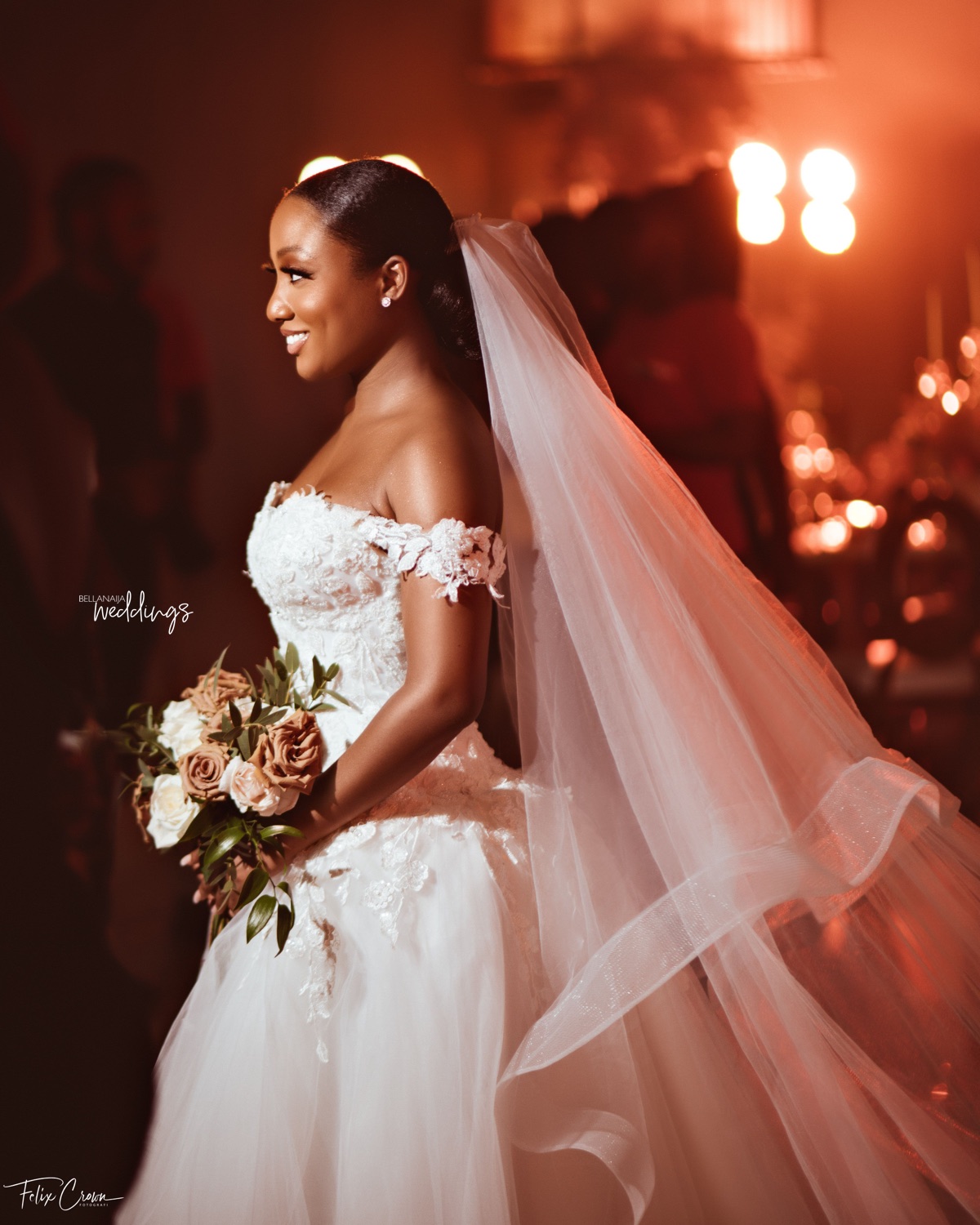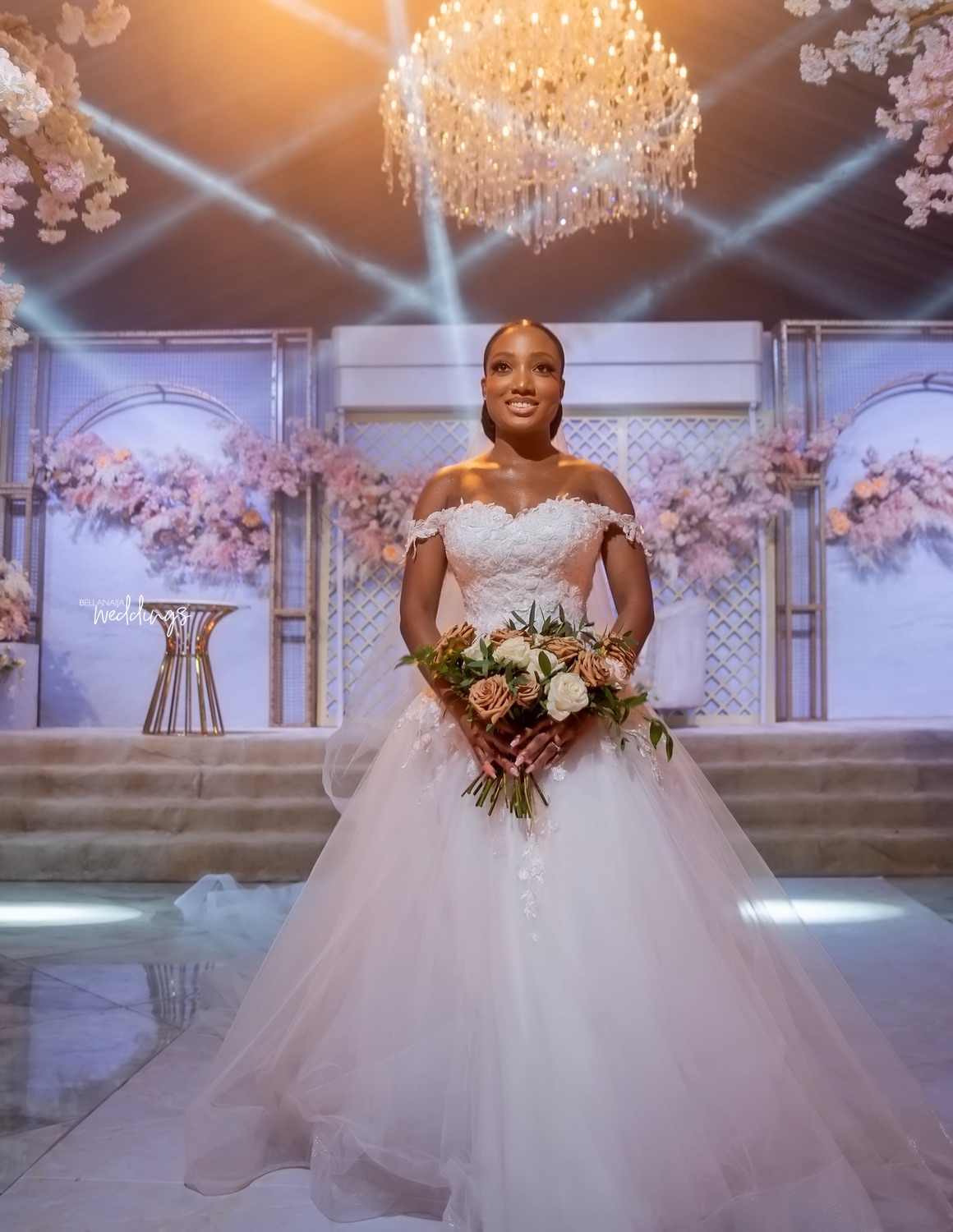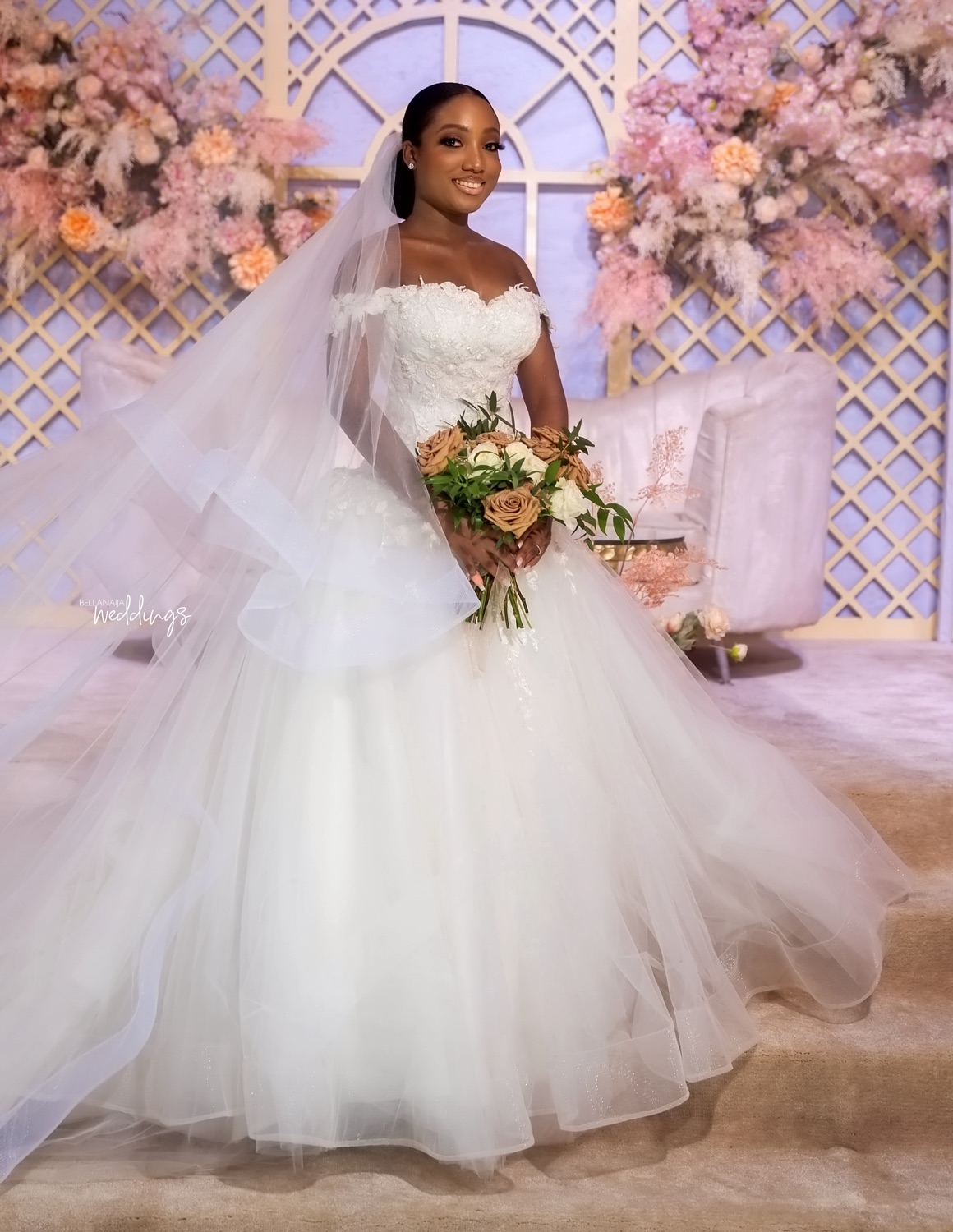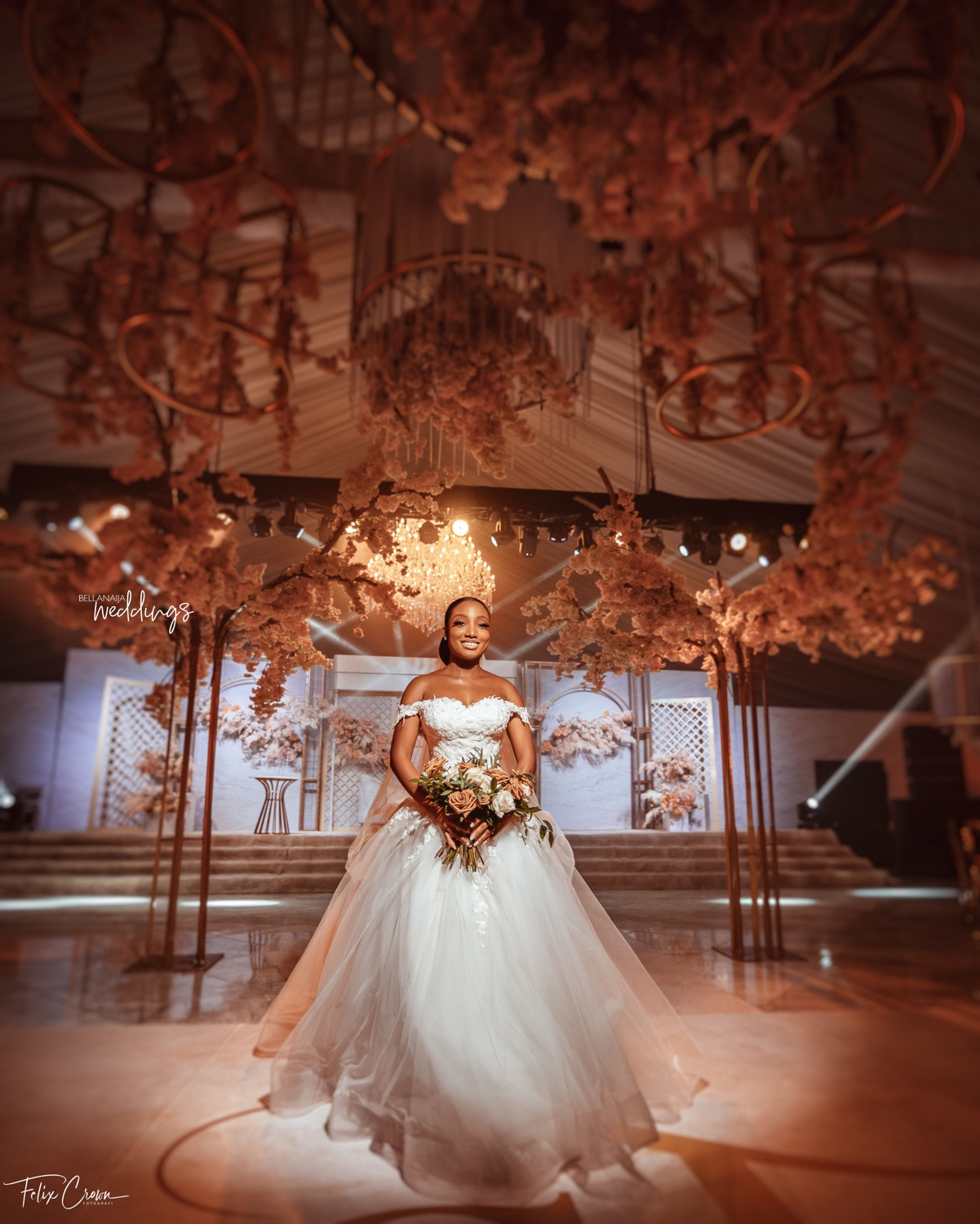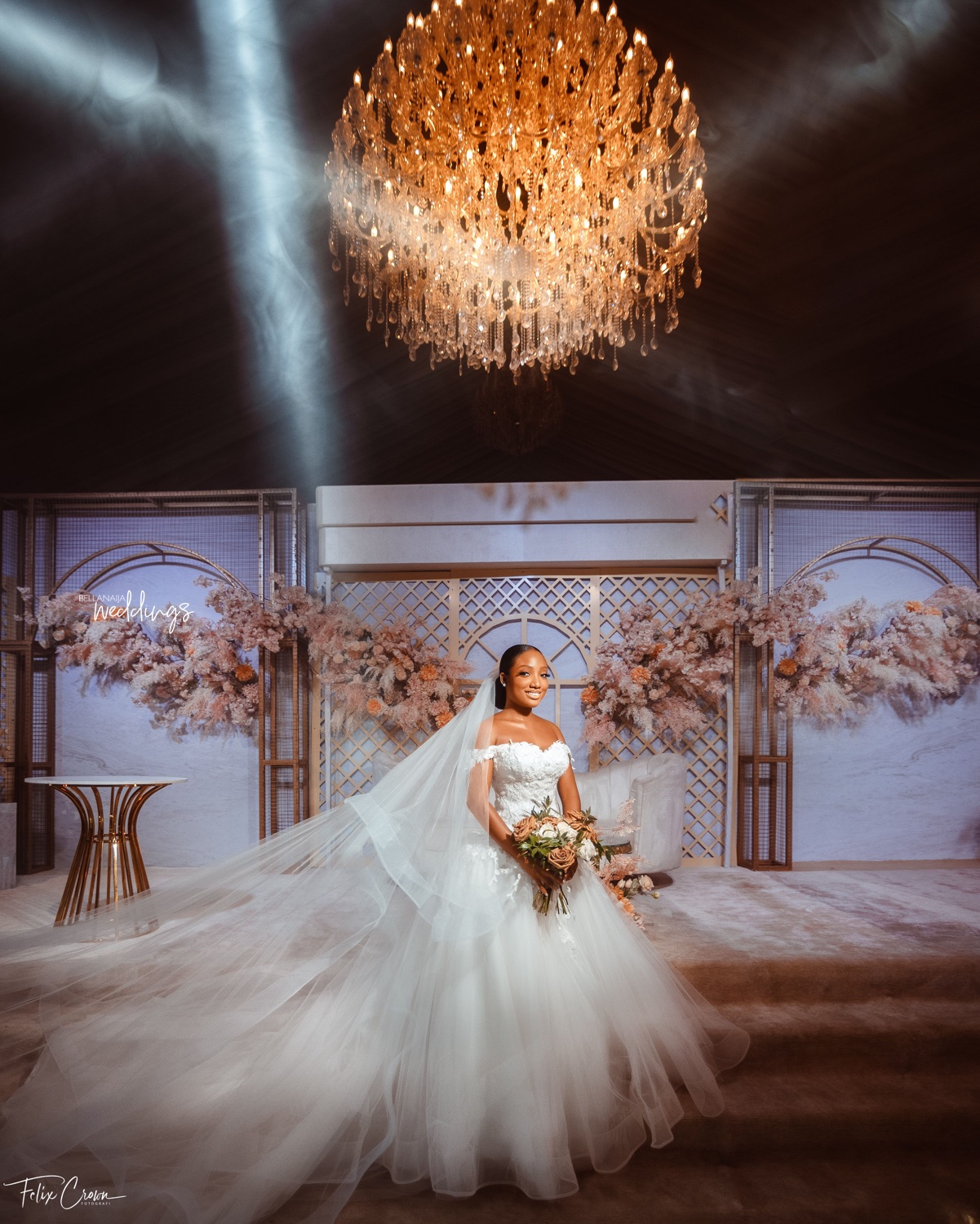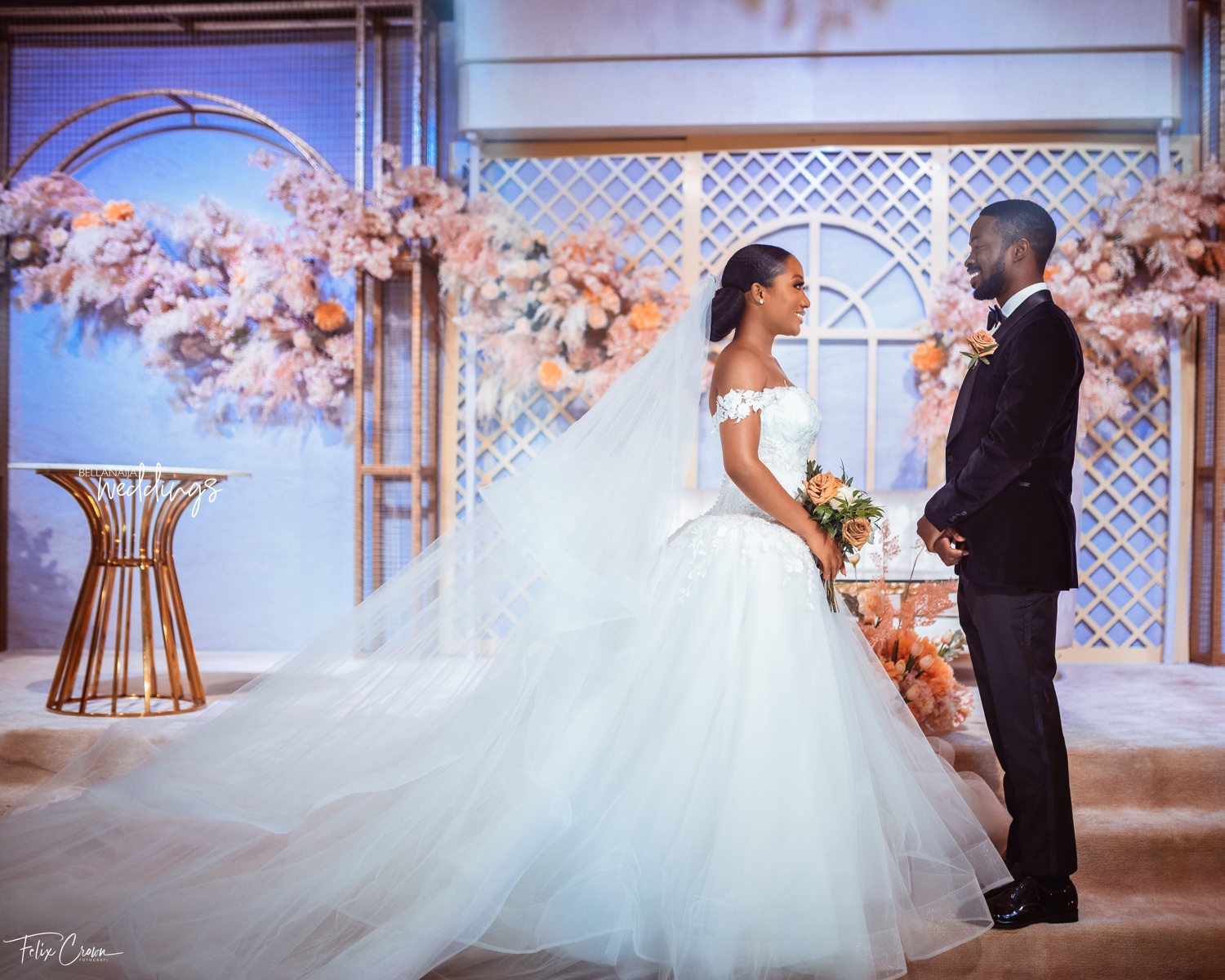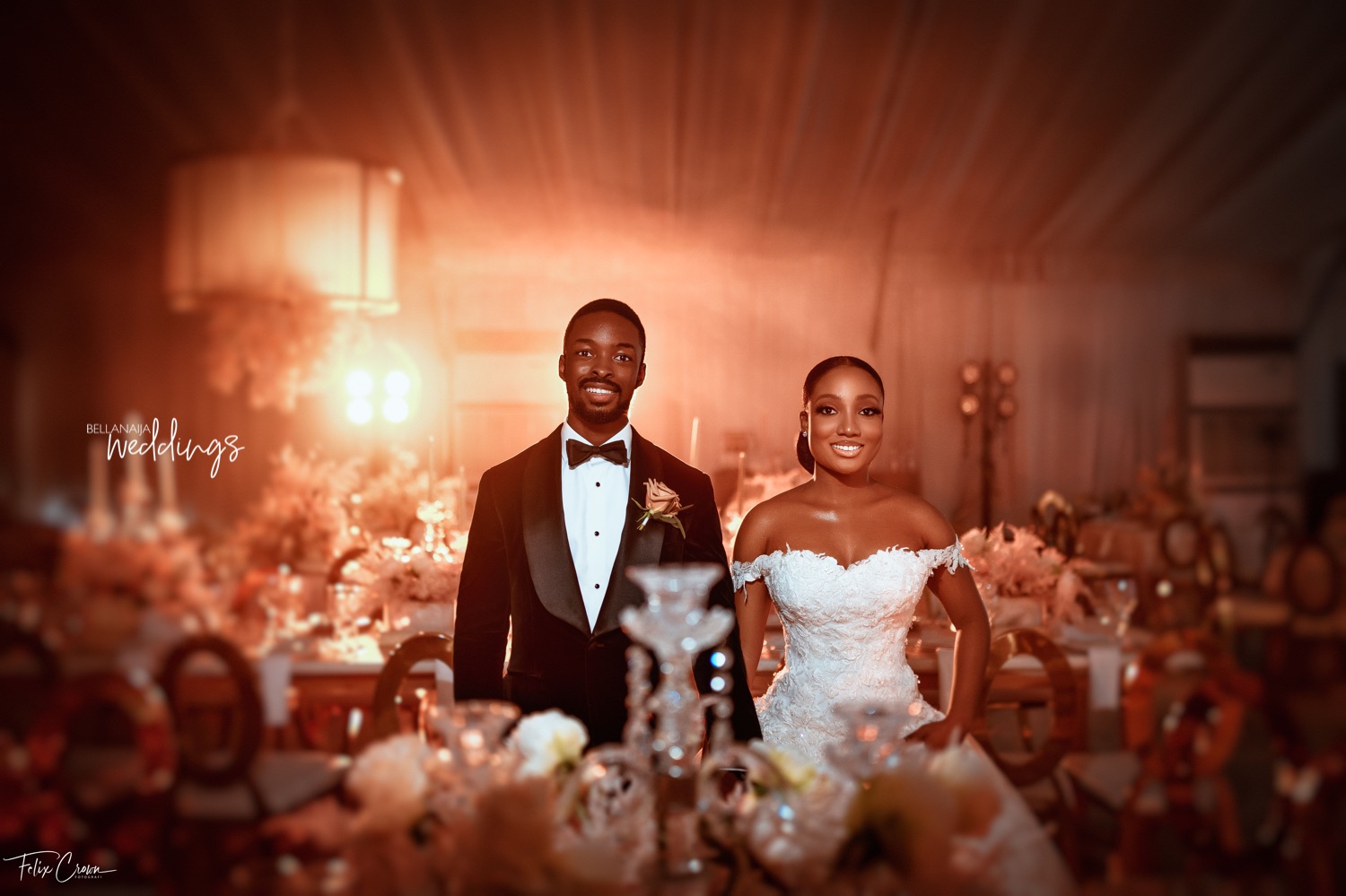 Now let the party start.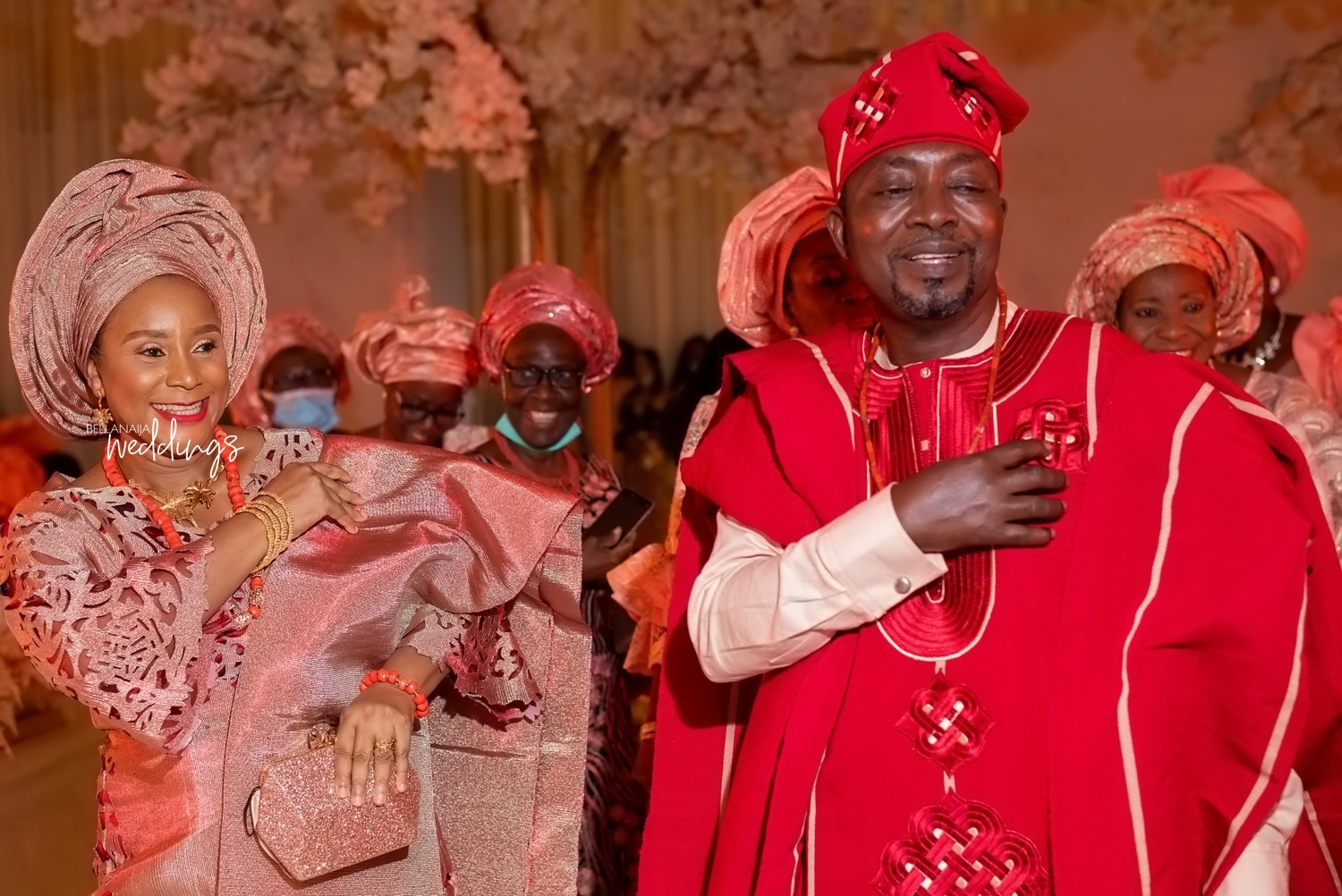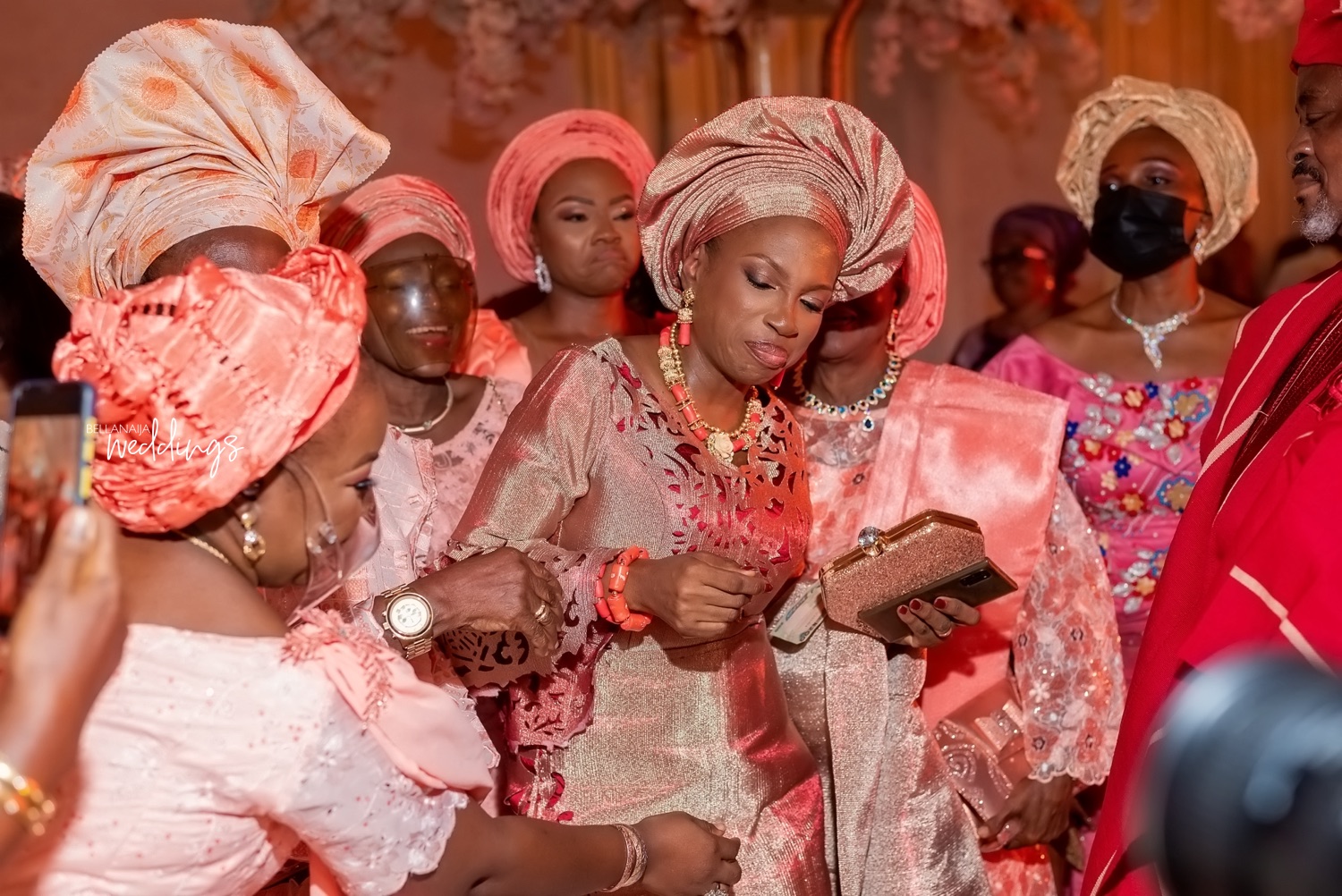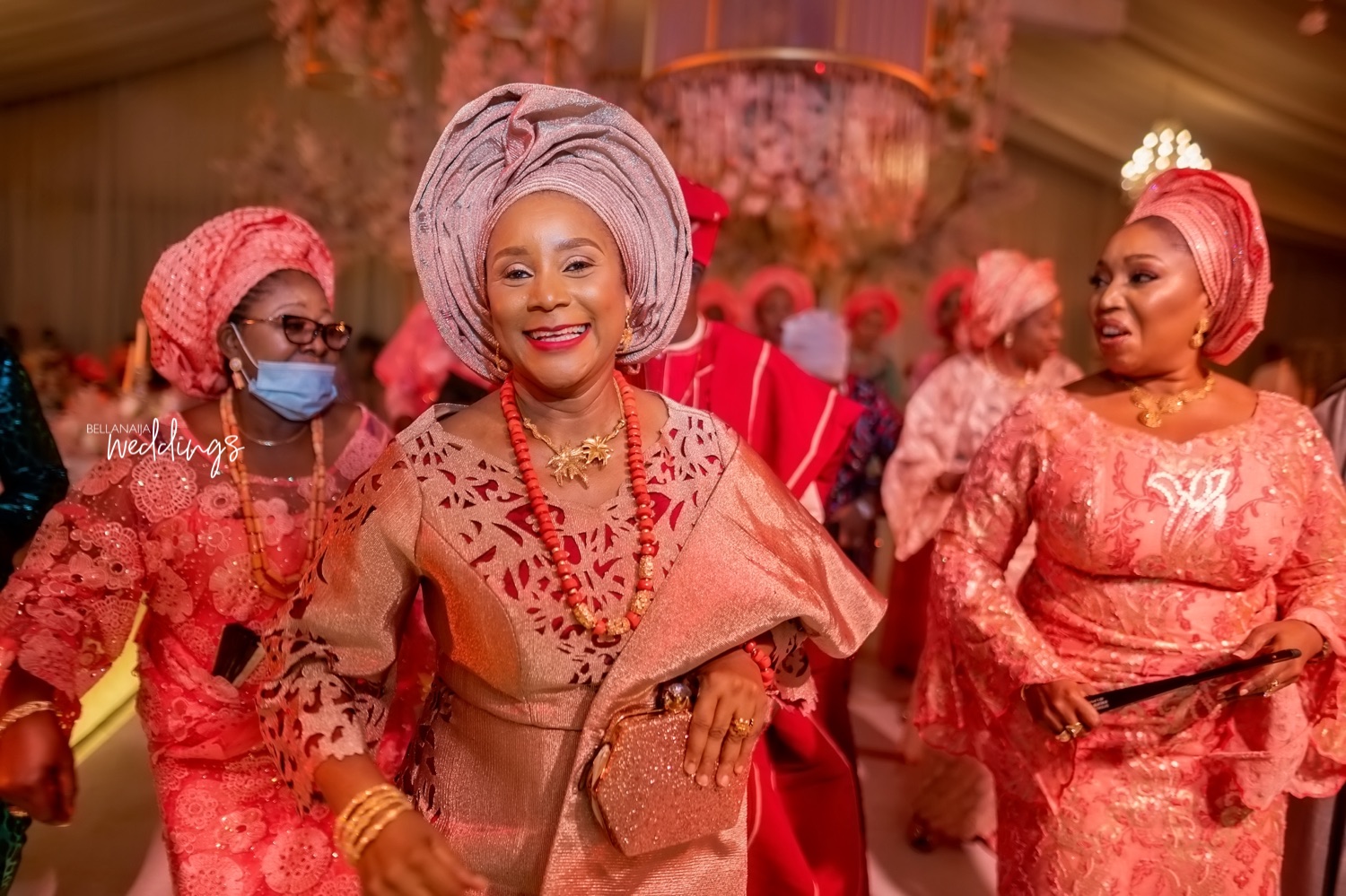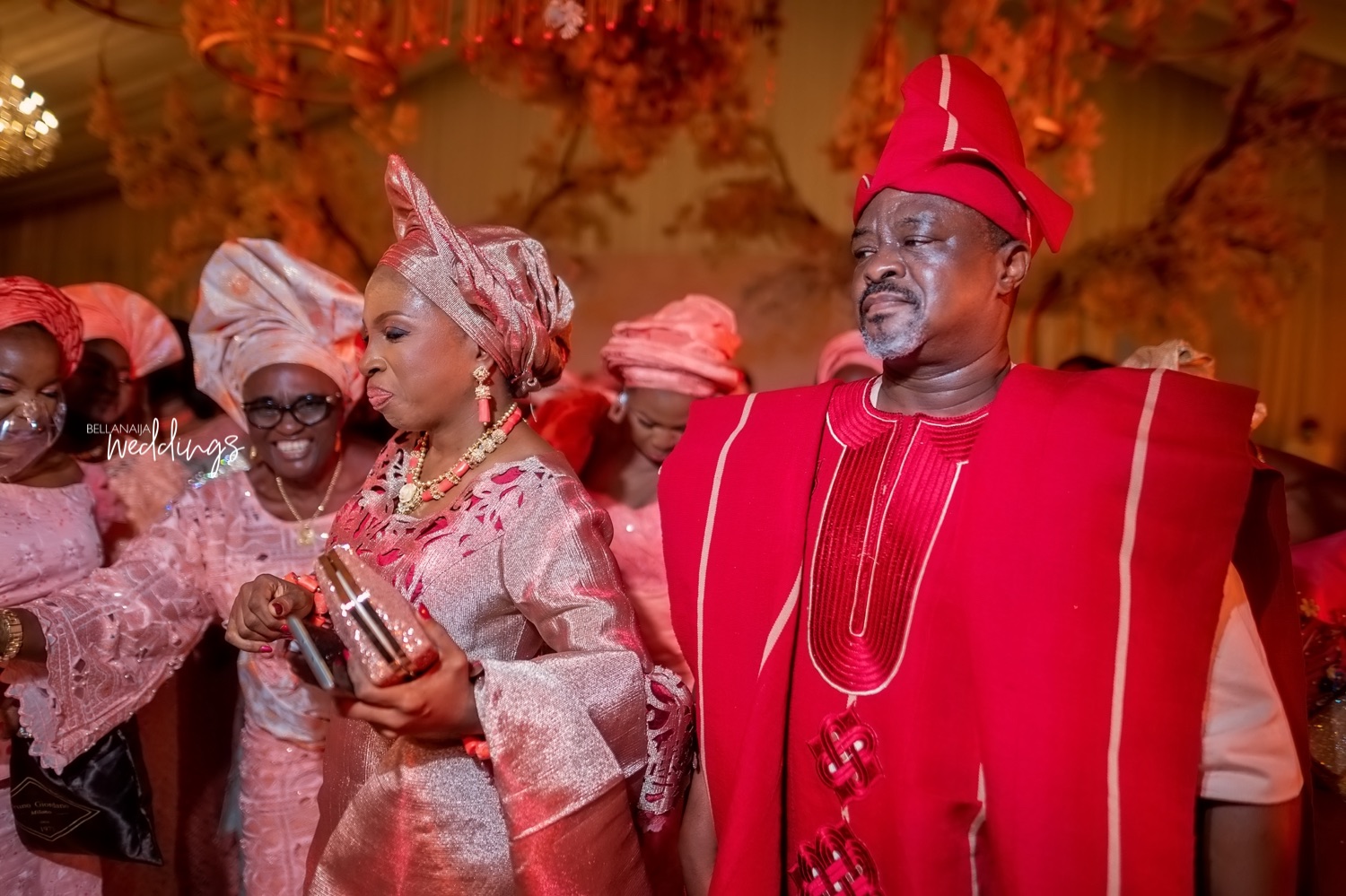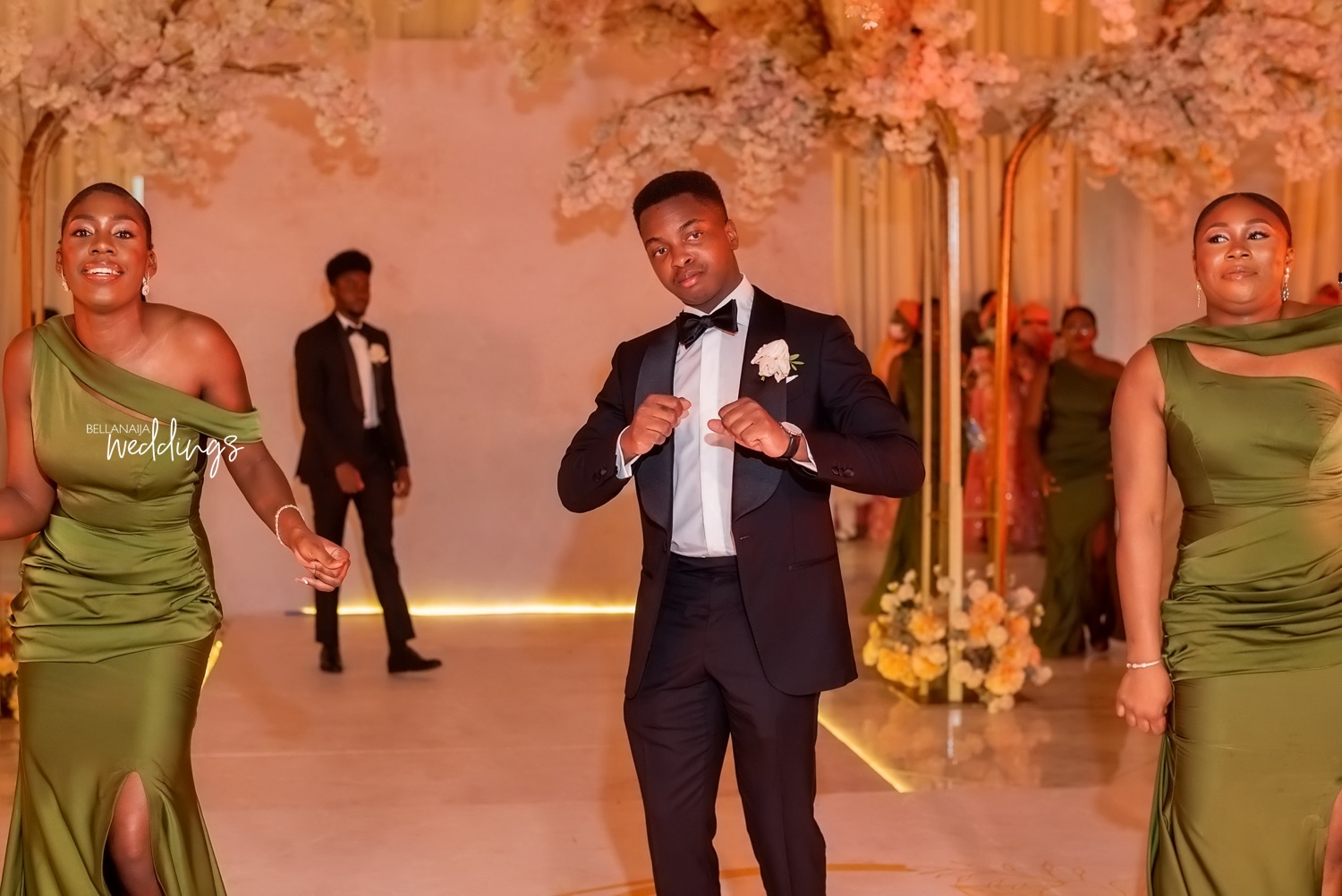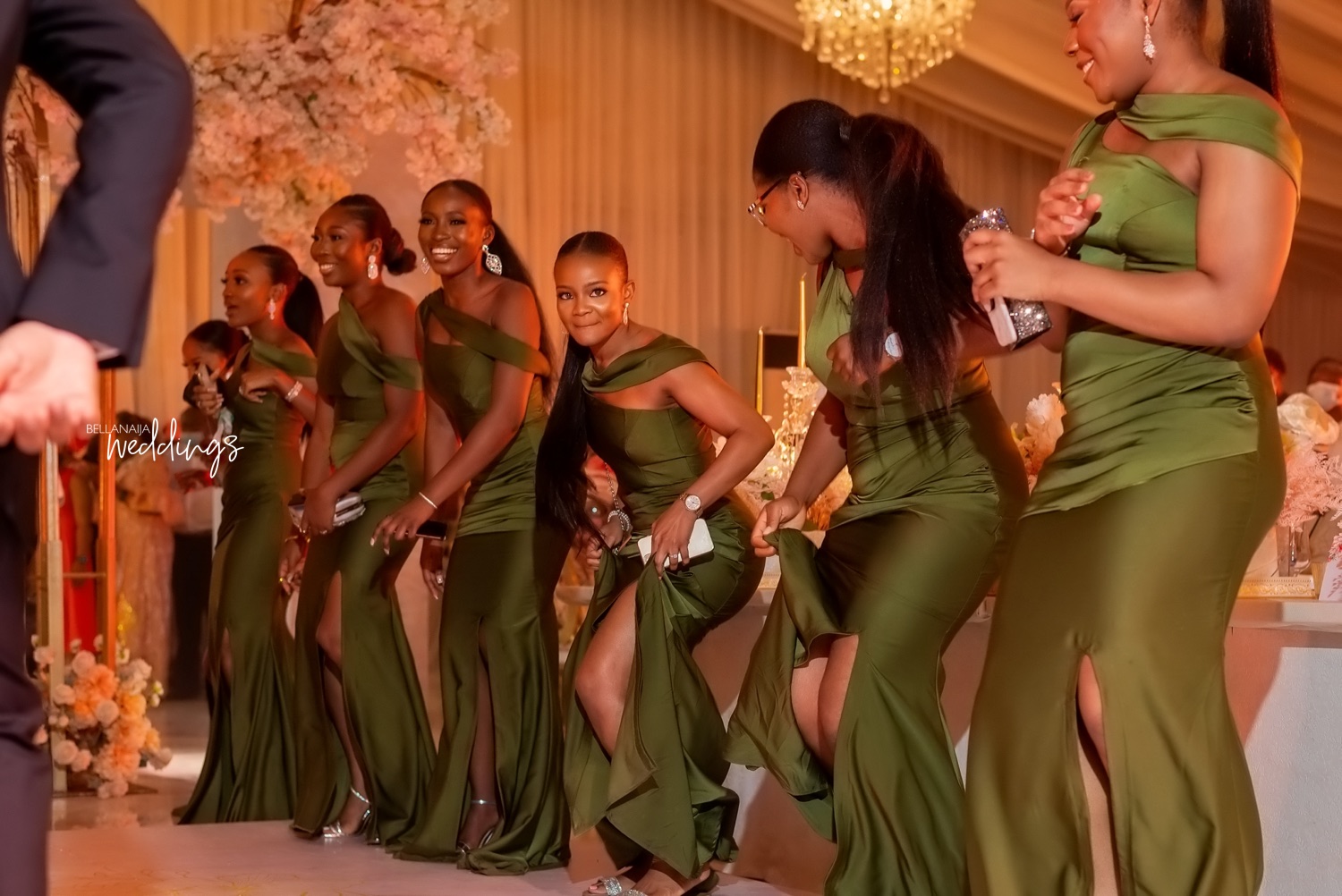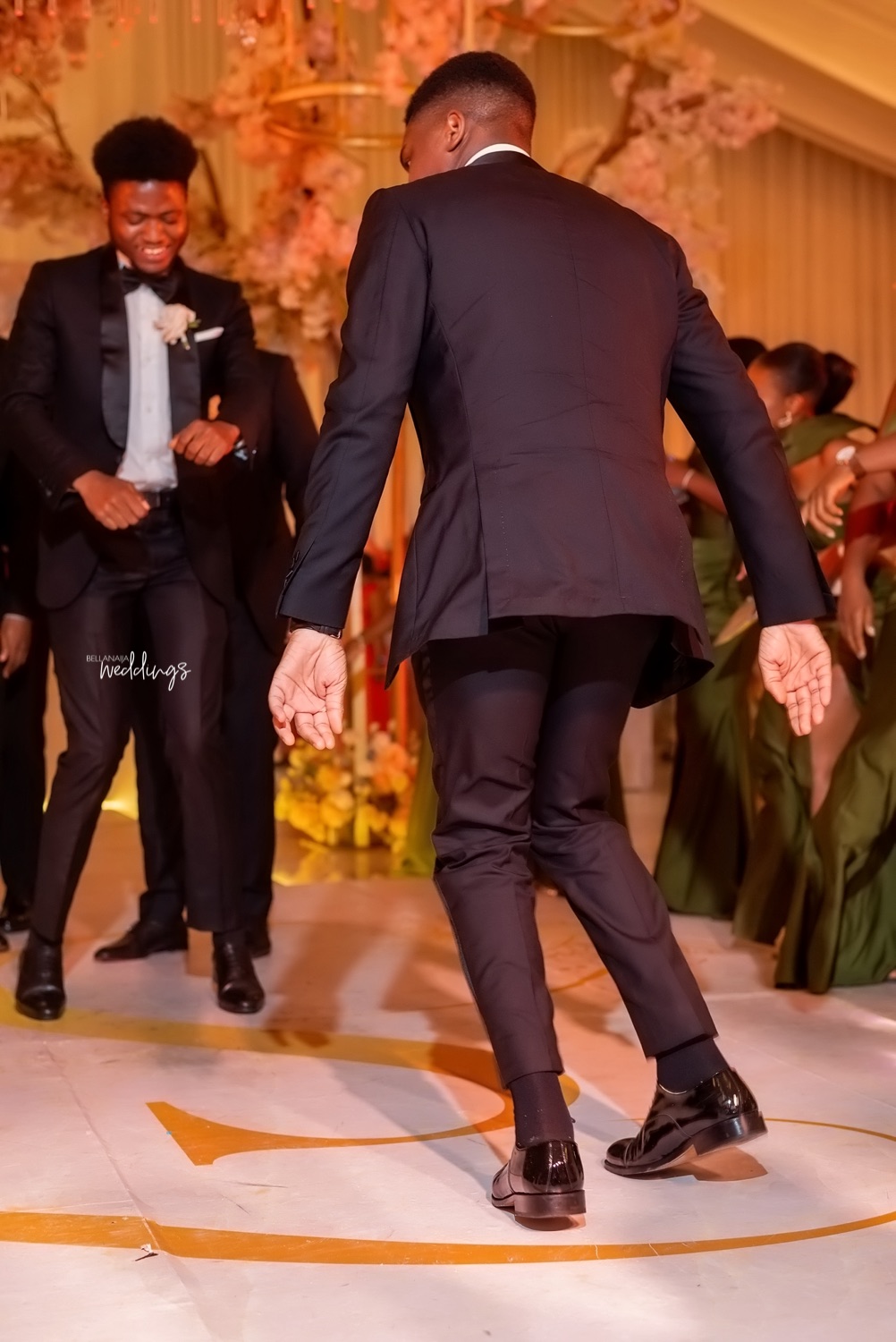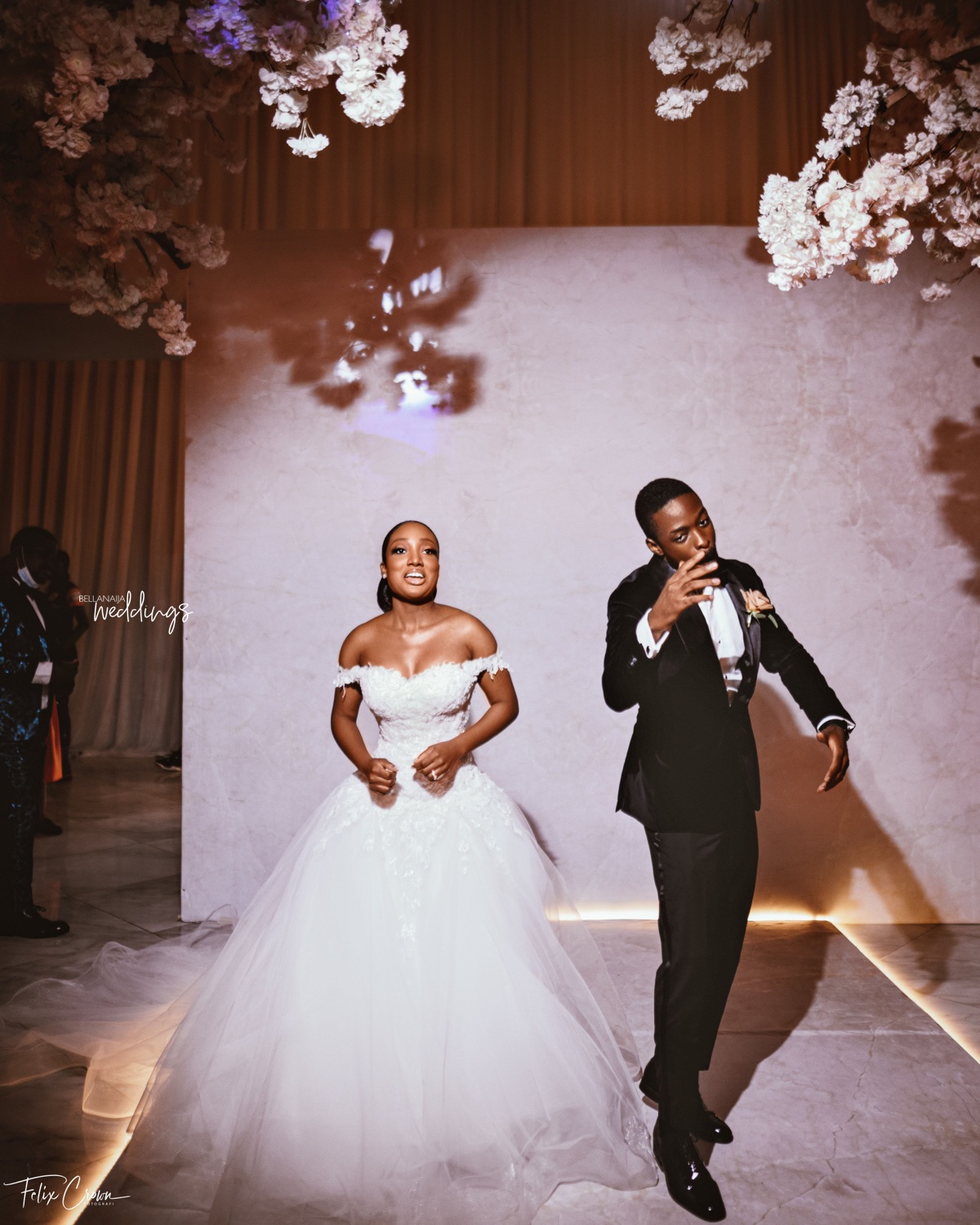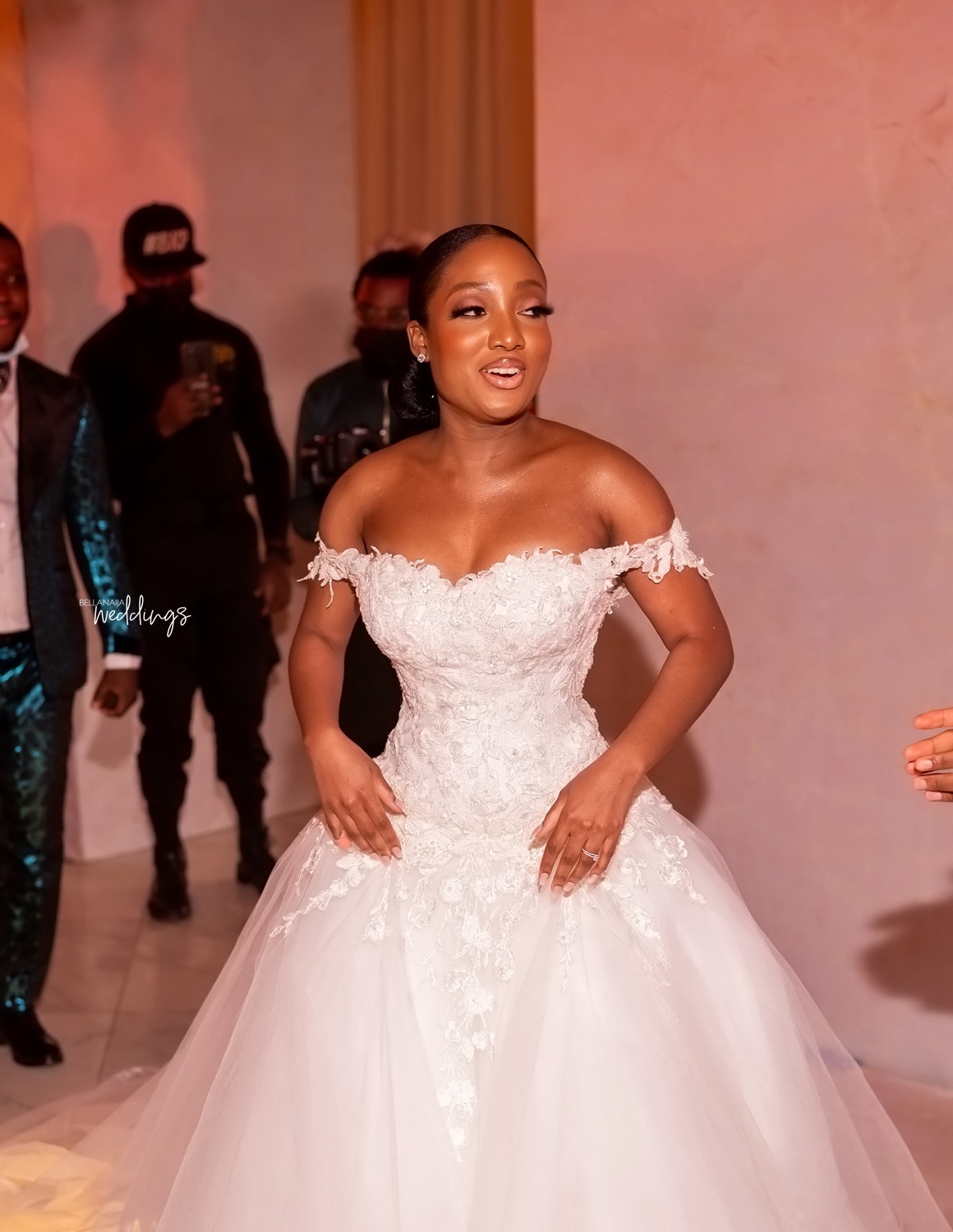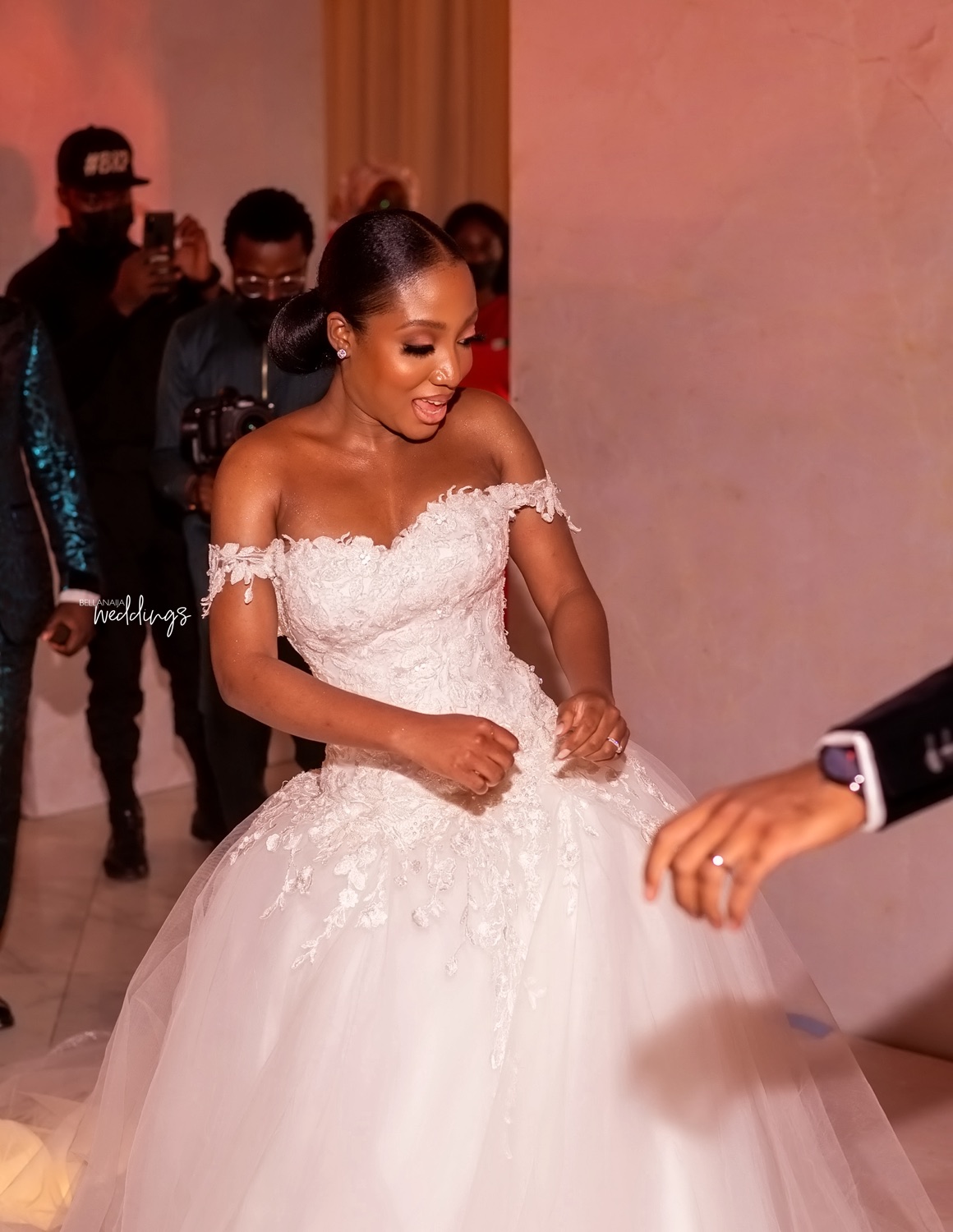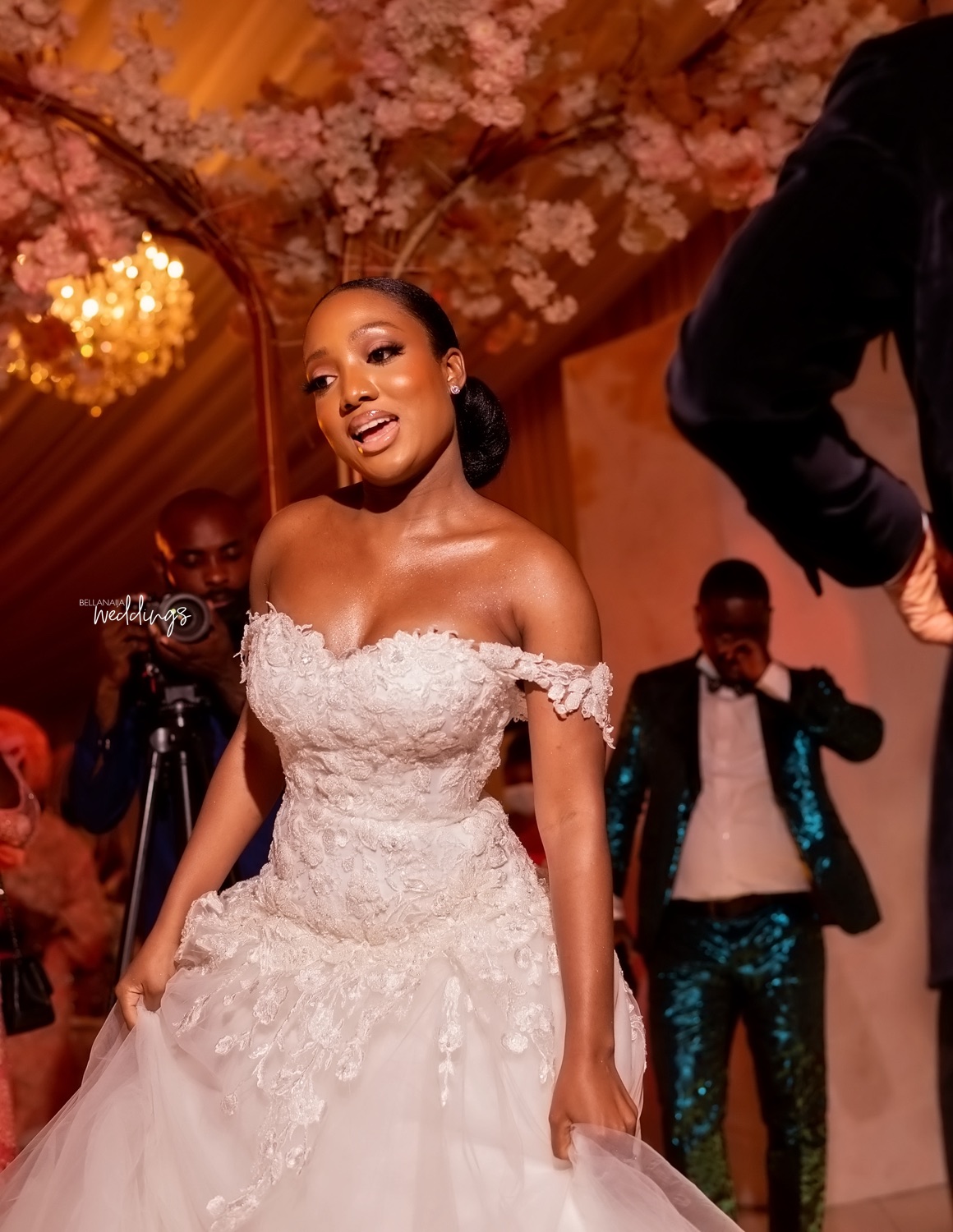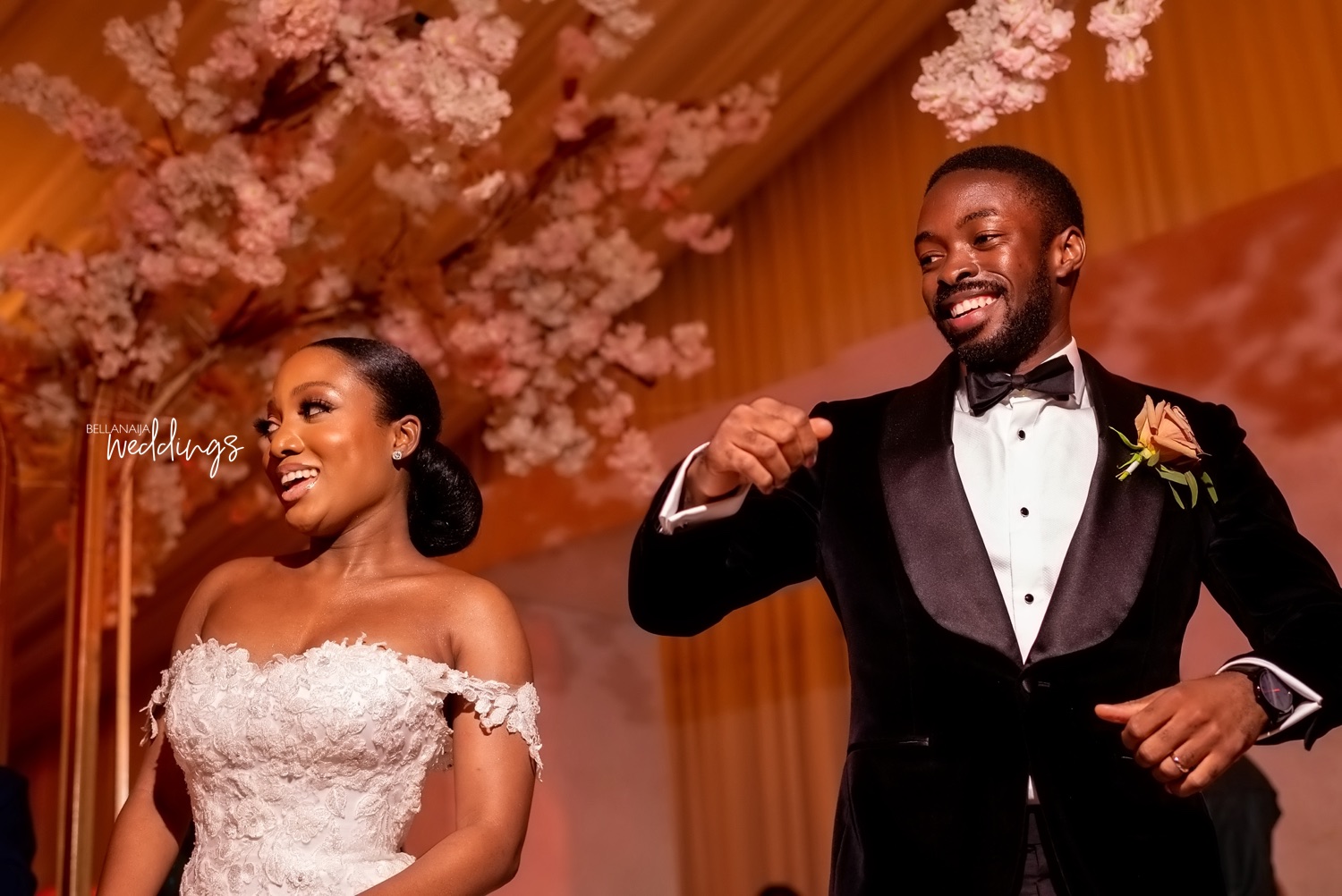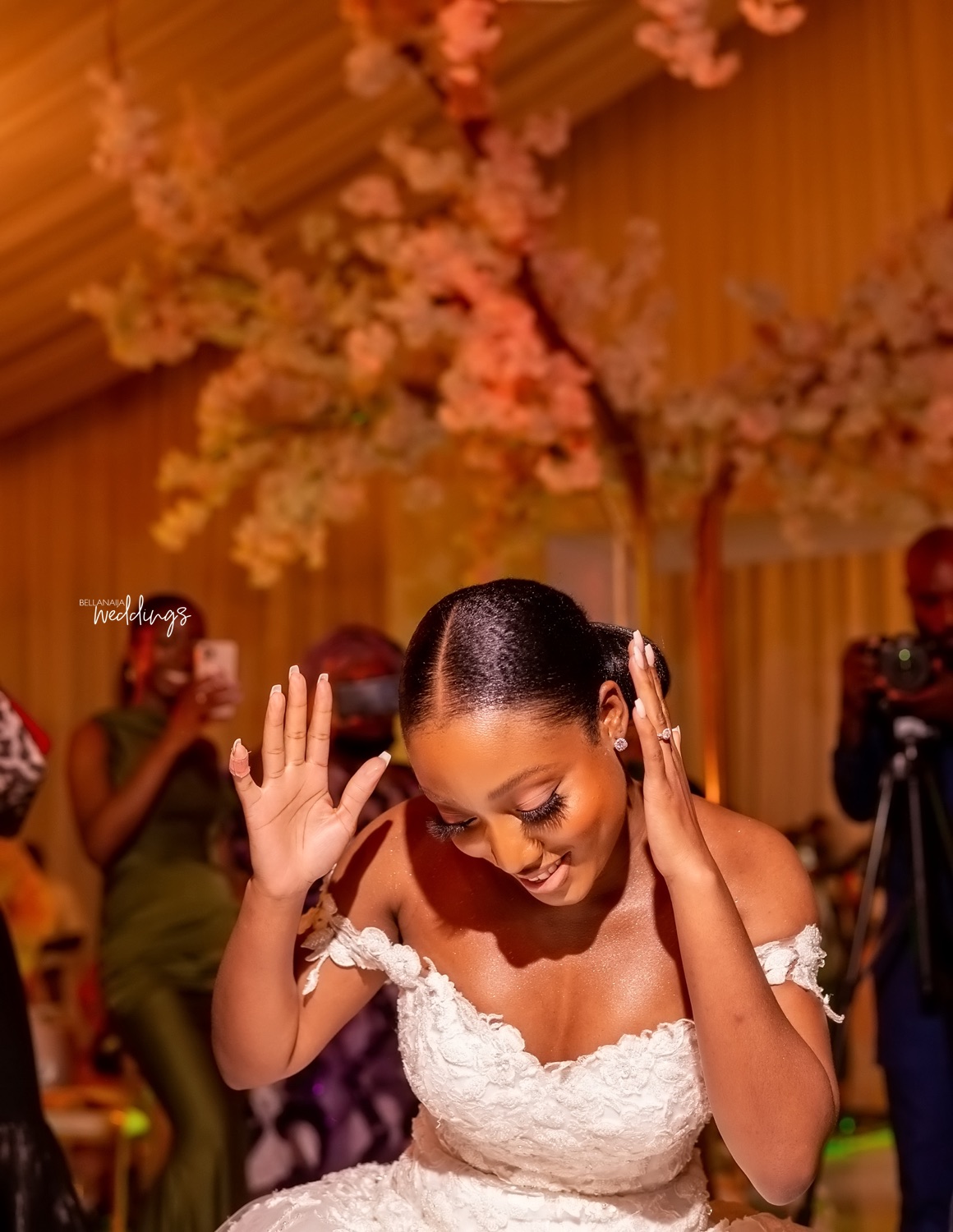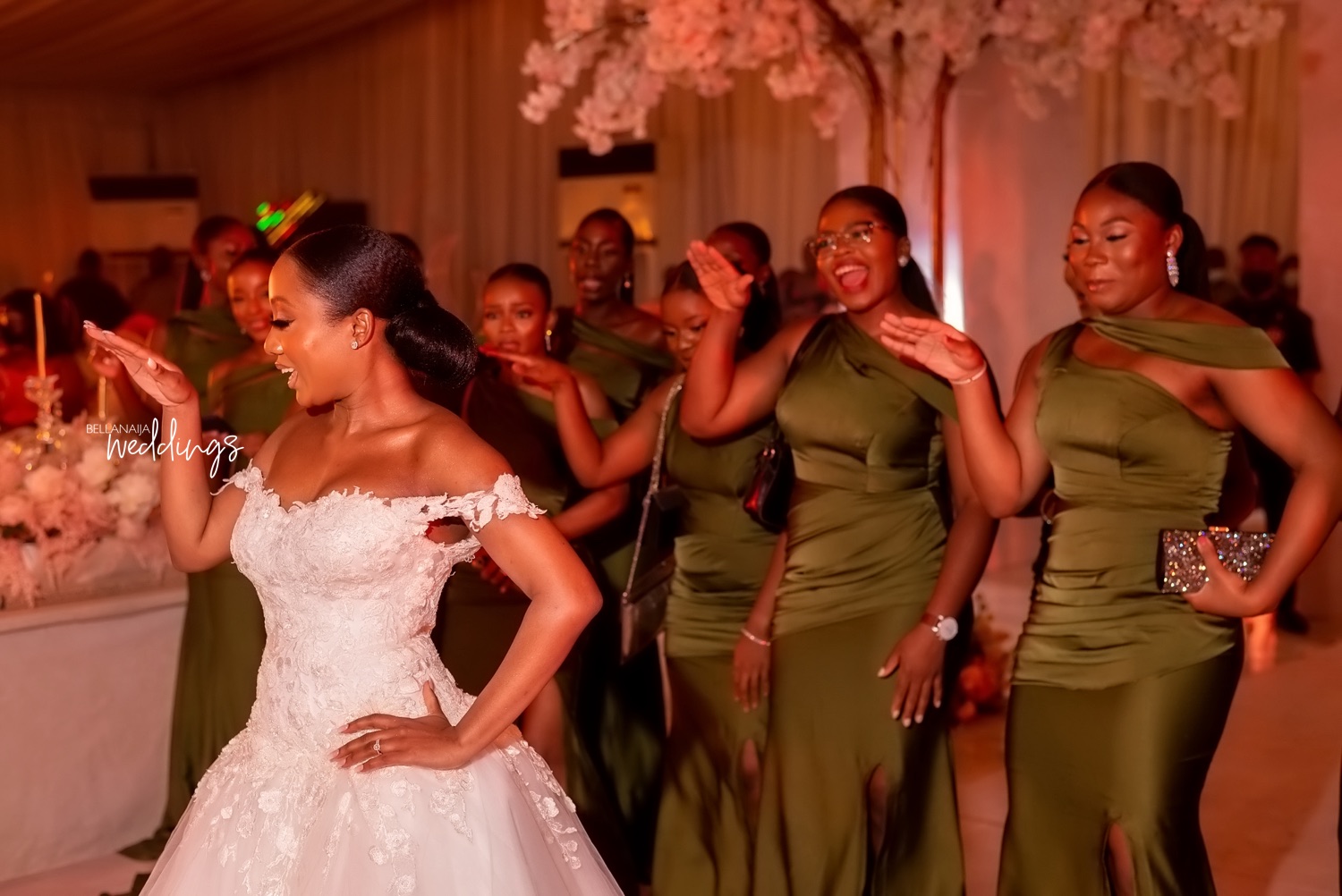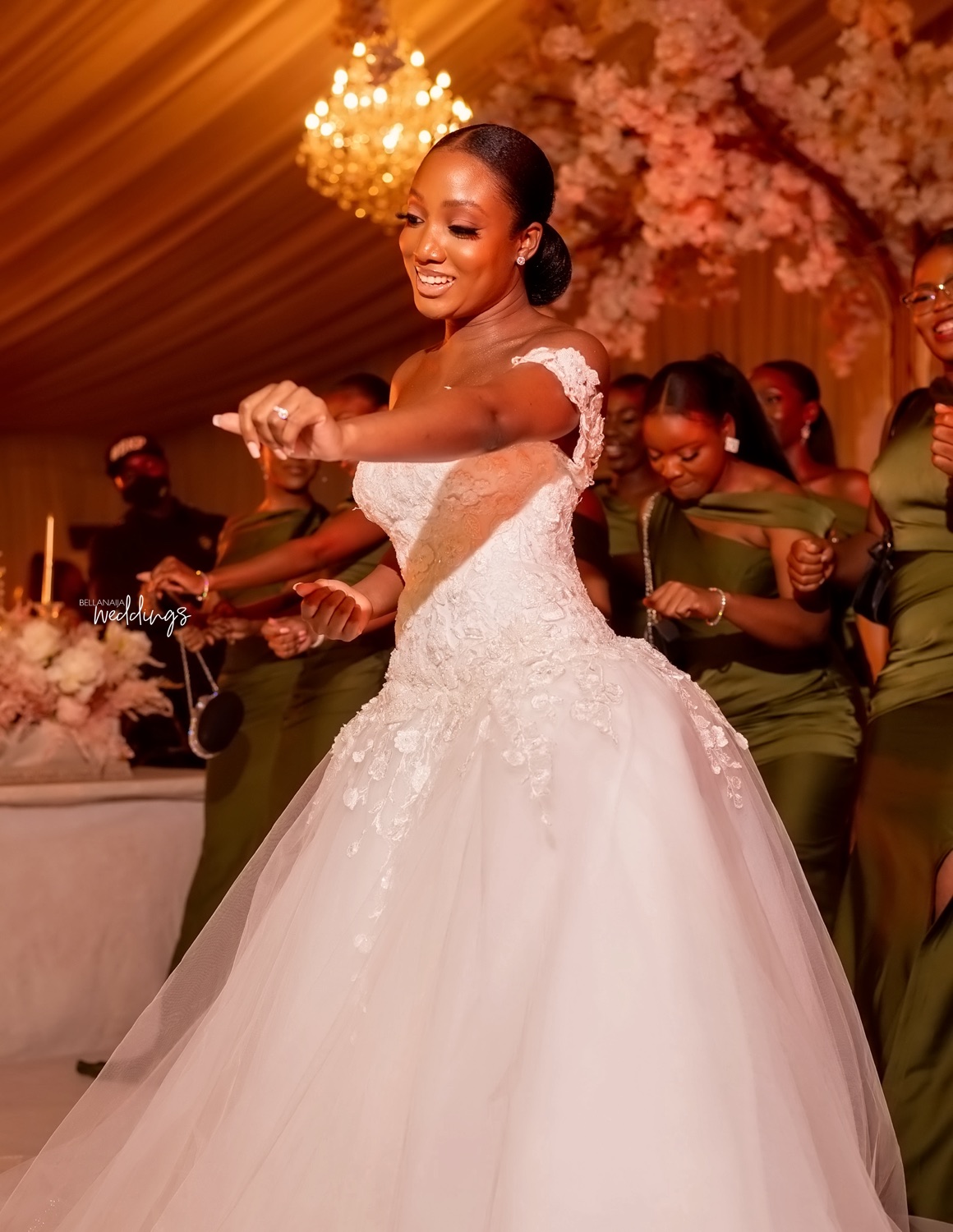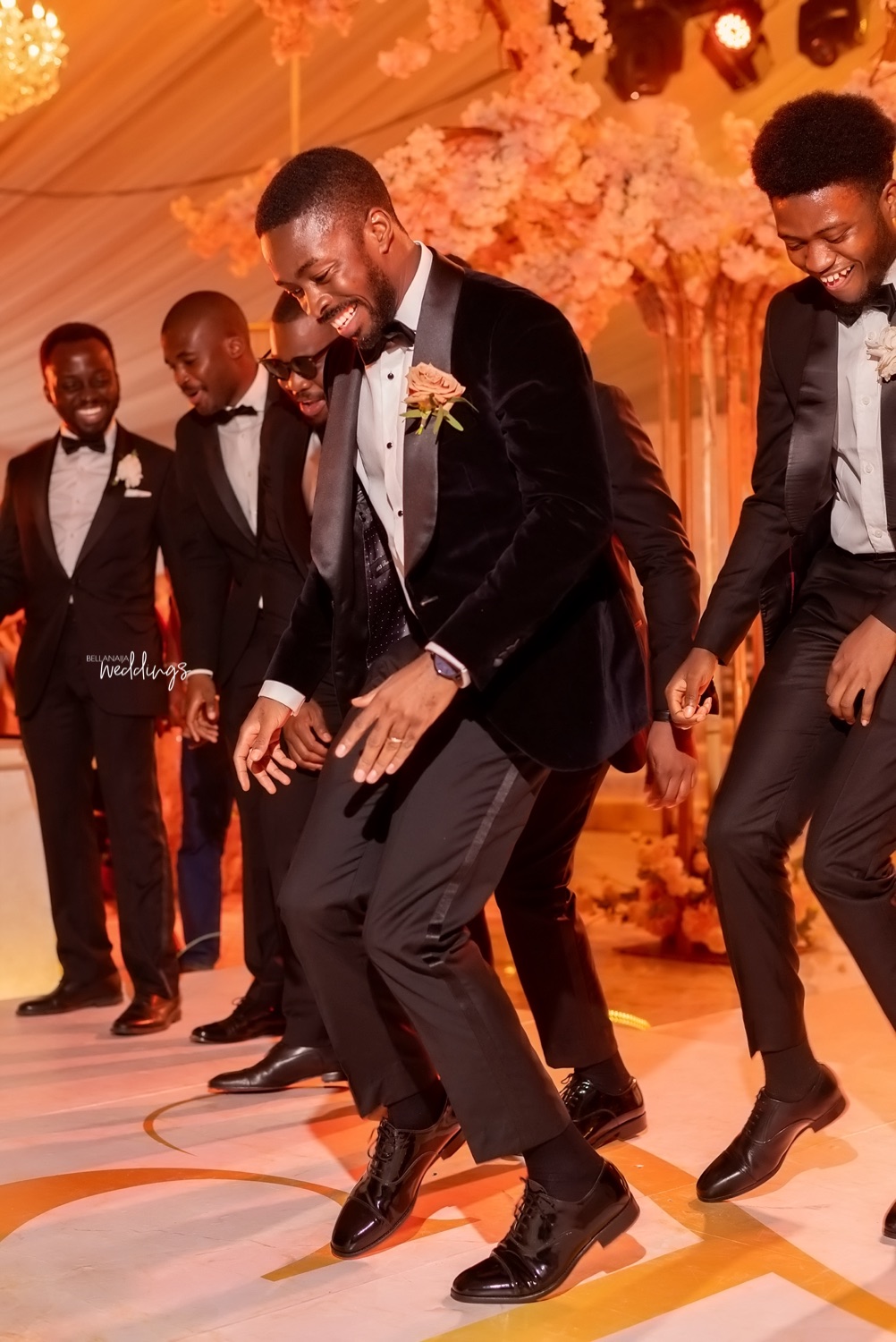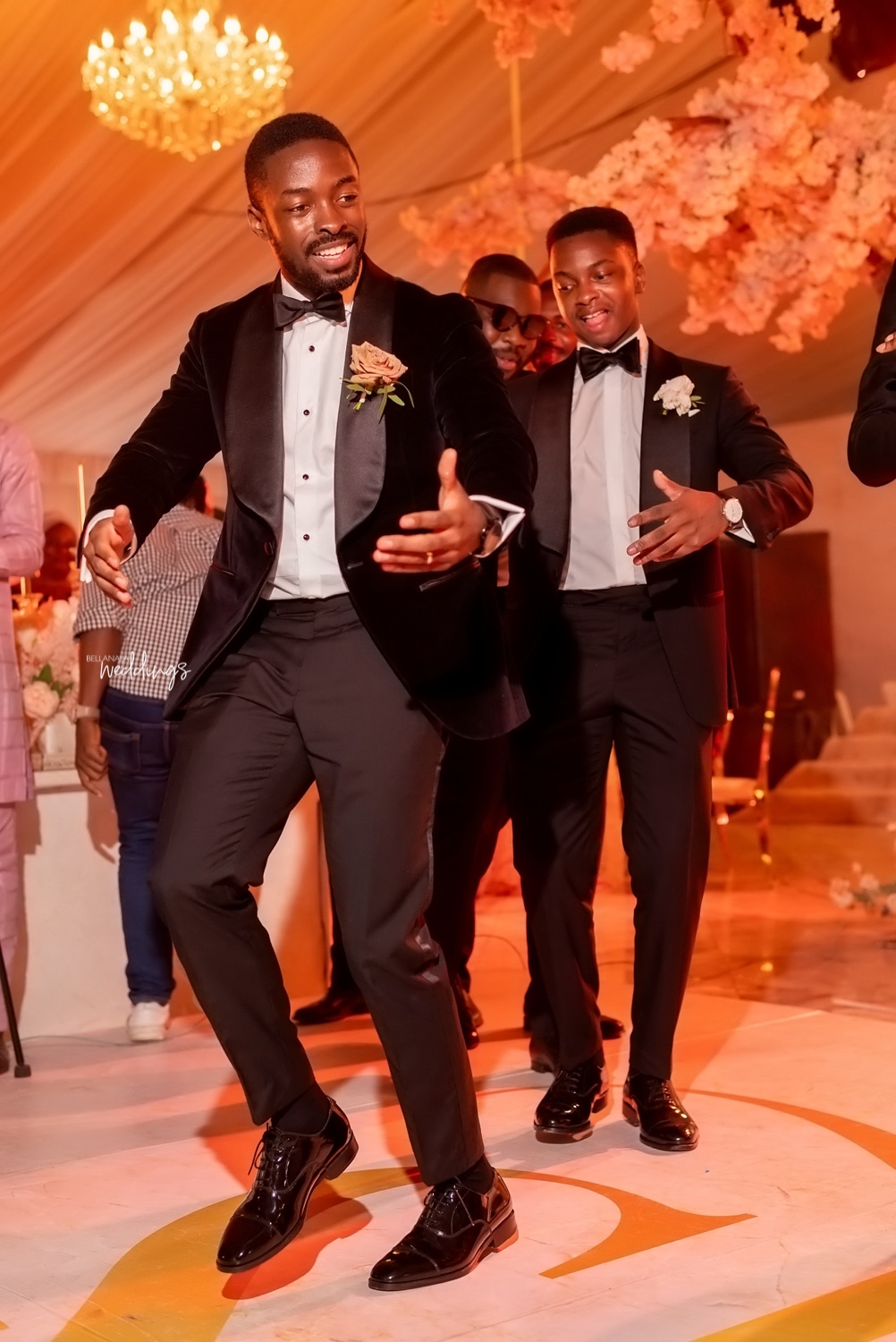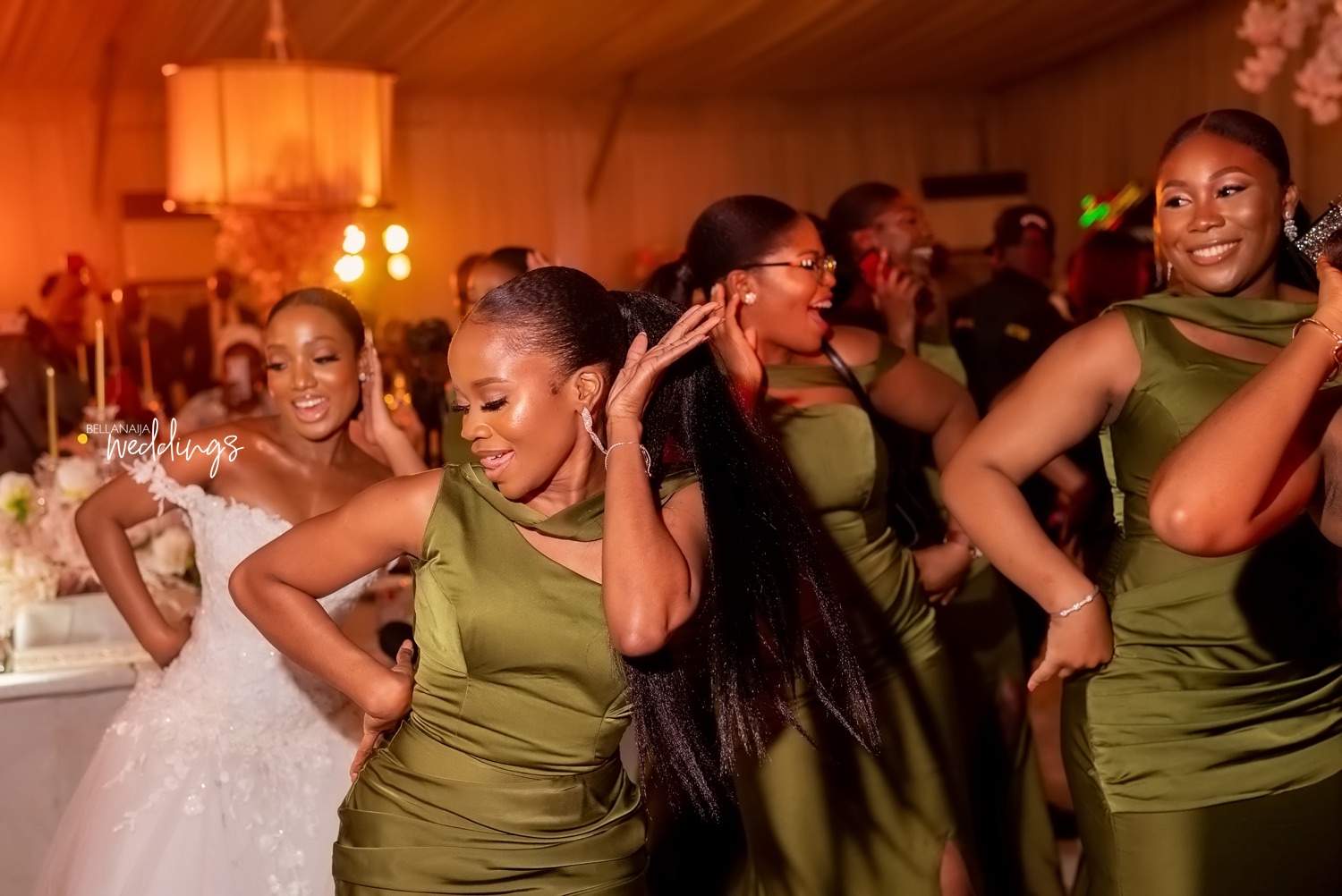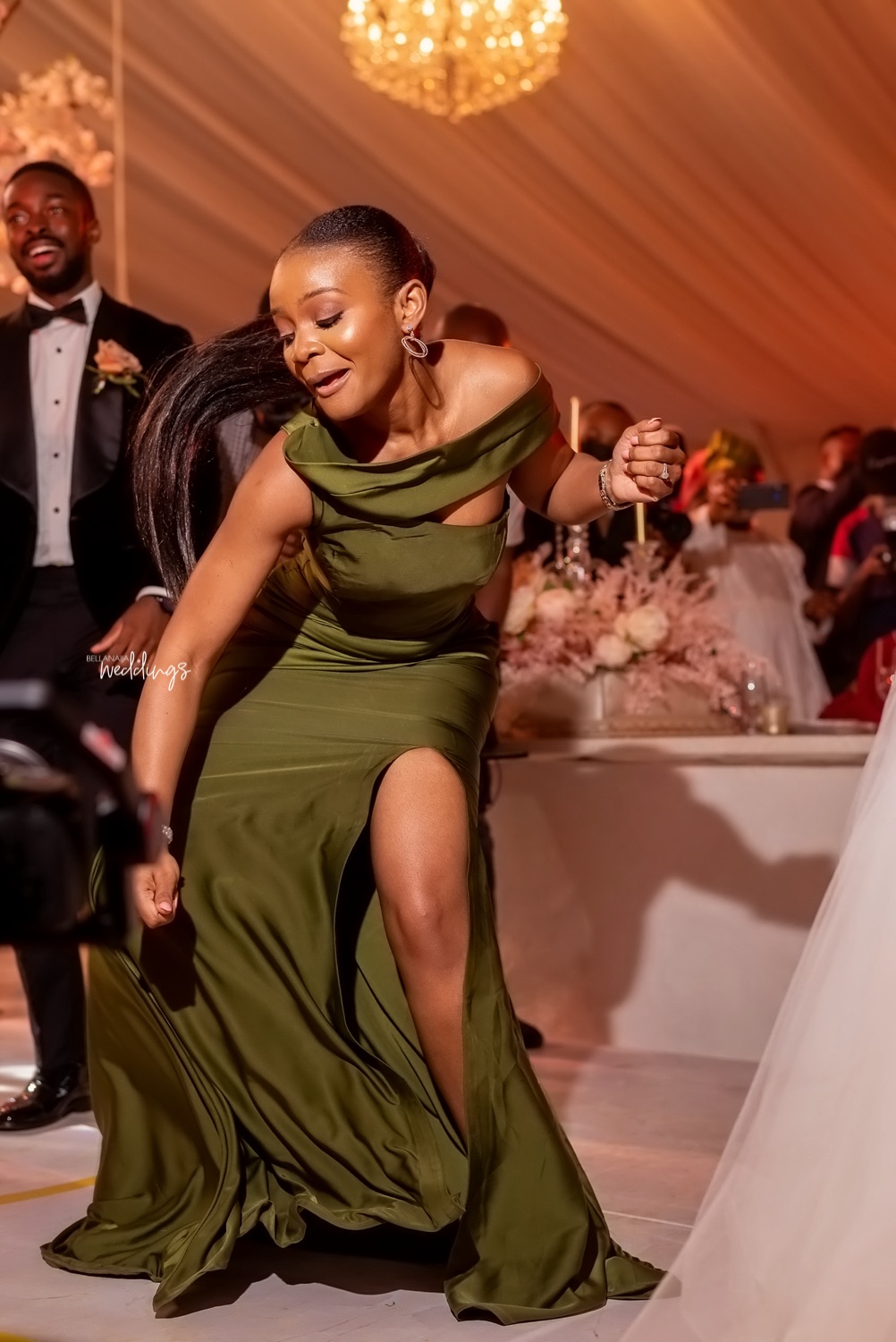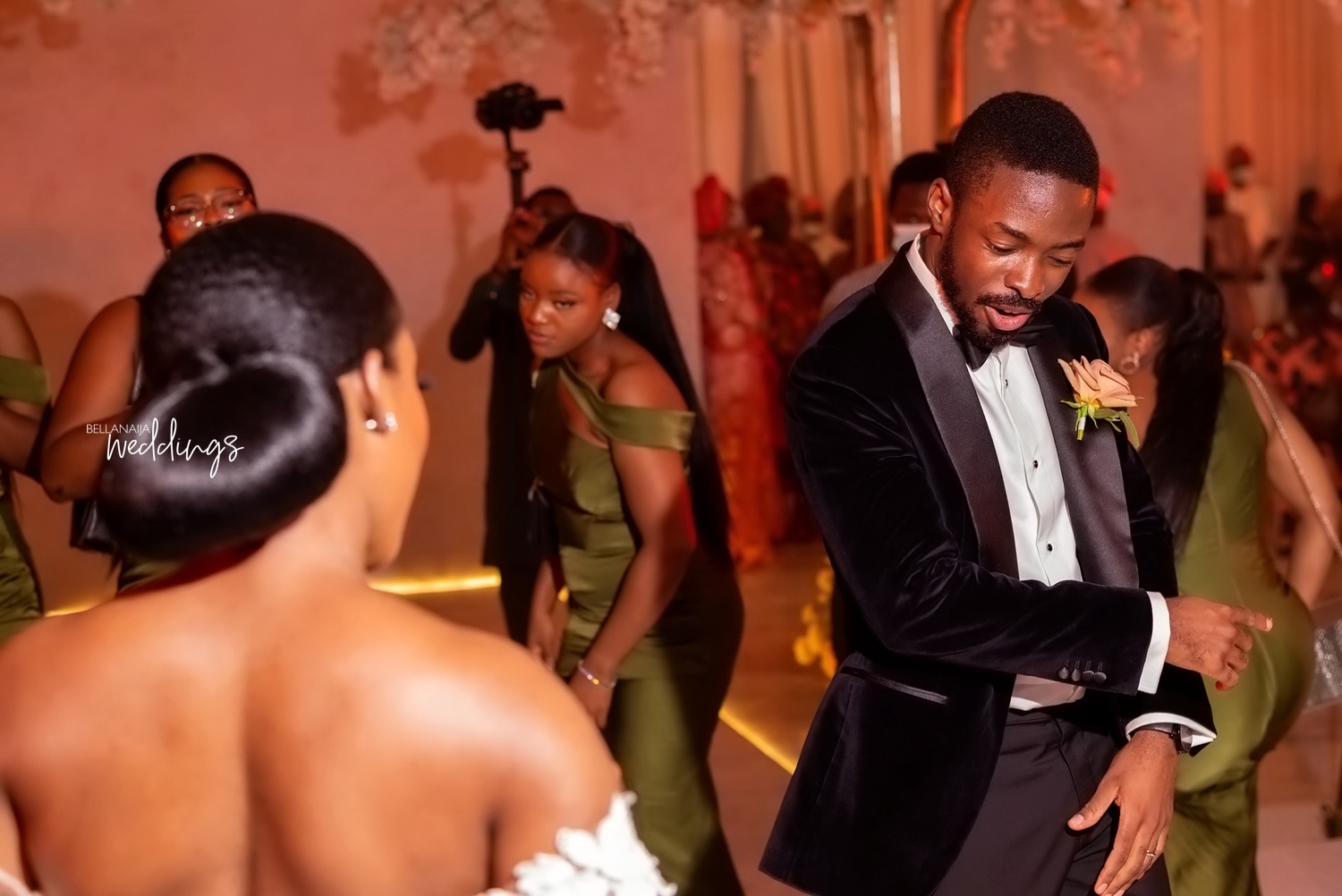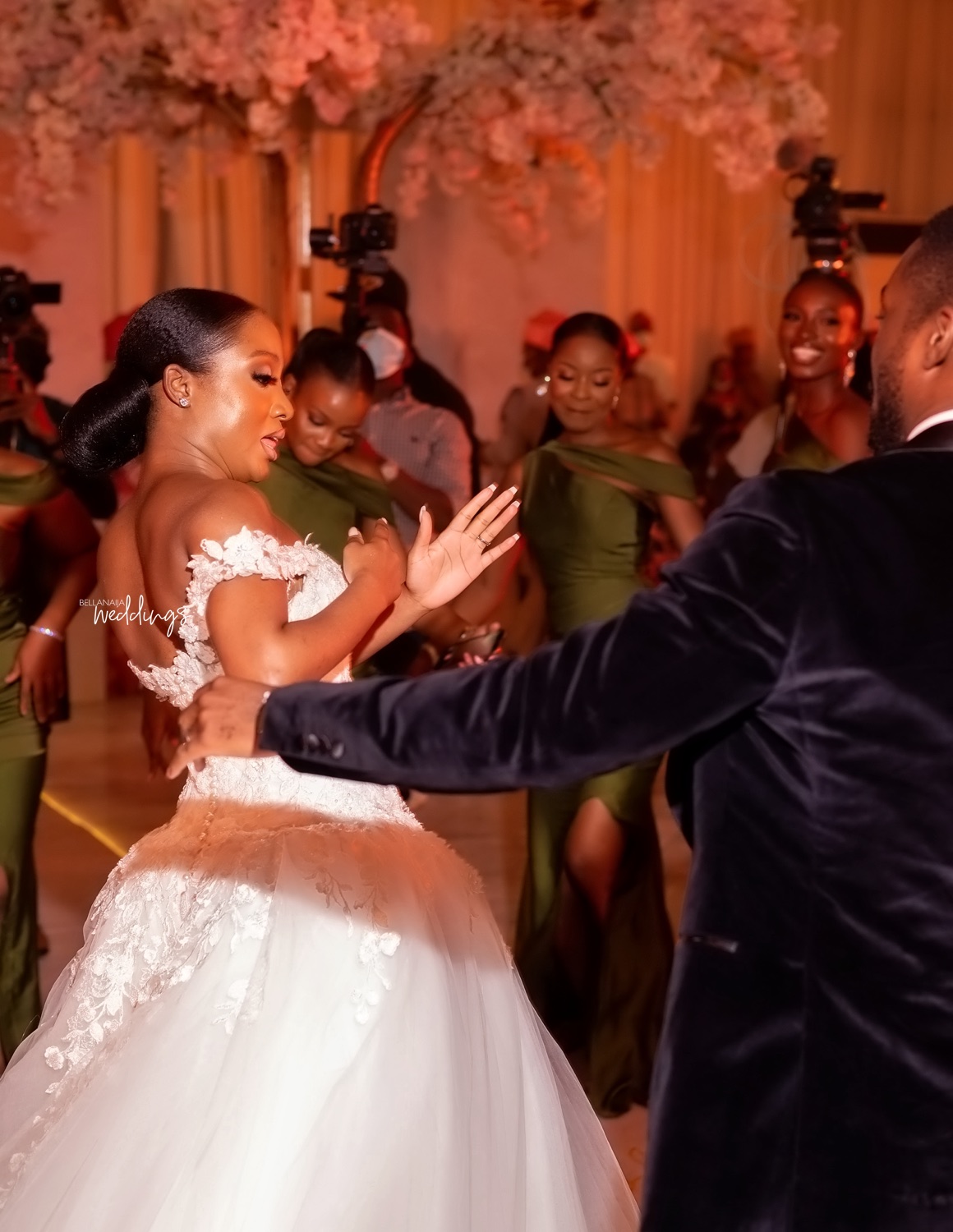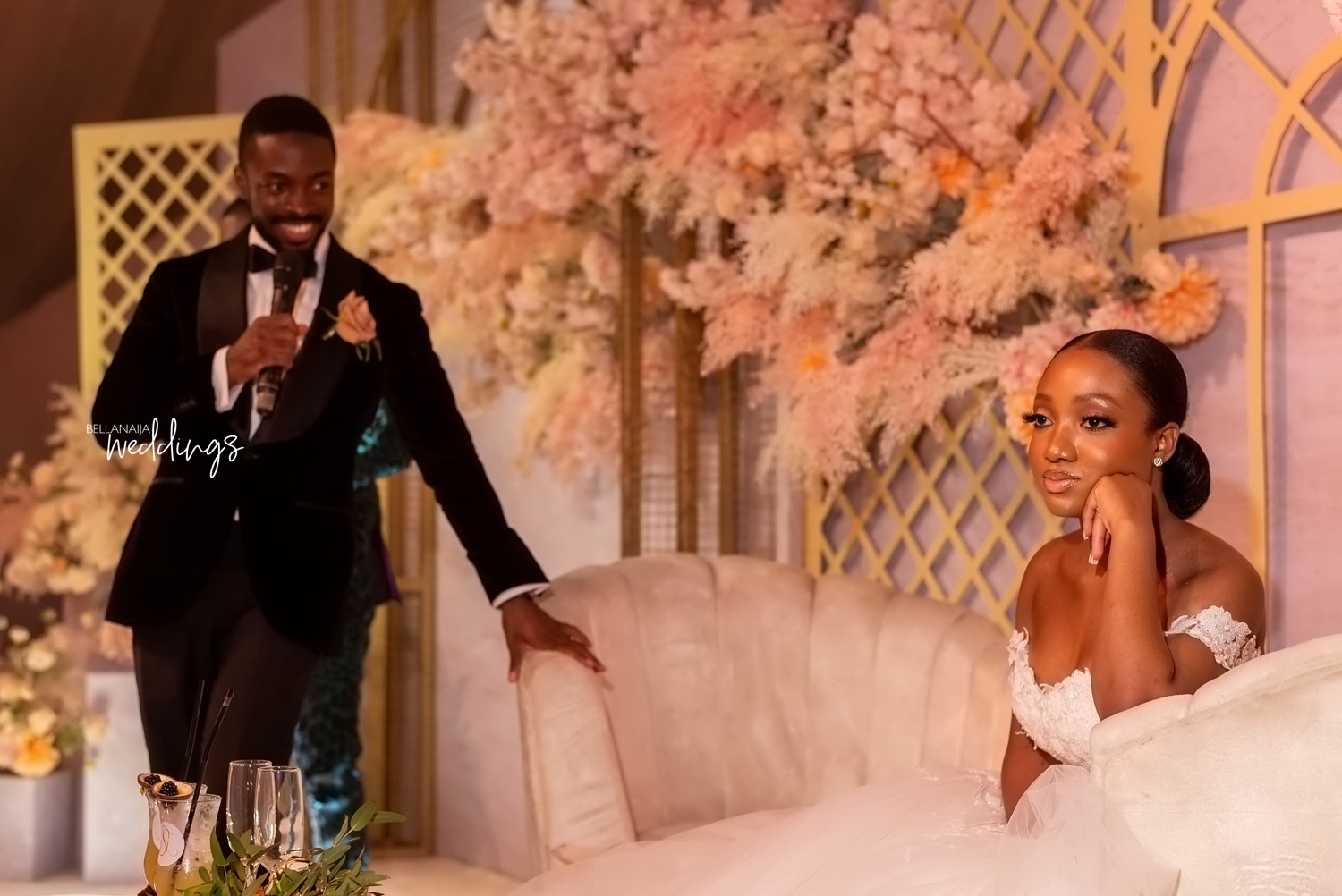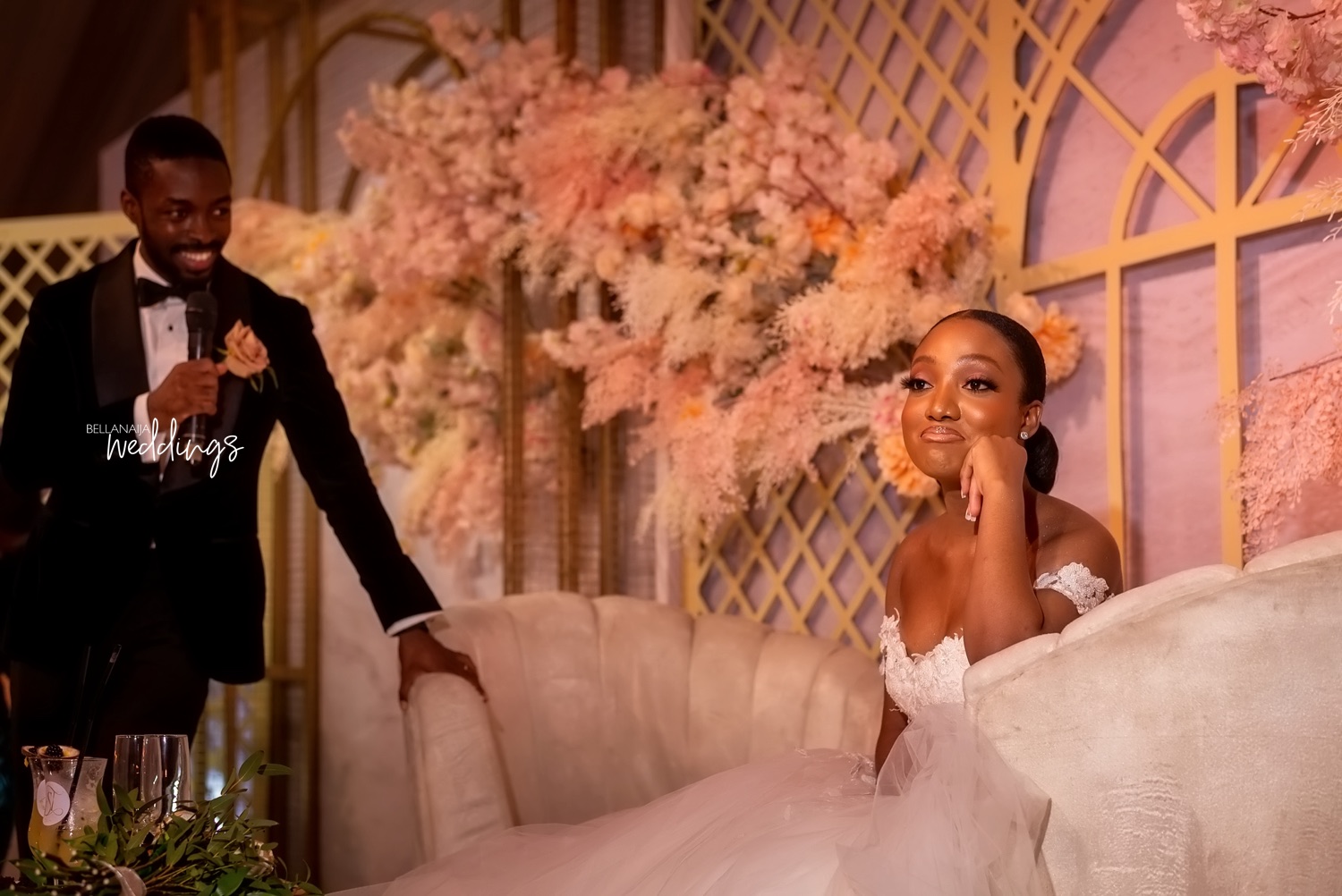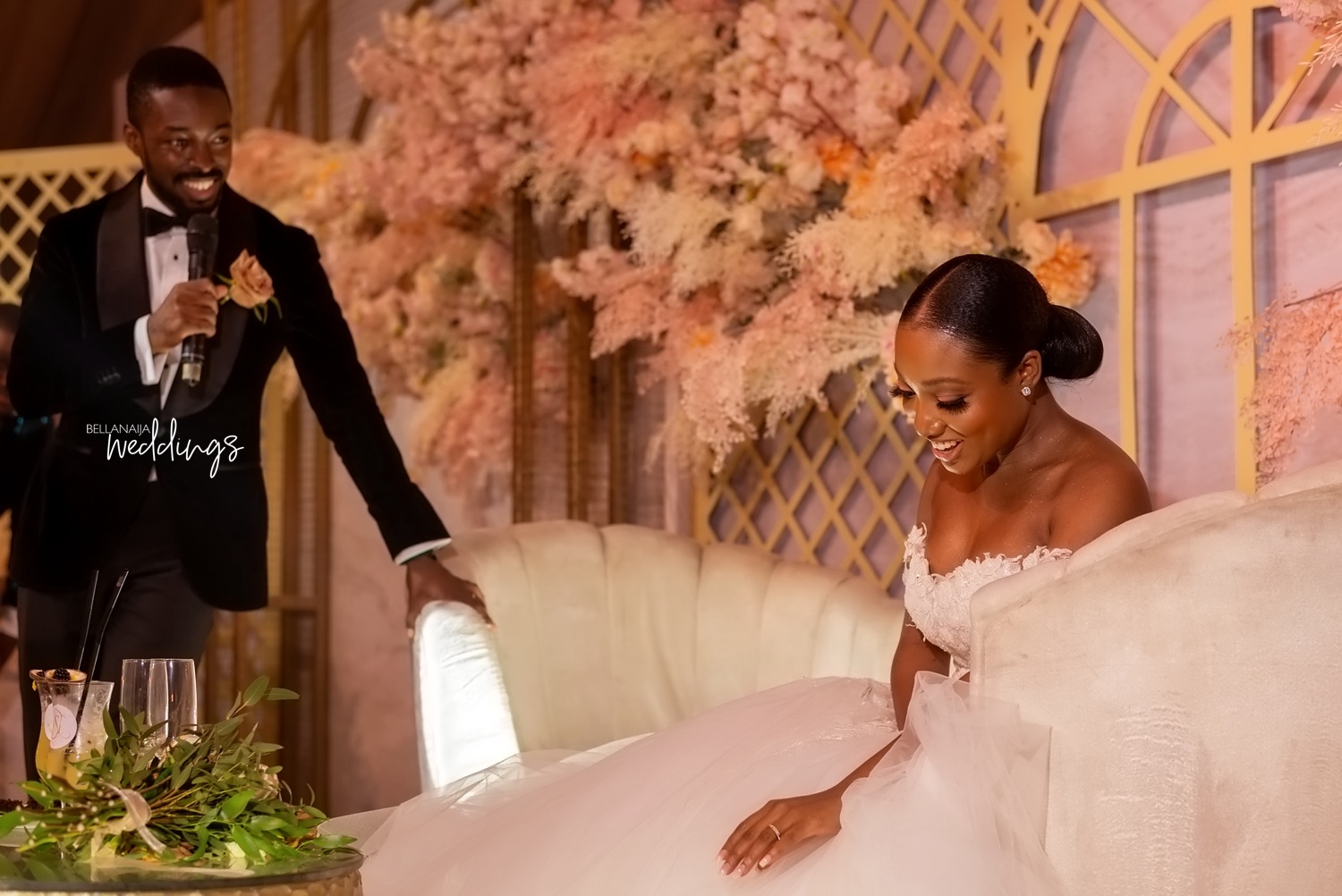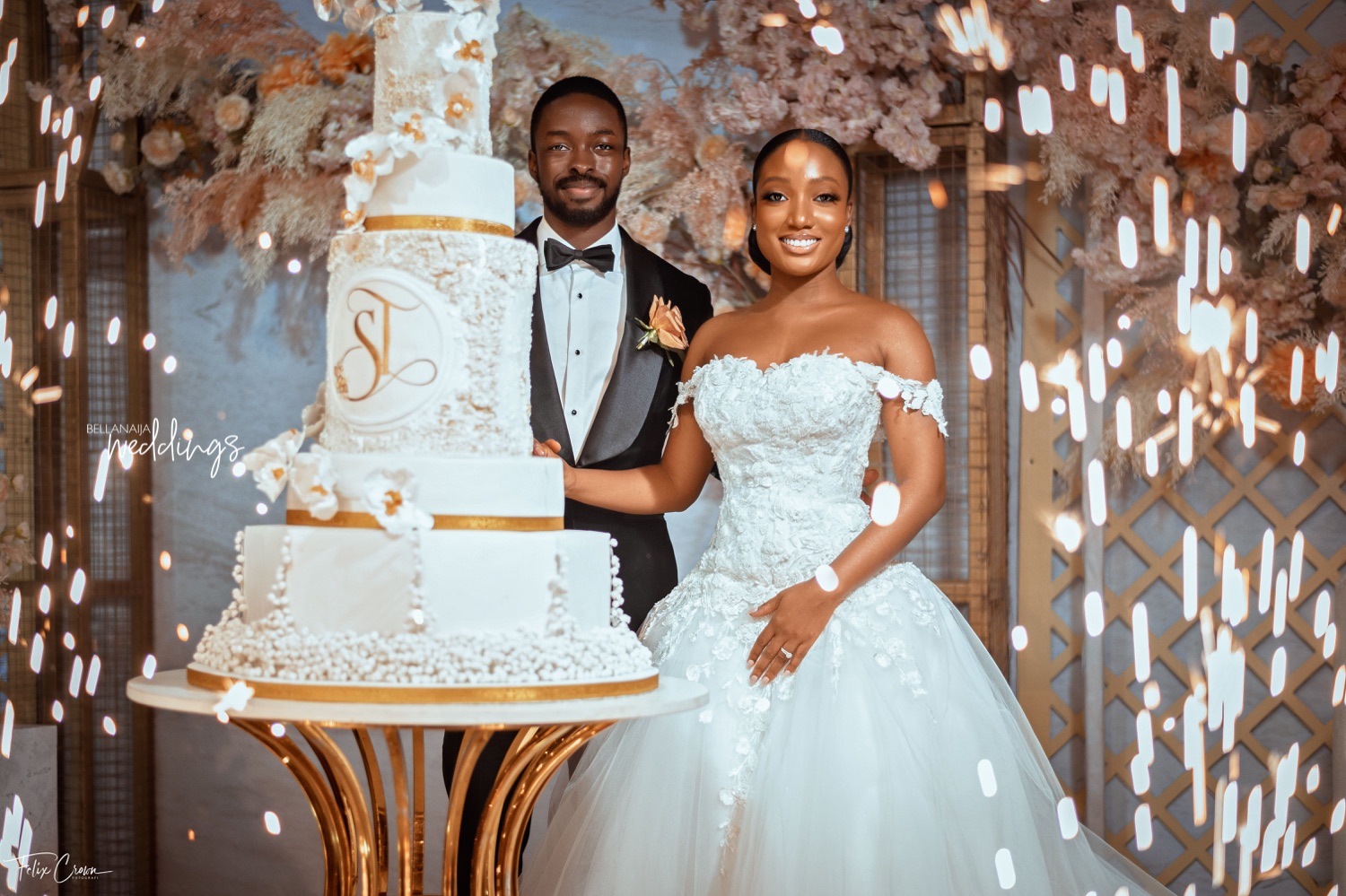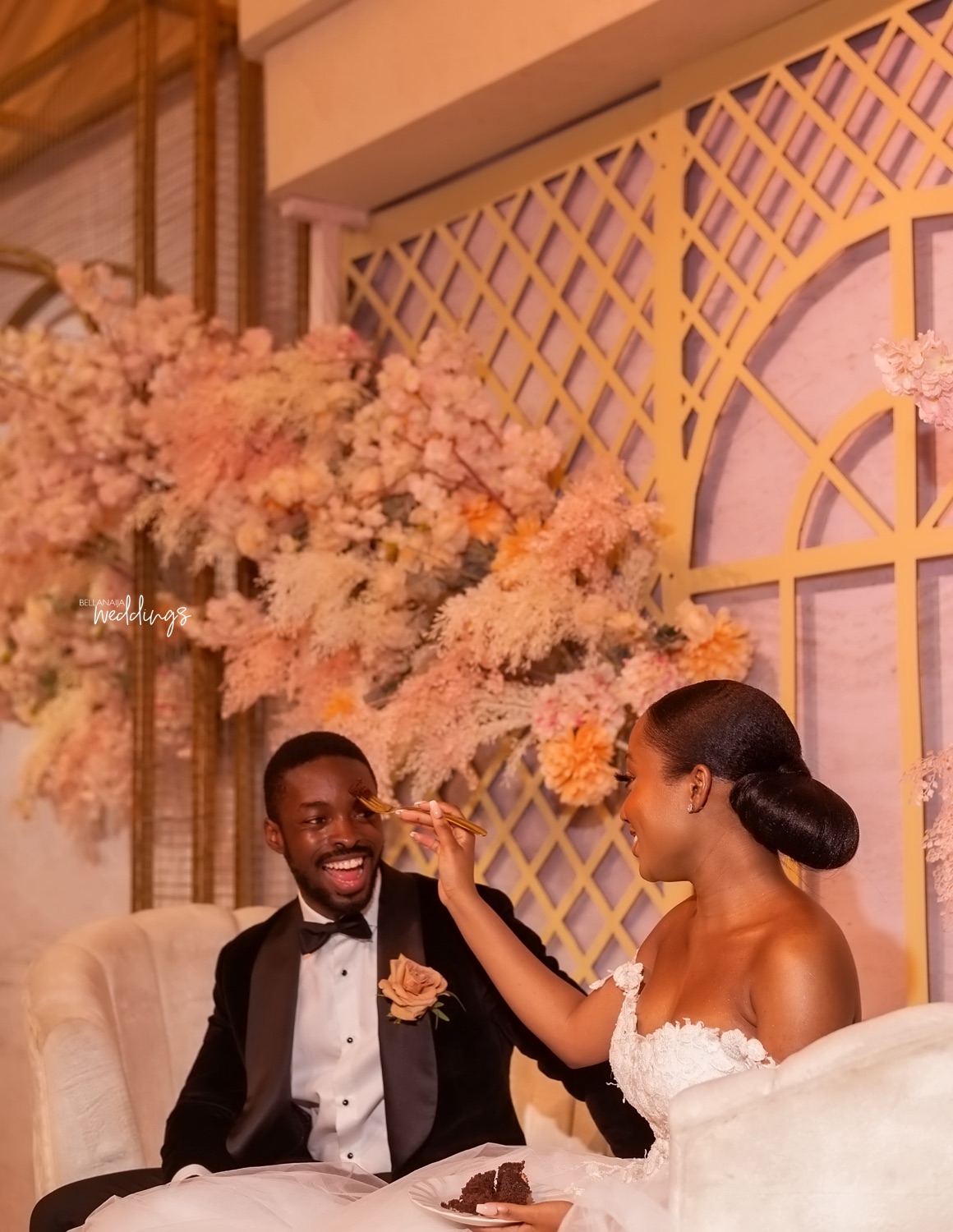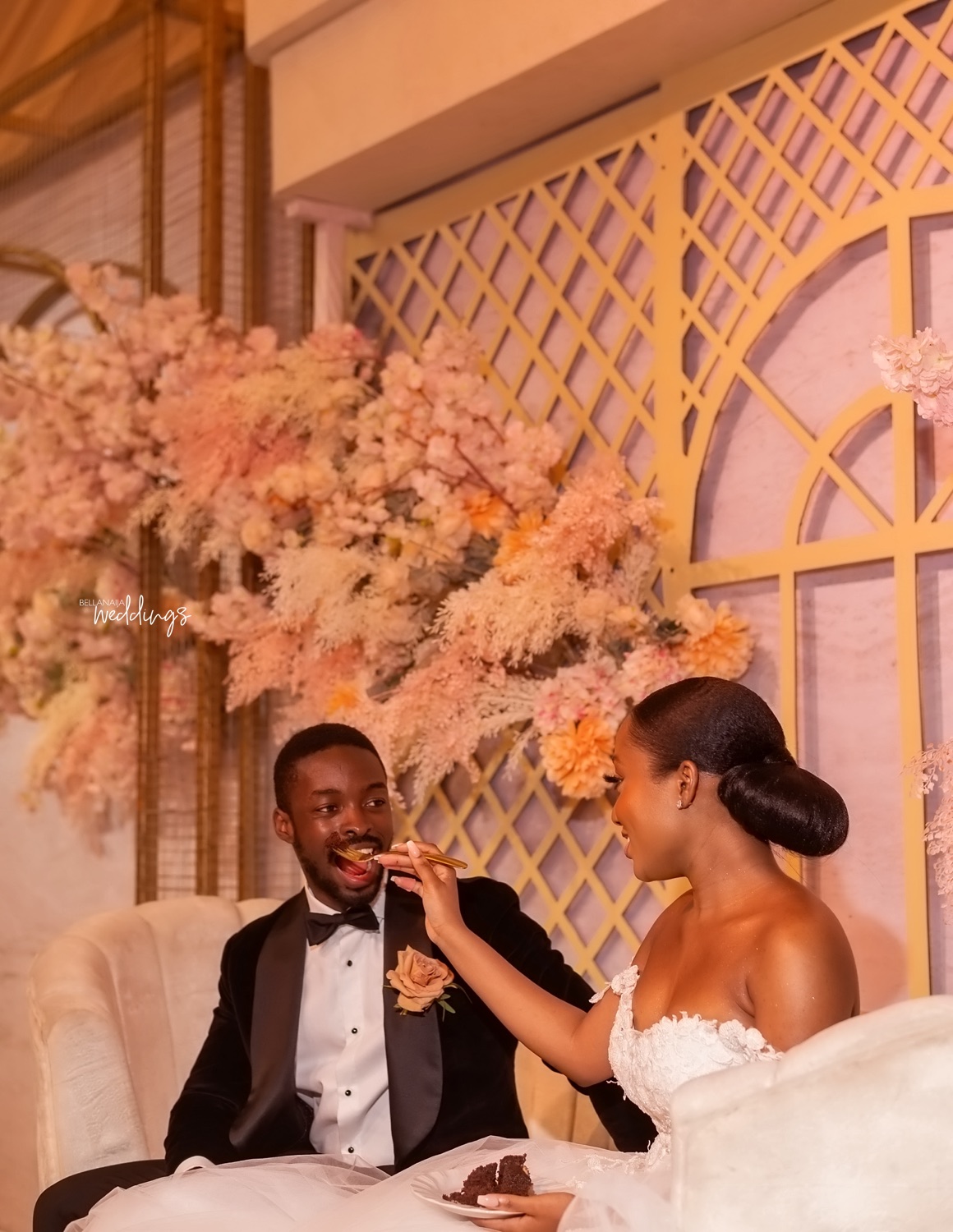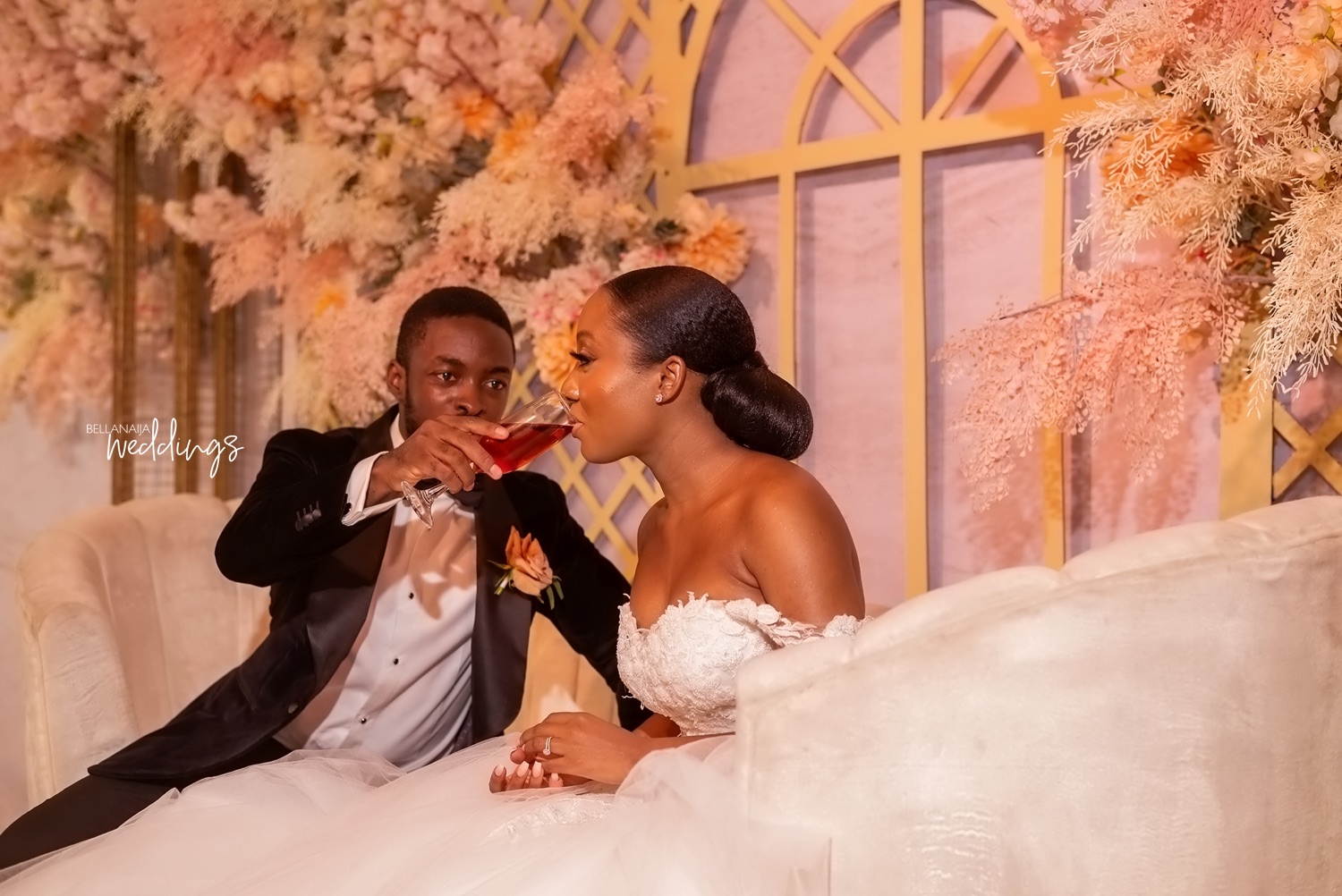 Now let's head to the dance floor for the first dance.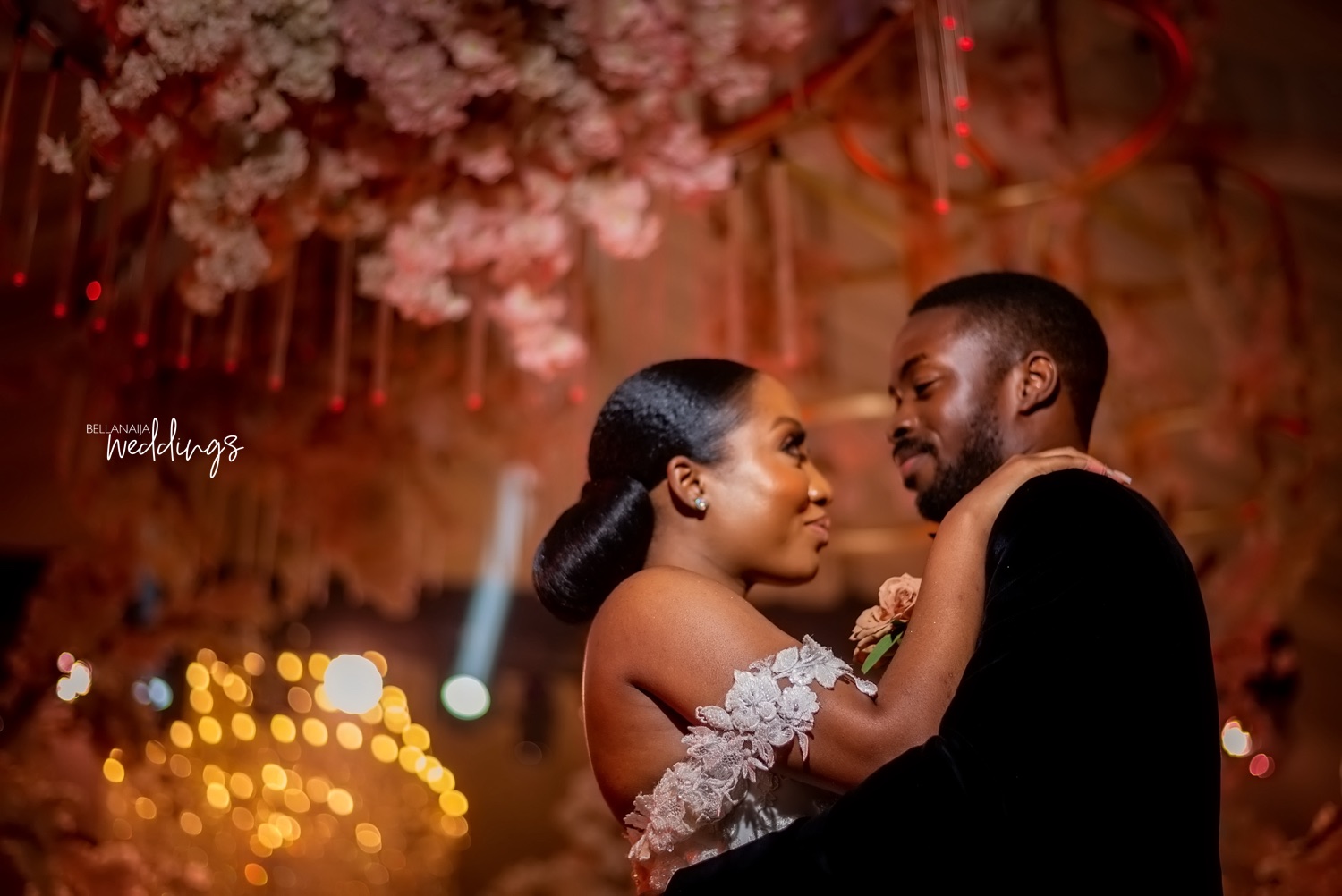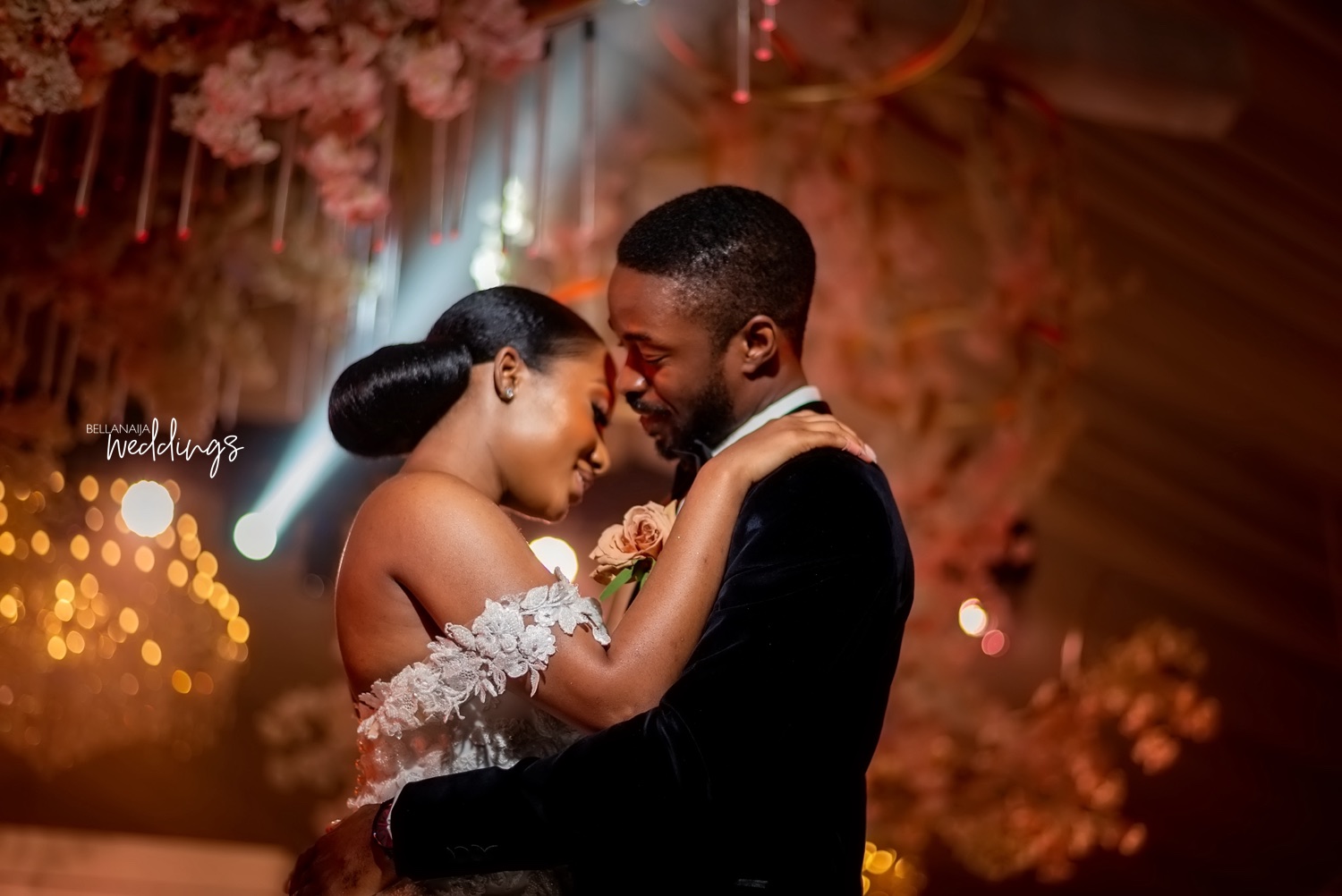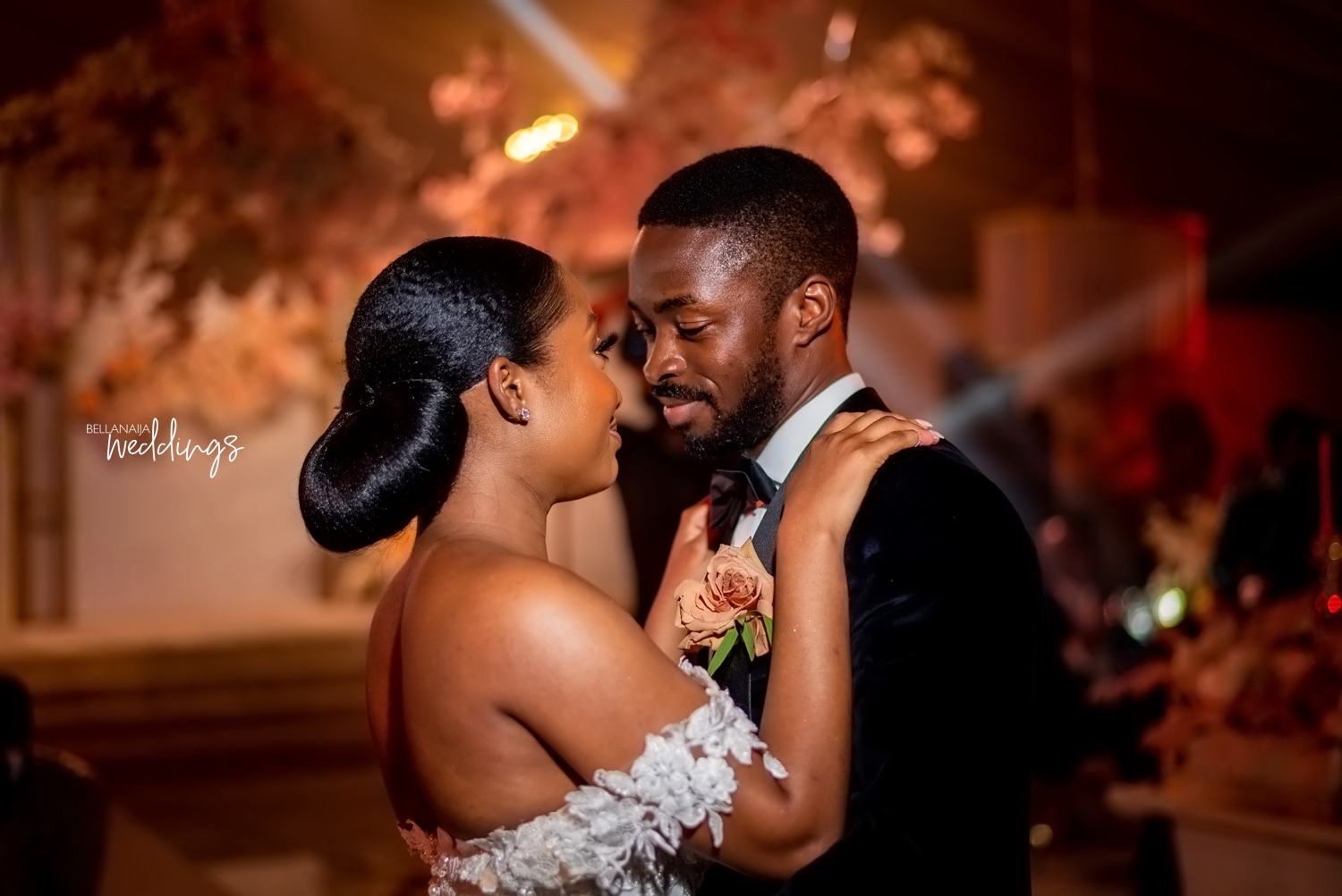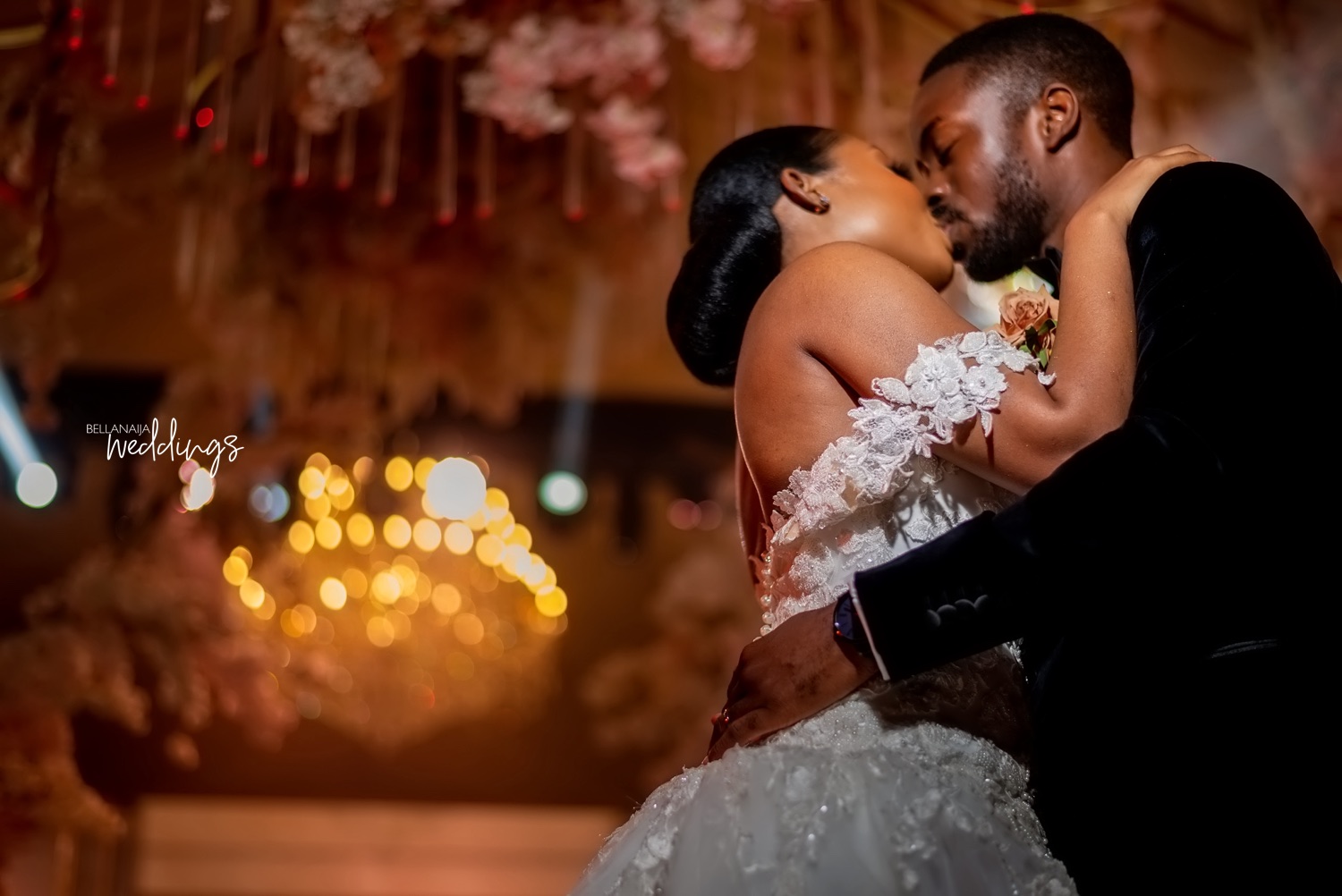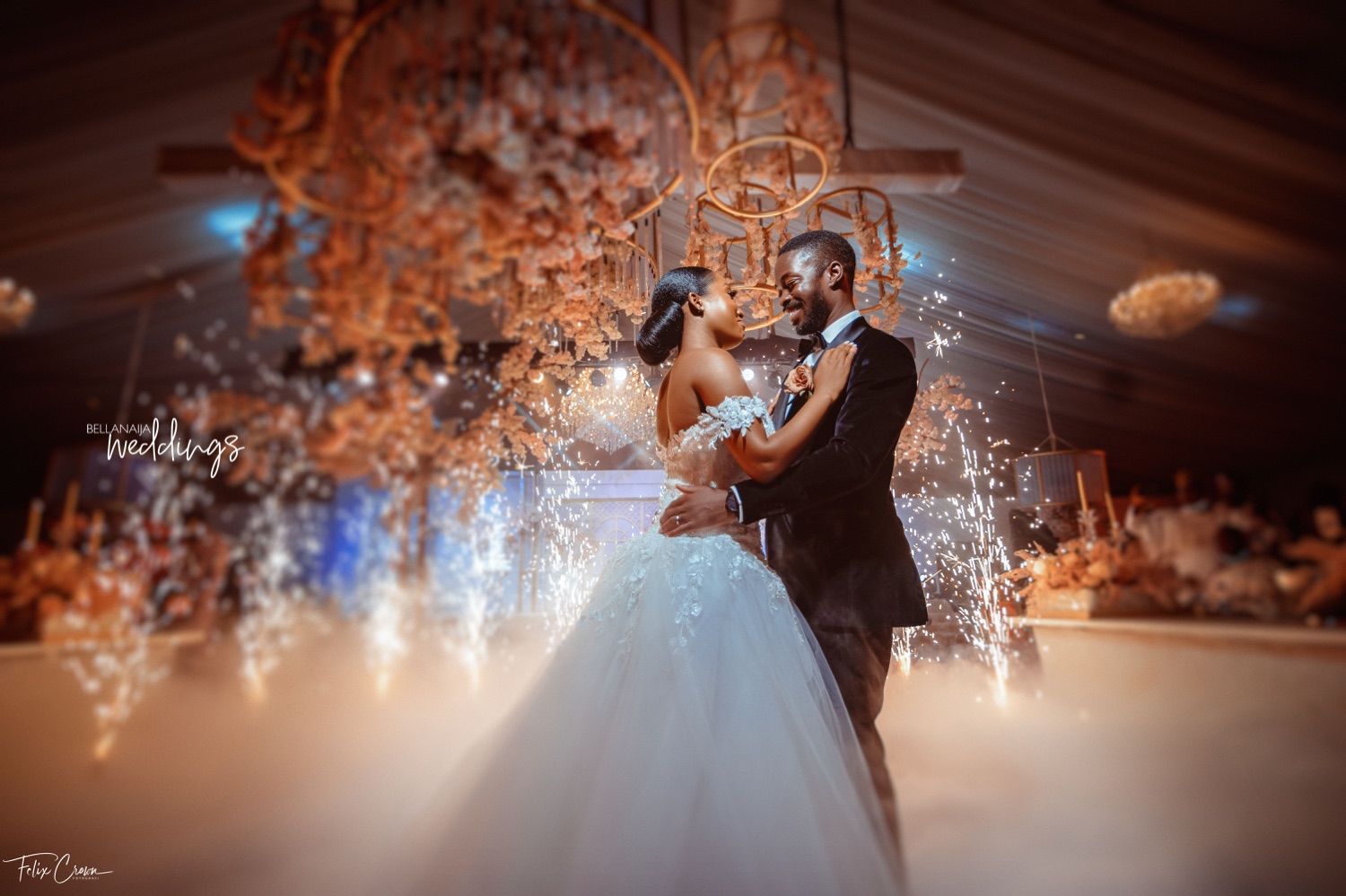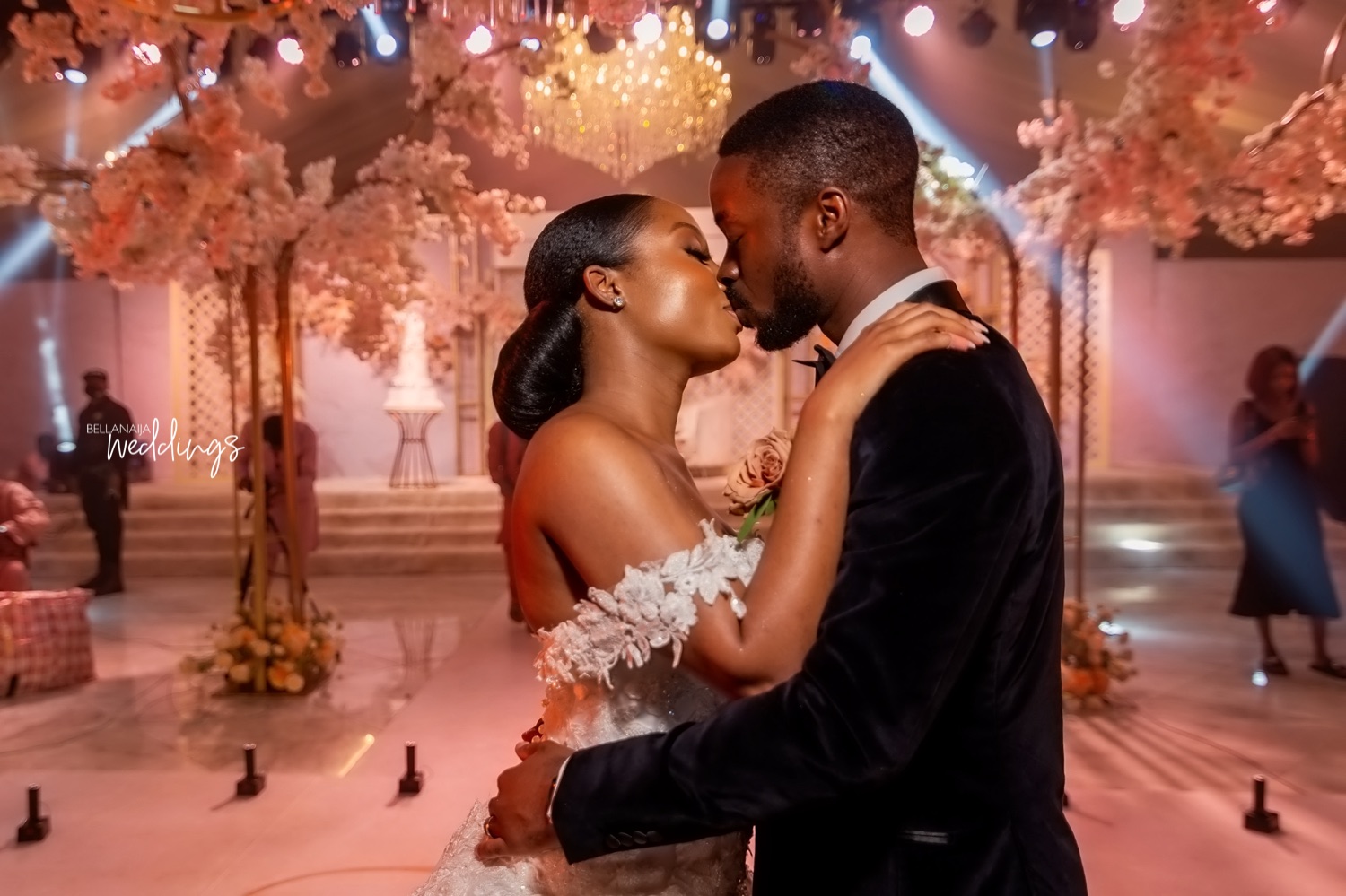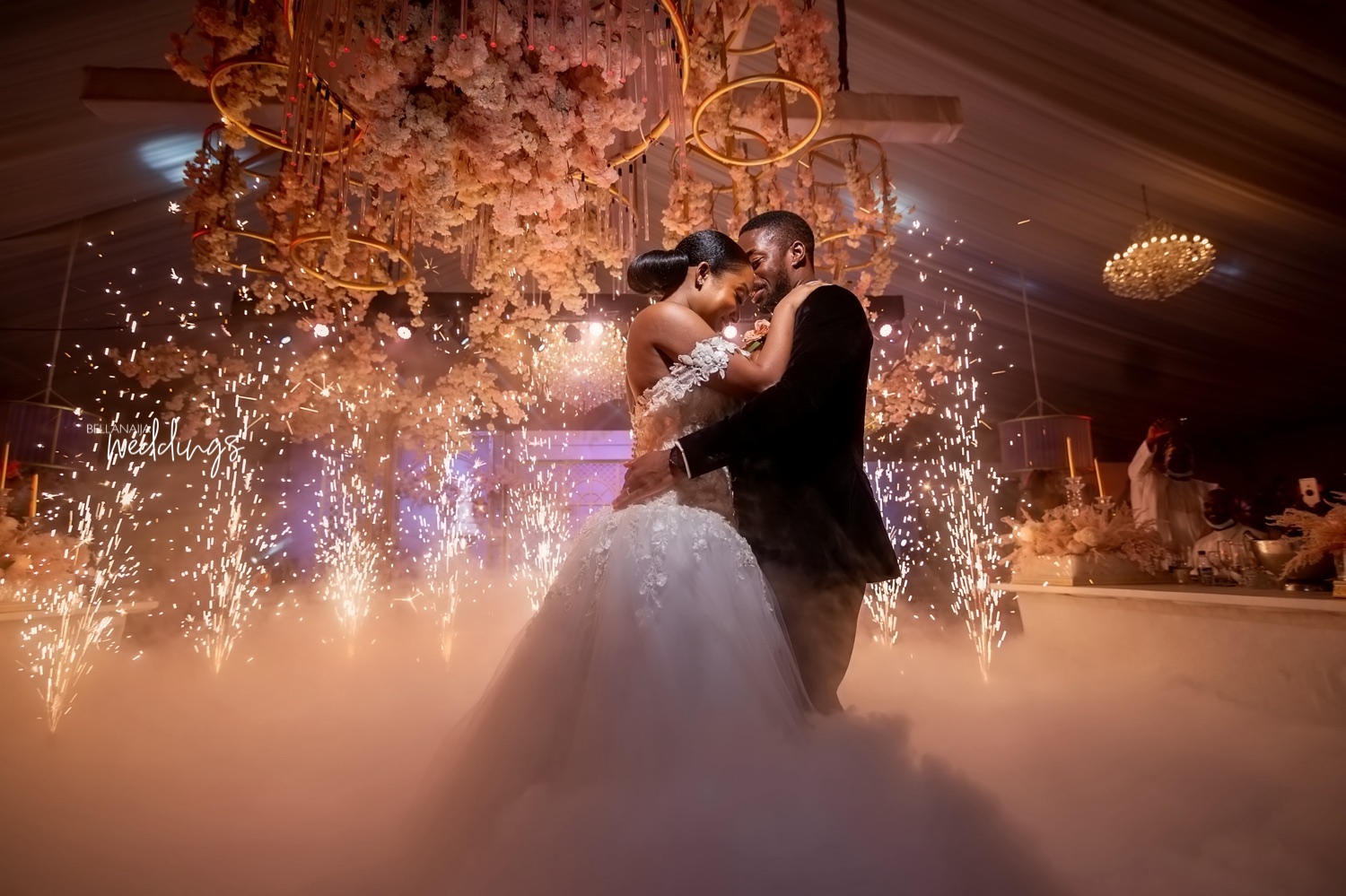 Now time for some games.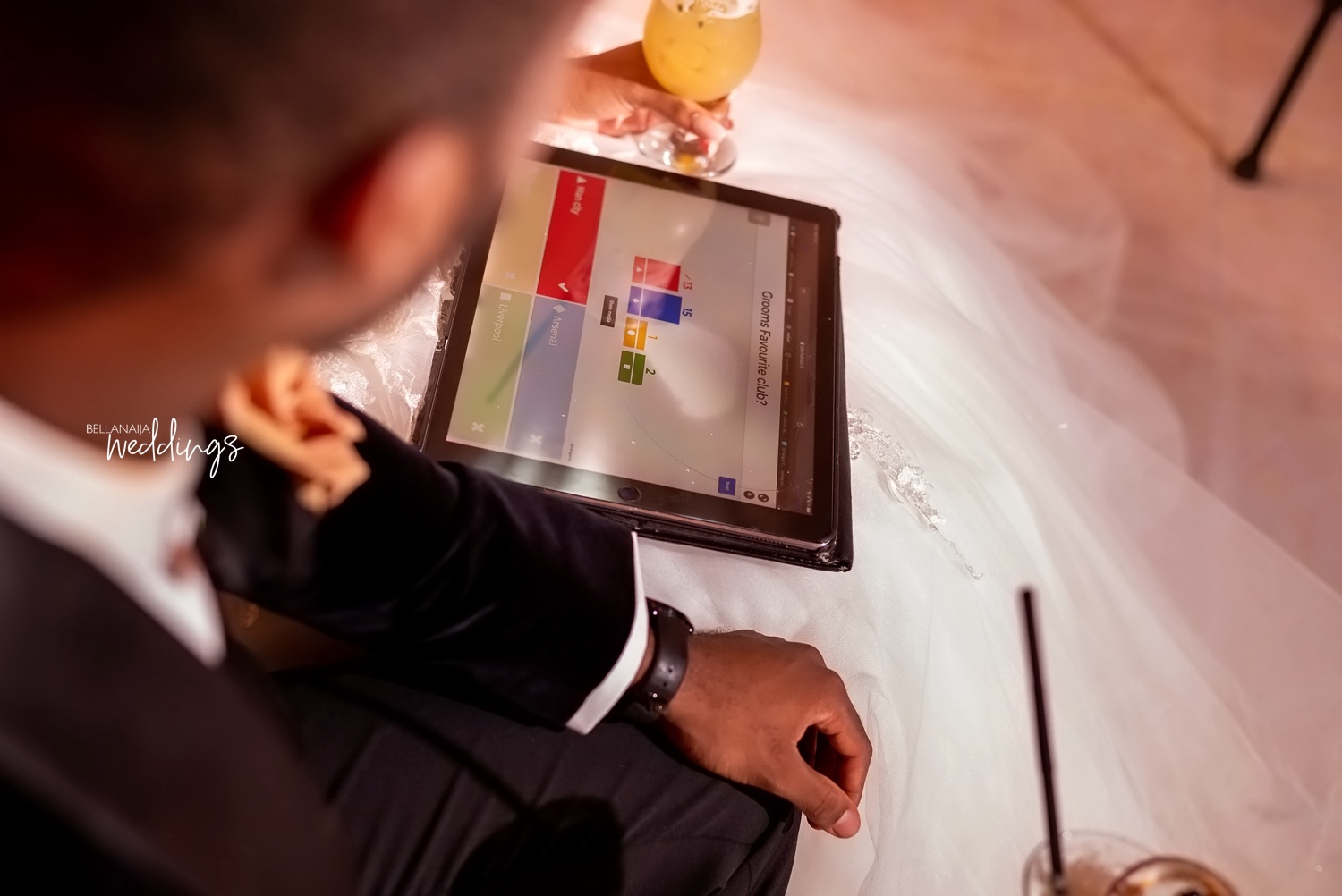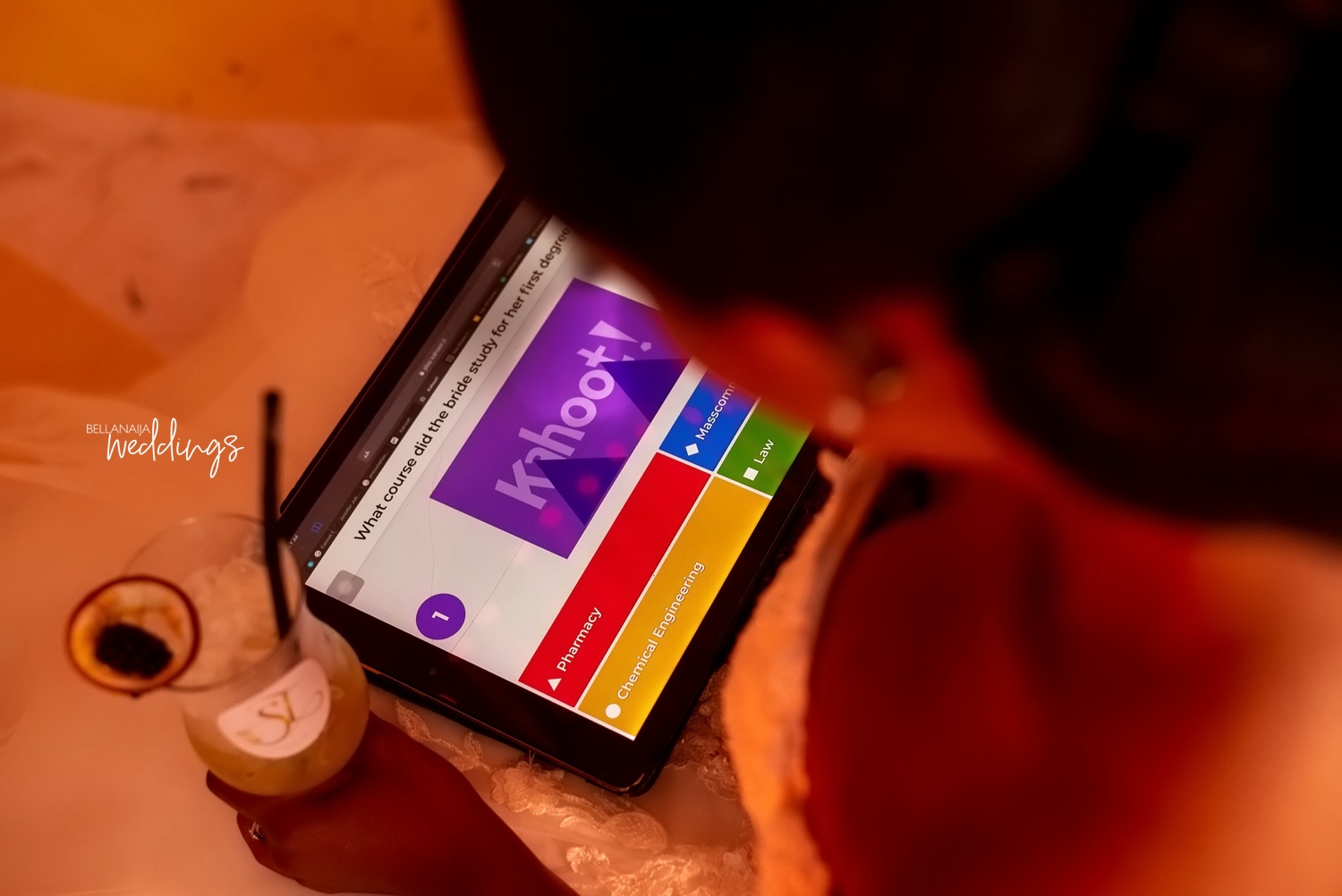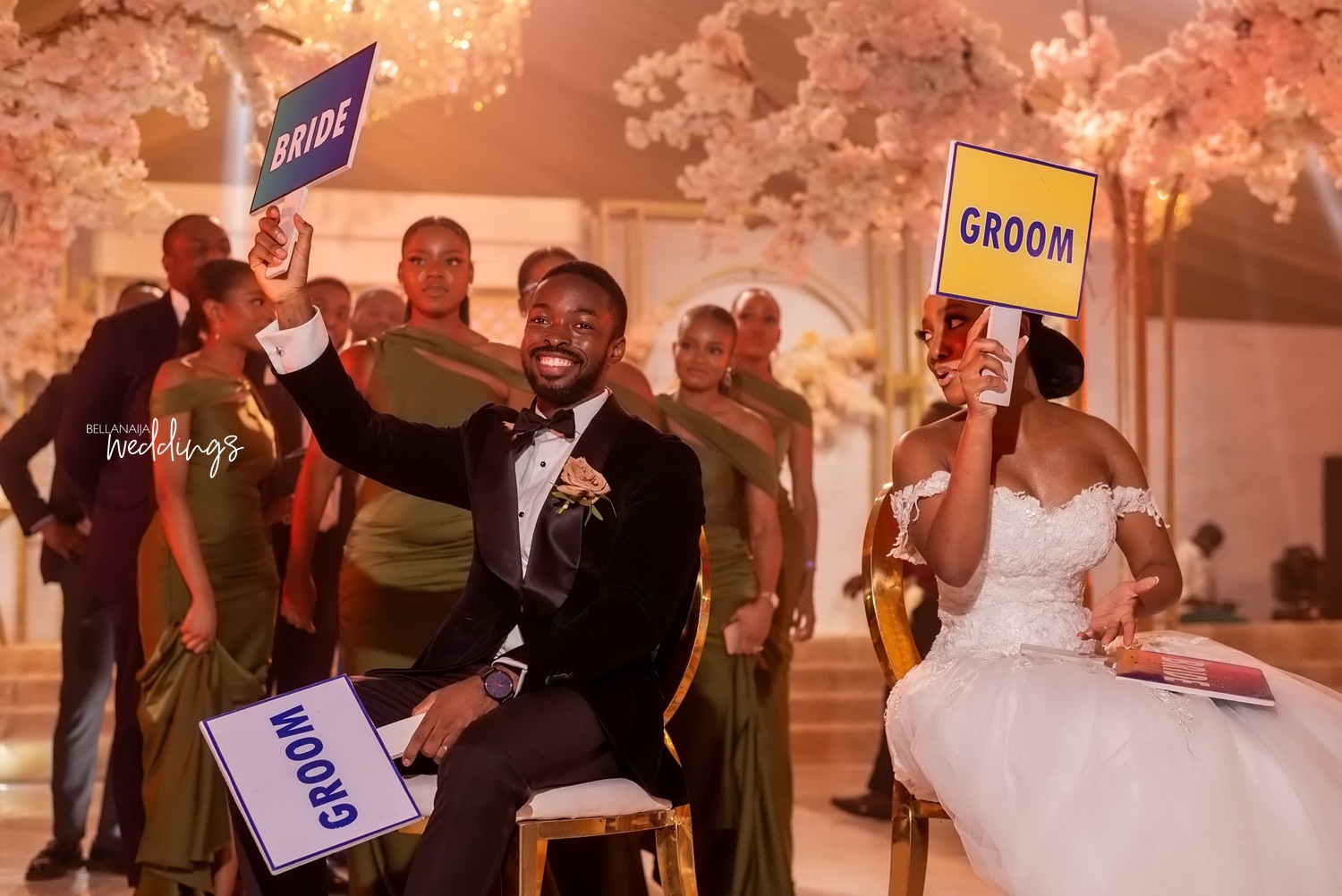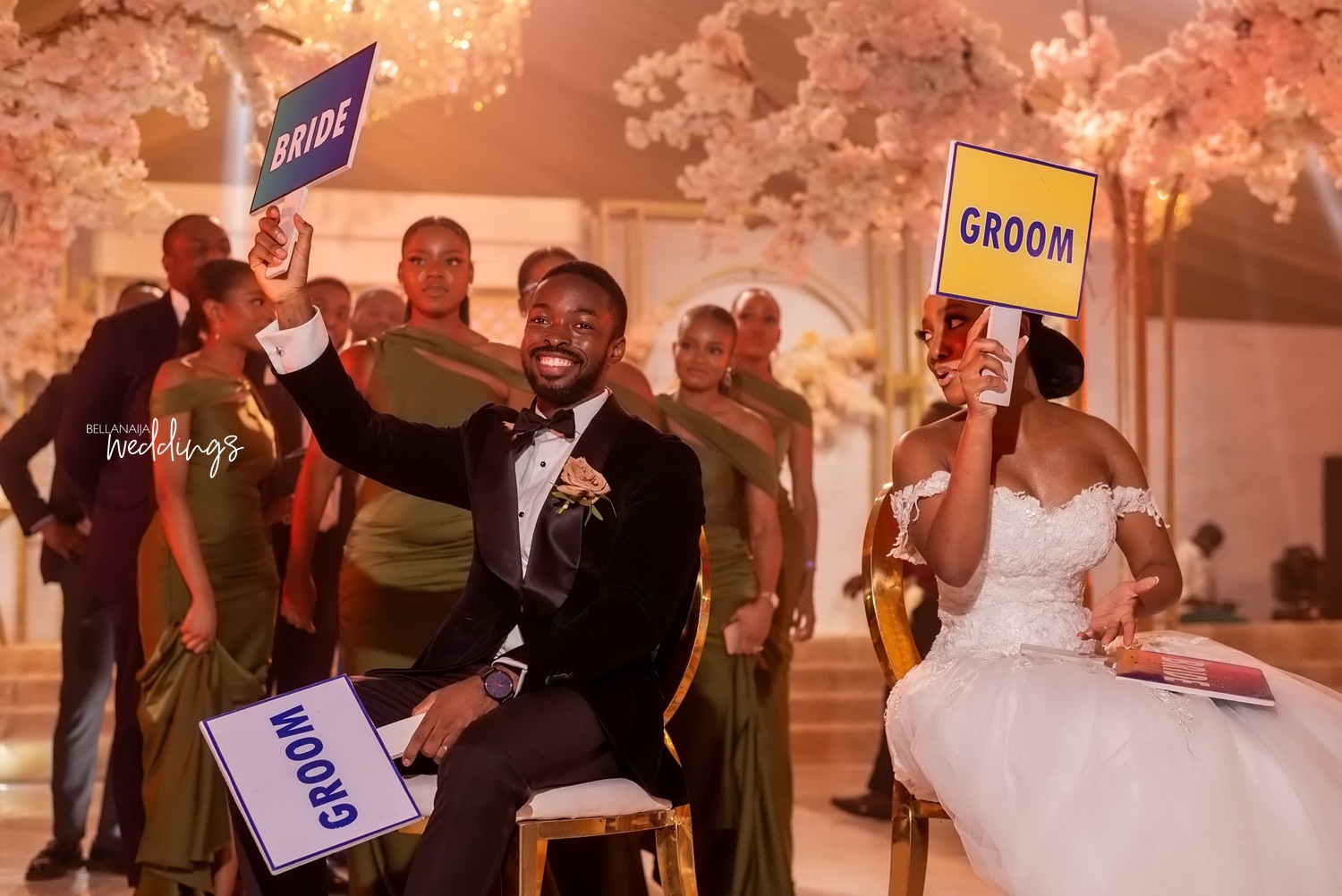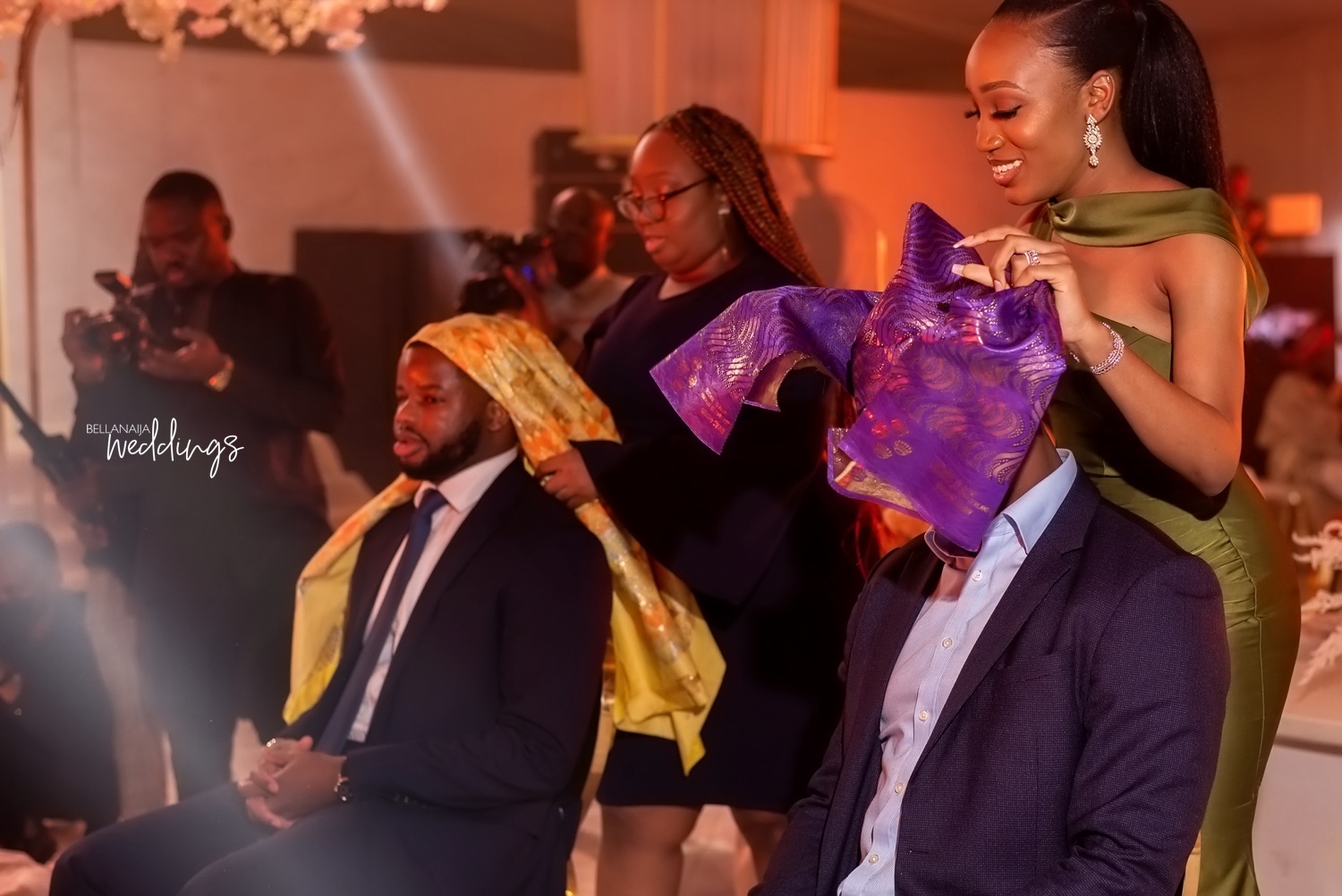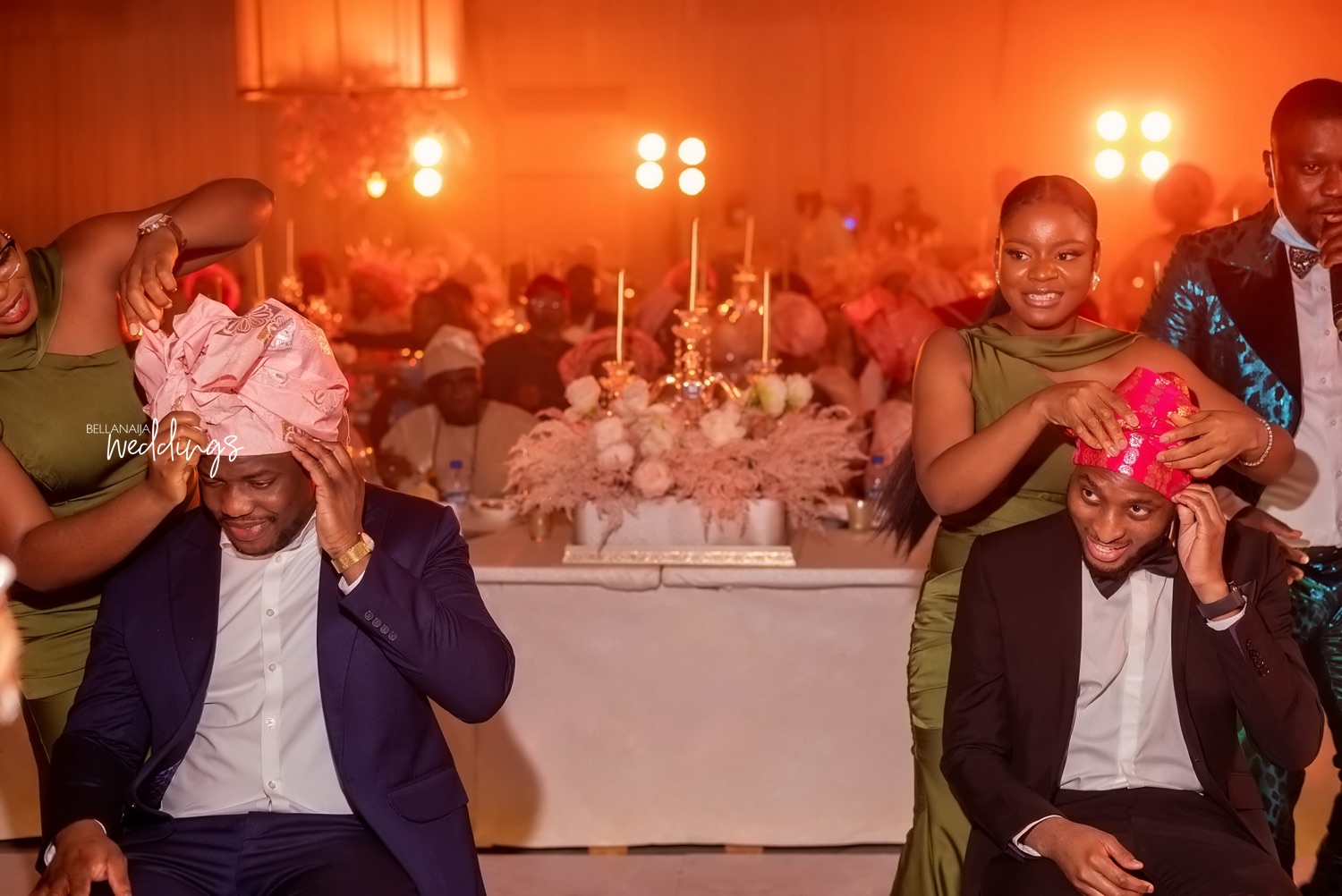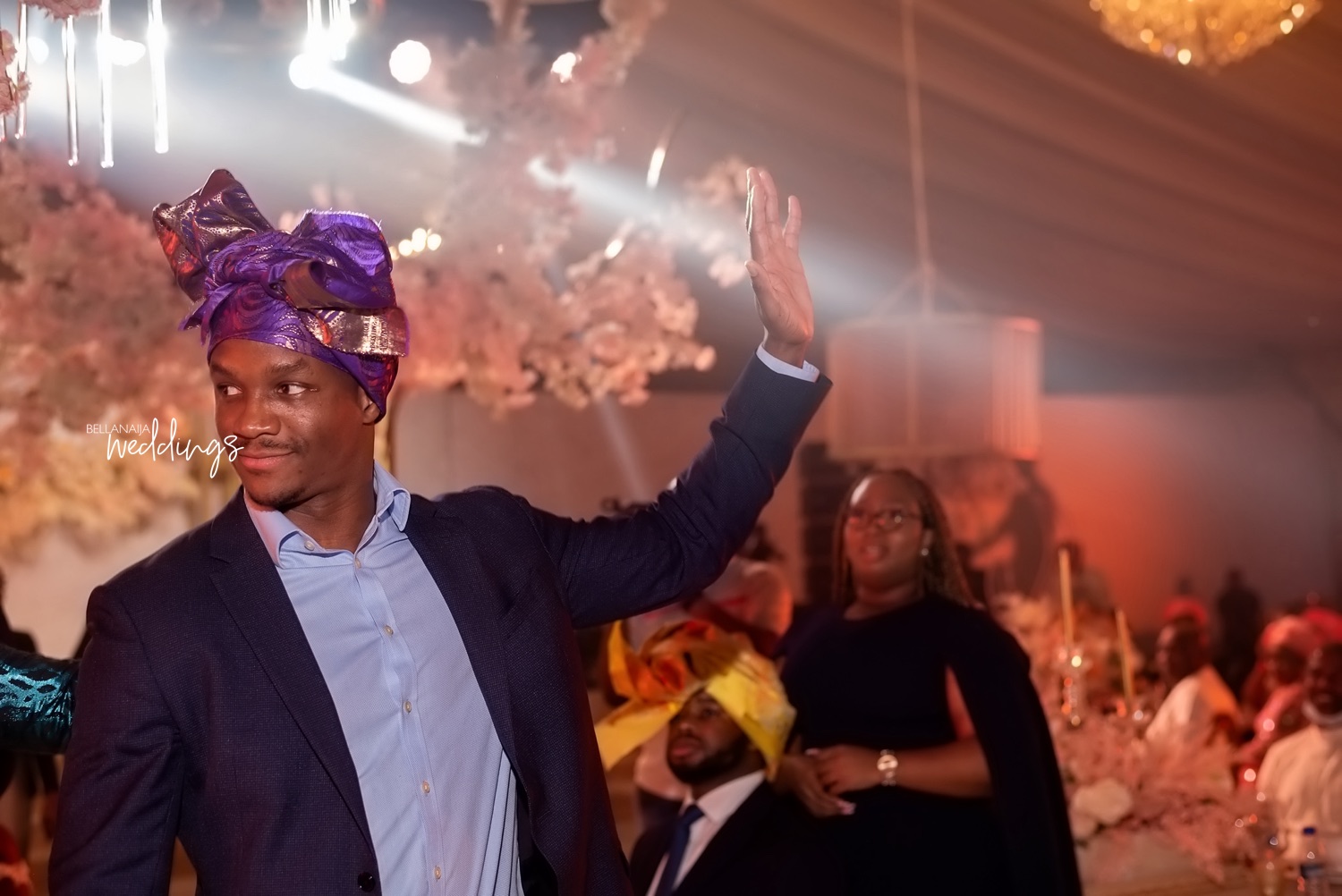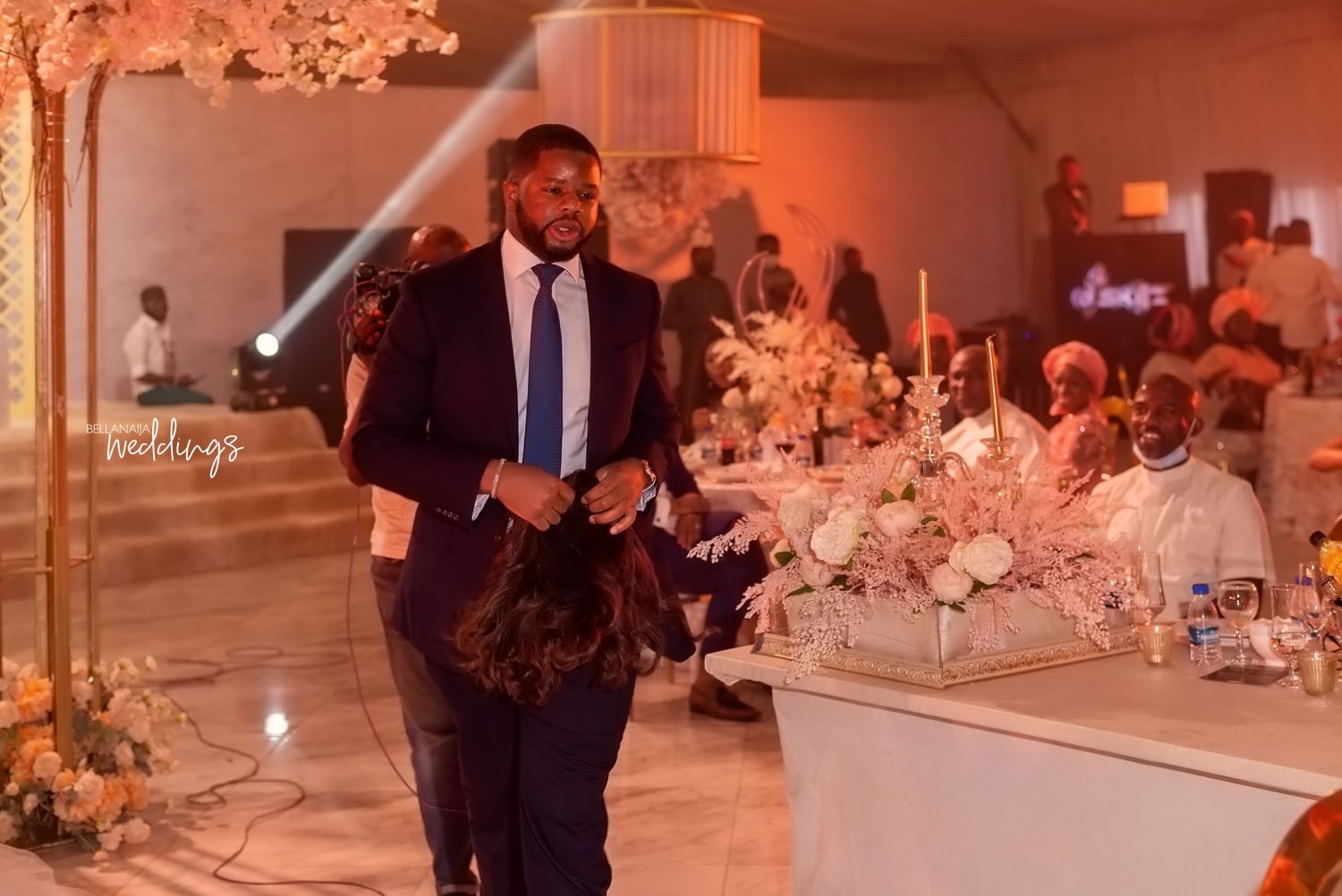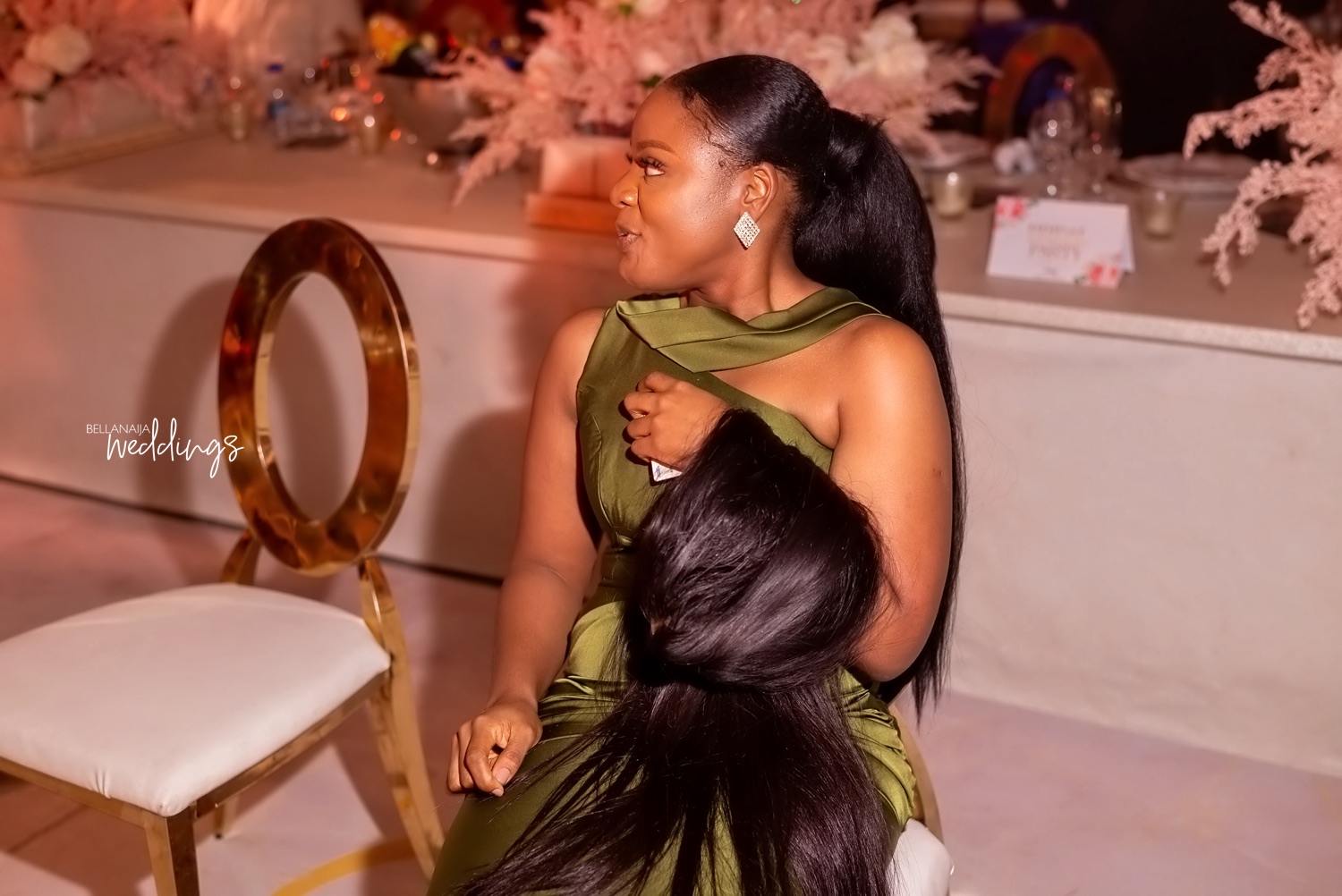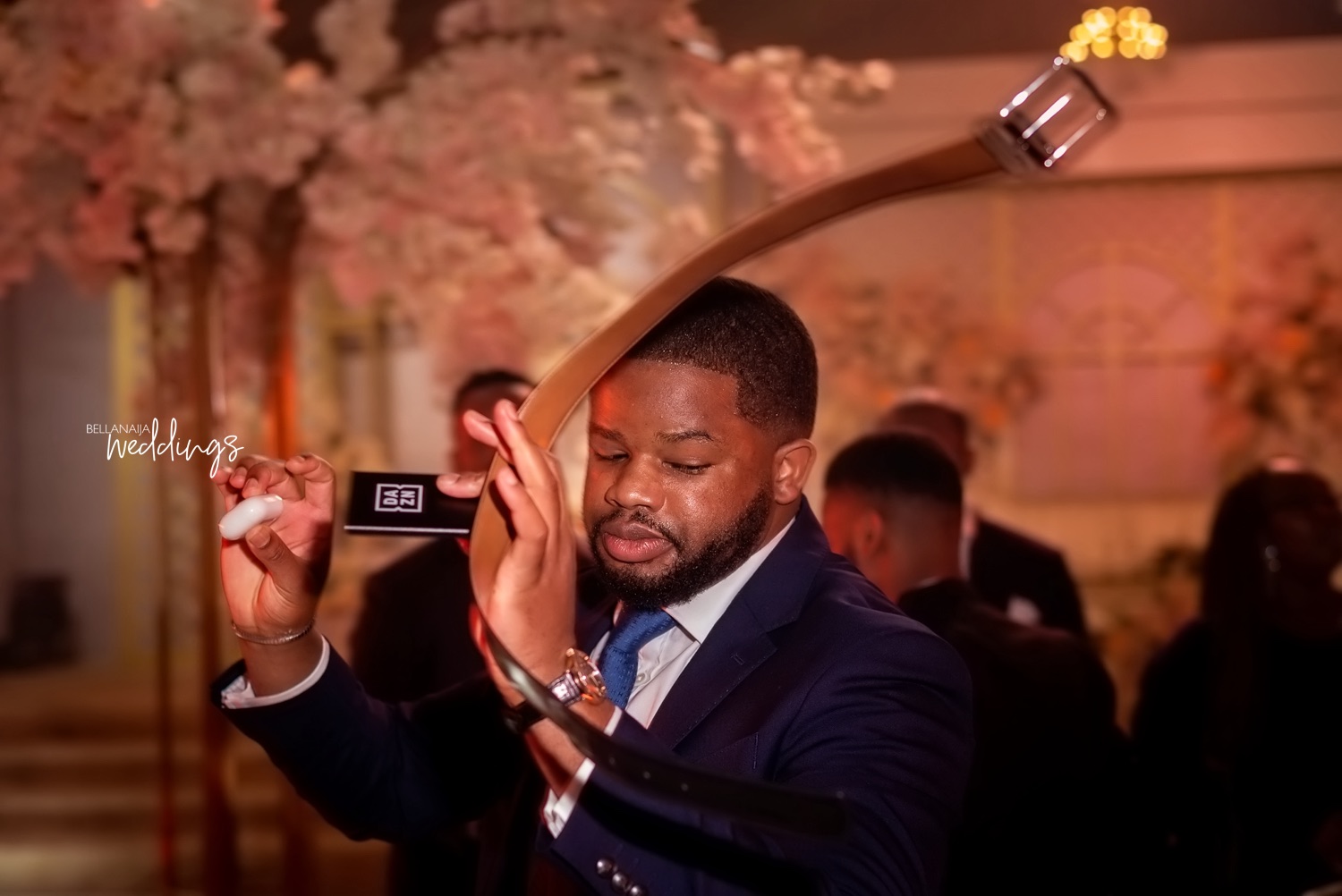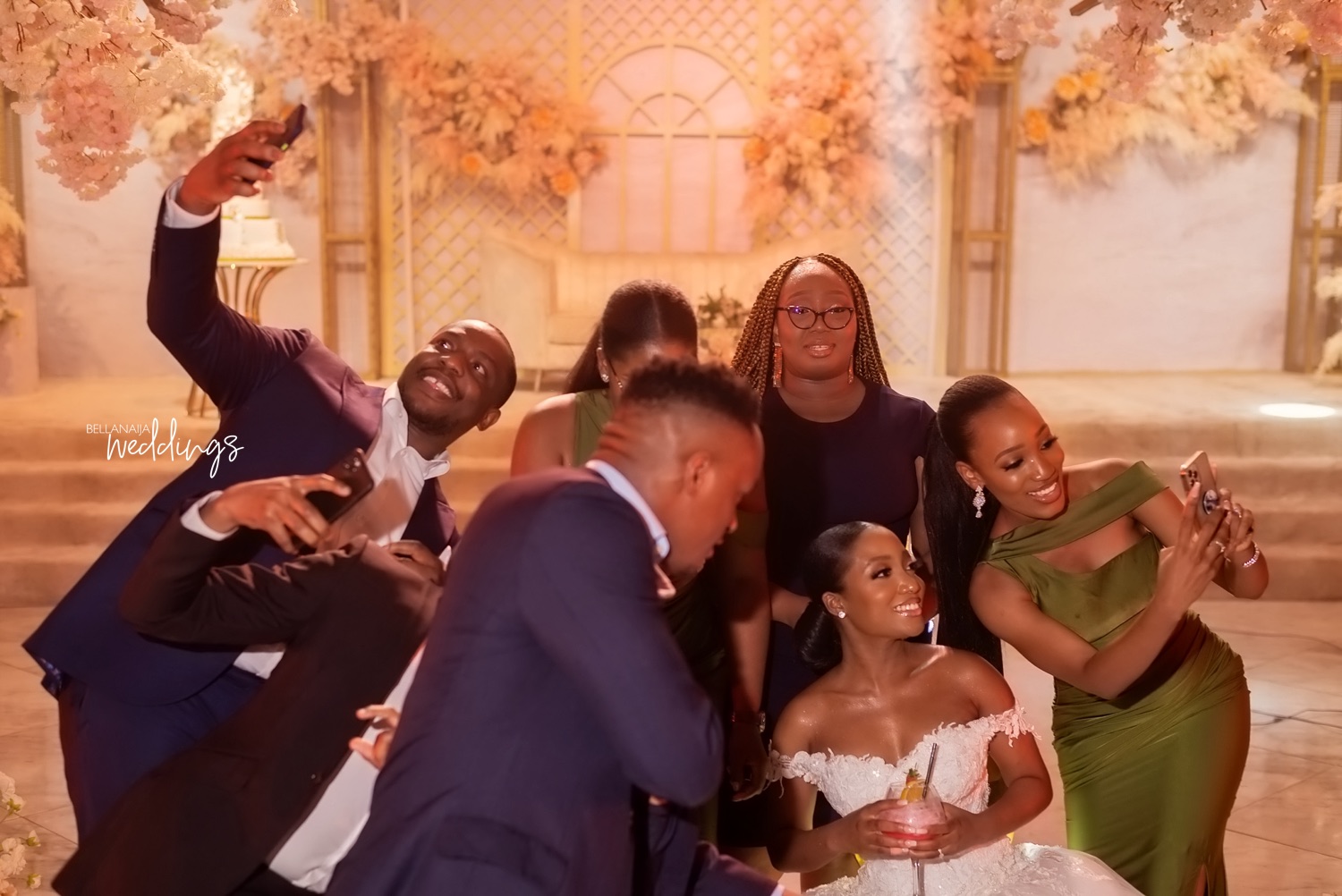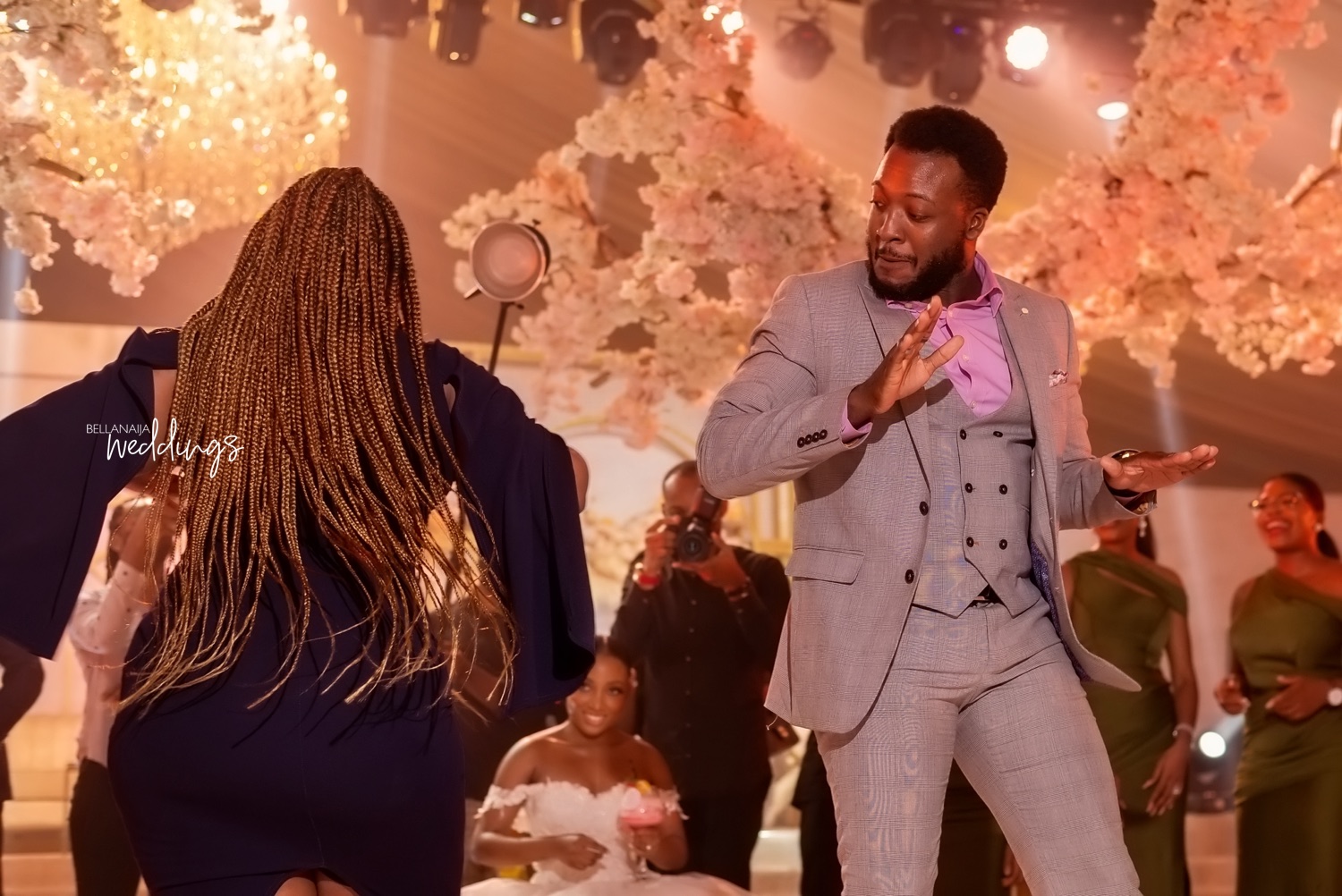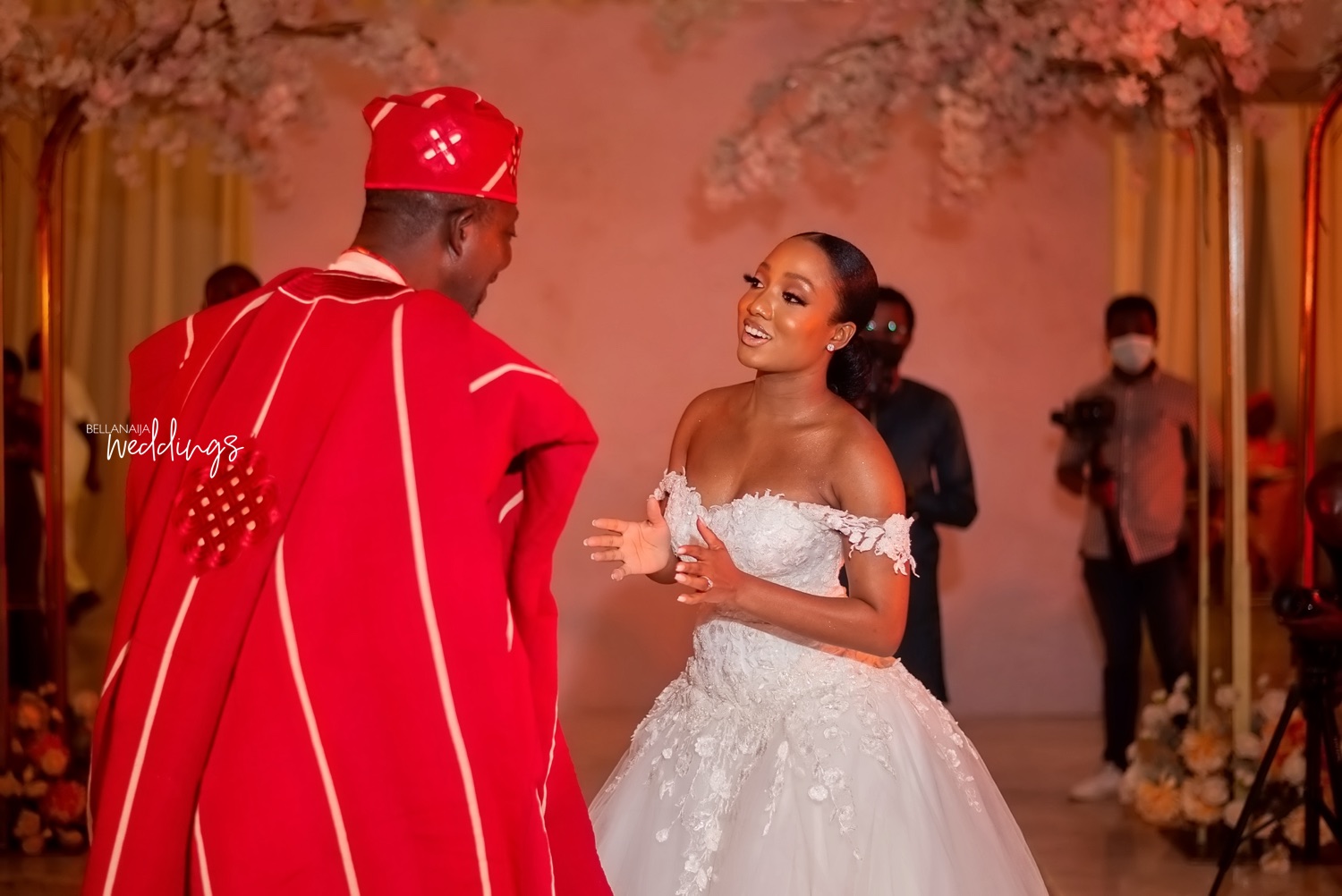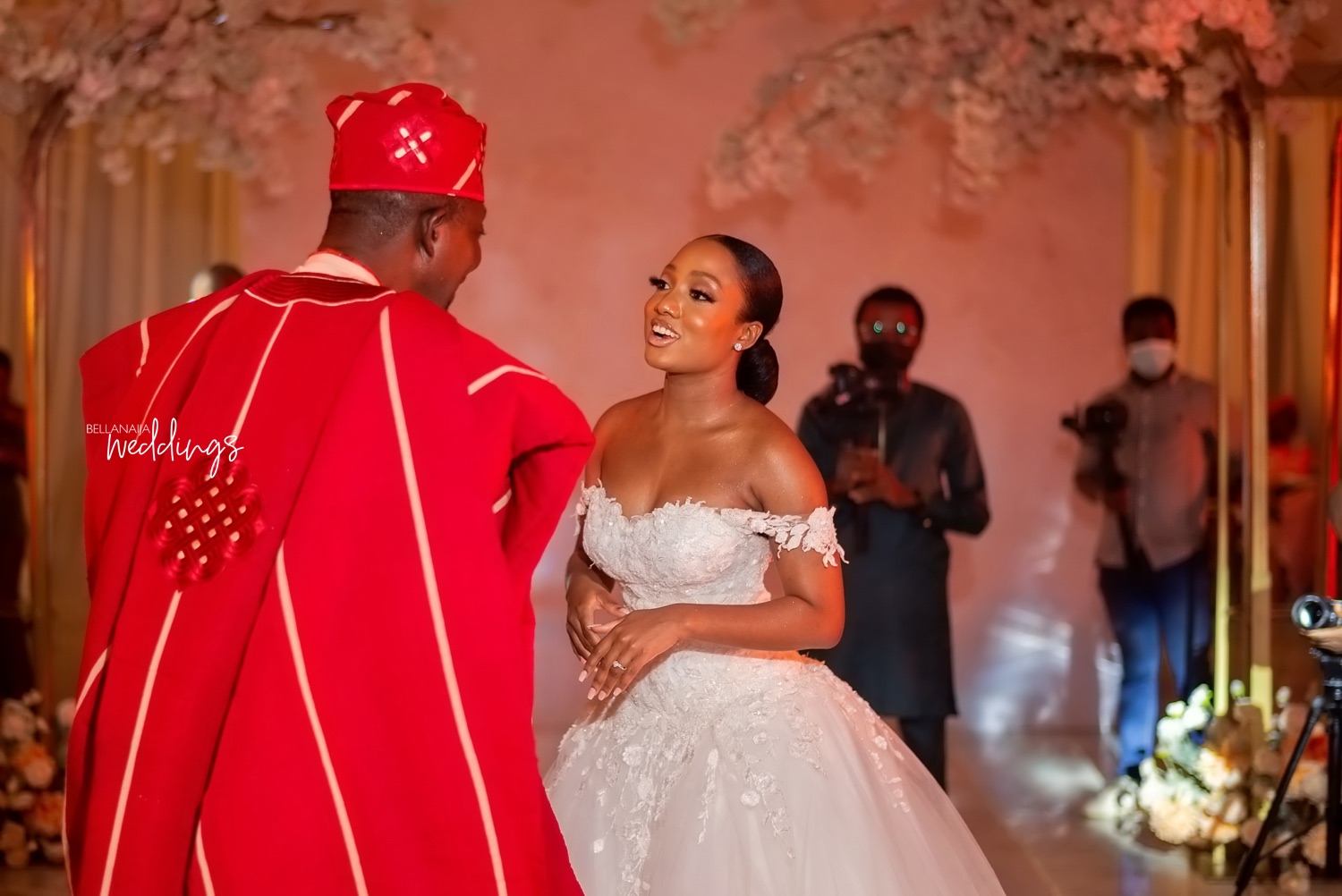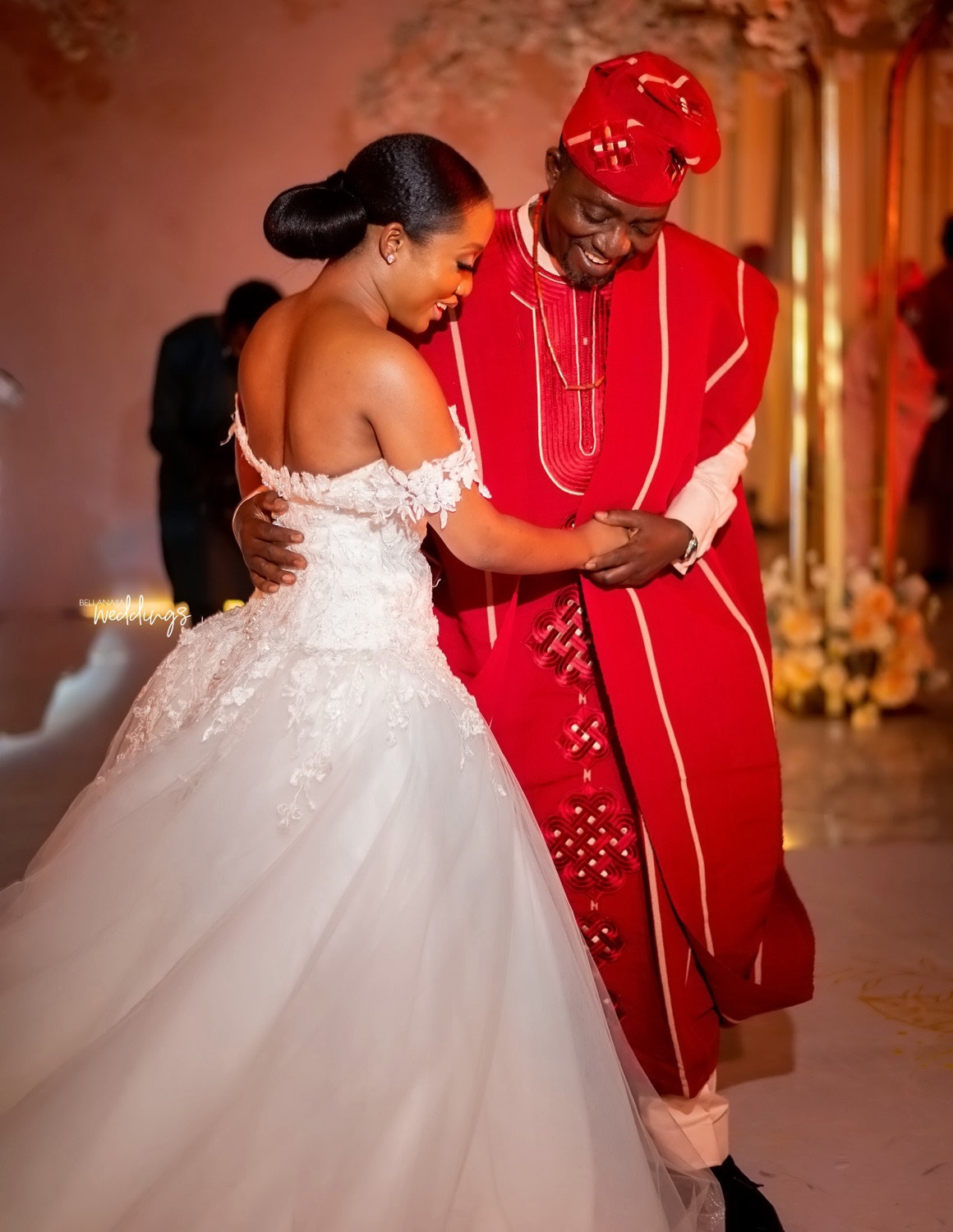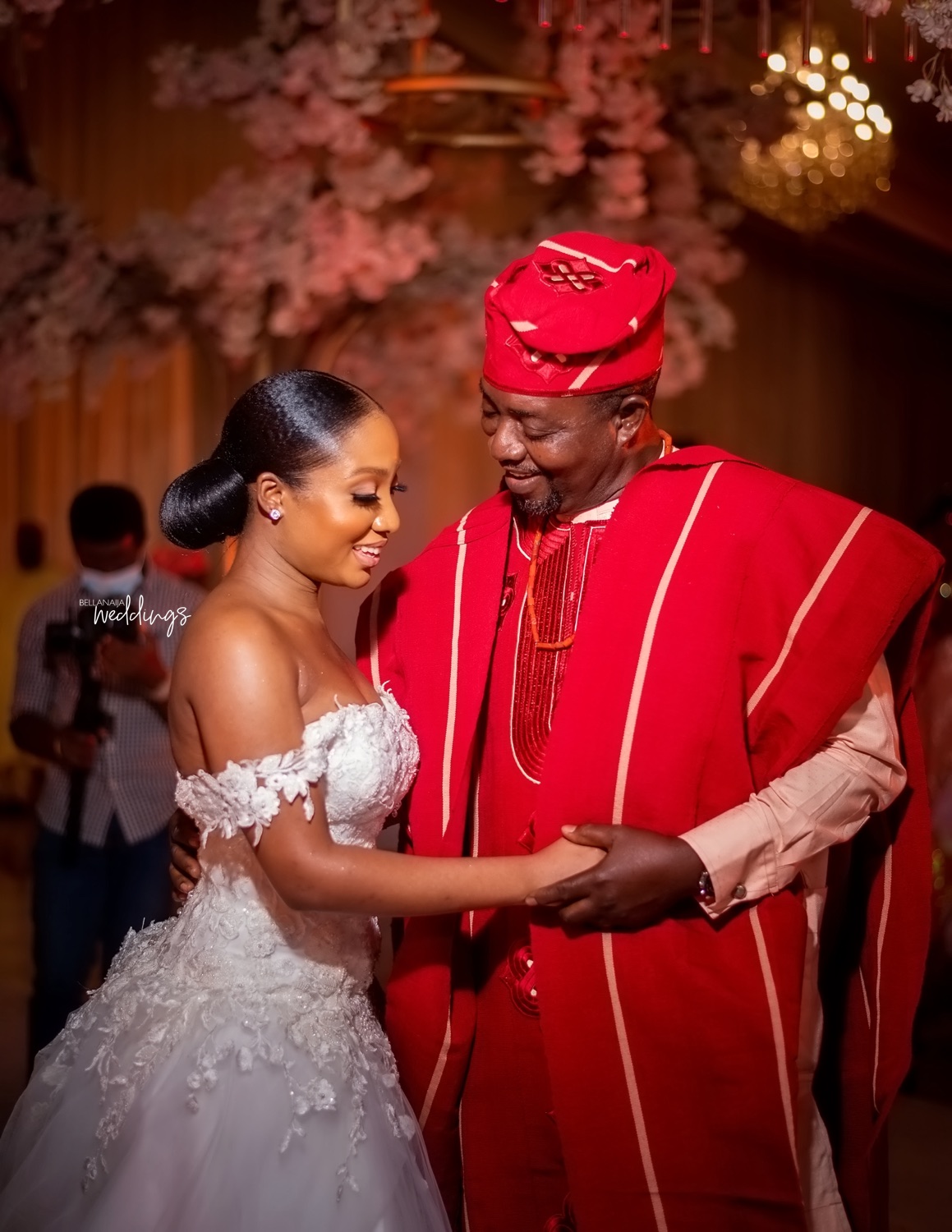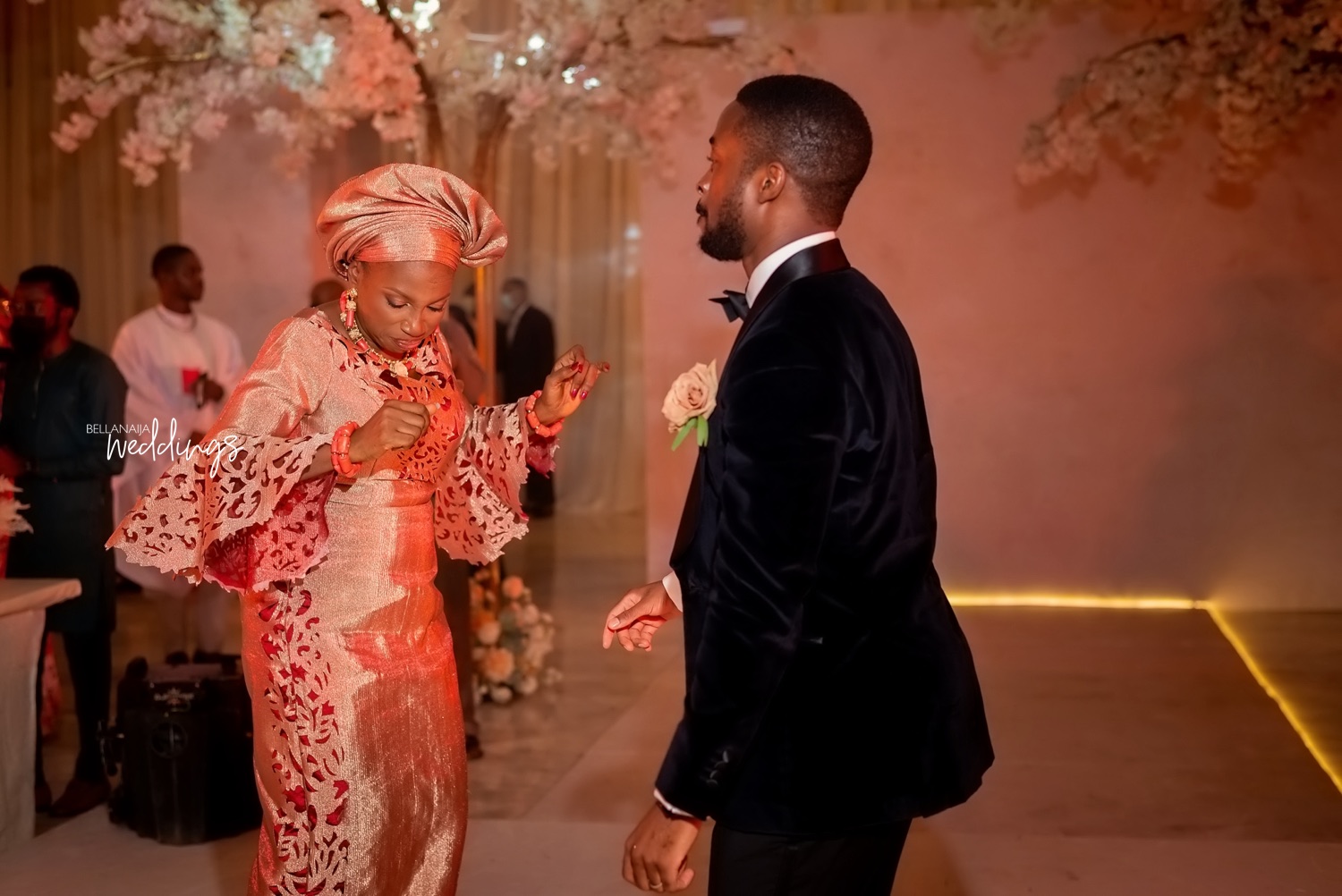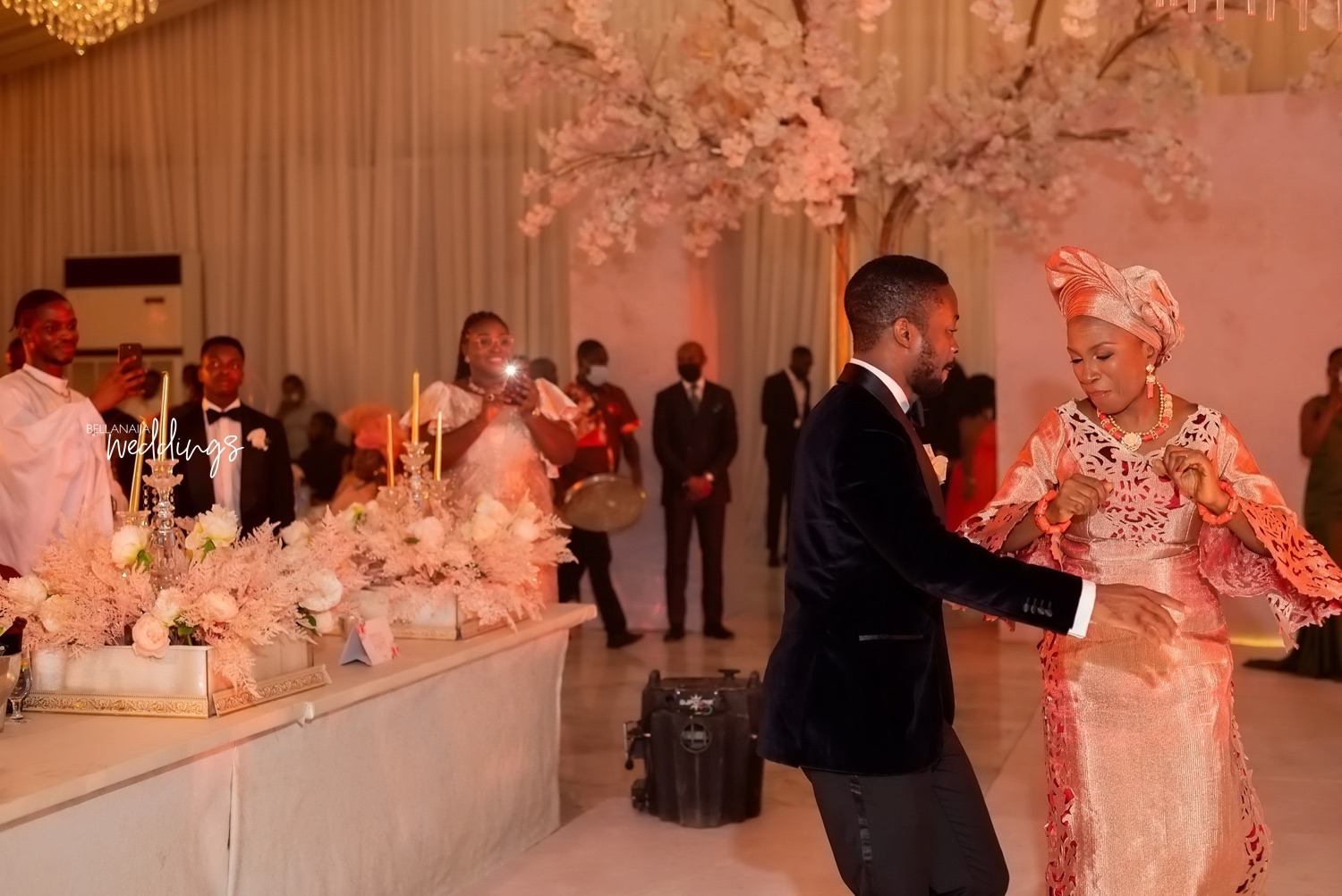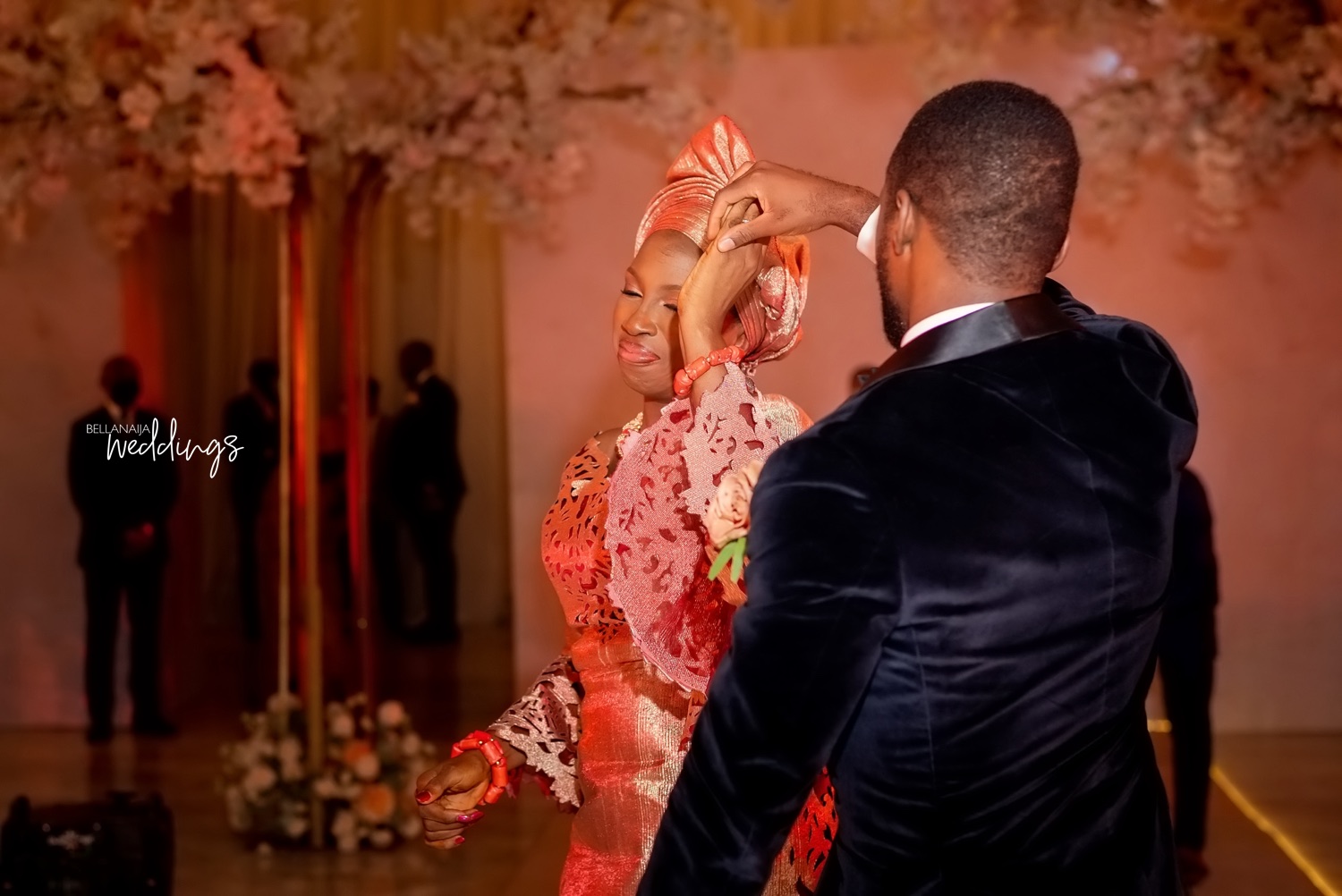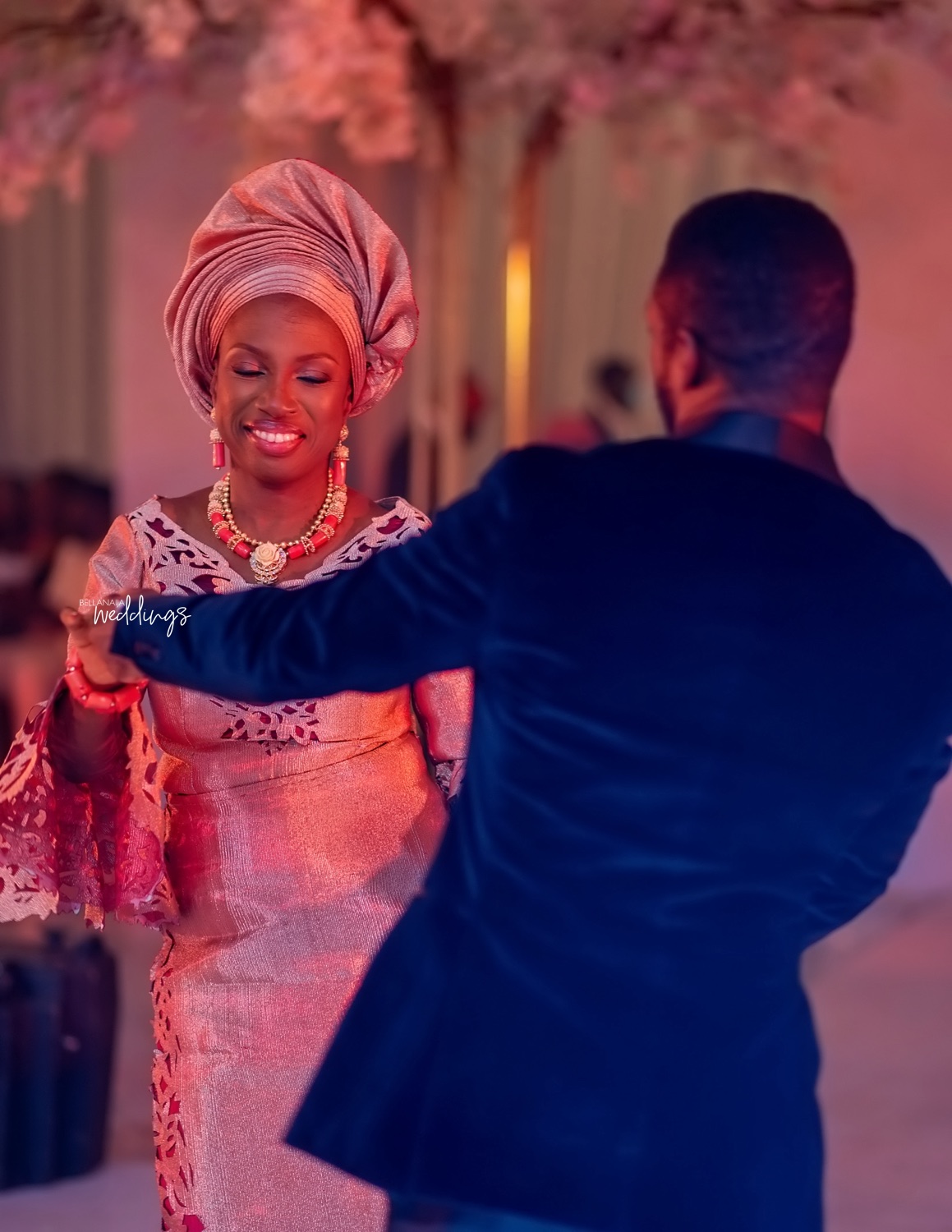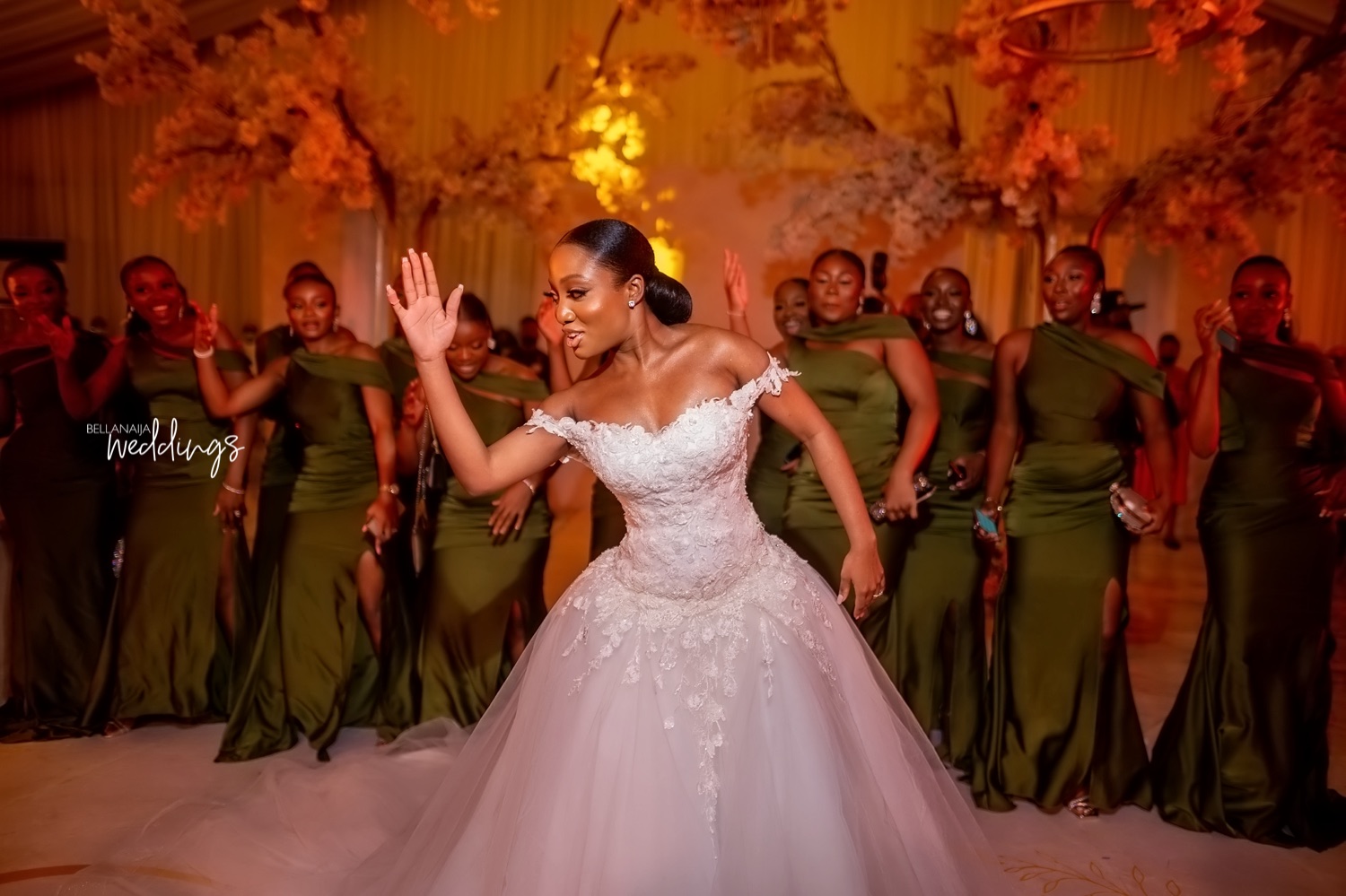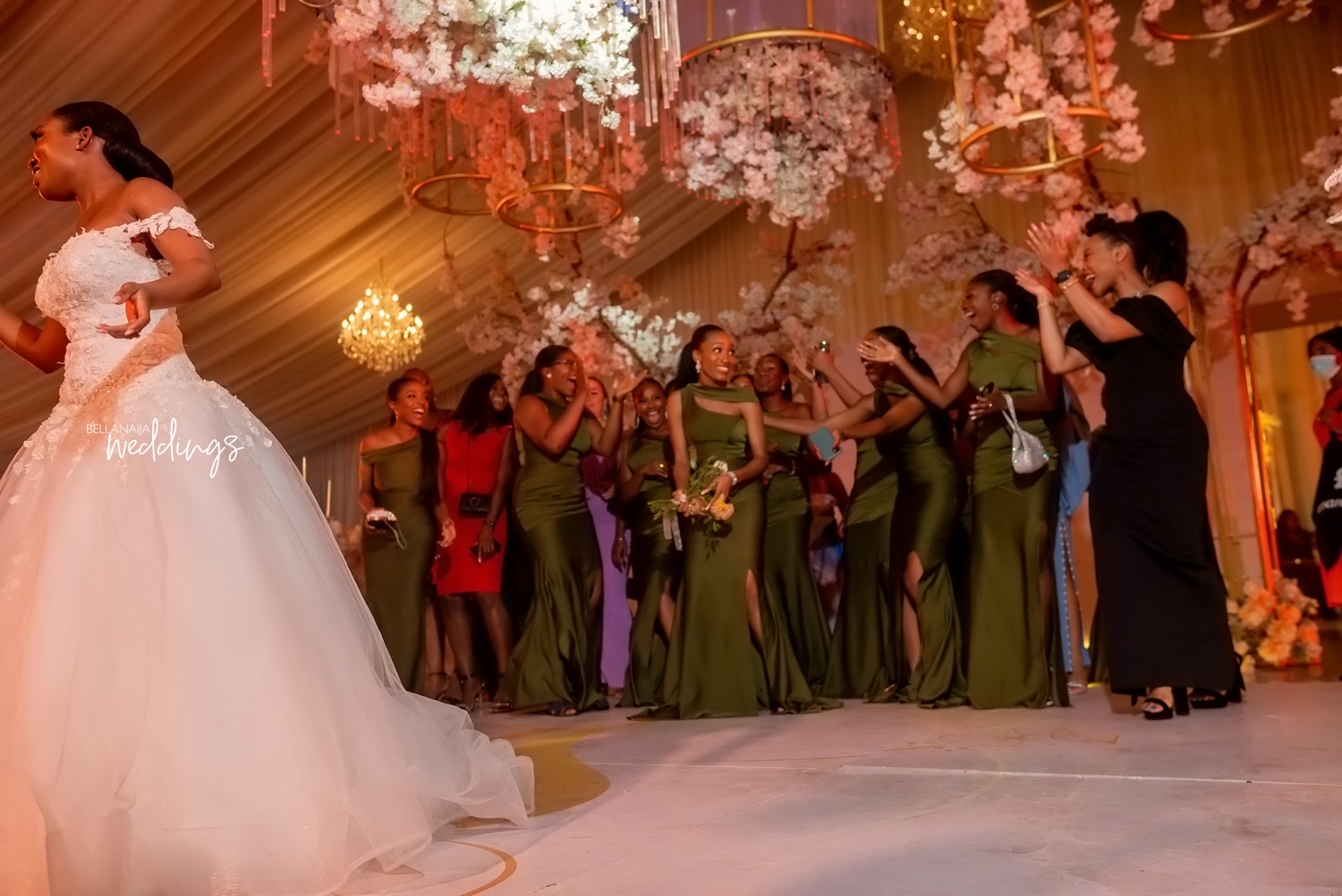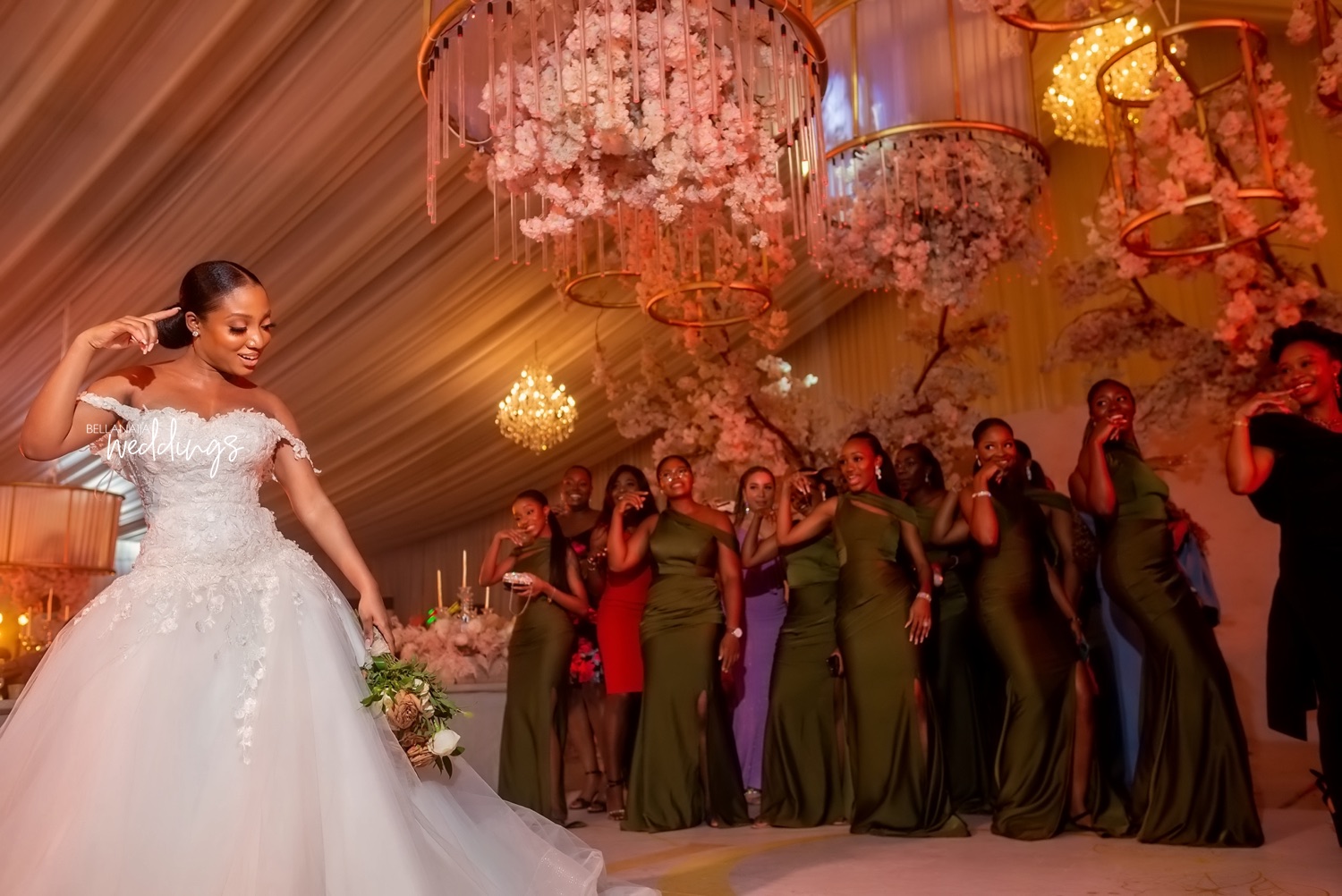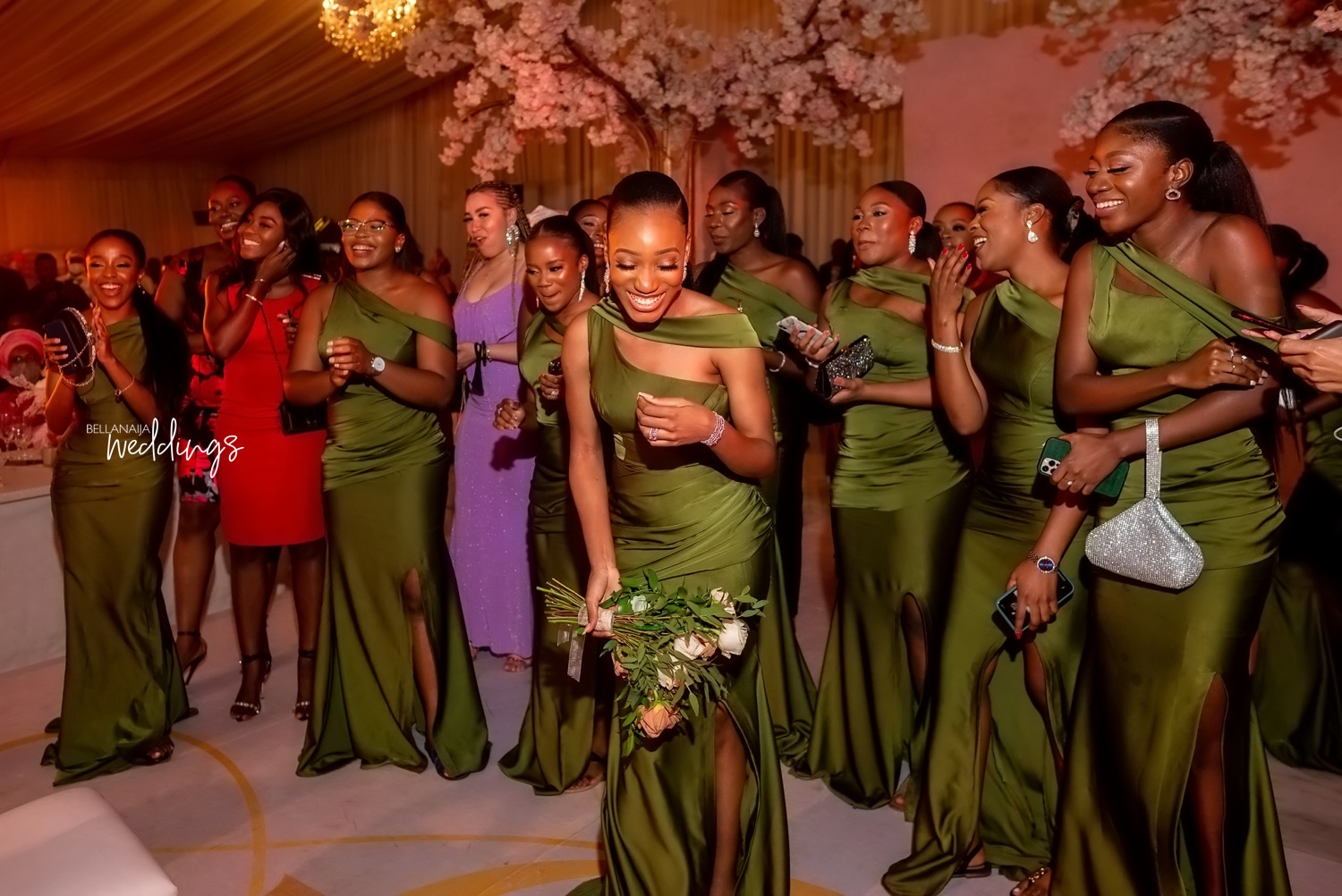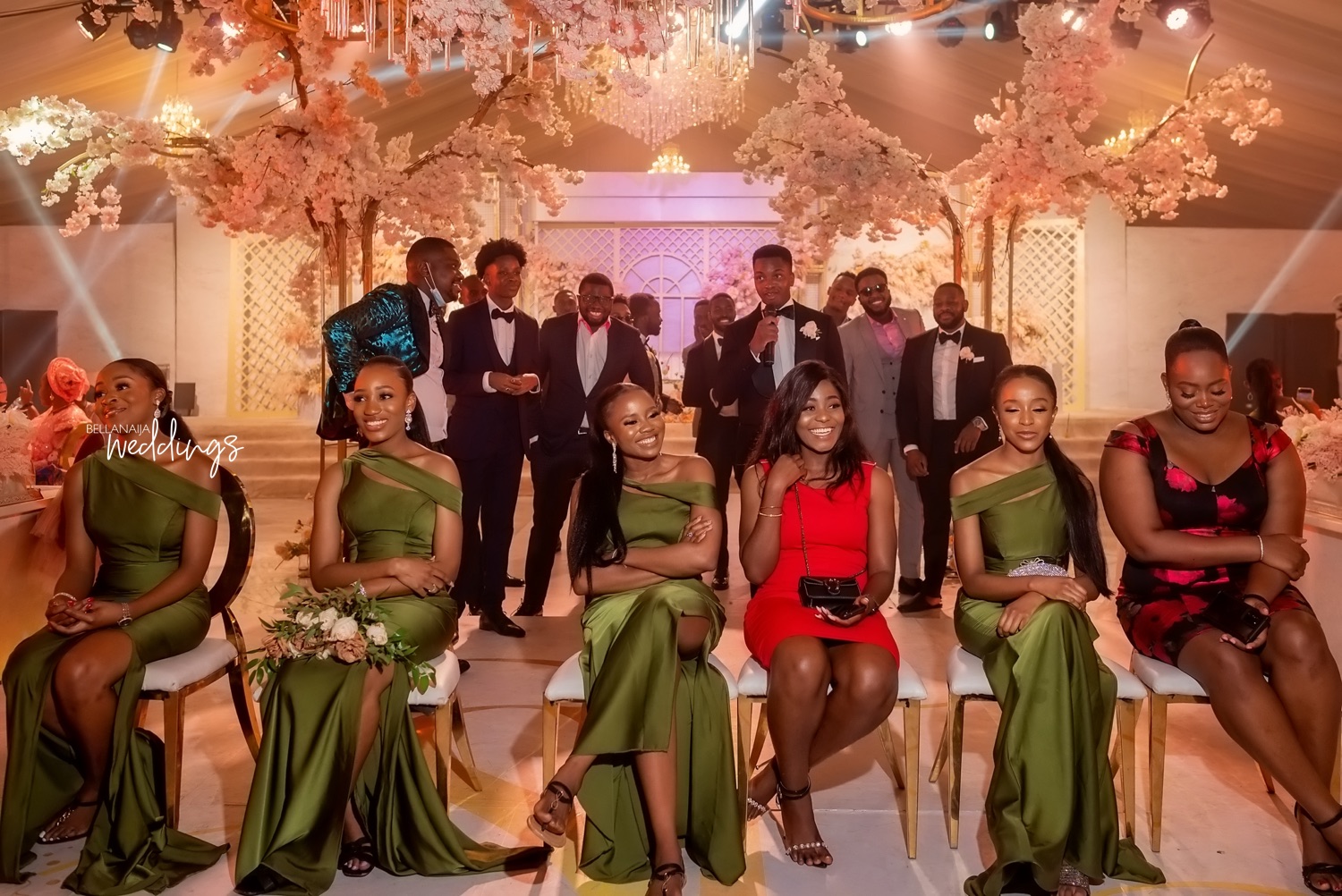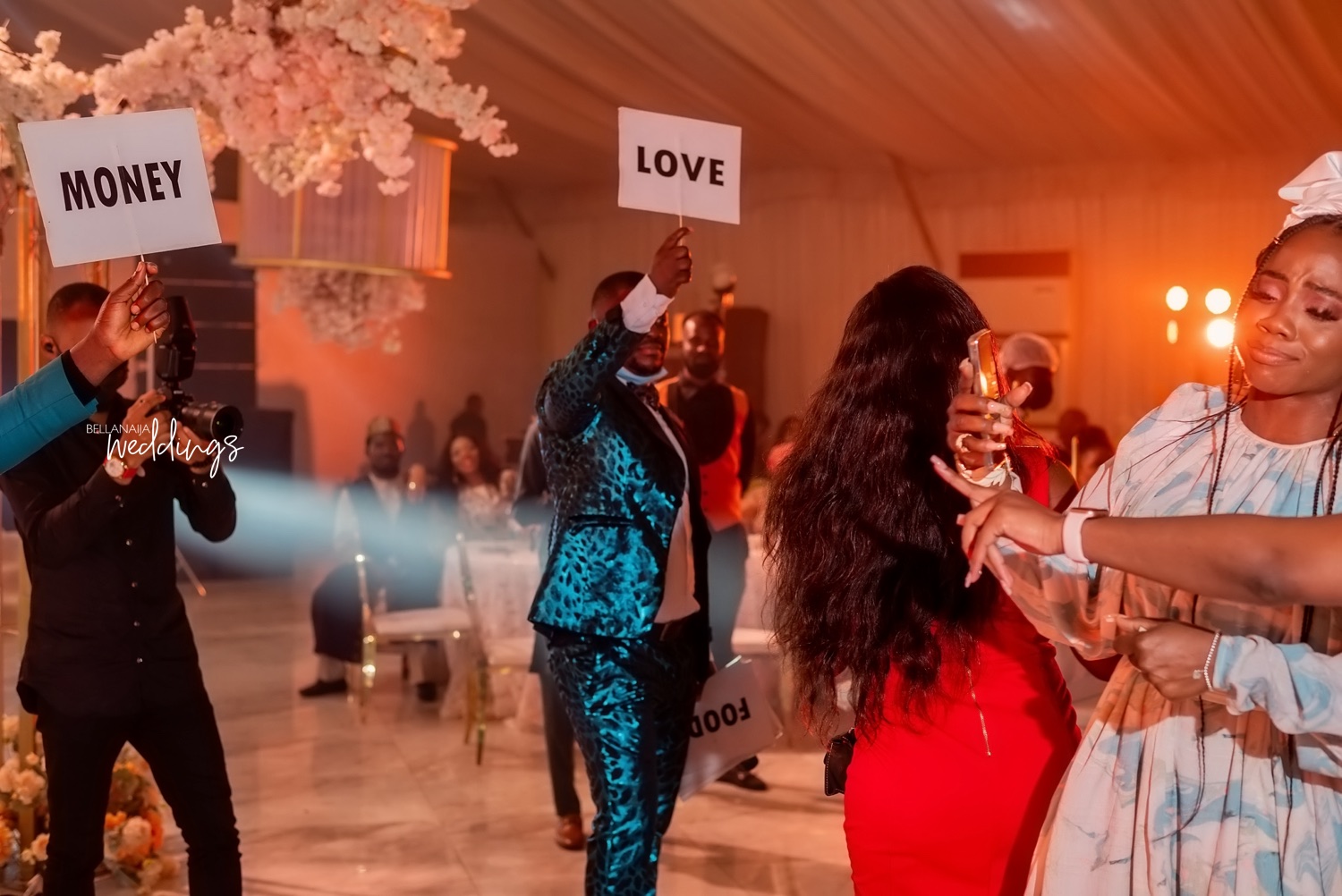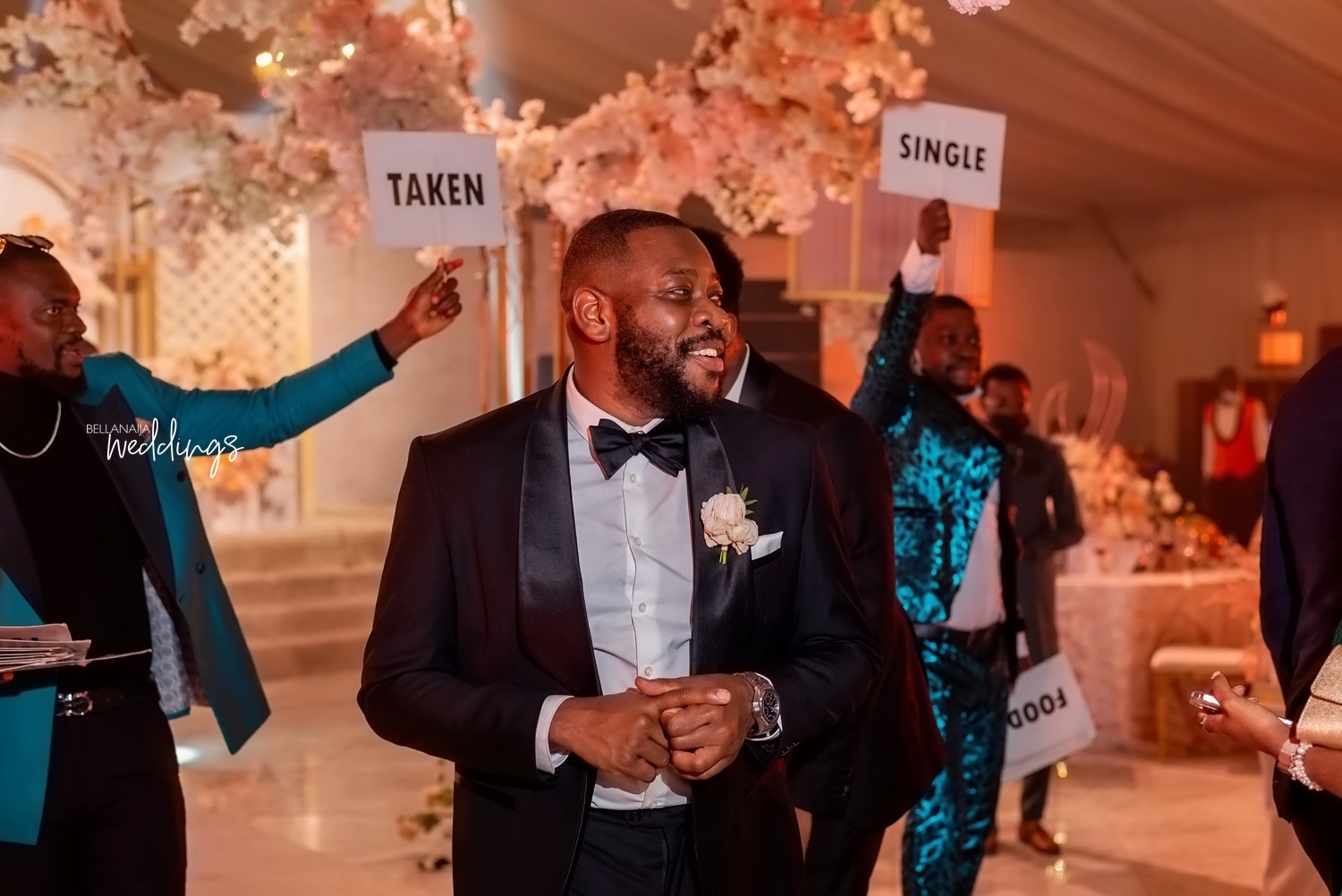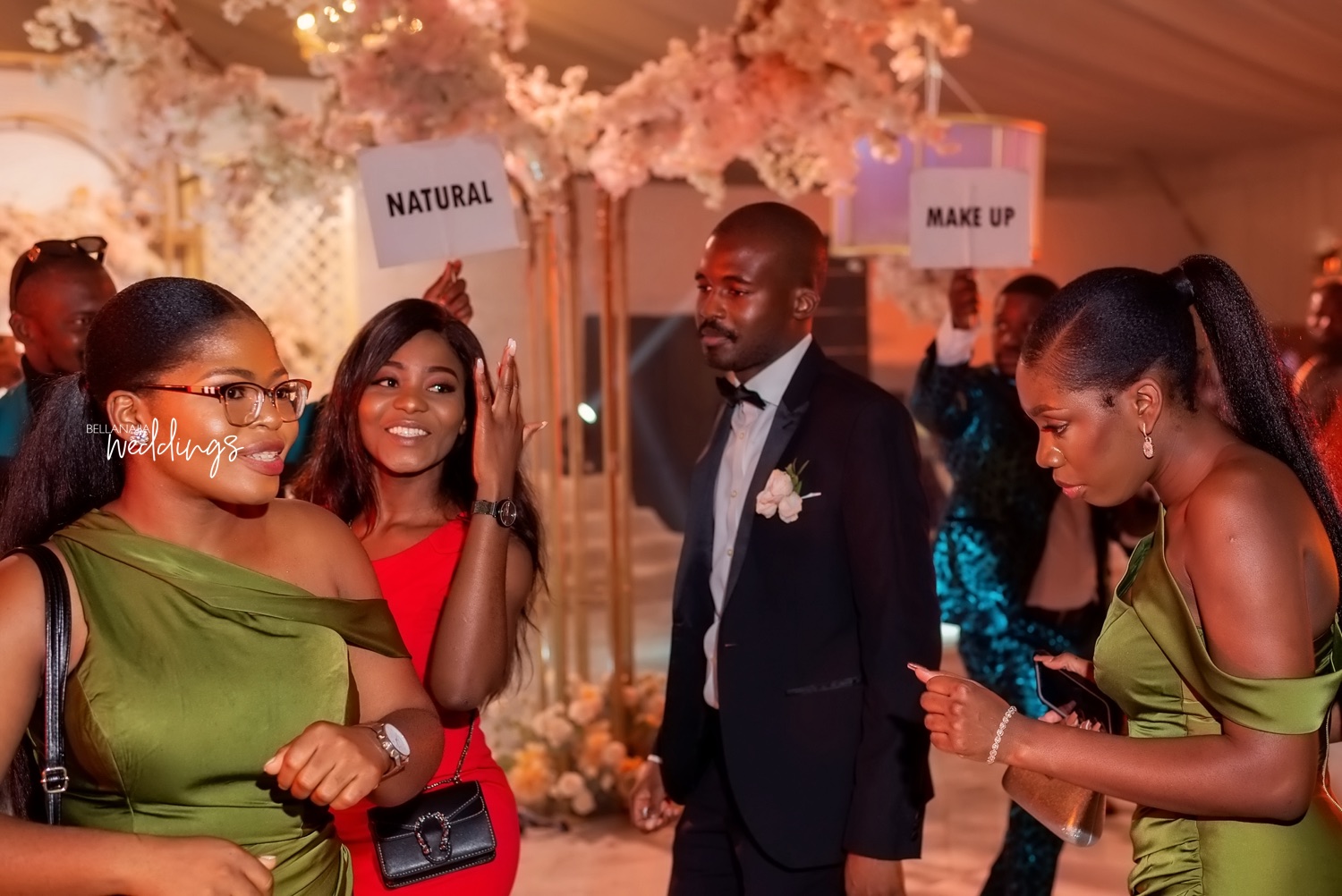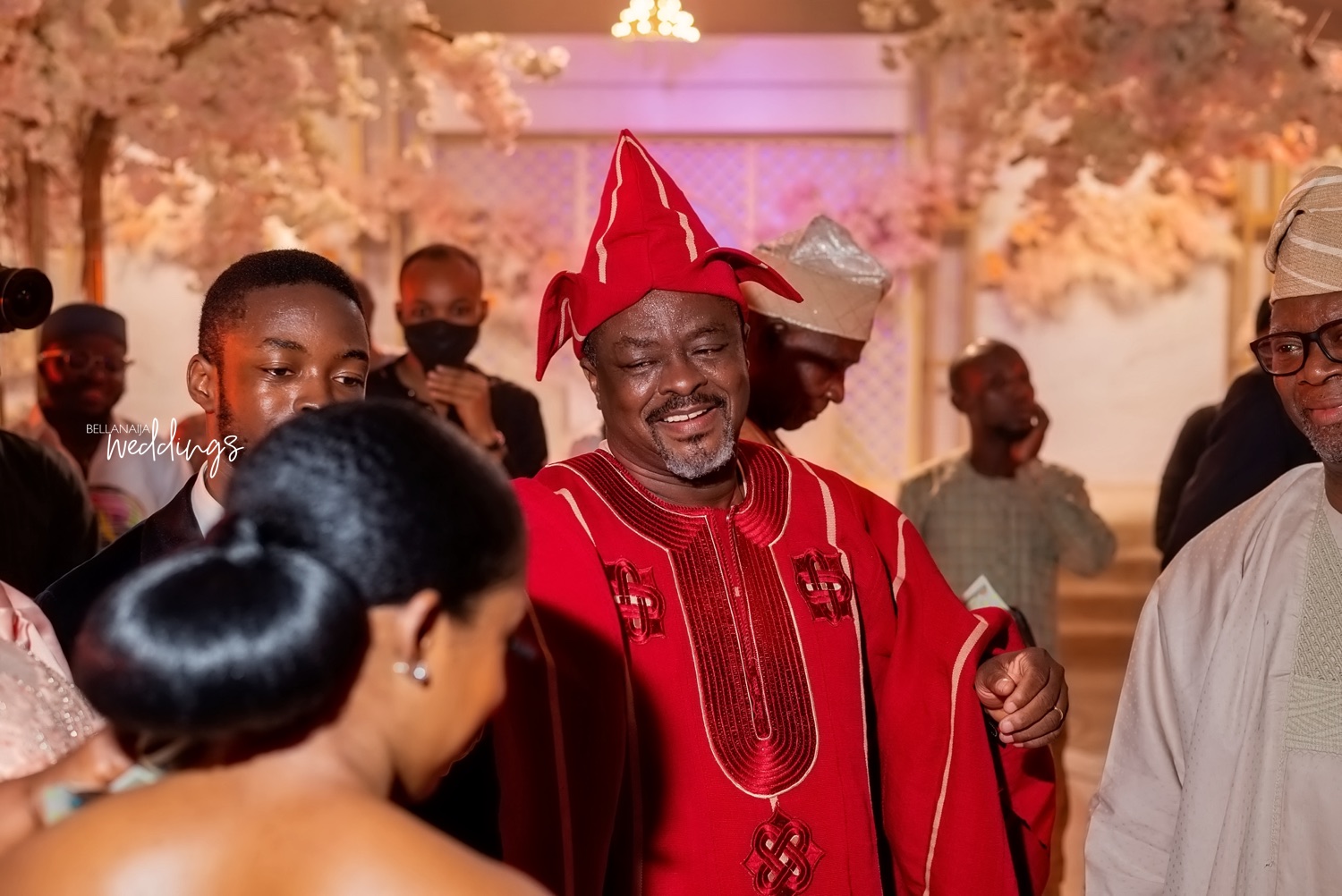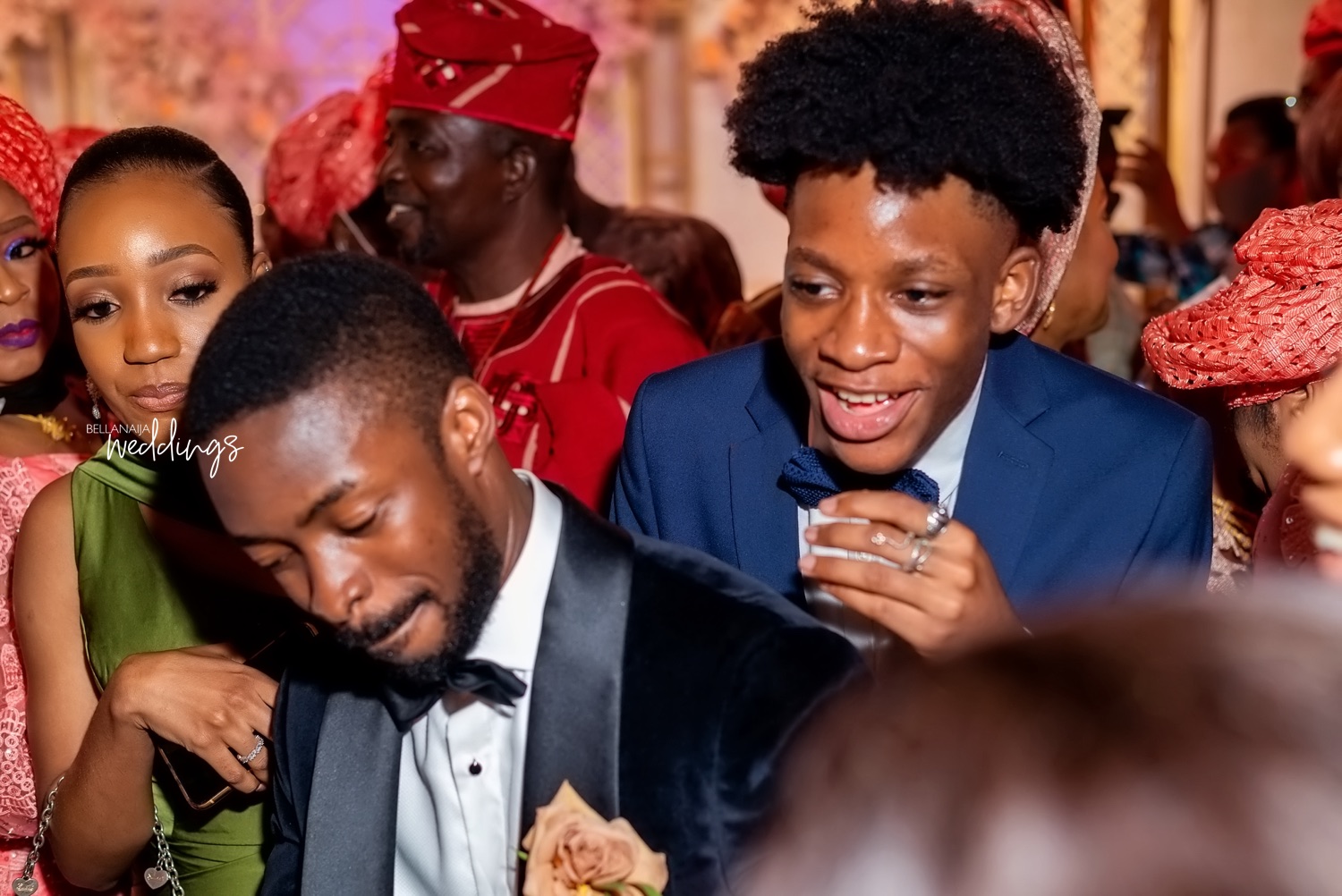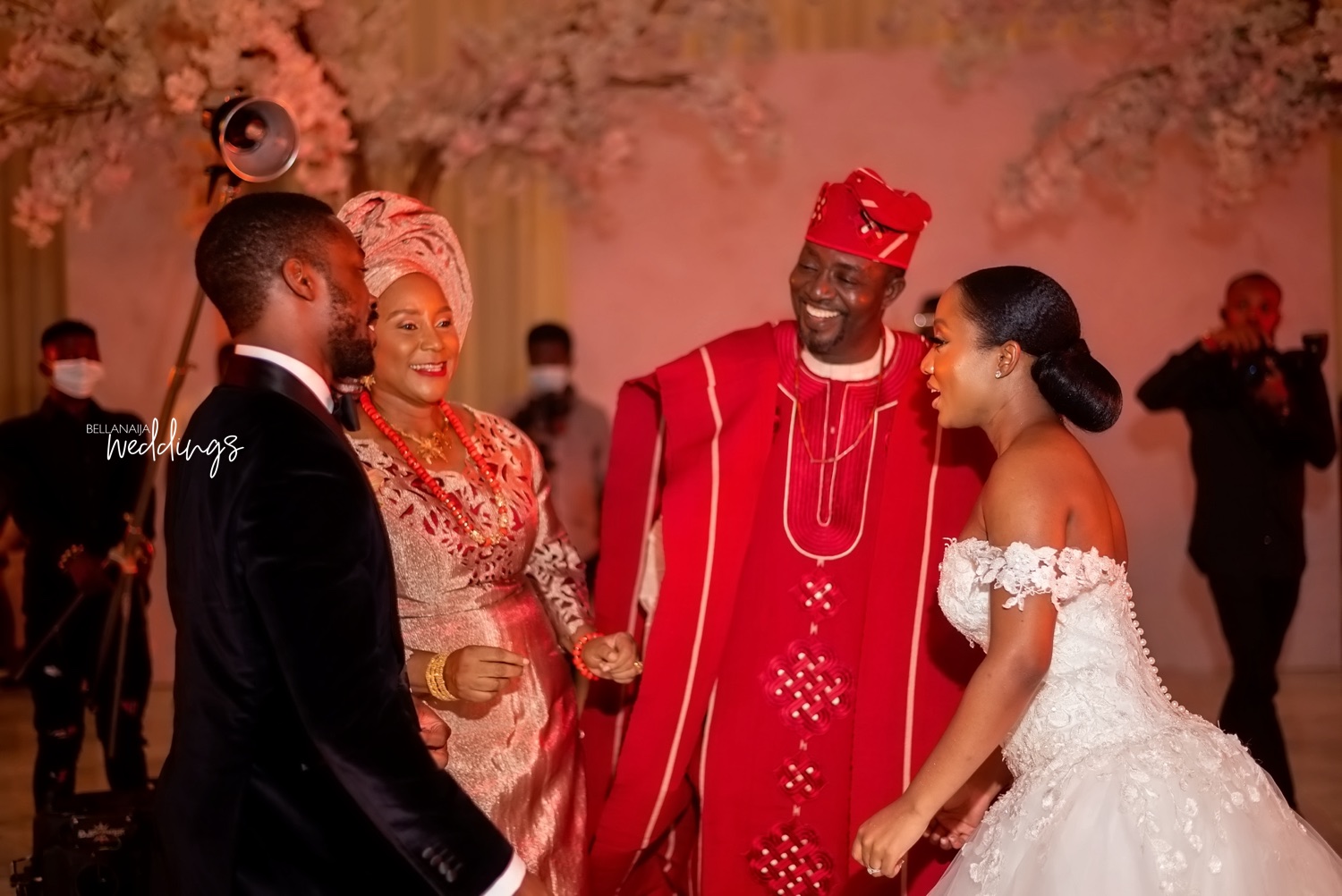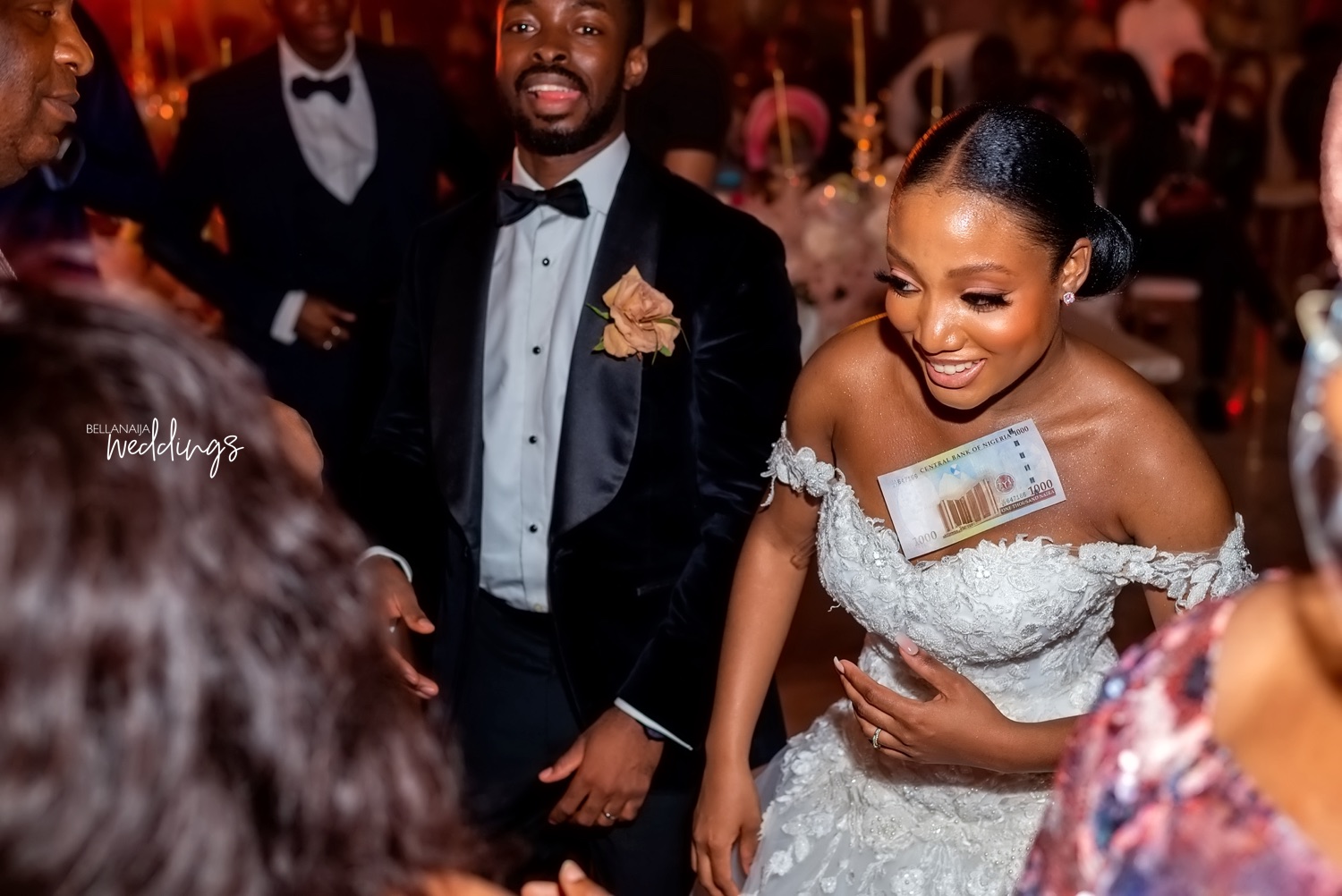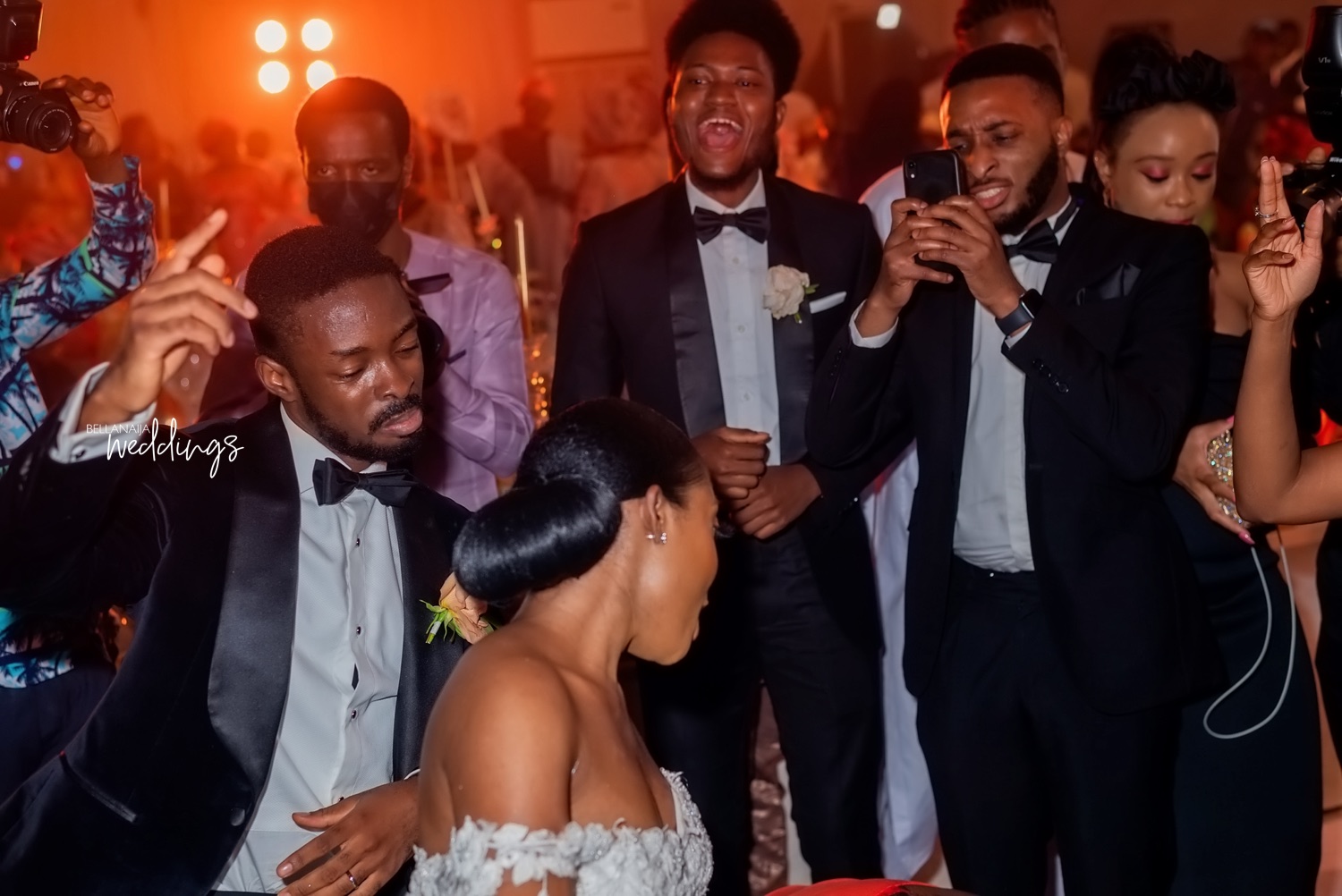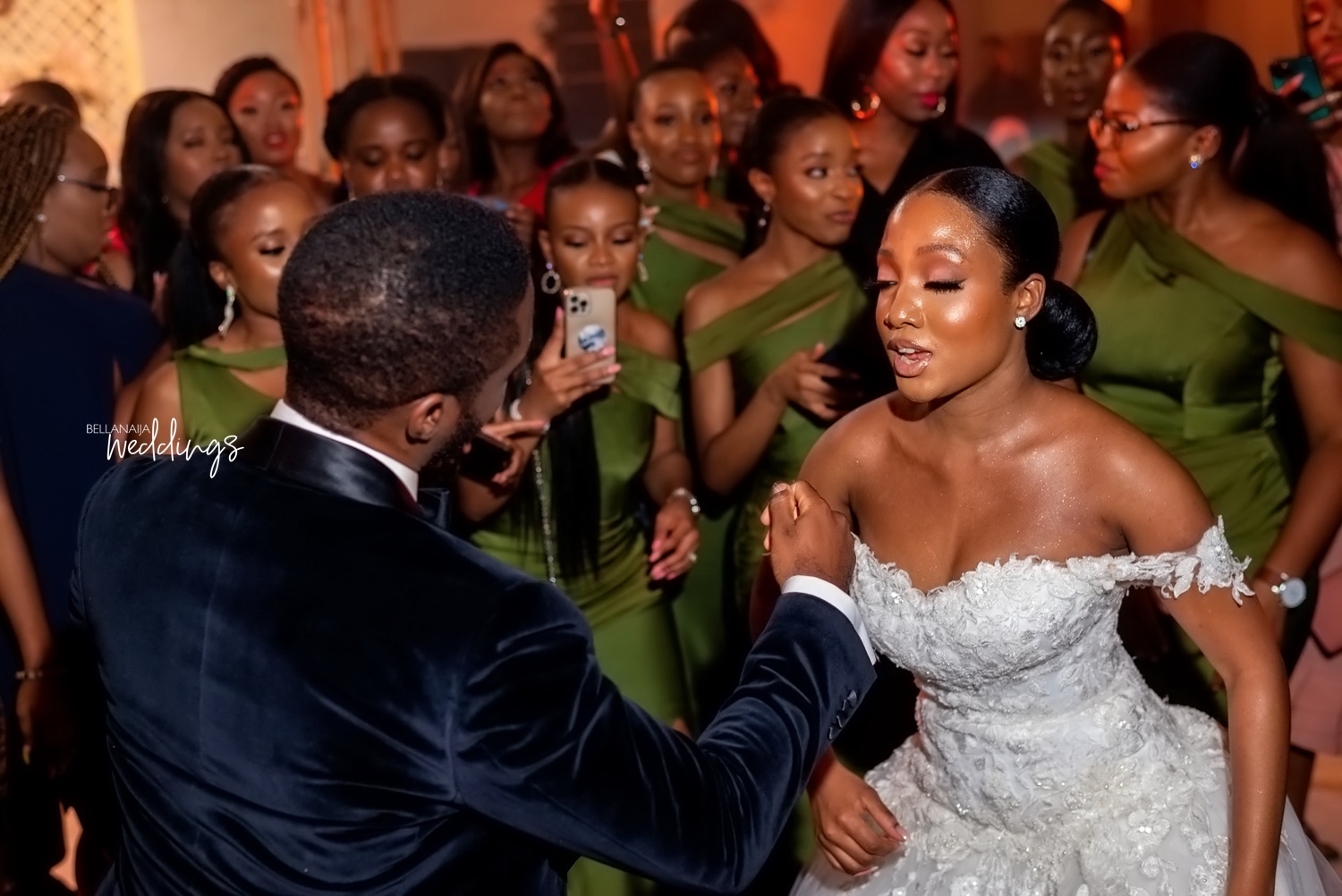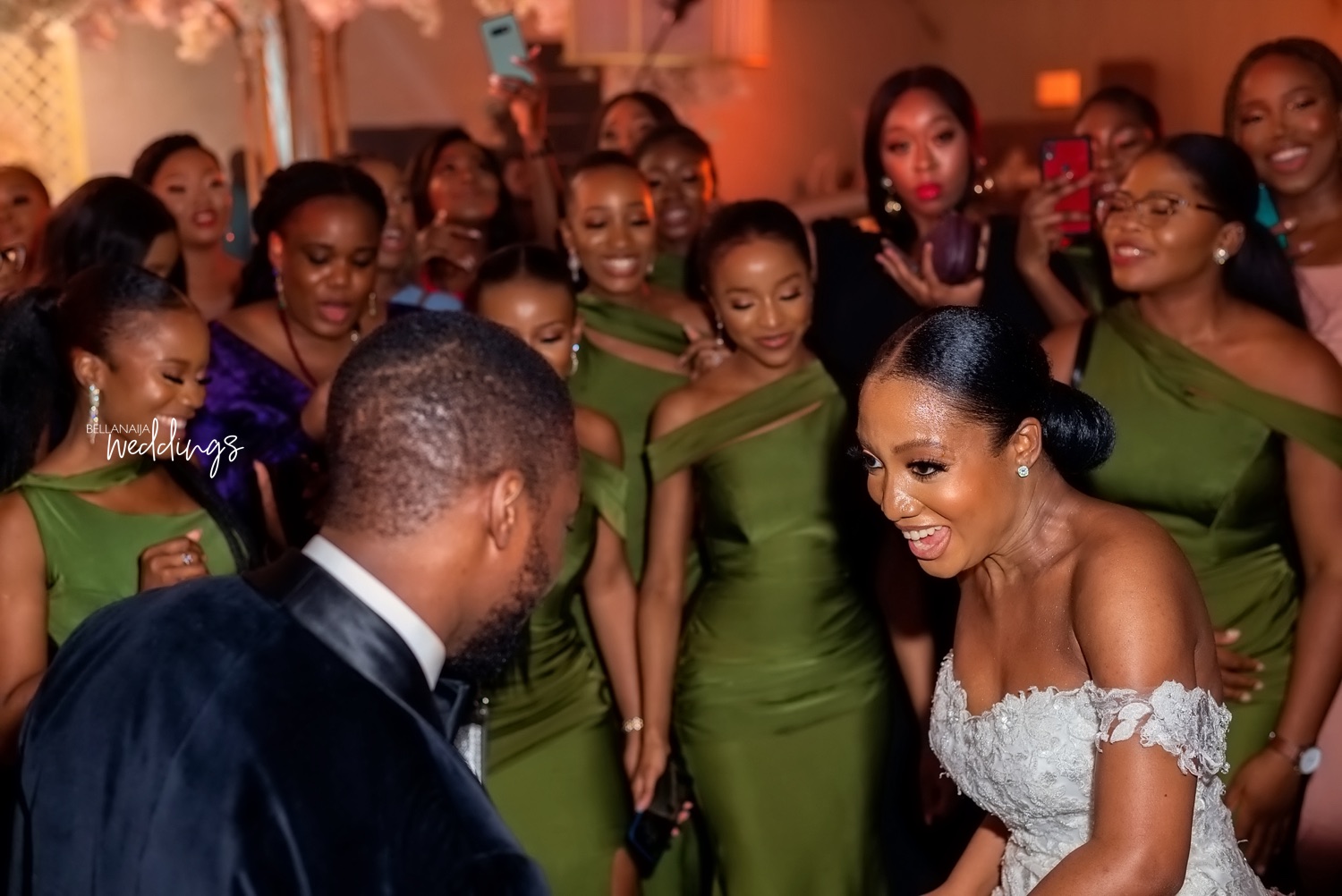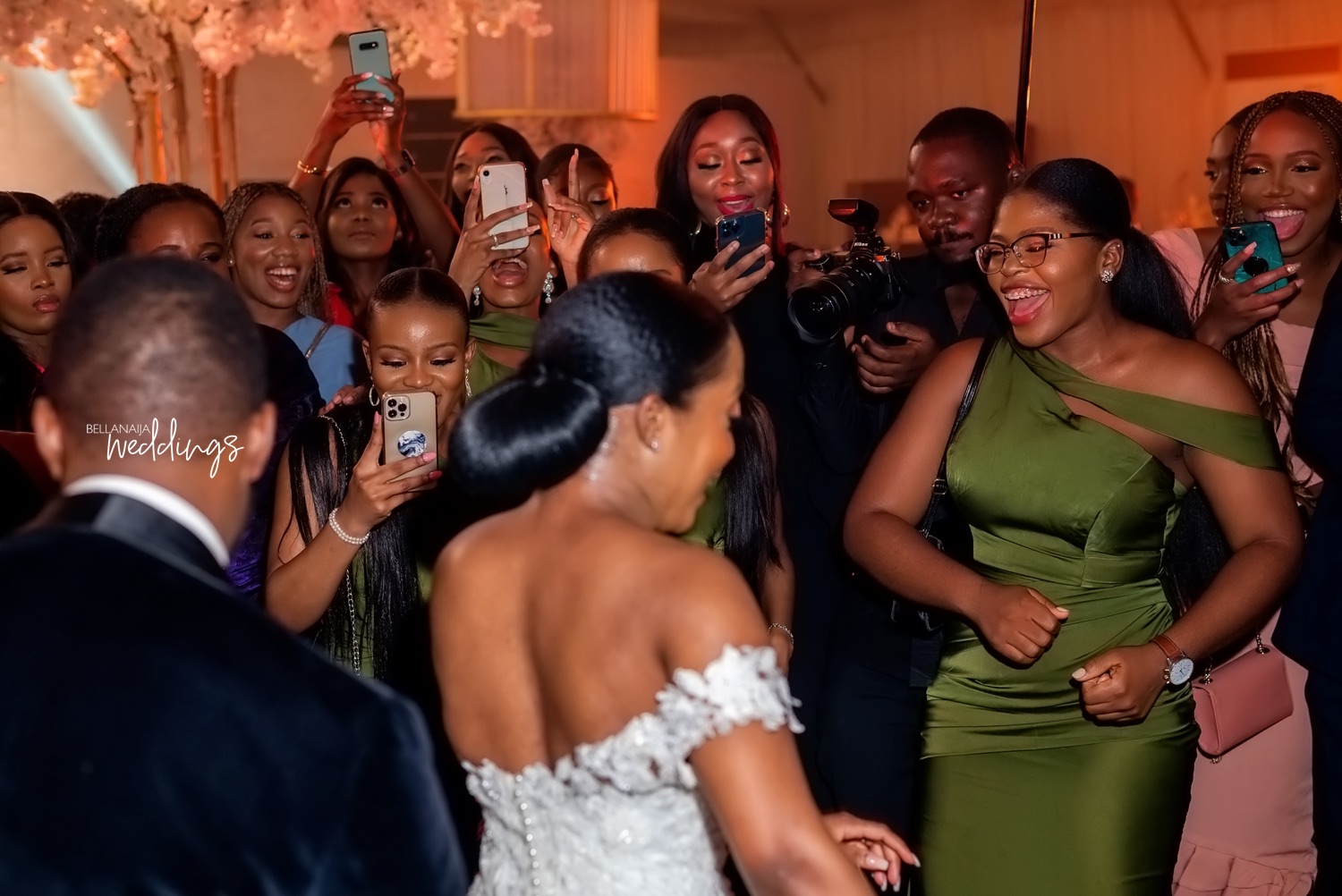 After party o'clock.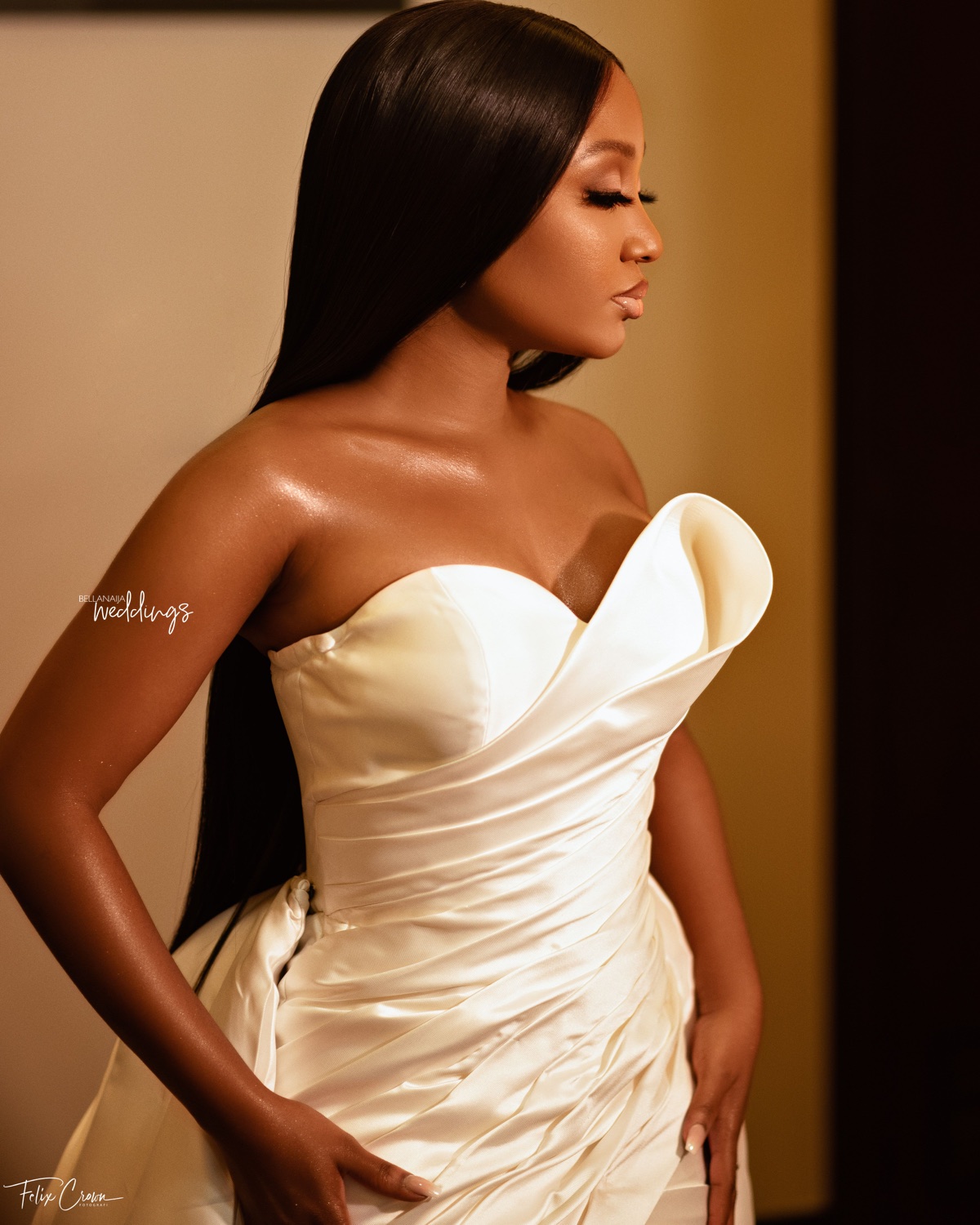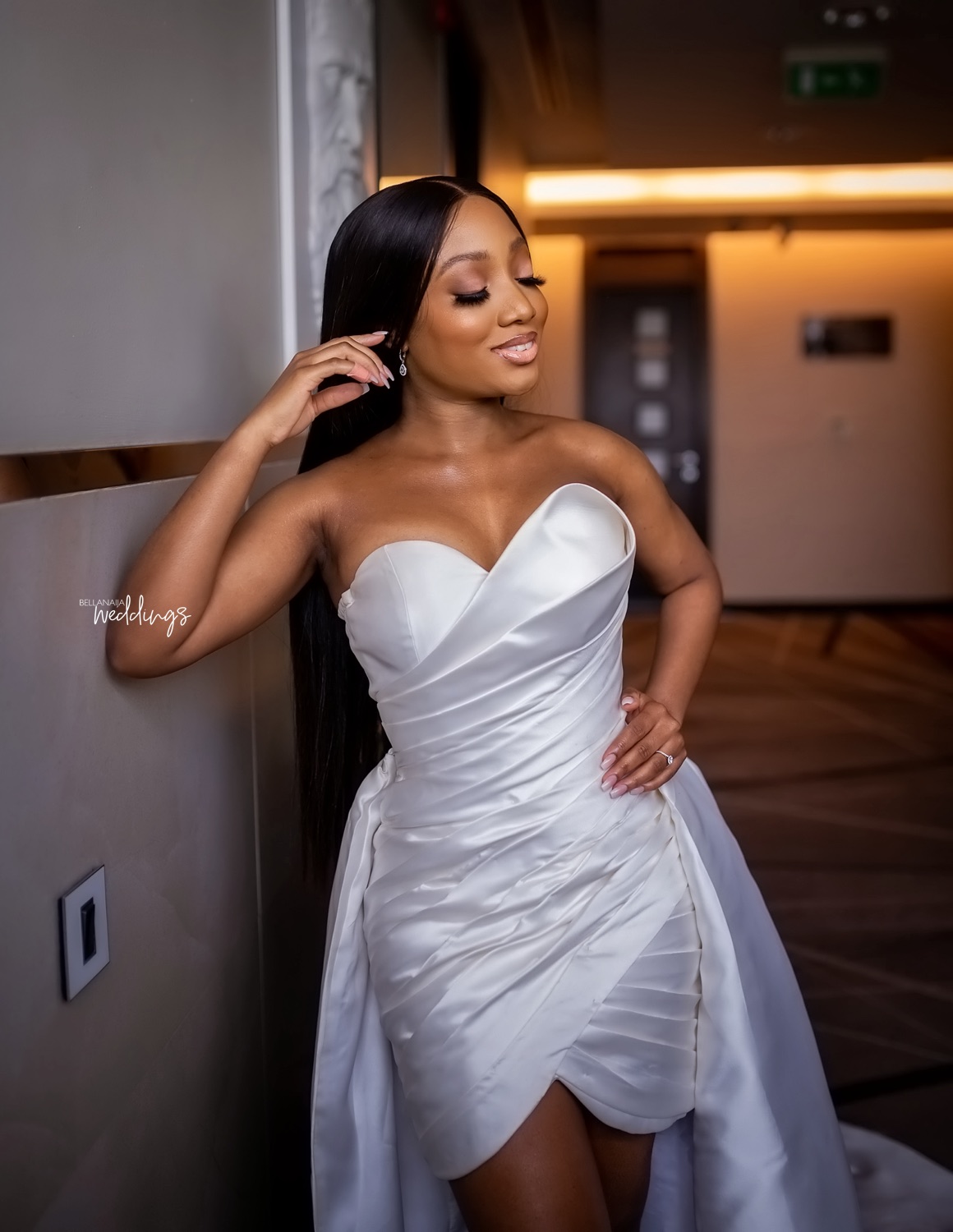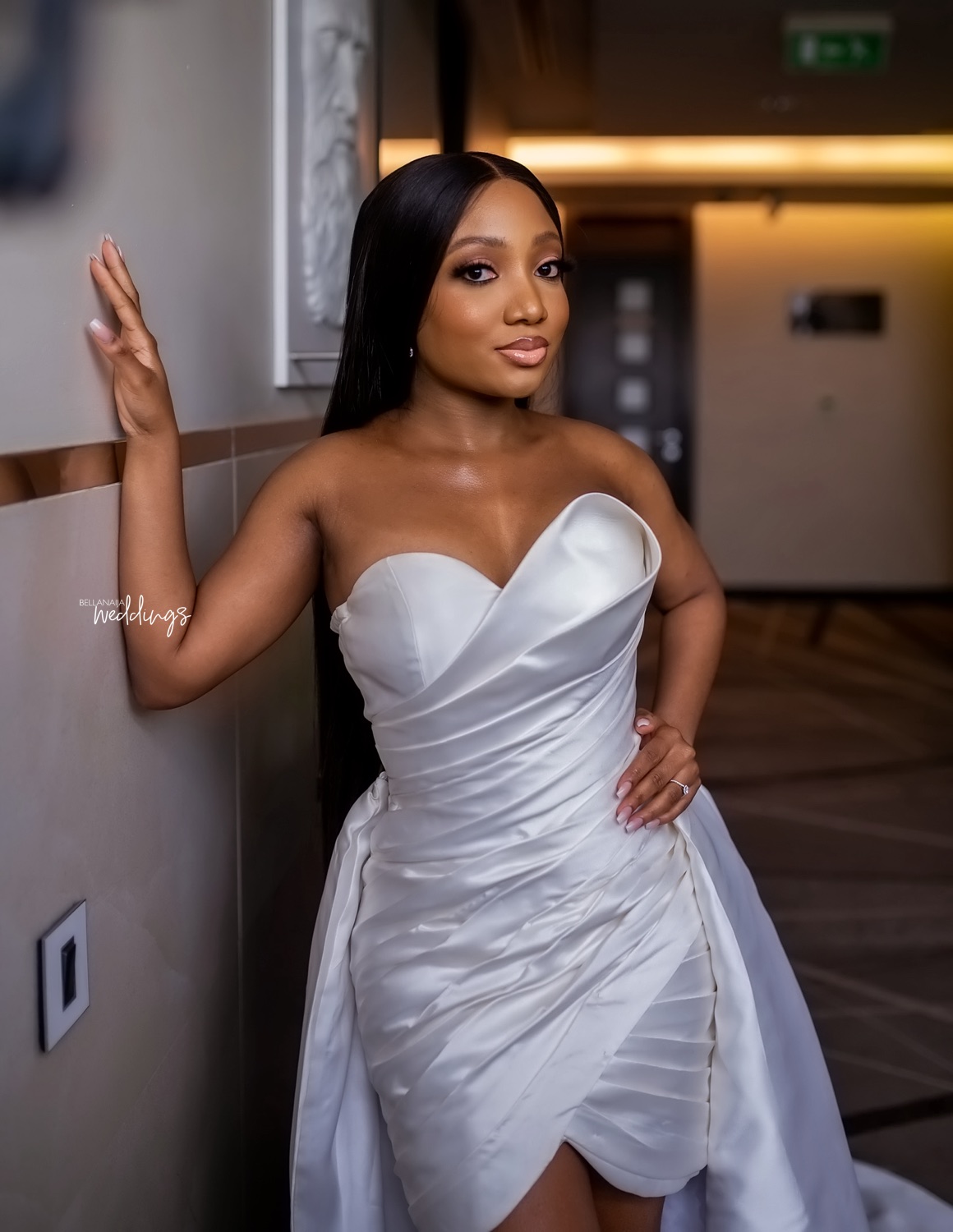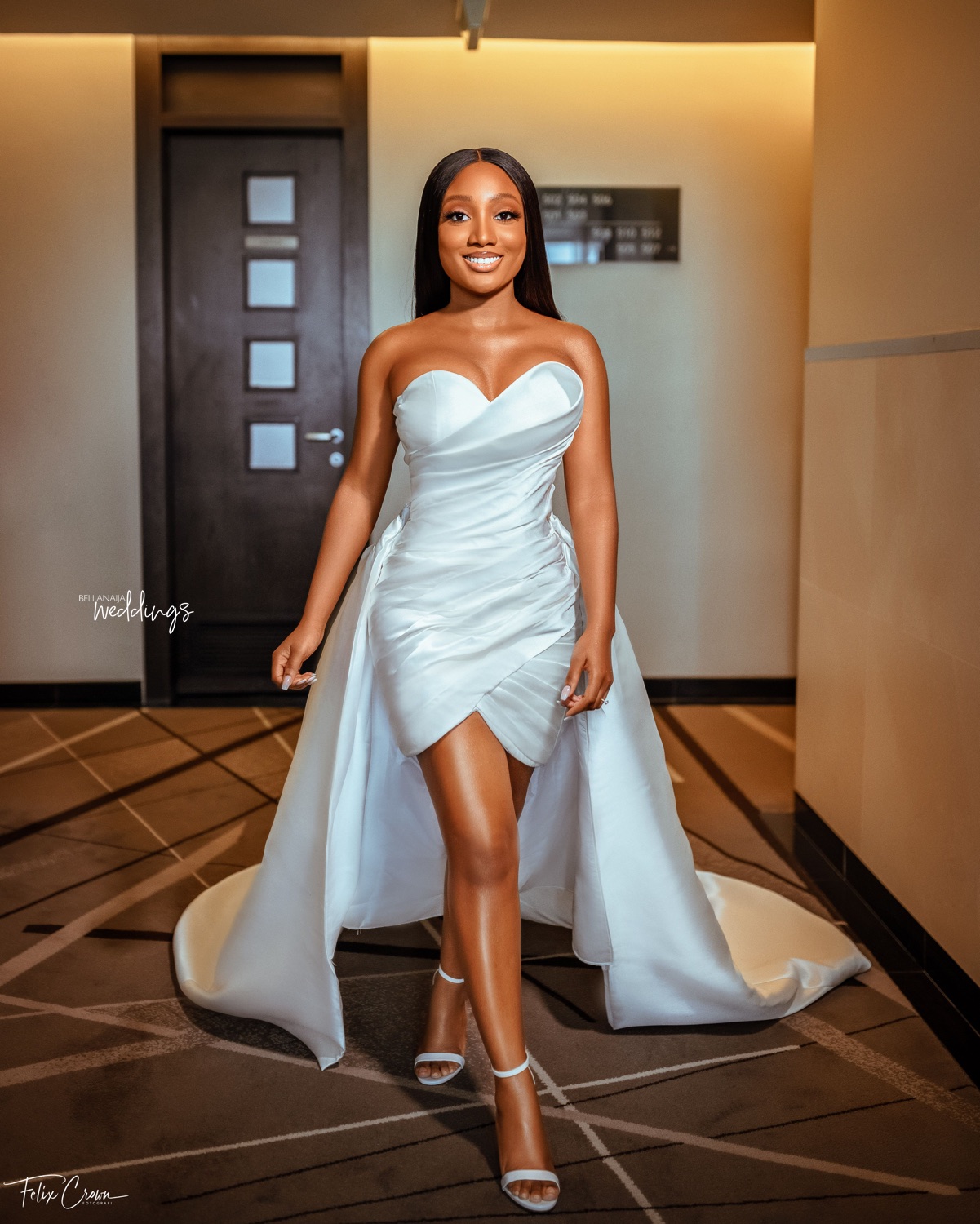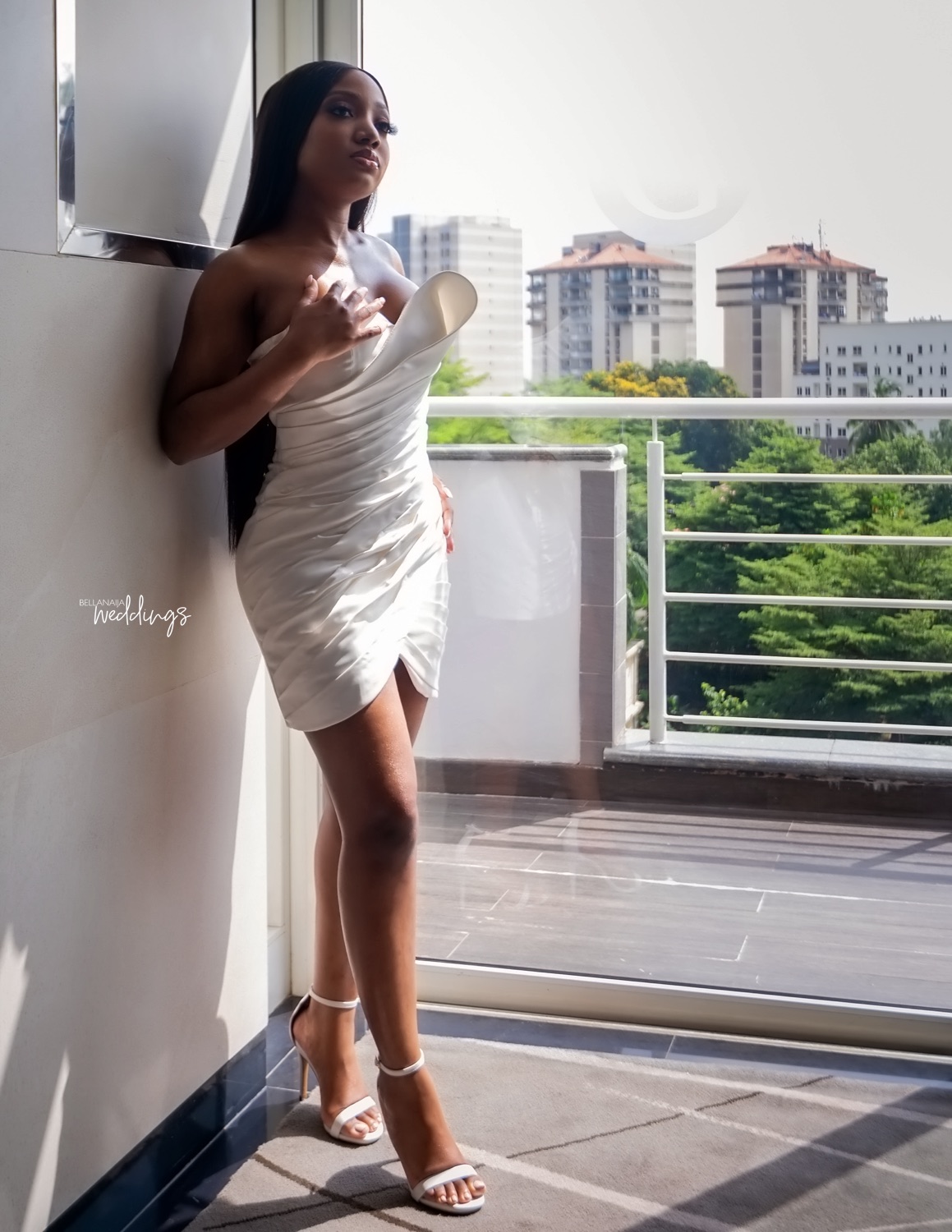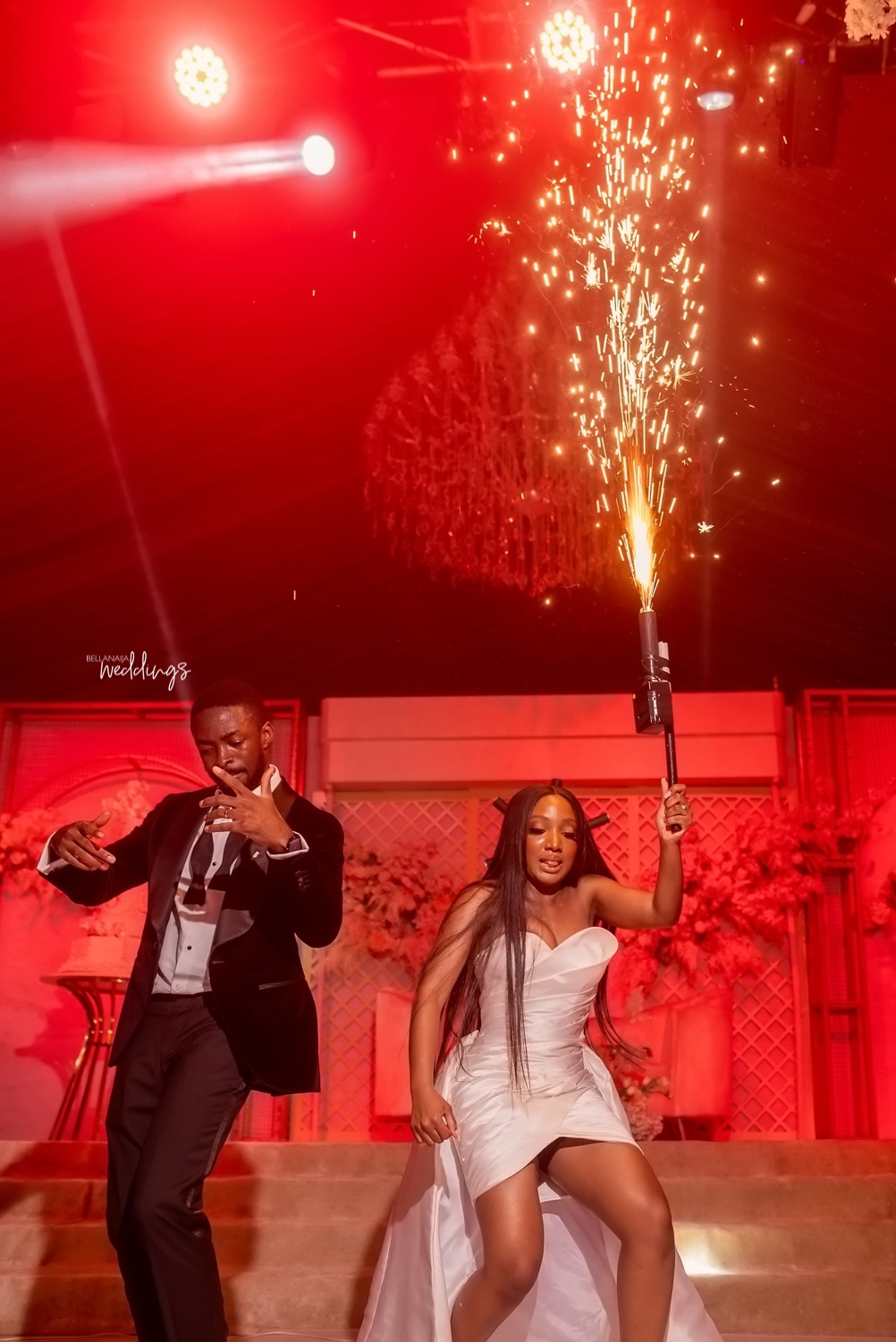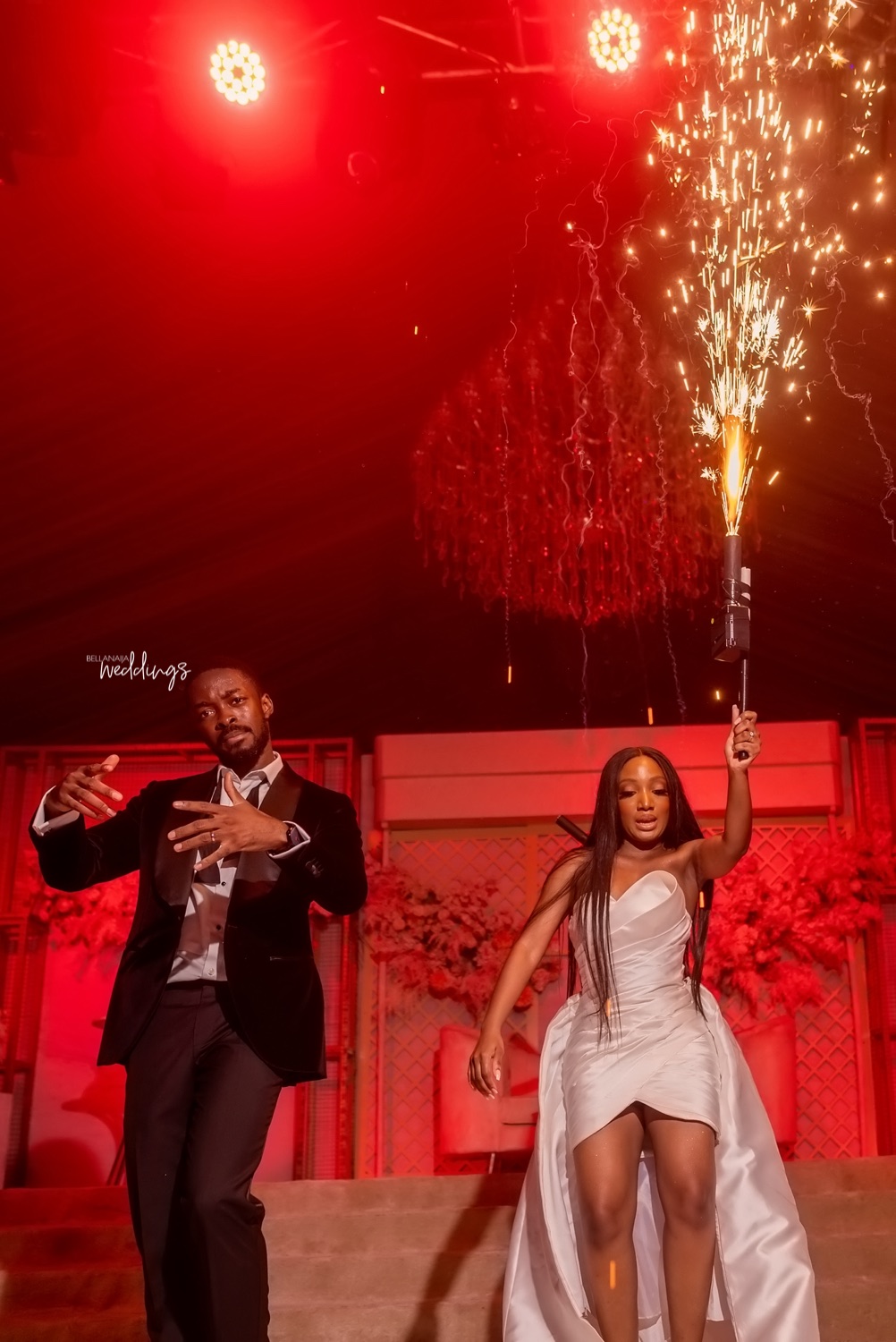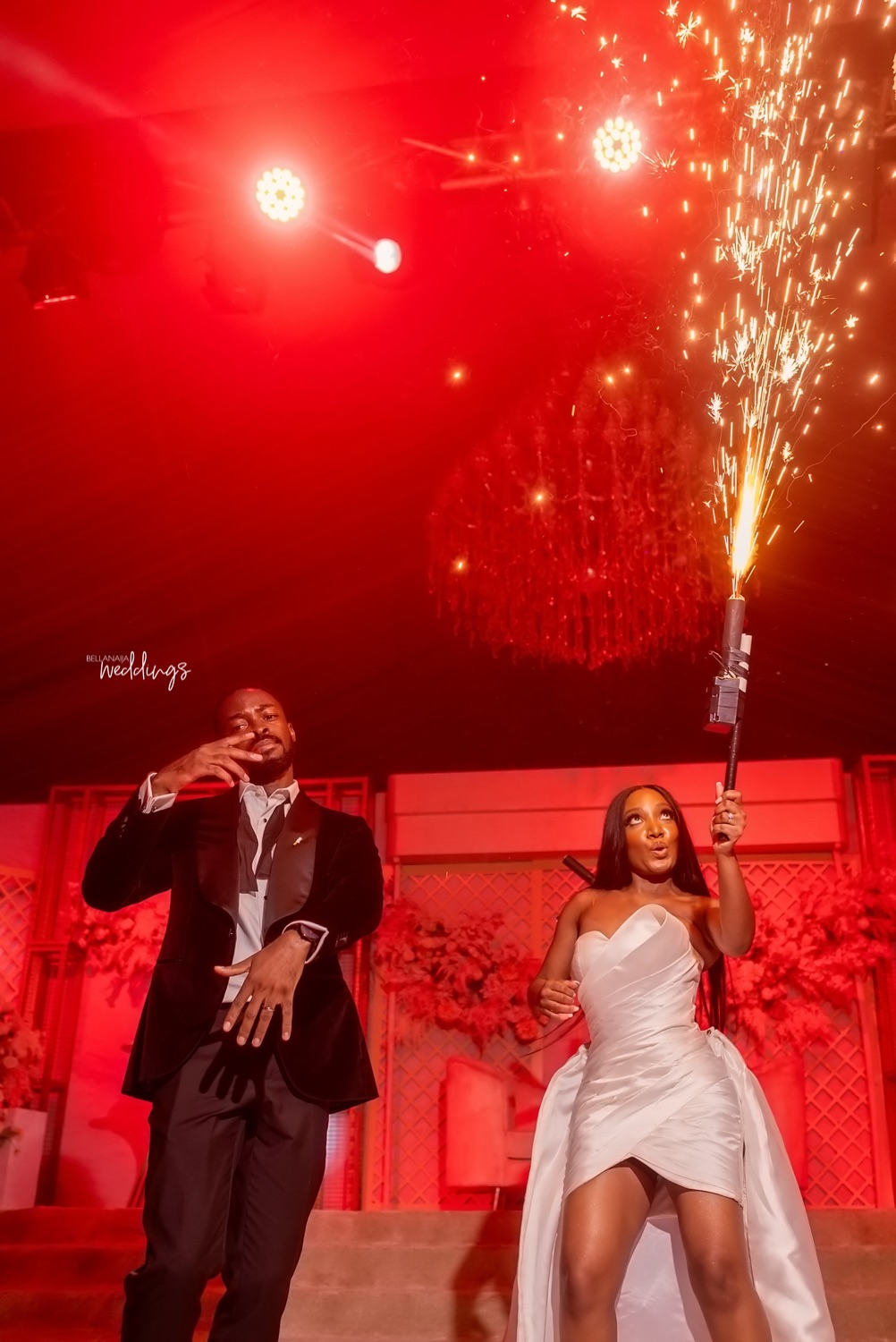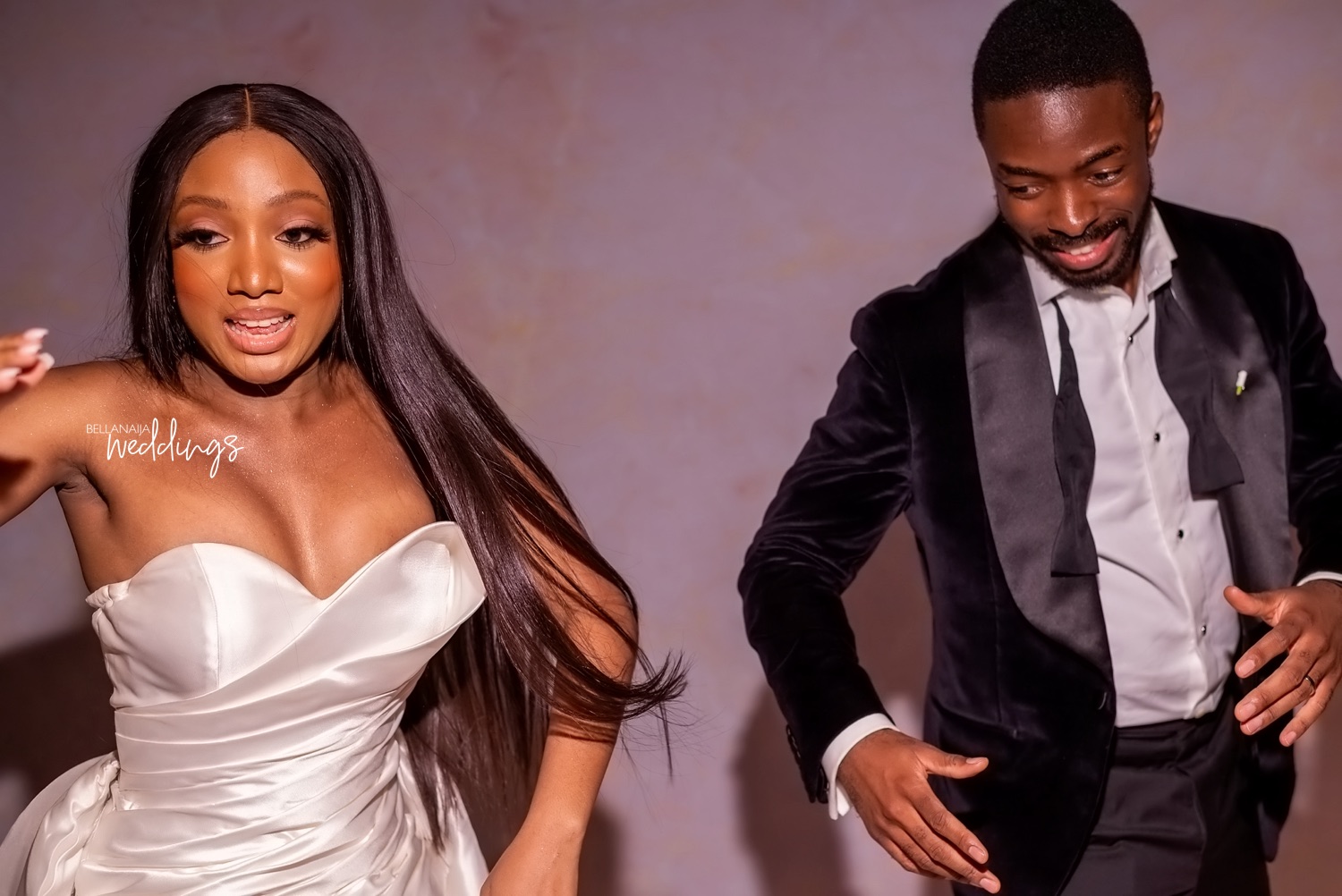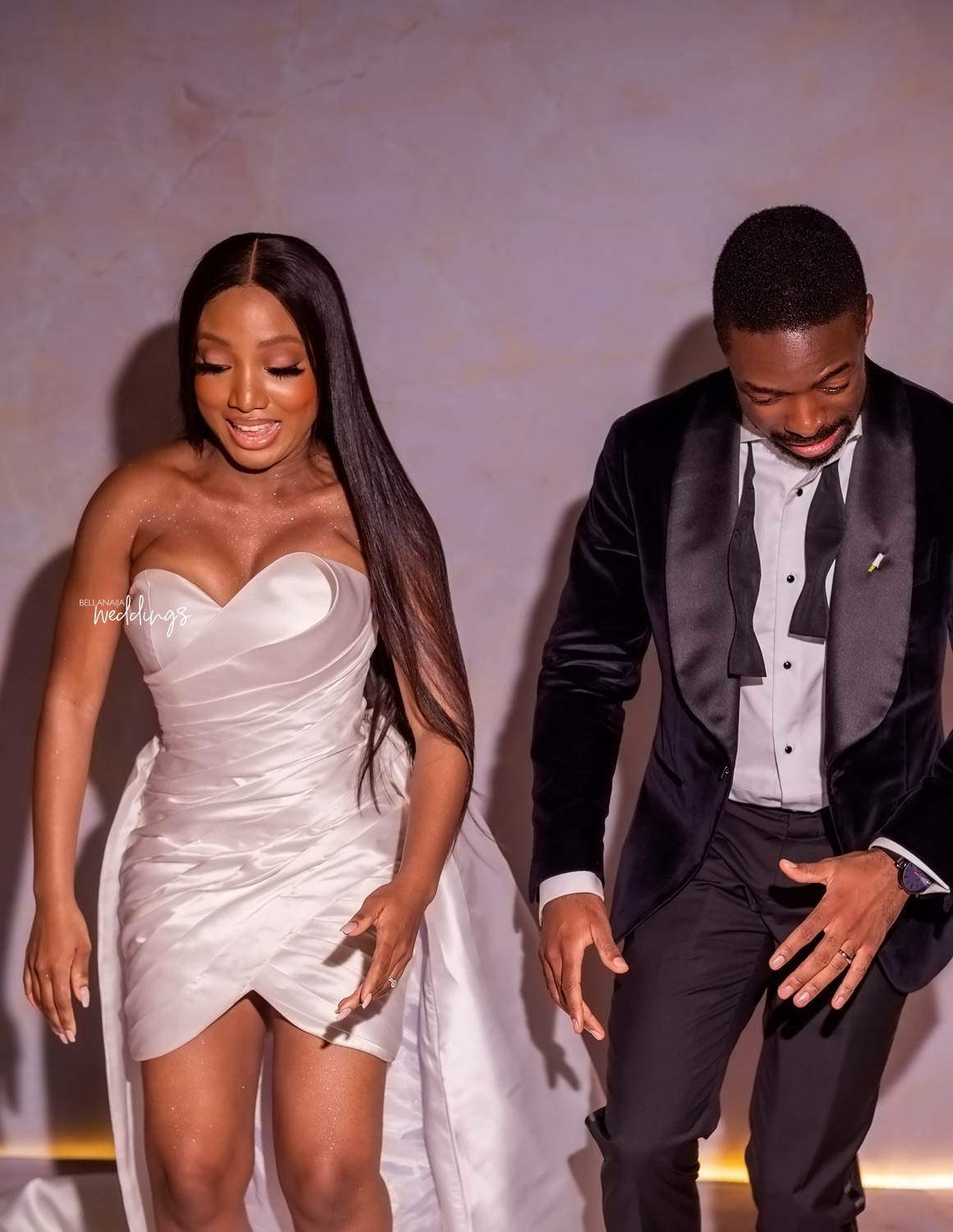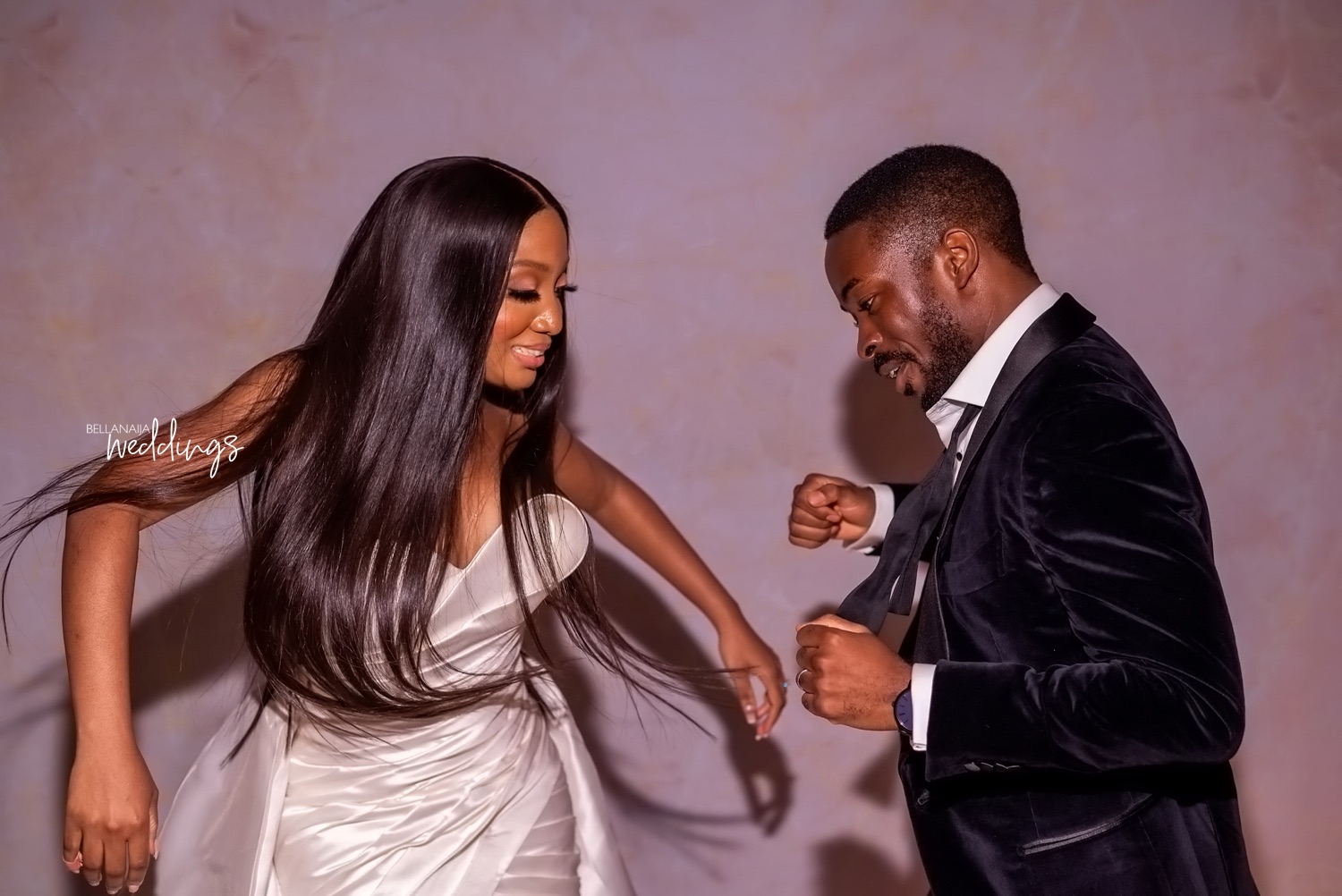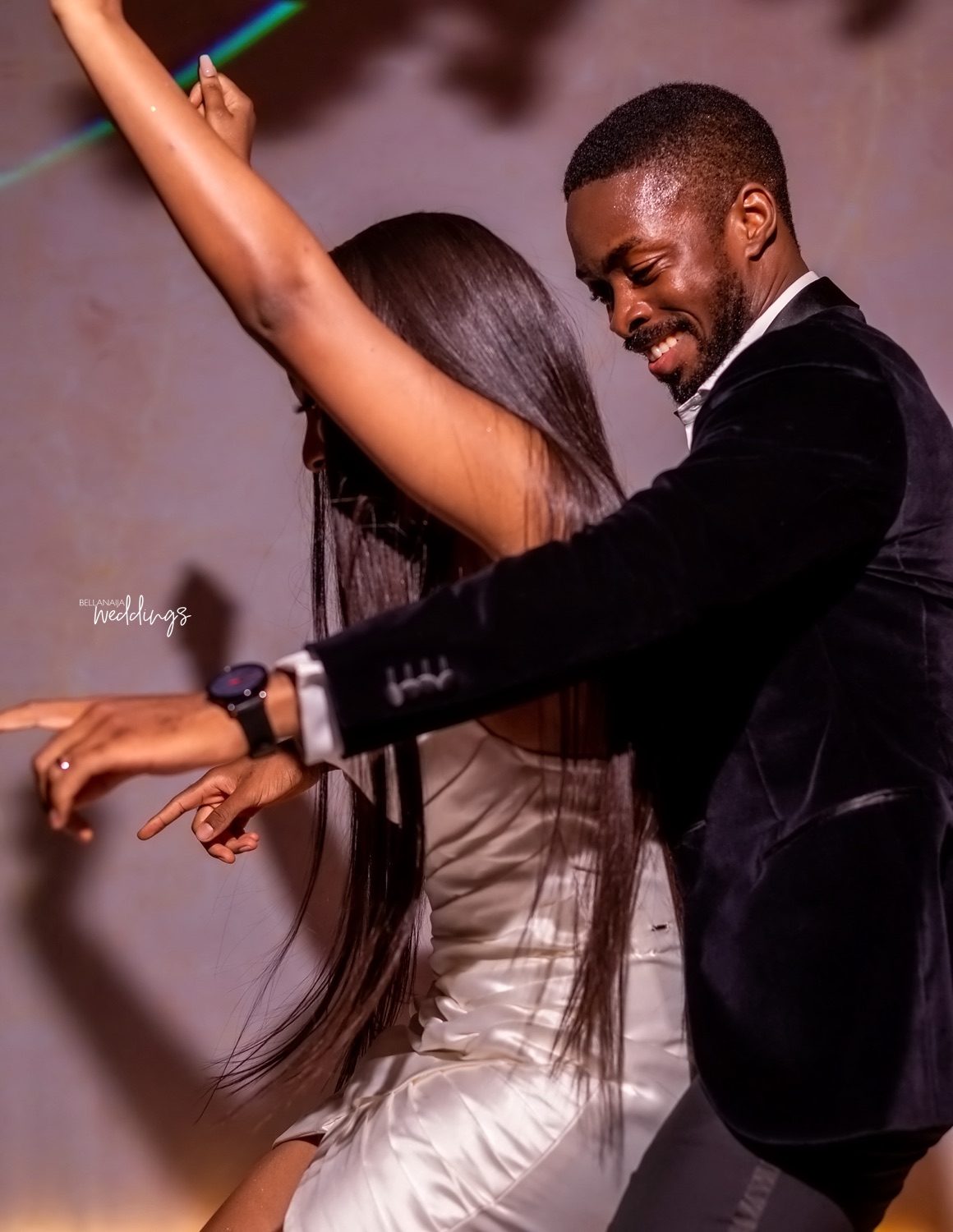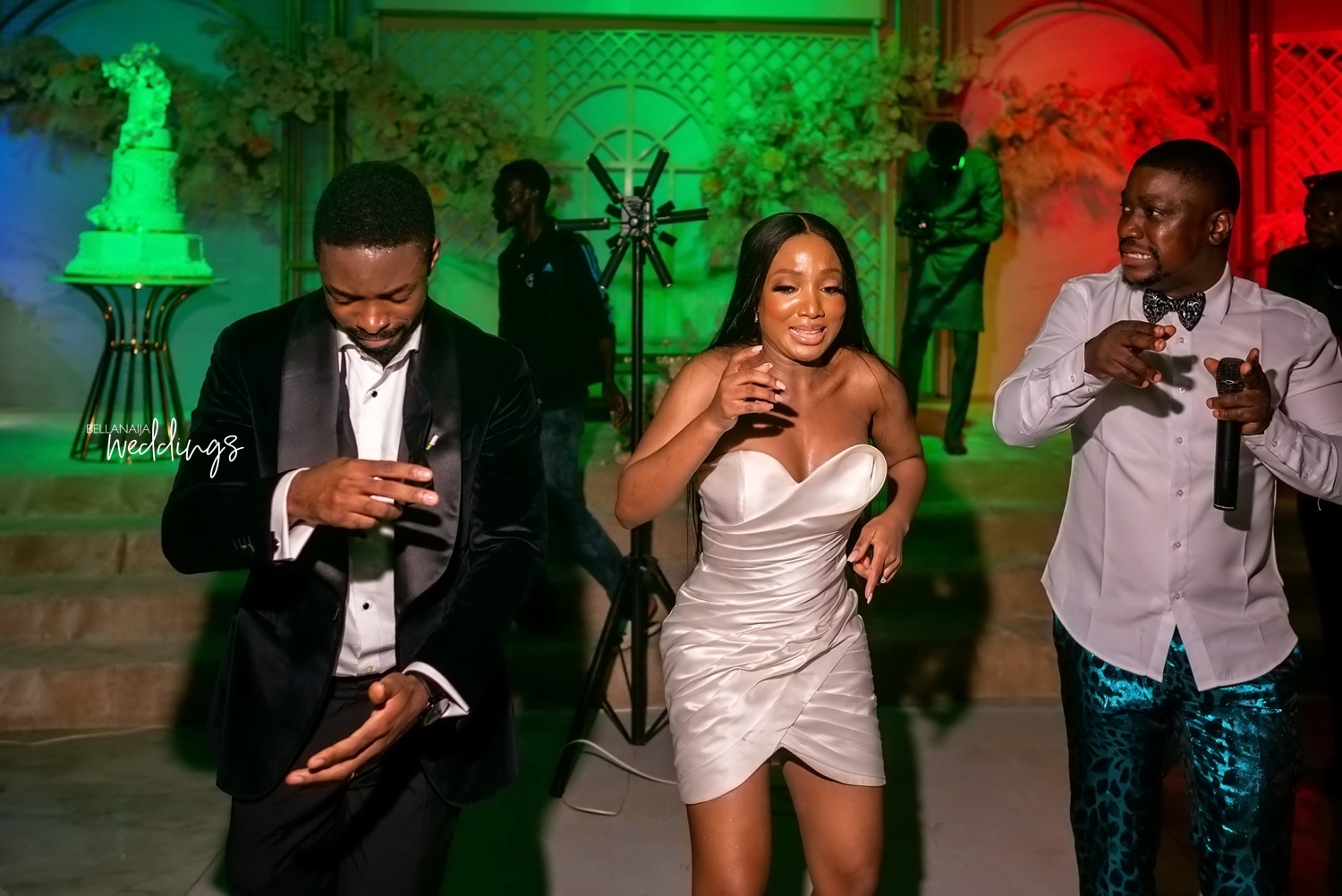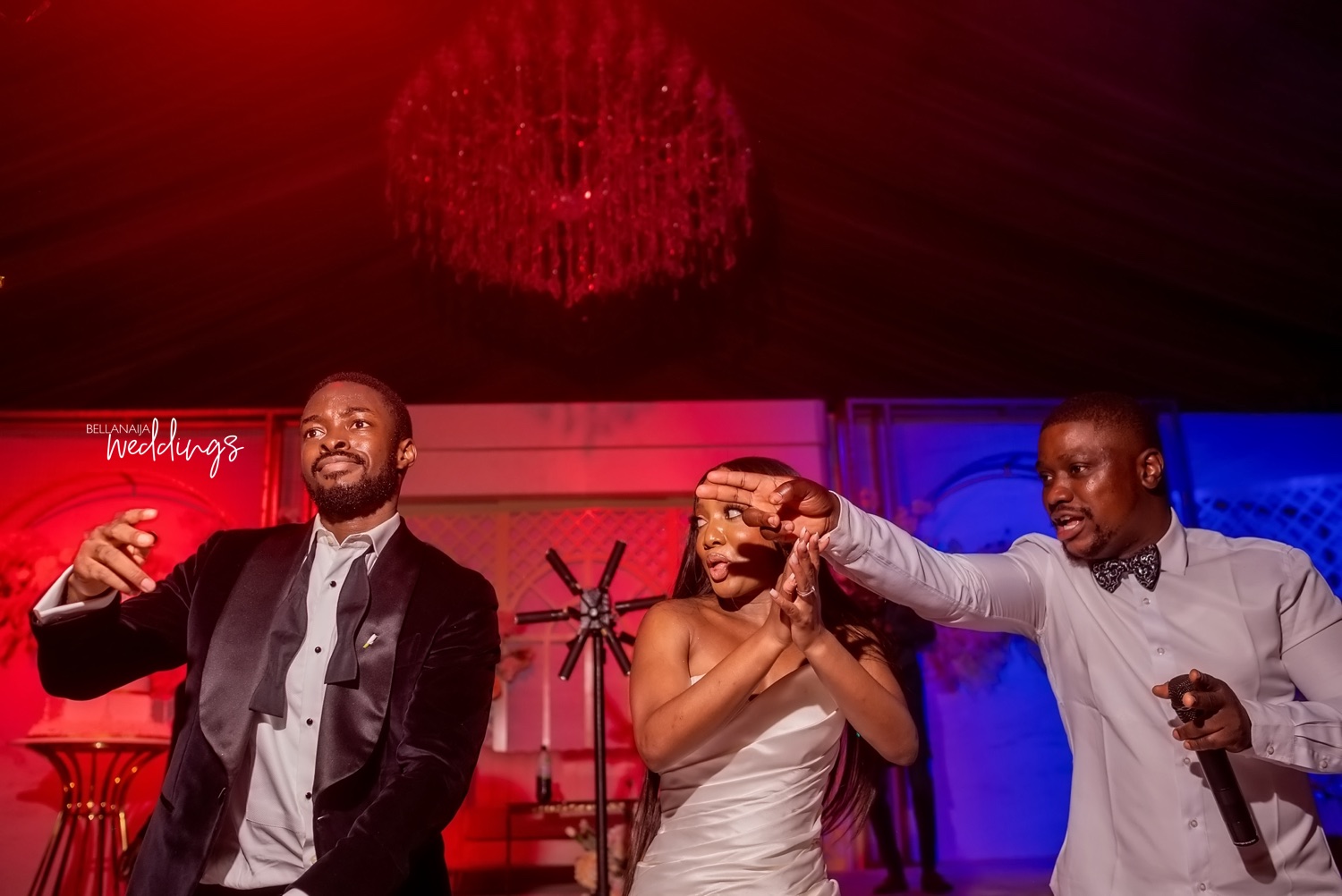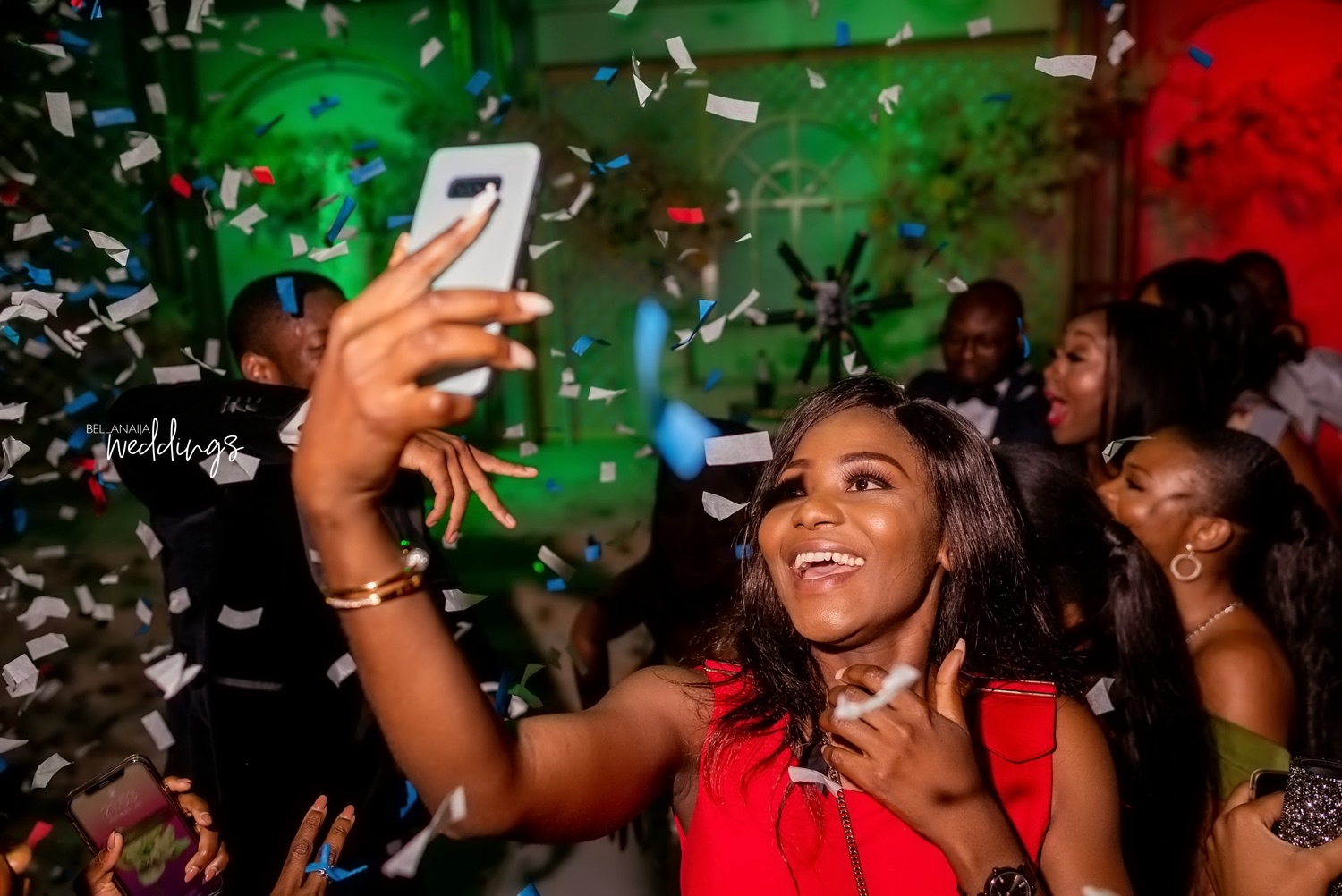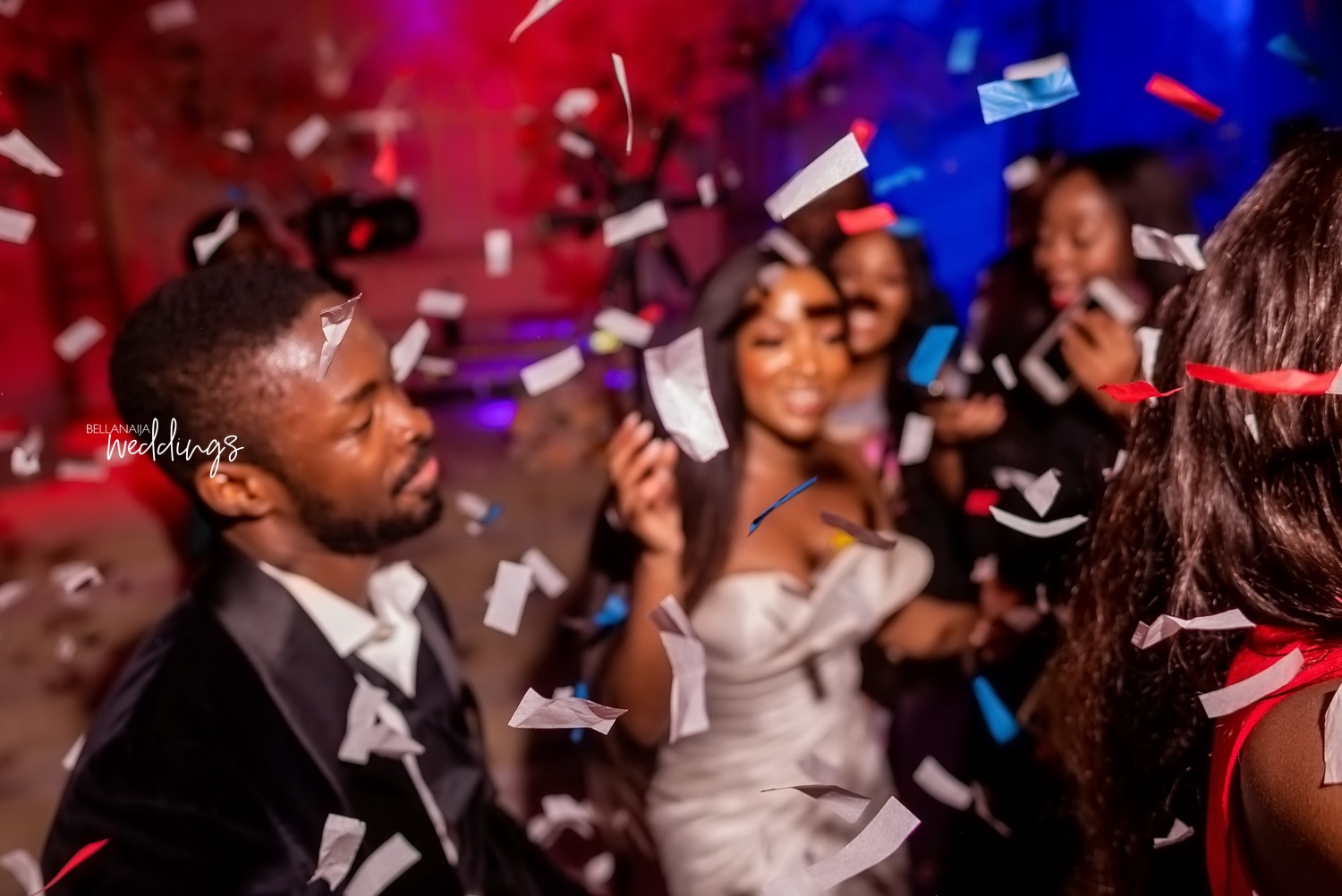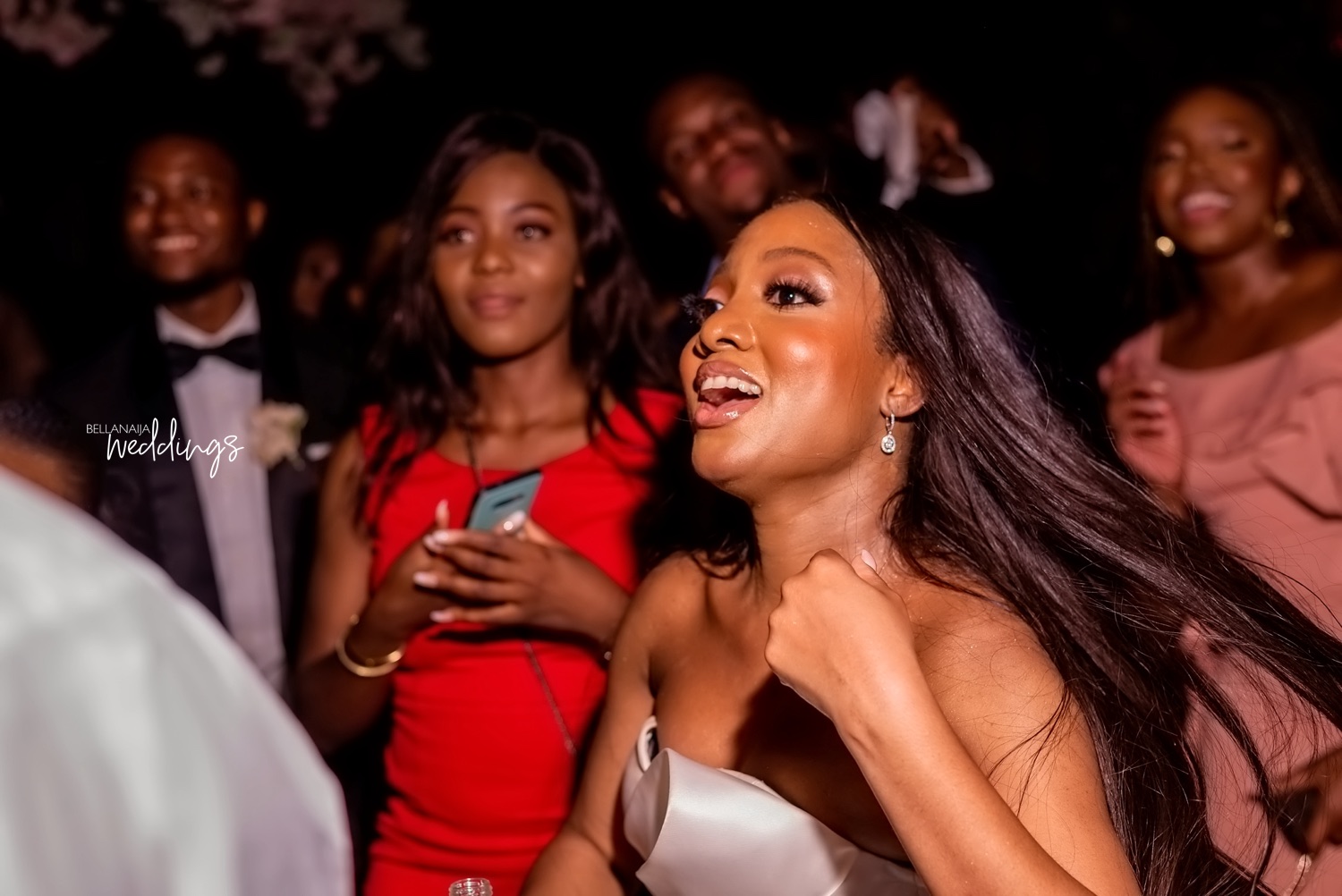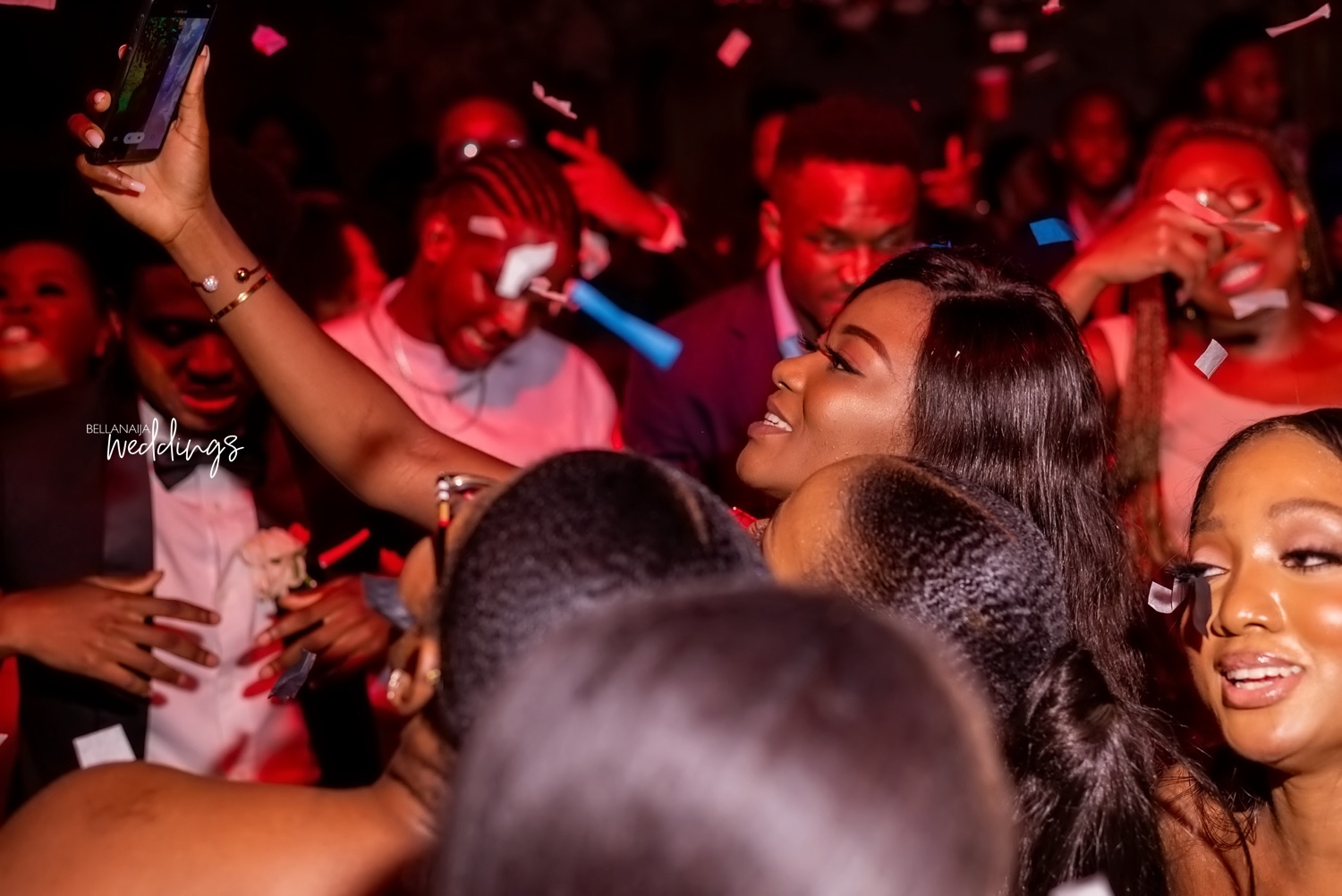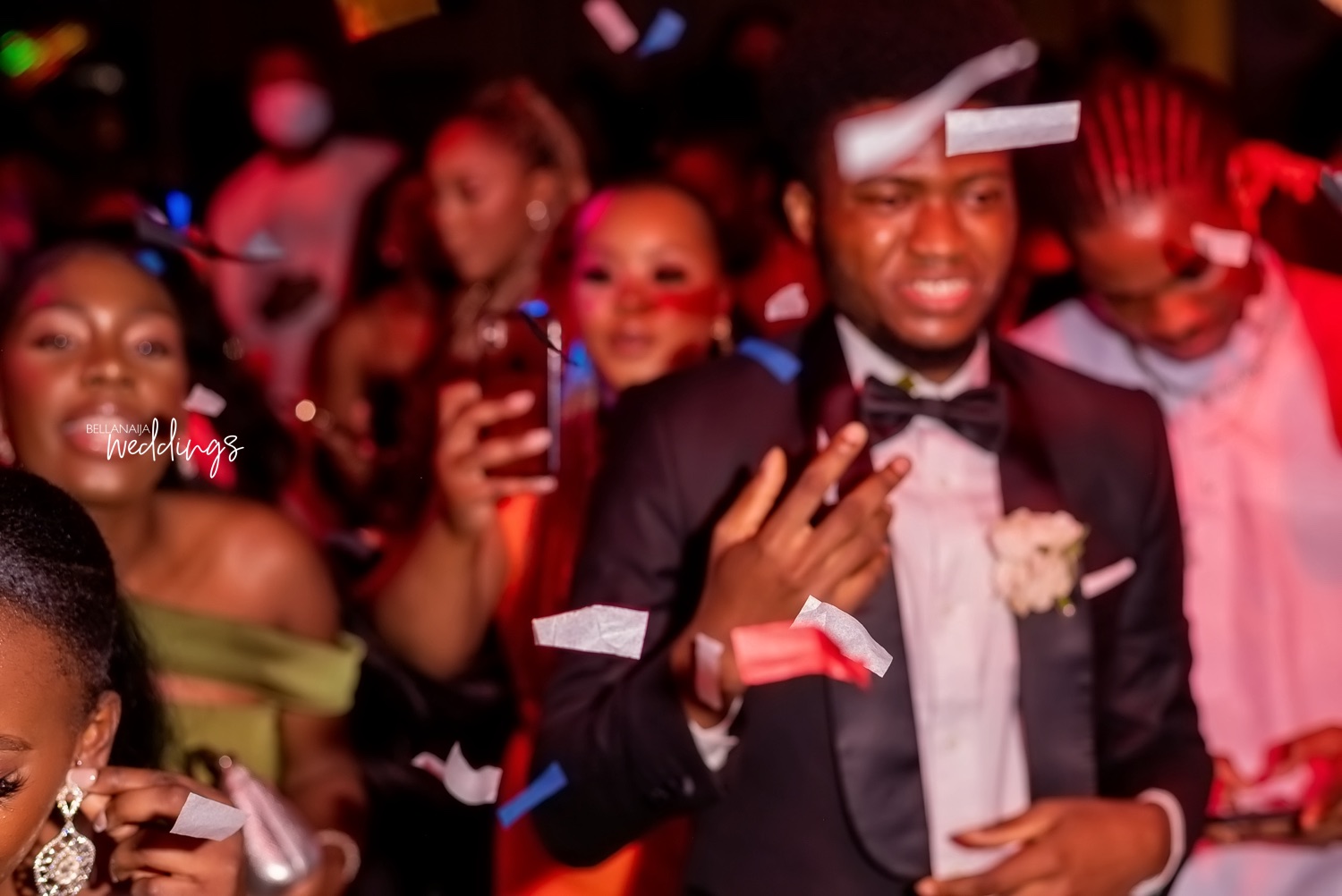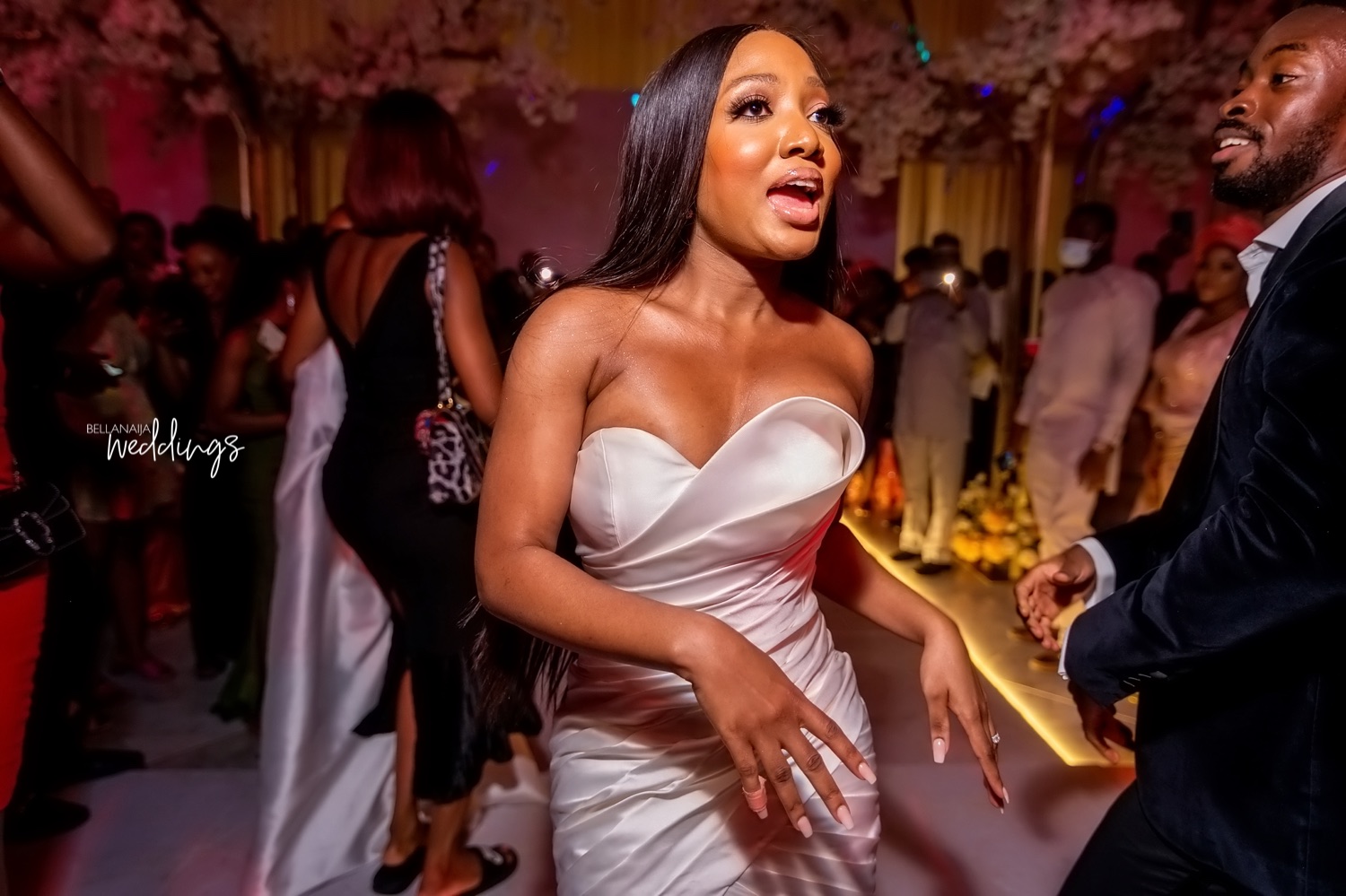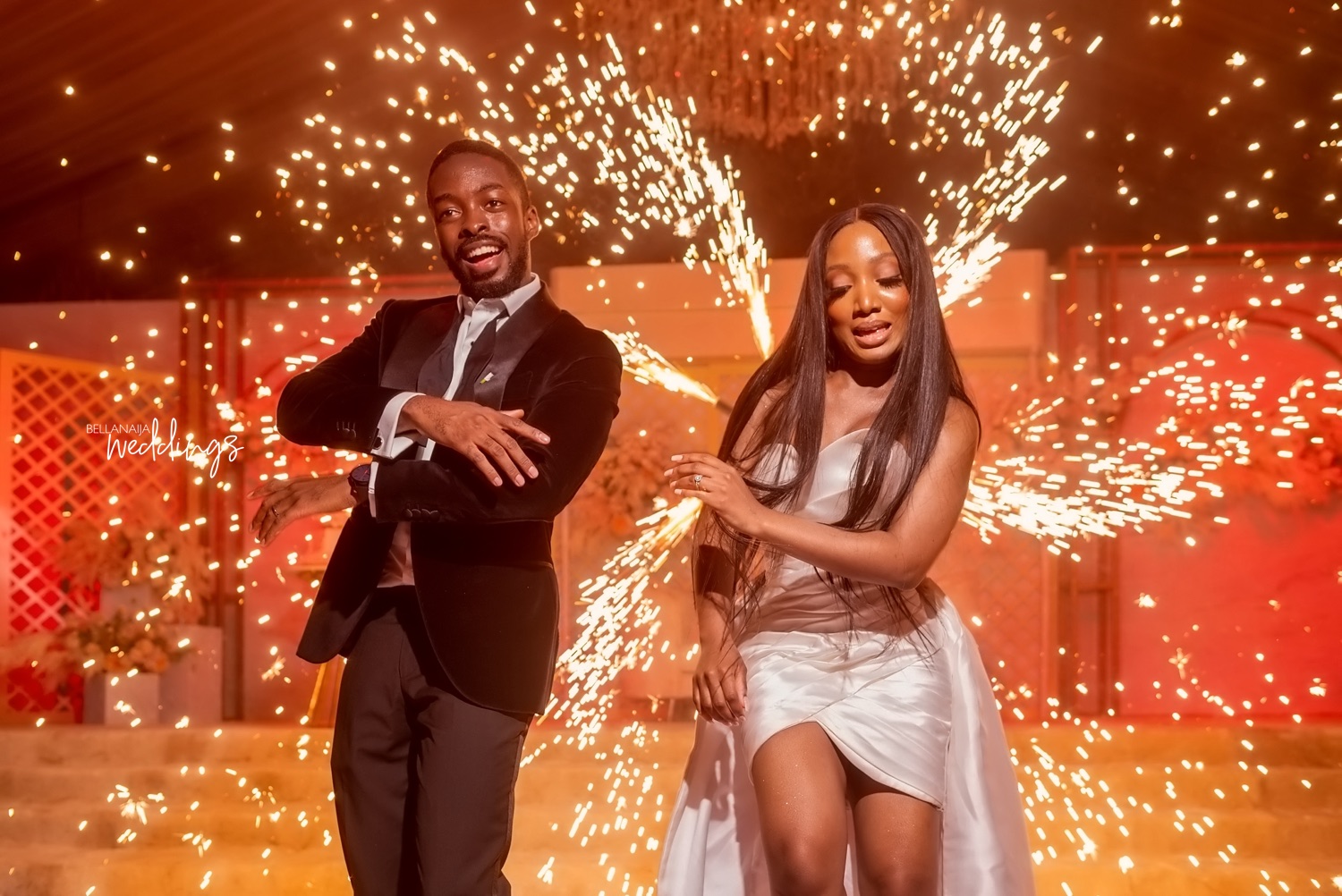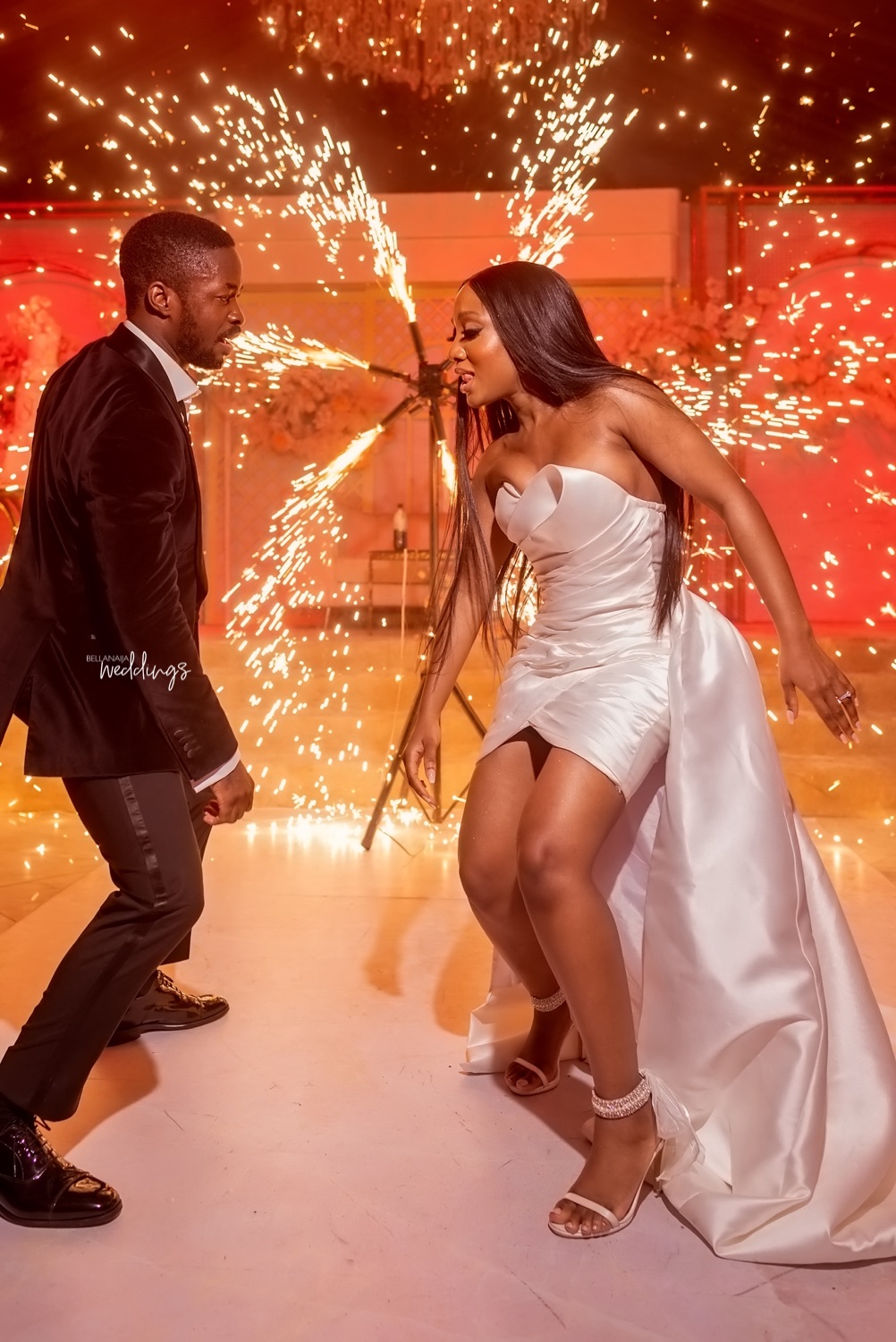 Credits
Planner: @bankysuevents
Photography: @weddingsbyfelixcrown
Bridal Styling: @thewardrobemanager
Wedding dress and veil: @elizabethandlacebridal
Hair Styling: @ferdinandshair
Reception Dress: @imadeduso_bridal
Makeup: @zainabazeez
Bridesmaids dresses: @barbararichard_
Decor: @theweddingguruu
Special effects: @ibiyemiabayomi
Venue: @thefivepalm
Bouquet: @adelasflowers
Accessories: @swarovski
Shoes: @elihavsassonofficial