The richness of Nigerian culture will always be a beautiful sight. Yes, diverse but every culture has unique attributes that make it stand out. For Edo, theirs is one deeply rooted in royalty and luxury and it is always evident in their attires. So, if you are an Edo bride-to-be, you need to come through repping and we have the perfect inspo to make this happen.
First, let's talk about this coral assemble and traditional Okuku by Okukucr8tion Hub. These statement pieces are trademarks of the Edo bridal look and are for the regal bride.  This perfect shade of red textured fabric made into a corset dress adds a modern touch to Edo bridal fashion which we totally love. An outfit as exquisite as this deserves this charming glam by Peace Ibadin as the icing on the cake. Everything about this look is simply stunning and screams royalty. There you have it,  If you're yet to settle on a look for your Edo trad, you just might have come to the end of your search! You can also check out more bridal beauty looks here.
See the photos below and let us know what you think in the comments section.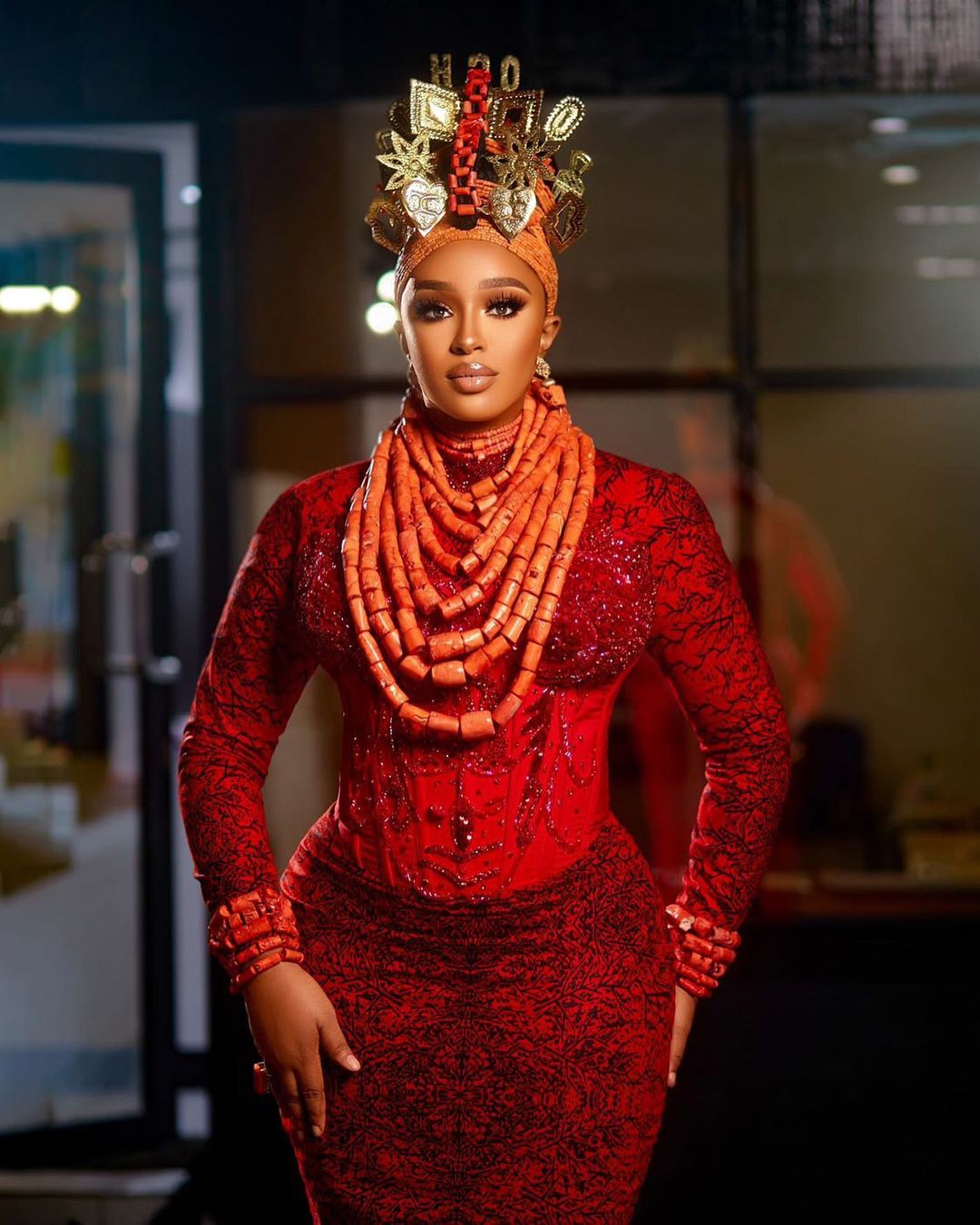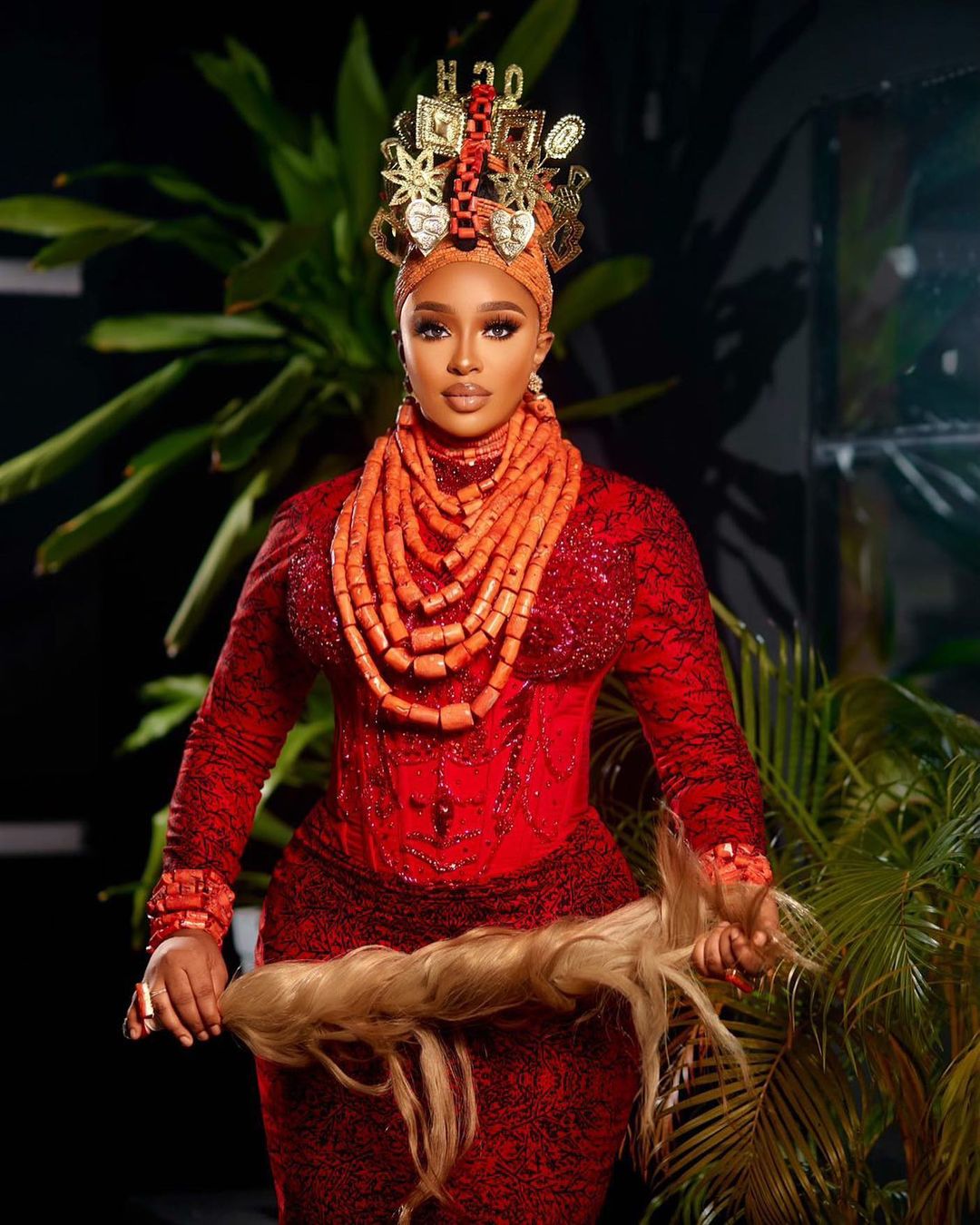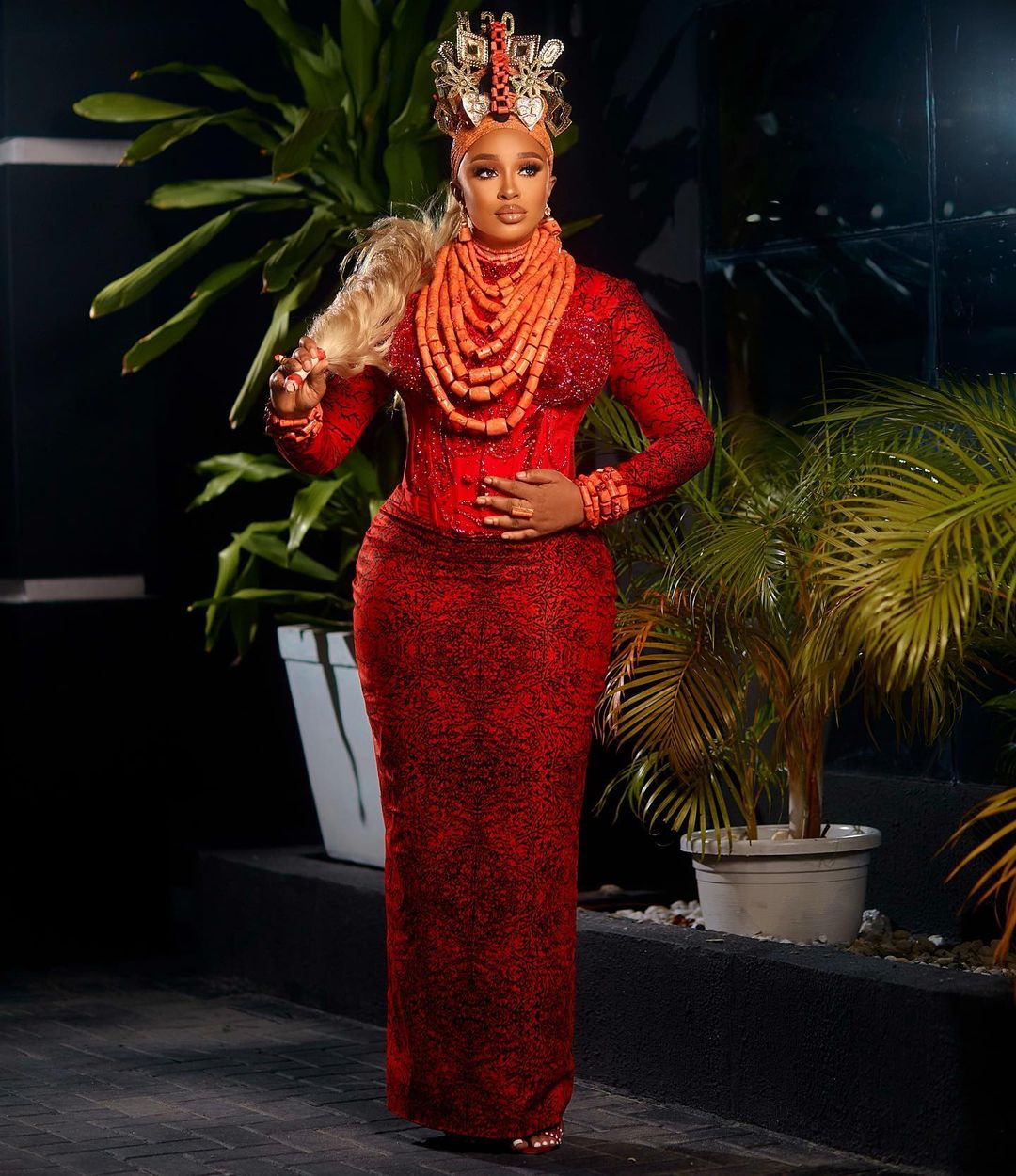 Credits
Belle: @bigchefgee_
Okuku: @okukucr8tionhub
Beads & Accessories: @okukucr8tionhub
Photography: @whilzpro
Makeup: @peaceibadin_mua