"So, when did you know?" This is another really intriguing question. It always comes with different answers because as we already know, Love has no blueprints! Well, for Oluchi and Nonso, it was immediately!
Oluchi and Nonso became an item after a friend introduced them. For Nonso, he knew he wanted her the moment he set eyes on her and he went straight for it. Oluchi just always knew it was going to be him for the rest of her life. Five years down the line, the pair have tied the knot traditionally. It was truly a grand affair. The traditional wedding had the presence of dignitaries from different works. There was so much to eat and drink and it was a merry celebration all through. The moment where Oluchi received her father's blessings was so emotional. The joy went on and we can't help but notice how happy Nonso's friends and family were to welcome Oluchi into the clan.
There's so much to say about this traditional wedding but we'll let you experience it all through the photos. Enjoy all the photos below. Also, see how Oluchi shares their love story as you keep scrolling.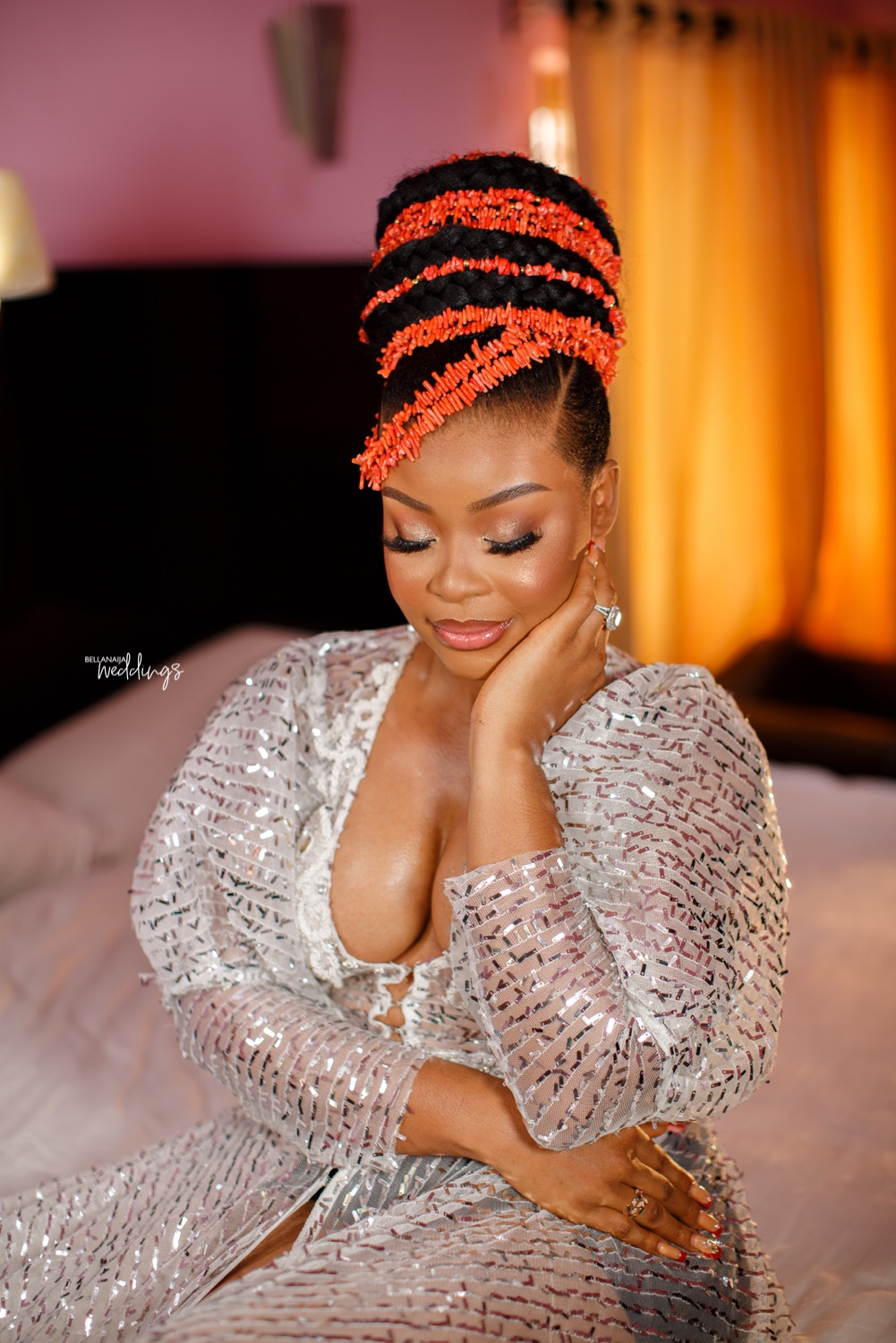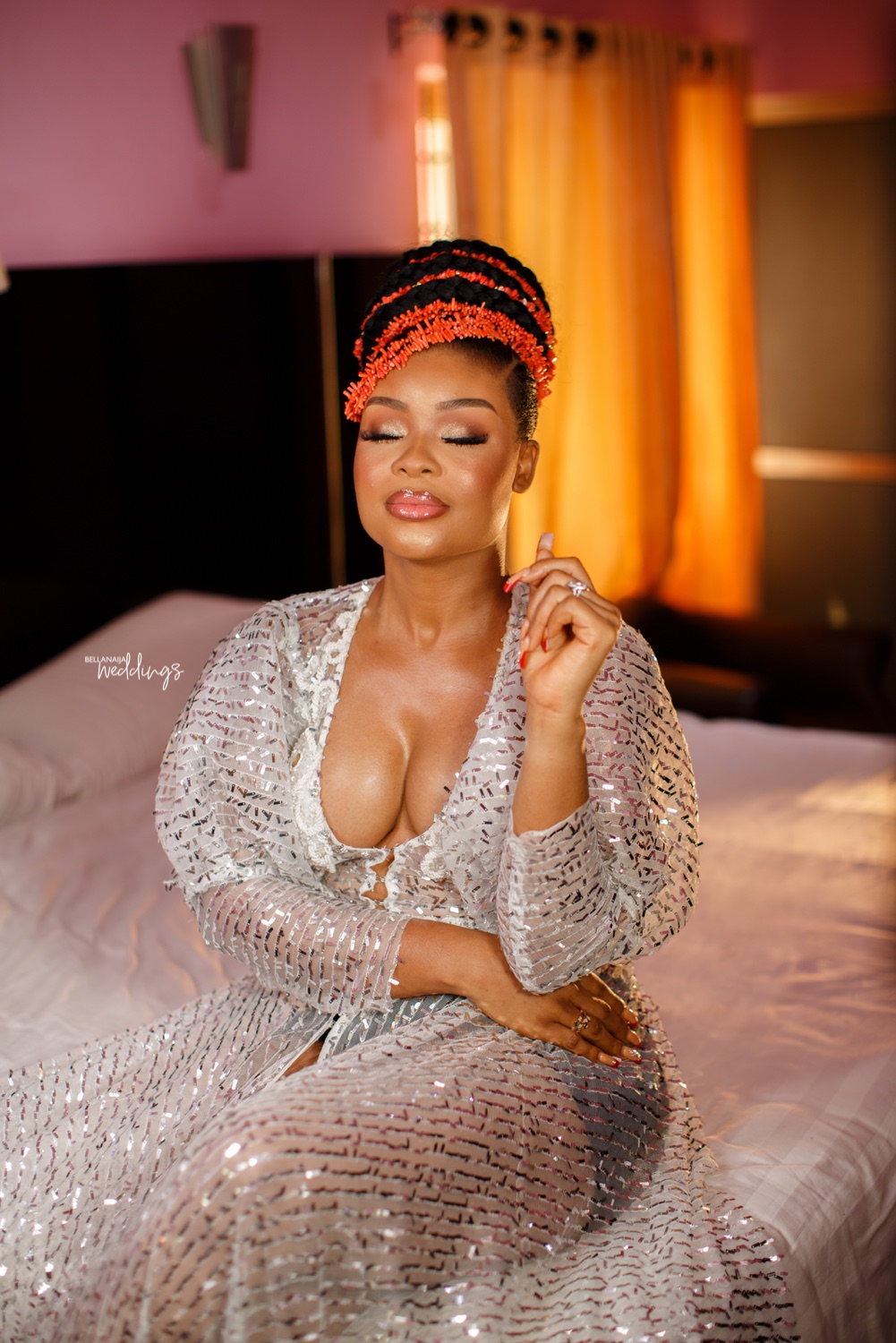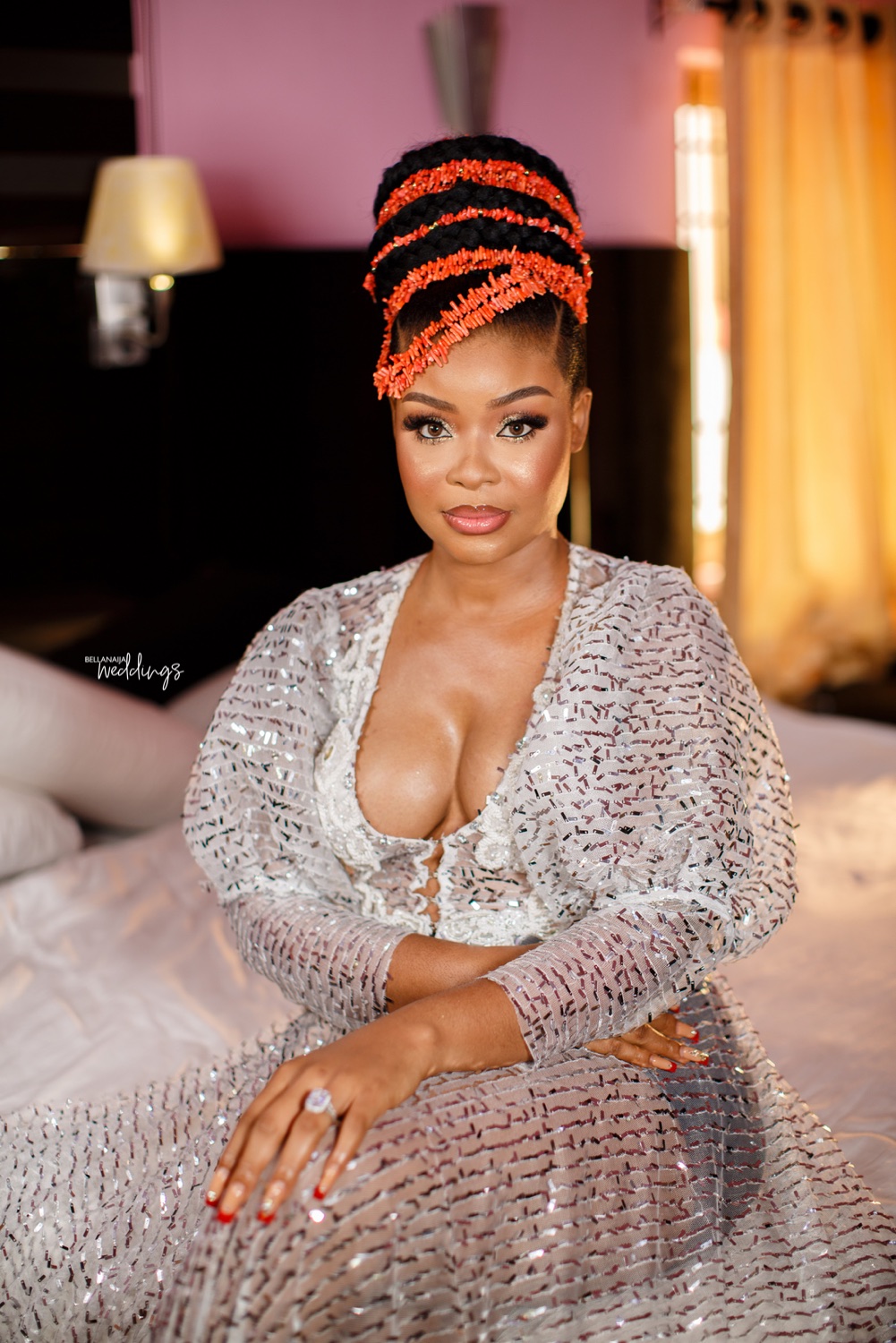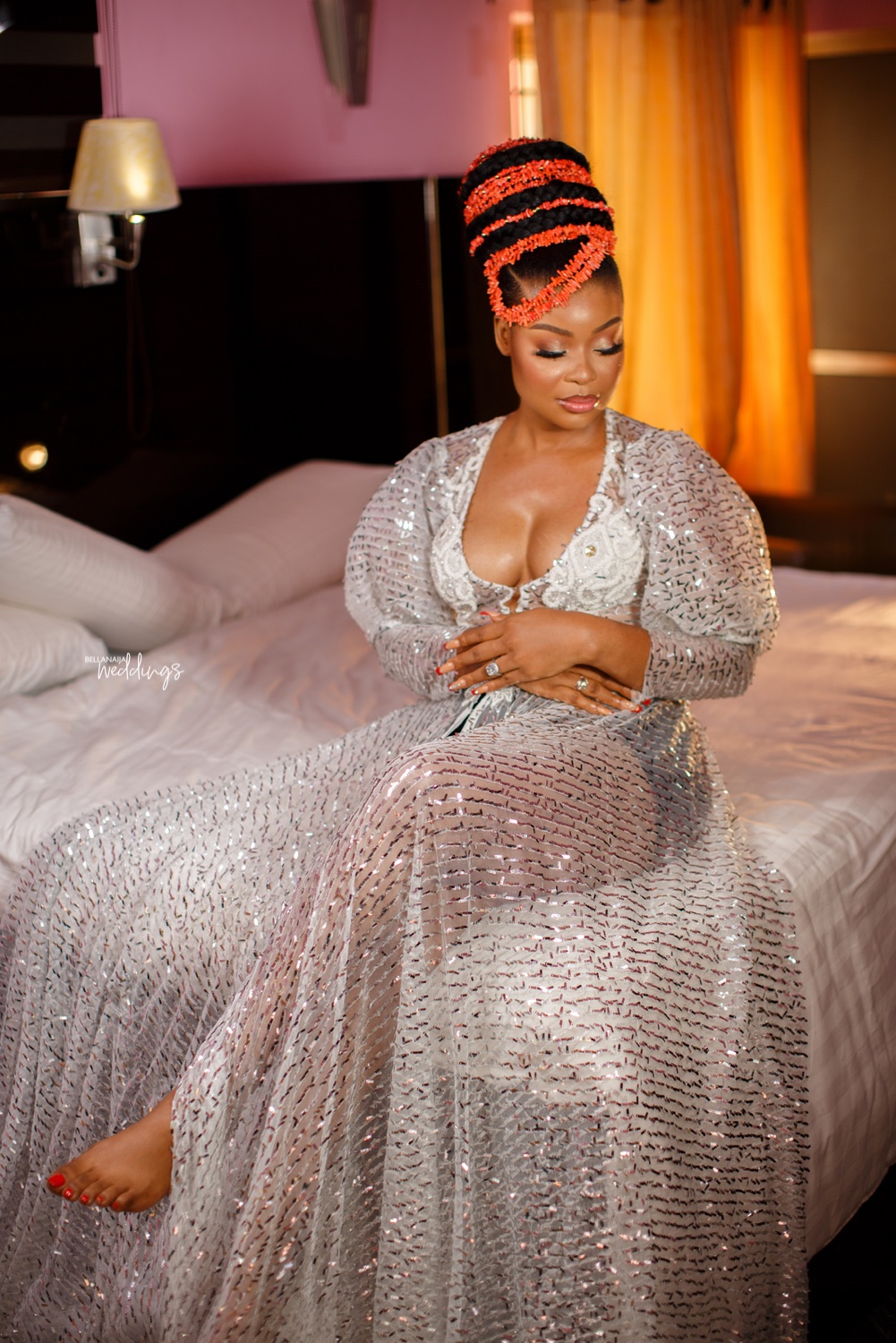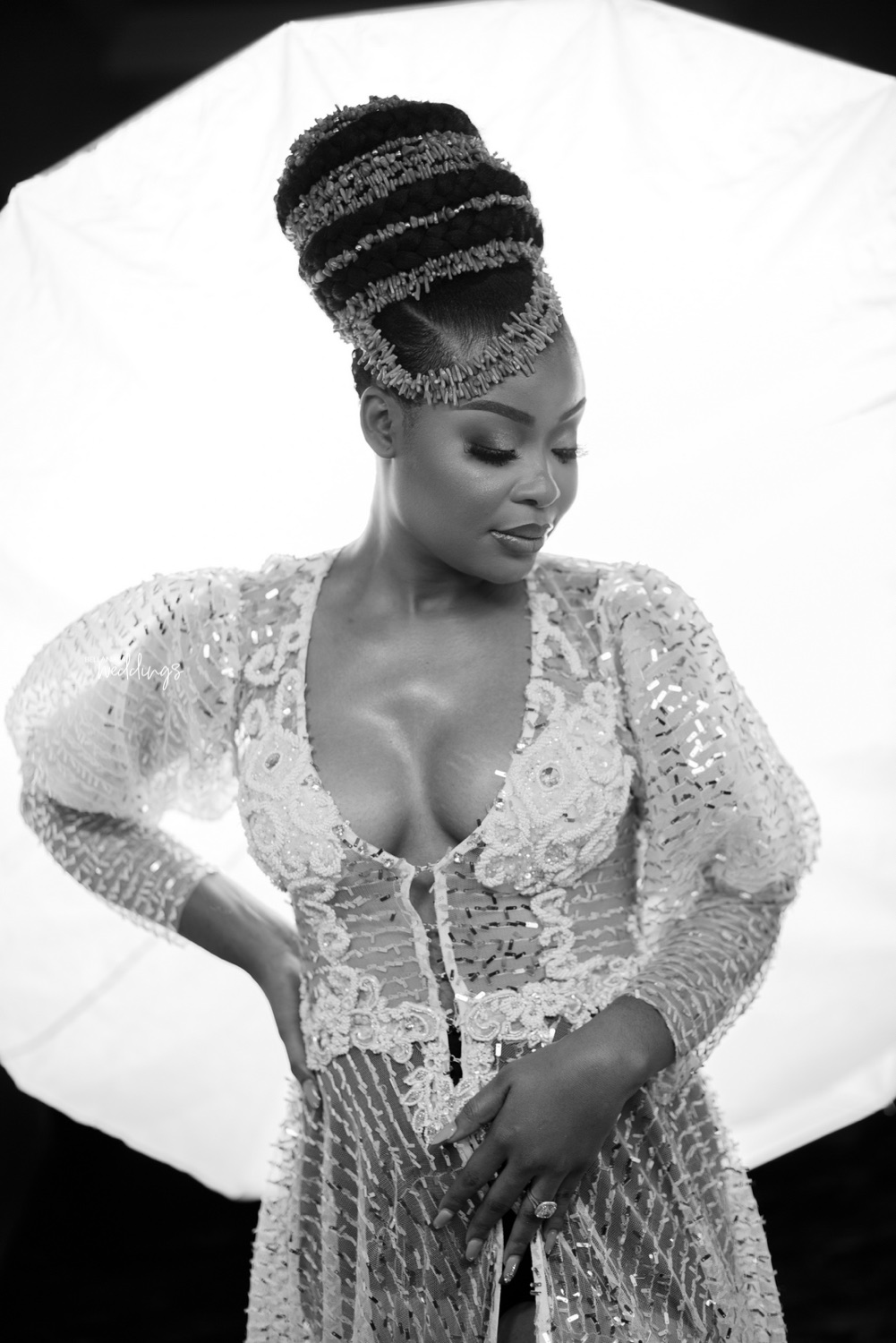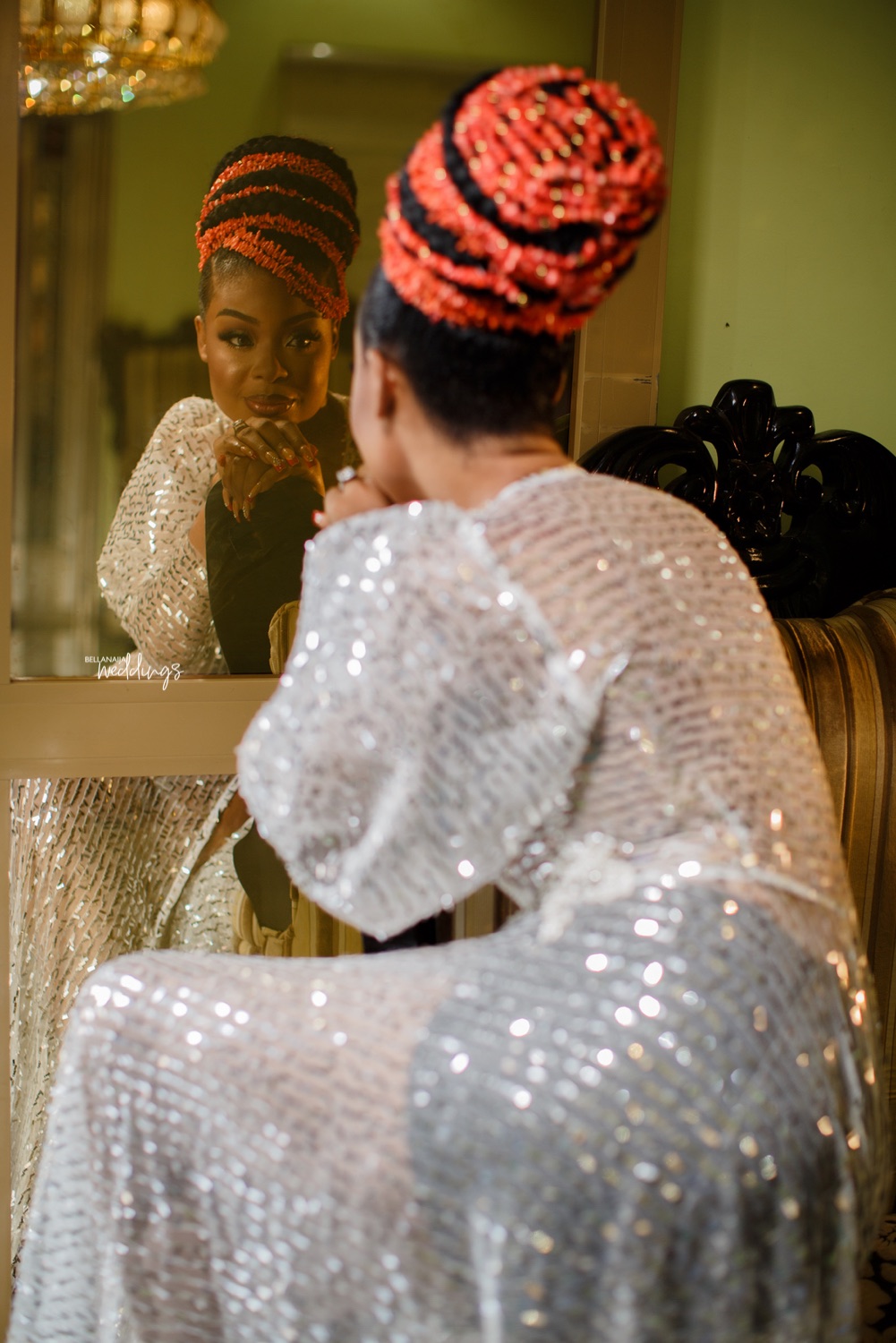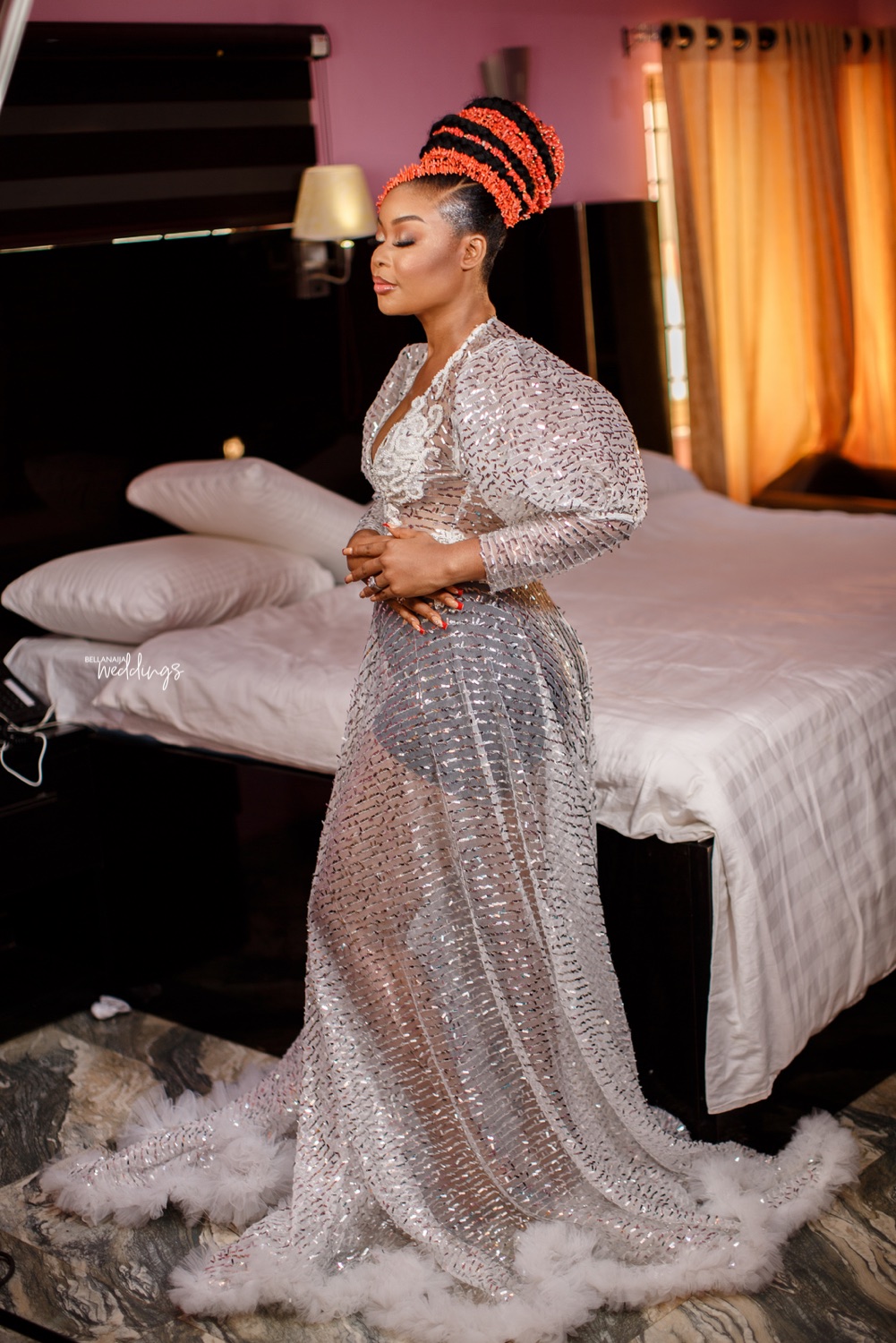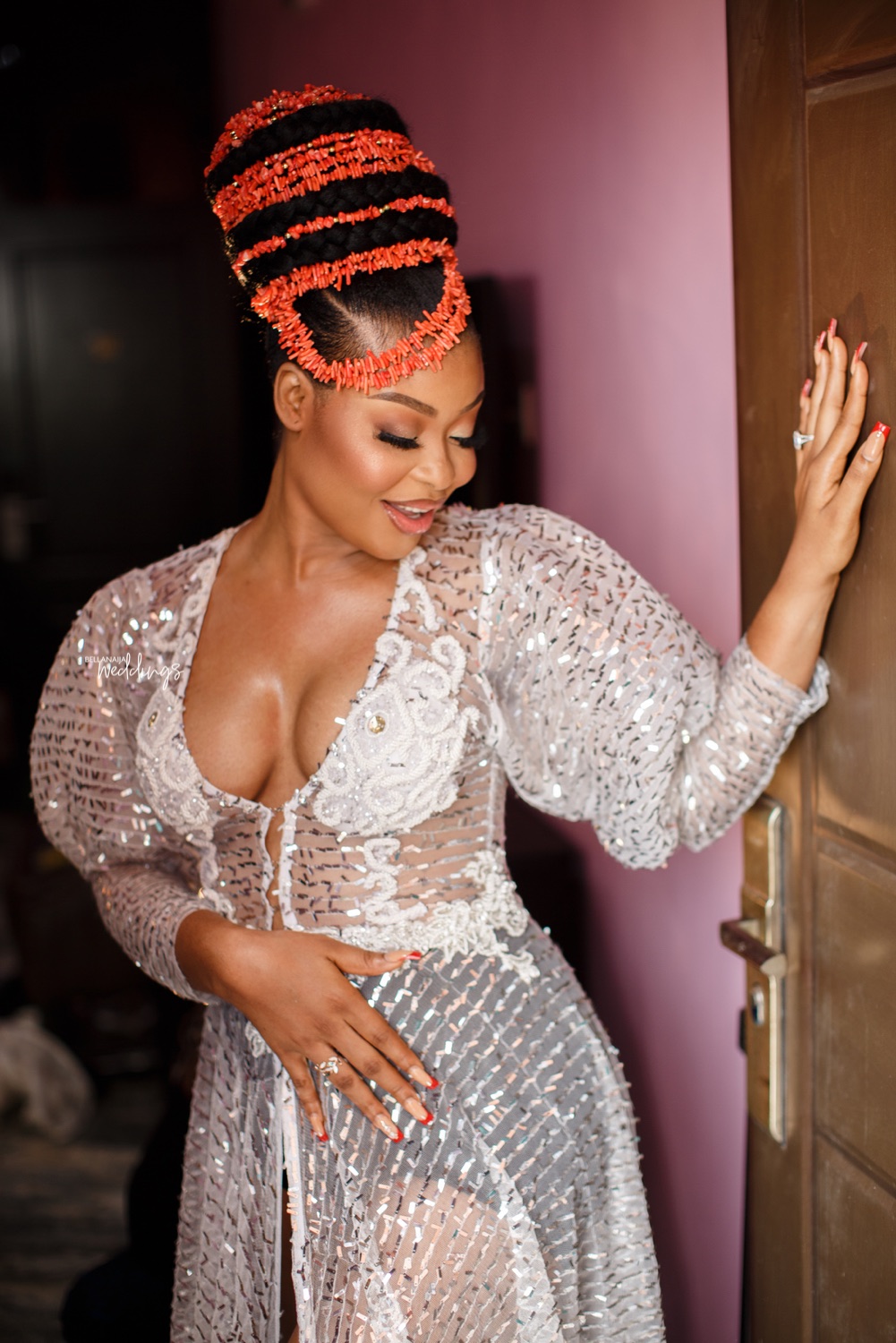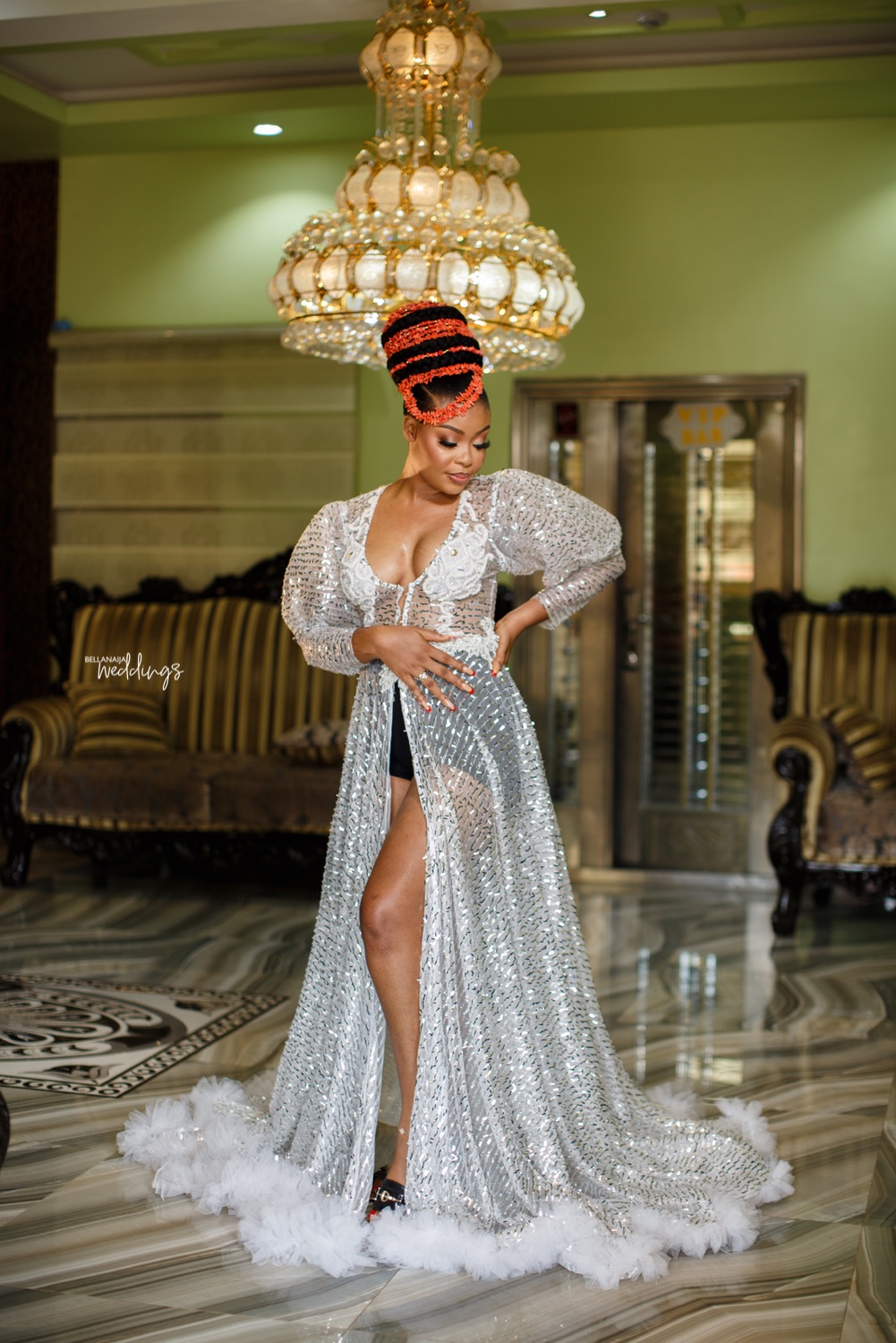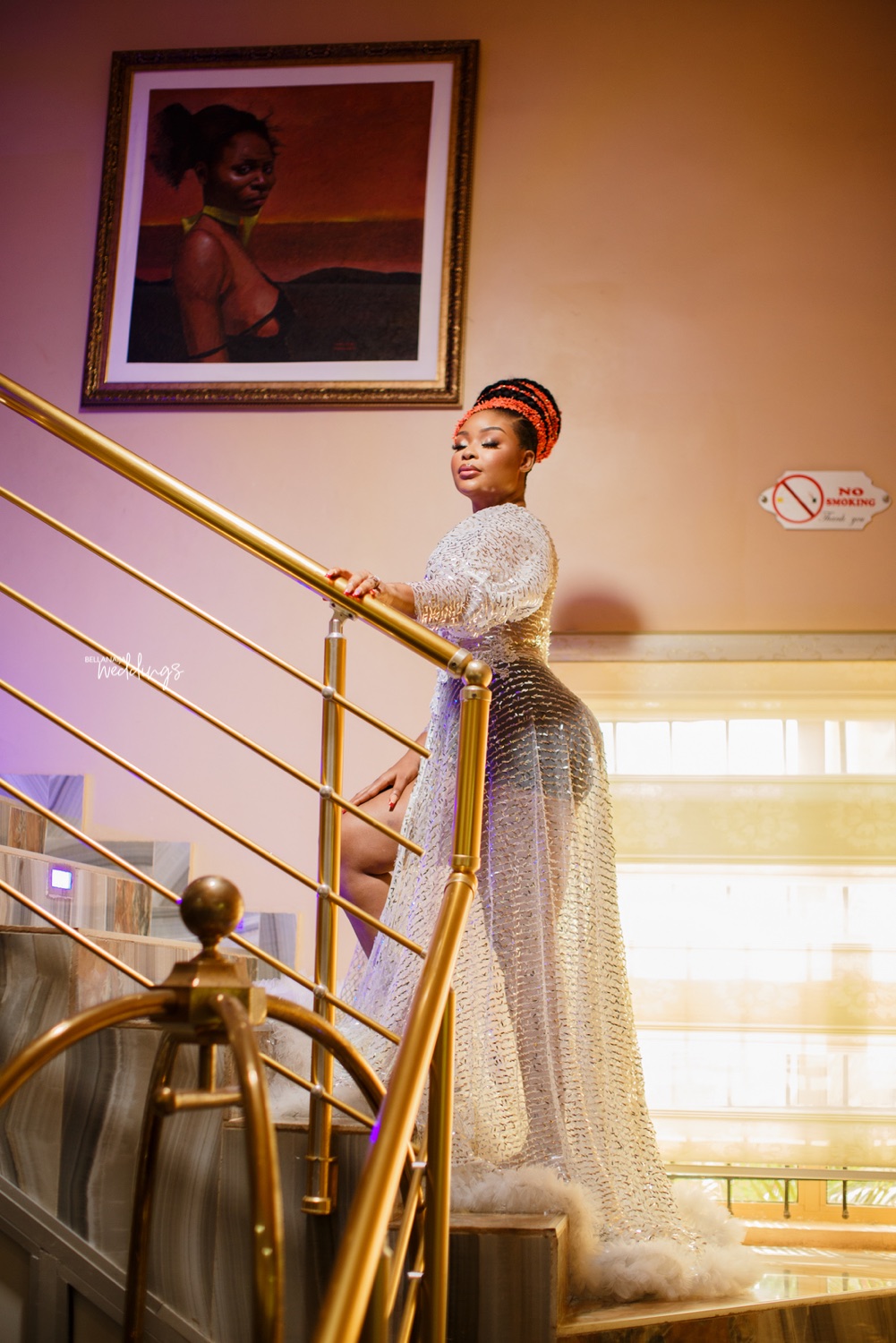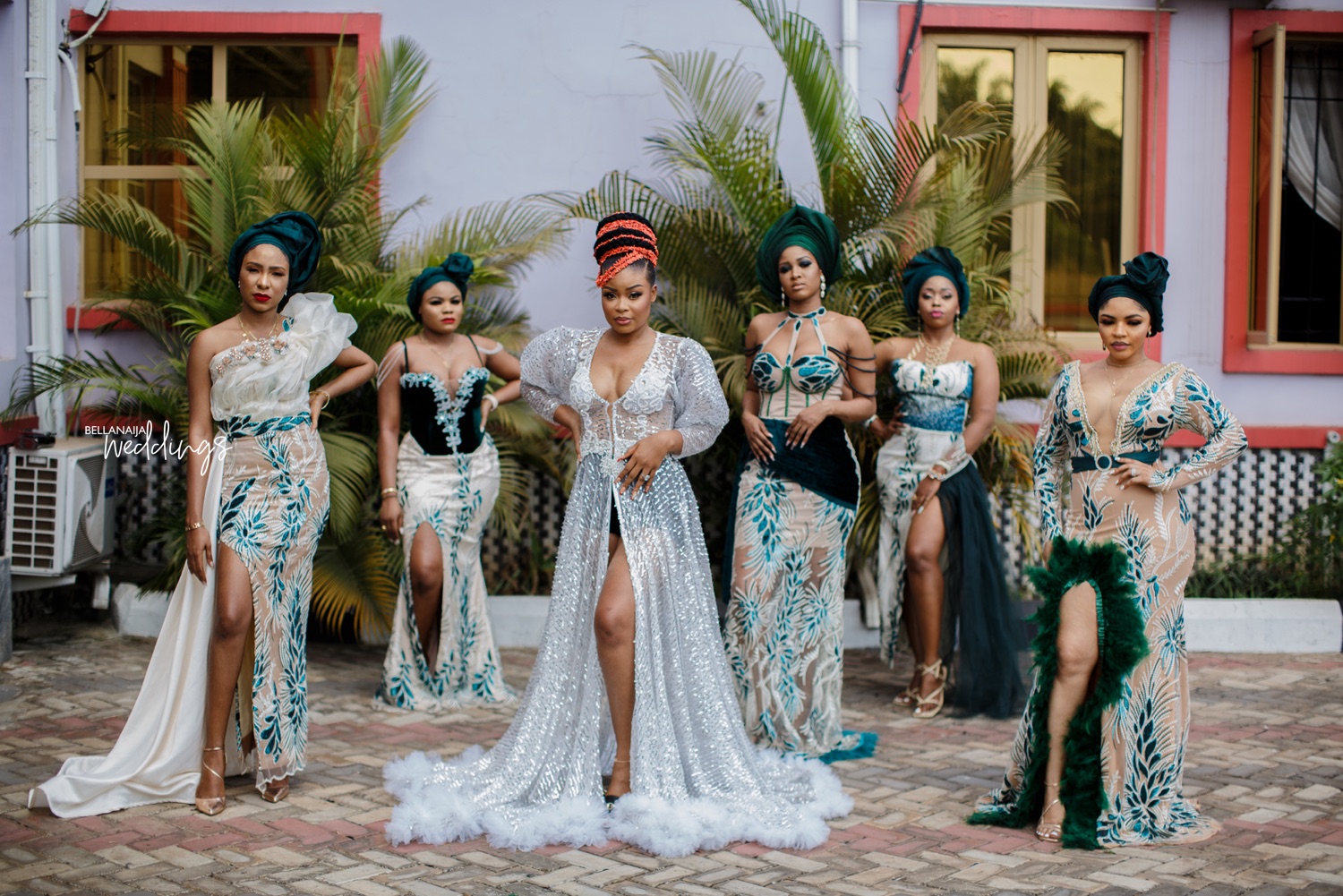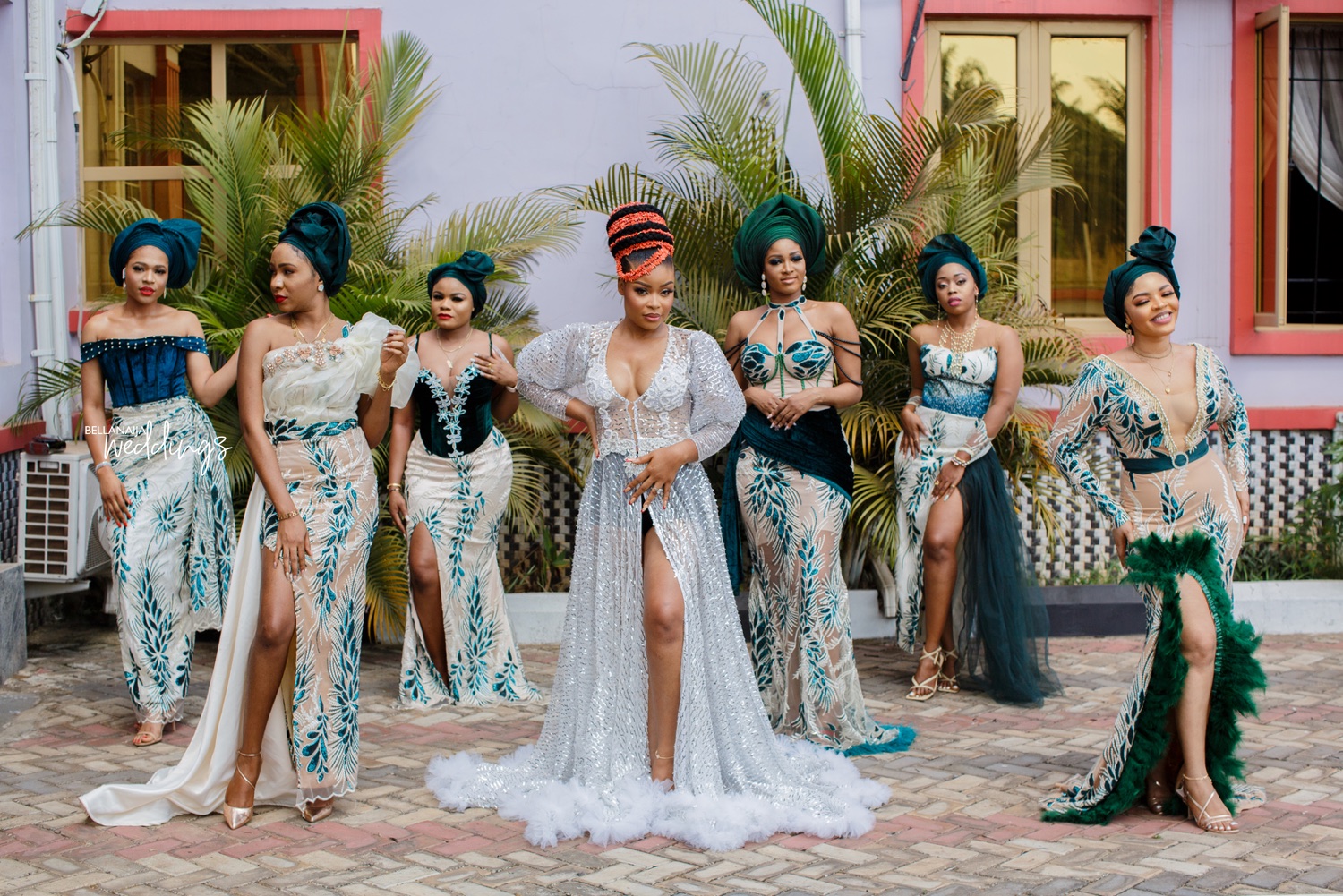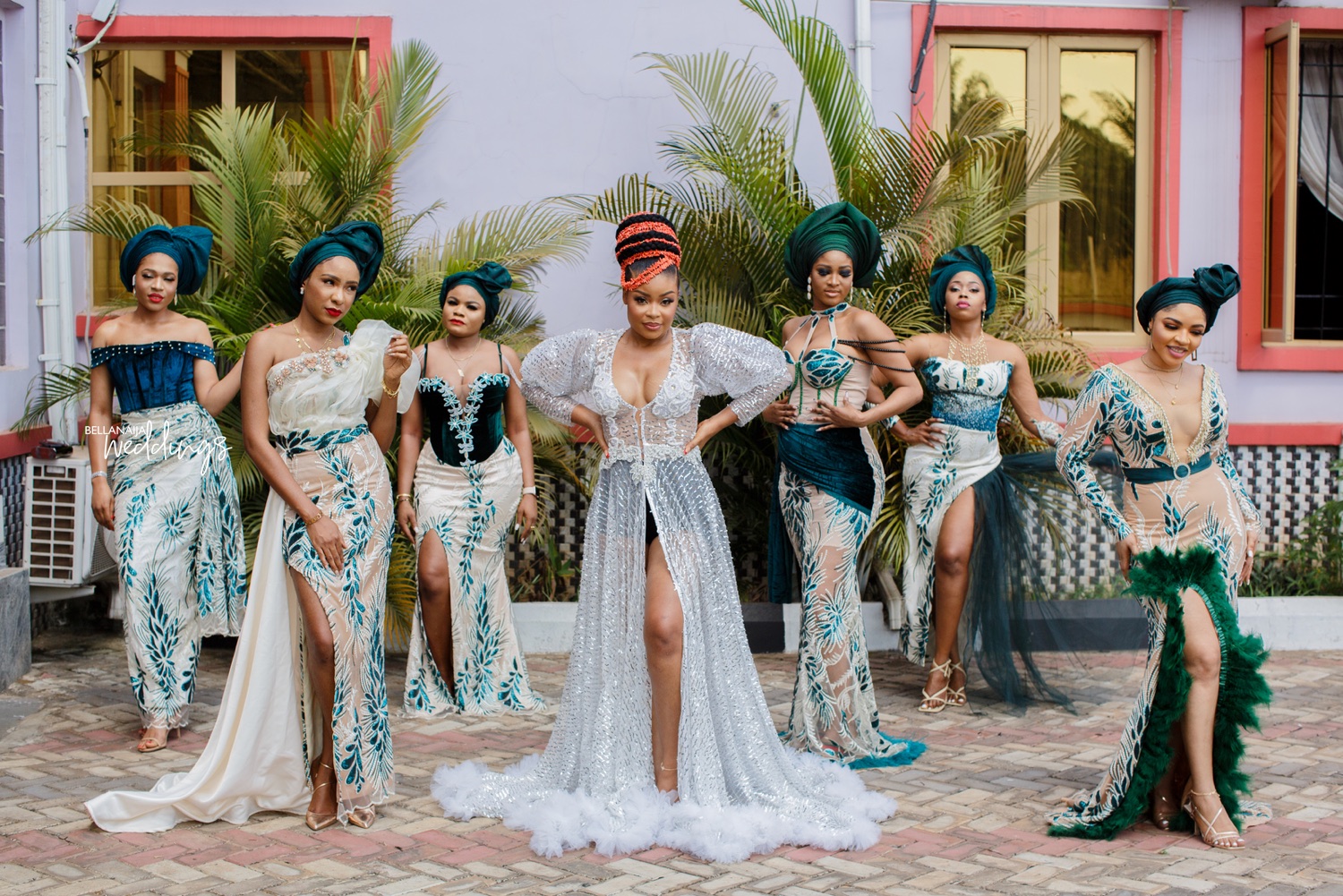 Their love story according to Oluchi:
5 years ago I went visiting a friend. Unknown to me, Nonso asked my friend who I was and asked to be introduced to me. My friend did the introductions and from then we have been together. I have always known that he is my husband and that we will spend the rest of our life together. March 2020, he officially asked me to be his wife and I said yes!!!
He is so supportive of my dreams and goals and that is everything to me.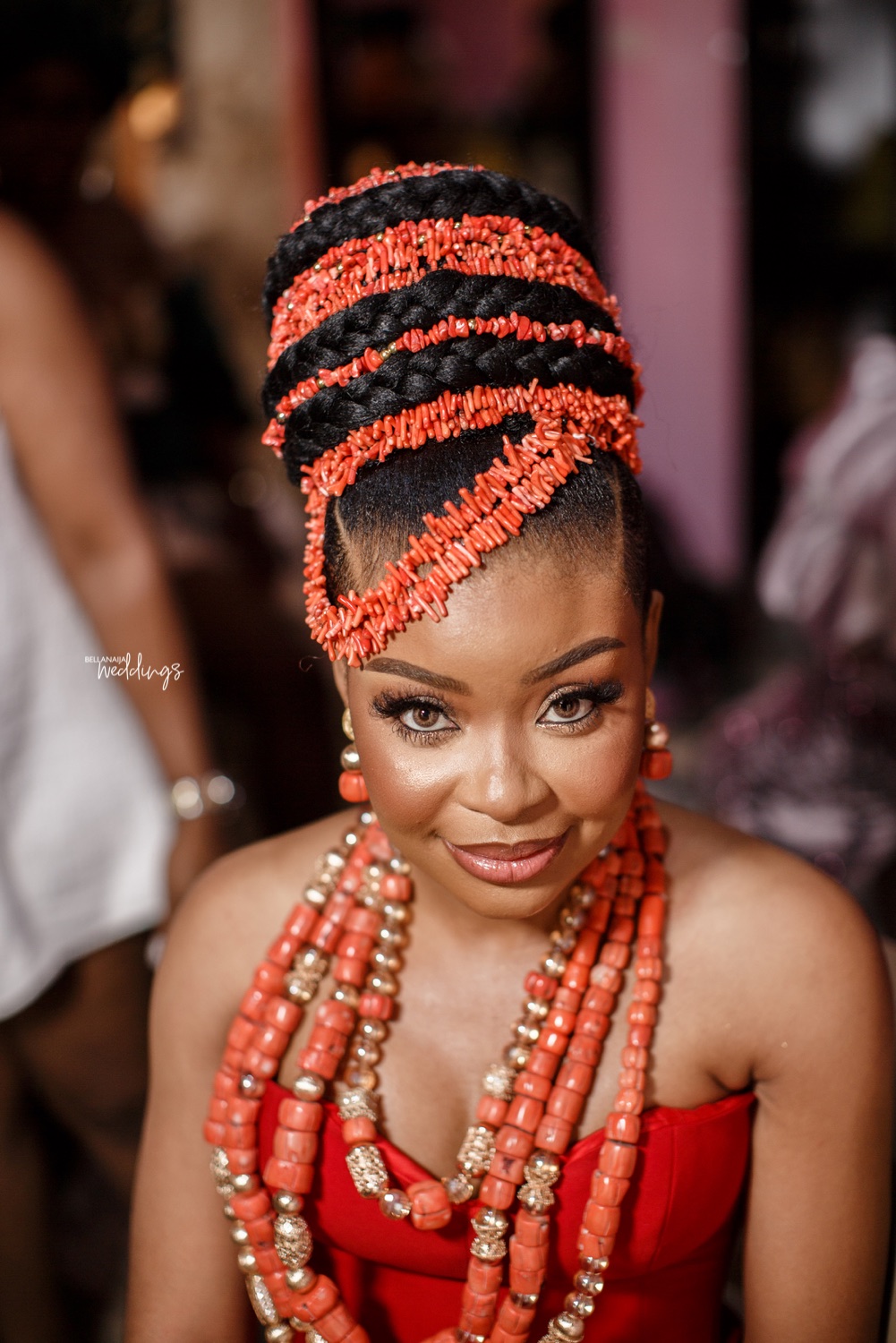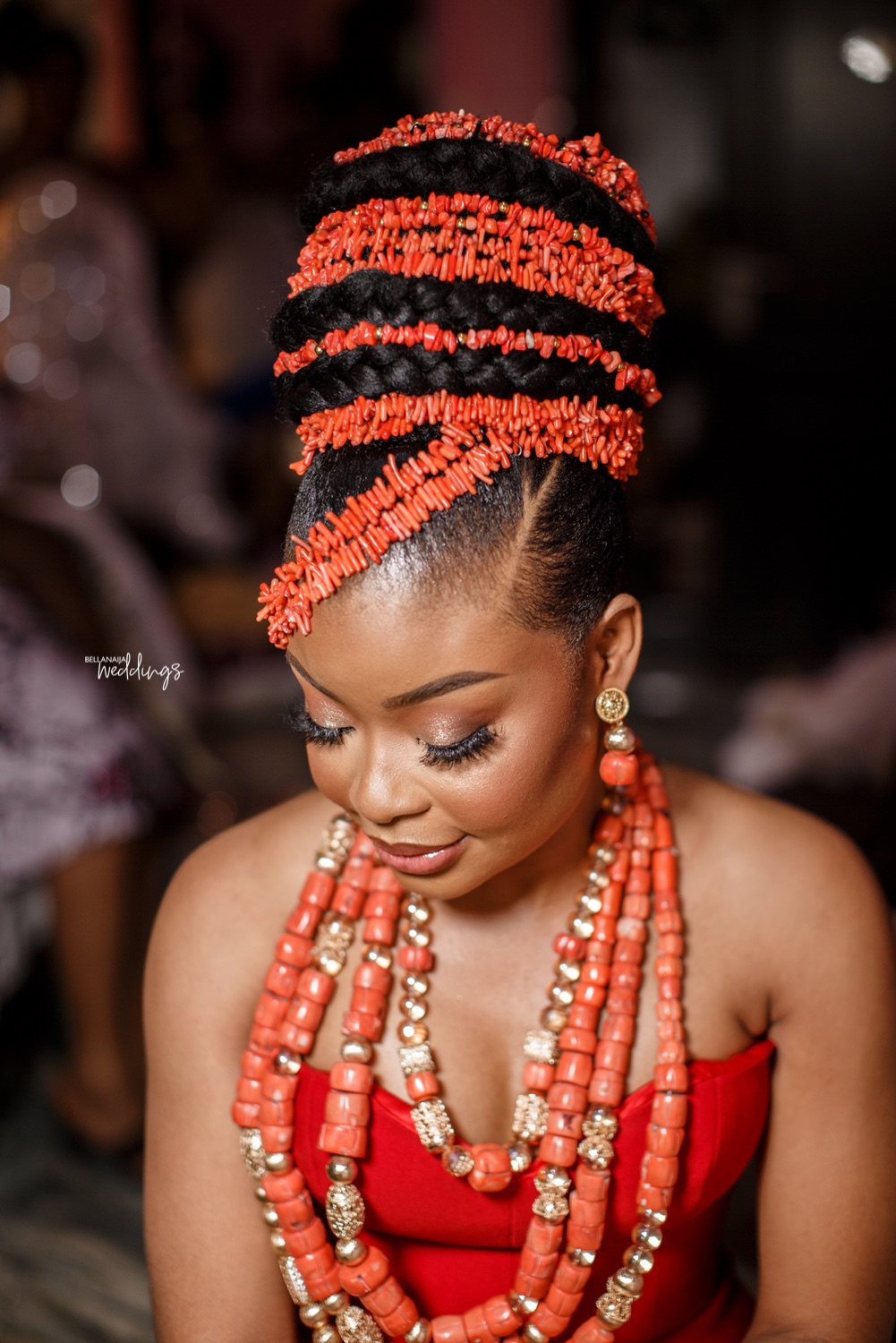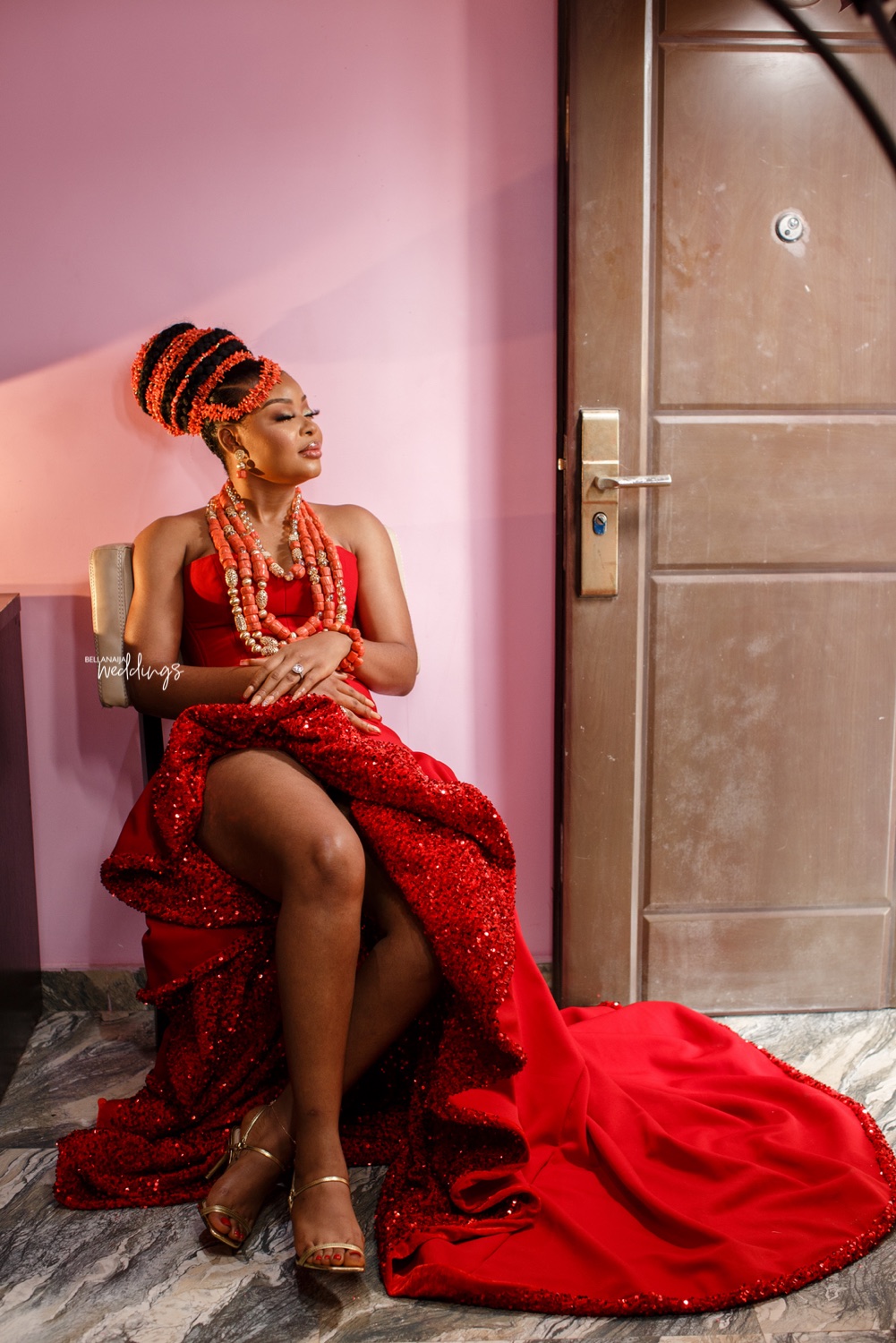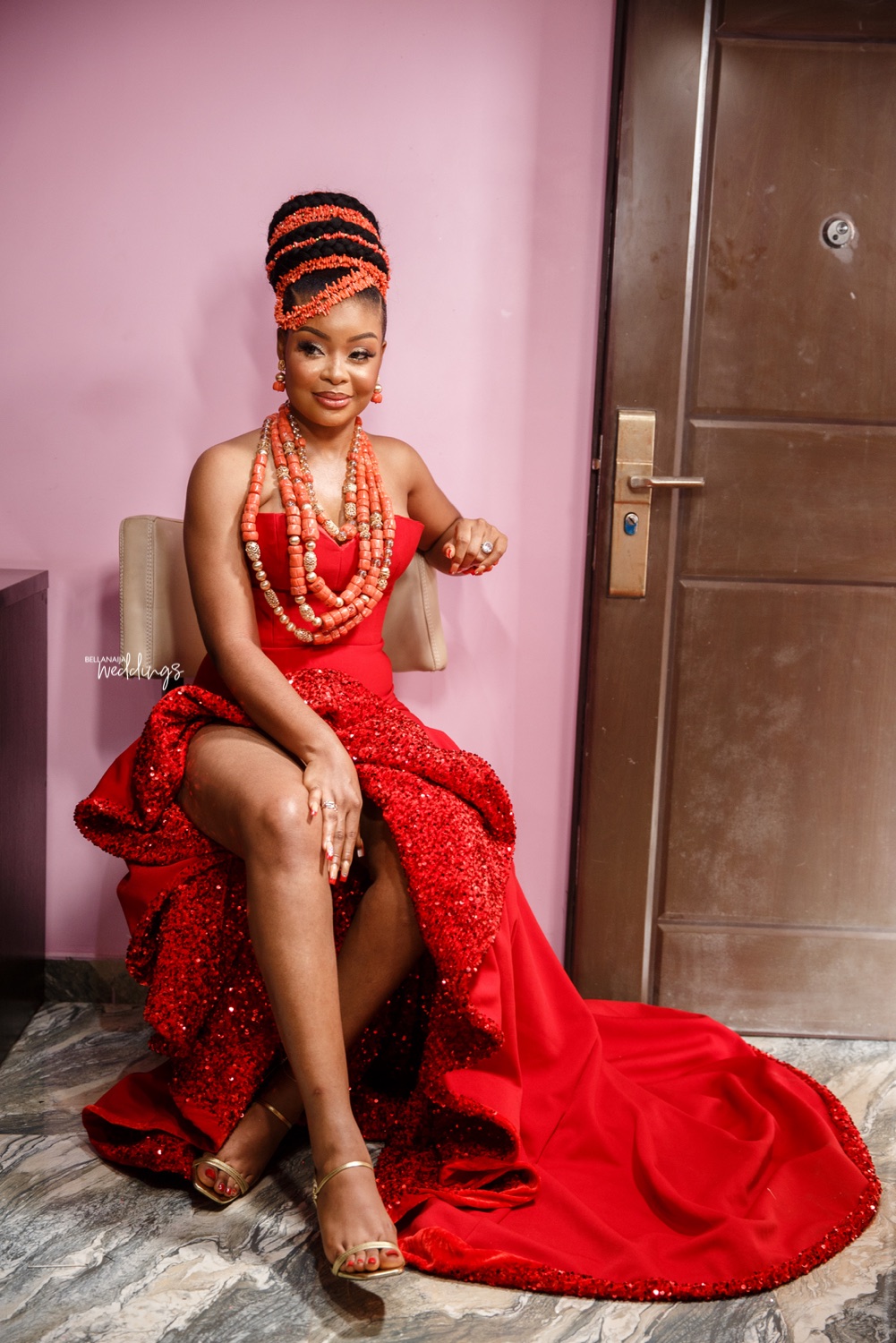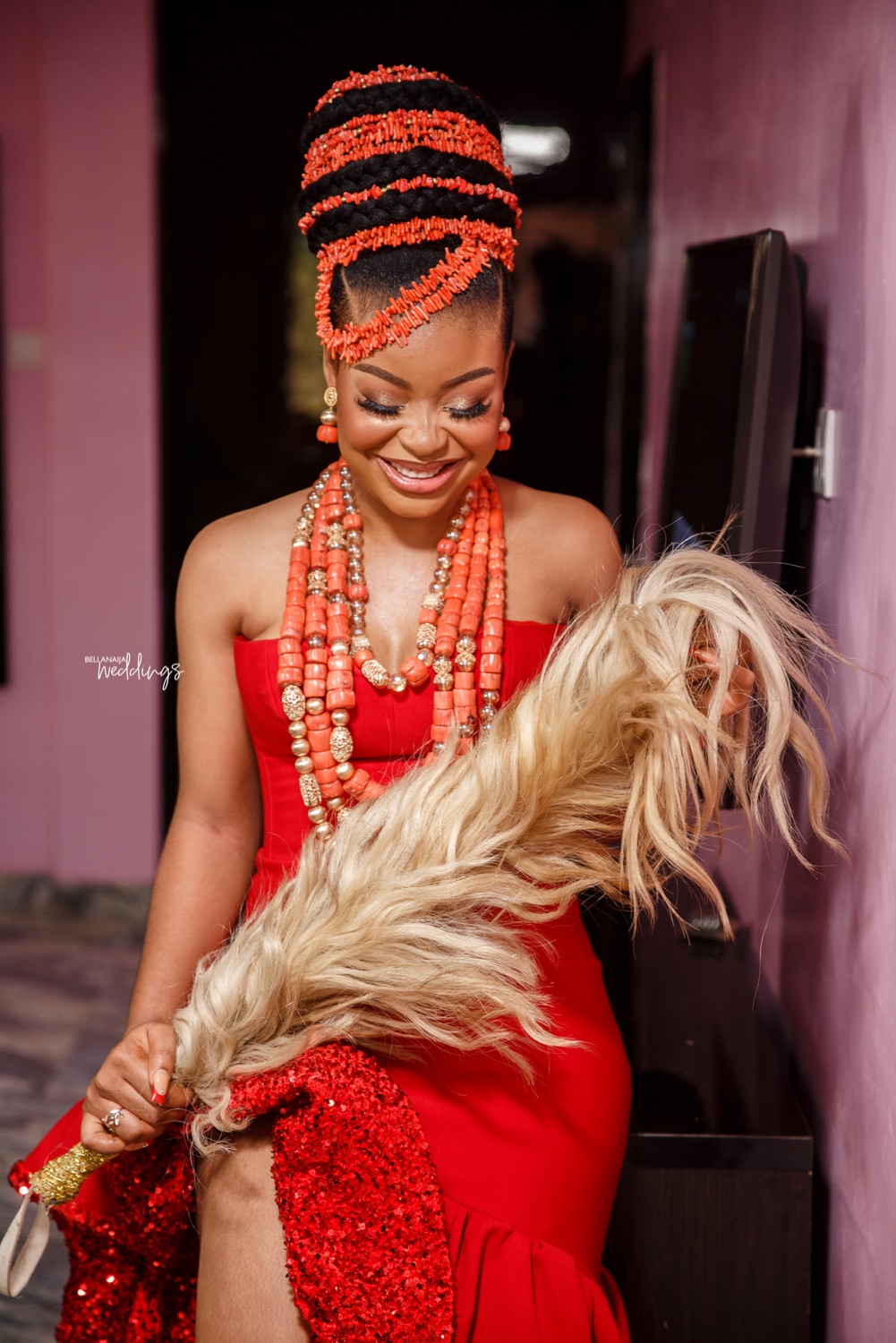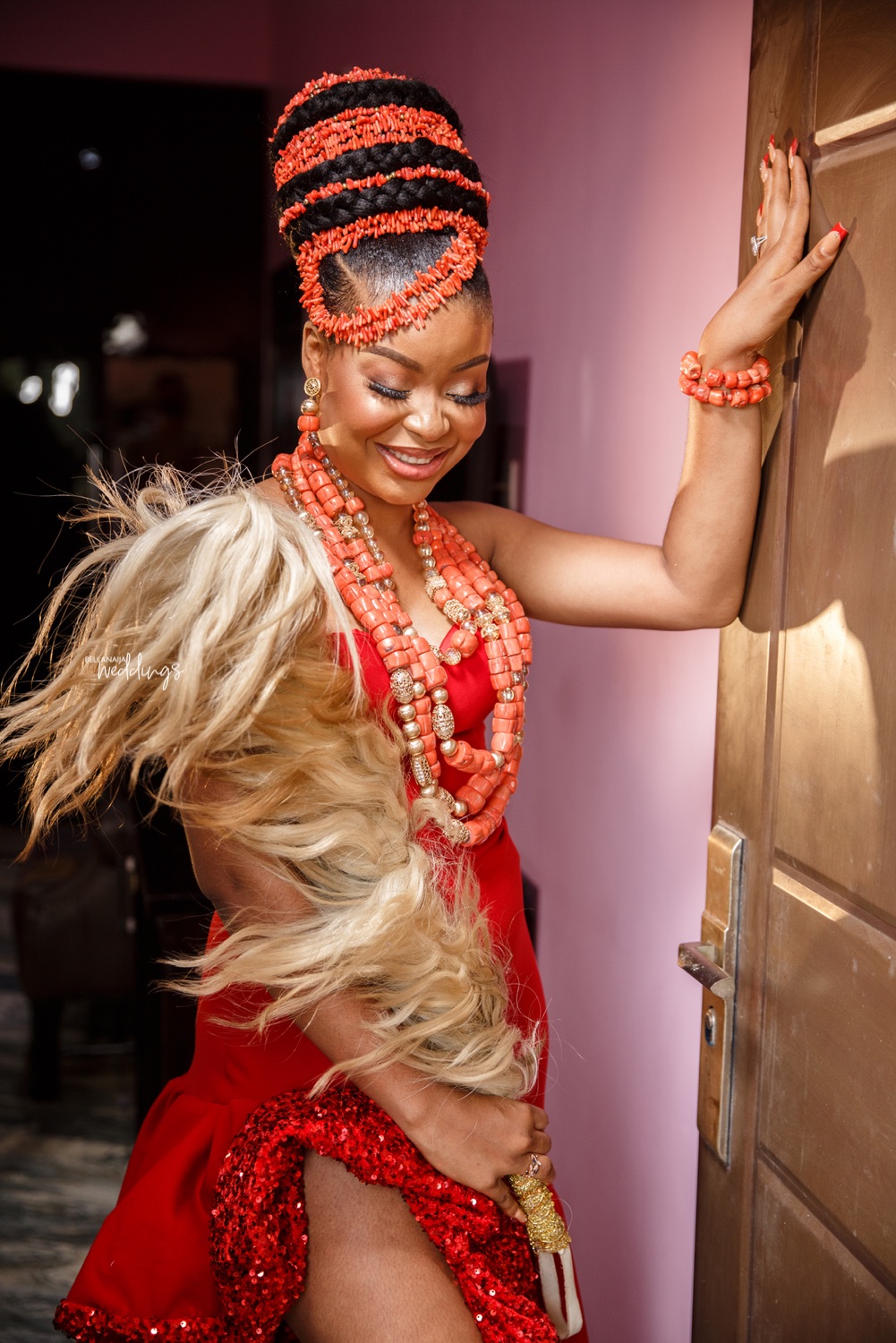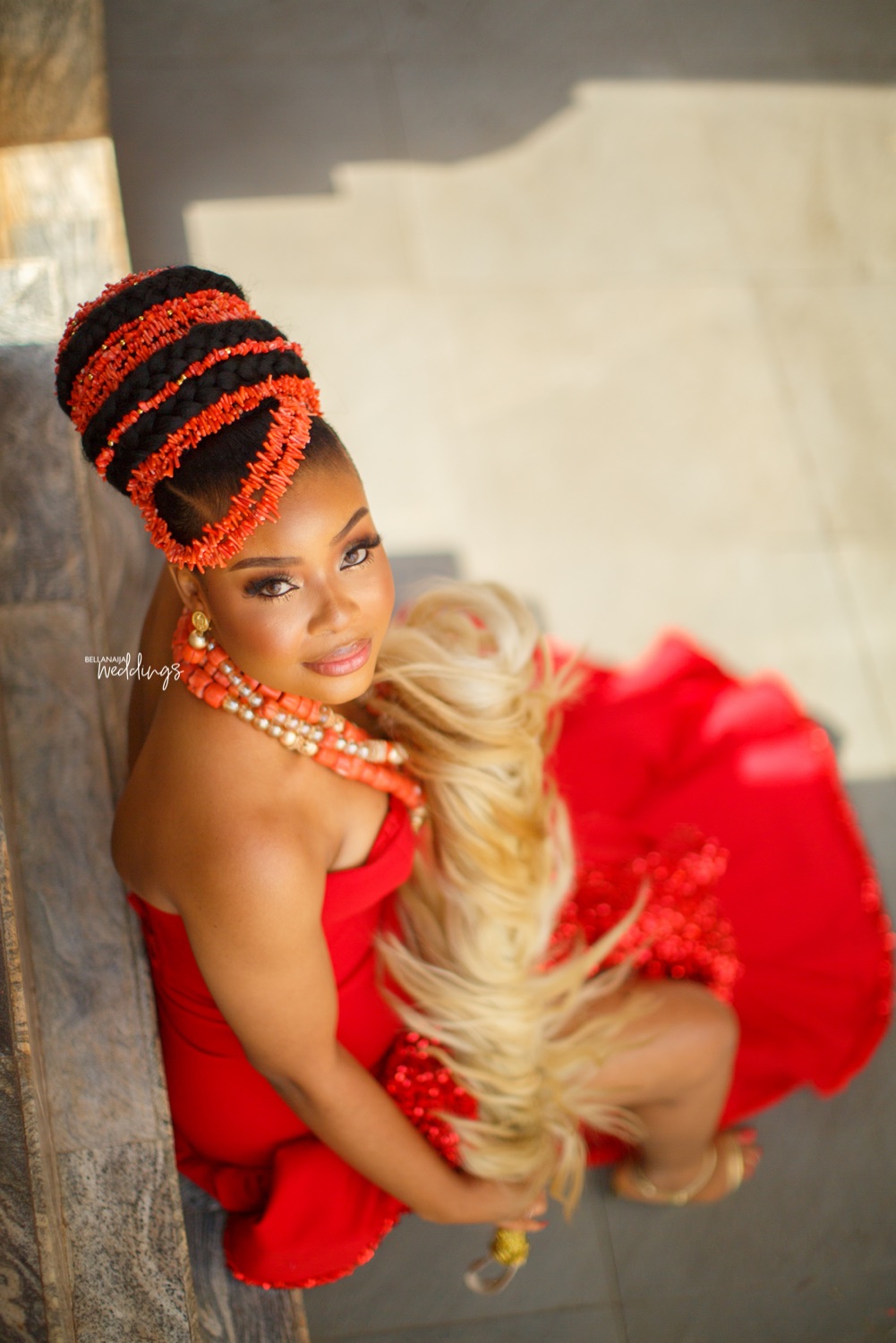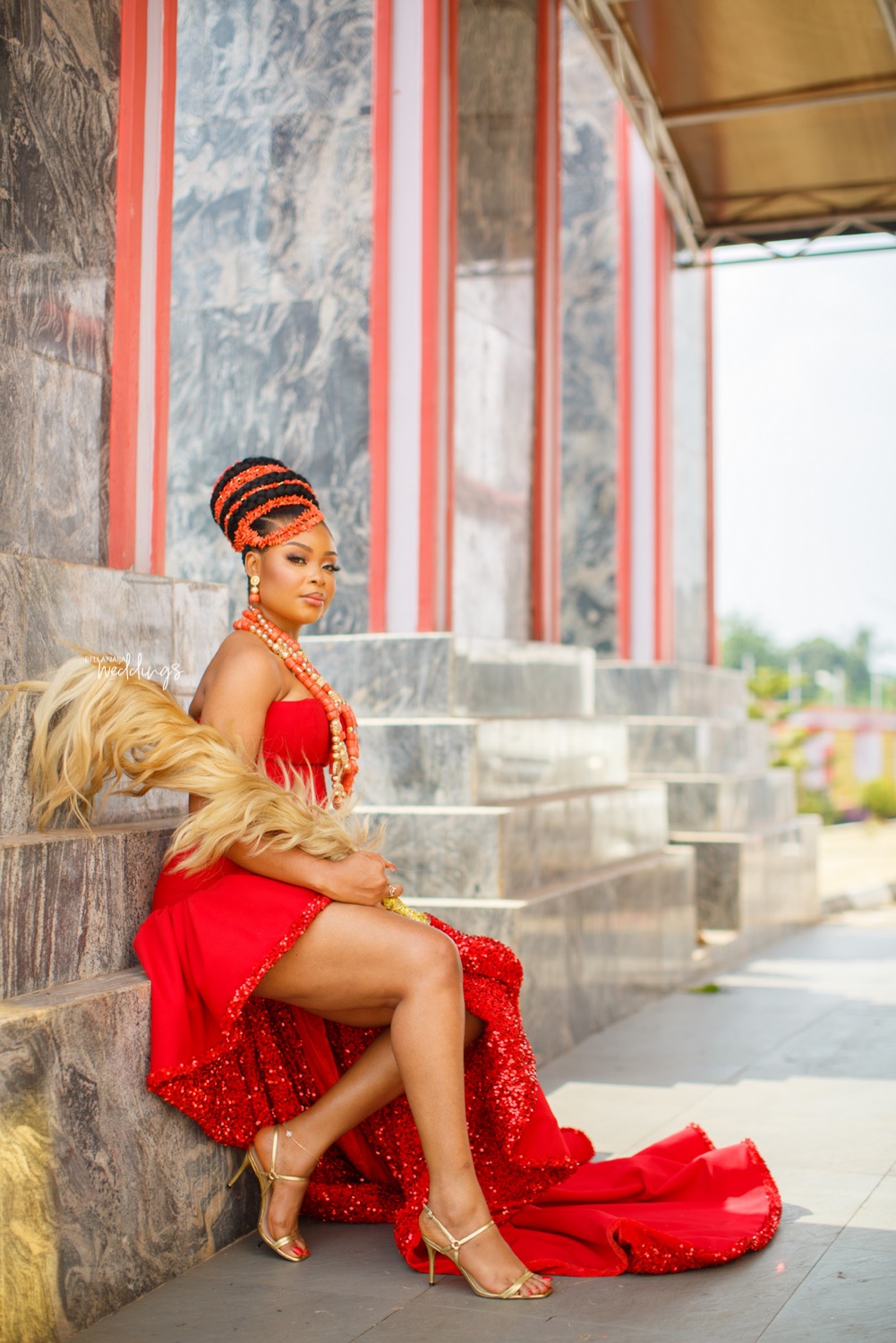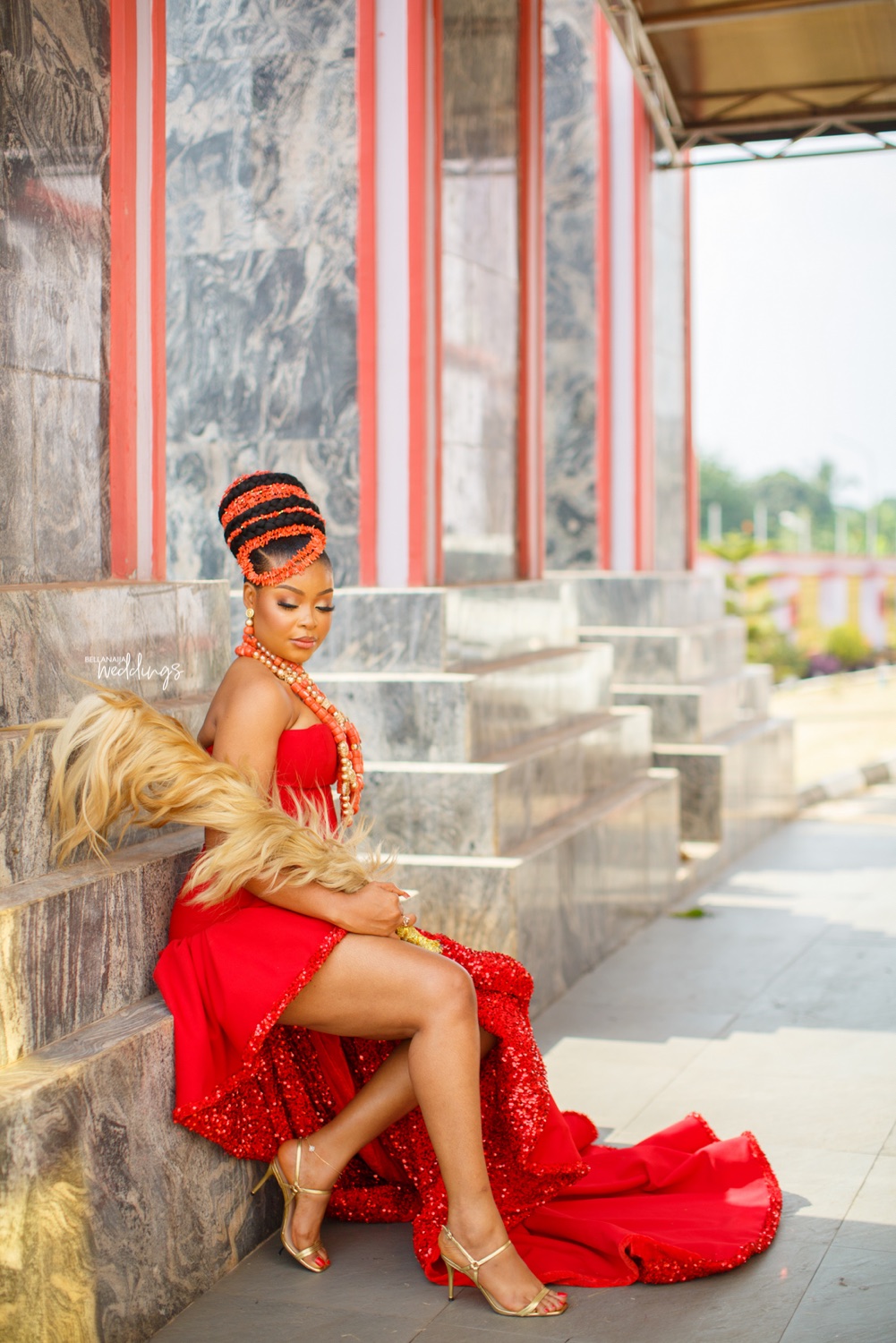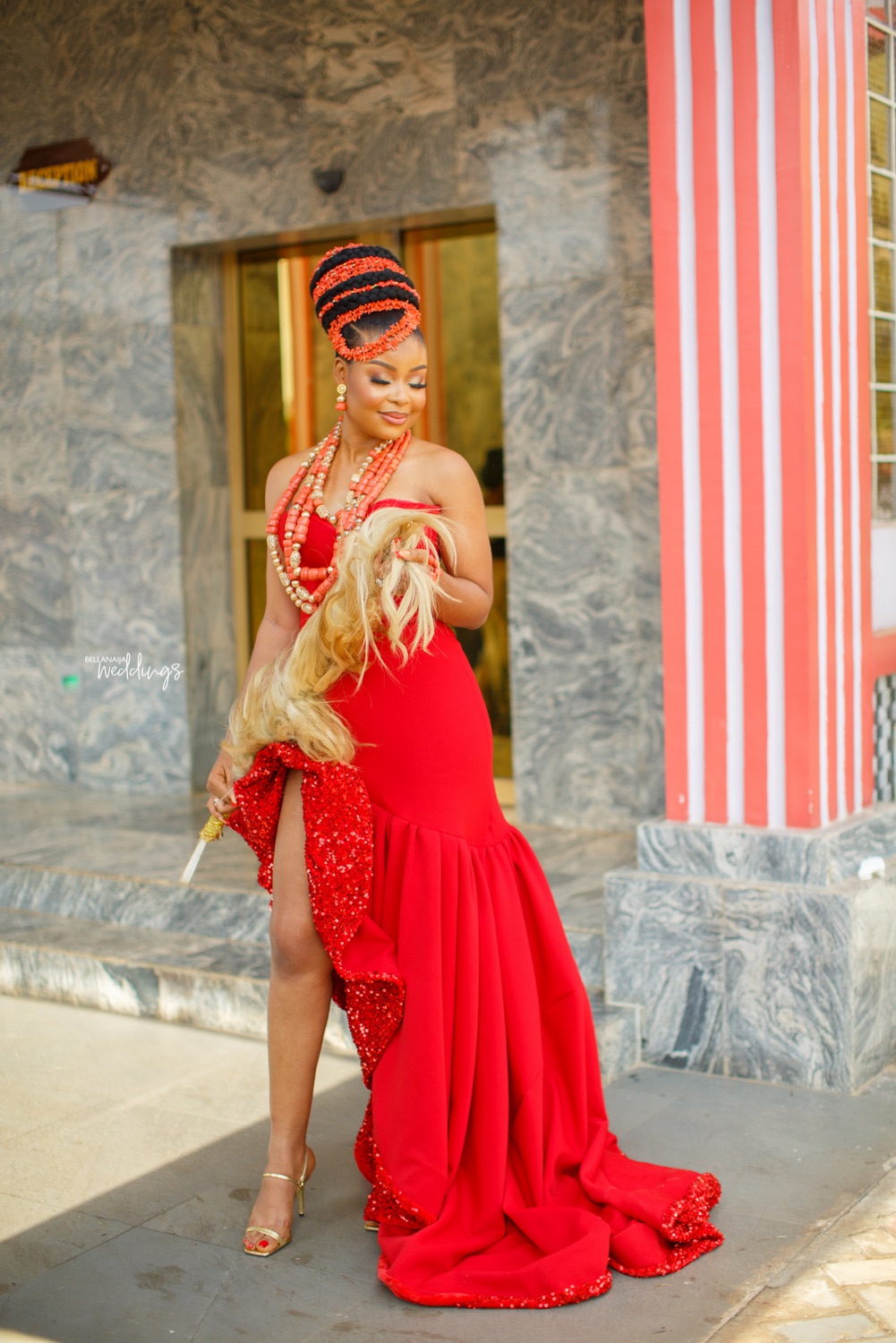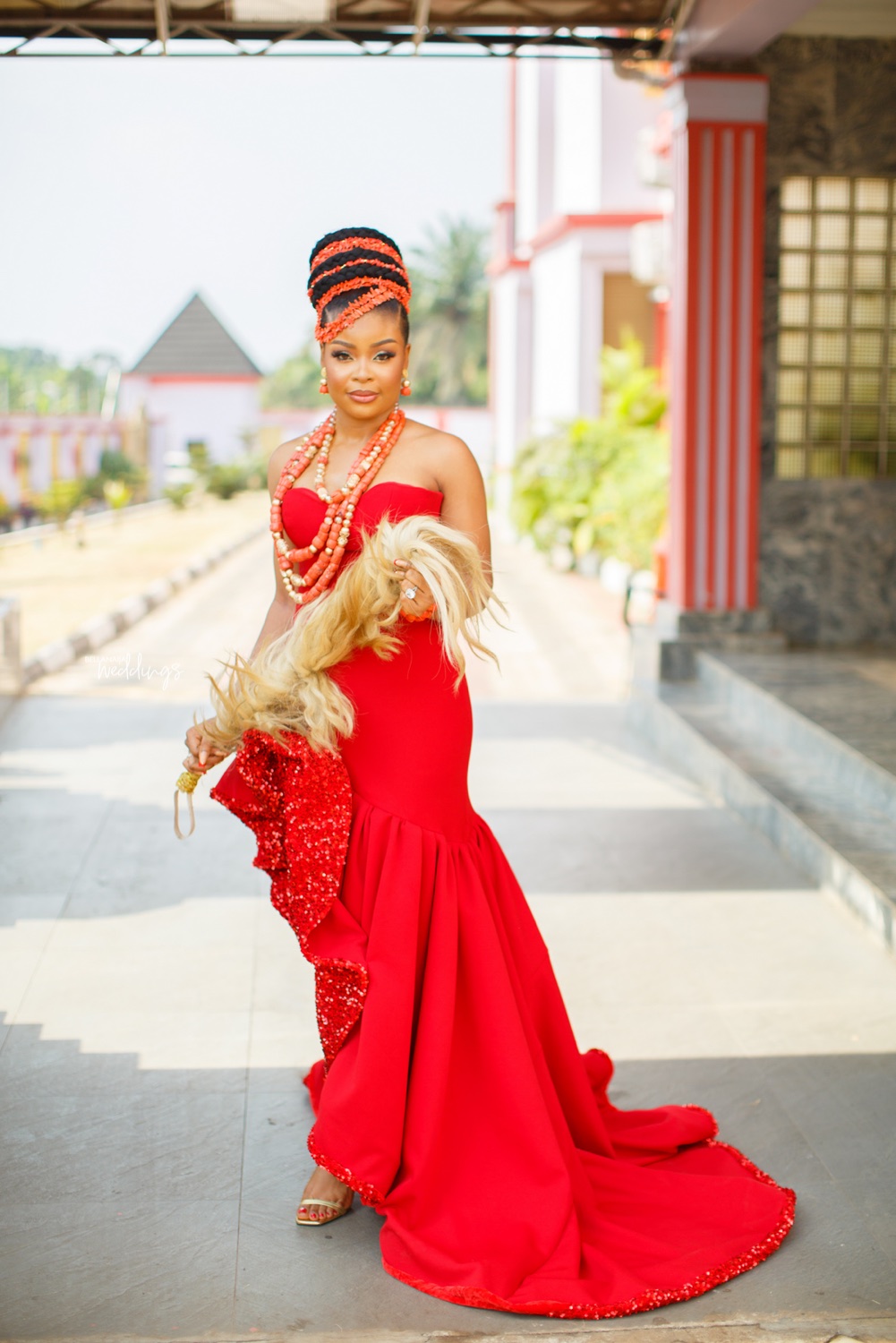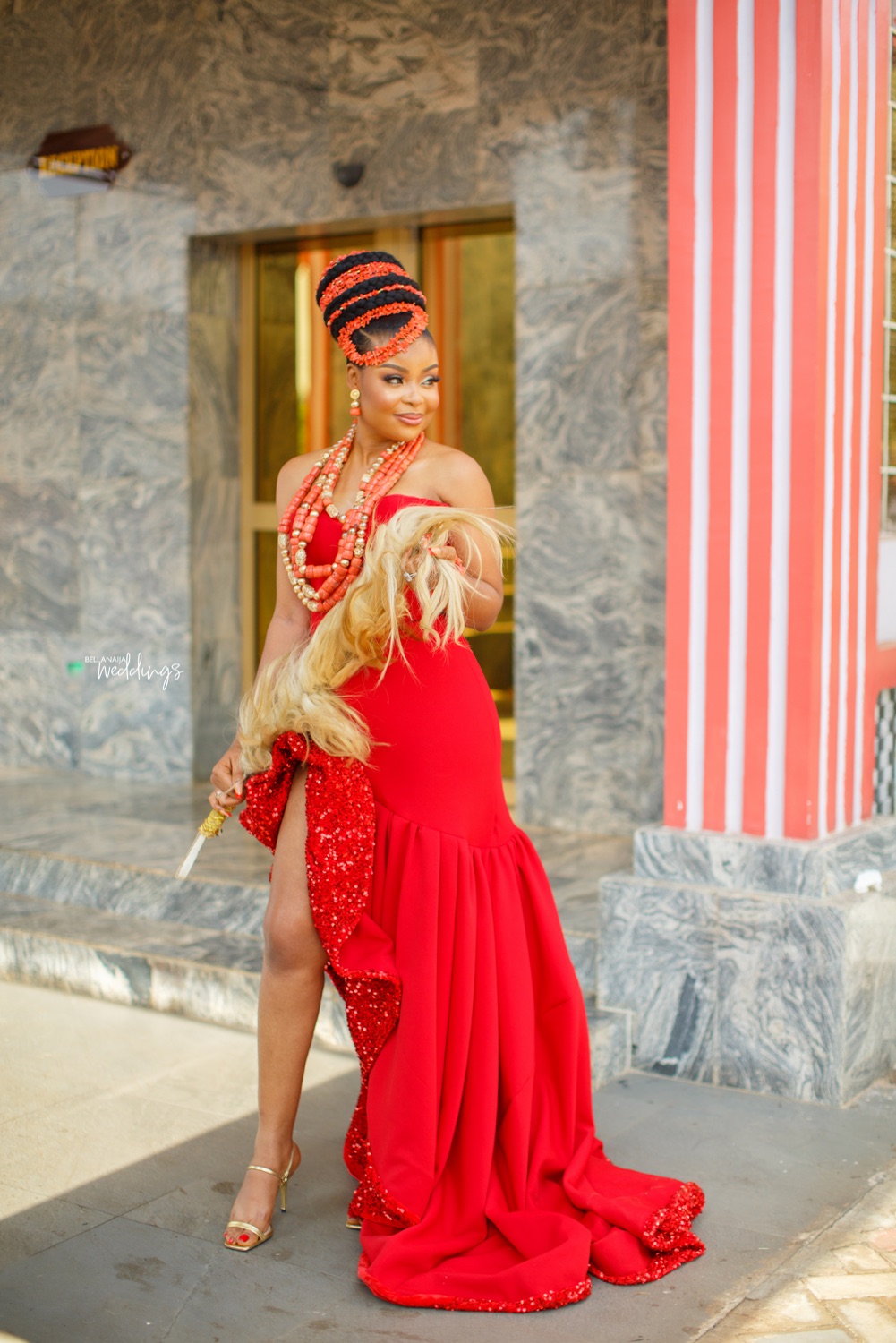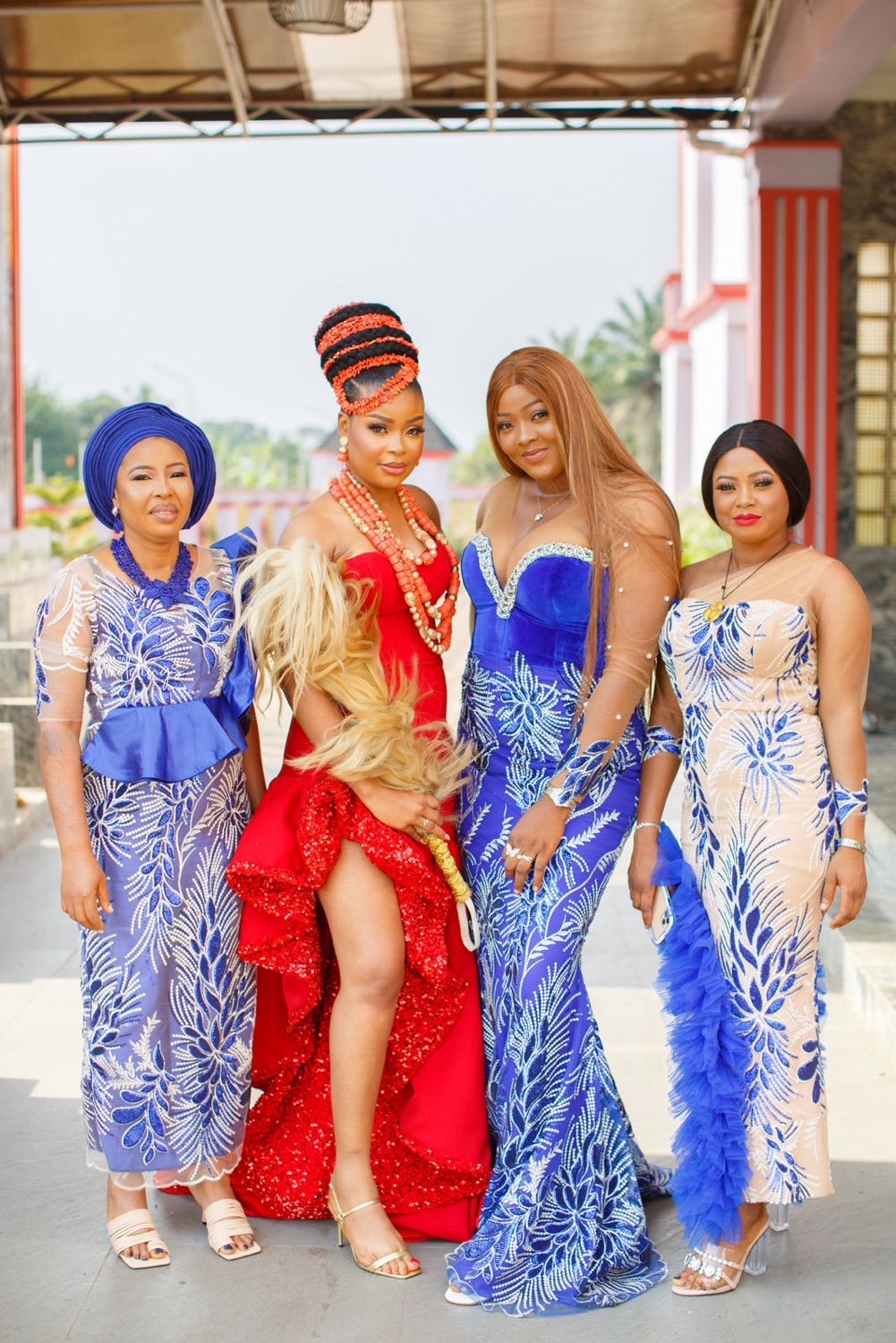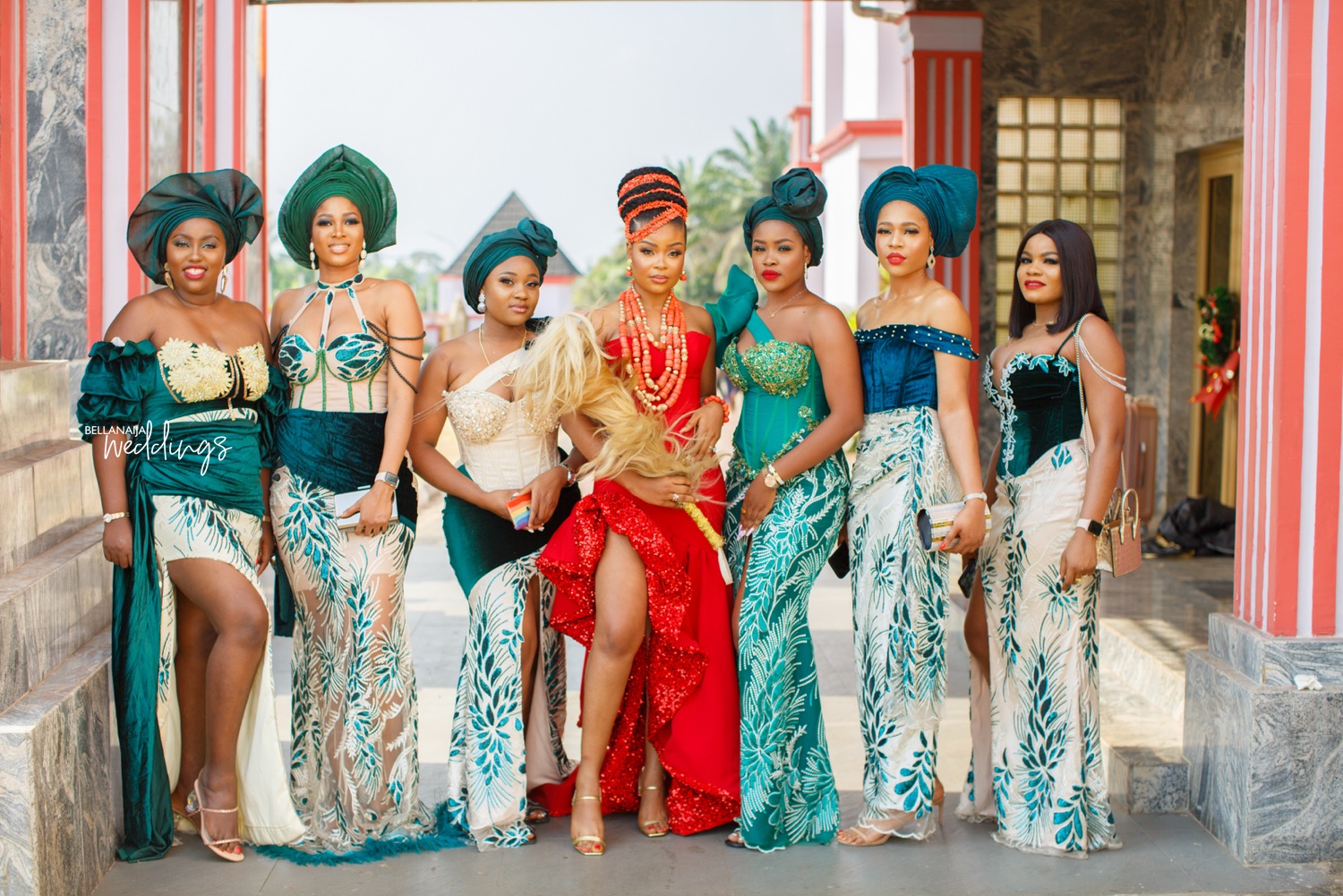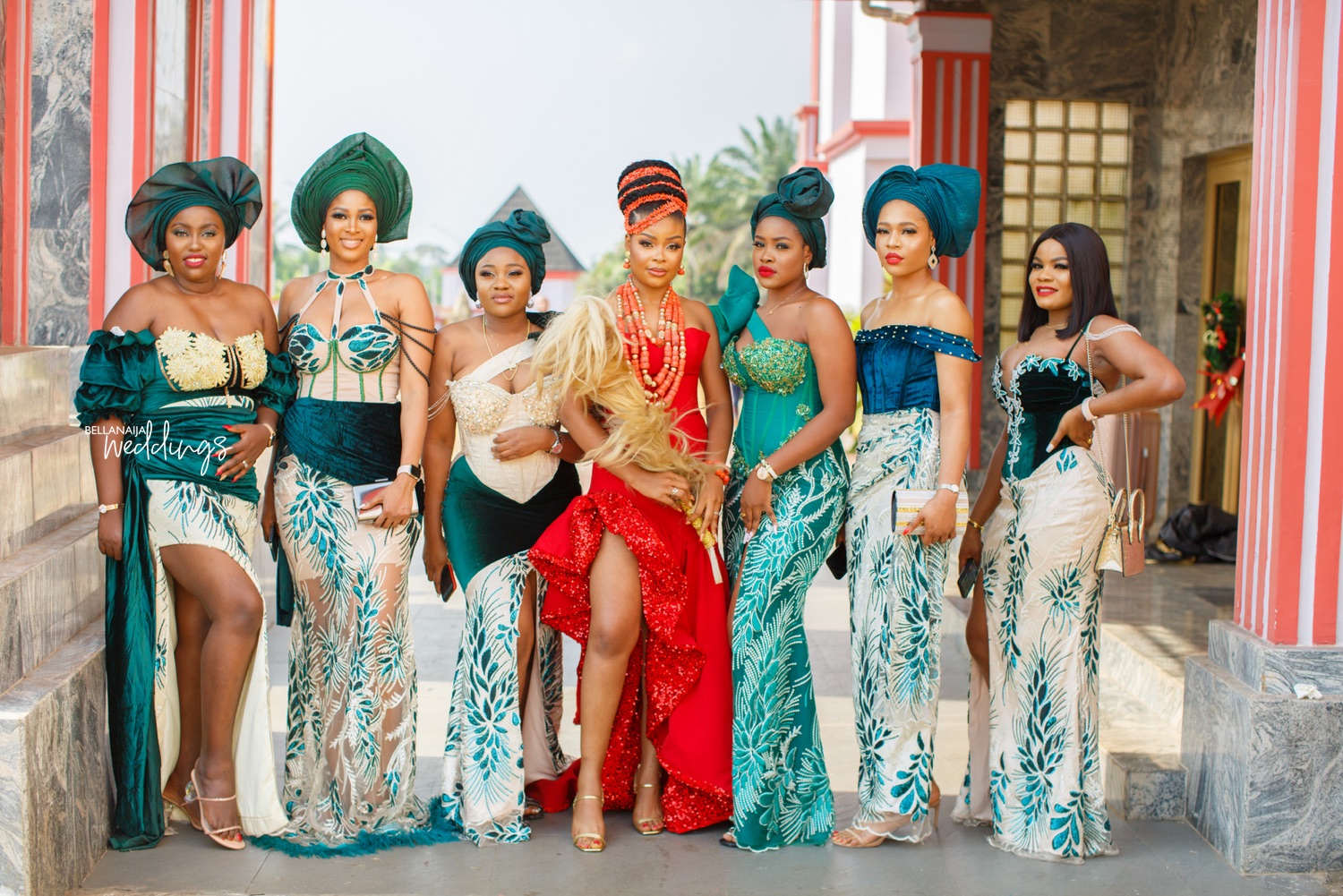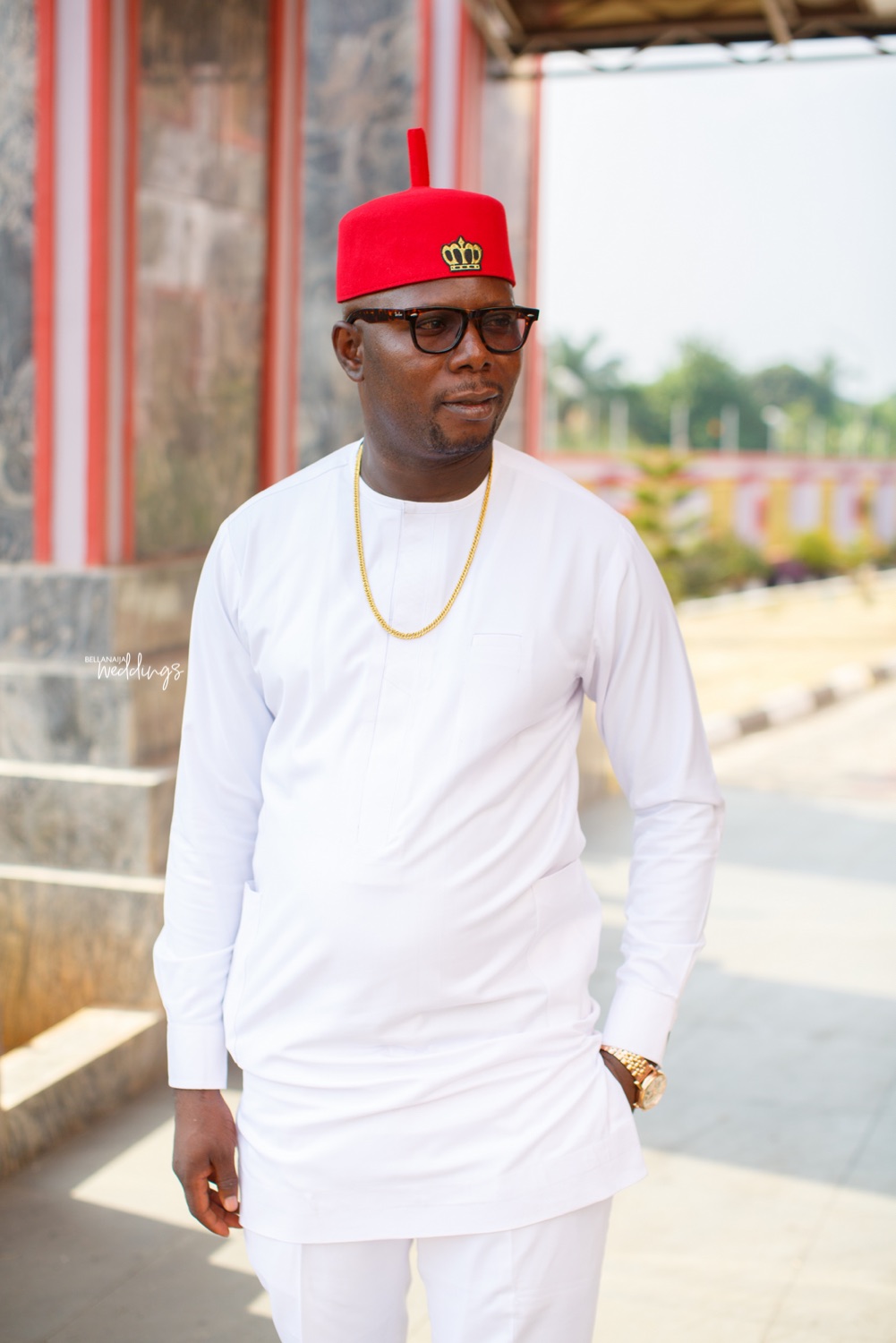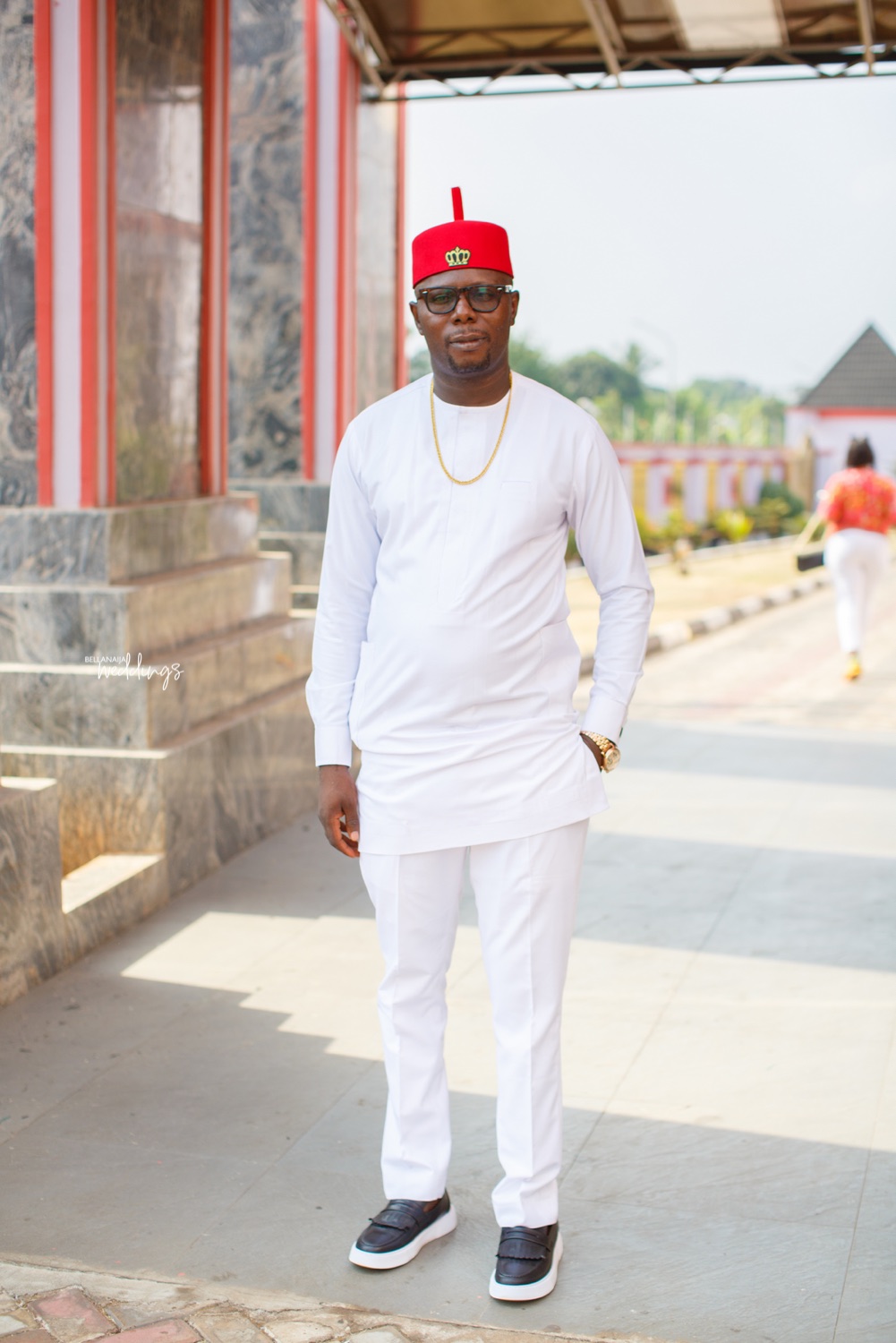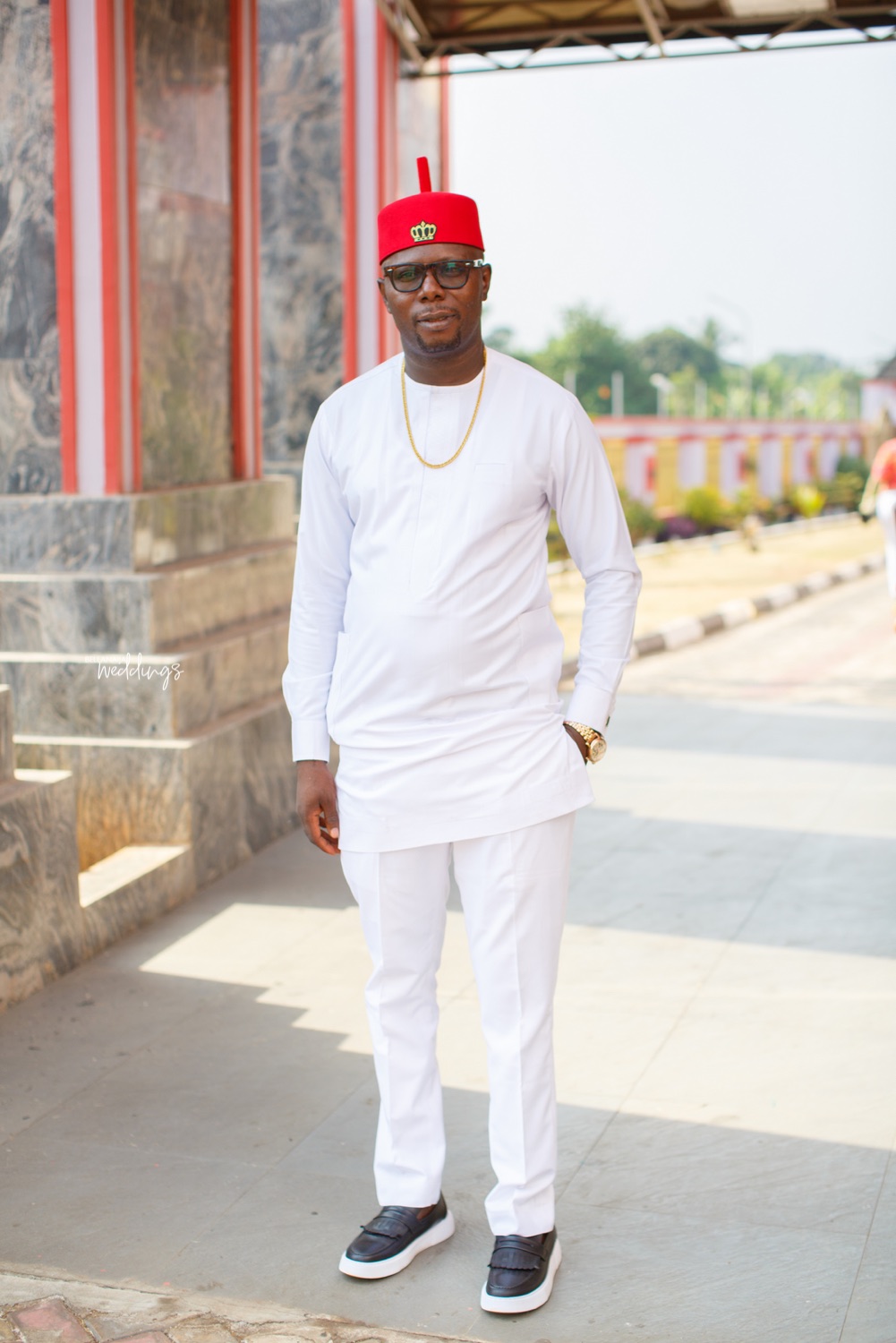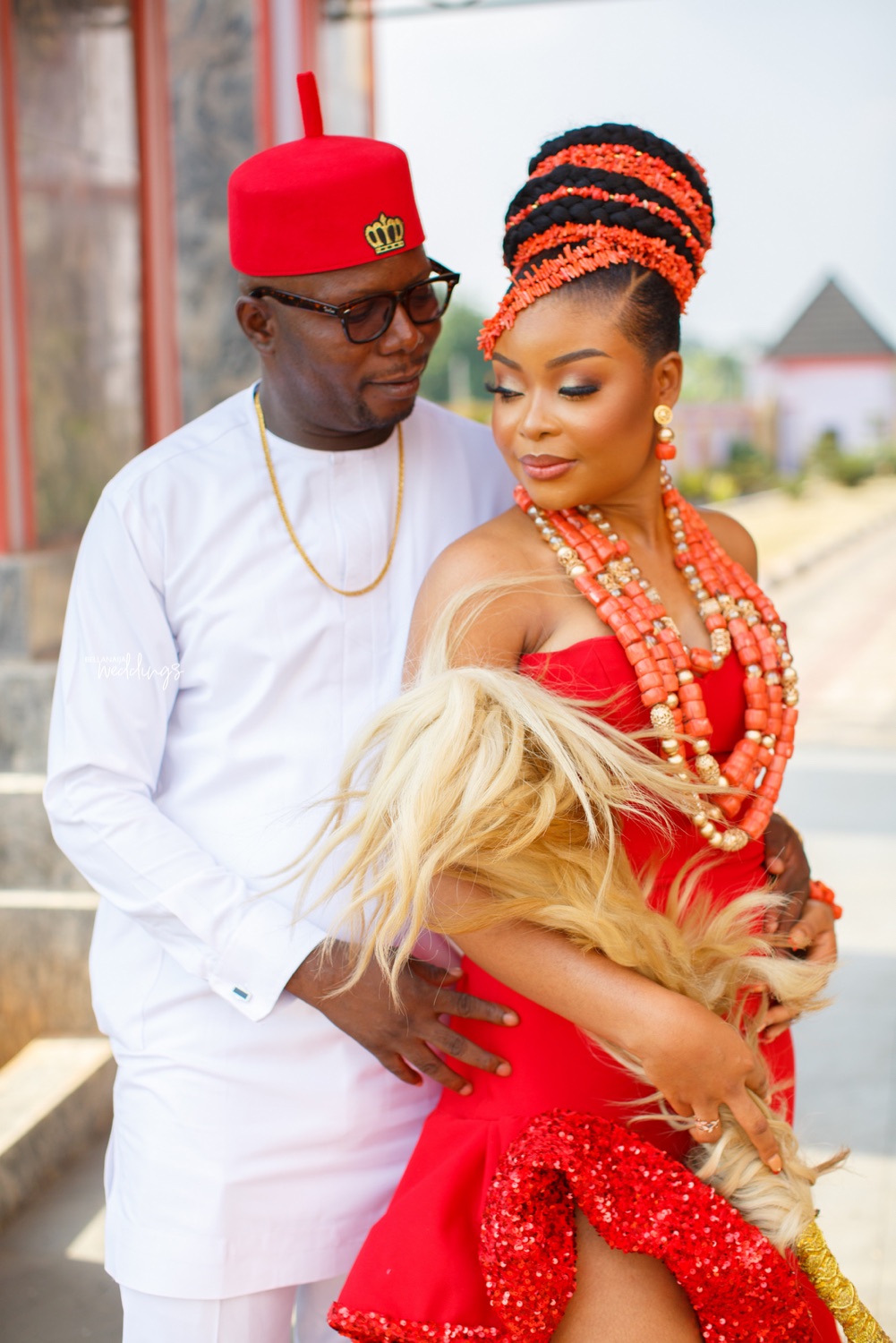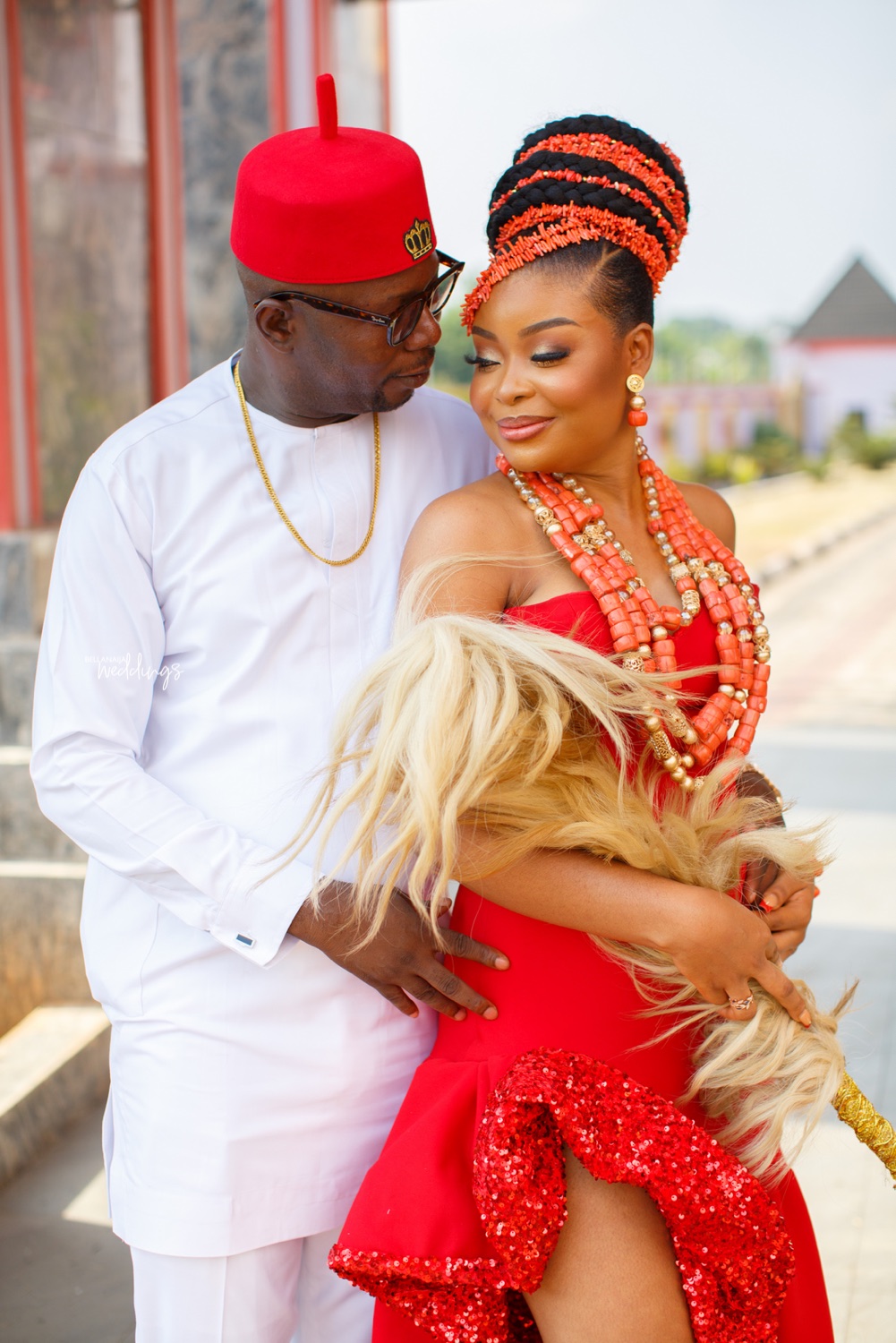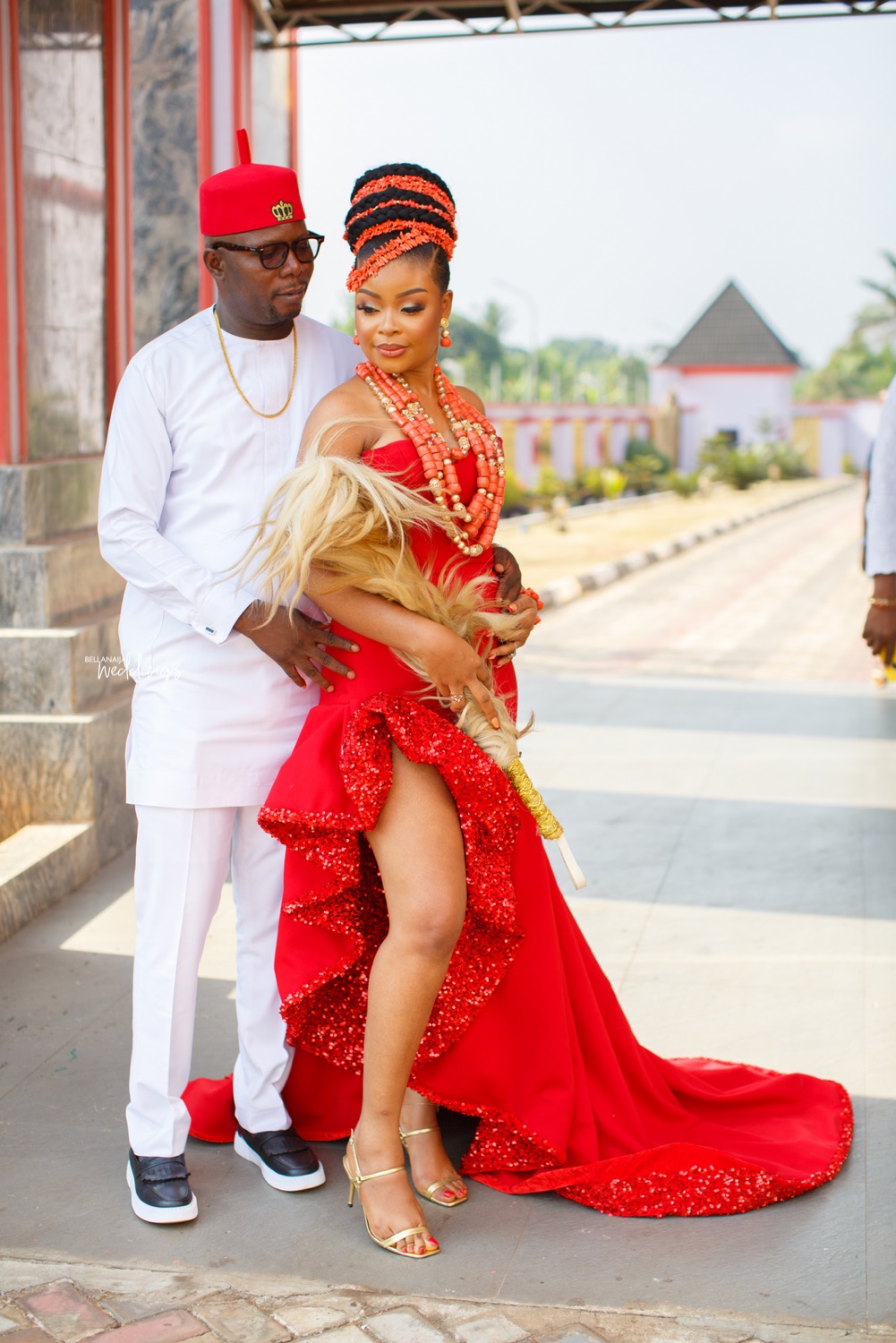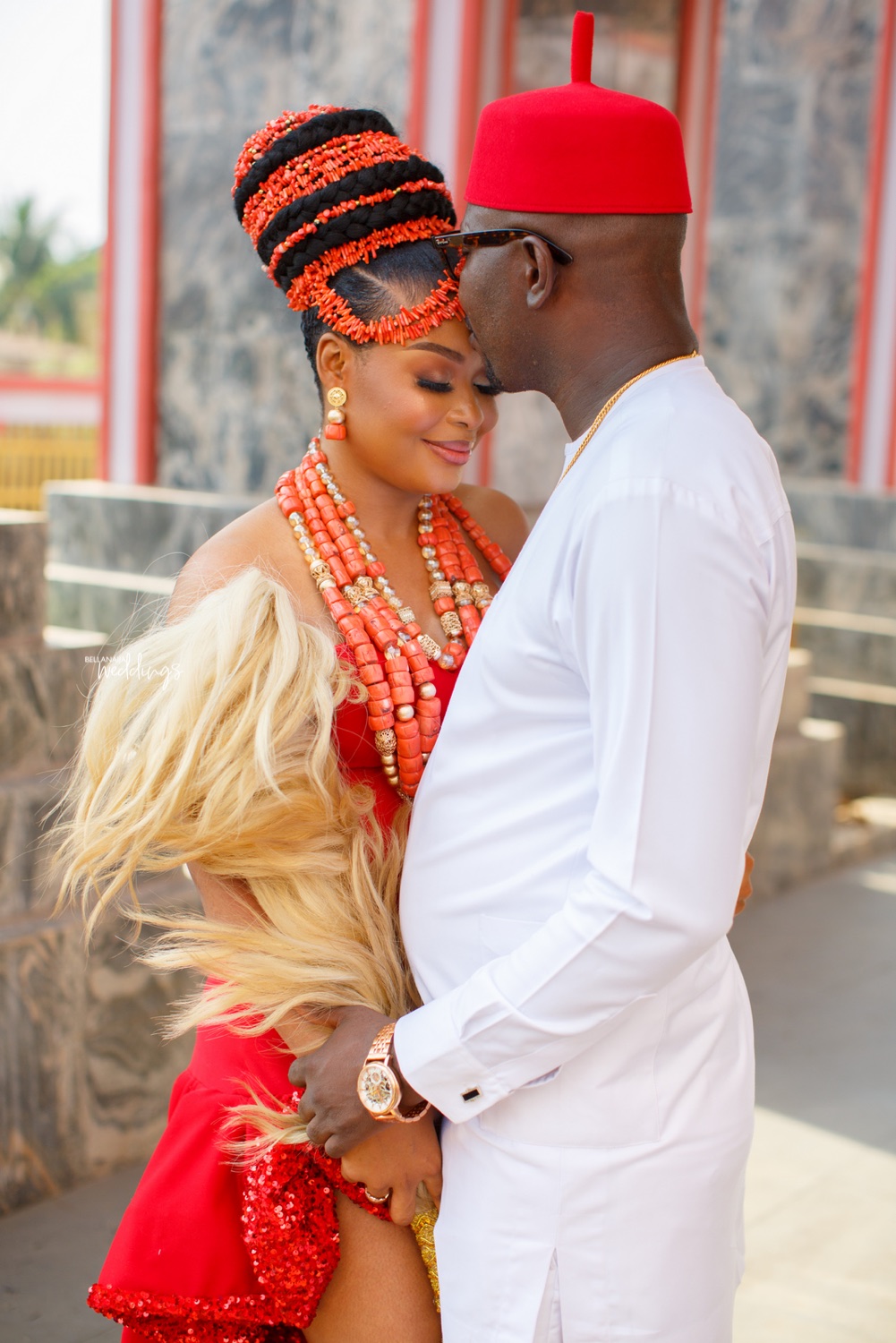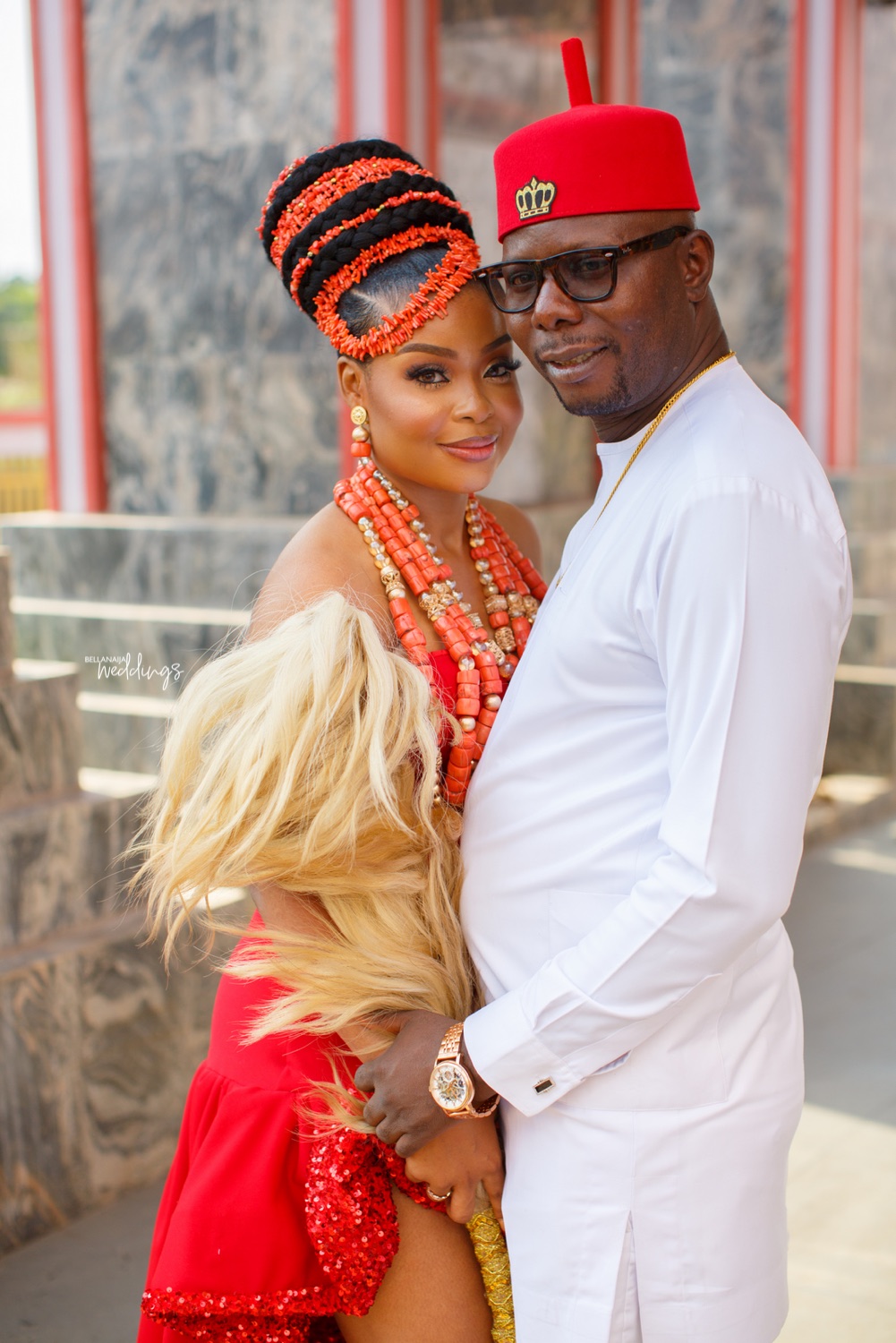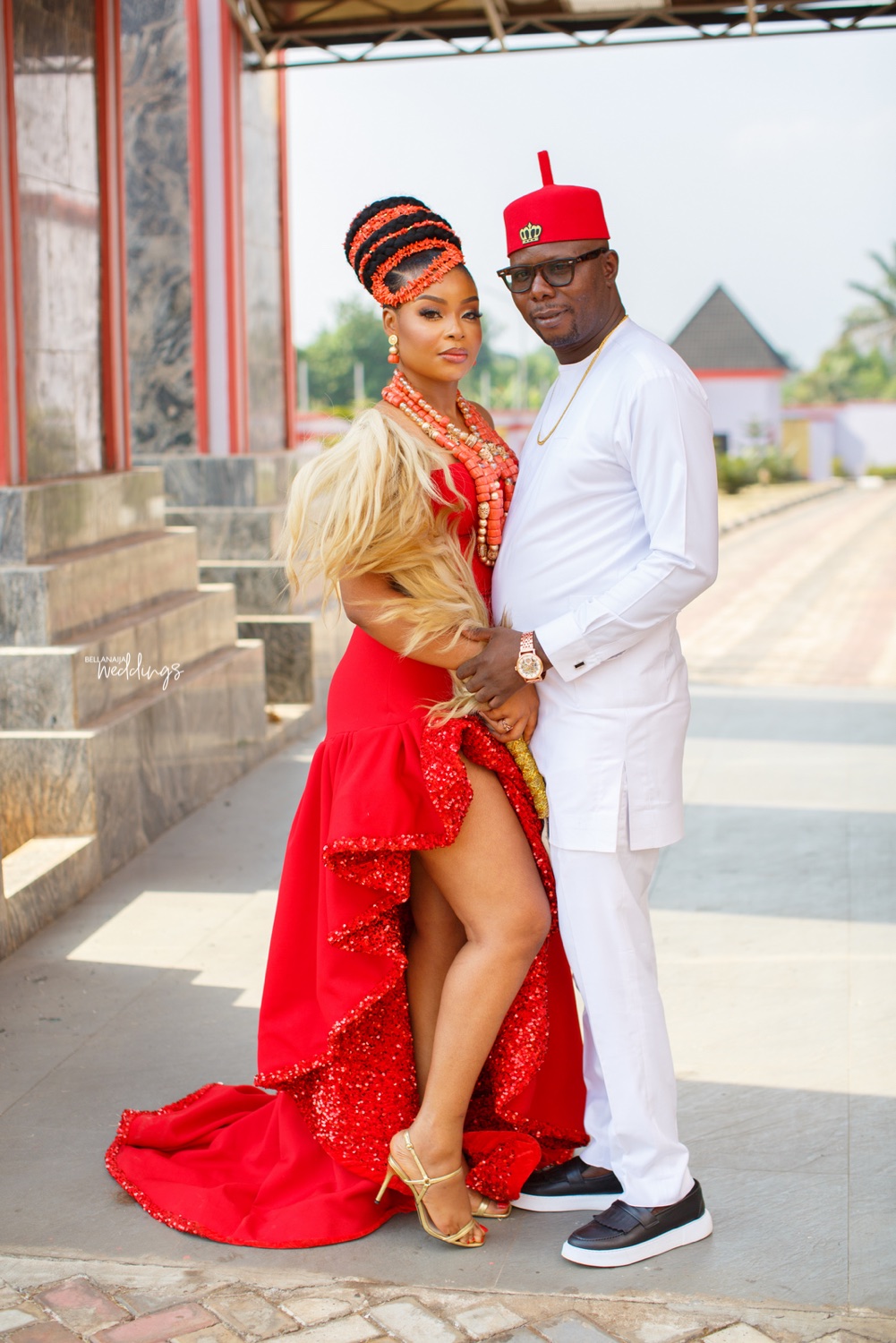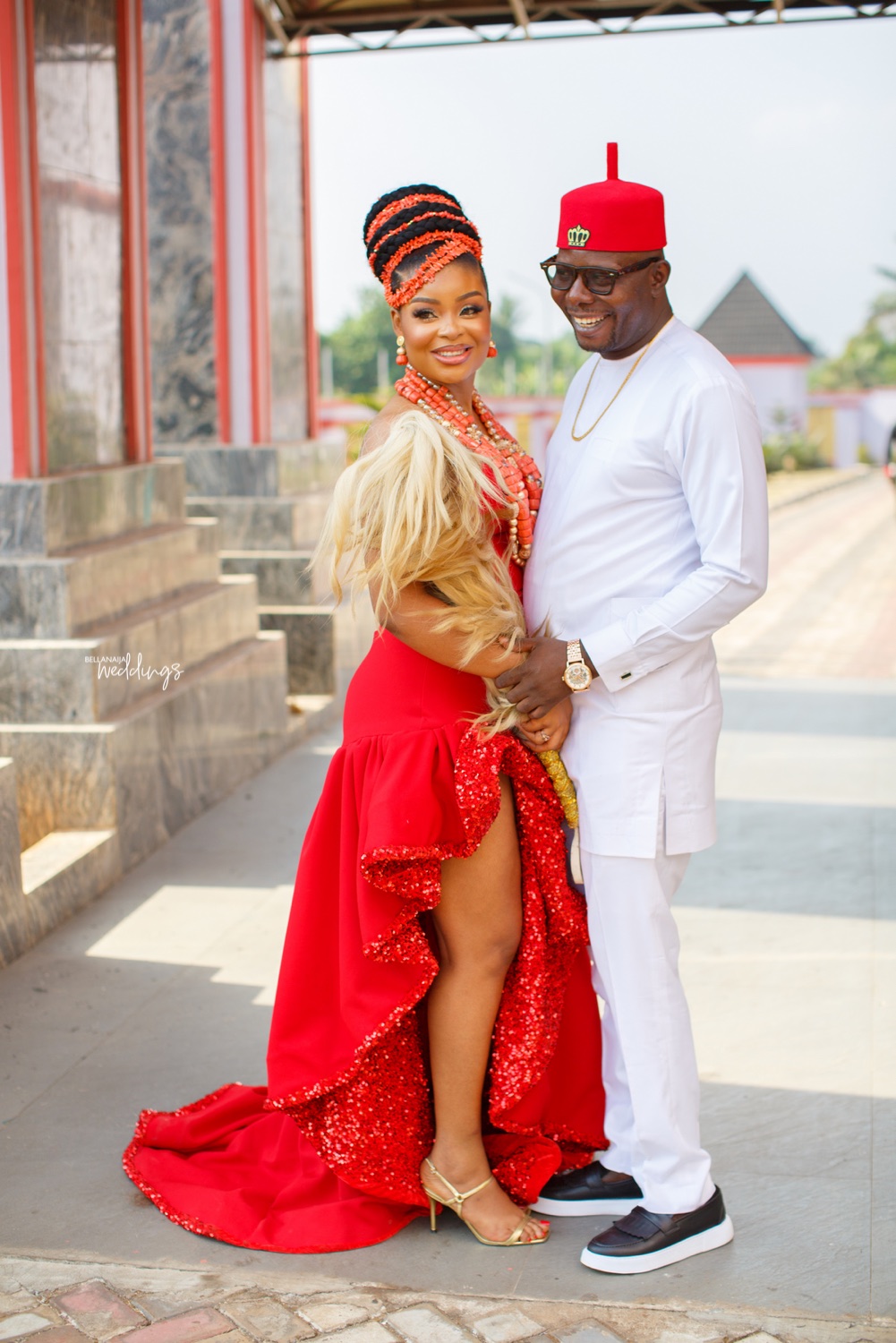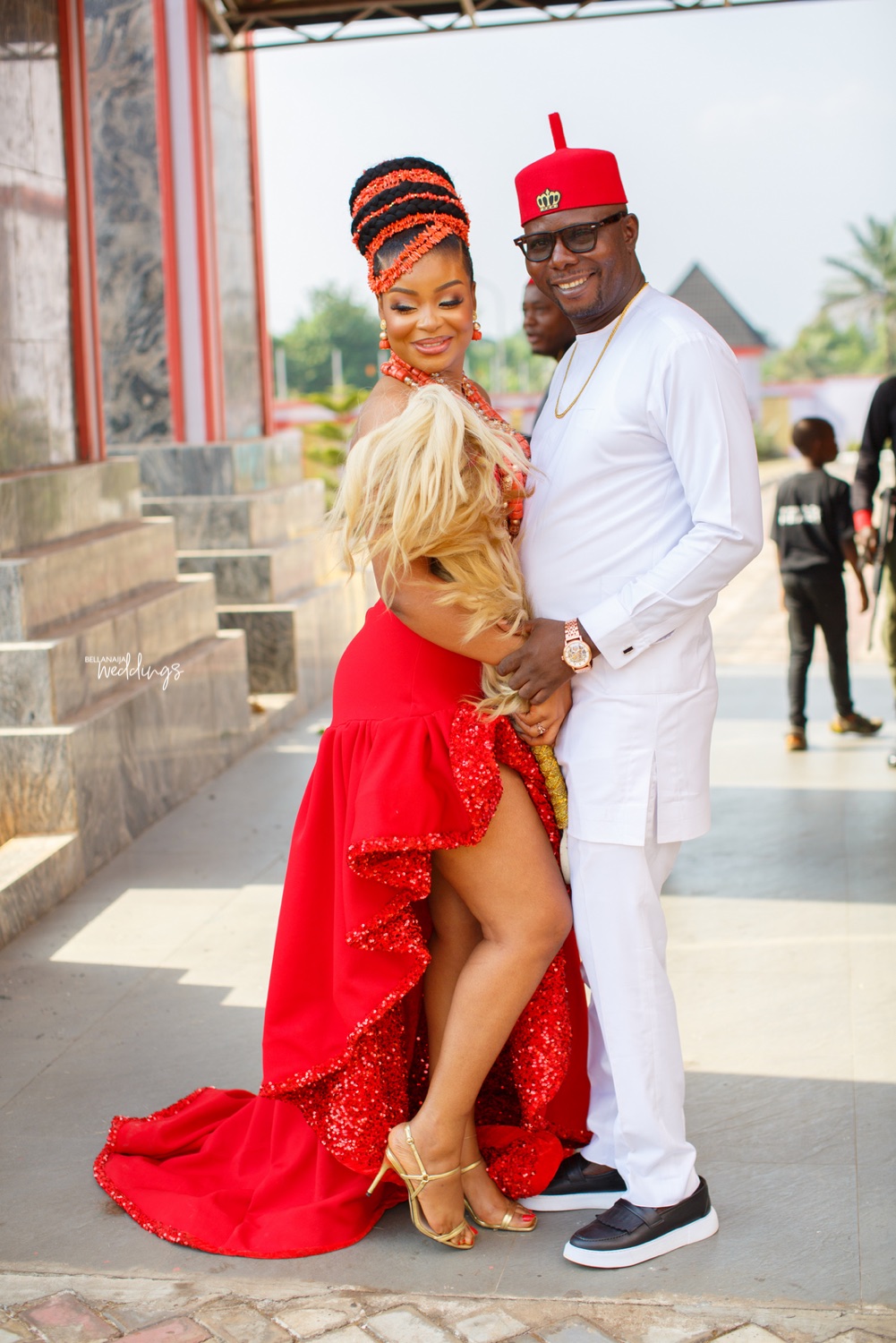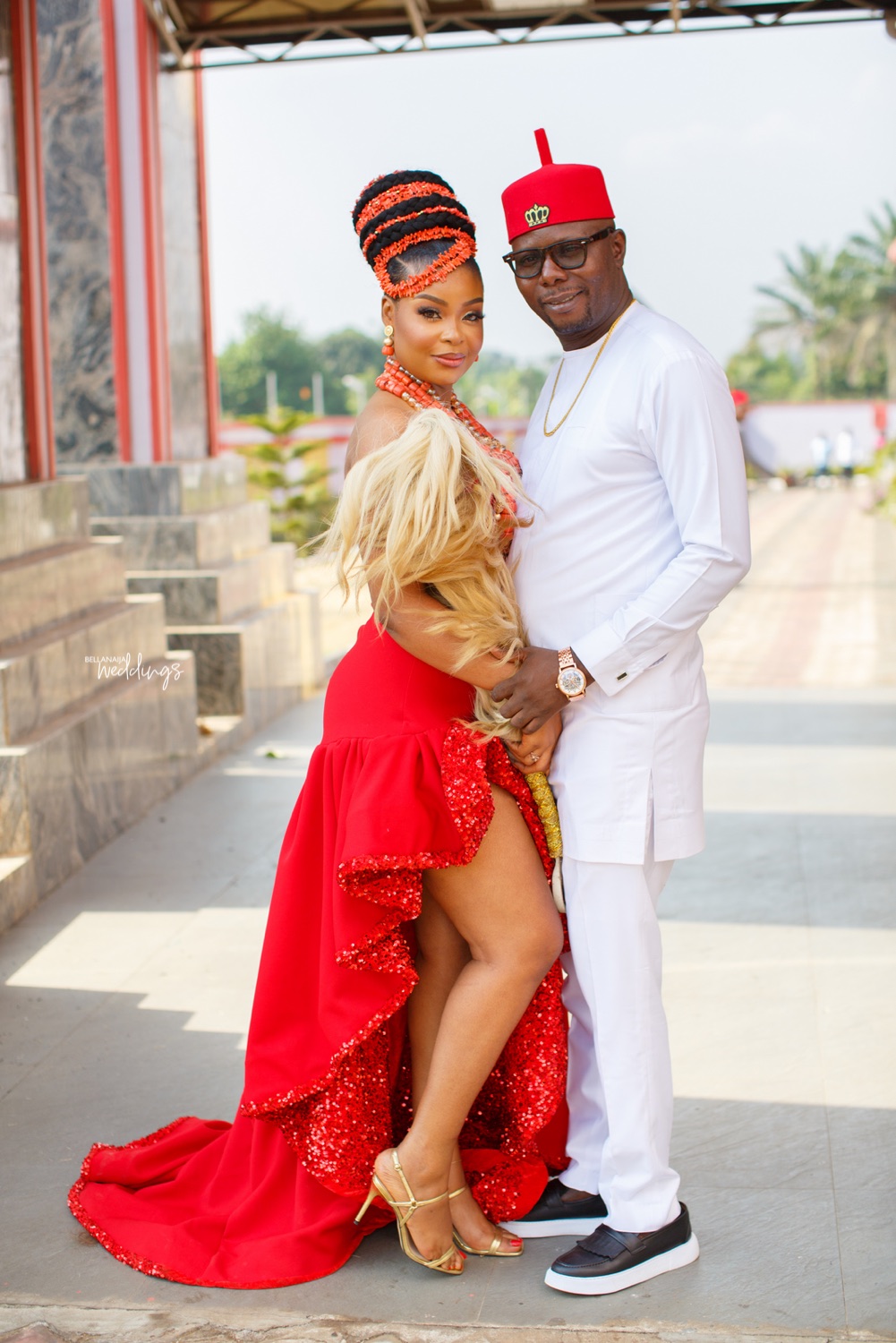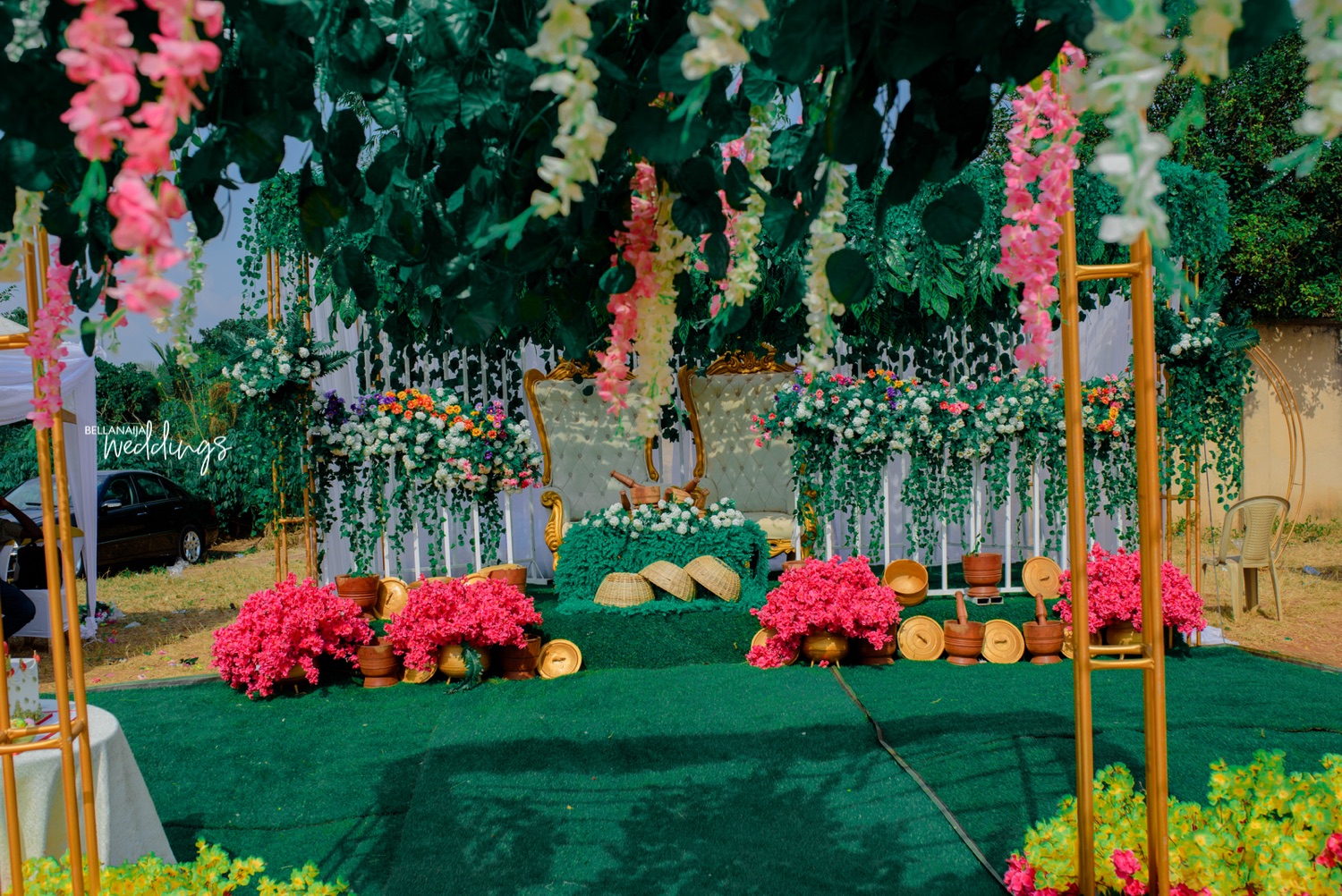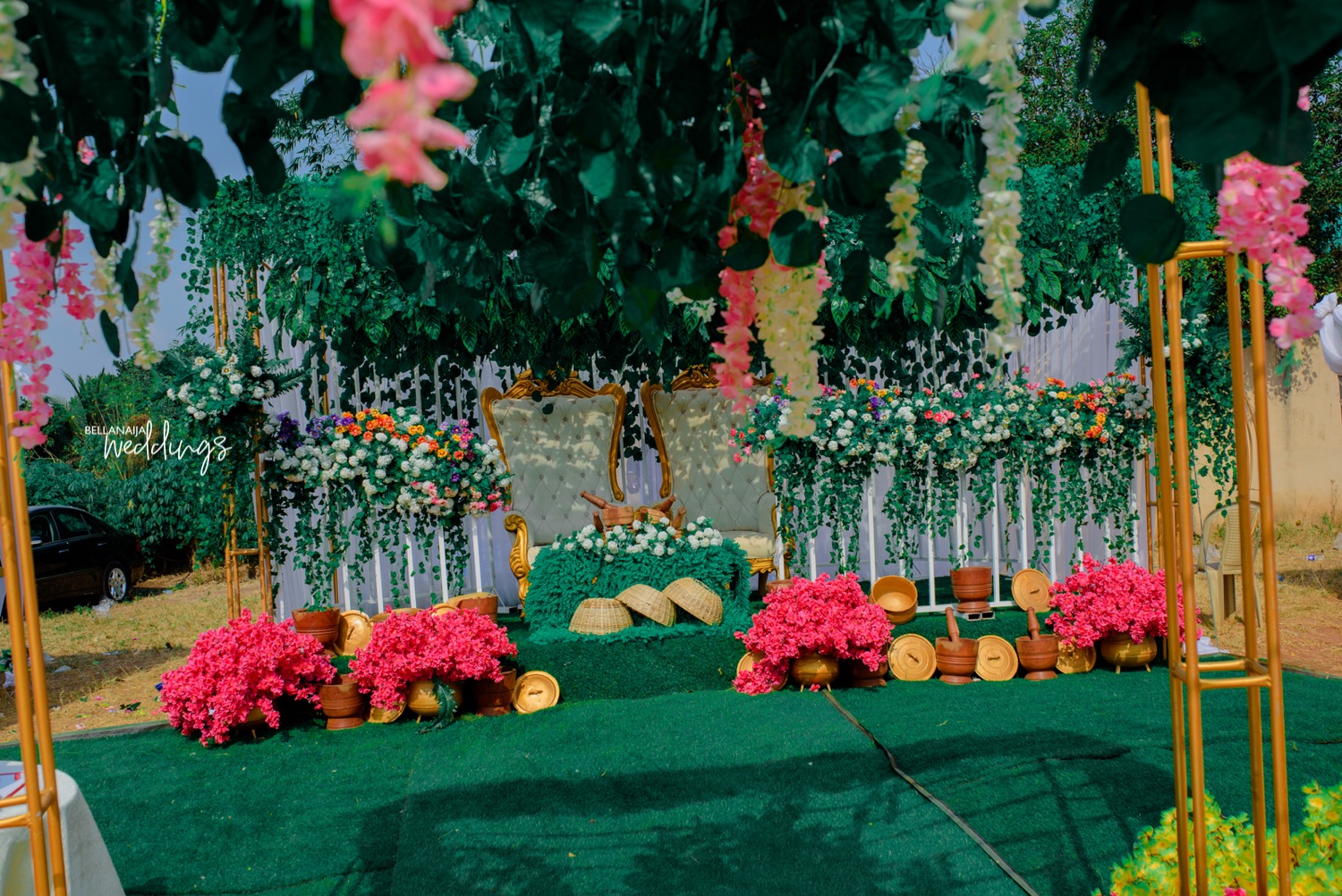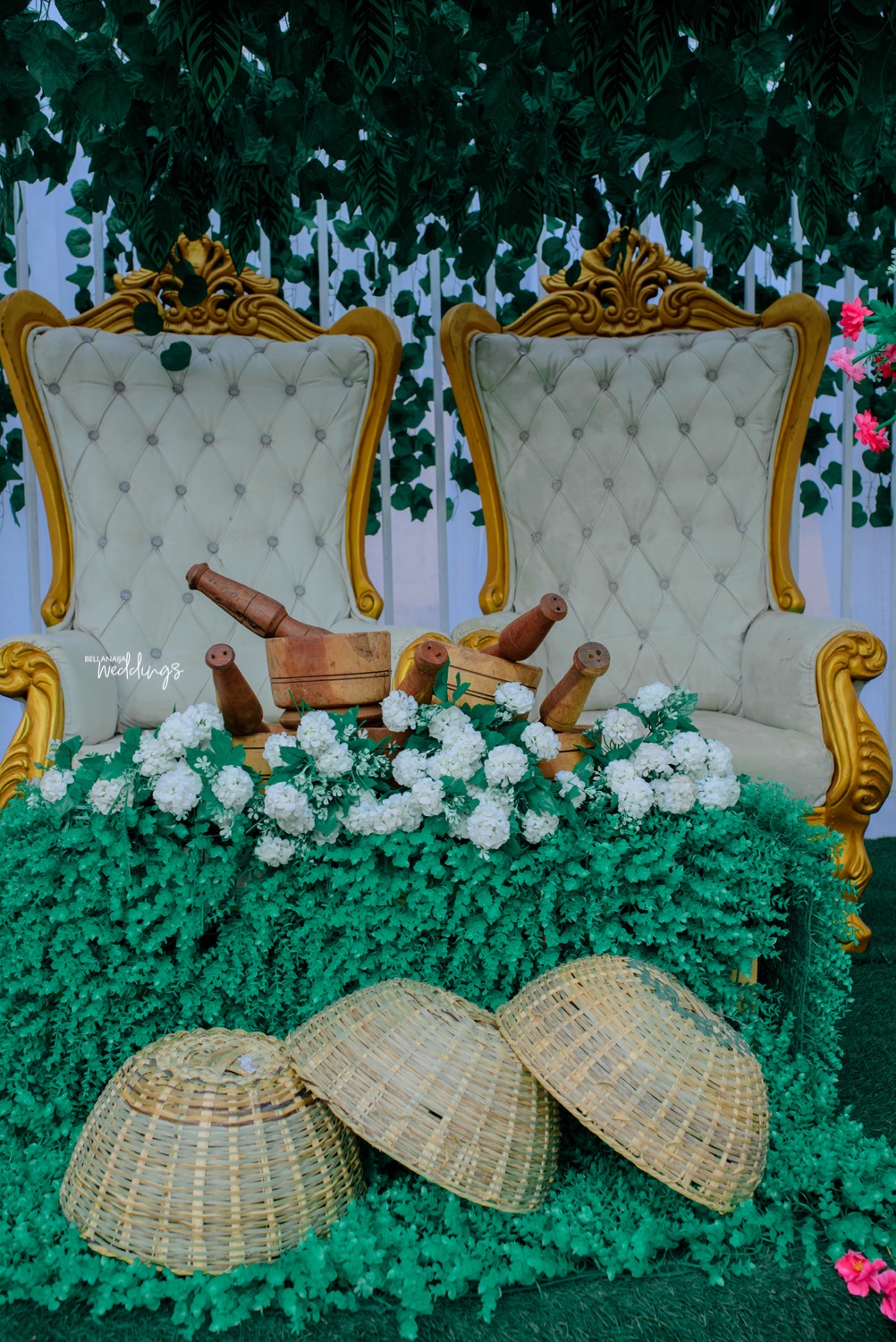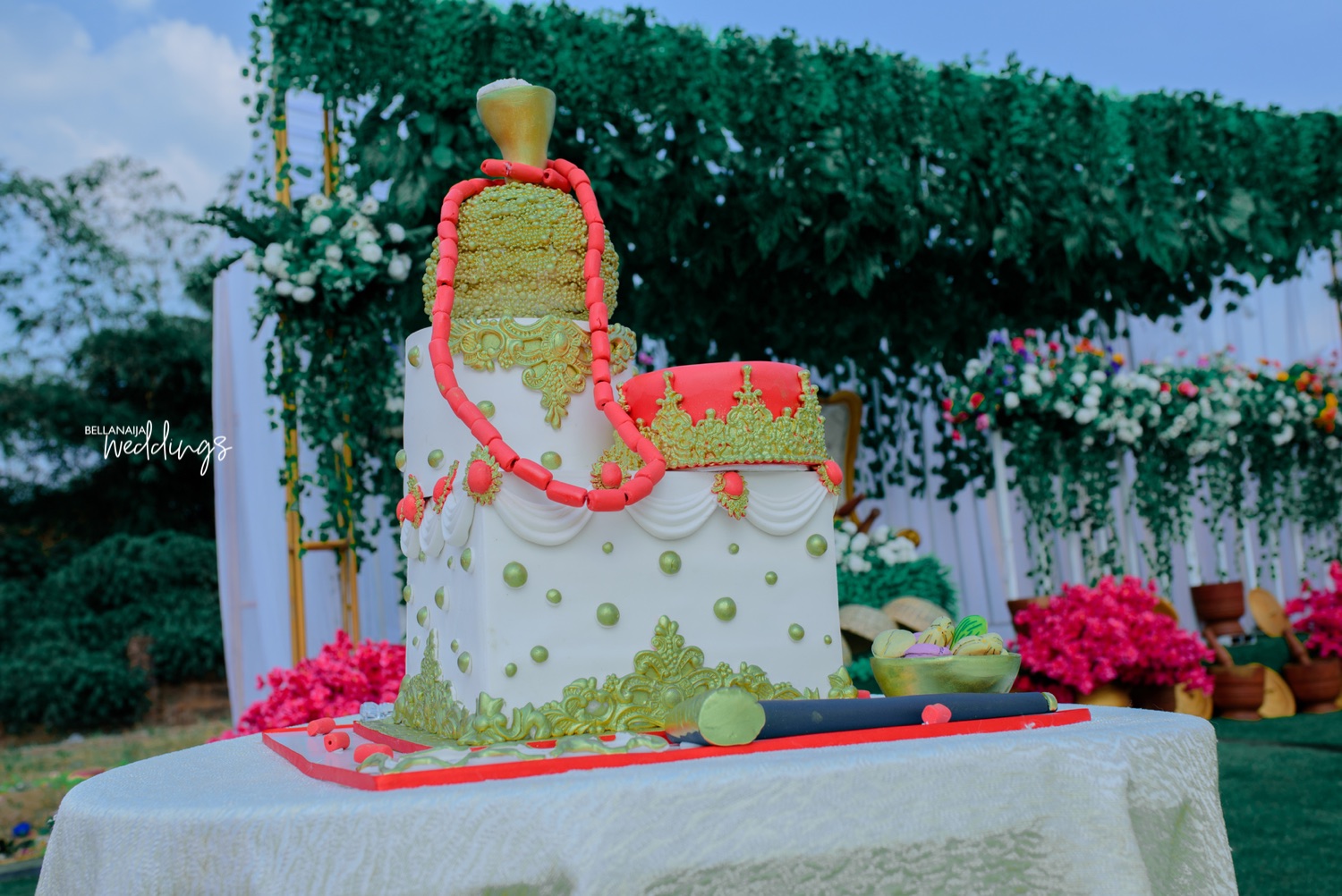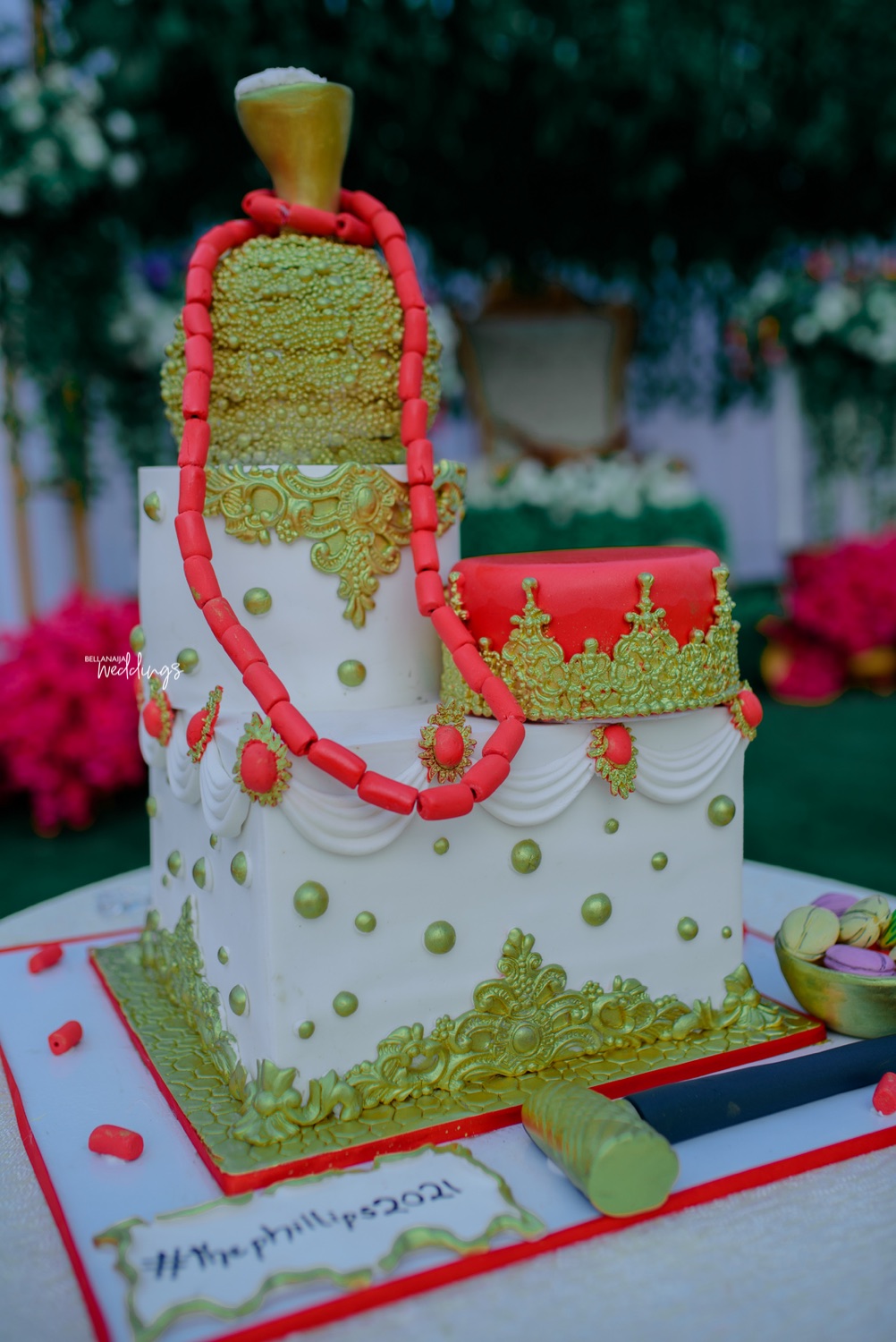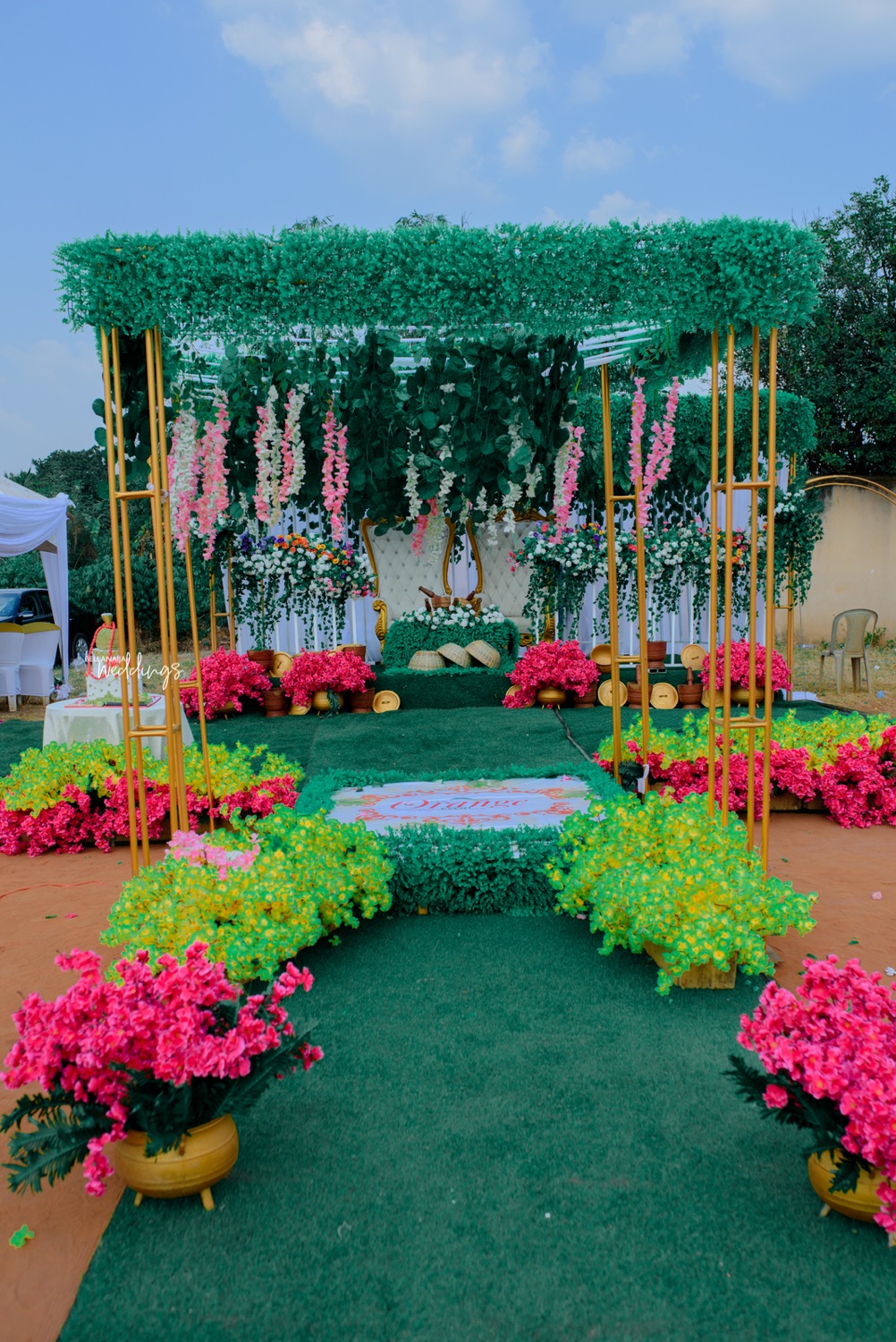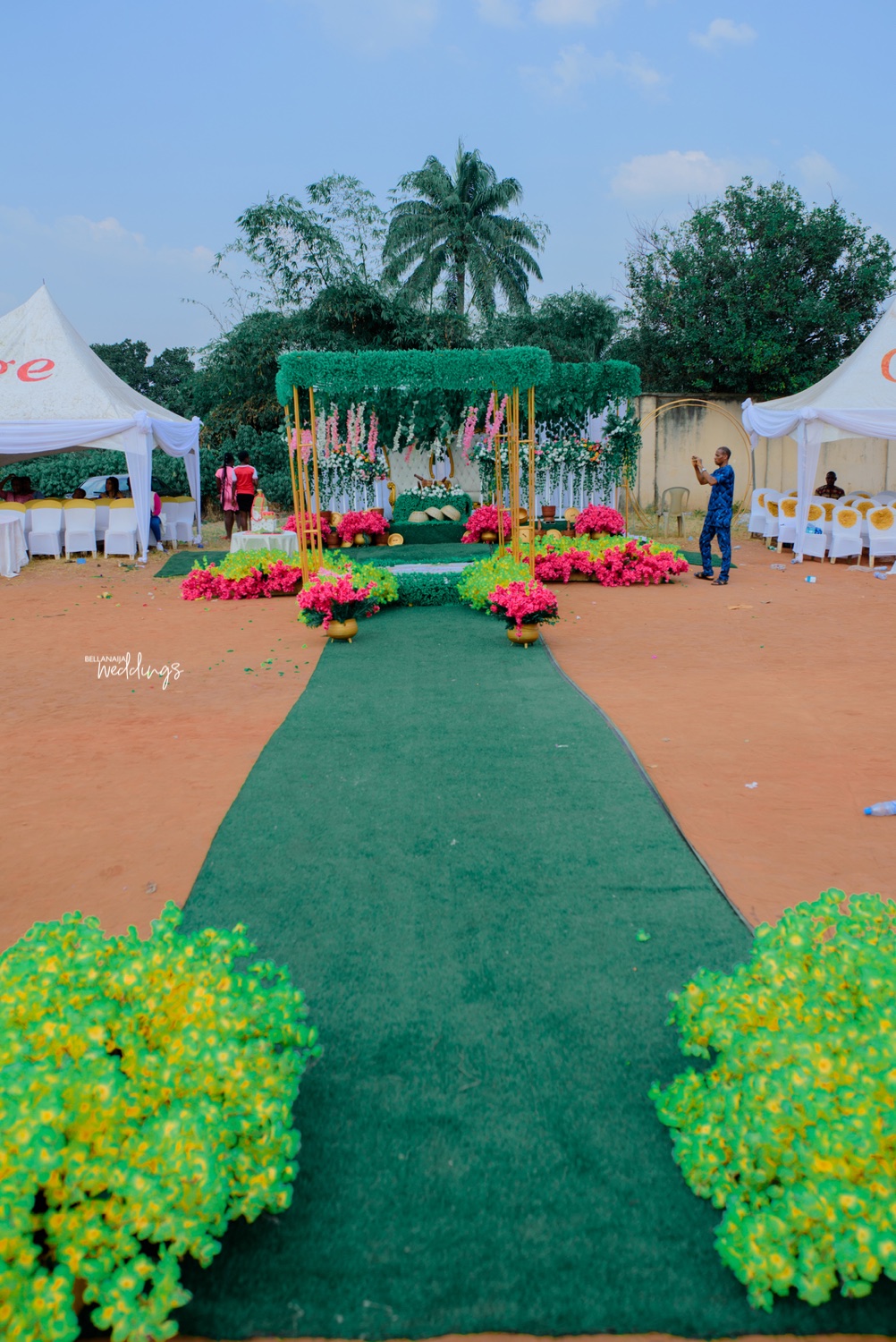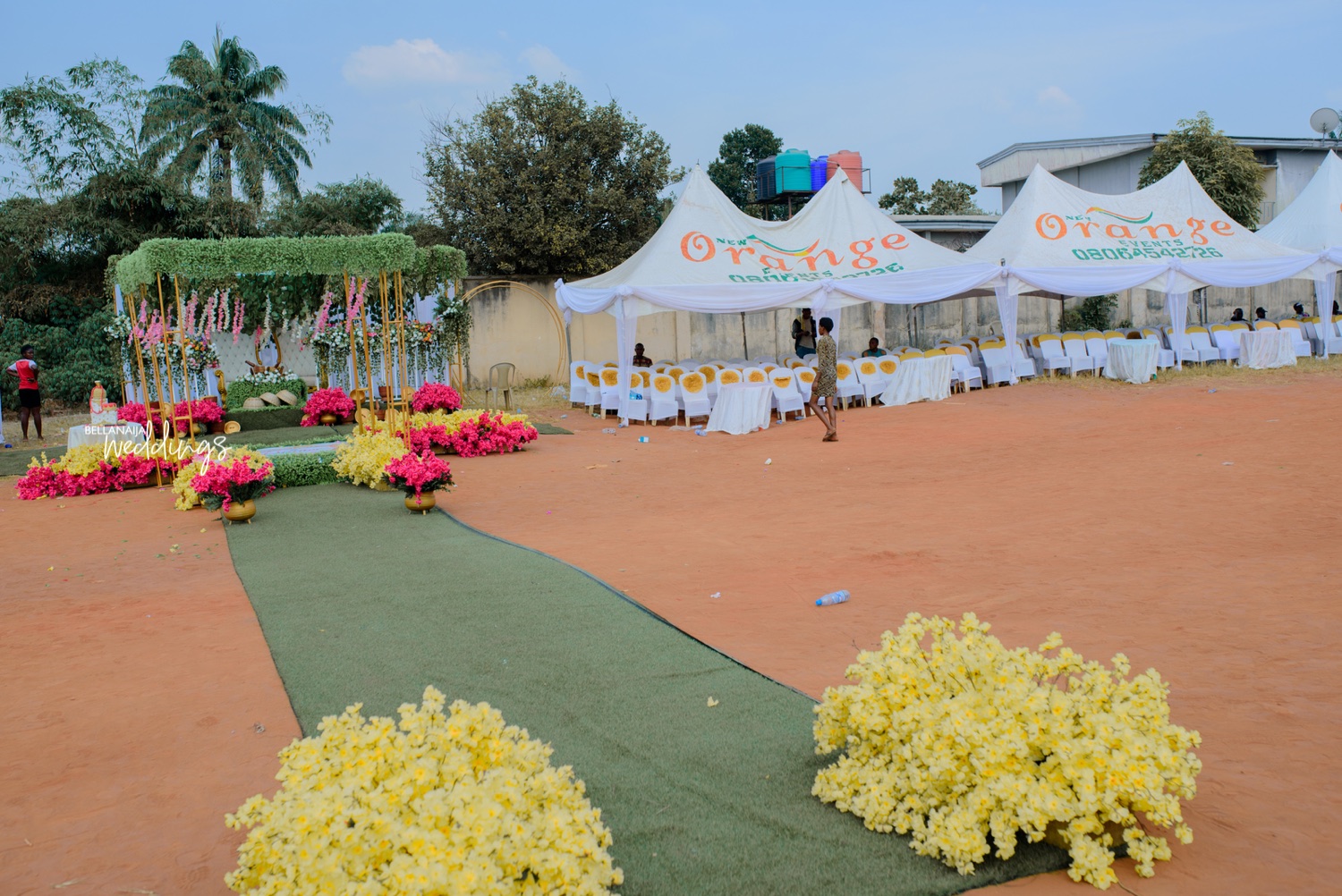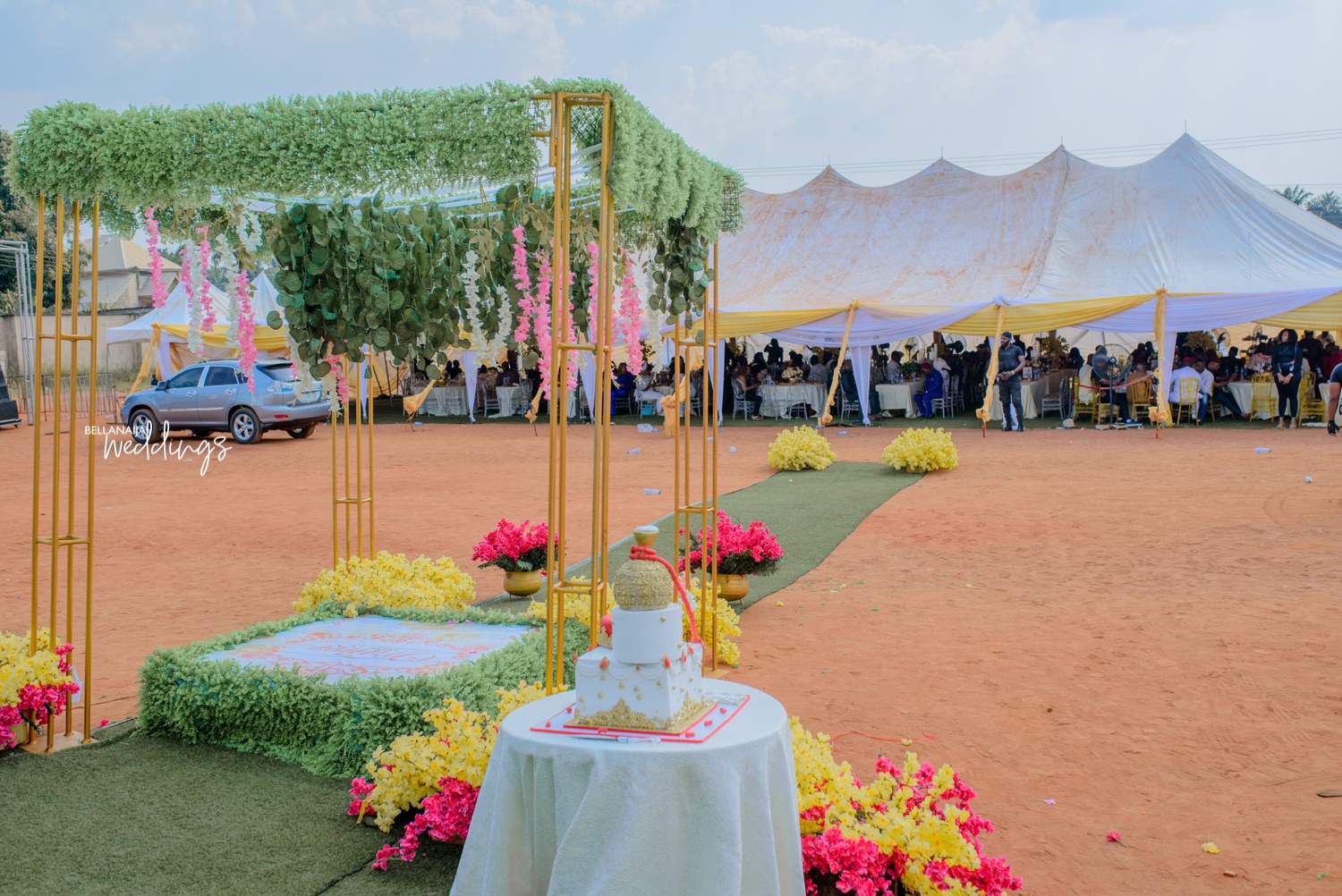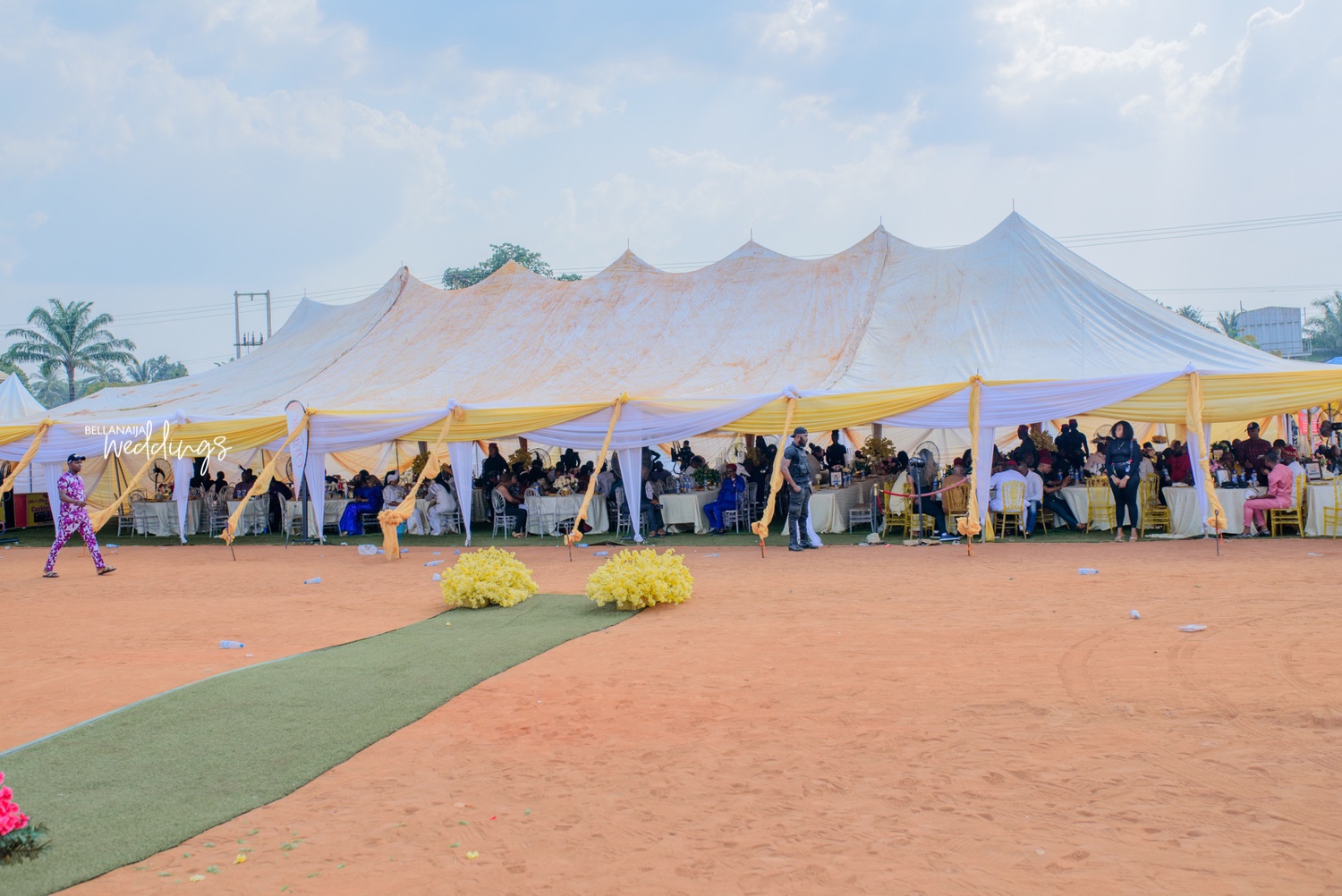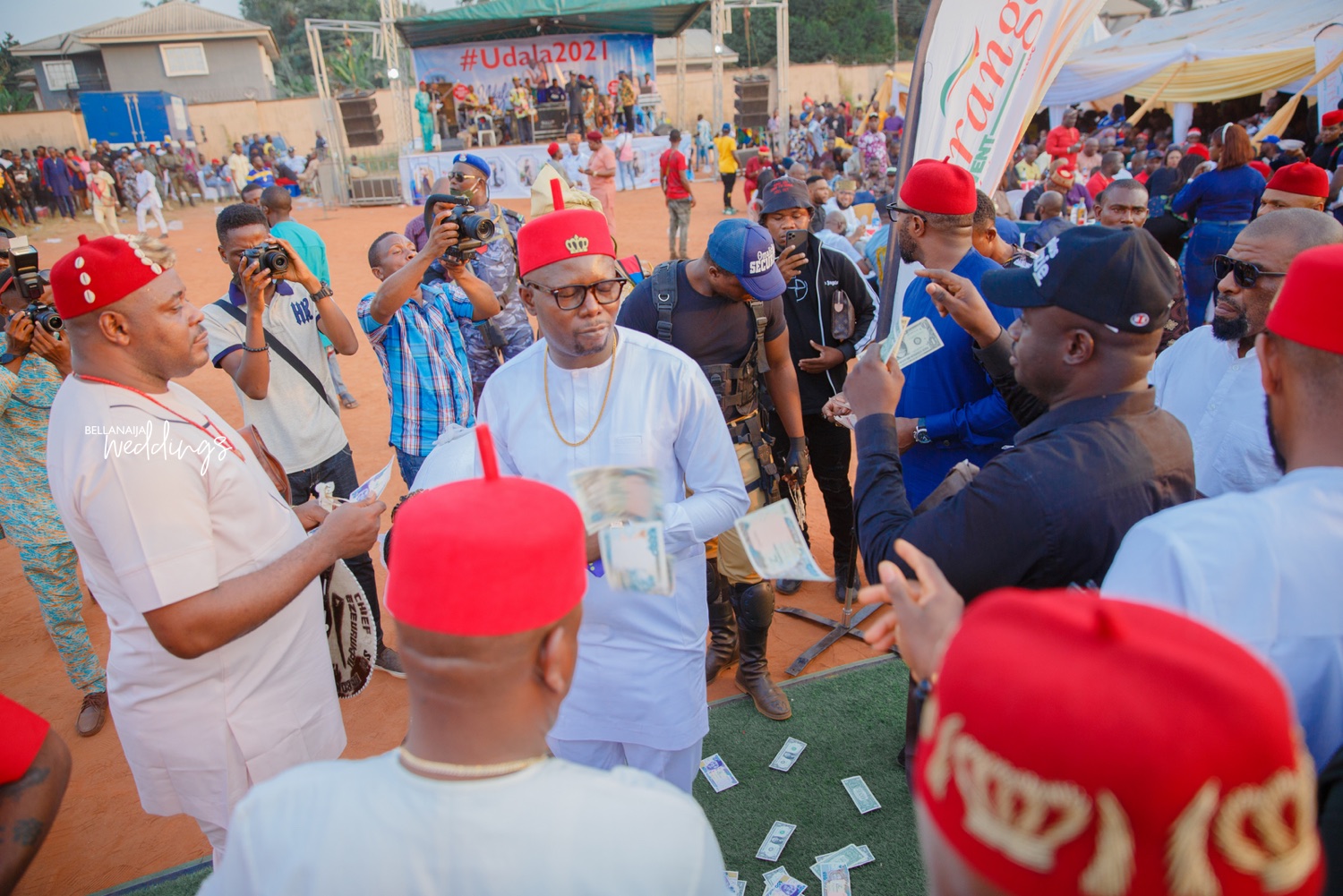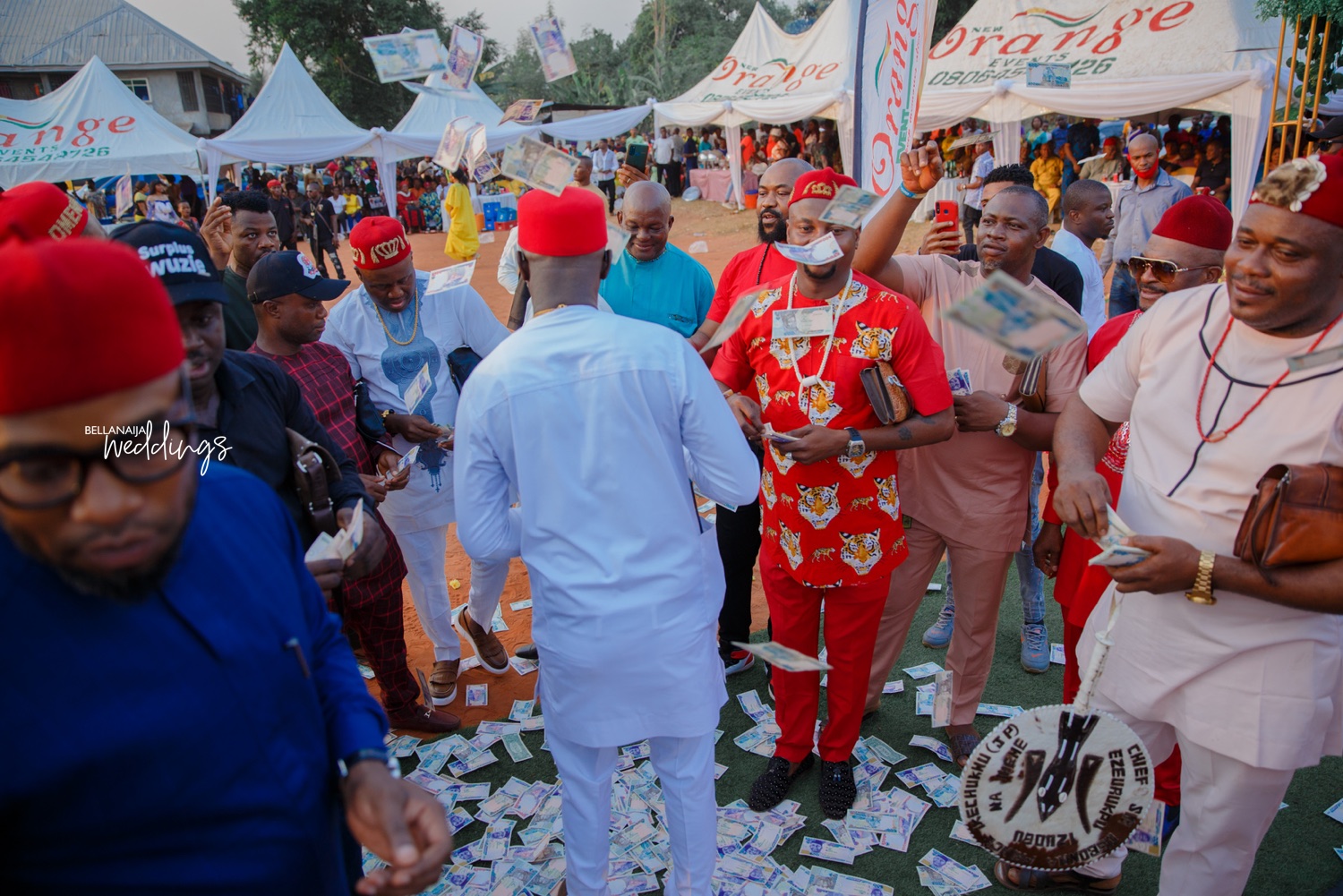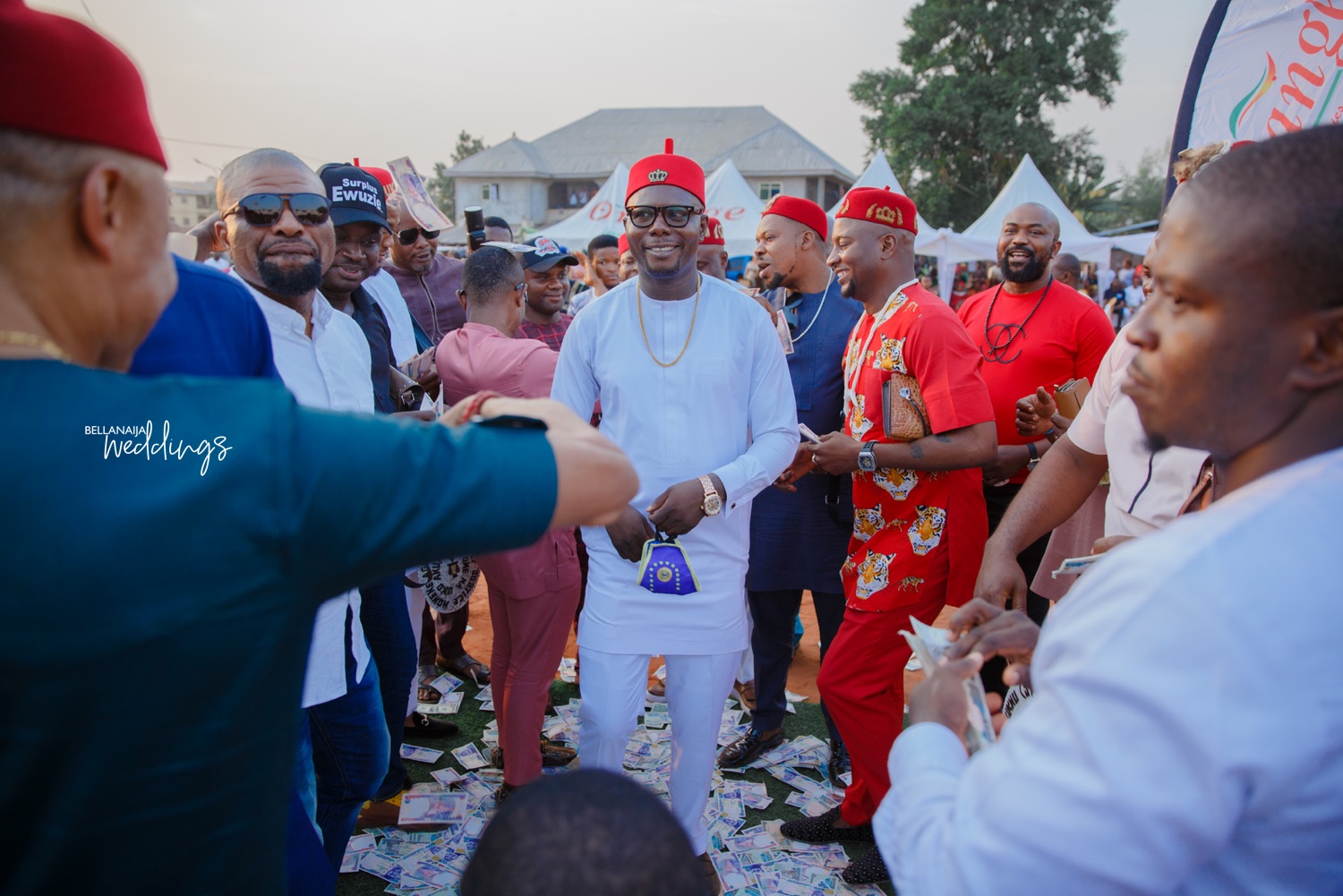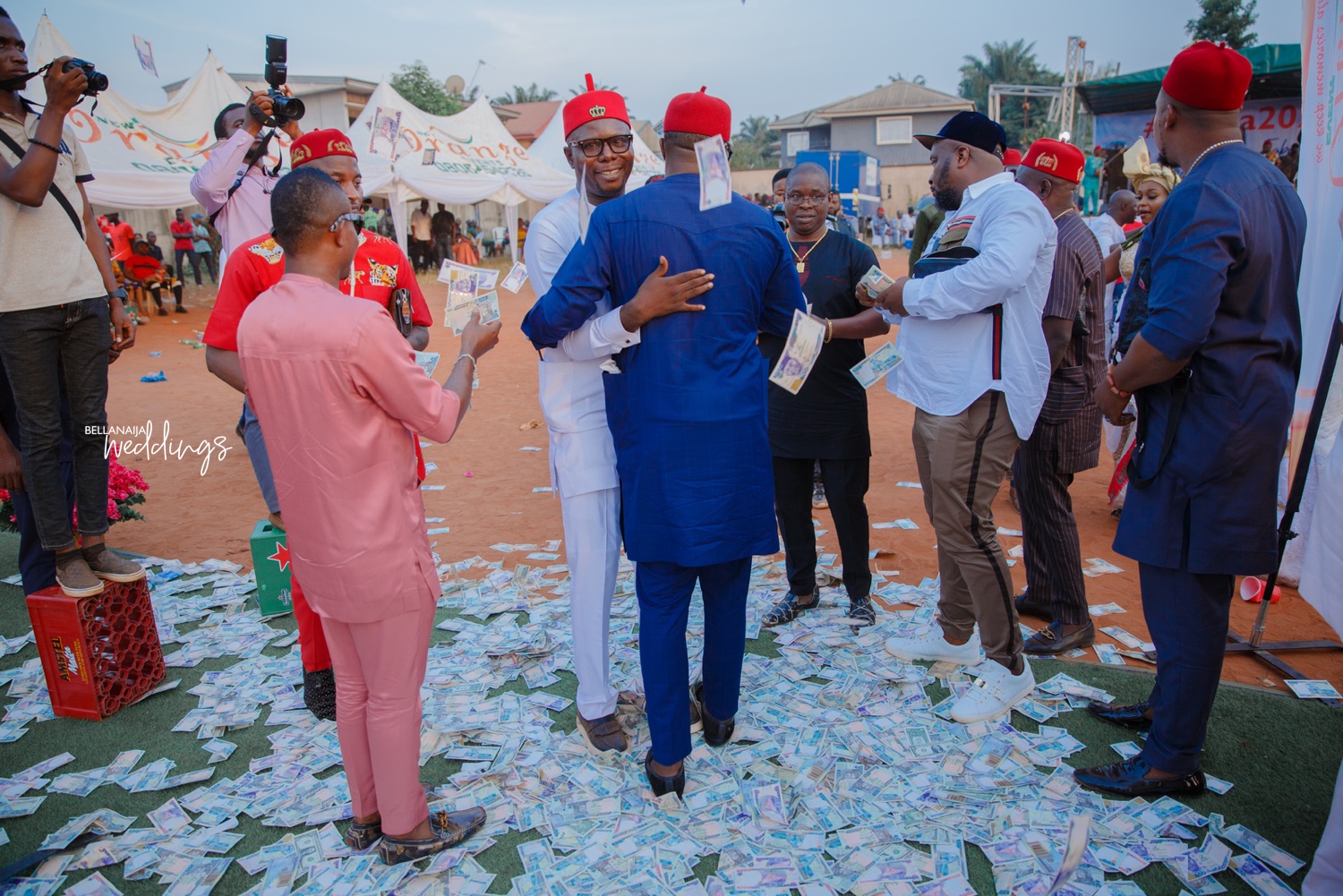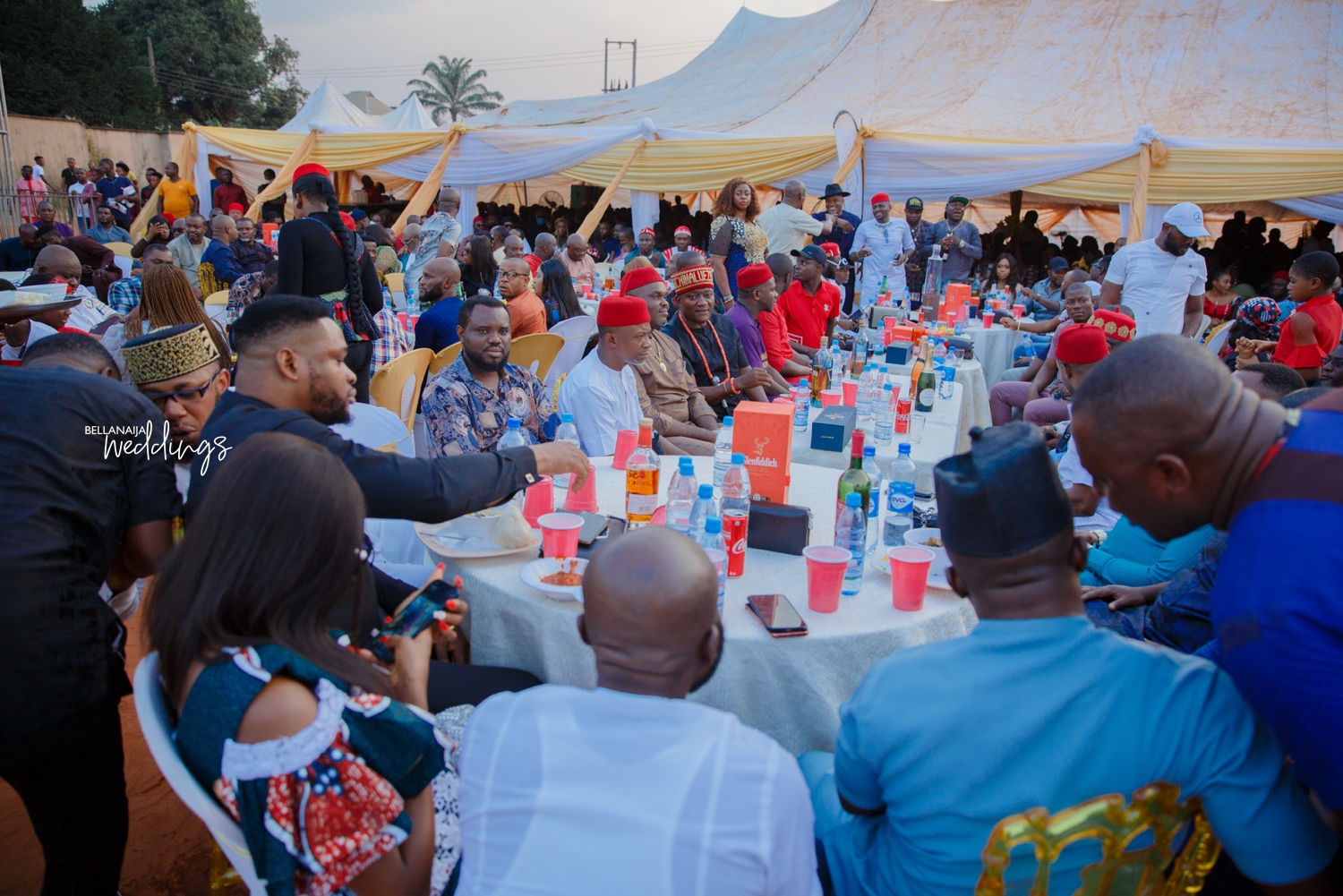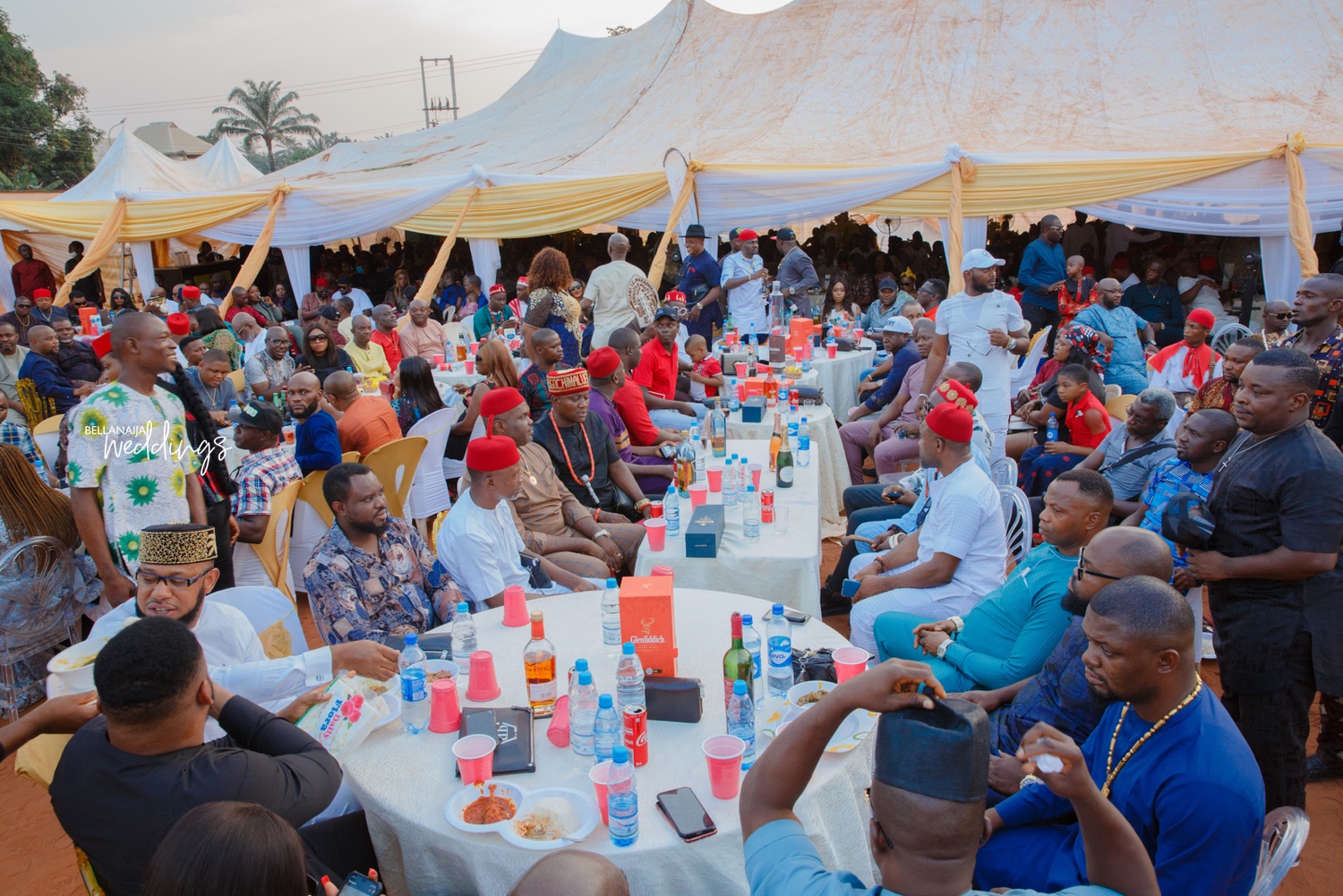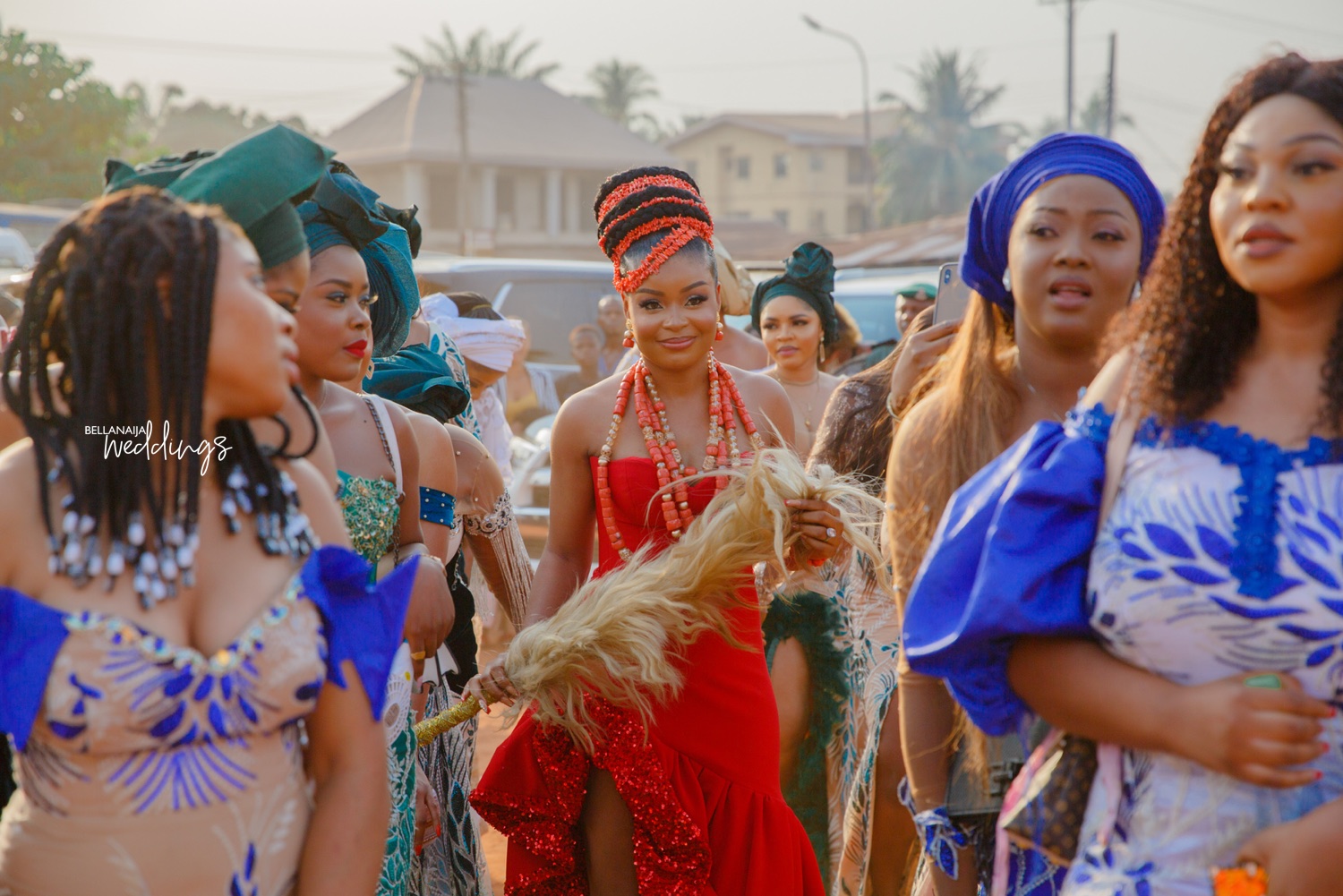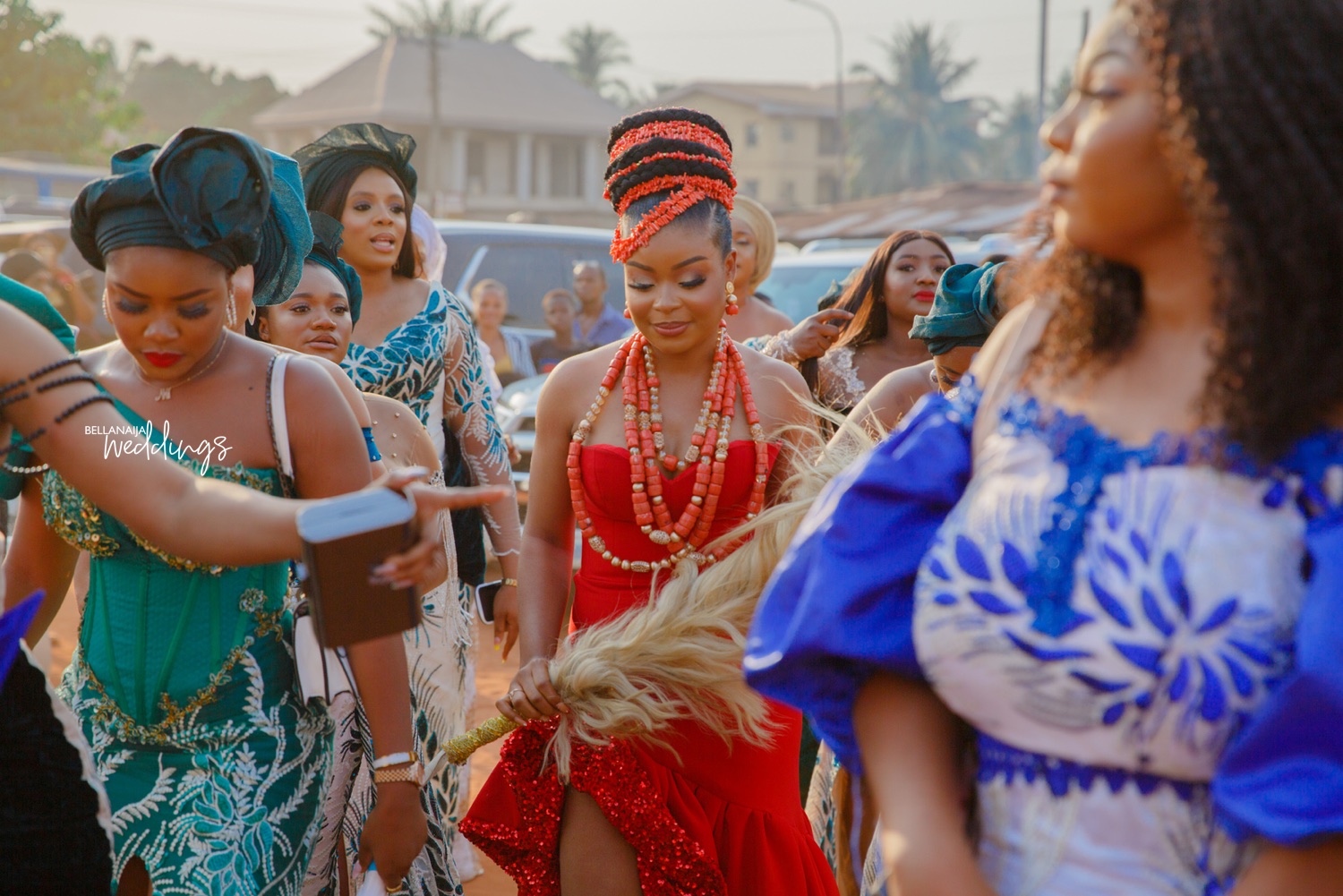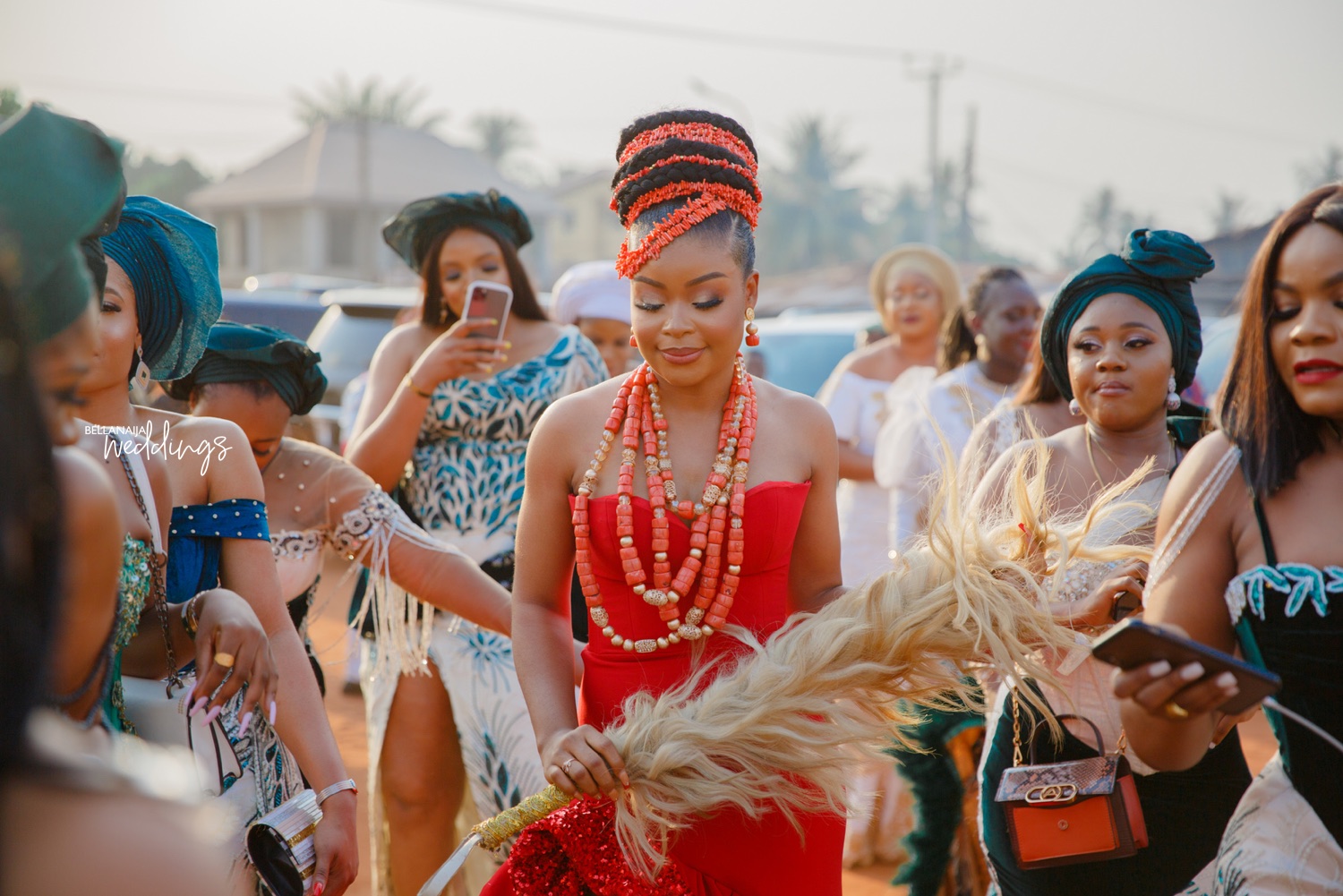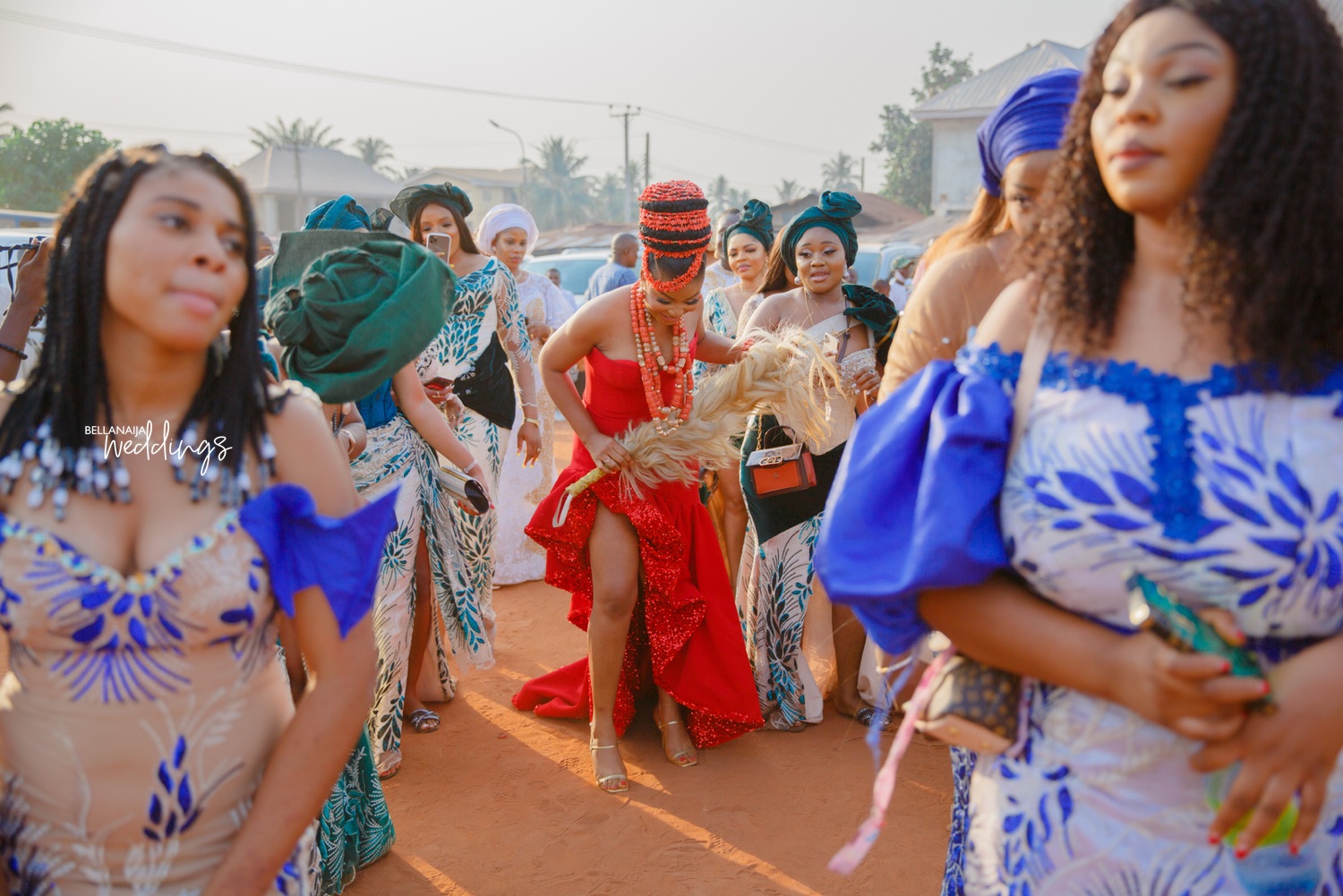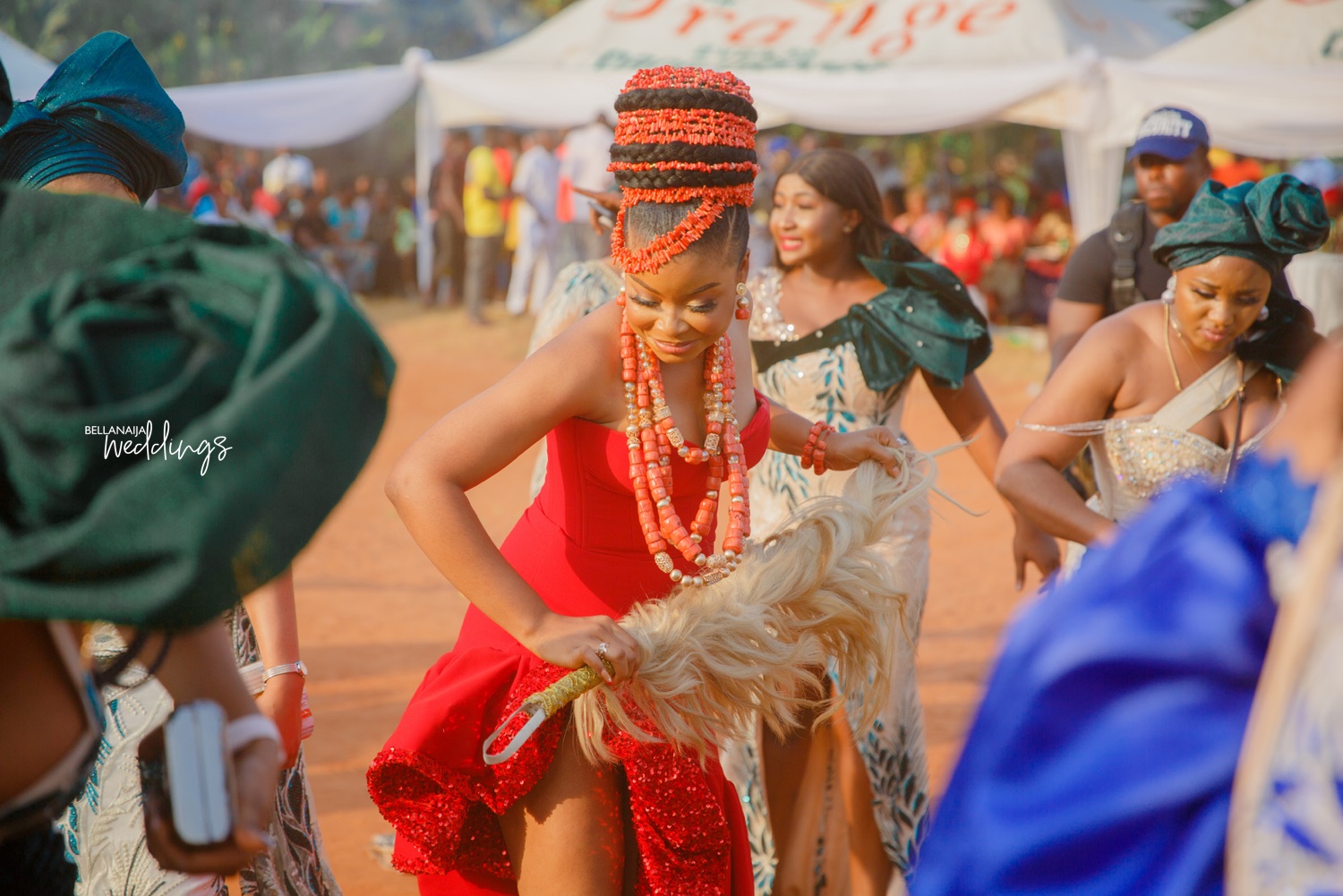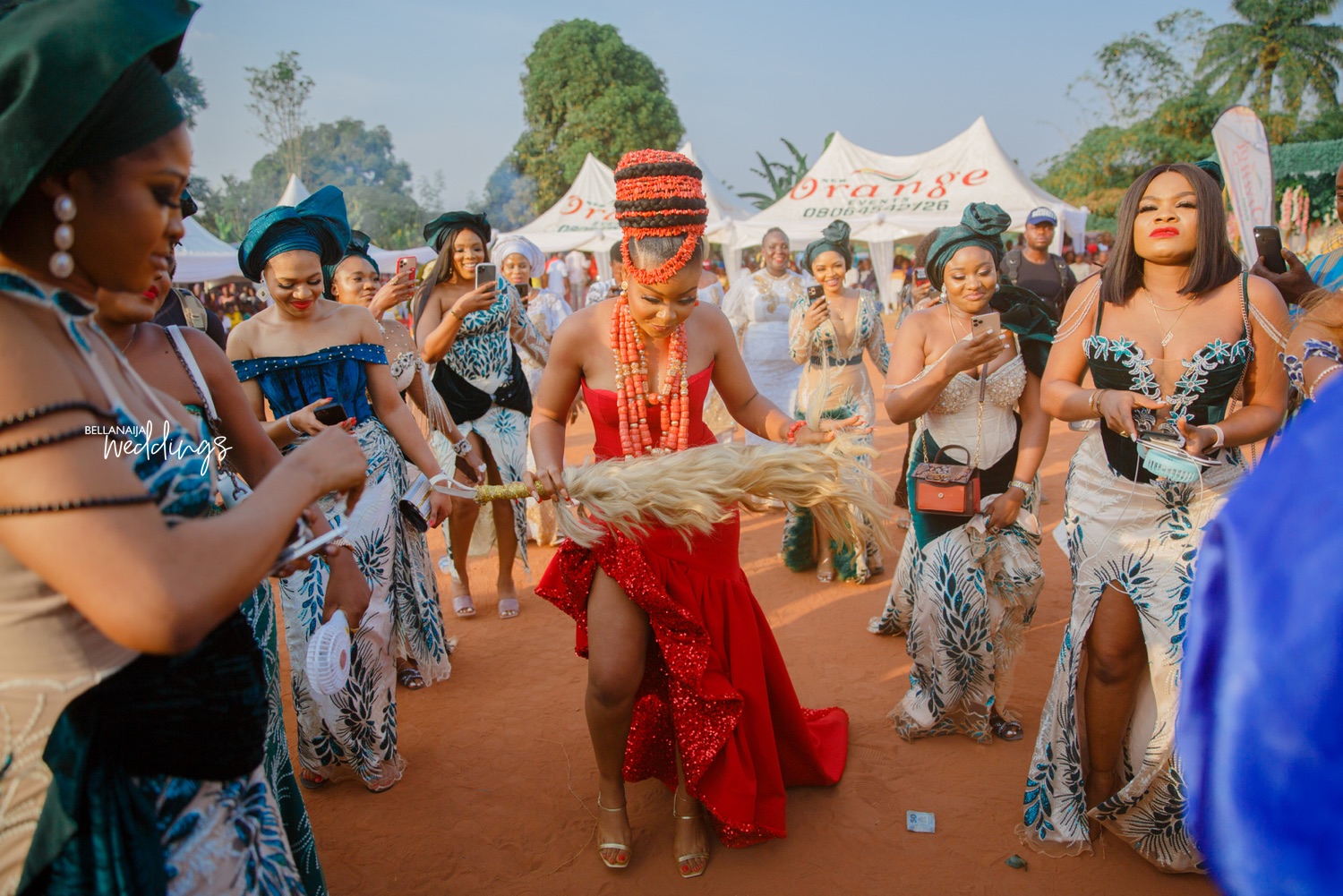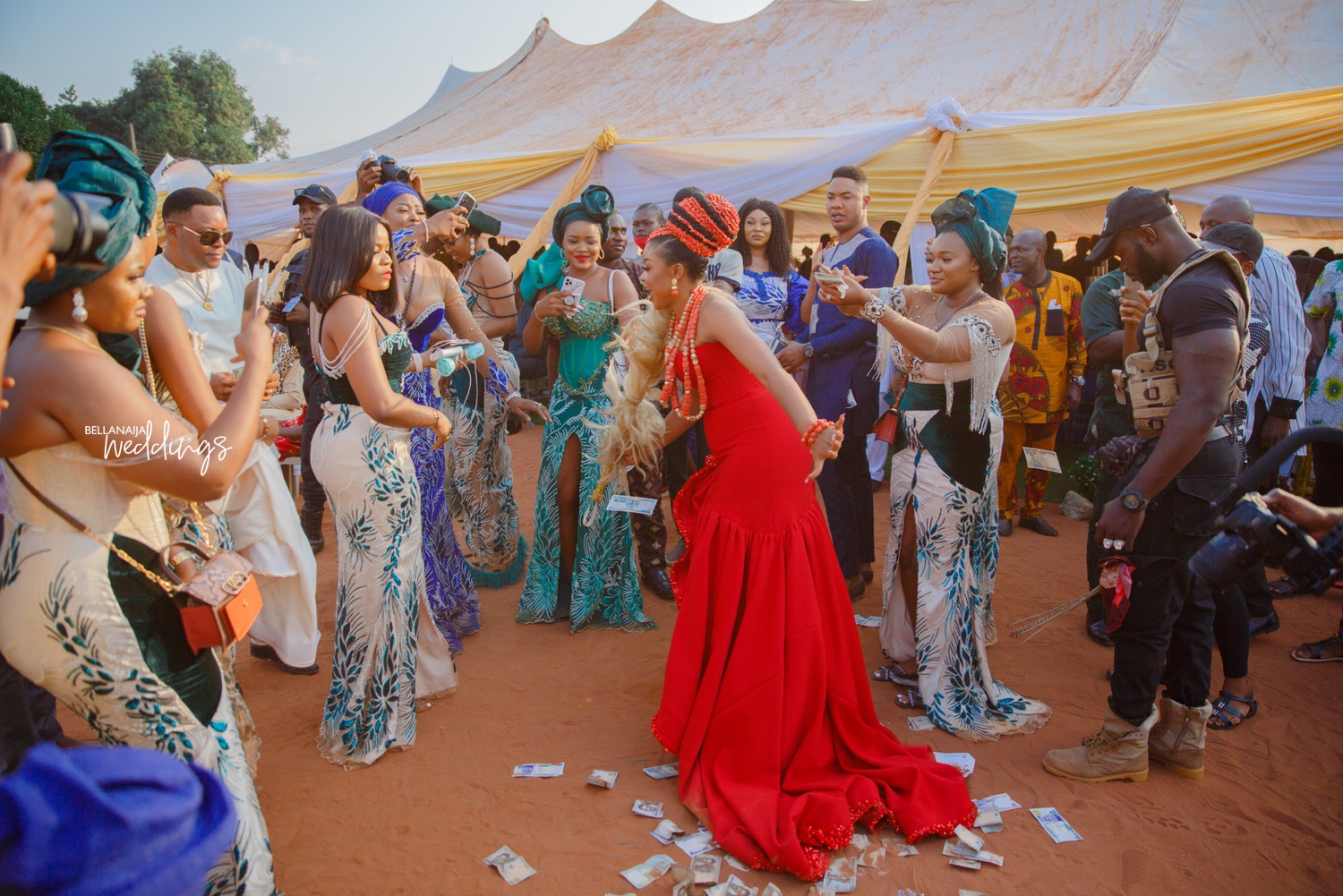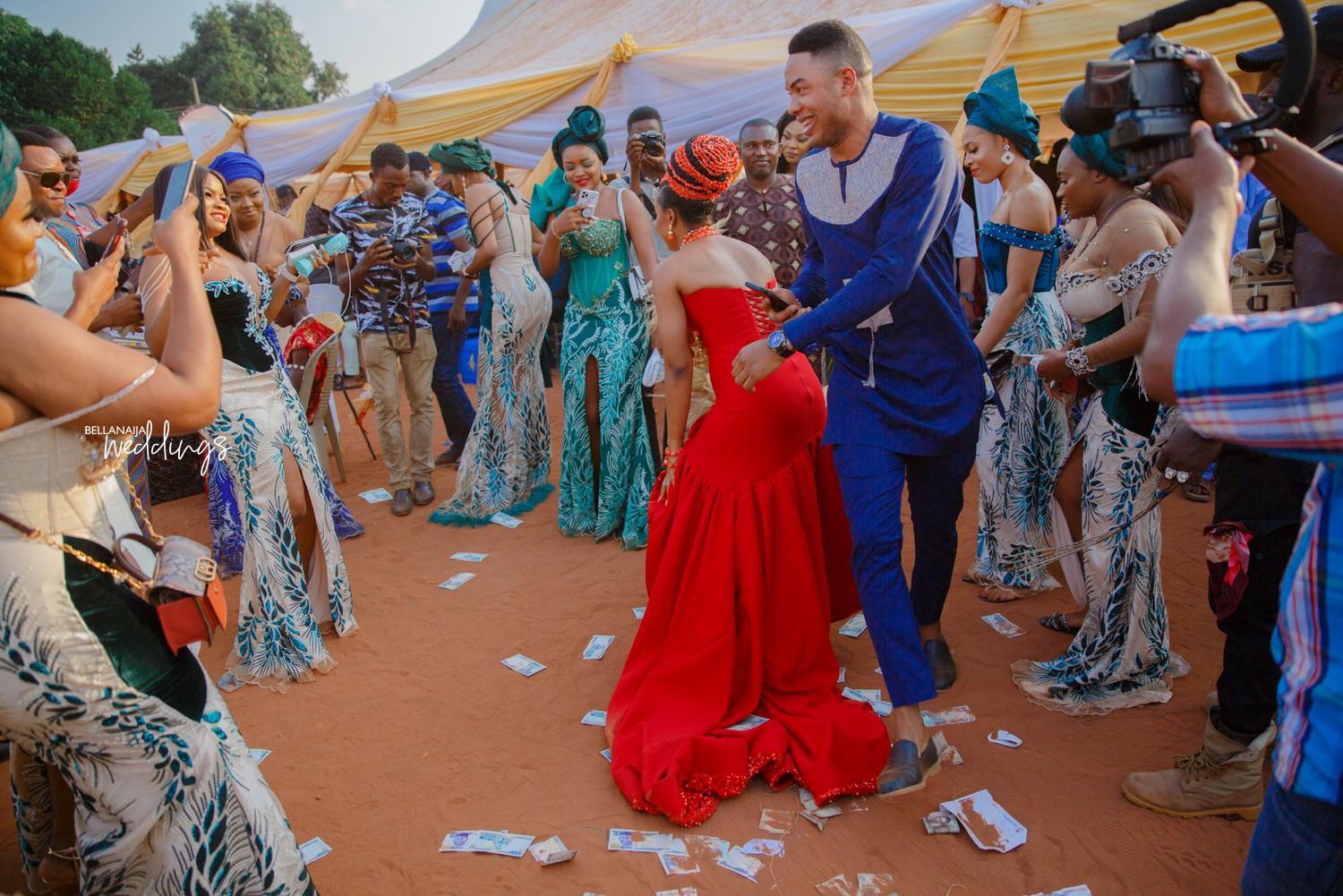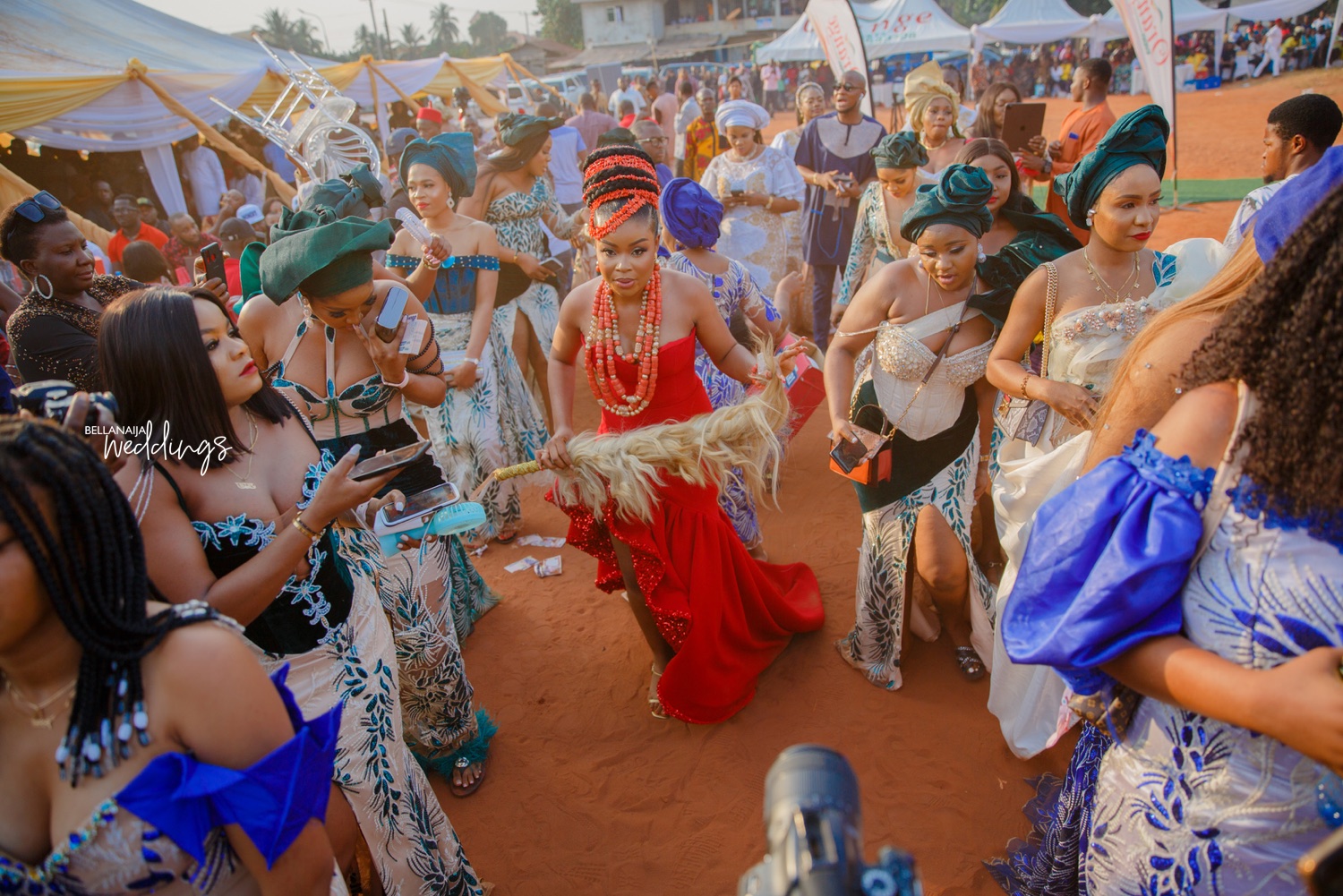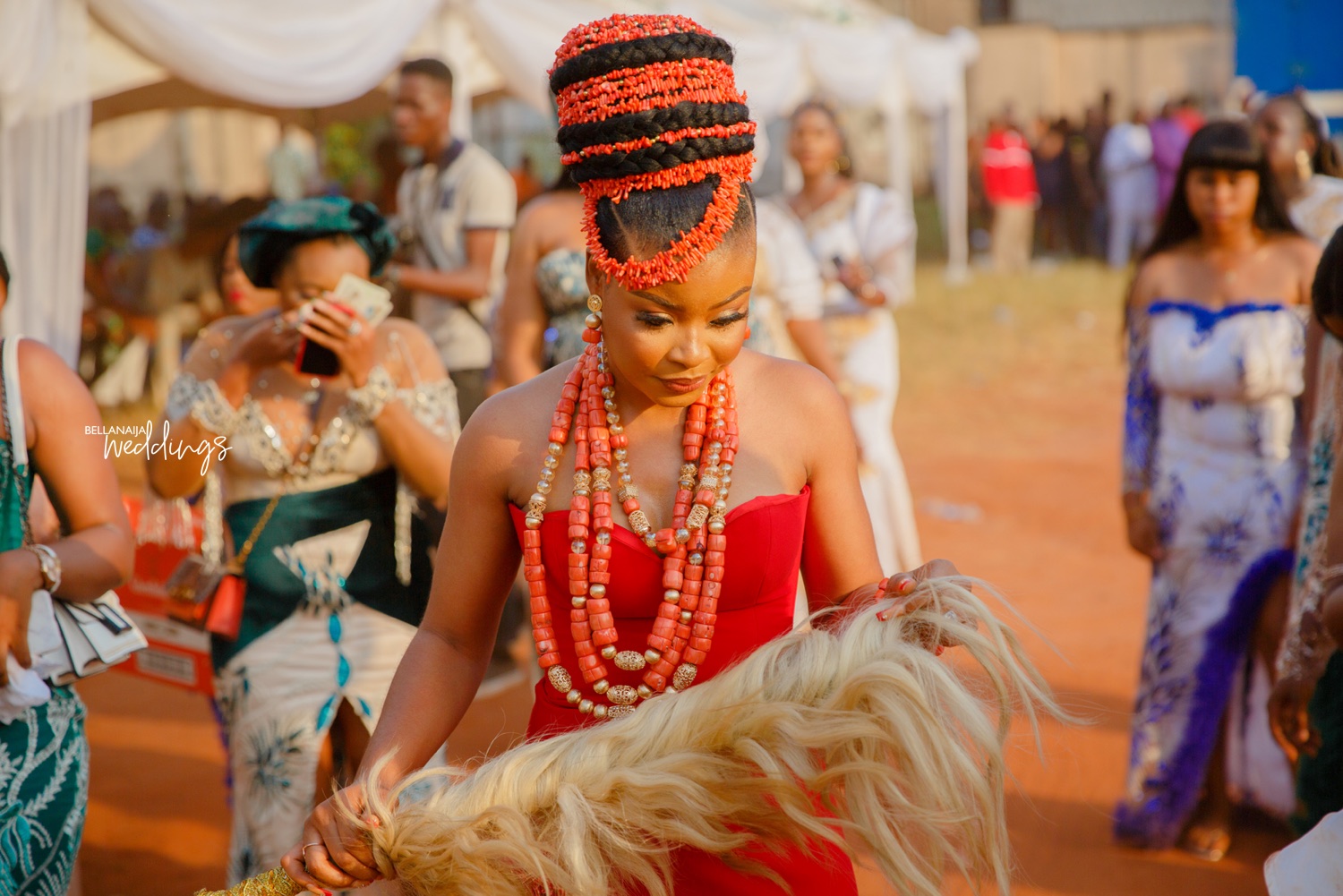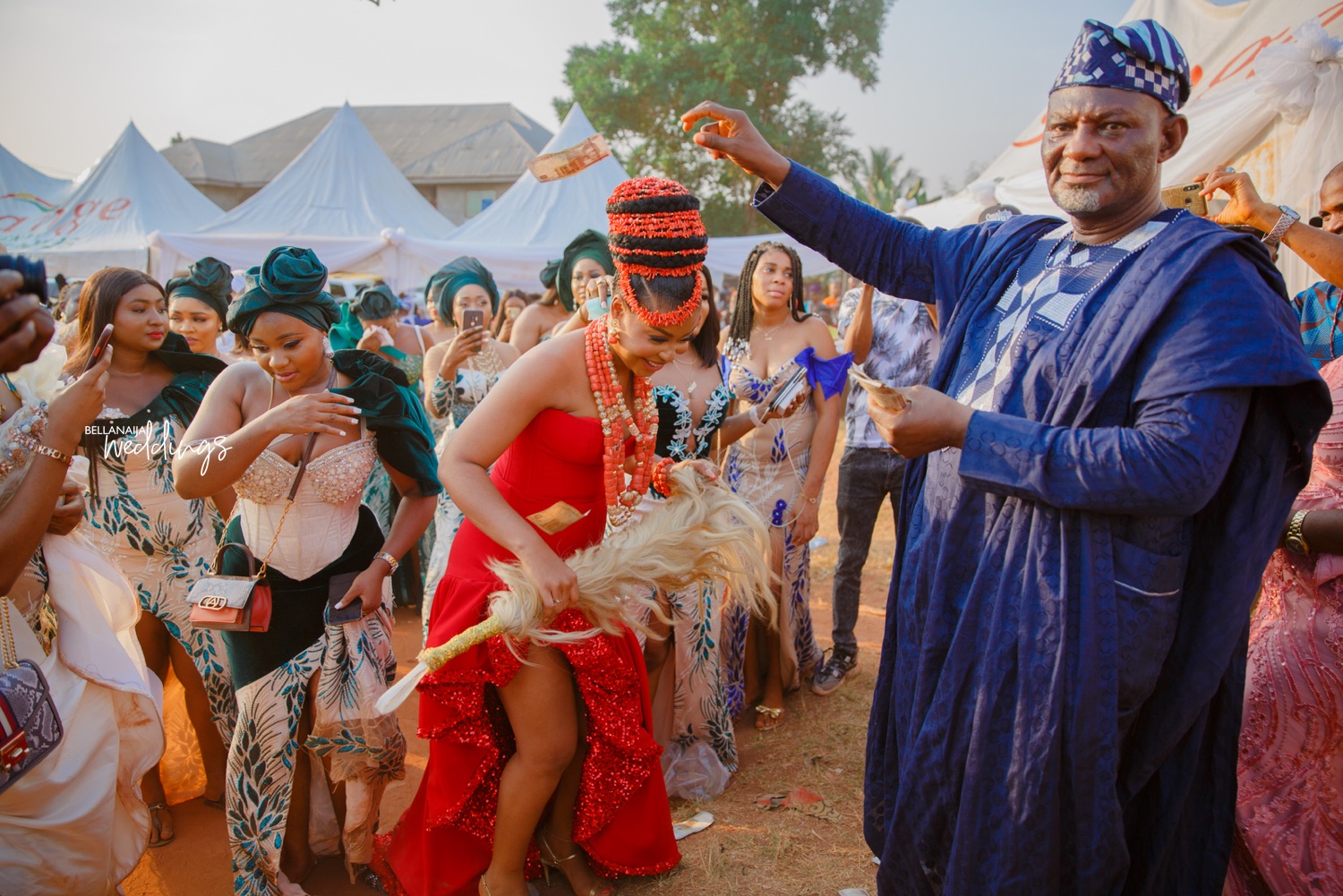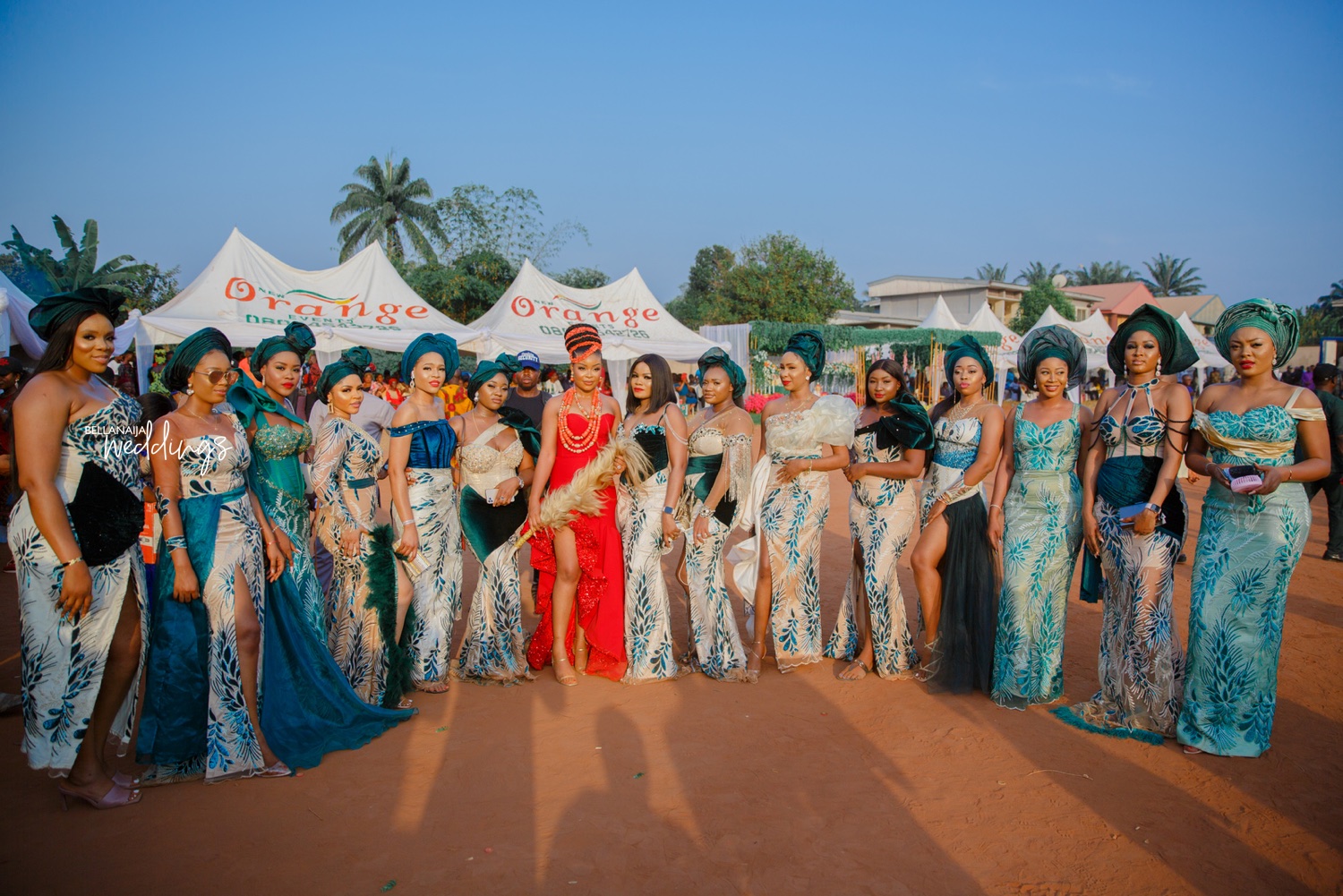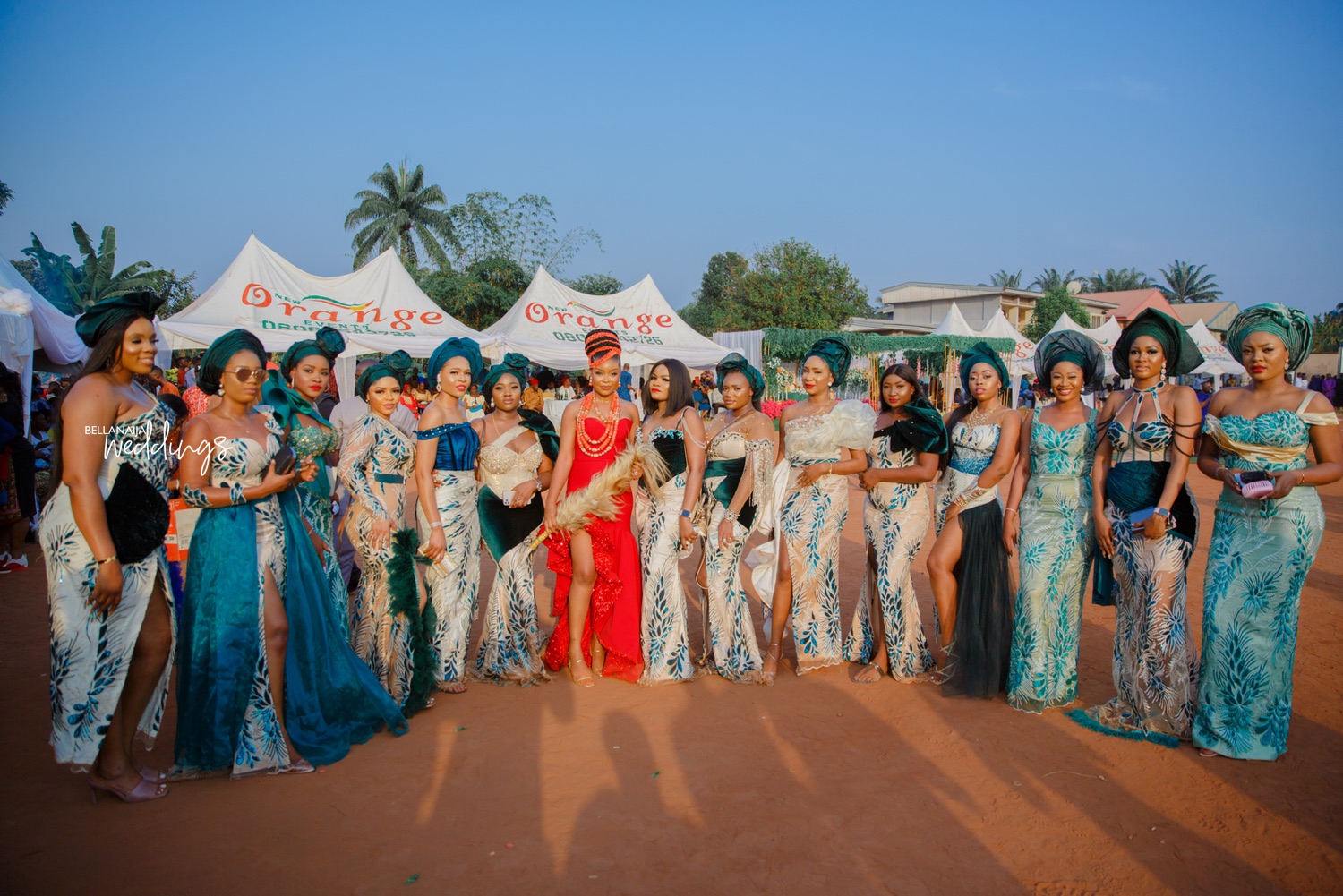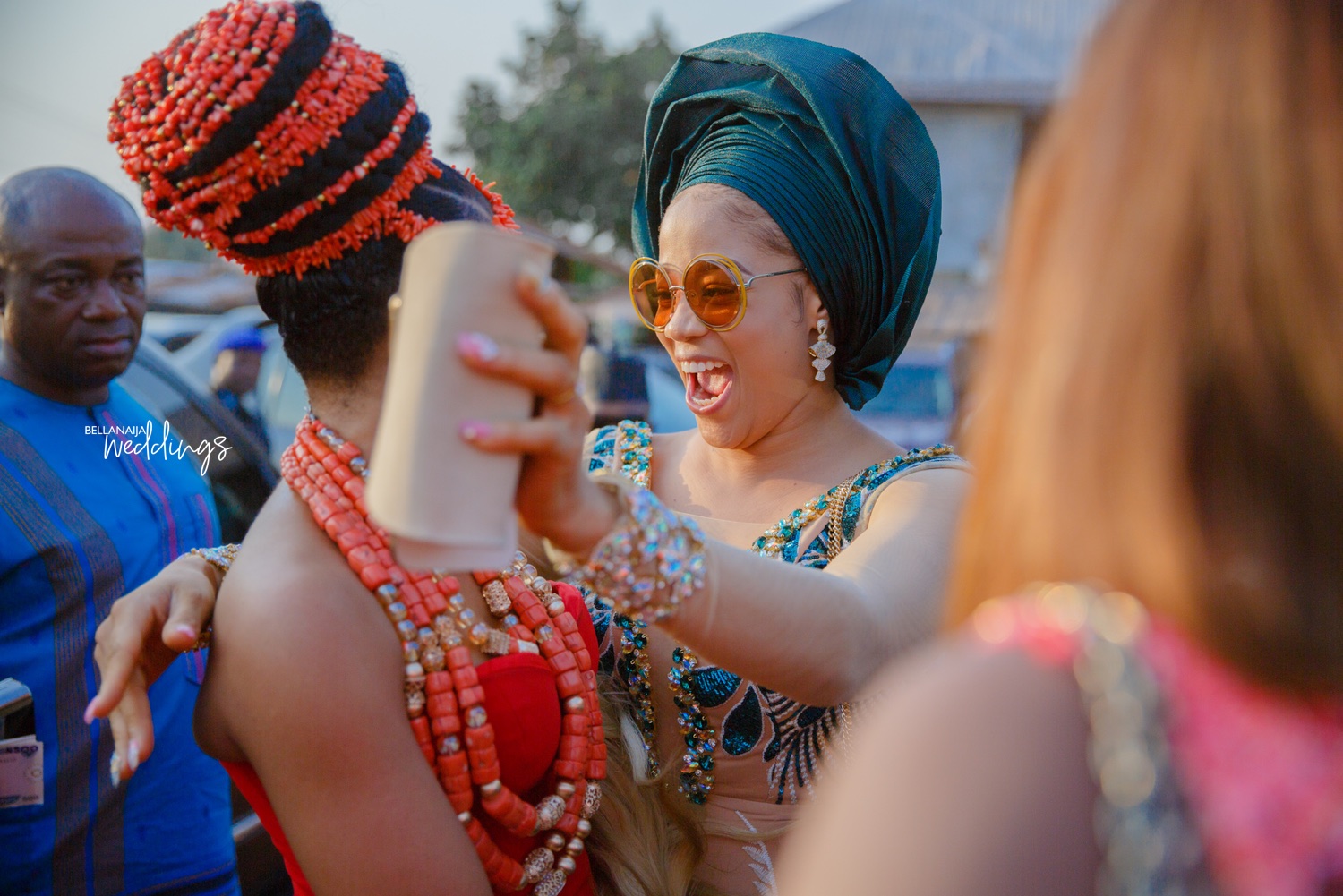 Now it is time for the palm wine carrying ceremony…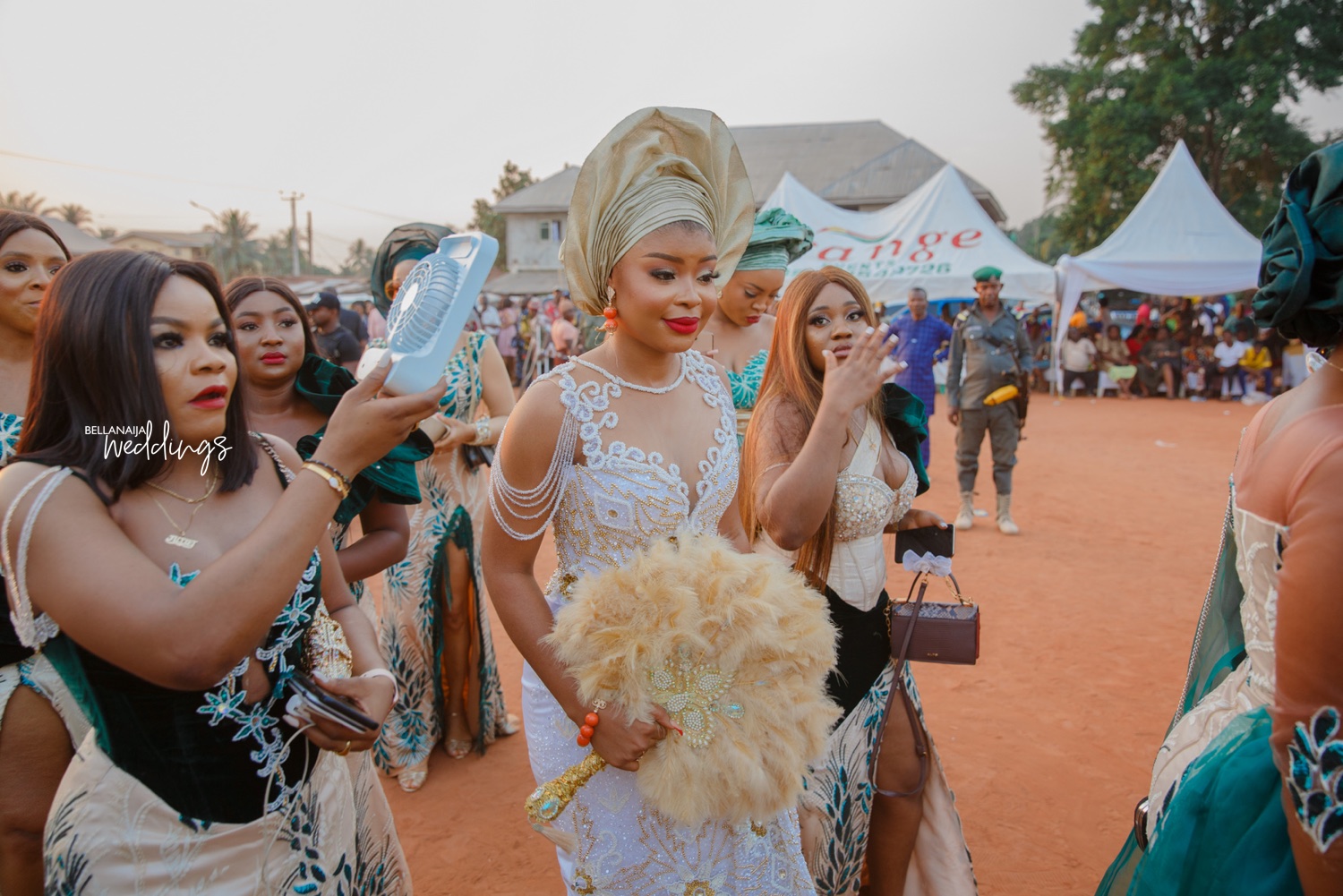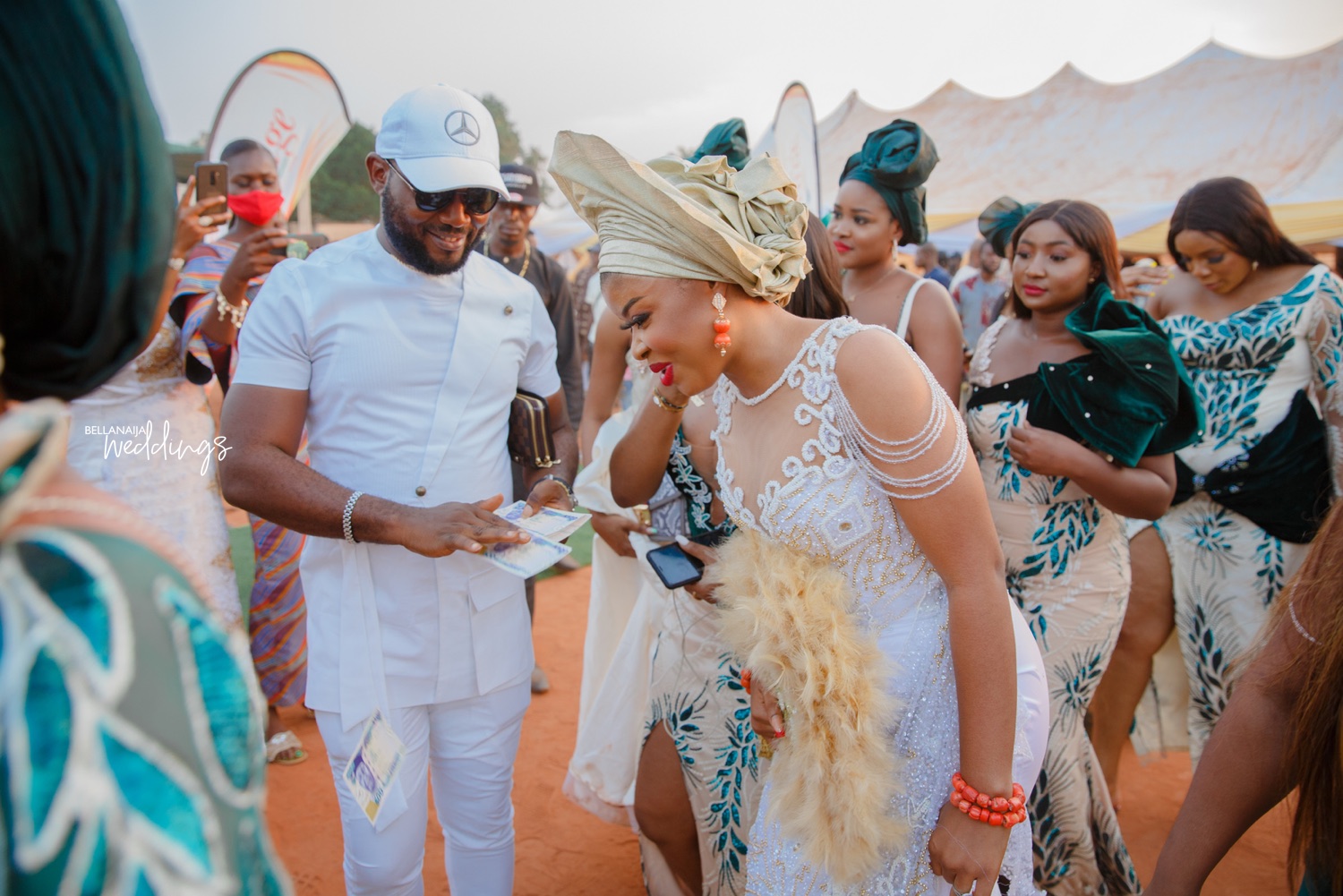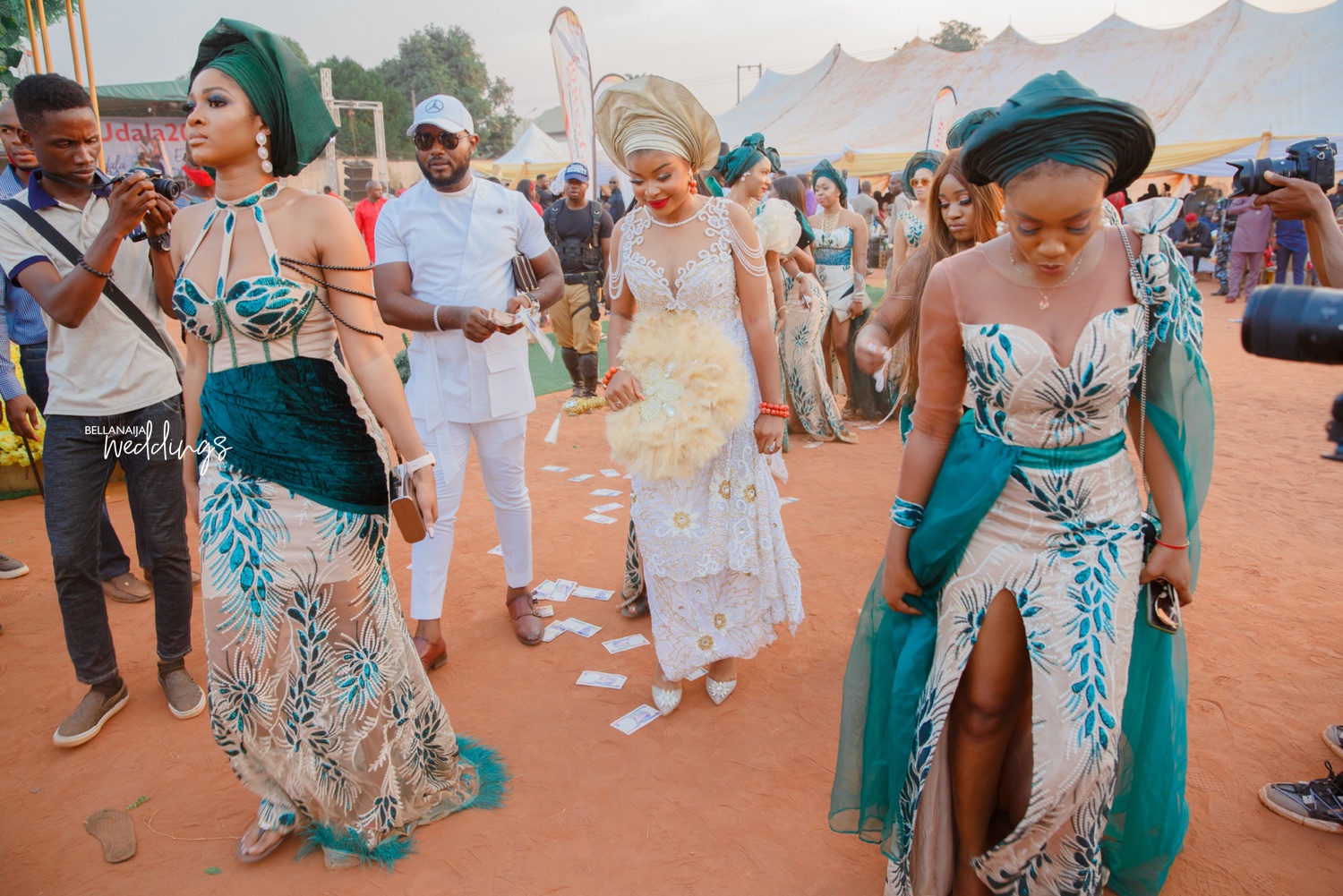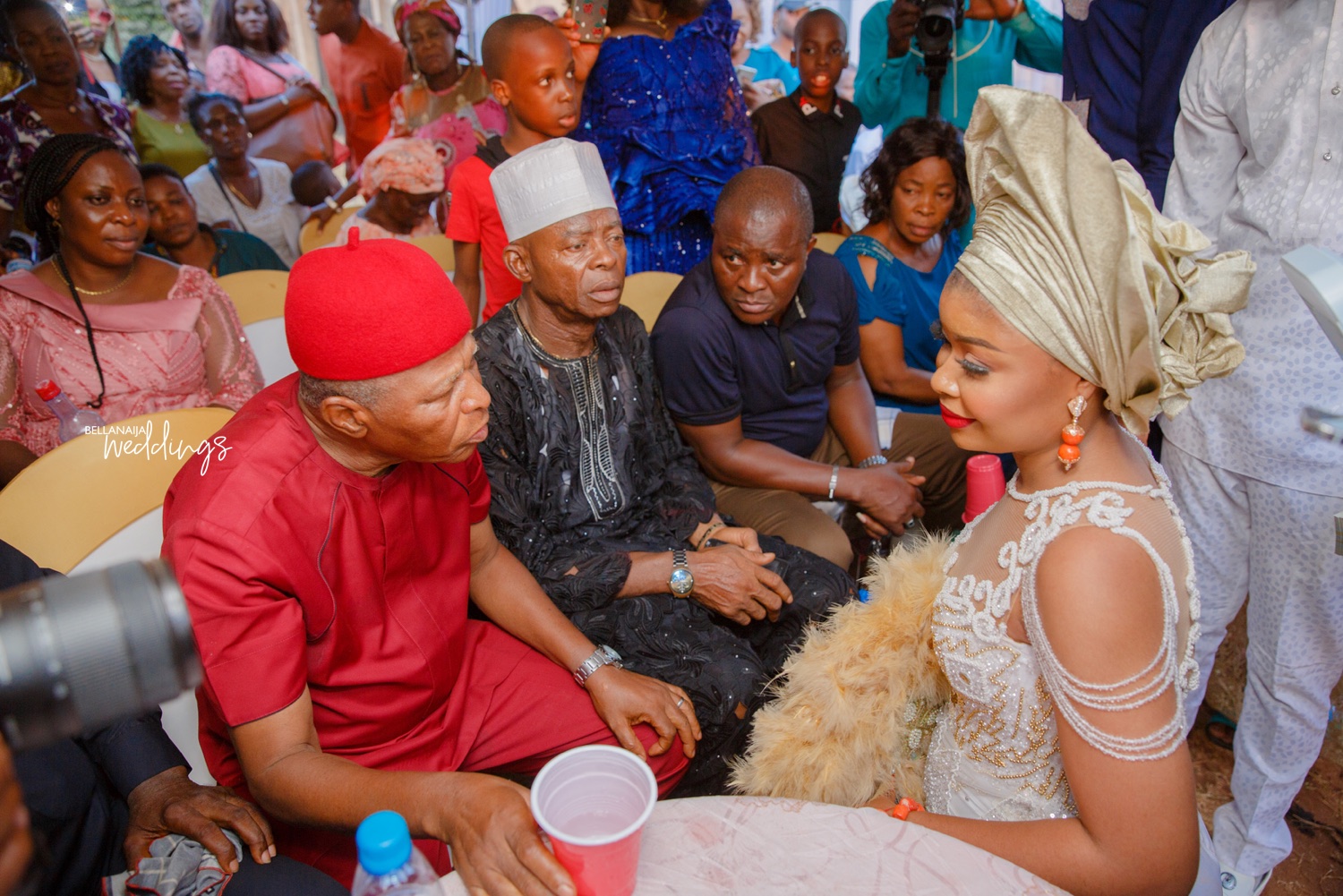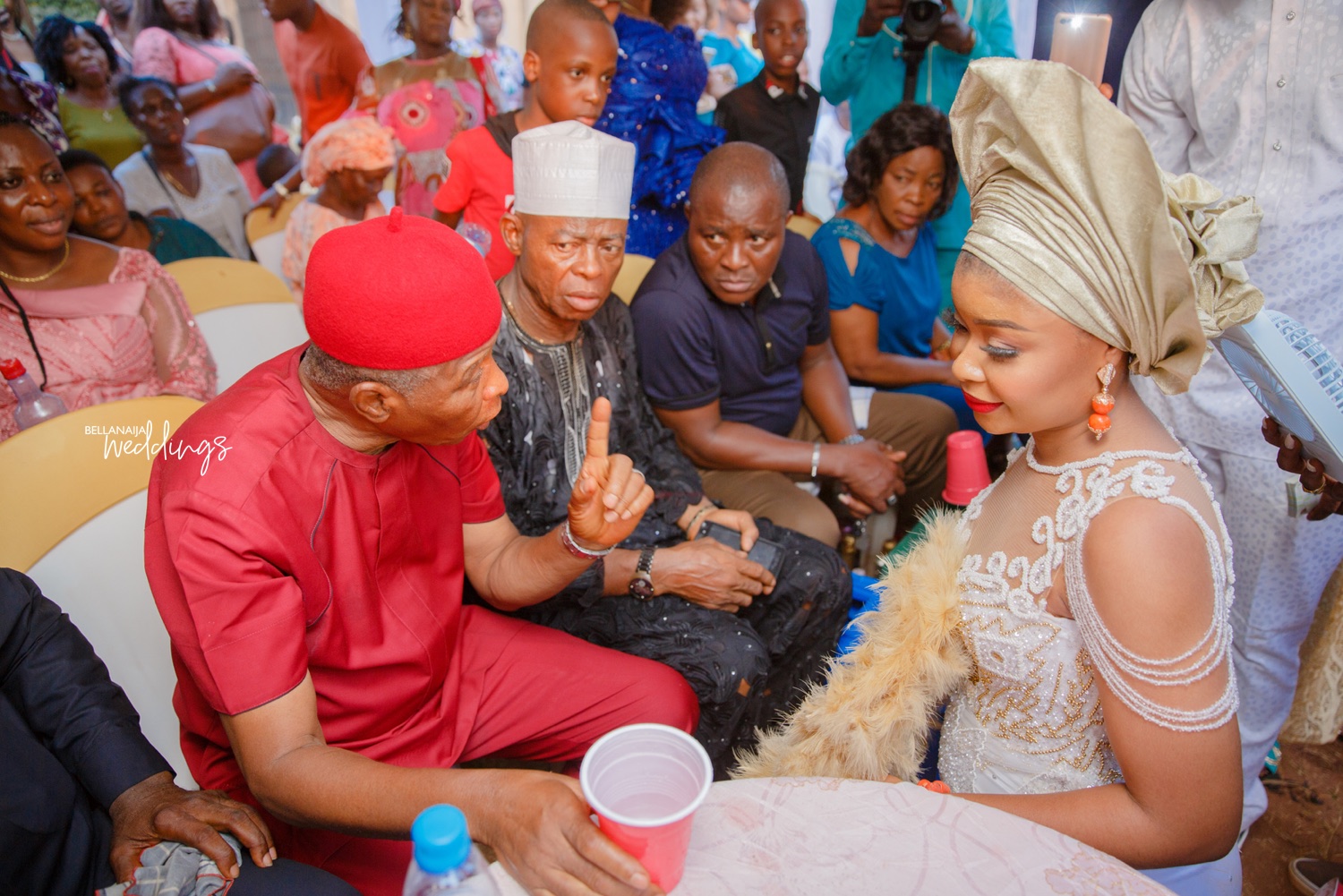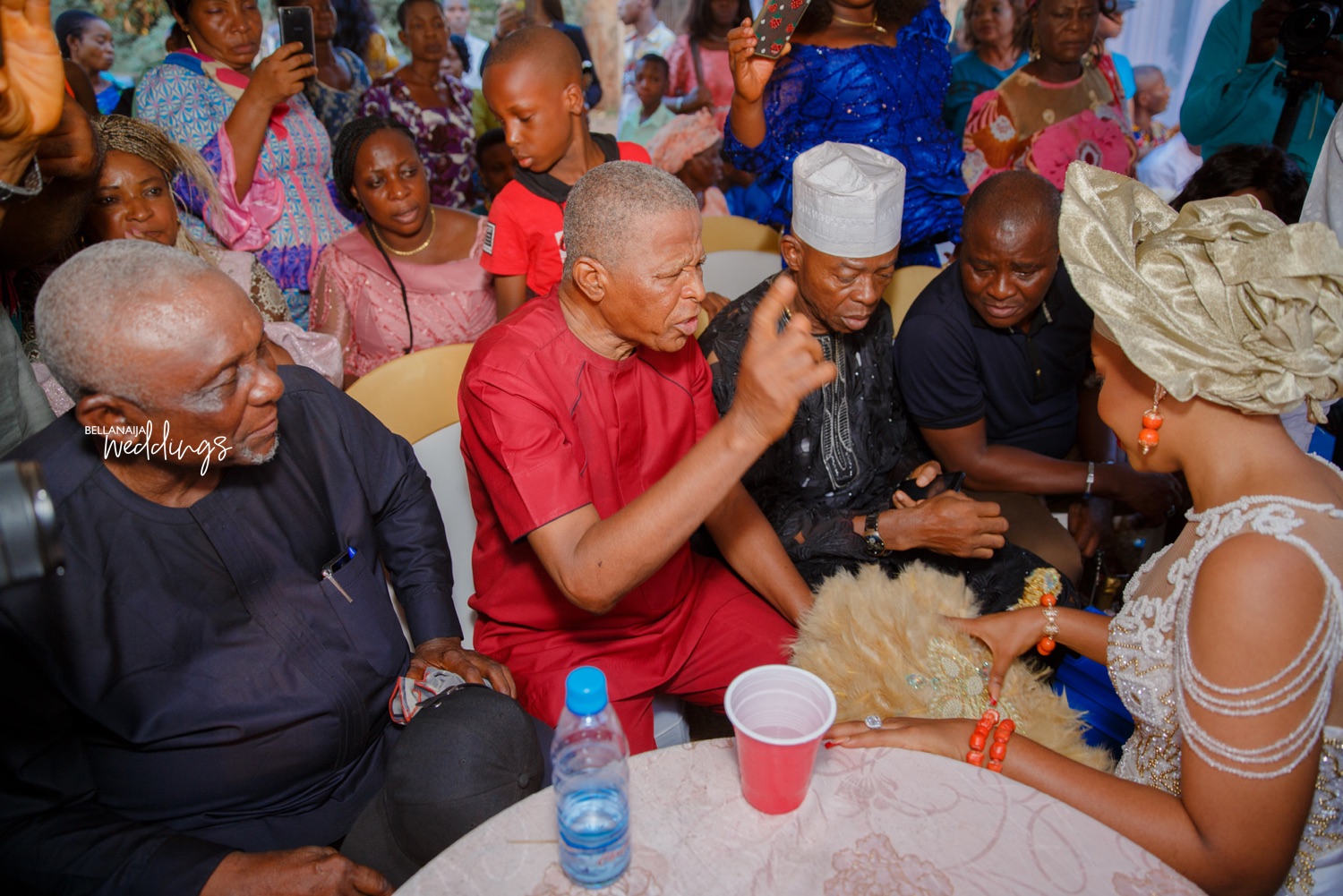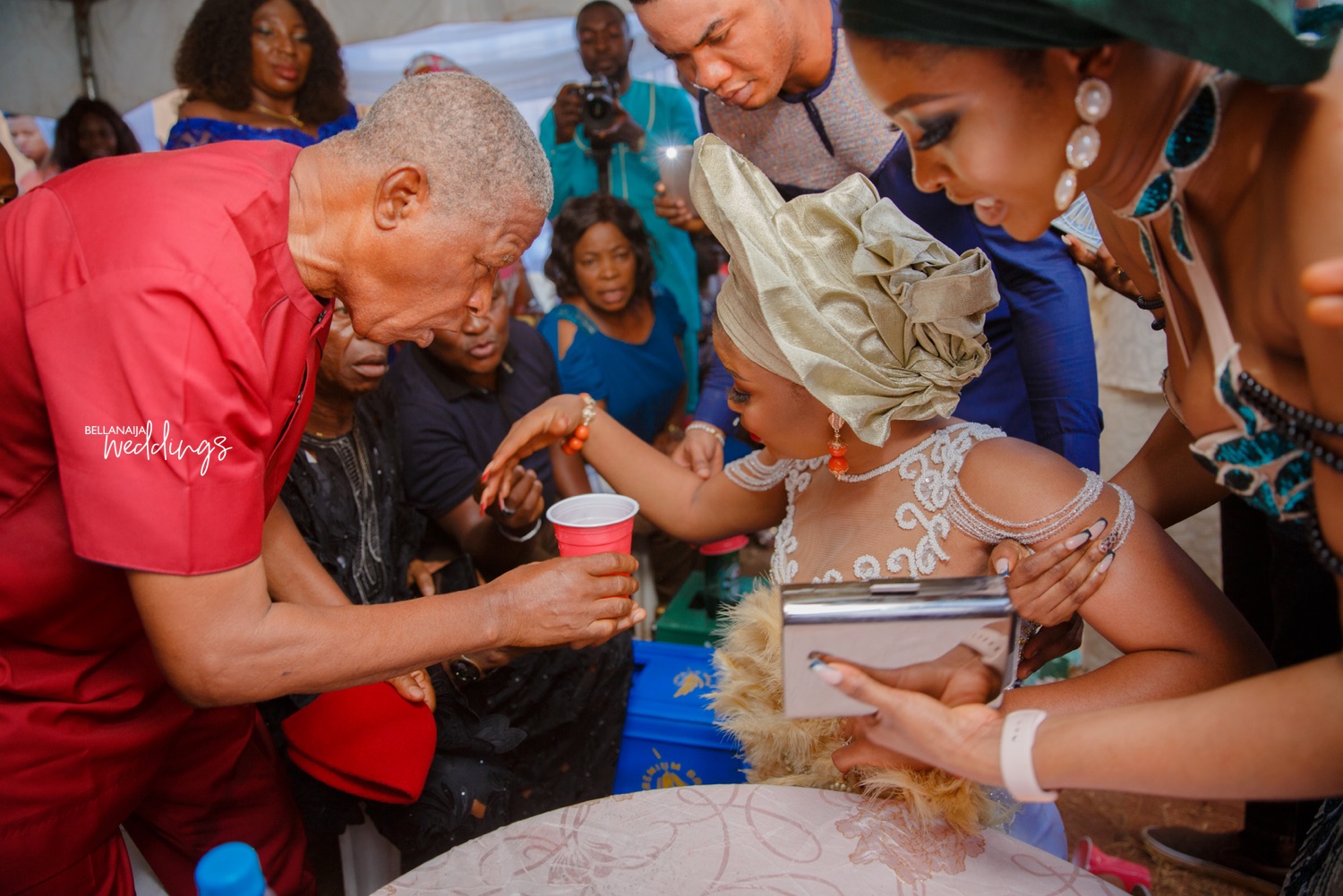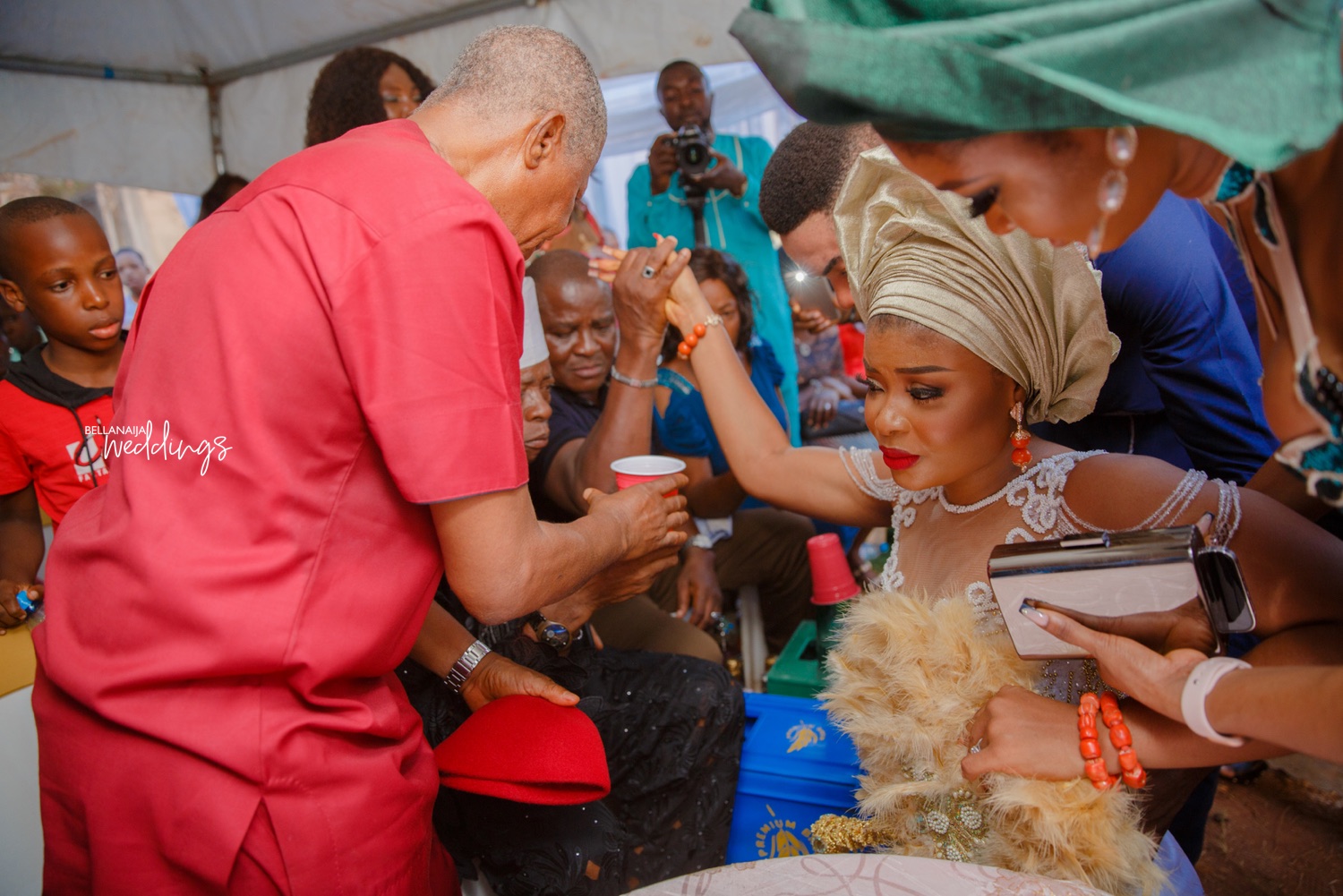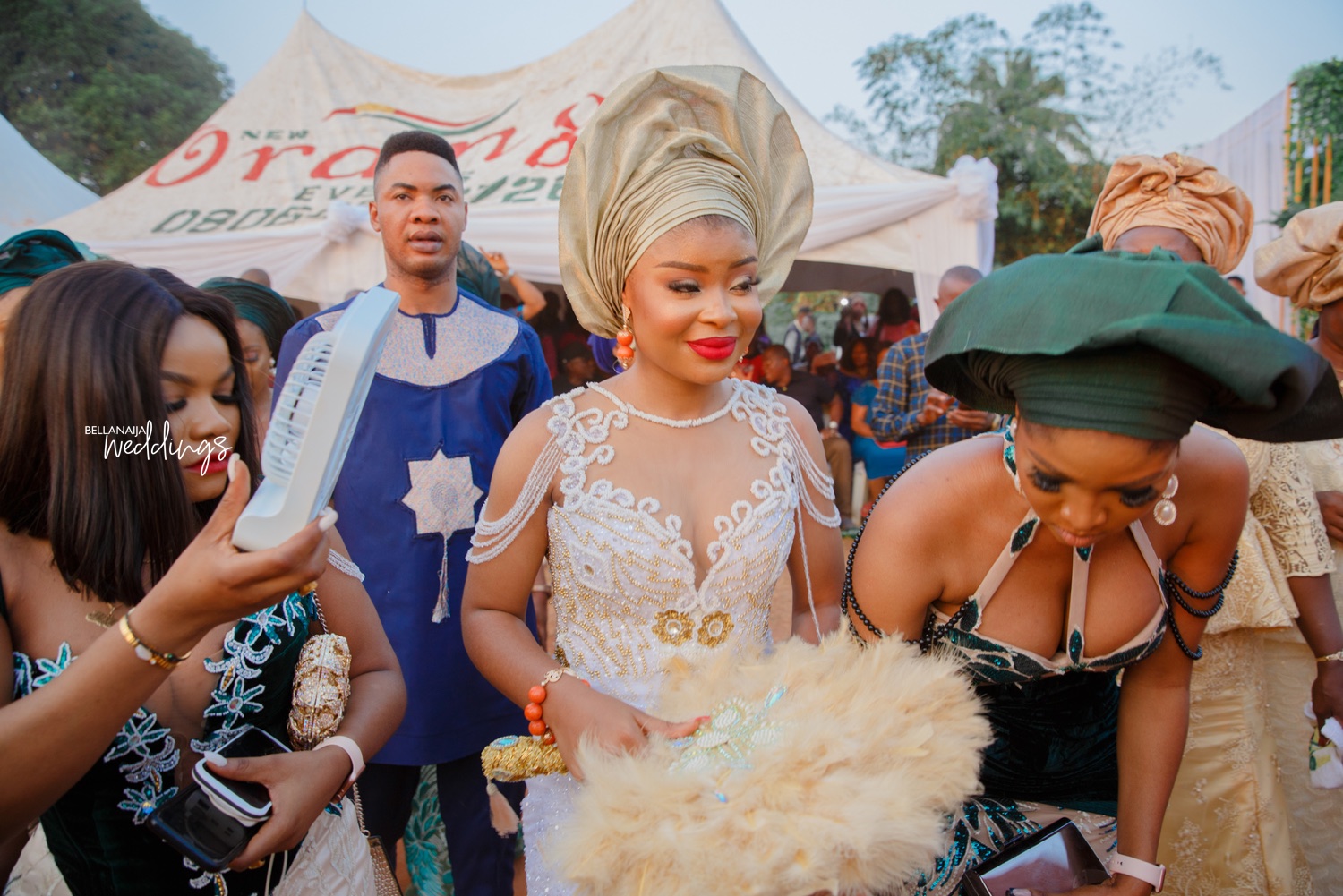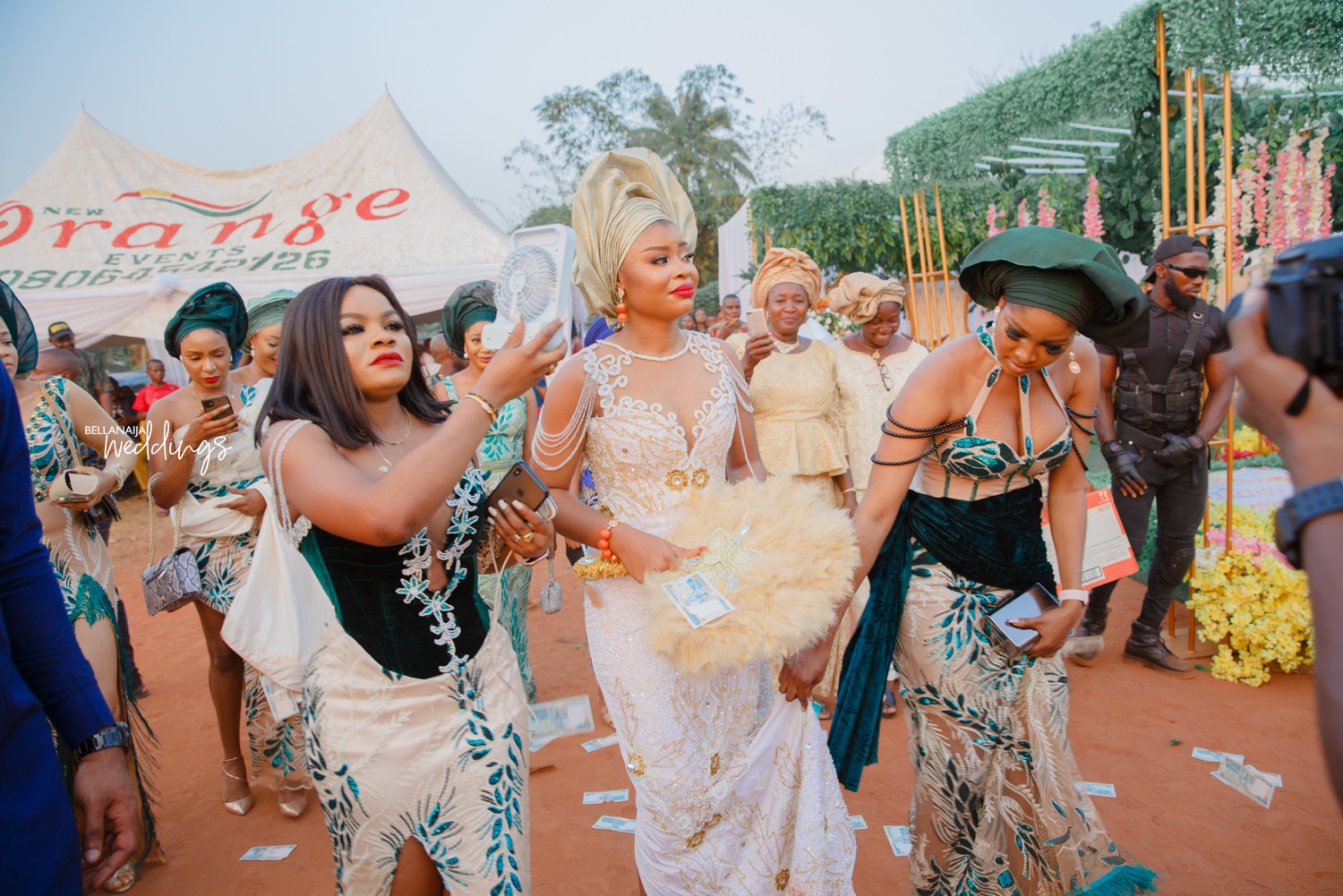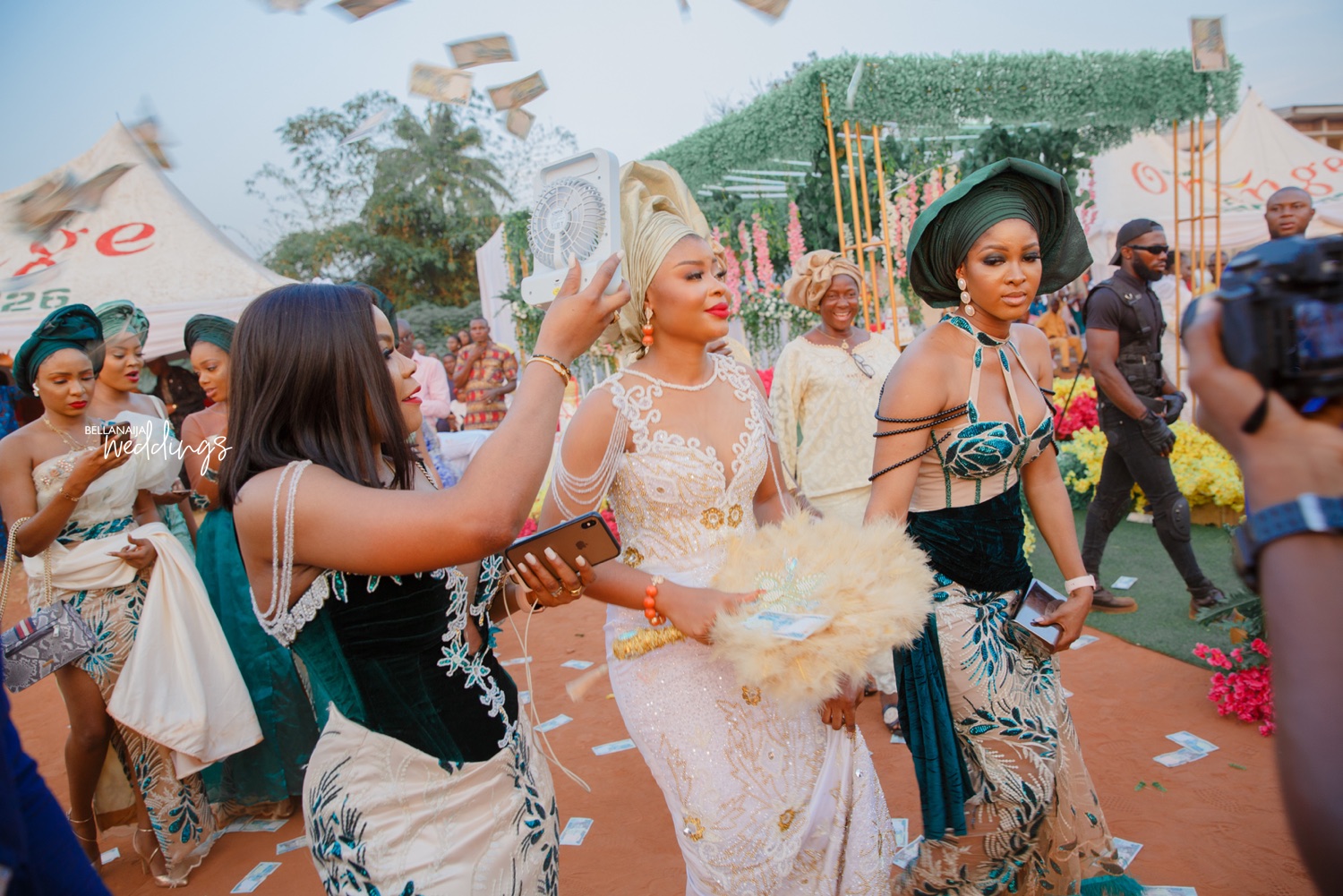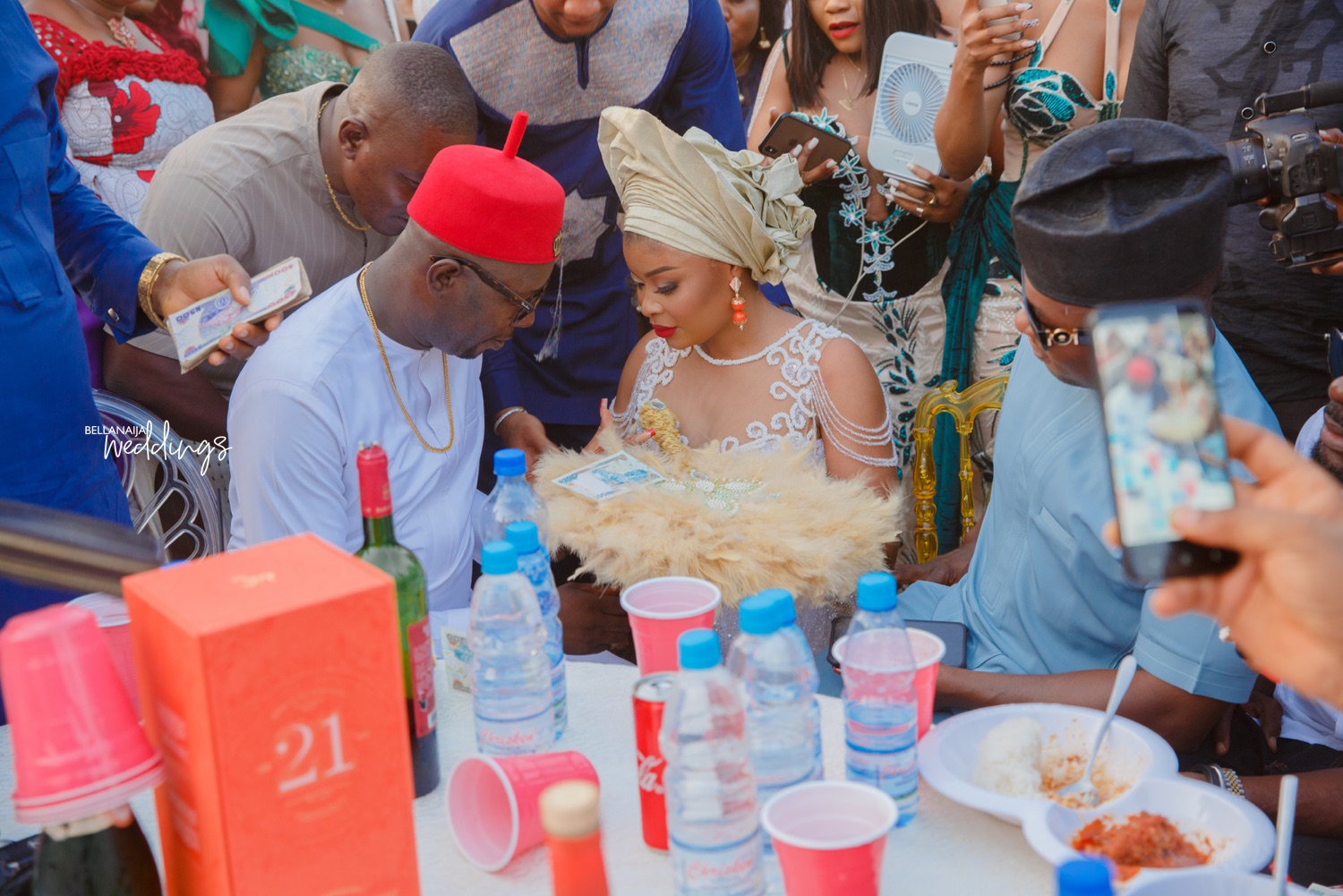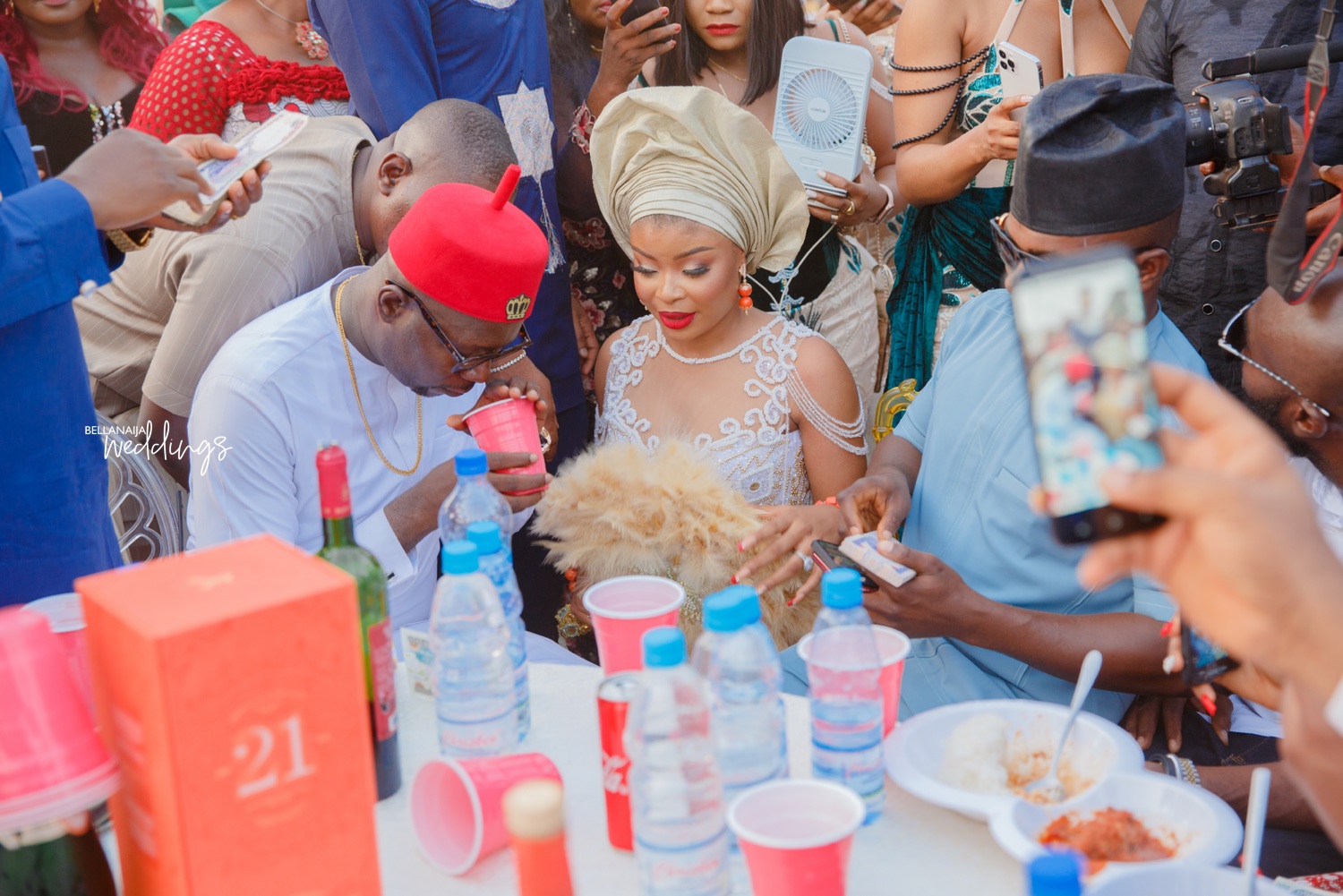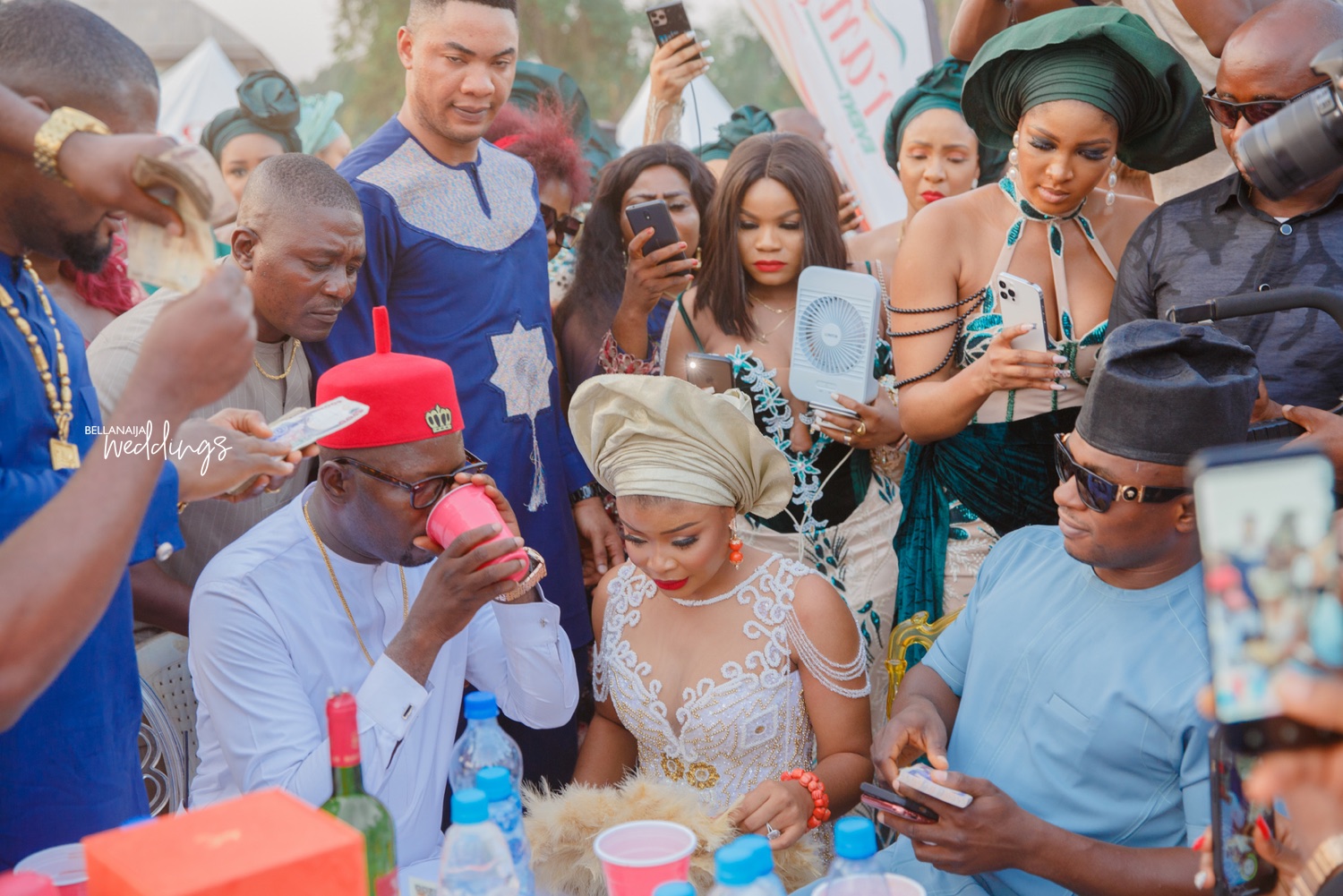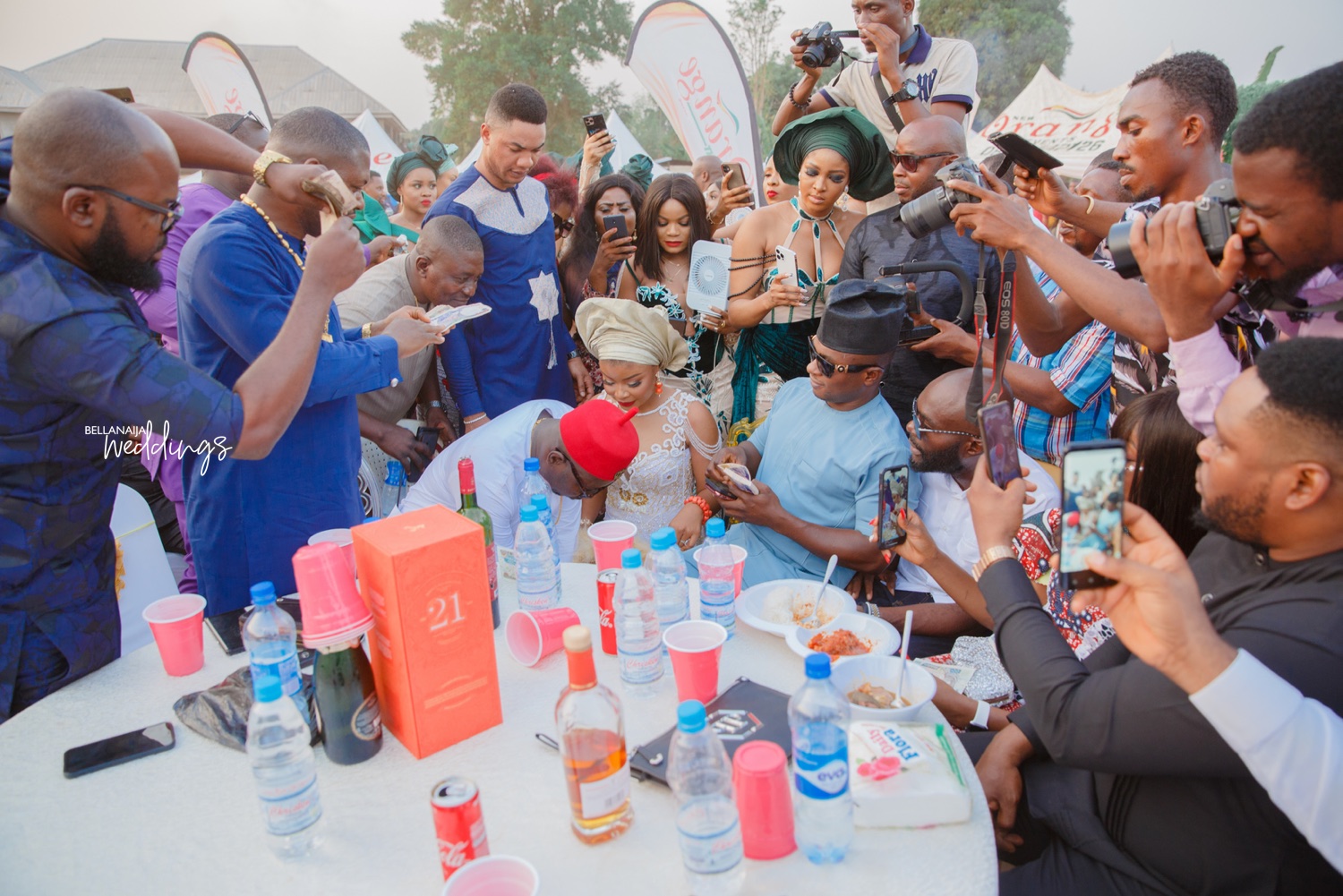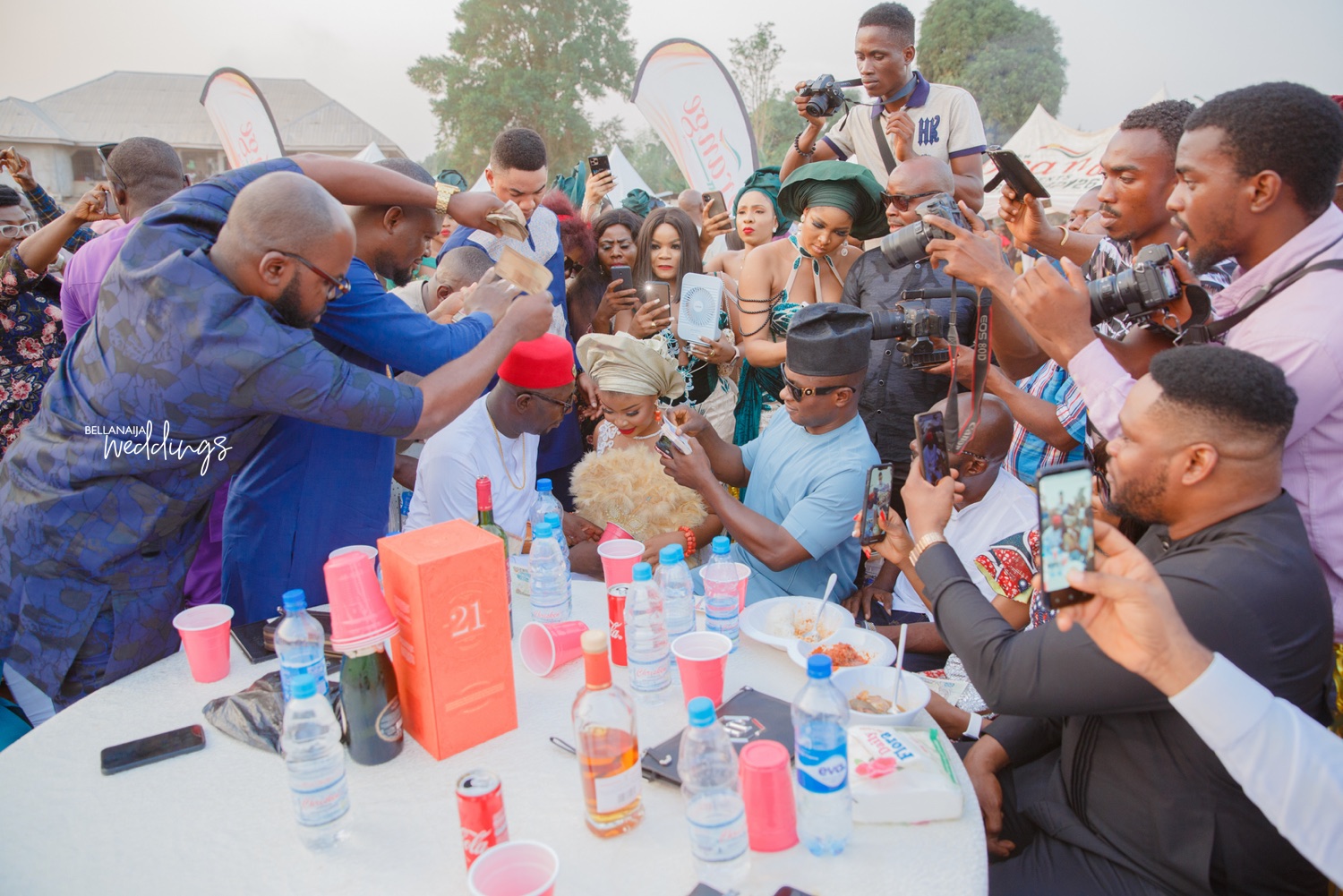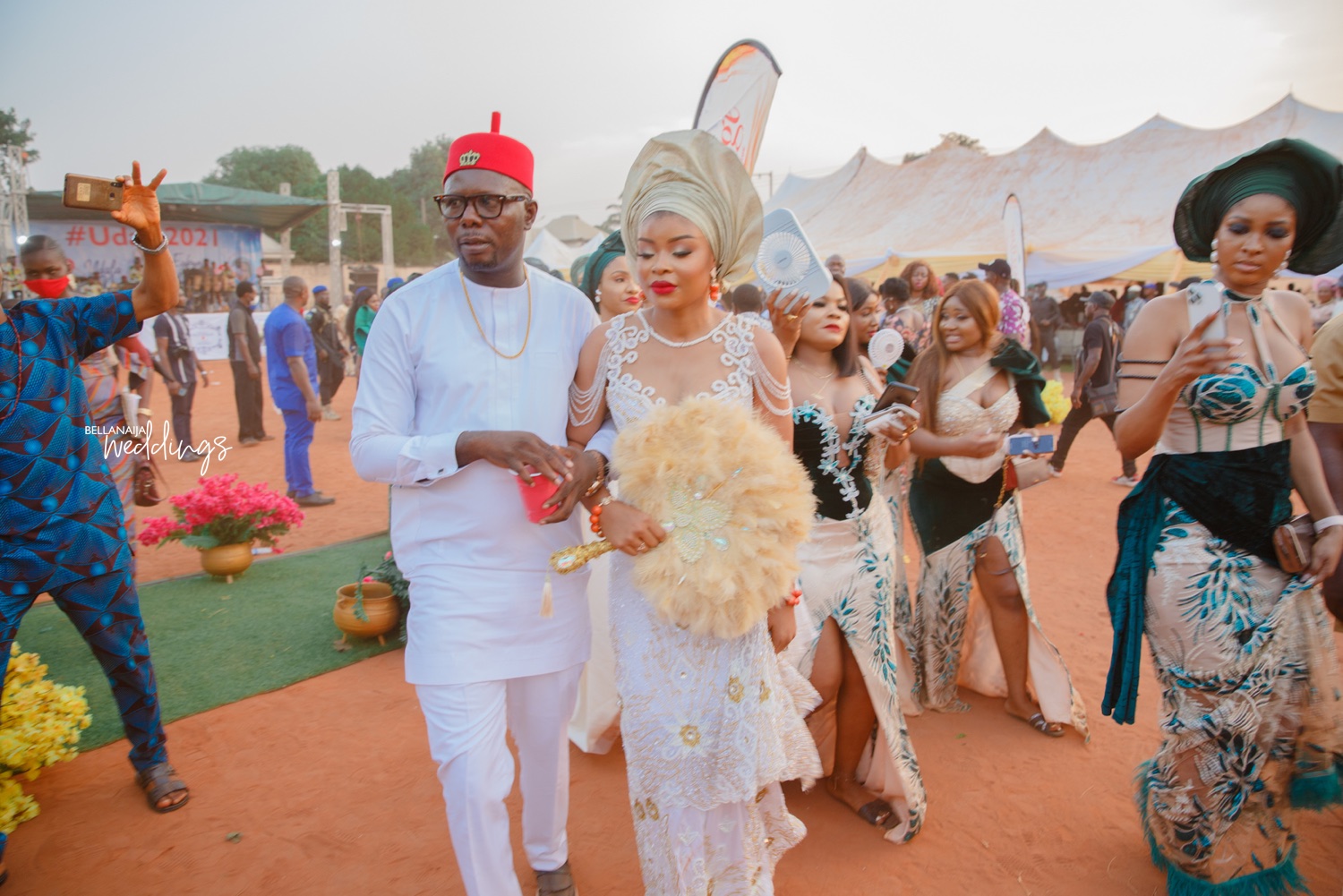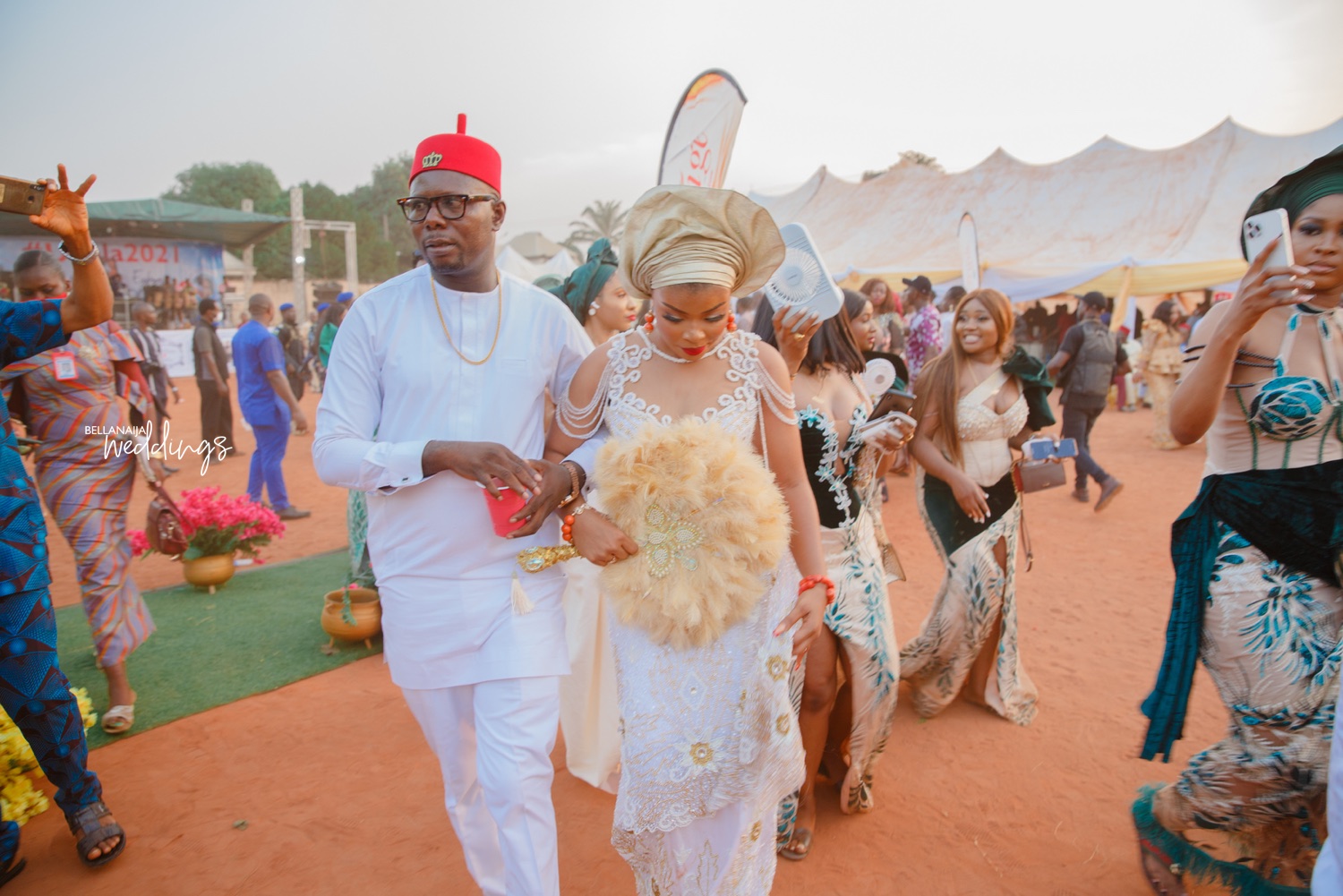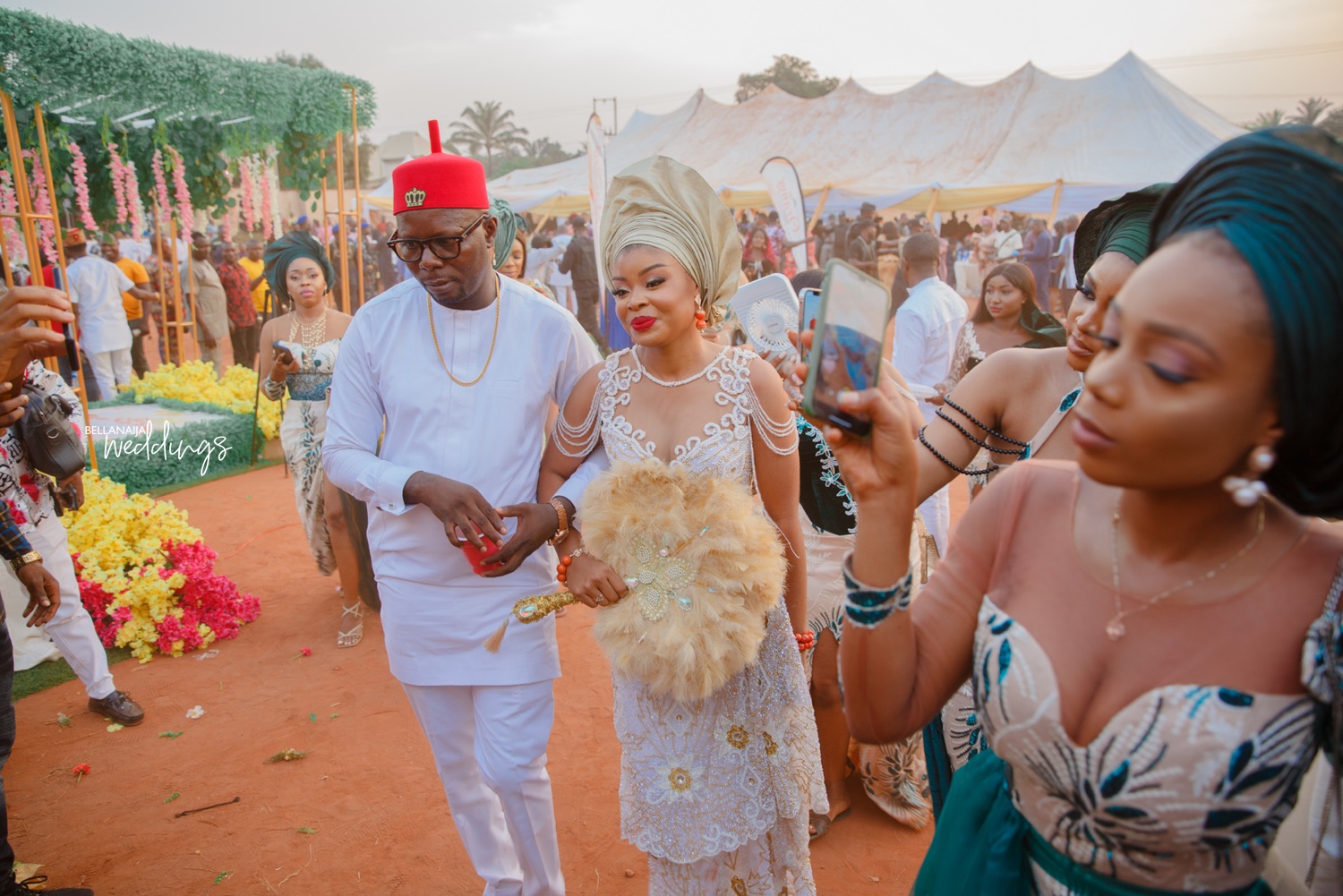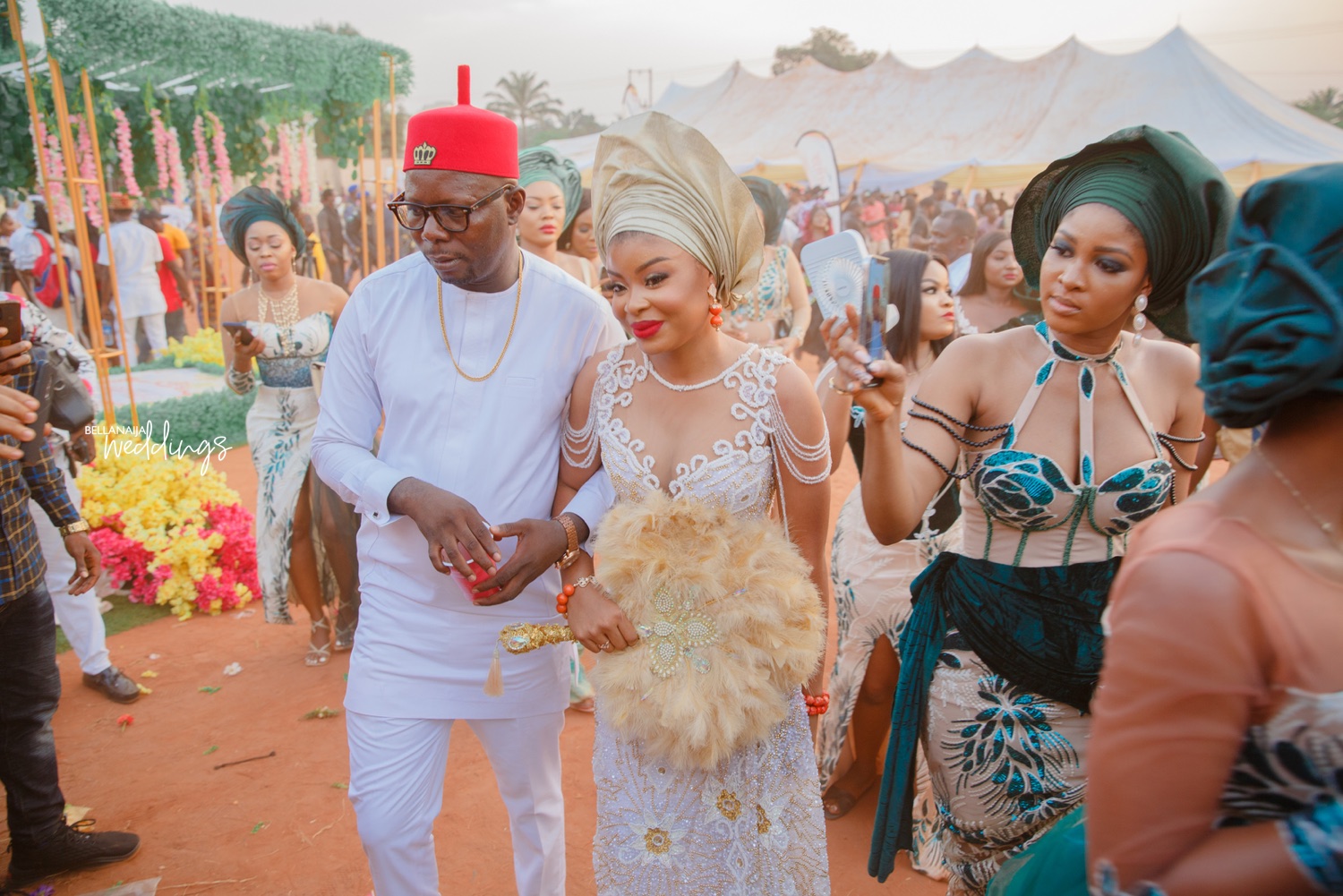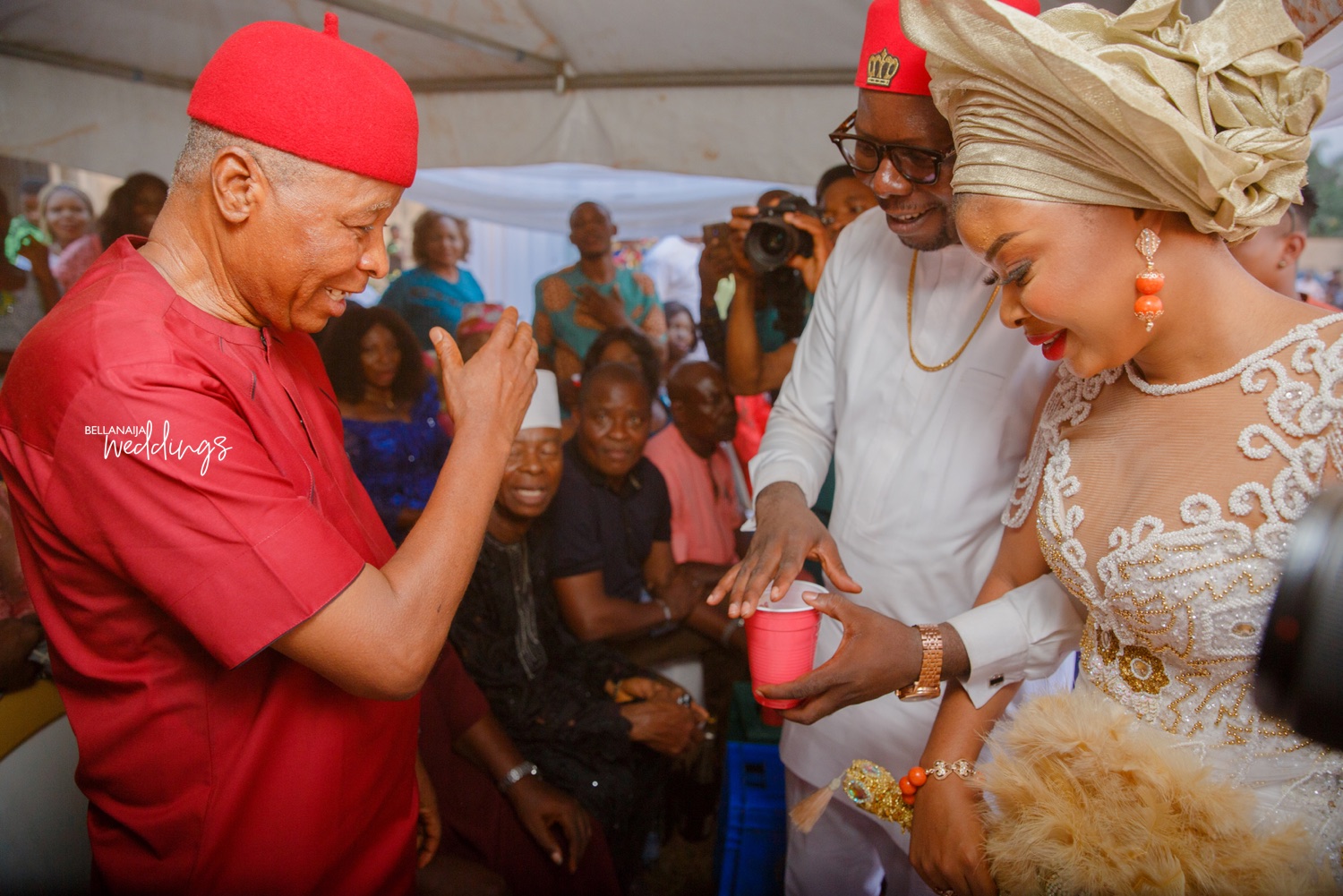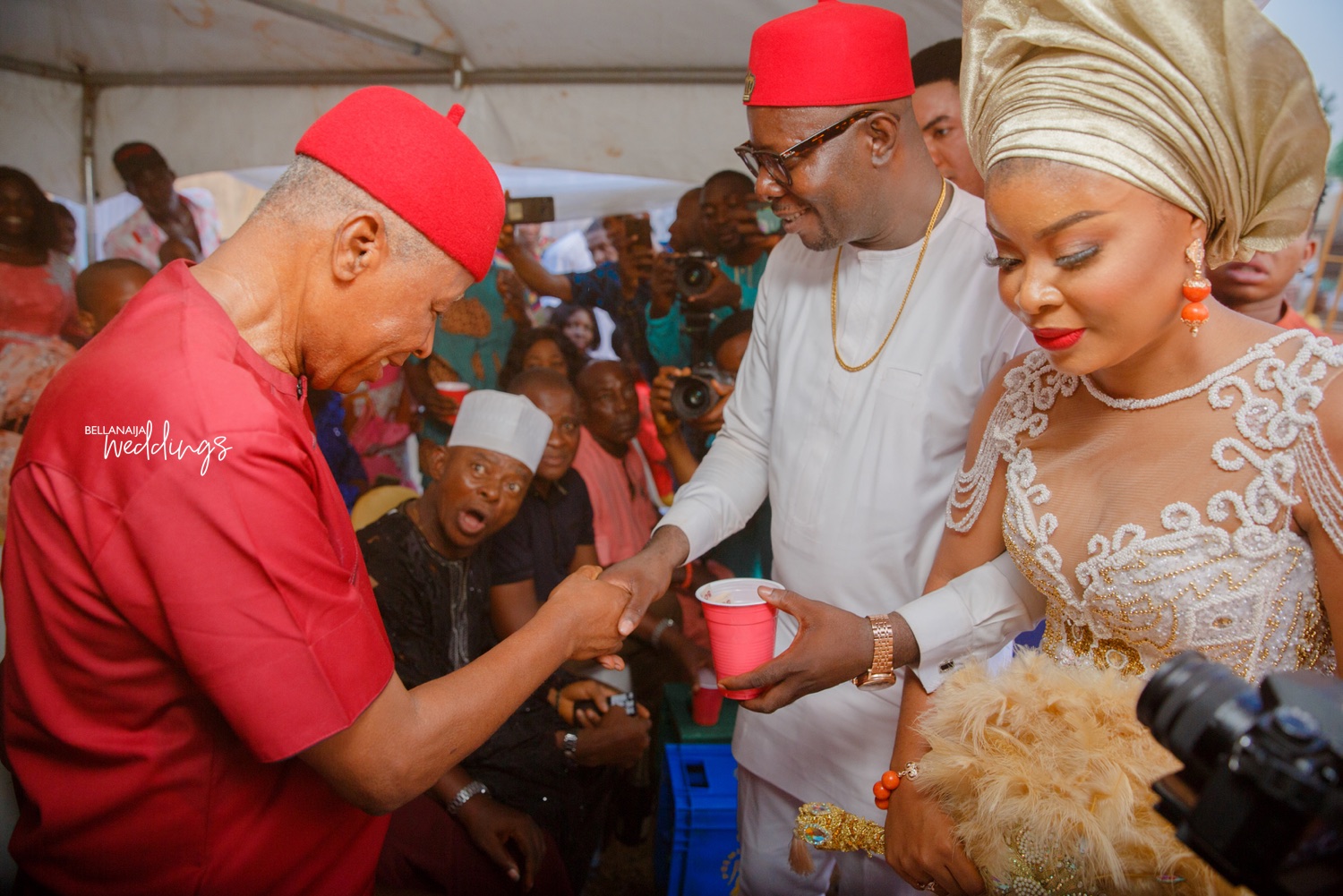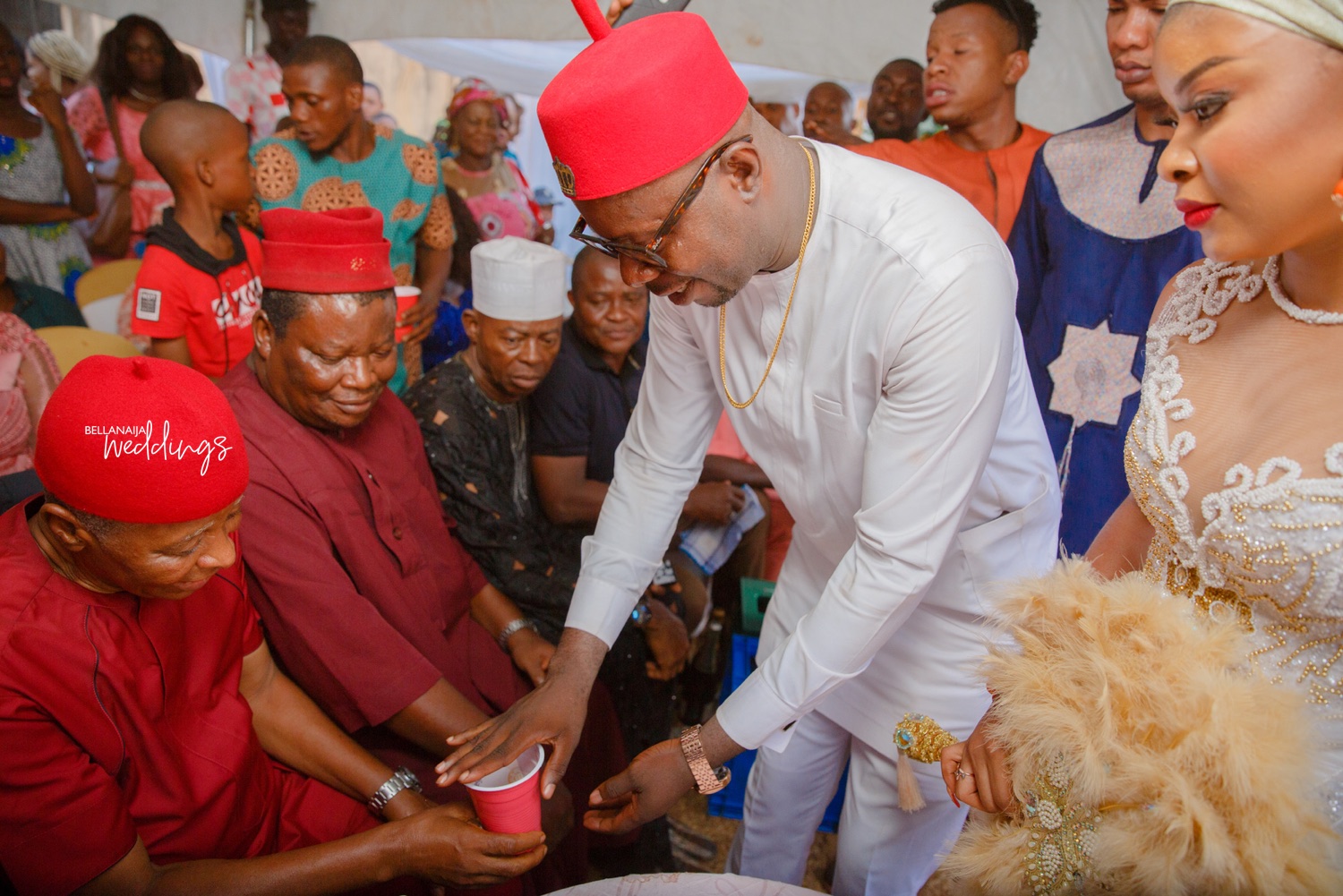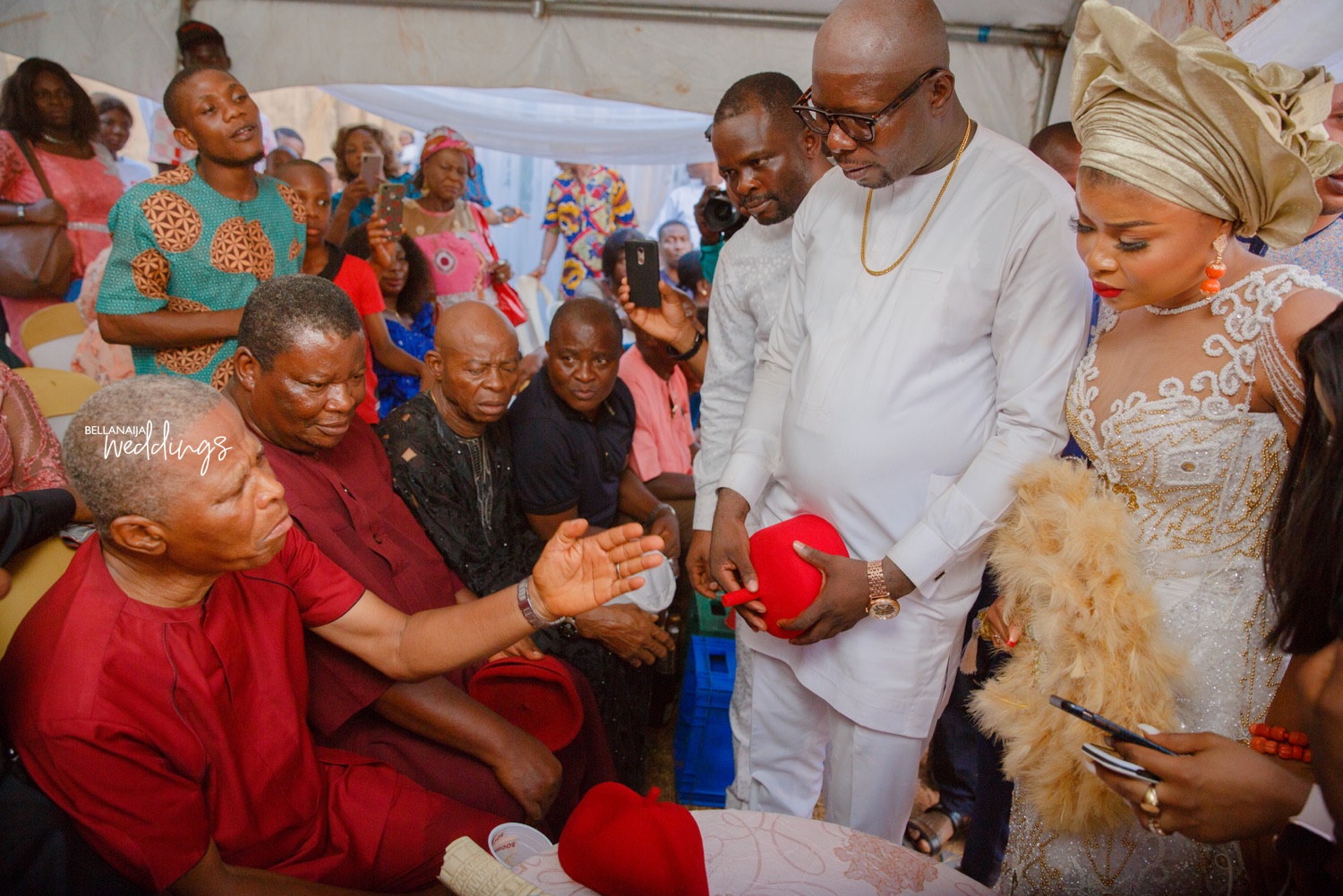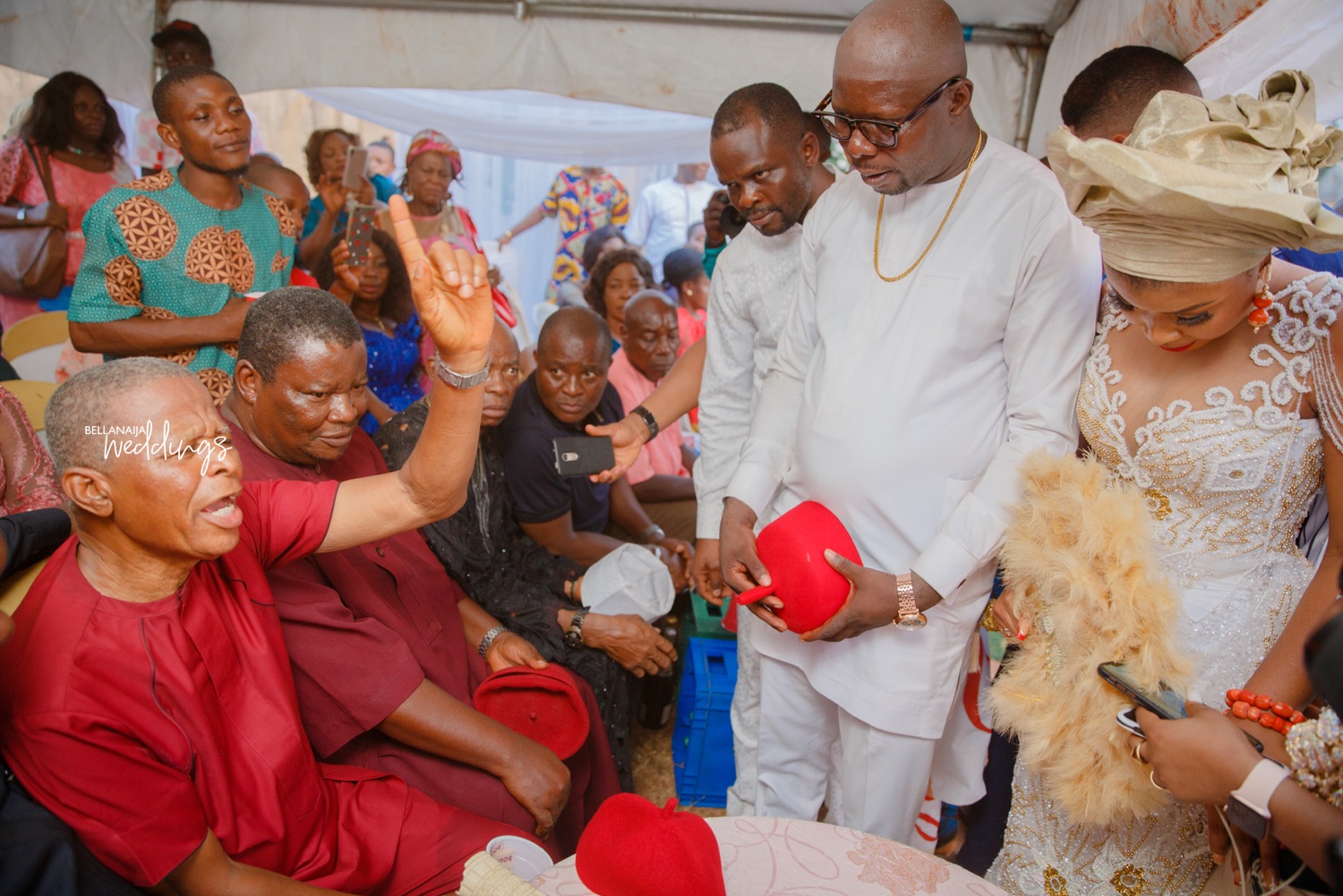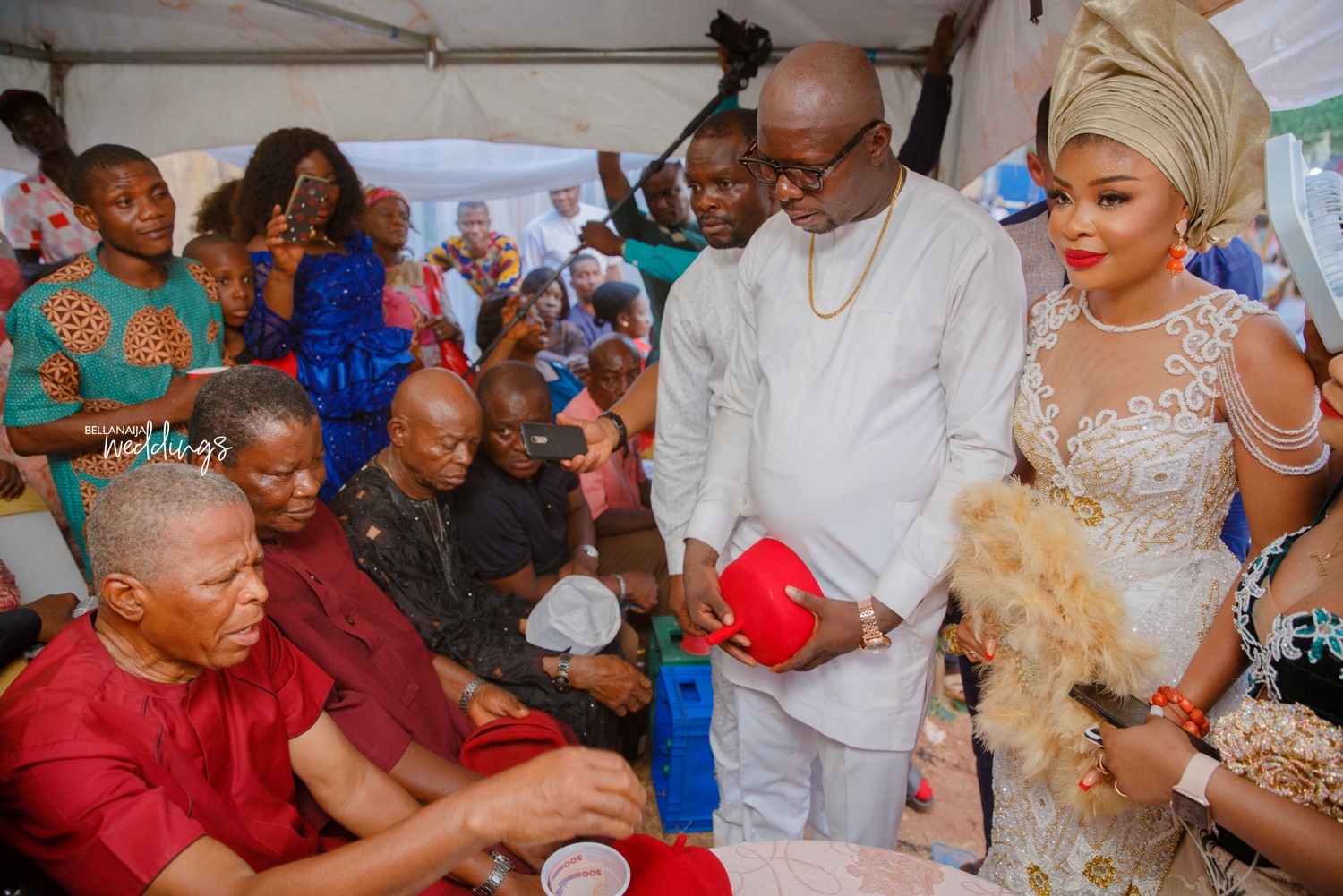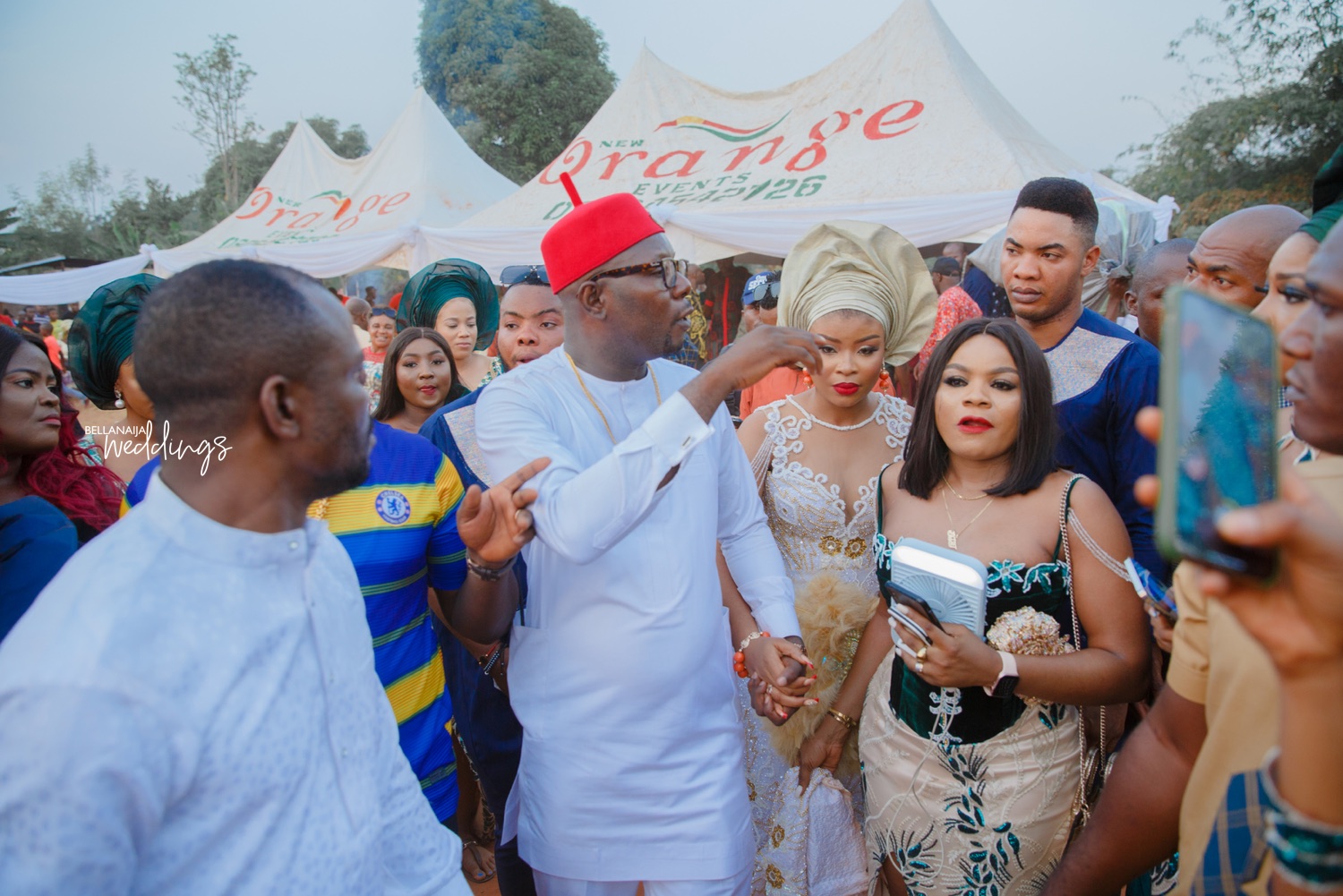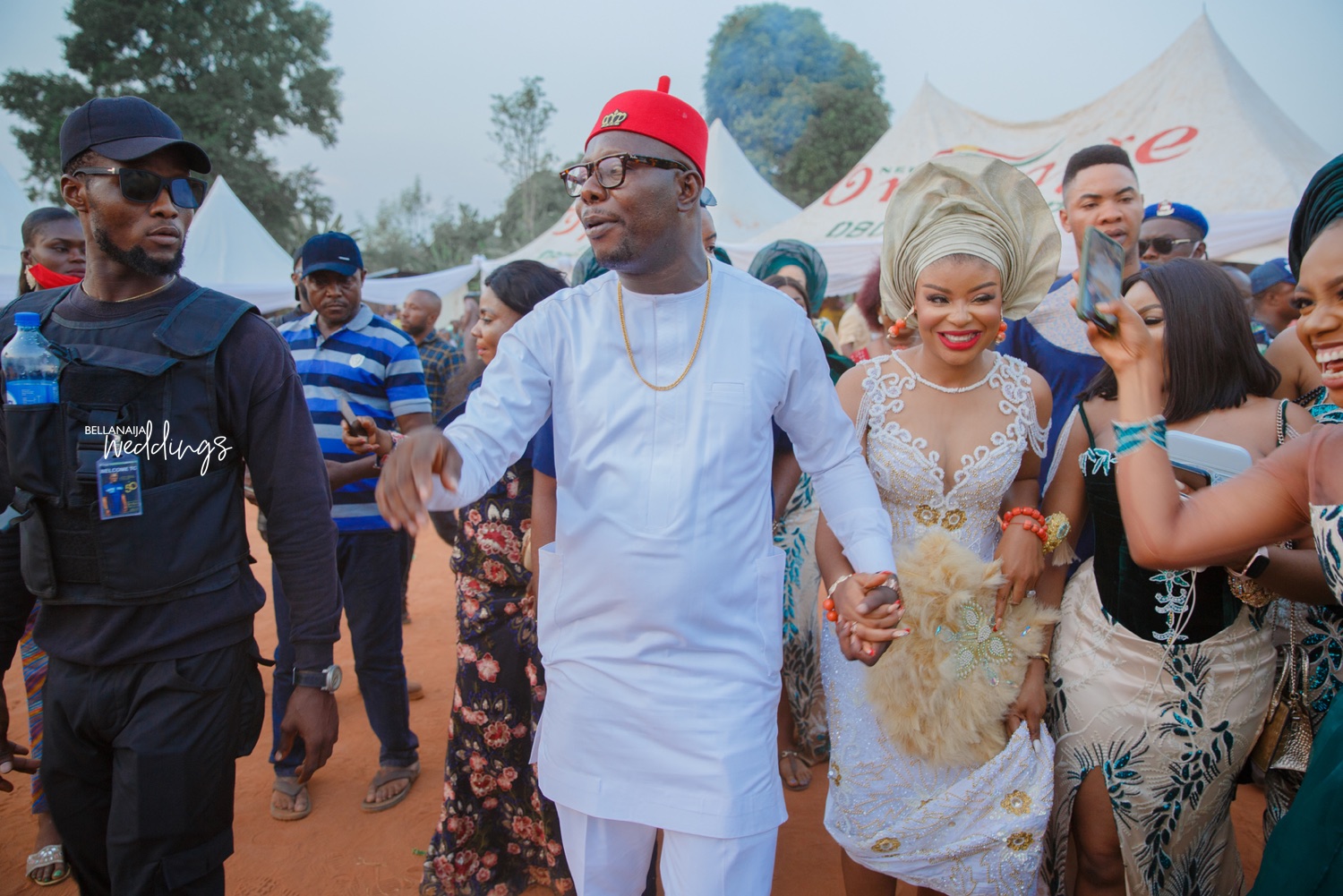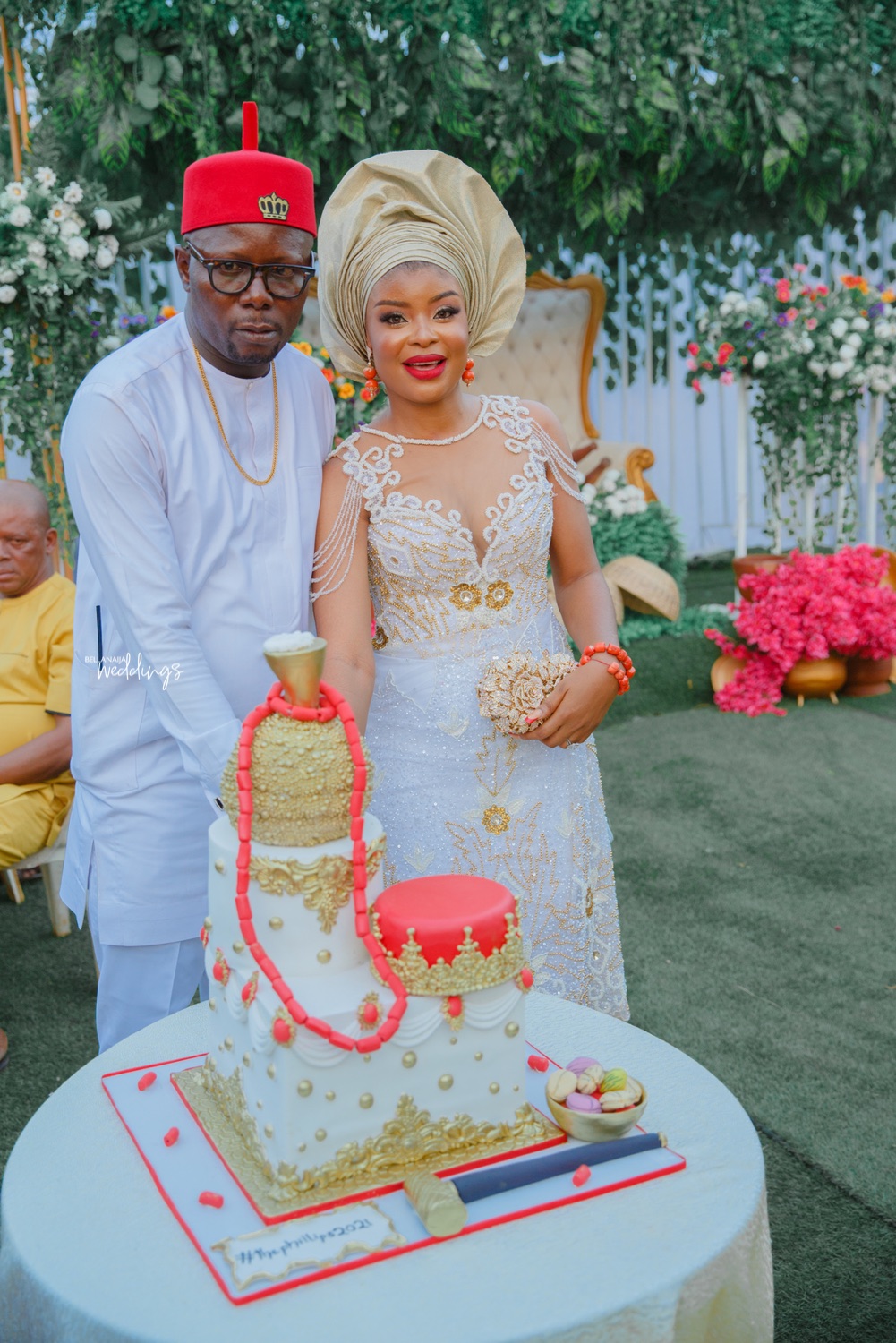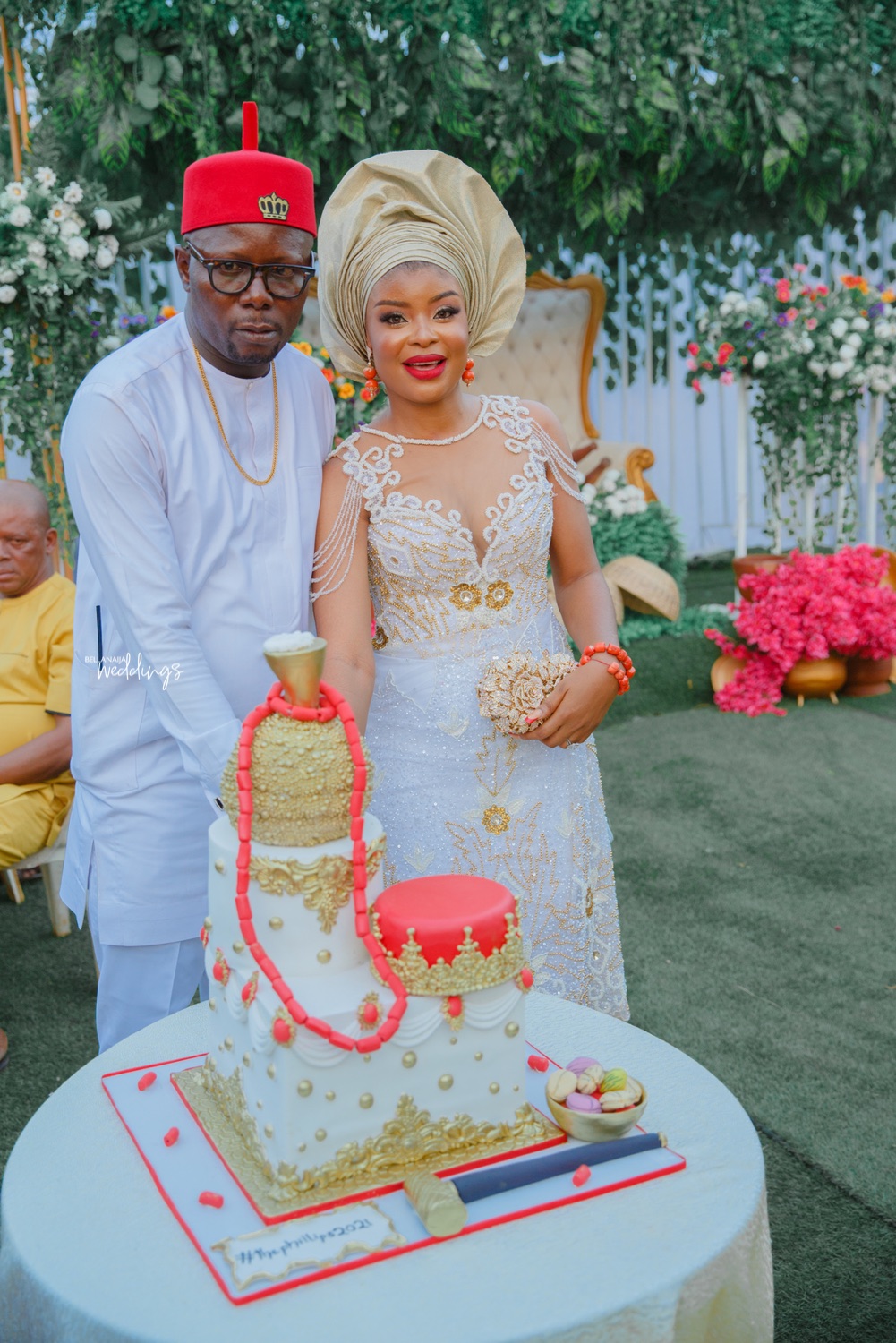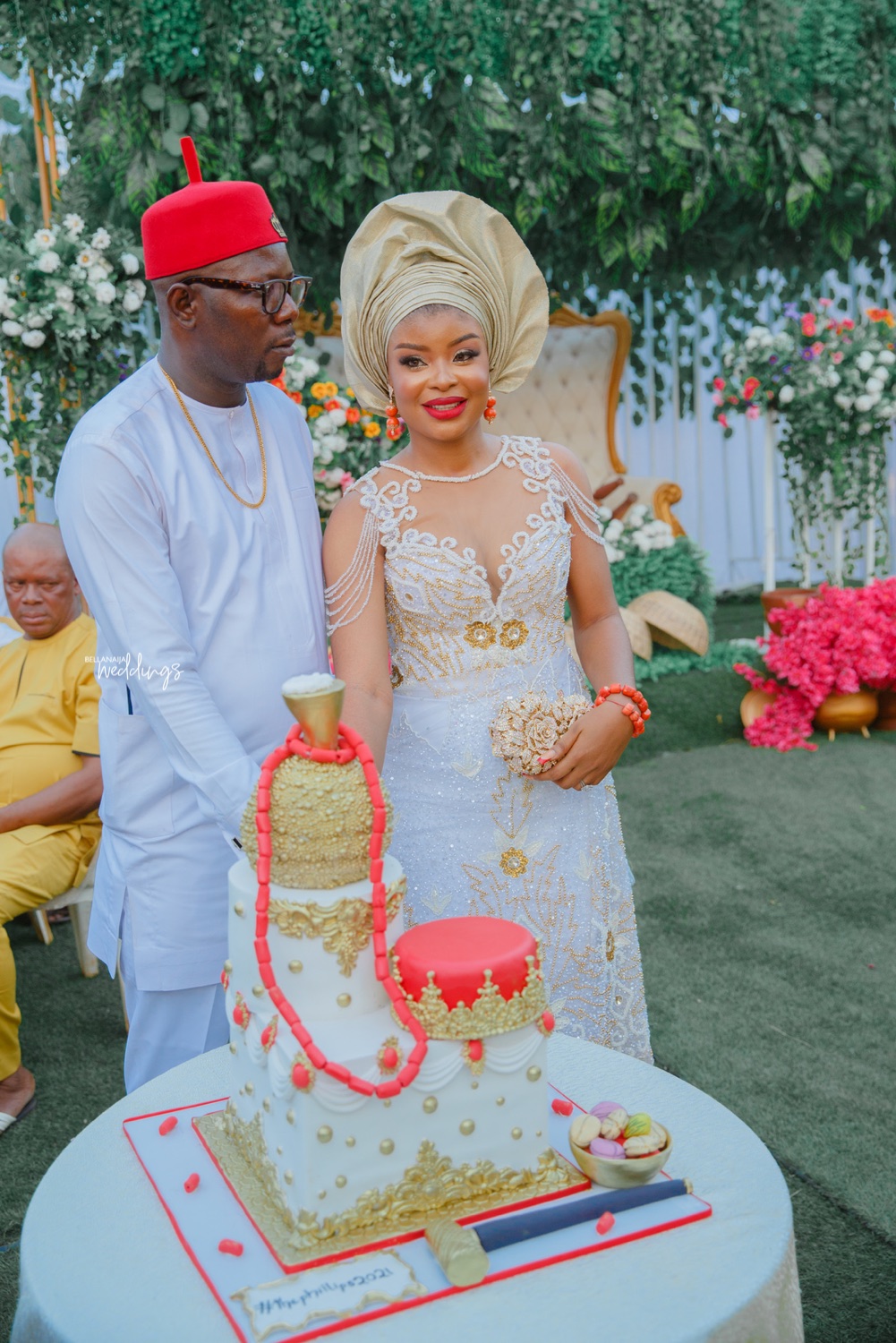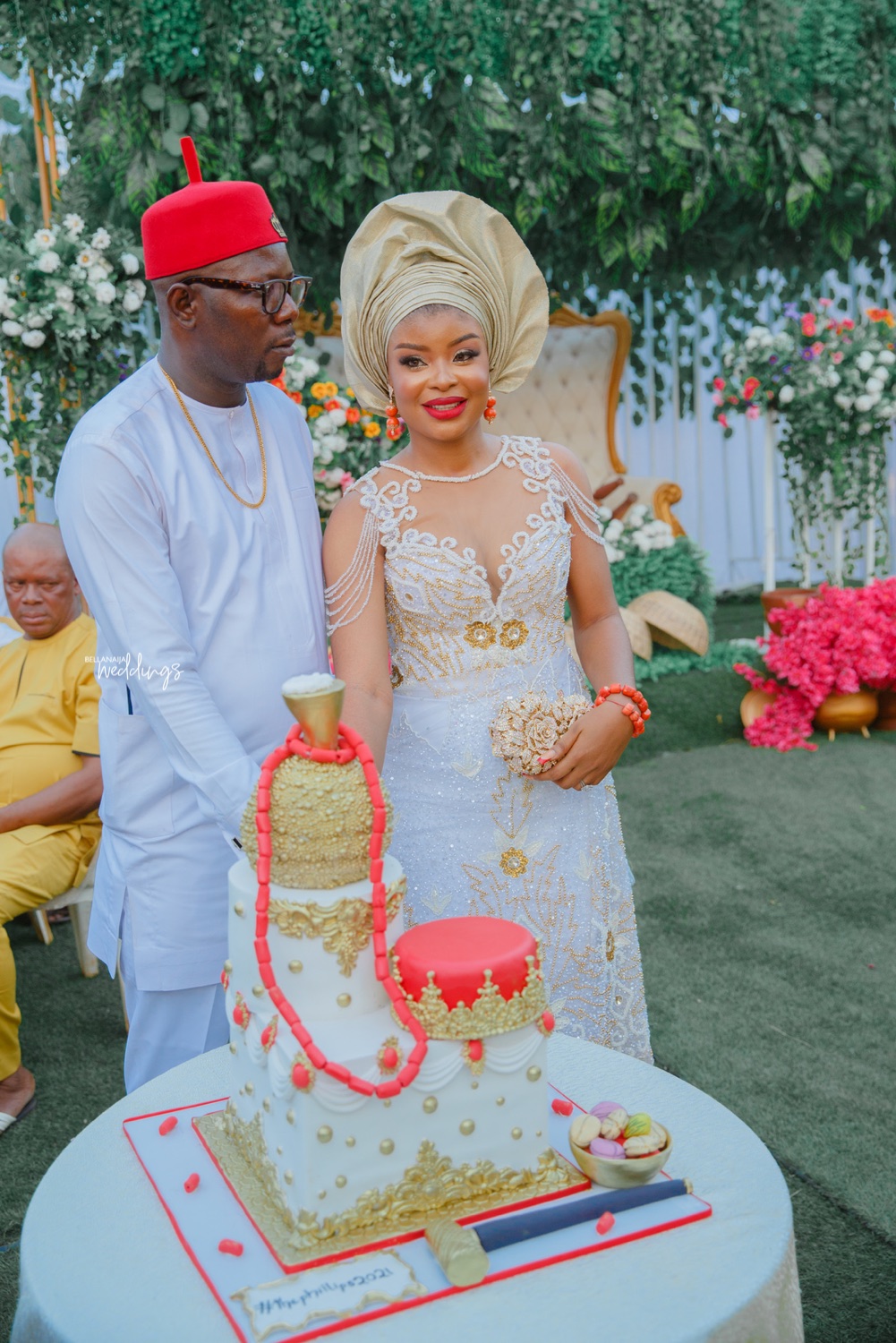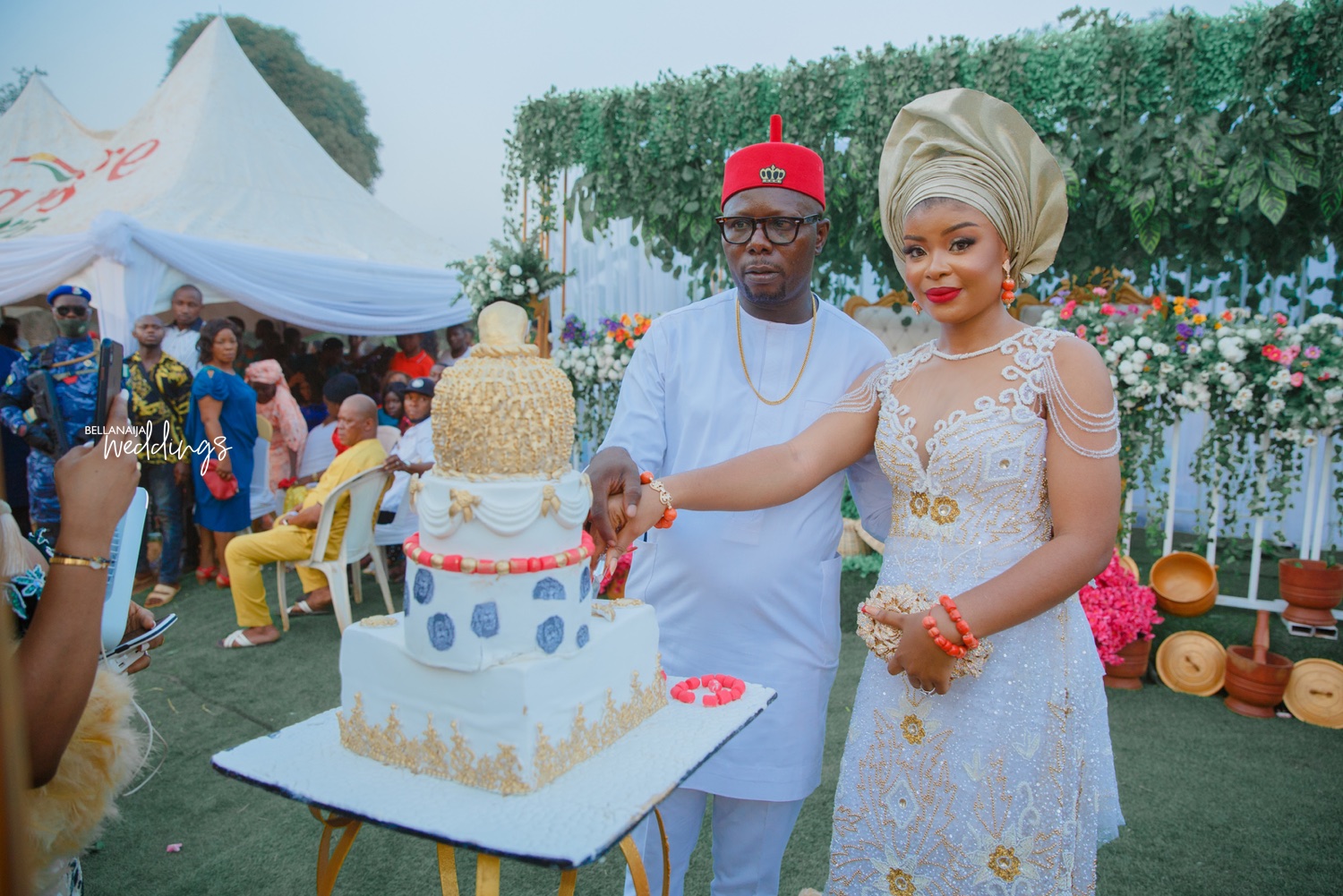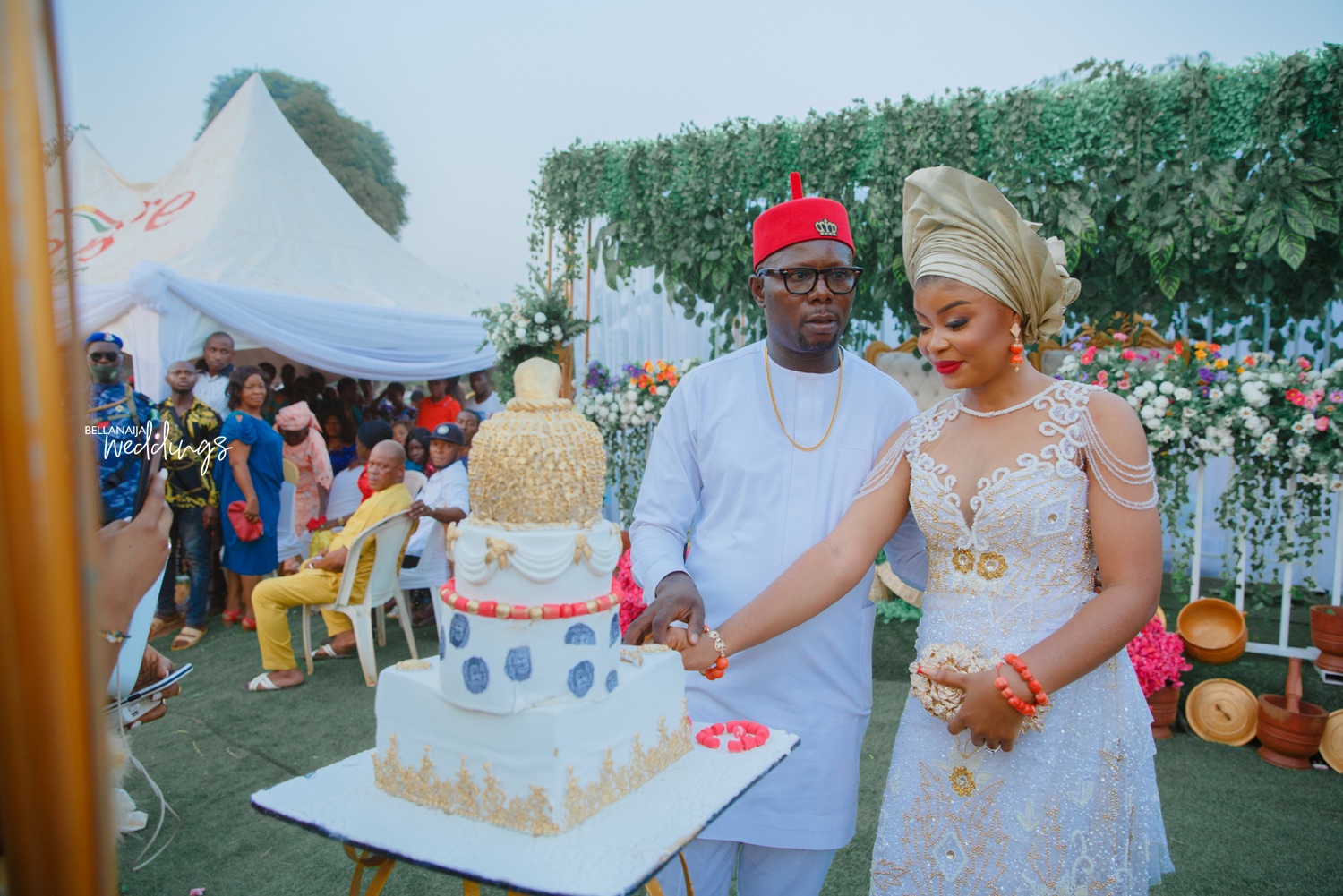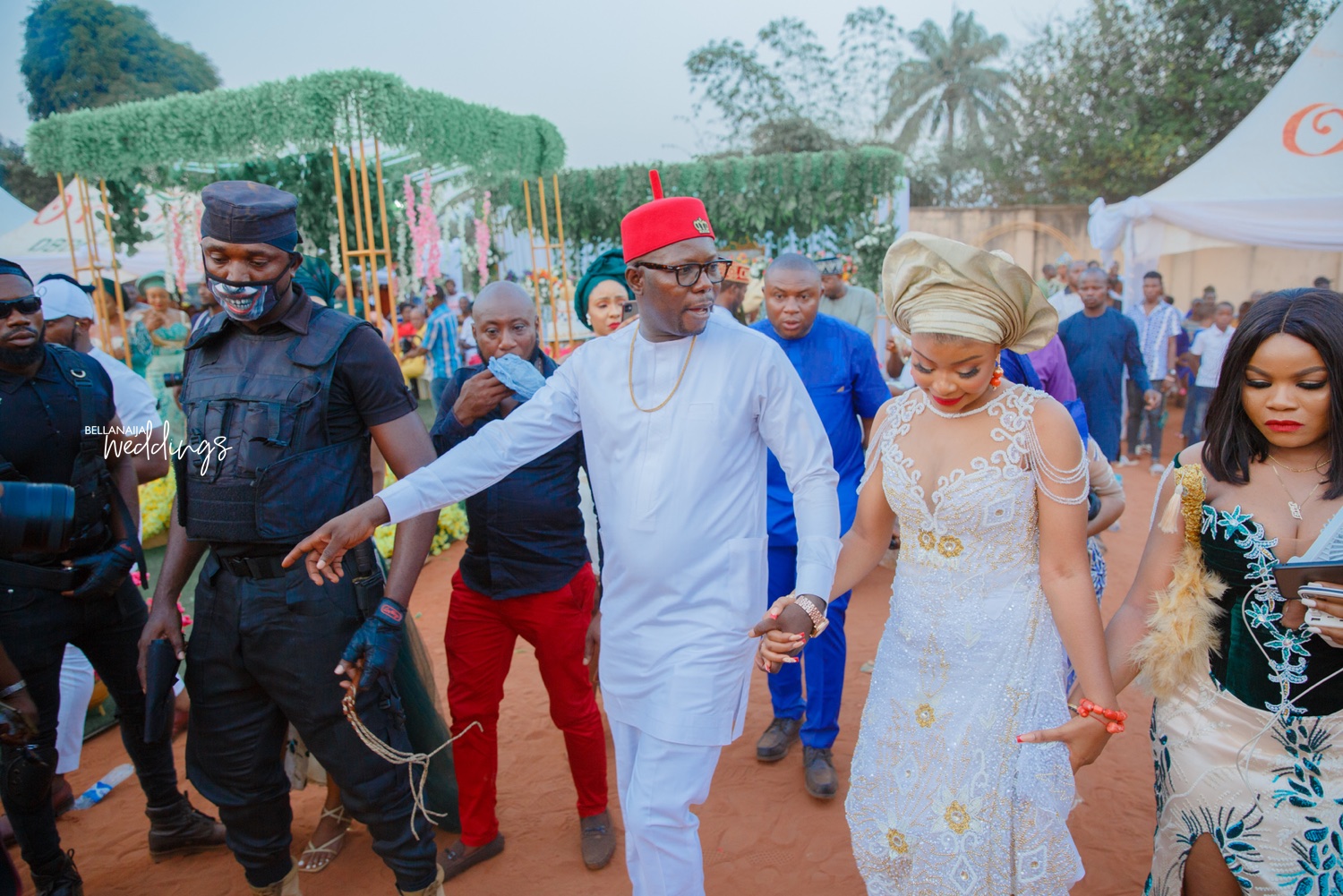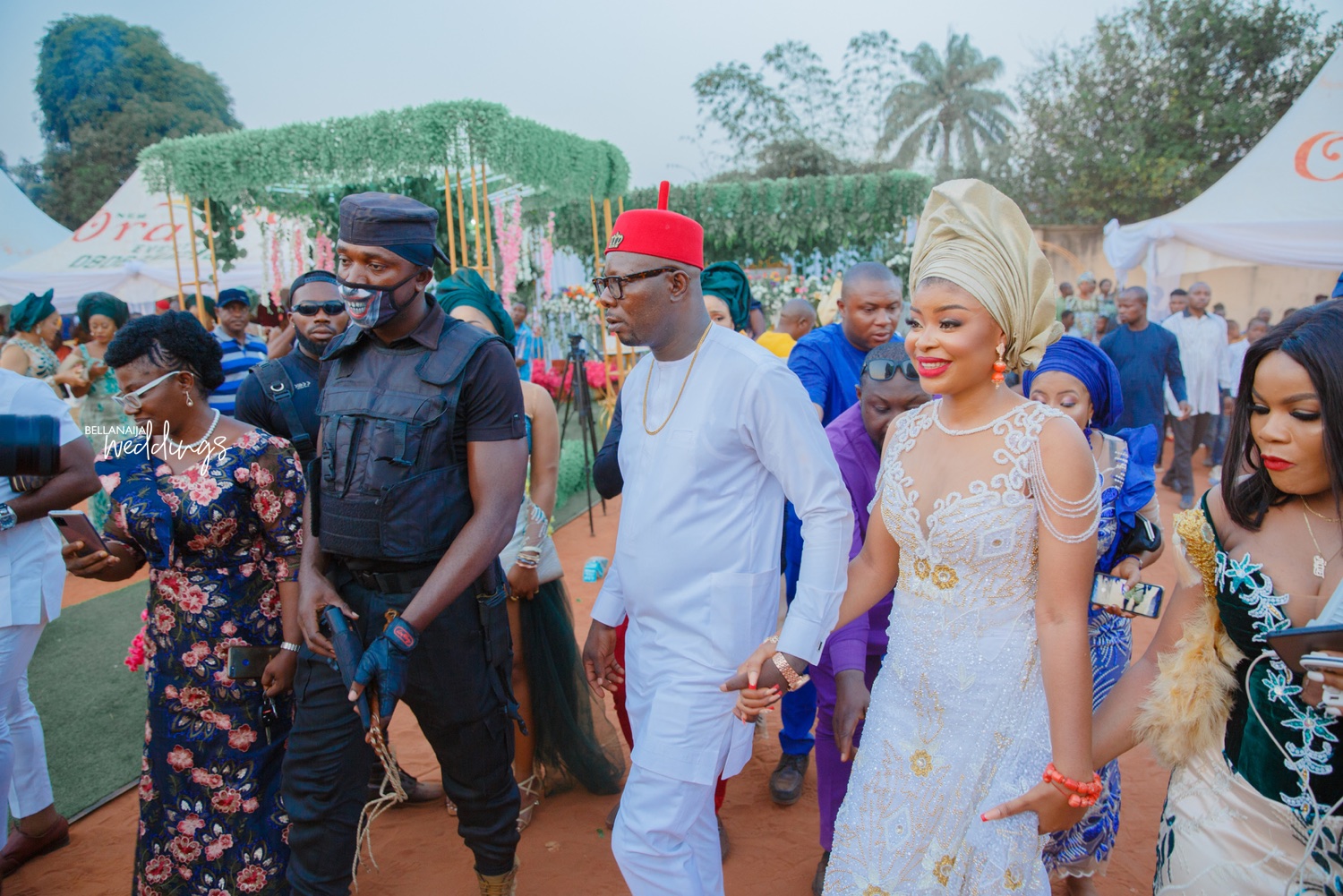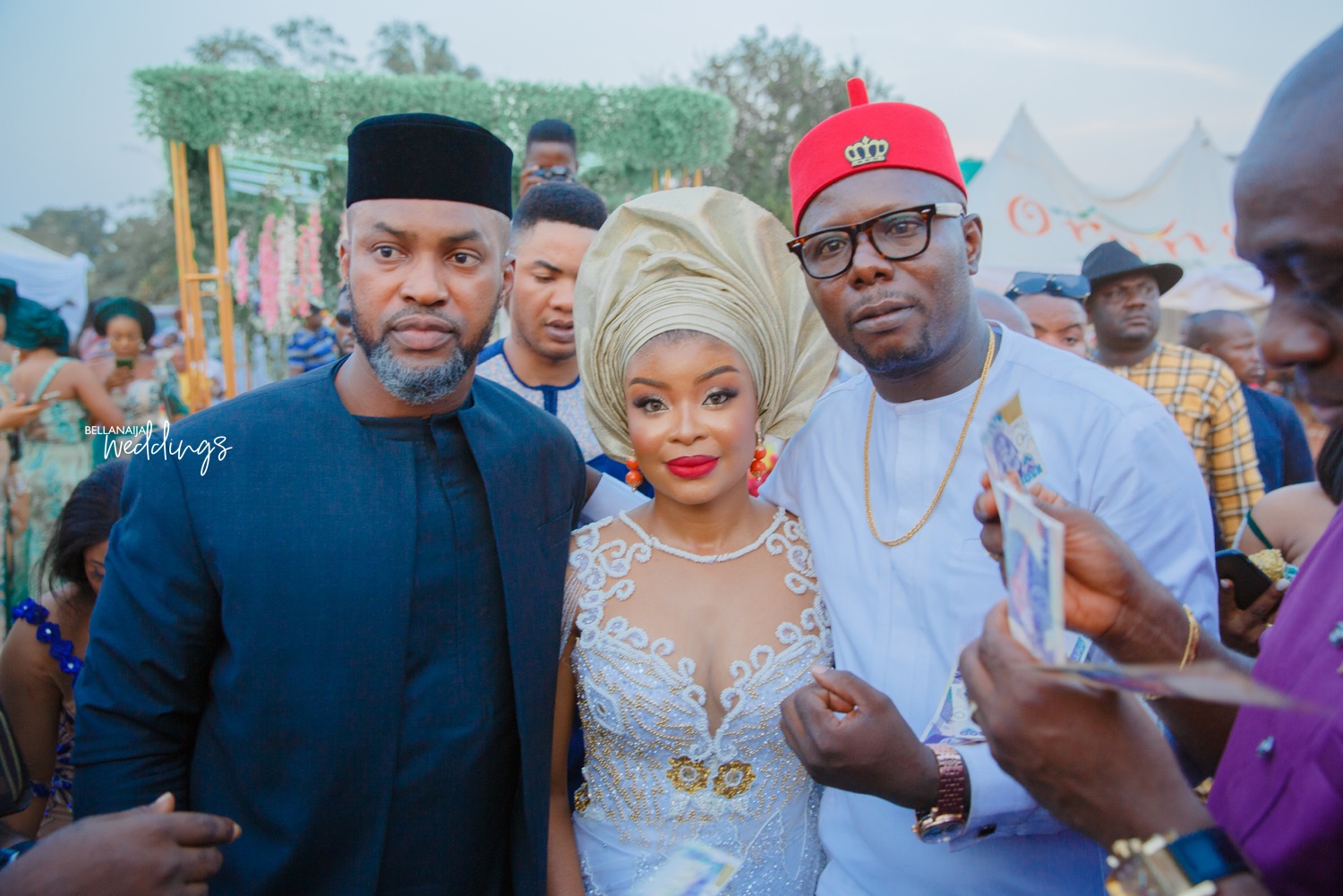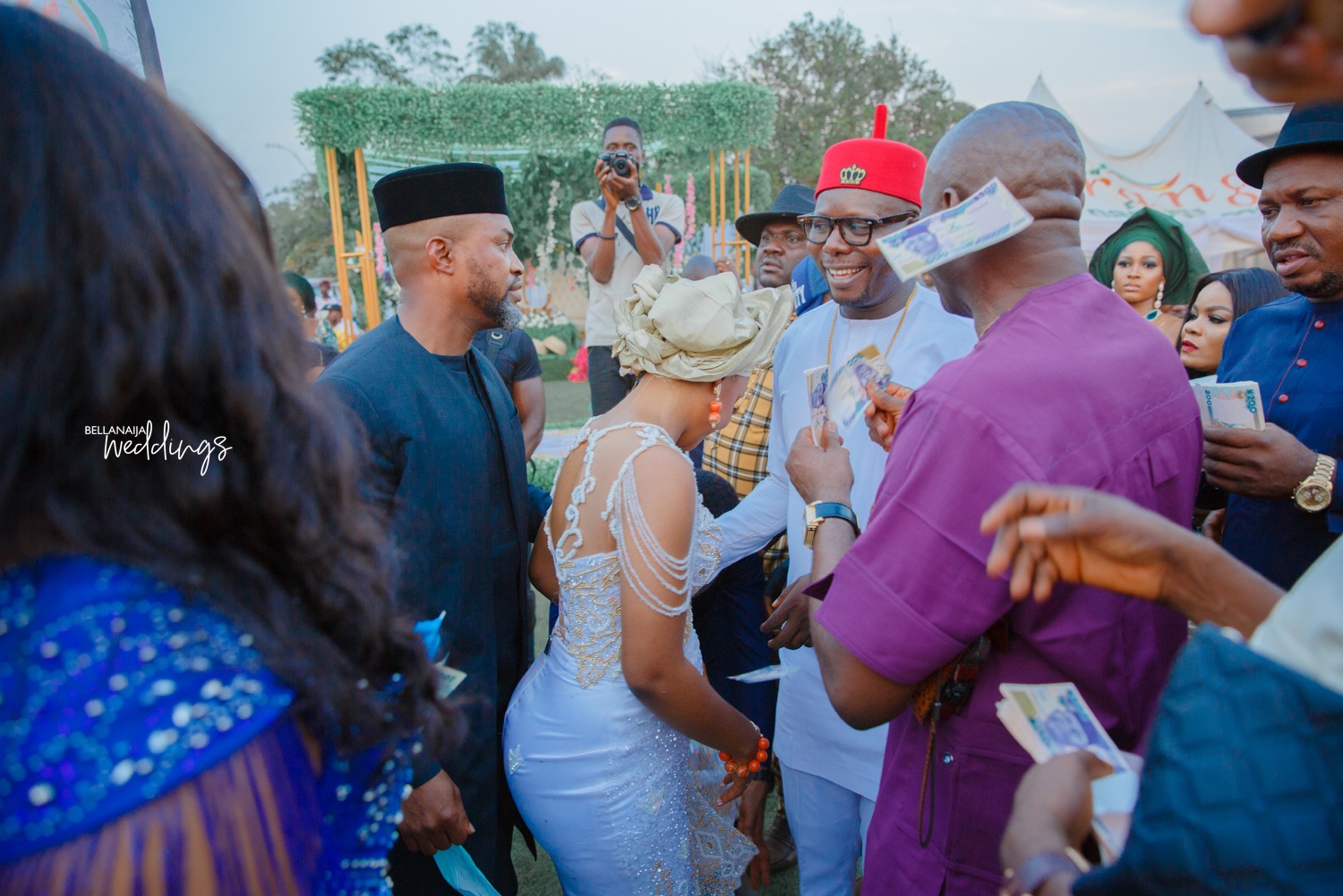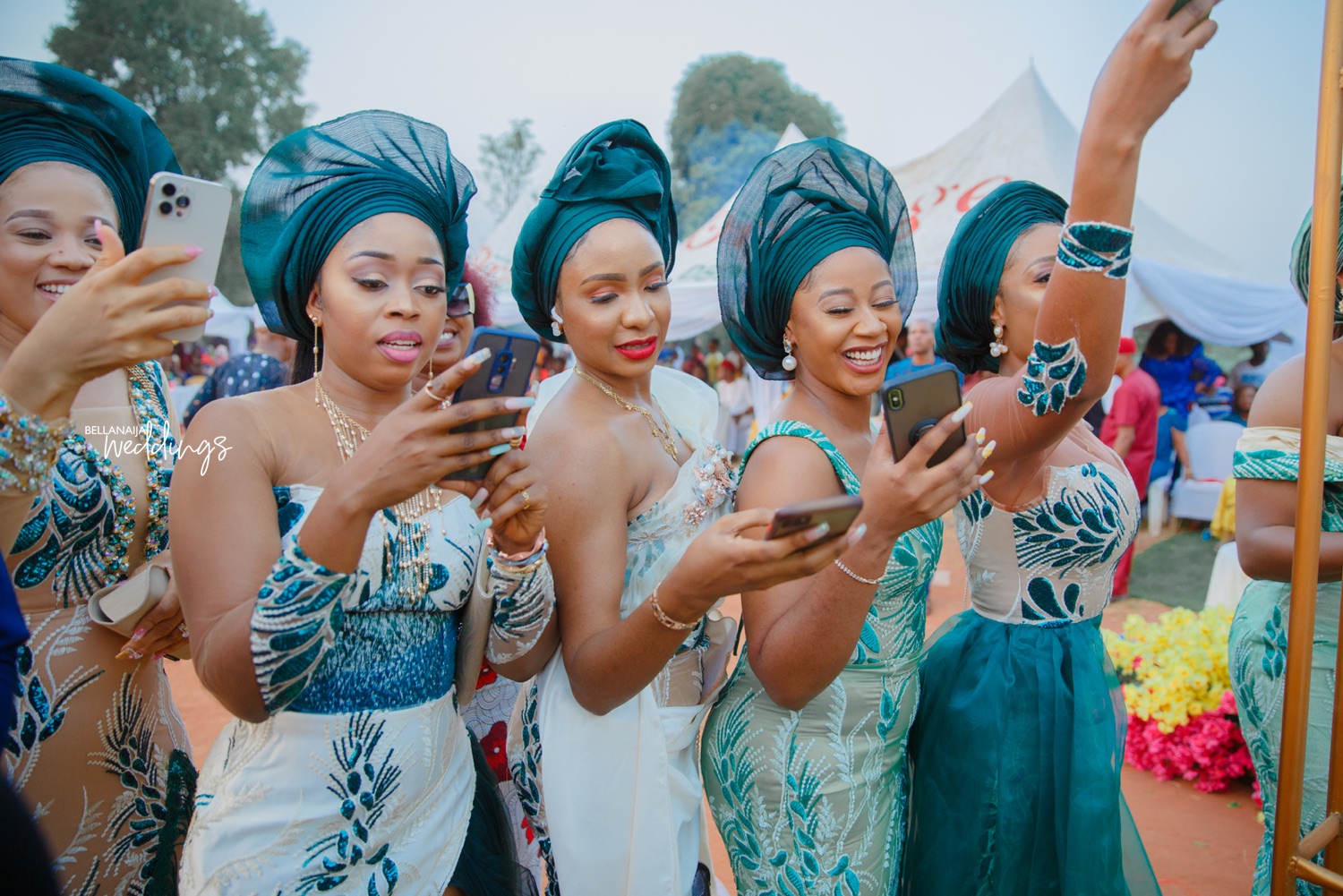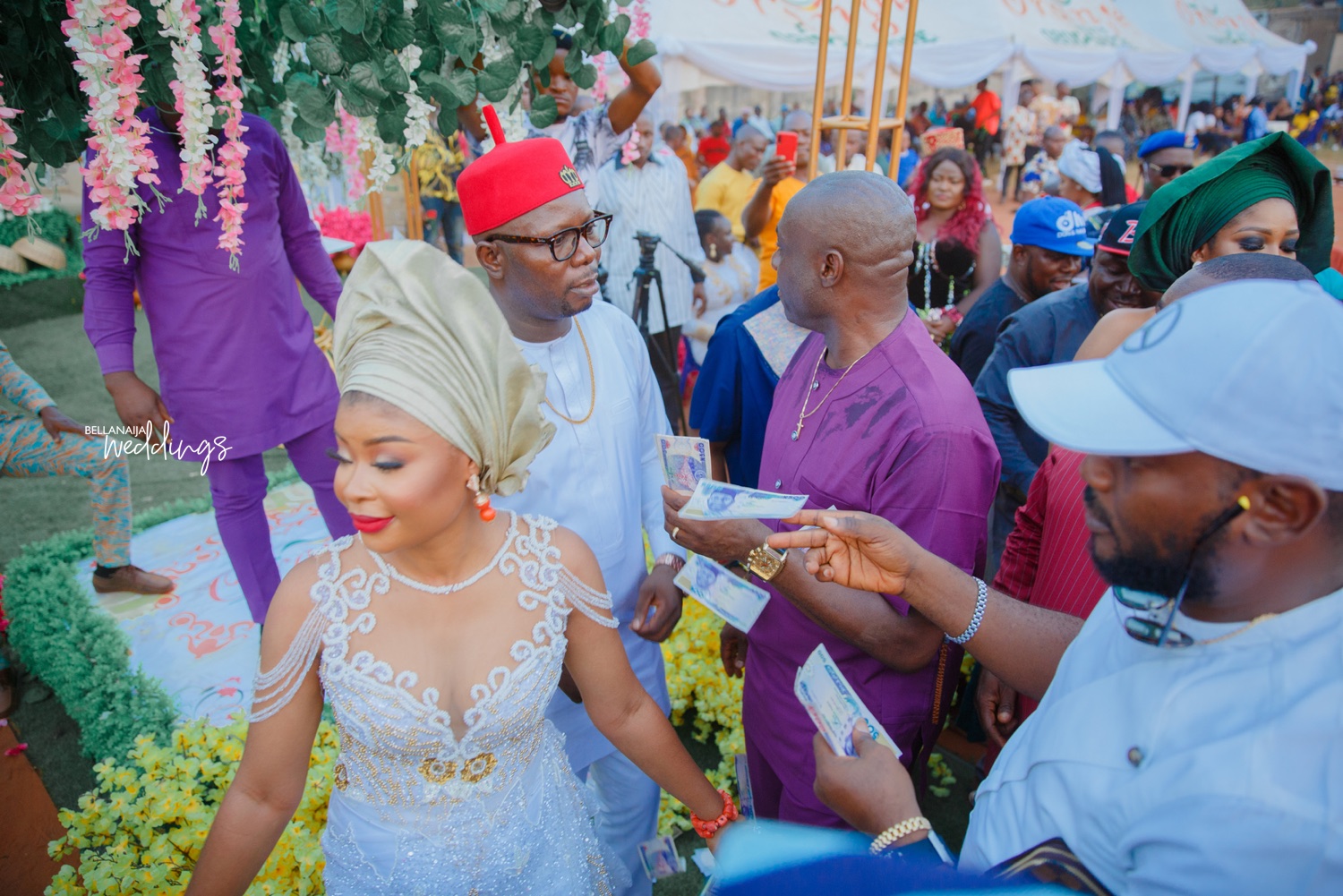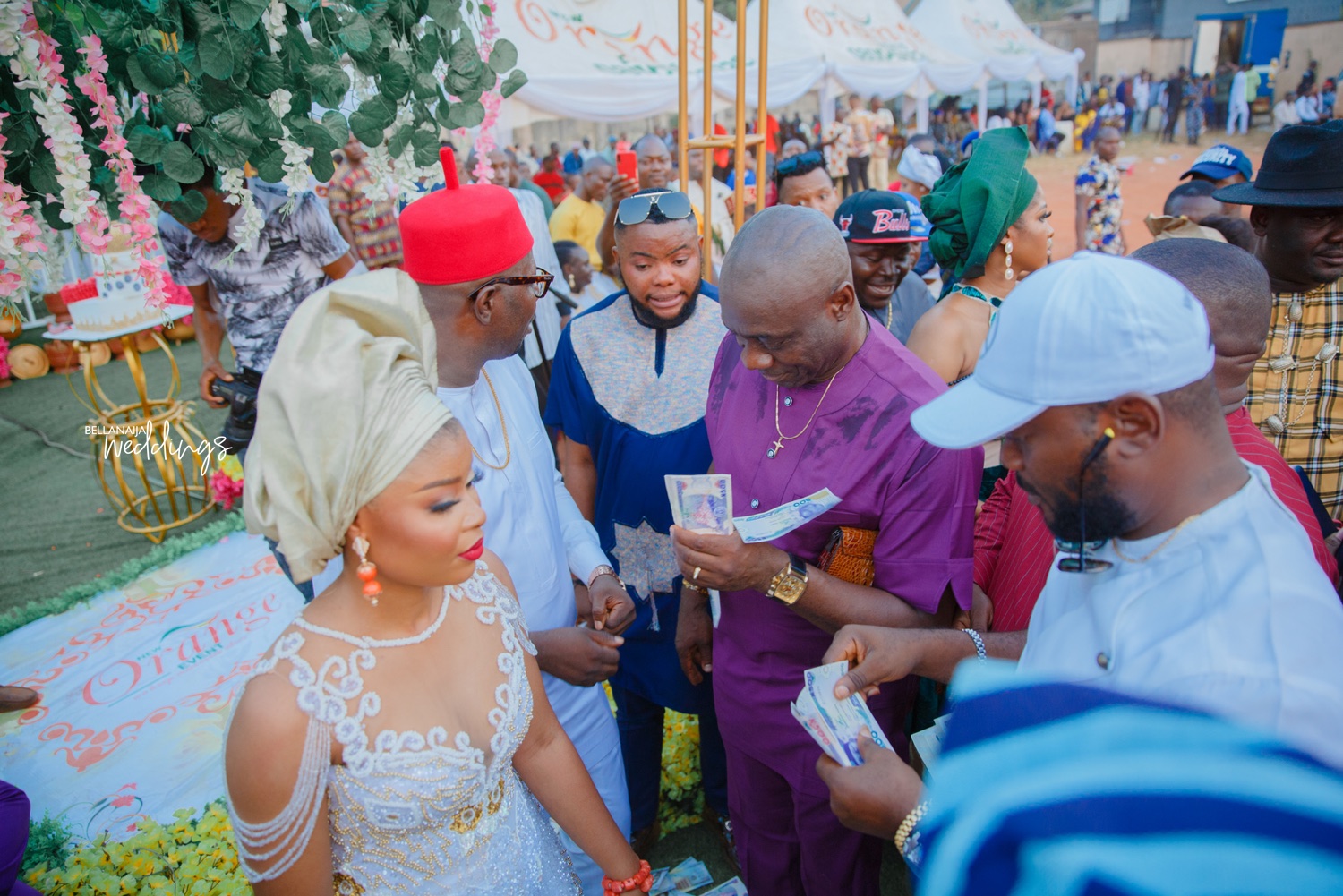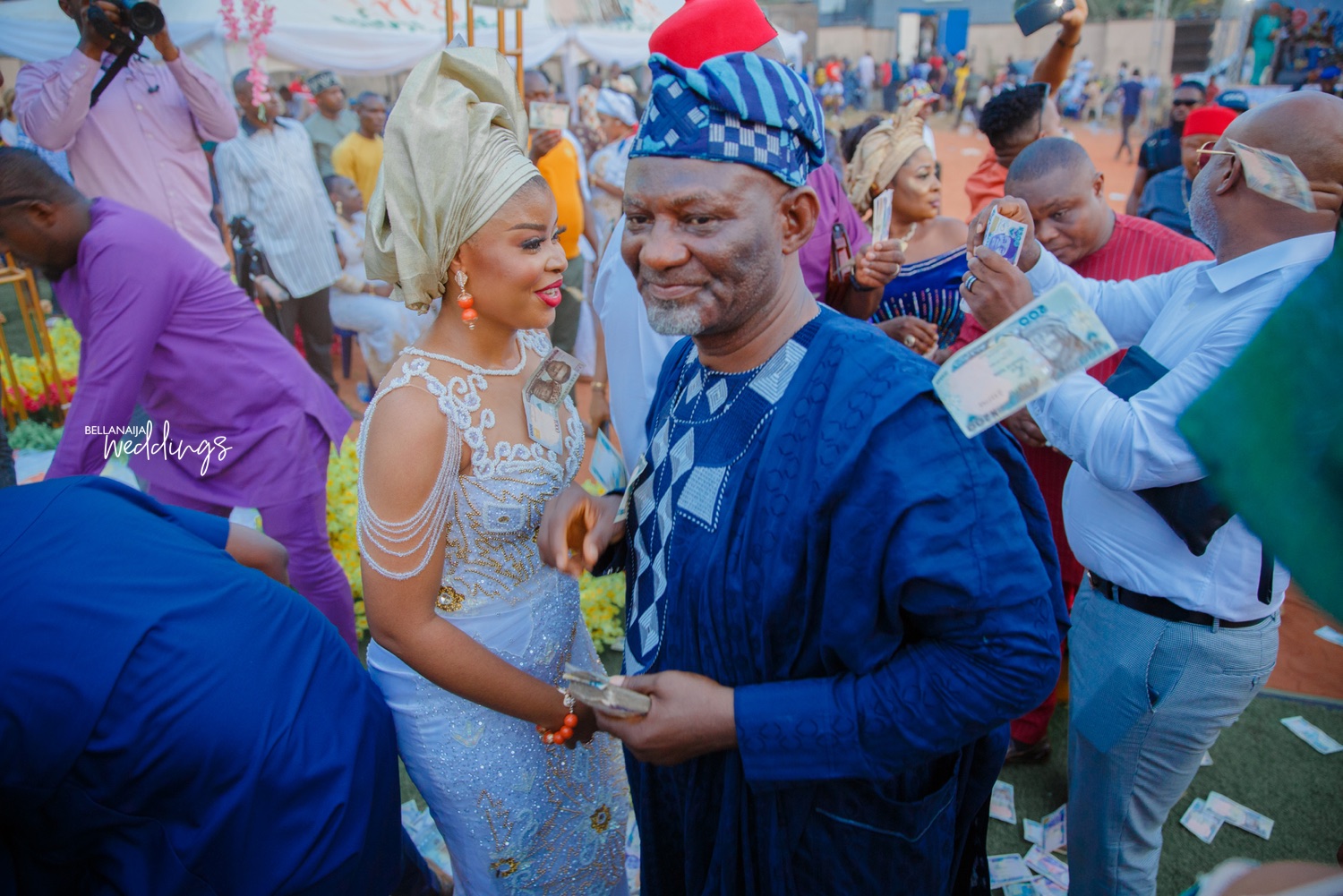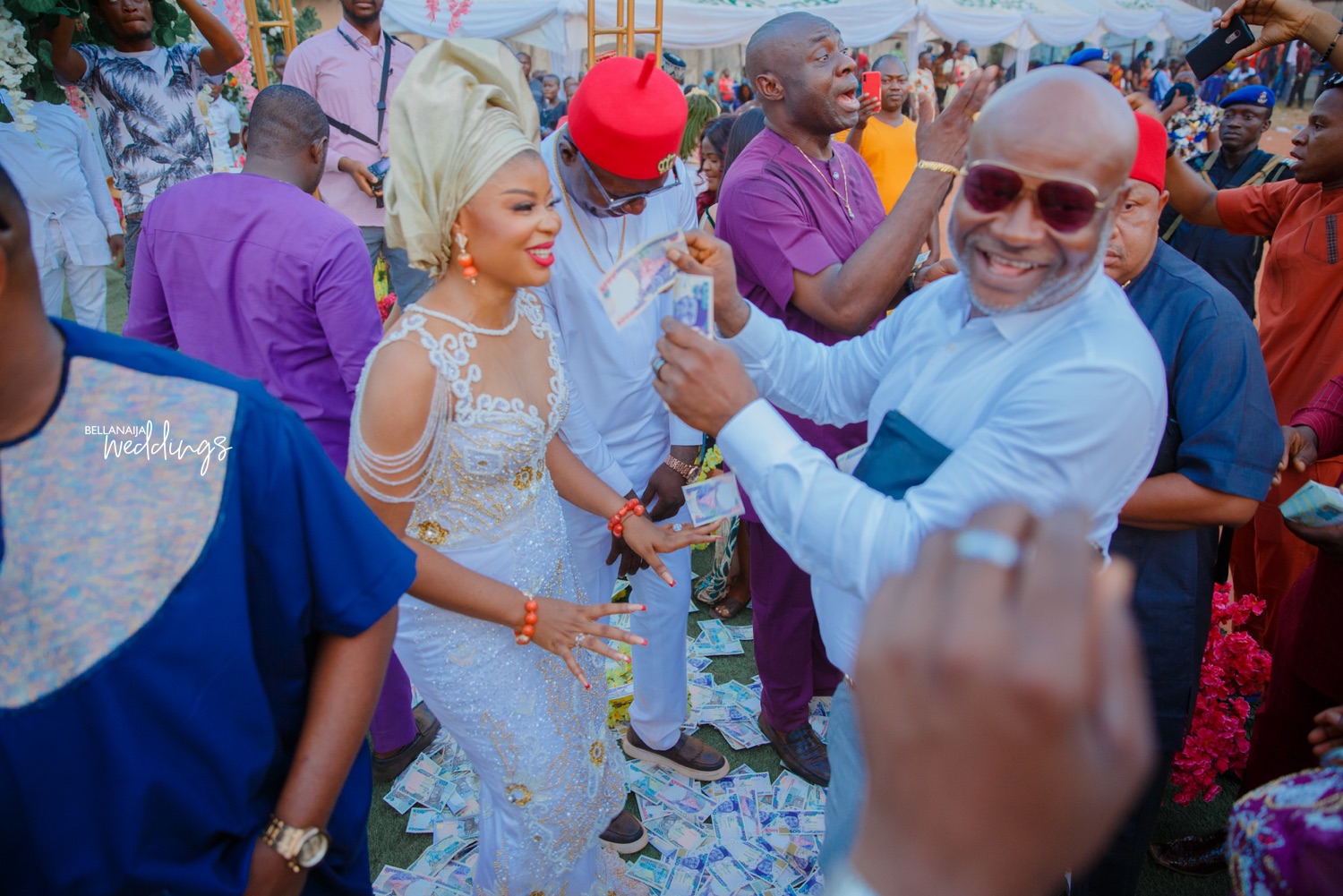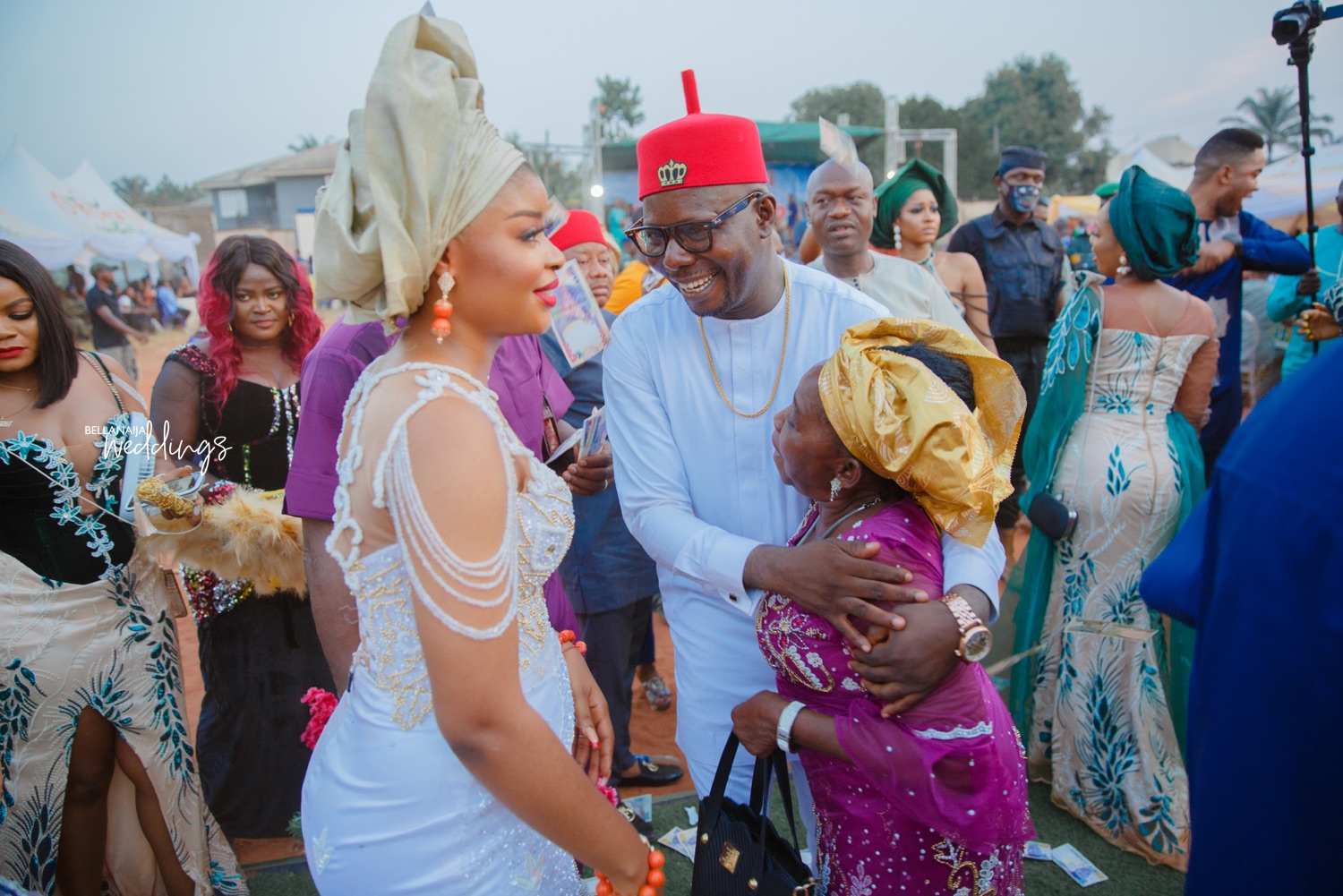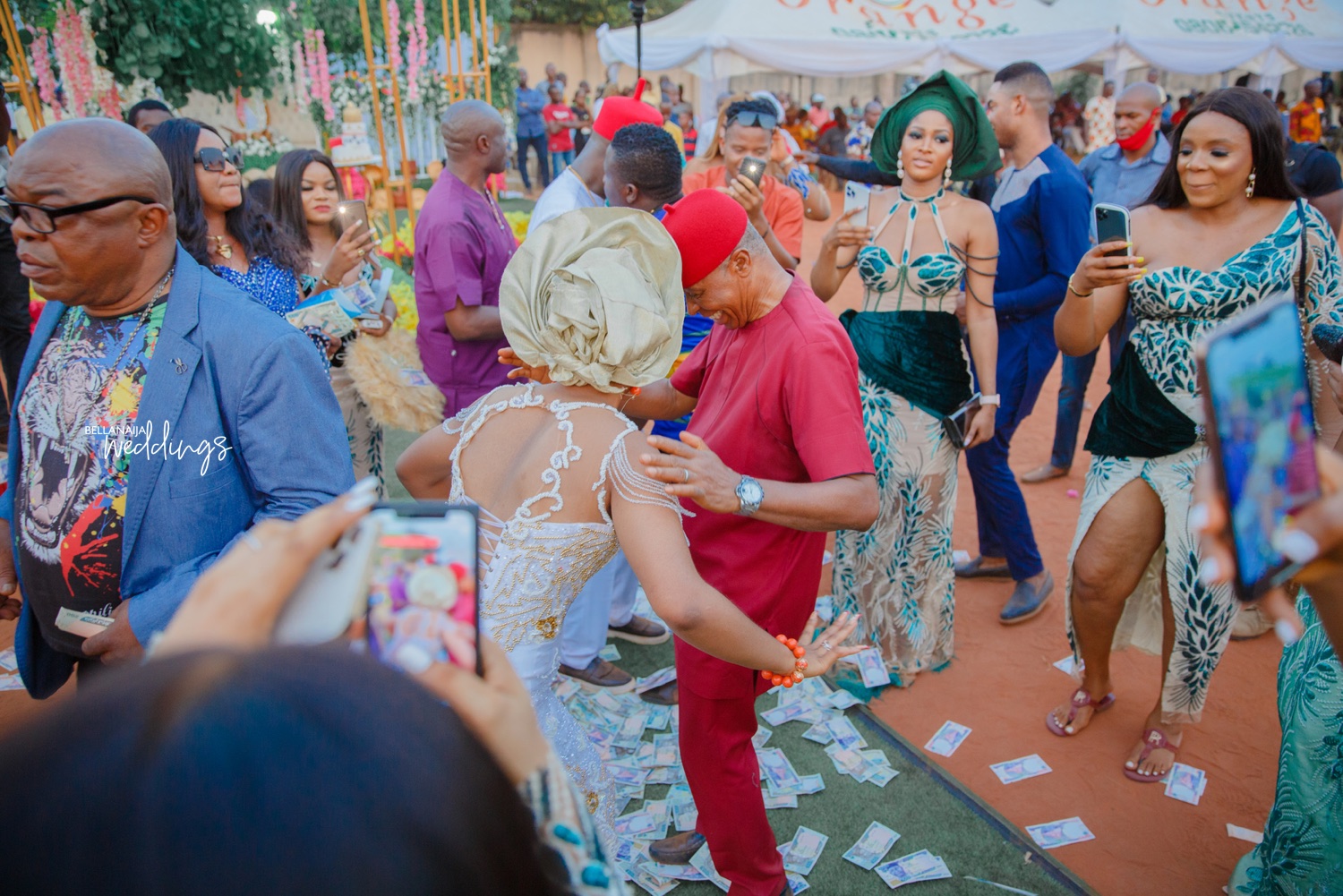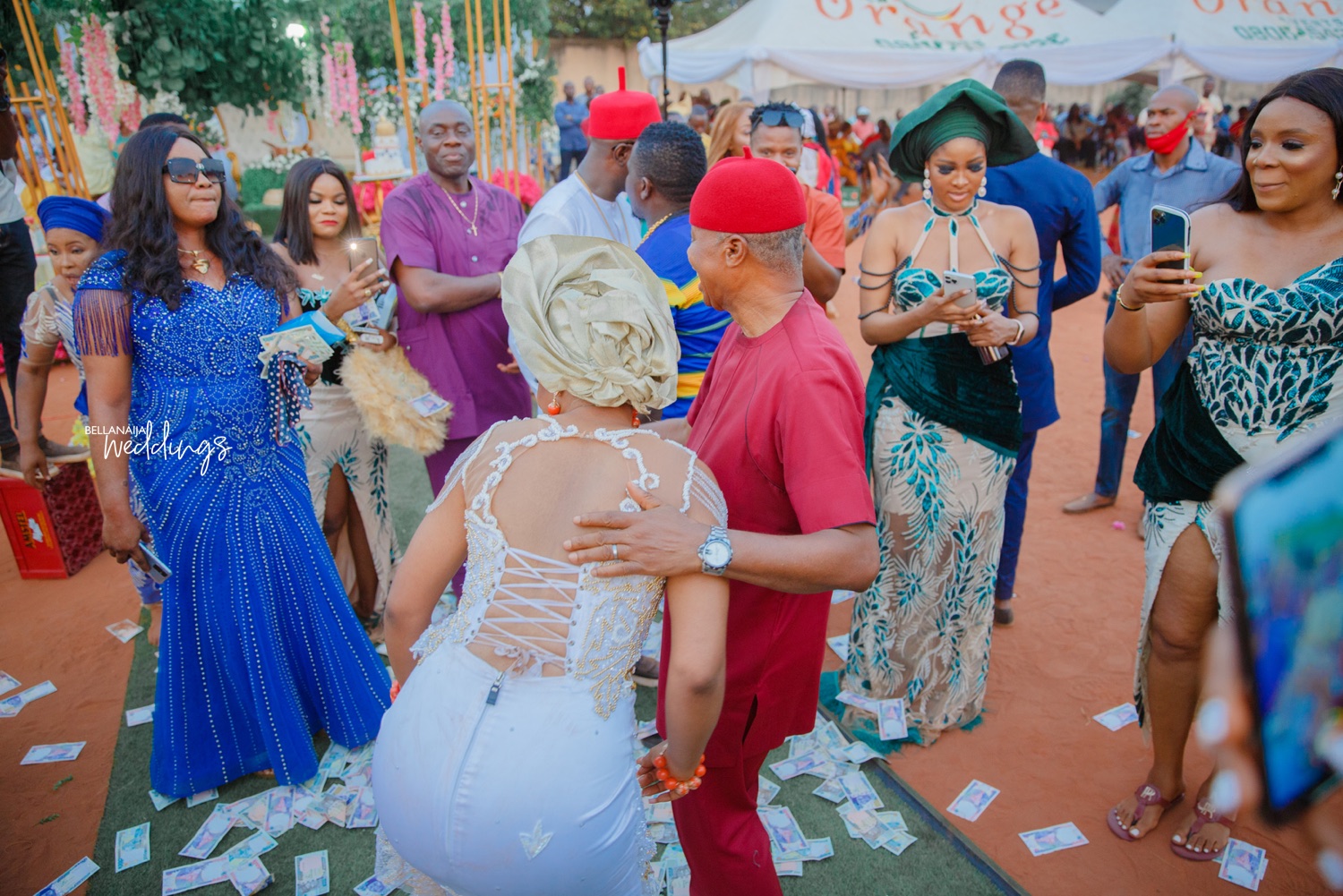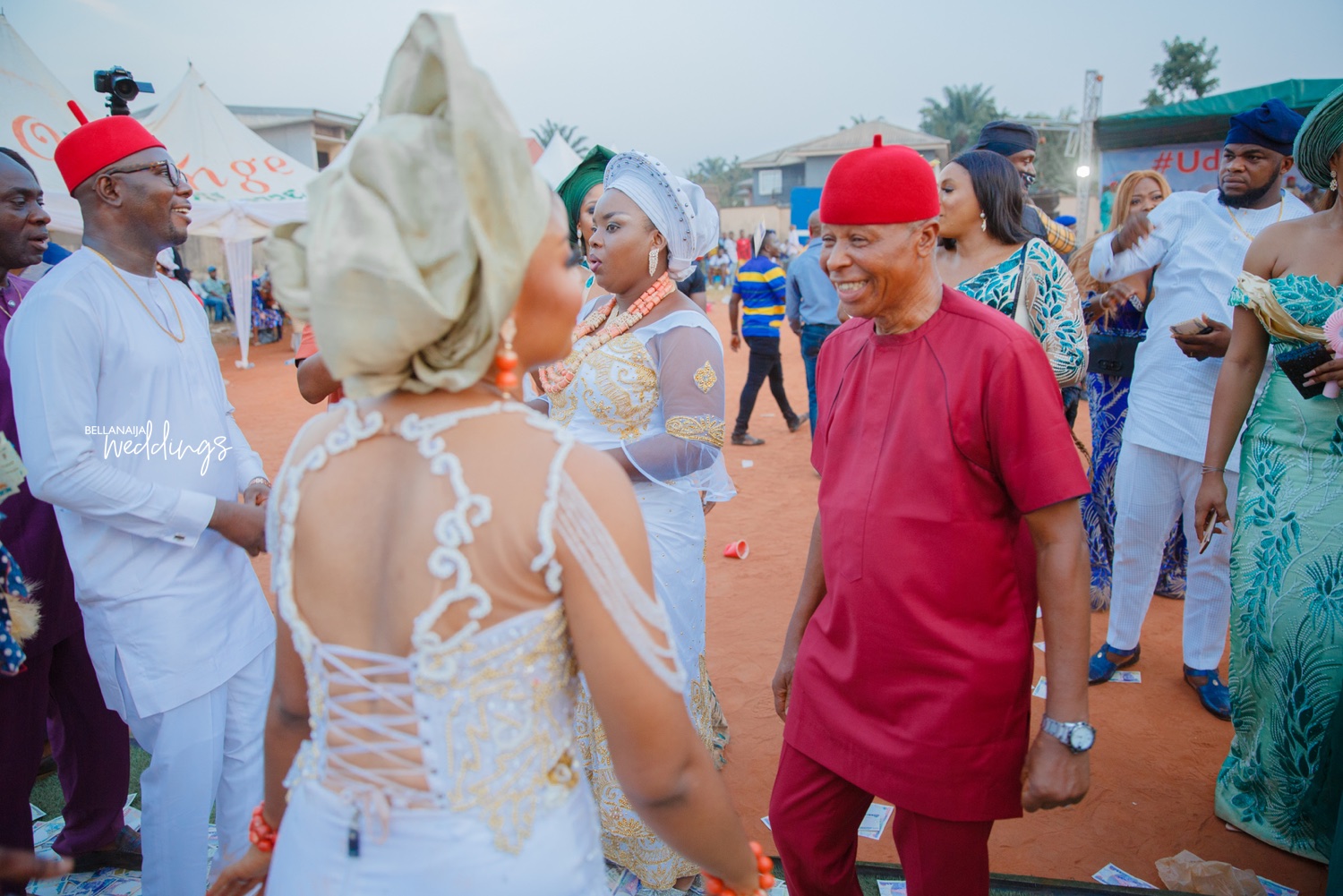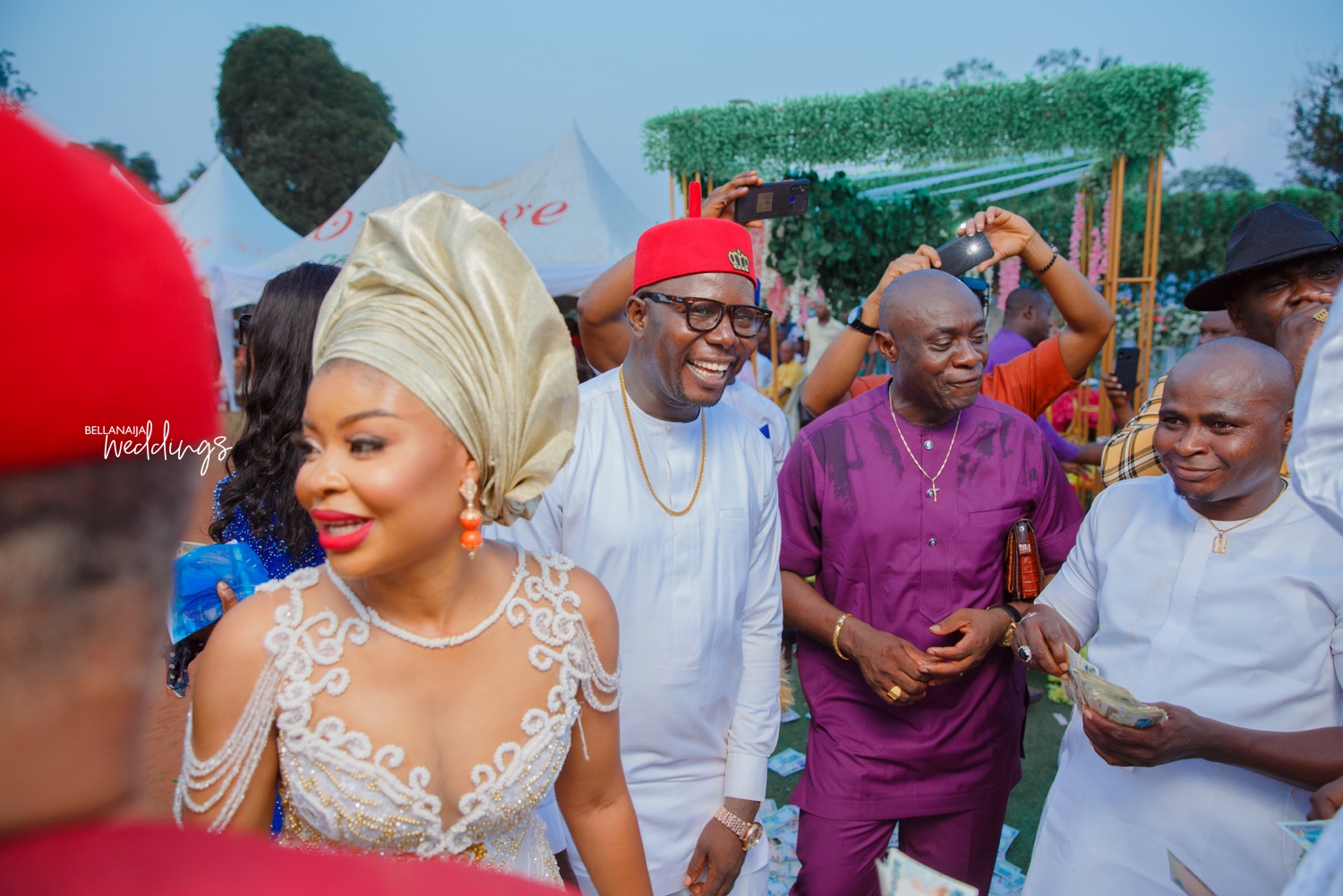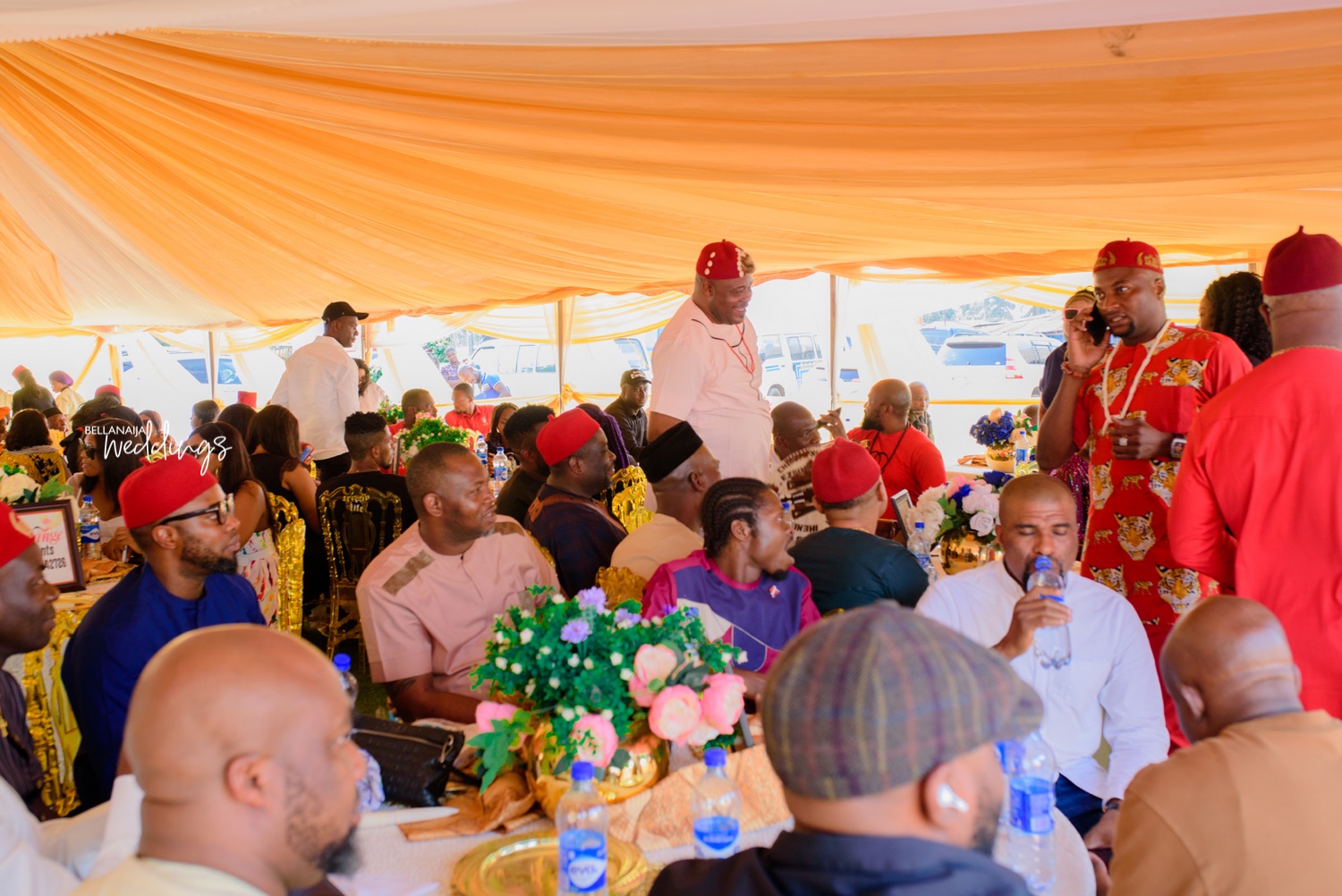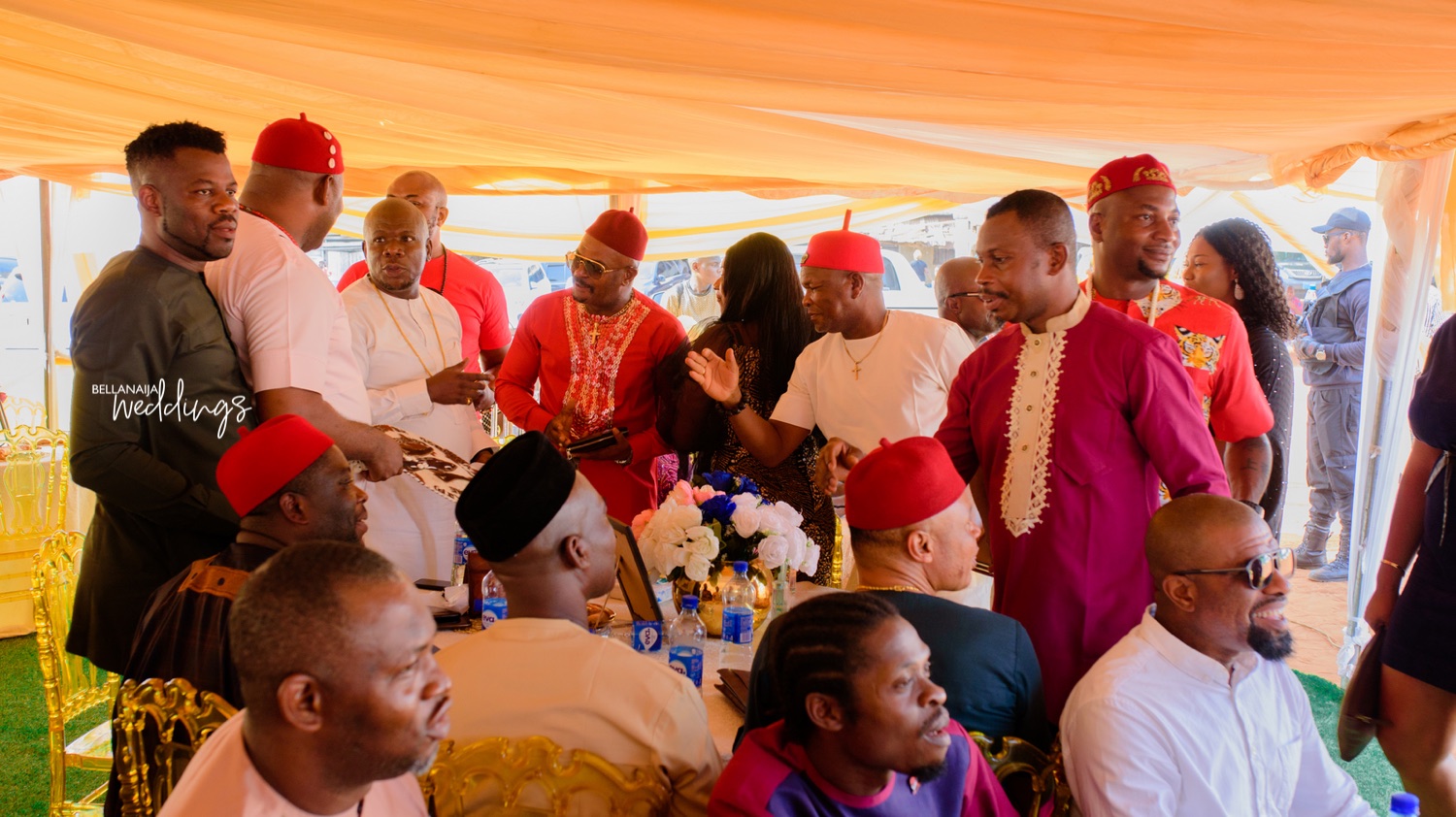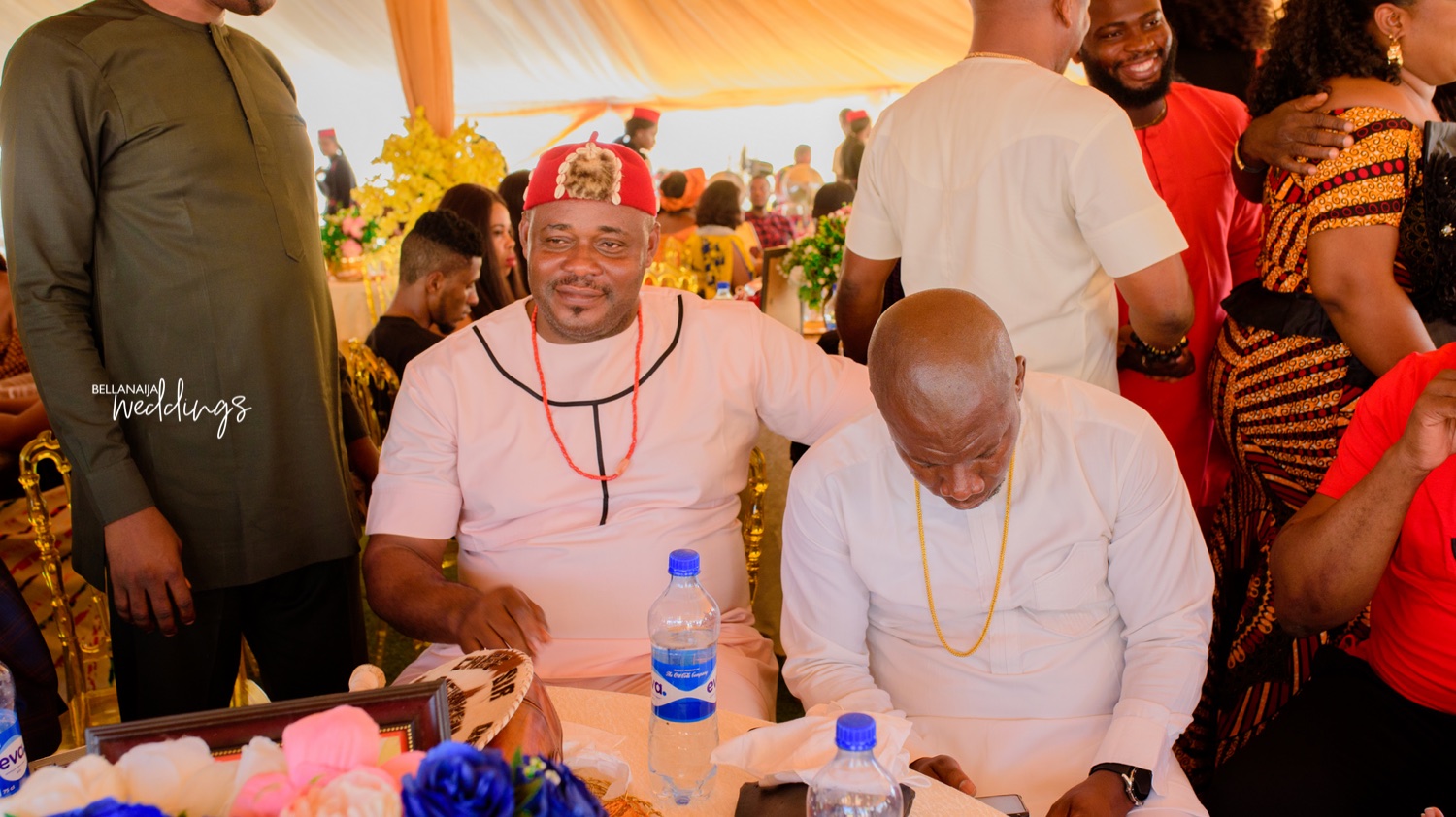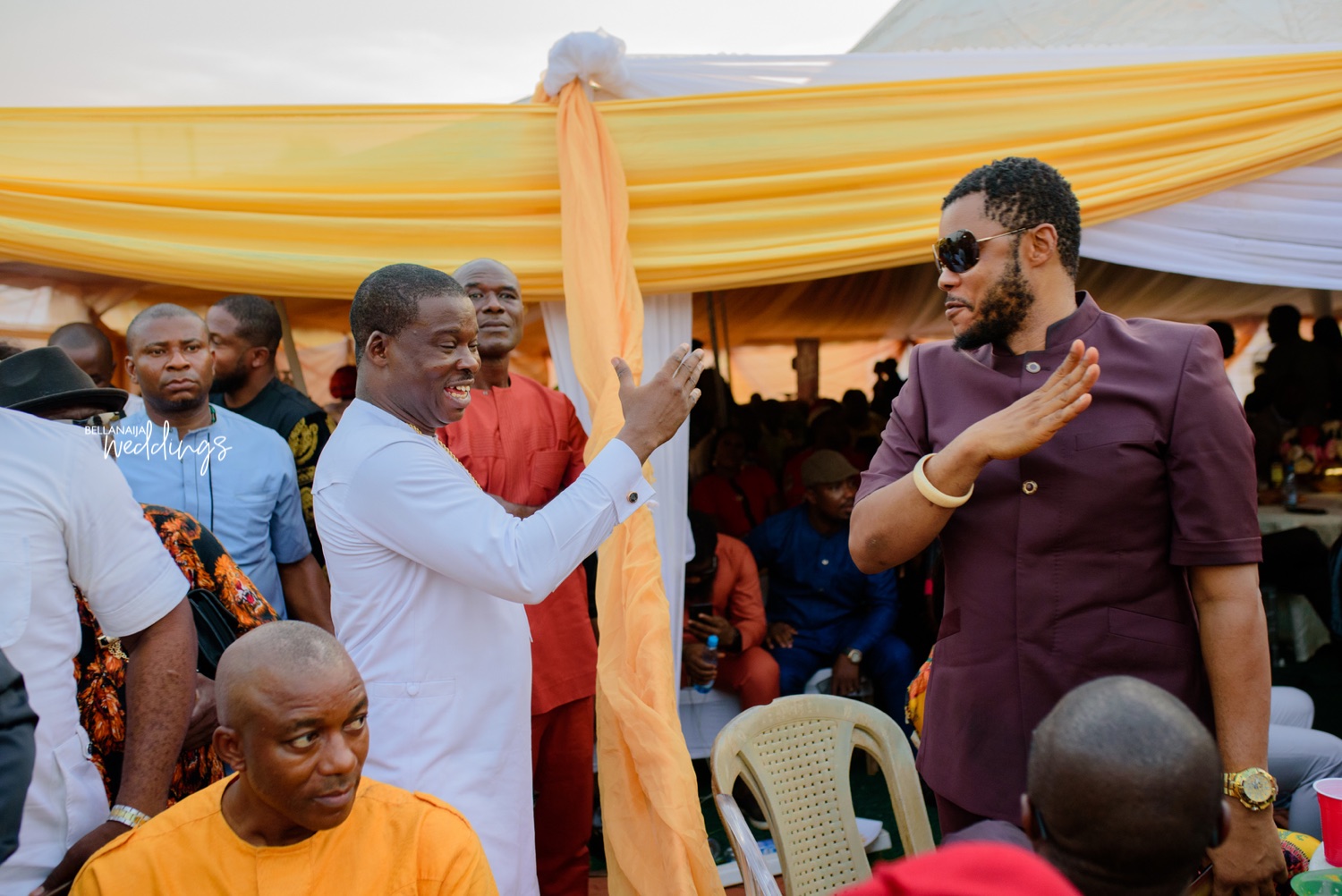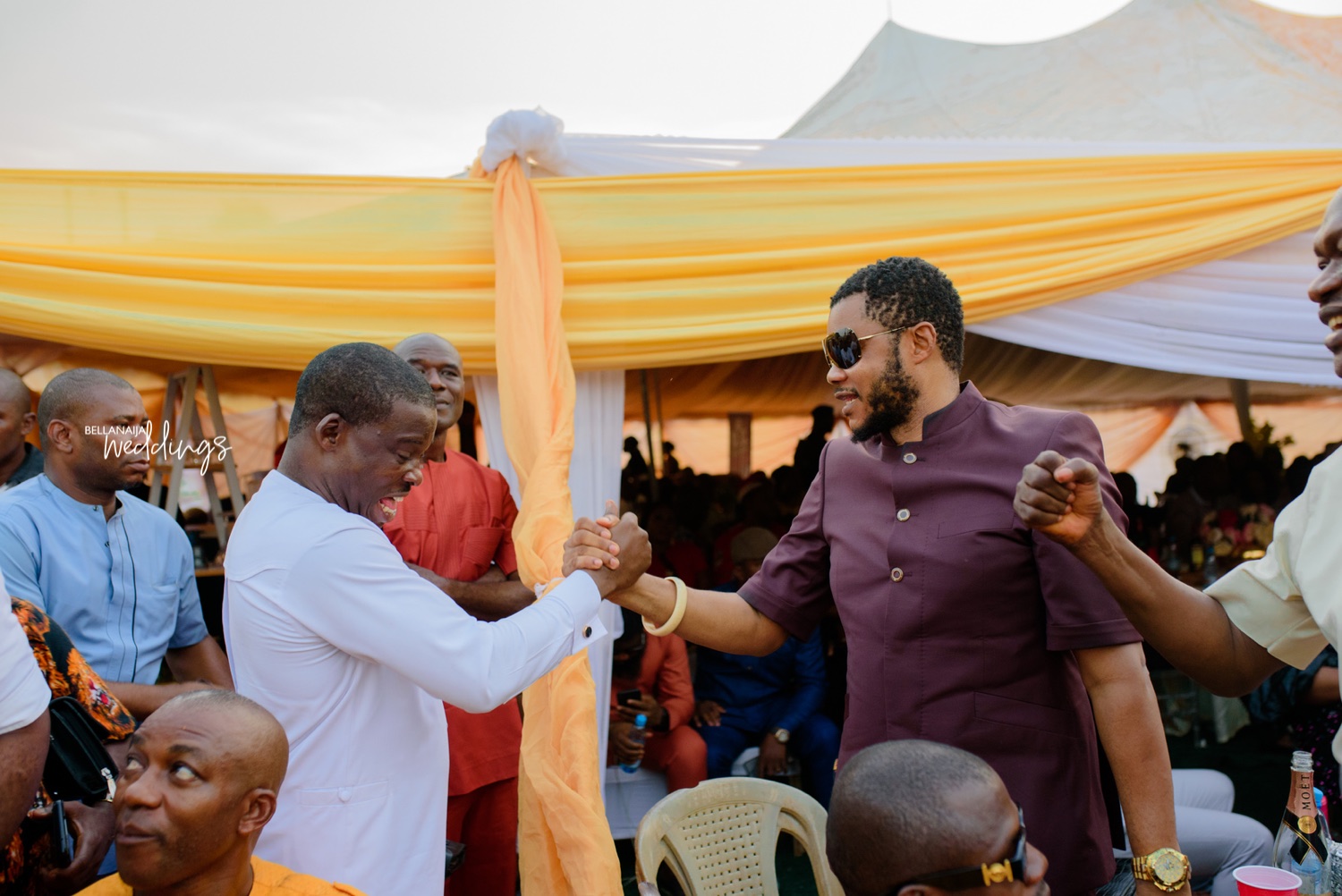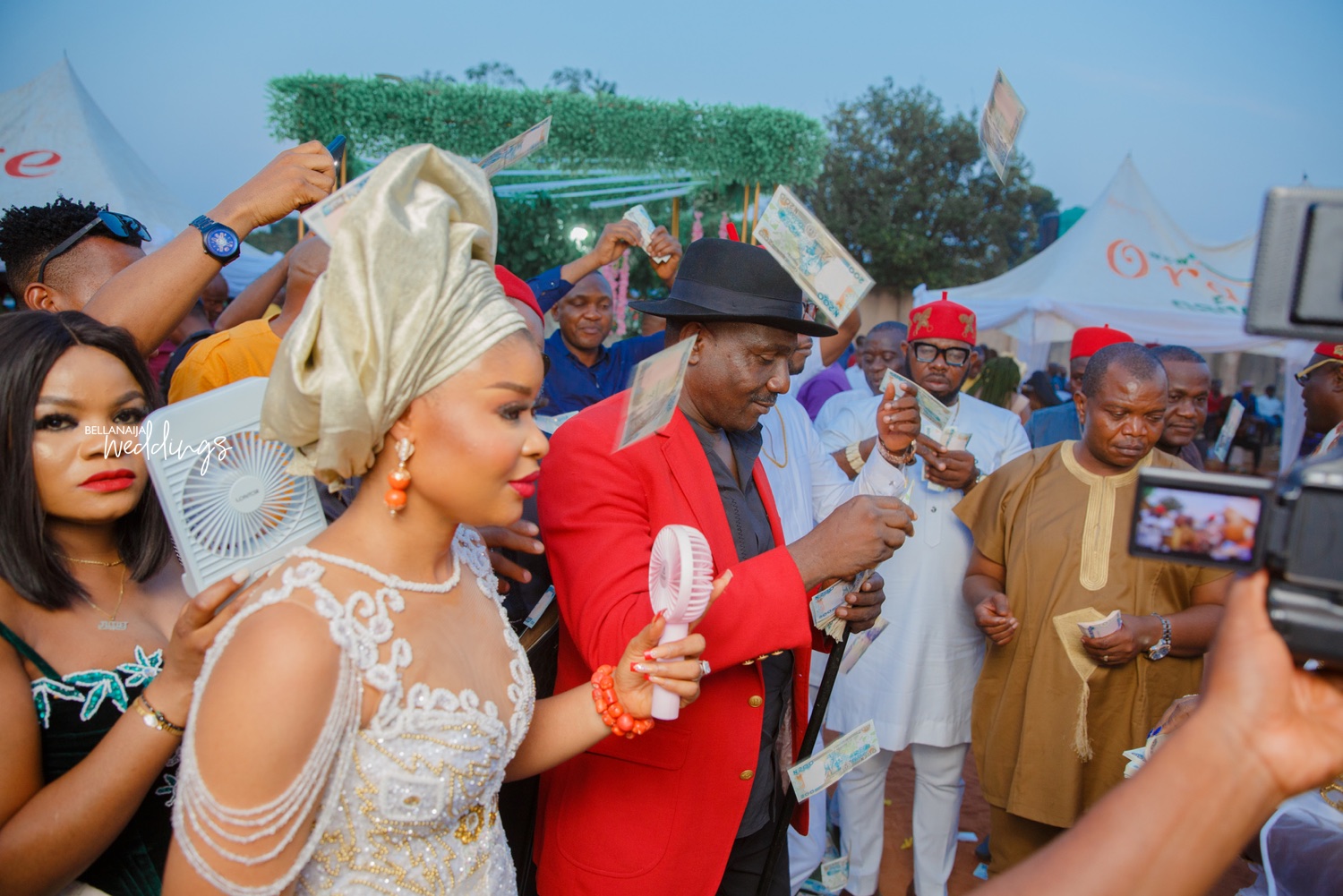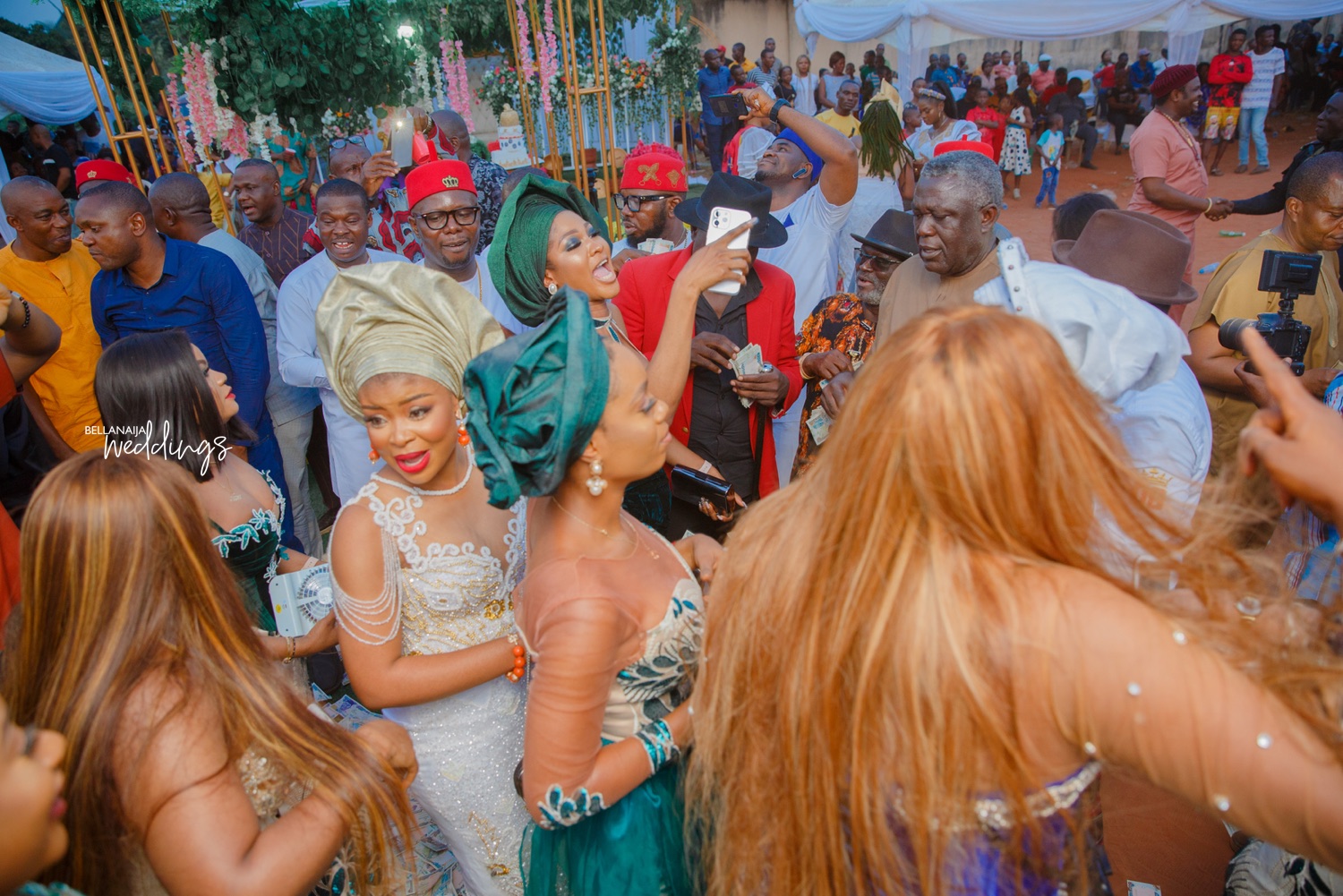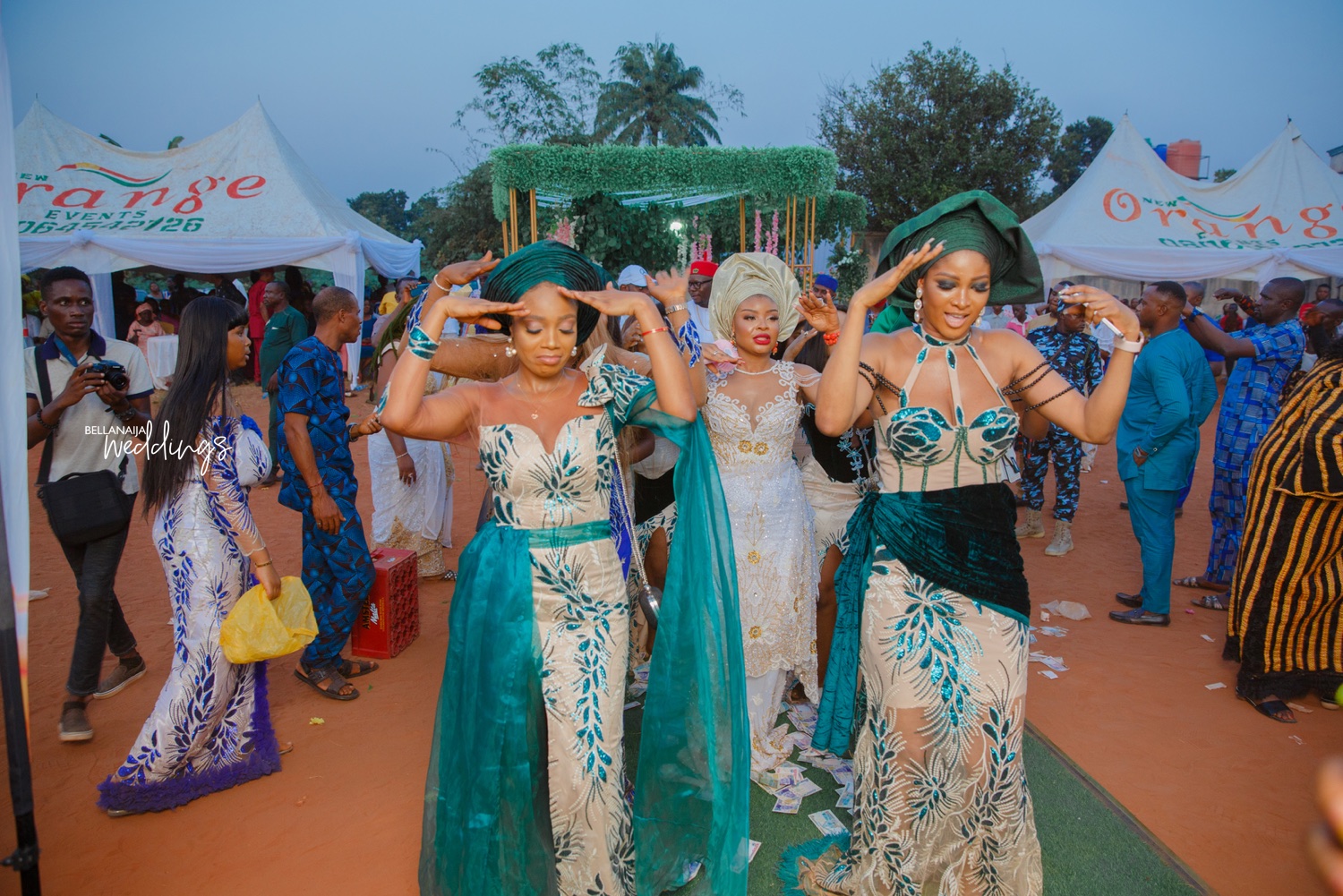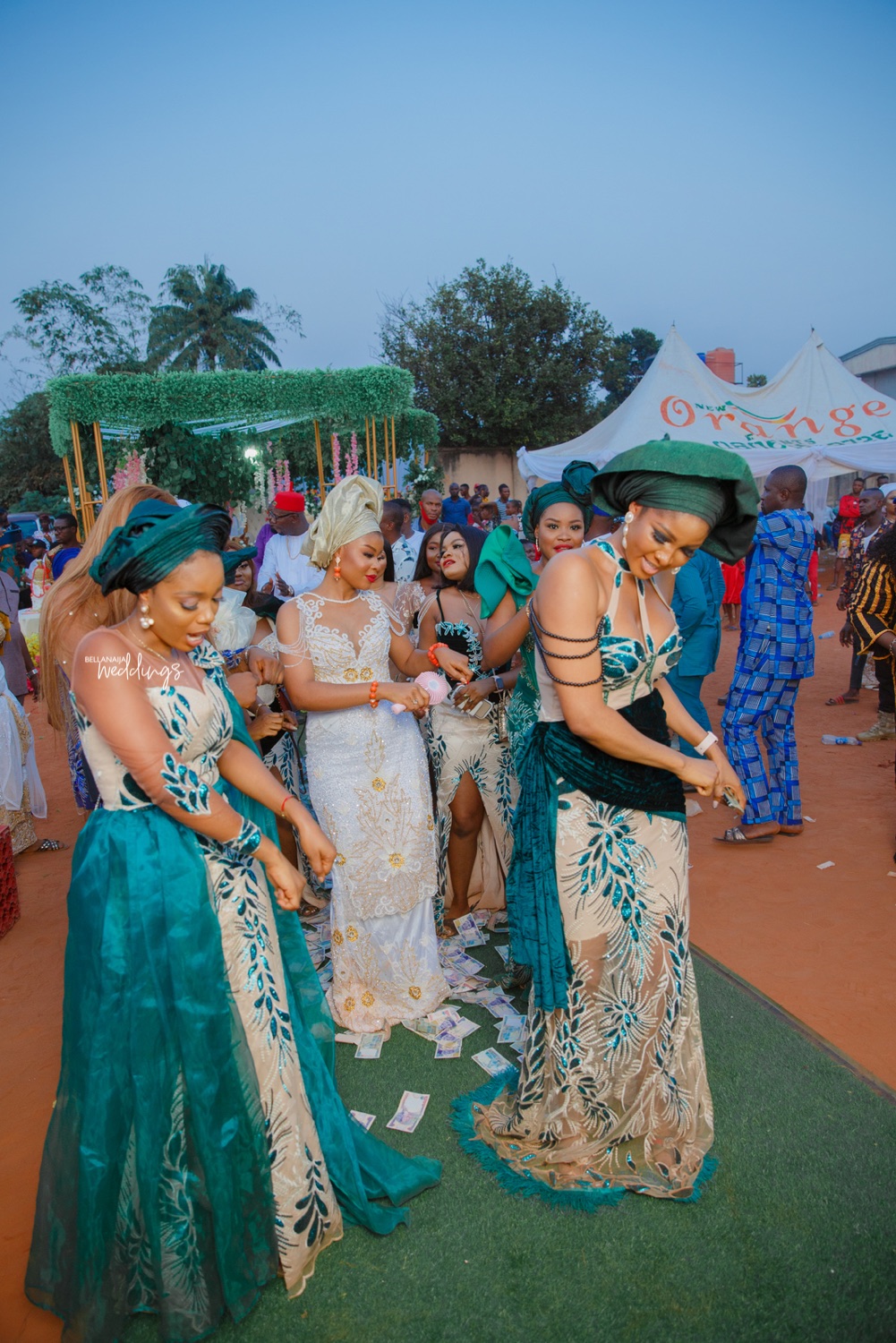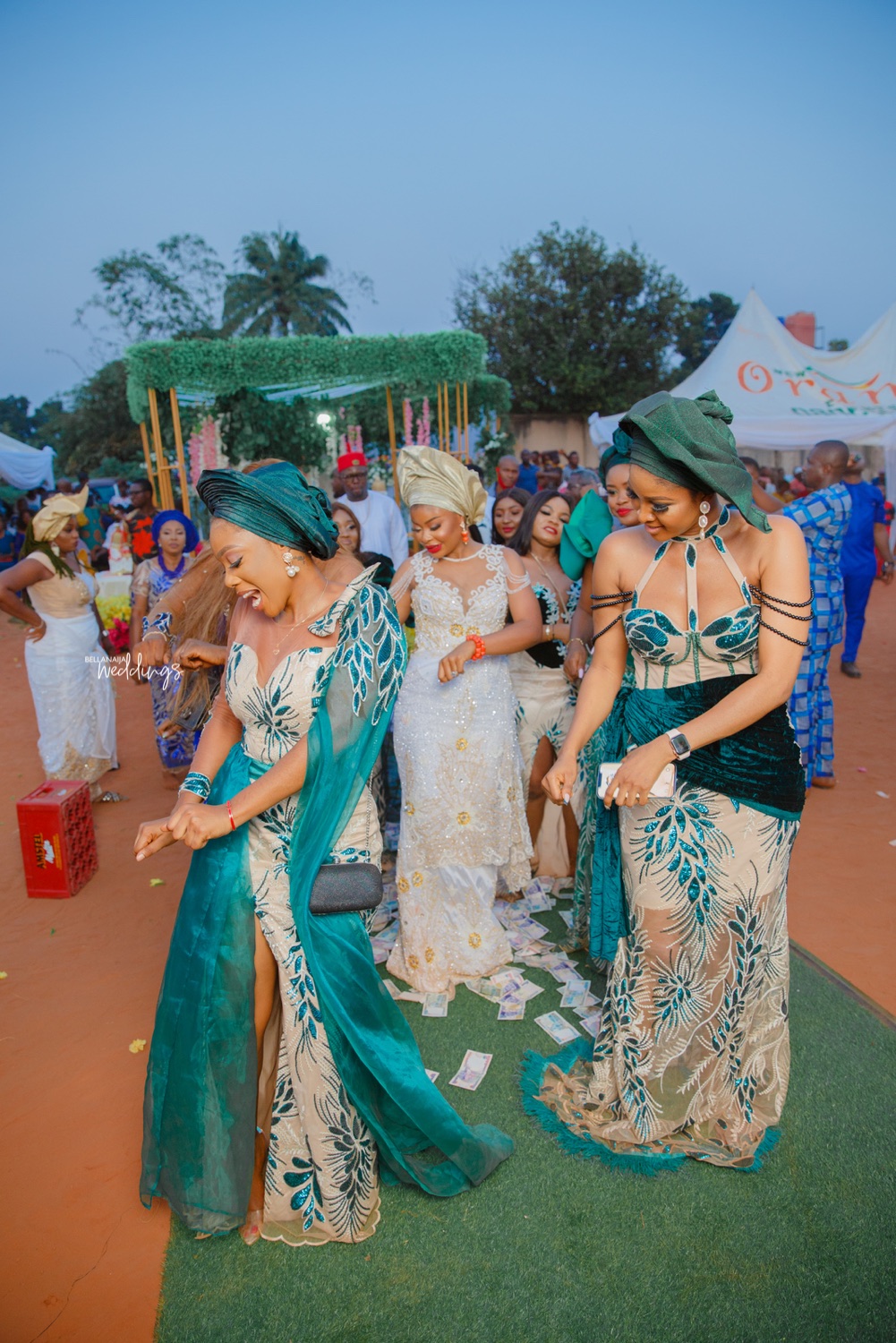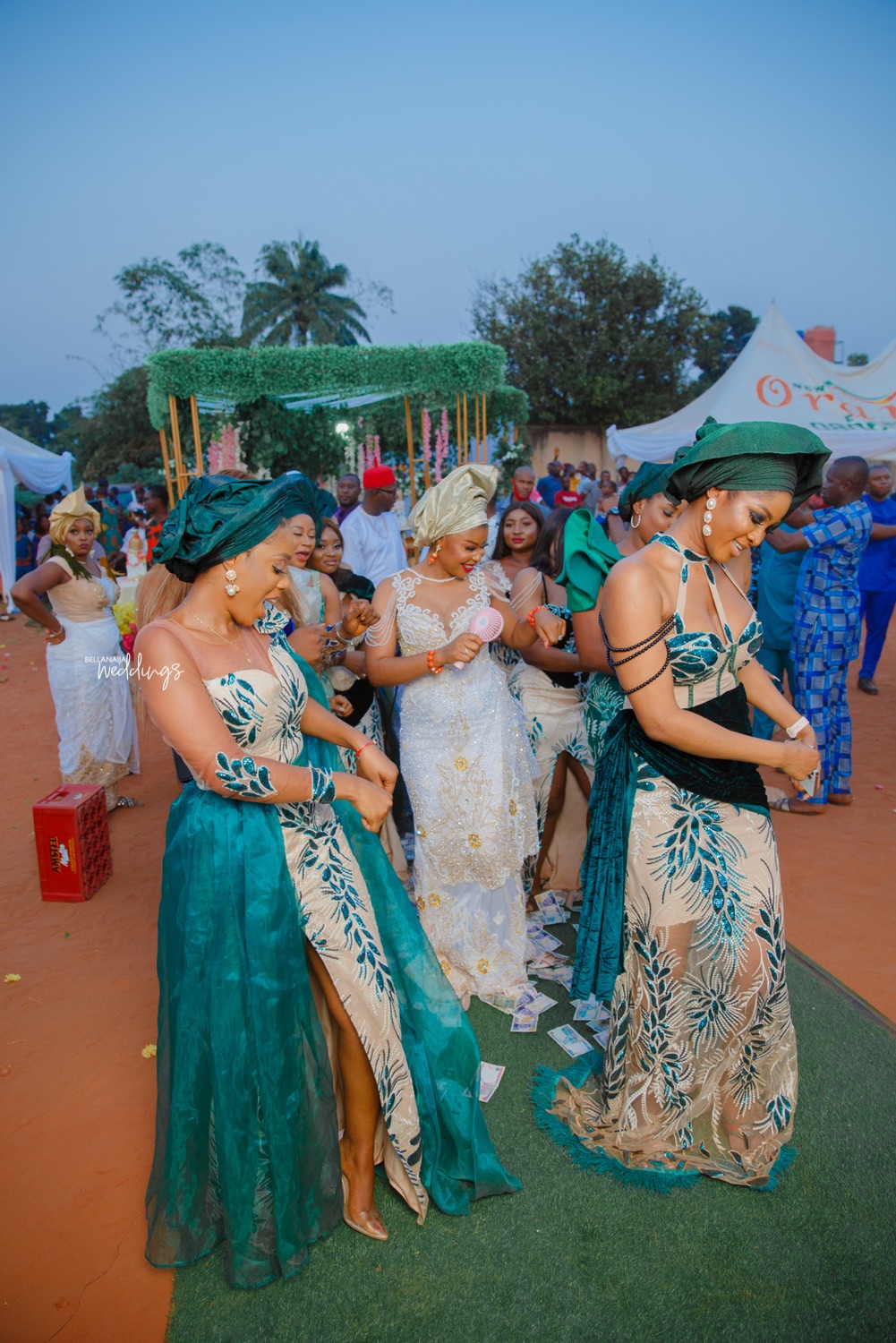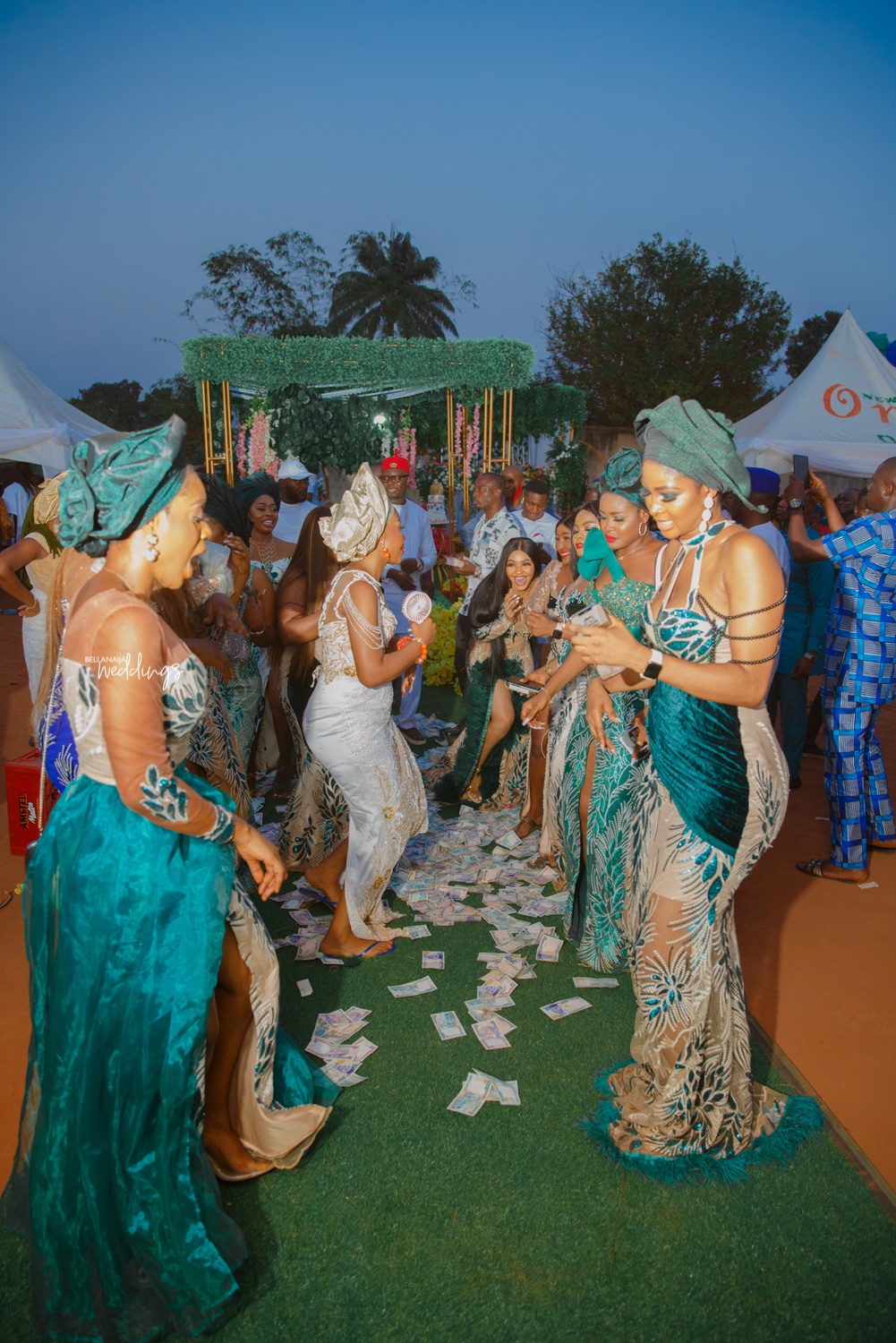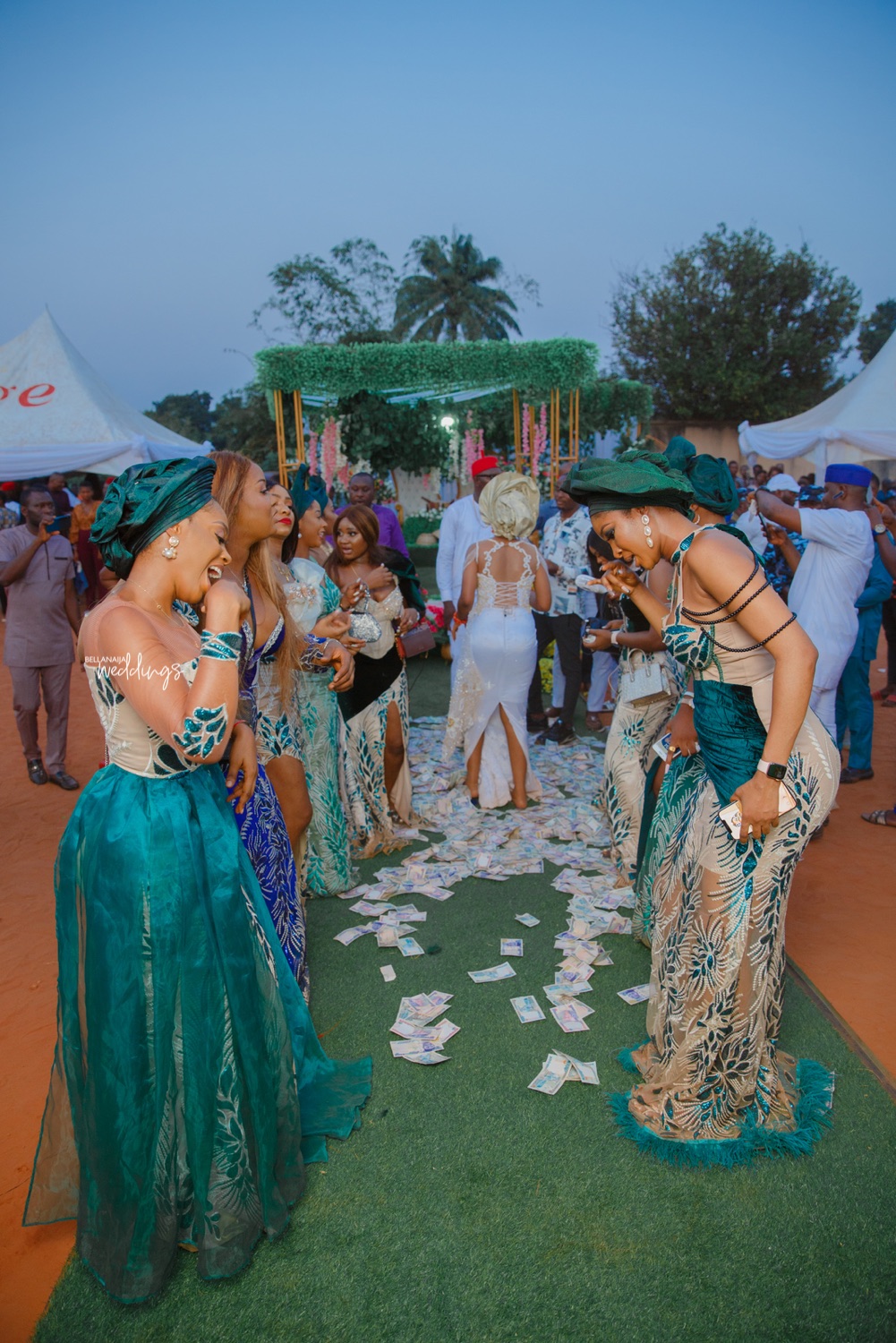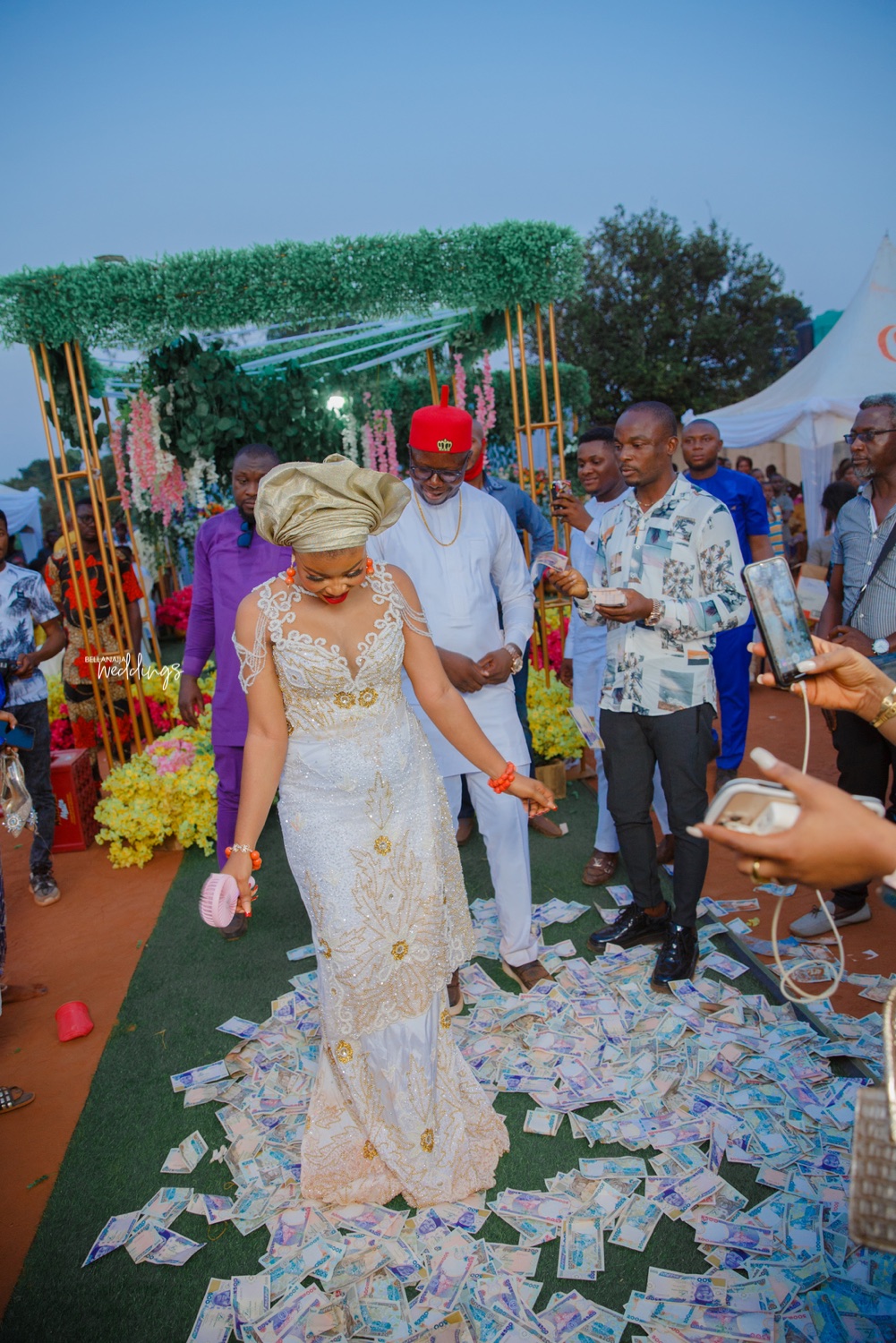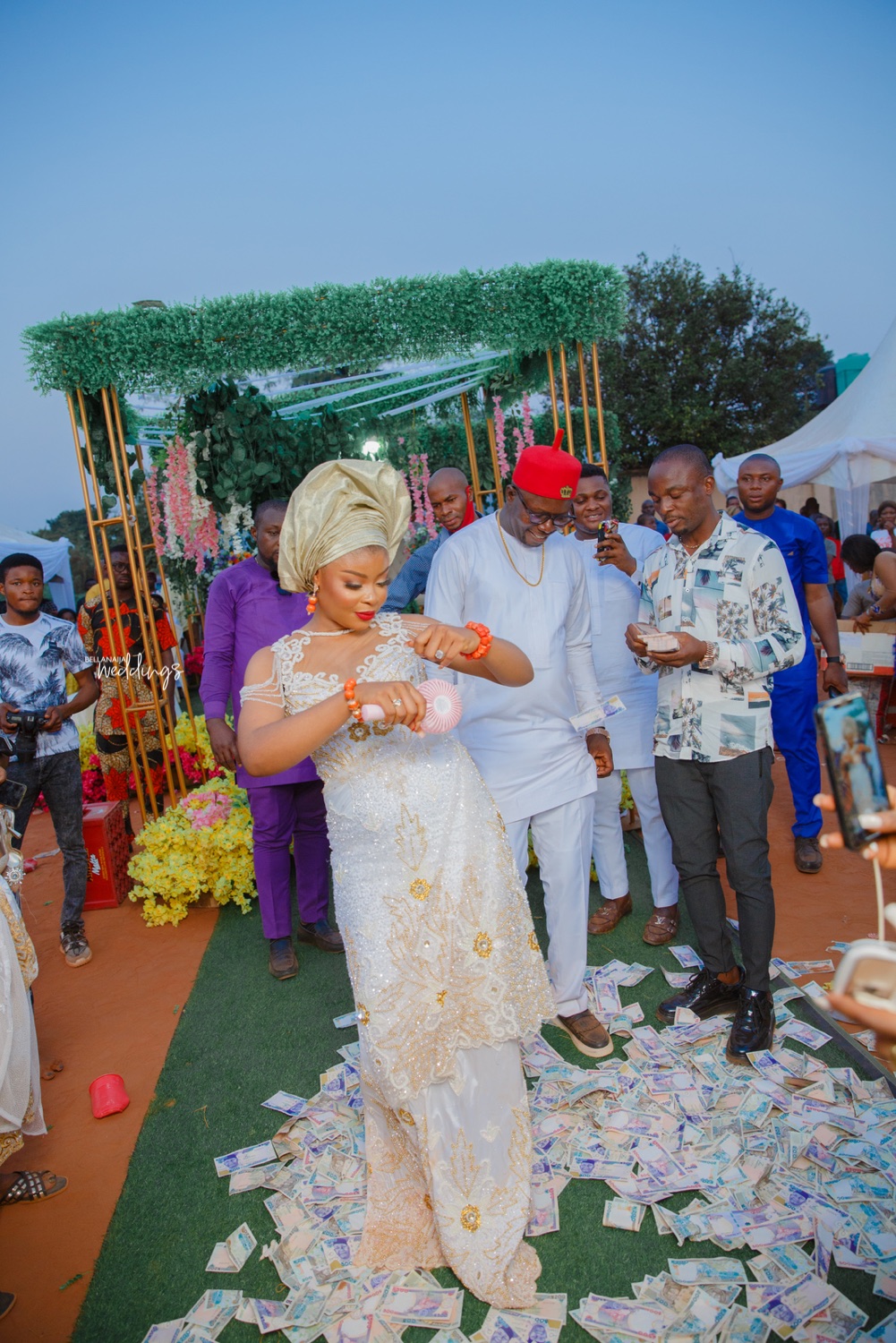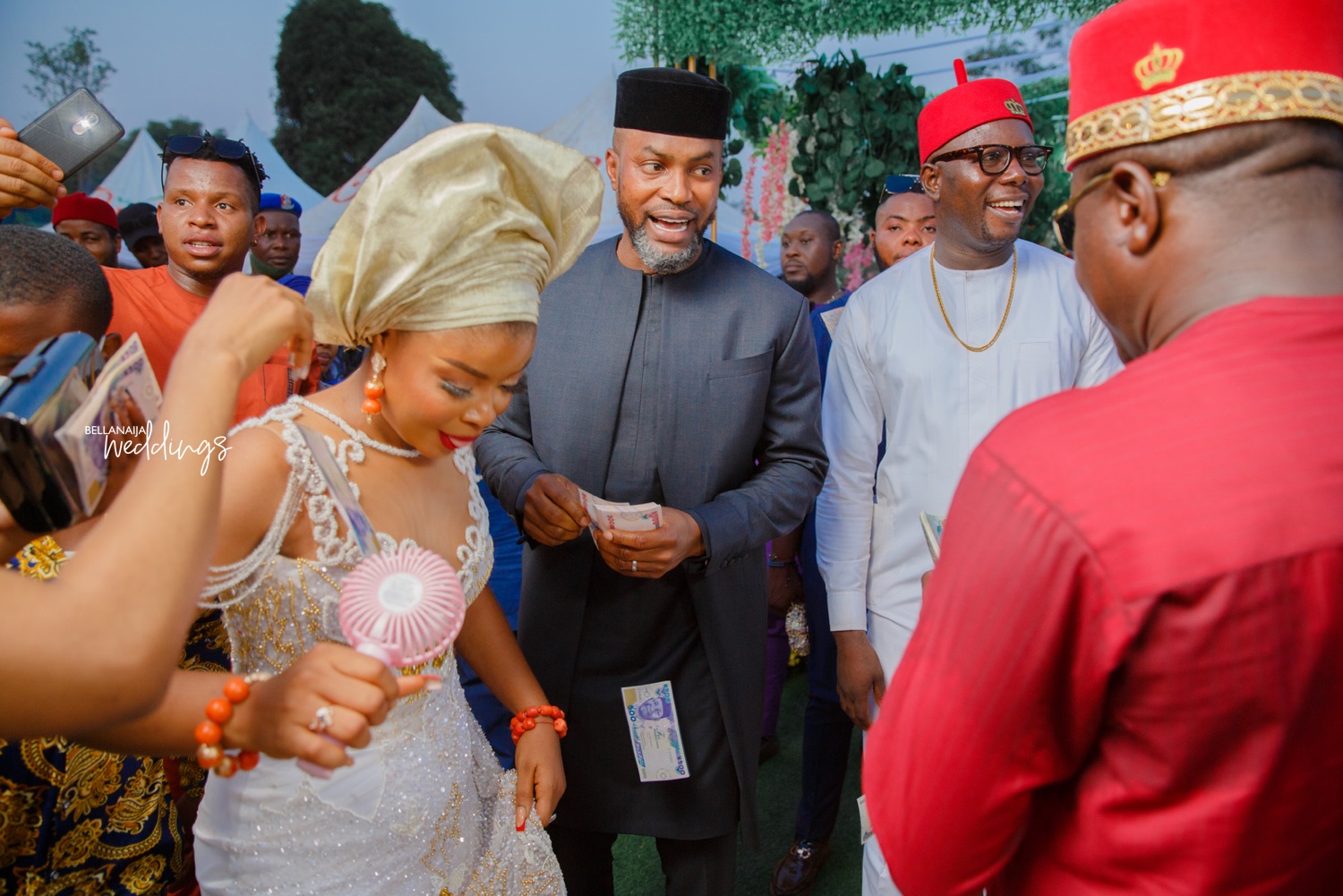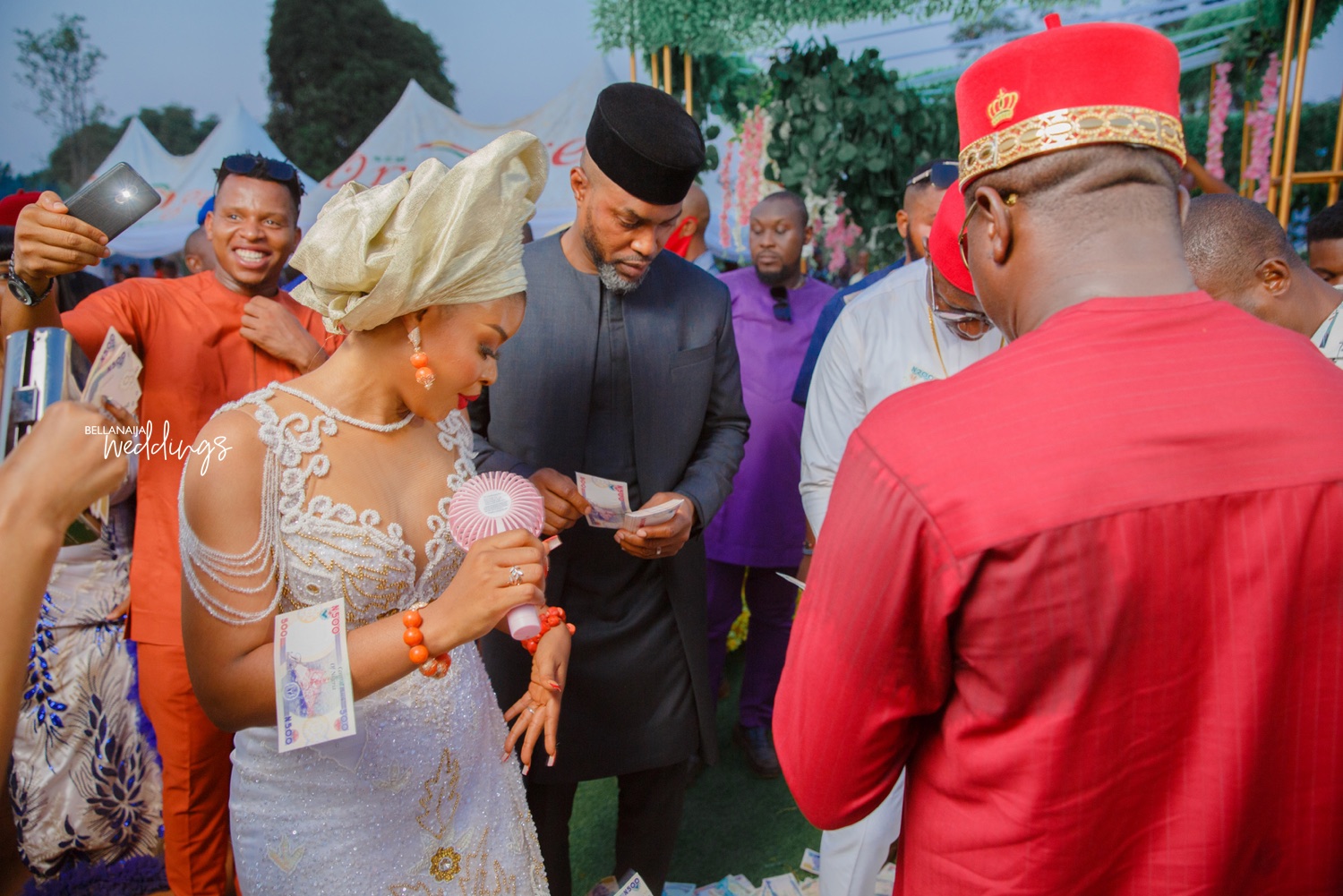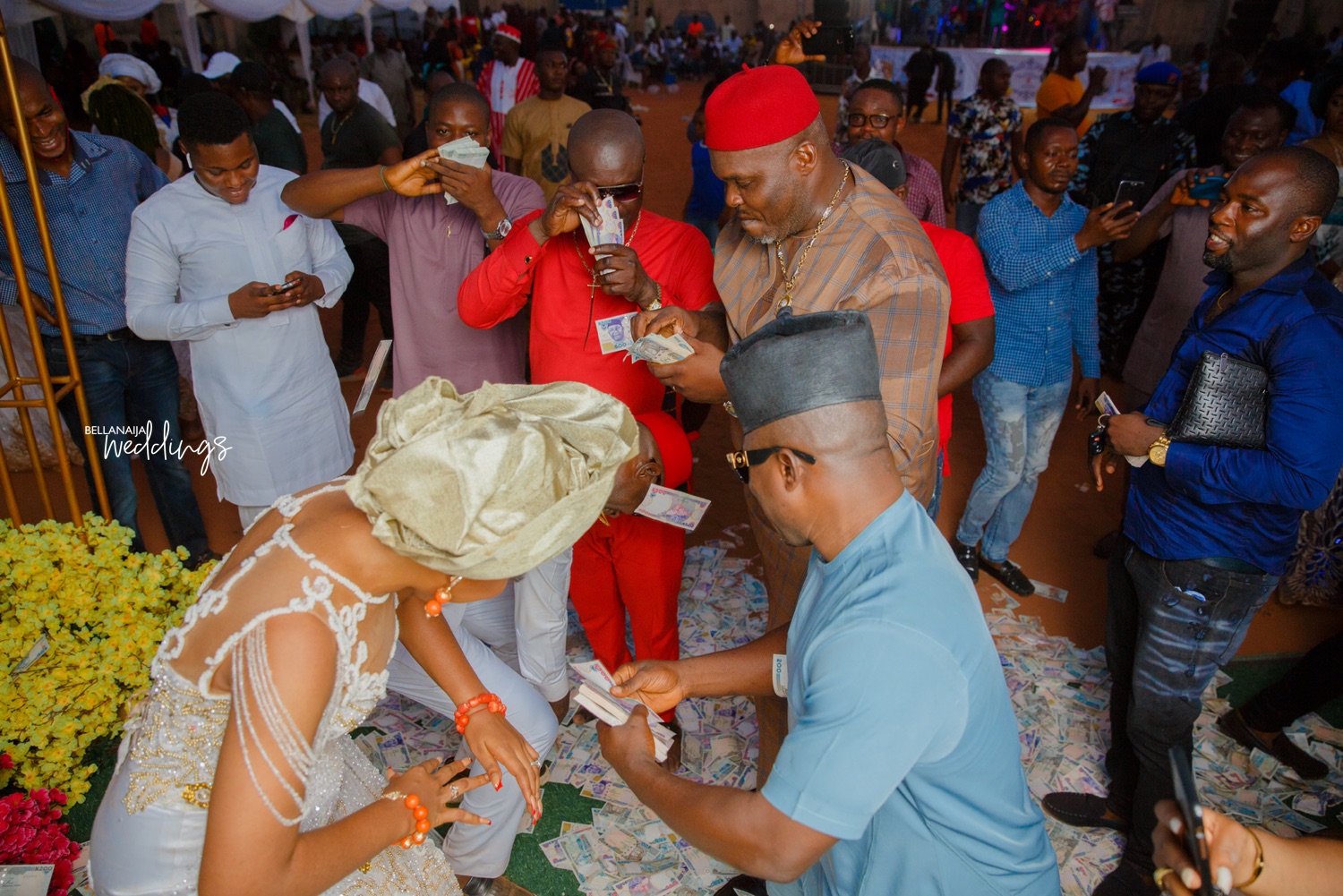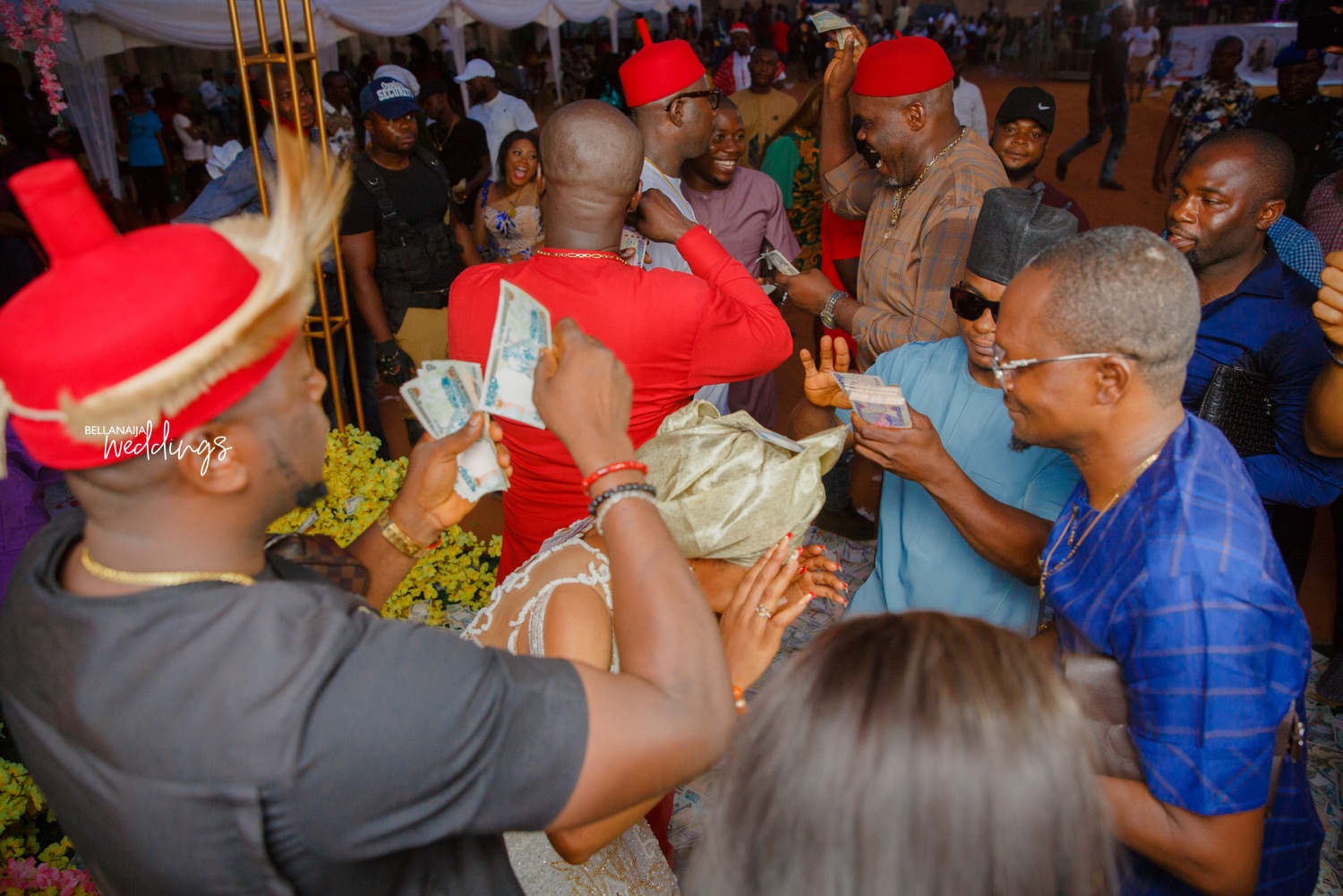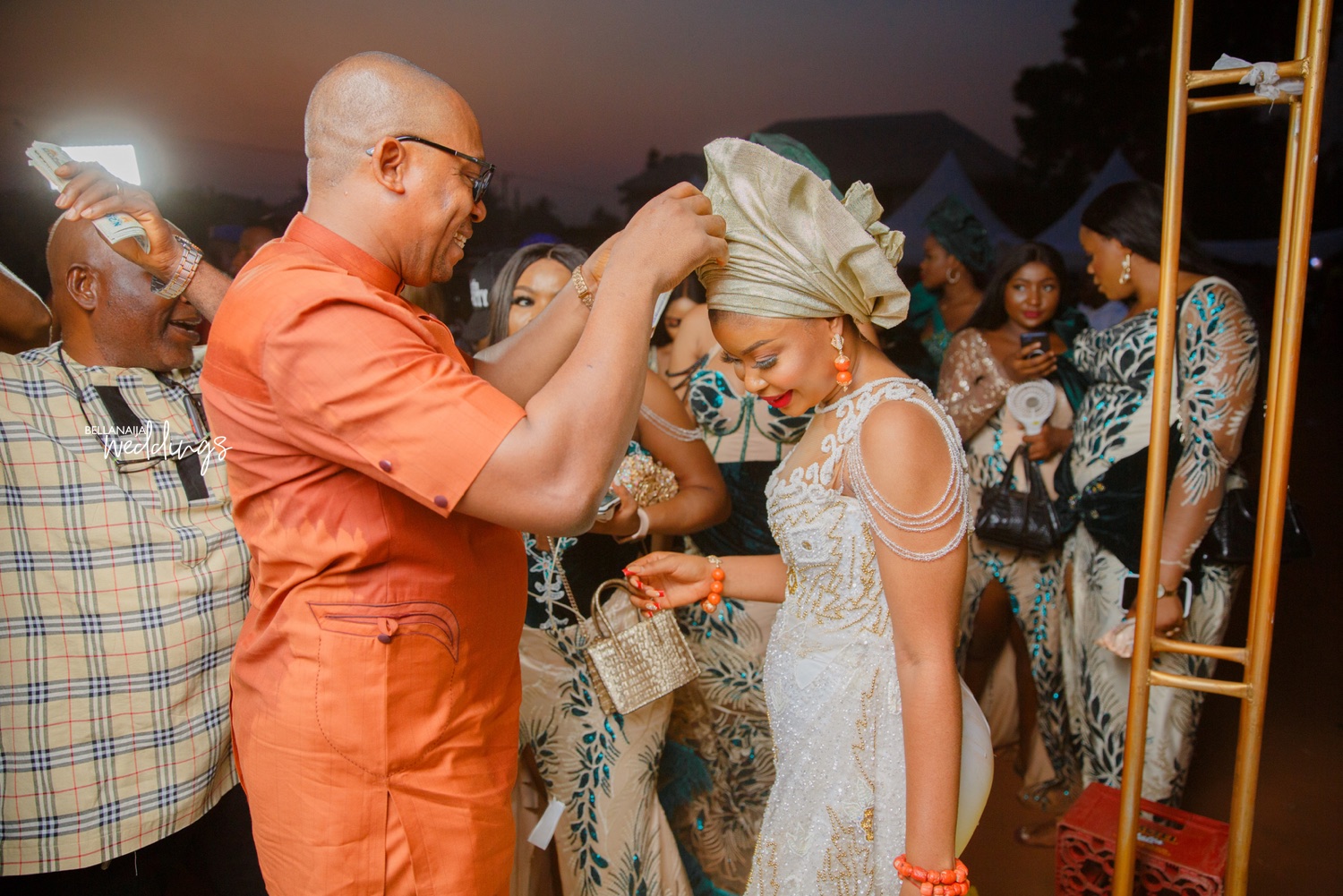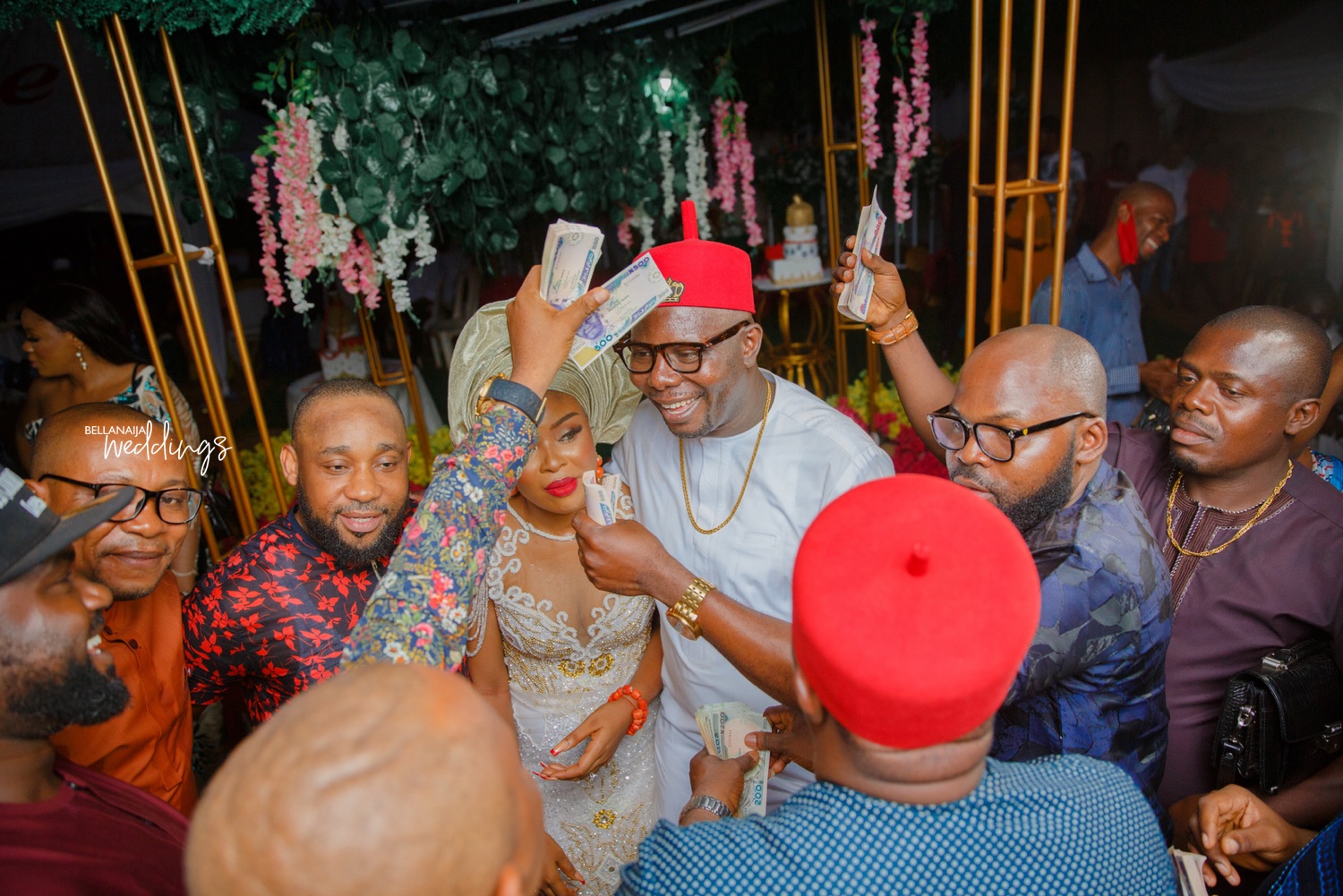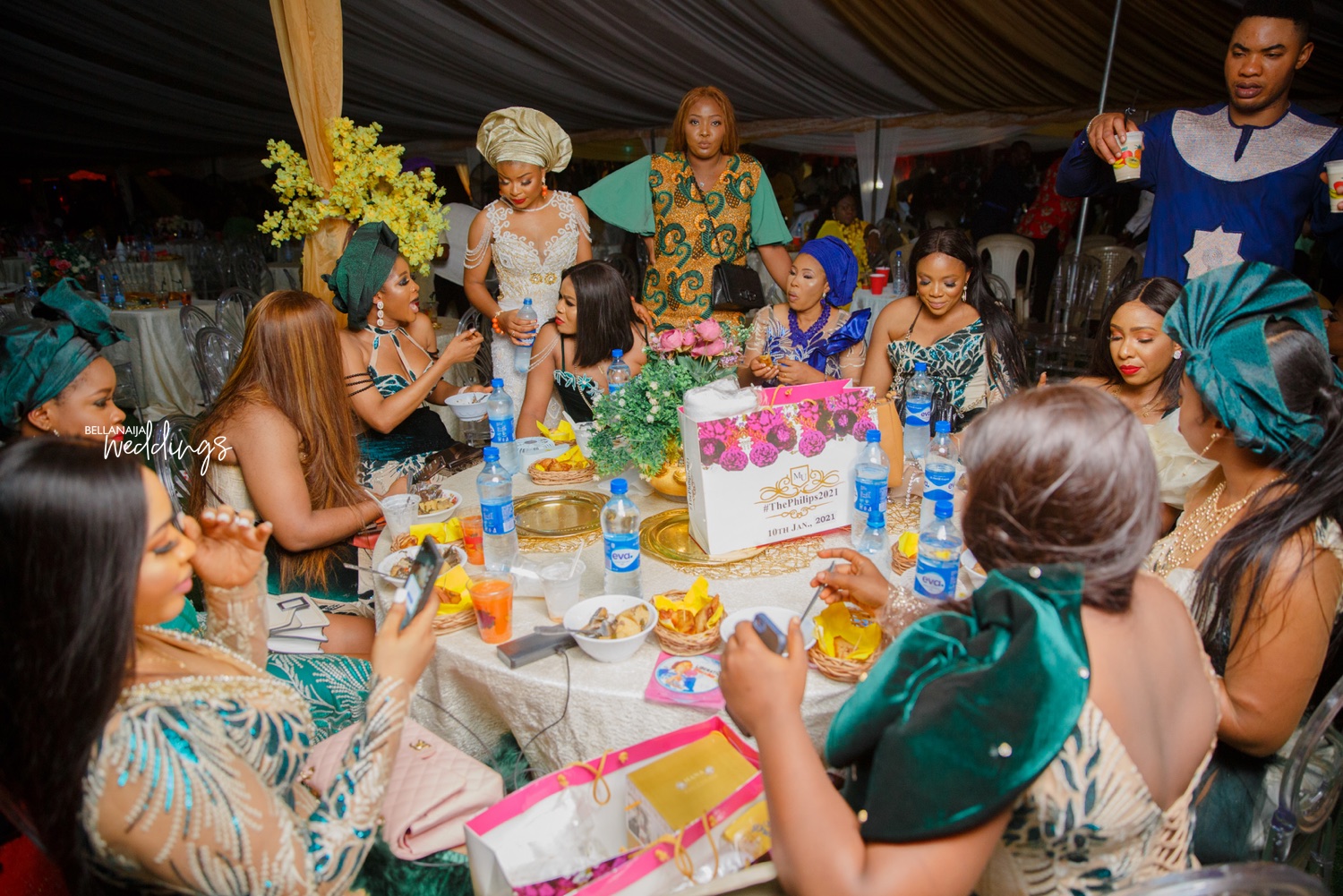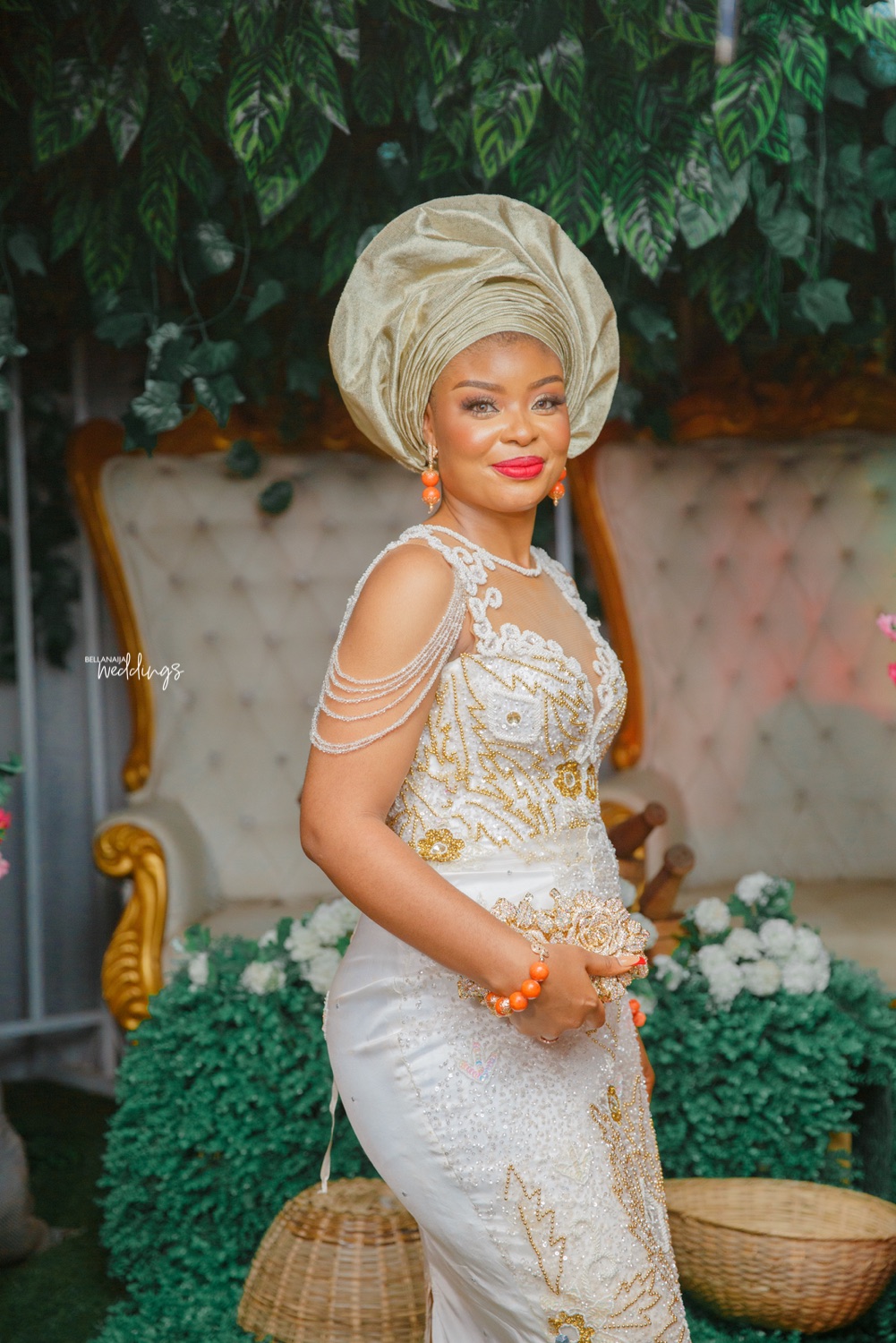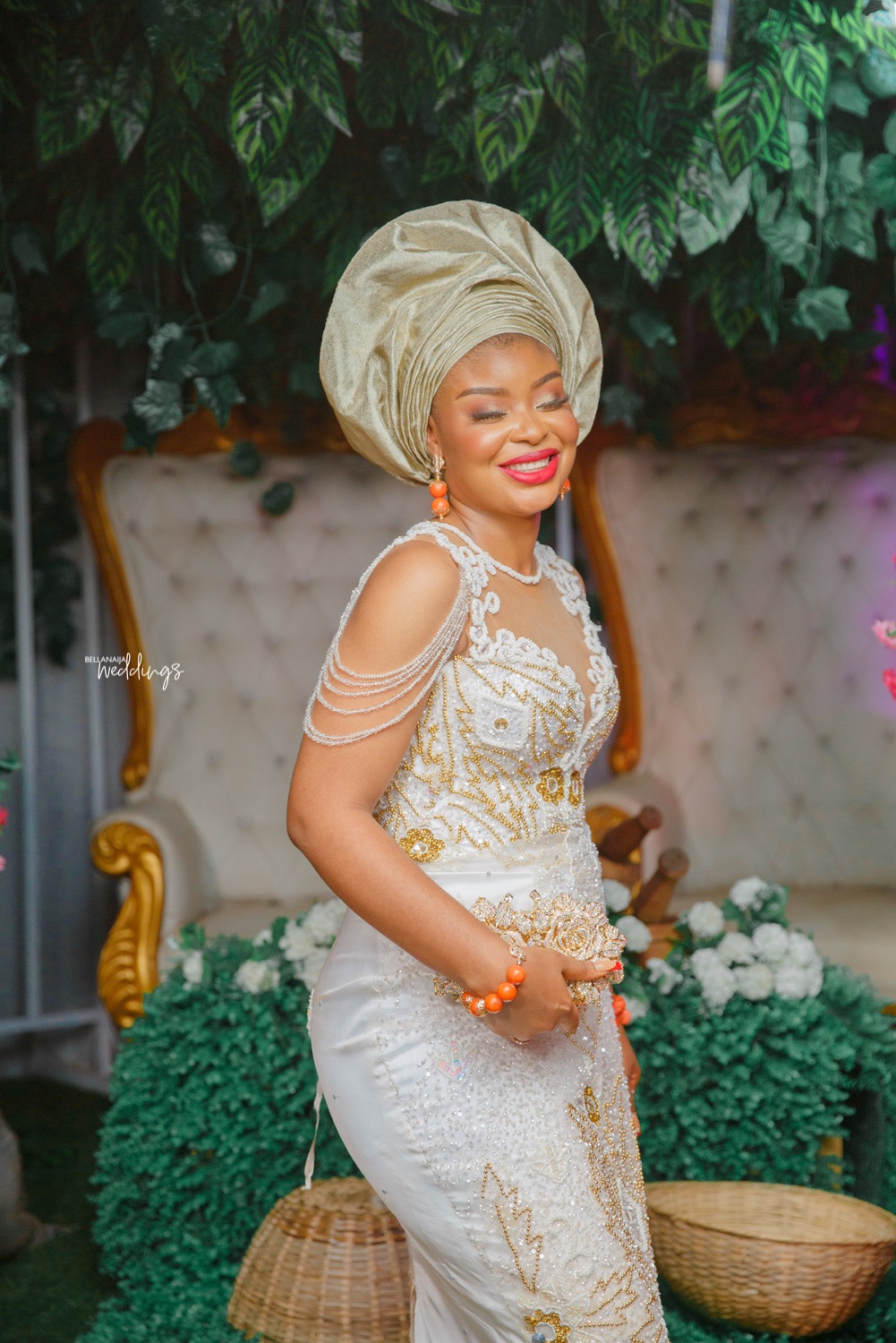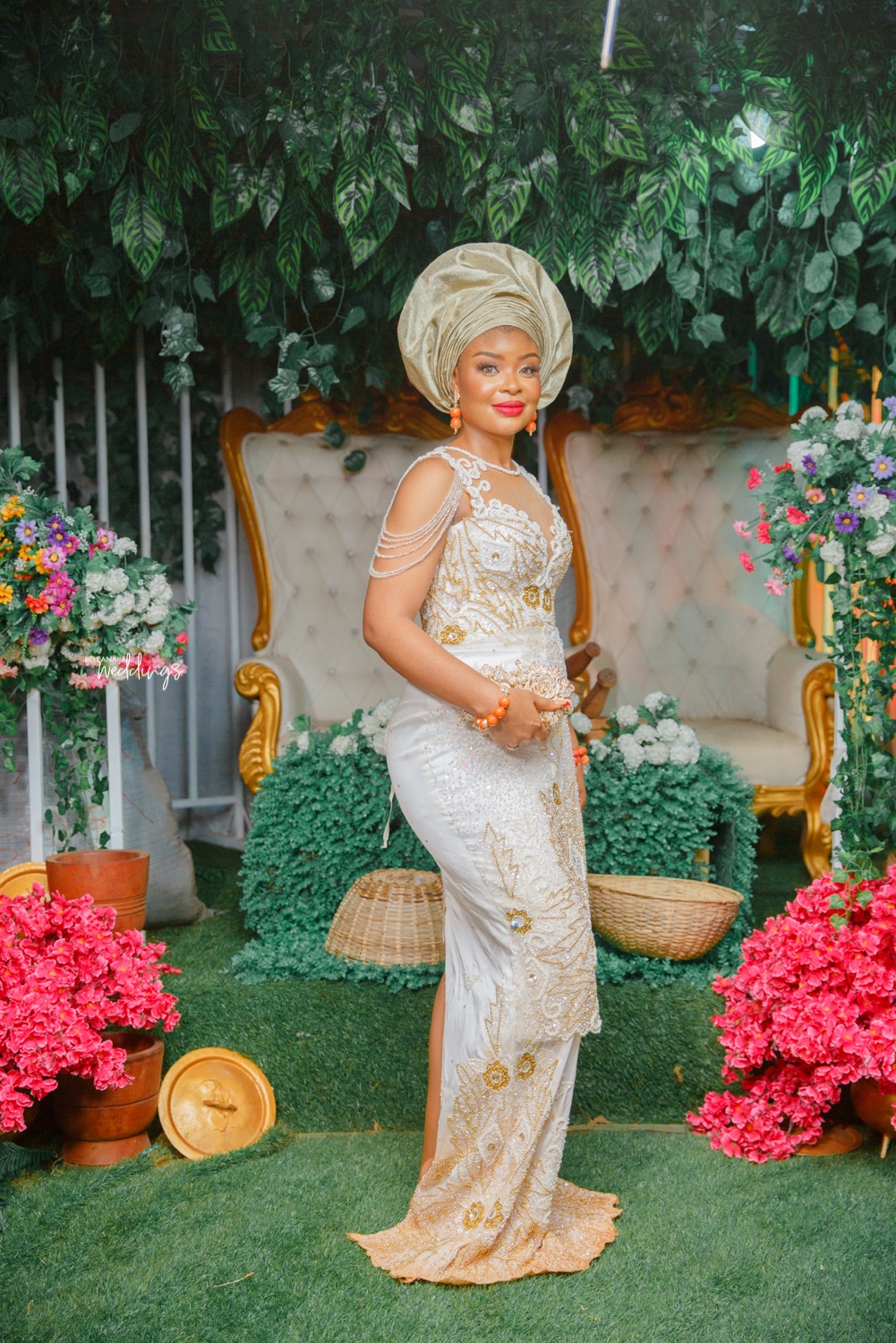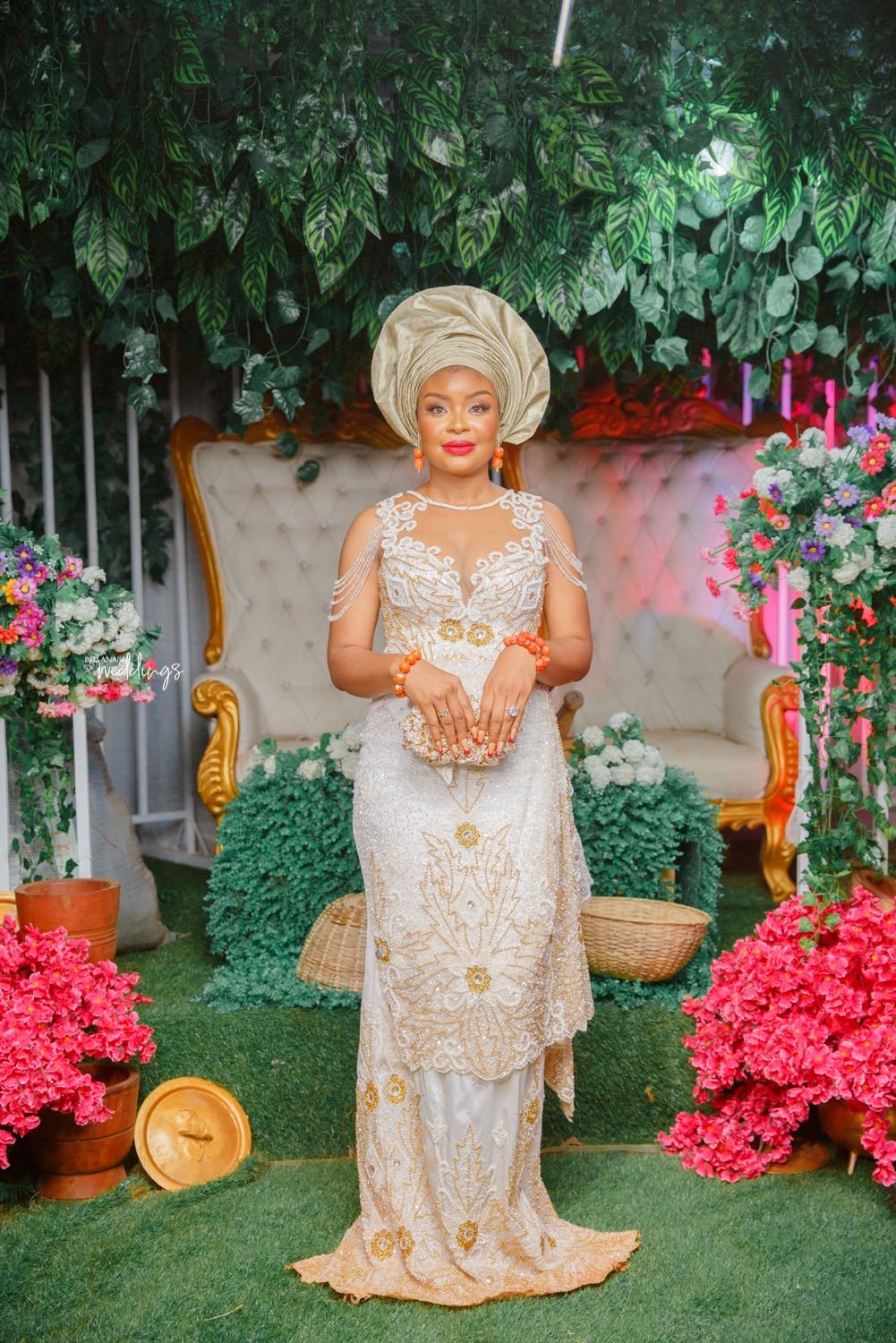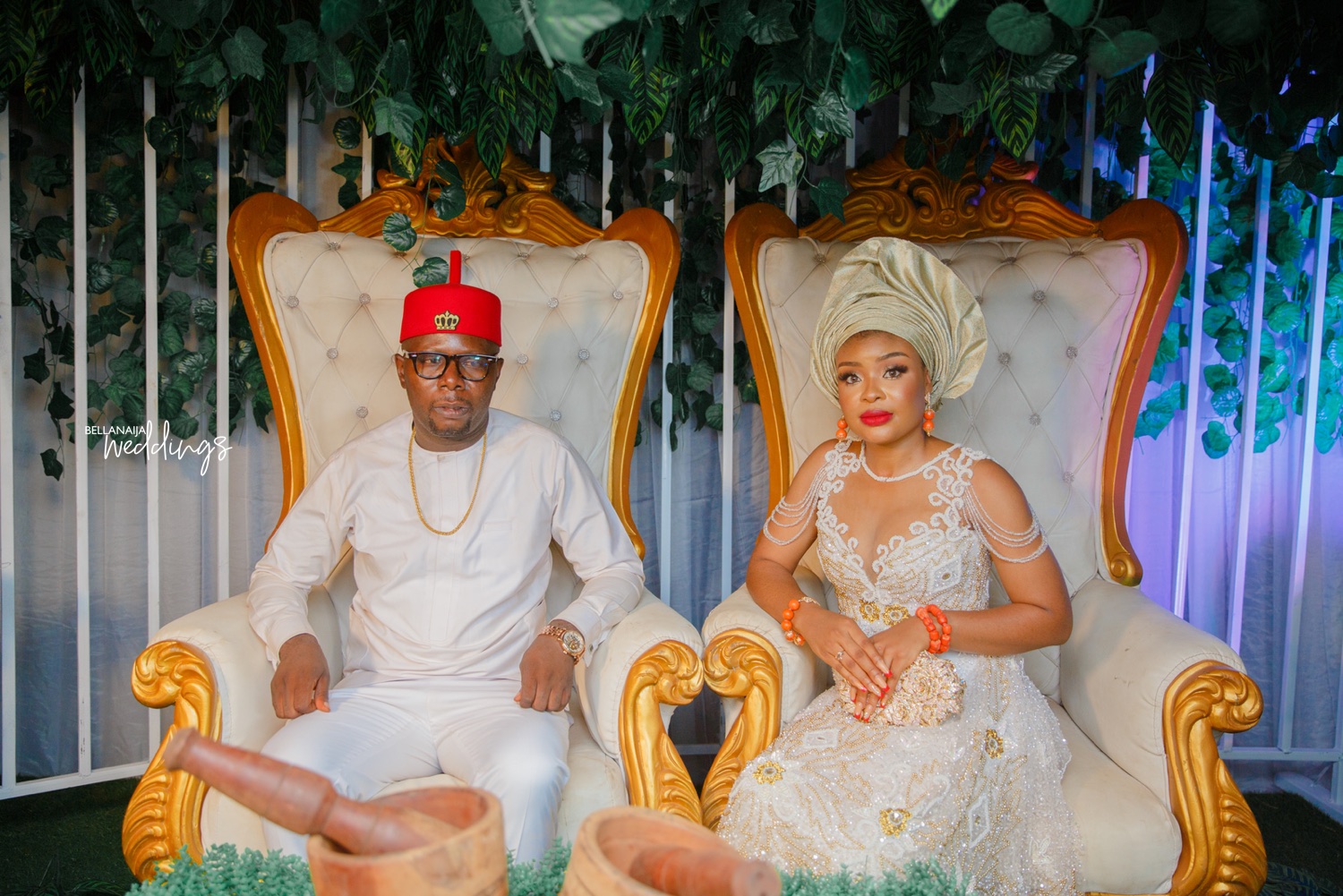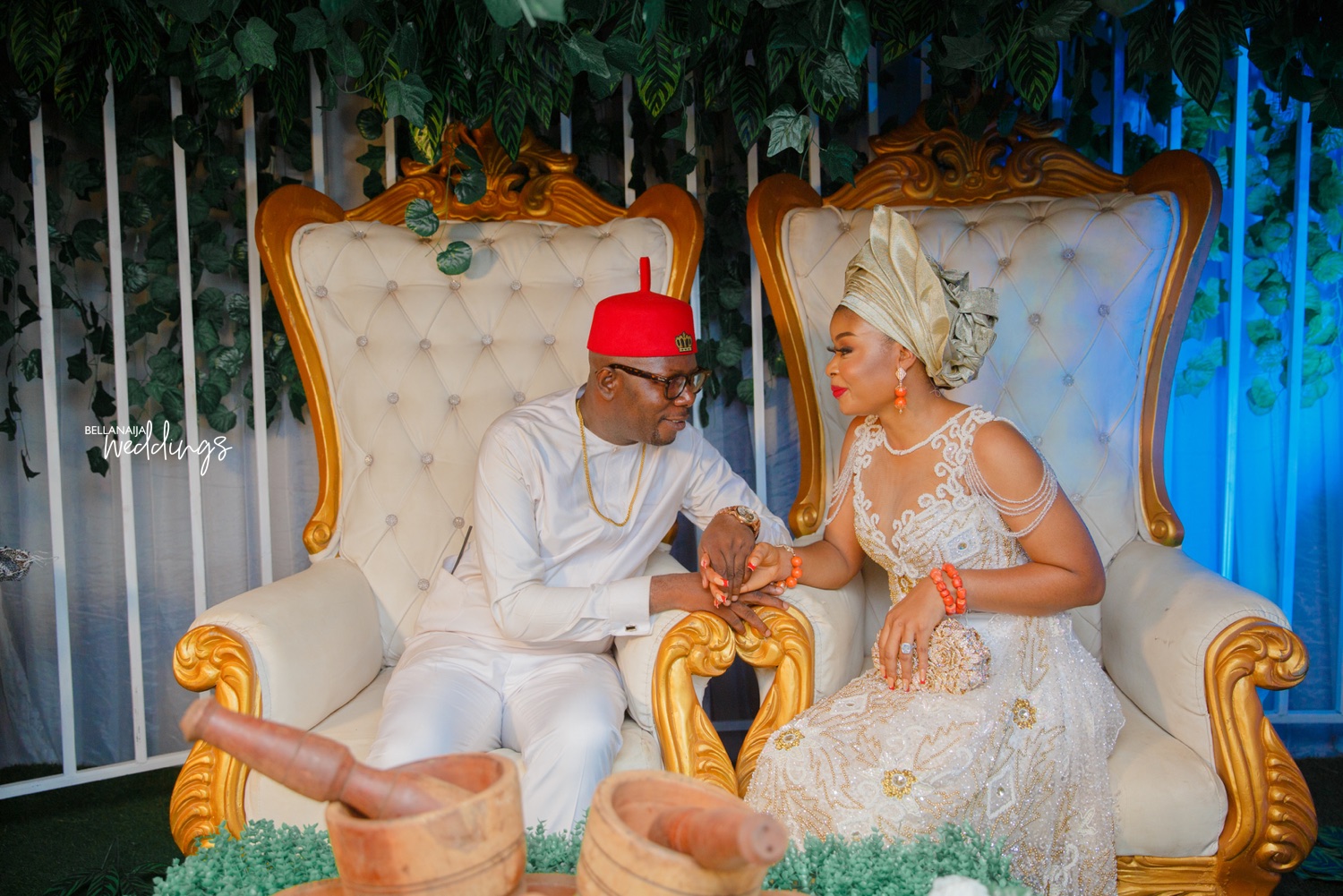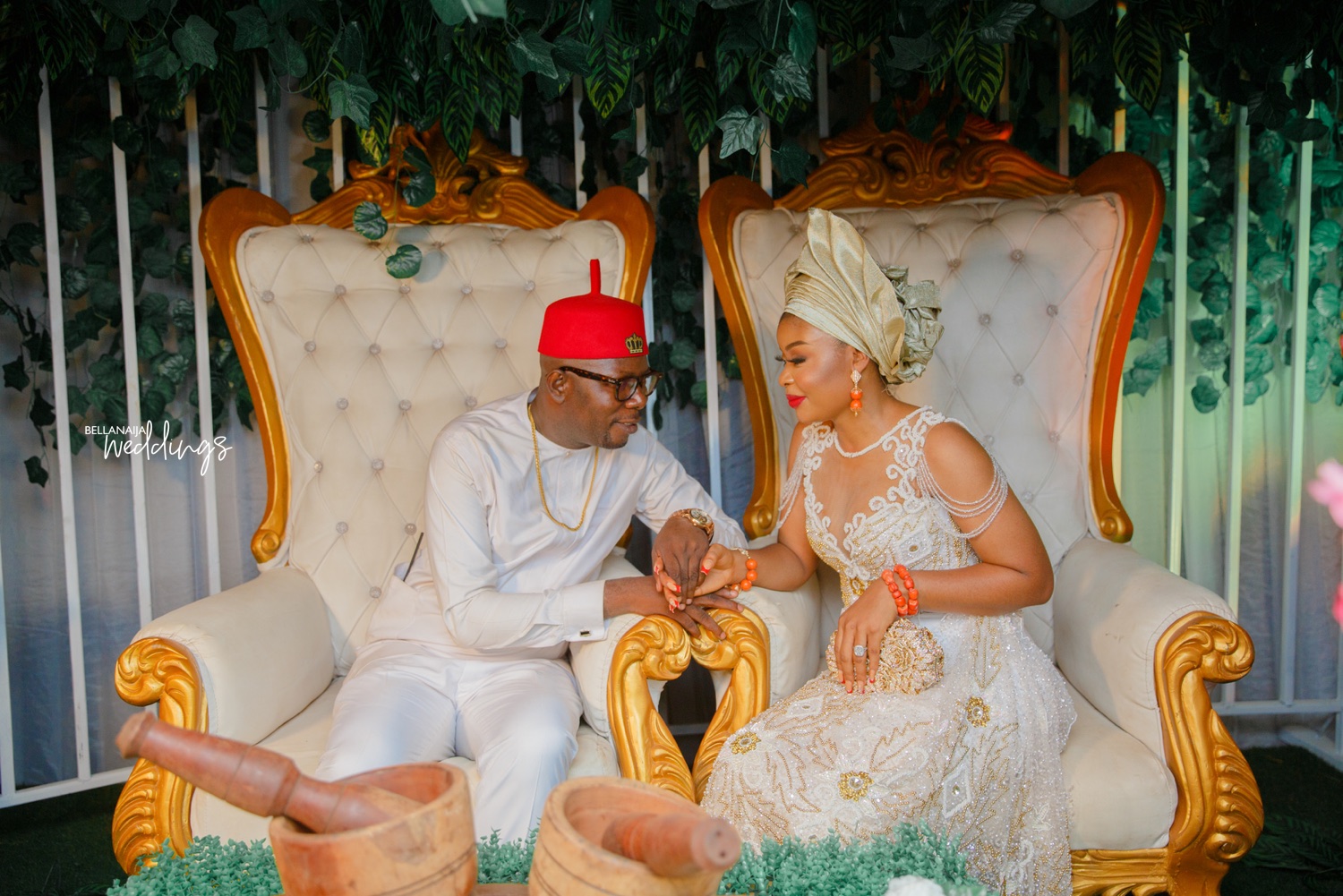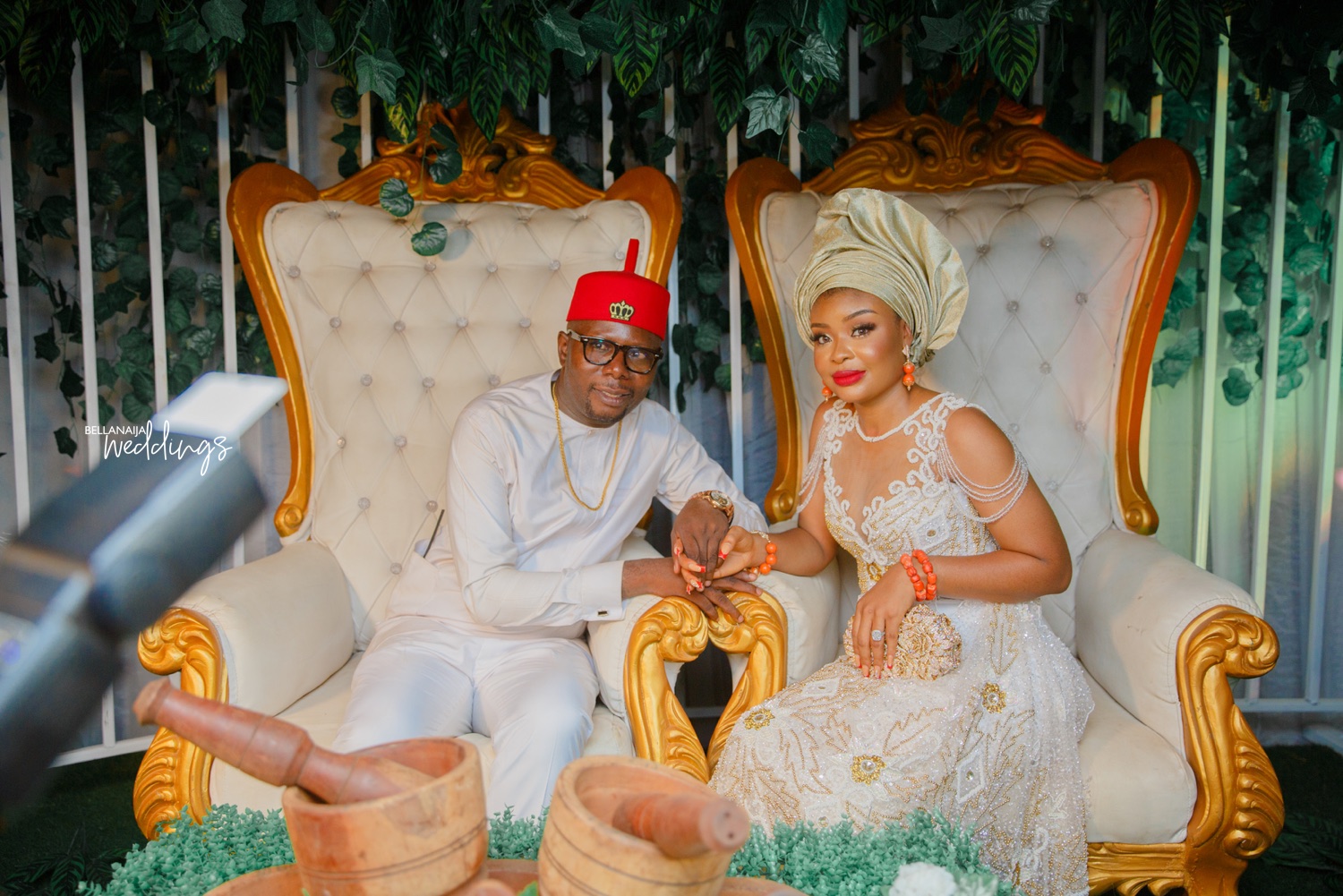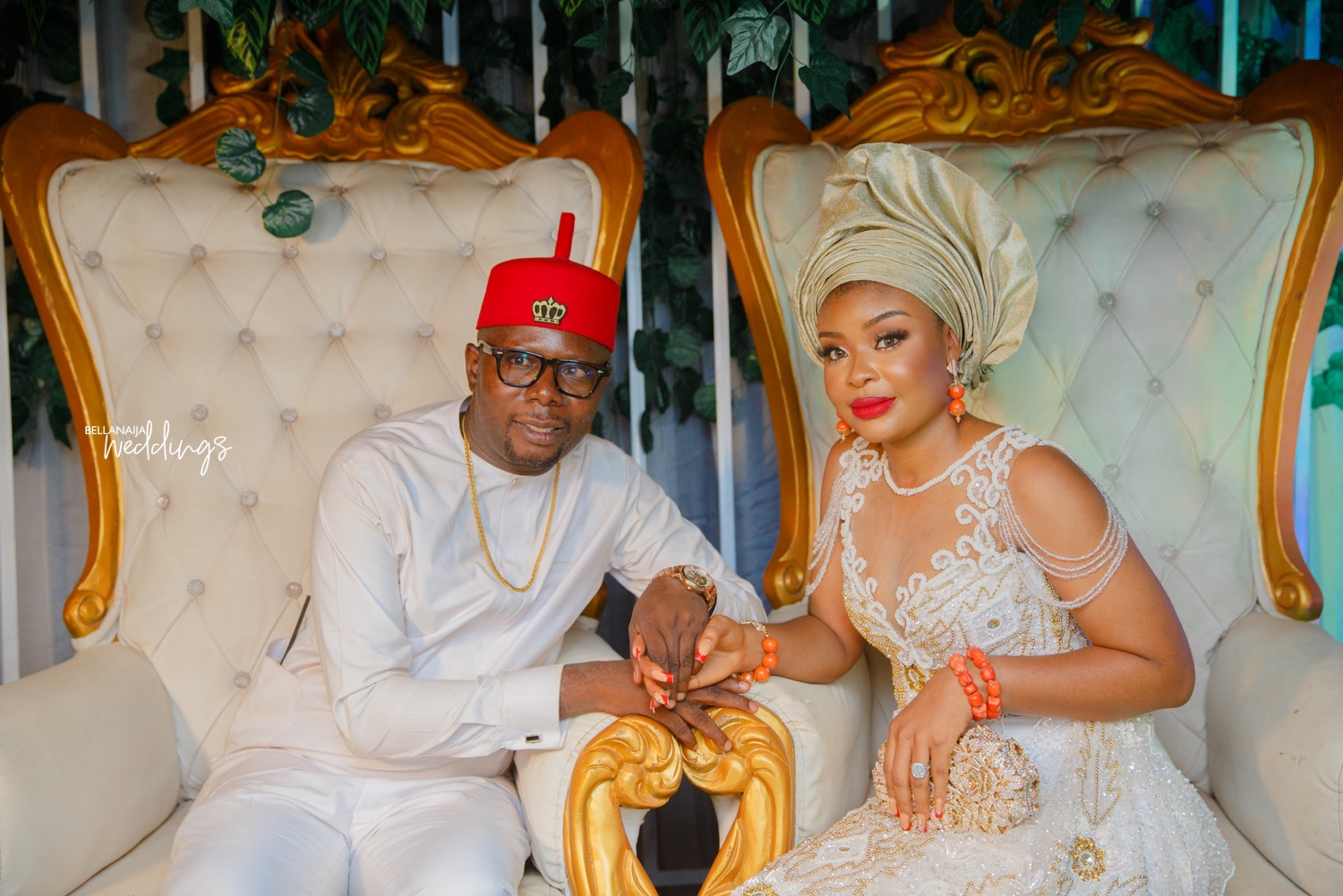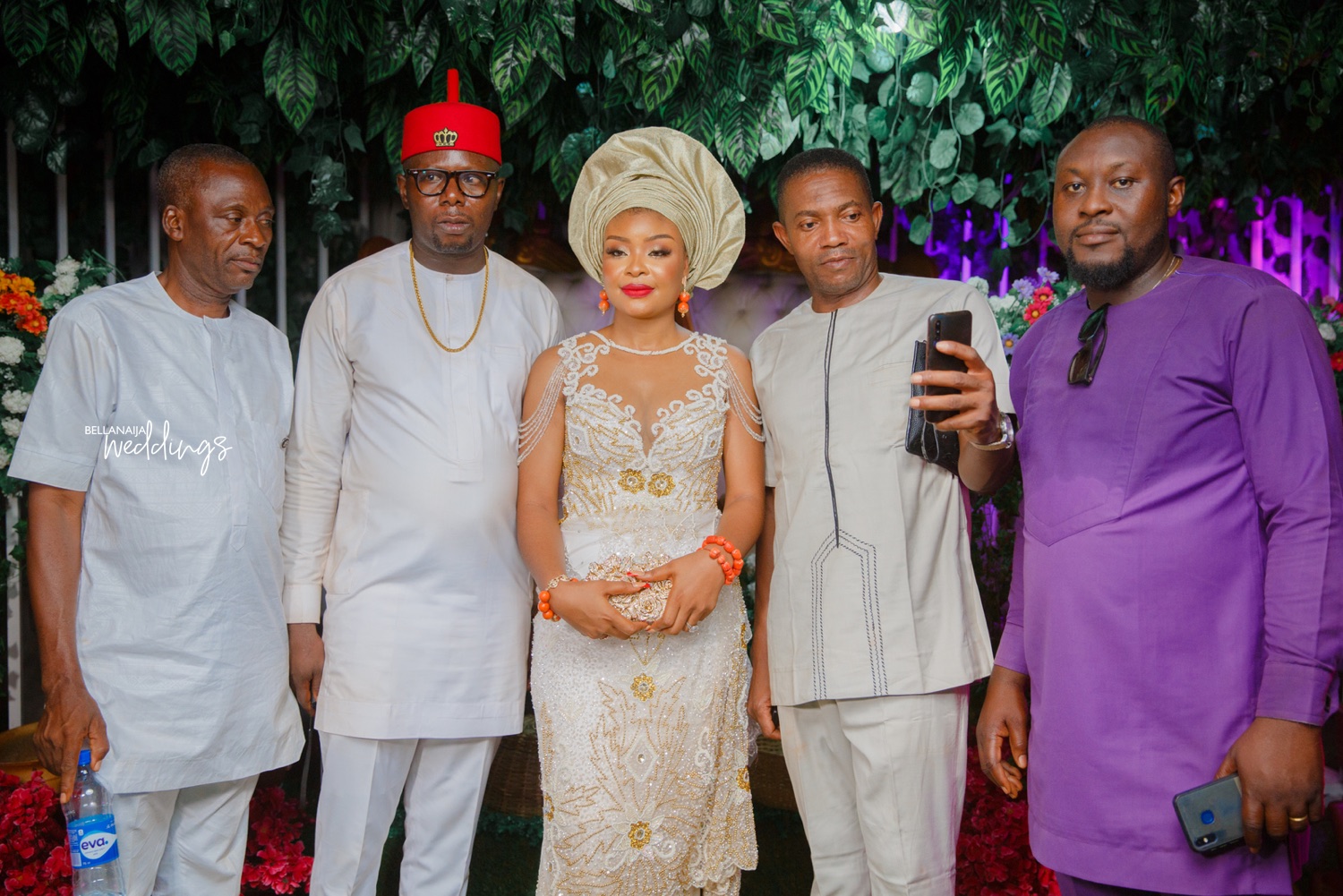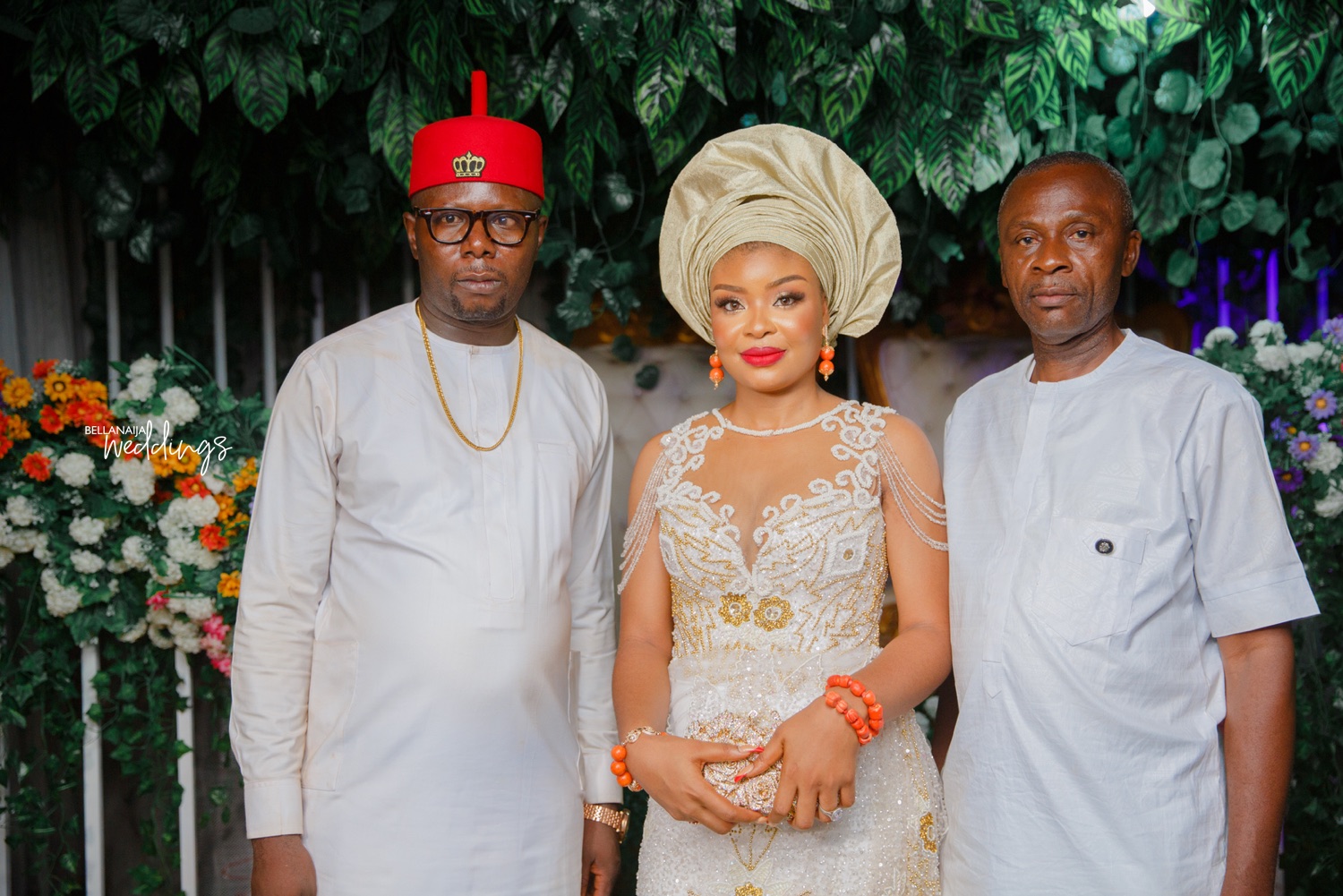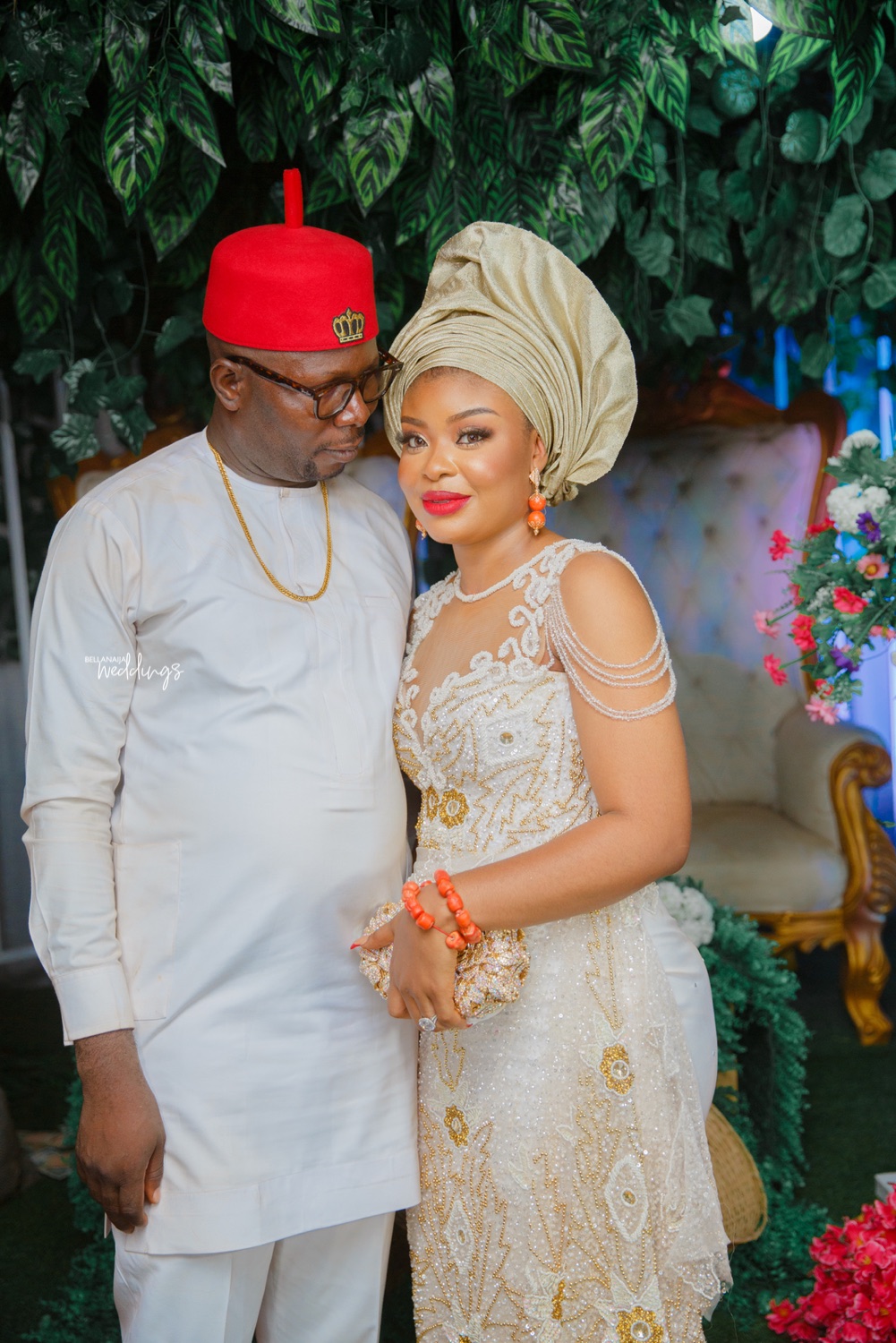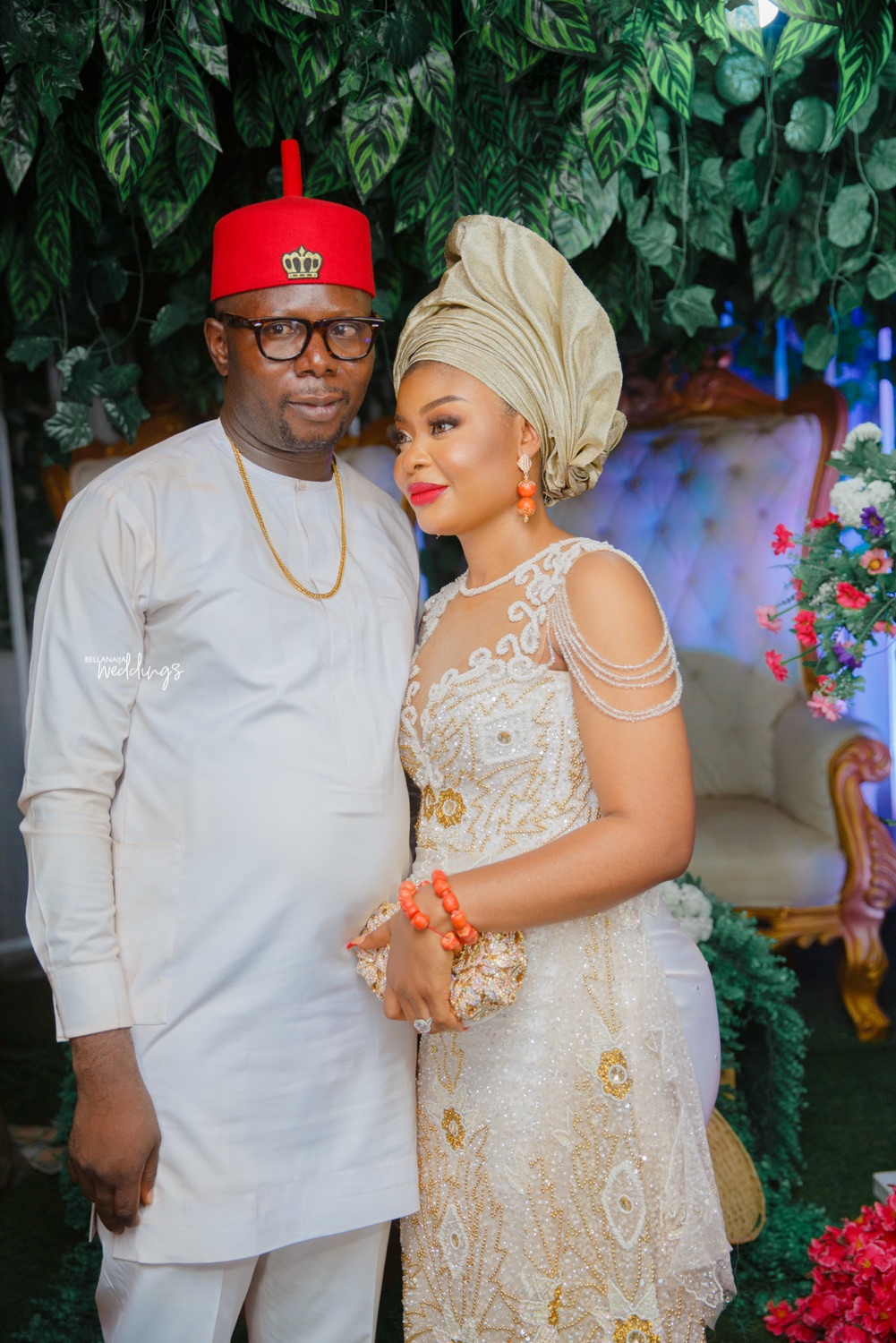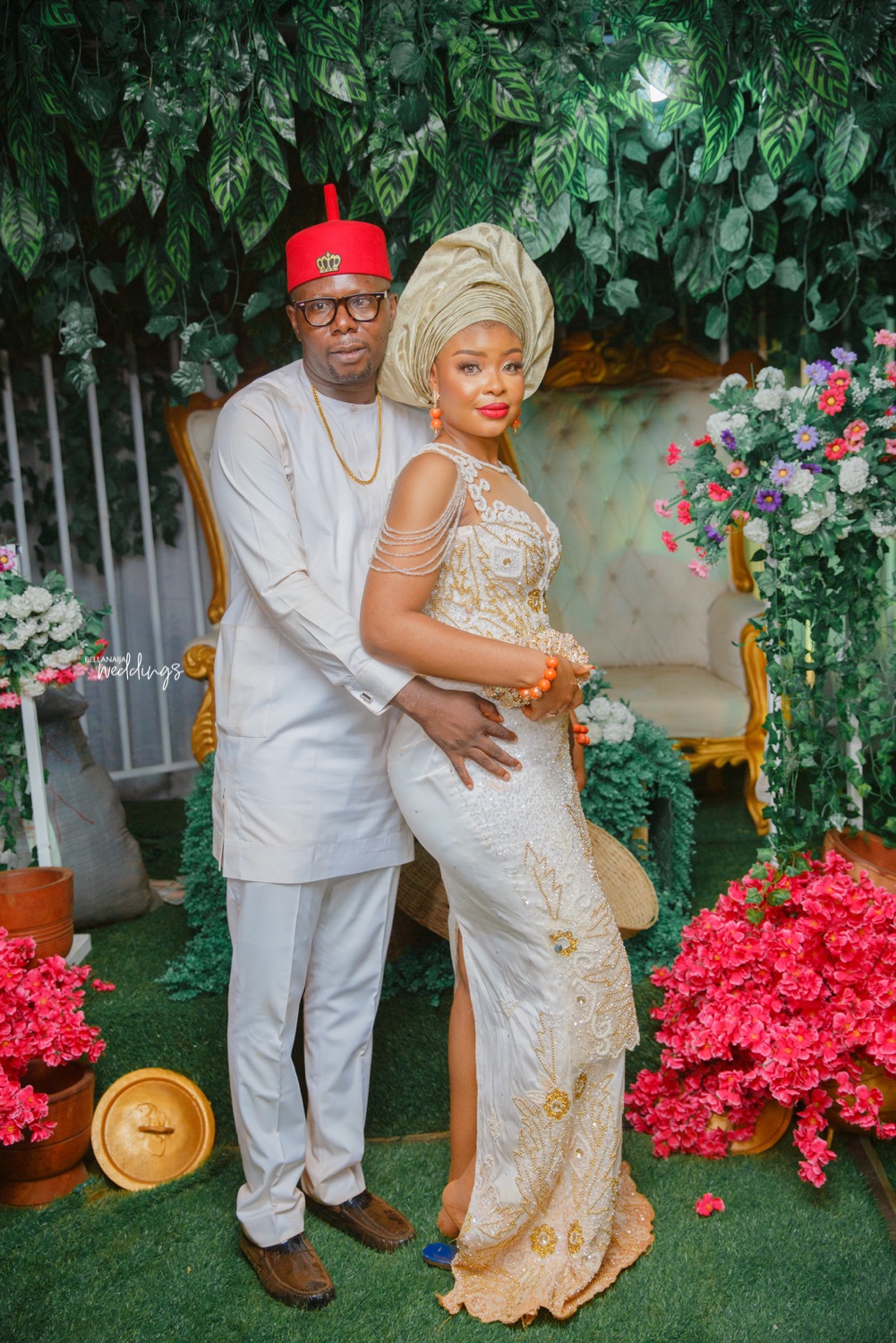 Credits
Bride: @priddy_k
Makeup: @karenonyou
Hairstylist: @Jovoria_beauty
First outfit: @shayonce_g
Second outfit: @shayonce_g
Photography: @officalbigdealweddings
Videography: @bigdeal_films
Beads: @nenejewellryandcraft
Accessories: @kenom__signatures
Sandals: @zara
Planner: @Chisom_Stainless