The wedding day is one of the most beautiful days to exist in a person's life! For us, it's one day we absolutely love. There's only one thing we just might love more… and it is marriage! Seeing people go through the after-after journey together, hand-in-hand, milestone after milestone is something to cherish.
Today, we're taking in all the beauty of that with Omoh and Yinka. The lovebirds started out as friends in the same neighbourhood. Now, 10 blissful years have passed since they said their "I do" with three beautiful kids as part of the blessings.
Omoh and Yinka renewed their vows in the Burj Khalifa in Dubai as they committed to many more years together. The joy on their faces and undeniable chemistry have us admiring the beauty of love! You surely want to take in the sweetness of it all yourself.
Enjoy the lovely photos and love story as told by the couple below.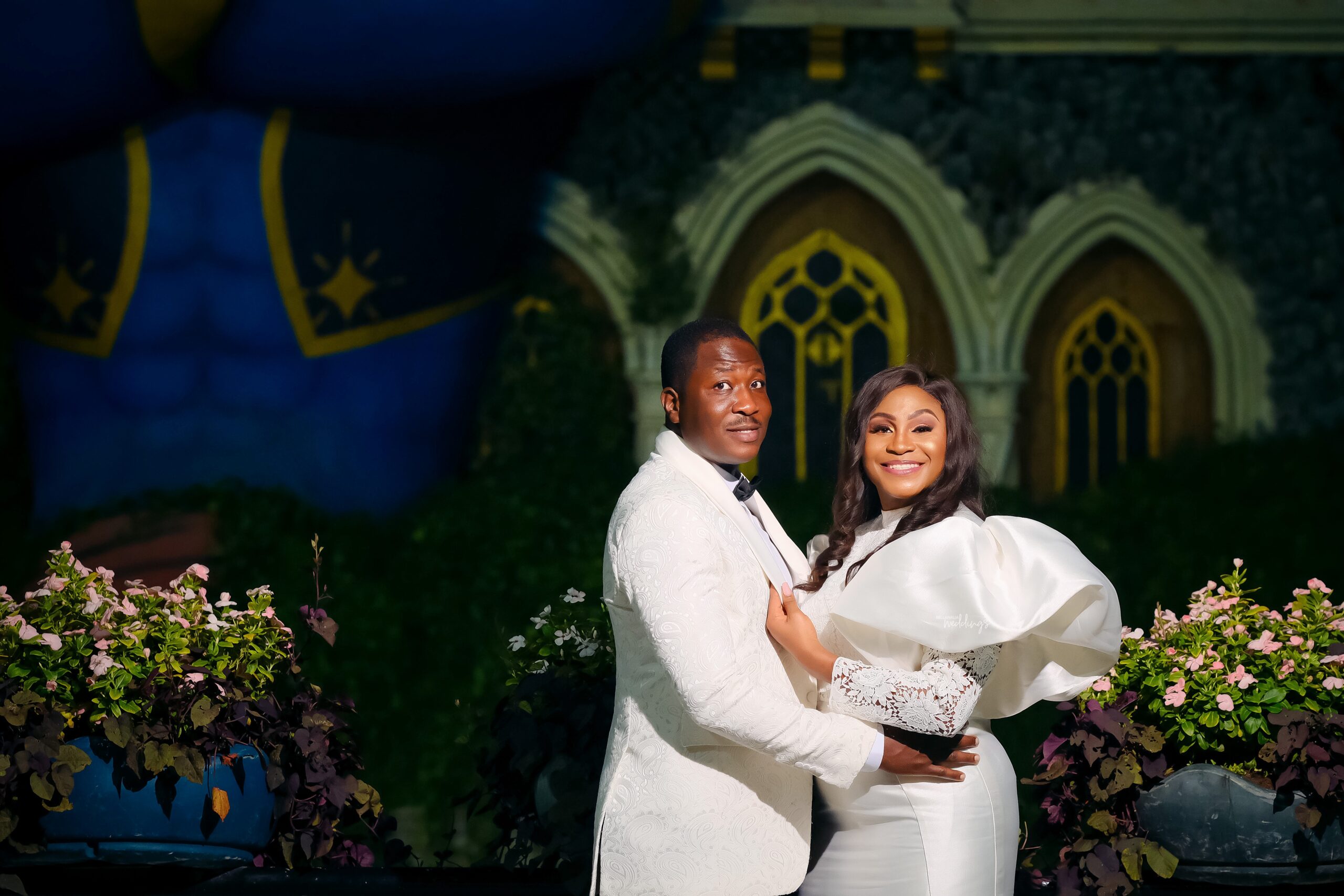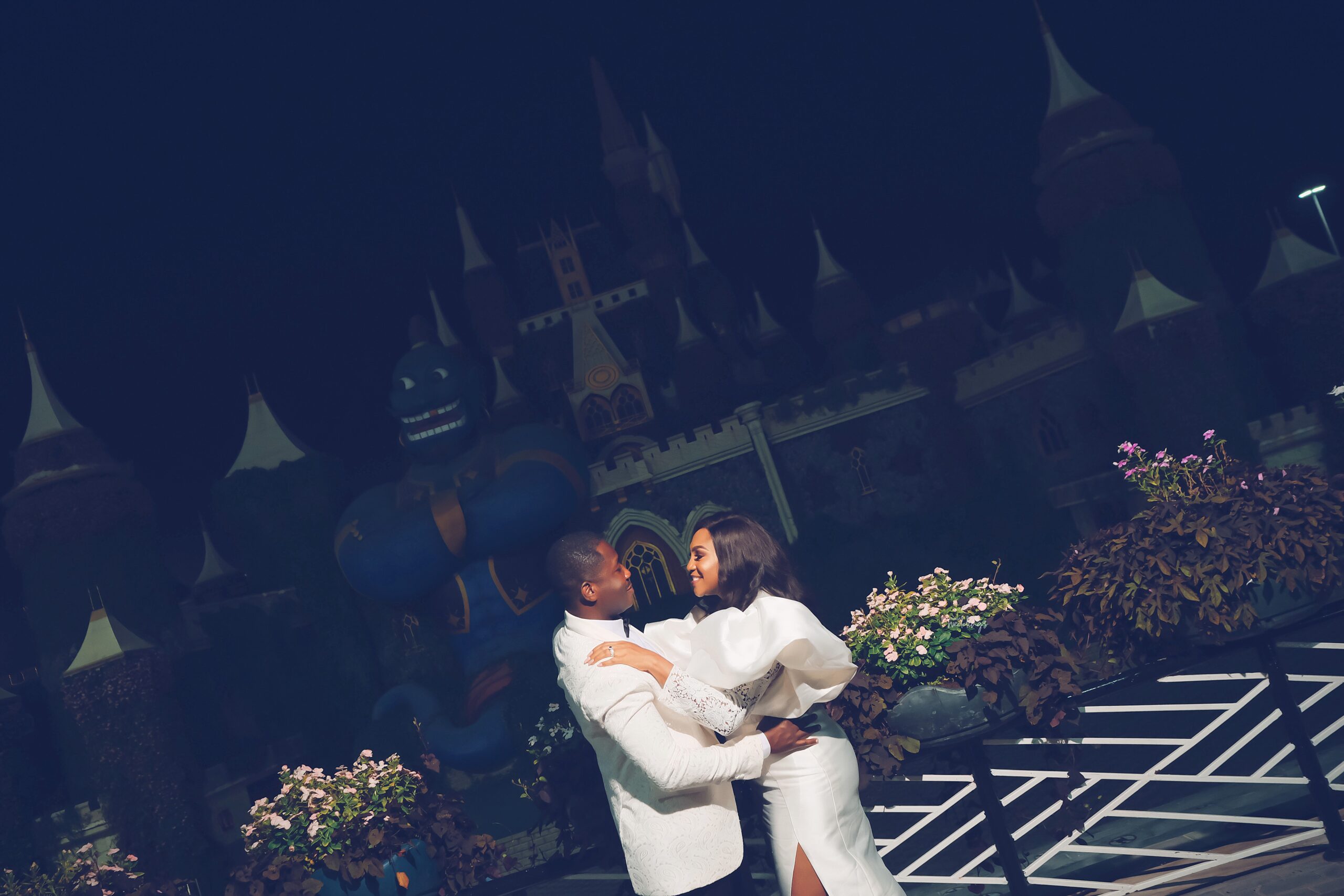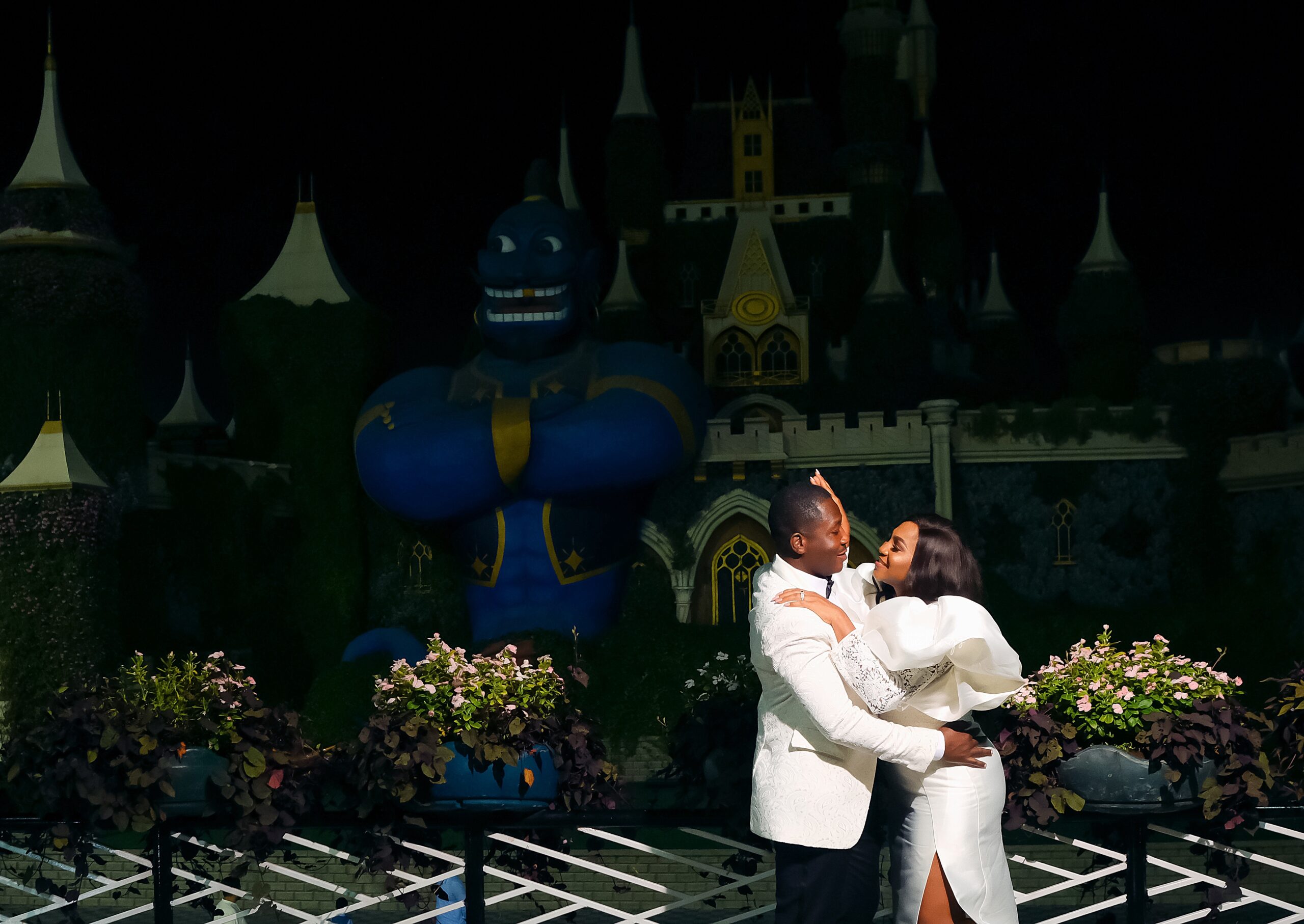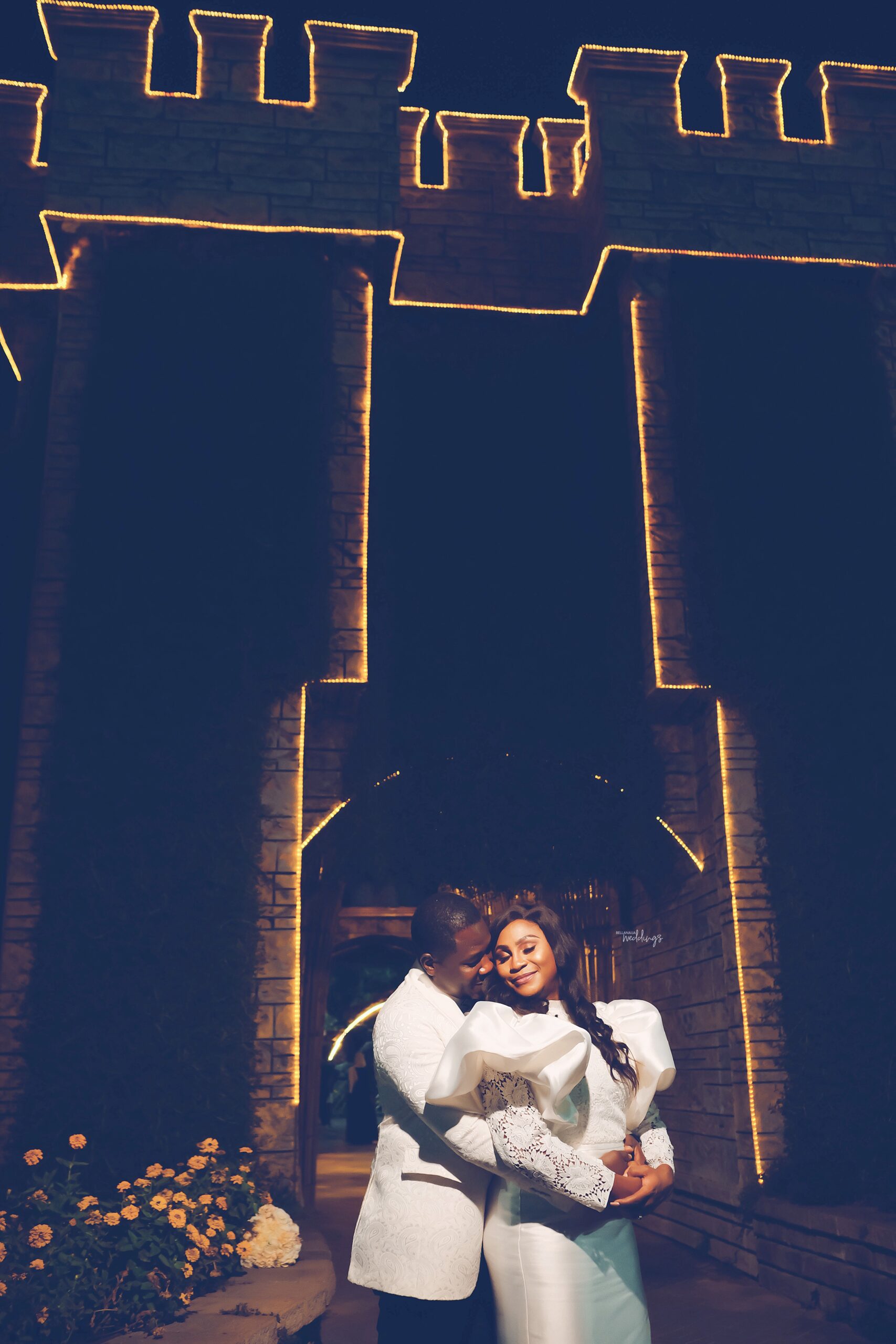 How it all began as narrated by the couple:
Yinka and Omoh were buddies who resided on the same street and attended the same university before they decided to take their relationship to the next level on the 24th of March 2009. It was Yinka's birthday and Omoh seemed not to remember, which made him subtly furious. Typically, jolly Omoh decided to compensate Yinka with a night out at their usual neighbourhood hang-out – ROBO. Yinka didn't turn up and this made Omoh furious, as she decided to leave for home earlier than usual. When Omoh got home she met Yinka in her dad's living room. As she walked past him in demonstration of her displeasure, he pulled her closer to whisper something in her ears. Not audible enough, she let herself off his grip and expressed her disappointment for standing her up. Yinka with his usual electric smile and said, "Darling it's high time we kept it real. We are both not in a relationship, I am embarking on another phase in my life and I can't think of anyone else. You are my friend, you know me- I know you- we are friends- you never know it might work". Omoh exclaimed. "You want to date me? Haba OdunB!" Before she could continue, he cut her short and gave her time to think of it but insisted he wasn't going to leave without a kiss as the only birthday present, he was willing to accept. She managed to give him a peck on his cheek.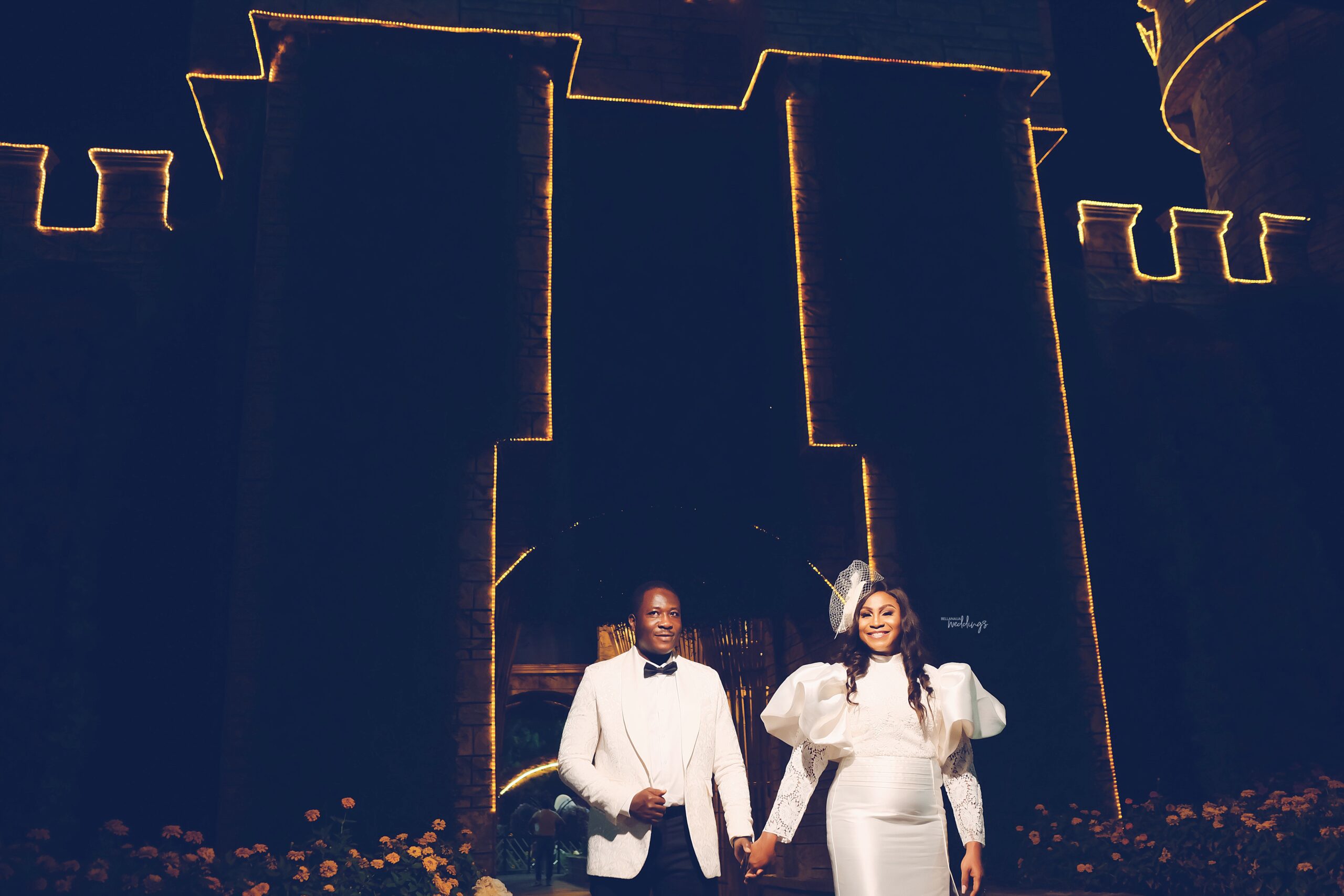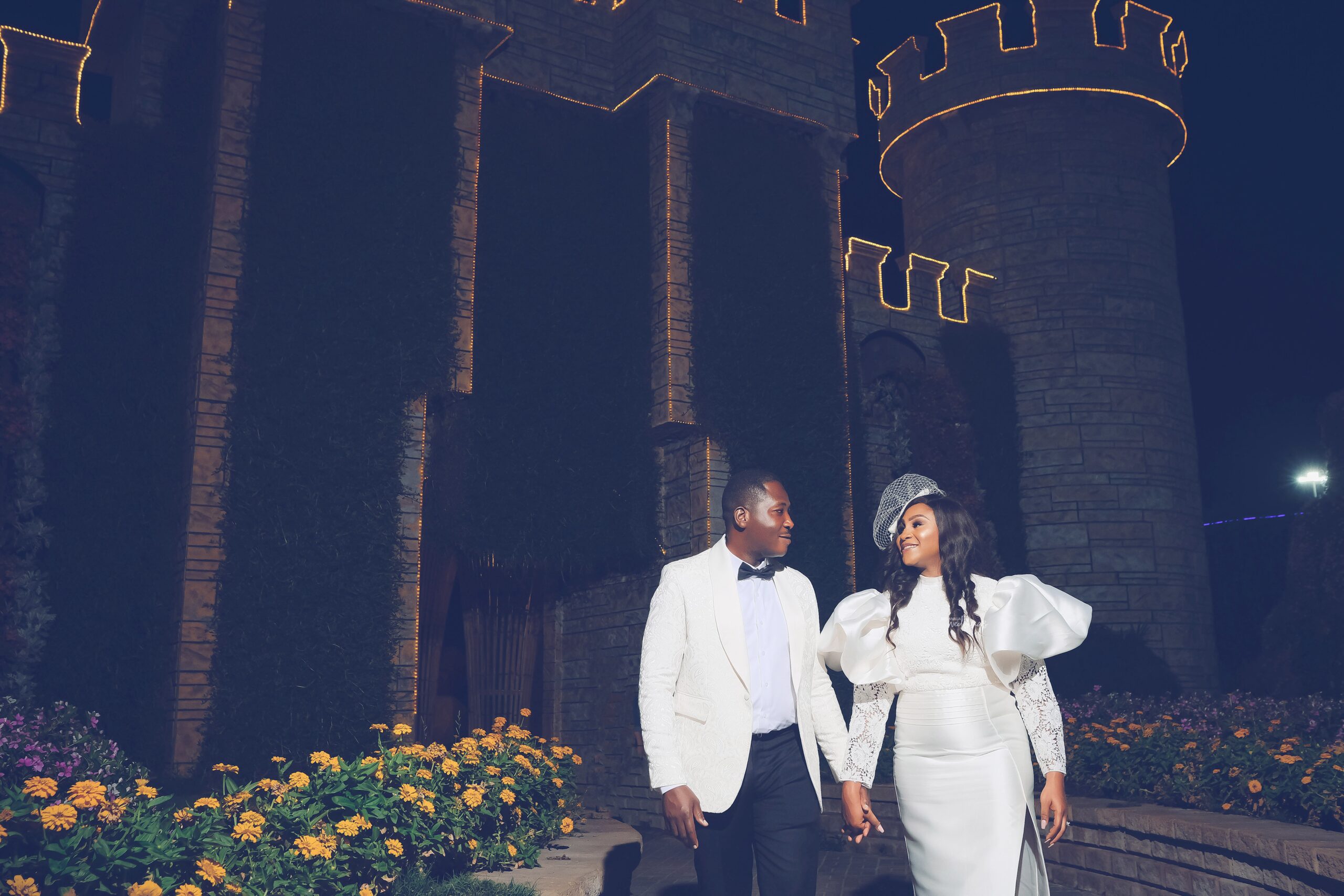 The relationship was a shock to friends and family who wondered what the duo were up to. There were very strong allegations on both sides, but they didn't seem to influence the burning flame of the love birds. In what Omoh refers to as "Sincerity of love with a blend of vision and compatibility", they both didn't see the need to weather any storm as they both opine it never existed. On the assumption that they were equipped with the prerequisite to take the relationship to the next step, Yinka proposed to his heartthrob on their 2 years relationship anniversary at the Oriental Hotel Lagos. They got married 3 years later.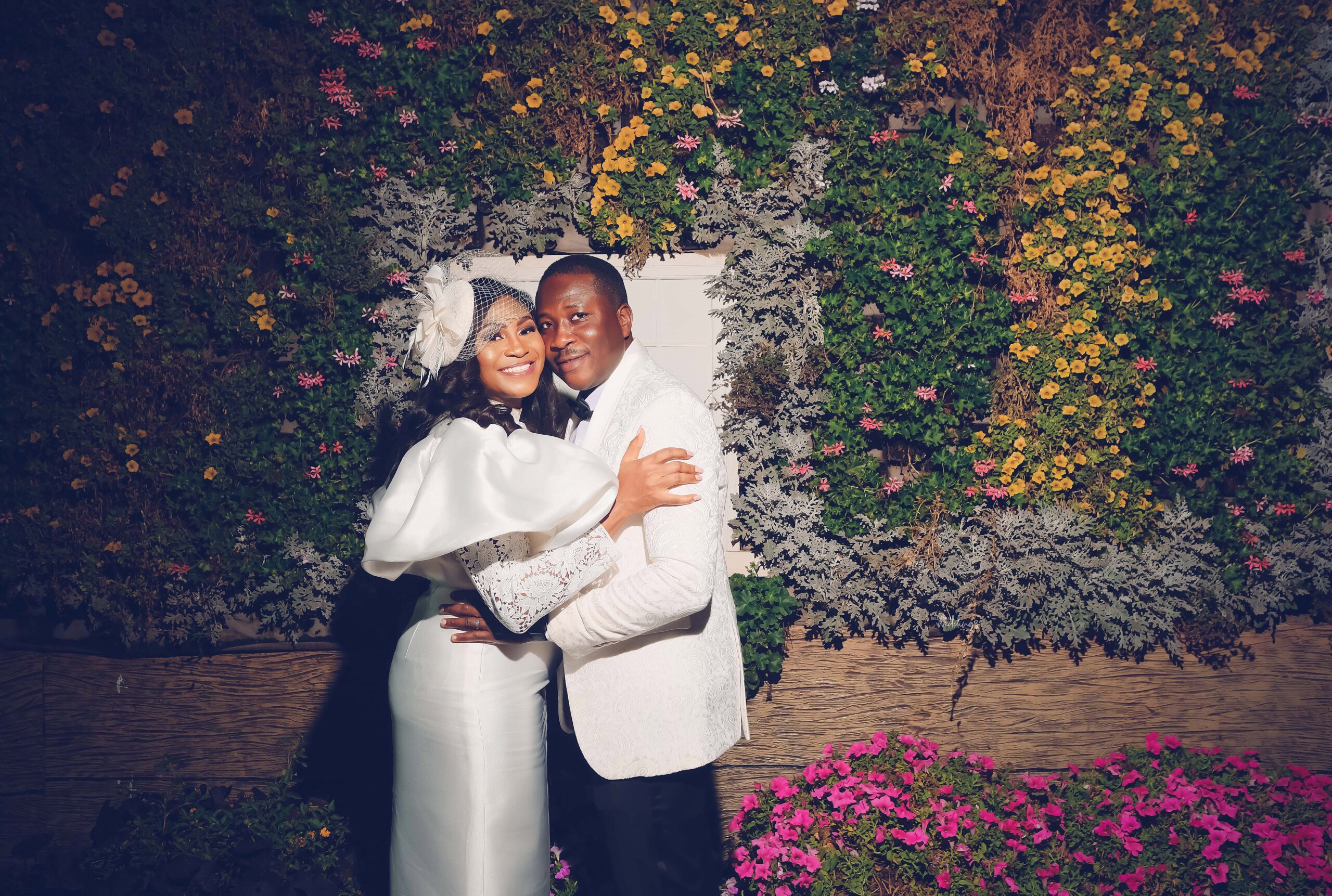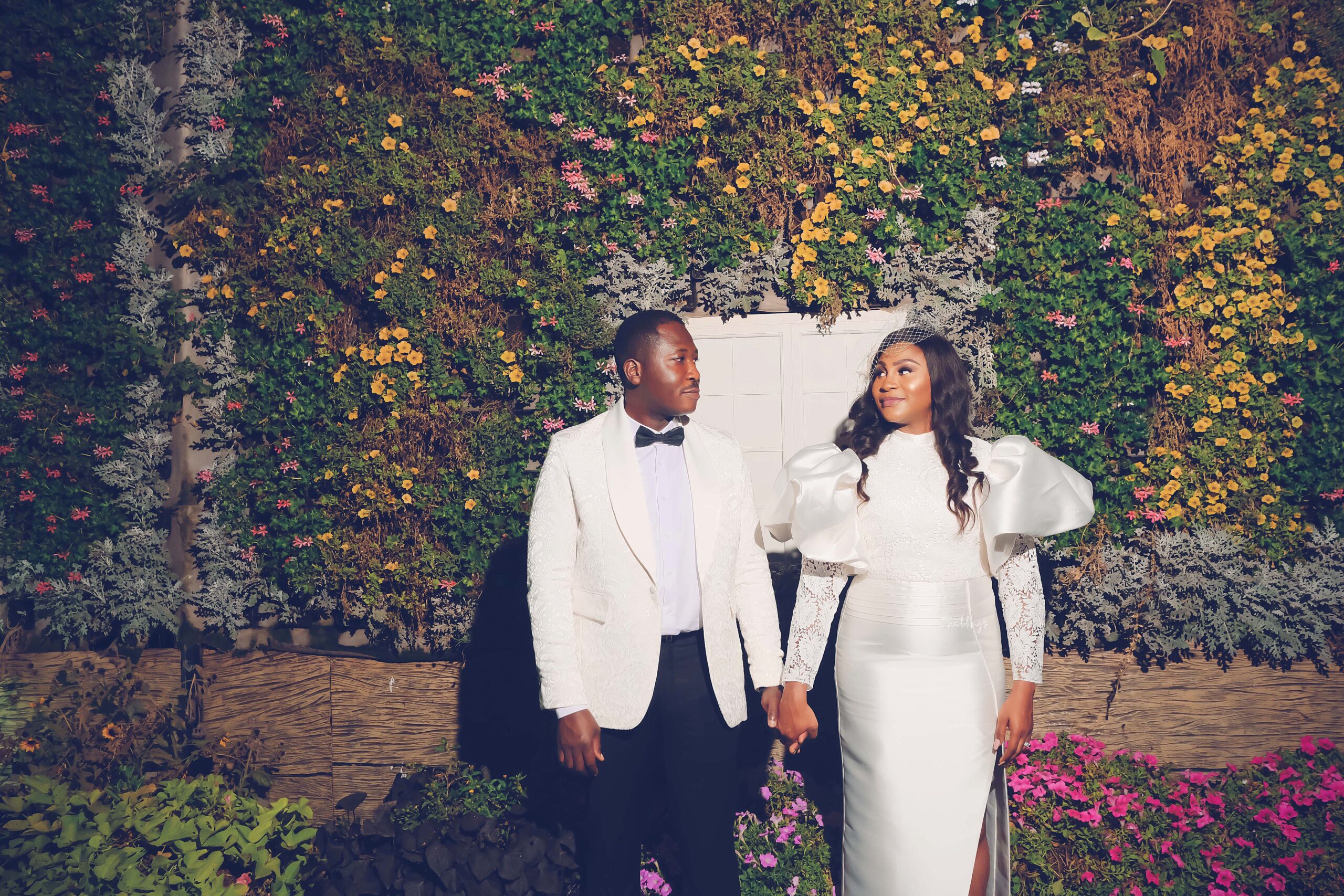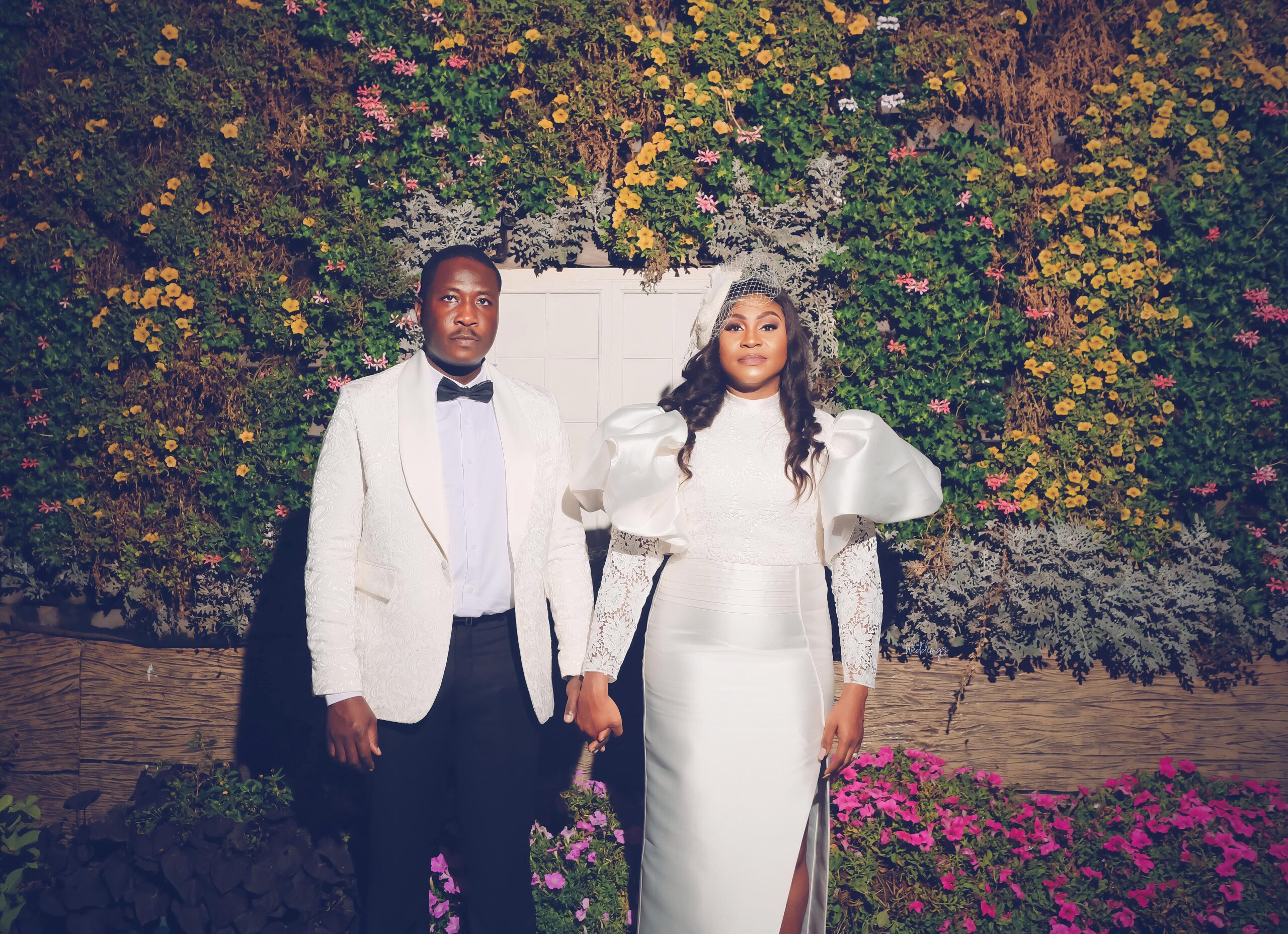 10 years after…
Life happens, but we're grateful to God almighty for preserving our love even when typical marital issues arose and professional demands mounted pressure on it. We are blessed with three lovely kids. 10 years after our wedding, we thought of no better present to give our beloved children on children's day than to renew our vows in the presence of our kids as a sign of their unwavering commitment to ensuring a sustainable future for them. Visitors at the Dubai Miracle Garden stood agog as we couple became the show of the day. Visitors from different countries requested to take pictures with us and our children as they wished us more blissful years ahead. After the vow exchange, we had the reception at the five-star Armani Hashi Restaurant Hotel at the Burj Khalifa (the tallest building in the world) and this was followed by a night out at the club.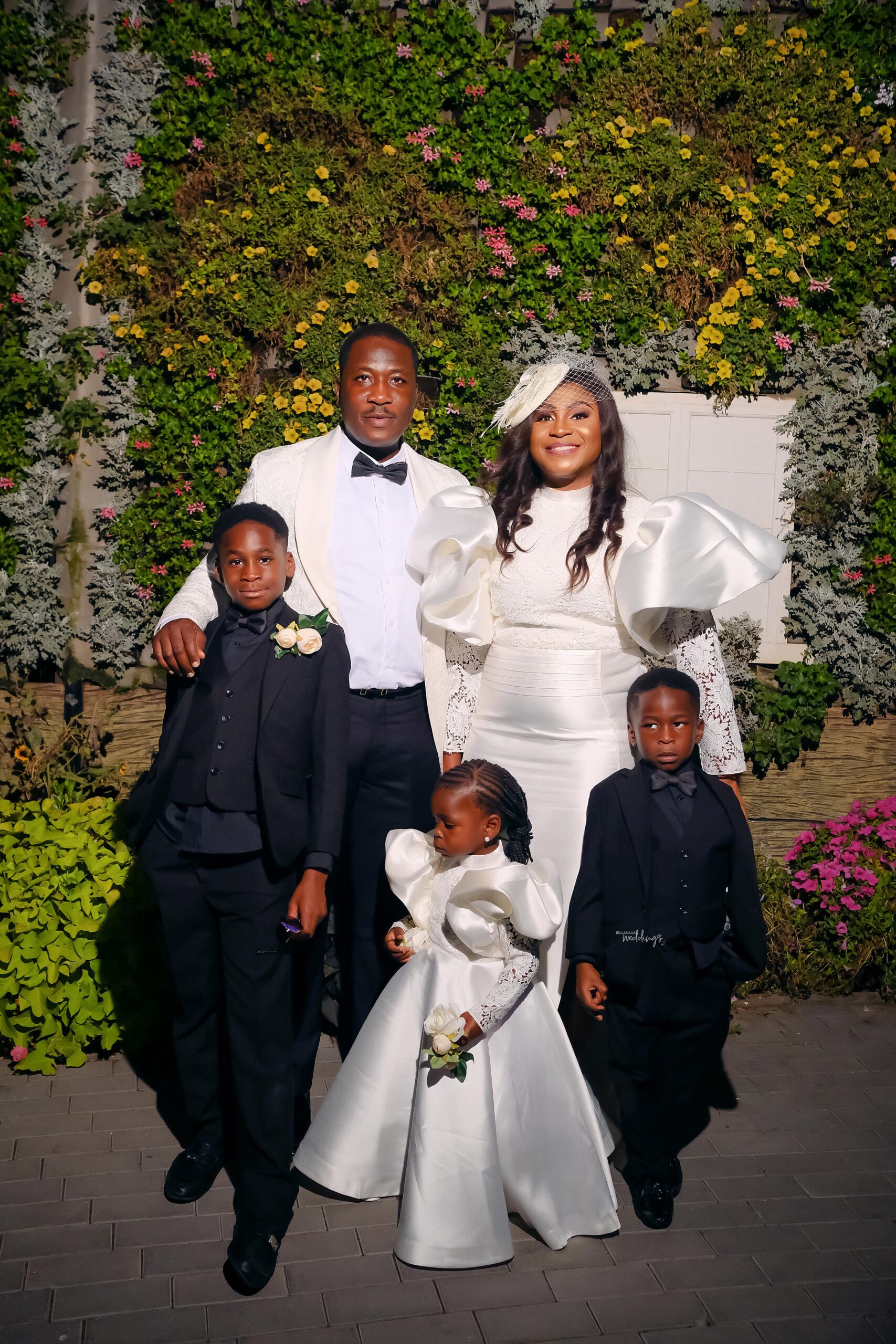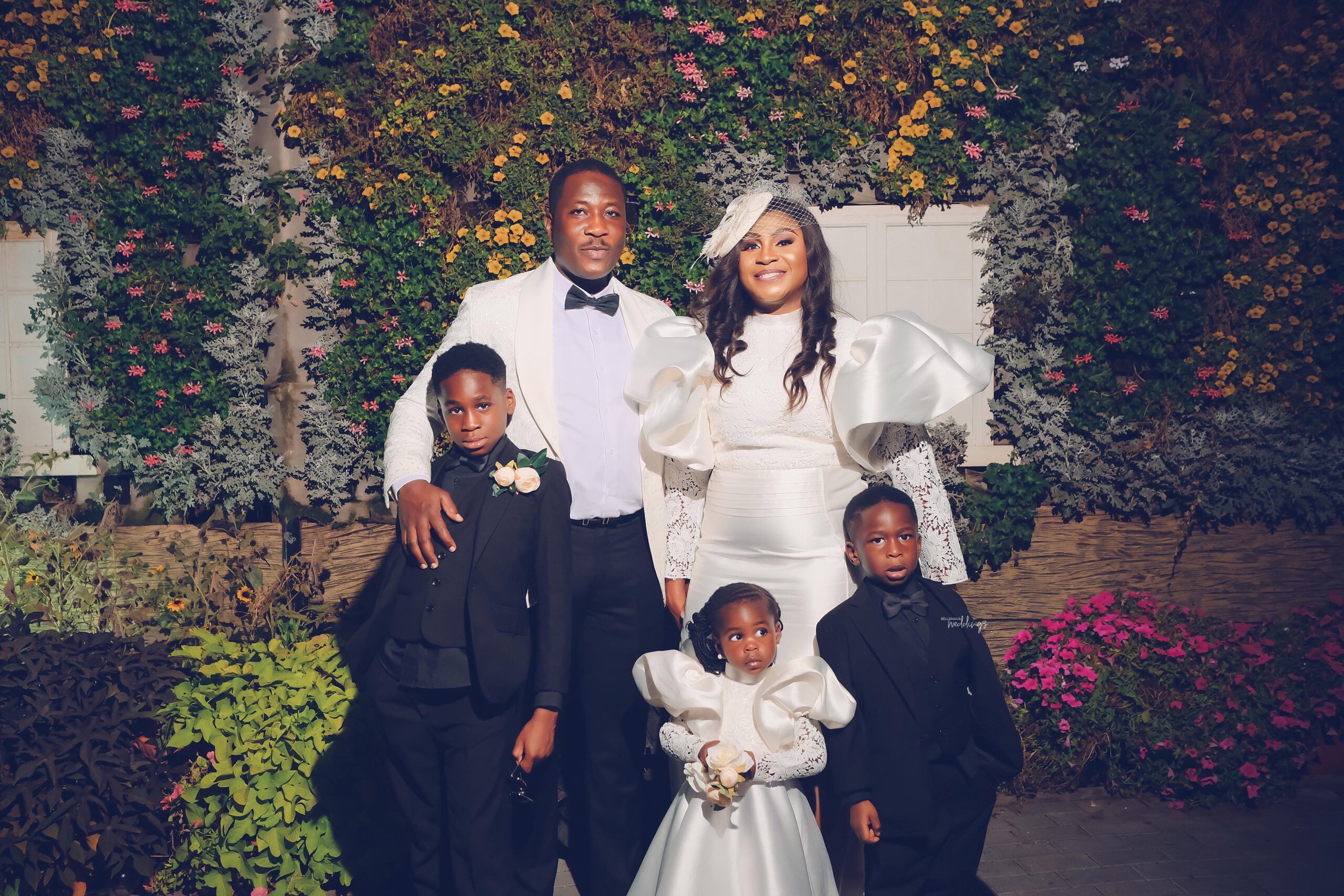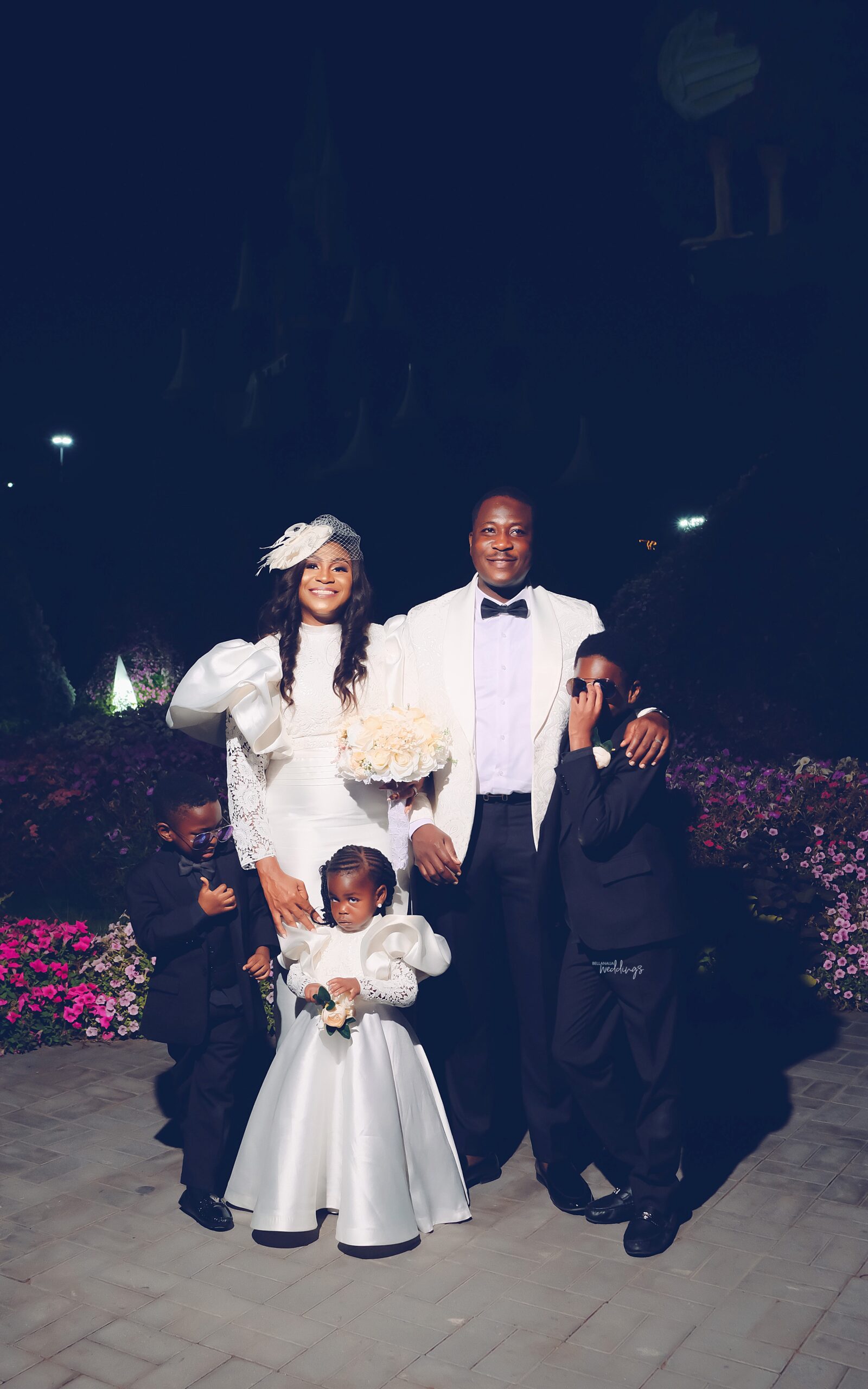 Credits
Bride: @omotite
Photography: @blawzstudios
Planner: @highbevents
Dress: @houseofnini1