If you need a stylish and sparkling wedding dress, then you should pin this collection. The A\W 19' Couture Collection by Orapeleng Modutle Style Avenue is a bridal collection that simply speaks style. Attention to detail is key in every bridal collection and that is what this collection entails.
Here is how Orapeleng Modutle Style Avenue describes this collection:
A tale of beautiful garments inspired by second skin Bridal couture. Escorting our audience to a world of fantasy to different destinations where our quintessential woman can be identified.
You can view other bridal collections here.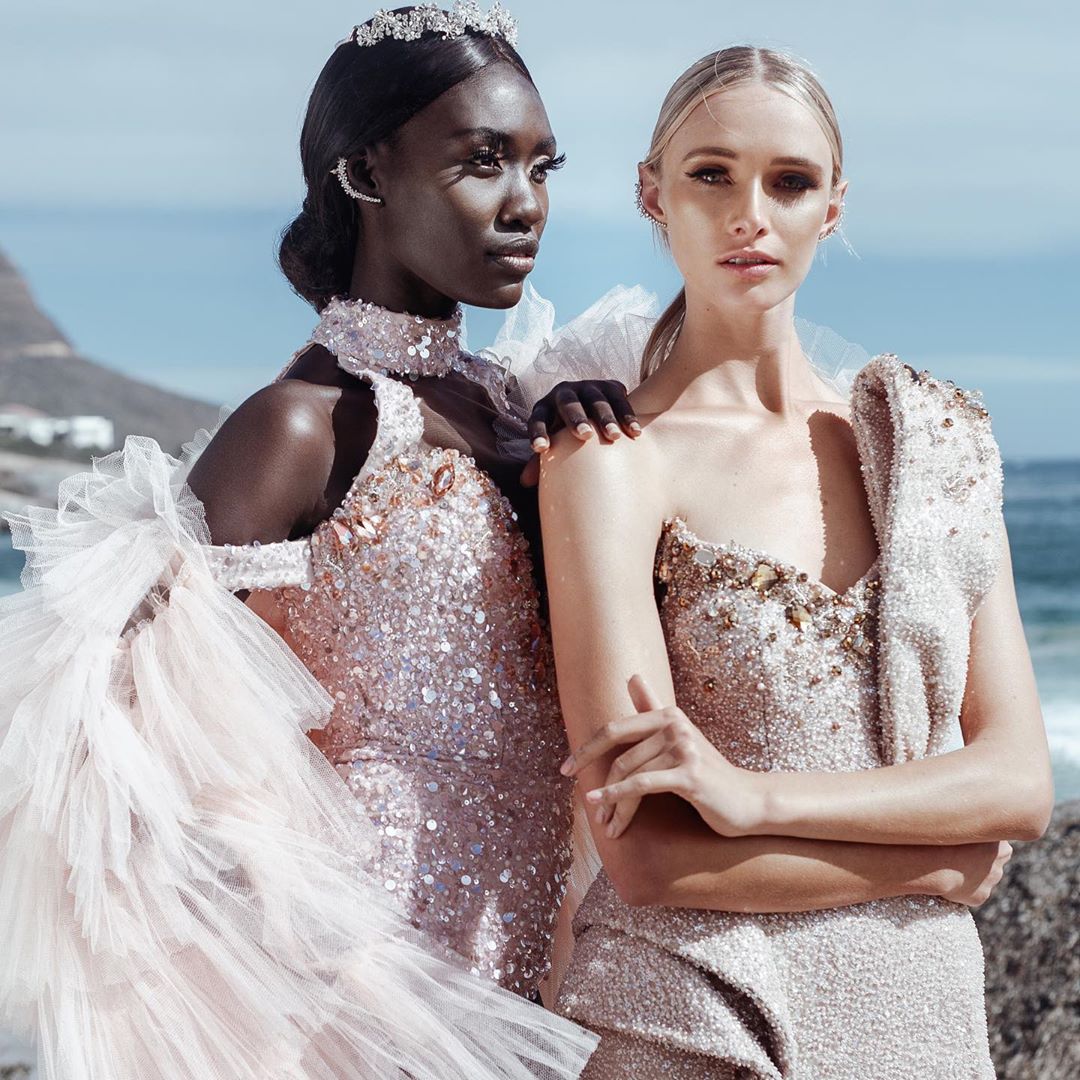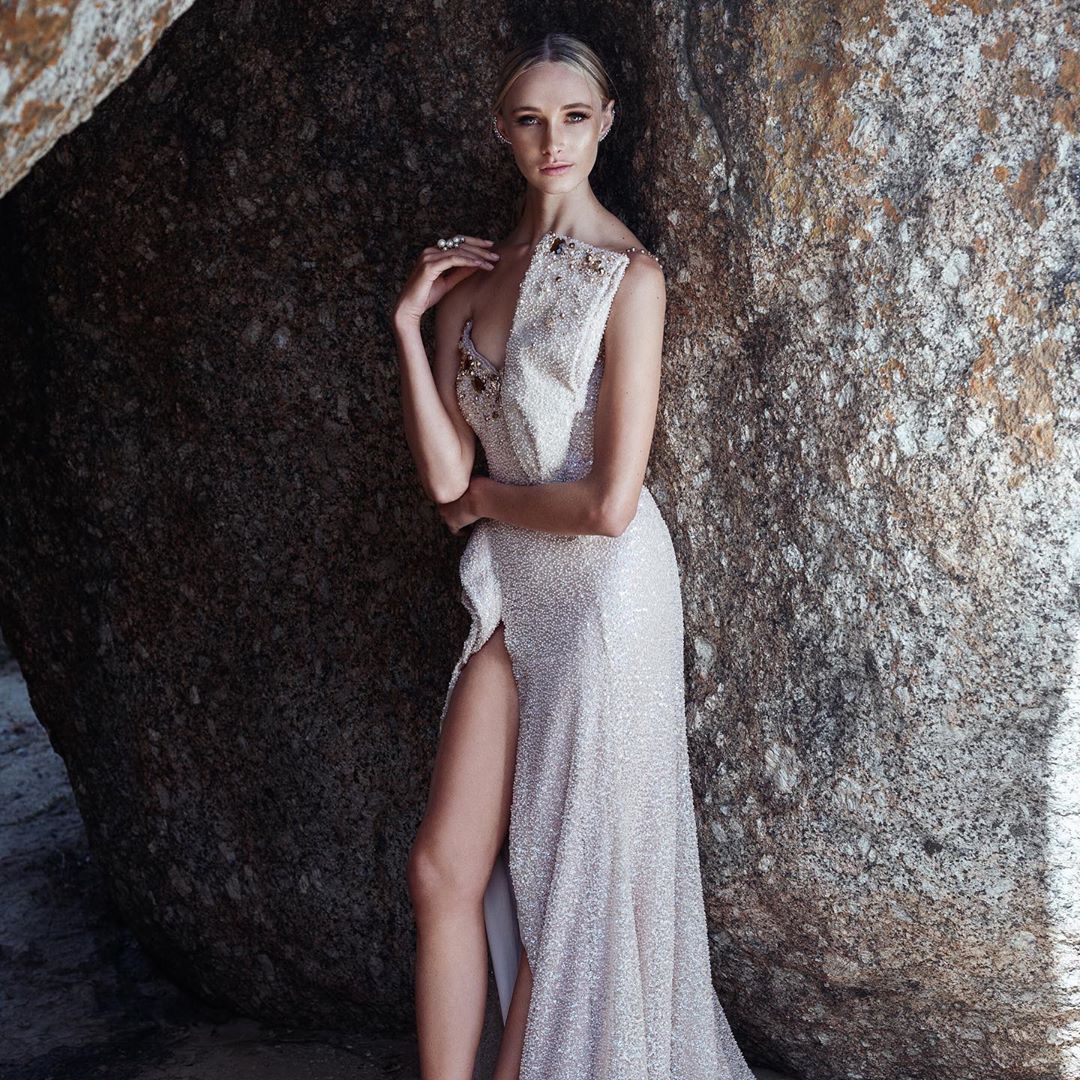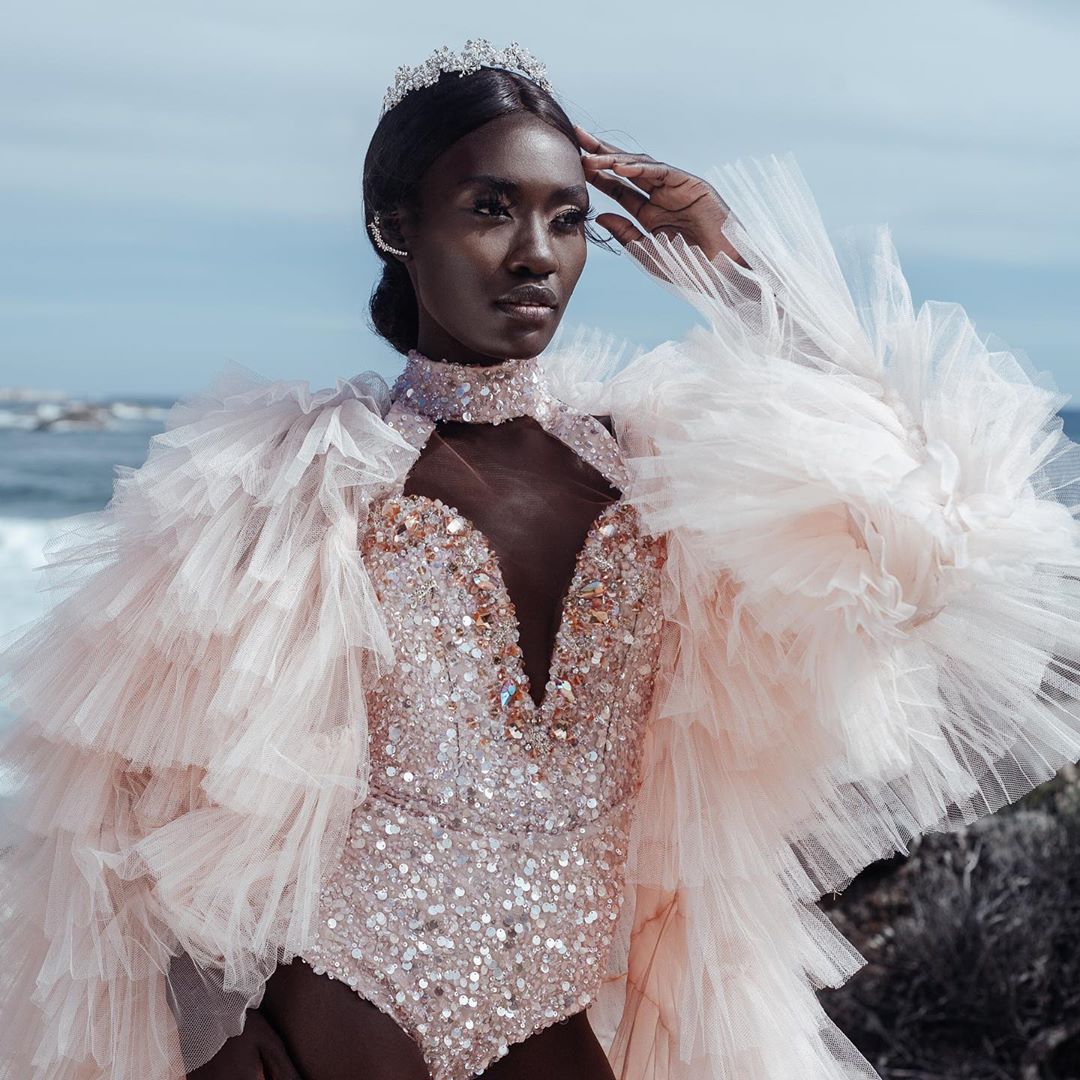 These two designs are totally gorgeous, you can rock the fully beaded couture gown on your wedding day or during your wedding reception while you can wear the glittery swim-suit for your pre-wedding shoot.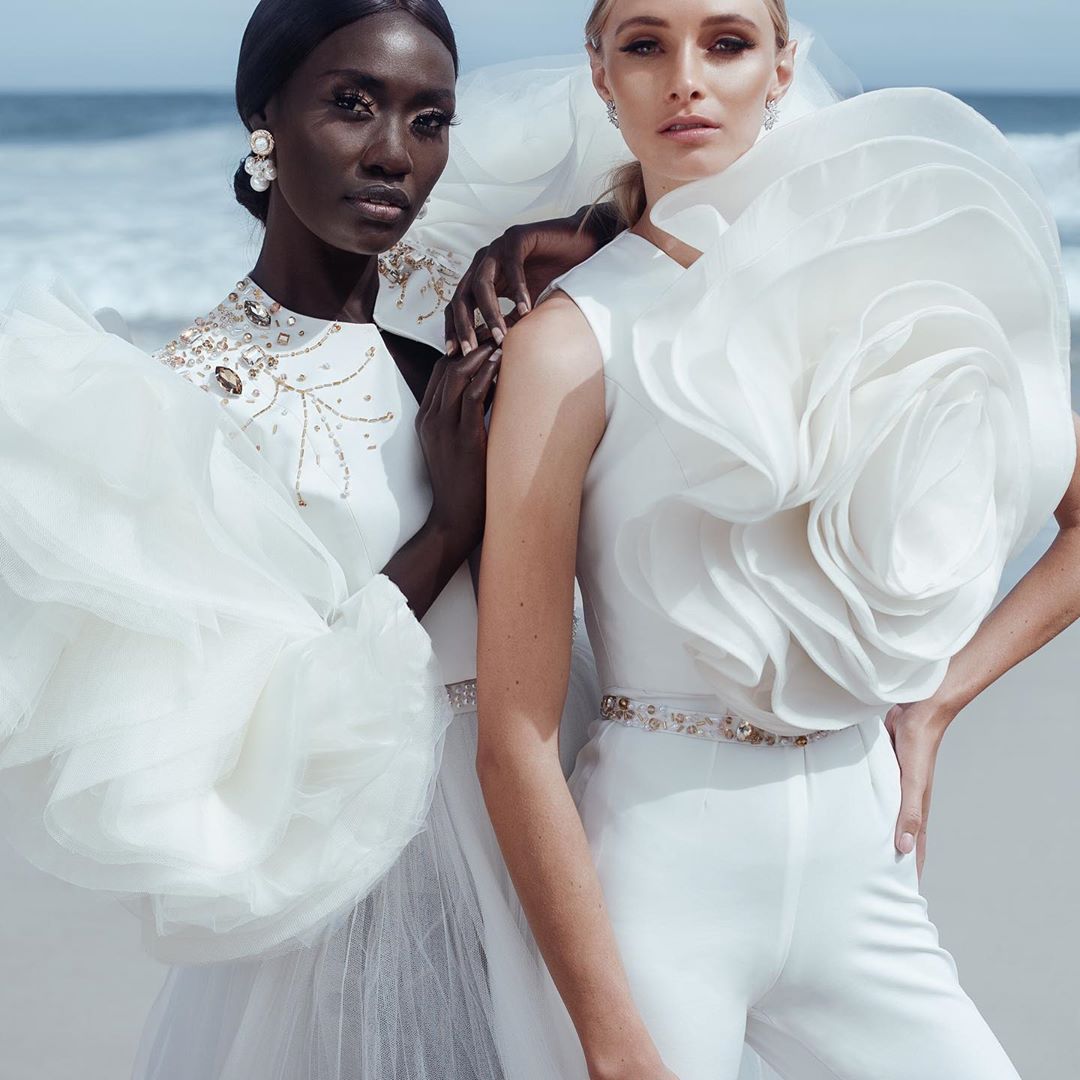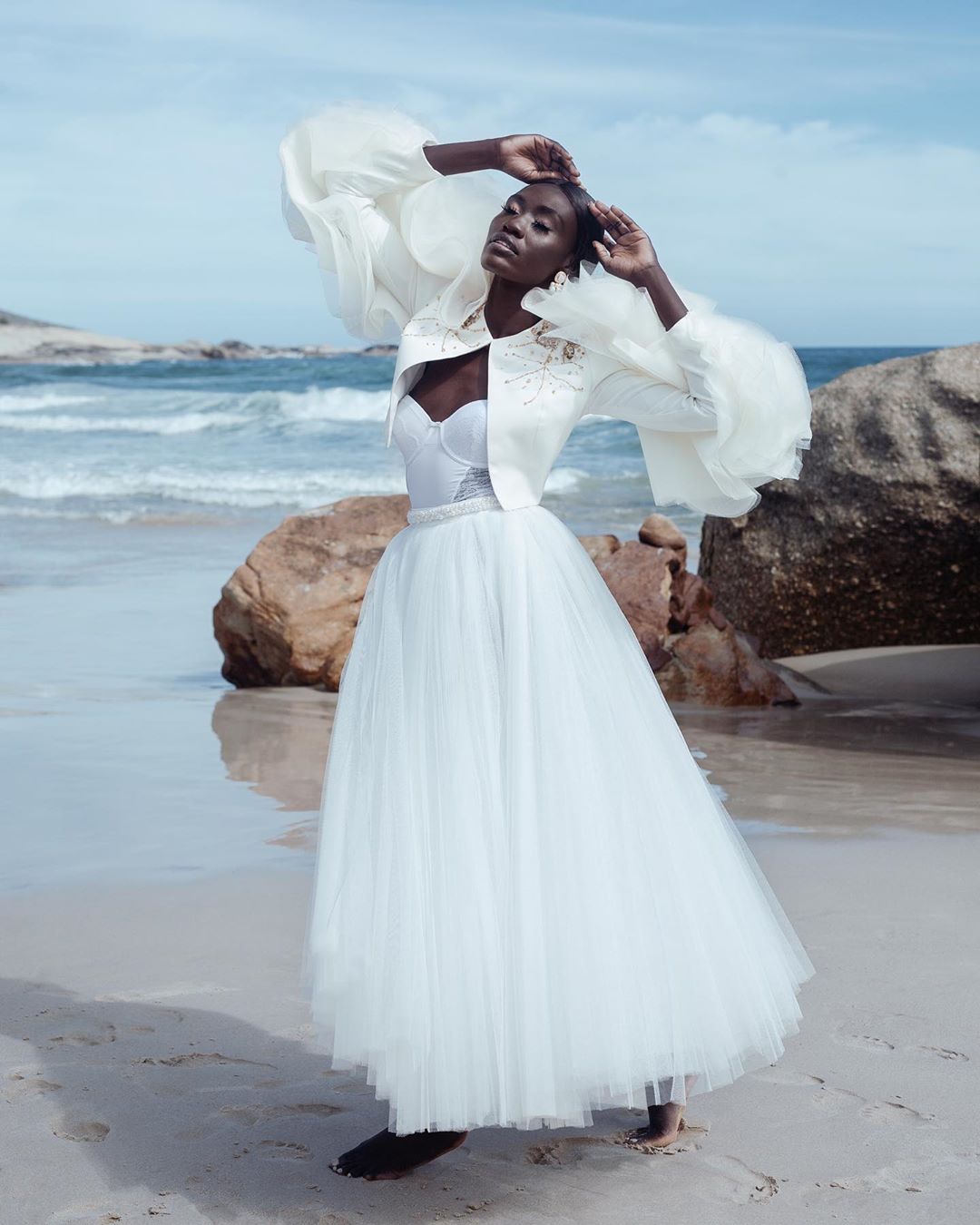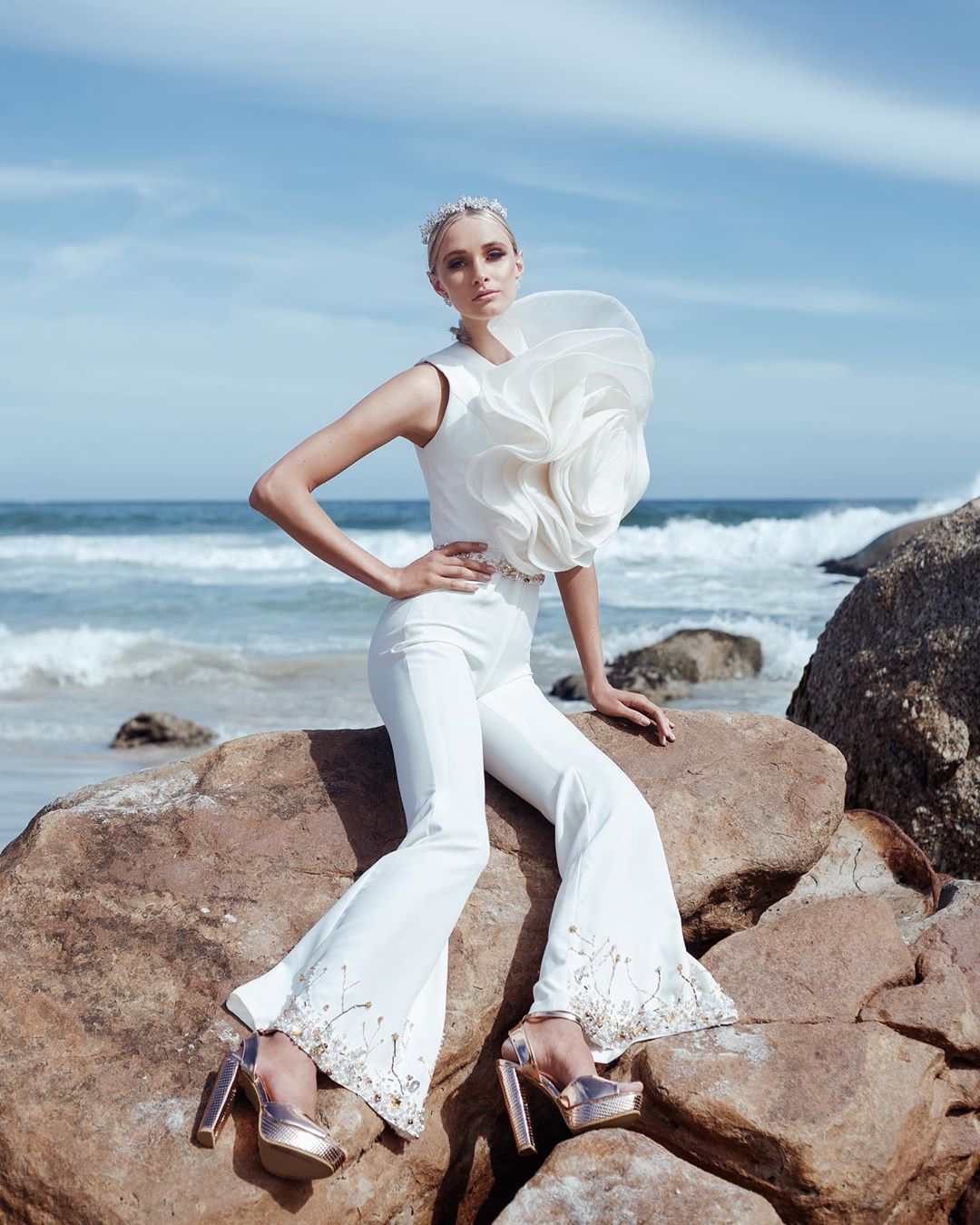 We totally love this gorgeous flower detail jumpsuit, its a must wear for a classy but minimal bride same goes to the other piece. We love the way this jacket perfectly complements the tulle layered skirt.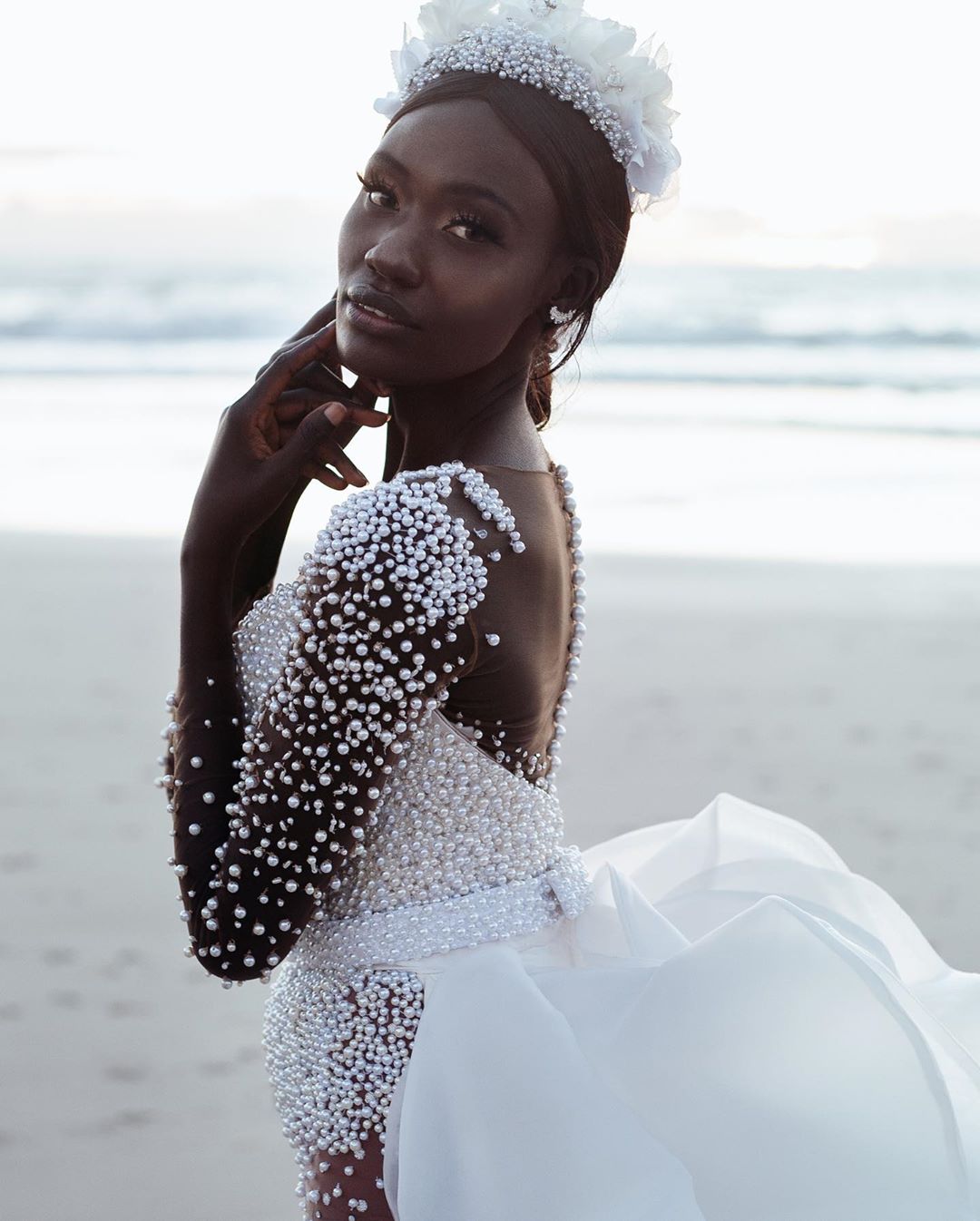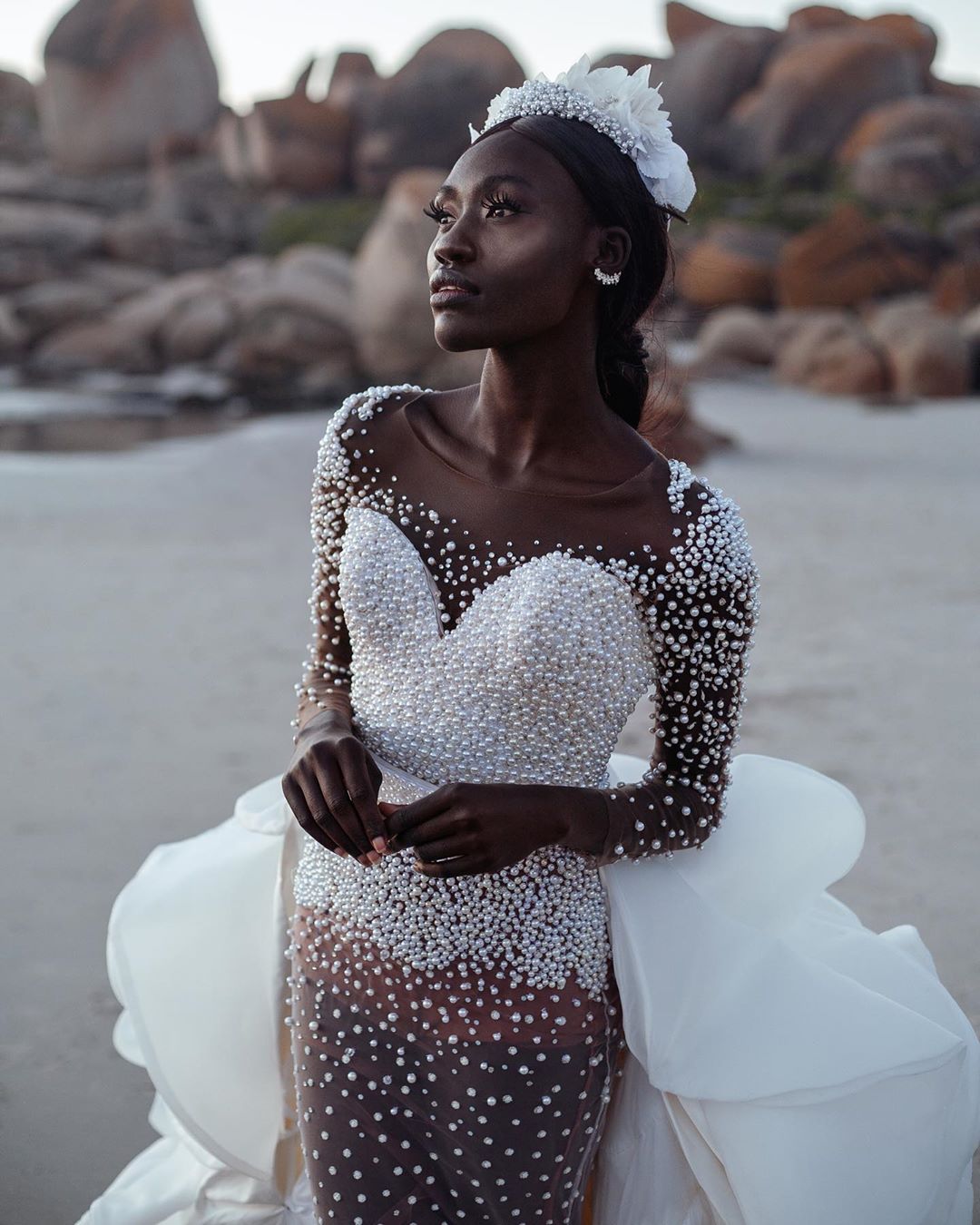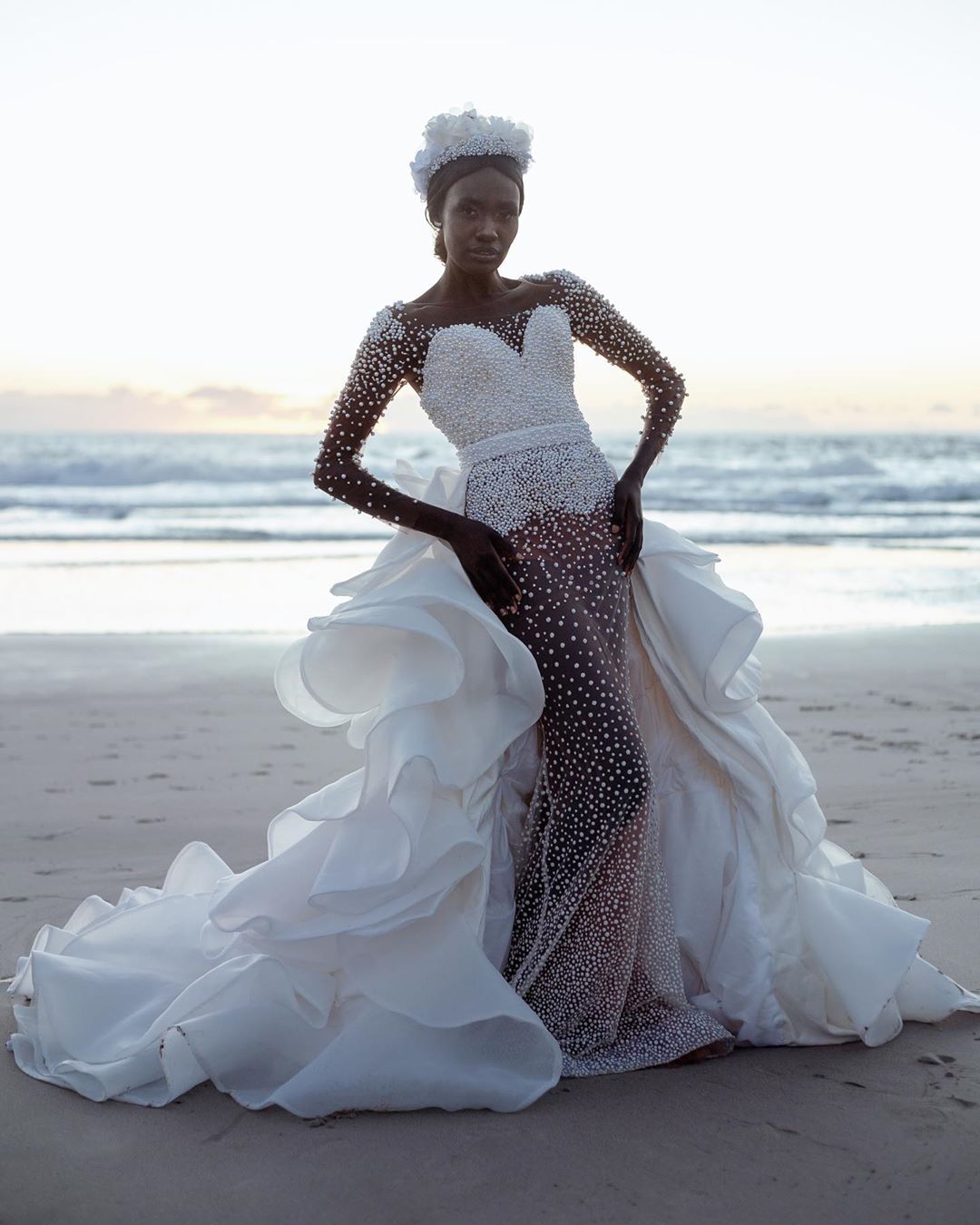 Now, this is perfection. This fully beaded gown is extremely spectacular. There is something about how pearls perfect your look that we can't explain. You definitely need to pin this.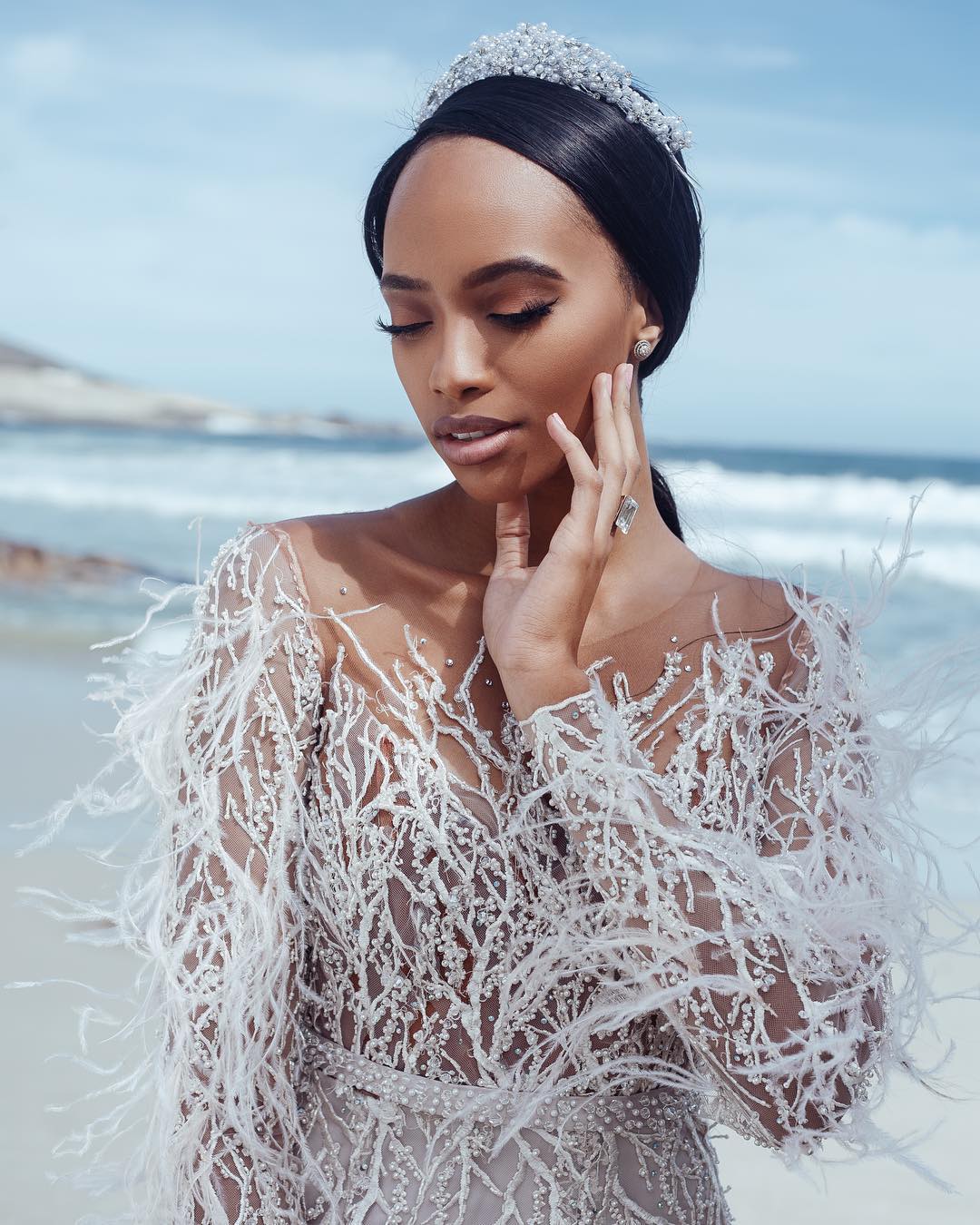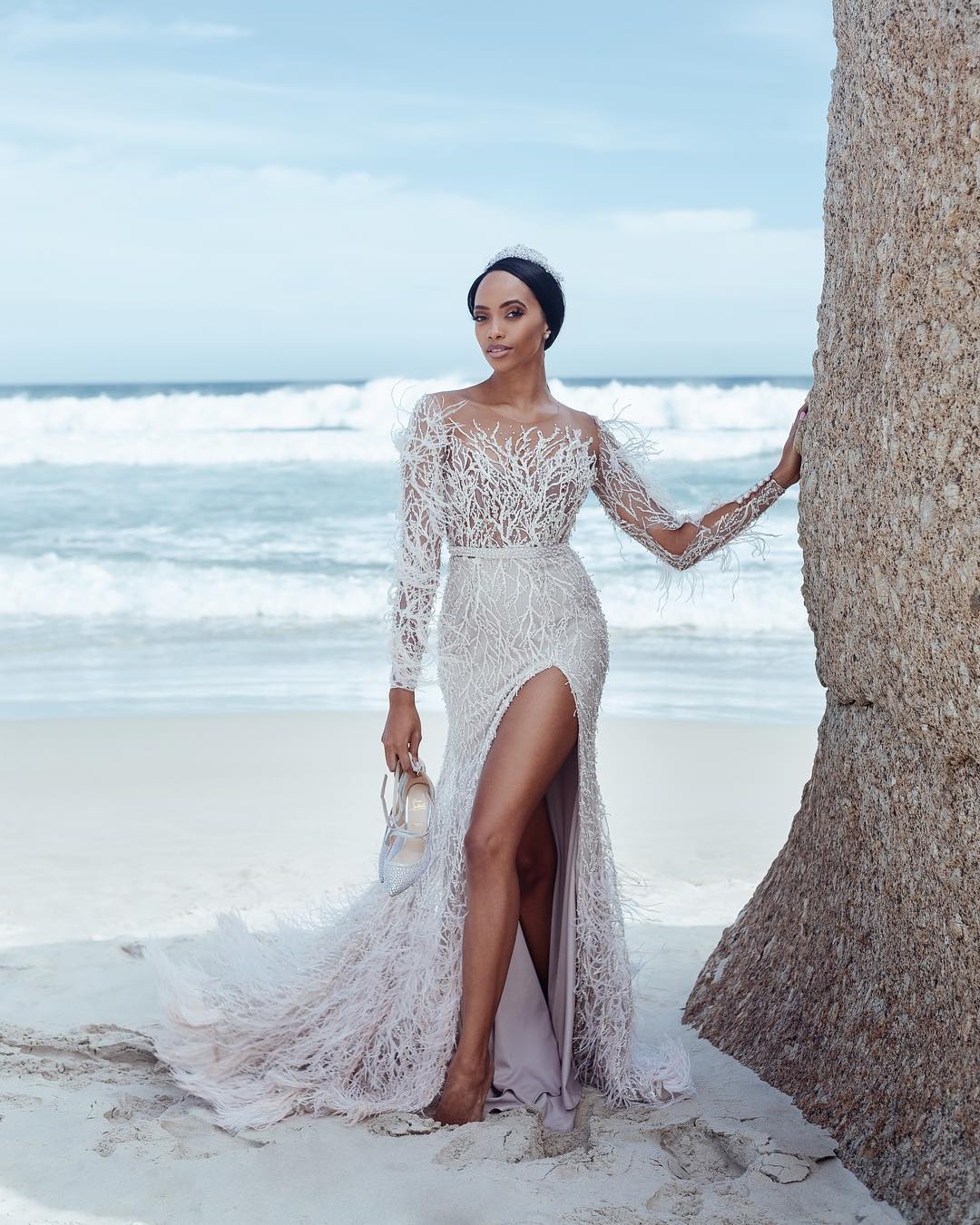 This is another killer look. This bespoke pearl-encrusted slit wedding gown is worth starring at. It's so simple but divine.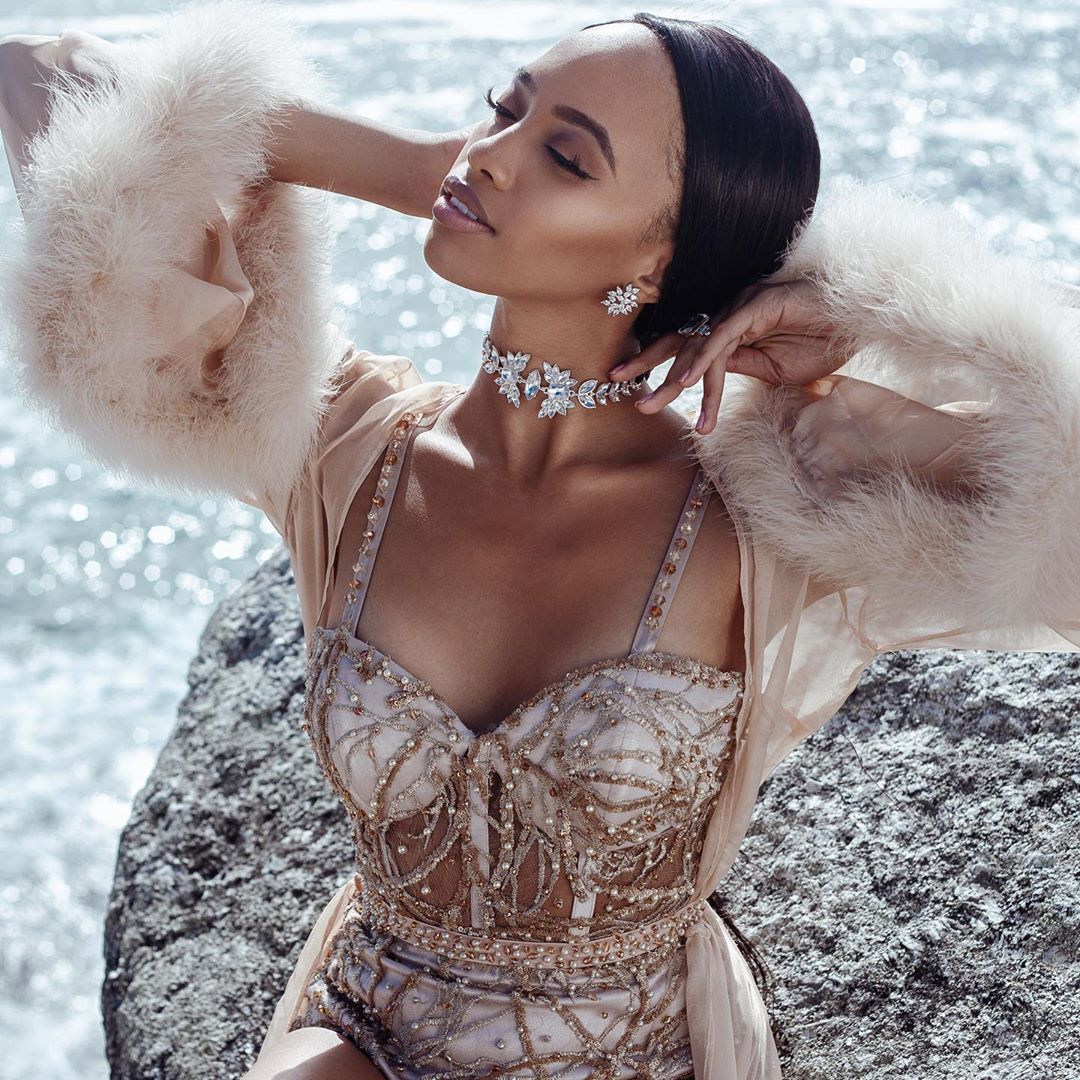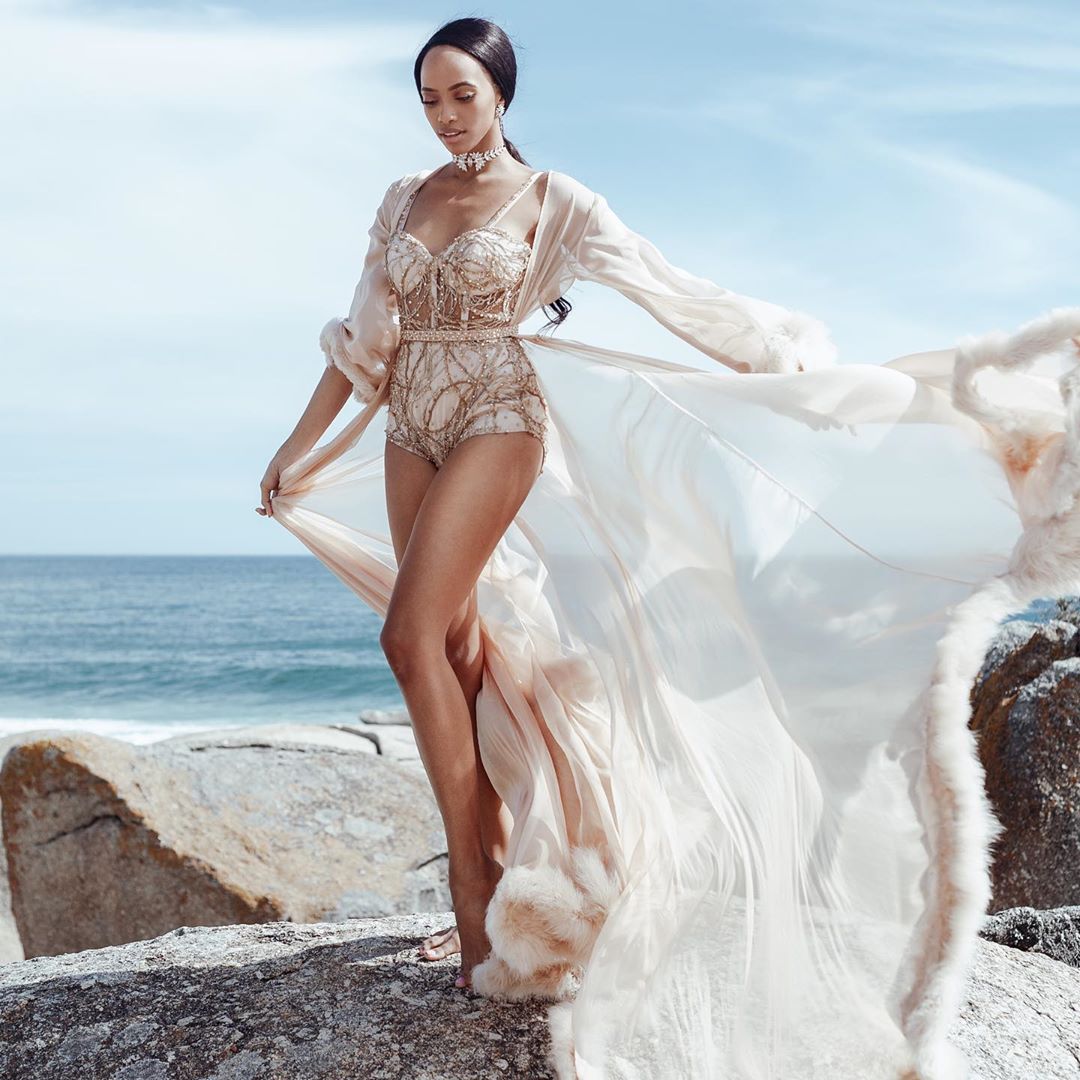 This is a pre-wedding shoot inspiration you can definitely rock or even on the morning of your wedding day while getting ready and taking pictures just before switching to your wedding dress.
Credits
Design Brand: @orapelengmodutle