Everything about this look speaks appealing. Love how the look is clean with a mix of smokey and much more of the bold red lippie. So if a red lip look with a bit of smokey feels like your thing, then you might just want to pin this beauty look for the big day.
The makeup artist Hermosa speaks about her inspiration for the look
I had come across a couple of amazing Brazilian artists that inspire me lately, so I decided to come up with a bridal look; sultry yet chic, keeping the hair in a nice soft sexy bun. It took weeks to get it done but I am happy we did it.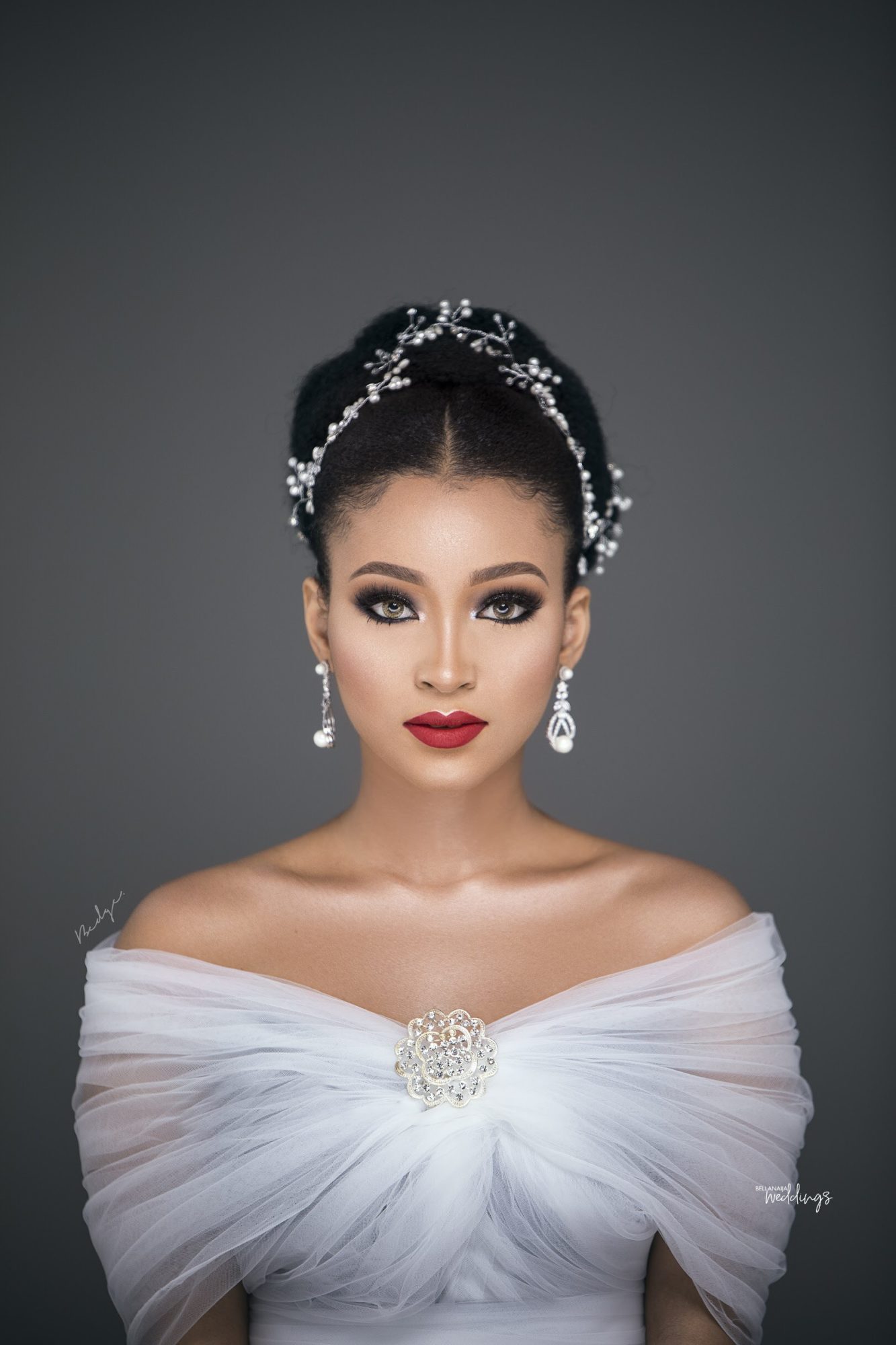 To pull off this look, I needed to get the right team in place. So I went with Bedge Pictures for the photography, Solange Hair for the hair – she not only worked her magic on the hair but also supplied the bridal accessories and crowned it up with the draping and wrapping of the fabric on the belle. When I came across this model, I knew she was the one with her features; beautifully chiselled jaw, semi cat eyes, and nicely carved lips.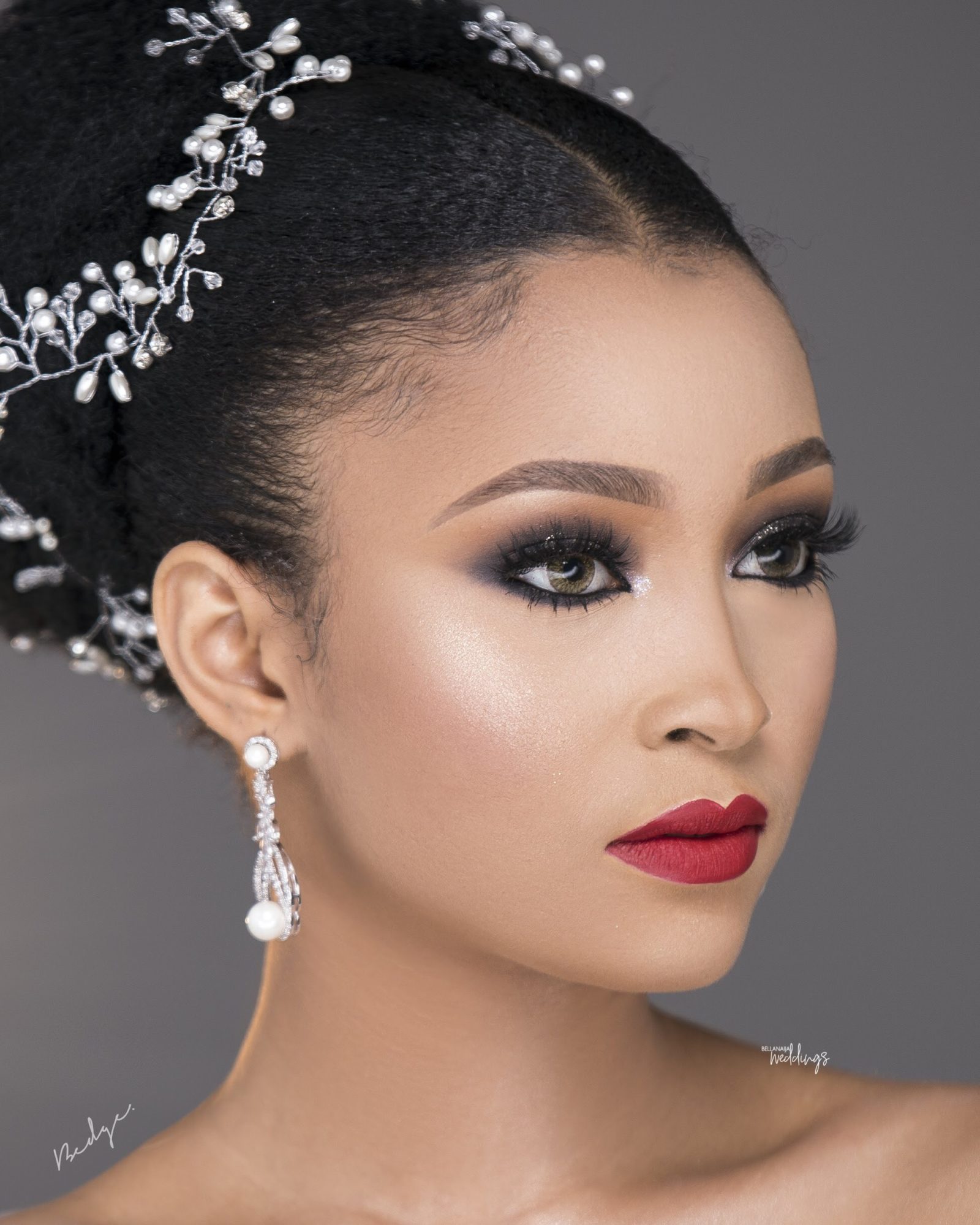 I wanted a bold look, so I smoked up the eyes a bit while adding a bit of shimmer to brighten. I kept the skin smooth and clean, cheeks rosy and not forgetting to add a little glow (very important lol). Light hands with the contour and the icing on the cake; the sultry red lips… I give it to Fenty for this one, the red liquid lipstick glided so smoothly and perfectly, add a giving a little 'je ne sais quoi' to the look to life.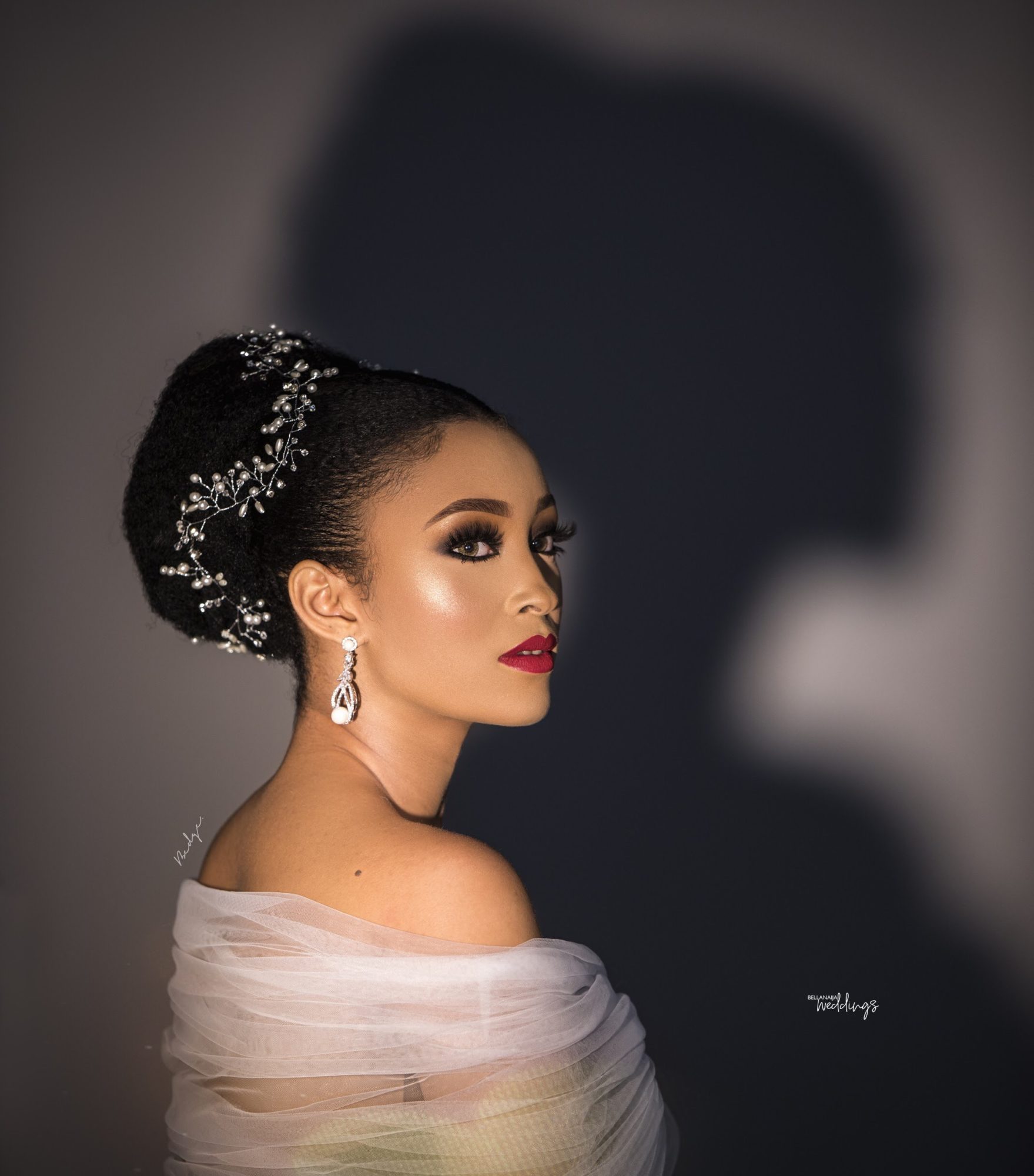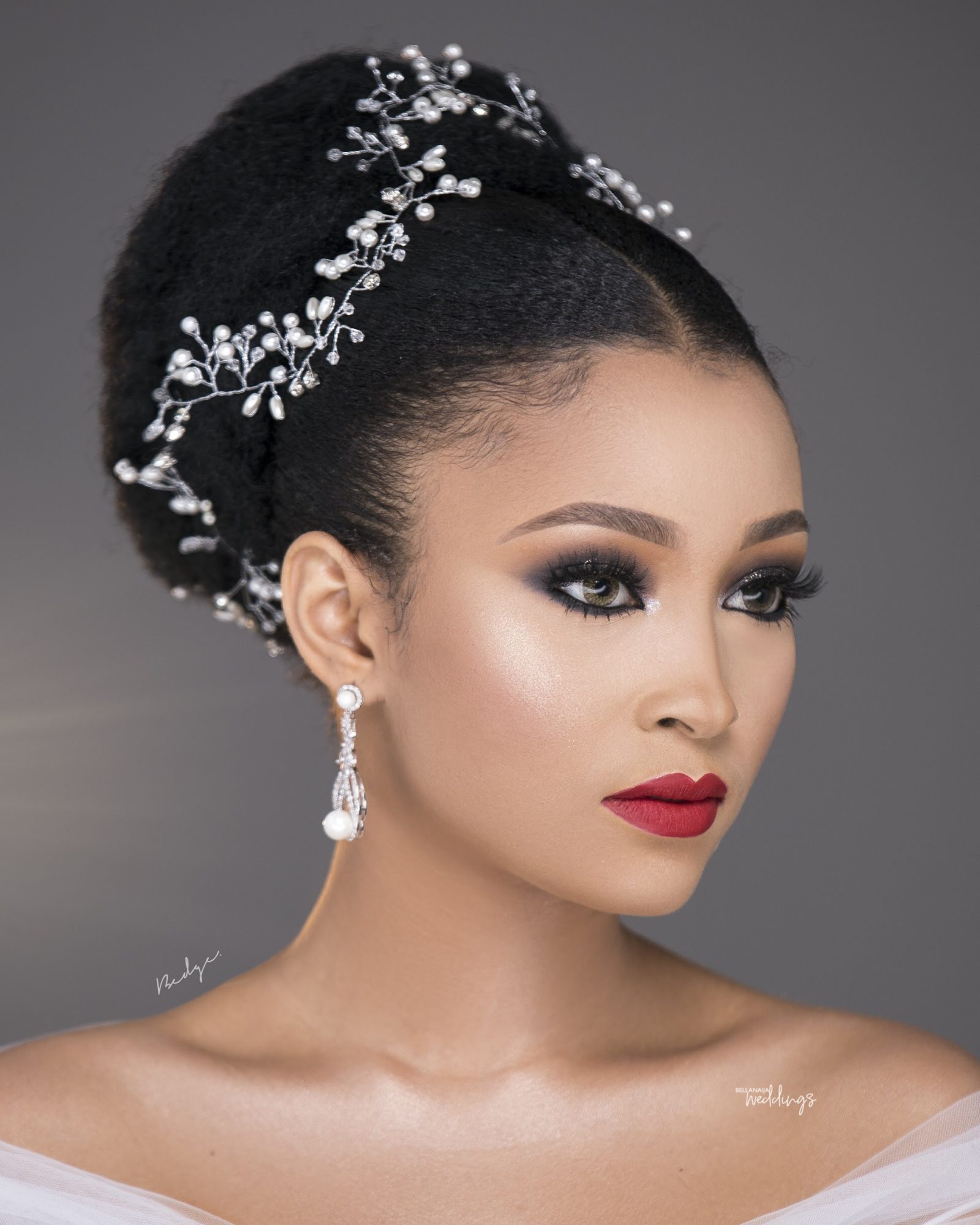 Credits
Belle: @une_gaberoise
Makeup: @hermosaa_ng
Photography: @bedgepictures
Hair: @solangehairandbeauty
Accessories: @thebridalaccessorystore