Getting your entire look ready for your traditional engagement look isn't as easy as it seems. Once you have our outfit sorted, the next thing to focus on is how to achieve your overall desired look. That includes your gele style, accessories, bridal glam and more. Today we've got something to help out.
We'd suggest that before your big day, you discuss your preferred glam and gele style options with your makeup artist and gele stylist. If you have no idea what style you like, we have an option for you. Makeup artist, Edens Glam came up with this glowing nude bridal look with voluminous eyelash that concentrates the beauty of the look on the eye area. Gele stylist, Segun  Lagos, of course, came through with the bridal styled gele that will definitely have eyes on you as you dance into your traditional engagement.
See the look below and you can see more traditional engagement looks here.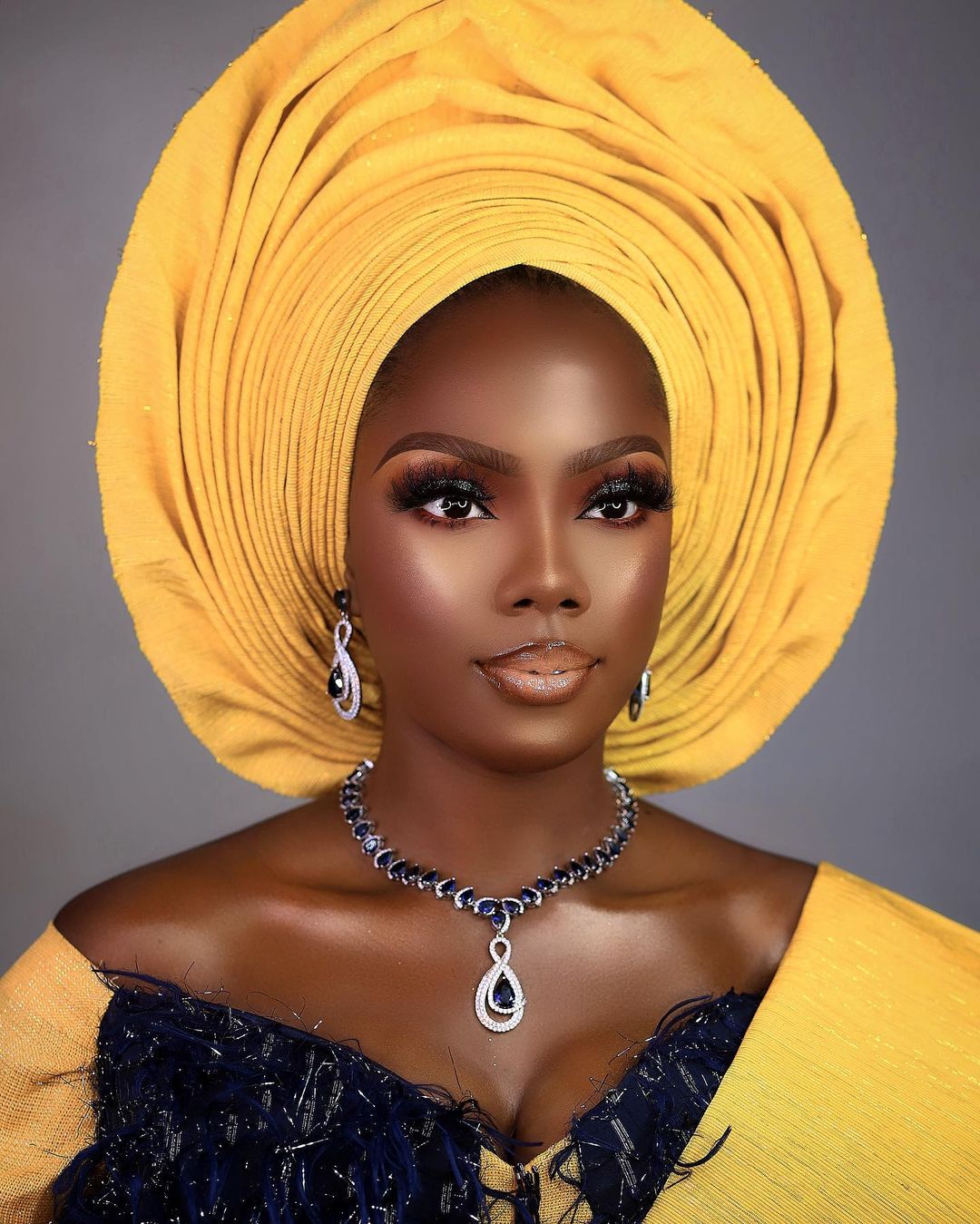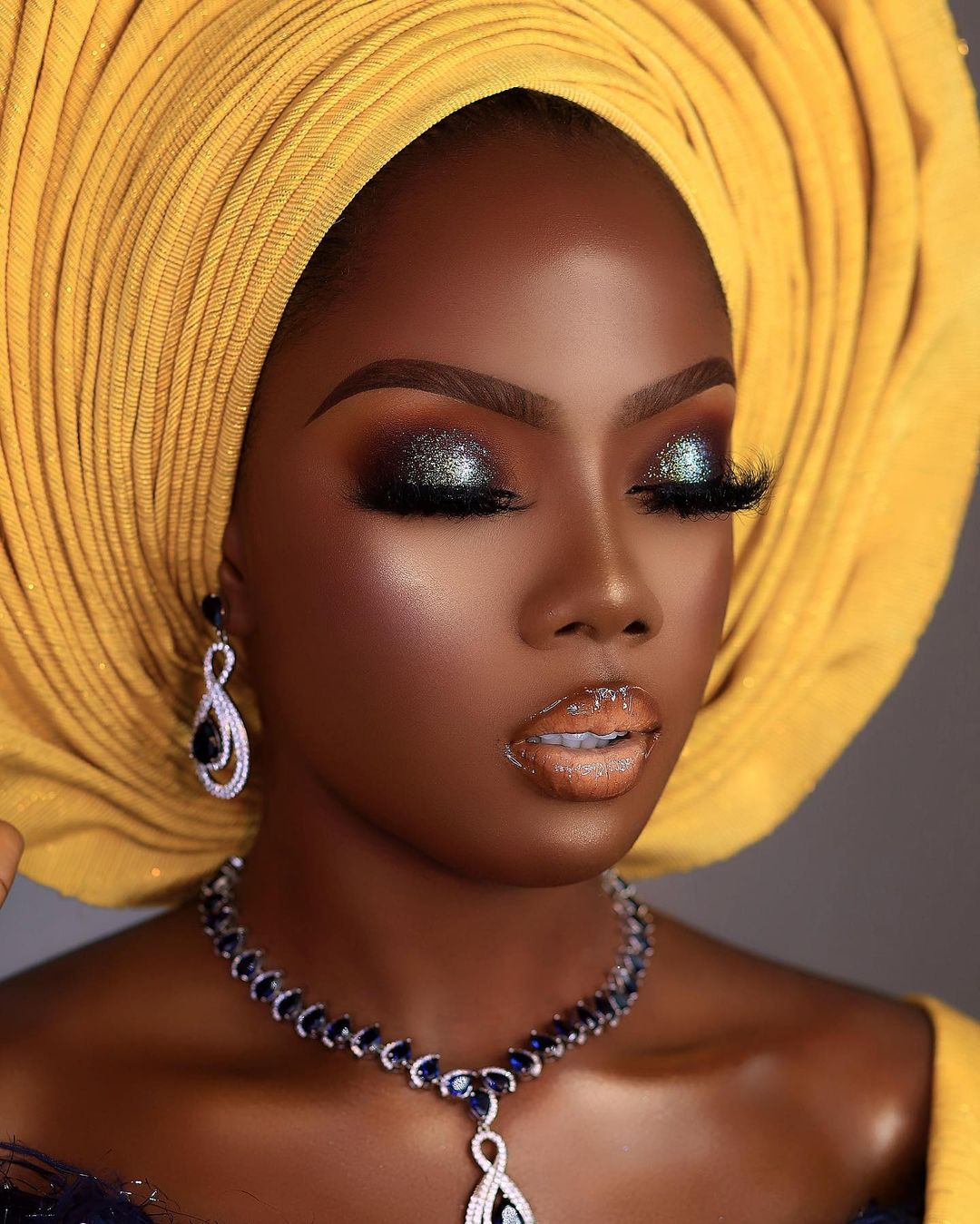 Credits
Makeup: @edens_glam
Gele: @gele_by_segunlagos
Asoke: @oyiz_asooke
Belle: @g.e.e.n.a.h
Brows: @beautylinebydidi