Raise your hands if you love Igbo traditional weddings?
What things do you love about it? The attire, coral beads and all just speak royalty and uniqueness. The different pieces come together to form a beautiful overall look.  With this in mind, a set of brilliant wedding vendors decided to create a look that represents and emotes royalty. The aim was to inspire brides-to-be and show them how they will look on their big day in the Edo traditional attire.
You might be wondering why an Edo bride has henna on but just read through to find out. The makeup artist, Adebola of Beautywise Makeovers explains the shoot:
Our model is both Lebanese and Igbo raised on the beautiful city of Ilorin. Taking all her roots into consideration, we decided to do a fusion of a mixed race and culture. Bringing it together under one entity in love with a contemporary makeup look. We also noticed the trend of telling a story with your look and that produced the look on her.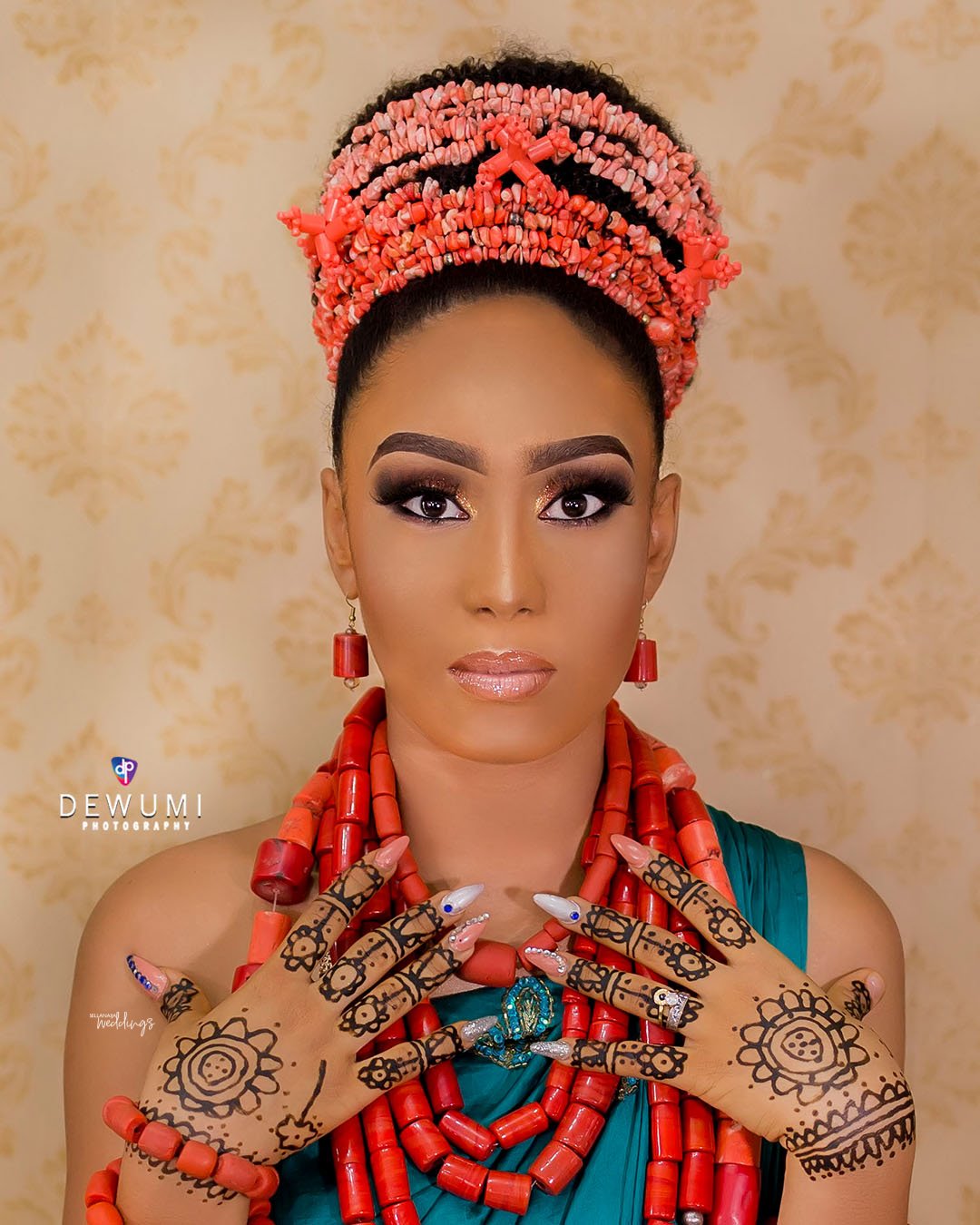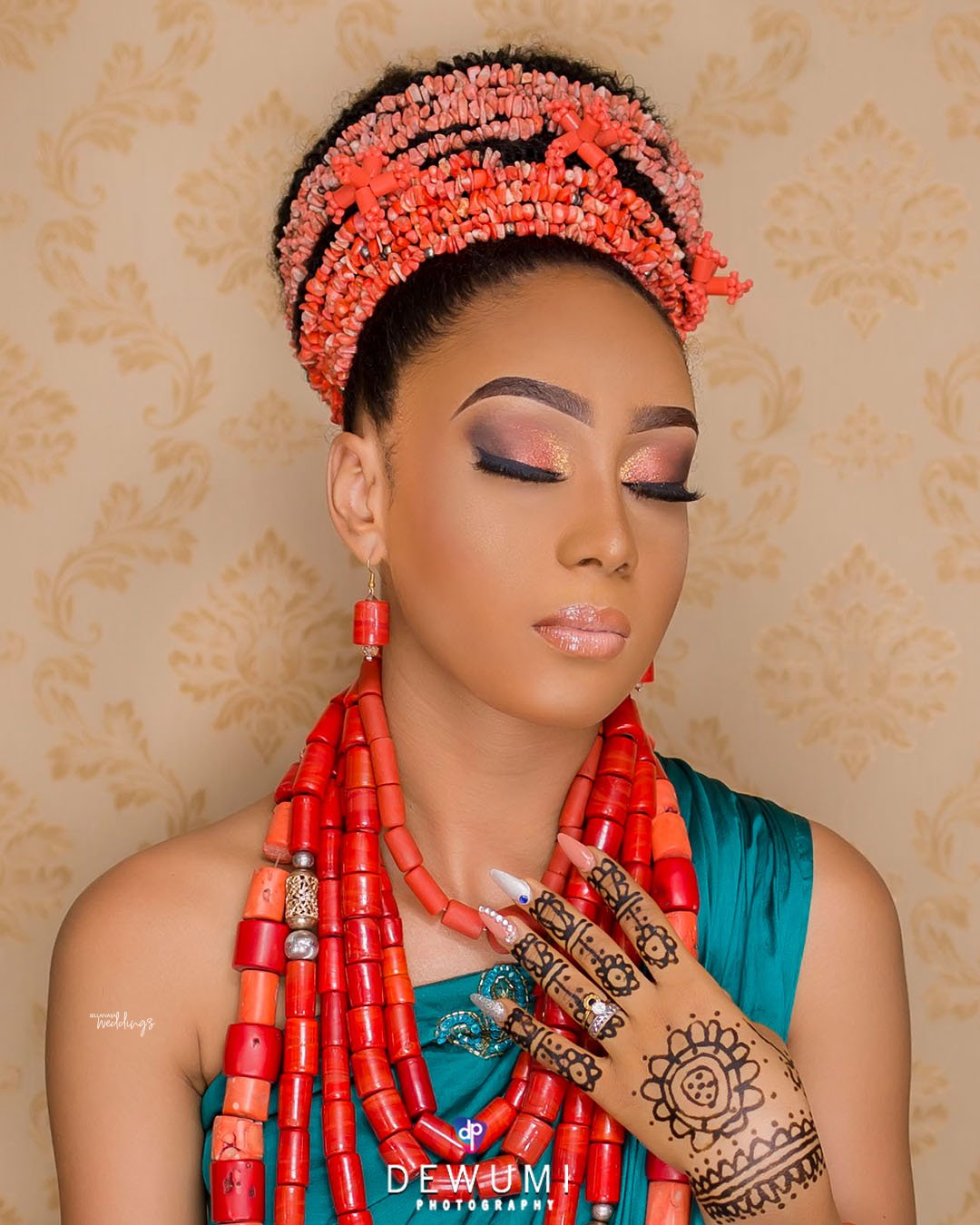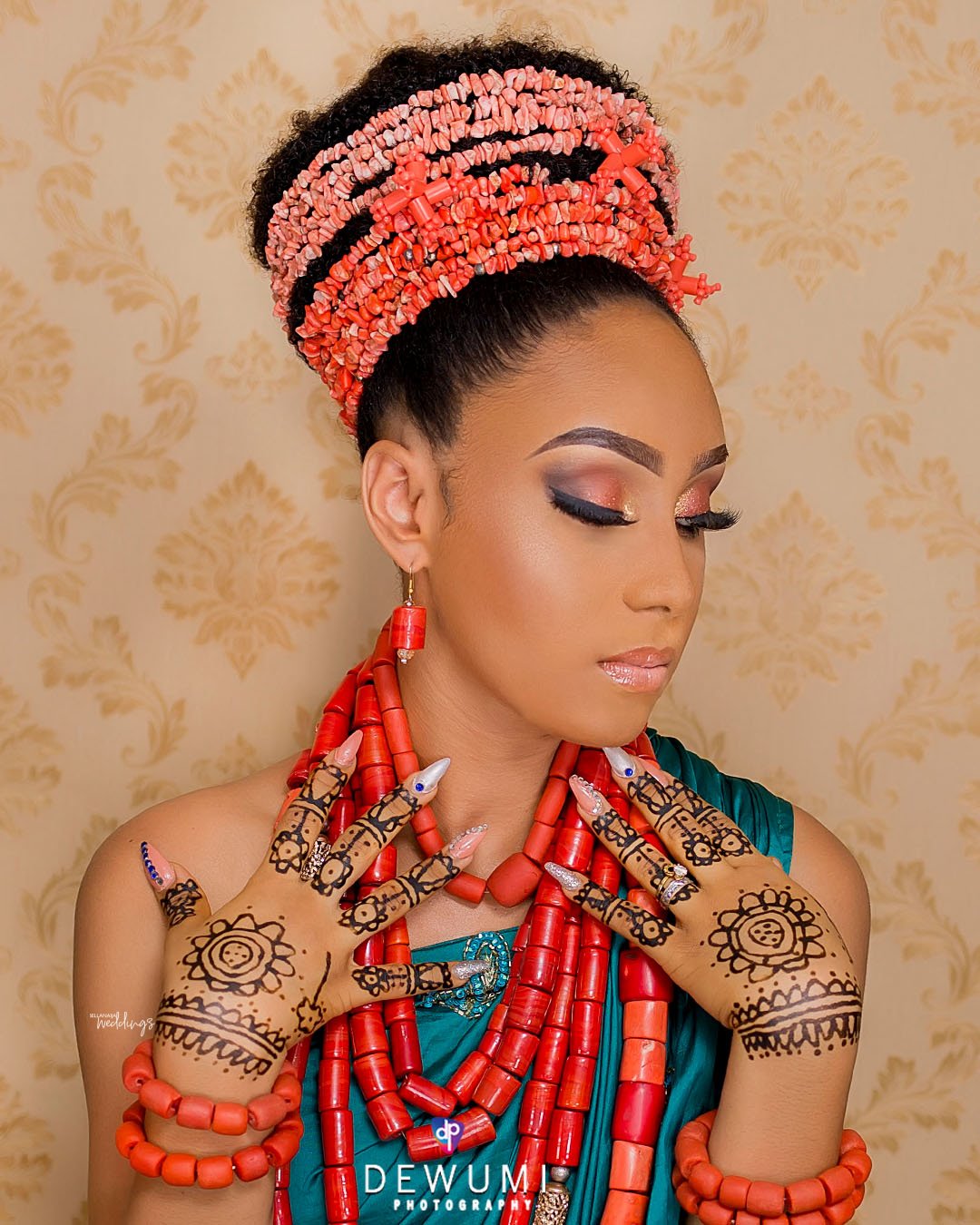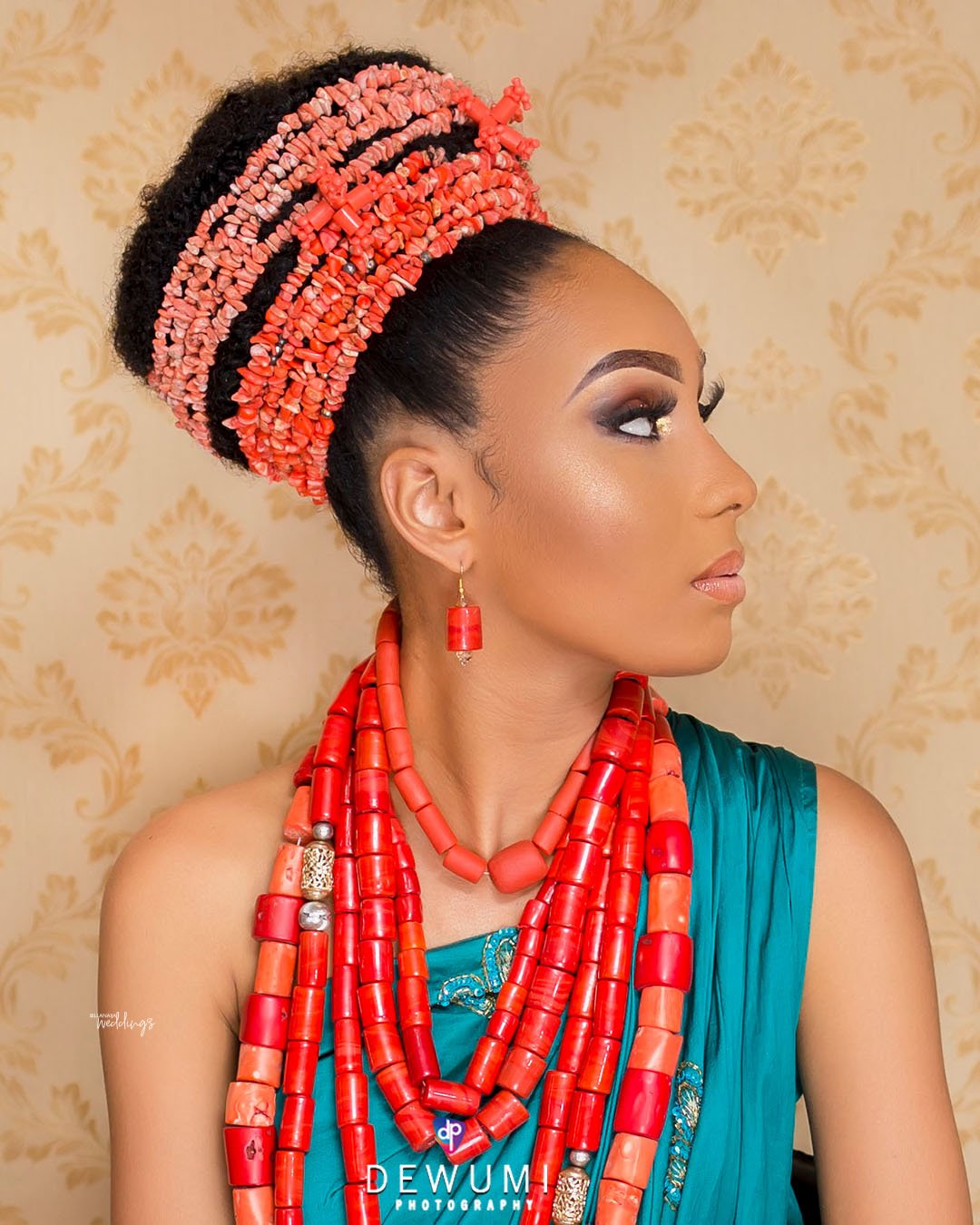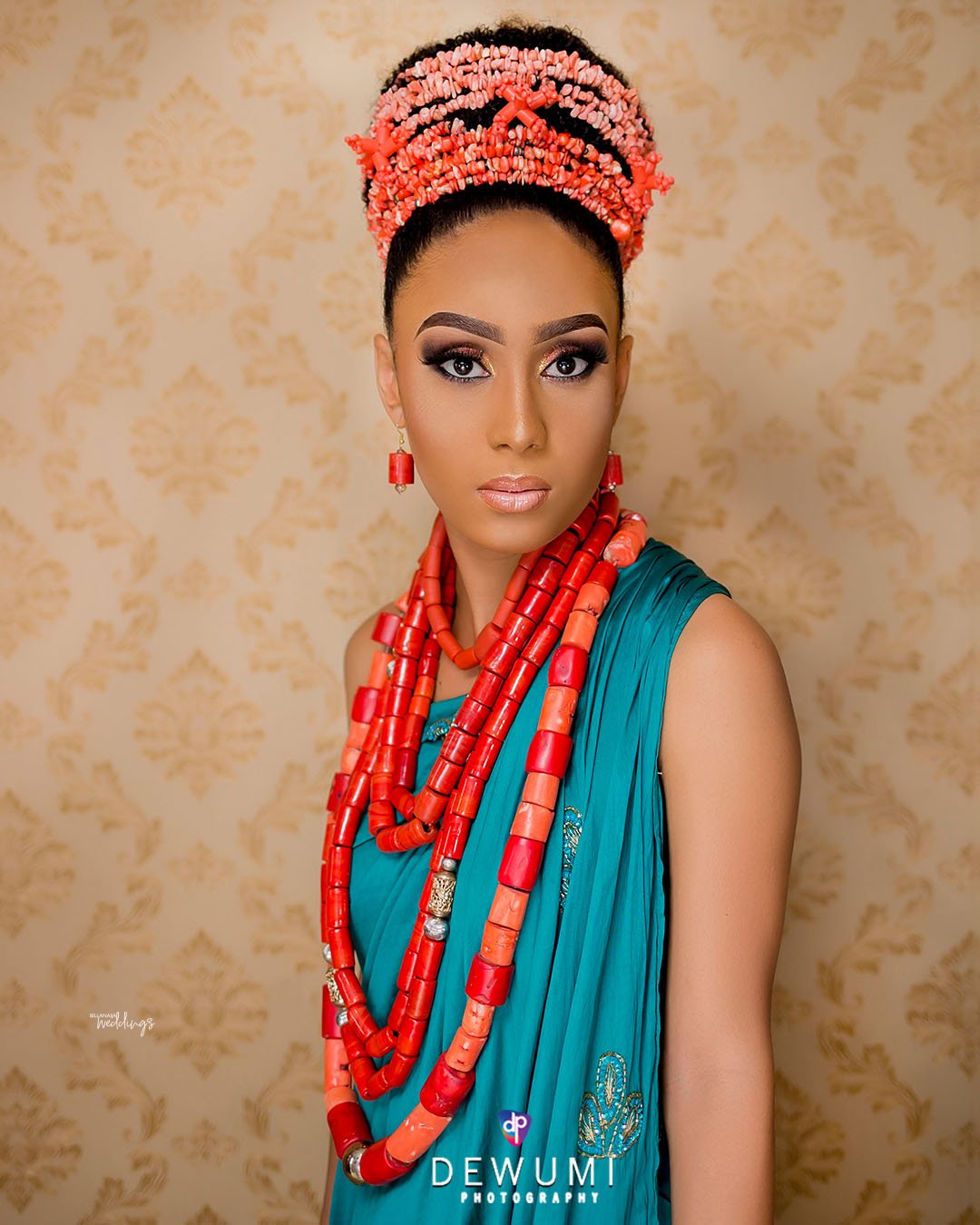 Credits
Photography: @dewumiphotography
Hair: @ddanielstouch
Makeup: @beautywise_makeovers
Beads: @mcgodsfavourbeads
Belle: @llil.debb