Today's beauty look inspiration is a mix of bold and subtle. This bridal inspiration by a team of wedding vendors focuses on the colourful green asooke with different colours of gele and styles alongside different options for the type of lippie. We saw the regular gele style matched with a subtle pink glossy lip before transitioning to the unconventional gele style paired with a red matte lippie. Depending on your style, you see which beauty look suits your next outfit or occasion.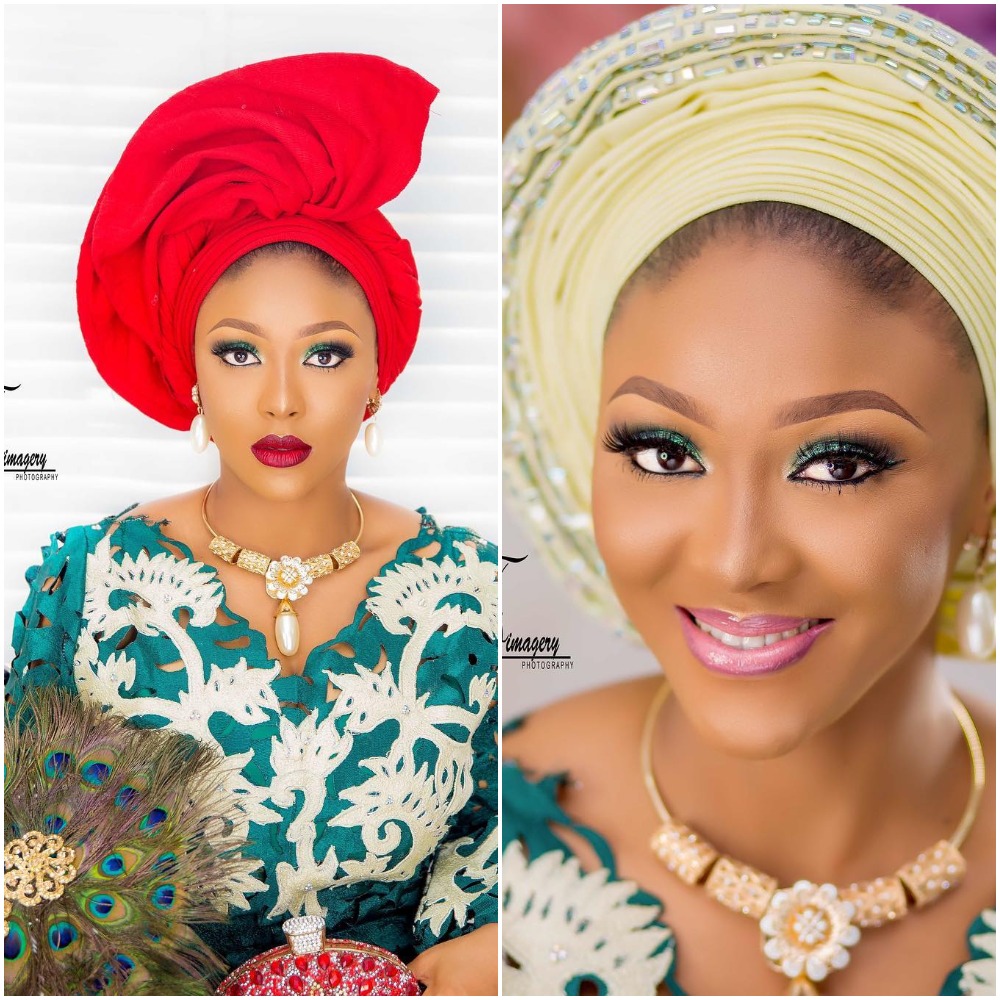 On the glam up, makeup artist,  Oteniaramakeovers  was inspired by colours of the asooke and a popping look.
For me, I wanted was inspired by the asooke basically. So I decided to be more spontaneous with it and create more looks with it. Since it kind of had the colours of the festive season.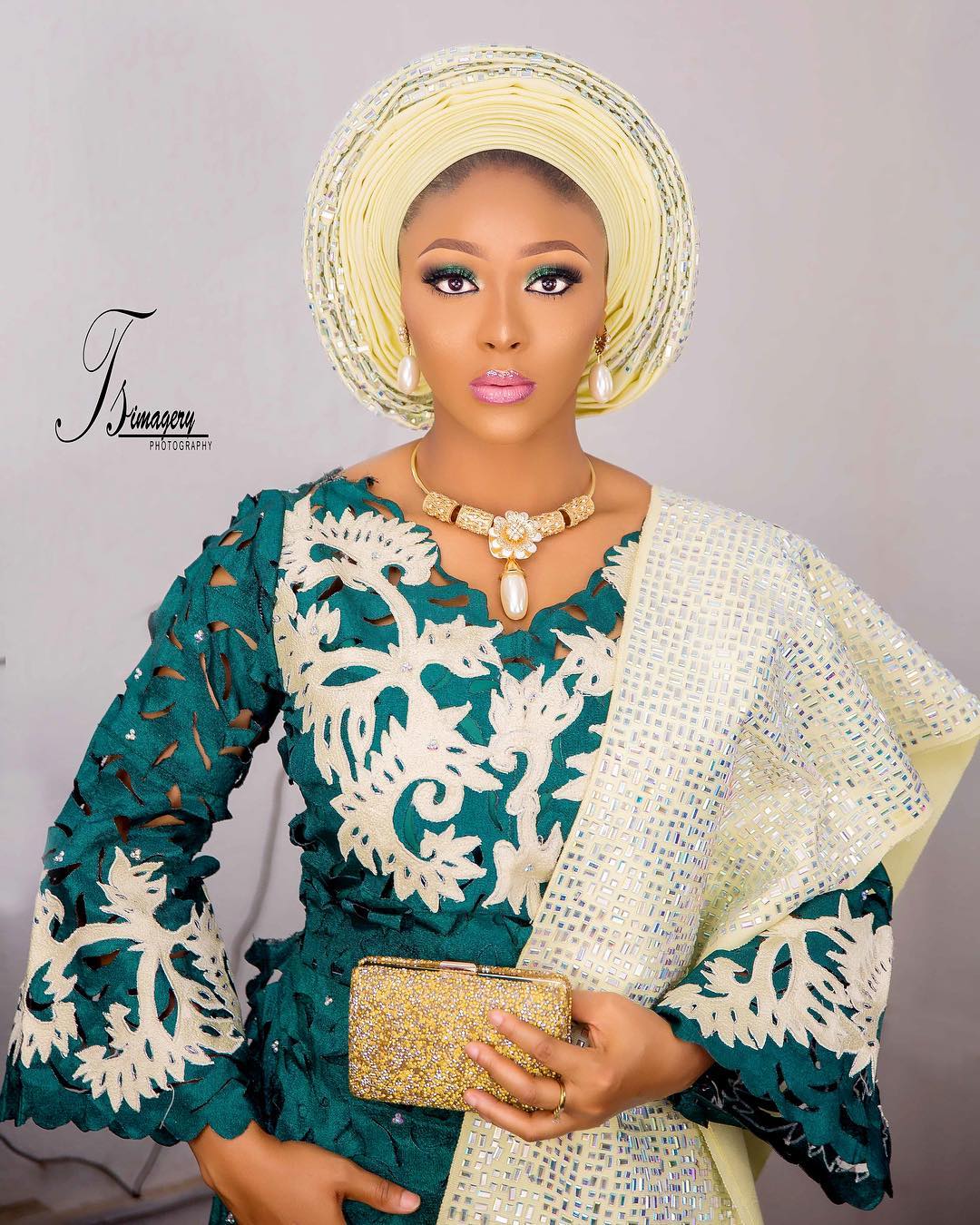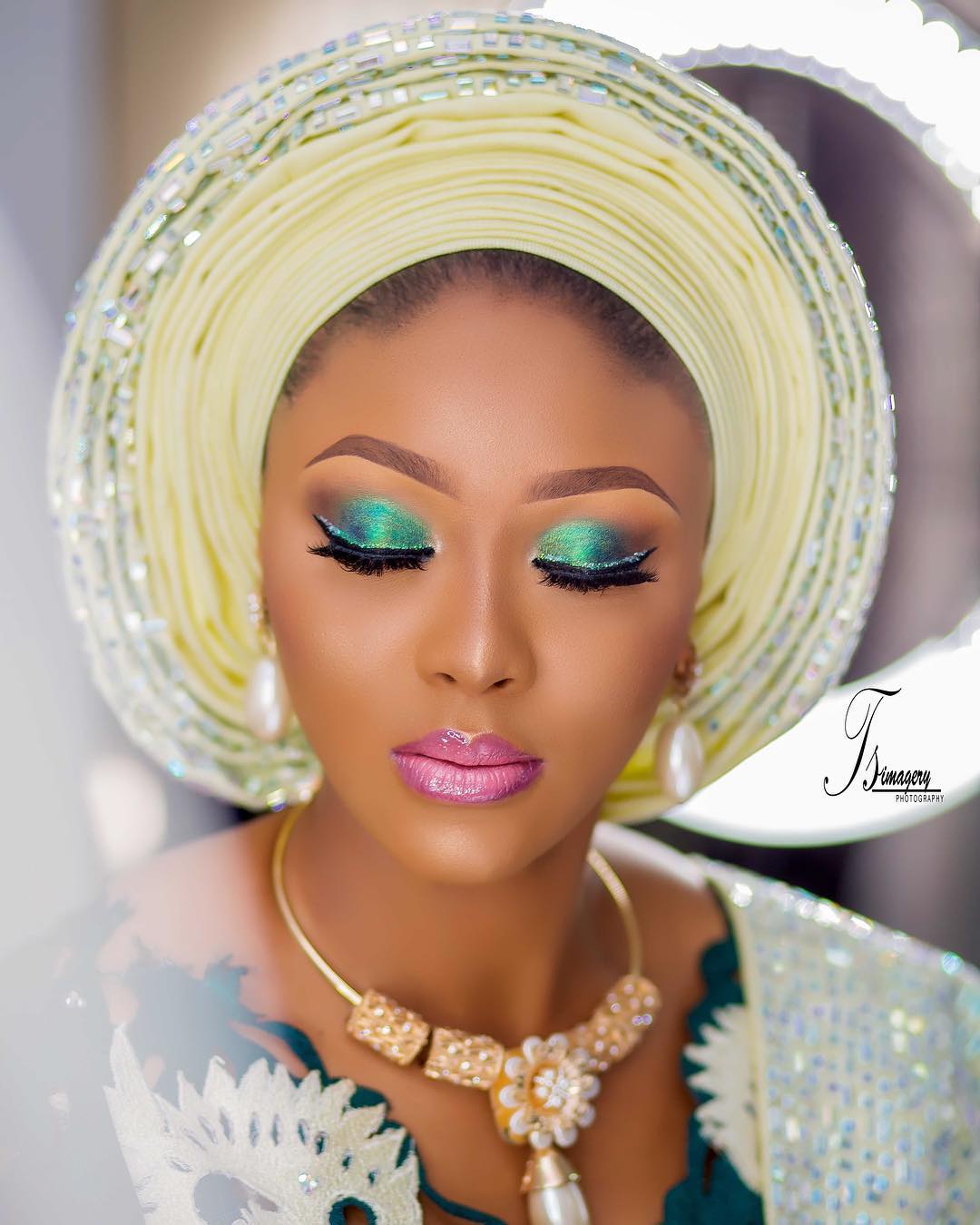 Then I decided to switch up the look, I felt a red asooke gele would make the look pop paired with a red lippie. The goal was to also create something different from the regular conventional gele while also creating something in lone with the colours of the Christmas season.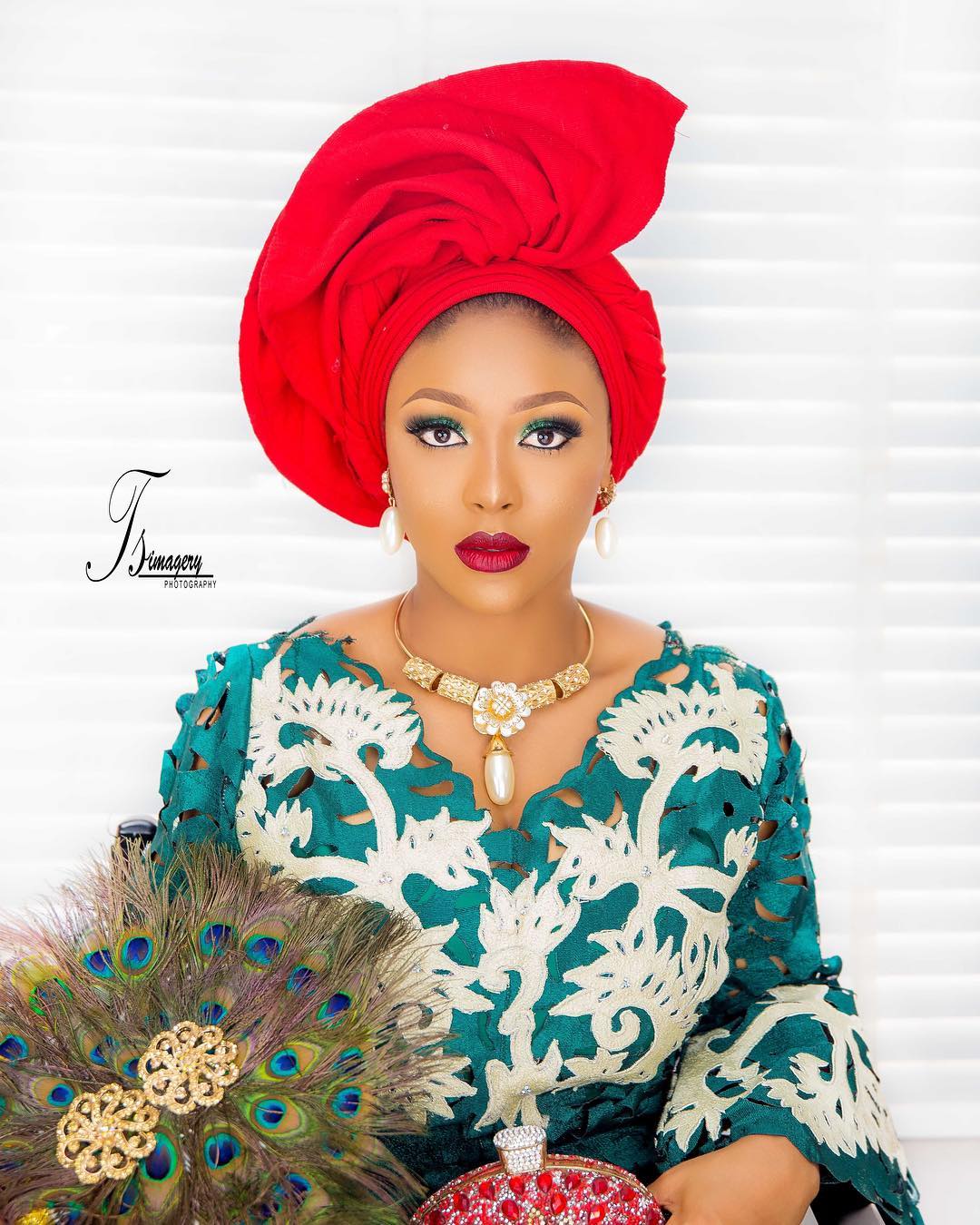 Credits
Makeup and gele @oteniaramakeovers
Photography @ts.imagery_events
Asooke @amoke_alasoebi
Accessories @justbeadit_ng
Lashes @voanbeauties
Eyes @luztacosmetics