One beautiful thing about love is how seemingly ordinary moments which we didn't think much of, can birth the most beautiful journey of our life! For lovebirds, Patricia and Denis, it was a simple conversation at a party.
Patricia had moved into town newly and thought to explore it with her friend. In what can only be regarded as fate, Denis who had already left the party went back in to retrieve his glasses when he met the beautiful Patricia. A simple conversation led to a date and ultimately, happy ever after! Now, the beautiful African American Princess, Patricia and her Cameroonian prince charming are on to forever and they both share with us how it all went down.
So keep scrolling to read it all. We're absolutely loving their beautiful pre-wedding photos shot in Baltimore and Las Vegas. The joy and love in their eyes, have us swooning and cheering on the magic that is love!
Enjoy their beautiful pre-wedding photos and love story below.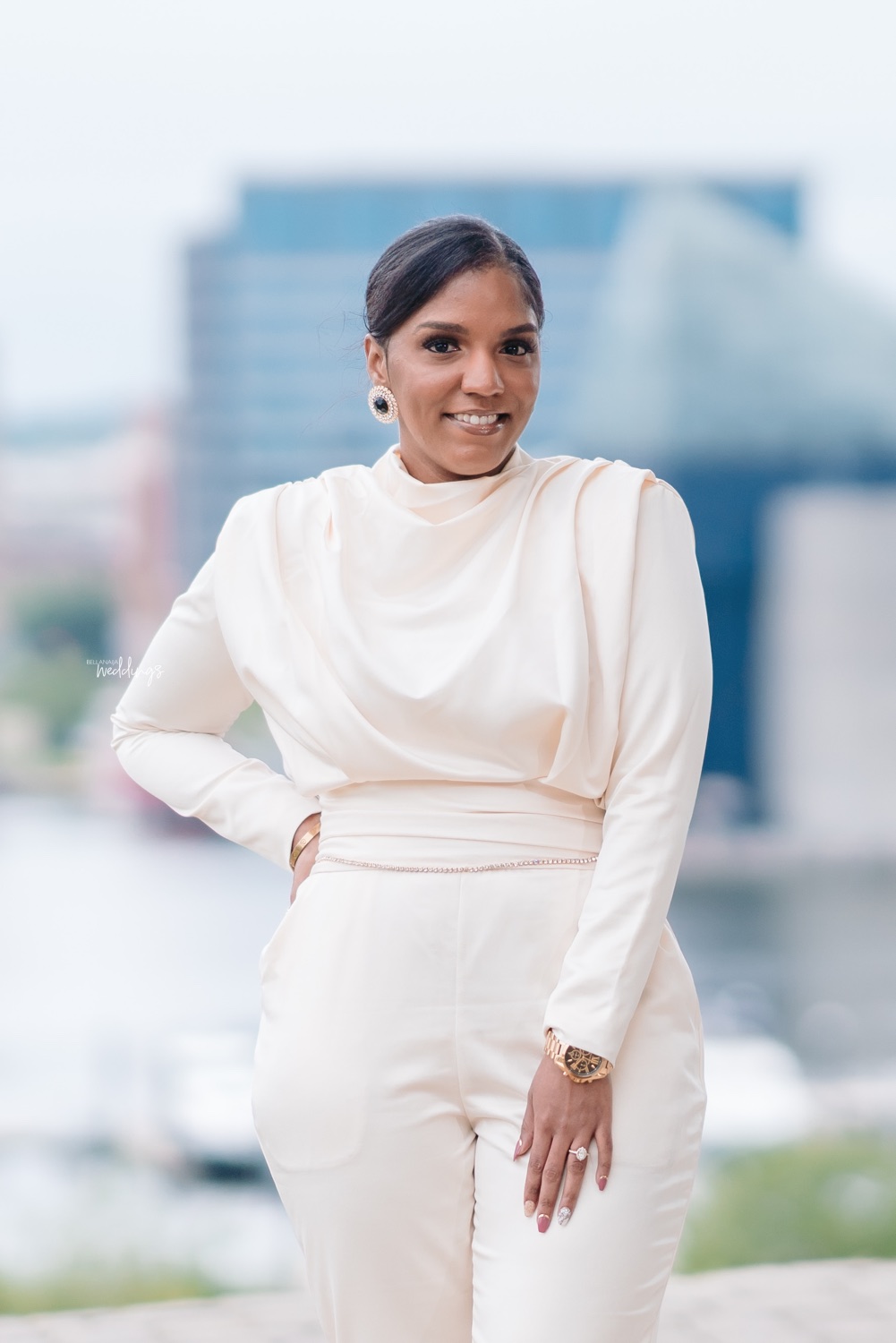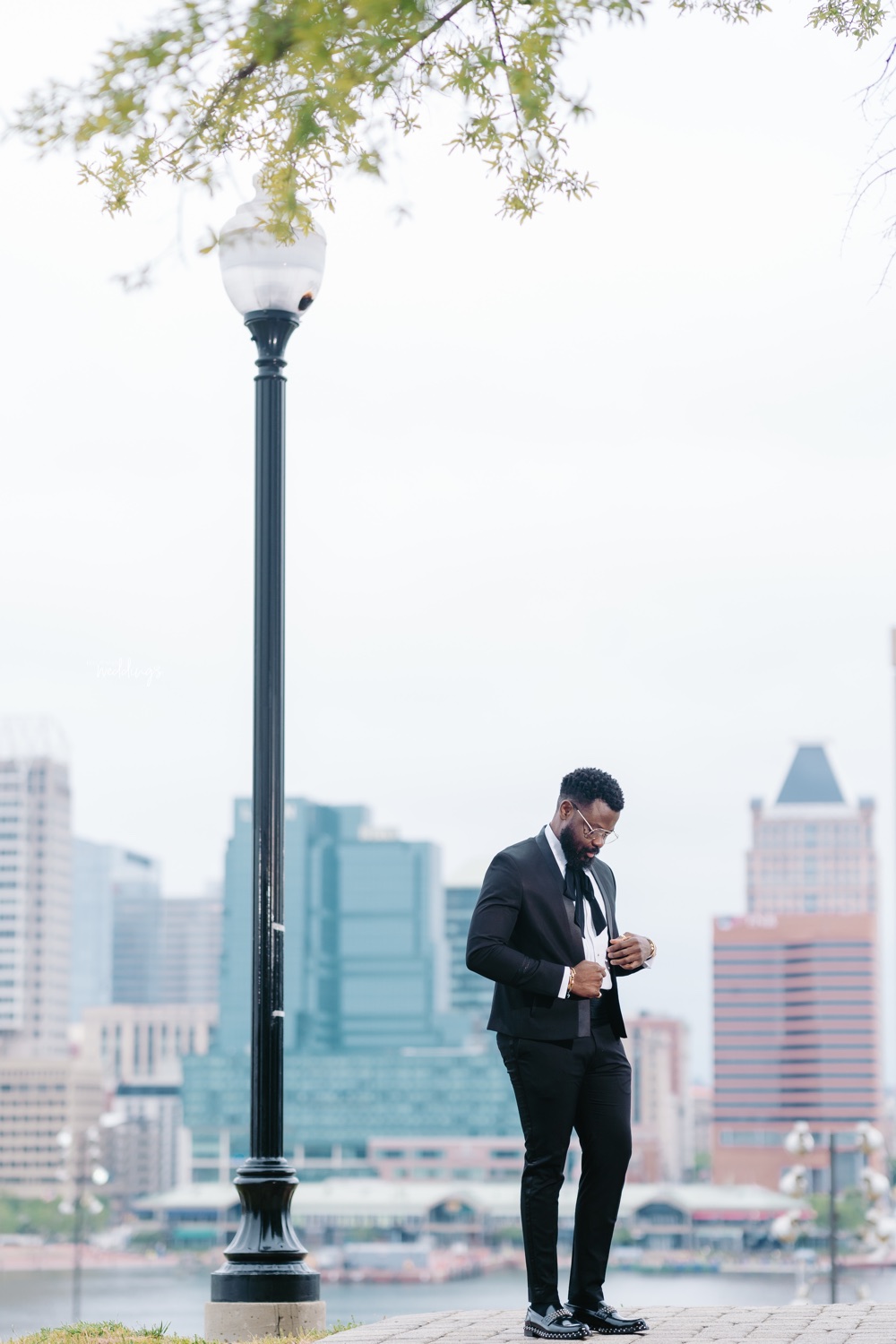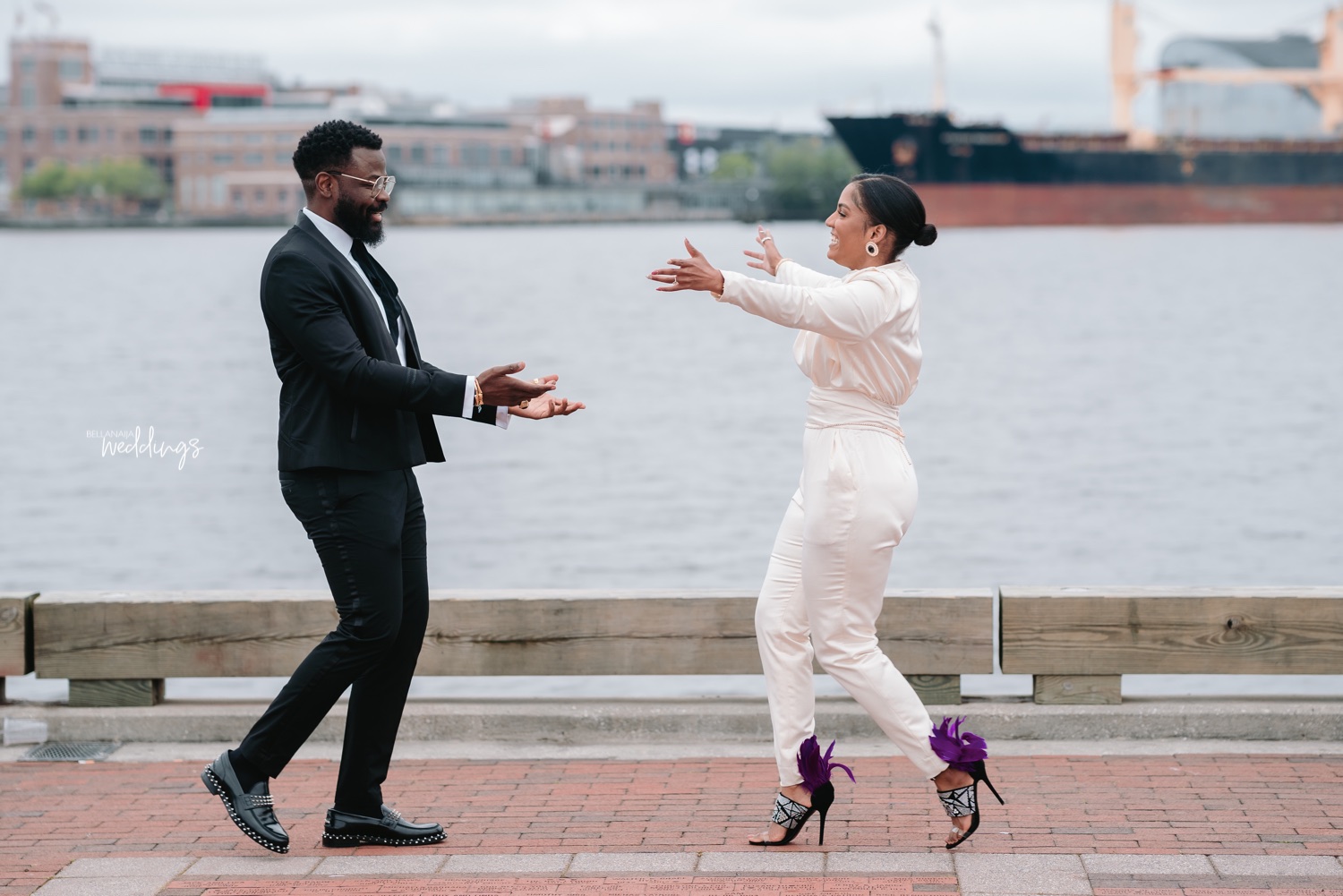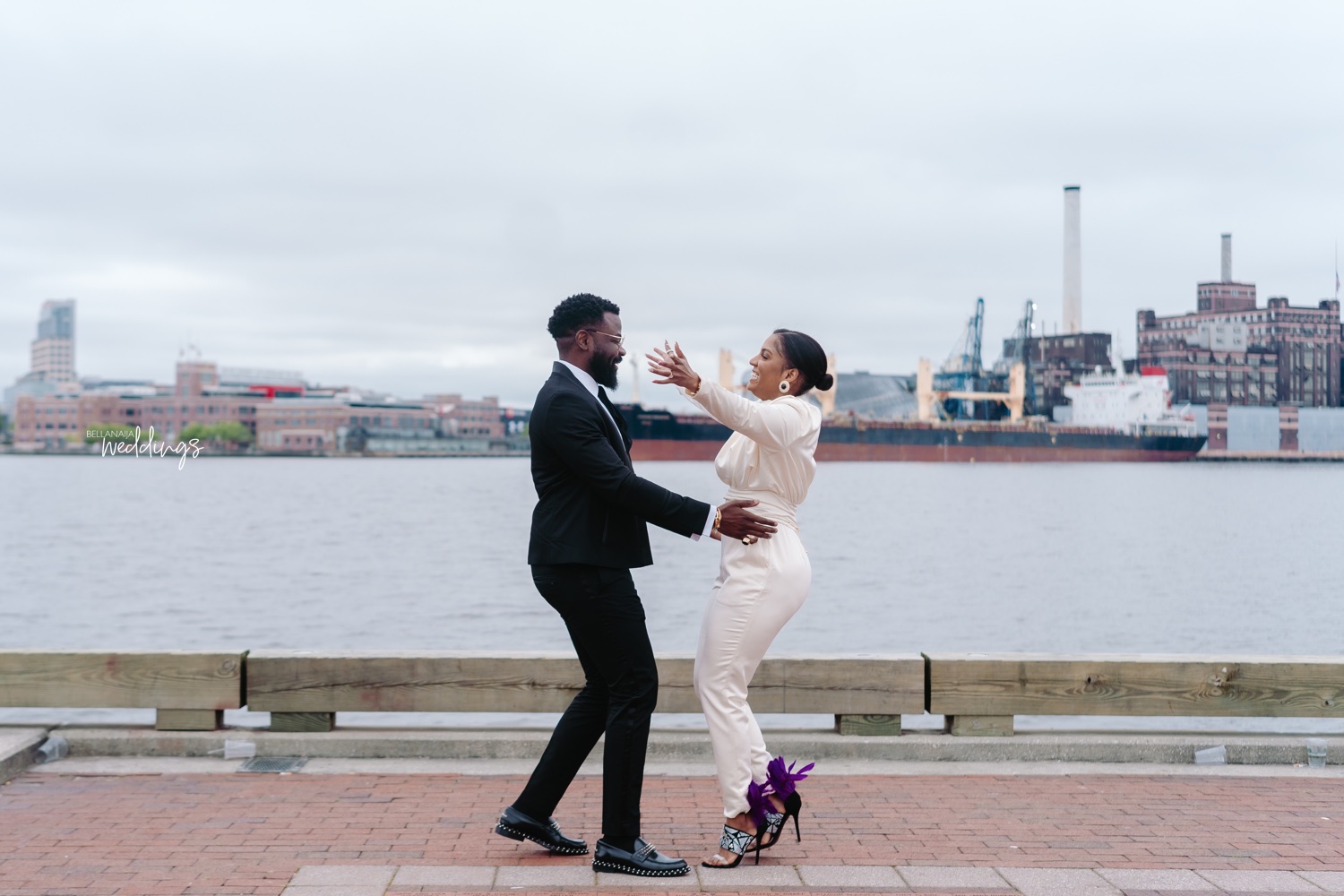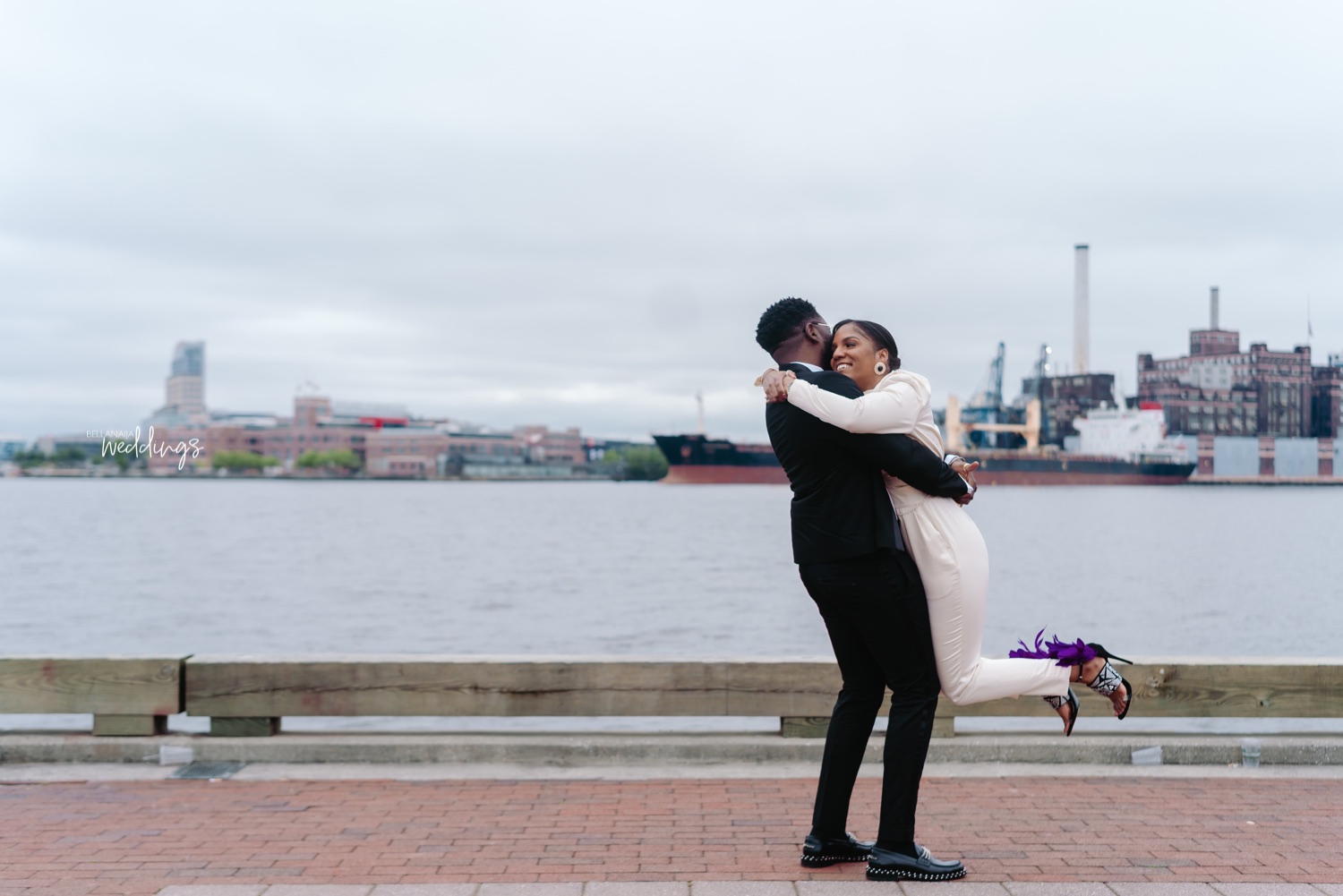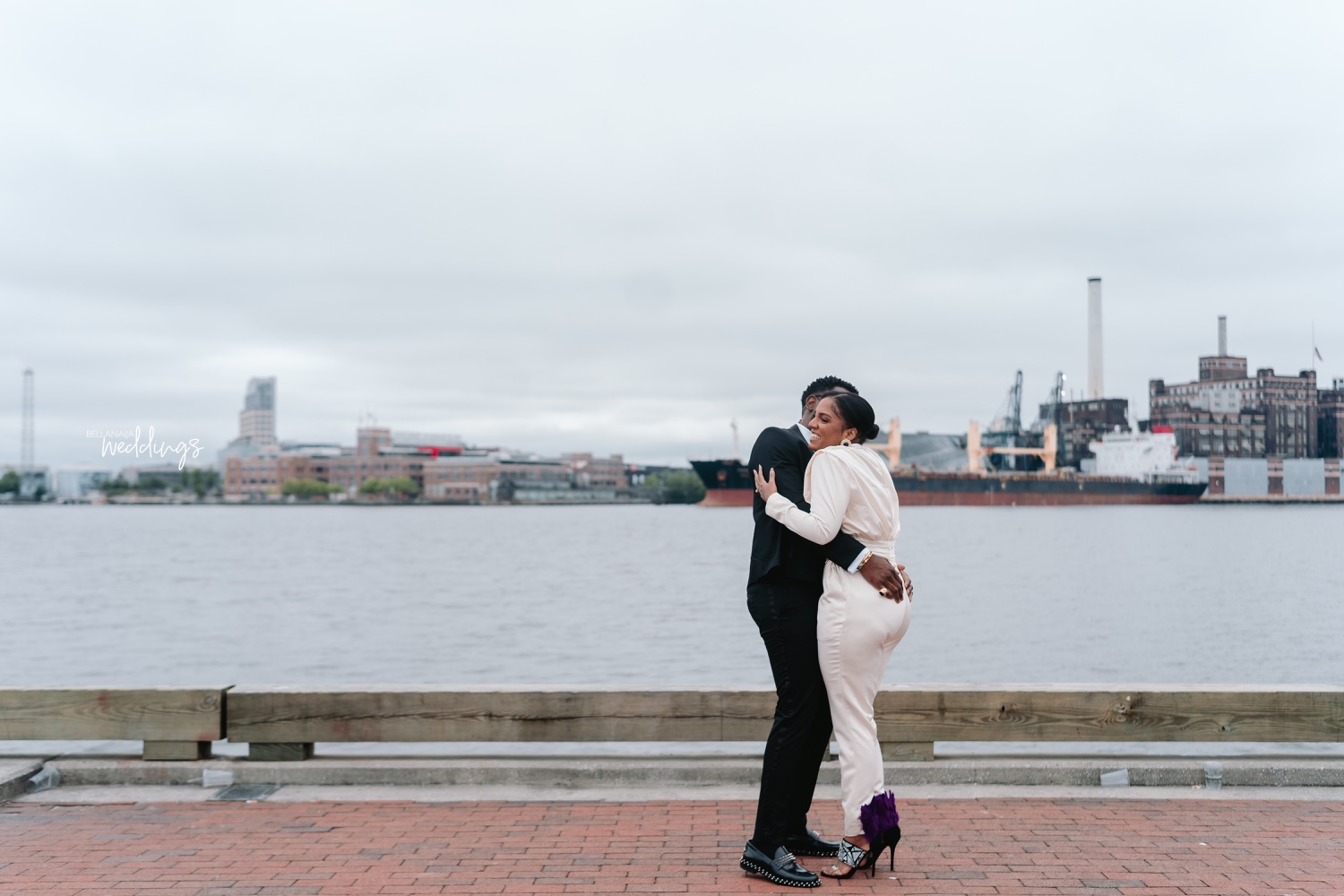 Their love story as told by the lovebirds, Patricia and Dennis:
Patricia – I had just moved to DC from Detroit. Two weeks after moving to town a friend came to visit and we decided to hit the town. I met Denis in passing, not thinking that it would turn into anything more than a random conversation at a party.
Denis –  It was a holiday weekend and I was out with some friends. I was just about to leave when I realized I lost my glasses. I went back to see if I dropped them and in the process, I met the love of my life.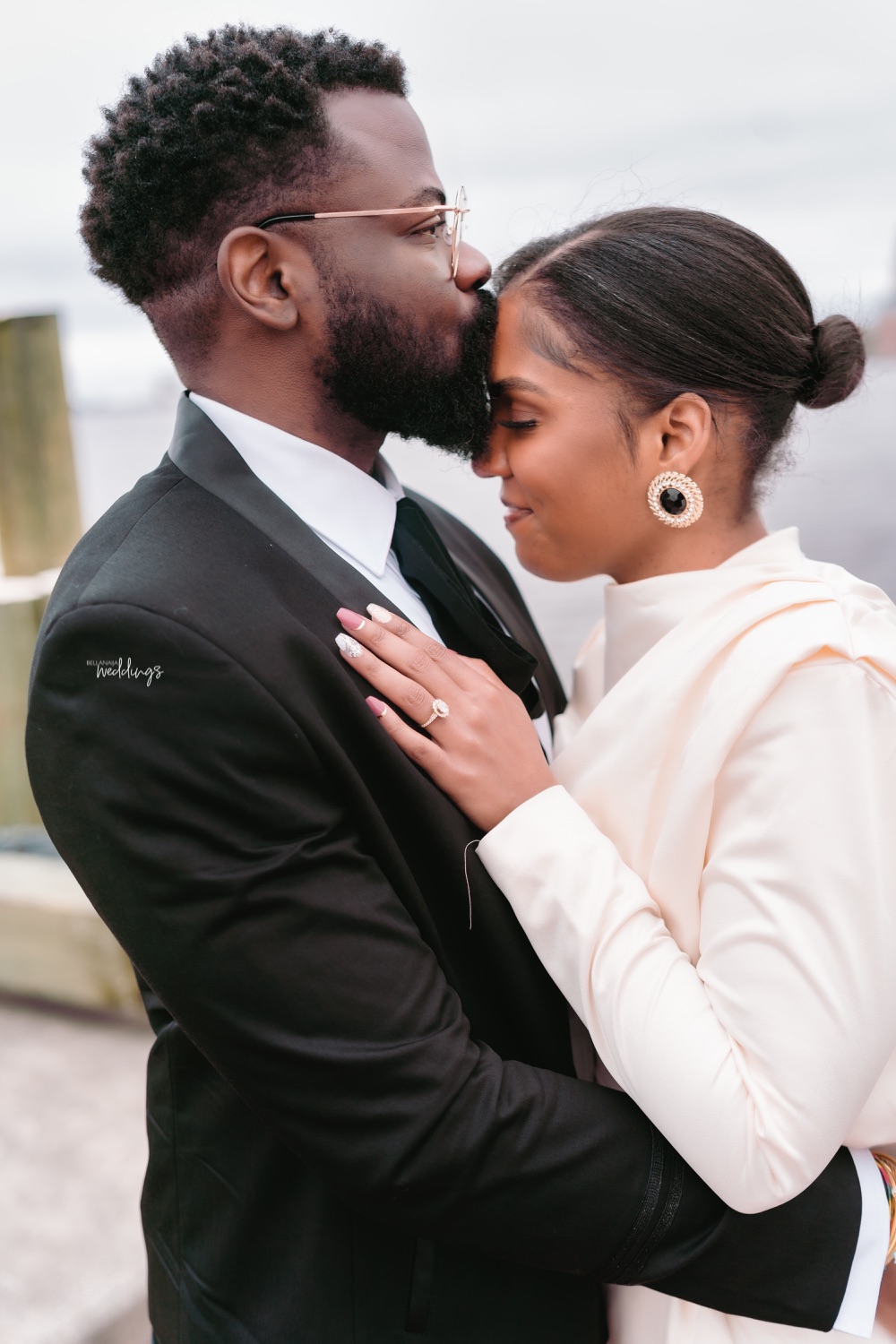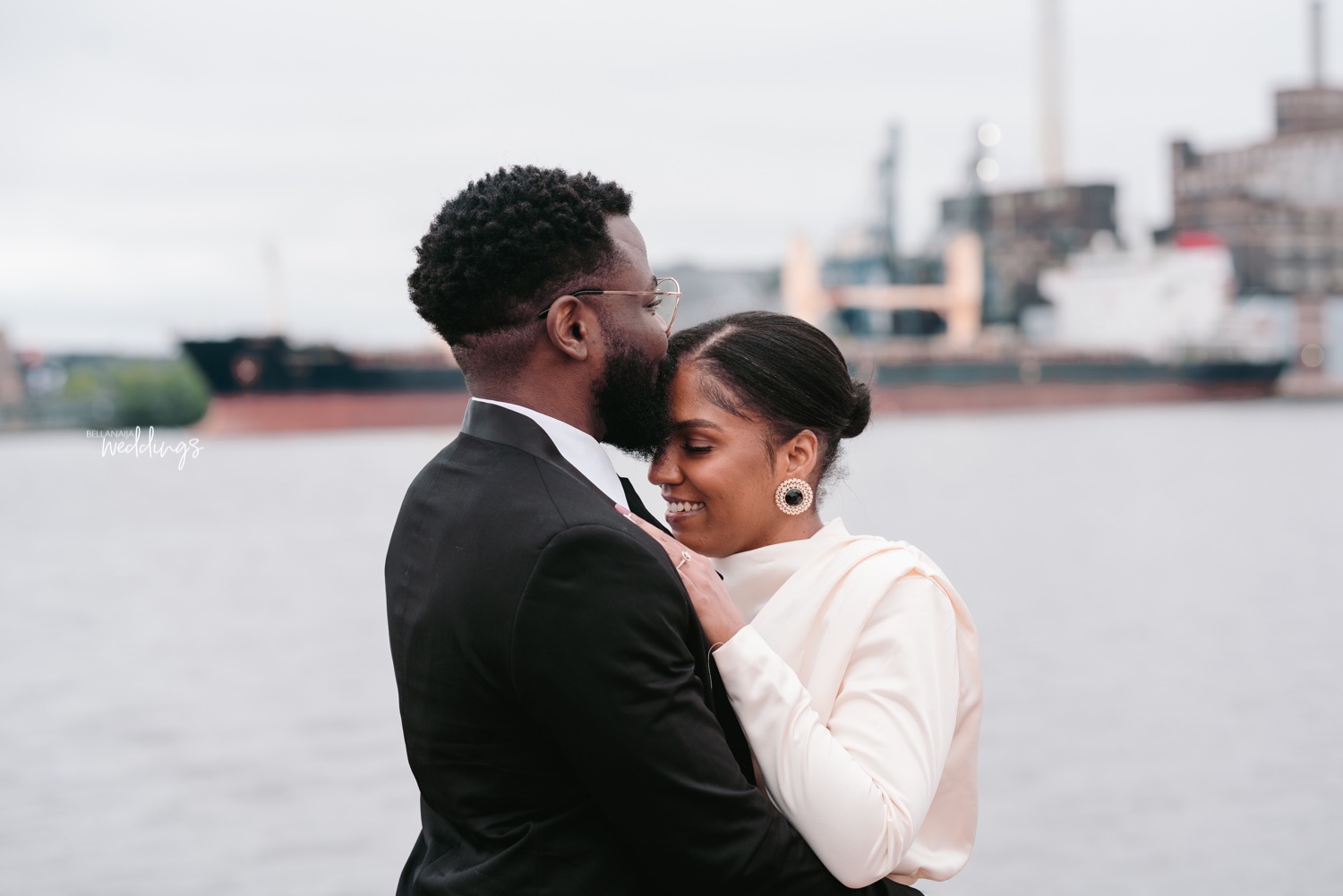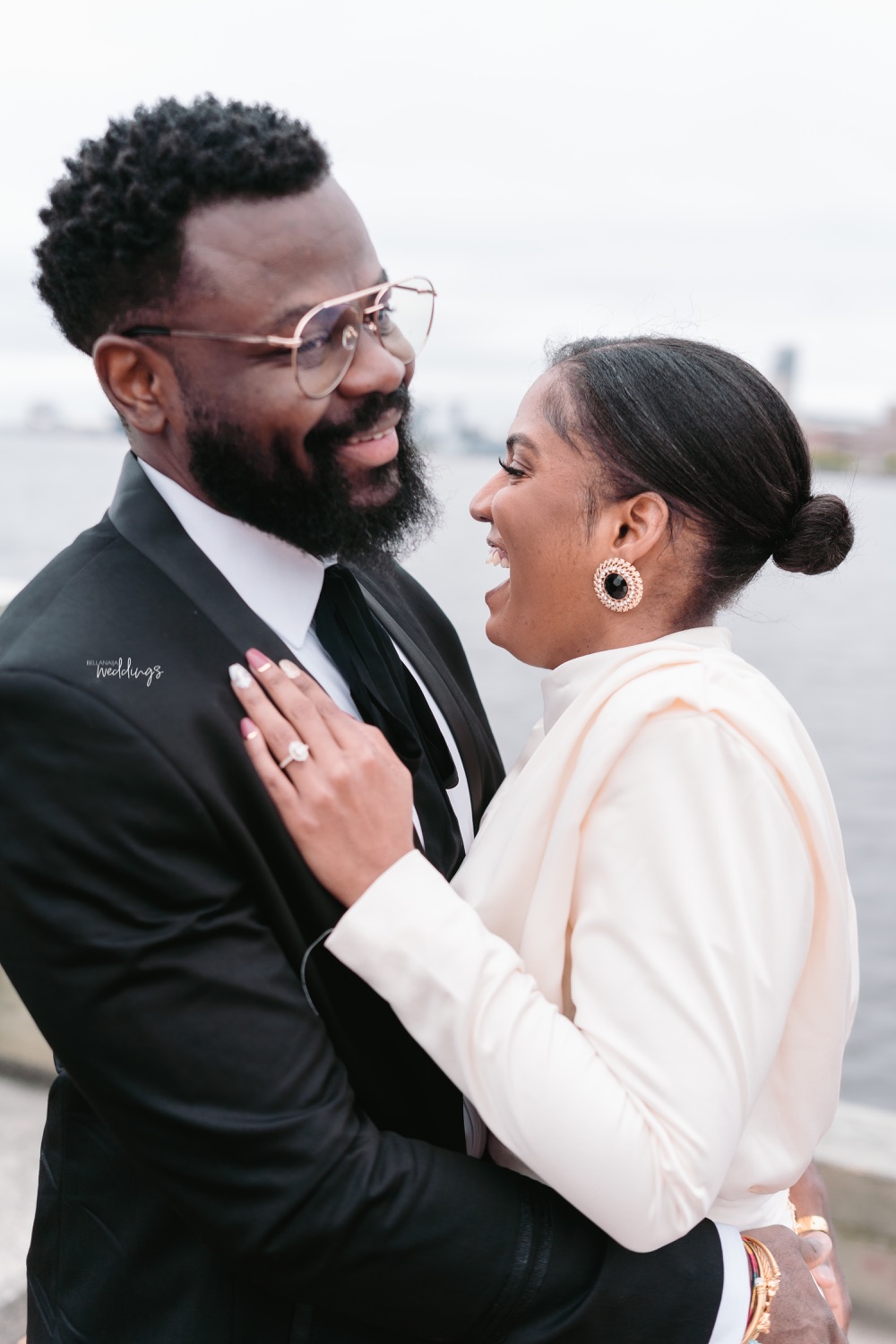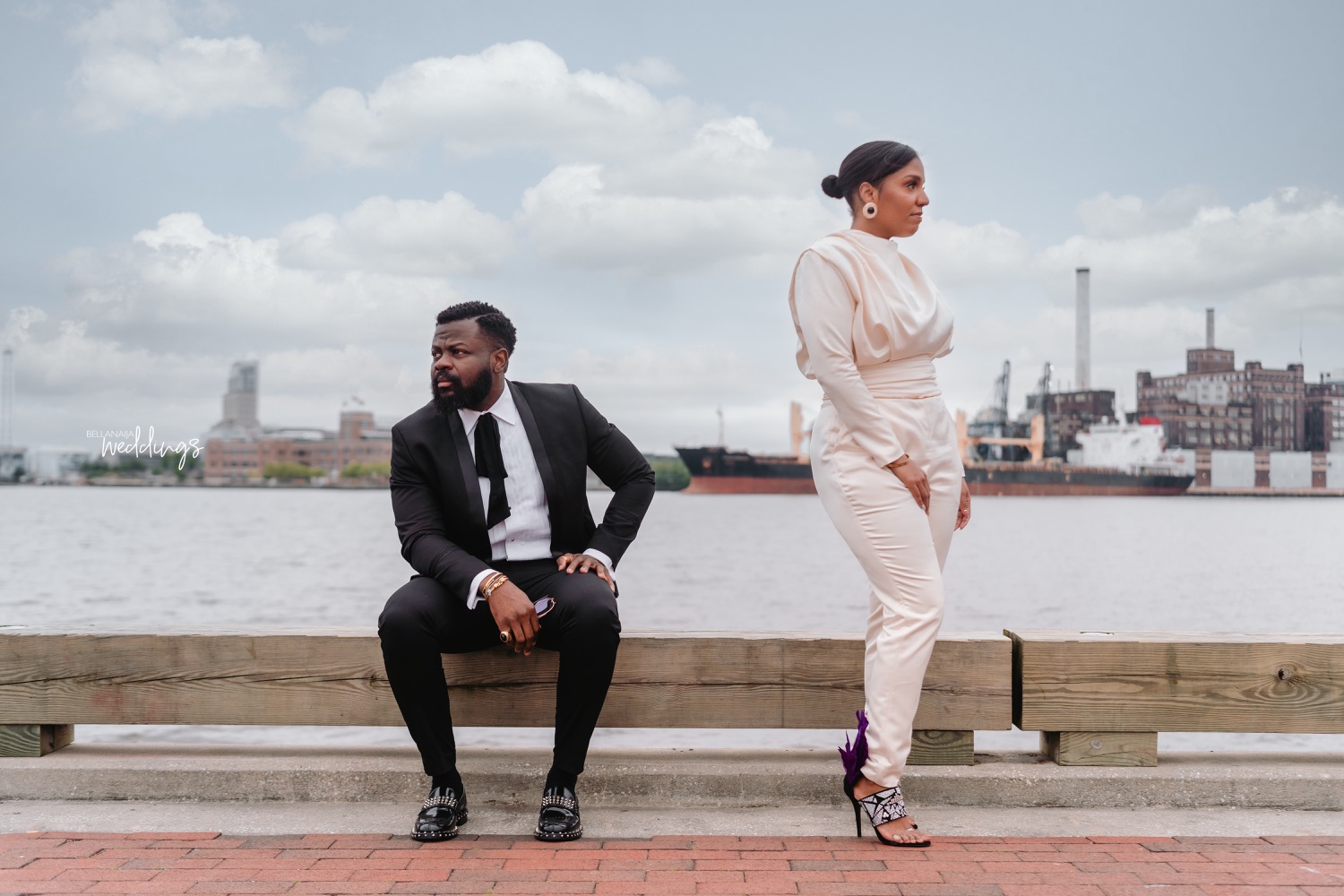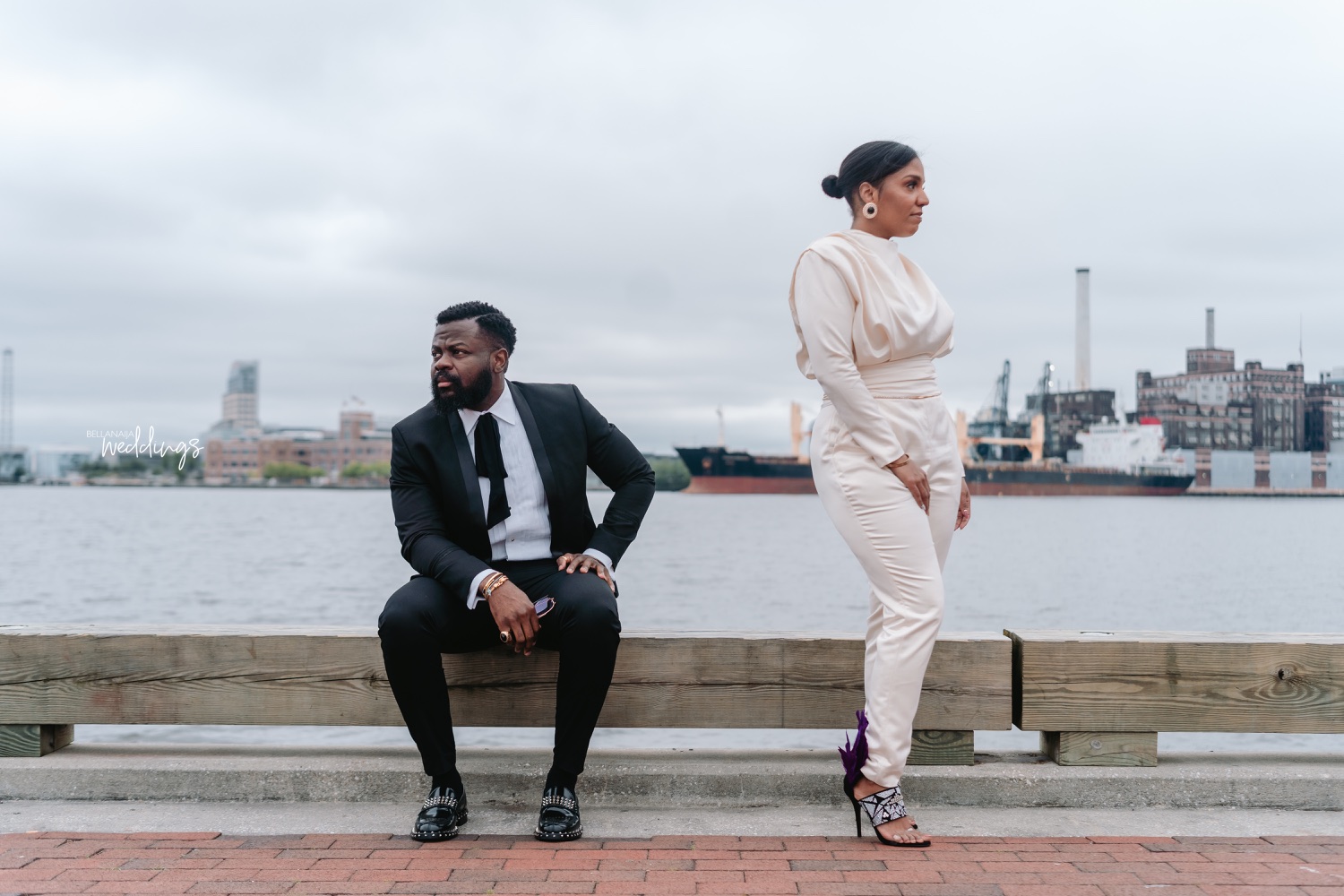 Patricia – Our first date wasn't extravagant, we just had dinner, but by the time I left that date I called my sisters and my friend and said "God just introduced me to my husband when I wasn't even paying attention." It was his vibe, energy and style that captured me from day one.
Denis – I can't pinpoint one moment where I knew she was the one. But over the 5 years that we spent together, her true character was revealed and time after time she gave me reasons to love her. She would do something that made me see her honesty, and then something else that showed how caring she is. It is all of these moments coupled together that truly showed me that she is the one.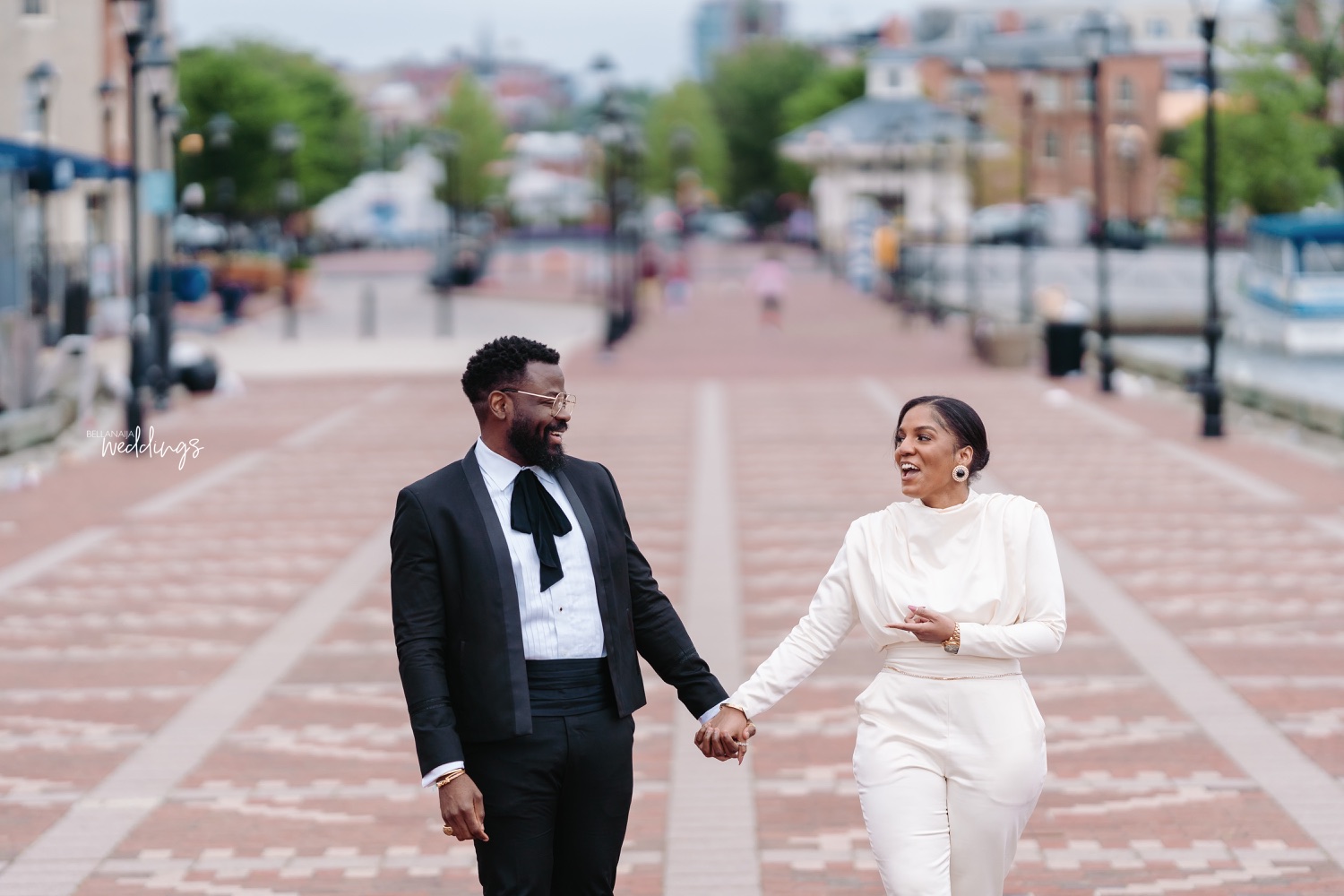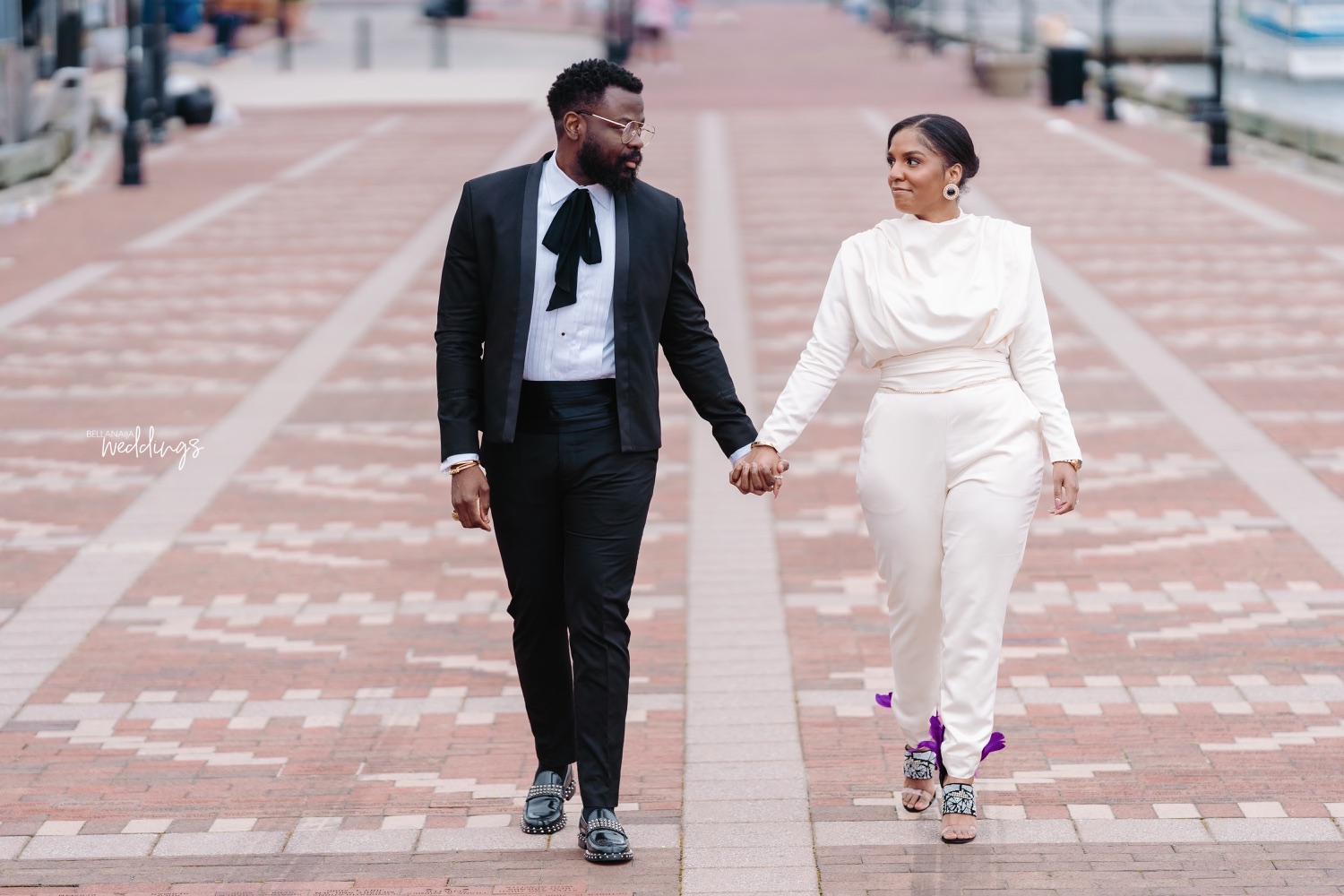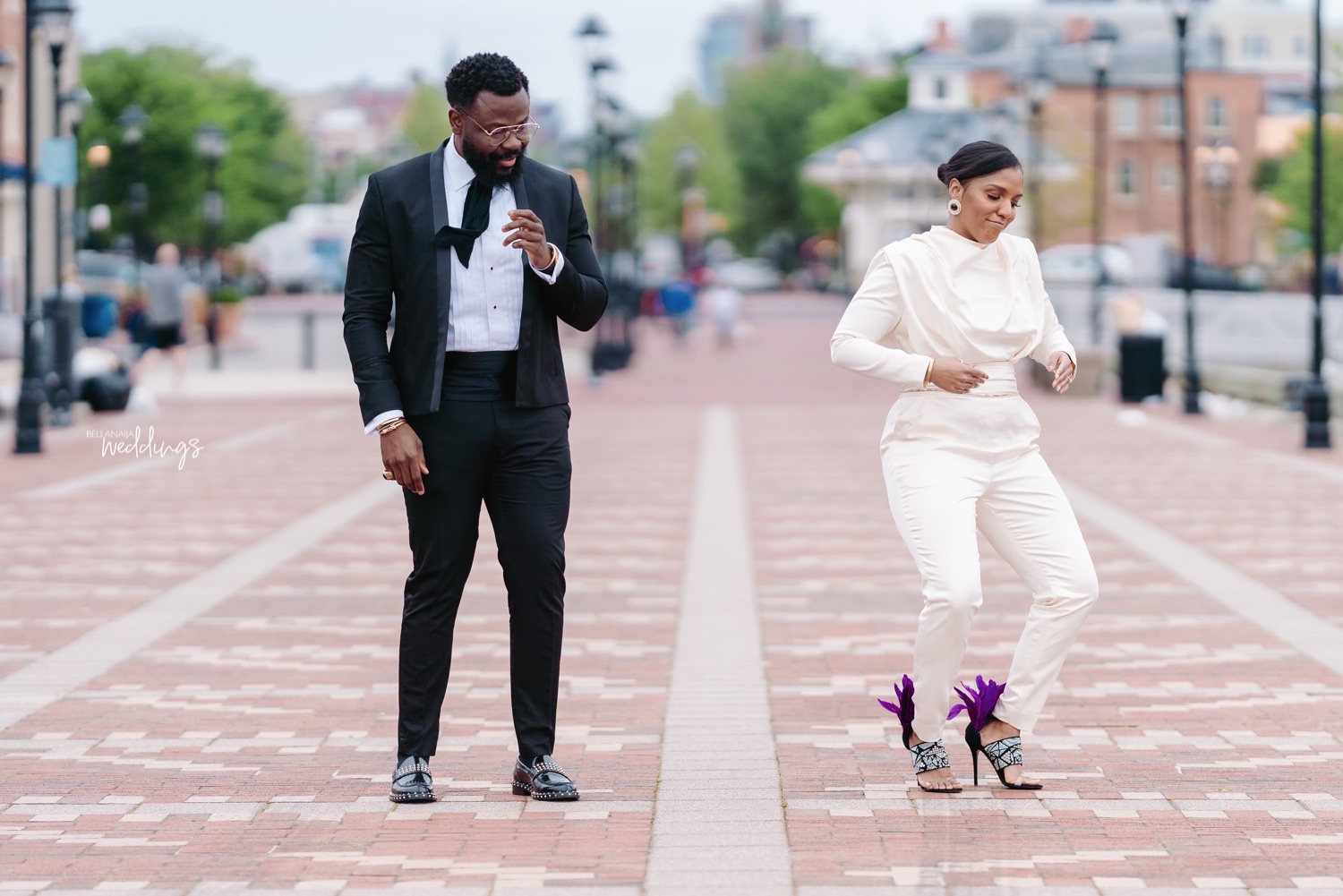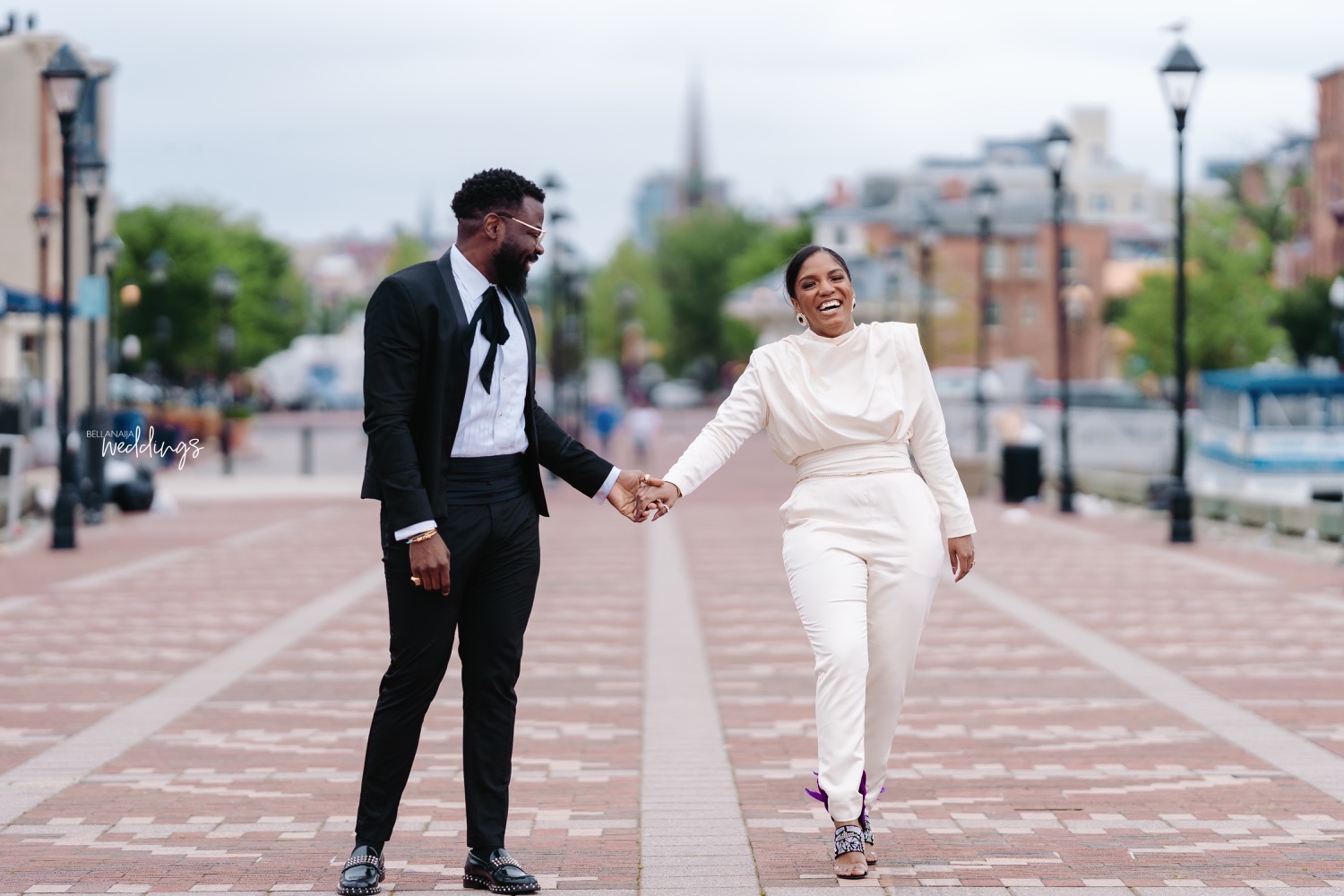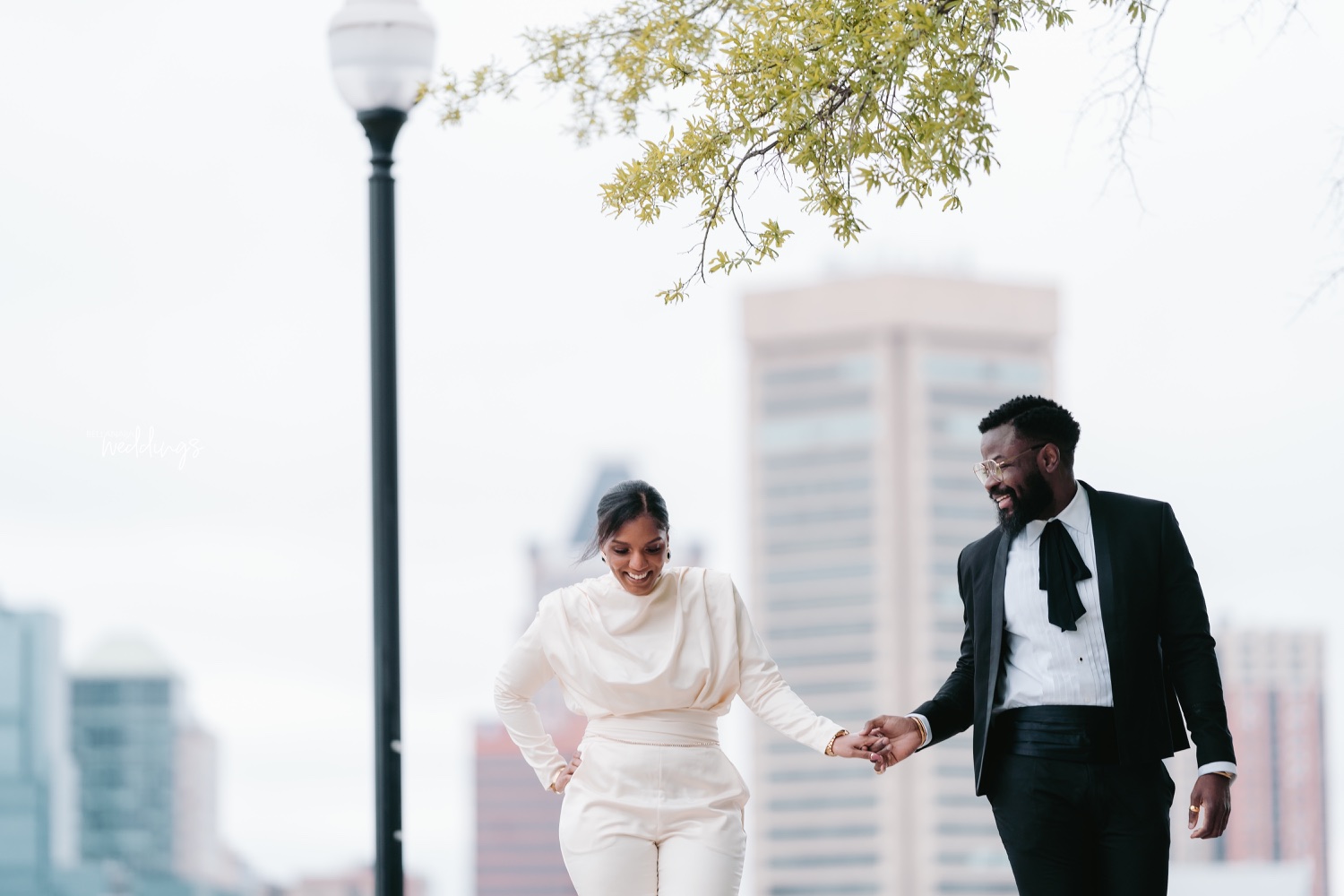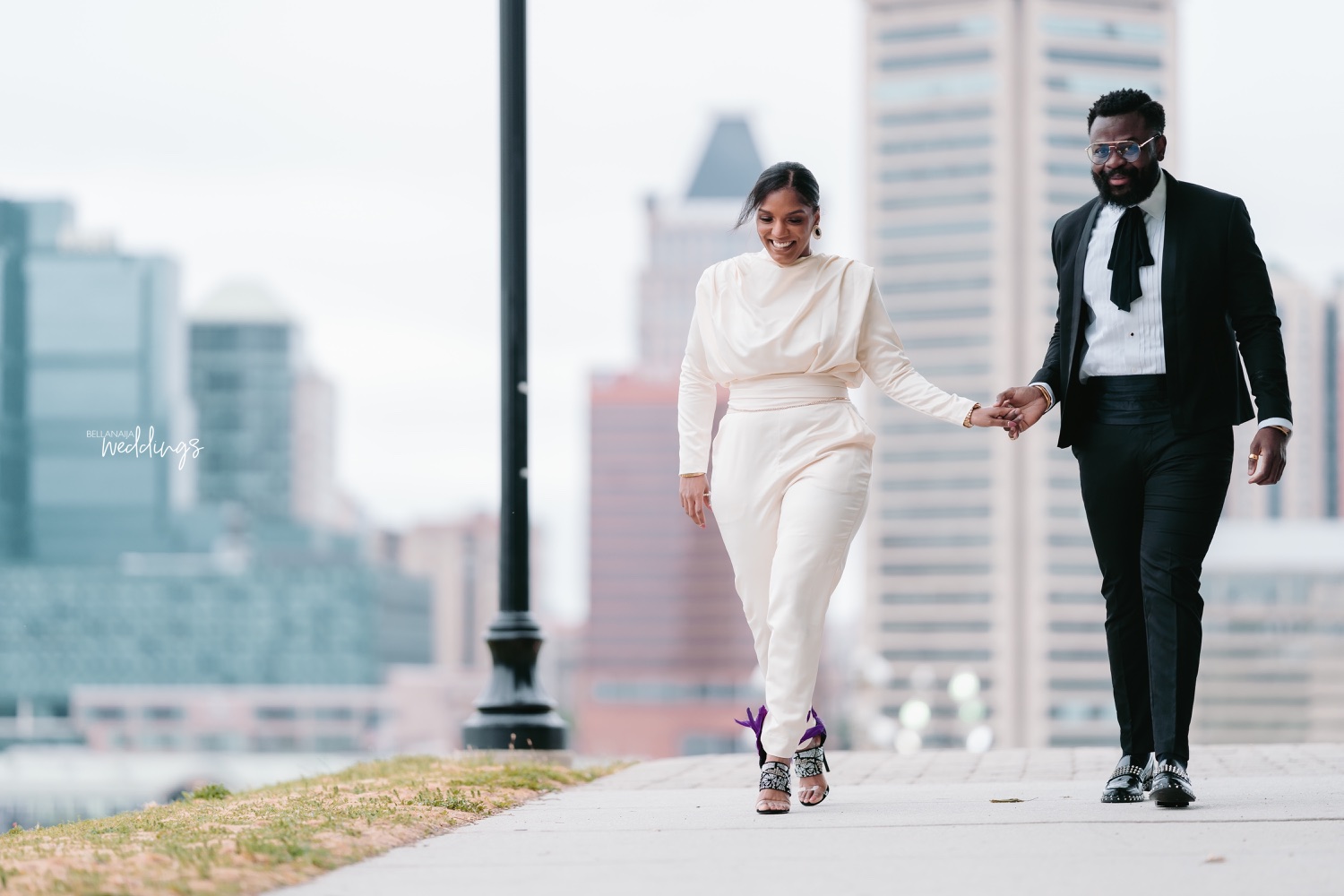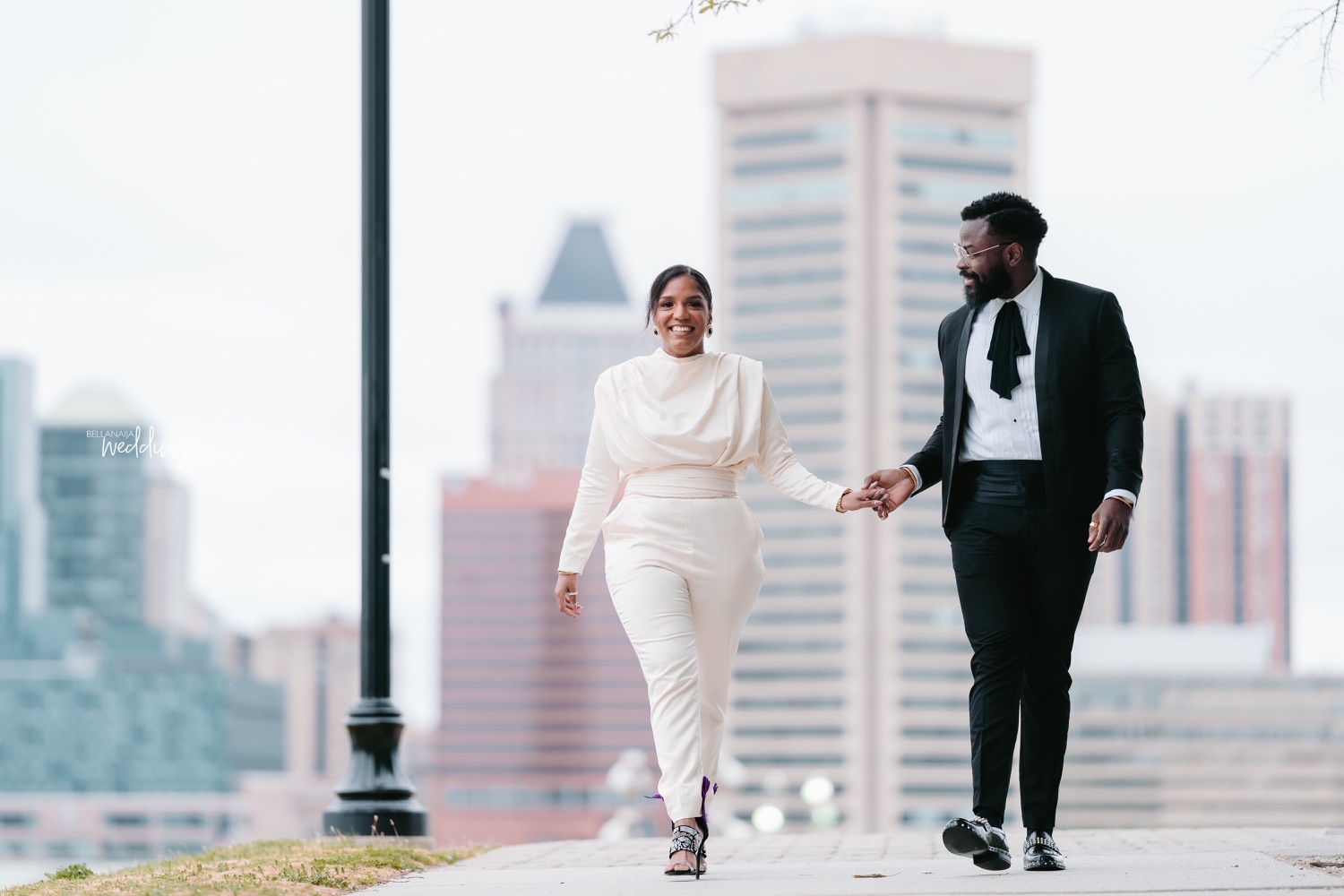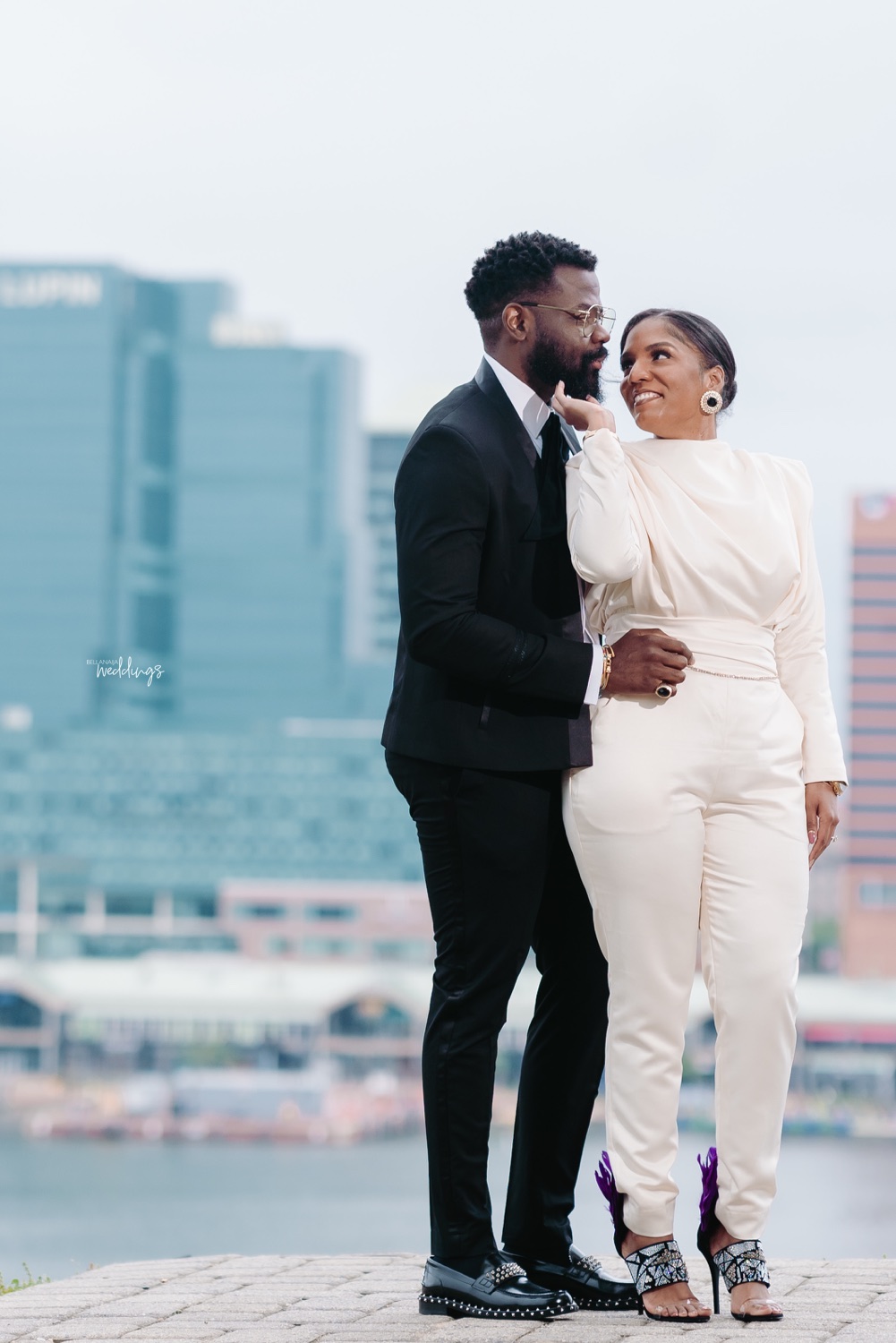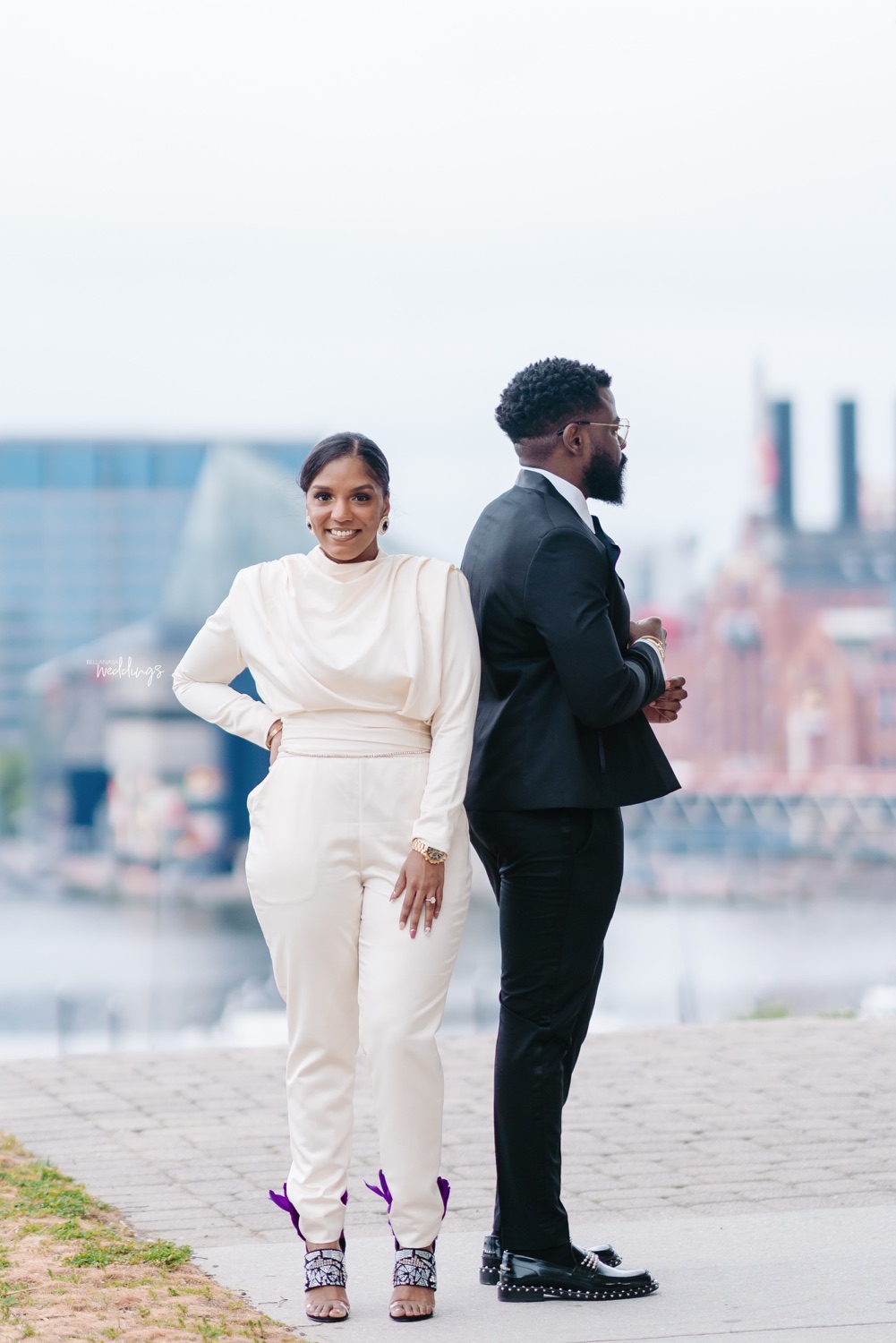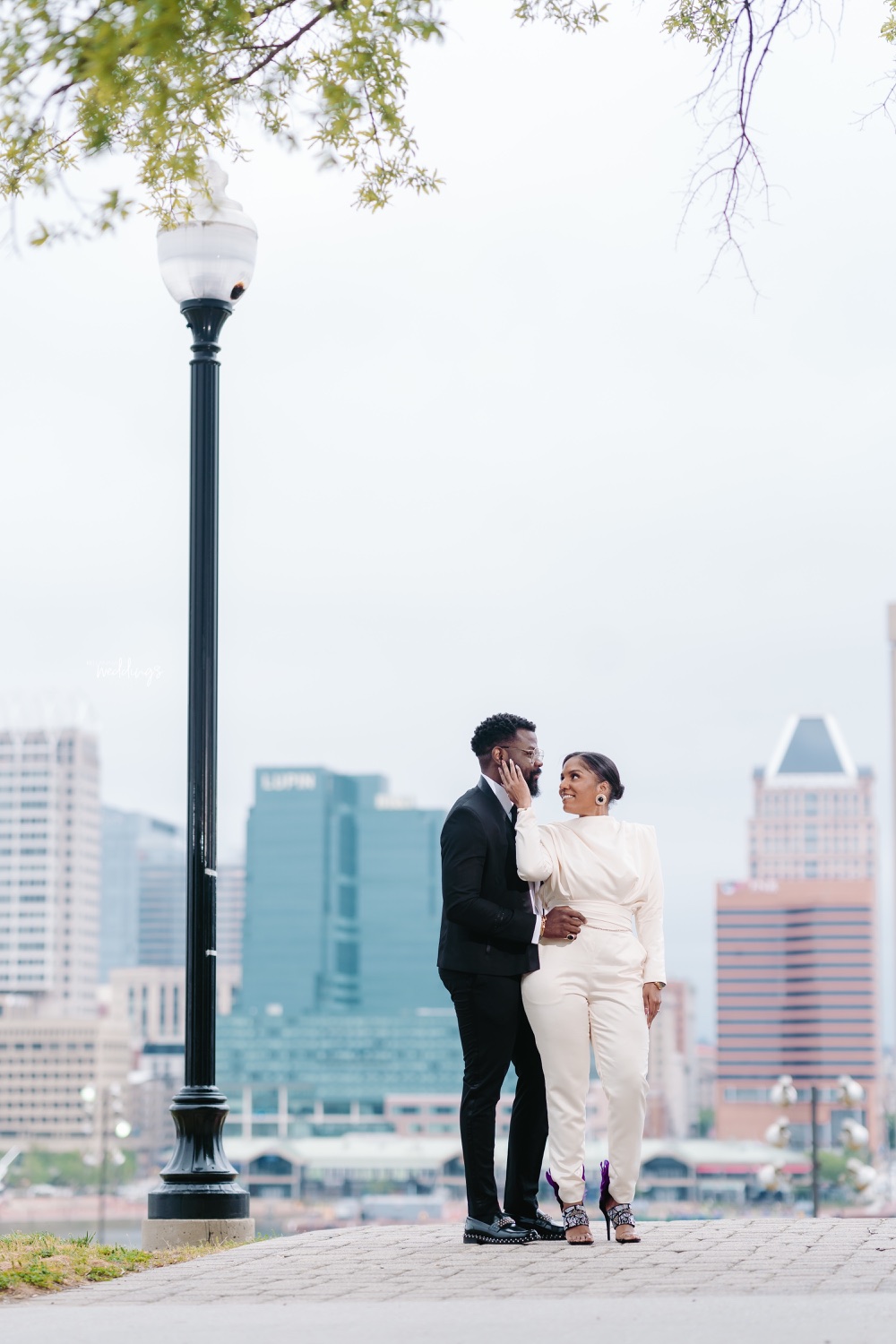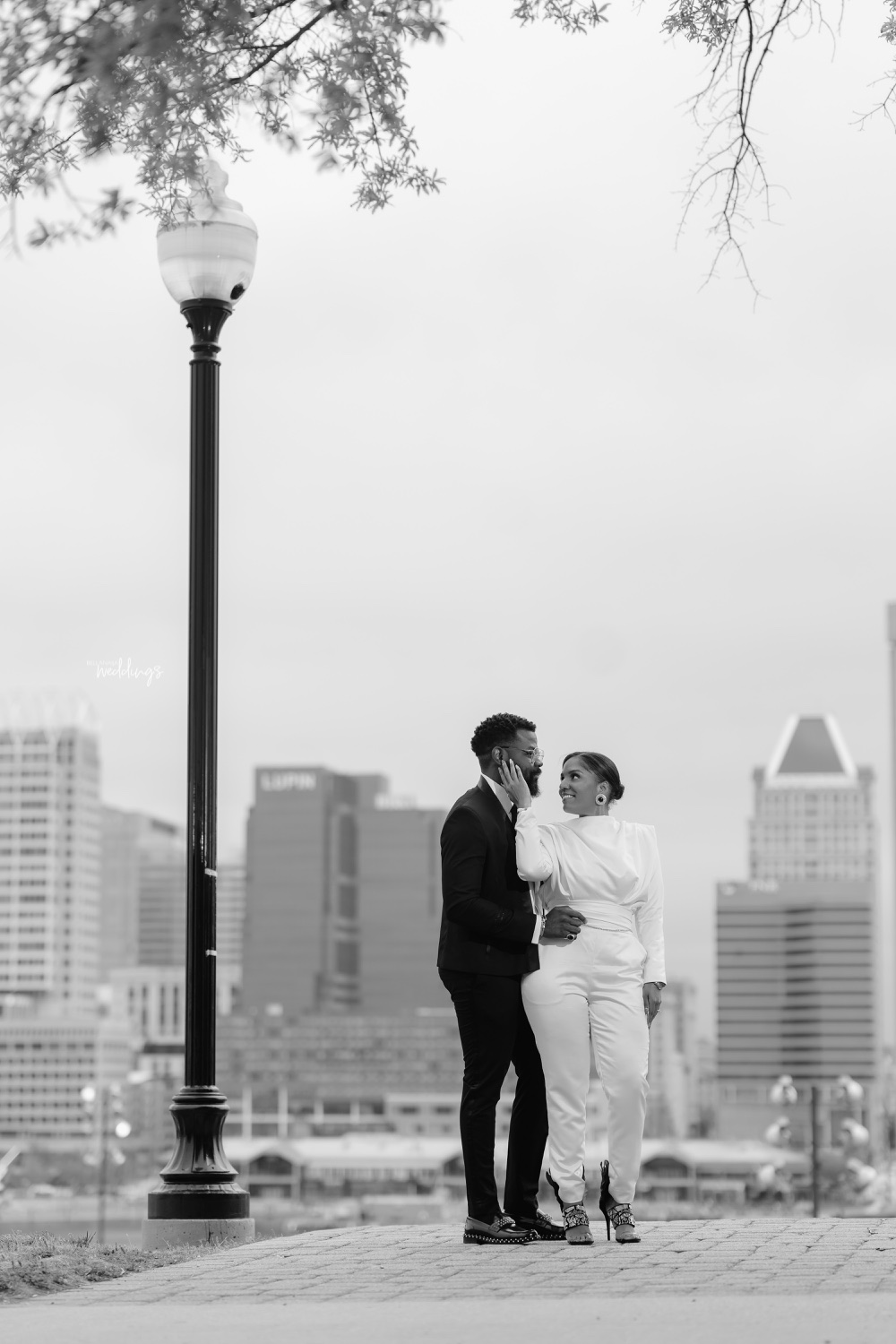 Here' how the proposal went down:
Patricia – I was having a graduation party for finishing my master's program. I had invited all of my family and friends and even some of his. I had a feeling that he was up to something from the beginning. He was super involved in every part of the process. On the day of the party, a few people made speeches and of course he made a beautiful one as well. But in the end, he didn't propose. I was confused and convinced that maybe I was wrong about him asking me to marry him. Later that night Pete made a quick speech and when I turned around there was Denis on one knee. I felt pure happiness and of course, I said YES.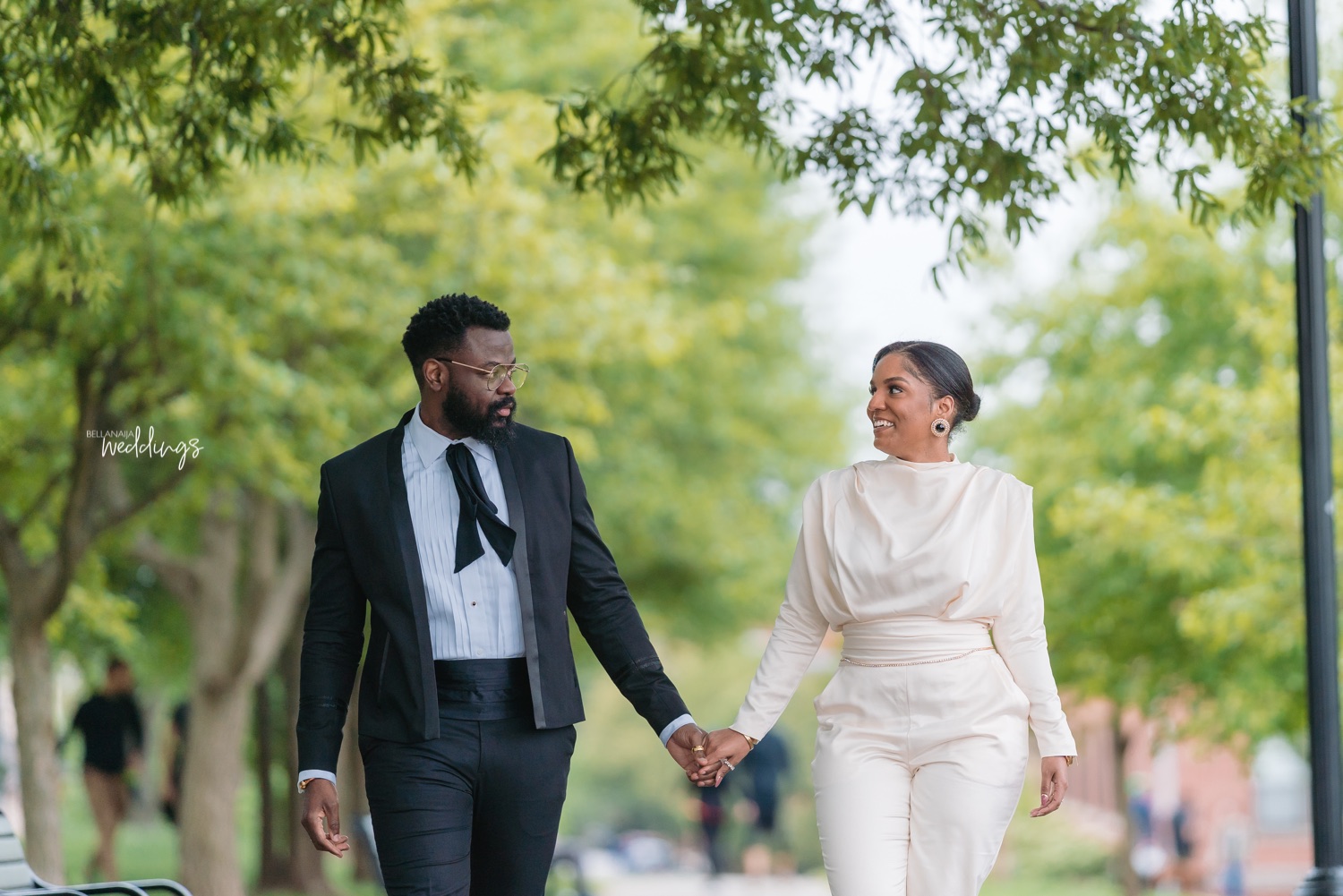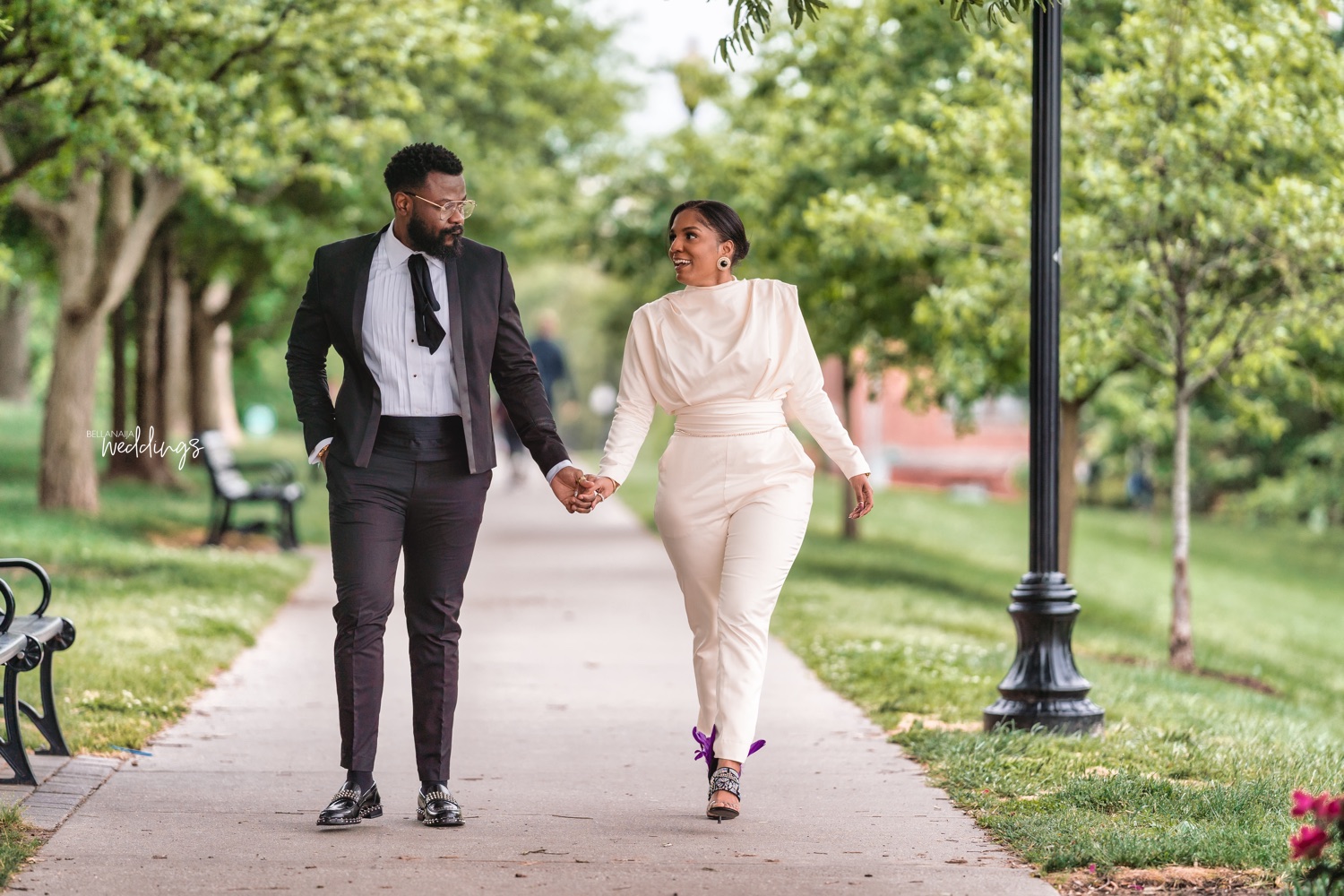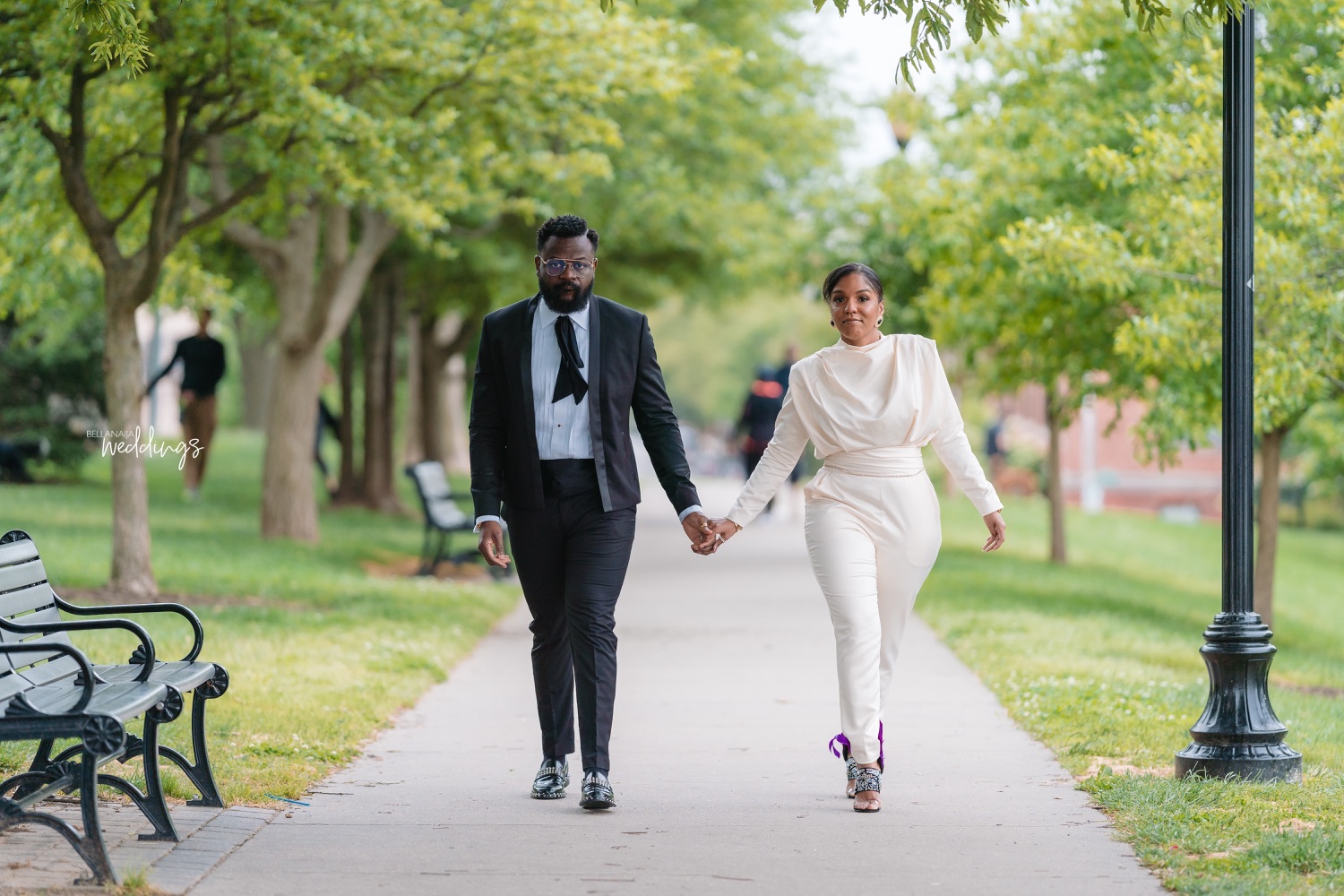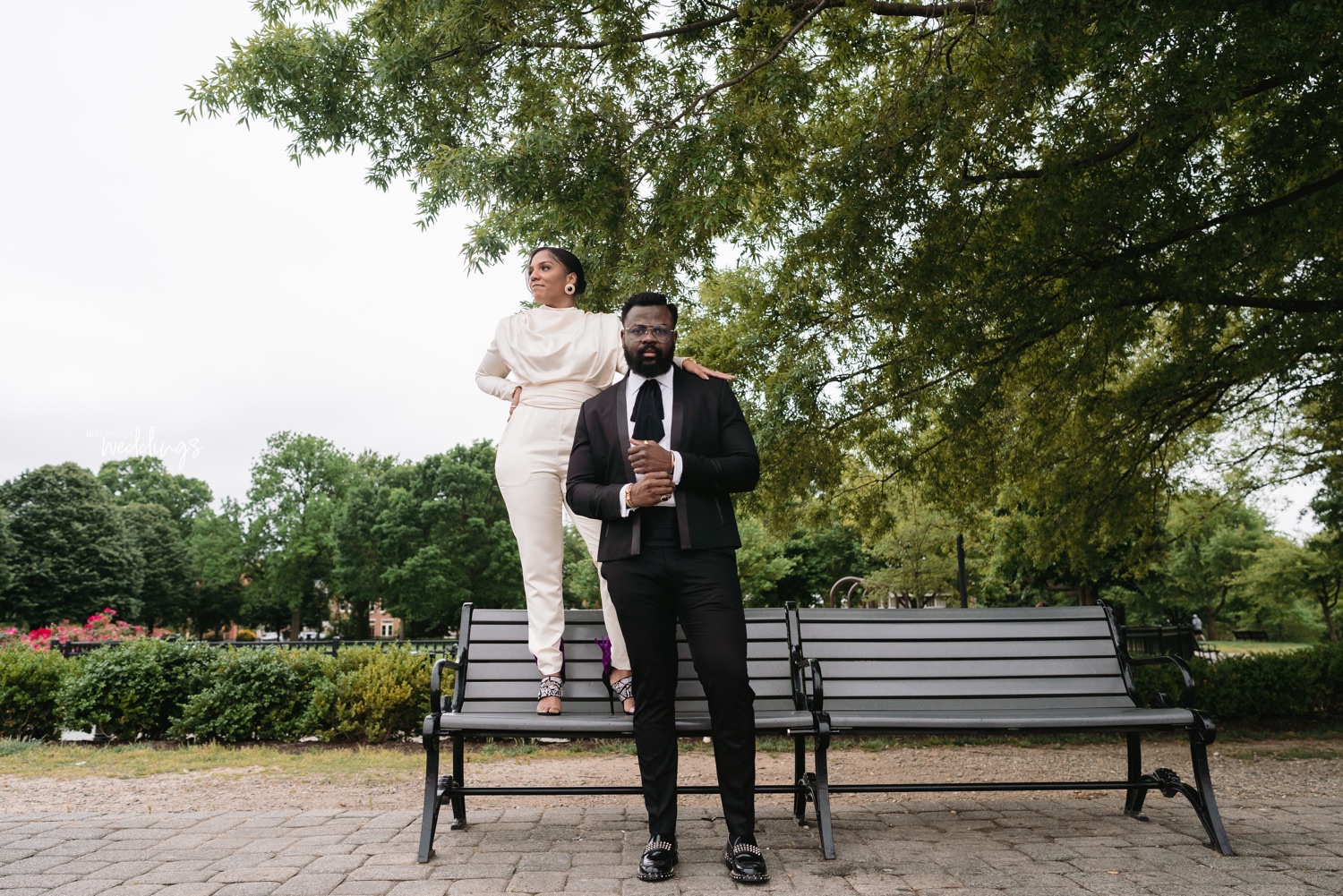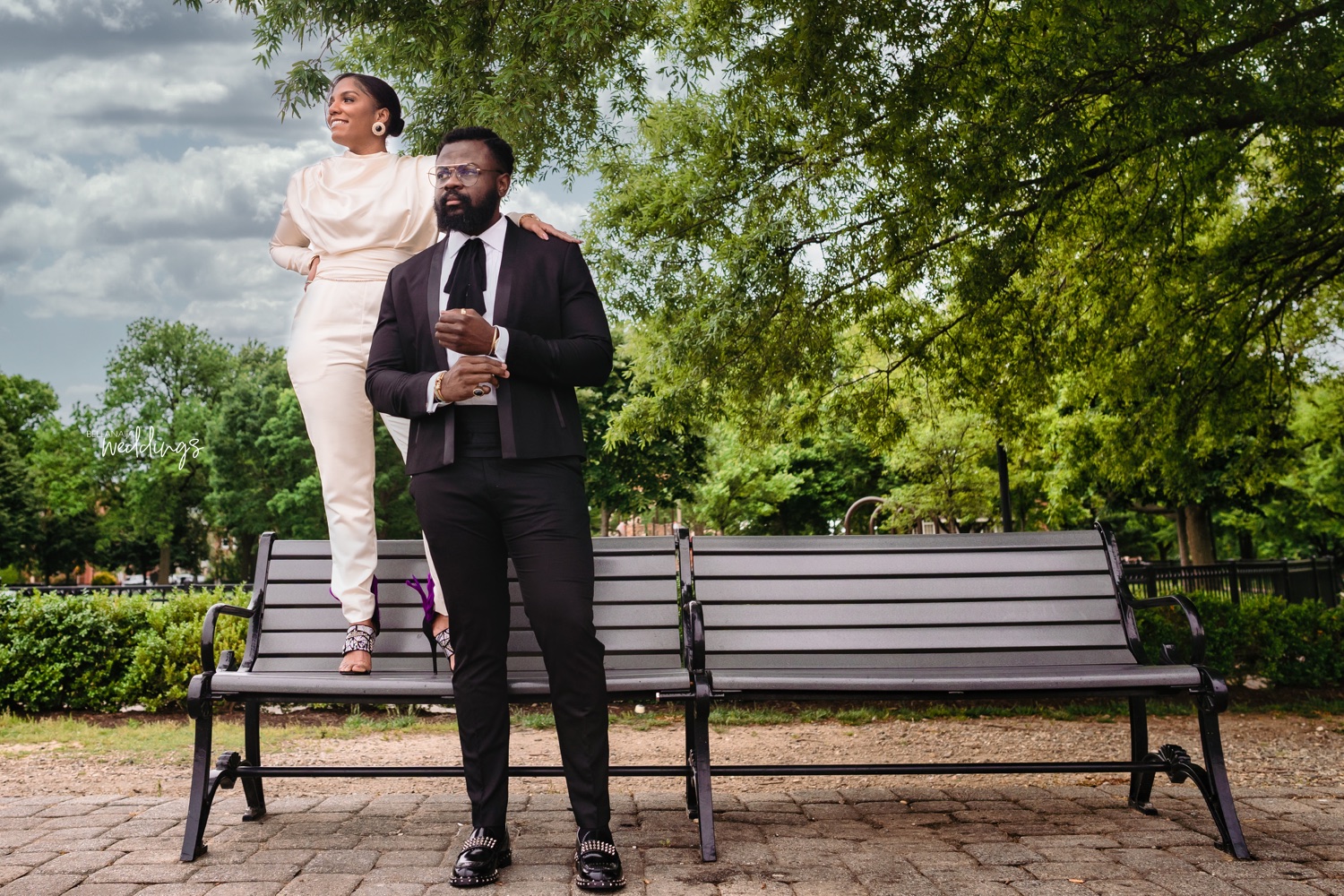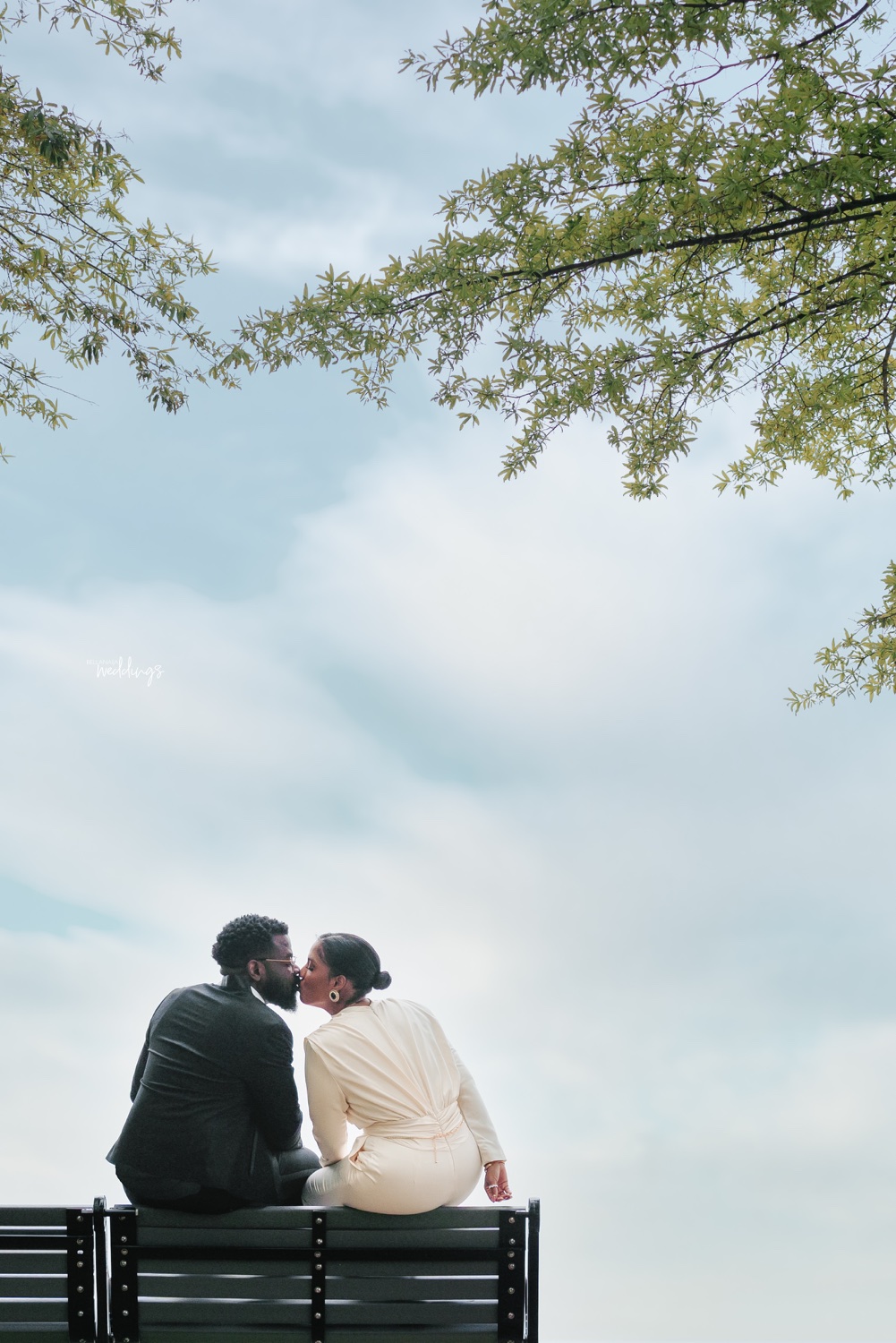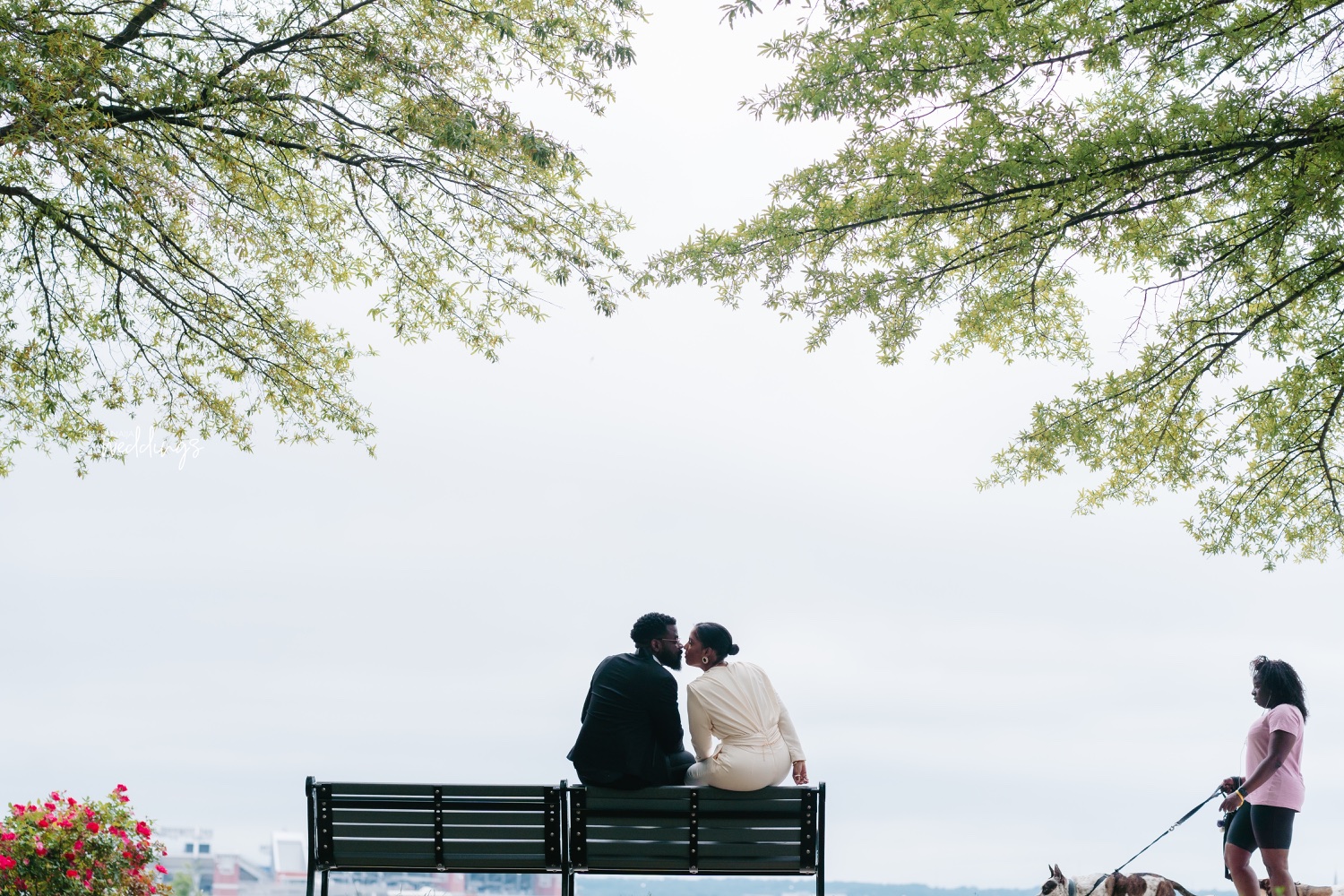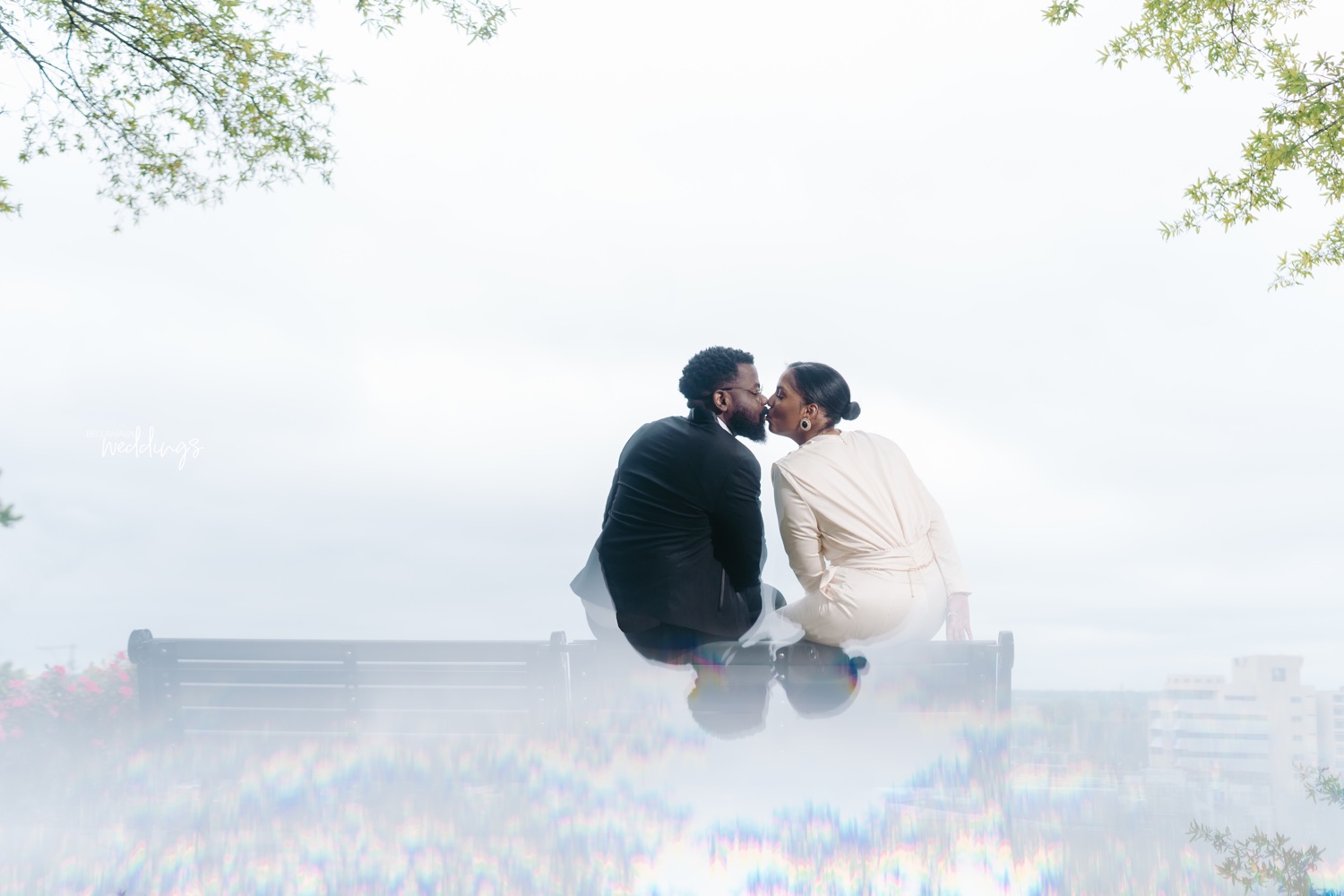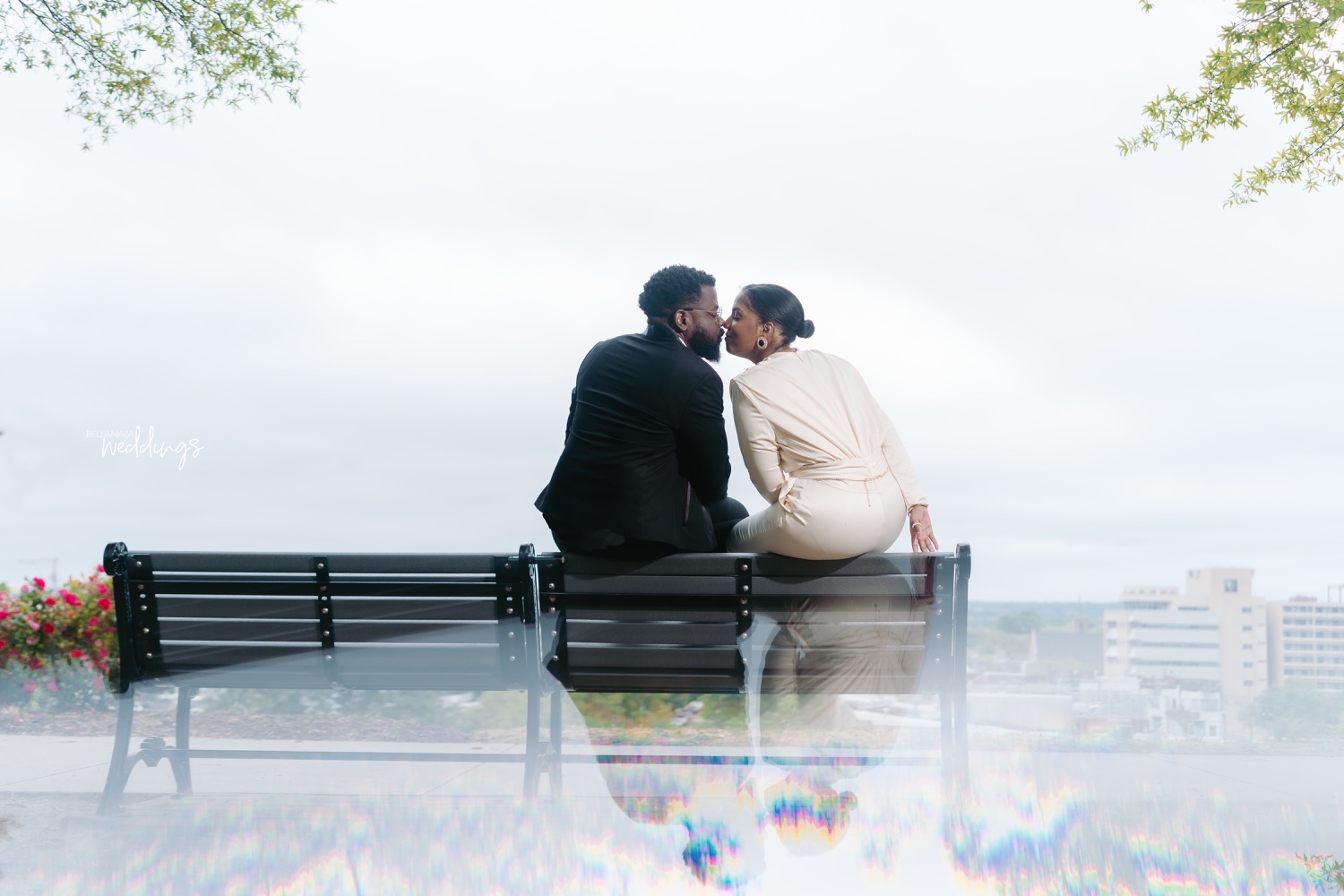 Denis – She wanted me to surprise her, but she also wanted to know how I was going to surprise her, which is crazy to me. I was supposed to be helping her plan the party so of course I was involved. What she didn't know is that I was making moves in the back the whole time. The truth is, I almost didn't have her ring the day because I couldn't find what I thought she wanted. It all worked out, but it took right up to the last minute. My friends and family came and helped make the moment special. And of course, she said YES!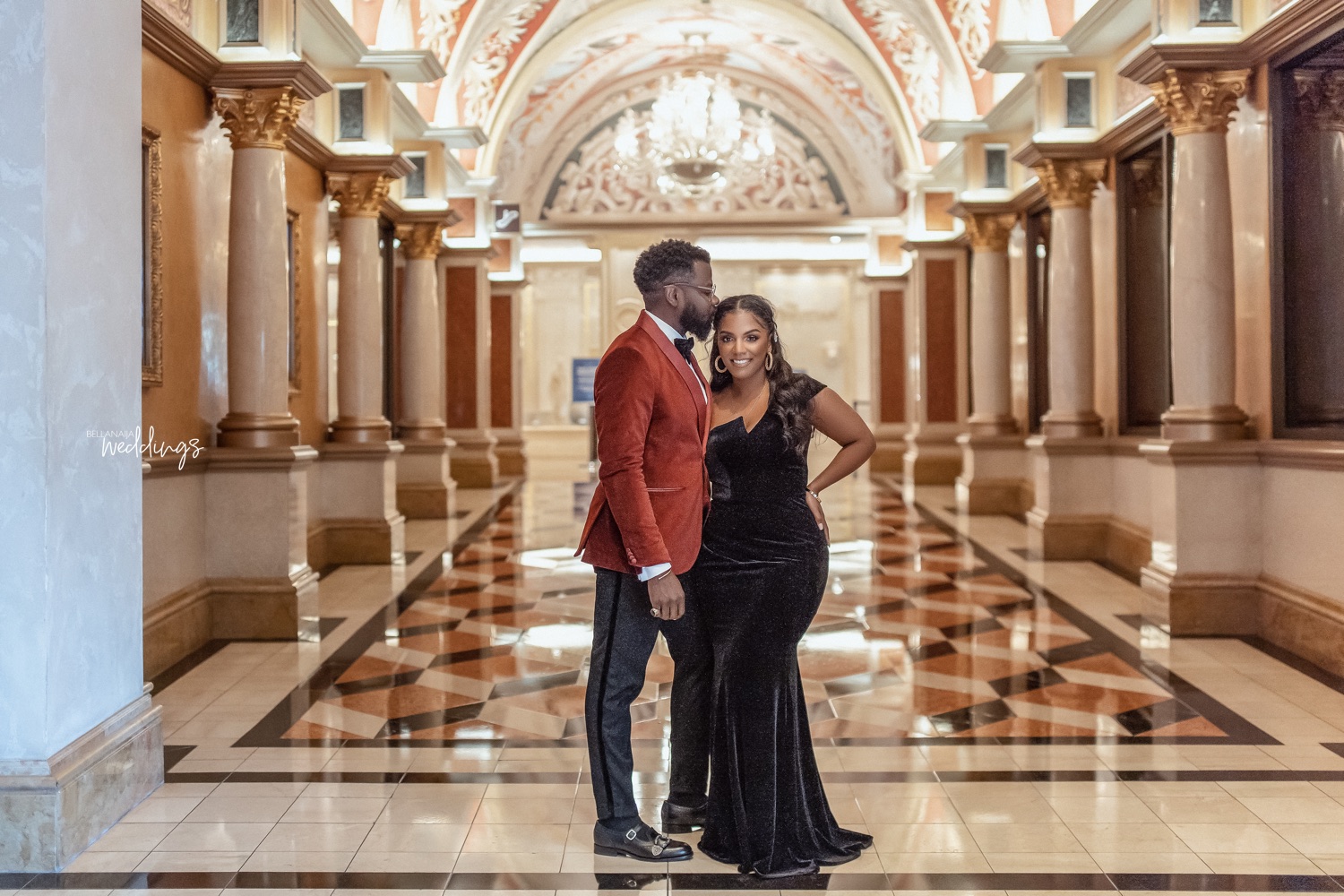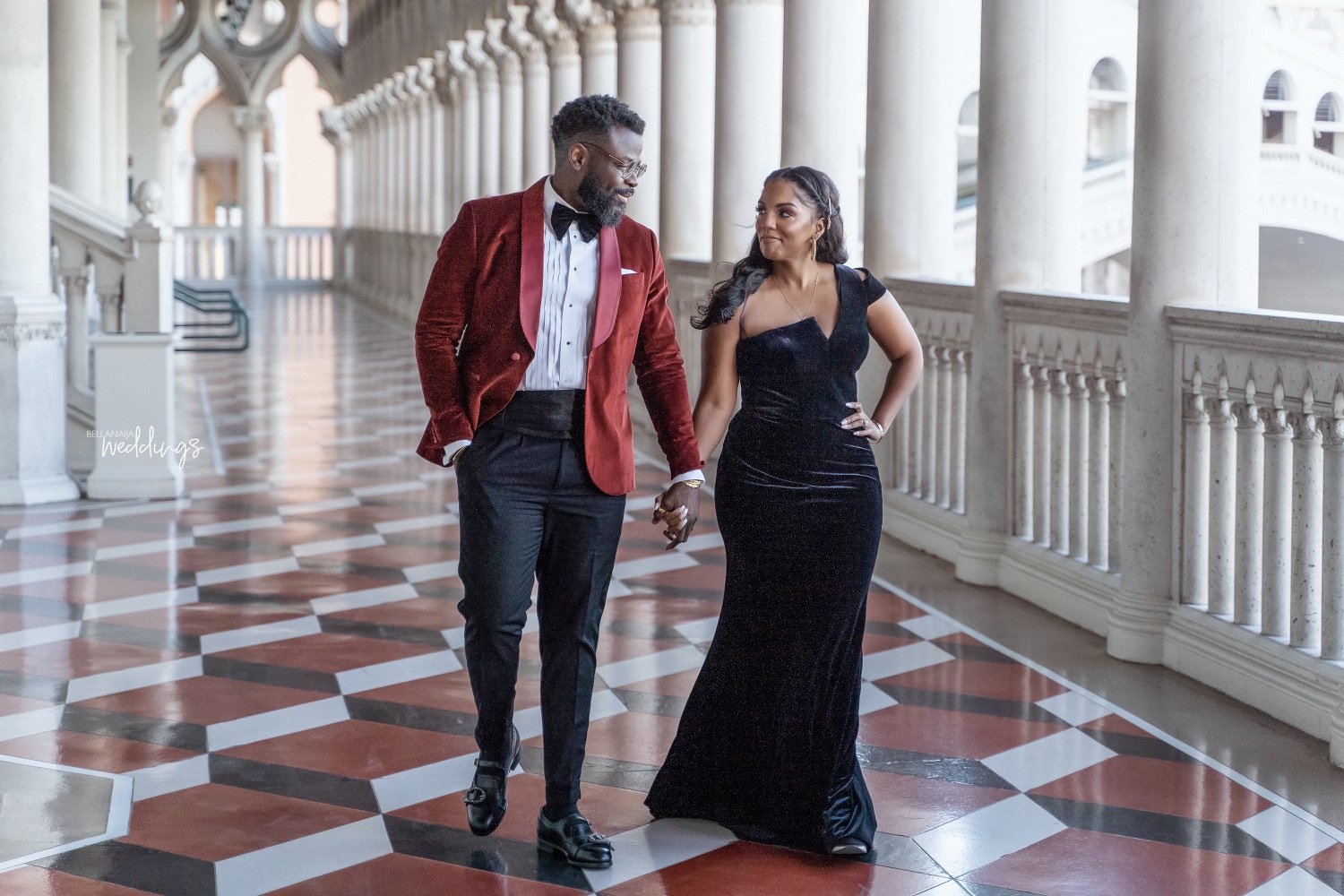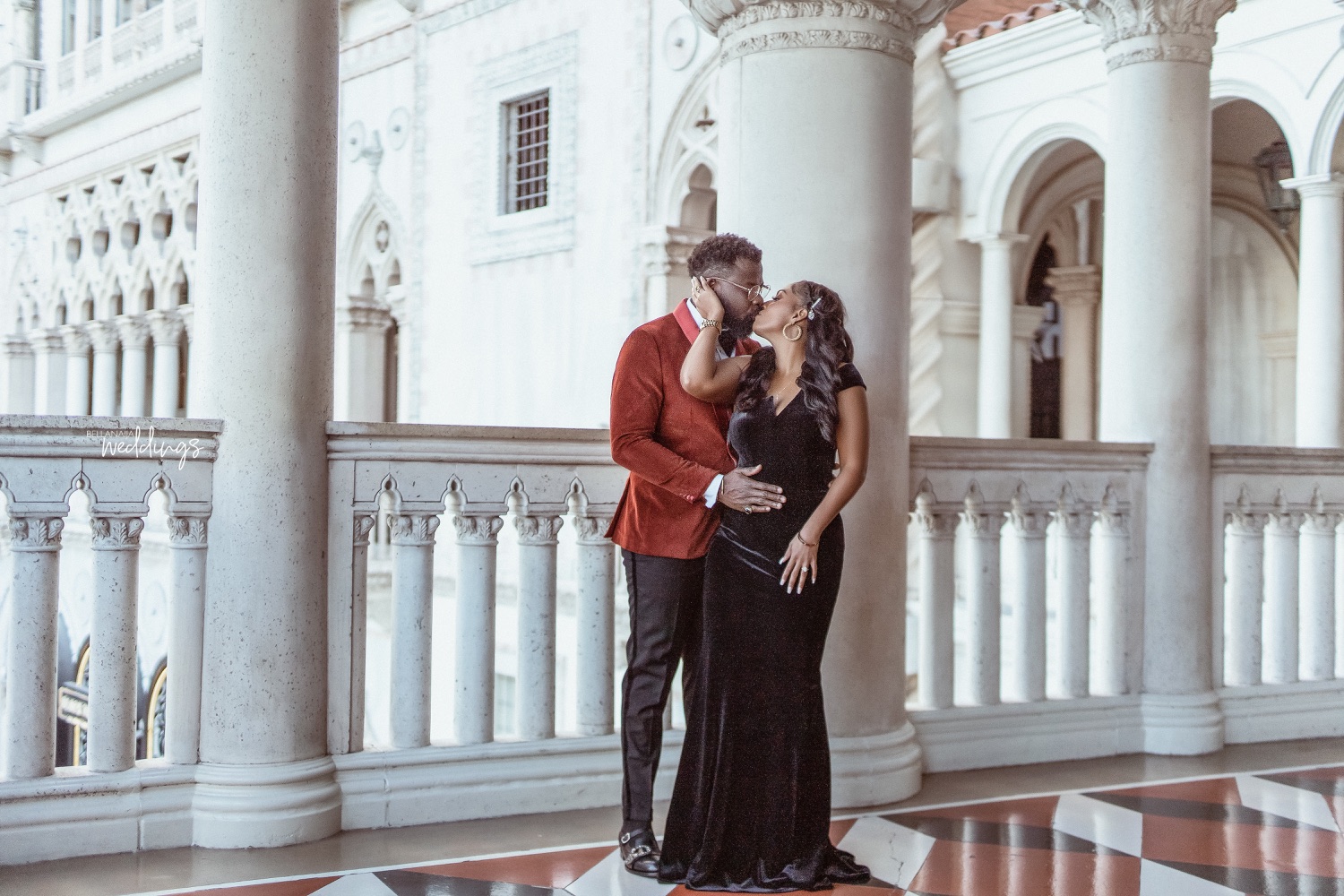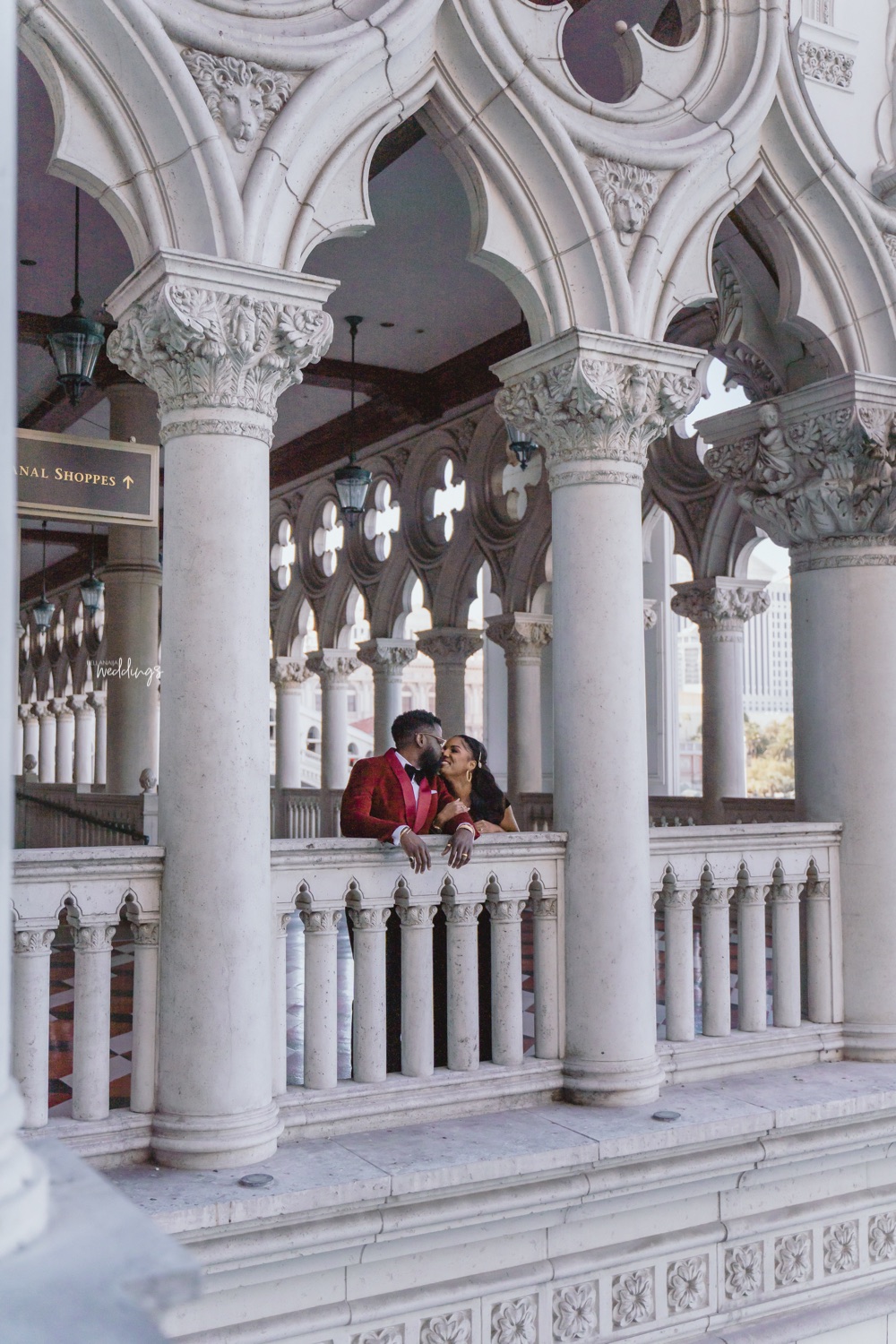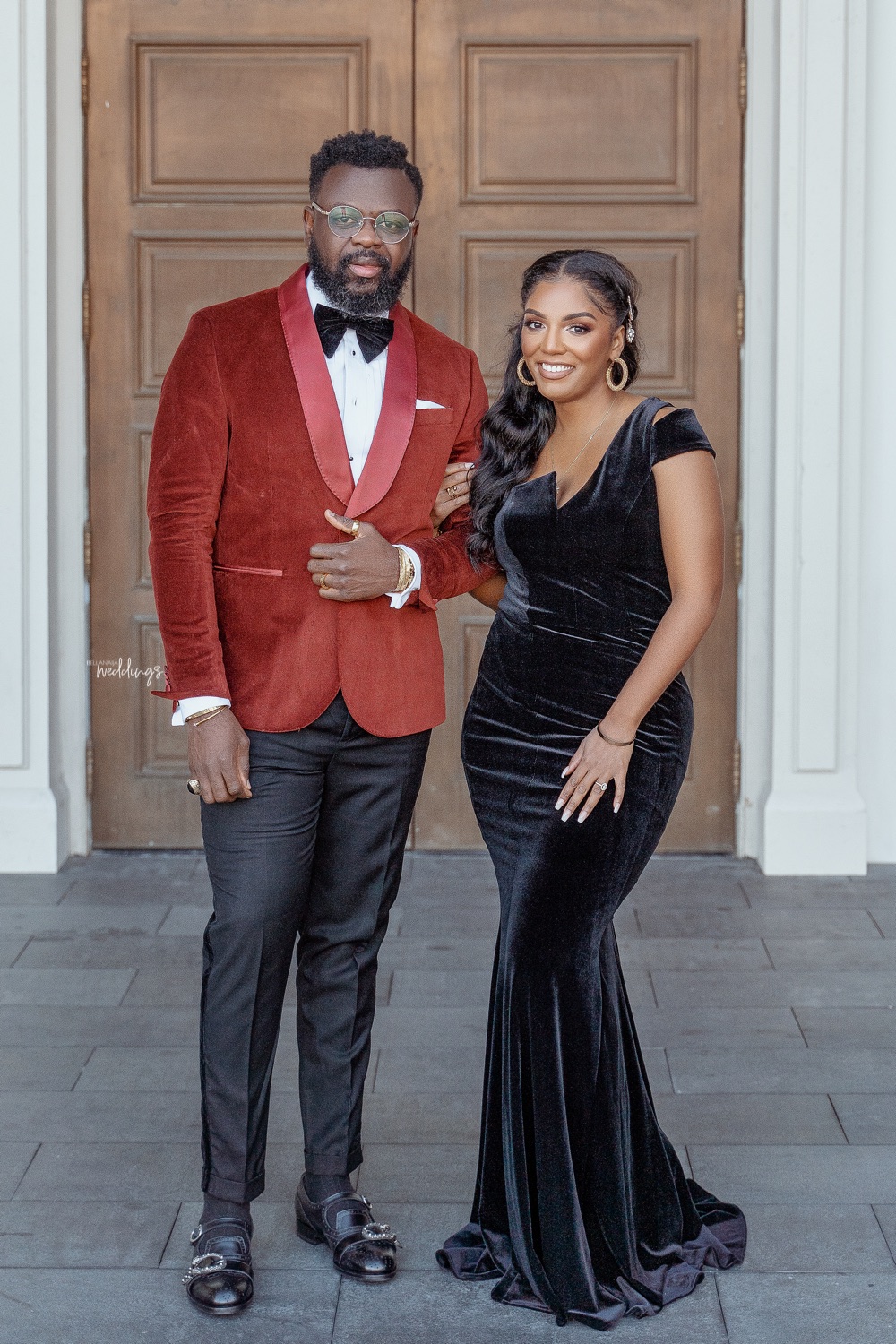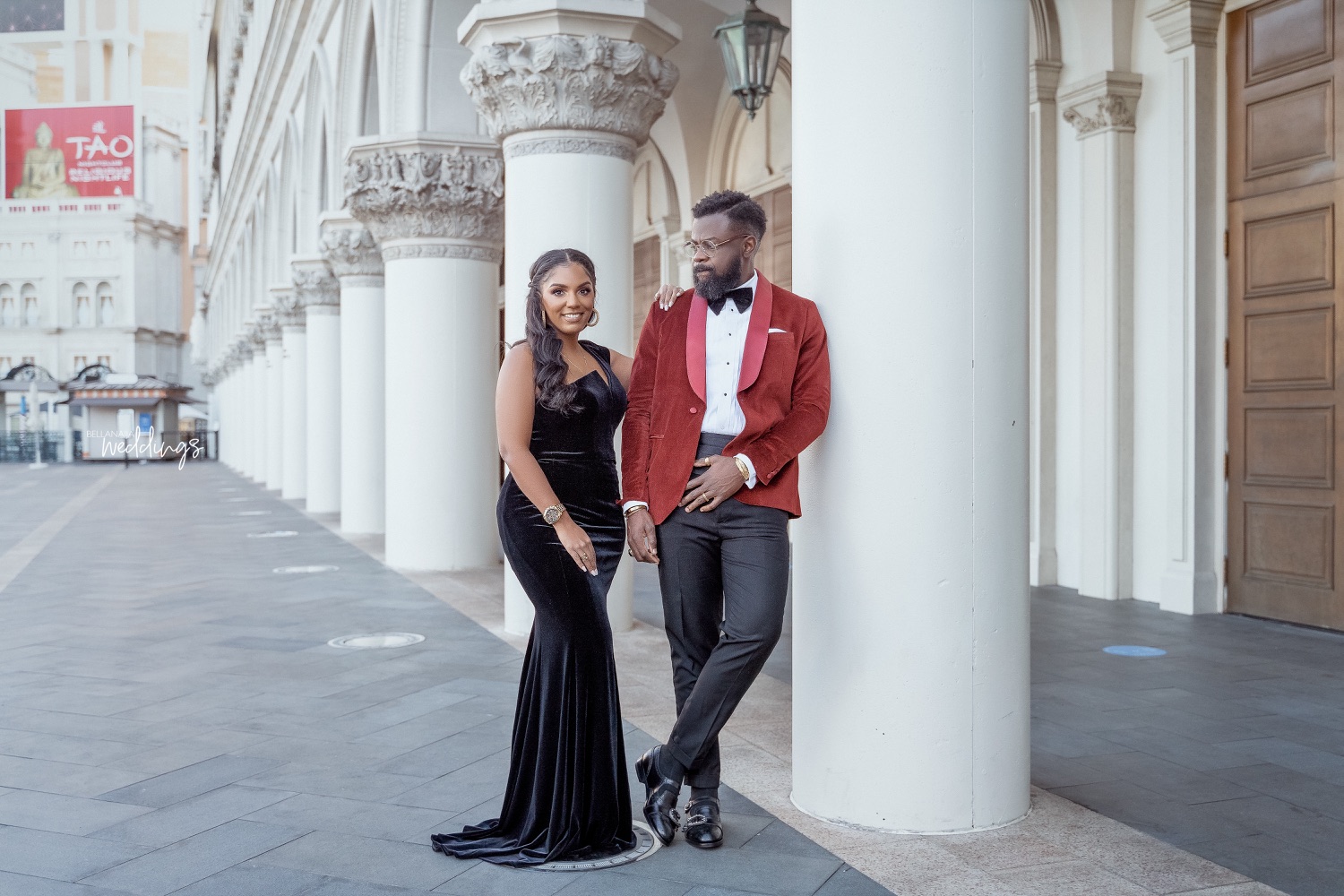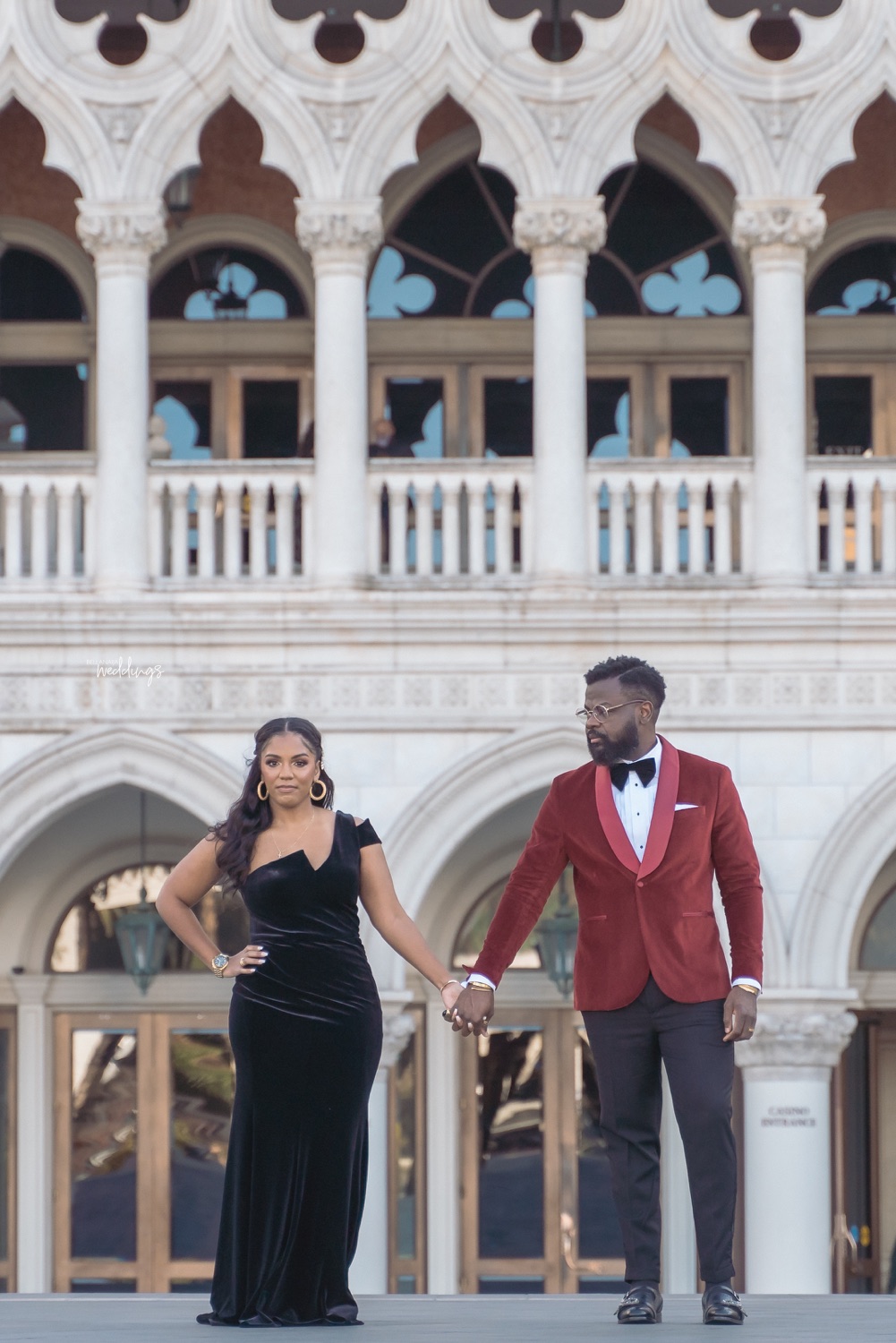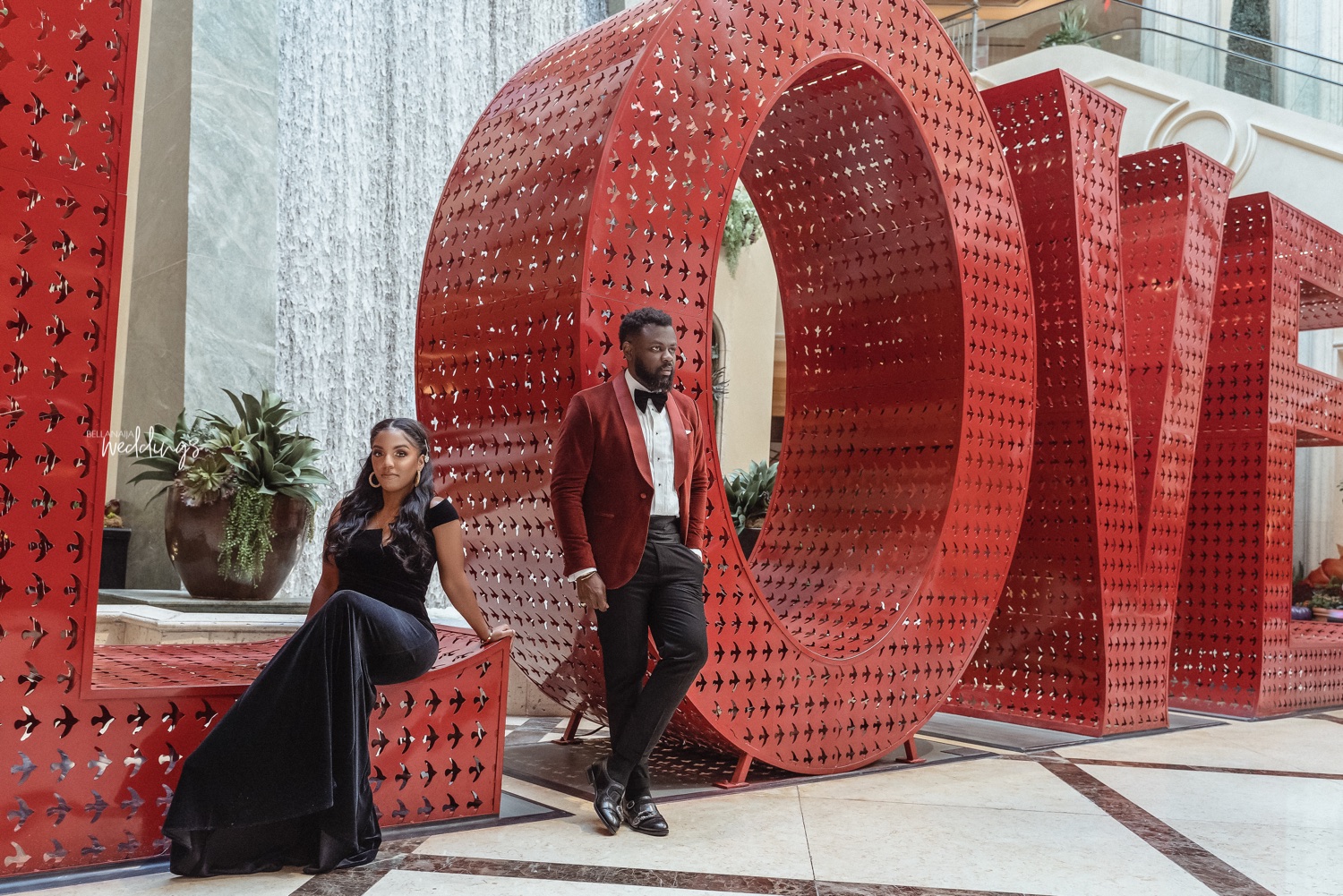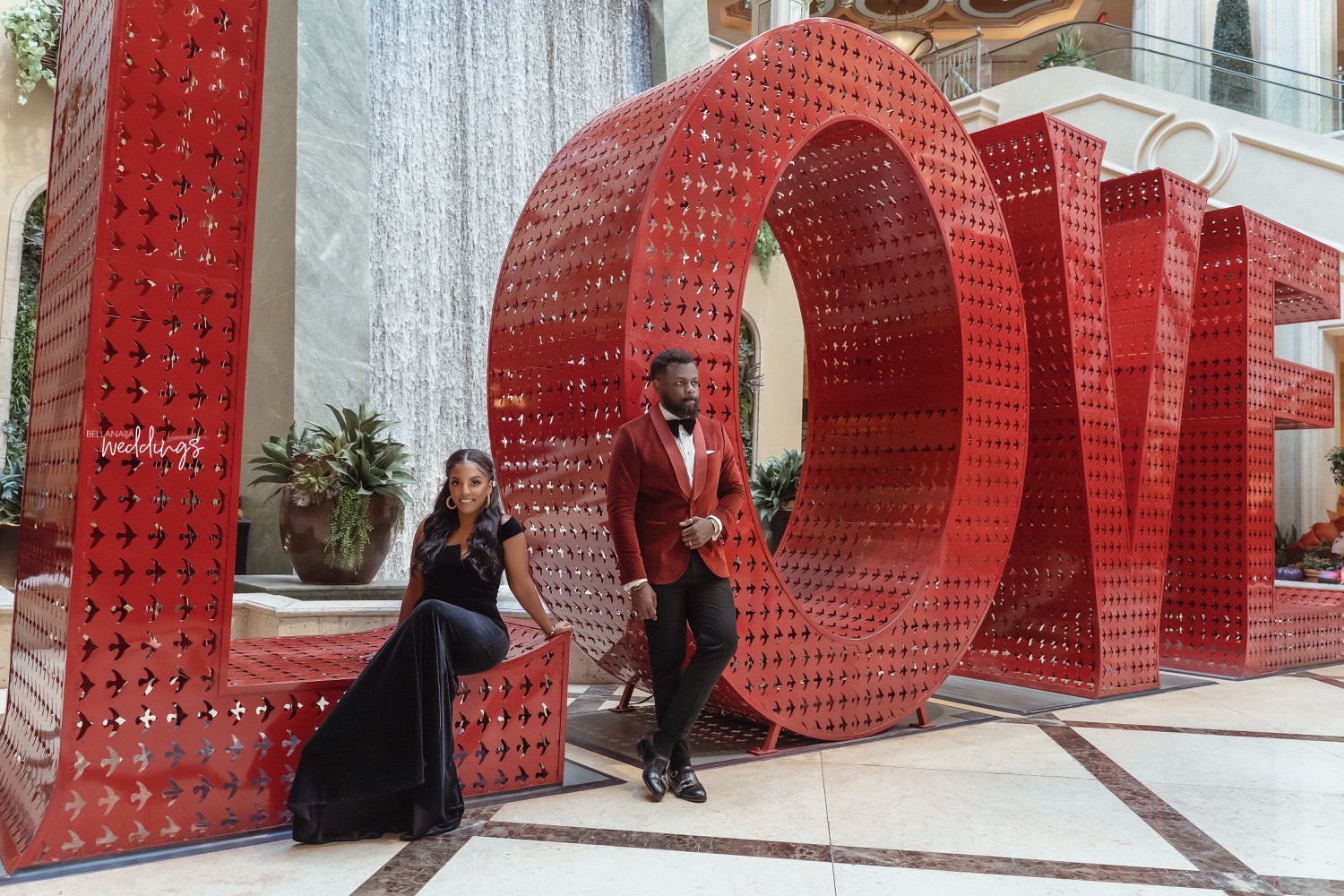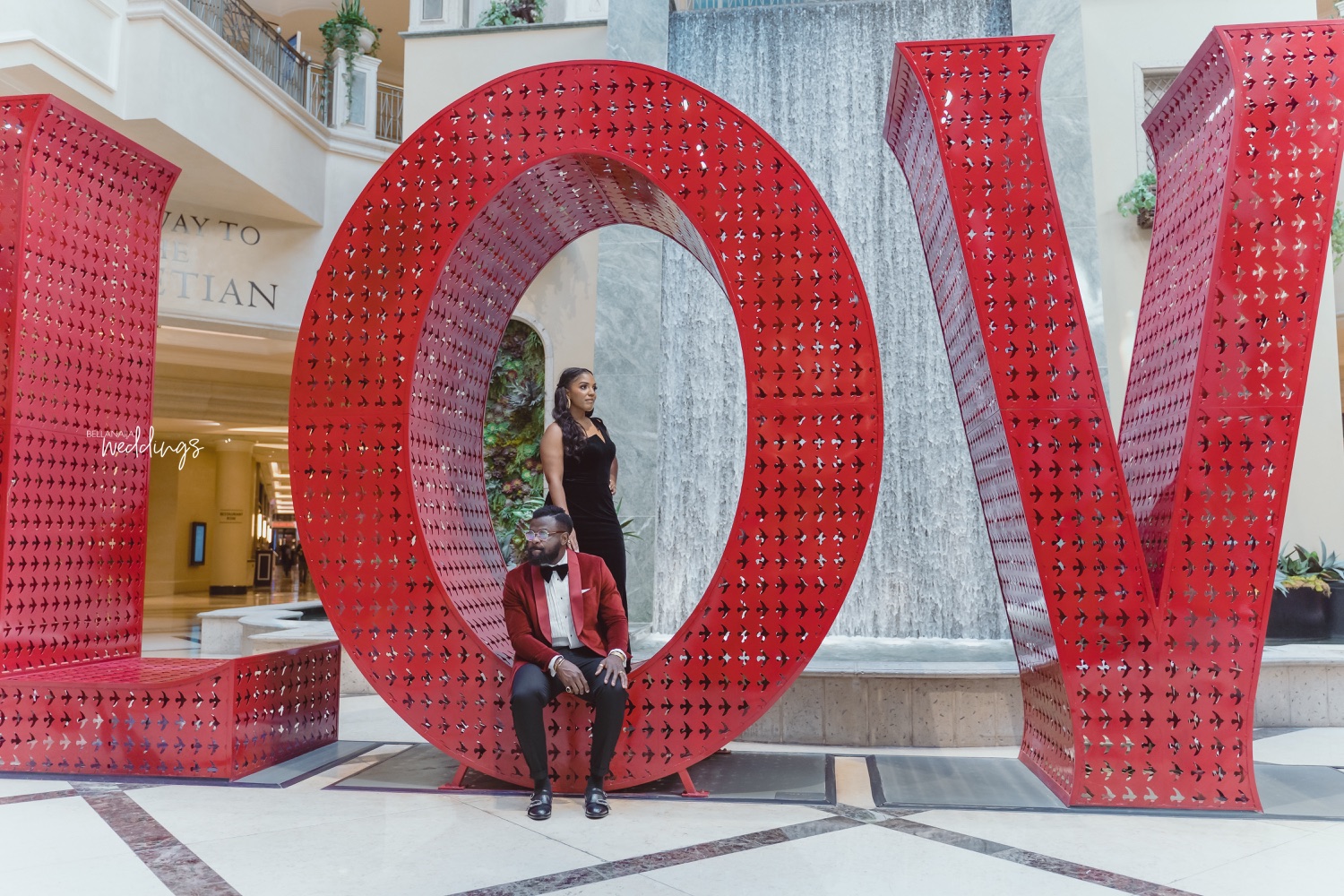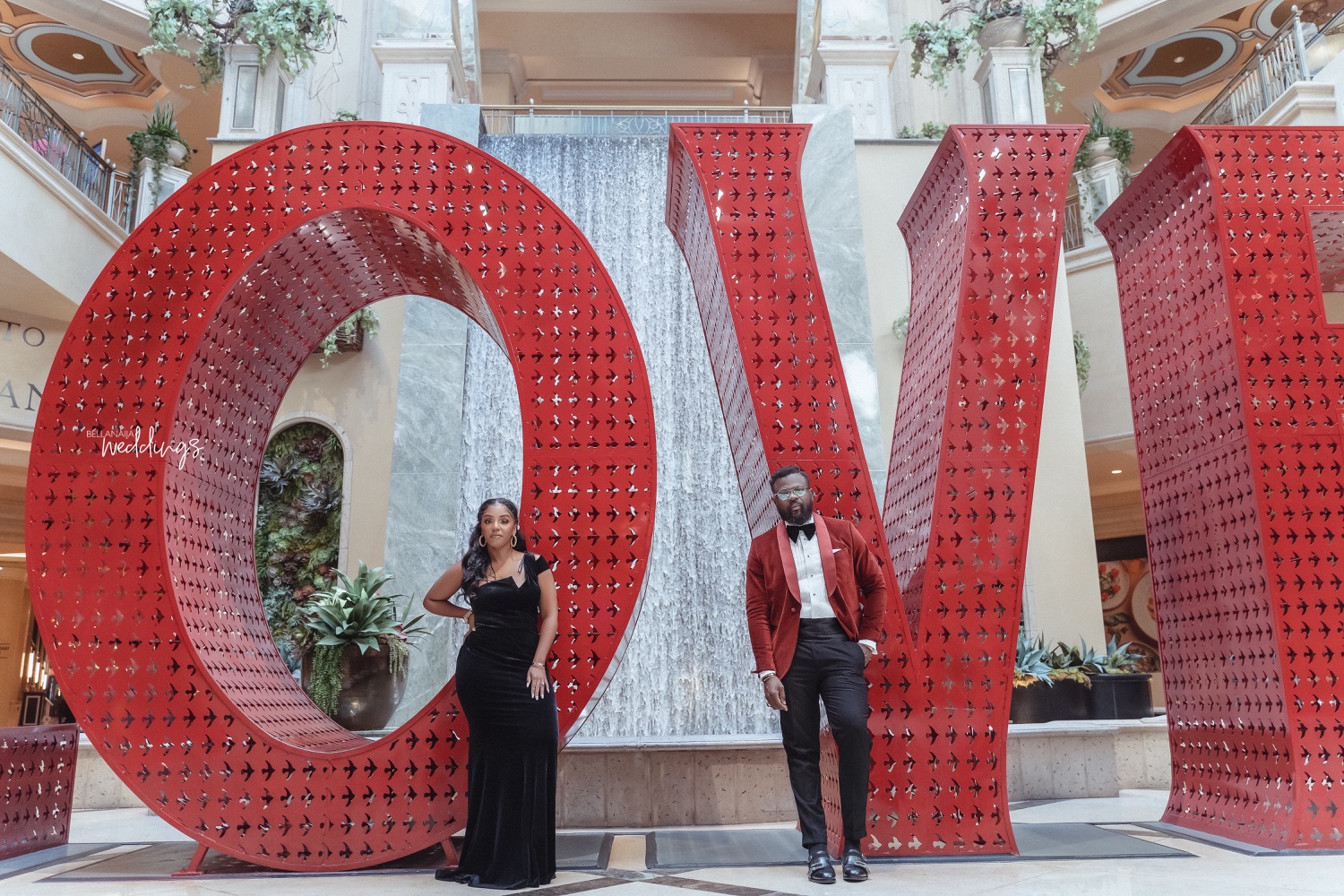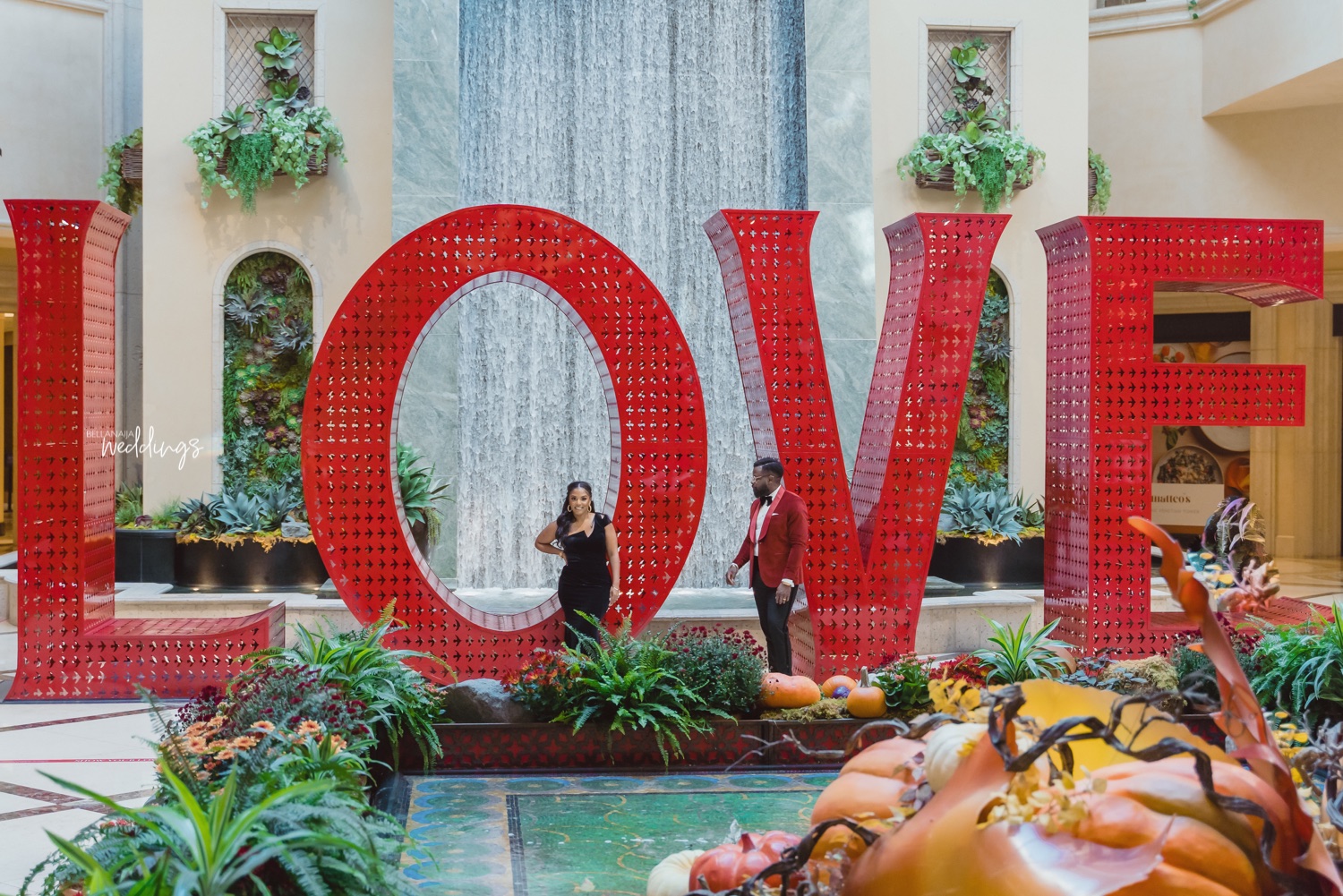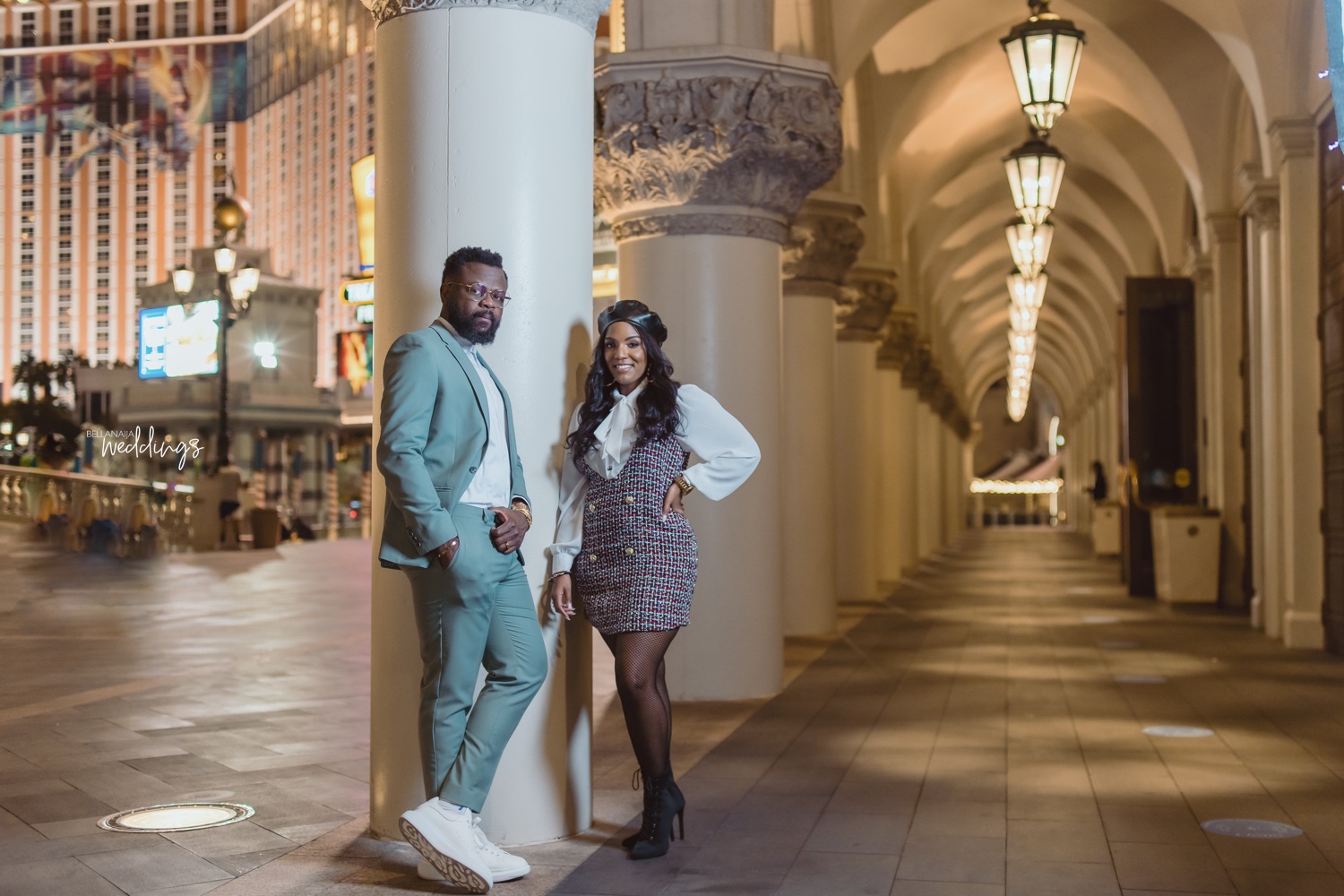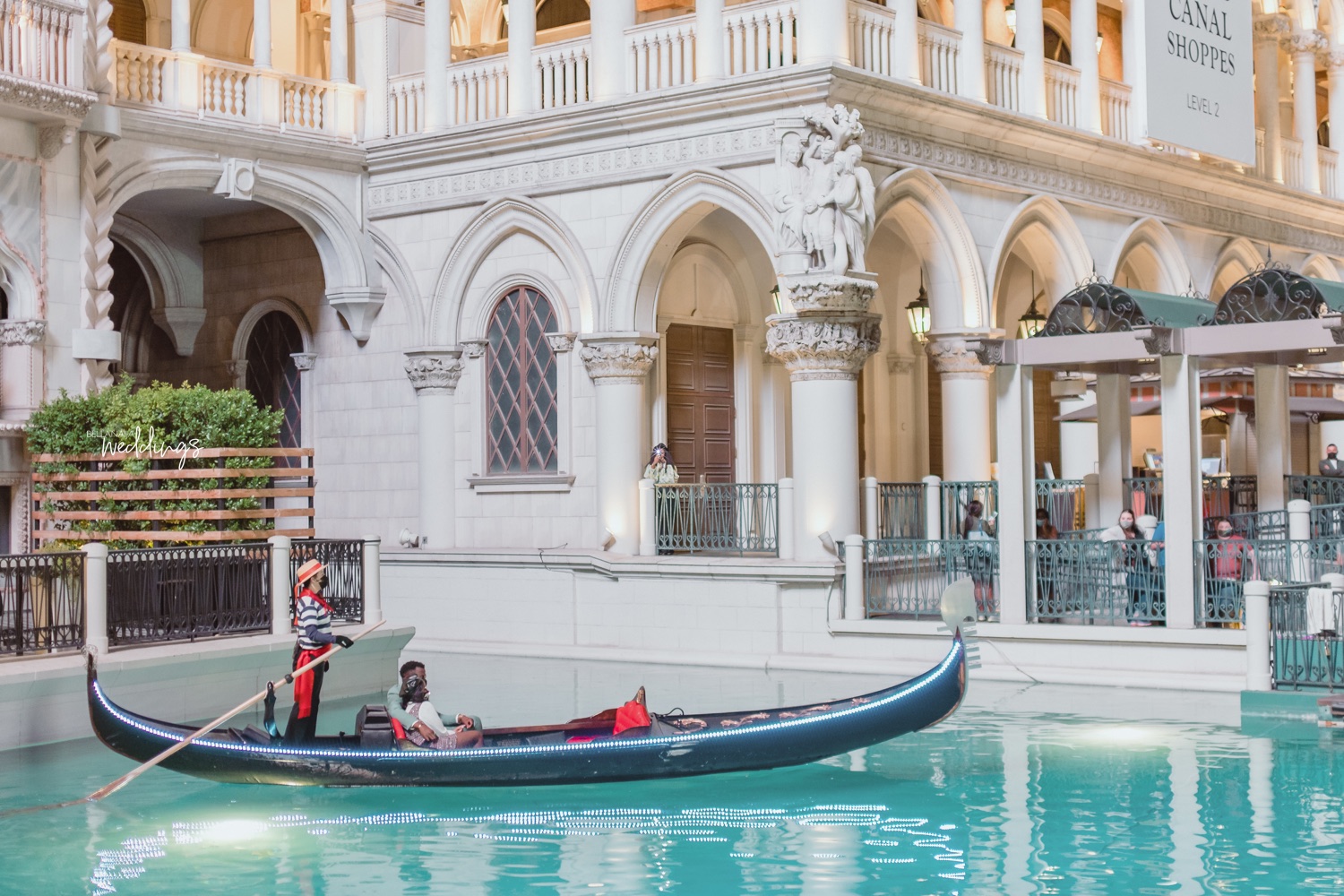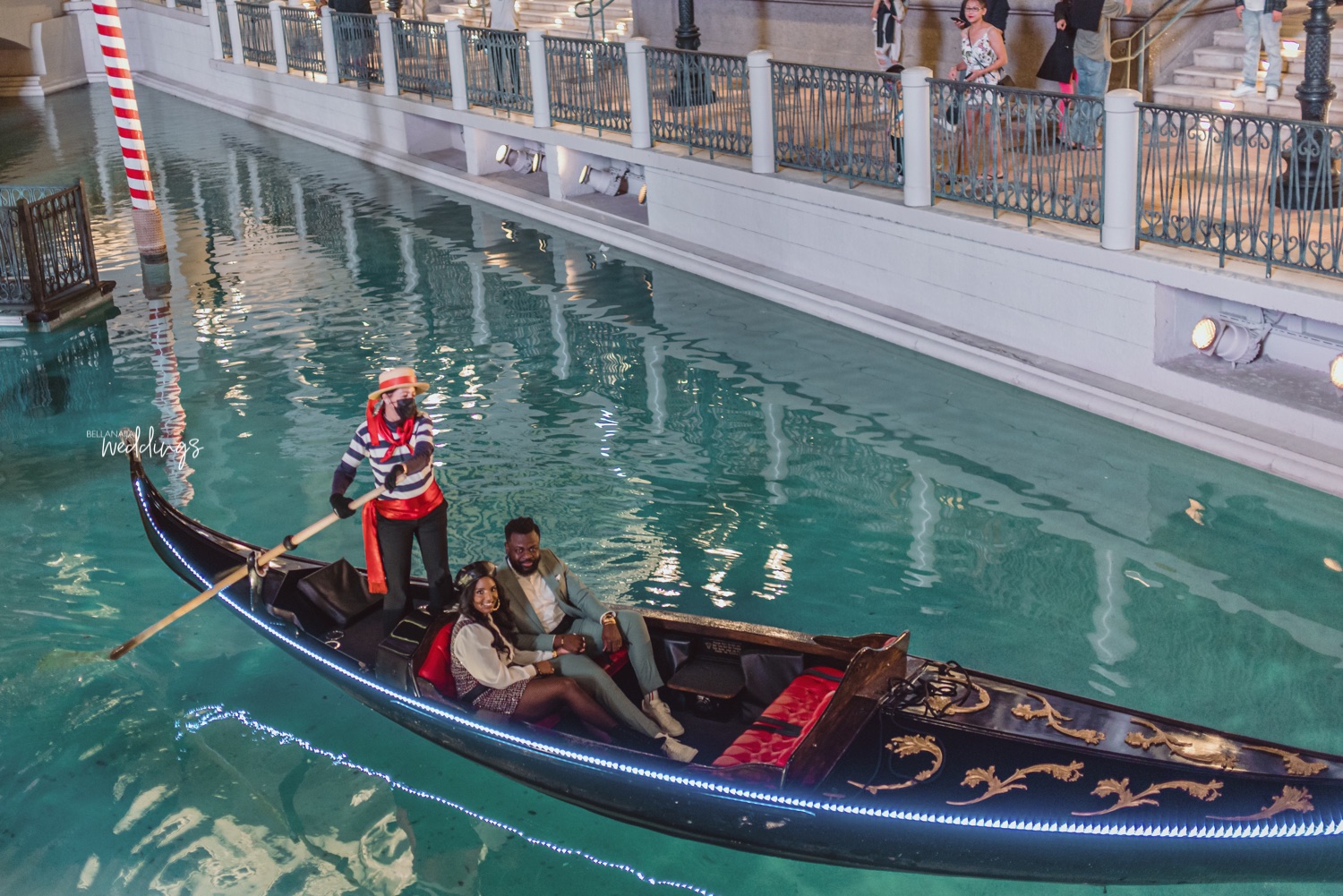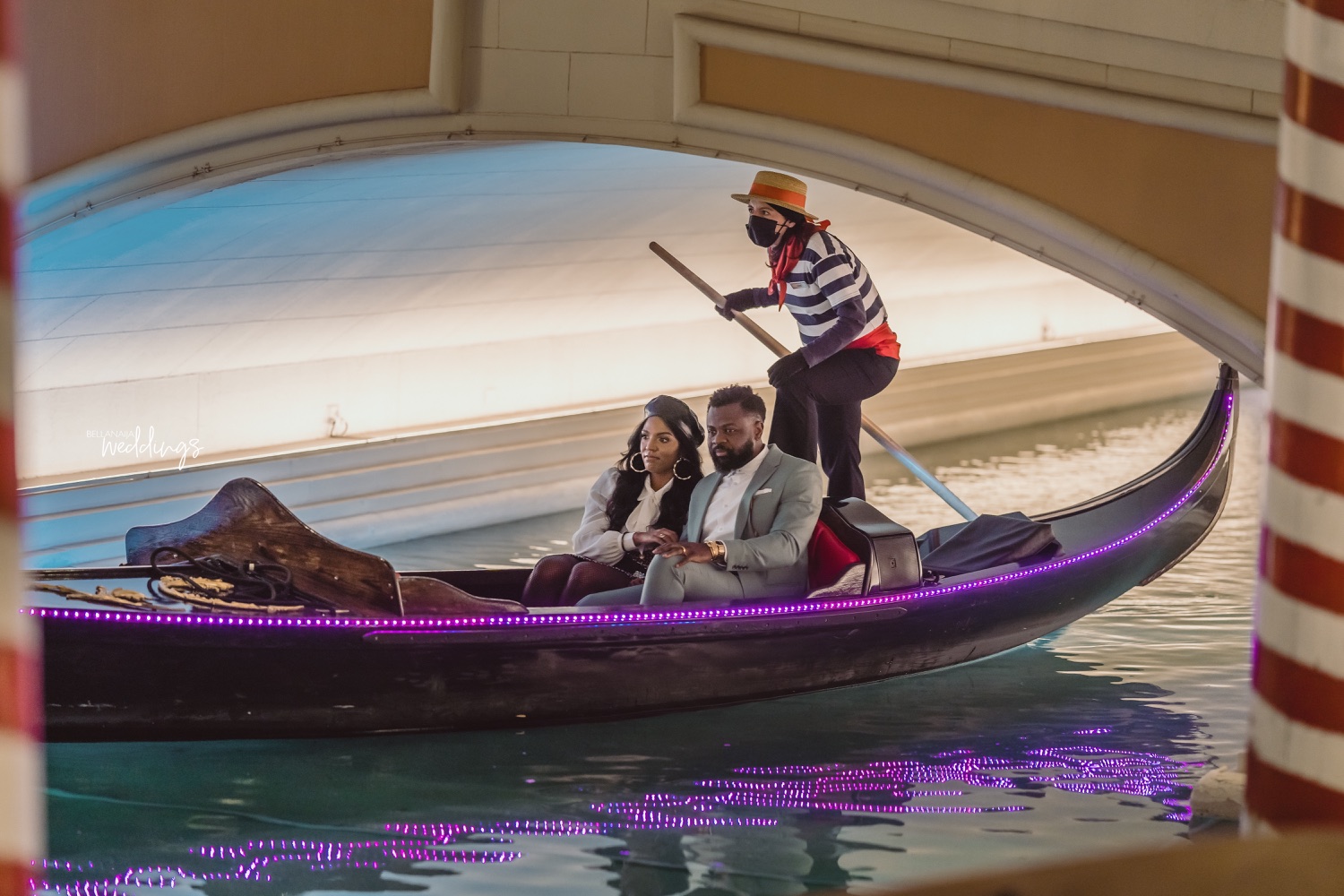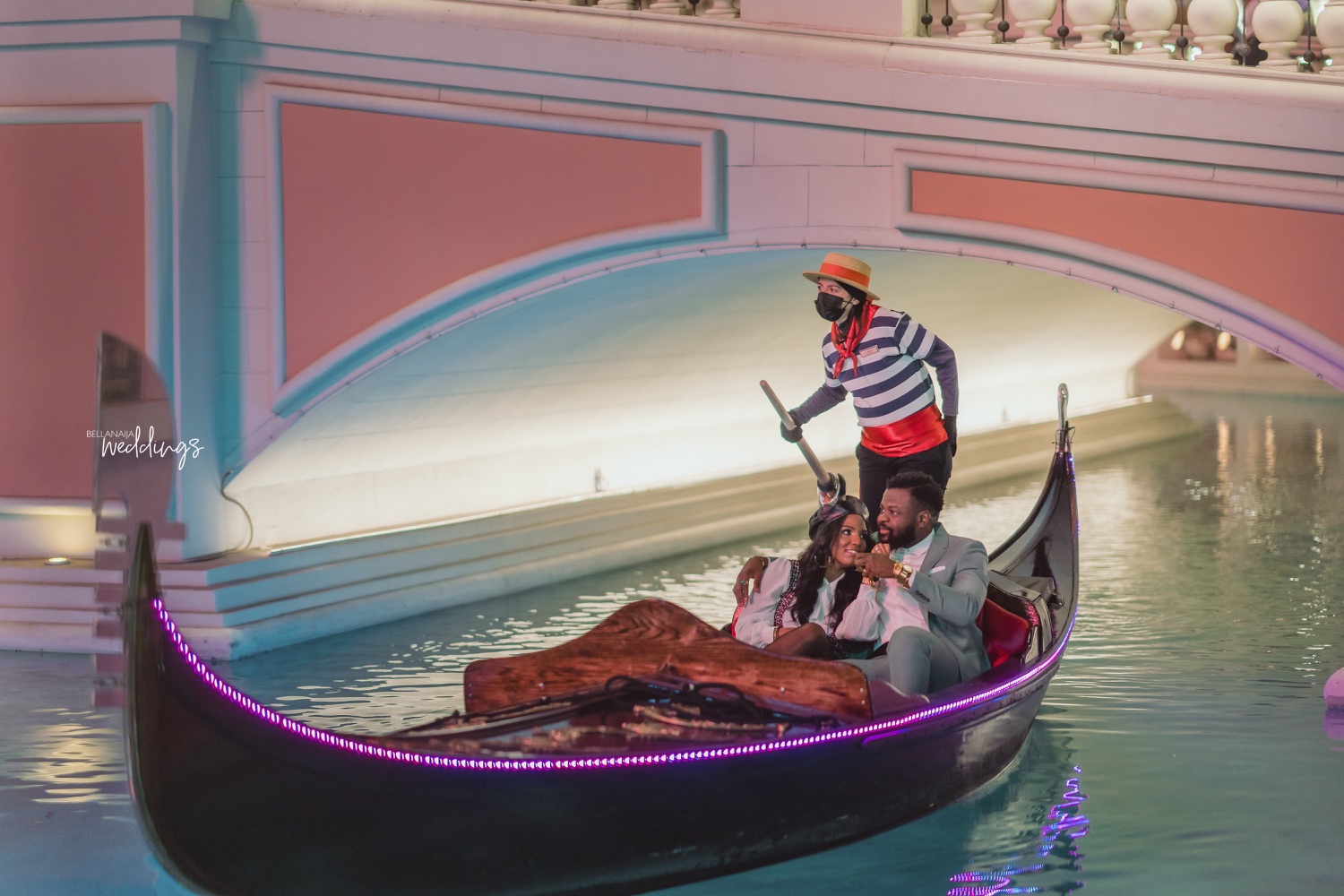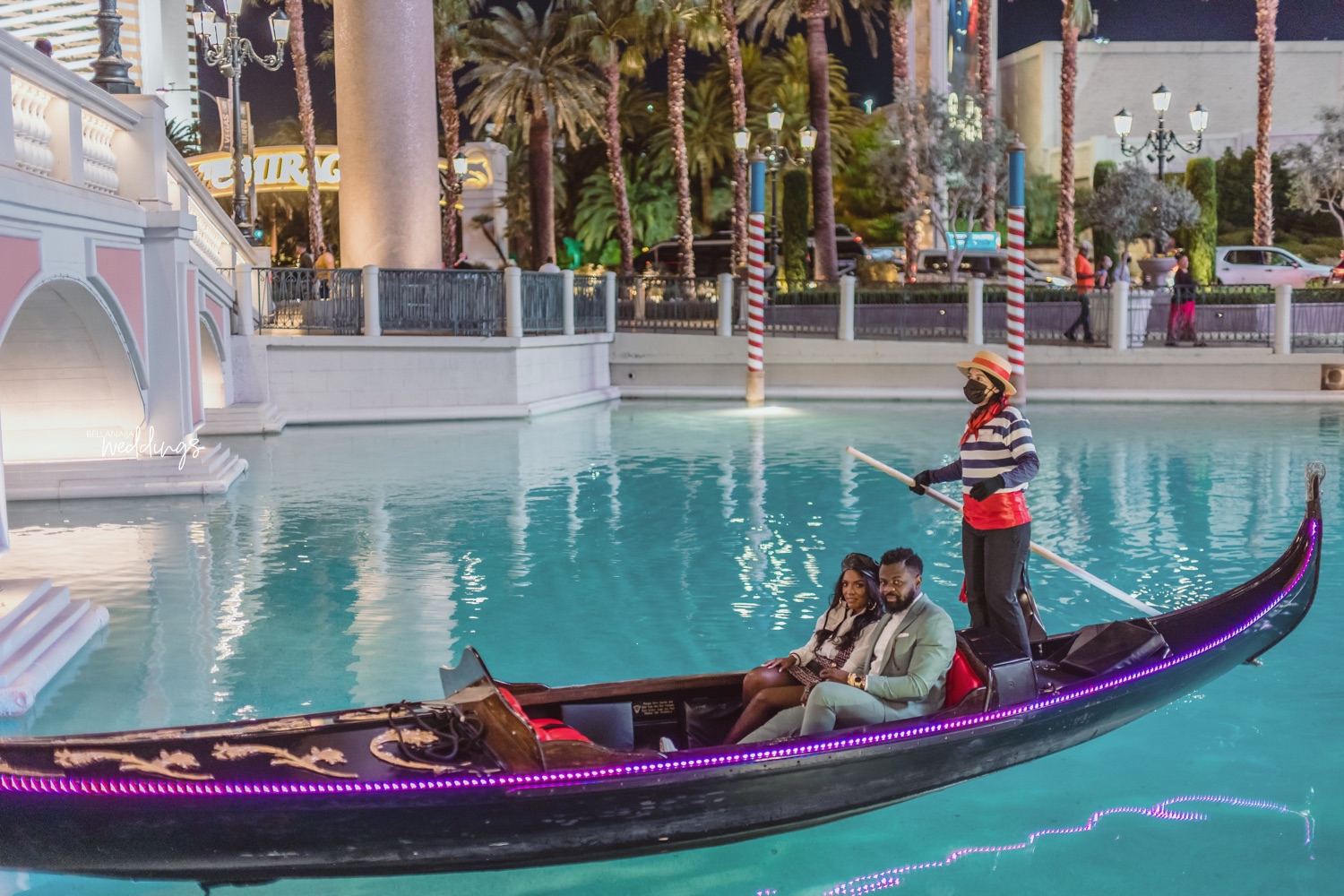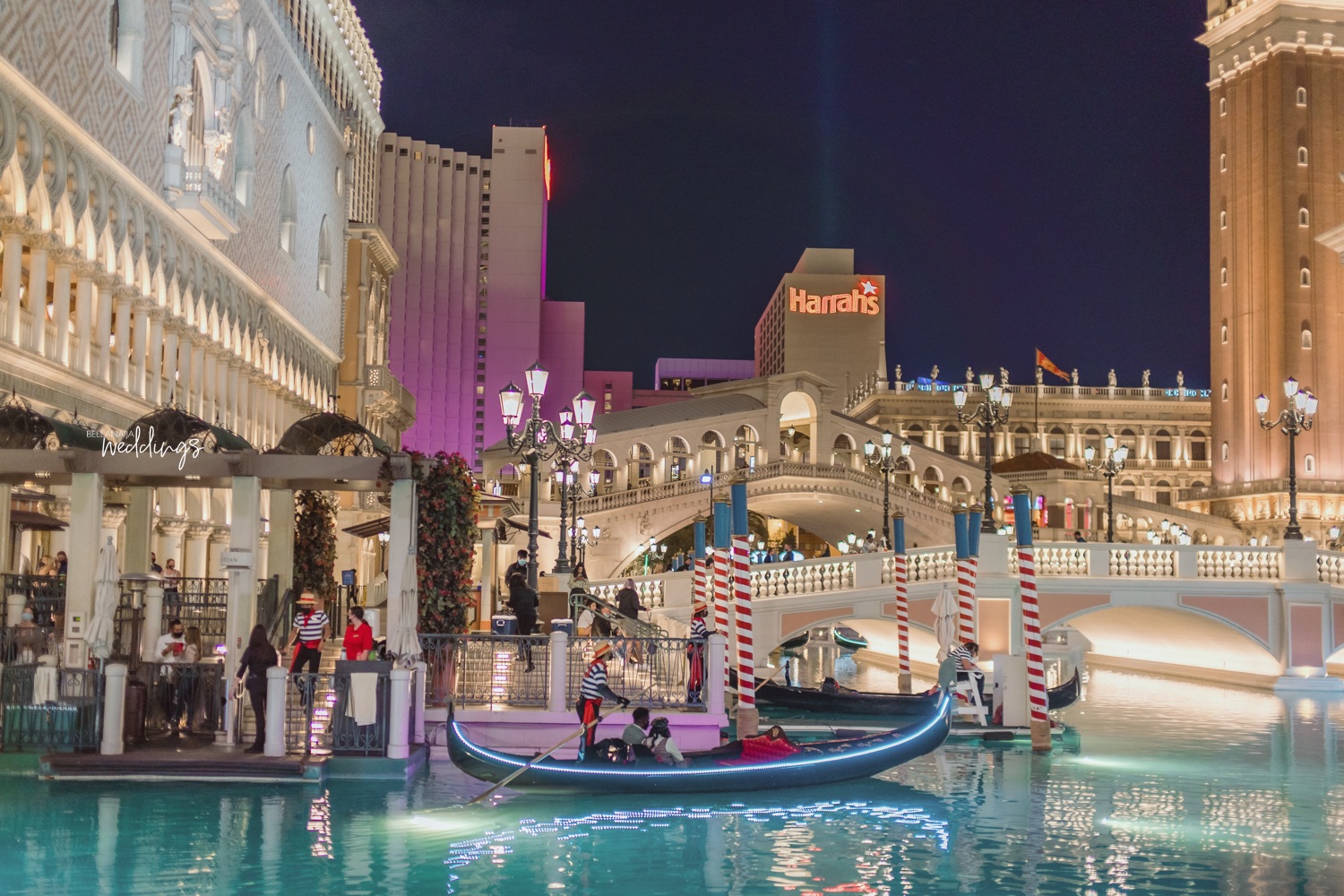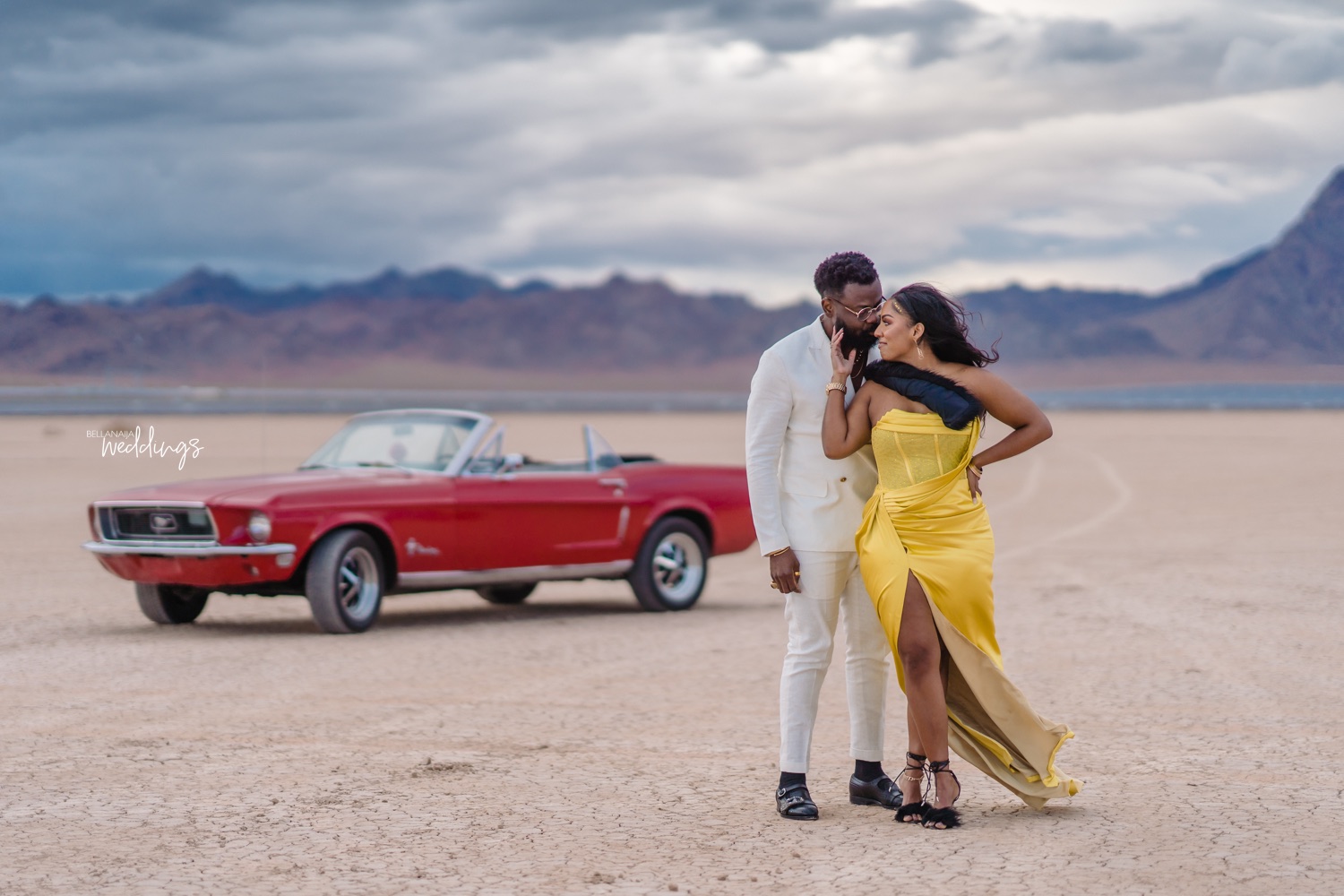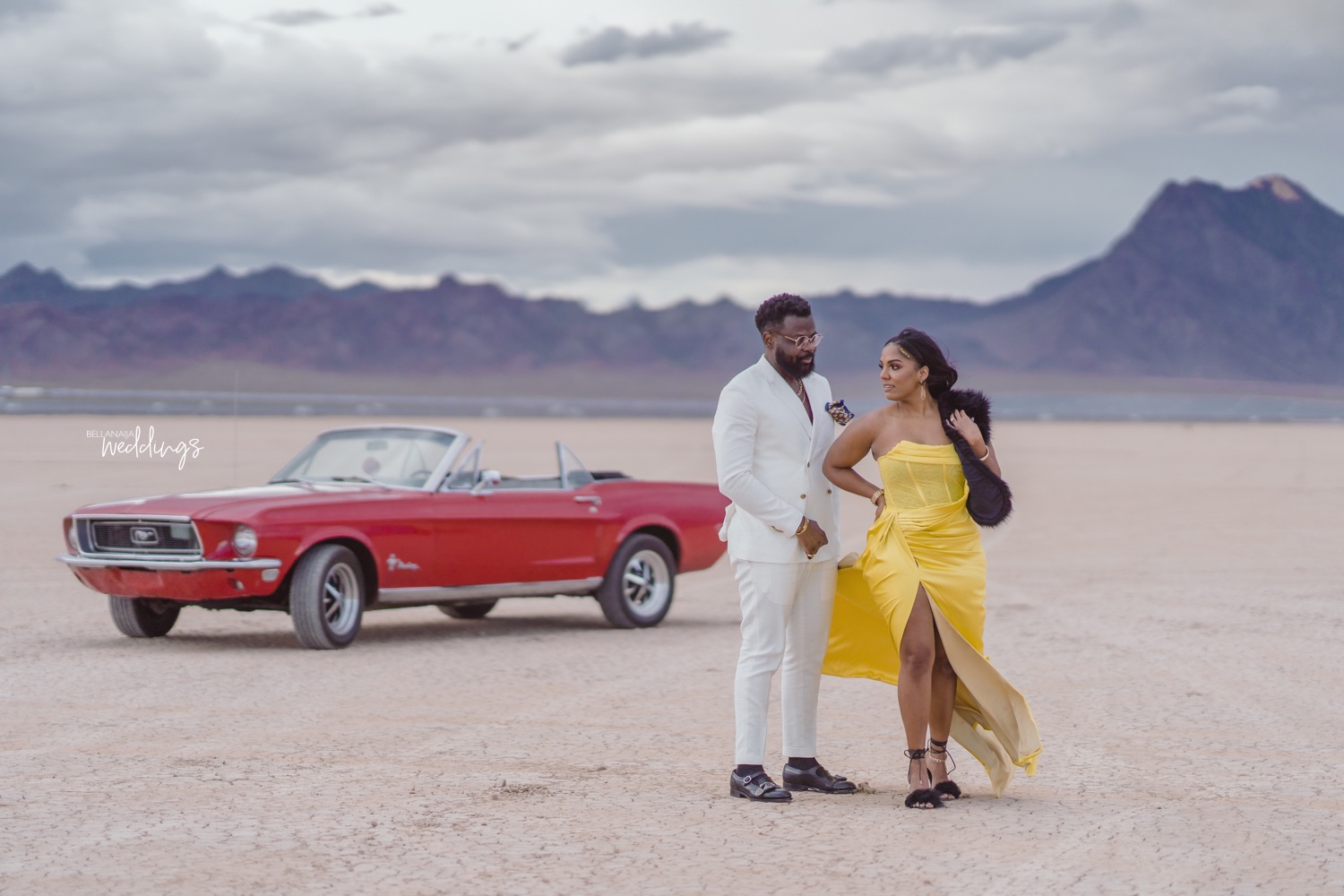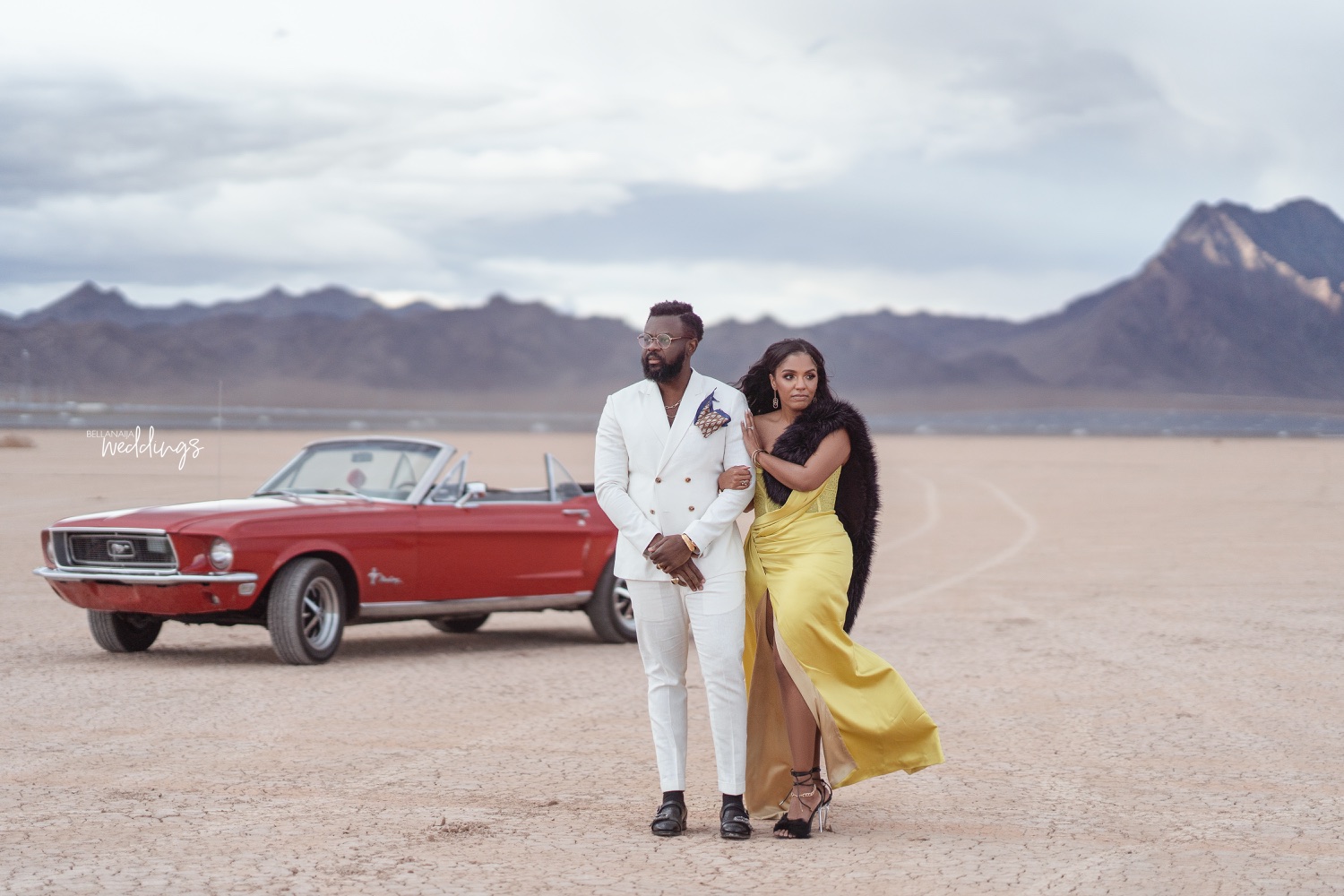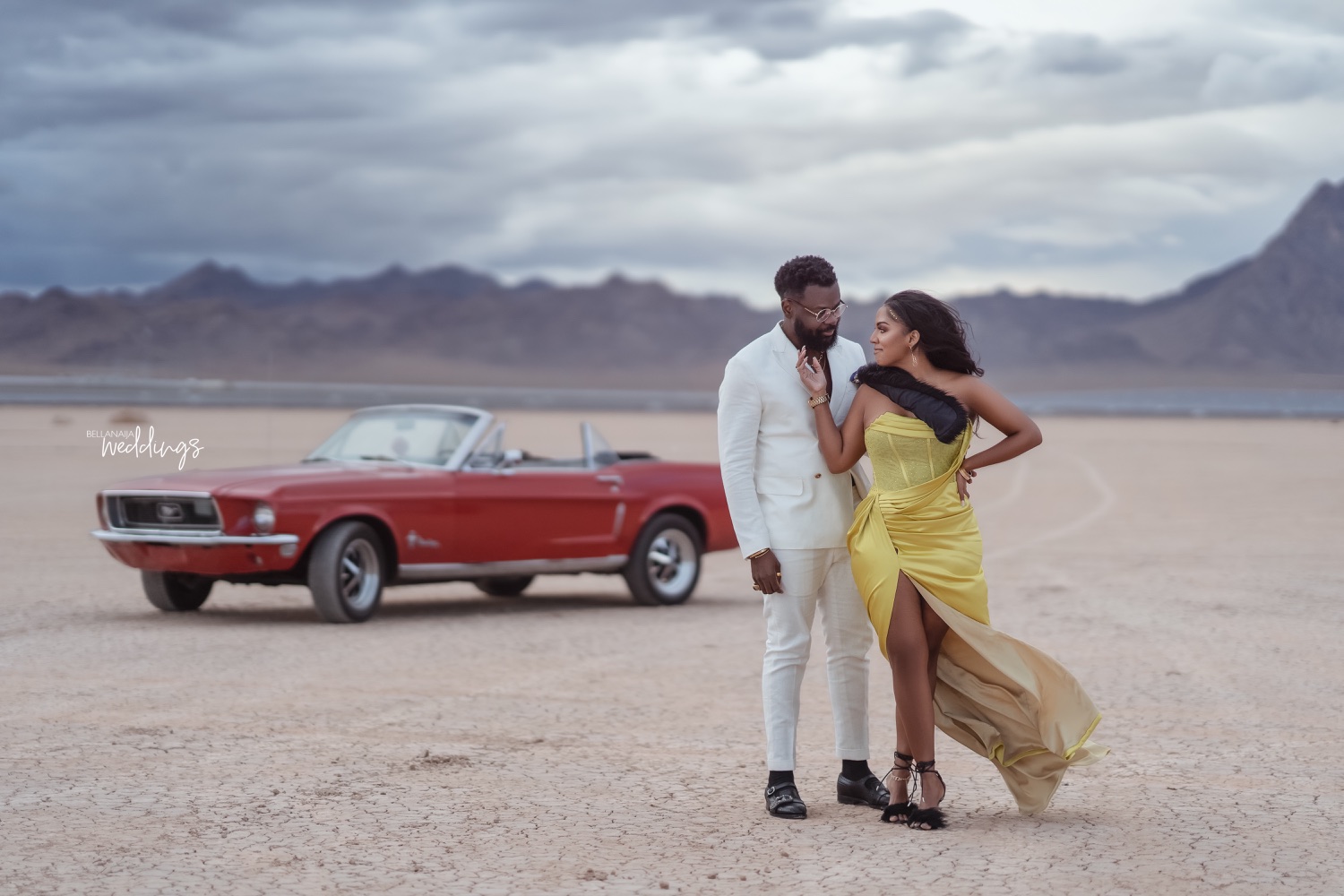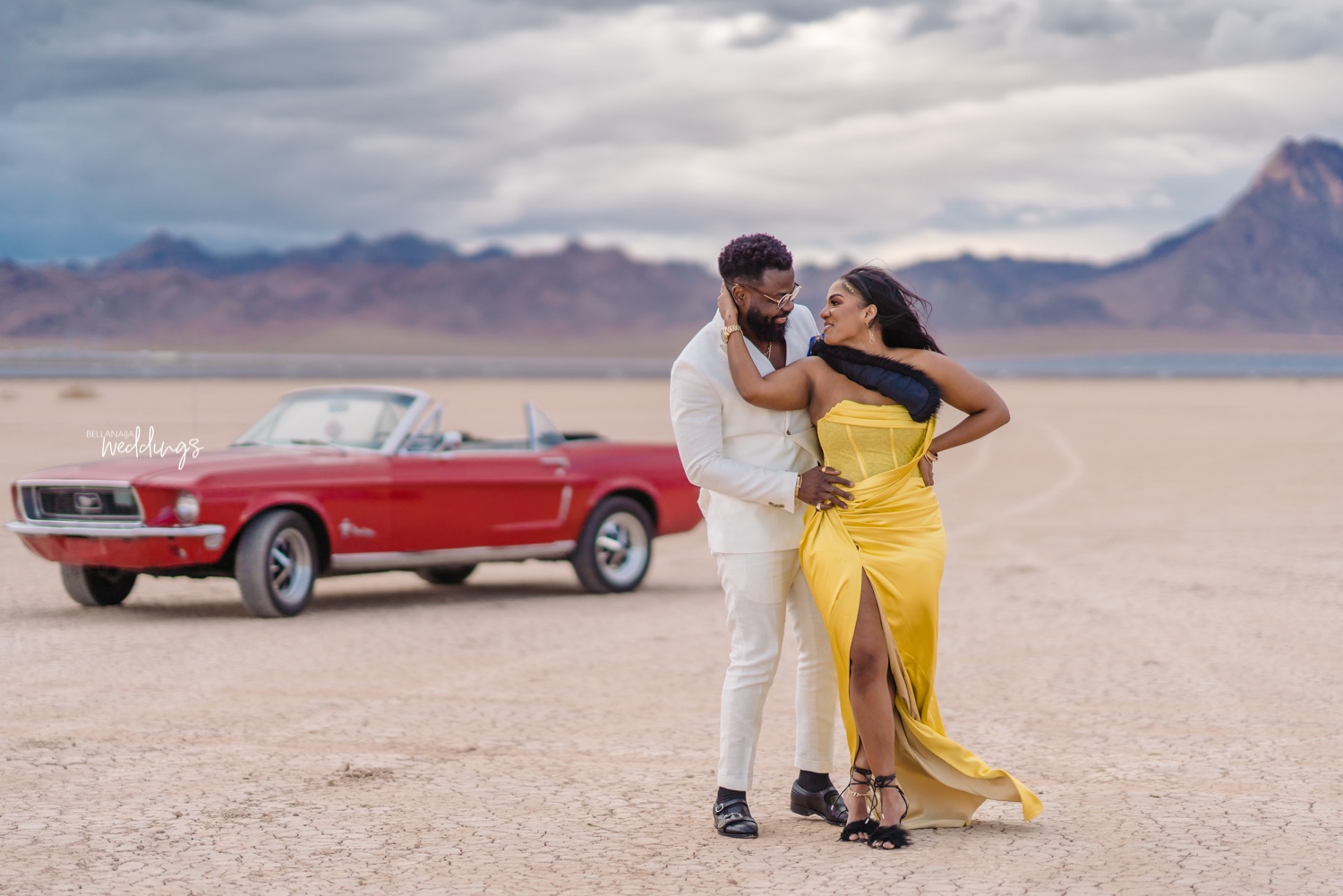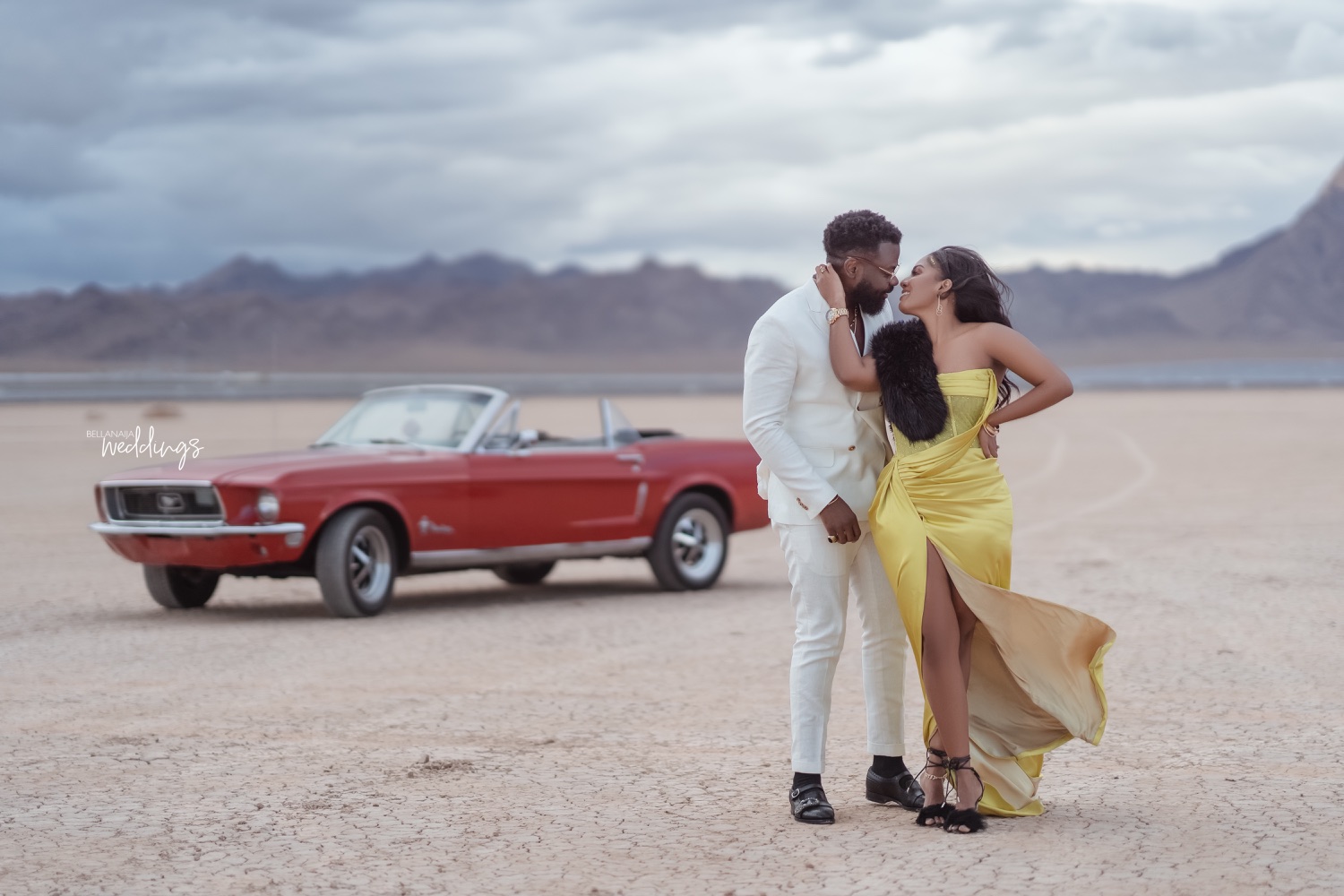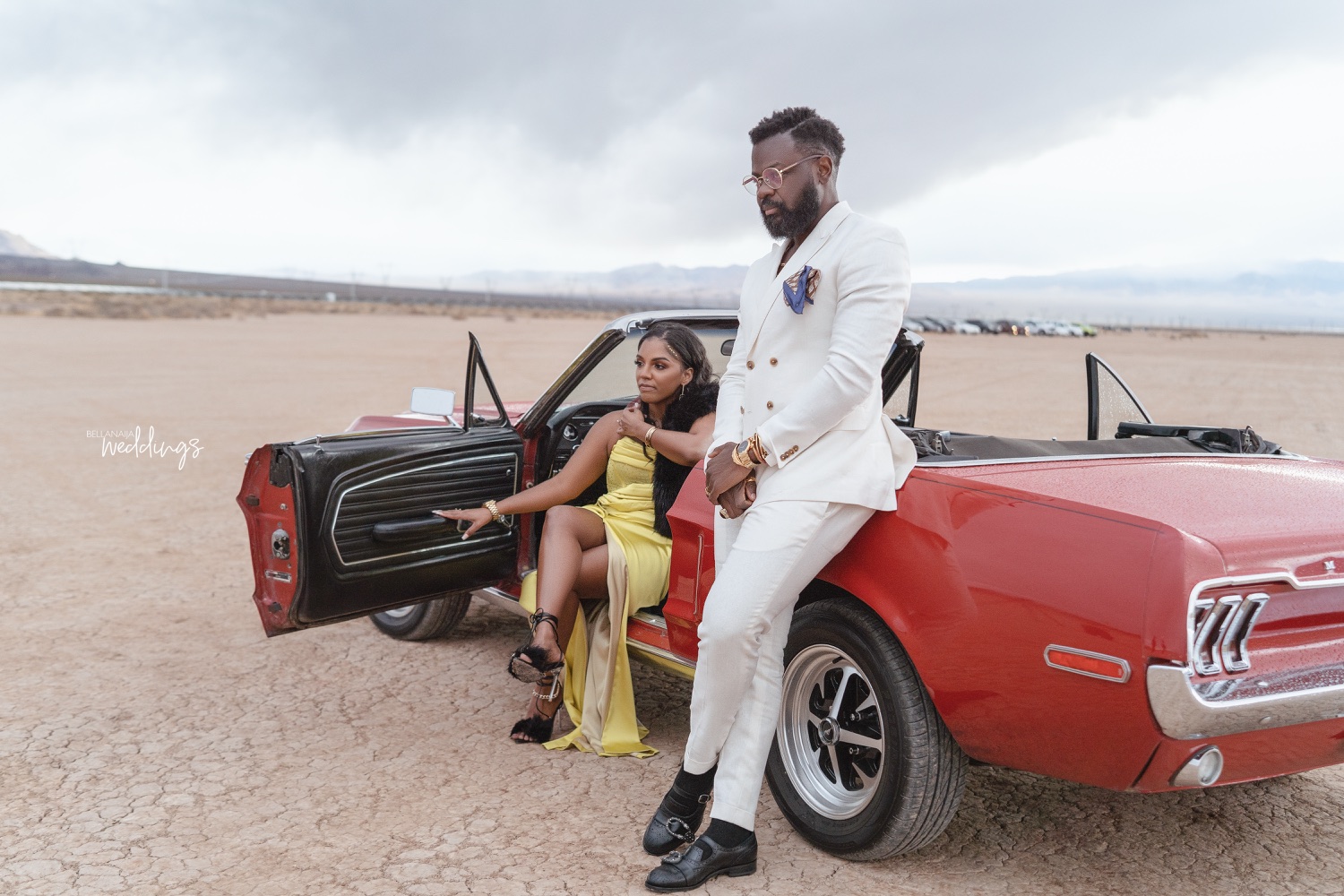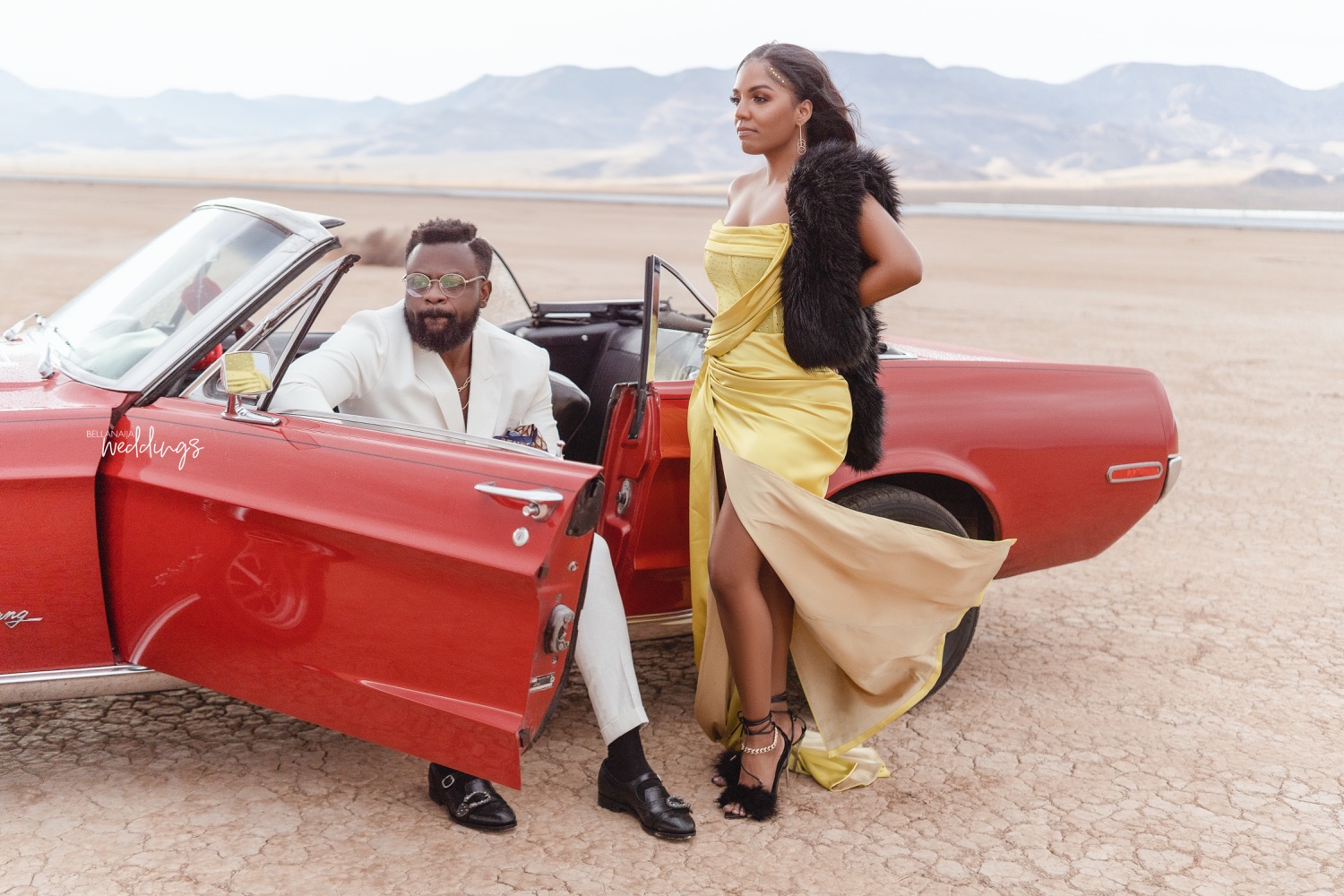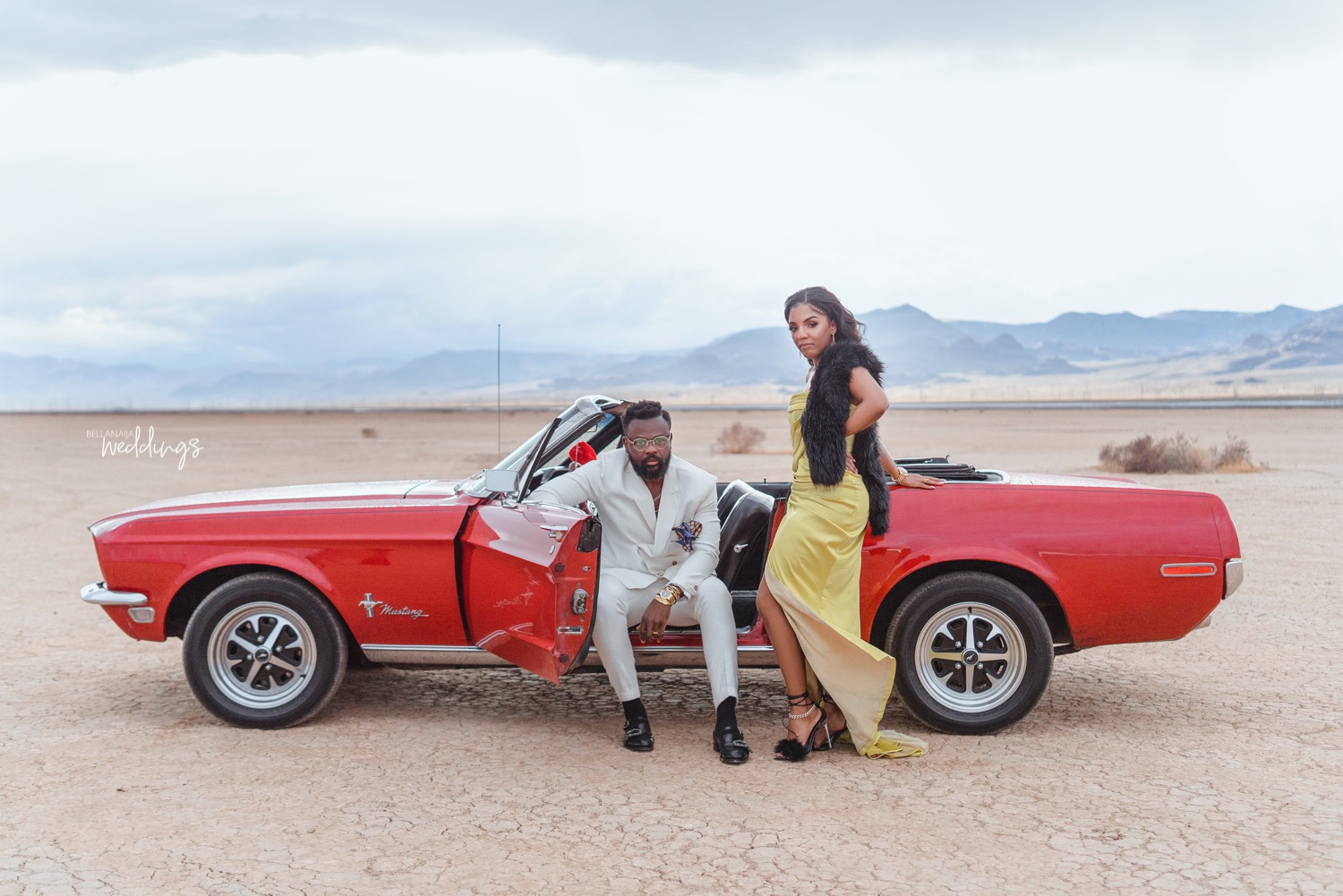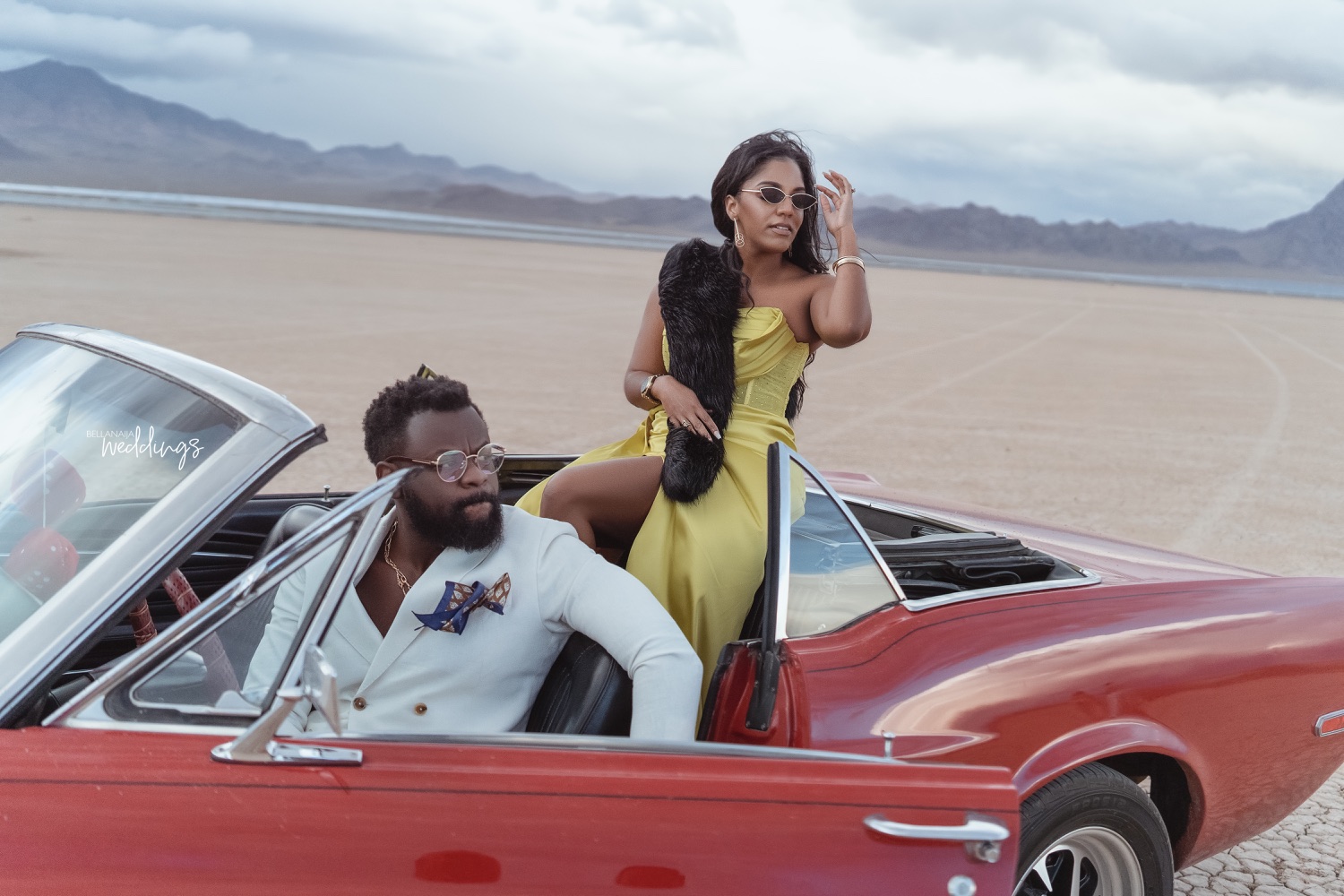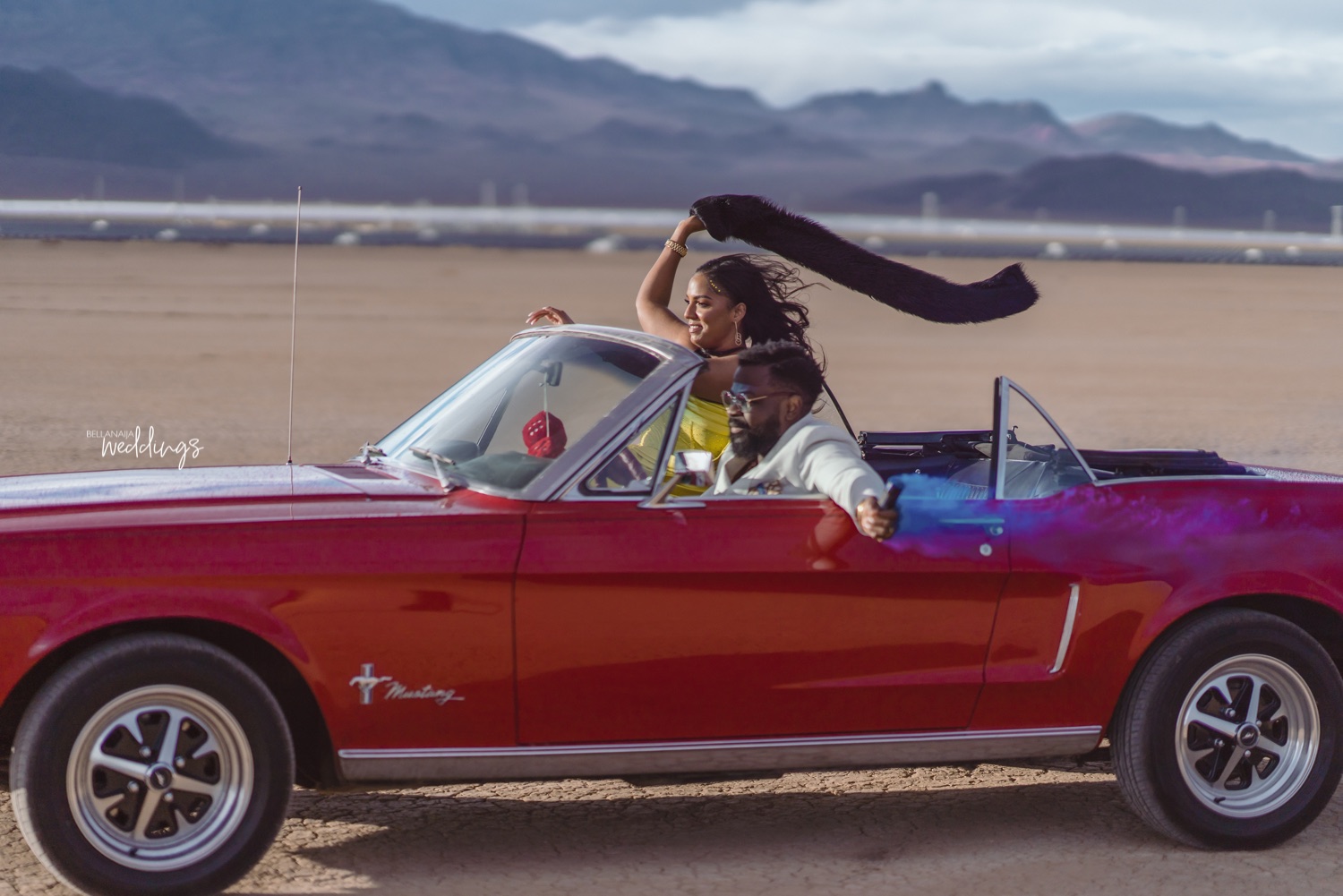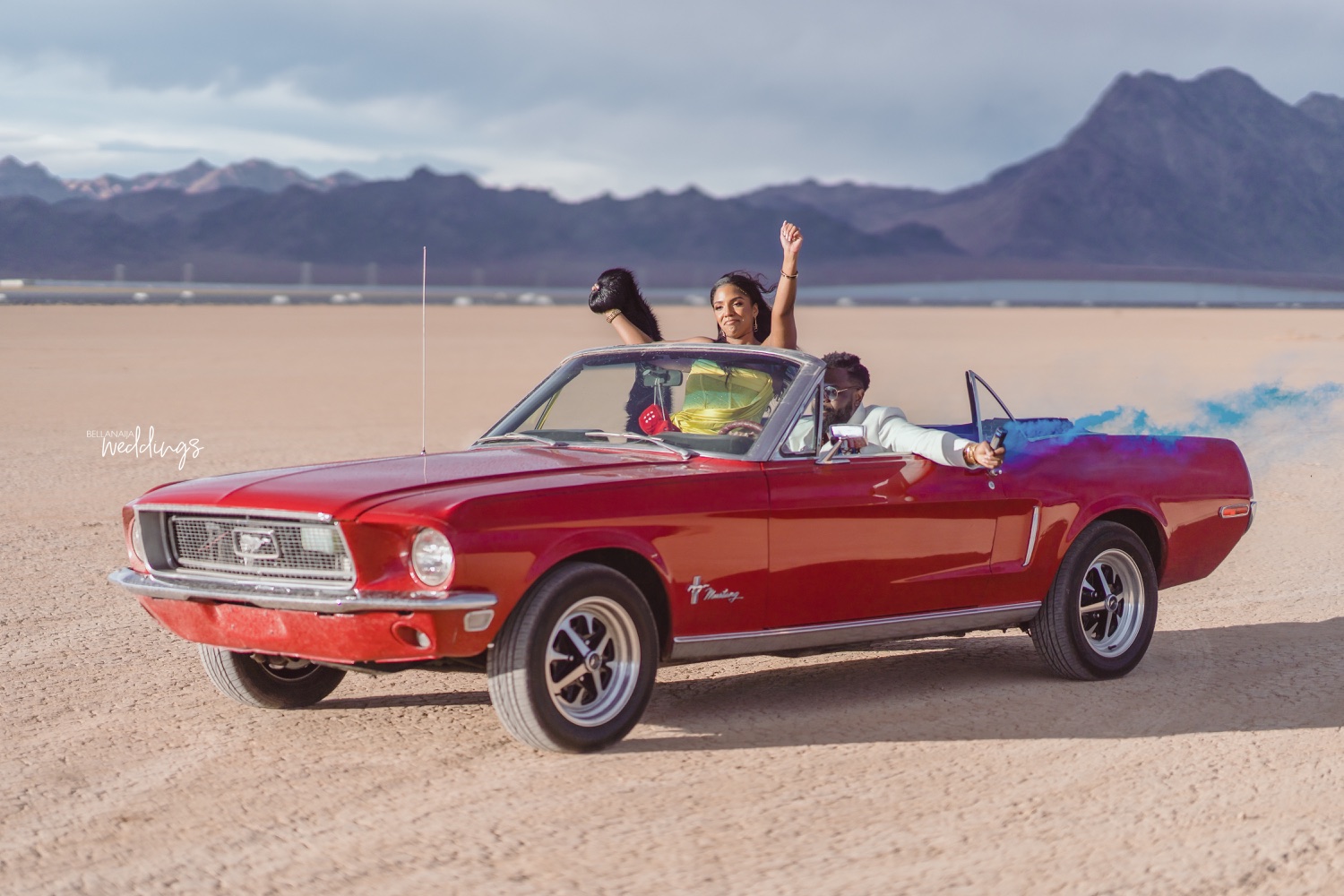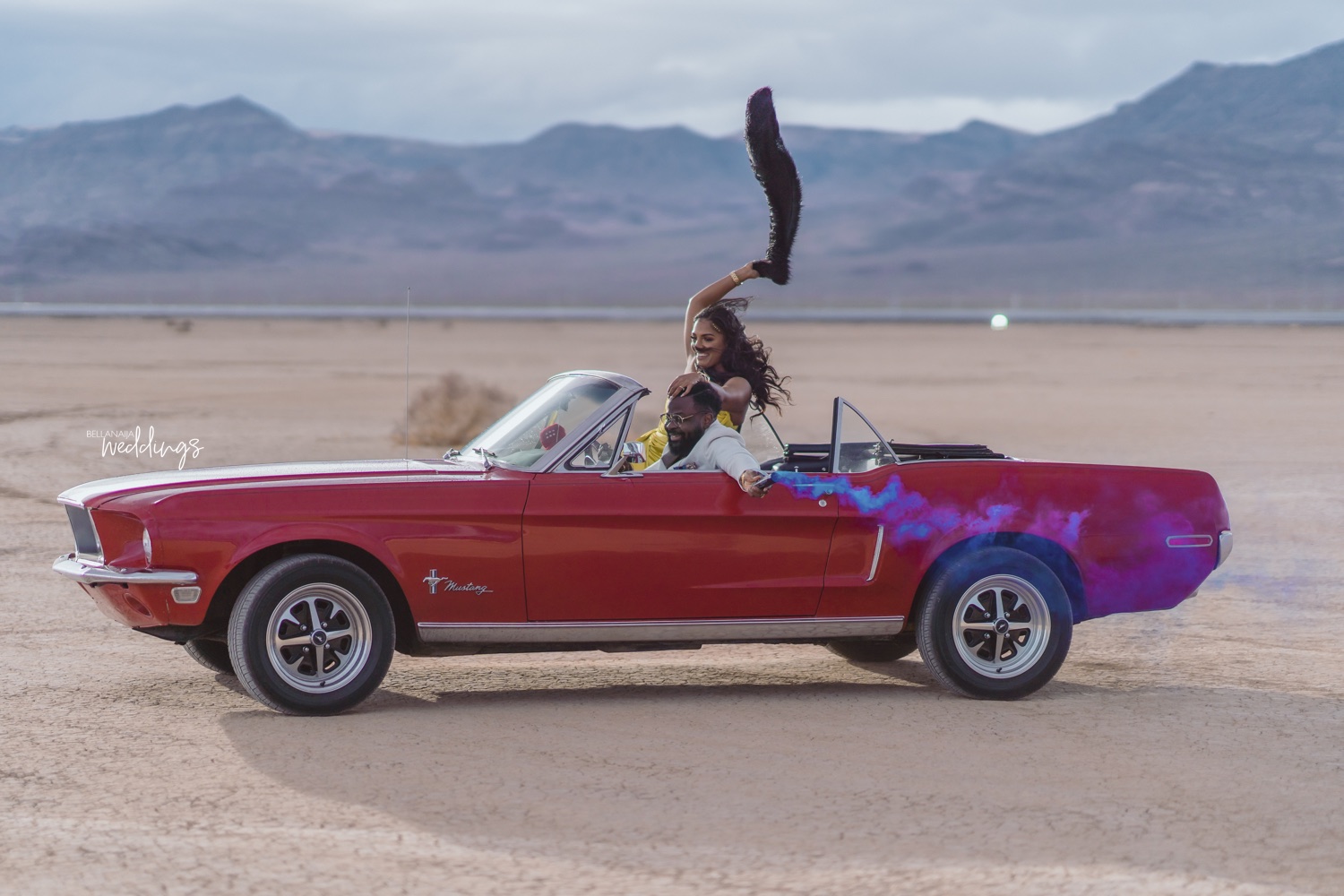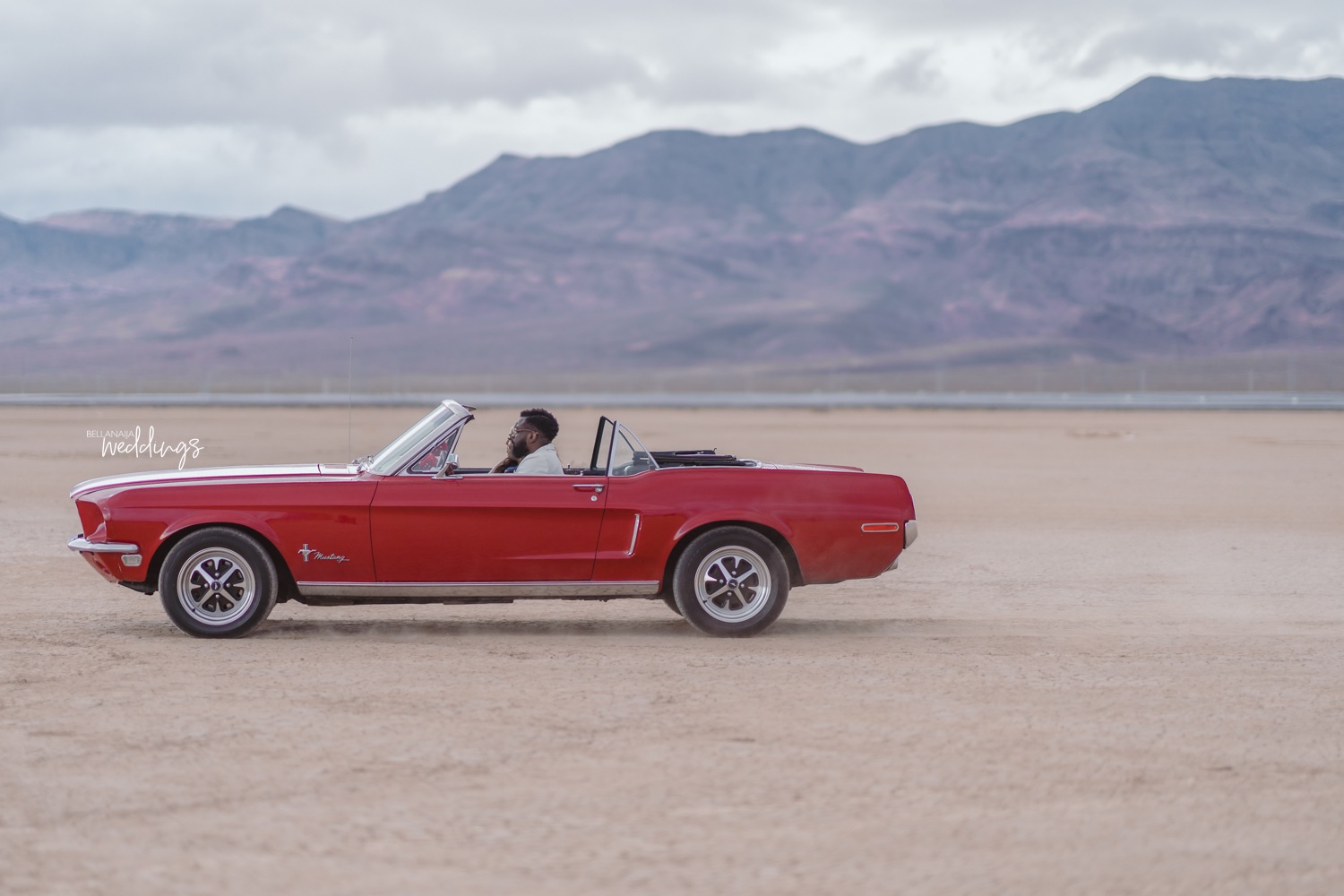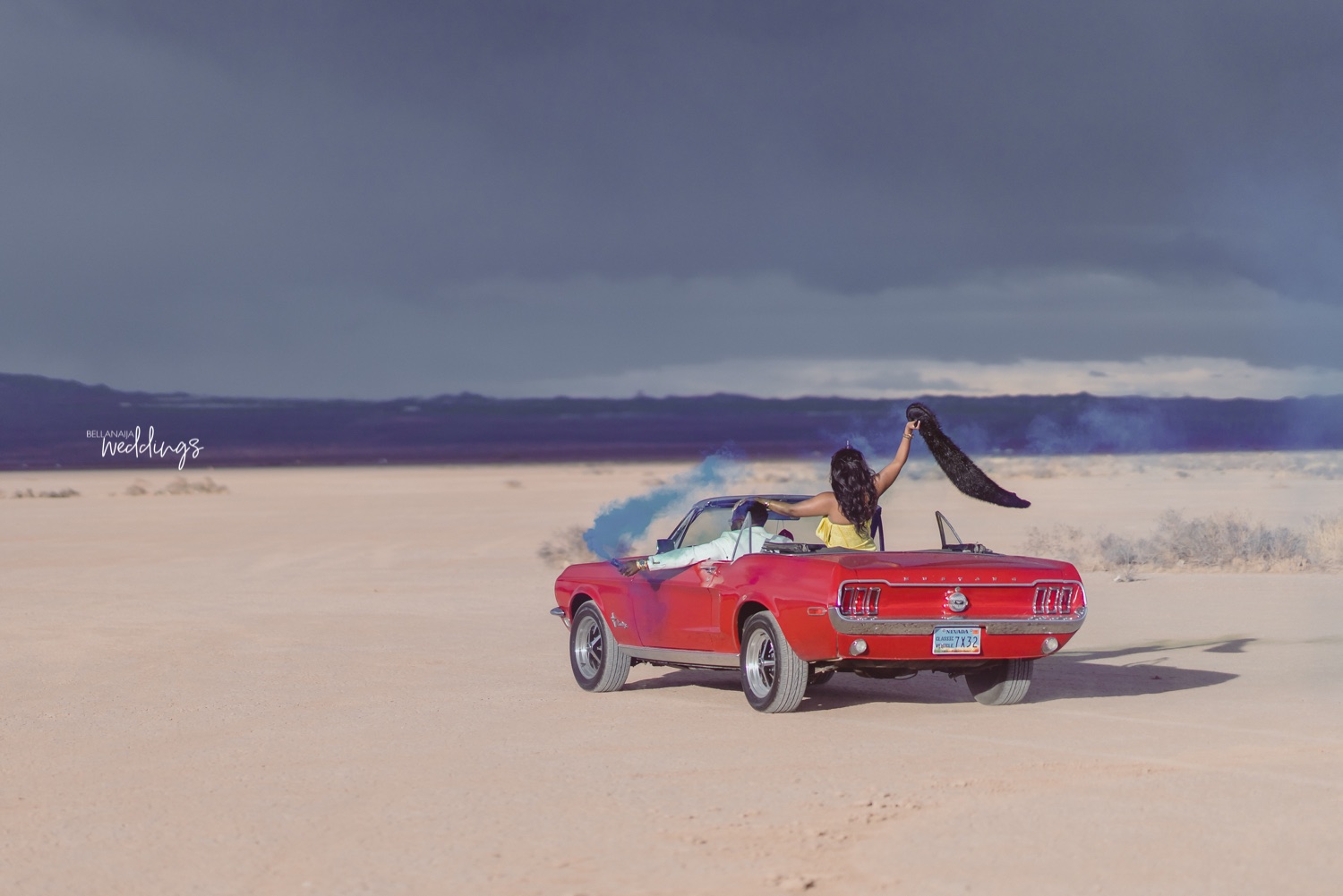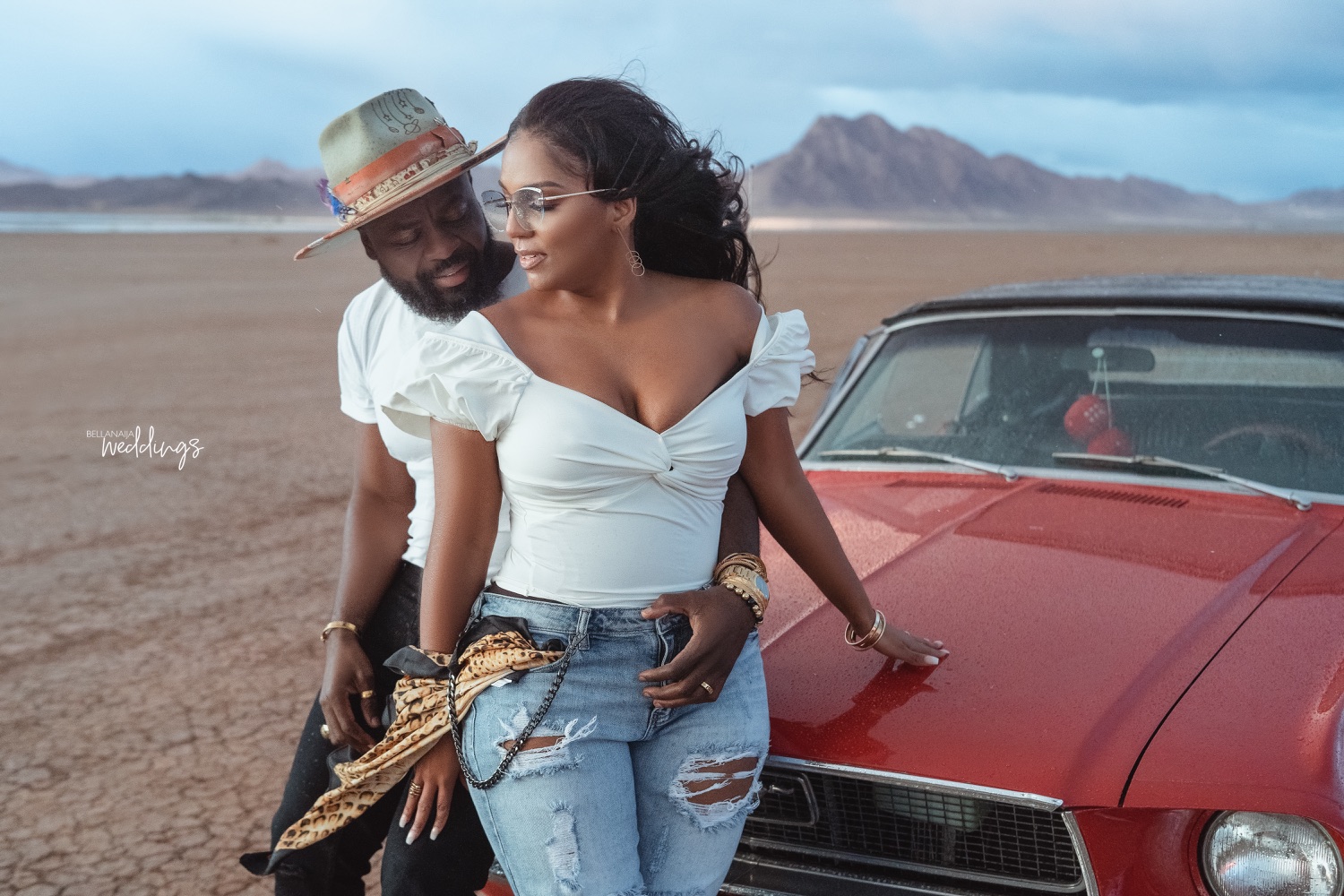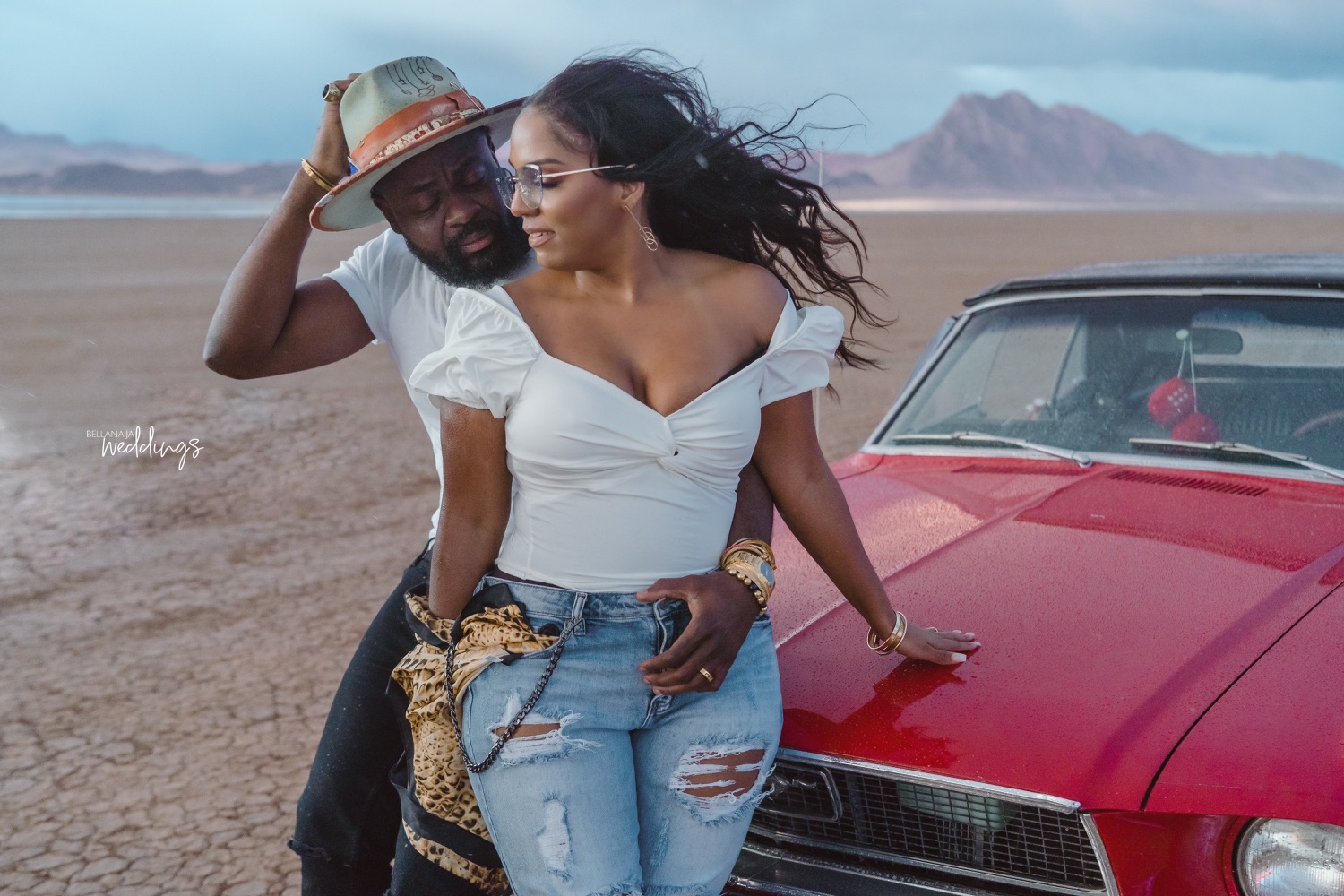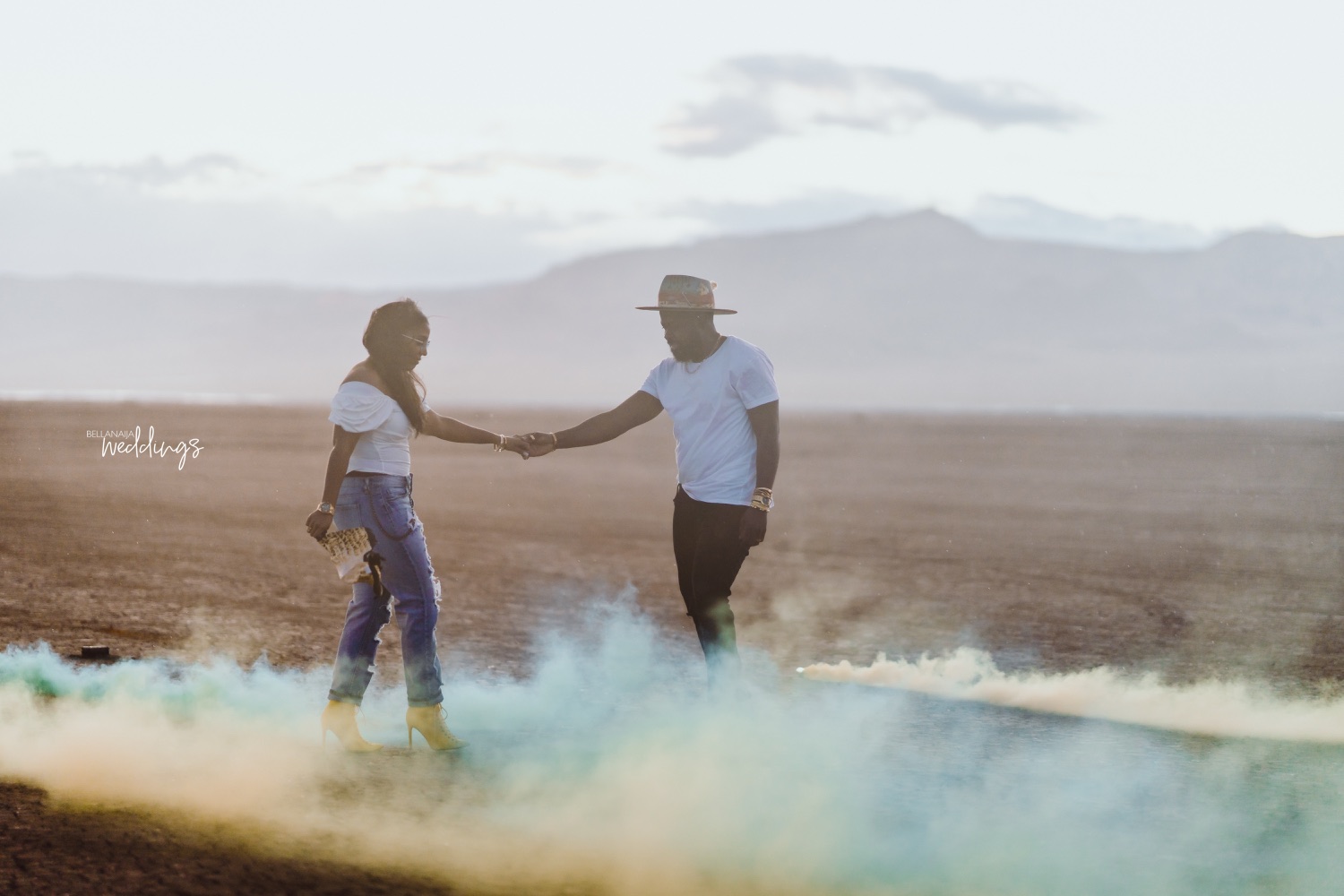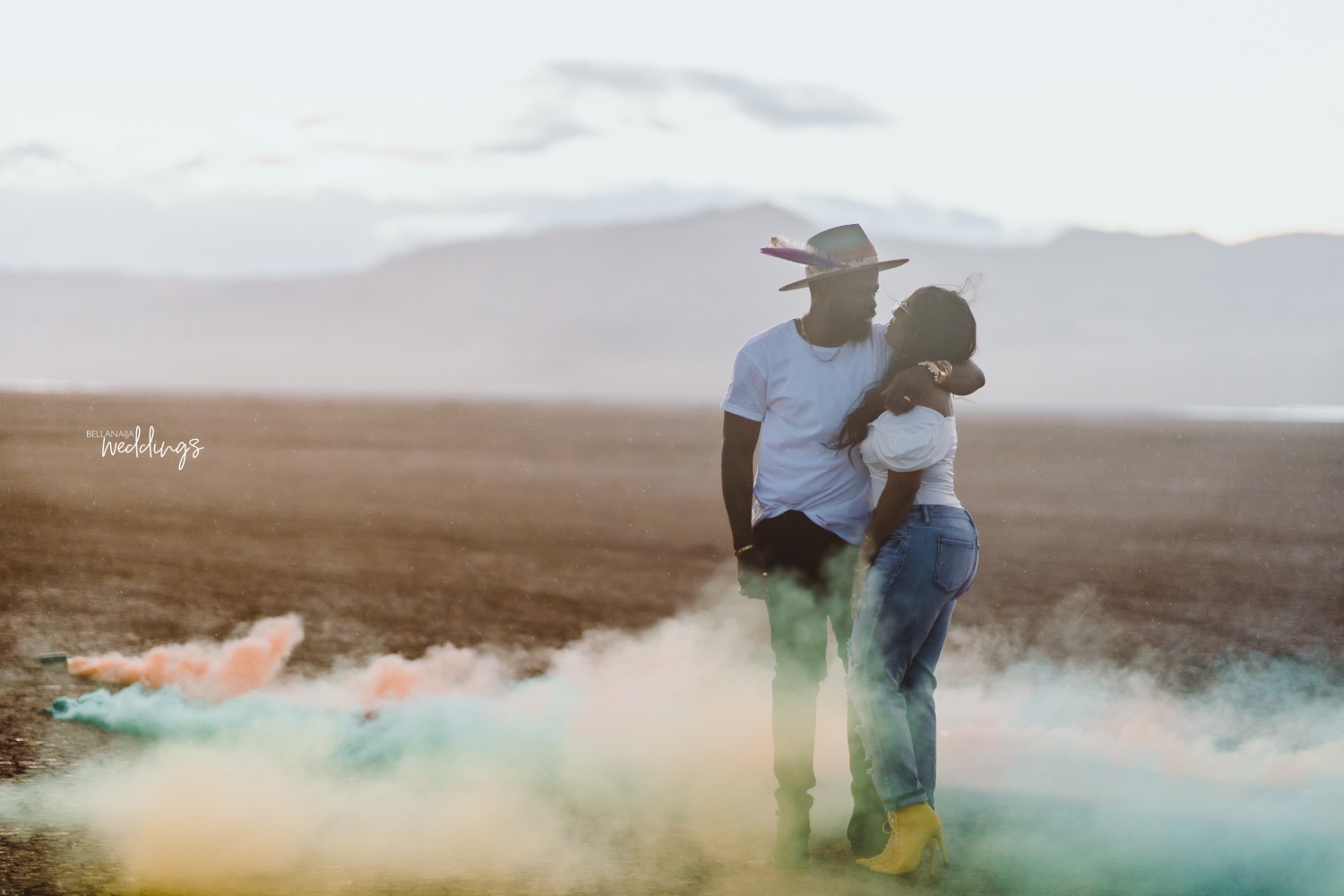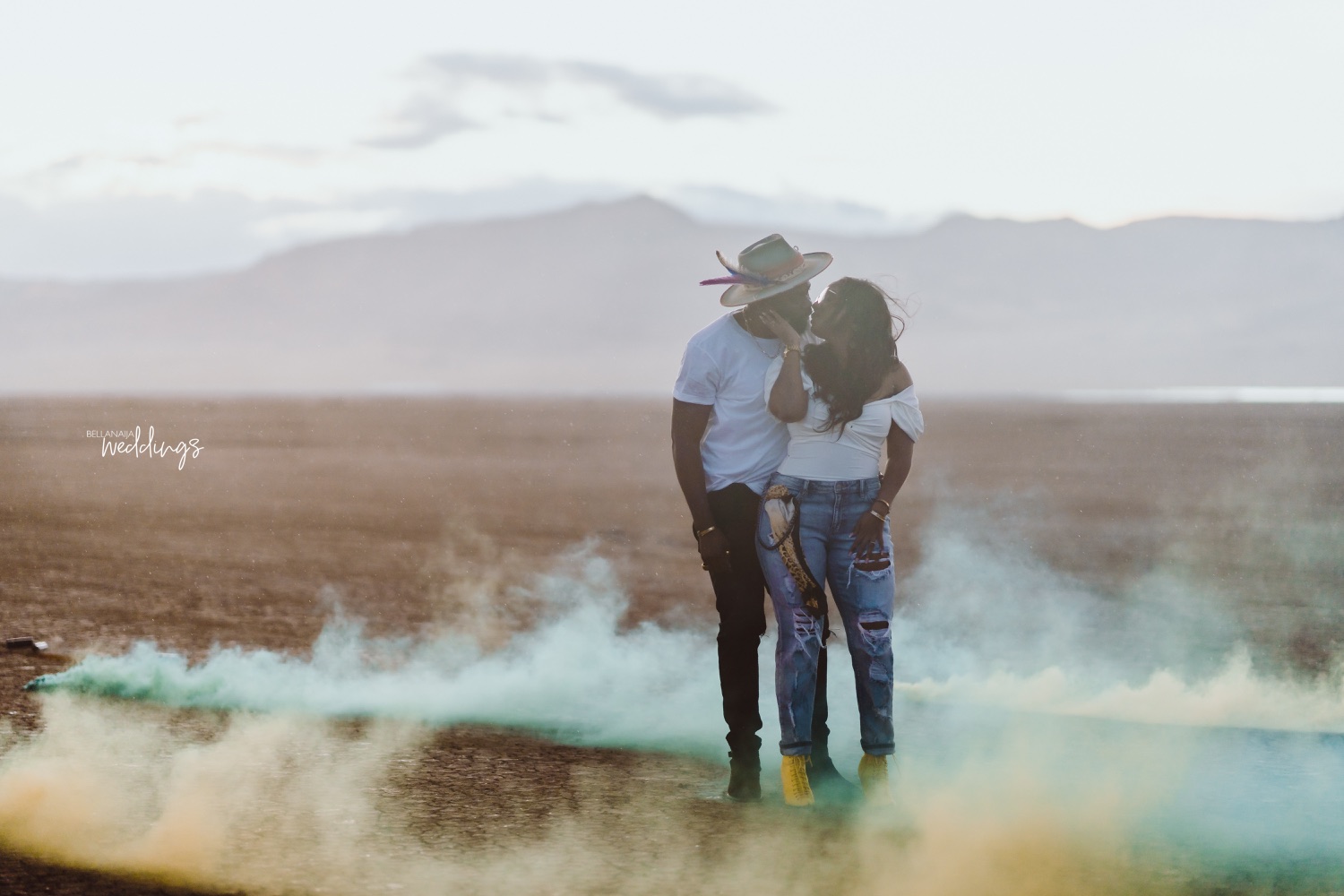 Credits
Bride-to-be: @__patty__cake__
Groom-to-be: @morallyastray
Planner: @ftkkonnect
Photography: @tunjistudio
Videography: @HenryAdewaleFilms
Makeup: @cheri_rii
BTS: @WebbyFTK