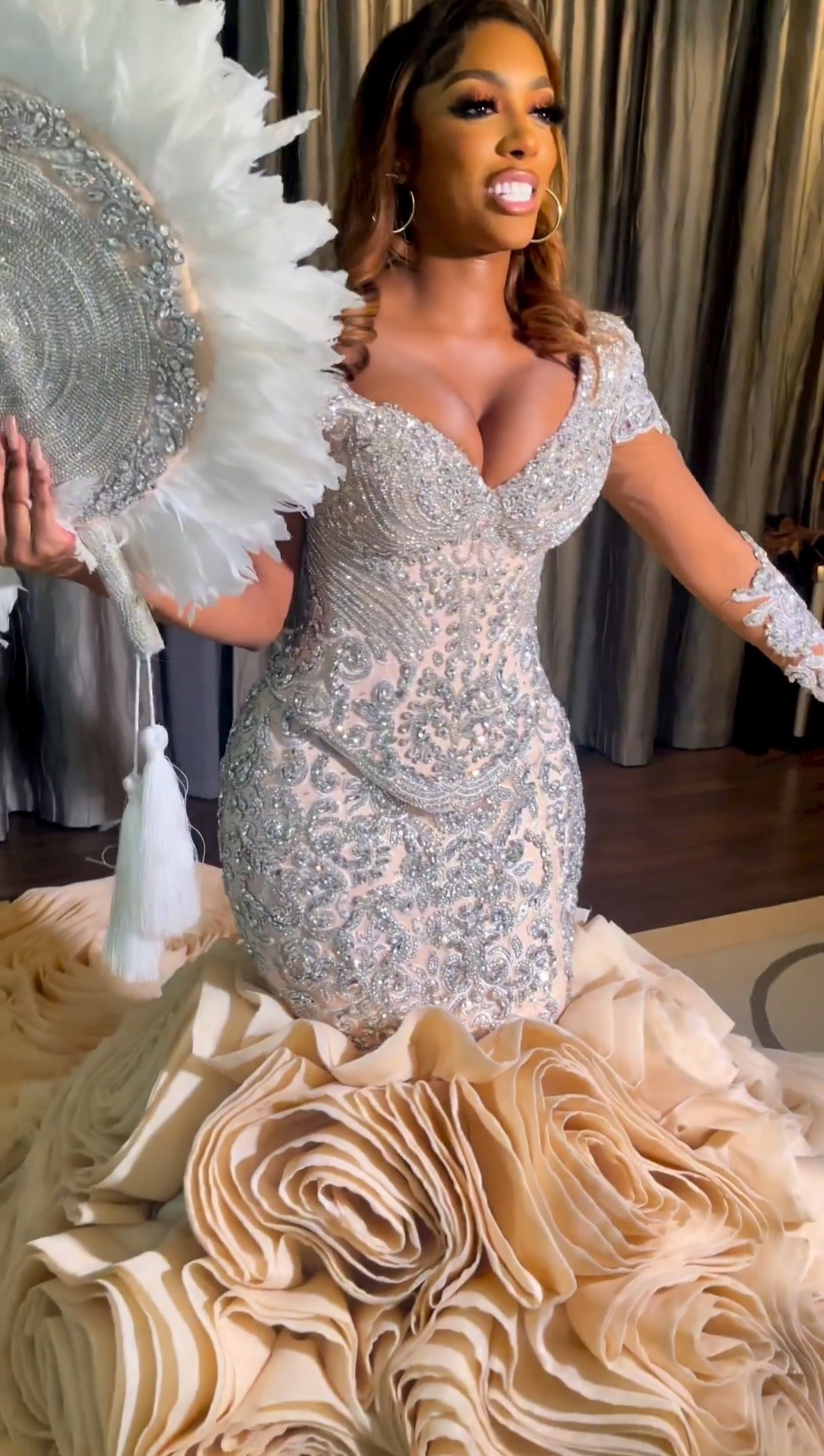 If there is one thing the gorgeous Porsha did on her wedding day, it is that she slayed hard! She wore this stunning dress on her wedding day and it simply left us in awe!
Porsha rocked her form-fitting dress so well! The studded crystals leave us mesmerized and her large ruffled train gives off such an ethereal appearance. Her look is class, elegance and glamour all in one. Breathtaking is the perfect word that describes her dress.
Enjoy the video below and catch more trending videos here.