Guys, are you ready?
Are you really ready for this?
You are about to experience a #Lovesolit even if it is in pictures. The beautiful Nigerian bride, Reghe and her Ghanaian groom, Nana made it official and we certainly can't get over the beauty of their day. Right from the prep, to the walk down the aisle, the flash mob entrance, you definitely want to see it. Oh, did we mention Reghe's 100feet veil, yup!
Keep scrolling and enjoy! If you want to know how they met and see their pre-wedding pictures, then catch up here.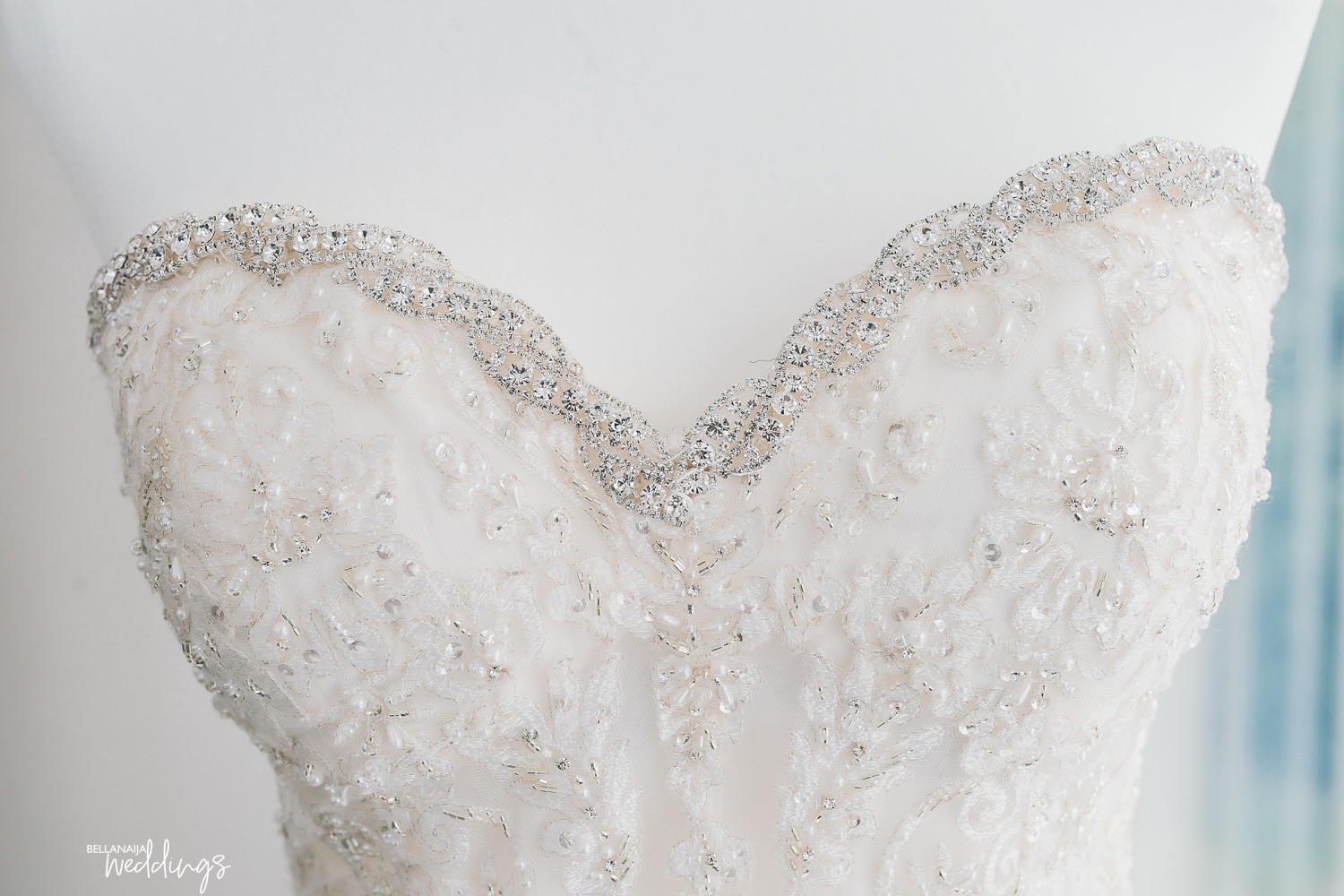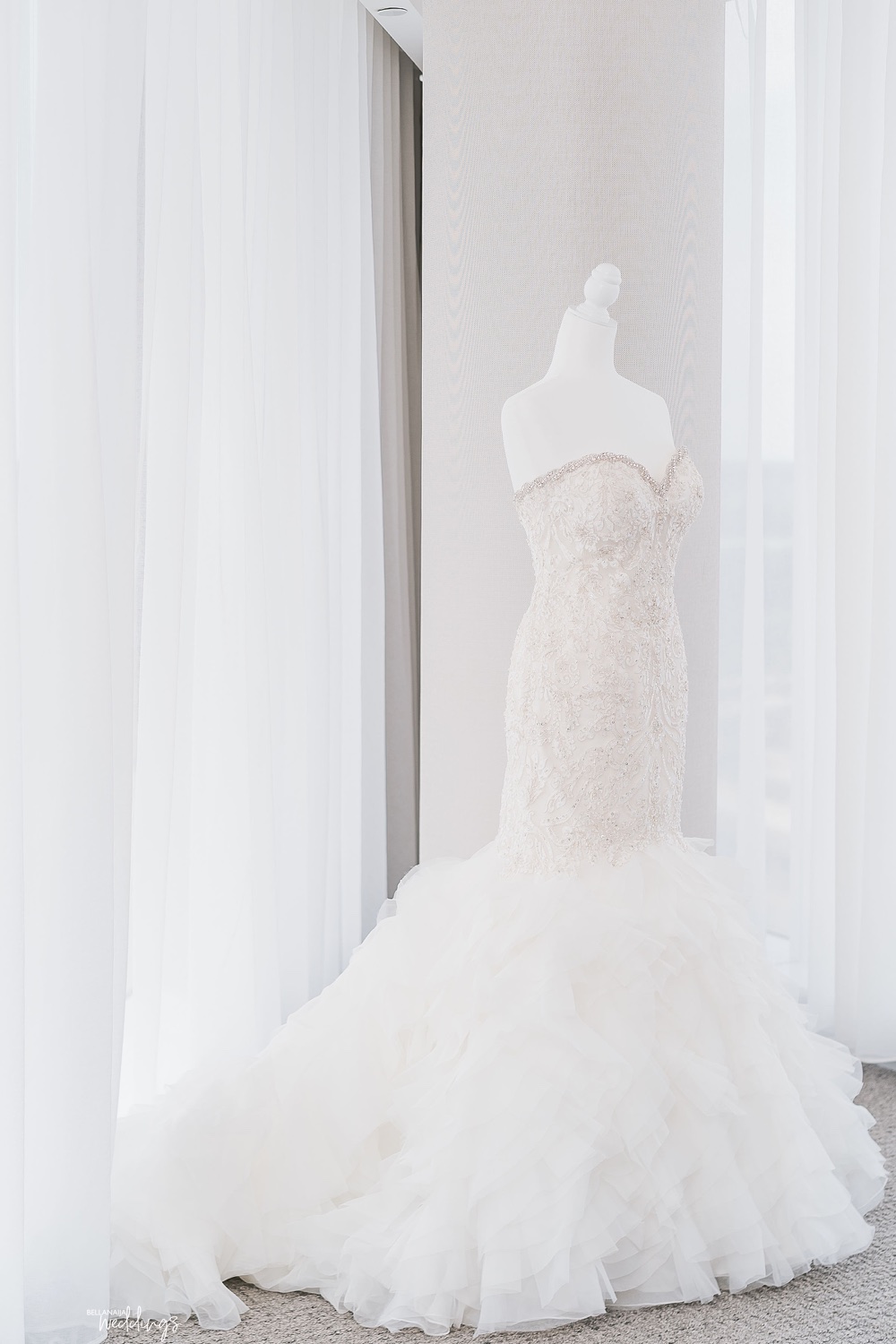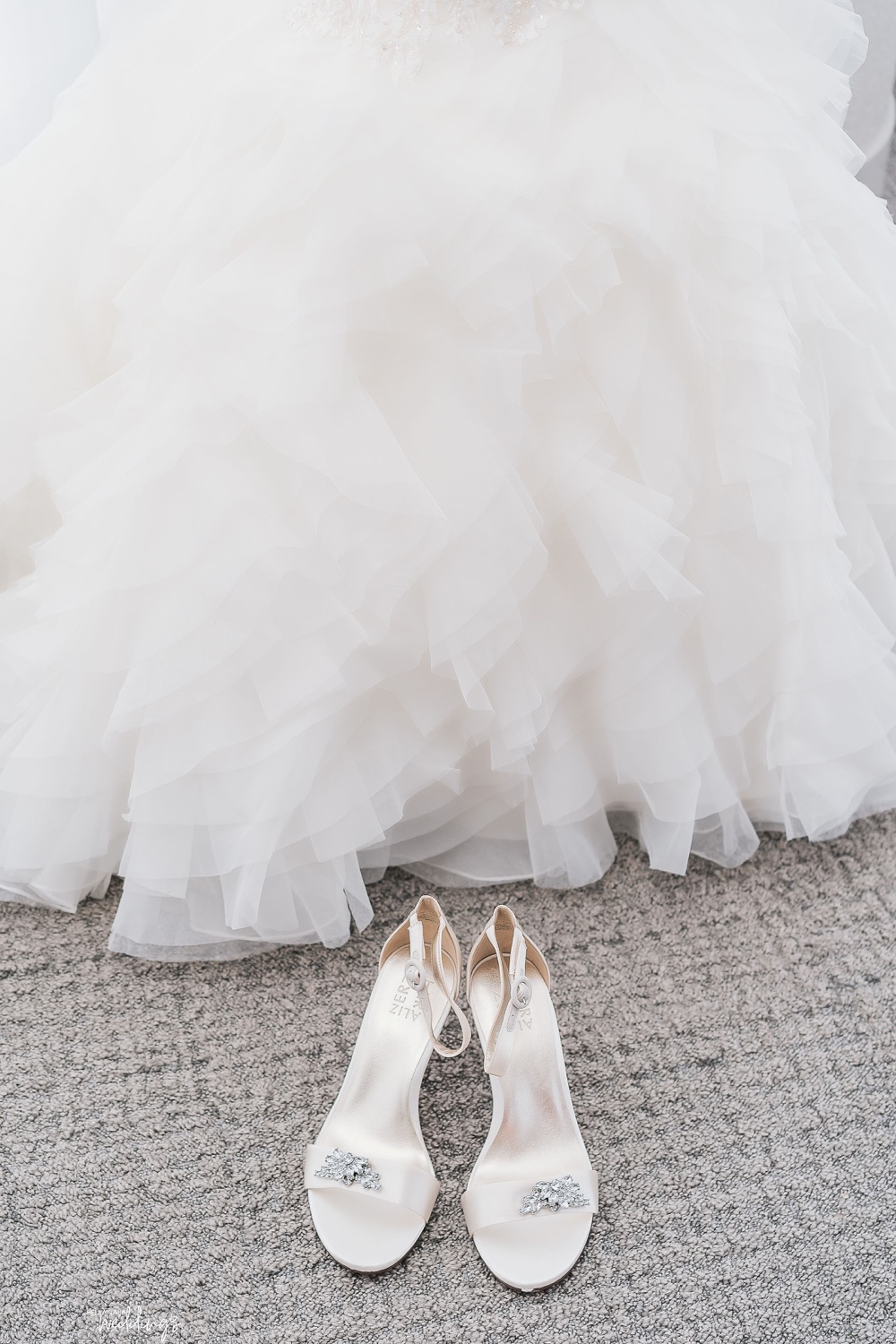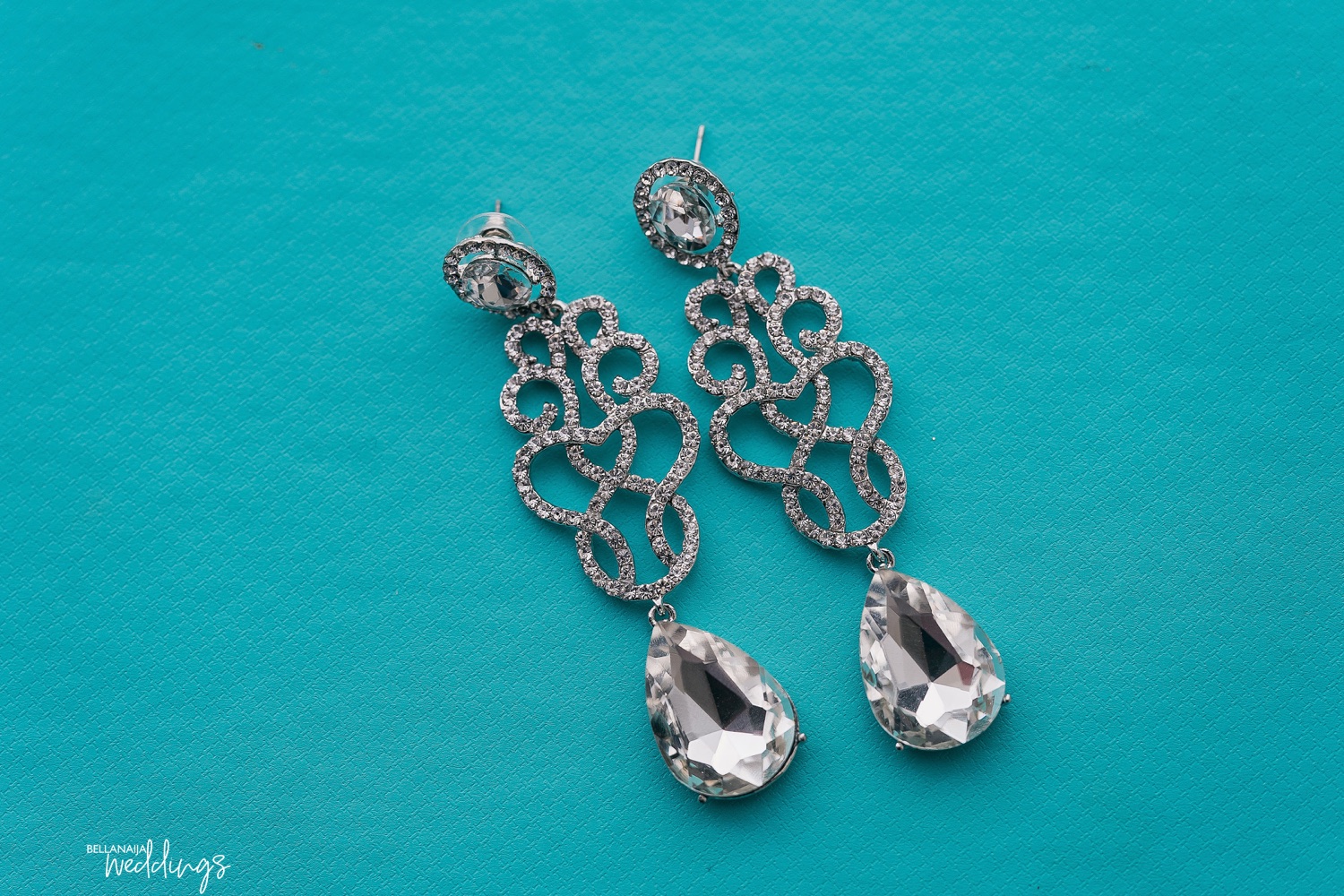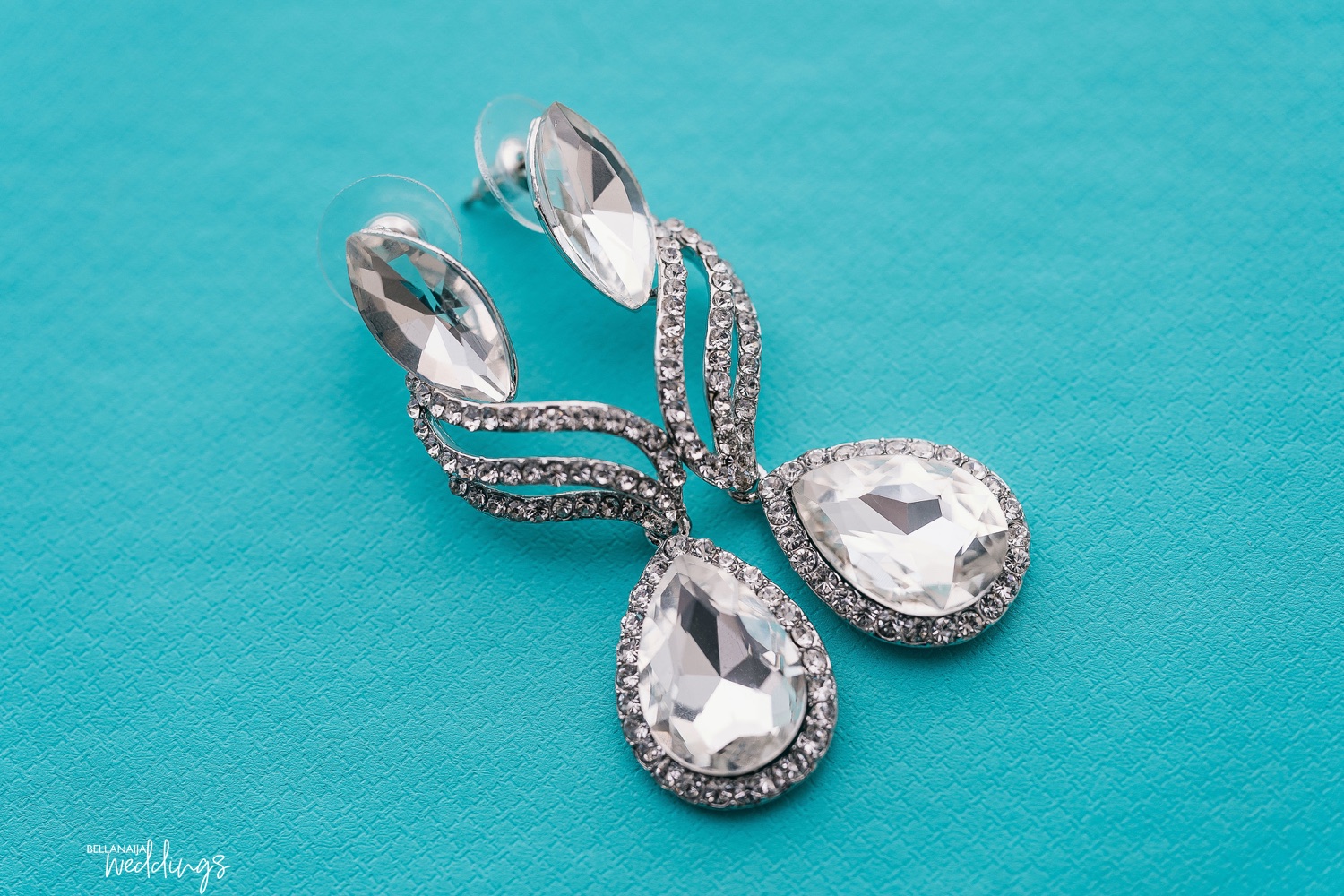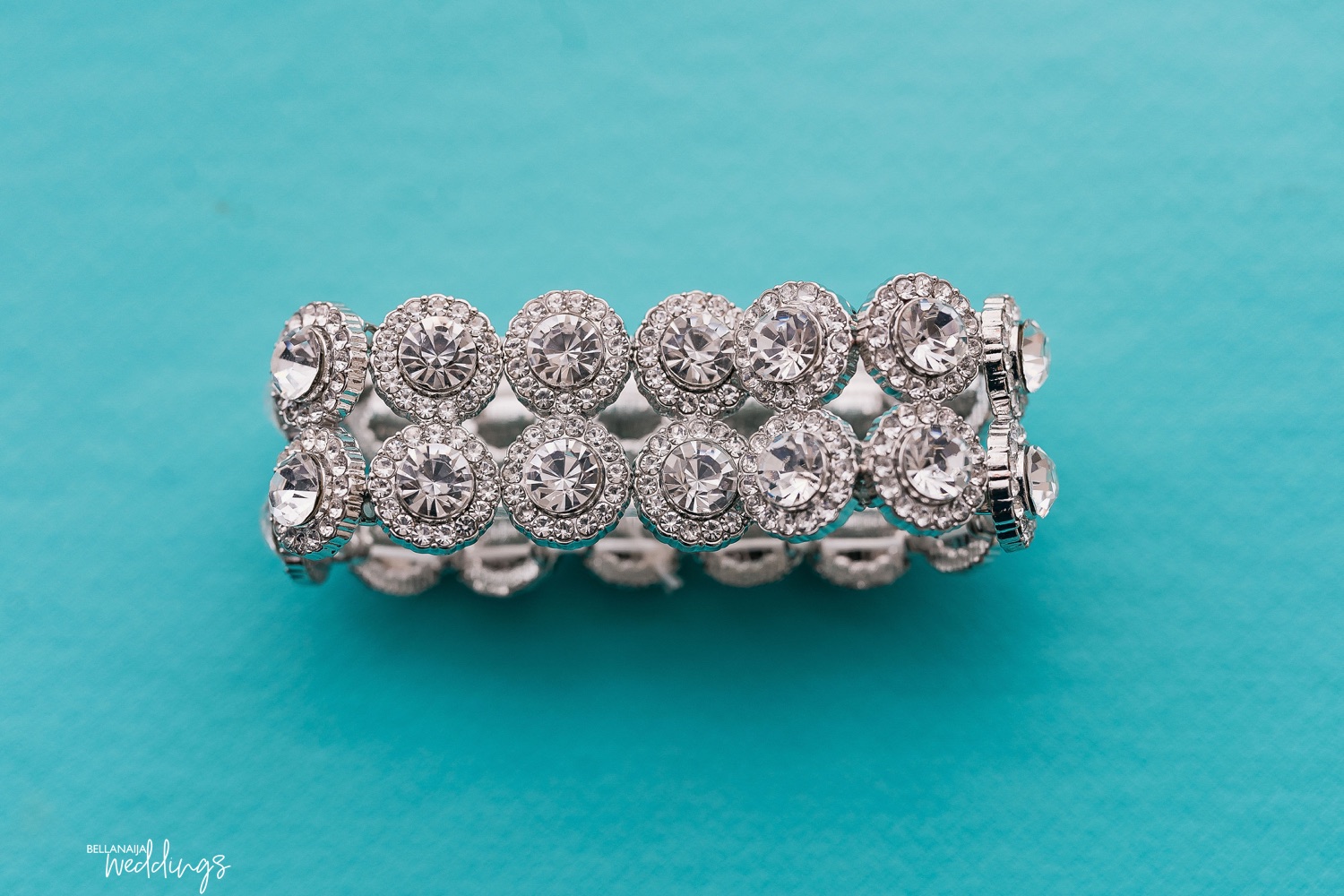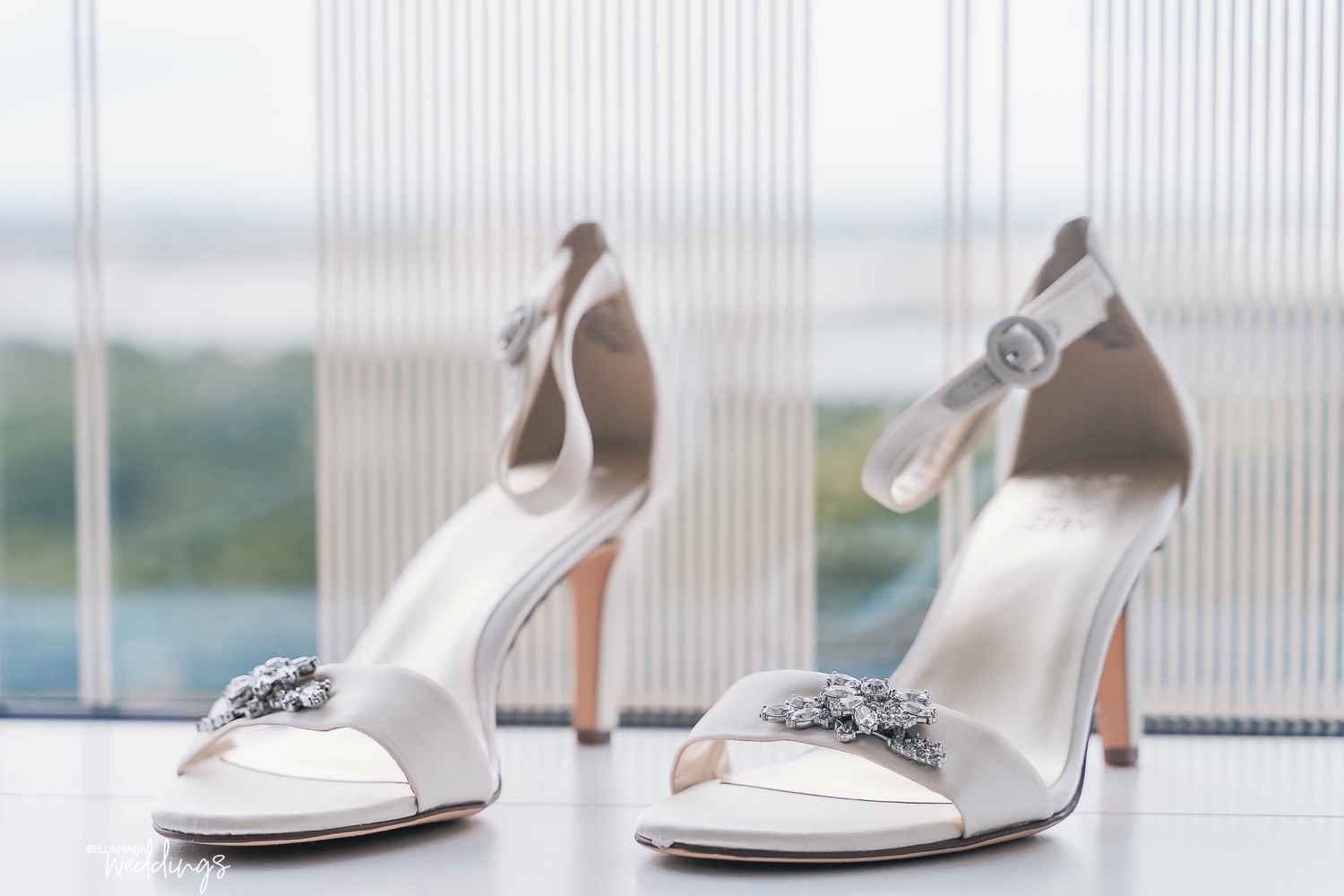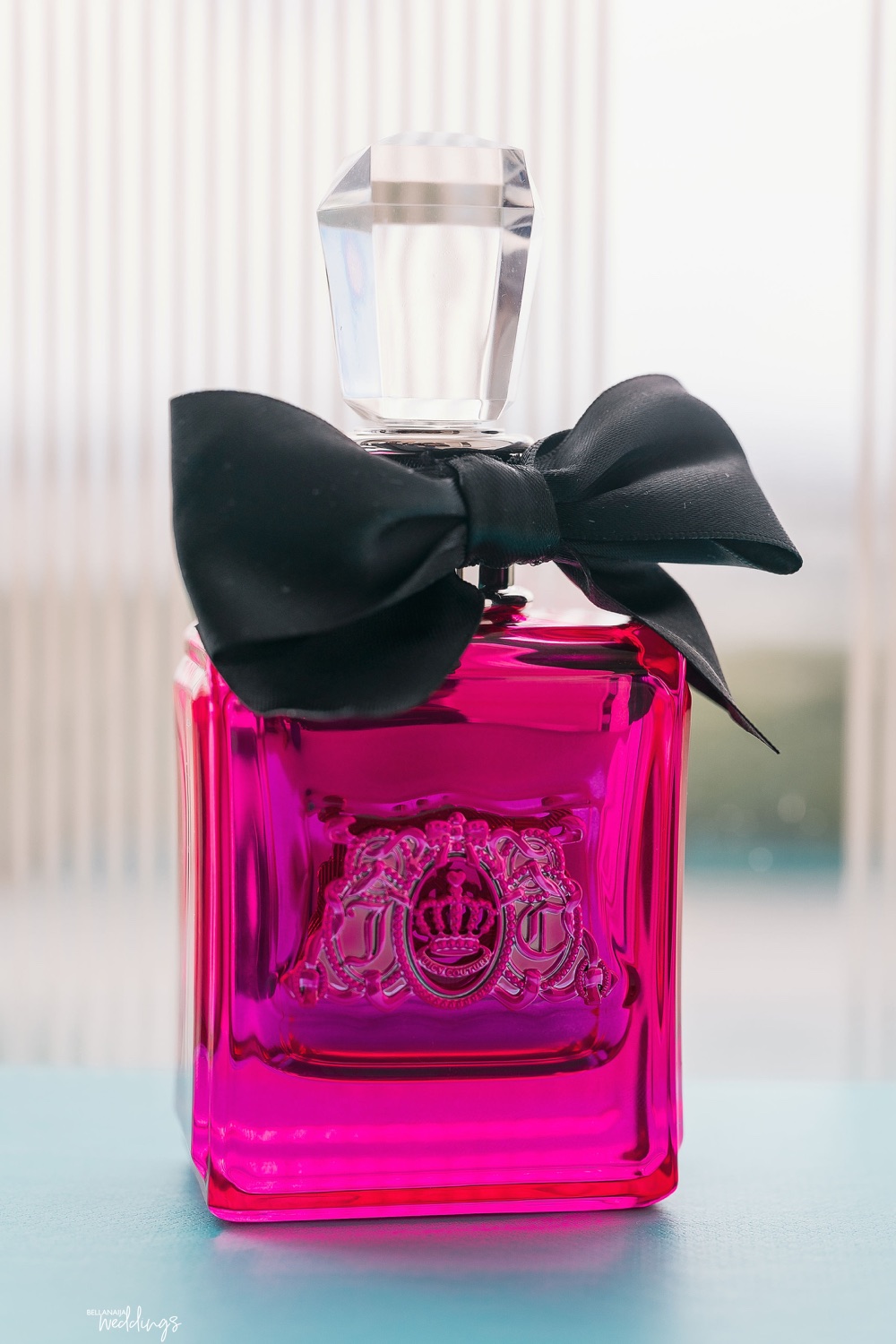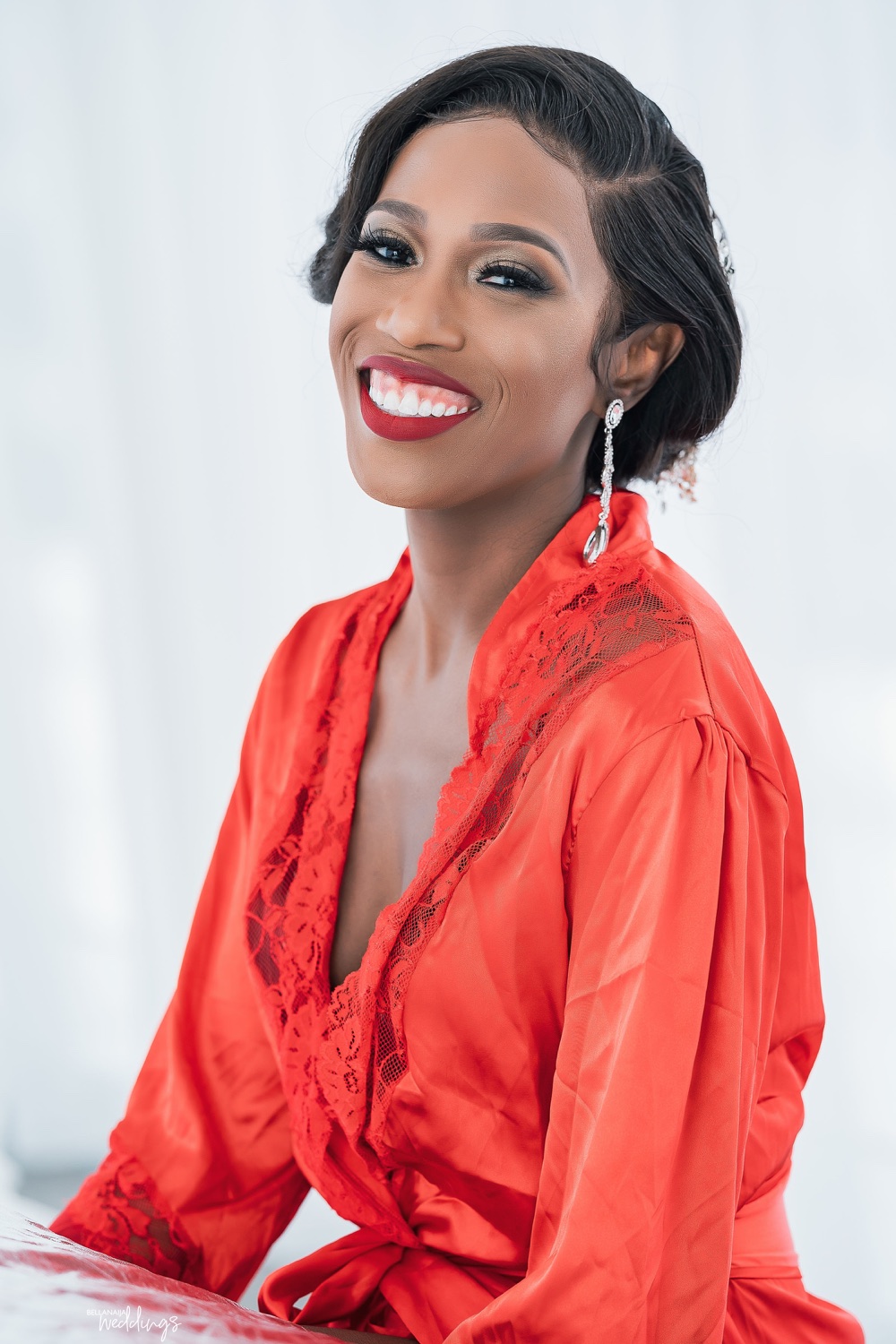 How did you feel when you woke up the day of your wedding?
Reghe: I was super emotional and overjoyed; I just felt like everything led to this and been a long time coming.
Nana: That it was showtime, and I was about to have the time of my life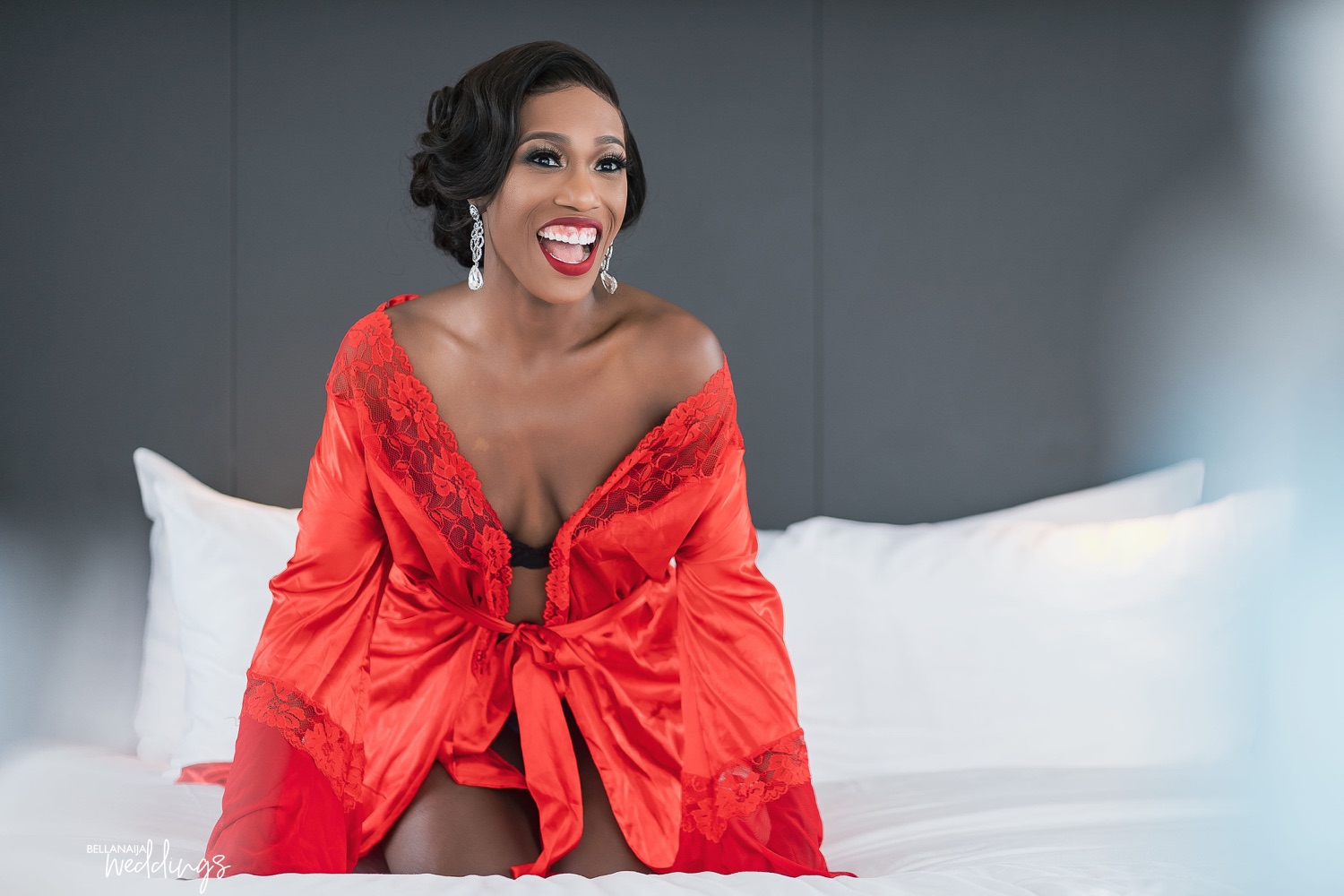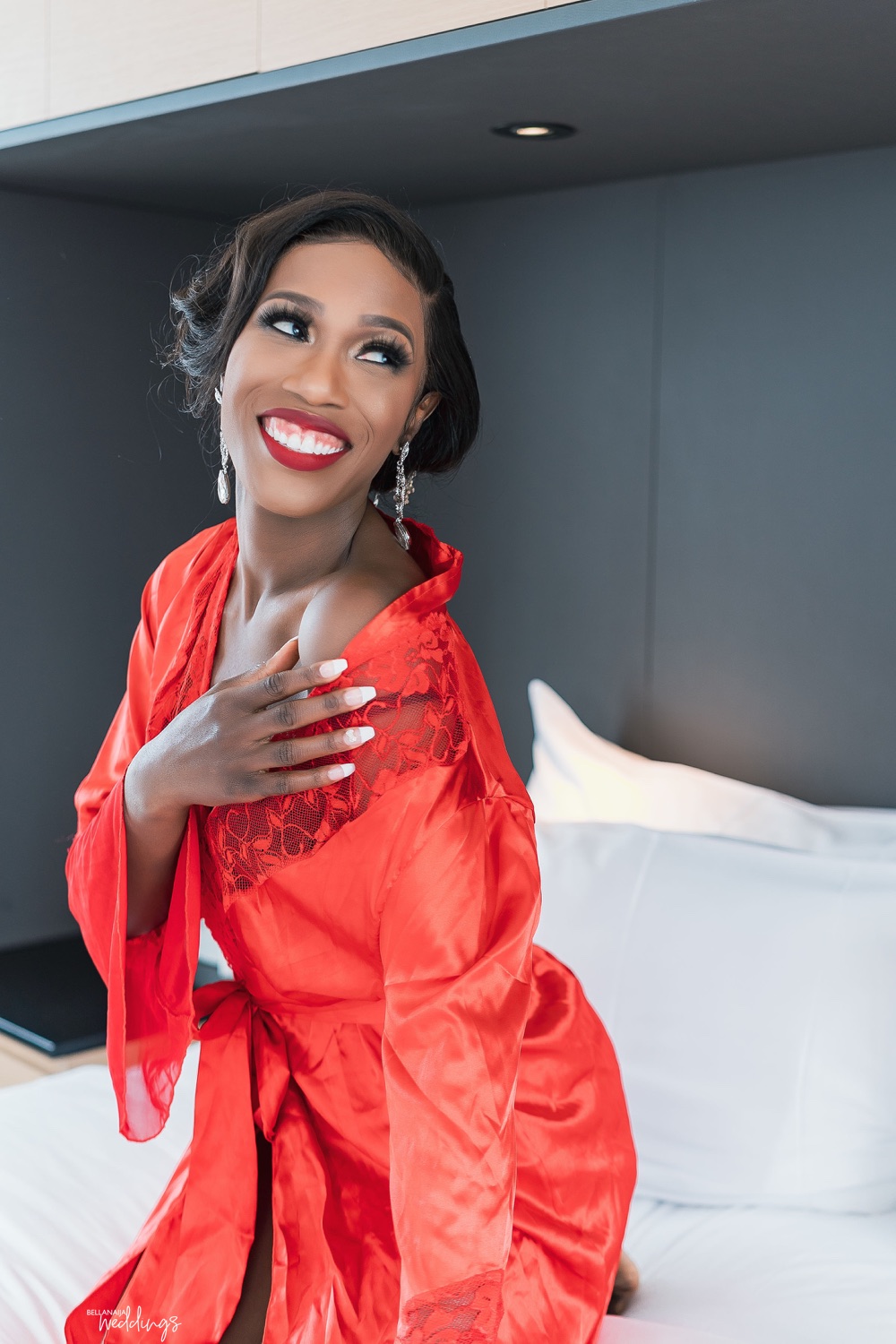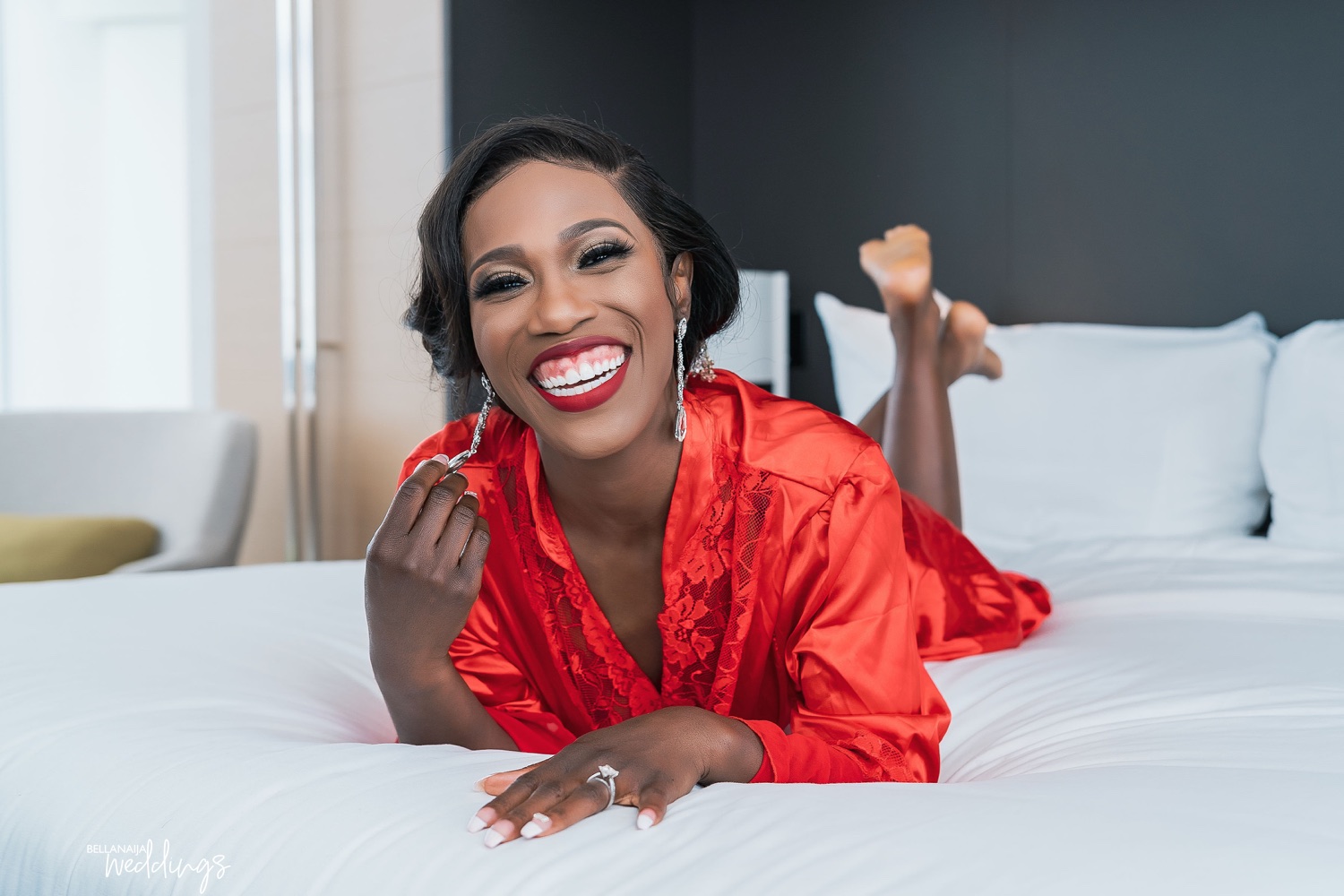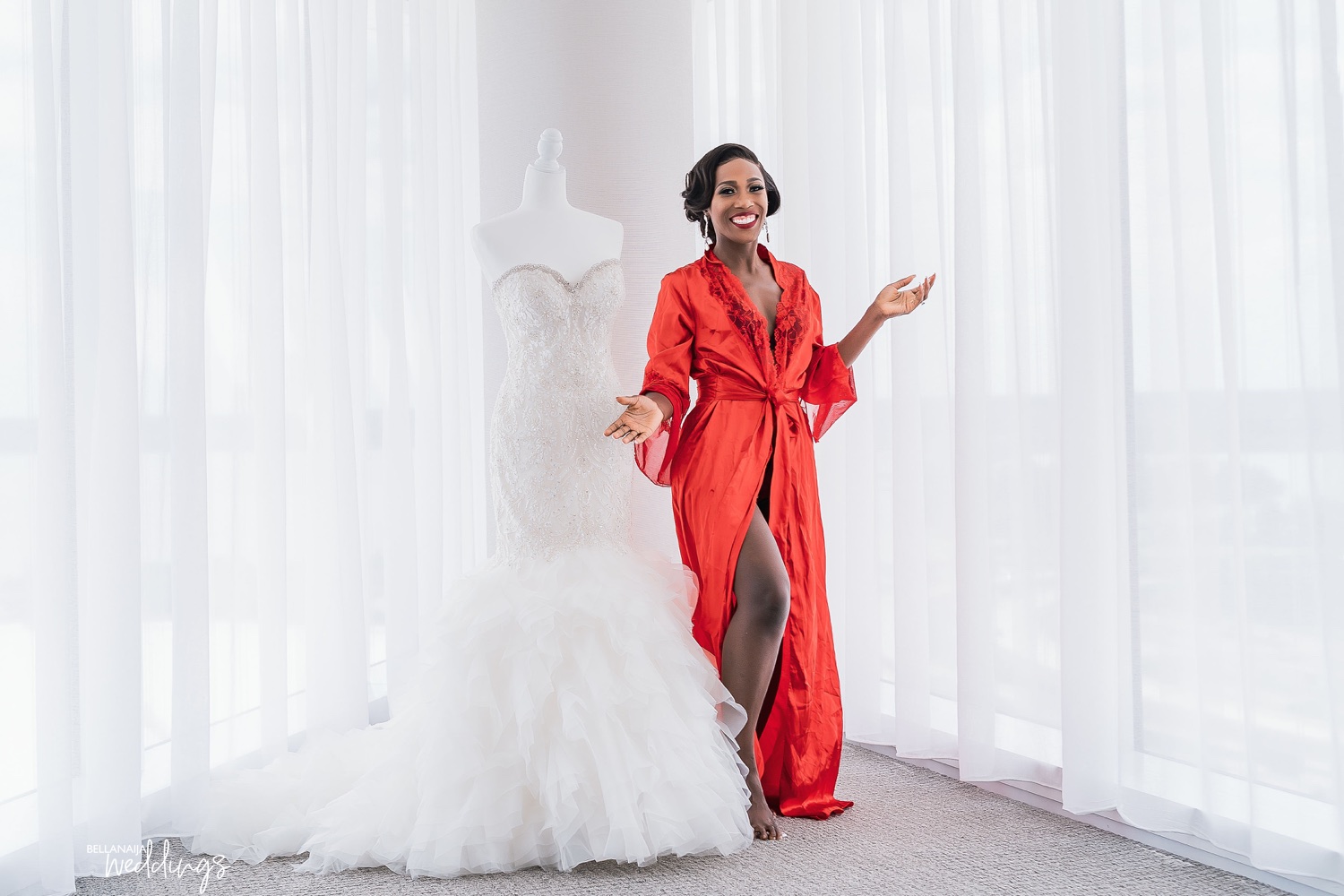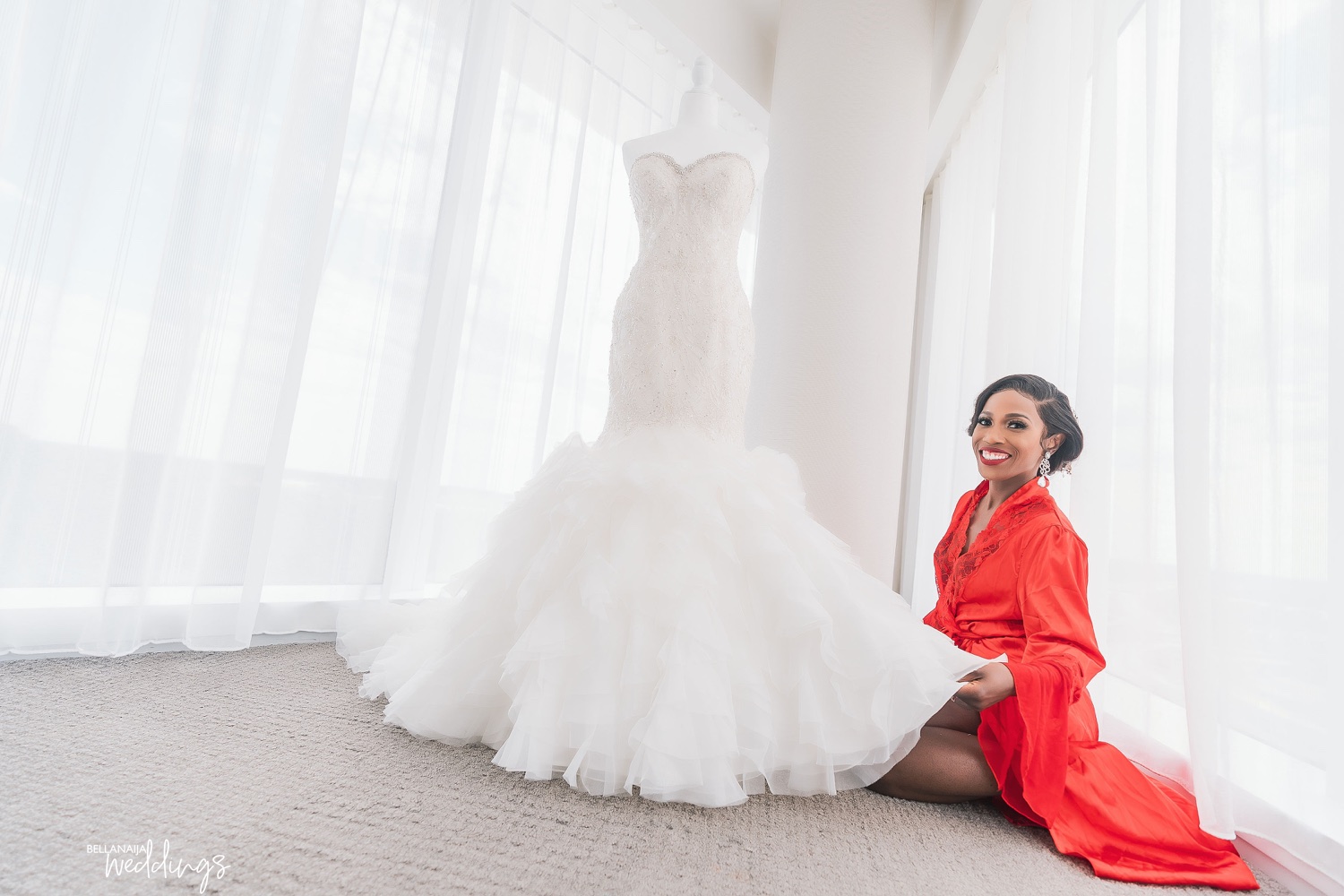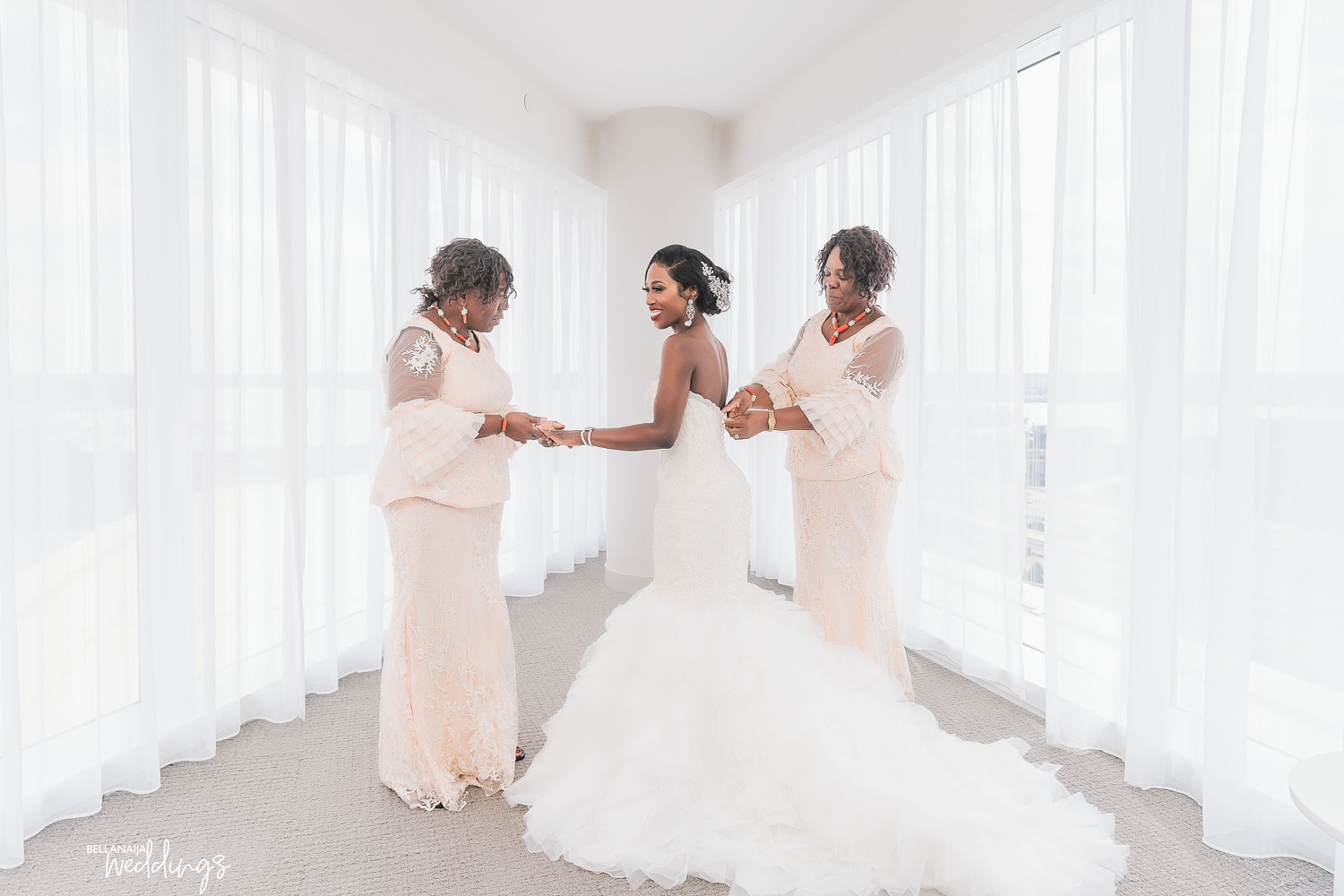 What was the wedding style you were trying to achieve?
For the ceremony, I wanted to look classy, beautiful and stand out. My hair was in an up-do with a hairpiece. Also, I wanted a glamorous makeup look with striking red lips. For my dress, it was a custom Mori Lee mermaid gown with embroidered appliques, crystal beading and cascading organza. I added more bling to the bust area and had a removable matching satin bodice lining. Also, had to top it off with 100-foot matching lace veil to set the tone and wow the groom.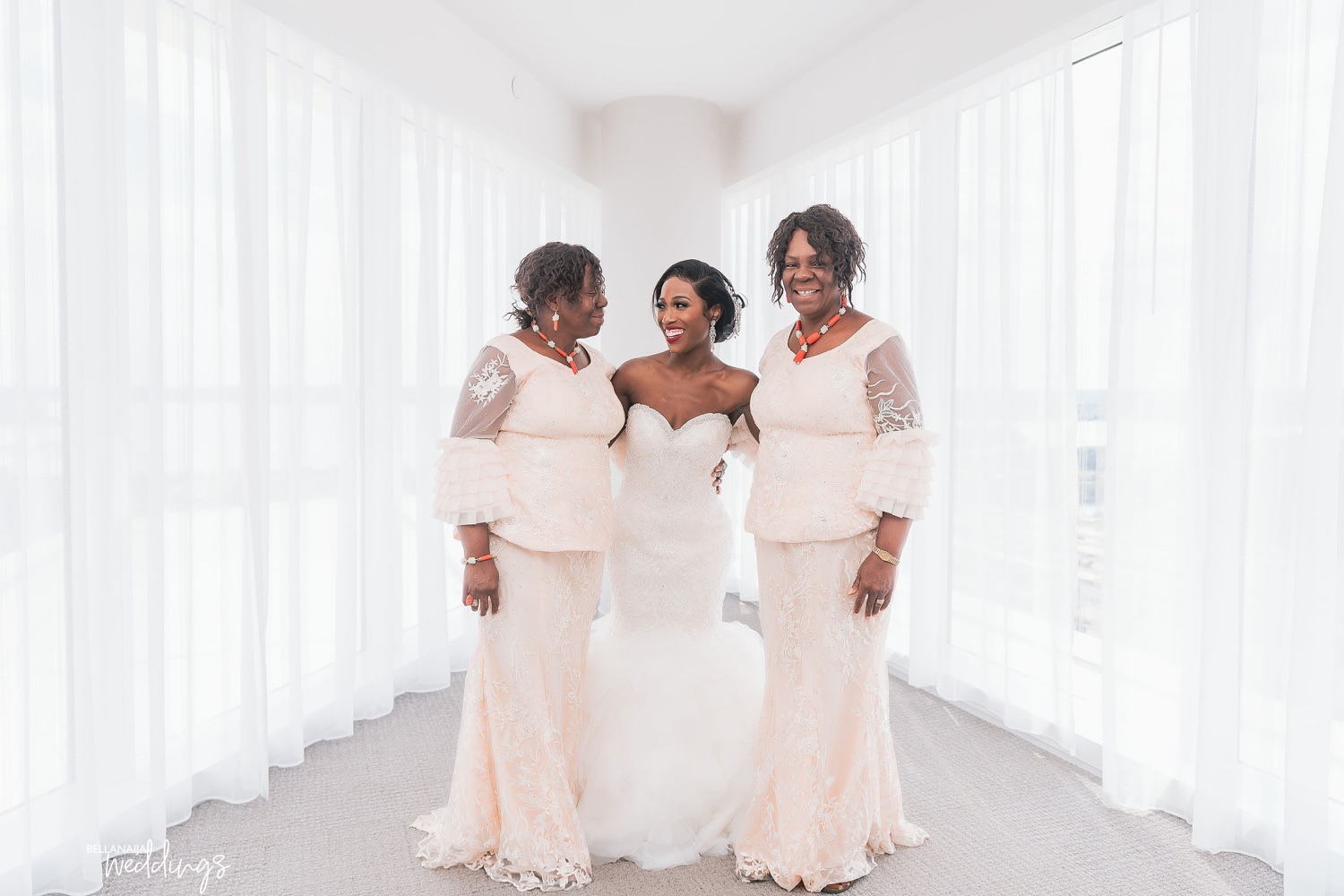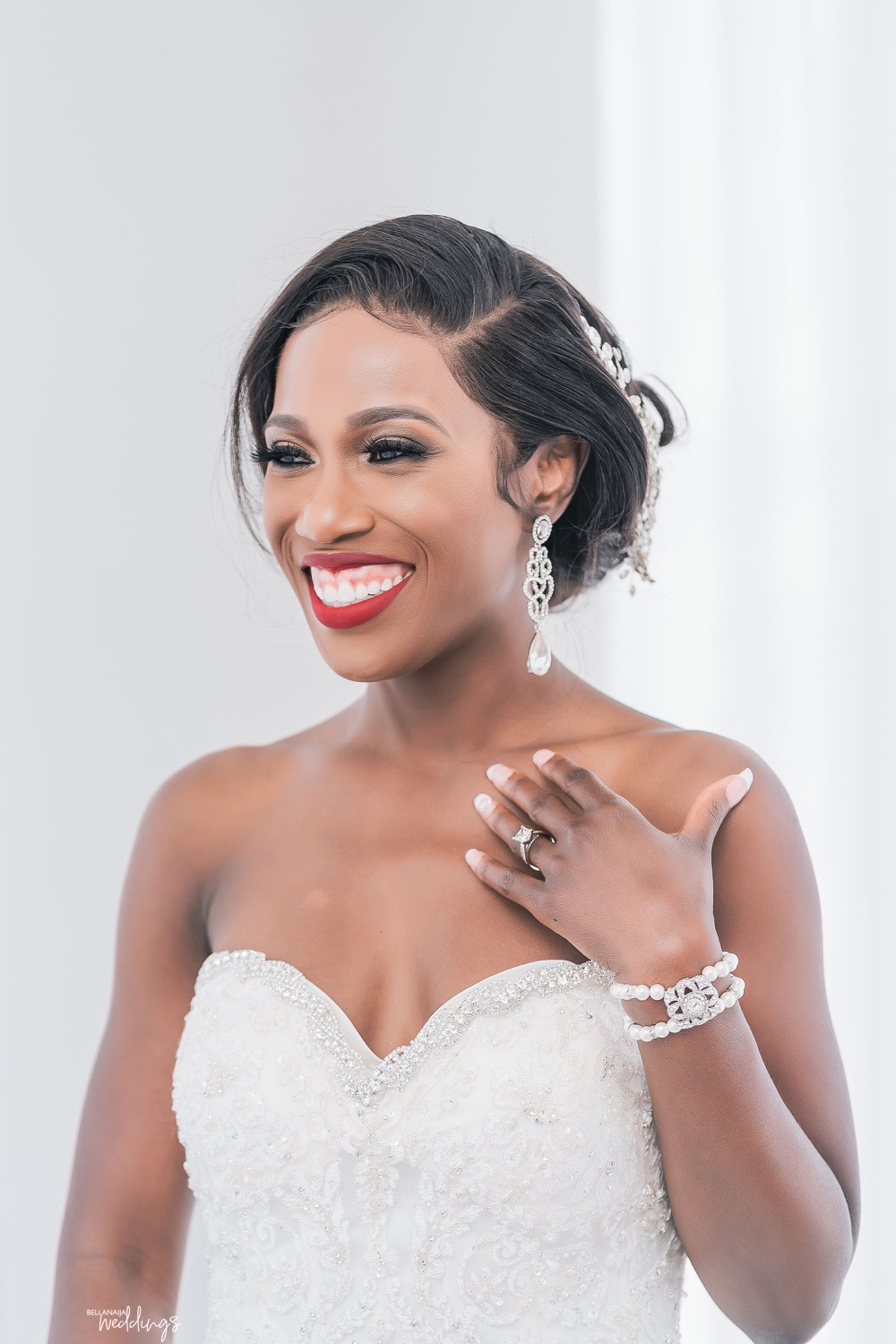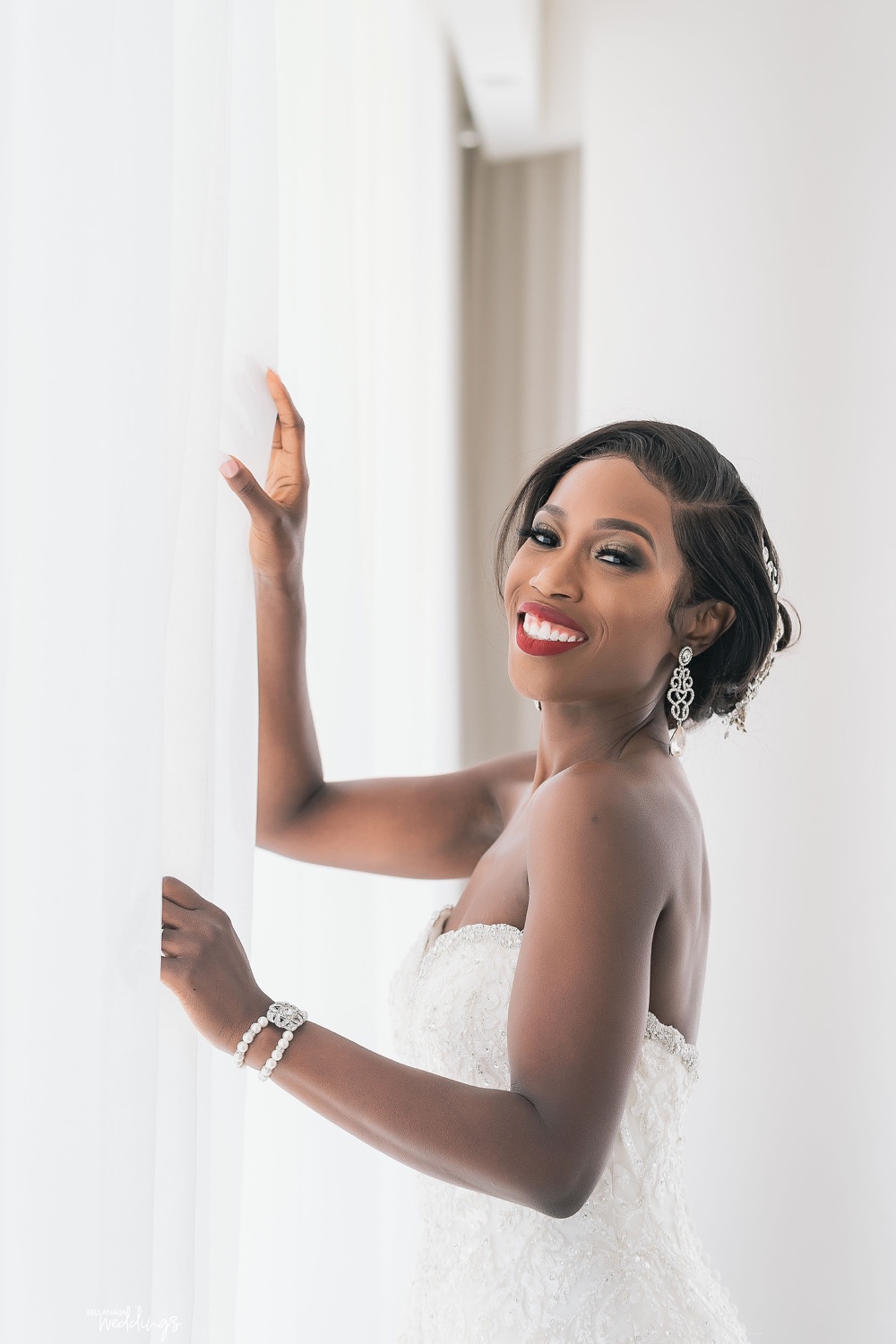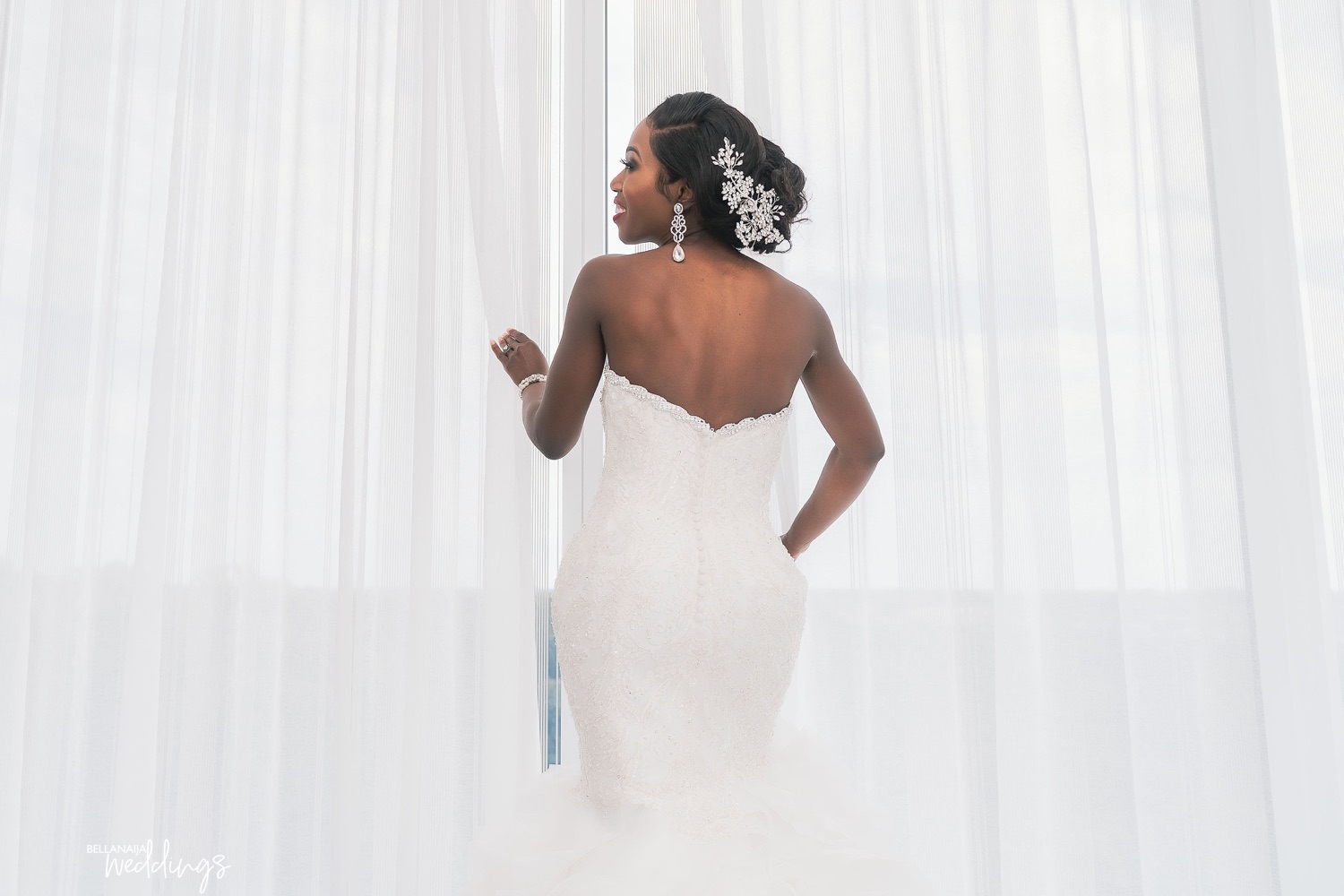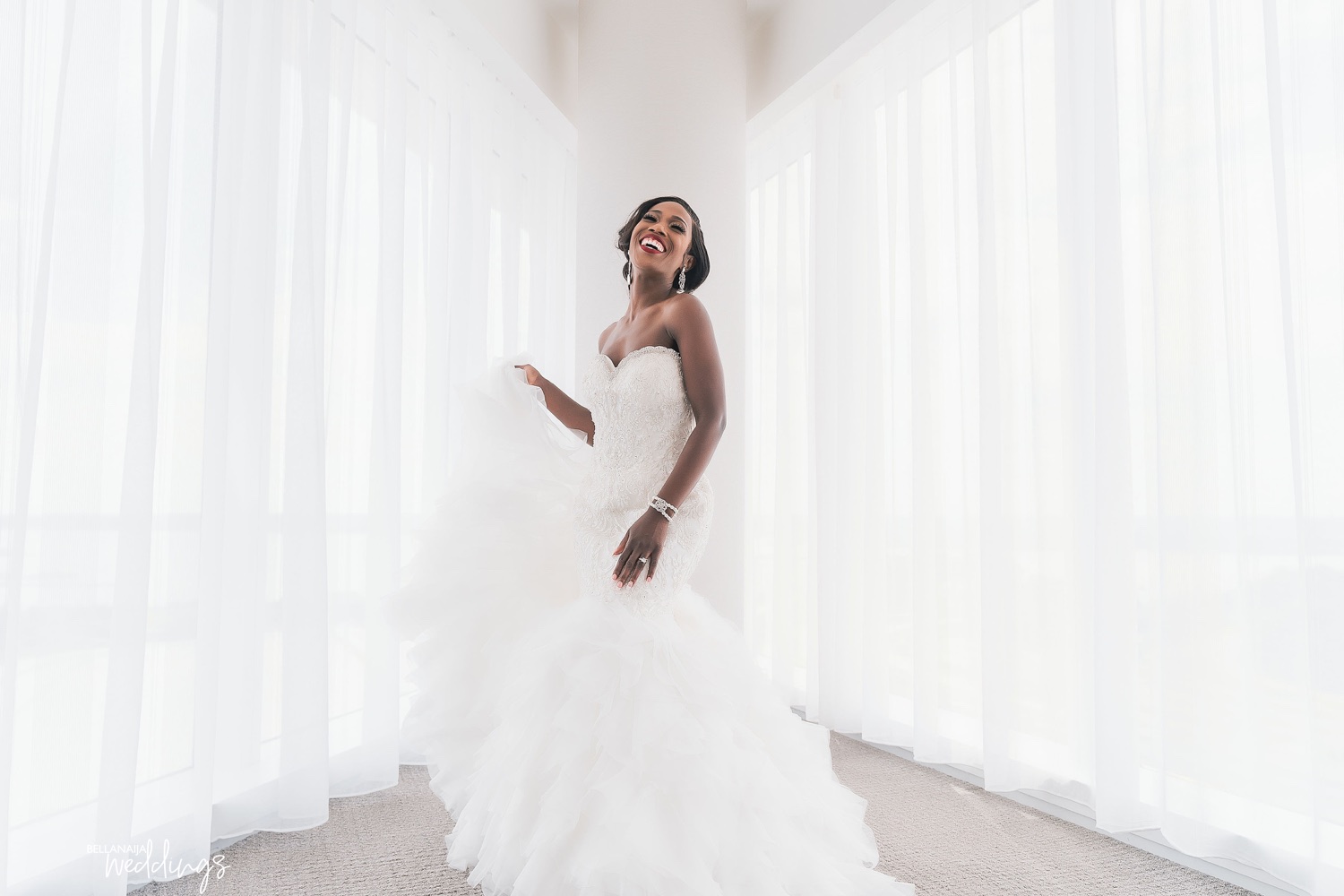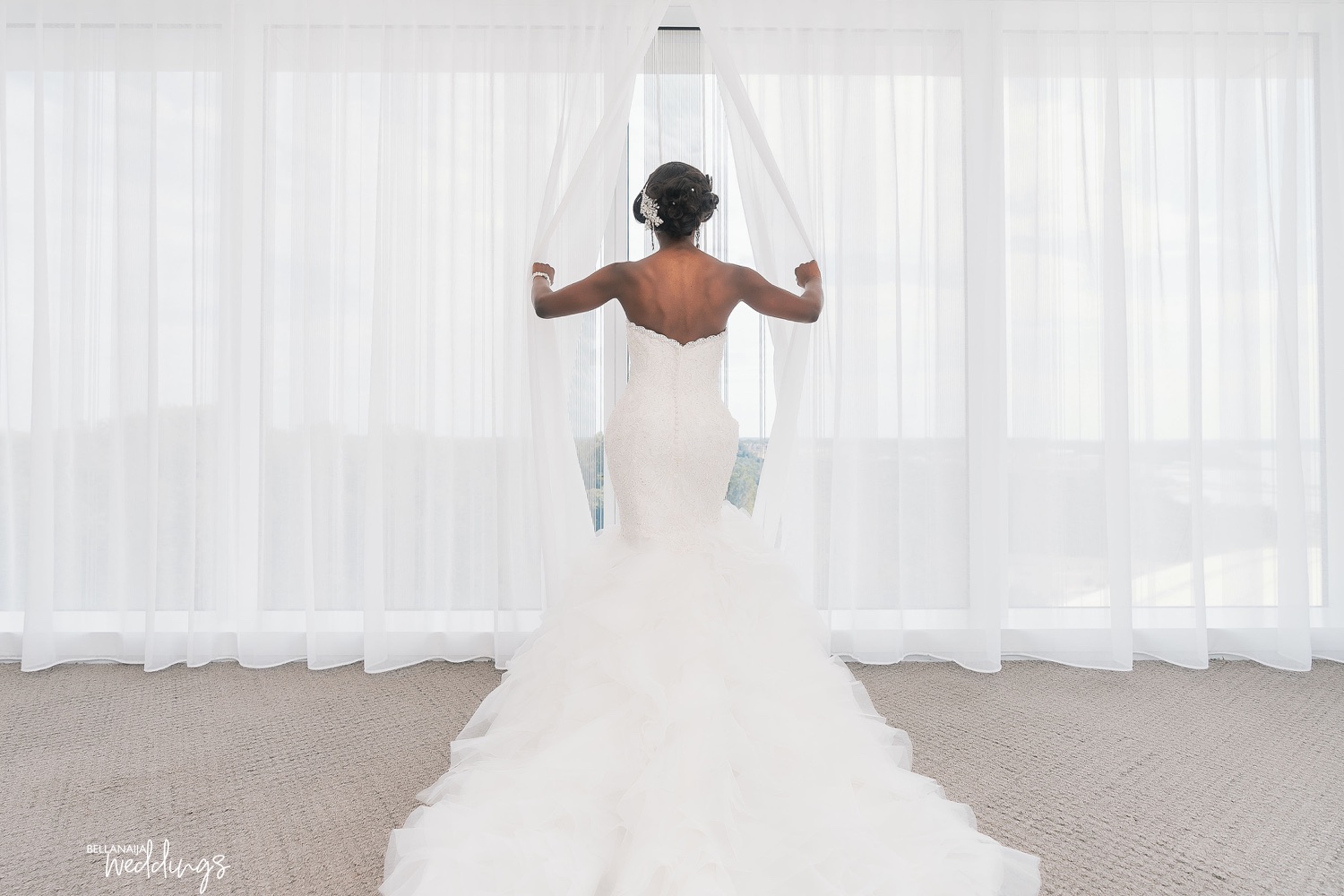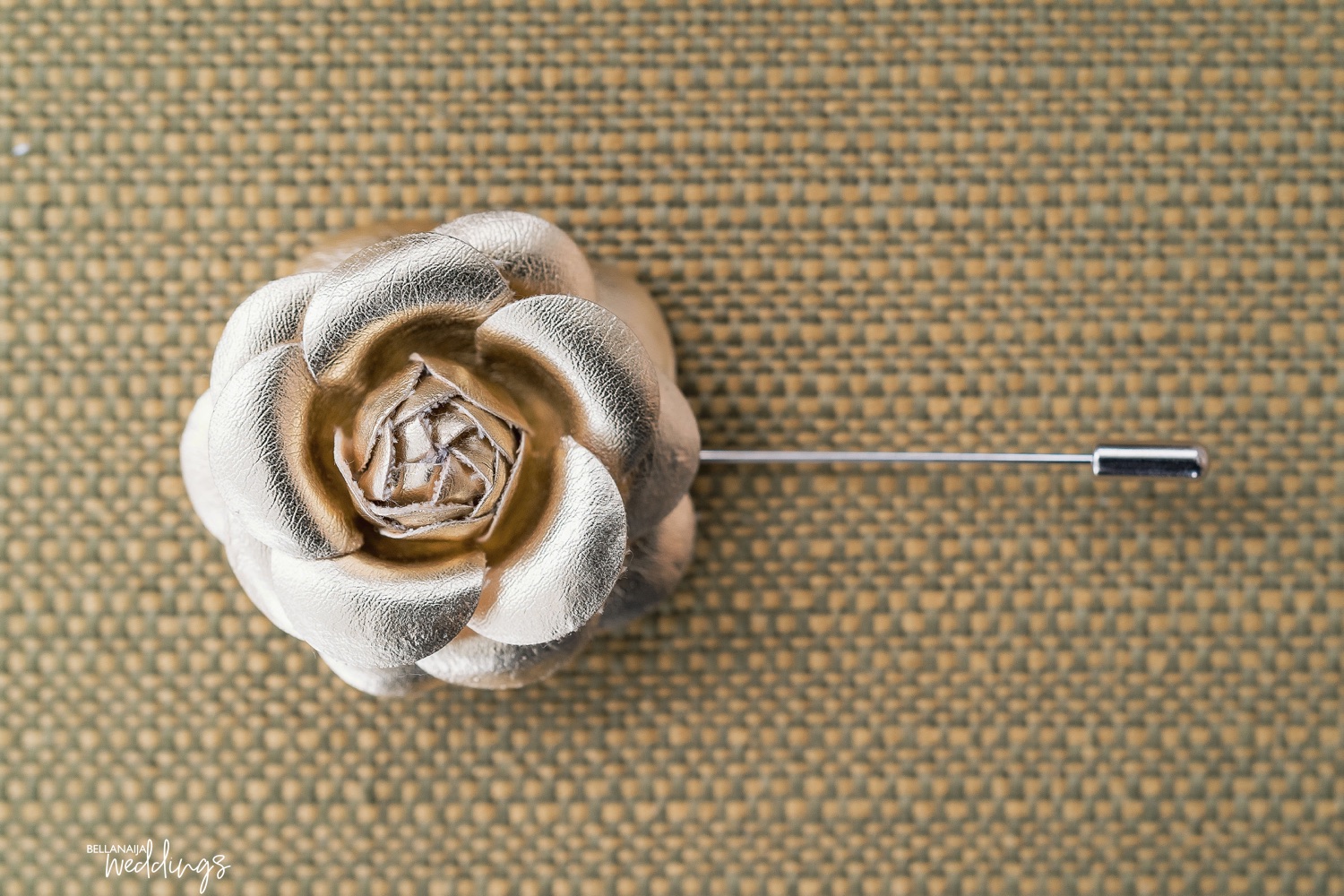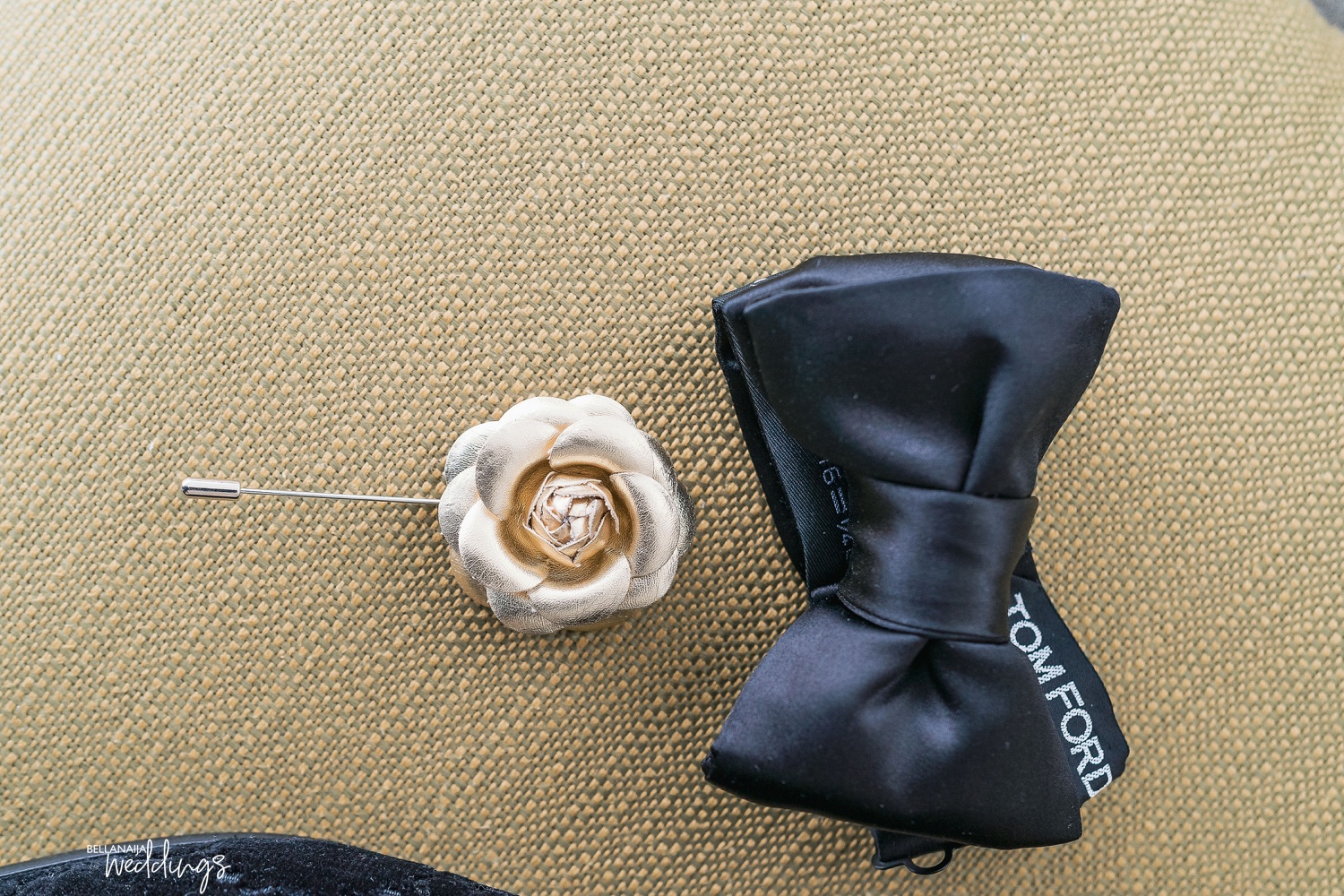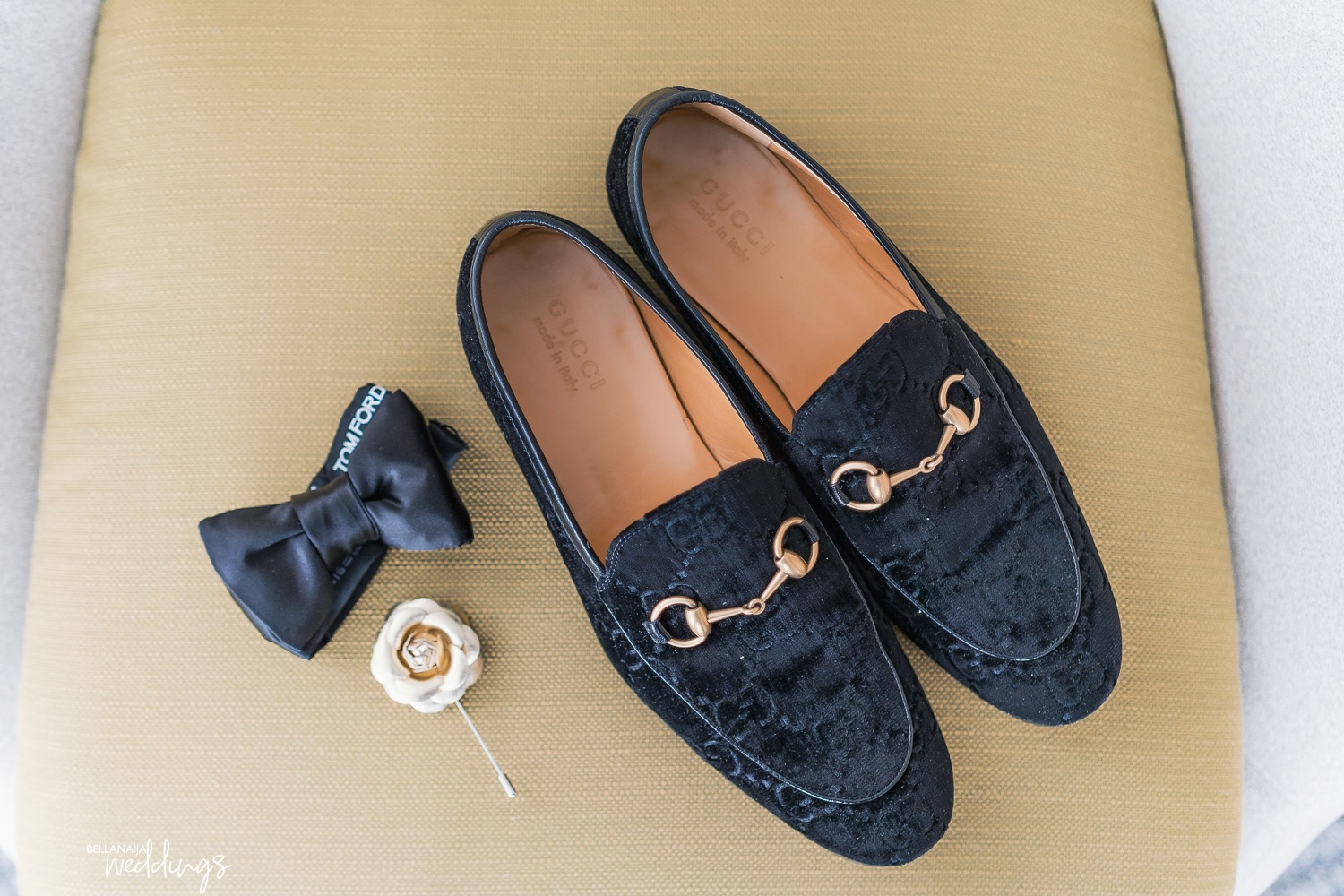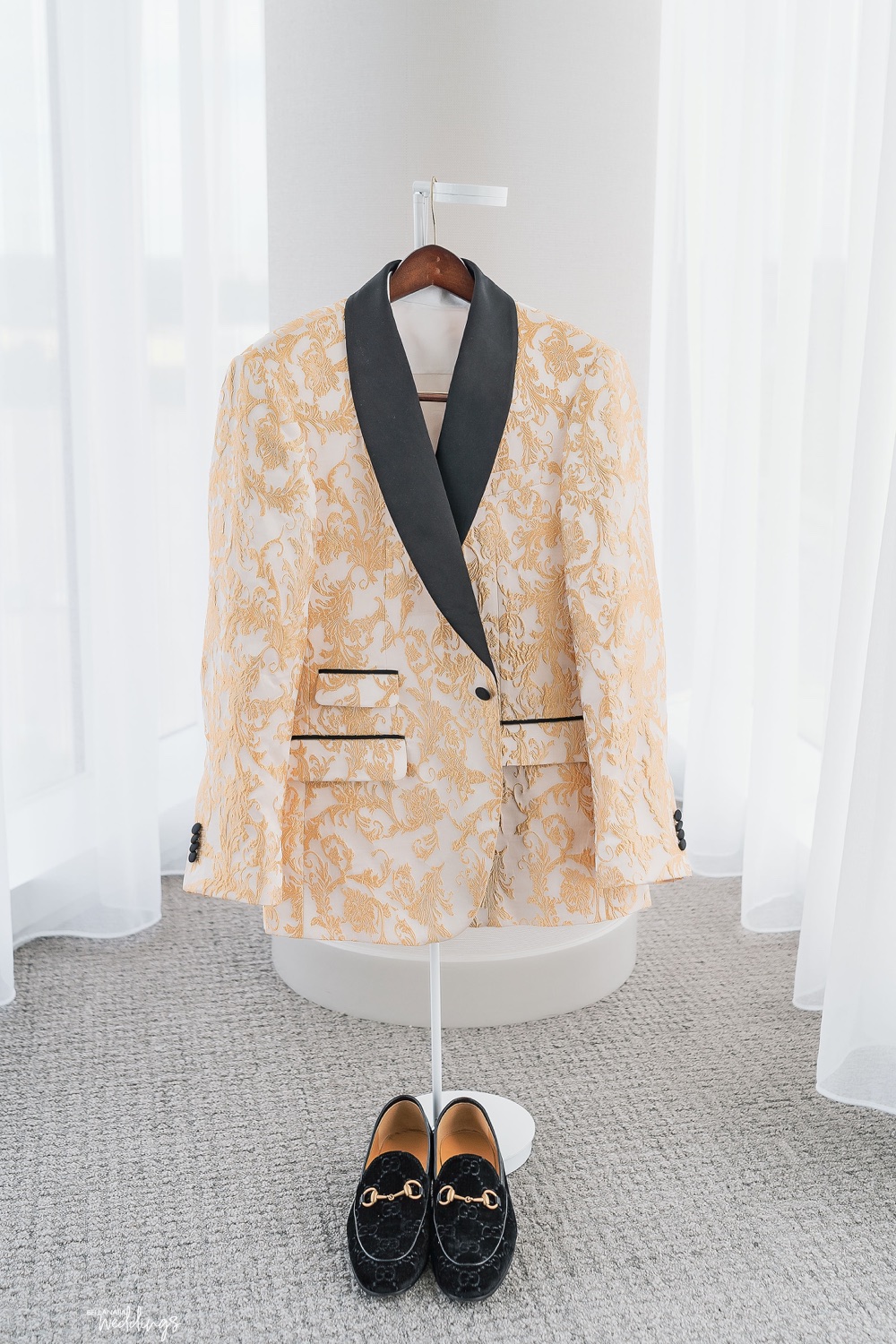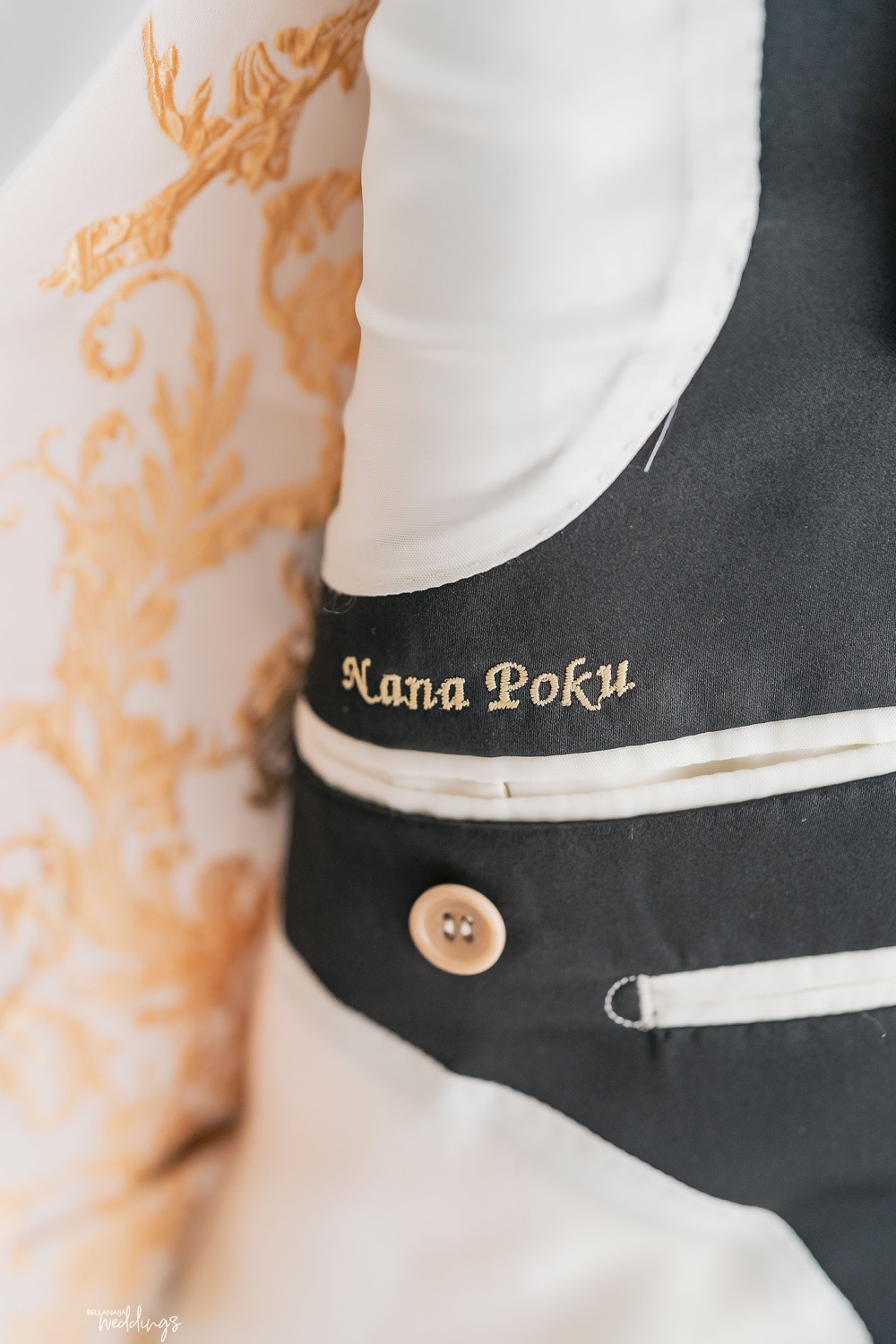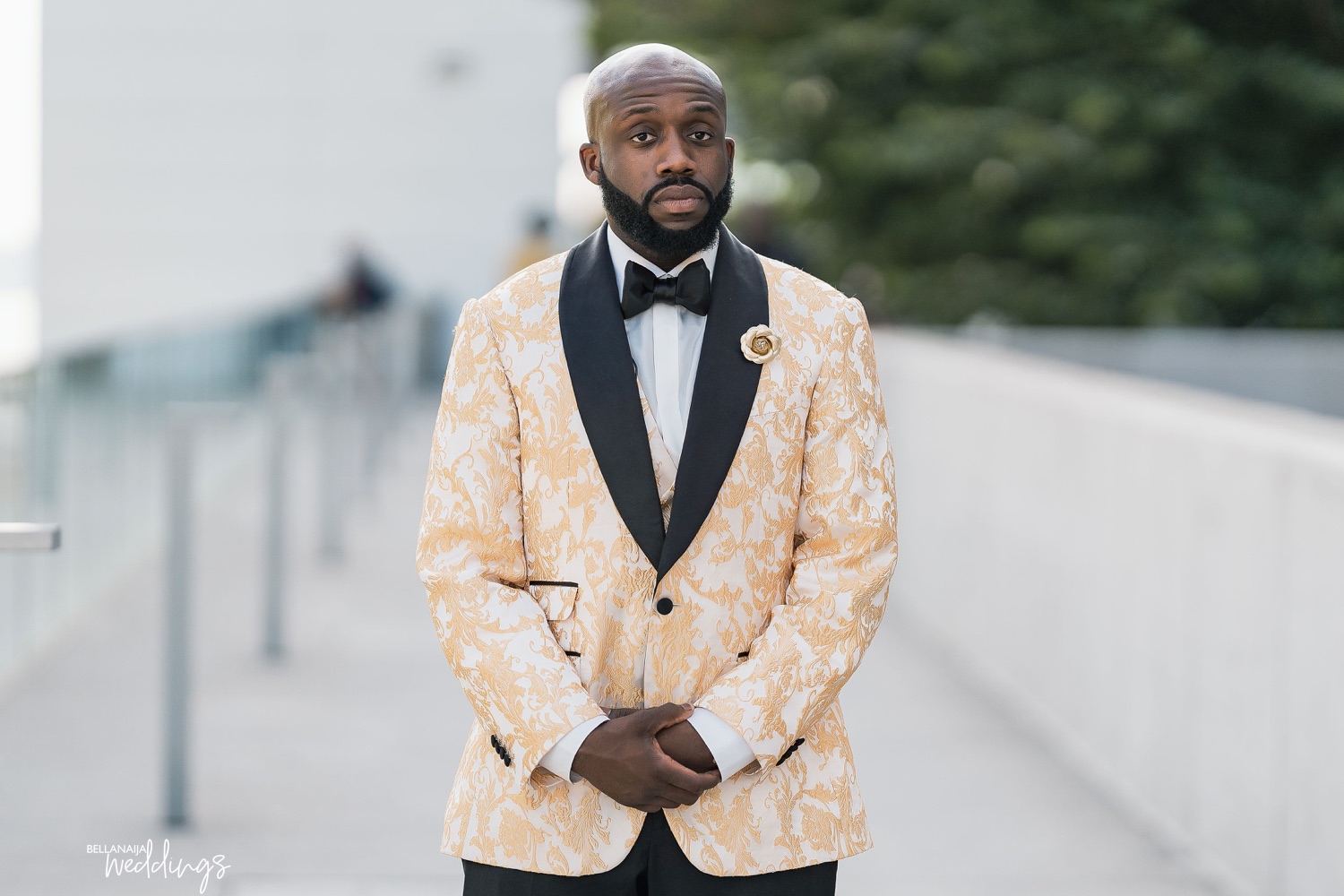 Describe your wedding suit?
Sexy, edgy, and classy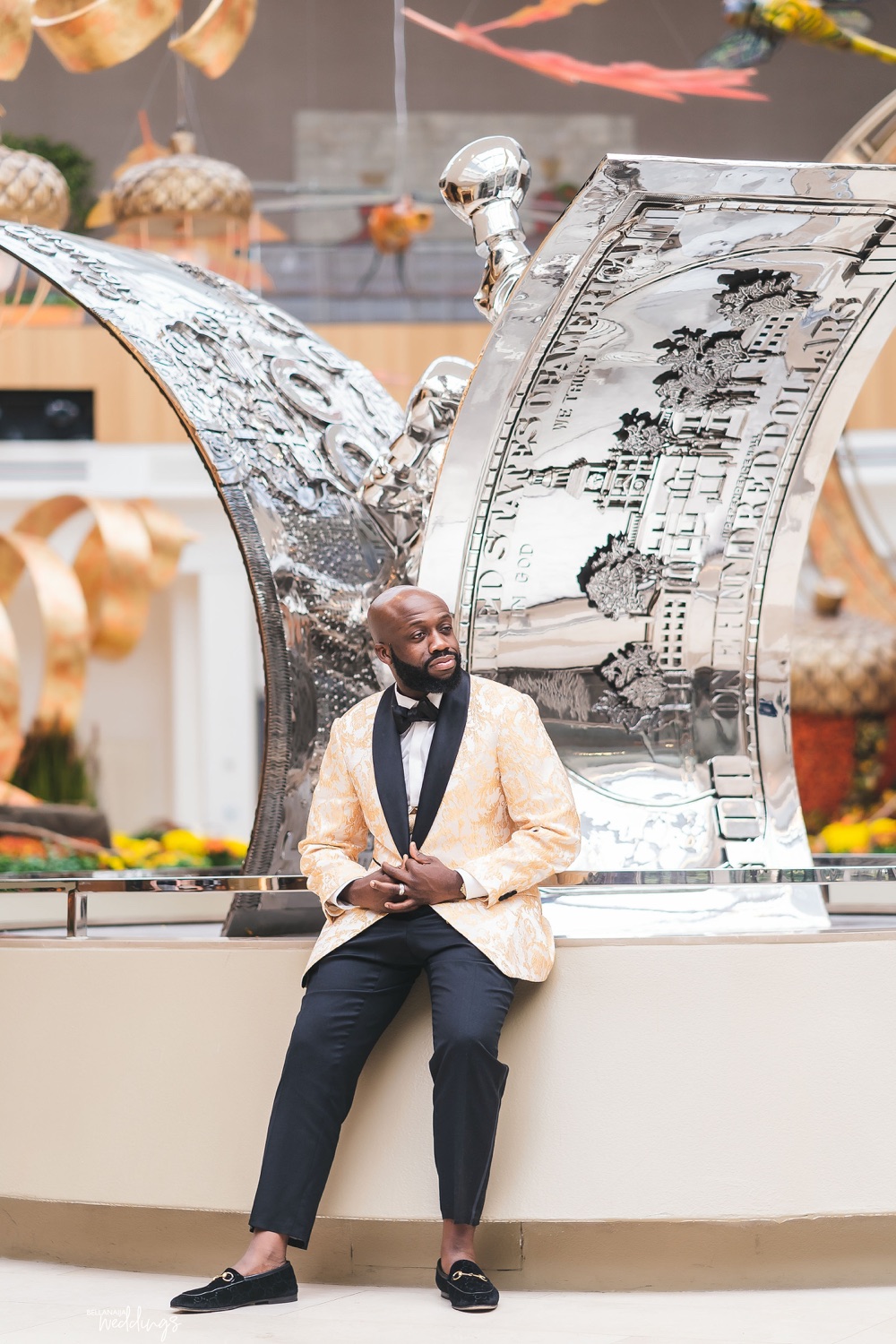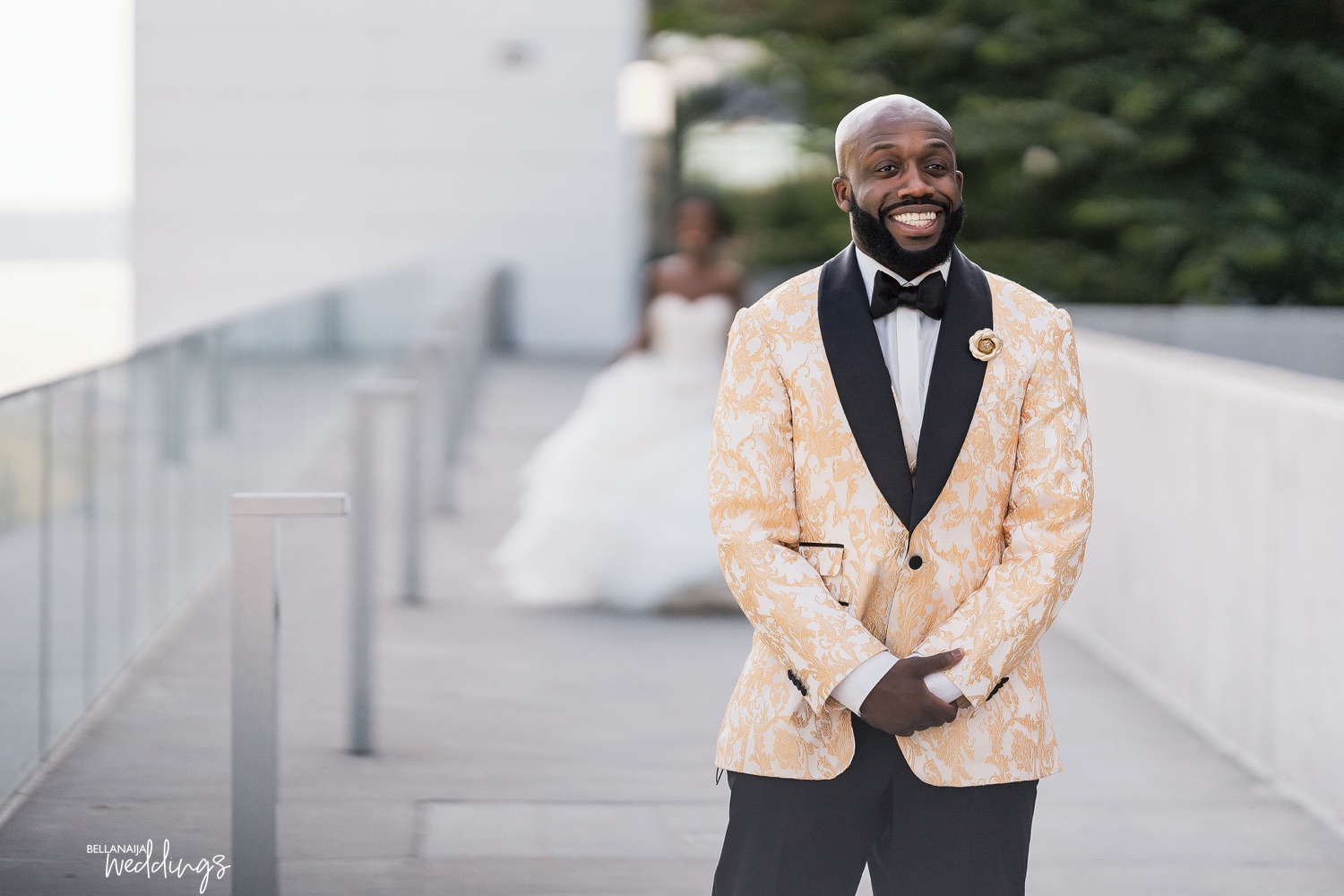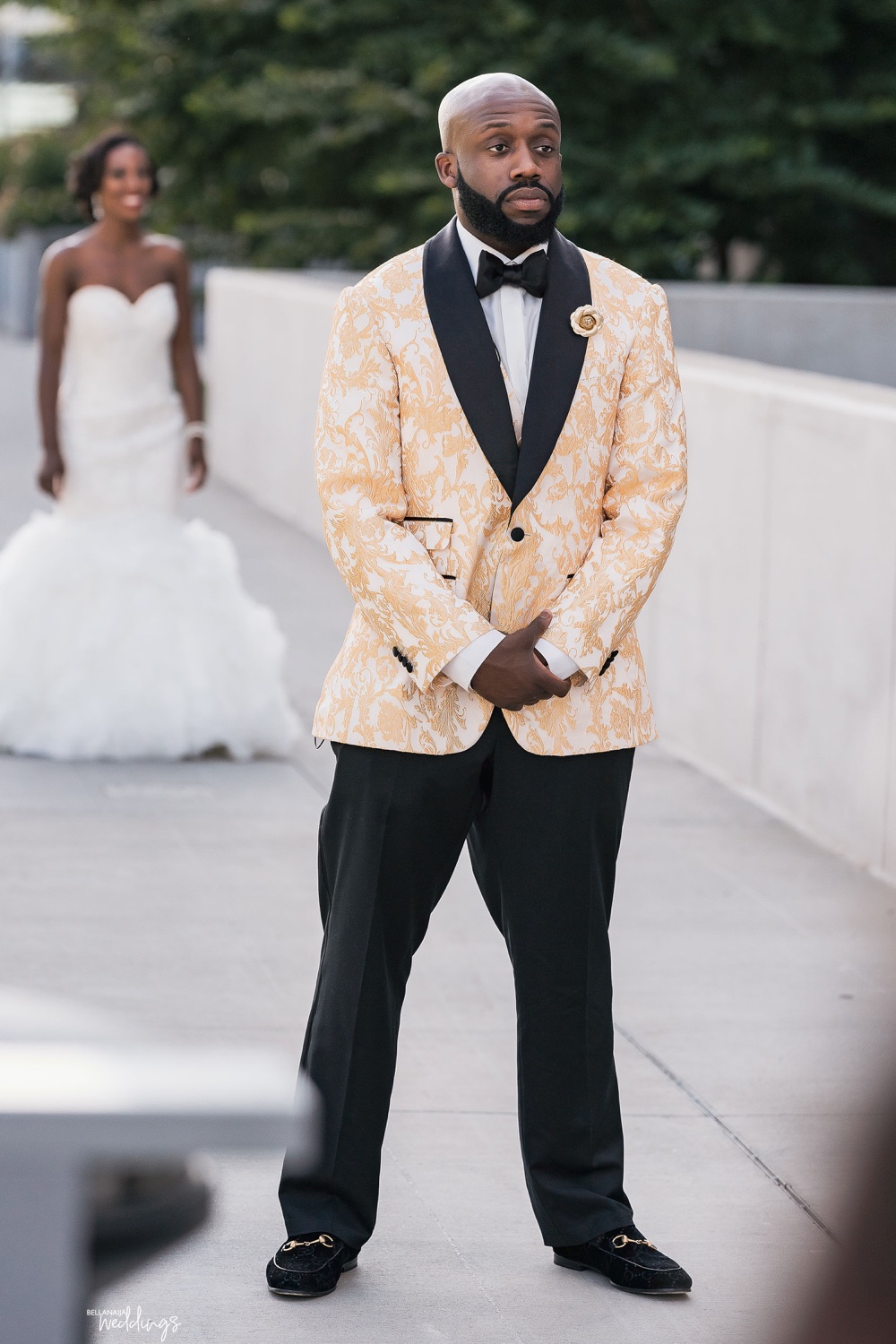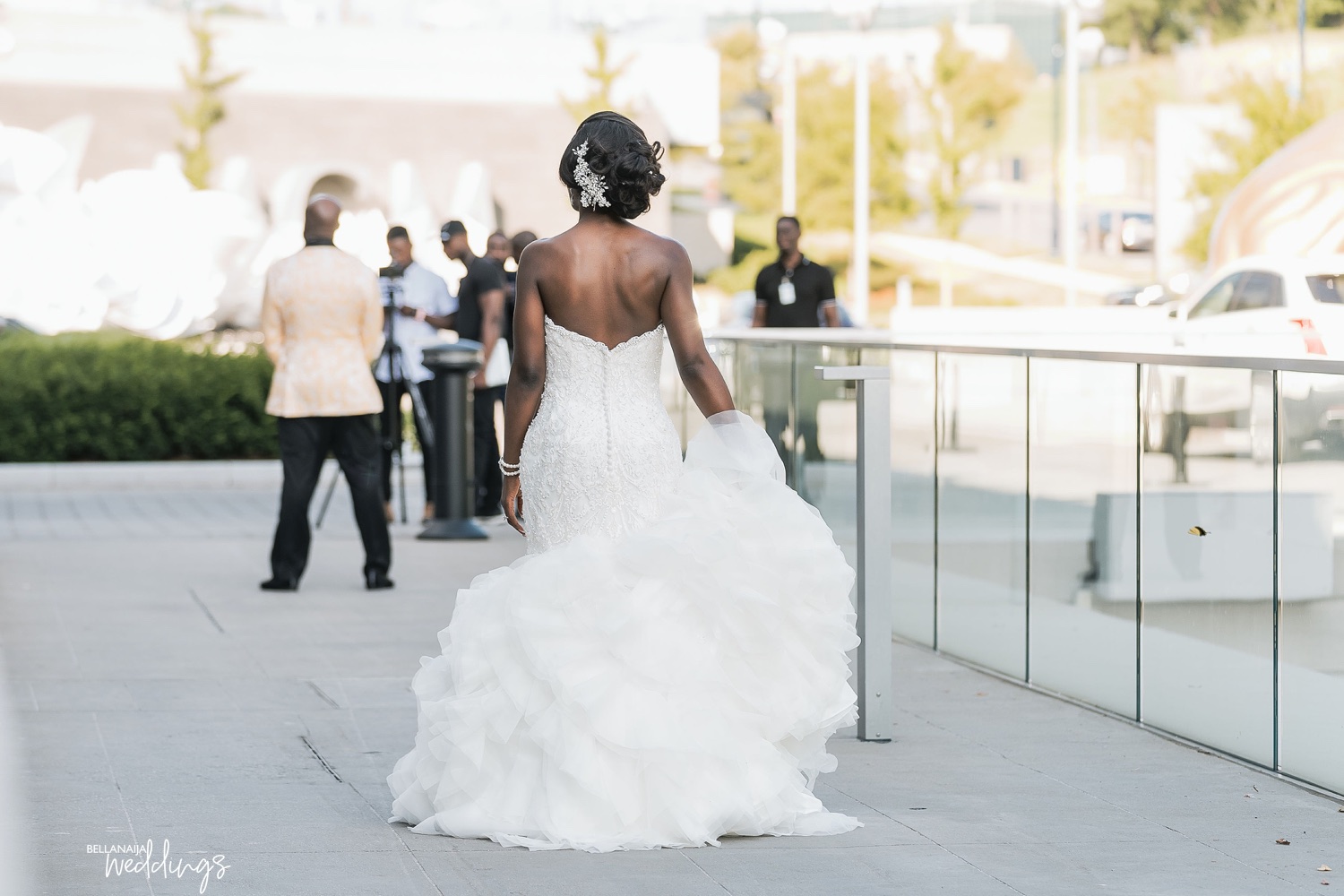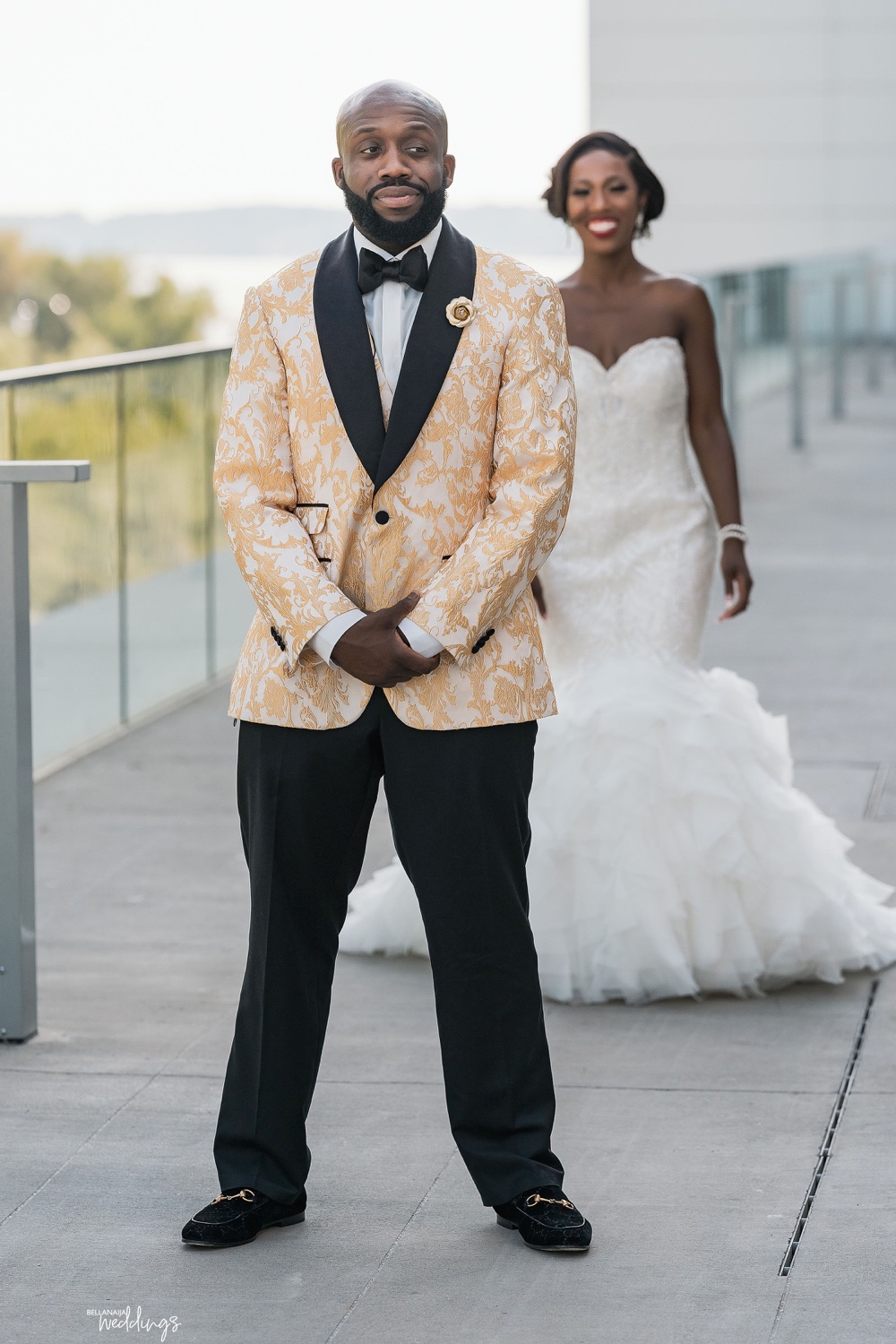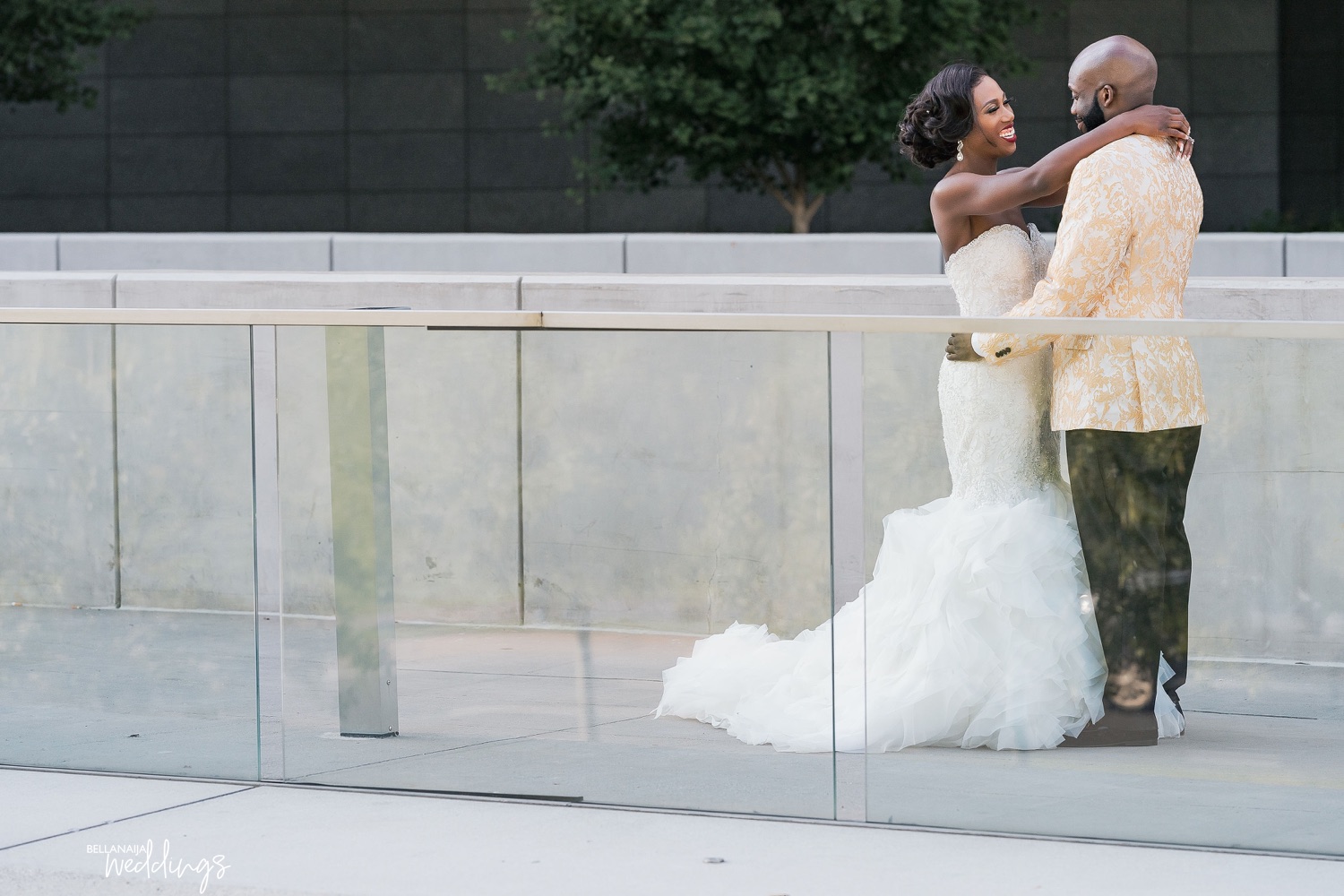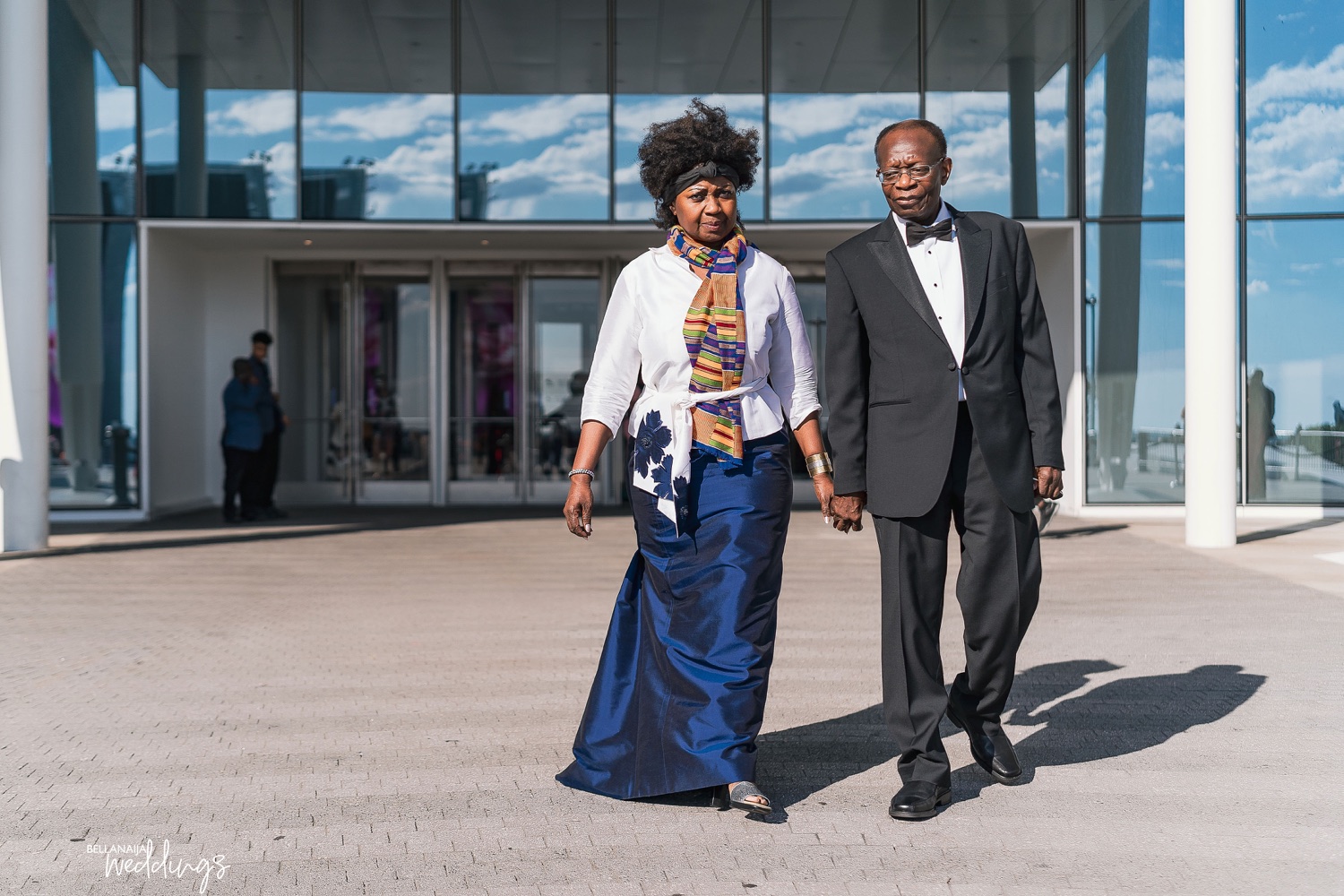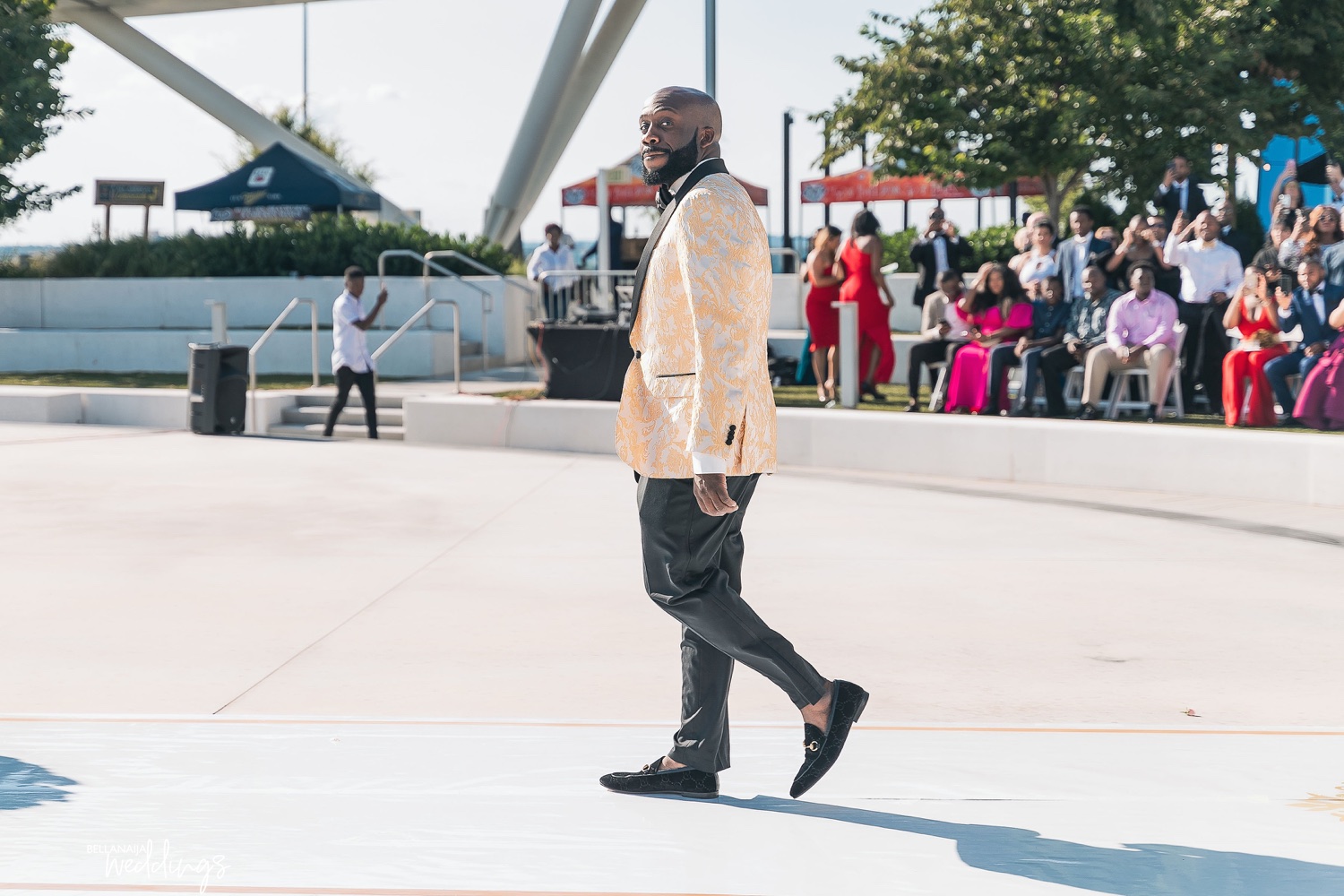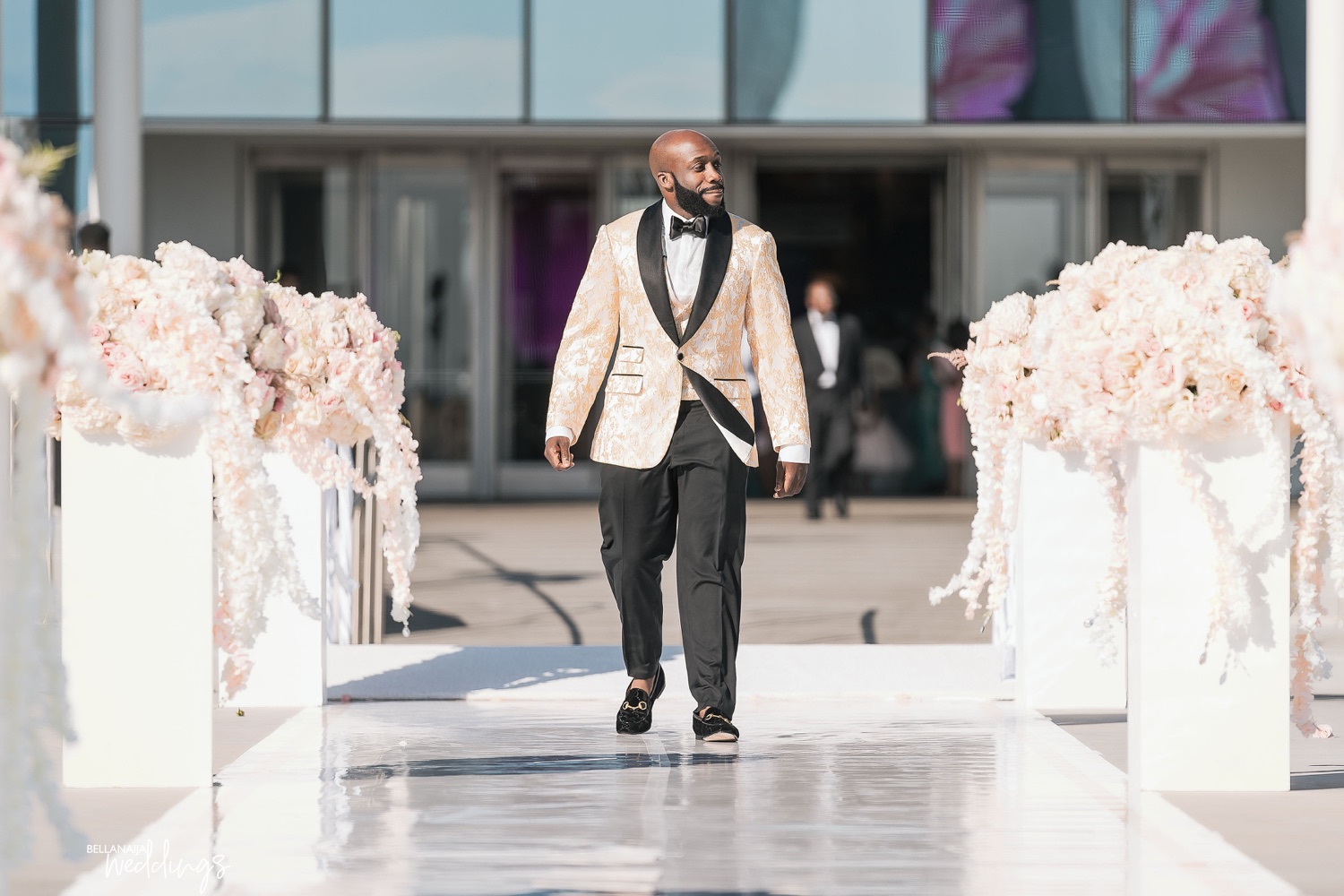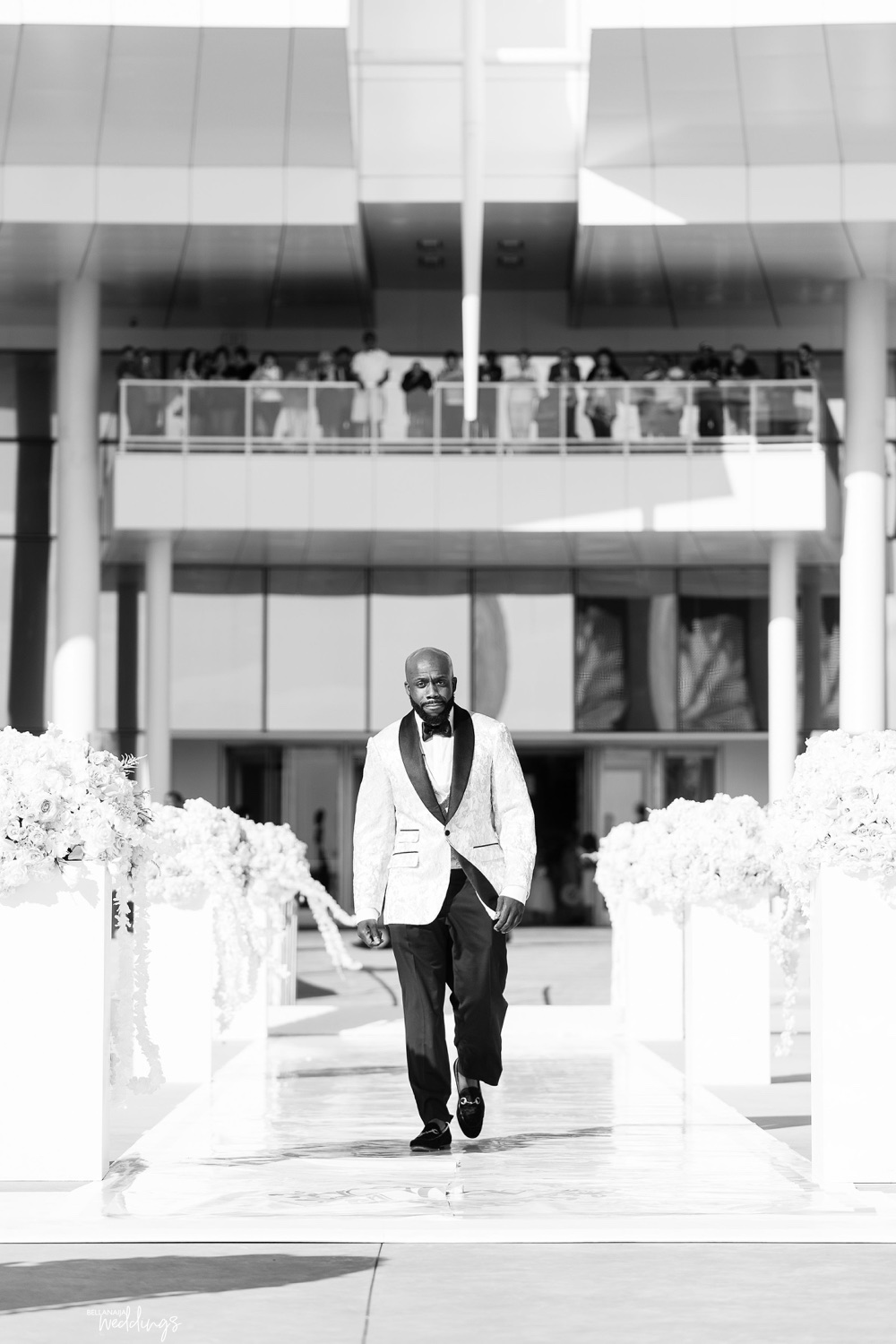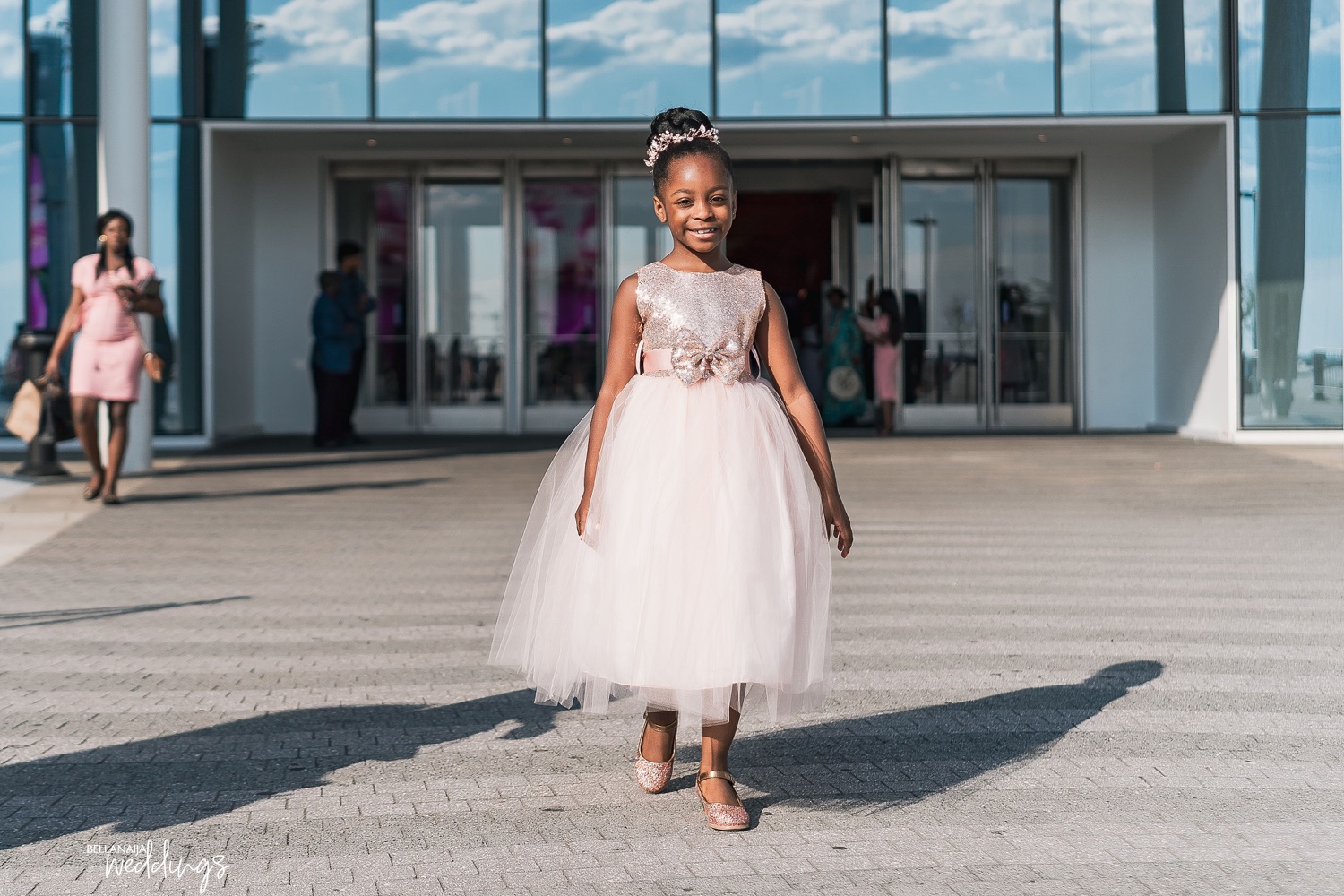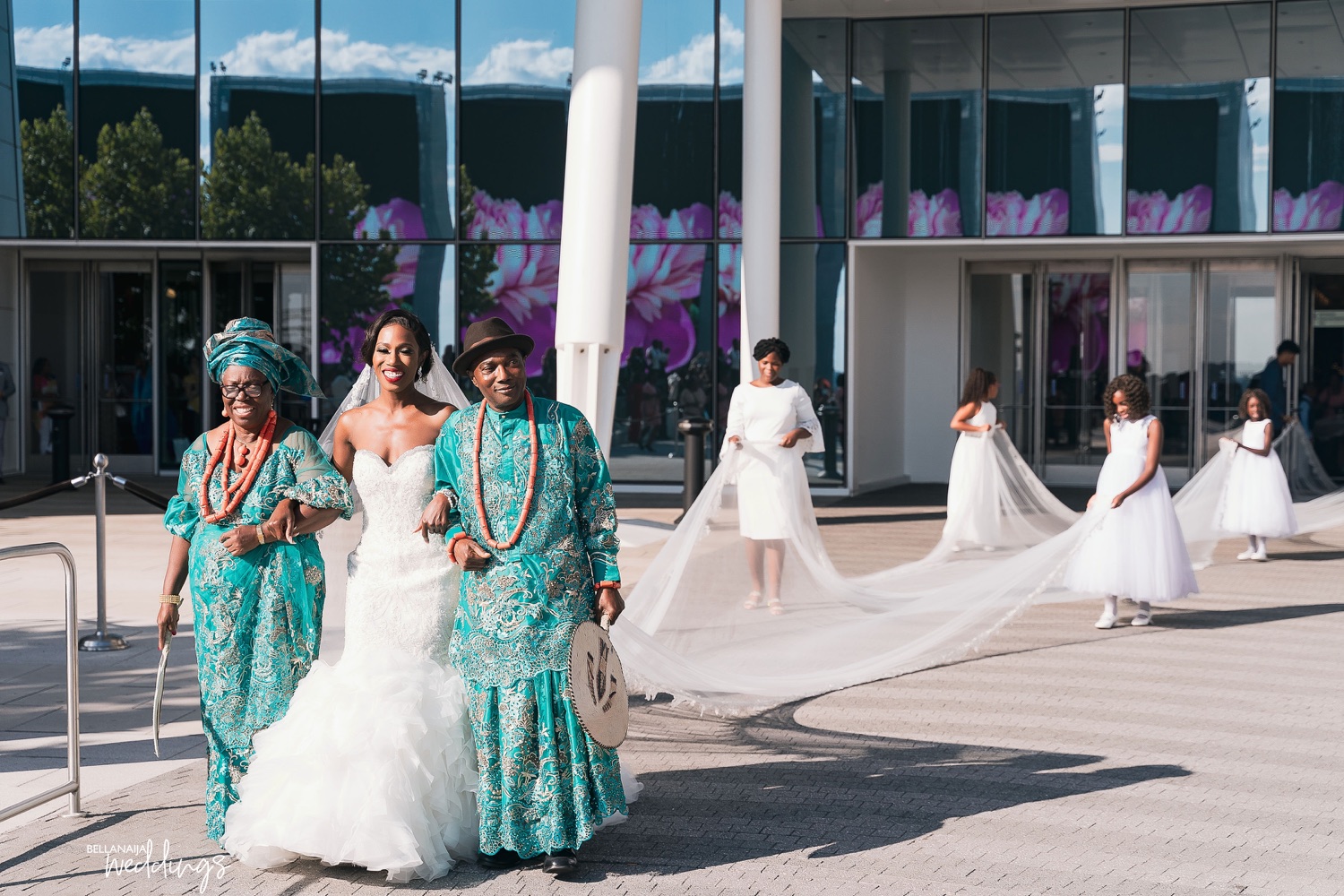 Did you incorporate any culture into your wedding? If yes, tell us more?
My parents walked me down the aisle in traditional Urhobo attire. I loved it!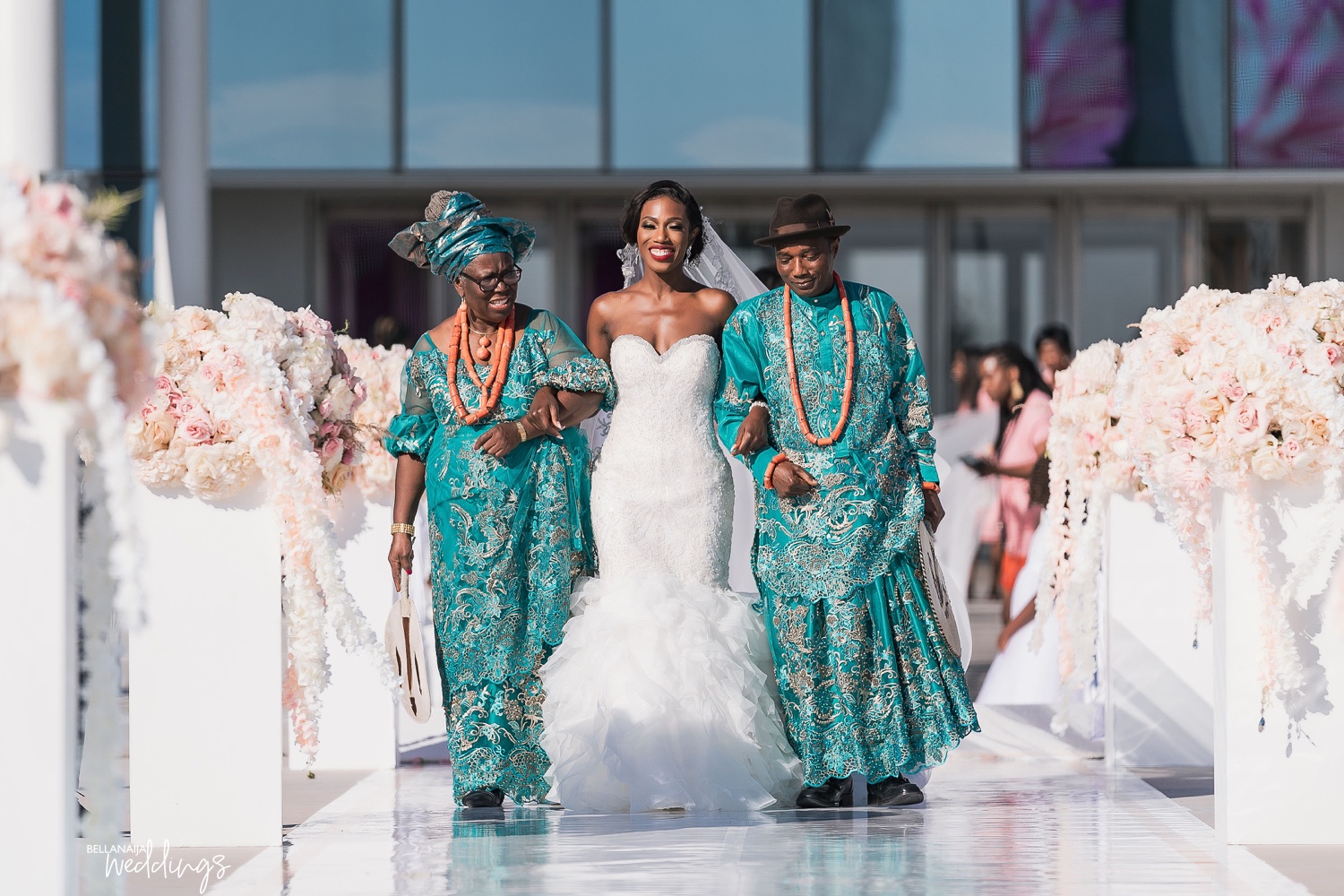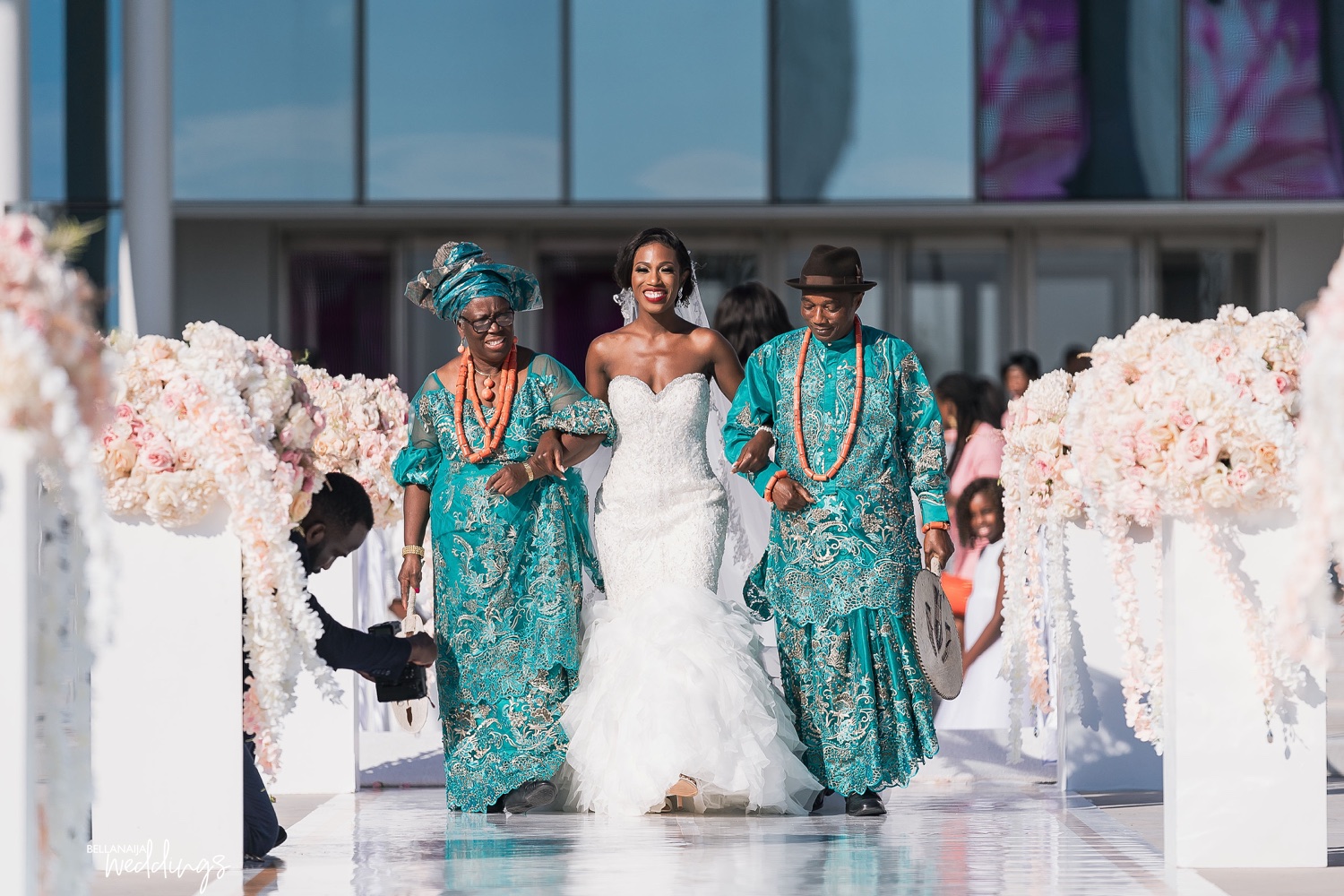 How did you feel walking up the aisle towards the groom?
I was just happy especially having my parents hand-in-hand walking beside me, and gazing towards Nana and seeing his face so wowed and emotional.

How did you feel seeing your bride walk down the aisle towards you?
I was ecstatic and emotional.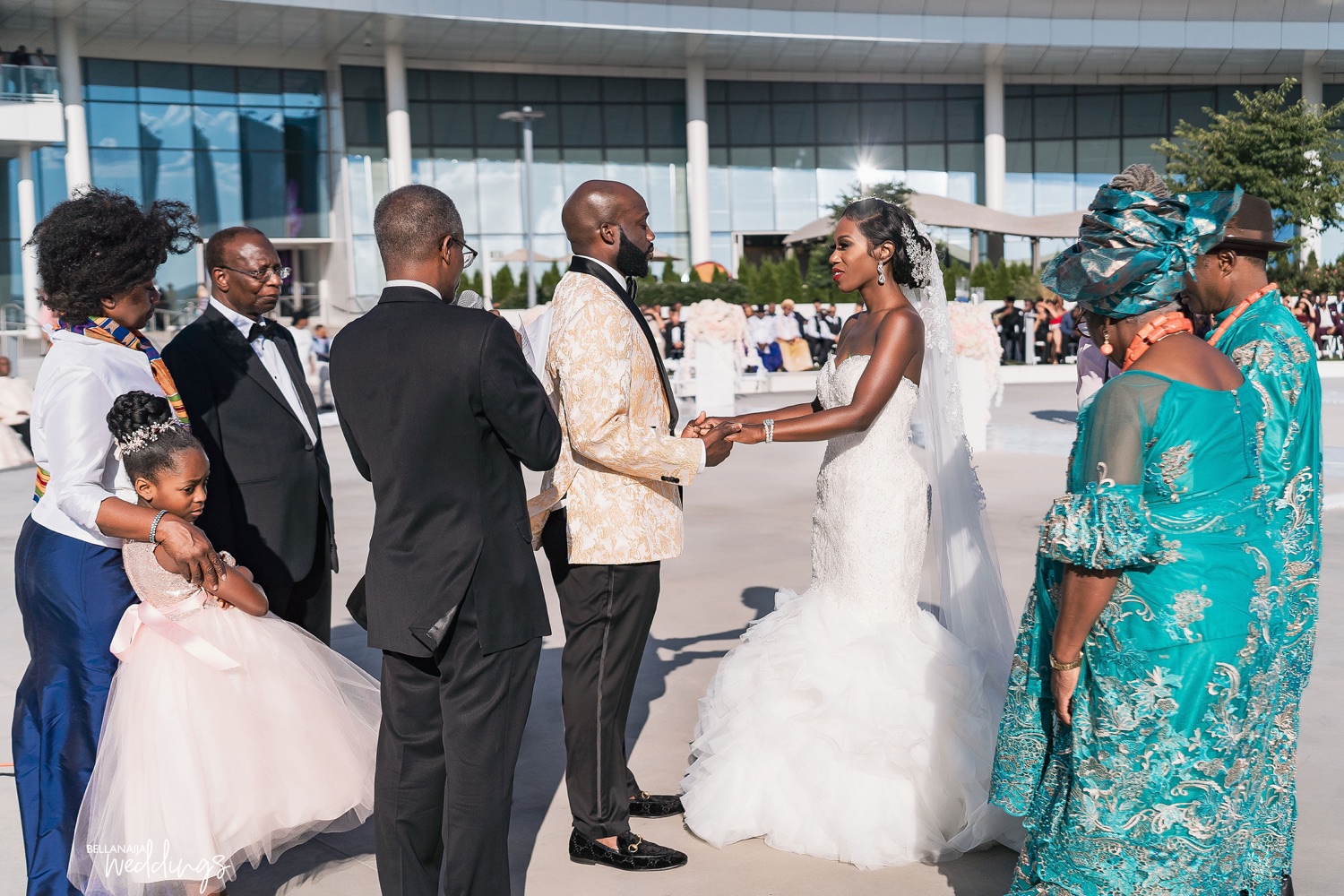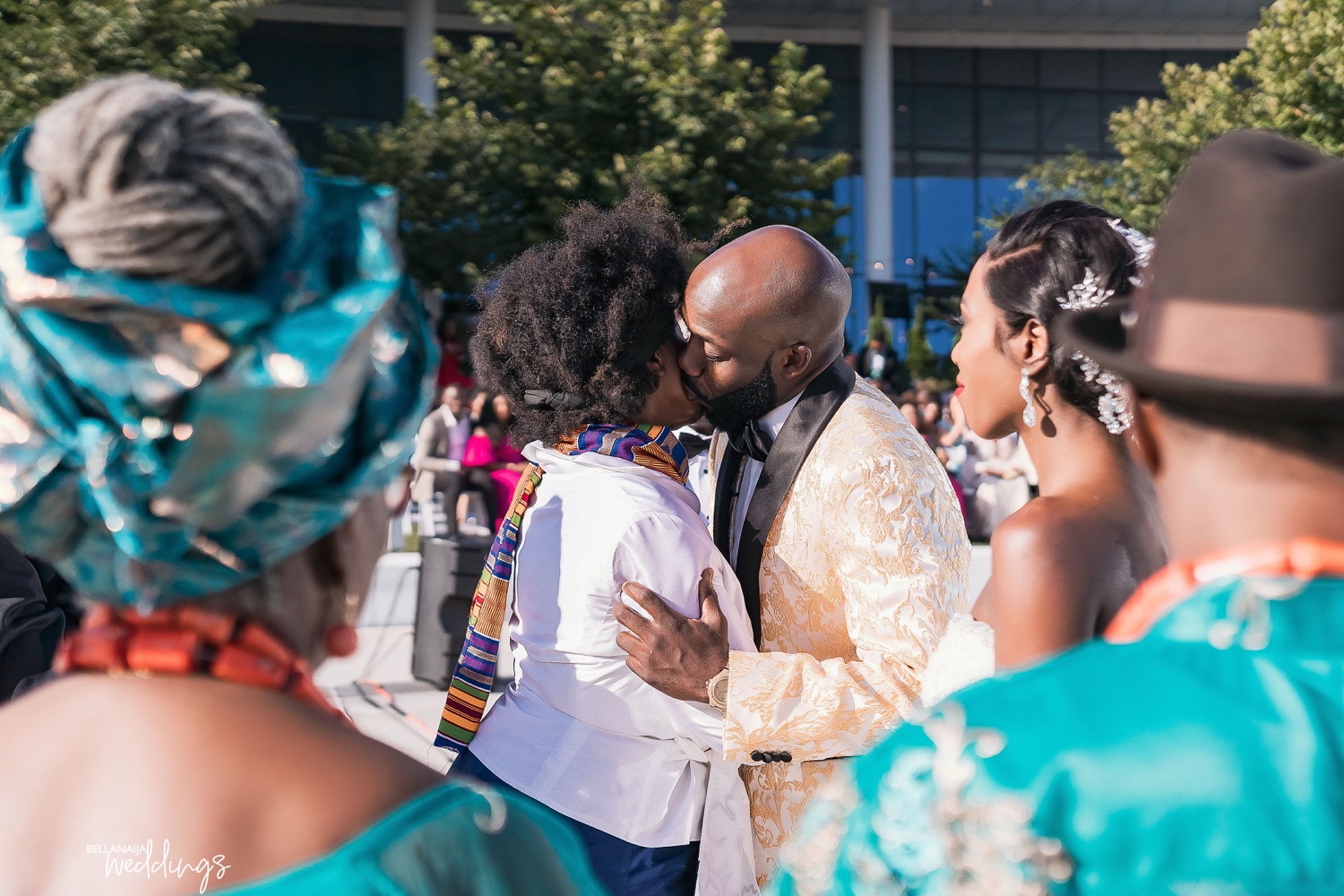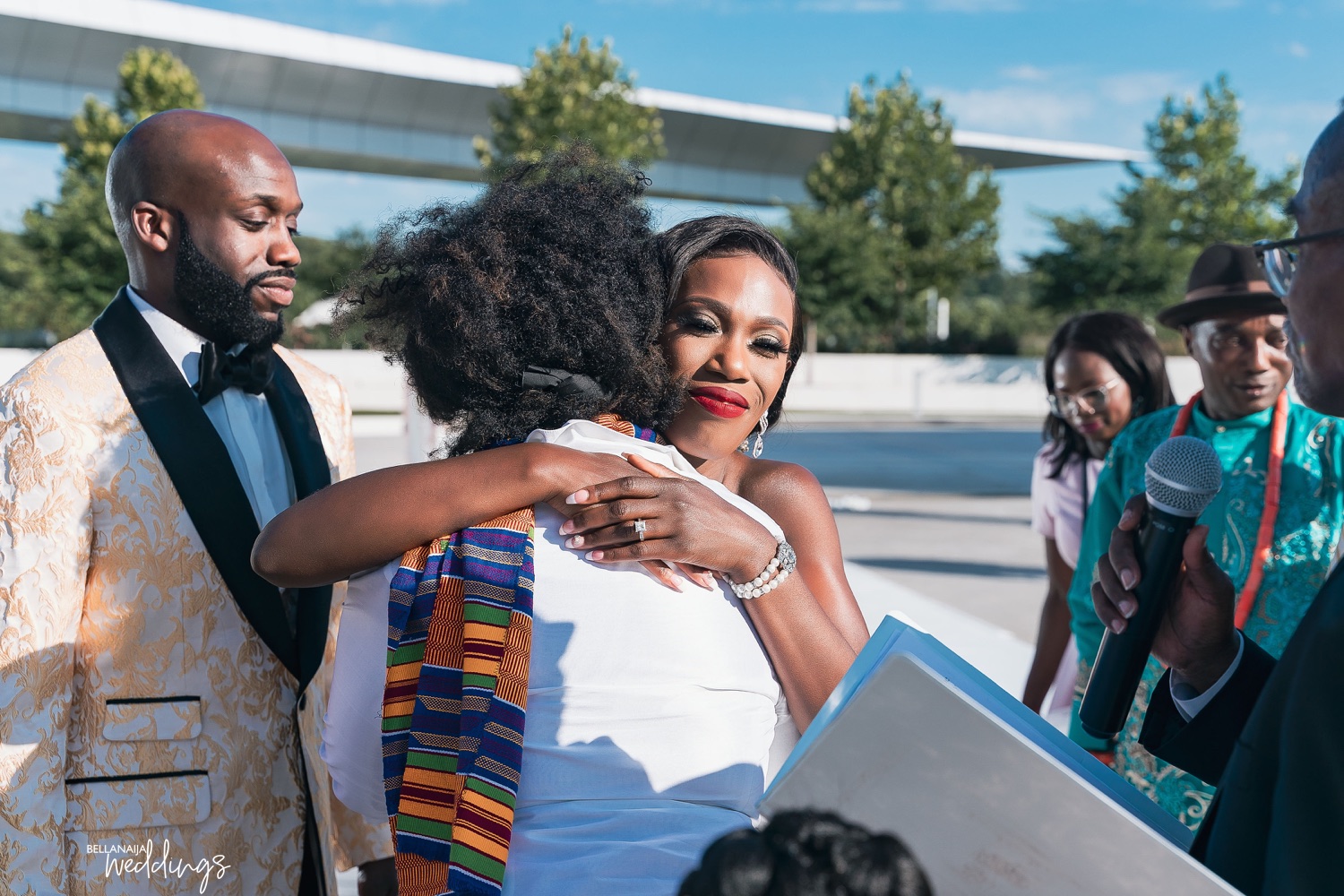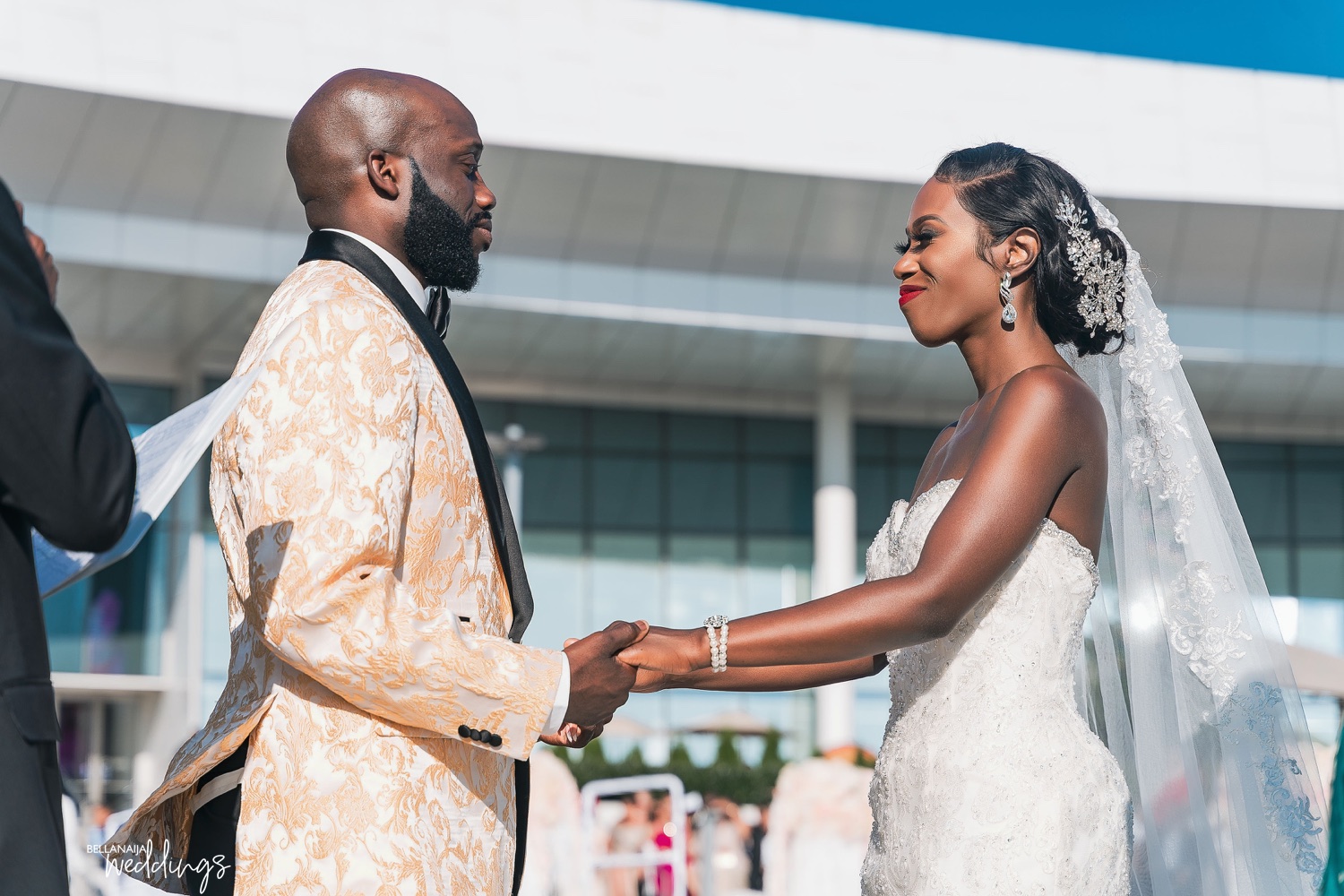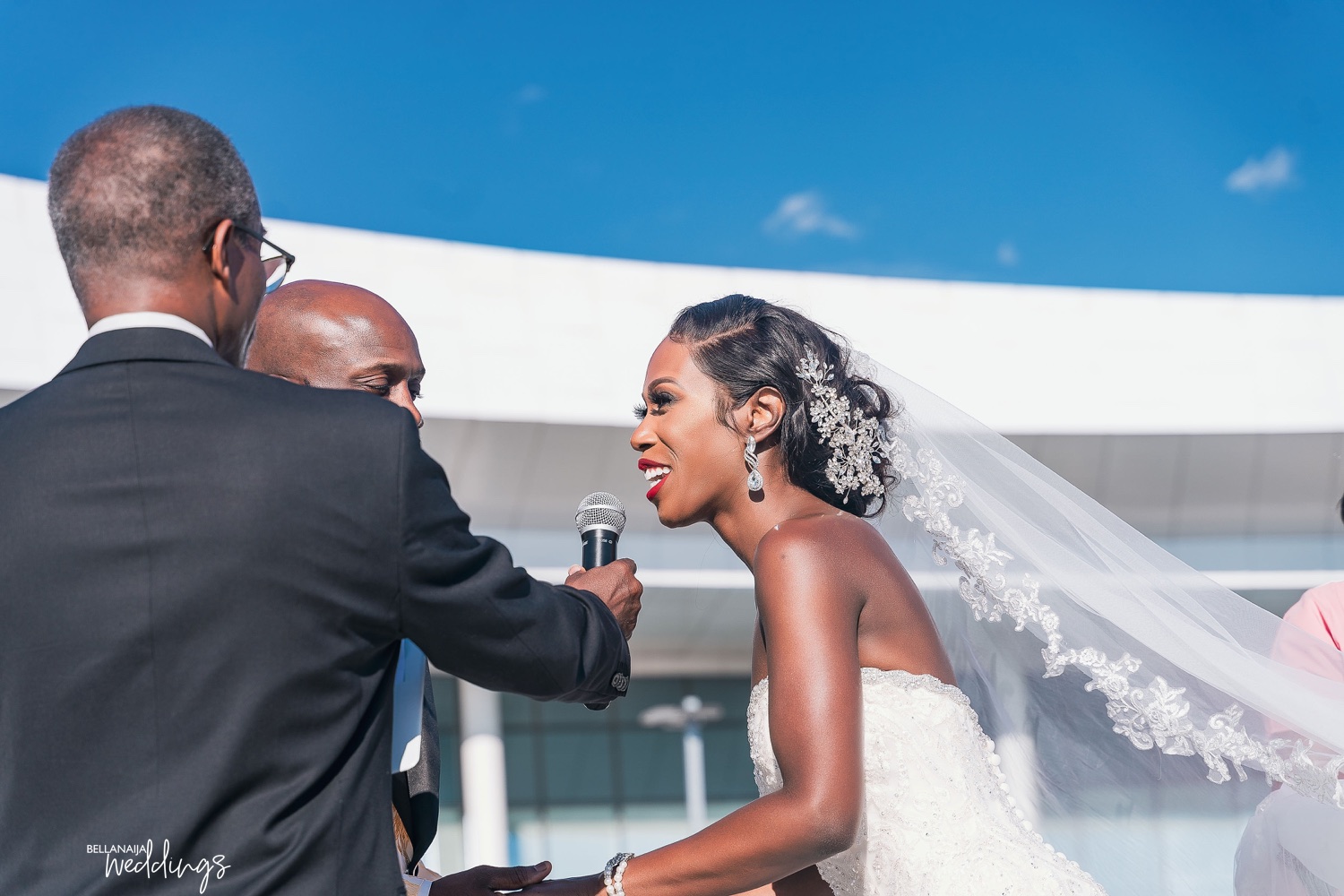 Did you write your own vows? How did you come up with it? What was the gist of it?
Reghe: I wrote my own vows.  I actually finished writing my vows about 10 minutes before I walked down the aisle. I spoke from my heart; I just wanted everyone to know what kind of man I was marrying and how much I loved him with every morsel of my being. I also wanted to thank my king for accepting all my flaws/faults and still making me feel perfect in his eyes and let him know I appreciated him, and I would not give up on us.

Nana: No. I did not need to write my vows; I always knew what to say to my wife on our wedding day. The words flowed naturally from my heart.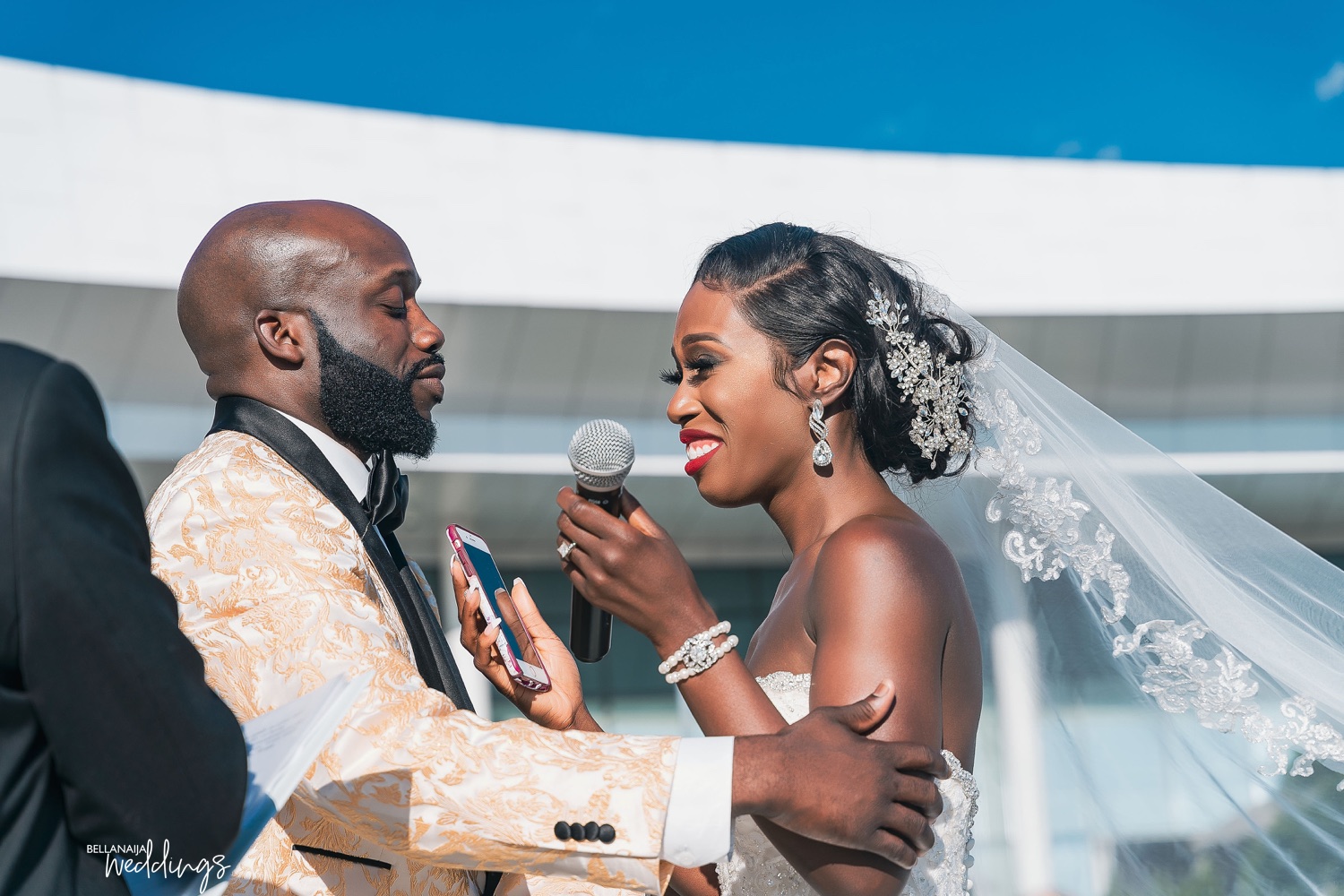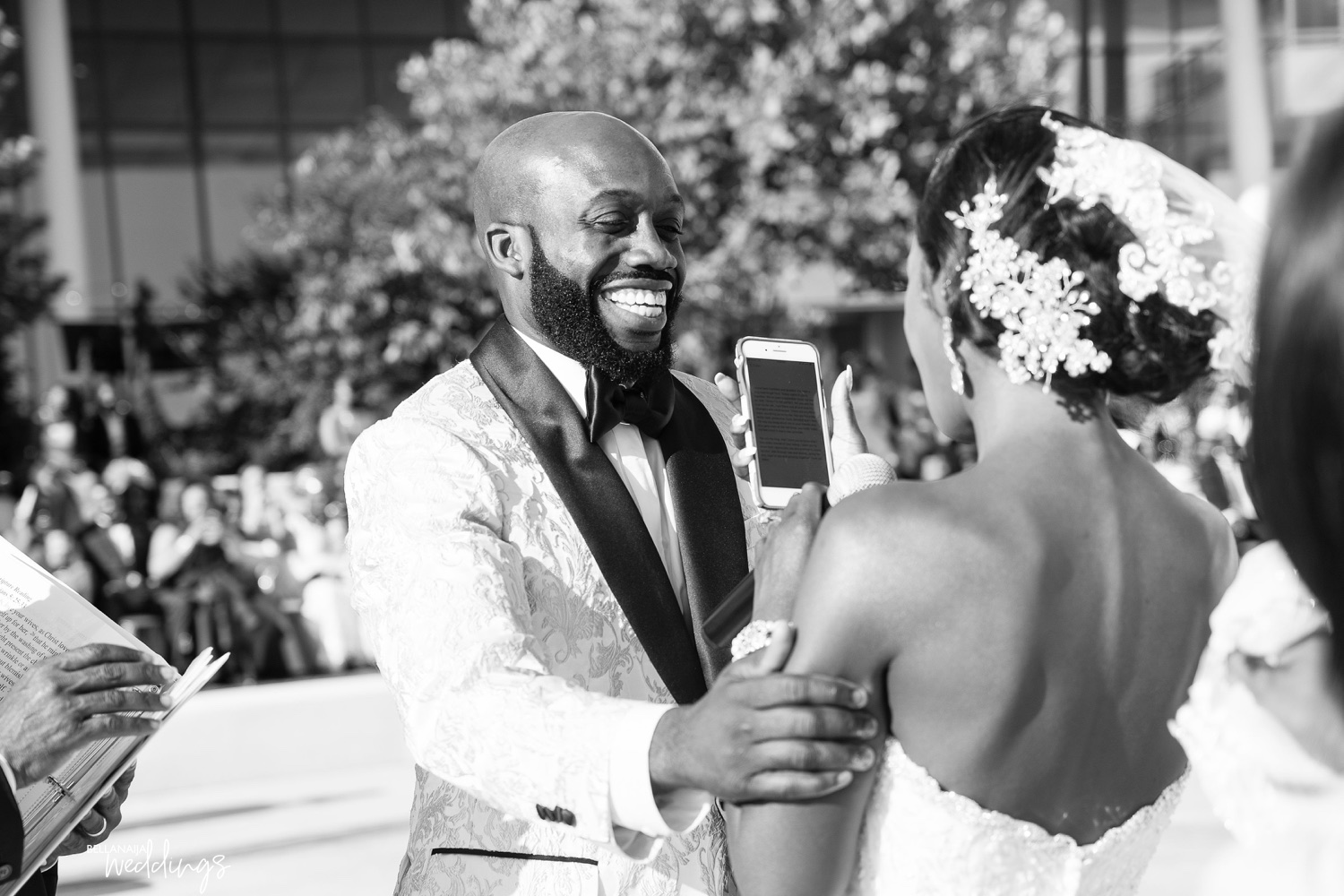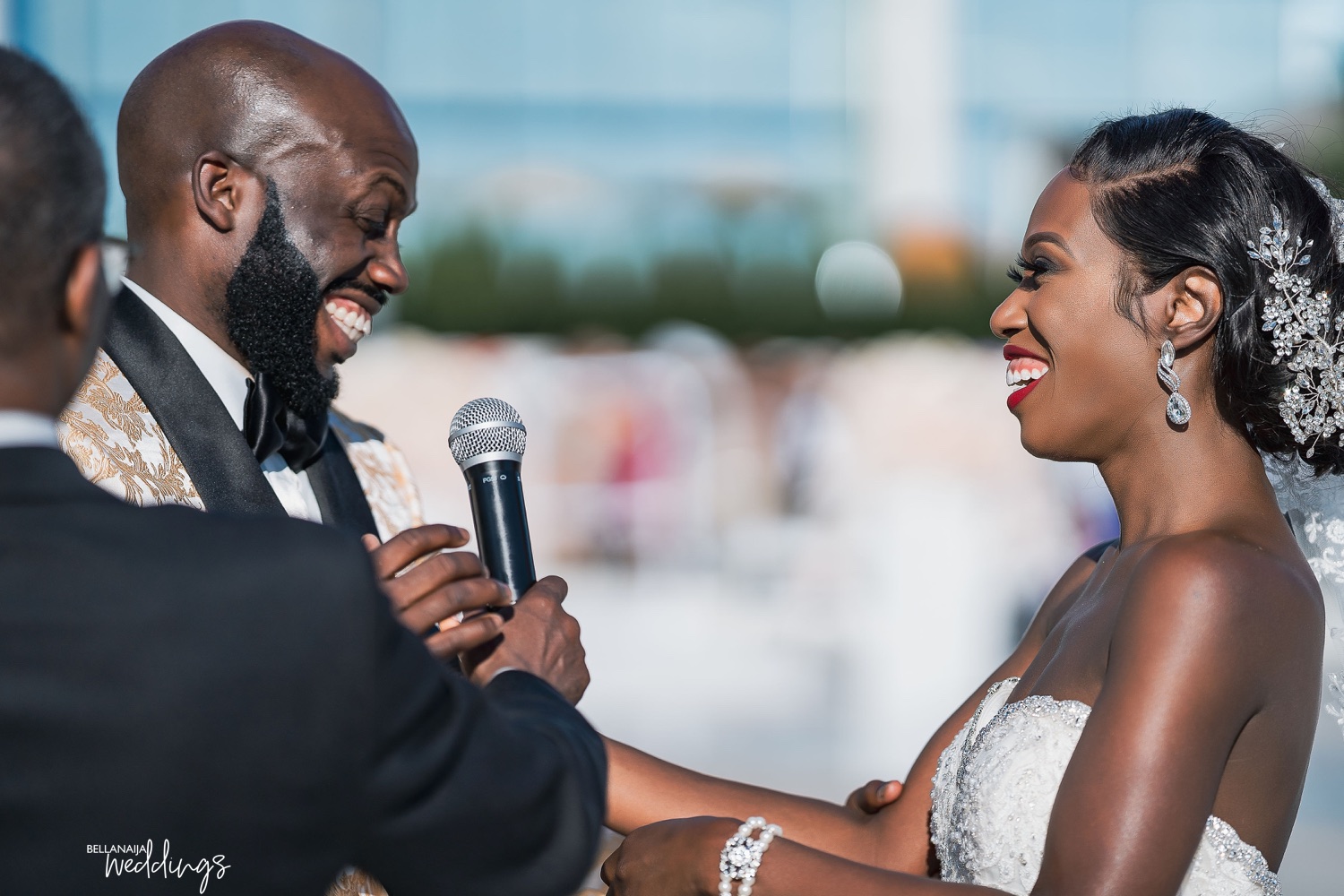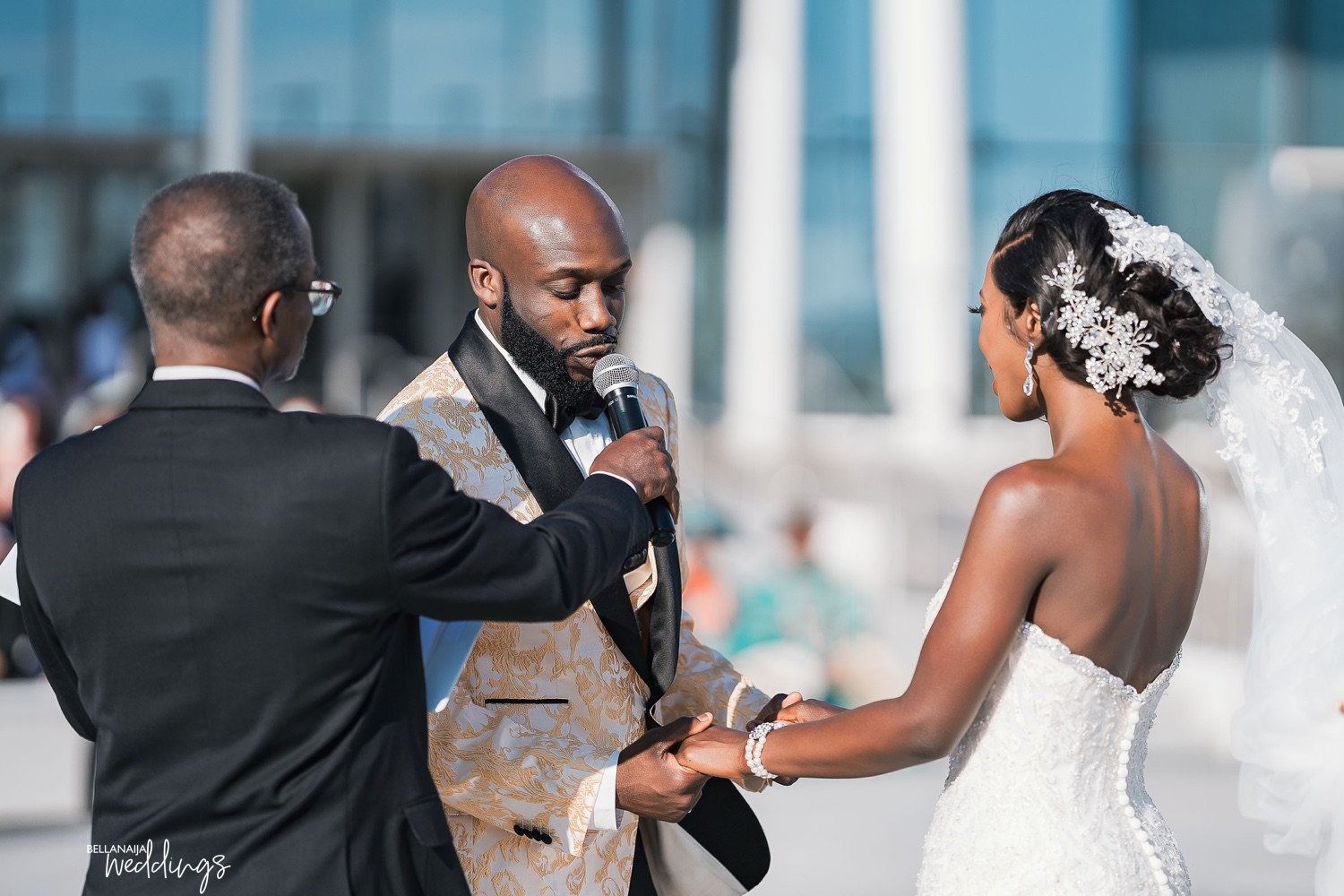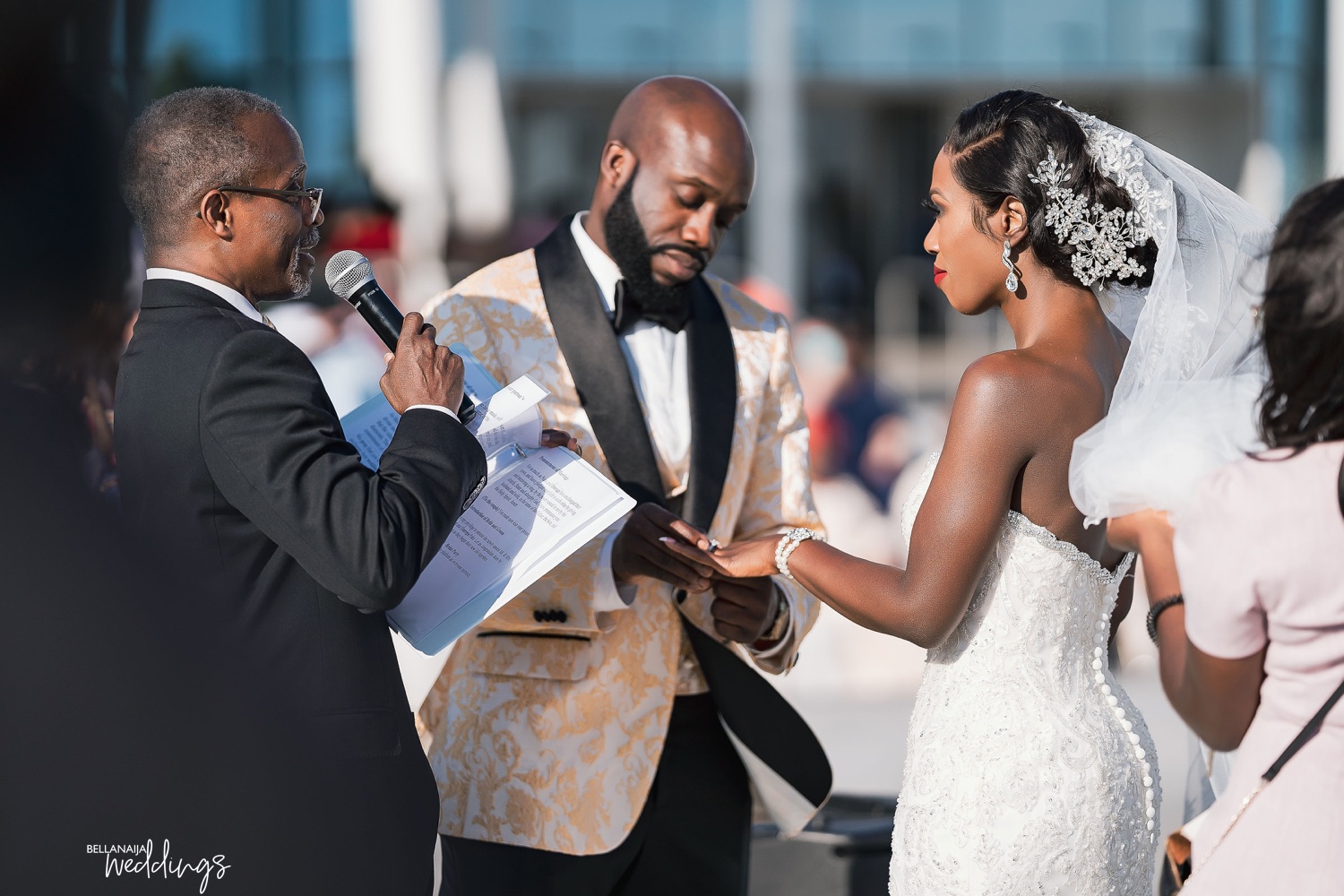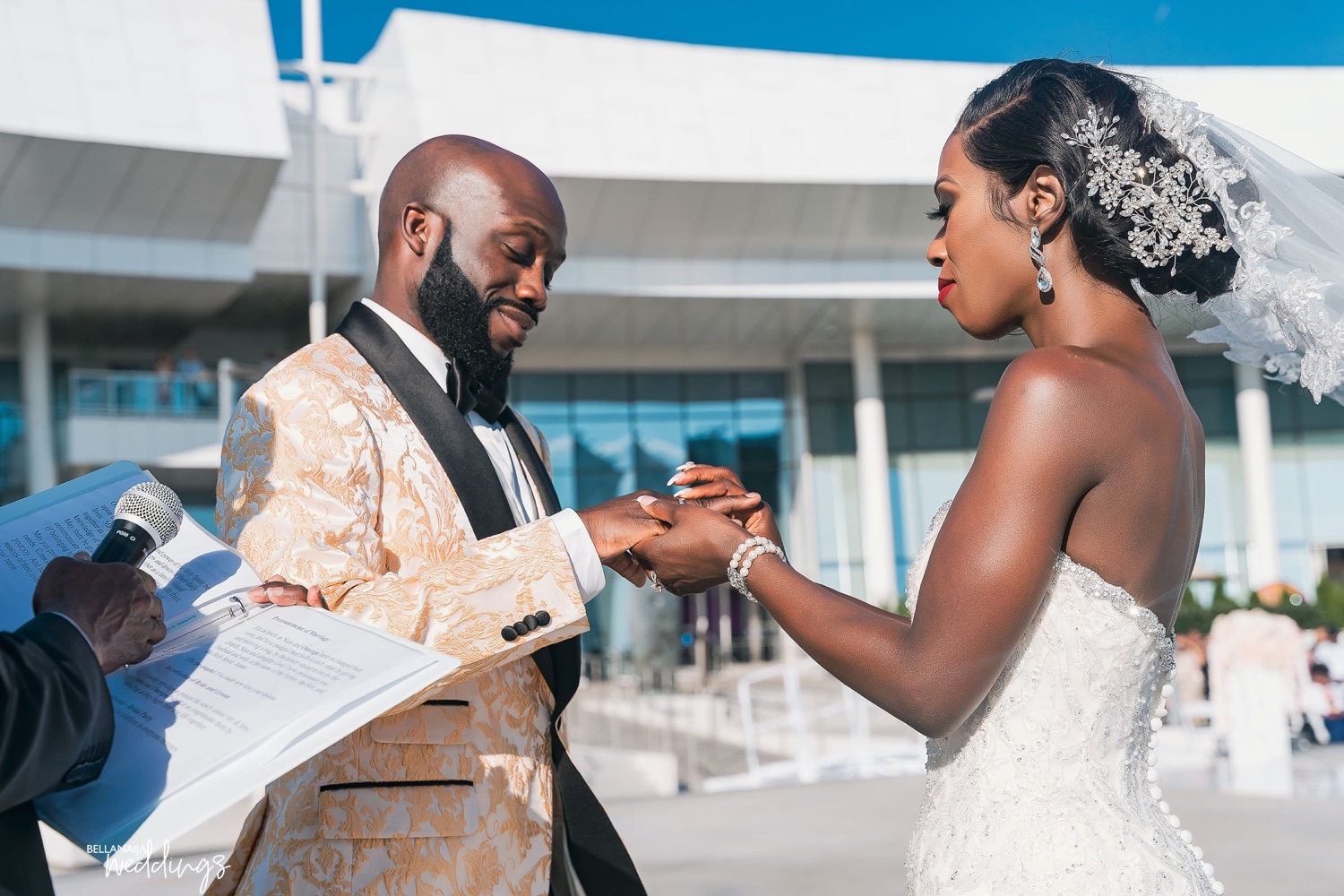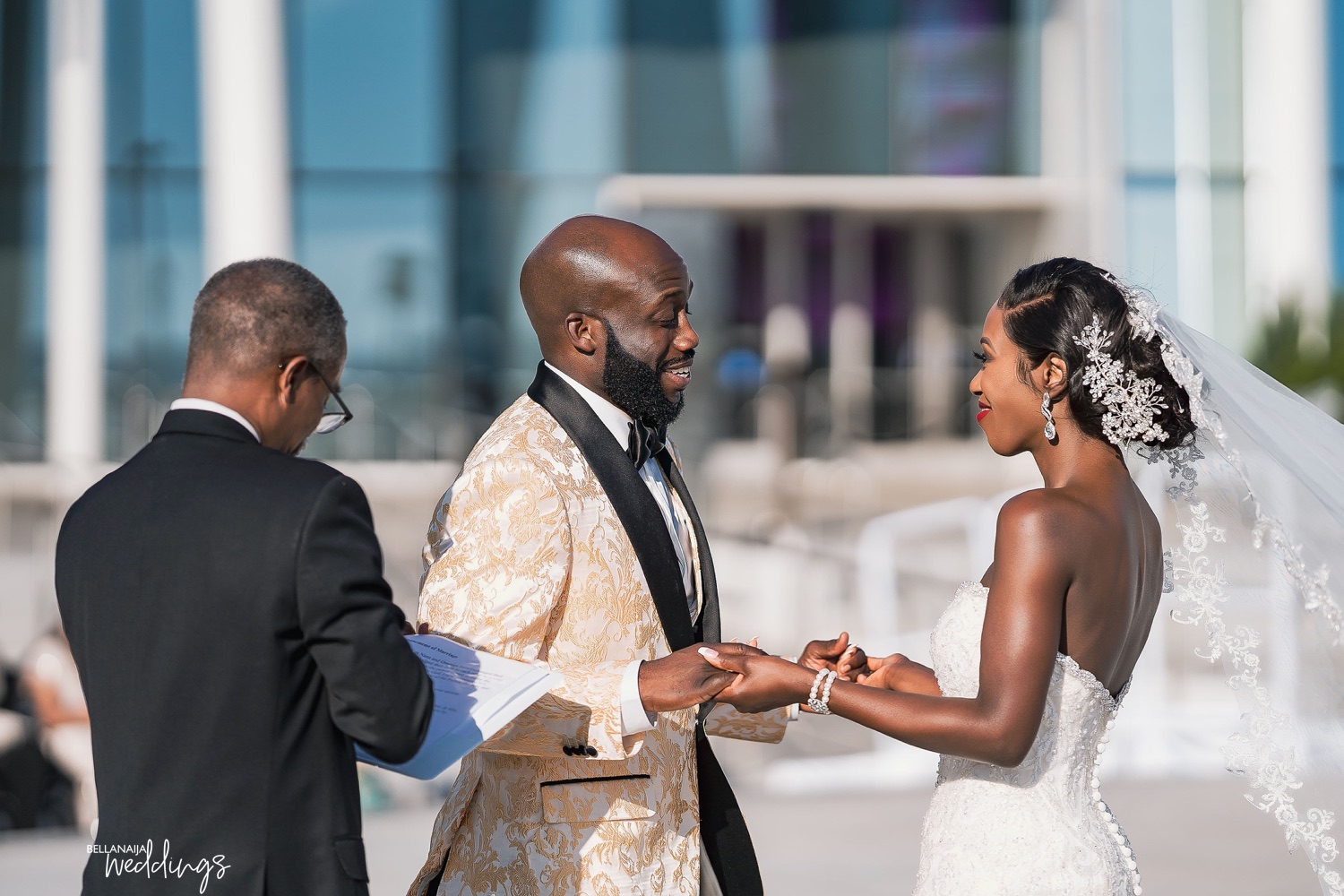 Describe the kiss once the officiant said you may now Kiss the Bride
Reghe: It was sensual! I thought he was going to pop my back when he tilted me over to kiss me
Nana: I kiss her a lot, so it was just as Dj Khalid says "another 1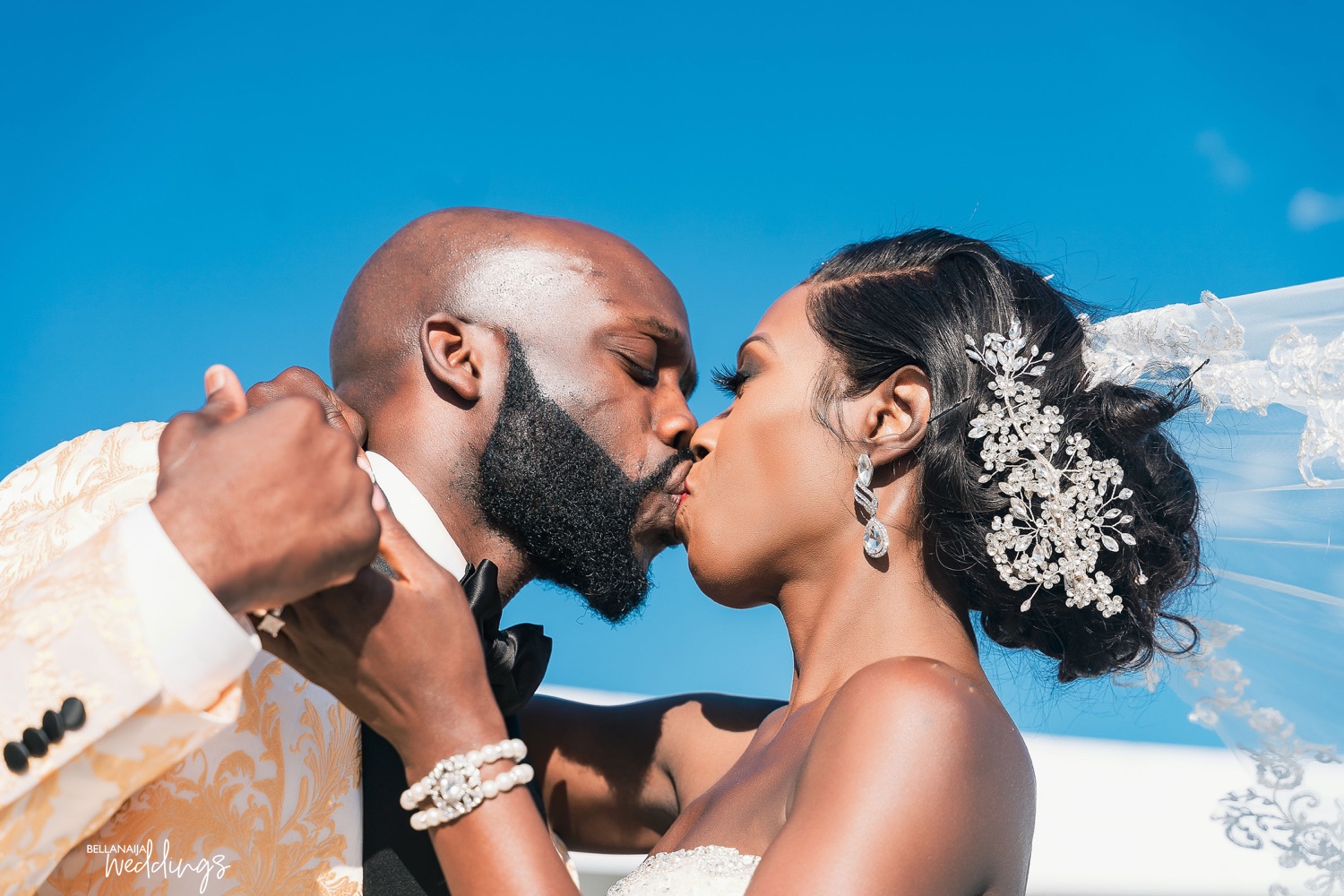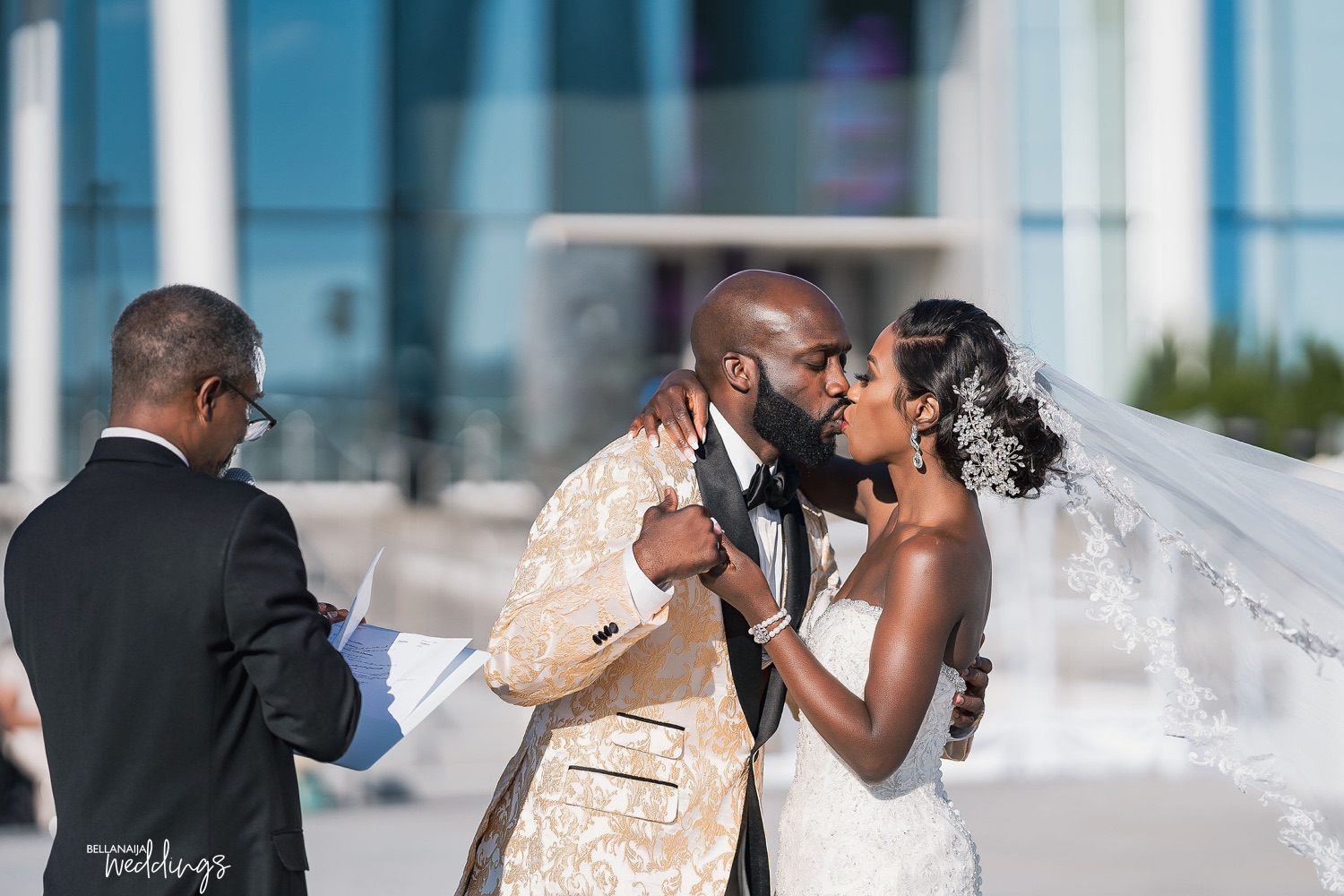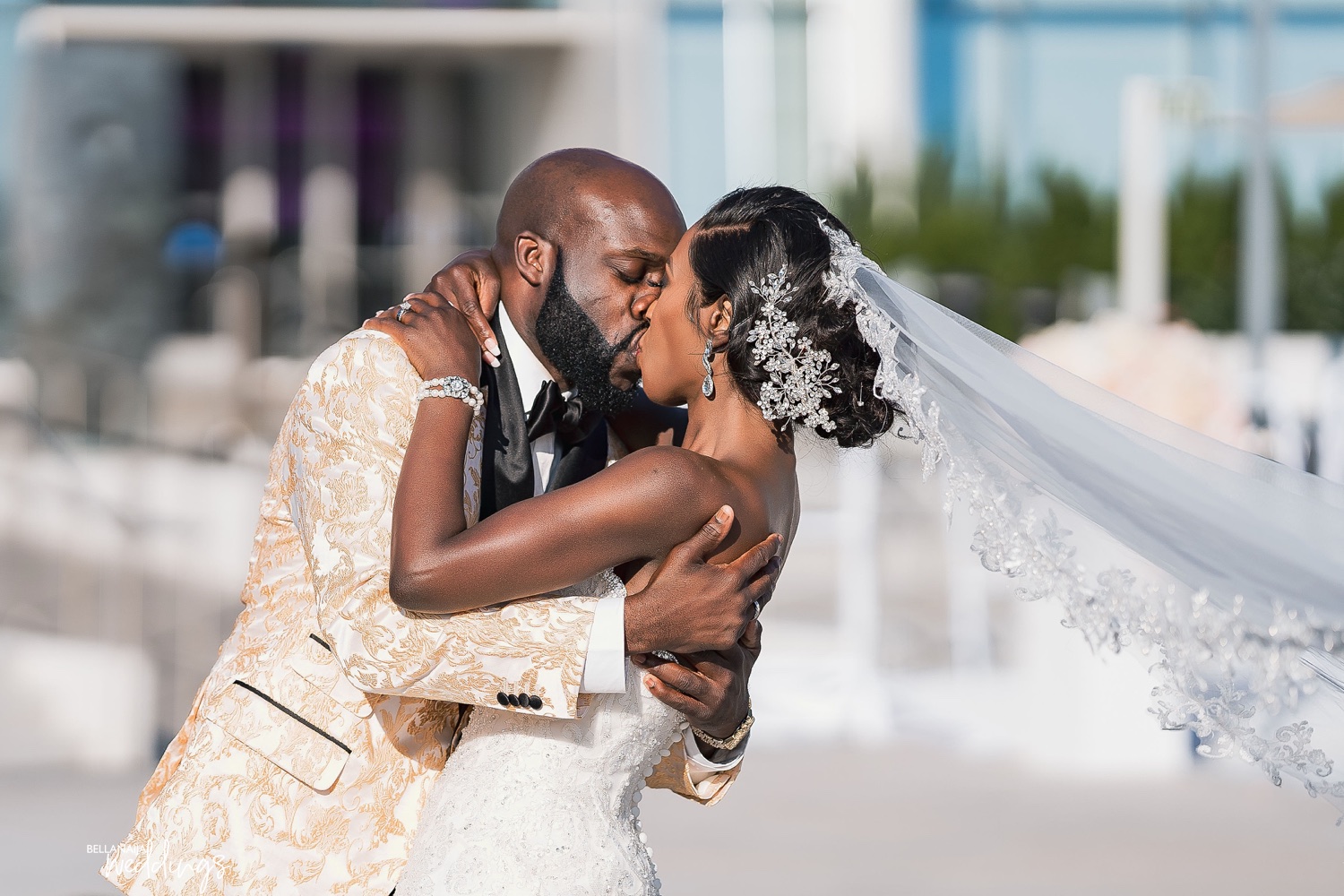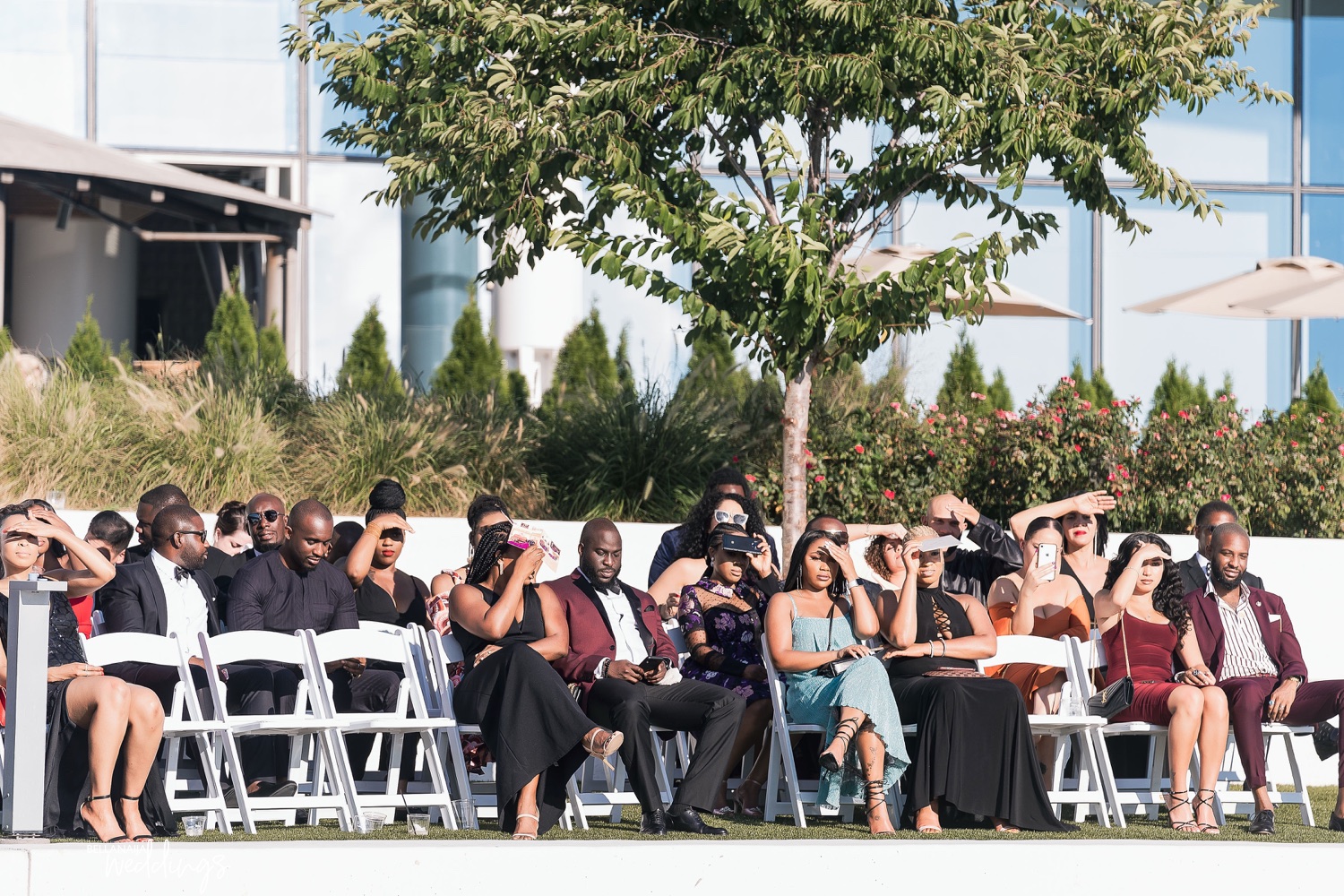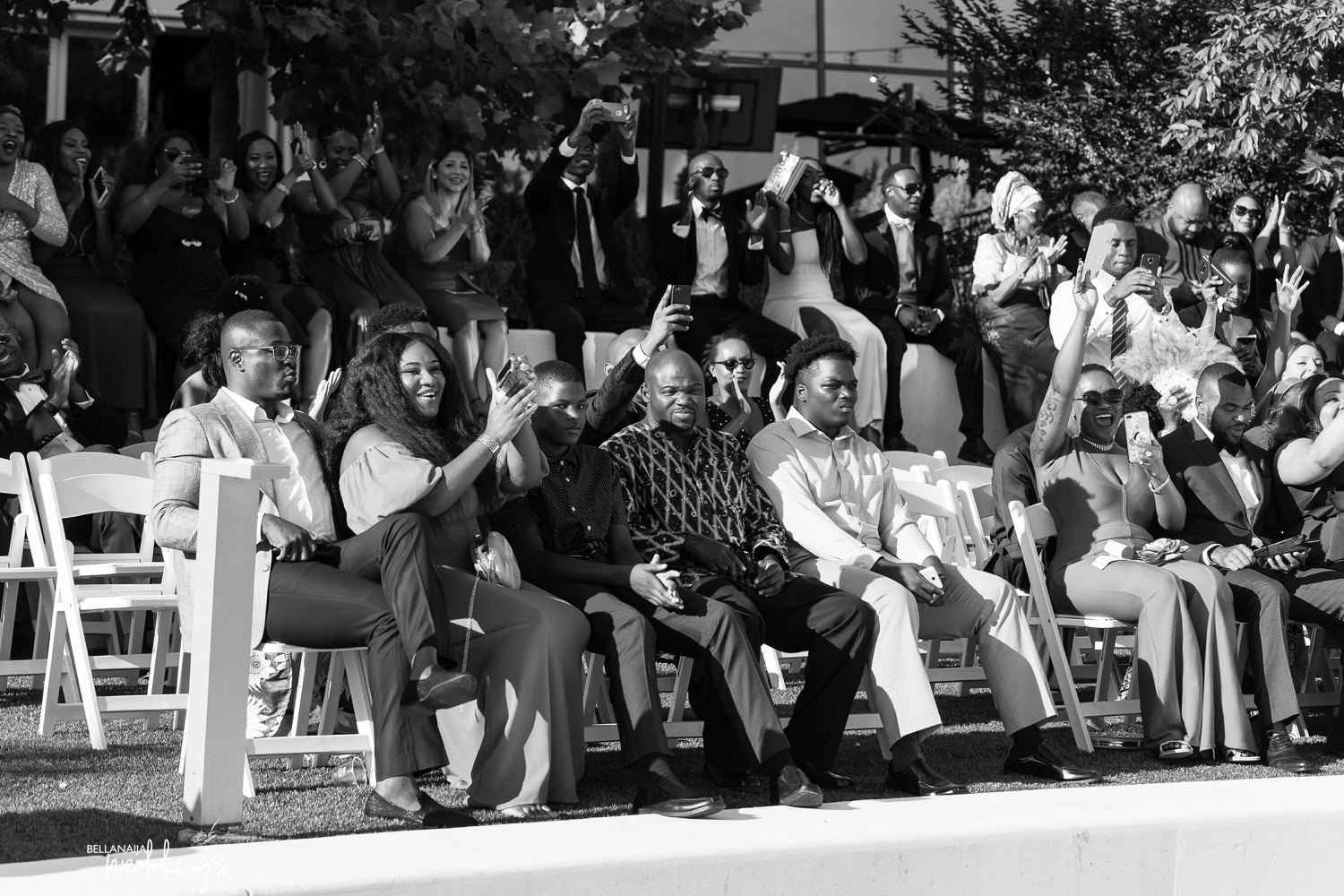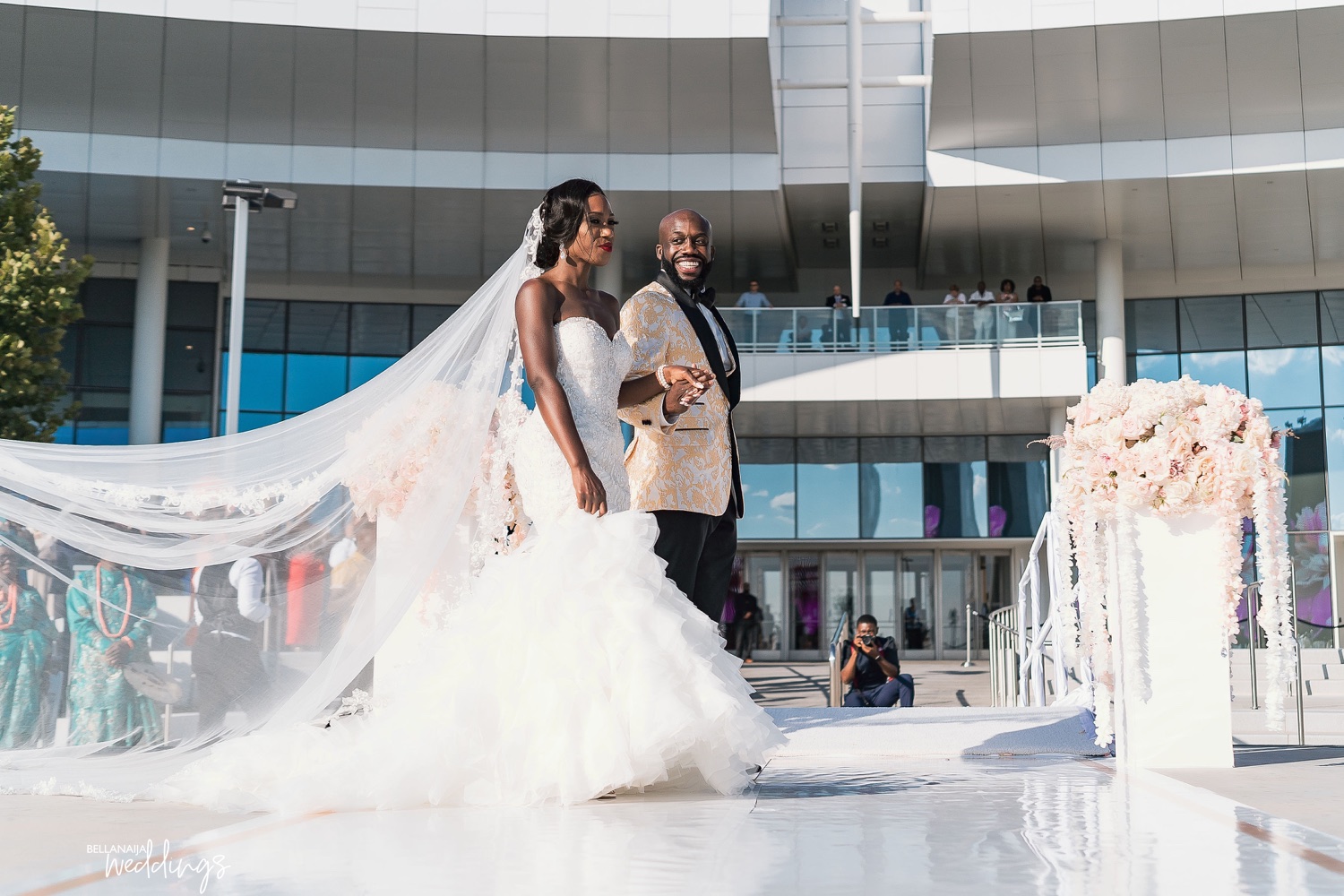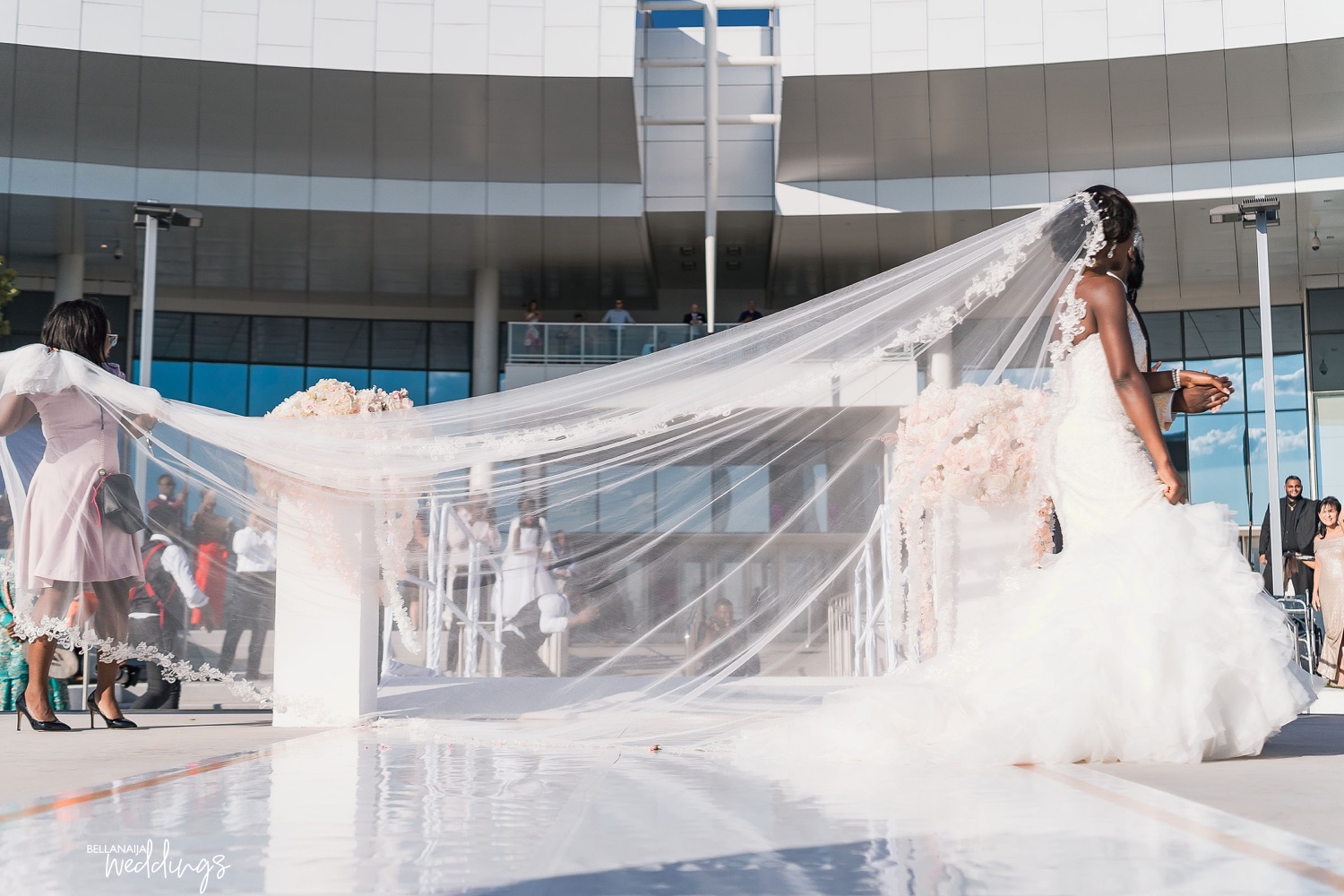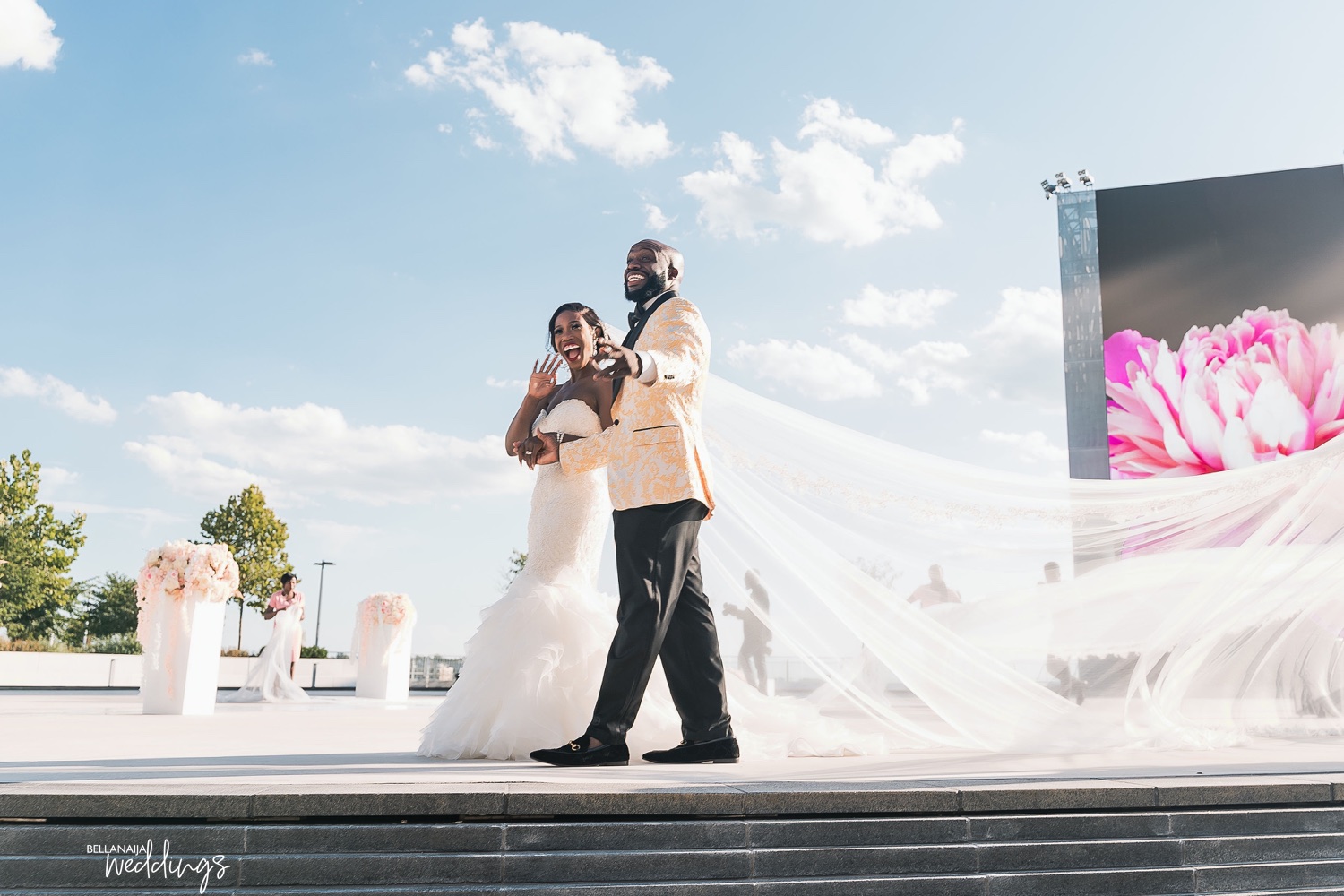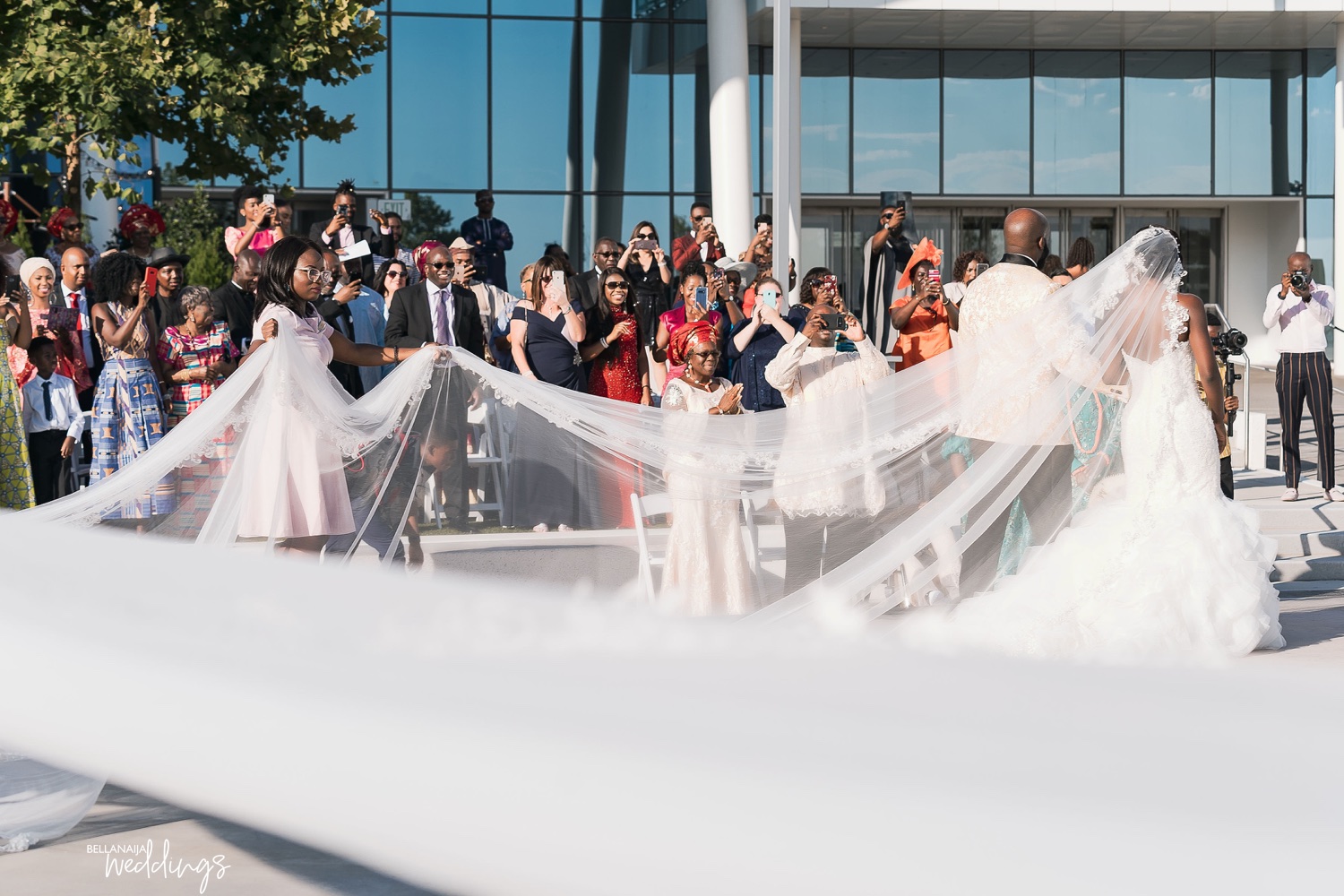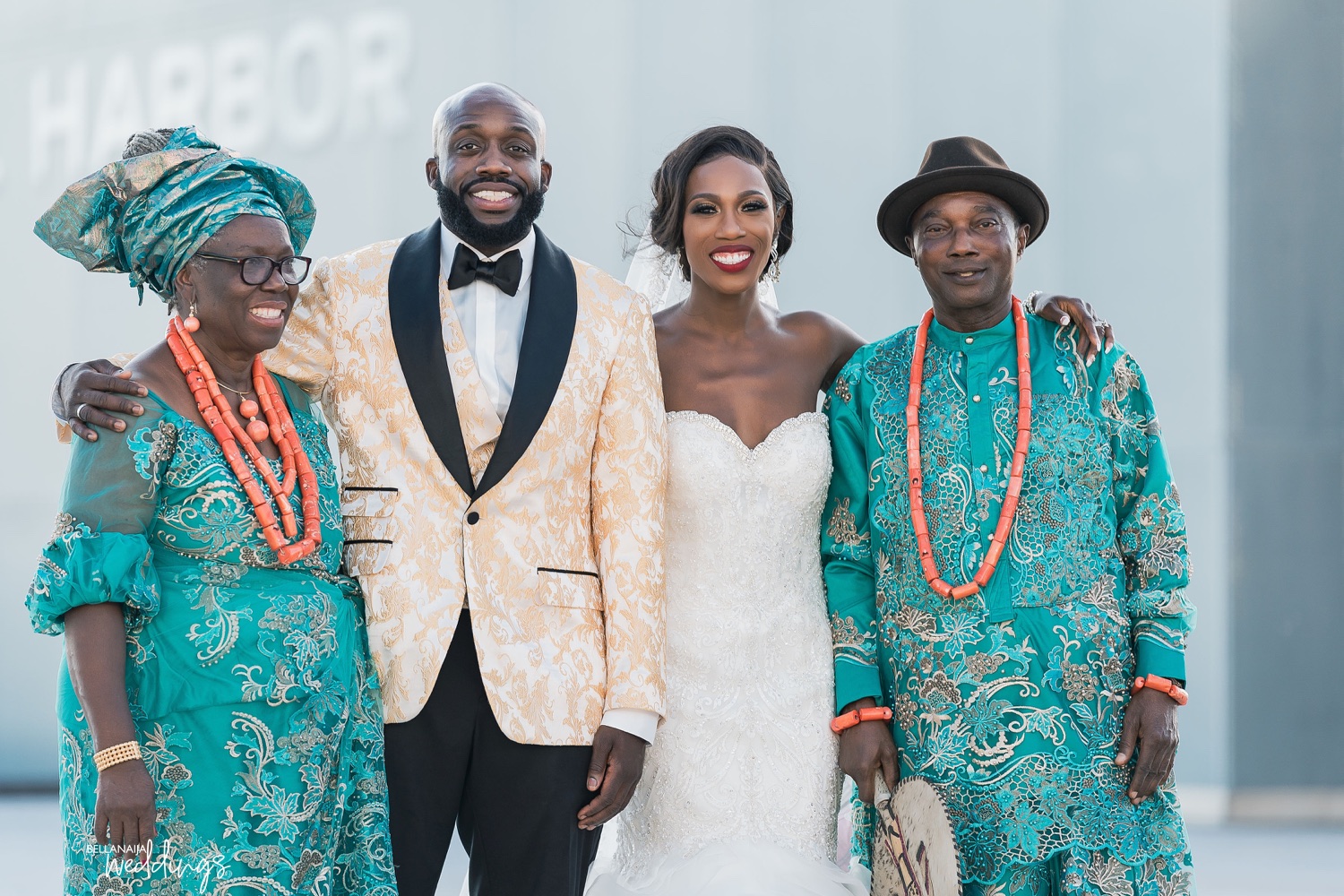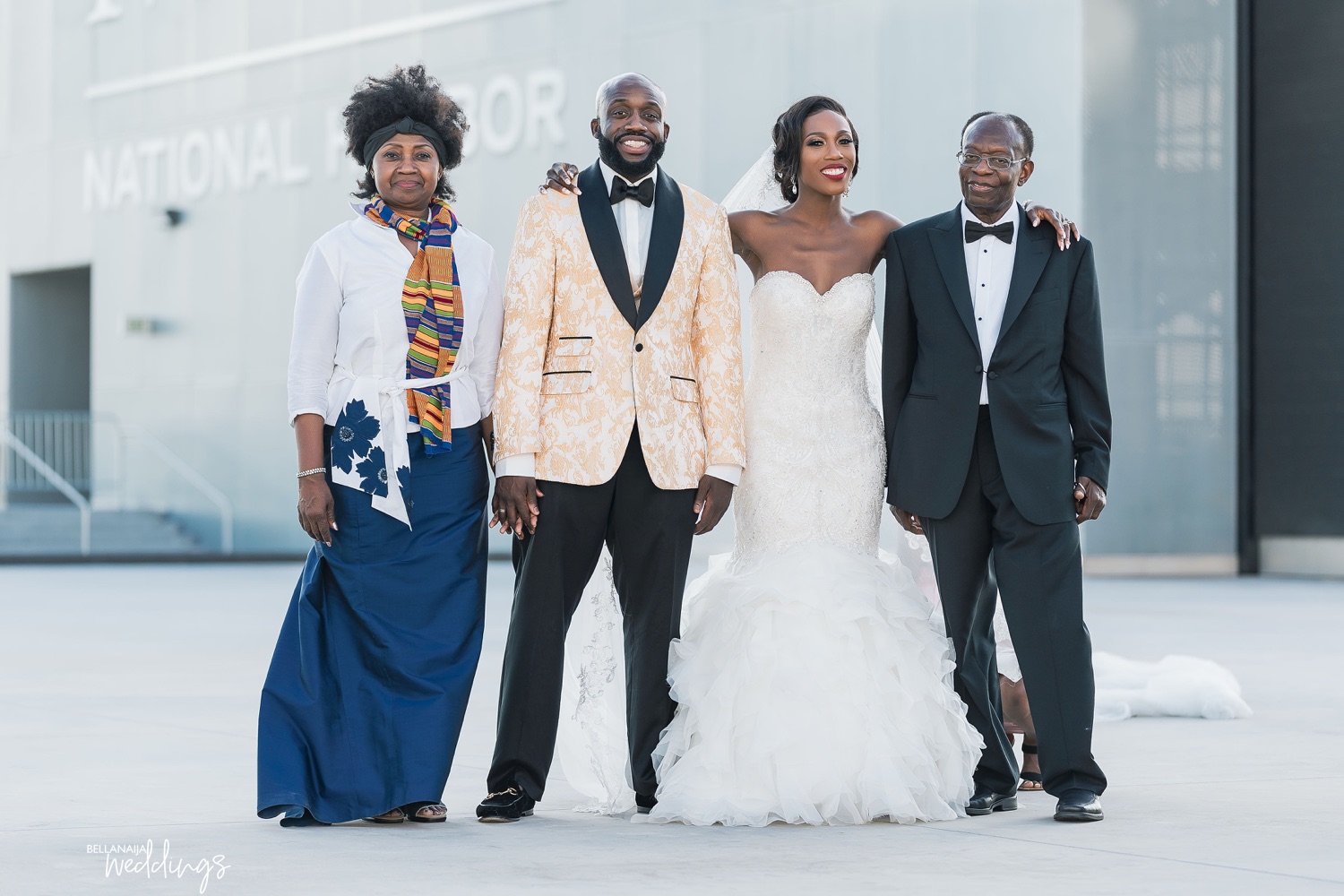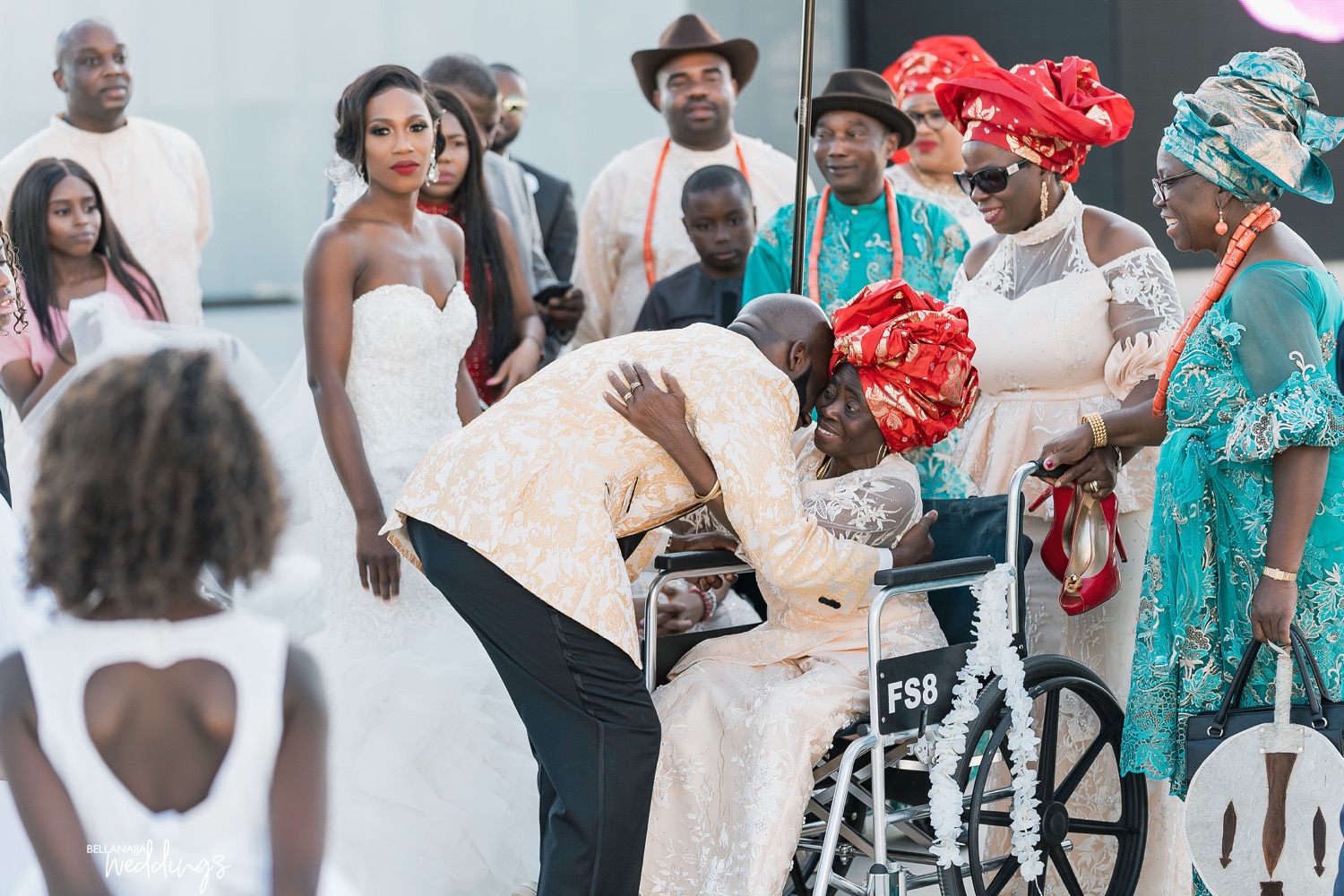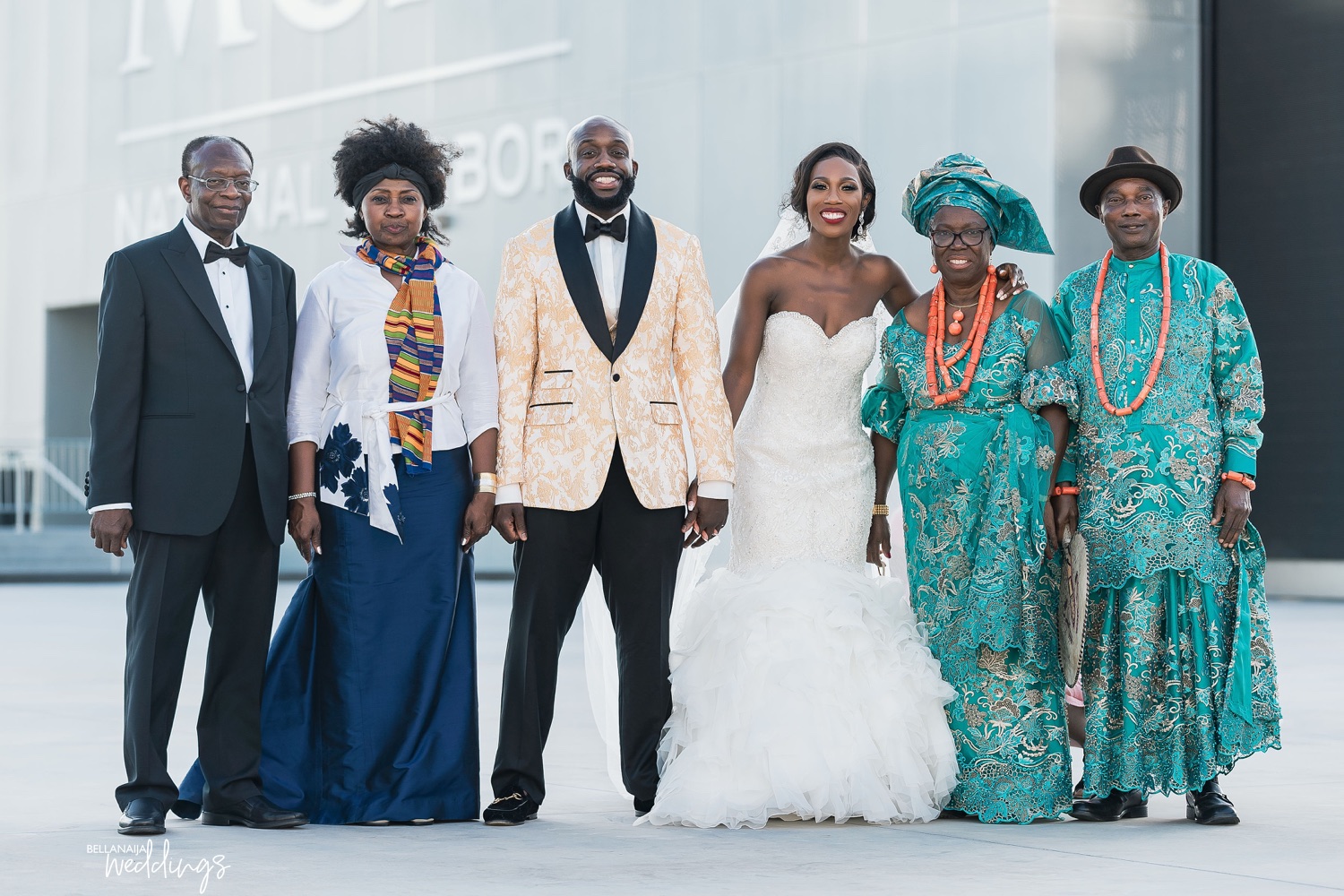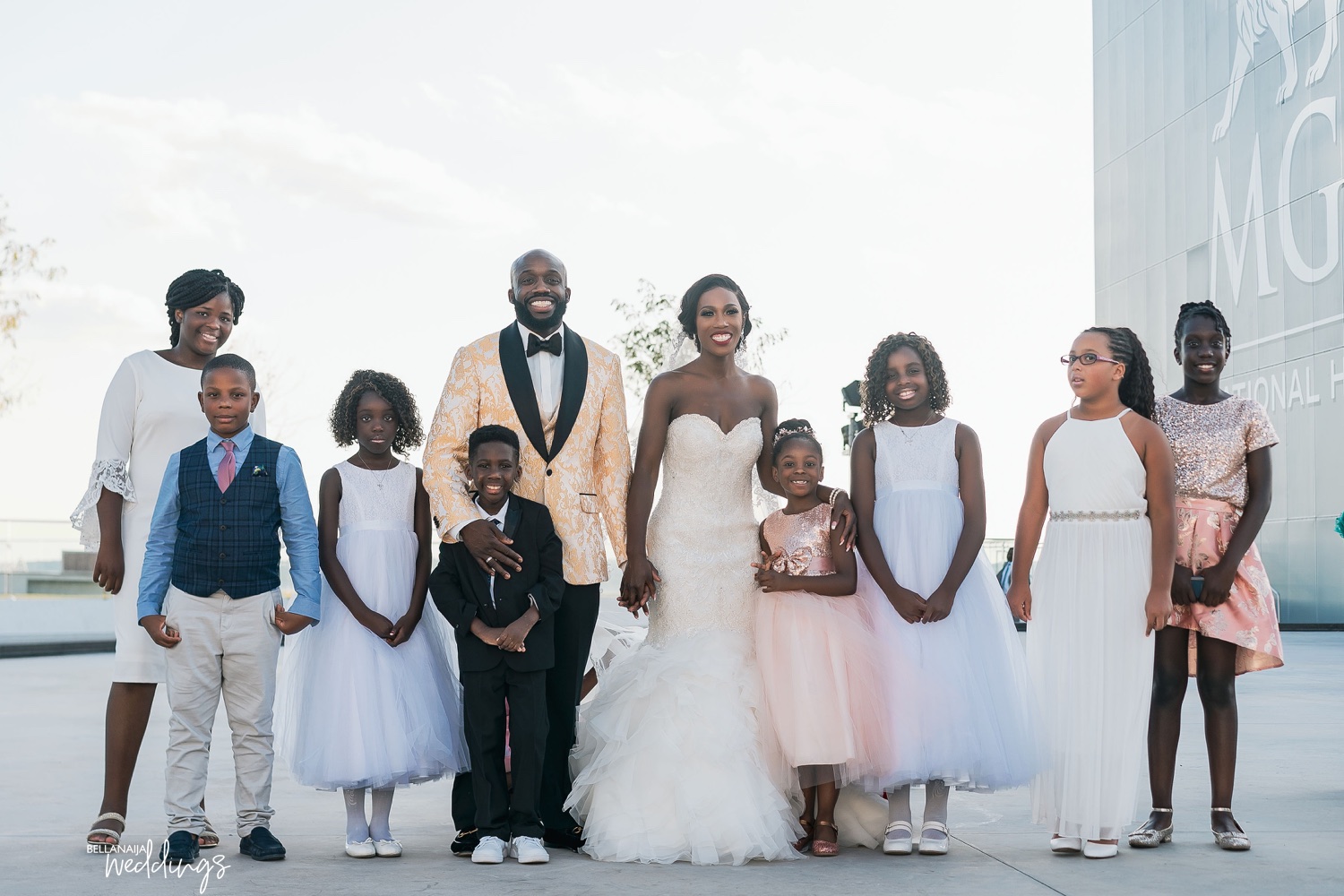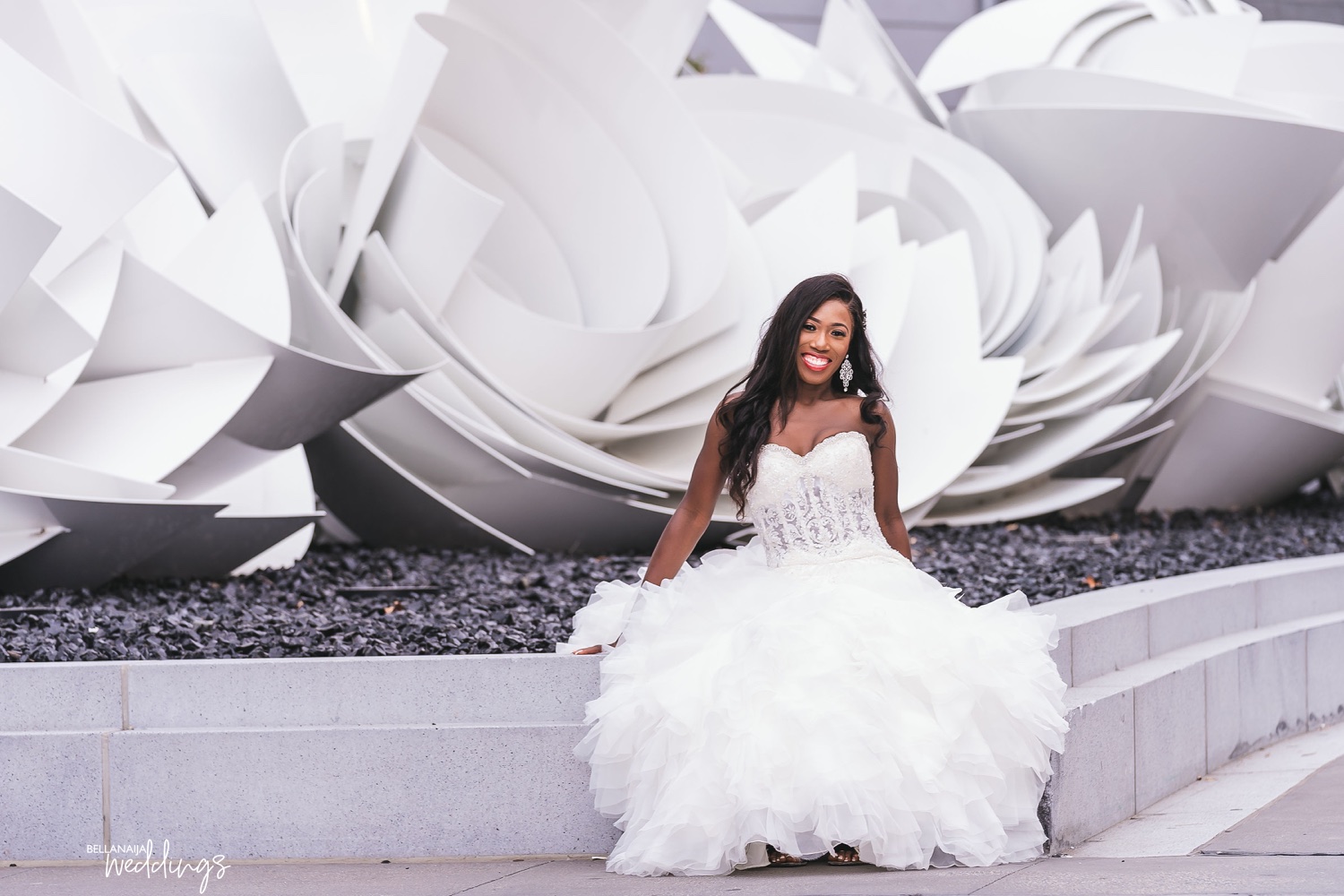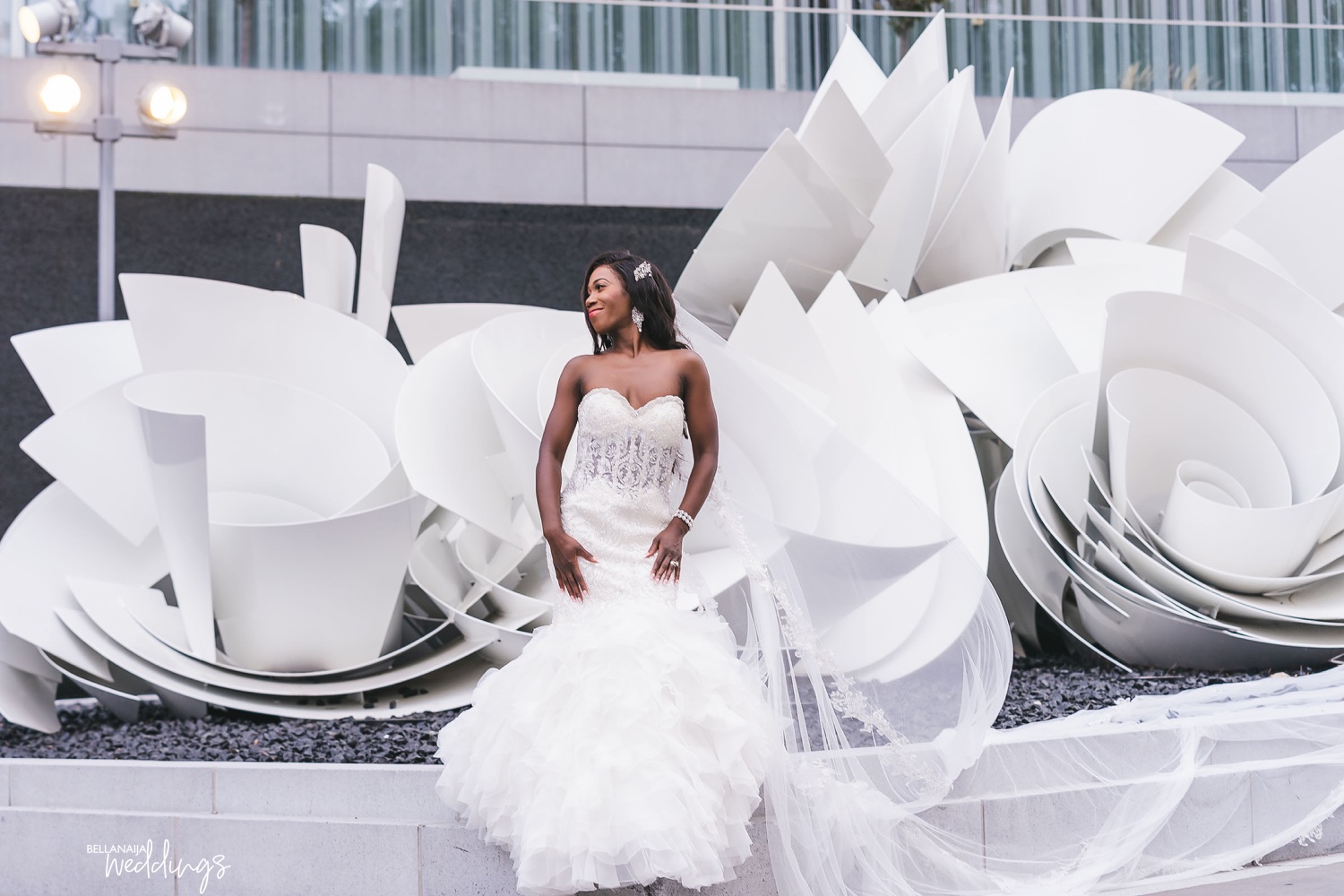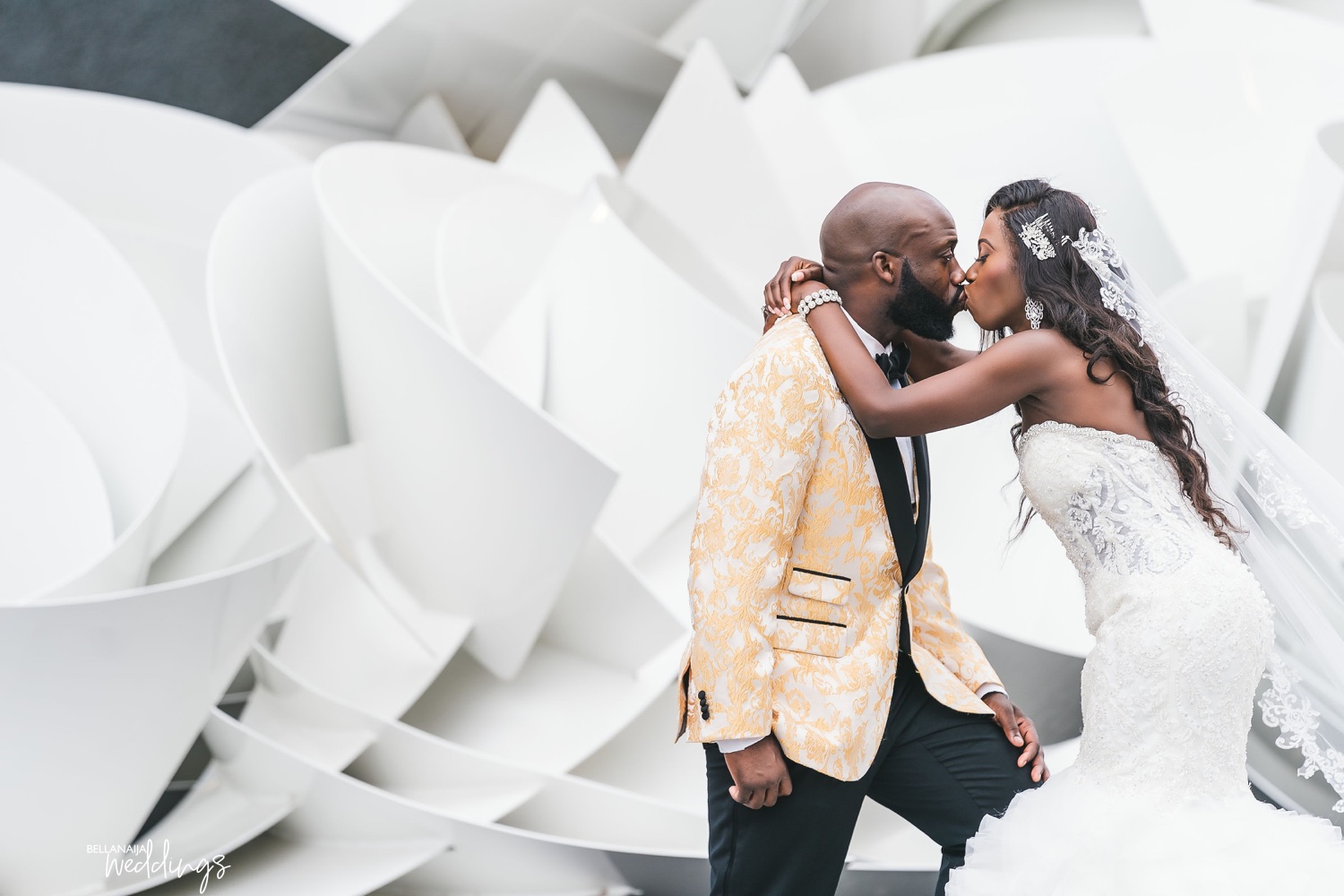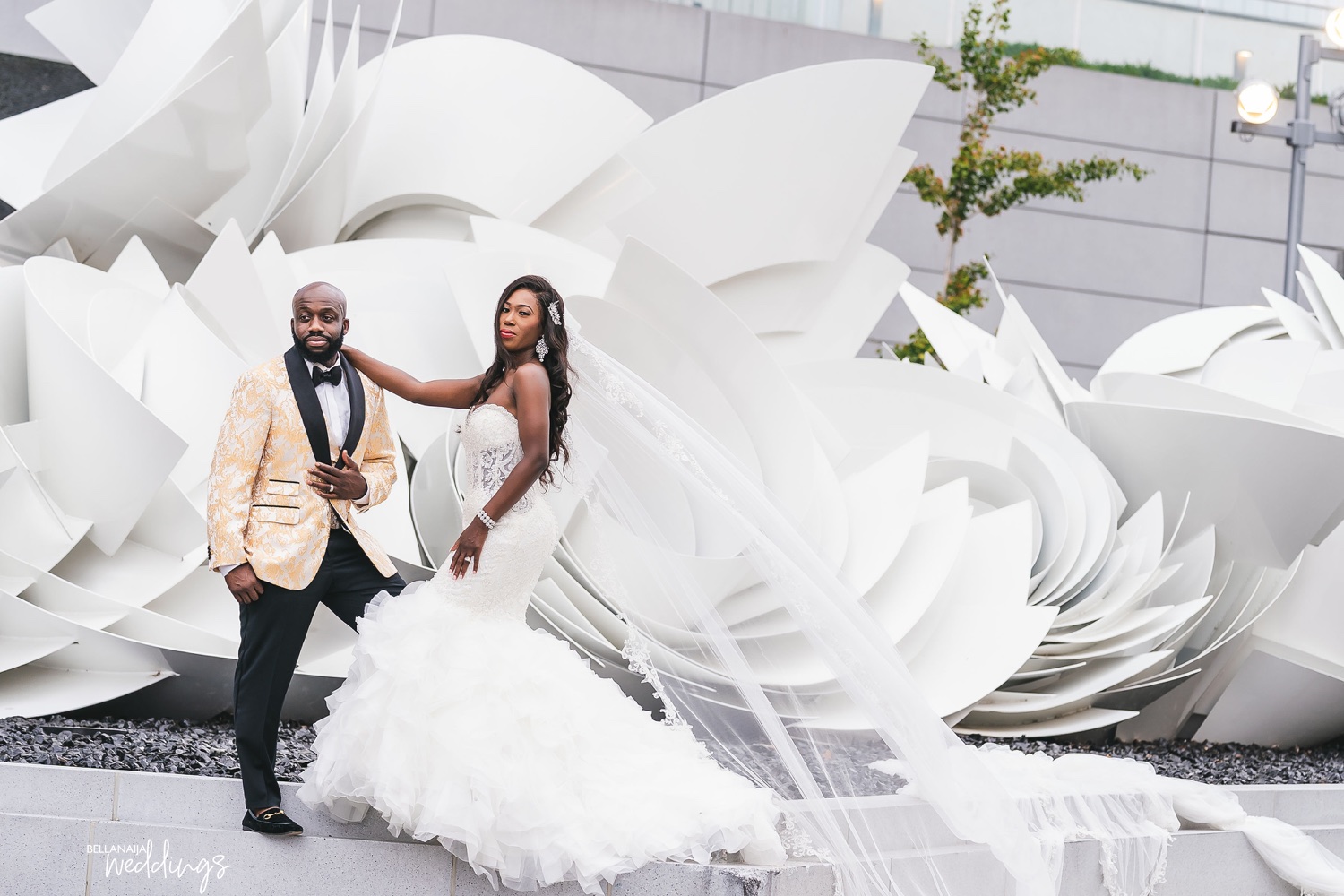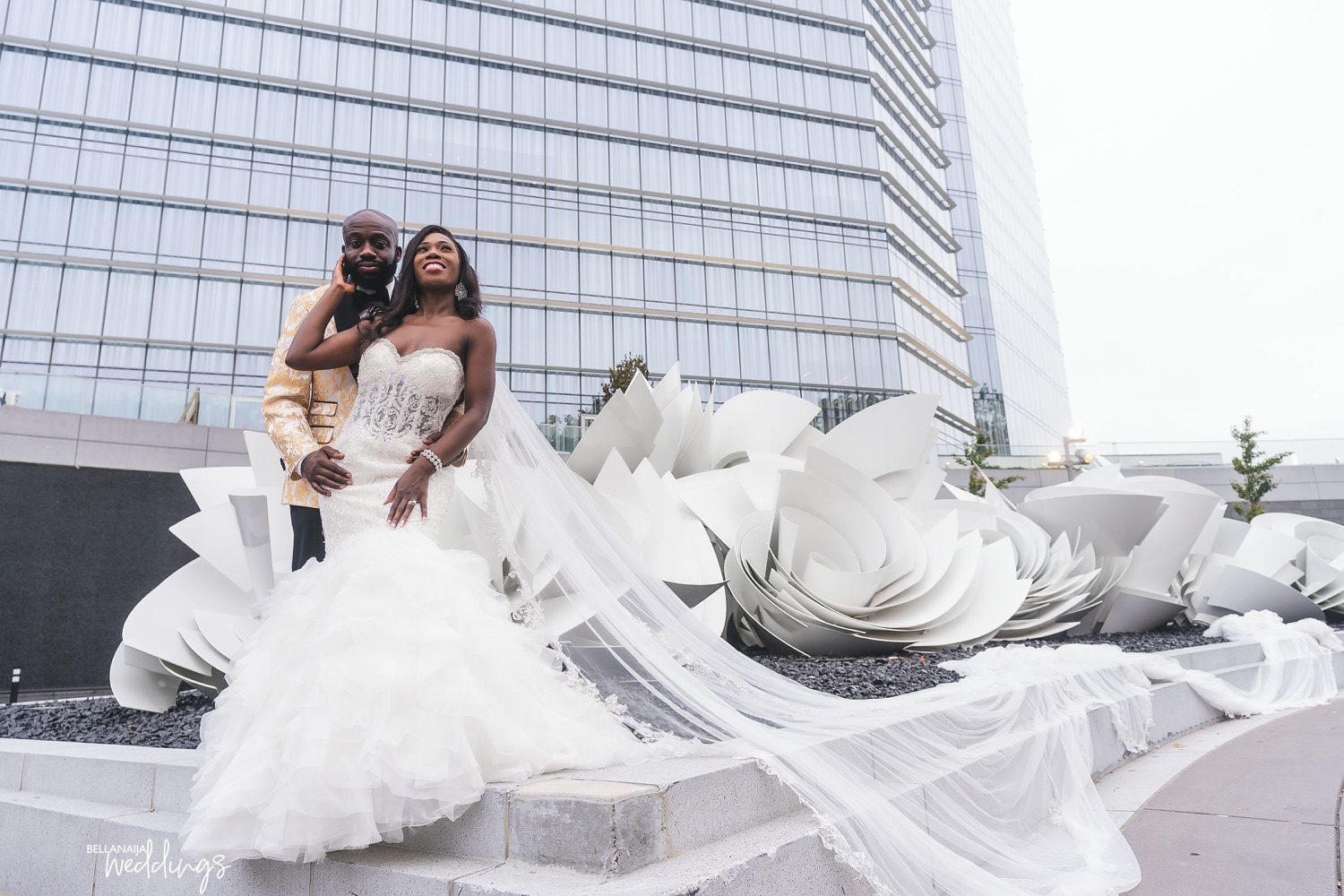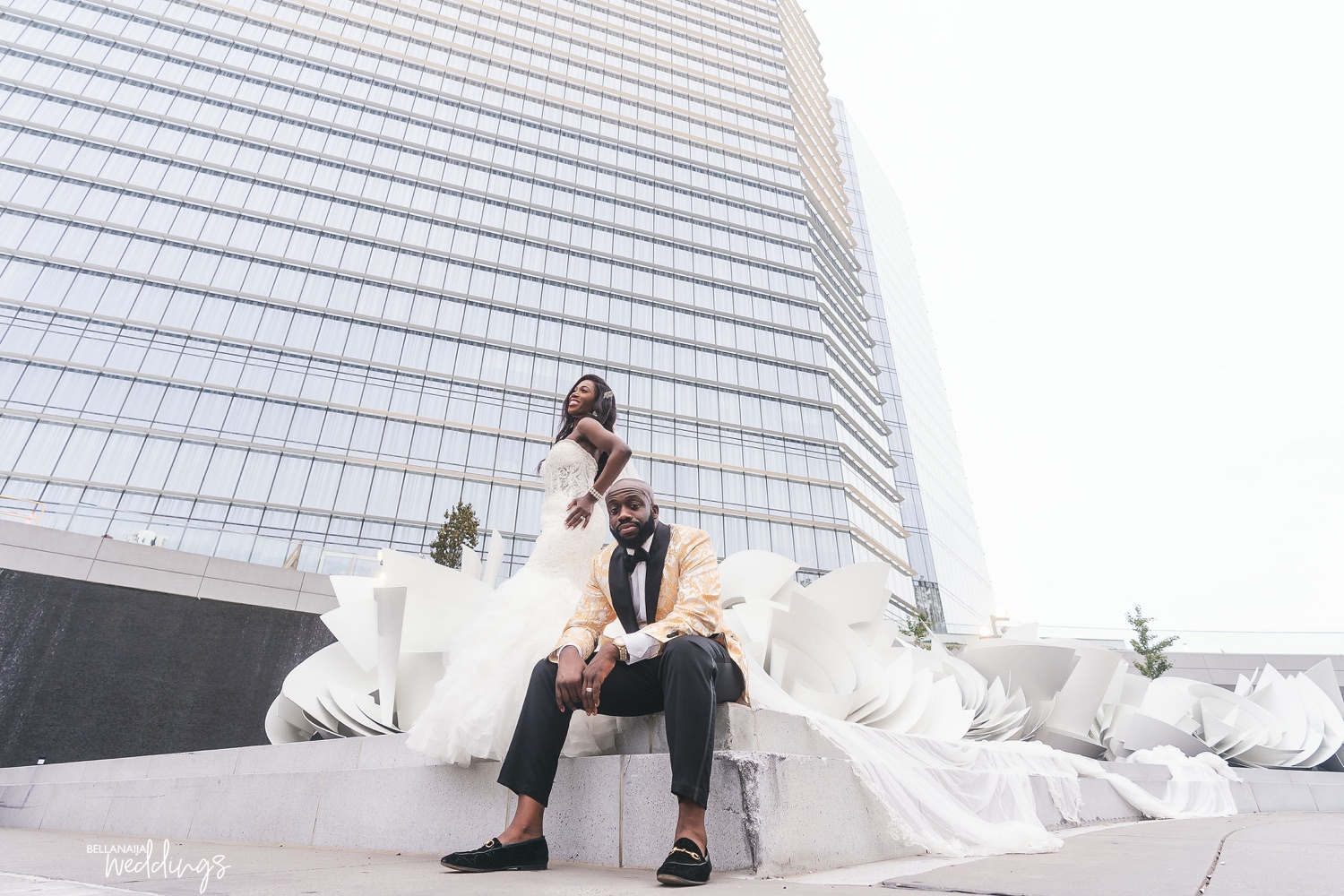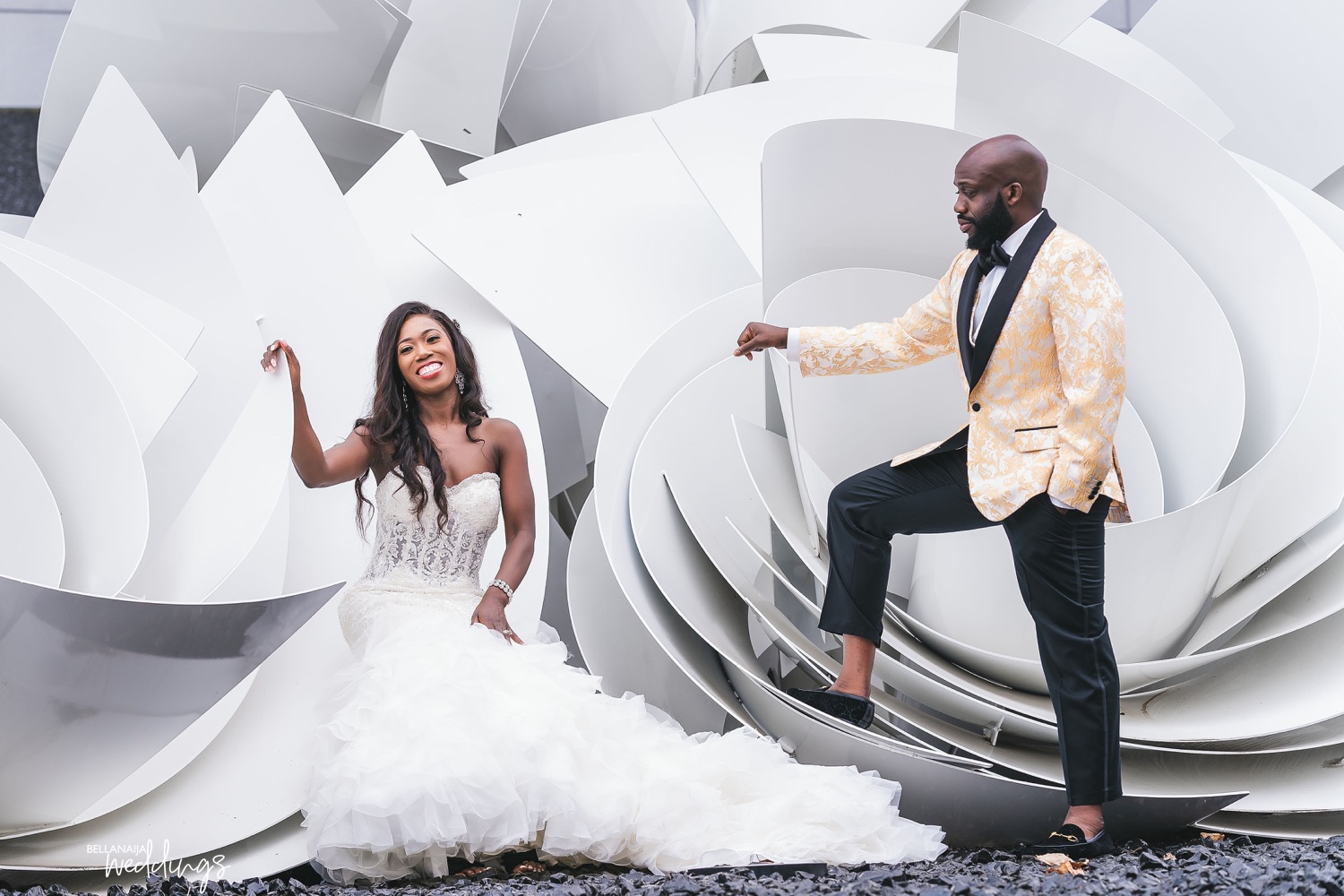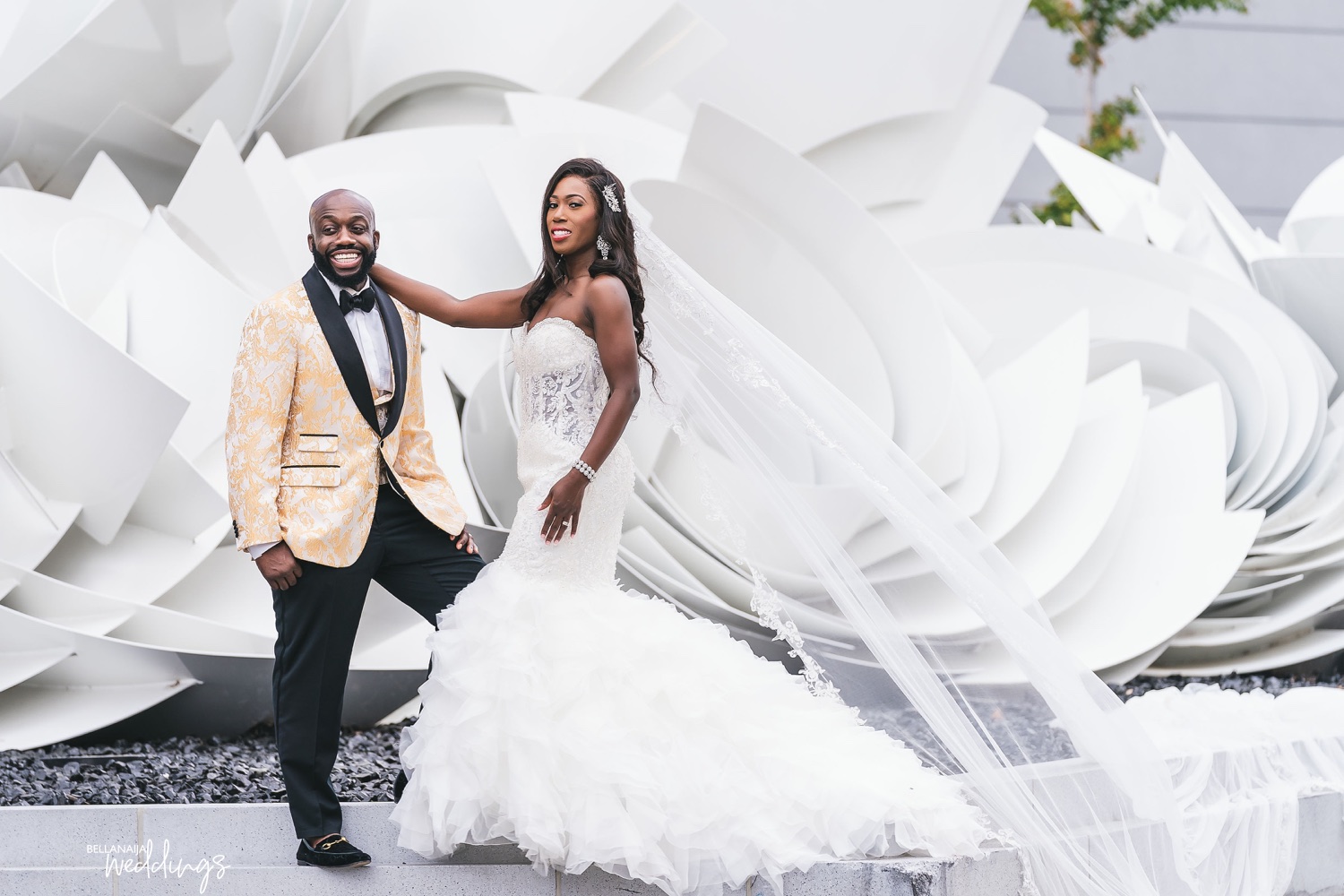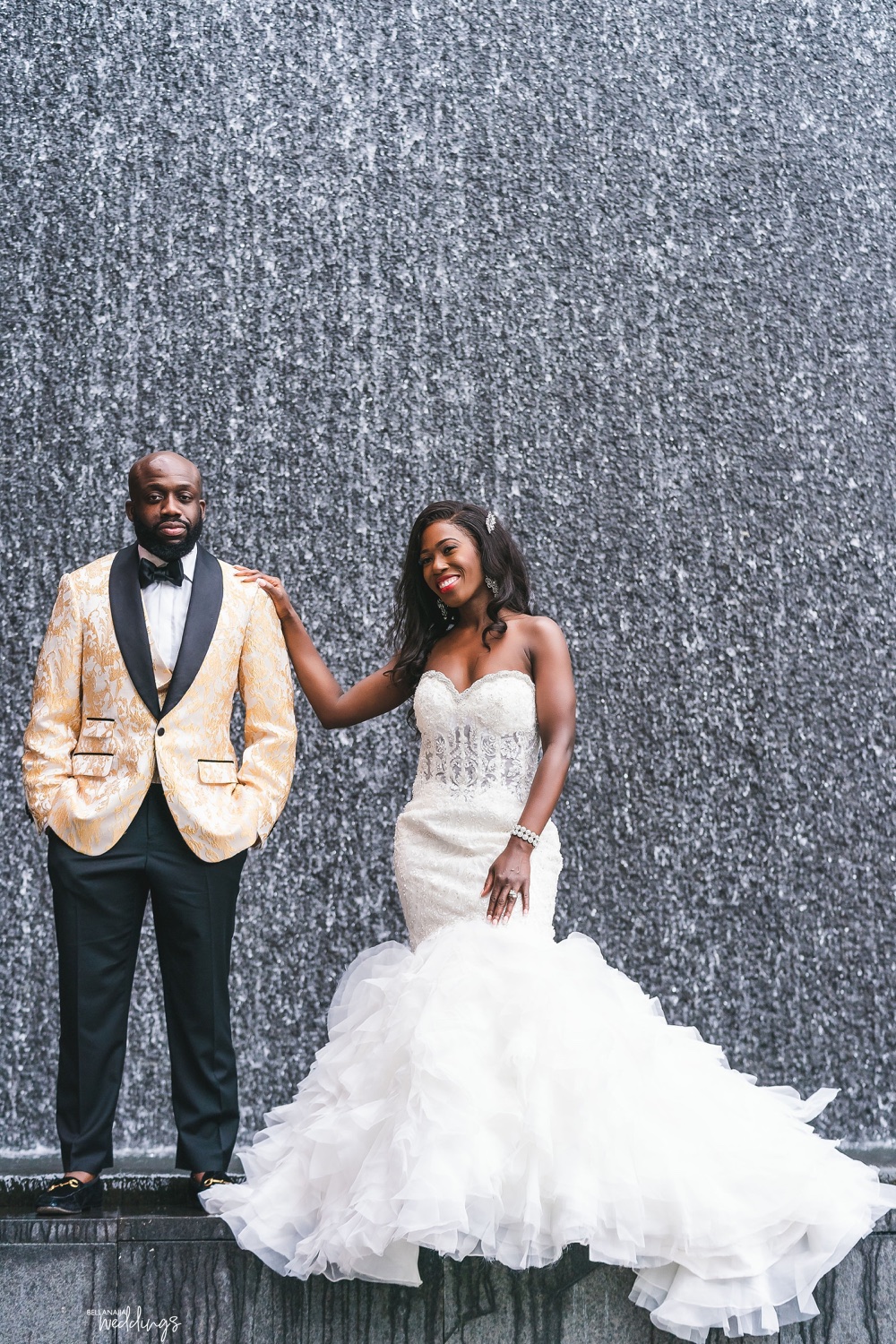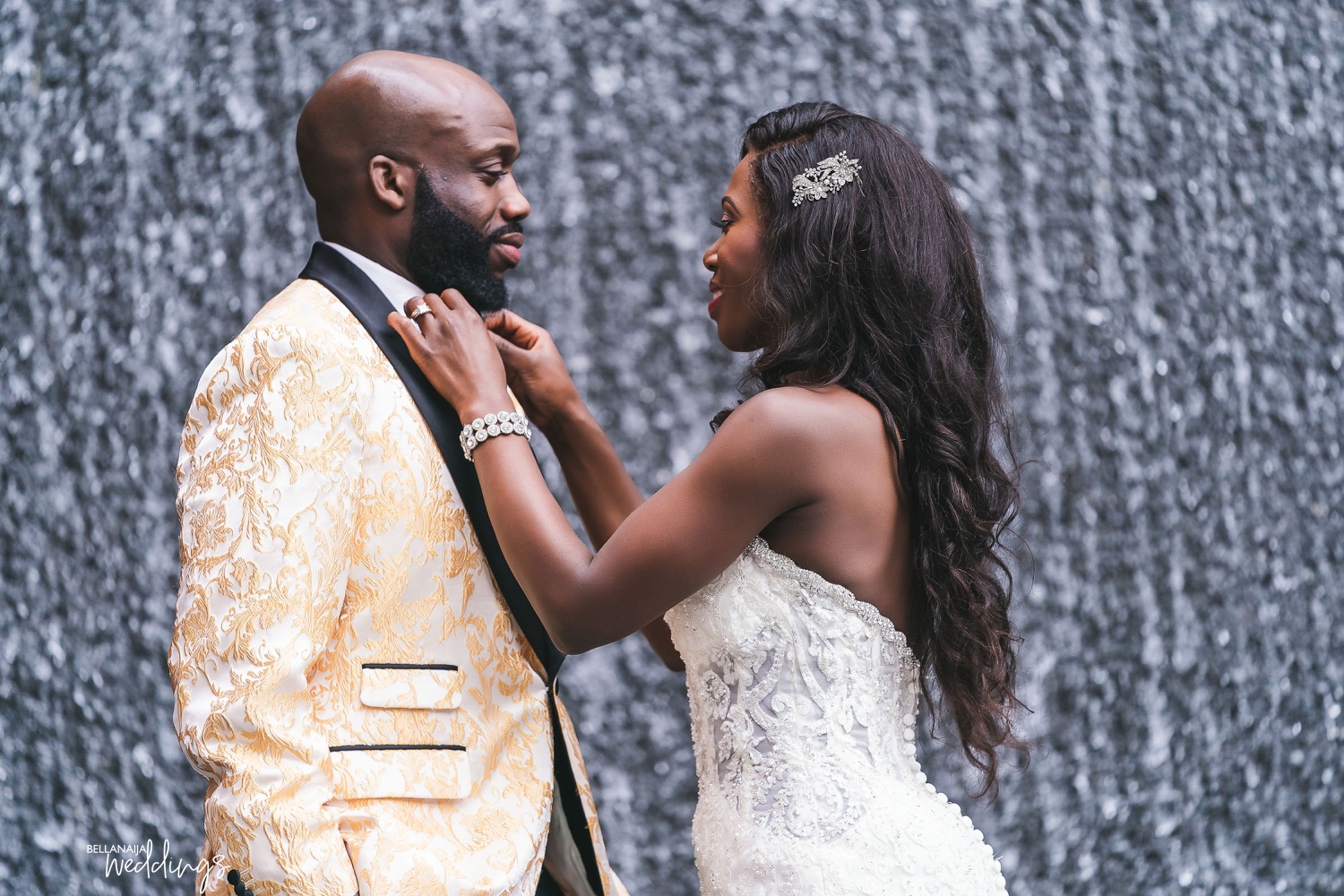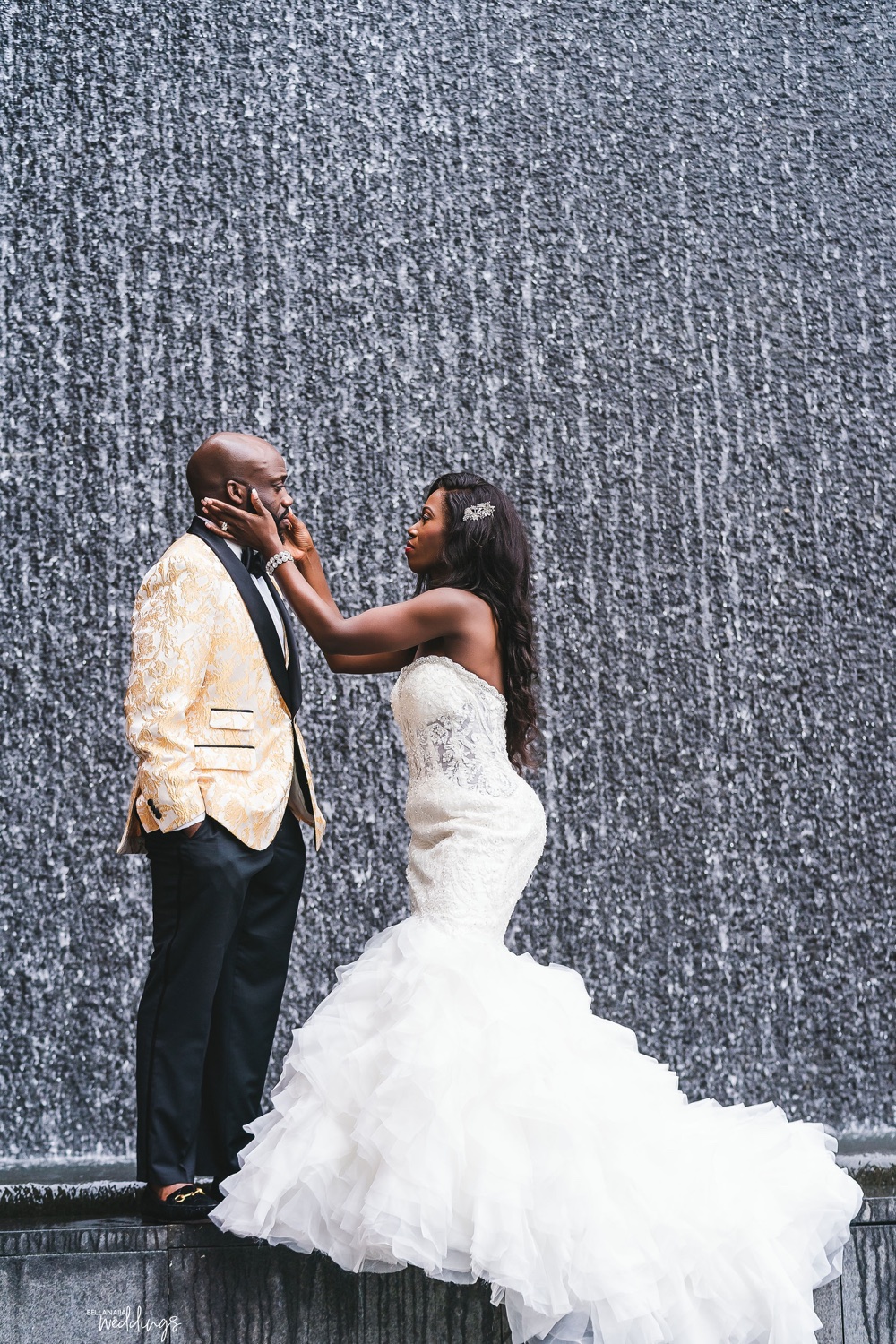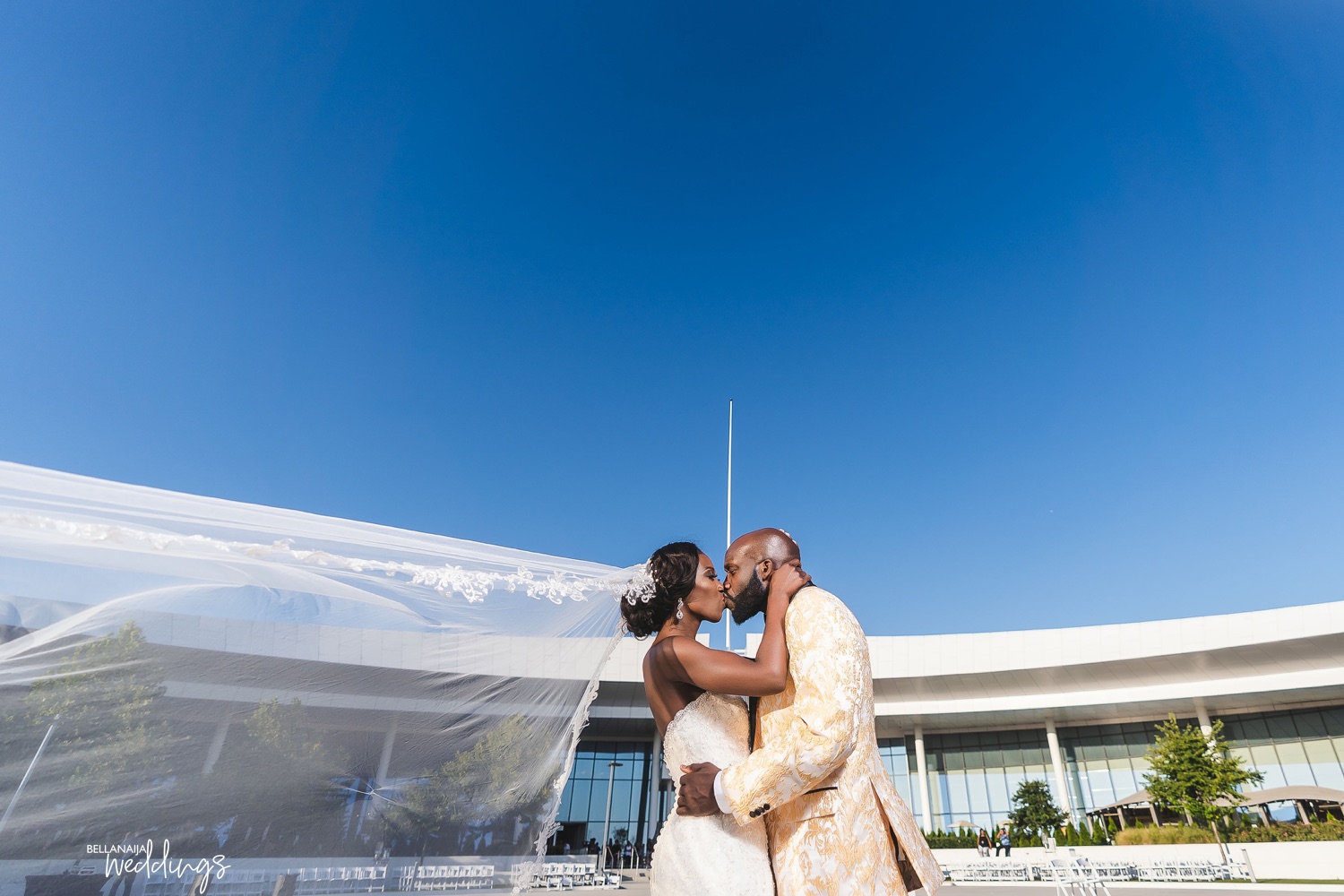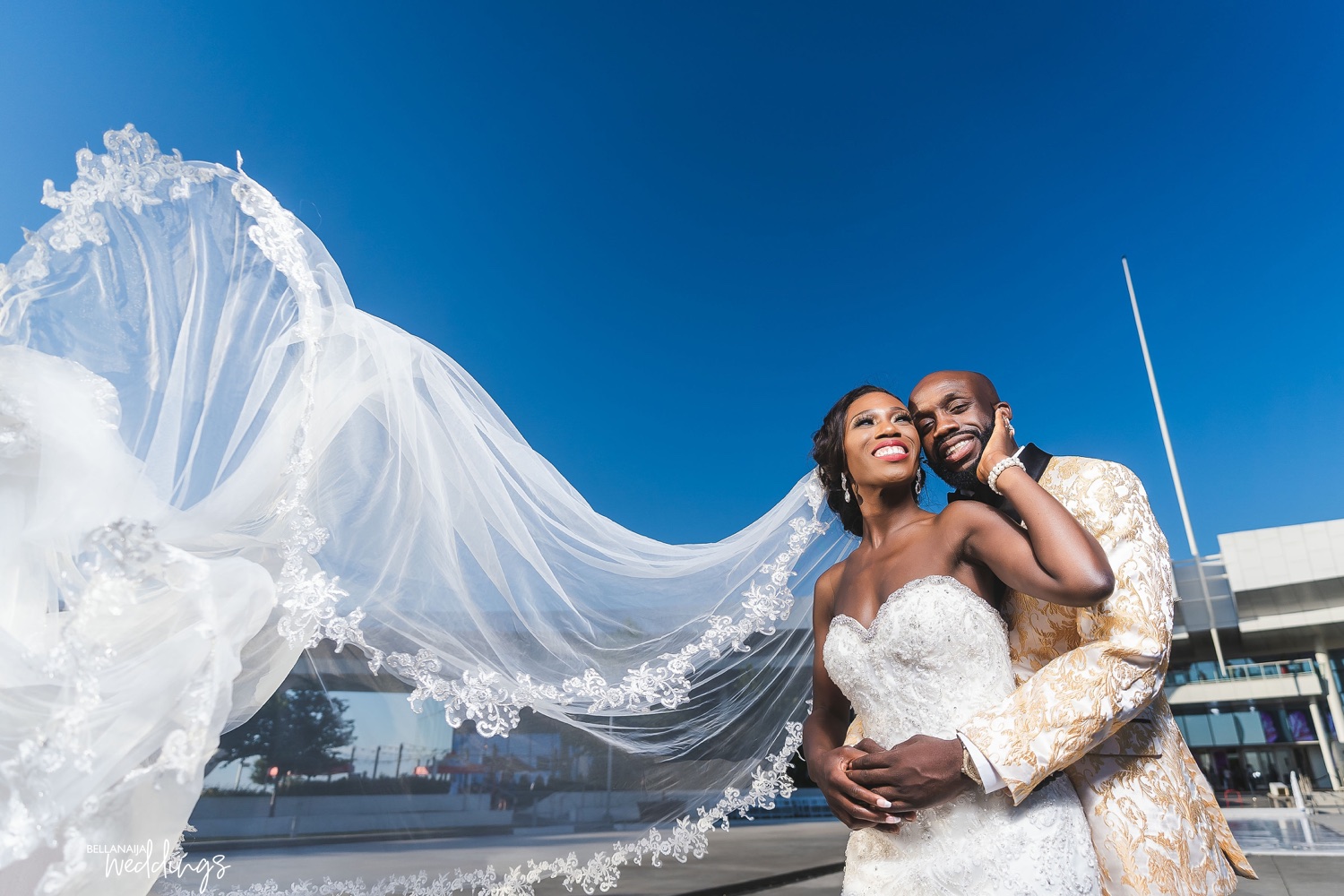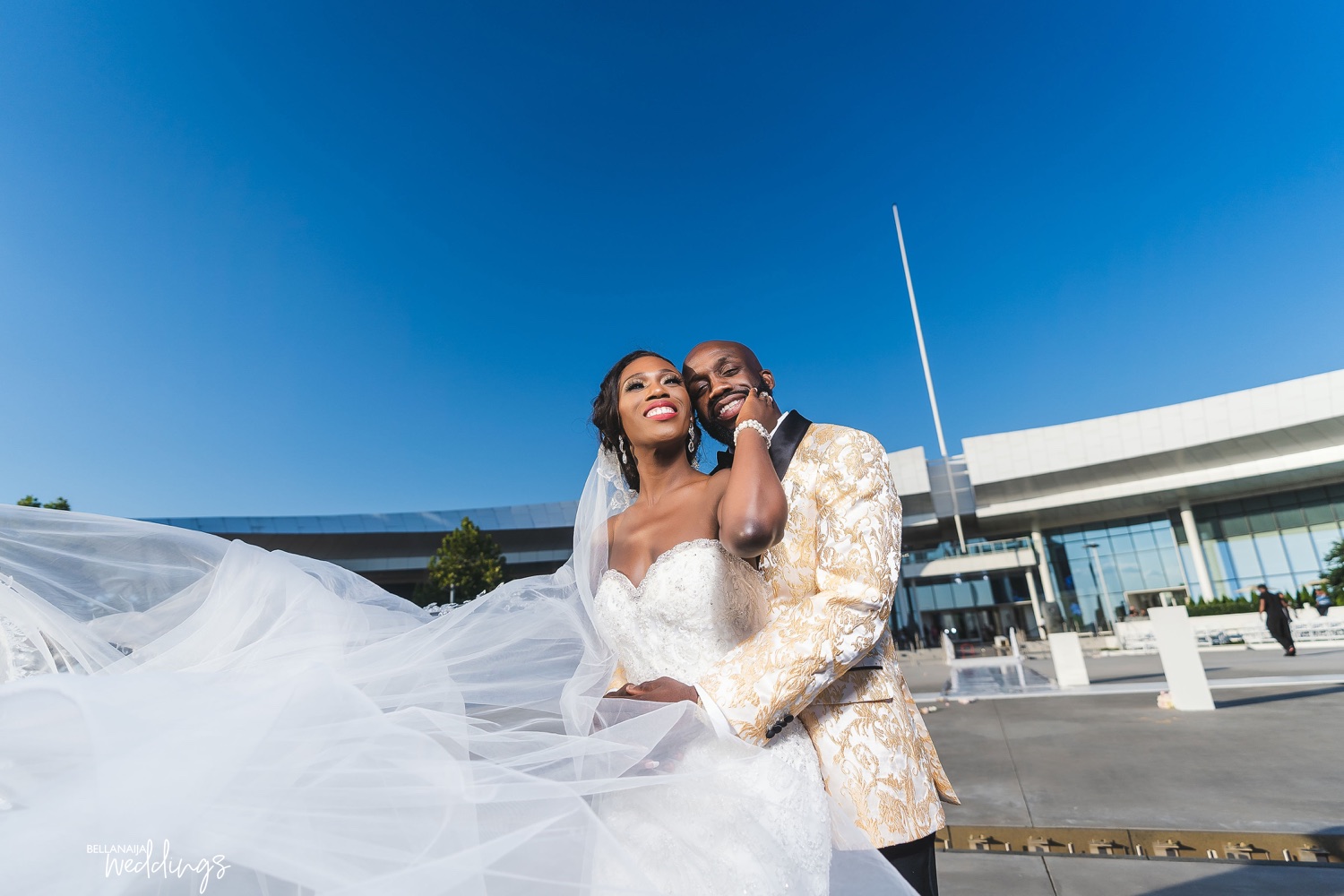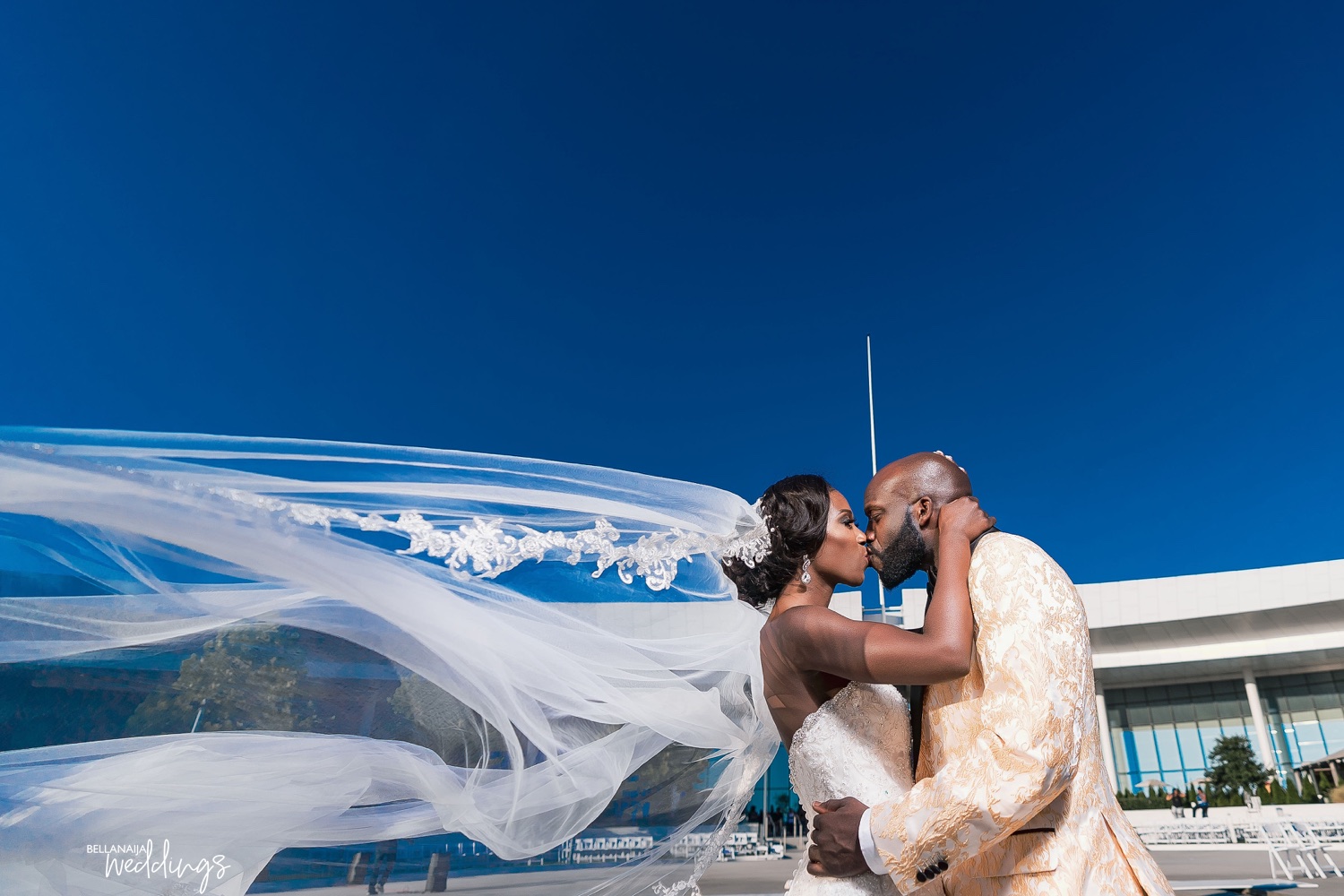 What was your wedding theme or vision? (Colors, themes, etc.)
The wedding theme was opulence and gold, (e.g., ivory, gold and blush) with three hundred (300) guests.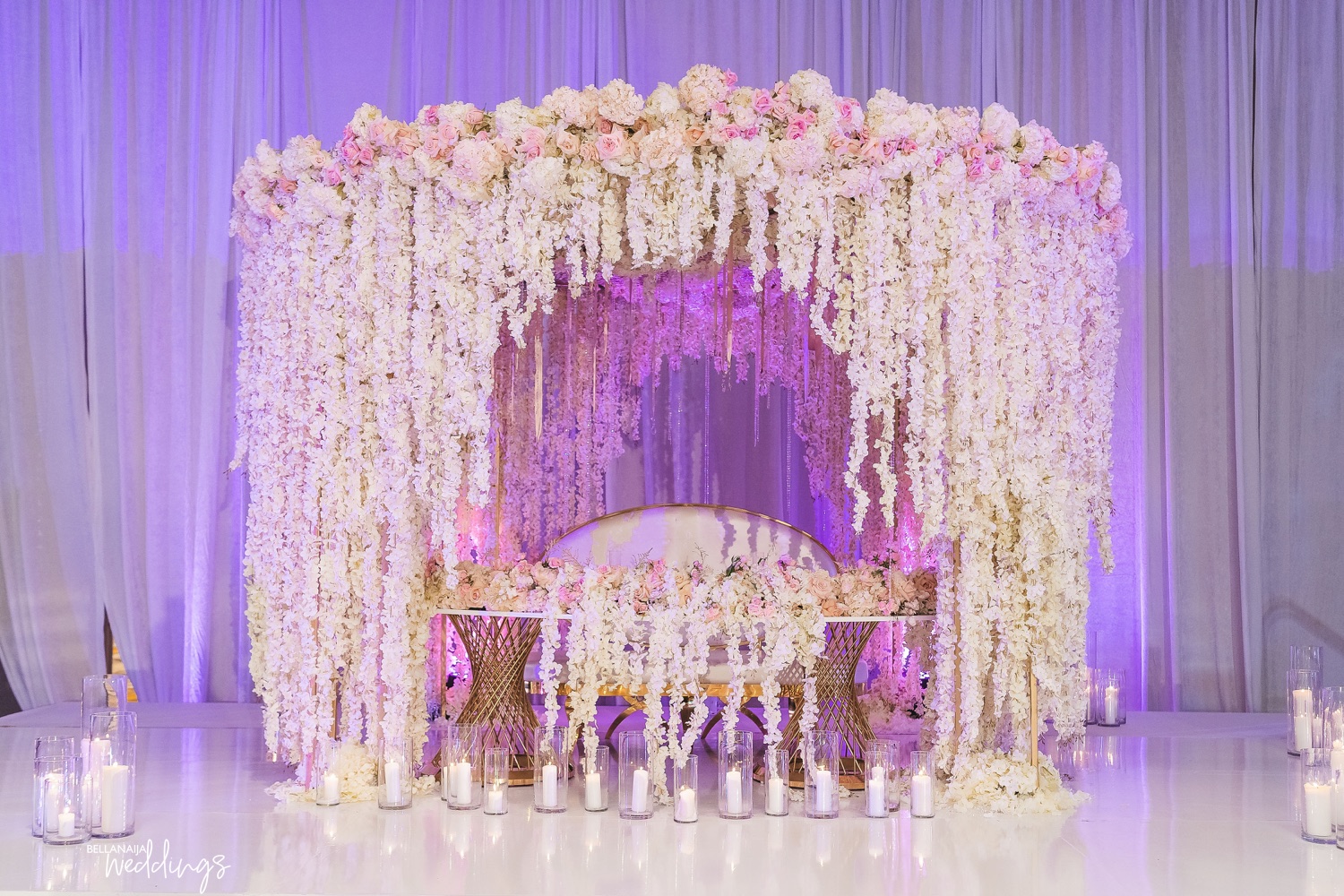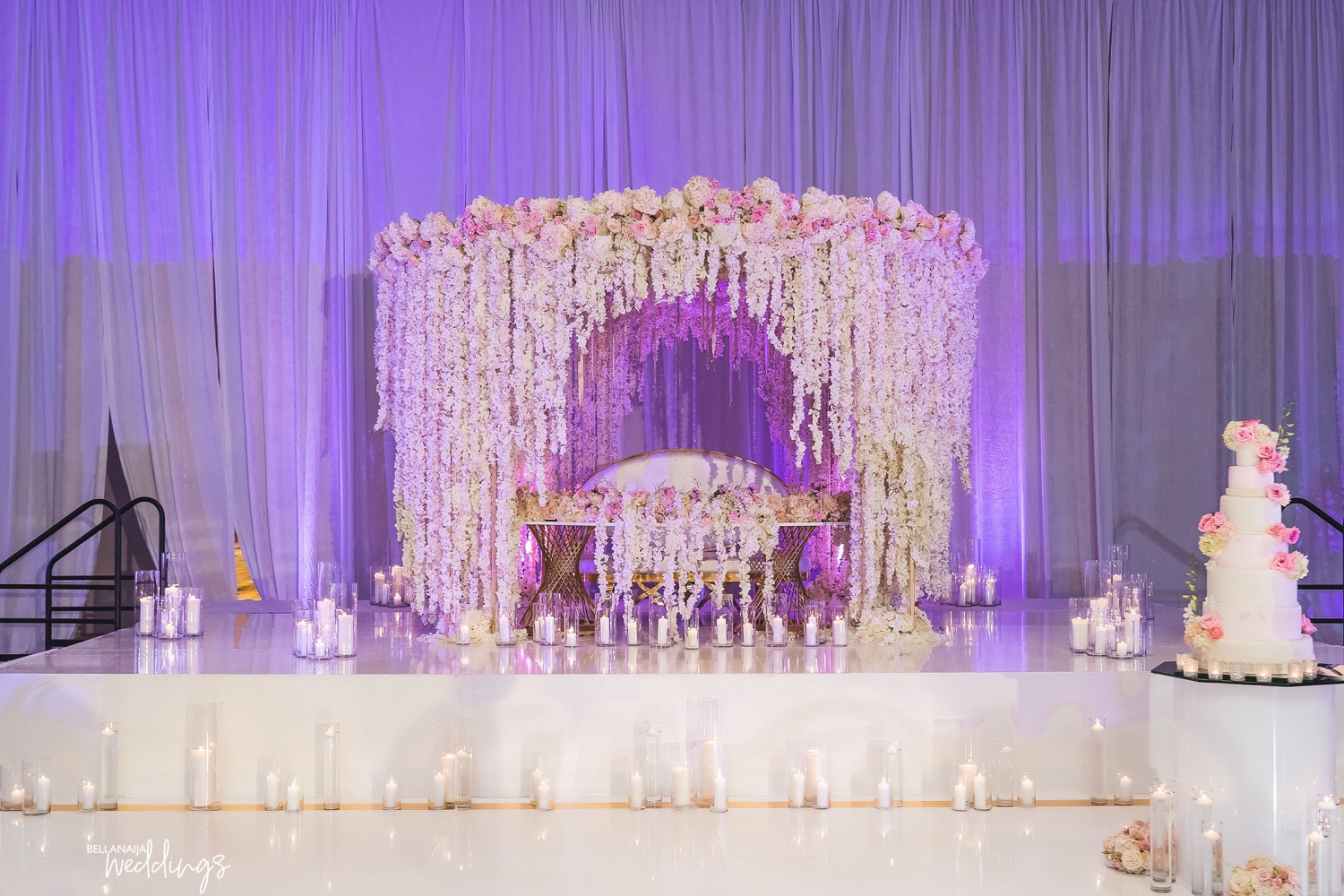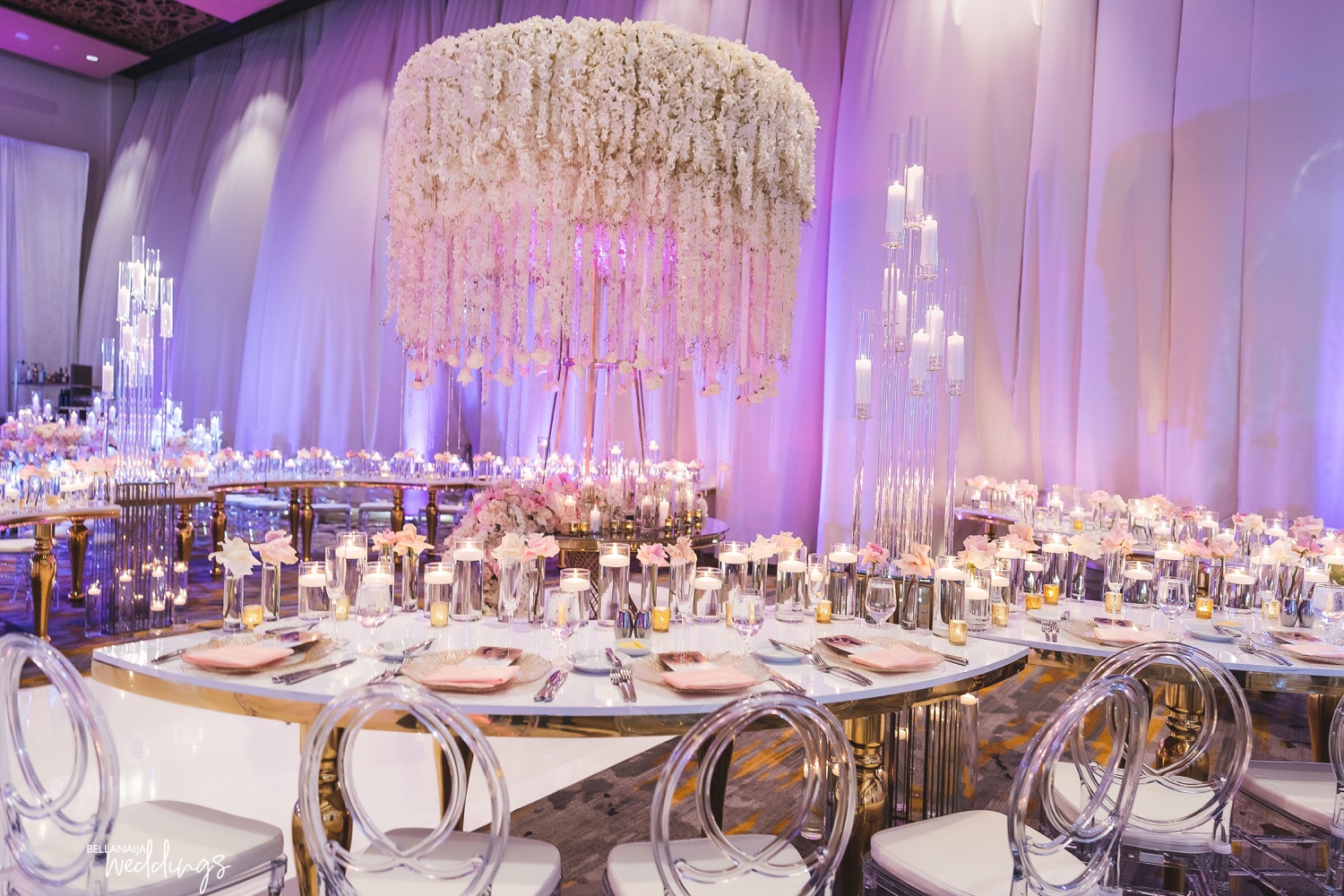 What key elements of the reception did you like?
Reghe: I loved the ambience/vibe, hookah and dancing.

Nana: It was like a once in a lifetime energetic party.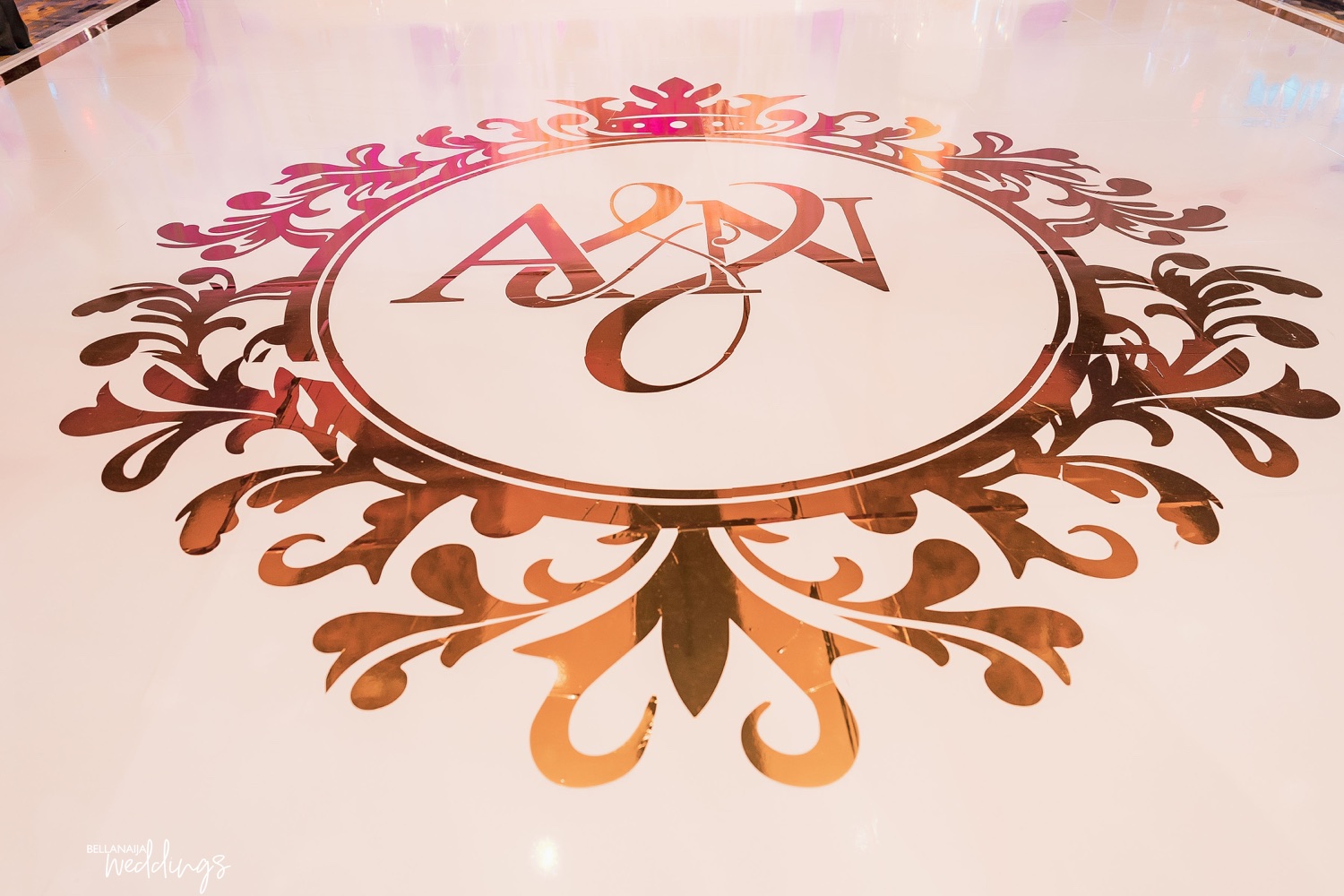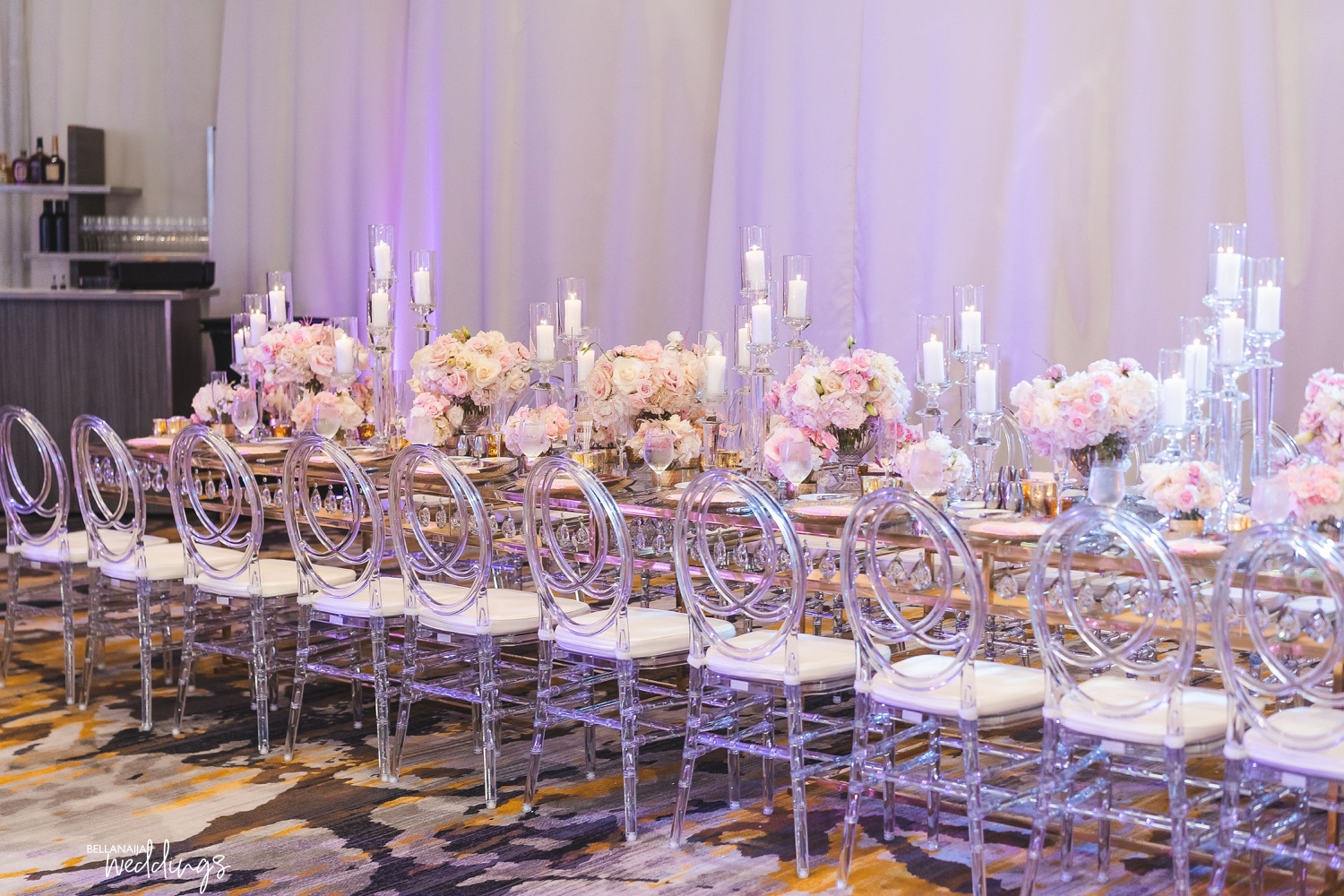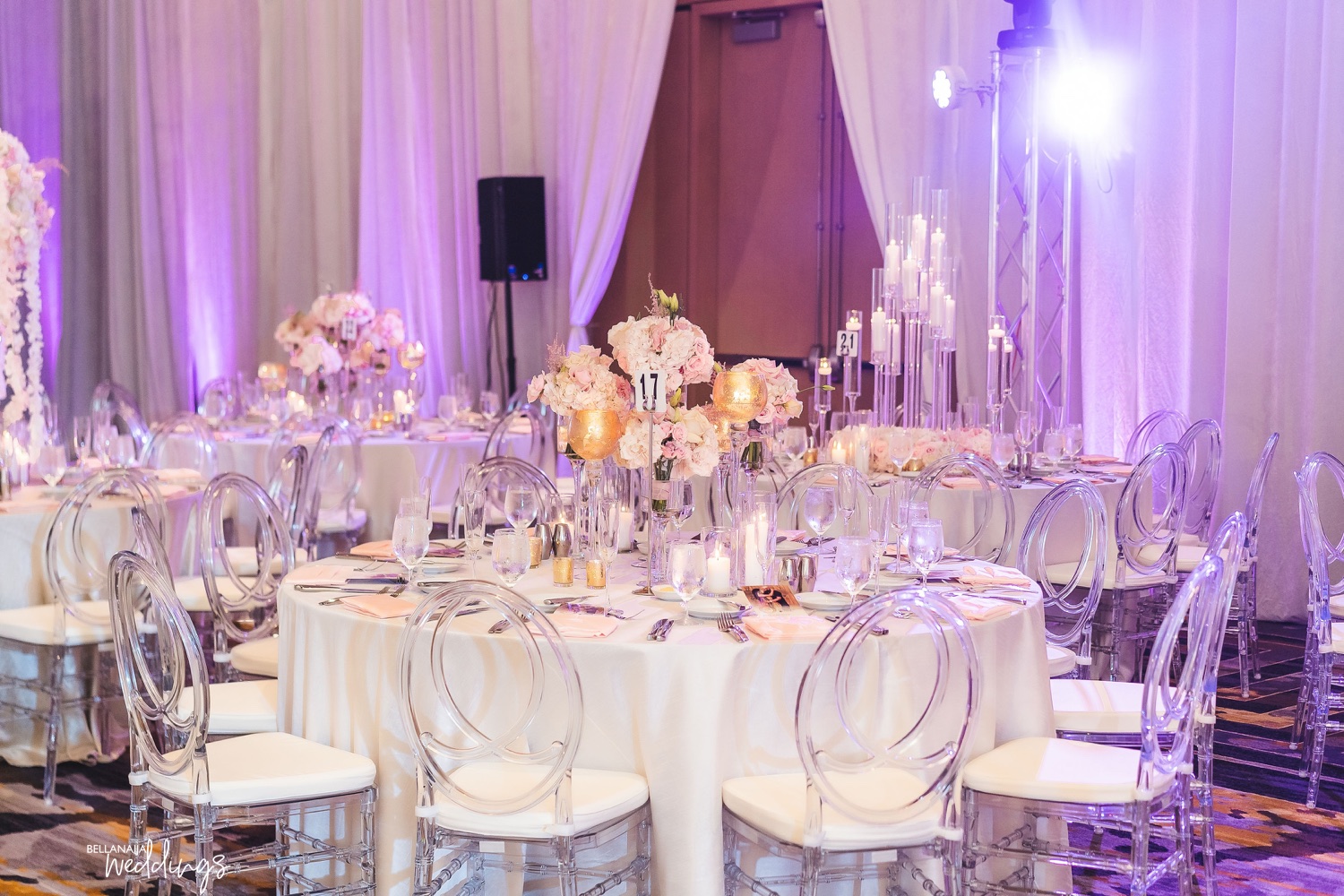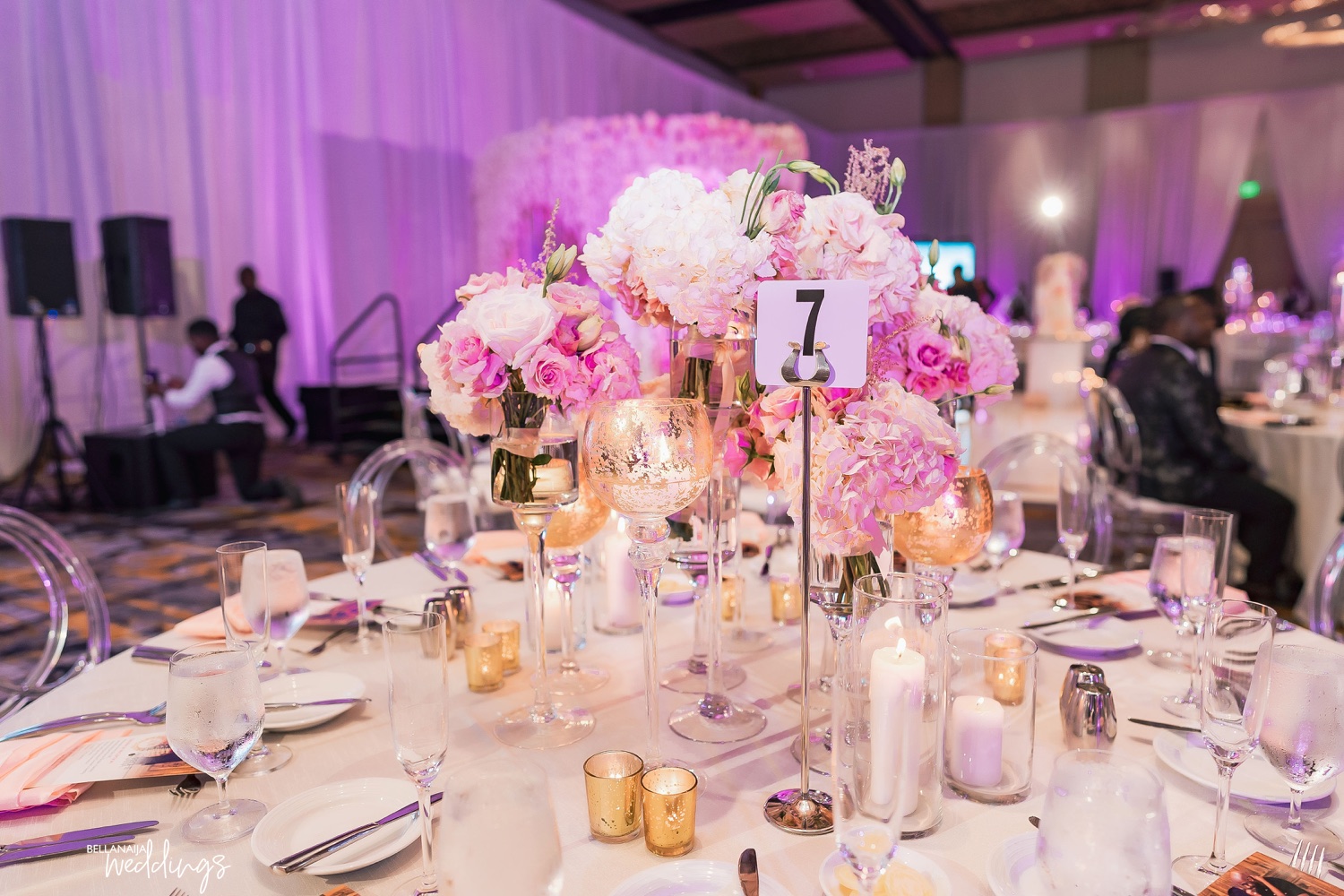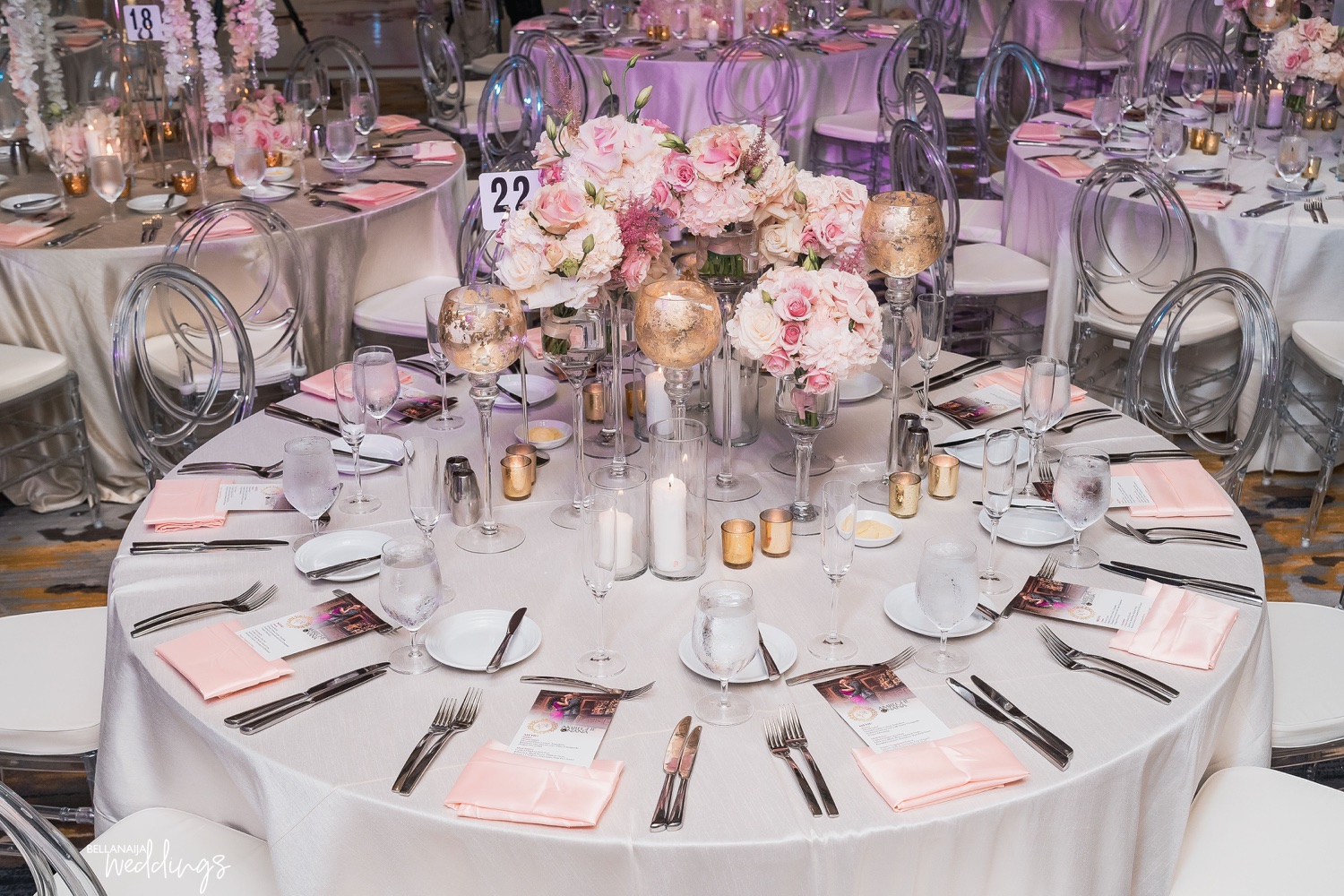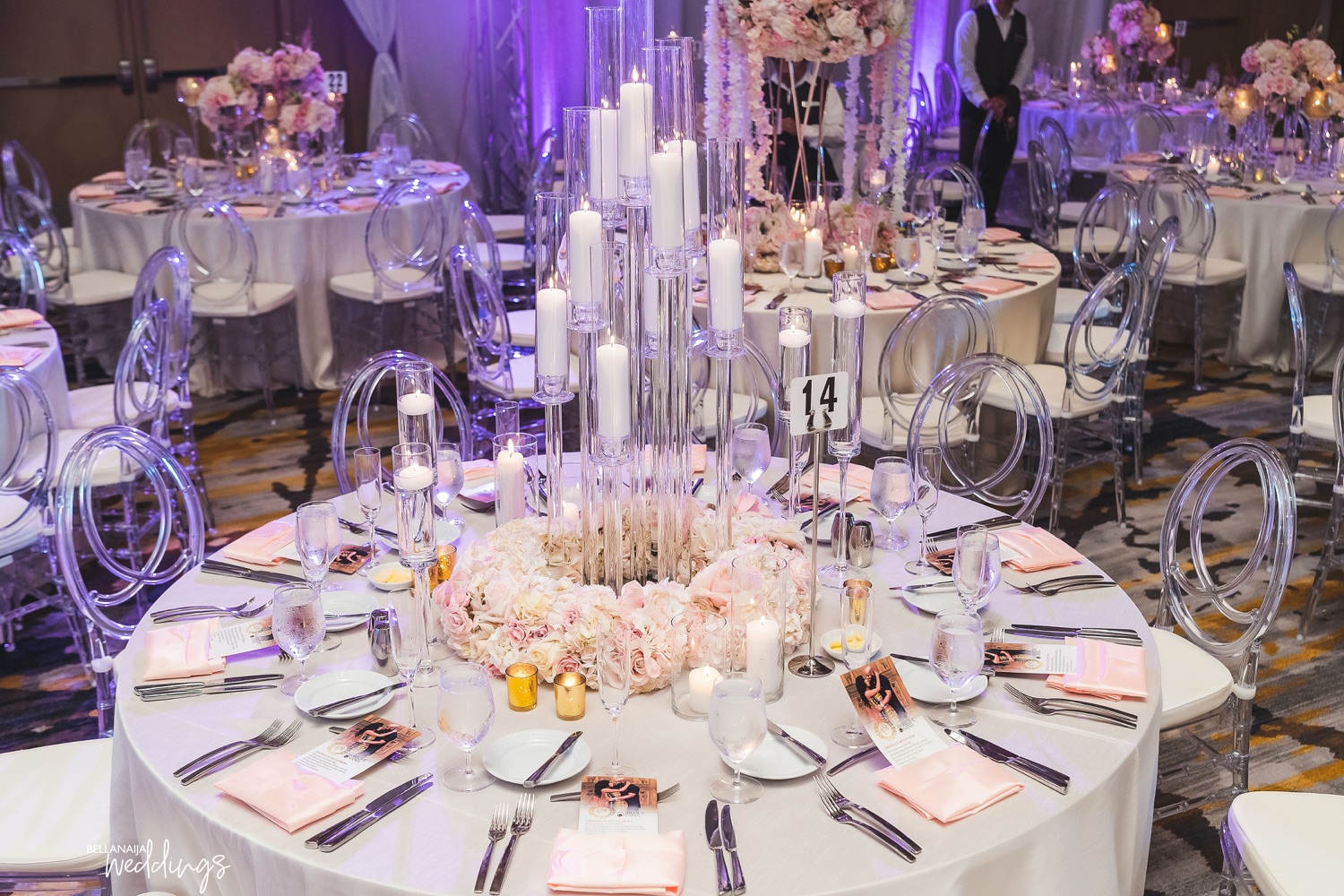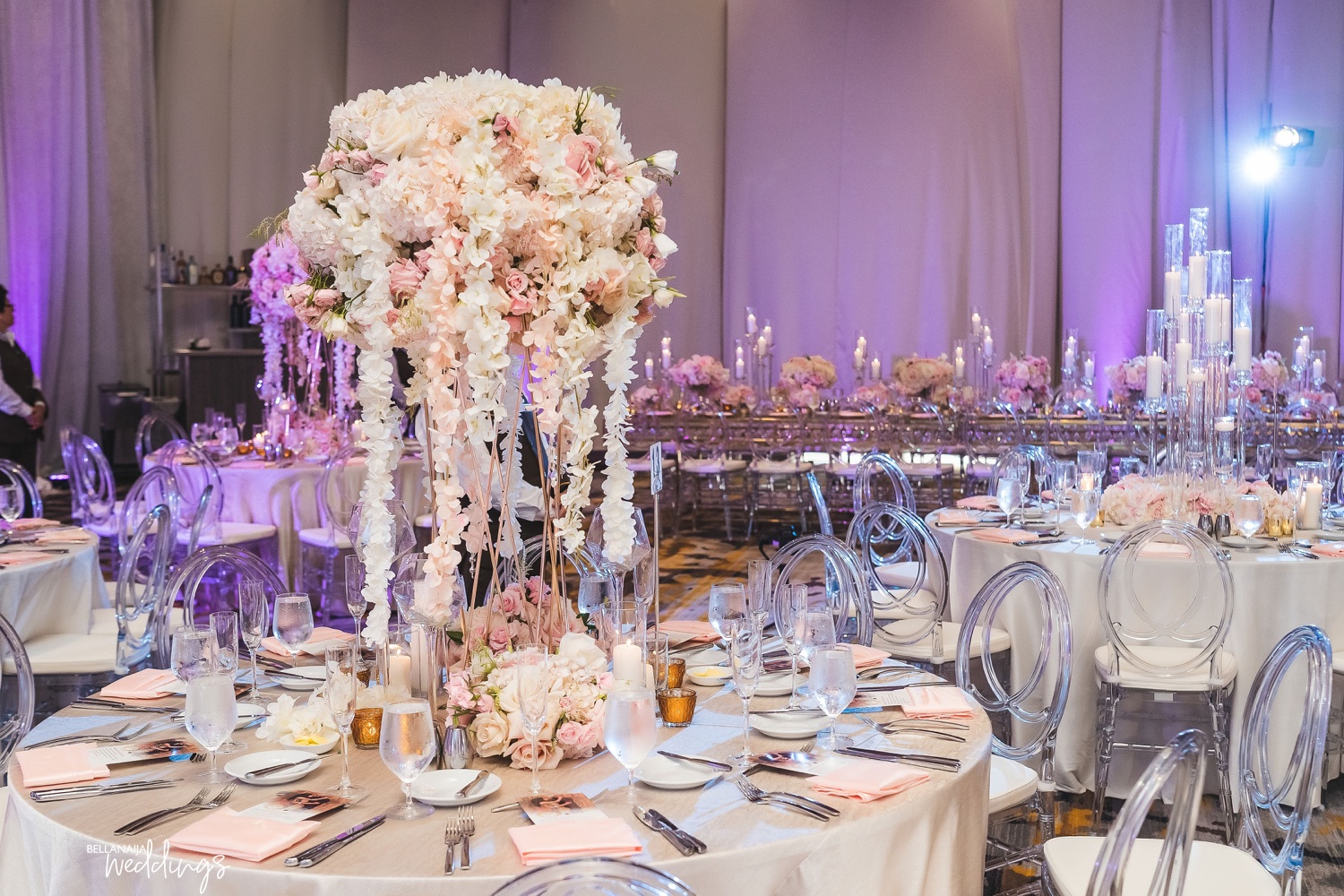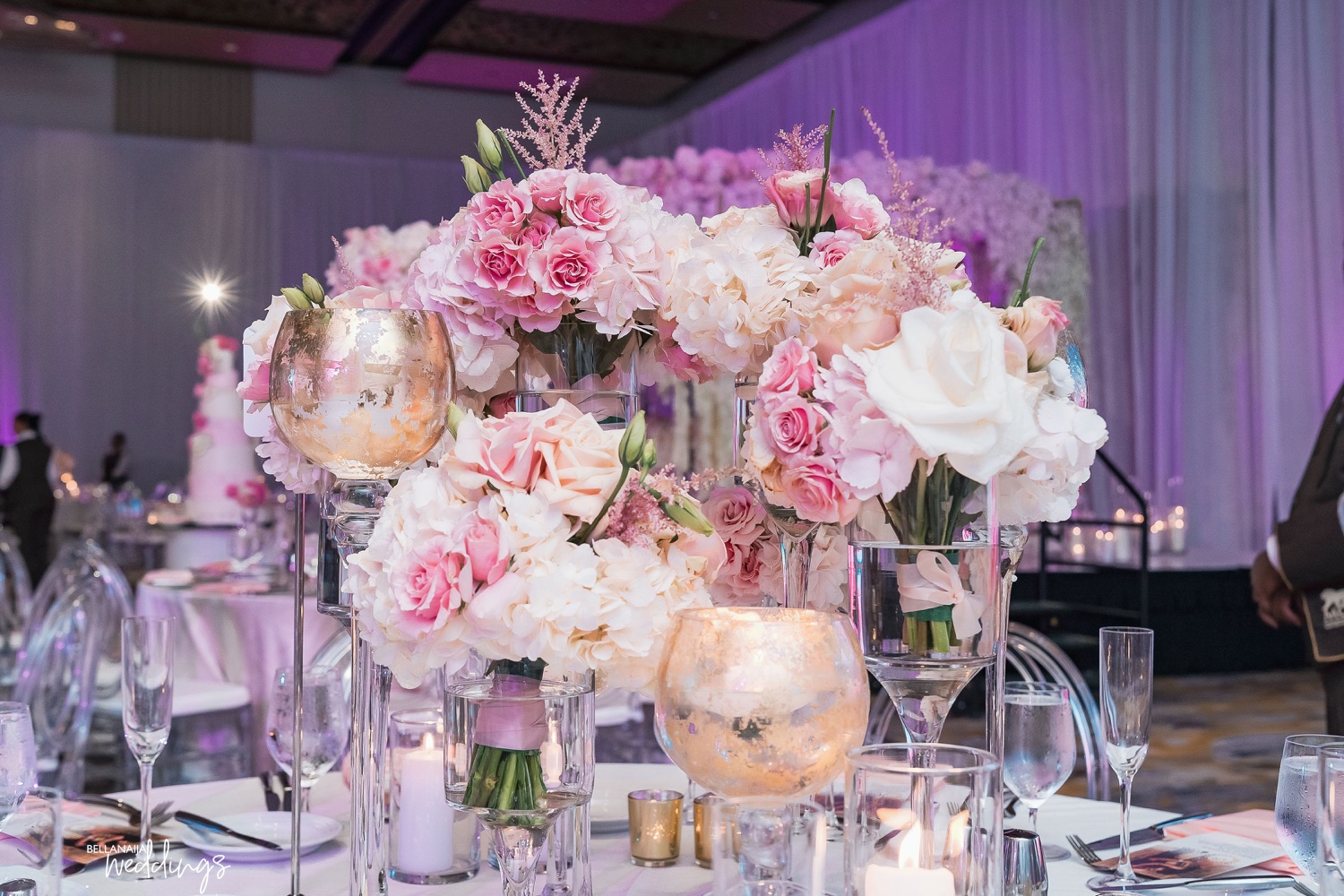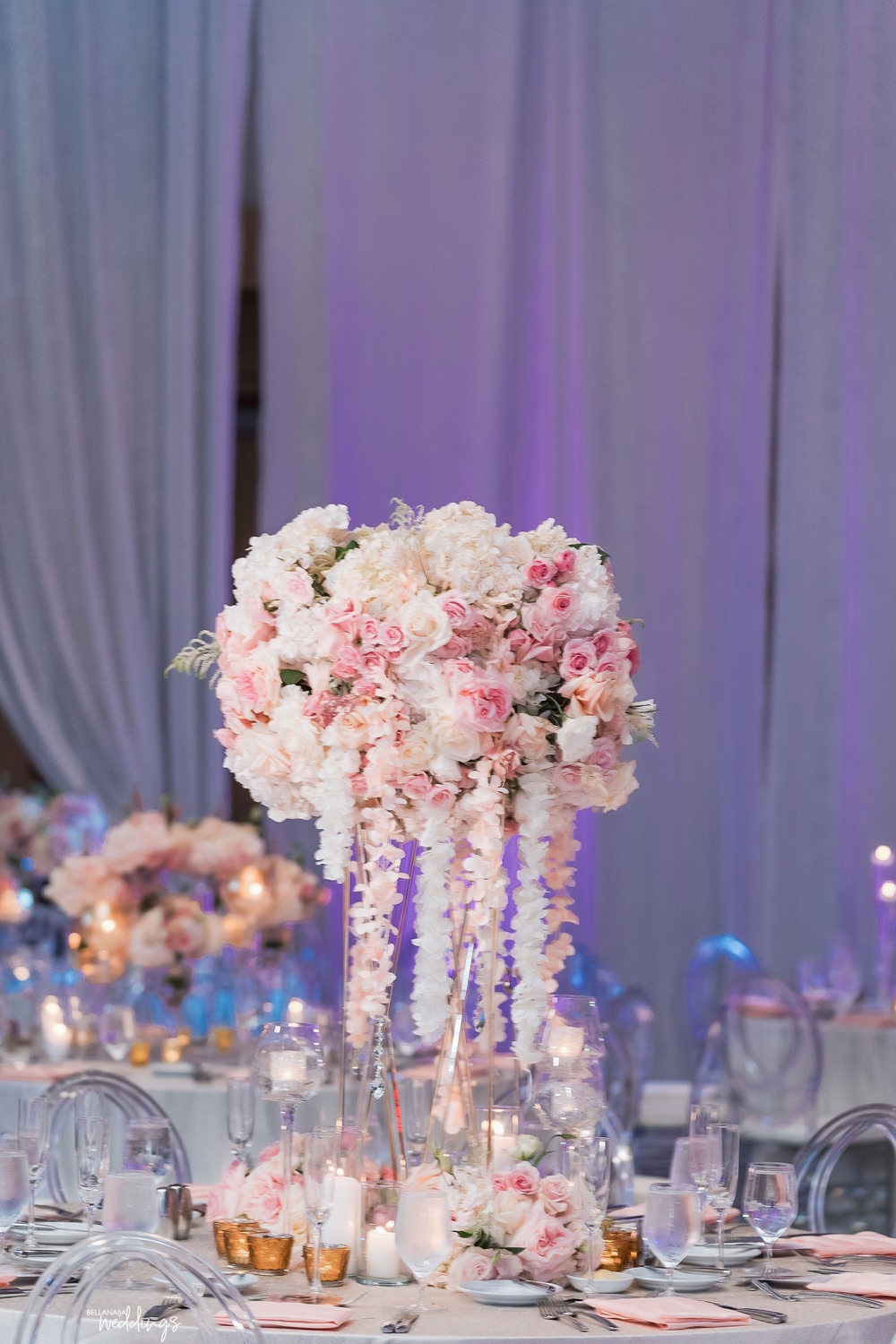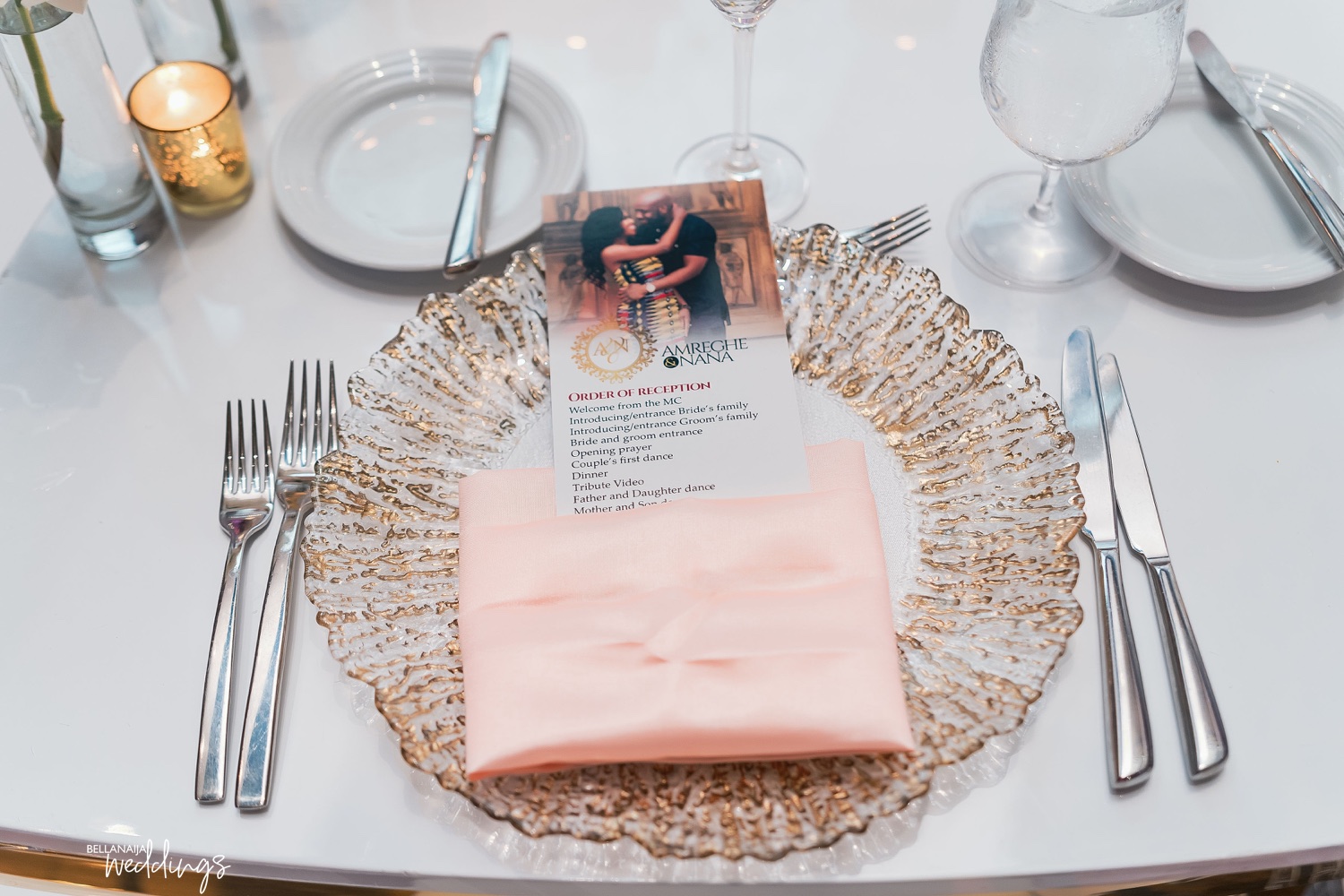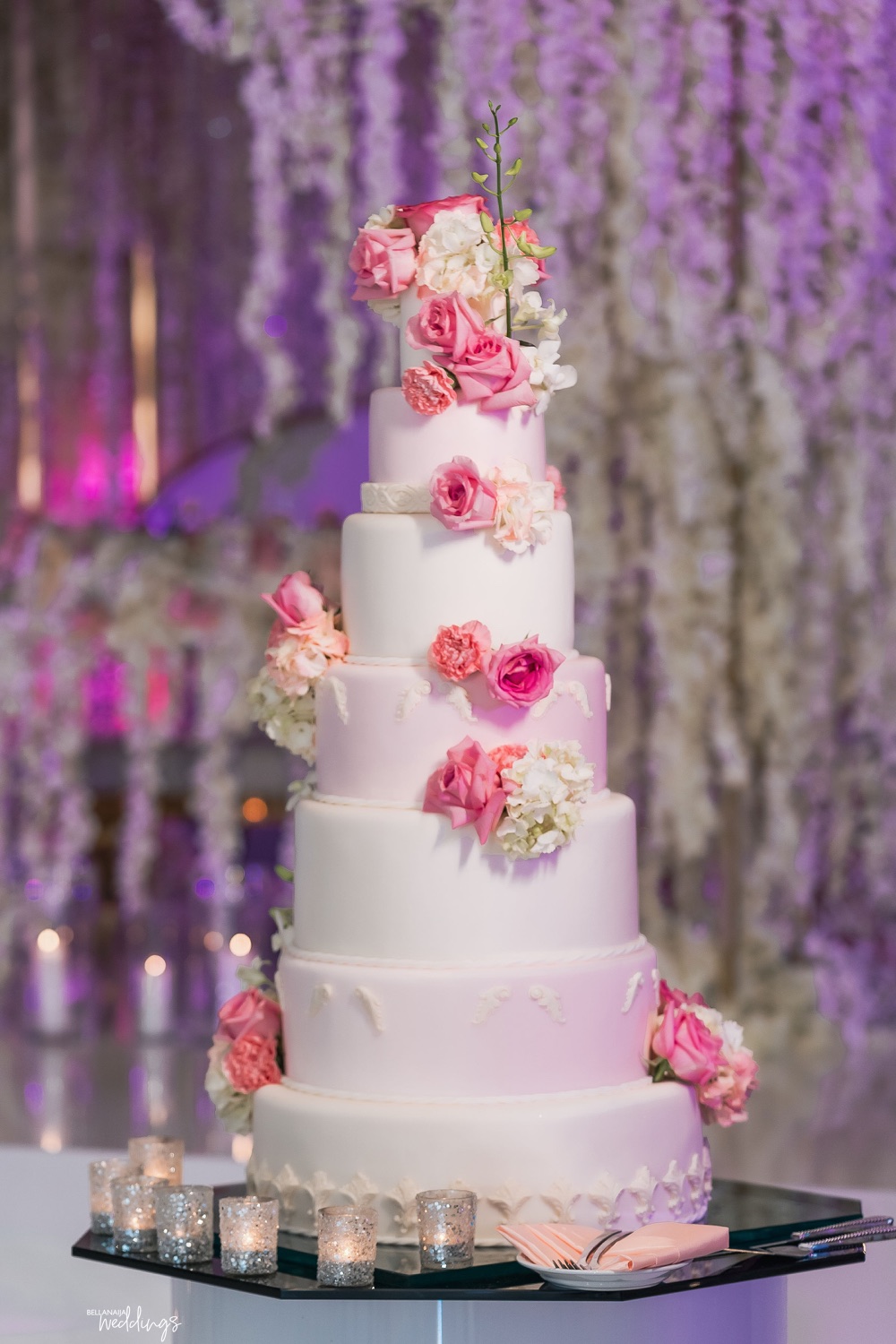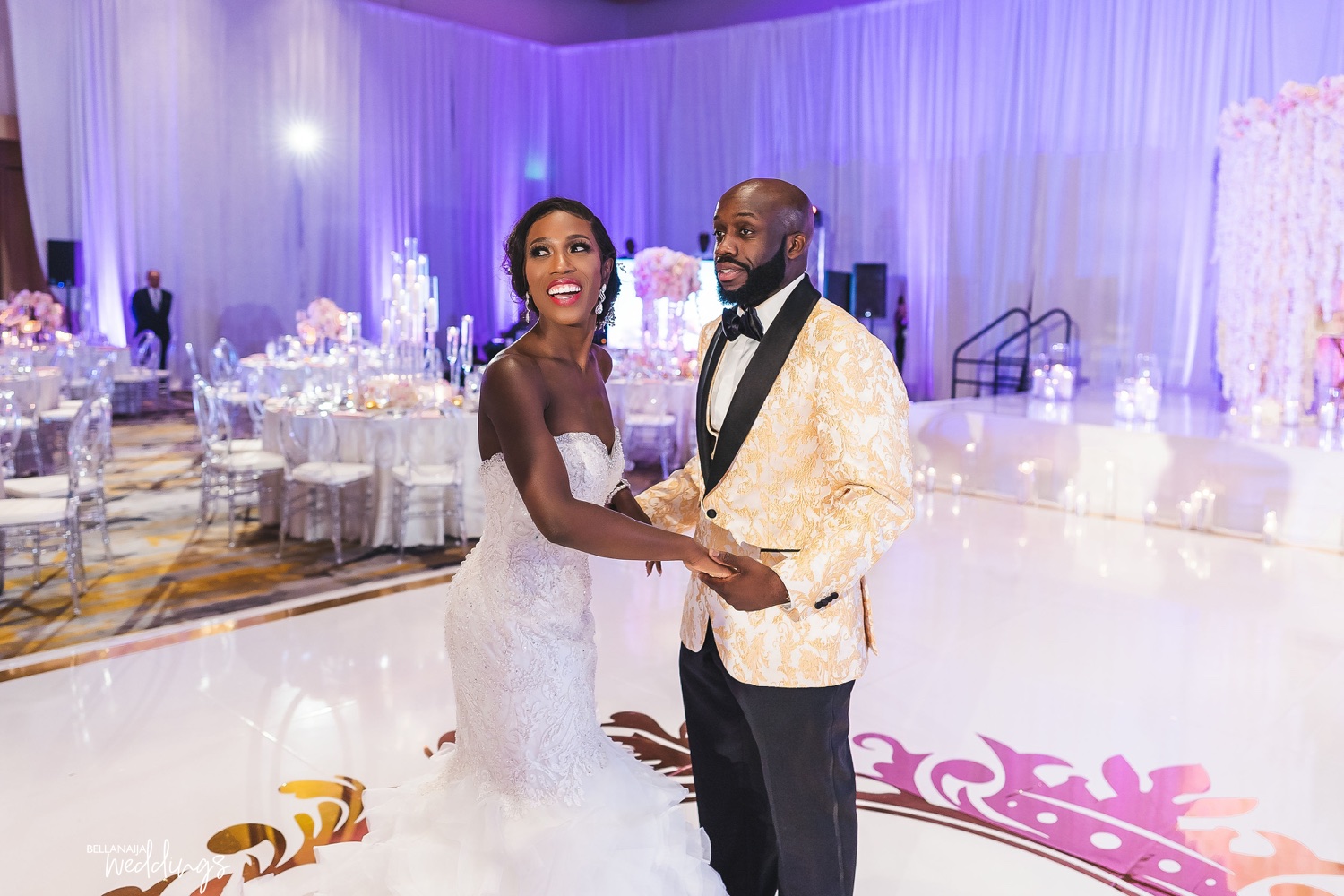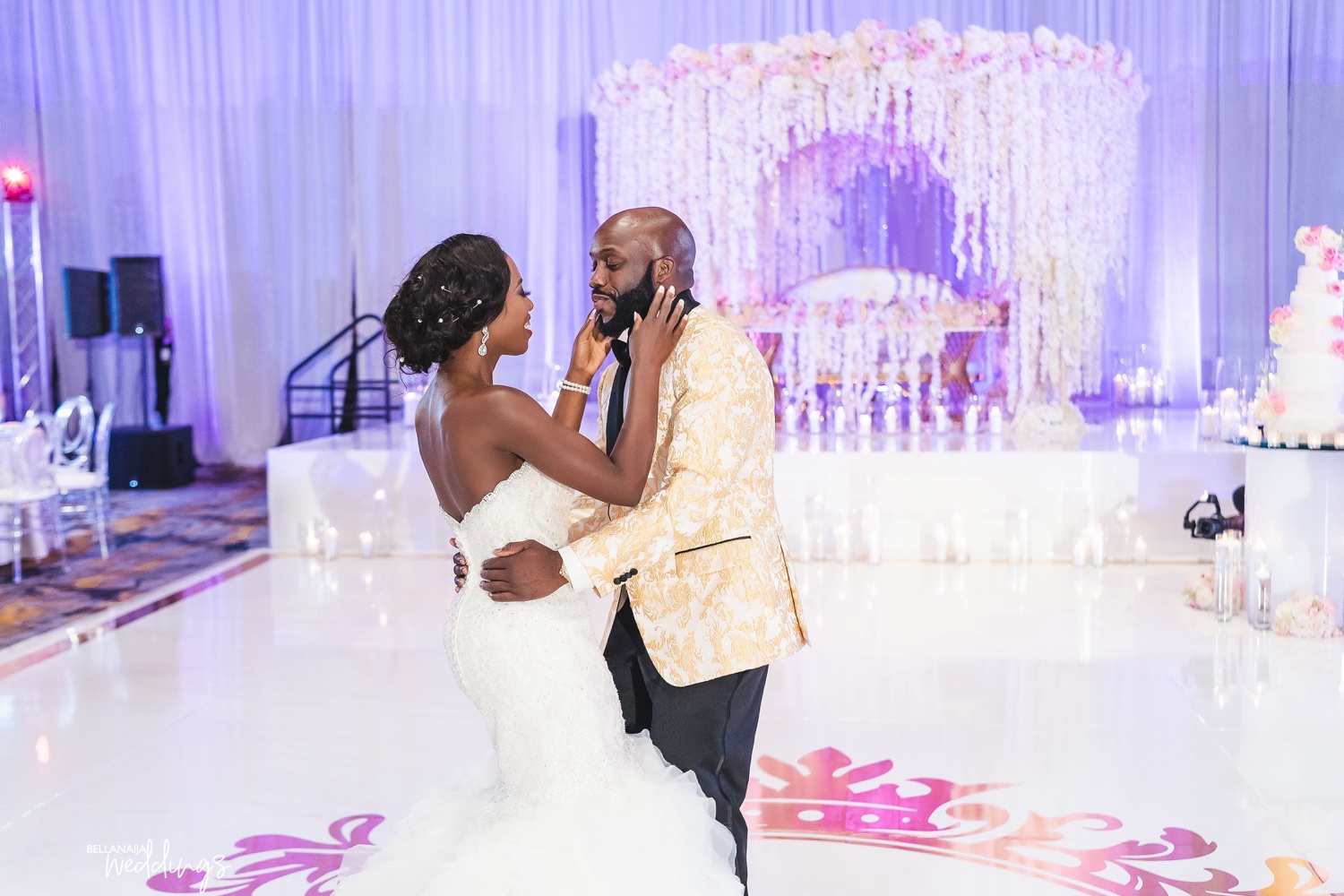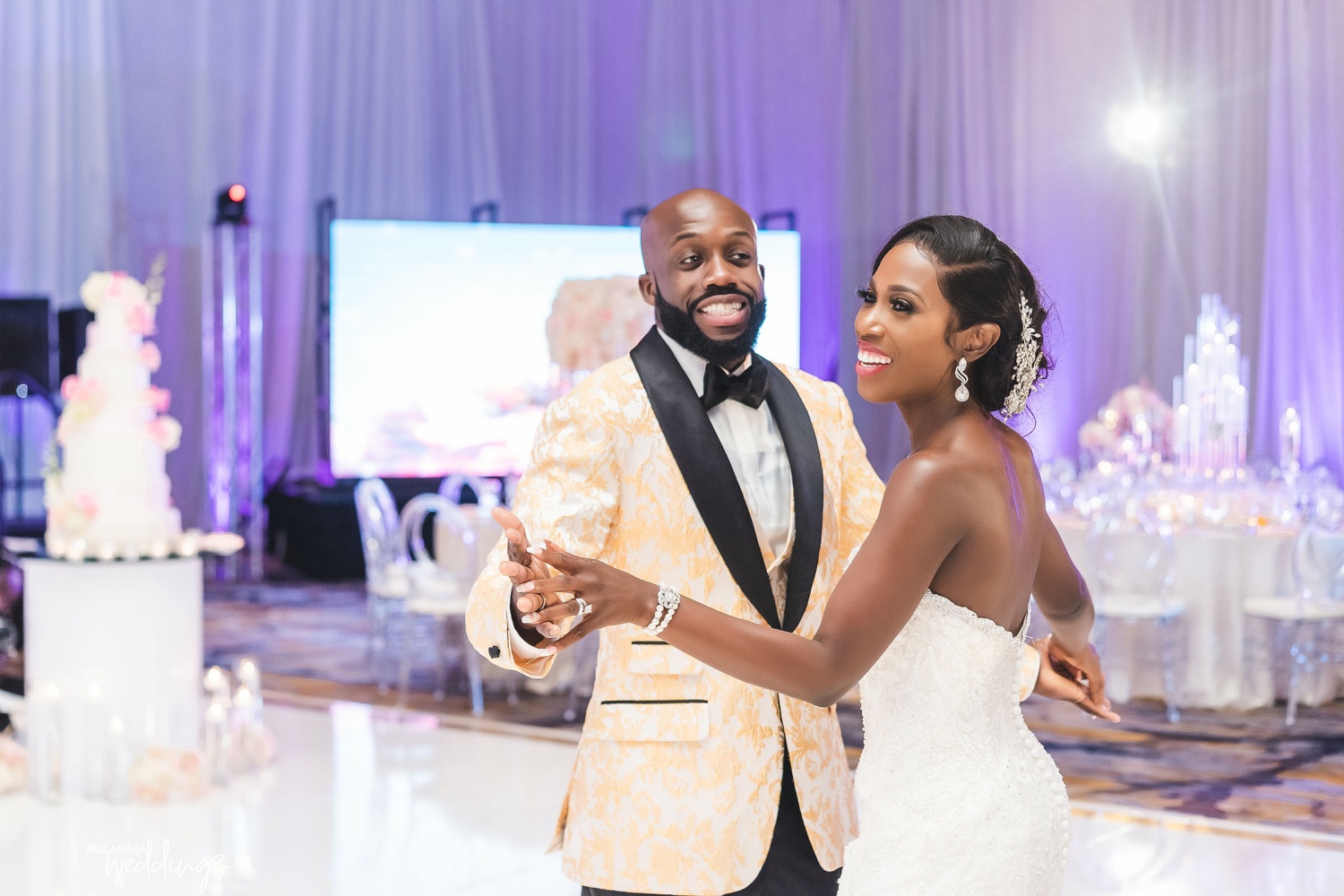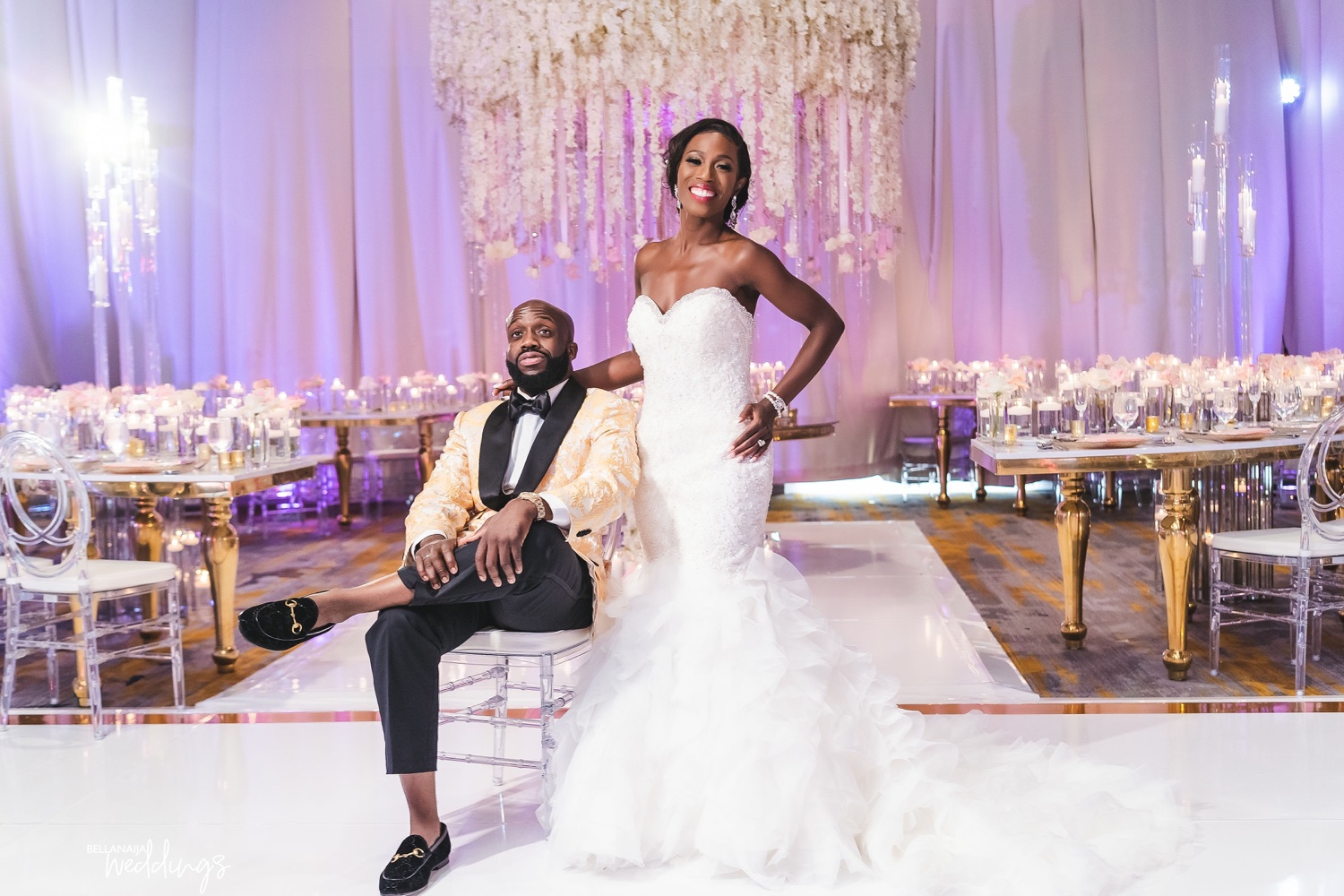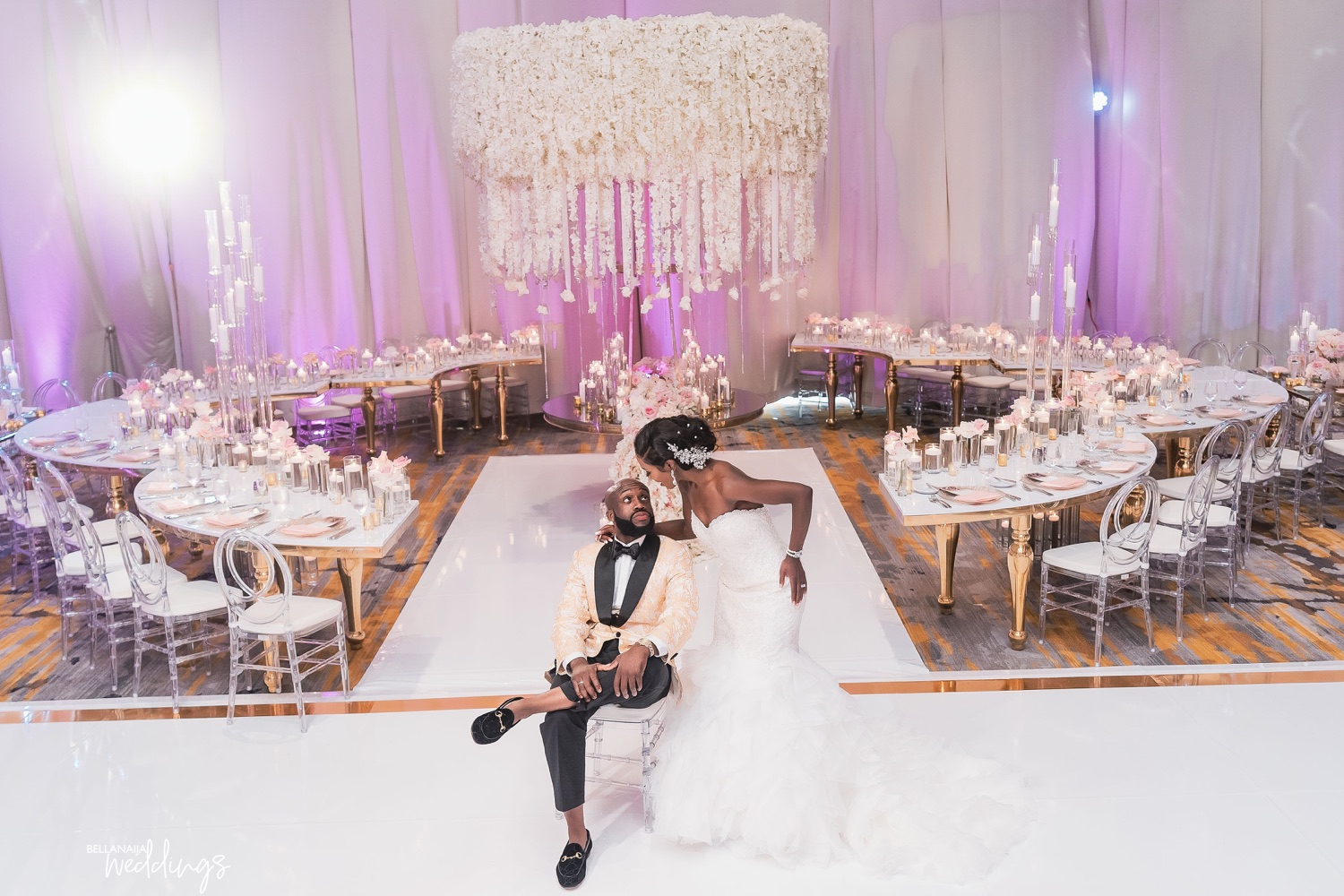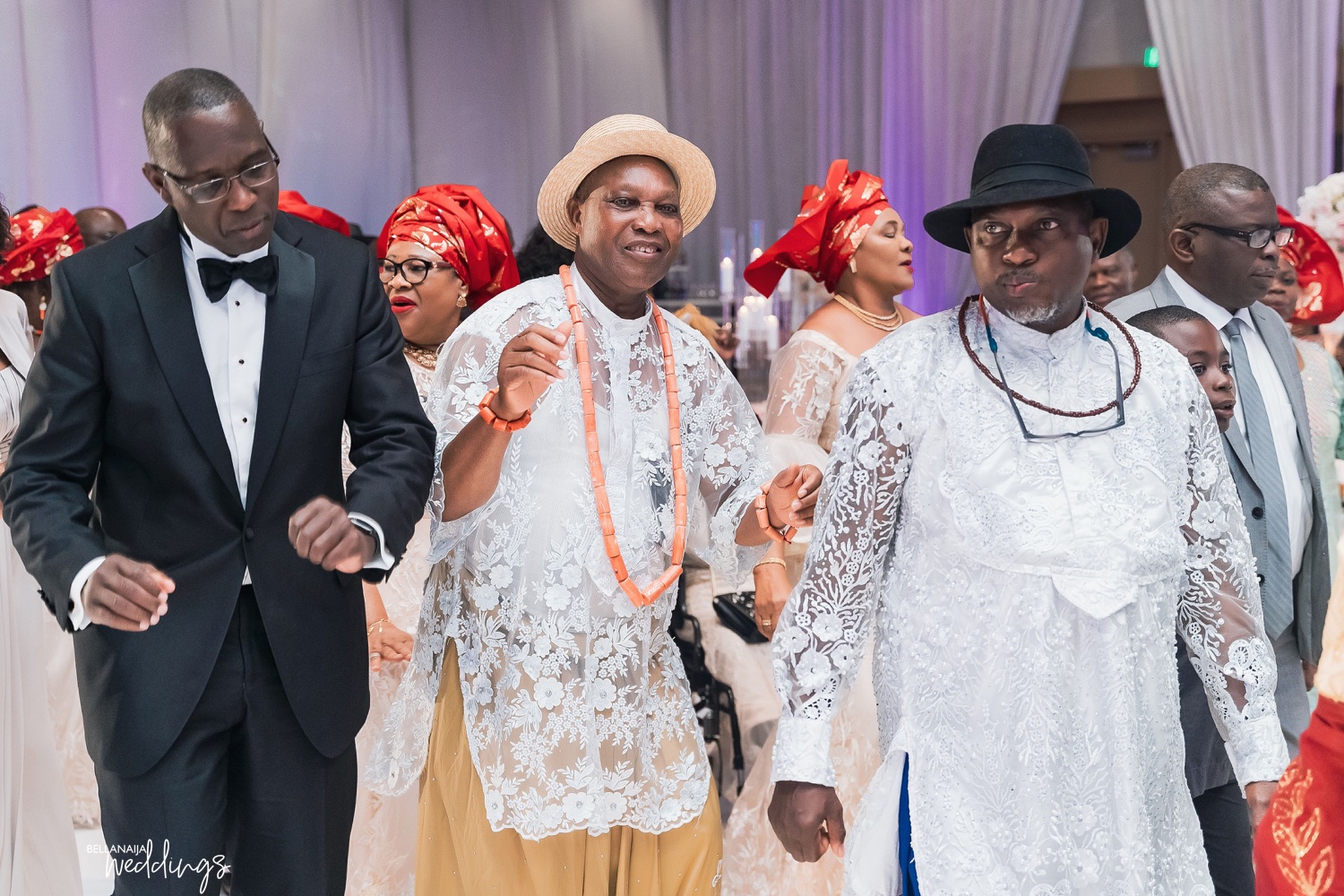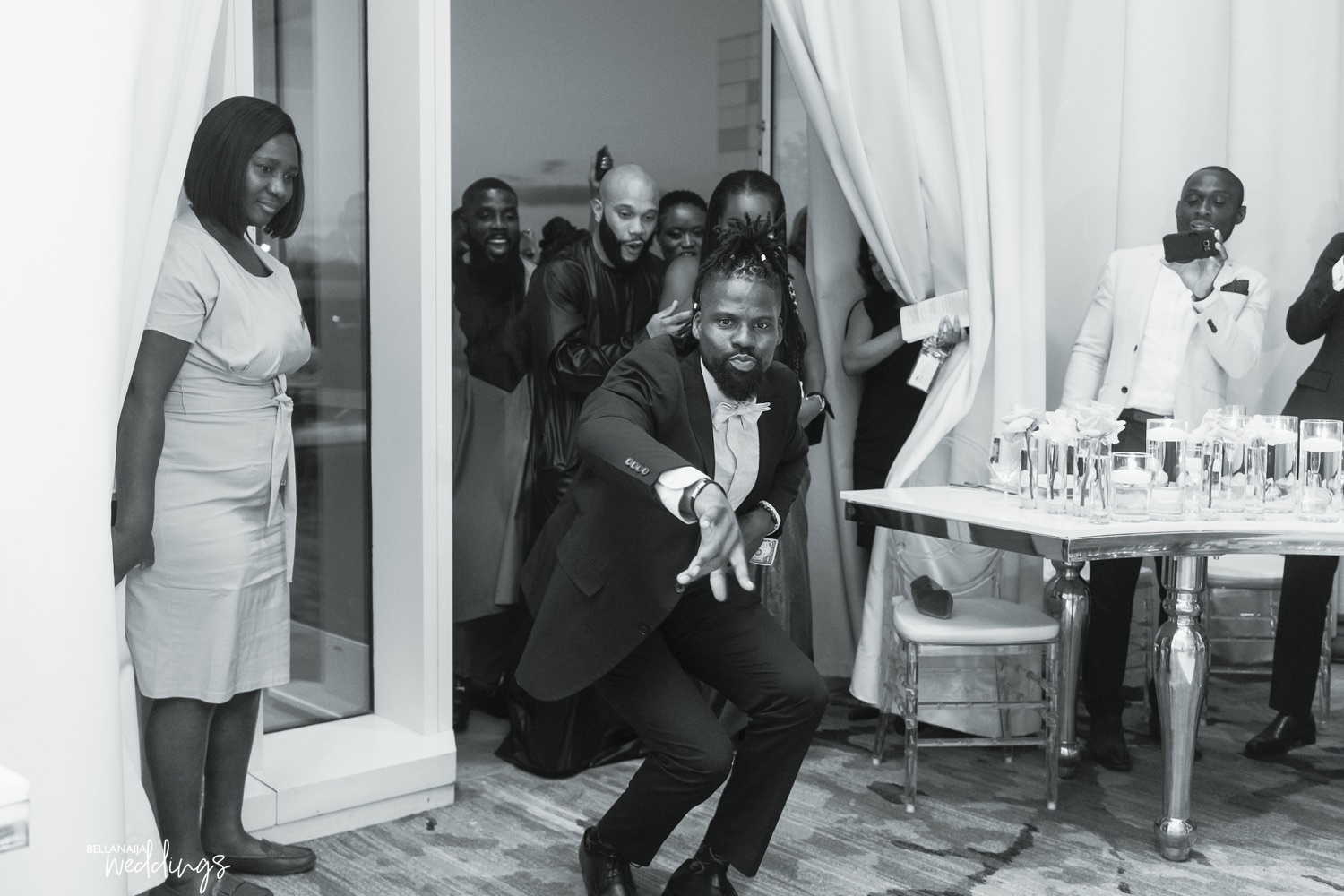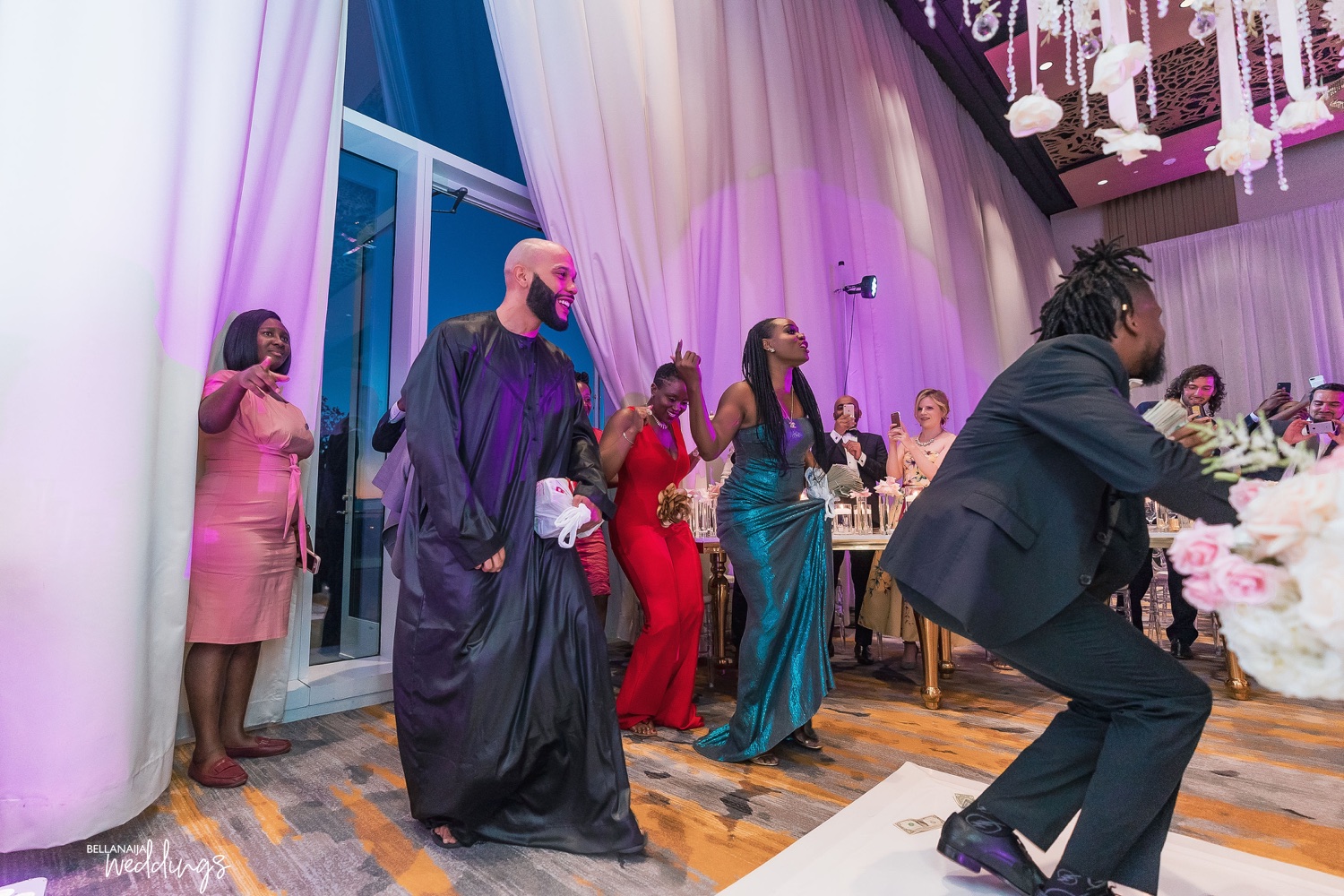 What was the Reception entrance song? How was it executed?
Rick Ross "BMF", Burna boy "ye", Burna boy "Killeen dem". Did you see the video is all I gotta say? Home run! We came out as a mob and then went crazy.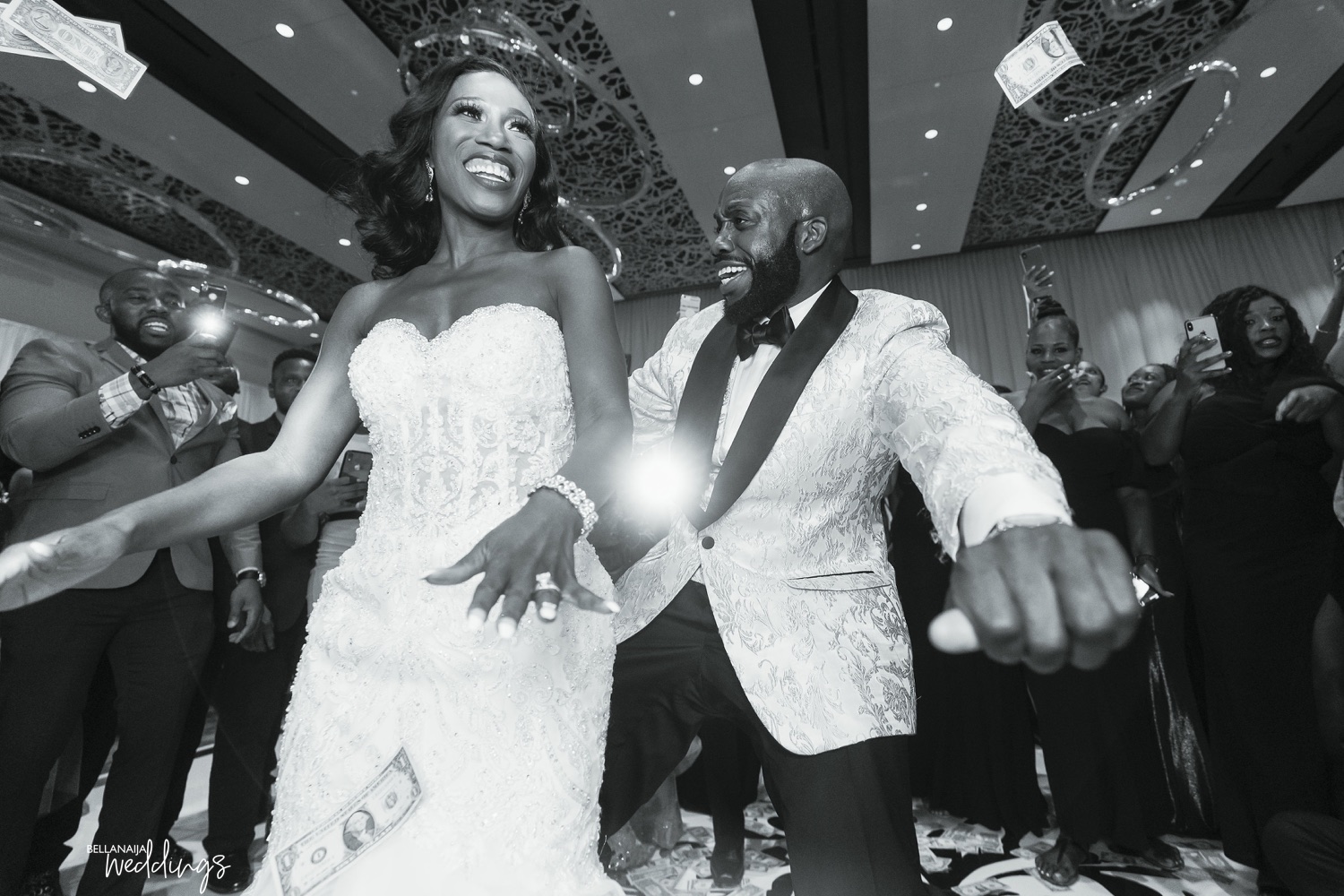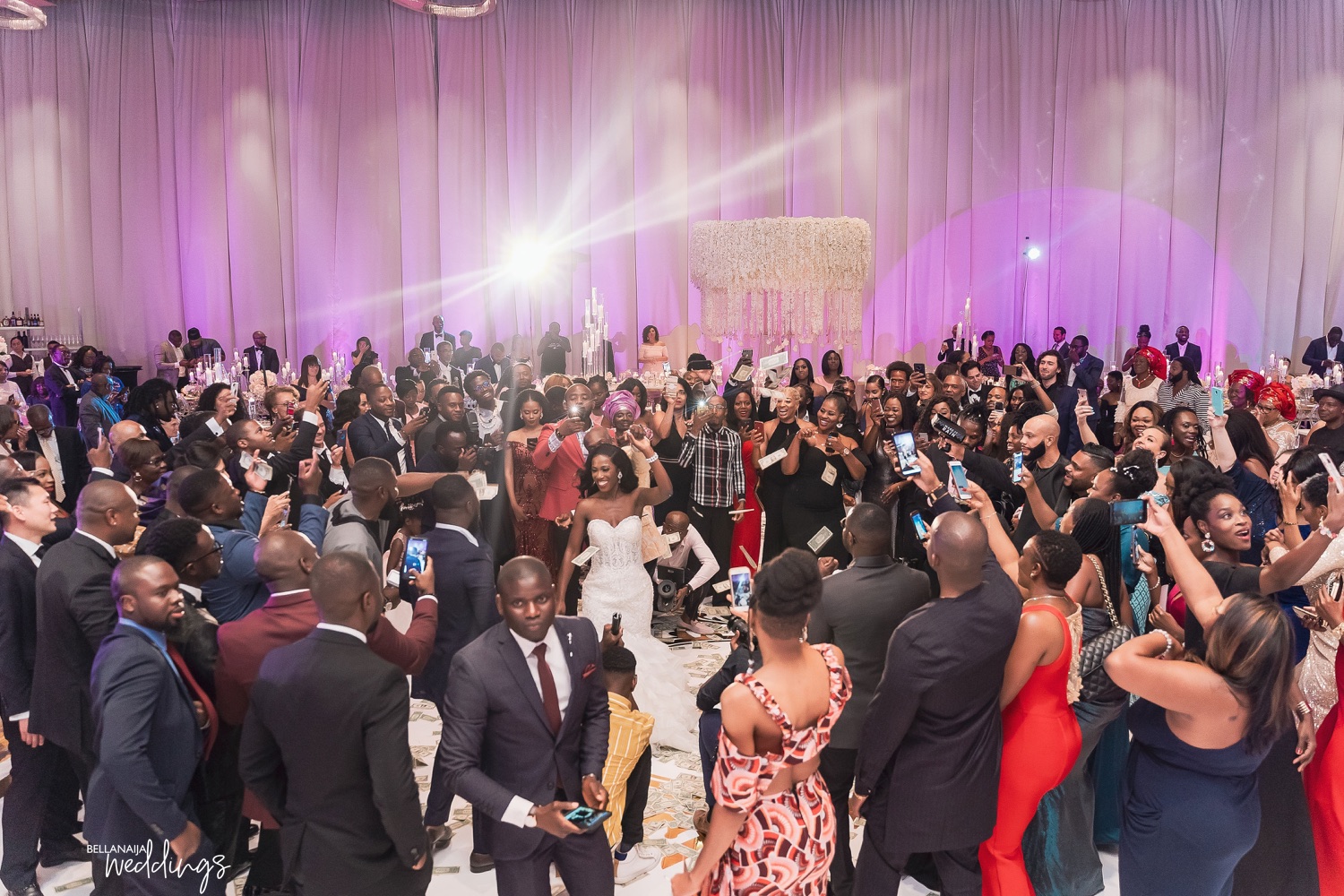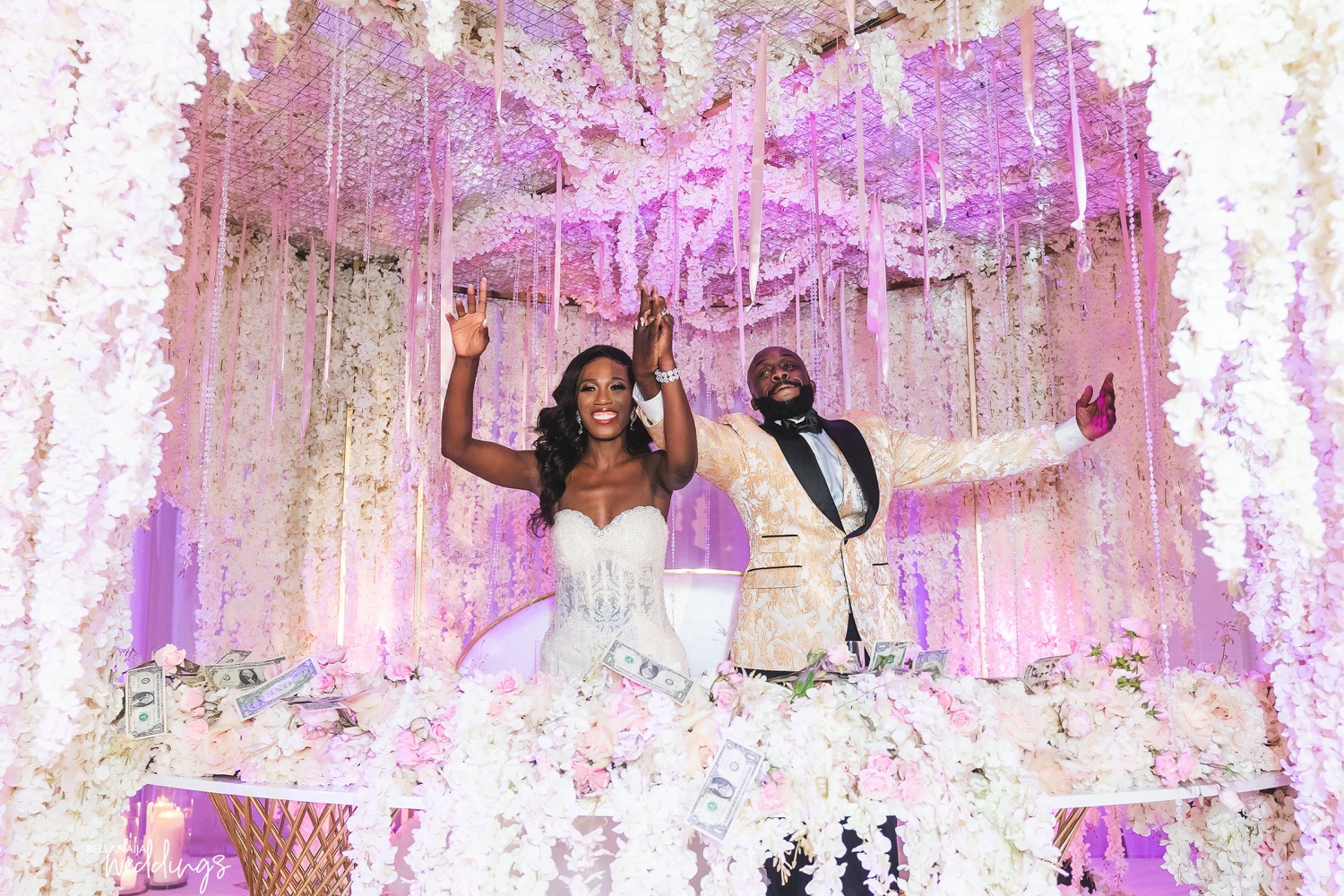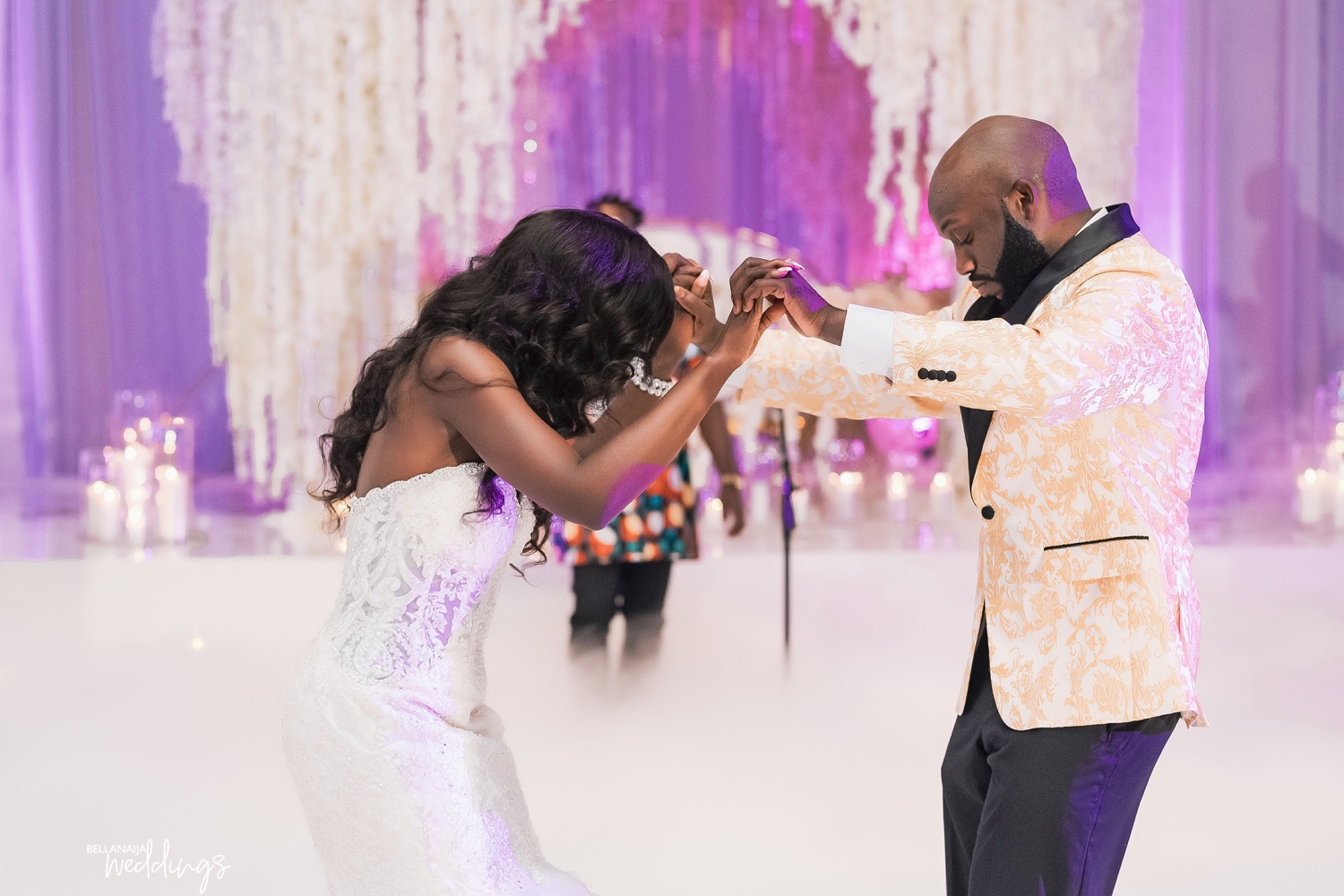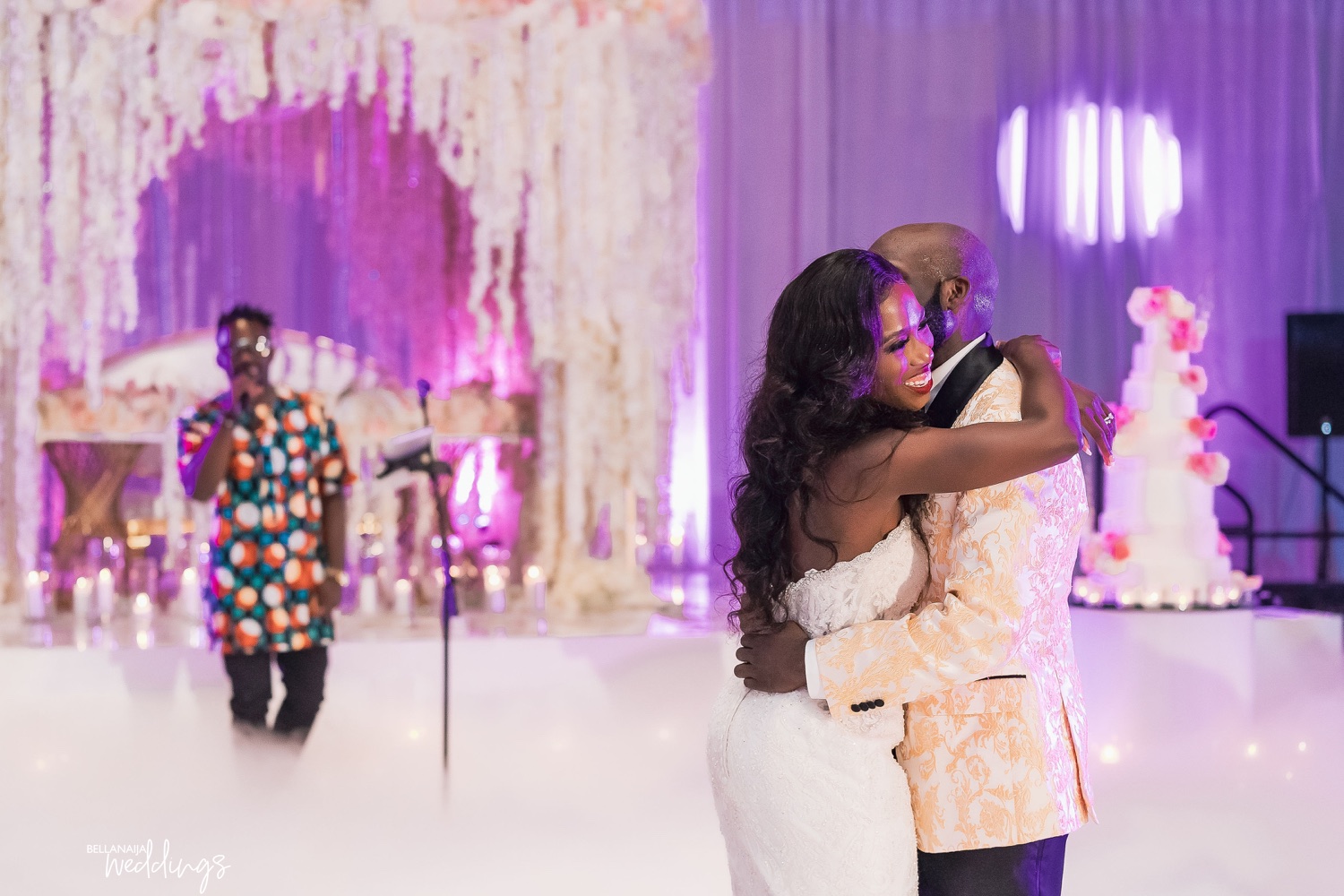 What are your memorable moments at your wedding?
There are so many. My top 4 are:
My husband tearing up while I walked up to him in the ceremony
Our reception entrance with our mob squad was lit
Our first dance with Funsho singing and when the smoke filled the dance floor and the crowd gasped
When the MC announced groom and sister in law dance; that was incredible.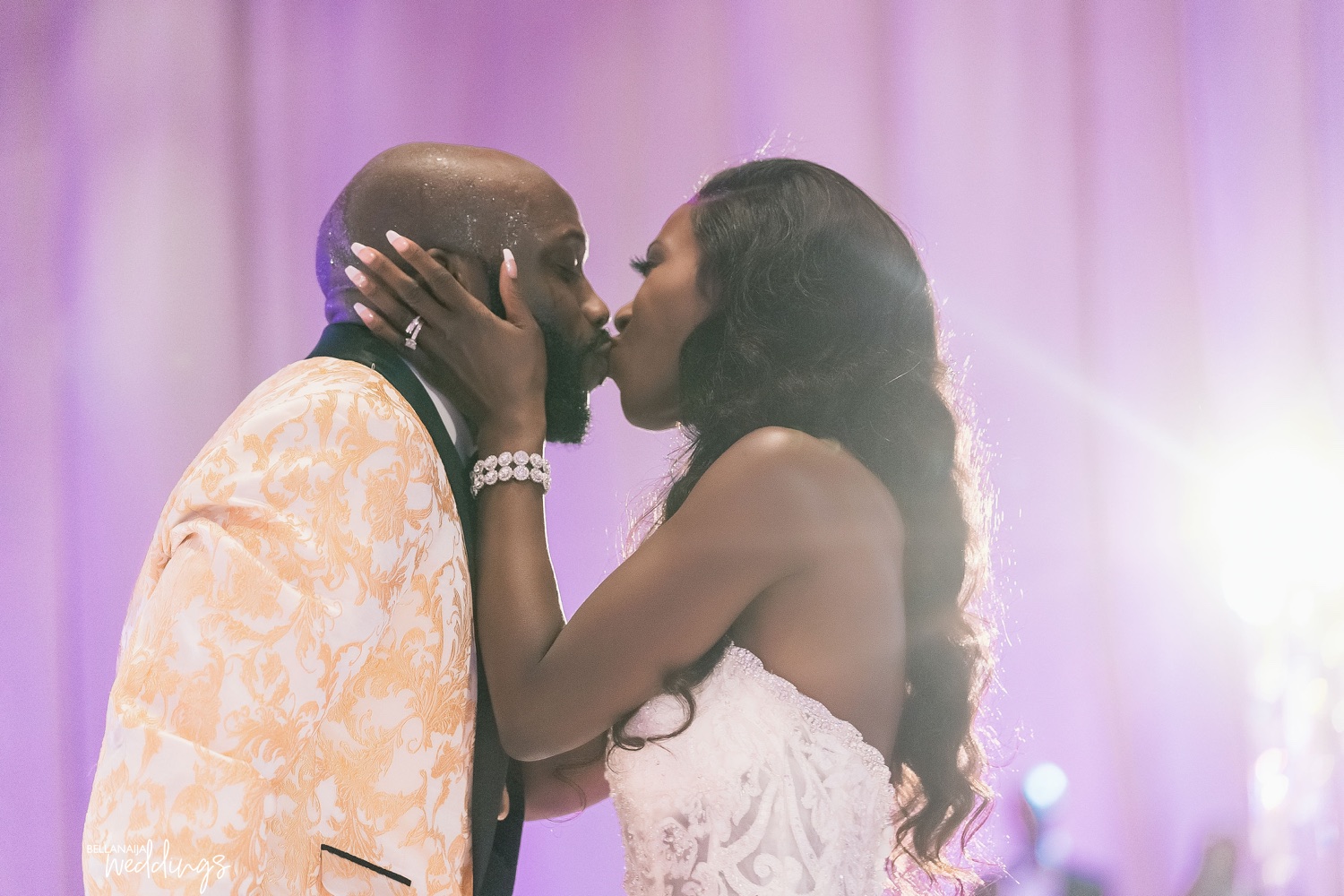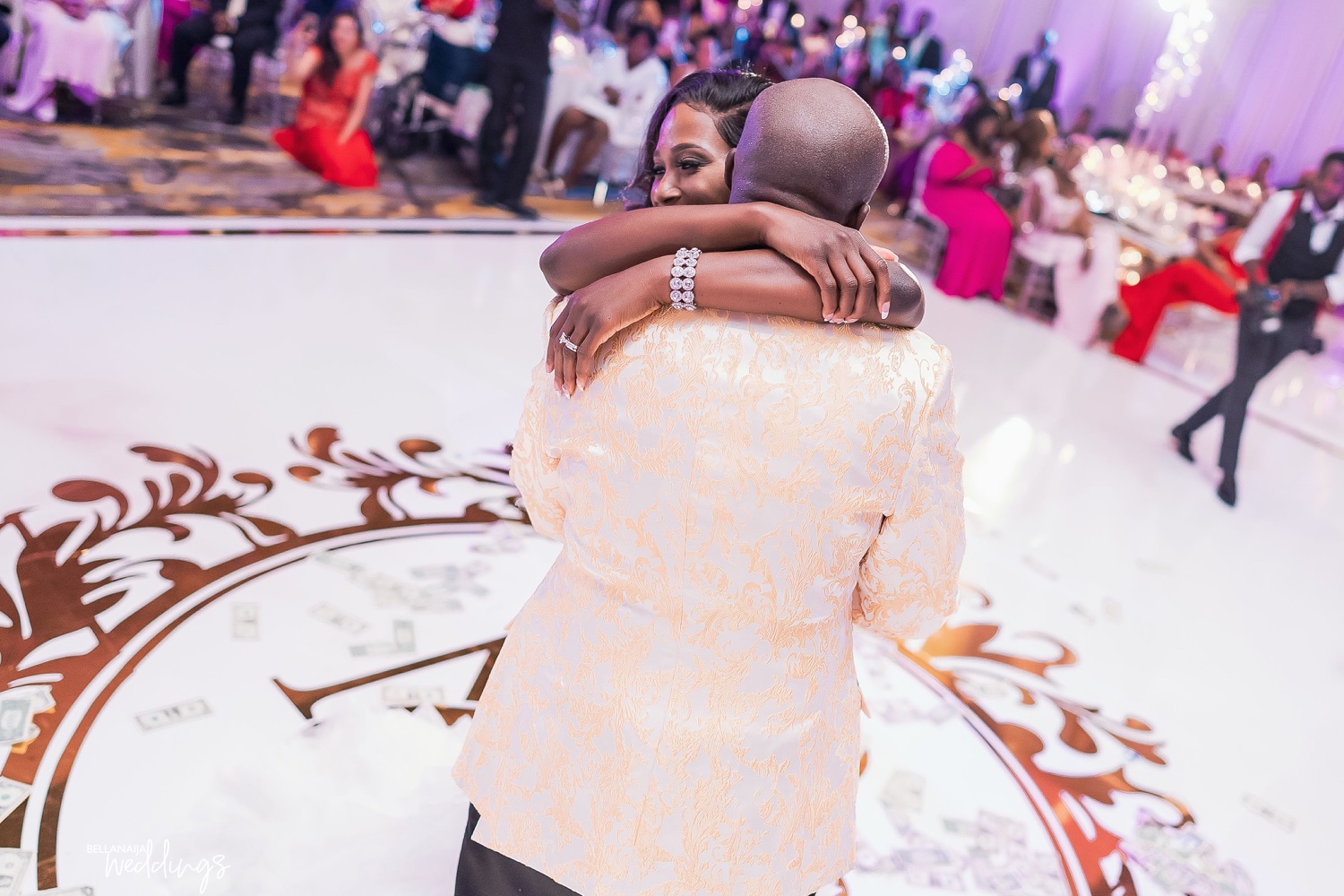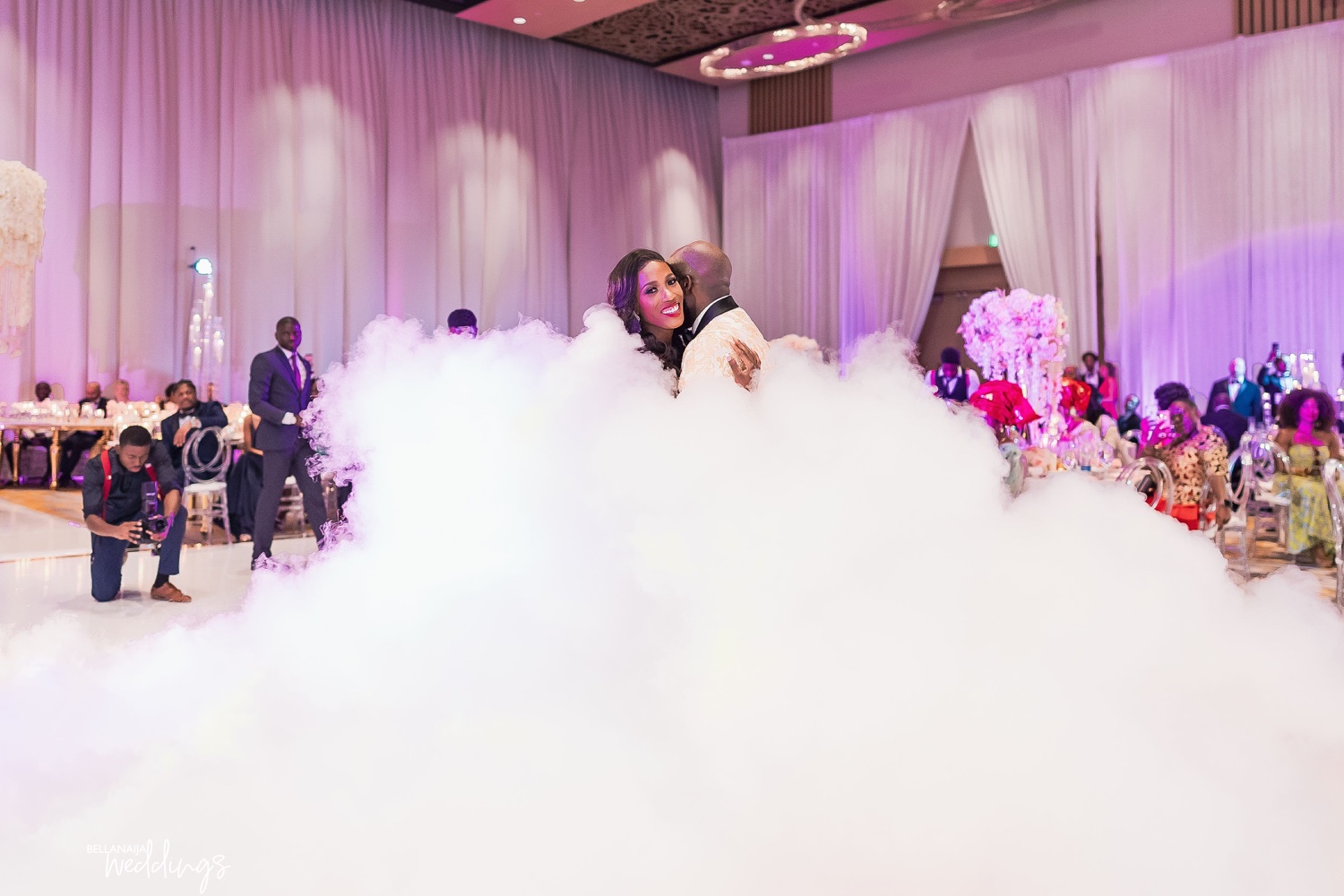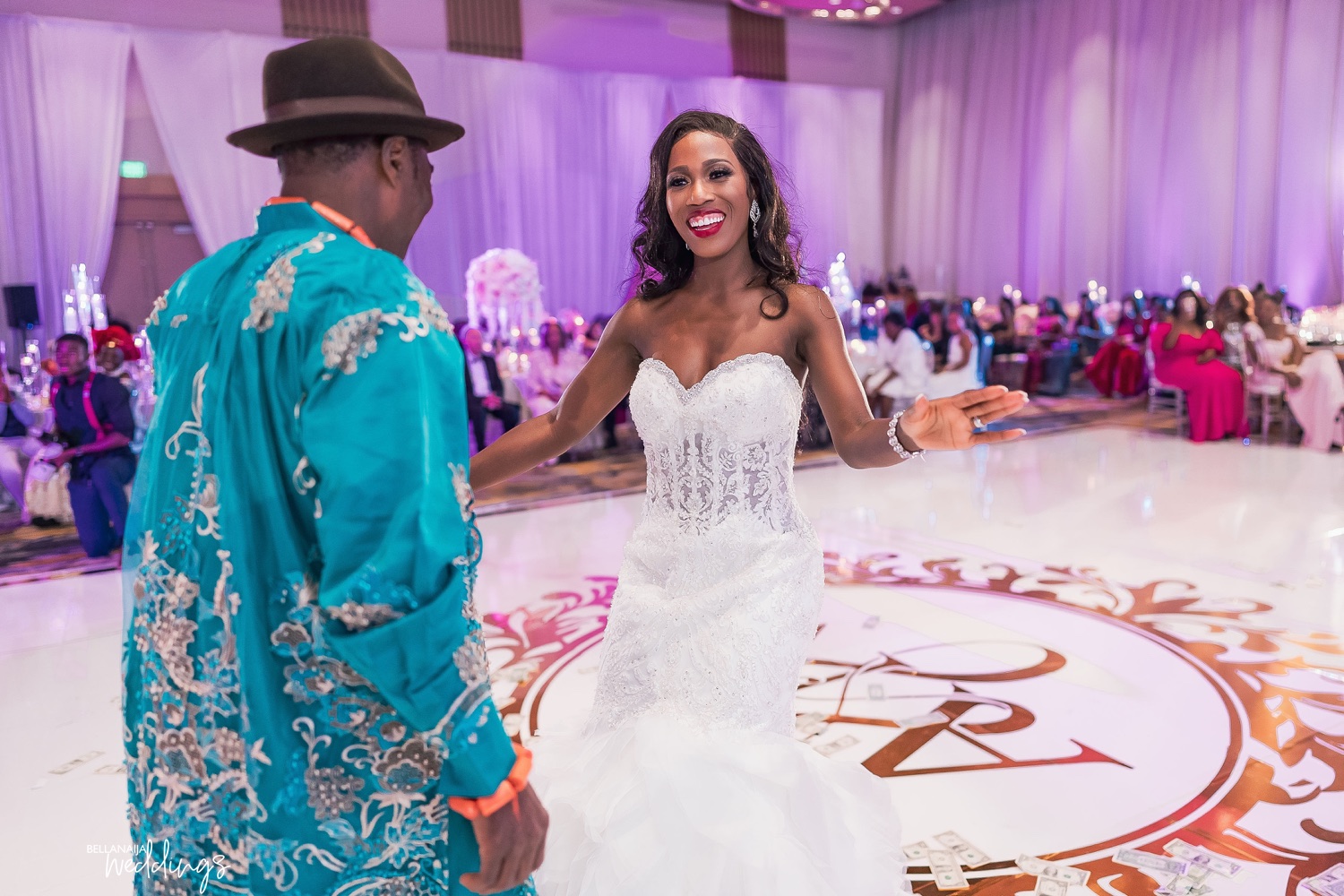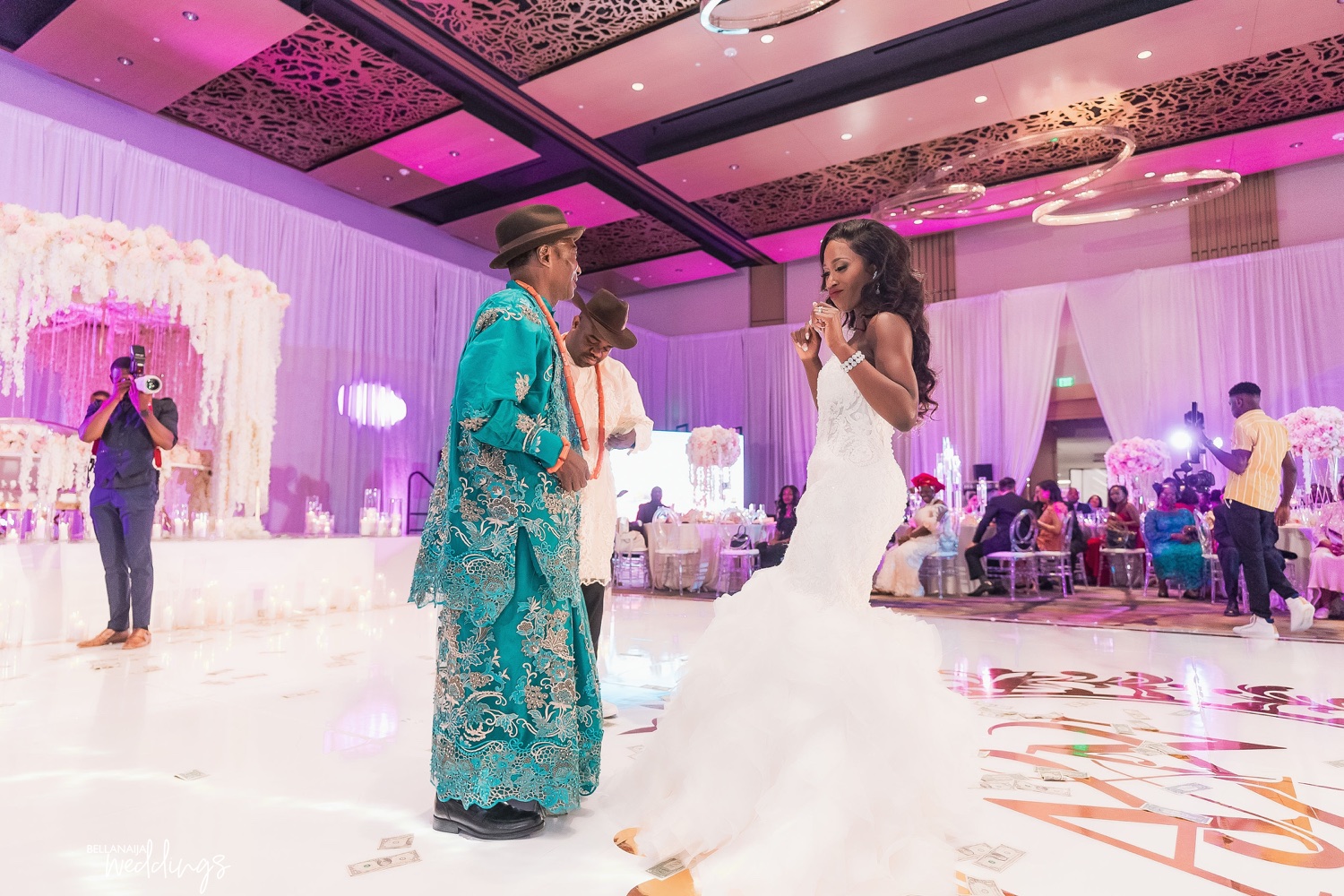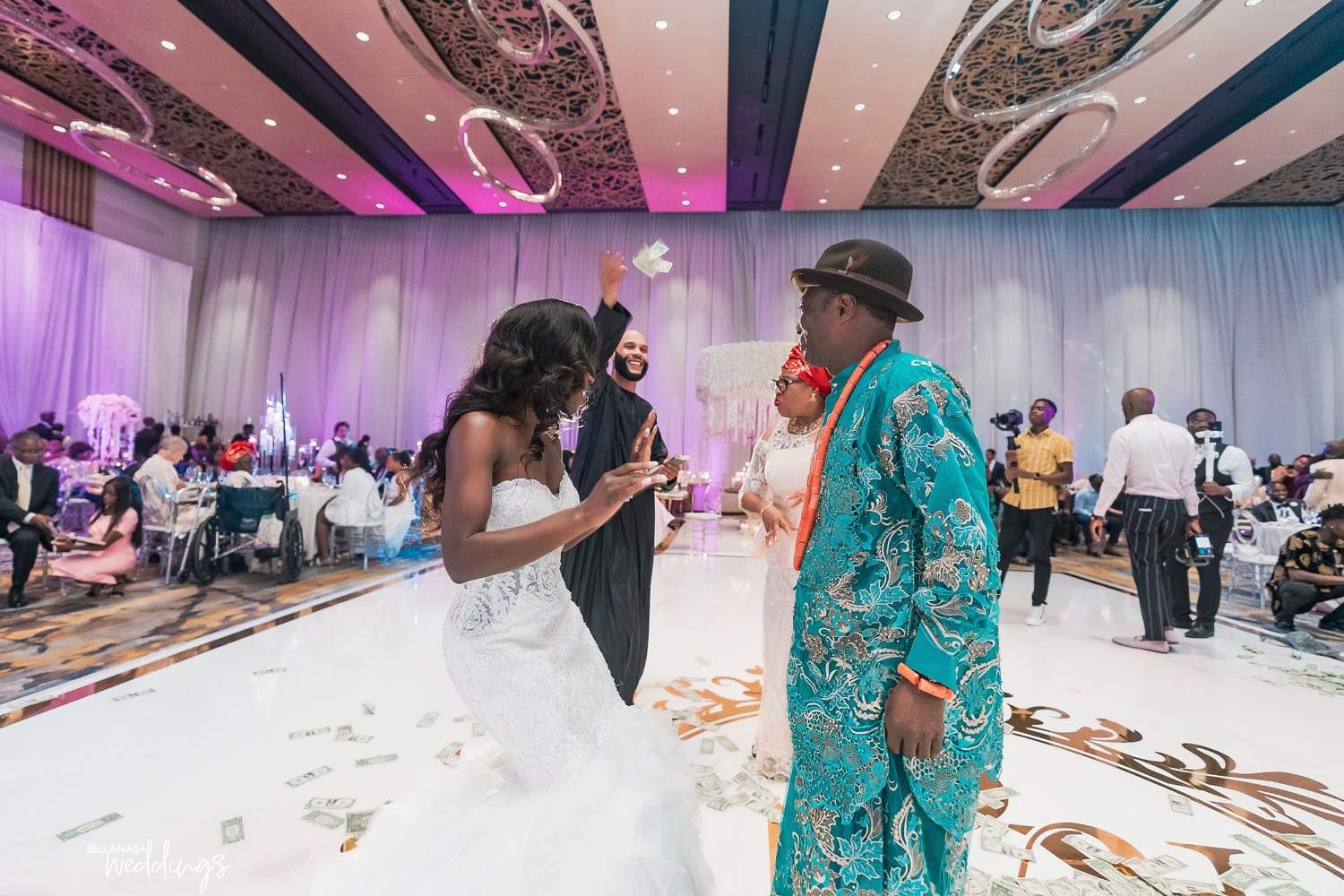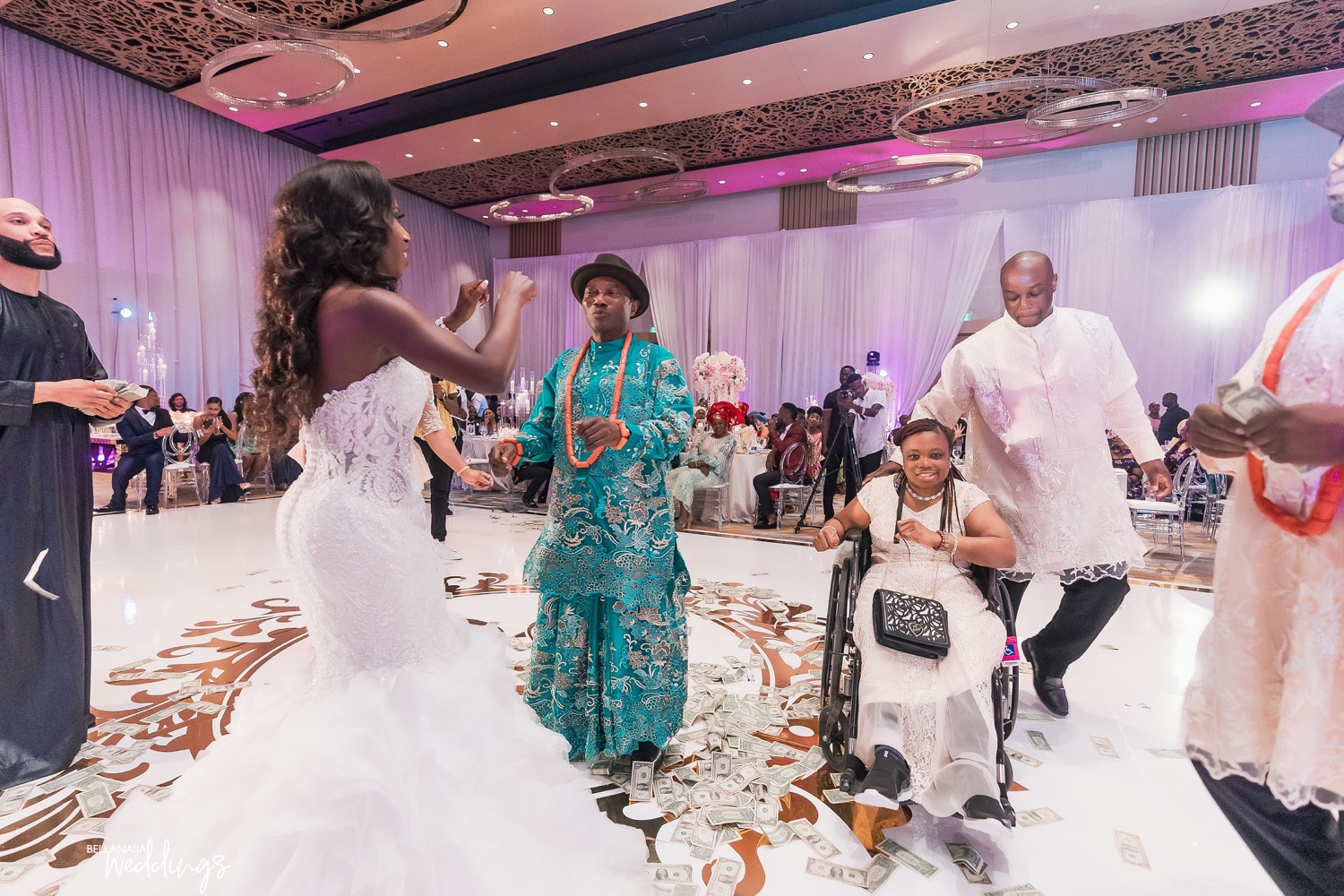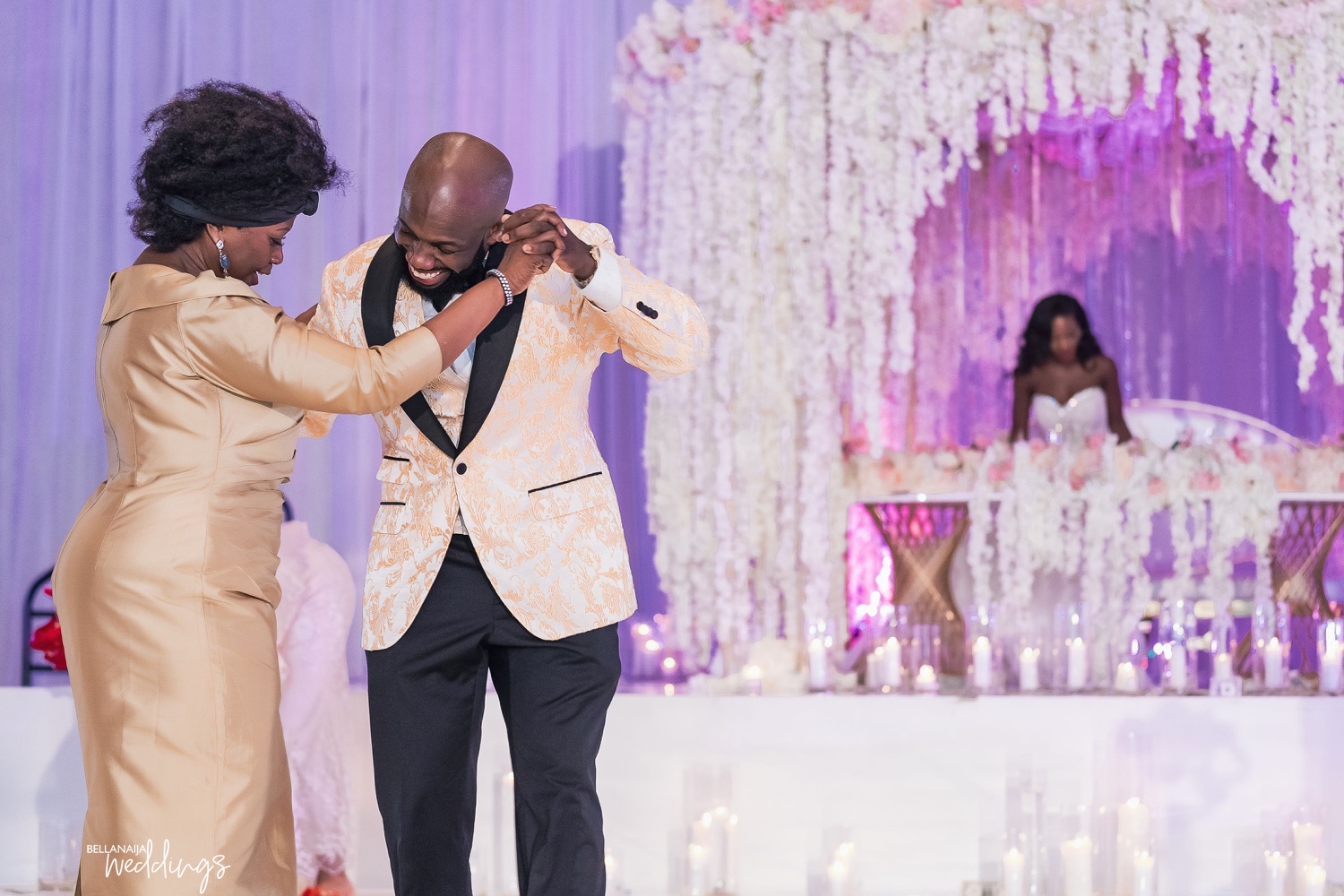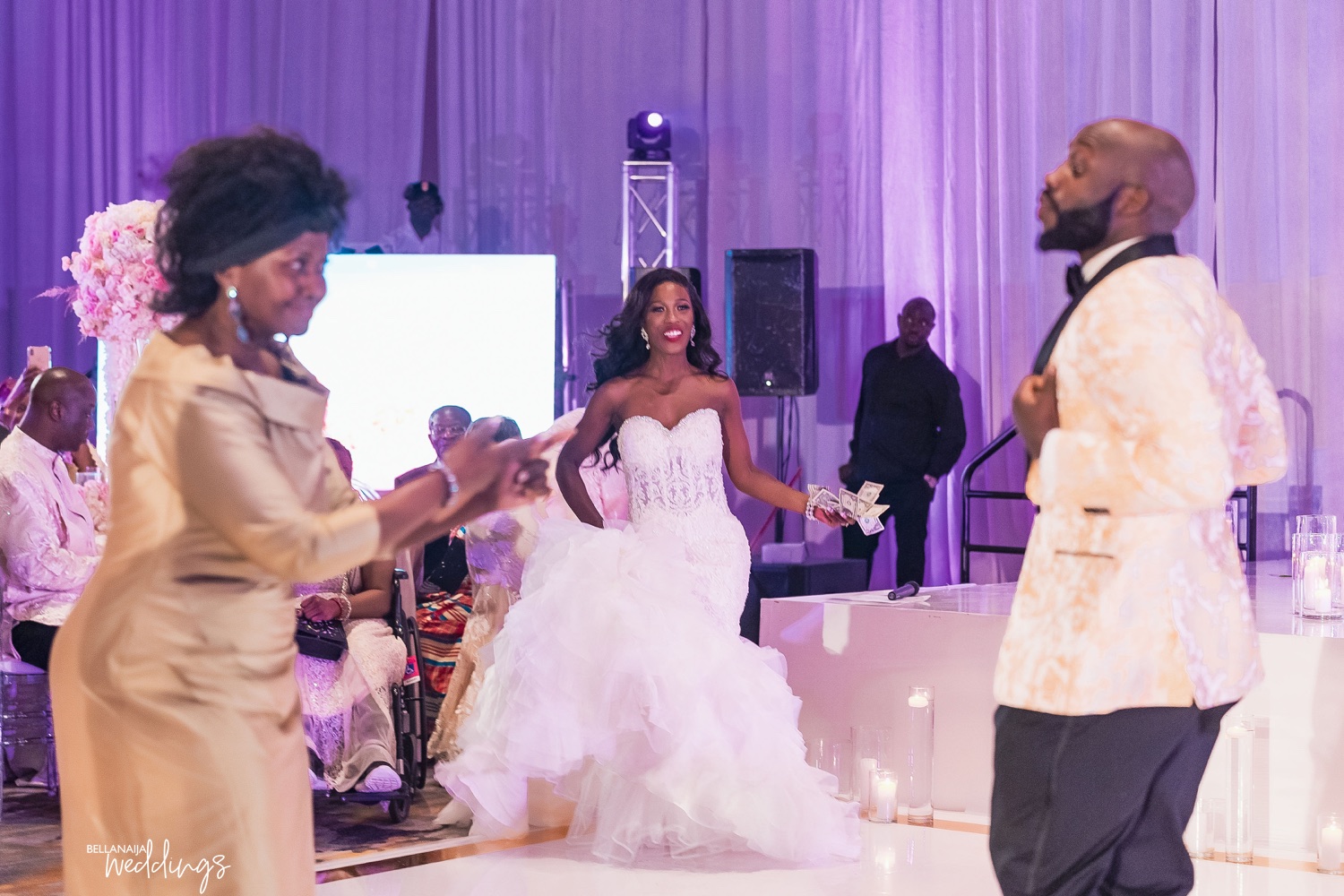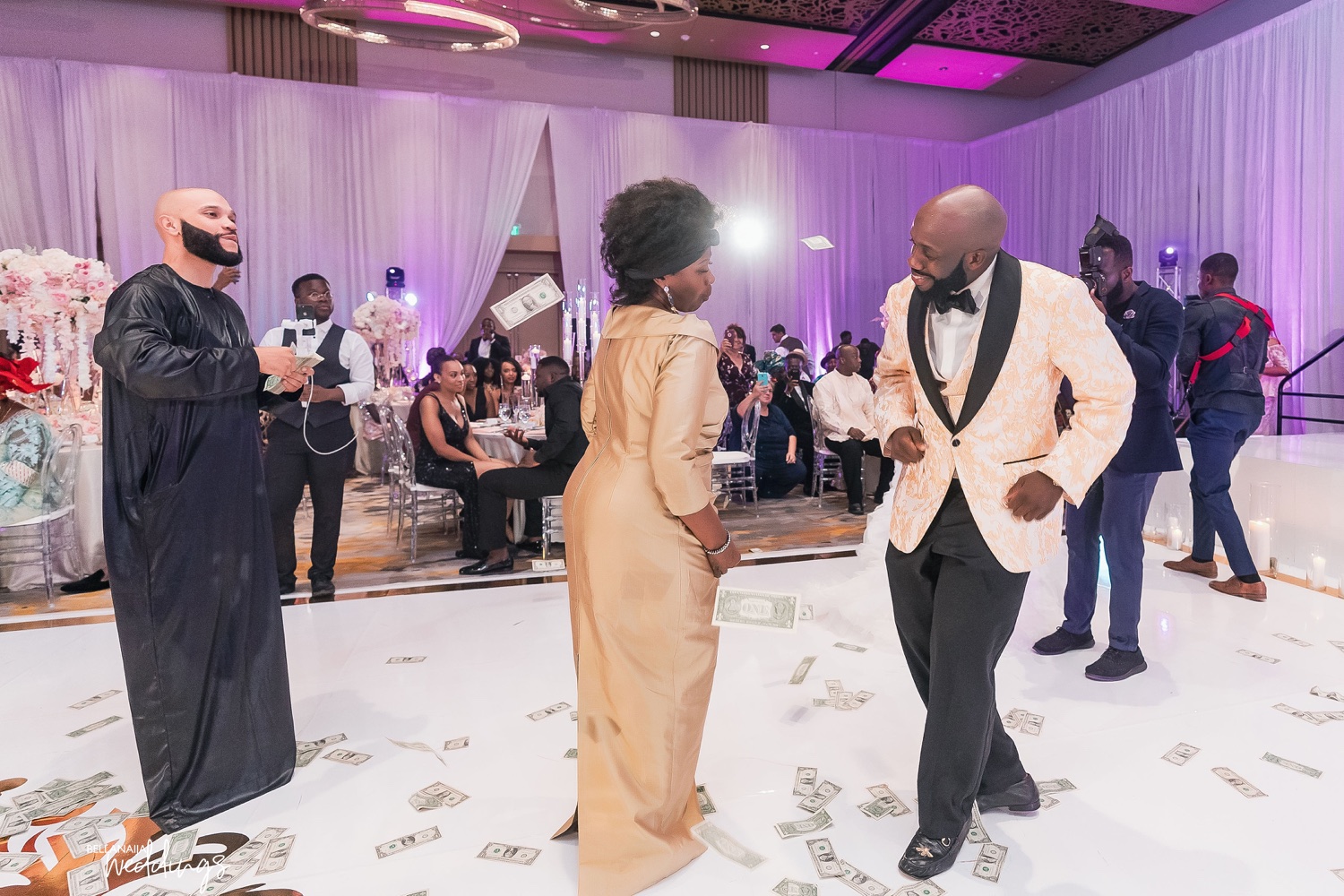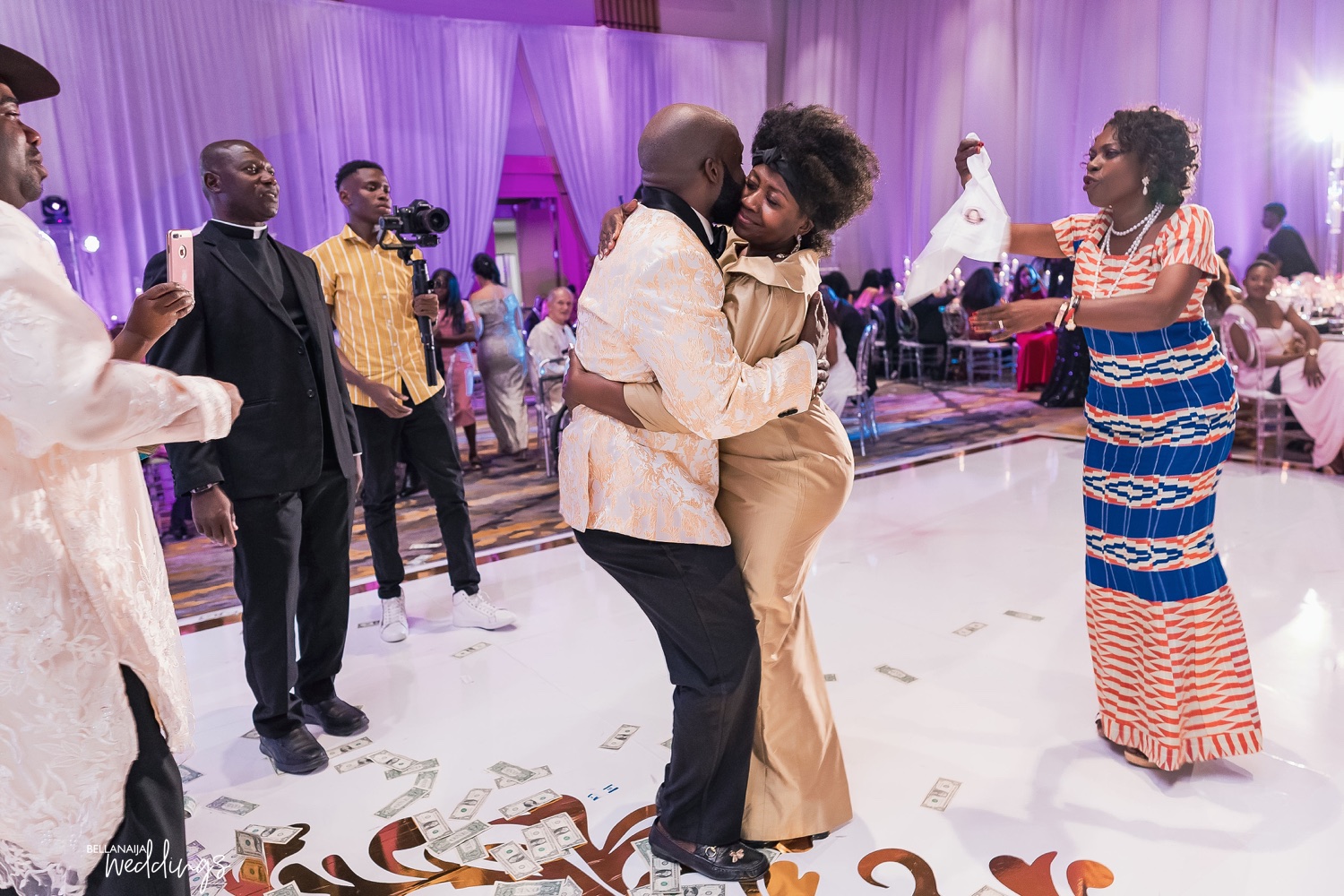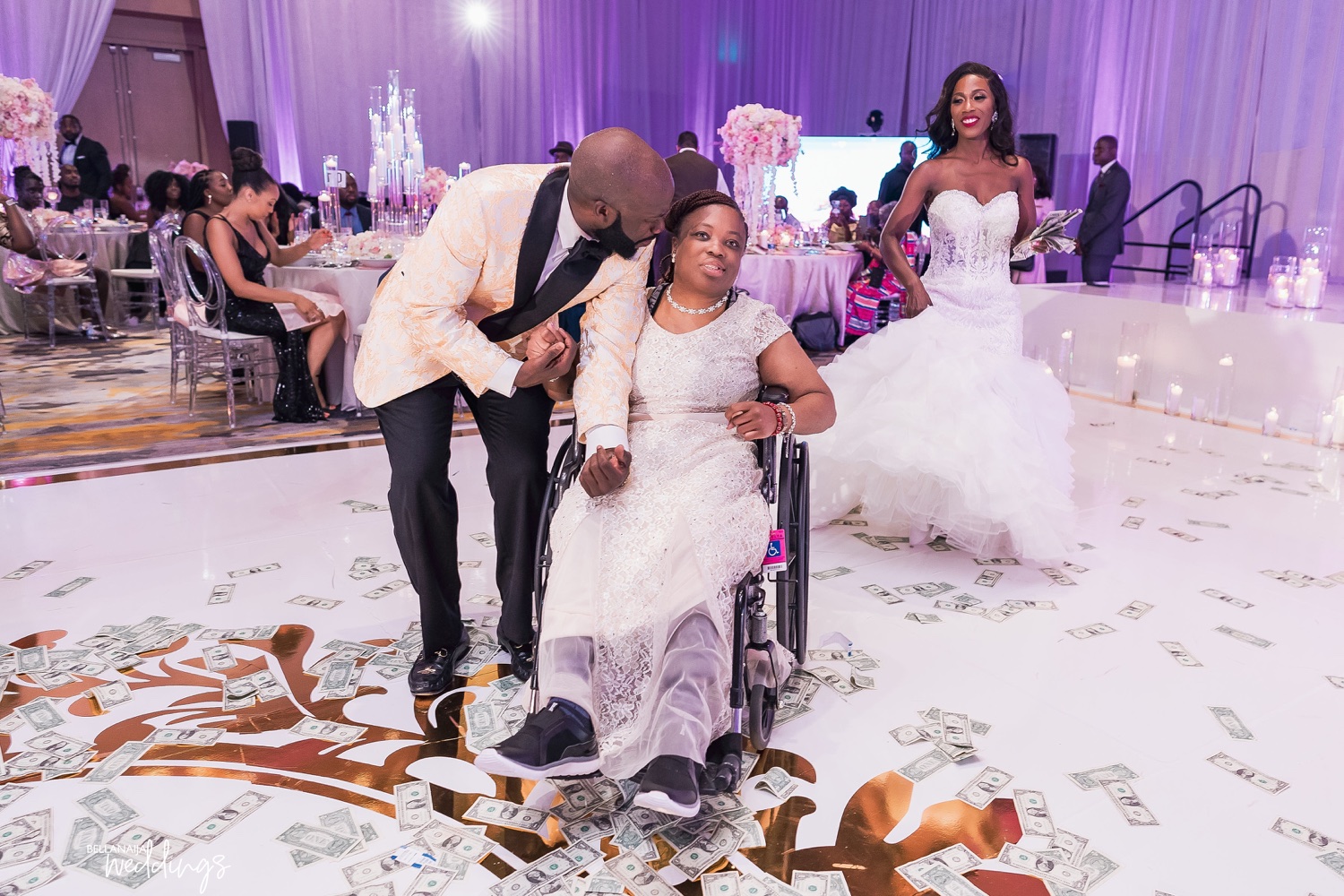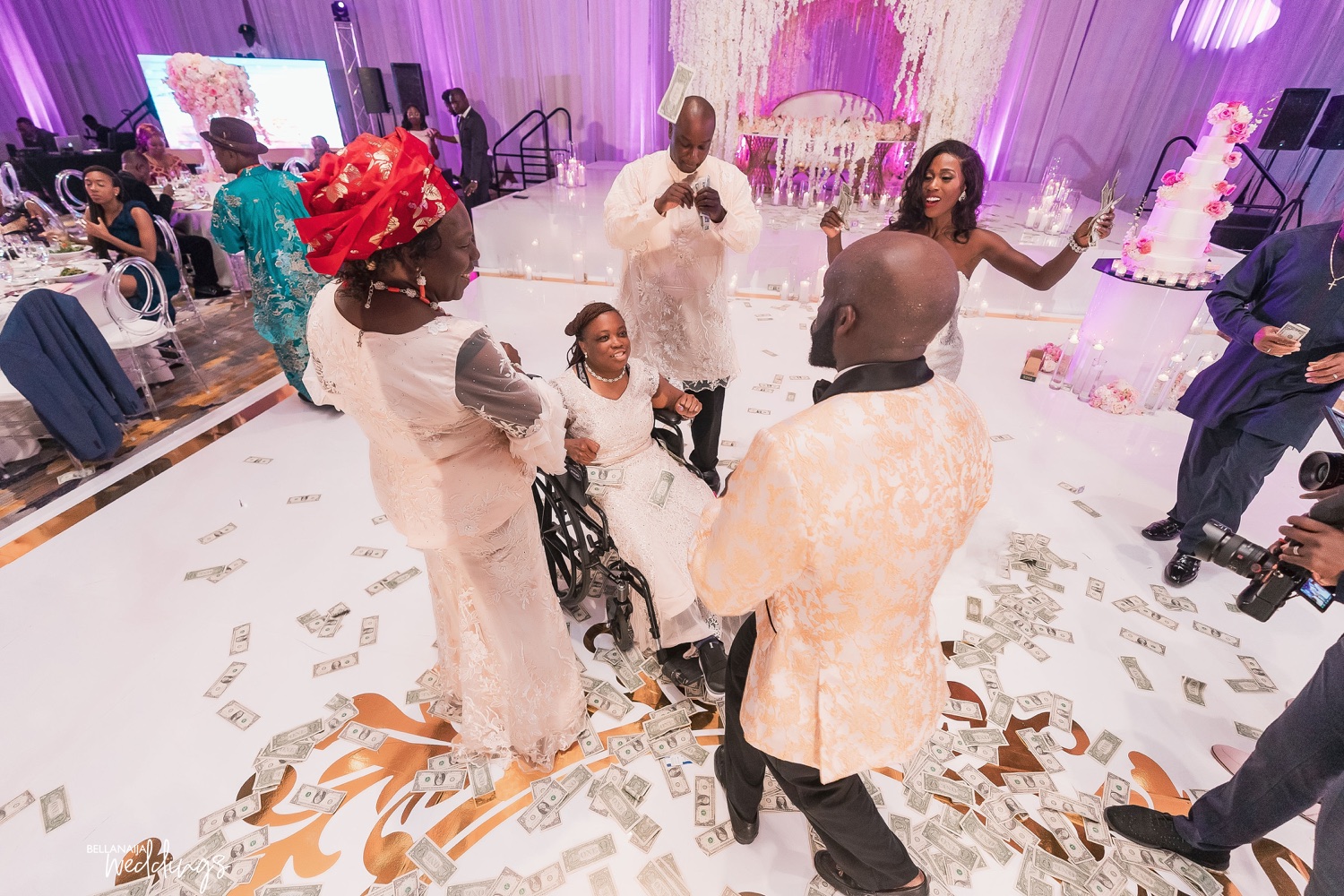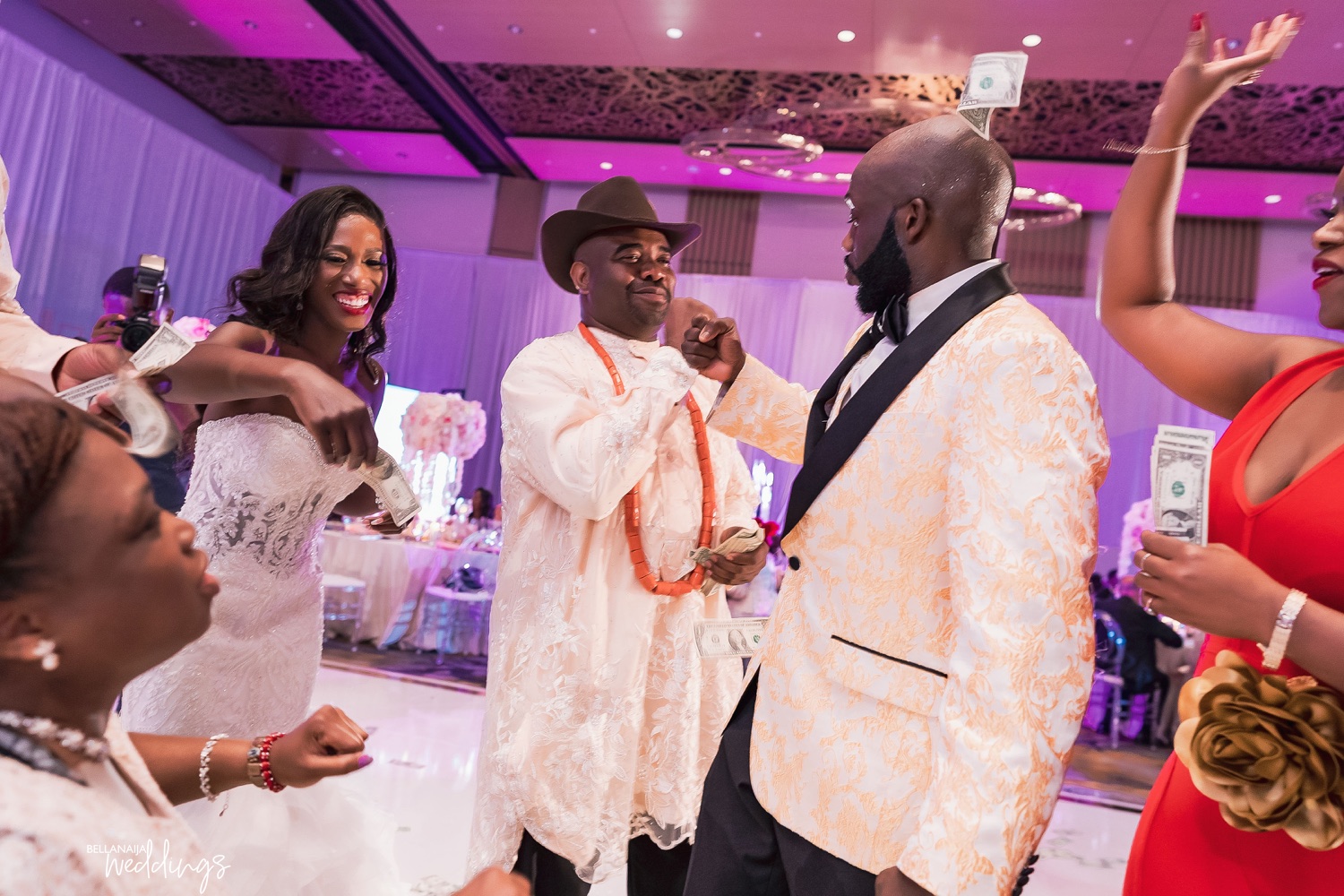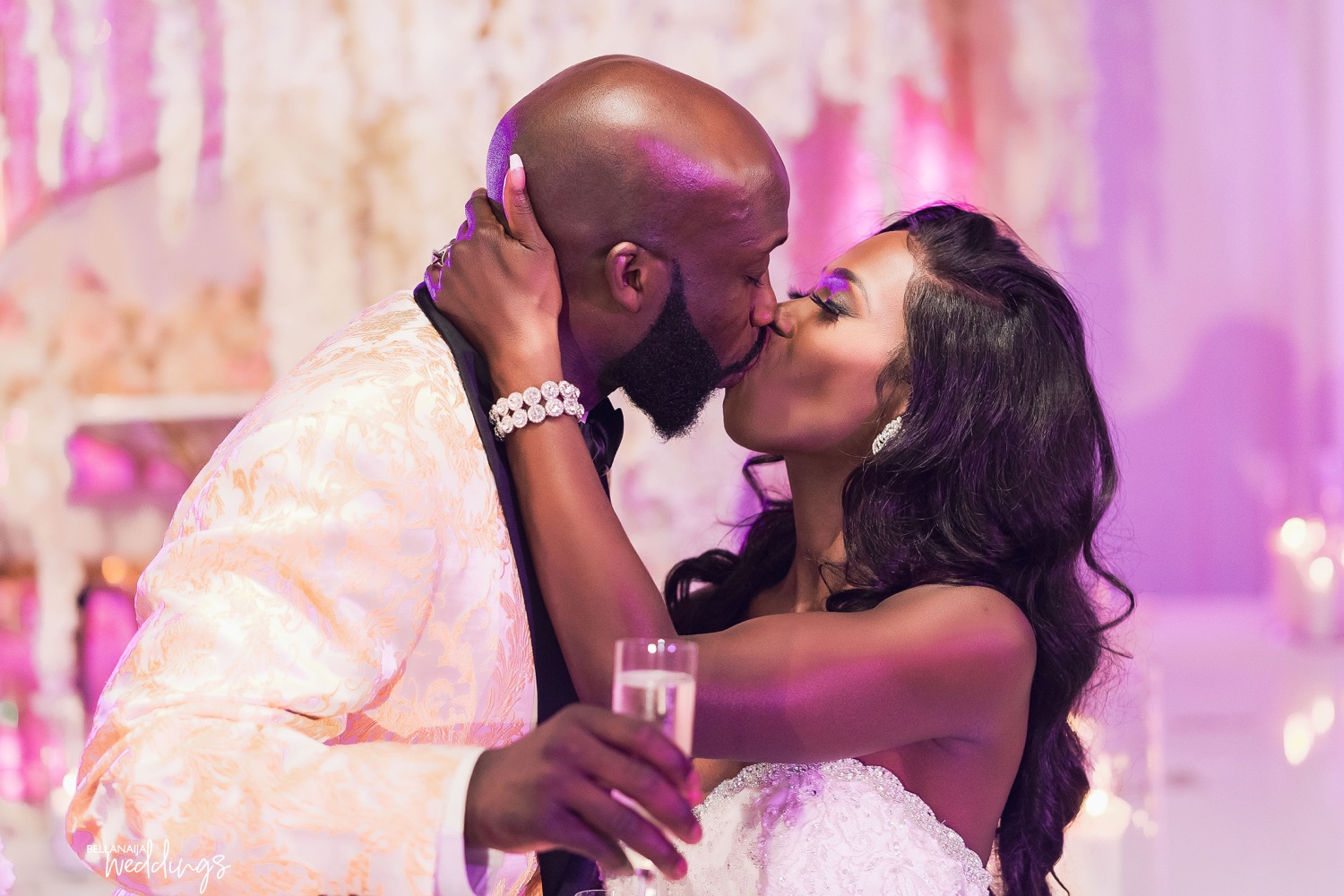 What is the best wedding advice you can give to engaged couples?
Reghe: Start early with everything and get a professional planner if you can to do the grunt work early, so it is less stressful for you. Victoria from Enchanted Events did wonders for us.

Nana: Know your budget and make sure you keep the energy going at the reception with no dull moments and have the alcohol flowing (top shelf if you can). And just embrace everything about the wedding because you only do it once.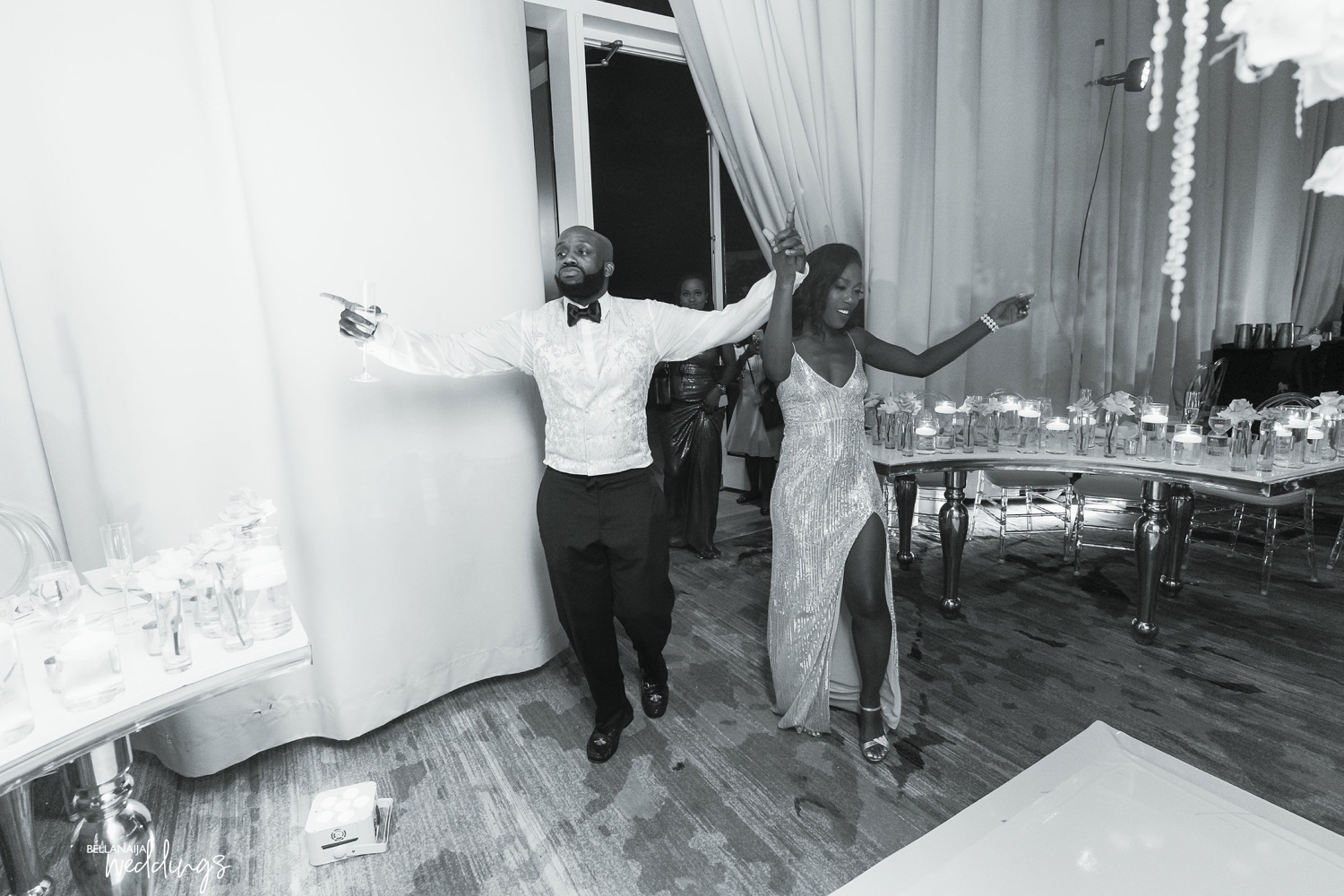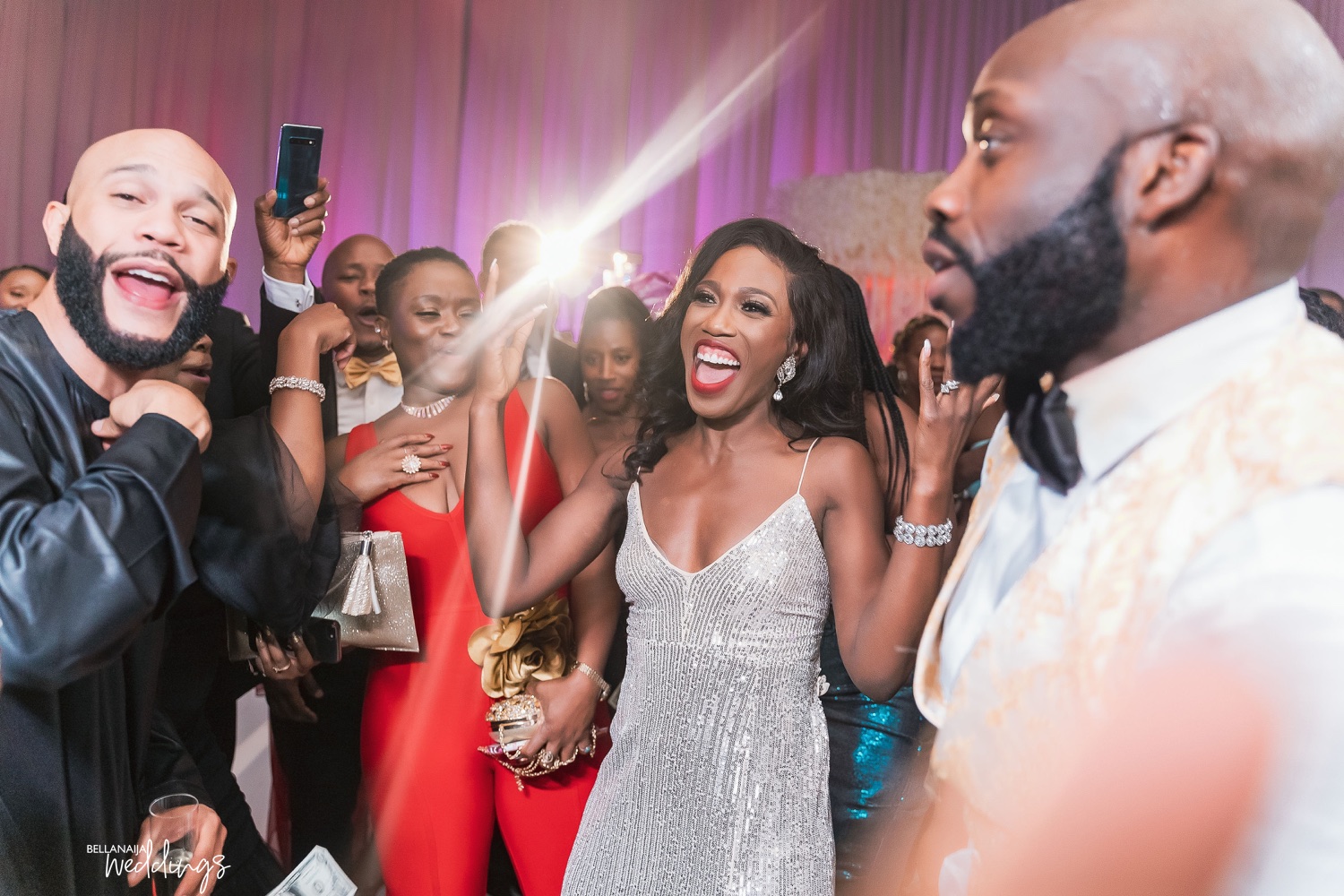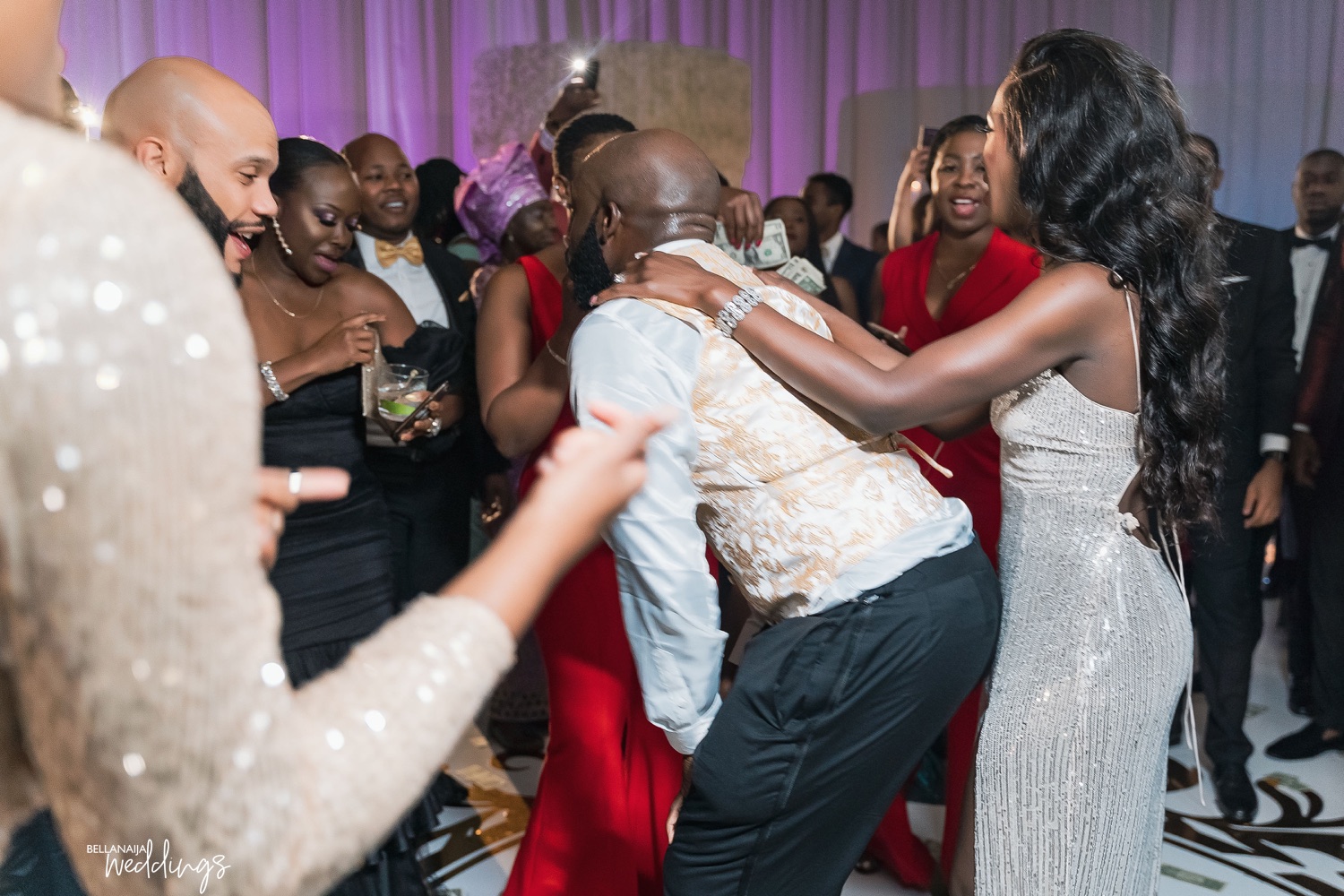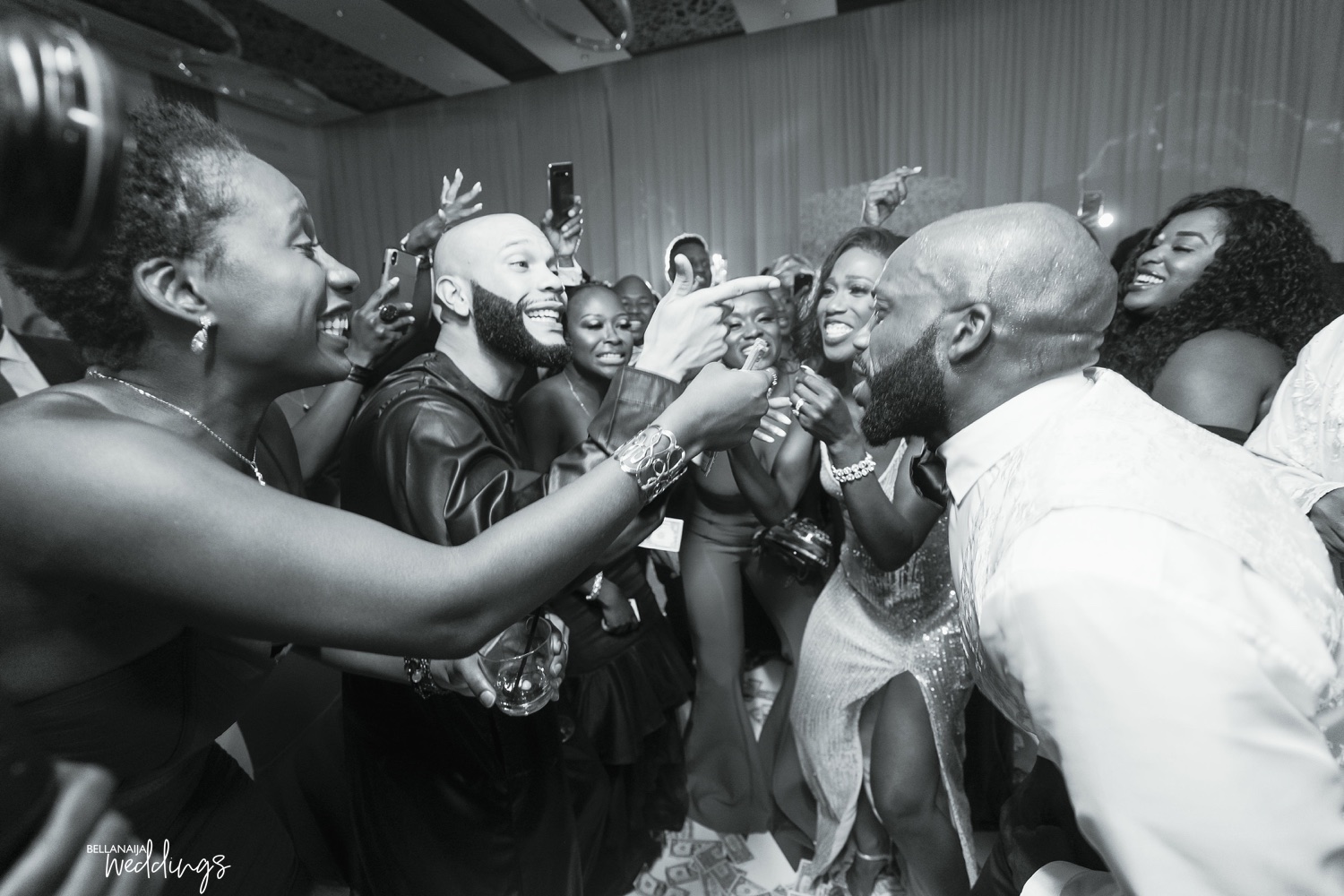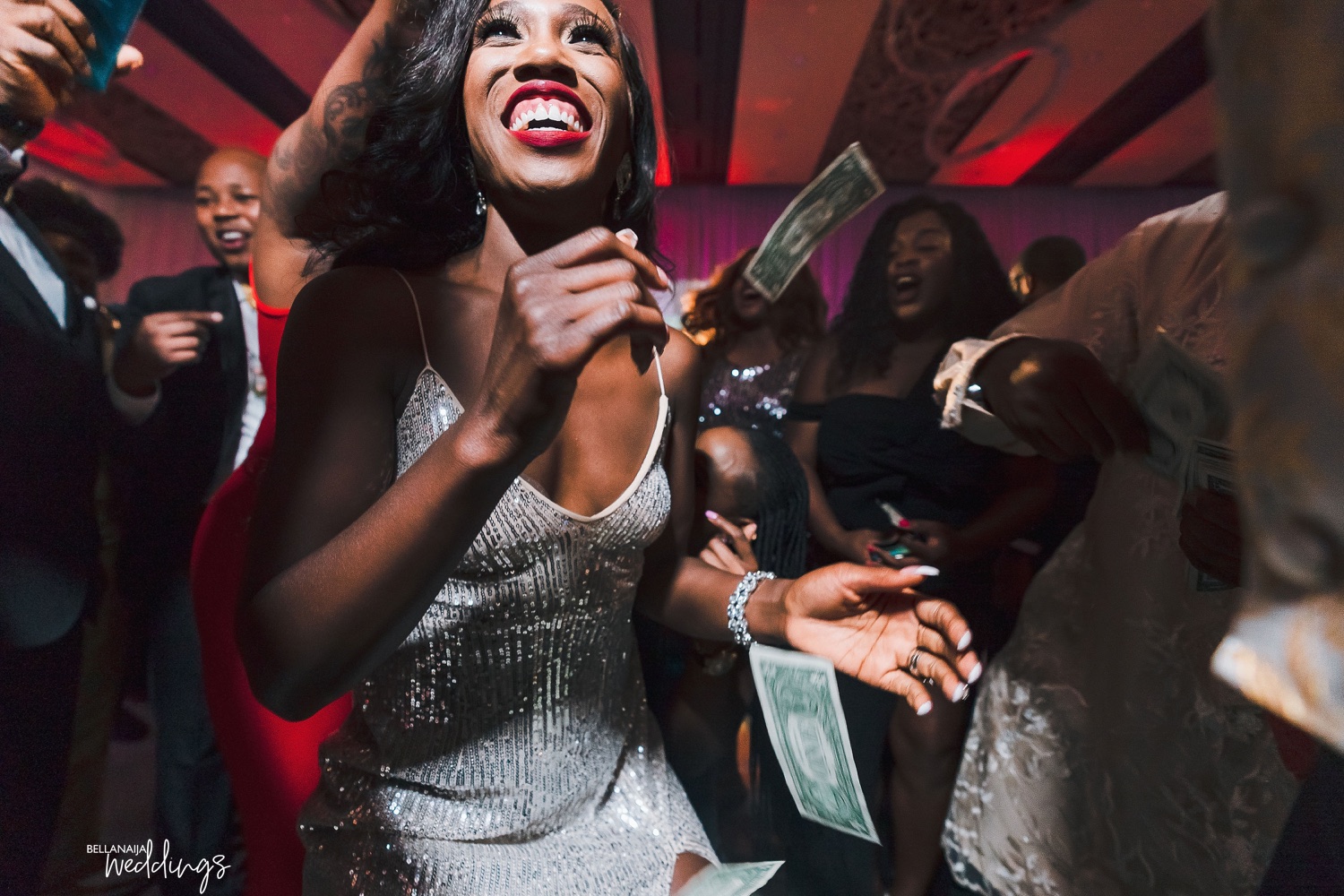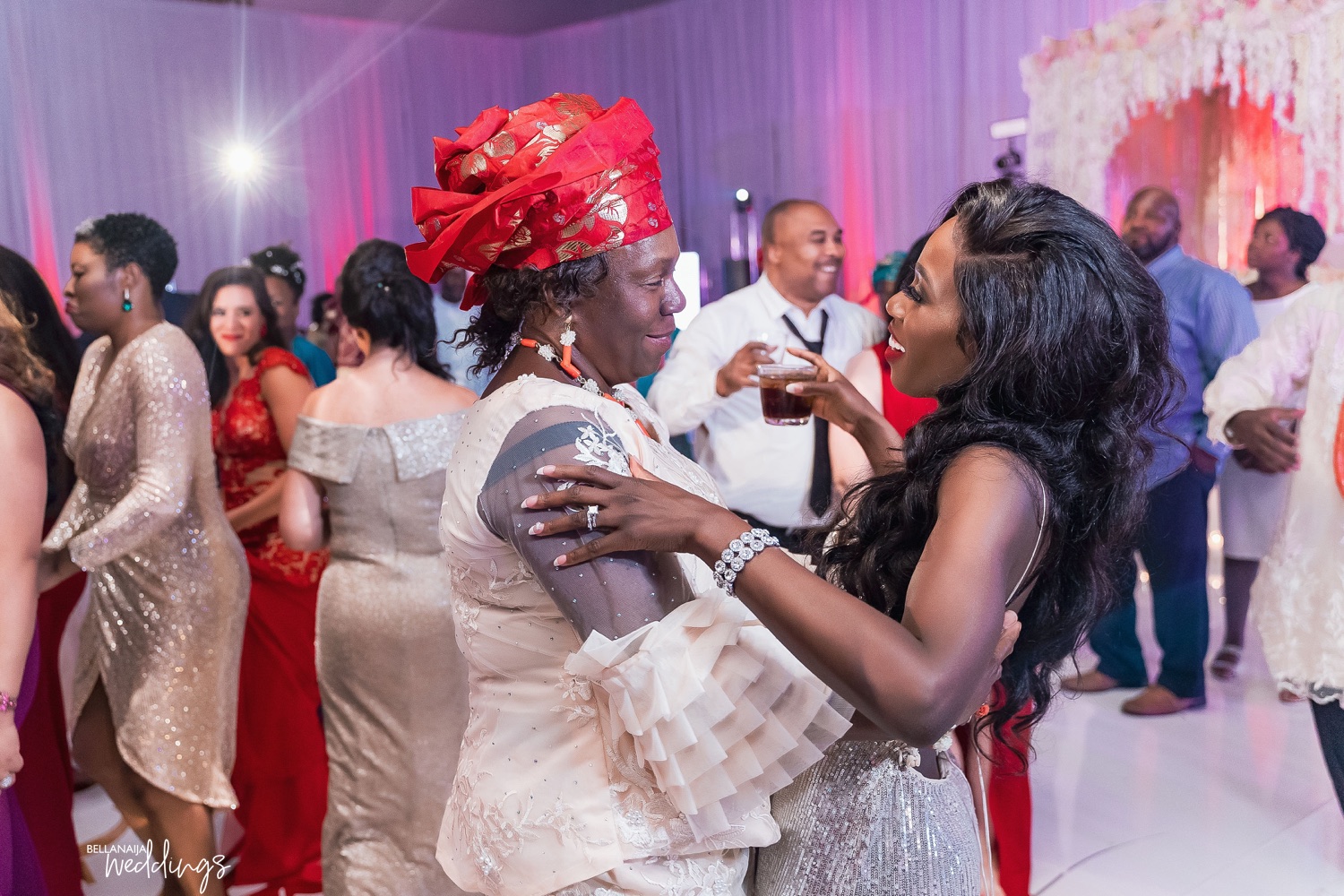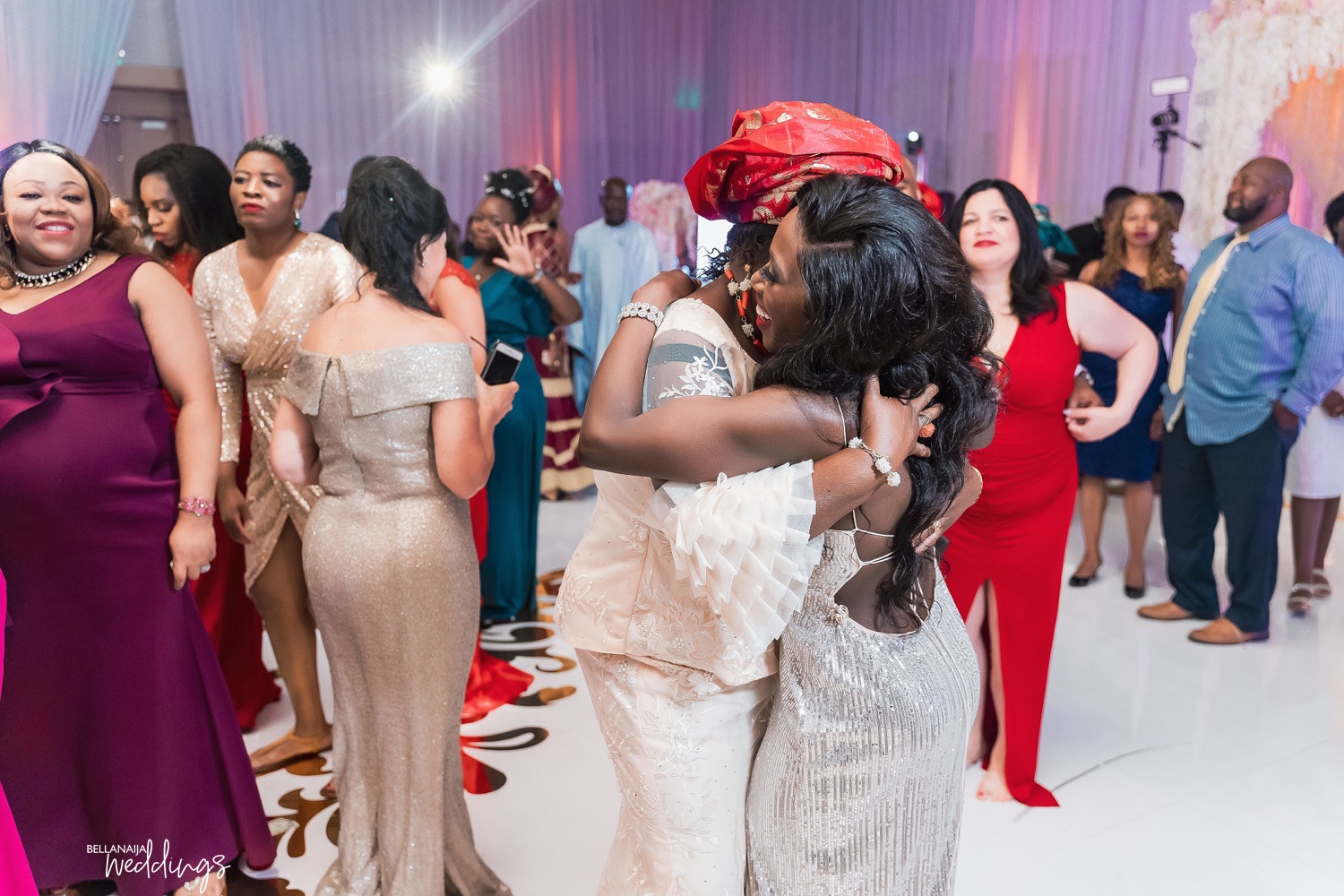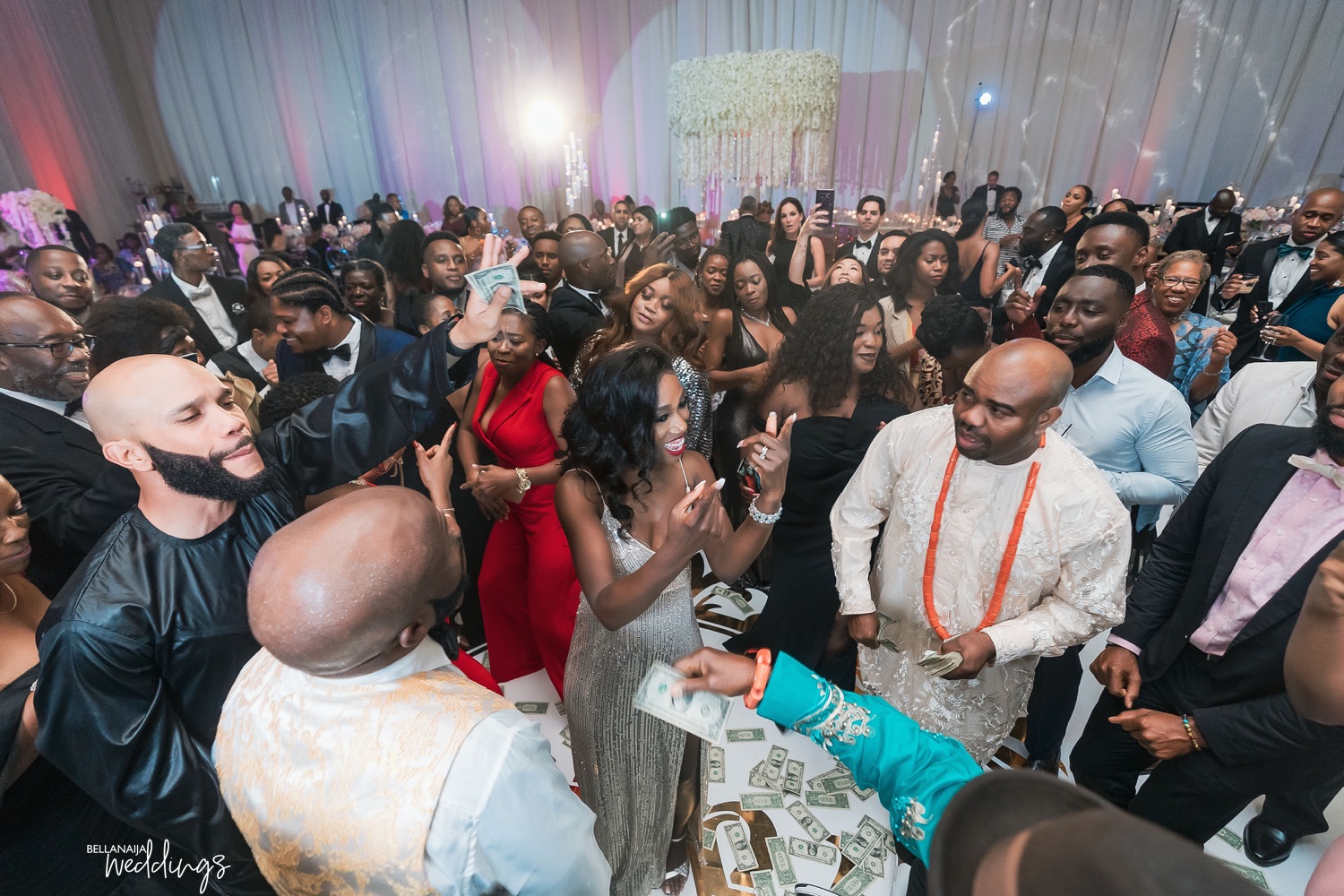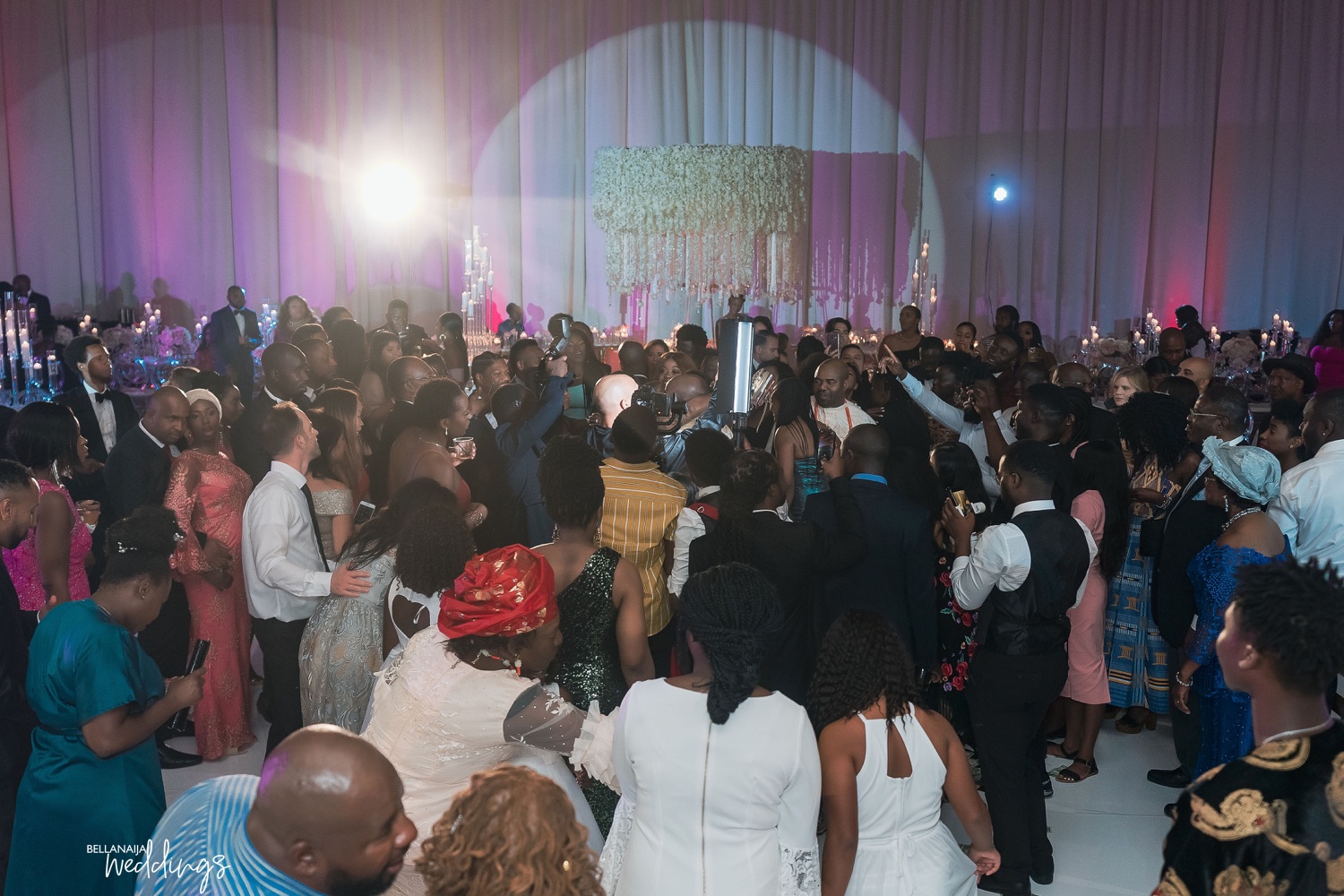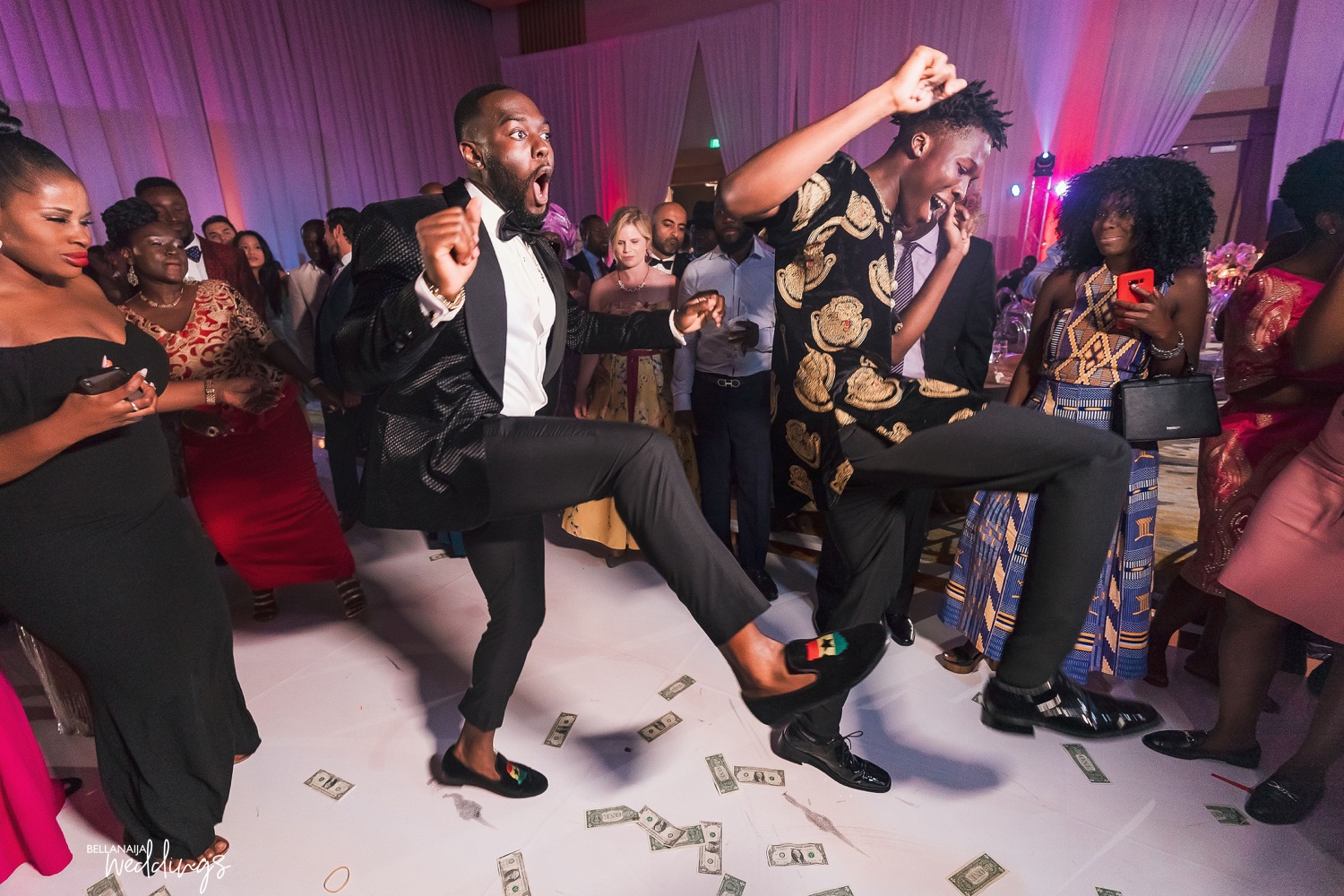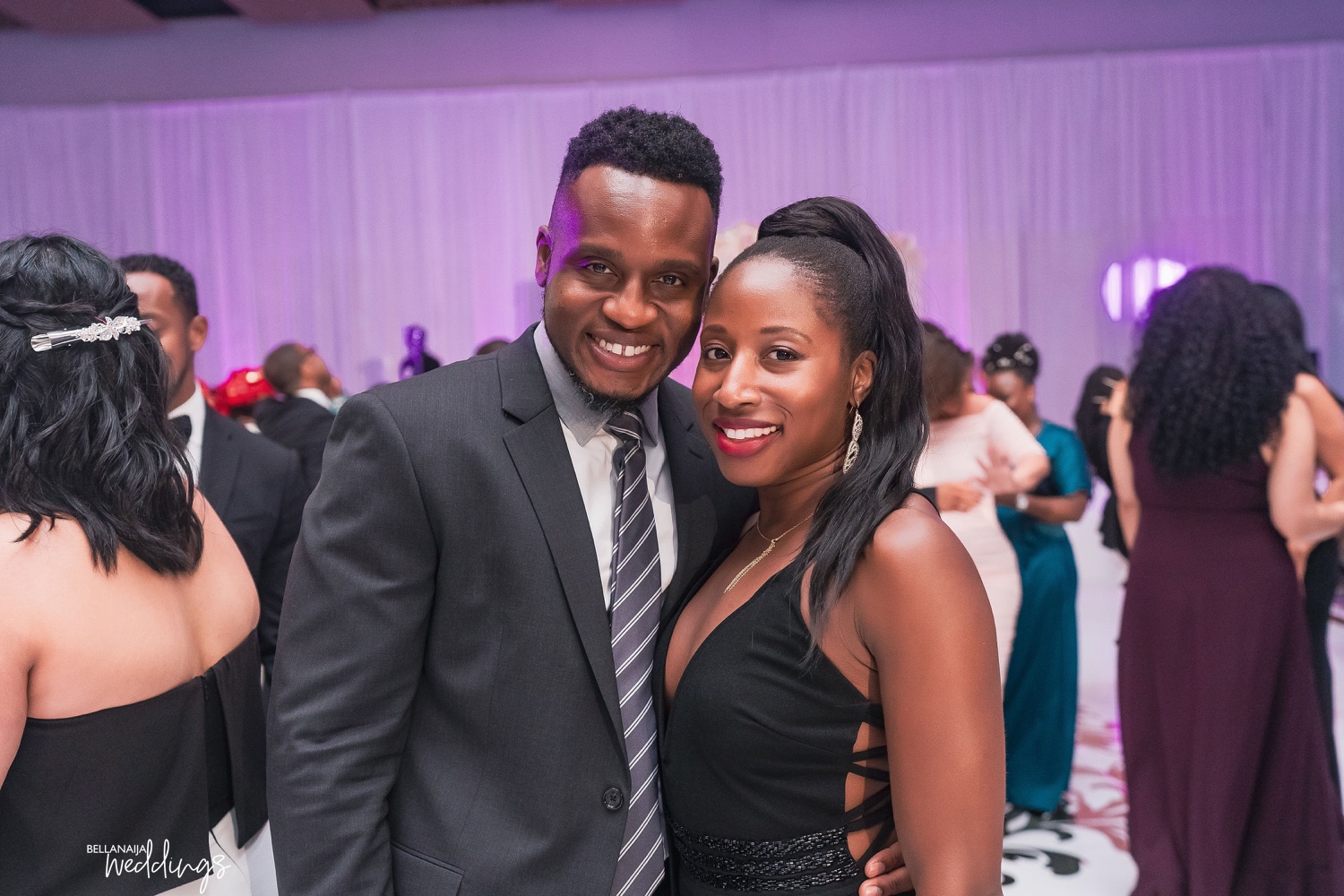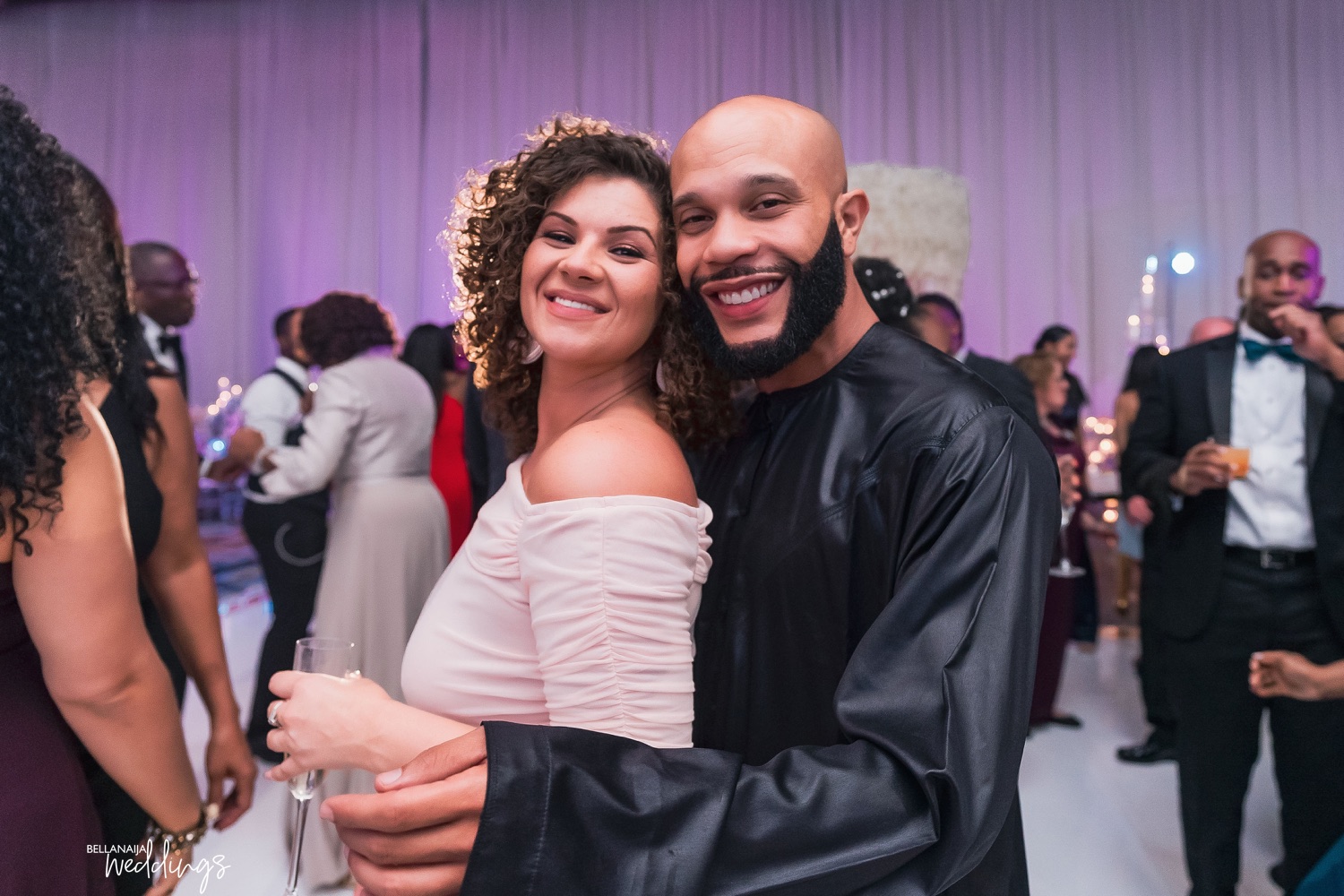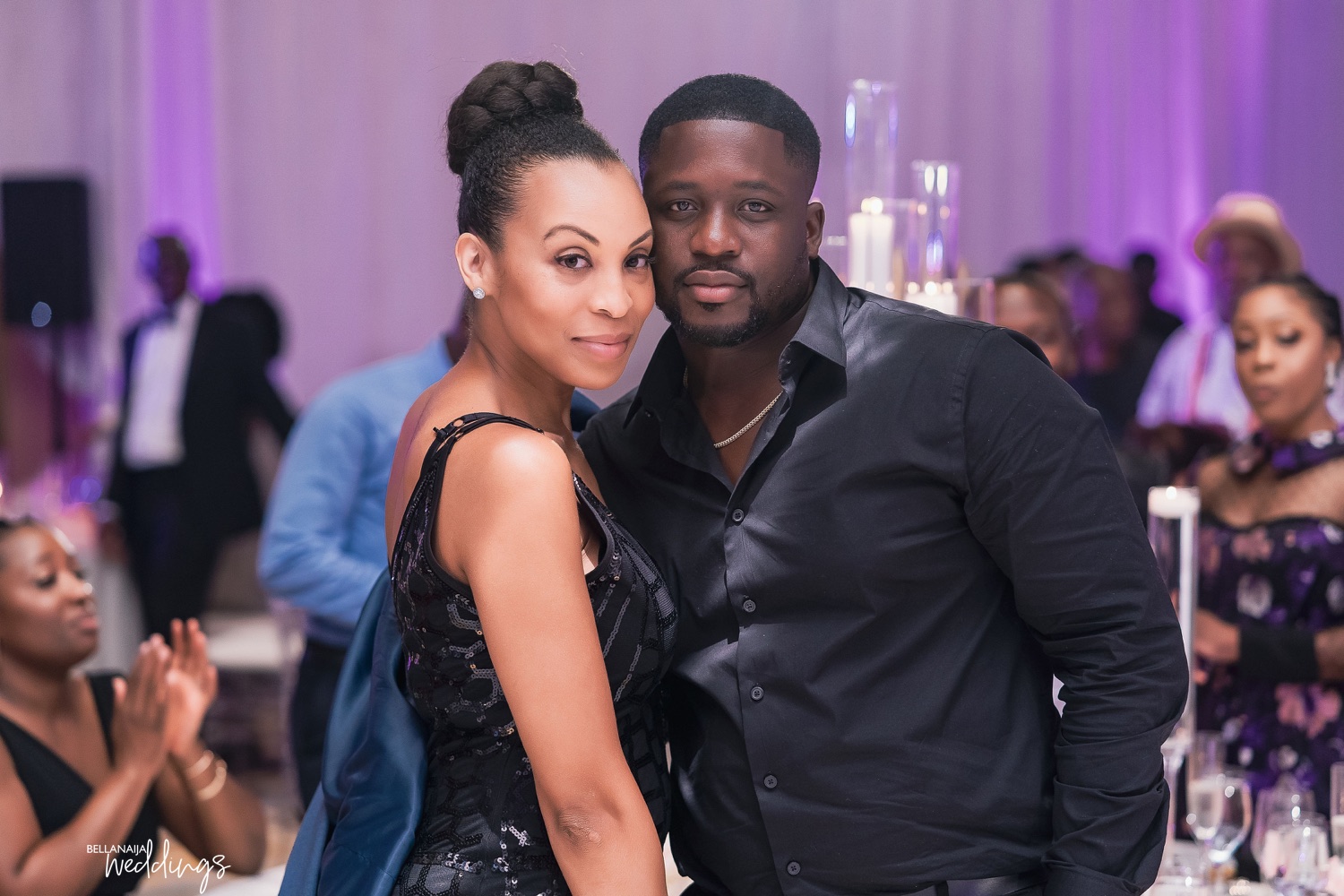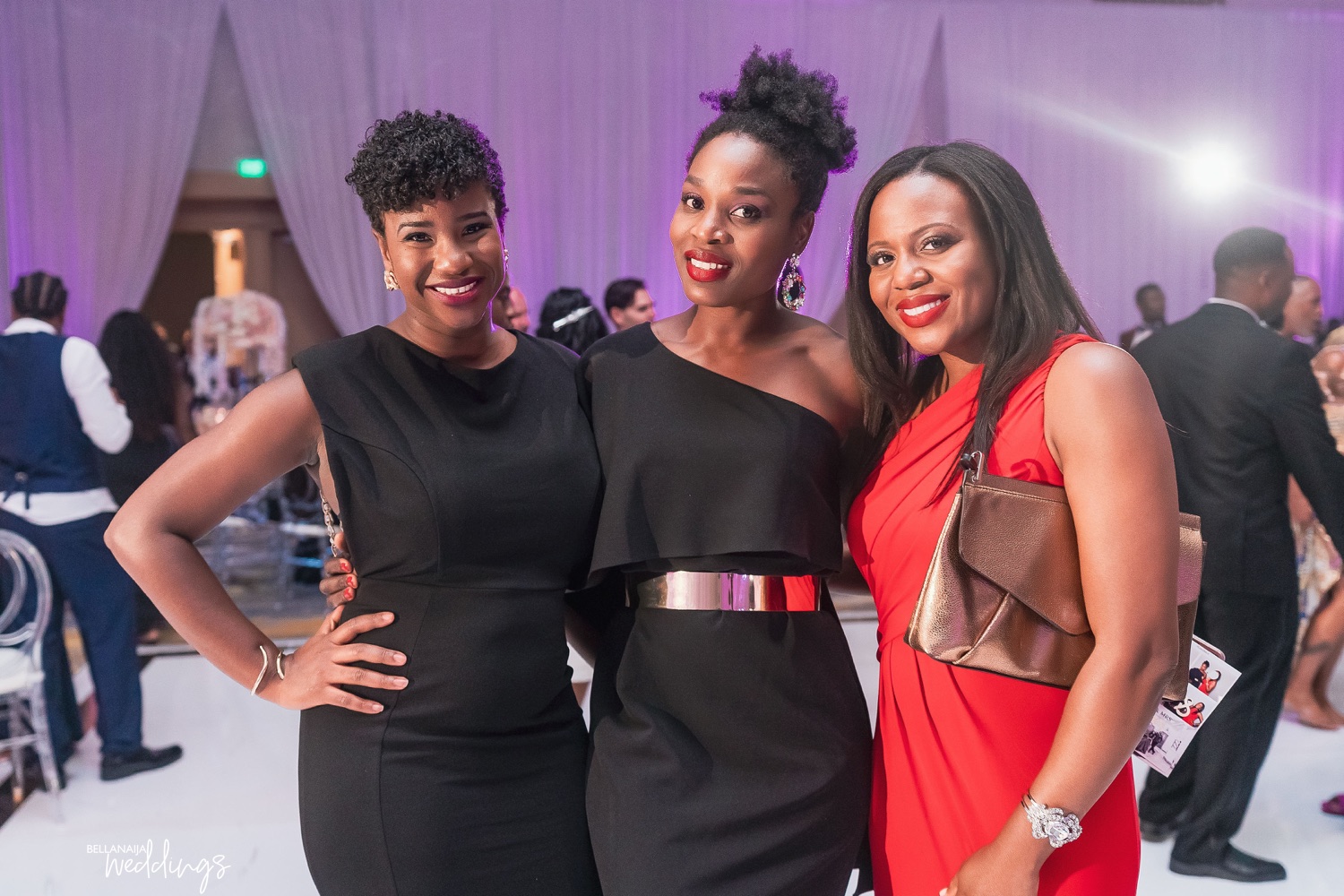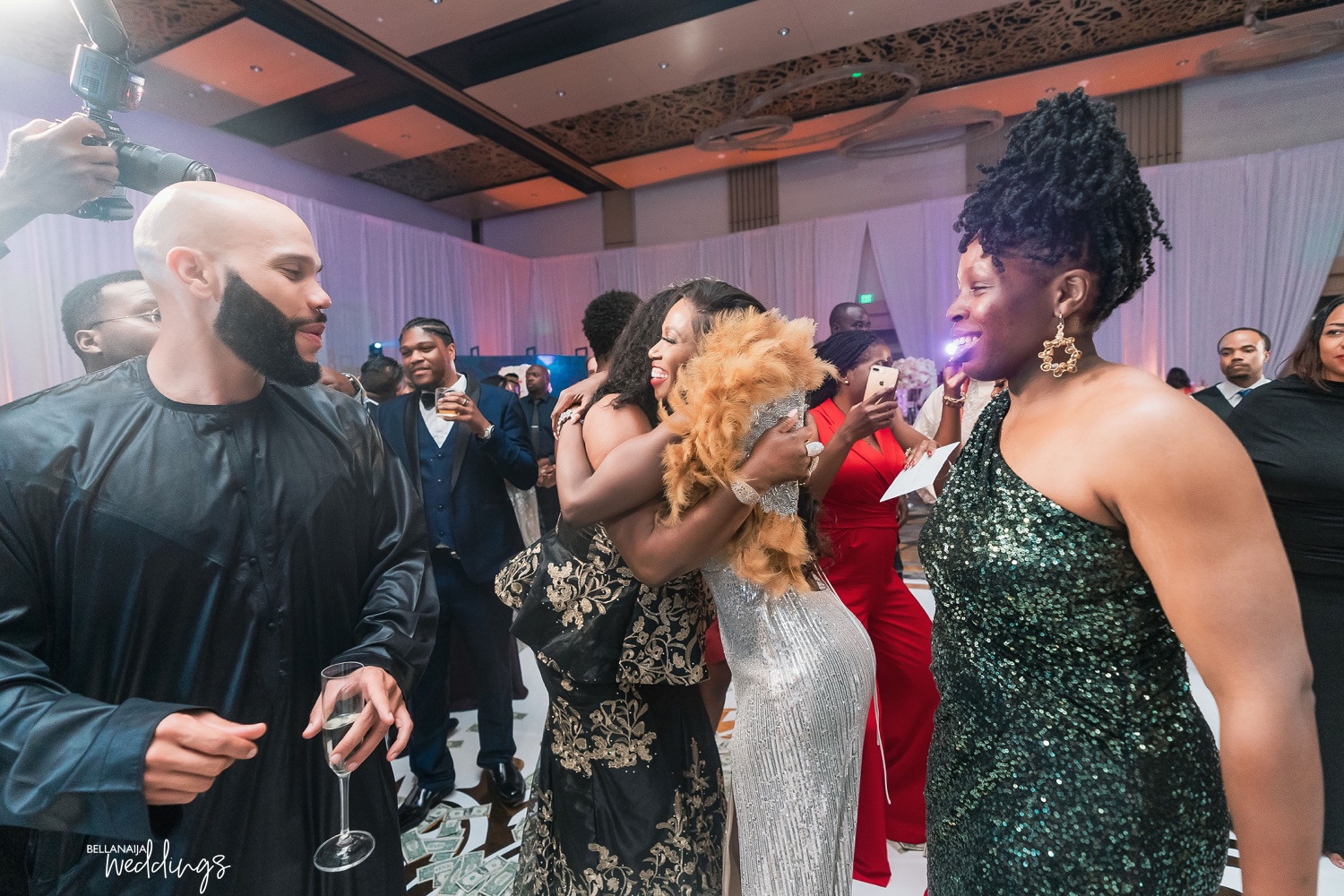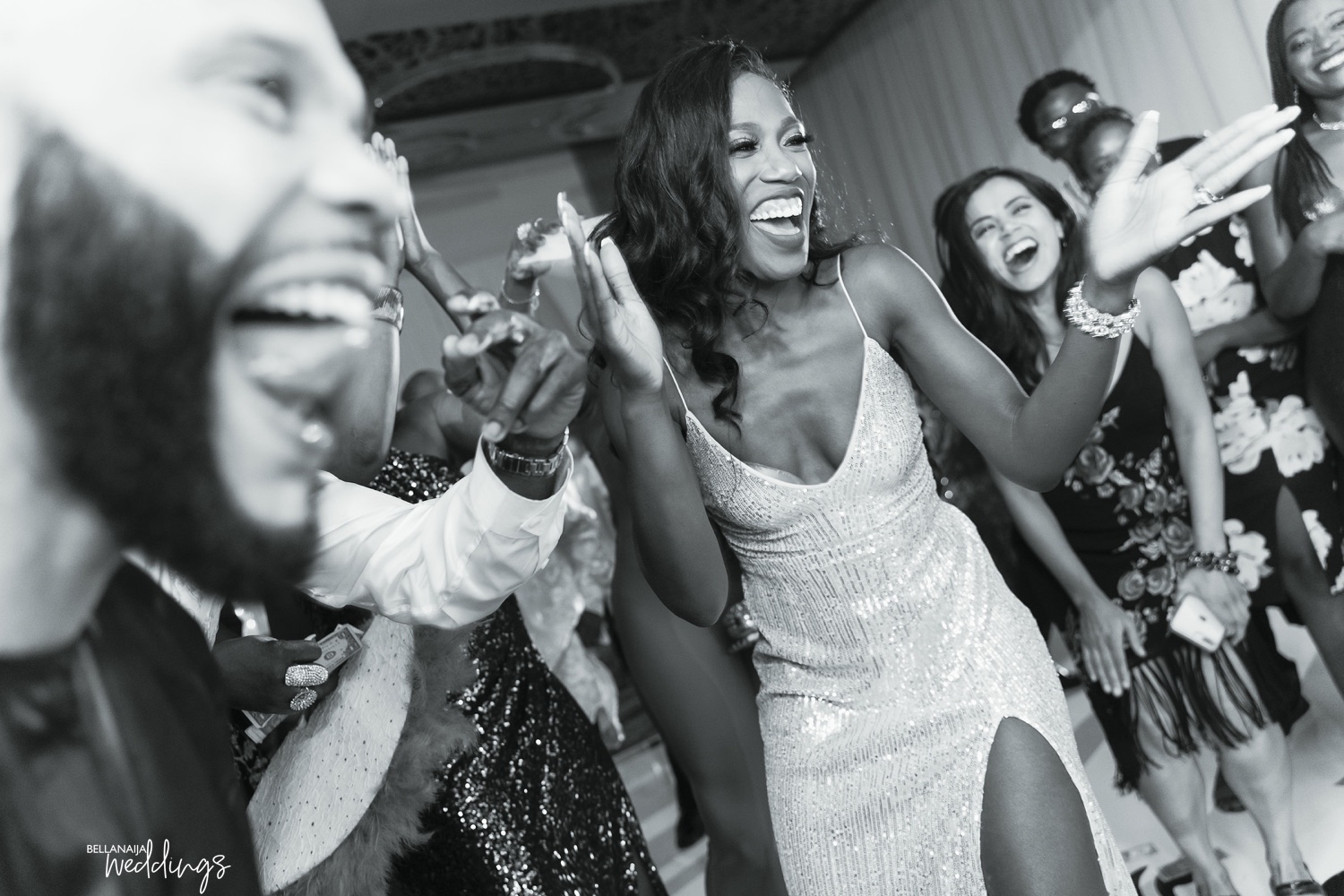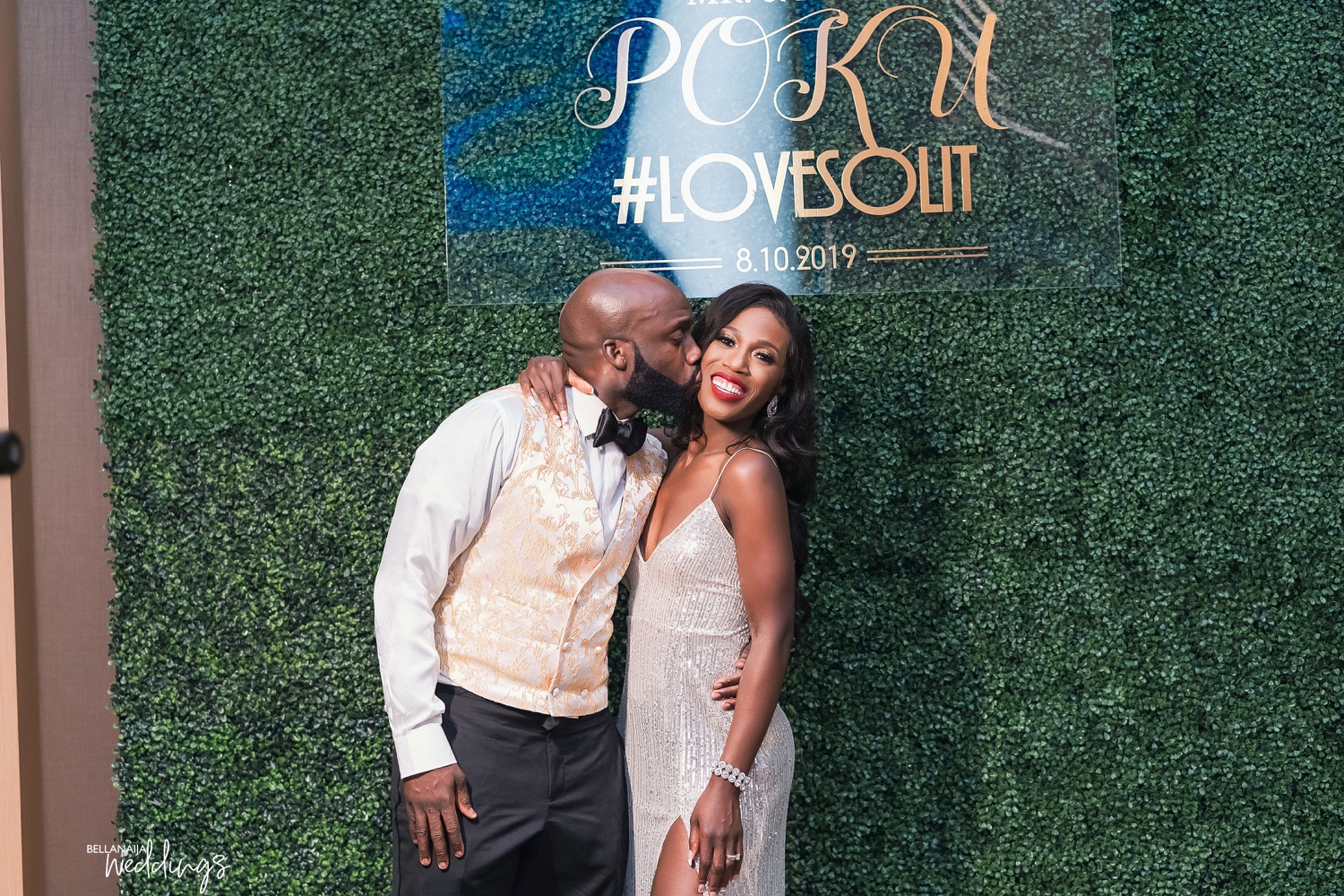 What does forever look like for you both?
Reghe: The future is bright; I love my man so much and looking forward to forever and beyond! I love you Nana!
Nana: Looks like an amazing ride ahead!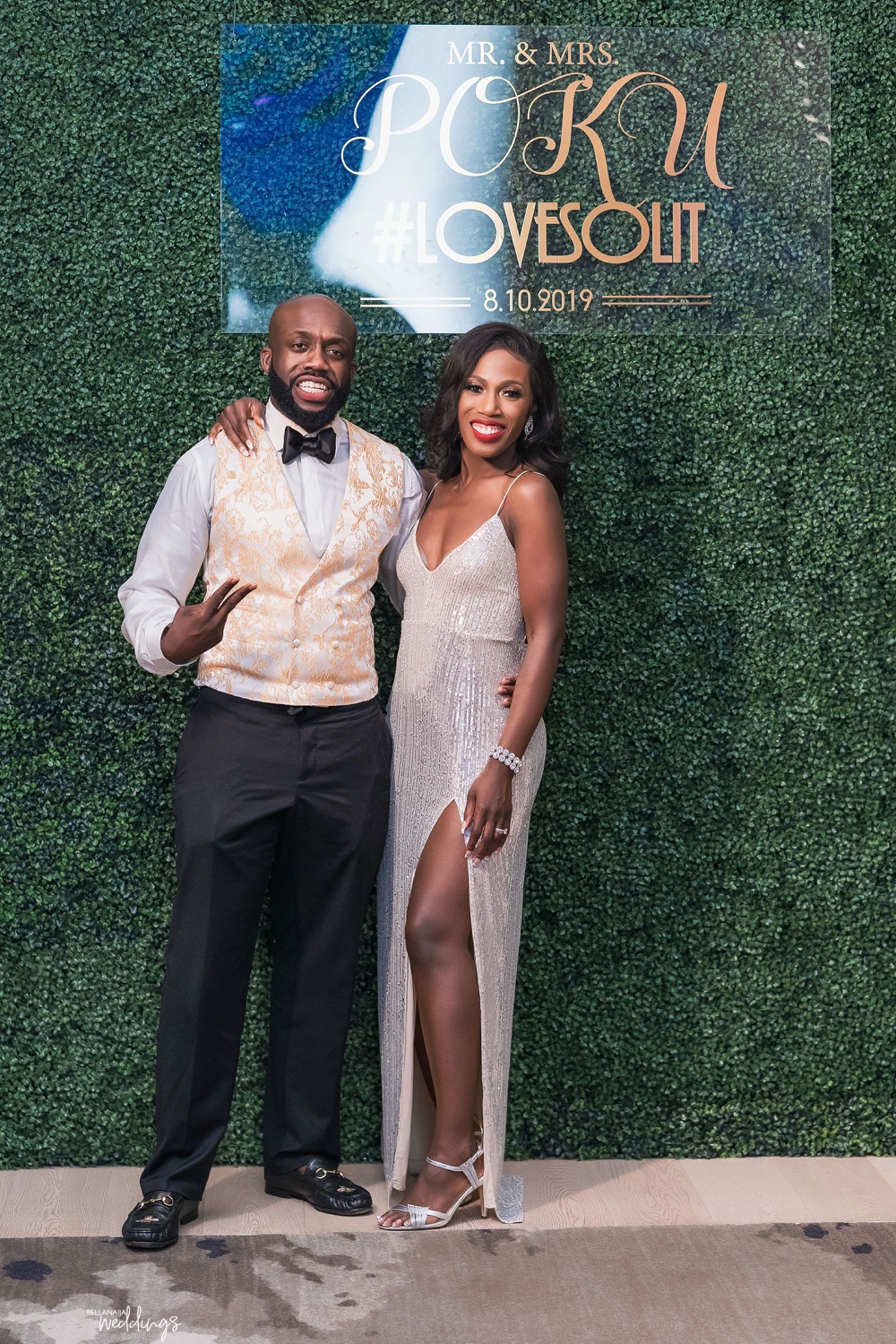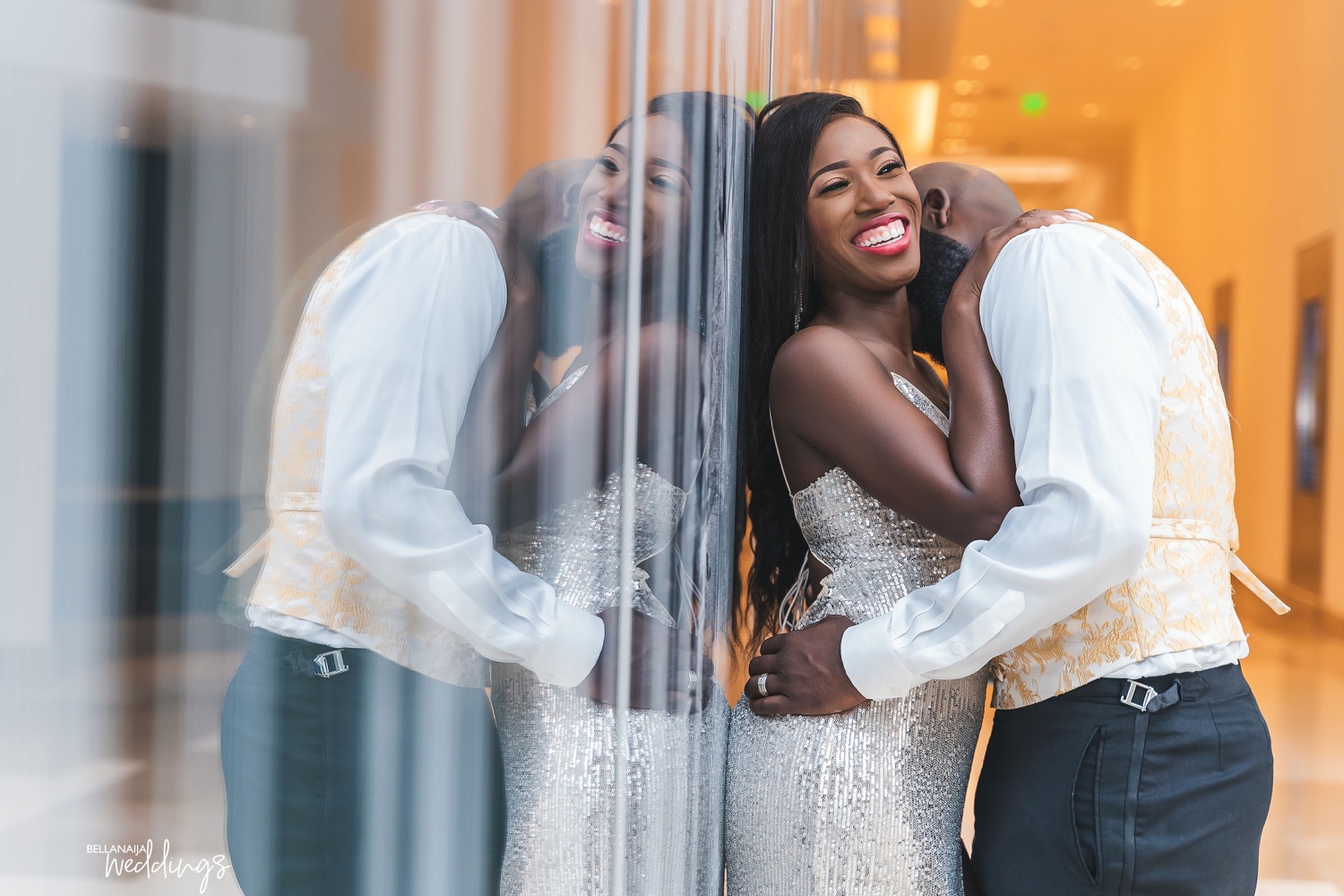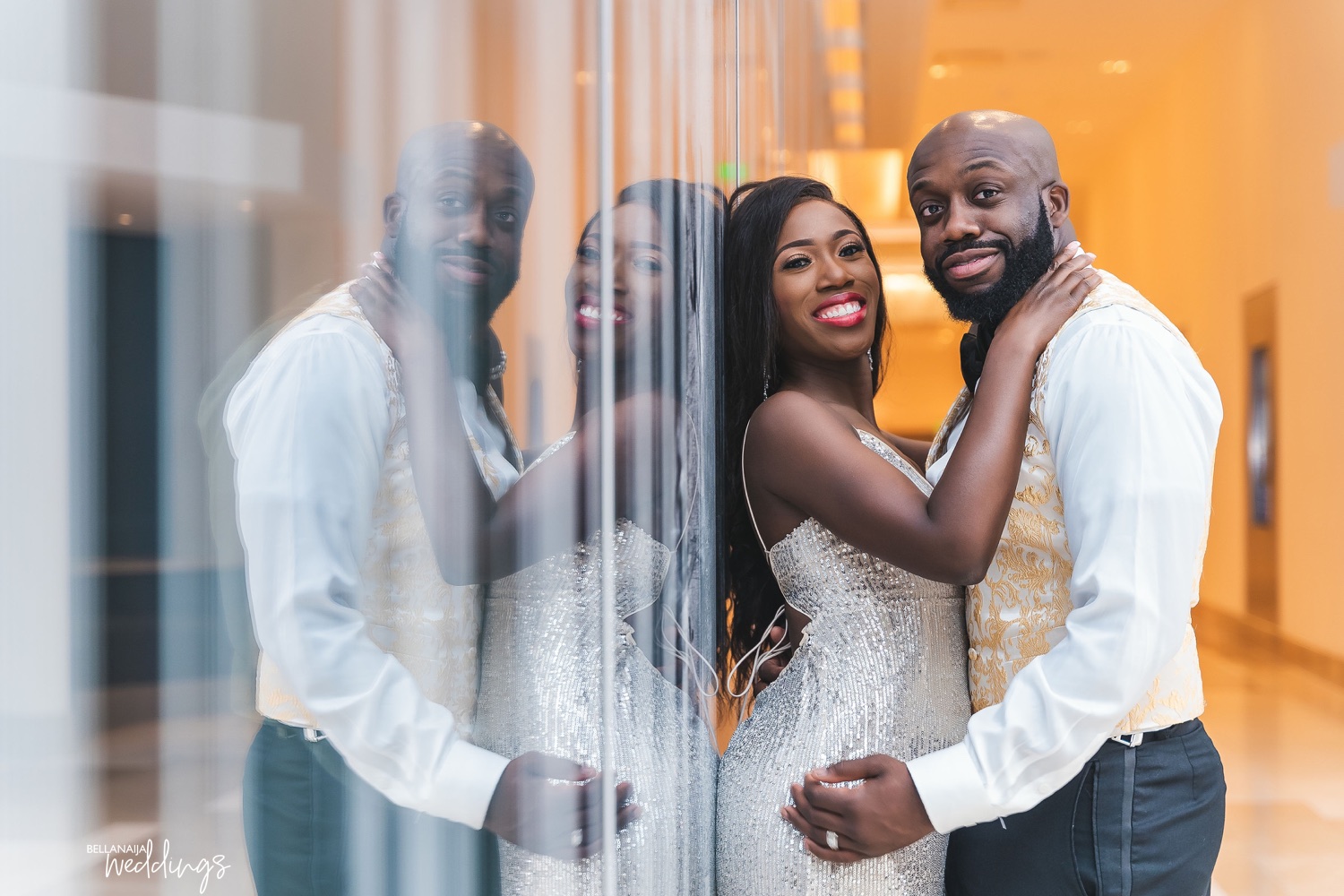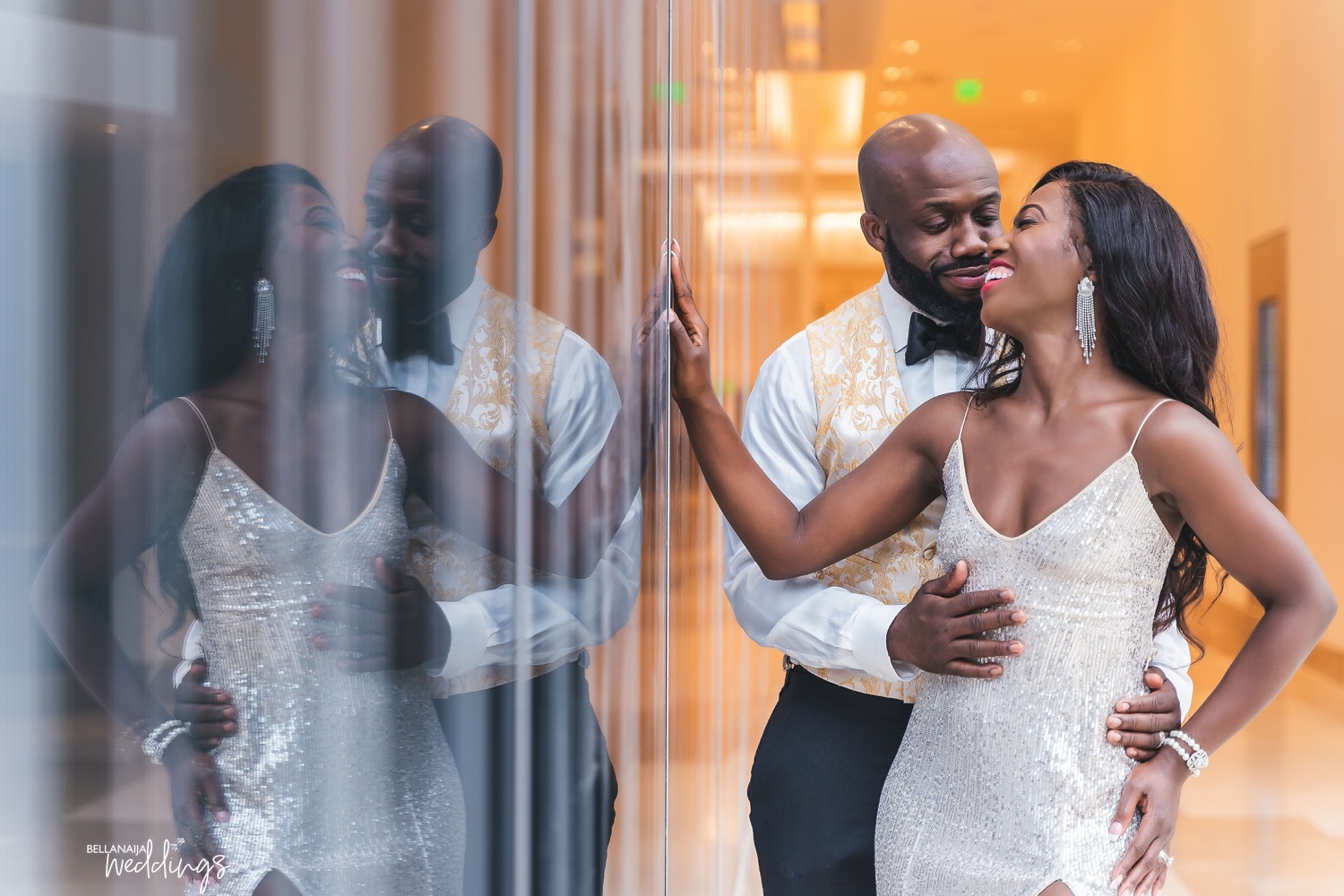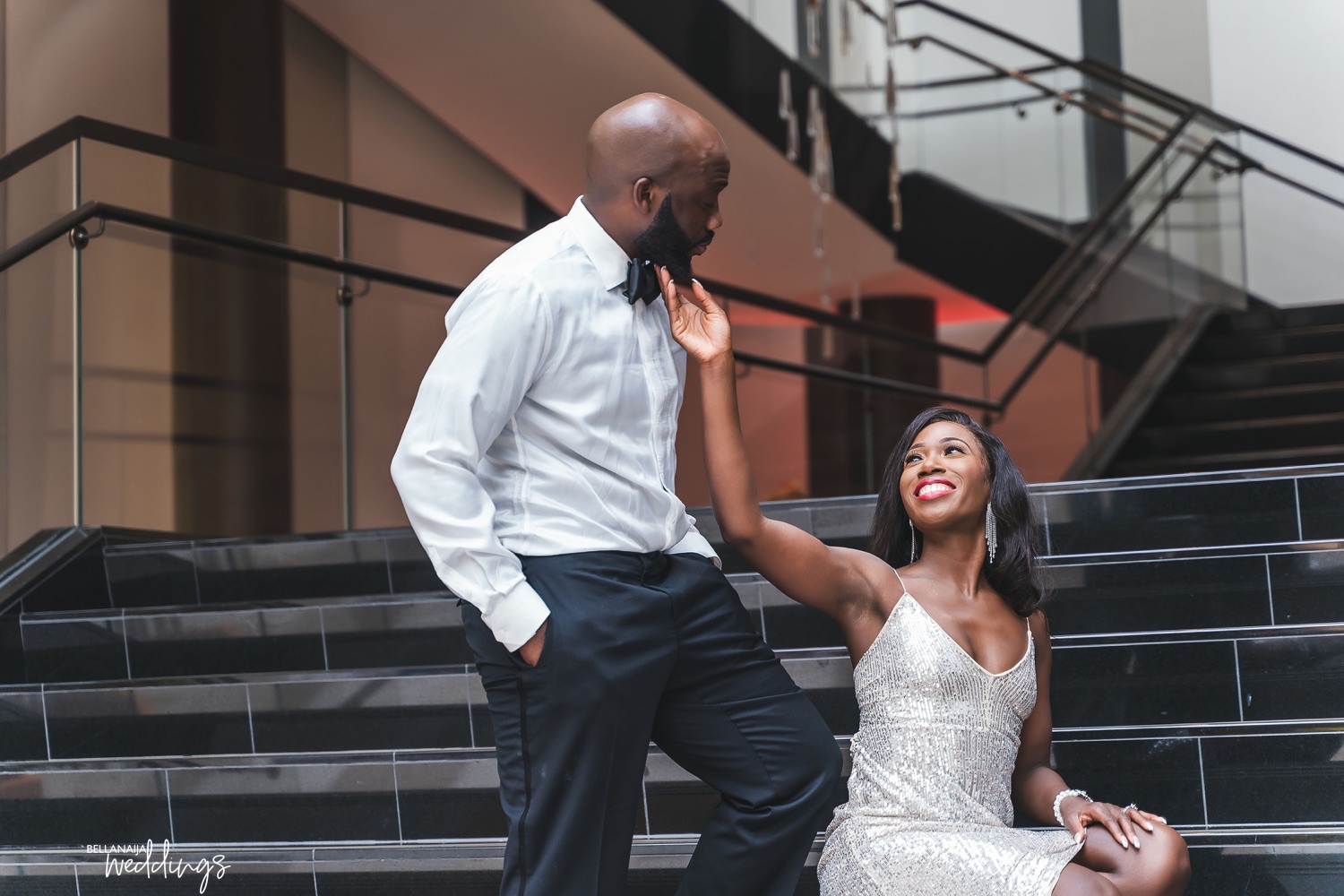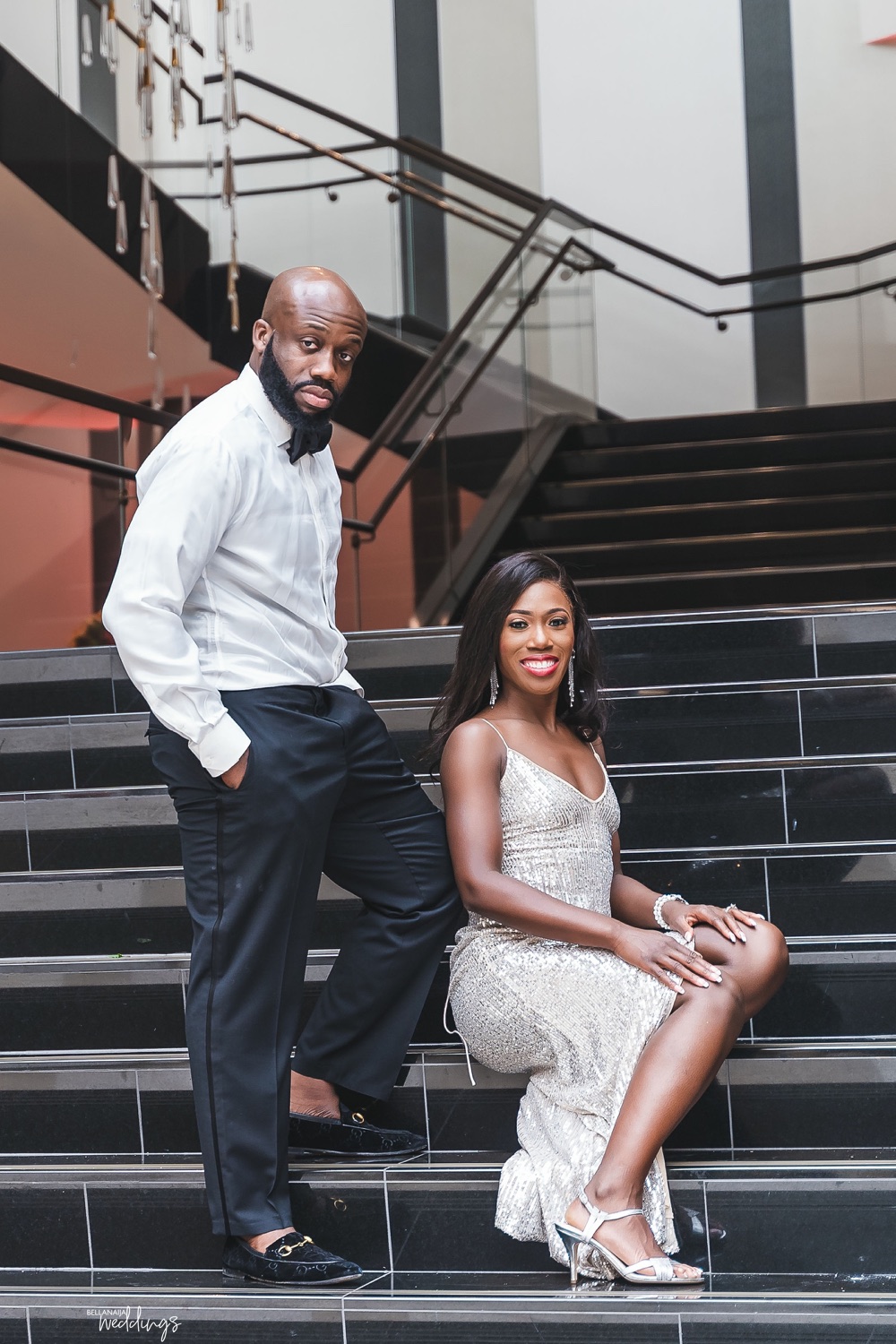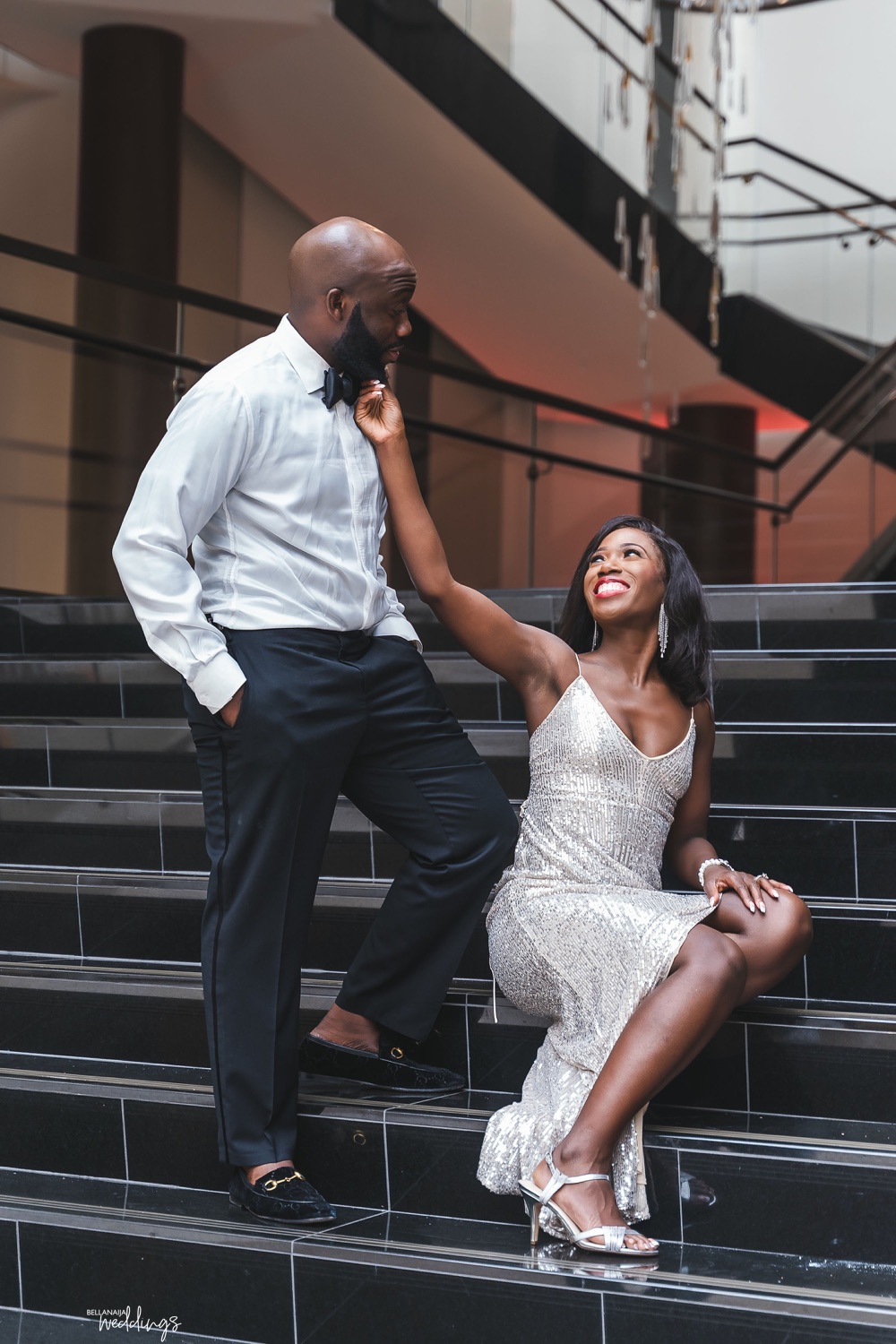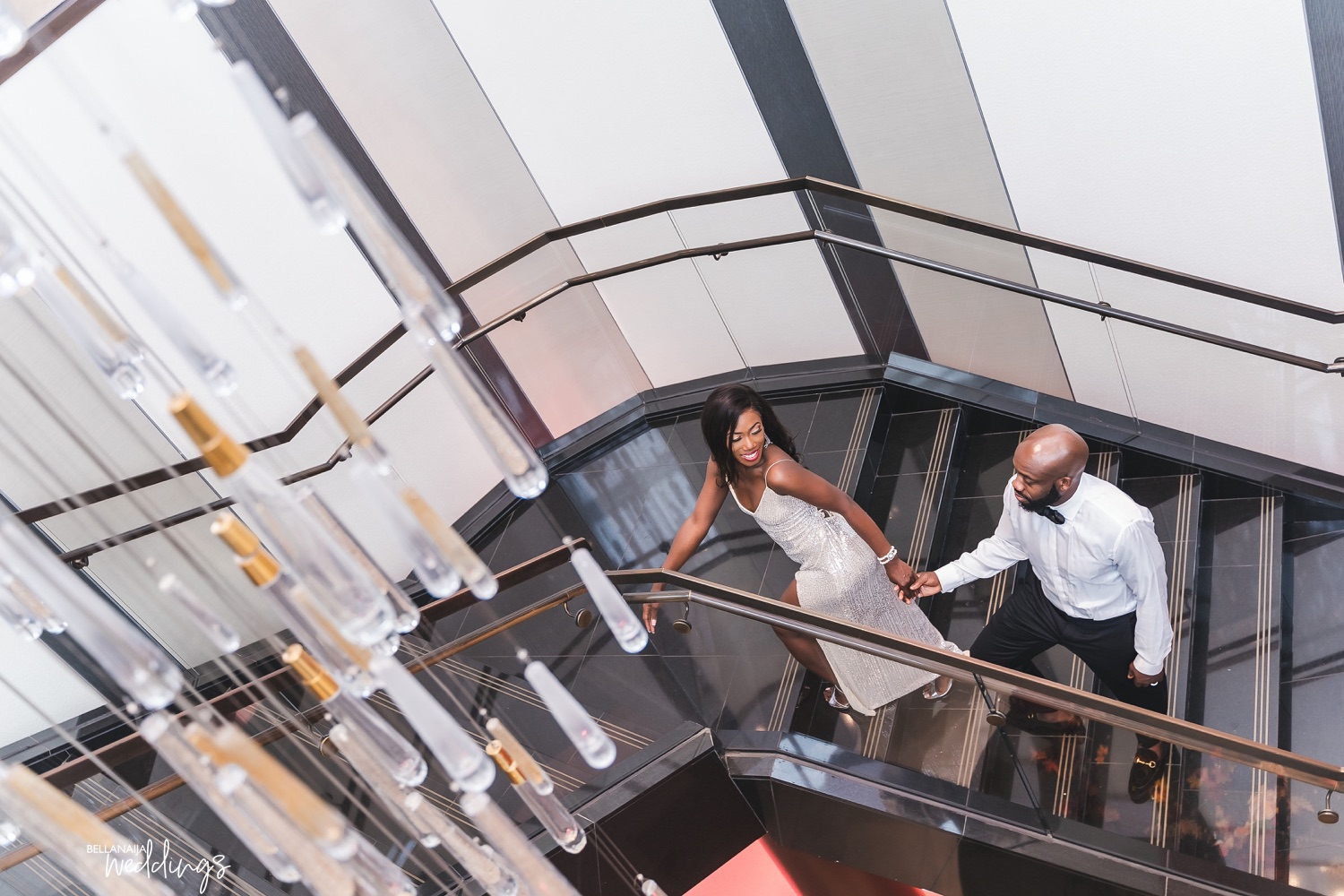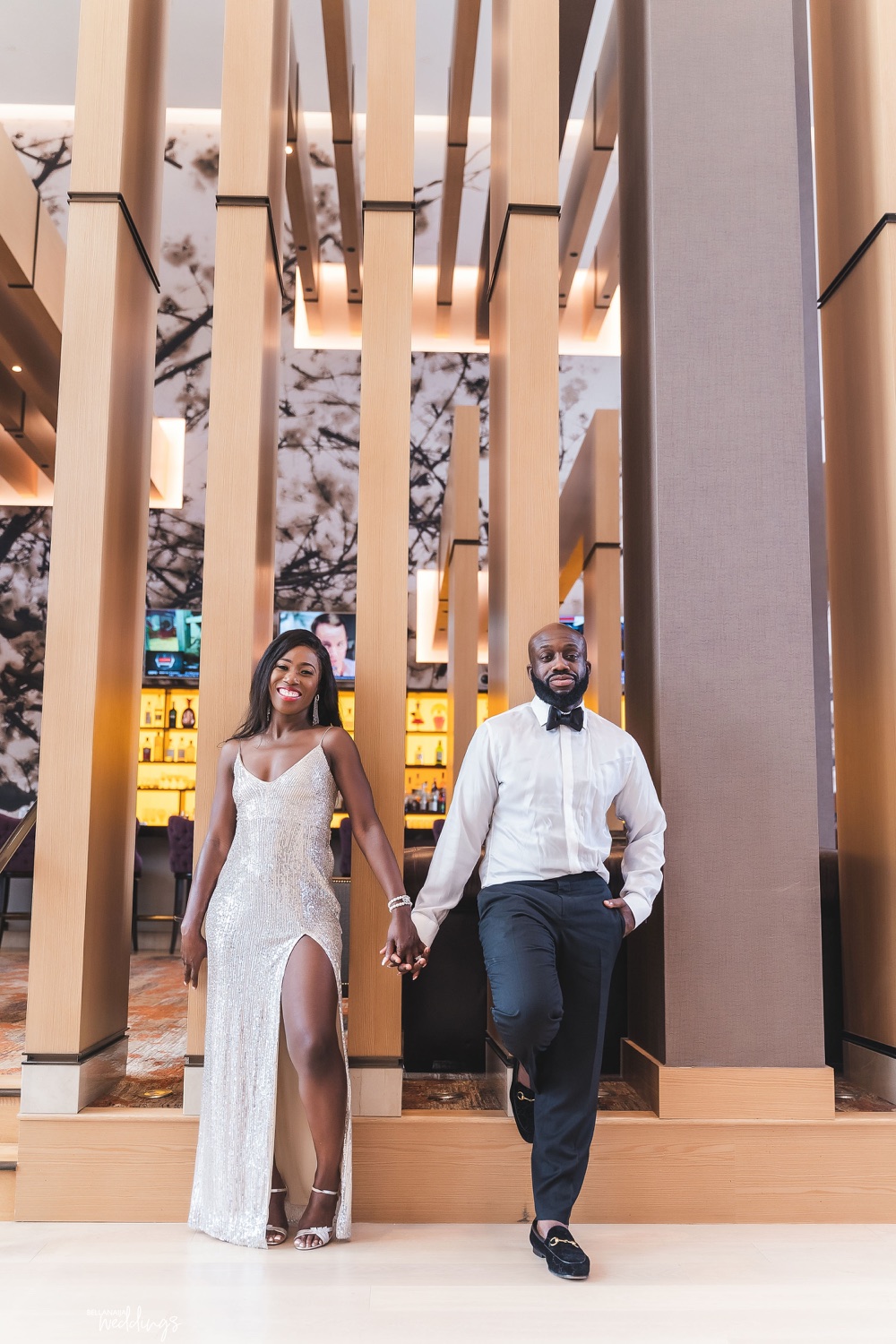 Credits
Bride: @kale.slut
Planner/Coordinator: @eemweddings
Videography: @urcstudio
Photography: @zoomworx
Production: @phemstar_event_productions
Decor: @bcgevents
Venue: @mgmnationalharbor
Performance: @funshomusic
MC: @mc_tunde_duduskii
DJ: @djzimoweddings
LCD: @jydiel
Makeup: @shandyy_mua
Hairstylist: @kaelaslaylahair
Dress: @morileeofficial via @annasbridal_
Second dress: @meshki
100 Feet Veil: @yallabridal
Bridal Accessories: @adunni_and_rose | @jluxebrand
Groom's suit: @bishop.rogatiii
Barber/Beard groomer: @mobilebarber_ehab
Opening Dance Choreography Instructor: @bobonyaaa
Photobooth: @efotozmd
Keepsake: @vividexperience
Lounge: @fameushookah