Guys, we need you to grab yourself a popcorn and a drink. Did you ask why? You are going straight into Loveland with Reghe and Nana.
Asides that they are a Nigerian-Ghanaian couple, their love story is so beautiful and cute you will honestly enjoy reading every bit of it. How they met, their first date and proposal will have you glued to your screen.
P.S: Nana thinks Ghana Jollof is better than Nigerian Jollof but it is okay, he is so much in love with all the Nigerian Jollof in Reghe.
We will just go straight into their love story. Do catch up on more proposals and love stories here.
Here's how they met according to Reghe:
I went to my friend's birthday party at a club called Rosebar in DC, and one of my college friends was coincidentally at the same club and got a table right beside us. Nana was sitting on his table, it seemed like everyone was trying to holler at me but him. So when I walked by my college friend's table, I saw him looking my way but didn't say anything.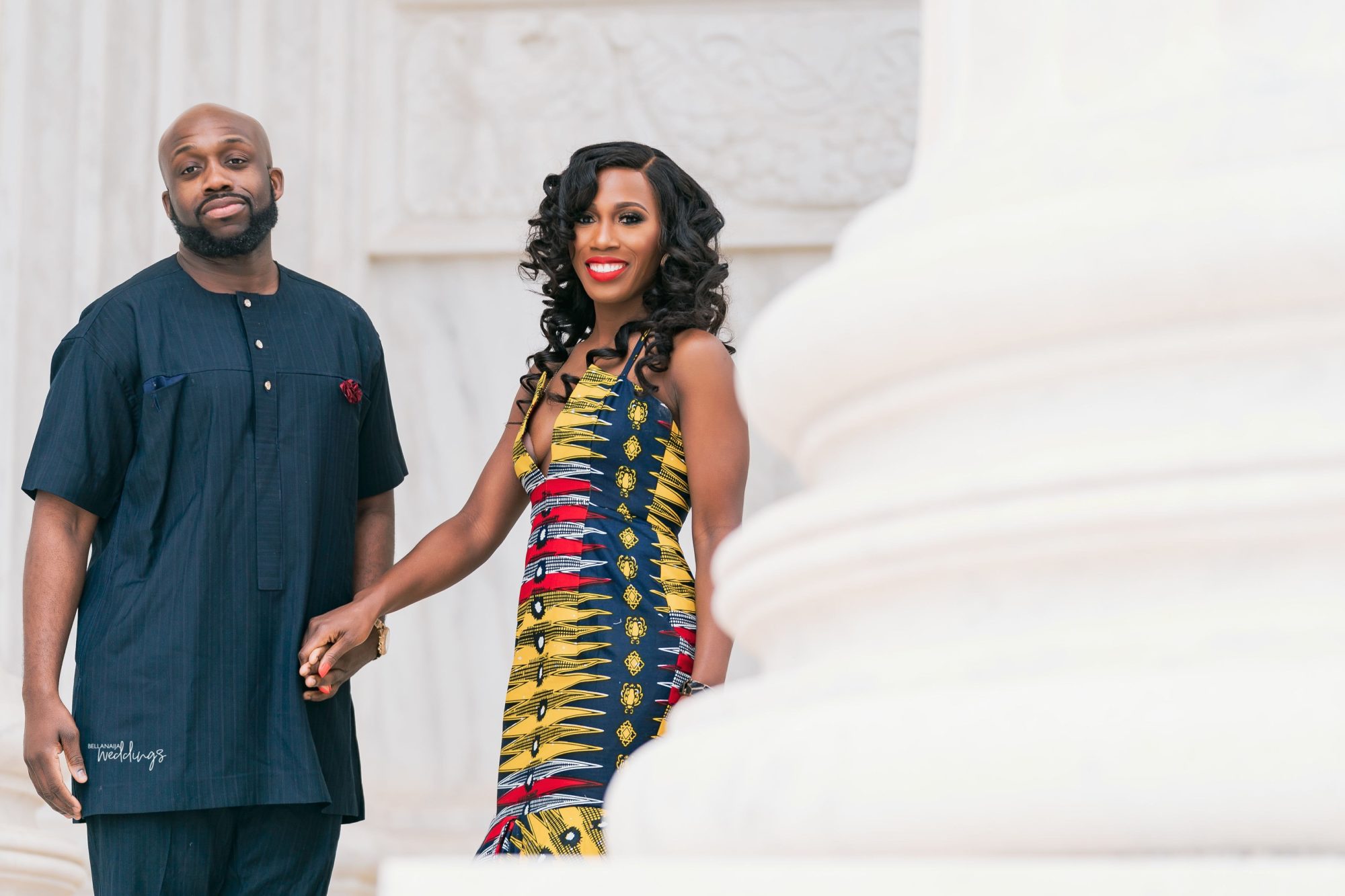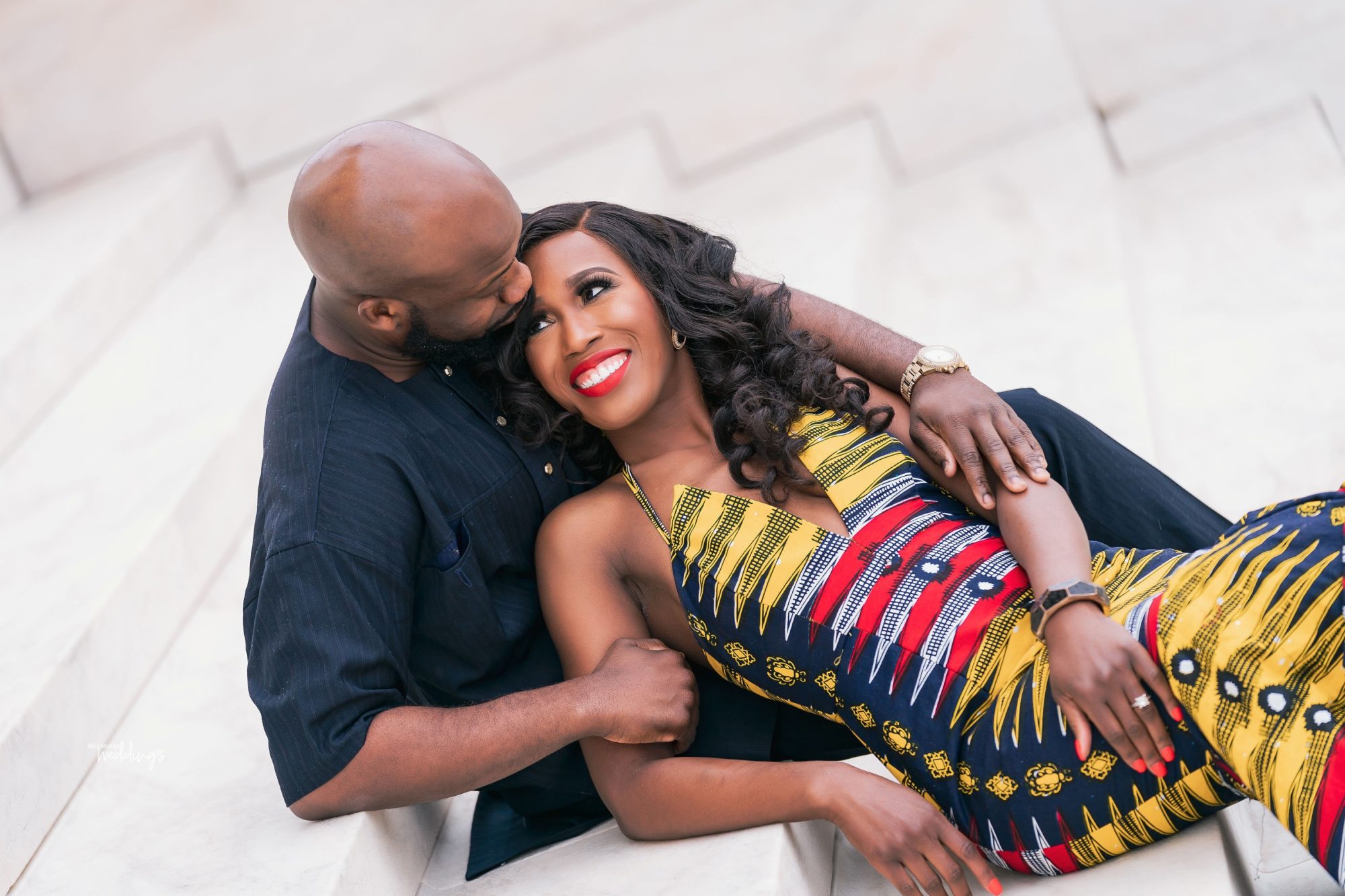 So I stepped up to him and asked who he was and why he hadn't introduced himself to me yet like everyone else in his table with a playful giggle of course. He said something slick; we ended up inseparable dancing the whole night. My phone died at the club. I gave him my number, and he texted me his number.  When I got home and charged my phone, I replied to him and he responded quickly lol at almost 5 AM. I knew he was hooked. He also called me 6 hours later to ask me on a date for the next day.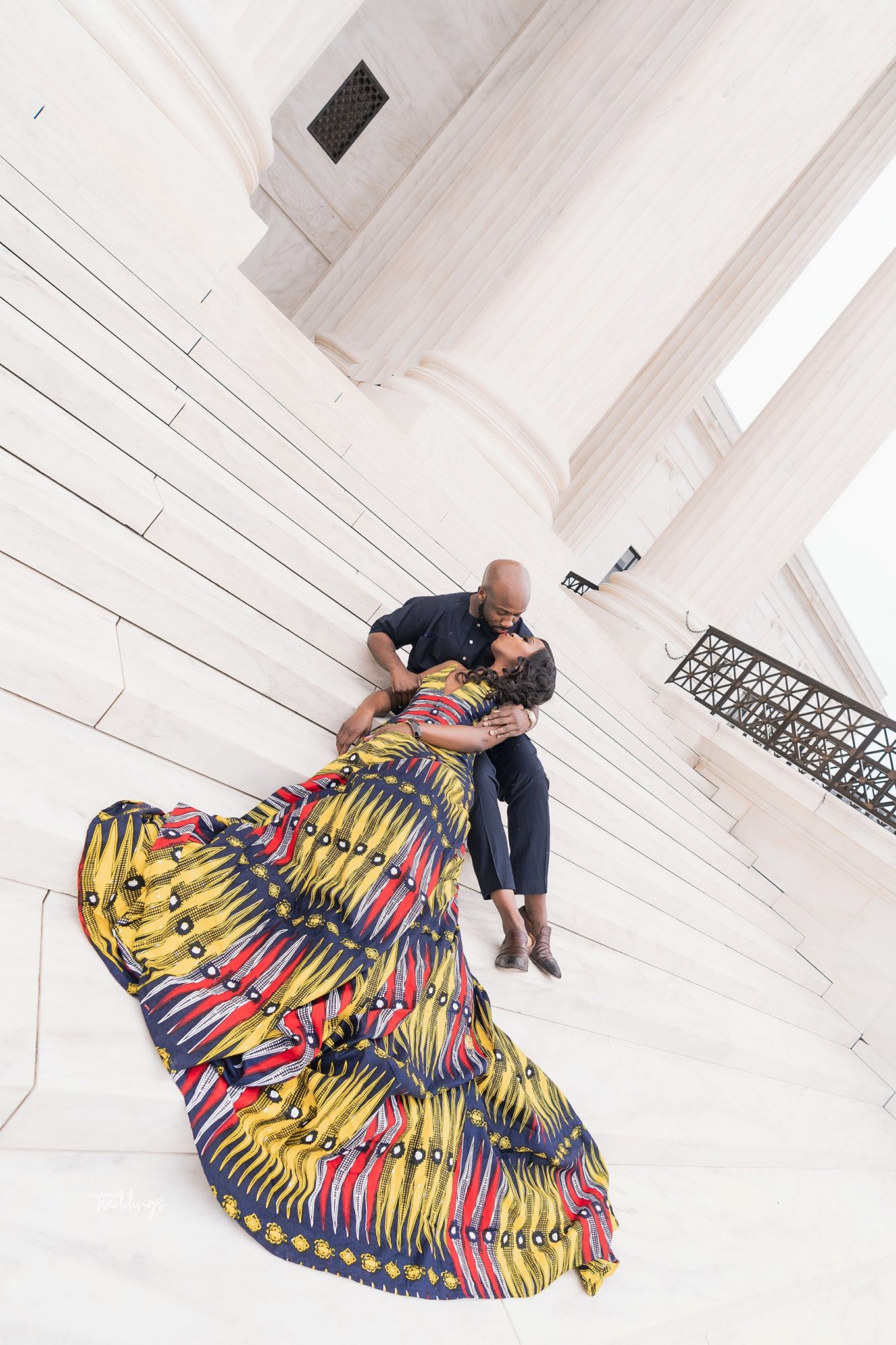 How did you meet your spouse?
Nana: We met through mutual friends birthday party in the club at Rosebar. She approached me and asked me why everyone wanted to talk to her except me. I said something slick, and I was thankfully semi-sober so I didn't blow it.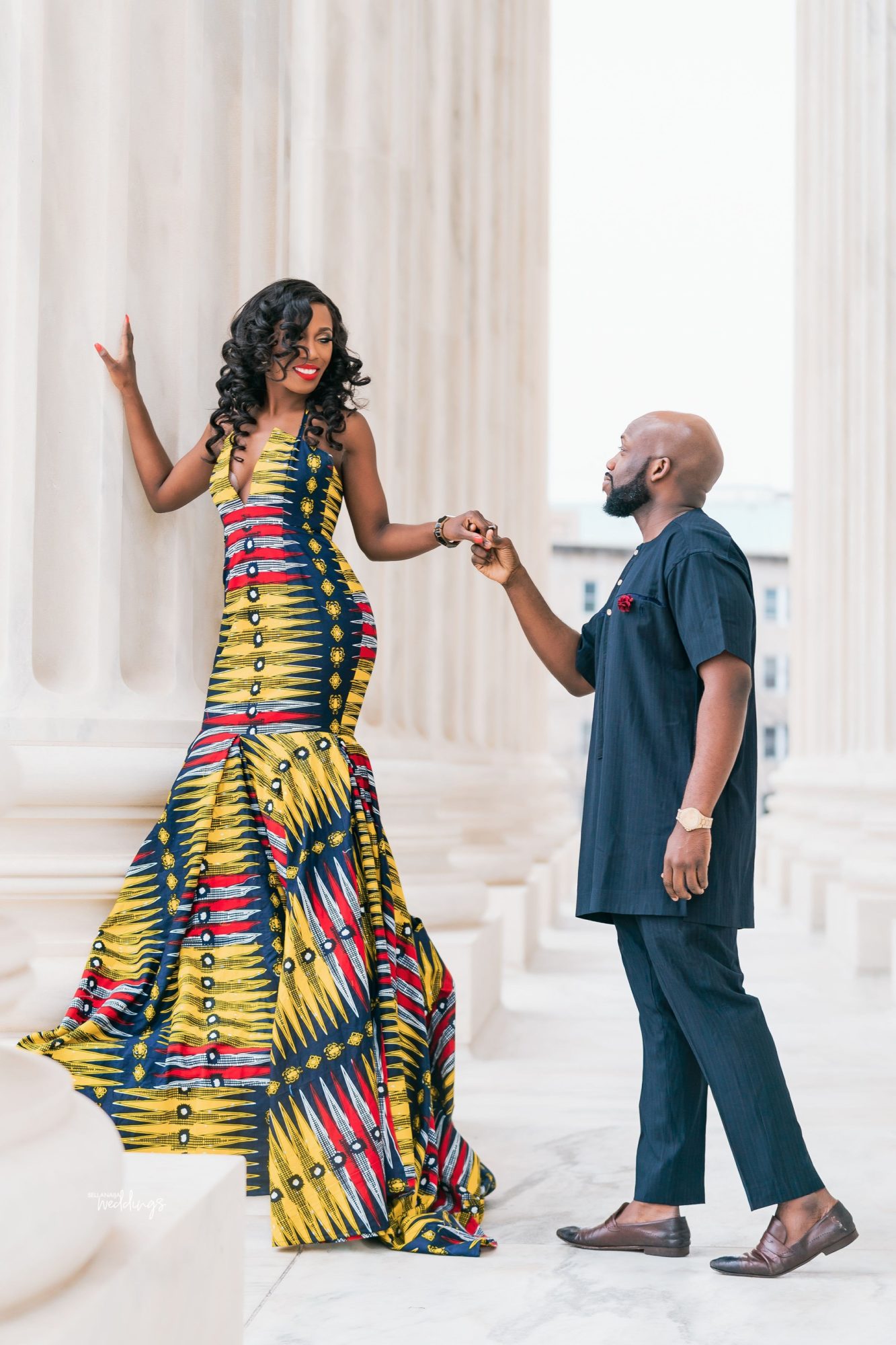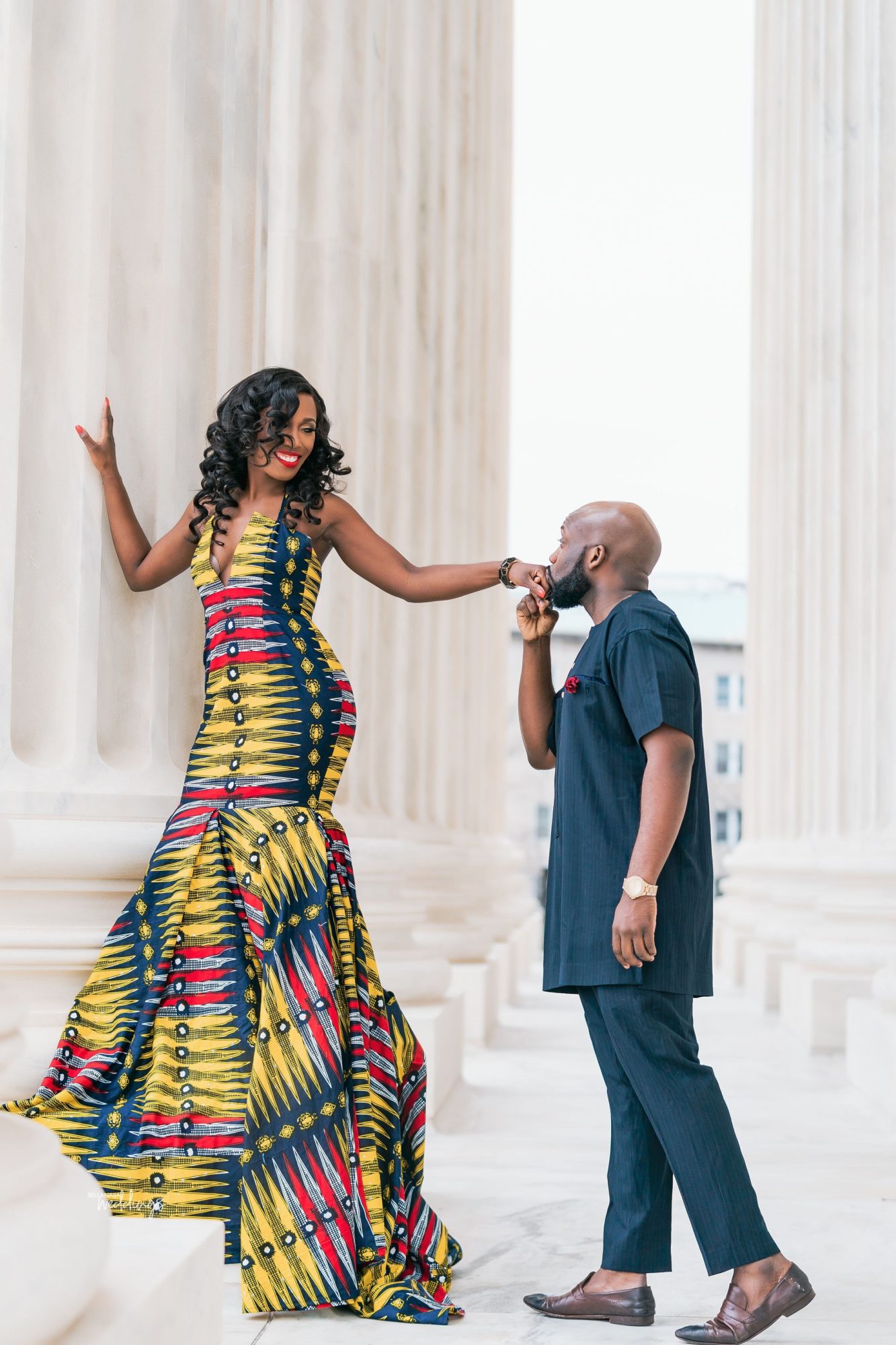 How do you recall him proposing?
Reghe: I thought he would NEVER ask me to marry him because he had been teasing about proposing for so long; lol I thought I might have to go into the new year single. Seriously, I was on proposal watch, and I was always dressed to perfection every time we went out because I didn't know when he would get on one knee. It dragged on to almost the end of the year, and I had o fly out to NC for The Christmas holiday. He asked me if we could go on a double date with one of his friends, I told him yes, but I had to finish up some work plus I had to travel. He kept blowing up my phone and kind of being annoying asking me to hurry up, so we could see each other before my flight.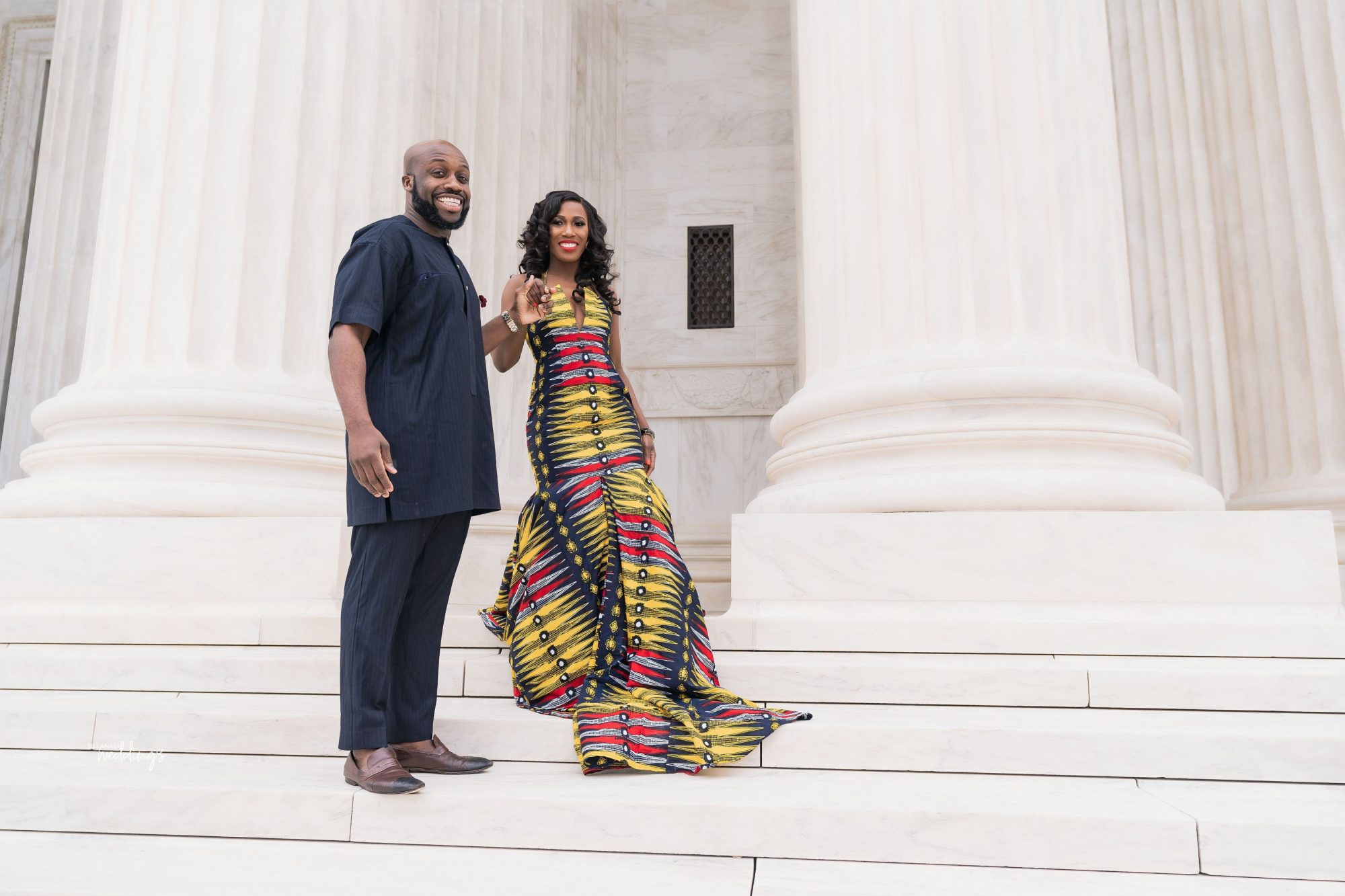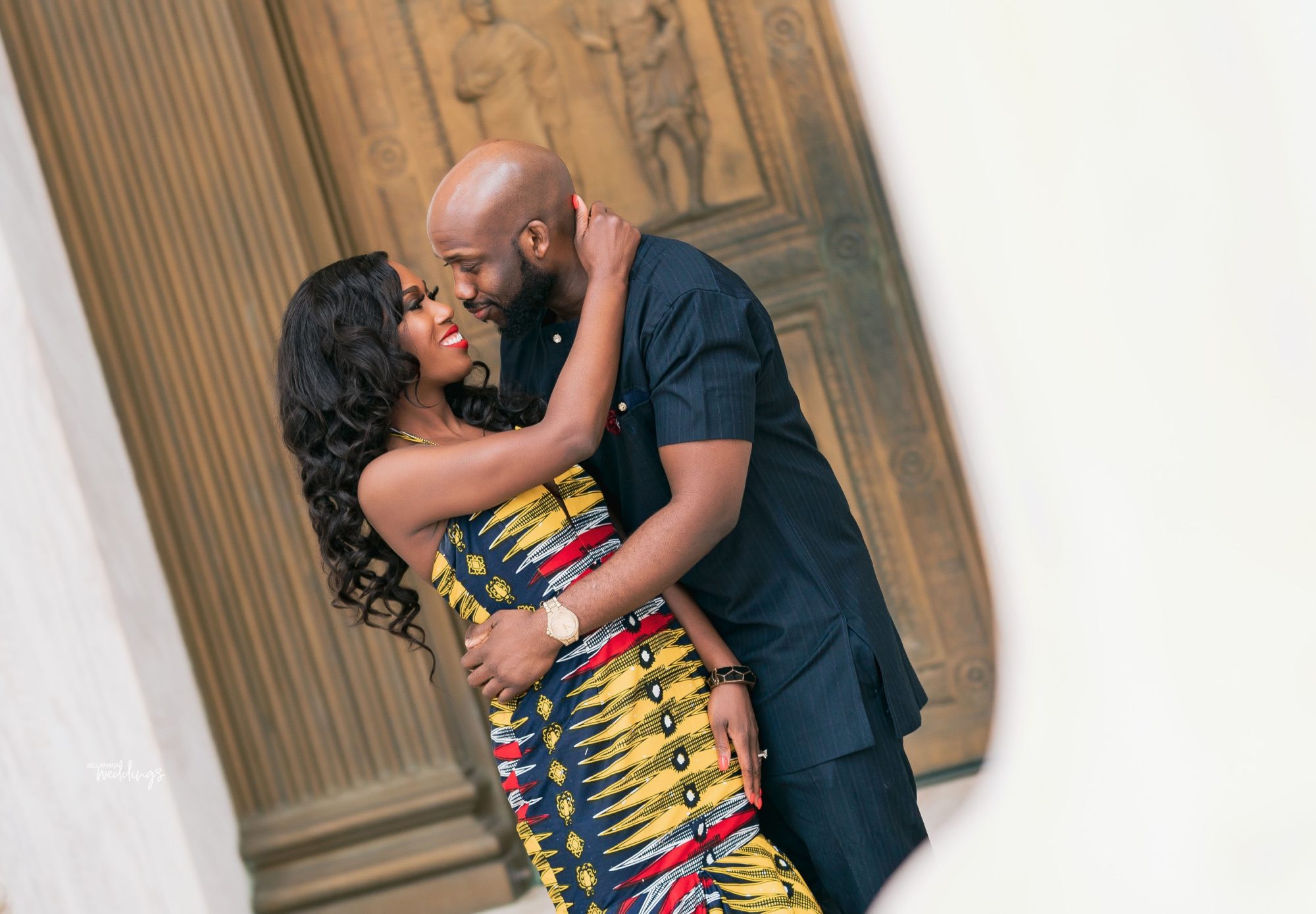 I finally got all my stuff and got in an Uber and guess what? My Uber driver and I were talking about engagement/marriage. Right before I got to Nana's home I remember the Uber driver said hey you never know he might pop the question today, and I was like nope I have to catch a flight in 3 hours it's not happening today. I got to his apartment and they had a Christmas party, and the staff were giving me a hard time to go upstairs because someone had to buzz me in; I was super frustrated and annoyed by the time I got to his door. I tried to open the door and it was locked. I banged so hard like the cops and the door flung open and my baby was standing in the middle of those heart-shaped rose petals. I was surprised and dropped everything including my purse in the hallway and walked in.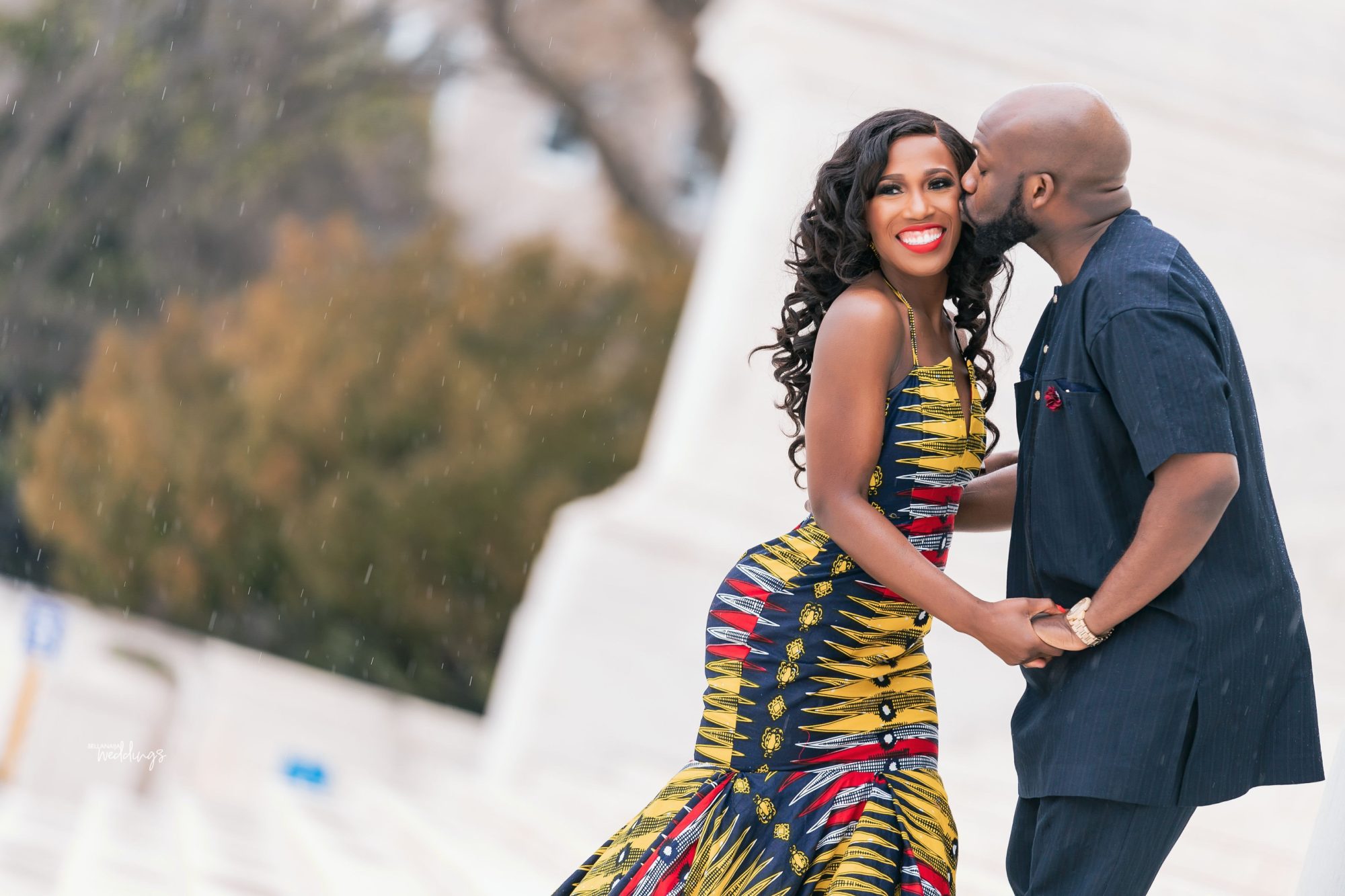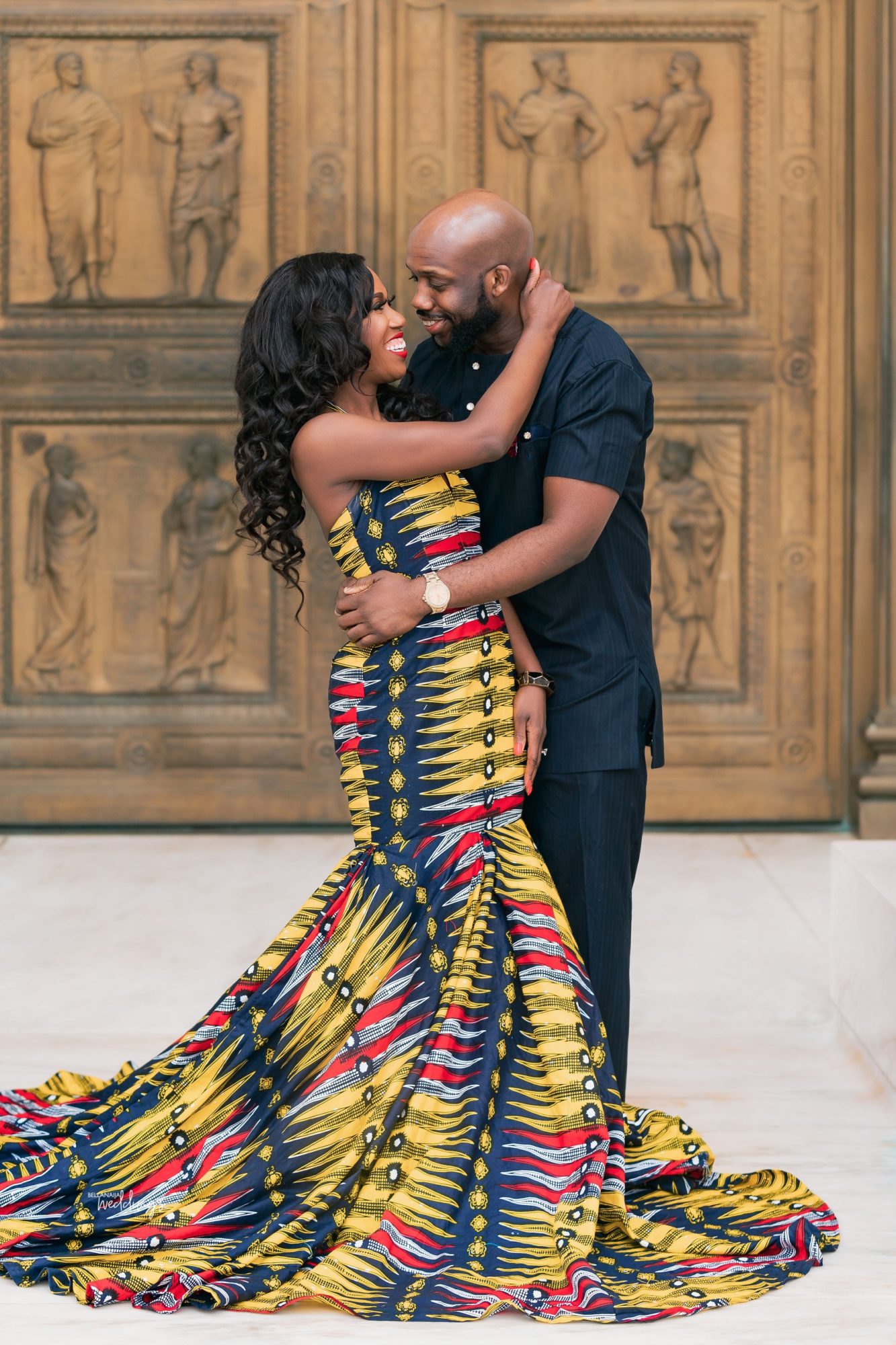 How did the proposal happen?
Nana: I took forever lol, 4.5 years to be exact but I put together a memorable video for her that she can always cherish. It was worth the wait. I told her within 2 weeks I met her she I would marry her. She thought I was crazy. But it's happening.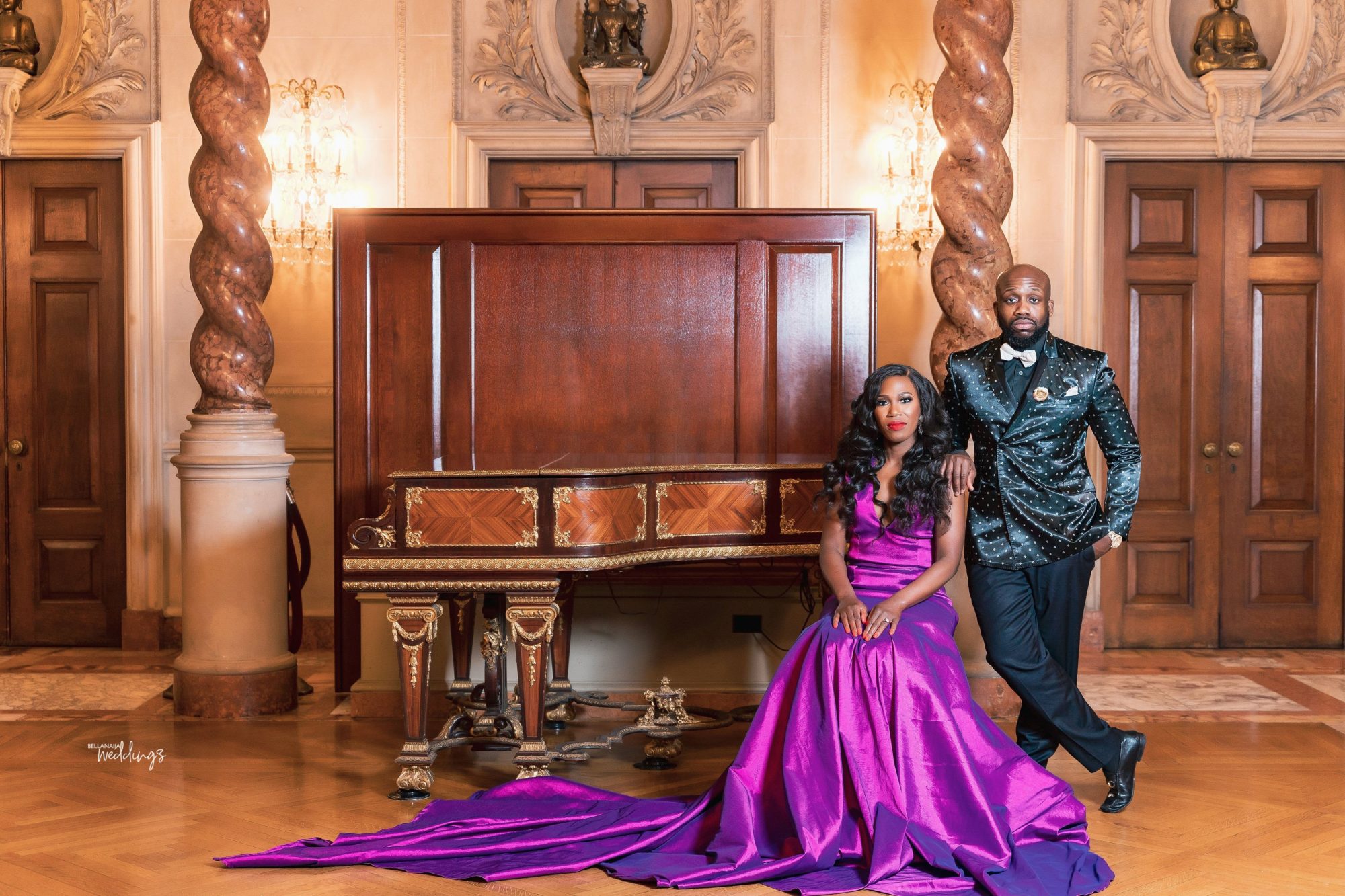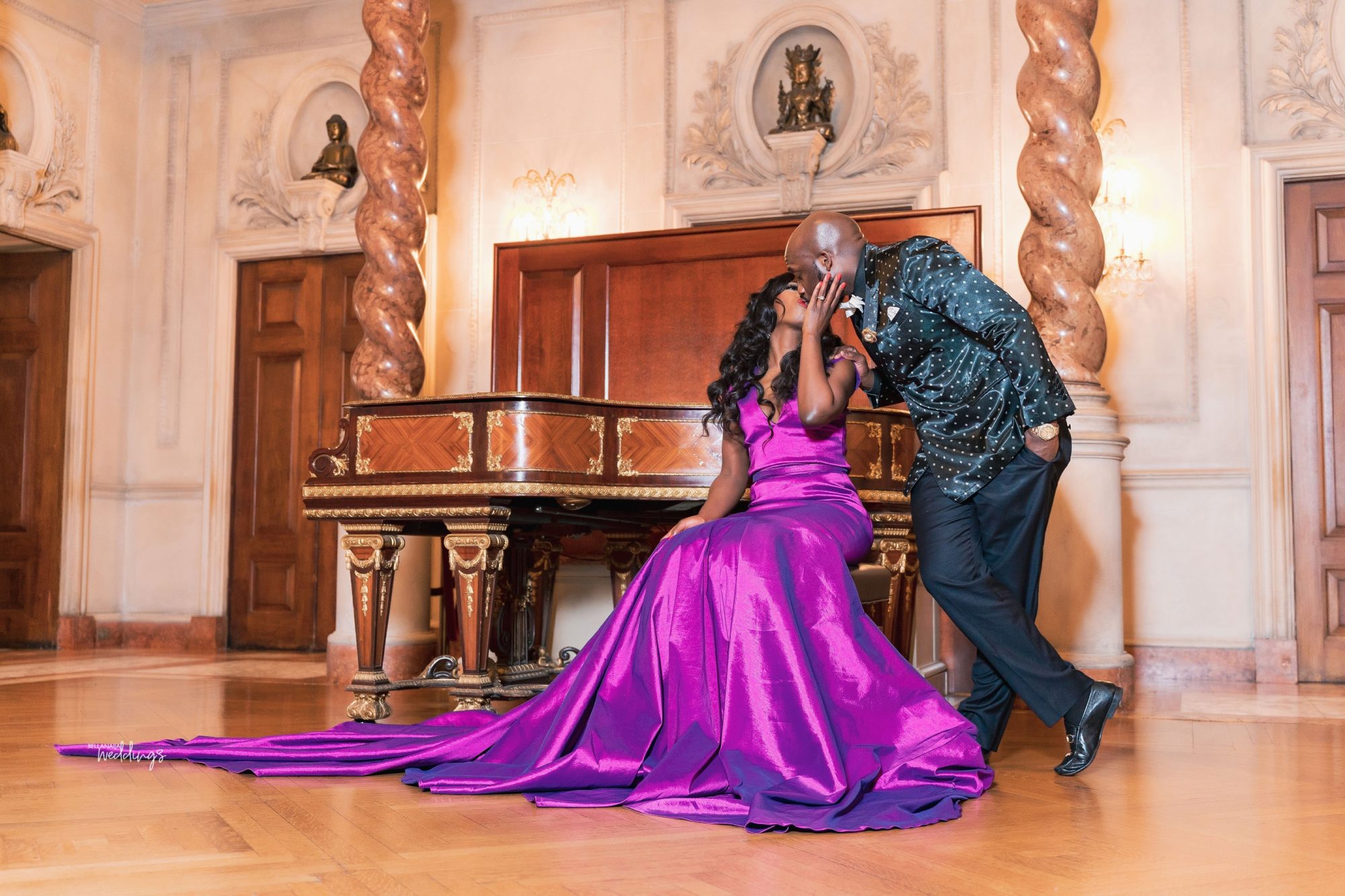 How do you remember your first date?
Reghe: I had been on a dating hiatus for about a year, so going on a date was exciting and a little nerve-wracking as well. I didn't know what to expect with him, so I picked a location close to my home, so just in case I can easily come home if the date sucked. I got carried away with work, and I was a little late to come downstairs for him to pick me up for the date. He says he waited 2 hours; I say more like 30-45 minutes. I remember I hugged him when I came downstairs and said "I only have about 45 minutes-1 hour for the date because I have to finish some work" lol I said that because I wasn't sure if the date would go well, so I can just leave if I needed to, but we ended spending about 3-4 hours together.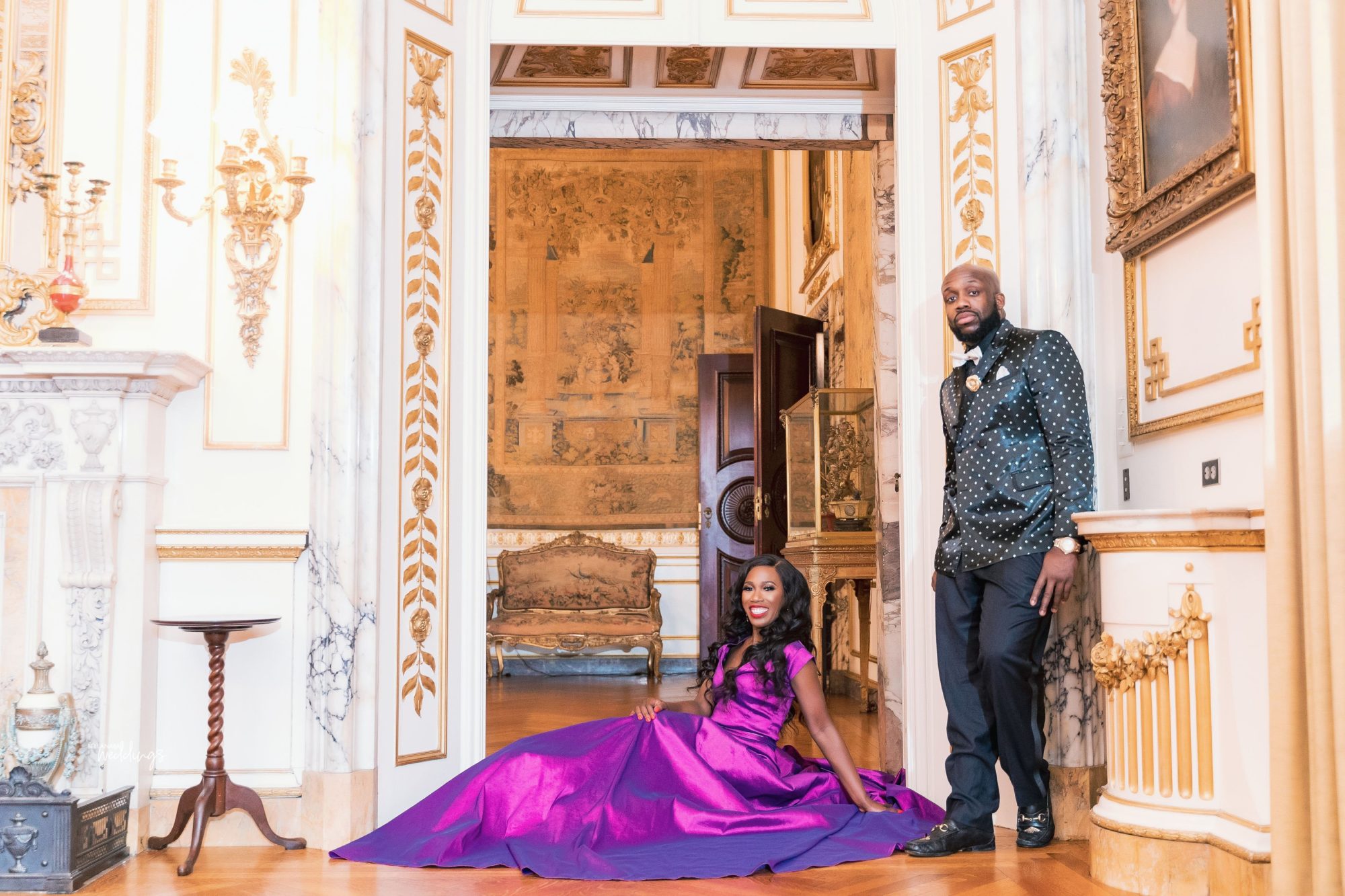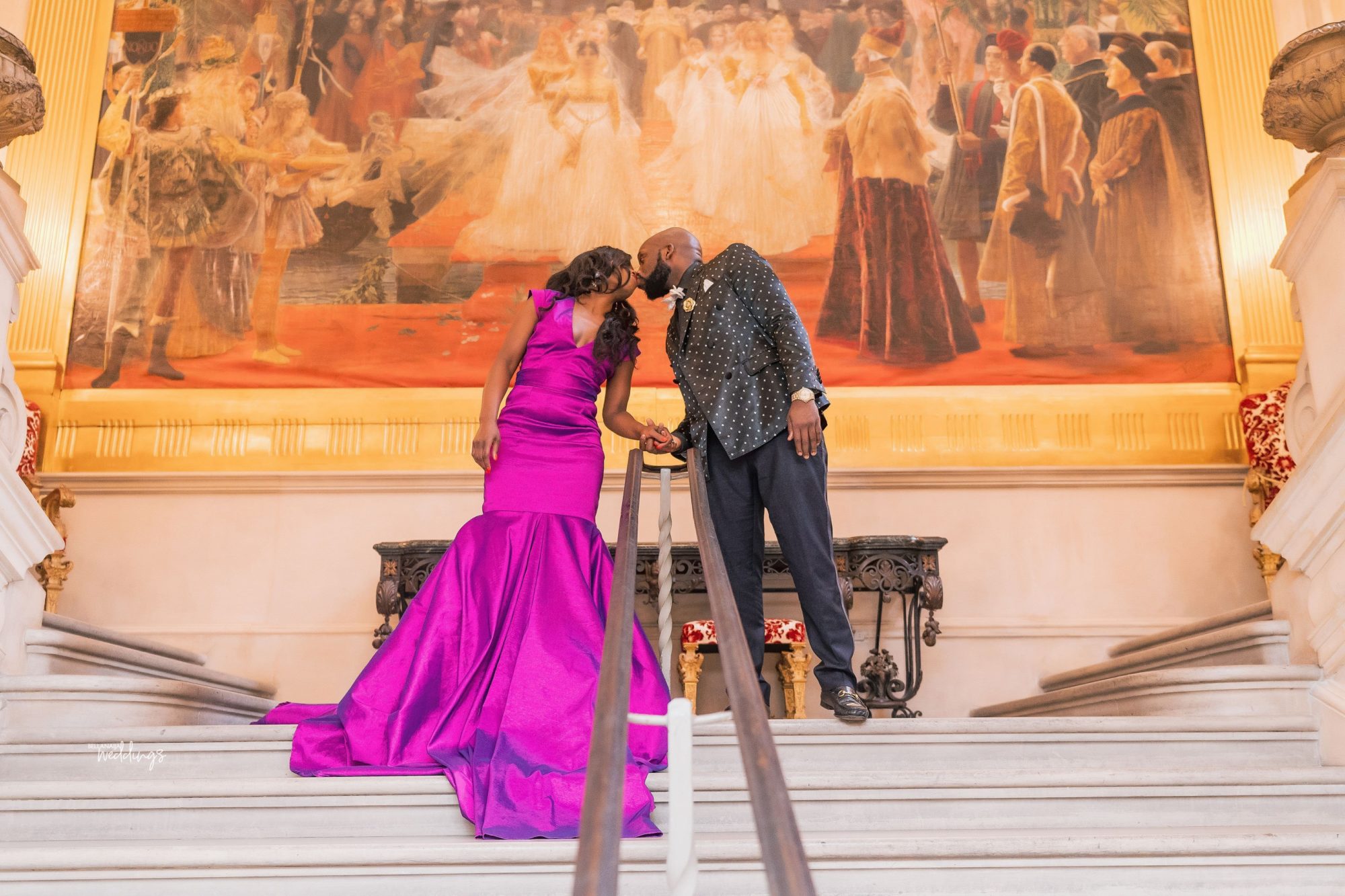 We went to a lounge downtown Silver Spring, and we chatted and laughed a lot. I really enjoyed his company; we were vibing and he seemed to be really smitten by me already. He was such a gentleman on our first date and opening the door for me in the car and even when he dropped me off and he gave me a long hug it gave me butterflies all through my body. Also, I have a couple of tattoos and I told him what they meant to me, and how much I love flowers because my body was a garden. The very next day after our first date he had a dozen white roses delivered to my apartment, which was super sweet.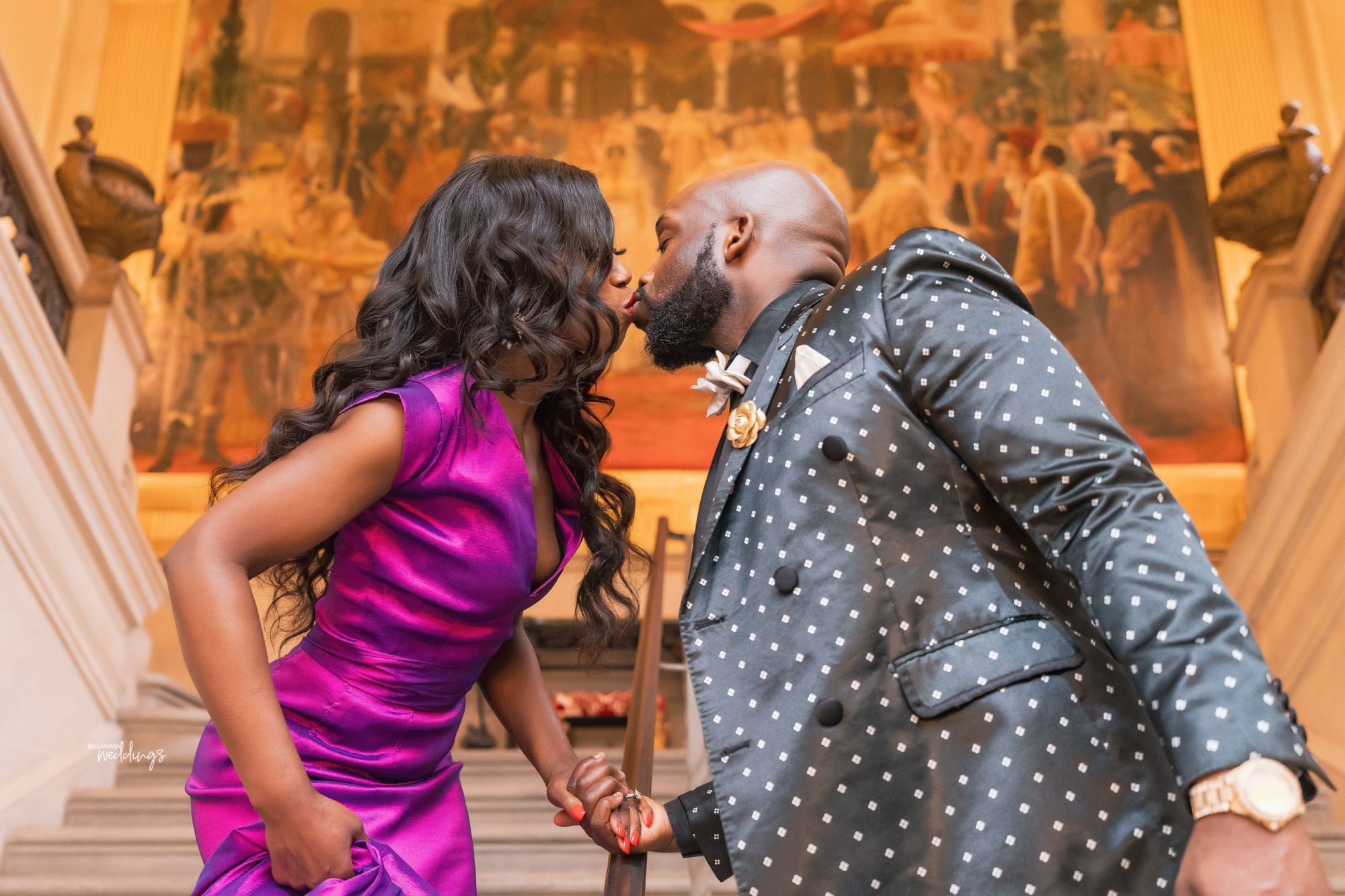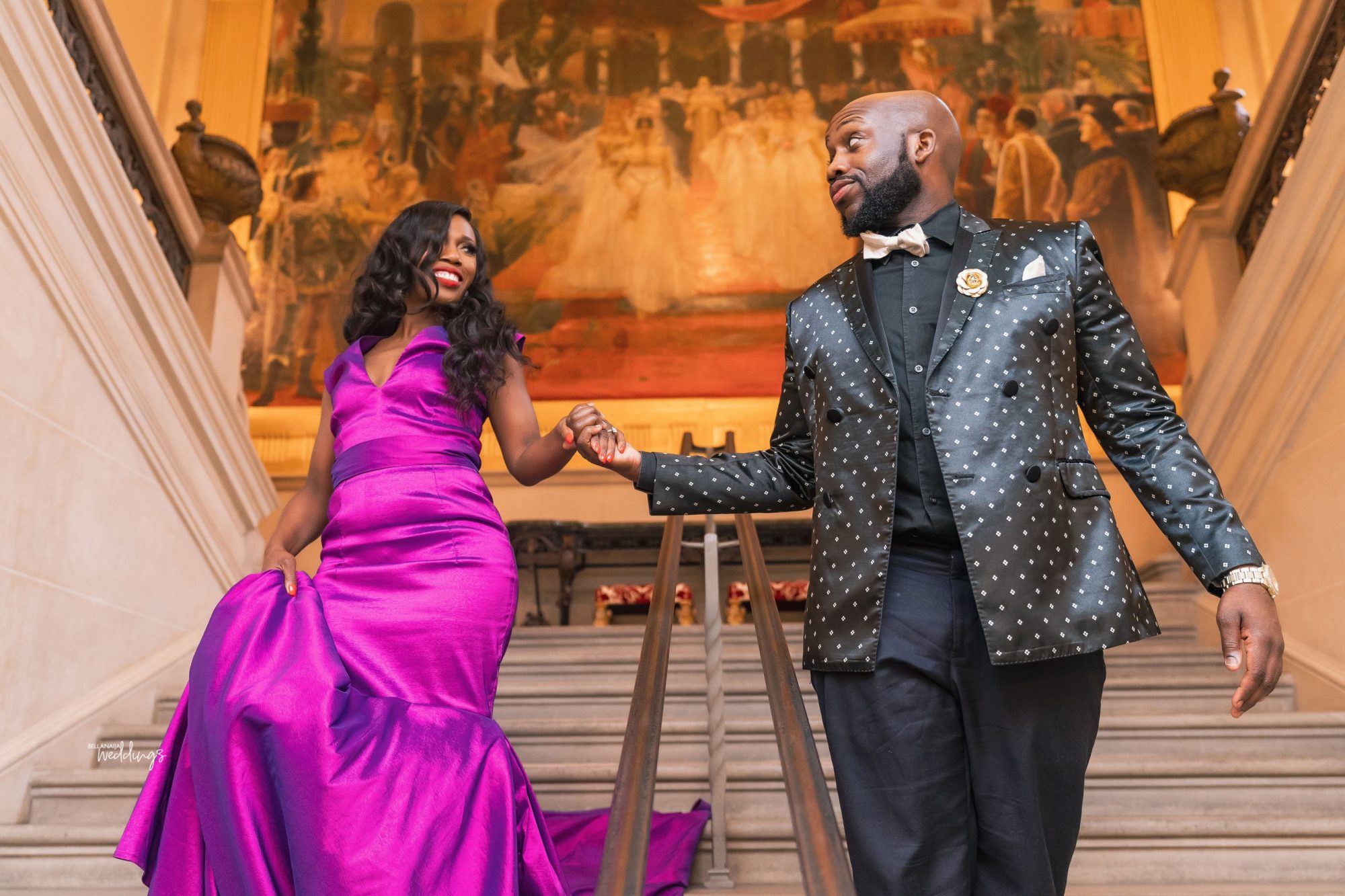 How do you remember your first kiss?
Reghe: I really don't remember our first kiss. I know I kept him waiting for awhile maybe a month for that kiss, so I am pretty sure it was fireworks on both ends when it happened.

Nana: Our first kiss was on the 4th date I believe. We were about to draft for fantasy football, I was nice, sweet, gentle, I initiated it.

How do your culture blend?
Reghe: Our cultures are so similar already that blending is organic. Even though he still thinks Ghana Jollof is better than Nigerian Jollof, he loves and can't get enough of all of this Naija Jollof lol and that's all that matters.

Nana: Blending wasn't an issue. She is Nigerian & I'm Ghanaian, but we are both progressive, so it wasn't that difficult.

What do you love the most about your fiancé and what do you love the least?
Reghe: What I love the most about Nana is his drive and confidence/swag, and what I love the least is sometimes his ego gets to superhuman proportions.

Nana: I love the fact that she is tough on me to push me to be better and it's also the least favorite because it's hard at times. Catch 22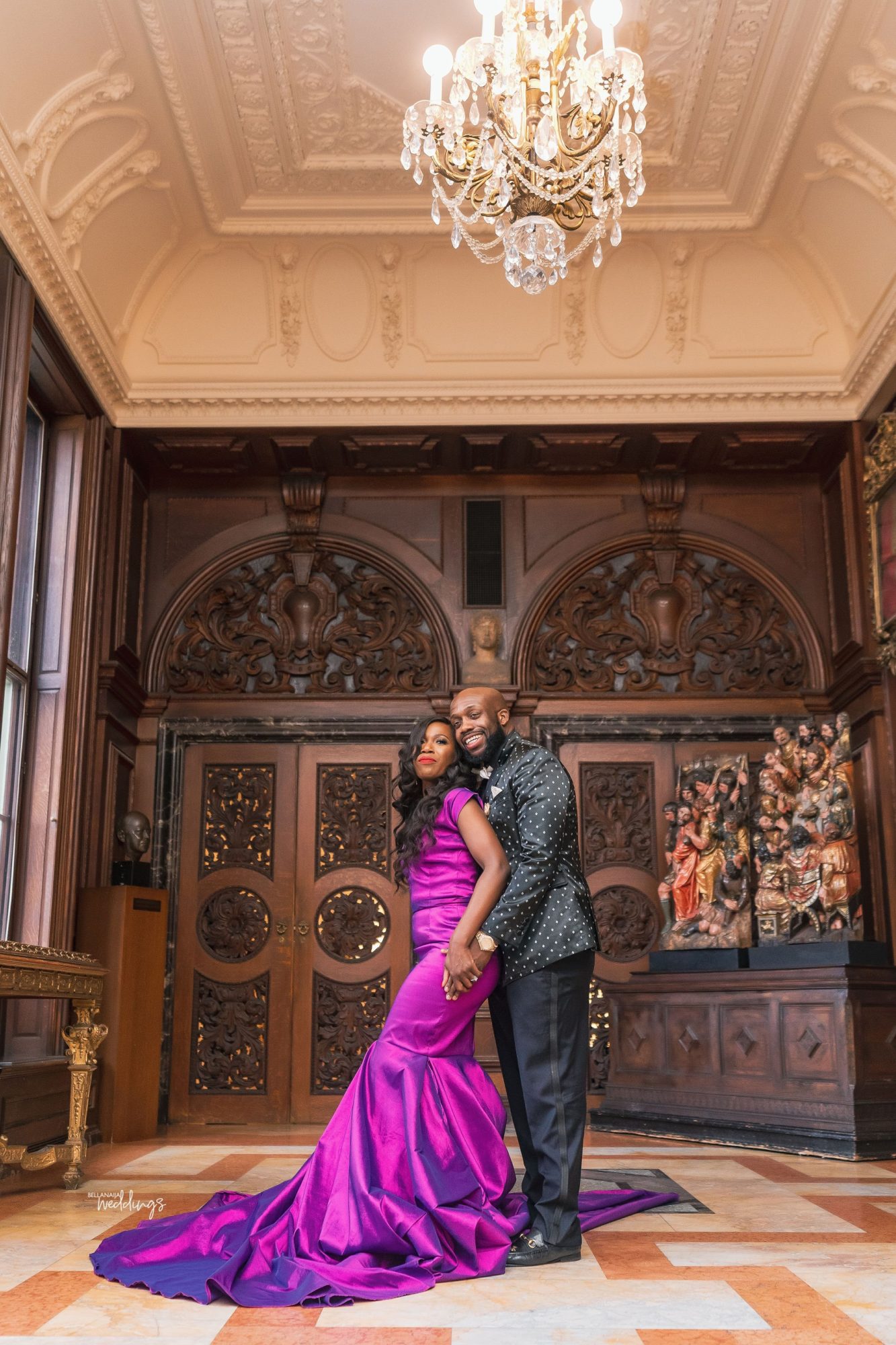 What activities/hobbies do you enjoy doing together or share in common?
Reghe: We LOVE everything football, I think I'm more into it than him. Also, an essential thing we also share in common is fitness; I am a big fitness and health freak, and I love that my life partner shares the same lifestyle.

Nana: We enjoy playing fantasy playing football together, going out to lounges, restaurants, and movies together. We both like to work out and stay in shape. She's scared to work out with me. I'm just kidding. She a marathon runner and vegan & she inspired me to take my health more seriously and realize that even though I was working out lifestyle habits were very important. I'm grateful to her for that.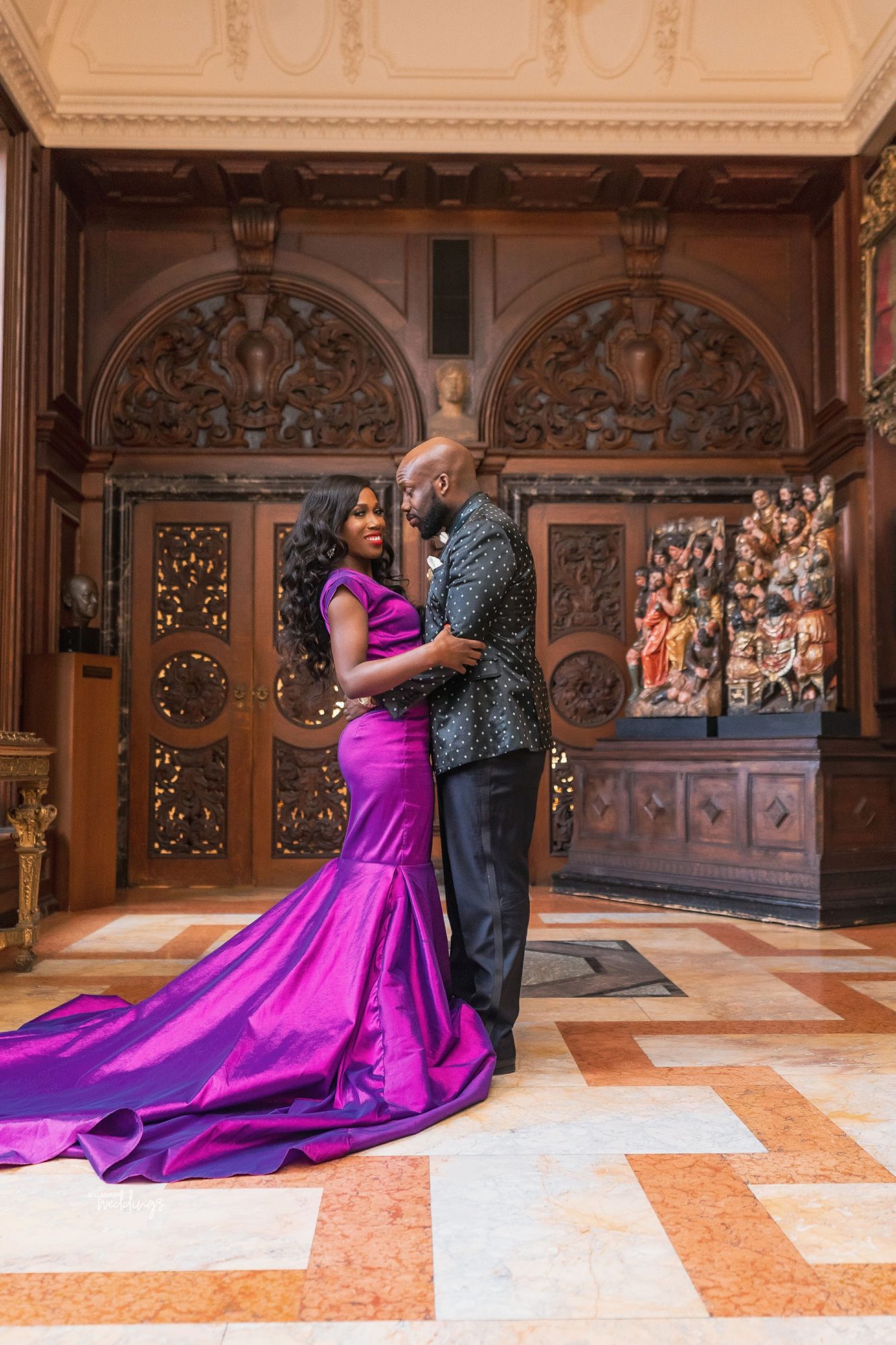 Credits
Planner: @eemweddings
Videography: @urcstudio
Photography: @zoomworx
Makeup: @shandyy_mua
Hair: @uniqueberryhairs
Dresses: @zoearku
Nana's Suit: @bishop.rogatiii