Don't we all just love pleasant surprises – especially when it comes with a beautiful ring! Love also has its own way of surprising us in the sweetest ways. For Reniy and Debola who were just kids when they first knew each other, they definitely didn't see love coming. But therein lies the beauty!
Years after primary school, what seemed like casual acquaintance soon blossomed into something so amazing for Reniy and Debola. Now, here we are, gushing over their sweet #BNBling moment and rooting for the beautiful couple. Debola popped the big question to the love of his life in a surprise proposal and of course, it was a resounding yes!  We can't help our giddiness for the lovebirds and we bet their love story will absolutely warm your heart too.
Enjoy the beautiful photos from their proposal and read how their beautiful love came to be, below.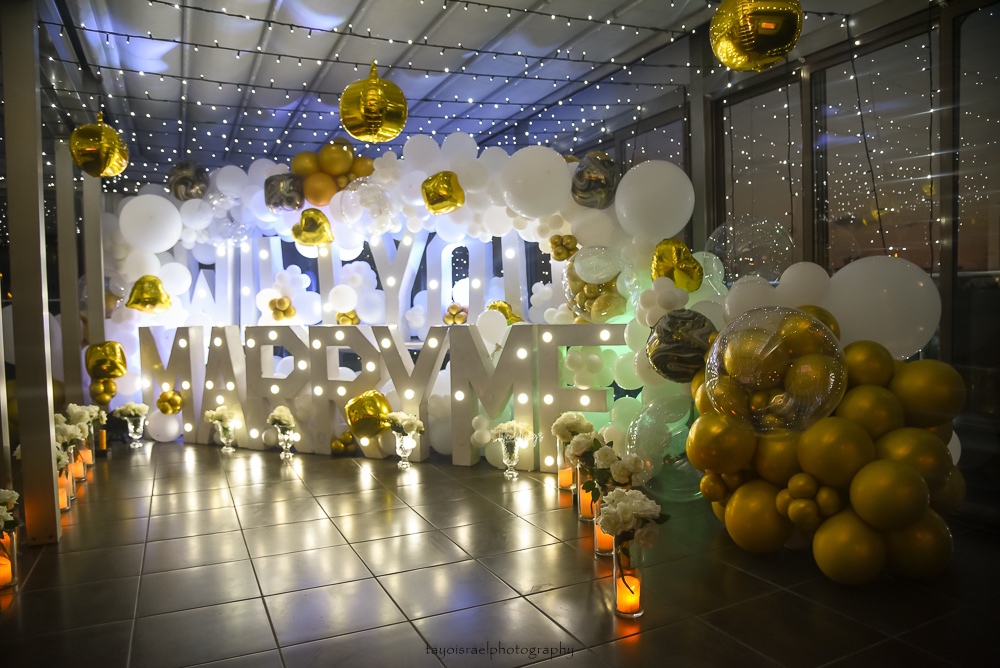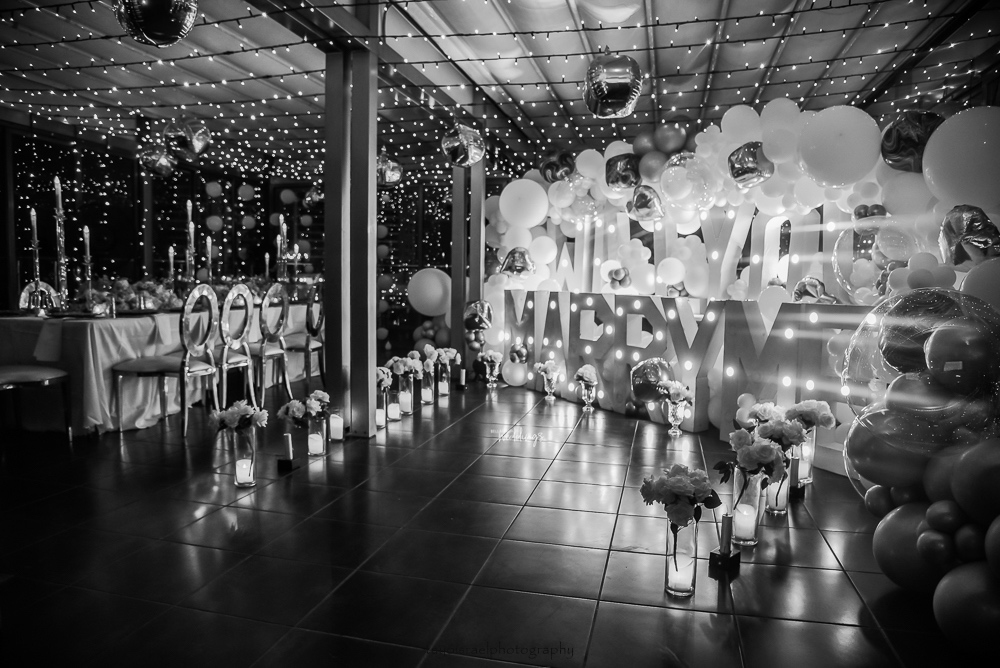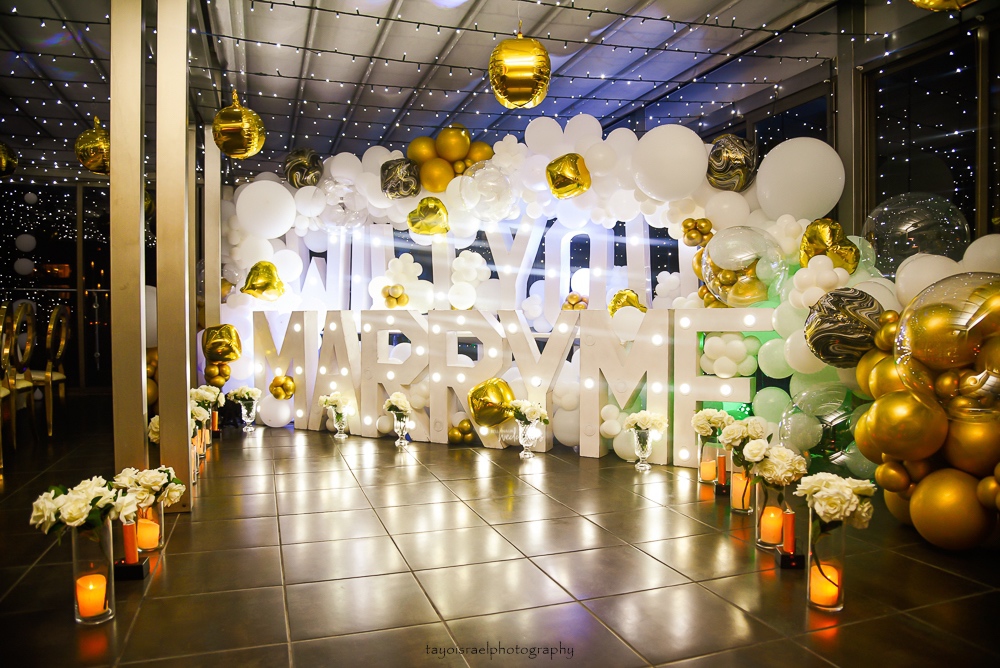 Their love story as shared by Reniy:
Our love story started before we knew it was being written. We actually went to the same primary school and I had always known him and his siblings. But I was more focused on eating all the sweets and Caprisonne I could find back then! Even my mum knew him, and over the years she would occasionally ask about him, which I had no real answer to because we didn't keep in touch. 🤷🏾‍♀️ Fast forward to some years later and he posted a tweet that went viral on Twitter. At first, I wasn't sure if it was him because he was a lot cuter than I remembered. But he confirmed that he did actually go to CTC International school. He was always cute in school, but this new and improved Debola was next level. The glow up was definitely real! We started talking in starts and stops first on Twitter, then we moved to WhatsApp, then back to Twitter and finally moved back to WhatsApp. He is very intelligent and his diction is amazing so our friendship started easily. One day, we were having a serious conversation, talking about love and relationships generally and this guy just ghosted me. I even sent him a light-hearted message the next day – you know,  just stylishly checking that he's okay. No response, but I saw that he posted on Twitter! So I just kept it moving.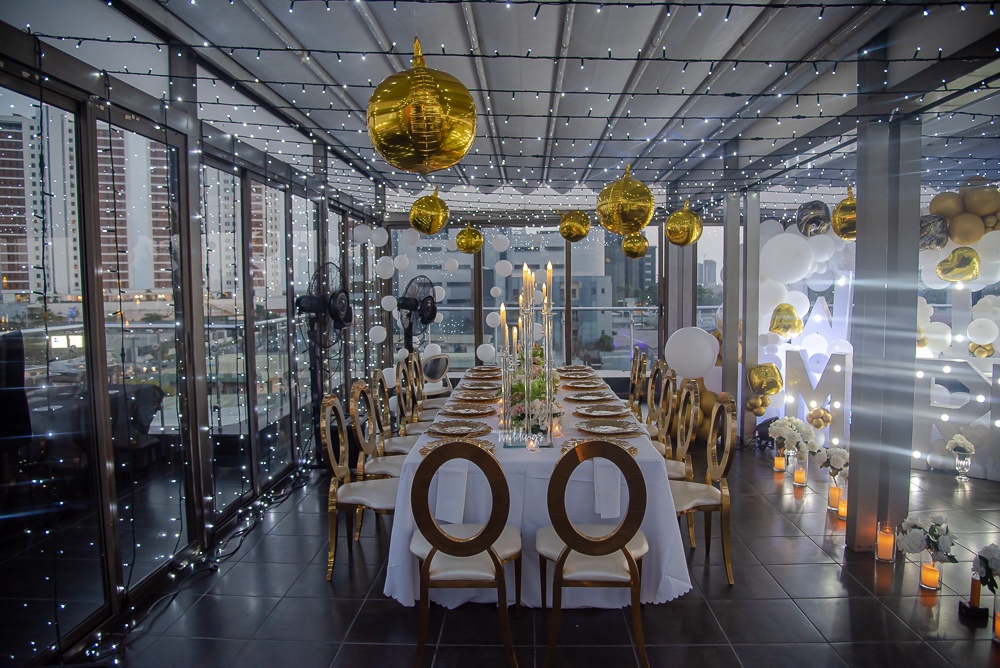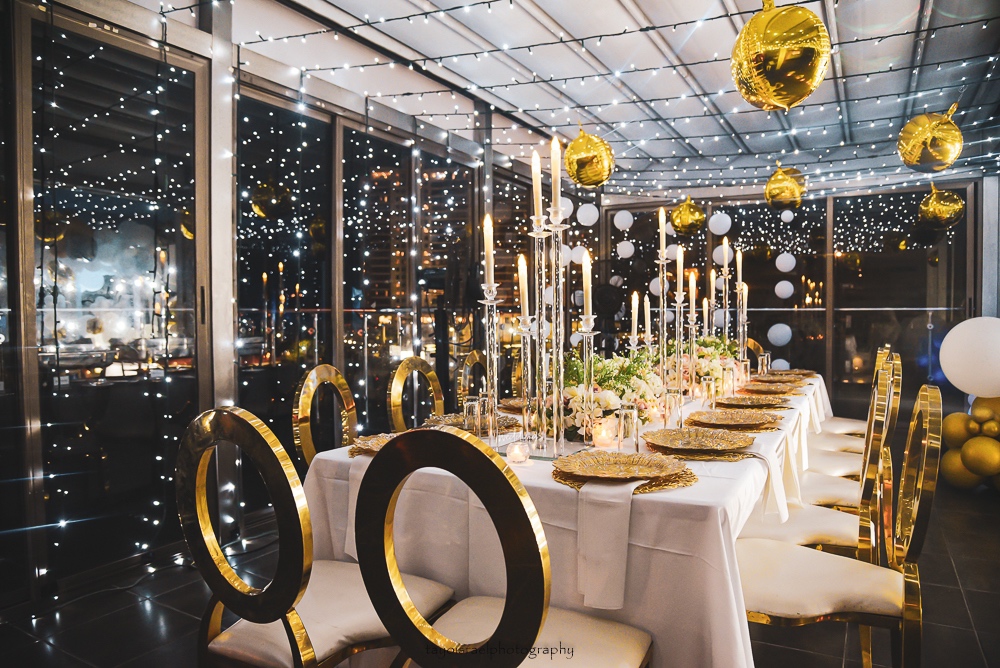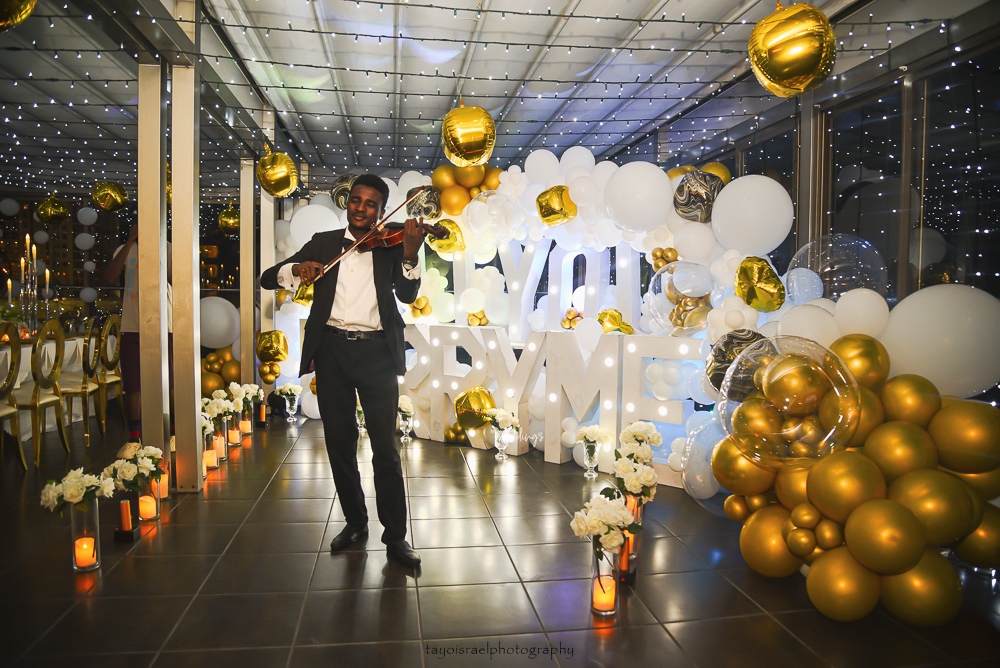 Tell me why this young man jumped on my tweet a few weeks later trying to make jokes in my DMs? 😂. I responded sha. I didn't raise the ghosting issue and we continued our conversation on Twitter. Until one day, he asked why we were chatting on Twitter when we had each other's numbers. So he went to WhatsApp, saw the un-replied messages and then started apologising. Saying how he didn't see the messages and he was so sorry. Then he pinned my chat to the top of his WhatsApp and he has responded to every message I've sent since then. For me, I took the relationship seriously pretty early on. He checked all my boxes and then some. He is intelligent, speaks very well, and is a patient man with strong values. He was focused and ambitious. He knew what he wanted and always had a plan. I decided to move to England to finally get my master's degree and of course, I chose a school that wasn't too far from him. As we connected, we realised how much of our values aligned, how deep our connection was, and how happy we made one another. Debola is the perfect balance for me. He is the patient to my impatient, organised to my spontaneity, and measured to my careless. He completes me like he was made for me and honestly, I want to spend every minute with him trying to make him as happy as he makes me. I honestly don't know what's going to happen to anybody who is still single because I've collected the best man on the streets! Debola is an amazing guy who is perfect for me, and I would say yes to him a thousand times over.❤️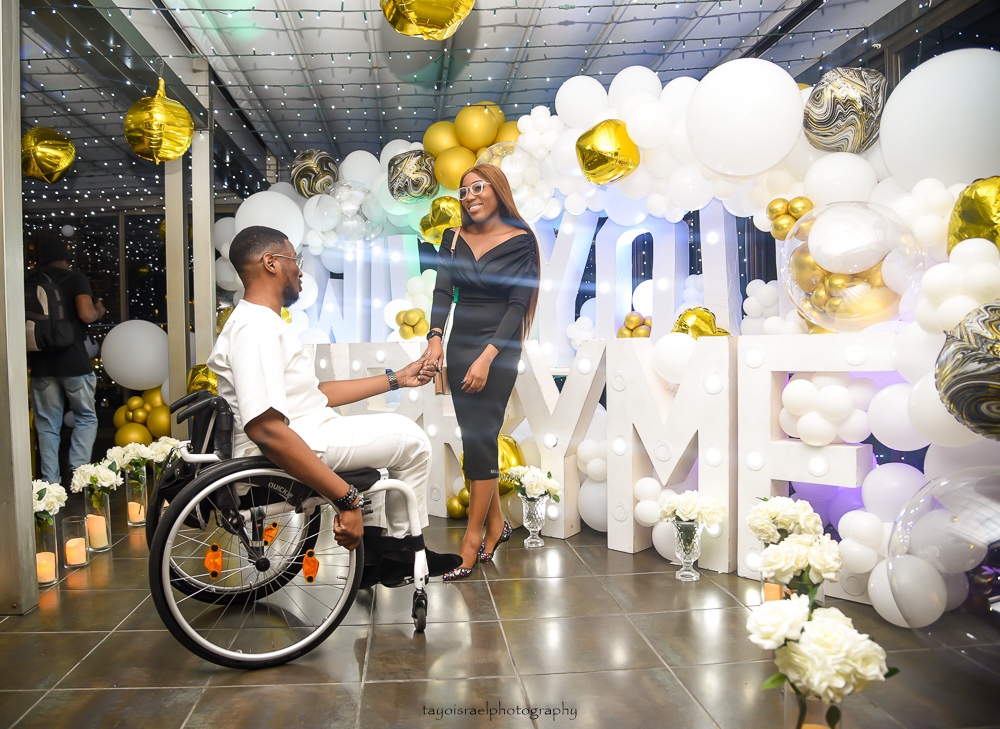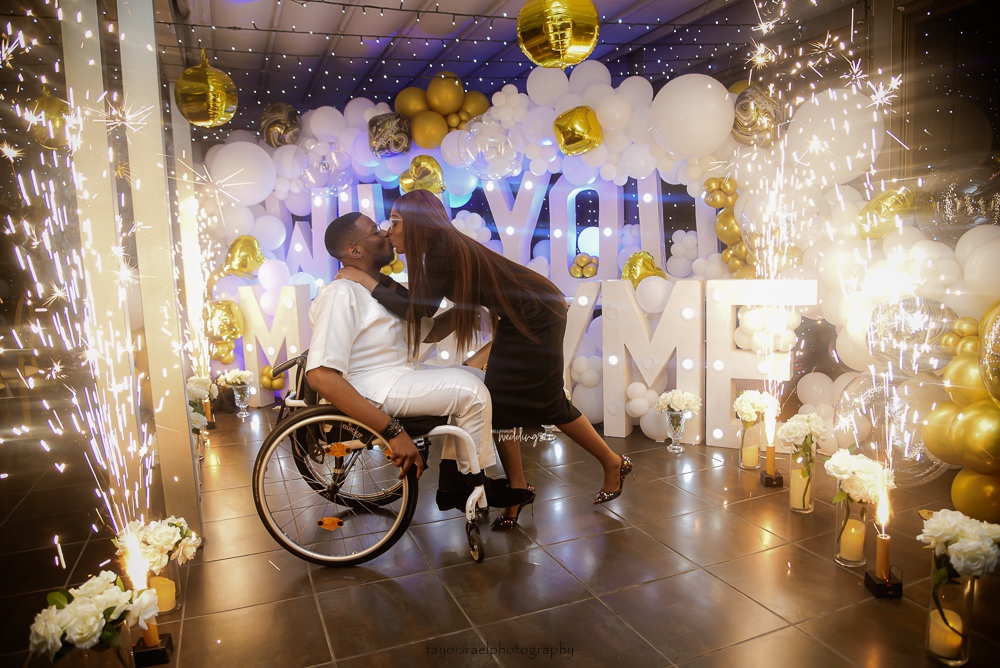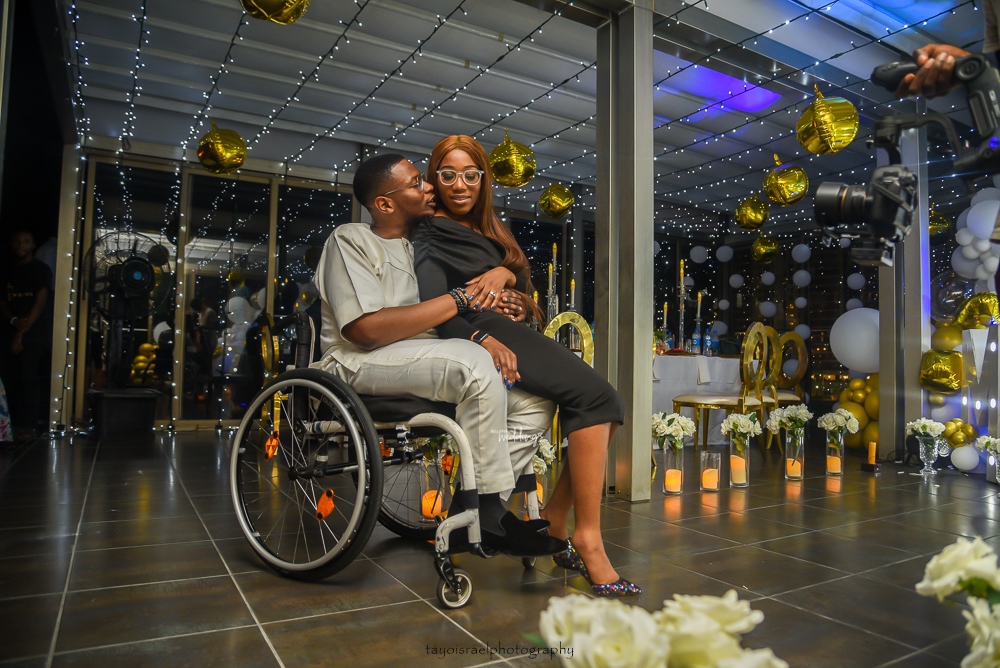 Here's Debola's side of the story:
I will always say that Reniy was sent by God to me. My very own gift for life. A present so pure, so intentional and so unique to me that sometimes I pinch myself to make sure that I do indeed have the most amazing woman of distinction as mine. The first time our paths crossed was in primary school. She was a year below and little did I know that at age 10, I had met my wife. Almost 20 years later, our paths crossed again on Twitter. There she was, this smart, beautiful lawyer firing questions at me. Trying to remember when and how our paths had crossed before. I'm notoriously bad at responding to messages but for some reason, I was drawn in. Her confidence was out of this world, her independence was fierce and her wit was unrivalled. I found myself chatting and talking to her late into the night, sometimes till morning. With each passing day, I knew that this was God sent. Her mind enthralled me, the way she had a way of analysing things was a delight to watch. I fell in love with her mind, then her heart. As we got closer and closer, I woke up falling in love again every day. Each new day was a new reason to love Reniy. Each time she smiled, each time she said "sorry my dear, but mi o le sise yii" as a joke, each time she said 'Spinnnn me' when I told her how I felt. I really couldn't get enough. So what can I say about our story? It's simple. Our story is a tale of me falling in love every single day, while she catches me.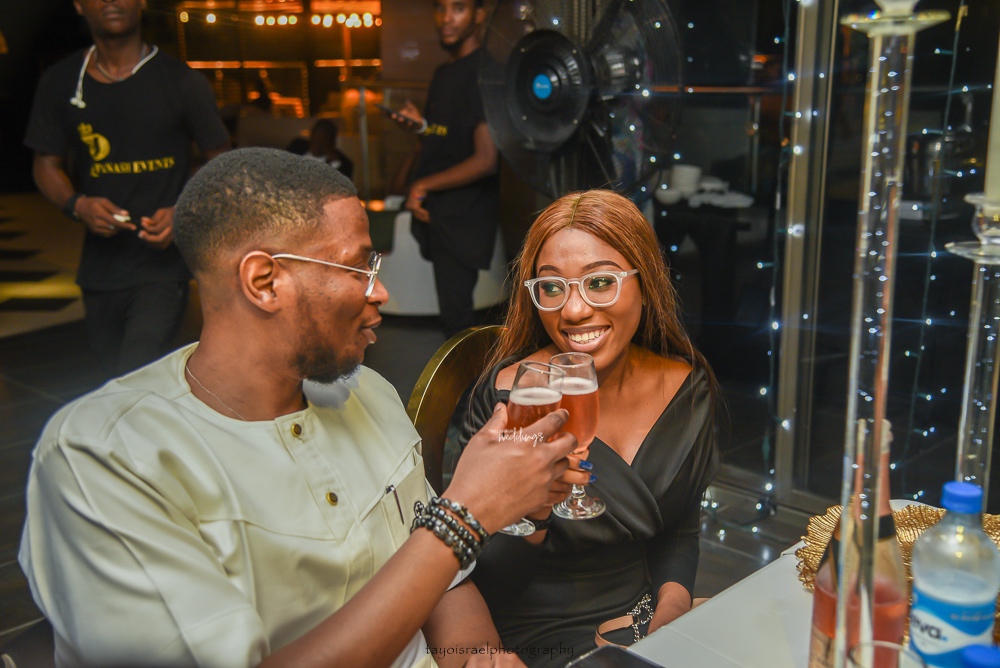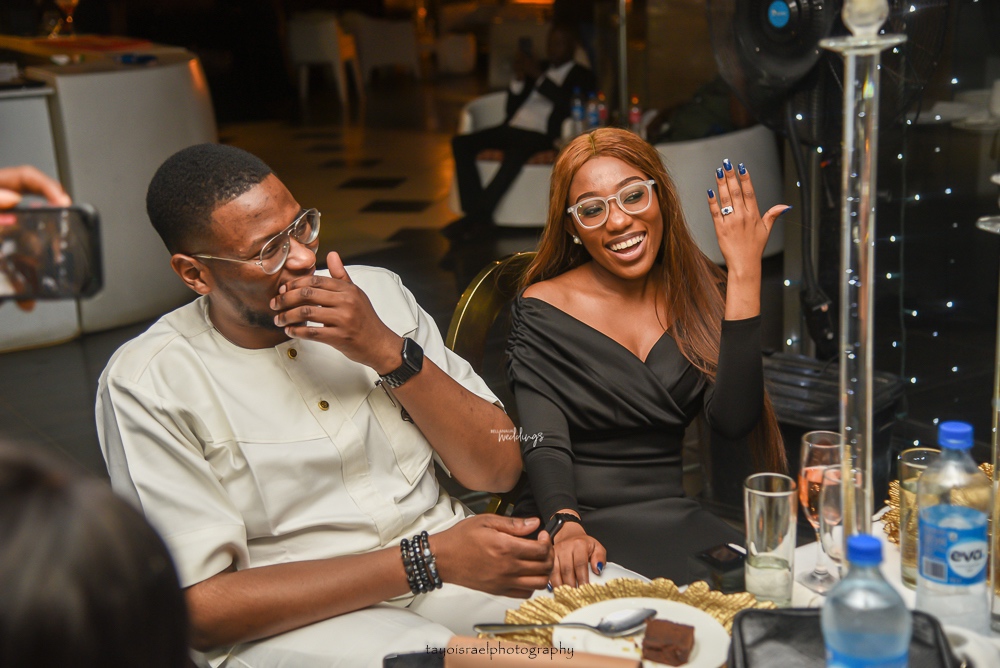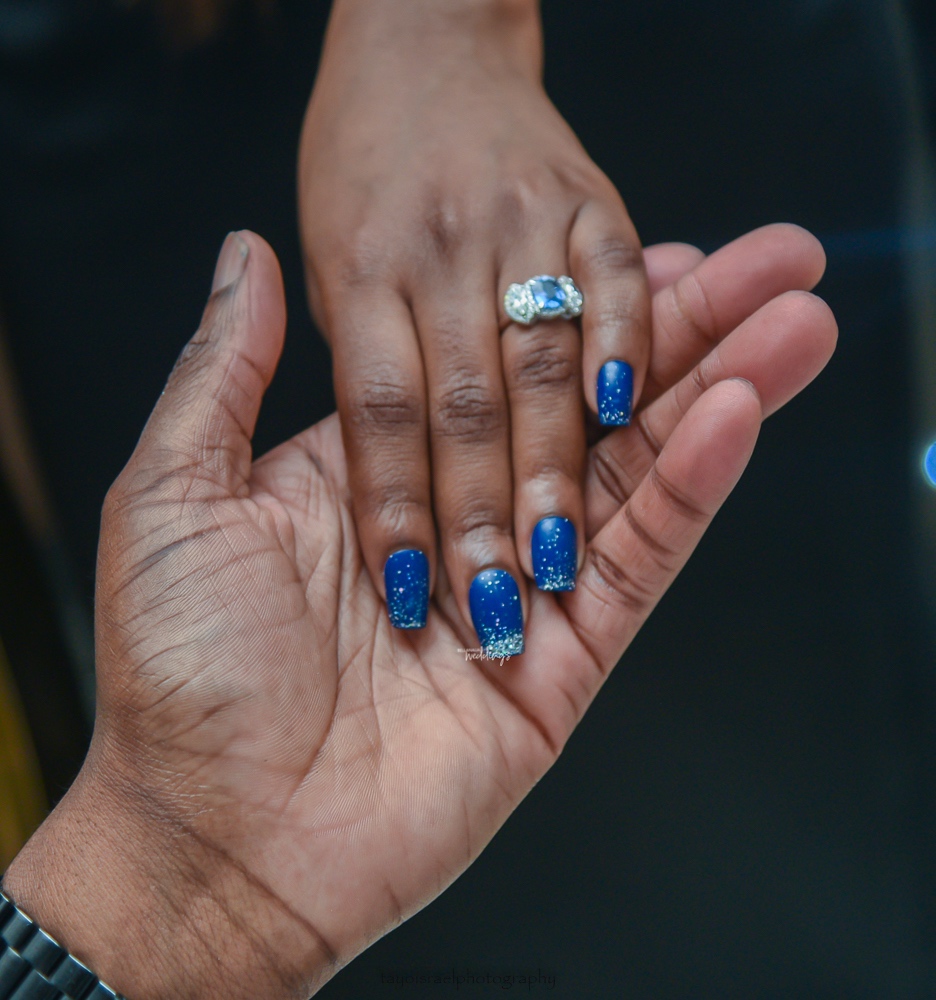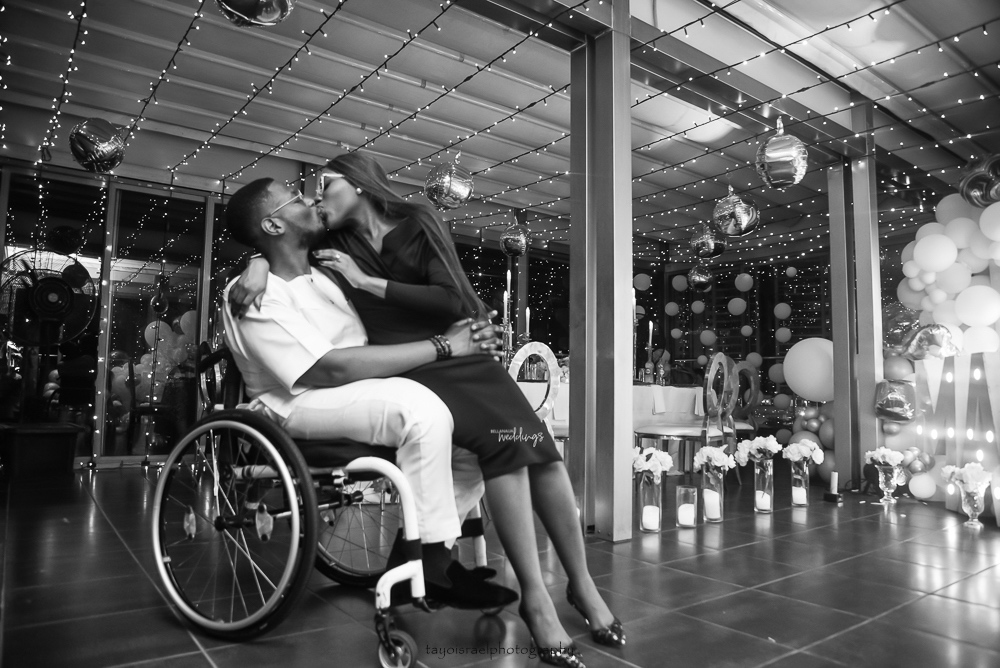 Credits
Bride-to-be: @ms_reniy
Groom-to-be: @deboladaniel
Photography: @tayoisraelphotography
Videography: @keftykoncept2
Planner: @panashevents_
Violinist: @irohinayo
Groom-to-be's Outfit: @laurel.fashion
Ring: @nnamdithejeweller