We are really excited to share with you another deep dive into this gorgeous bridal look. We will be featuring the talented Valerie Lawson and she will be educating us on how she created this beautiful look. Get ready to learn tricks and hacks on how to creates this look. If you will love to see other deep dive features, click here.
Before The Wedding
Rhodalyn made her booking months before her wedding and I met her two days before the wedding for her trial and we immediately got to chatting and laughing. Her energy was amazing and we got off on a great start… I asked her what she wanted personally and she said "Val, I just want to look beautiful. I trust you. Do your thing."- the only thing she didn't want was dramatic lashes.
On The Wedding
We had so much fun on the wedding day as she is the easiest bride to work on. She was just happy, grateful and taking it all in. She had perfect spotless skin but has dry to normal skin so as usual, I moisturized with Embryolisse lait creme and the Giorgio Armani skin defense primer. I decided against a drying primer all over her face to avoid drying her out more. I filled in her brows using the Beautyline by didi eyebrow pencil, and her brow bone was highlighted with MAC nc45 concealer.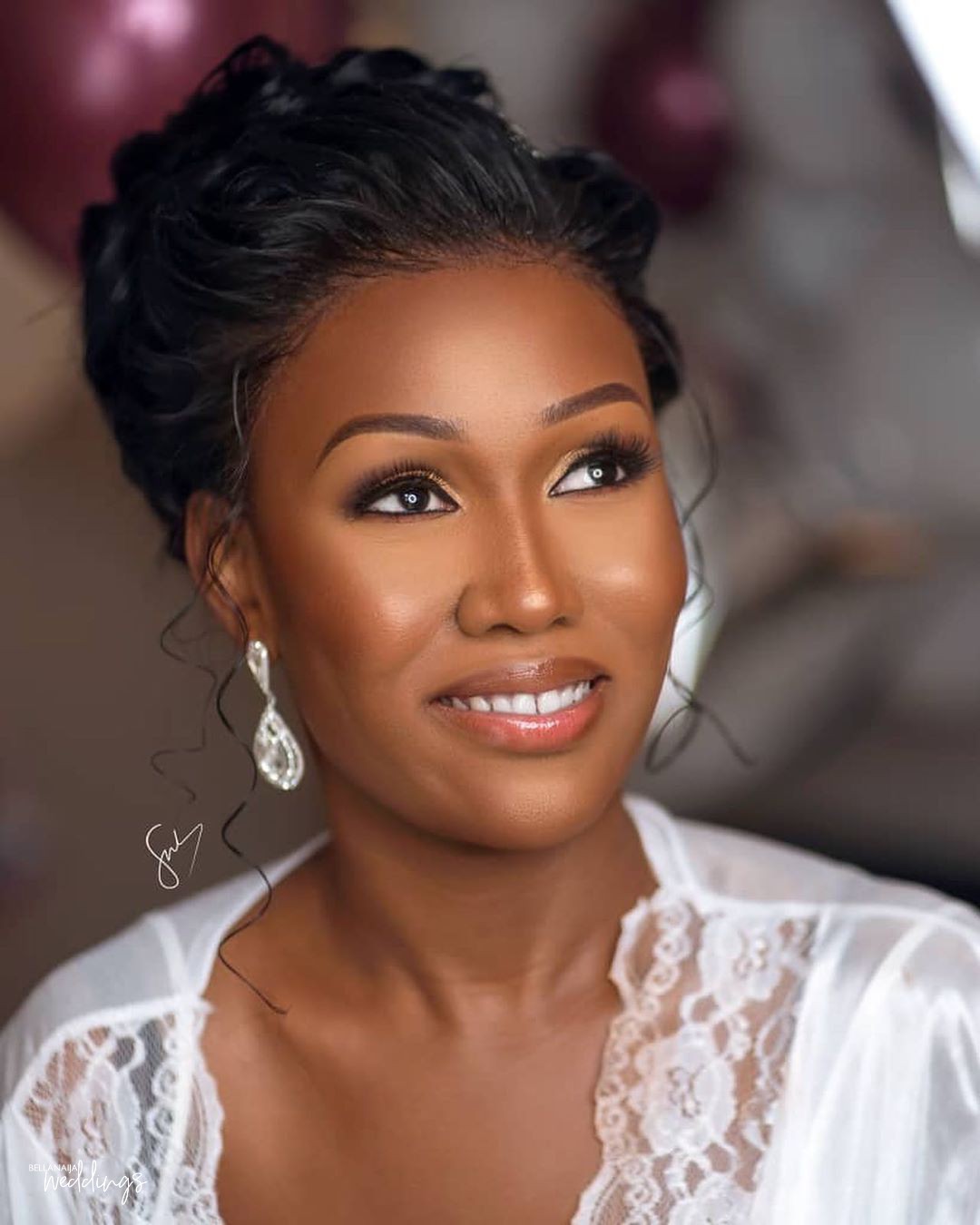 Her eye lid was primed with Plouise Base shade 3.  The eye shadow palette used was Morphe 350 glow eye shadow working mainly with gold, peach, and brick red tones. She wasn't having any parts of the "lash gang " action on her eyes. So we went for an oldie but goodie, Red Cherries in 747s and layered on with 217m. Layering did the job but didn't scare her. (Thank God ). The final trick to open up her eyes was to line and smudge her bottom waterline using the LA Girl glide black gel waterproof eyeliner pencil and lightly line her top lid with the Inglot 77 gel liner and CVL BEAUTY pencil liner brush.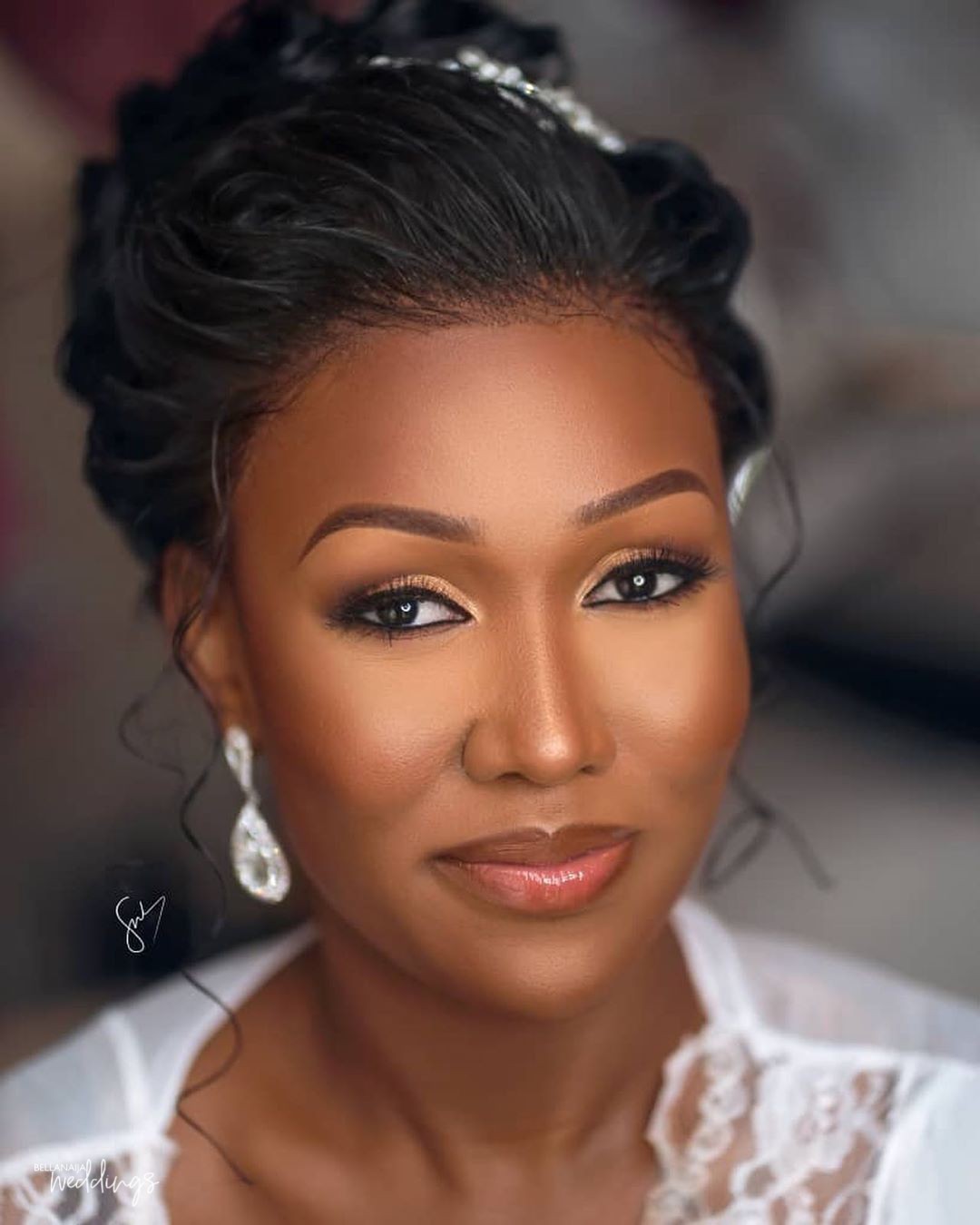 For the skin, I used the NARS radiant long wear foundation in Tahoe and Macao with the CVL BEAUTY J1 foundation brush to buff in the foundation evenly on her skin. To highlight, I used the Mac conceal and correct palette in shades NC45 and Yellow to emphasis her beautiful yellow undertones. Next step was to softly create well blended in highlights and warmth with my Dinair airbrush machine using warm tones to contour and create the illusion of a lift that compliments her high bun and lighter tones to emphasize highlighted areas. Setting airbrushed skin can be tricky, so the best powder I find that sits well on airbrushed makeup is the Mac mineralized skin finish.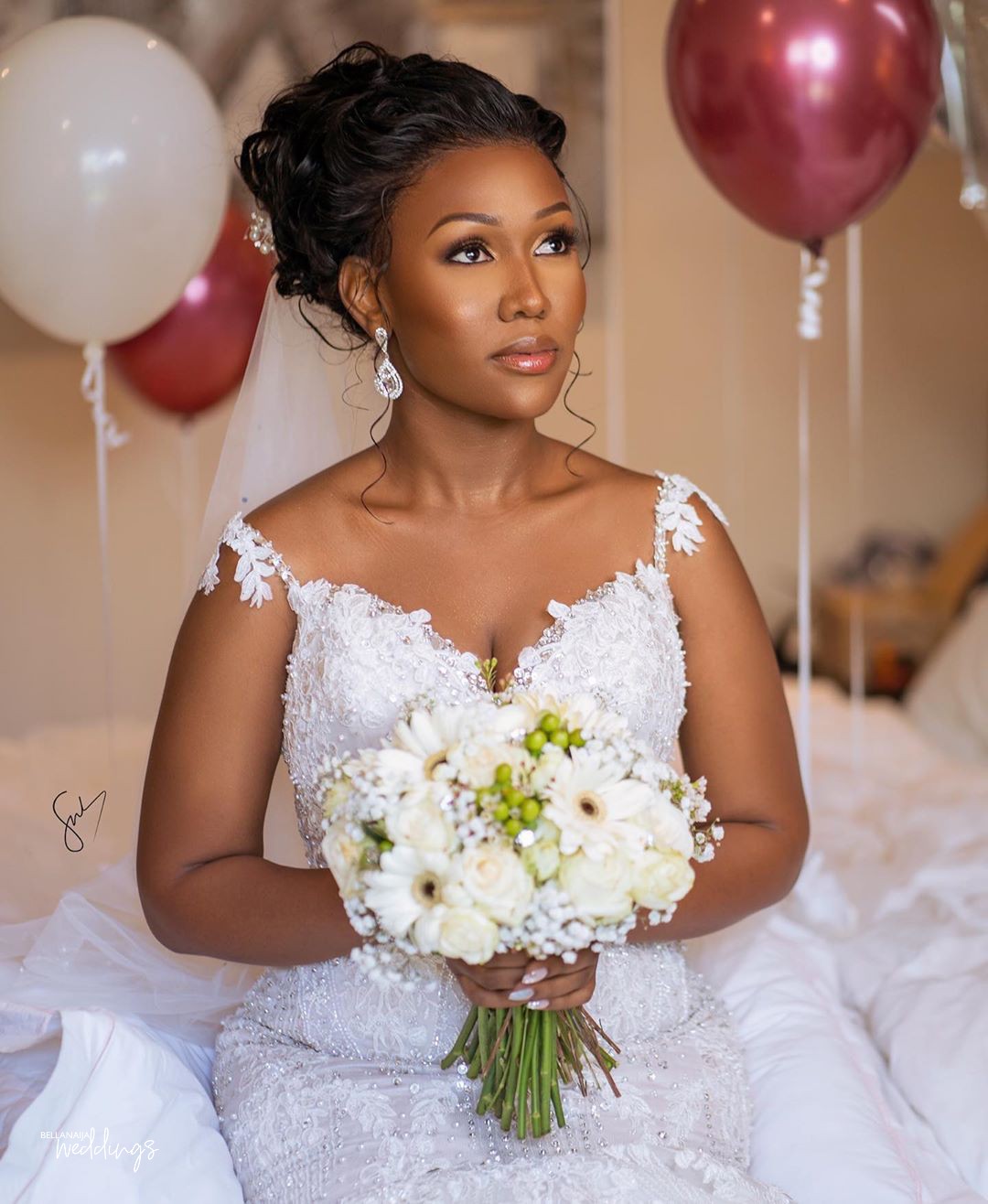 I went in over the warm areas with Mac mineralized skin finish in sun power, highlighted areas with Medium Golden and her overall skin with Dark. To emphasize her warmth I played with her skin complimenting tones – brick red, orange and yellow blush powders on the warm tones using the CVL Beauty powder brush. This lightly feathers in and blends in the tones to create a beautiful blend. I went in with the Maybelline chrome, a molten topaz highlight on the highest point of her cheeks and strobed with Inglot sparkling dust 03. I also added the Fenty Trophy wife using the CVL strobe and dust brush to give her a beautiful natural glow. For her lips, I decided to play around the same brown and peach tones that are on her skin, to create a seamlessly tied in look, topped off with gloss to complete the dewy look we've created on the skin. I finished off with the Urban Decay all-nighter setting spray.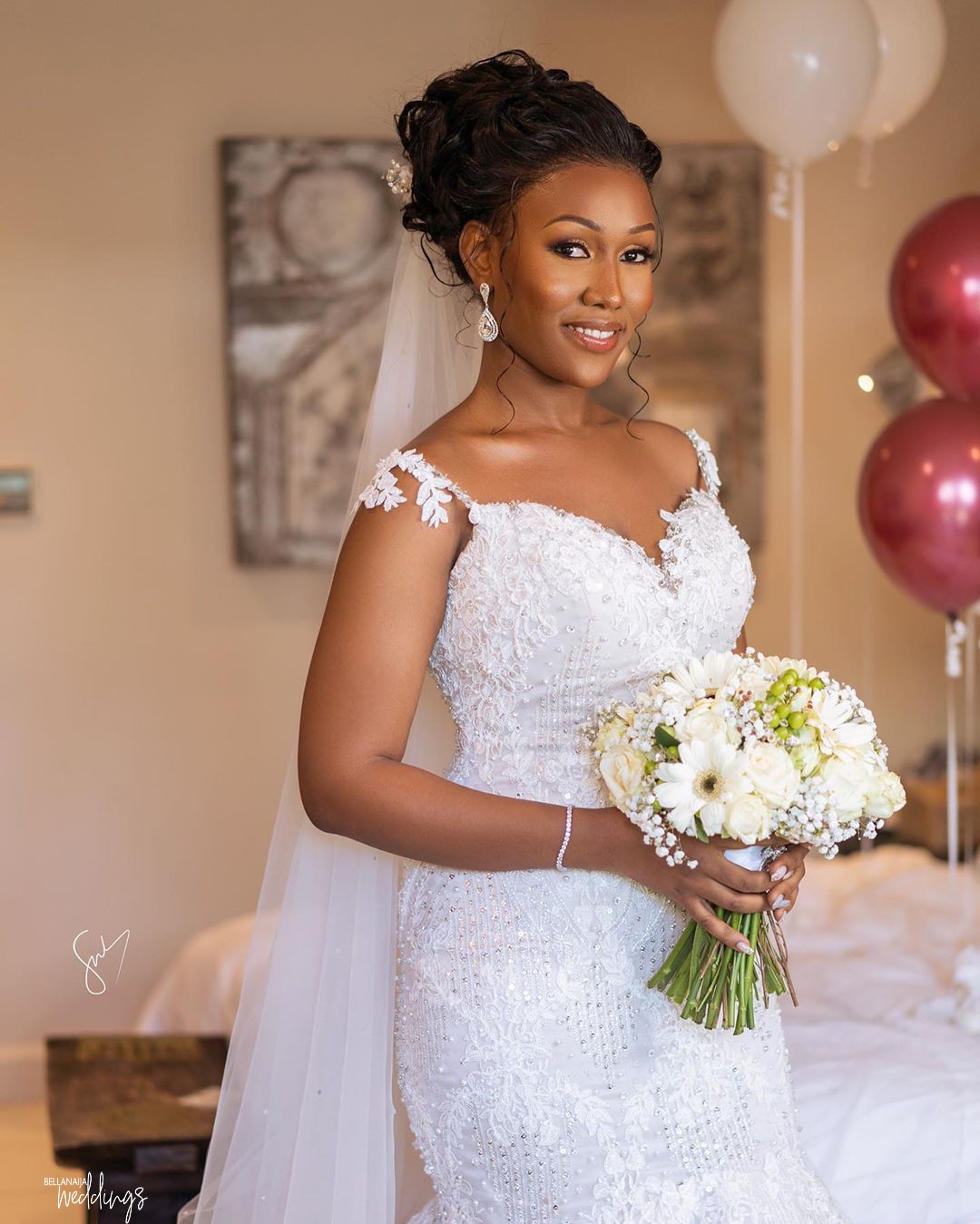 She loved her look and it lasted all day. It photographed beautifully and she looked amazing in person.
Credits