Stunning is the word we believe each bride wants to hear as she walks down aisle plus seeing that wow look on each face of her guests and especially on her lover's eye.
In order to get this reaction on your special day, there are few things that must be on point for that to happen. Starting off with the dress, then hair, makeup, accessories and shoes. Now finding that one dress that fits this description is a major task. But bridal designer, Demetrios had you in mind when he designed this Destination Romance collection "Forget Me Not" of his Cosmobella 2020 Collection.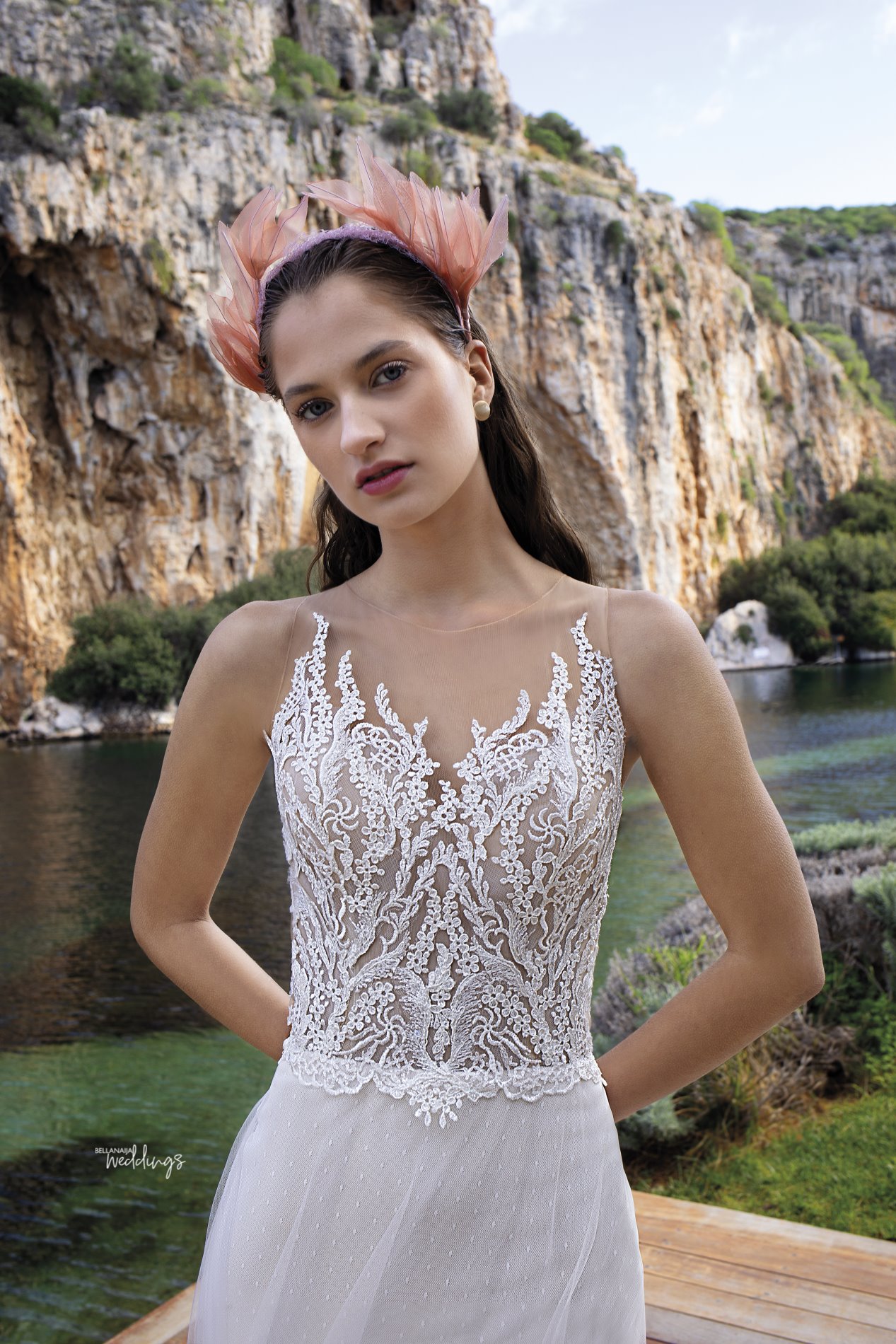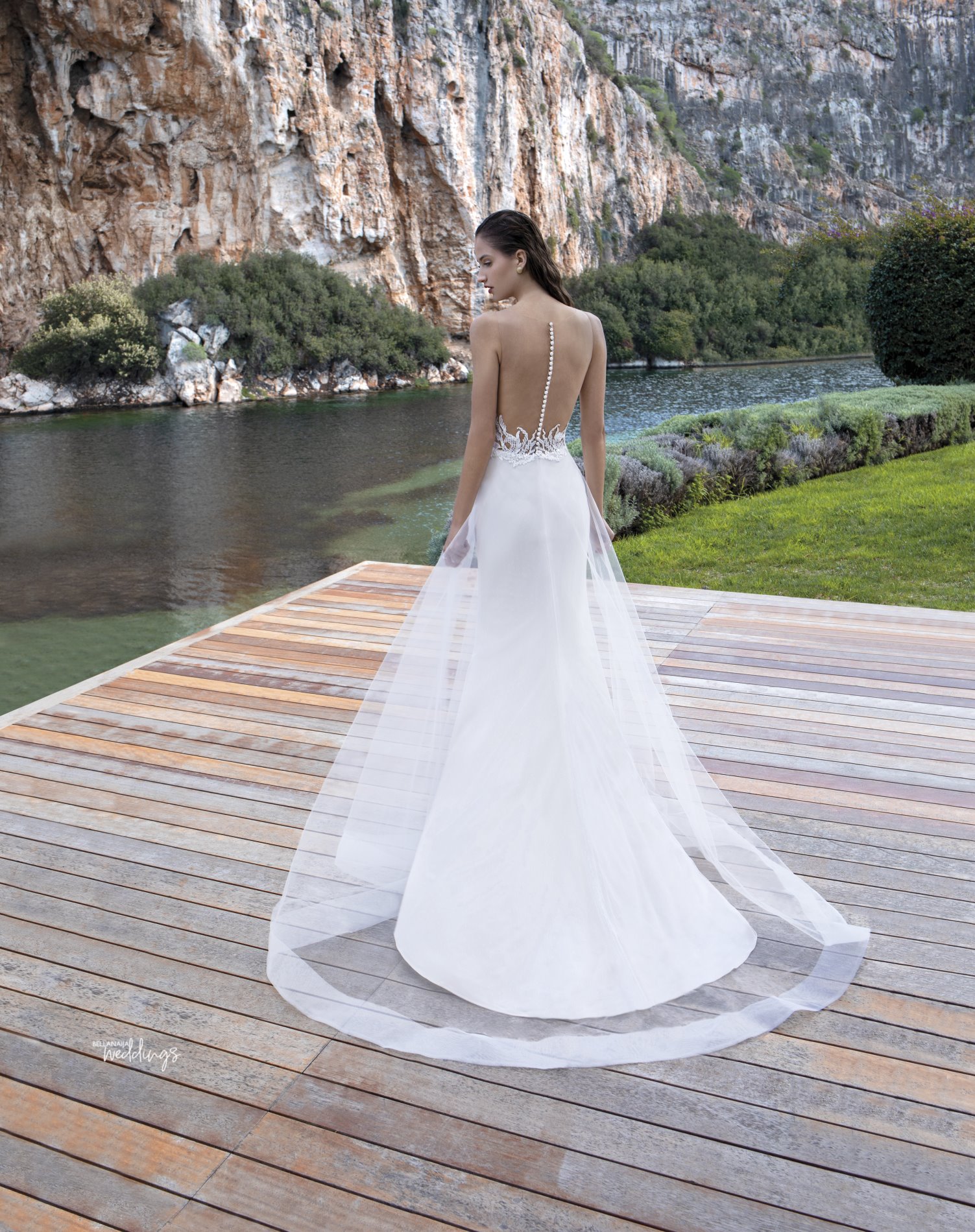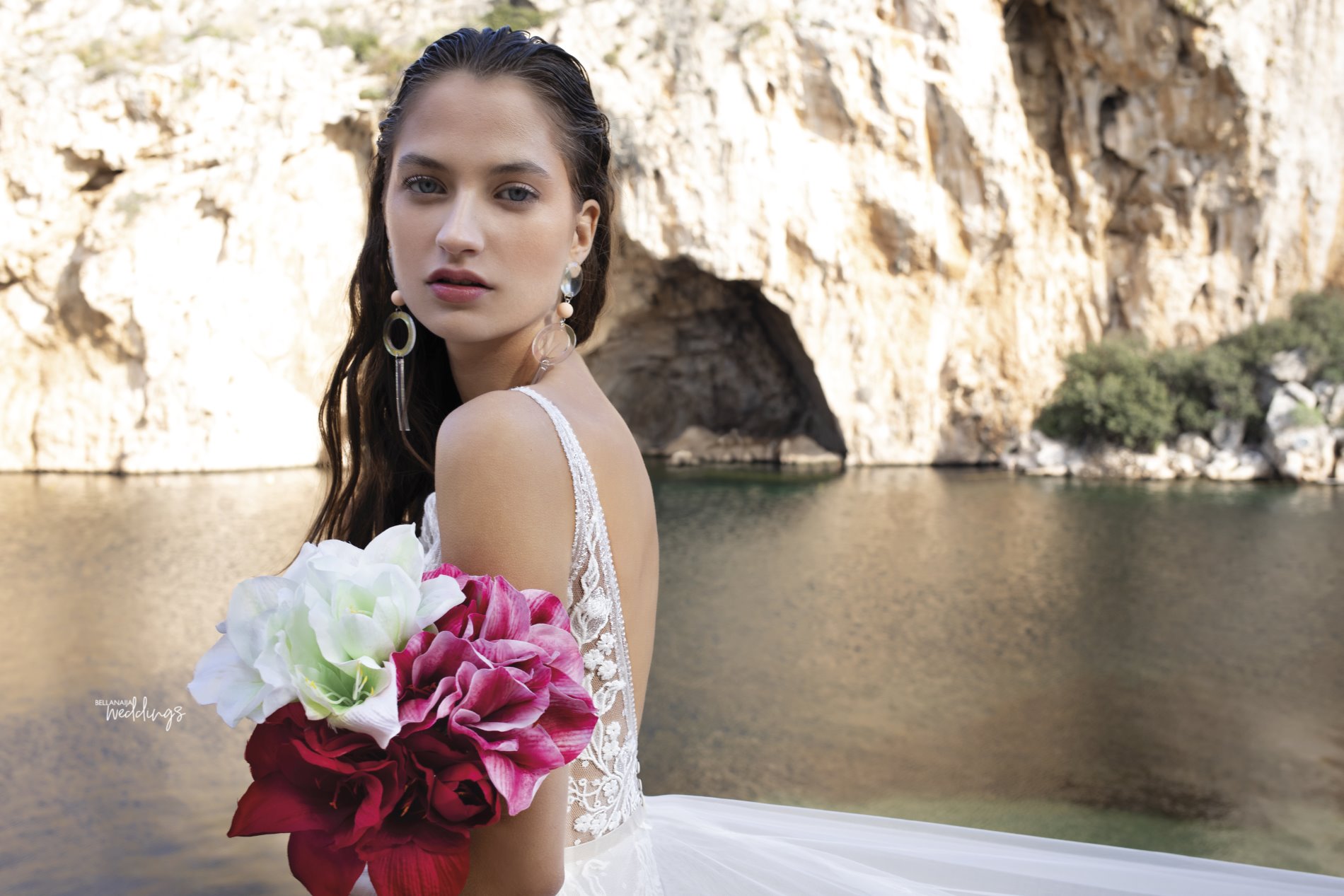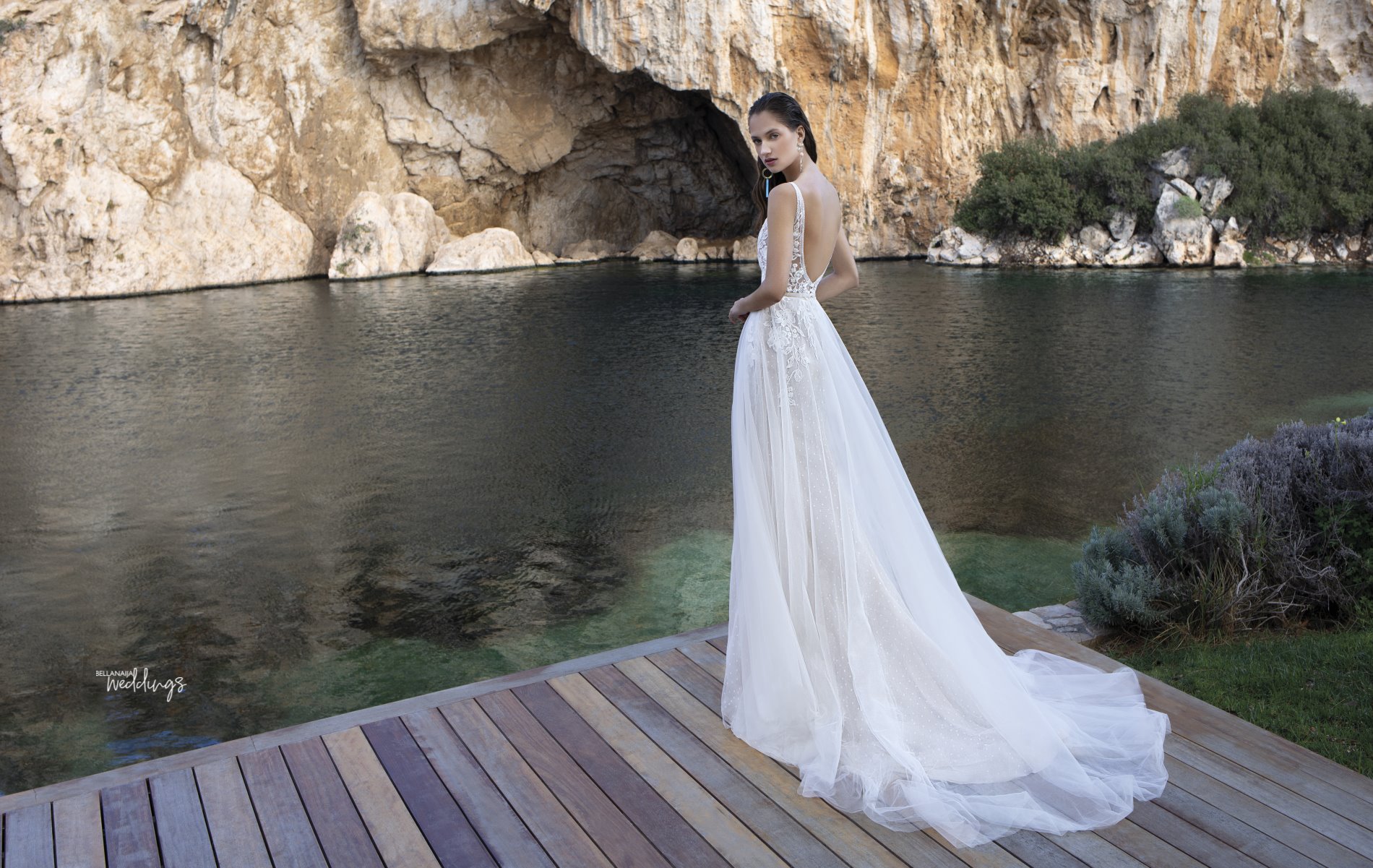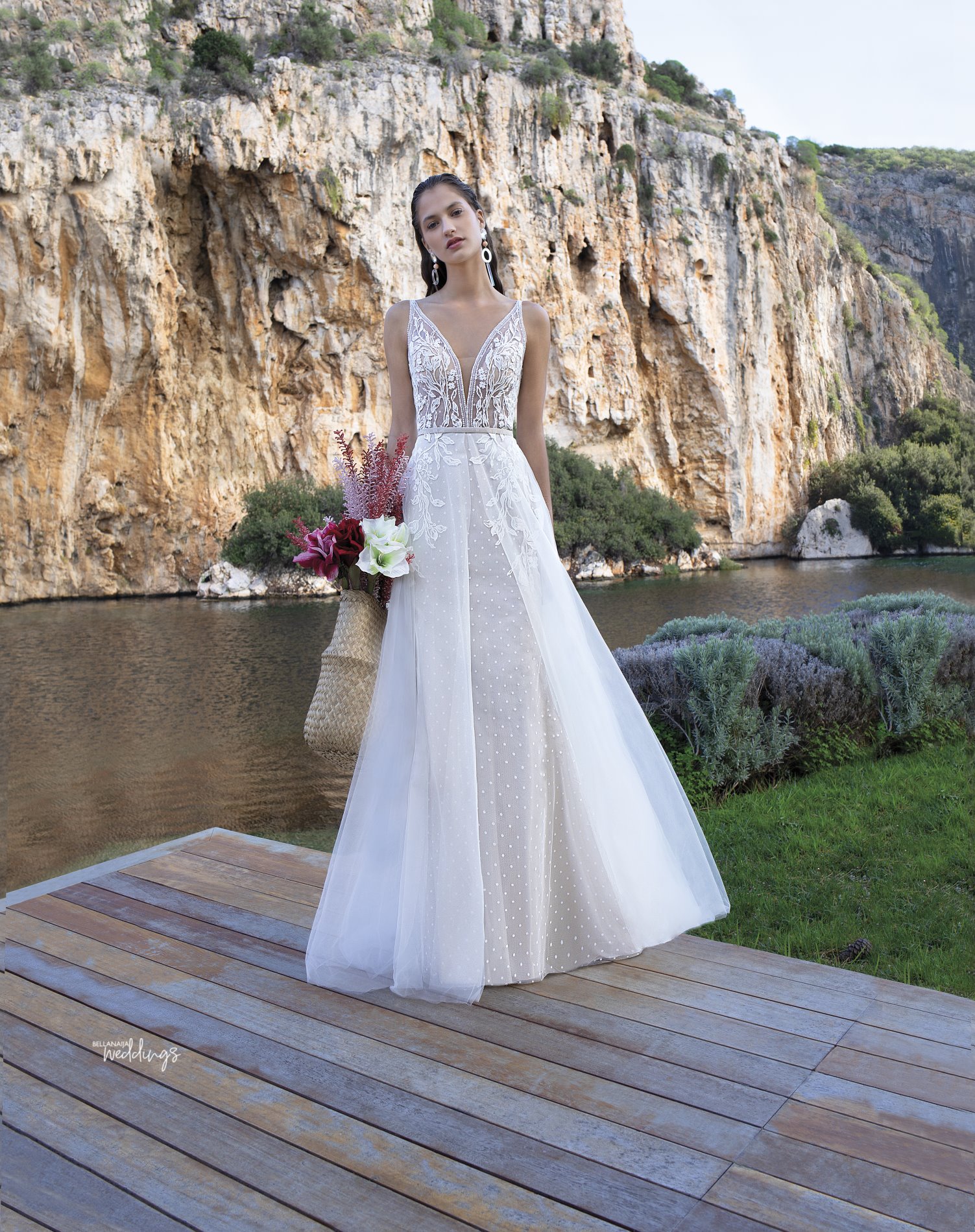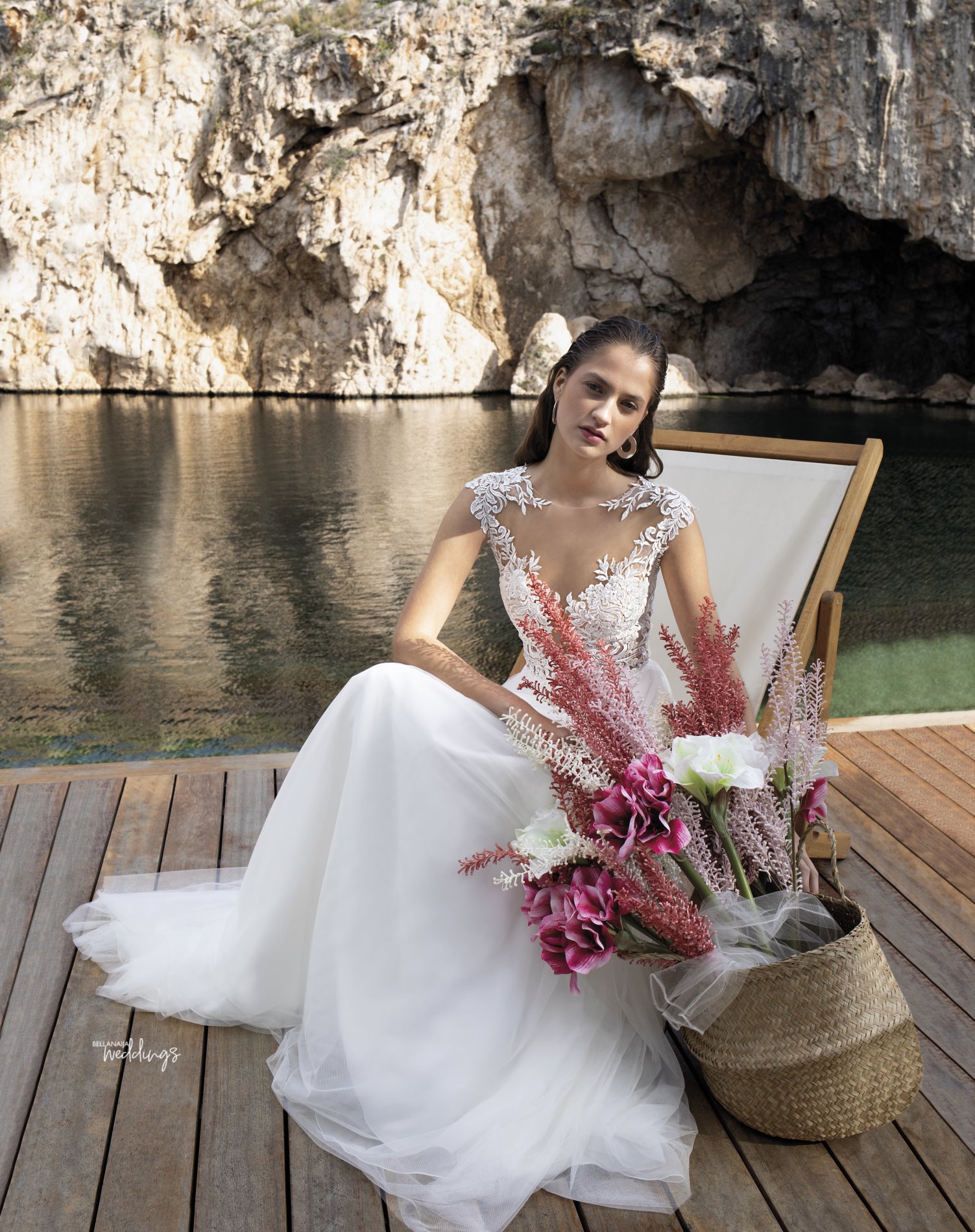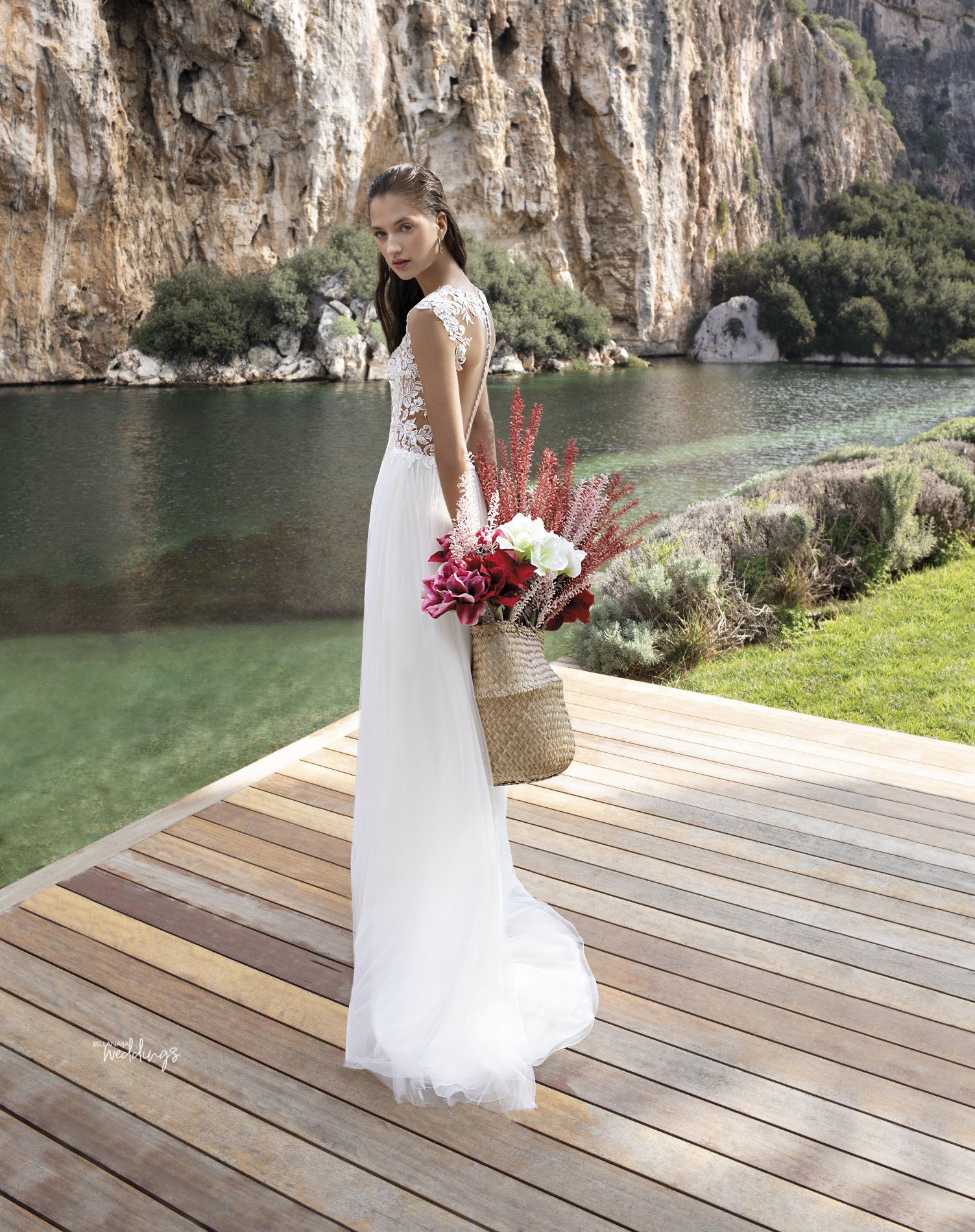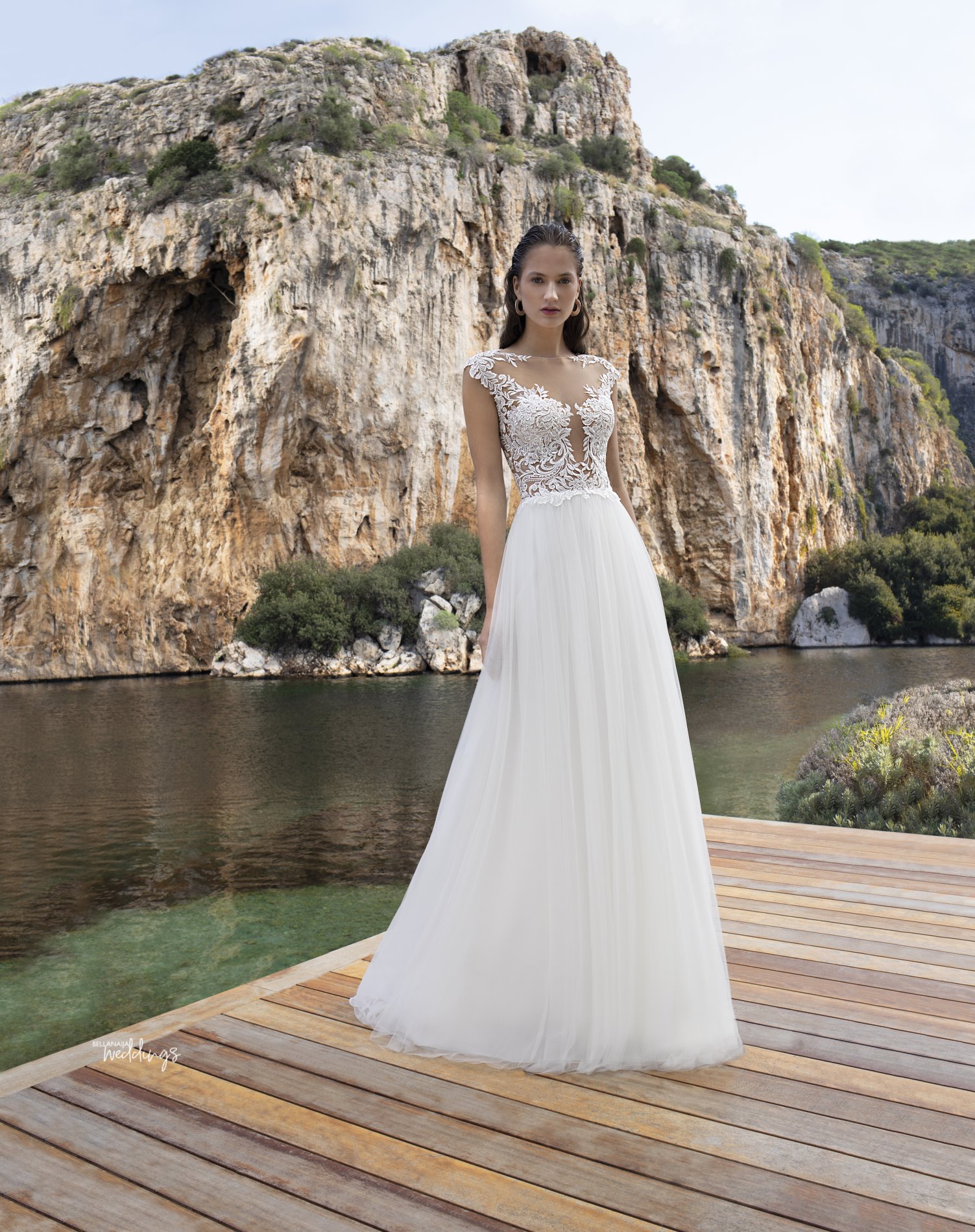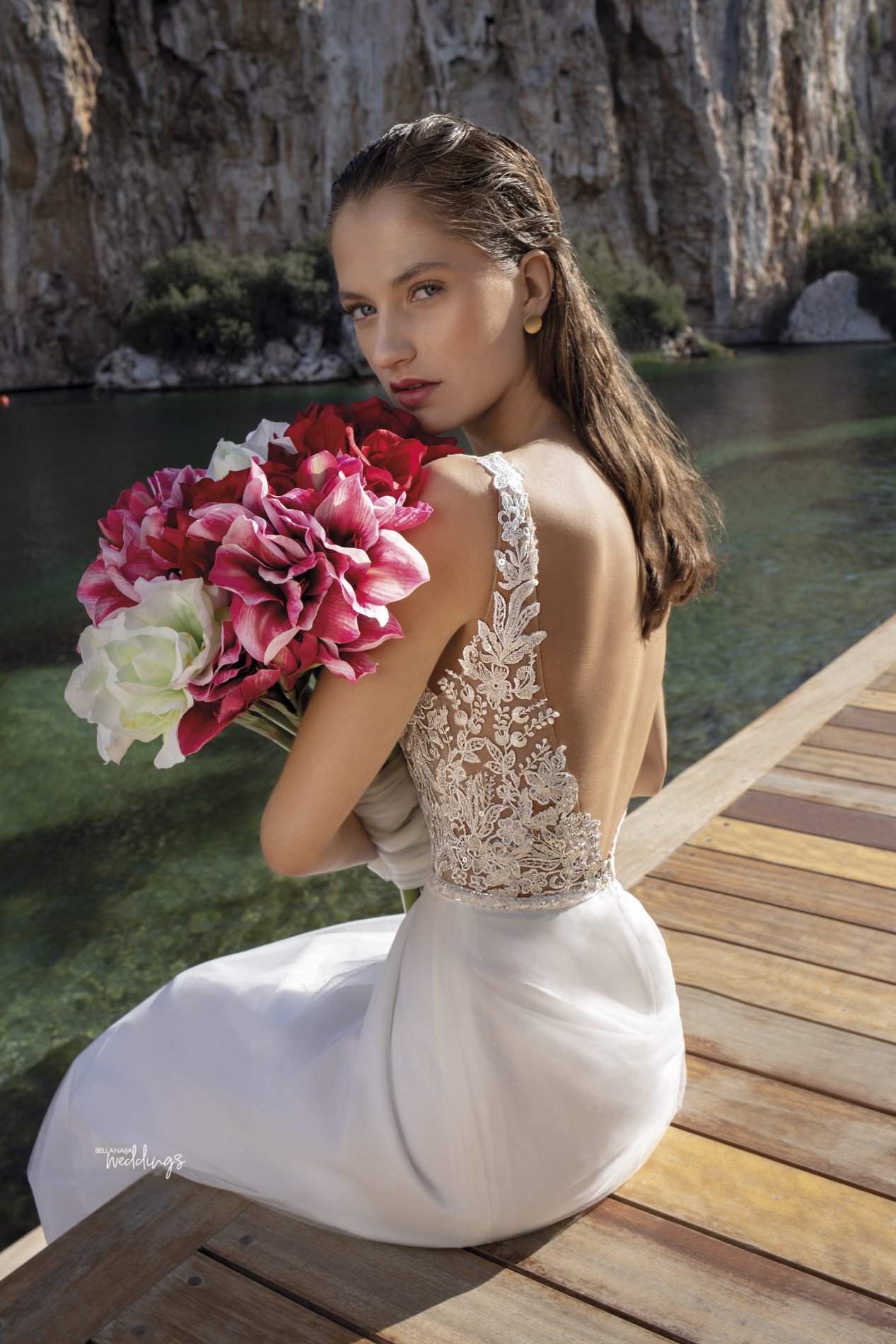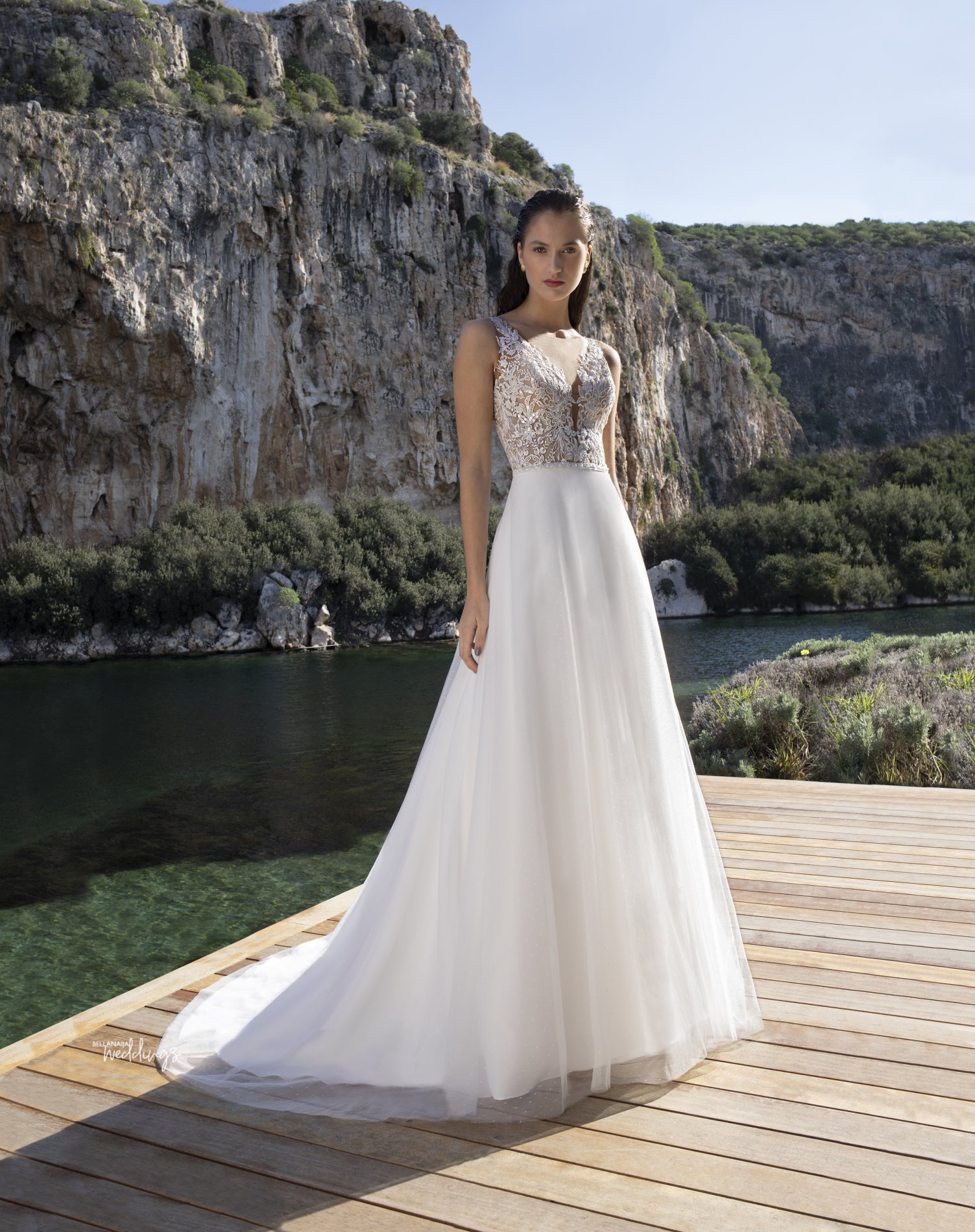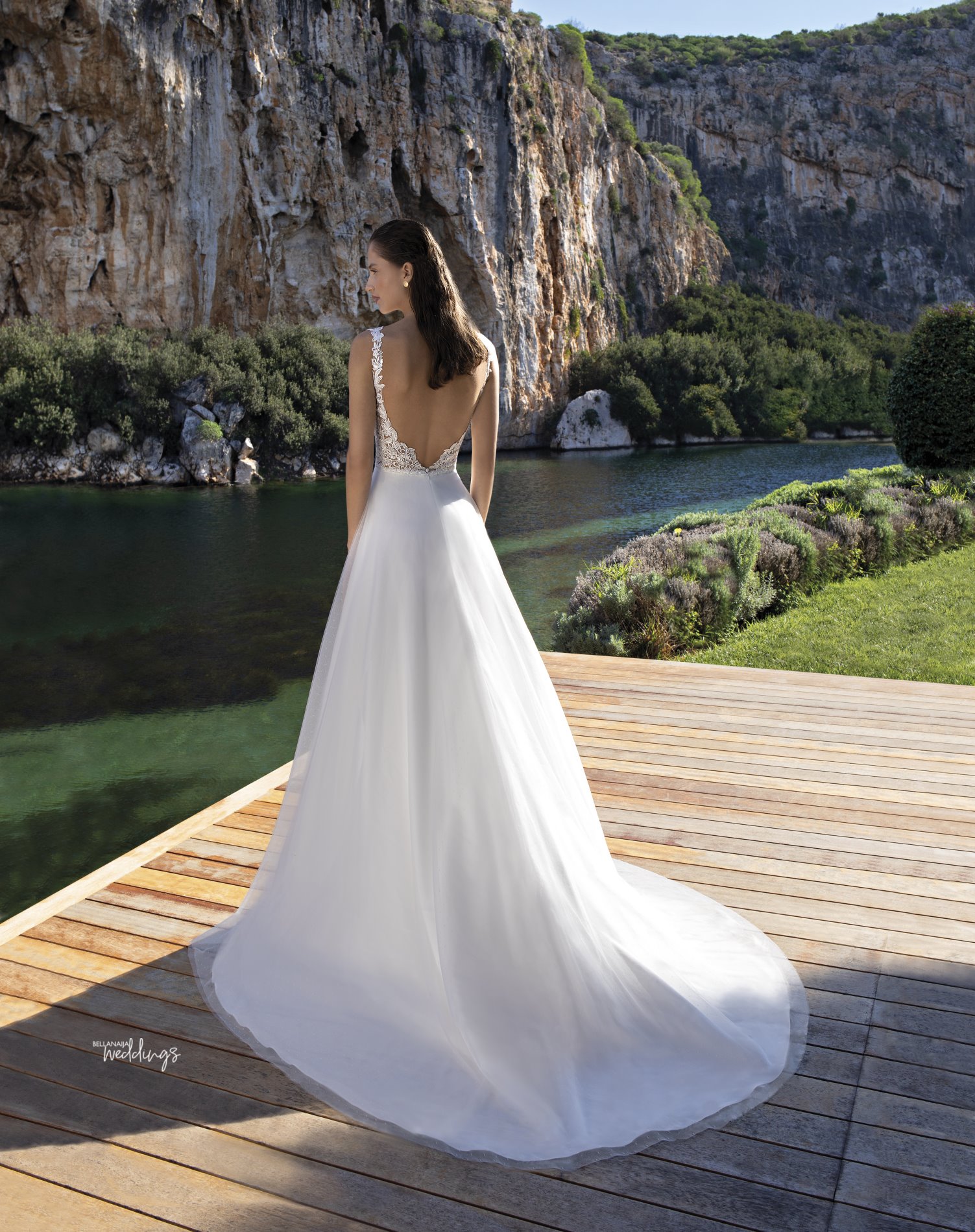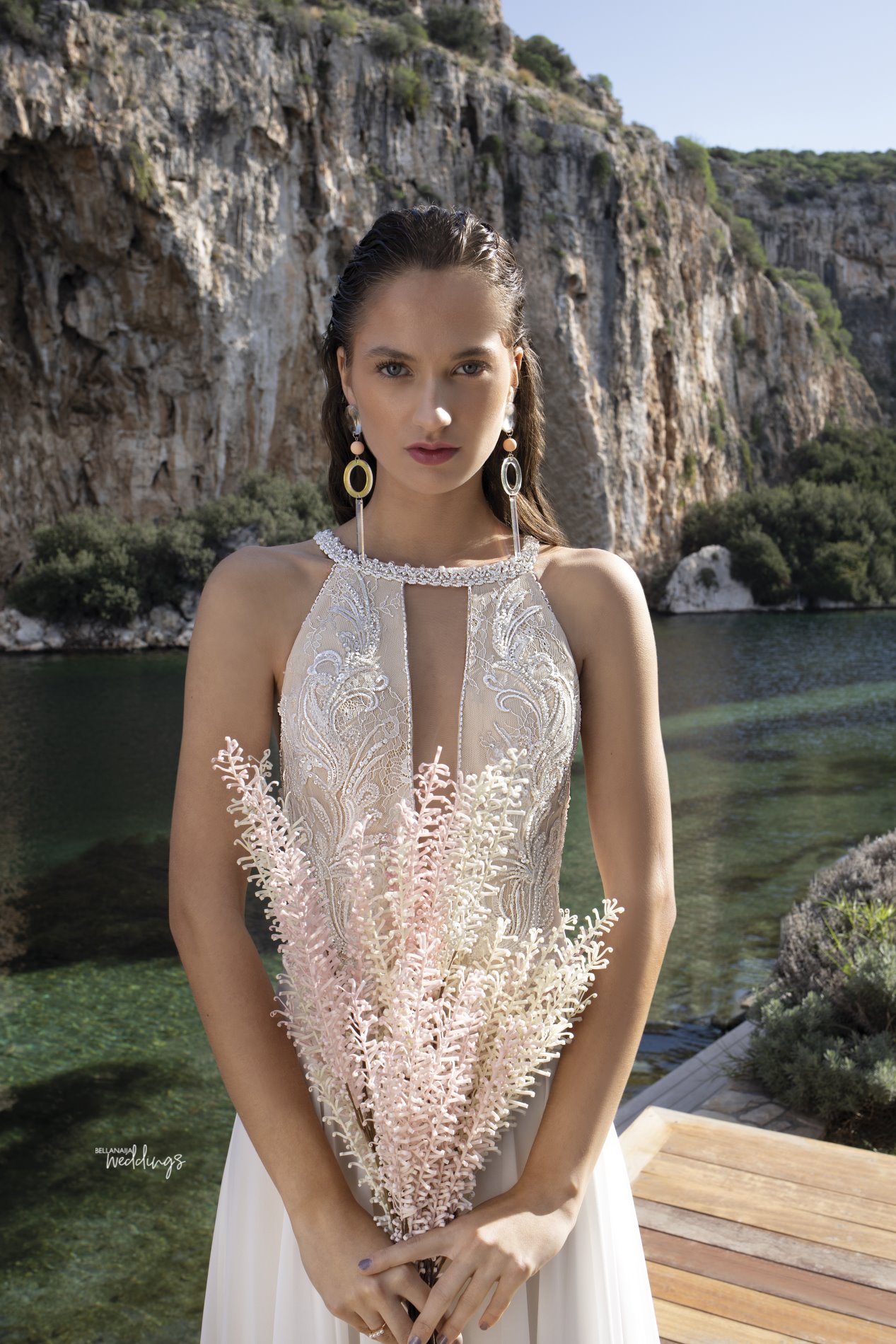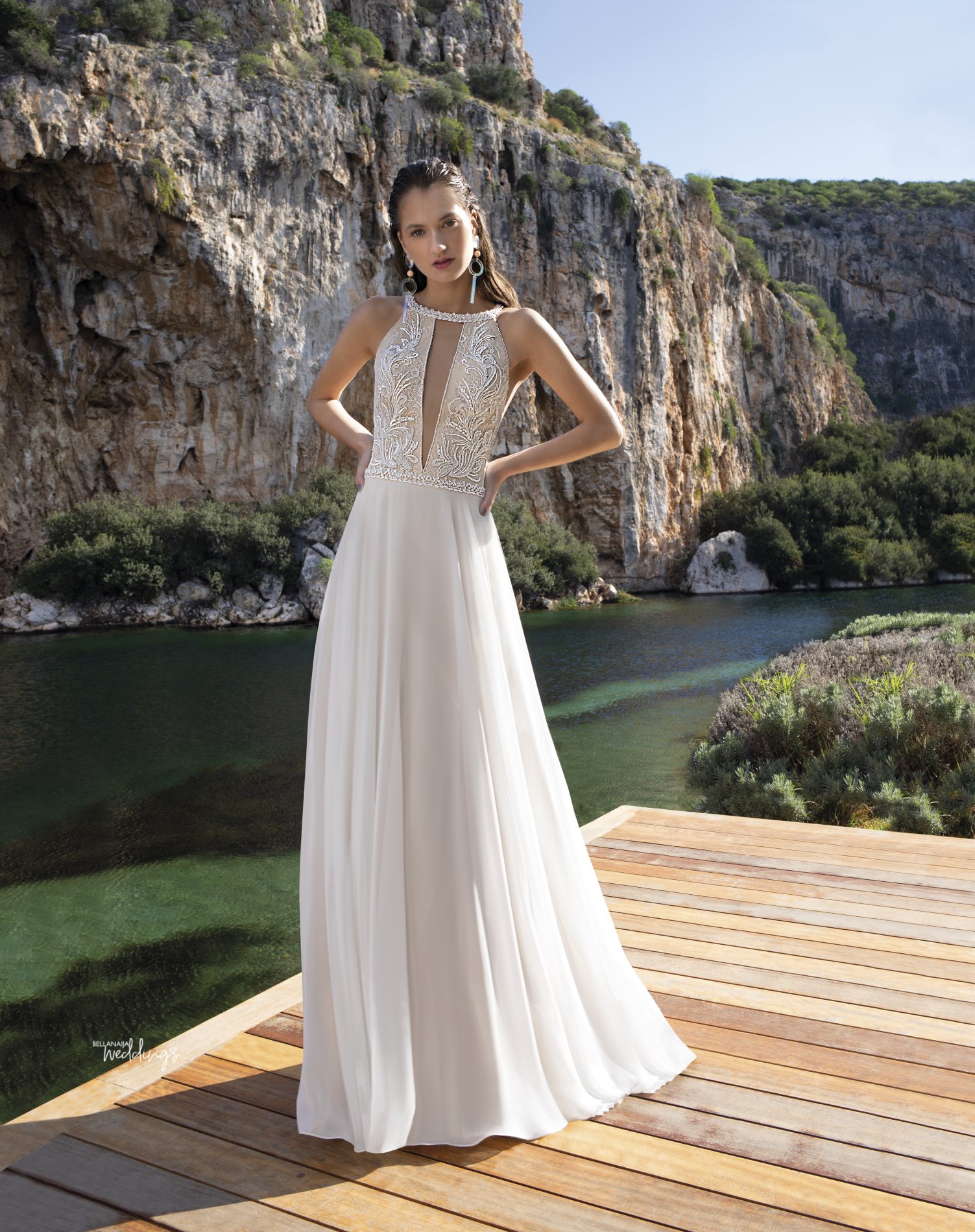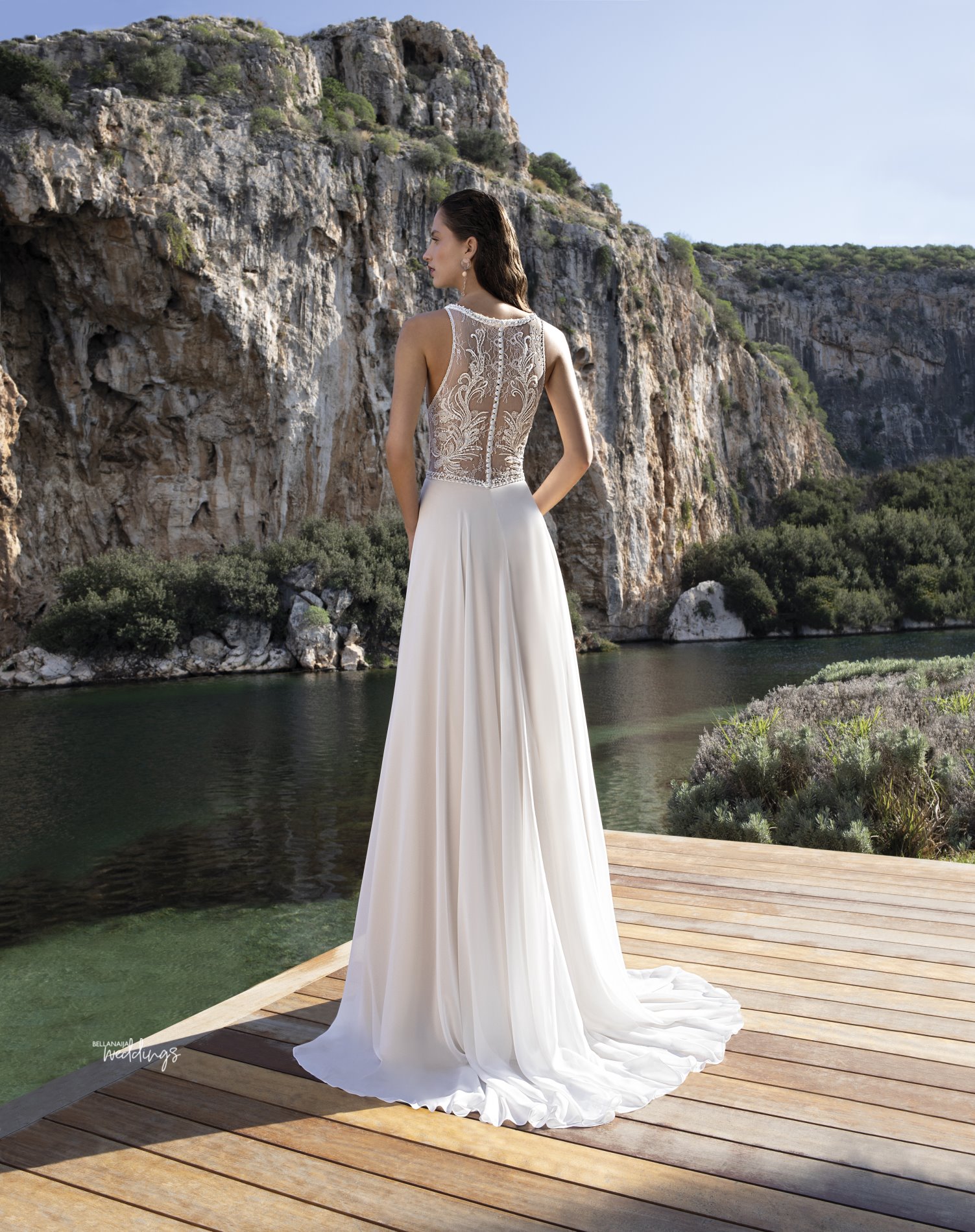 Here's how they describe the collection:
Romance and edge find each other in Forget Me Not from Destination Romance. Dreams come true in this collection with beautiful lace bodices, sensual necklines and ethereal silhouettes. Various tops and bottoms can be combined to customize and create the perfect boho-glam look.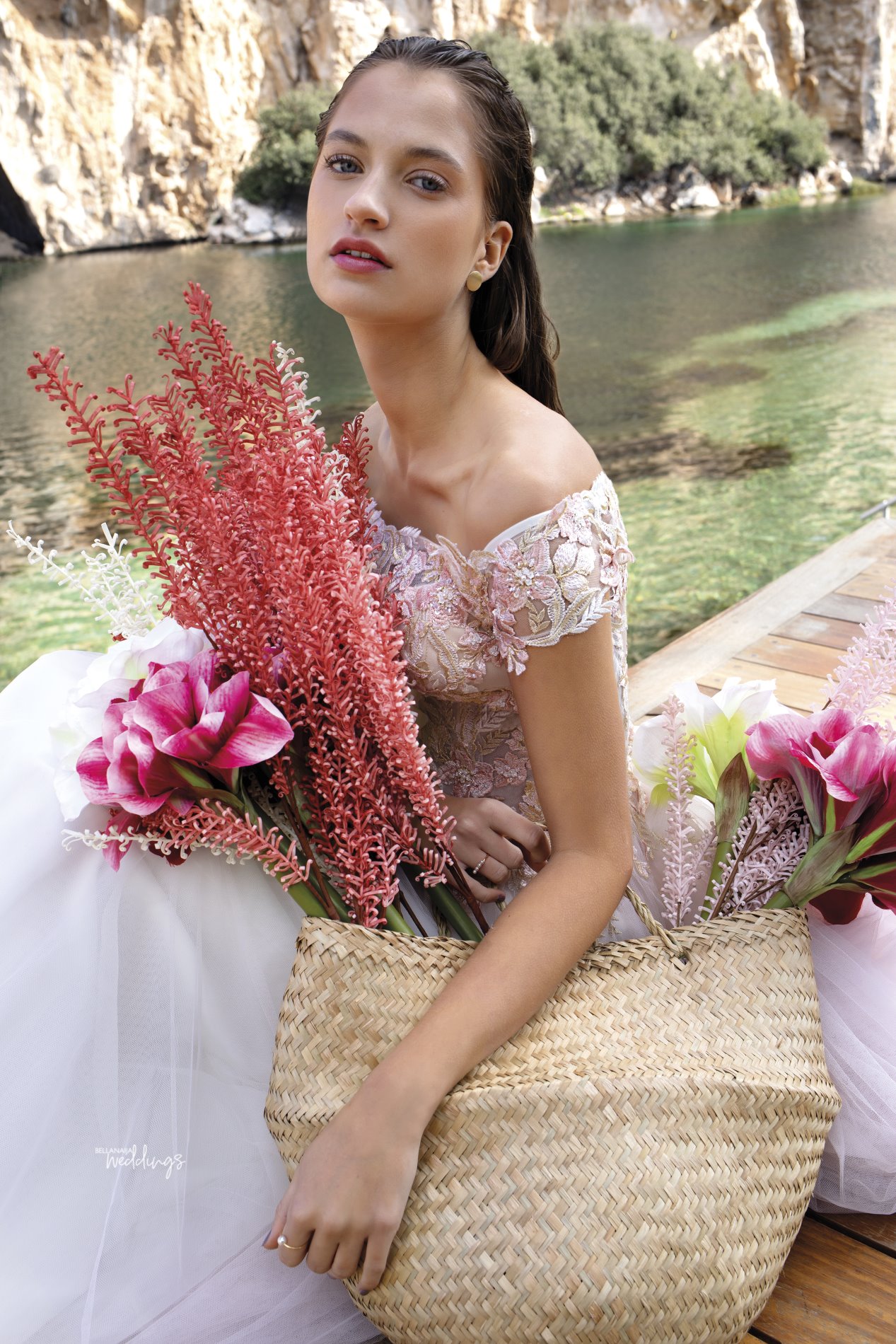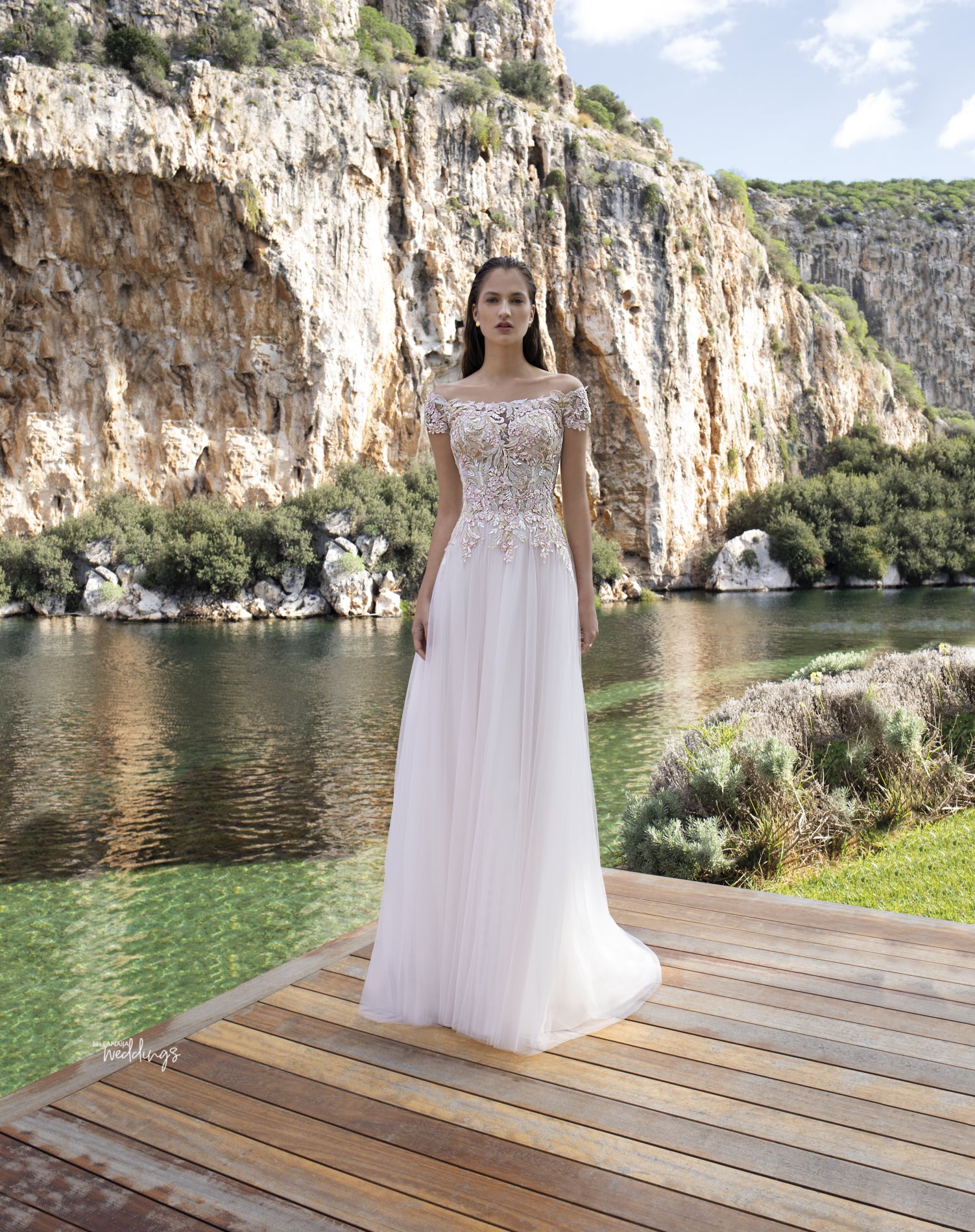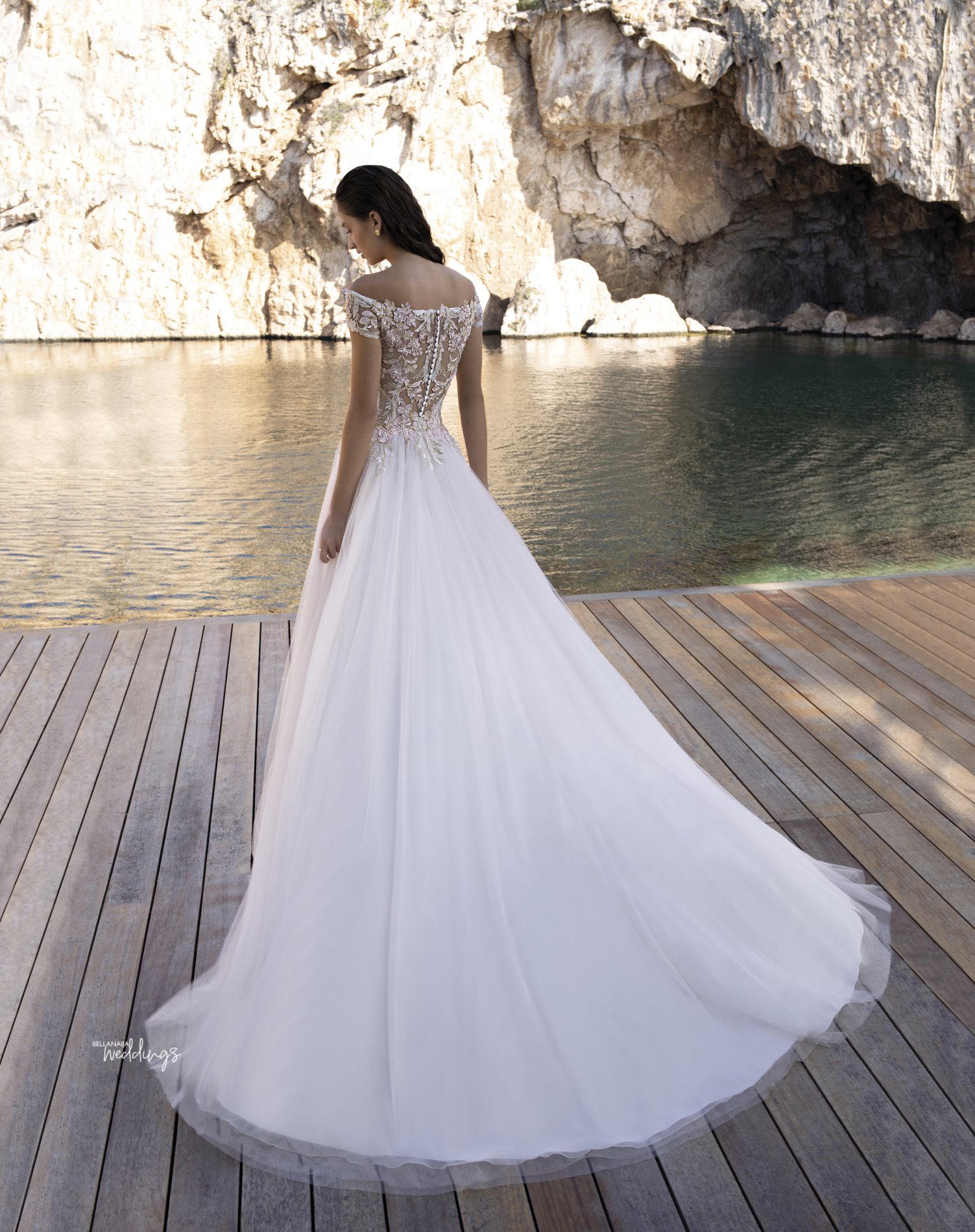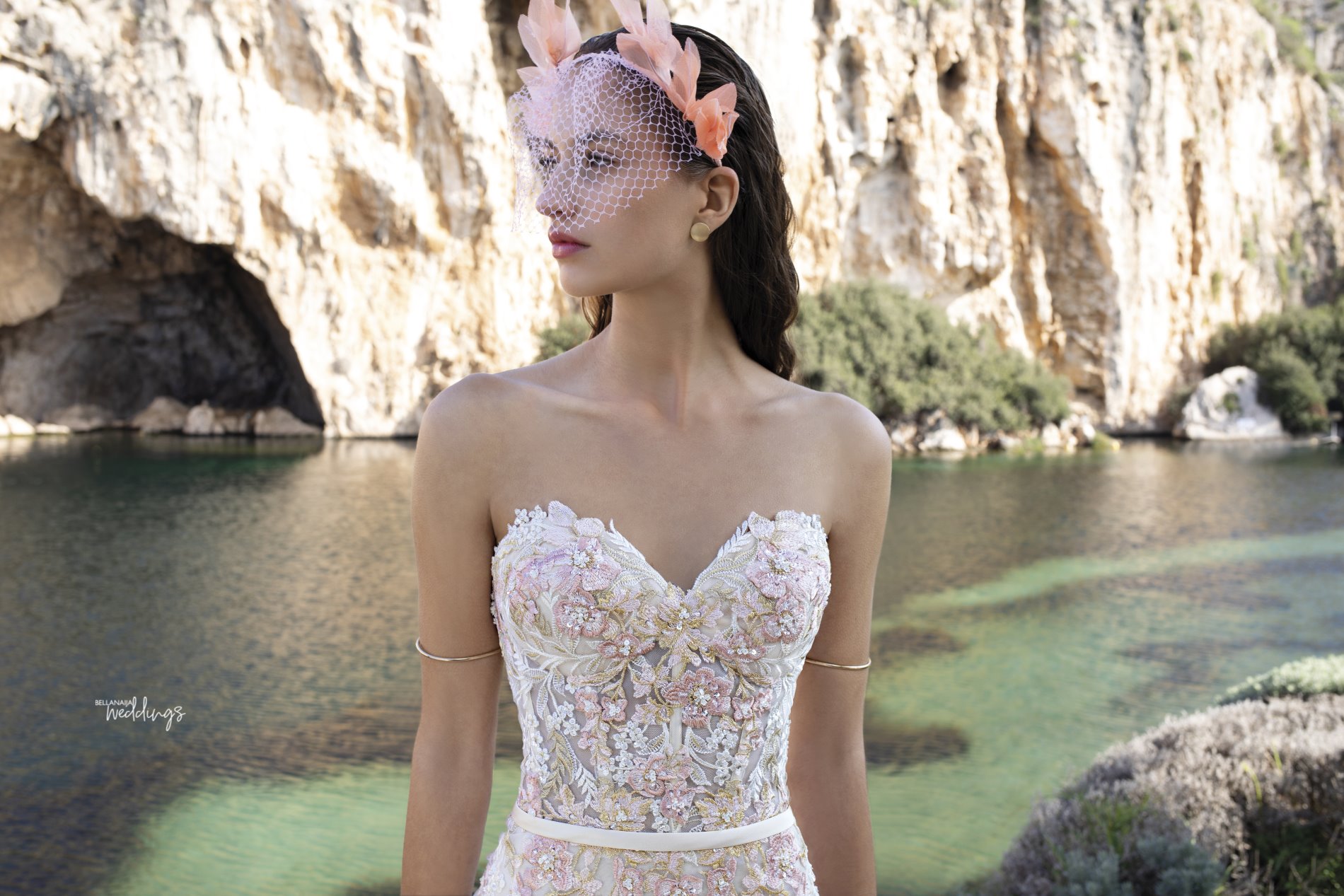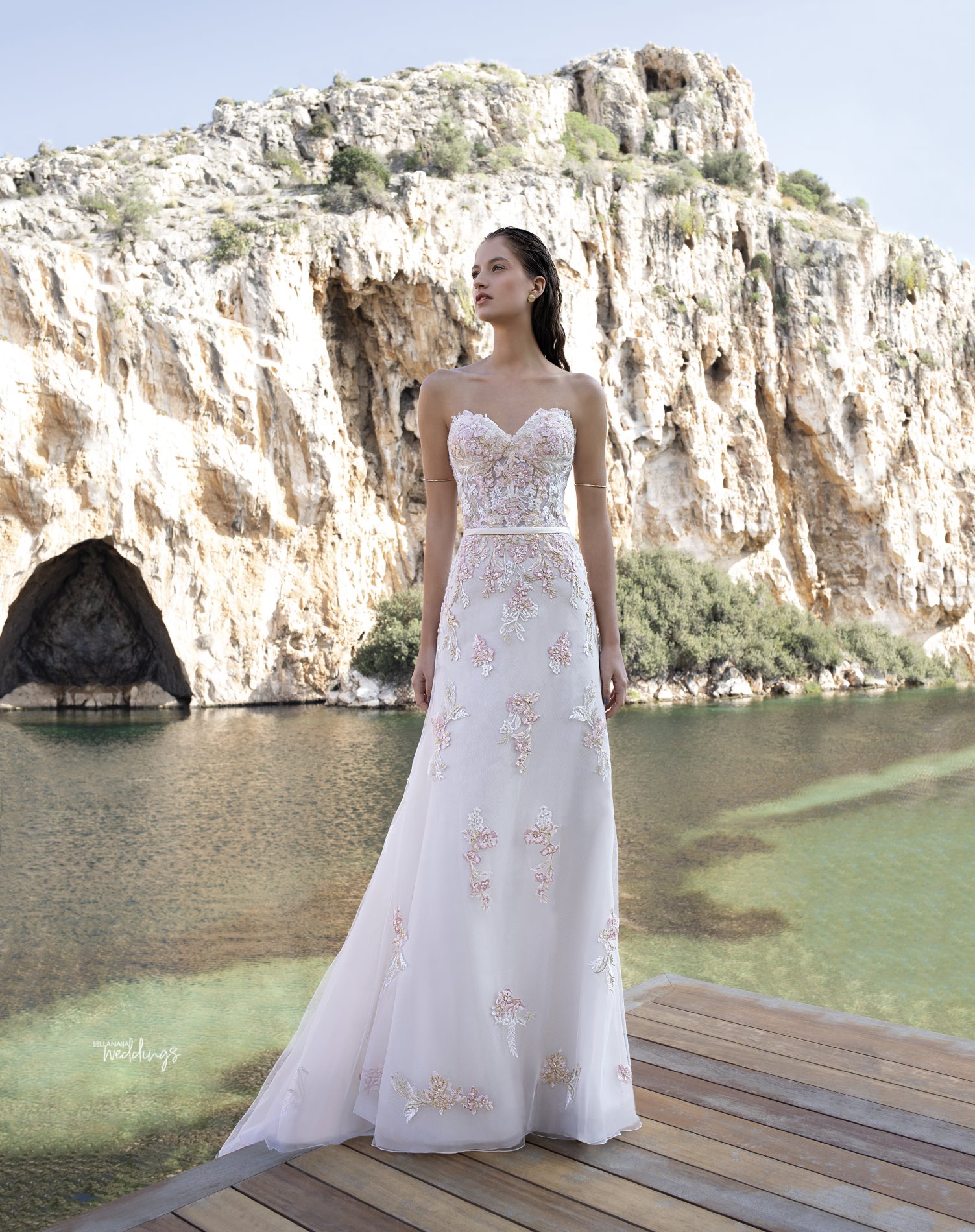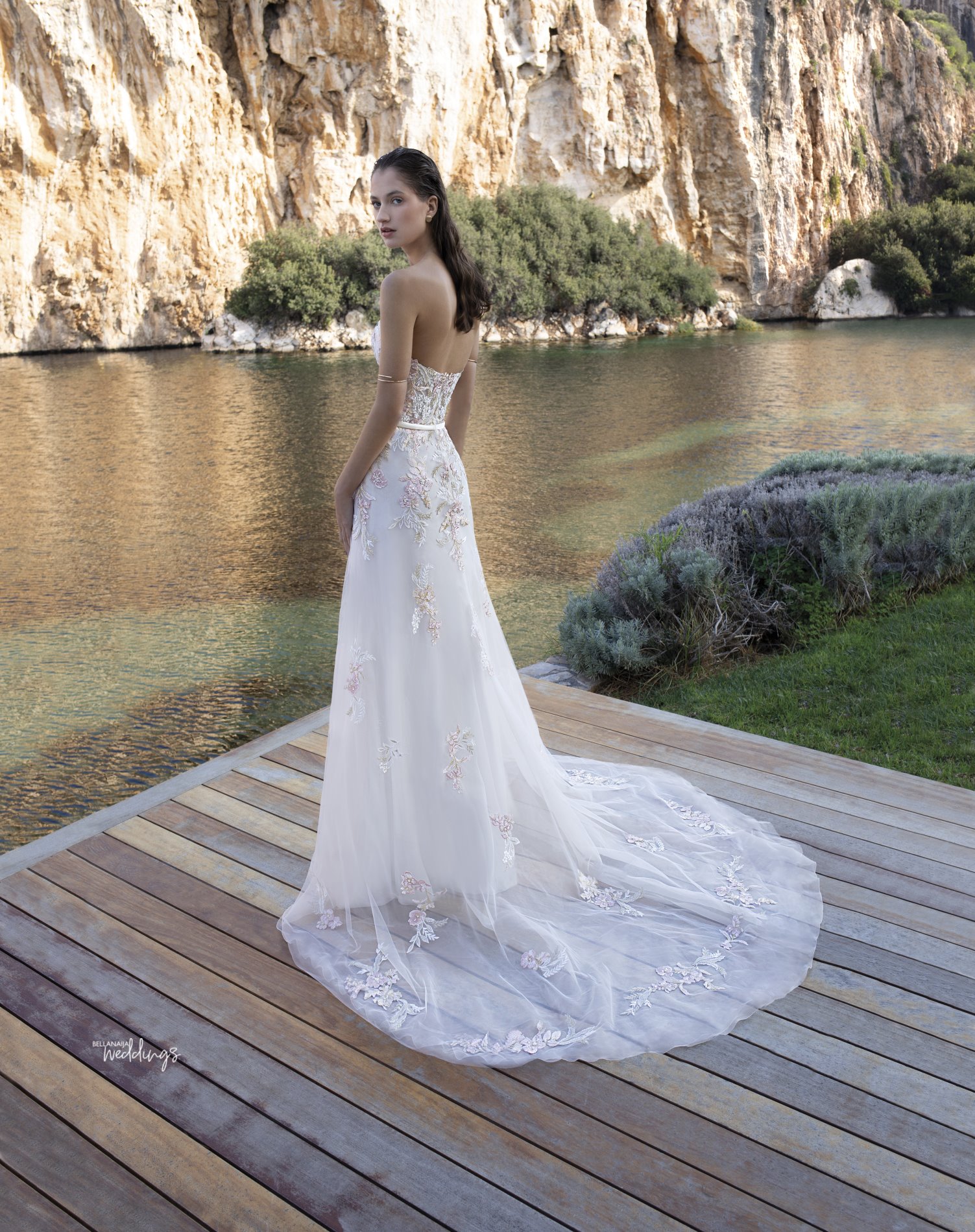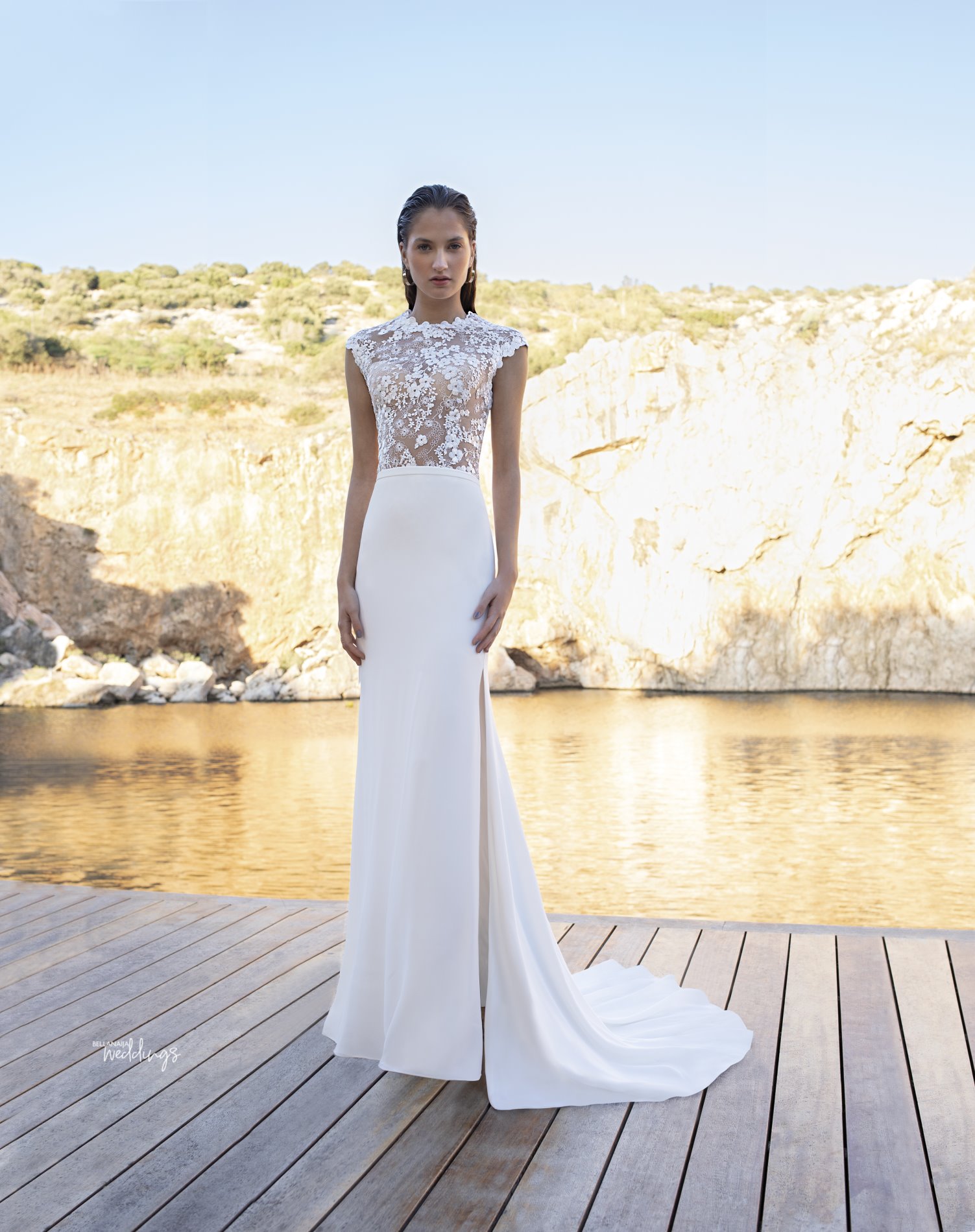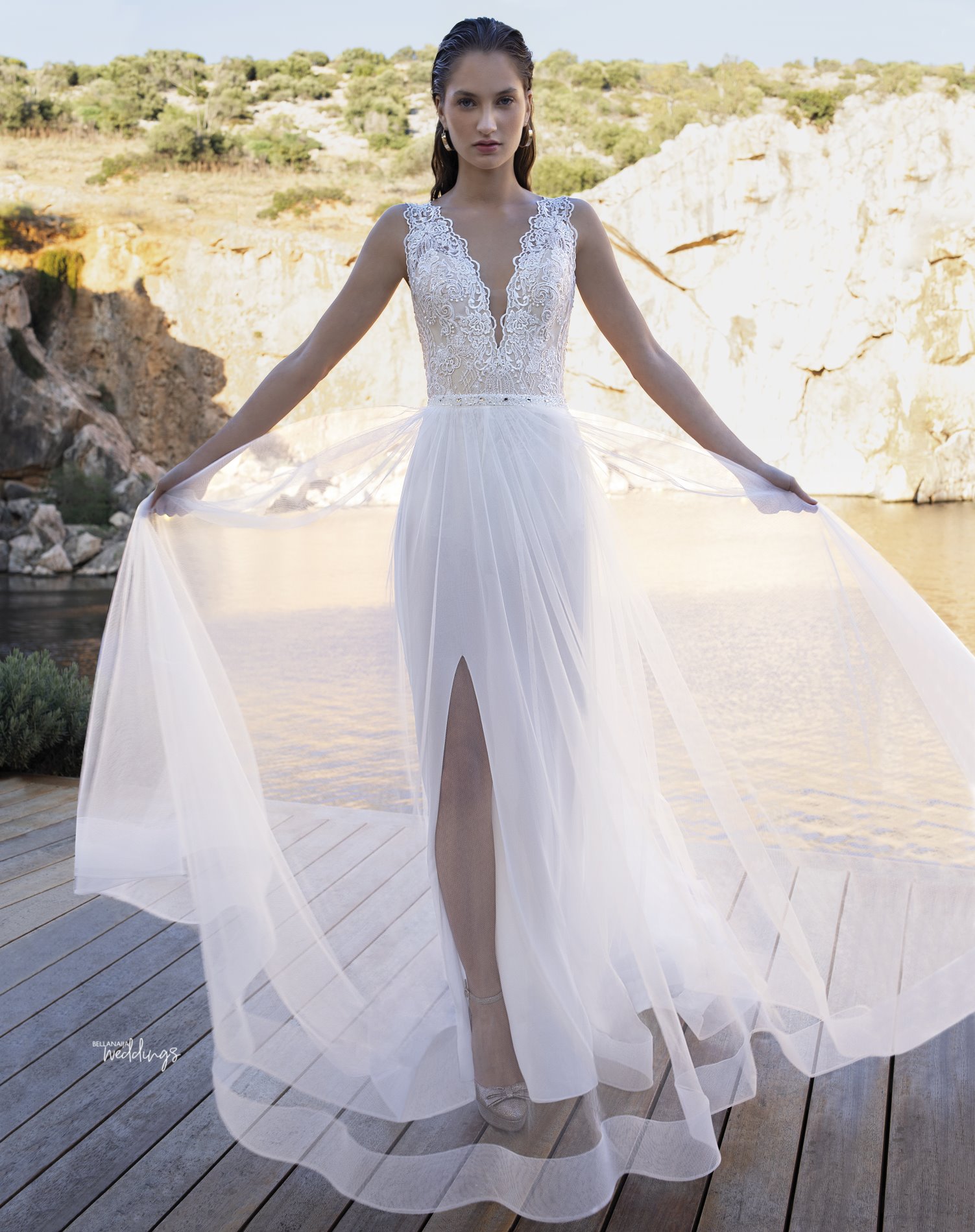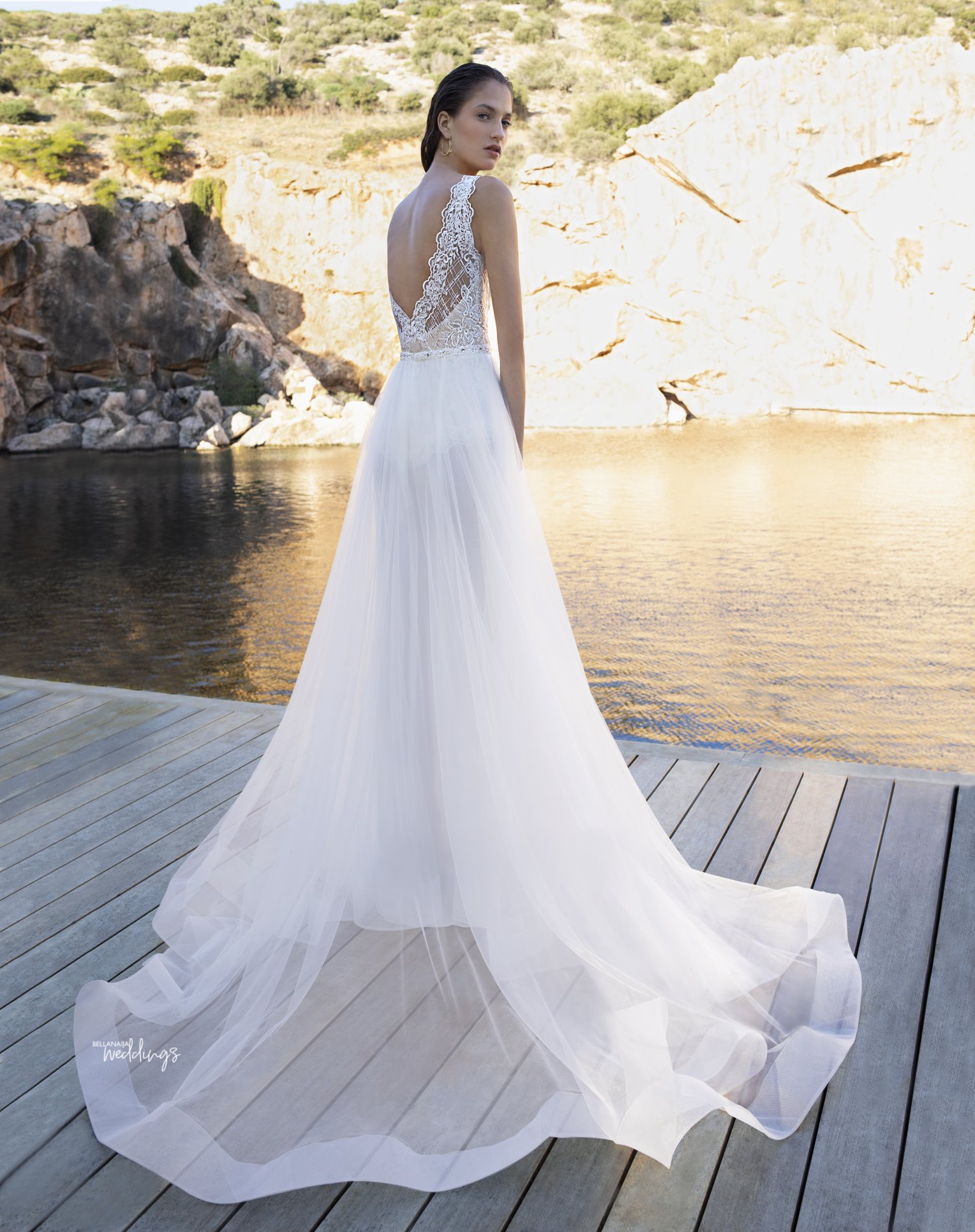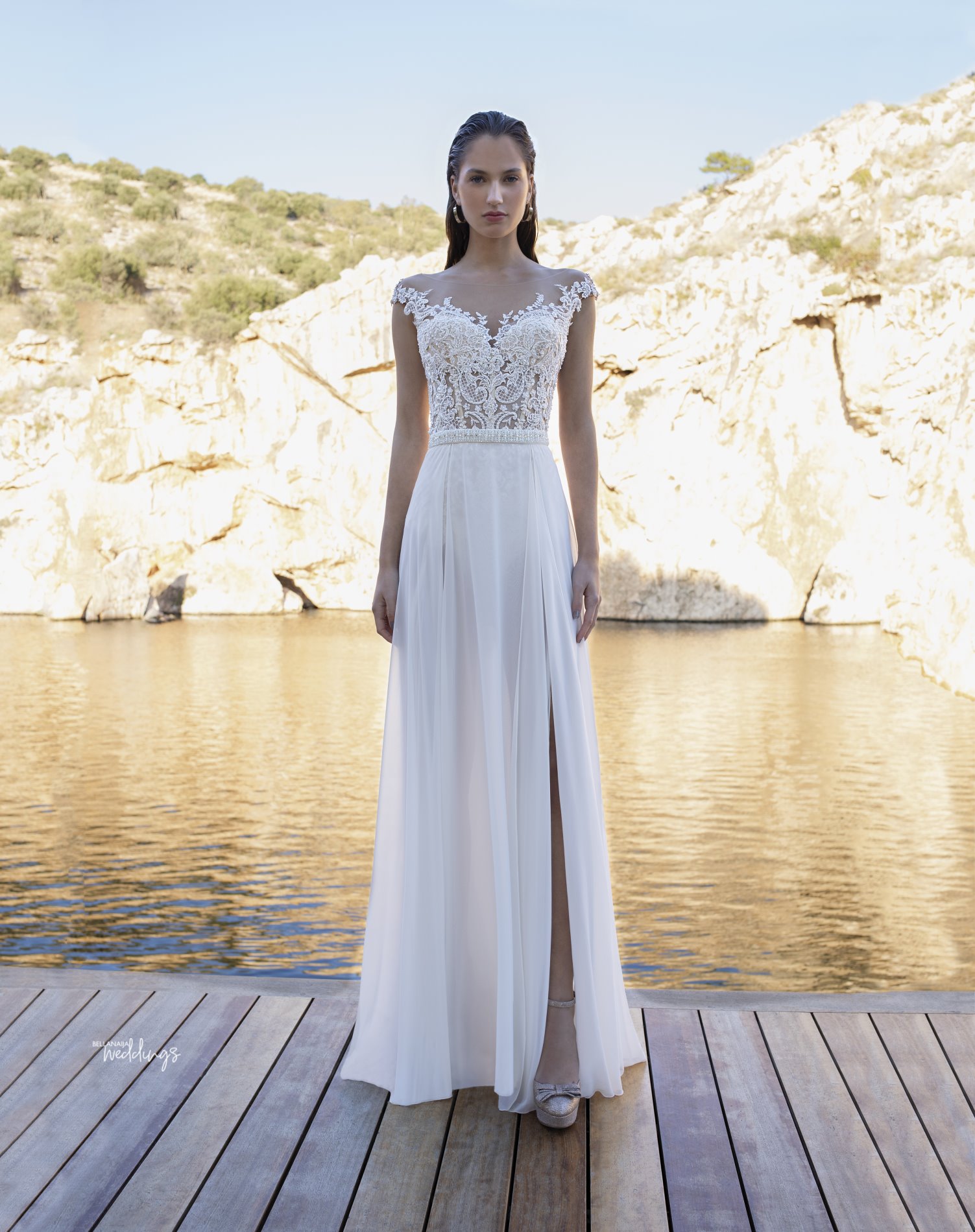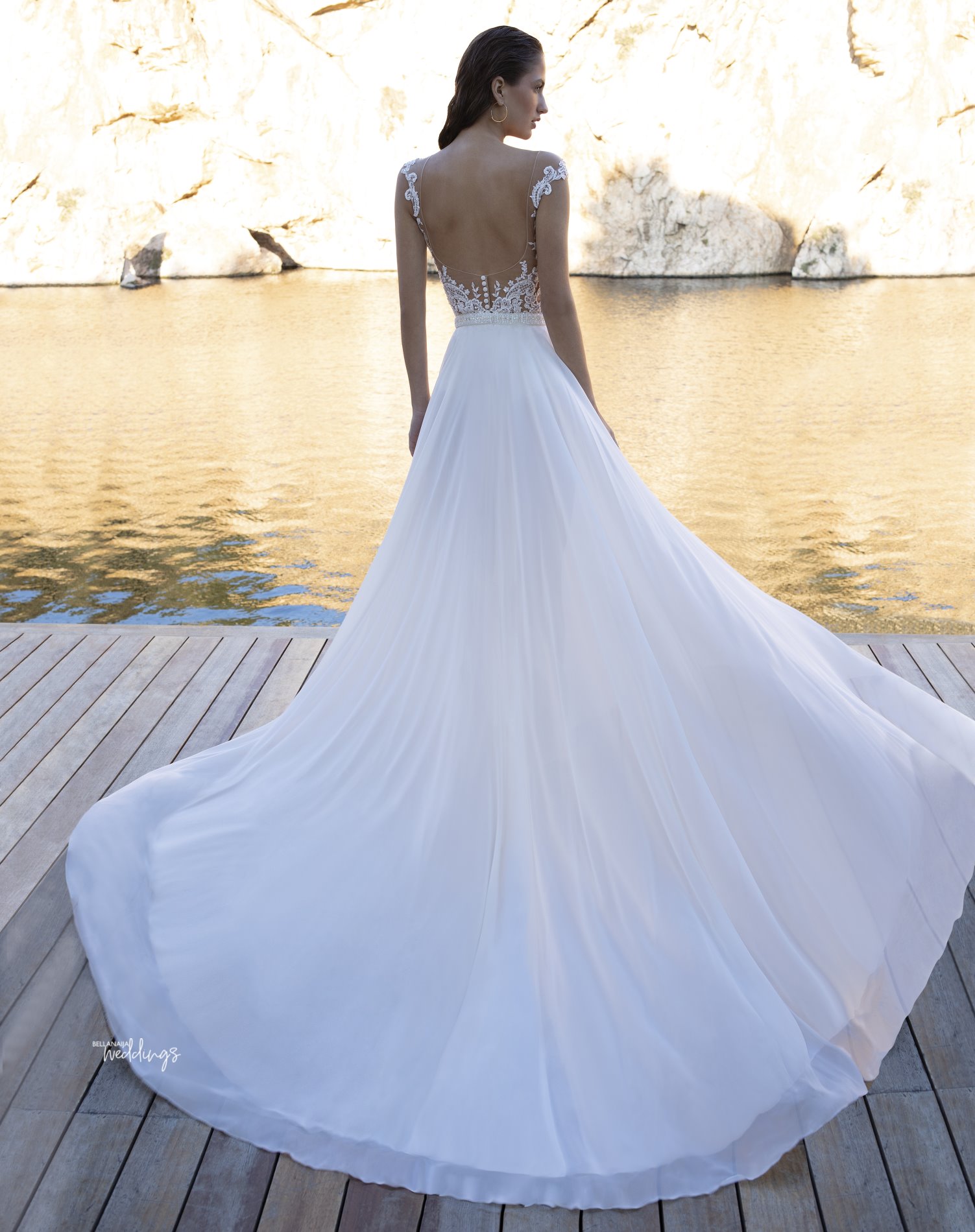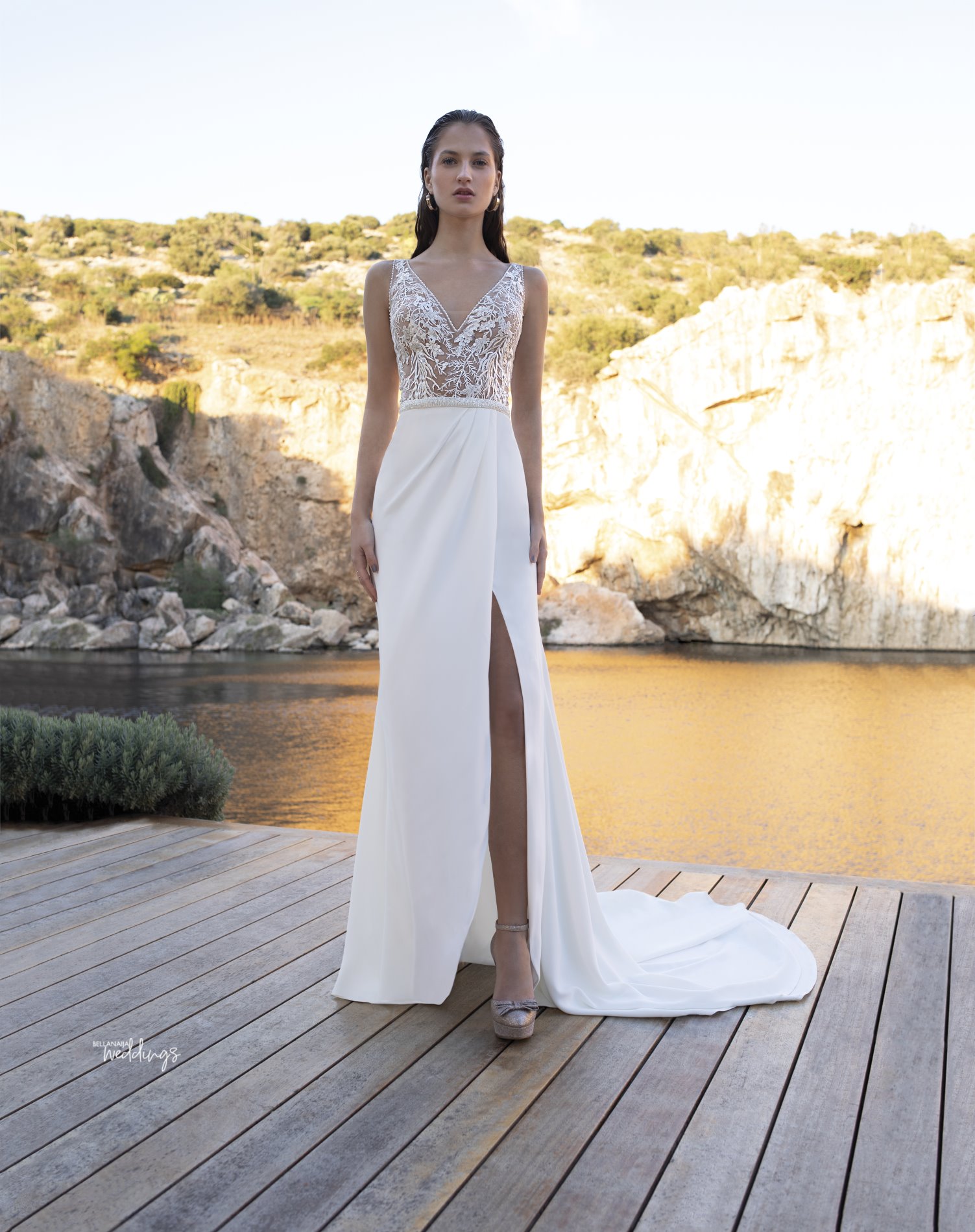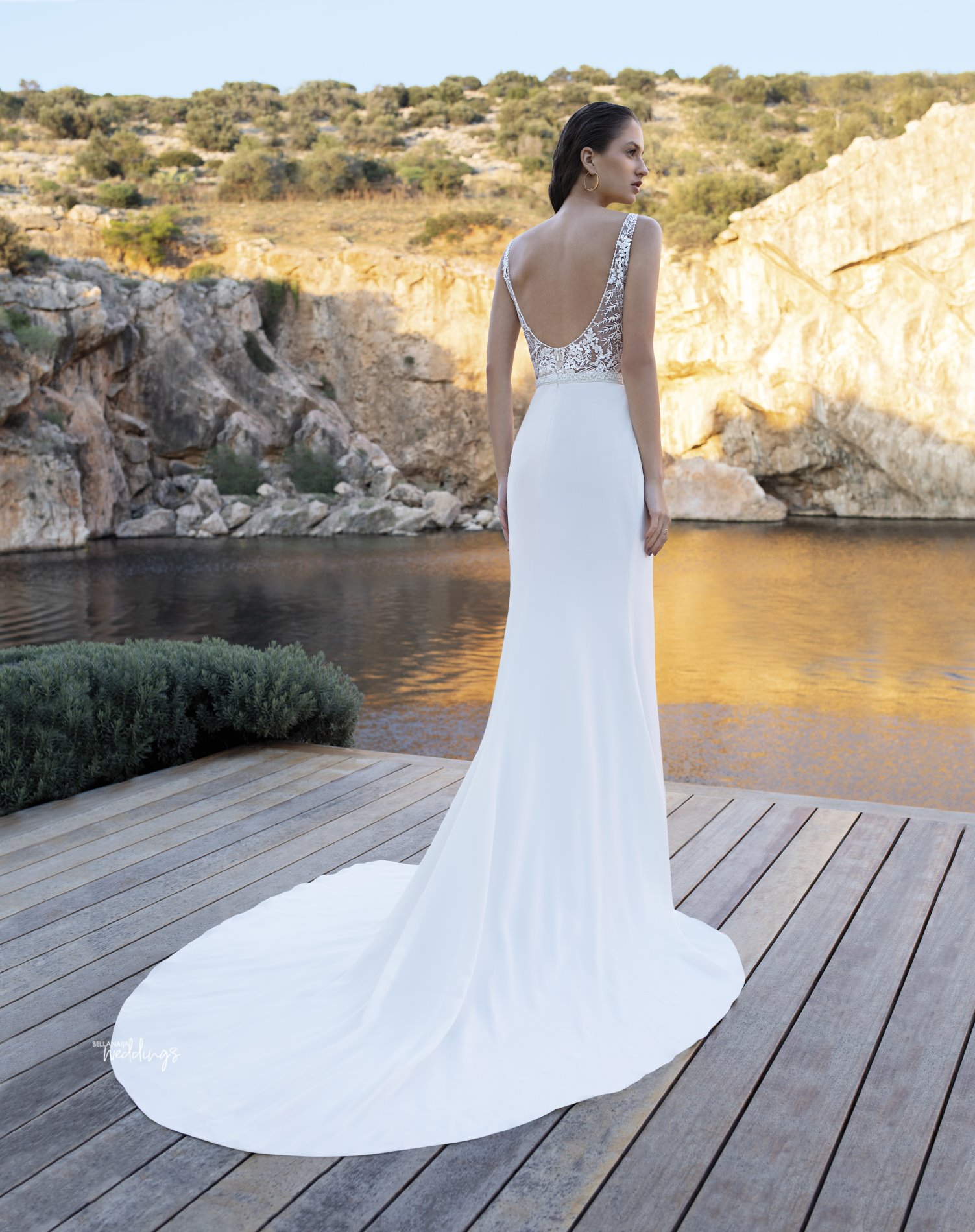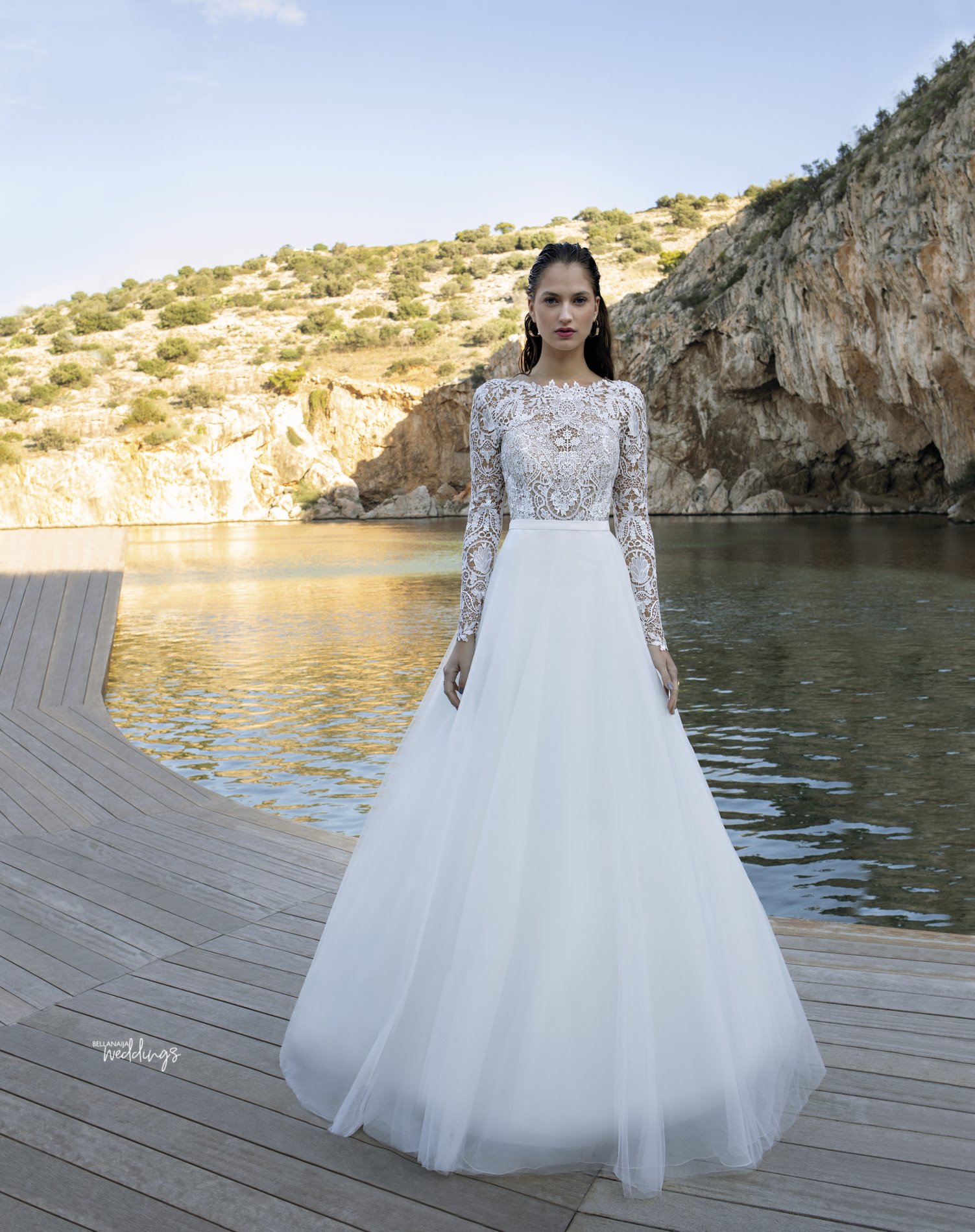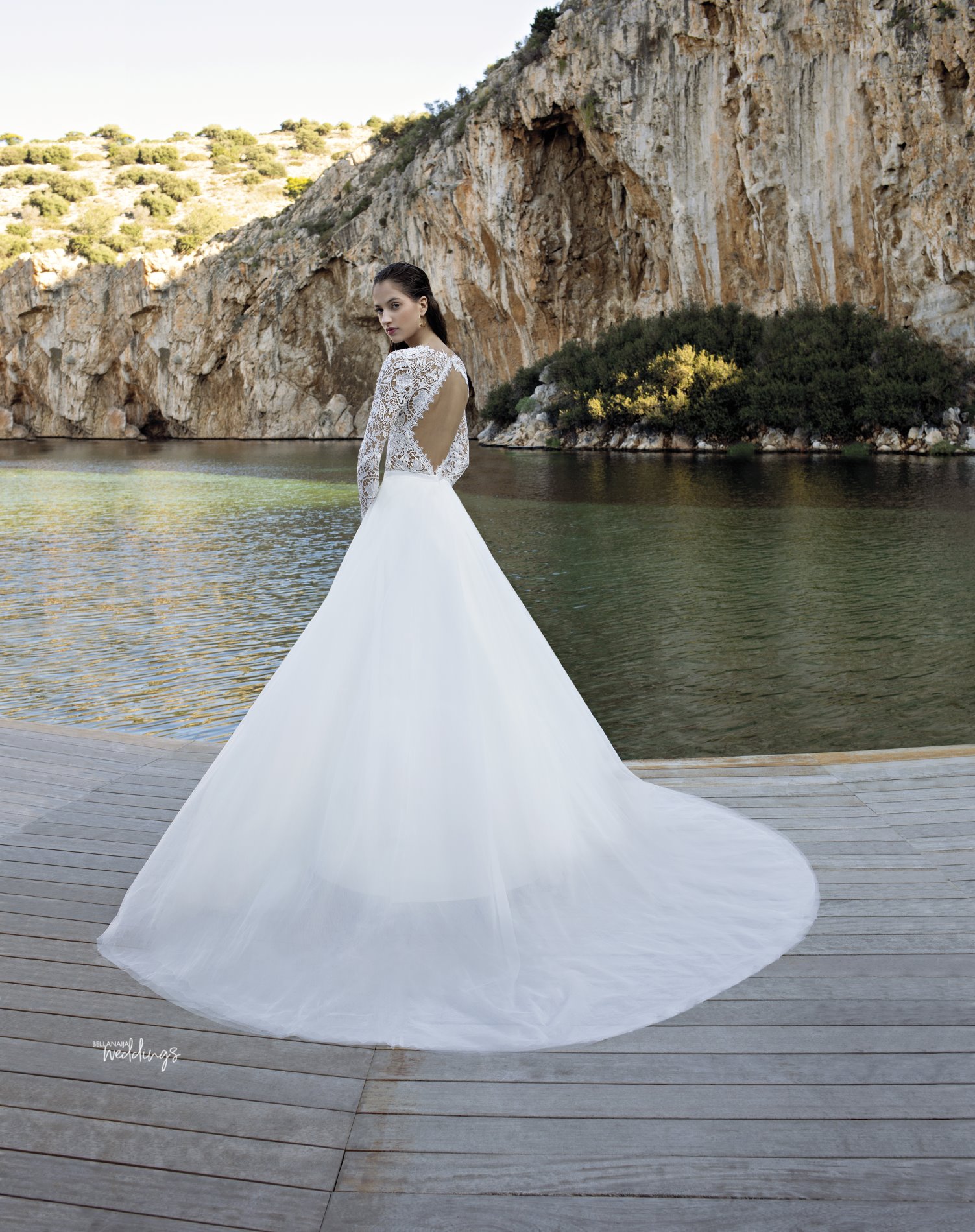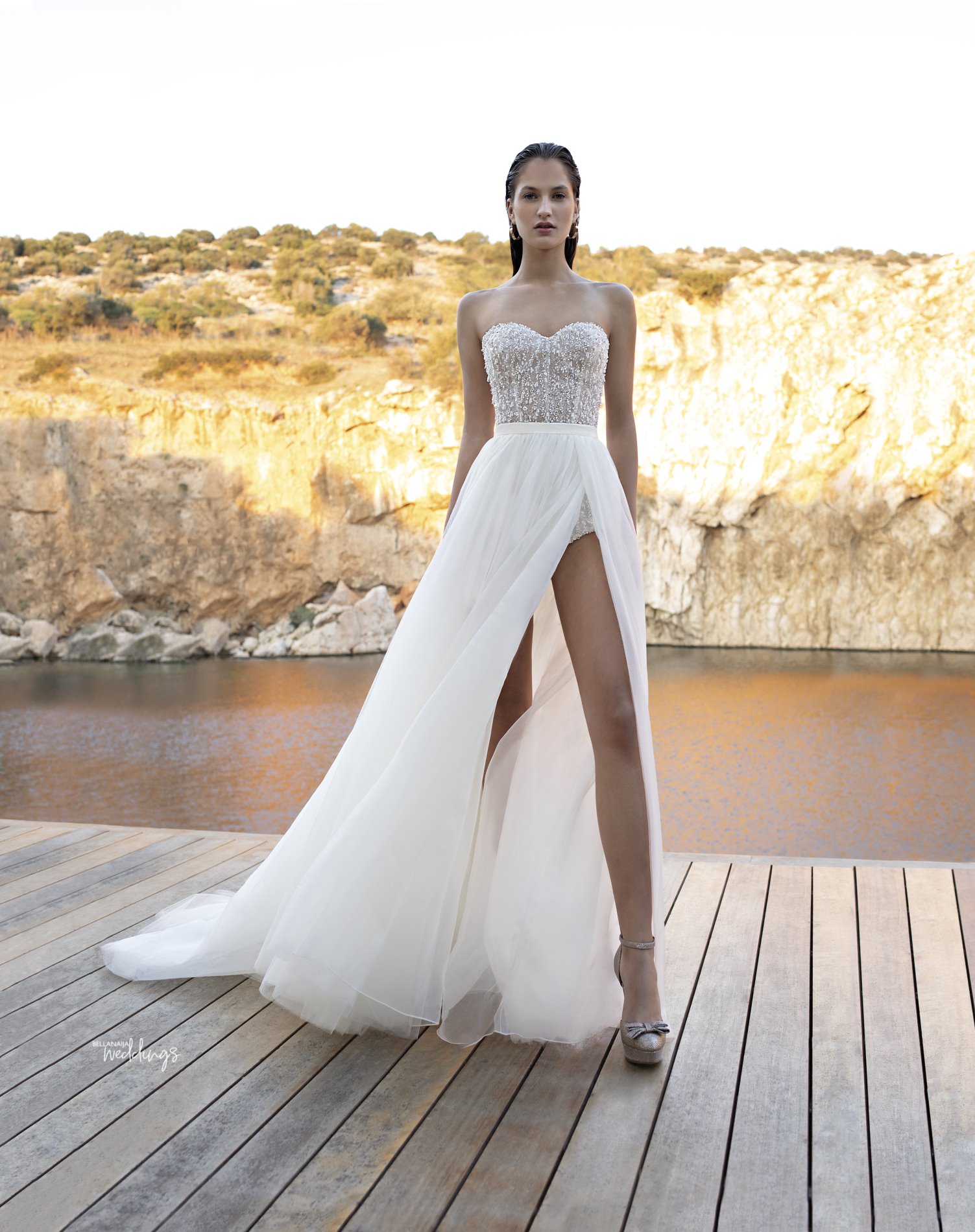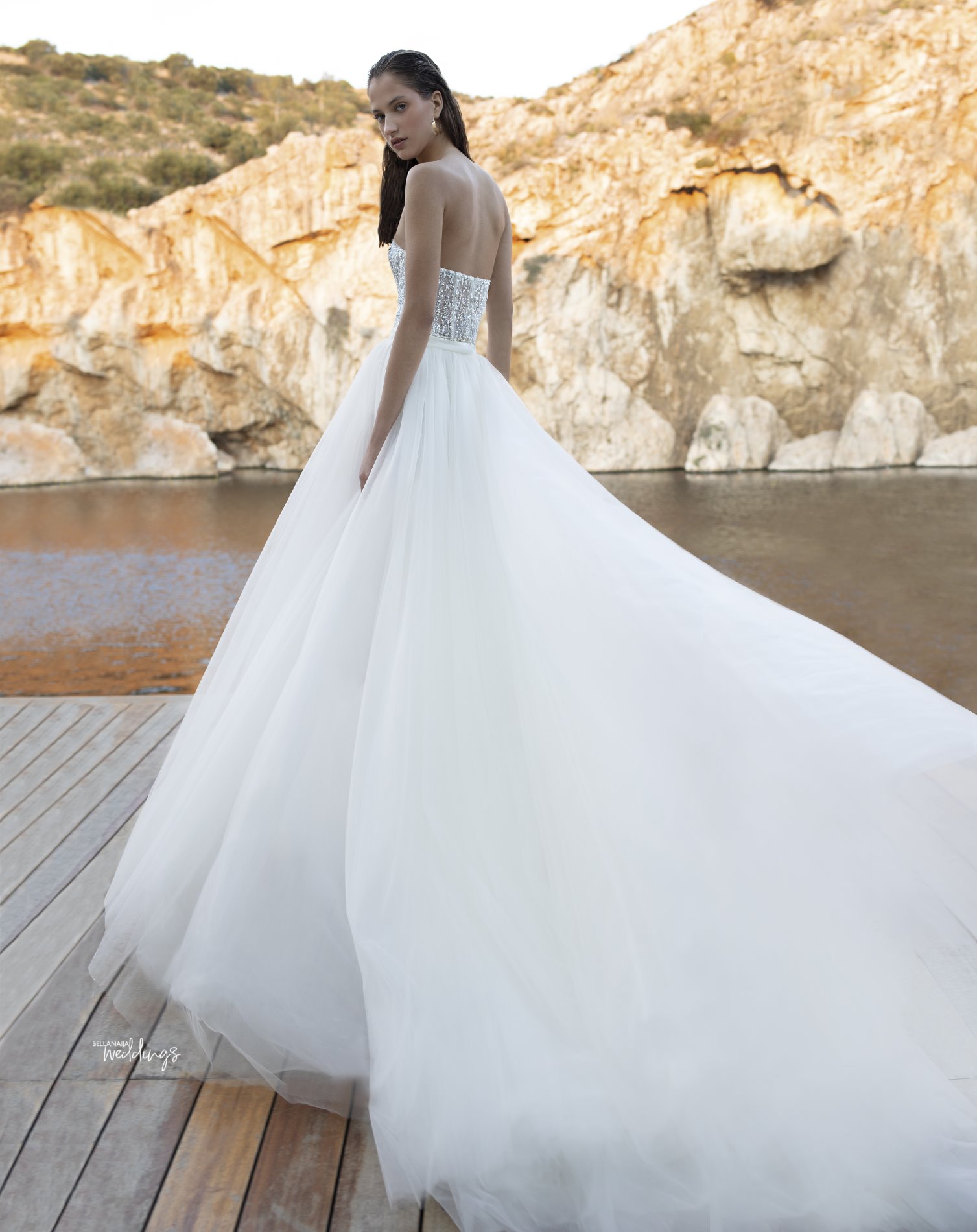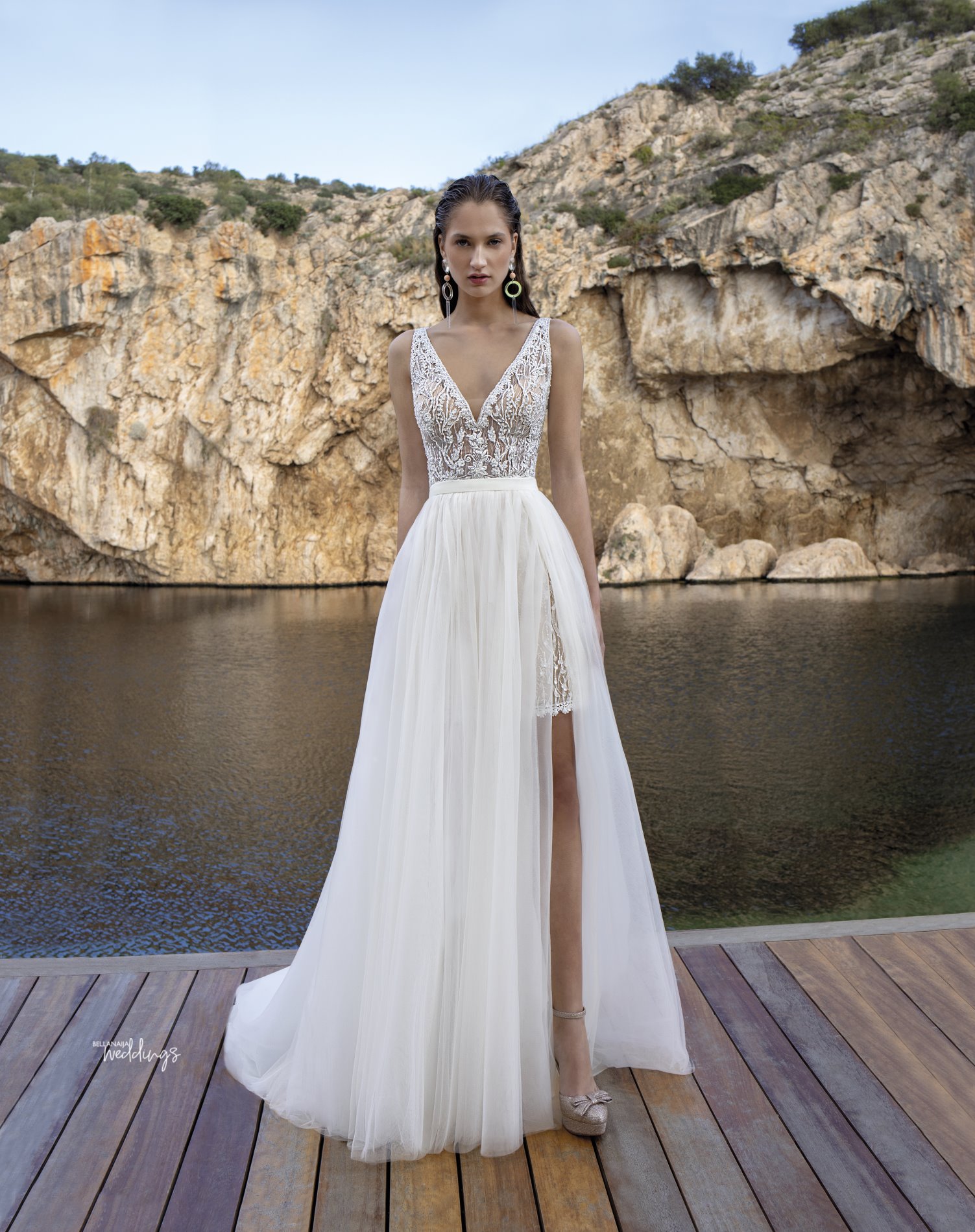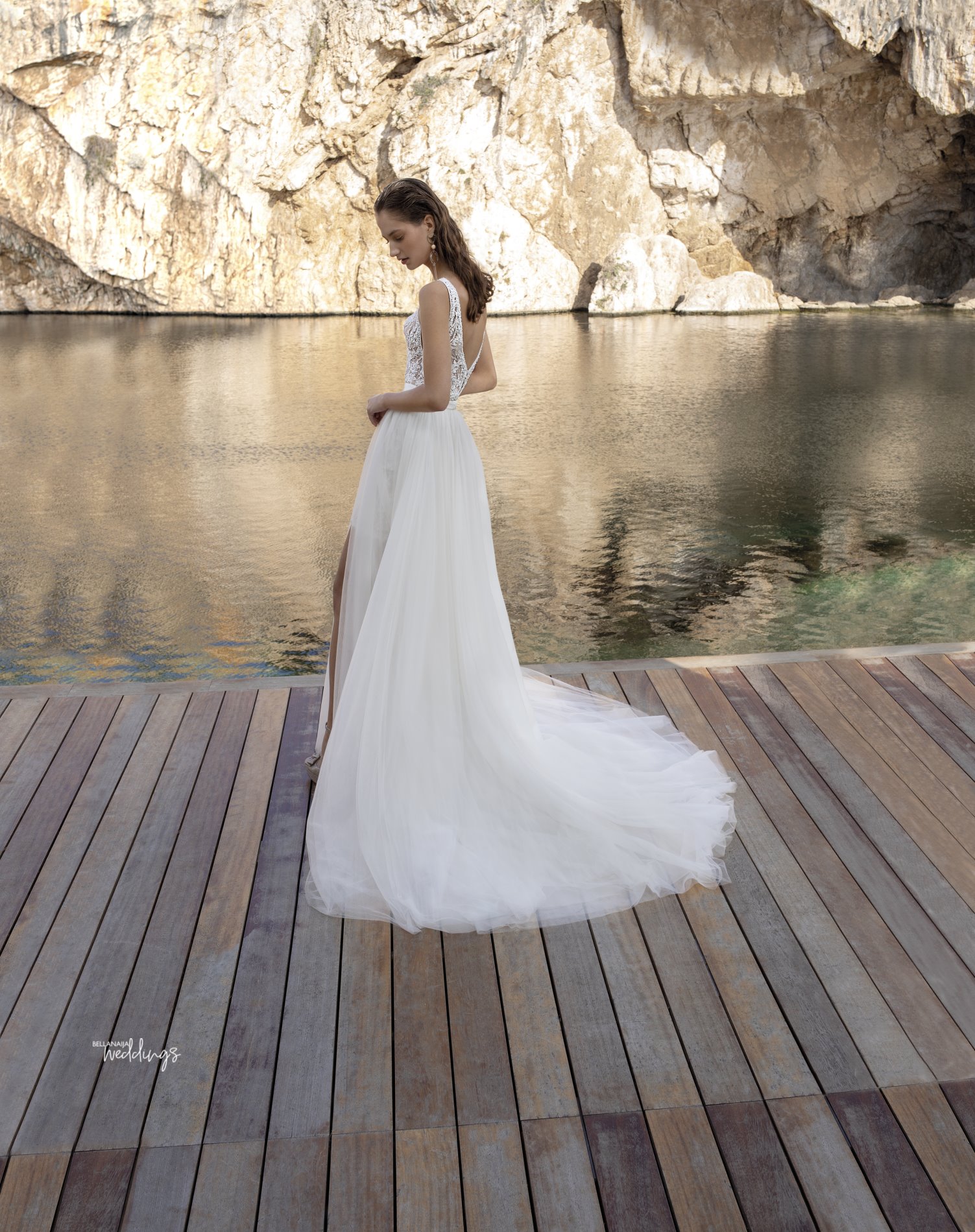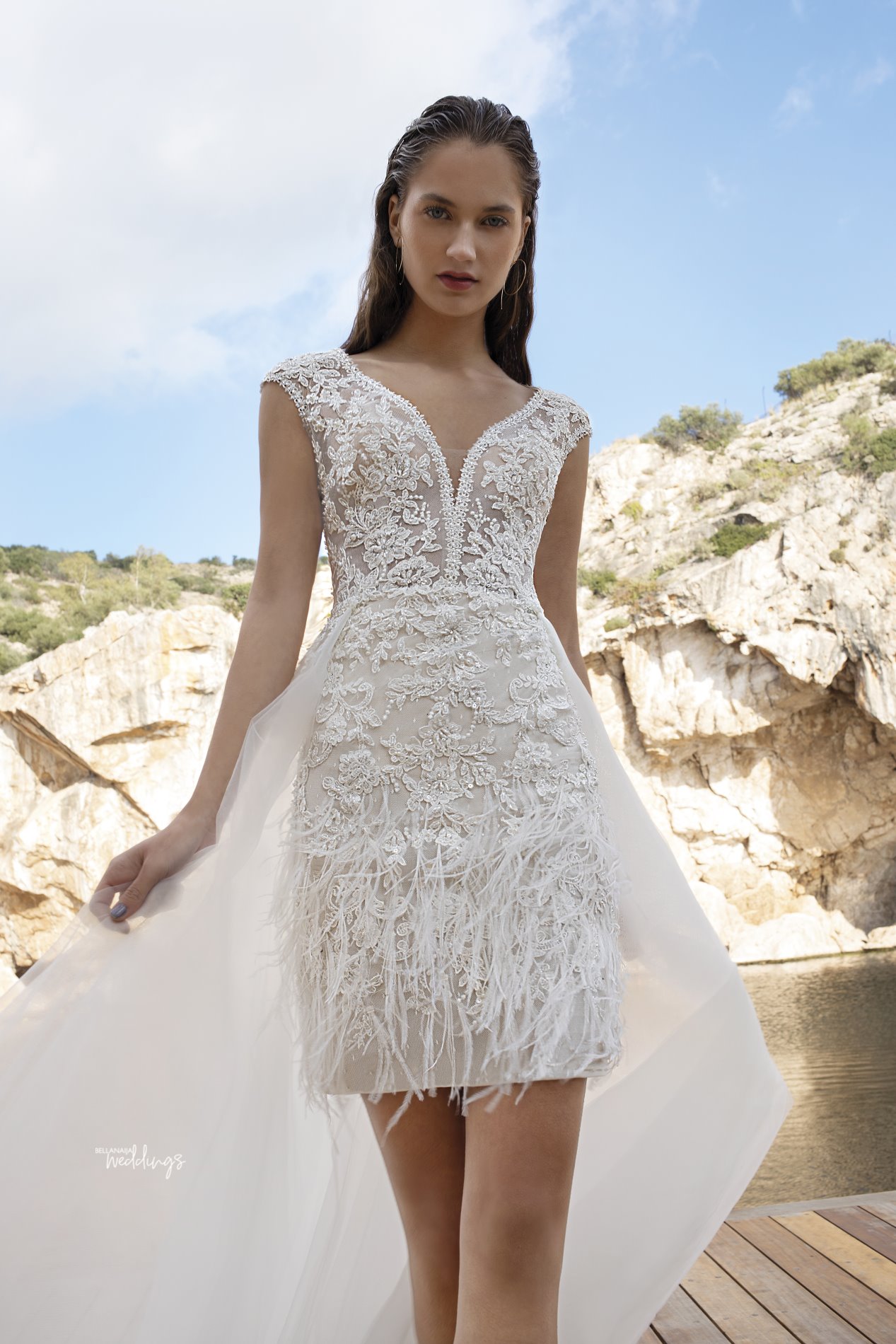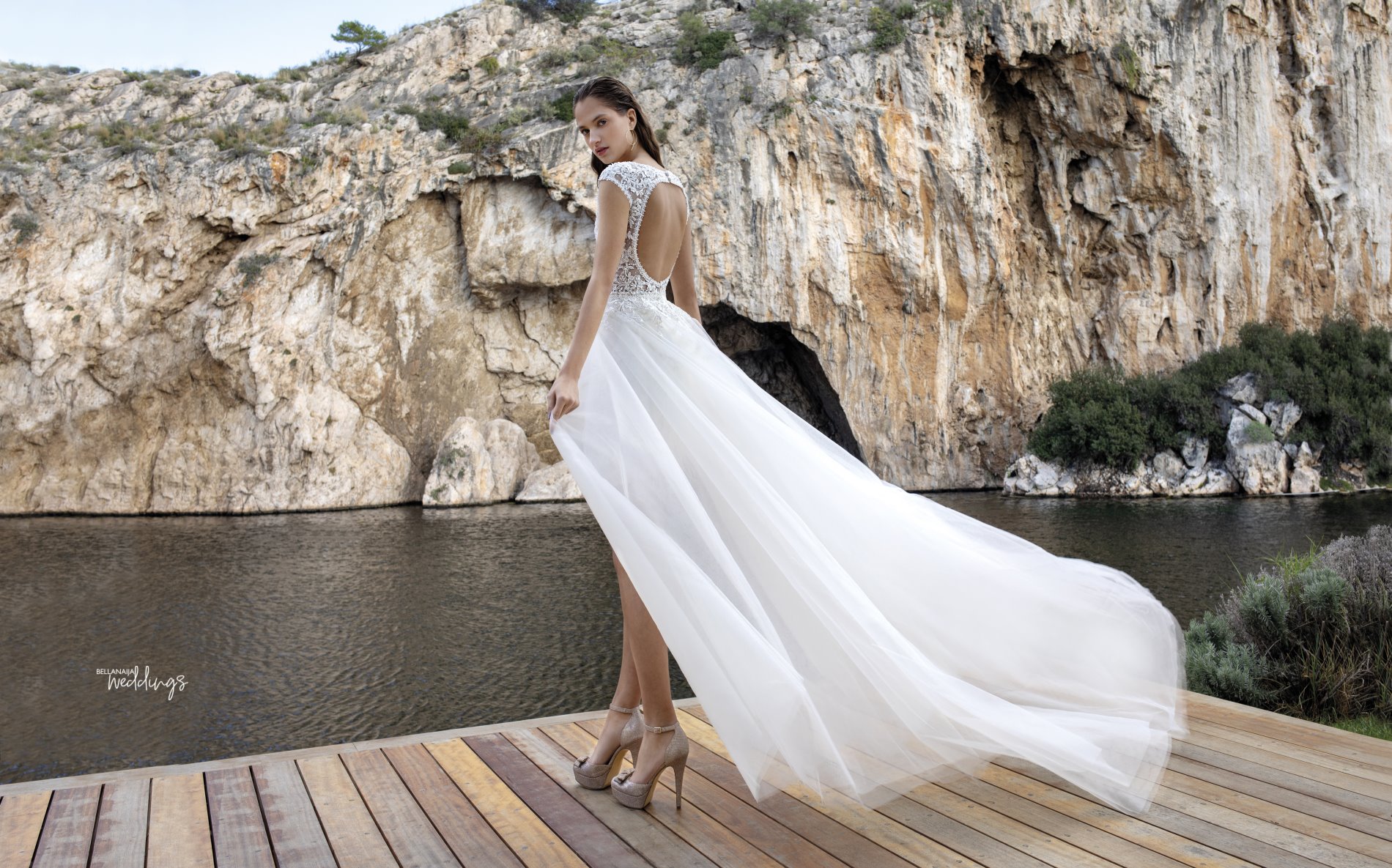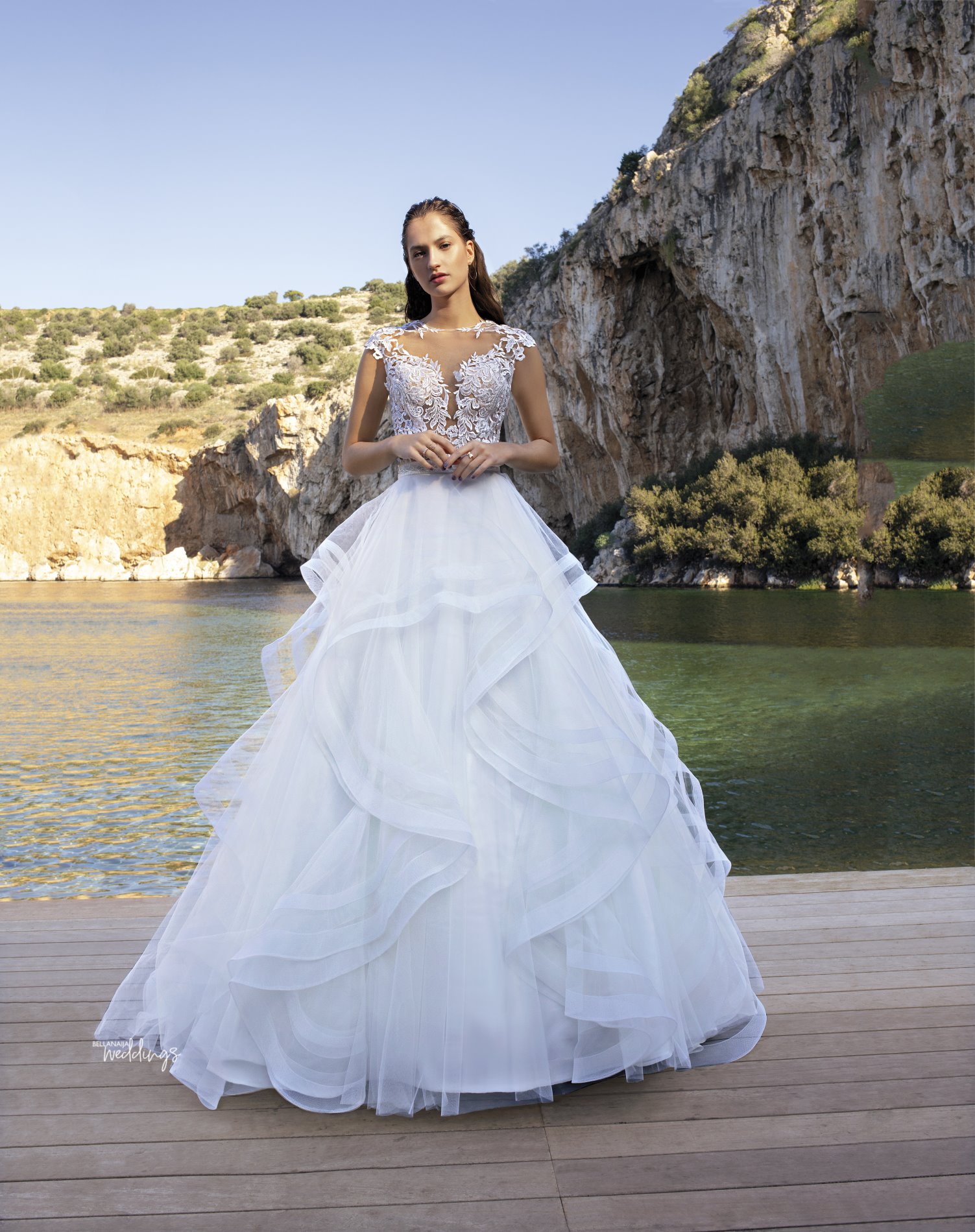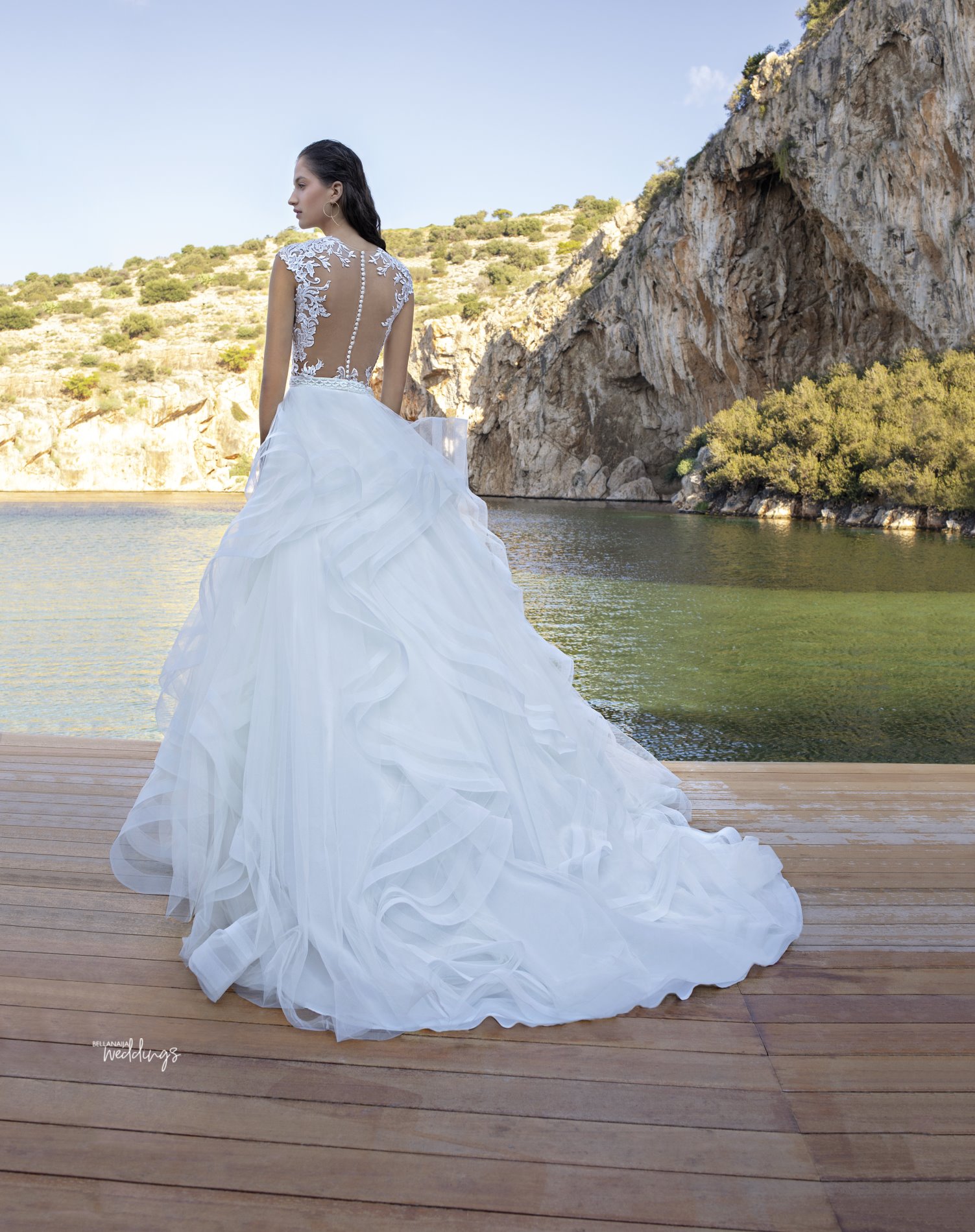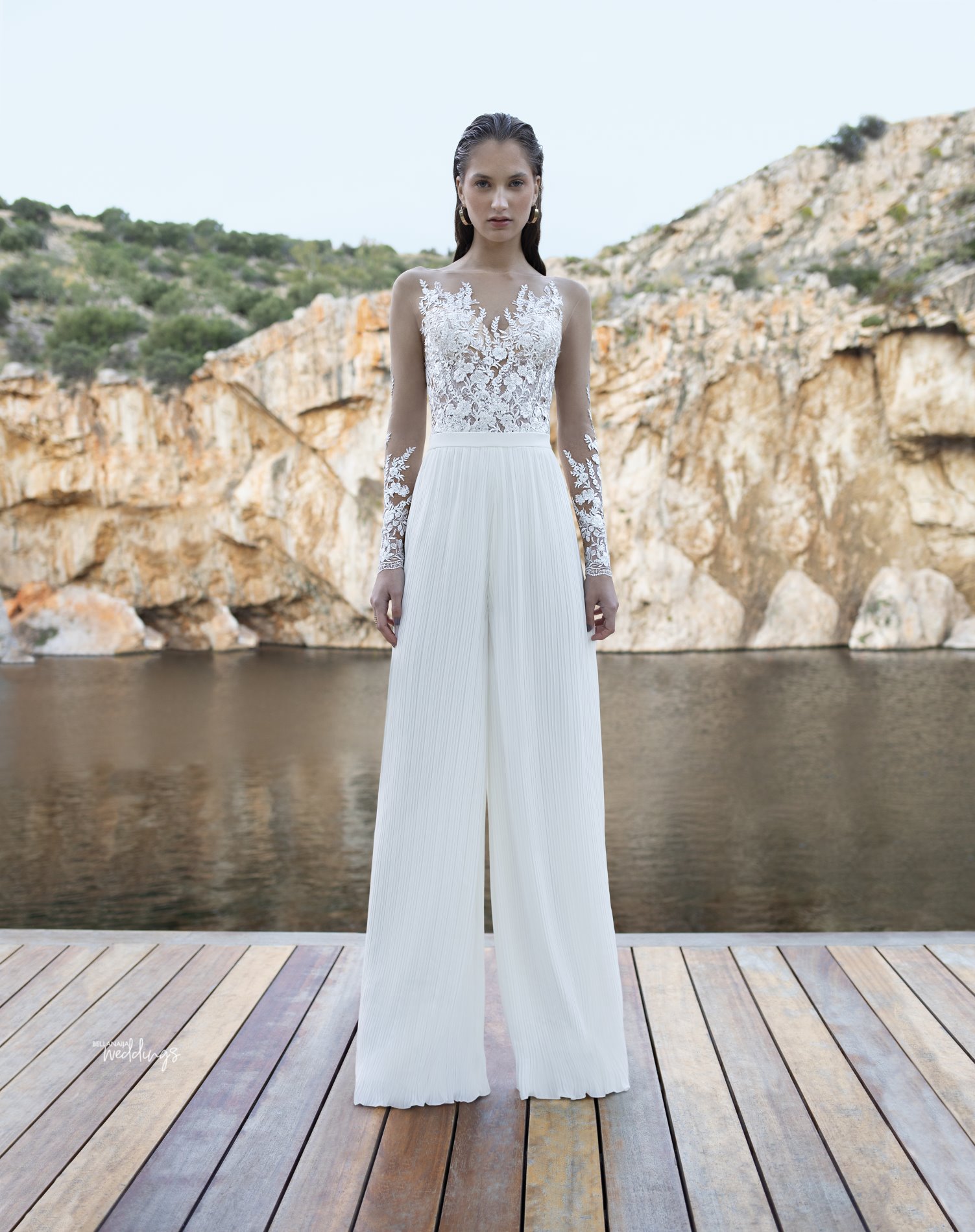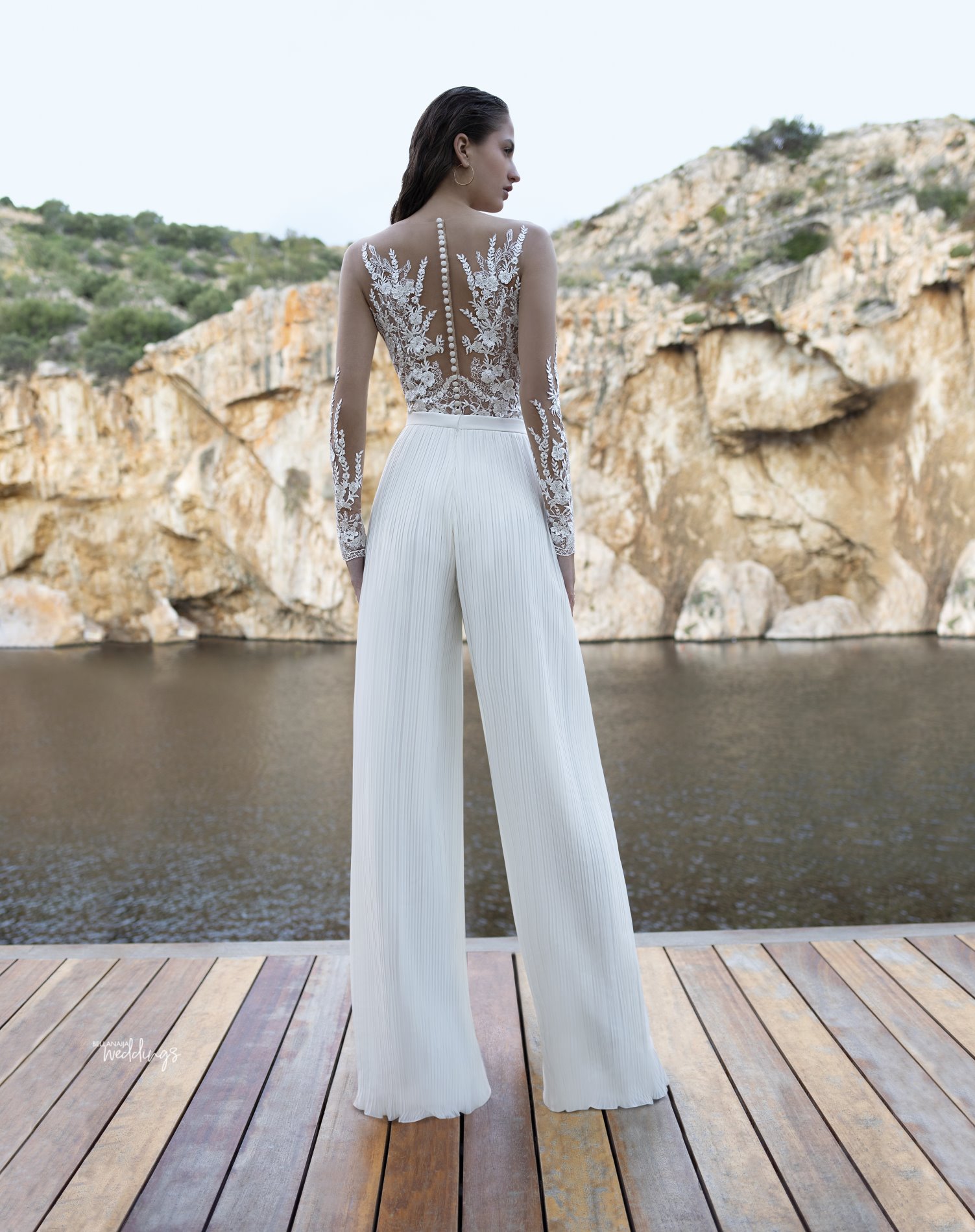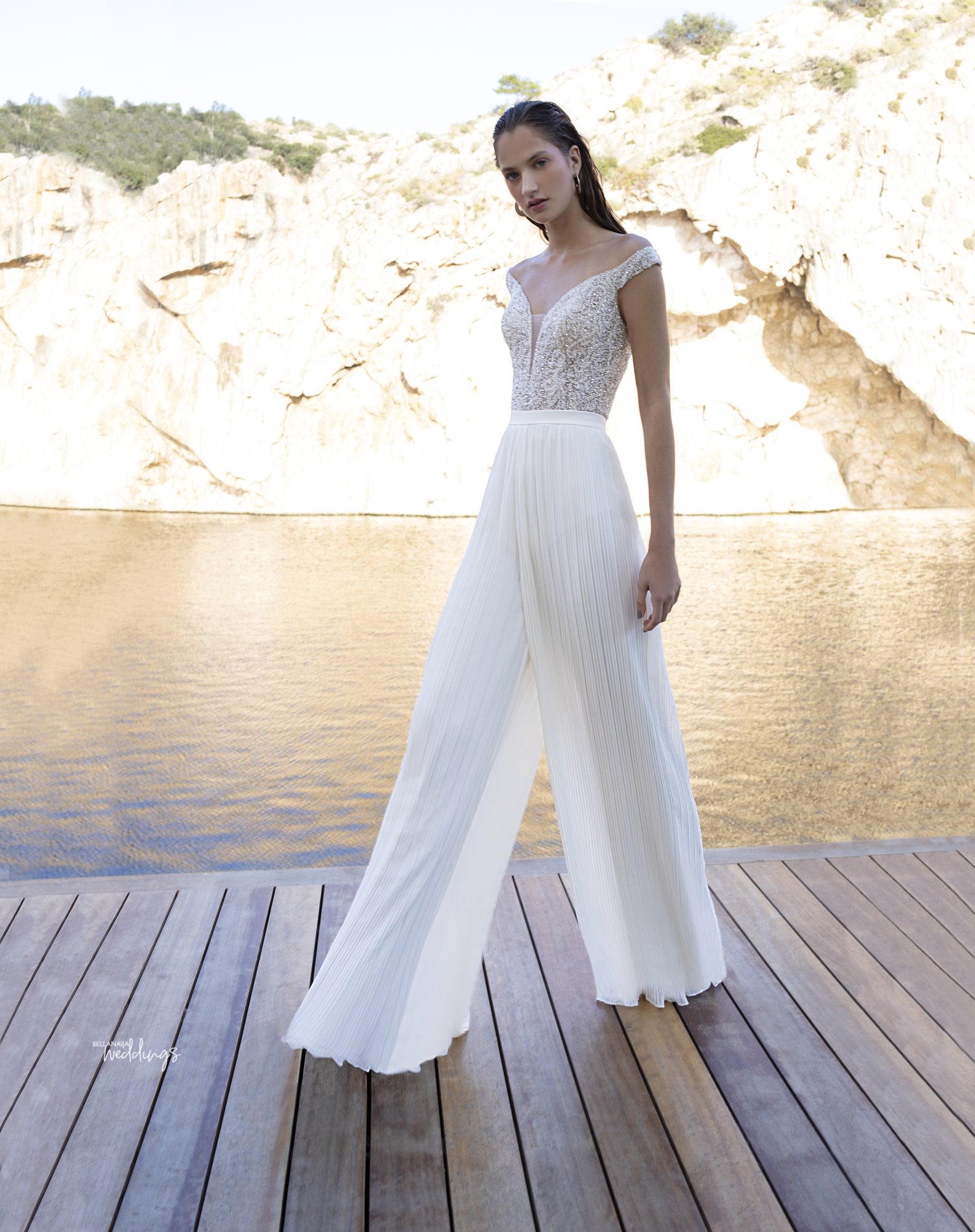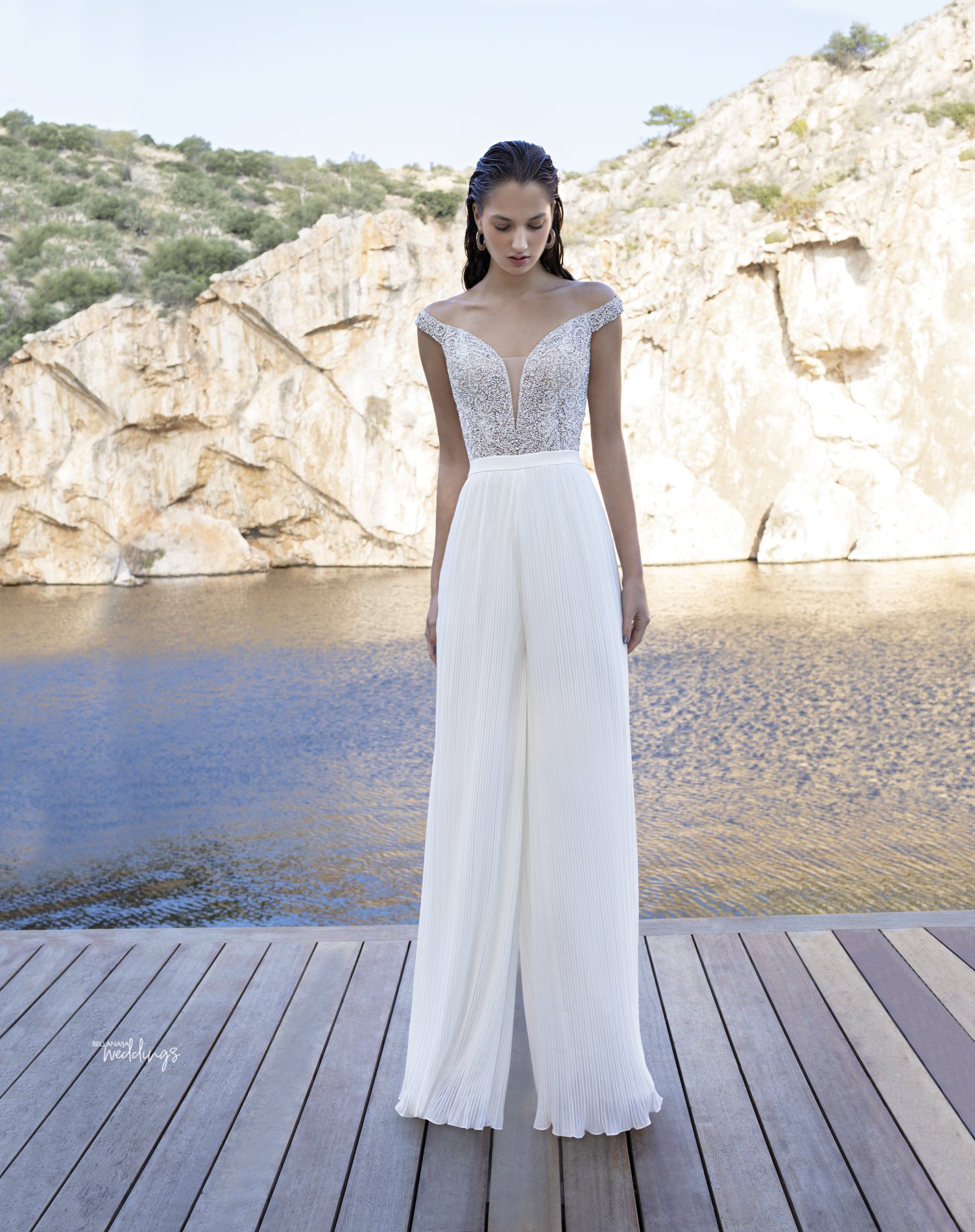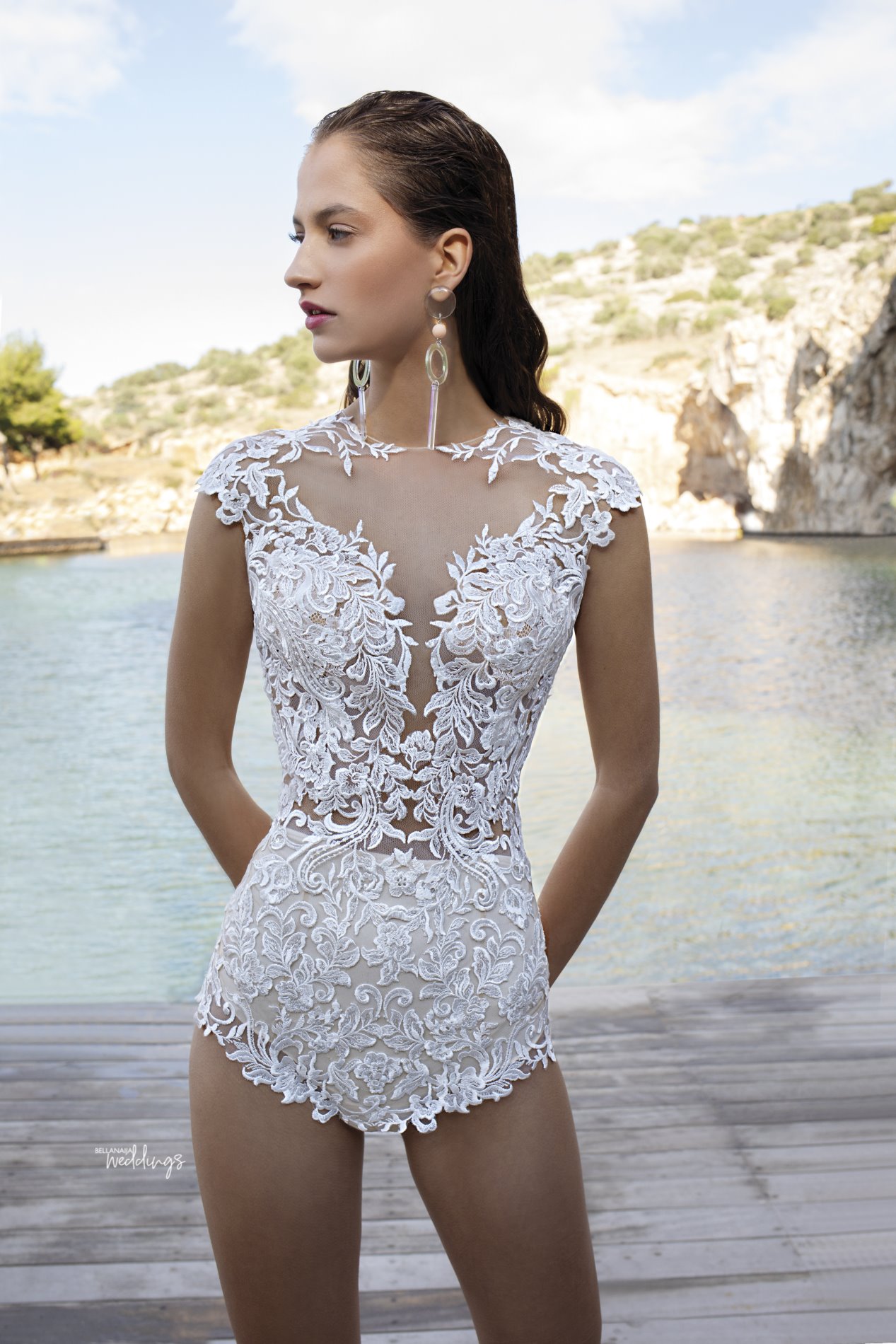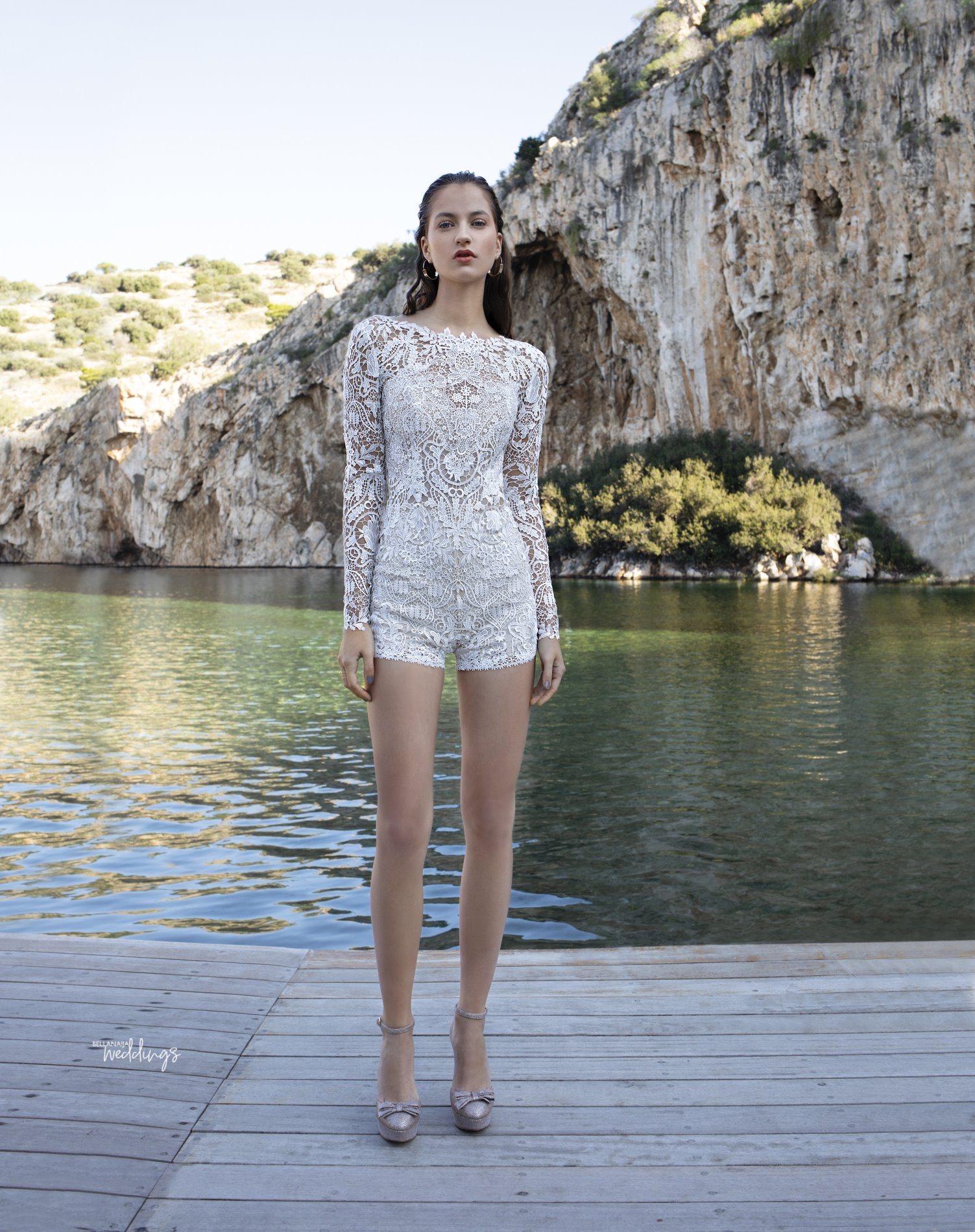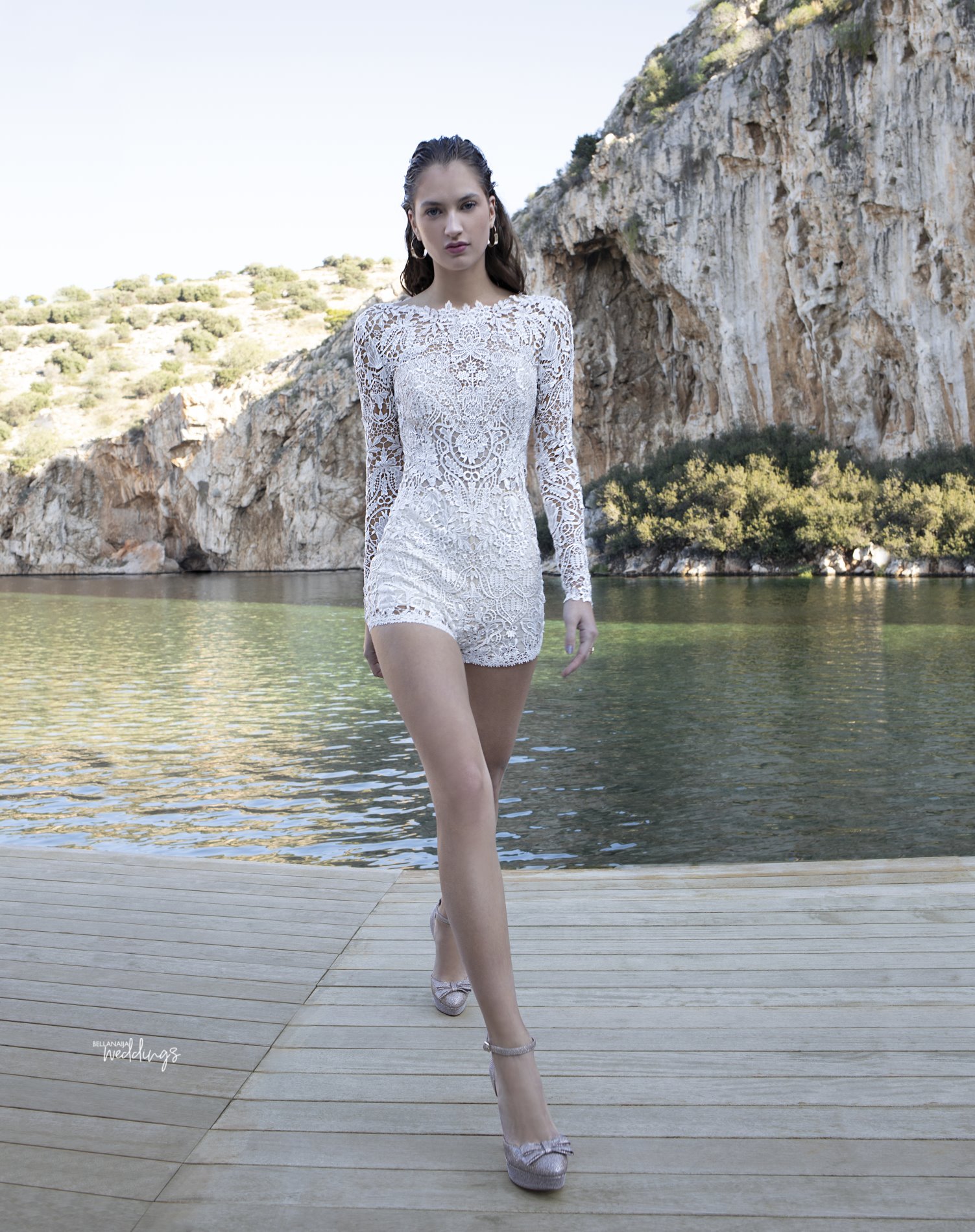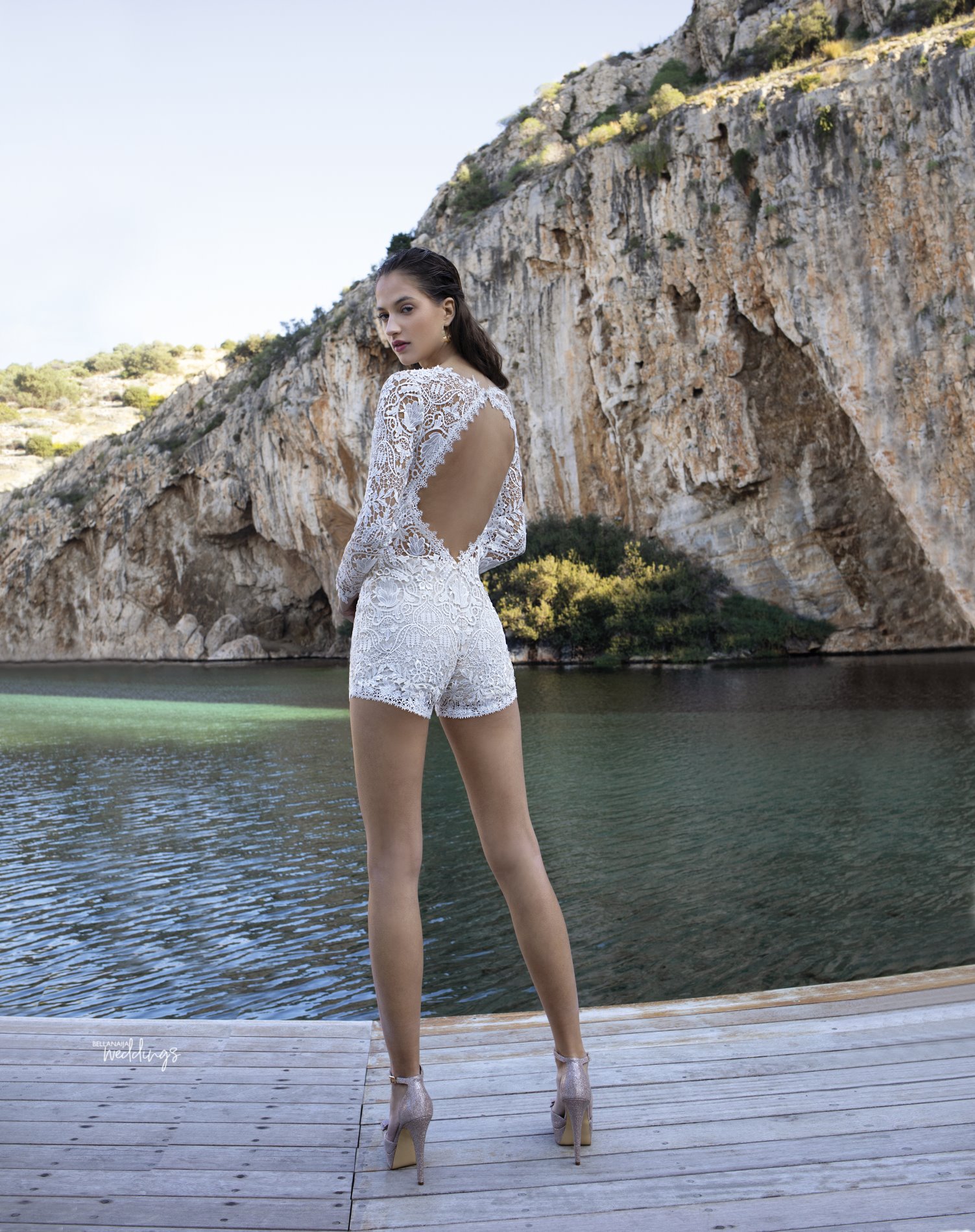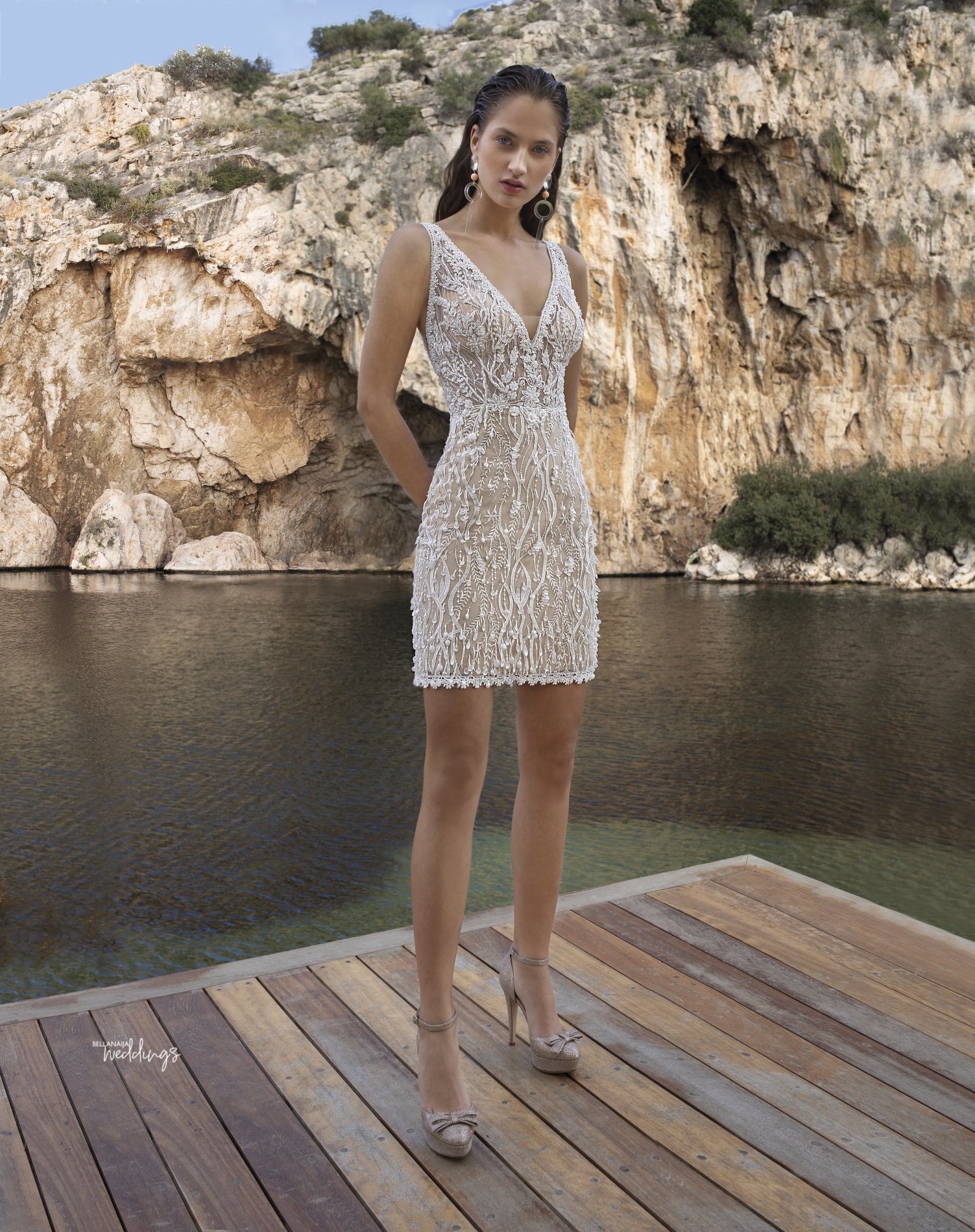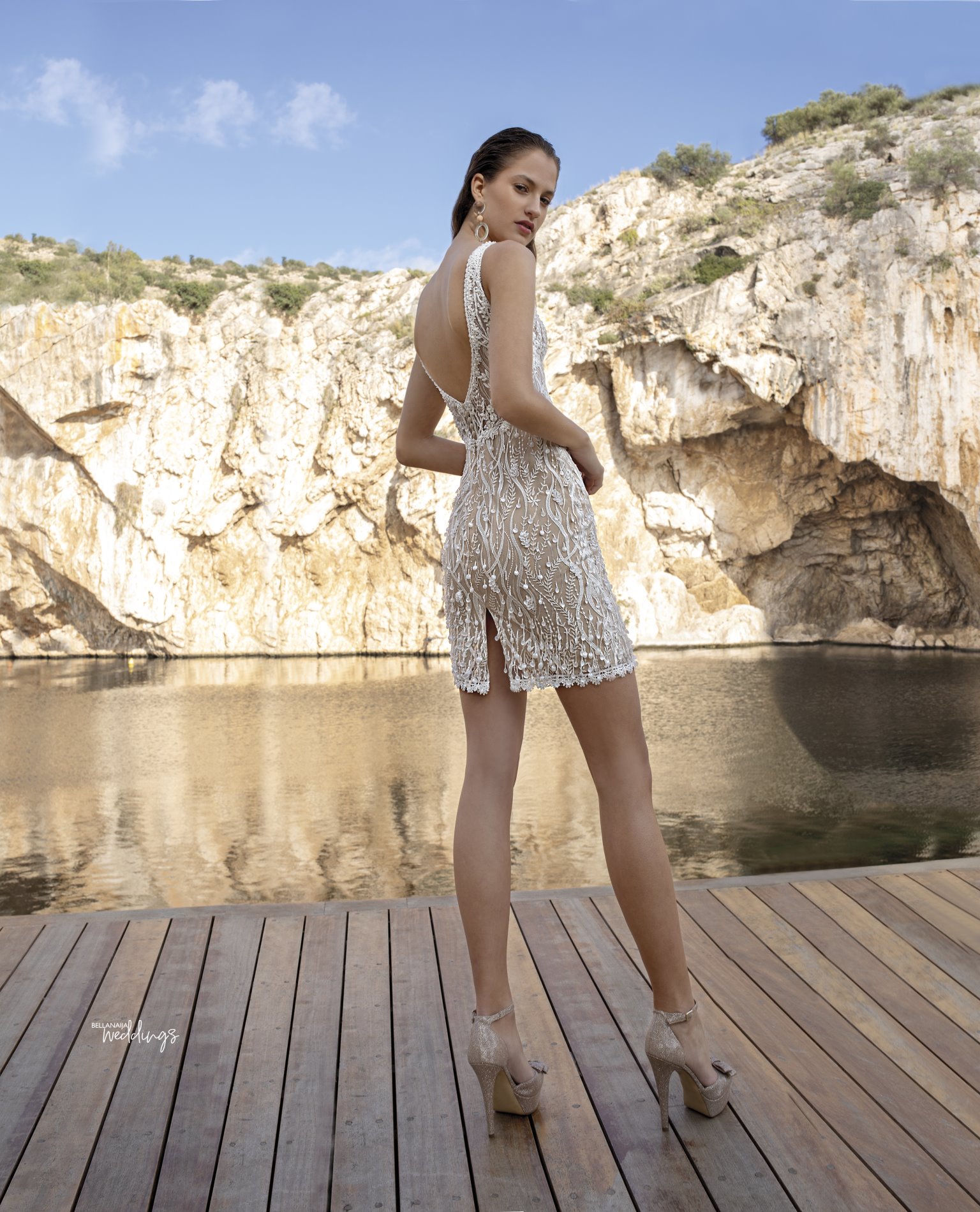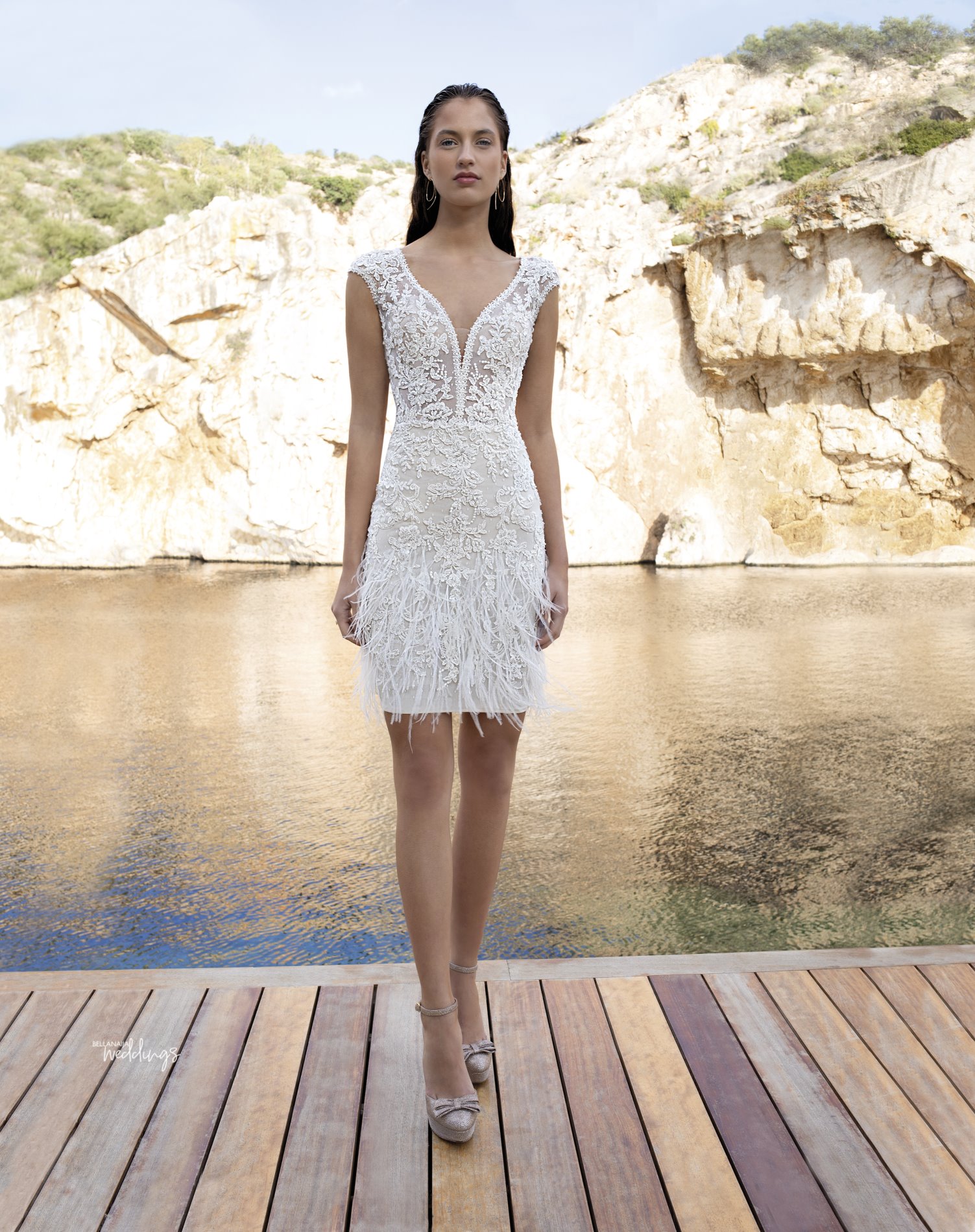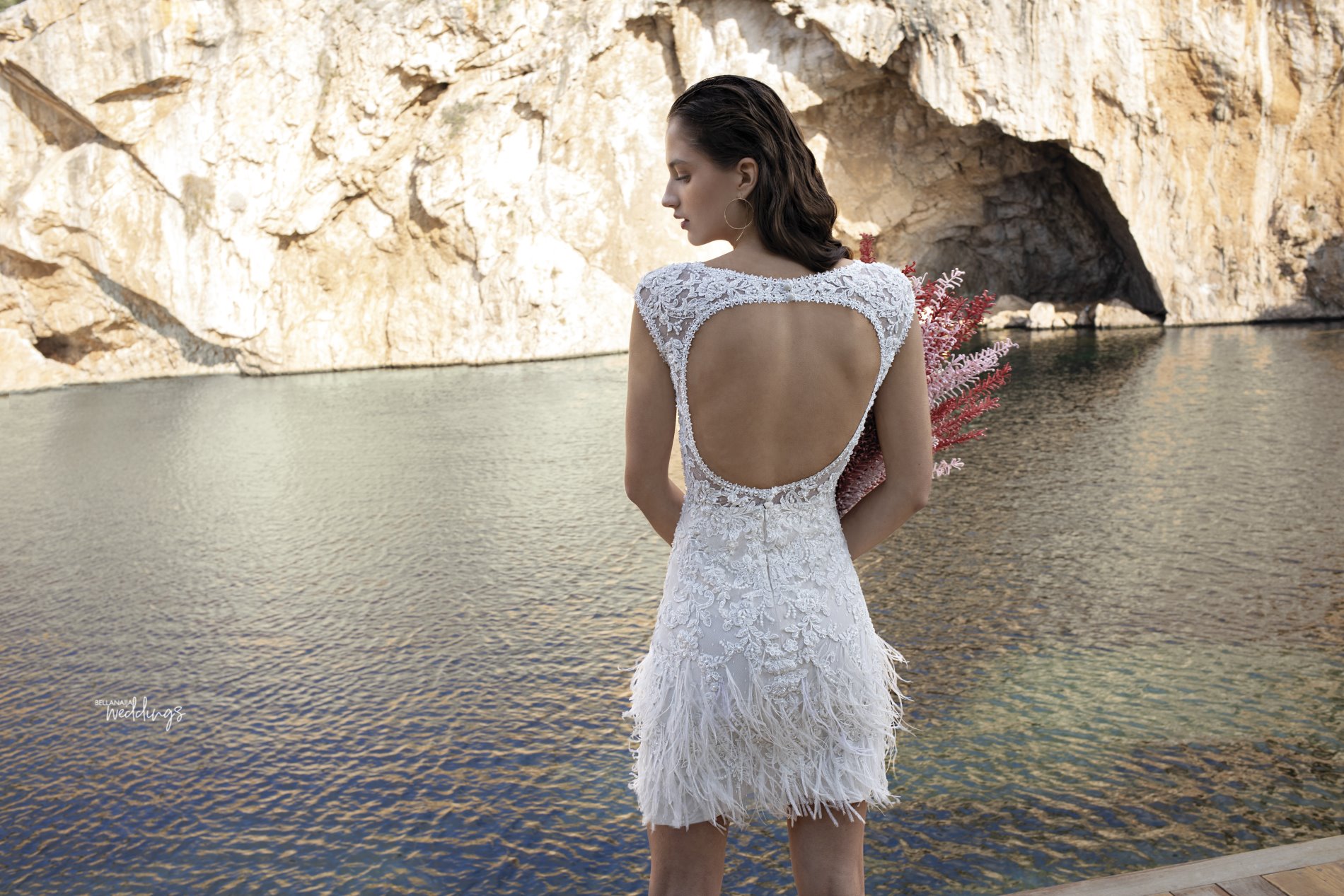 Credits
Design brand: @demetriosbride