We are honestly not over the beautiful #RnBLove2018 wedding. Beauty Vlogger, Ronke was such a fashion queen for each part of her wedding. These five dresses from her traditional engagement and white wedding really had that wow factor and we have no doubt you will love them. Oh, we also added her beauty looks, I mean they were all lit.  If you are ready to see them, grab a seat and get all the motivation you need.  Don't miss out on all the #RNBLove2018 features. 
For the first look, Ronke opted for a neutral face beat and glossy lips to compliment the eyes and her champagne gold outfit. Her face highlight brought out all the amazing features of her face. No doubt she was a stunner with this dress.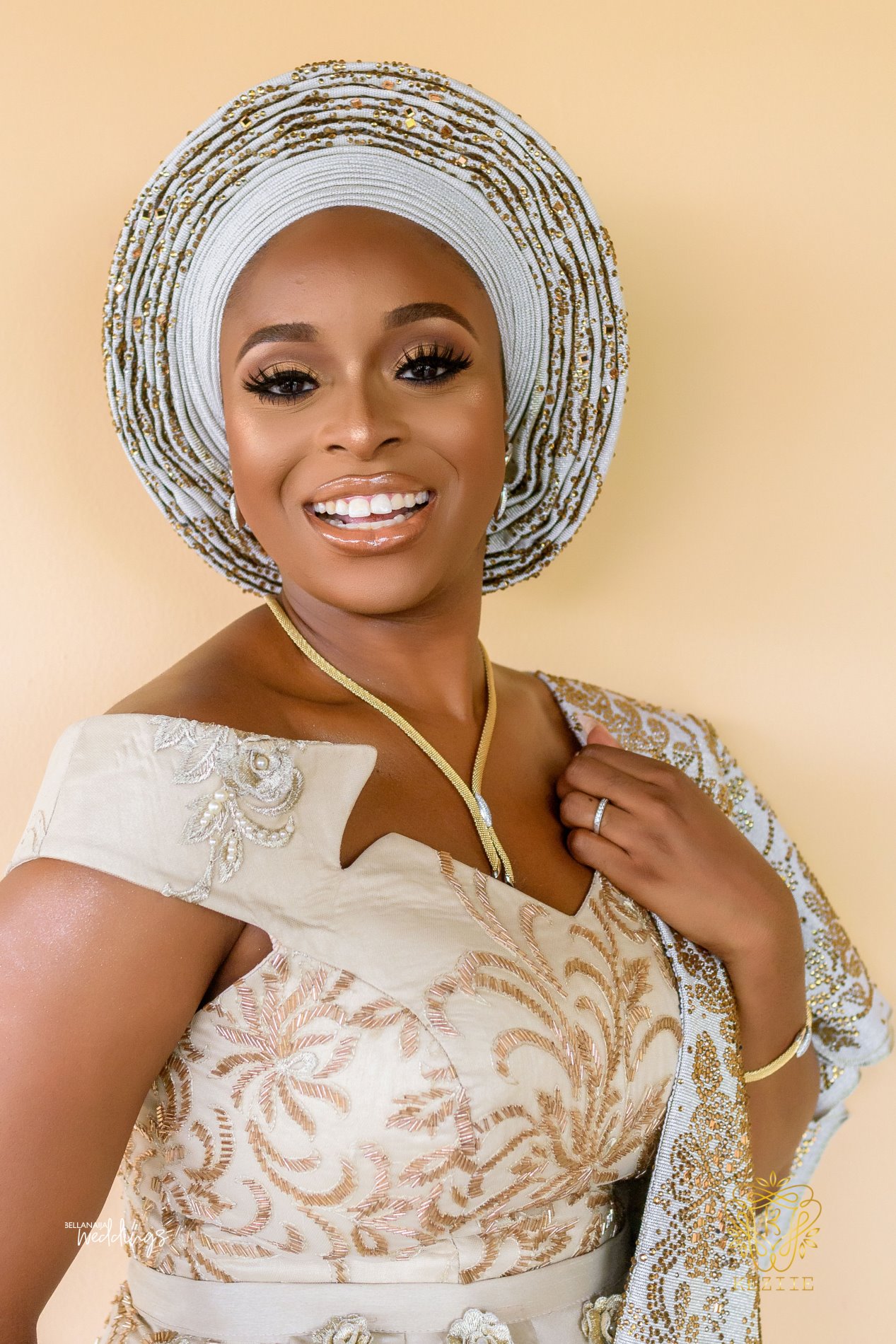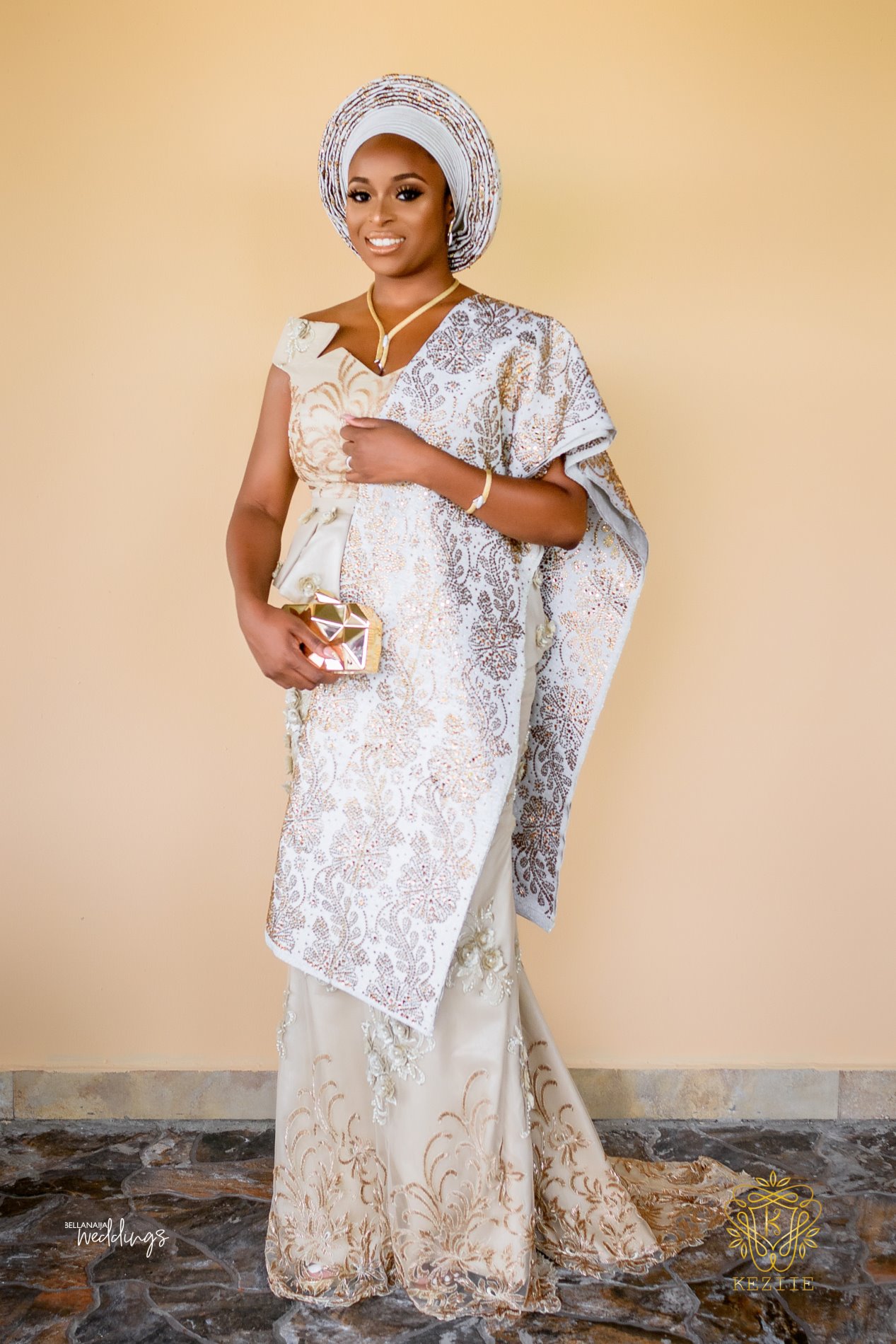 Bride: @ronkeraji | Makeup: @bregha| Dress: @betho_official
Her second look was equally as beautiful with an overflowing black and gold eccentric dress for her Nikkai ceremony which was paired with the nude face beat that gave off the regal look.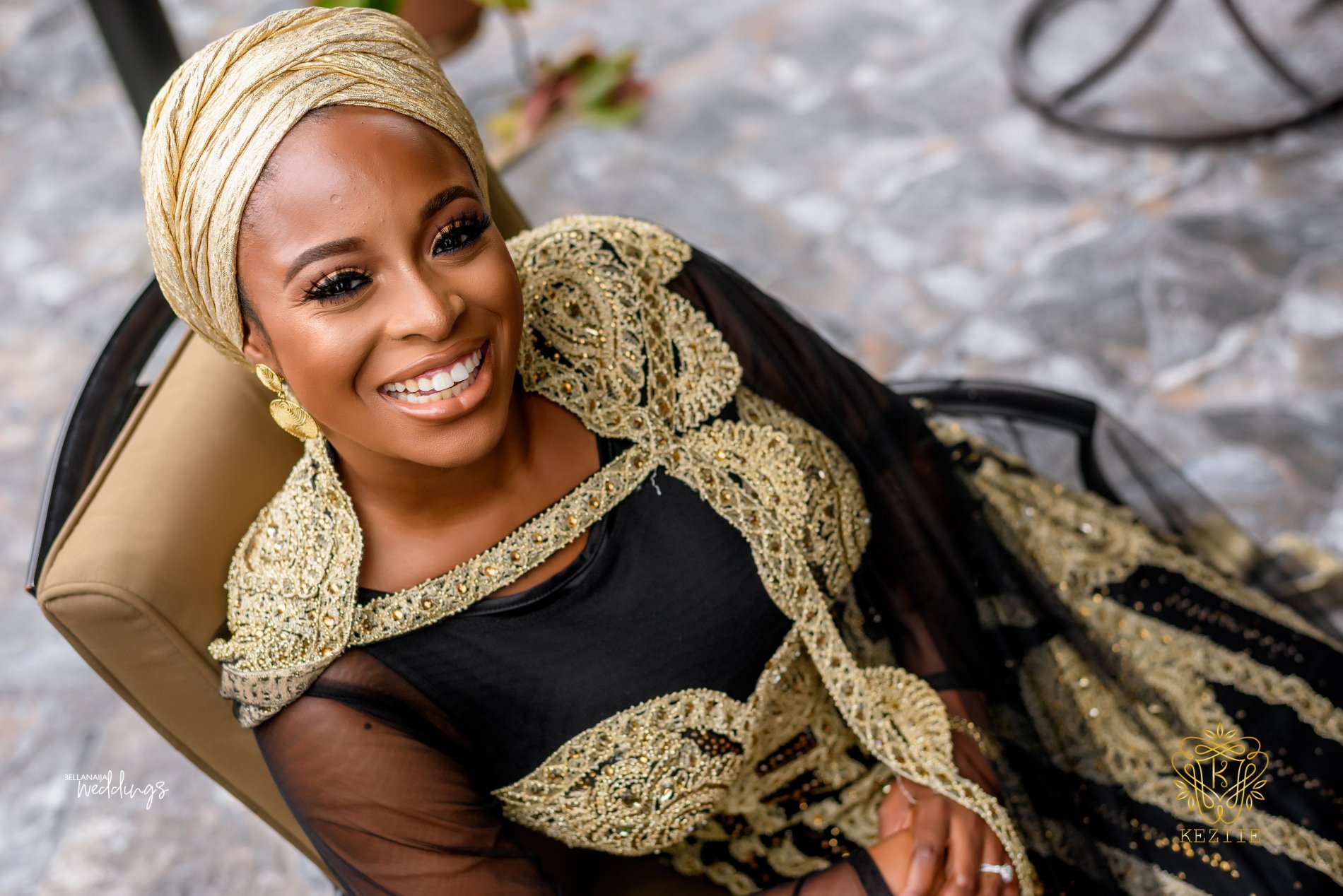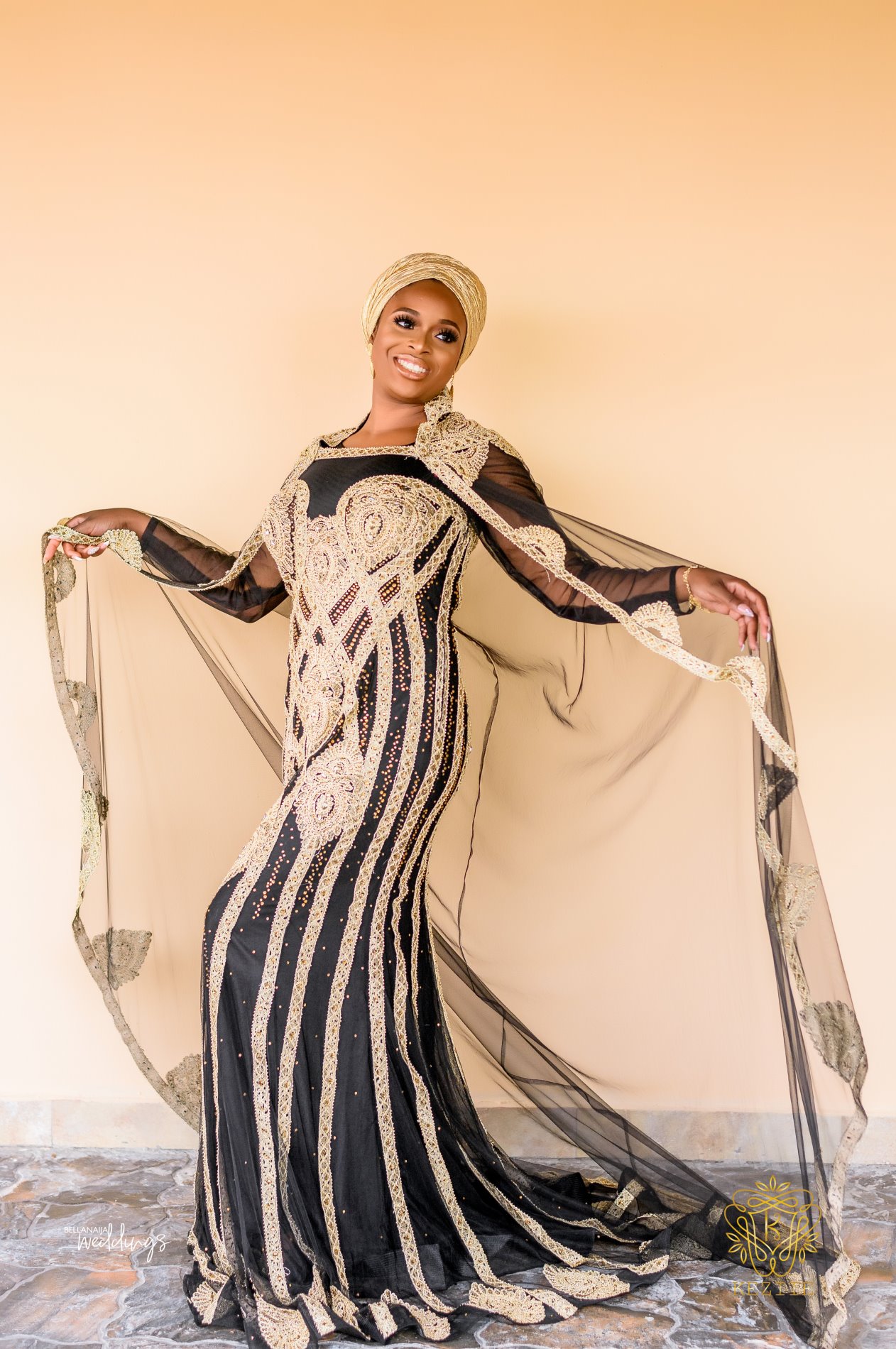 Dress: @tojufoyeh | Photography: @keziie | Styling: @lavish_bridal
The third look was switched up to a bold, fierce but romantic look with a mix of green and magenta inner eyeshadow on the eye area giving off the bold and colorful touch we love to see. It was something simple but without a doubt, a representation of her style and a perfect match for her skin tone.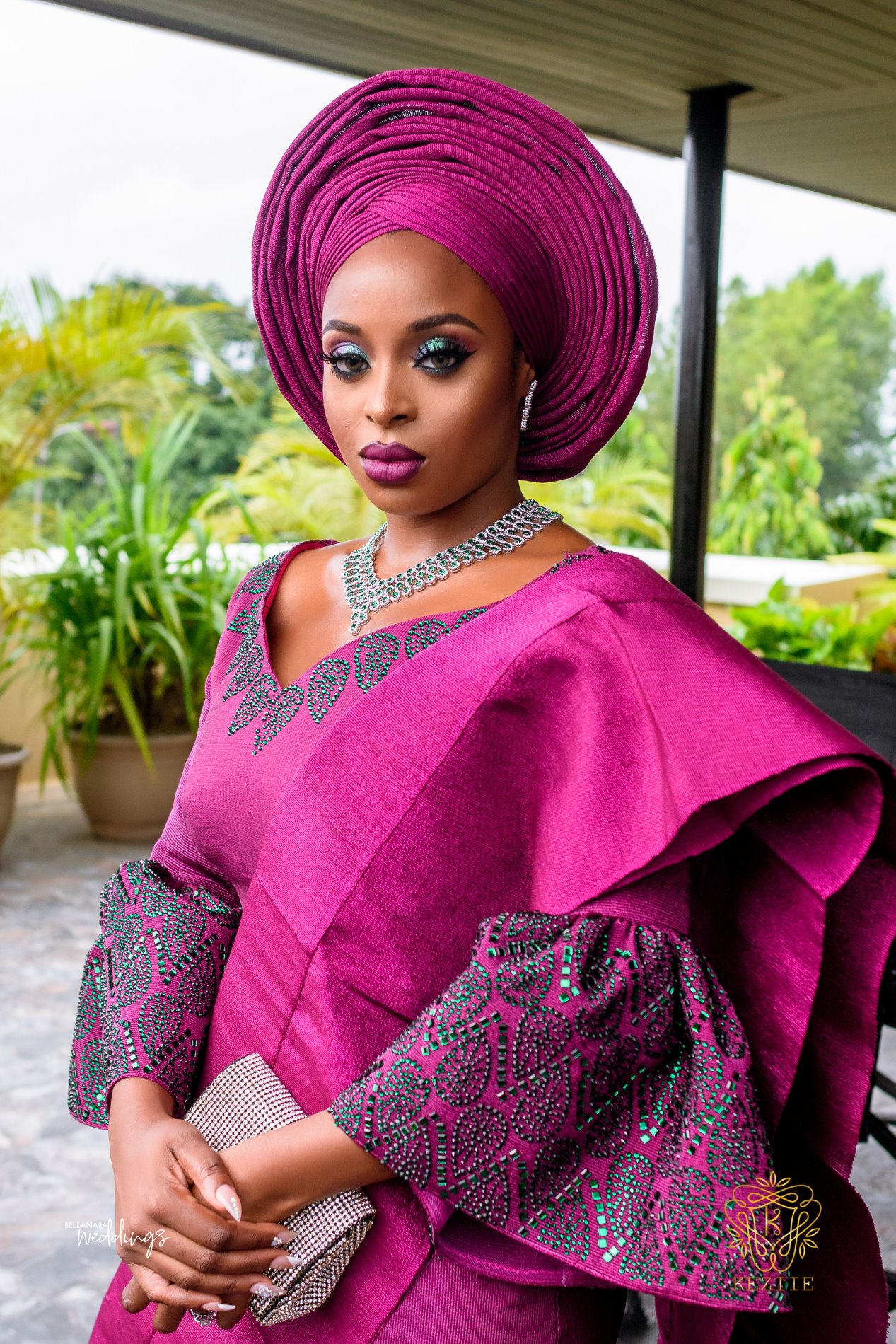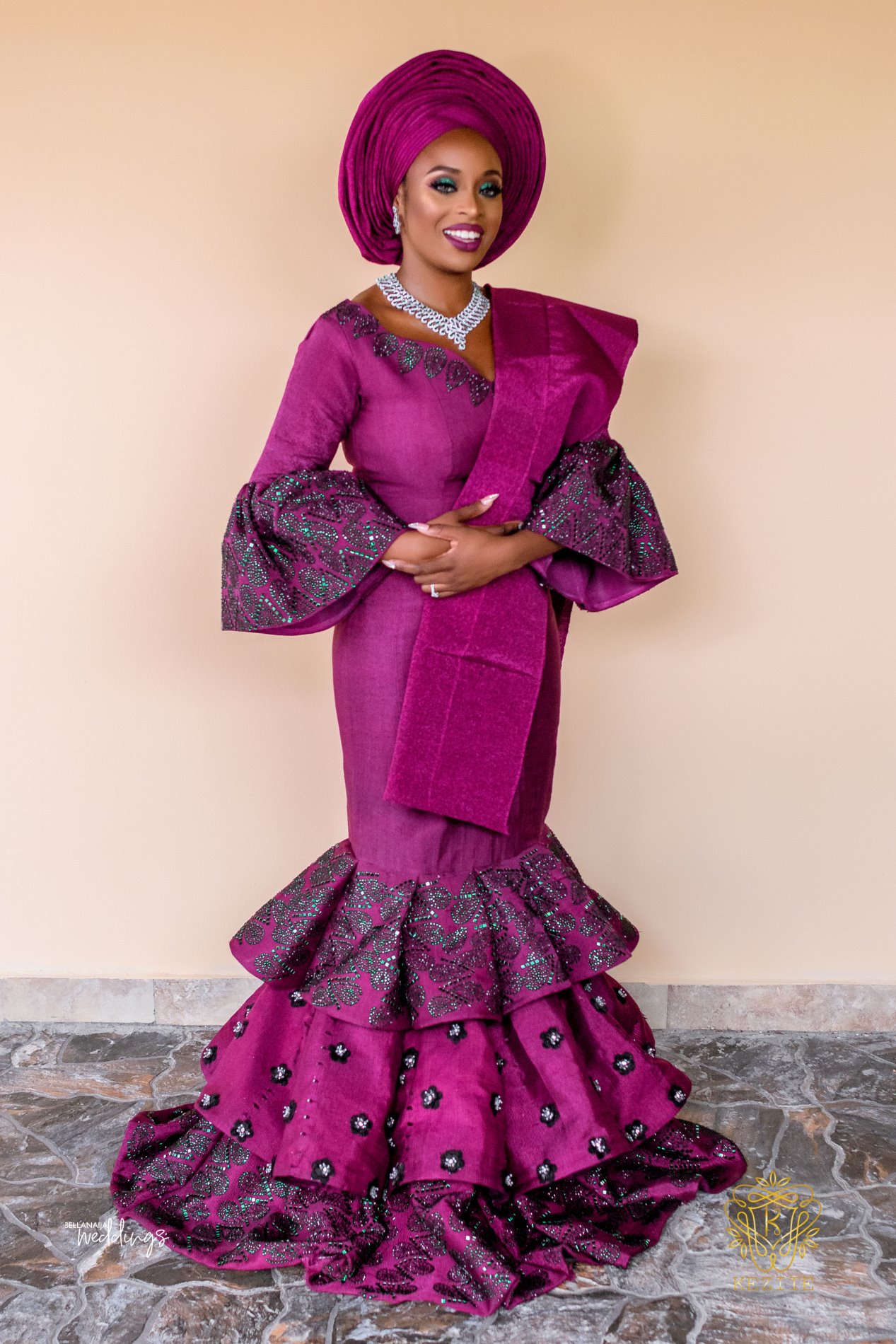 Photography: @keziie
The last look for the day was absolutely strong and fierce, different but edgy and we are totally in love with this dress. She graced her party with this black dress with a one-hand feathered style and sent out off the vibes of the unconventional bride but absolutely fabulous. She dumped the gele (head-tie)  and rocked this outfit with a staple high-bun.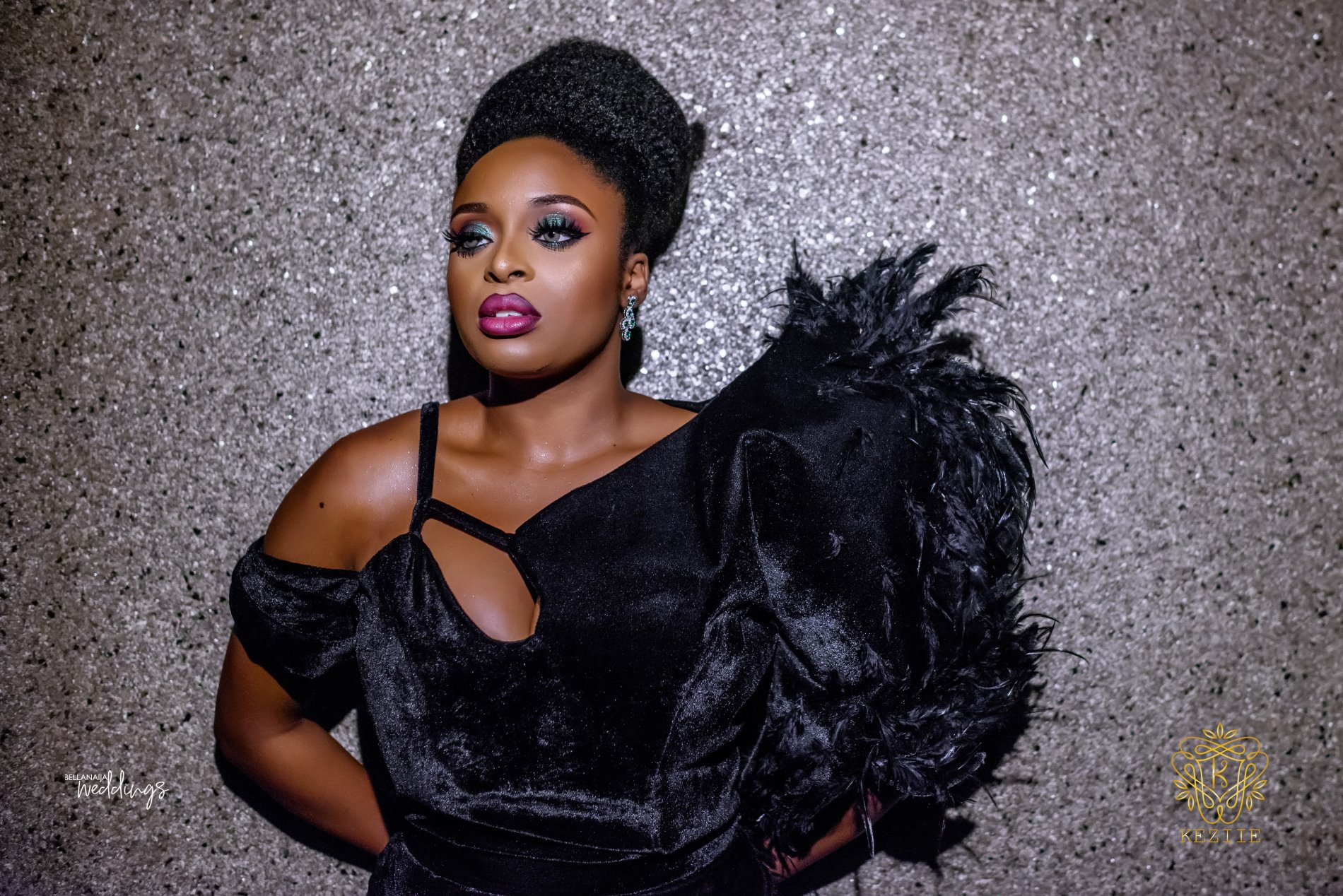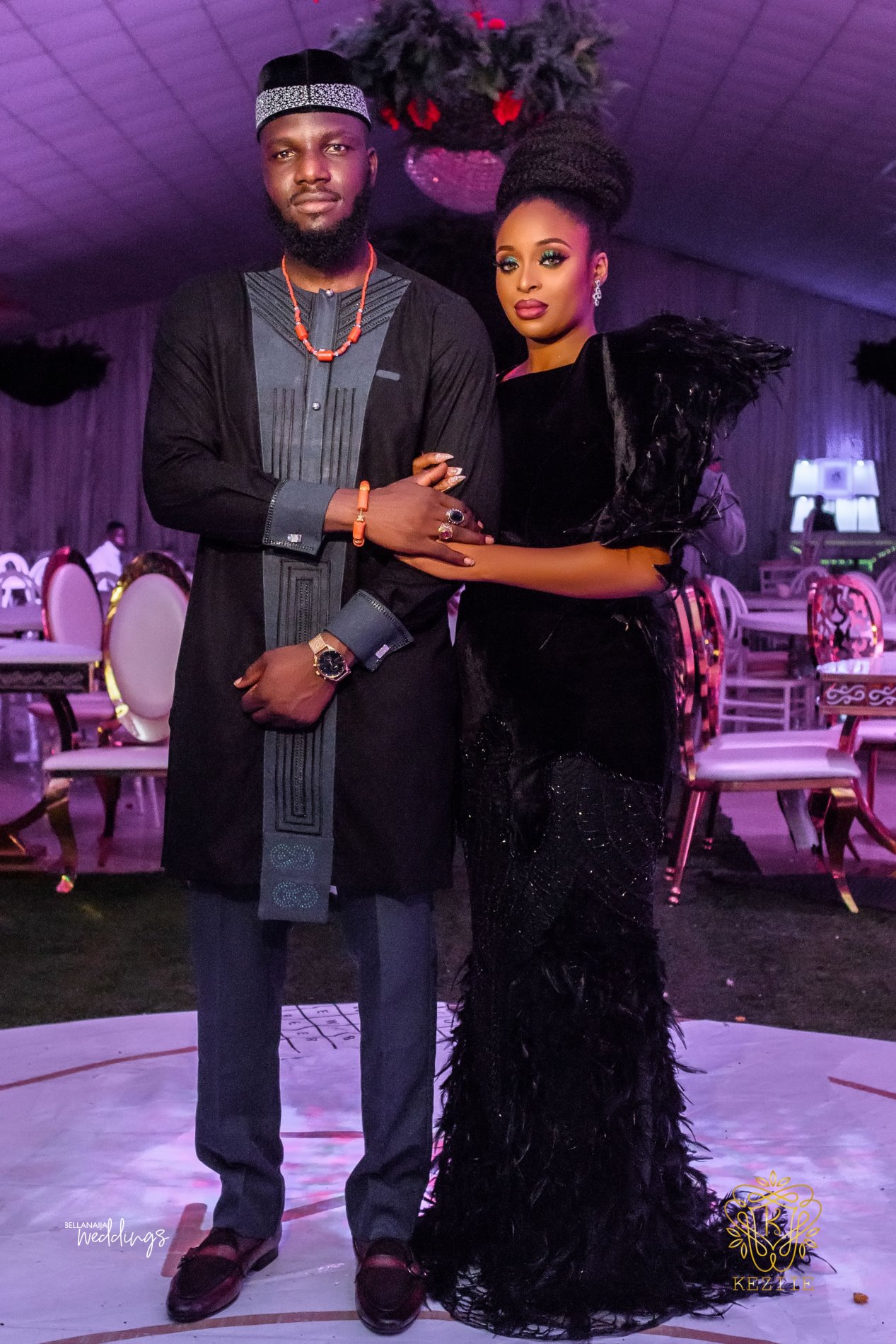 Makeup: @begha |Dress: @weizdhurmfranklyn | Photography: @keziie
For her white wedding look, she rocked a big bun hairstyle, complemented with a nude look in a tulle ballgown.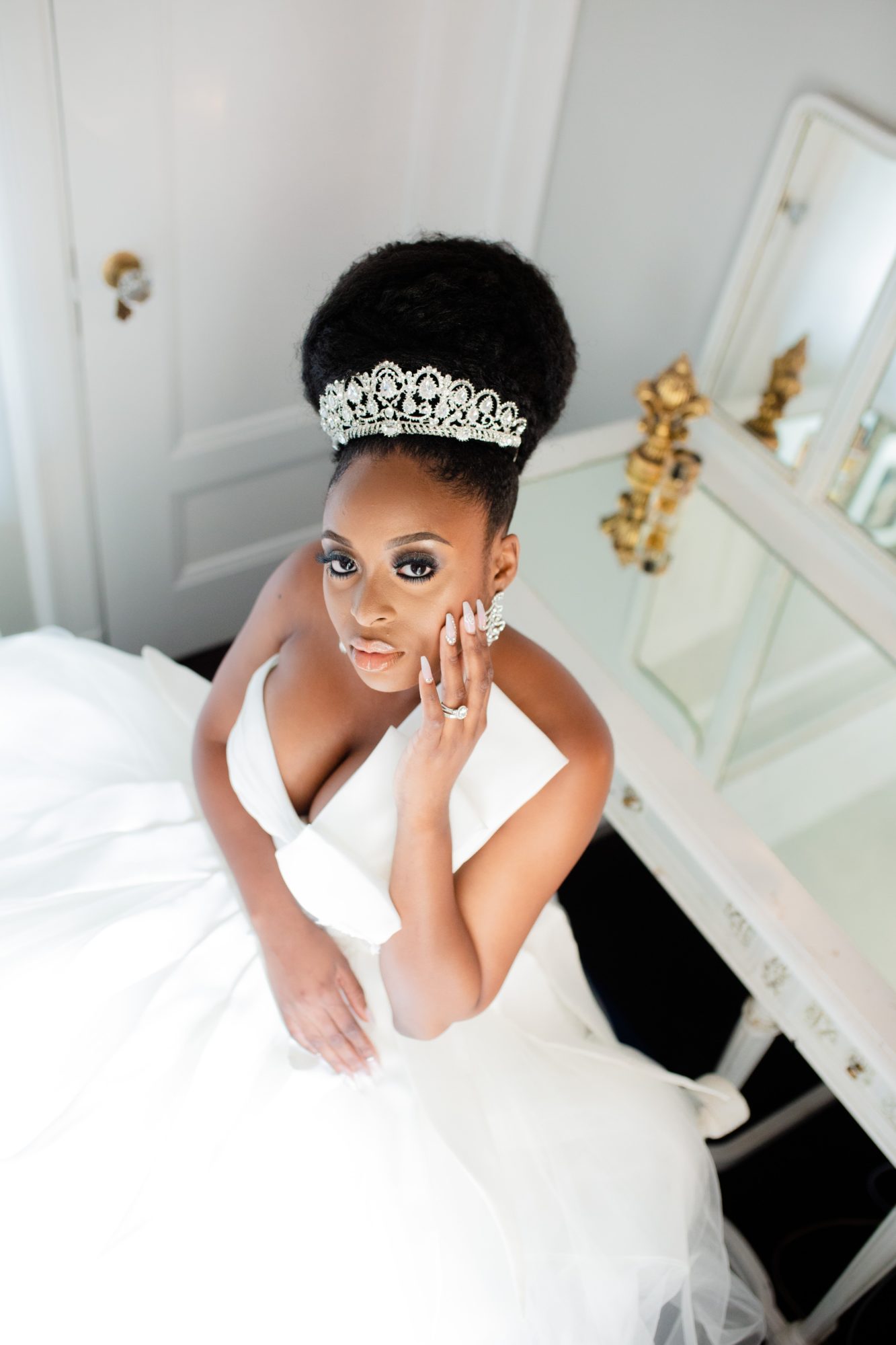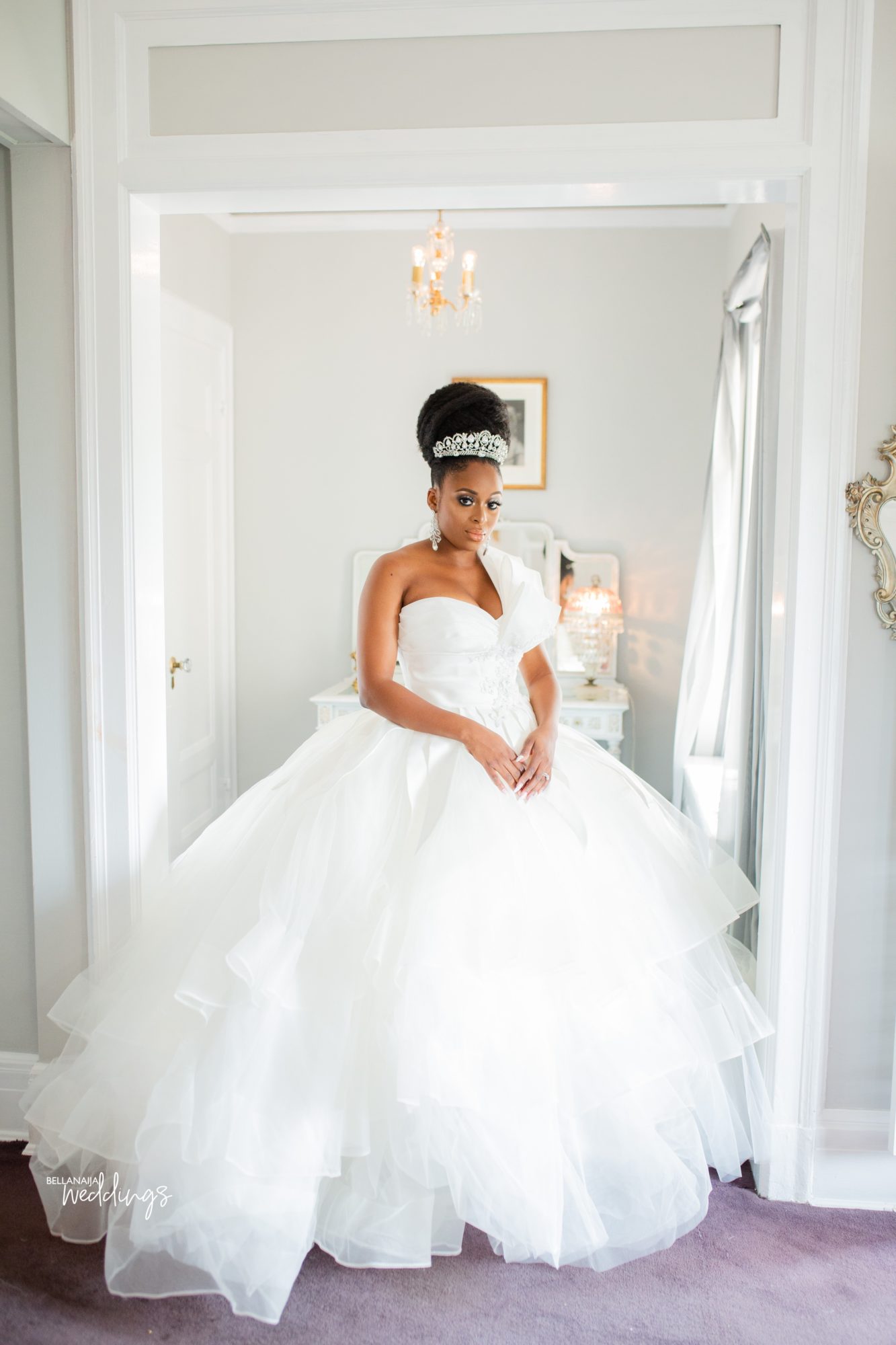 Makeup & hair: @ronkeraji | Dress: @bridesbynona | Photography: @_digitaldreamer_