Editor's Note: We are really excited to share with you another beauty deep dive into this flawless bridal look. This time it is a look all the way from Sudan for Safar's Jirtek. On this look, we have the talented makeup artist, Jide Of St.ola. He will be sharing all the tricks, methods and secrets on how he slayed this Sudanese look for the first time.  If you've missed previous features on this, catch up by clicking here. Now, it is time to learn and enjoy.
Before the wedding
I got to know my beautiful bride Safar, from Instagram a few years ago. I stumbled on her page and she was so pretty I decided to message her to model for me, I was excited when she replied and said let's do this. I did her makeup and she loved it and since then she told me she would definitely call me for her wedding makeup.

On the wedding
When she informed about her wedding, I was pretty excited. Then when she told me about her traditional and her outfit, I was elated because it was my first time making a Sudanese bride up.  Safa is from Sudan and her ceremony is called JIRTEK. I really loved how she was covered in so much gold jewelry and it made her look expensive.
Makeup process
To start off her makeup, I started off by cleansing her face then face prep followed. Then  I moisturized her face with Bobbi brown vitamin enriched cream. In order to mattify her face, I applied the Becca primer.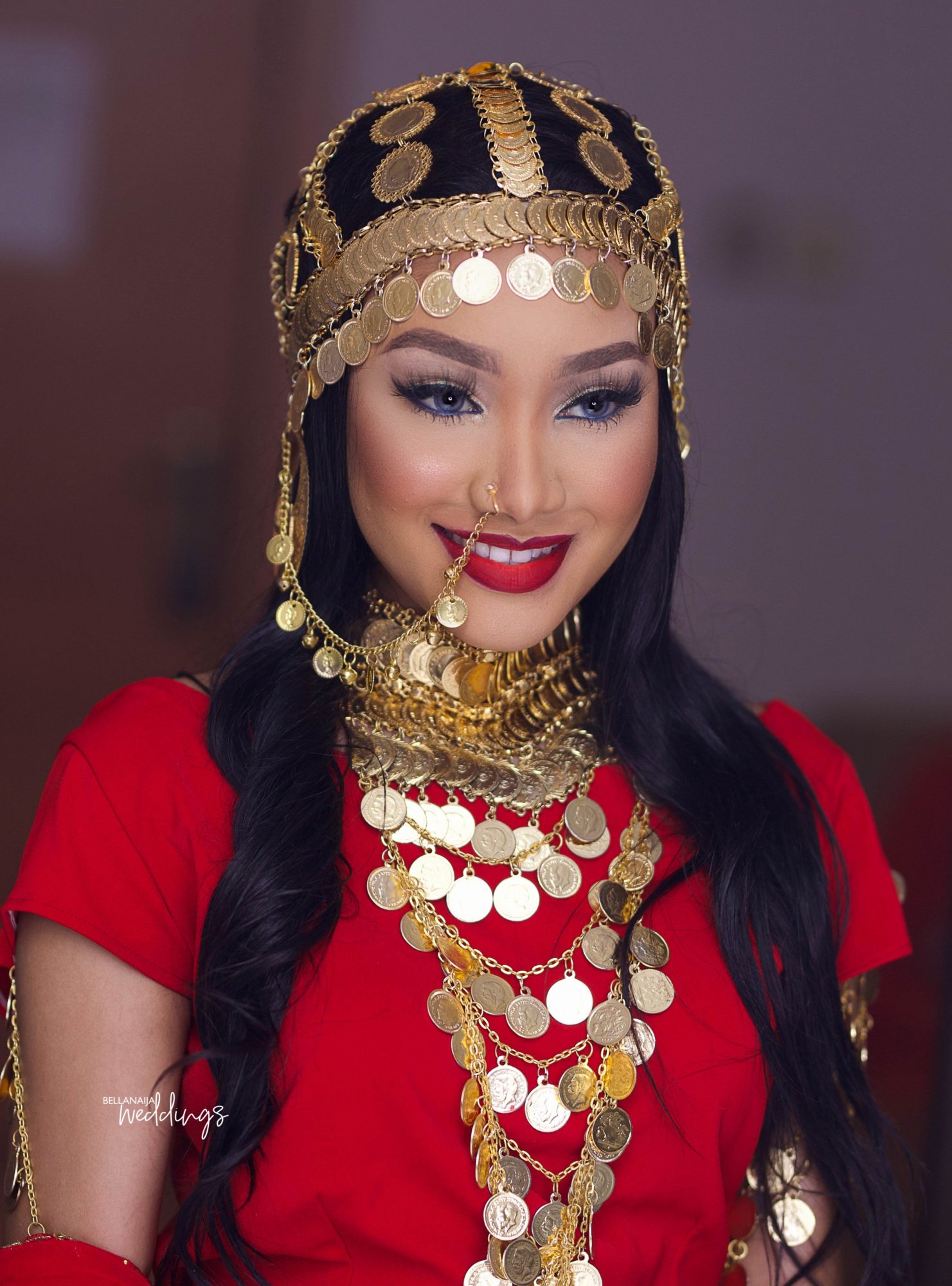 When it was time to apply foundation on her face, I went happy on her face by using the Huda Beauty foundation in Tres Leches. Then I highlighted her undereye with Fenty Beauty concealer in 300. the next thing I did was to apply powder and then I set her whole face with Fenty Beauty loose powder in banana and honey, Sounds yummy right?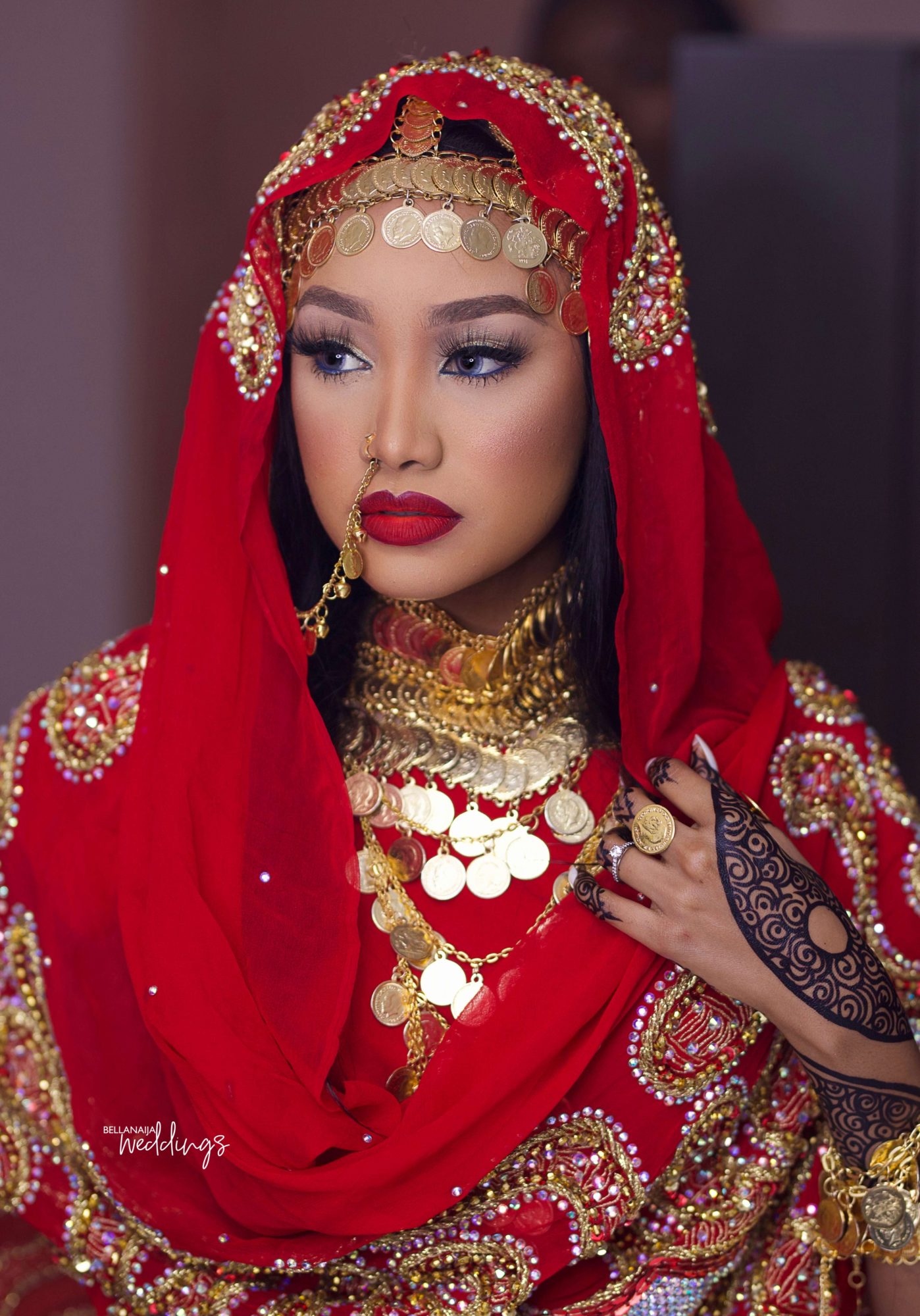 To give her that full natural brows, I filled her brows with benefit precisely my brow pencil in no4. Then lastly I used a bright red retro matte lipstick from MAC cosmetics In fashion legacy.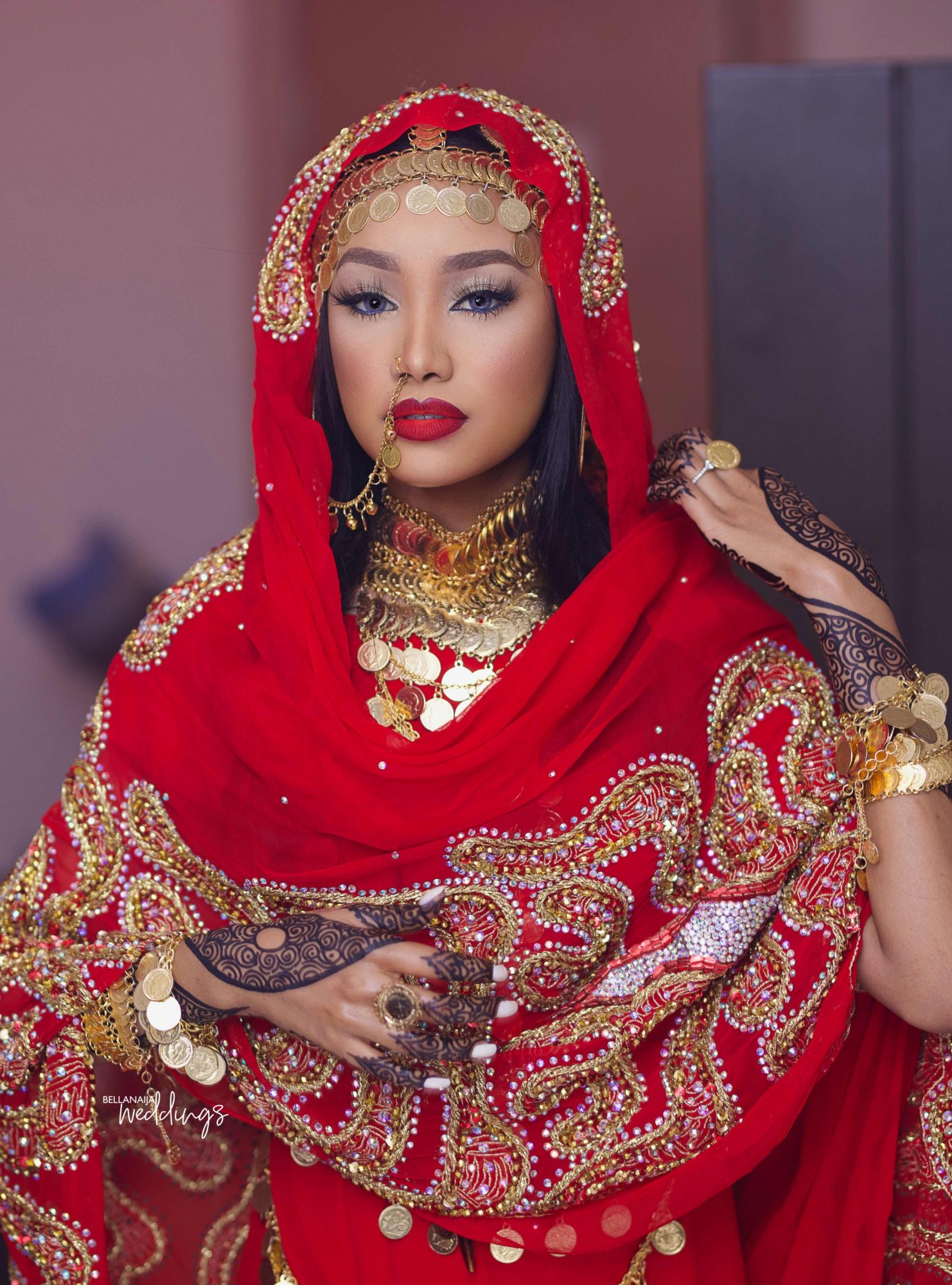 Raise your hands in the comments section, if you love this look. To keep up with Jide's amazing work, check out his page on Instagram @jideofstola.
Credits
Bride: @safamo7ammad
Makeup: @jideofstola