Guys, everything about the #theTTAffair  traditional engagement was super beautiful and amazing to see in pictures.
Tomike and Tosin's traditional engagement truly reflected their beautiful personalities and deep friendship. Honestly, we are pretty sure you will be smiling broadly at the end of the feature and oh, we have their love story by the bride.
Now the fun didn't stop here, their white wedding is pretty amazing and we bet you don't want to miss it (plus the first part of their love story is up here).  Just in case you missed their pre-wedding feature, you should catch up here. Do check out the white wedding and the first part of their story here.
Now grab a drink and live their joy through these pictures.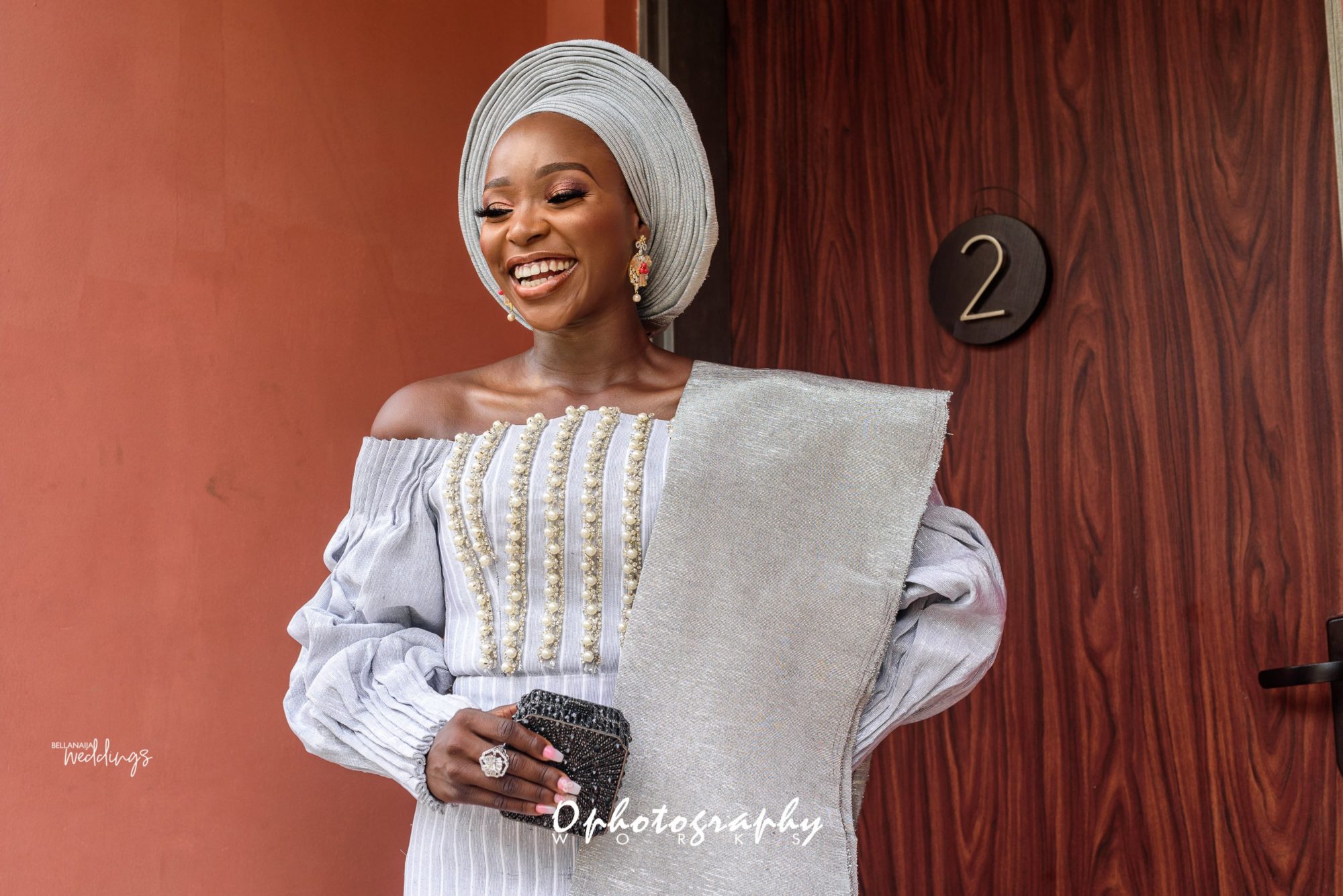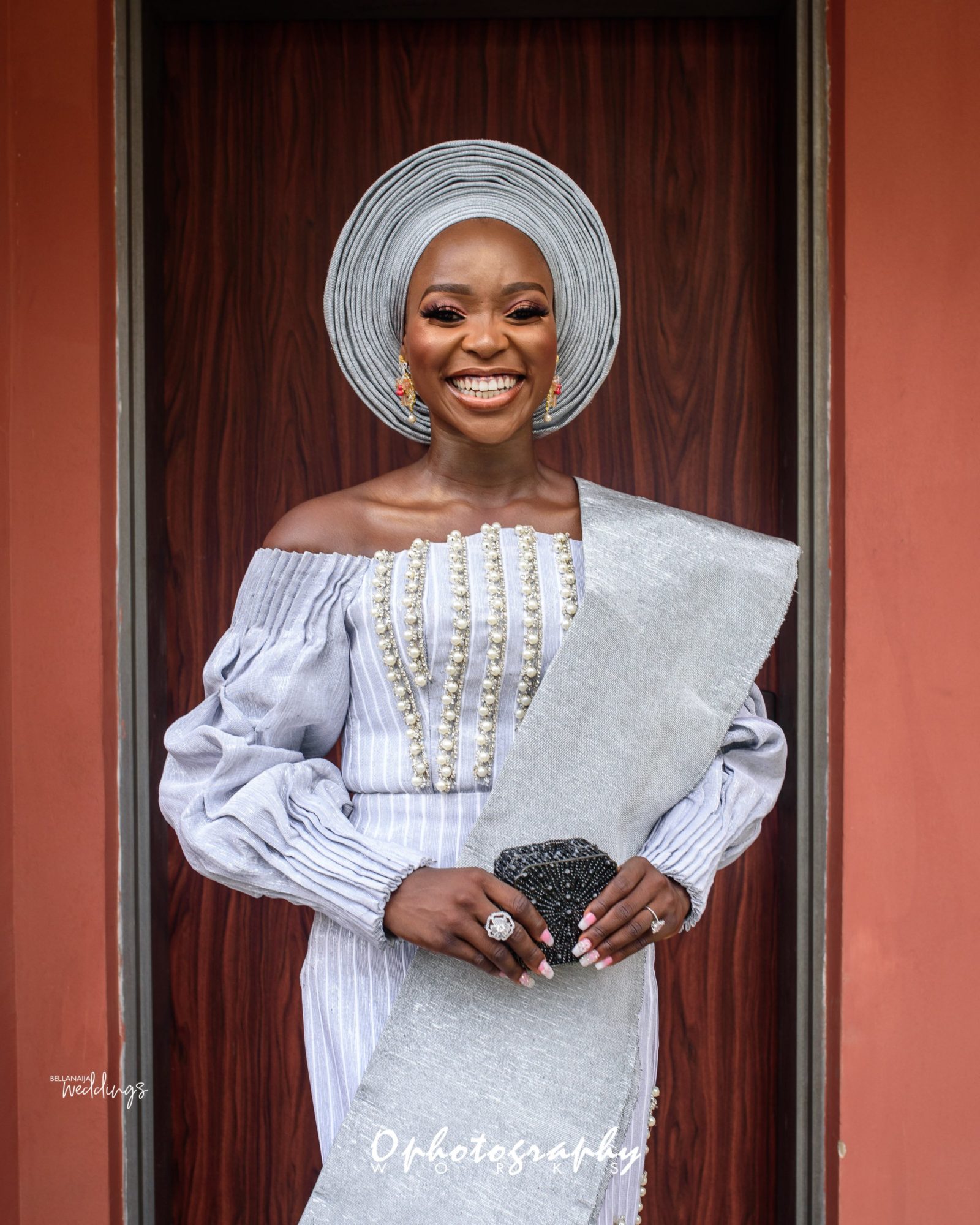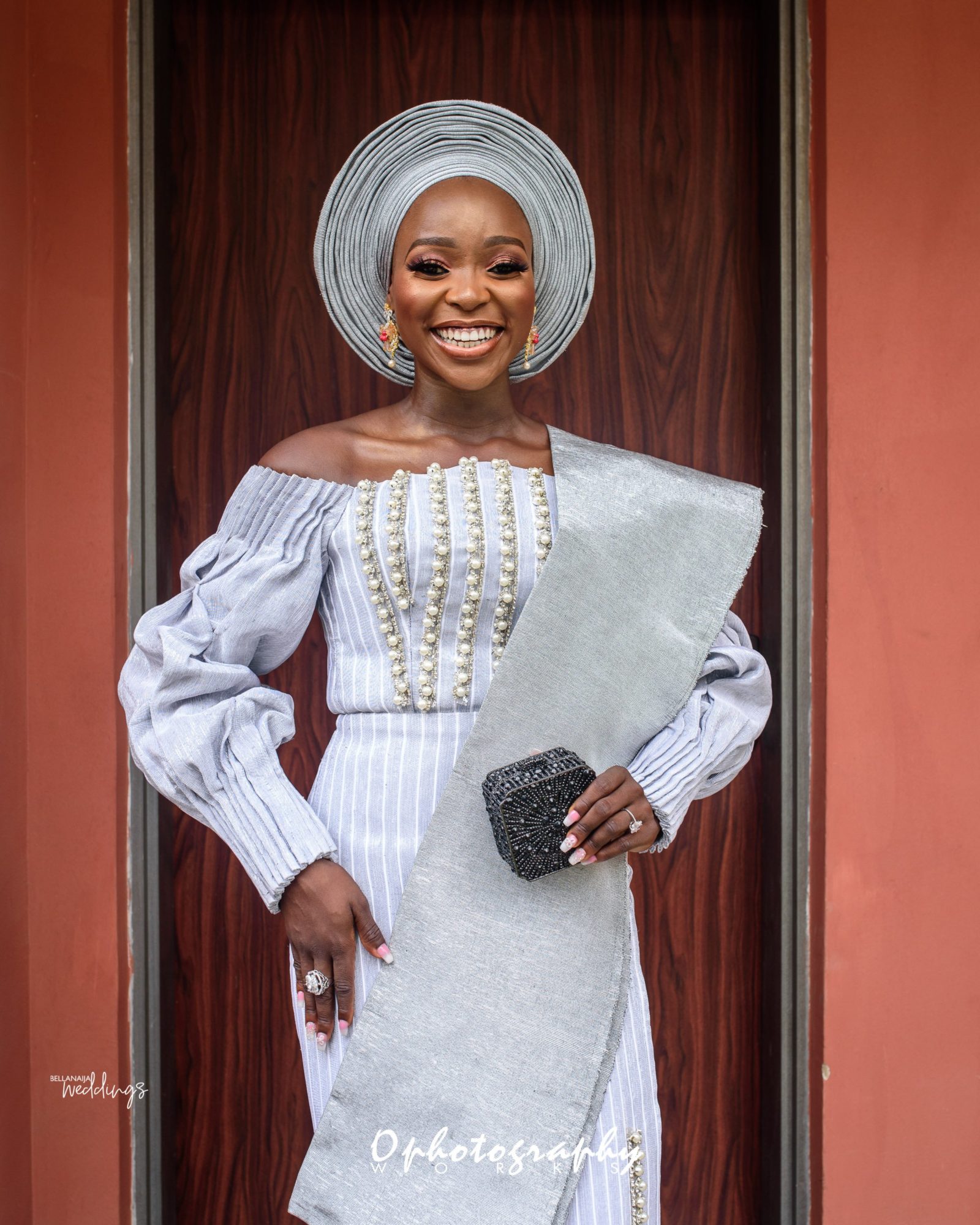 Here's how their love story started. Be sure to read the first part here:
Later in the day, Tosin called but I was outside school so I sent him my friend's number to call her to collect the boli and fish on our behalf. He called back later and said my friend wasn't in the hostel but was at the faculty that I shouldn't bother, he'll wait for me to get back to school. I told him I wasn't coming anytime soon but he insisted that whenever I got back I should let him know and he'll bring it( I wasn't even suspecting anything all this while?).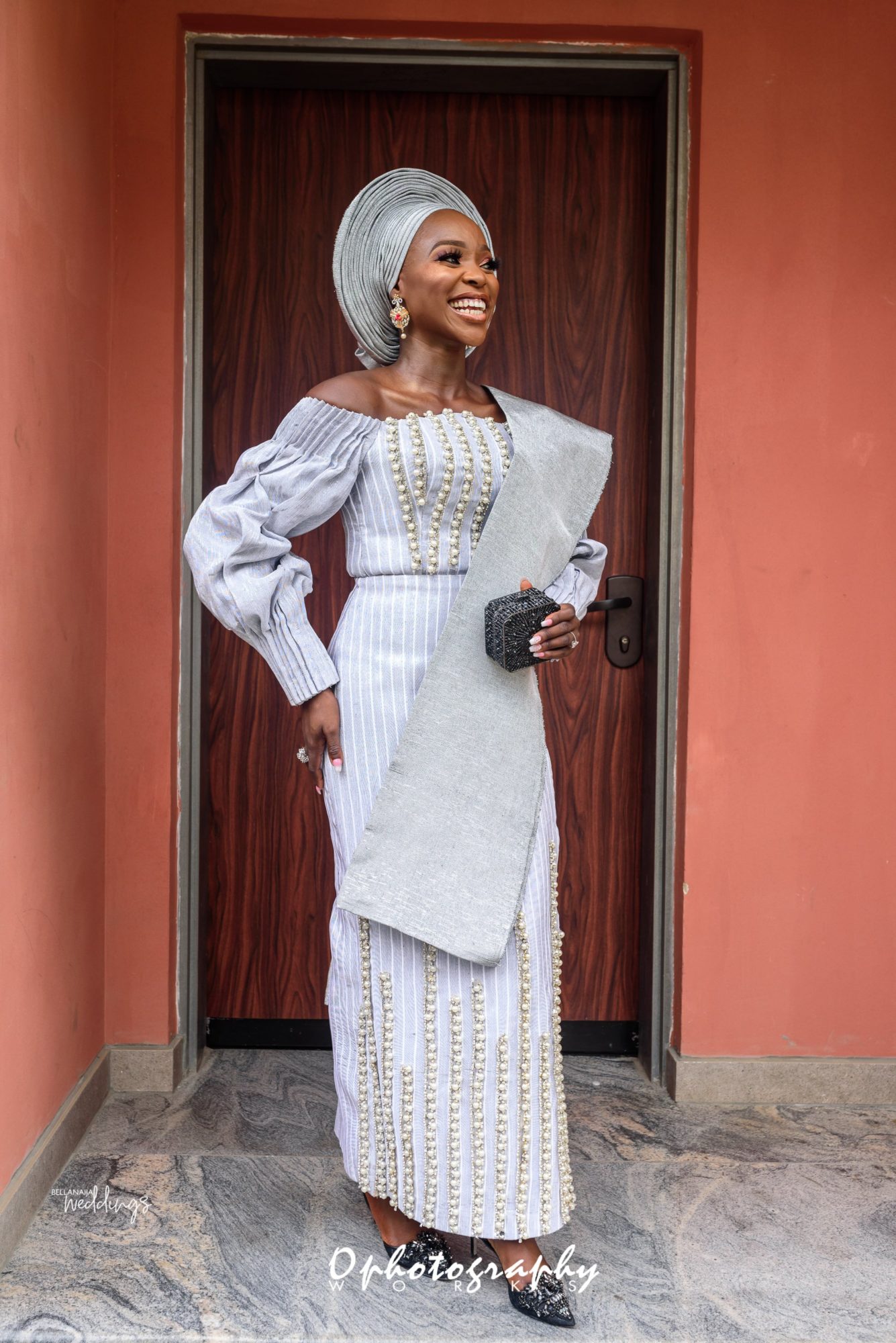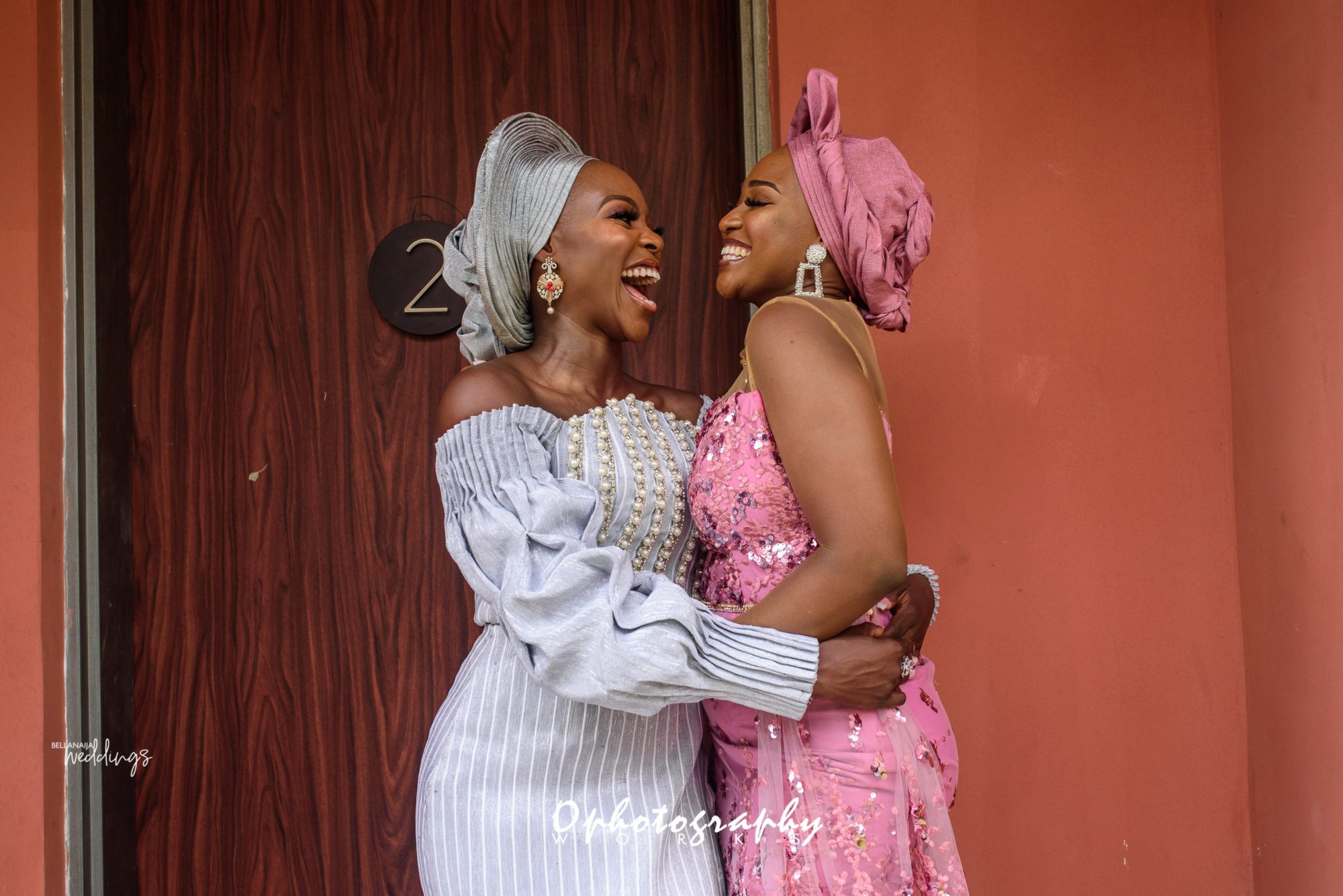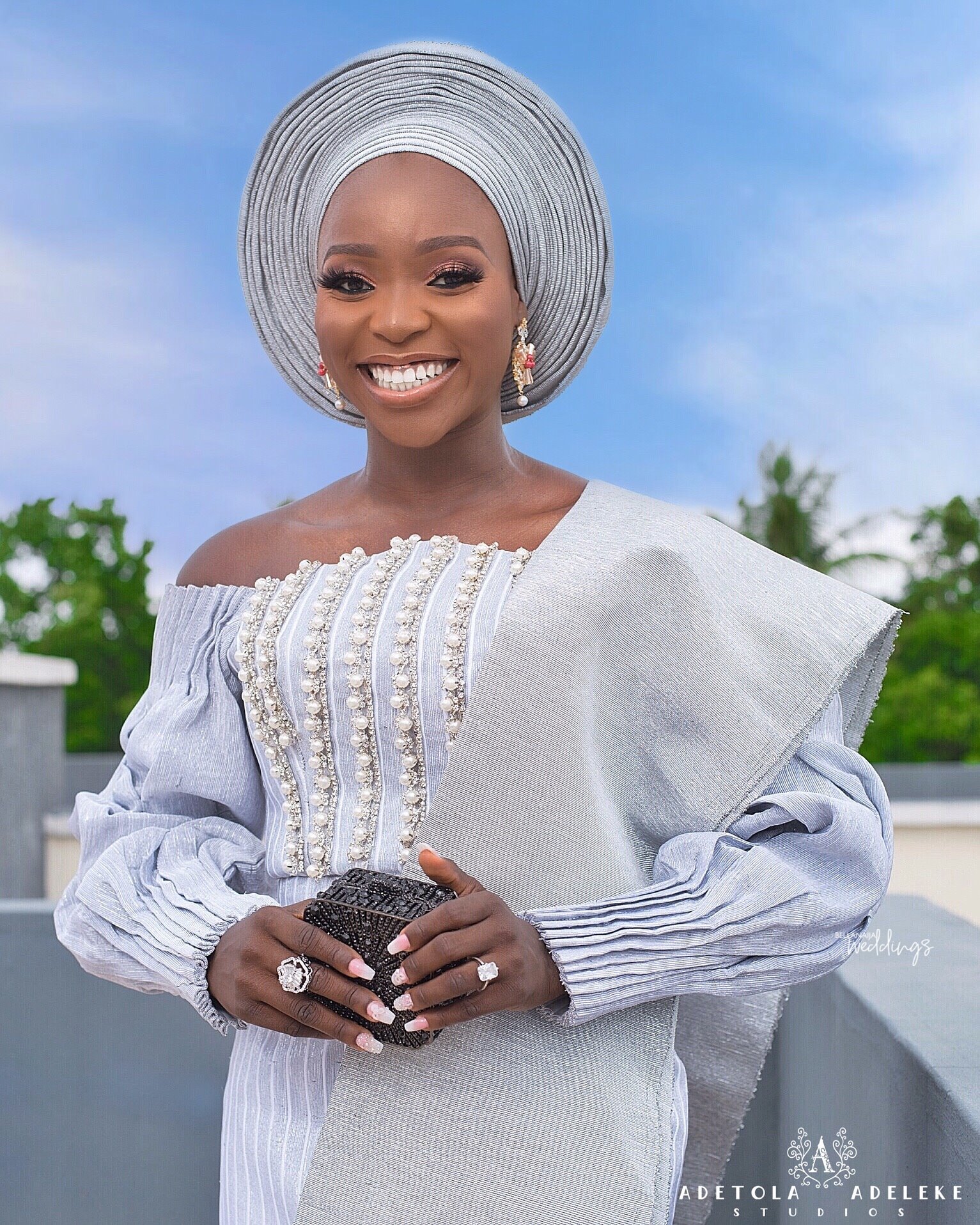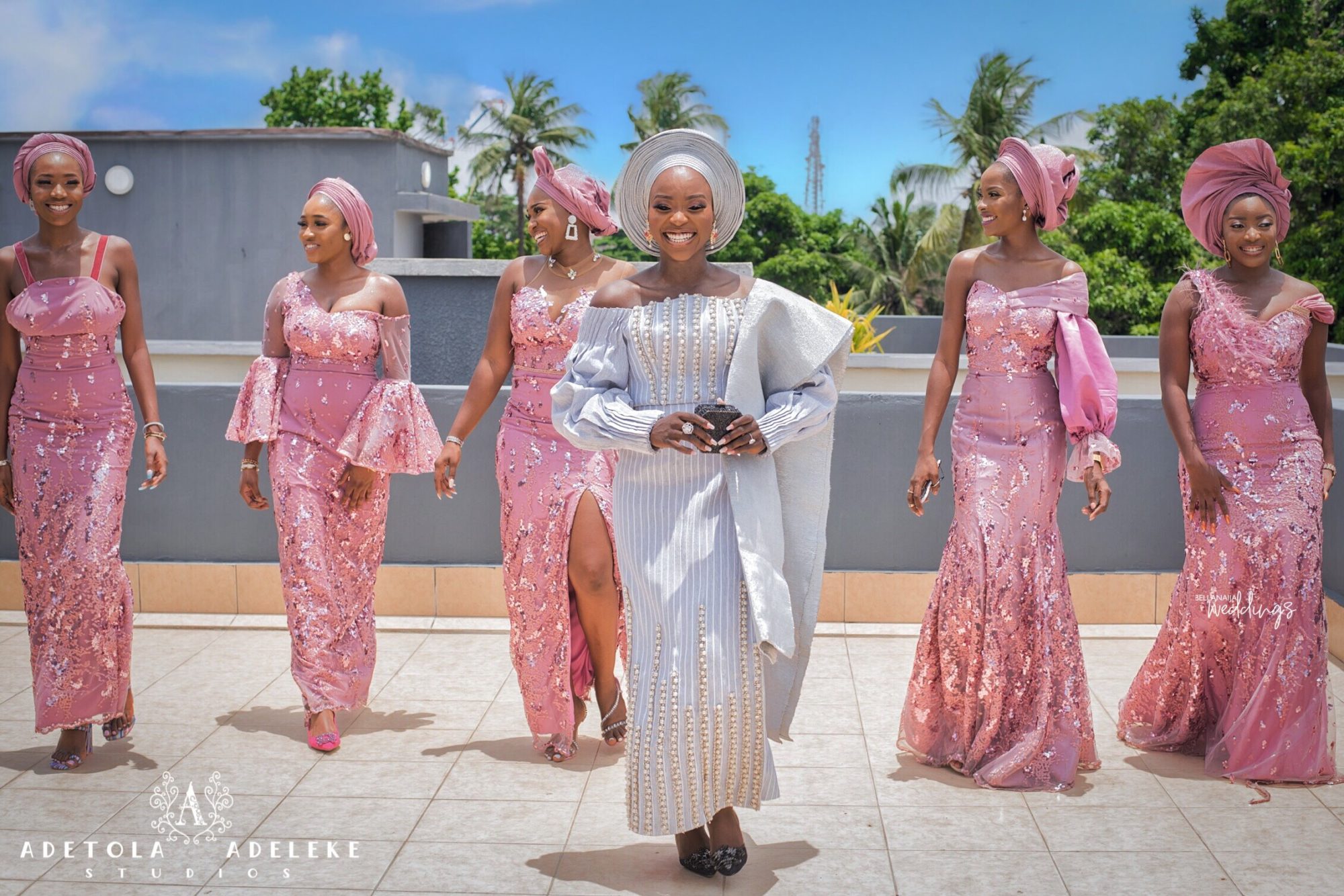 I got back to school in the evening and called him and he said he'll meet me at the school gate. I asked him if he had the Boli and fish with him and he said yes and so I called him when I got to the school gate and he drove up to meet me. Standing outside the car, I peeped into the car and asked for the boli and fish and then he said he wanted to take me to go get it at the boli and fish joint.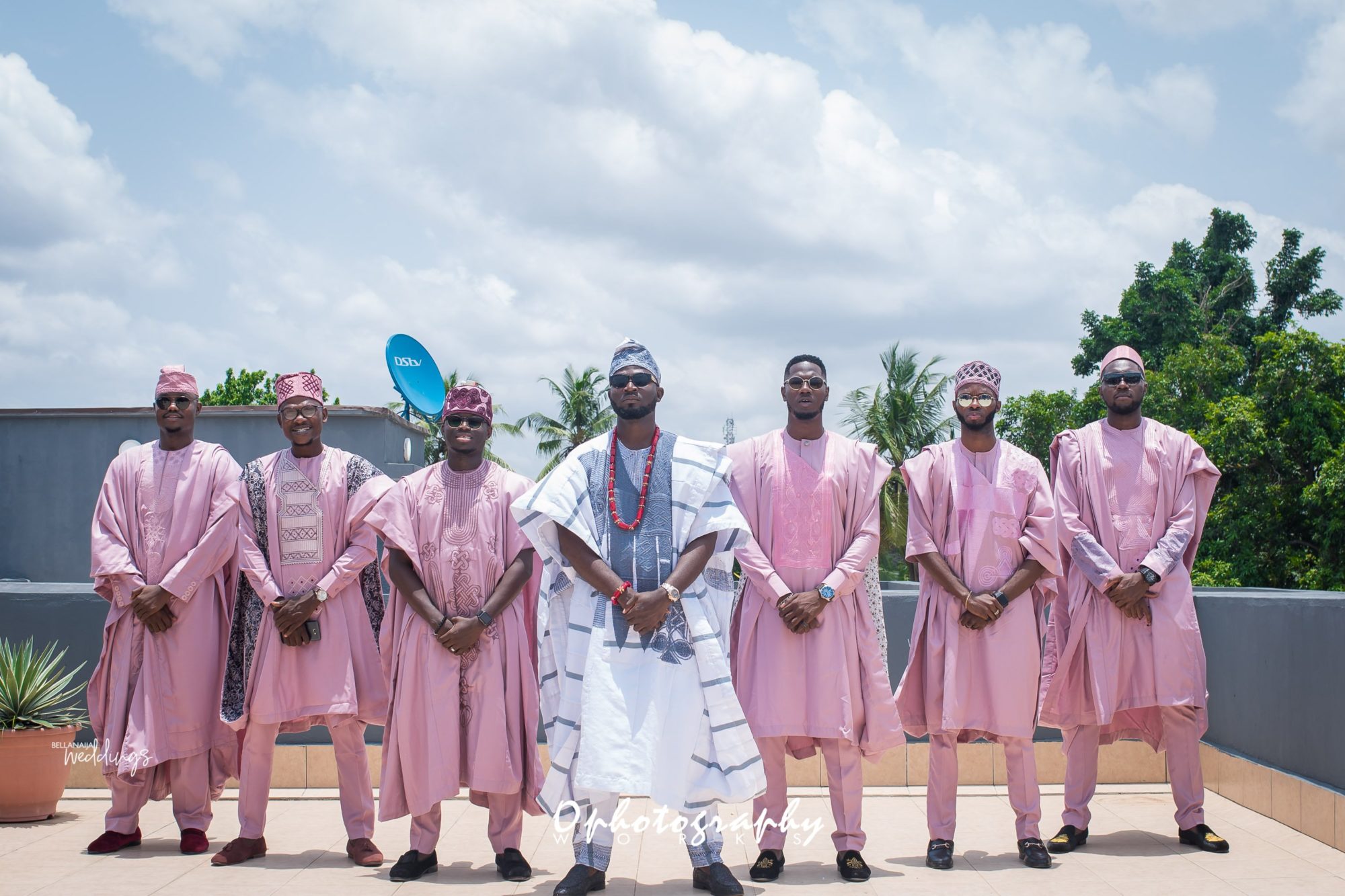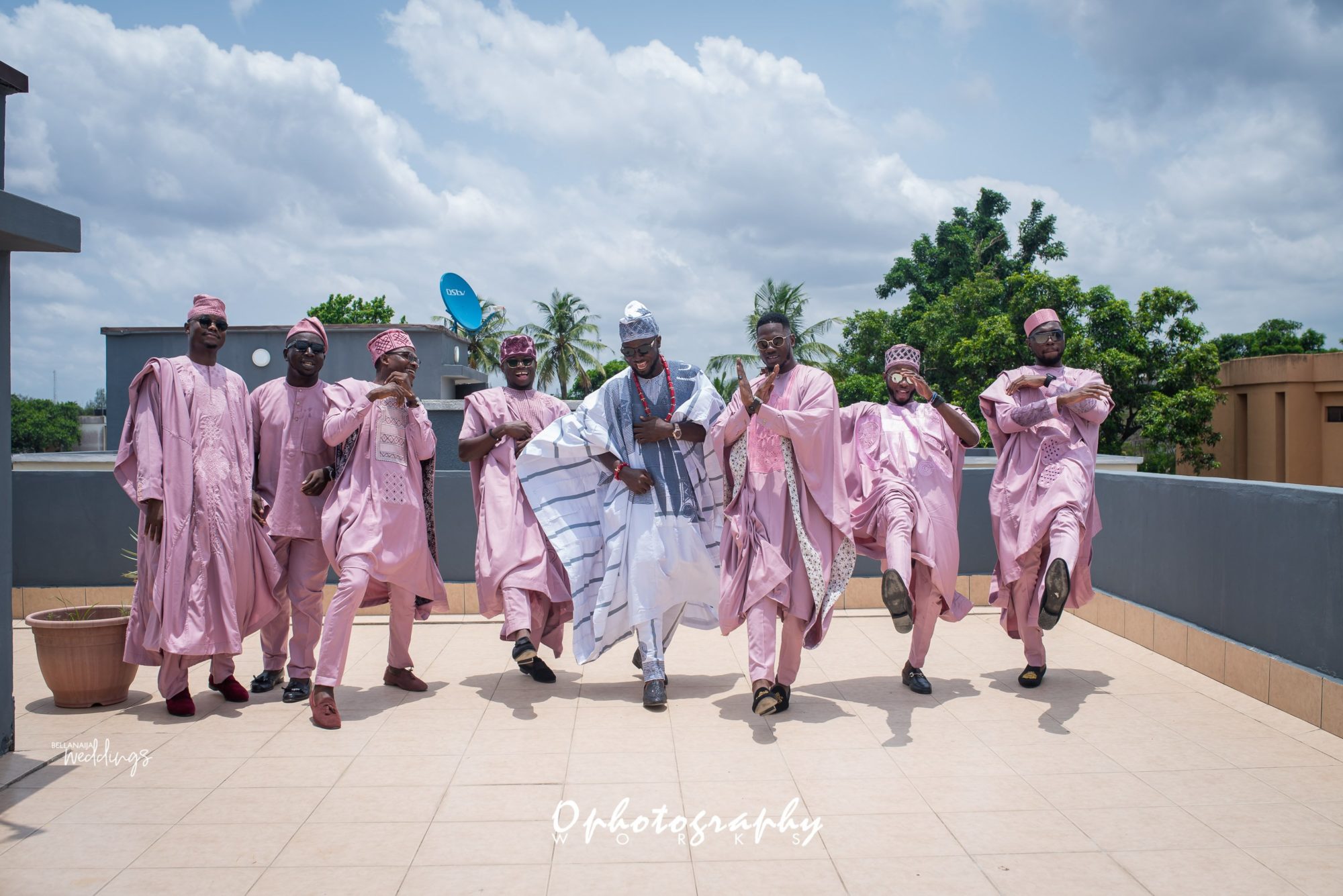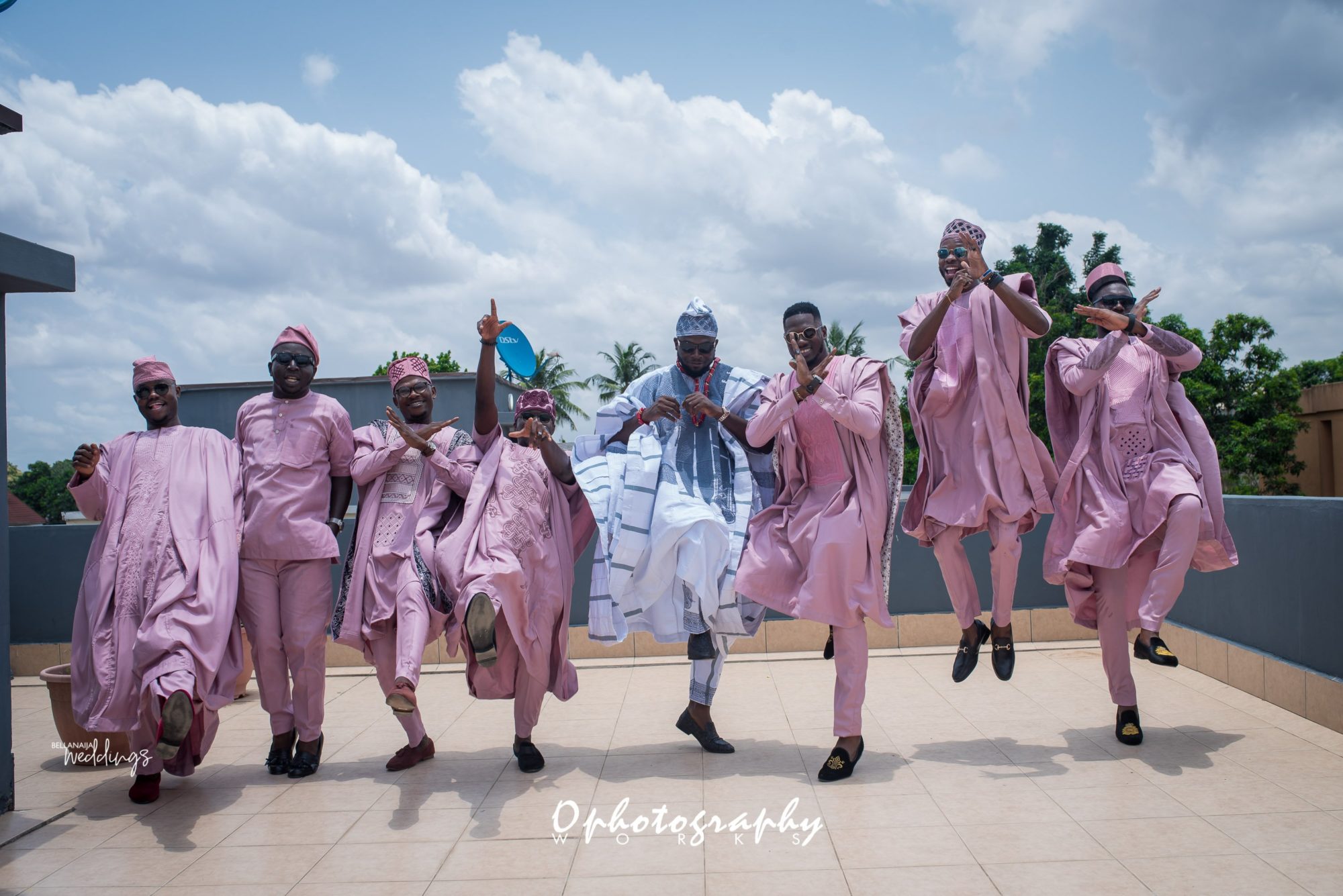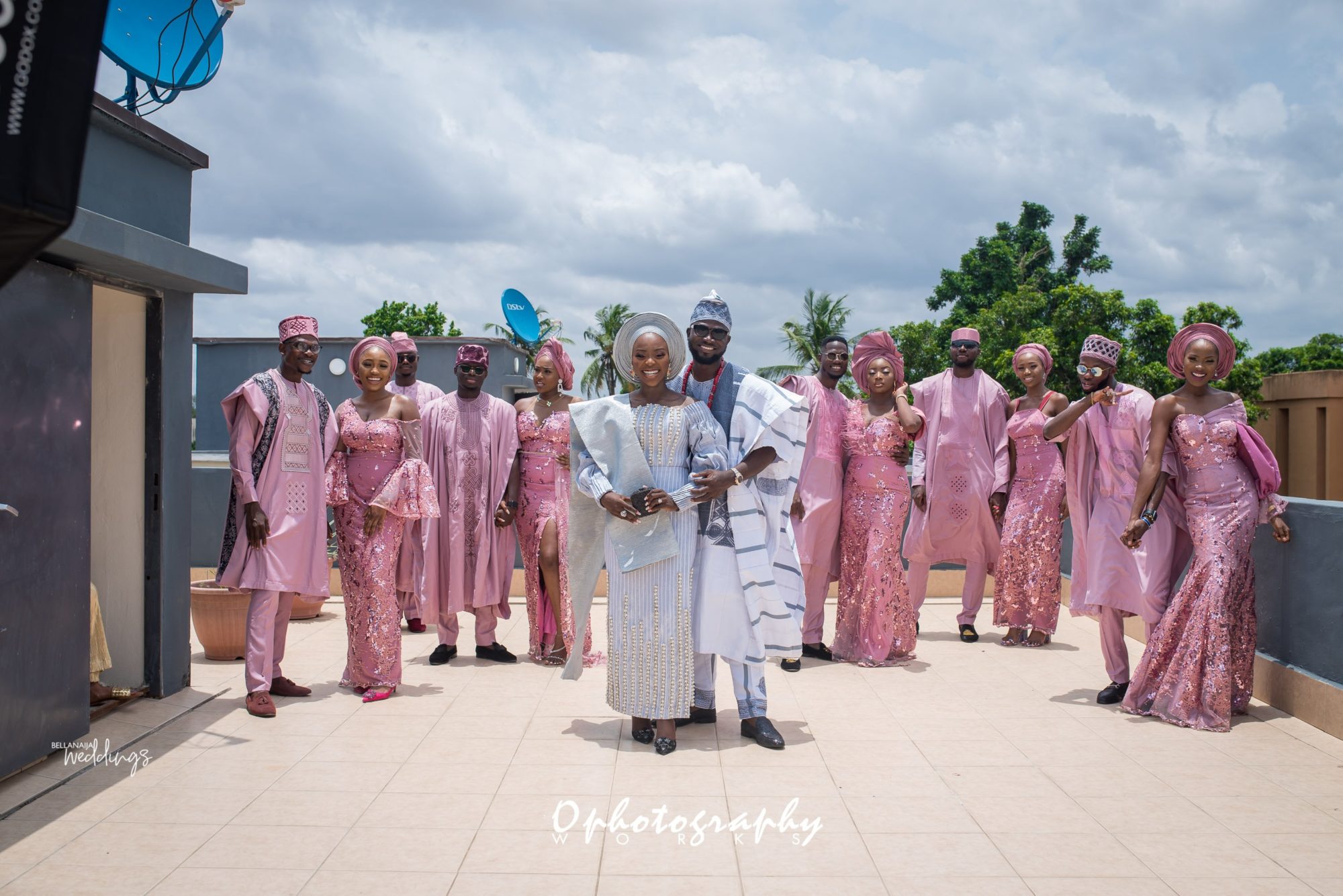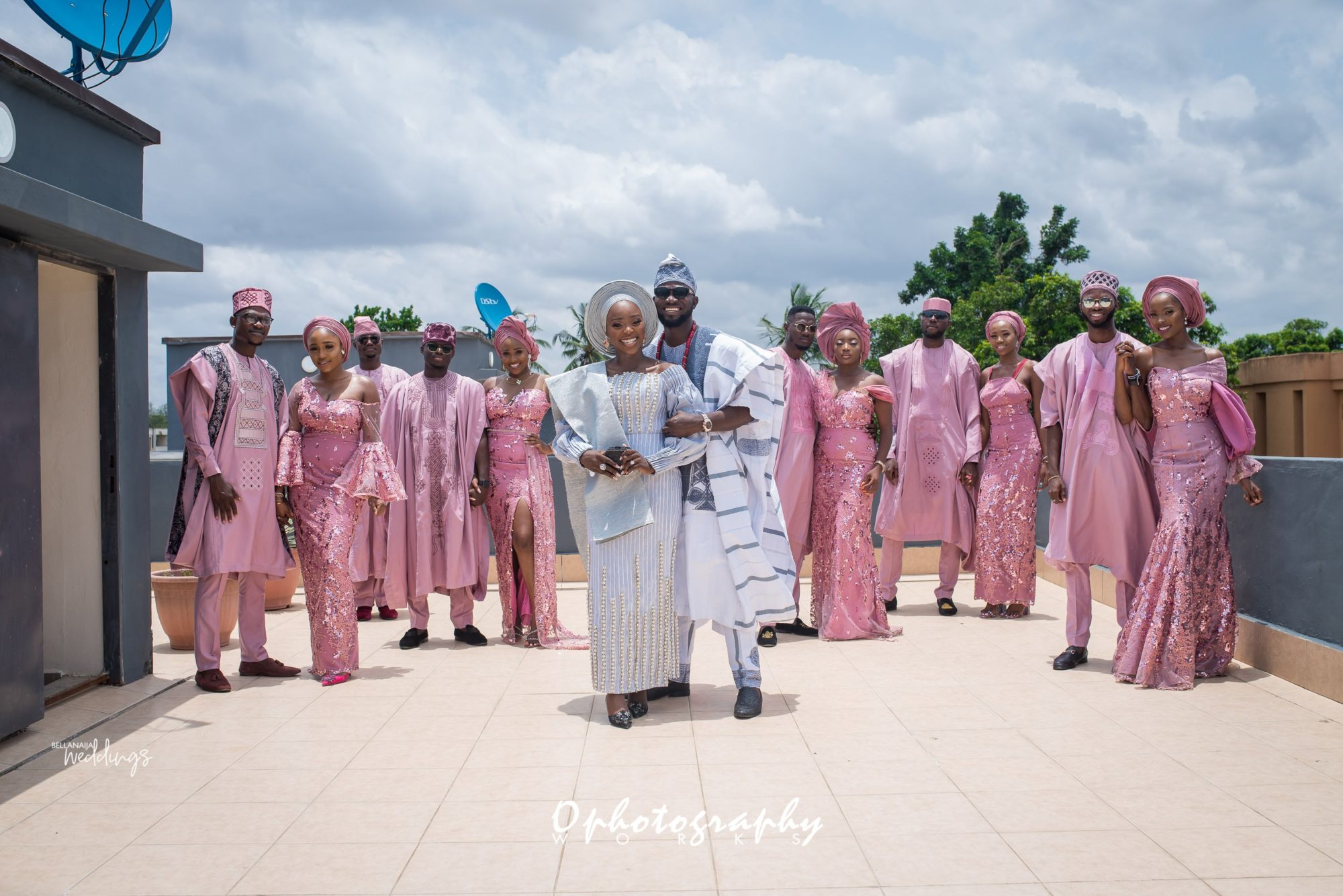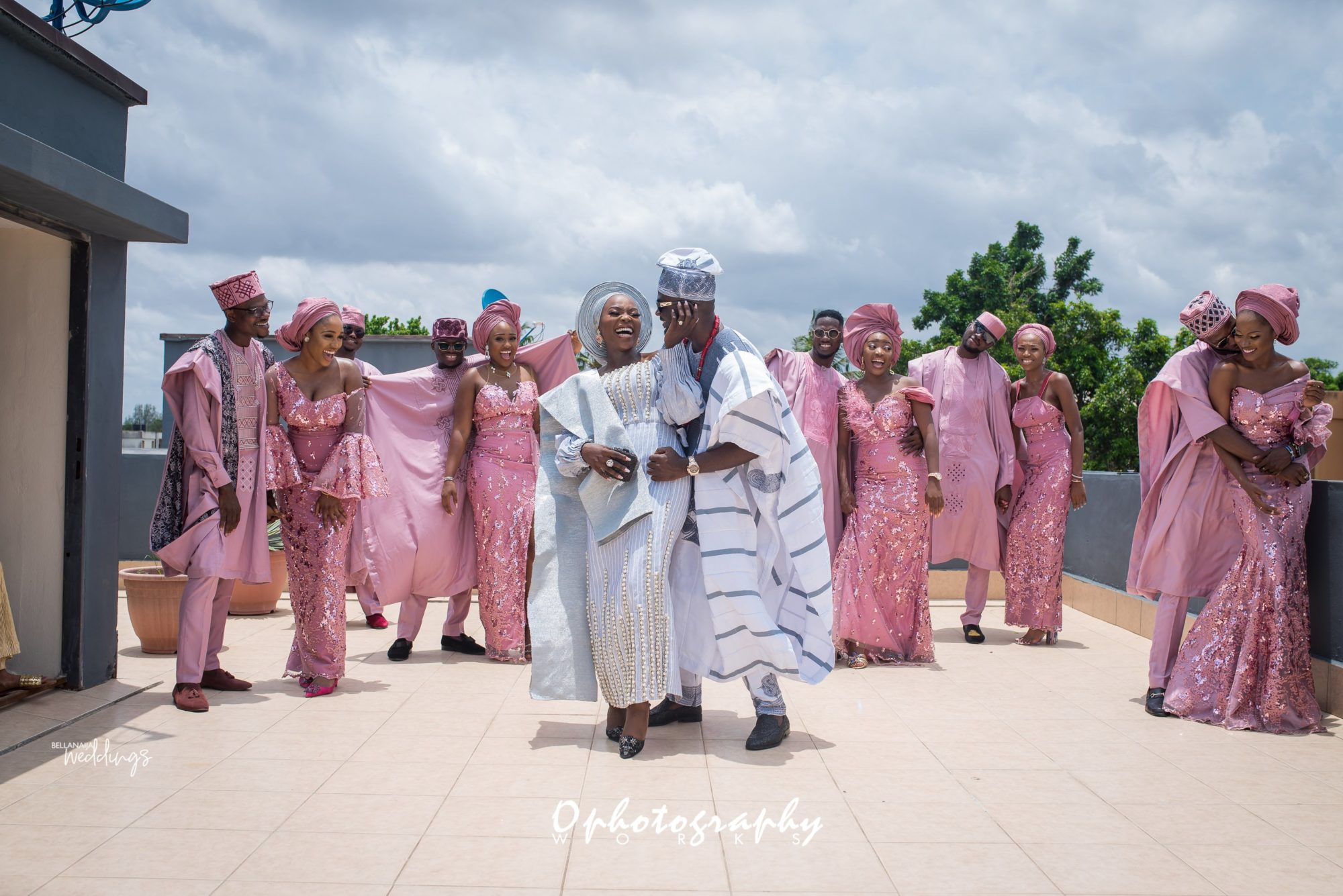 I'm like "but you said you had it with you and just wanted to give me, I'm supposed to get a cab here to my hostel " he said no, that he was just going to get it and he wanted to take me along. In my head, I'm like "this one na set up o". I was super reluctant to enter his car because of all the stories around those days but he was parked in the middle of the road obstructing and cars were honking! I was left with no choice and so I entered the car quickly.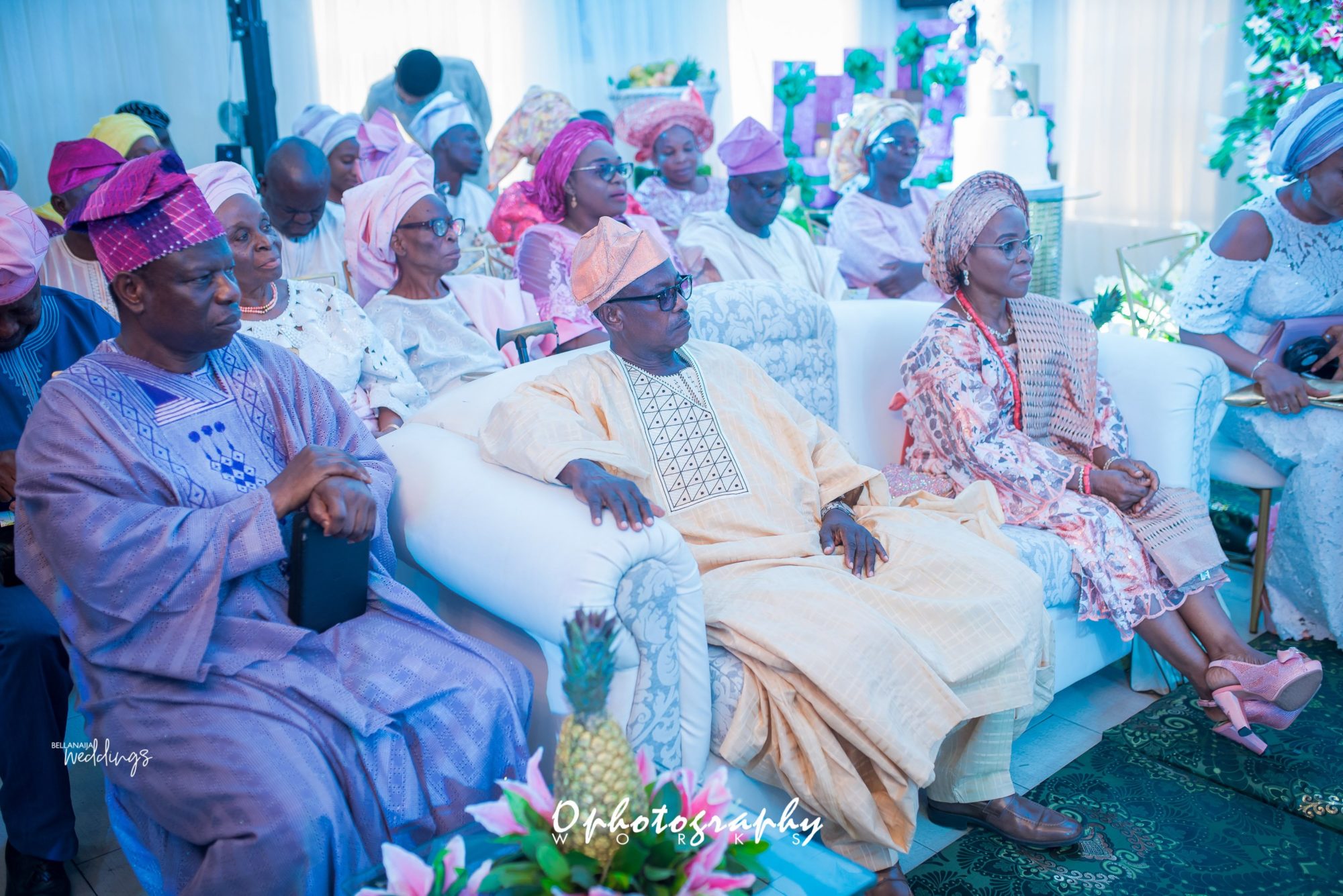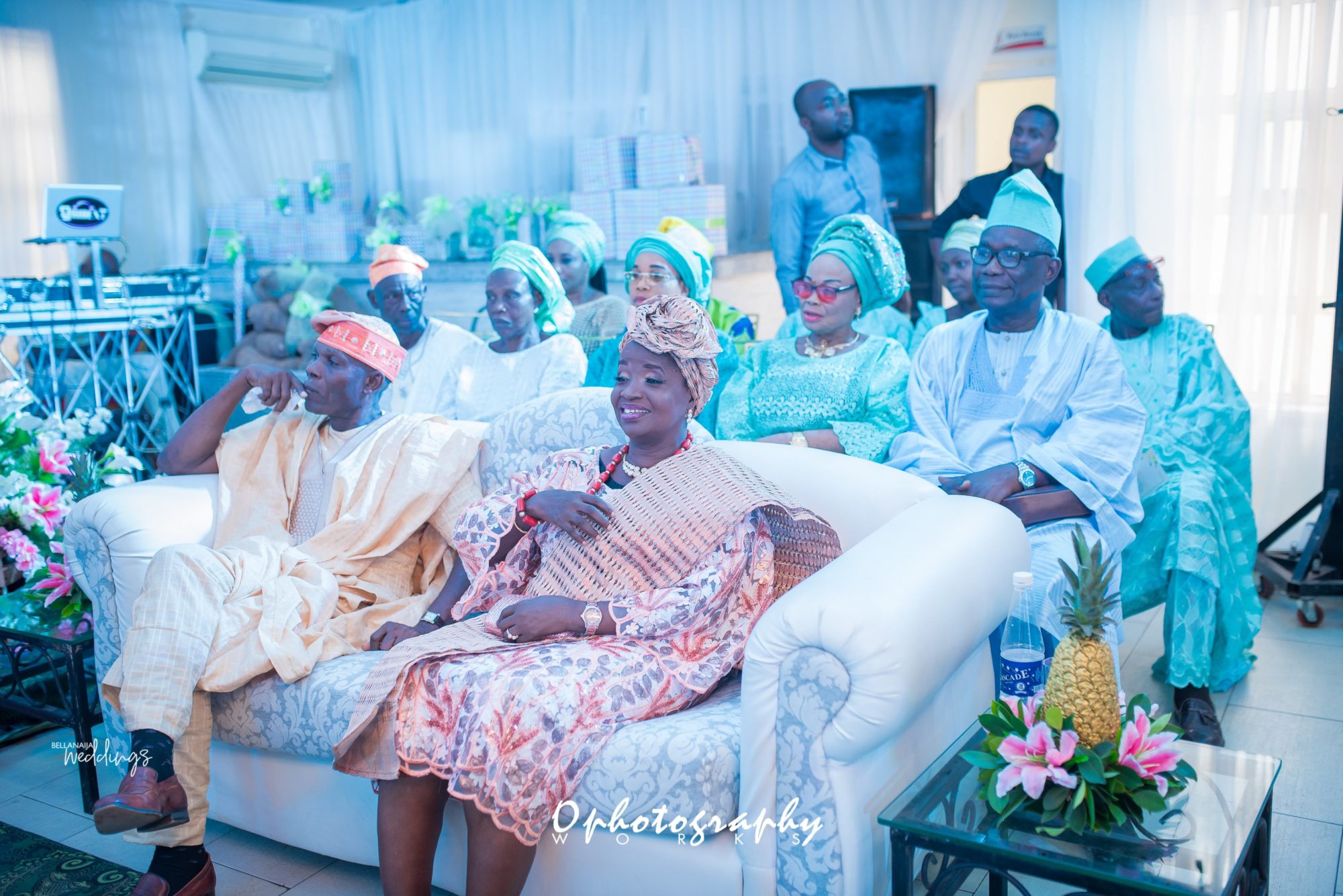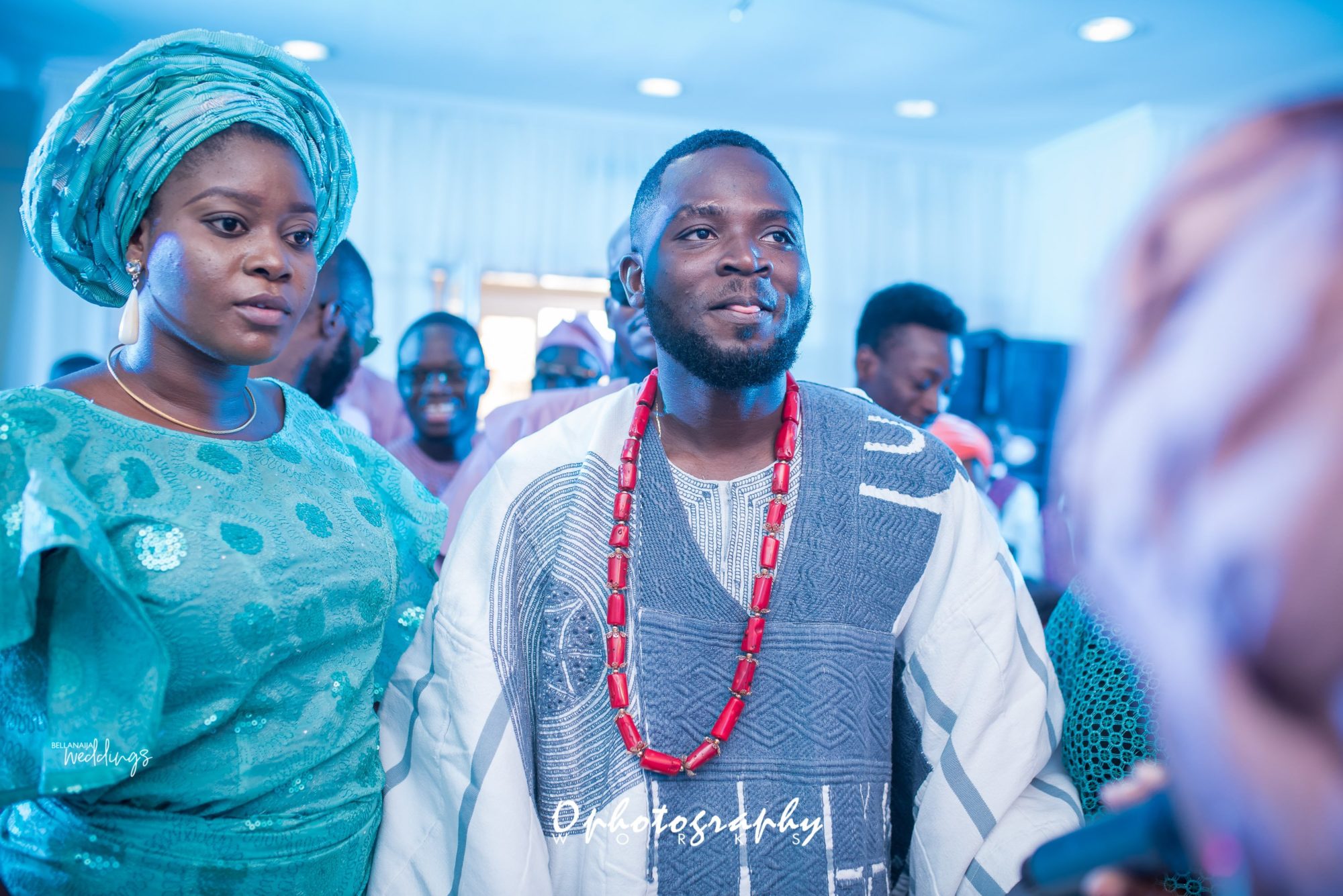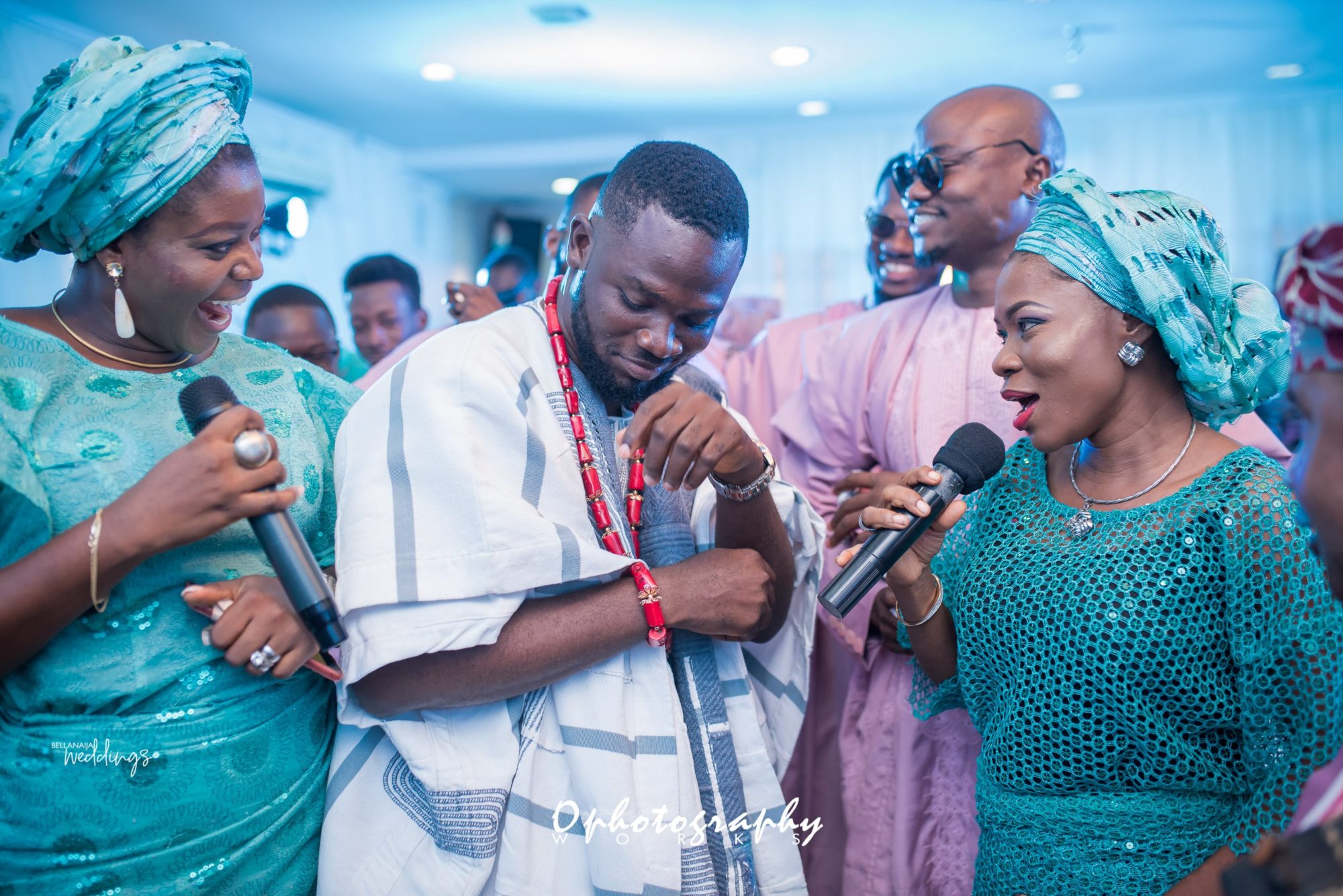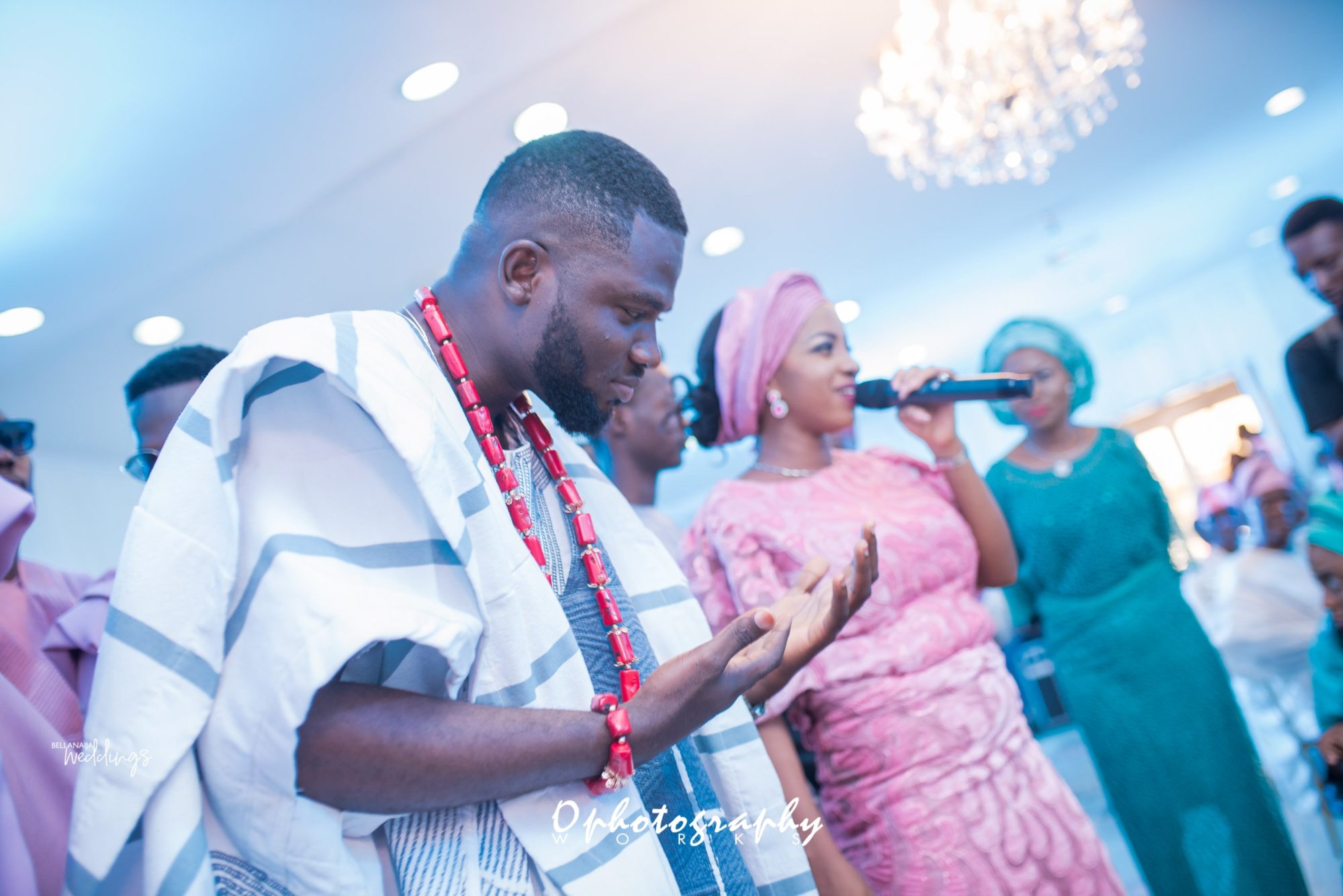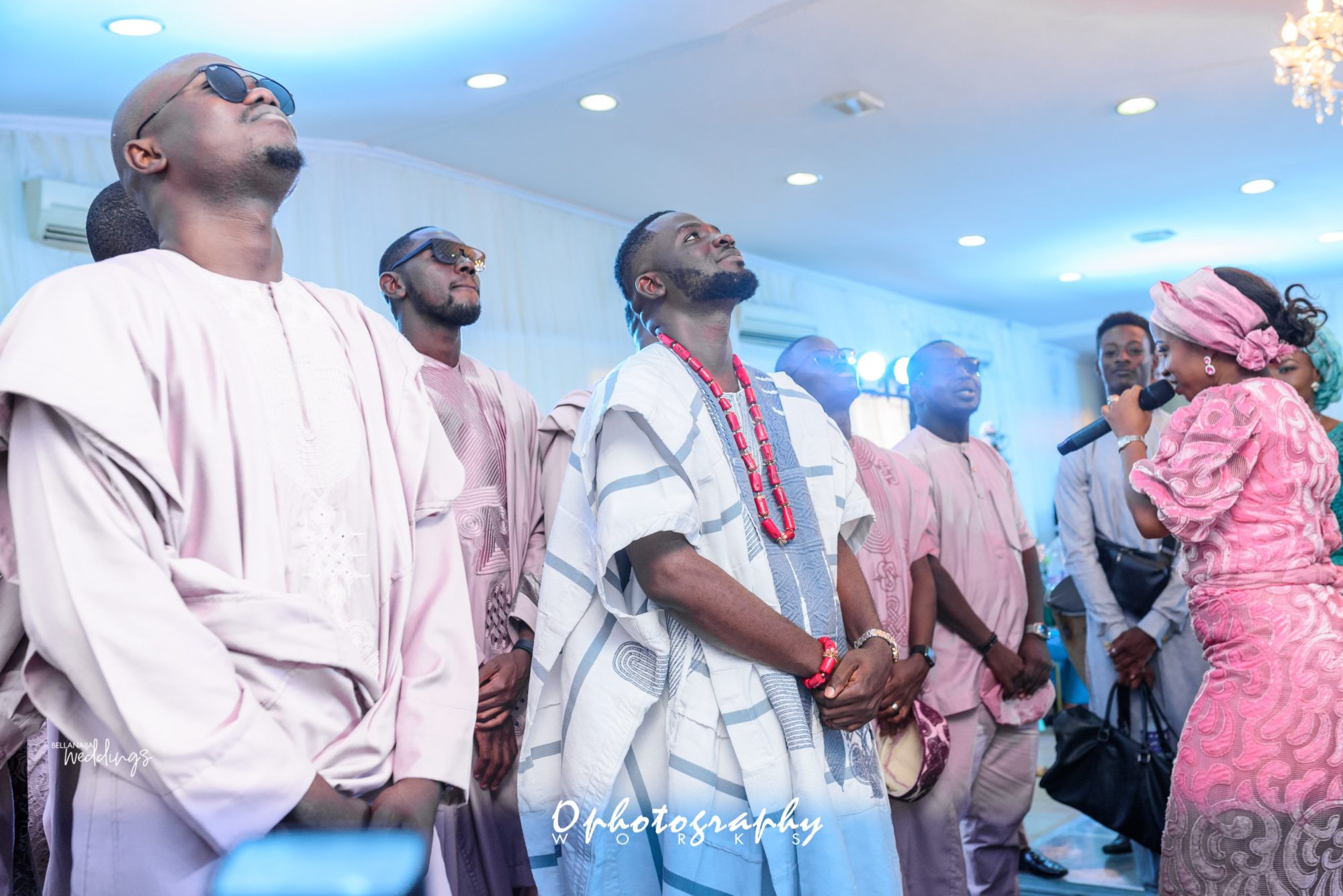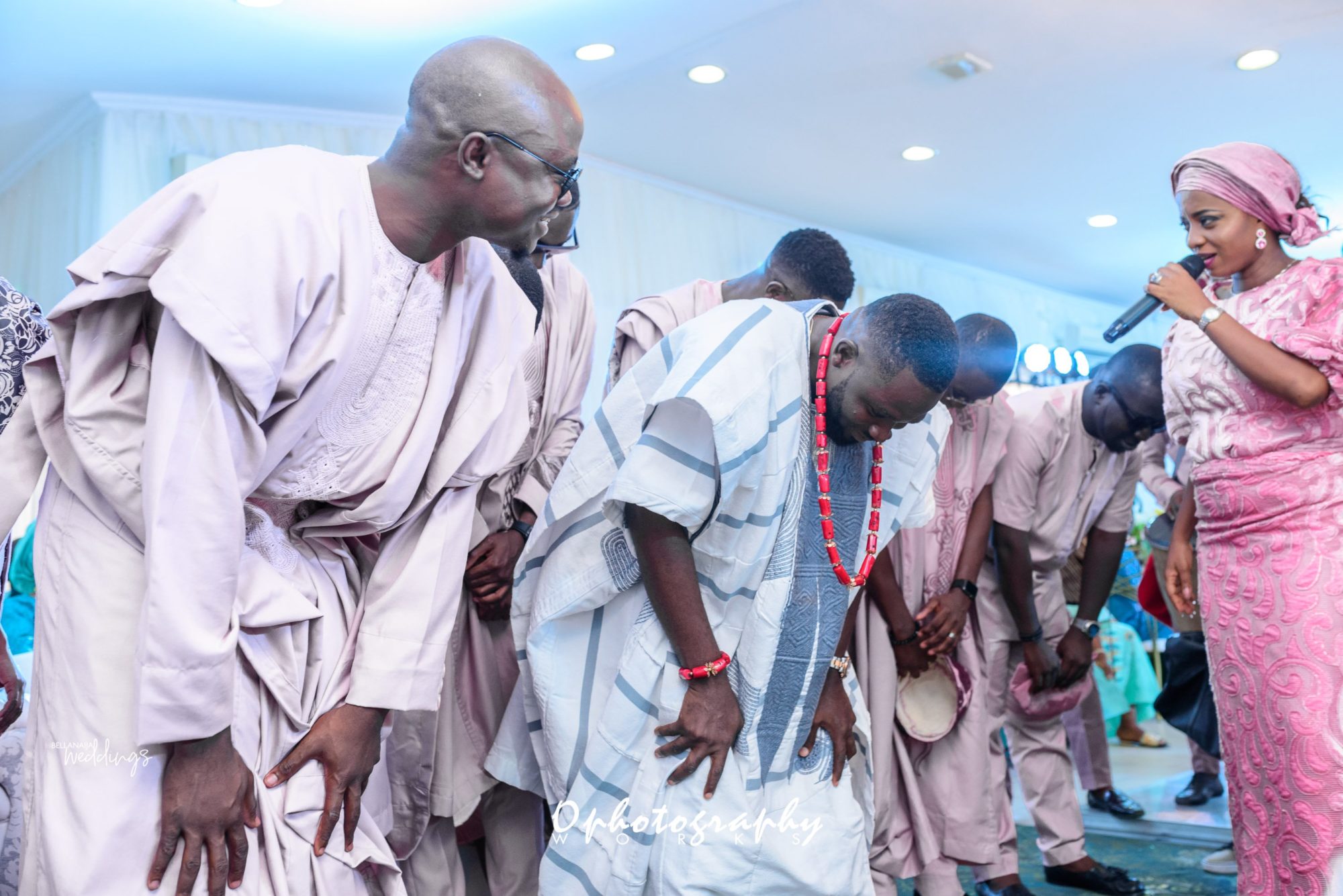 As soon as I got in, I told him I hated accepting rides from strangers that they're so many evil people around and he was like "me I be MFM boy" I was in total disbelief but honestly impressed. We got to the joint, got the boli and fish and we ate it outside his car, I sat on the boot of his car and he teased me about how short I was. We asked questions about each other, I wanted to know if he was a "unilag boy" and he studied architecture but graduated years back and it was his friends joint opening that brought him back to Unilag that day.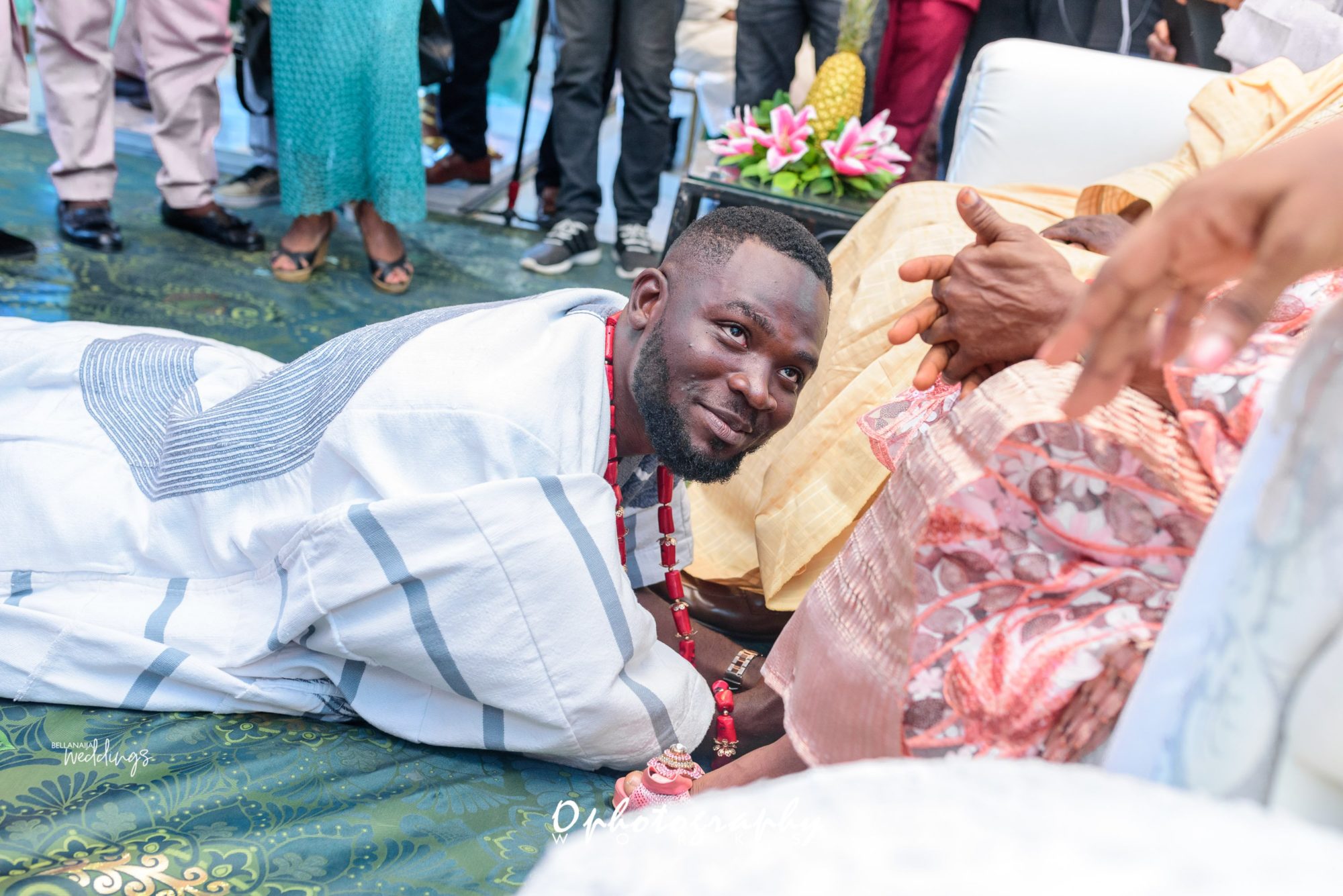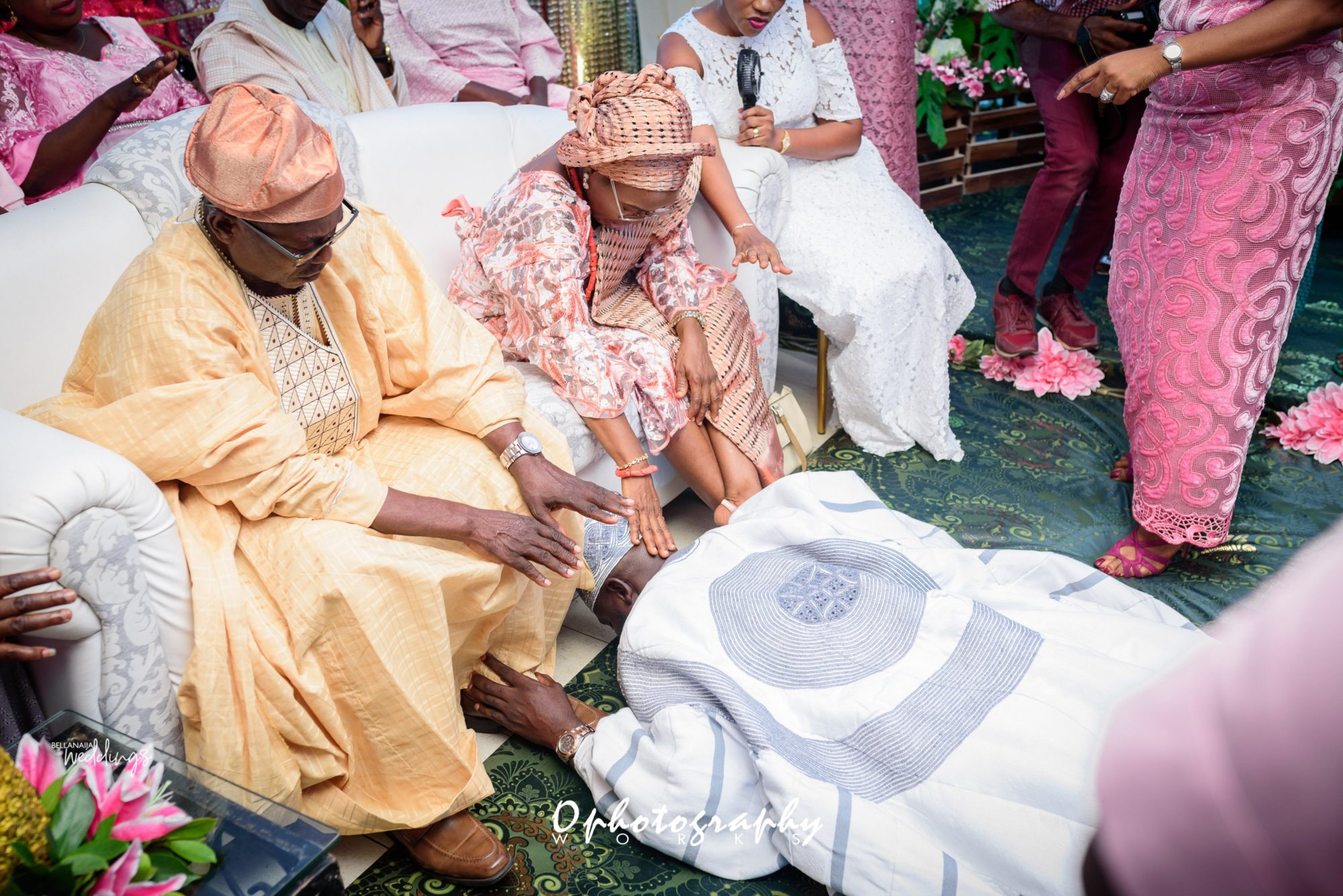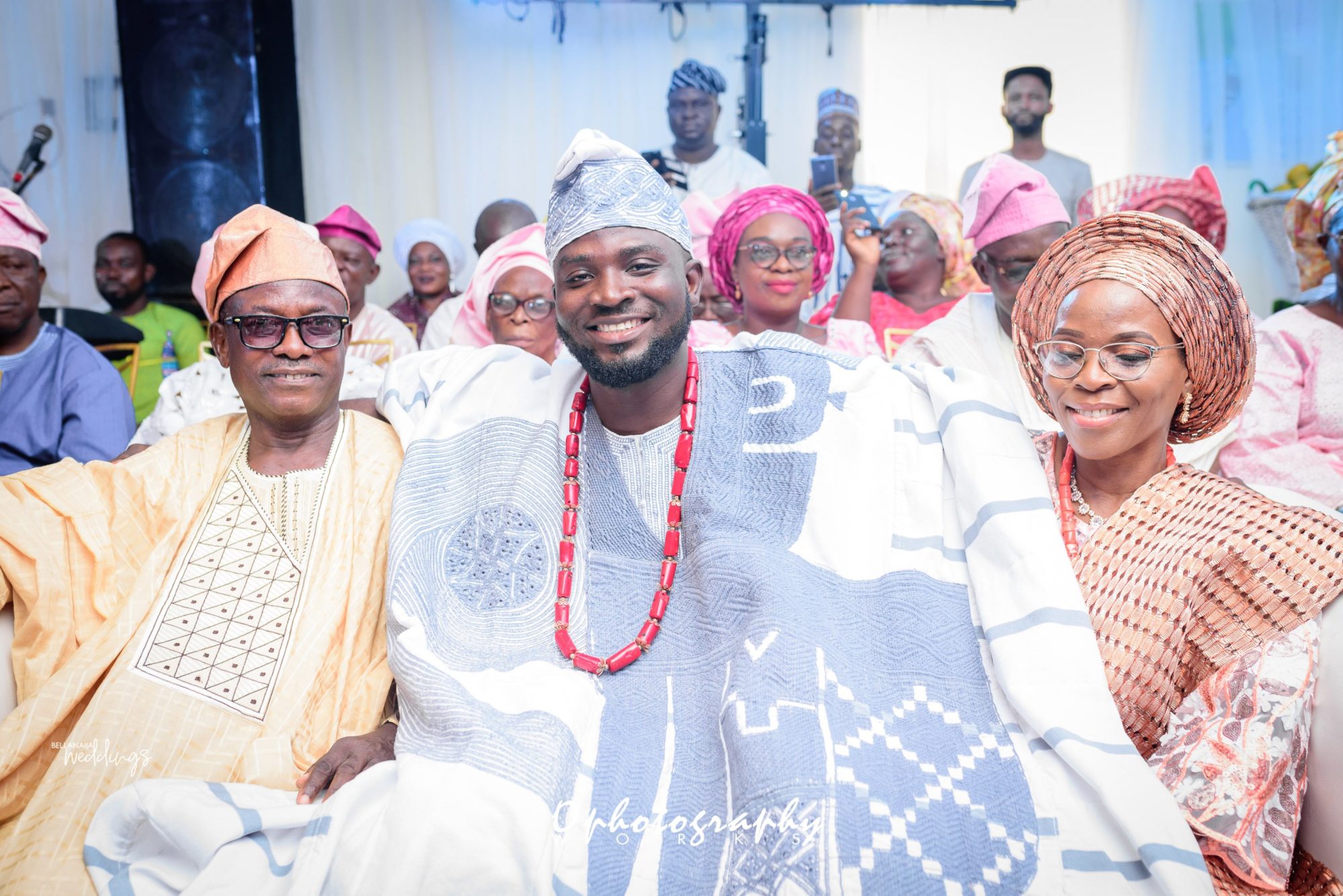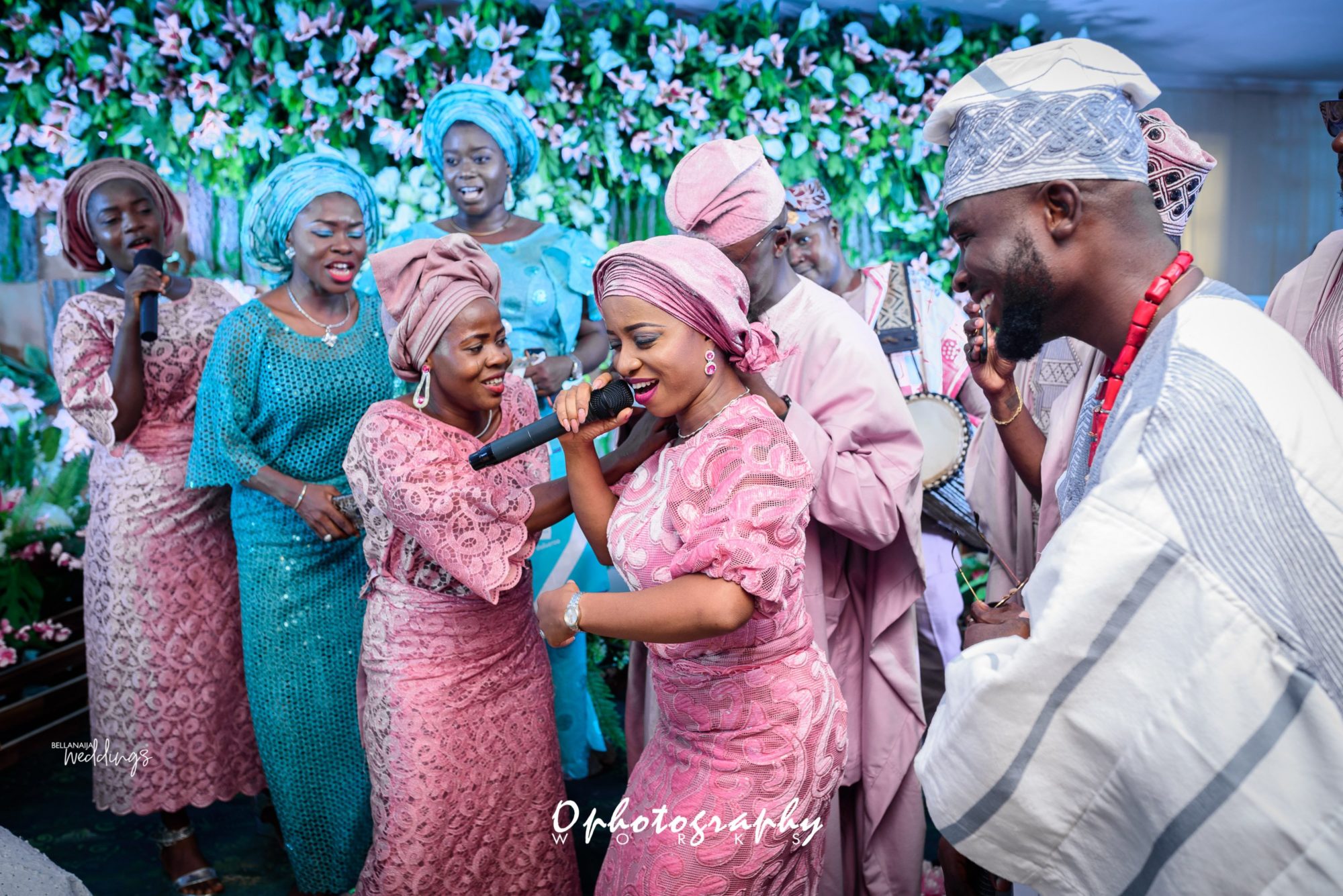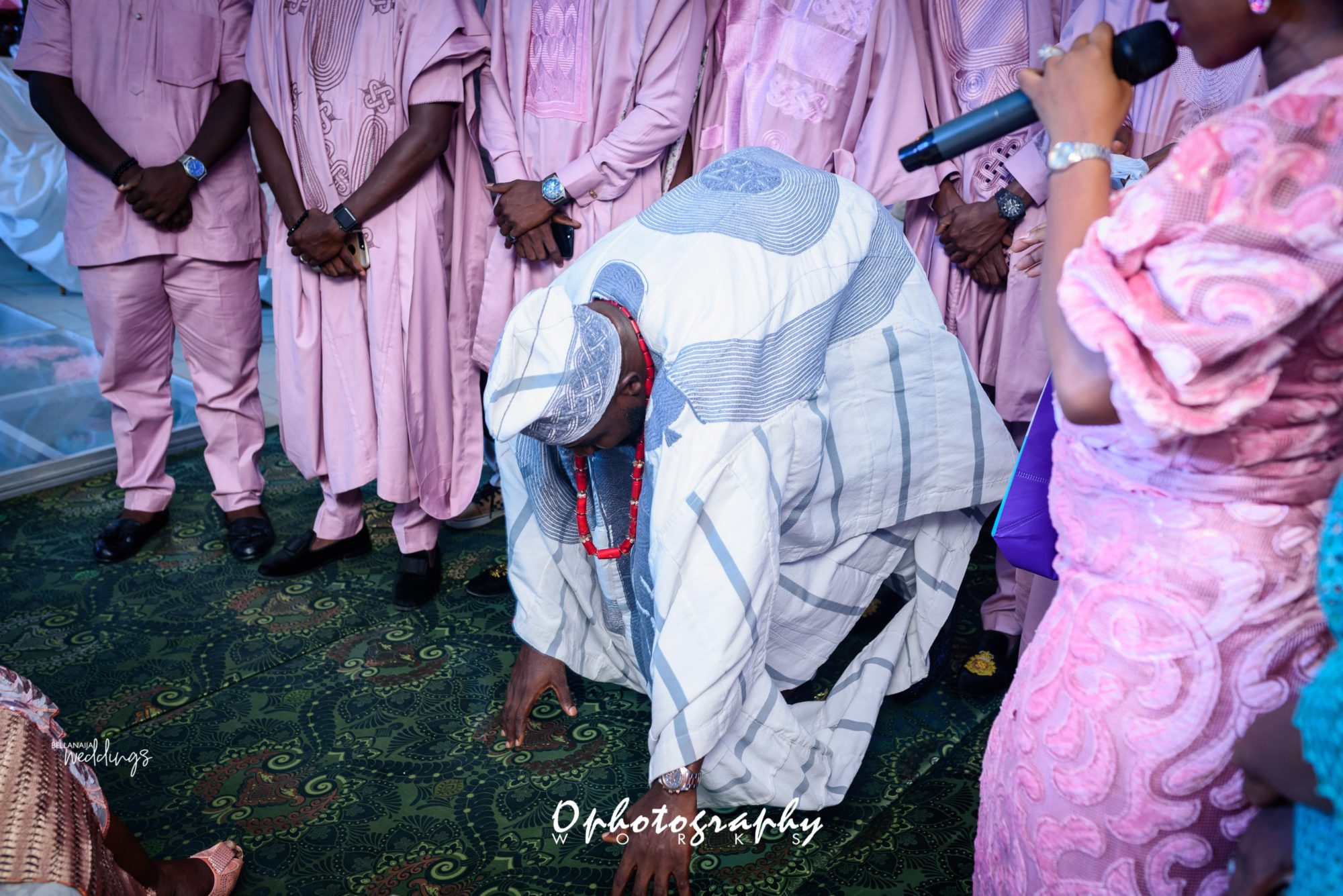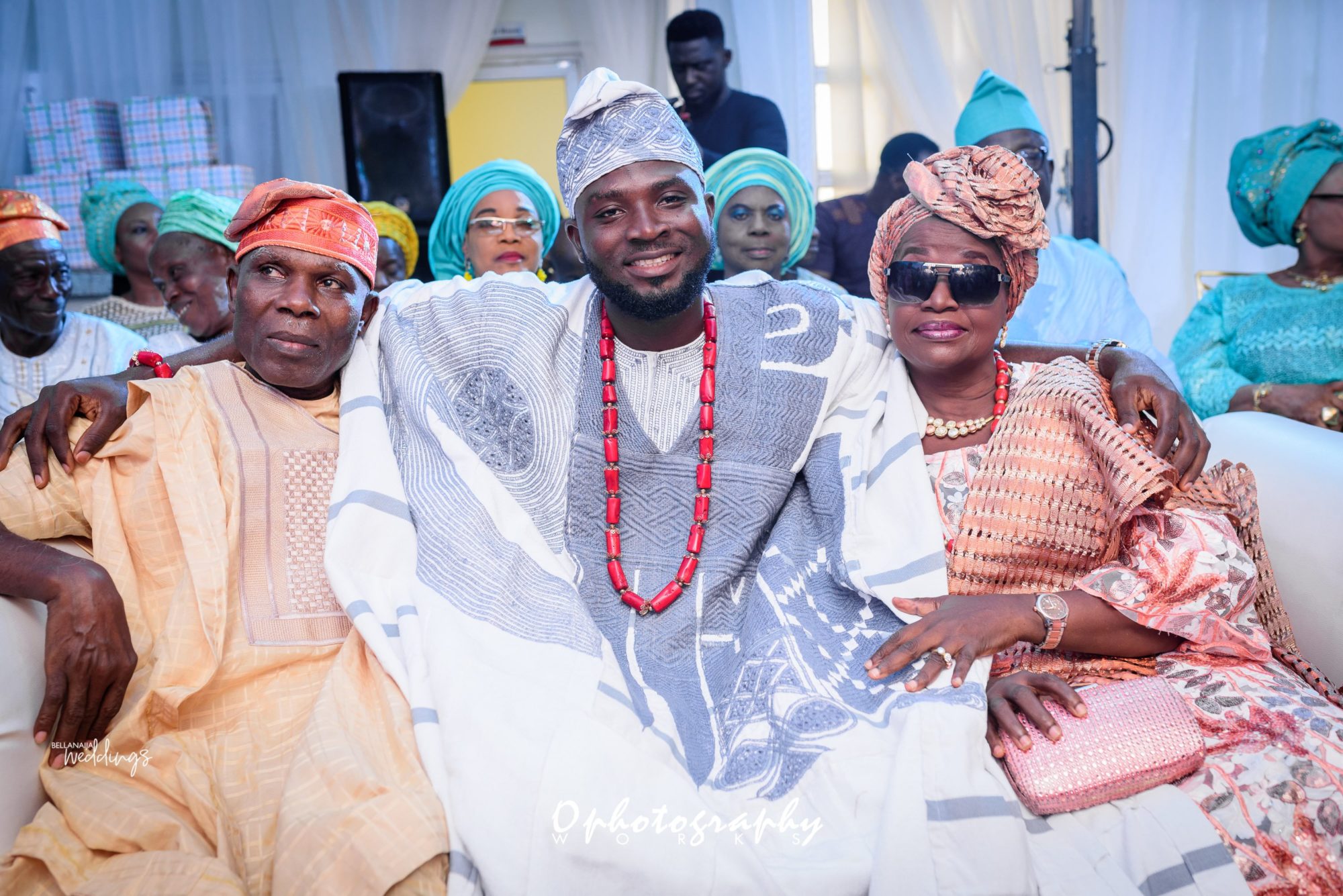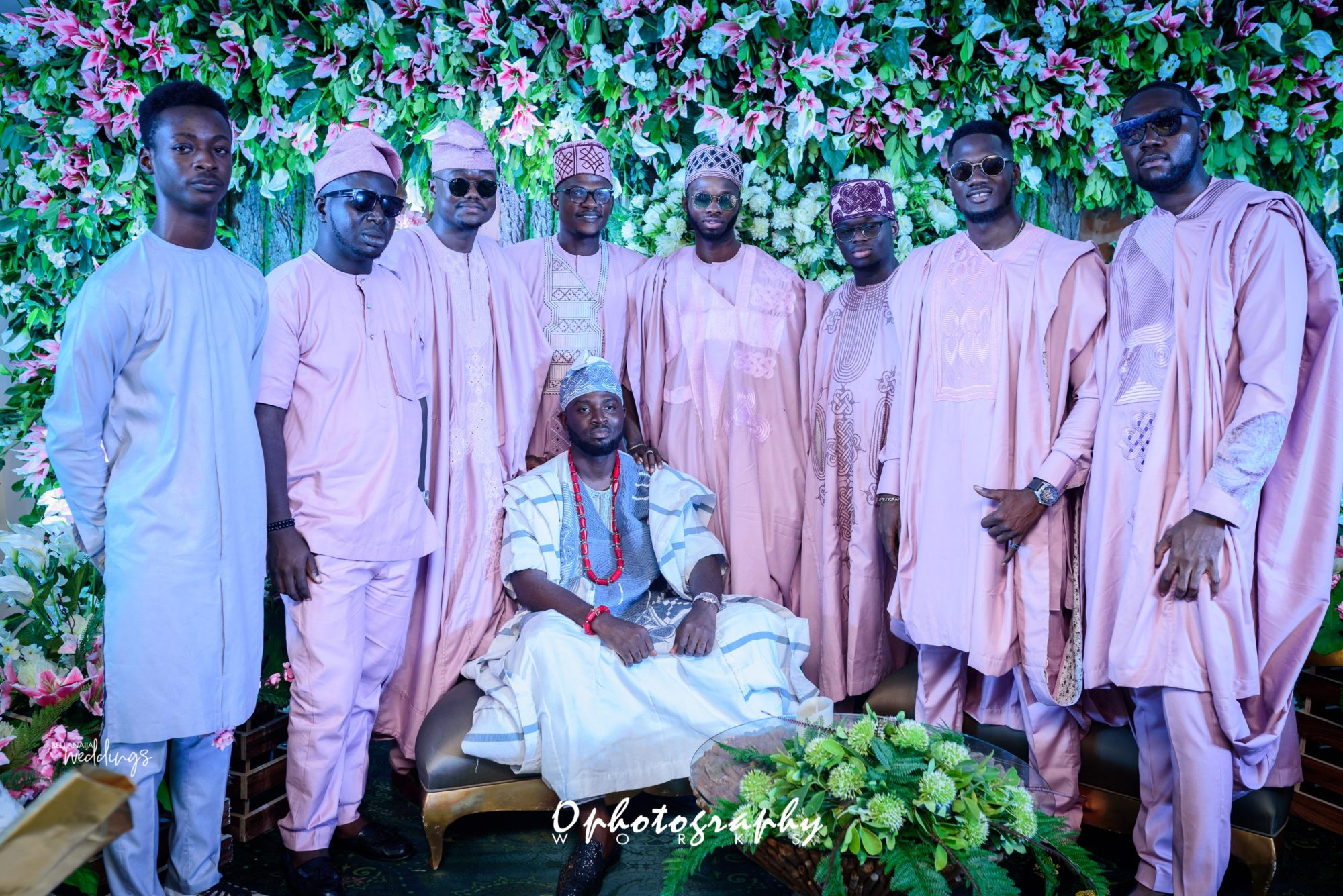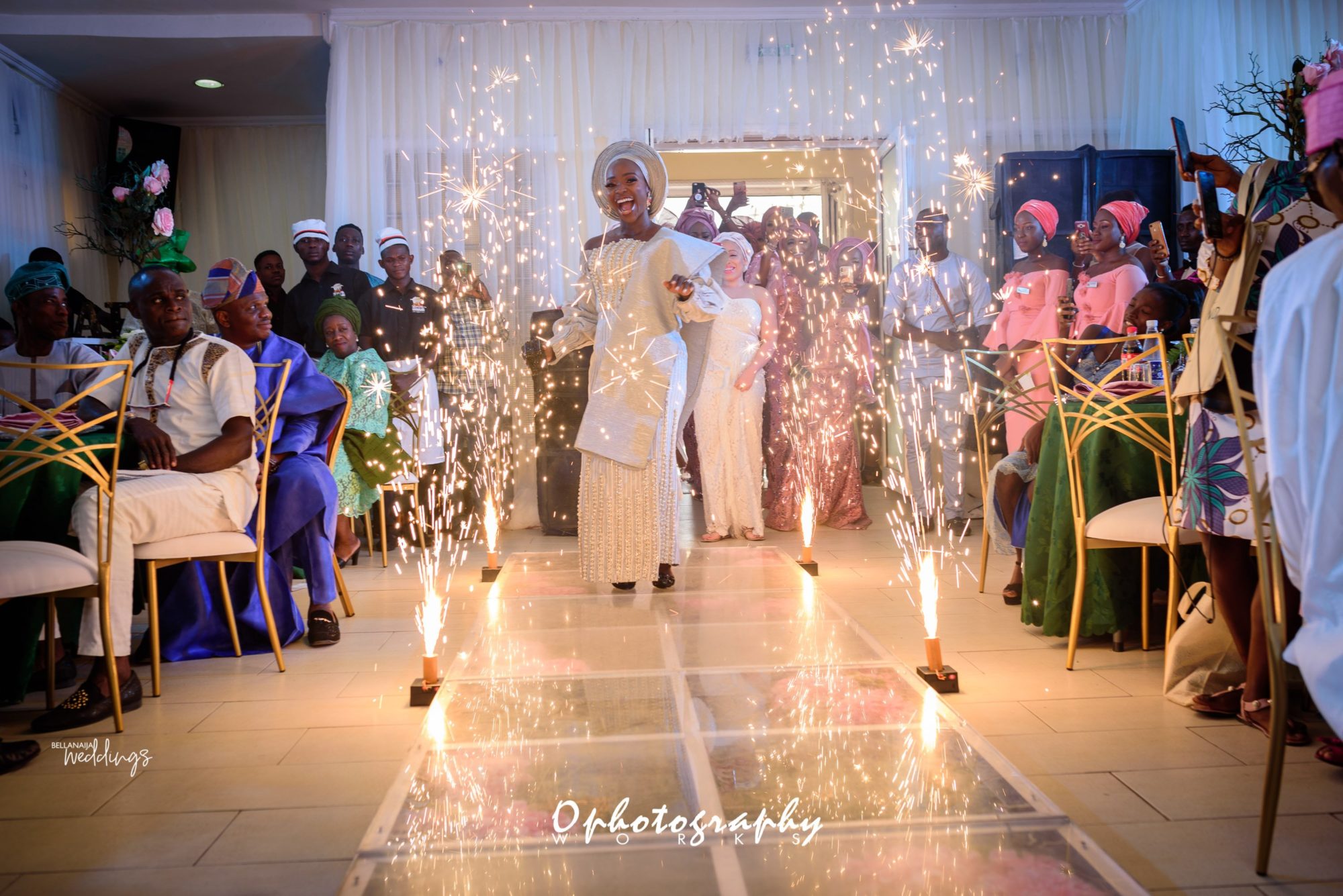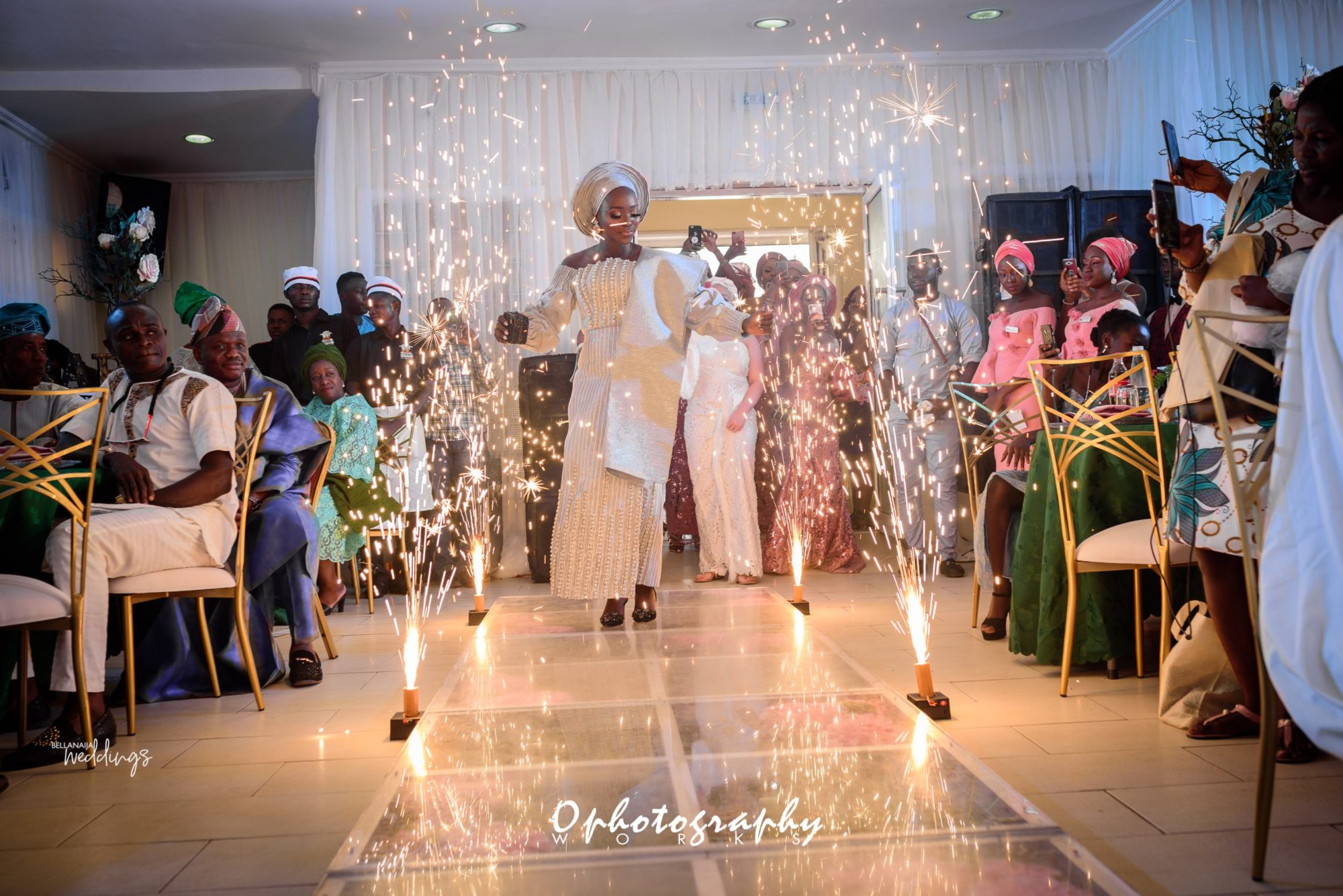 From our conversation that day, we got to realize our birthdays were just 4 days apart, we had the same initials, etc. After eating and gisting away, he dropped me back at my hostel. I got back to my room and said to my friend Ada (my chief bridesmaid) "Ada! I met this really nice guy today, I really enjoyed our conversation" and now the rest is history!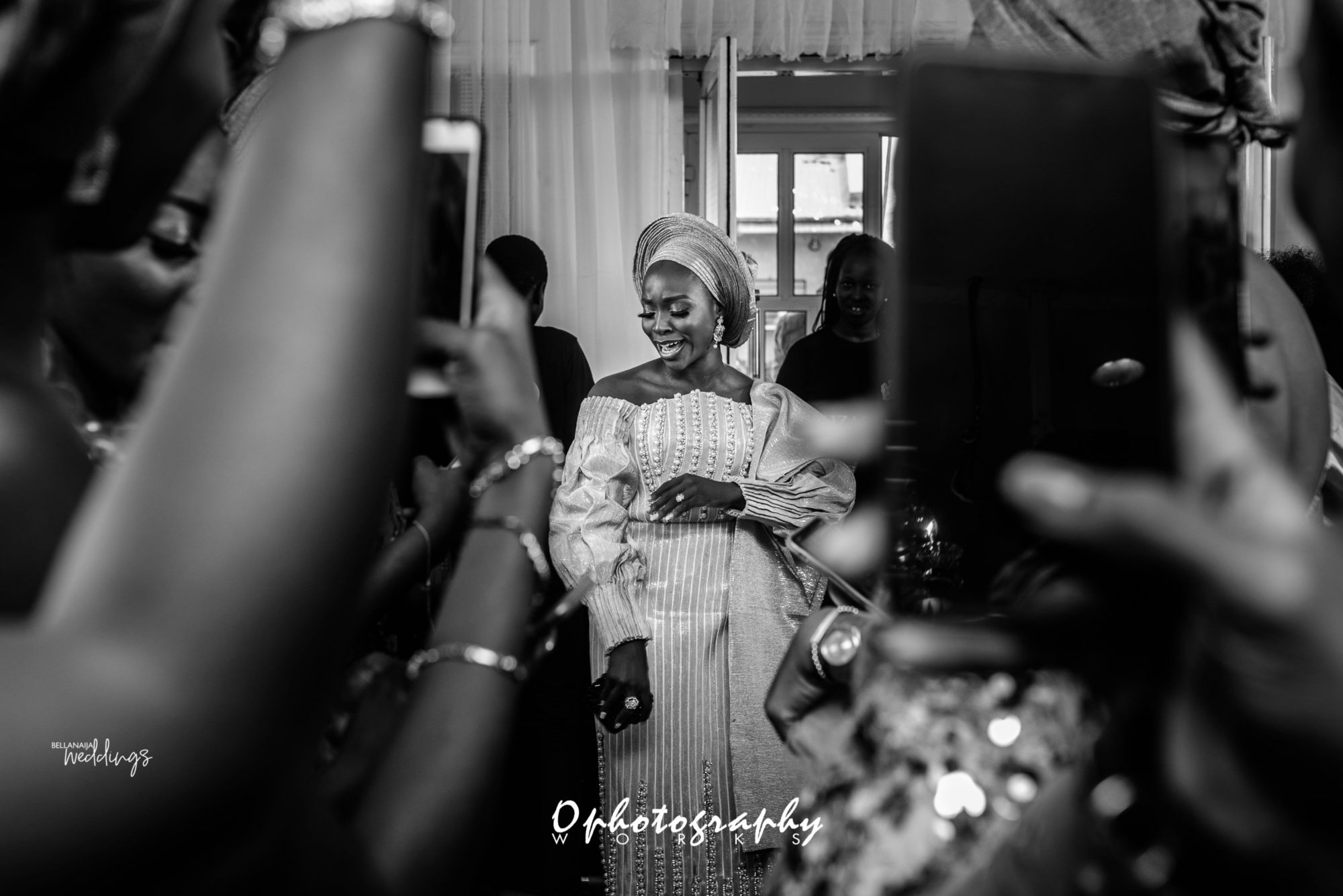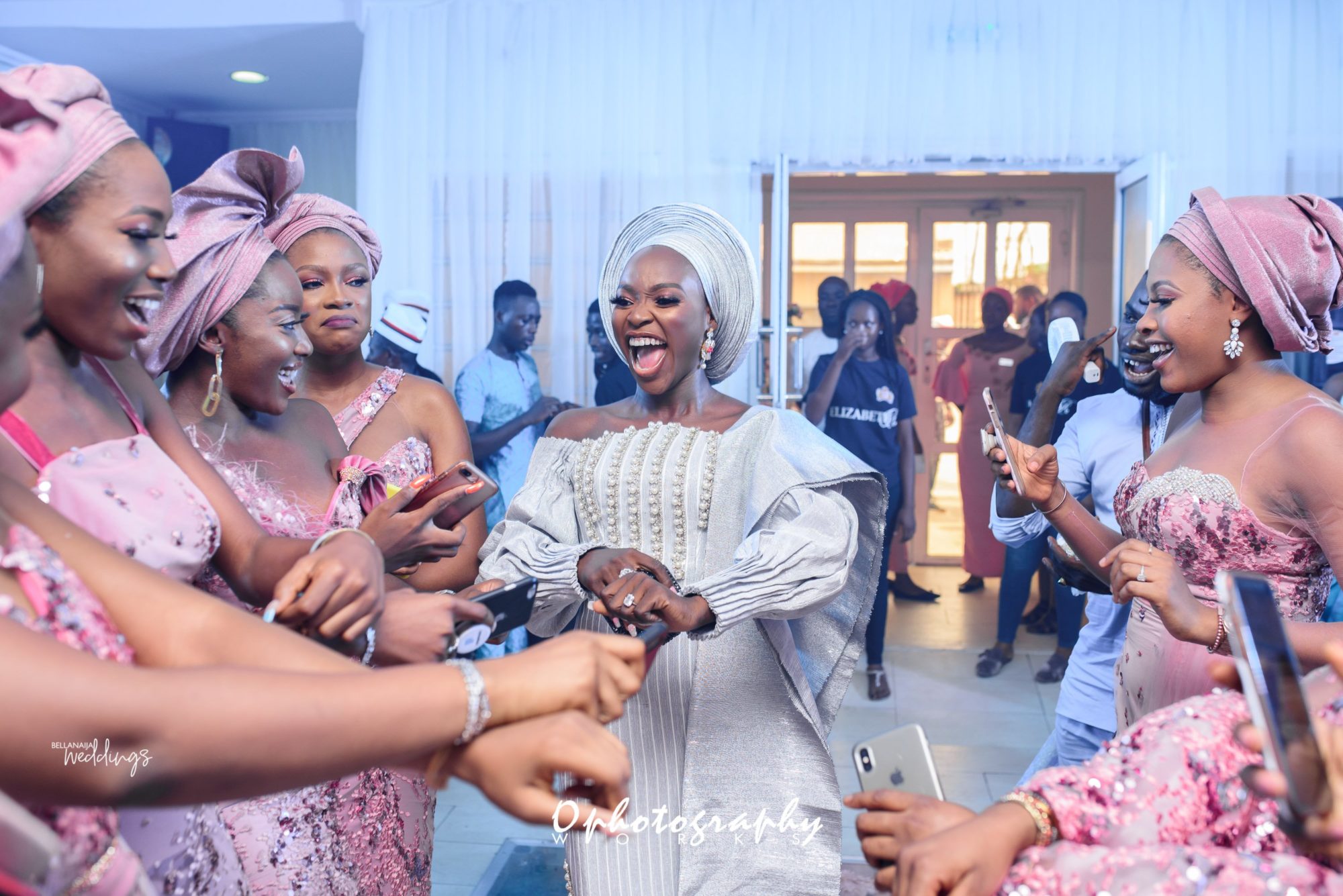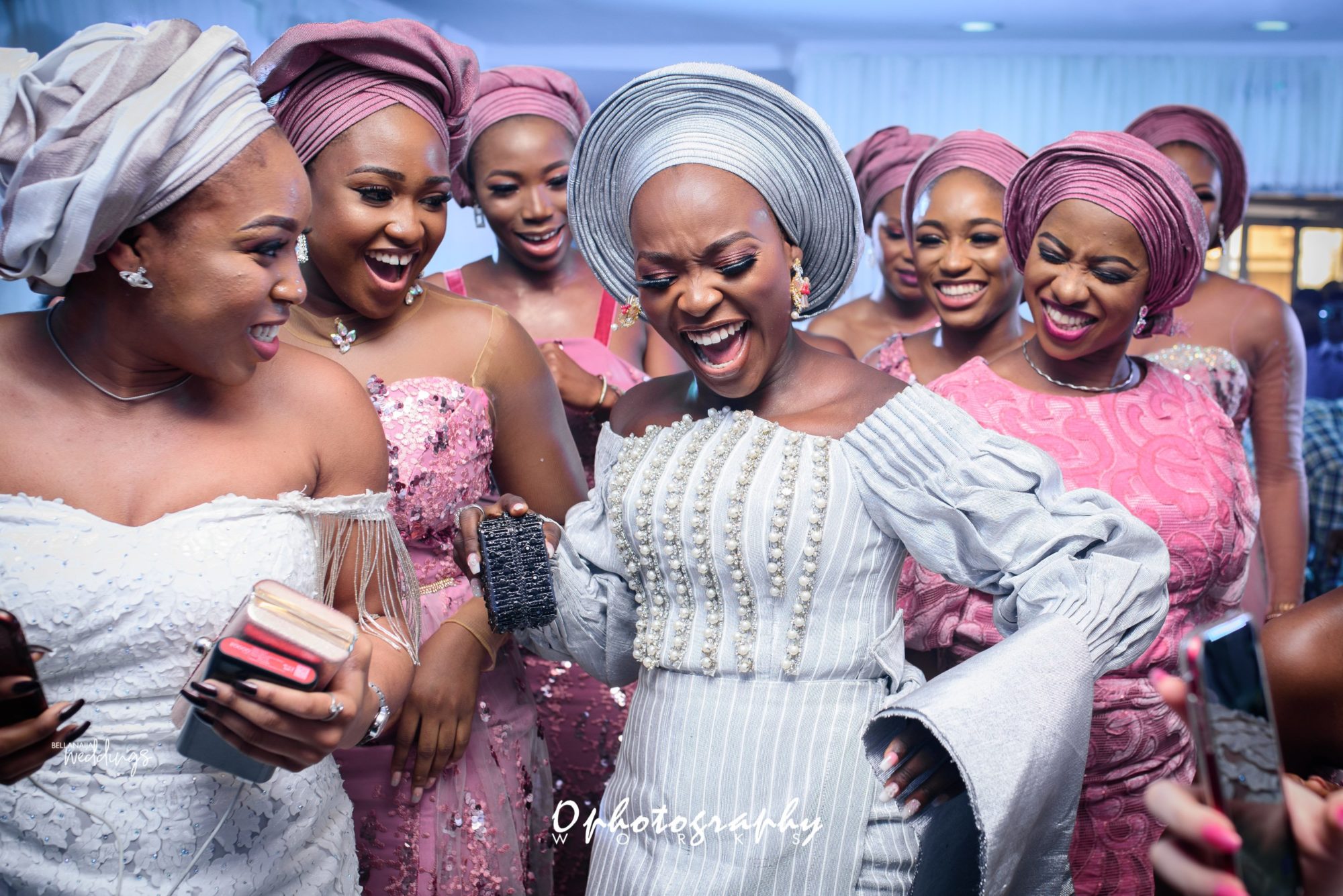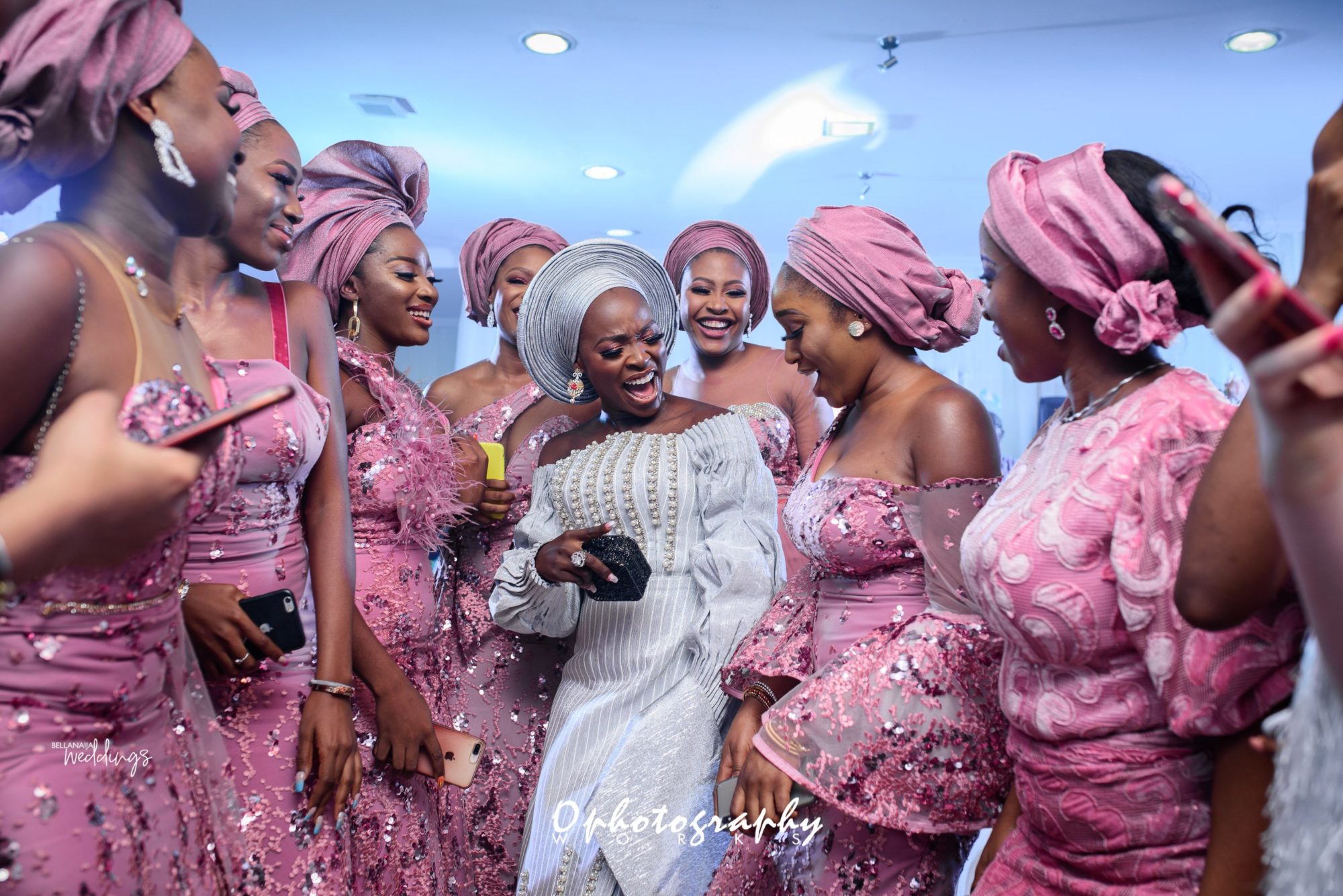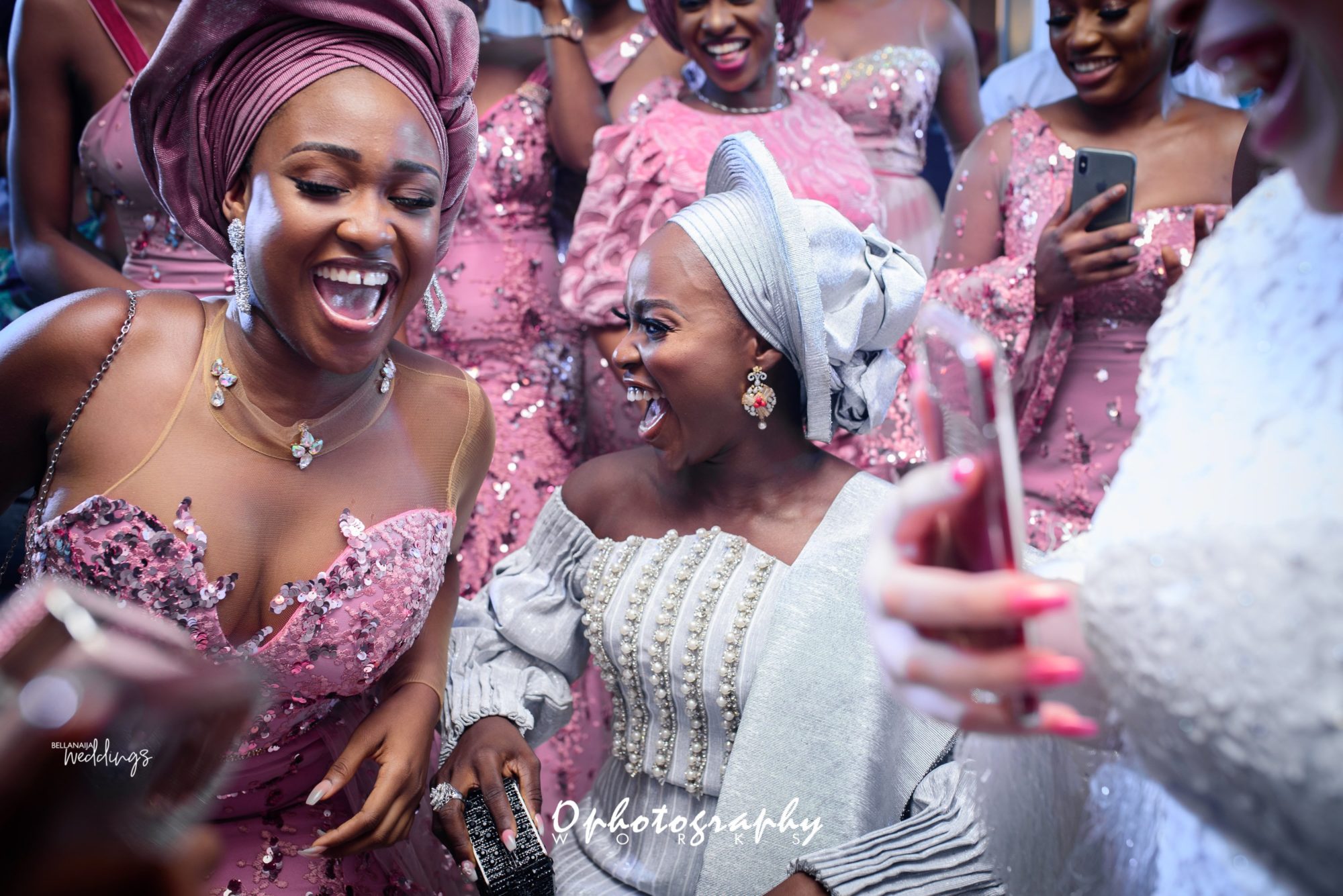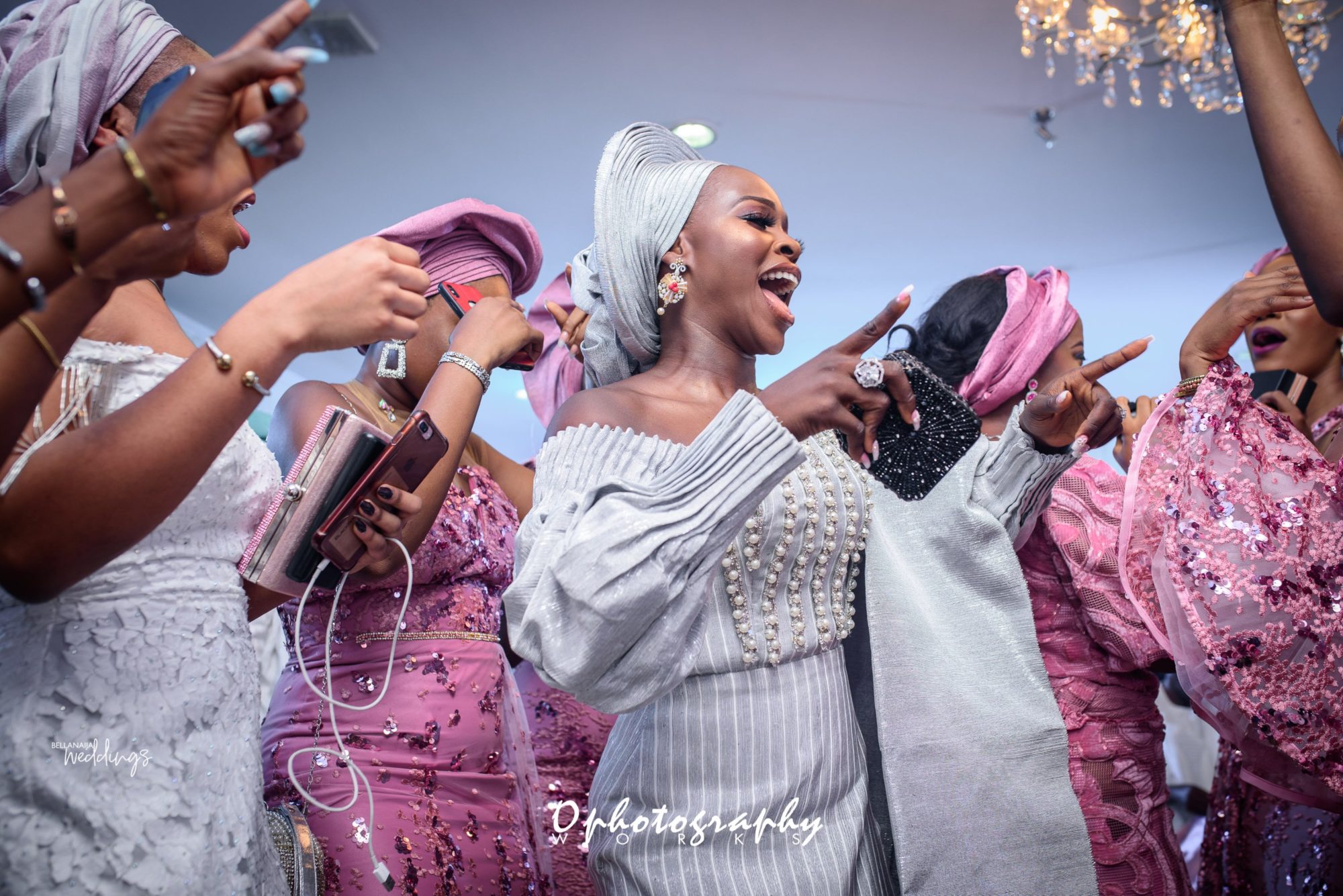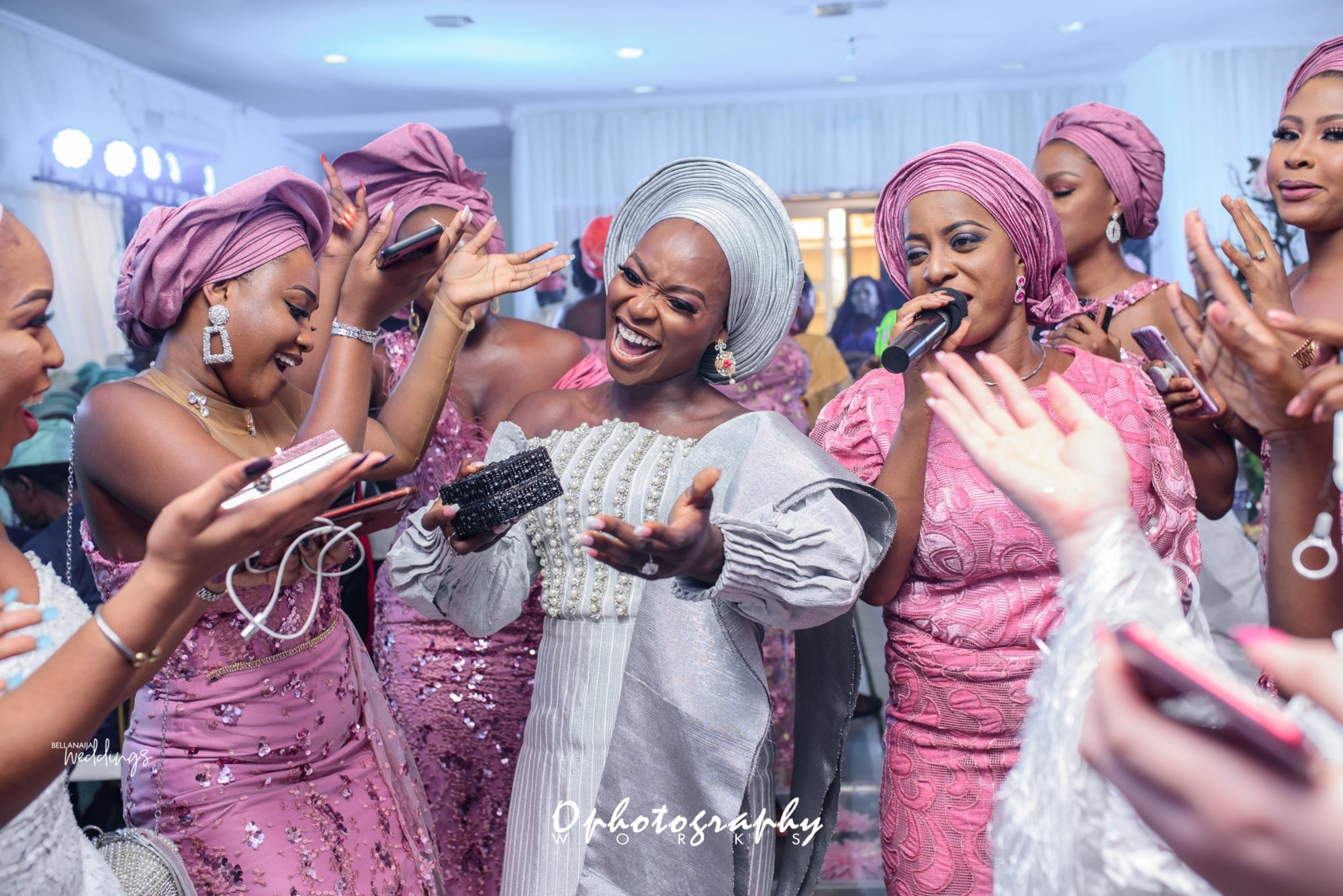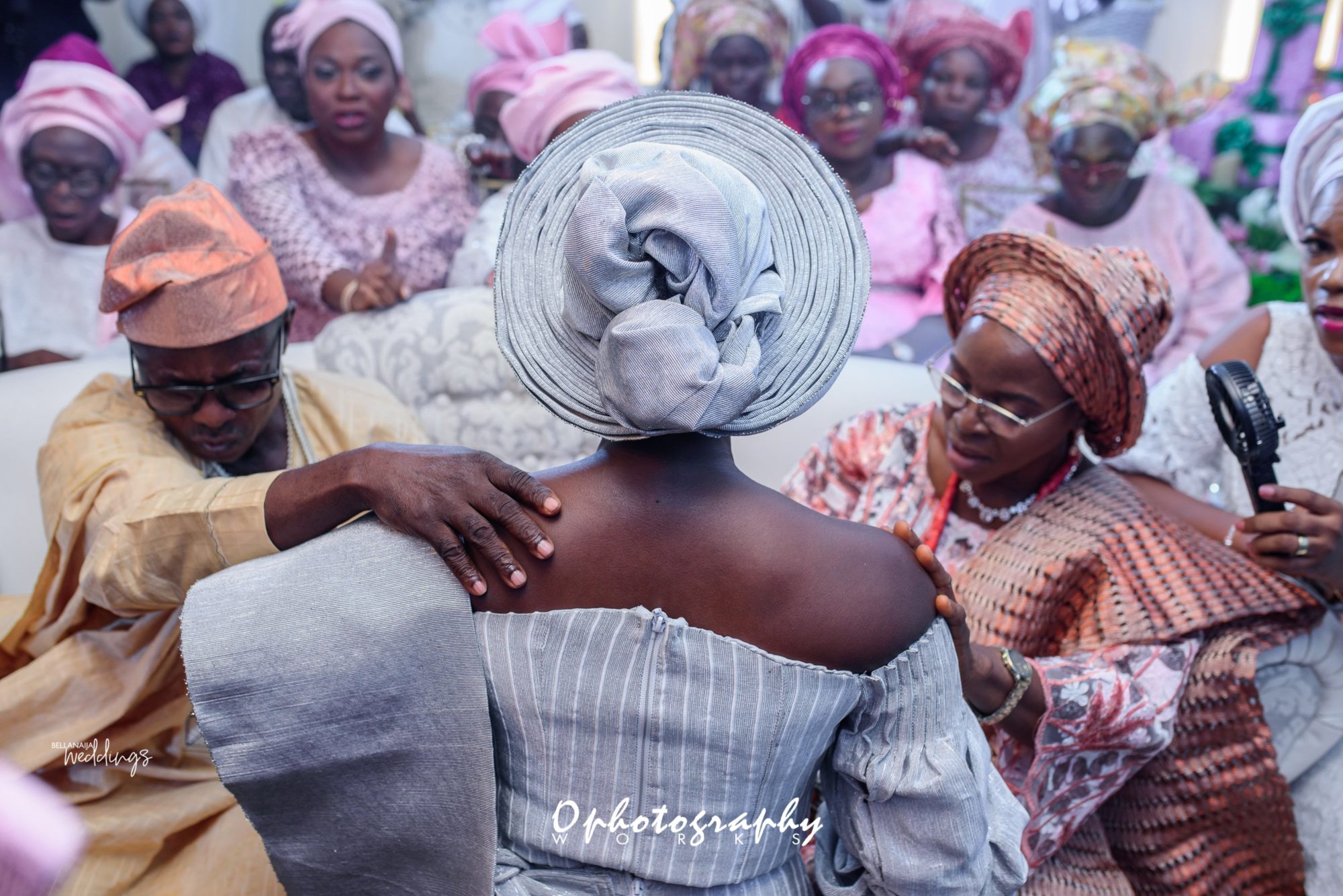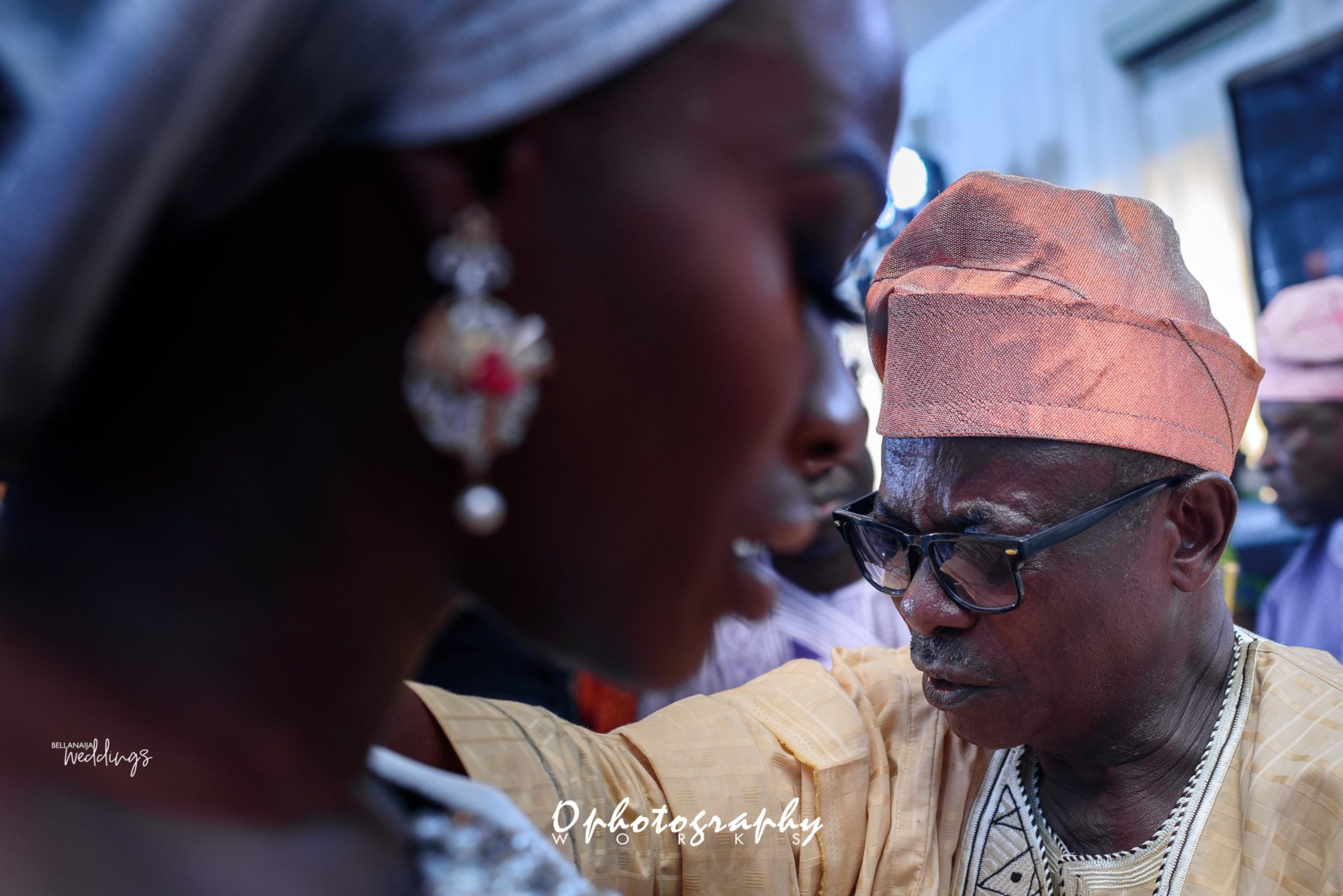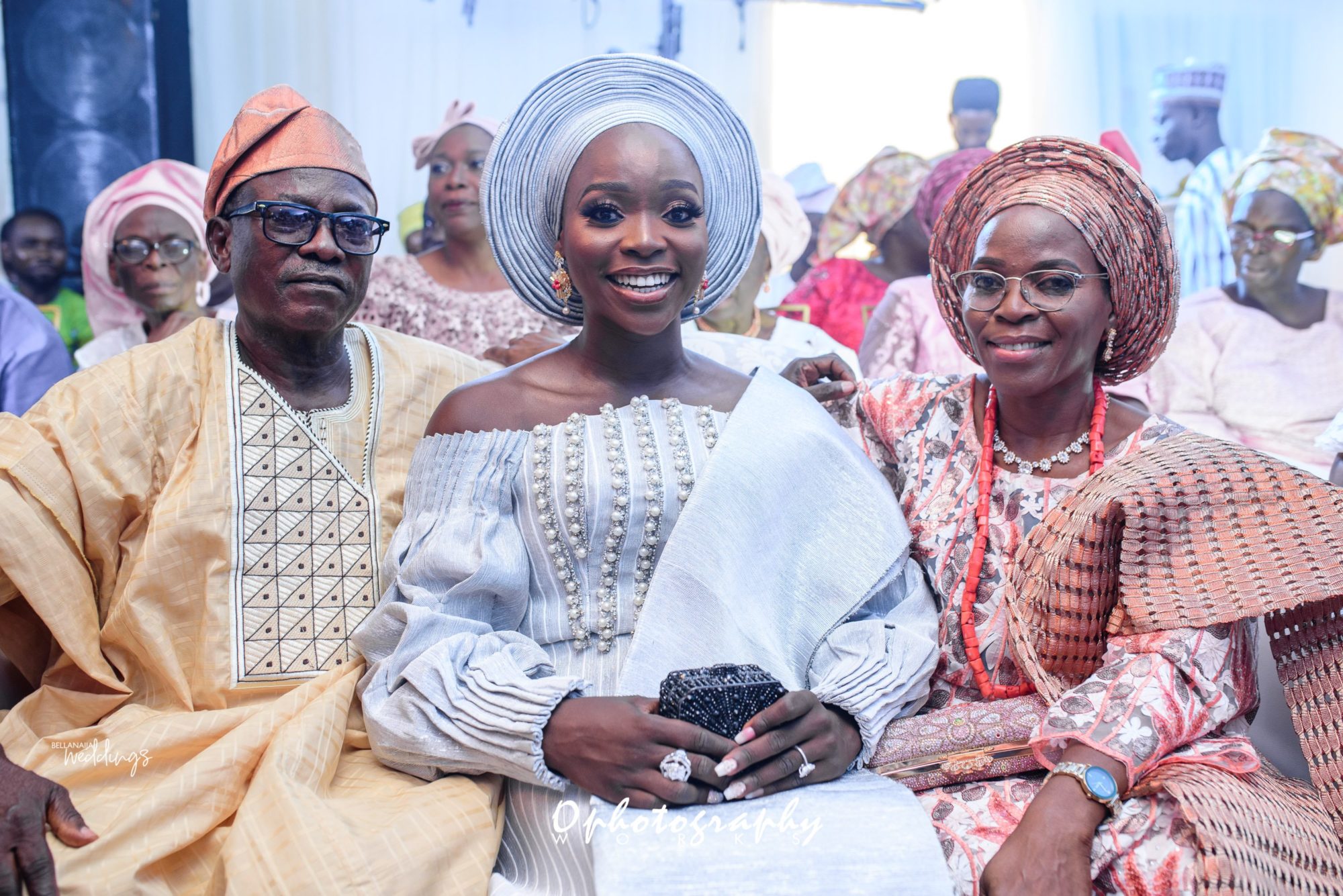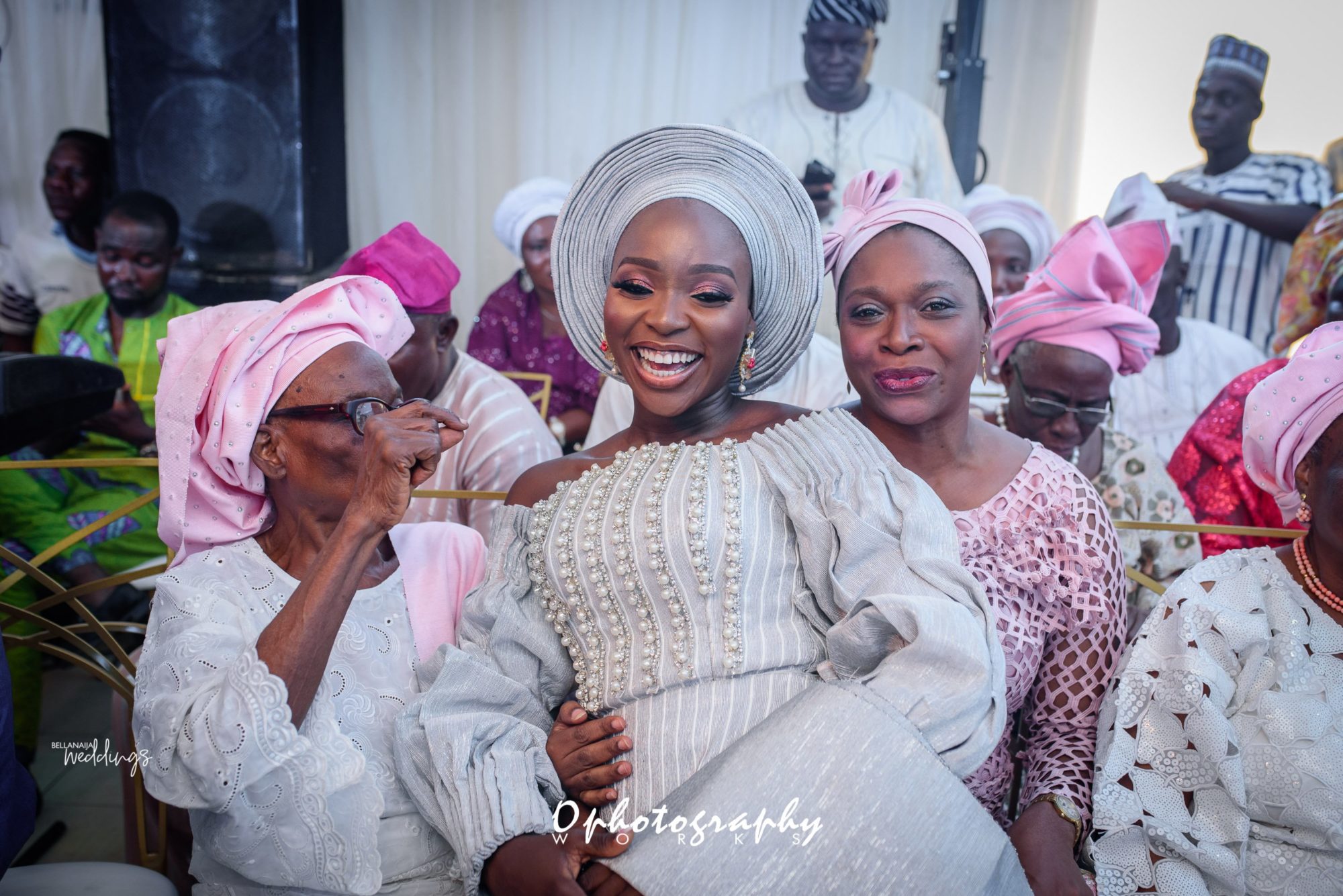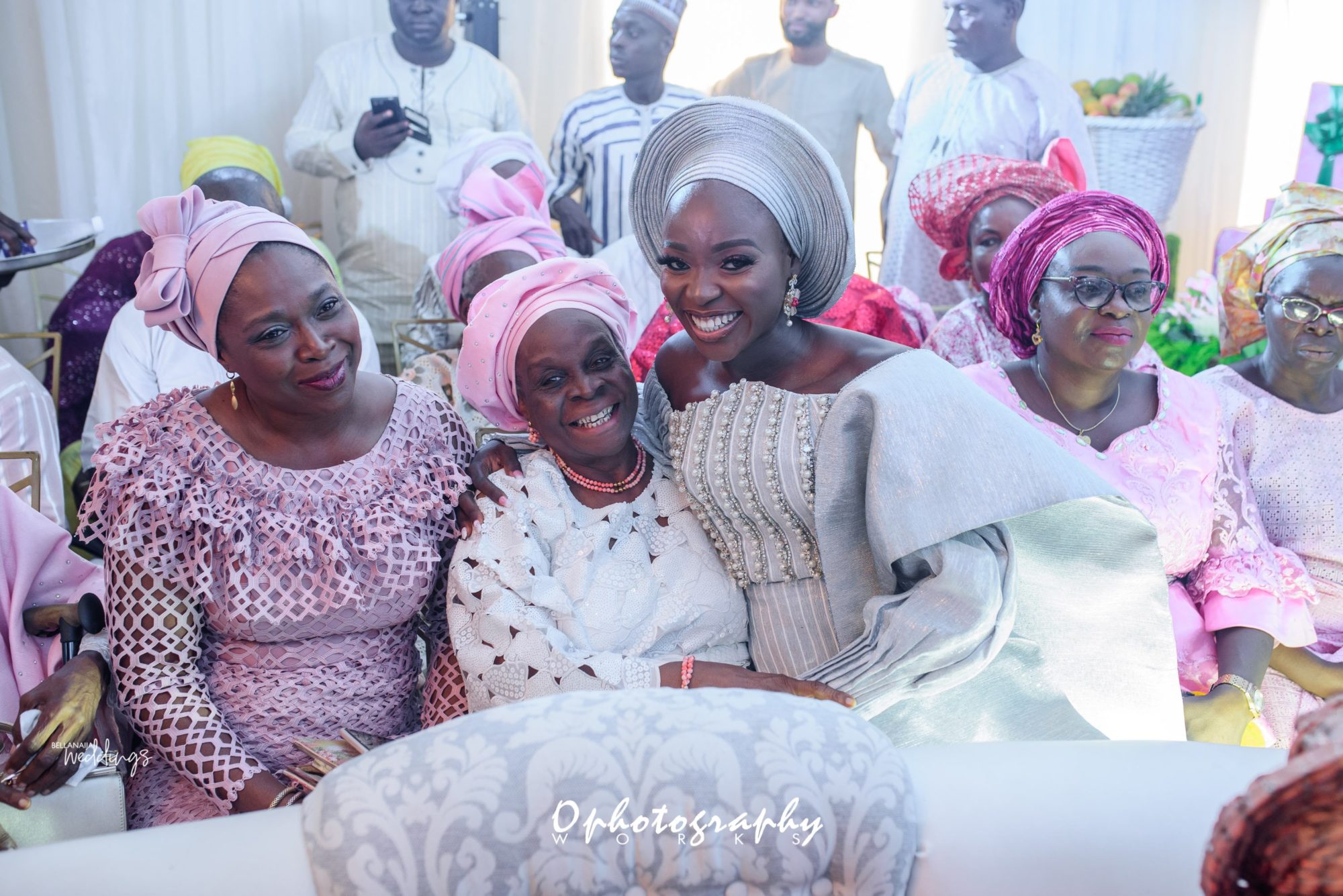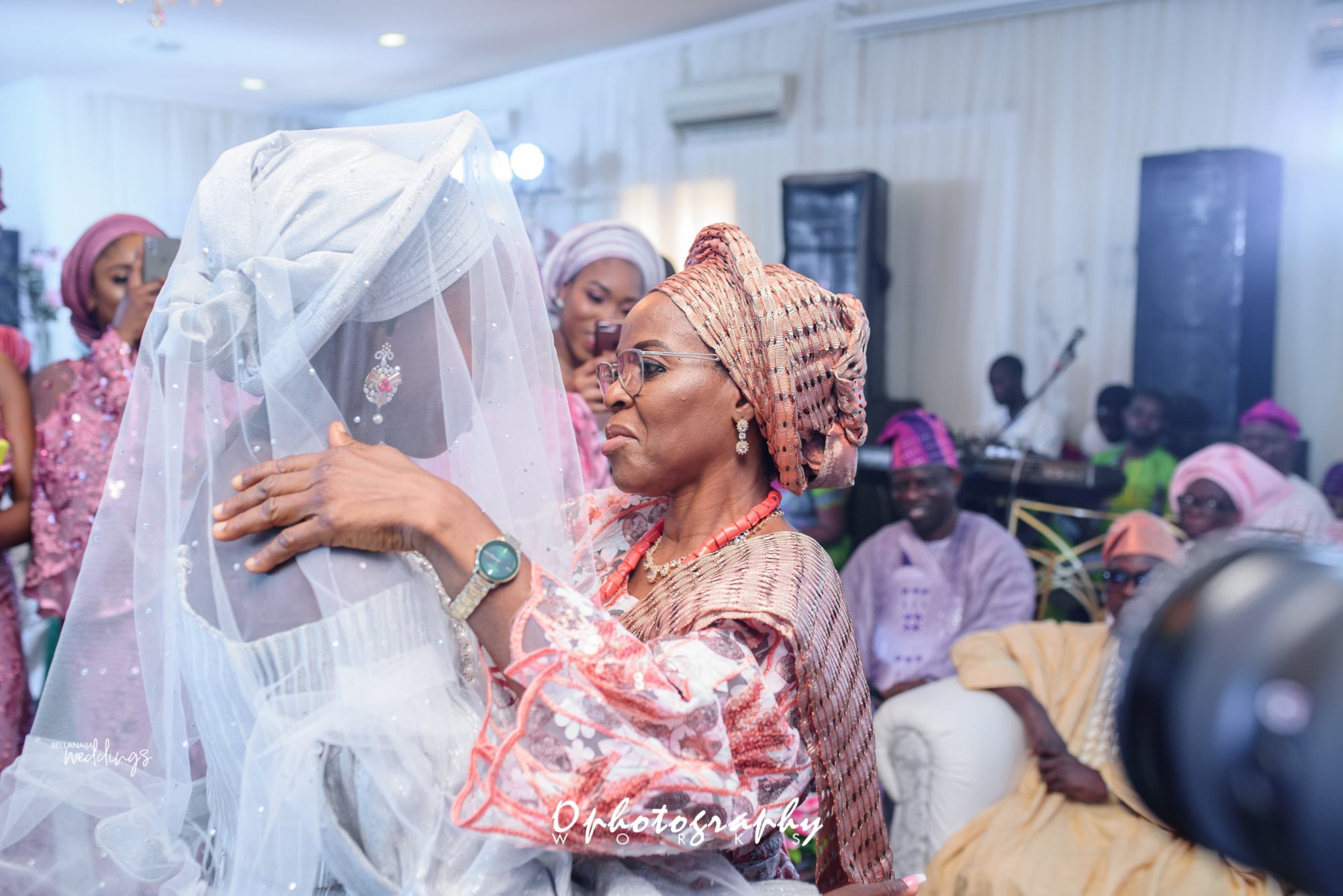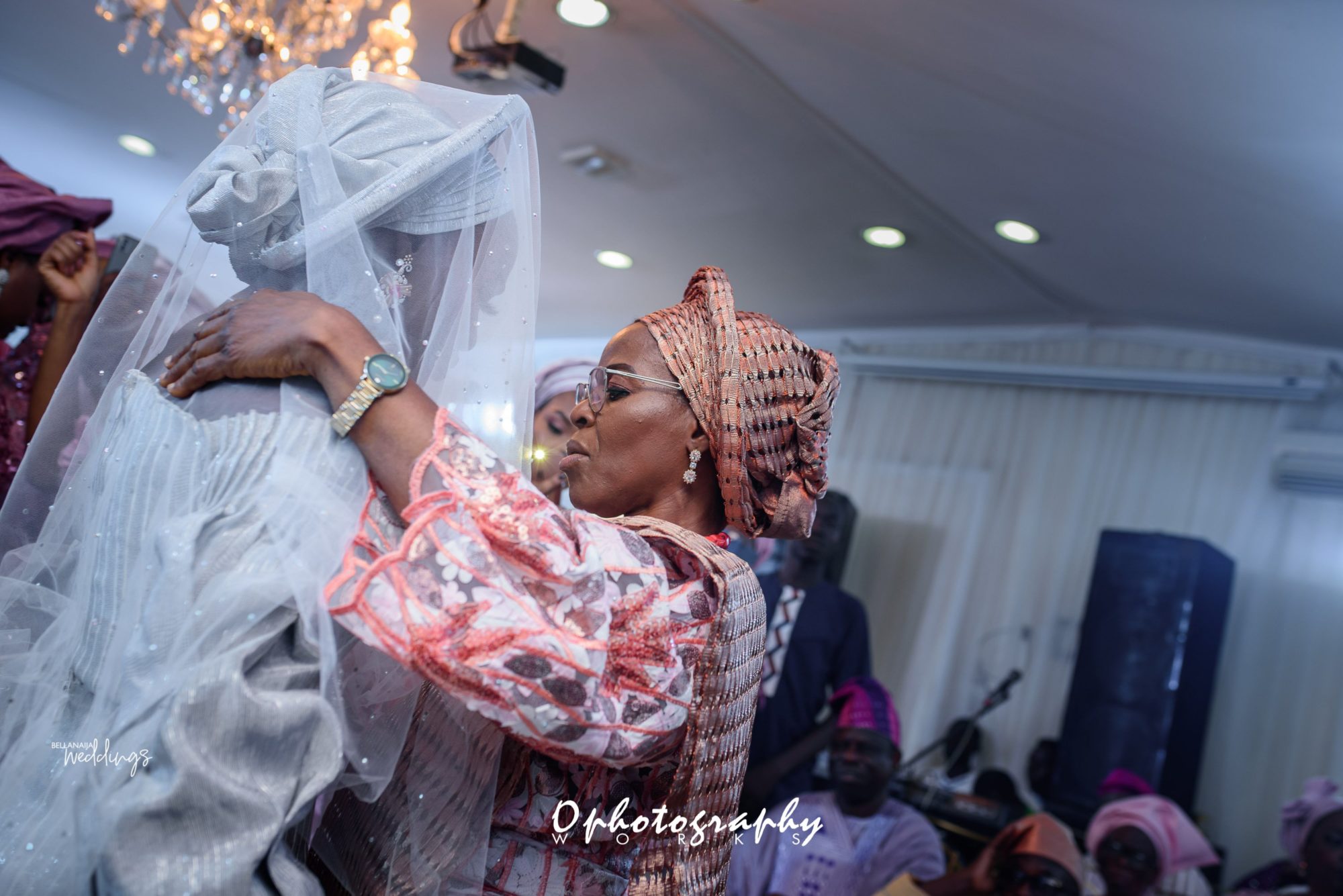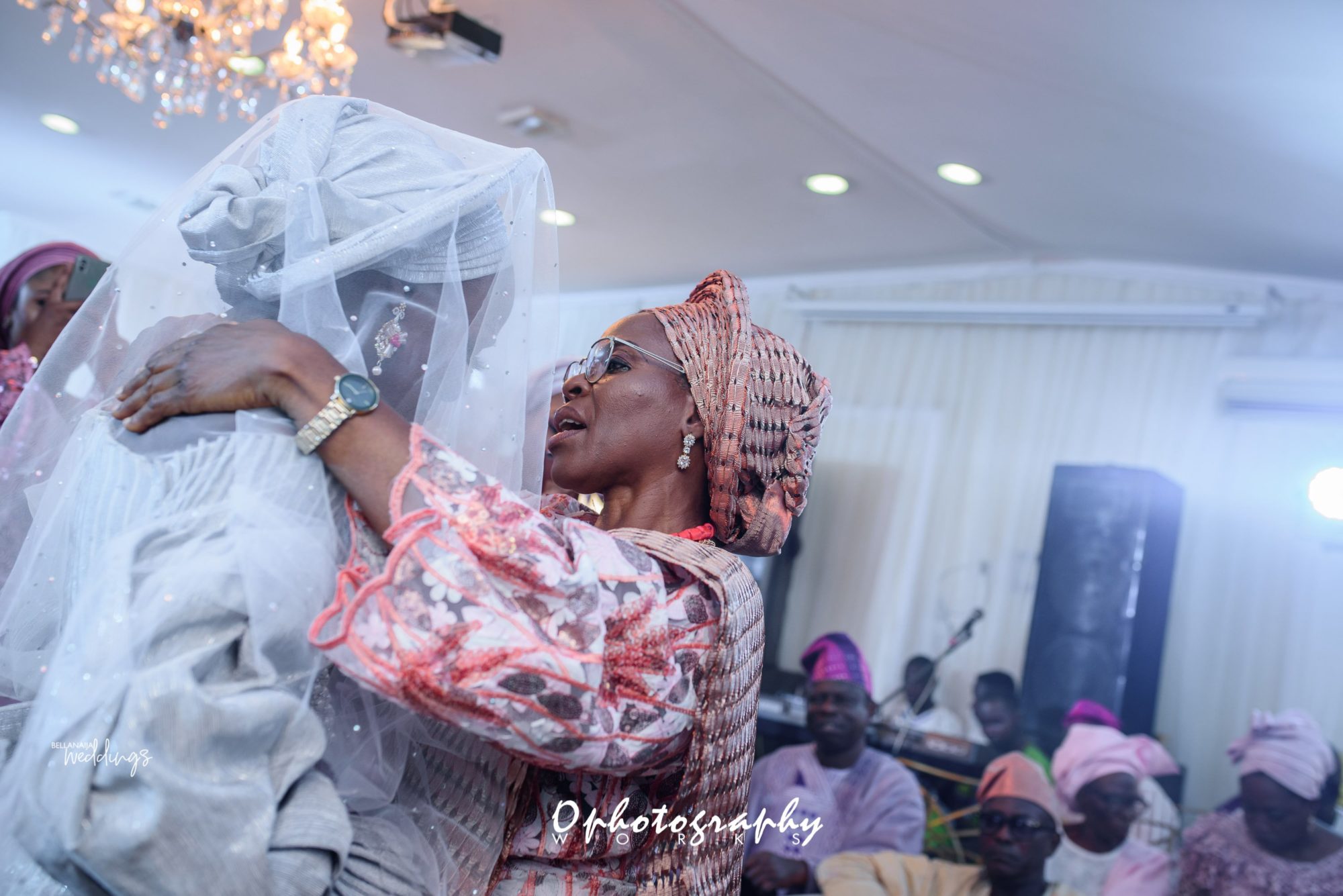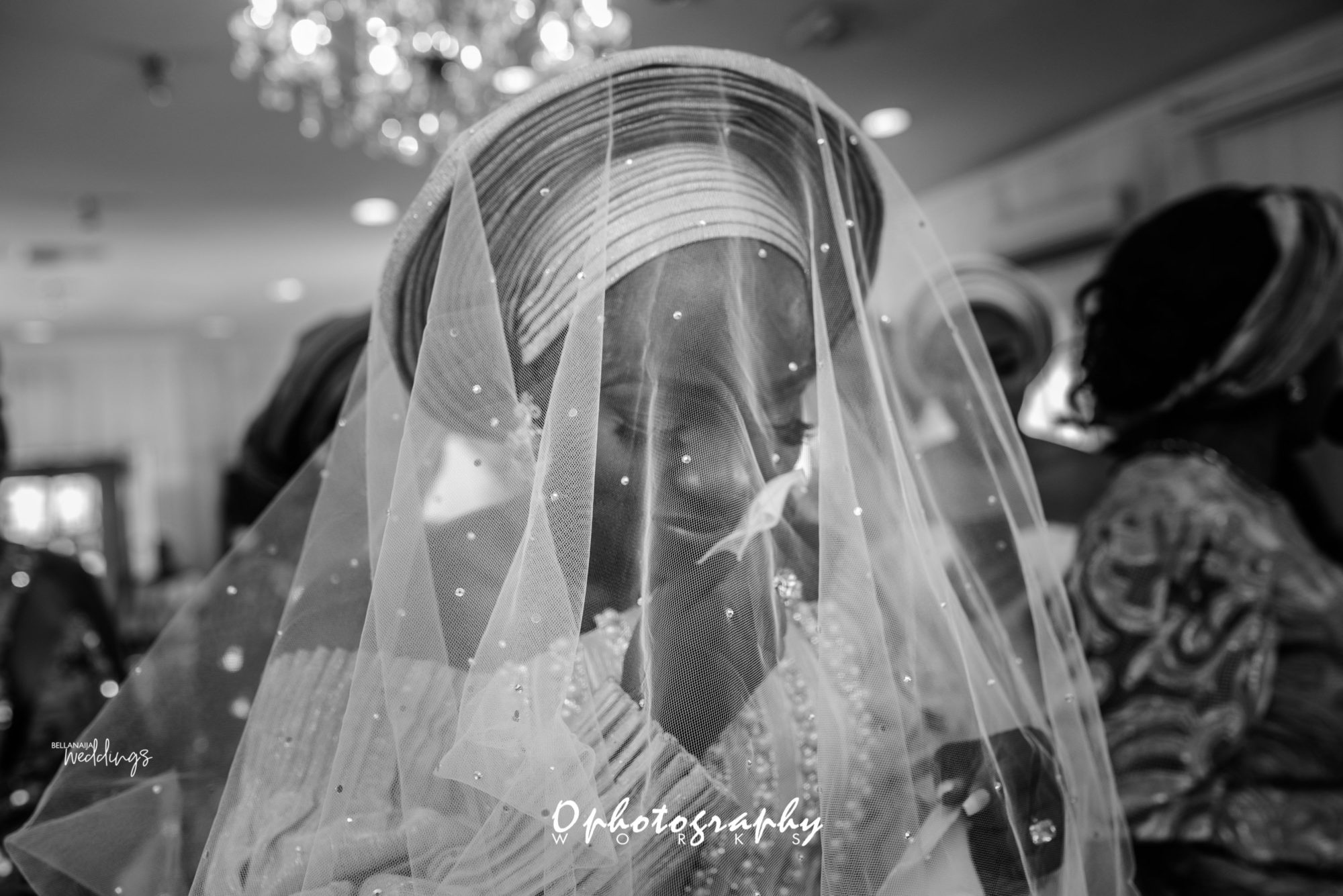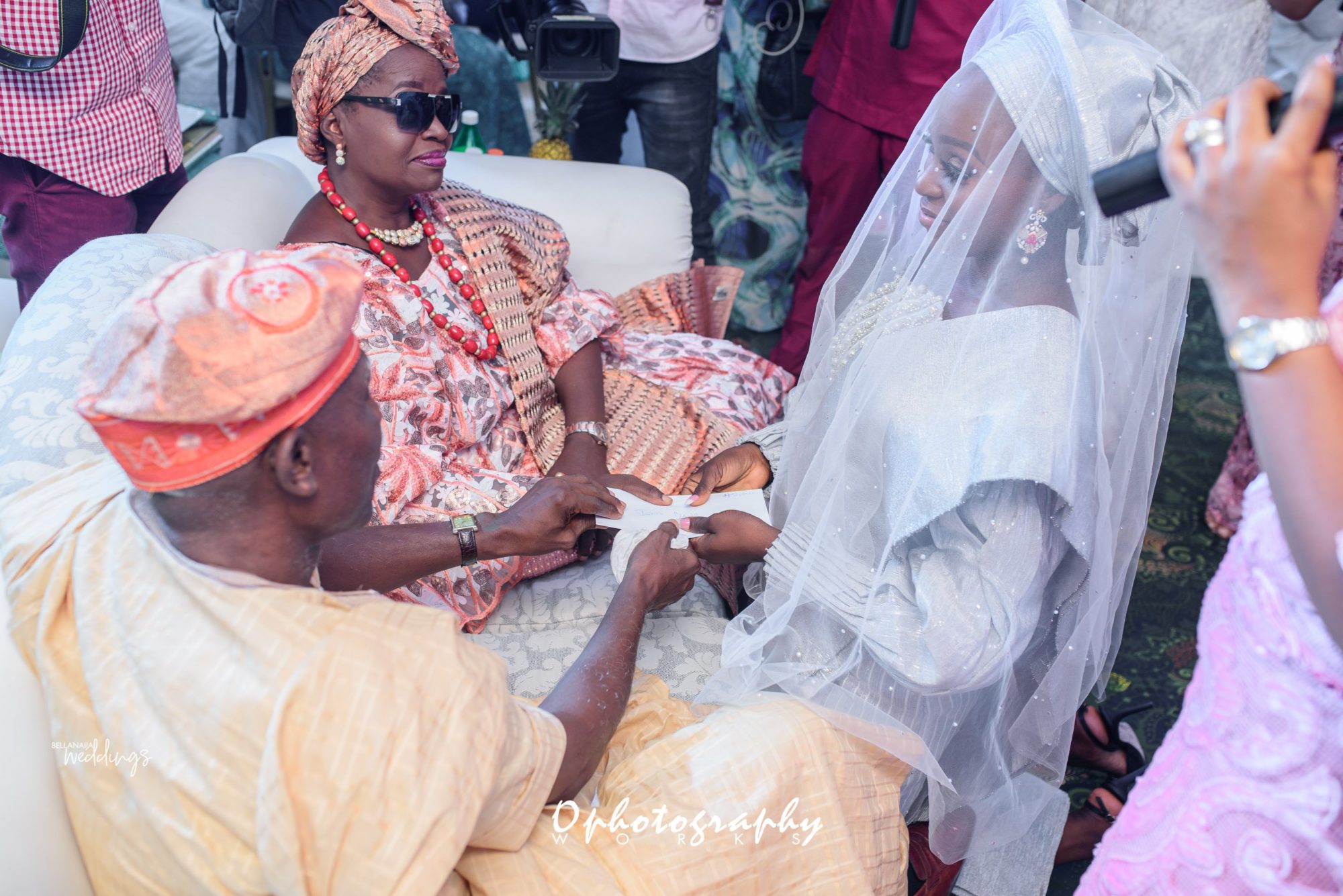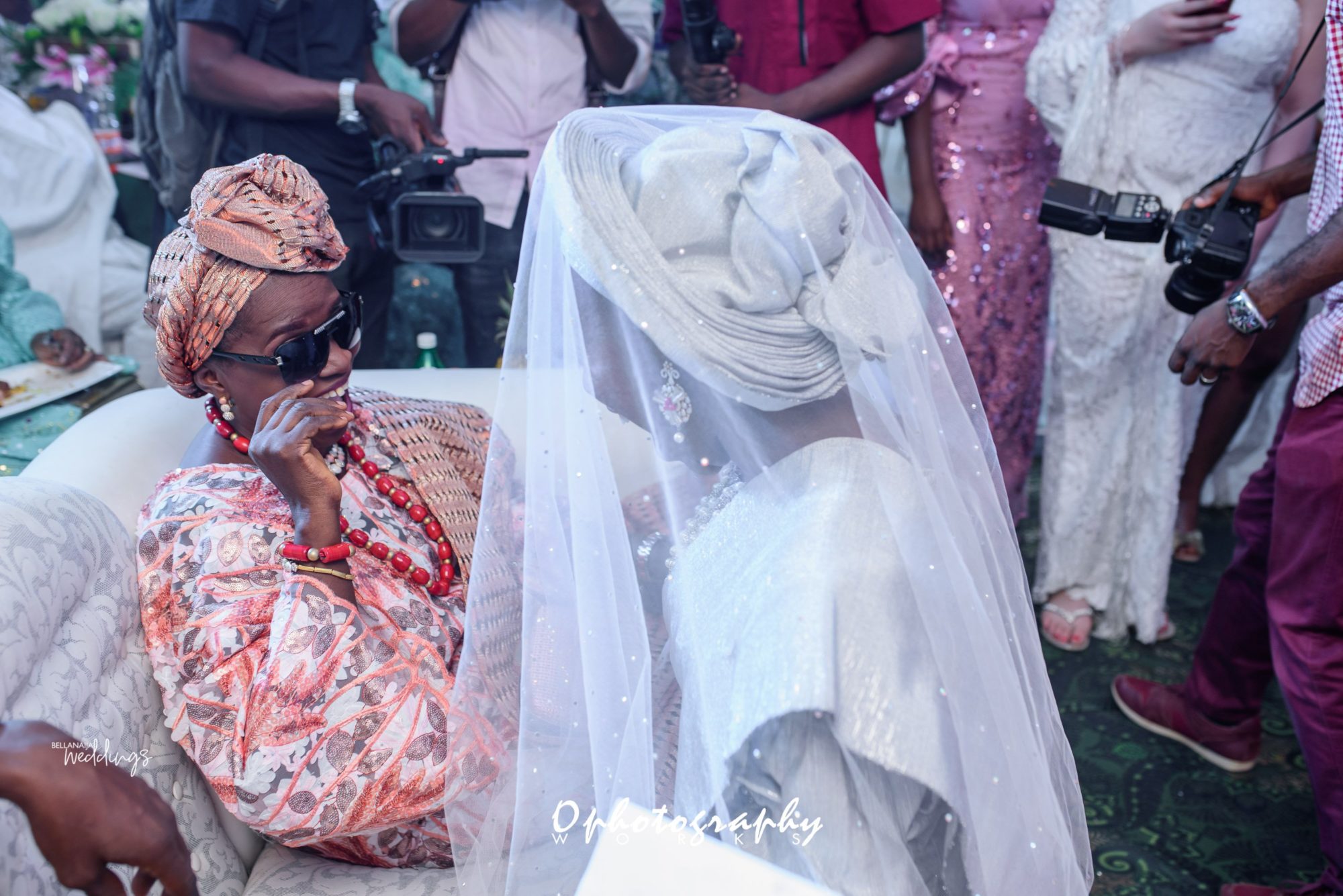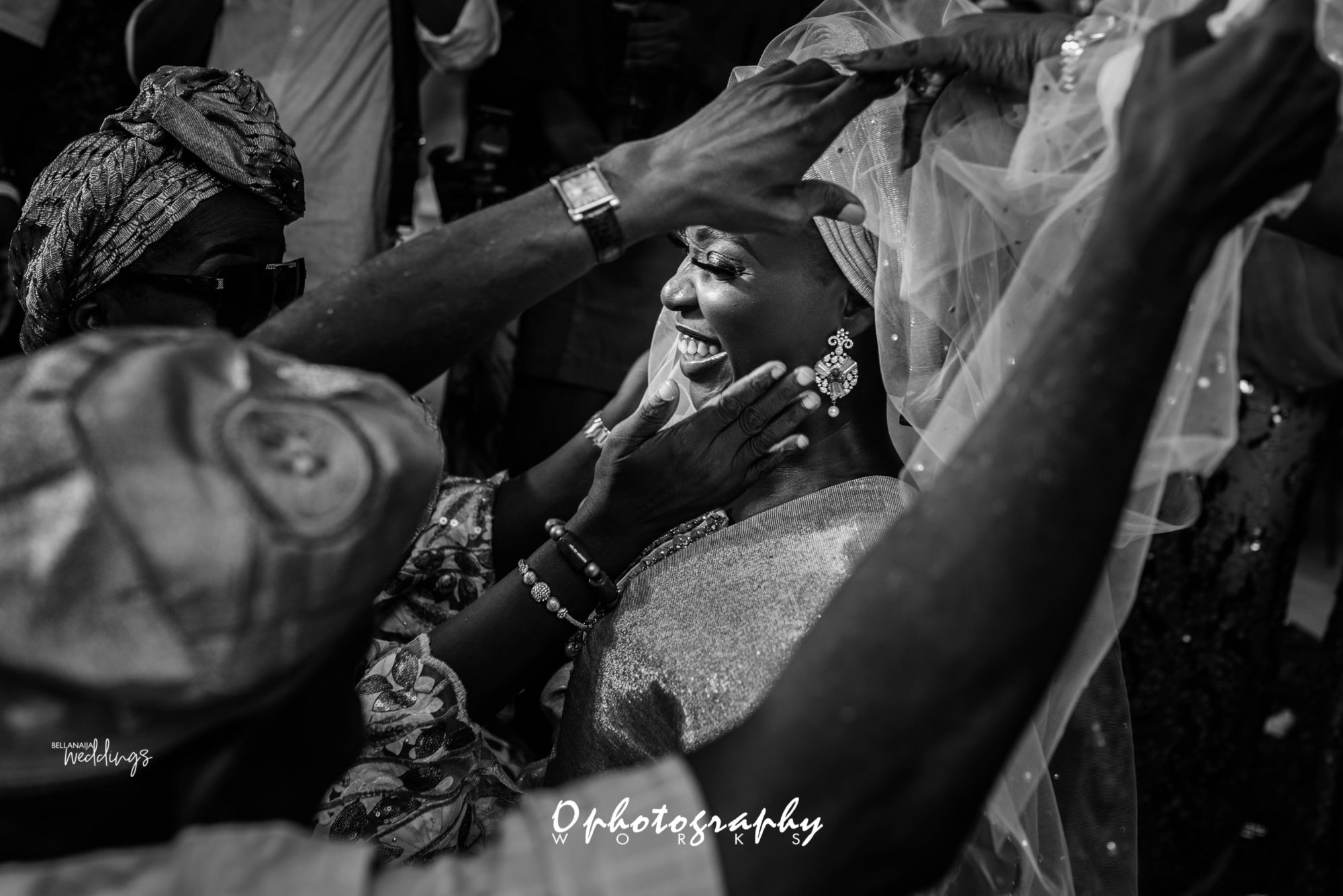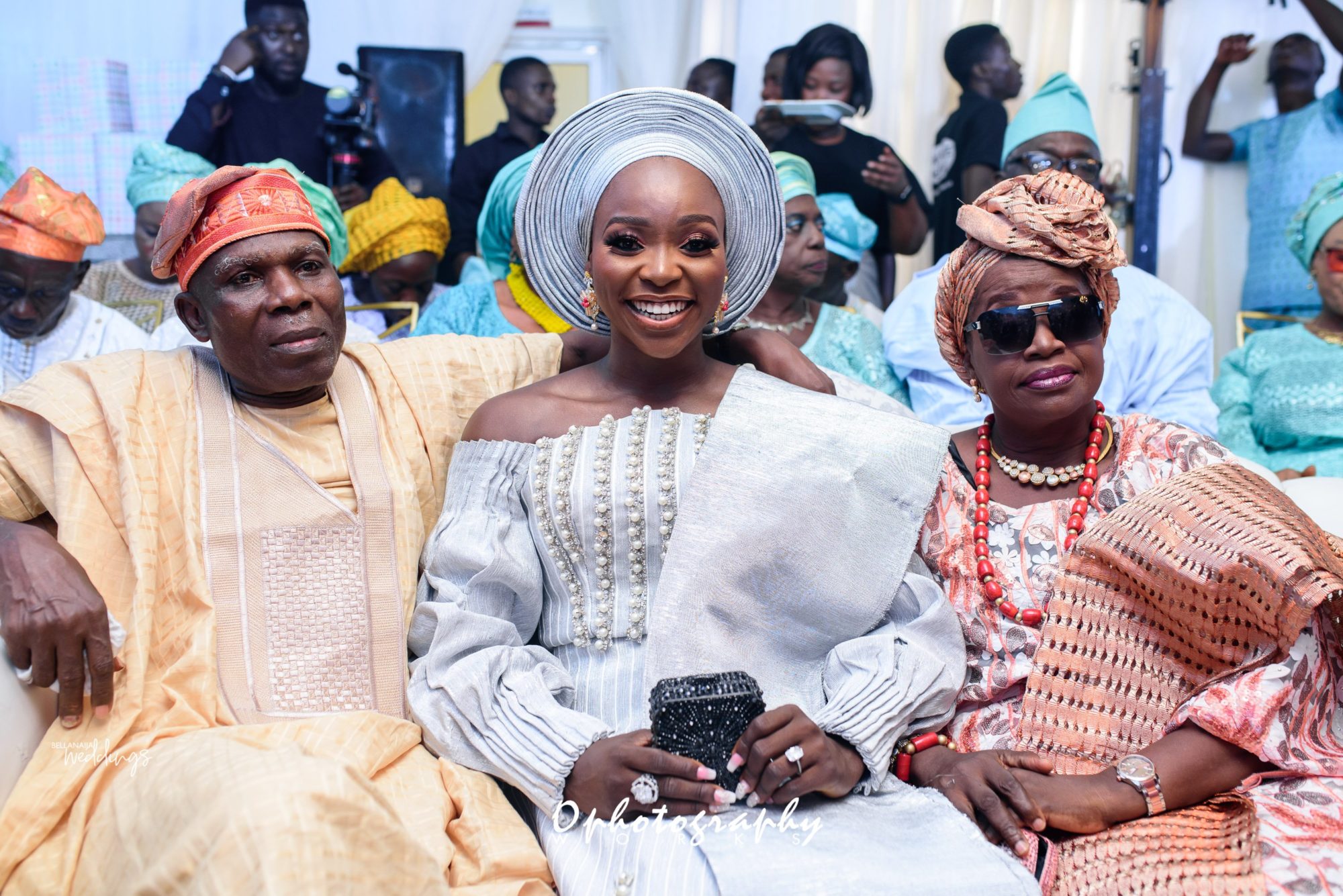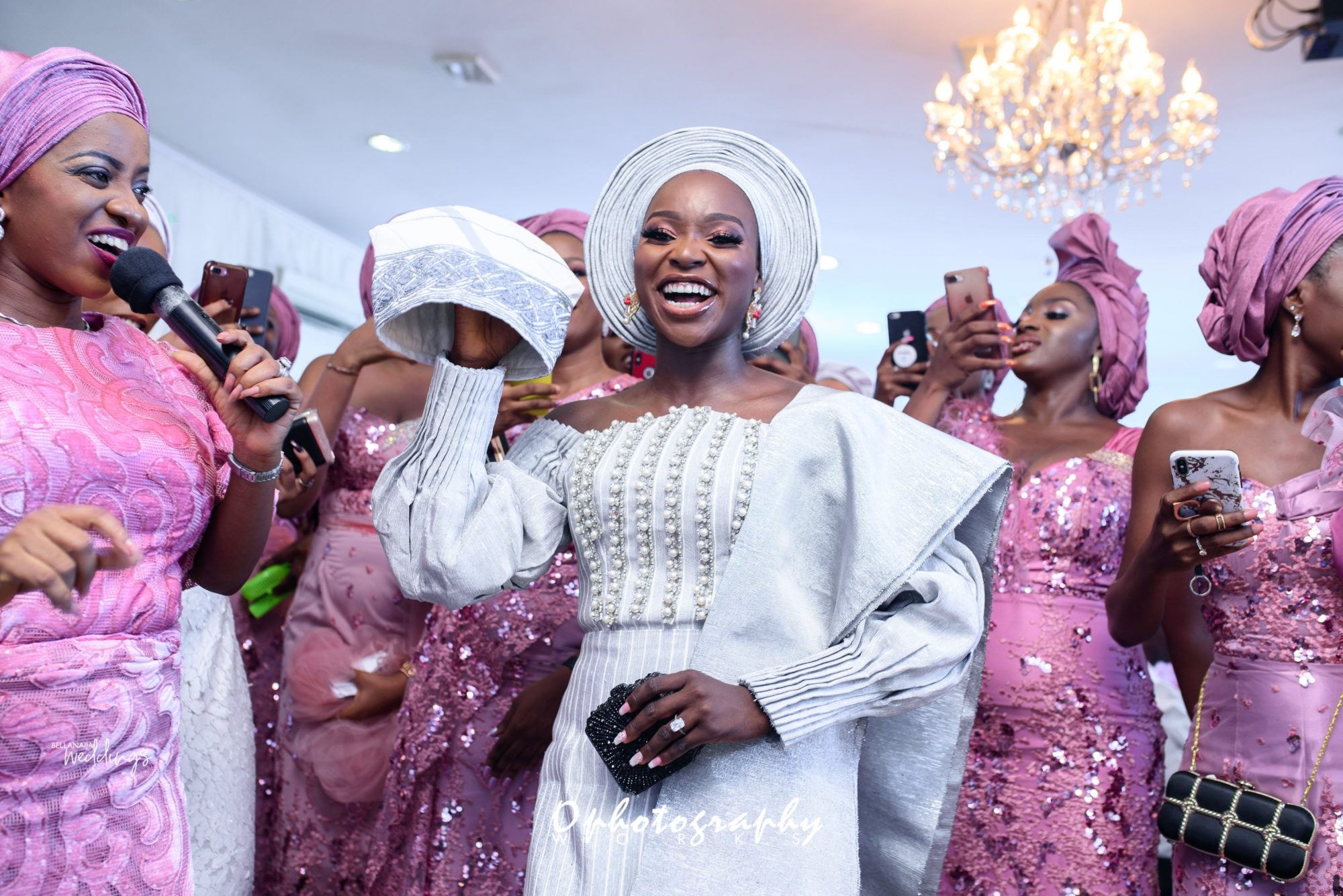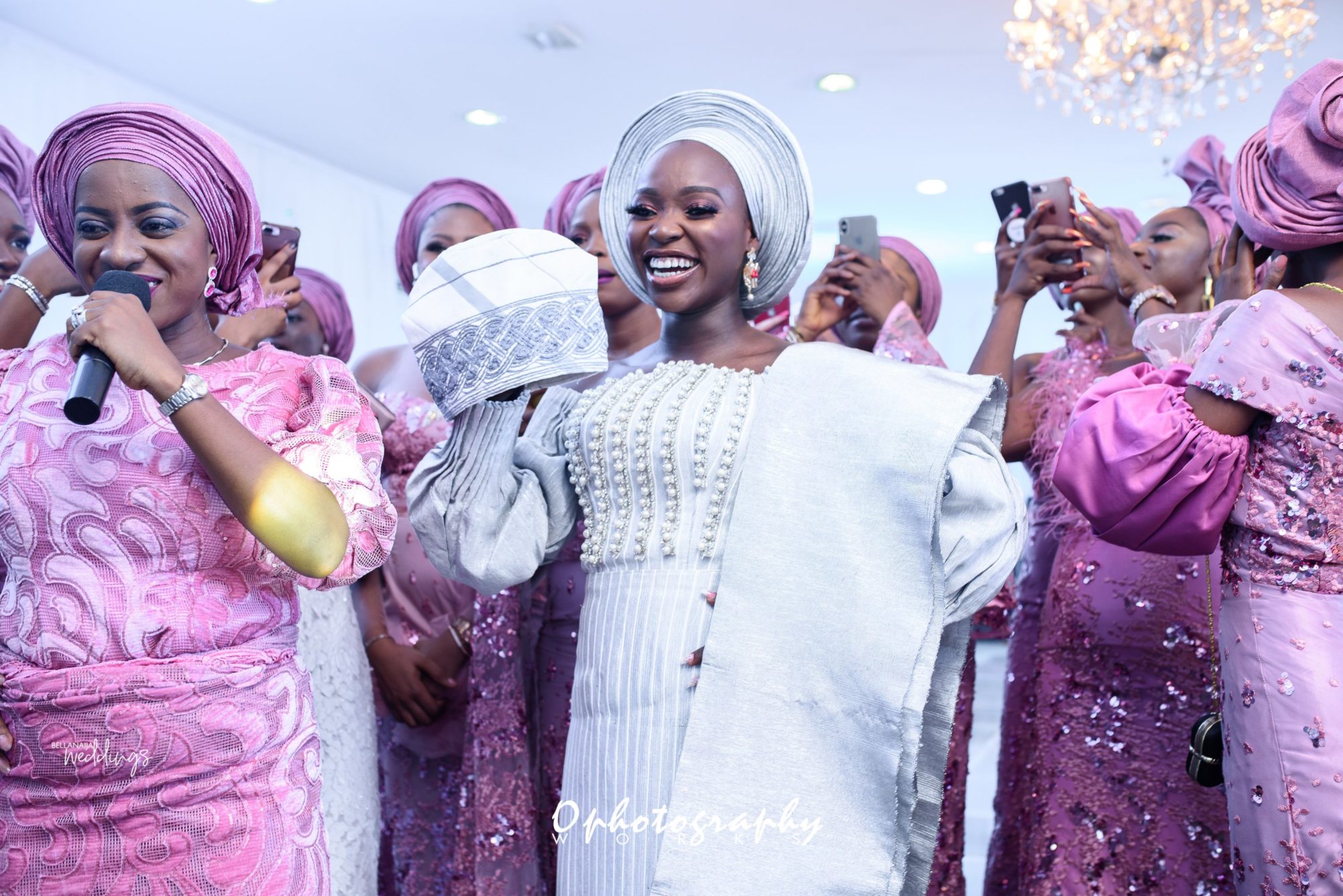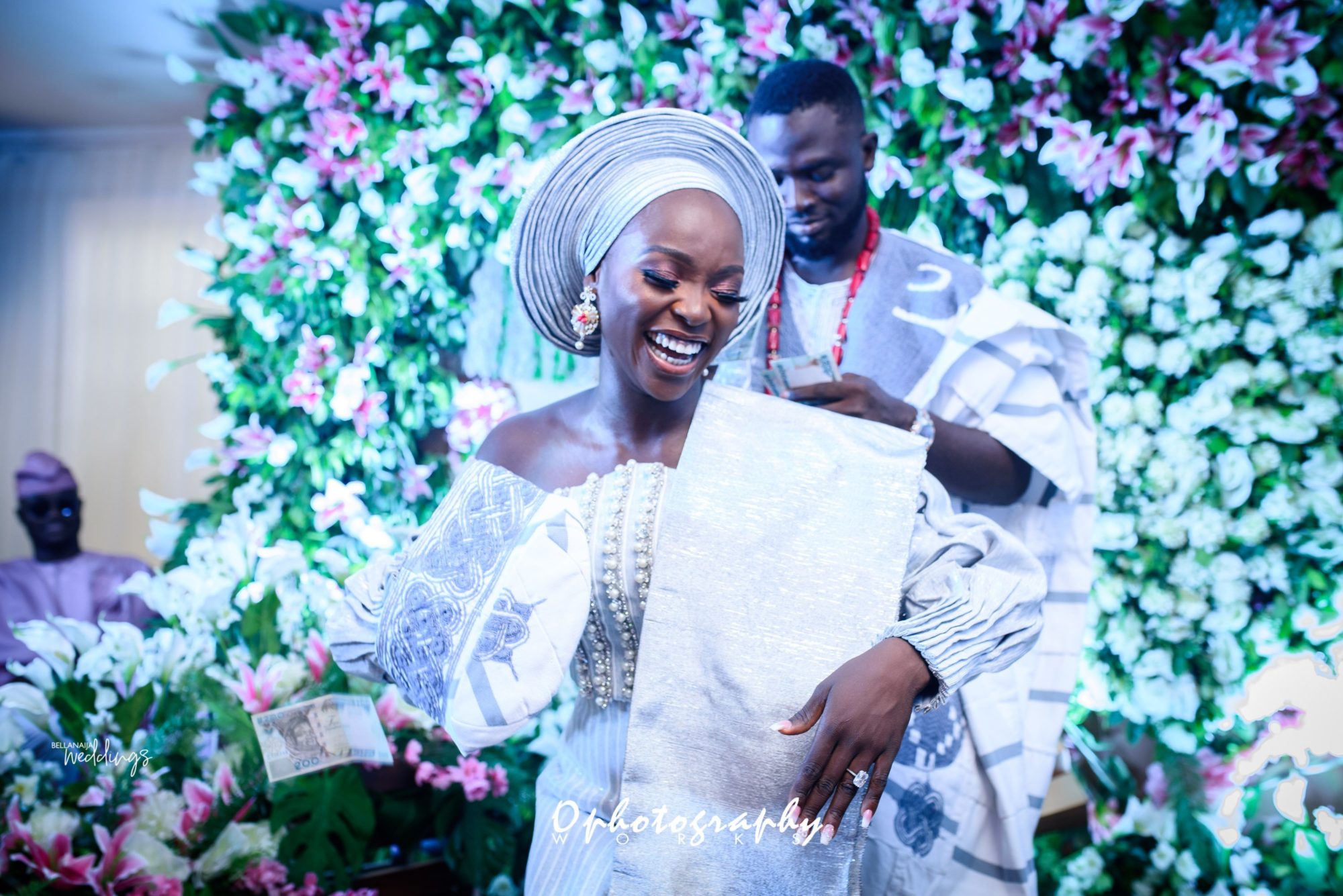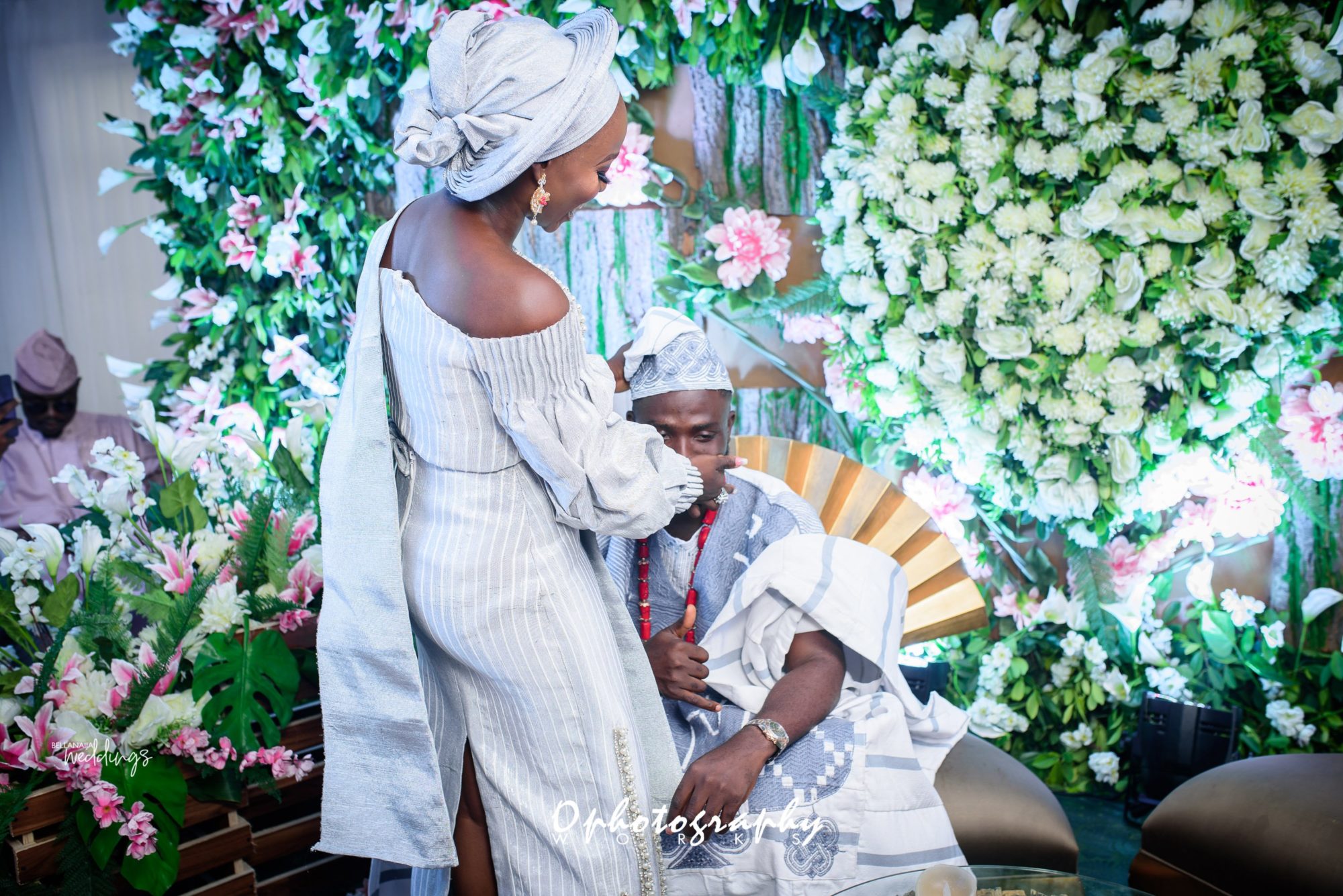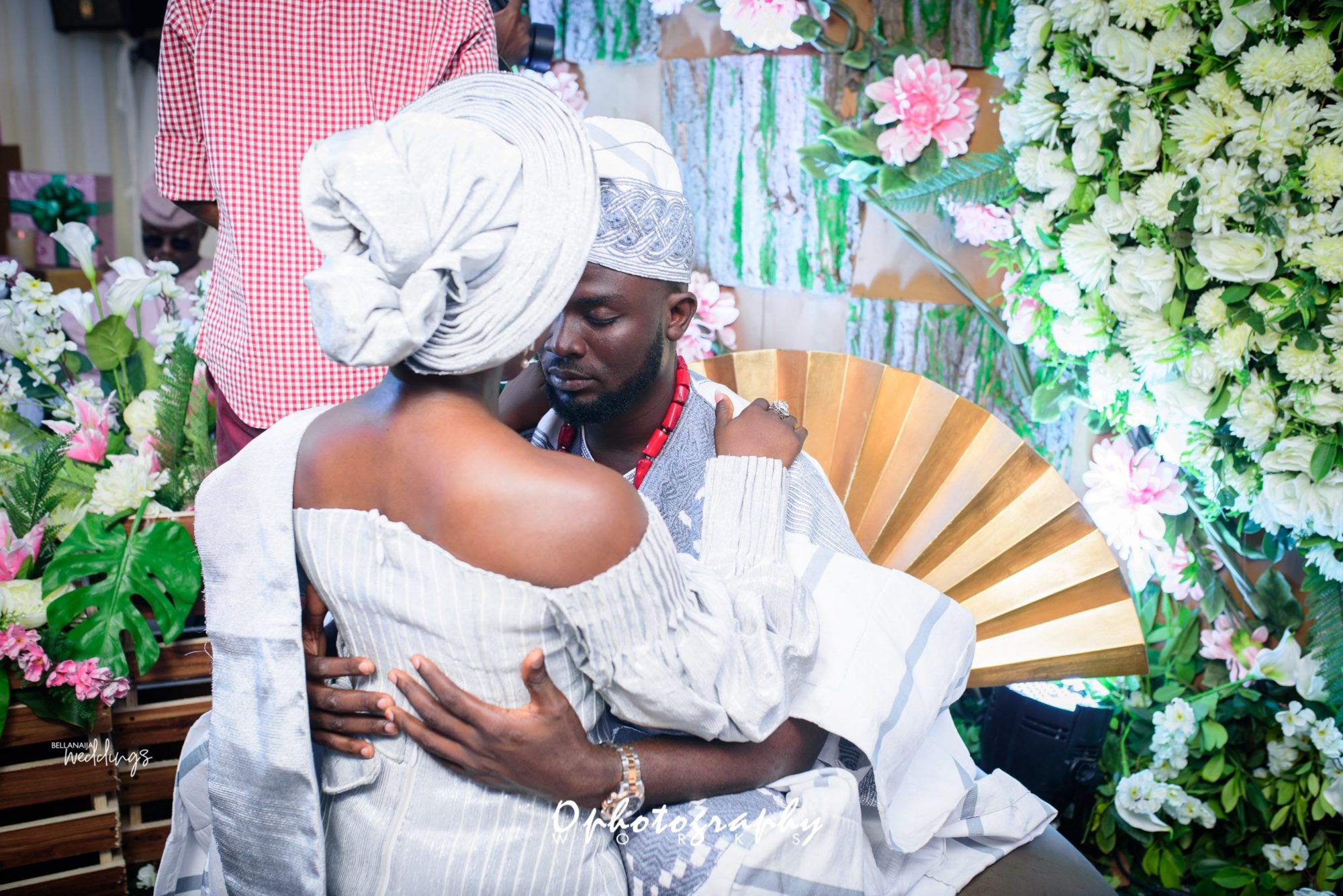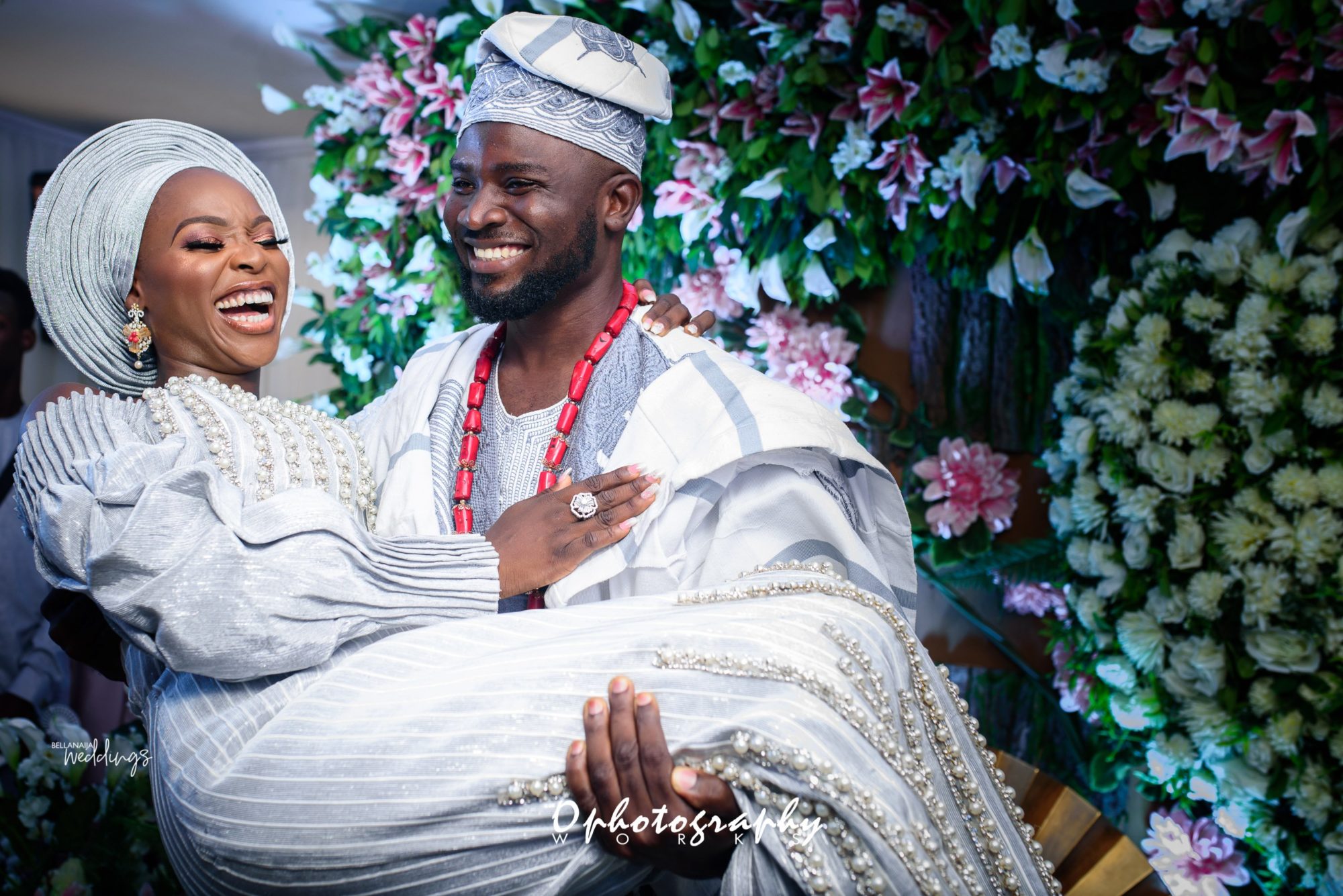 We started dating two weeks after. Everyone around couldn't believe! My mum especially was worried! Who wouldn't be? A total stranger I didn't know from anywhere  Thankfully, we later discovered we had mutual friends and so did our mums and so we were safe. We would talk and talk for hours nonstop over the phone and my friends Chinonso and Zane that were there the day I met Tosin would be like "is that the guy we met that day? Nawa o! Just like that?"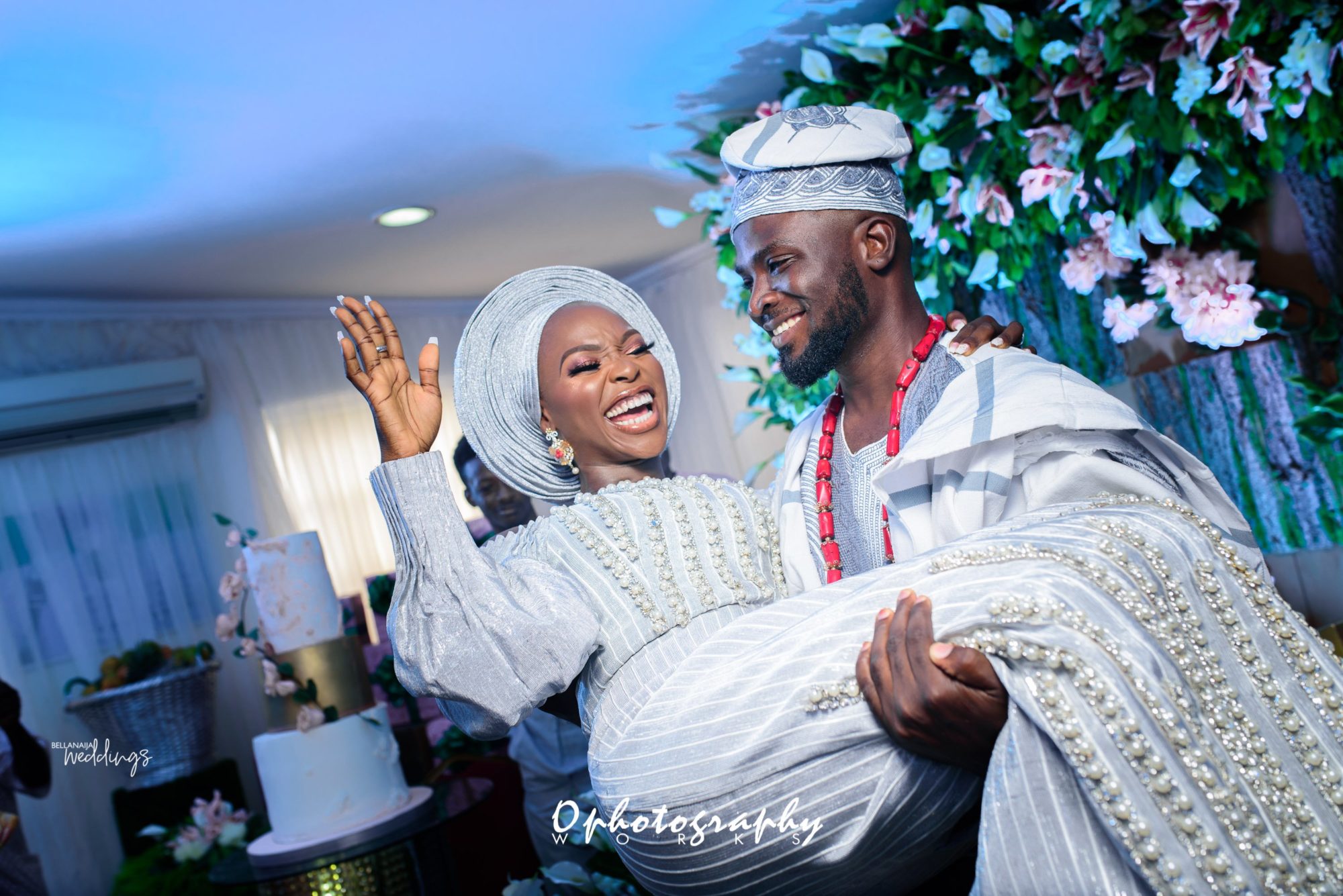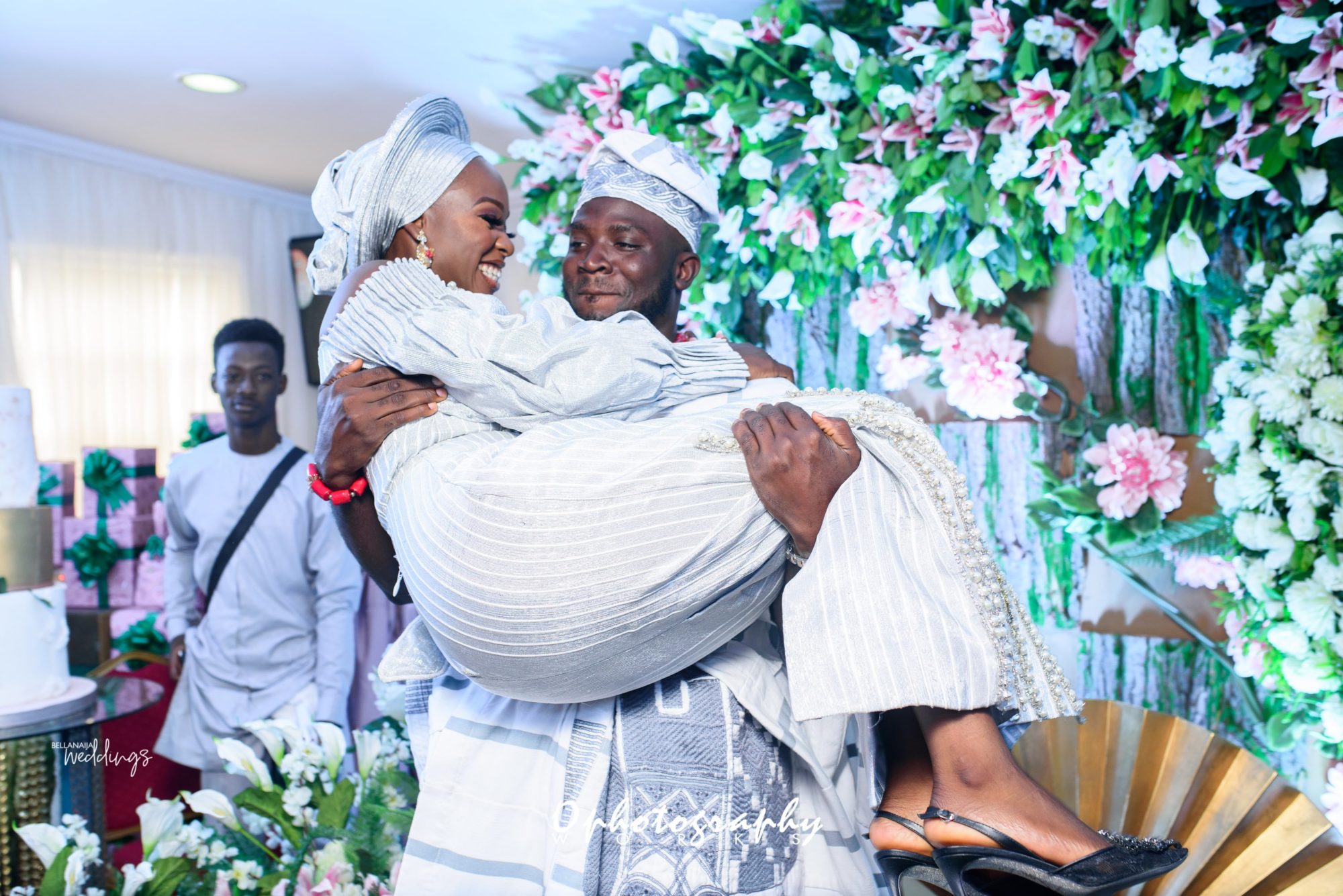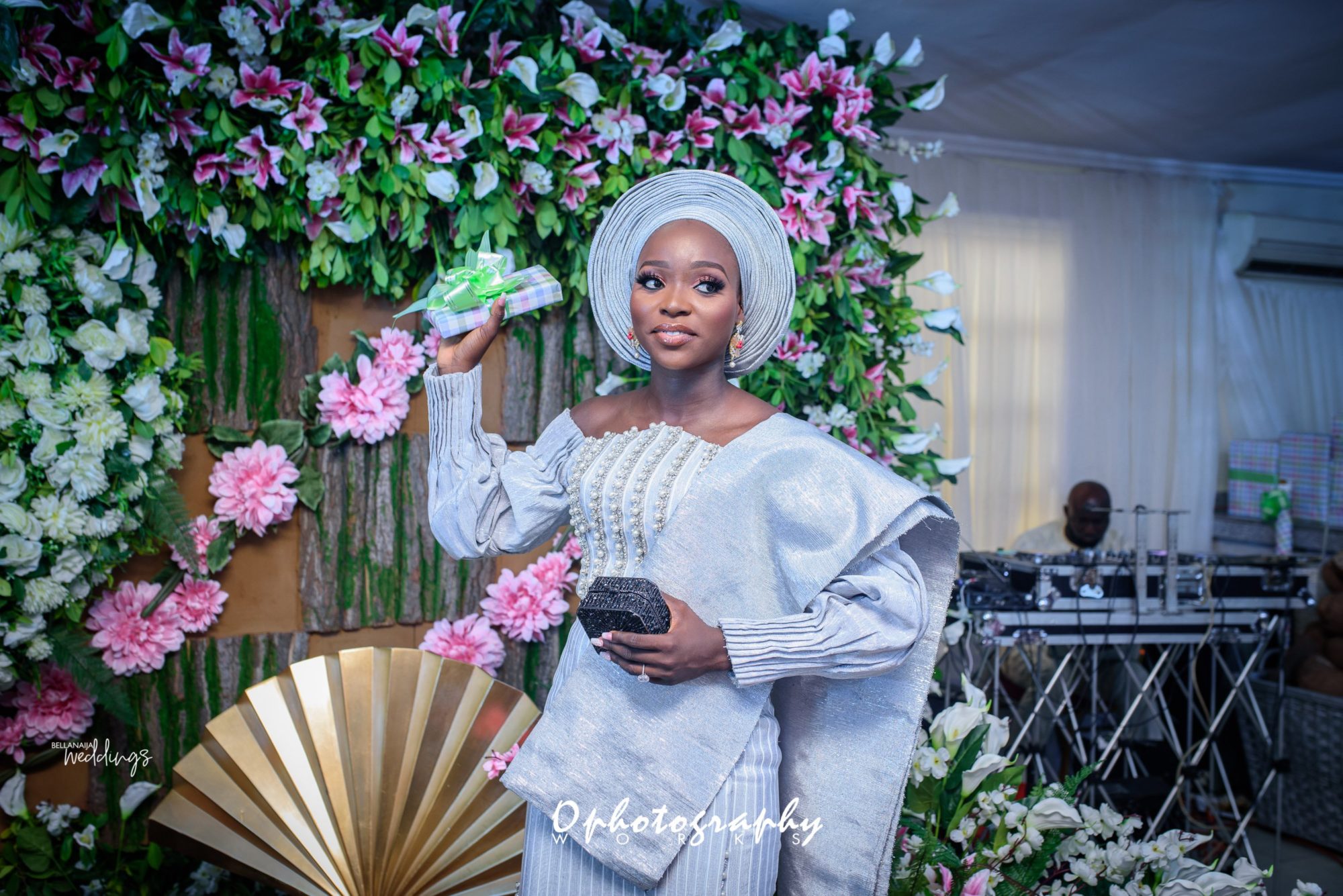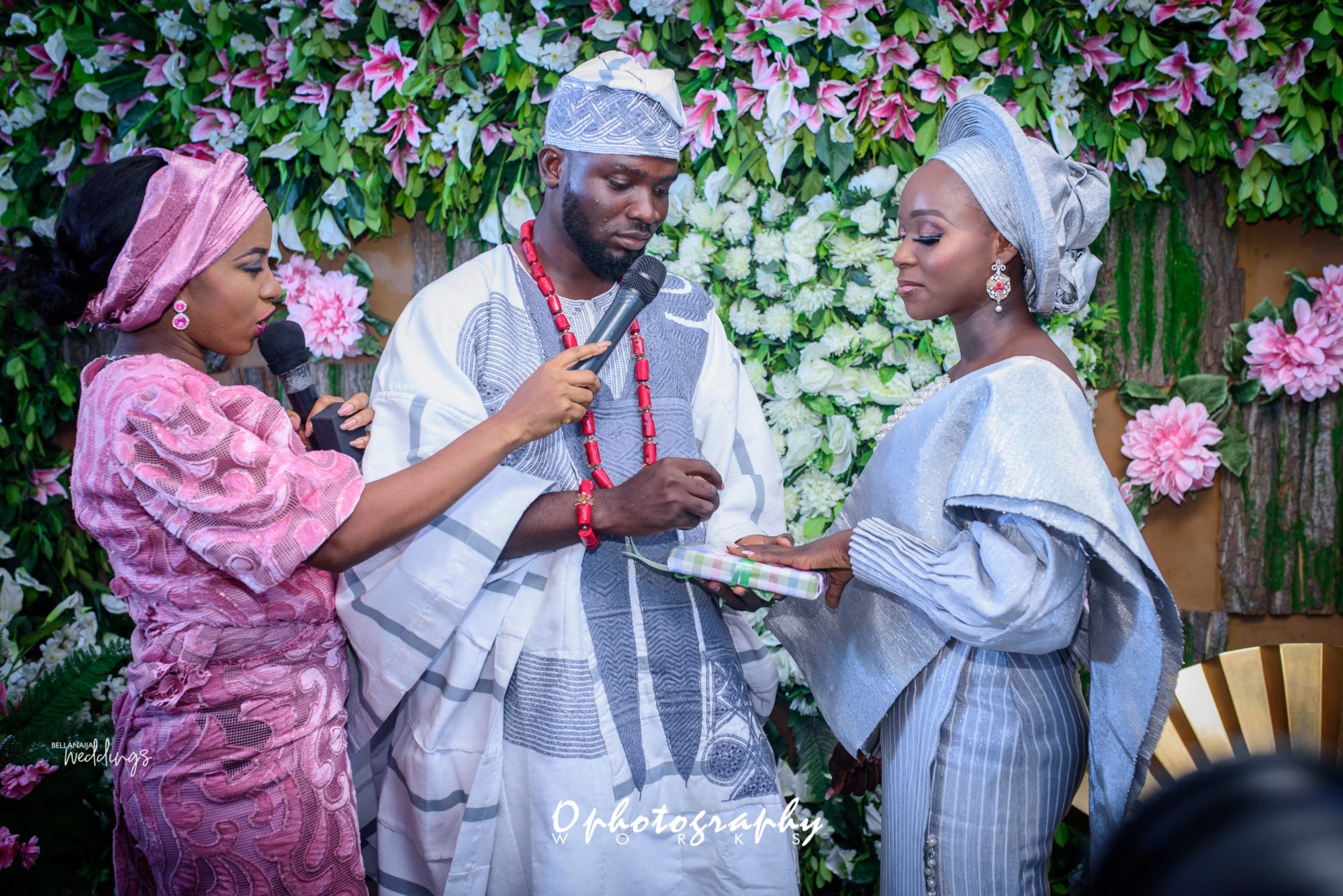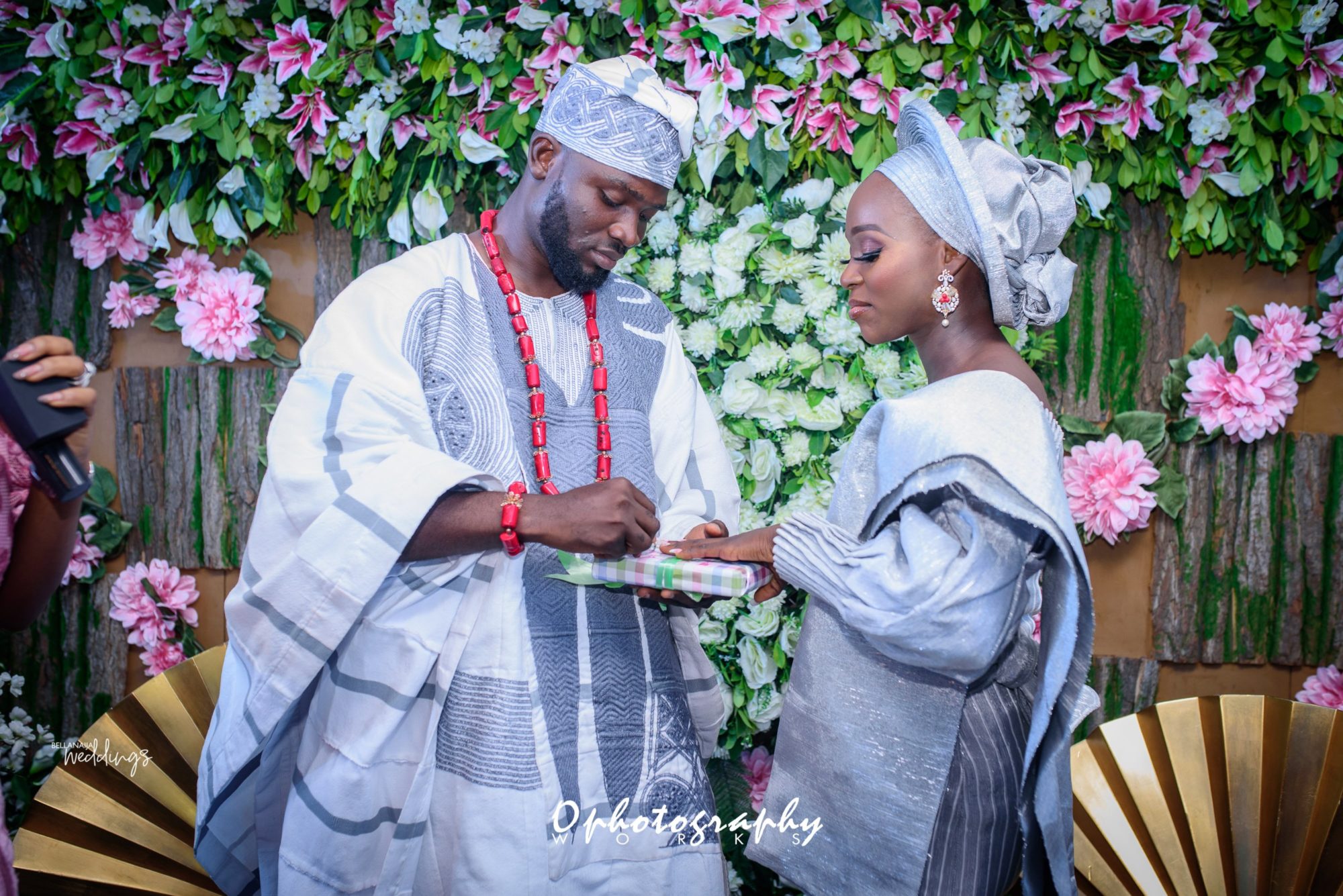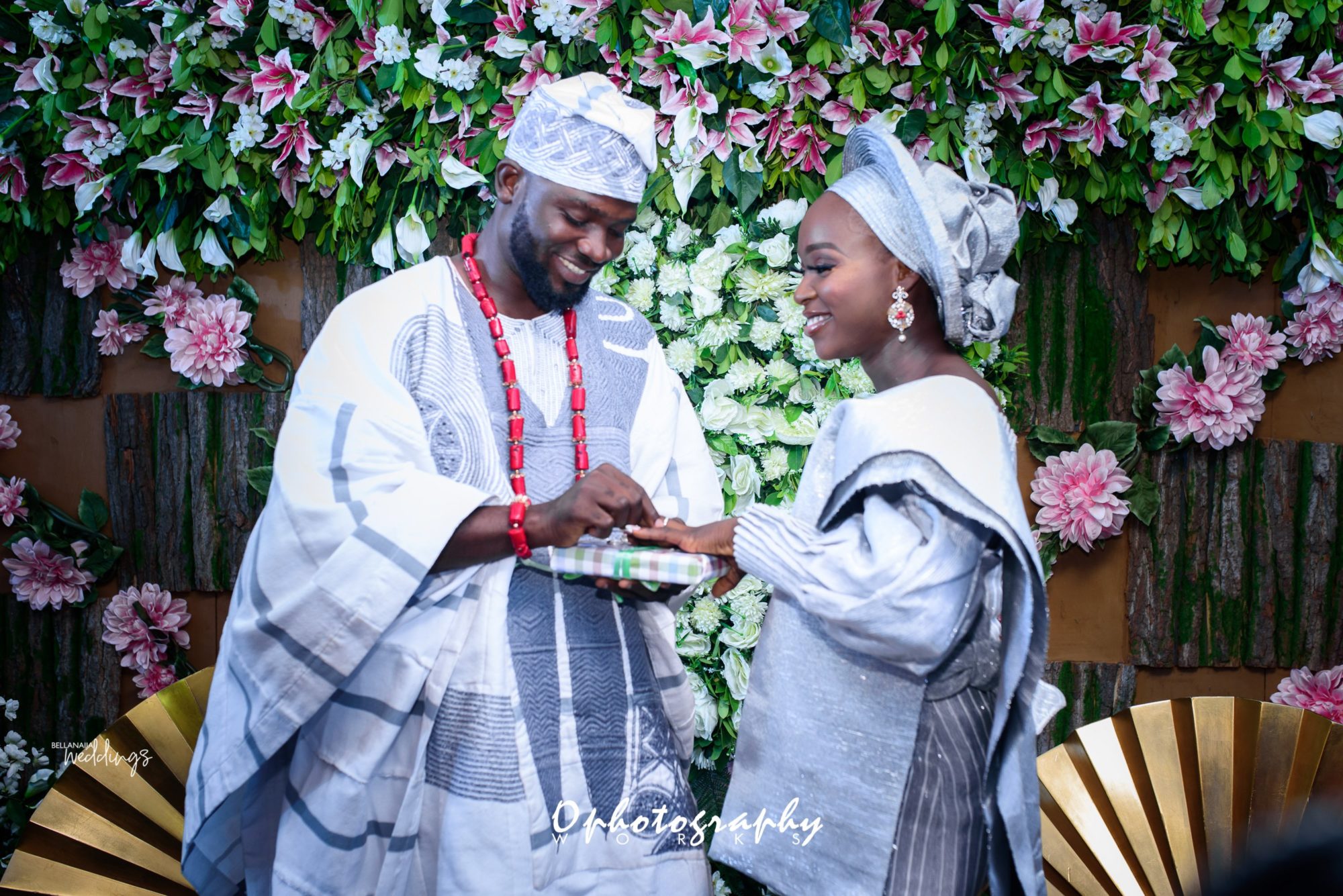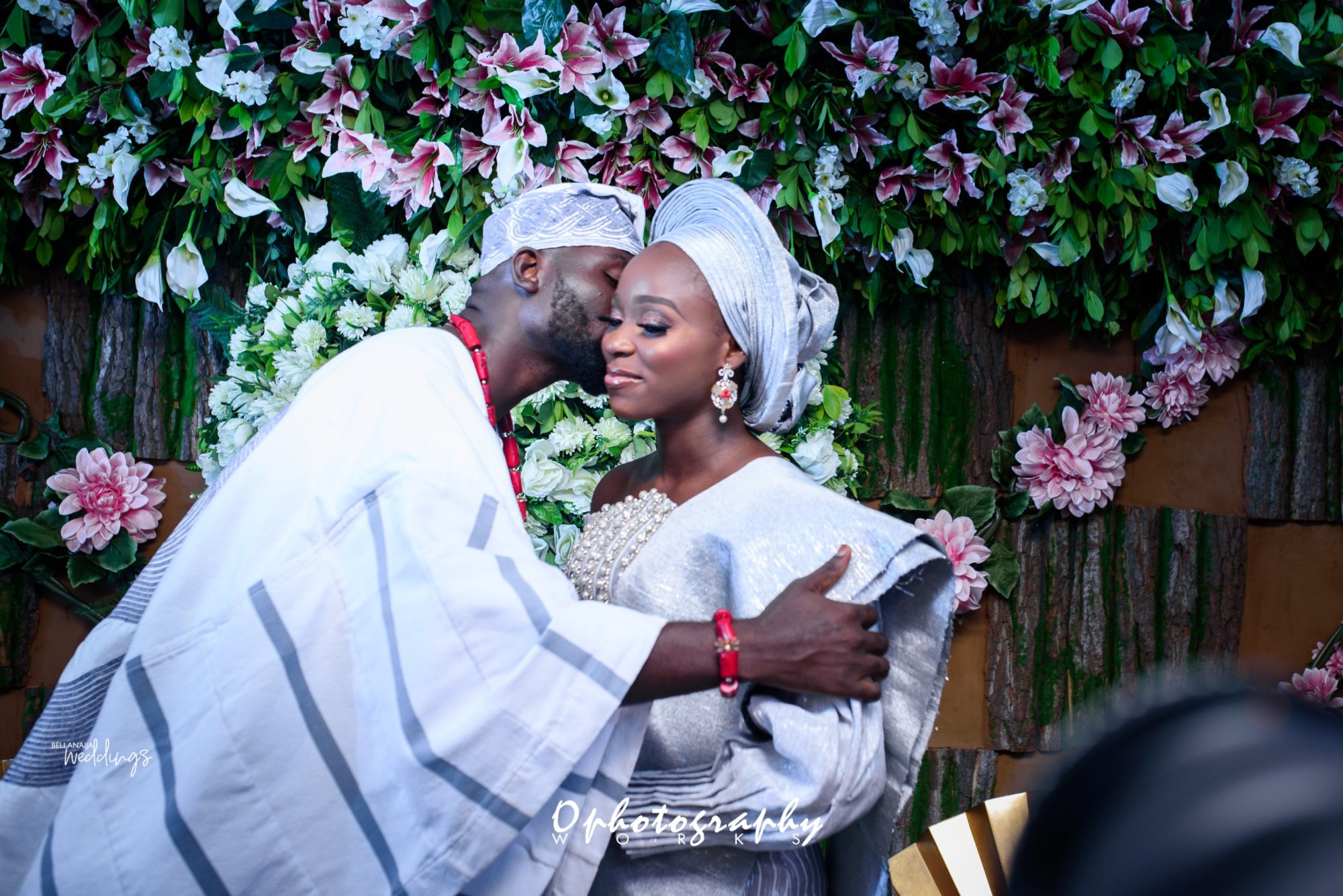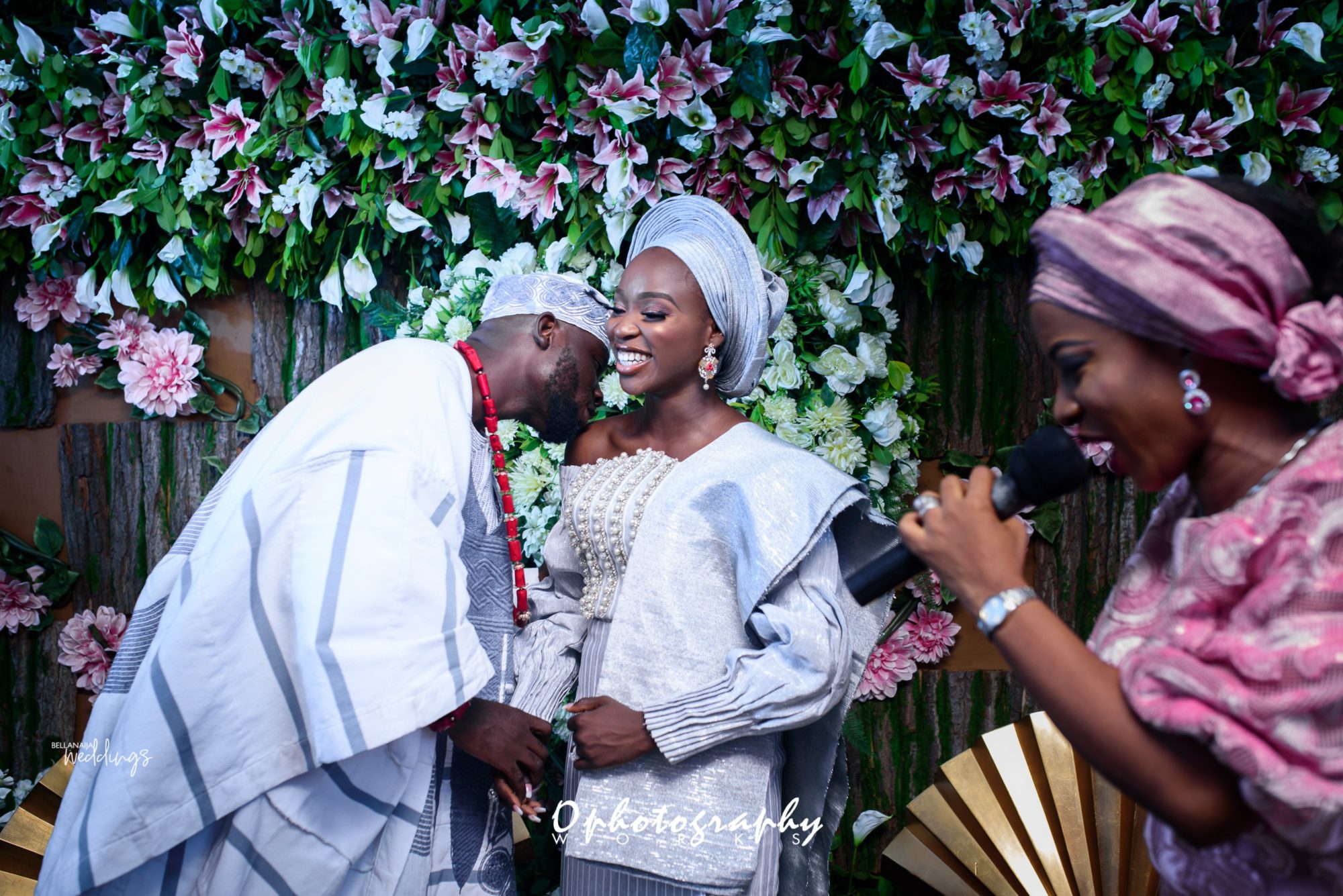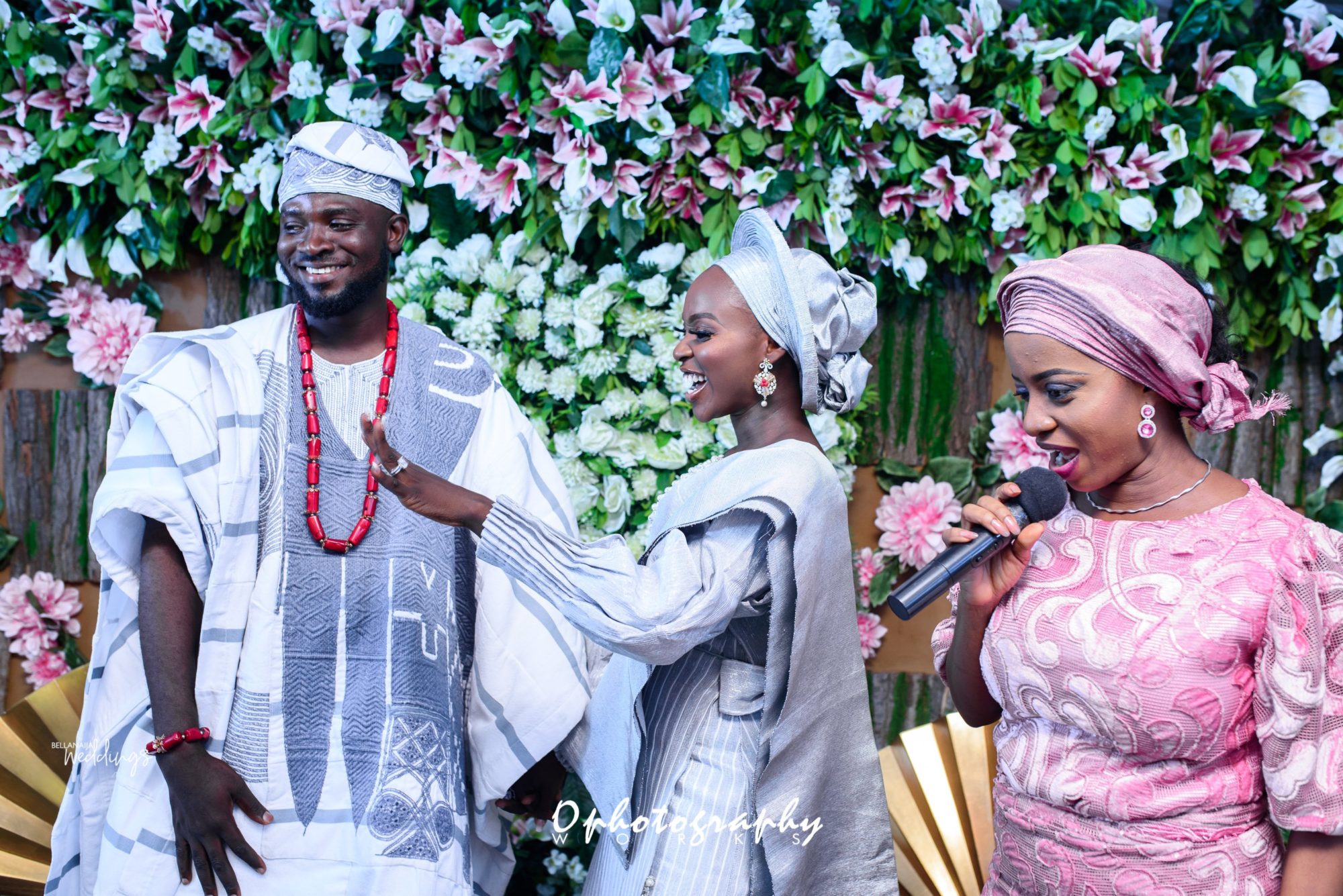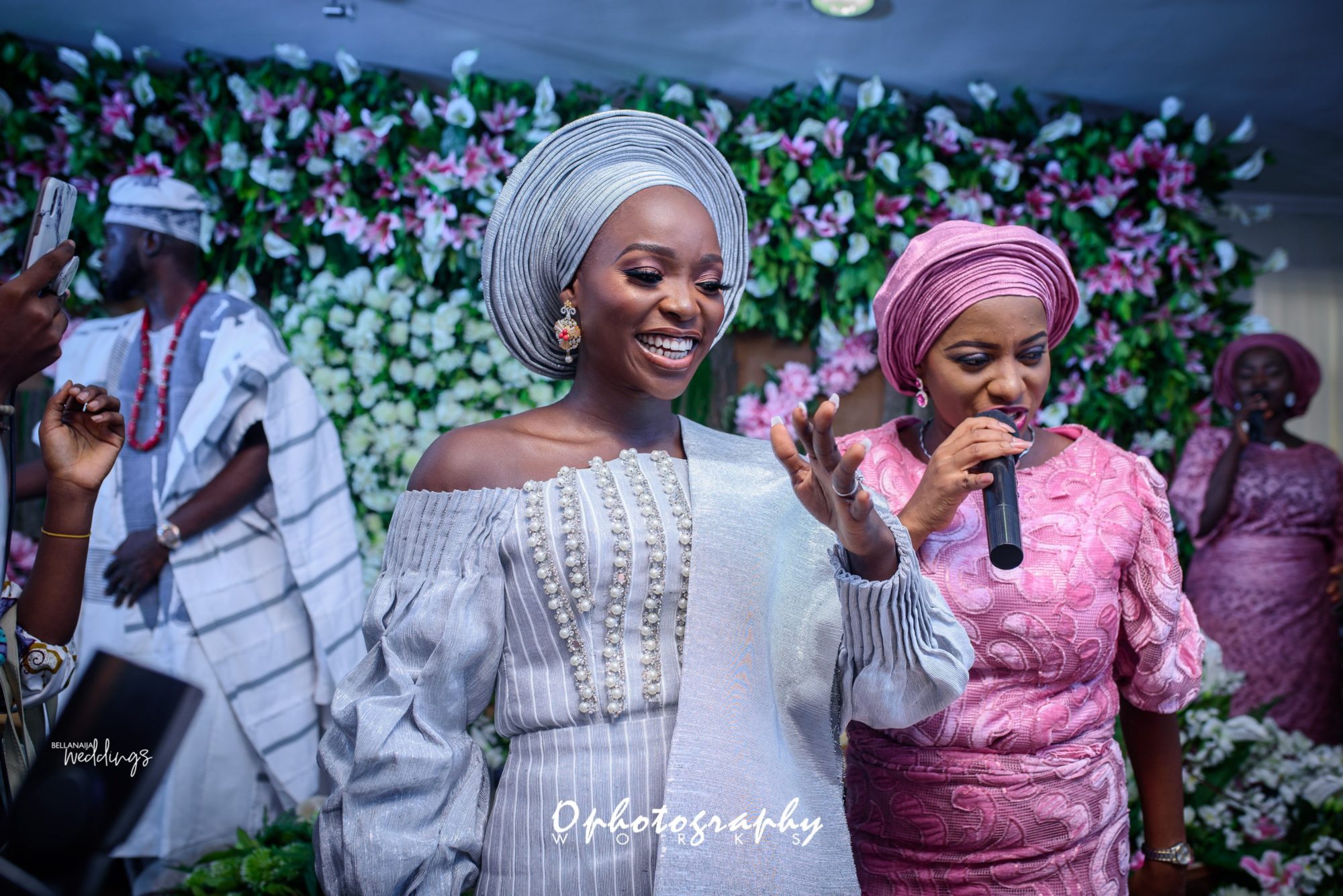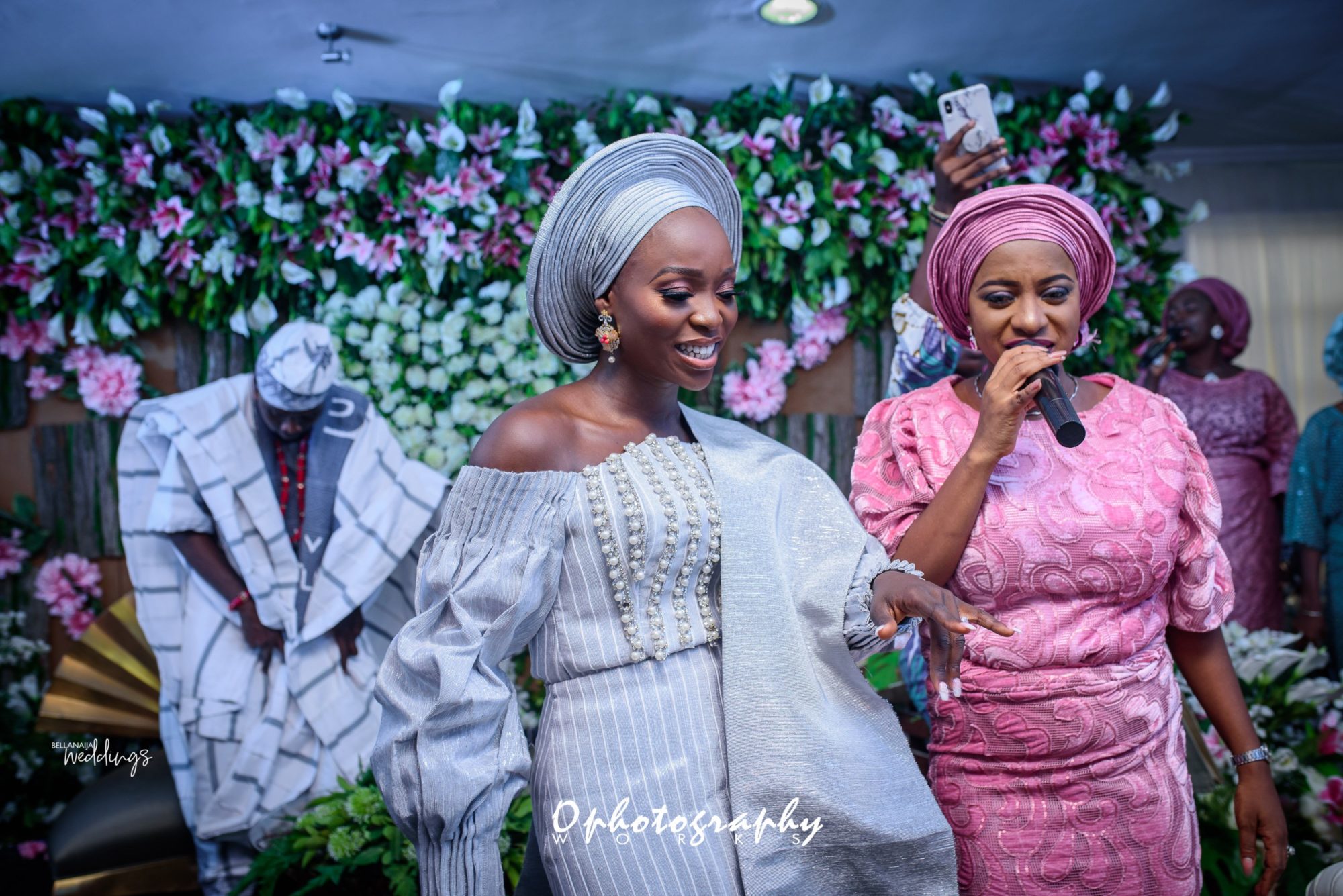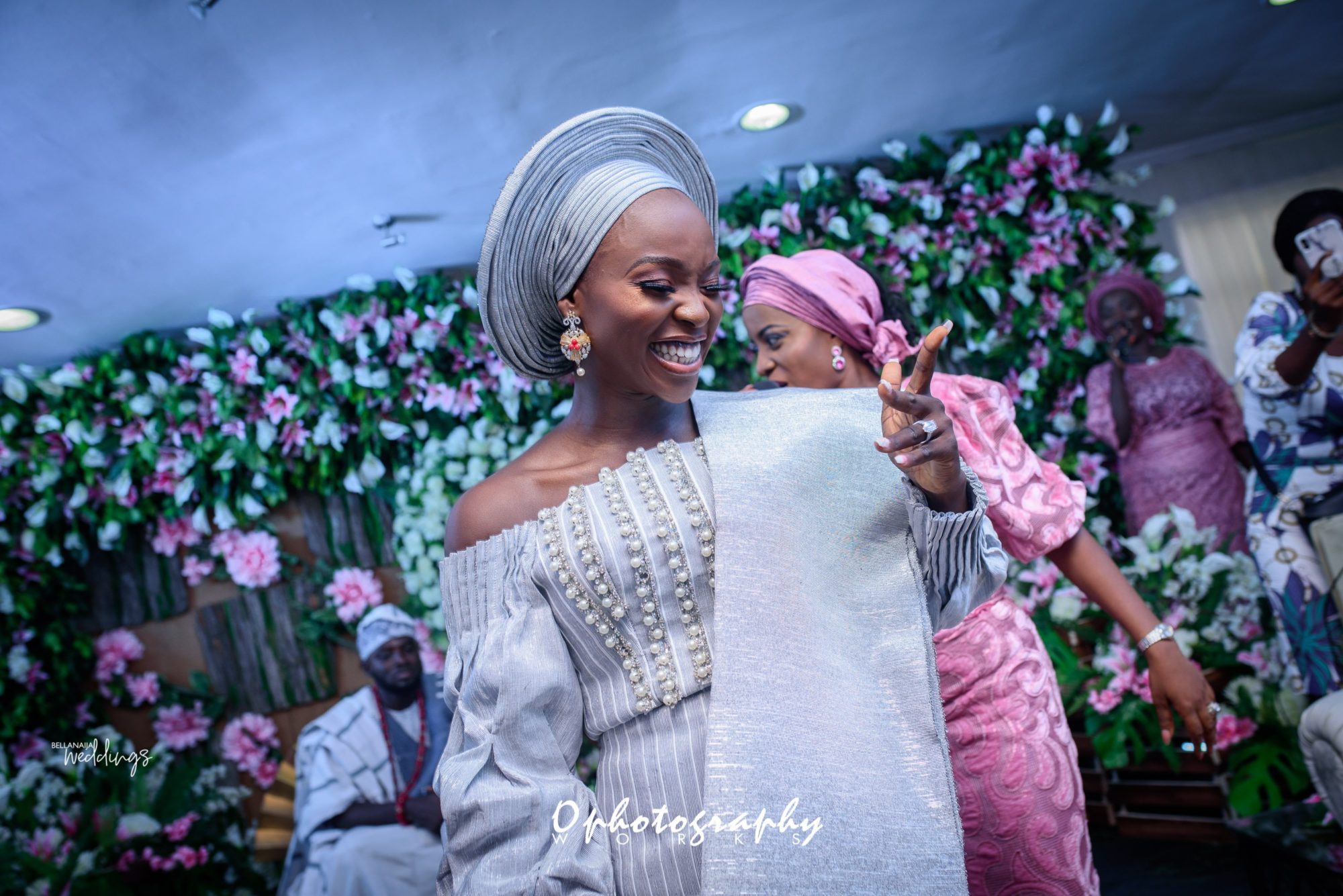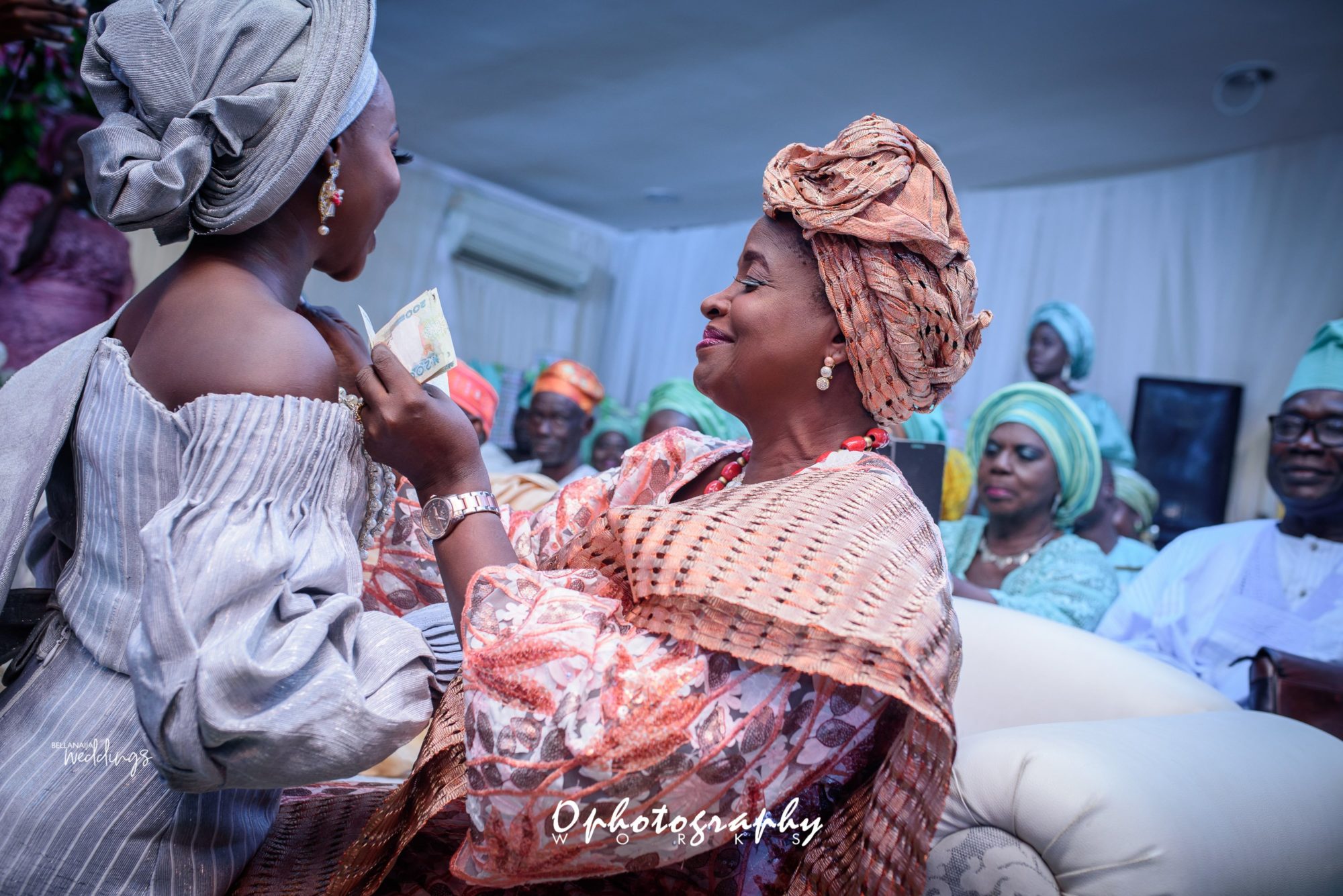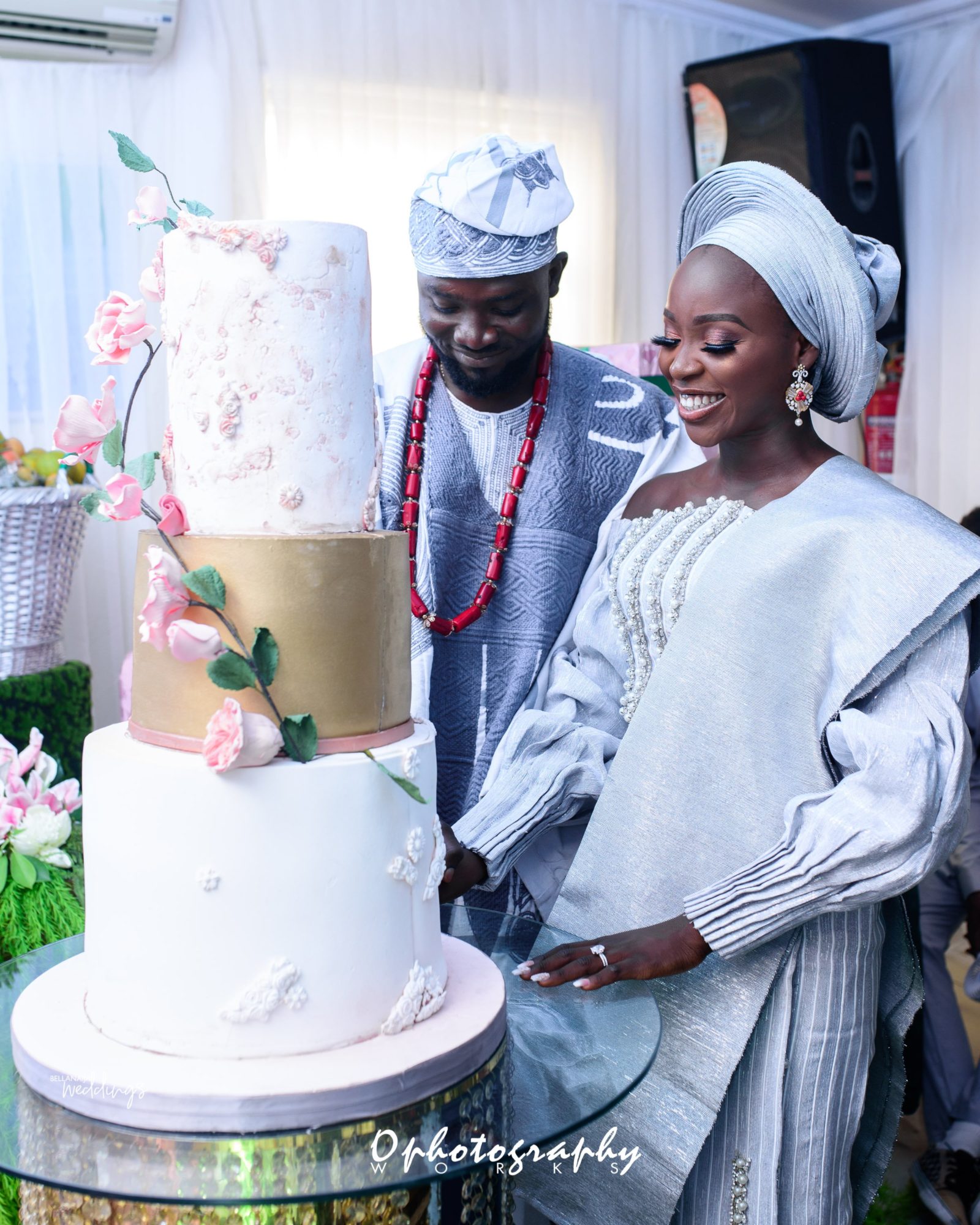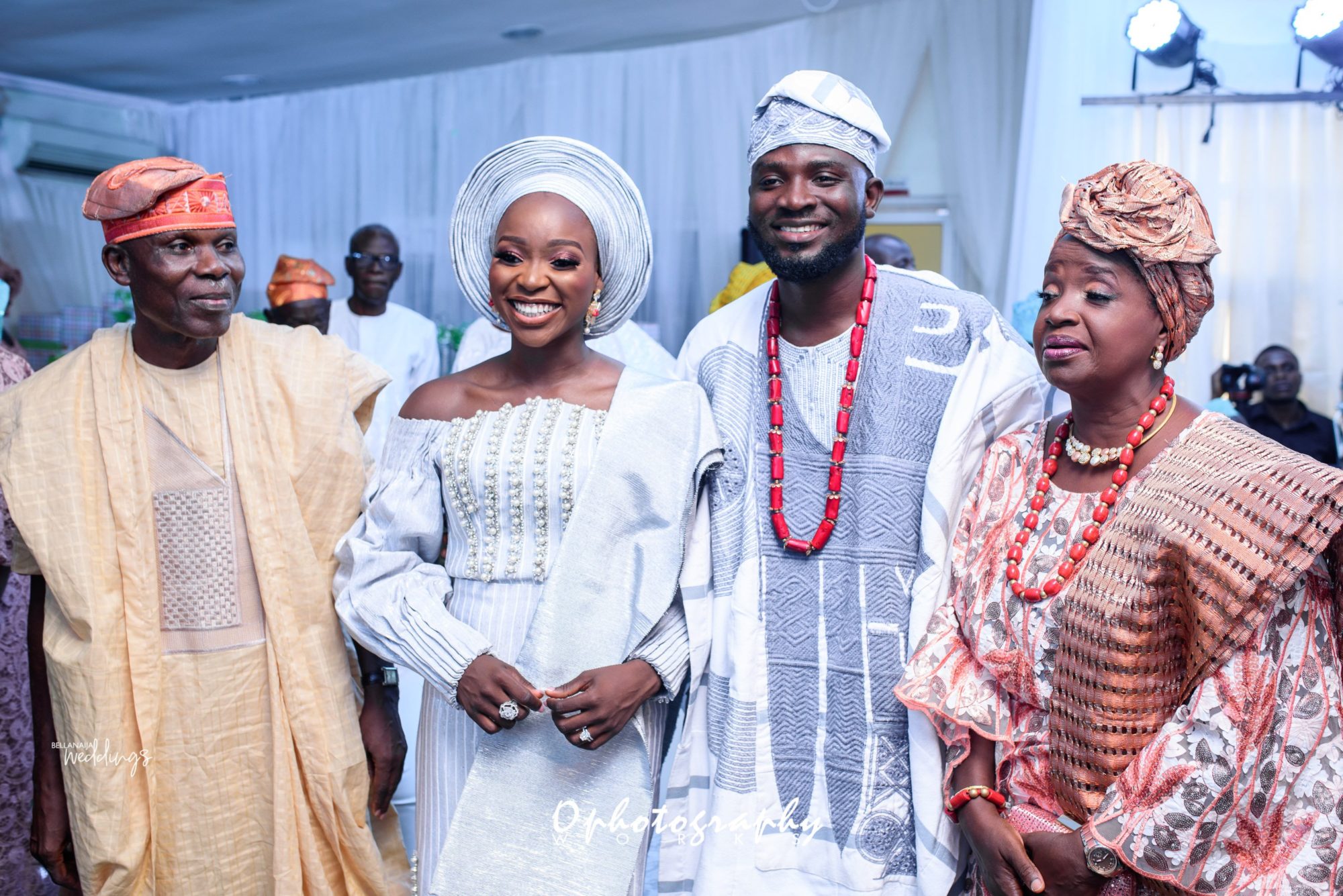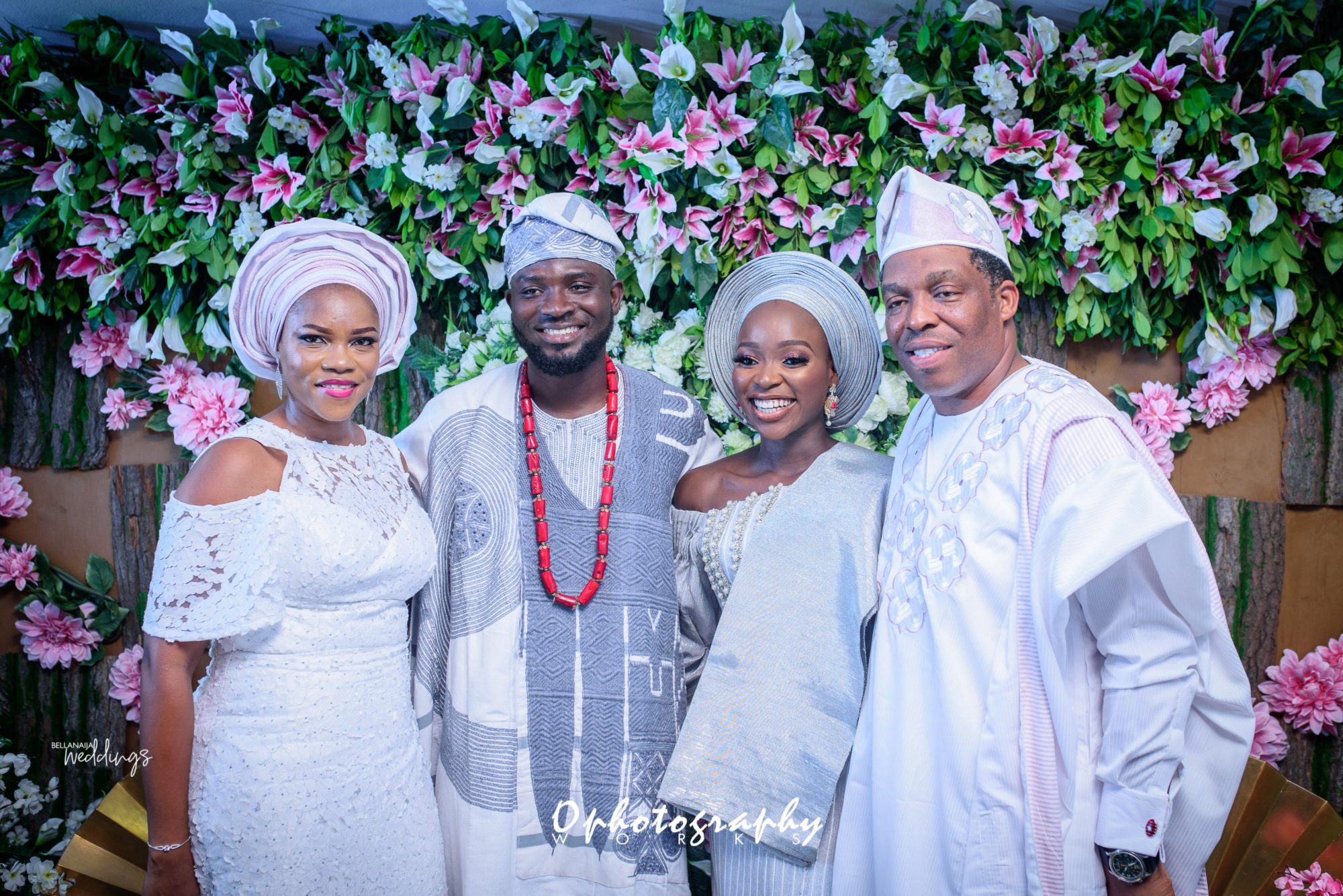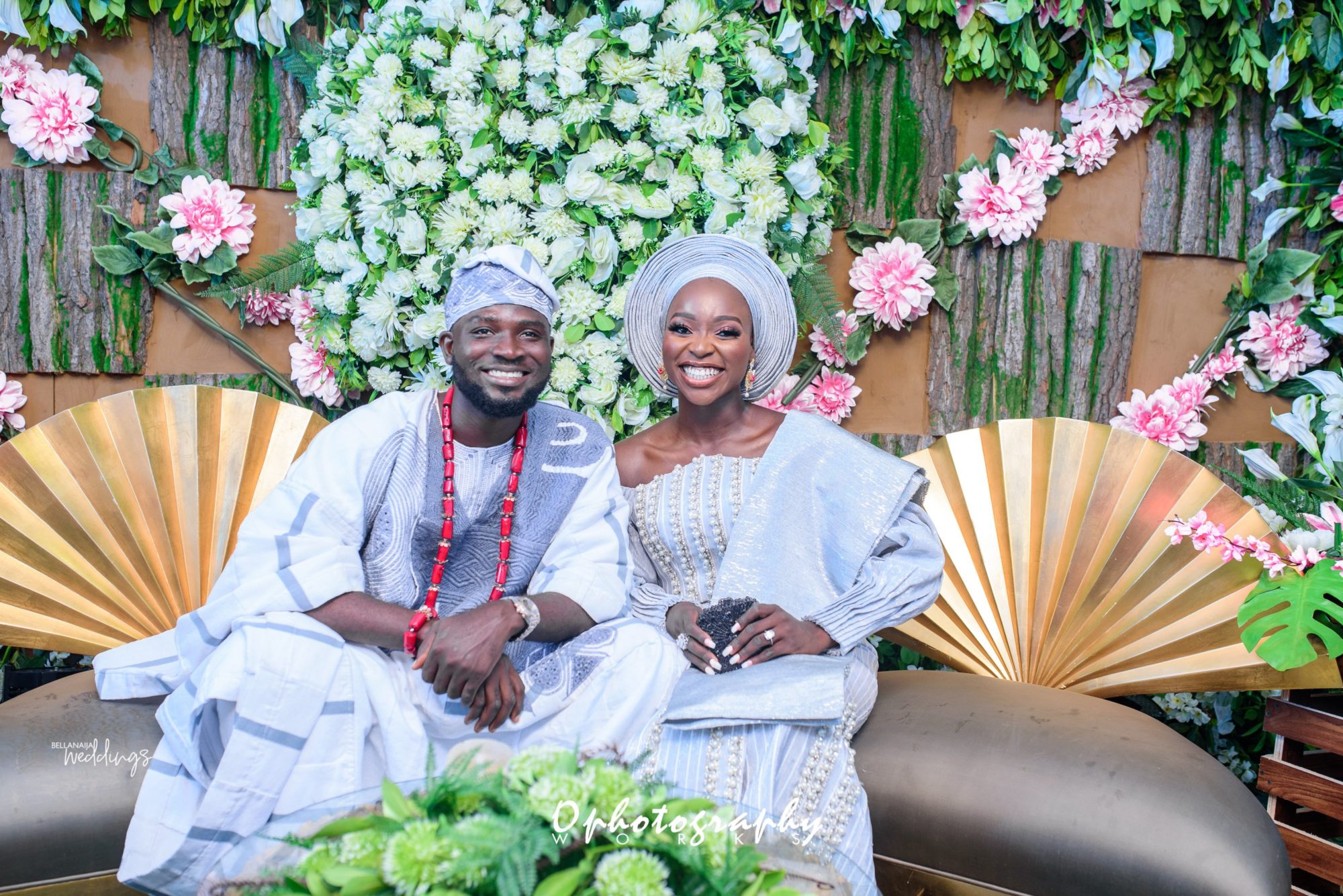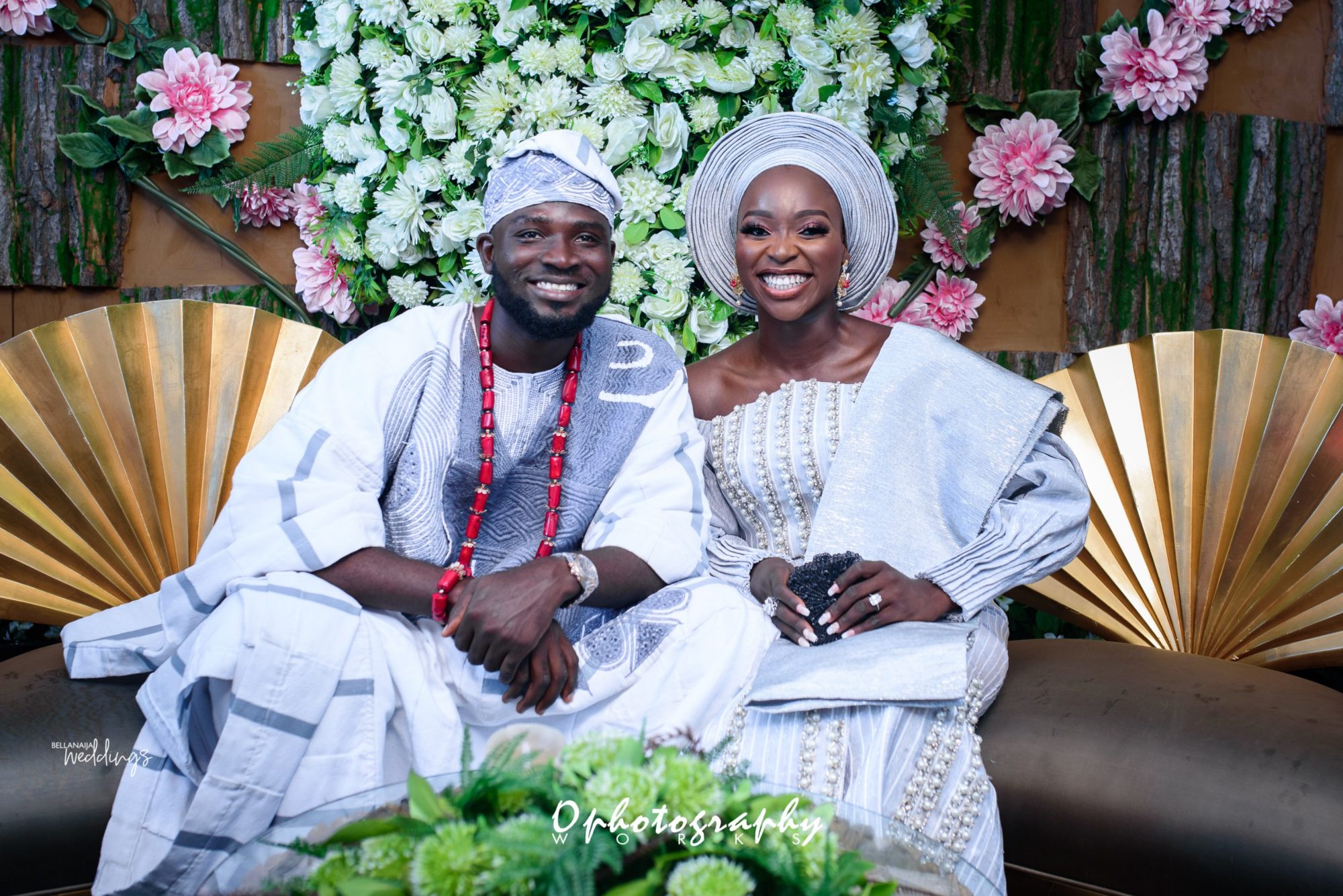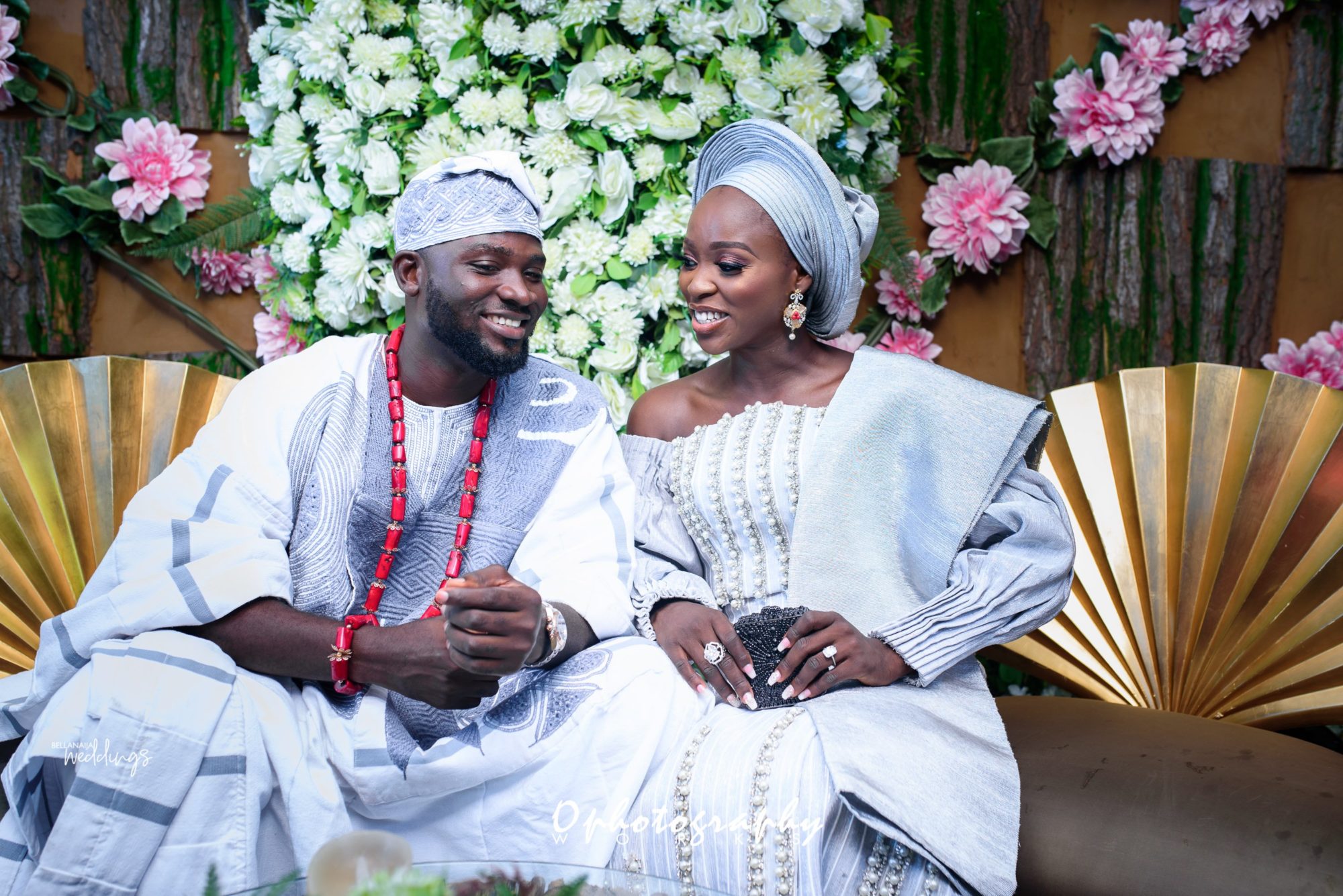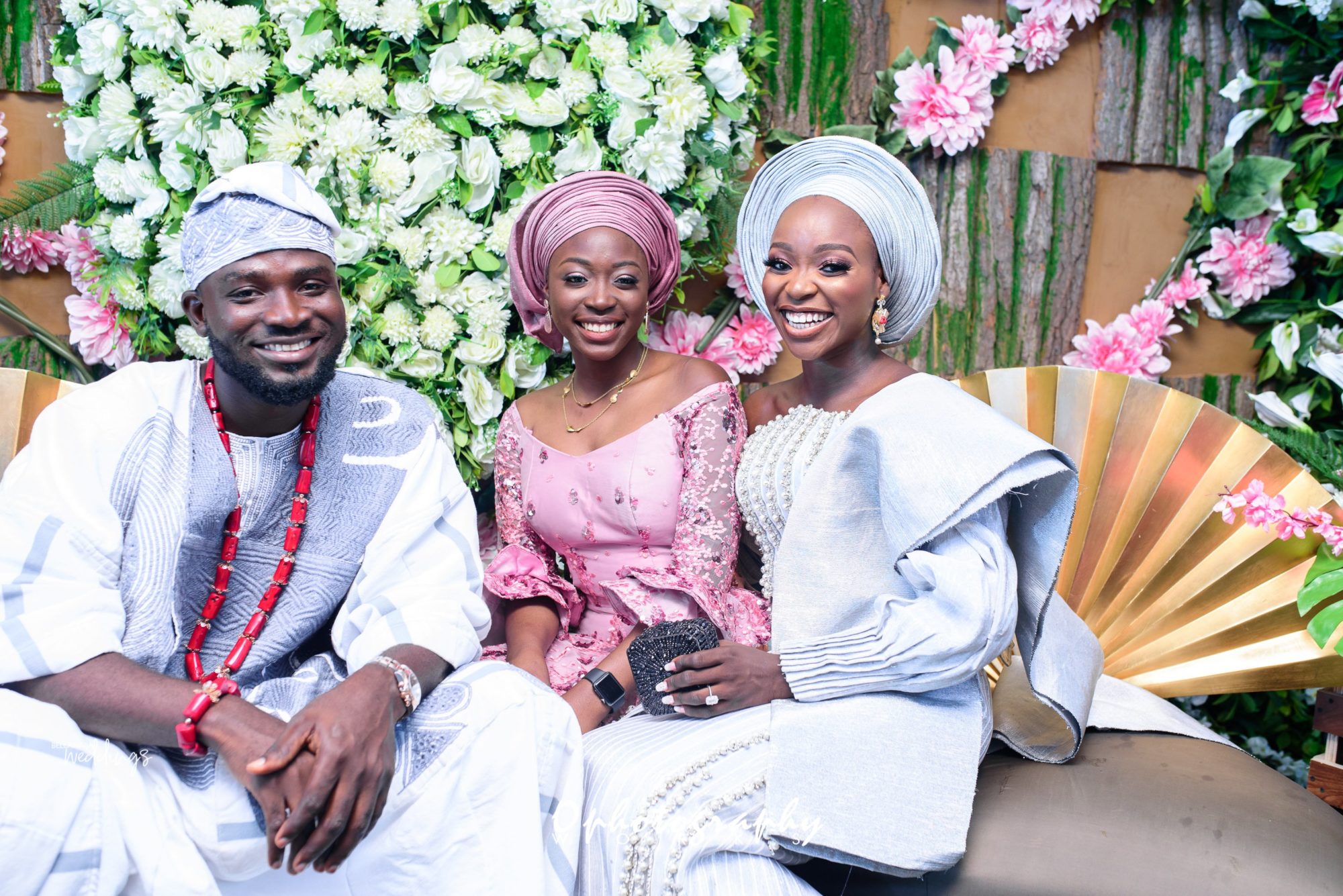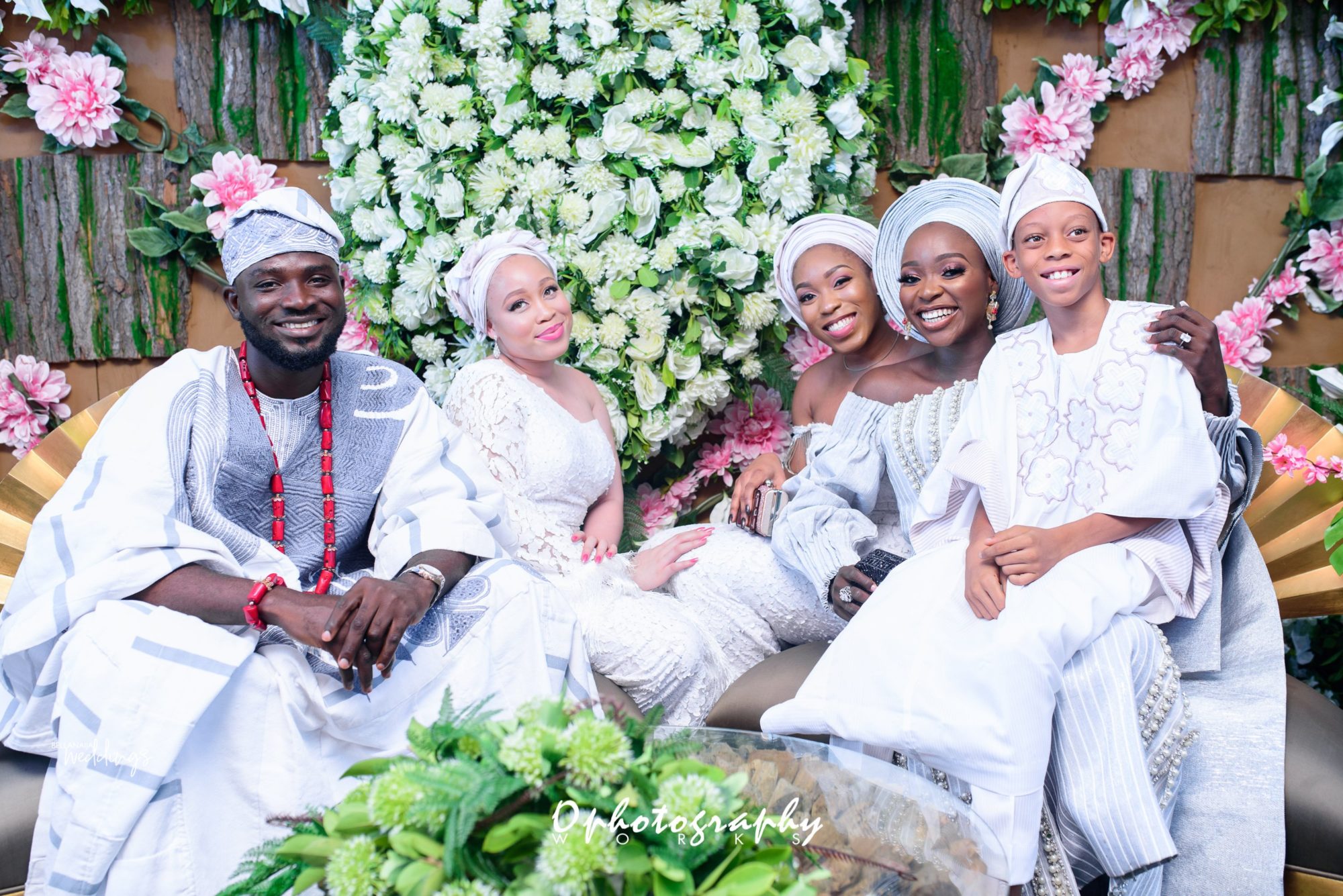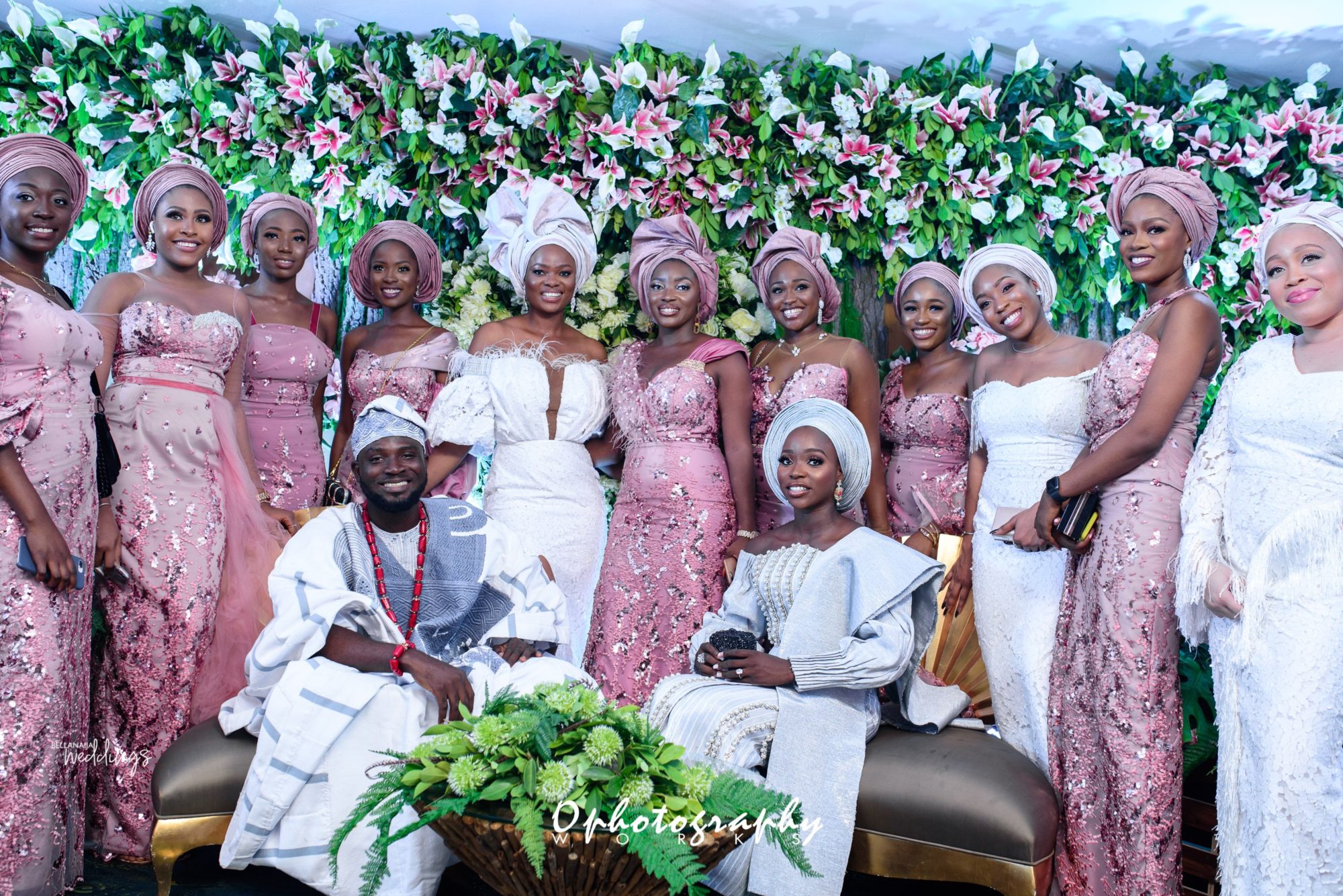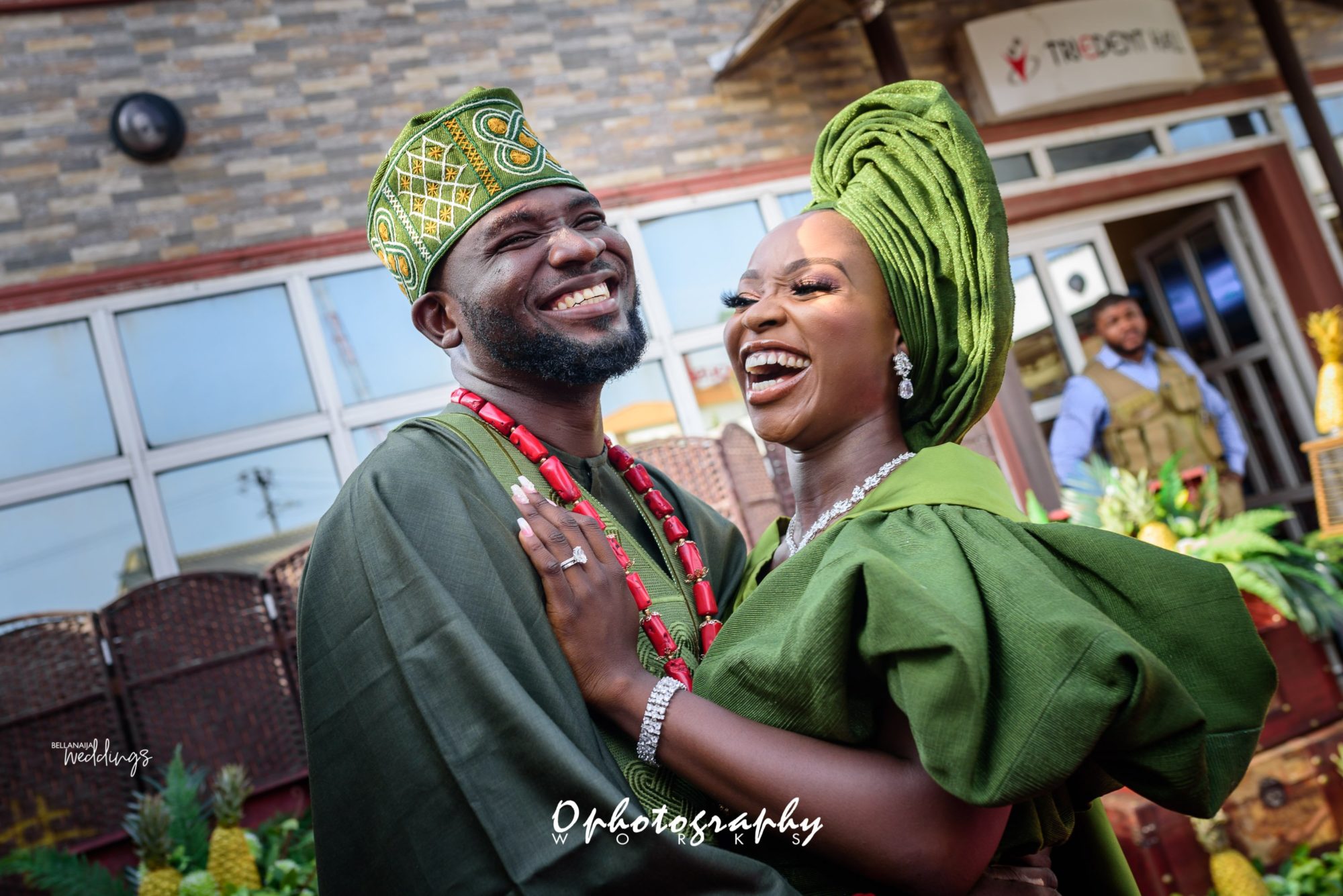 Tosin is way more than I expected from God! He's too sweet and yes, he can be super annoying too.  To be honest, the first year of our relationship felt like a dream! Every time I kept telling my friend, "this guy is too good to be true! Abi na set up", although deep down, I knew he was genuine. I'm blessed and highly favored to be spending forever with Him.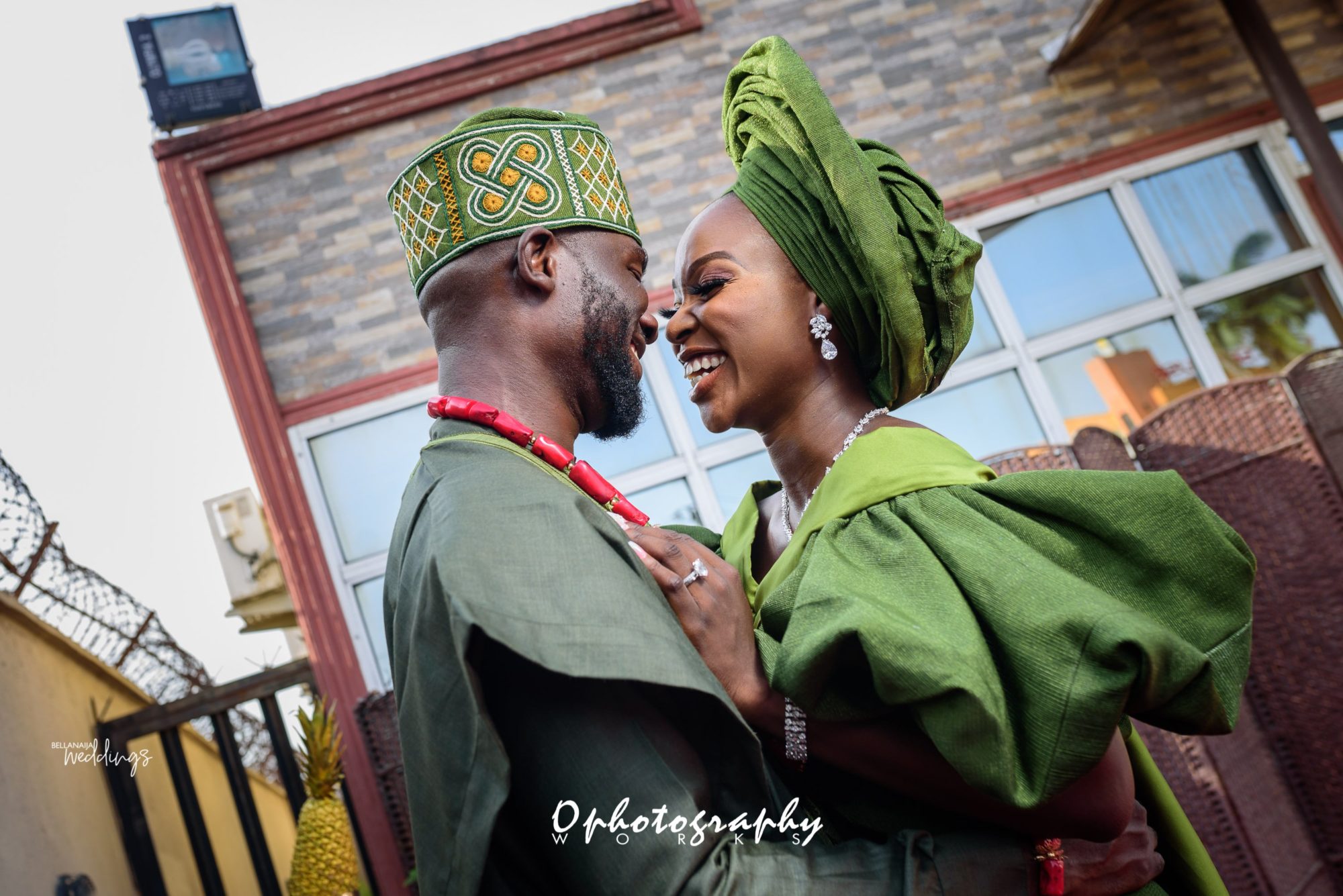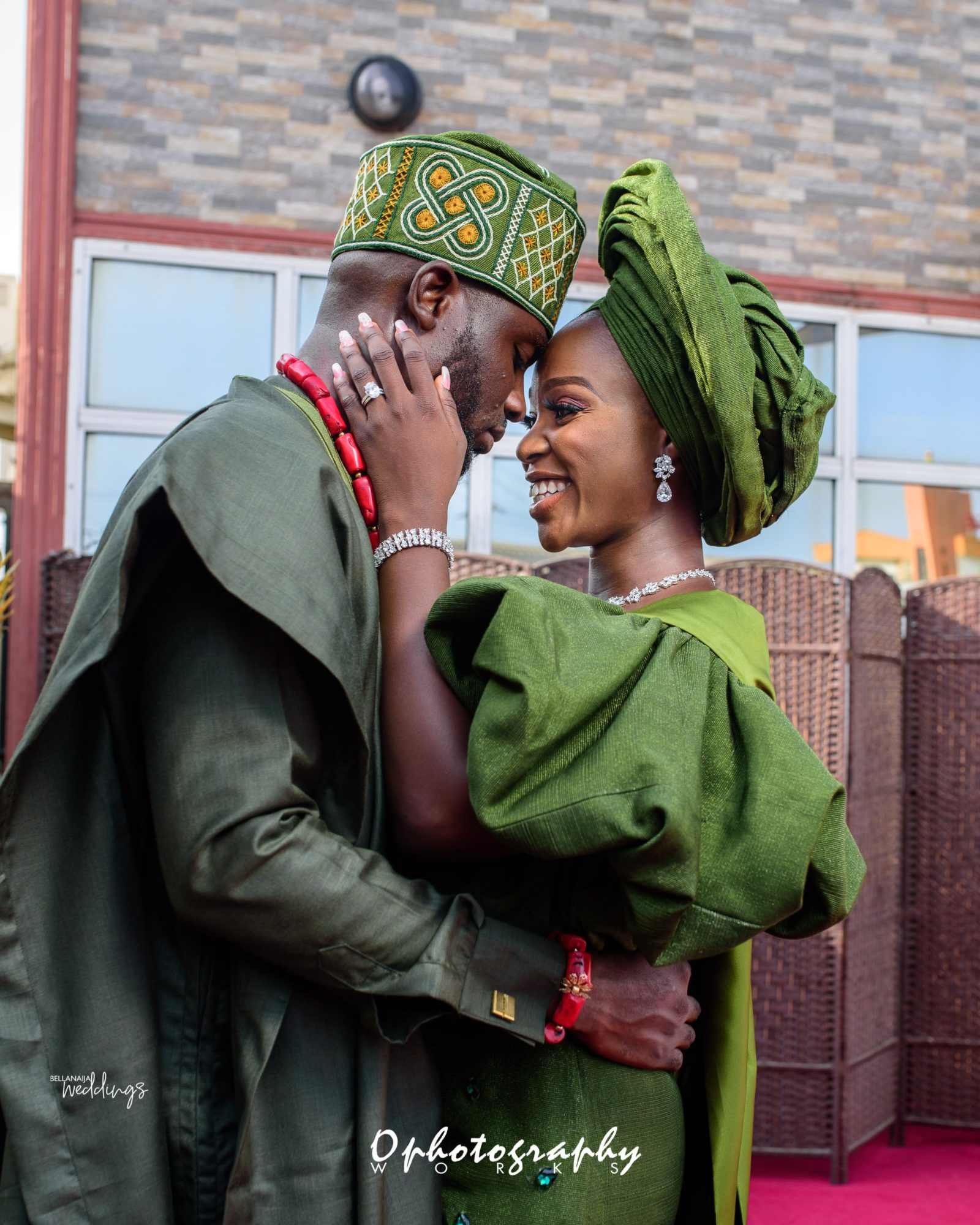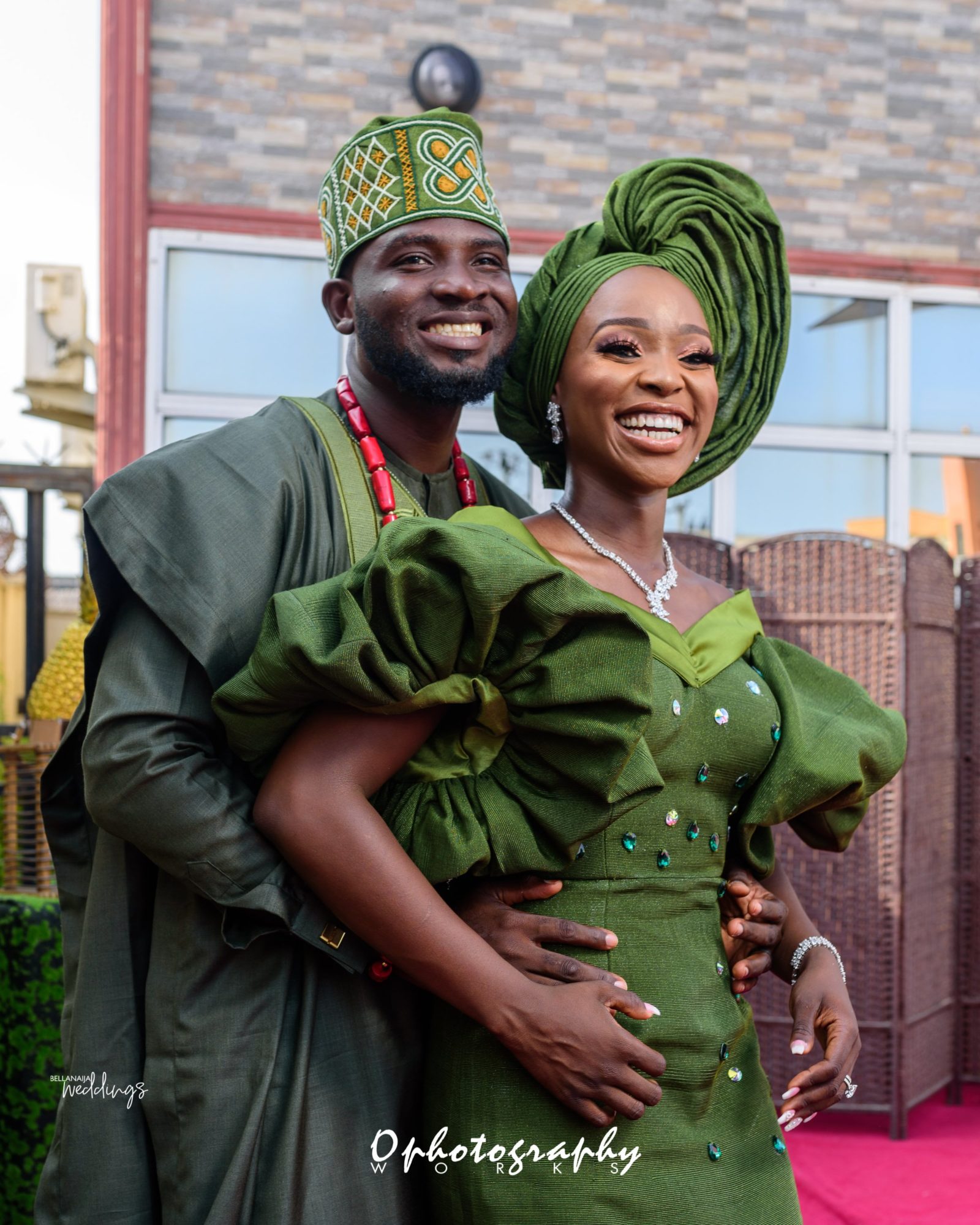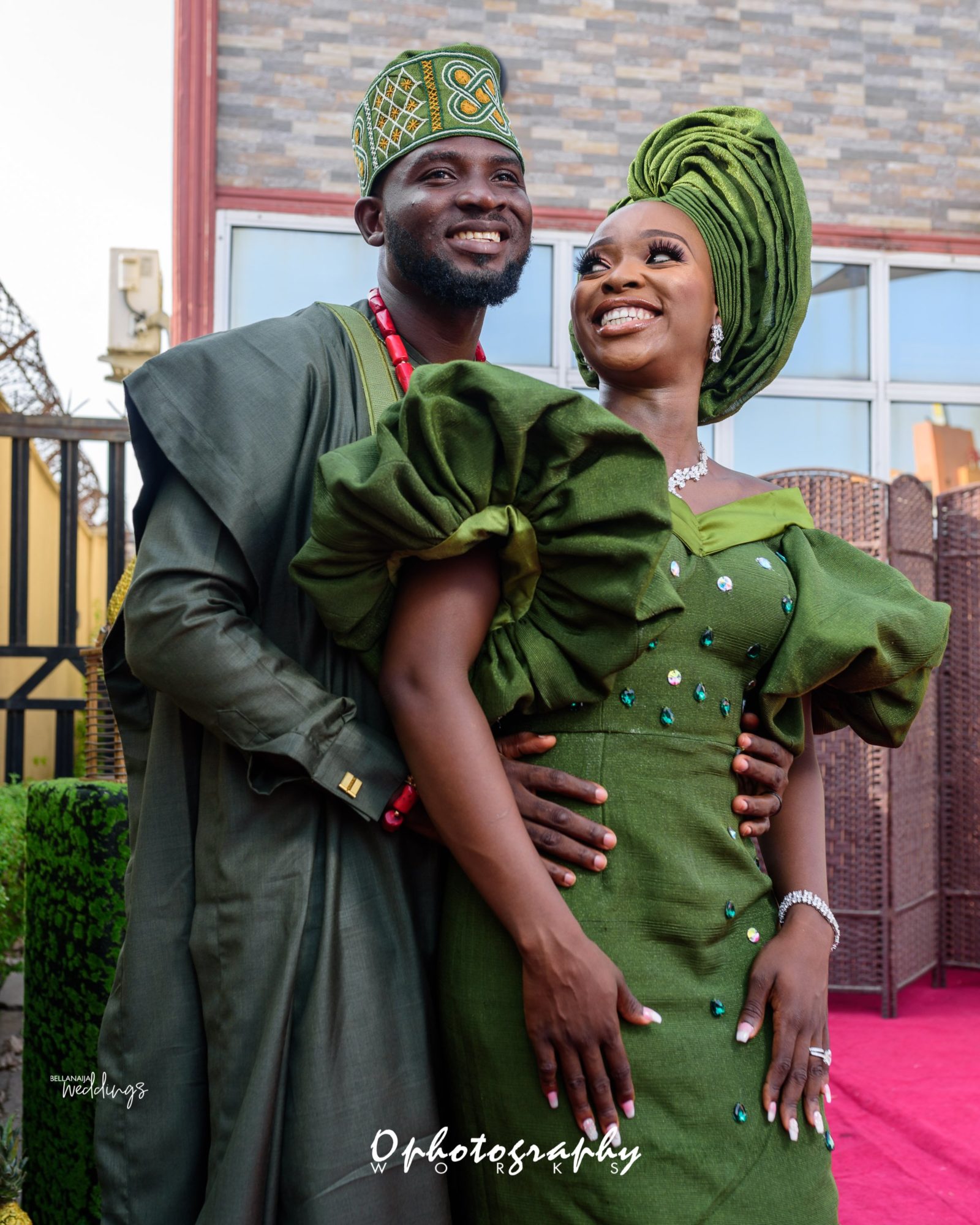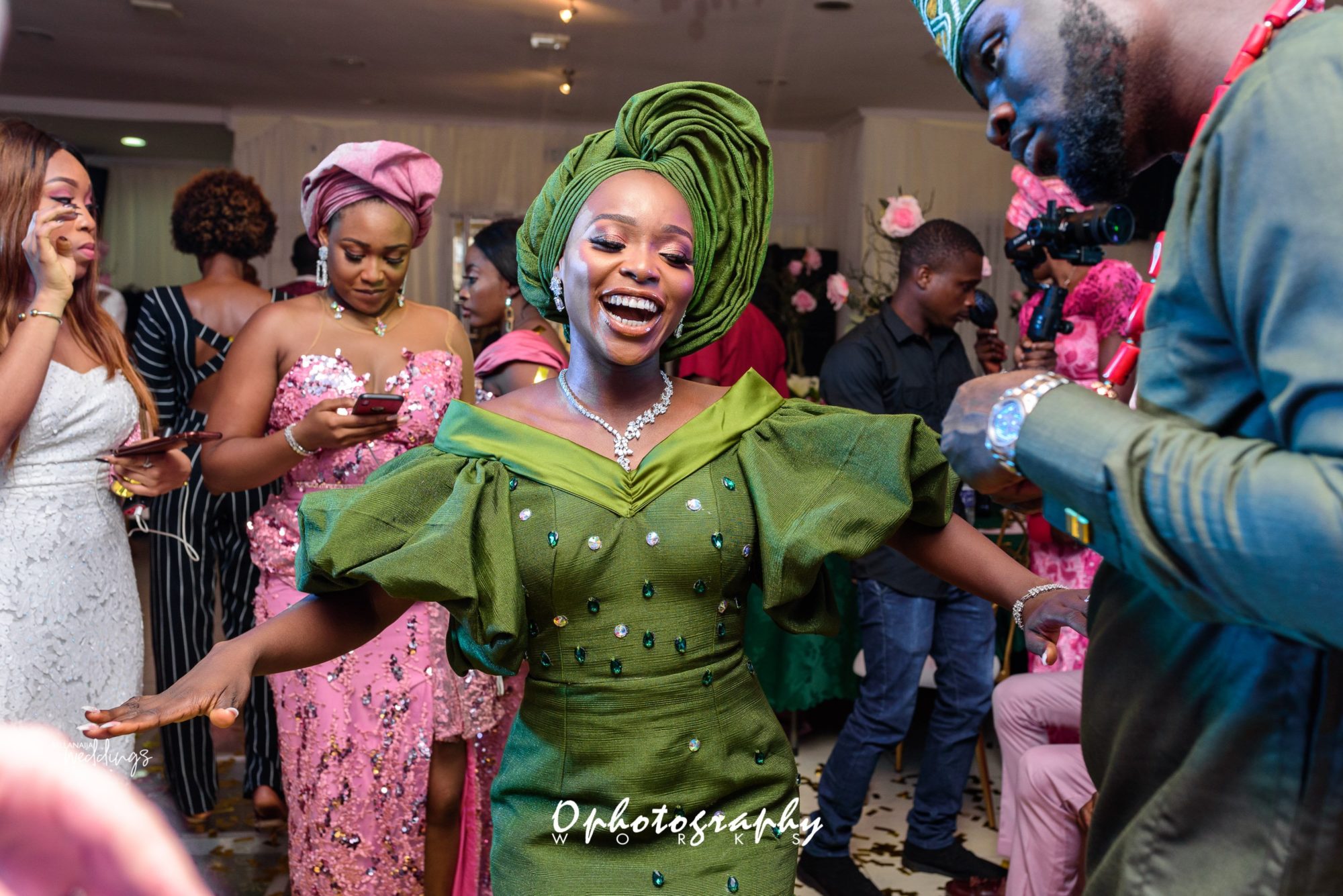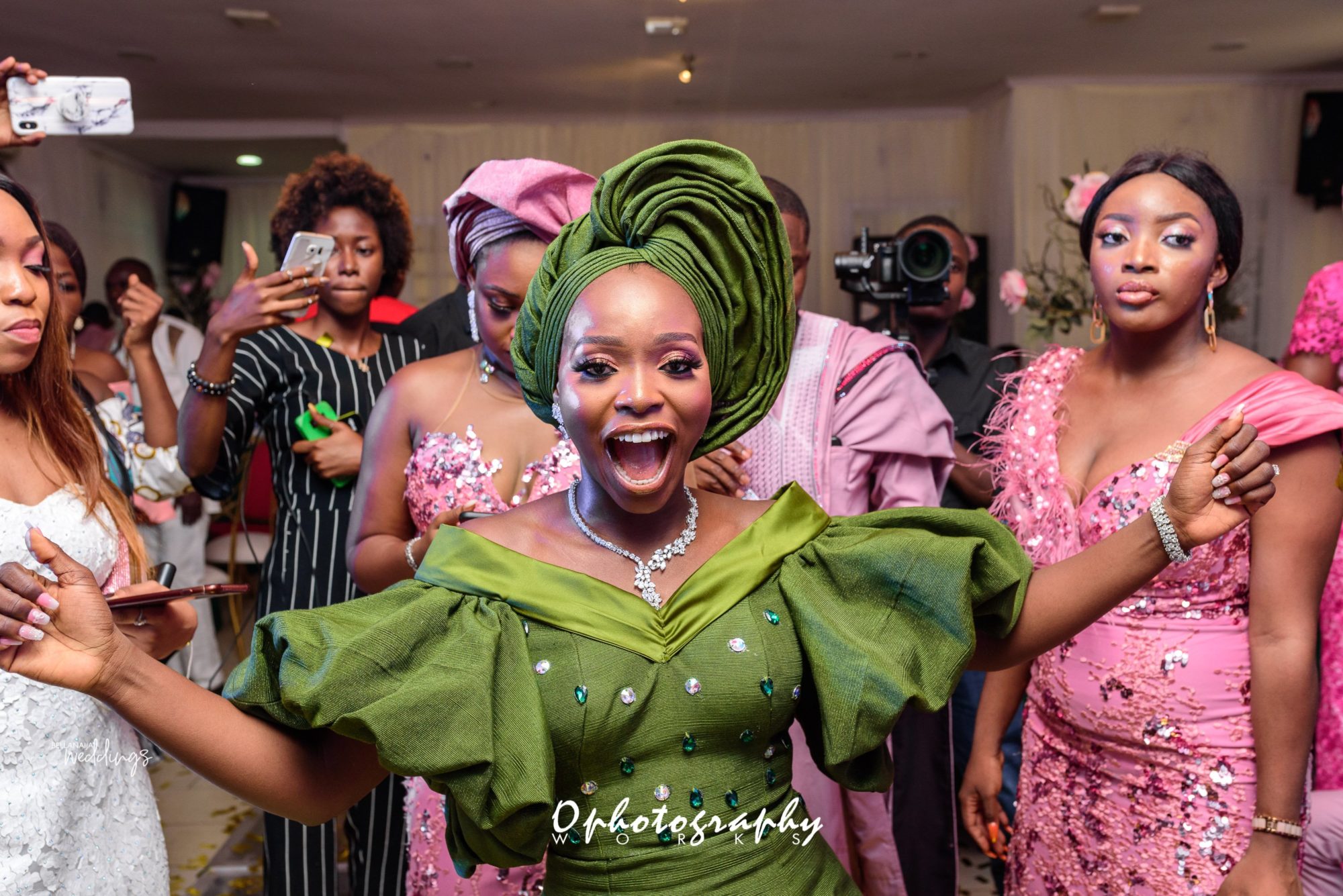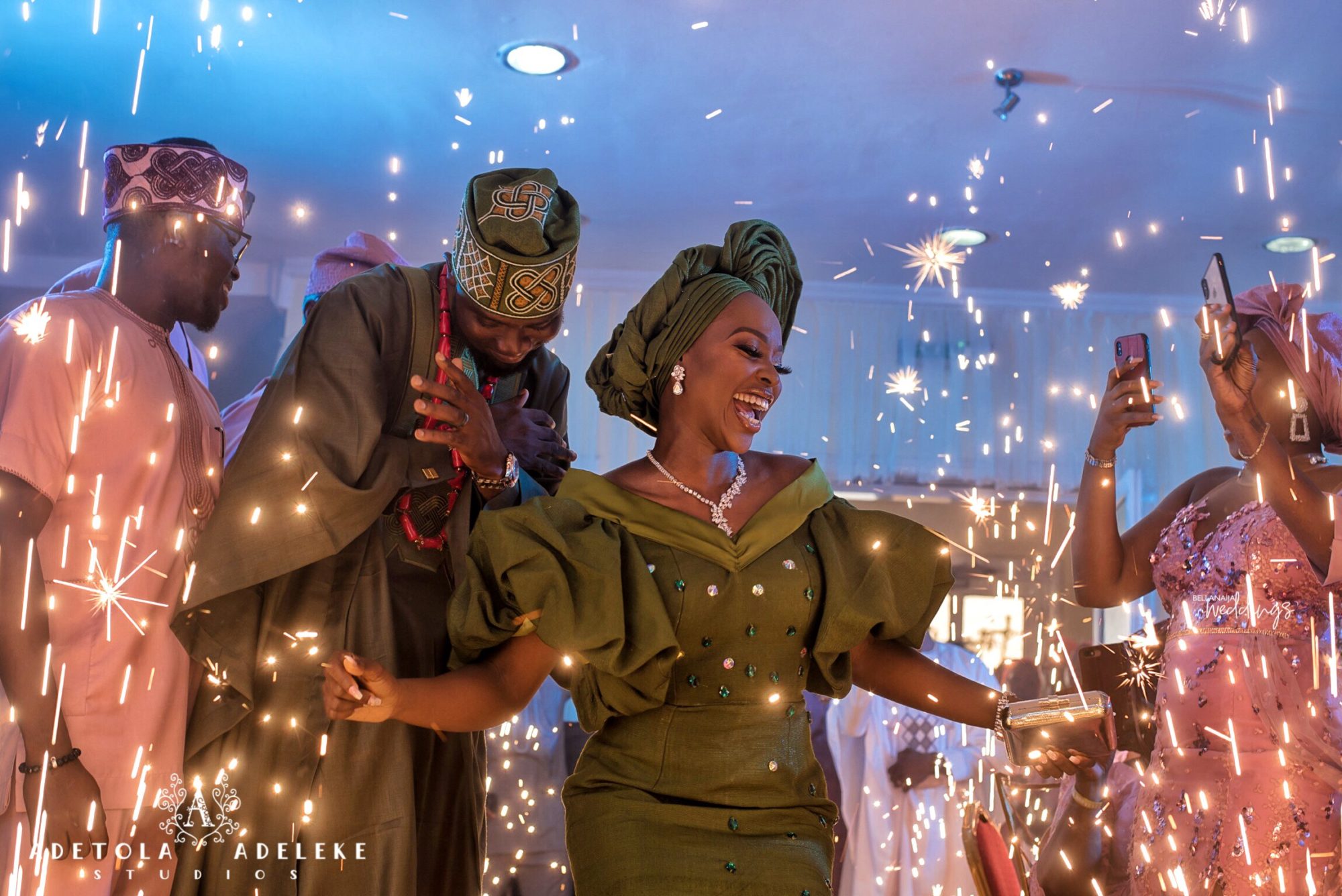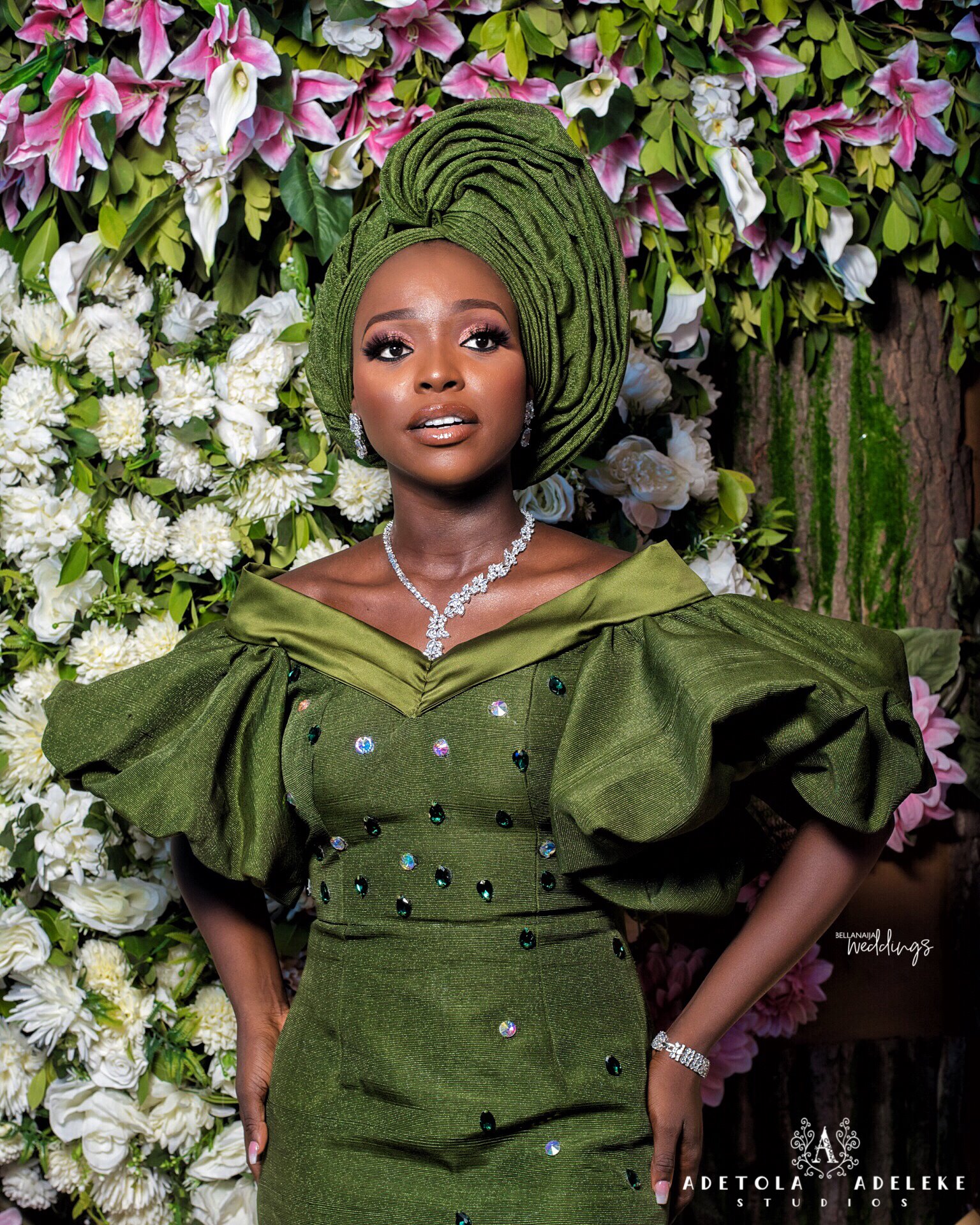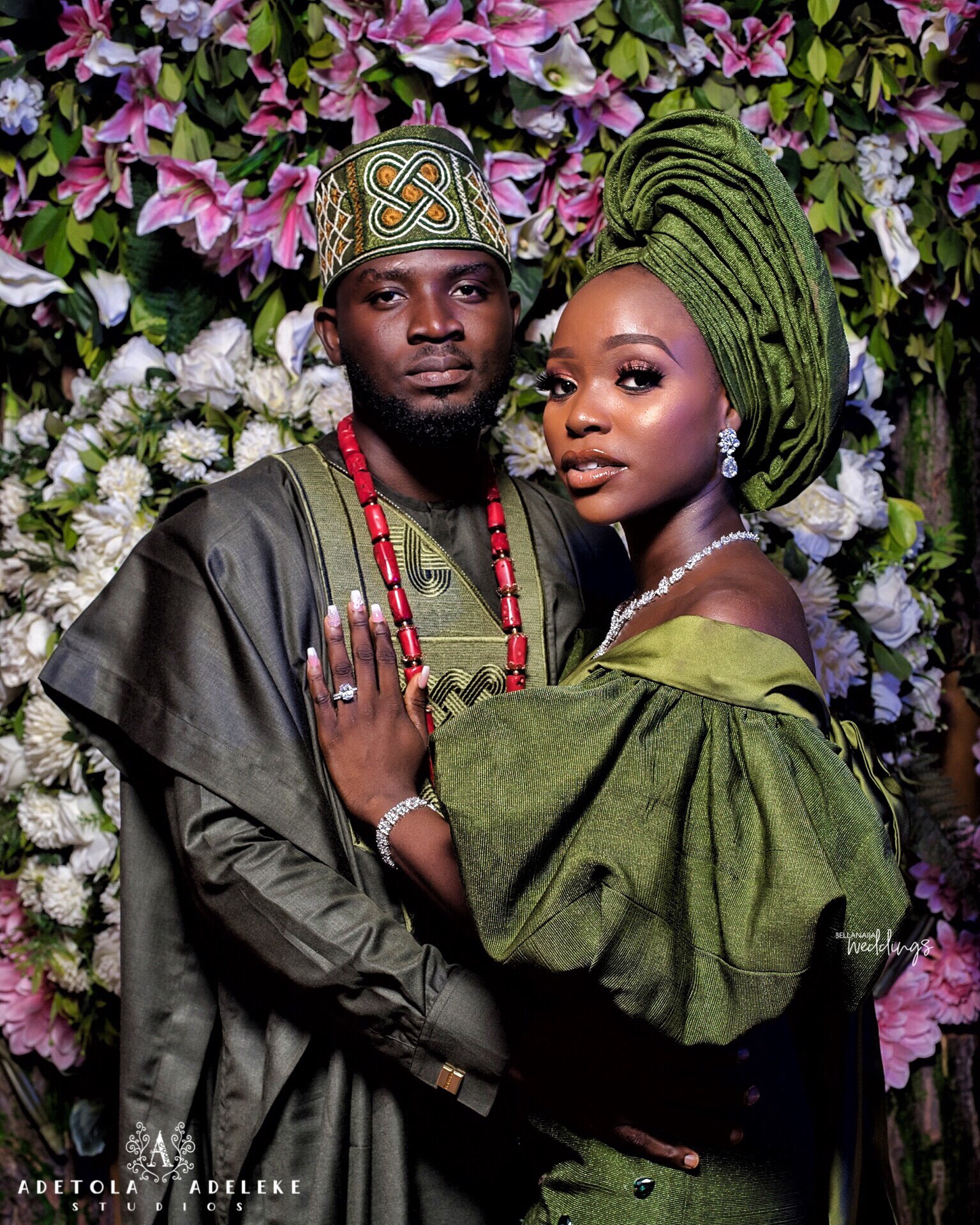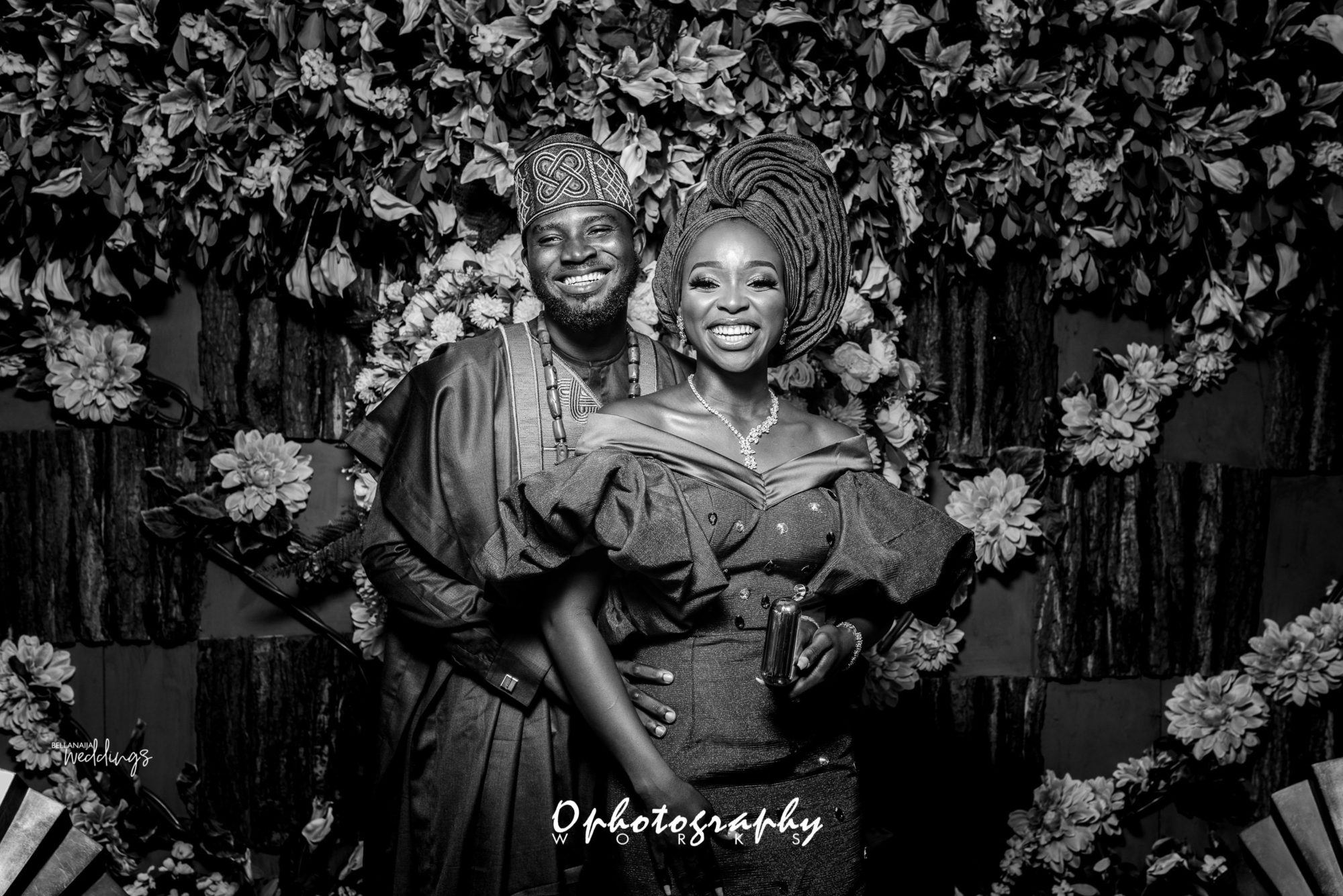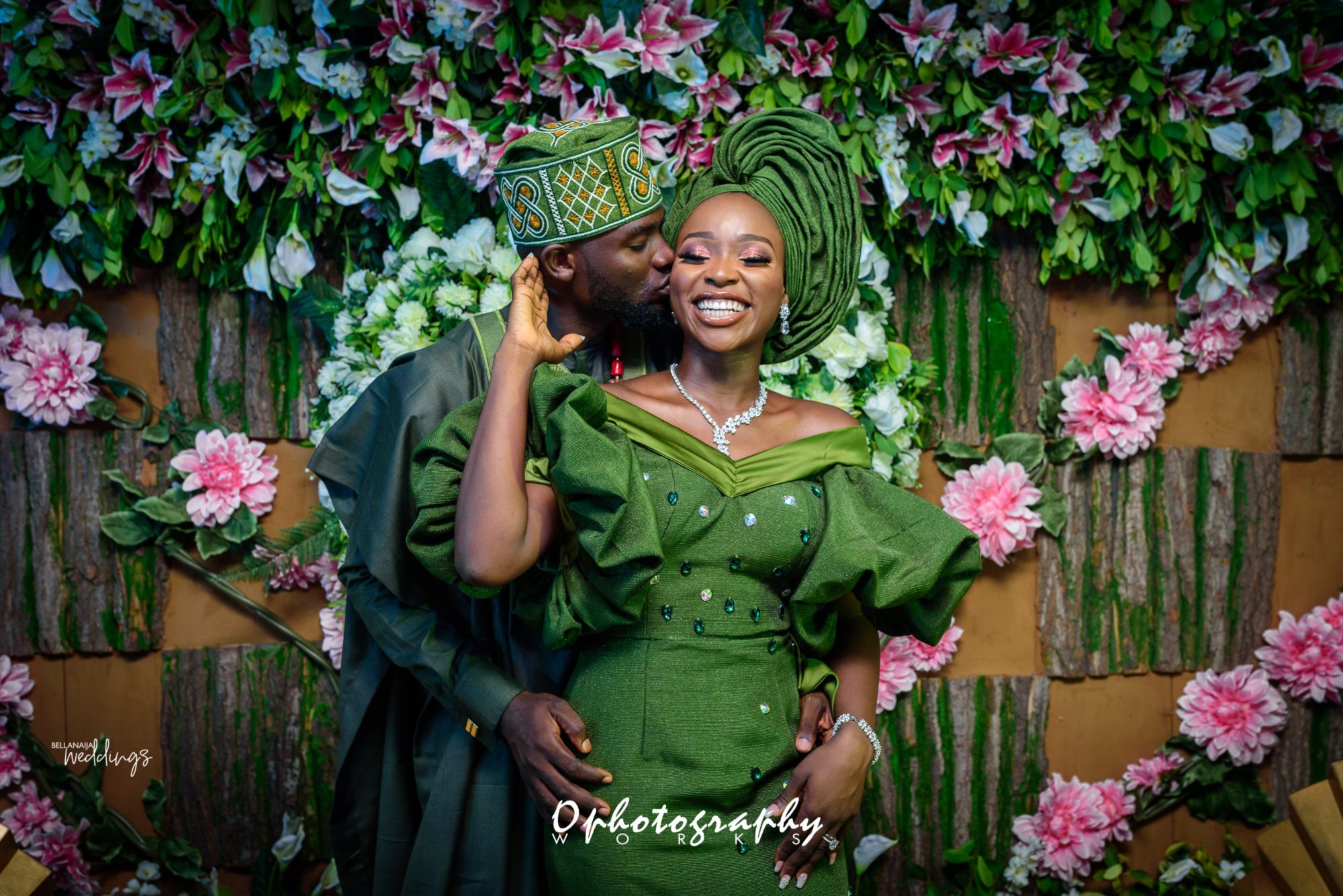 Credits
Bride: @tomike_a
Decor: @elizabeth_r_events
Planner: @elizabeth_r_events
Makeup: @tmtbylayinka
Bride & Grooms Asooke: @bimpsmartelle_designs
Gele: @oni_gele
Accessories: @gbengaartsmith
Asooke(Second look): @molbaks_alasooke
Bride's Outfit(Second look): @janemichaelekanem | @janemichaelcollection
Groom's outfit(Second look): @adetorchlagos
Accessories(Second look): @myvelvetboxng
Shoes & purse: @fusion_trendz
Styling: @styledbyseun
Photography: @ophotographyworks | @top.studios | @ayoalasi | @adetolaadelekestudios
Videography: @ladimilanfilms
Cake: @creamslices
Drinks: @aplusdrinks |  @bonix_drinks
Food: @firewoodricenigeria
Finger food: @1229foods.ng
Alaga: @oluremisan
Engagement Letter: @akanke_hands
Special effects: @innovatemedia1
Security: @ksquaresecurity