#BellaNaijaWeddings beauties, are you ready for this? You better be, this beautiful wedding is about to make your love weddings even more.
TV presenter Tomike and her prince charming, Tosin tied the knot a few weeks ago and now we have all the beautiful moments of their special day in pictures below.
Everything about the #theTTAffair outdoor wedding and the super lit reception will have you smiling and loving each moment. From the gift exchange with her bridesmaids to the bride's parents walking her down the aisle, the vow exchange down to the first dance at the reception and then the mother-daughter dance and the mother-groom dance.  We love how much their friendship shined through each moment of the day.
We have their love story from the bride and also their traditional engagement. Just in case you missed their pre-wedding feature just click here and play catch up.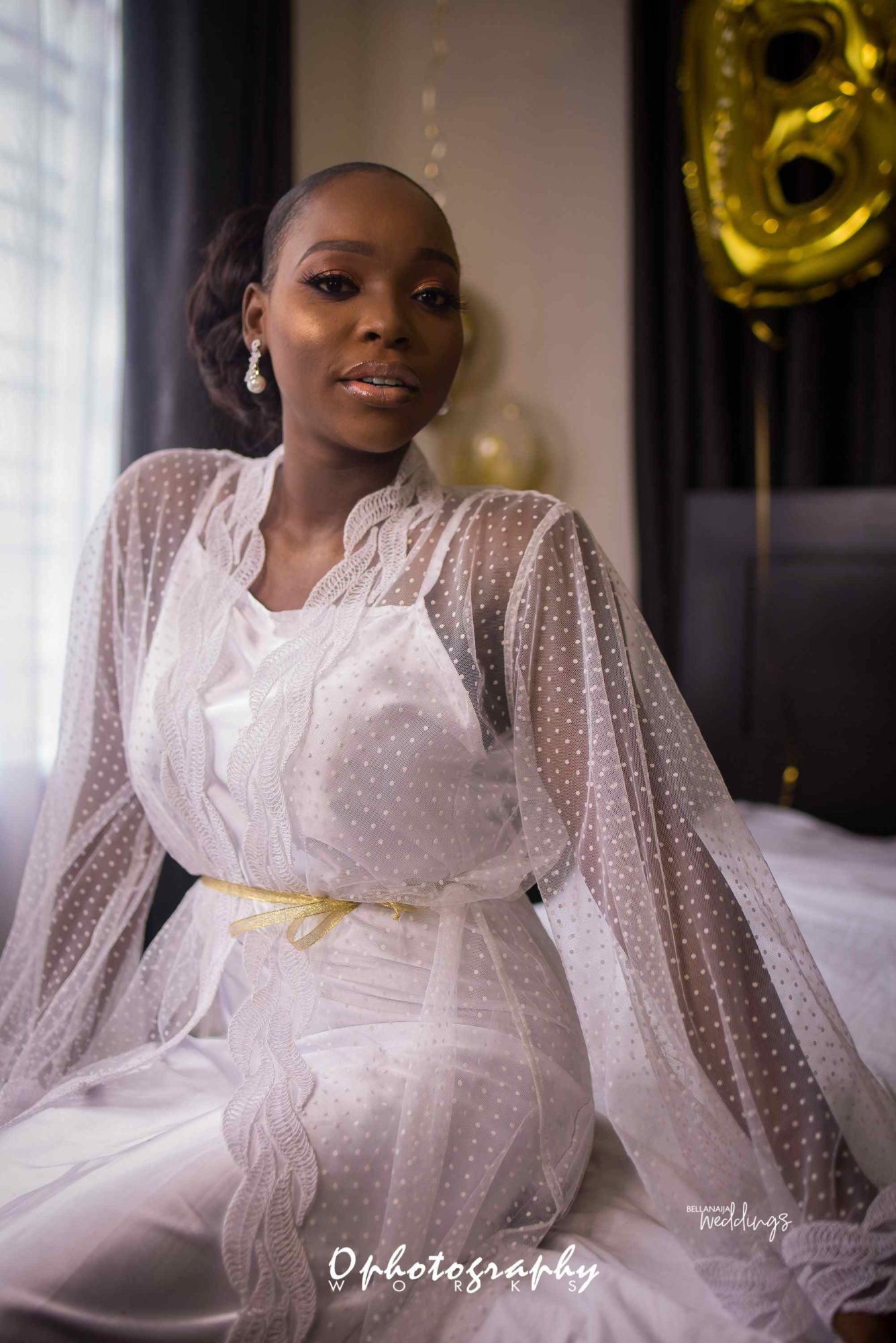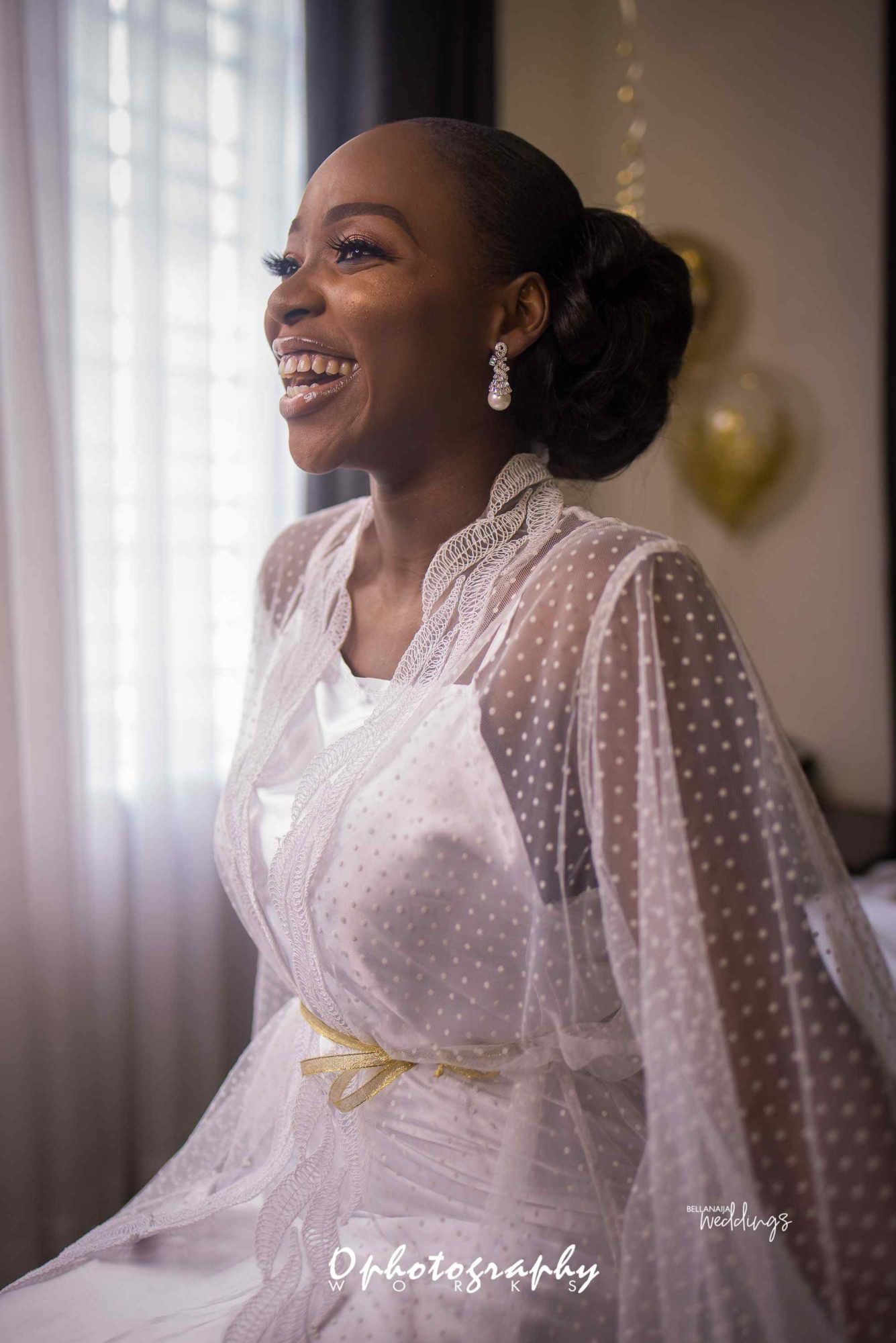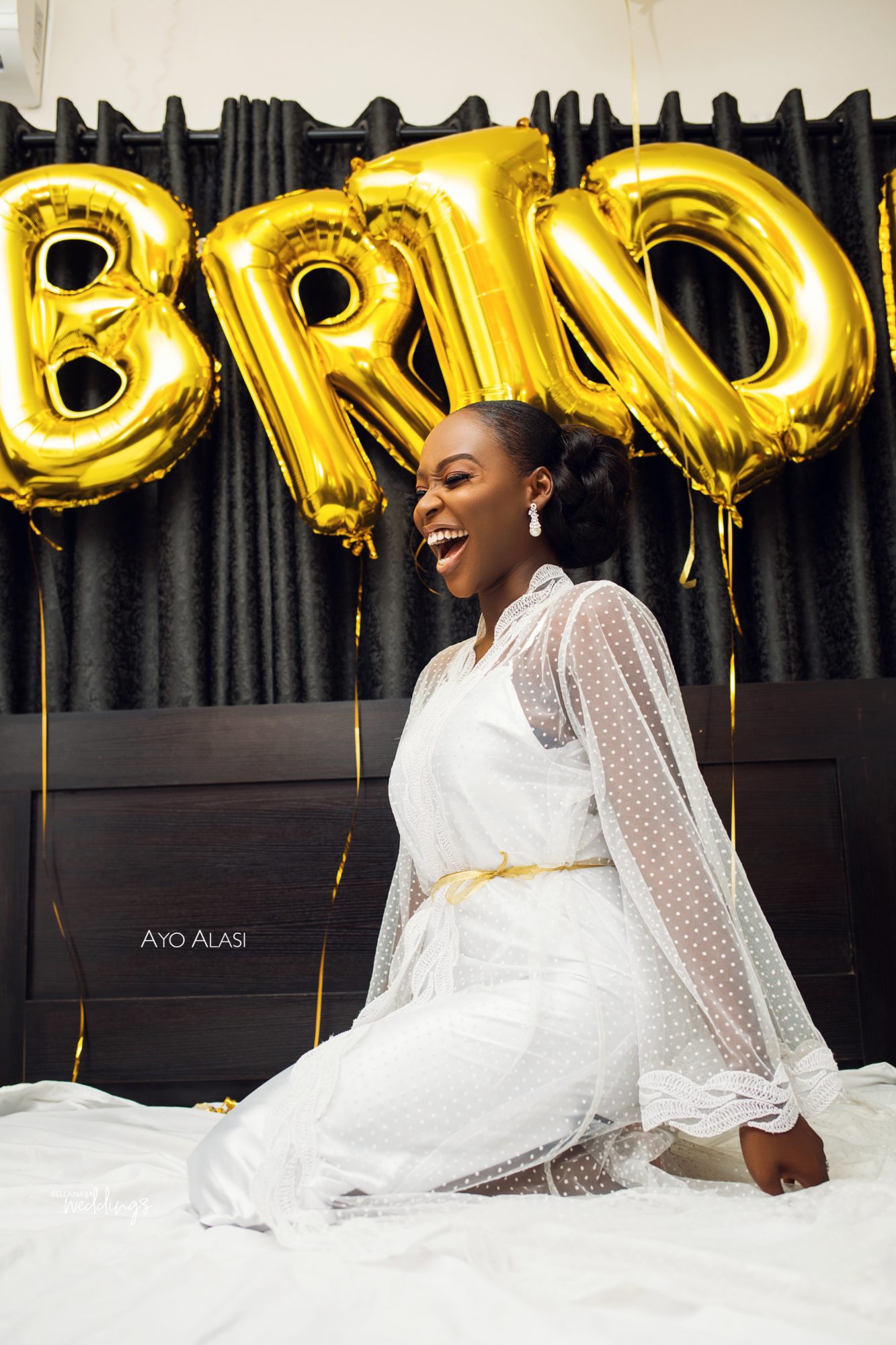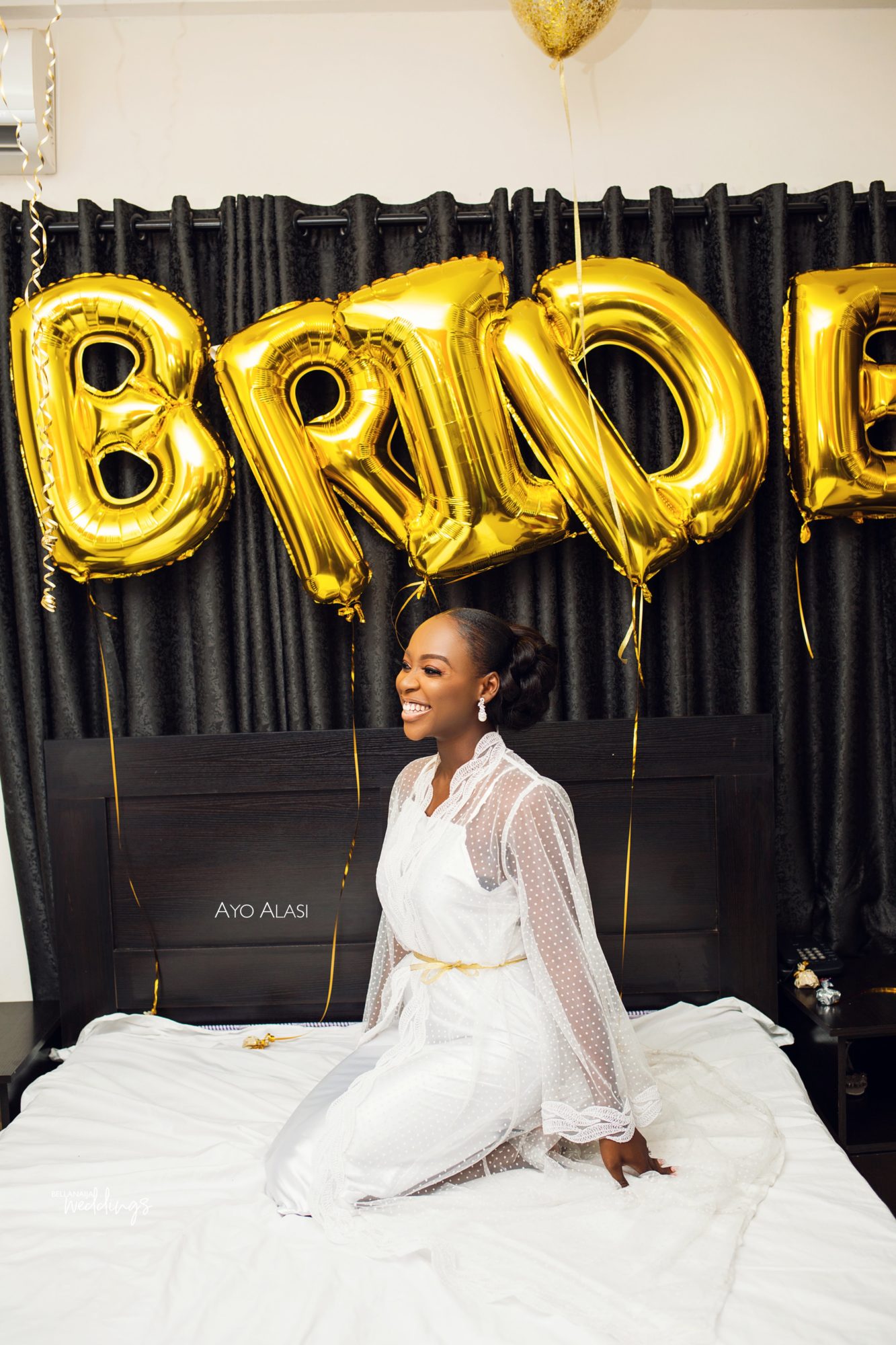 Here's how it all started according to Tomike:
I met Tosin in 2014 at YemYem supermarket at the University of Lagos. I believe it was as a divinely ordained meeting! I was in my second year and I had just completed my exams. The cab queue was annoyingly long that day; I was with two of my friends – Chinonso and Zane(they were on my bridal train at our wedding?). They suggested we walked from the Faculty of Science to New Hall. I was totally against walking! (I hate walking actually, I'll rather take a cab no matter the distance!) Little did I know that if I didn't walk that day, I probably would have never met Tosin.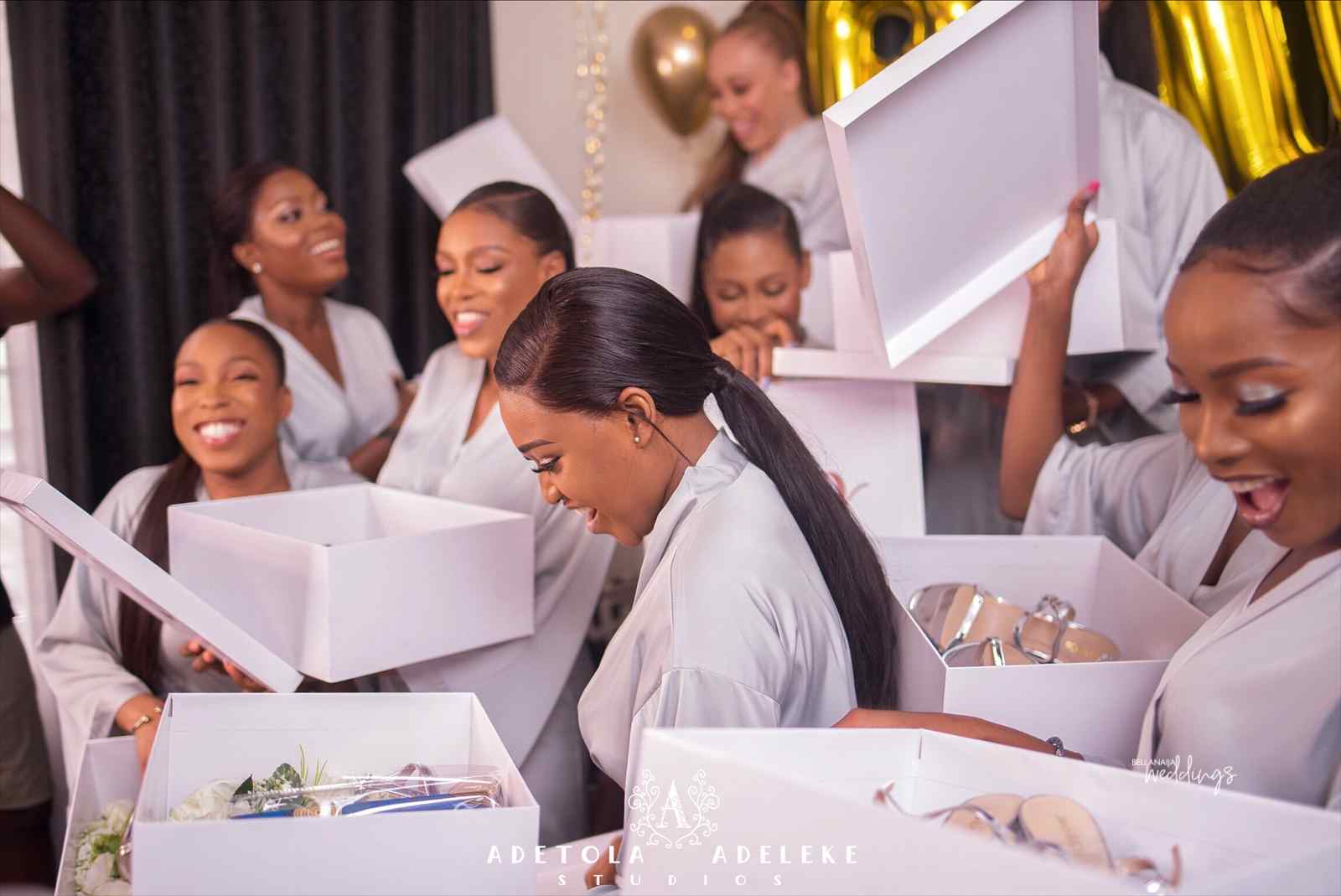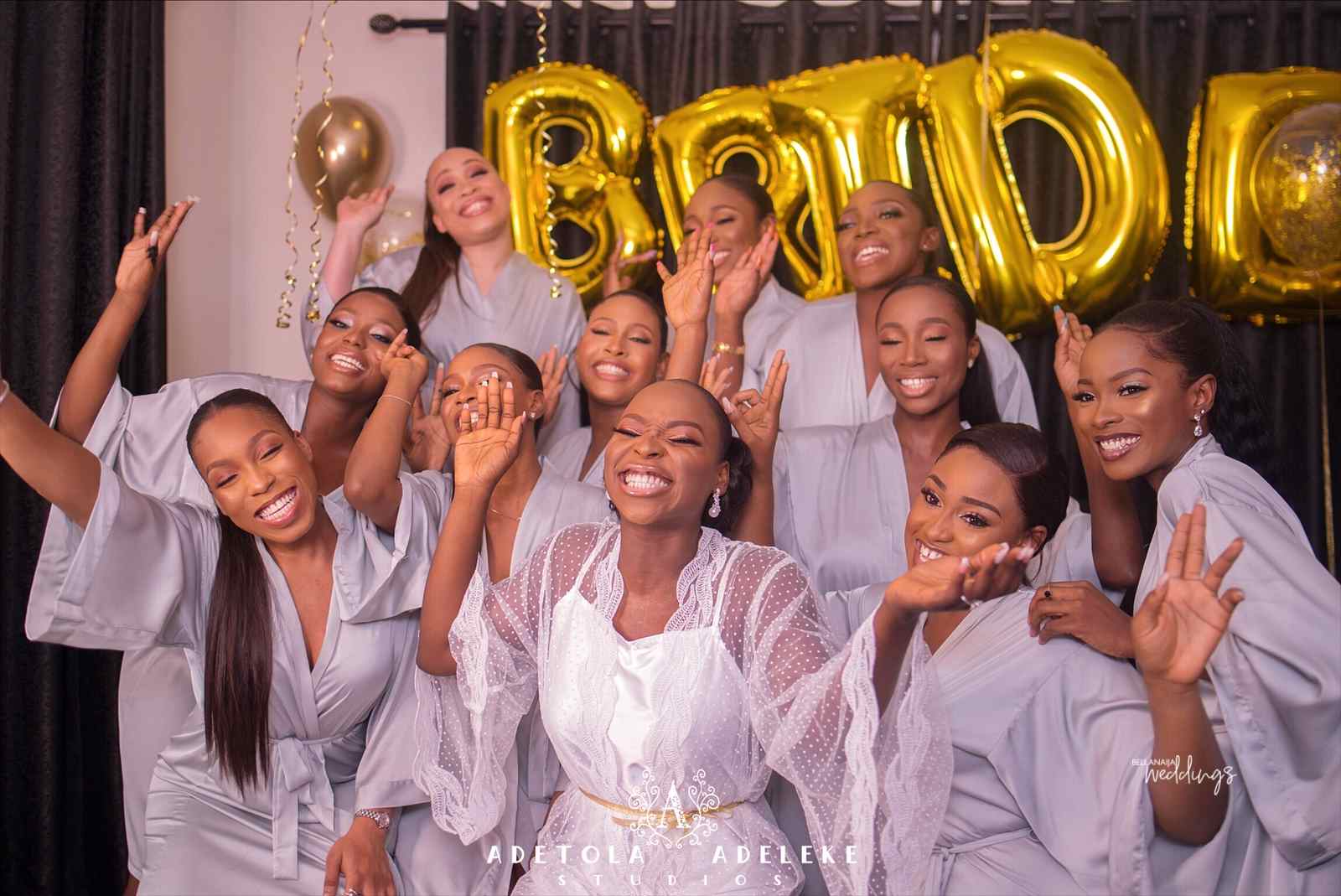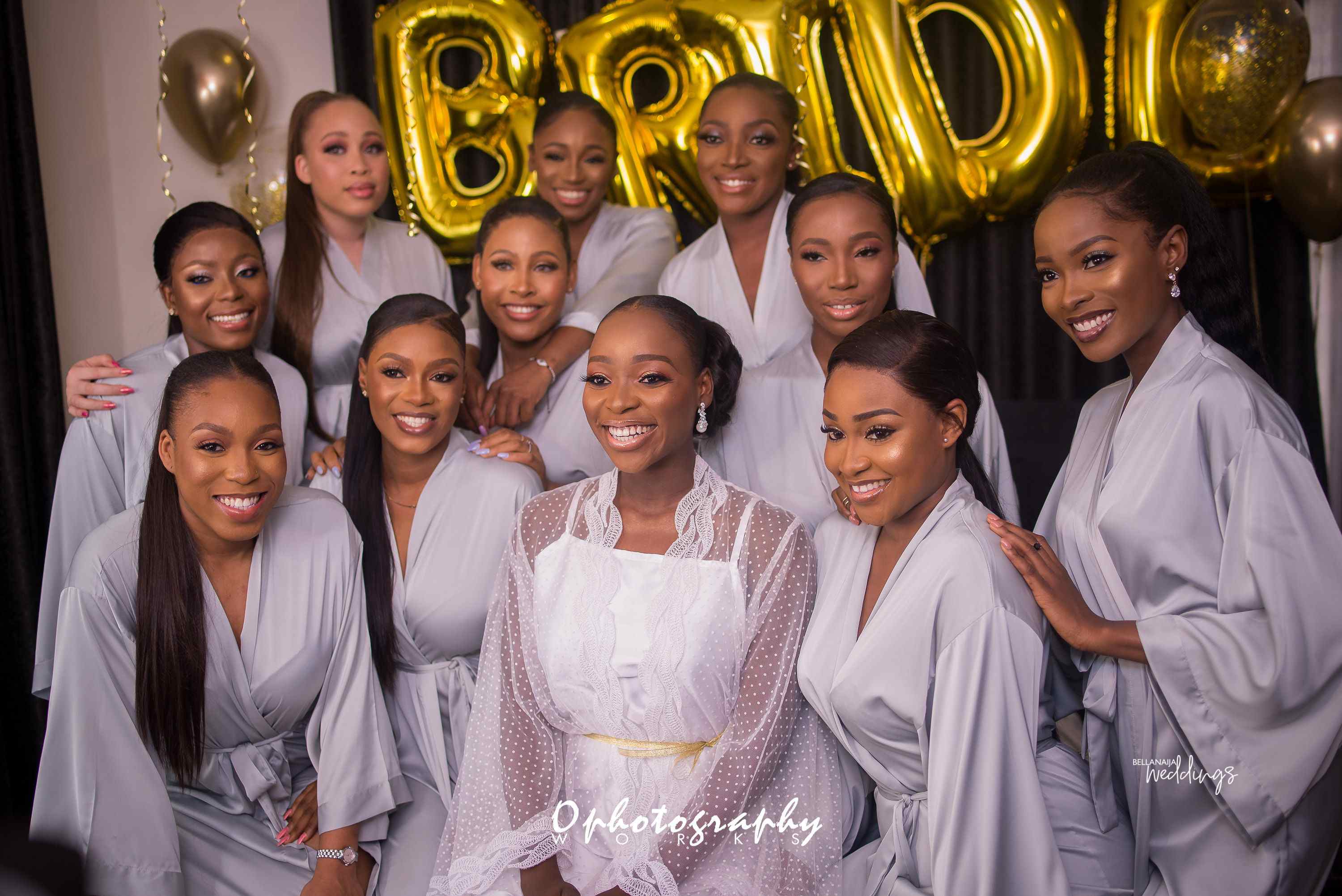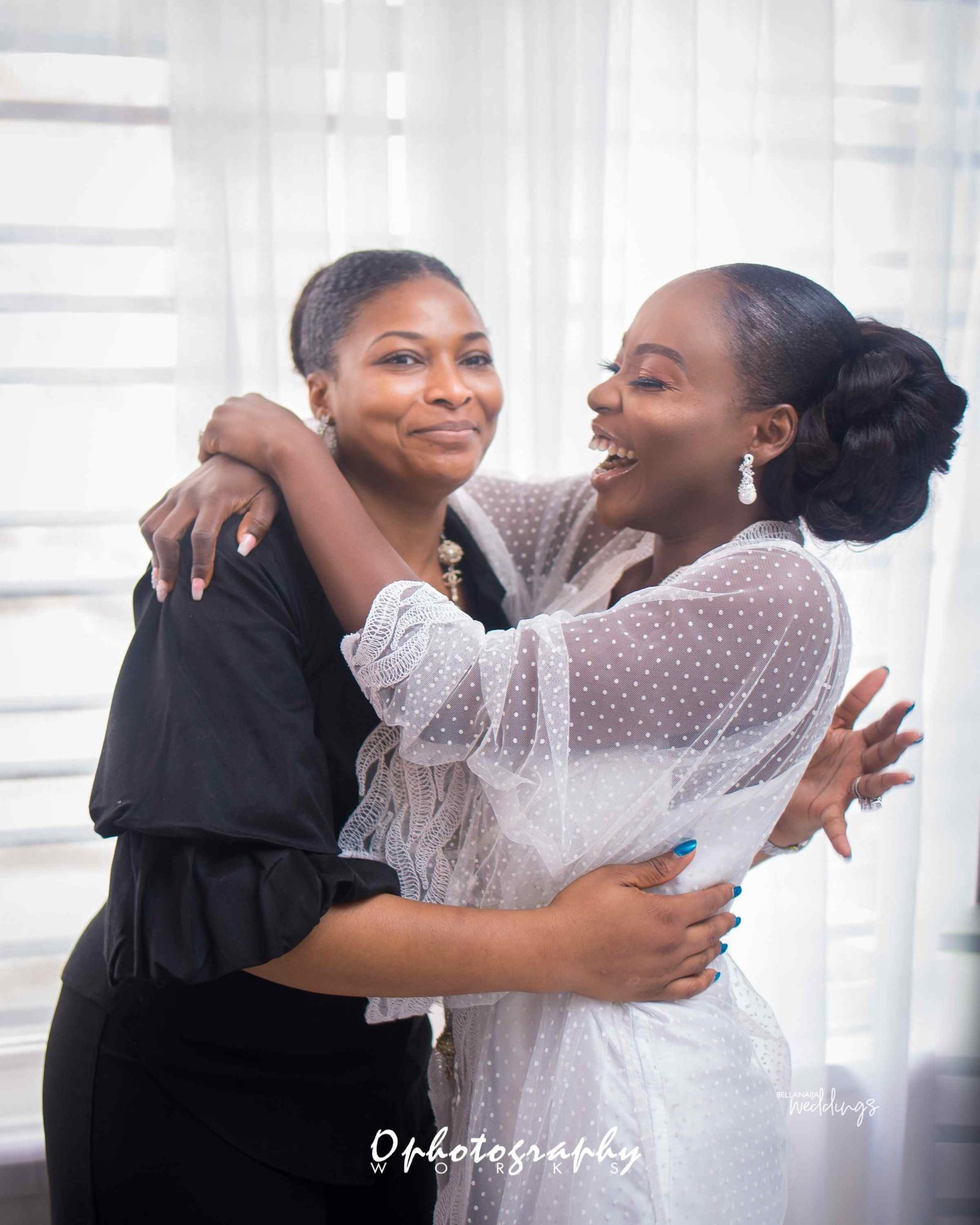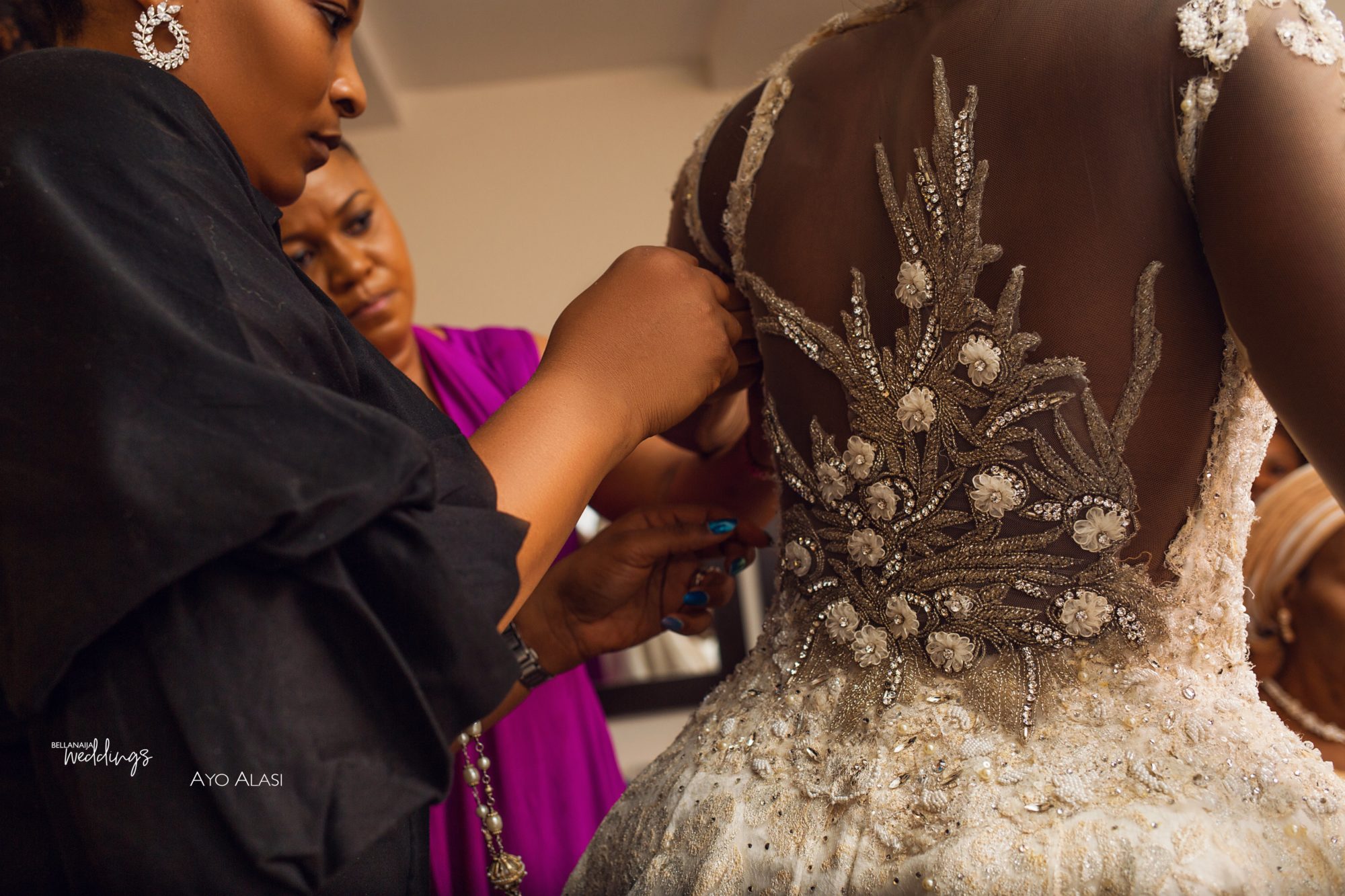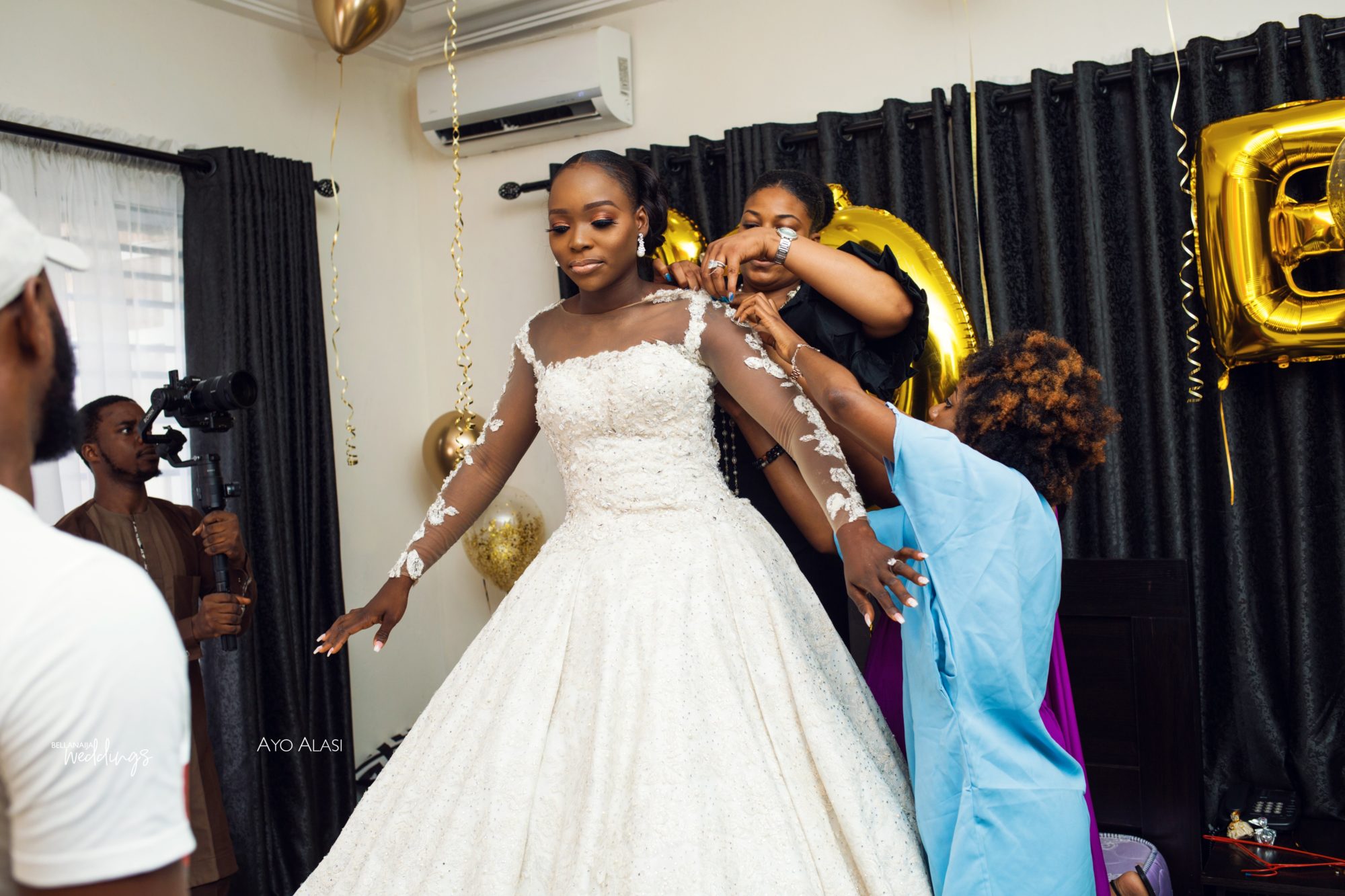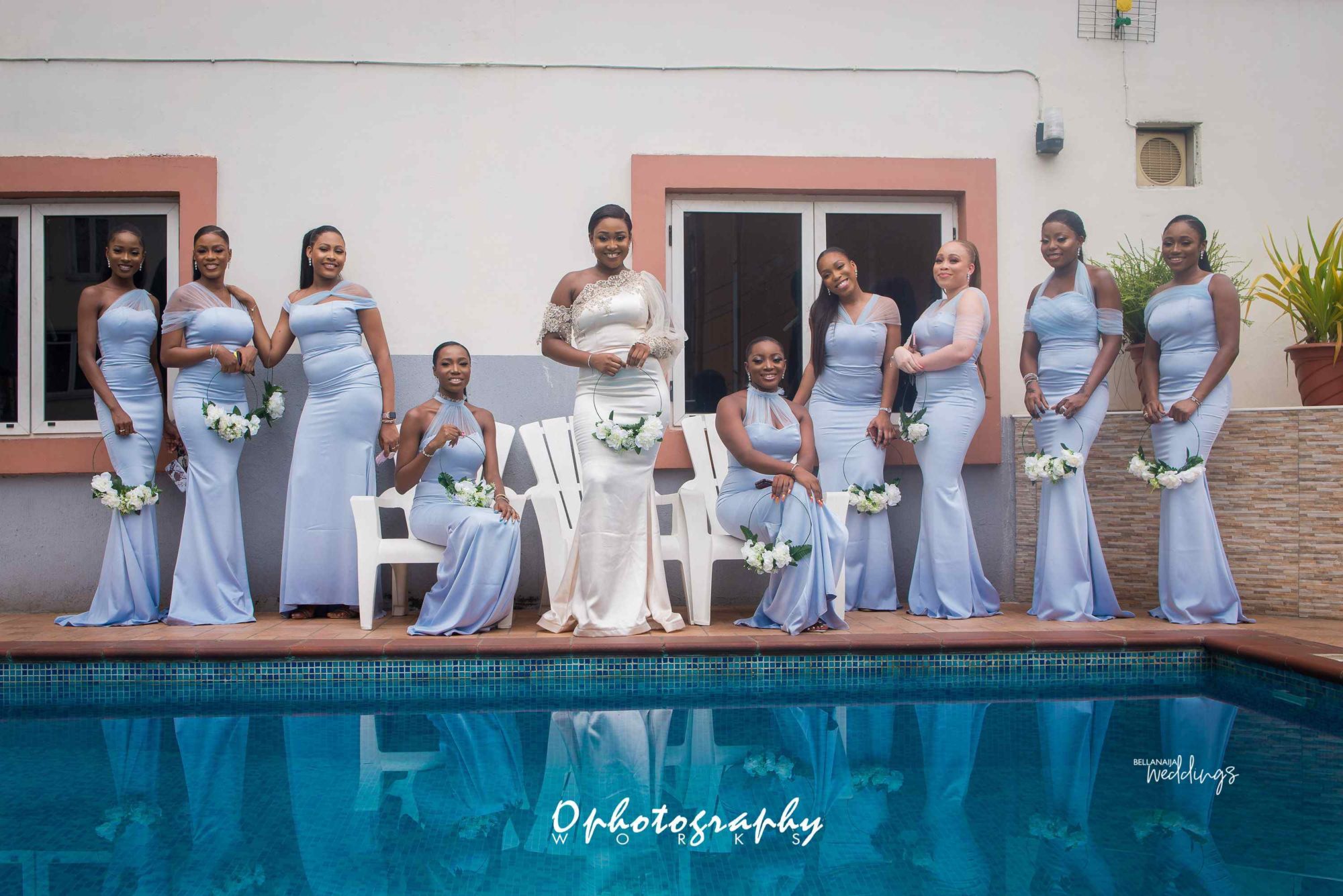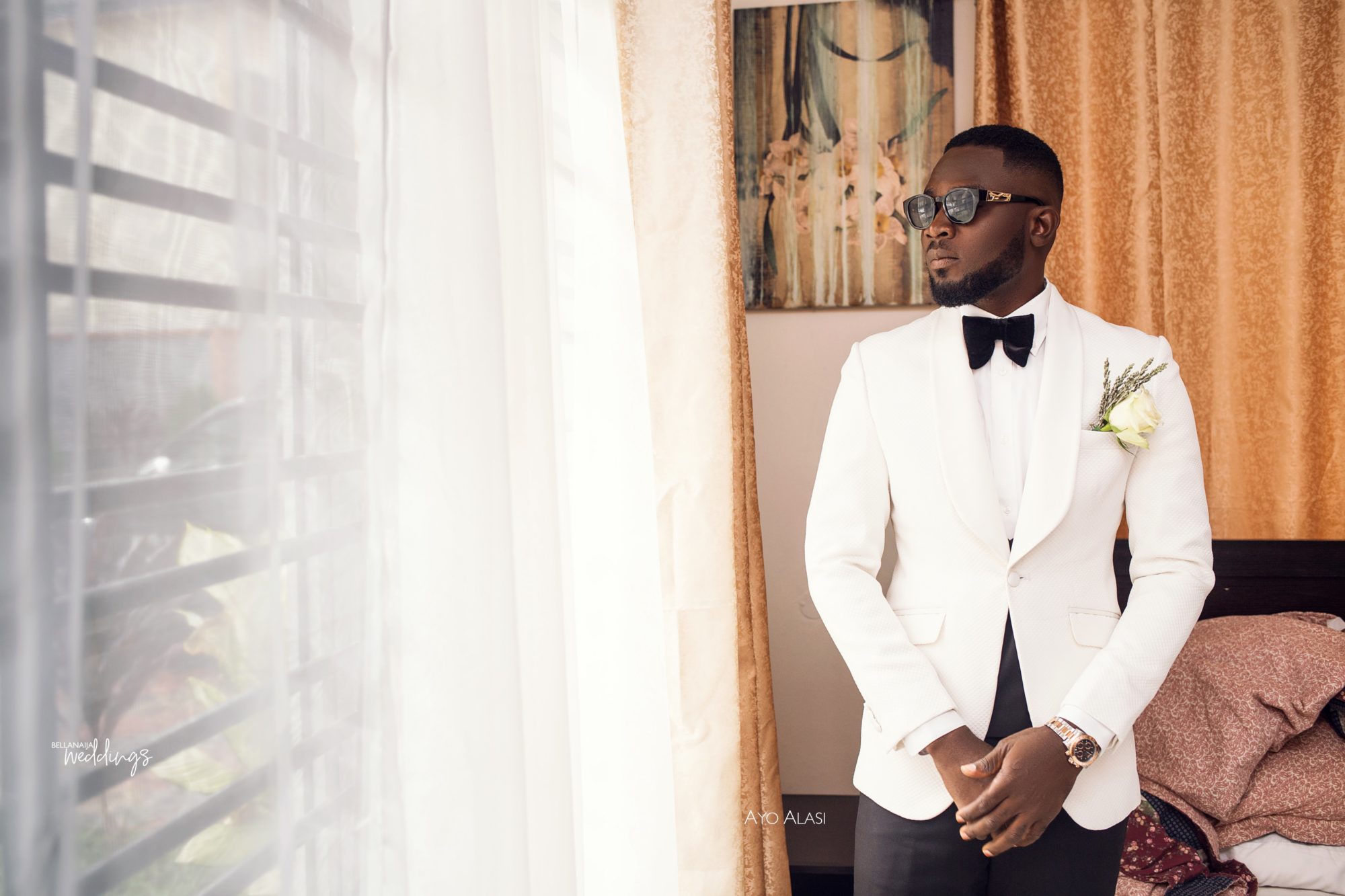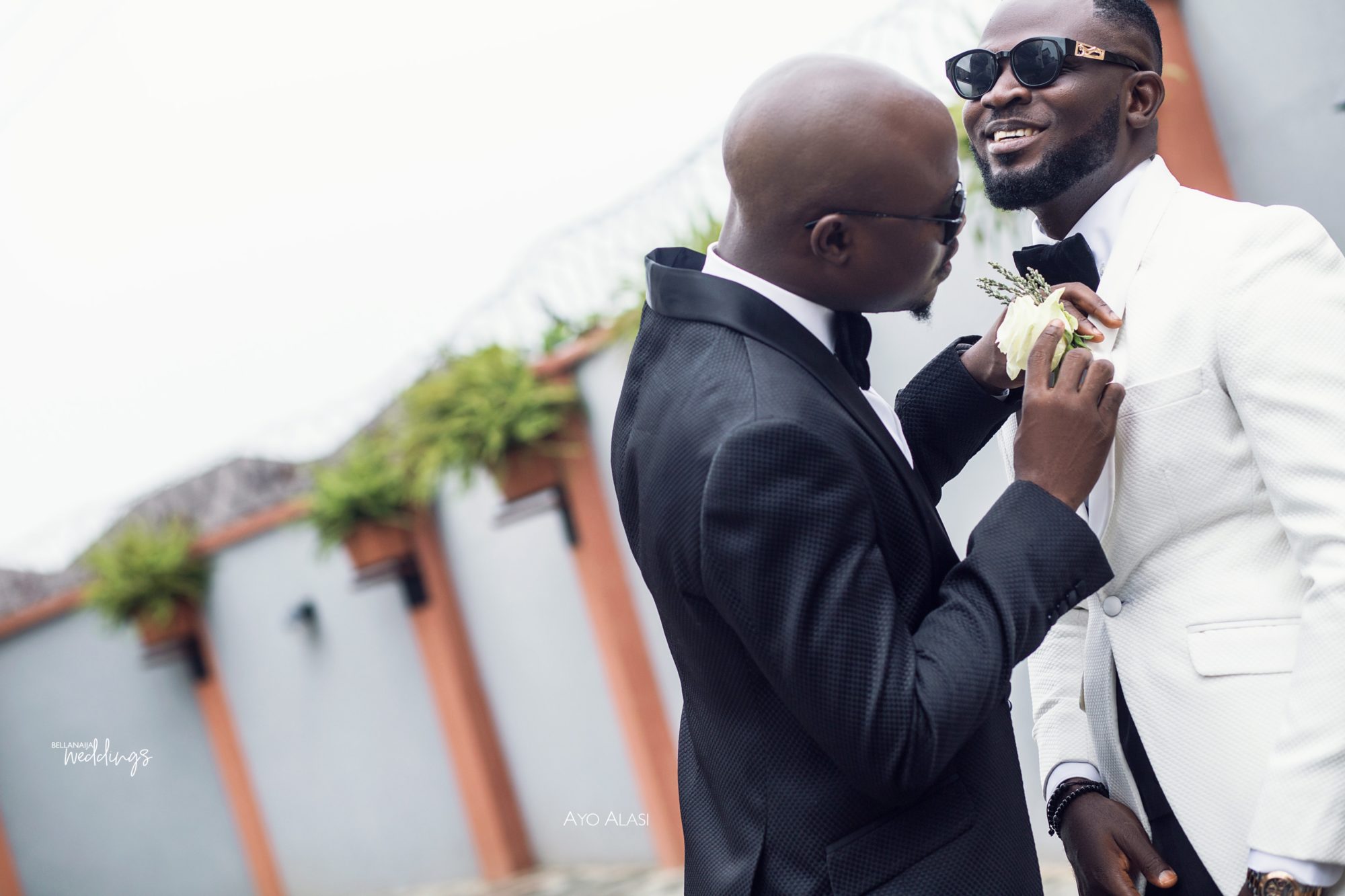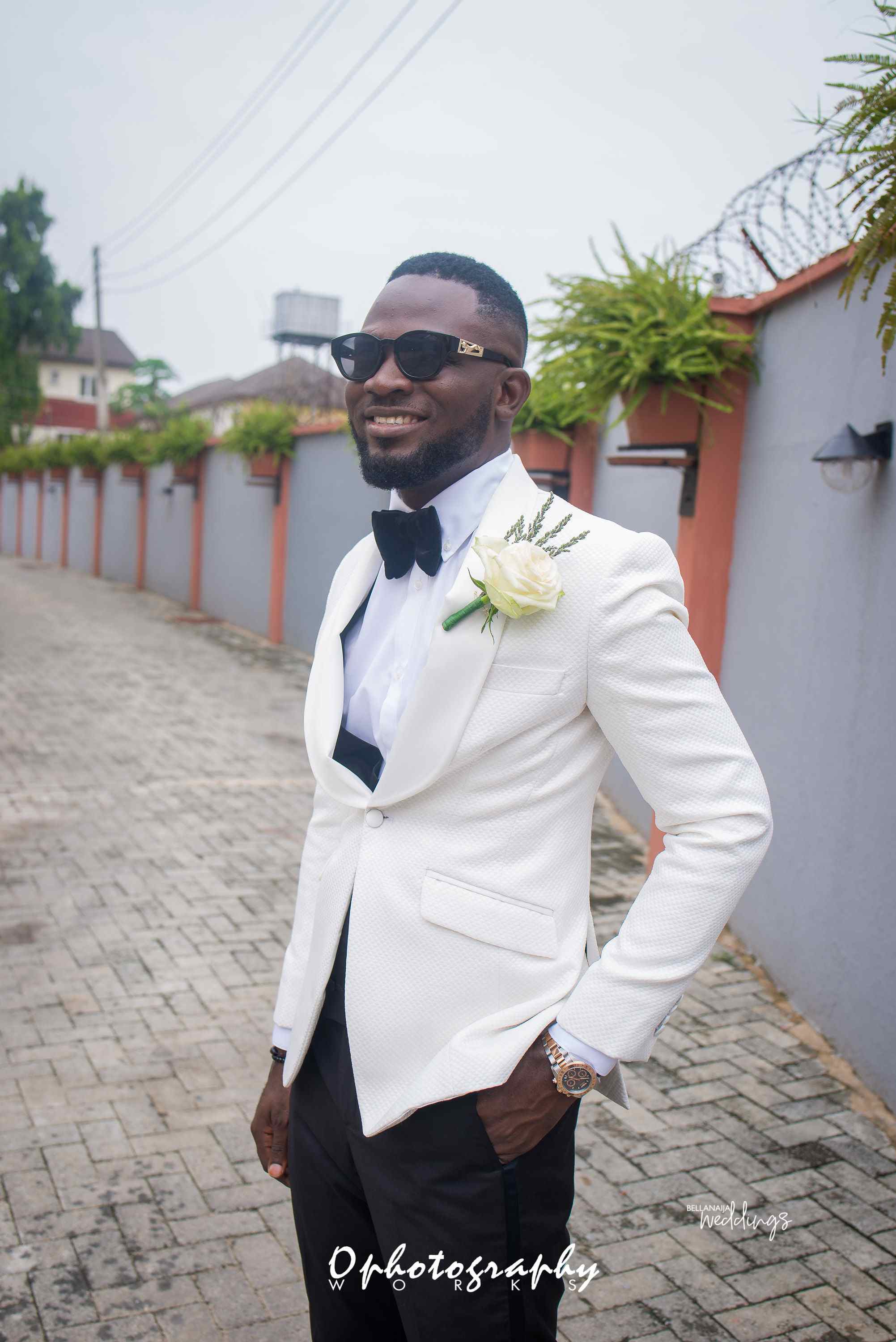 After so much coercing, my friends insisted we didn't join the cab queue so we walked back to our hostel. As approached New Hall, one of us said she wanted to buy something at YemYem(a supermarket opposite our hostel) and next thing I said: "I'll probably buy noodles too, let's go". It wasn't like I couldn't get the noodles in my hostel, the funny thing was I bought just two packs which is so unlike me.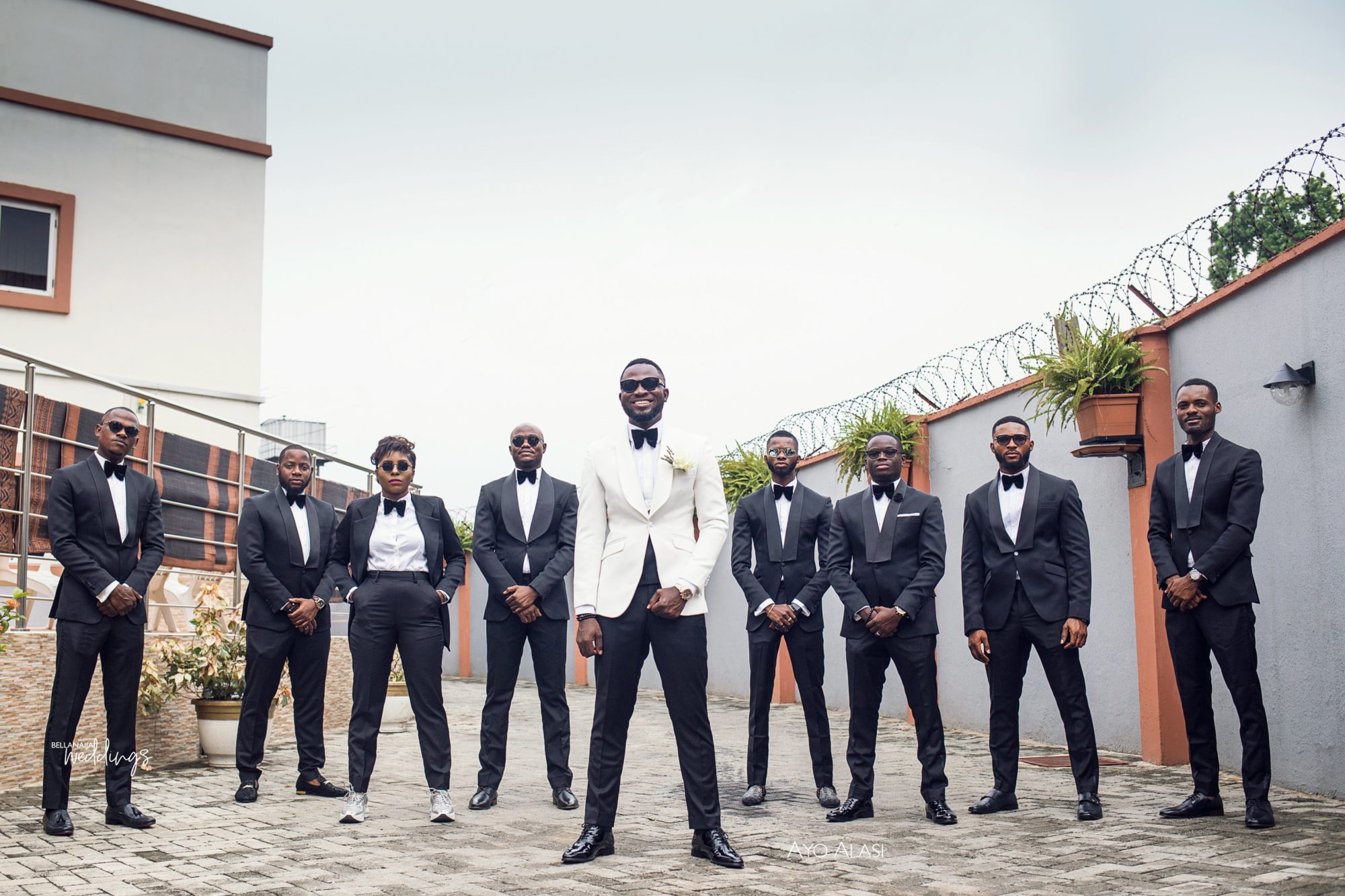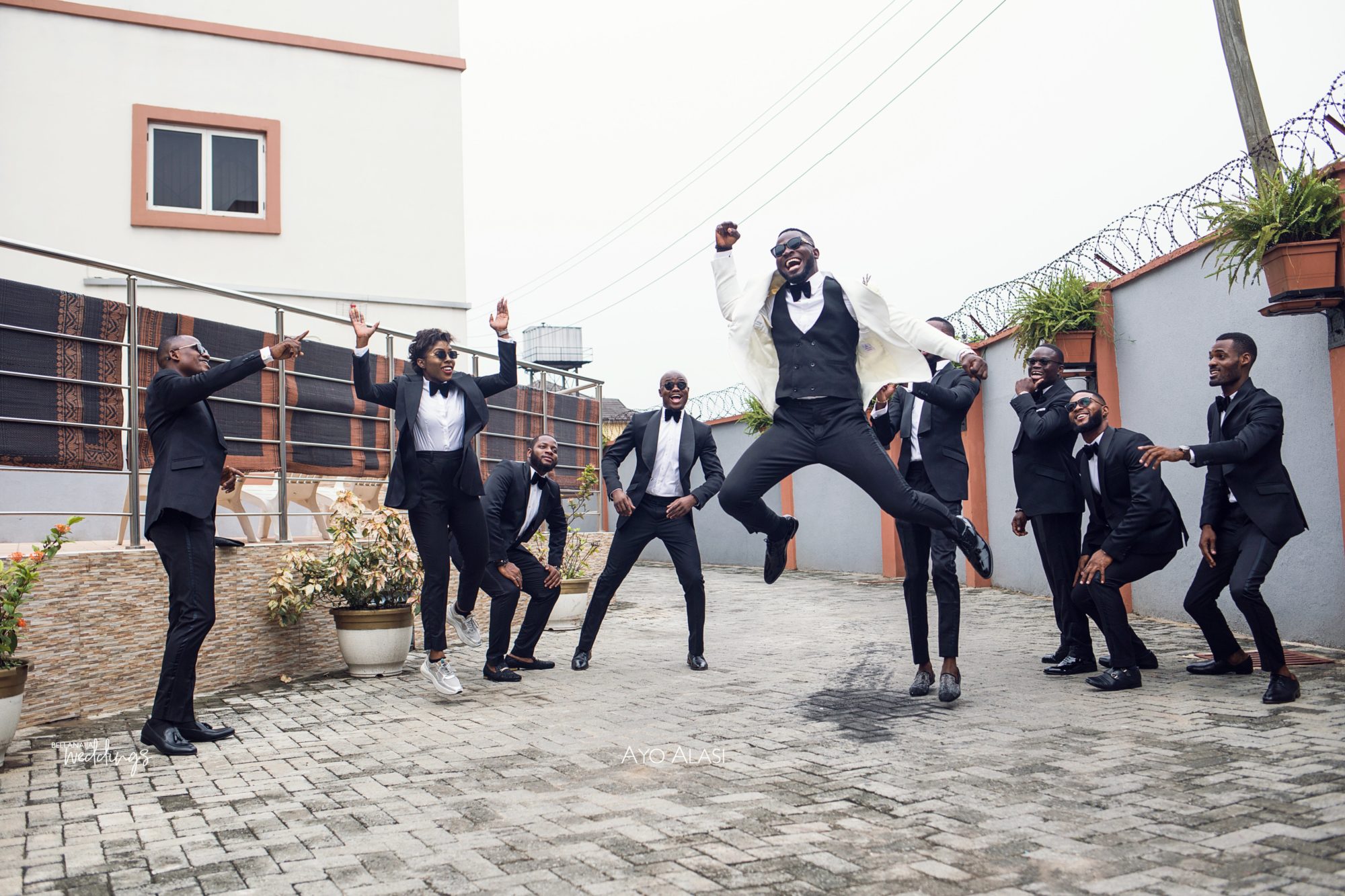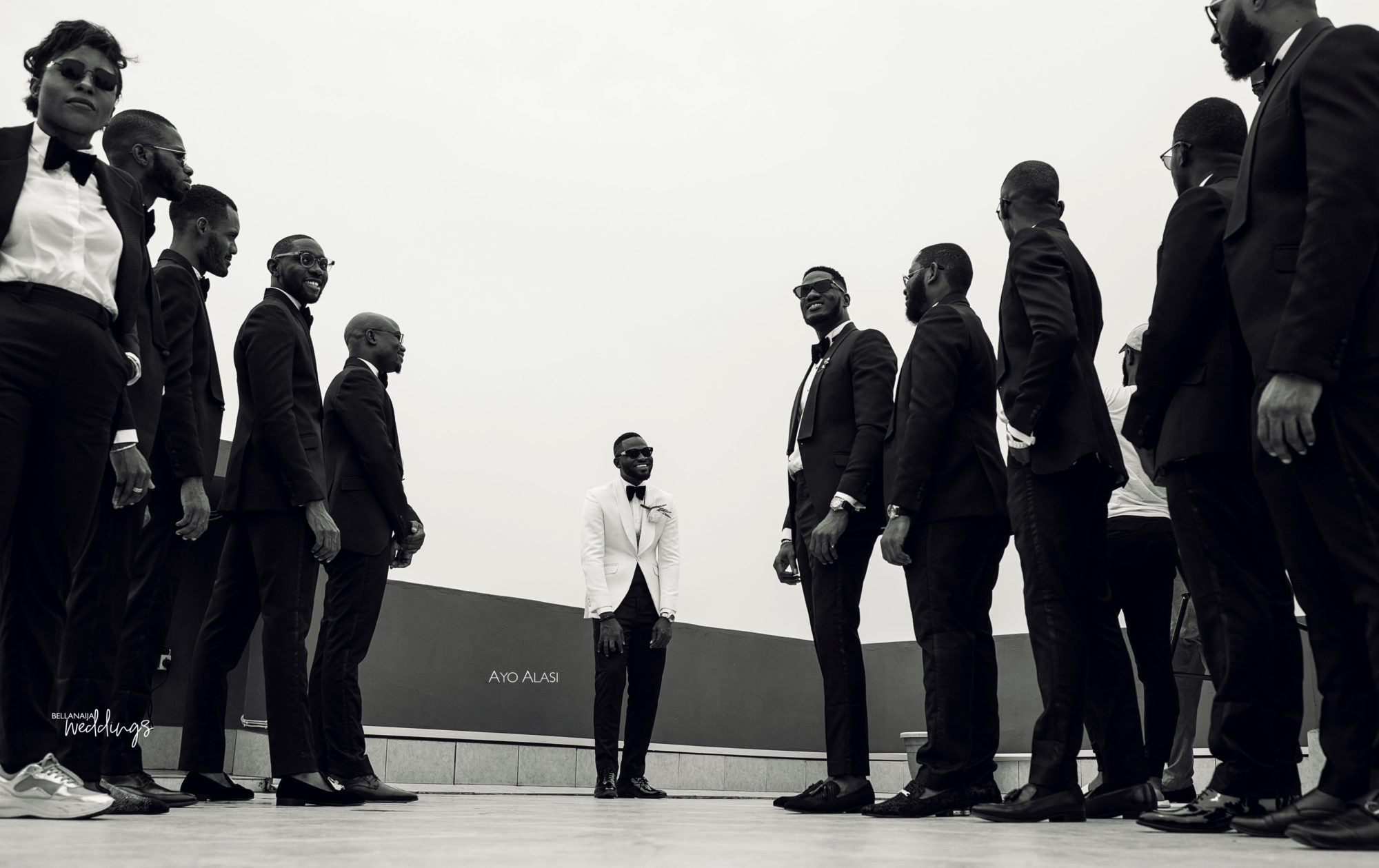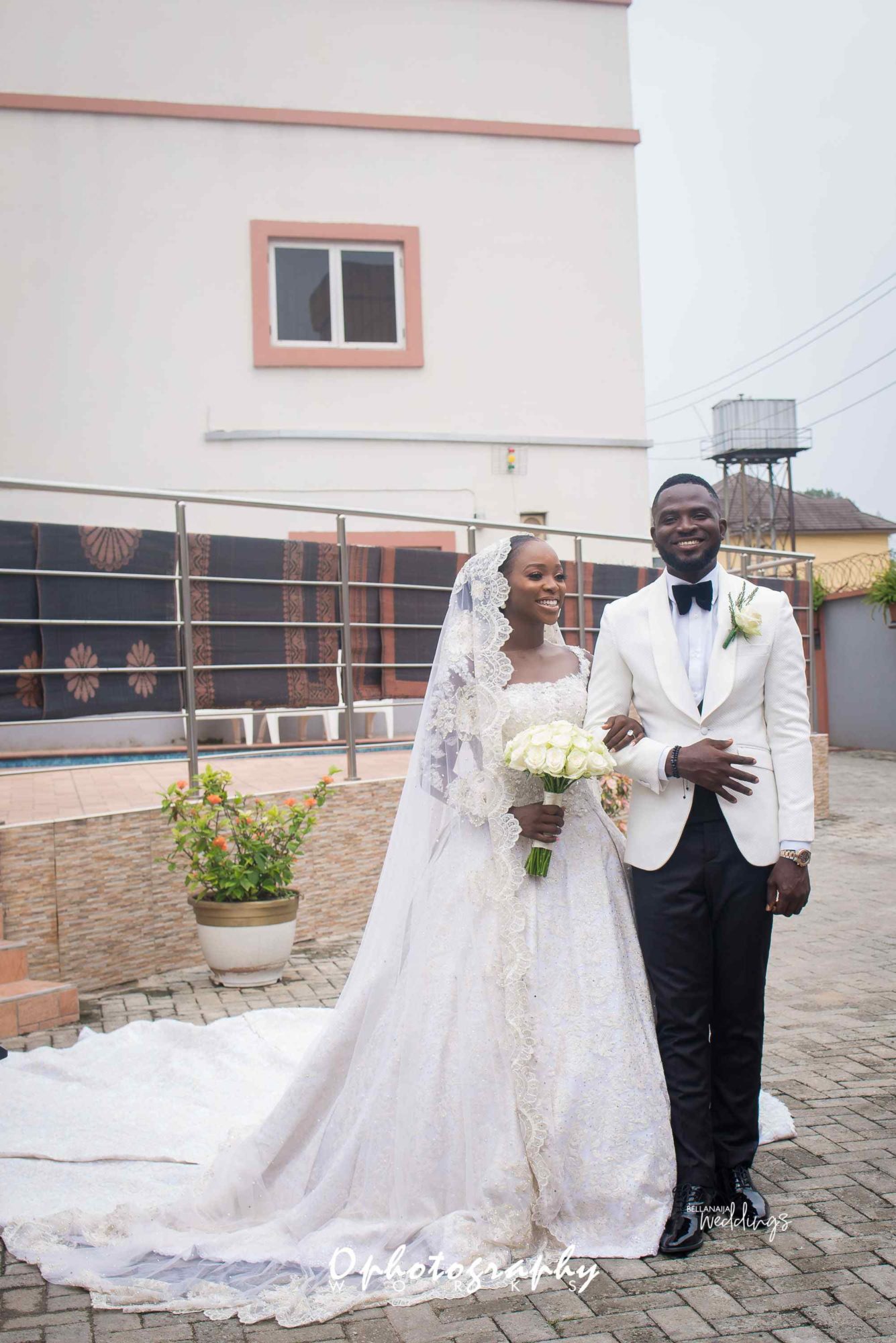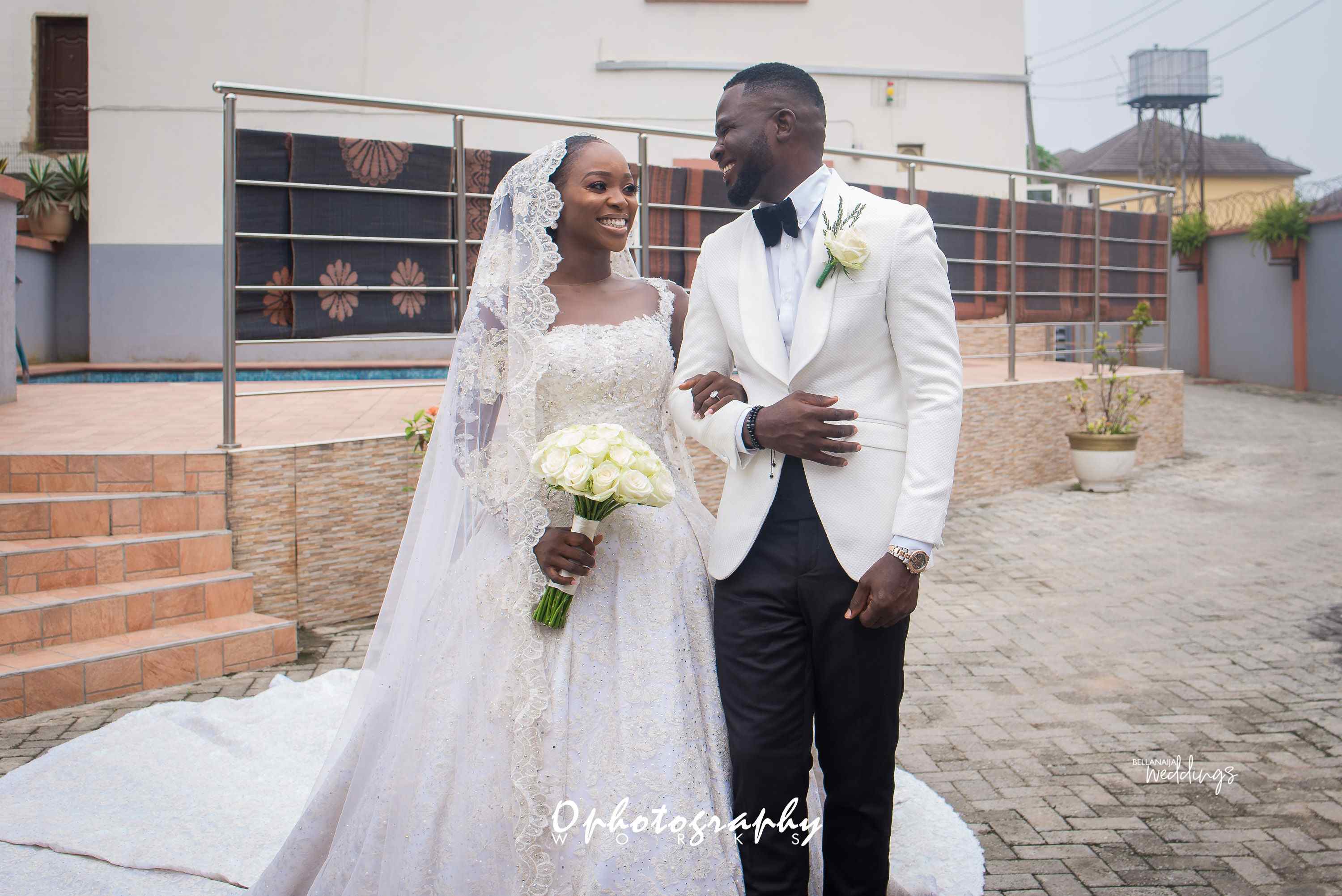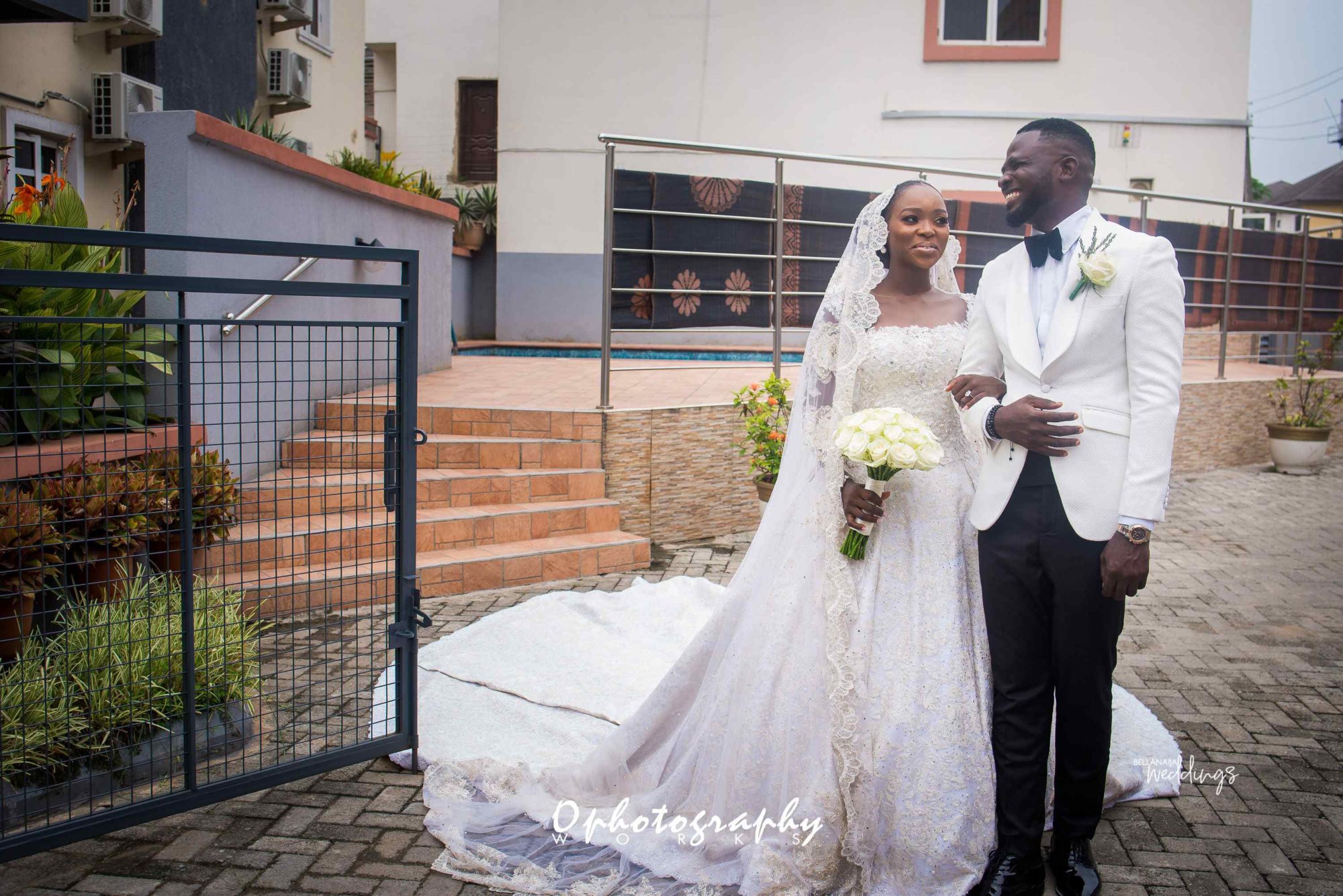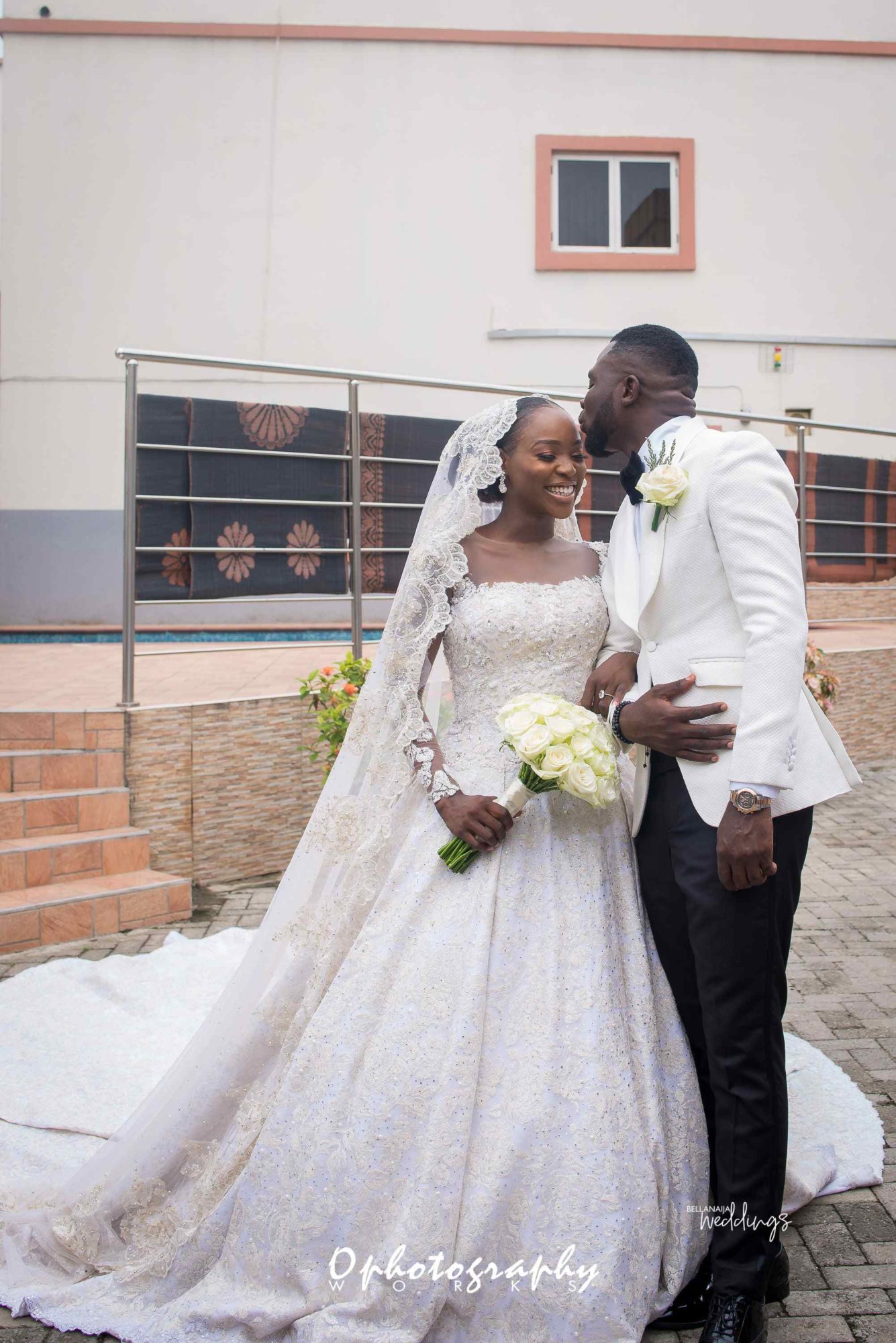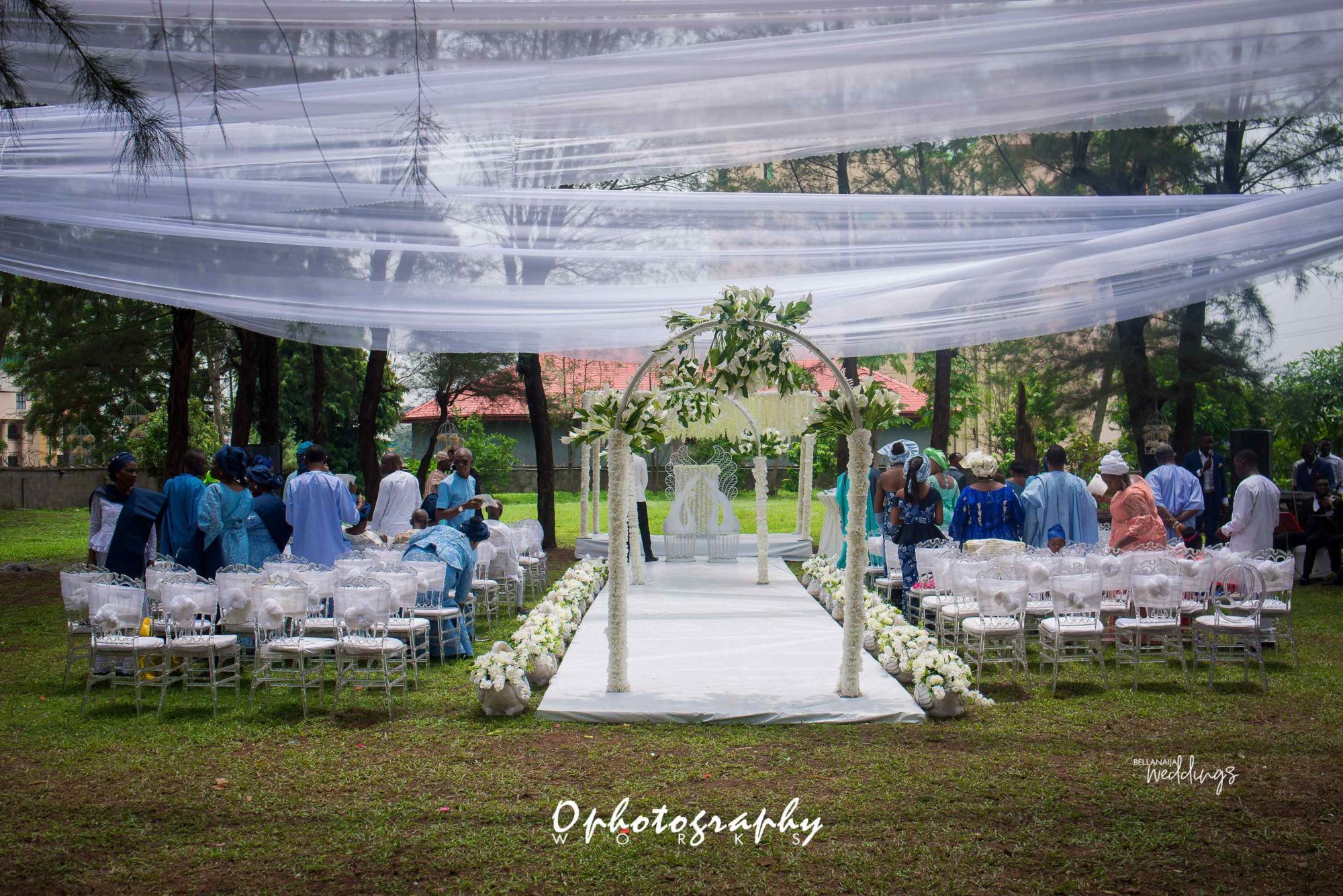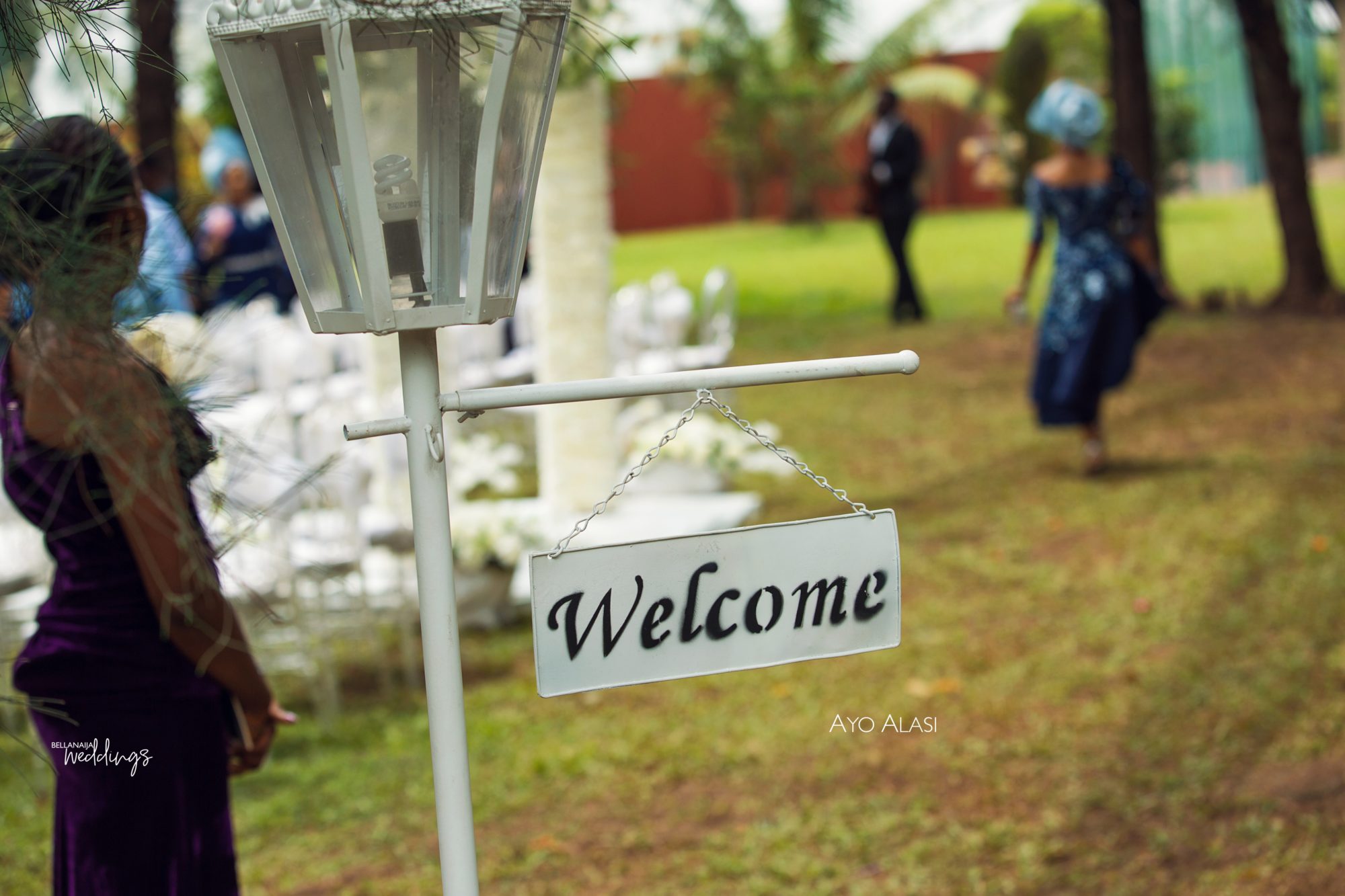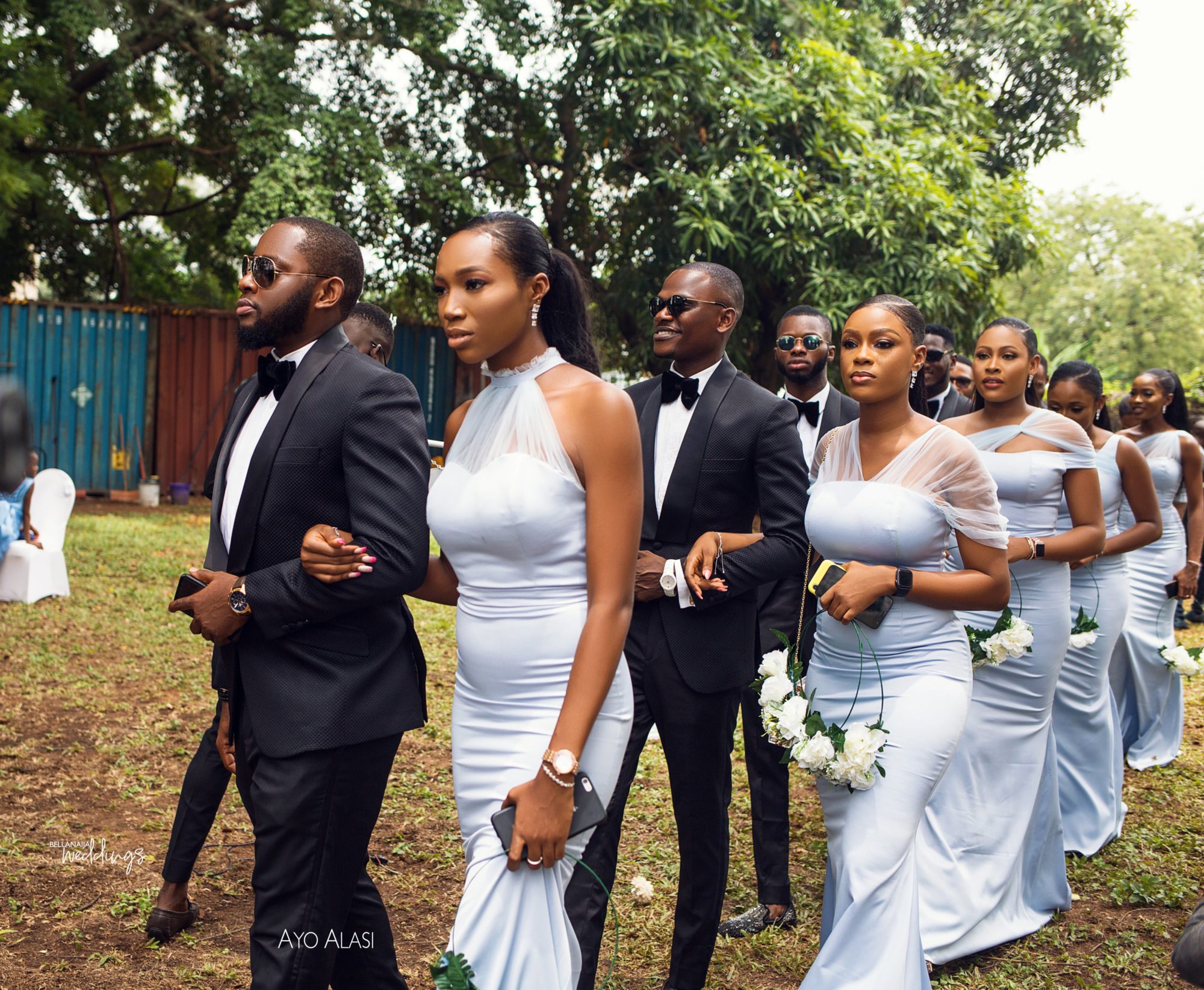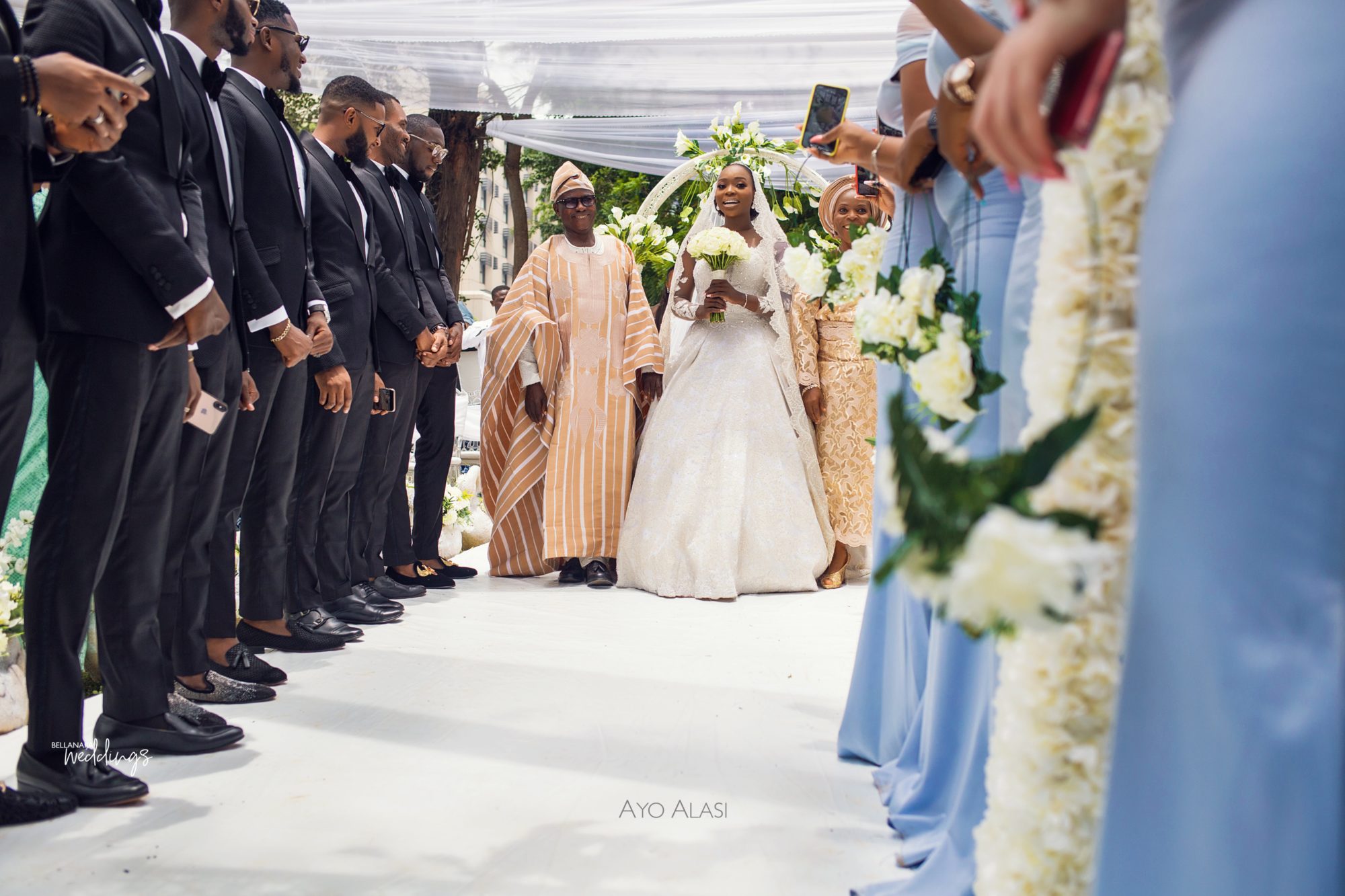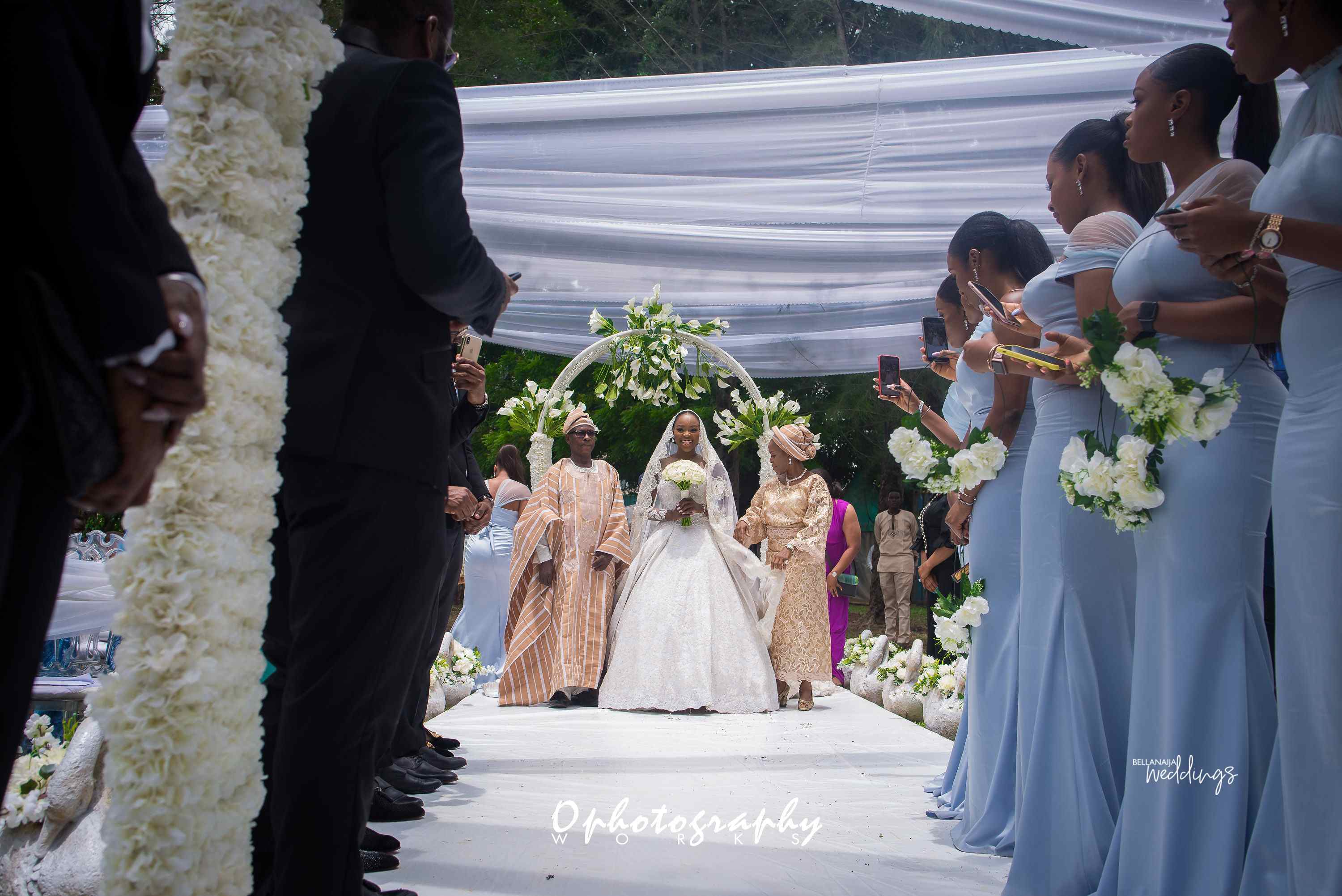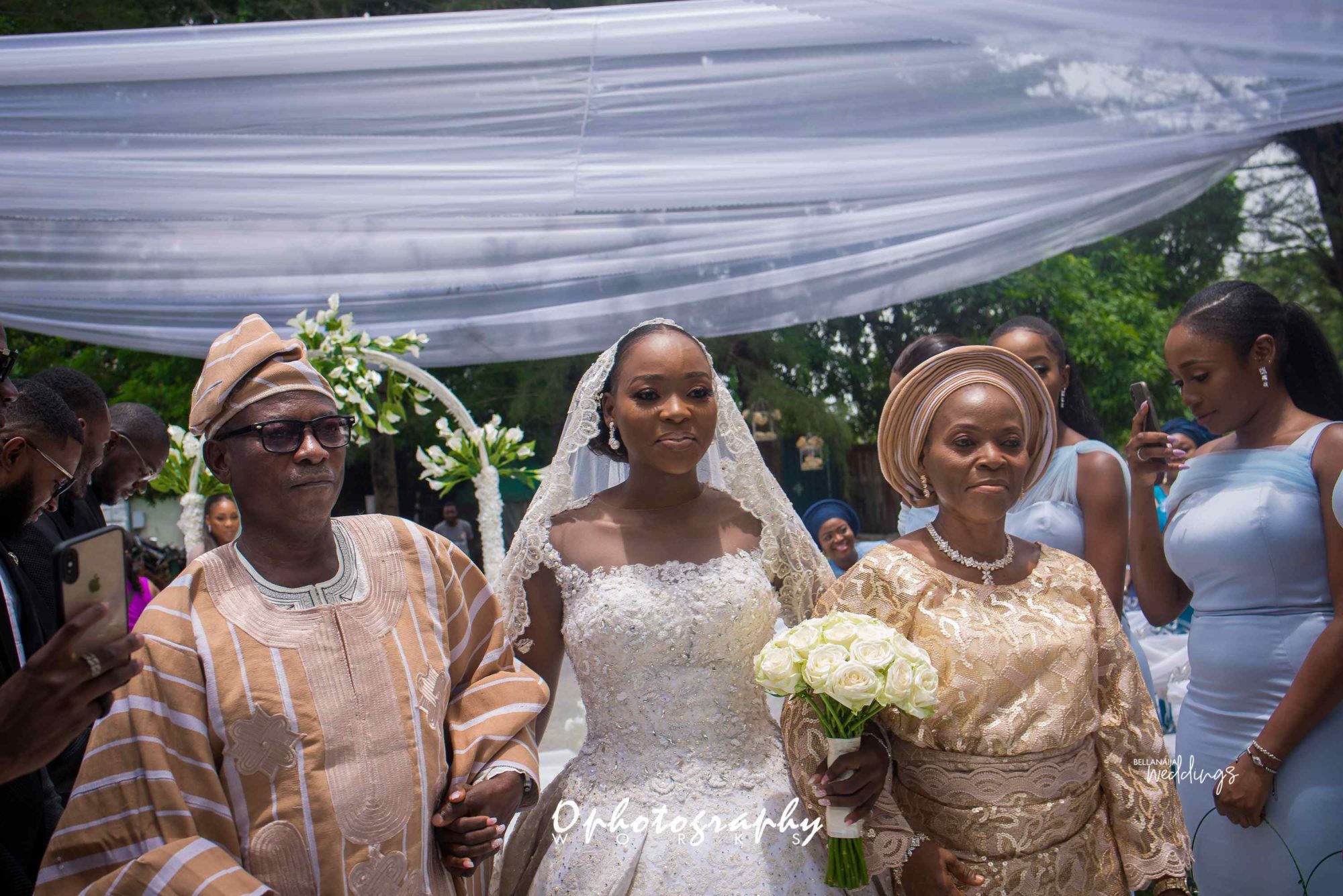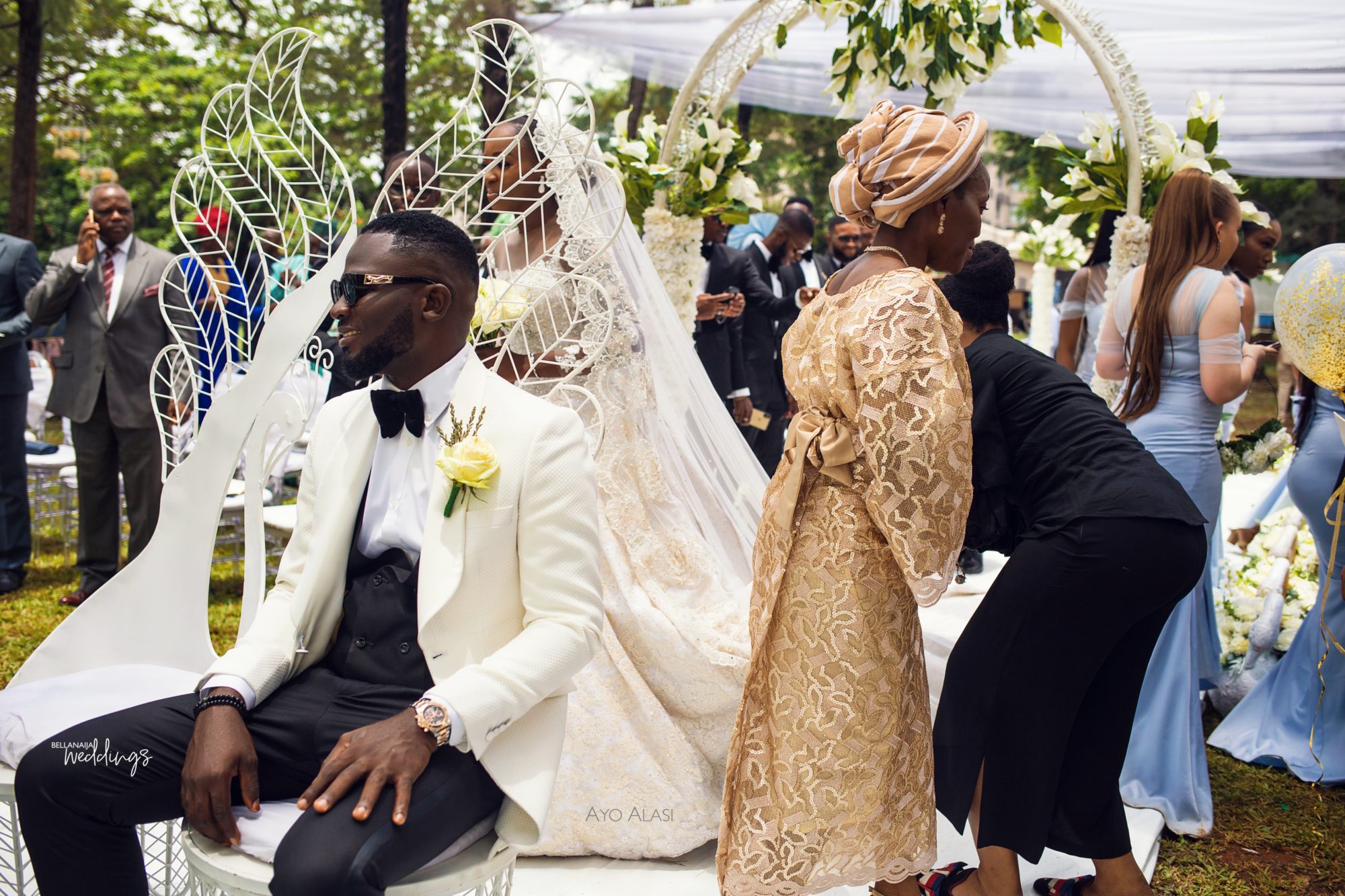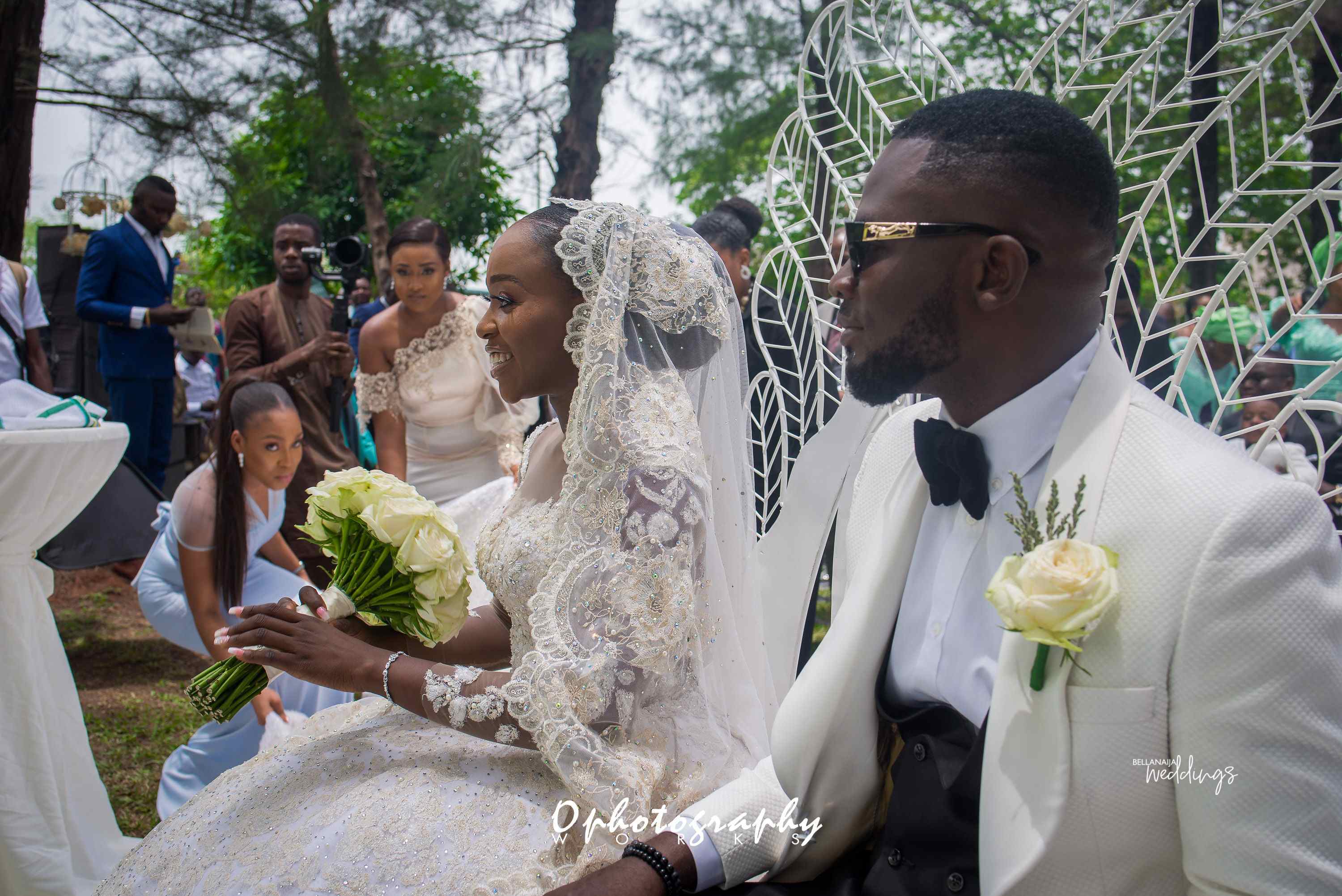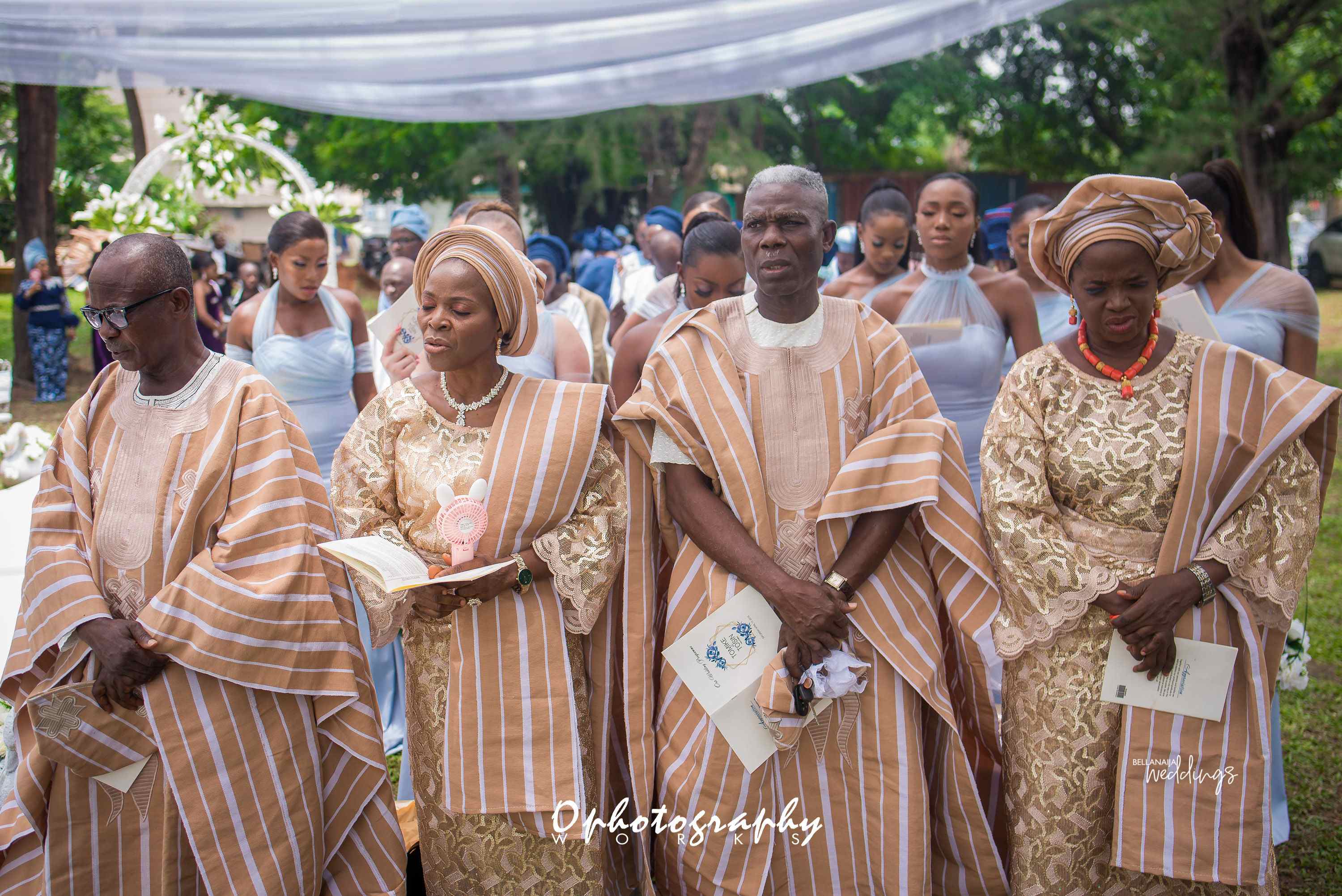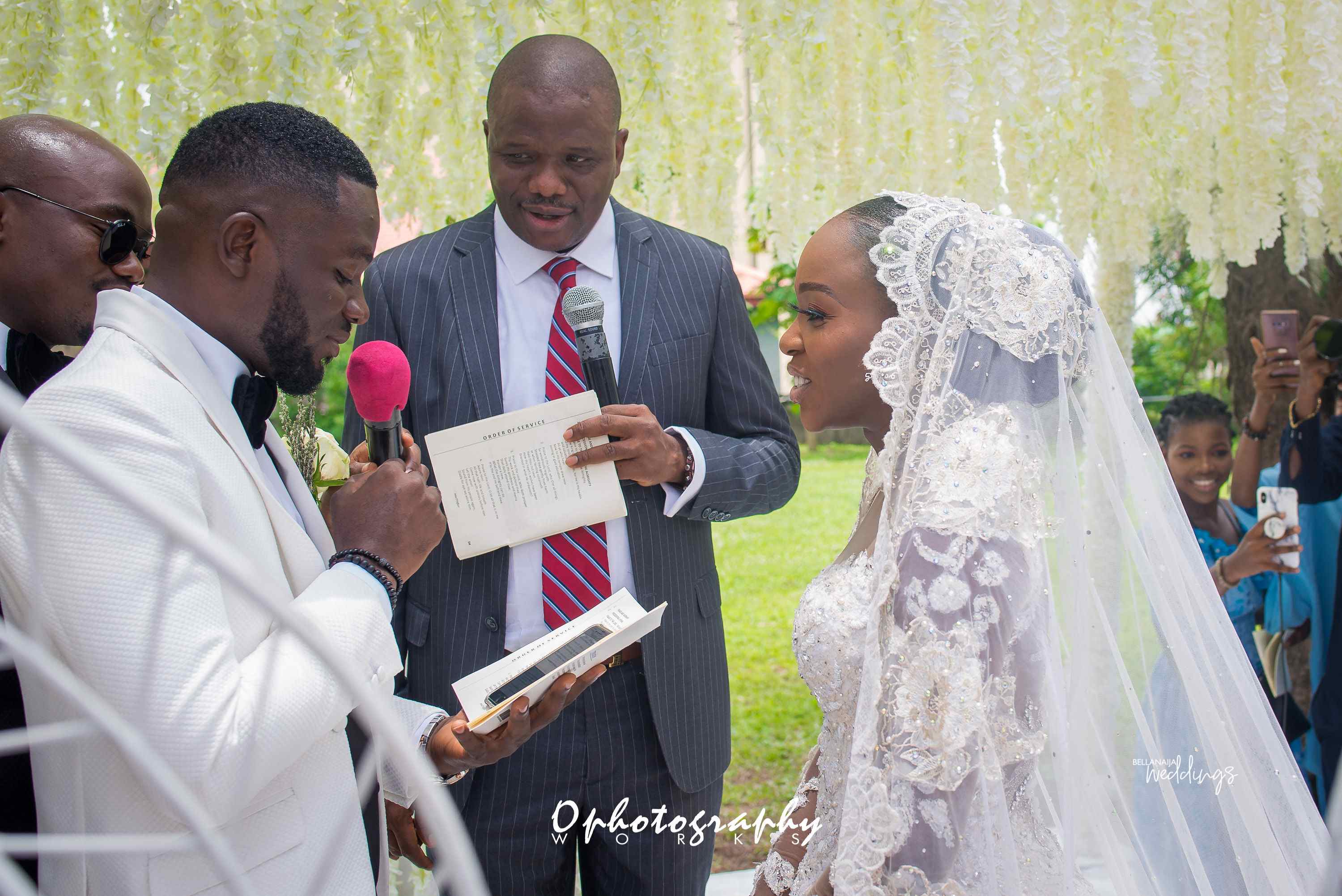 When we got there, I had to keep my bag in the locker outside and when we were done shopping, my friends got outside before me and while I struggled to get my bag, they walked slowly towards the gate. It was at that moment Tosin rushed out to talk to me. I didn't know he had his eyes on me while I was in the supermarket. As I hurried to meet up with my friends I heard him trying to get my attention and I turned. By this time, I had joined my friends. Initially, I didn't even know it was because of me he walked up to us.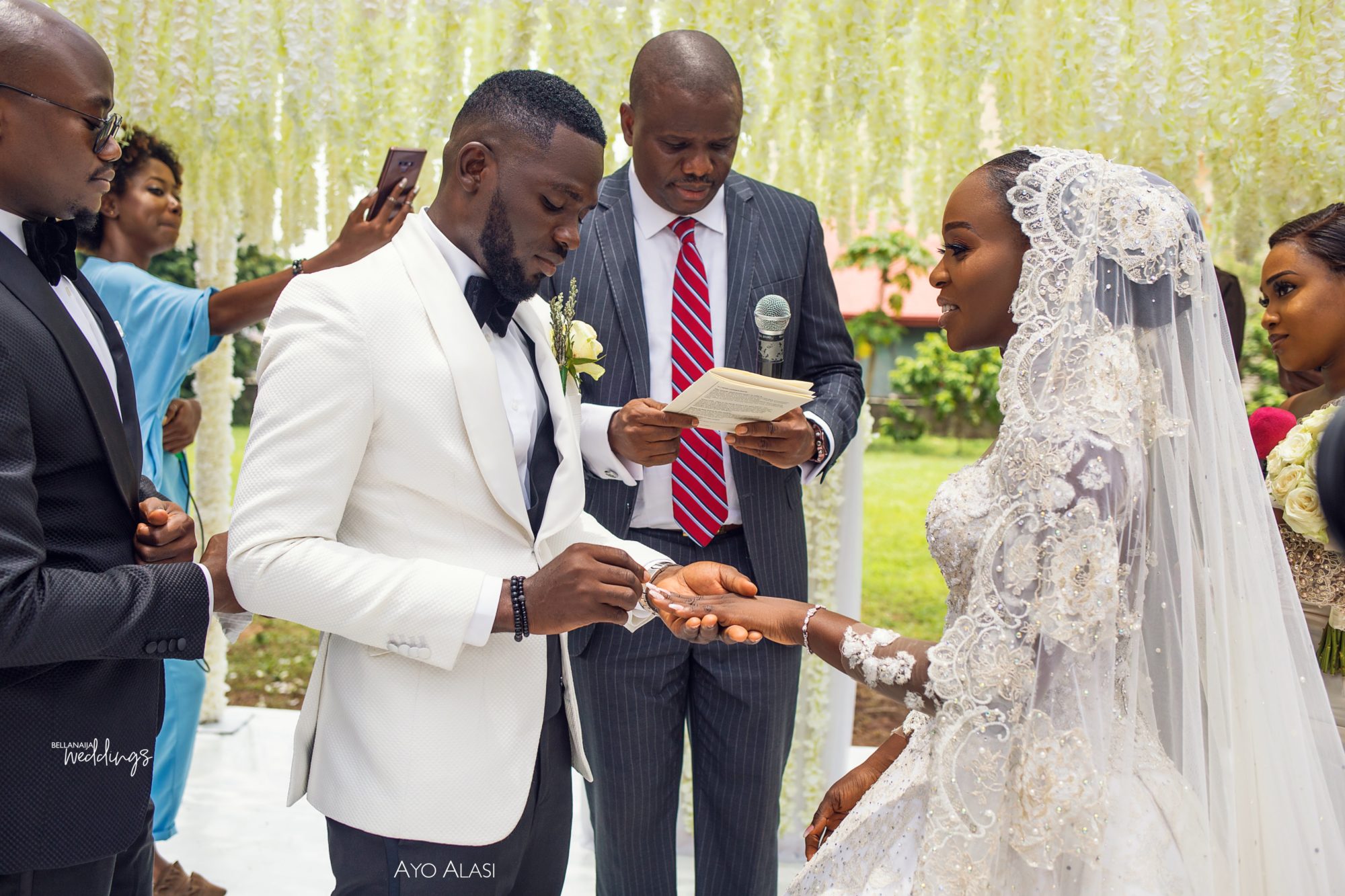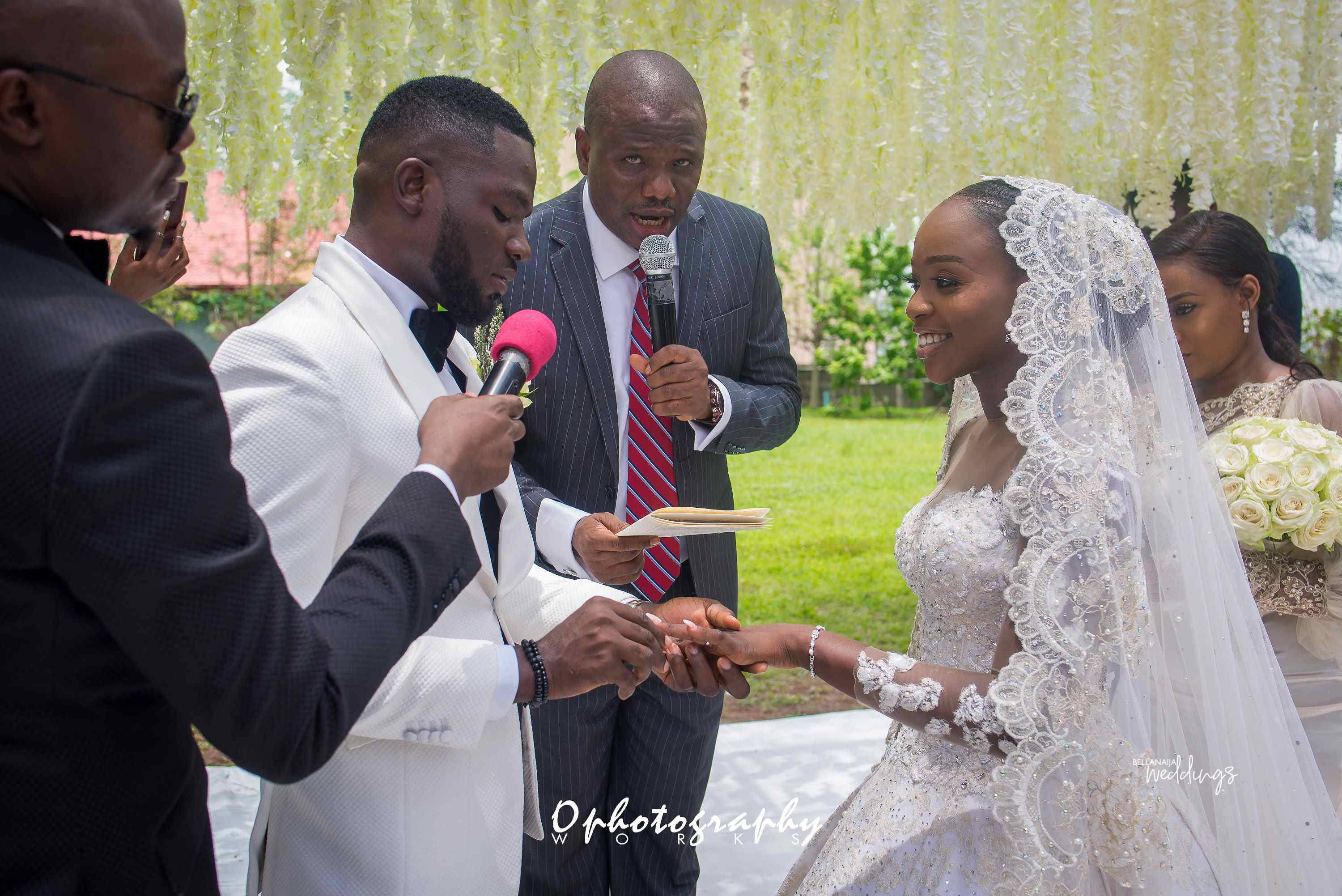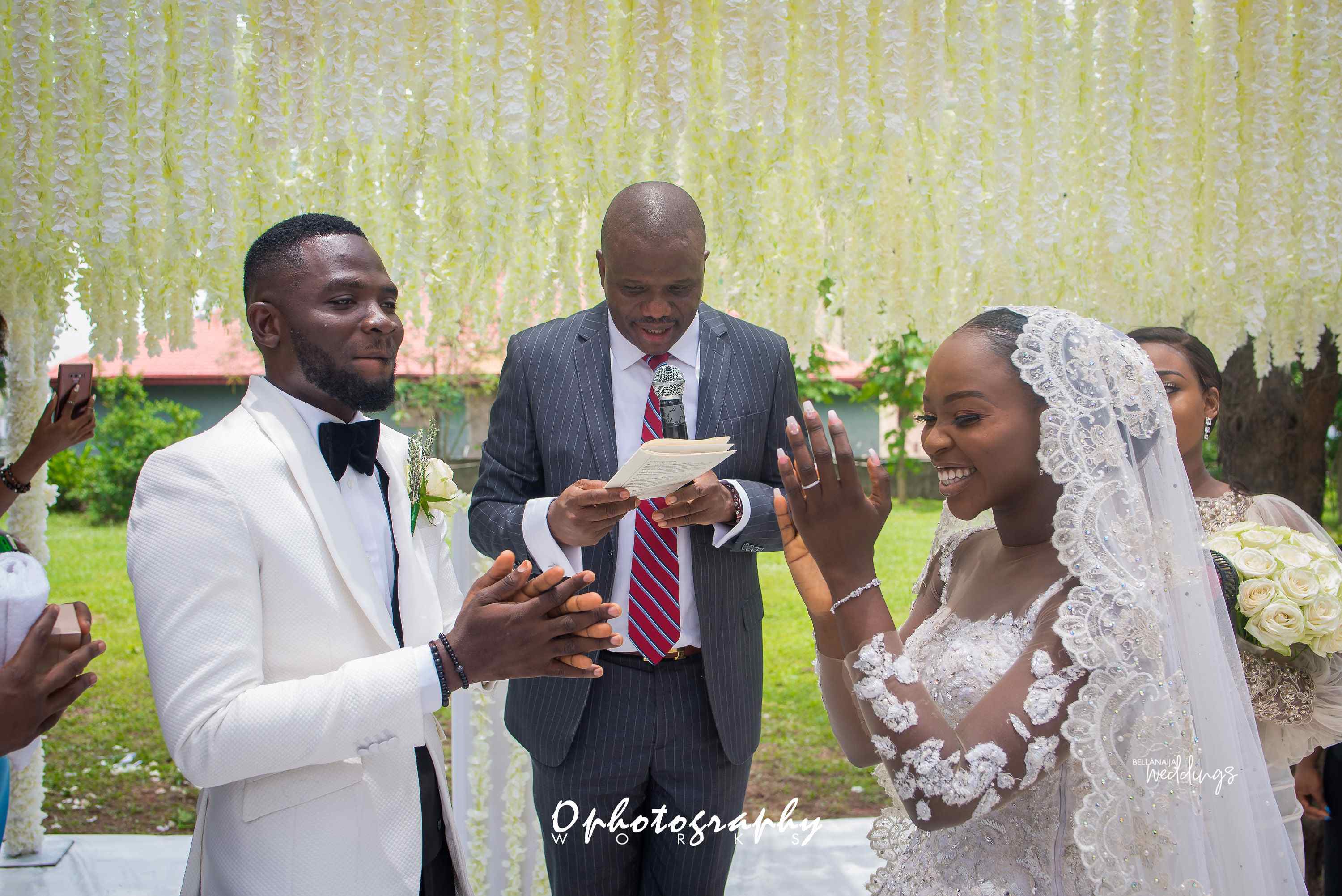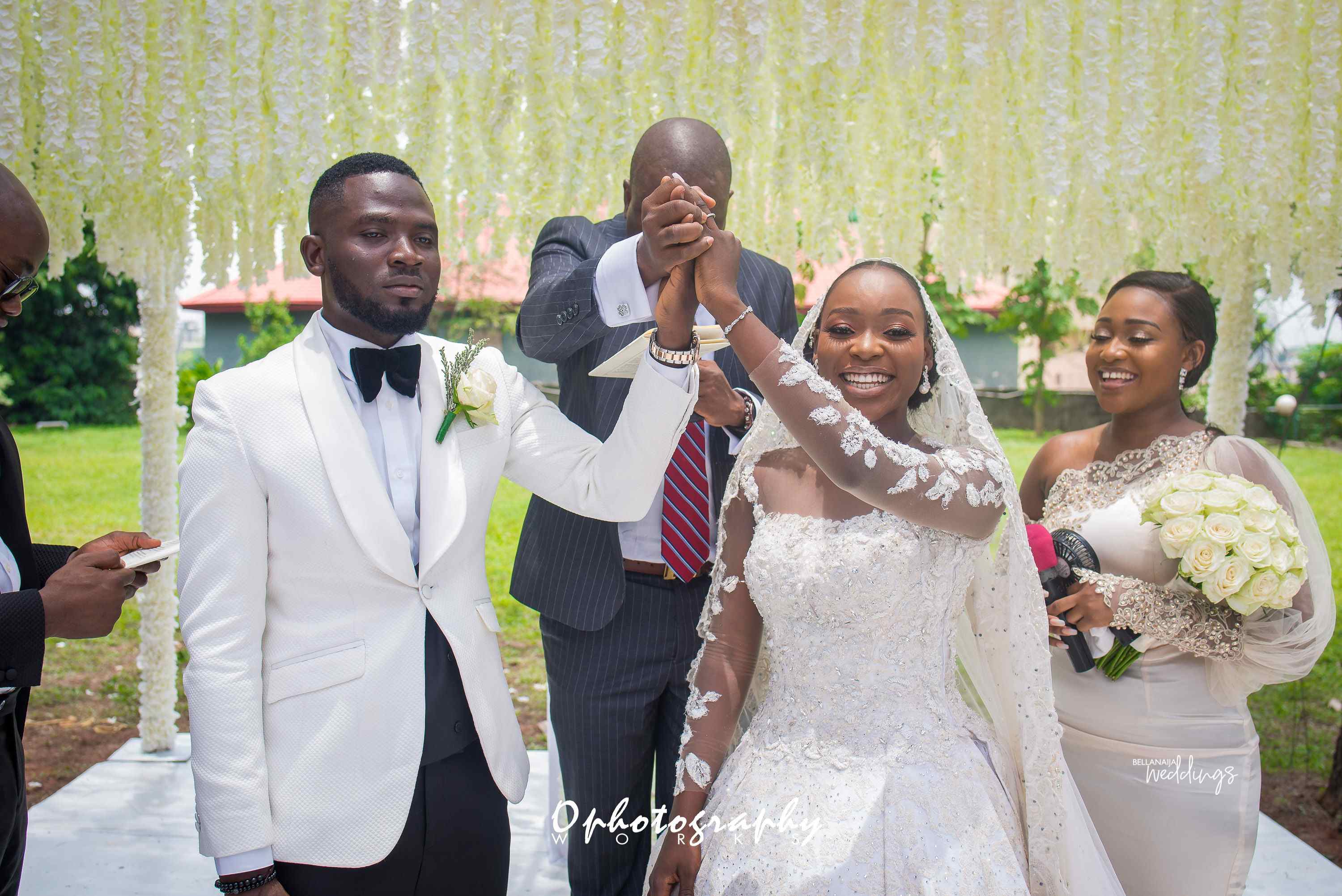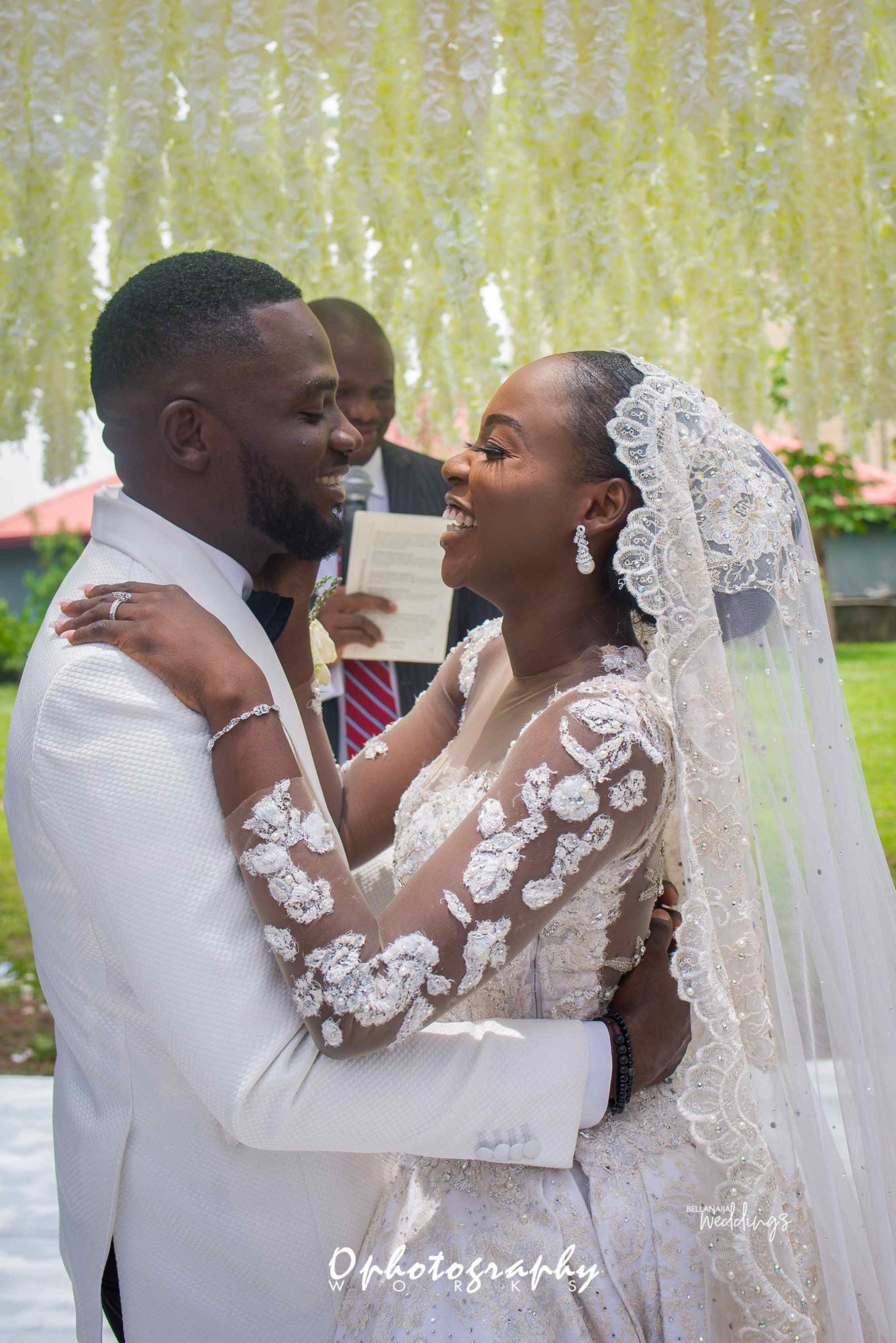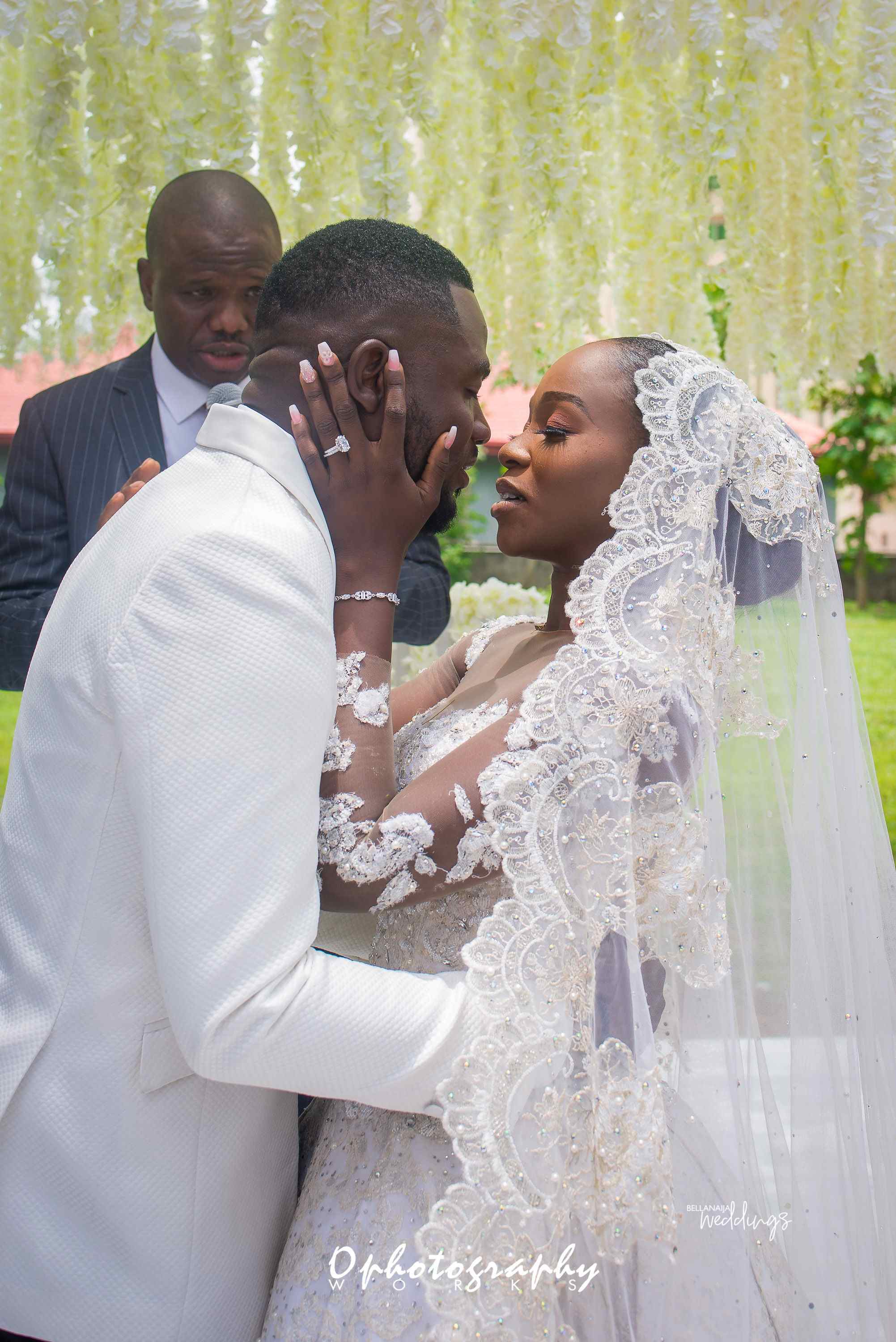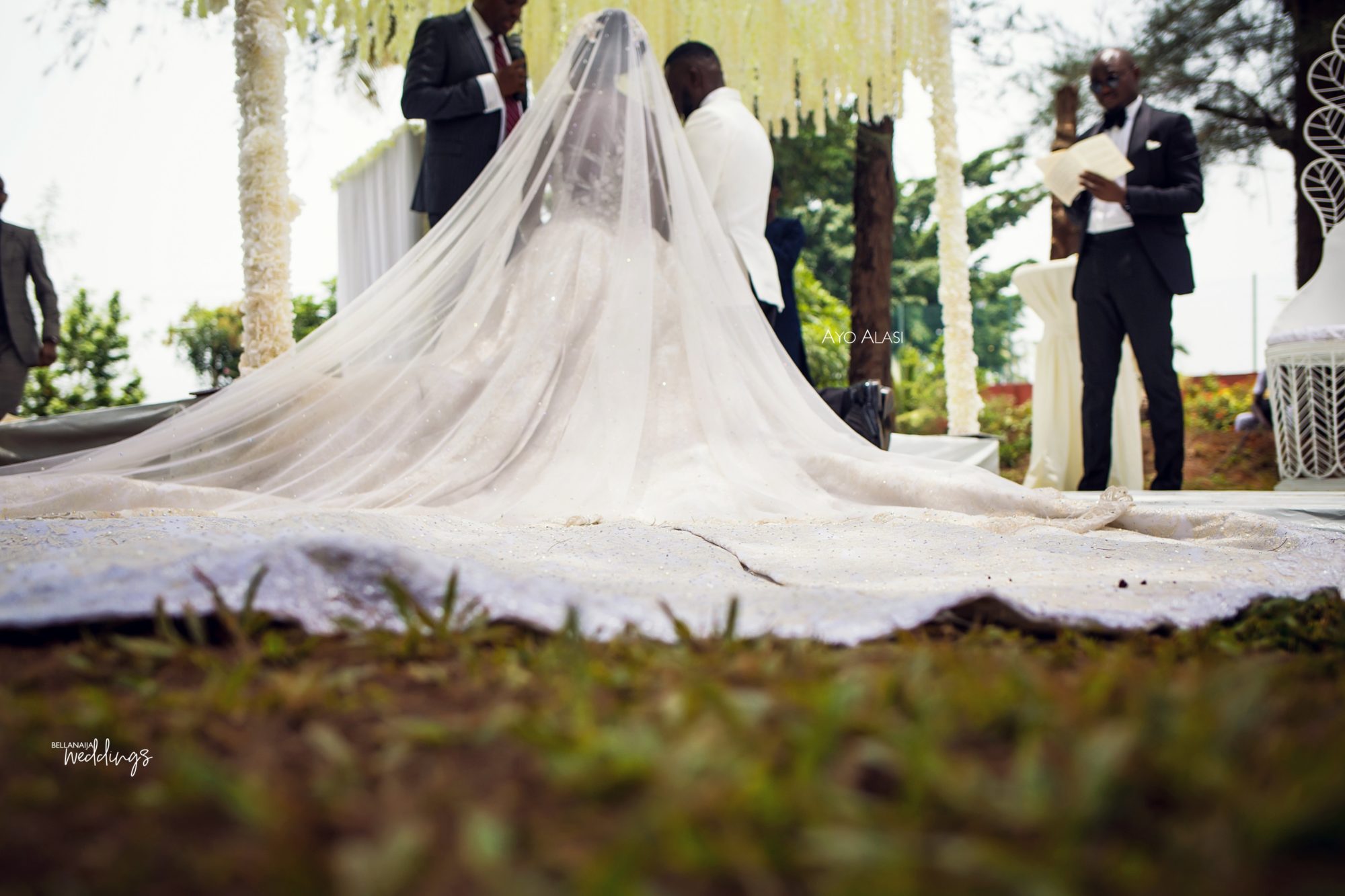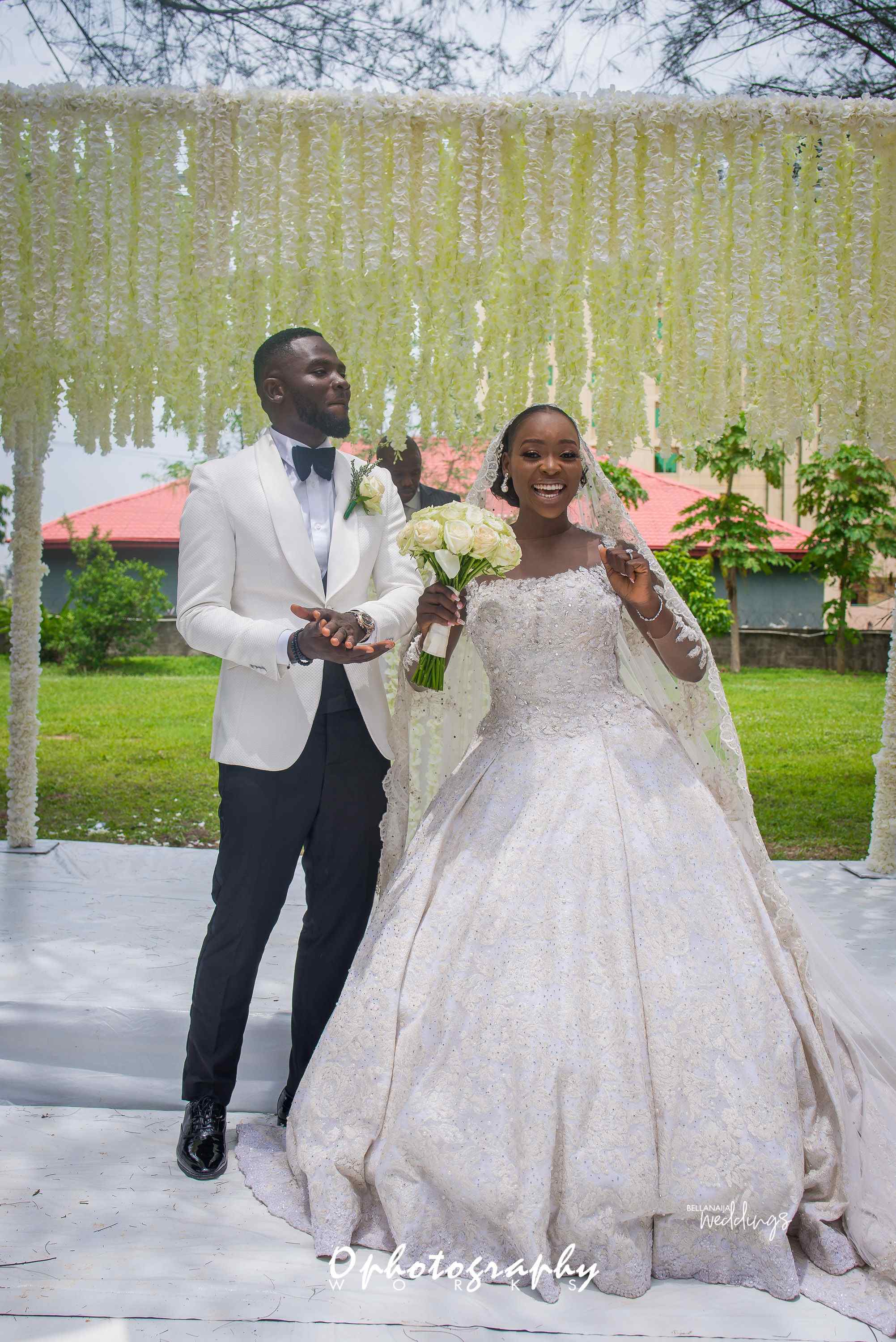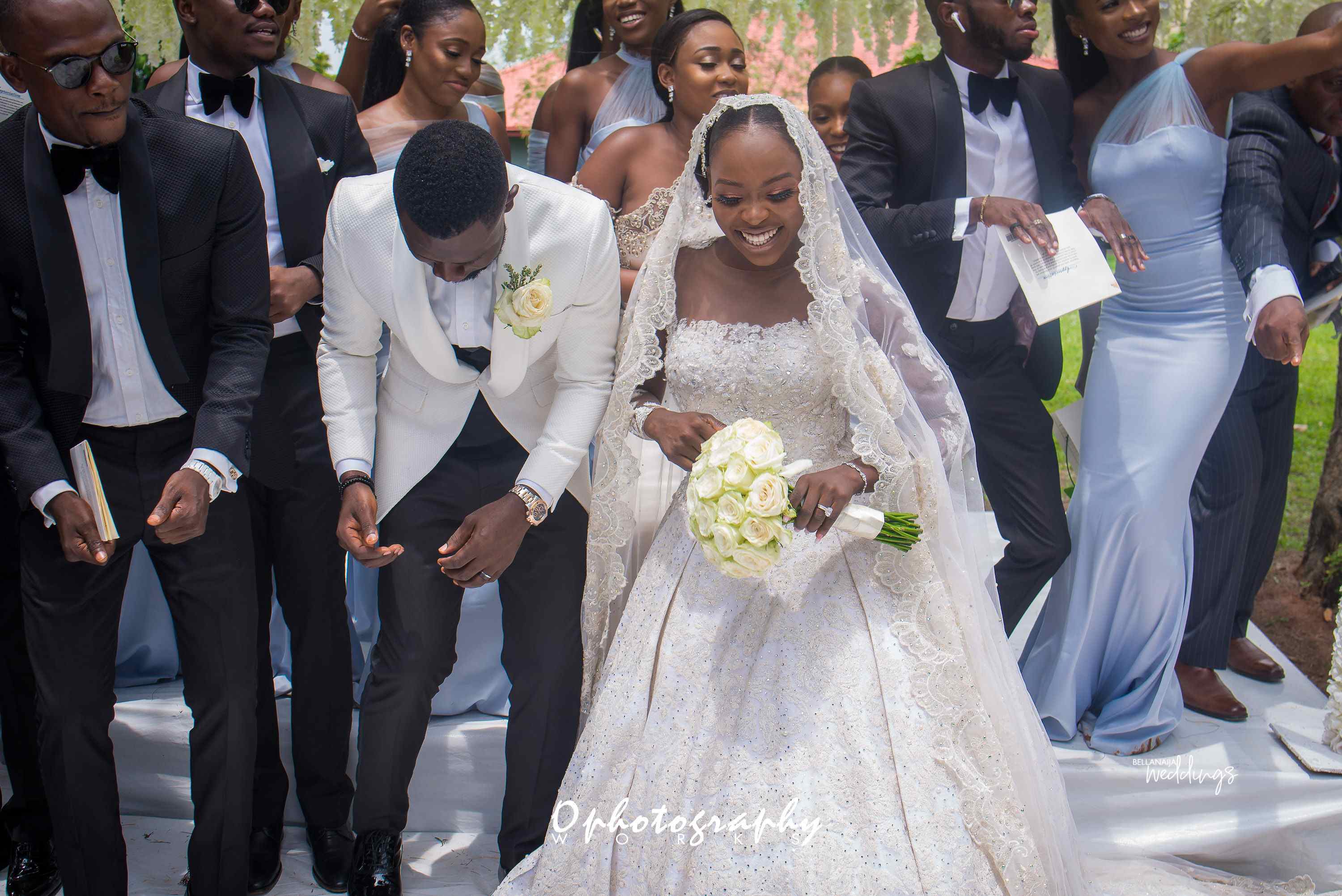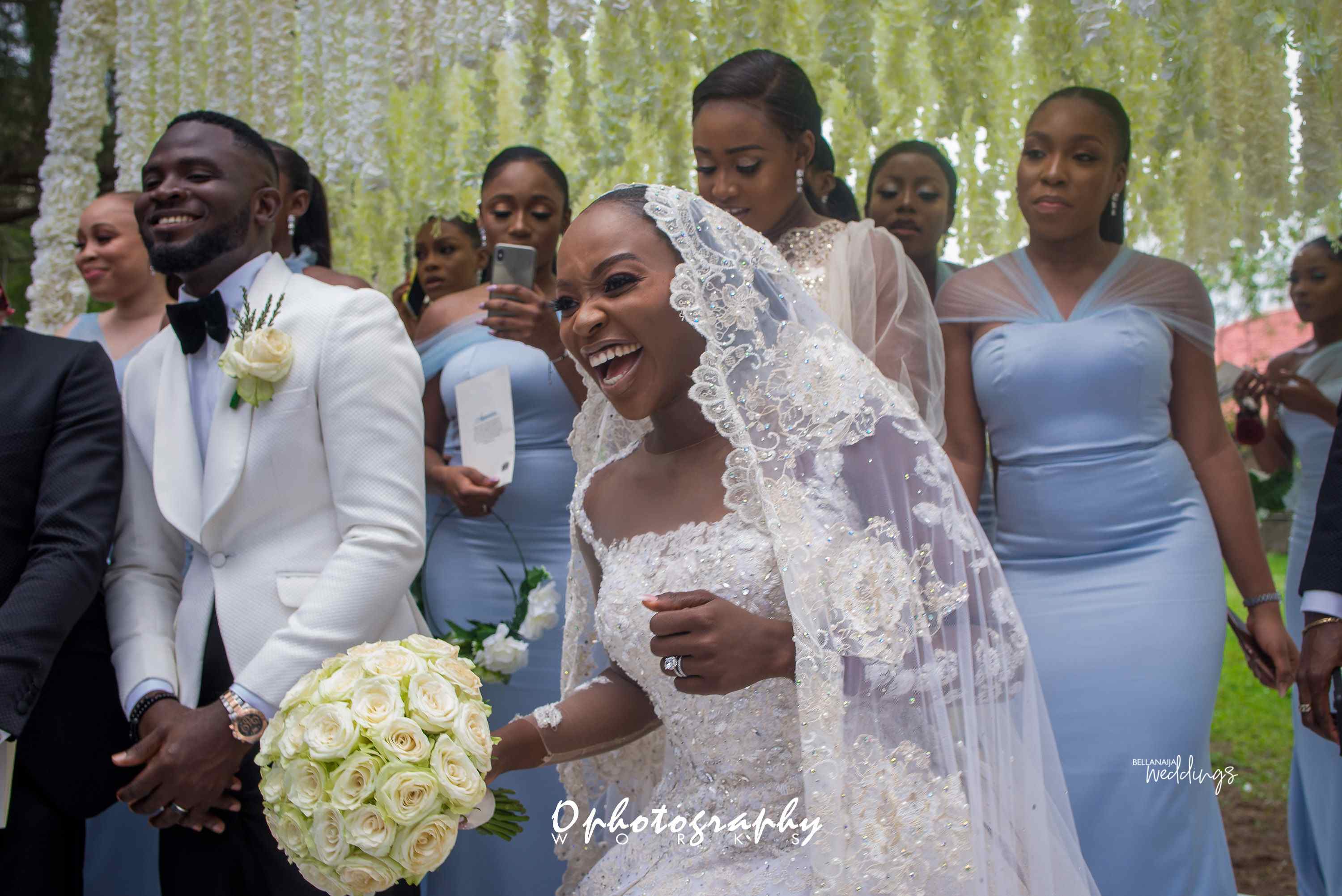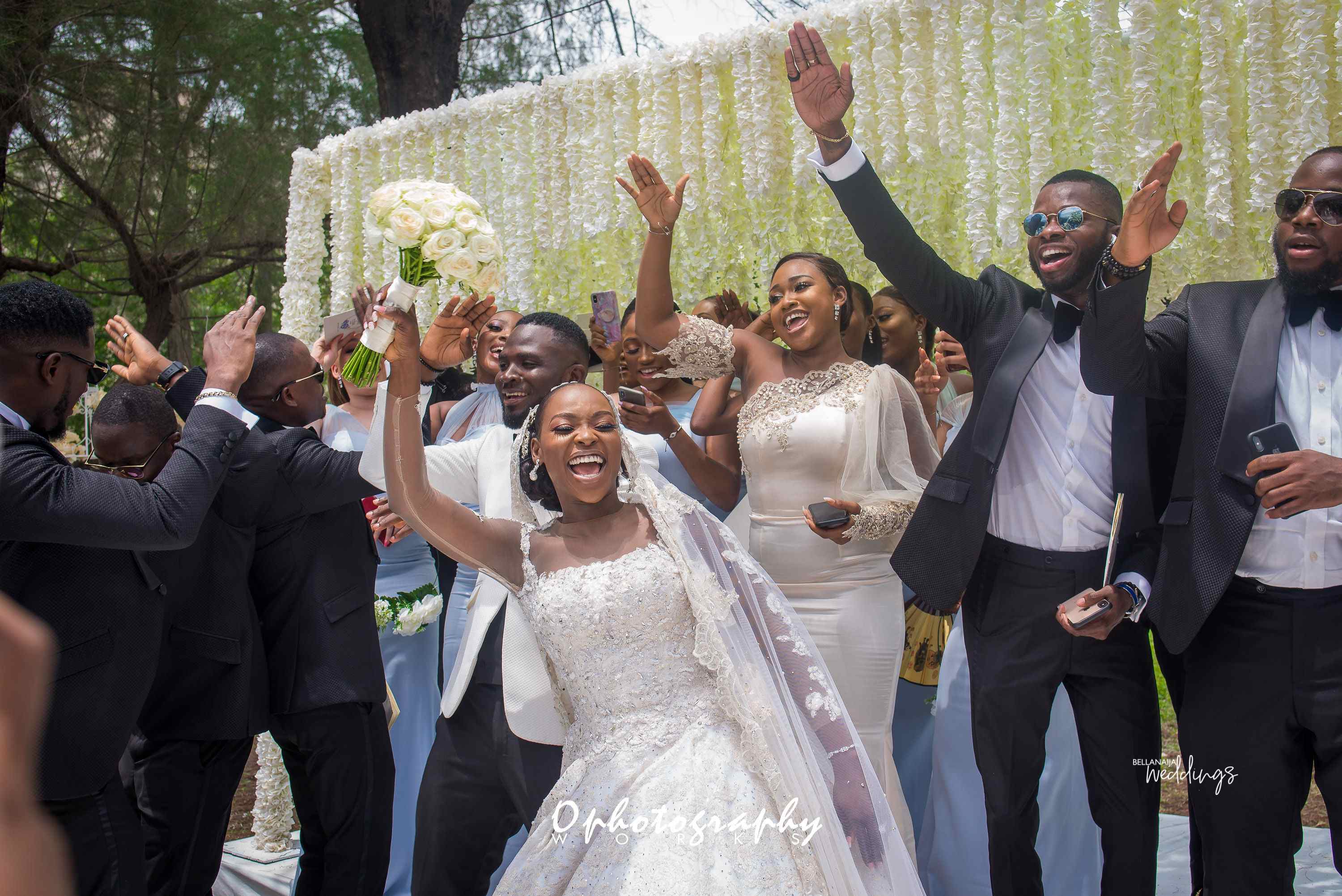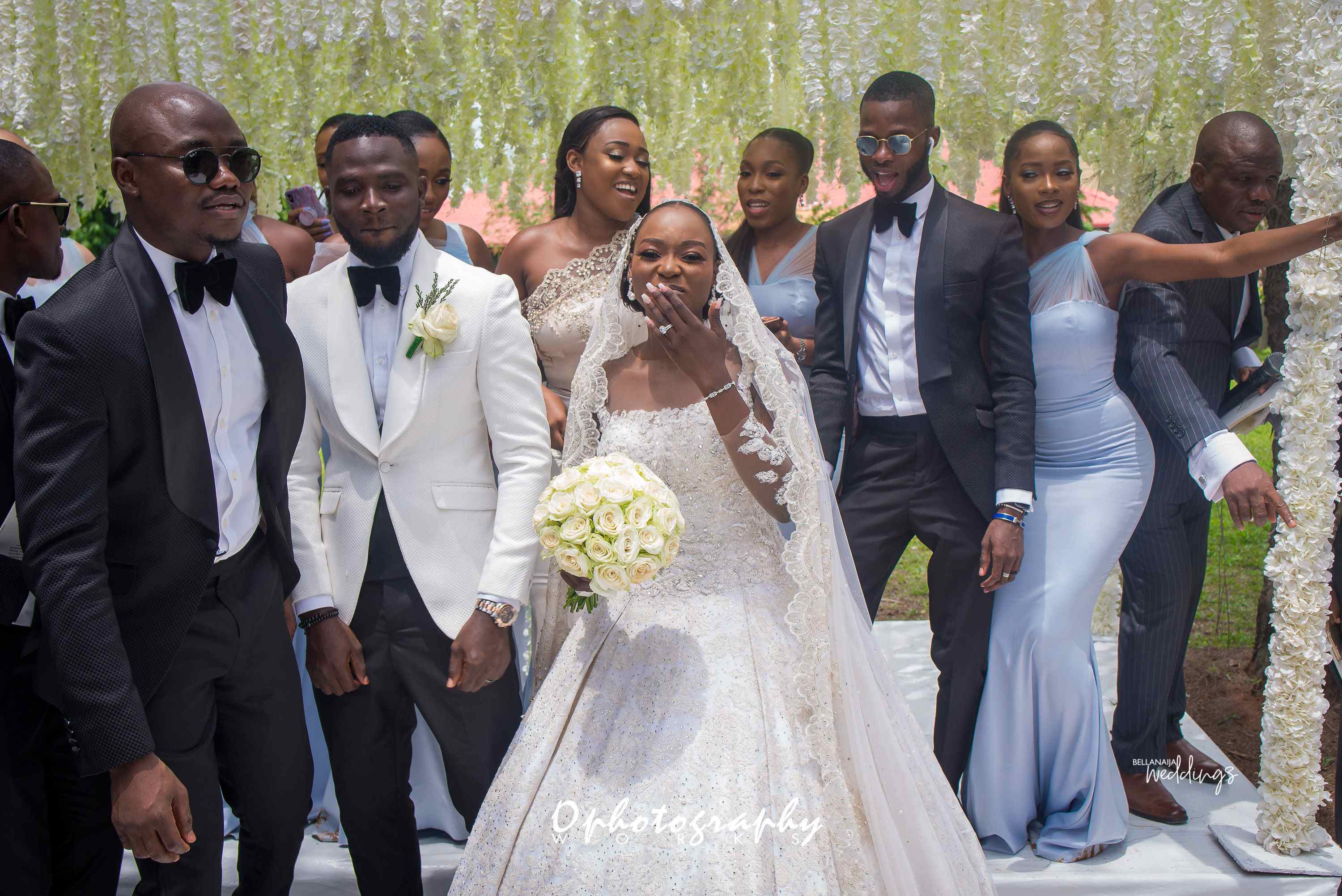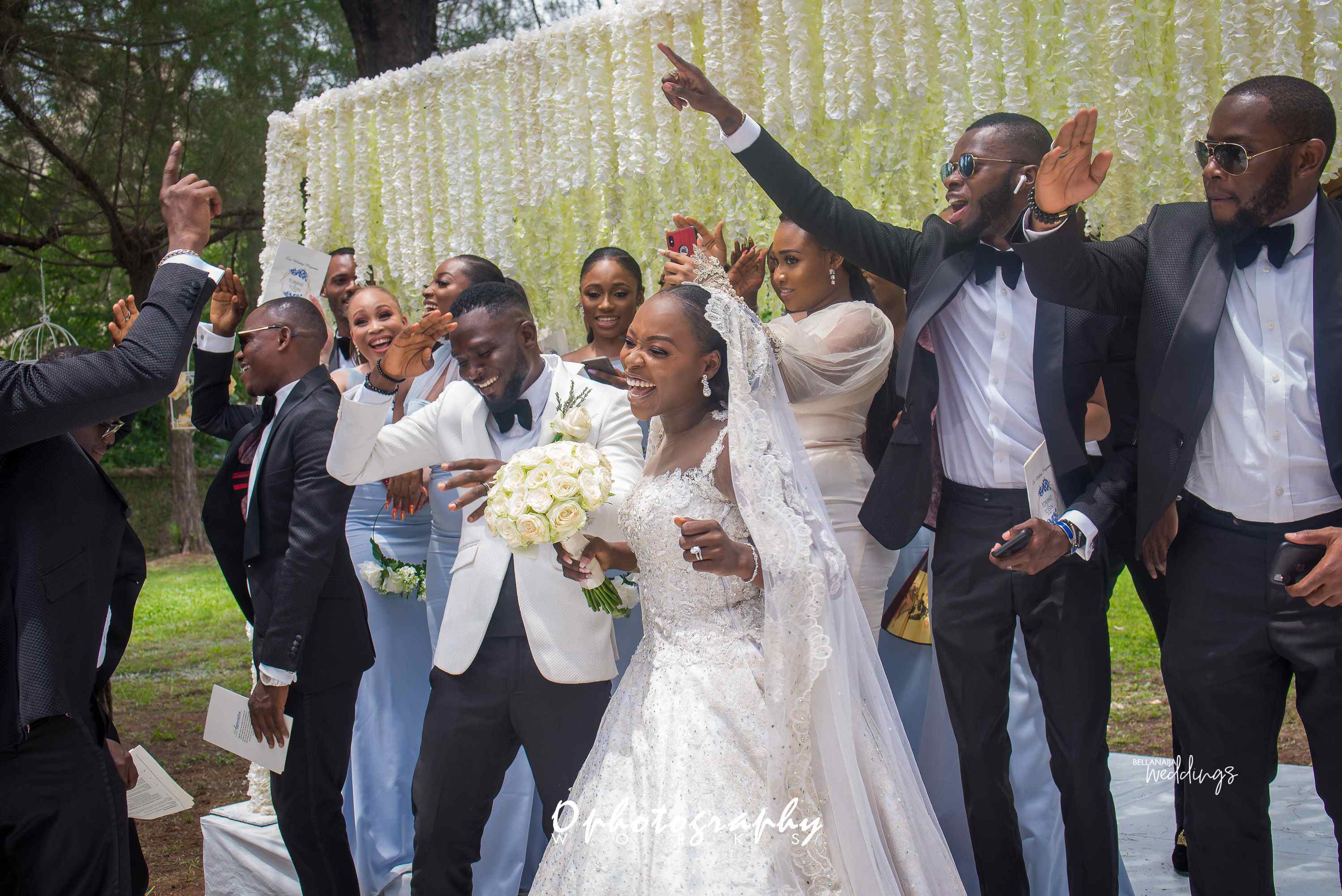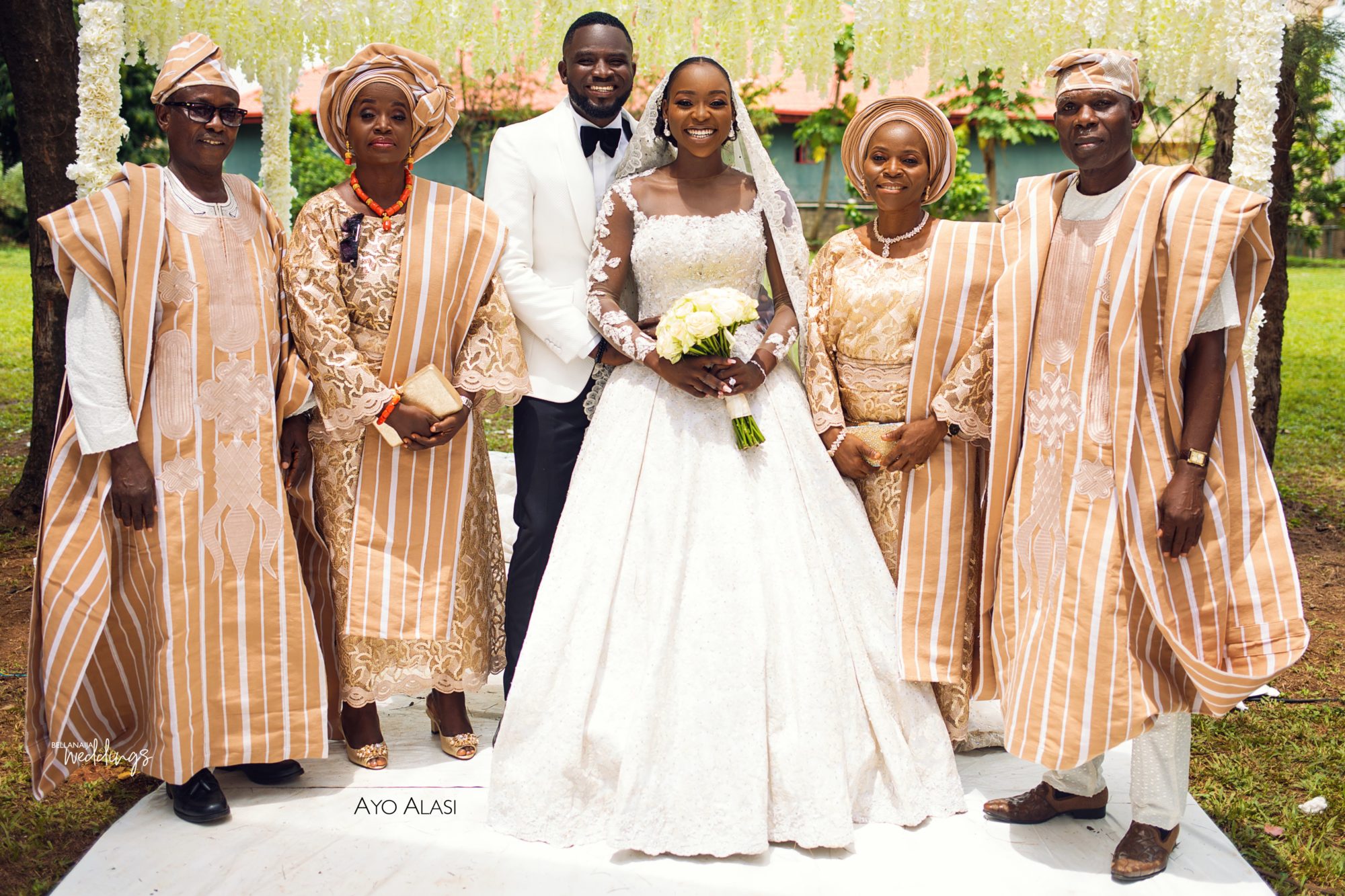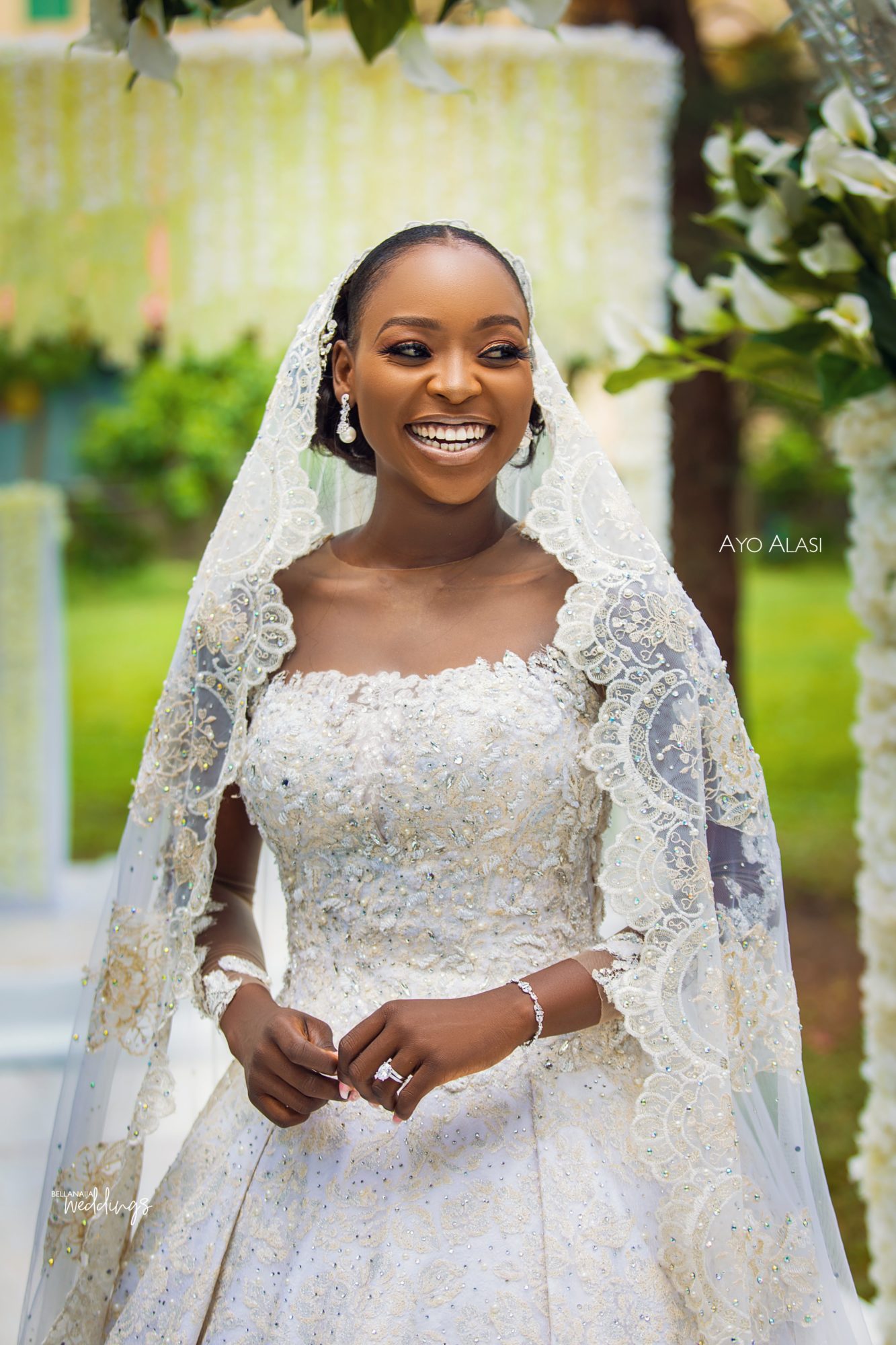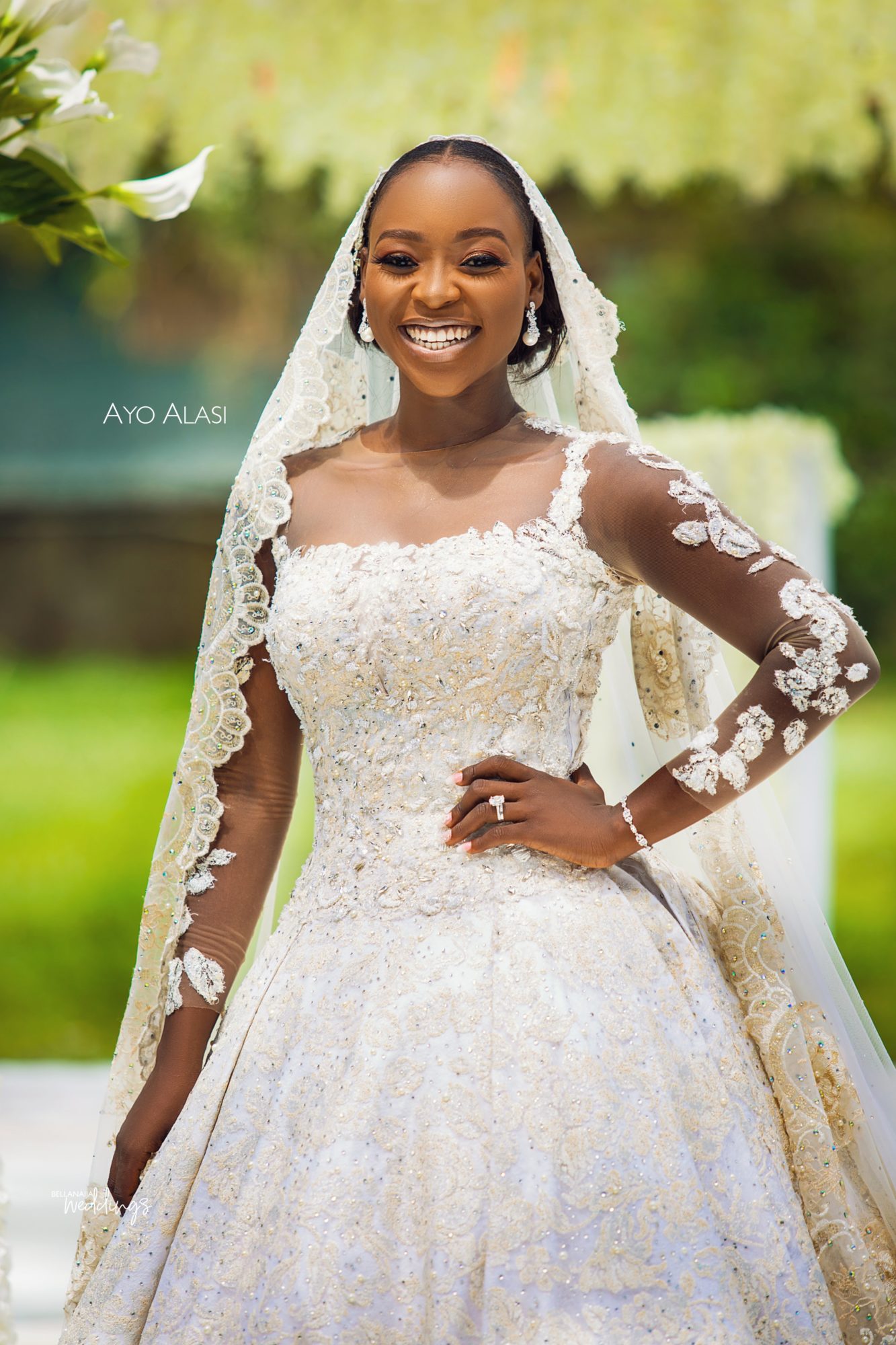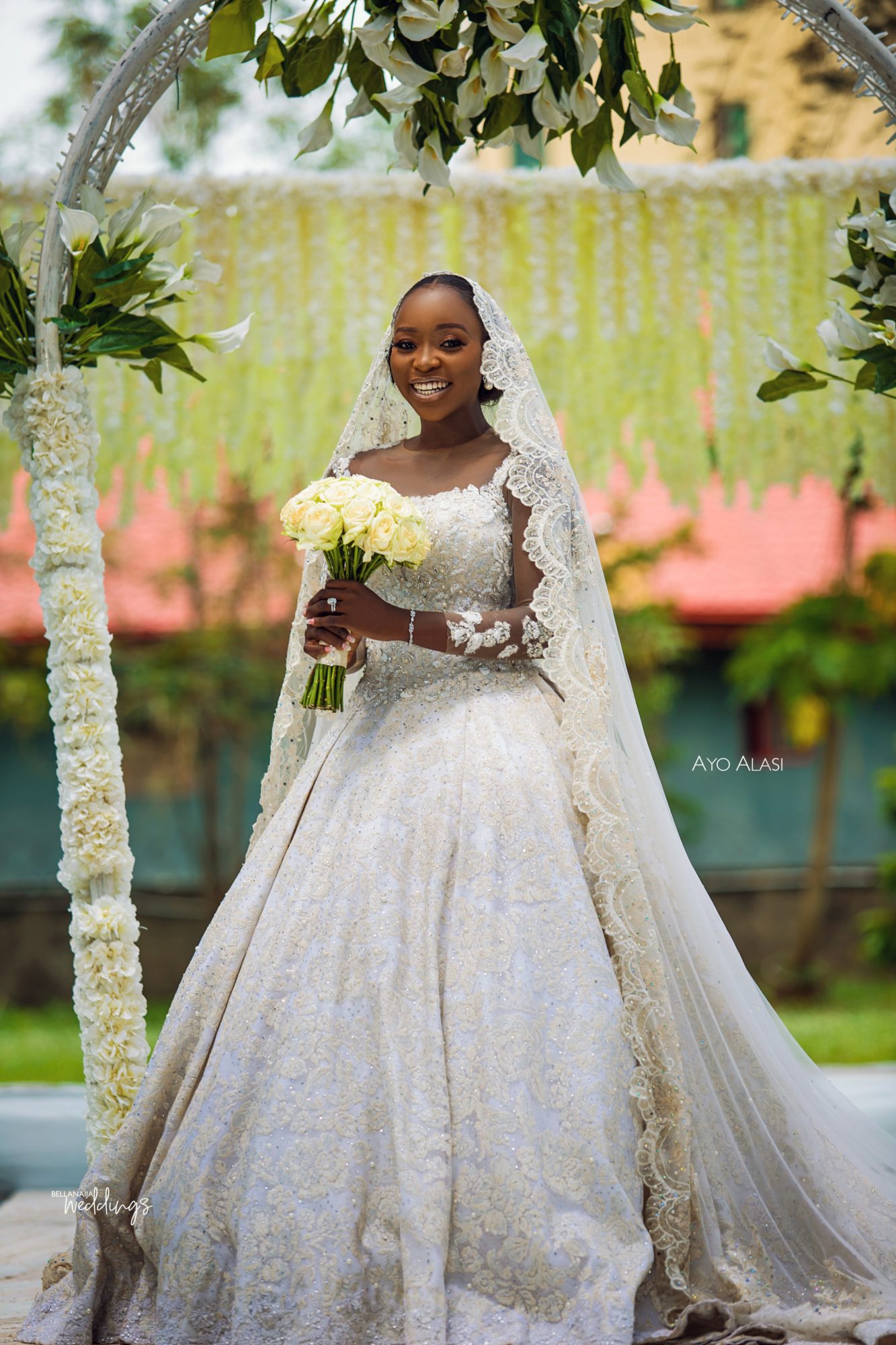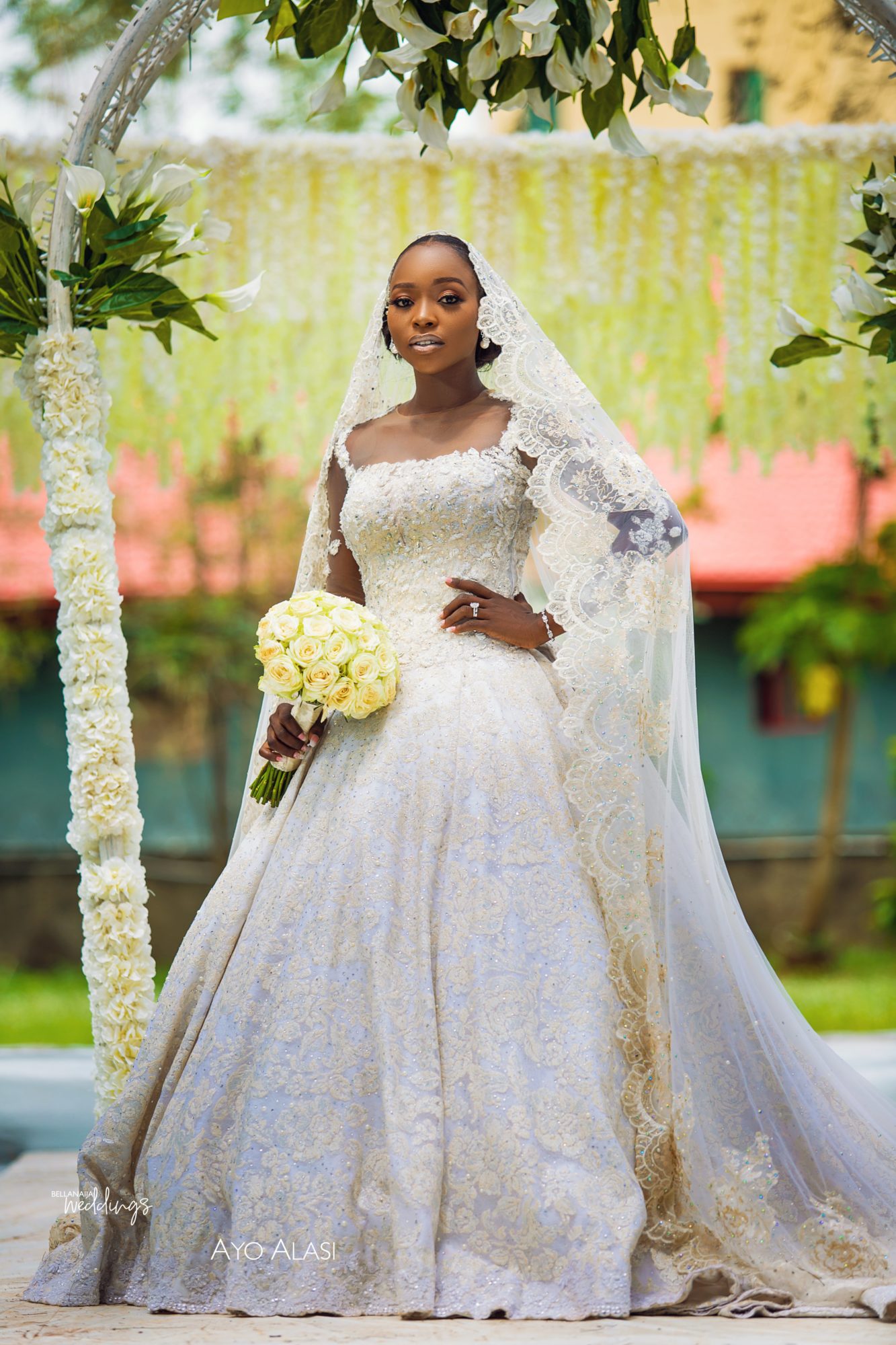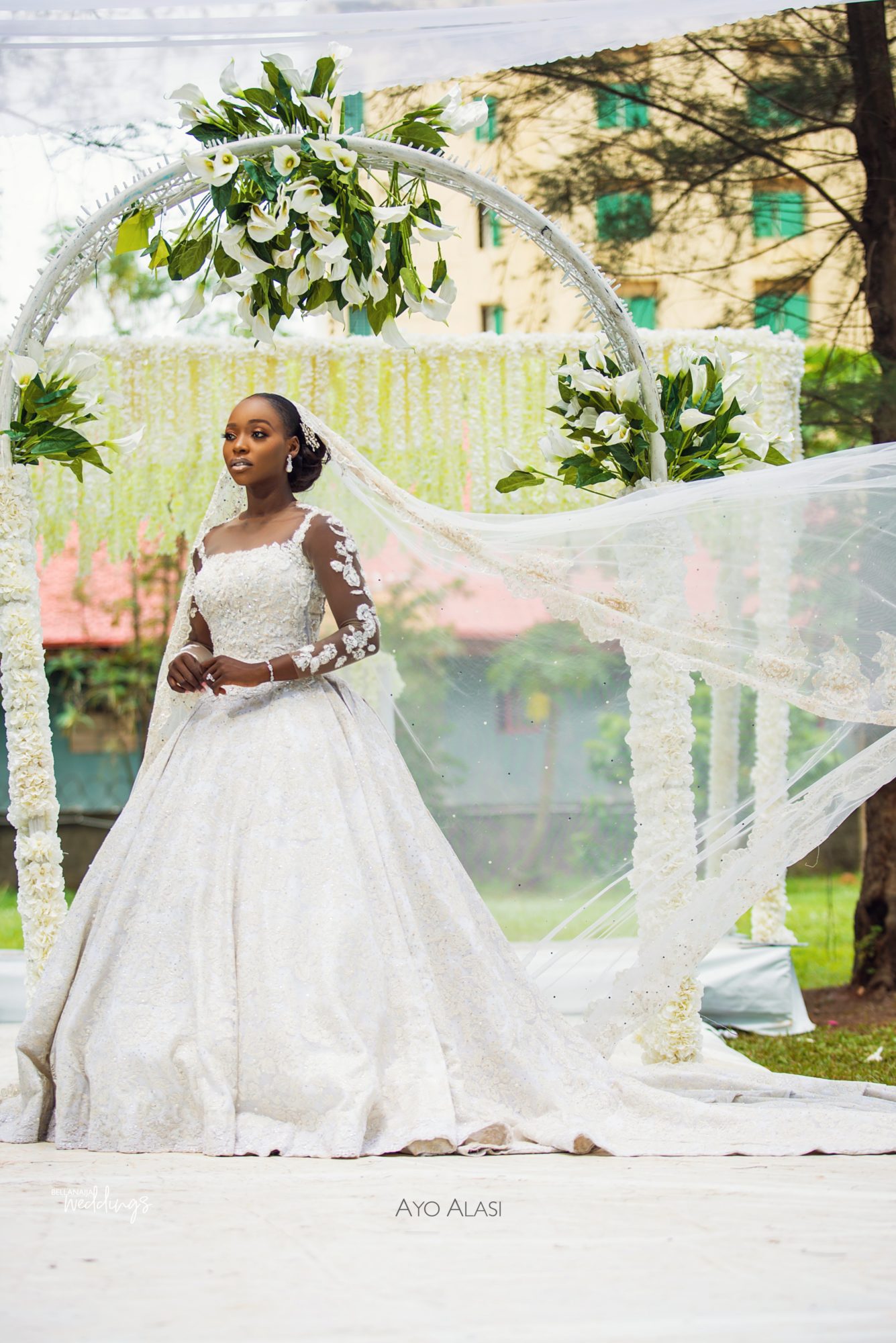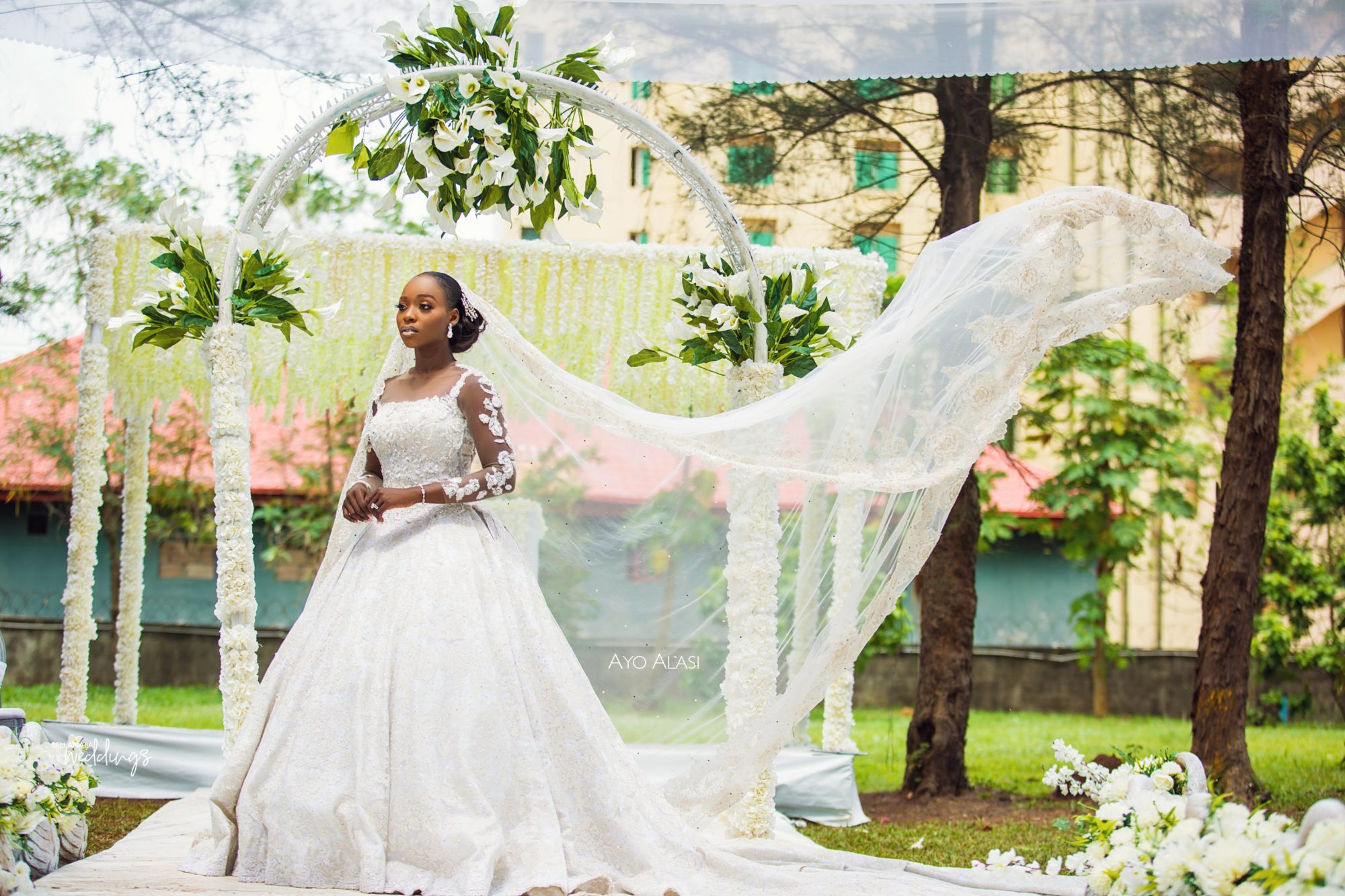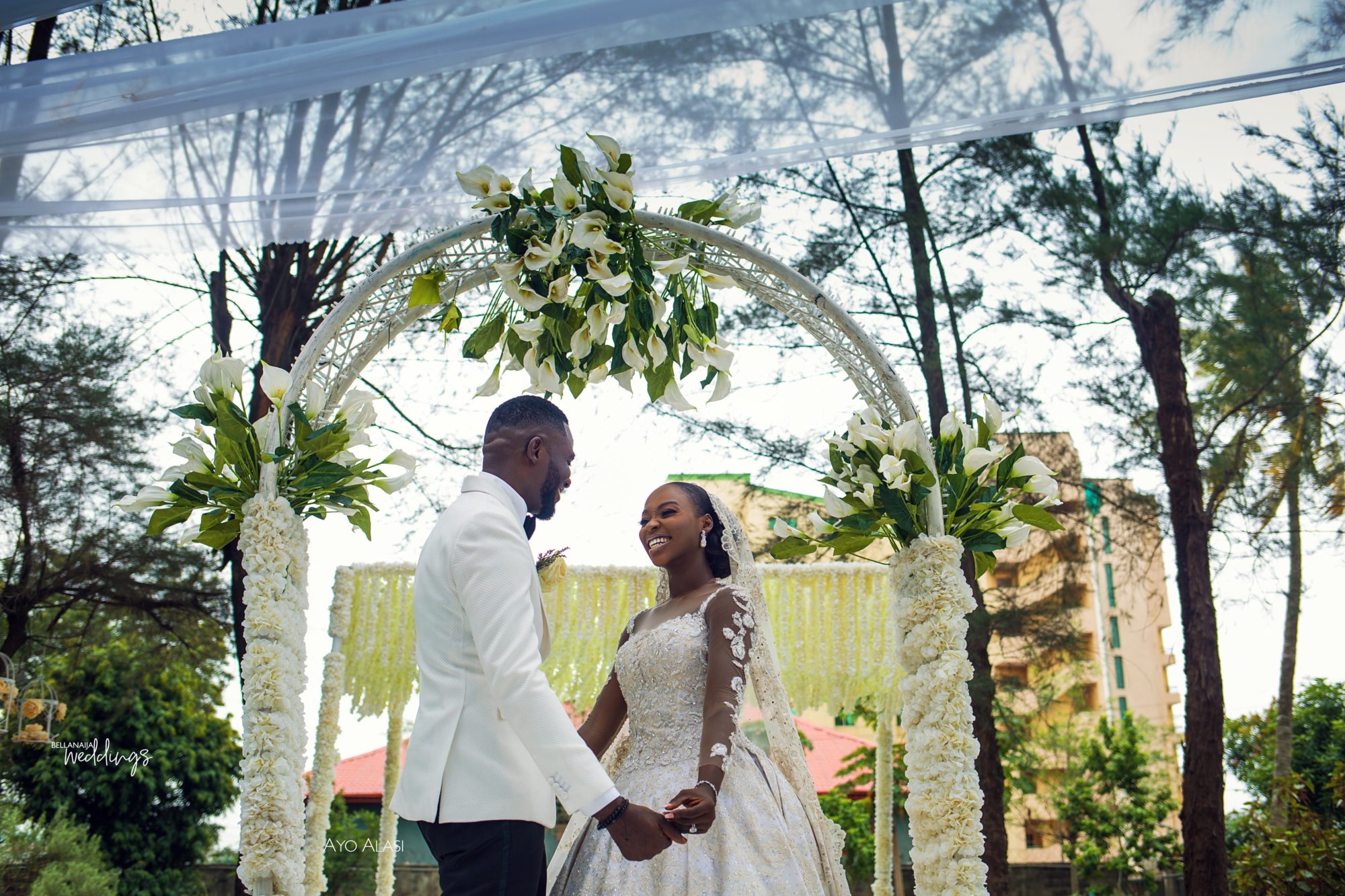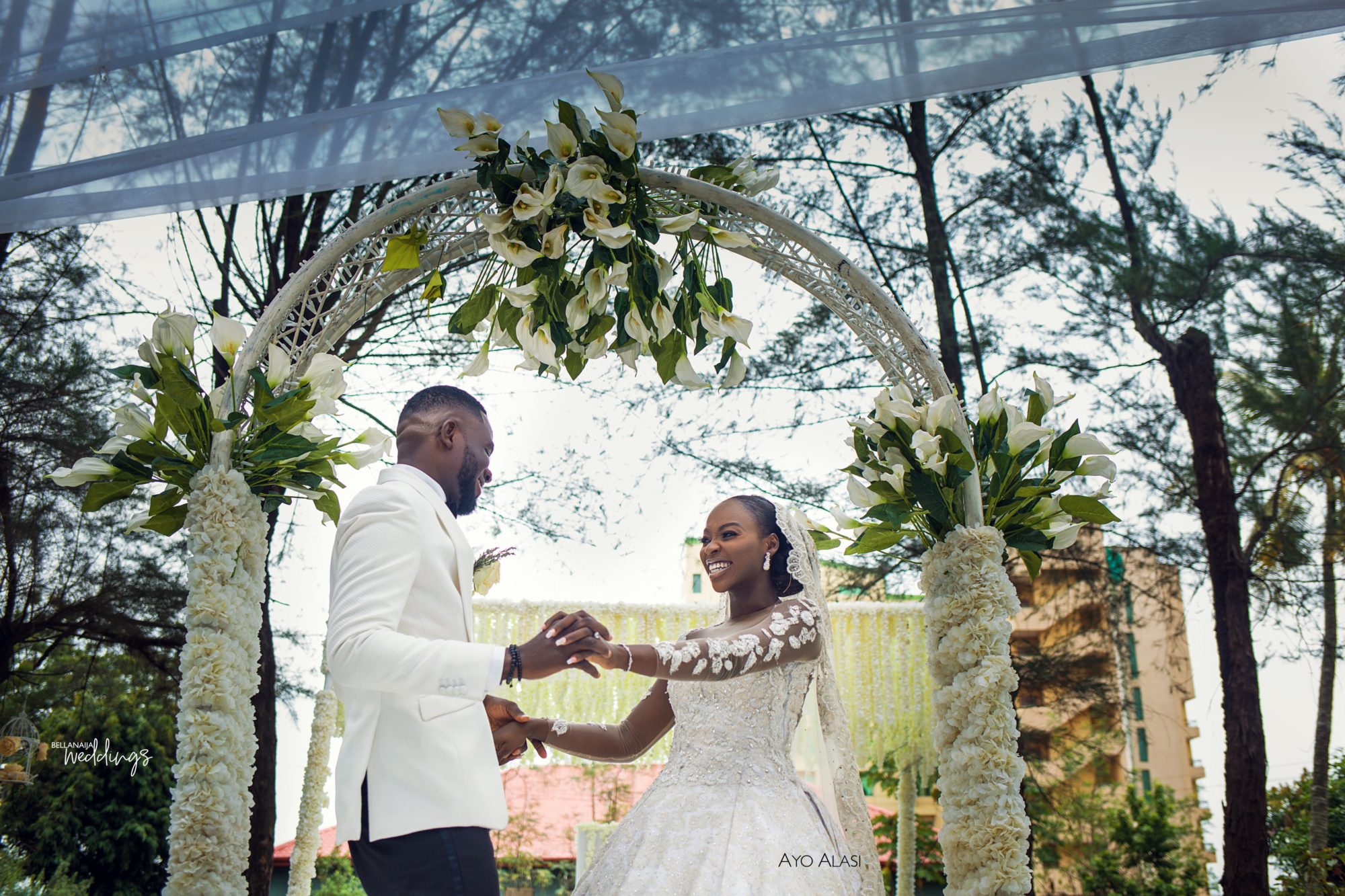 I got to find out later that the "blocking" was to happen before I joined my friends but my fast legs didn't permit that to happen ?. Anyone who knows me knows I'm nice to a fault actually. If you walk up to me and I don't know you, I'll definitely smile and say "hi" then maybe politely decline if you try to pass your boundaries. I guess that was part of what helped me that day as I listened to what he had to say. He asked if we were UNILAG students, I said "no o".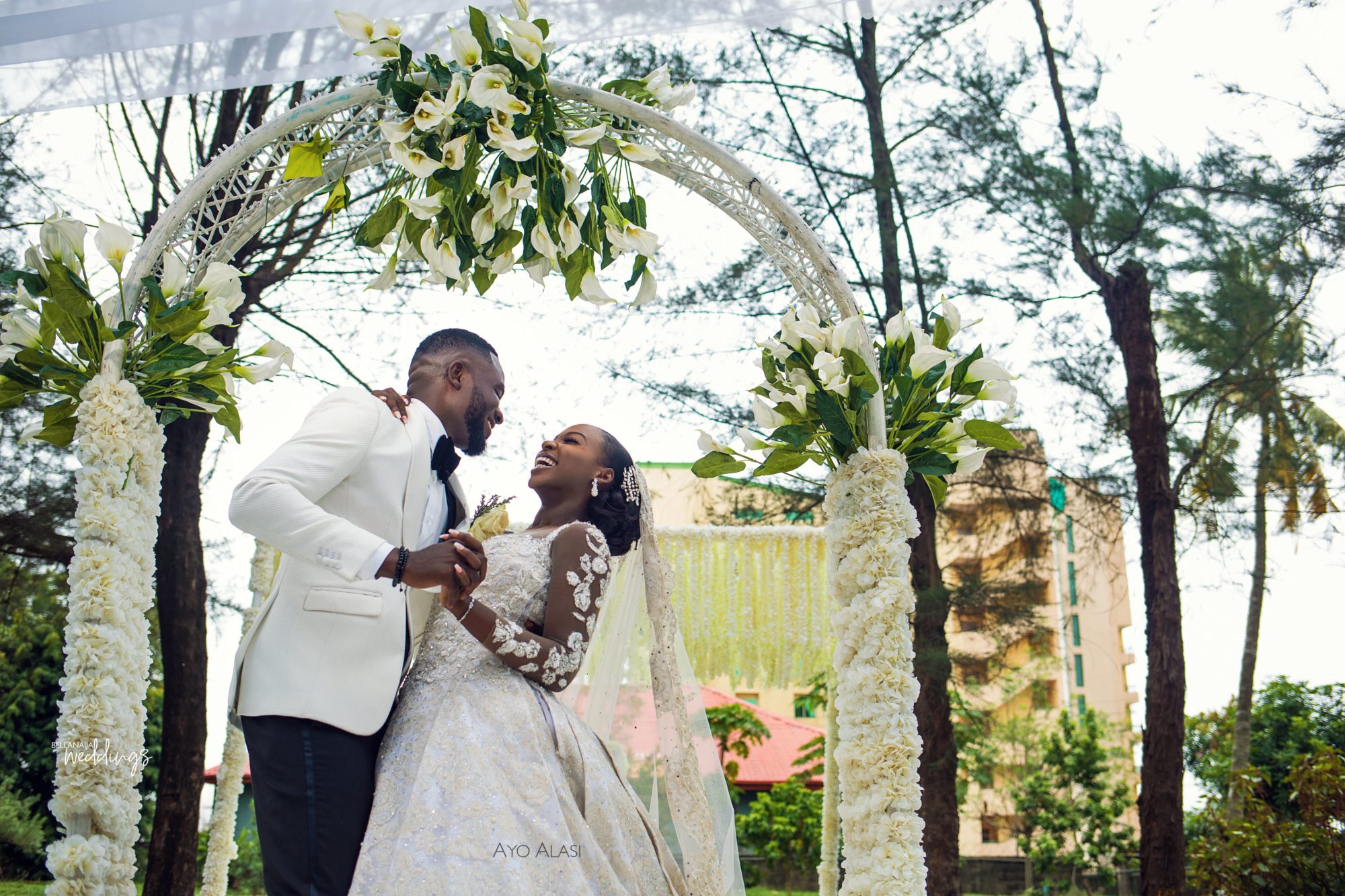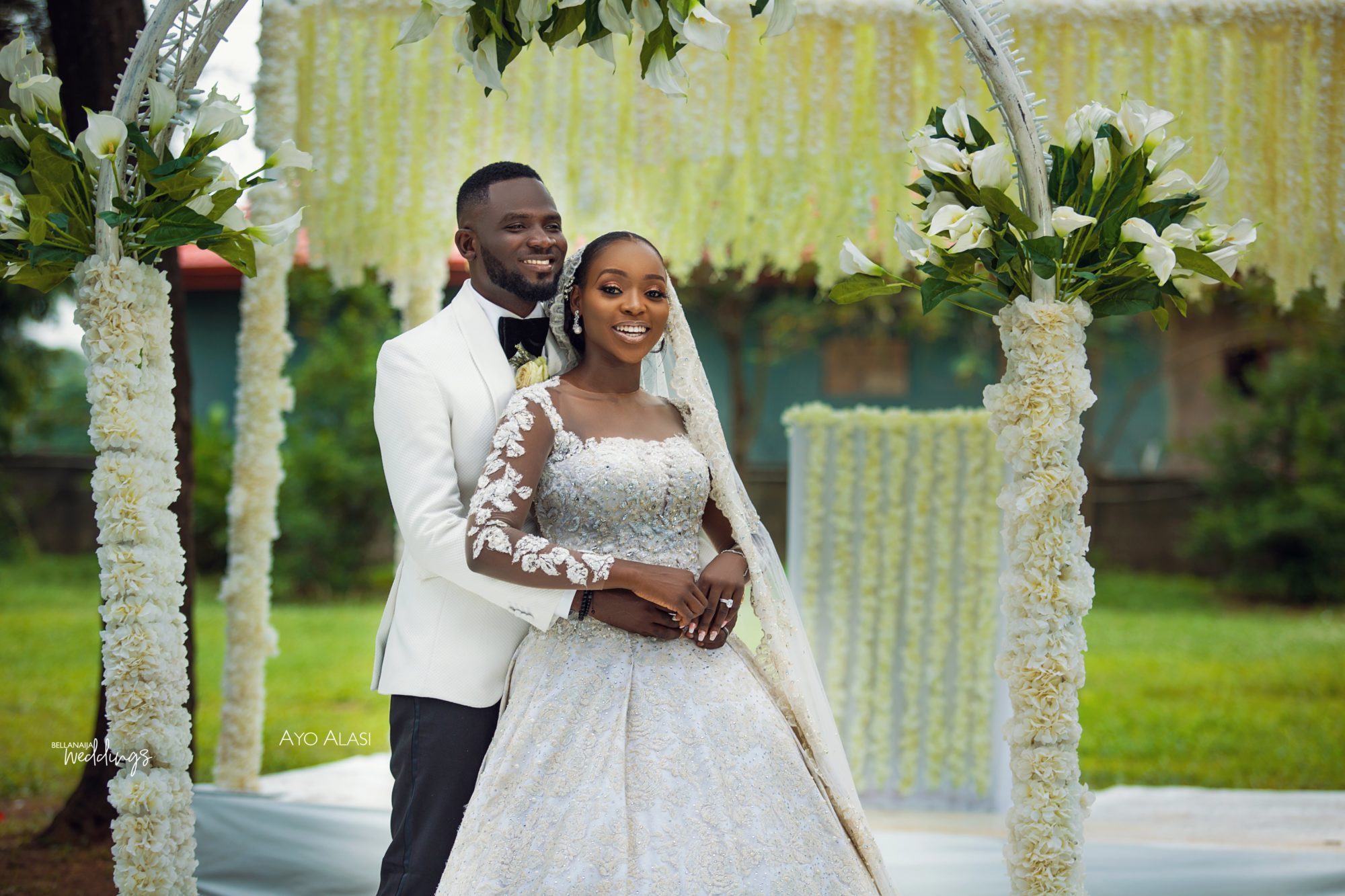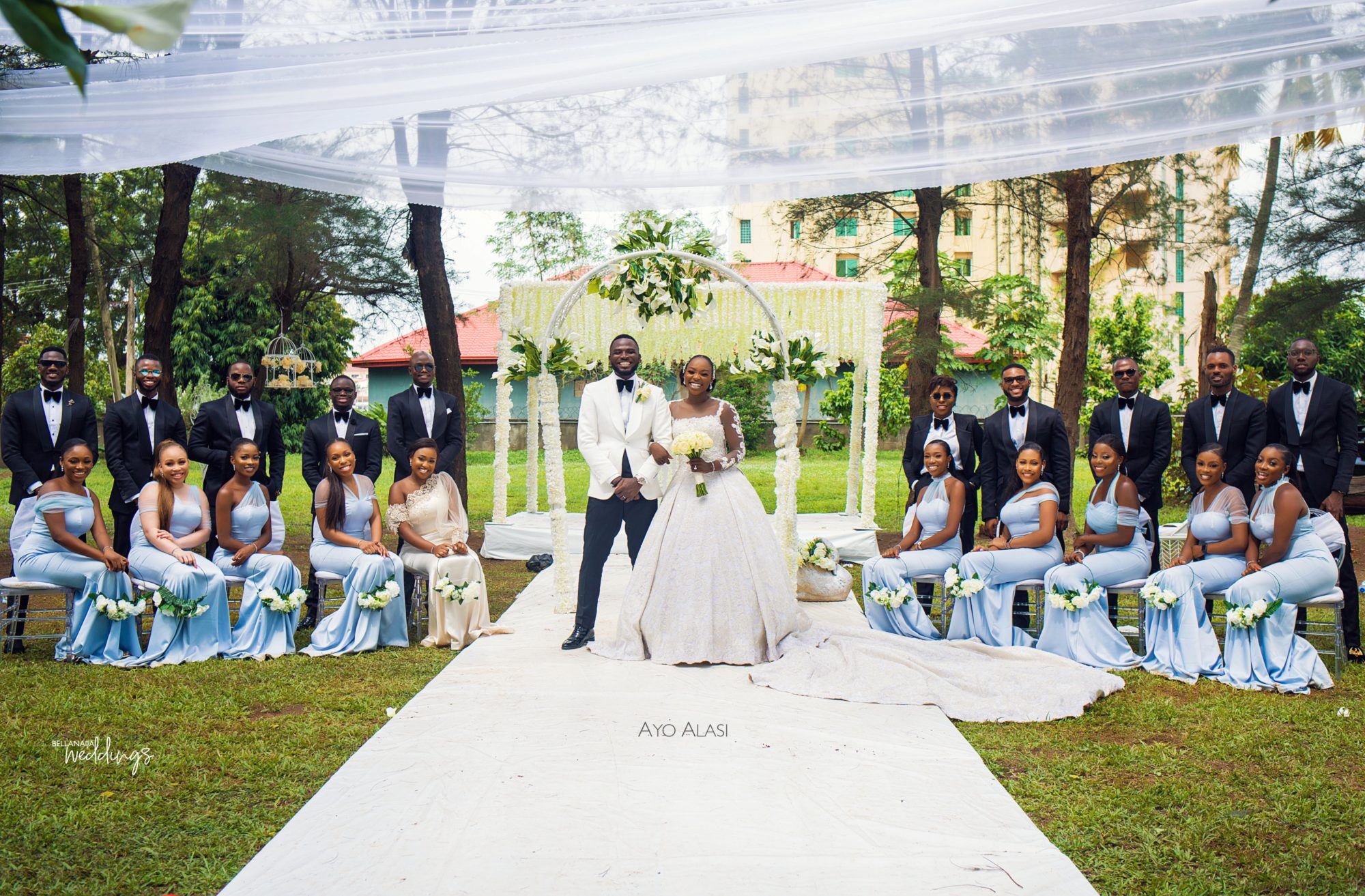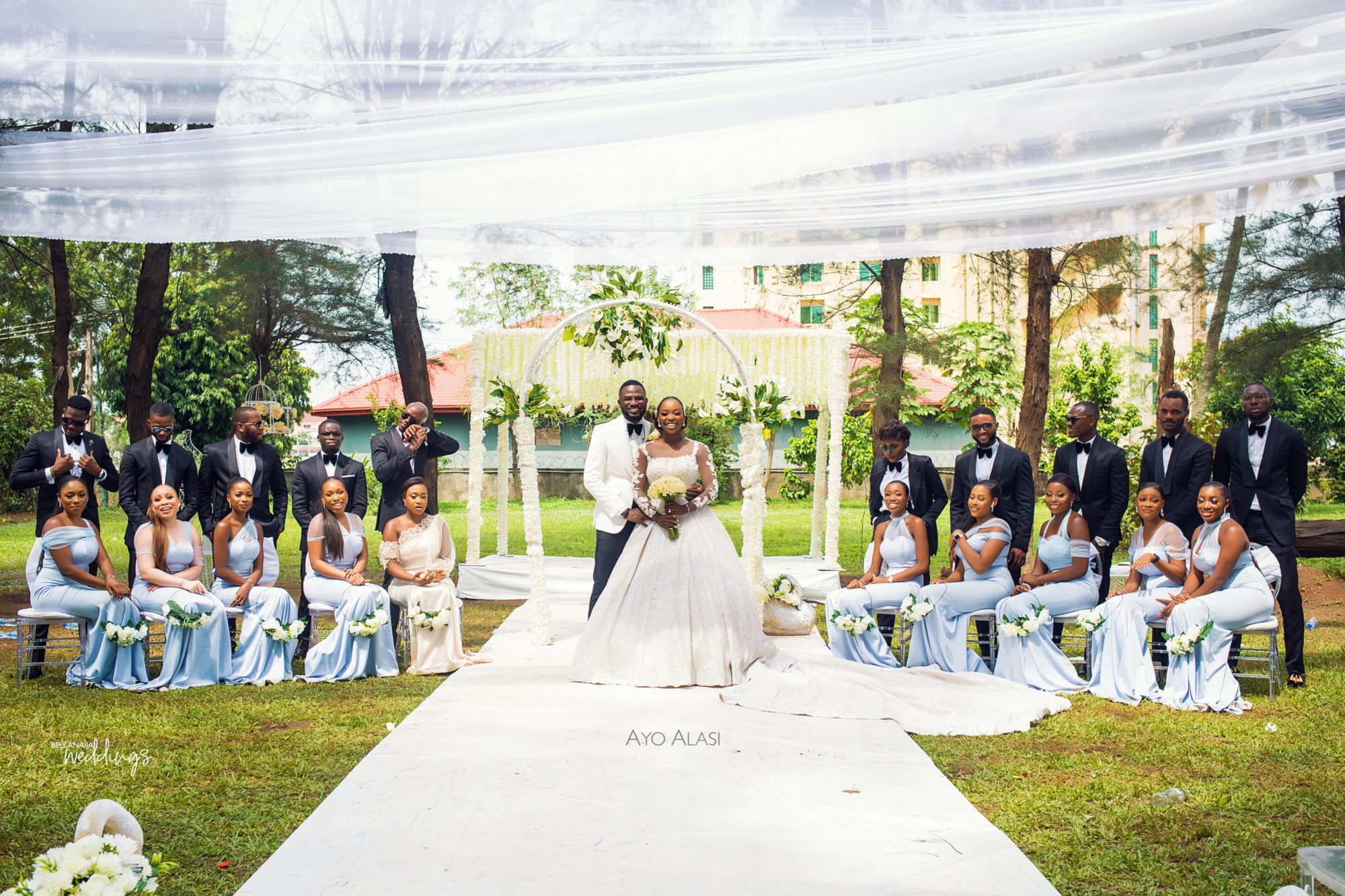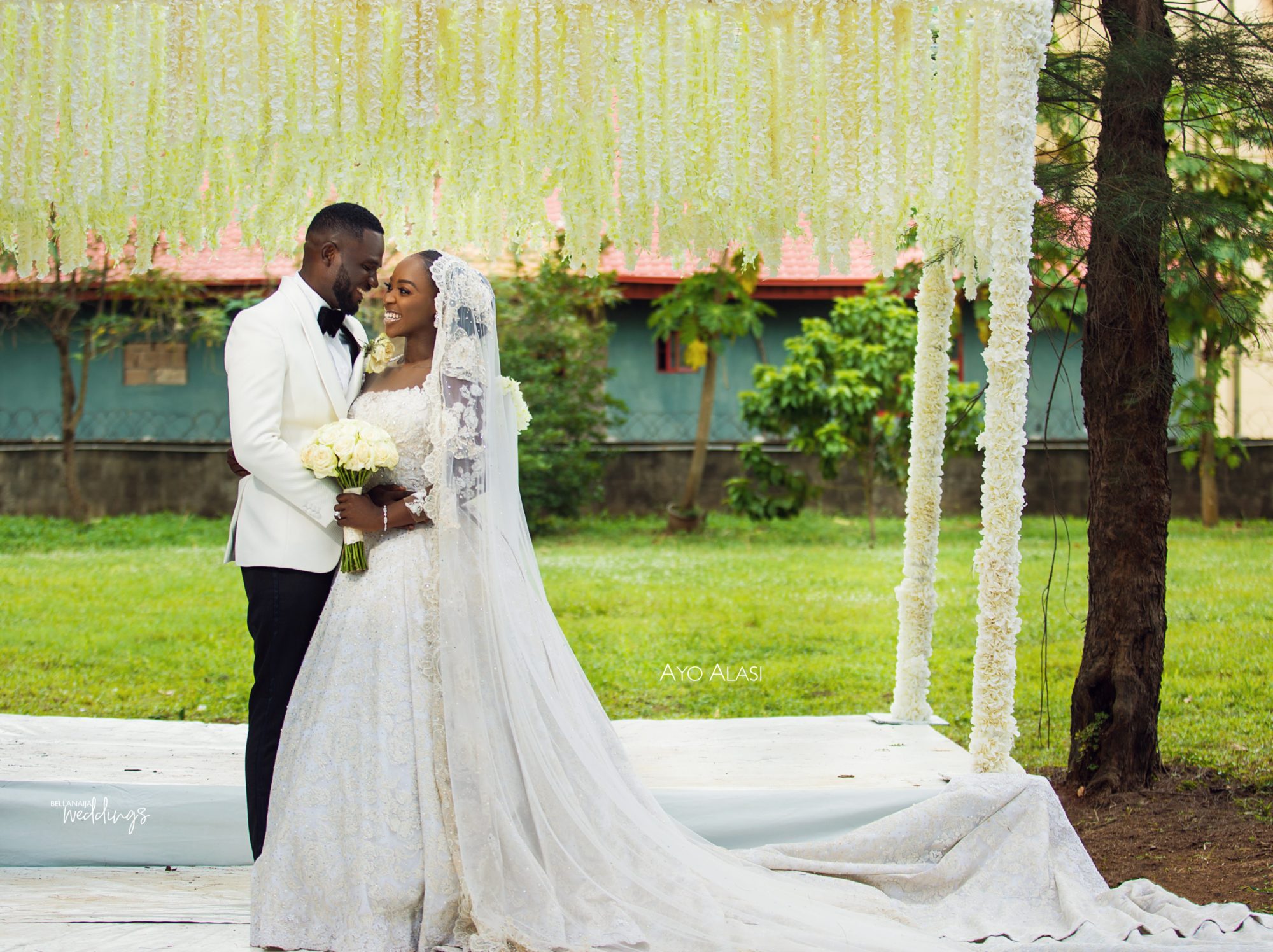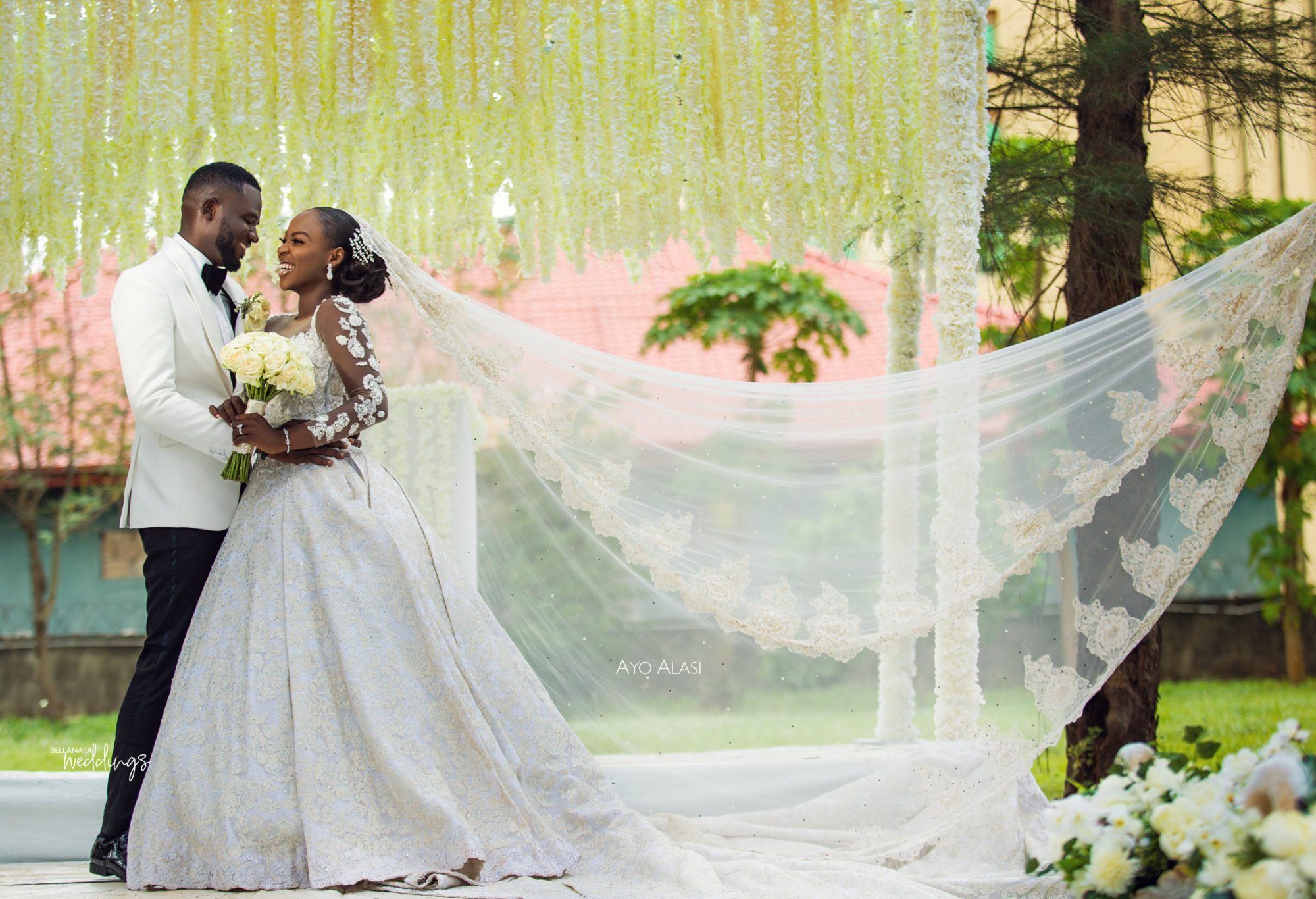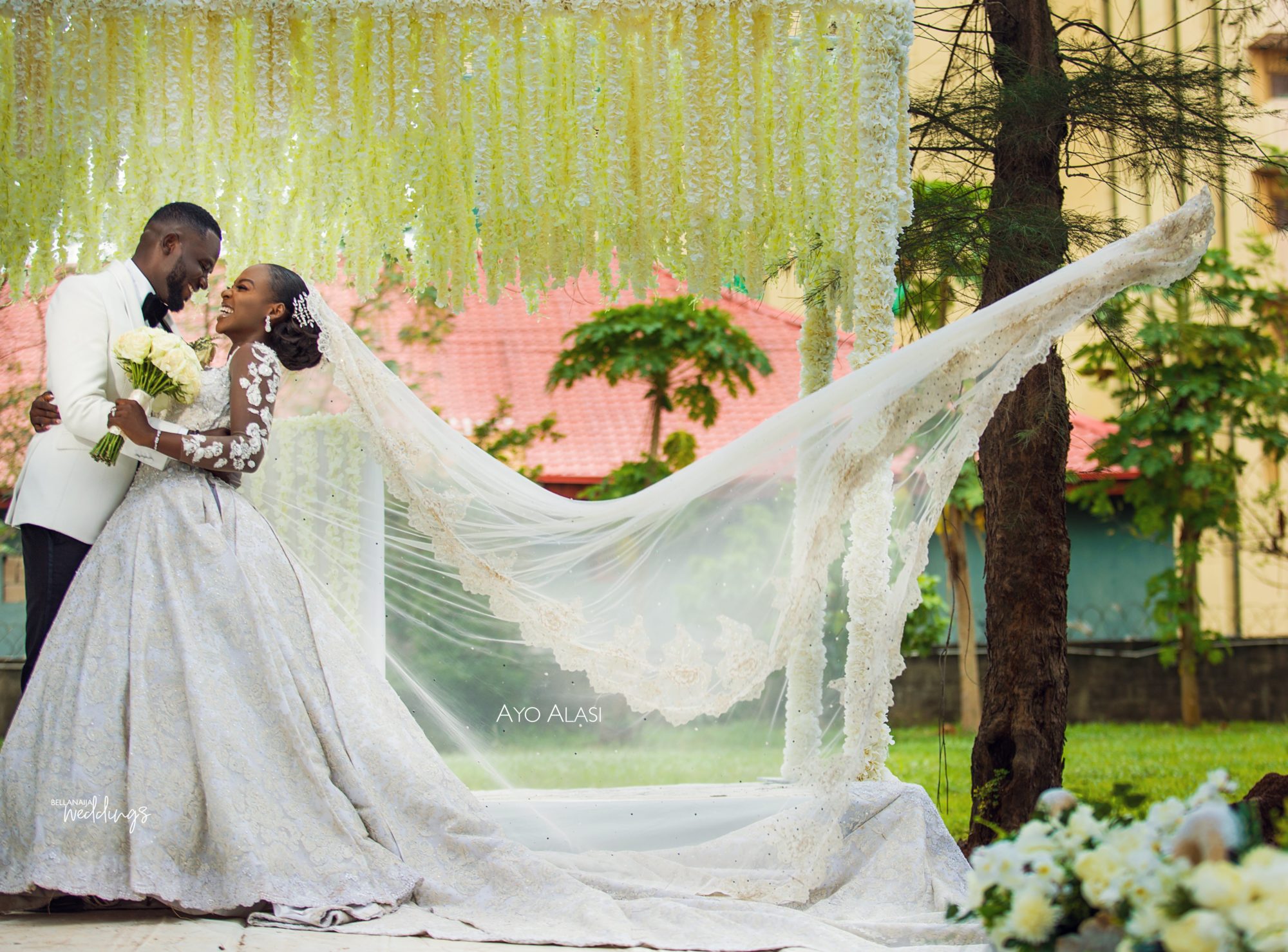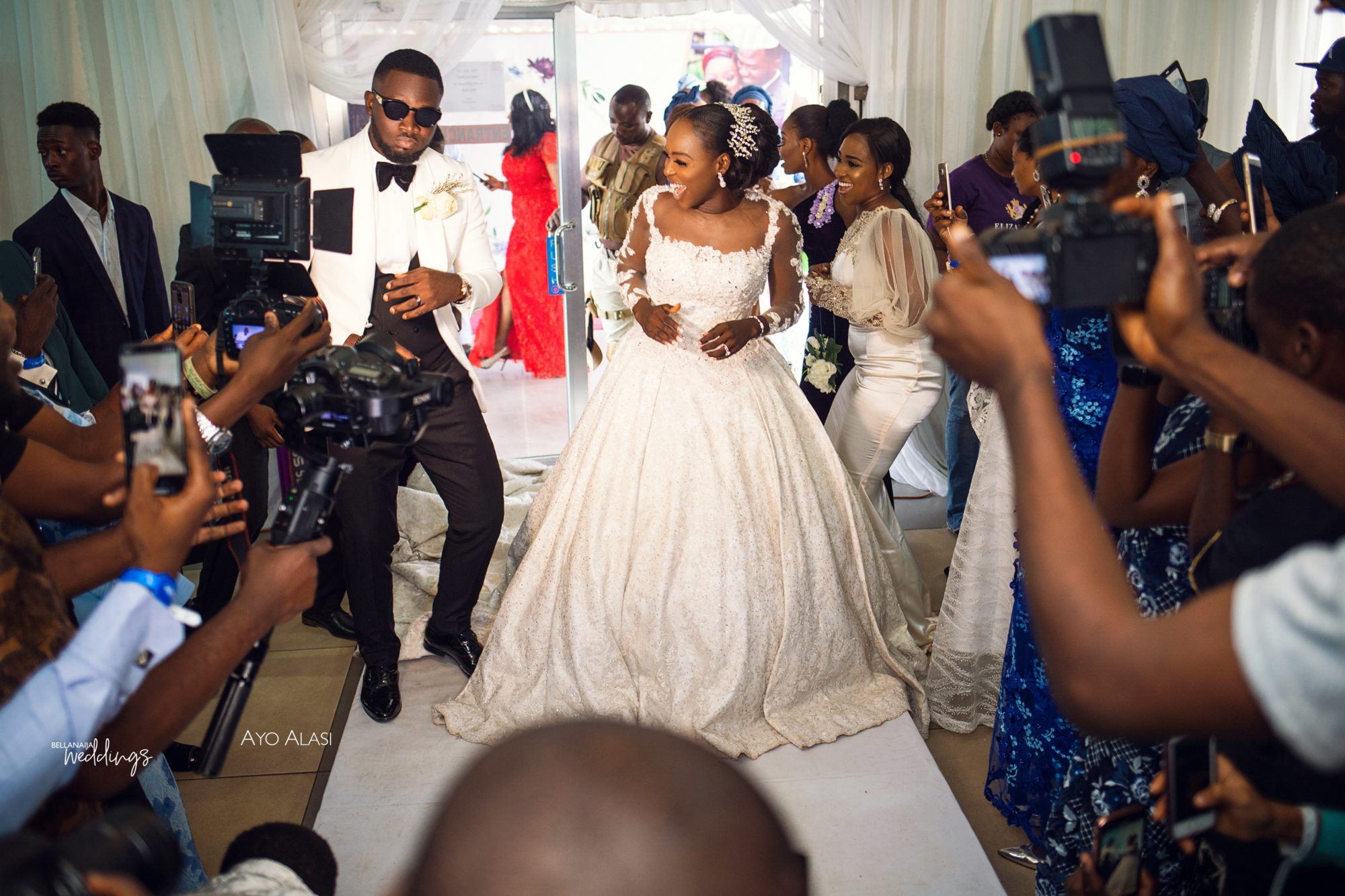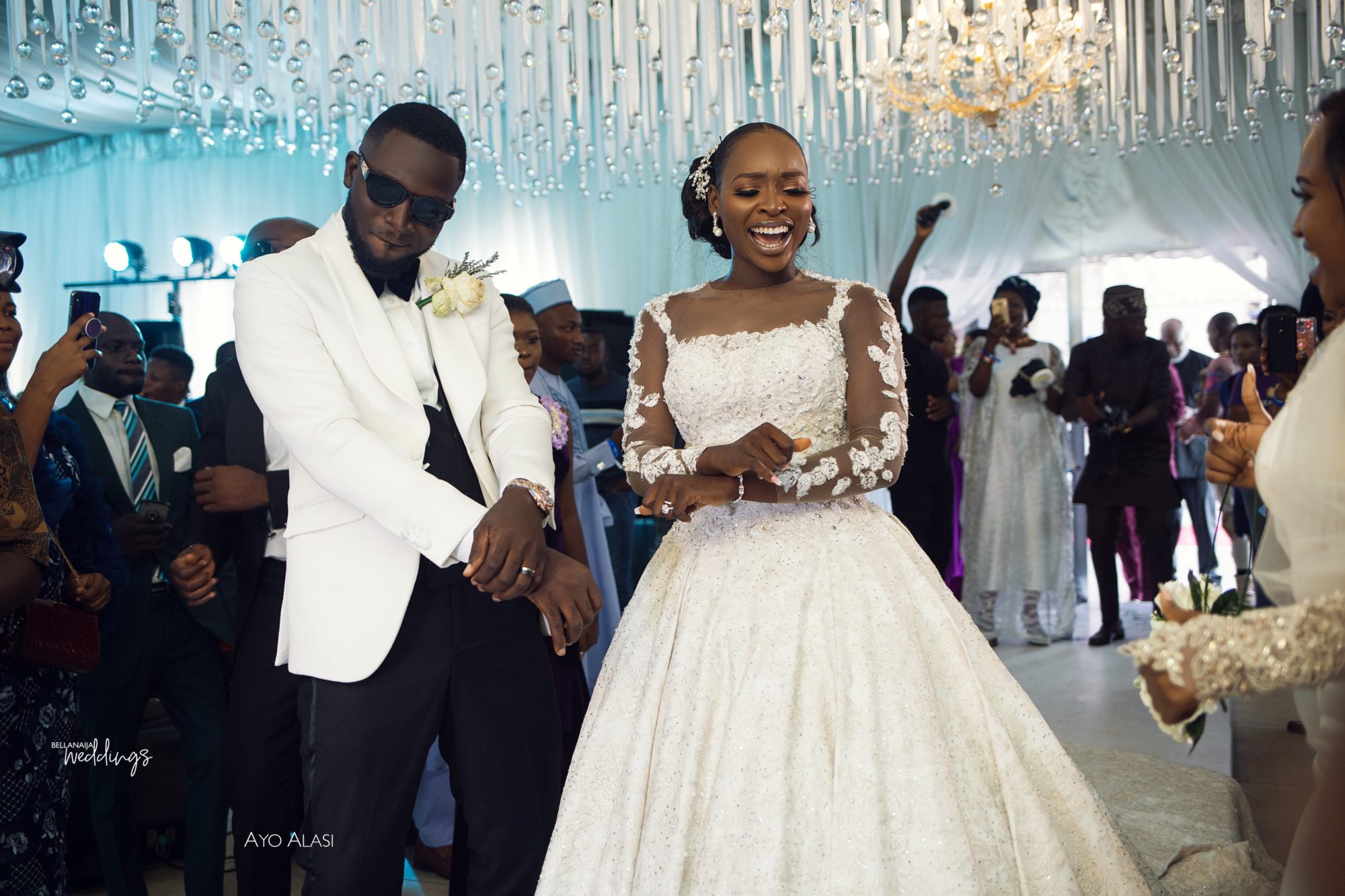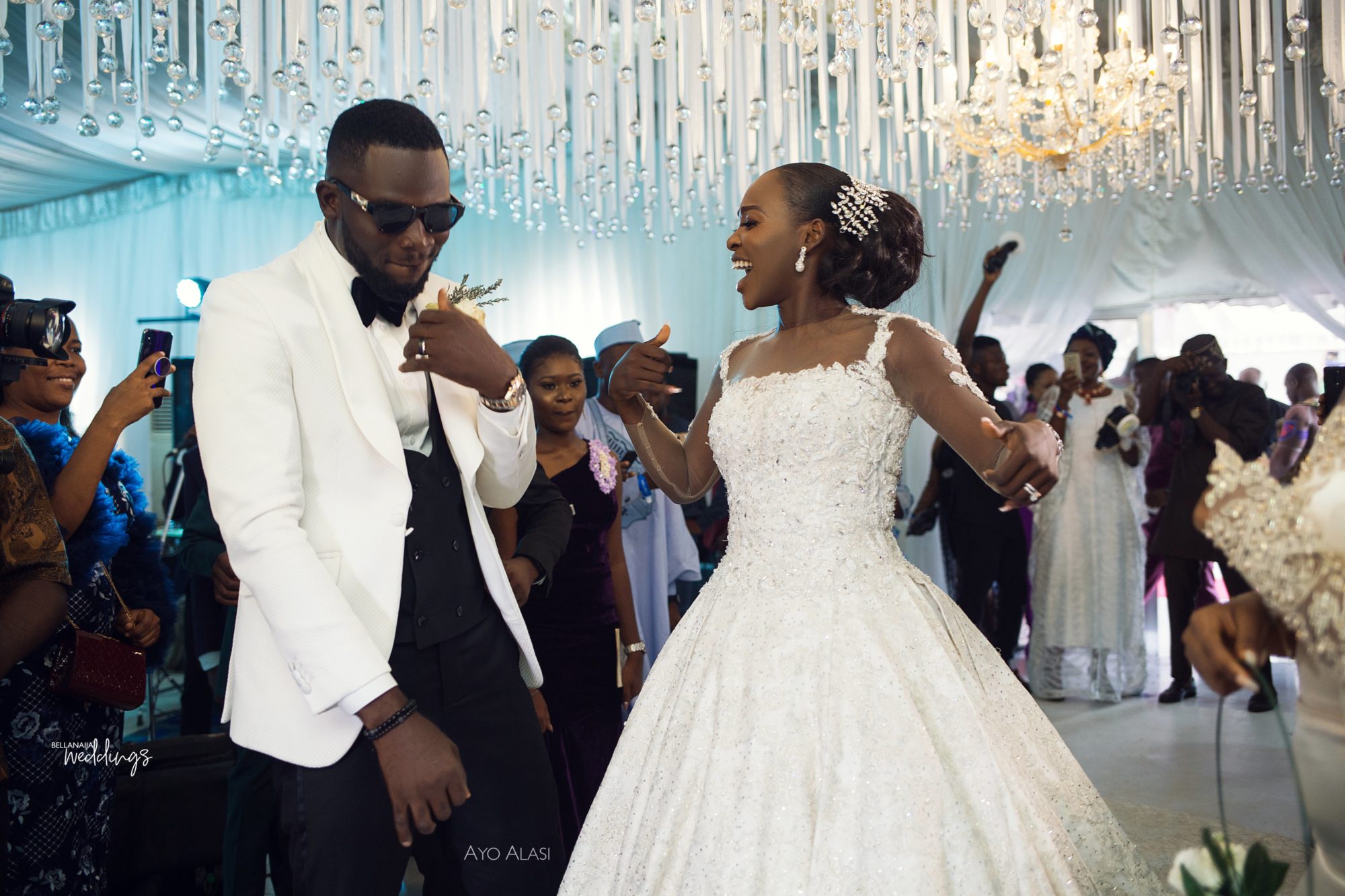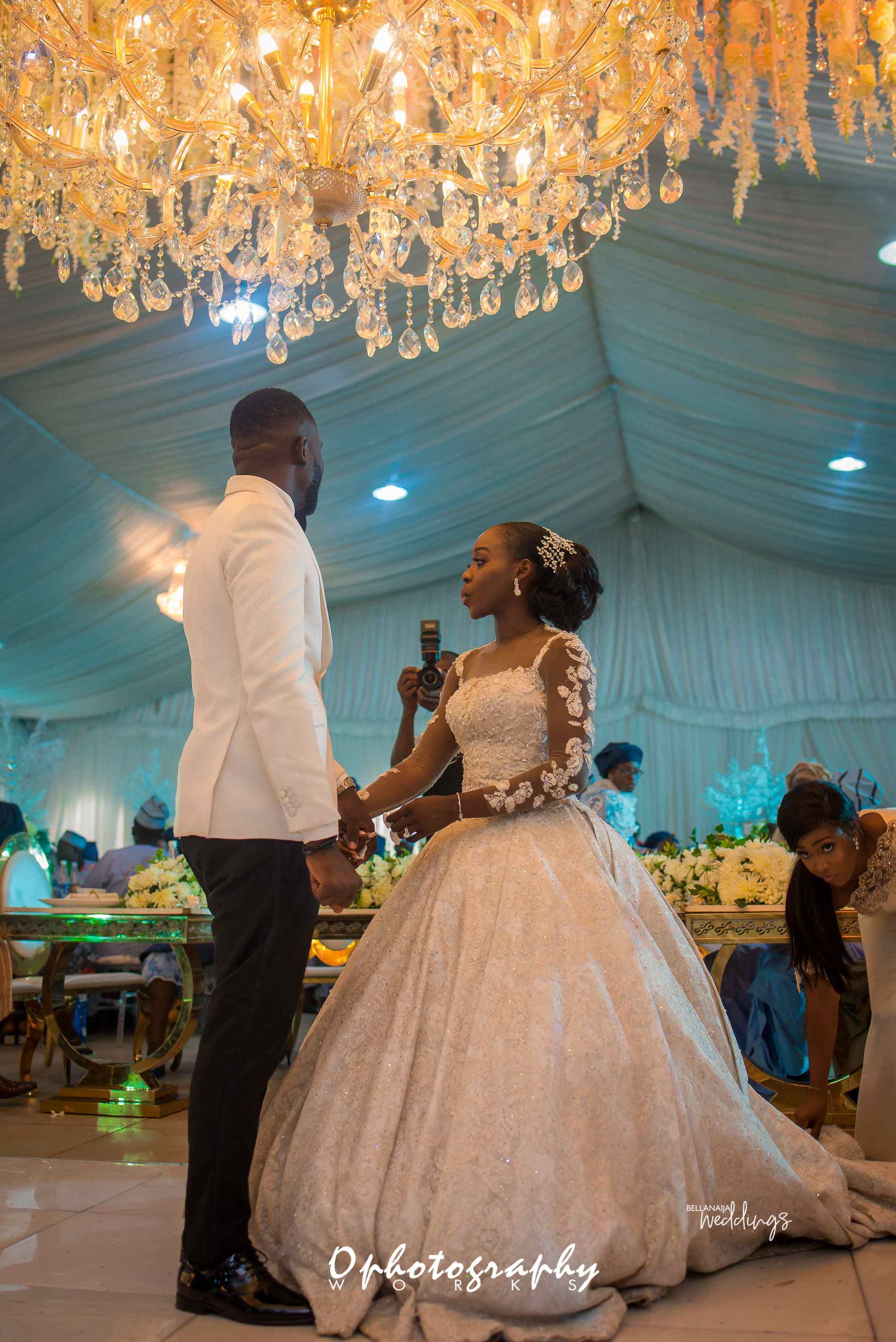 He asked why we were holding exam dockets then if we weren't students, I said we came from Yabatech and we usually write exams for people, we all burst into laughter because he obviously knew it wasn't true. I really enjoyed our very short conversation that day as we kept whining each other. So, he said his friend was opening a boli and fish joint in school that day and that was the reason he came to Unilag.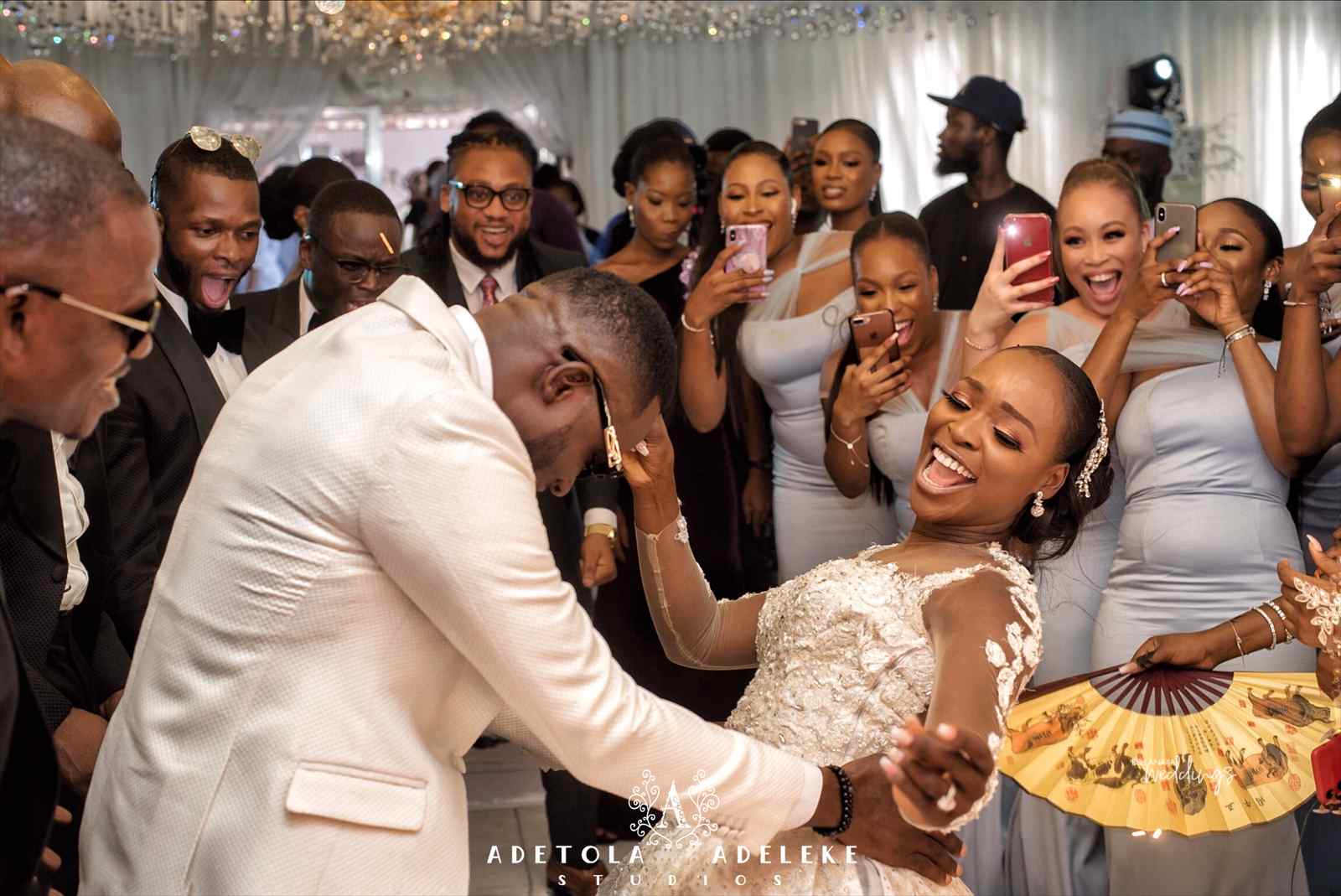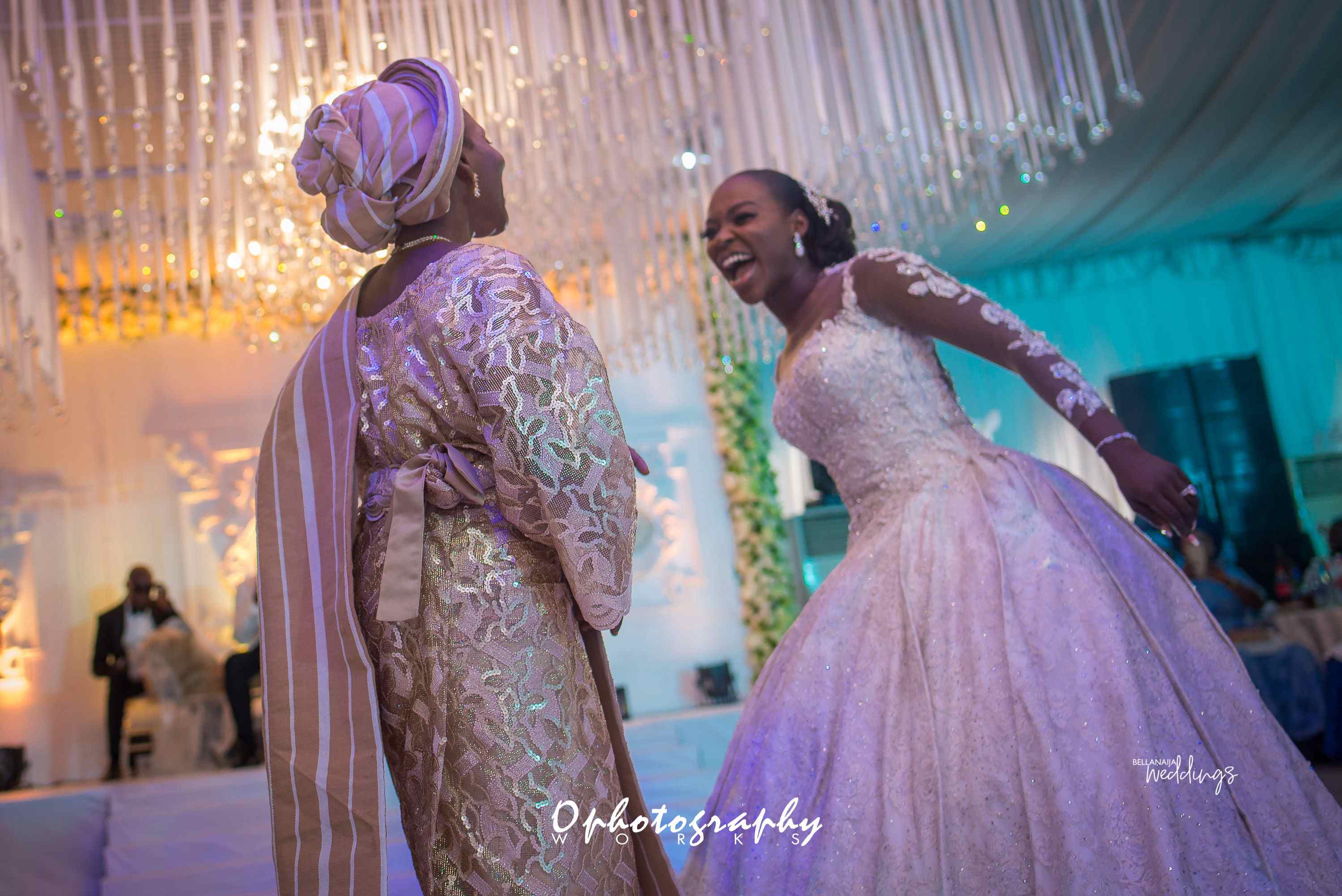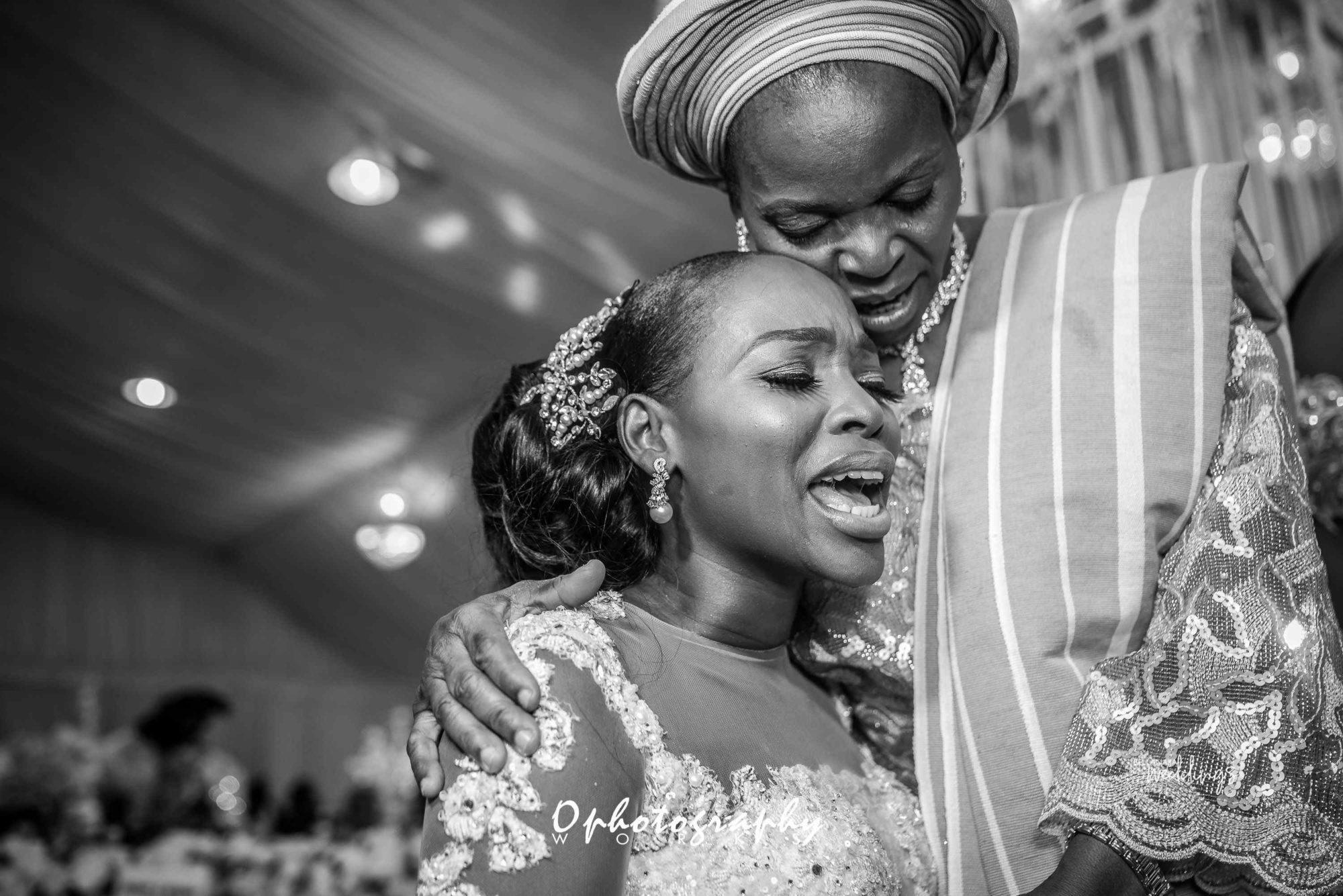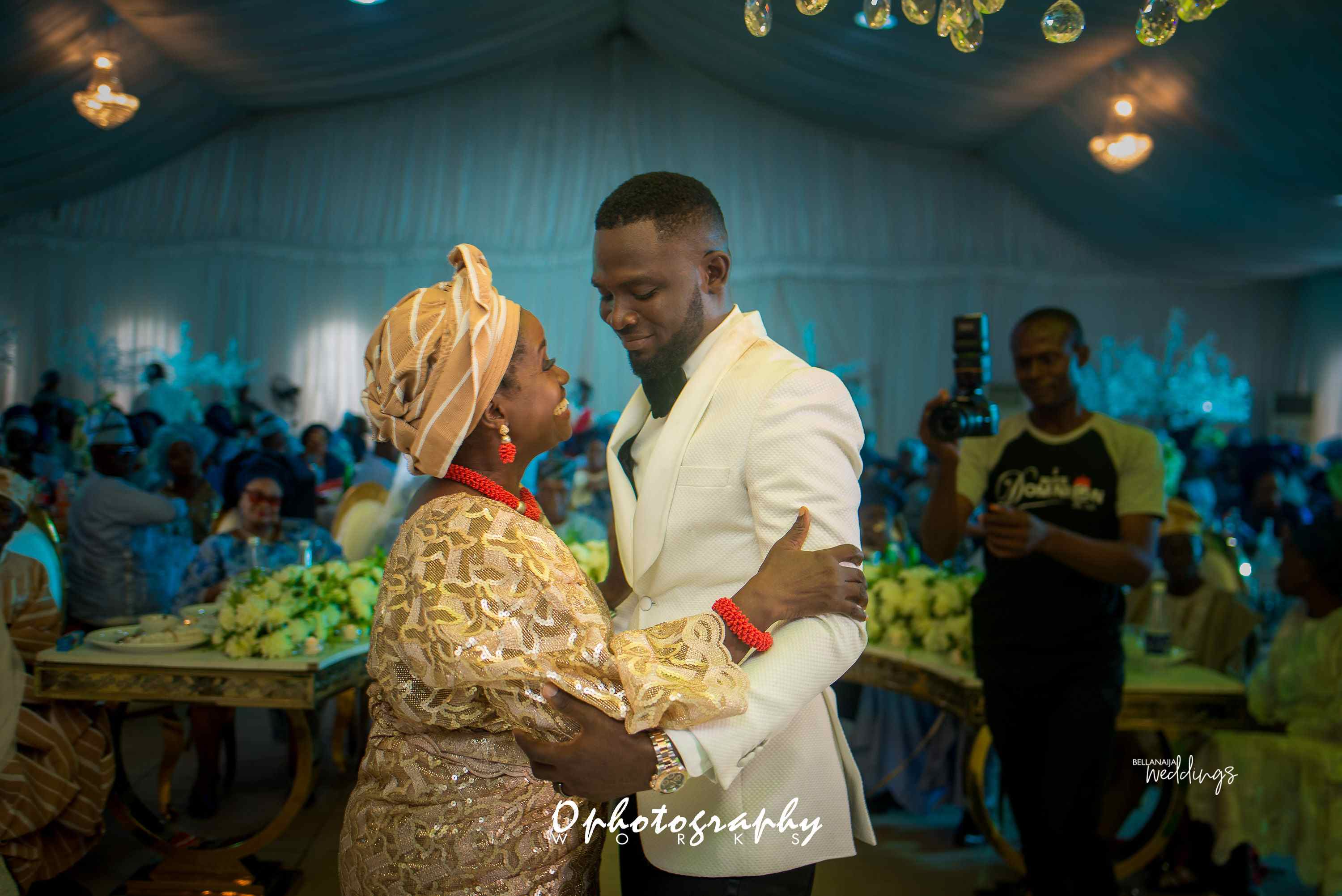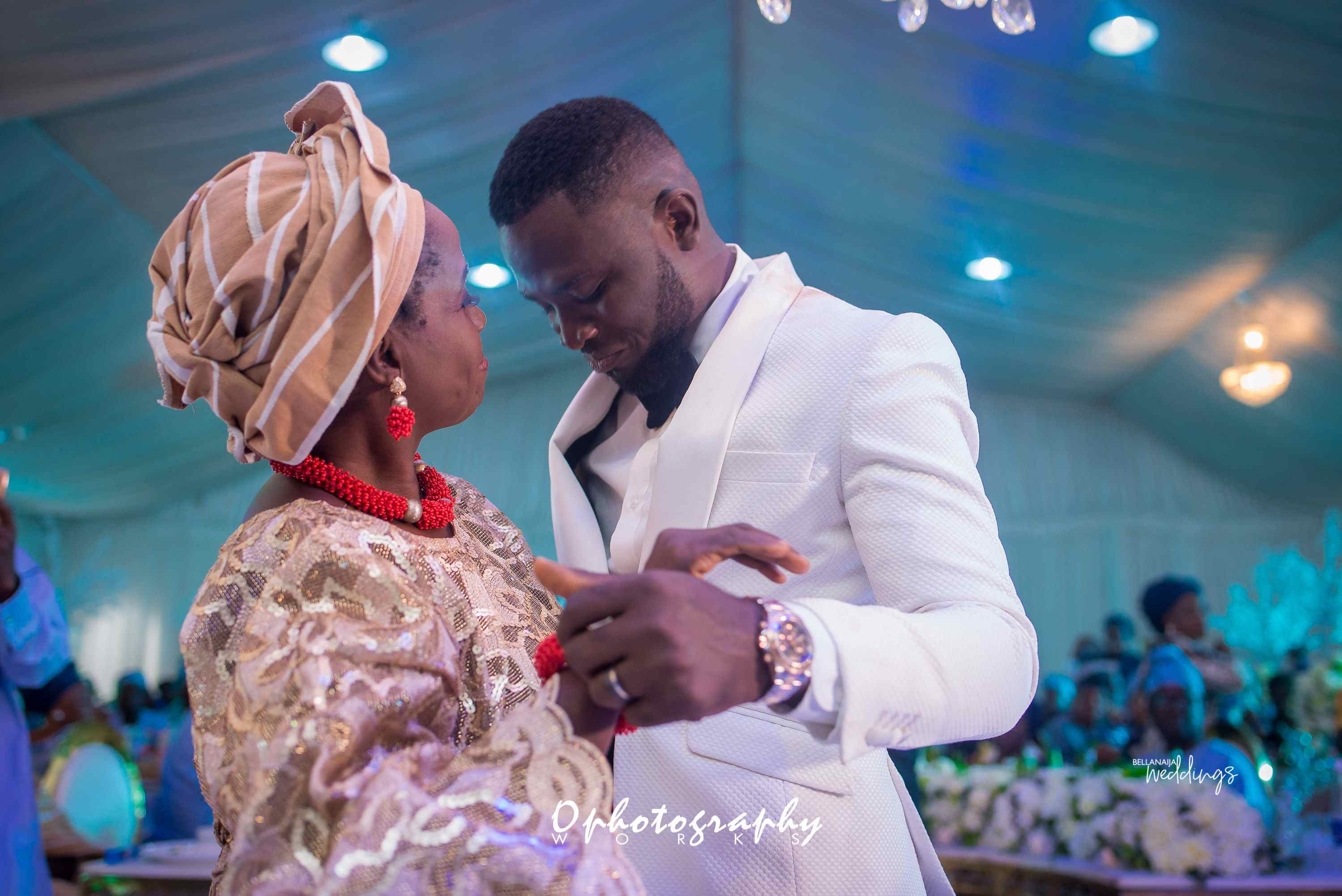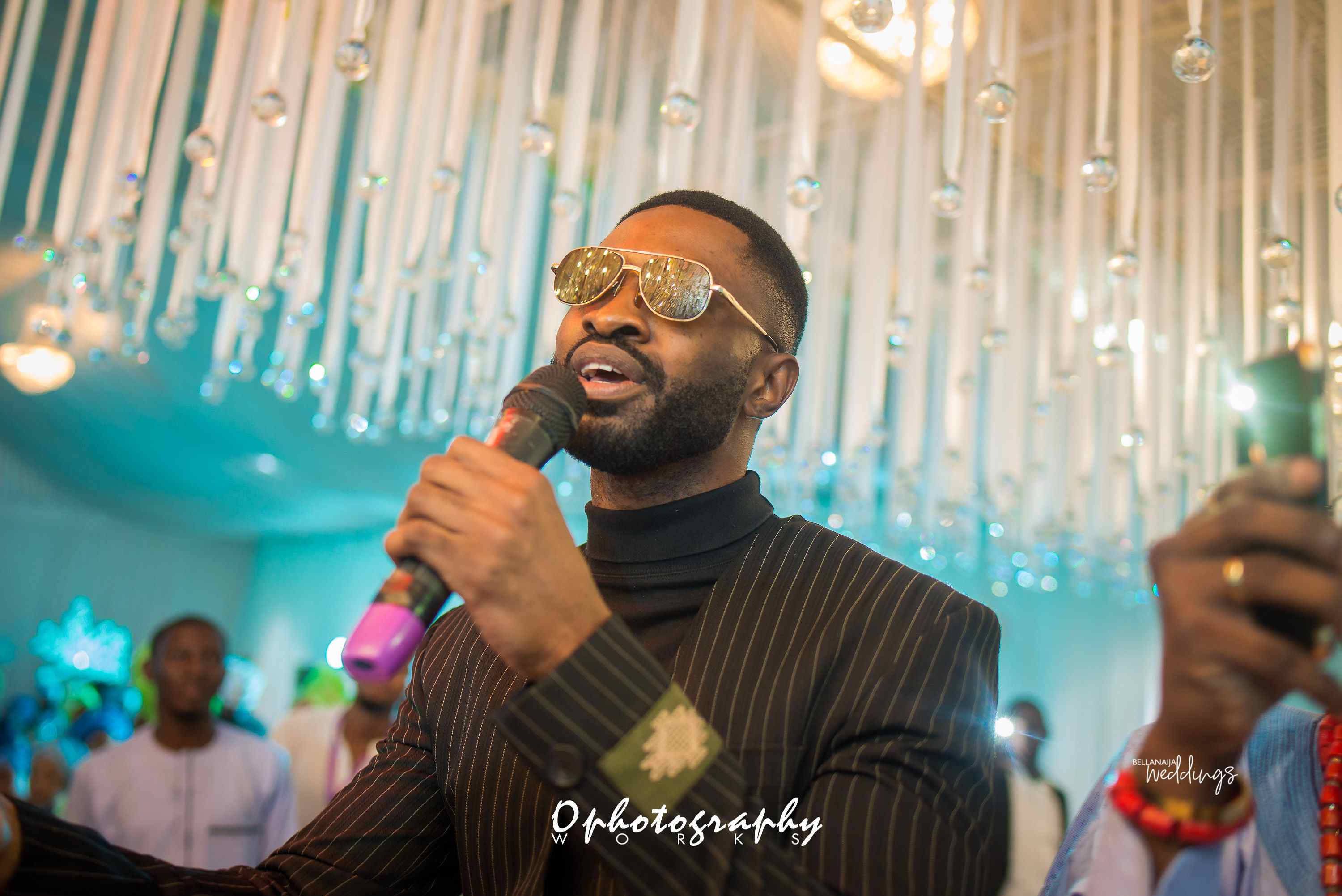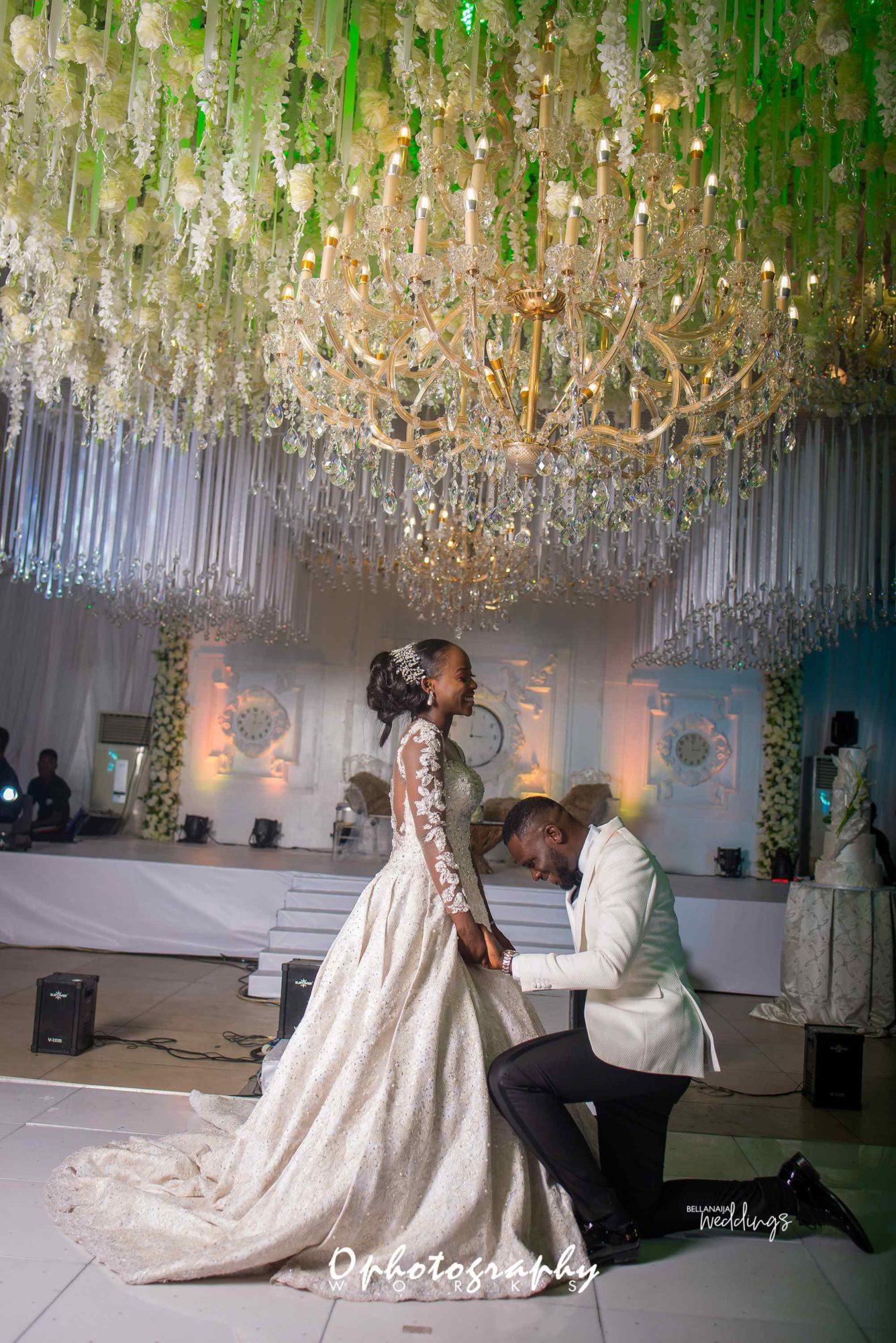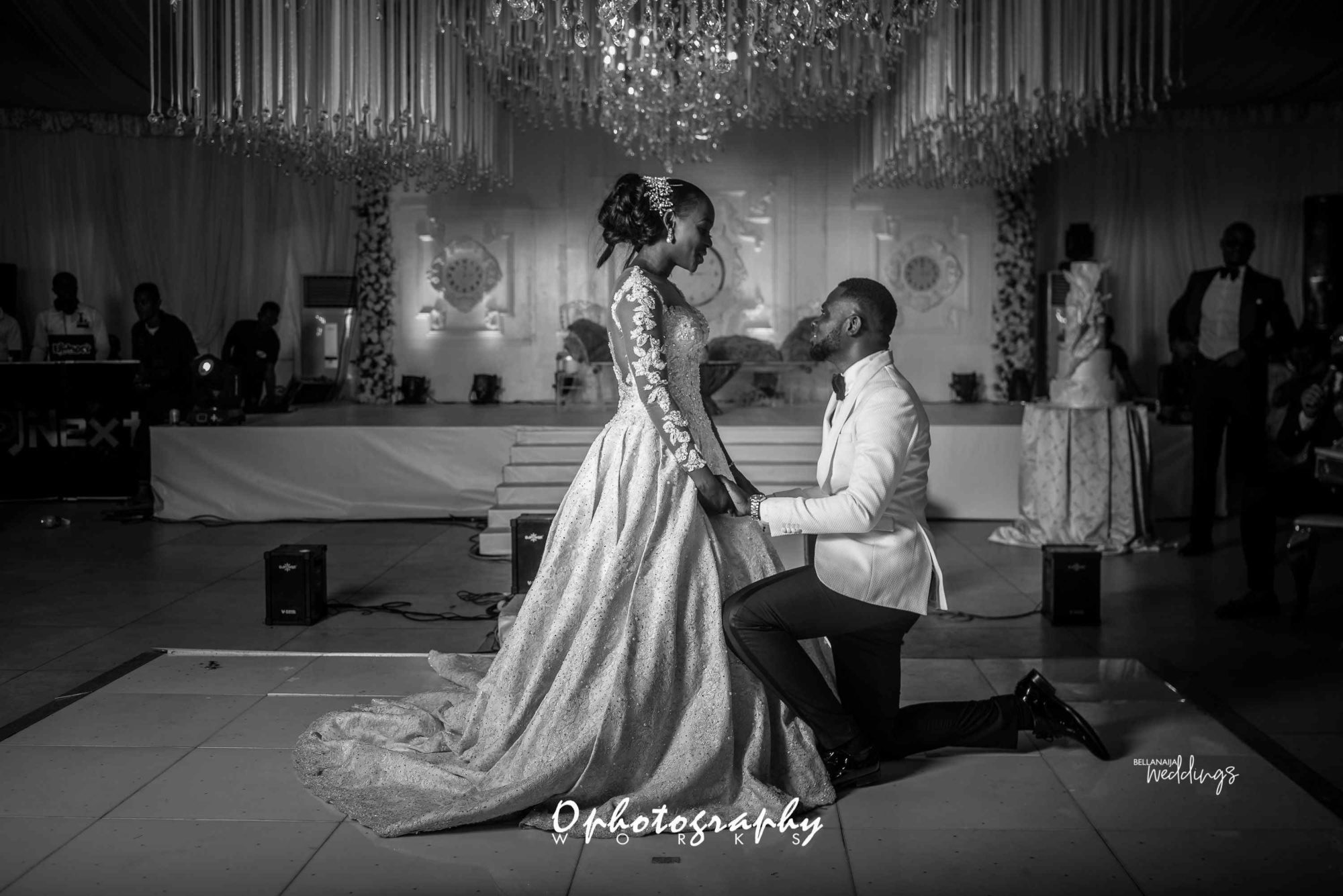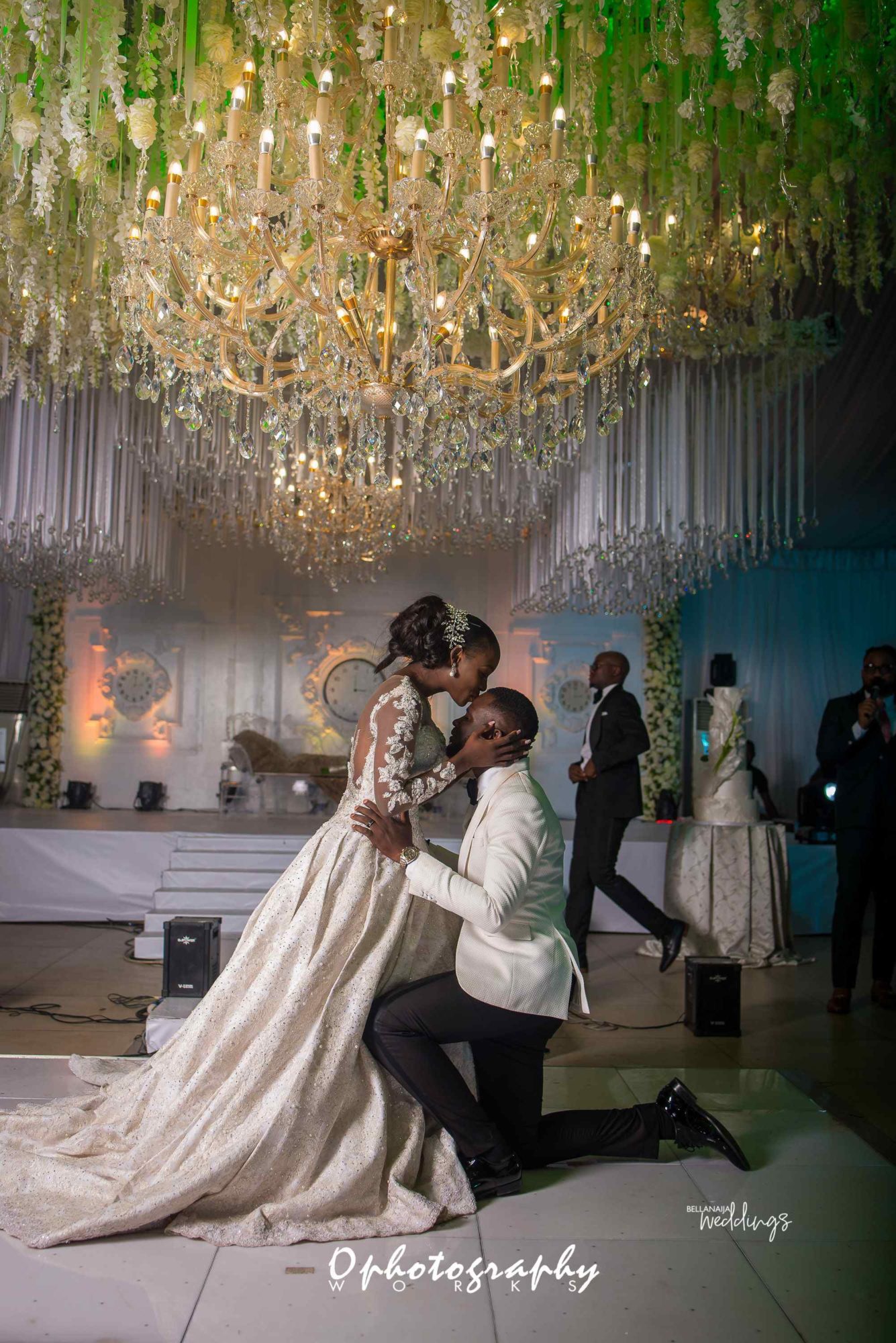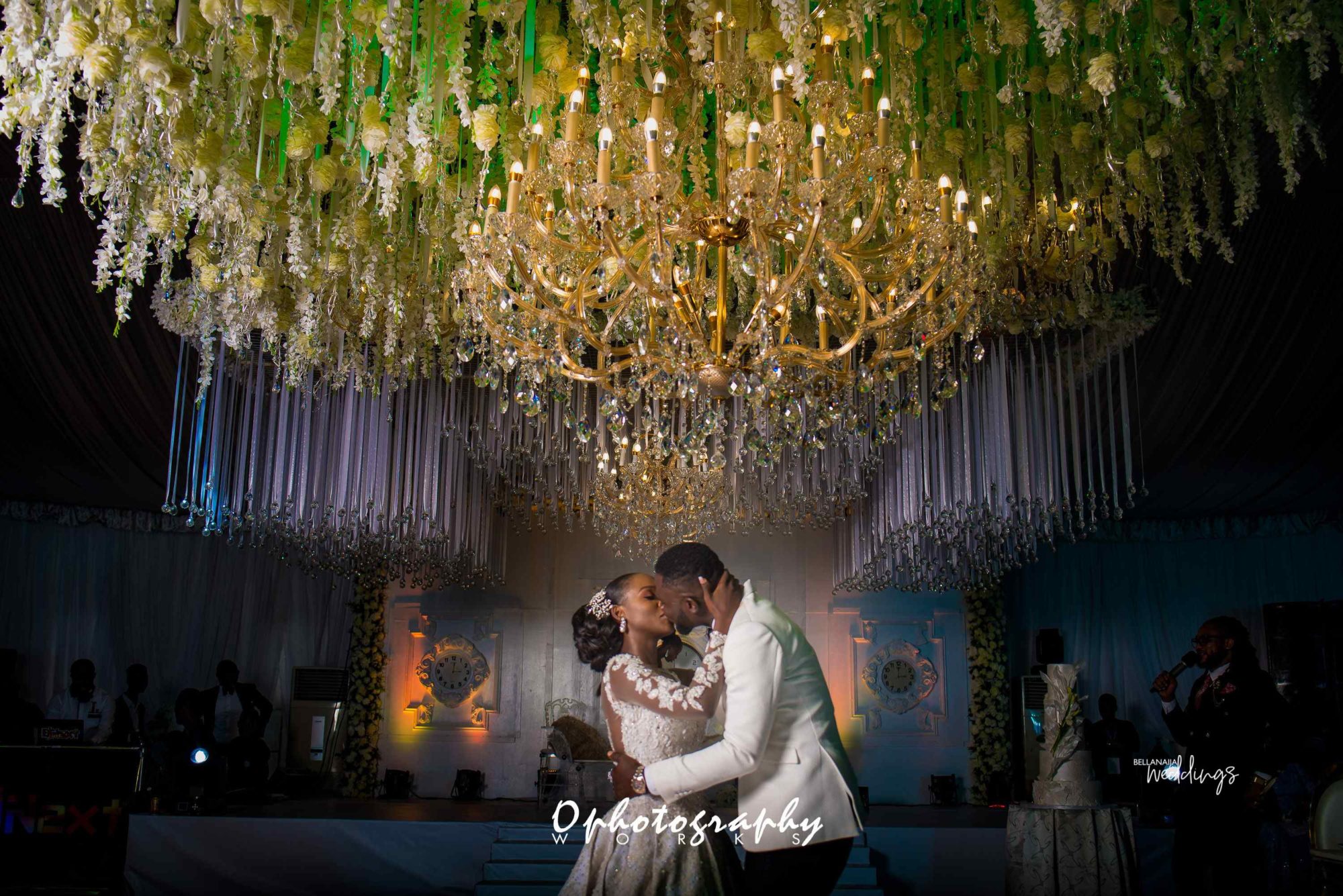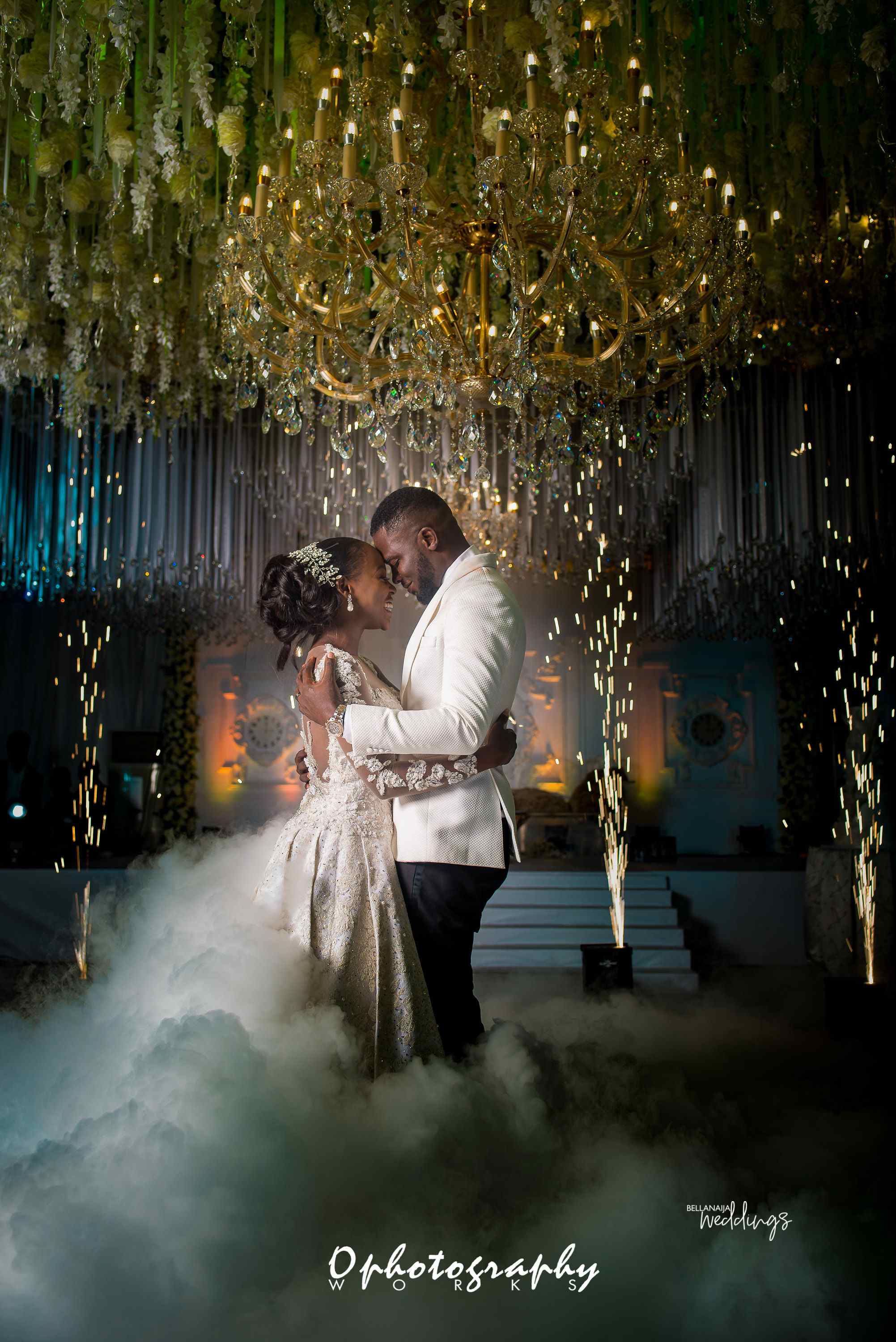 He said he wanted to invite us that was why he walked up to us ( thank God it wasn't a regular pick up line or the "can I get your number"! he had a solid reason to come talk to us?). He said the launch was later in the day at Faculty of Education and that we'll get free boli and fish if we attended. We complained it was too far that if he could bring the free boli and fish to our hostel, we wouldn't mind. He said it was fine with him. I asked him to bring his phone and then I dialed my number on his phone and said he should call me when he gets to my hostel so I could come to get the boli and fish.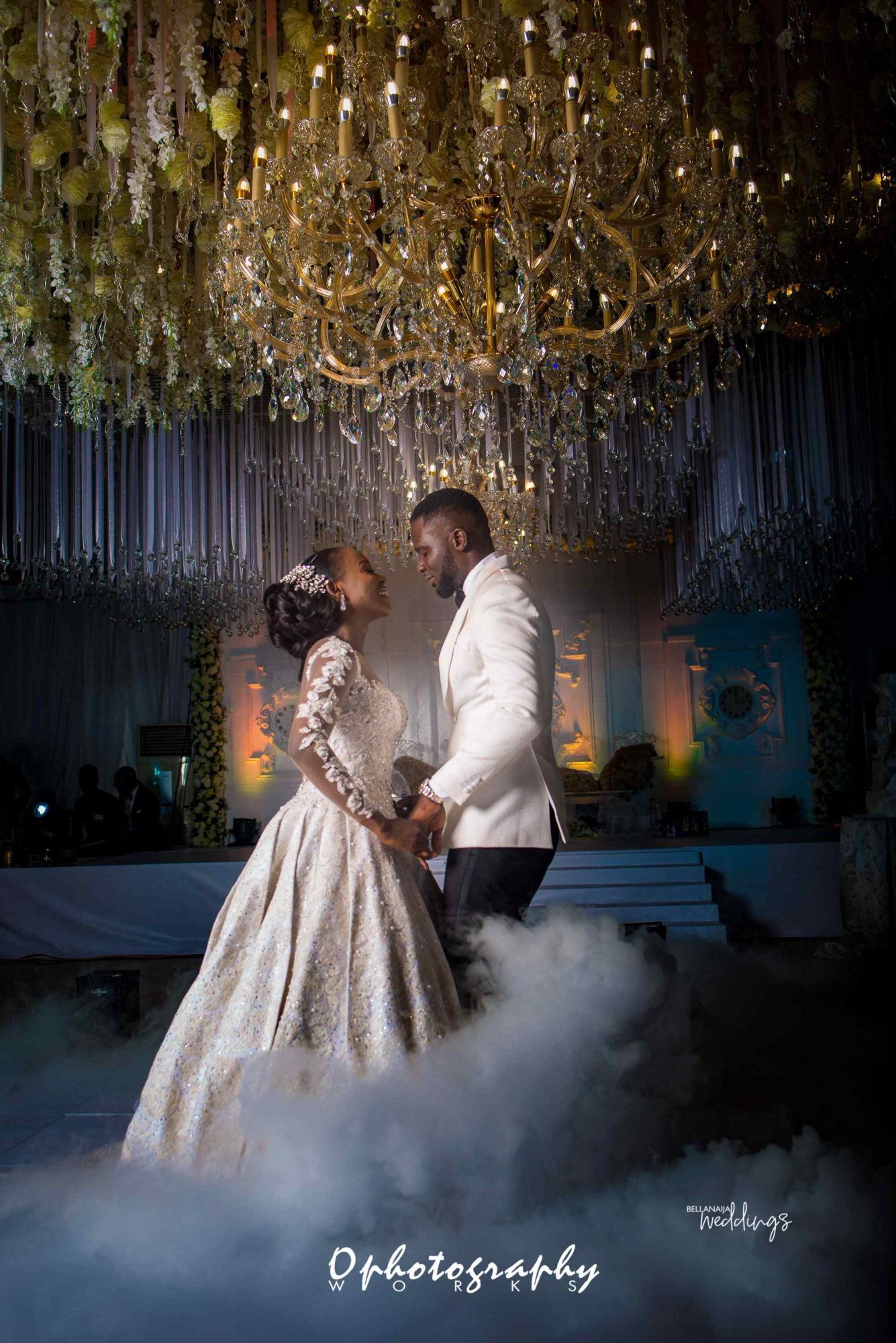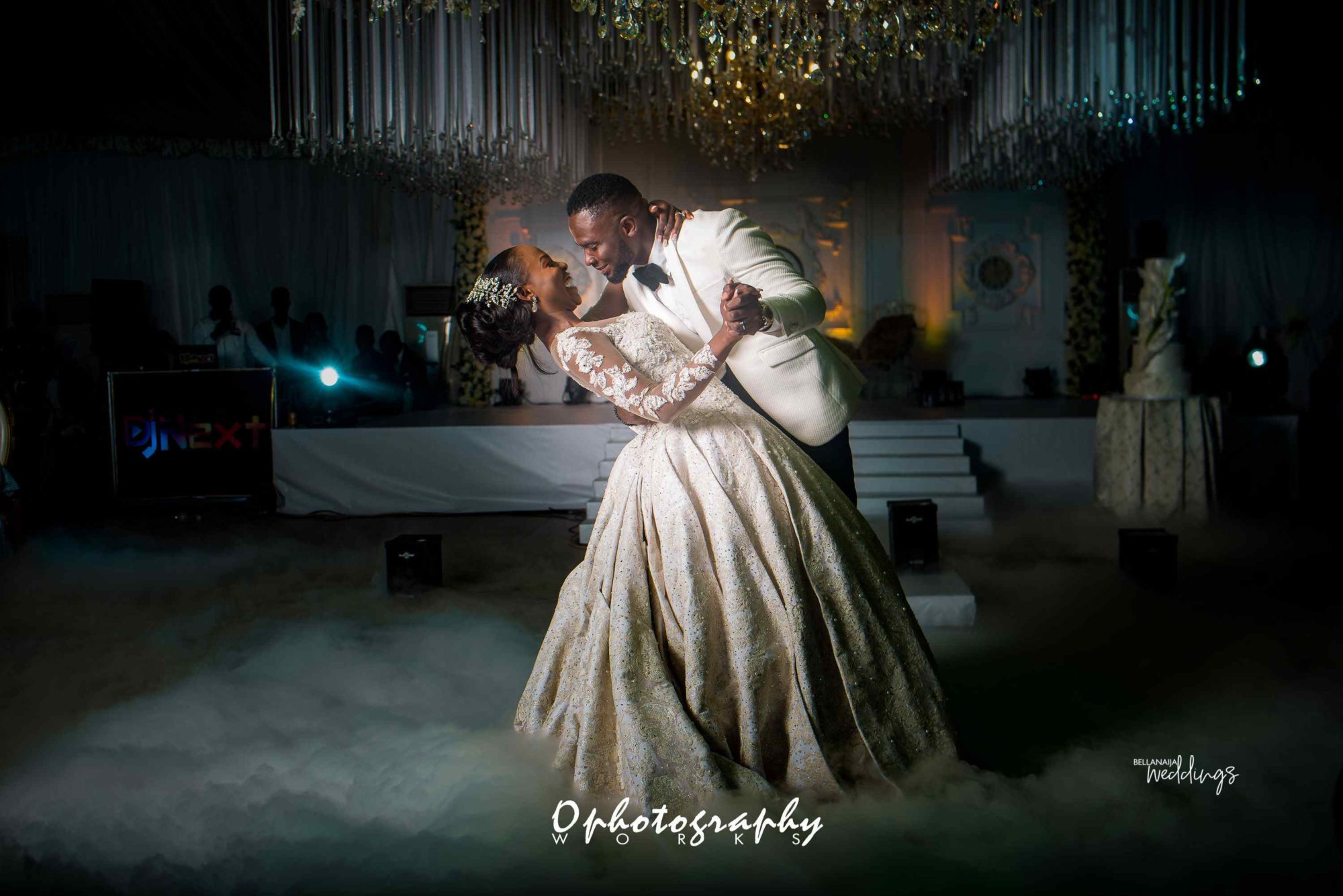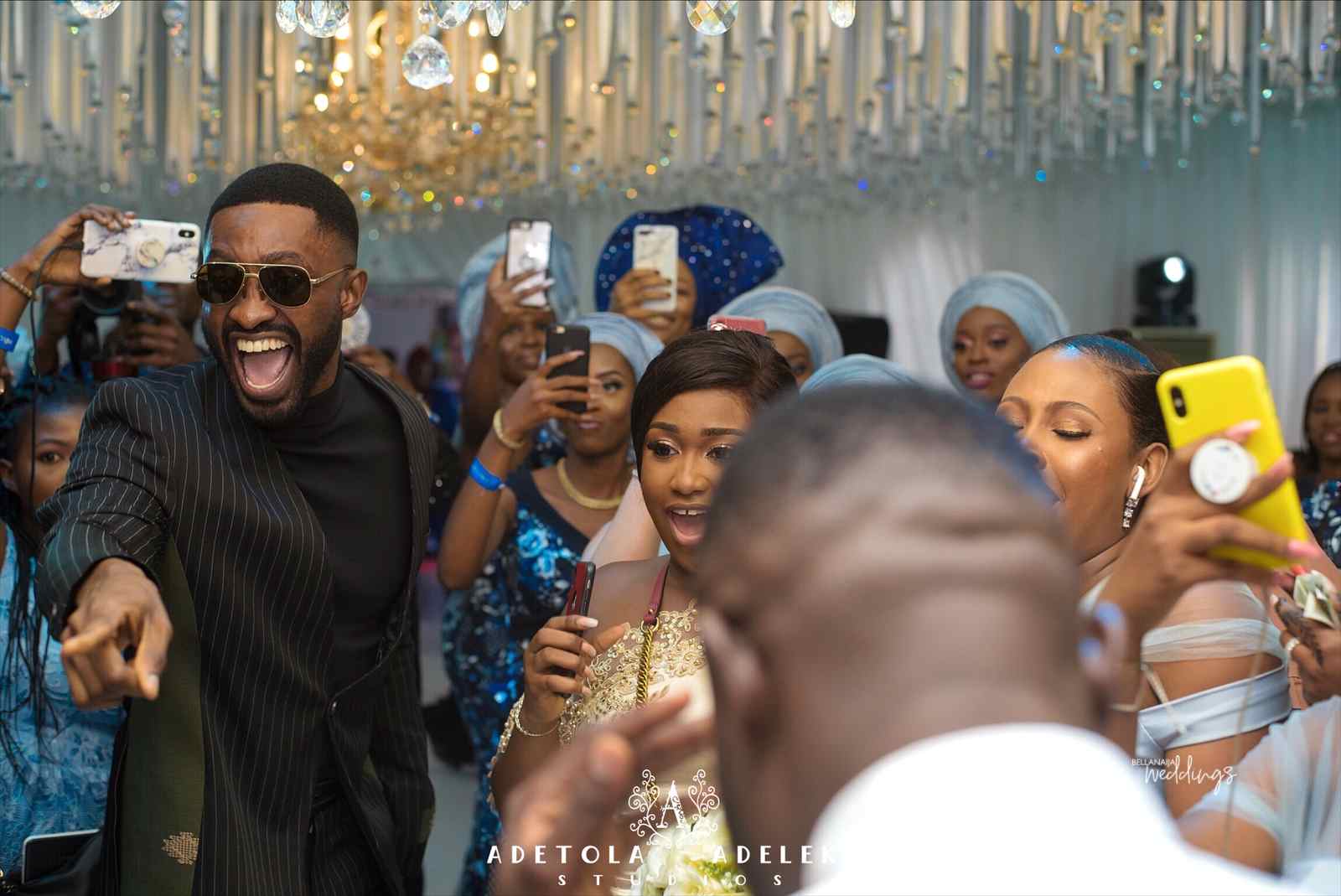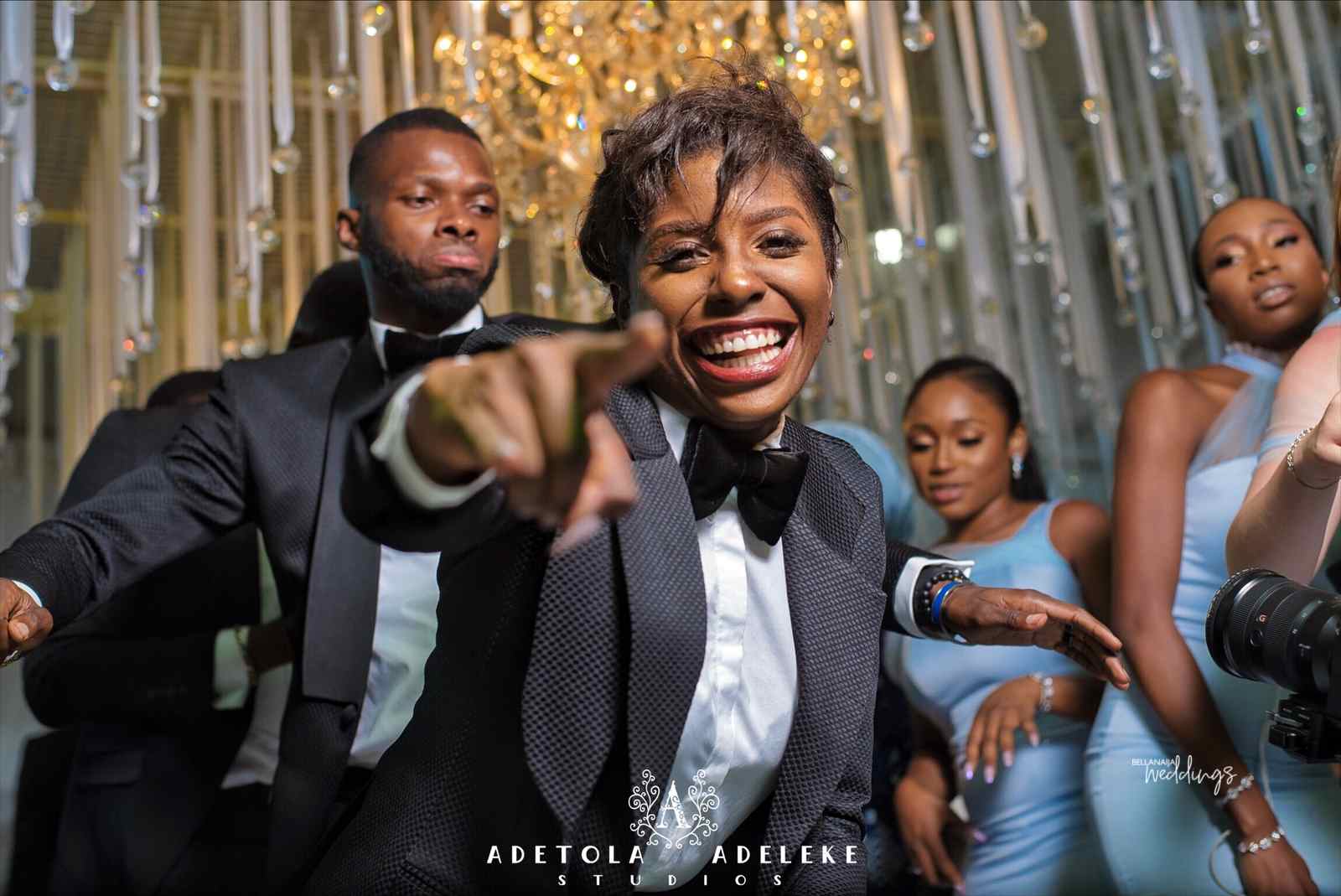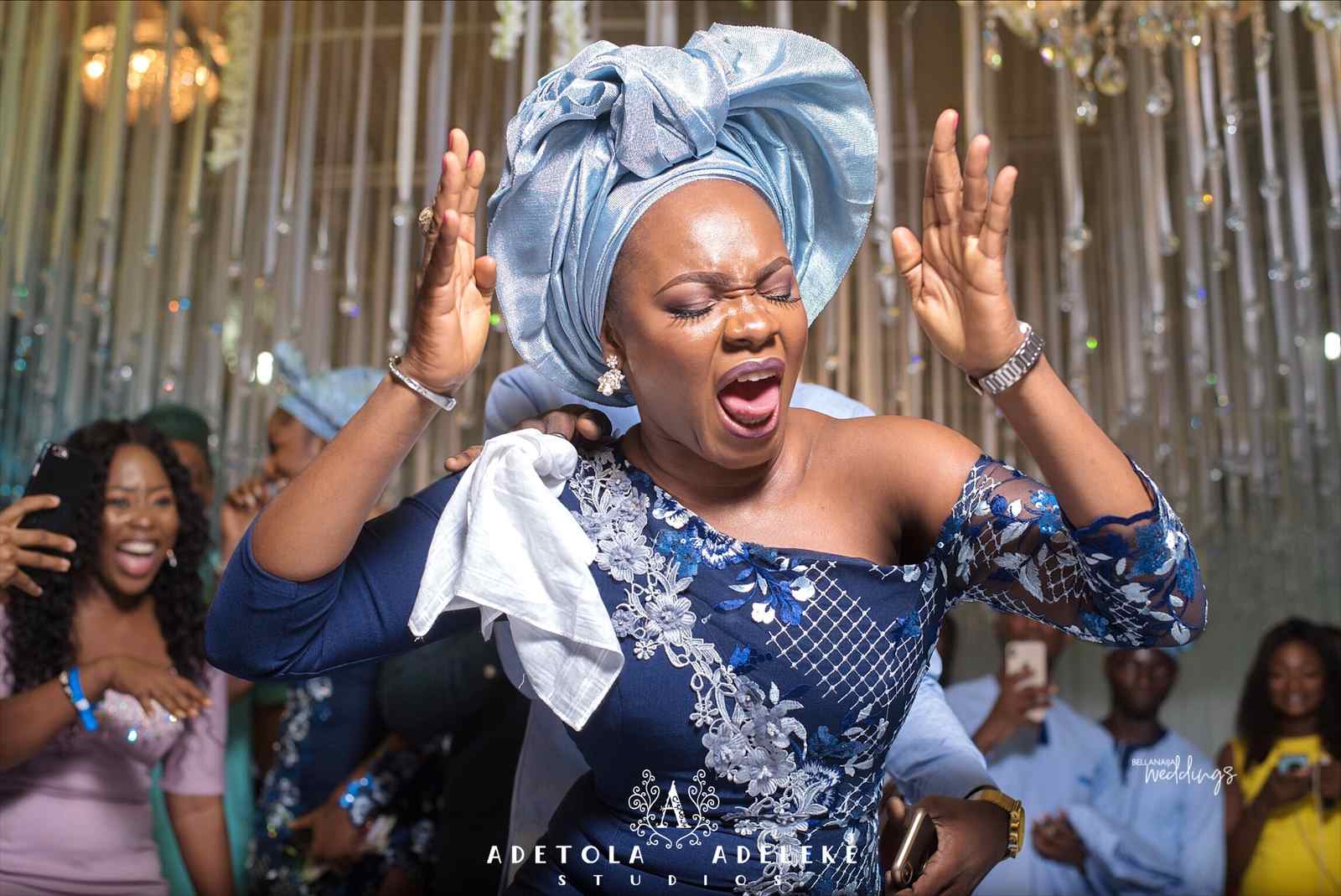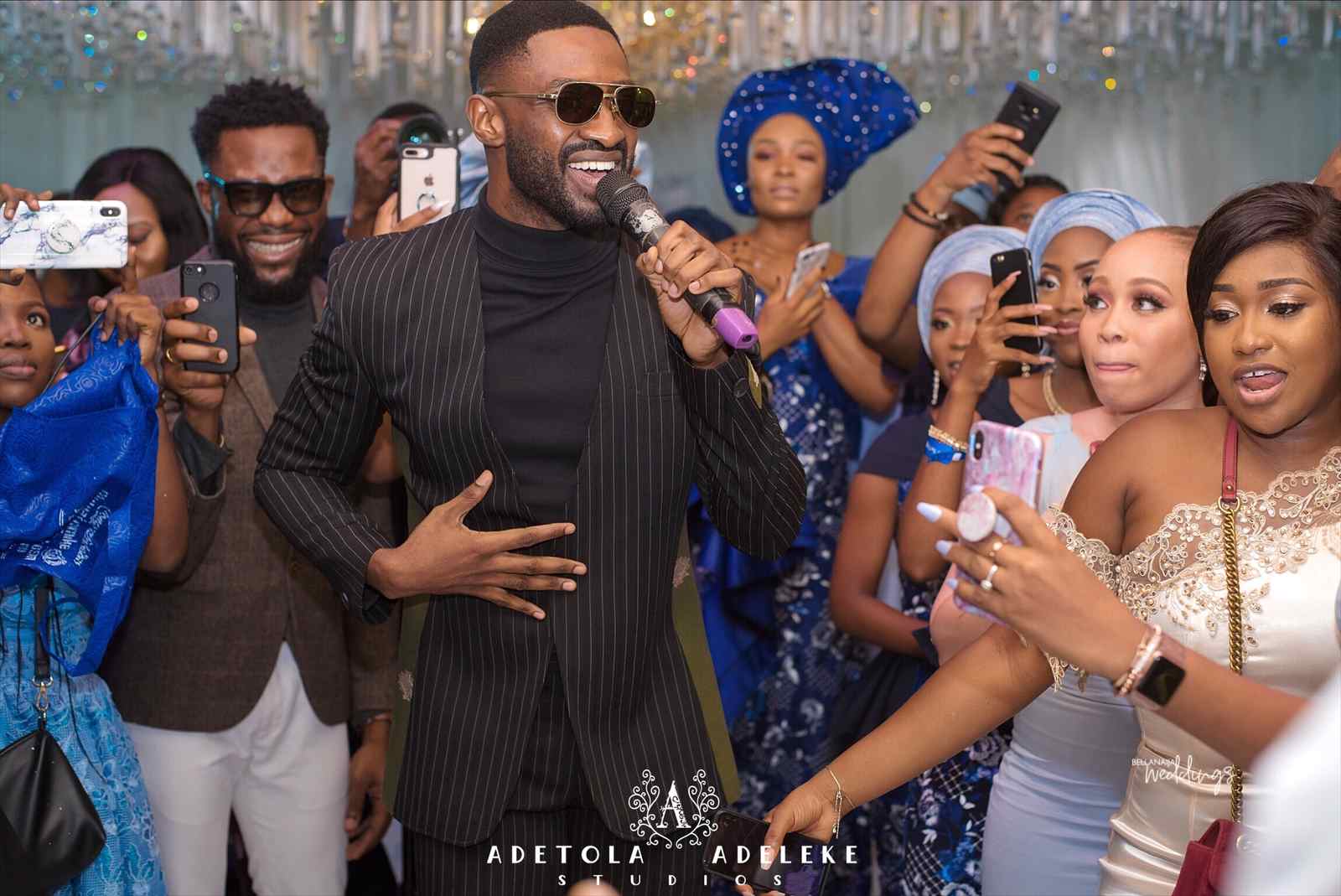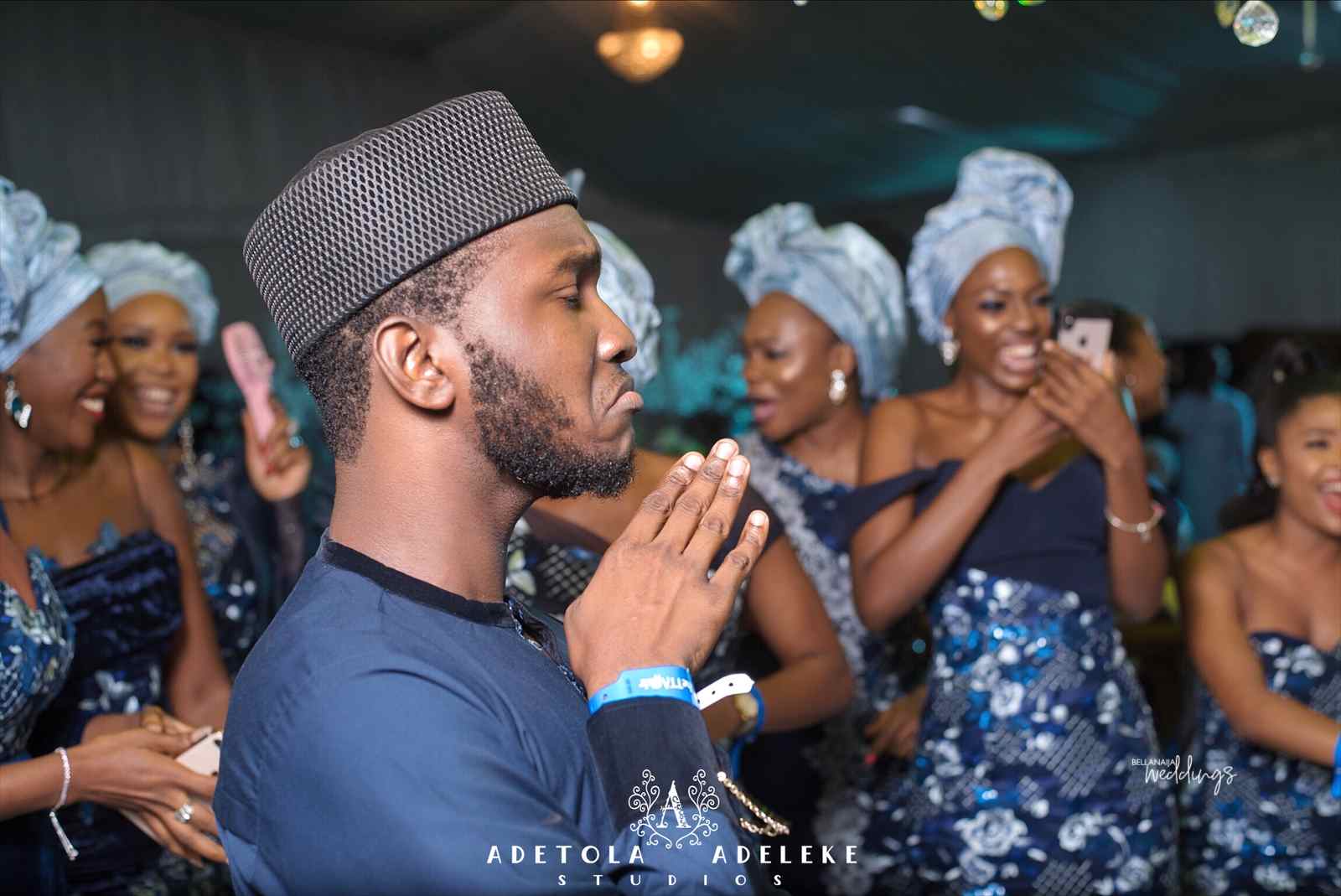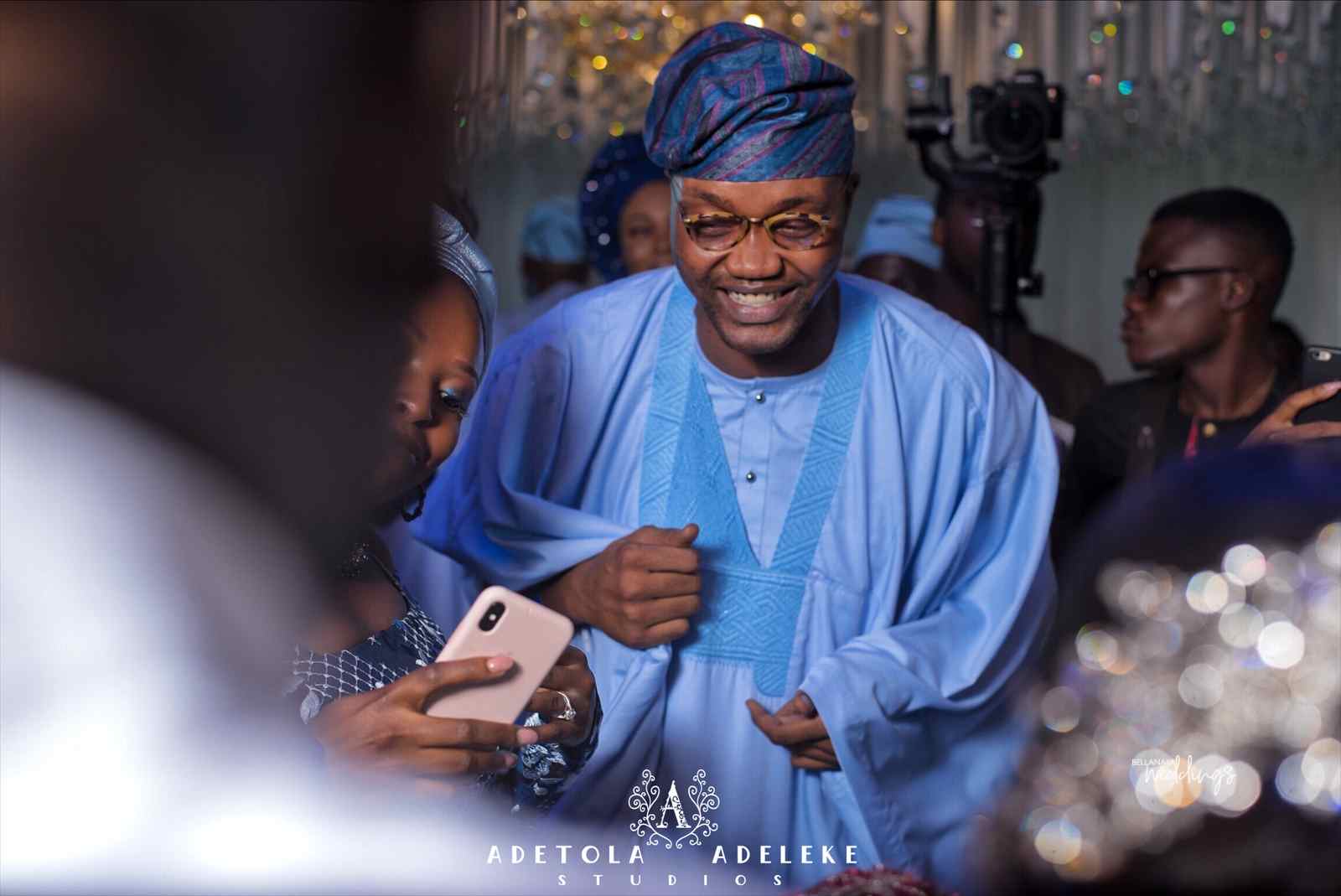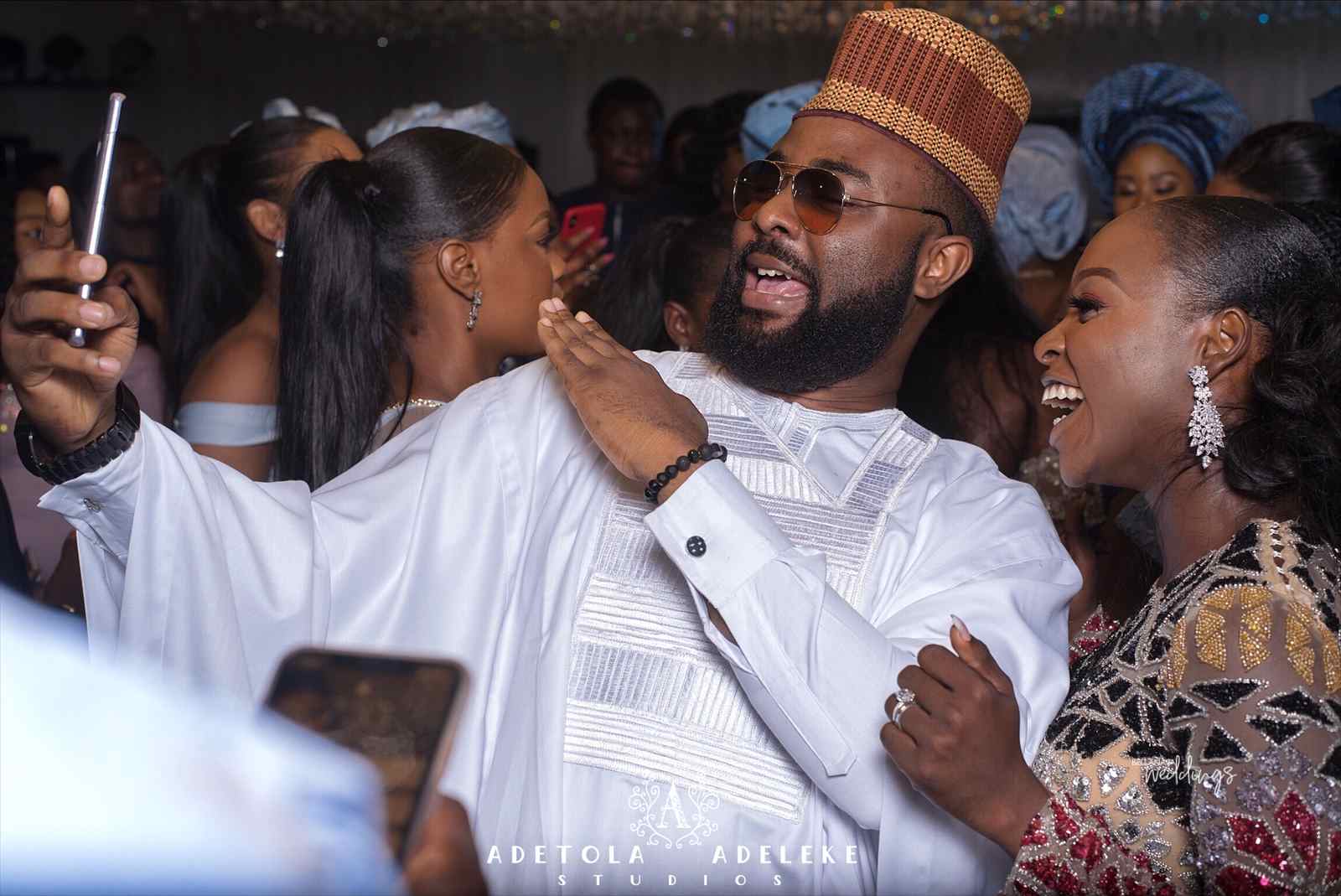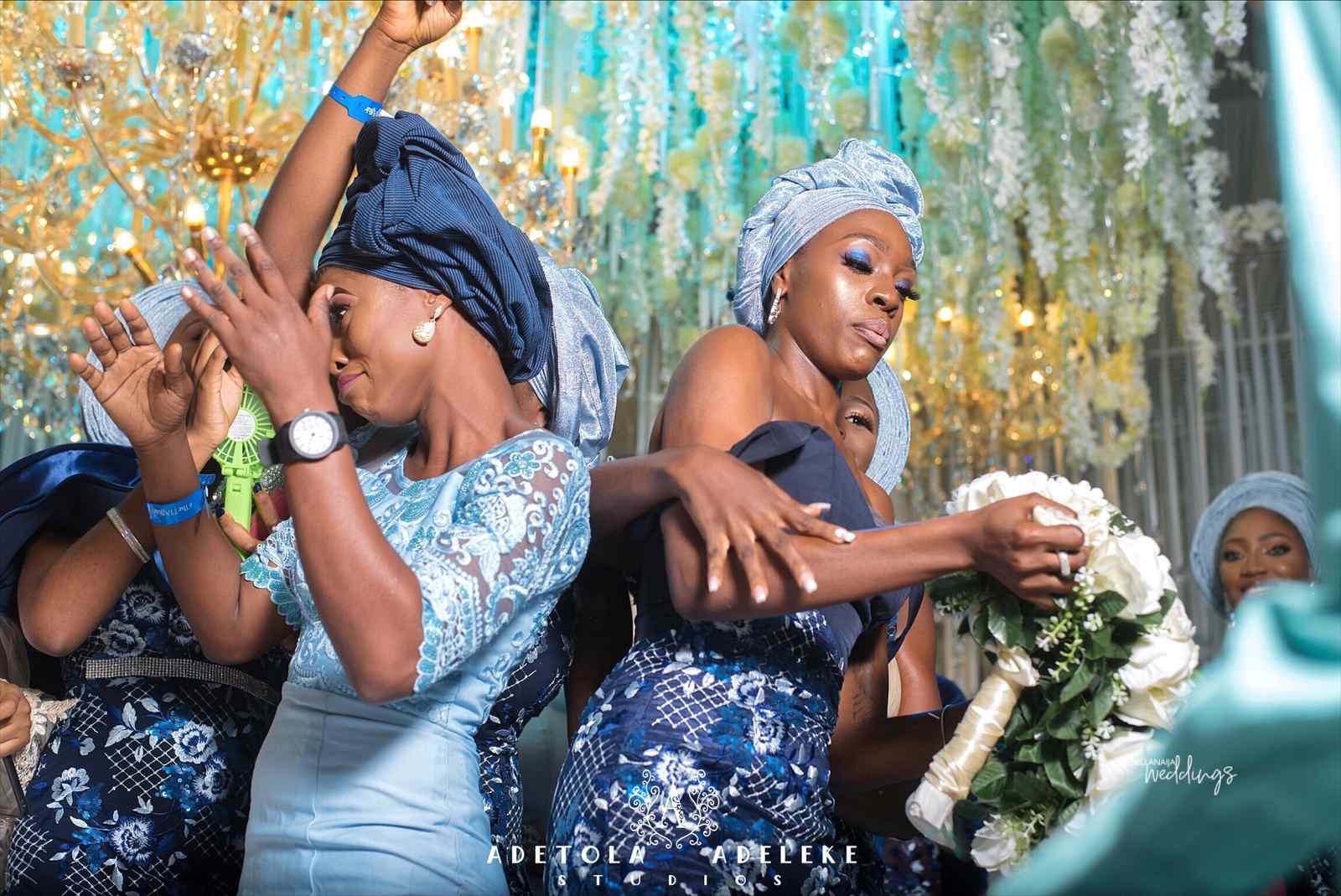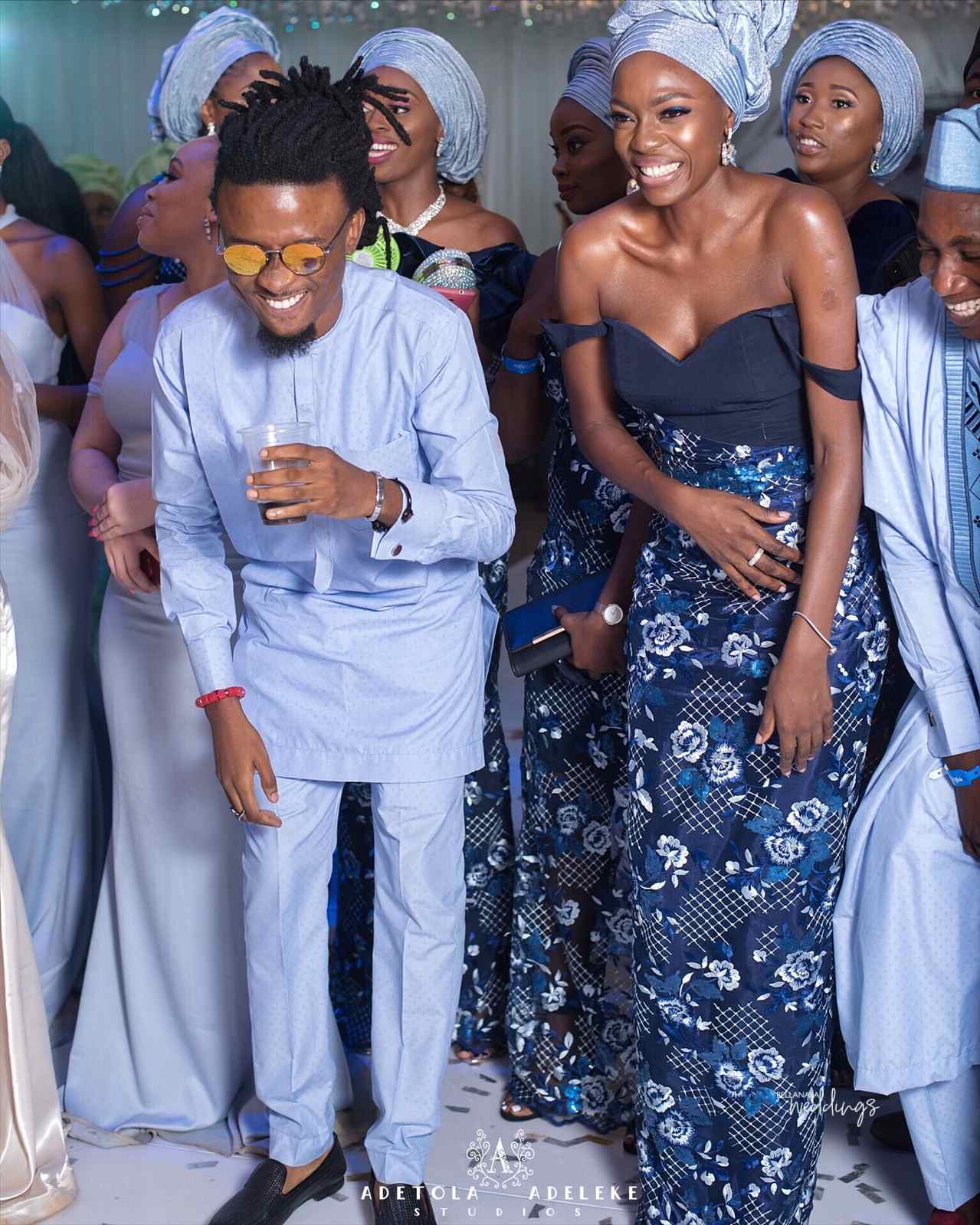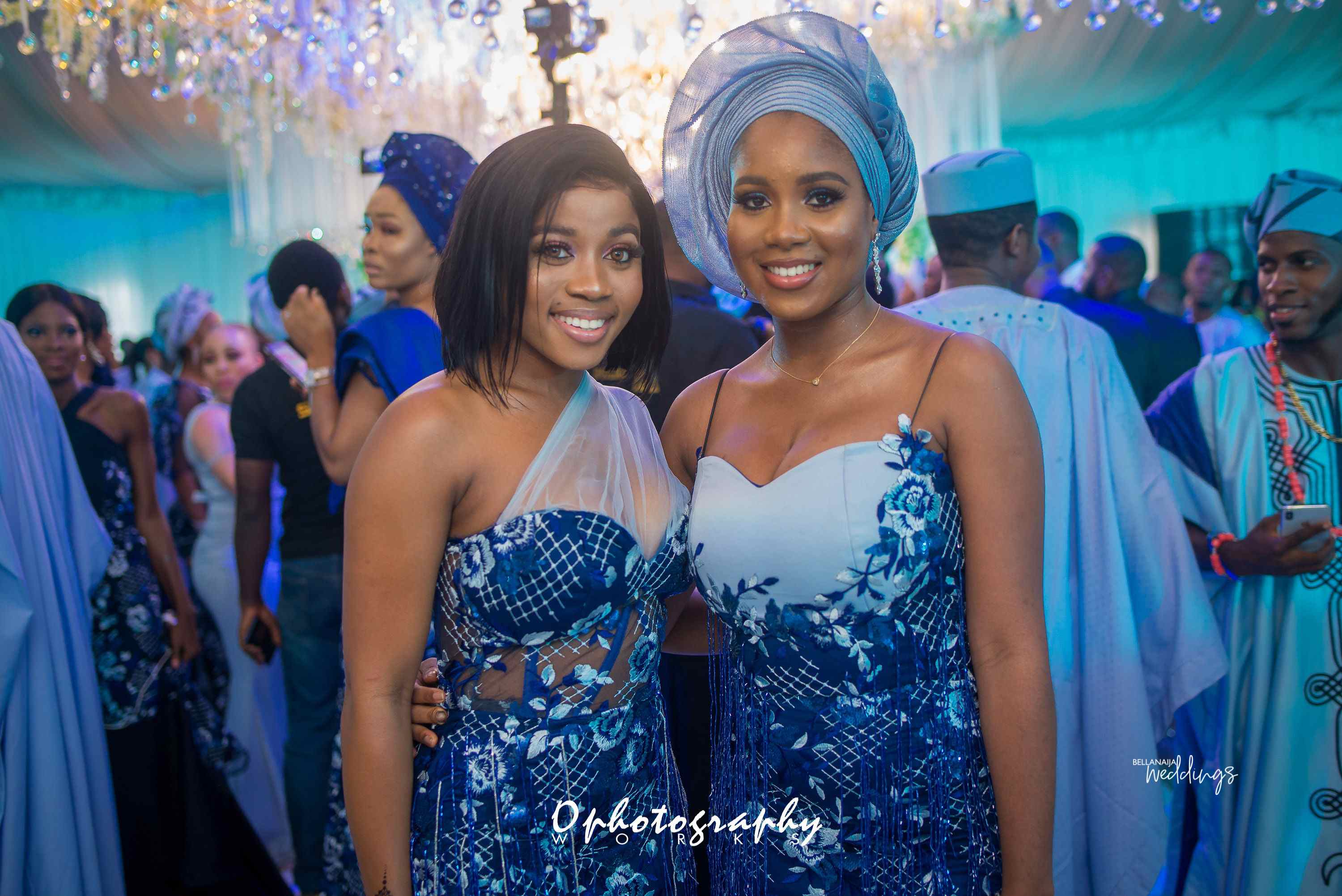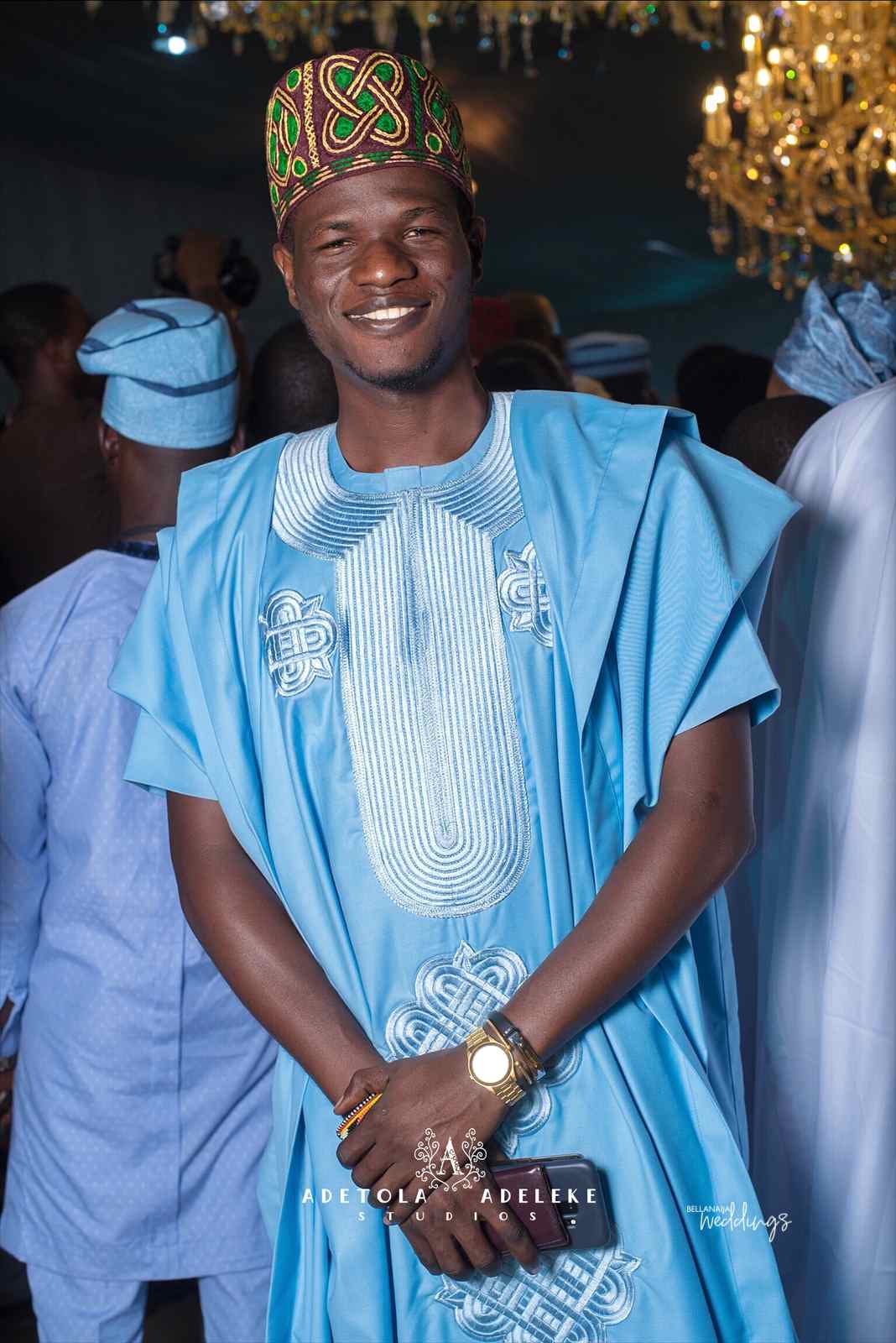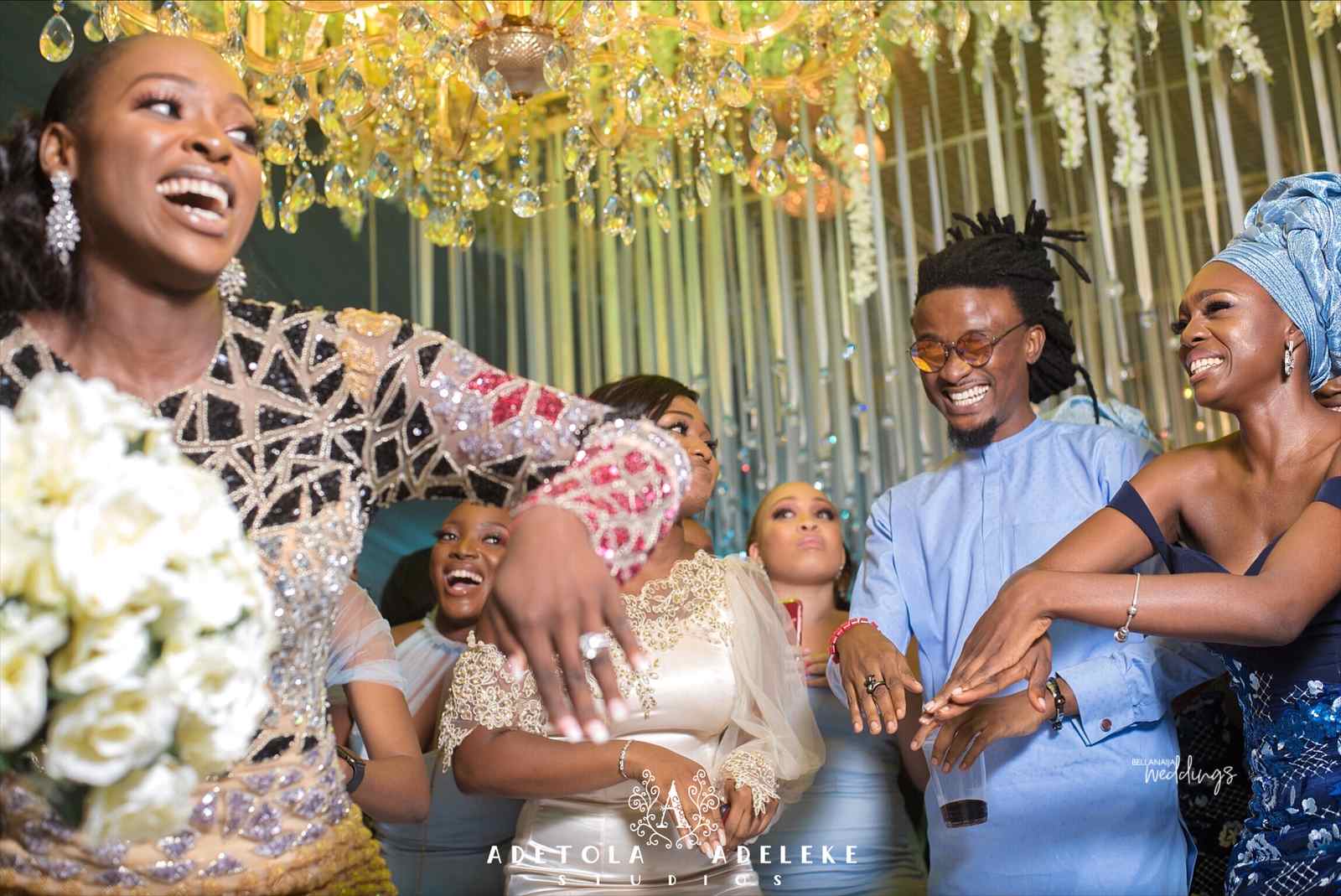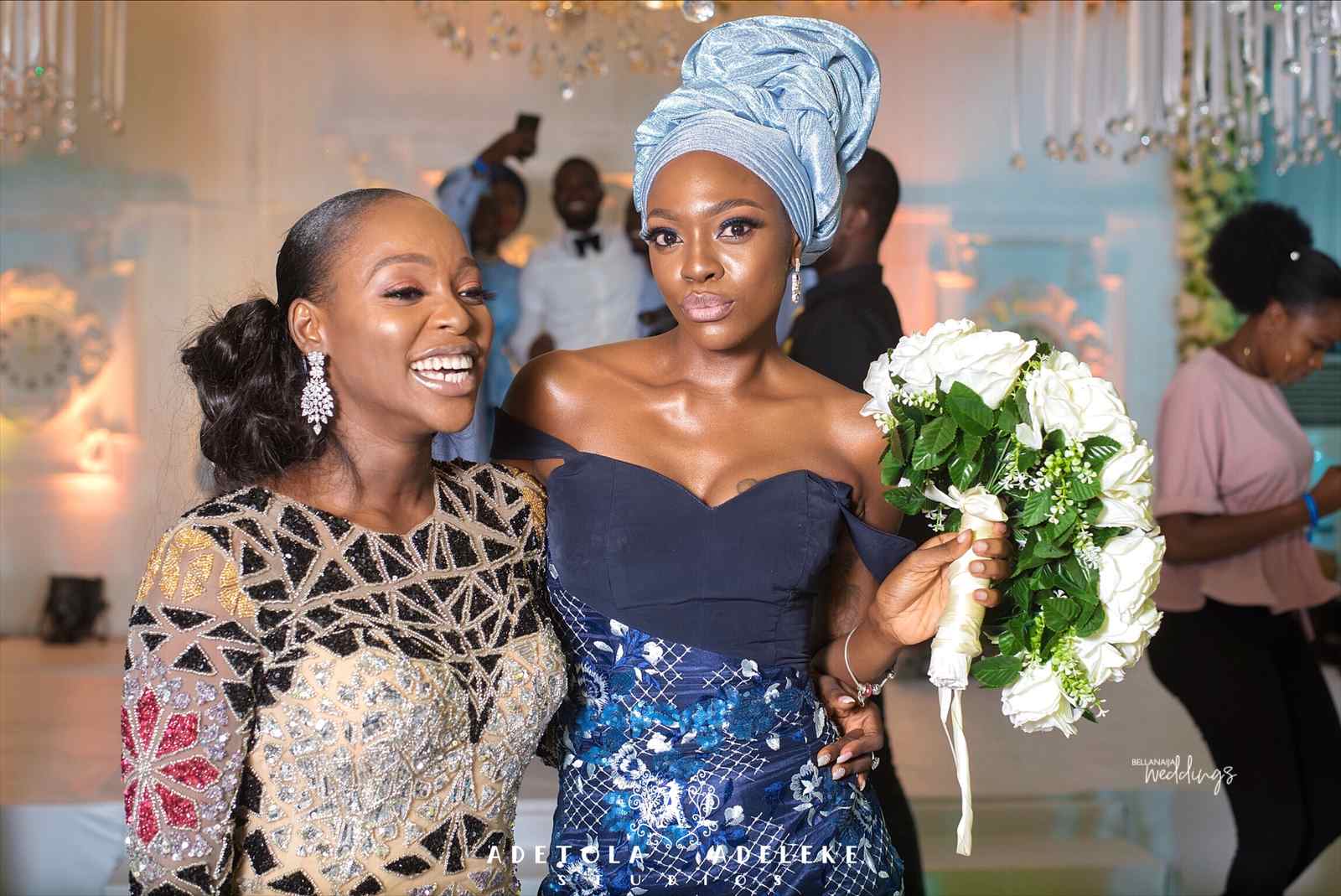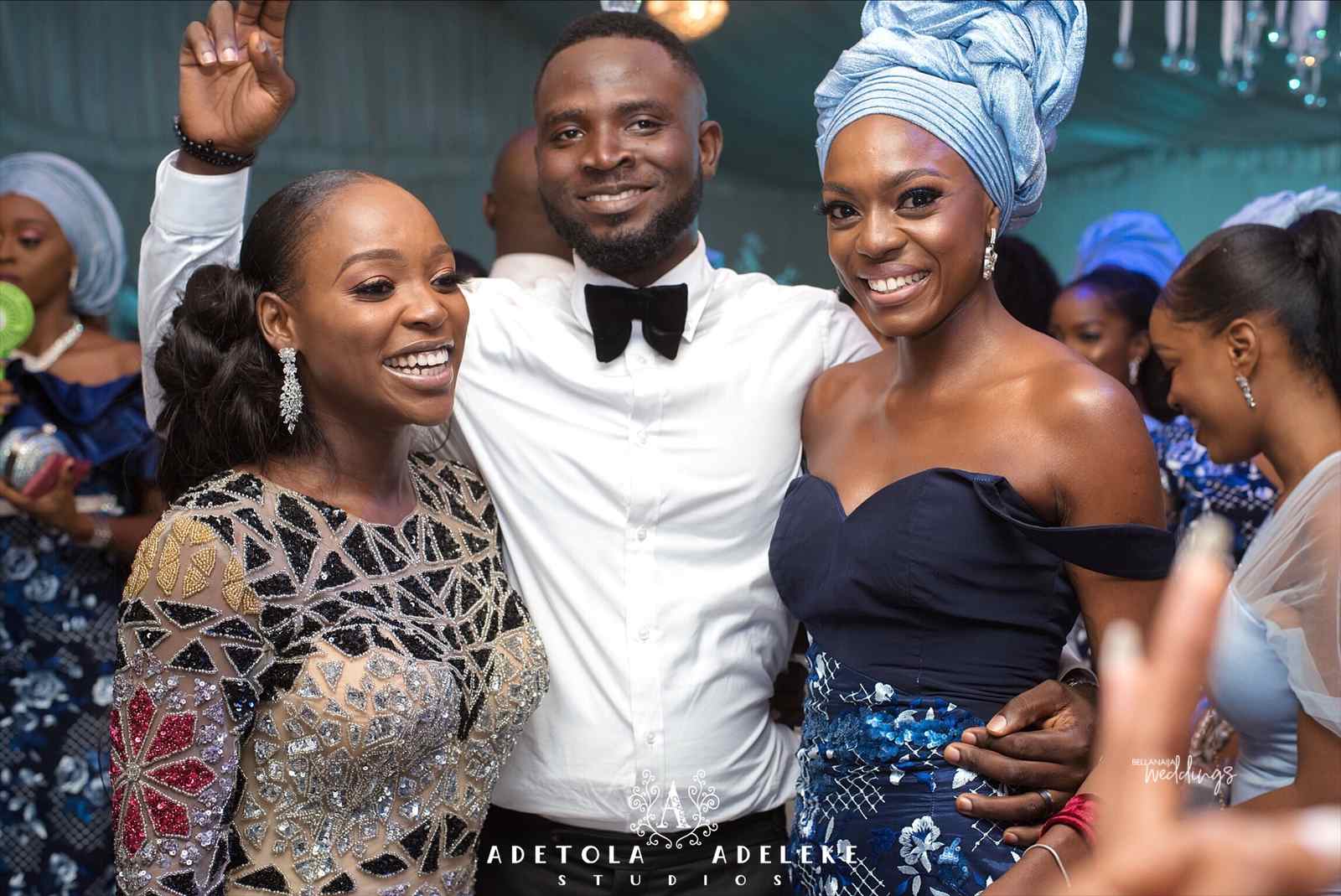 Credits
Decoration, Planning & Coordination: @elizabeth_r_events
Makeup: @tmtbylayinka
Wedding & Reception Dress: @avantgardeby_elizabethr
Bridal Styling: @ibidunni_ighodalo
Accessories: @avantgardeby_elizabethr
Earrings: @wowaccessories
Hair: @charishair
Groom's Suit: @adetorchlagos
Groom's styling: @styledbyseun
Bridesmaids outfit: @veekee_james
Bridesmaids hair: @adefunkeee
Bridesmaids accessories: @wowaccessorries
Groomsmen suit: @adetorch_
Videography: @ladimilanfilms
Photography: @ophotographyworks | @top.studios | @ayoalasi | @adetolaadelekestudios | @dmphotography.ng | @jidekola
Cake: @creamslices
Drinks: @bonix_drinks| @aplusdrinks
Food: @firewoodricenigeria
Finger food: @1229foods.ng | @papasgrillng
Palmwine: @emuoguro
MC: @larryforeman007
Band @isegunjohnson
DJ: @dj_jaynext
Security: @ksquaresecurity
Special effects: @innovatemedia1
Decor: @elizabeth_r_events