The #FullOption21 couple definitely came through with the culture at their Kamu ceremony.
Now we get to see the beauty of their white wedding. In the presence of friends and family, Safinat and Ben tied the knot.  The bride stepped out in a gorgeous ballgown while her groom was equally dashing in his fit.
Their smiles and the evident joy on their faces are enough to keep us smiling and loving on them. If you have seen their Kamu ceremony feature, then you would have read their love story from the bride, this time you get to read from Ben.  Make sure you make it to the end to see a few photos from their civil wedding.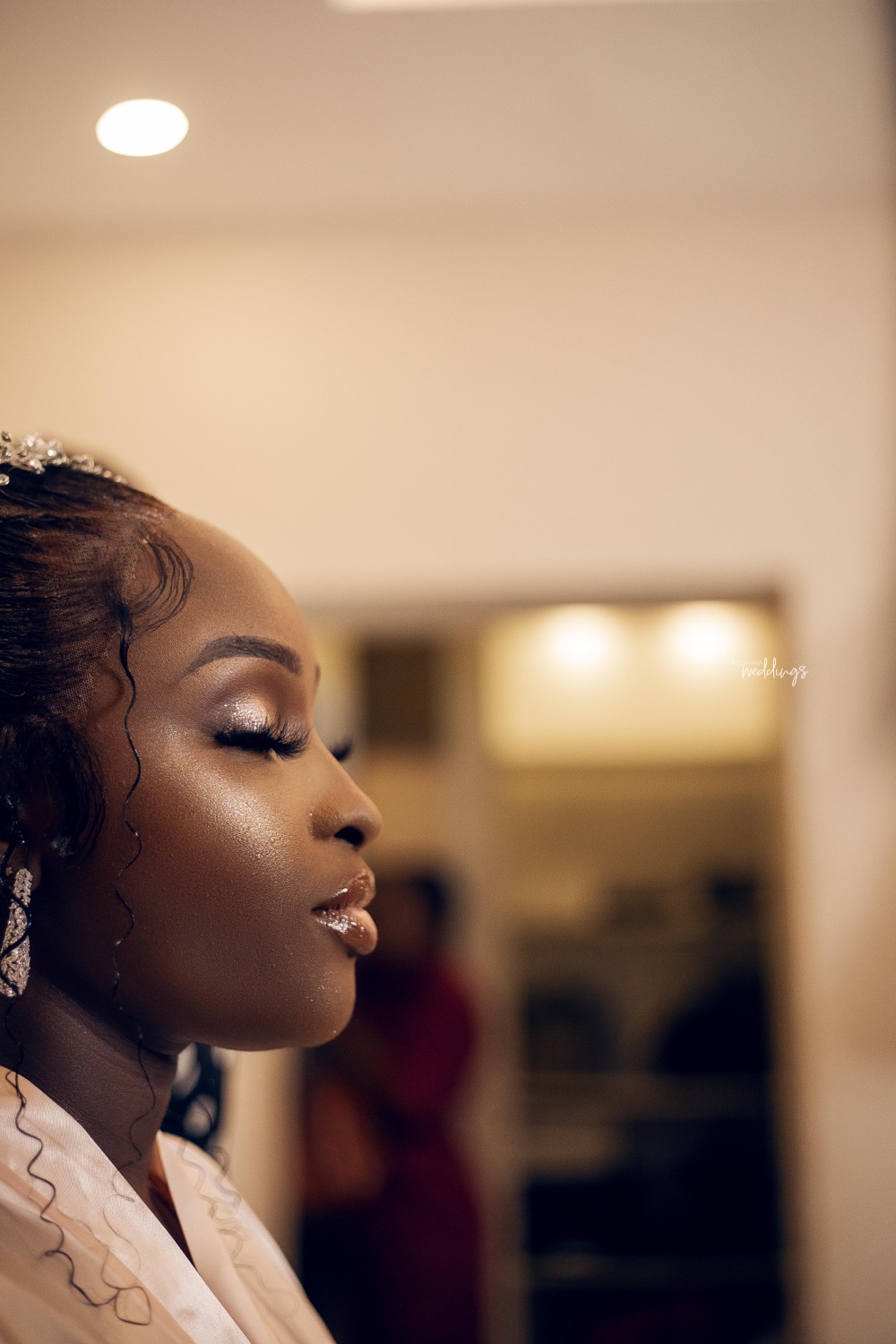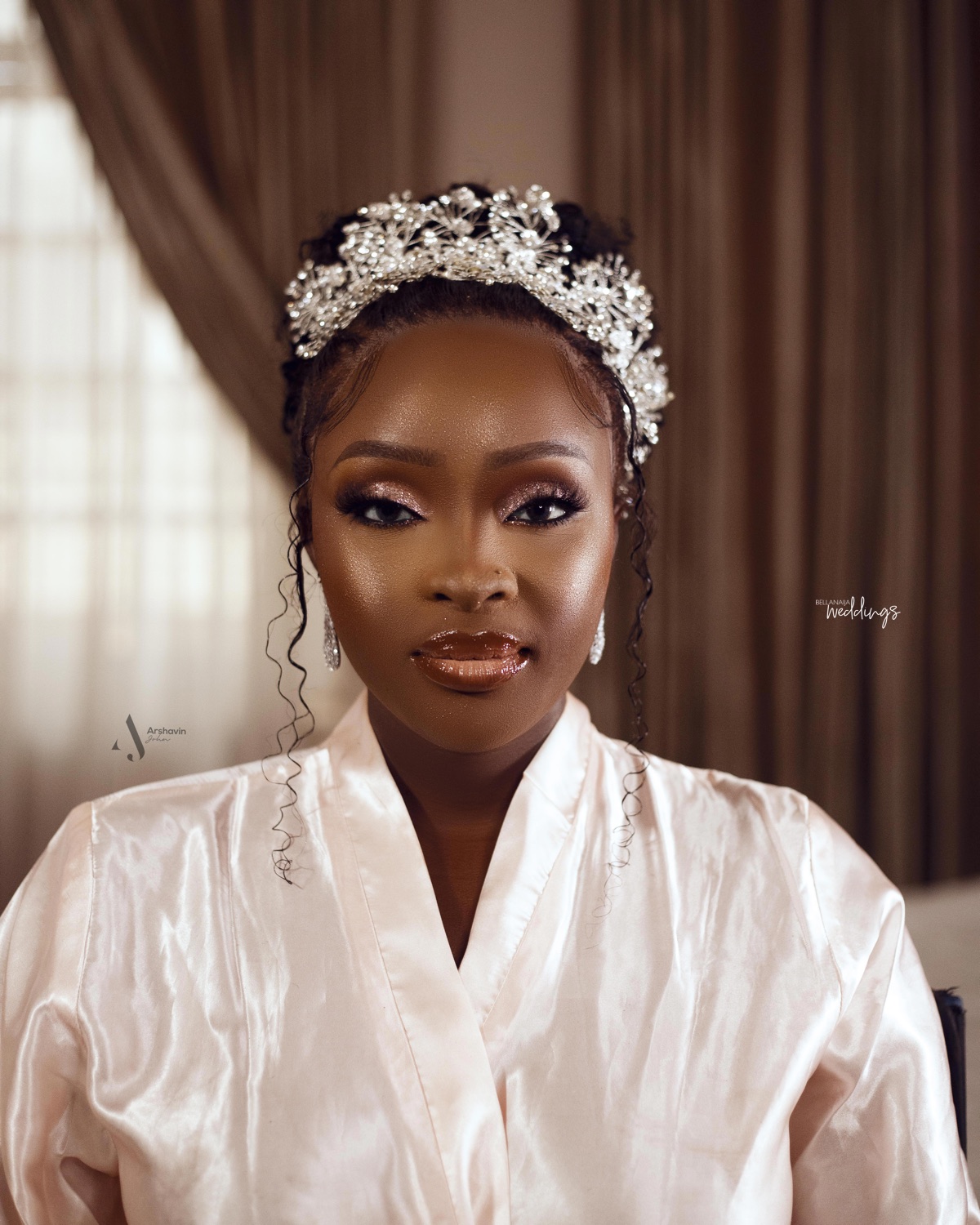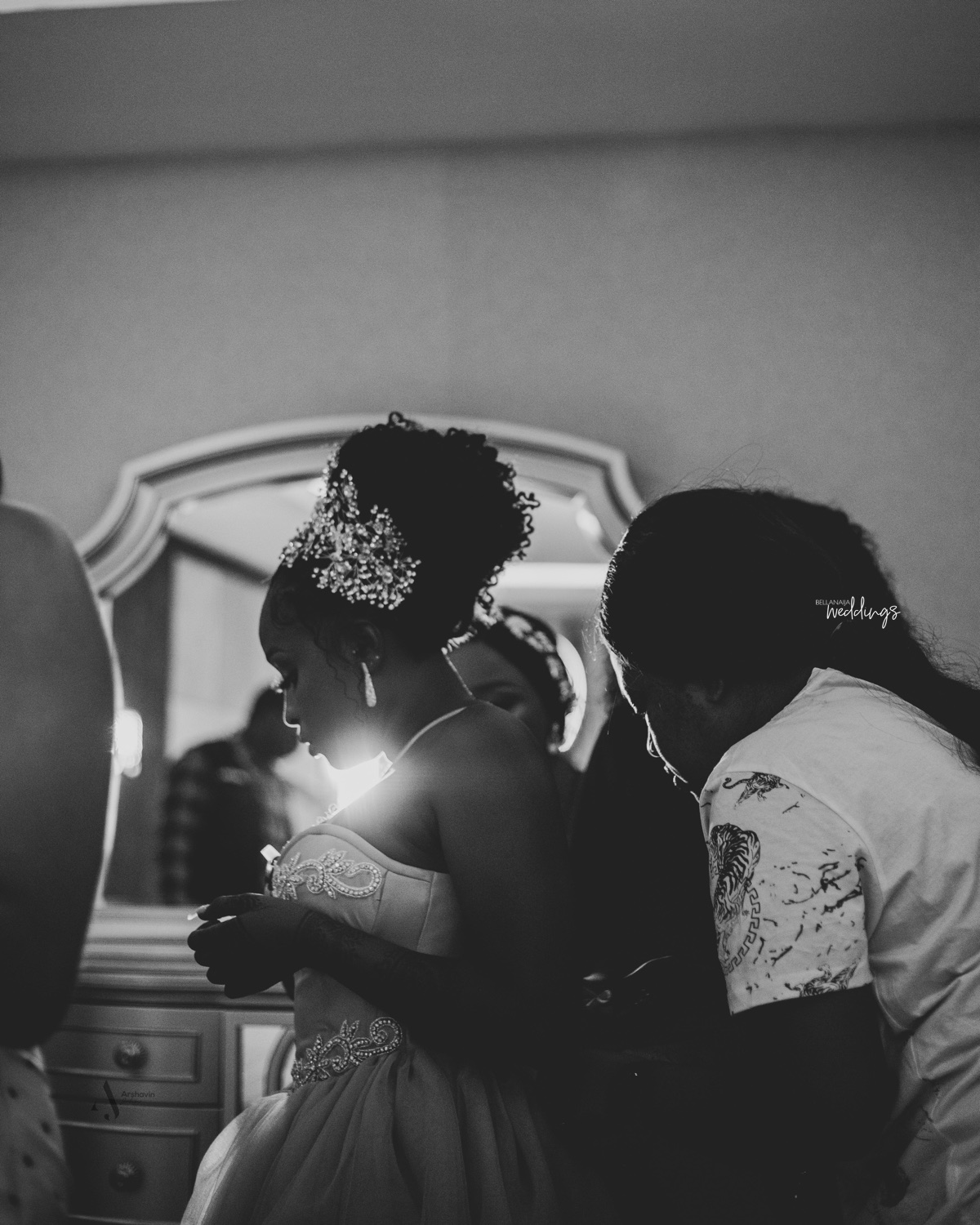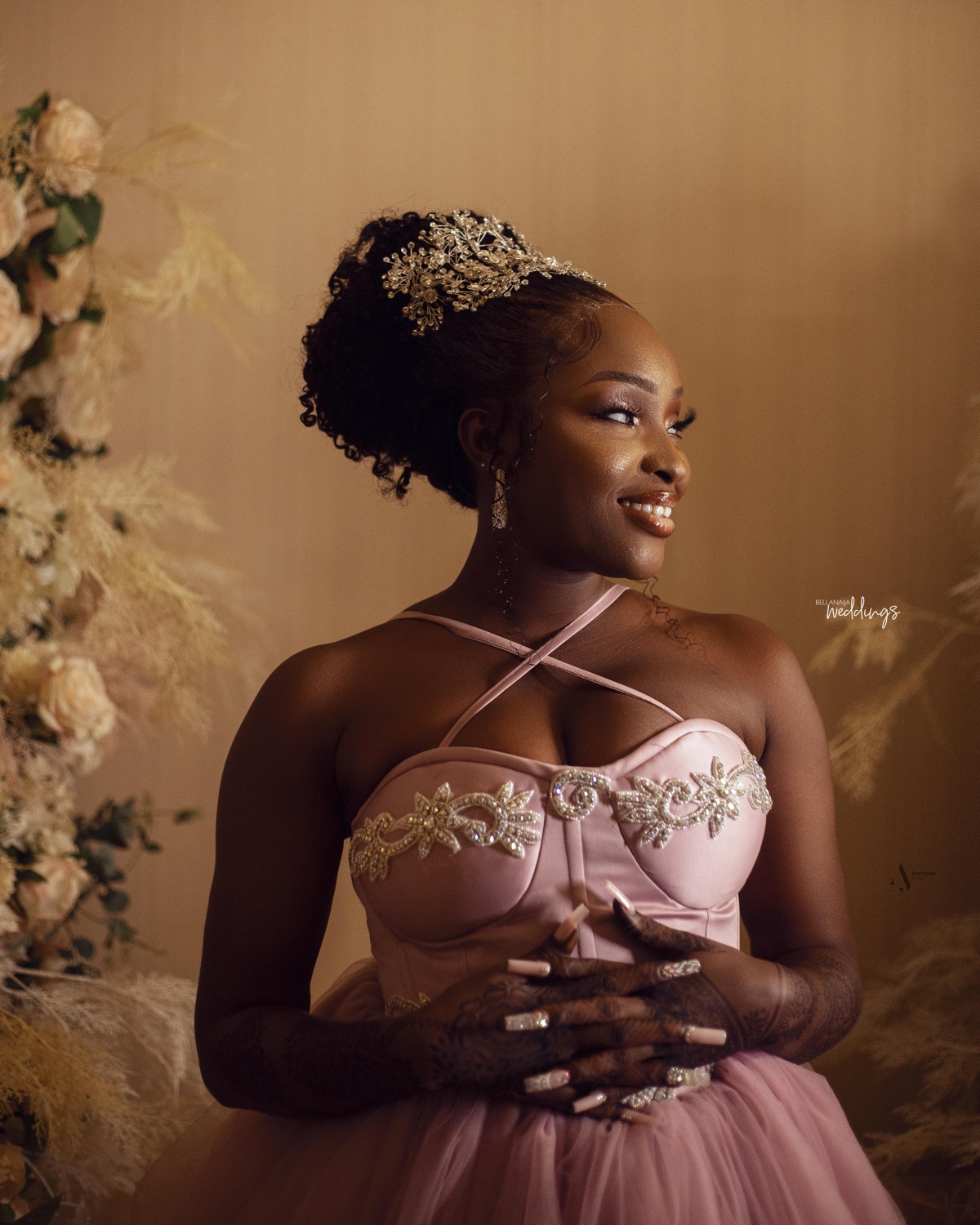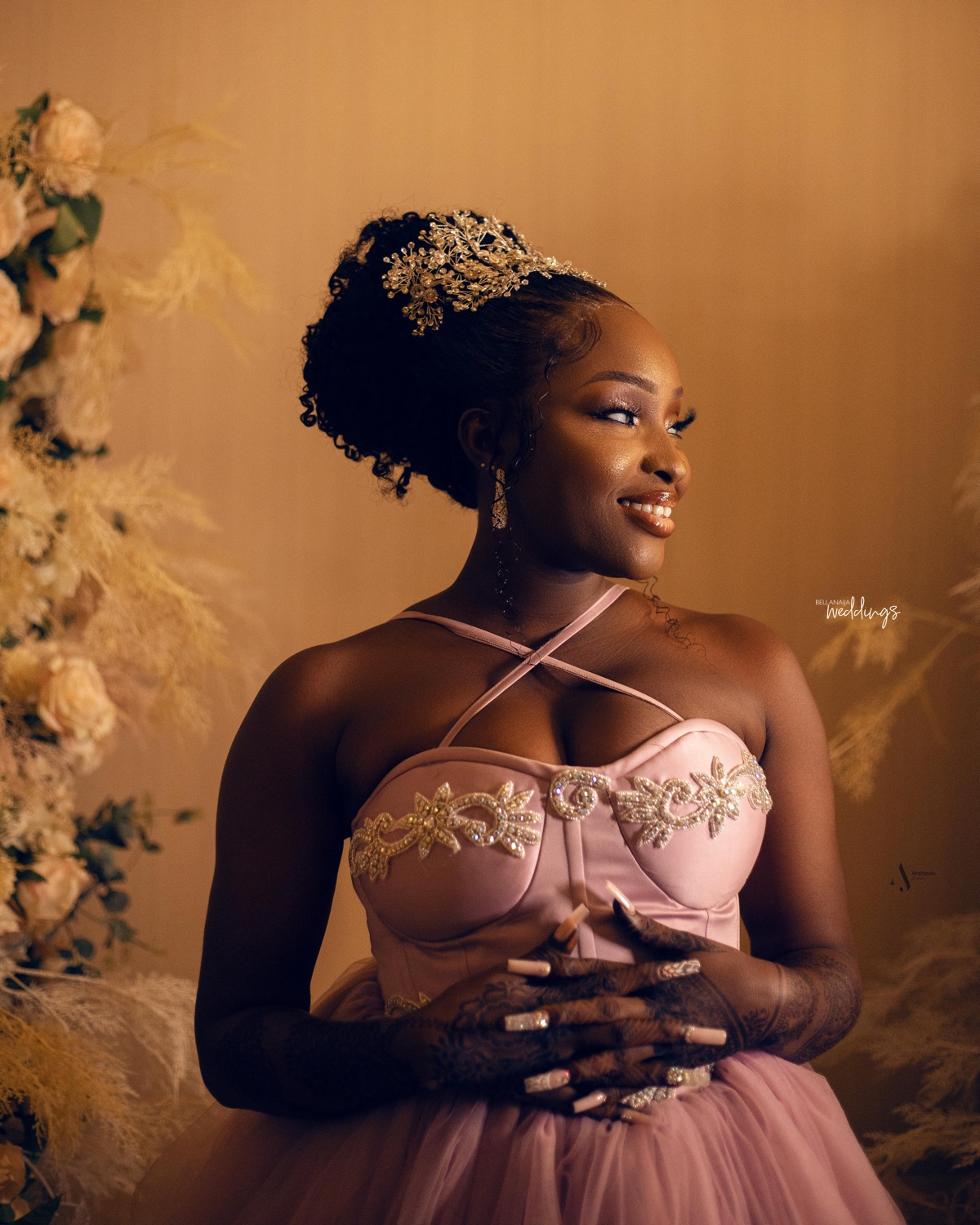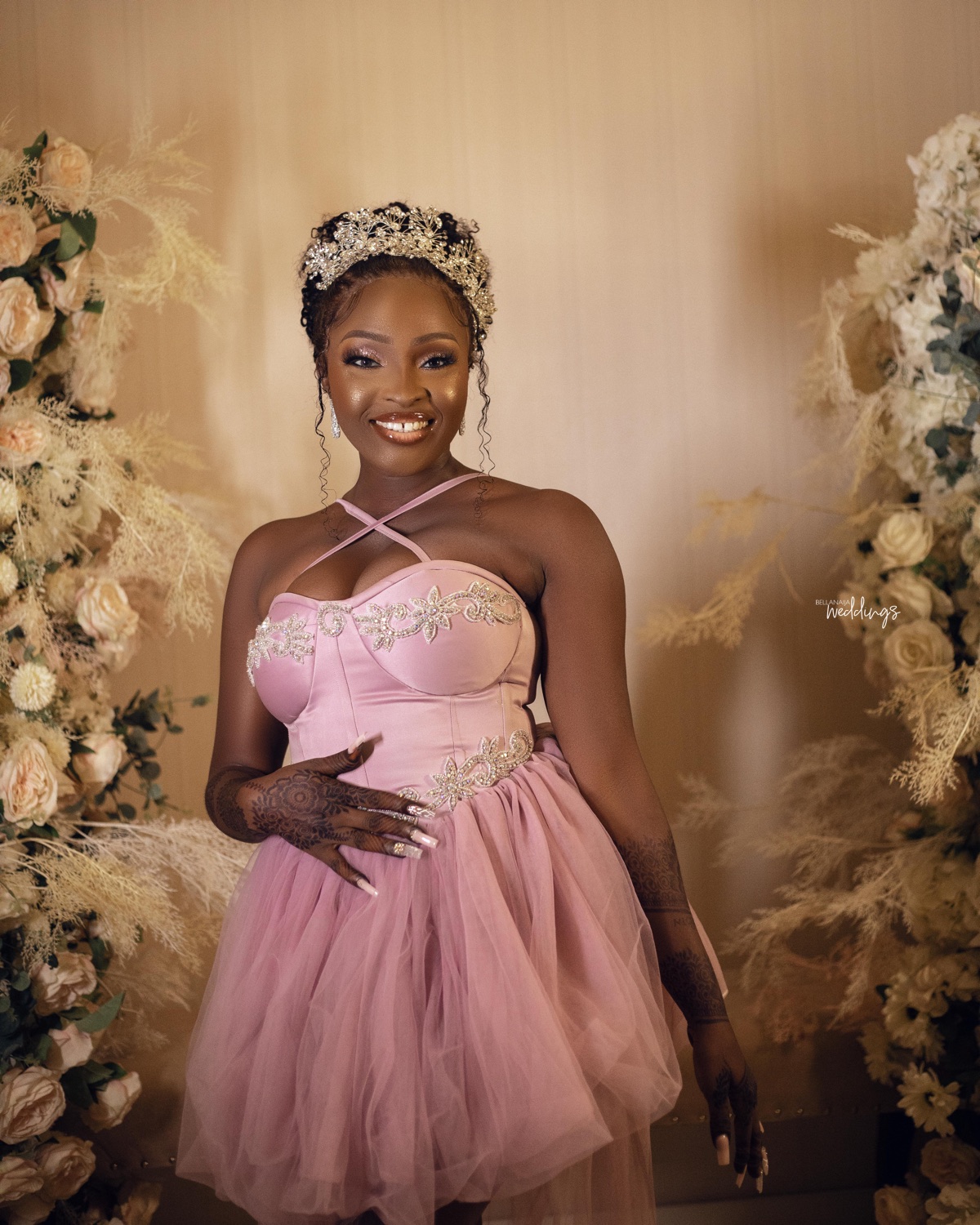 Their love story according to the groom, Ben:
I met my lovely wife in Ghana where she did her BSc after so many years of me trying to get with her, mind you we were childhood friends.  I wasn't opening up to her each time I get in touch, because I was so scared she'd block me again (I have been on her block list several times). When I discovered she was in Ghana where I was a resident for 4 years running my business, I just laughed and said to myself "this babe welcome to my territory" Na so I take win am and the rest is history.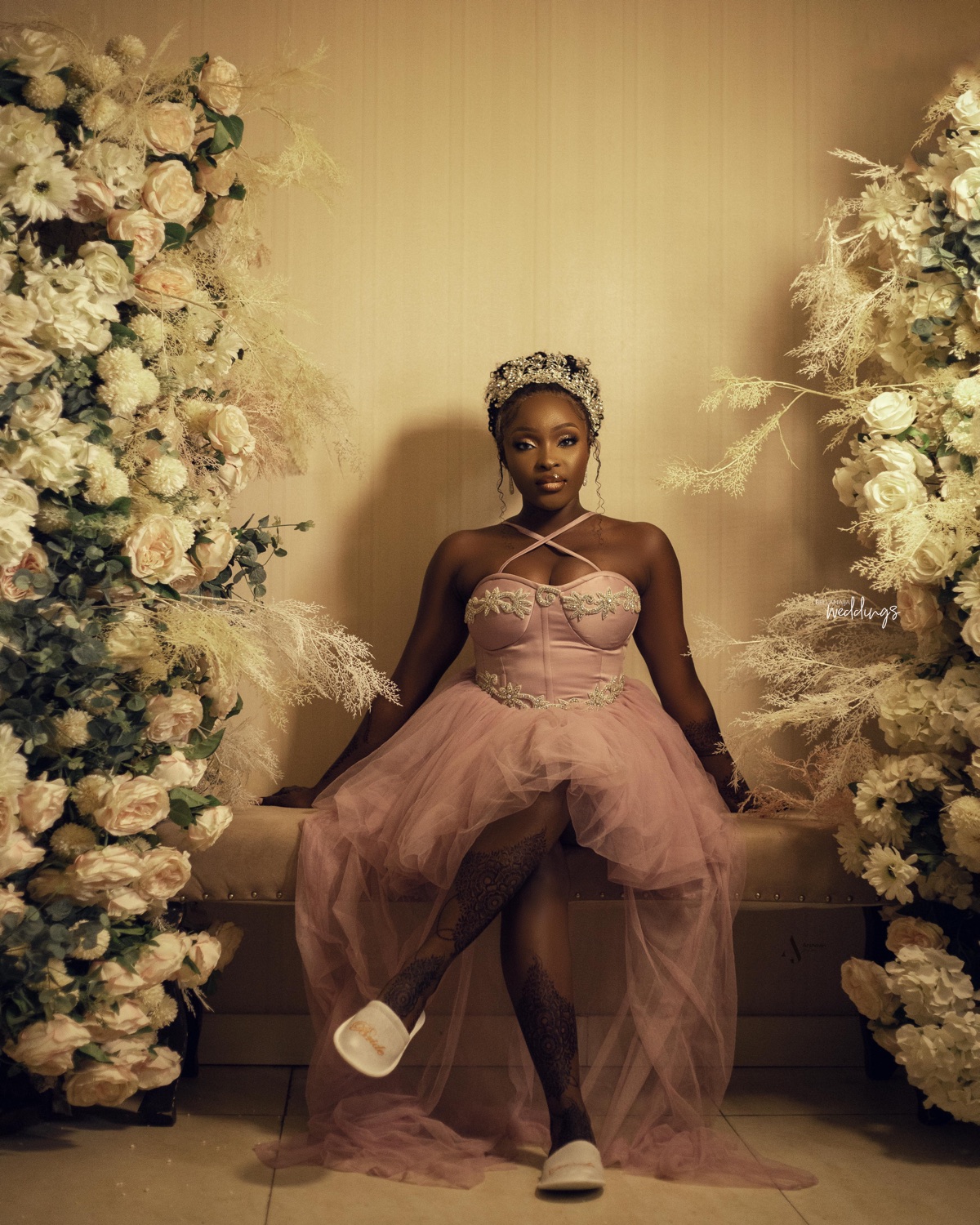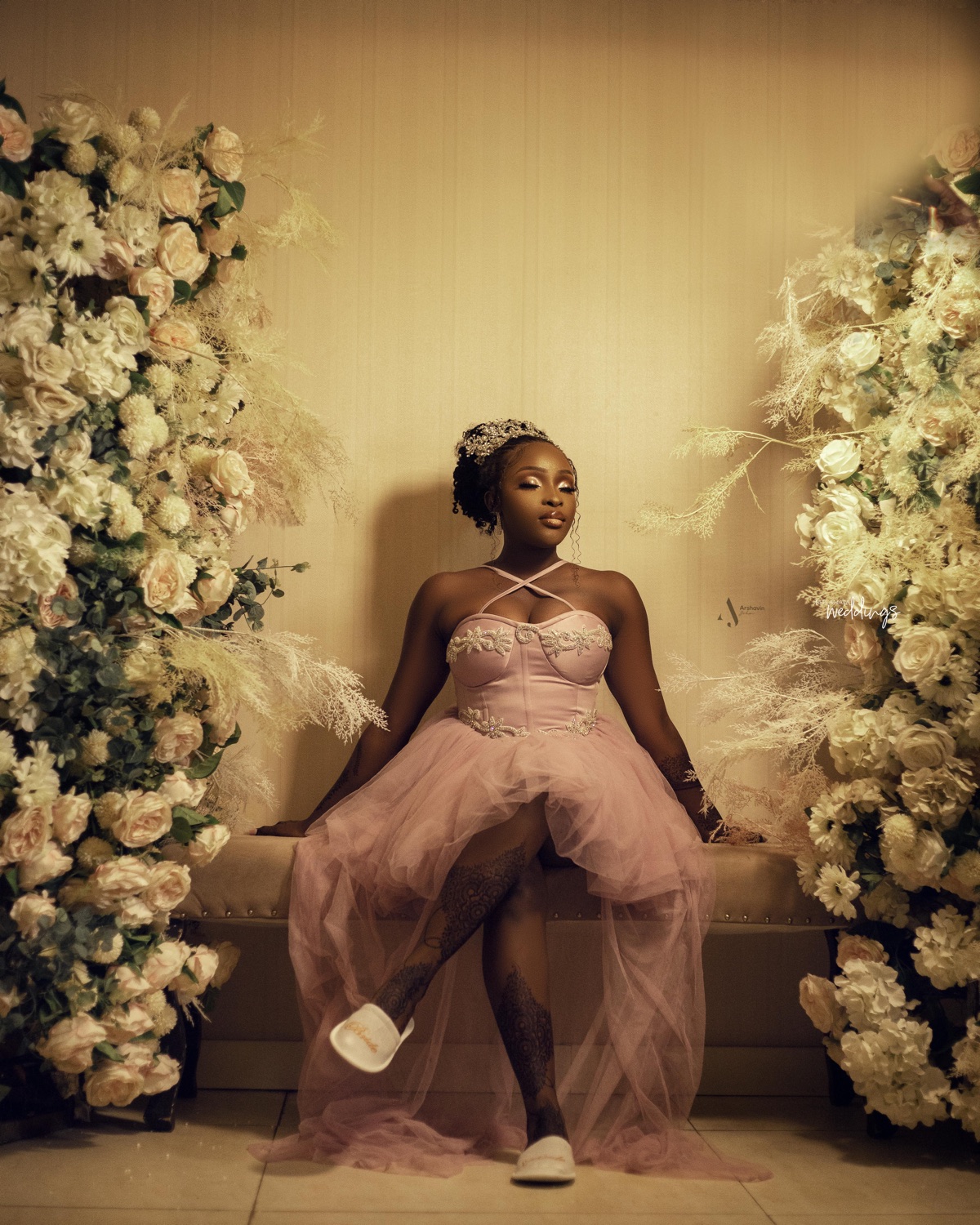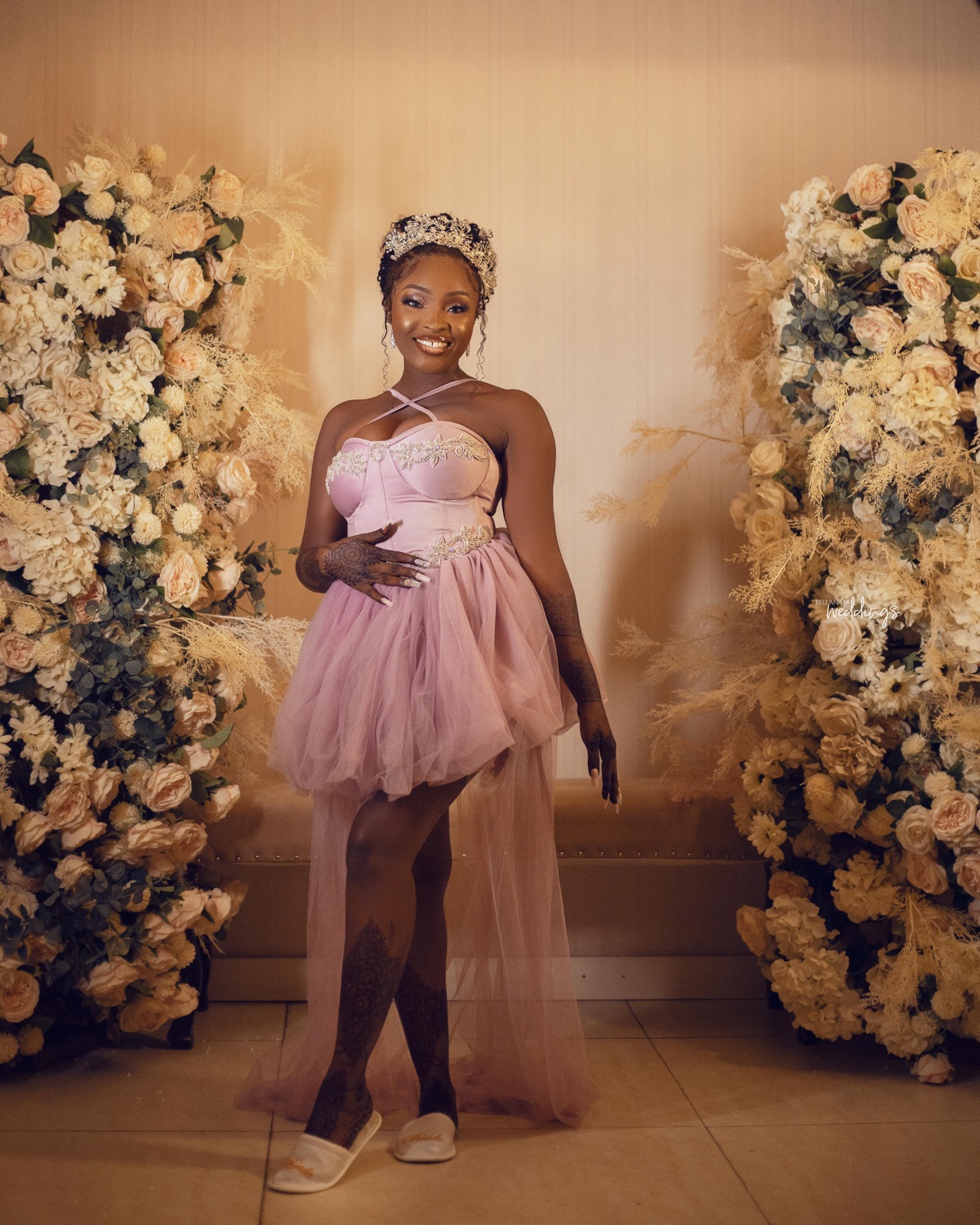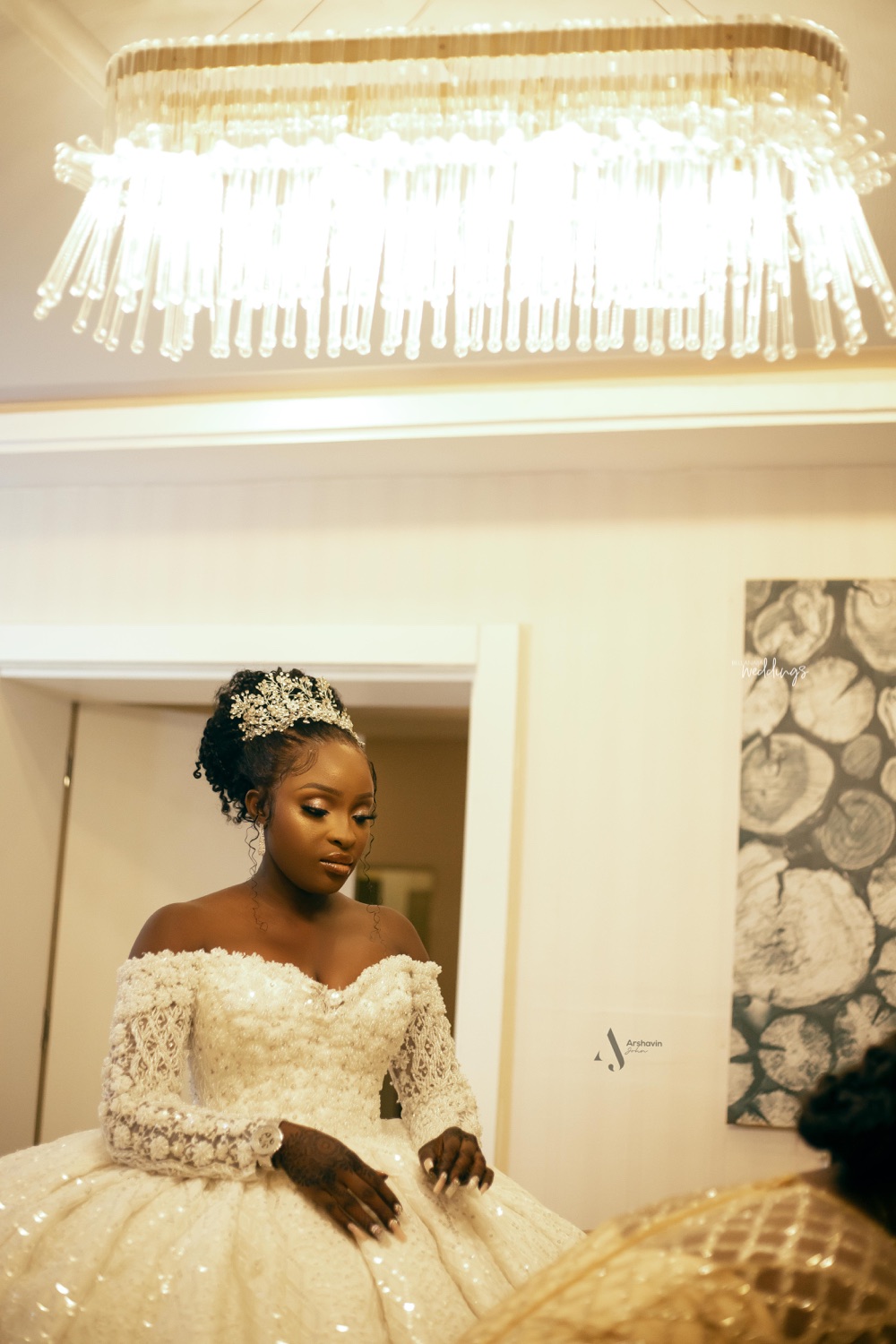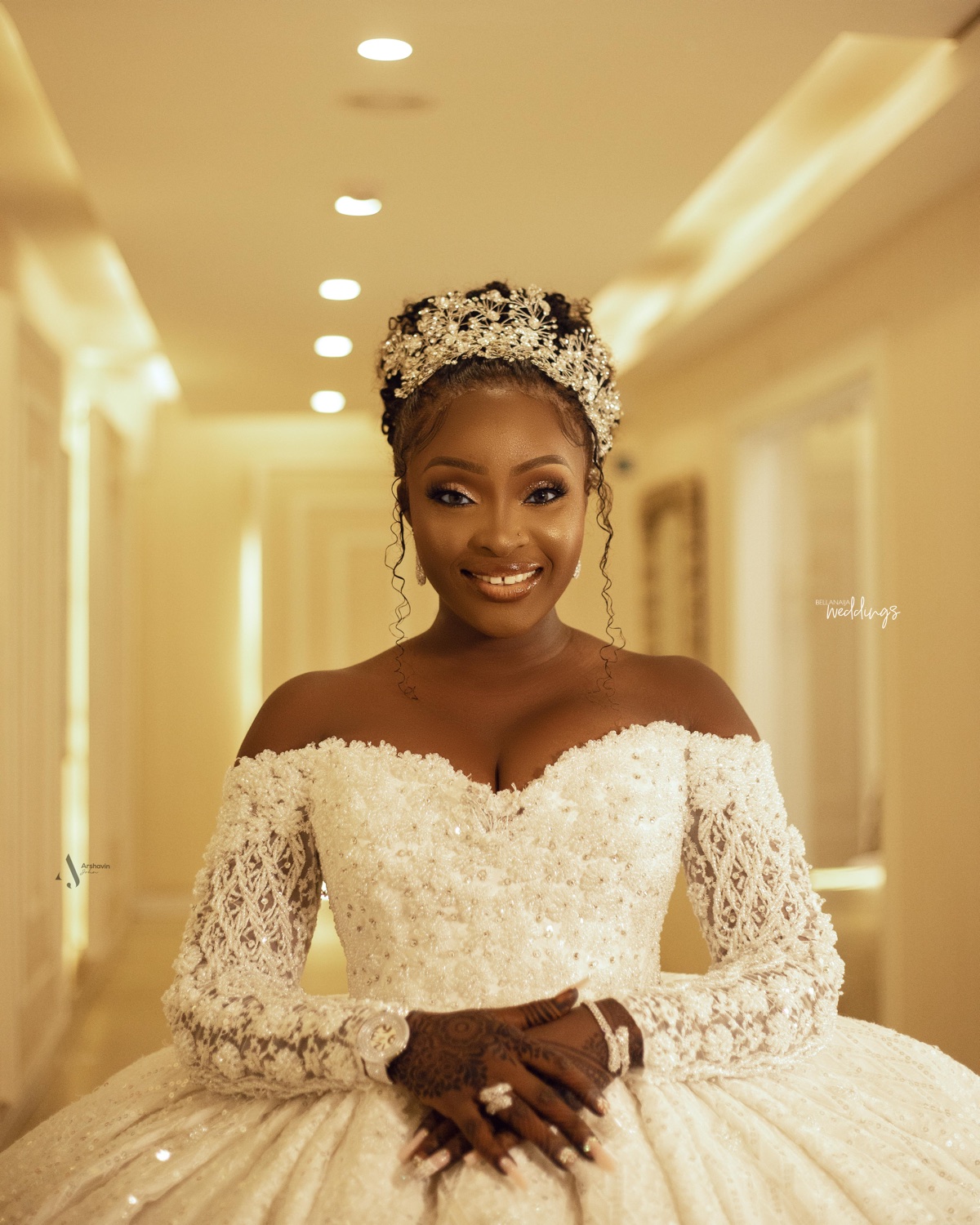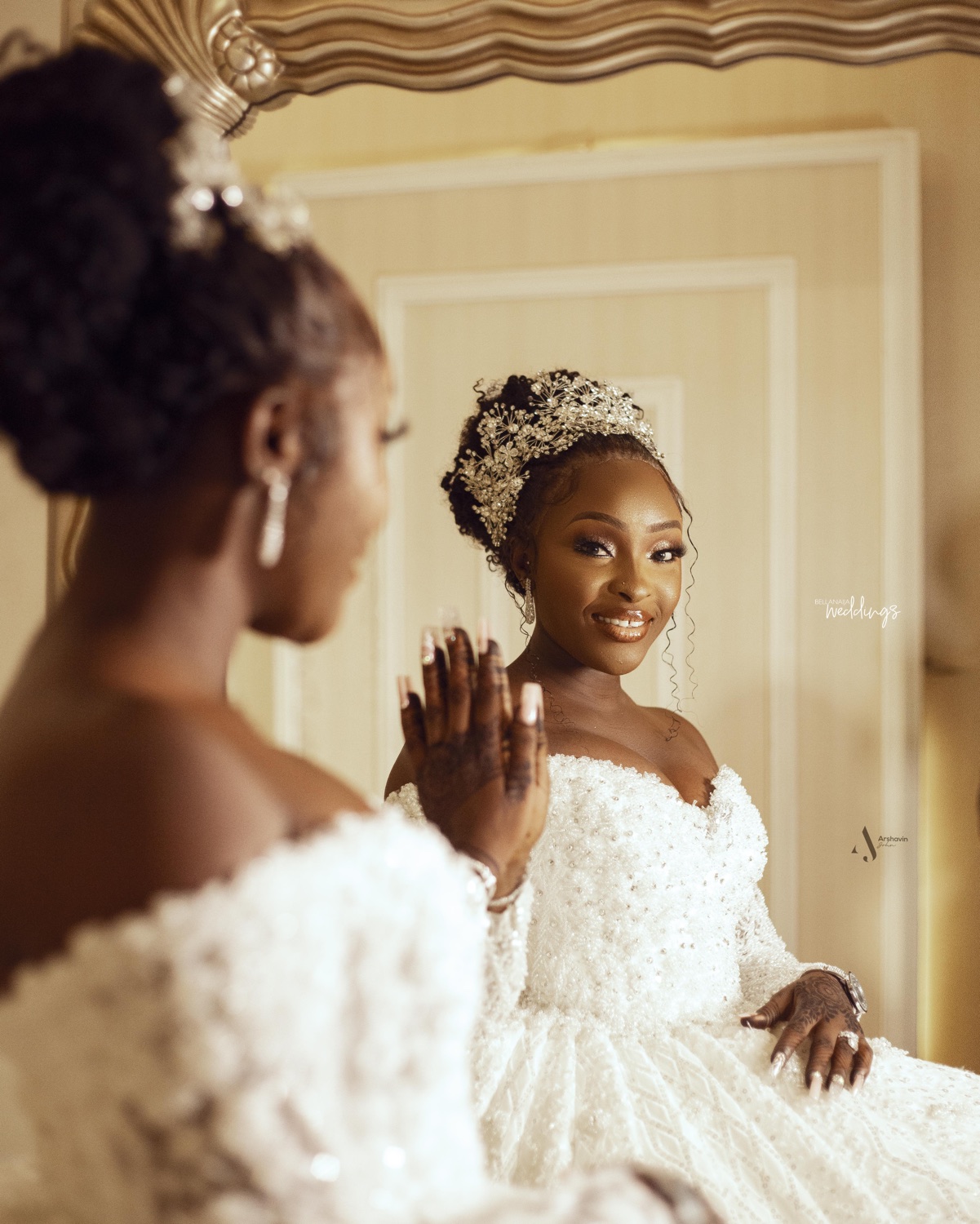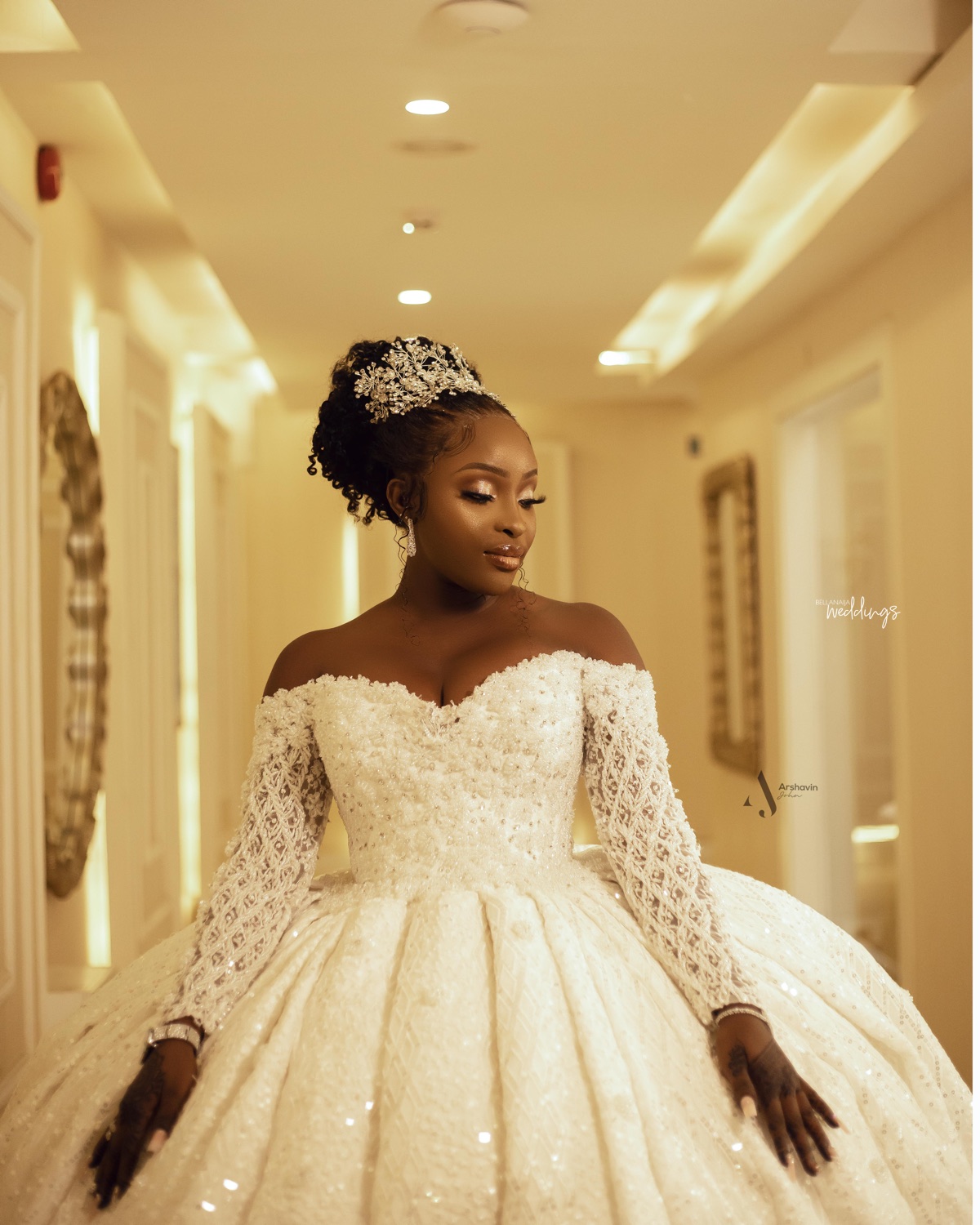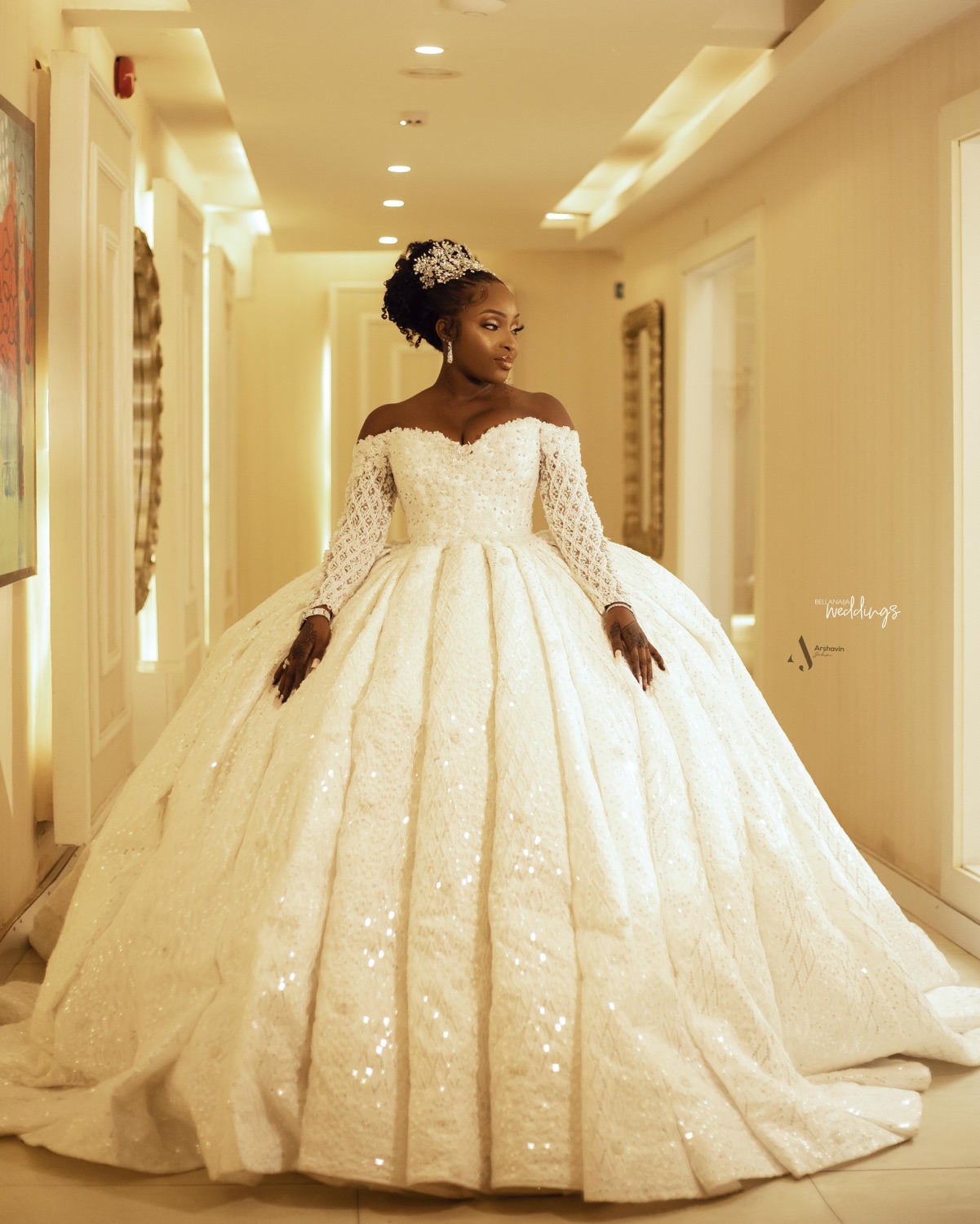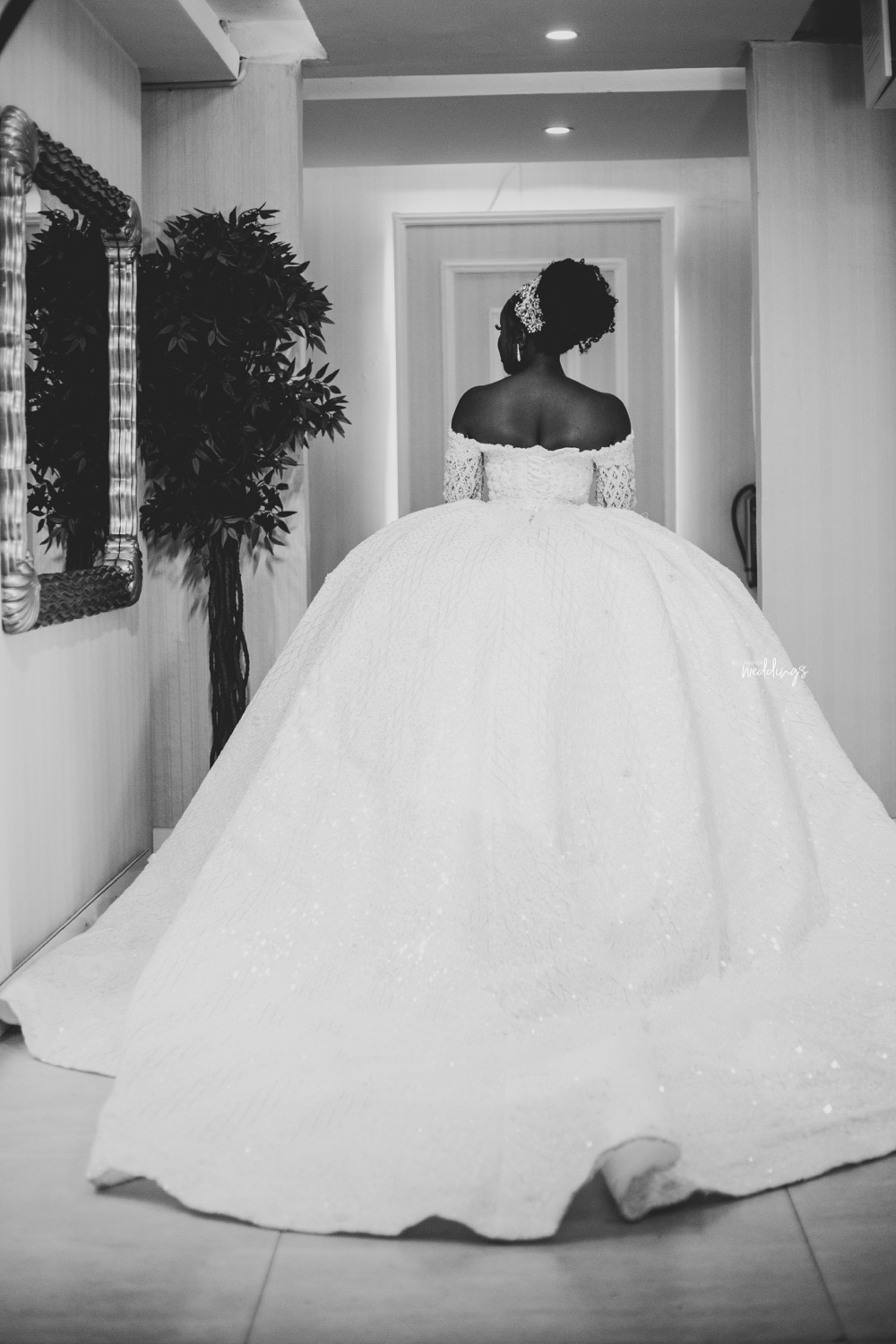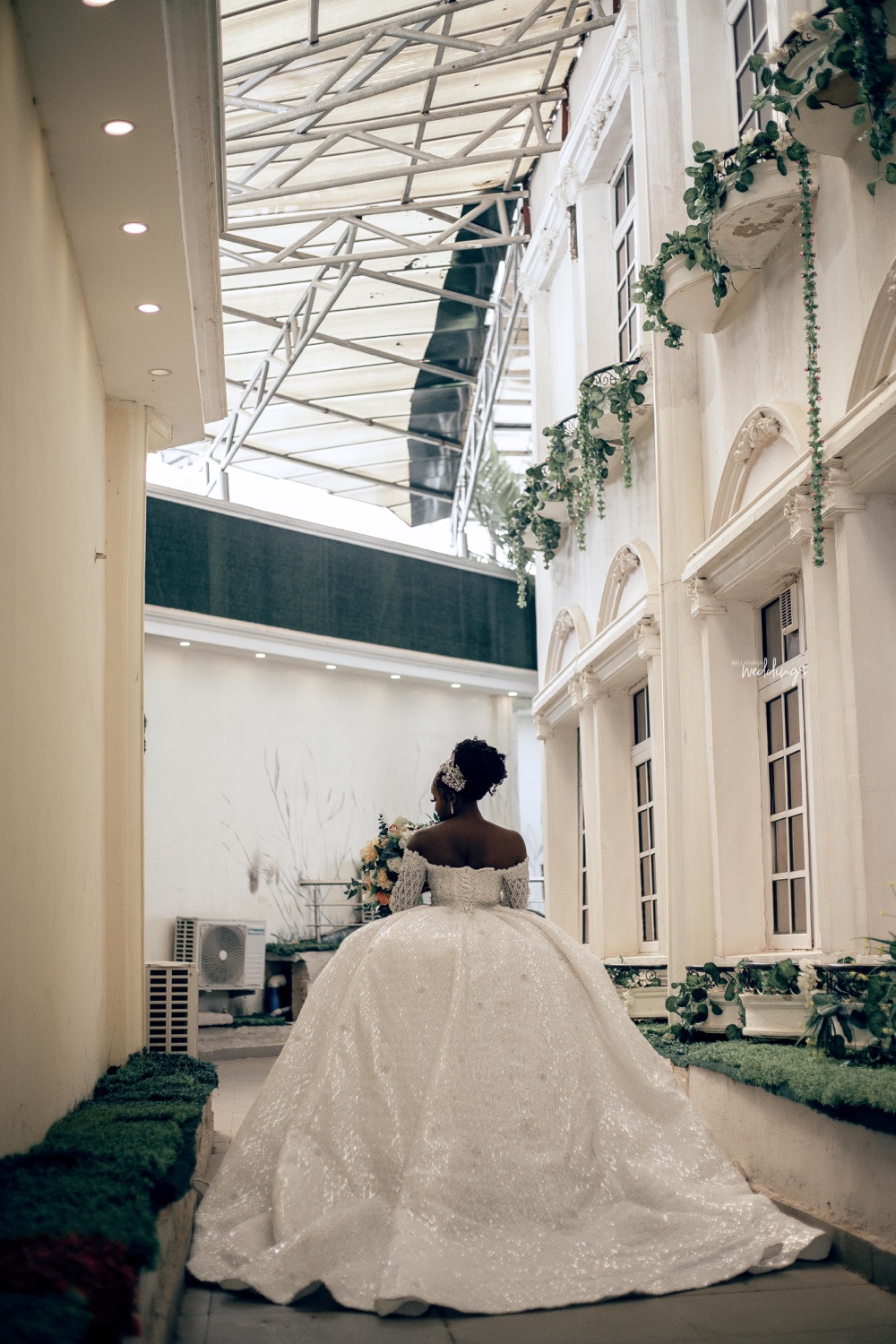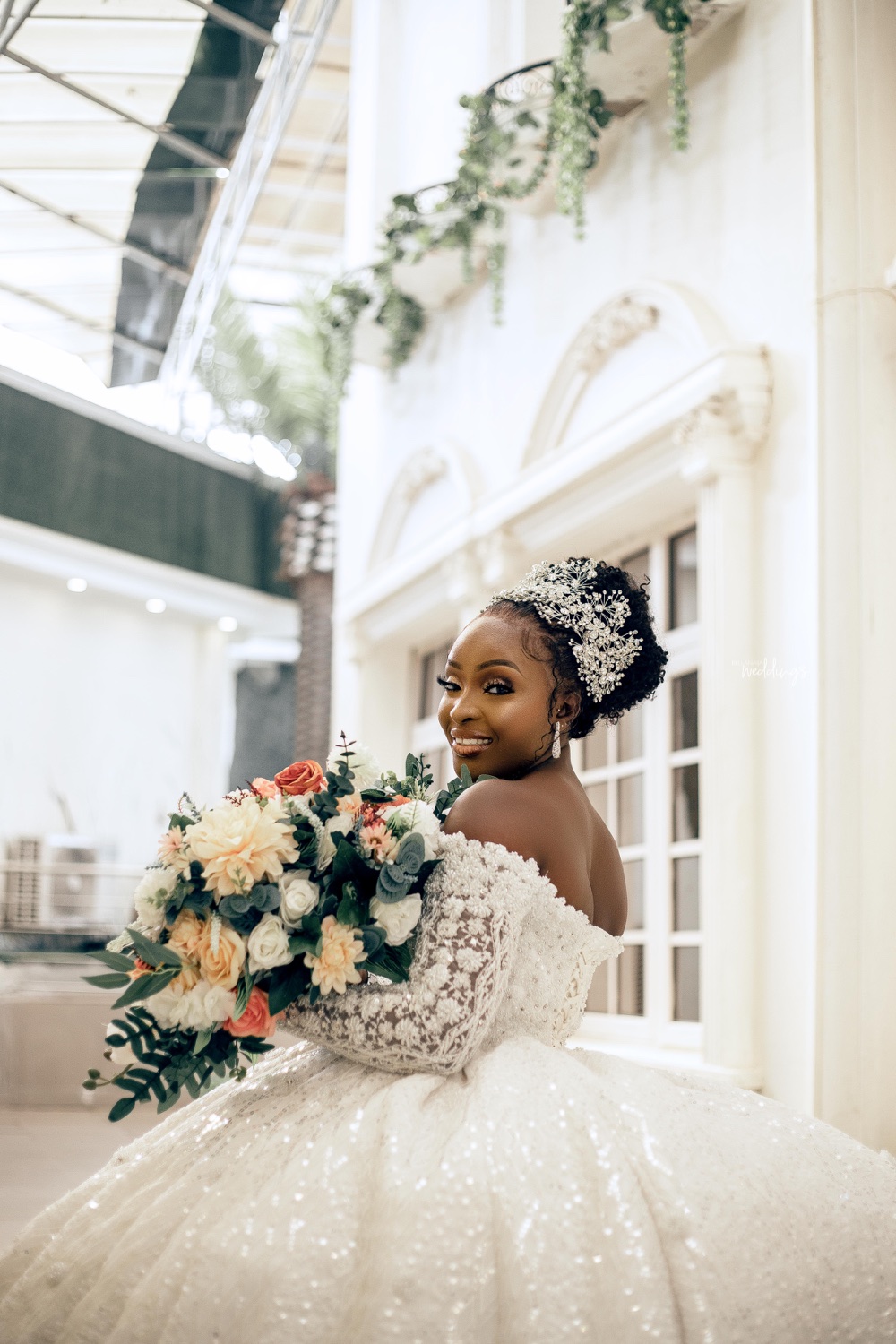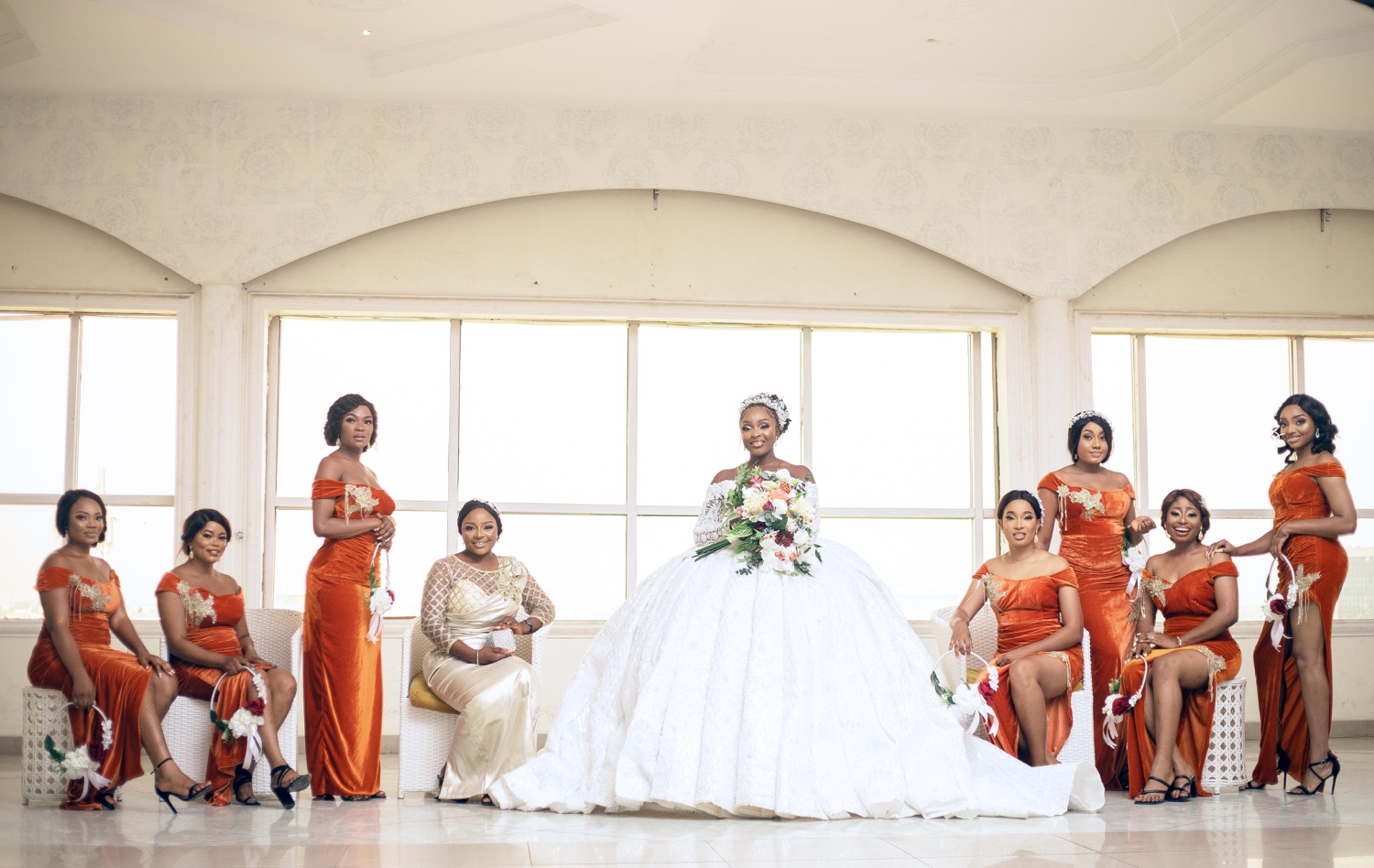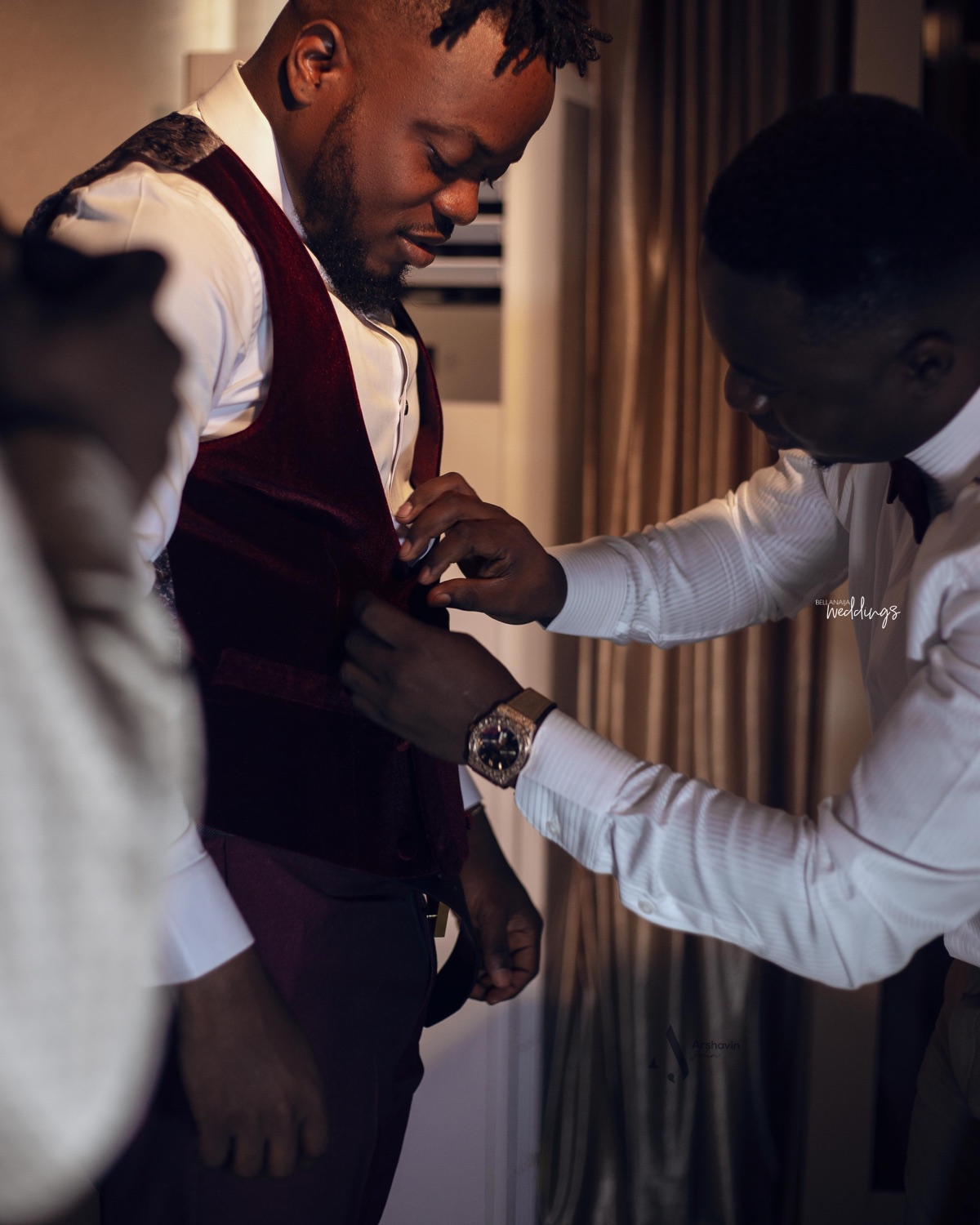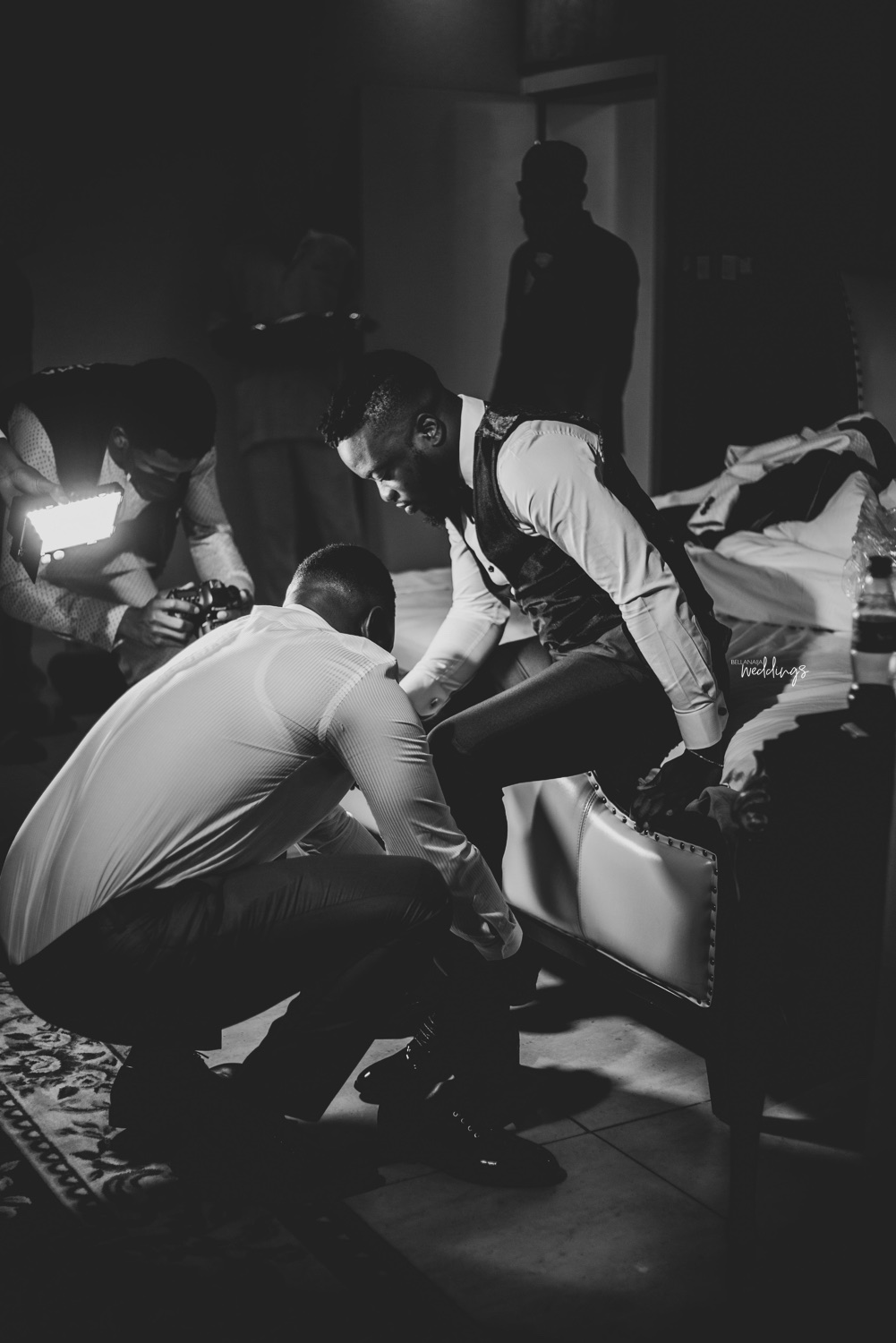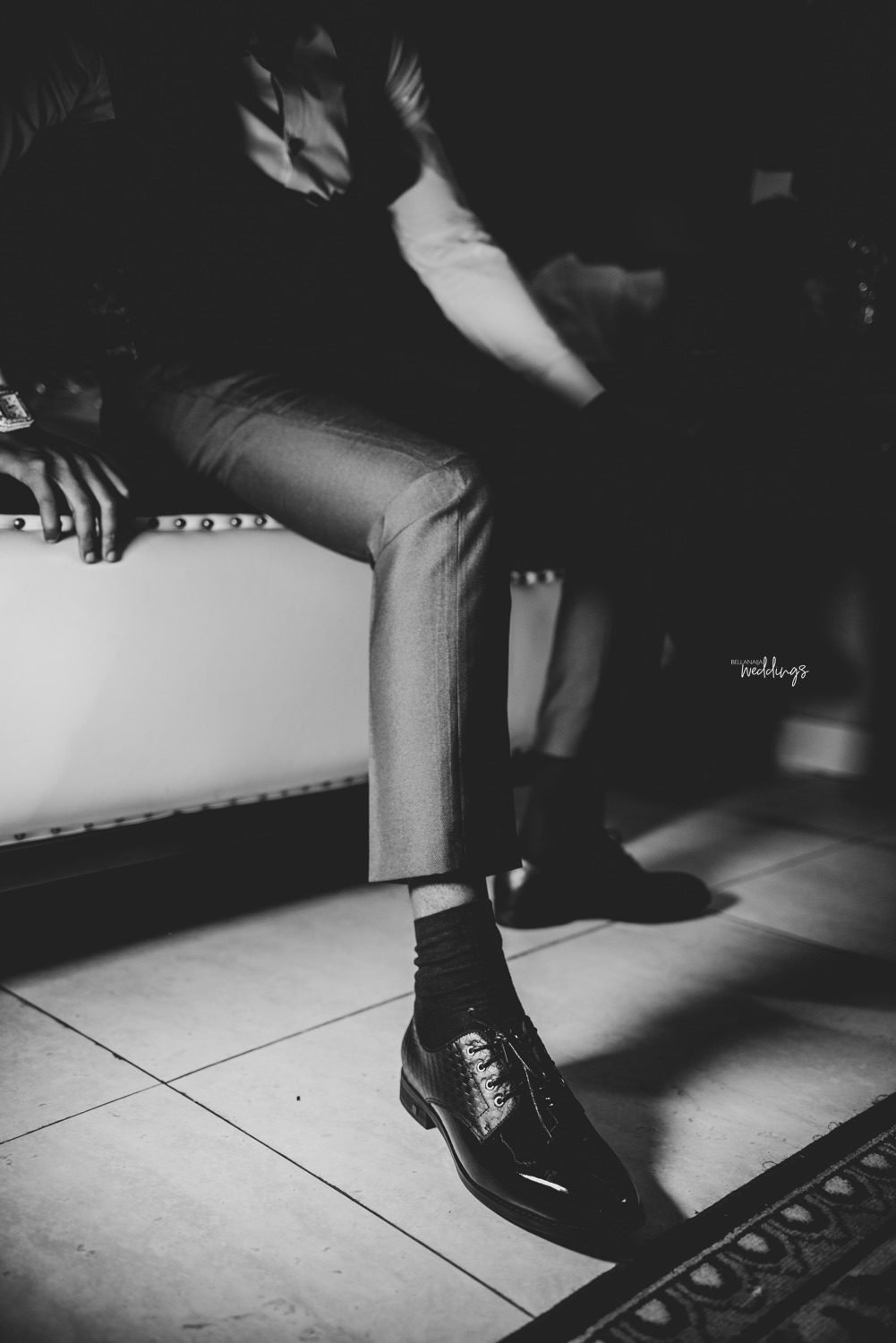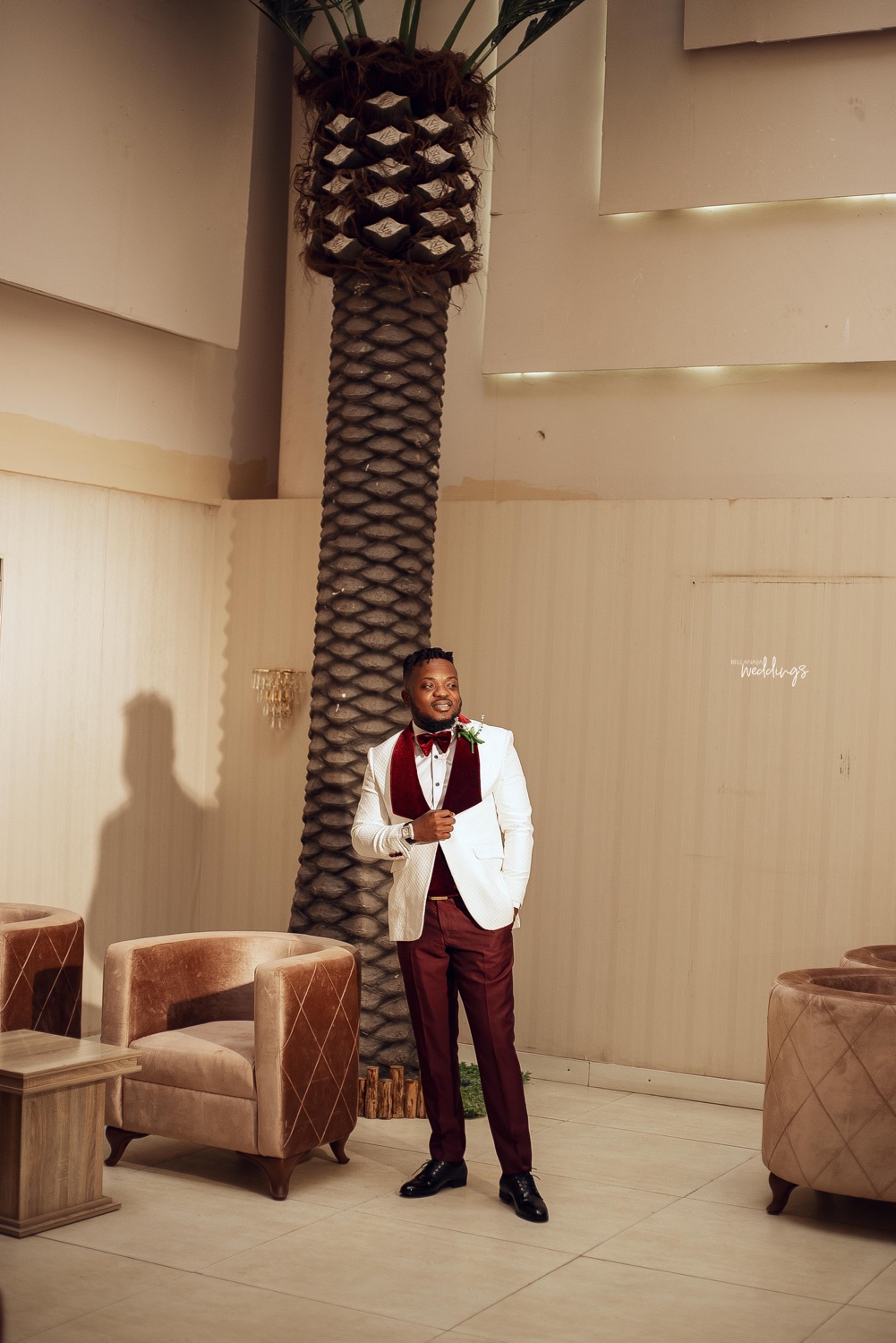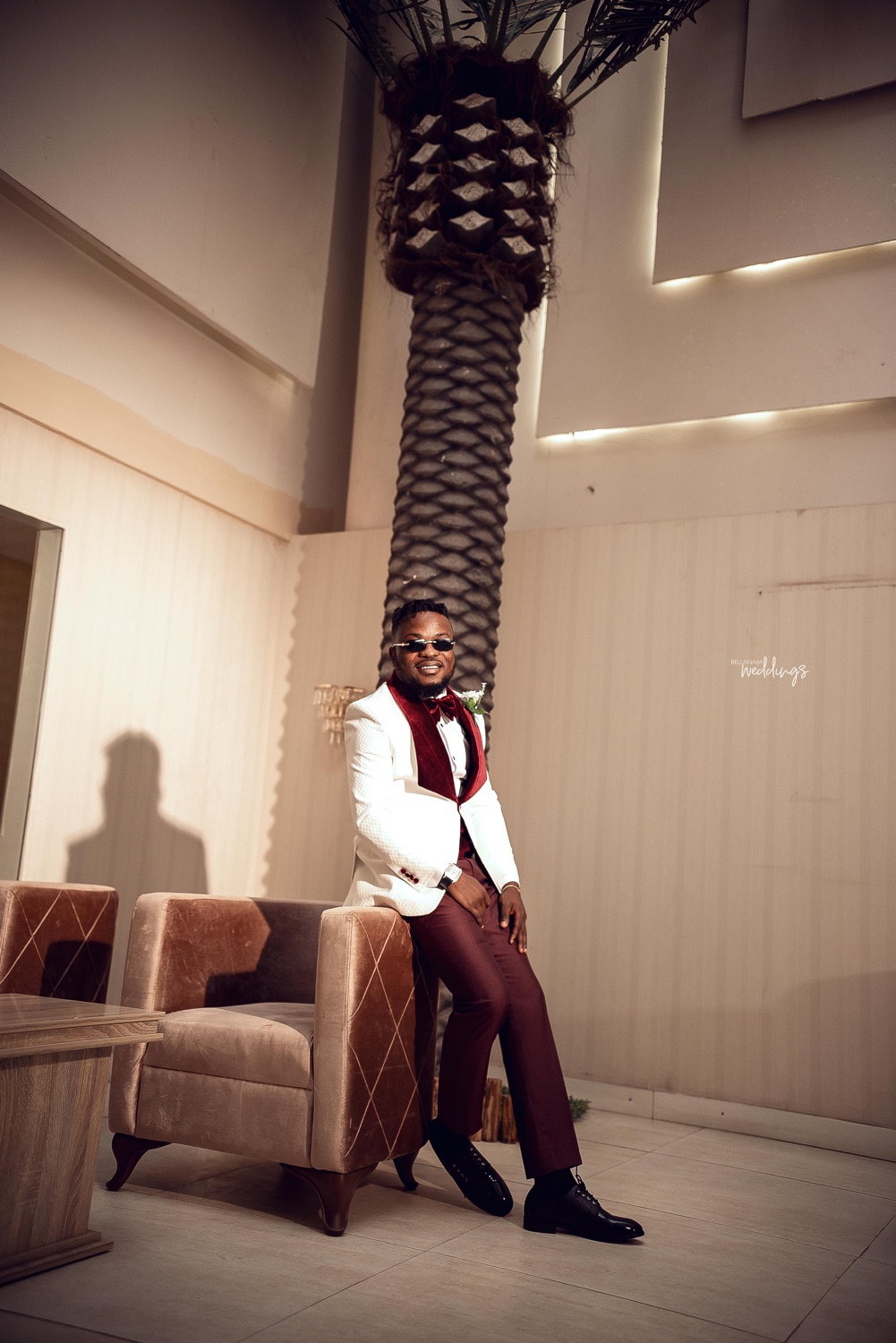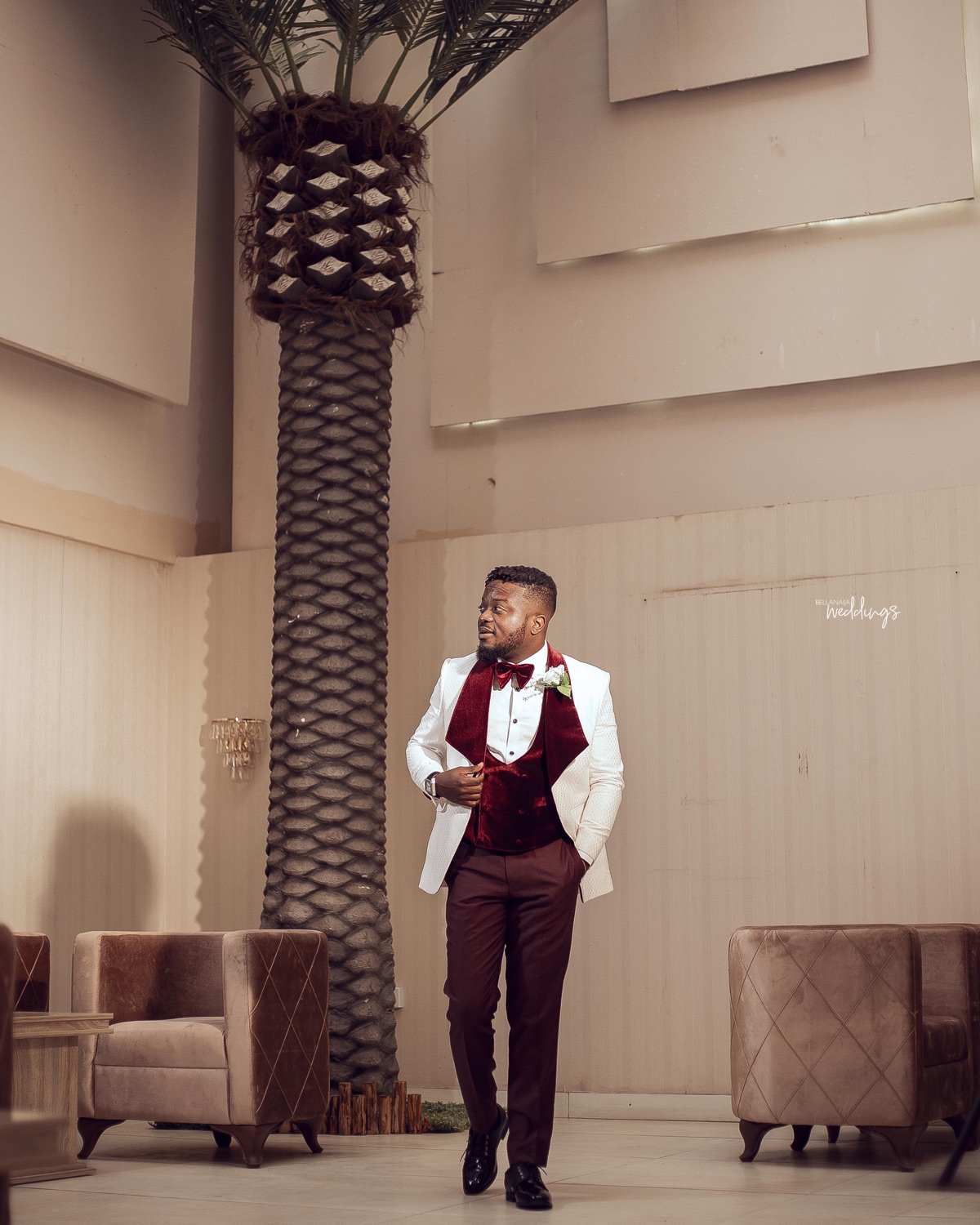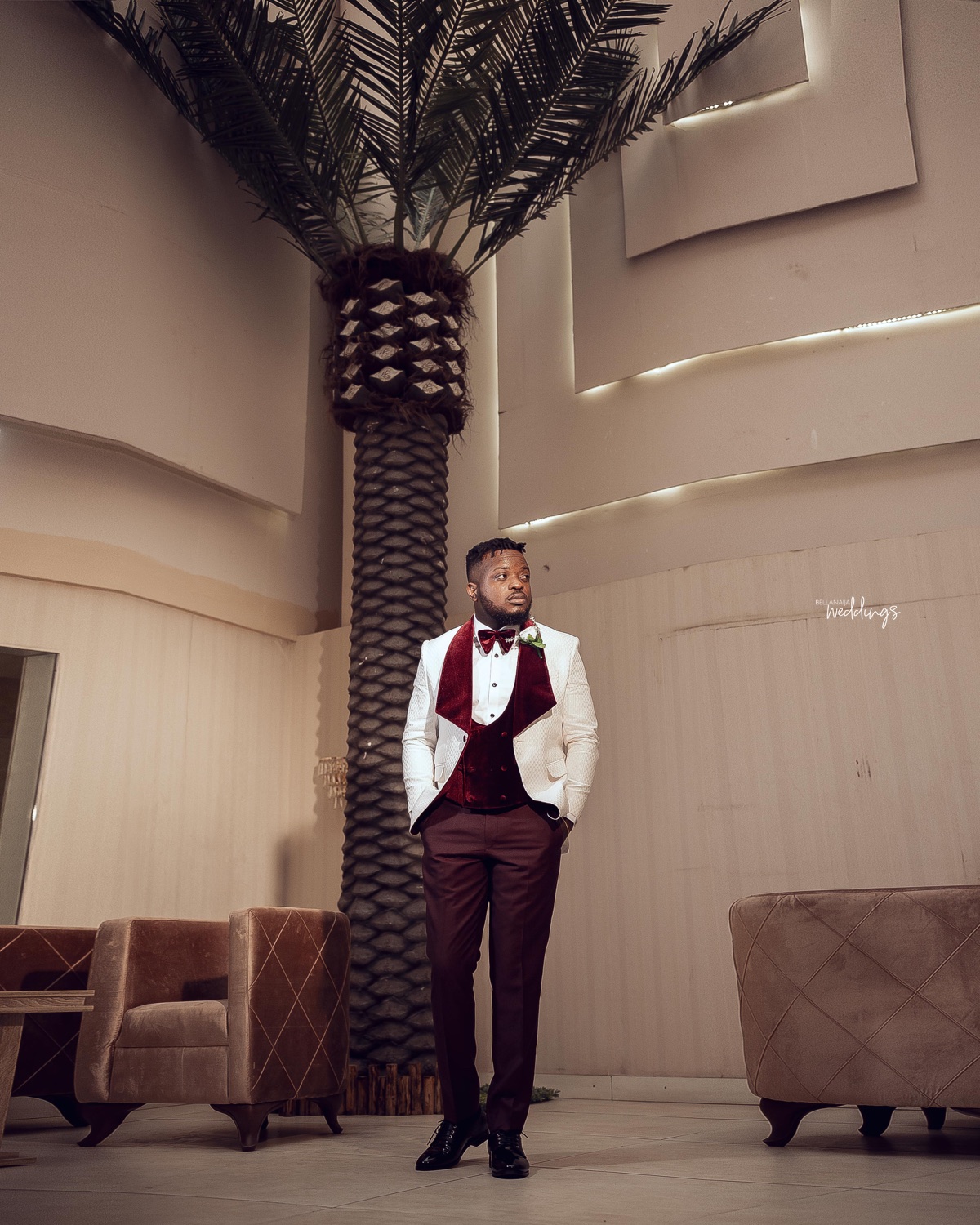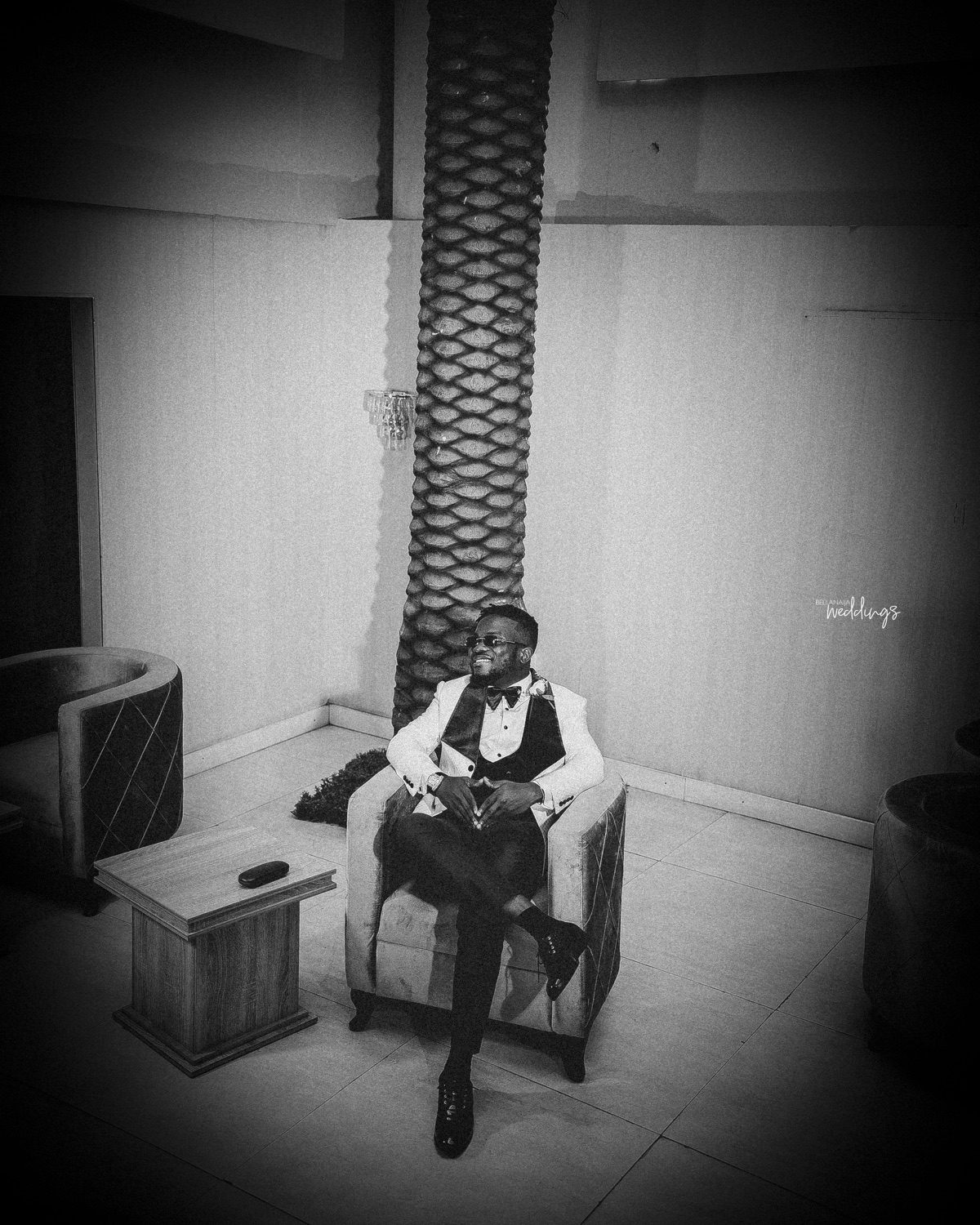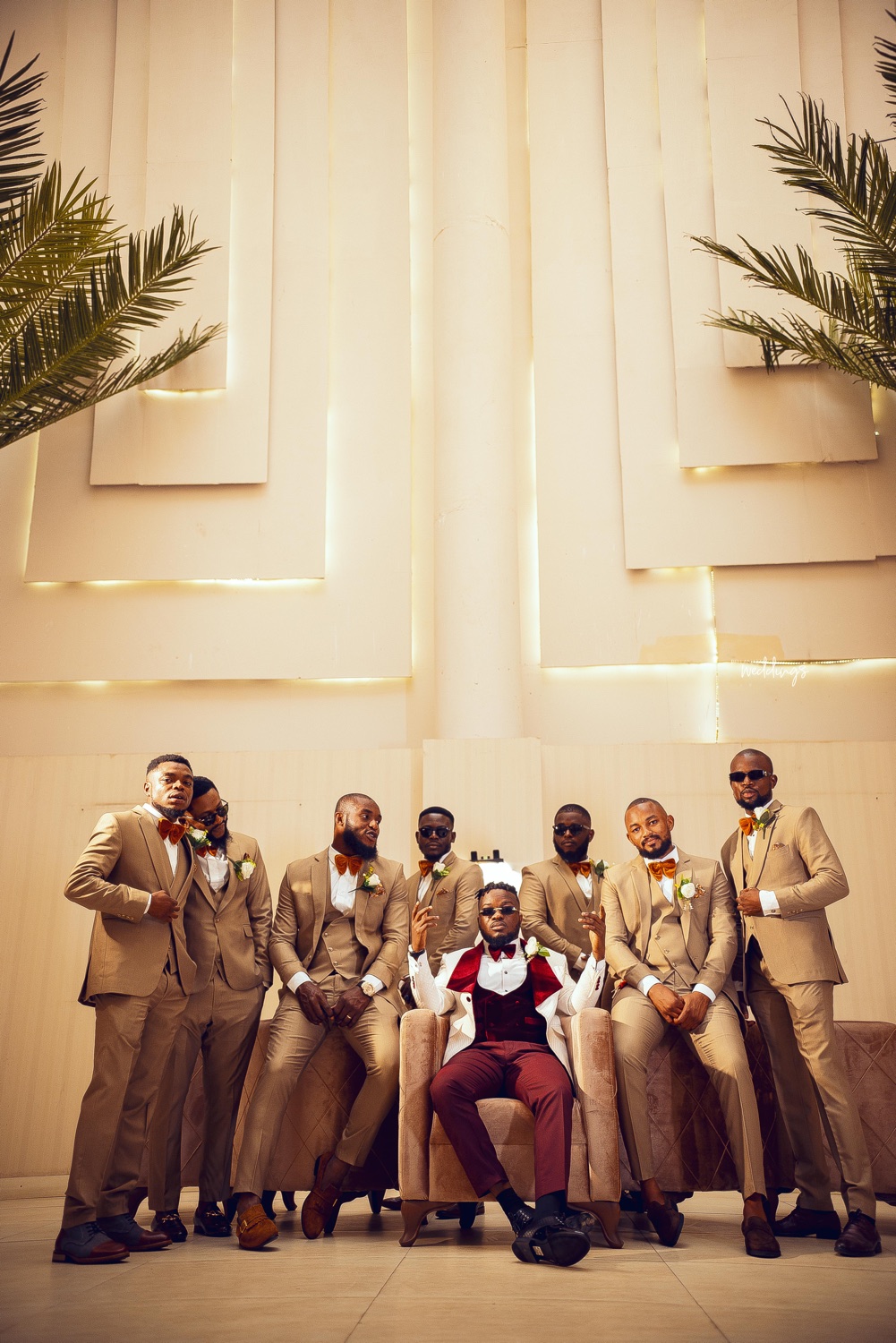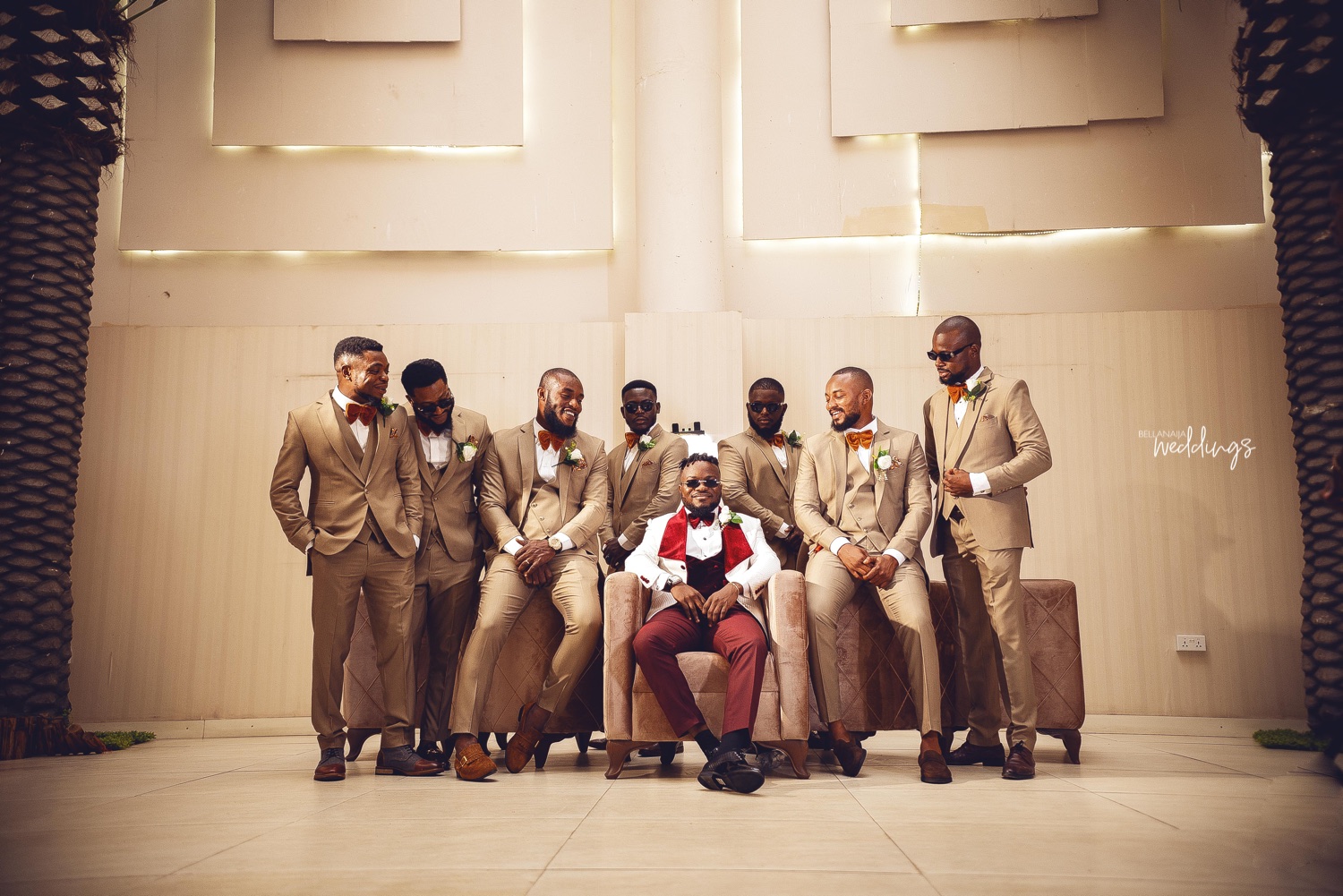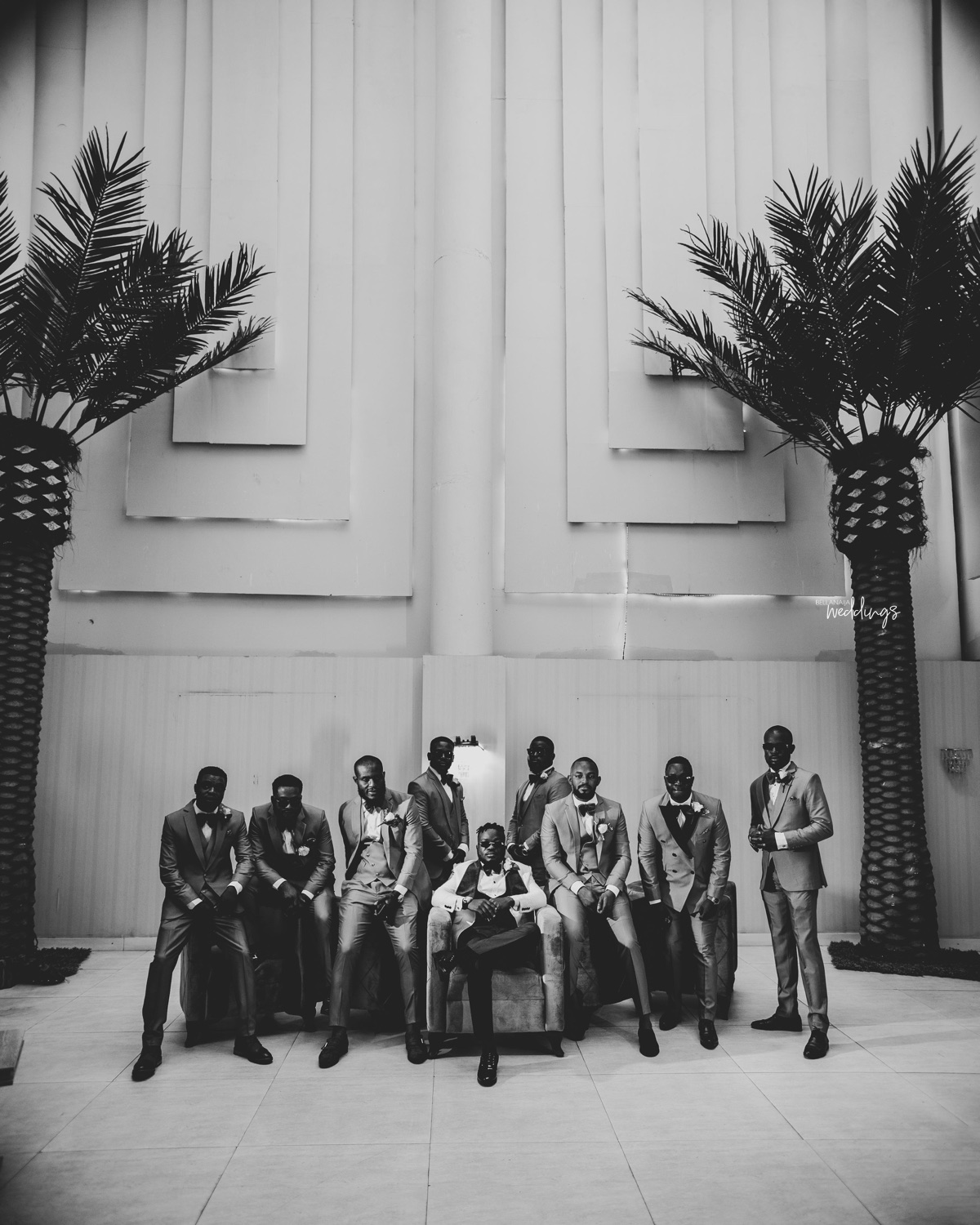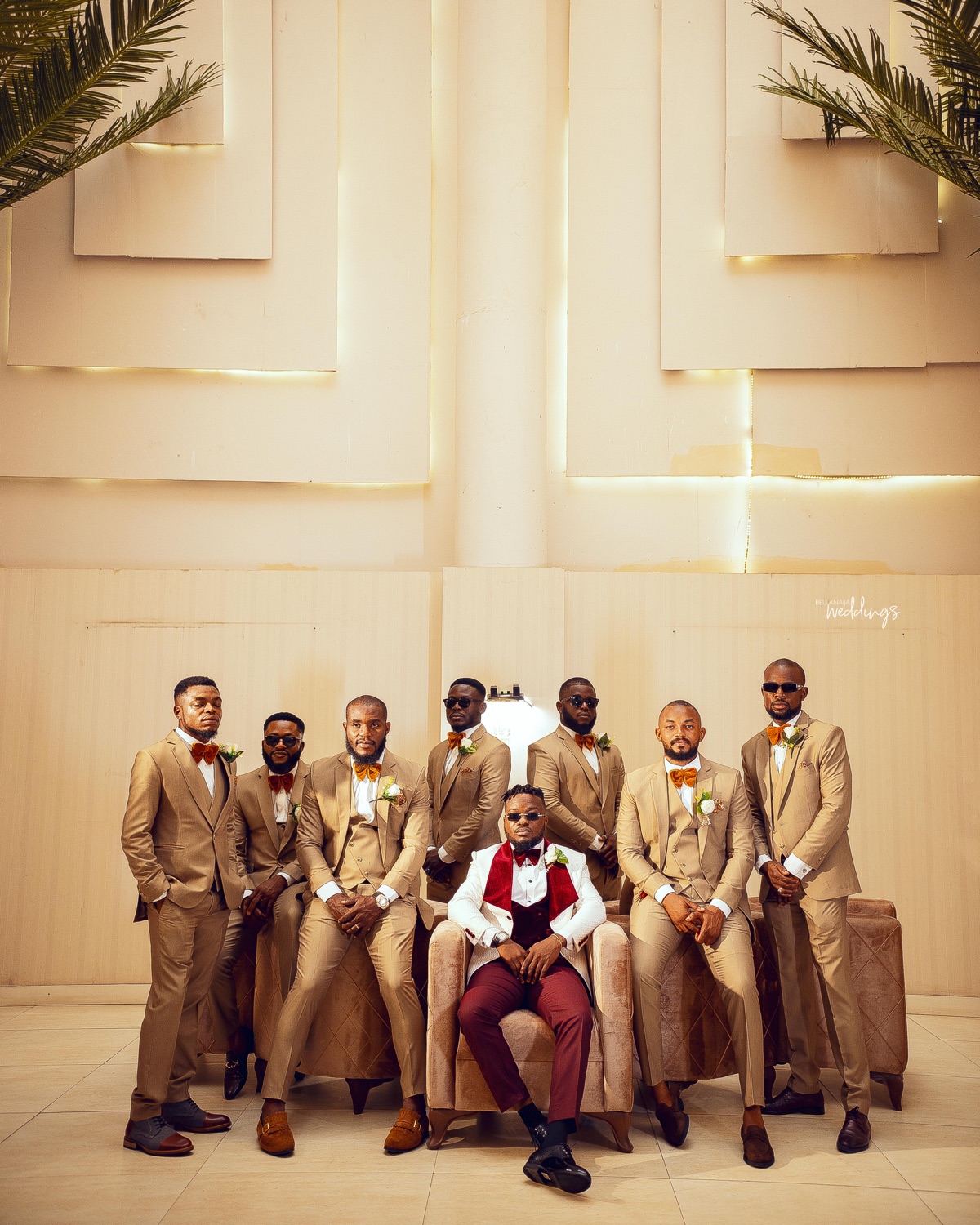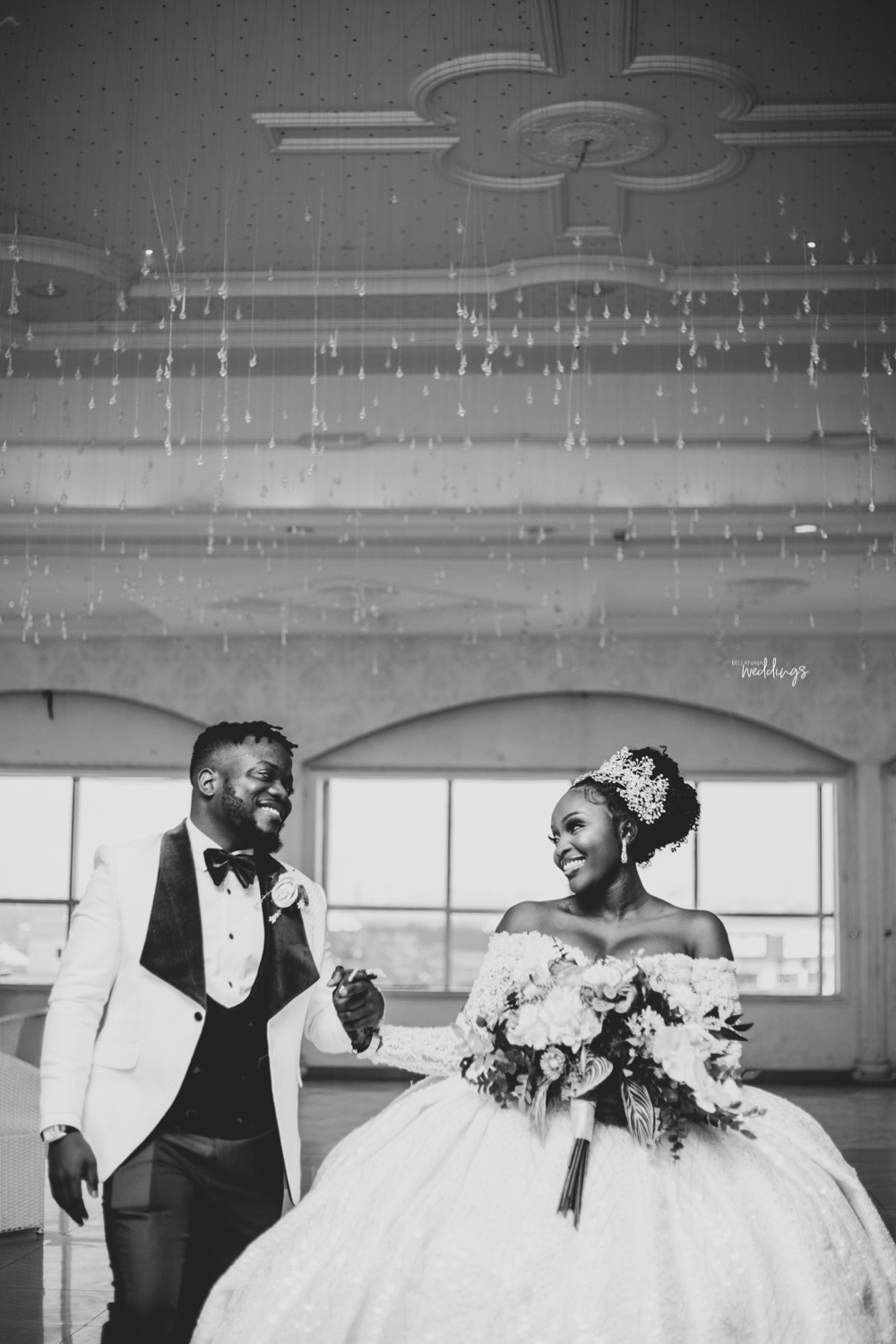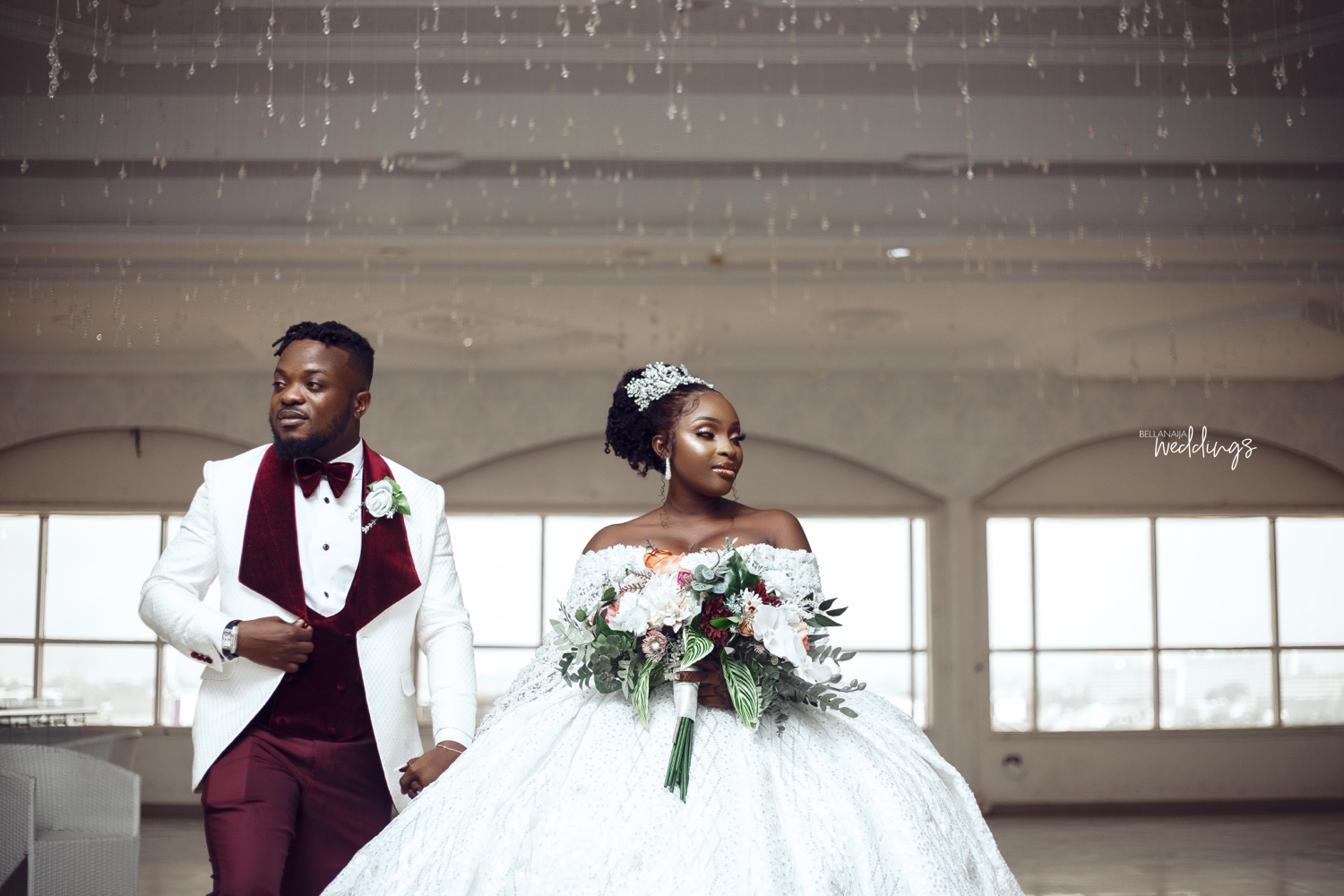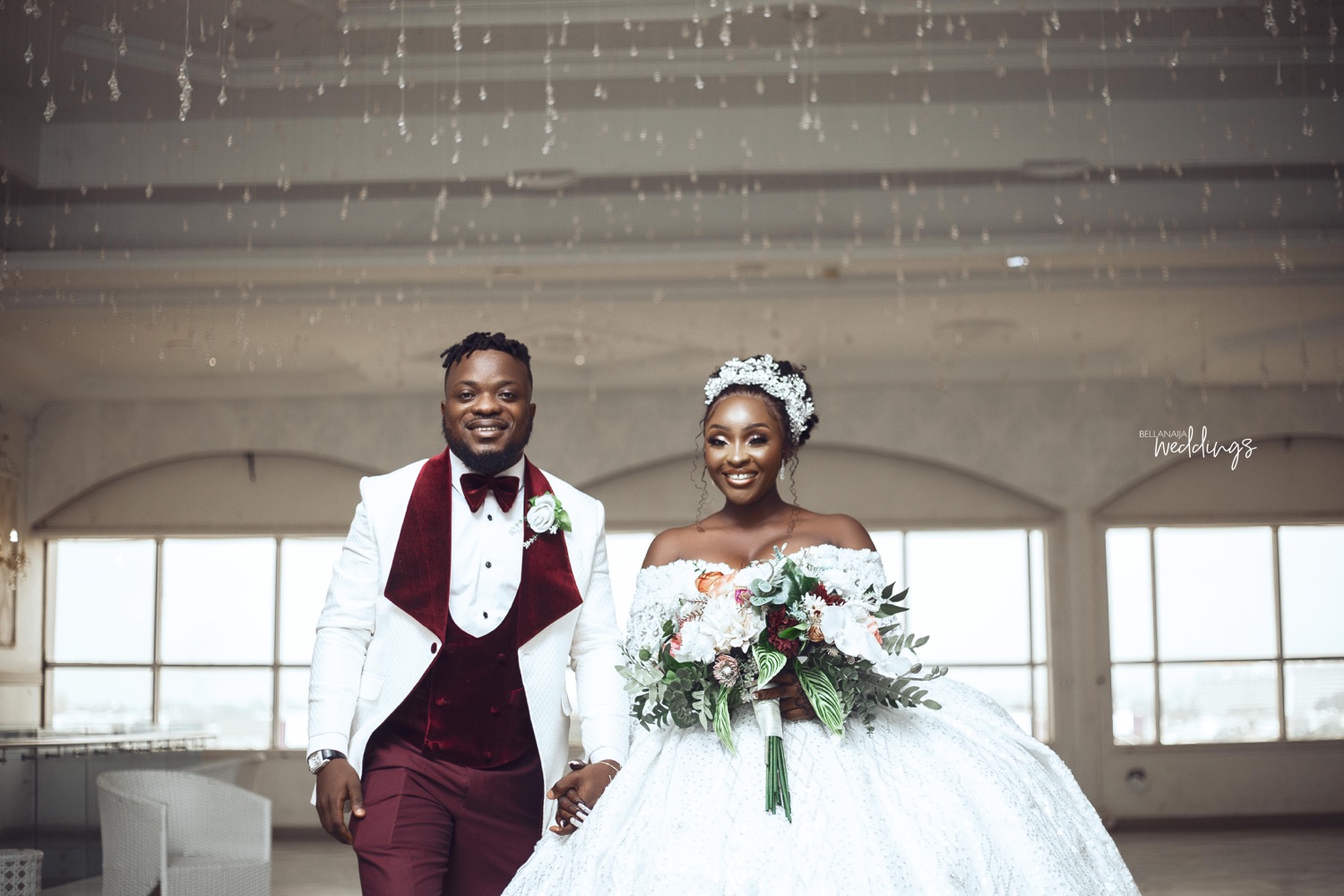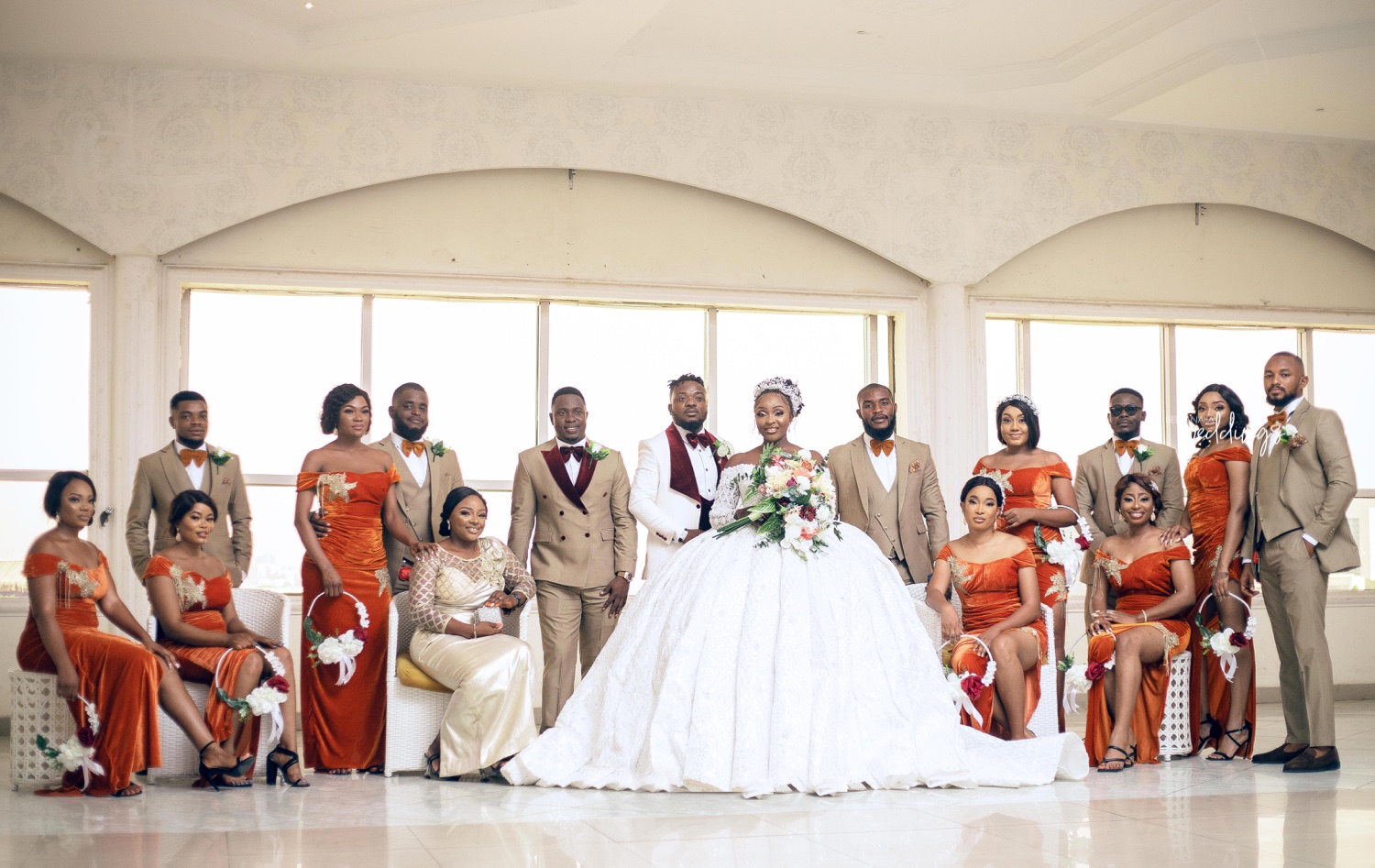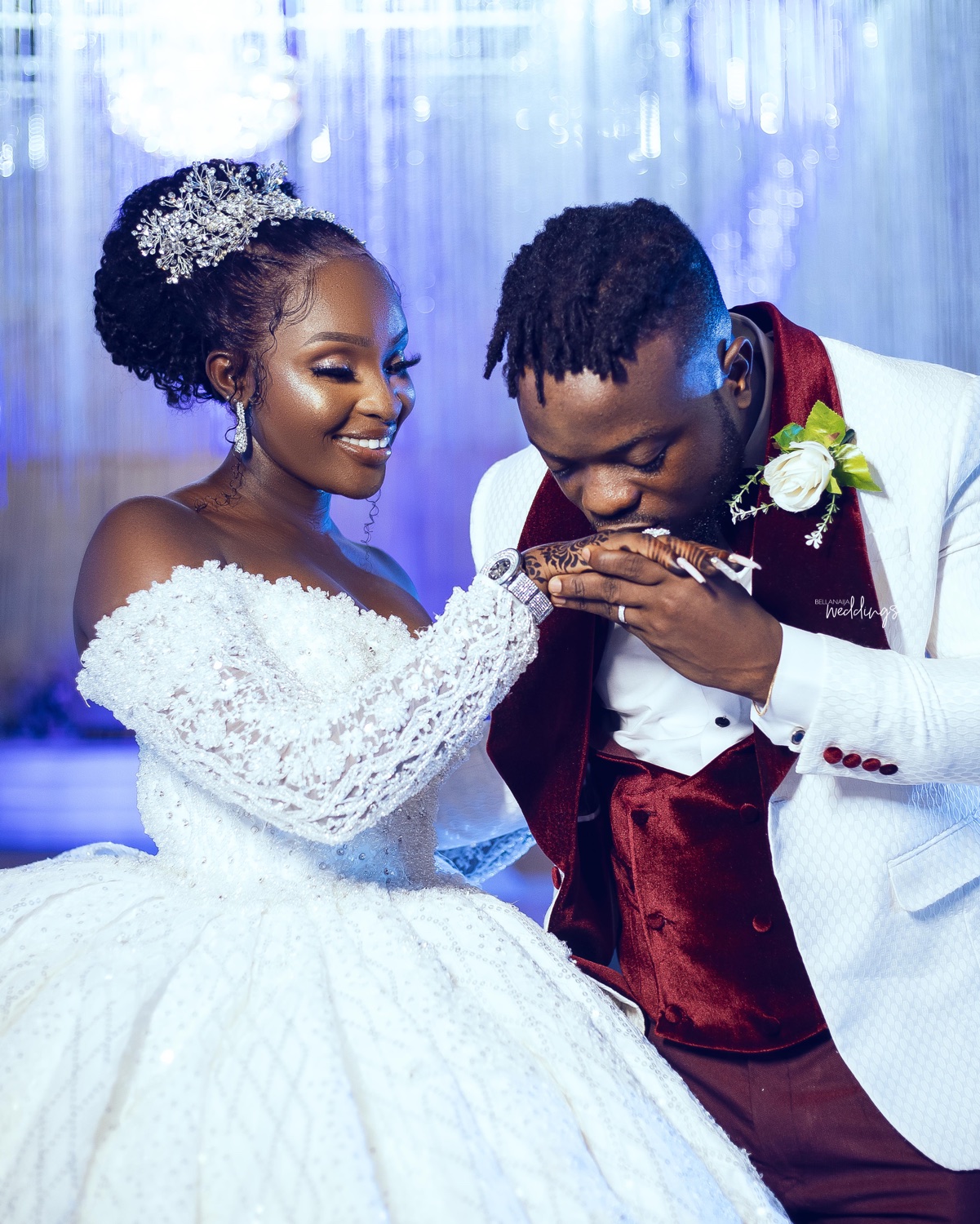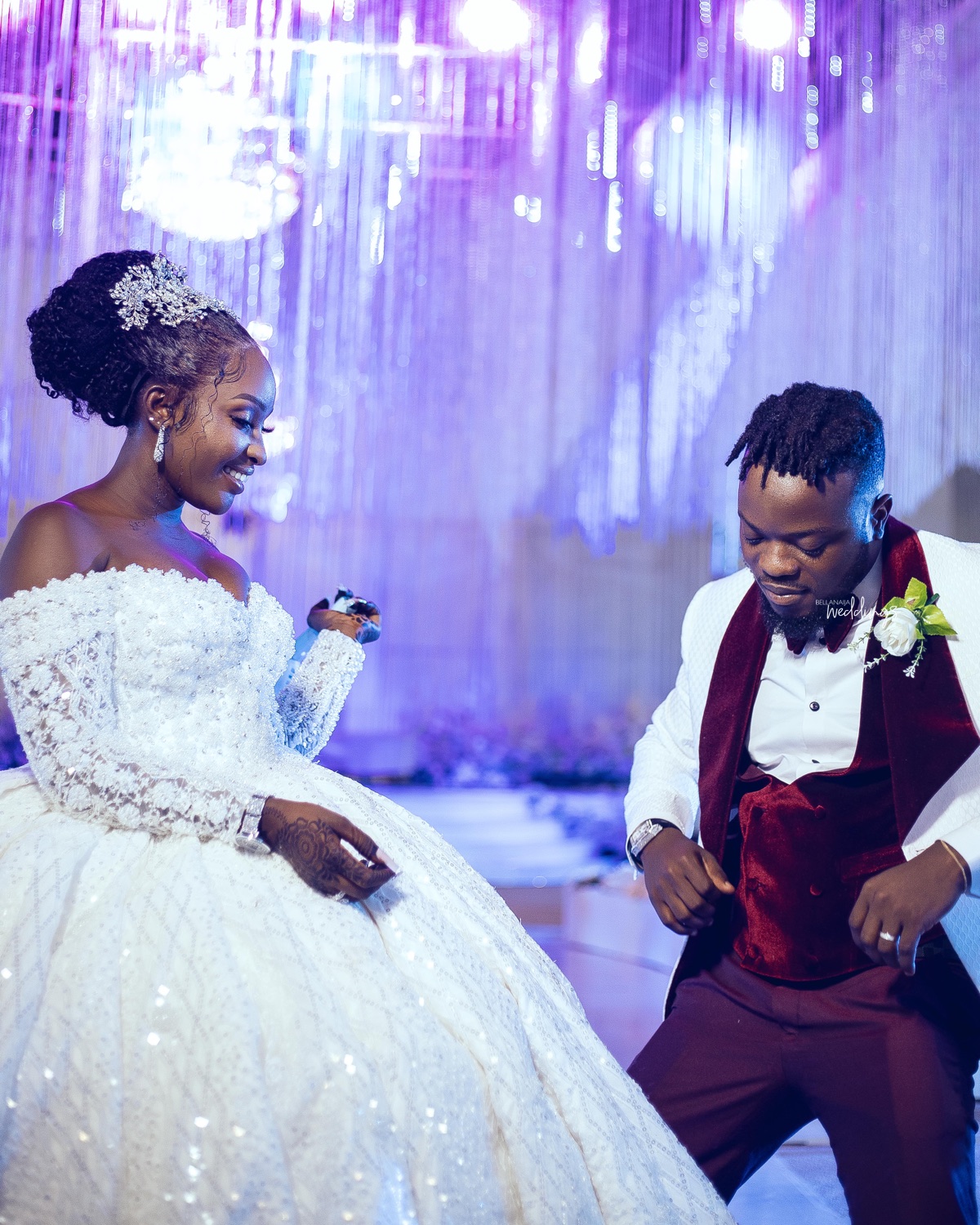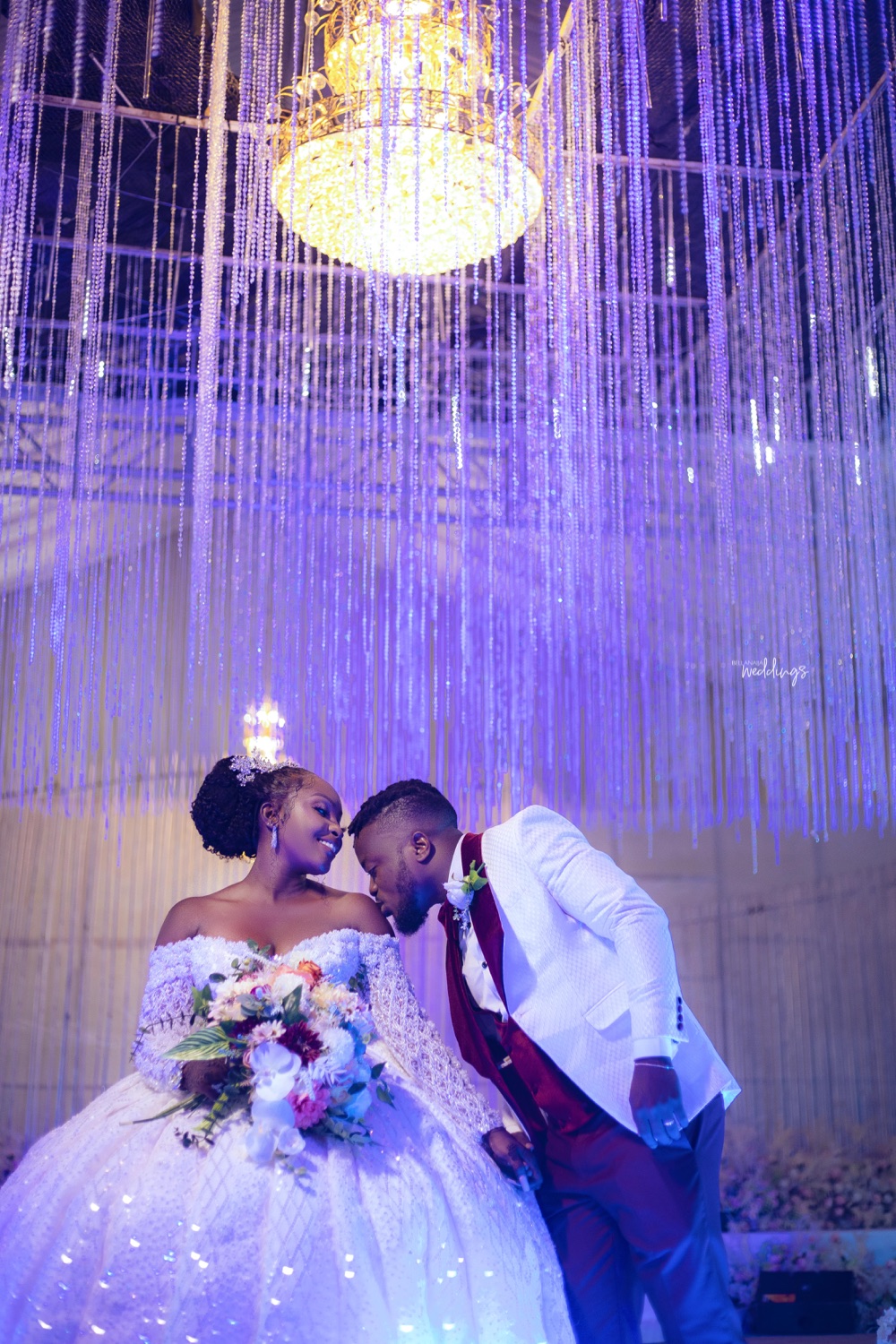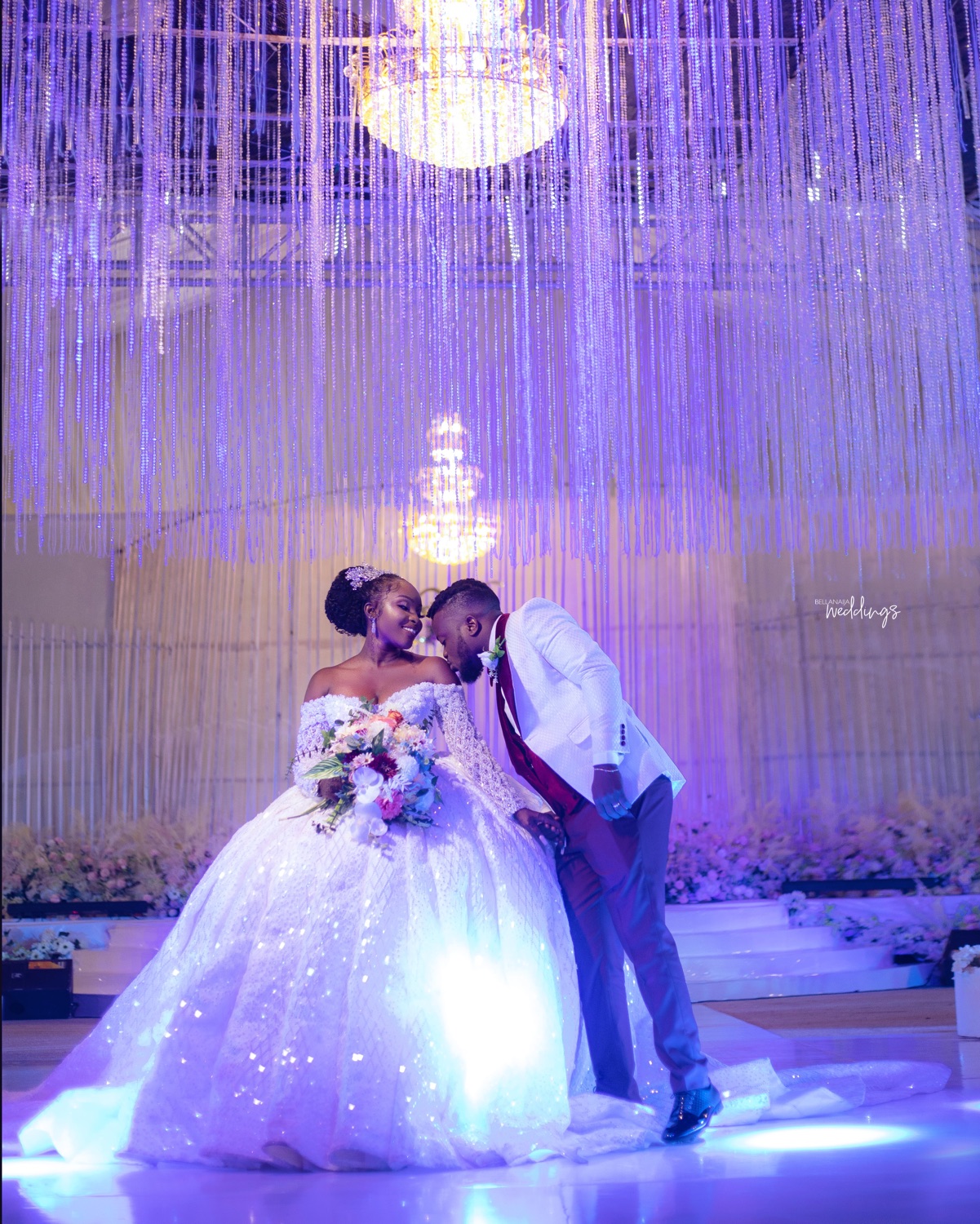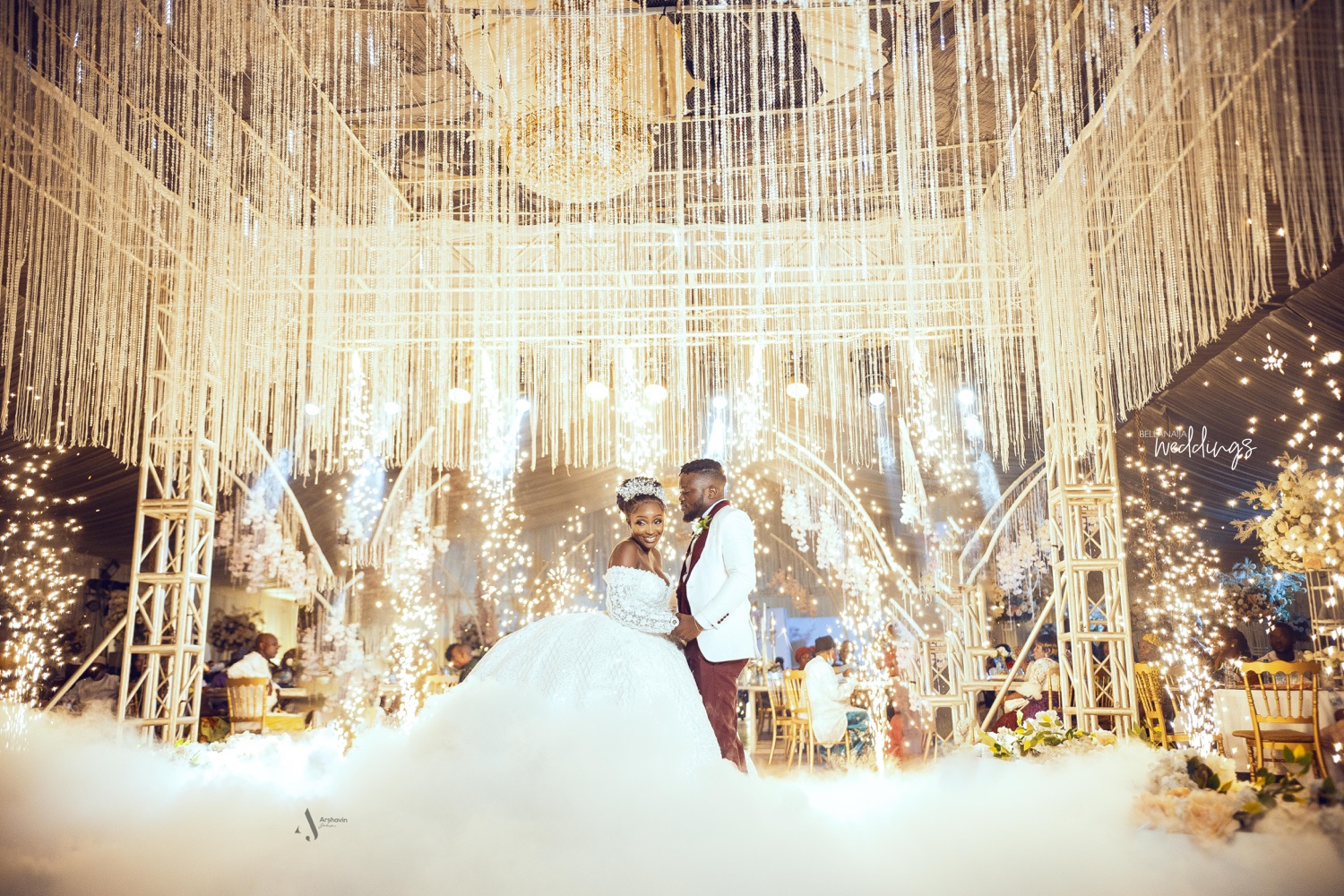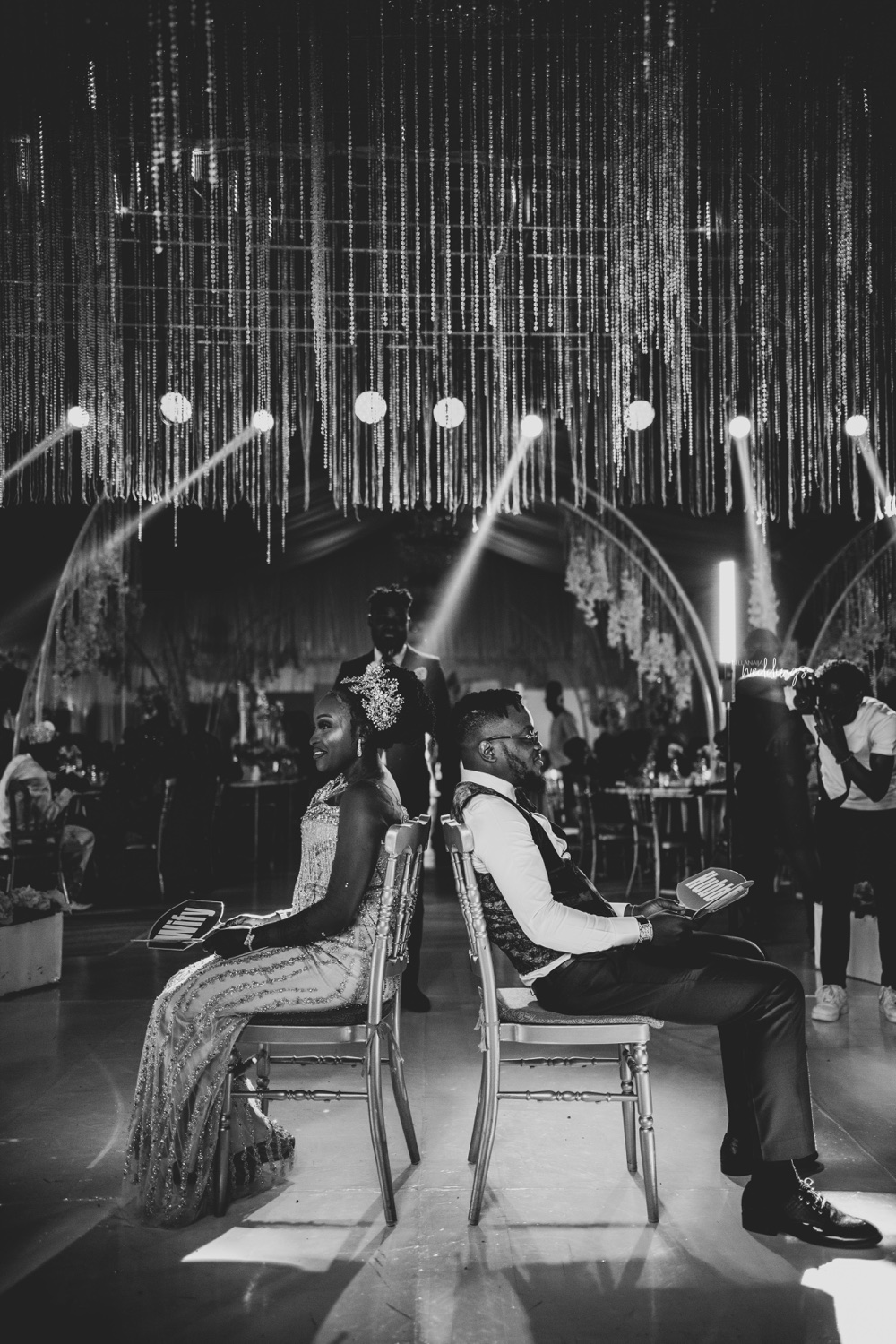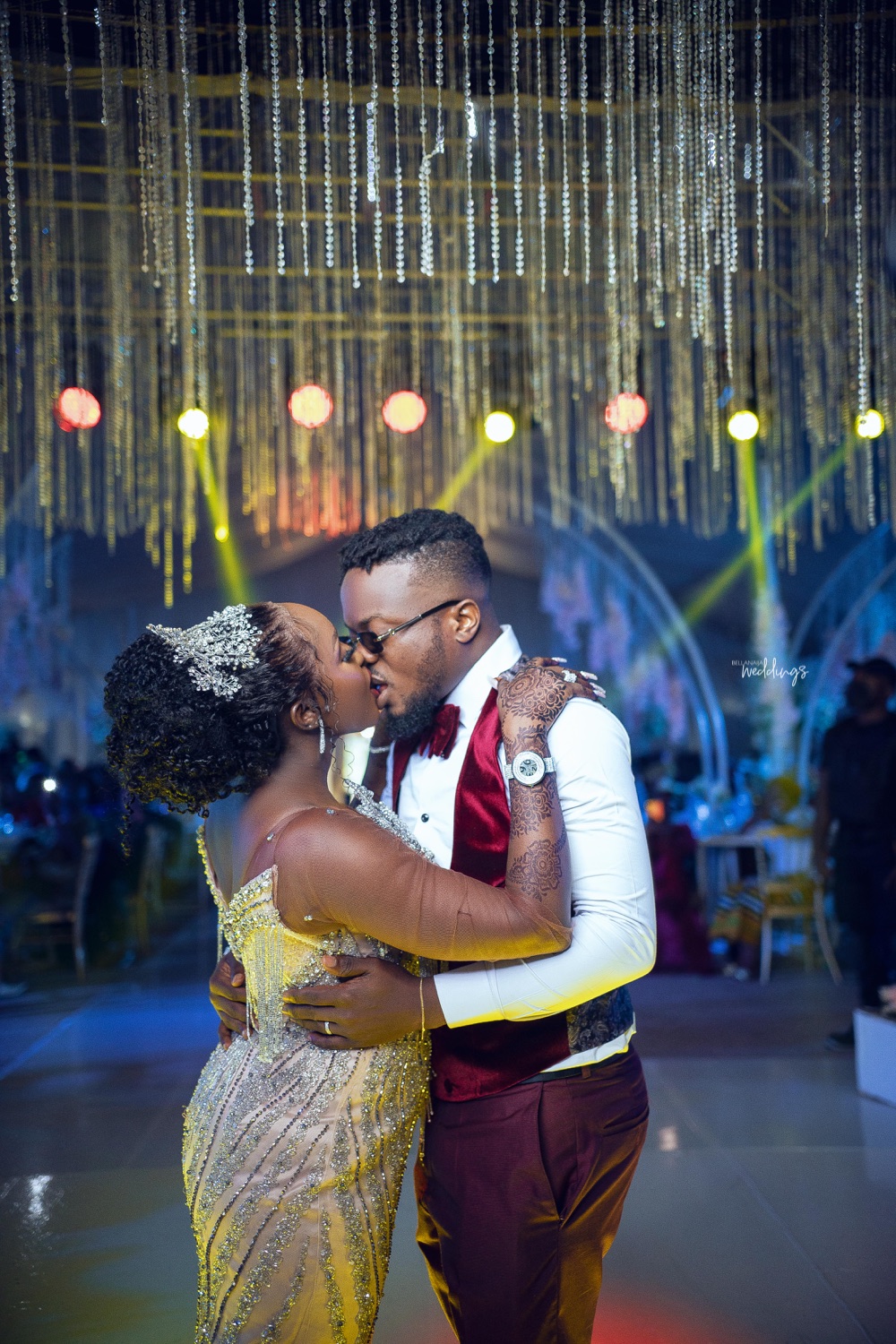 A little something for you from their civil wedding…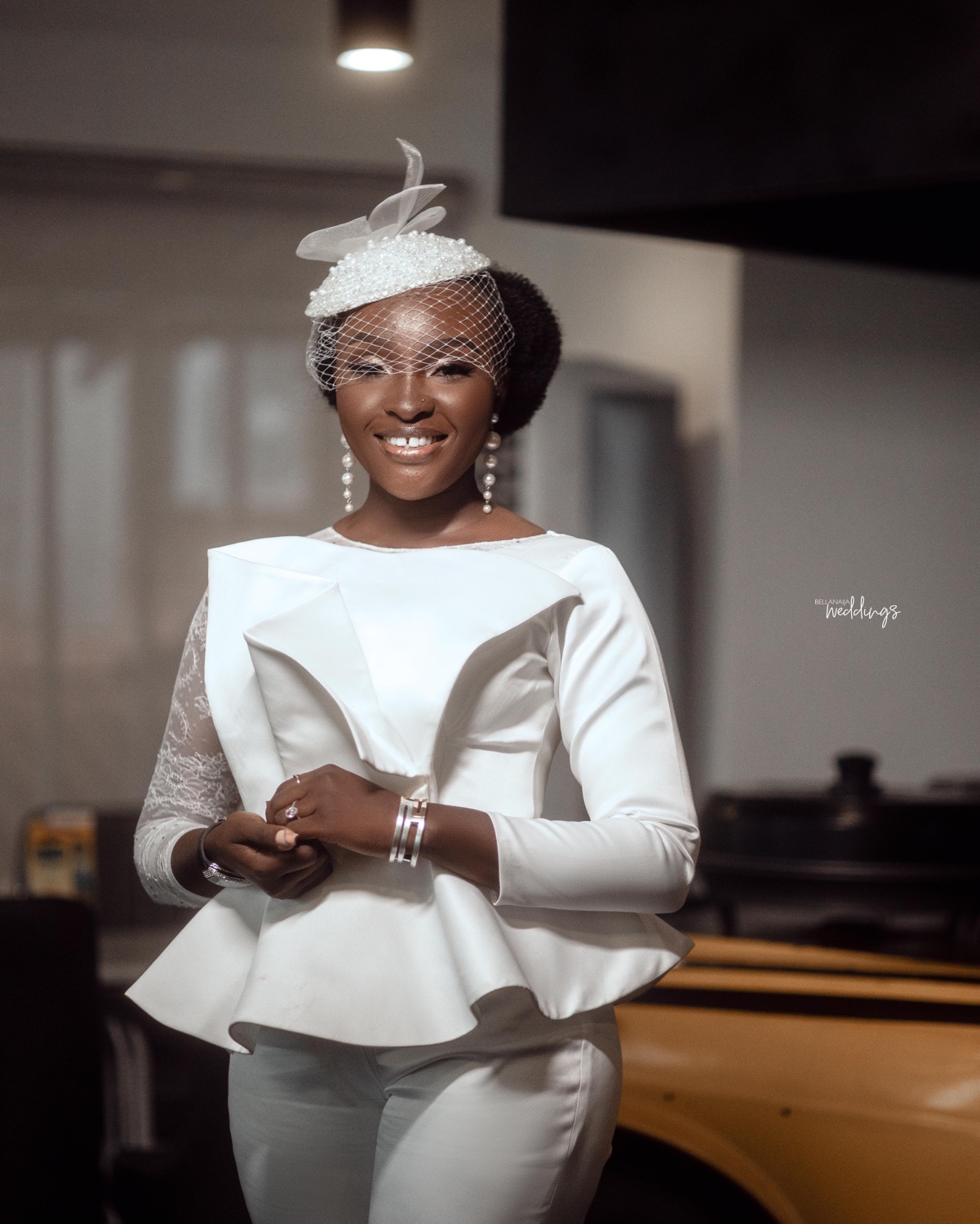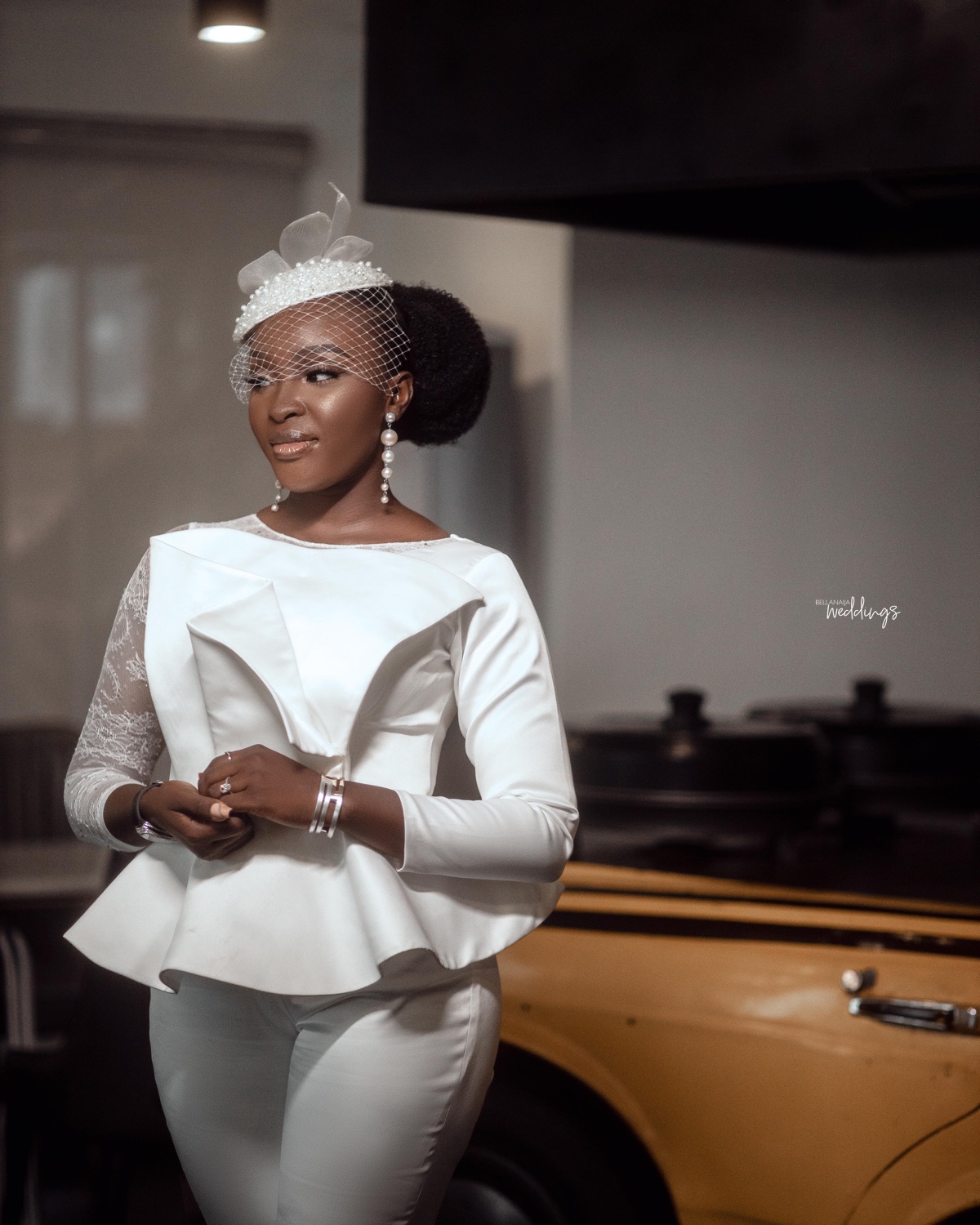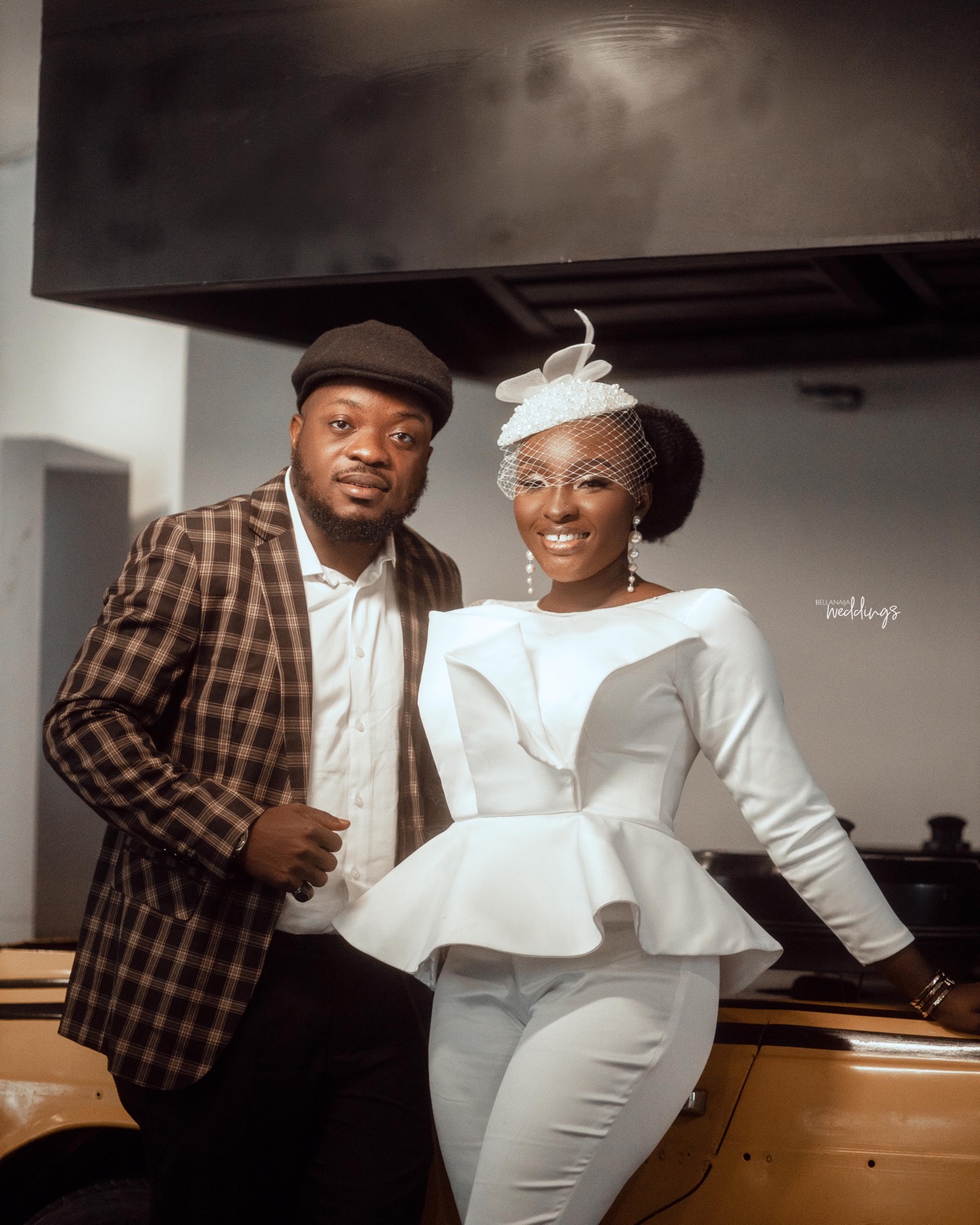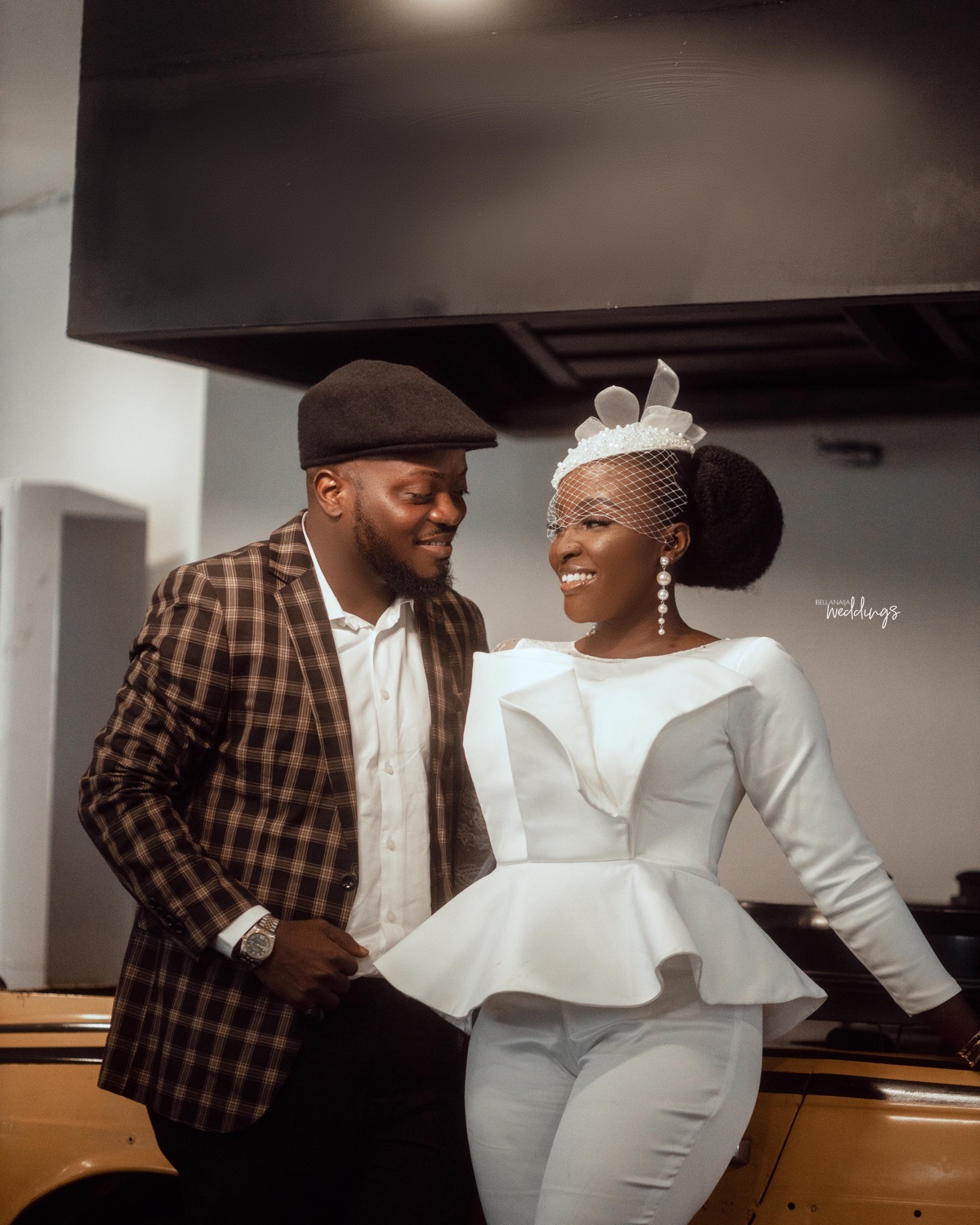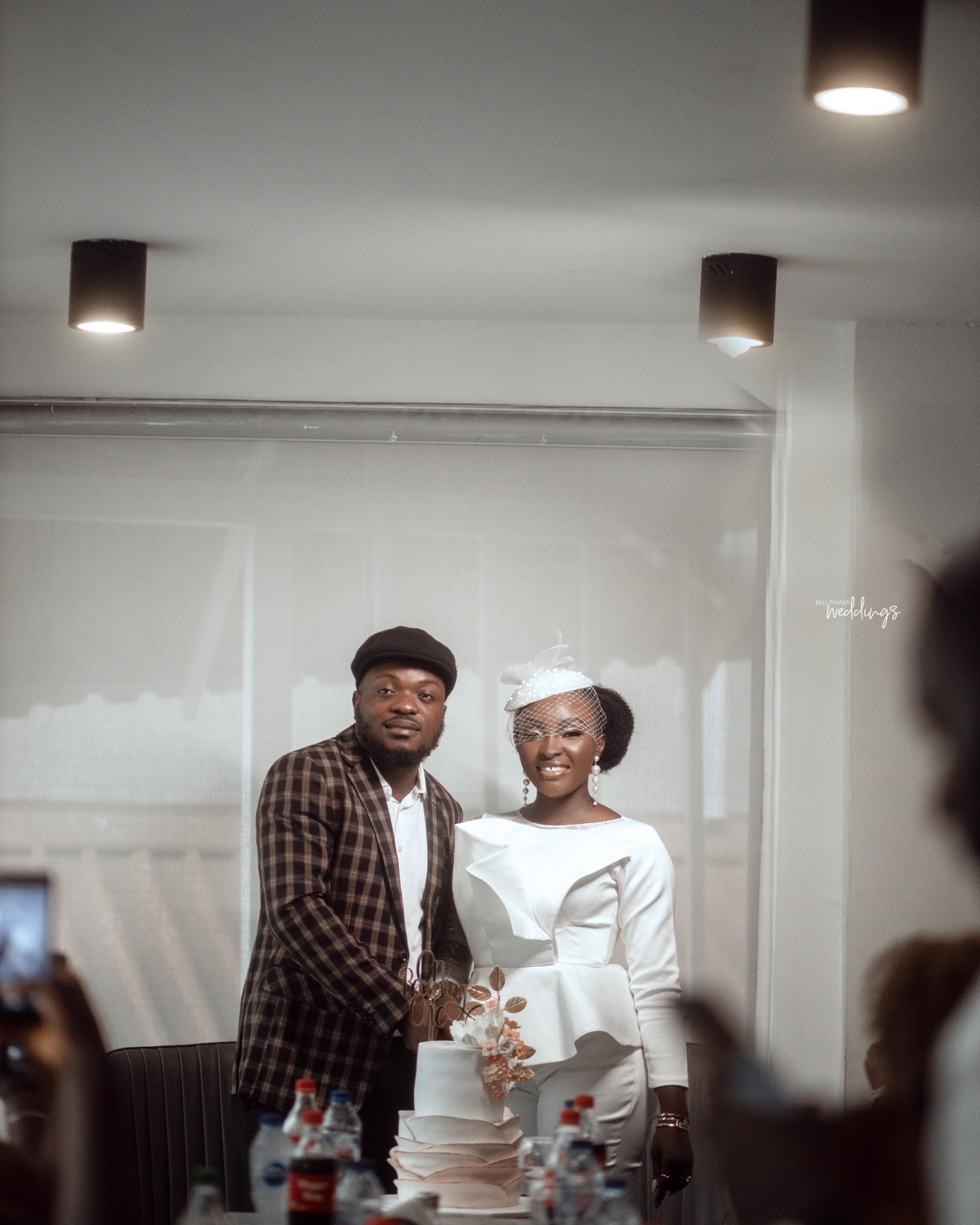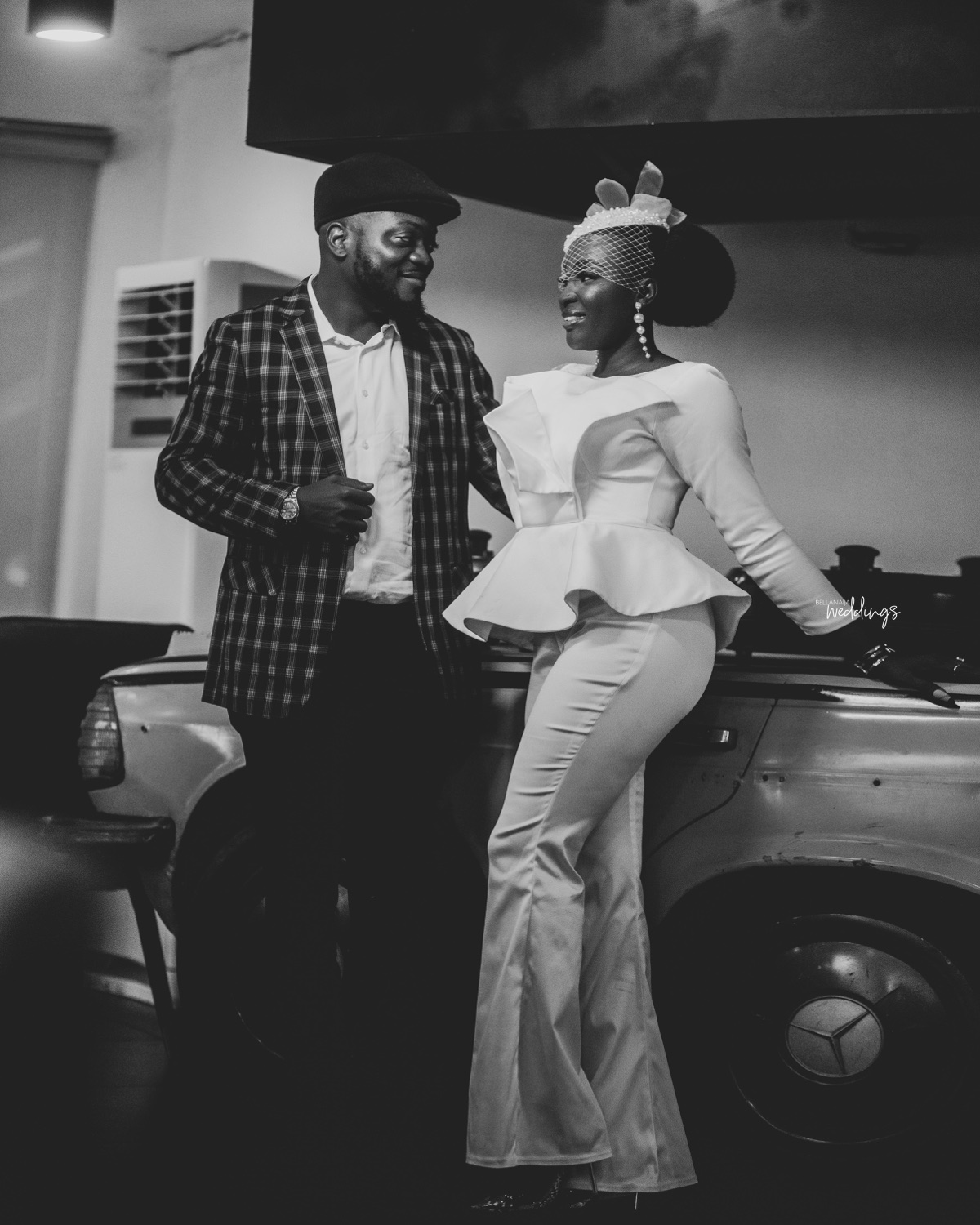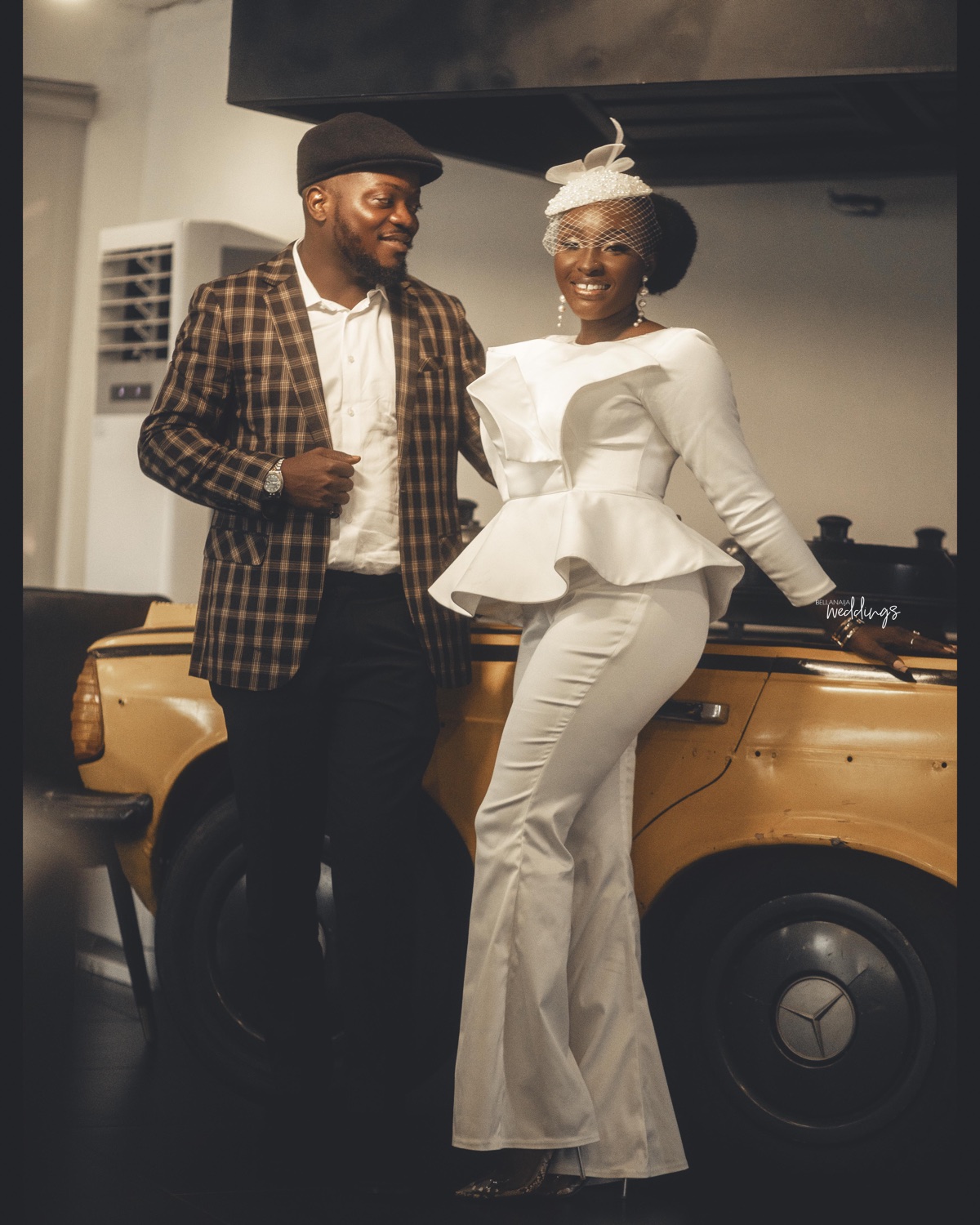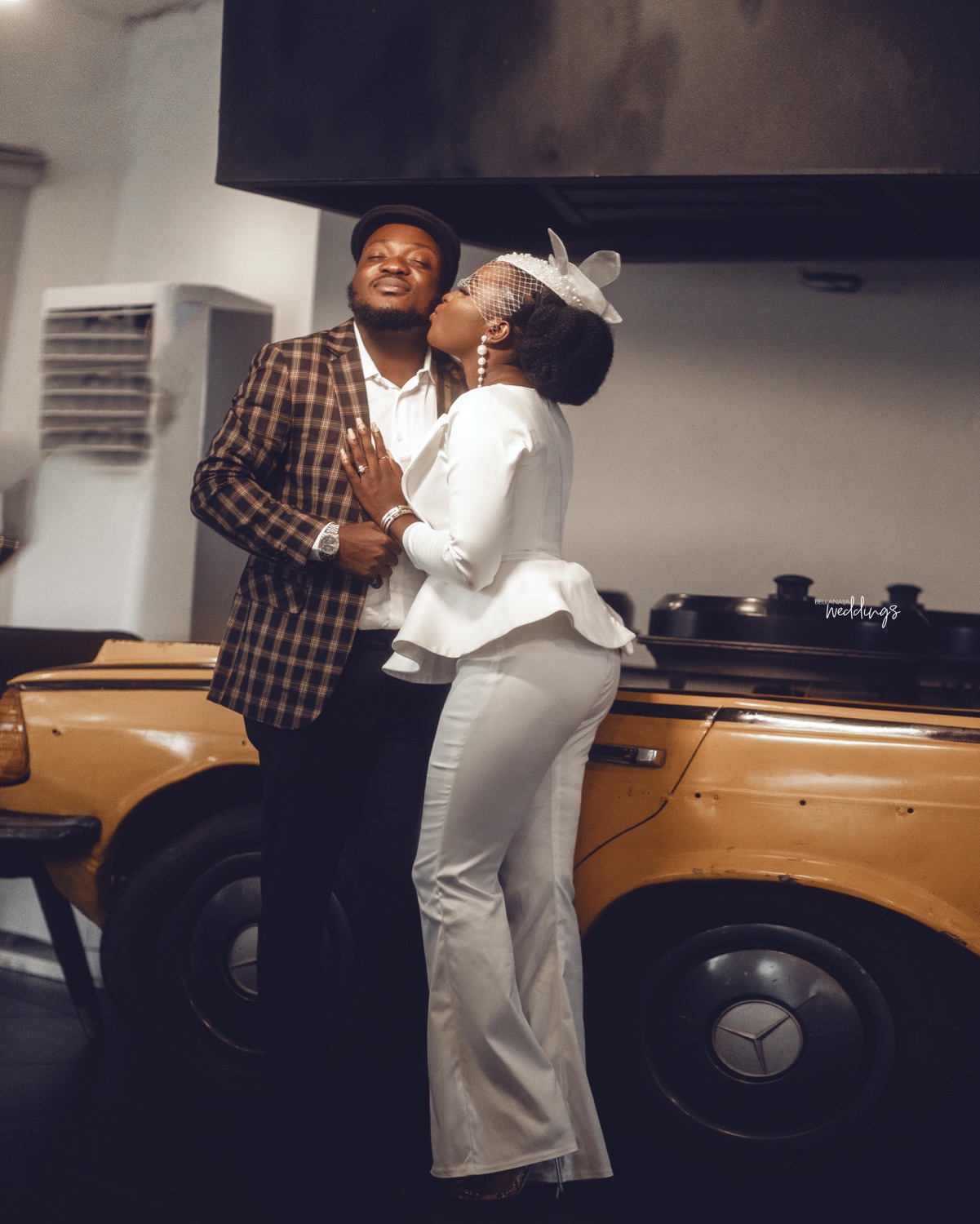 Credits
Bride: @bubasafinat
Groom: @officialben_jnr
Planner: @memoriesbyyve
Makeup: @dyanbeauty_
Photography: @arshavinjohn | @arshavinjohn_weddings
Videography: @deximaphotography.ng
Bridal robe: @kaaci__
Wedding dress & veil: @rentadress_nostress
Reception Outfit: @kuluAbuja
Bouquet & hairvine: @stylish_bridals_
Groom's tuxedo: @austitch.ng
Hairstyling: @mimihairartistry
Venue styling: @hoievents
Lighting: @focusdigitalsabuja
Mc:@ybits_da_swittalka
Dj: @djeyebee @iam_djvic
Civil Wedding
Planner: @memoriesbyyve
Bride's Outfit: @kuluabuja
Fascinator: @justbeadit_ng
Makeup: @monettebeauties
Photography: @arshavinjohn