We are experiencing a beautiful blend of culture today with the #FullOption21 Kamu ceremony.
The stunning Safinat tied the knot to her childhood friend, Ben in a beautiful ceremony. They started off with a Kamu event and then the white wedding.
We just love how the beauty of the Fulani and Igala cultures was on display. From Safinat's traditional Fulani look to their stunning Igala outfit, we just can't get enough of the culture. Luckily, we not only get to see their culture, but we get to know how these two lovebirds moved from playing mummy and daddy in their childhood to becoming lovers. Both the bride and groom shared their side of the story and we bet you'd enjoy it.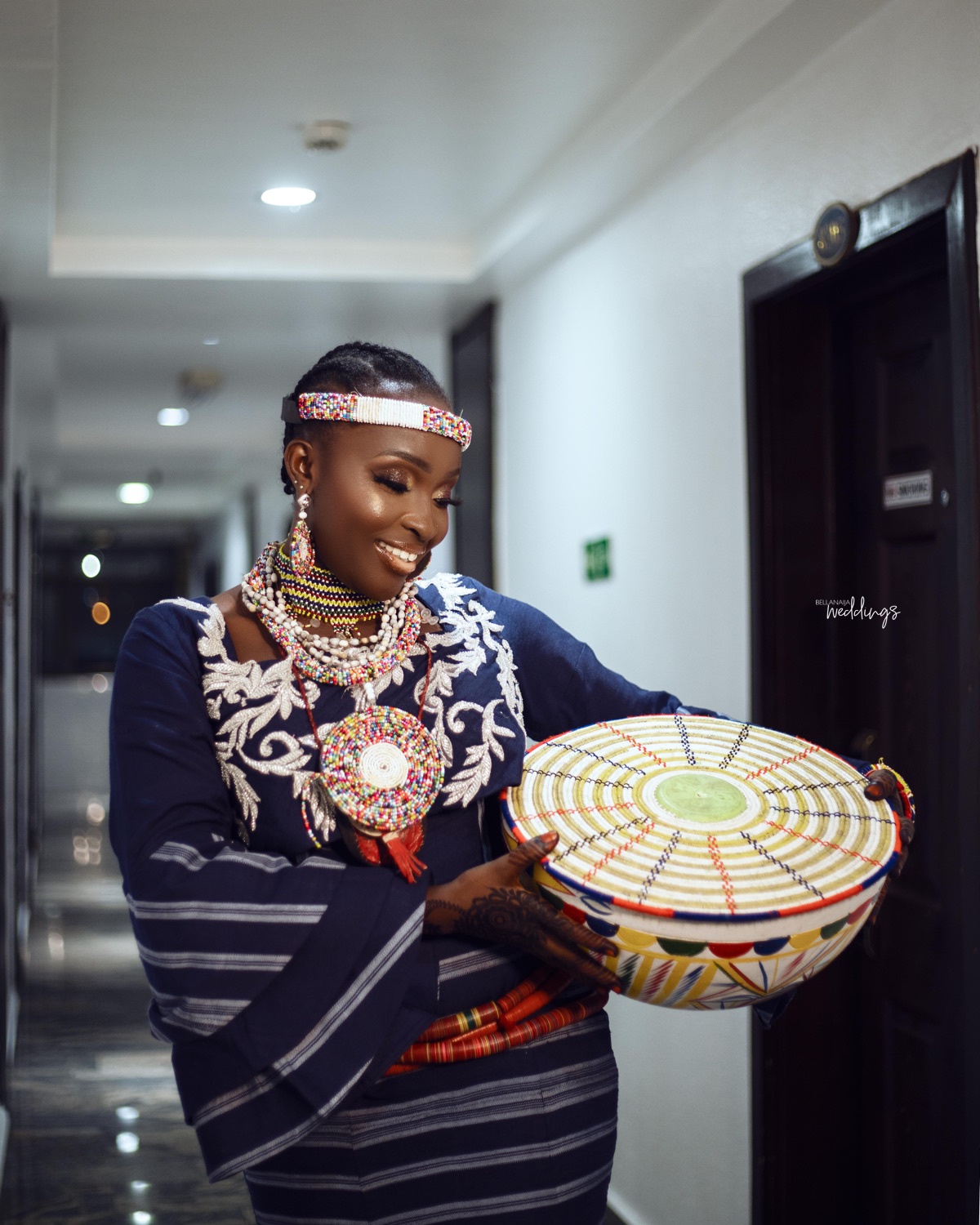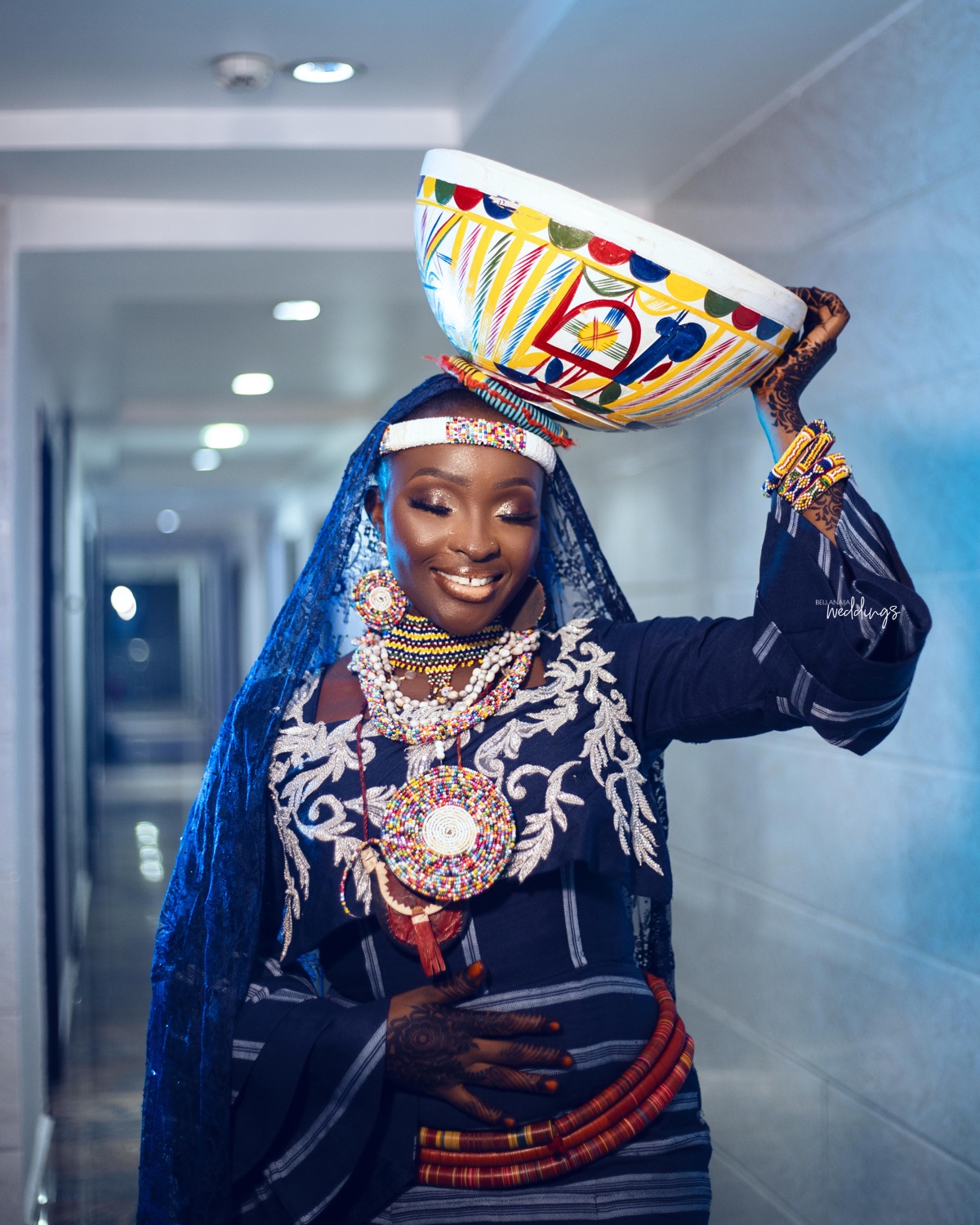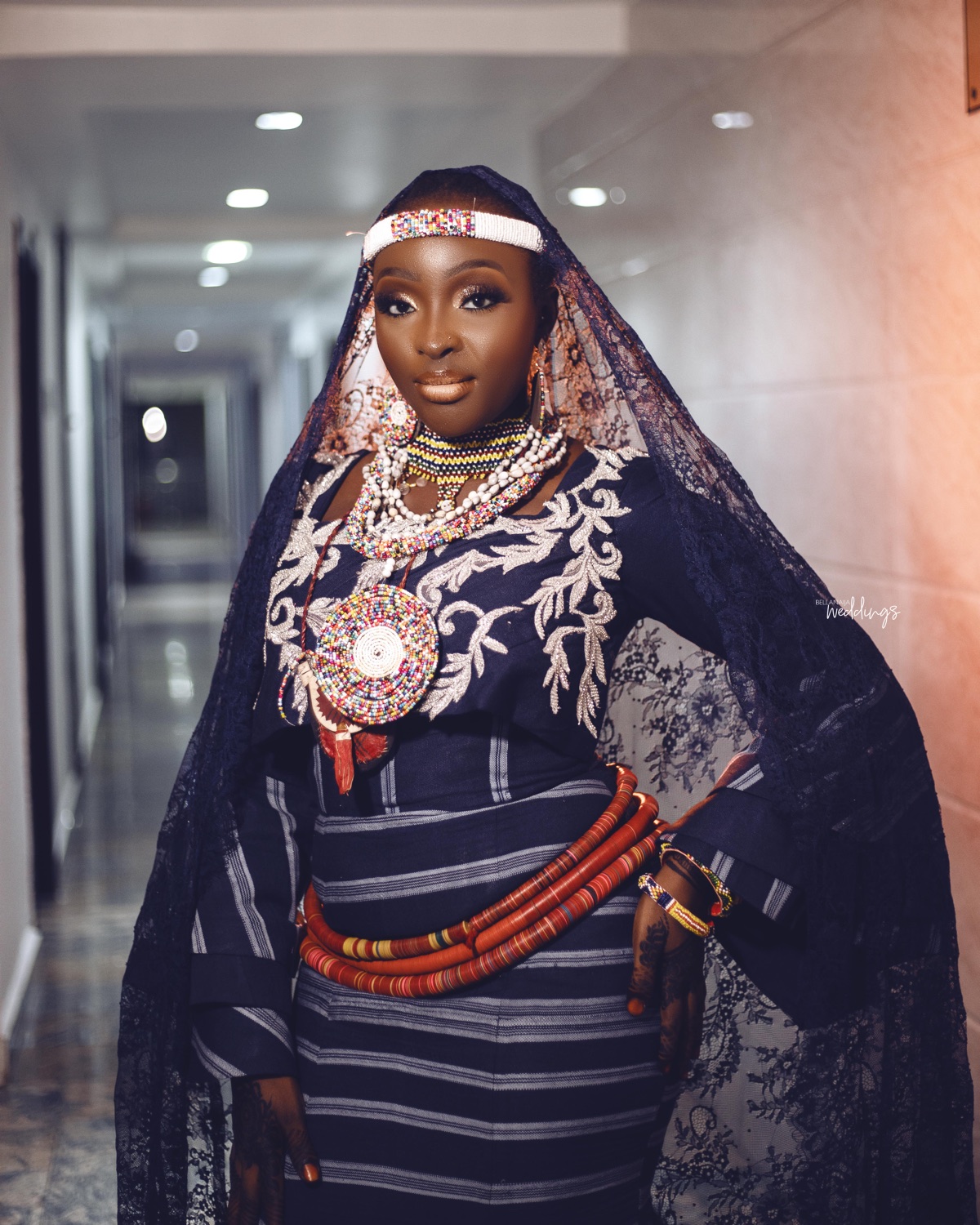 Here's how it happened according to the bride, Safinat:
Ben and I used to be neighbours and childhood friends. We would always play the role of daddy and mummy while play-acting in school. A lot happened in between and we eventually lost contact. He later got my number and kept trying to reach out via WhatsApp and calls, but I felt I had outgrown him so I blocked him. Sometime in June 2019, I decided to return a call from an unknown number, without knowing he was the one, after which I blocked him again.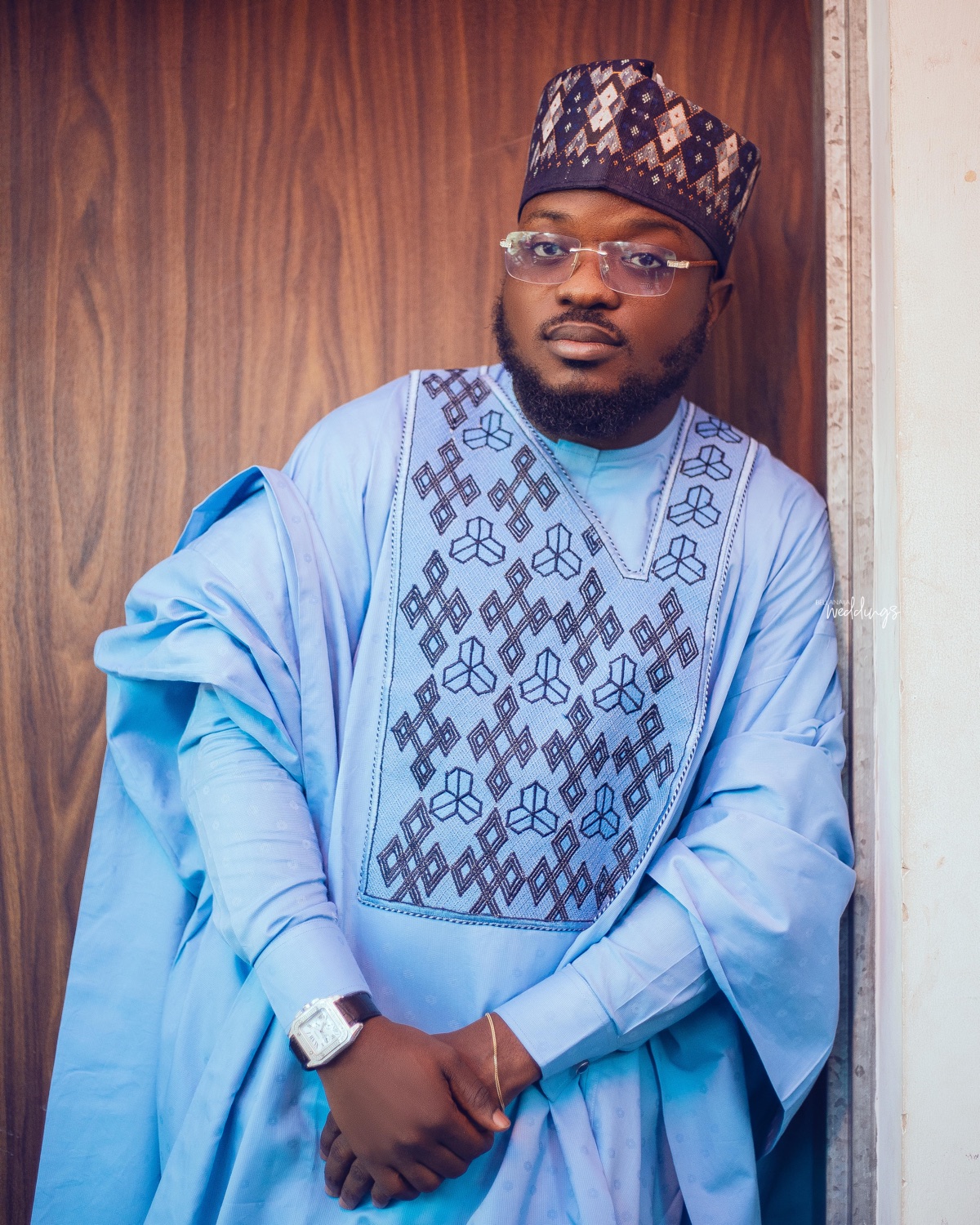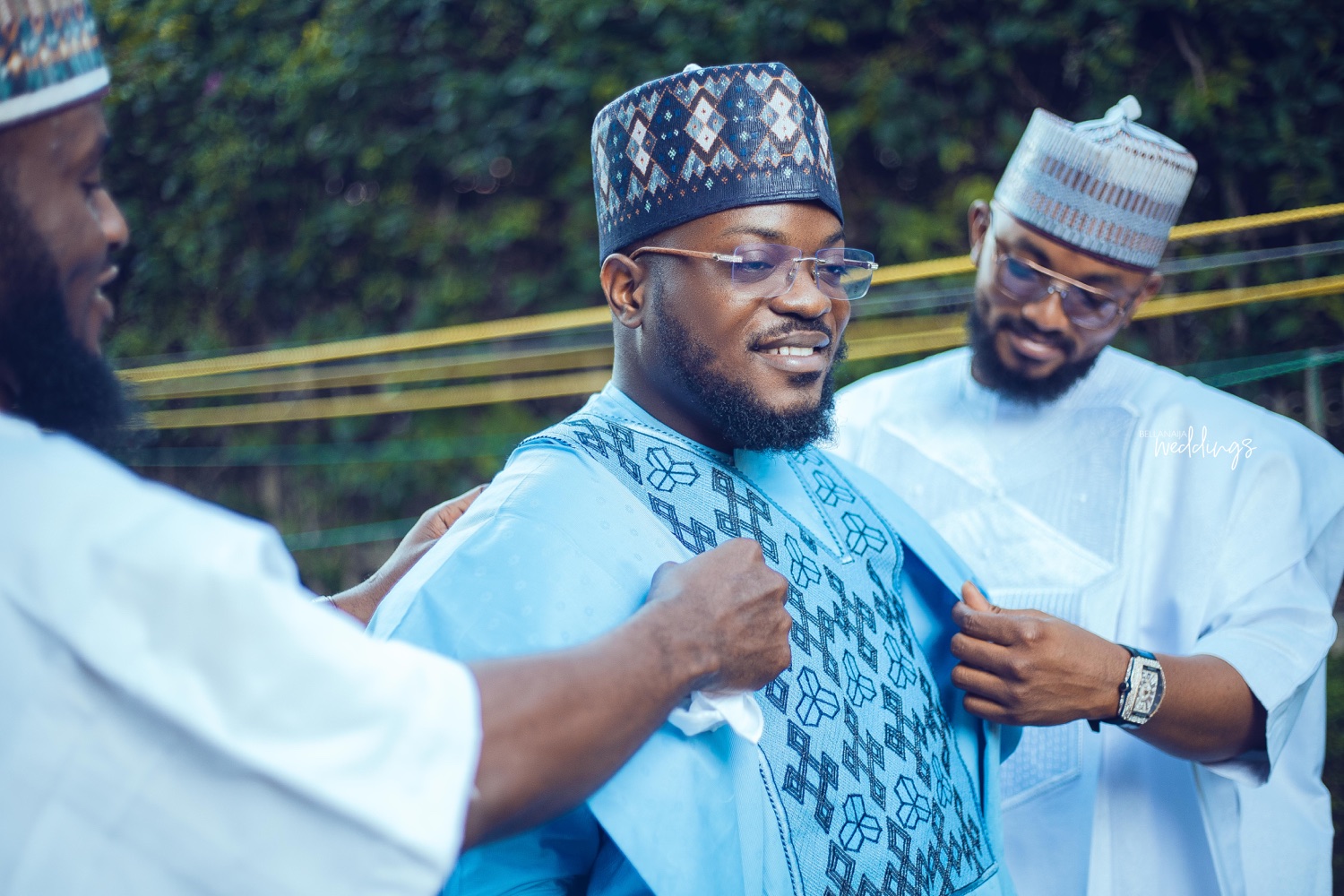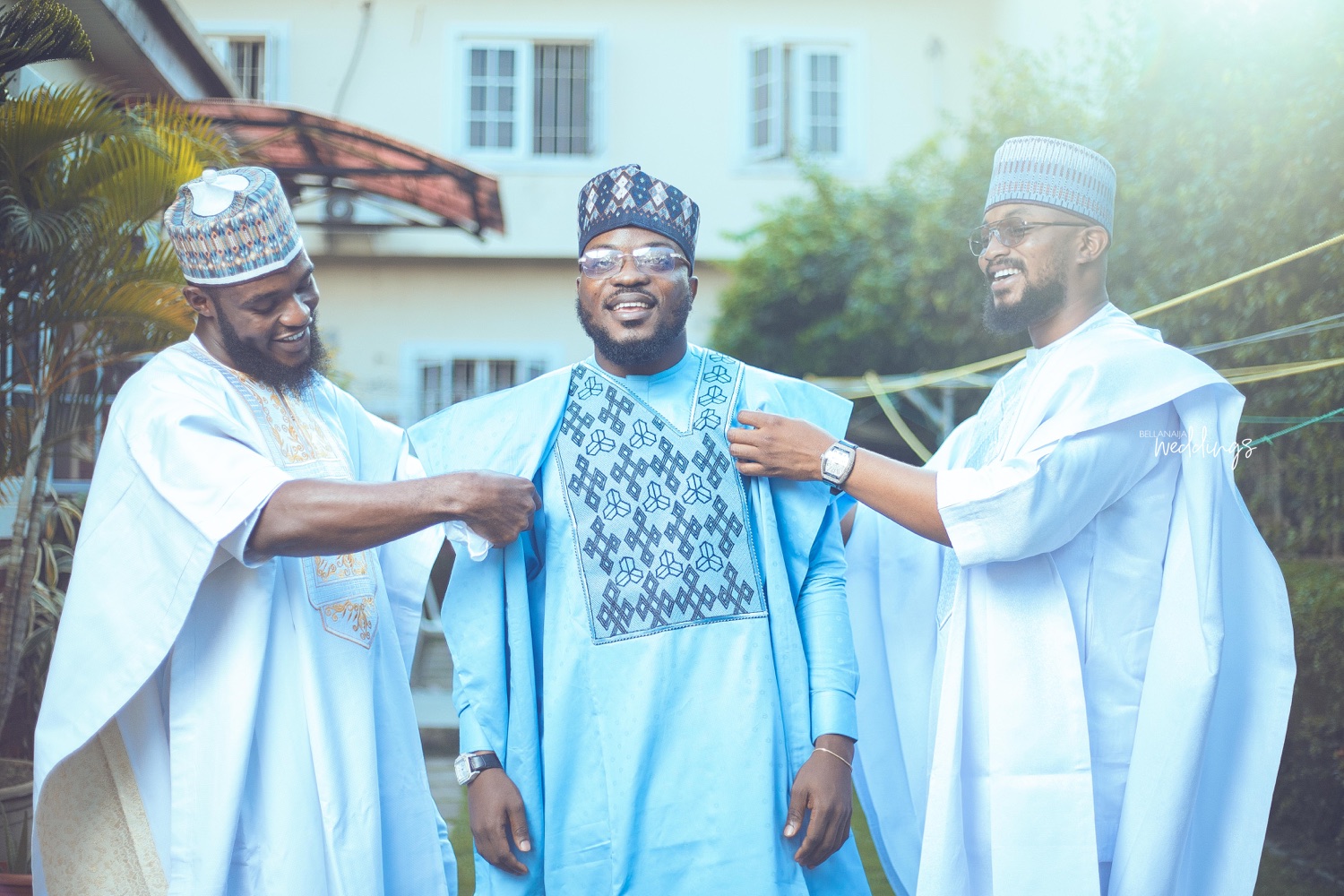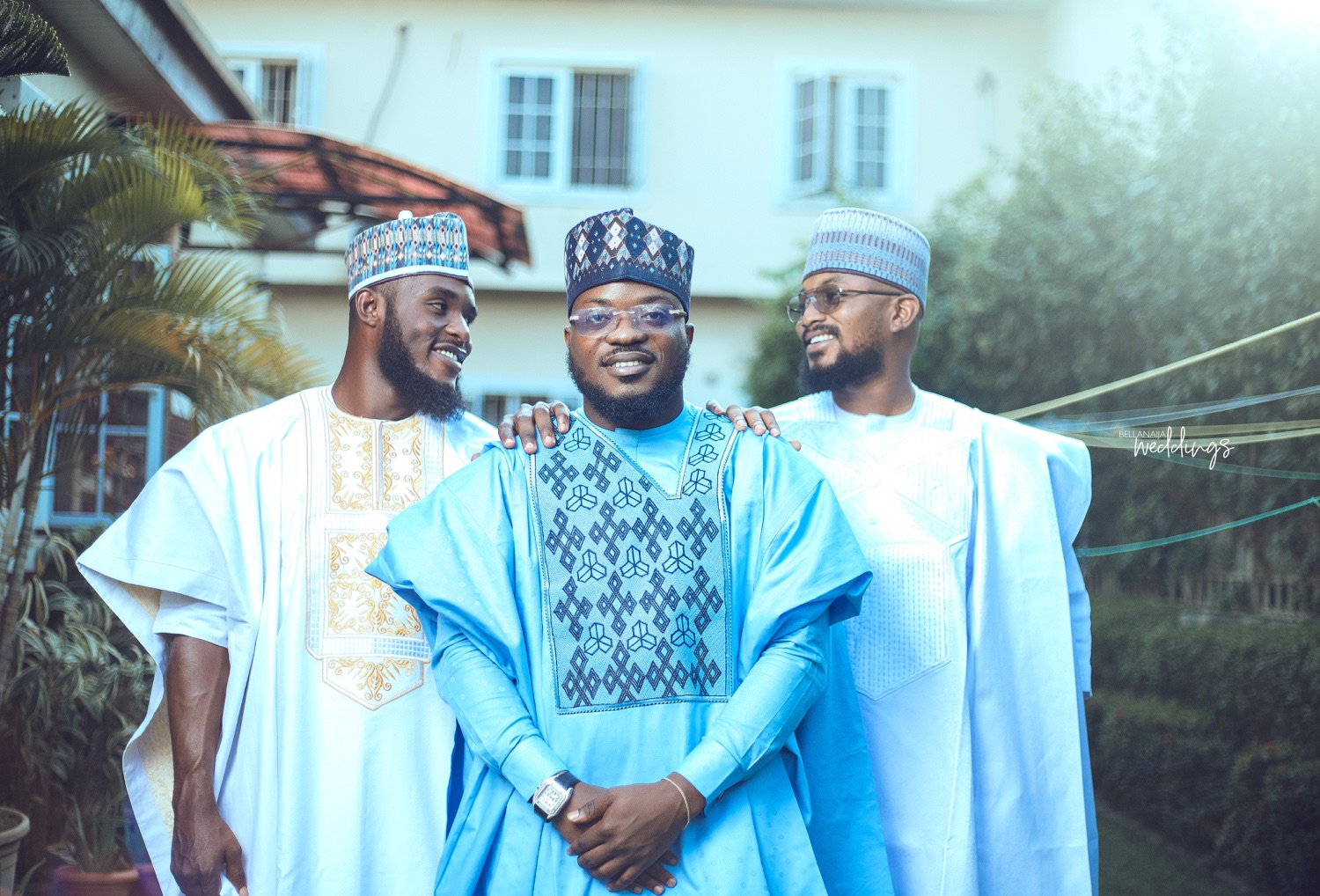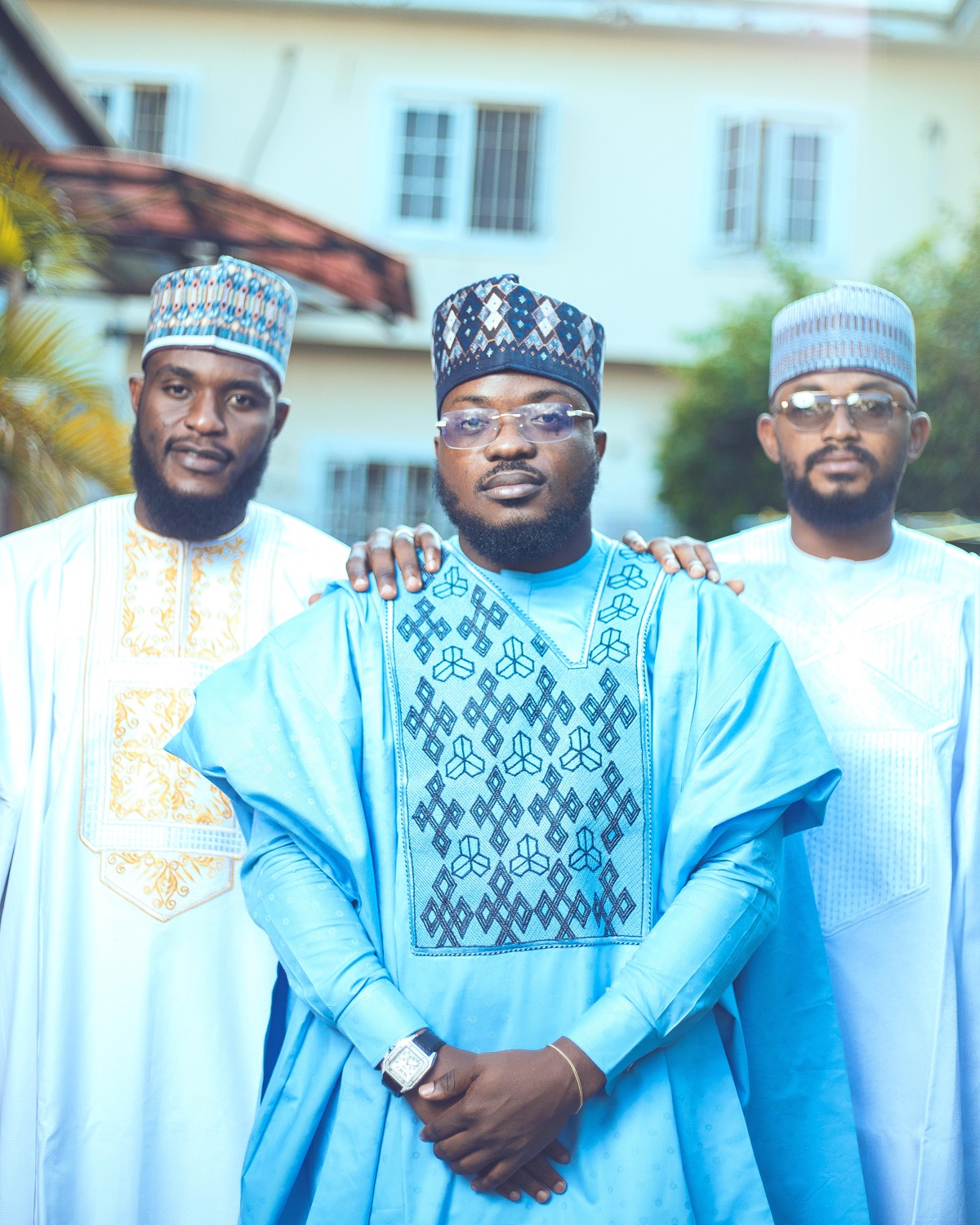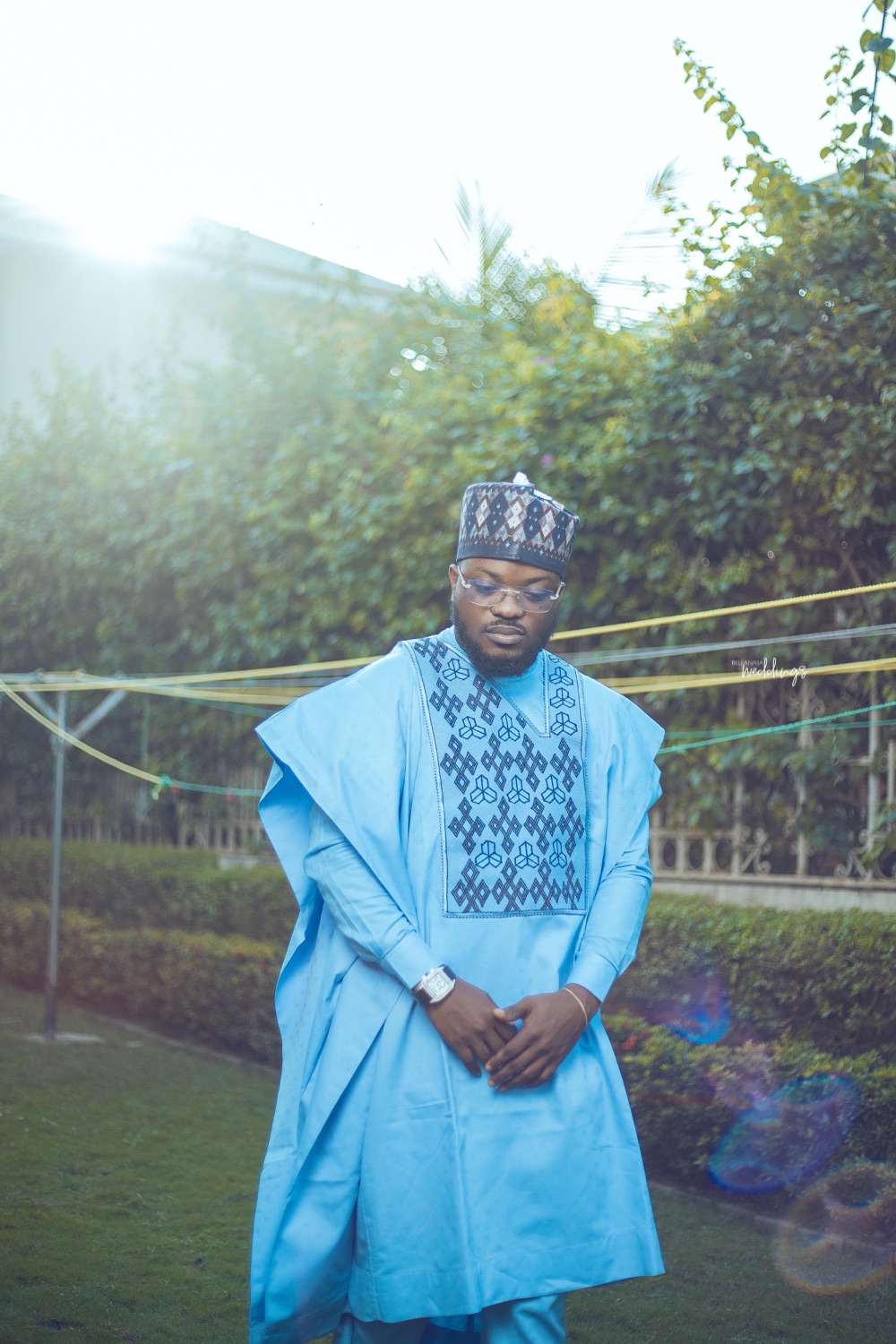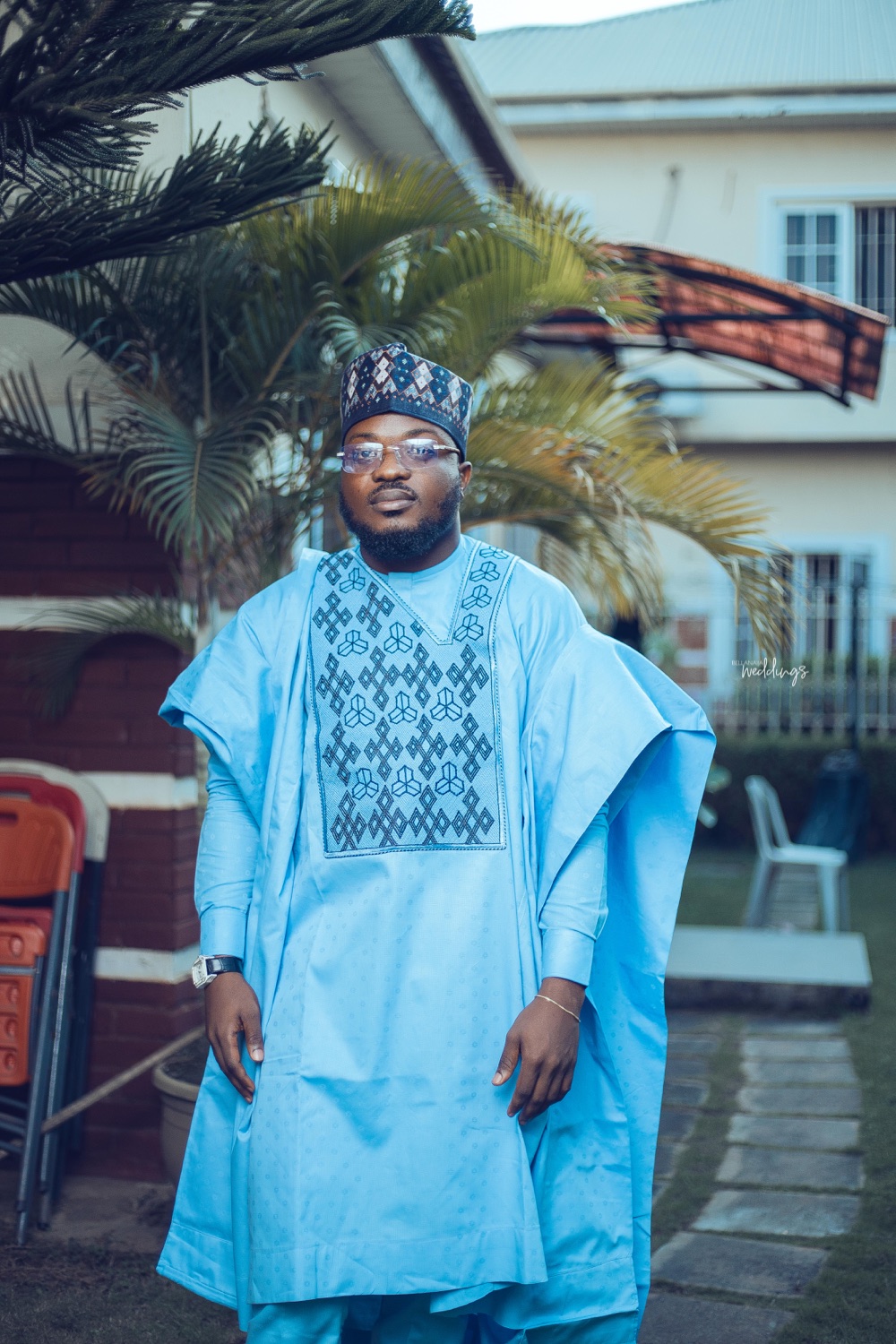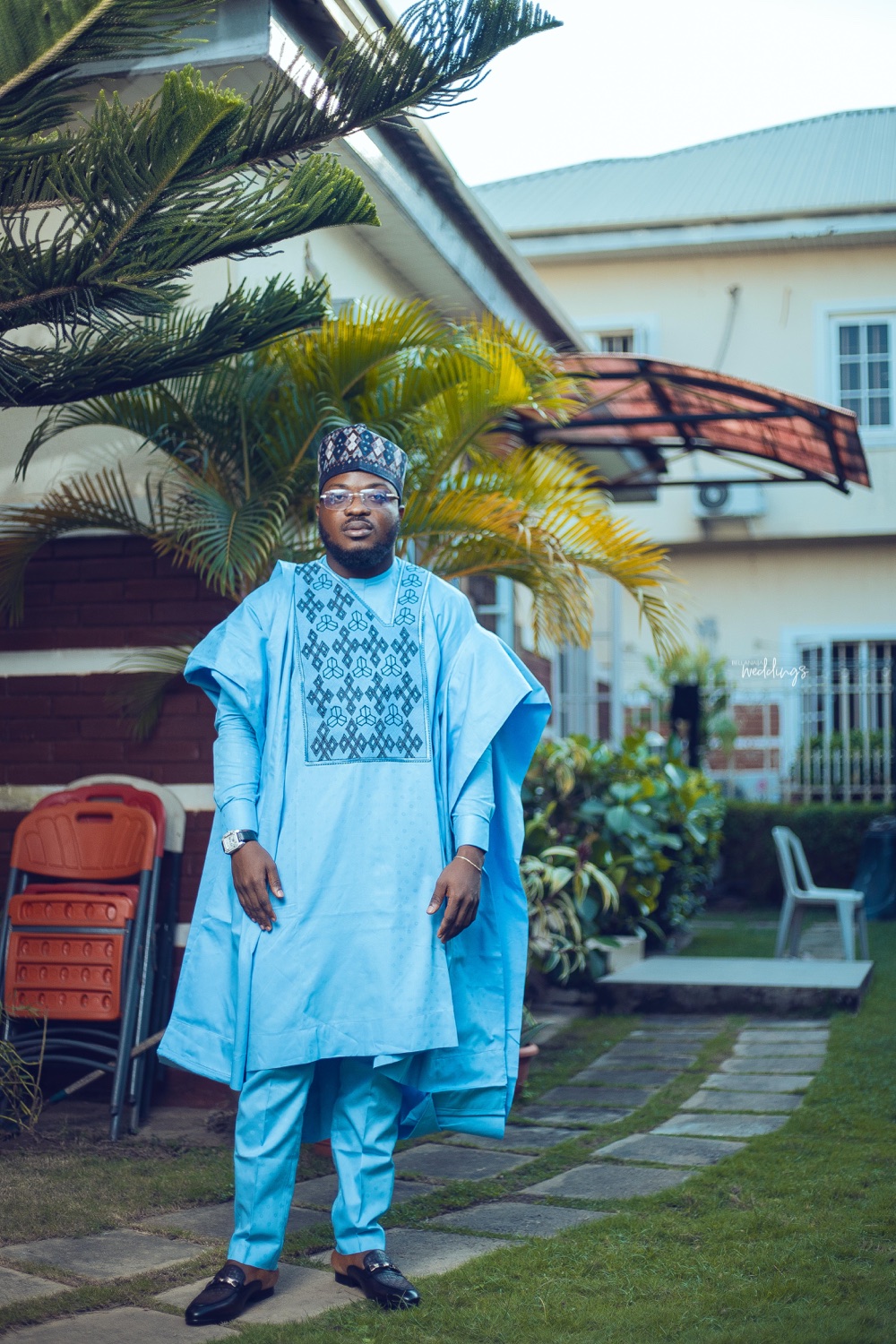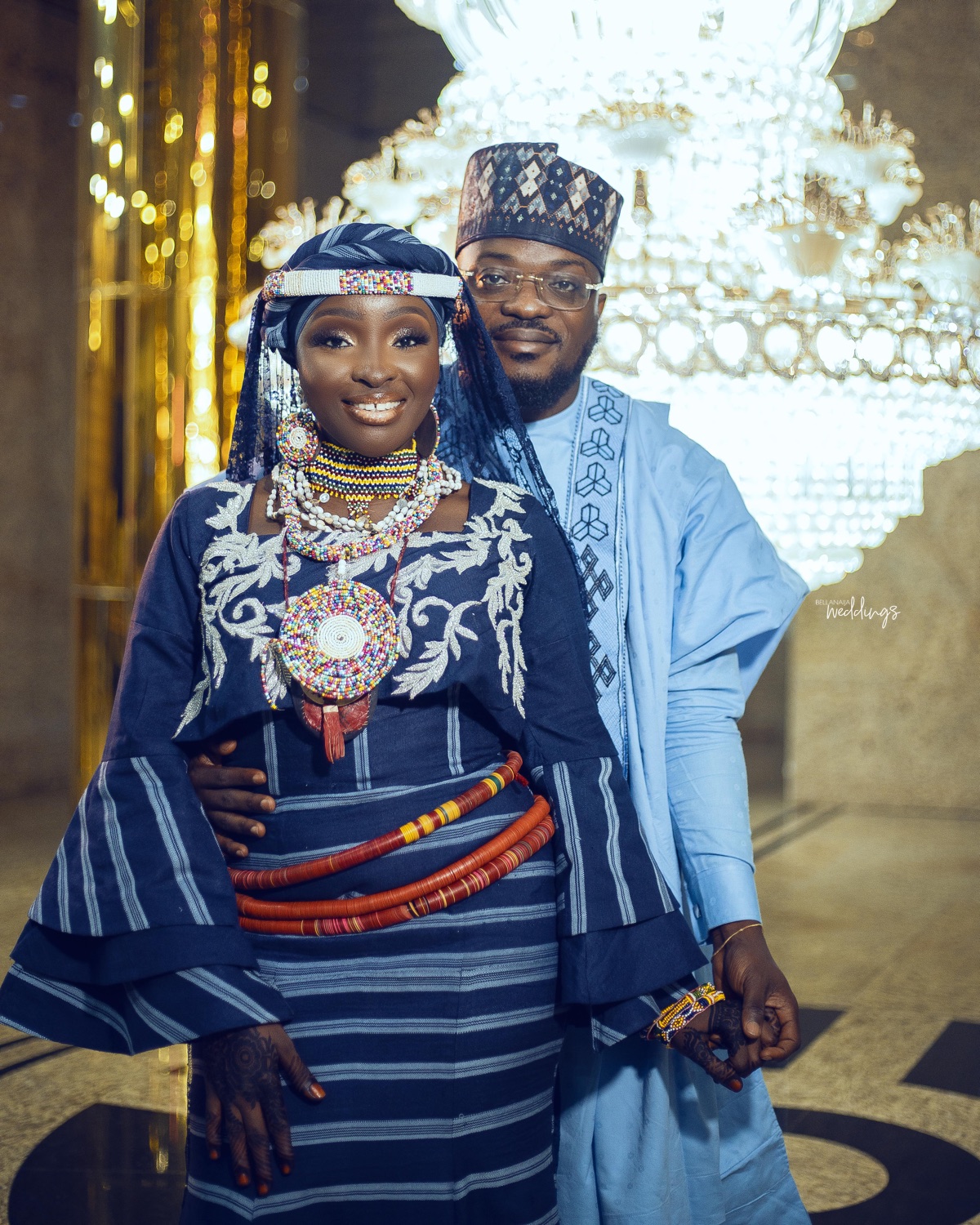 I eventually relocated to Ghana for my studies, while in school I ran into an old friend from Nigeria, who promised to link me up with his friends because I had no friends at the time. I was so anxious and patiently waiting to chat, call or hang out with my new friends. I received a message from an unknown contact (Ghanian number precisely) without knowing who it was, I quickly called to find out if he was my new friend, but he wasn't. He was so excited when I introduced myself and I was just wondering who this was but he refused to introduce himself because he said I would block him (that was when I realized who it was and was shocked he was also resident in Ghana). I laughed and told him I won't, that I needed friends in Ghana.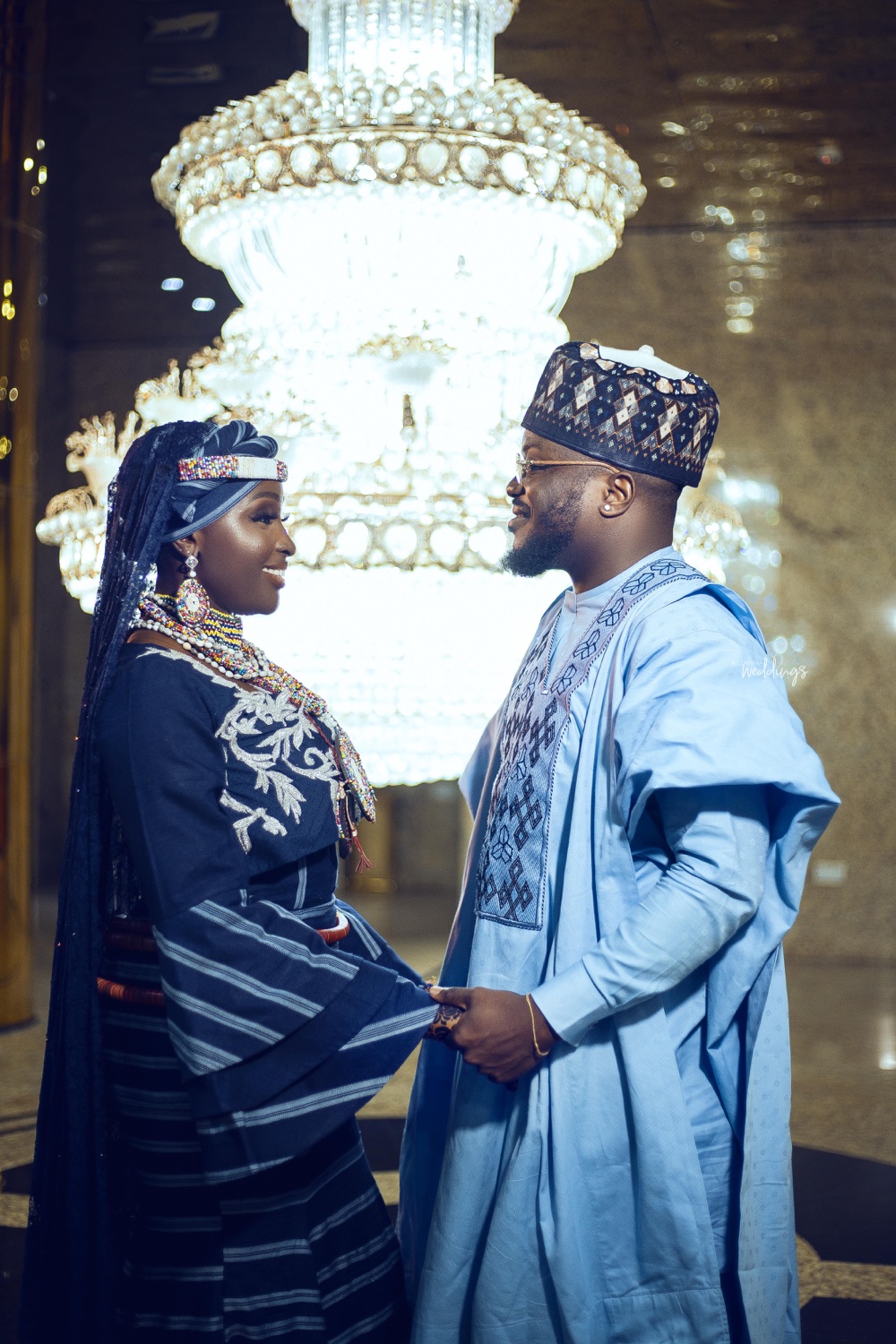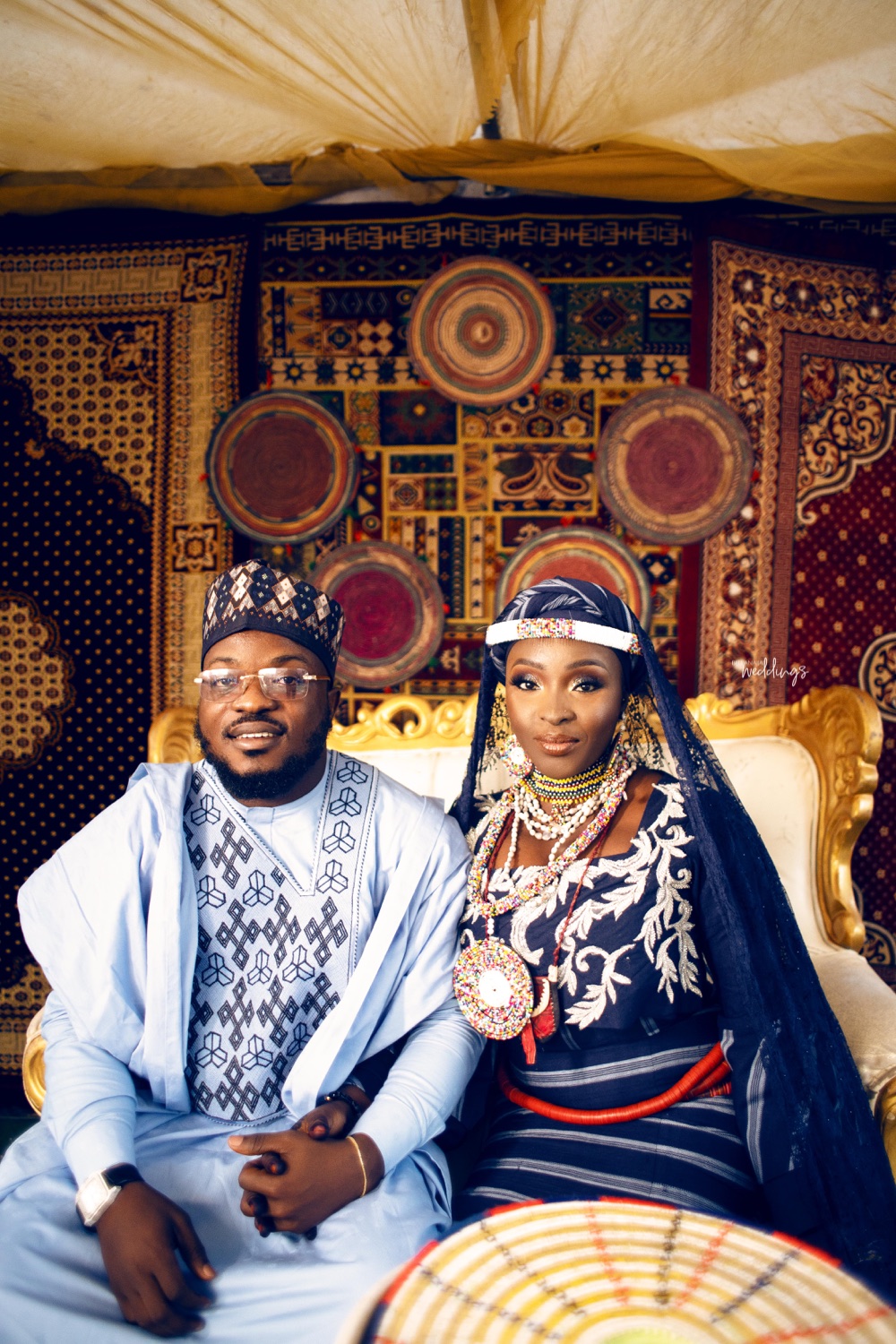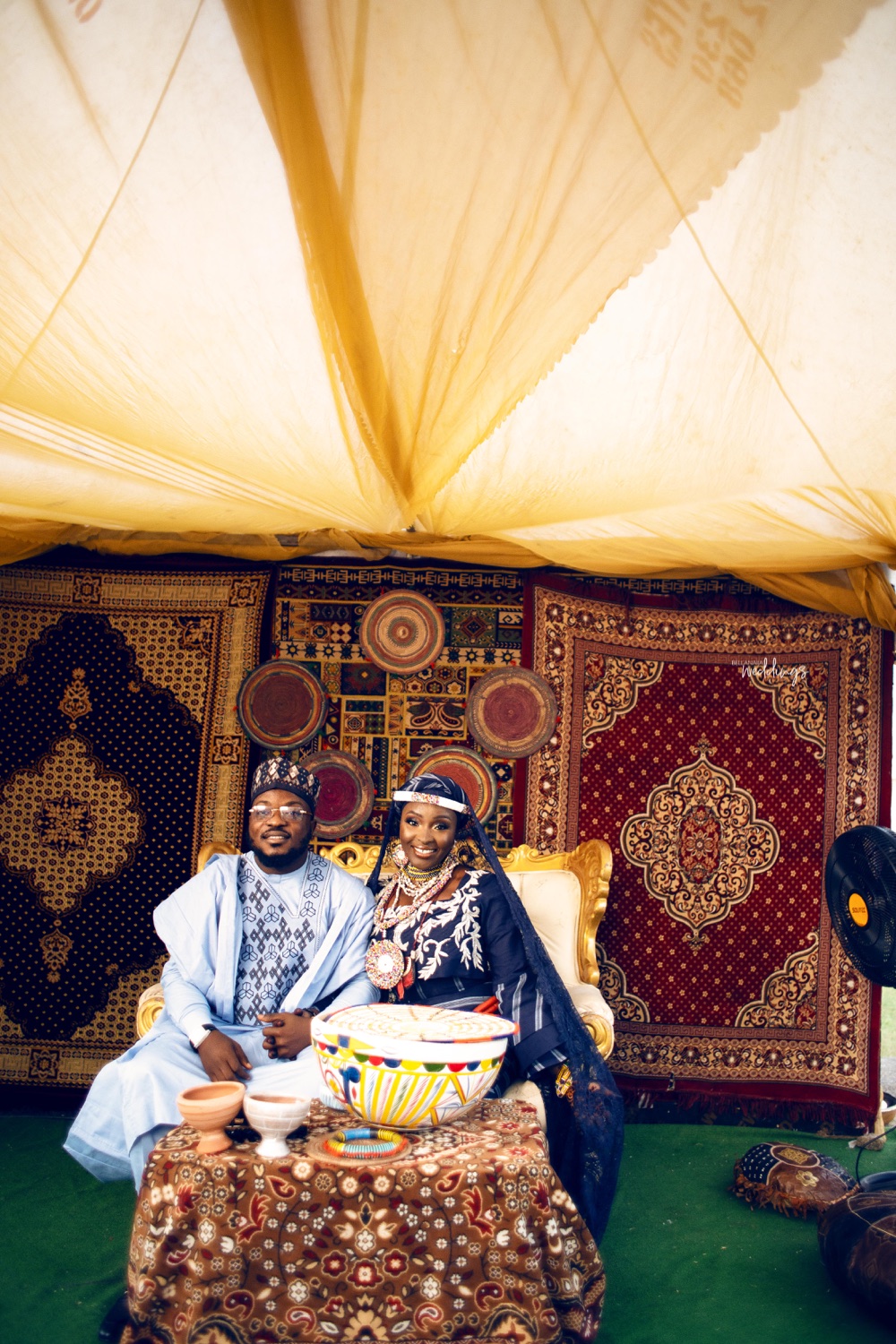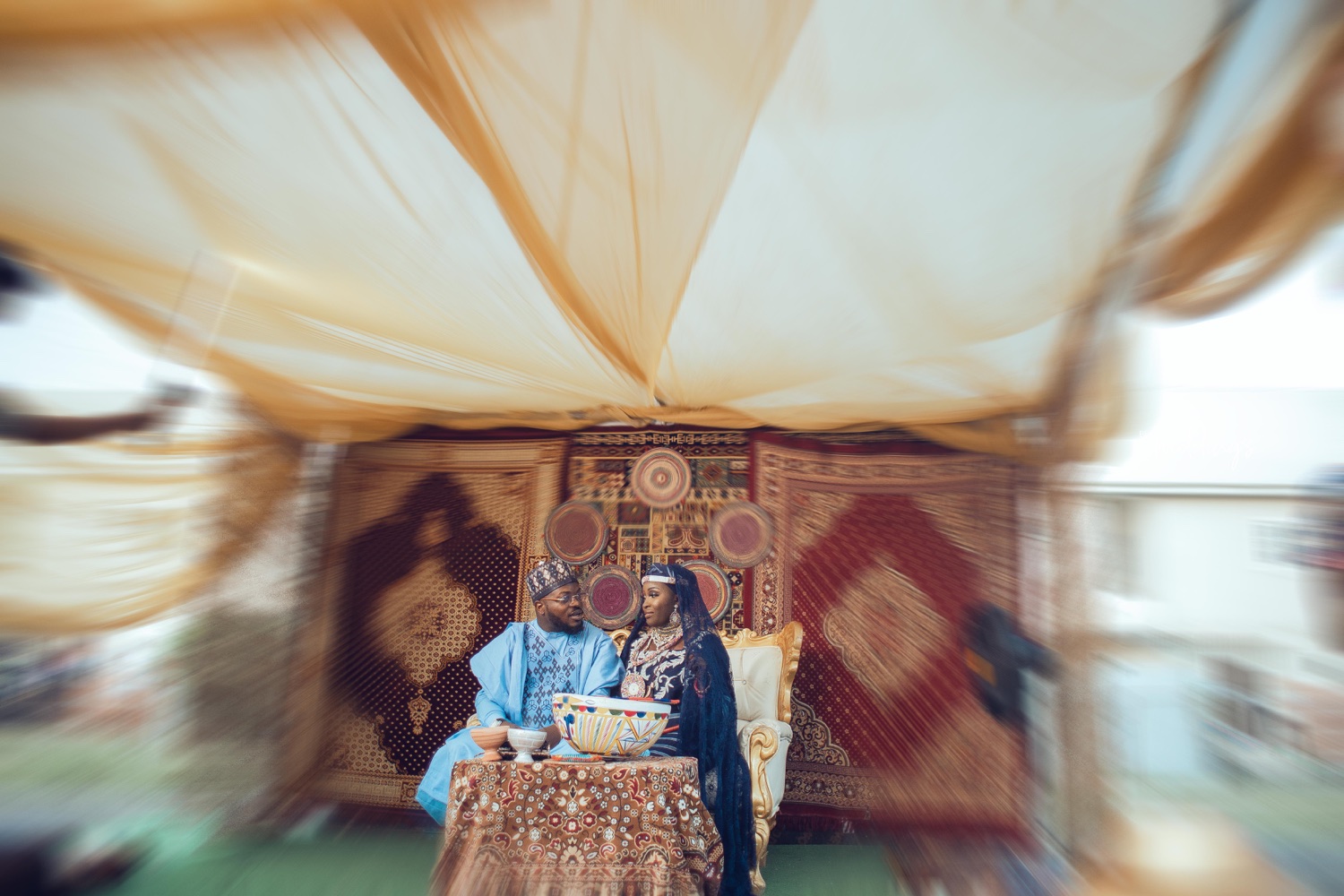 On the 16th of June we met up at the mall, and that's where our journey to forever began. I thank God for where we are now despite all the ups and lows, our bond is stronger than ever. I really married my best friend.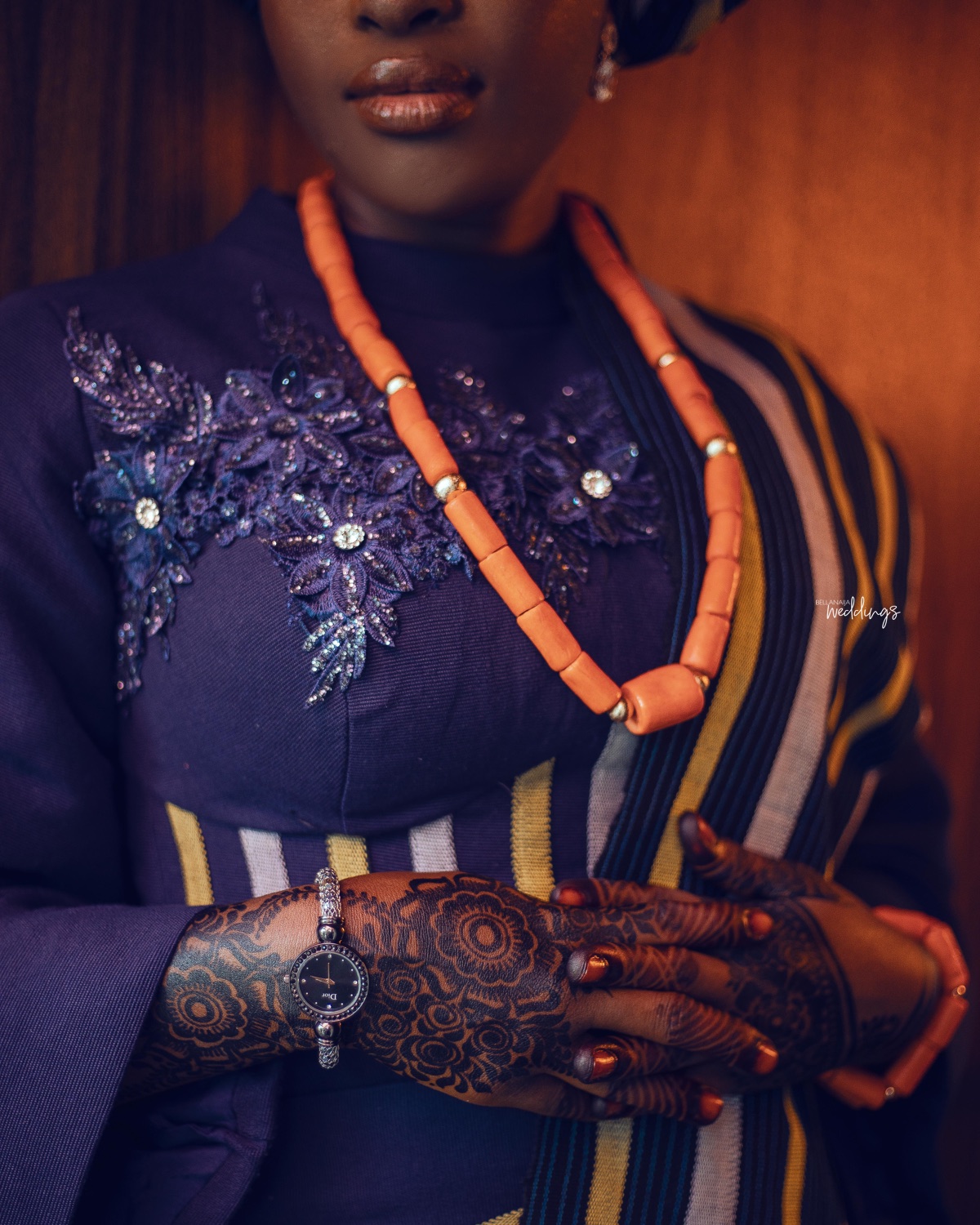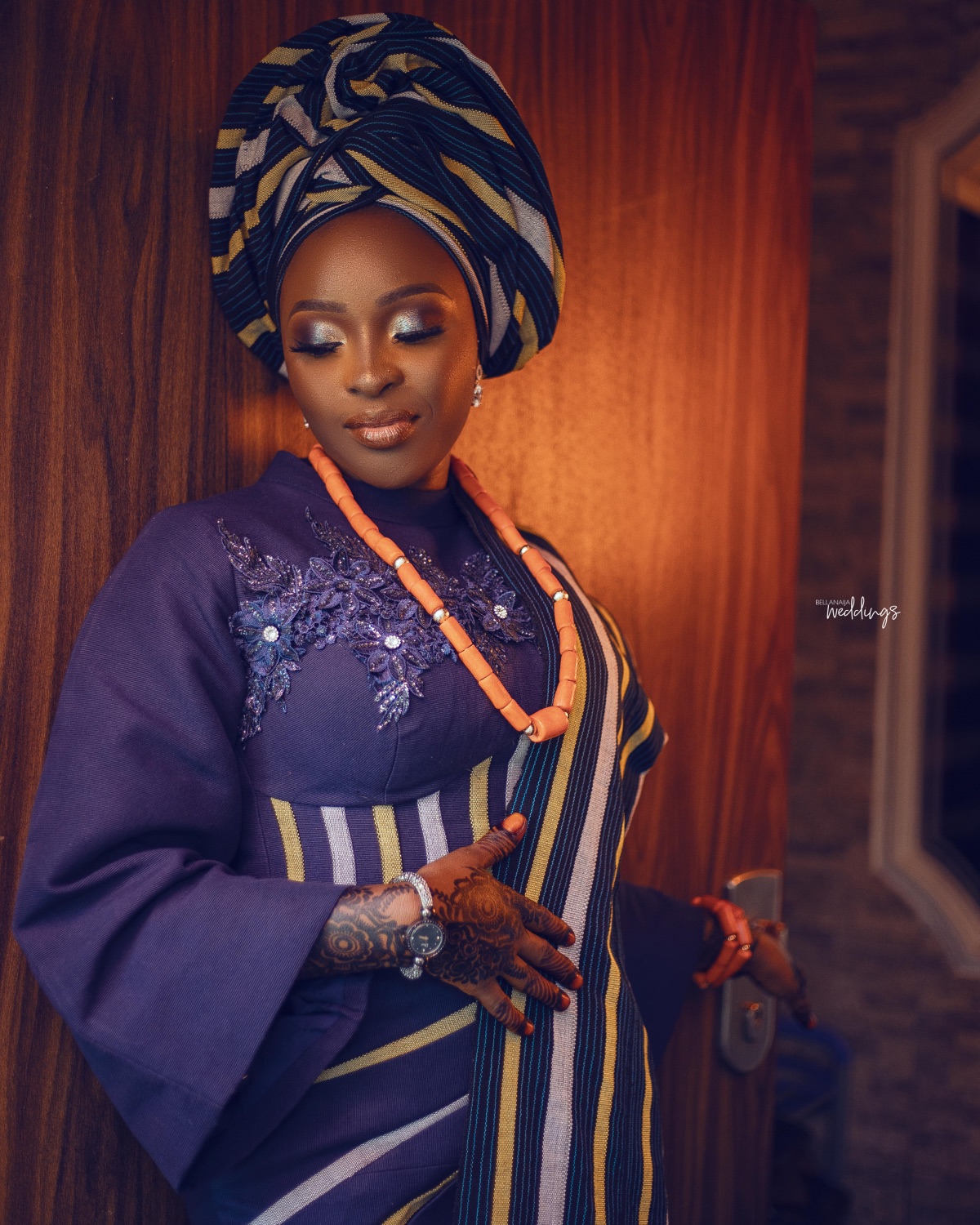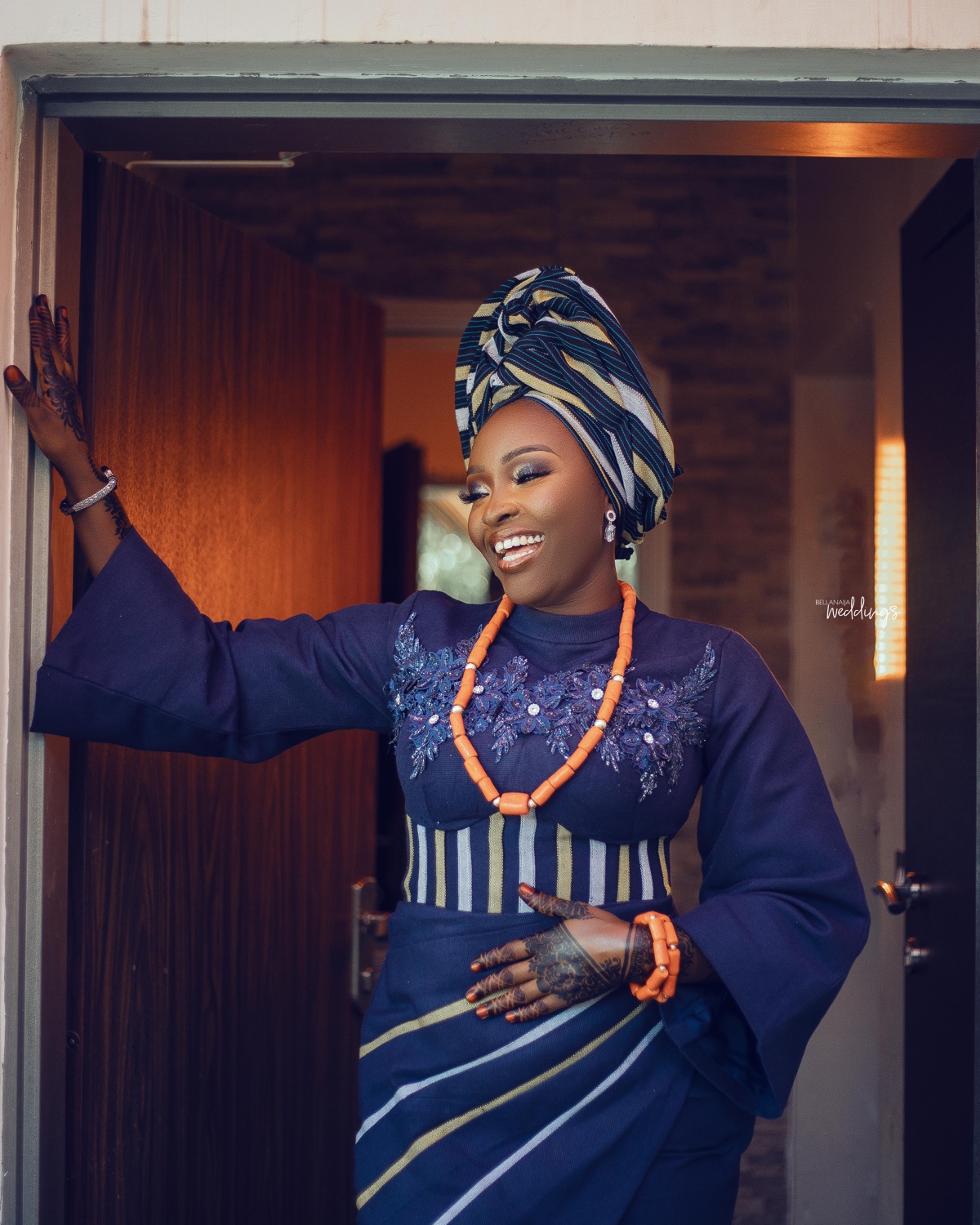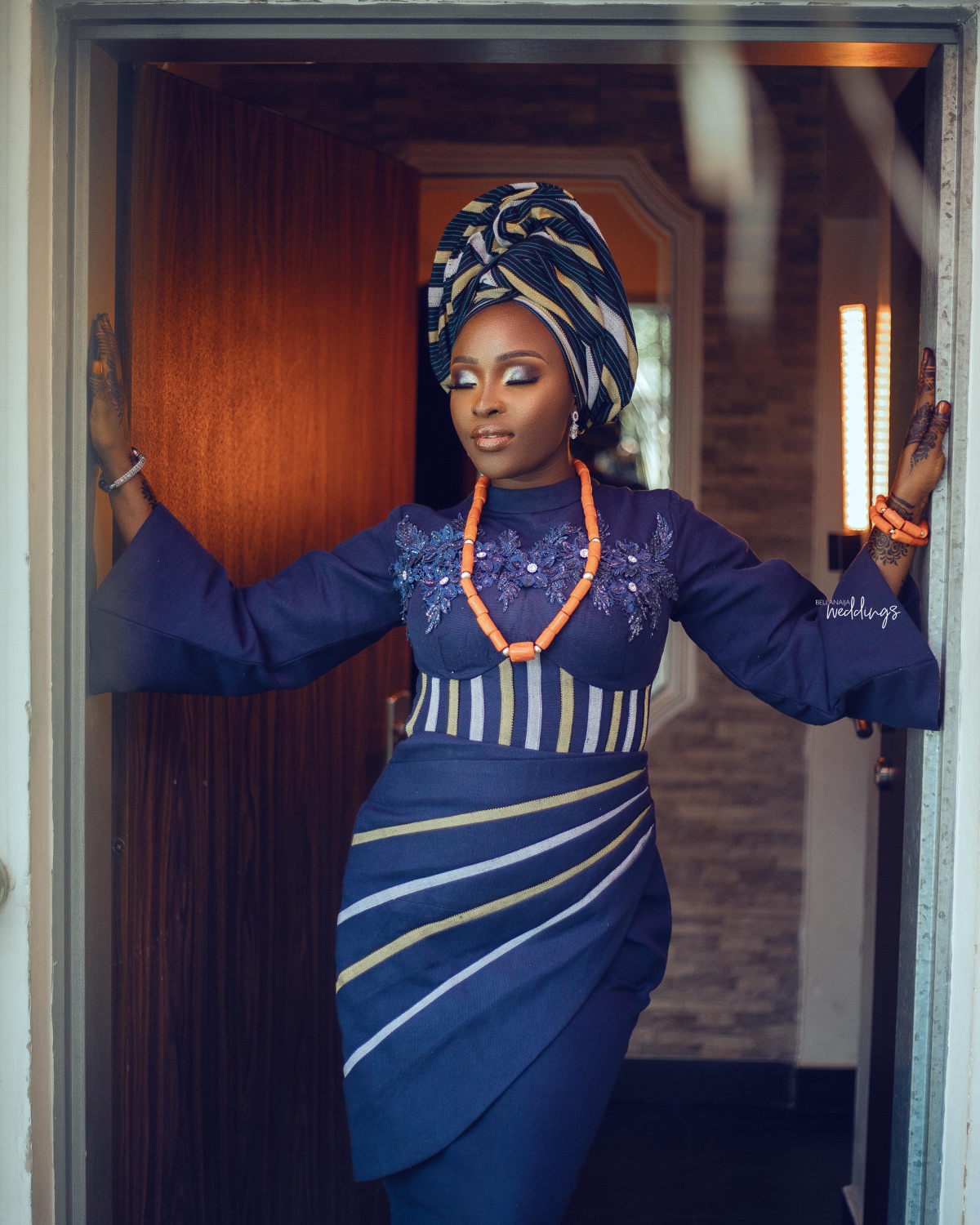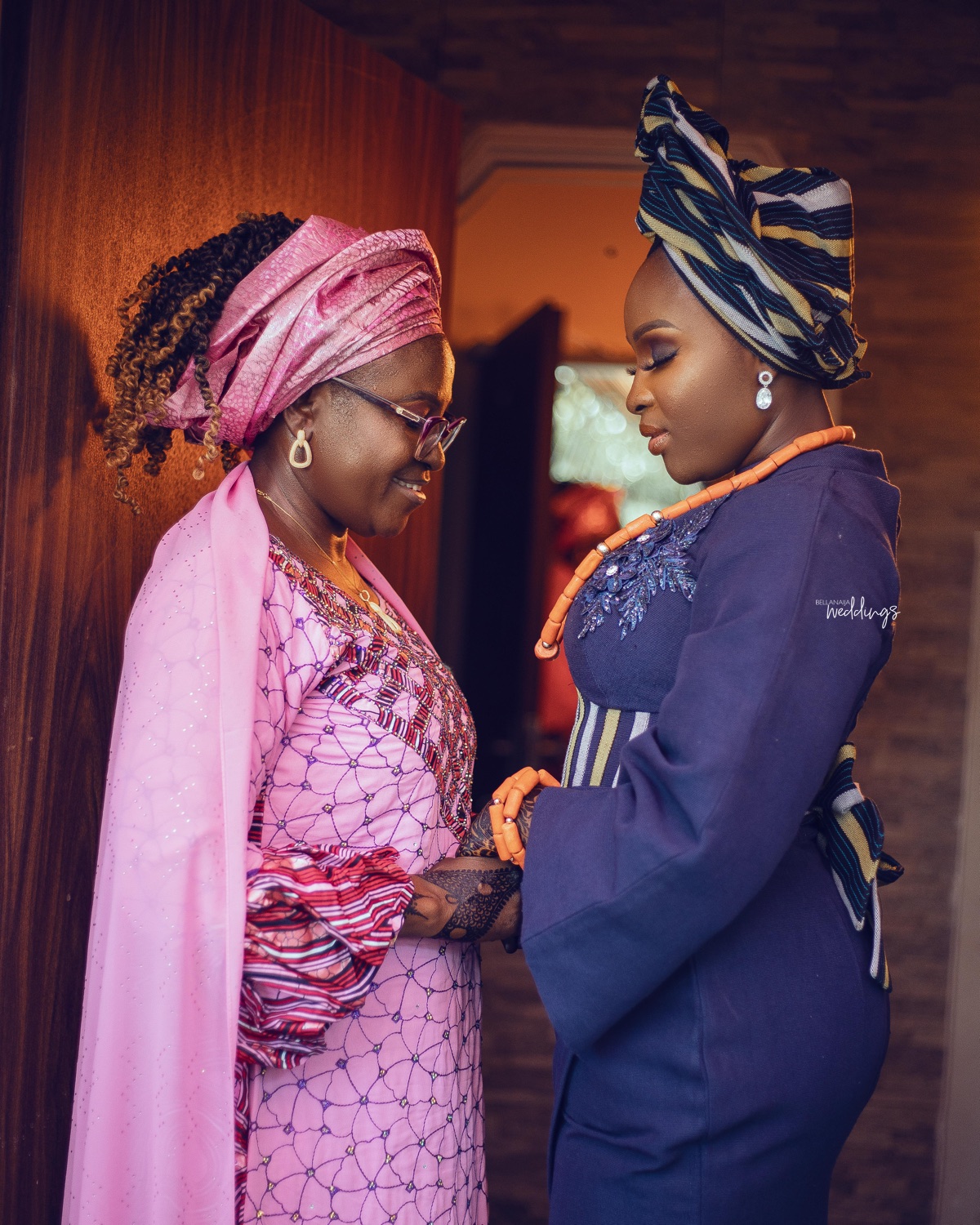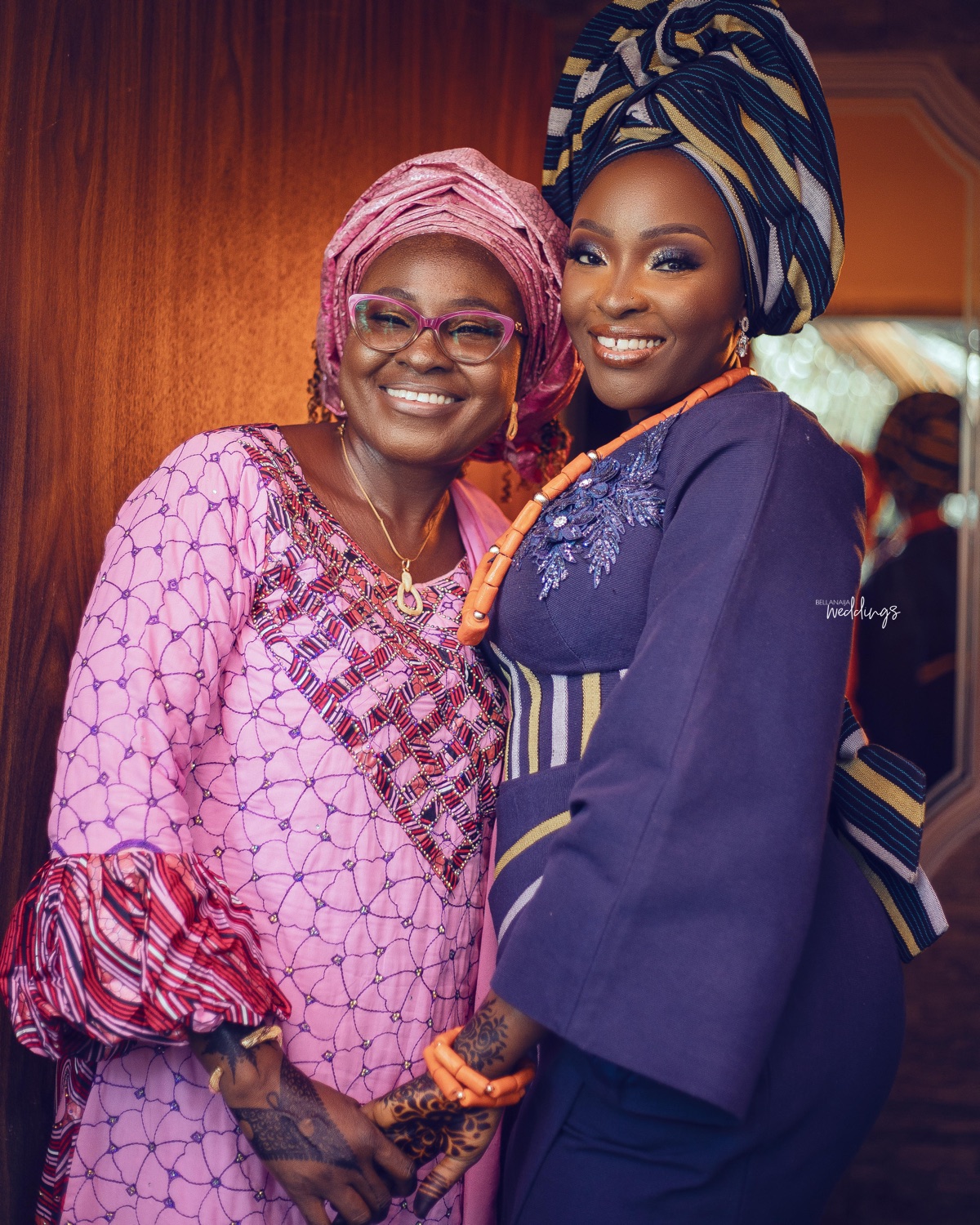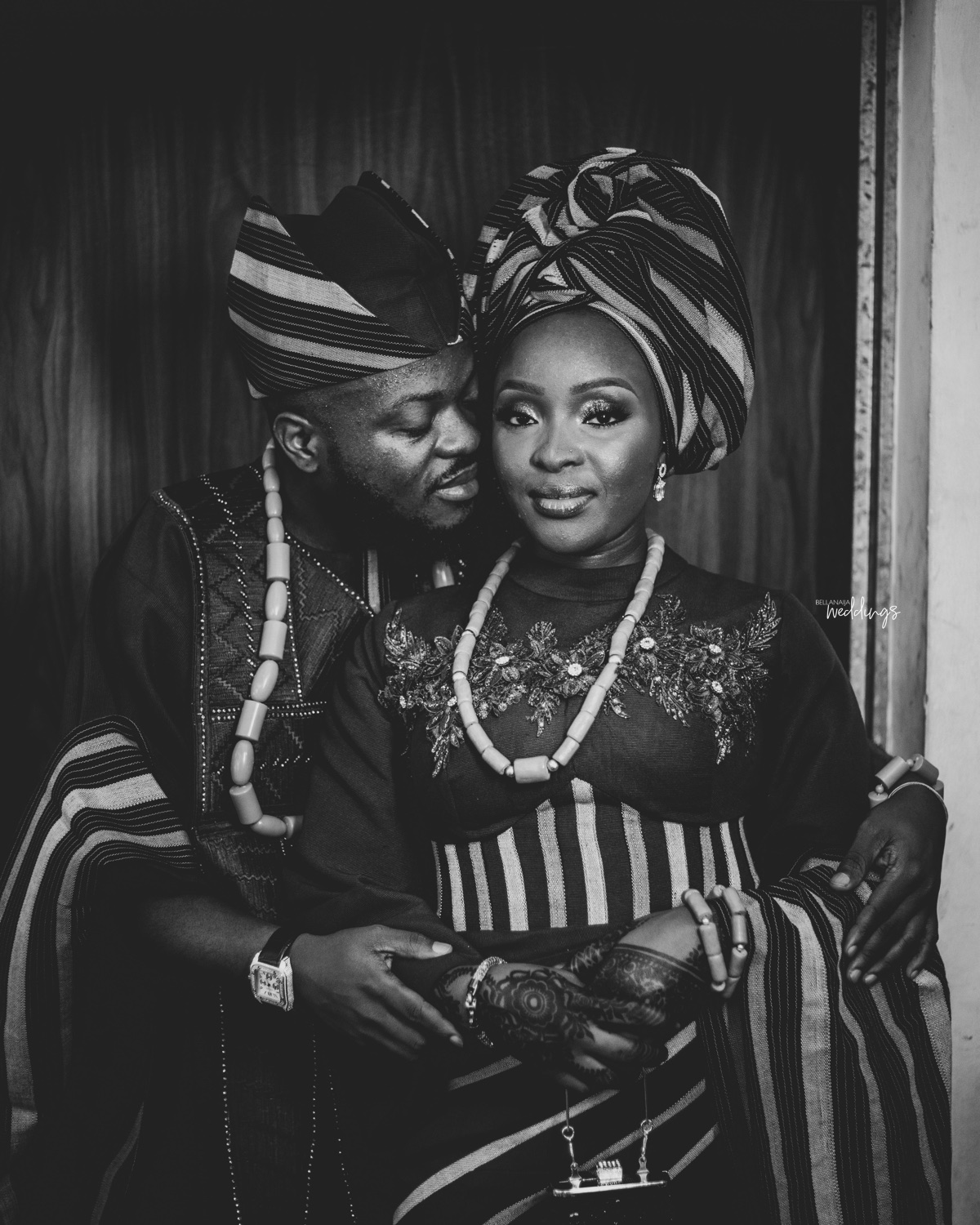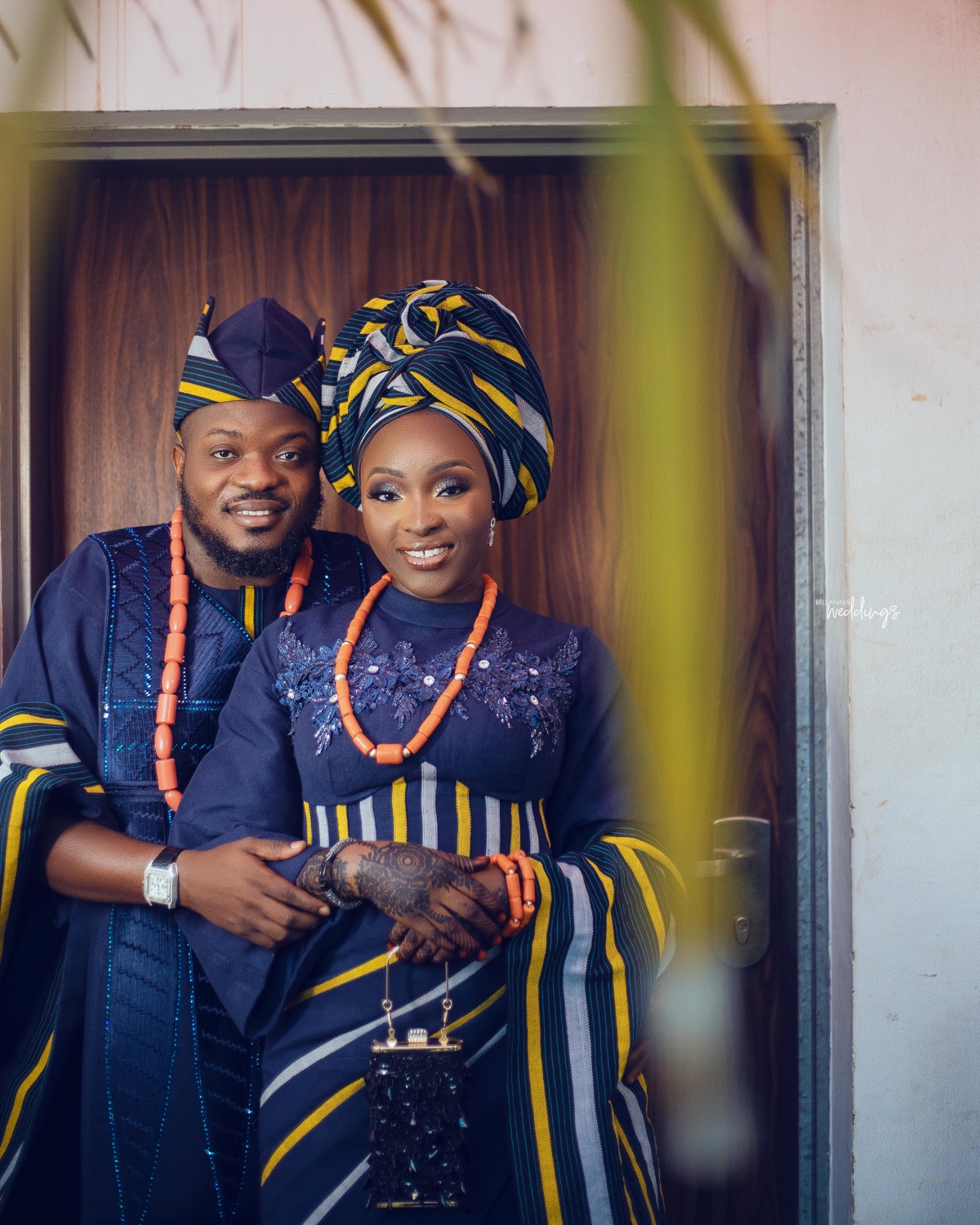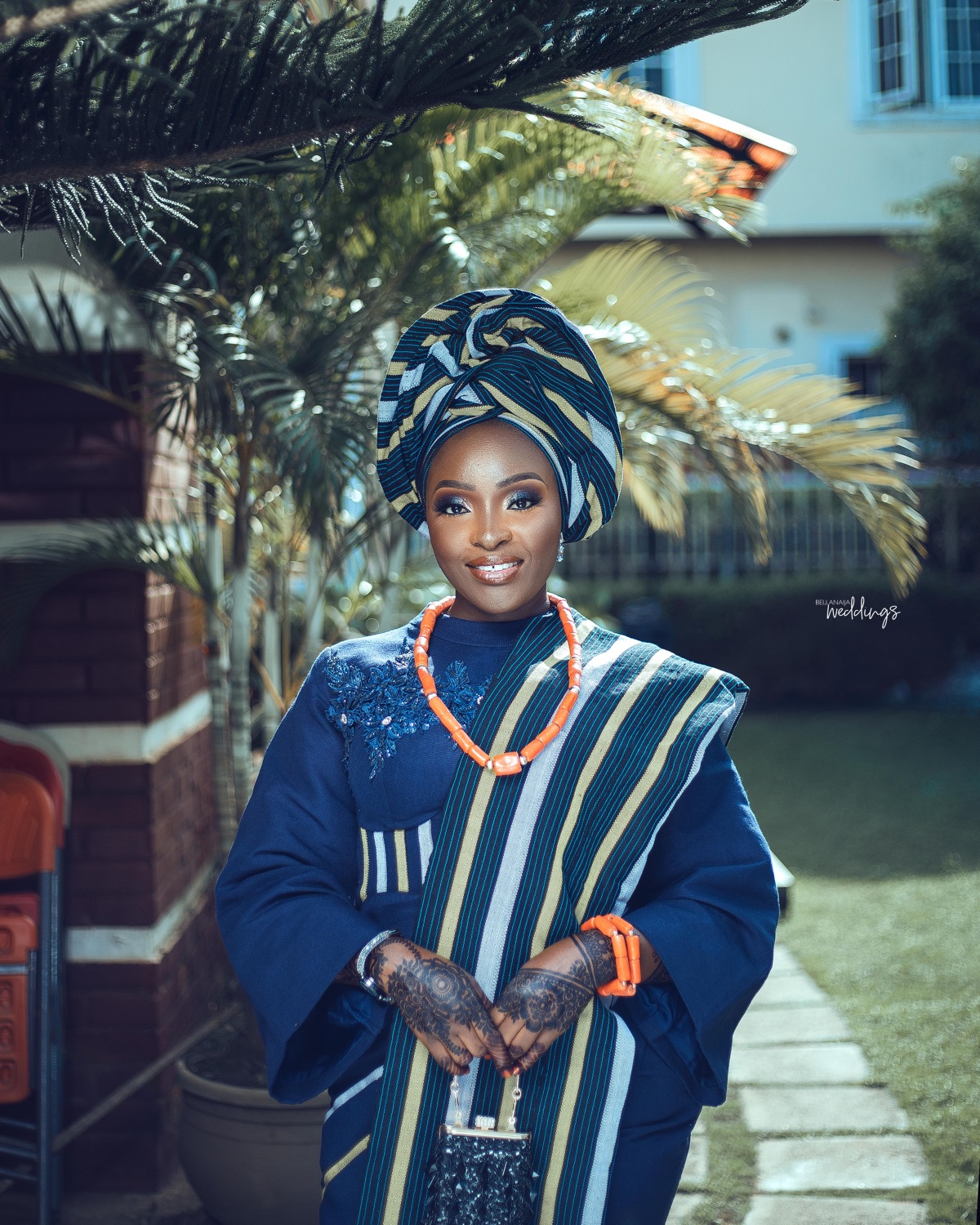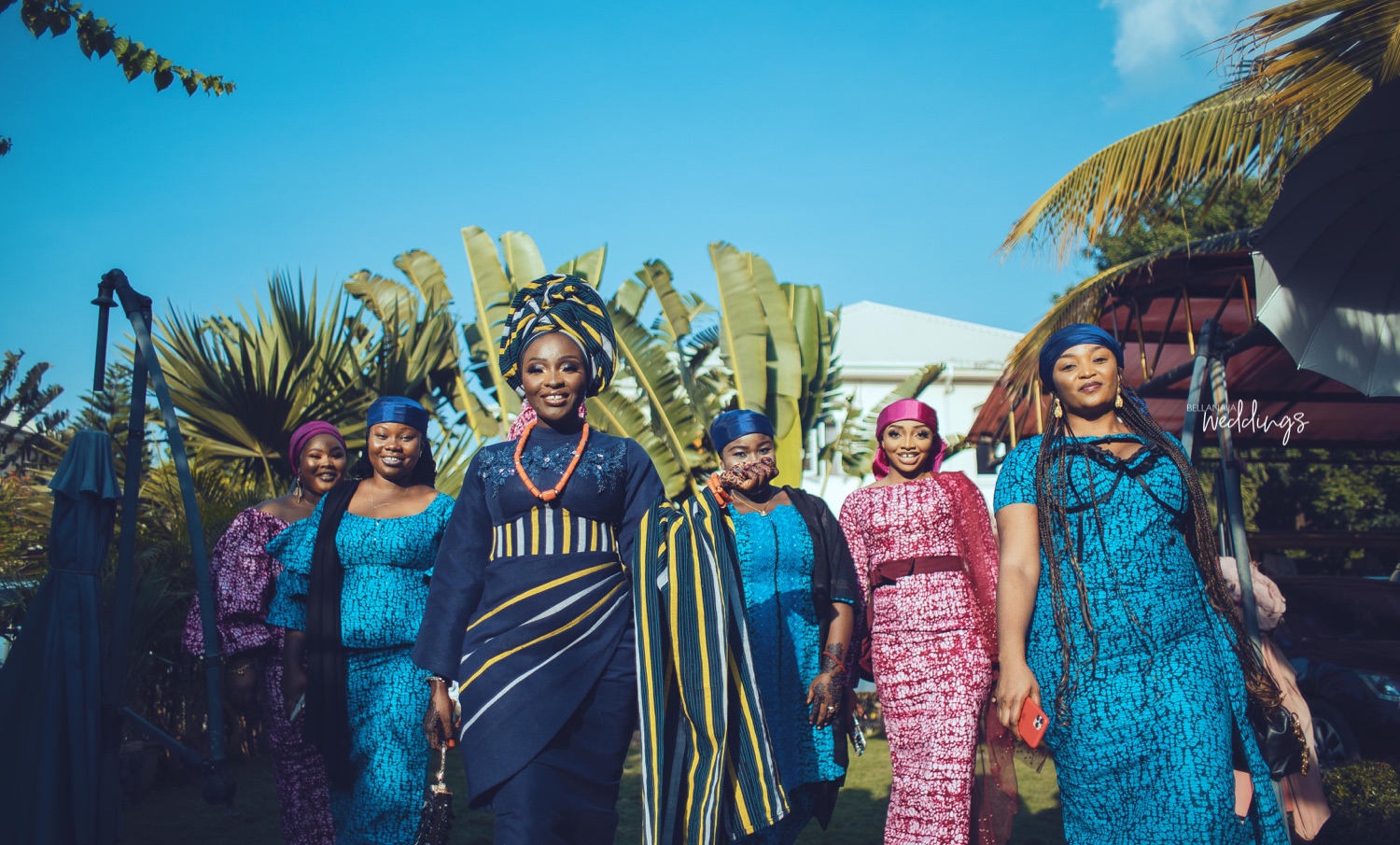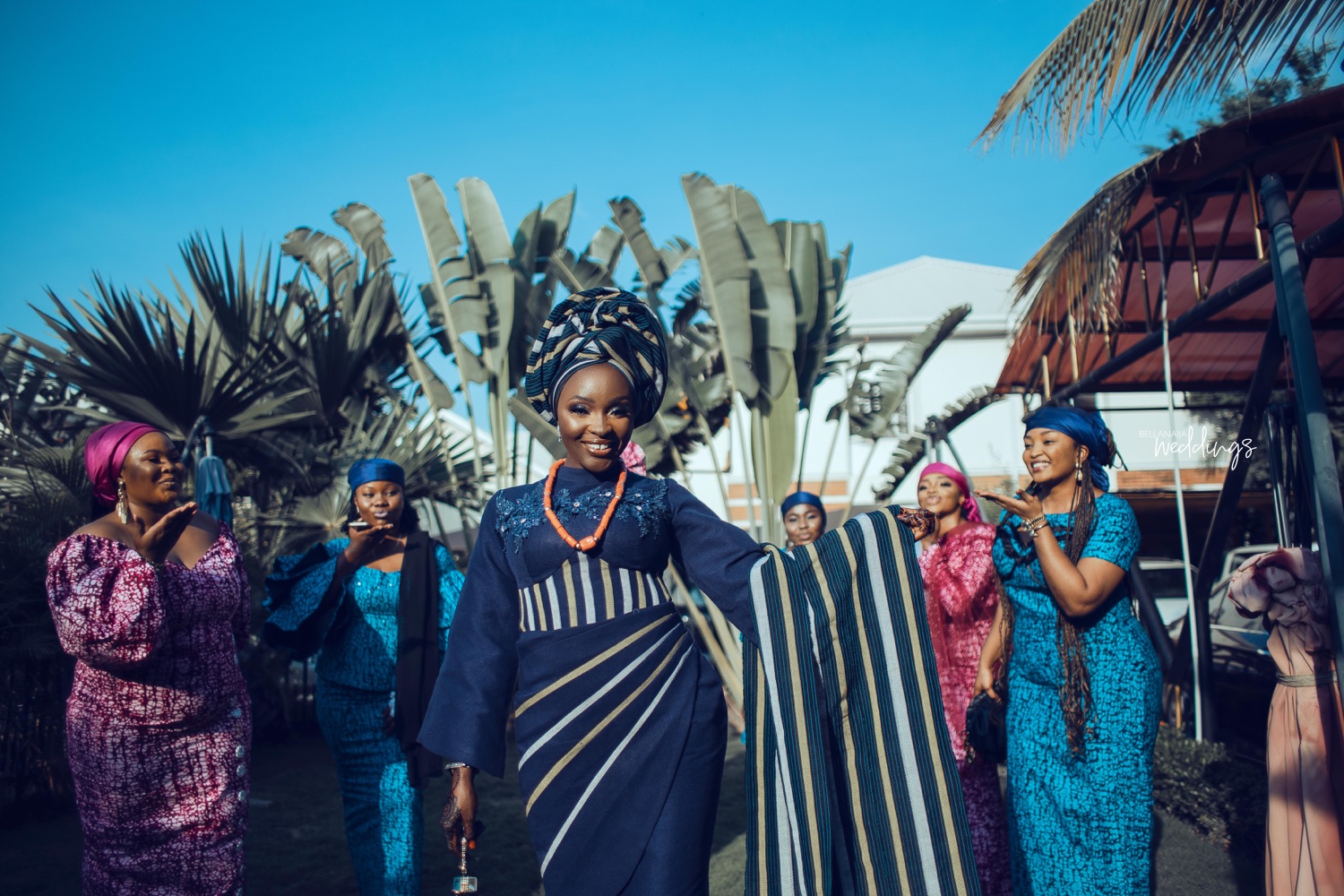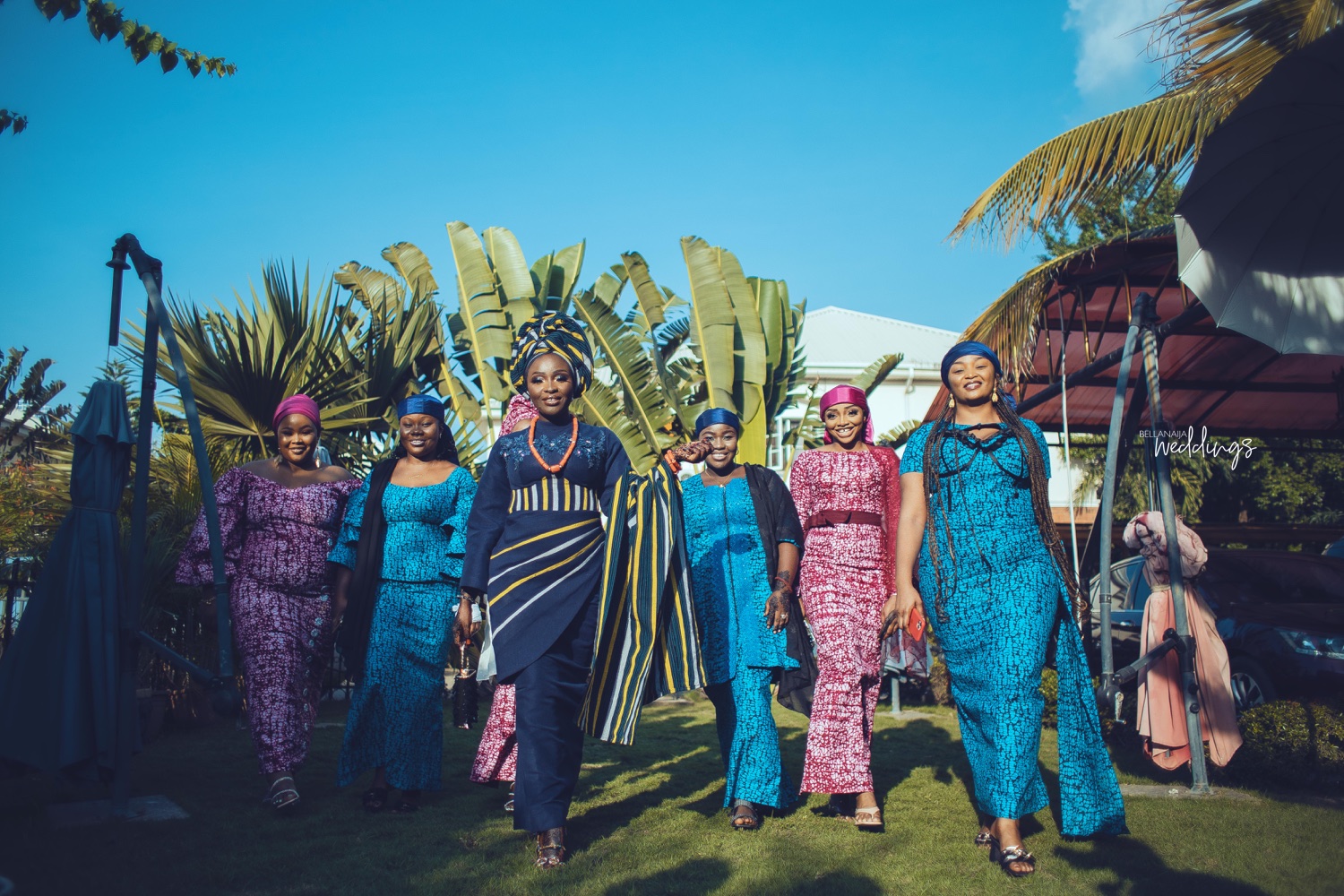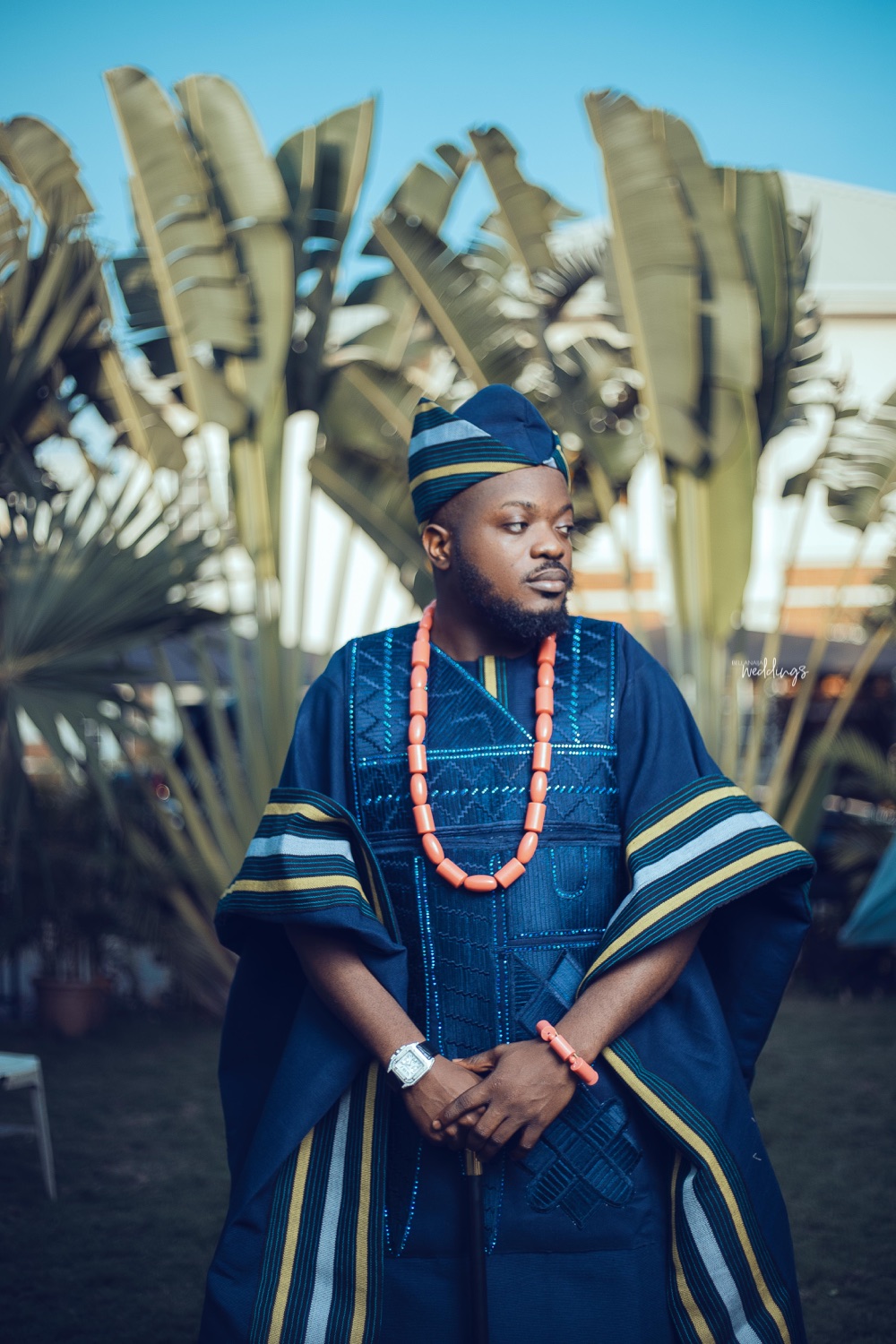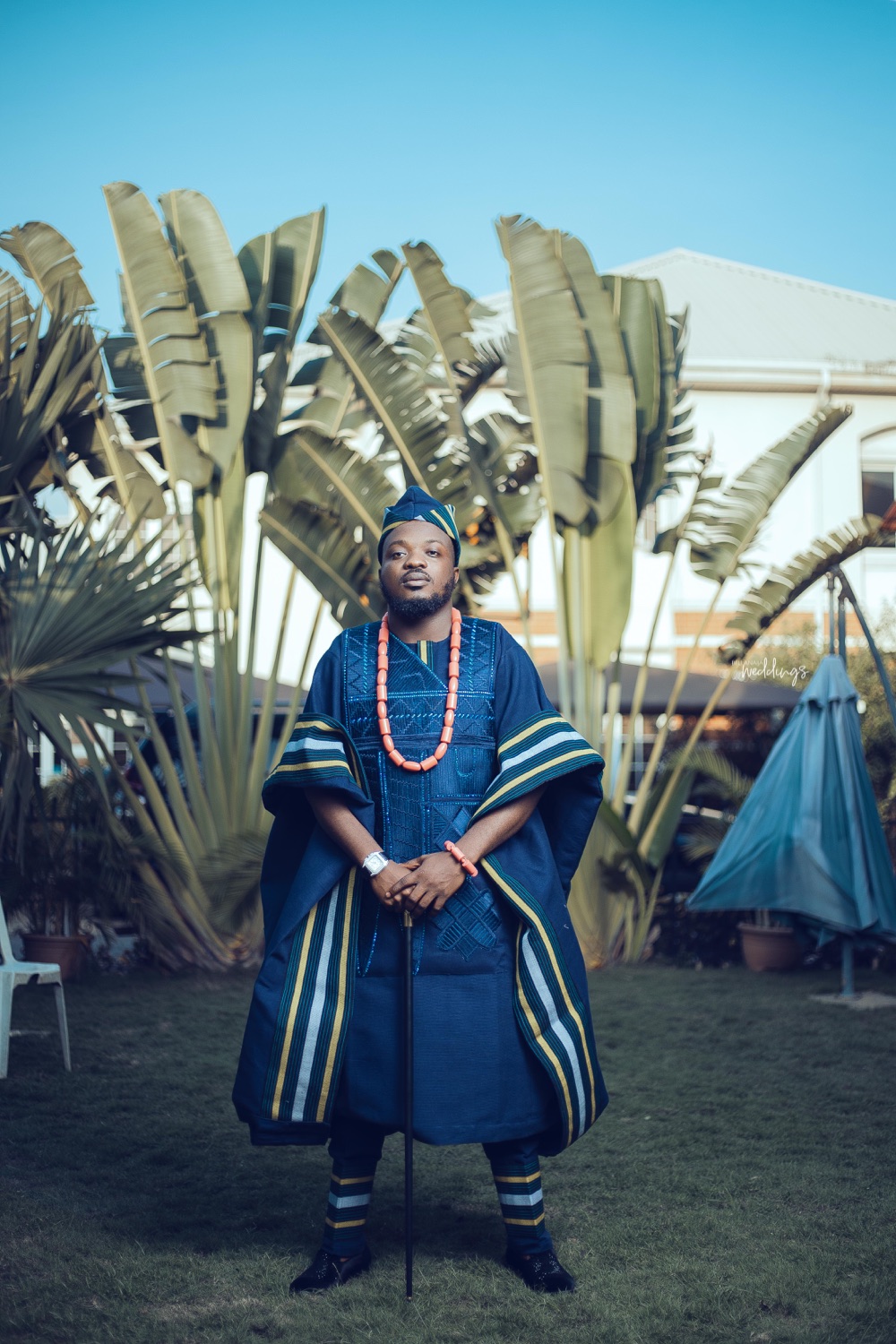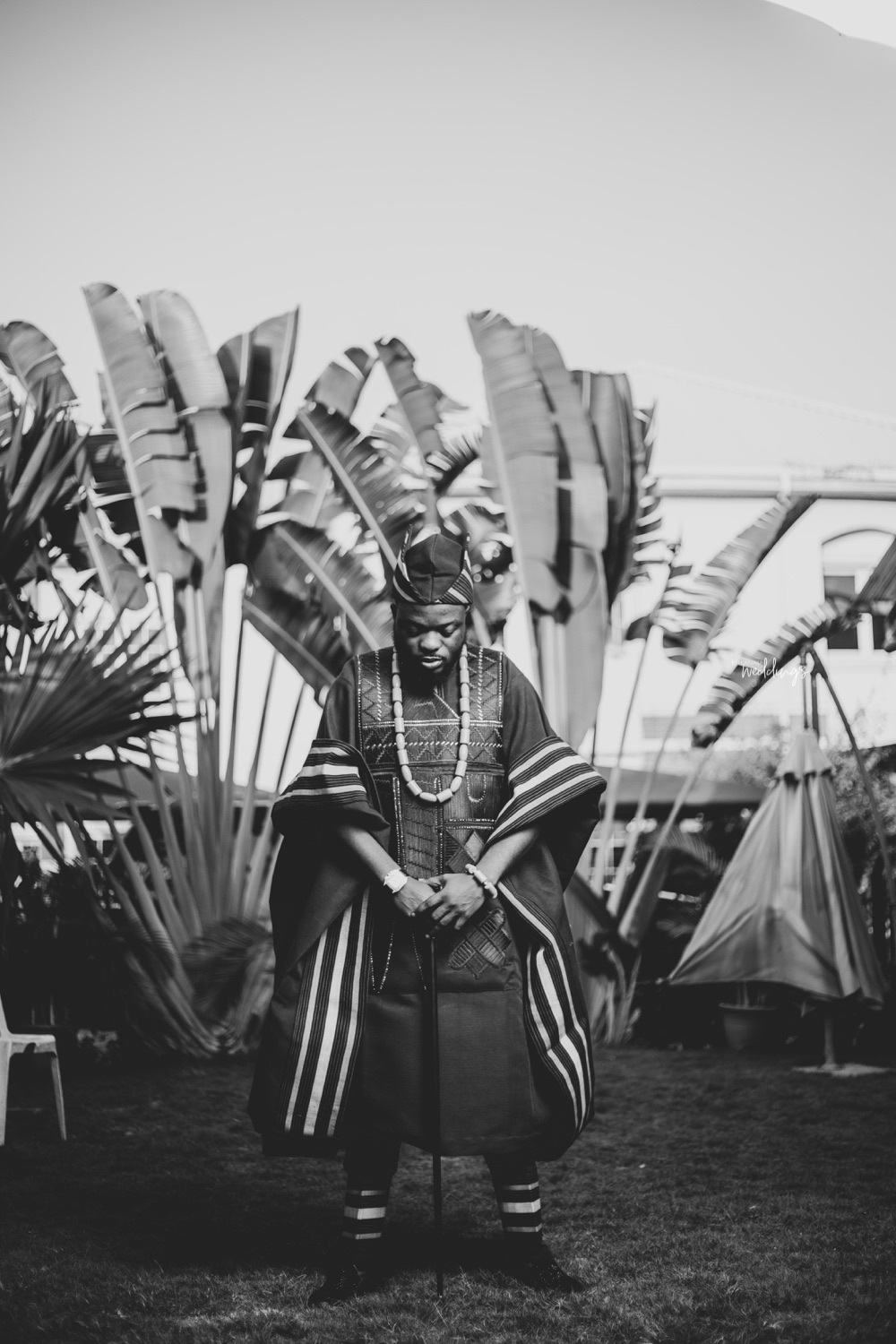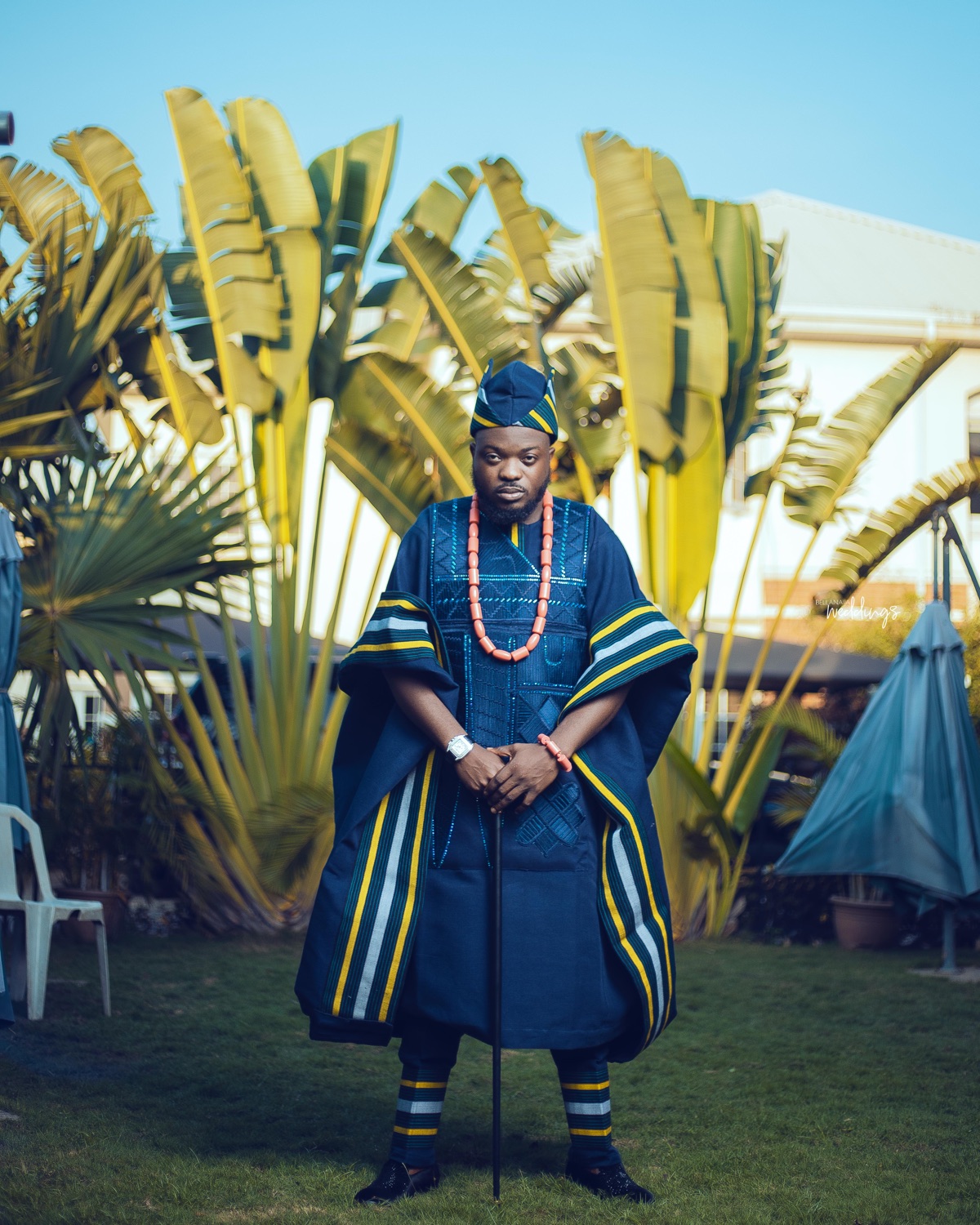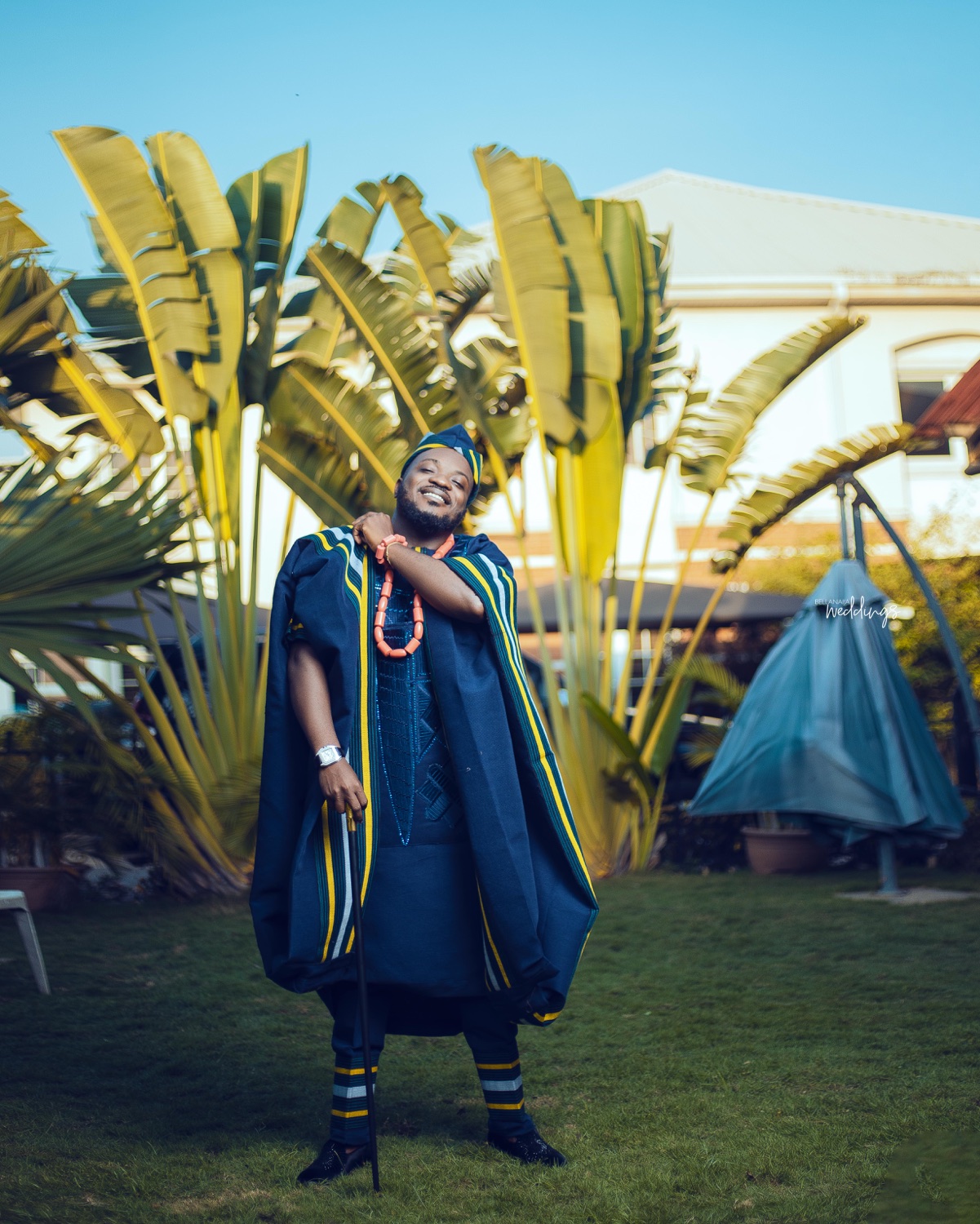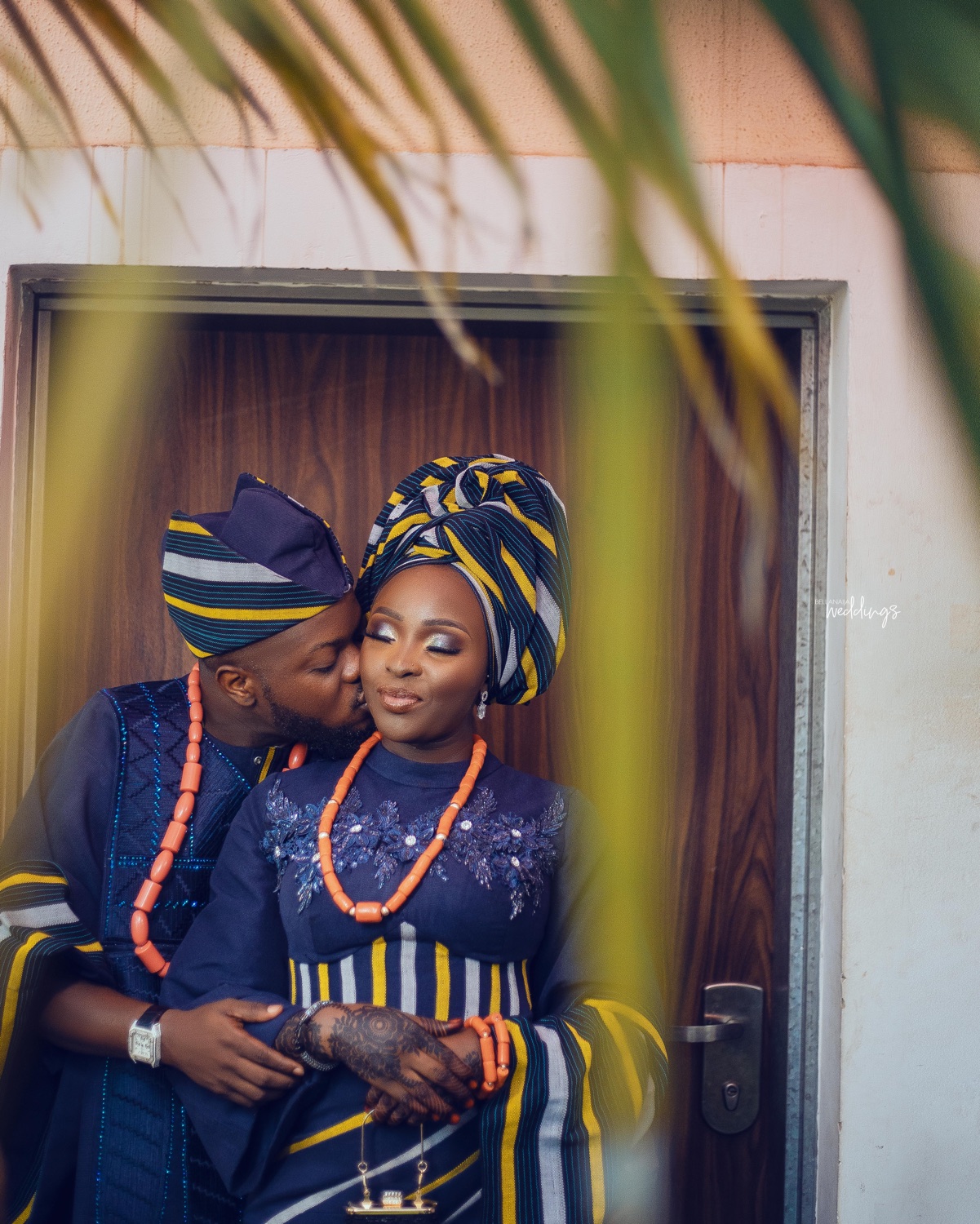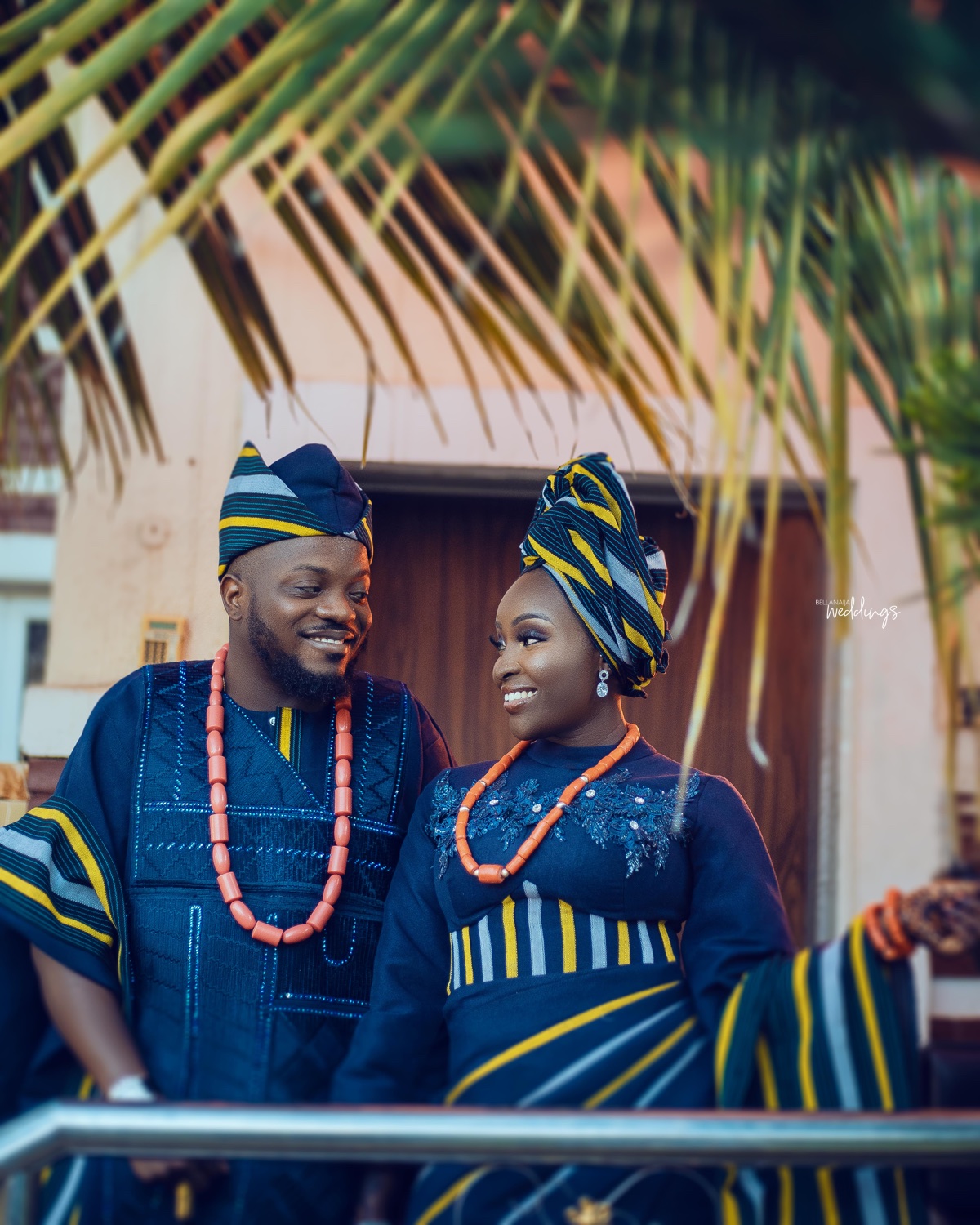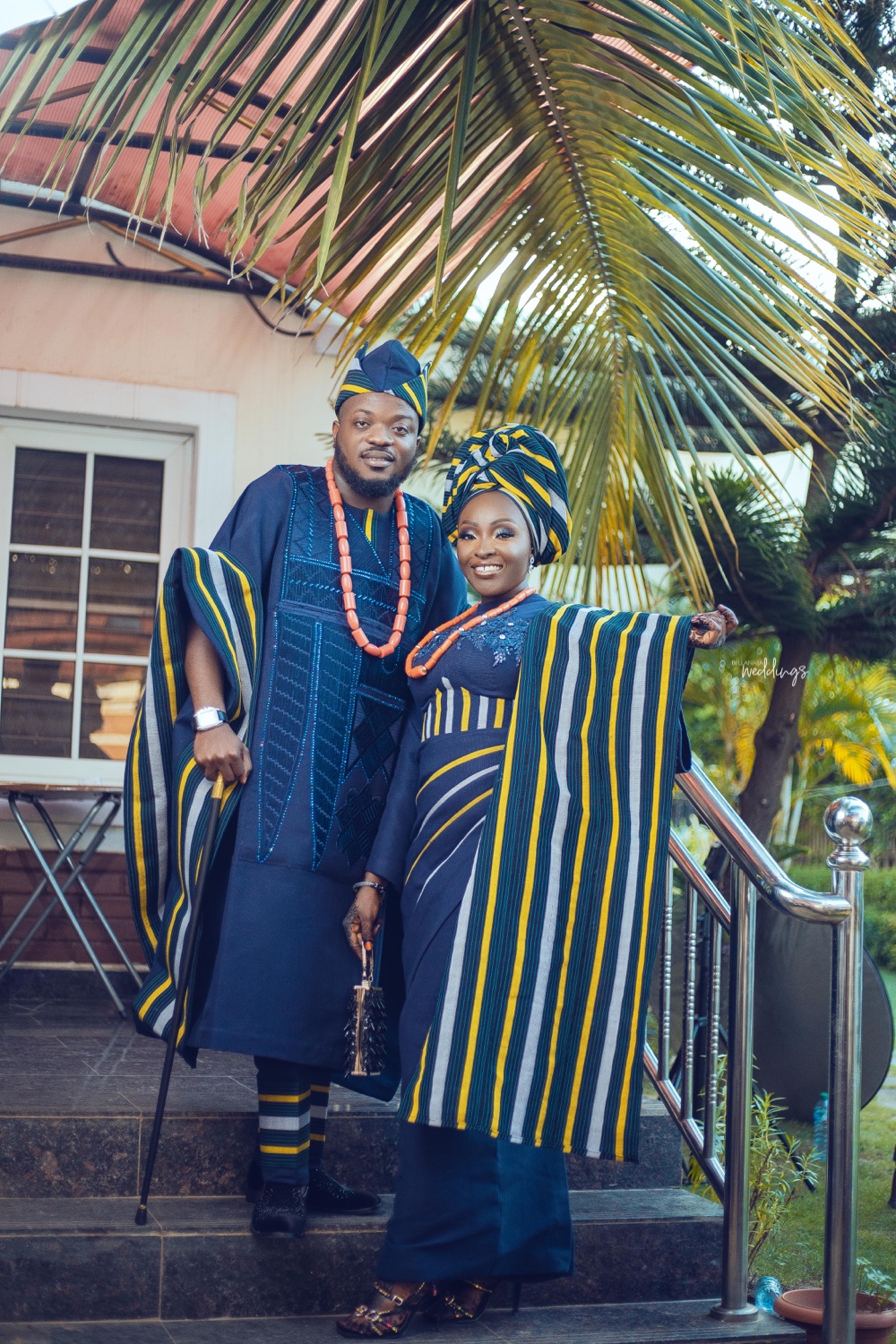 Credits
Bride: @bubasafinat
Groom: @officialben_jnr
Planner: @memoriesbyyve
Fulani & Igala outfit: @kuluabuja | @pinkykulu | @austitch.ng
Makeup: @dyanbeauty_
Gele: @stunners_gele
Henna: @hennabeyond
Photography: @arshavinjohn | @arshavinjohn_weddings
Videography: @deximaphotography.ng