We are thrilled to present to you this beautiful bridal inspiration.
Today's bridal look features the Edo bride, dressed in a brown traditional wrap dress with coral beads arranged in steps, showcasing her rich culture from the Benin Kingdom. Her metallic headpiece which adorns her head with a white fly whisk in her hand are symbols of her royalty.  Her beautiful flawless makeup complements her accessories.
Are you are an  Edo bride in the making? Pin this beautiful look down for your special day.
If you are in need of more inspirational looks, click here for more.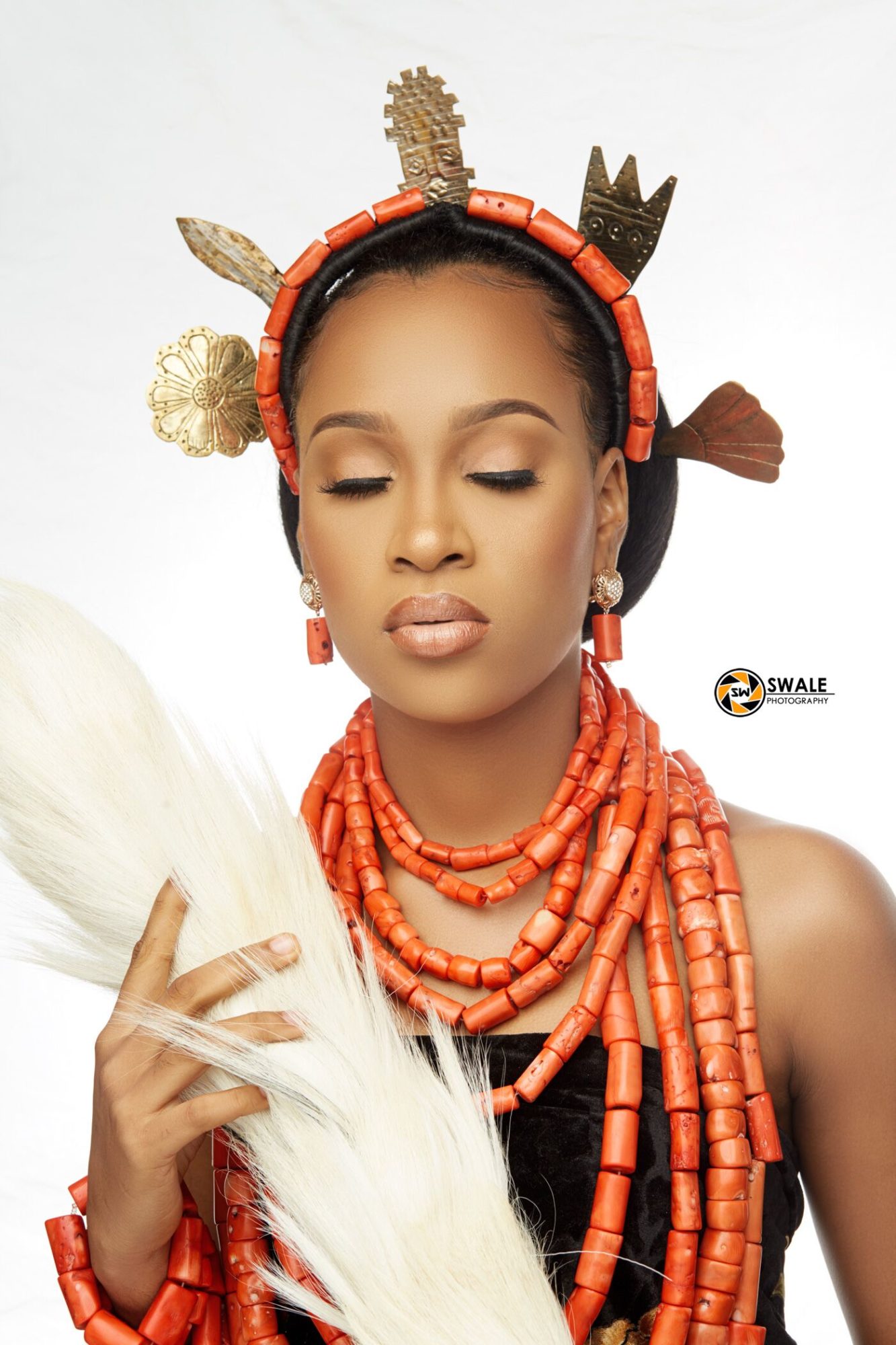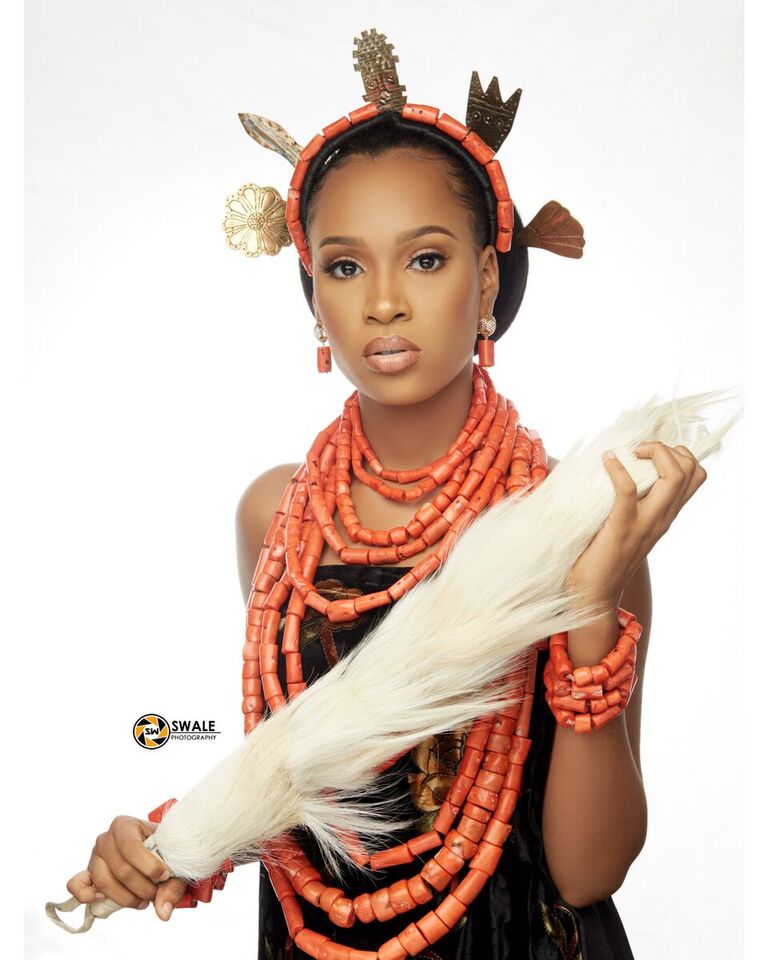 Here's a description of this look by the hairstylist, Tobbies Touch:
The sleek bun is conventional as most brides go for the look on their wedding day. This textured bun is the new style finding its way into the heart of brides who loves their hairstyle looking classy and natural as possible. The textured bun is more versatile in terms of keeping it simple or creating more movement or flow when styling, it's more voluminous but lighter and It's suitable for brides with natural hair or chemical processed hair (relaxed hair).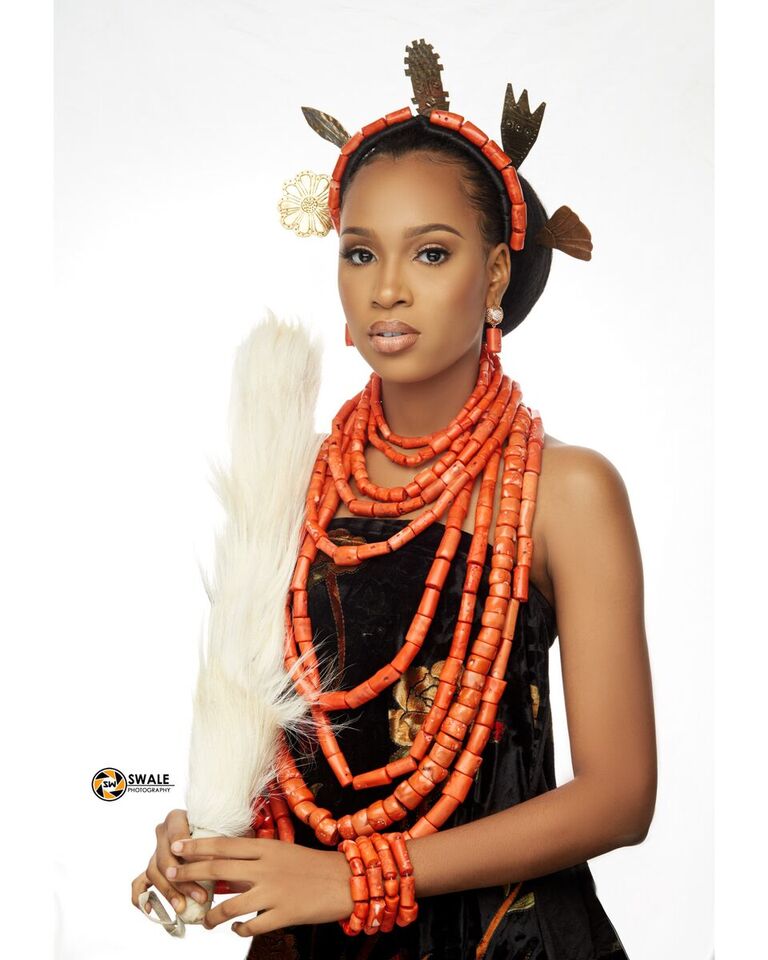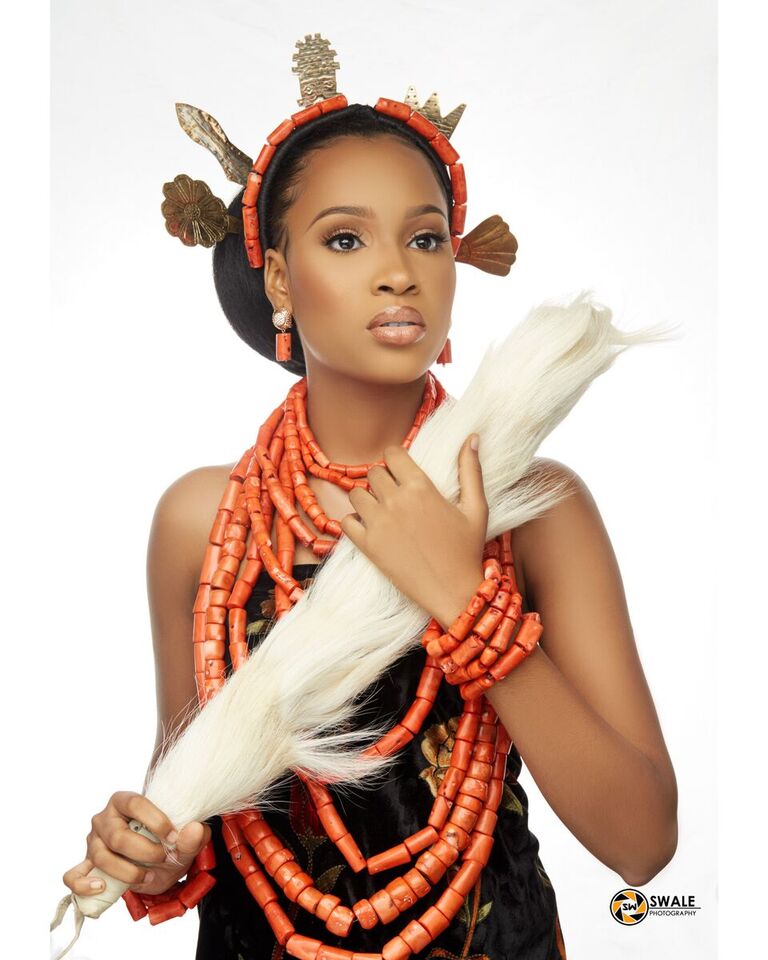 Credits