We so much love the moment when he pops the big question and the sweet journey that got to that point (see more beautiful proposals here). Stacy and Sam's #BNBling moment has such a beautiful story and we will just leave you to the bride-to-be to share how her man went on one knee to ask her to do forever with him.
Sam and I had decided we were getting married but I have always been a big proposal girl and I expected the ask to tick all my boxes! And oh how it did! I initially thought he would propose in June as I had always hinted at wanting a June wedding- and had told him I would need a year to plan! Of course, he had other plans.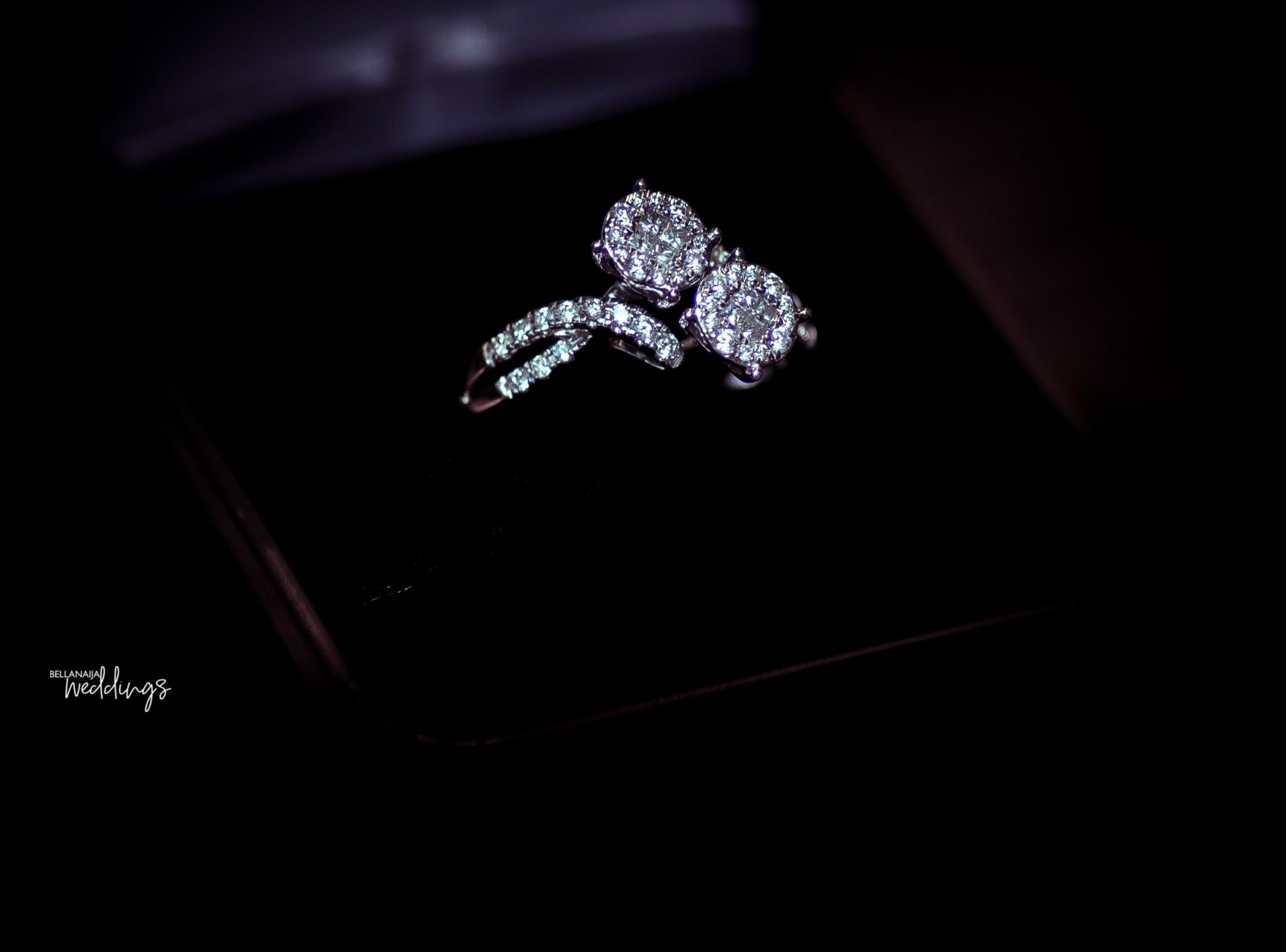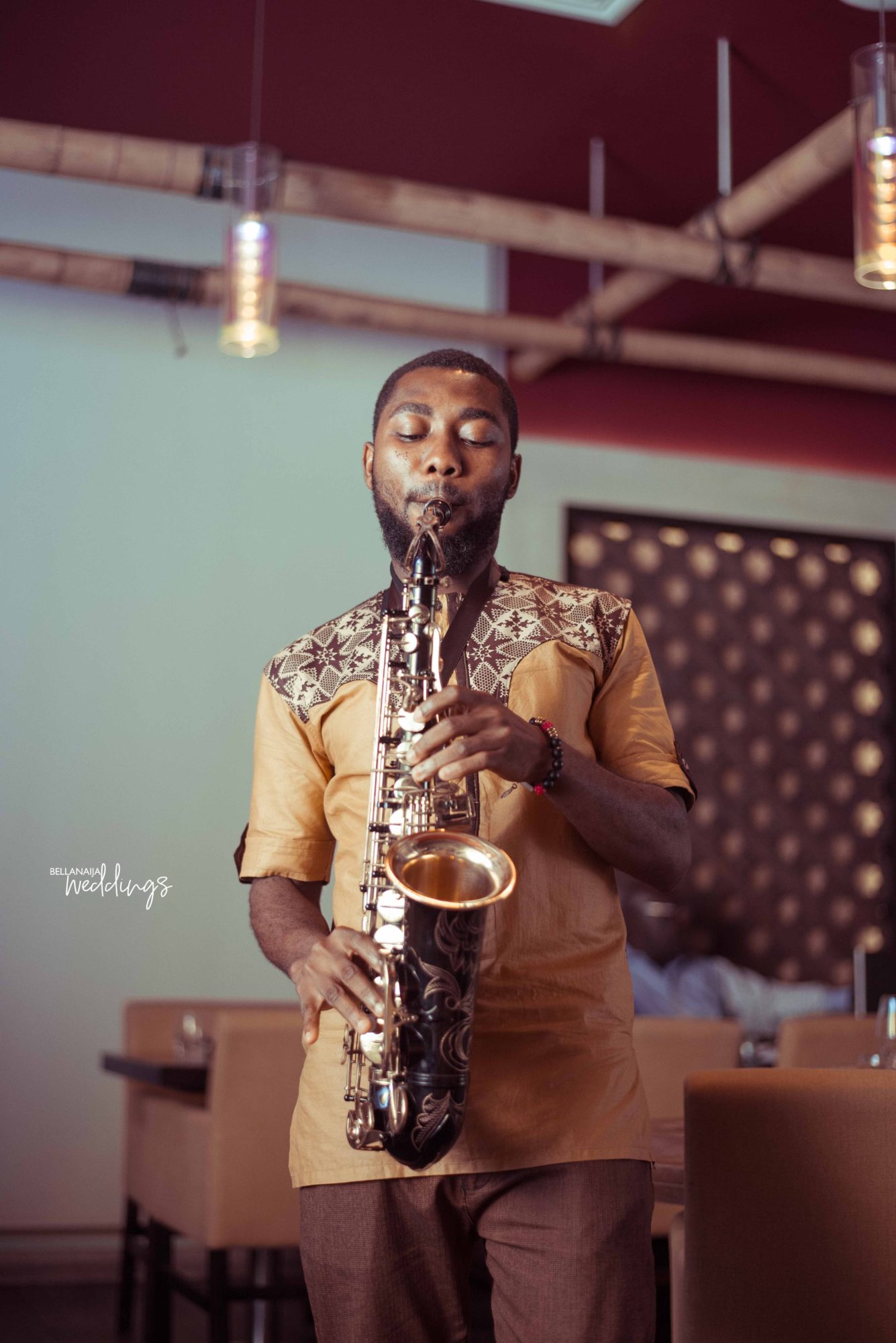 On the day of the proposal, I was totally oblivious to everything that was going on behind the scenes. A very good friend of mine had called asking to have a movie and dinner date with me. I was super excited as I rarely see her. That morning, I planned to wear a very casual outfit for the day, but Sam insisted I wore an African outfit he liked. I didn't think much of it, but only later did I find out it was all part of the master plan to ensure I looked photo ready! I went through the day causally but yet eagerly anticipating my date.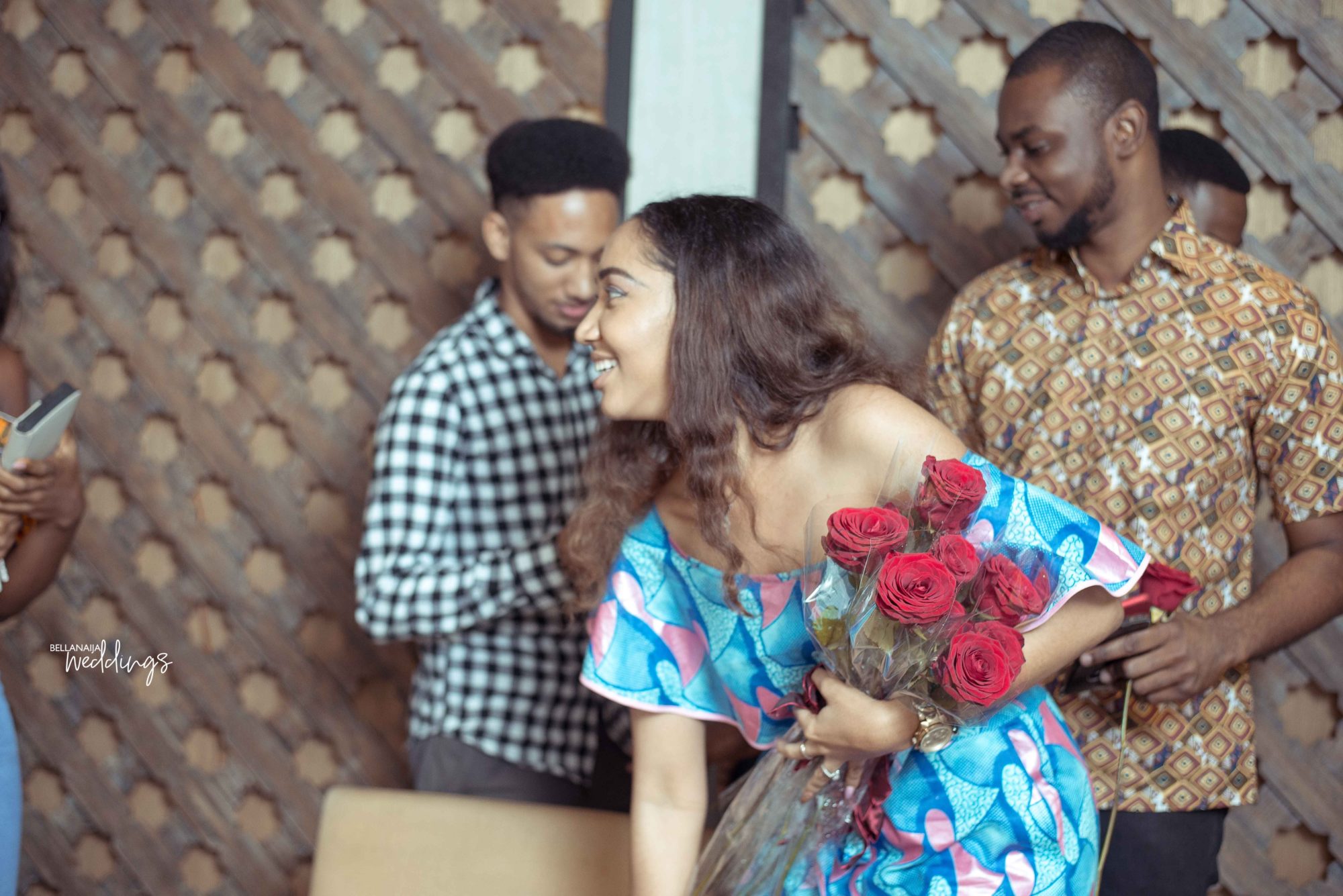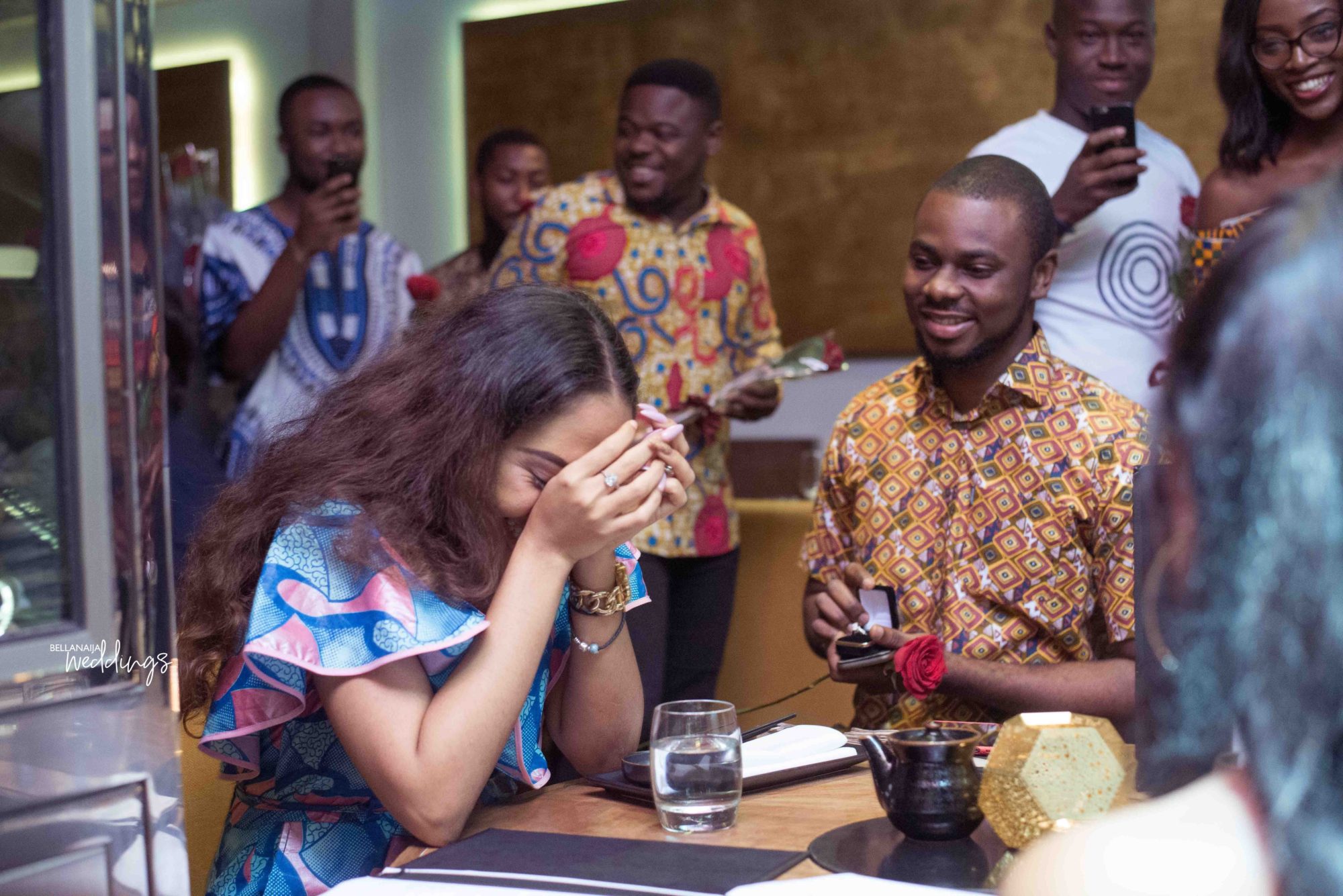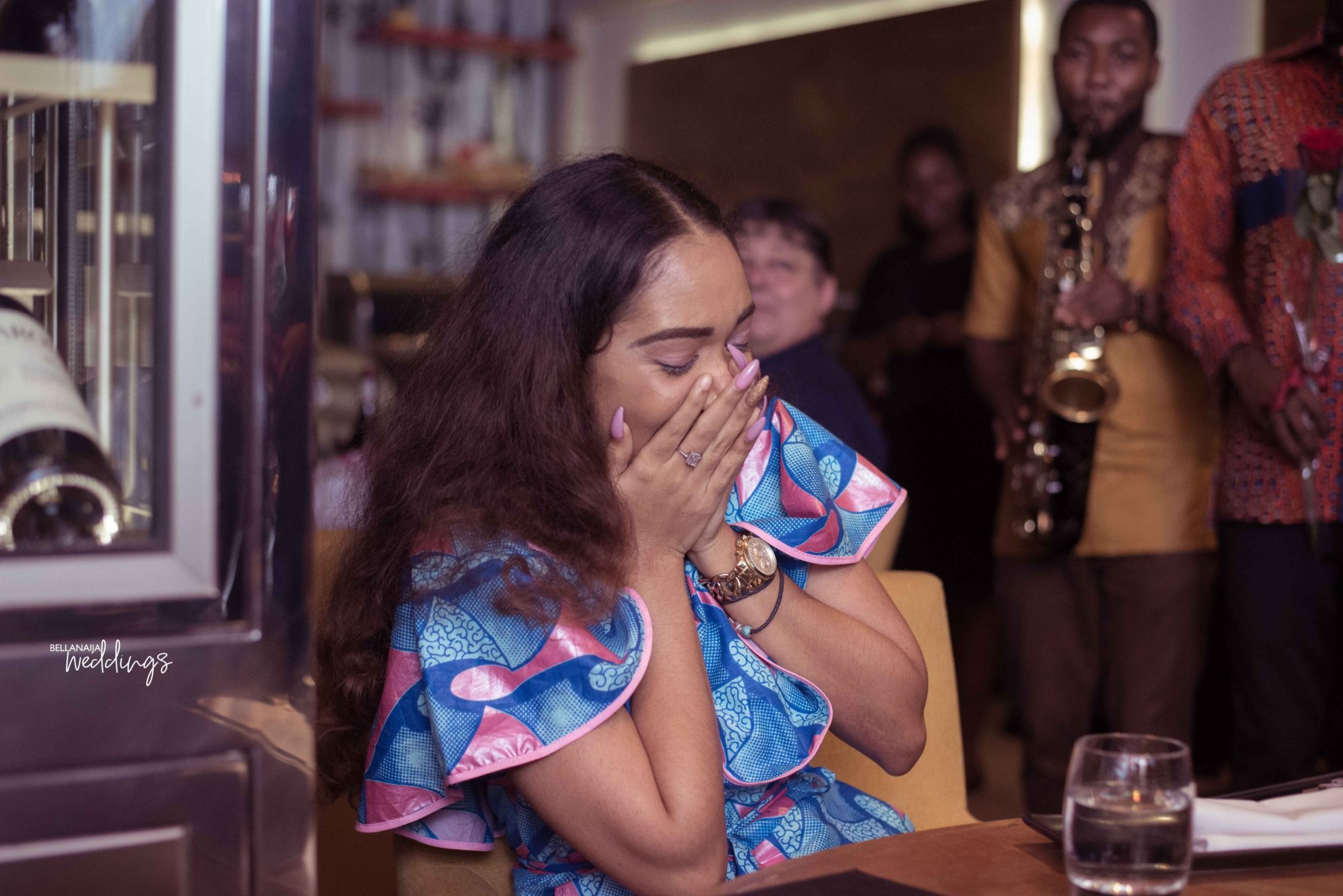 My friend suggested we have dinner at Santoku restaurant and asked we drive together from the movie to the restaurant. We do that sometimes so once again I didn't find that suspicious. When we got in, we were directed to a table for two.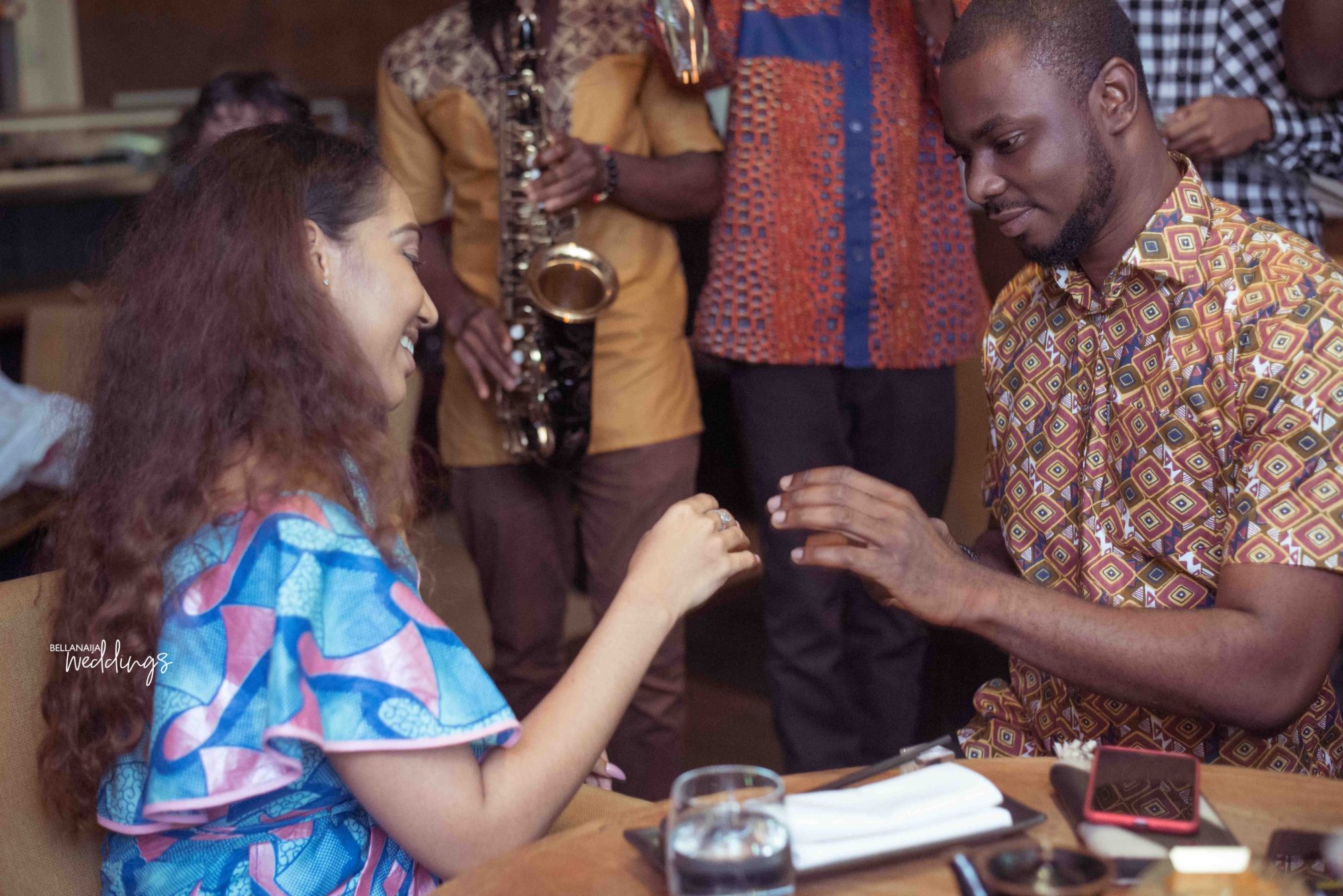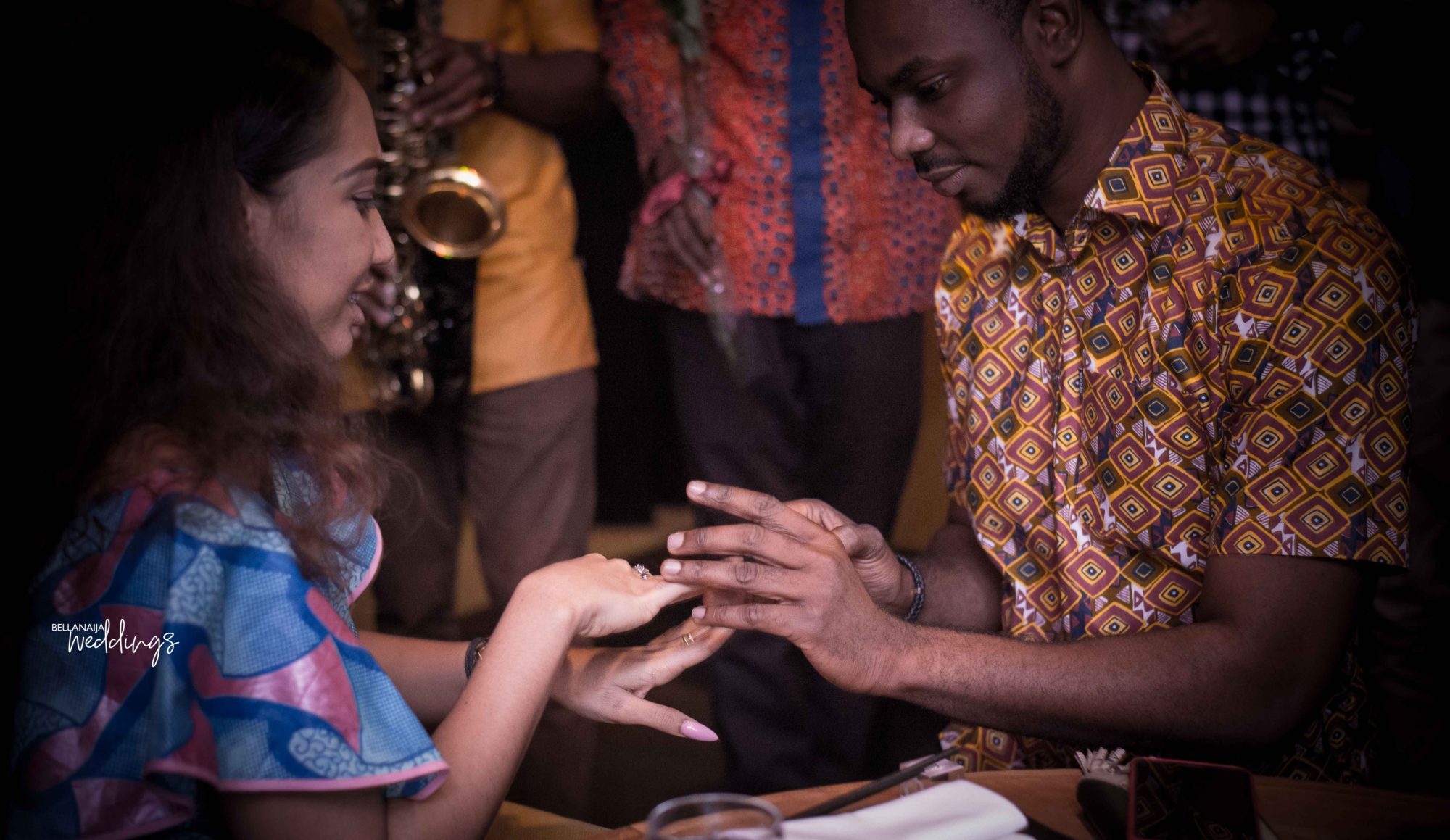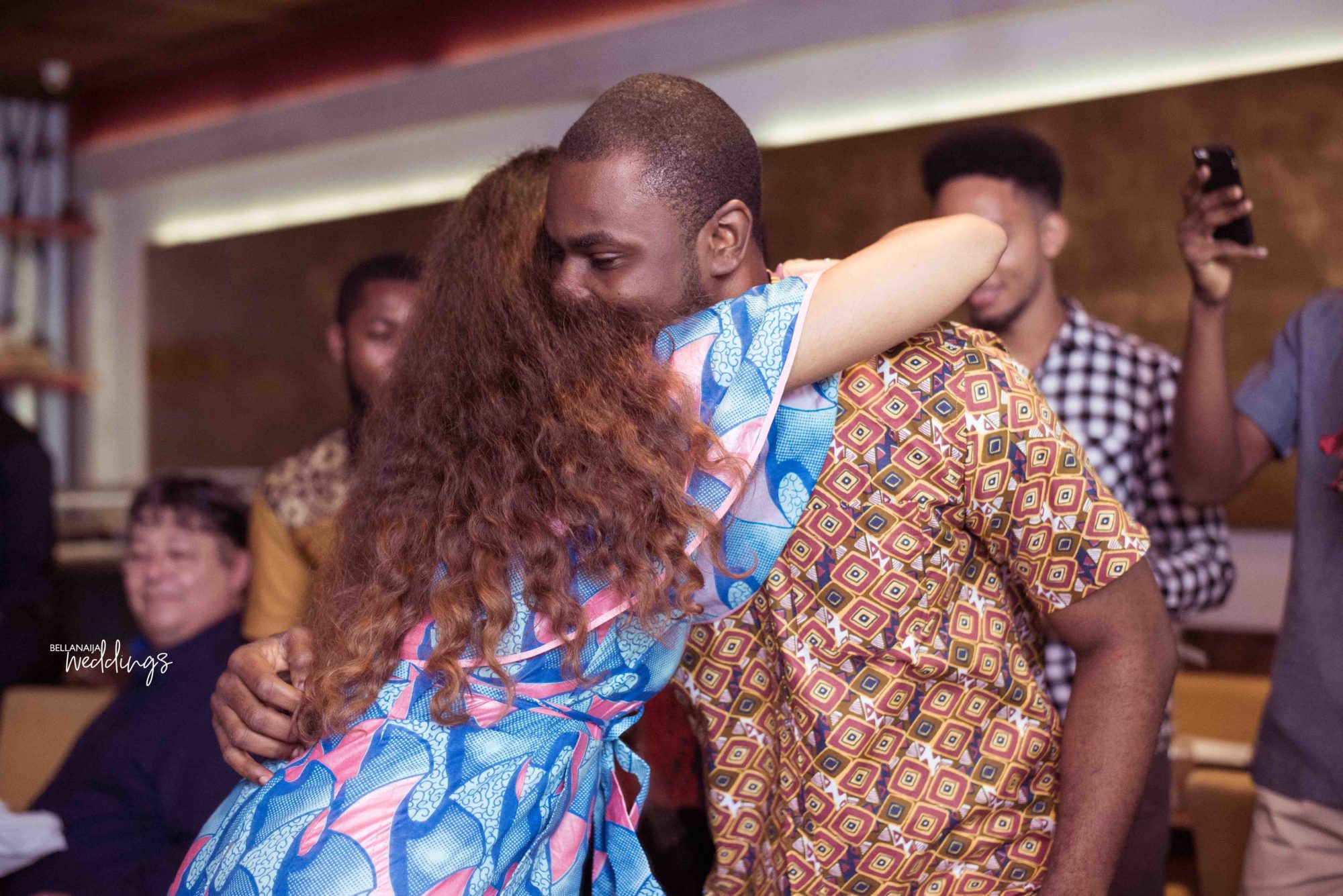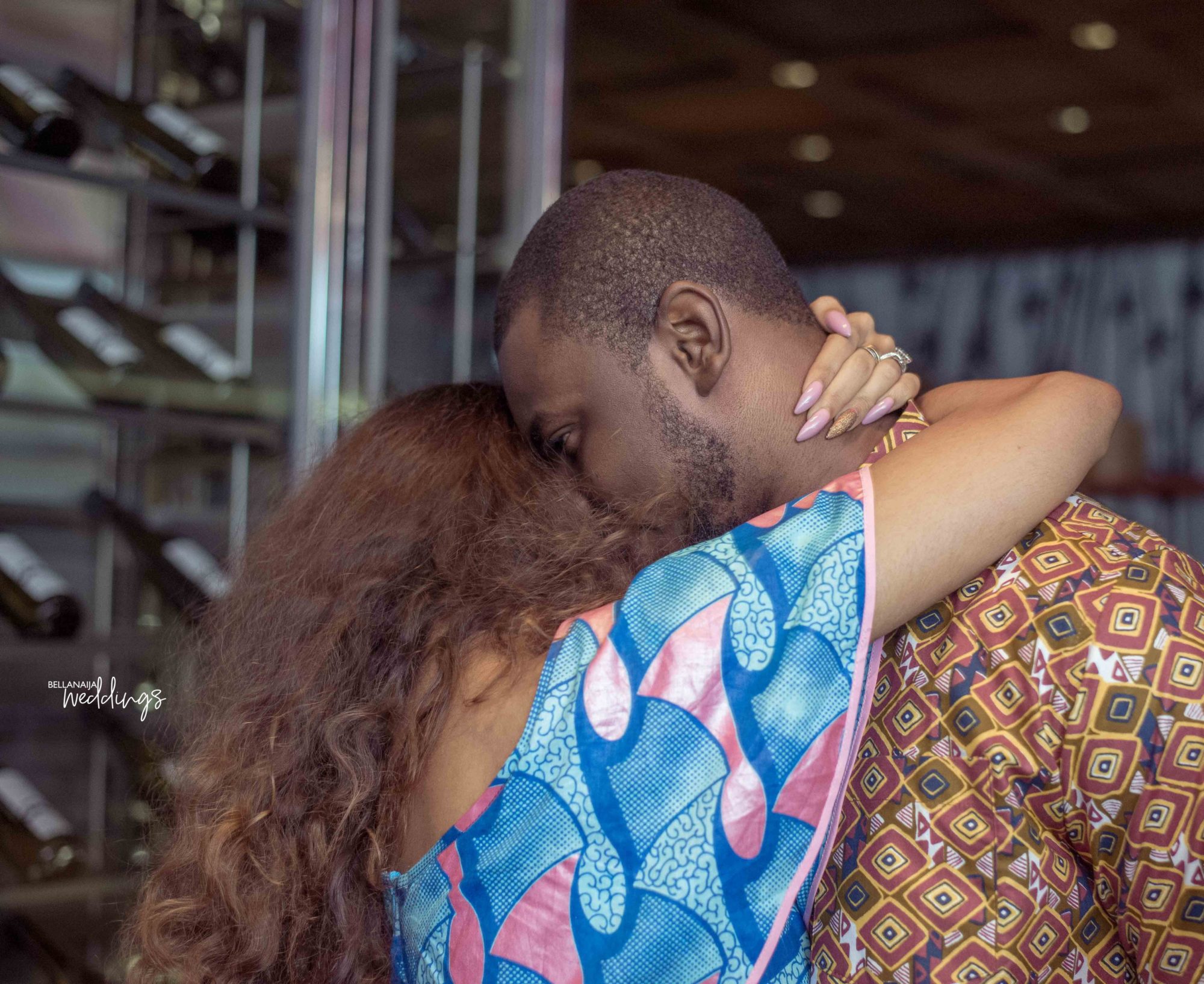 I had been calling Sam numerous times at that point as he told me he had to go out of town urgently for a work emergency, so I was quite worried. His phone was off and my anxiety grew, especially when I got a message from him saying he had a burst tyre. My friend tried to calm my nerves and I said a quick prayer and let it go.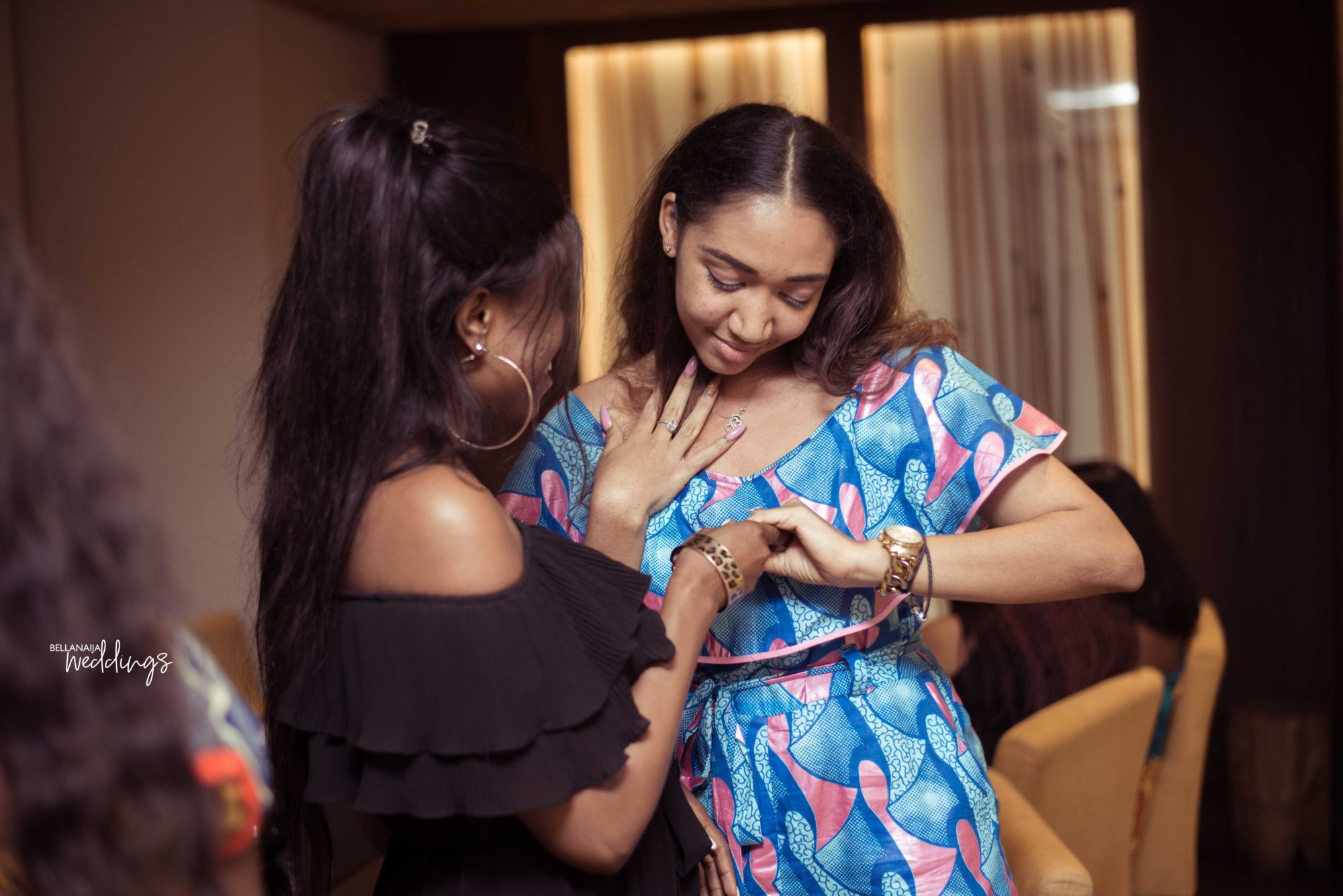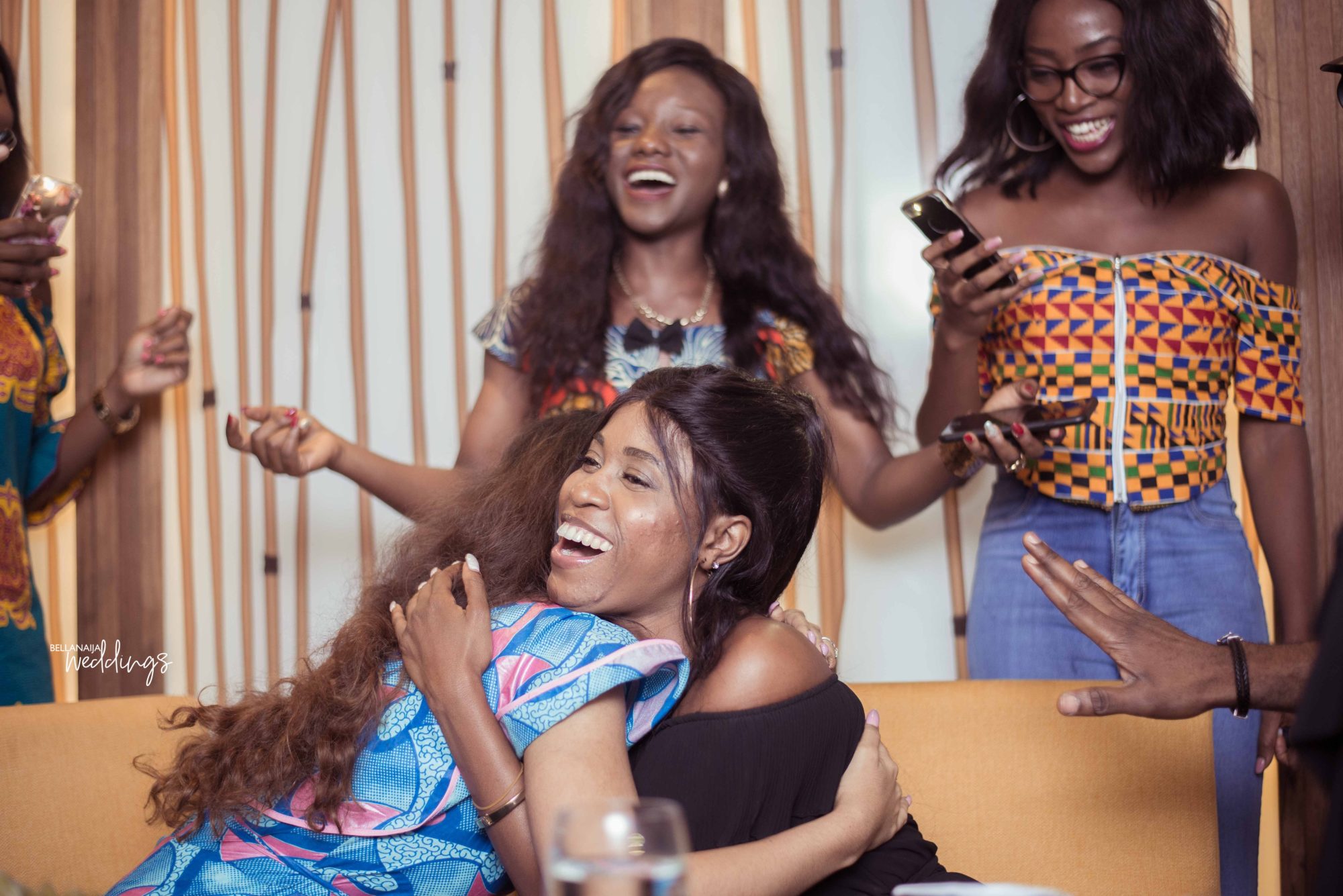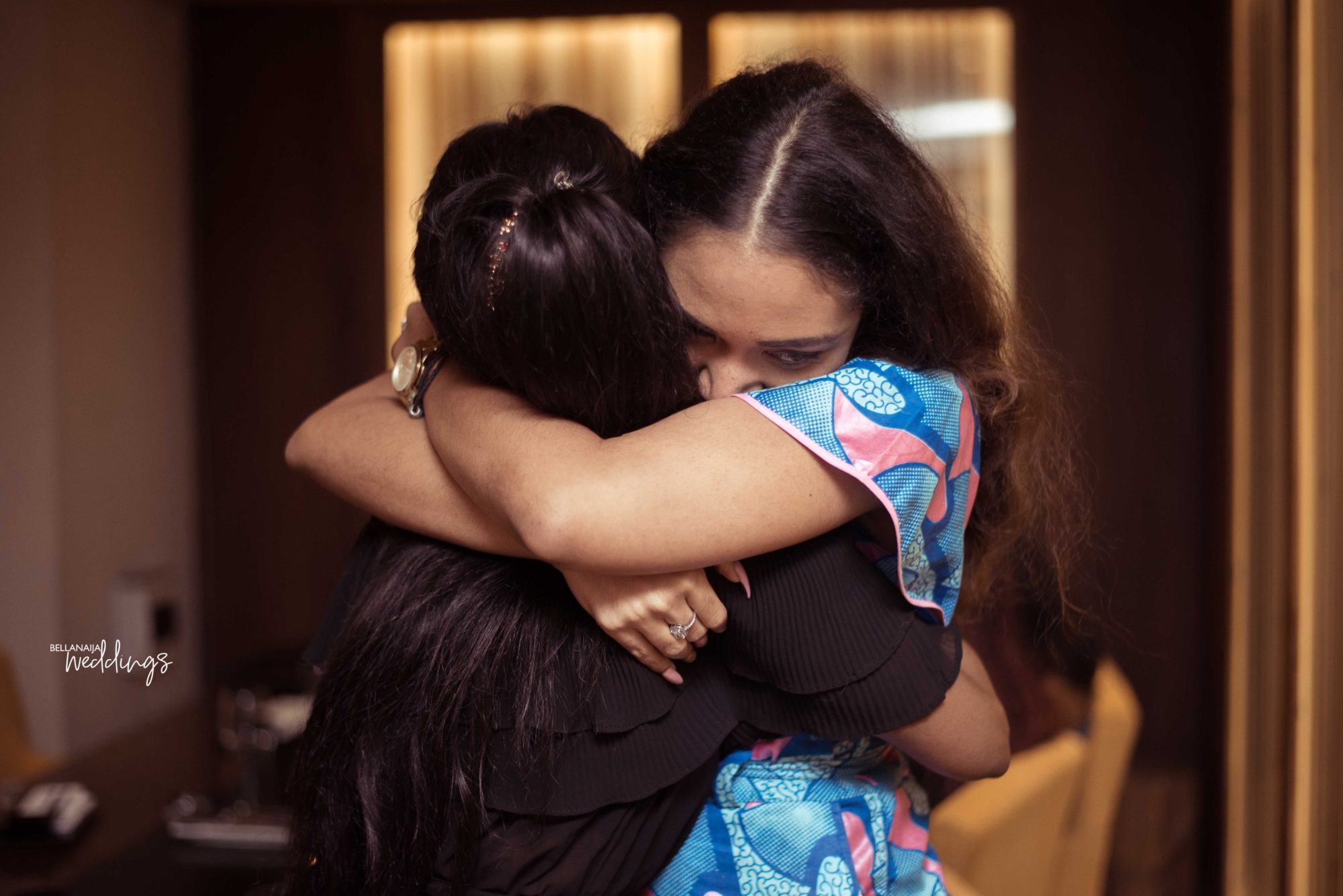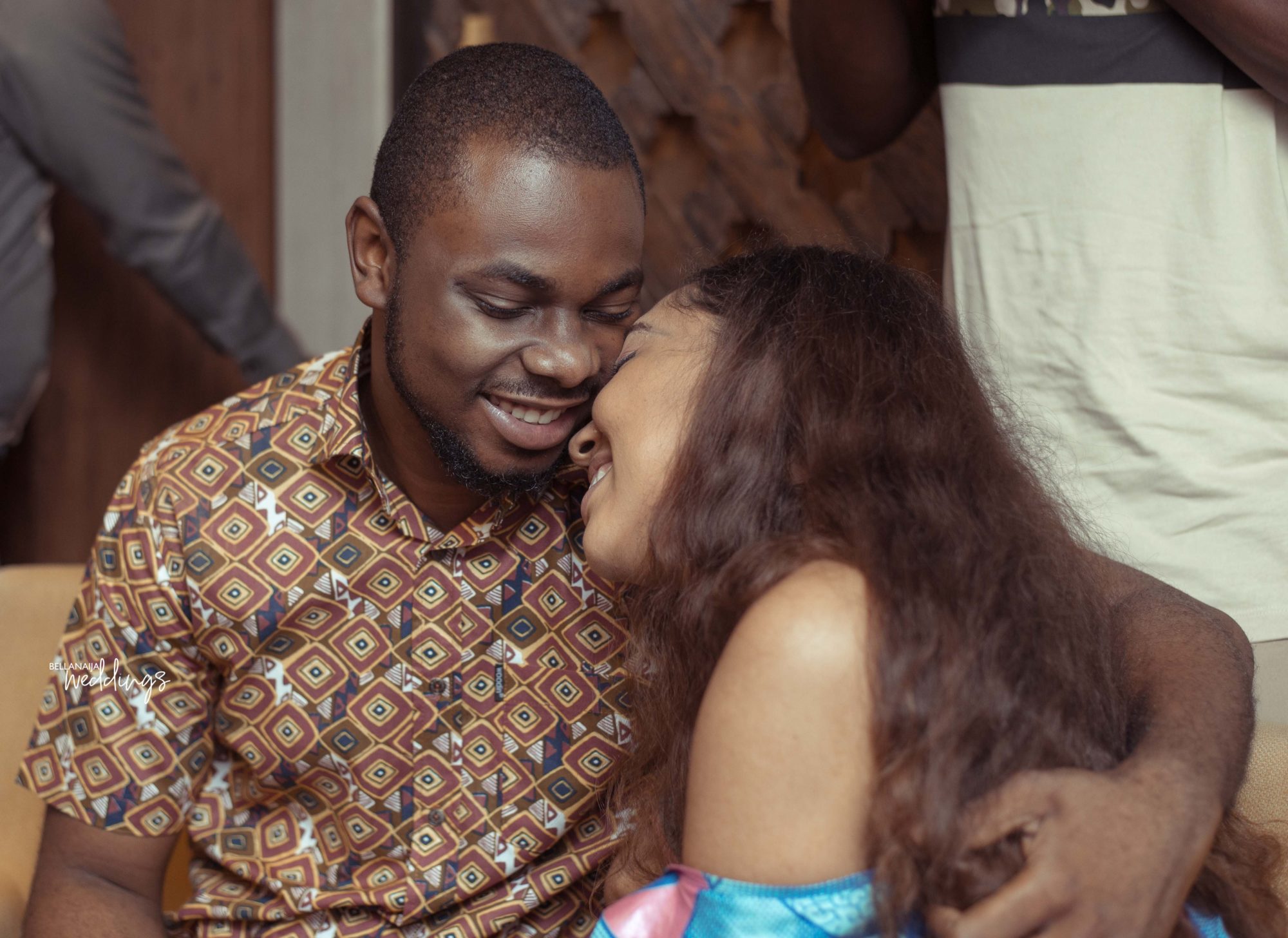 5 minutes later I saw a videographer circling the restaurant and taking specific shots of me. I thought the restaurant was having a celebrity coming in for the night, so I started looking around when I heard a saxophonist playing some very beautiful melodies. Just at that moment everyone around started staring in one direction and I turned only to see Sam approaching with all my closest friends,  each holding a rose.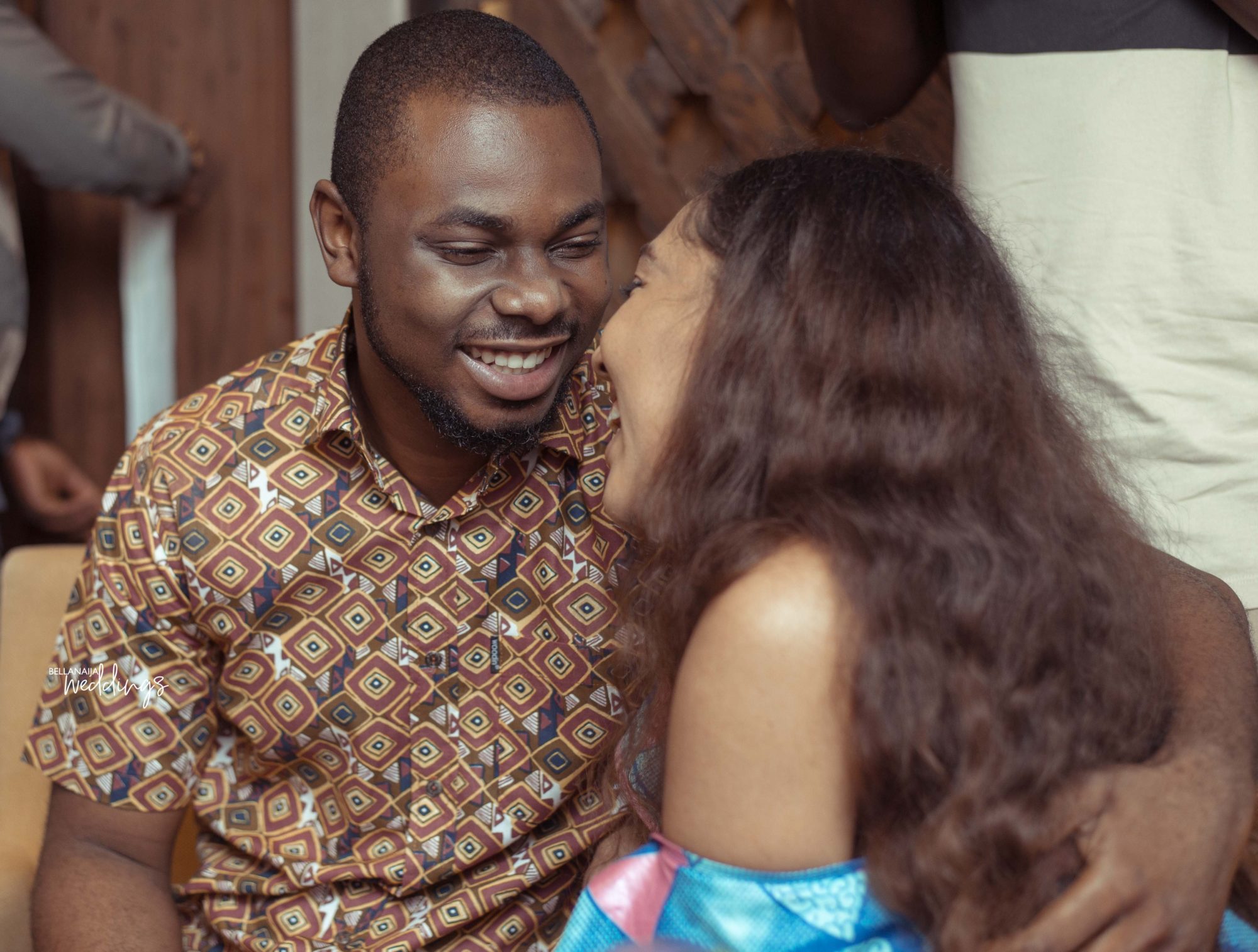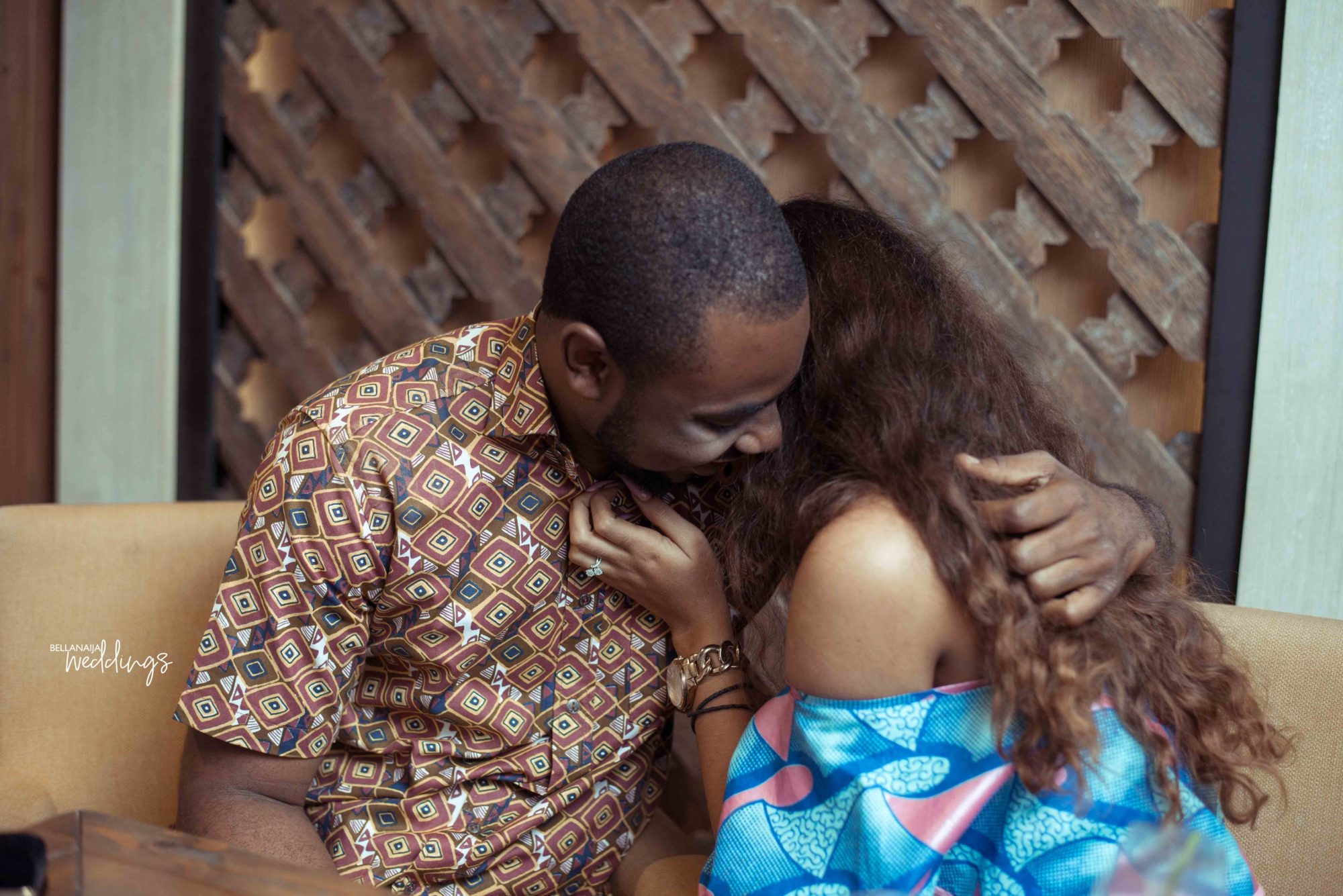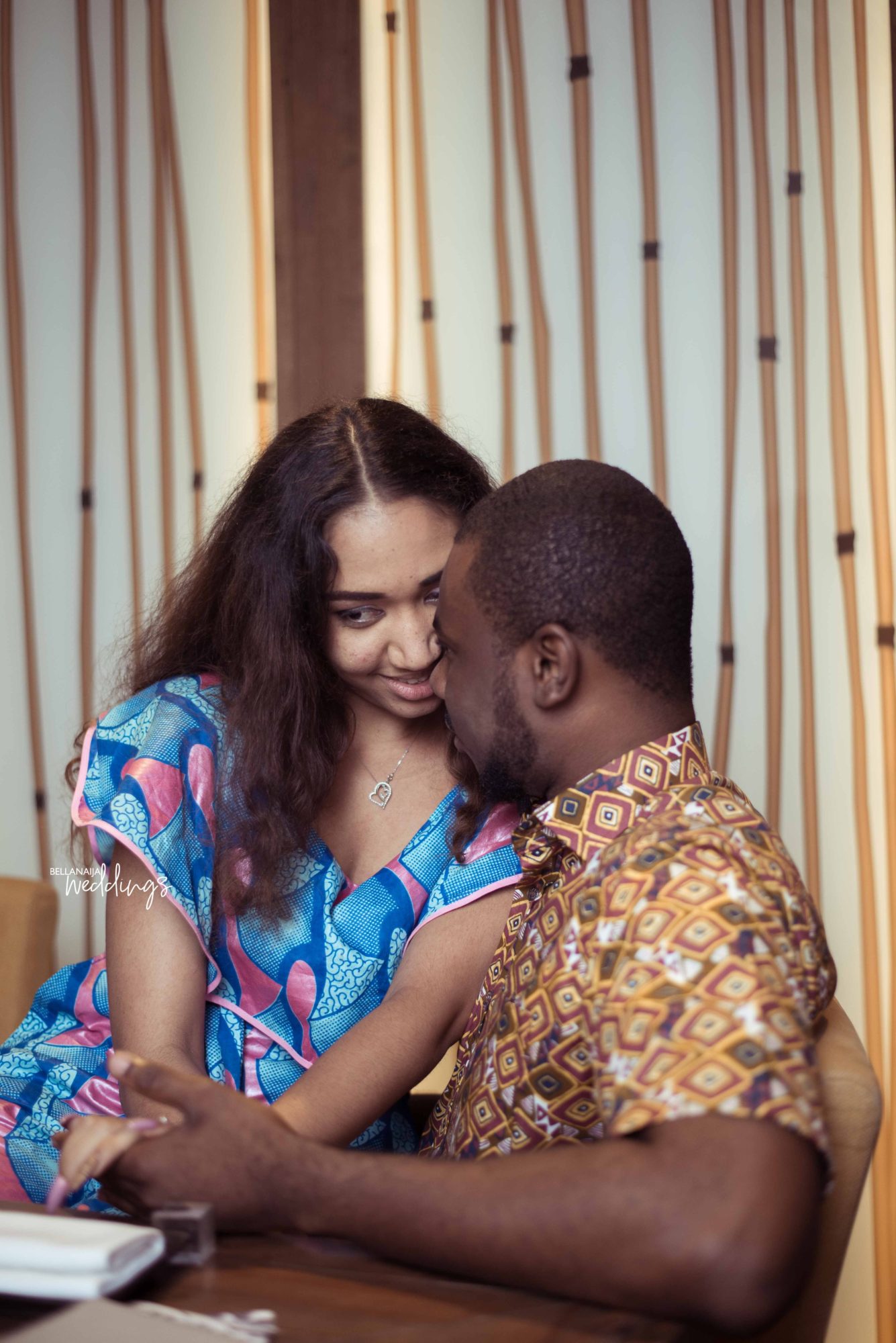 The saxophonist began to play Ed Sheehan's 'perfect' song at the time and it finally dawned on me what was happening. Sam knelt down in front of me and asked me to marry him in the presence of my closest friends. It was absolutely perfect and surpassed all my expectations. Of course, I said yes! And the rest is history!
Credits
Bride-to-be: @bluebeta18
Groom-to-be: @sal1sam
Photography: @phlashpixels