There is just something about this look that makes it one to pin for the big day to show to your makeup artist for the big day.
We have to thank the team of amazing wedding vendors that created this inspirational beauty look. Makeup artist, Stmagical Creations came through with clean bridal look and hairstylist, Aazes Hair brought out his skills on this sleek hairstyle with the headpiece by Accessorize with BB to match.
Honestly, we can bet that a bride-to-be looking for that very subtle natural look, will love this.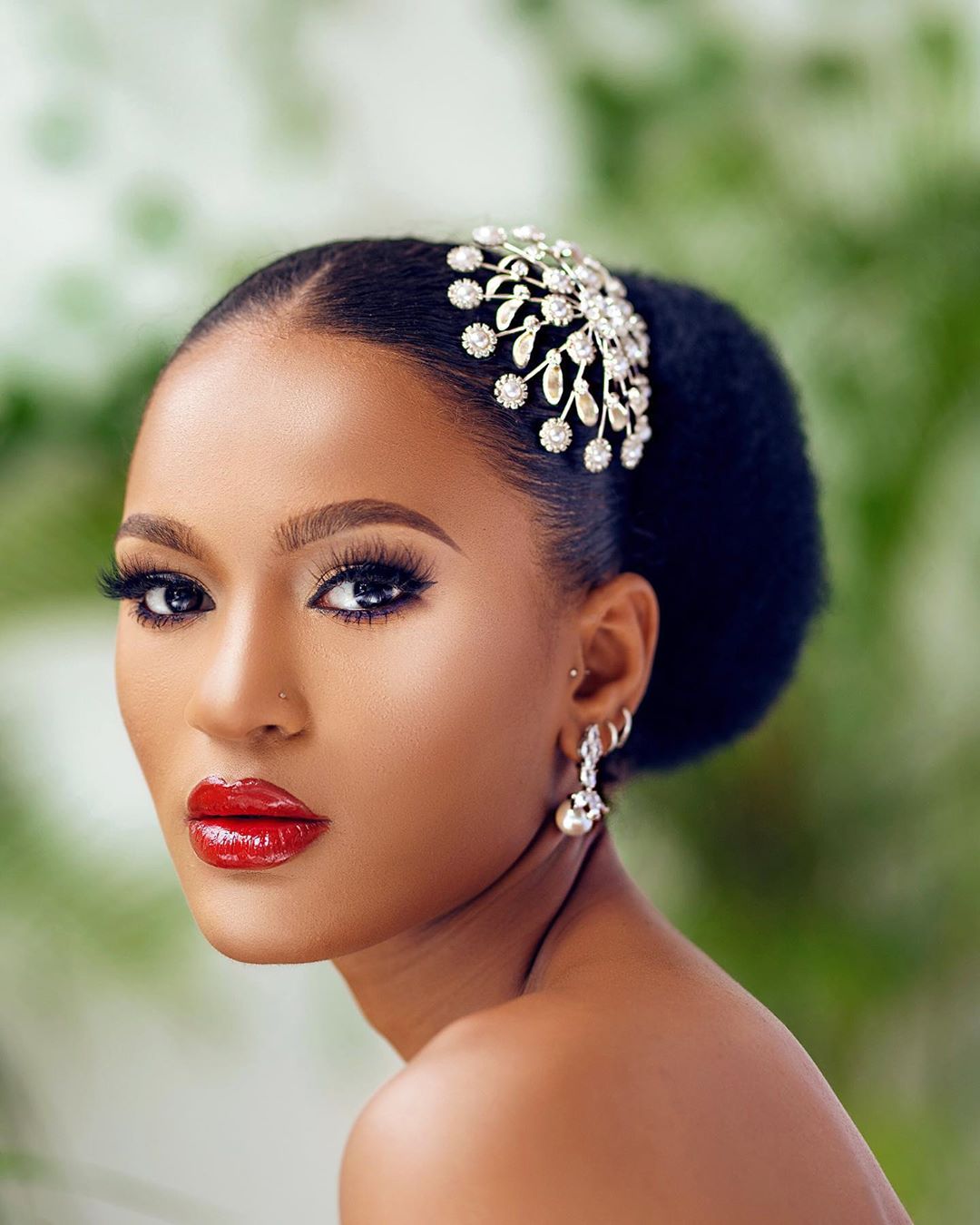 To create this beautiful look, the makeup artist used the BeautyLine by Didi and Blot Beauty Cosmetics on the eyebrows. For the beautiful lashes, the SitPretty Cosmetics was used on the lashes. She also used the HegiandEster products on the eye area, then Elsaspro blush and finished it with the red glossy lippe by Elsaspro.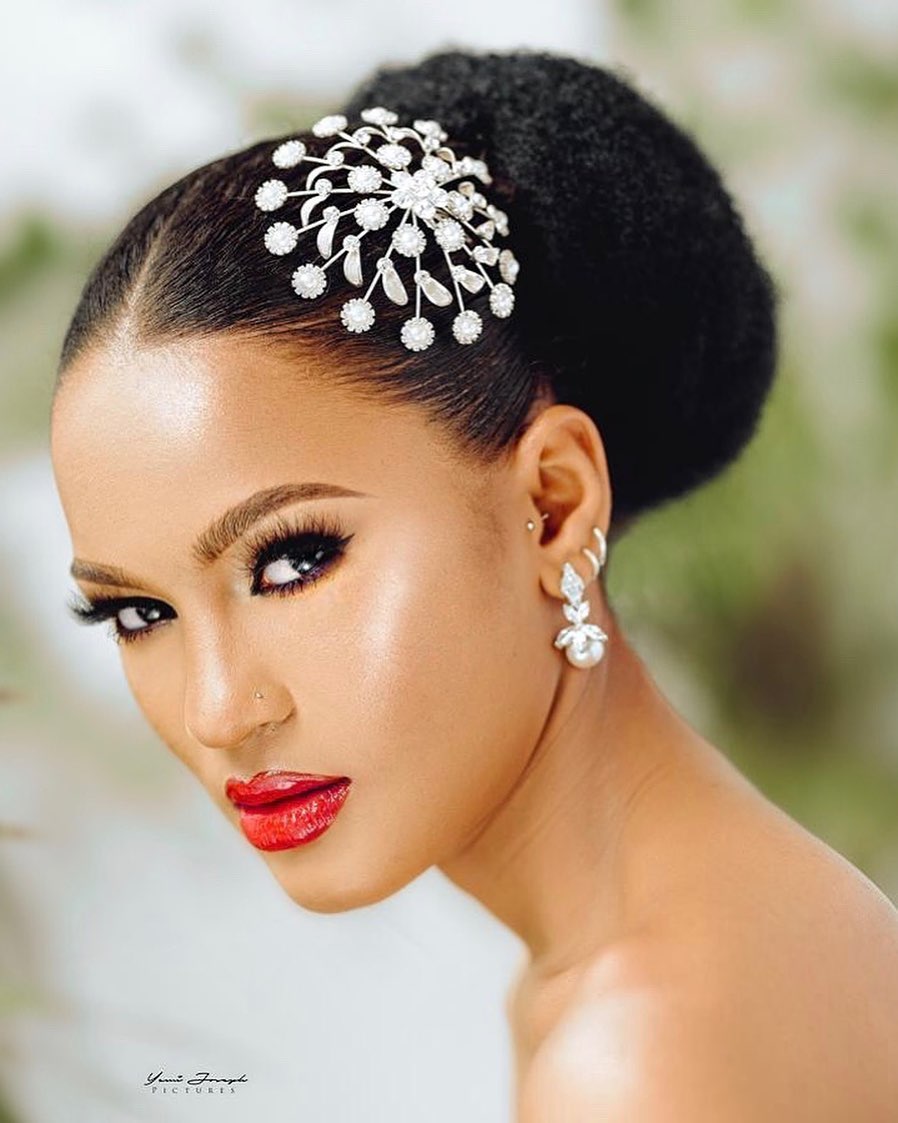 Credits
Makeup: @stmmagicalcreations
Hair: @aazeshair
Photography: @yjpictures
Accessories: @accessorizewithbb