Editor's Note: Hey guys, we are super excited about this week's bridal beauty deep-dive. Yes! we are going deep into the behind-the-scenes of creating a flawless bridal look. This feature is from talented London-based Makeup Artist, Joy Adenuga. She will be sharing with us the tricks, hacks and secrets behind creating natural bridal beauty glam. Enjoy and see you in the comment section.
Before the Wedding
Tayo contacted and booked me for her wedding last year (2017). The location of the wedding was the beautiful city of Split in Croatia. Few weeks before the big day, we had a trial session together but to be honest, everything I used on the wedding day was entirely different from the trial session, because she changed her mind on everything, from highlights to eye shades and more.

Wedding Day
Wait, before I get into the main gist about the look, let me just throw this in. On the morning of the wedding, my bride woke up to the sound of music being played out by a violinist and presents all courtesy of her groom. Like how romantic was that and it was my first time witnessing such a romantic gesture too!

Okay, now into the main gist. The entire idea behind Tayo's look for her special day was the natural glam. She wanted everything to look just like her and that's what I had to deliver.
The process
Just before we started off on the makeup, her face was cleansed and hydrated using Garnier micellar water and MAC fix and spray. Then I went on to fill in her brows with a MAC brow pencil in Spiked. After filling, a clear brow gel was applied to hold the brow hair in place.
On the eye area, I started off with MAC paint pot in Laying low followed by The Balm cosmetics eye palette in Nude-Tude to create this natural glow that the bride wanted.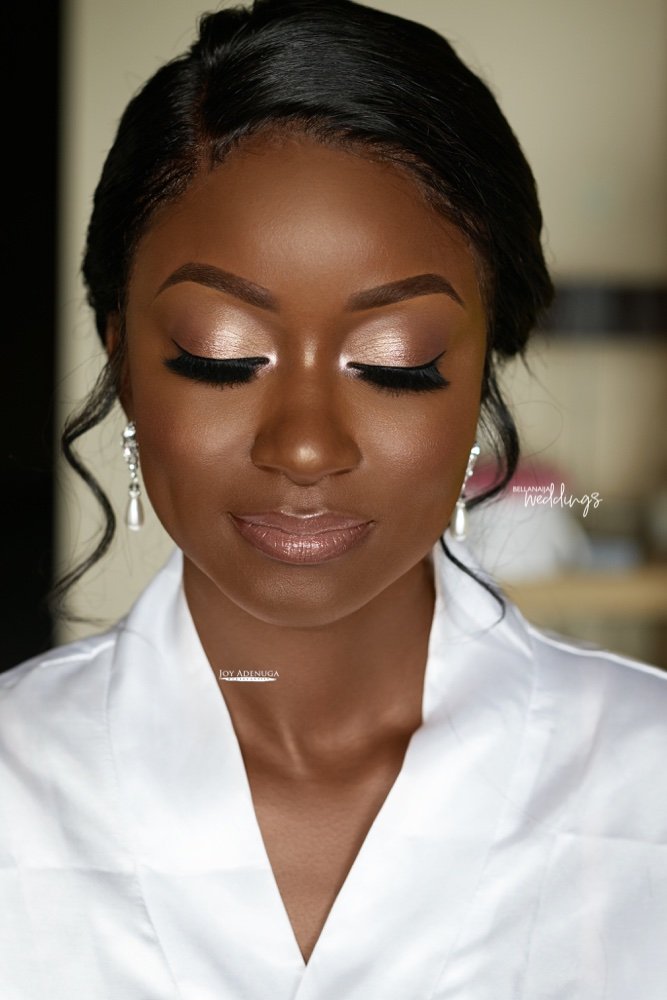 After that, her eye area was finished off with Ingot gel liner in 77 and glam mink lashes. Under the eye, the Kevyn Aucoin The etherealist foundation was used.
With the eye area done, I applied the NARS all day luminous weightless foundation, mixing the Benares and Khartoum shades.
To get a skin-like finish, a damp beauty blender was applied to blend in the foundation. A great plus was that the bride had very good skin which allowed for easy application of the makeup.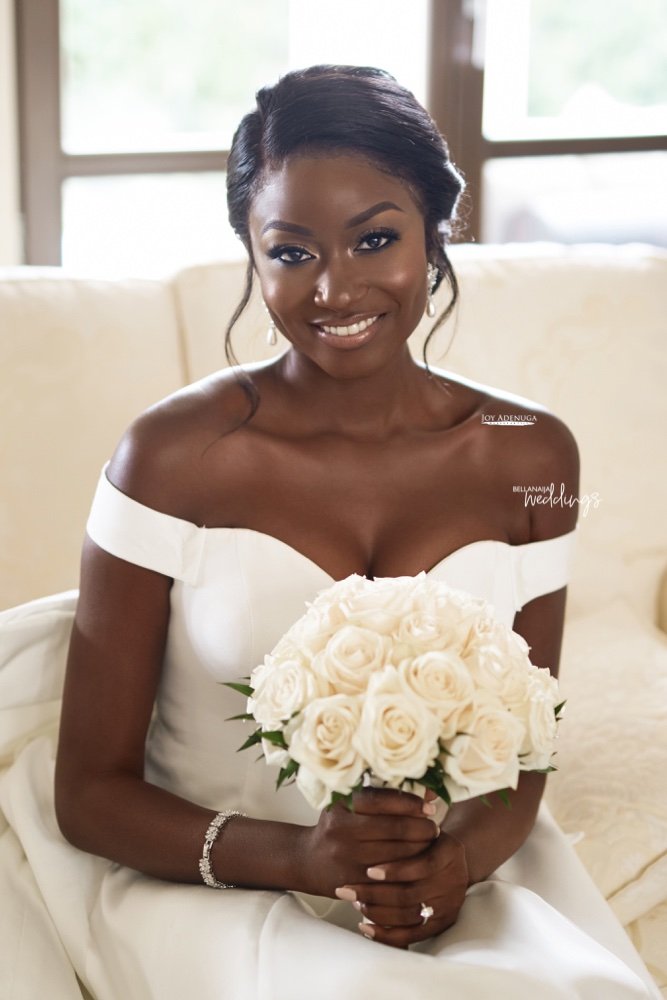 Now that's all the secrets behind the amazing melanin dripping natural look of Tayo. Want to know more, visit Joy Adenuga's website.
Credits
Bride: @taio_naribalo
Makeup: @joyadenuga