Editor's Note: There's almost nothing as beautiful as the love that has stood the test of time. That is why this month, BellaNaija Features and BellaNaija Weddings are bringing you beautiful stories of couples whose love has not waned through the years with The Ever After Series Special Valentine Edition.  
Today, Mr and Mrs Ariko, who have been married since 1990, are sharing their insights on love, marriage, and the forever journey. Let's take you on a dive into their Ever After story. Ride with us!
_
There's a panacea for when your heart is splintered into tiny little pieces, bled out and left lifeless: love. Love takes sutures and sews the splinters together, feeds it pints of blood until it recuperates and nurtures it until it is revived and jumps alive. And when – like the Arikos – this love is brewed in the hospital, you know the hearts will be healthy forever and after.
In 1989, Ahmed Ariko, a retired permanent secretary from the Kogi State Ministry of Health and Victoria Ariko, a retired matron from the hospital management board, Lokoja, met in a hospital. Victoria was a nurse and Ahmed, a pharmacist. Their love sprouted and bloomed, and come April, they will be celebrating 33 years of "uninterrupted marriage."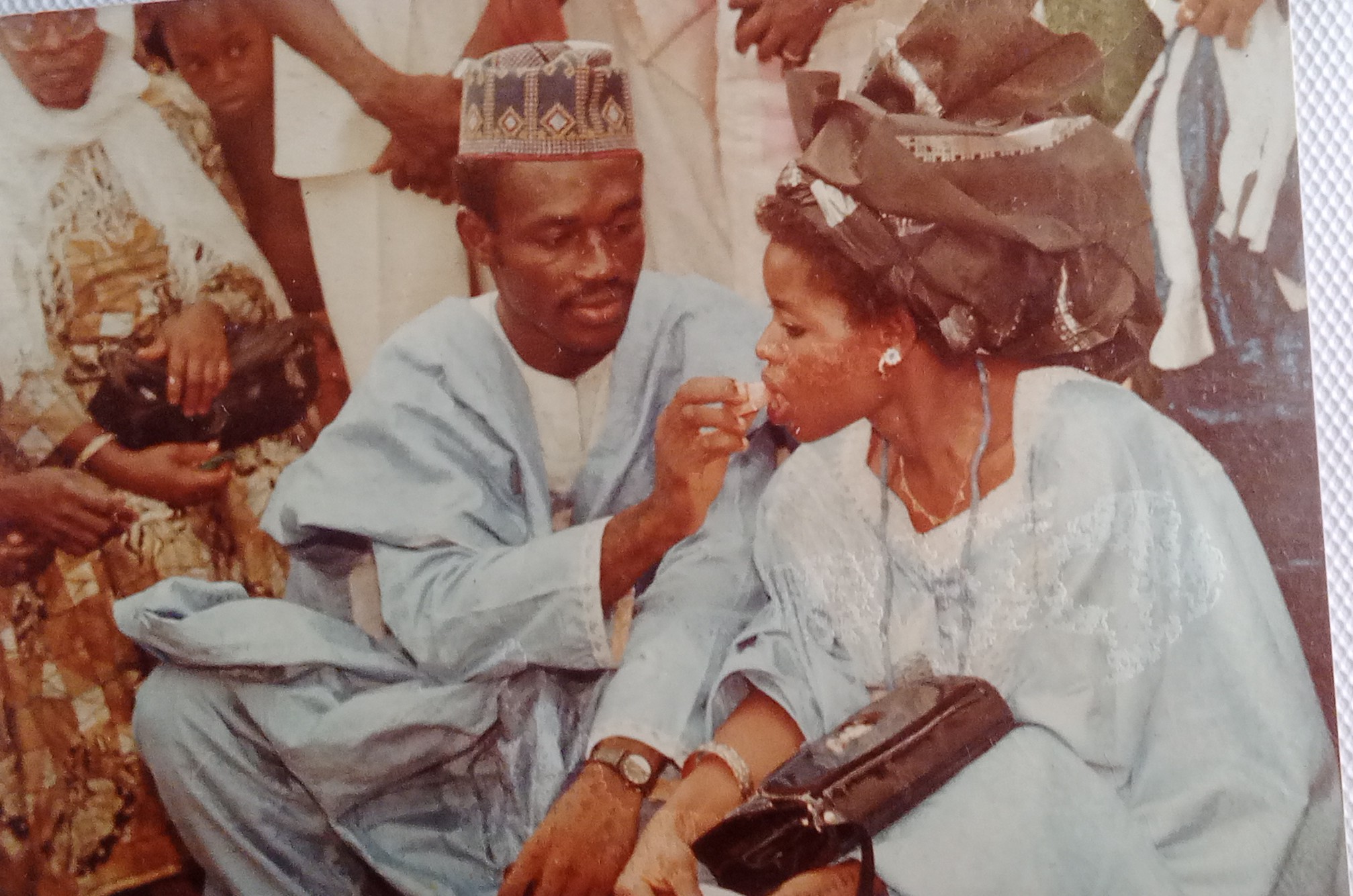 Friends and family of the Arikos call them a unique family – Ahmed Ariko is a practising Muslim and Victoria Ariko is a practising Christian. Victoria believes in the power of love. So much that she says,  "We thank God for the sake of love."
They say love smashes hurdles, breaking mountains until they become sand and dust. And when one of these hurdles is the issue of religion in a country of deep religiocentrism, you know this love will get you covered.
Victoria: For us, it was love before religion. Love supersedes everything.
Who can argue with that?
Ahmed Ariko: Let me take you down memory lane. She agreed to change to my faith. As I'm talking to you now, her official name – until the time she retired from the service – is Aishat. I converted her to Islam, and she agreed. But along the line, I discovered that I was not very serious about my religion at that time. It's not like now that I'm an Alhaji and have been to Mecca. But at that time, I saw that I was not serious about my religion enough to lead her into a new faith.

One day, she came to me and said, 'you've converted me but you're not practising the way it should be, the way I can follow. So what's my faith?'

So one day, I called her and said, 'I've given you permission to continue practising your faith. It doesn't matter anymore.' Incidentally, the first day she went to church, she was rejected by her pastor because they knew I was a Muslim. They said they didn't want to break a home. They needed evidence that the right was from me. I had to write a letter mentioning that it really was from me.

Let me say that along the line, there were a lot of challenges. It took a steadfast mind to weather through. Family and friends mocked and embarrassed me and, funnily enough, I enjoyed it all through. I asked myself, 'is it not my decision?' Even if I'm going to answer any question before God almighty, it is me, not you. So what is your problem?

In Islam, we recognise Jesus which is Prophet Isa, we recognise Mary which is called Mariam, the mother of Jesus. We recognise the divine way of the Christian religion and Islam asked us to respect them because they are the people of the book. So Islam allows a Muslim man can marry a Christian lady. People criticising were just ignorant of the Qur'an.

But today, we have every cause to glorify God and then they call us a "unique family." Indeed, we're unique.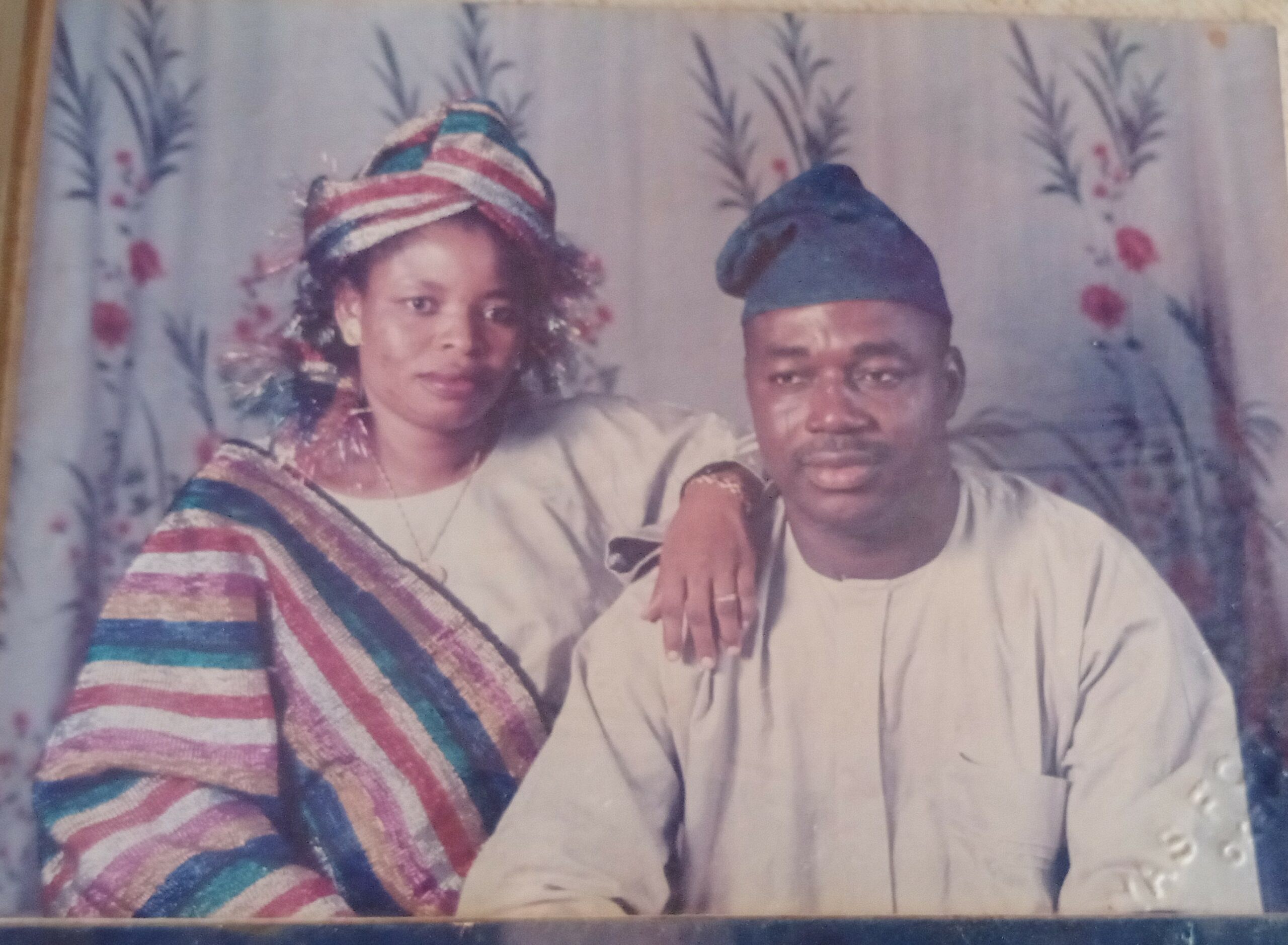 In marriage, discomfort comes in many shapes and sizes. Like your baby pulling out their diapers and smearing poop all over the walls. Like coming back from home after a hectic day at work with the plan to stretch your legs and rest, just for uninvited guests to come knocking on your door. Like family members making your marriage their business.
Victoria: I'd be lying if I said it was easy.
Clearly, calling the Arikos the 'unique family' did not stop family members from interfering in the marriage. Victoria says that "tolerating them was a huge challenge."
Victoria: The uninvited family members were just coming – second cousins, third cousins, not even the immediate family members. They were just coming to poke-nose and check how we were managing our homes. They would show up at any time without prior notification. It was really annoying.
Refusing them entry into the home was a no-no.
Victoria: My husband too, as an African man, had to dance to them at times.
They aren't paying the piper, why are they dictating the tune? Why did he dance to them?
Ahmed: You see, I believe in African culture. I'm an African to the core. When she said she didn't like how these people were behaving, I'd tell her, 'these people don't live with us but anytime they come, let's sacrifice that time. Leave them to do anything they want. Once they go, we'll pick our pieces and move on.'

Victoria: I felt betrayed. I kept saying my husband is closer to his people than me. It was as if they were robbing me of my right. My husband is the first son and everybody runs to him. I had to relinquish so many things that were mine. It was a serious issue. With God and prayer, and talking to people, it was managed.

Ahmed: You know when you get married in an African setting, you have to blend both sides. Before you know it, they'd say "they don put am for pot." But the practical thing is that you must not to subject to everything. I was steadfast and allowed them into my home. But as much as I must protect my family, I had to protect my wife and my marriage. I had to strike the balance. There was a time I went to a wedding and someone said, "don't allow an outside influence to score a goal against your husband or your wife." It's a parable; if they score a goal against your wife, you're affected too. So there were challenges but if you're steadfast and believe in God, you will make the relationship work. And today, I can say we're consultants for new marriages.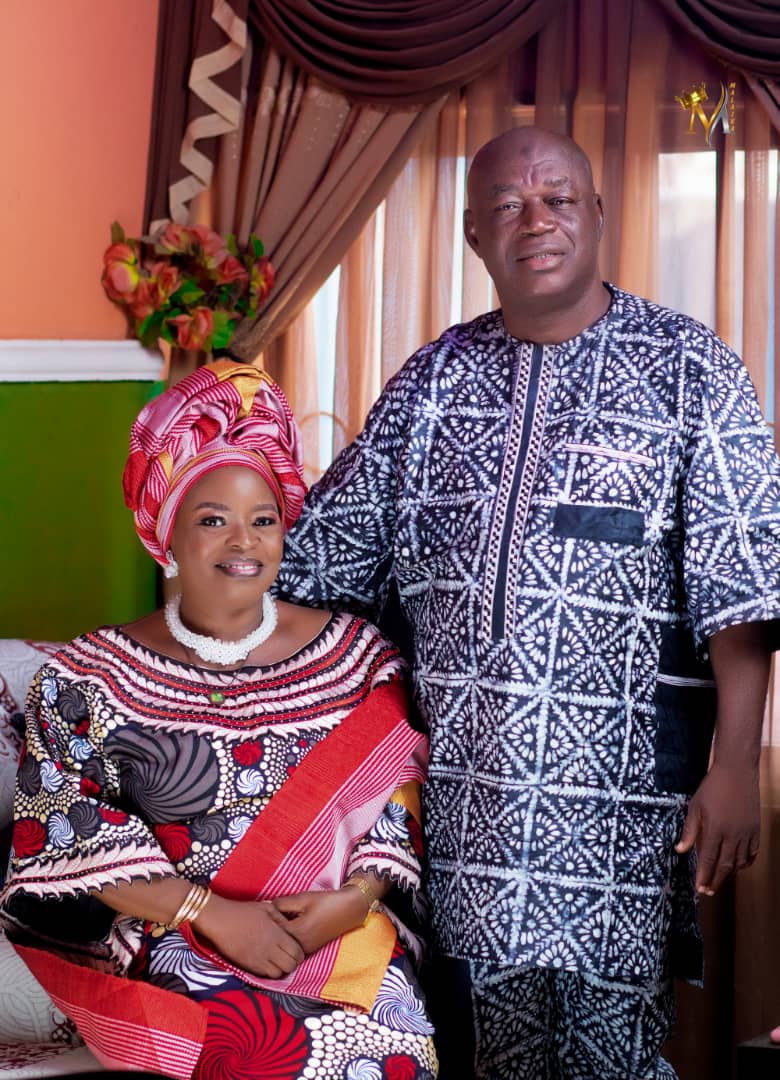 External interference aside, people say the first few years of marriage are usually tough. Two people from two different worlds are coming together to build a family. One presses the toothpaste from the middle and the other seethes in anger. One cannot sleep with the lights on and the other cannot sleep with the lights off. One flings his shoes in different directions when he gets back from work and the other…
Victoria: My husband is a rough man.

Ahmed: She's the type of person who is very preserved and prefers things to be 100% clean. But well, I am the type of person who doesn't care how things are down. Definitely, the nature of man, if you'd say.

Victoria: … he tried to cover that one but during the marriage, it showed up.

Ahmed: We used to have some clashes there. I used to call her an idealist and I'm a practicalist. But along the line, we got over it and said this marriage must work. We had to give and take. 

Victoria: I had to tolerate him.

Ahmed: Funnily enough, this exchange was recognised by our son. When he was a kid, he used to sing "shouting shouting mummy, jagajugu daddy."
Shouting shouting mummy and jagajugu daddy? Ha ha! Victoria and Ahmed's son may not have smeared poop on walls, but he sure knew how to sing songs. And the couple had to take caution, lest a trumpet and a bass guitar get into the picture and this song becomes an album. With four children and two working-class parents, how did they navigate parenting?
Ahmed Ariko: We got married in April and our first baby came in September. It was not easy initially. She had a busy schedule working in the health sector. We also can't carry a baby to work especially in a hospital. So it was difficult to take care of the children.

Victoria: During that time, it was not easy o. When I was moving into a new home as a married lady, a cousin was living with me and she really helped me. Even my children know her as their first mummy. As a nurse on duty, I ran multiple shifts. But we thank God for this cousin of mine who took care of them. It was when she was going to school that we had to get a nanny. But immediately she got back, she took them again.

Ahmed: Then gradually, the children started growing up and those challenges were no longer there. God was on our side and we are very proud of them today.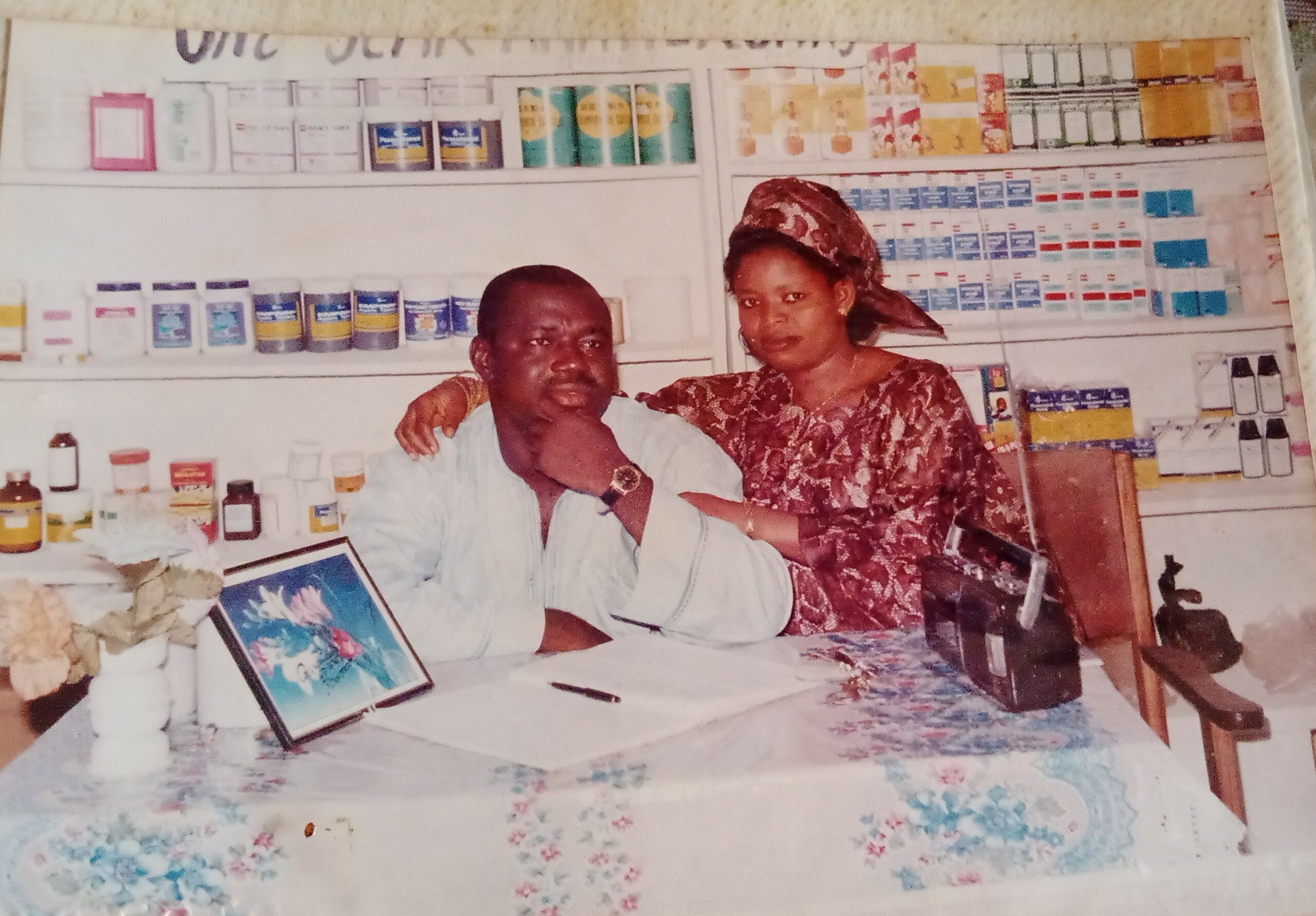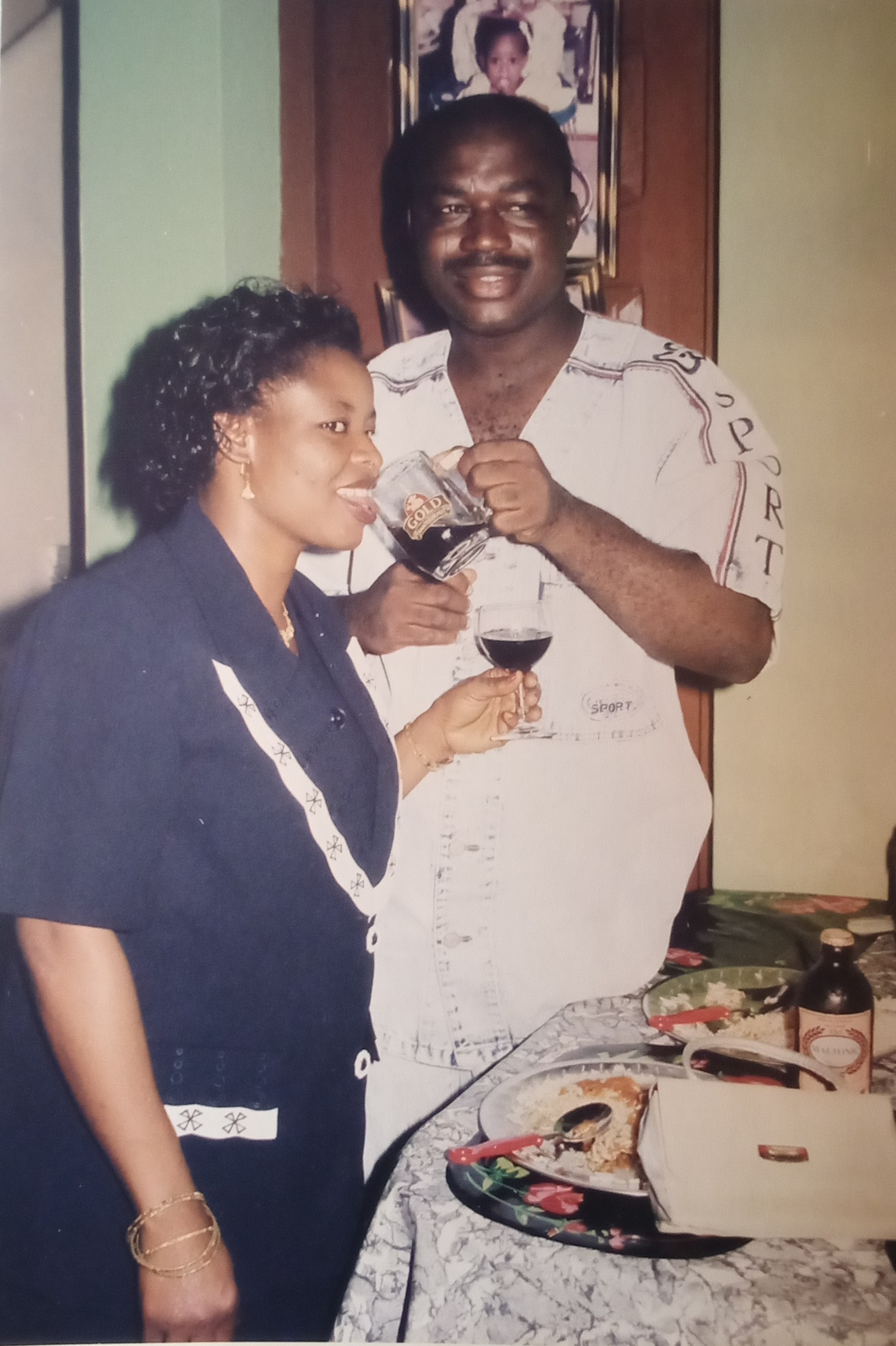 In a multi-religious family, there's a likelihood that children may be unable to decide how to worship. But…
"That was not an issue", Ahmed Ariko says, because God was able to take control. My policy has always been that, as far as they are still within my control – being in school and in my home – they must practise my religion.

But once they graduated from school, they became adults and were able to take decisions. They made their decisions, some of them are Muslims and others are Christians.
The Arikos may have had many challenges in their marriage, just like every other couple. With their kids being successful today, they clearly got parenting right. Another thing they got right is their finances.
Ahmed: As civil servants, we have our bank accounts. I am not an apostle of joint bank accounts. But we jointly take care of the family and pay school fees. It's a dual responsibility. The joint account we have is a joint allocation that everyone brings money to solve the need in the house. But individually, everyone has their own account.
And then romance.
Ahmed: My wife is more romantic.

Victoria: There's one romantic thing my husband did that I can never forget. During my retirement thanksgiving, as an Alhaji, he came into the church, danced with me, hugged me and up until now, we're still the talk of the town. Even the reverend father was surprised. There are many things he's done for me but that one is still ringing in my memory. That one shut the amebo's mouths up.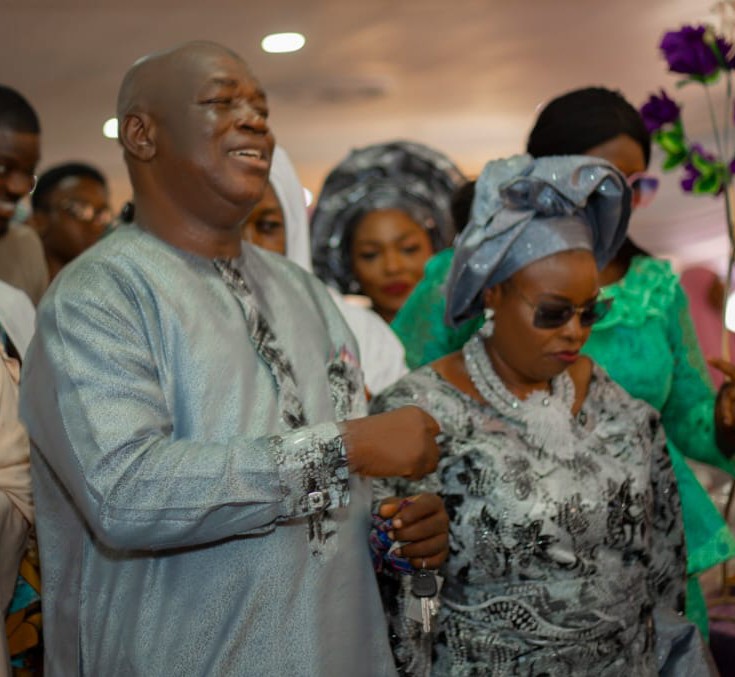 Want to know another thing they've gotten right? Come hear this:
We kiss up to five or six times a day.
Stop it! I'm shy. As the Arikos talk, I keep replaying a scene in my mind; Simon telling Daphne "I burn for you" in Bridgerton. If you're still burning for each other after over 30 years in marriage, you're clearly doing something right.
Victoria: This is another rekindled moment.

Ahmed: We have all the time now, we're not under any tight schedule, and every day is a weekend for us now.

Victoria: During this retirement, we are back to our love days.
Baby, I burrrnnn for you.
***
Did you miss the first edition of The Ever After Series? Read all the episodes here.