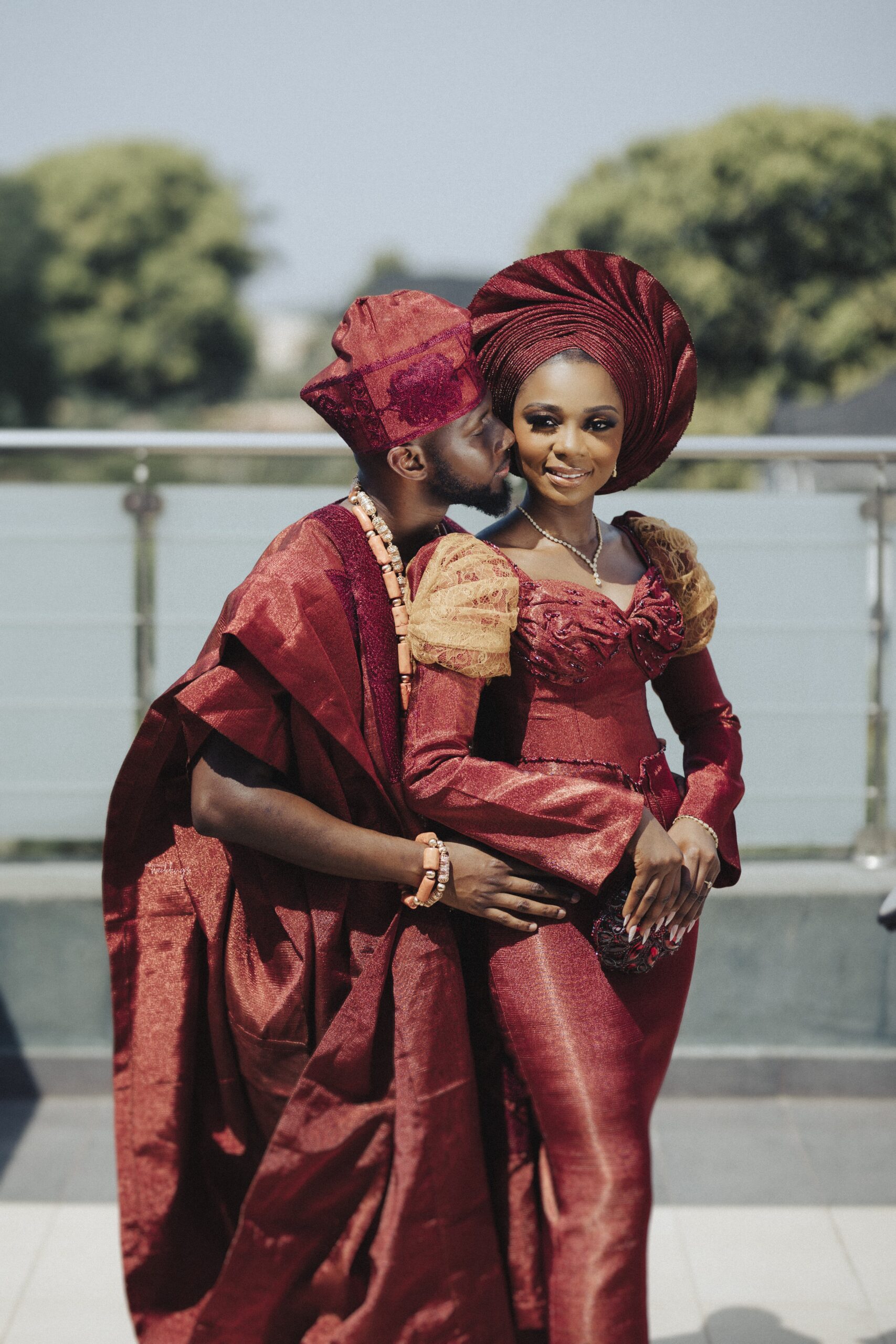 The Yorubas sure know how to whip up vibrant weddings and Tolulope and Brenon's trad is enough proof. It's no news that we are huge fans of weddings and when they come with a rich display of culture, you can totally count us in!
We love to see how Tolulope and Brenon's love has blossomed beautifully from a thrilling conversation to a happy ever after. You can catch up on their love story here. Seeing them tie the knot in their colourful trad has us super excited today! Tolulope made such a gorgeous Yoruba bride and Brenon showed up looking dapper! They brought in all the beautiful elements of culture. The love that they share radiates and we can certainly feel their joy. You will feel it too as you keep scrolling.
Enjoy their traditional engagement photos below and see their white wedding photos here.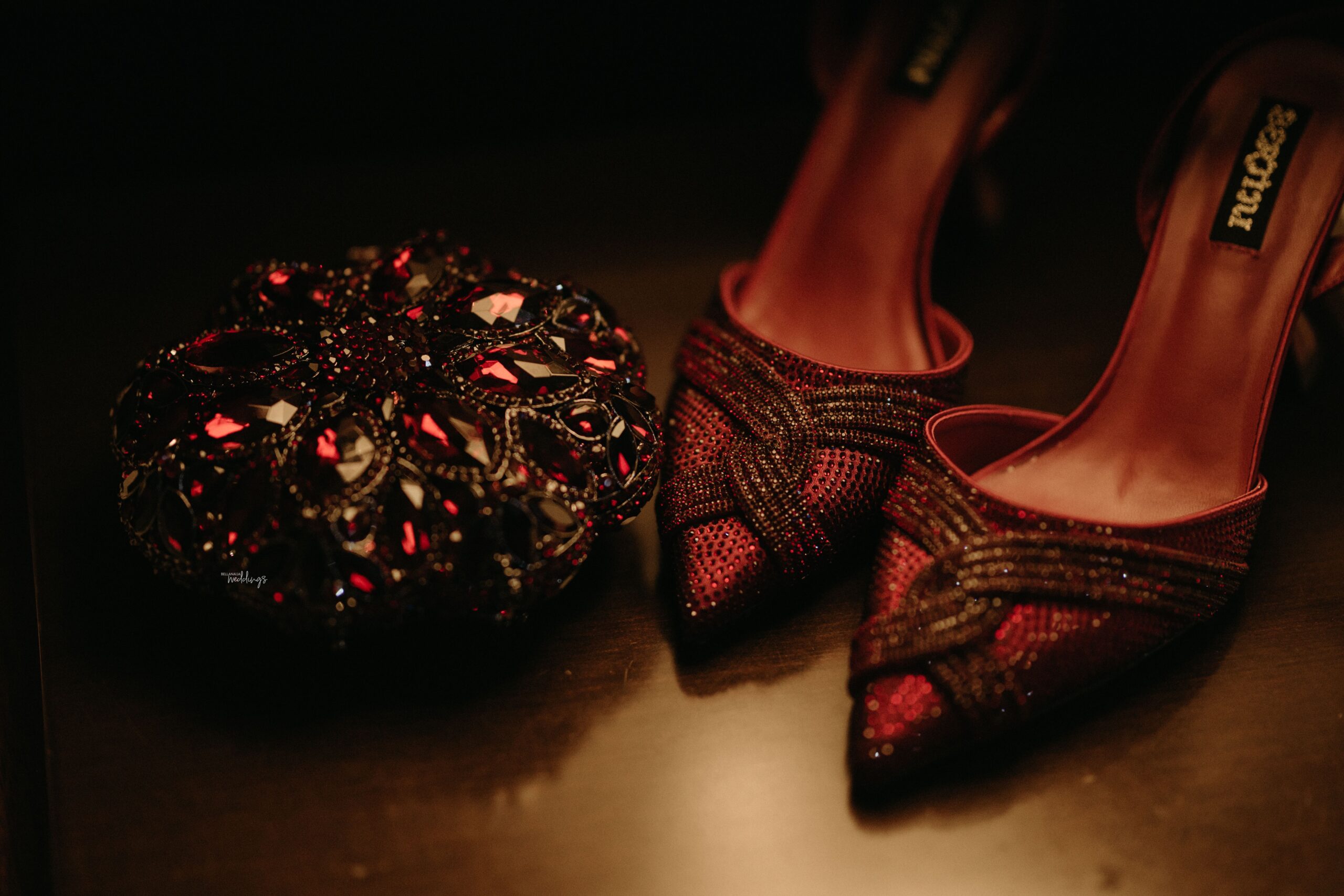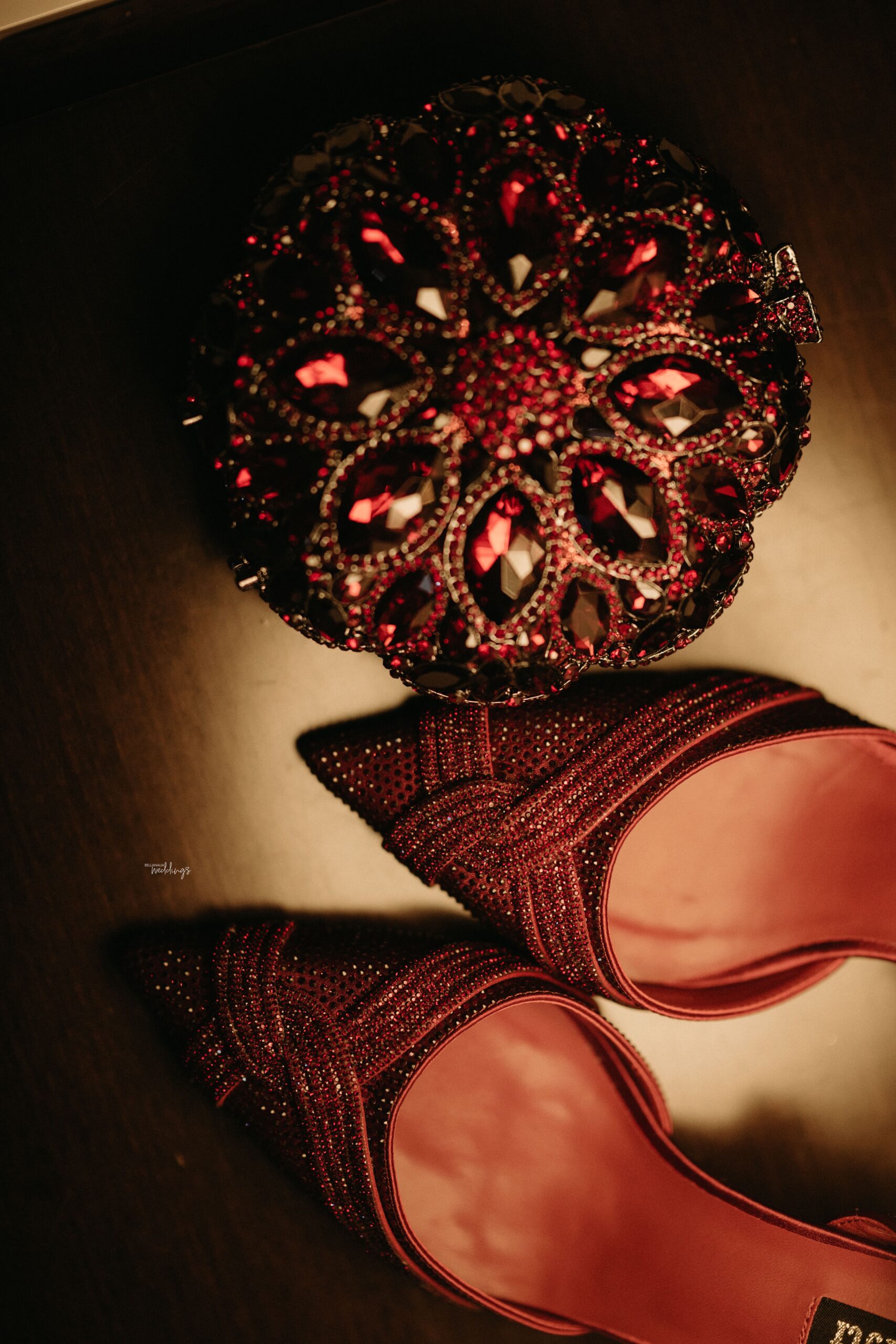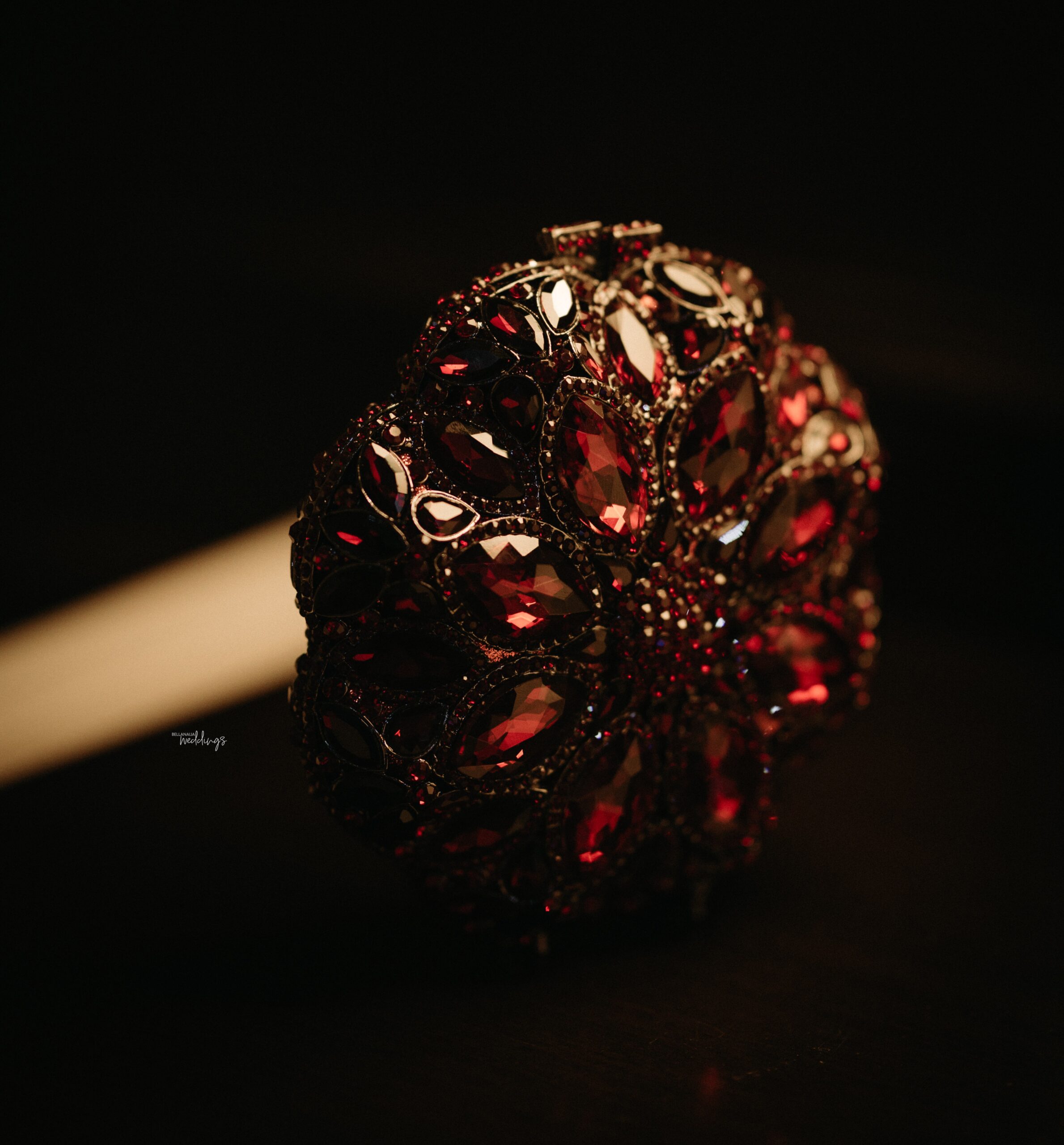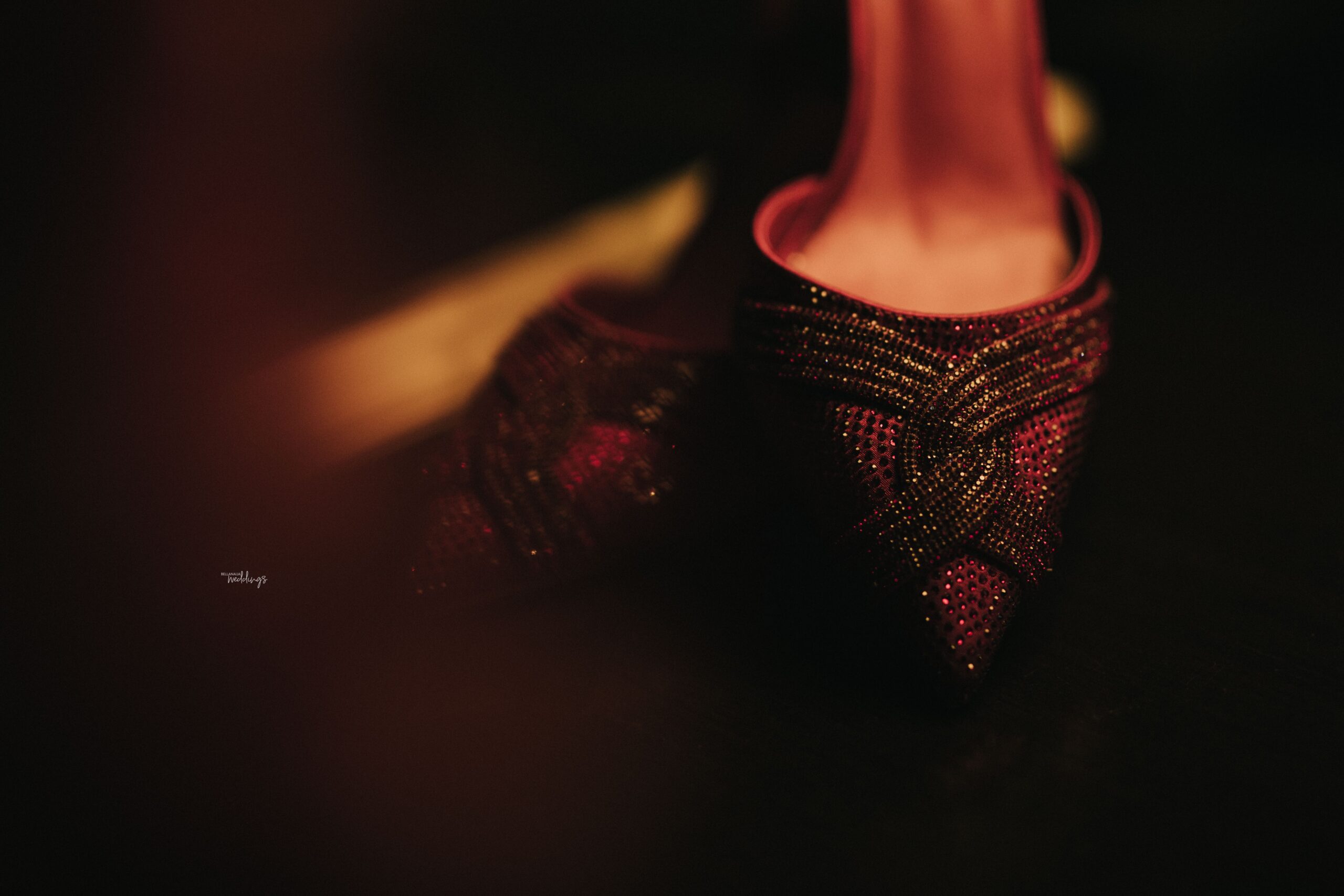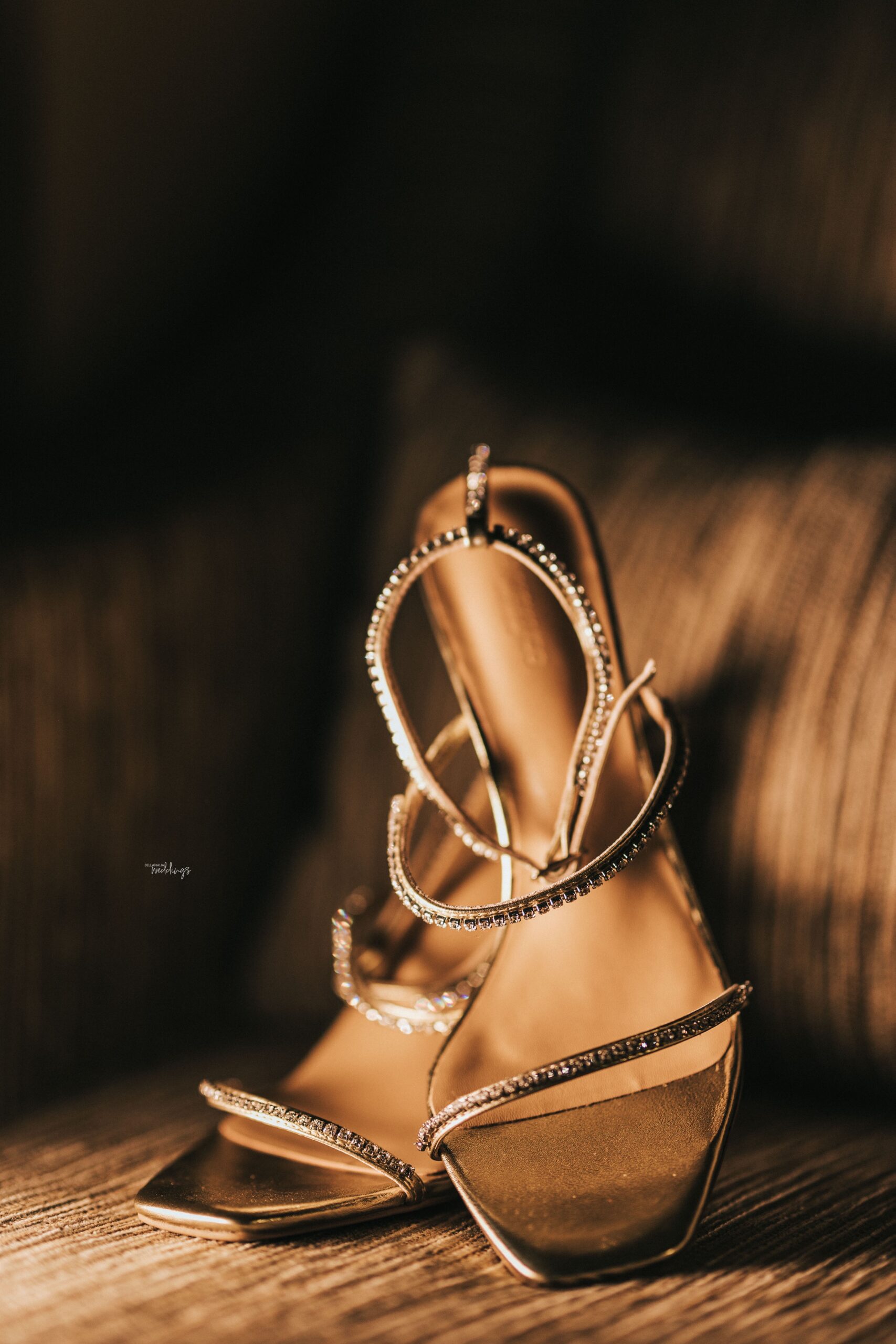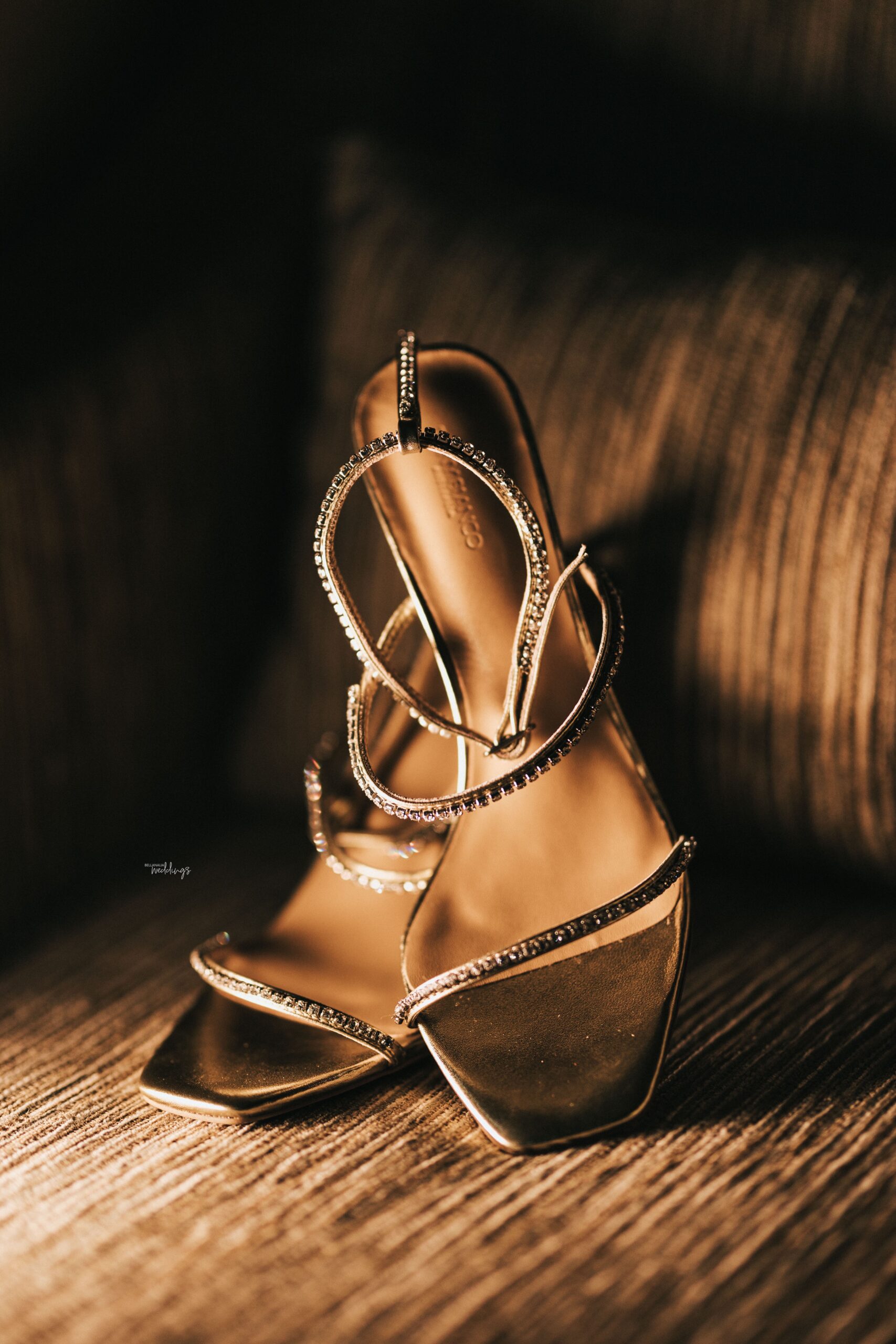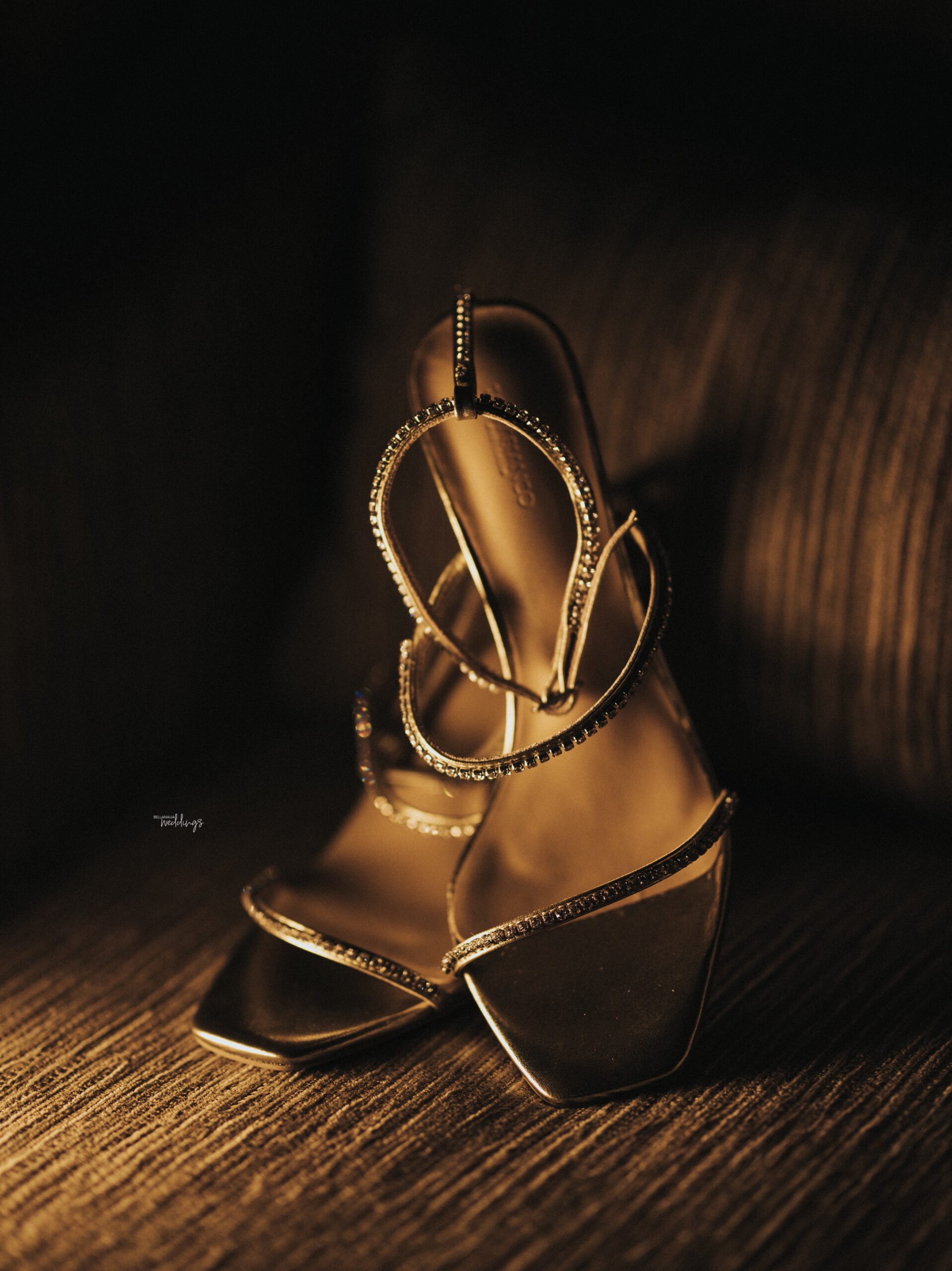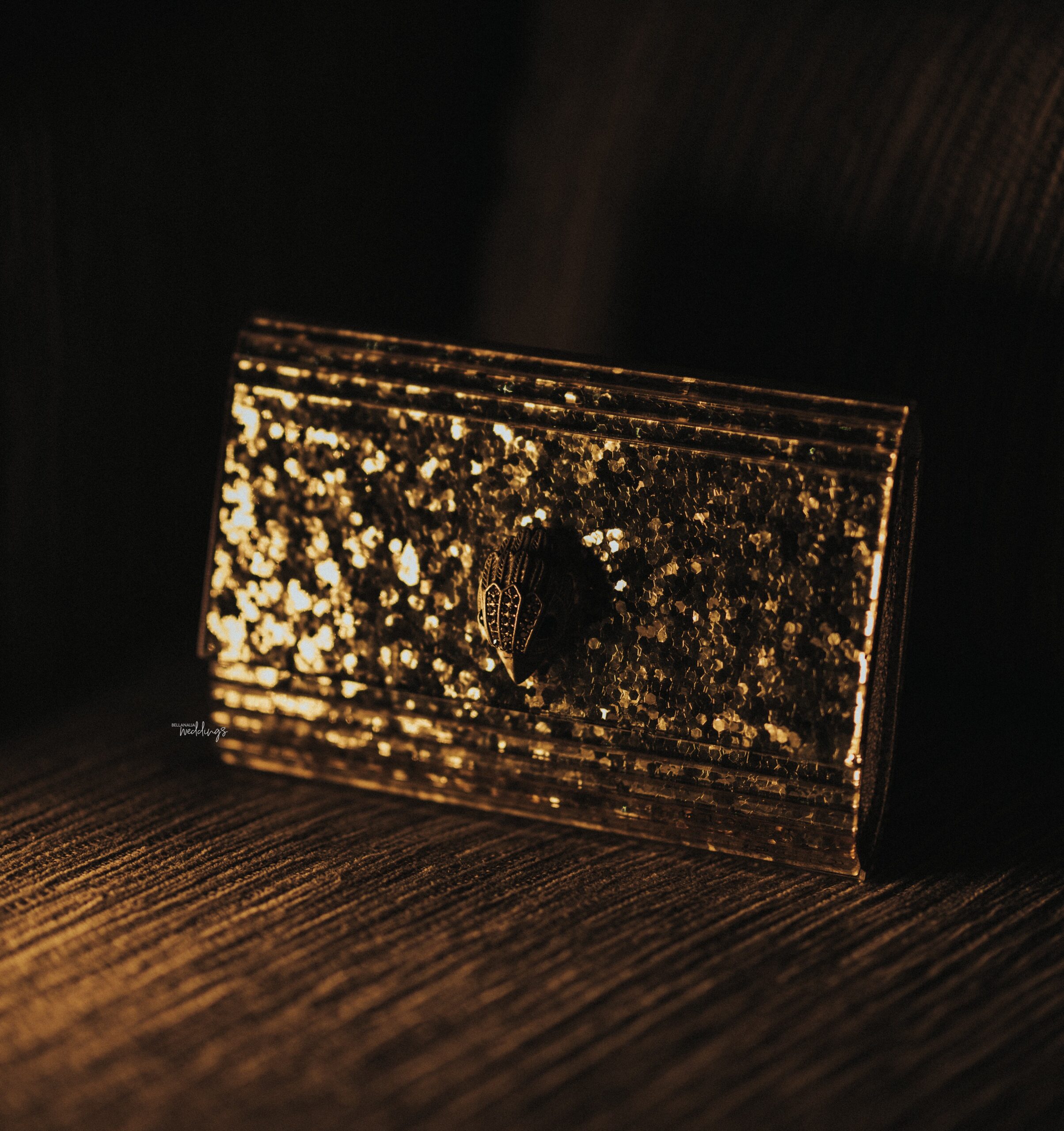 Let's take a look at the gorgeous bride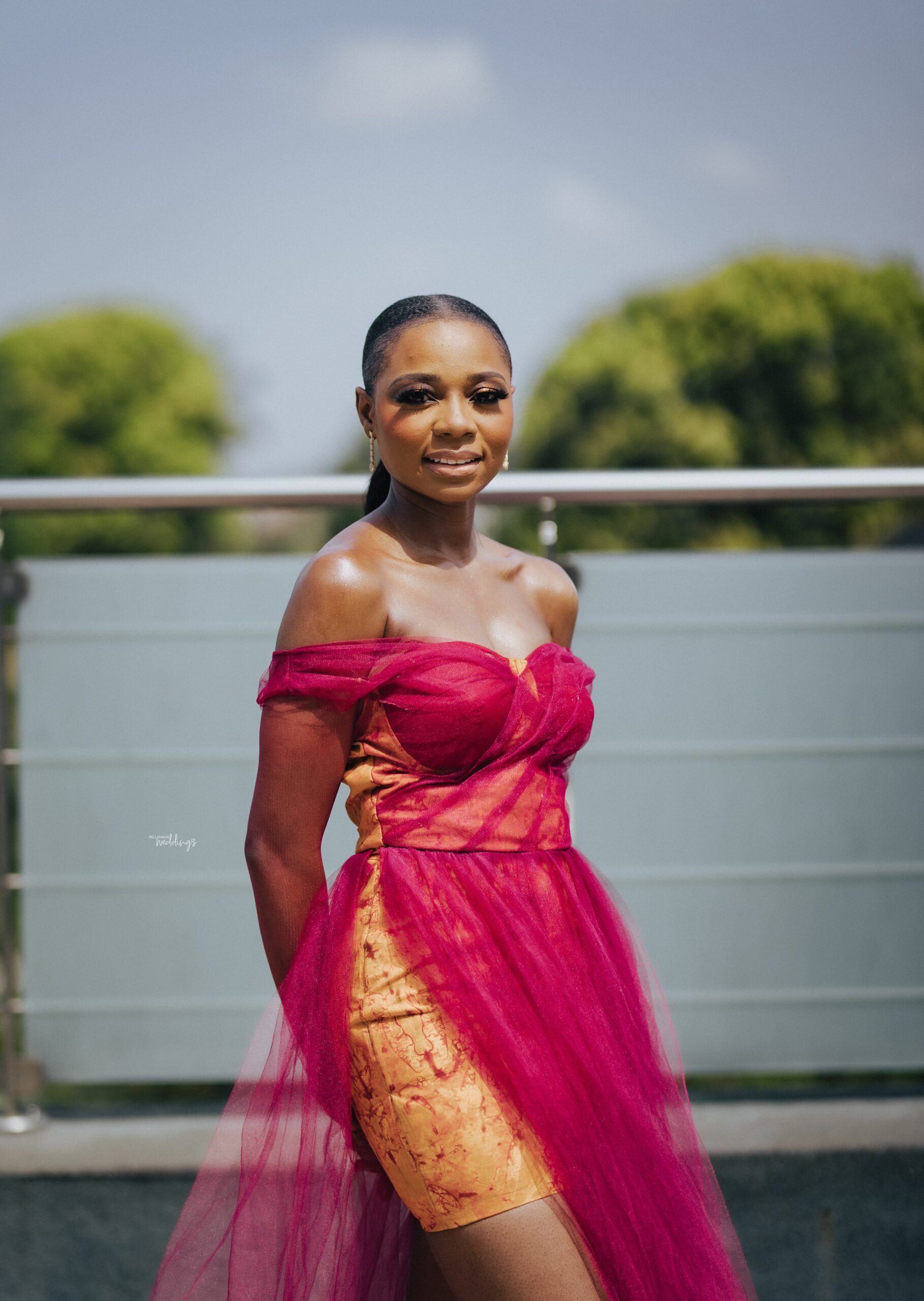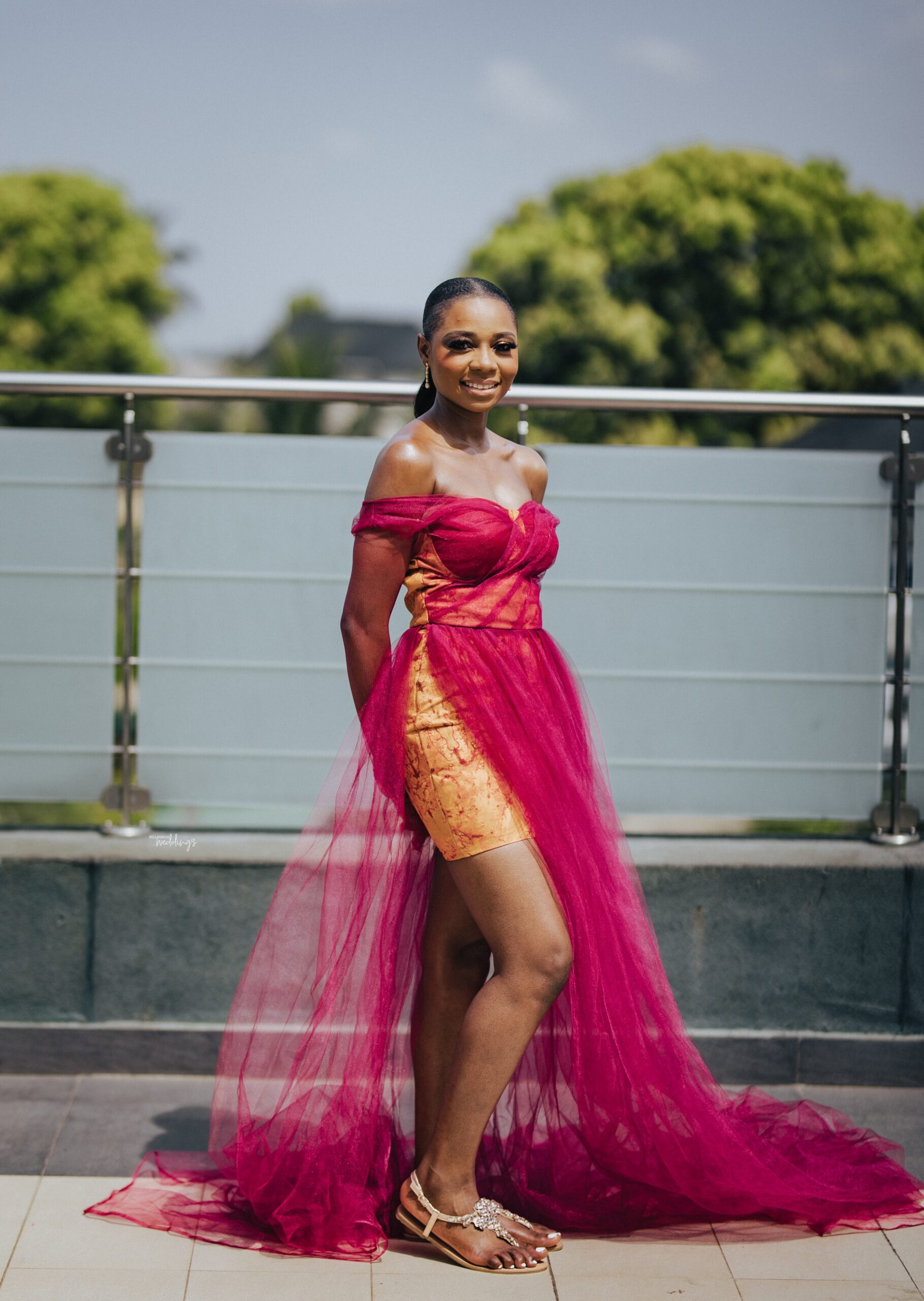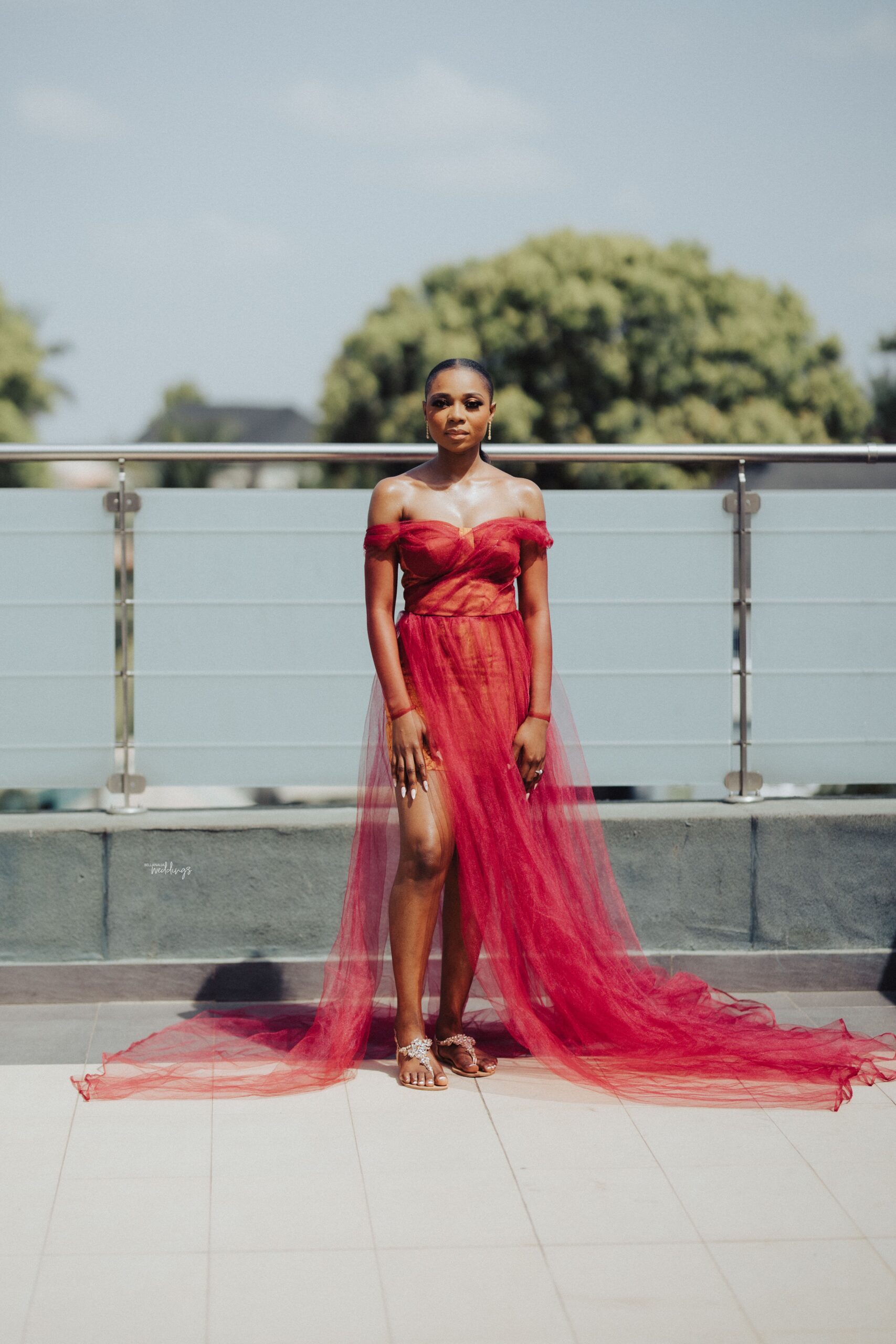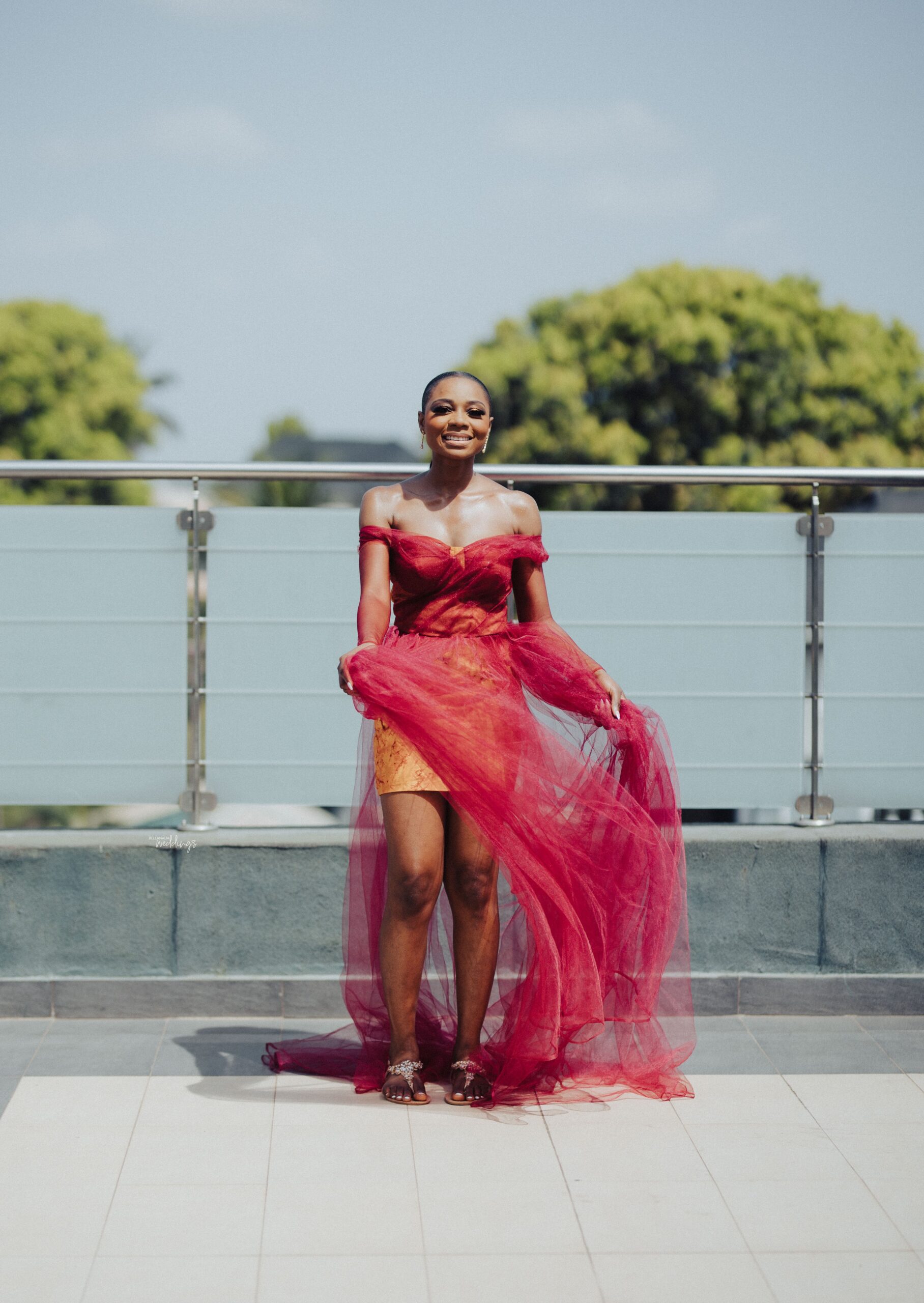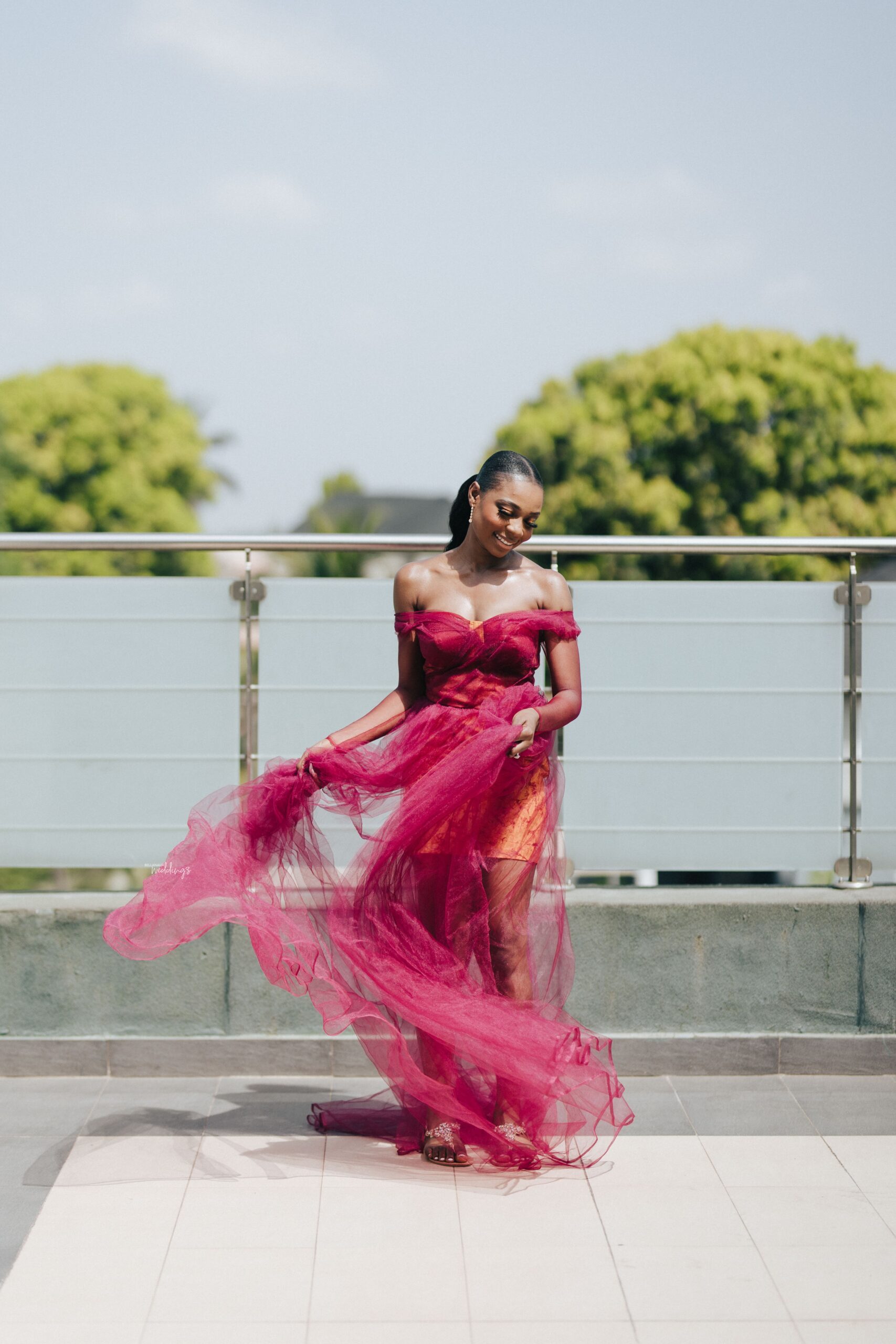 Tolulope and her favourite girls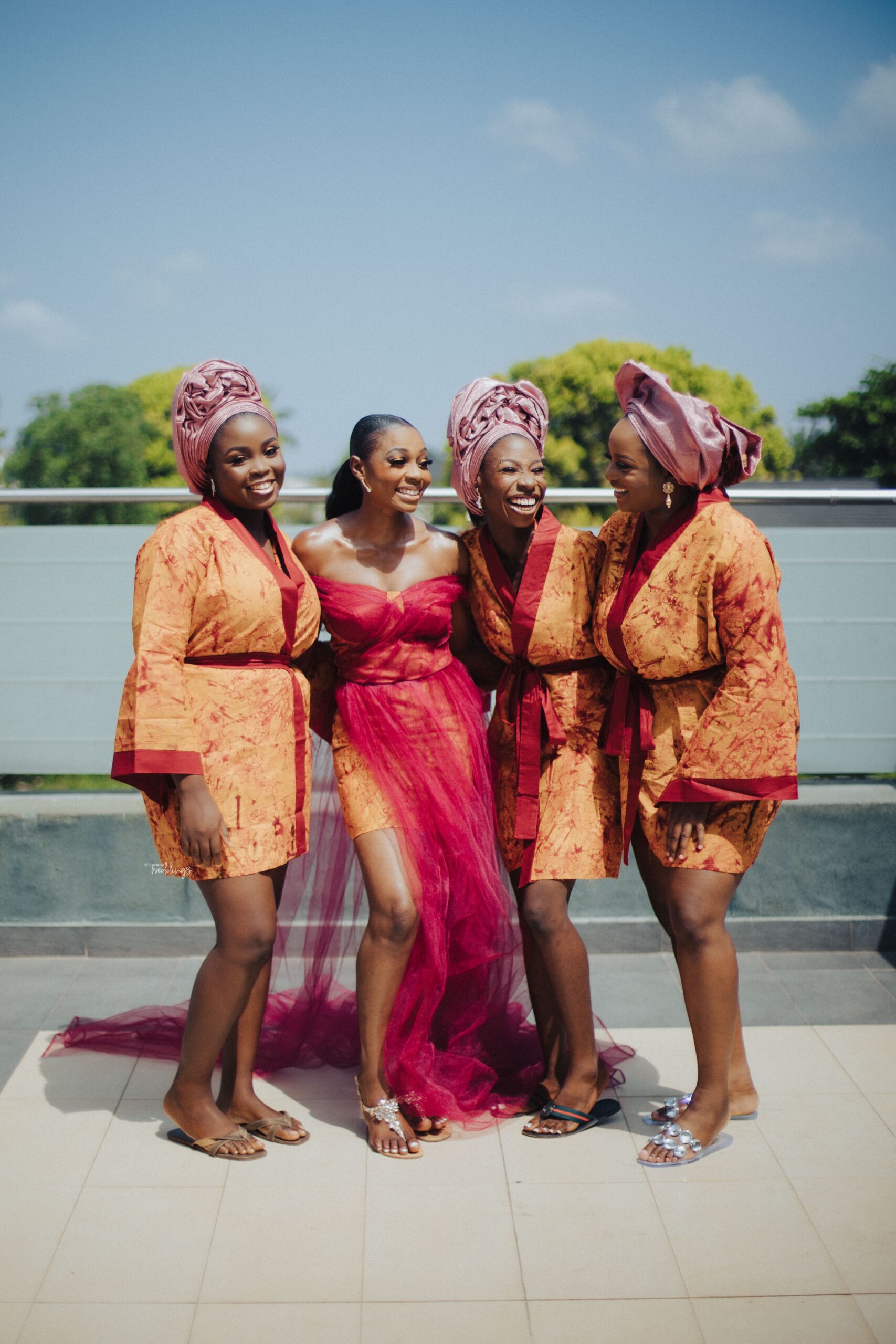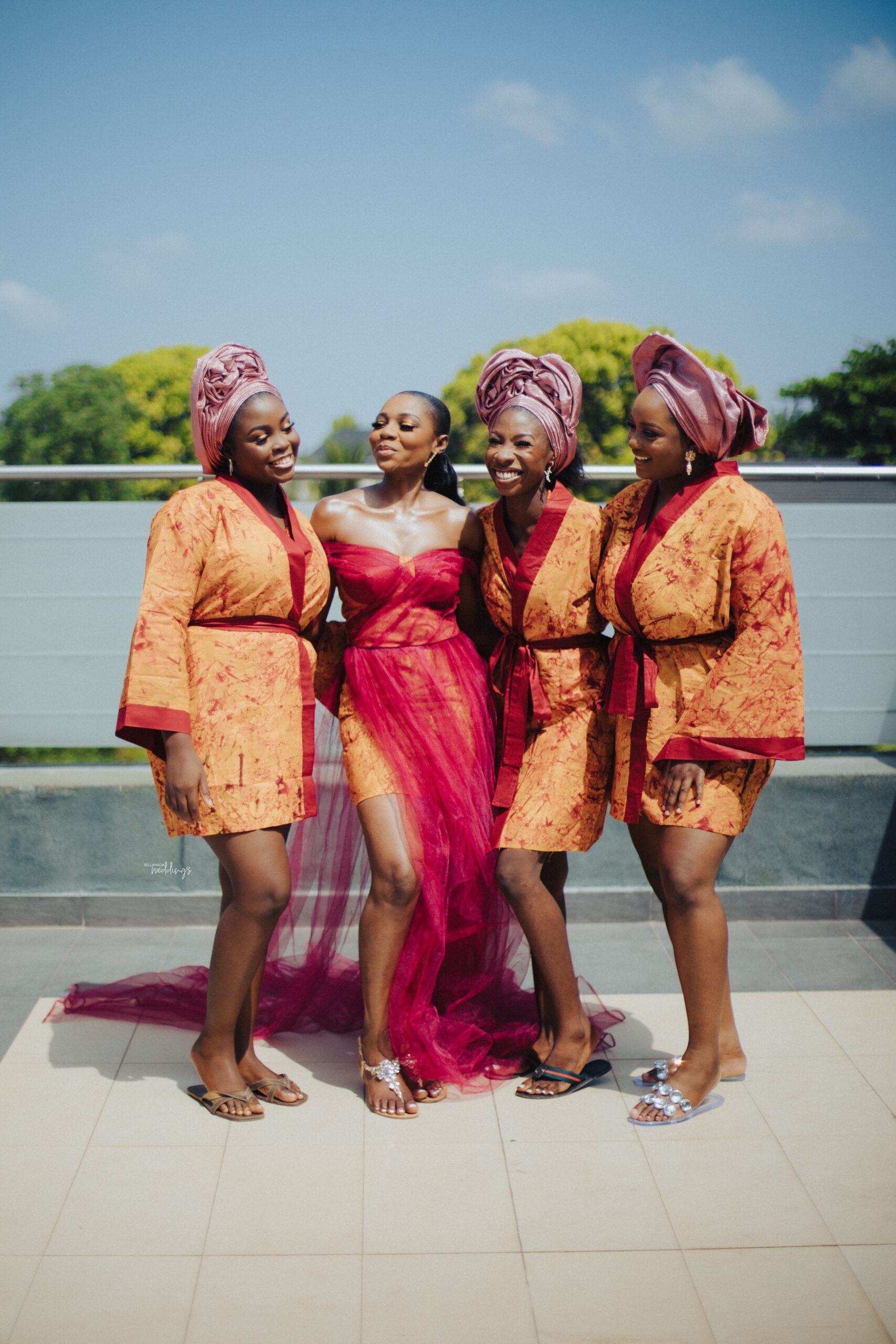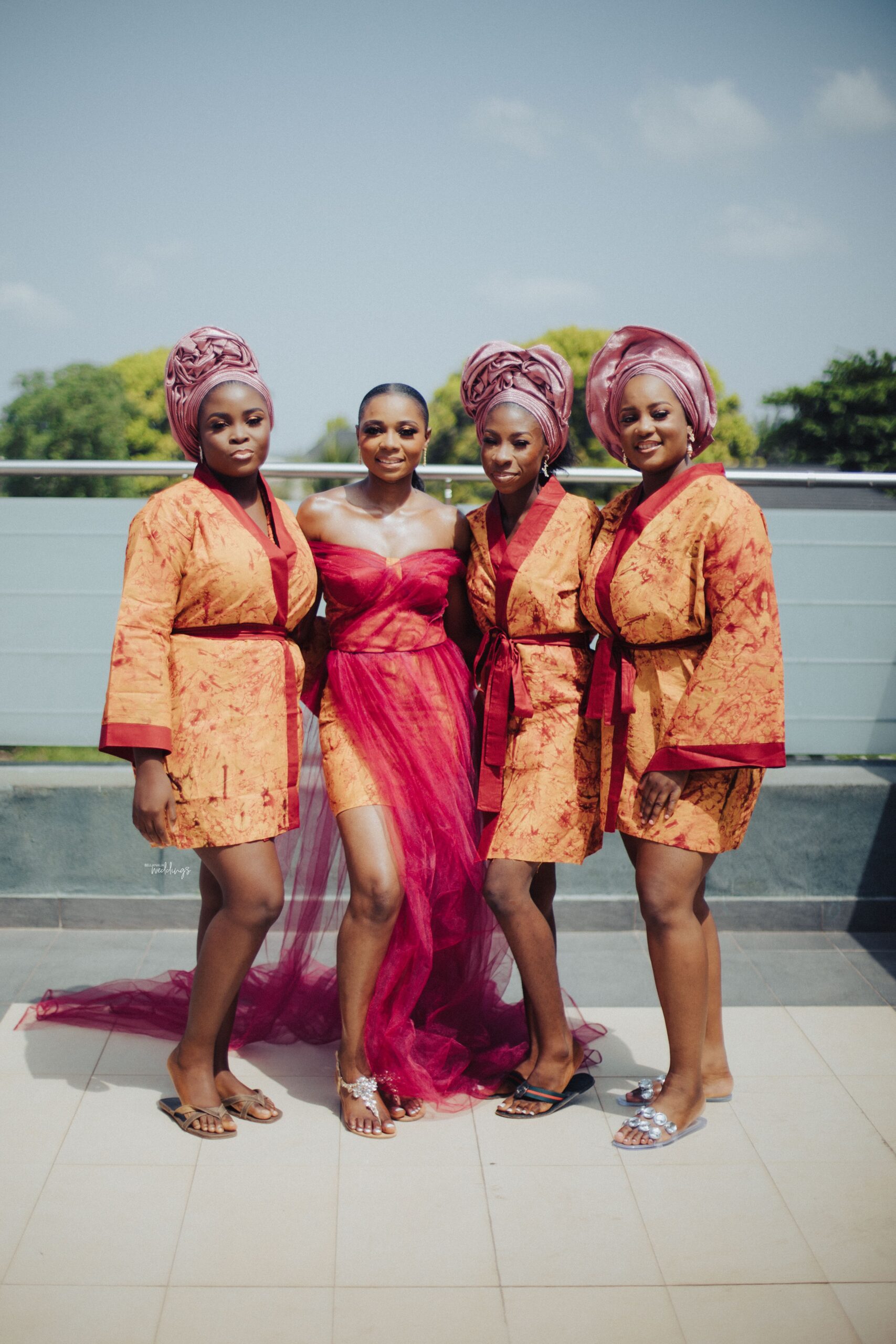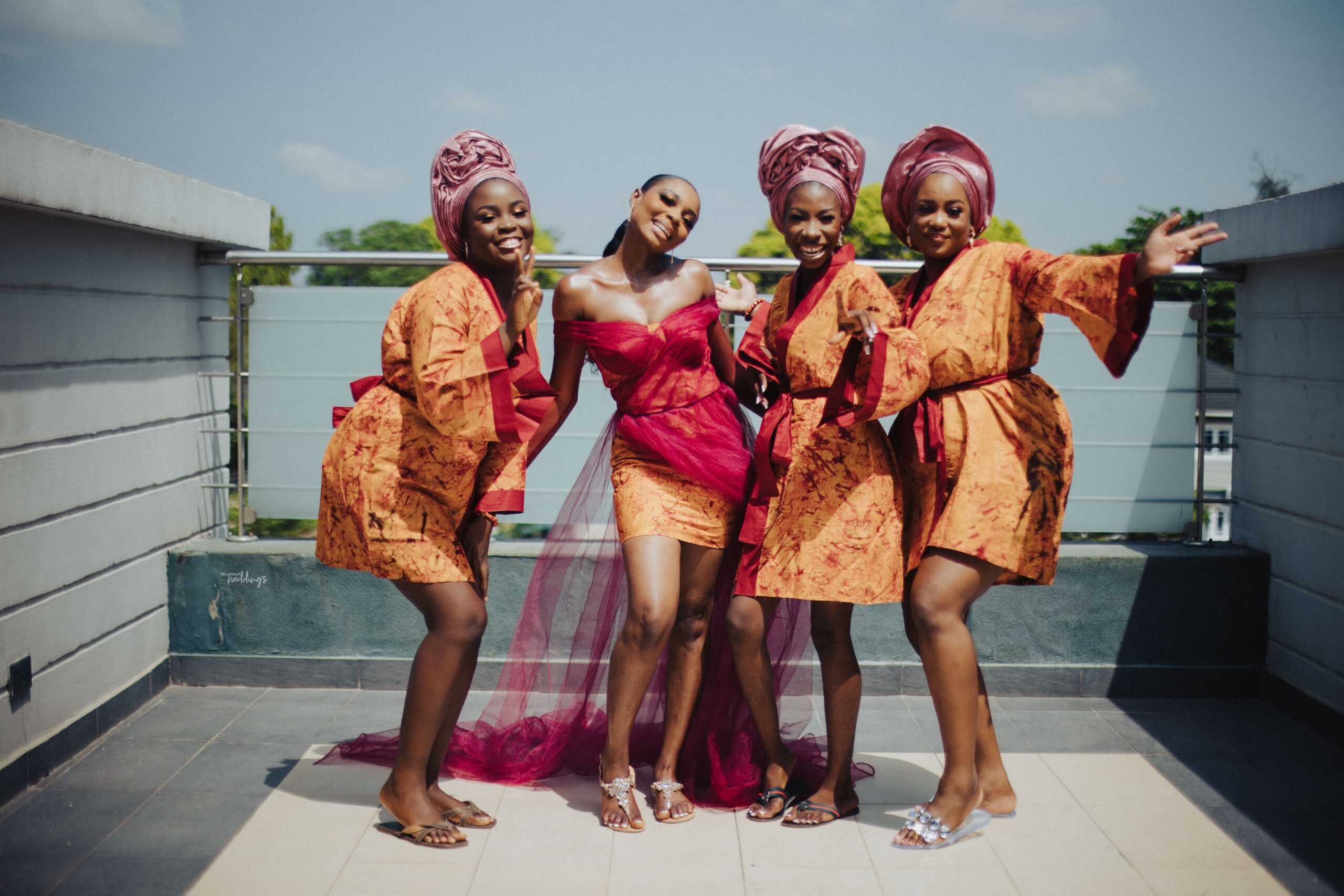 This is how you show up for your big day!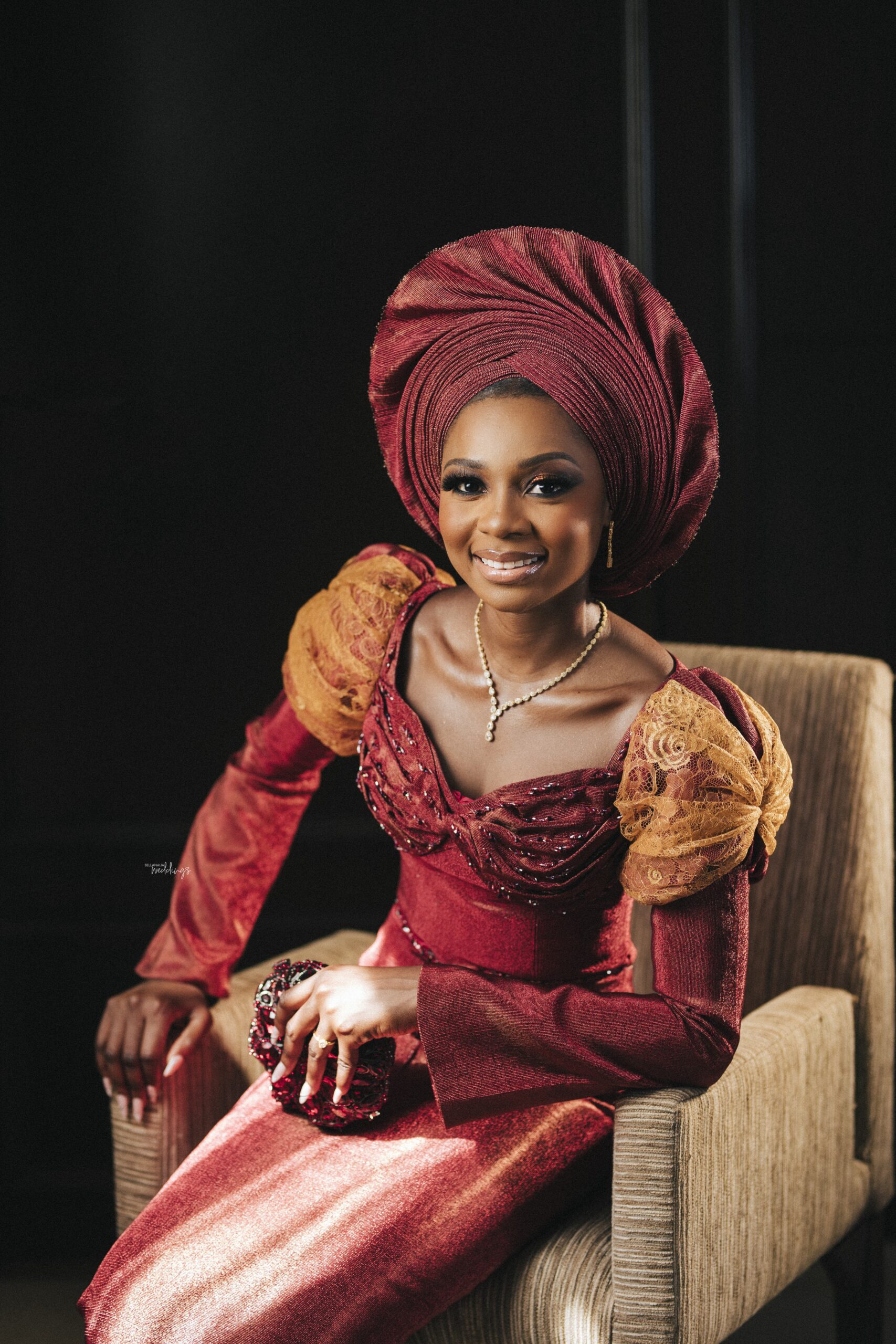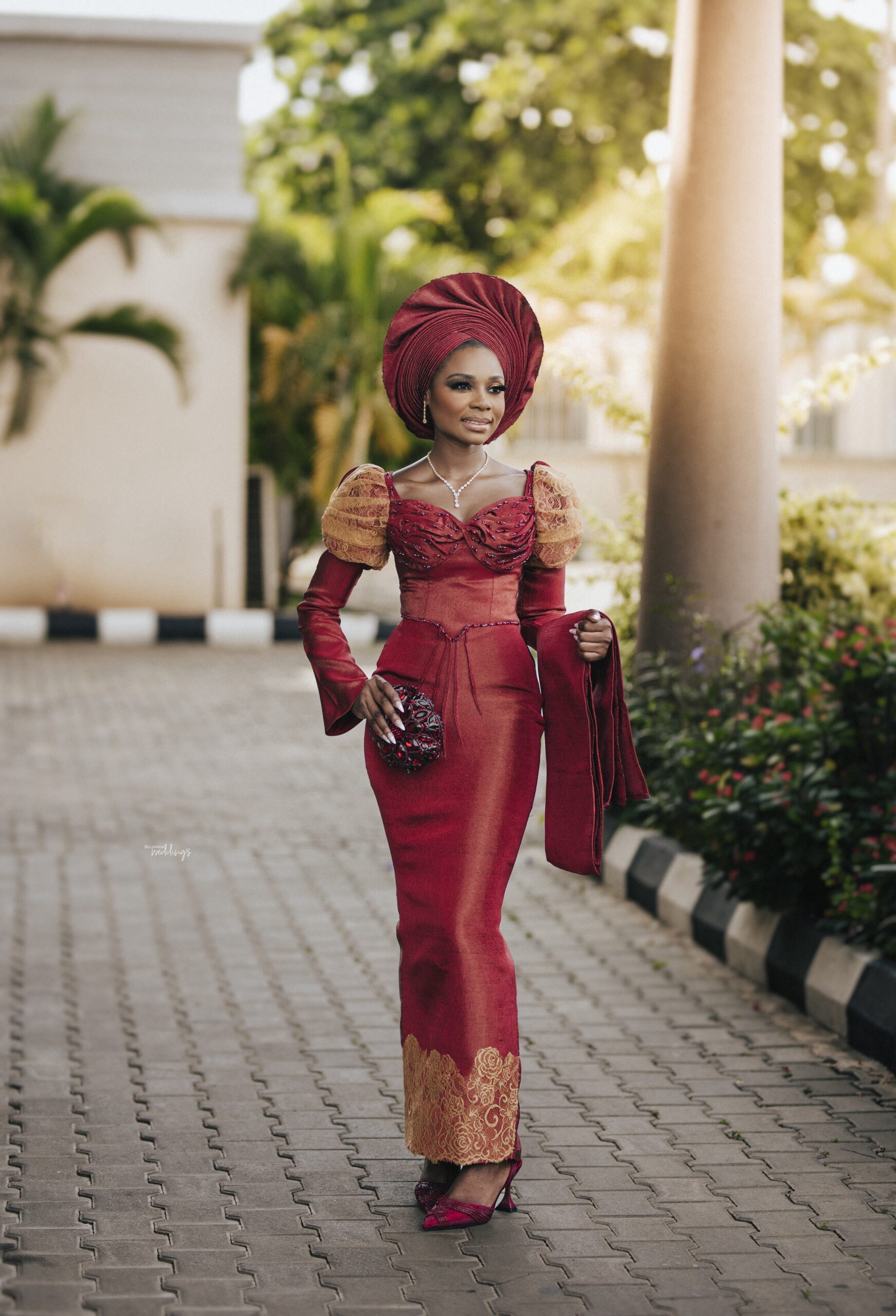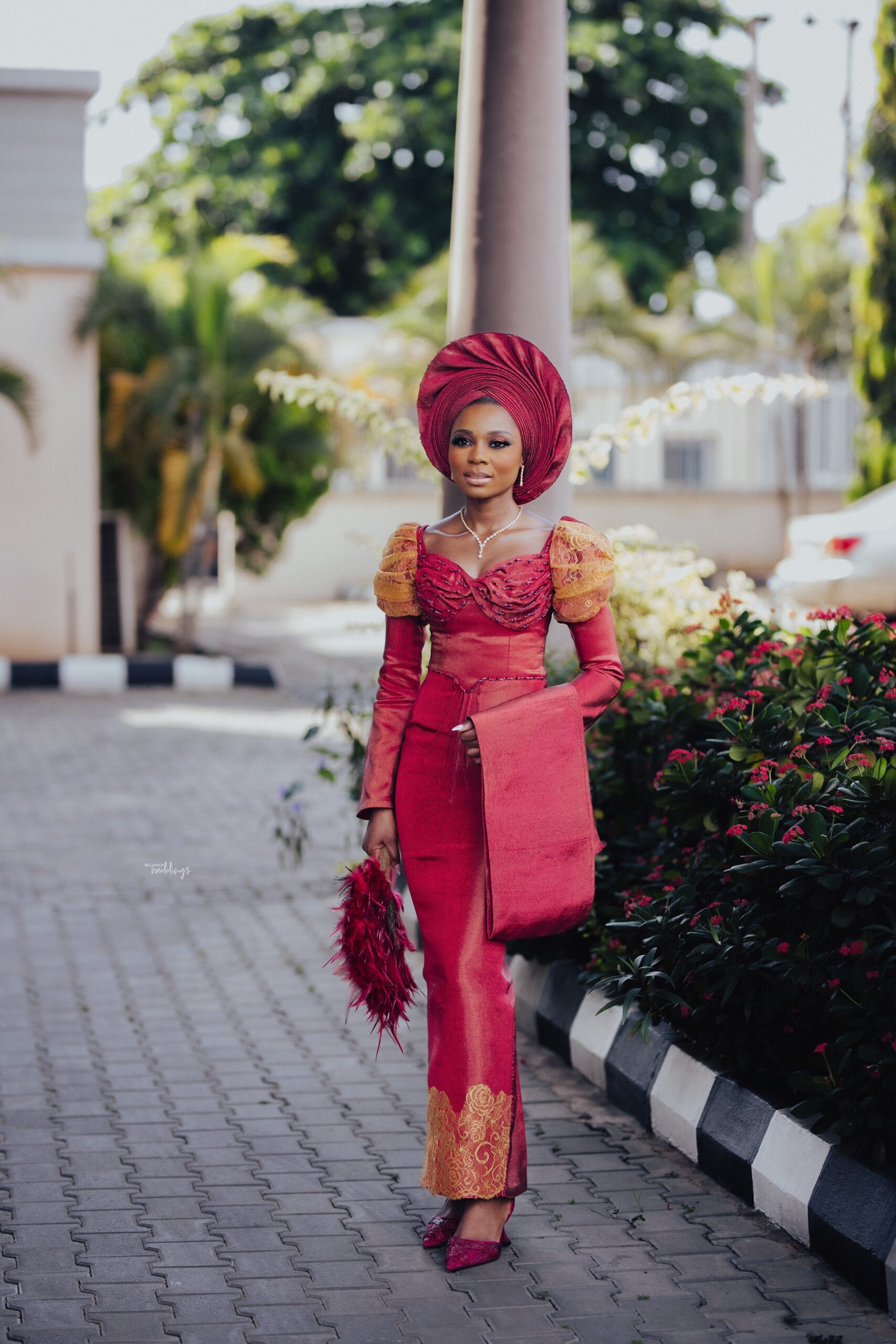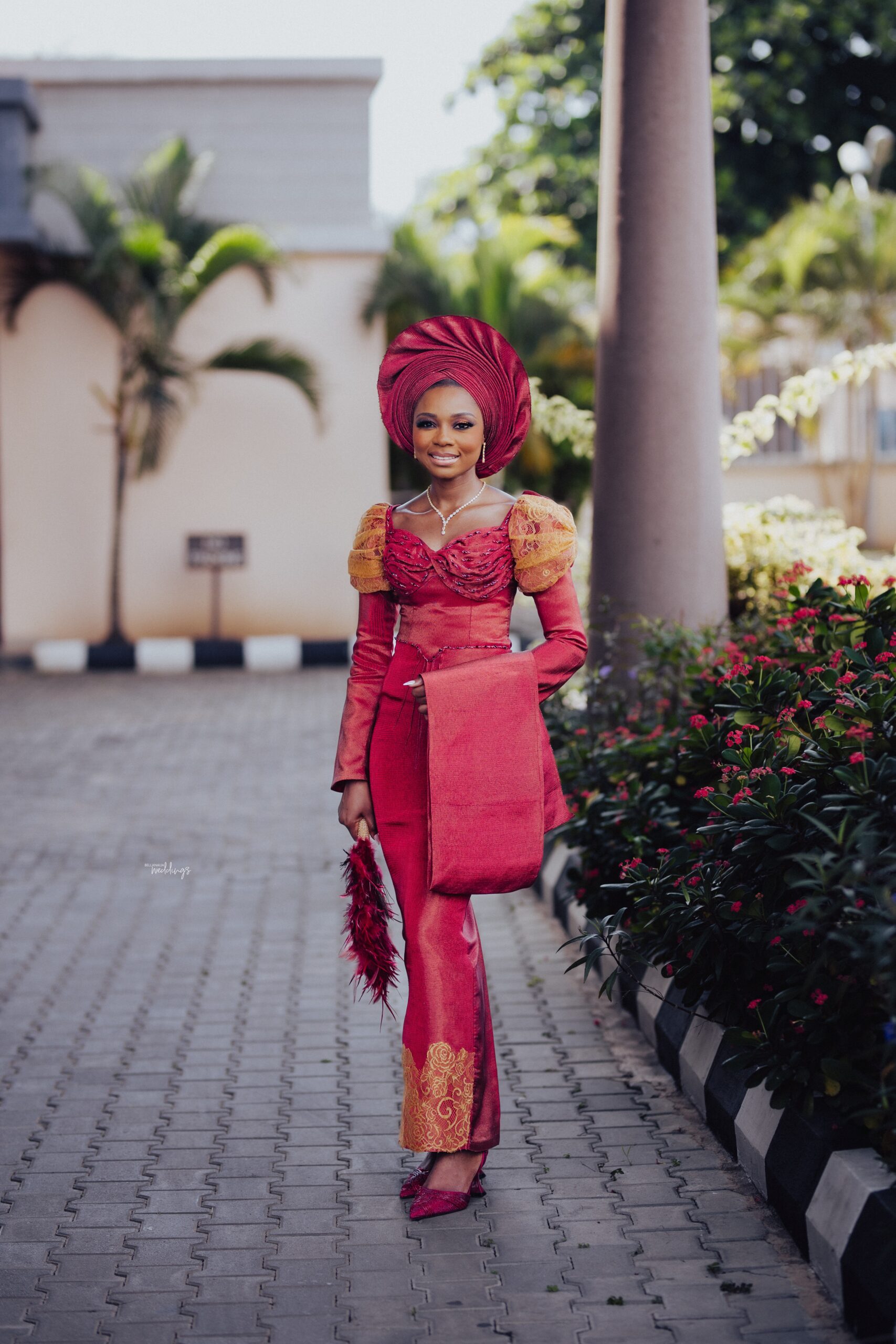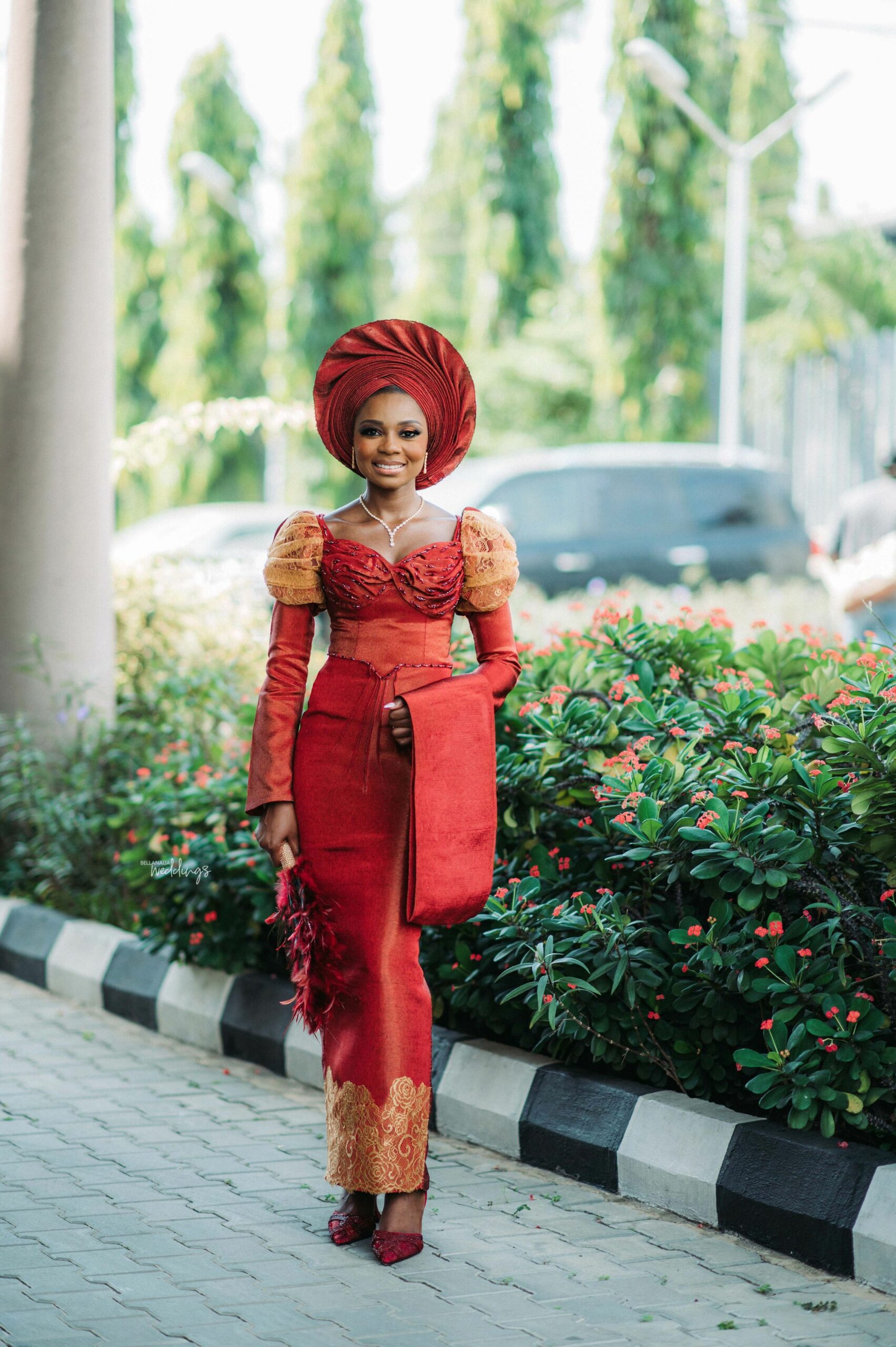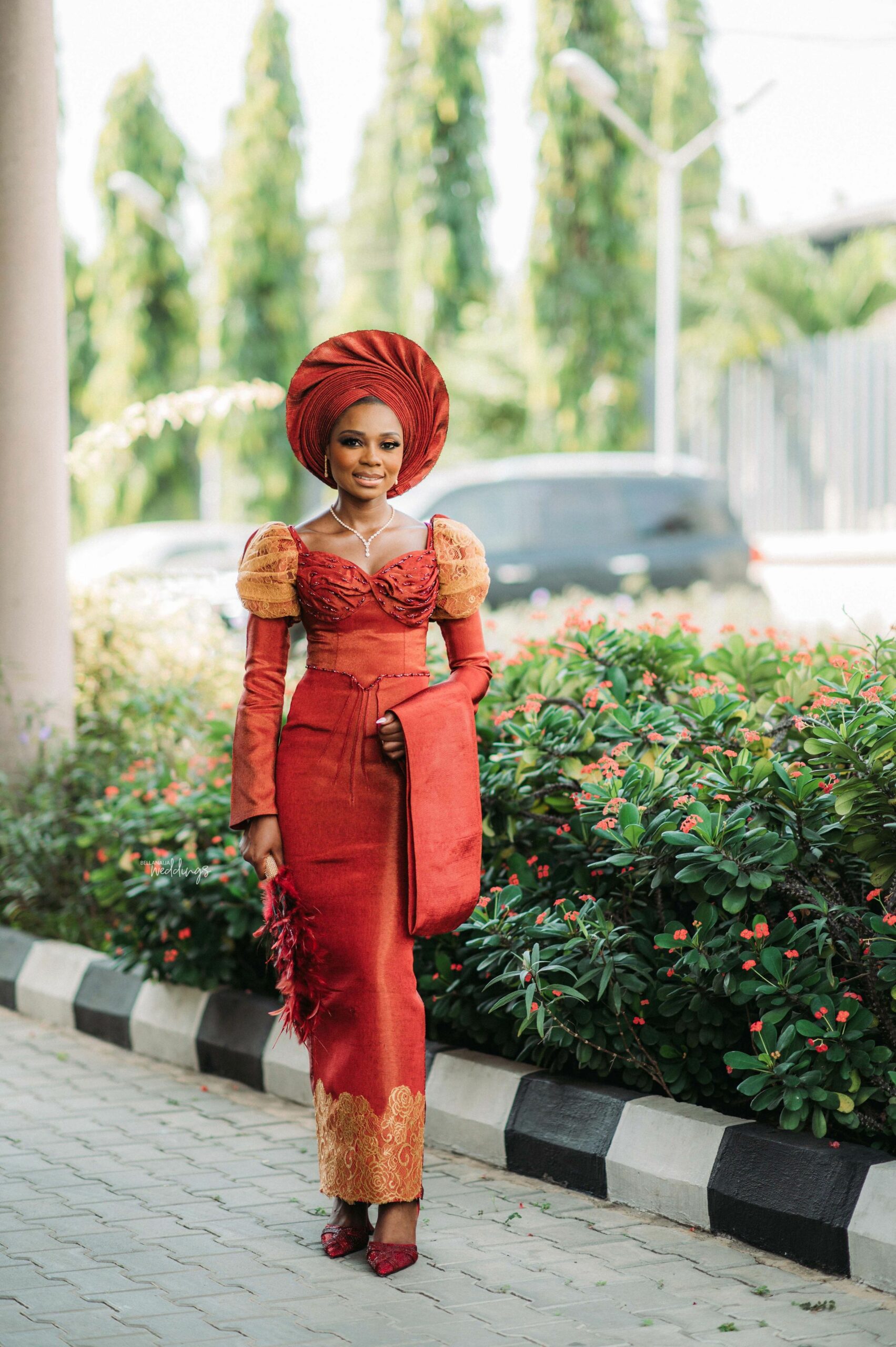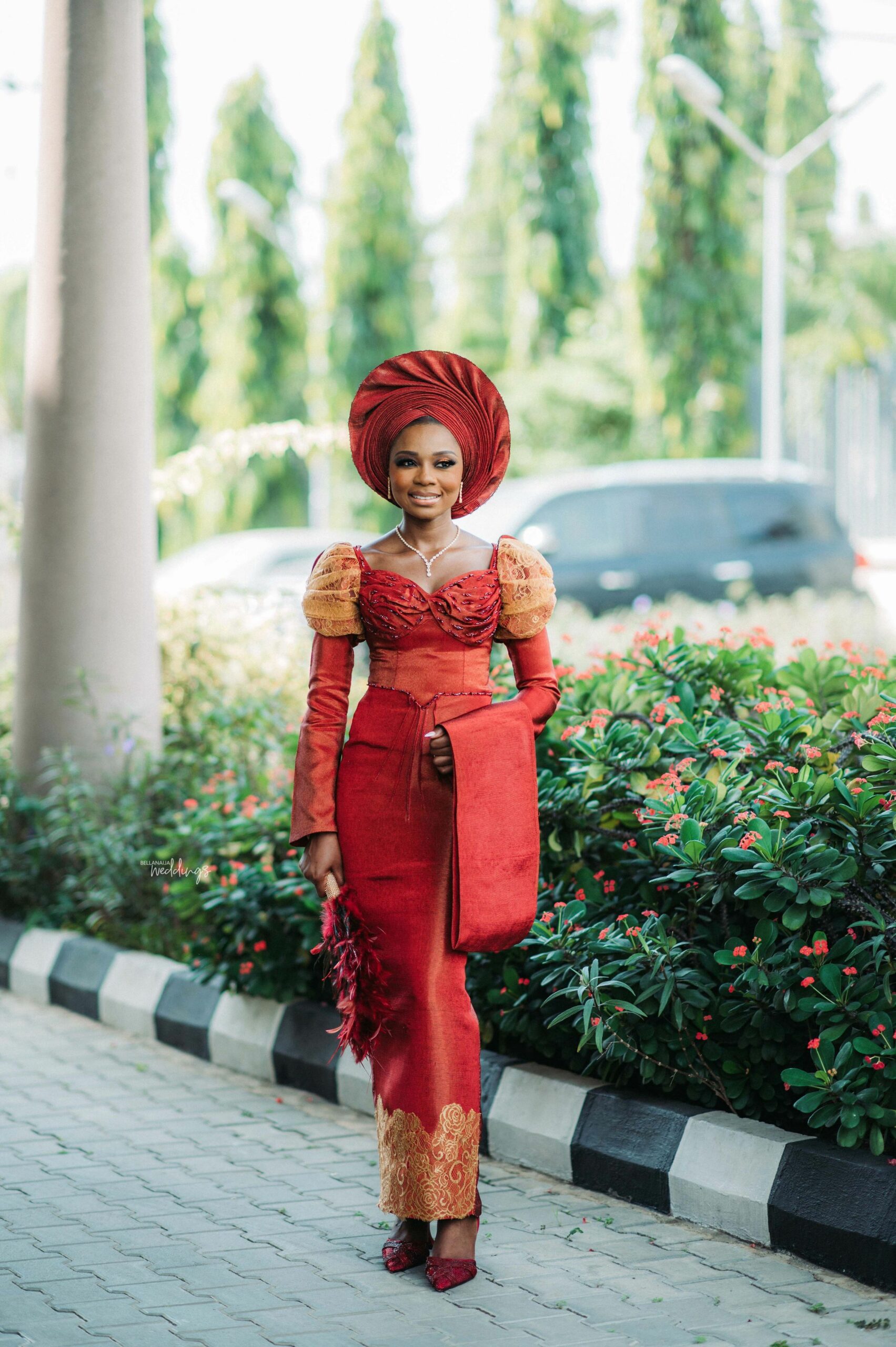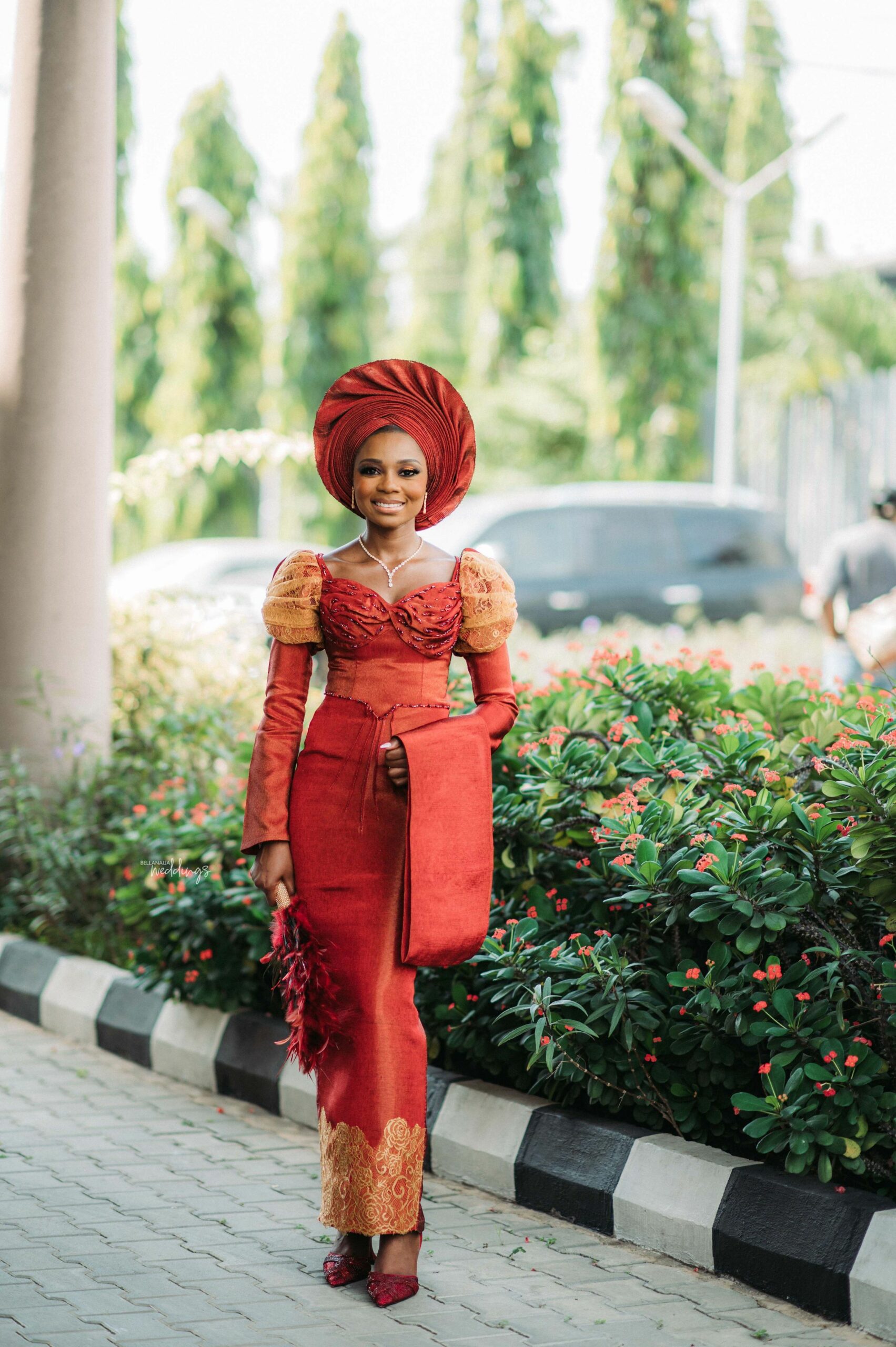 Yay! more photos with the girls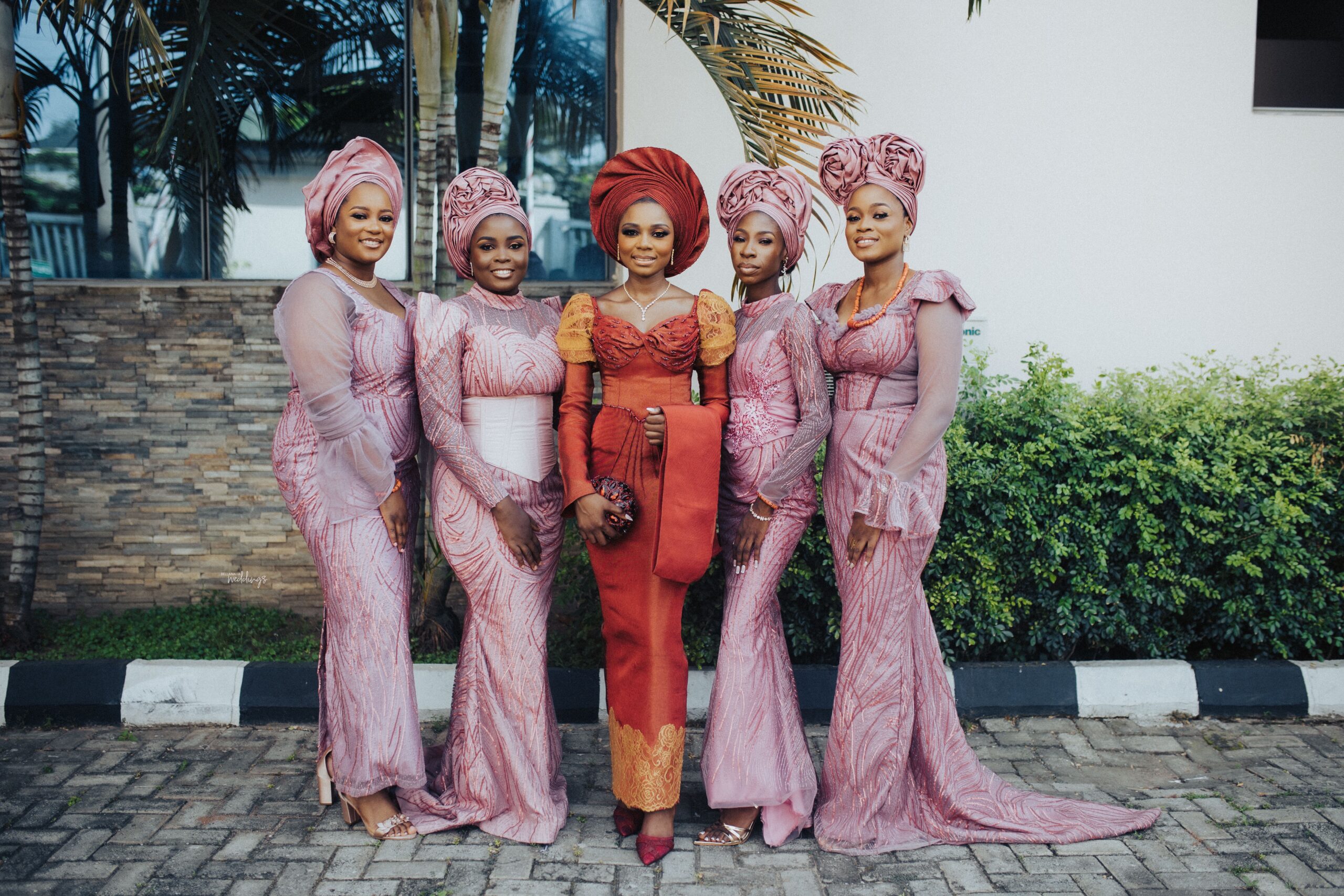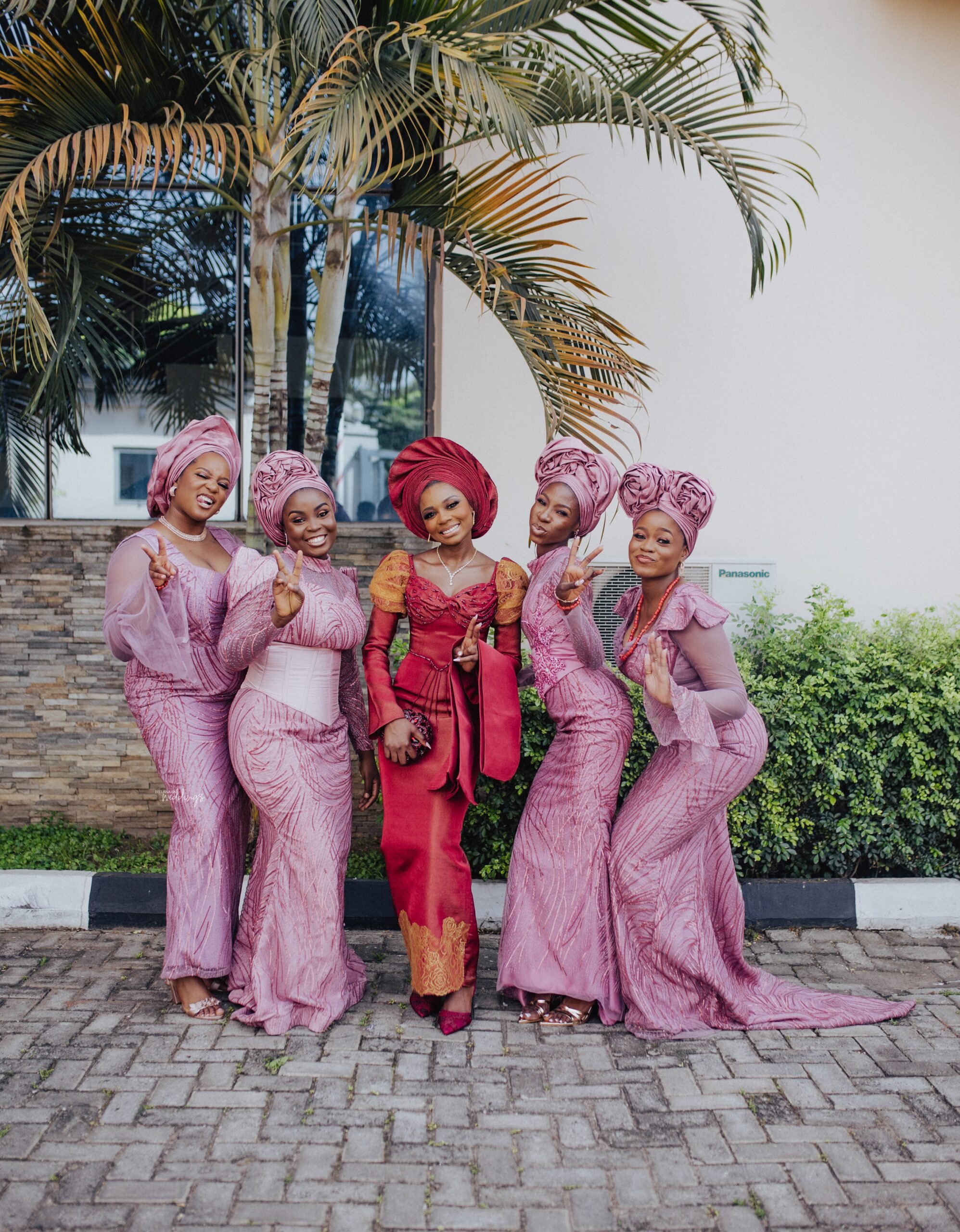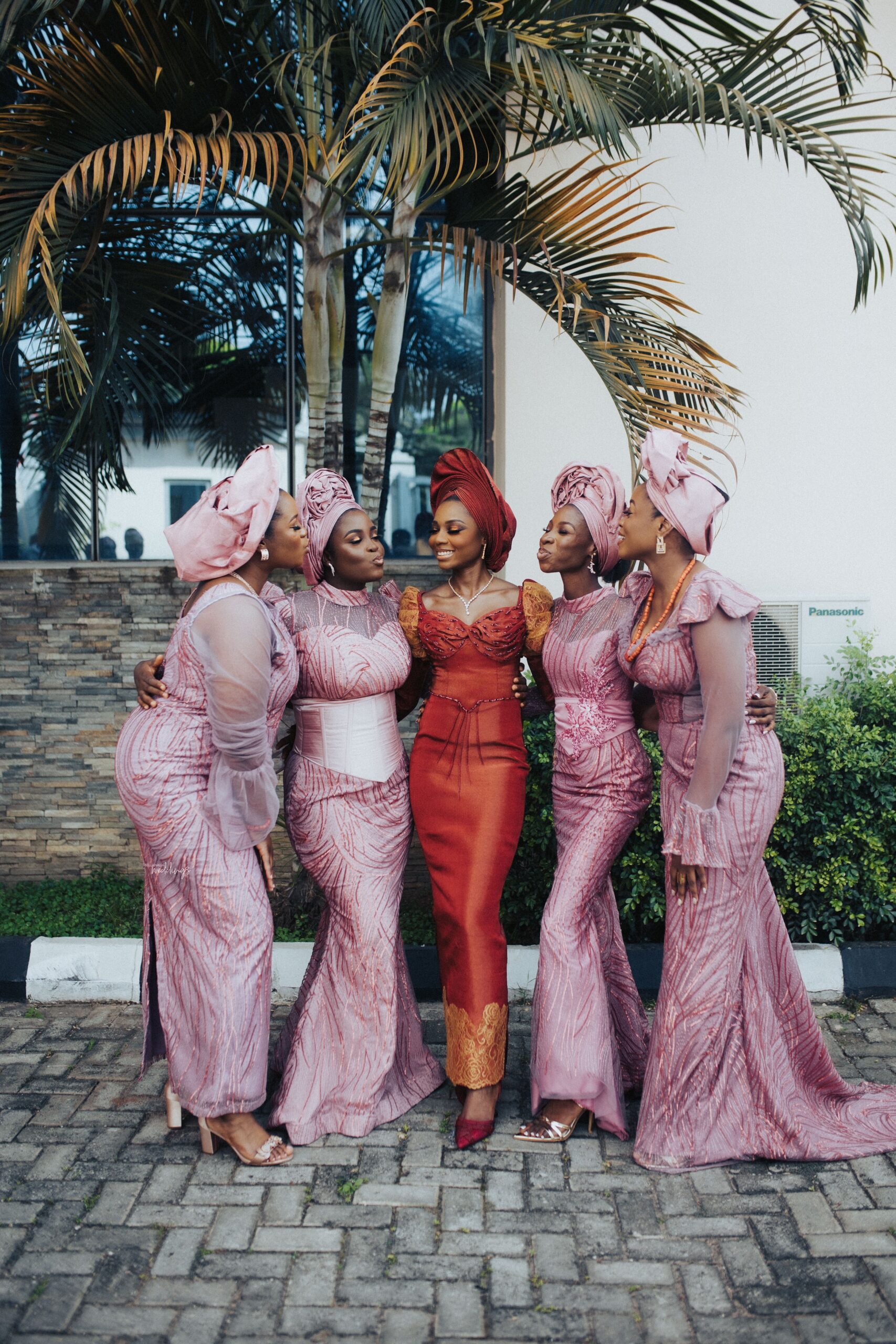 Let's check out the dapper groom!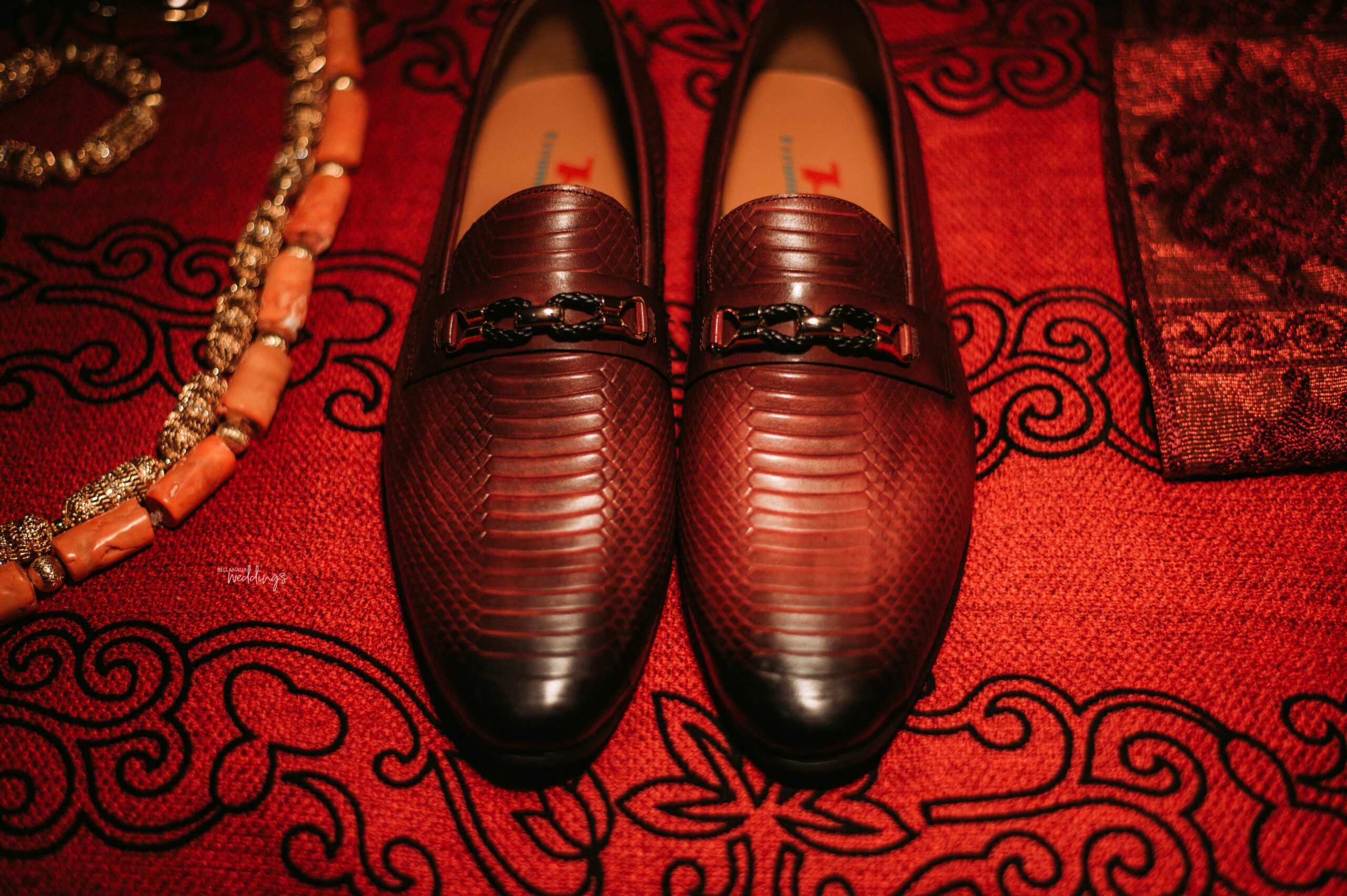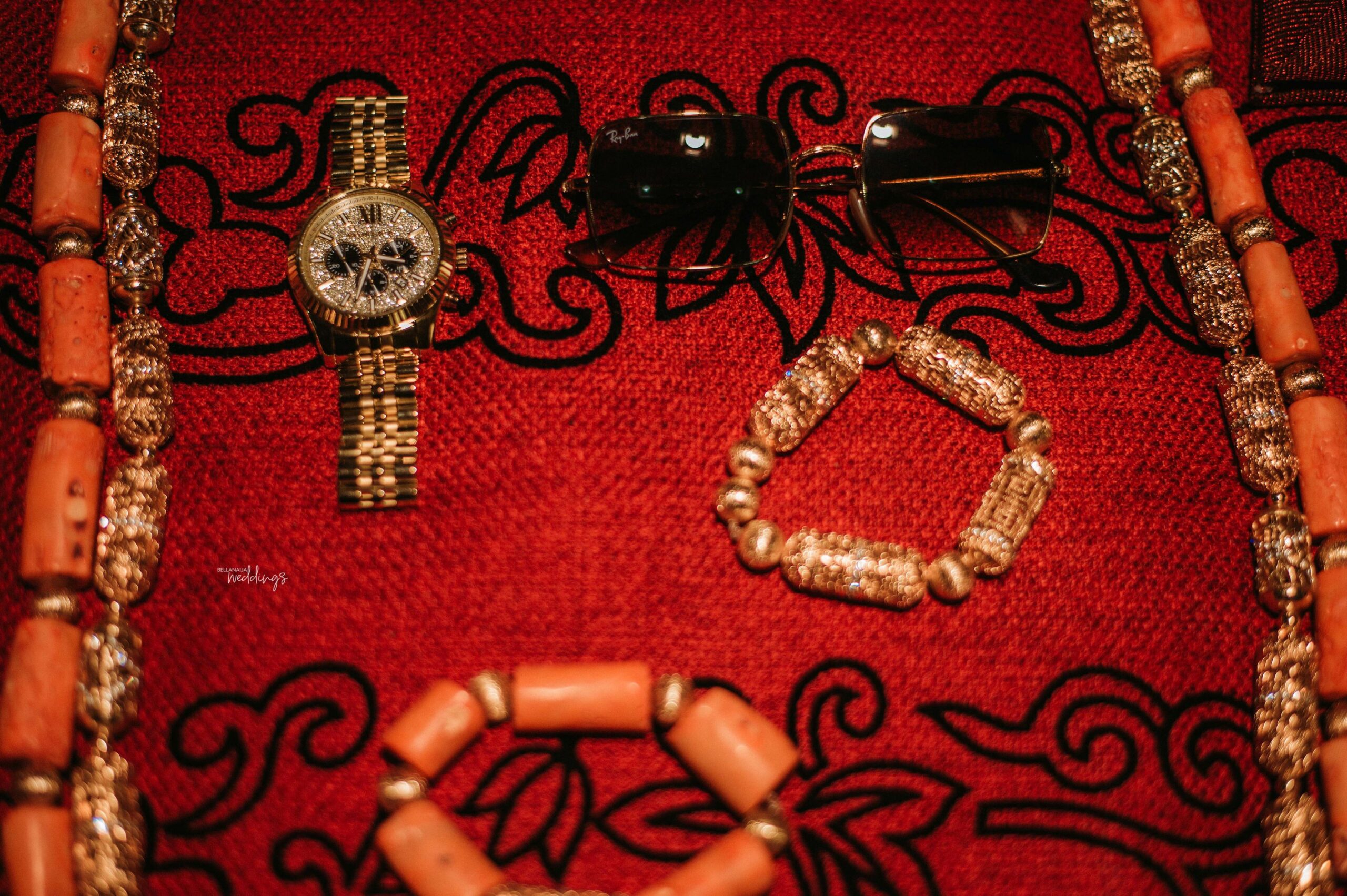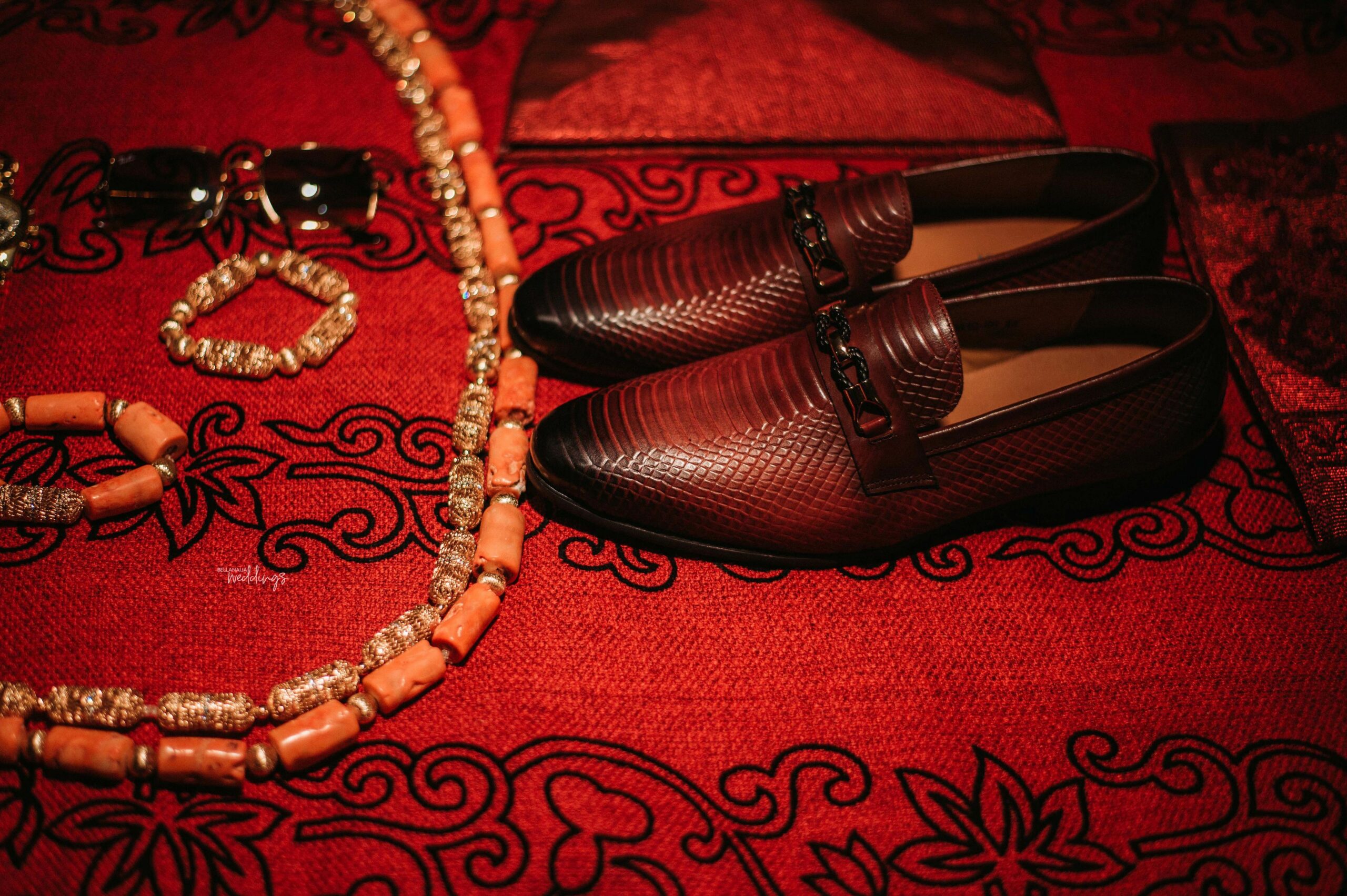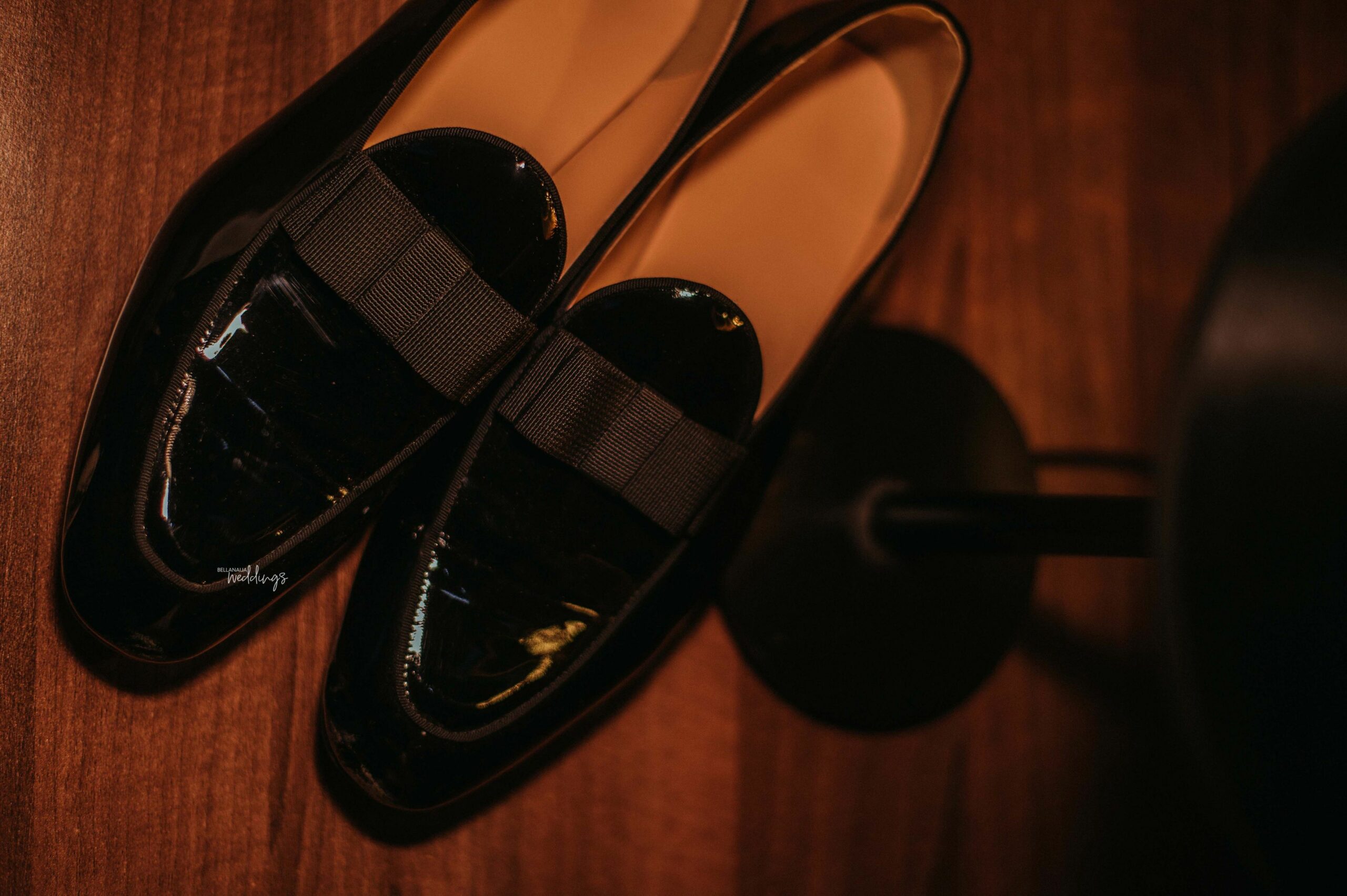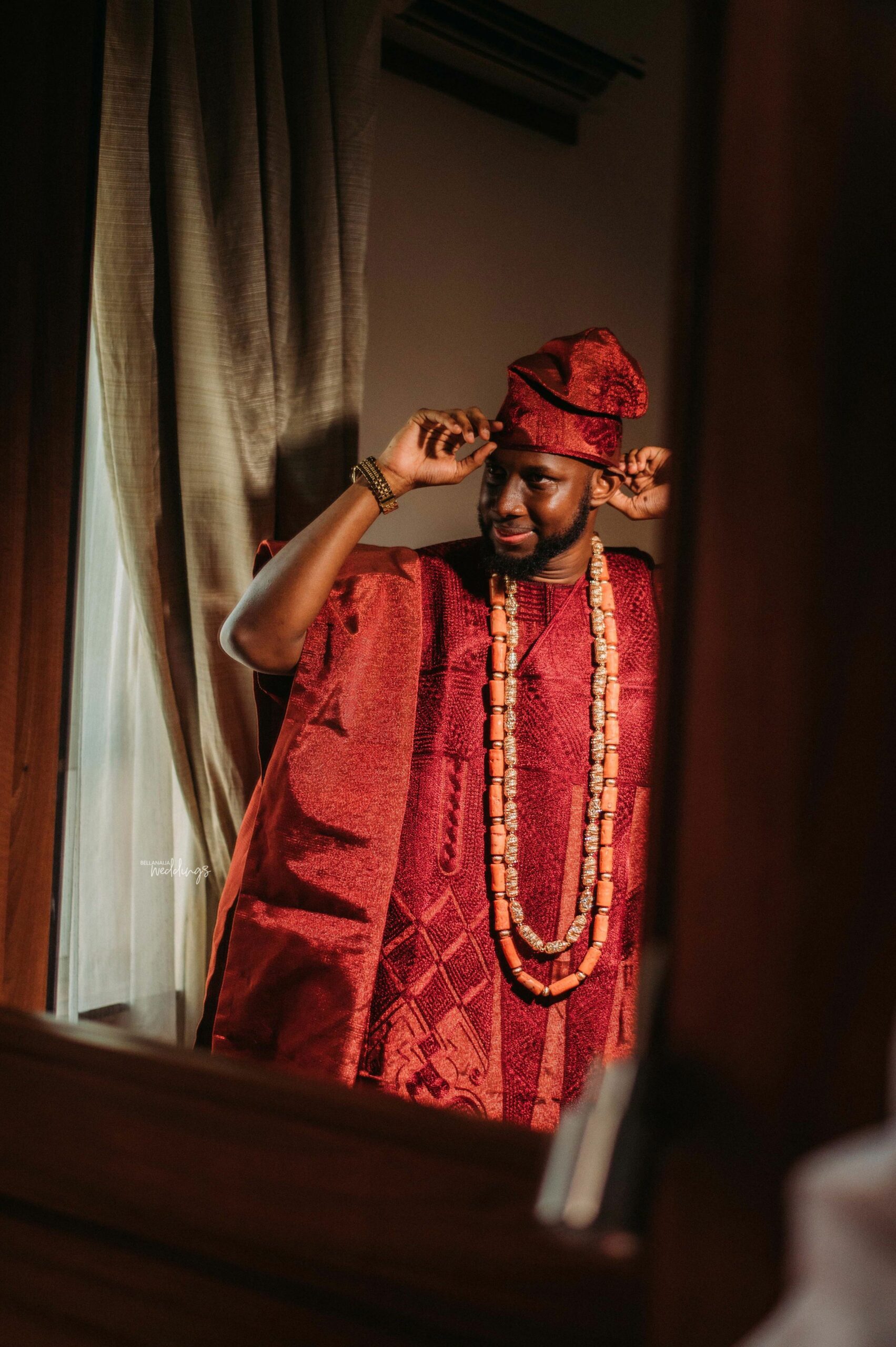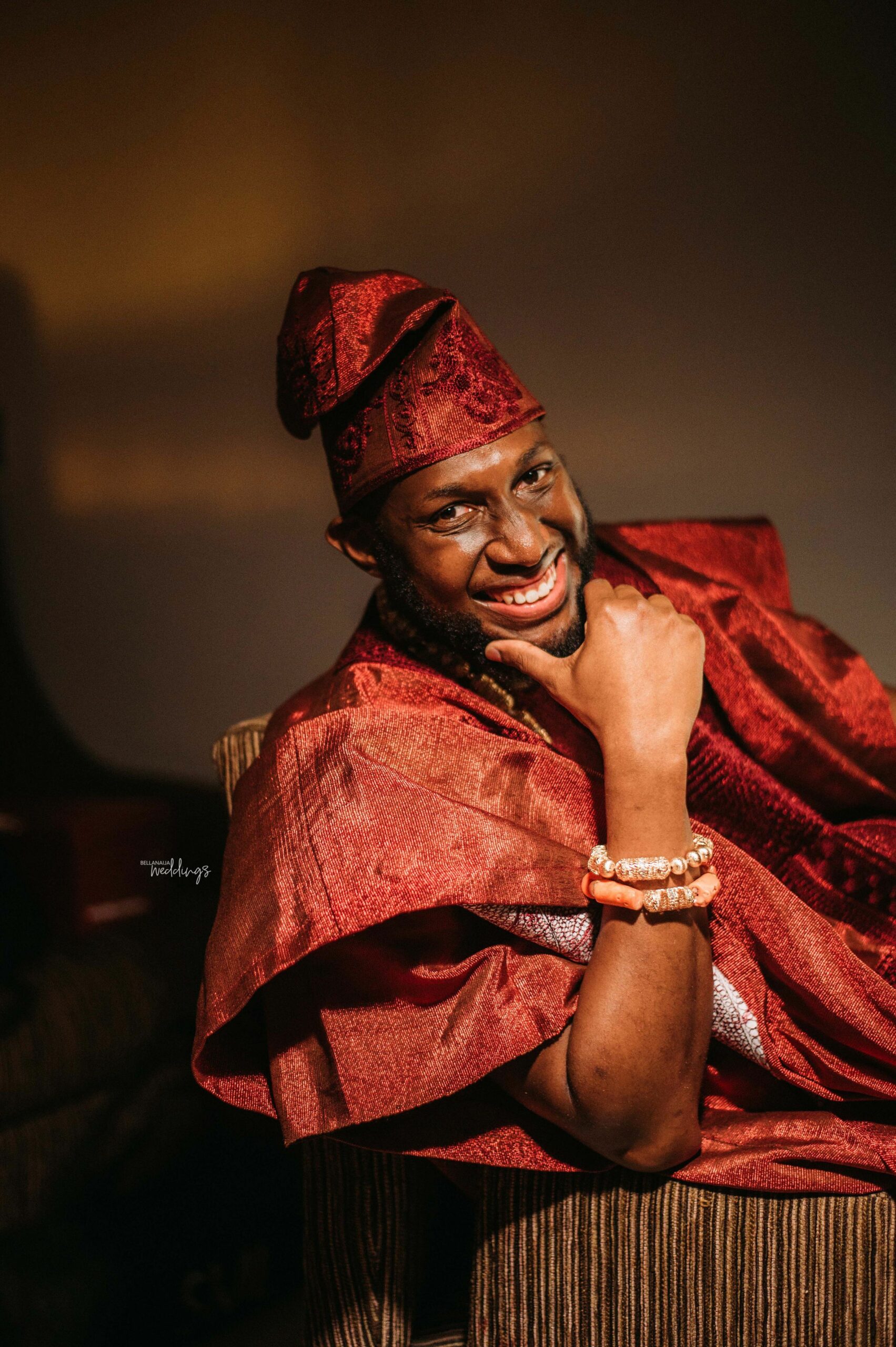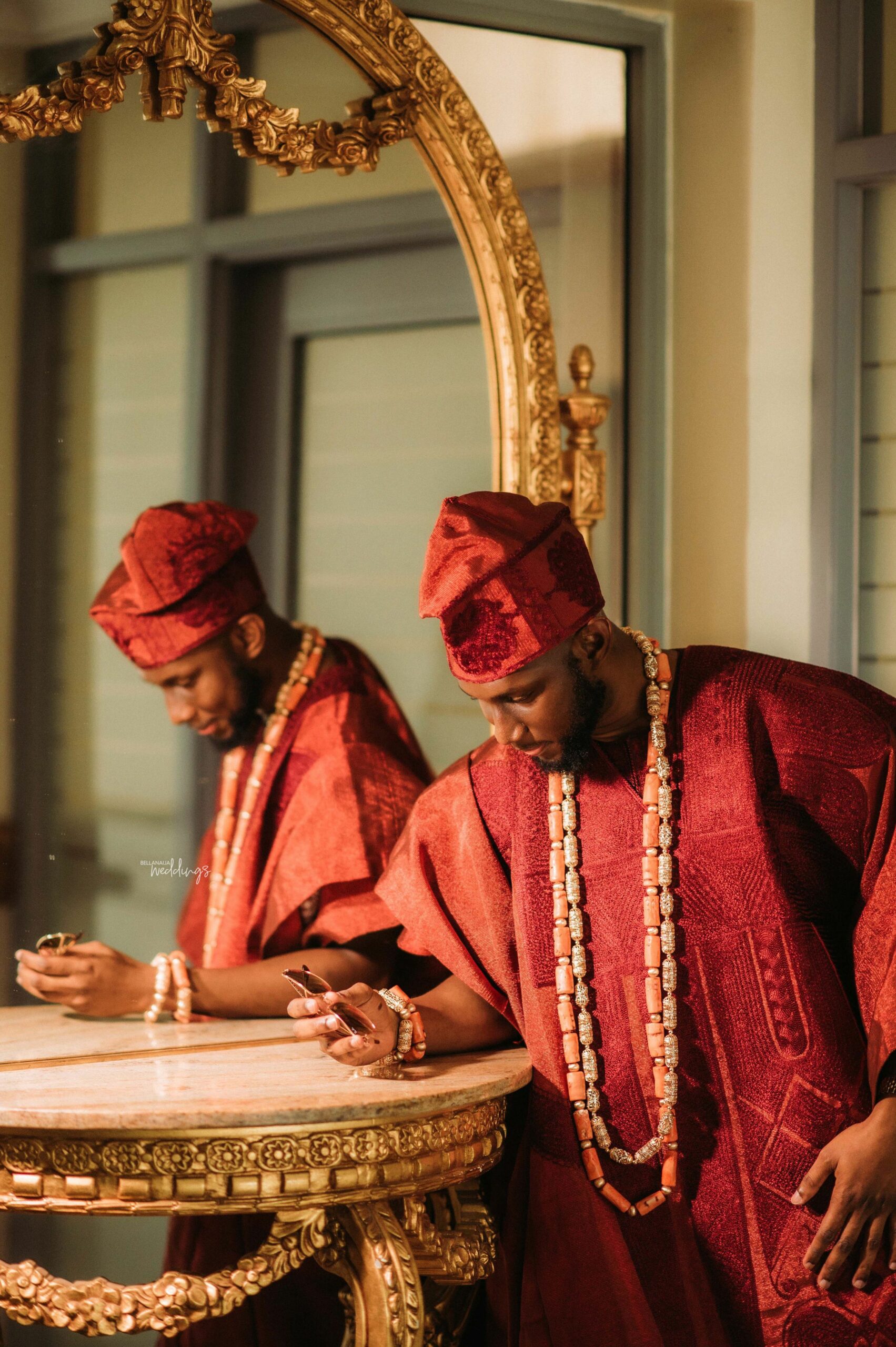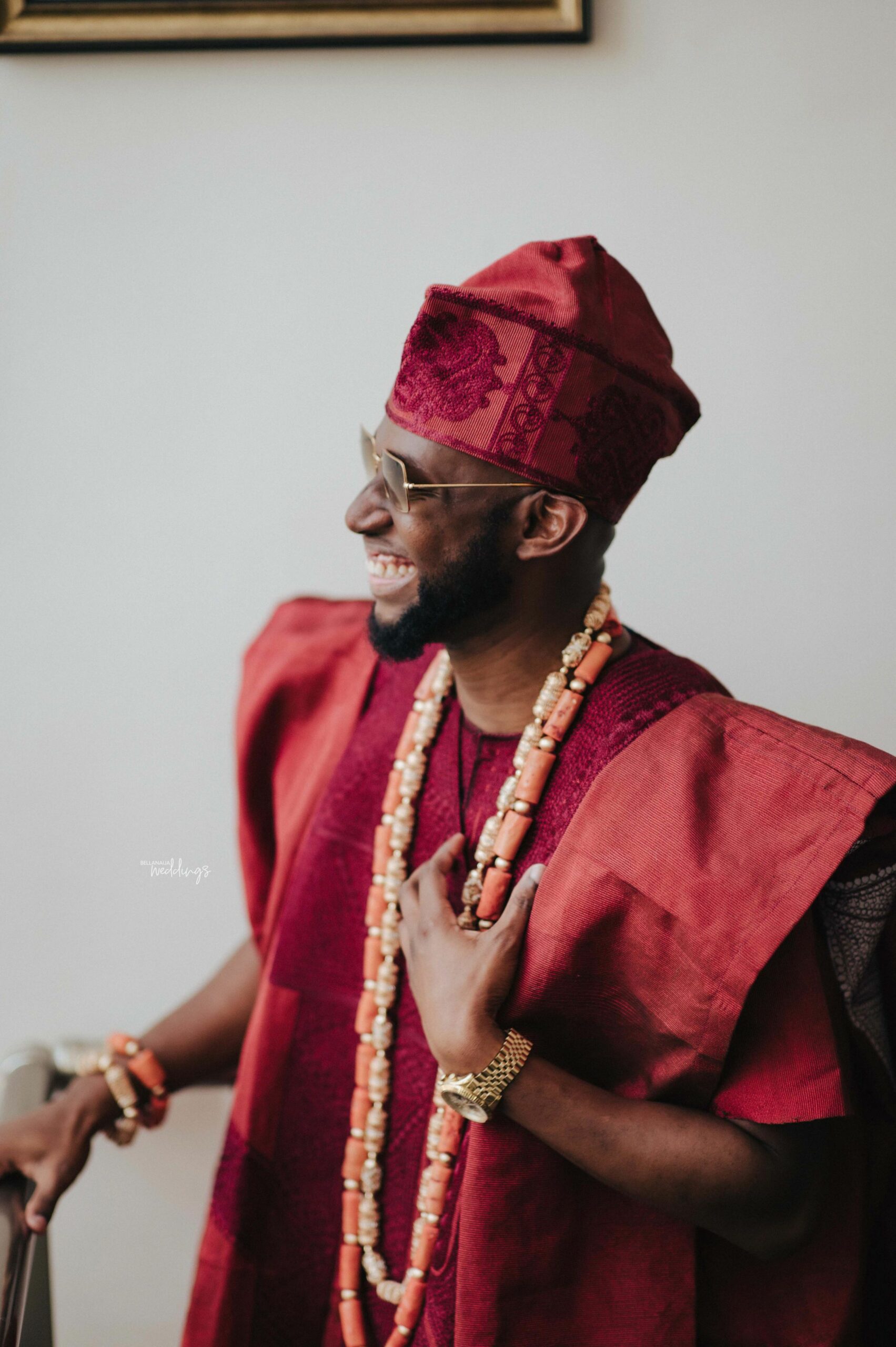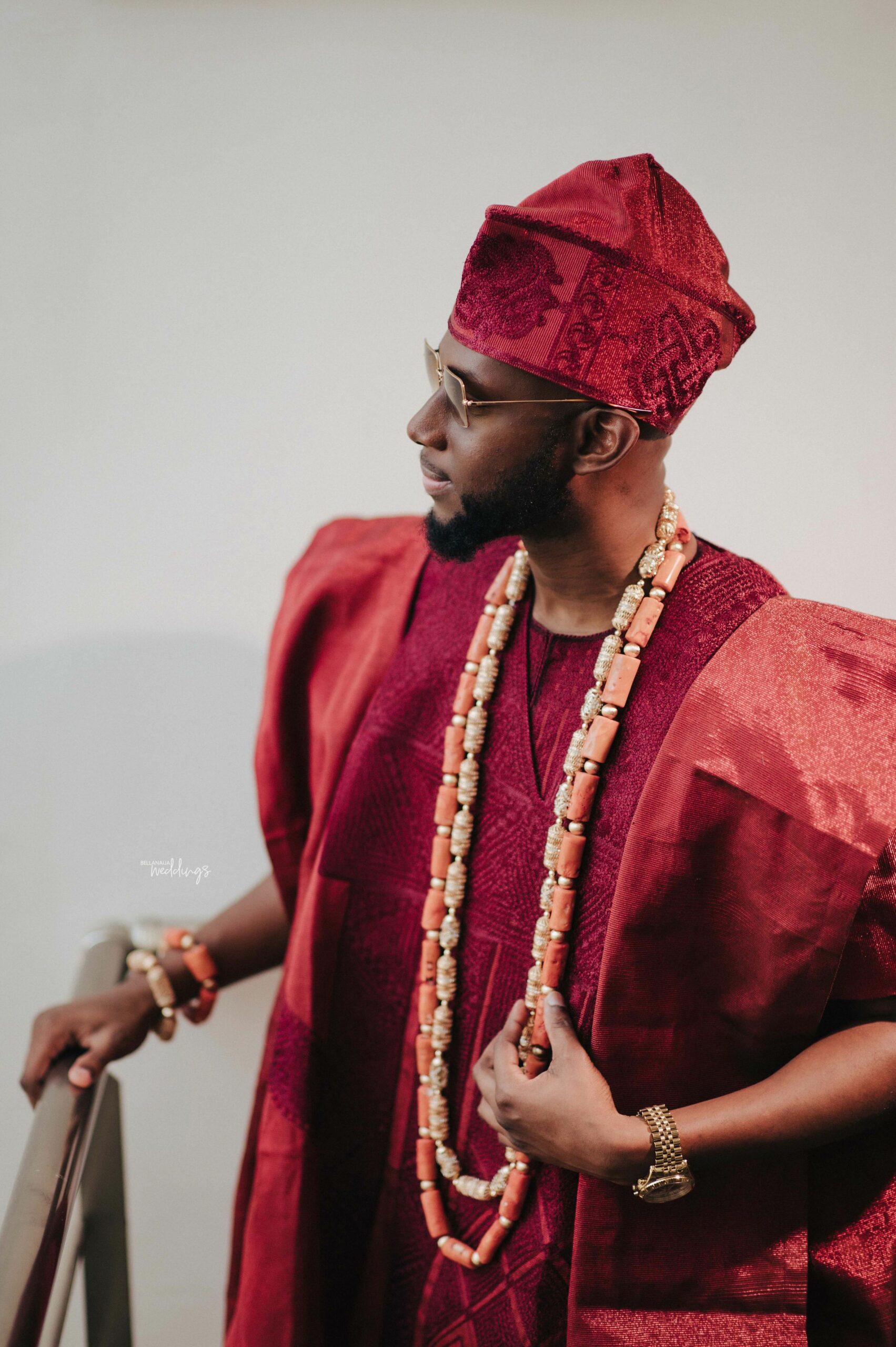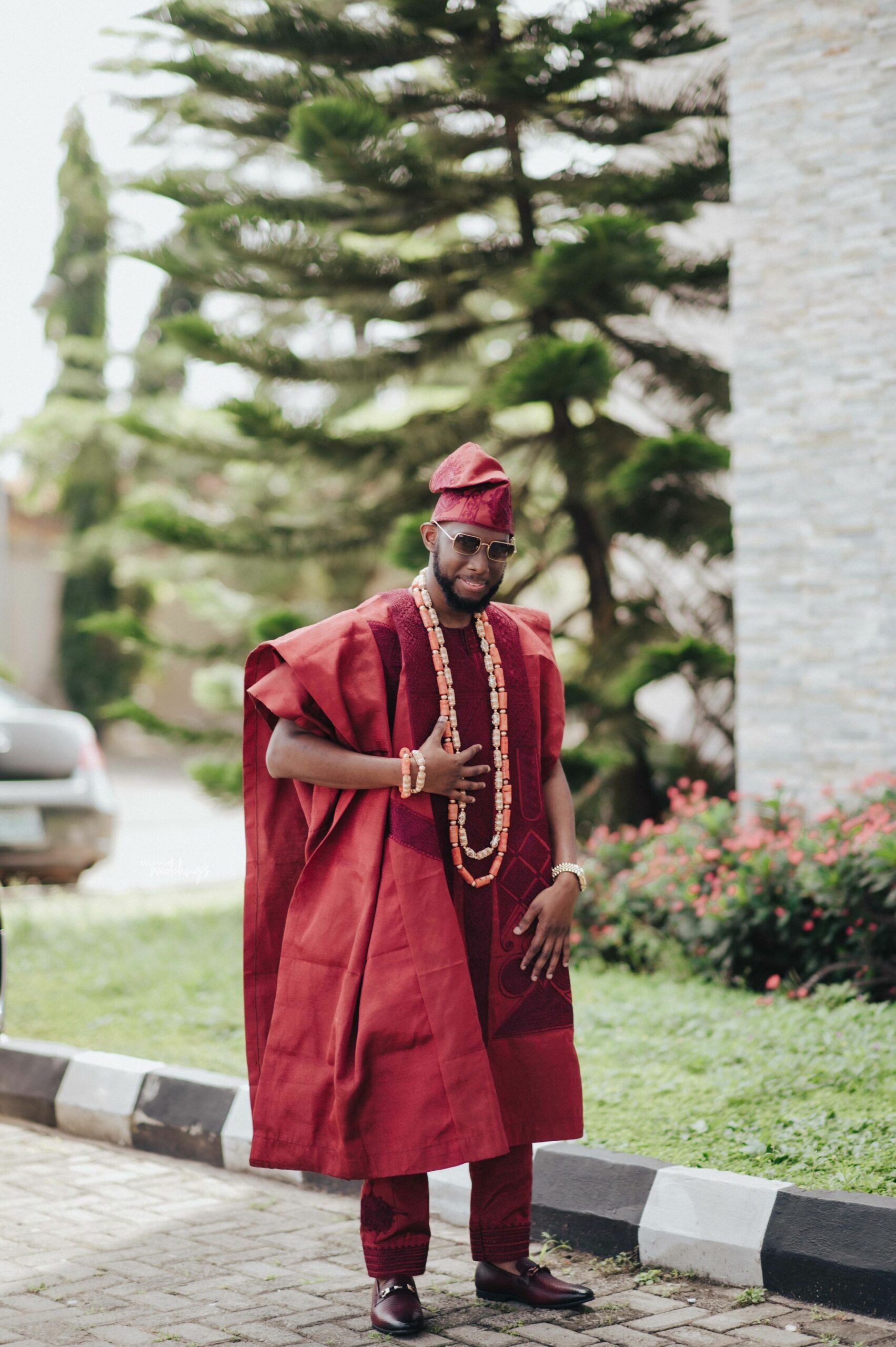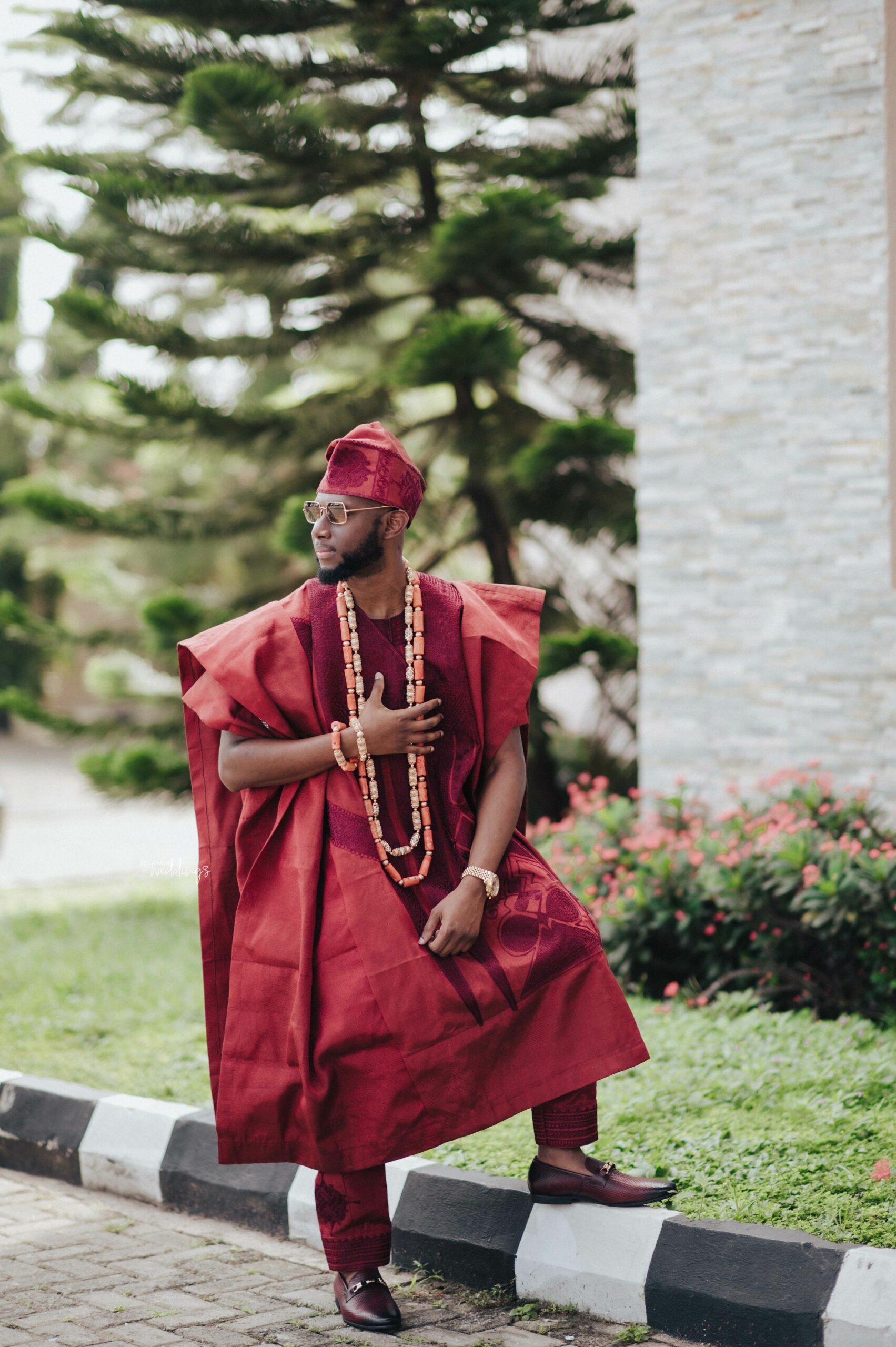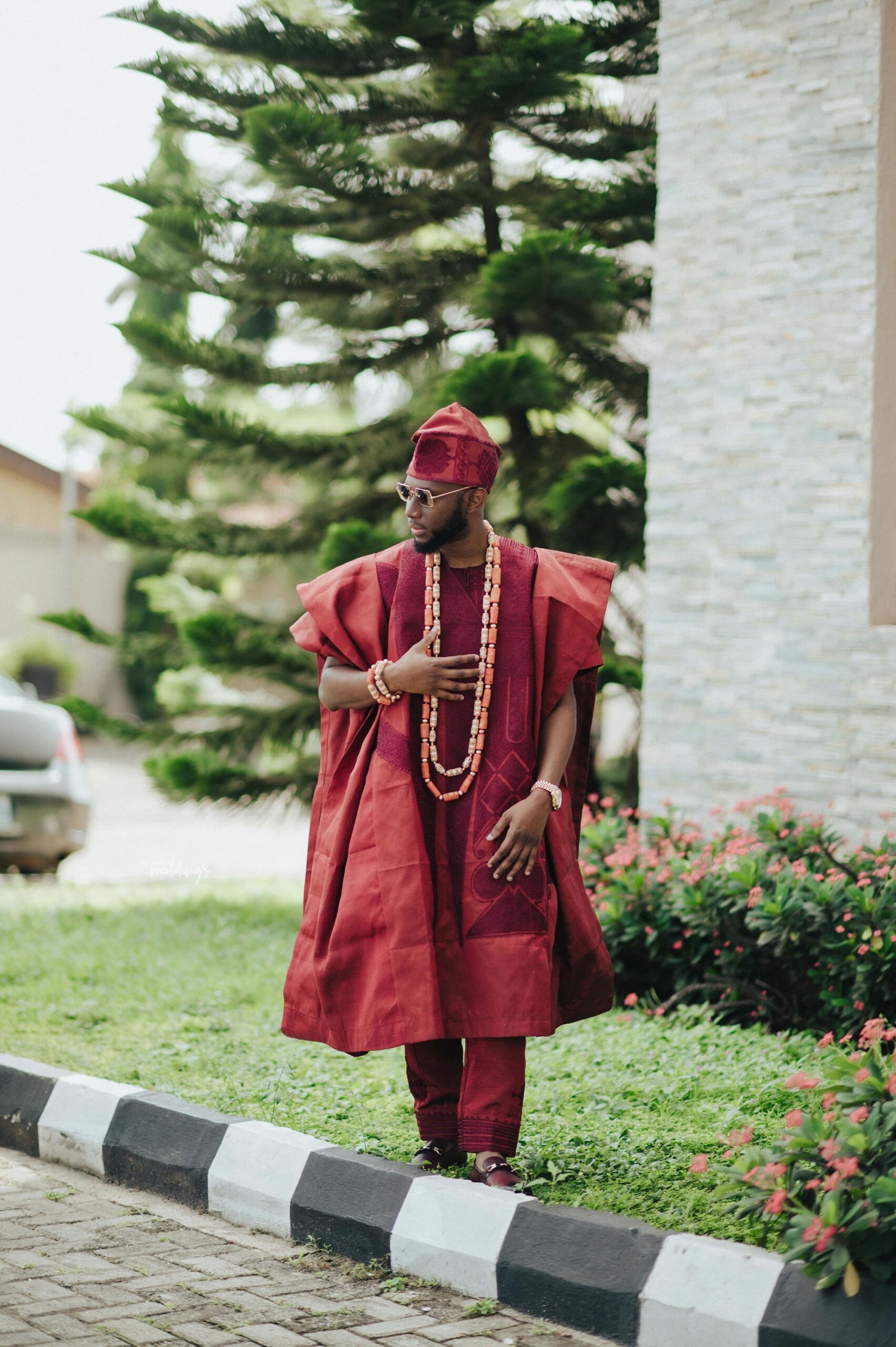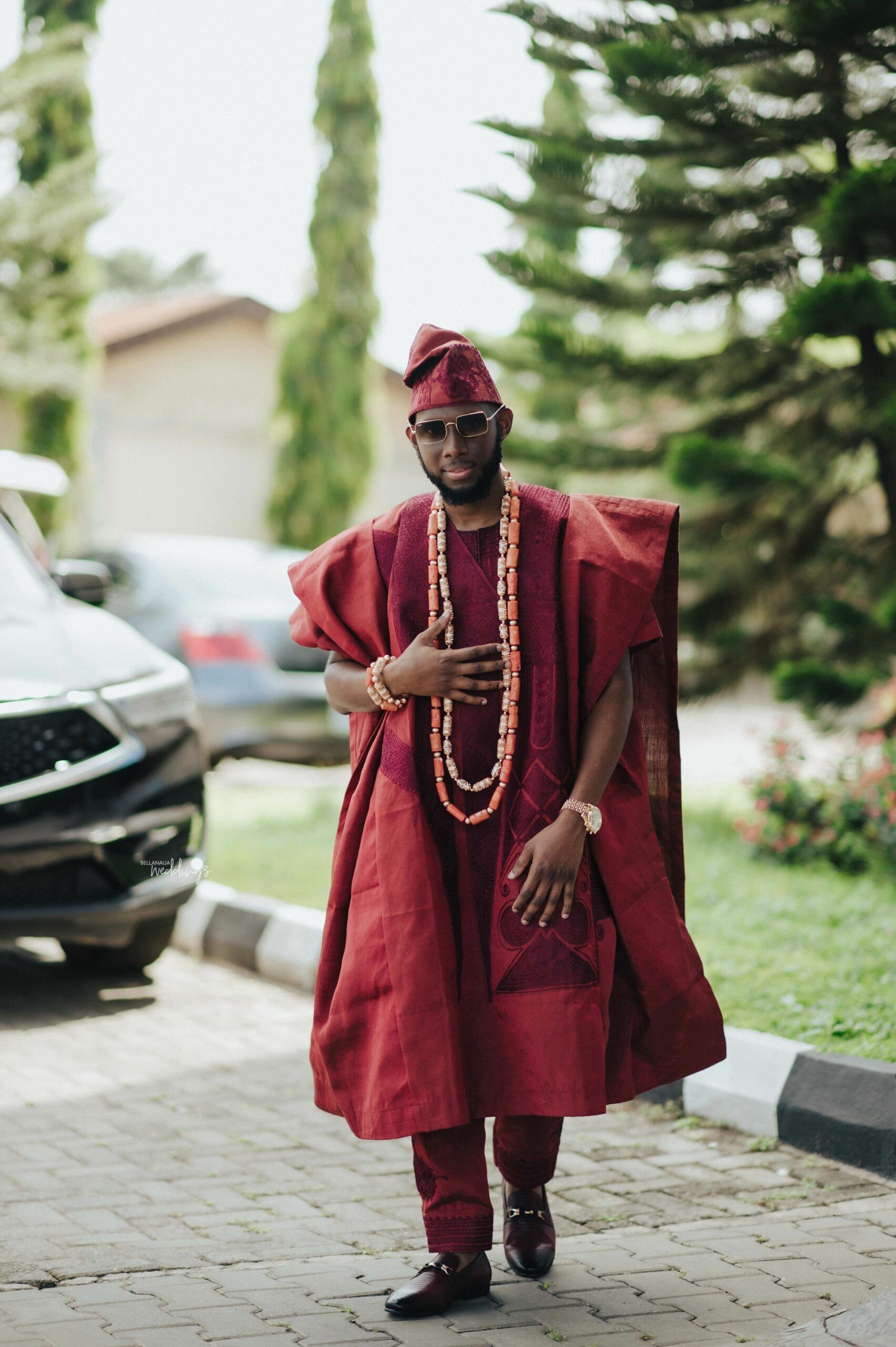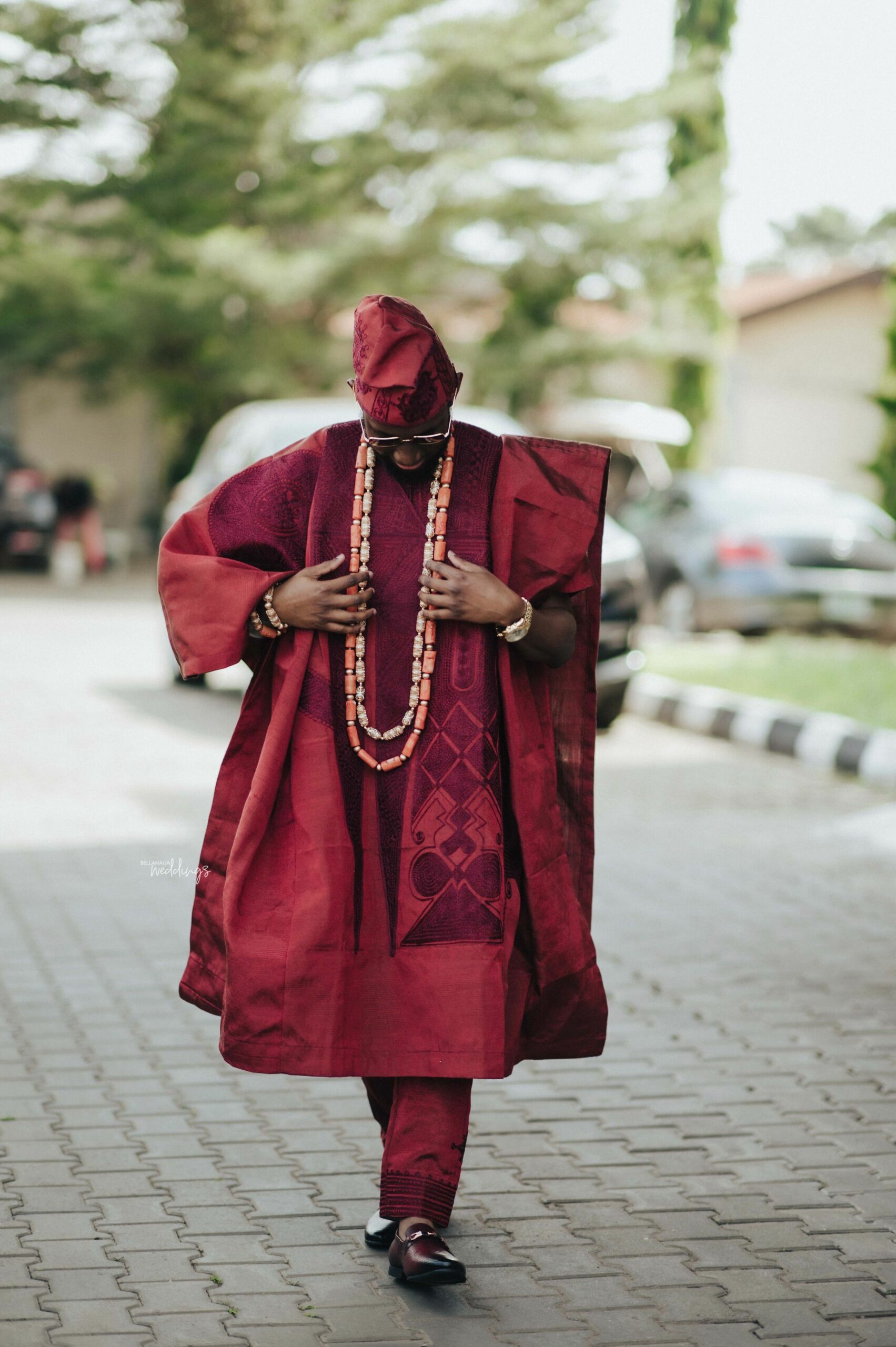 With the best guys!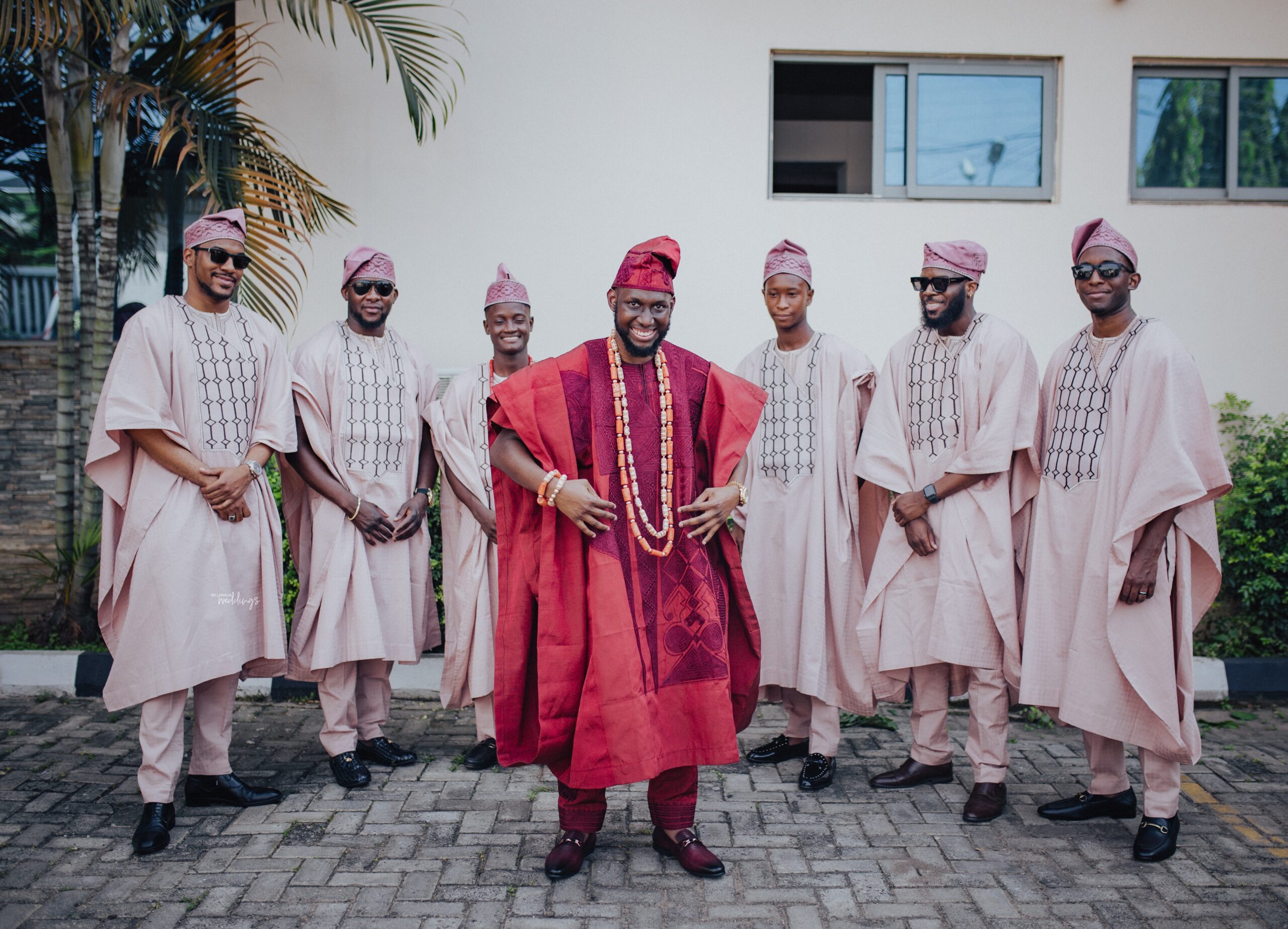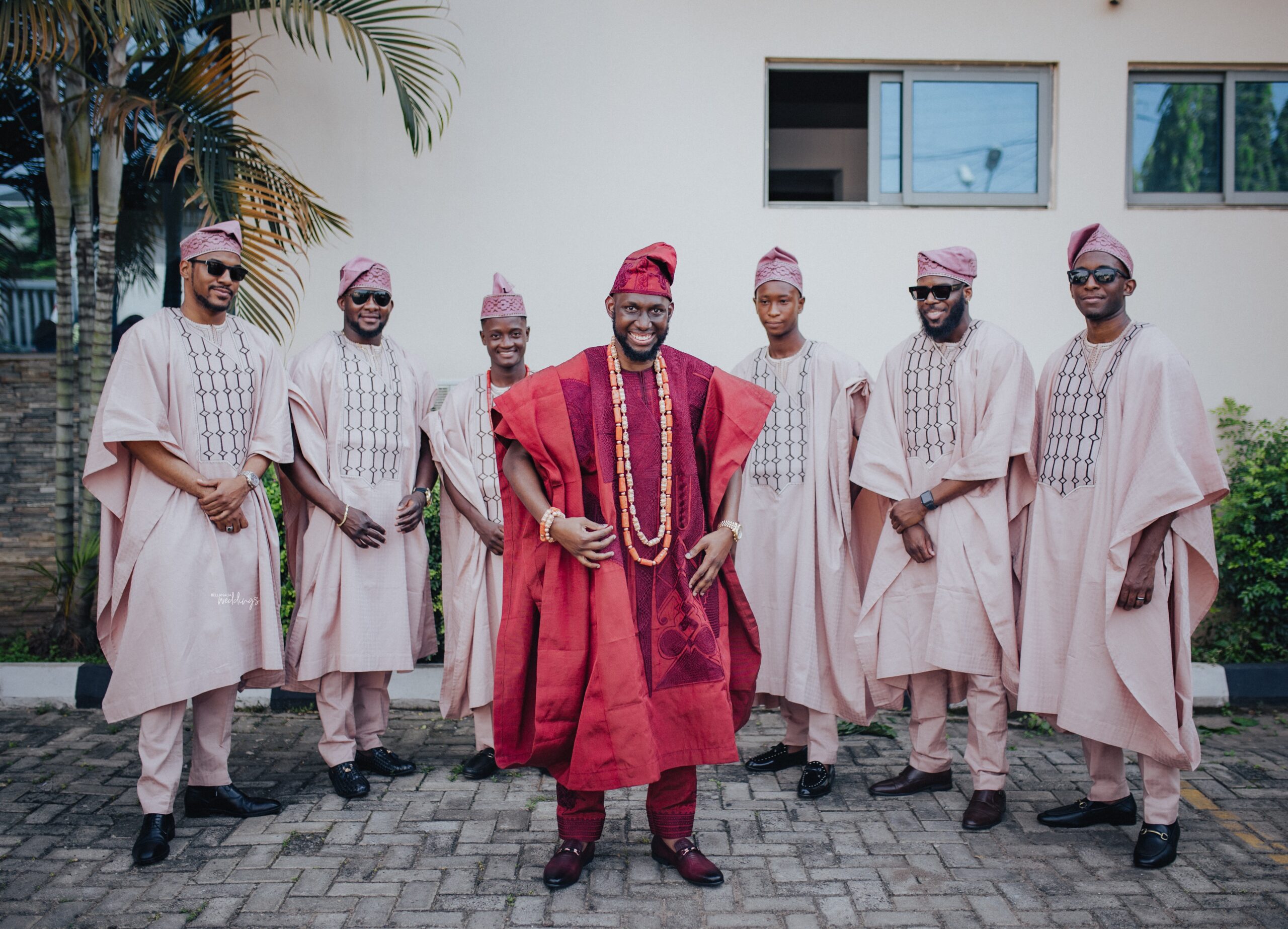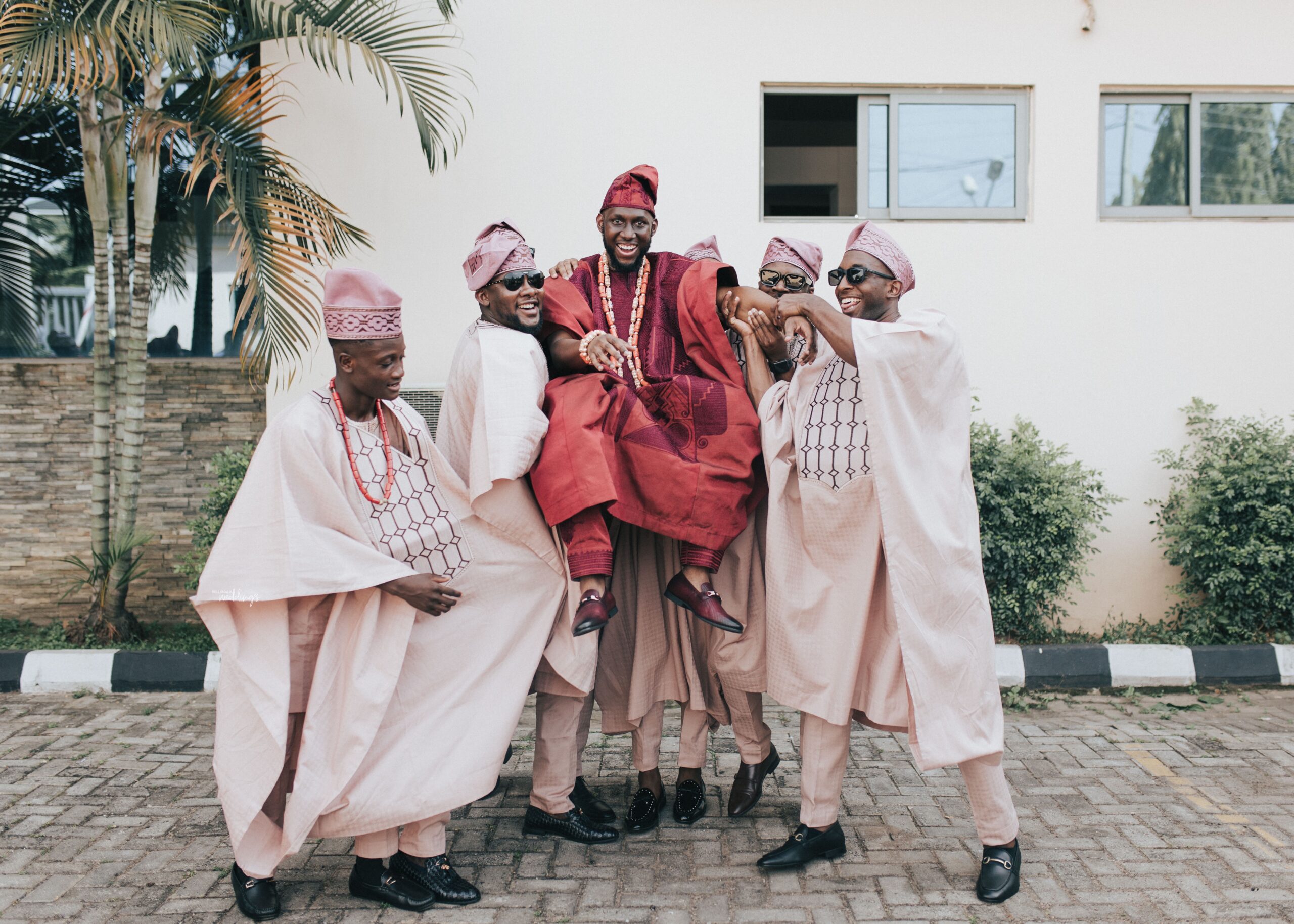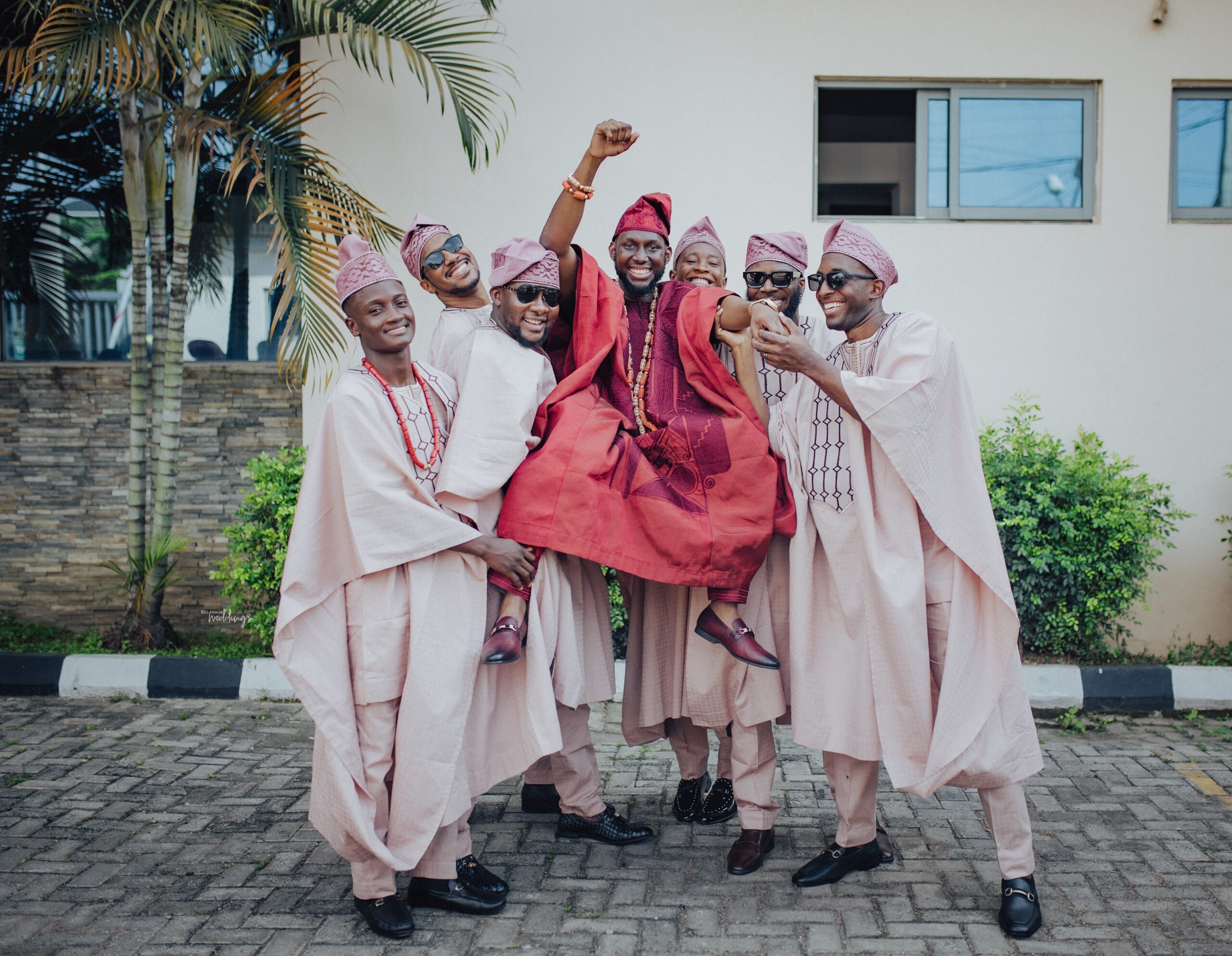 Awww, such a cute couple!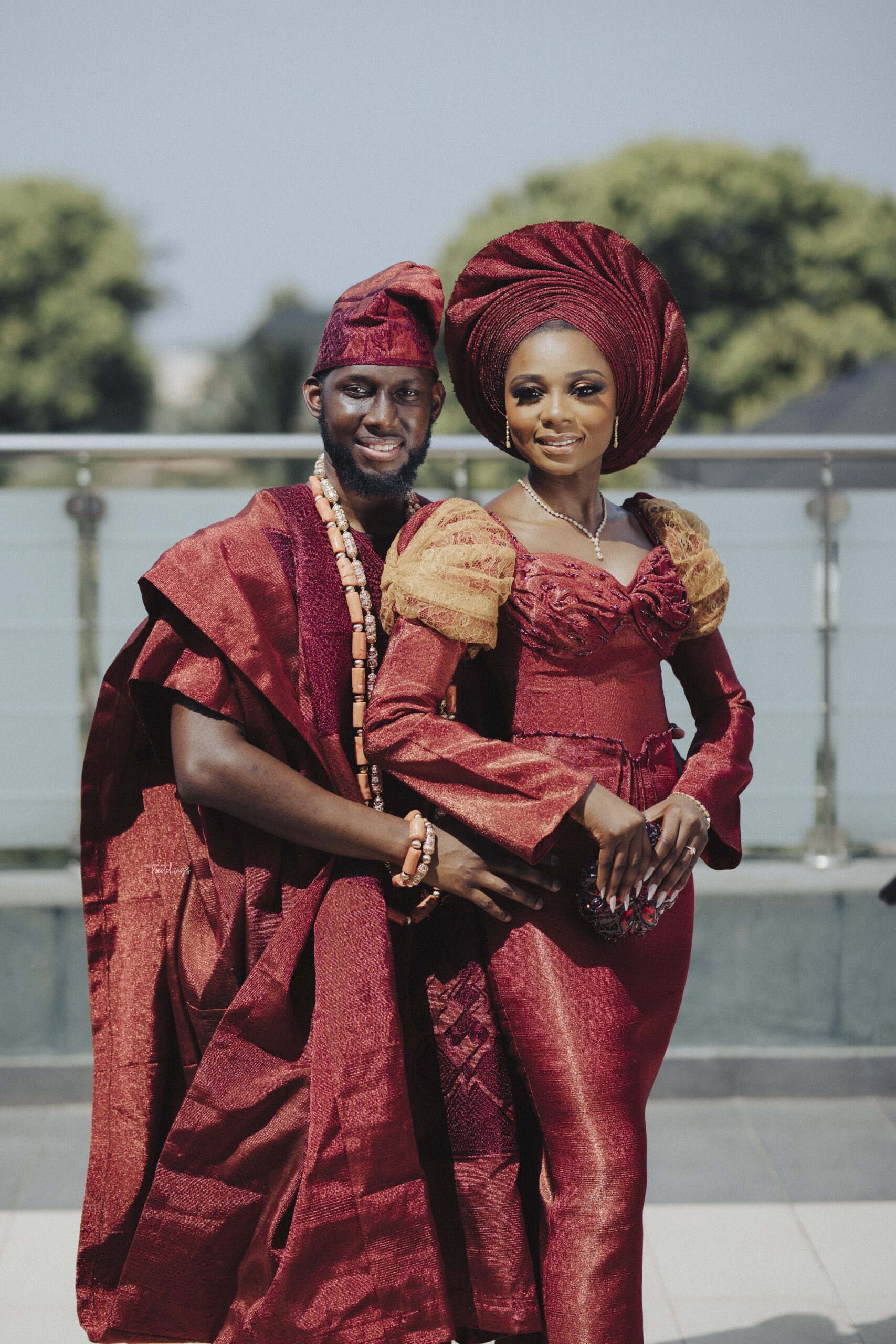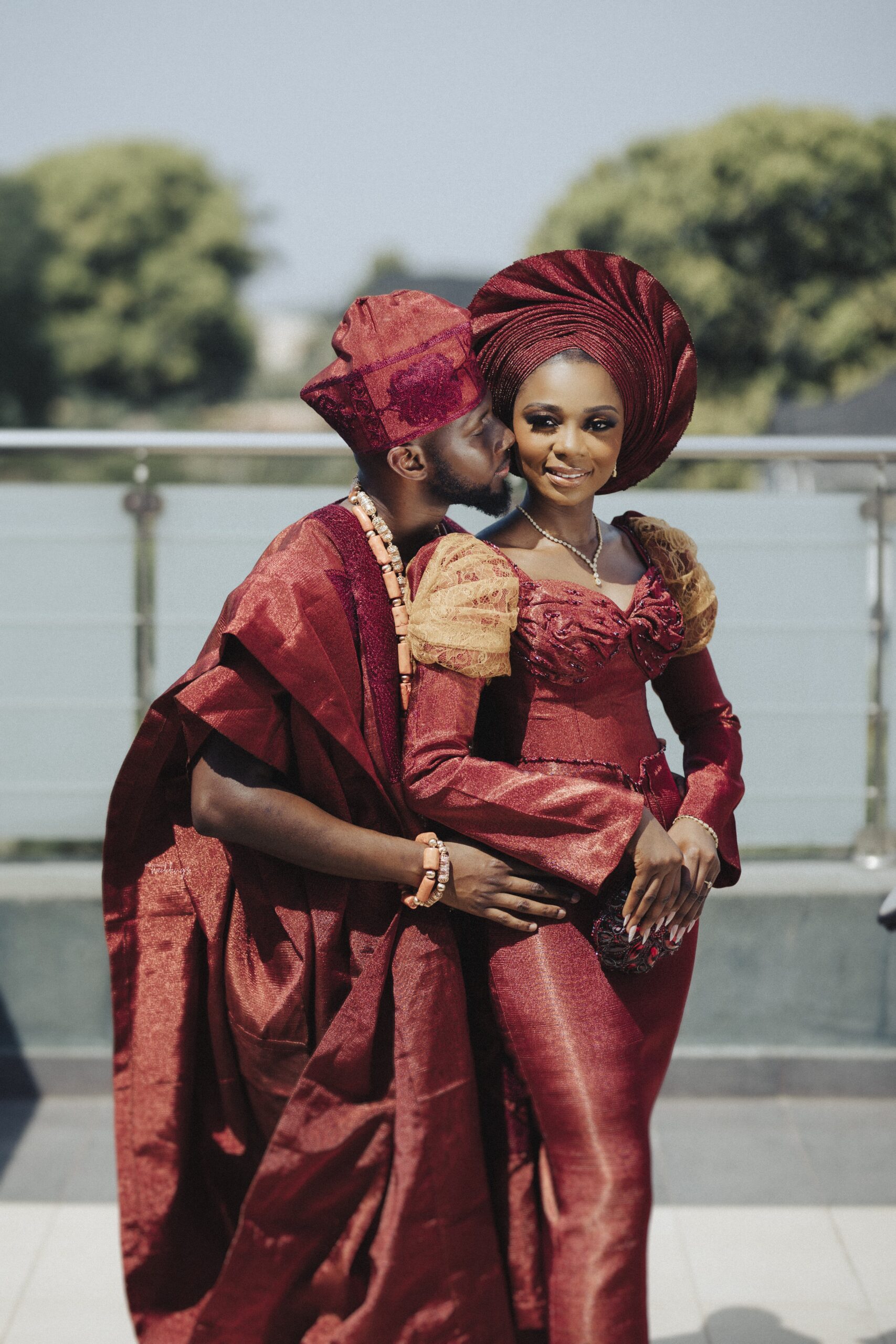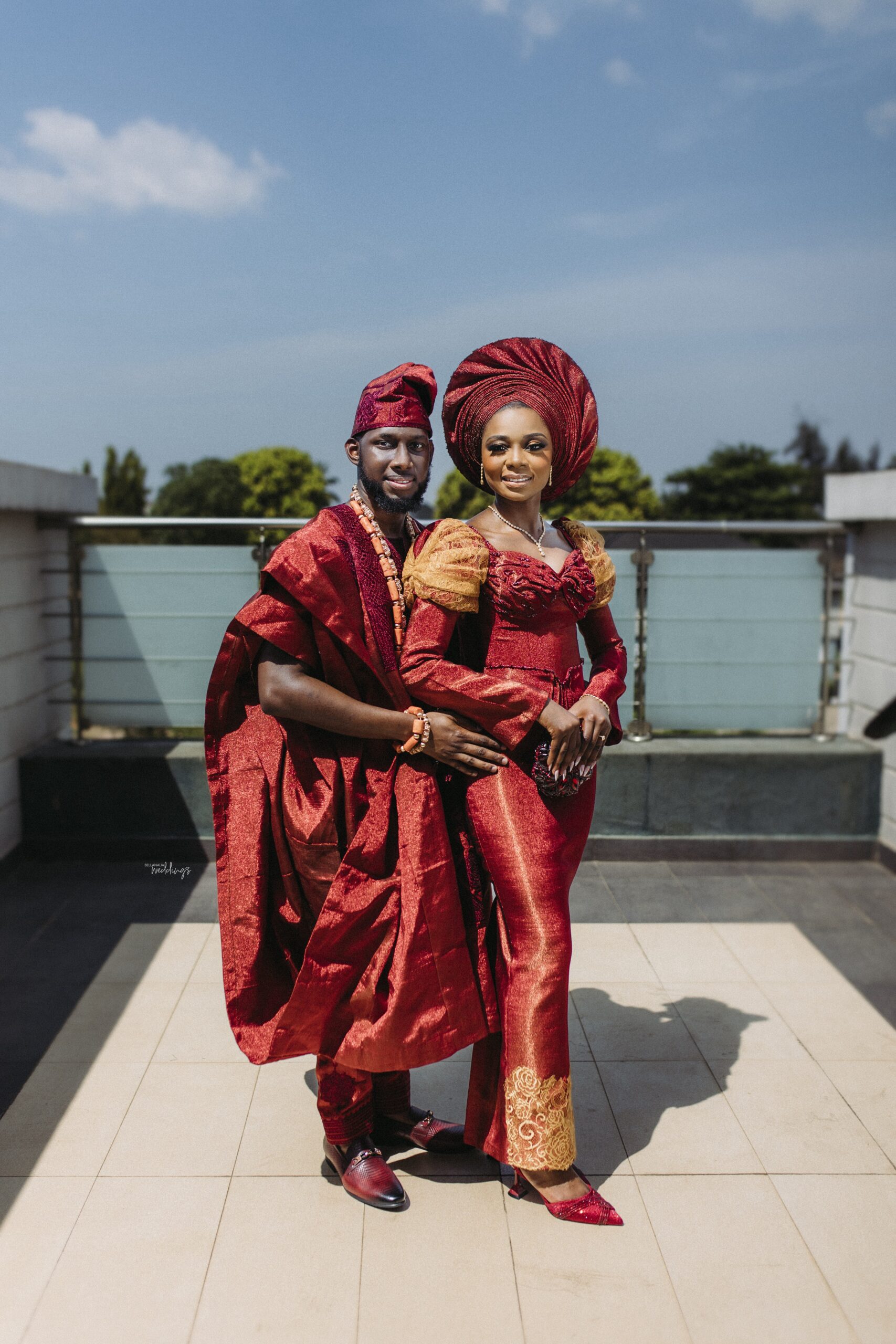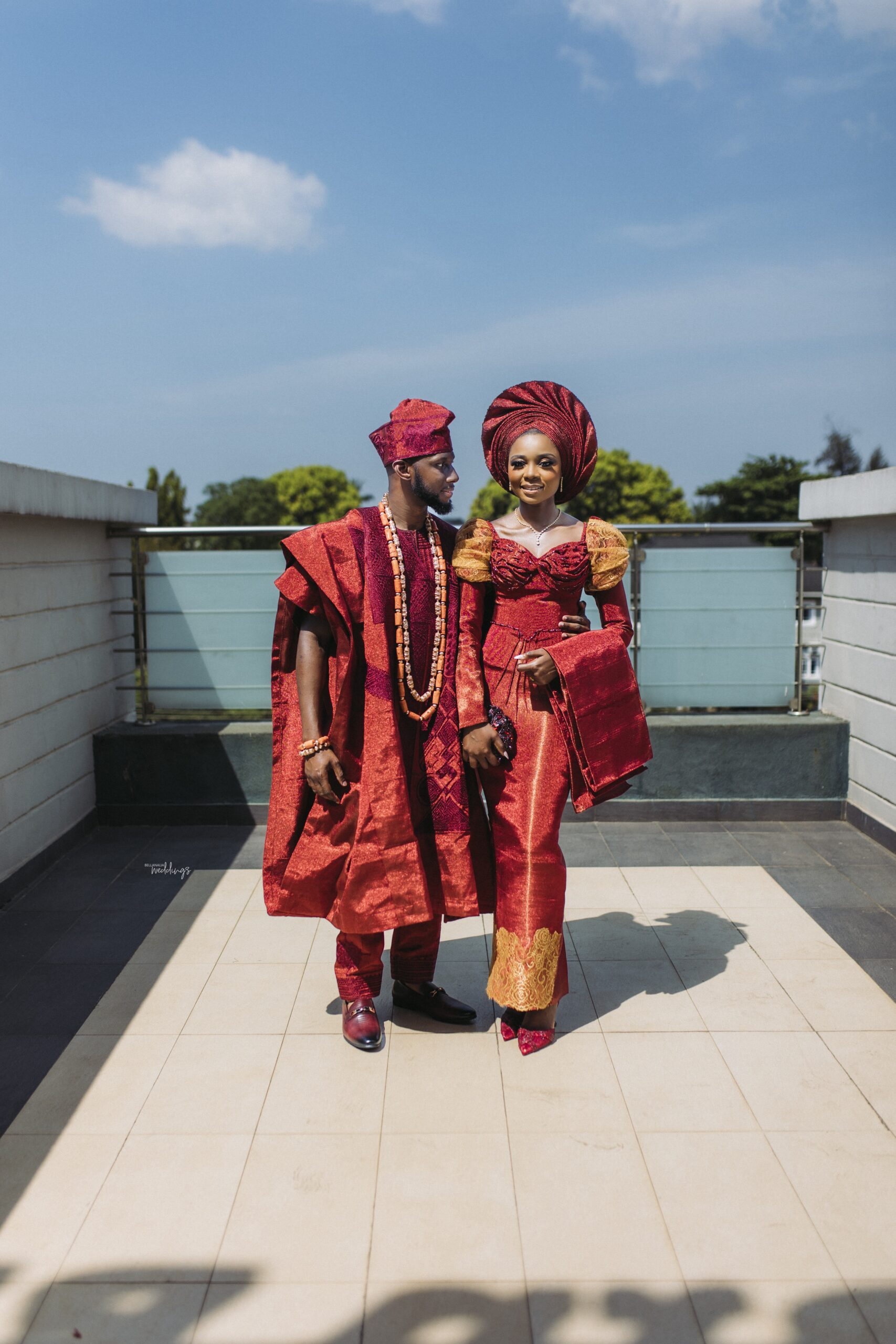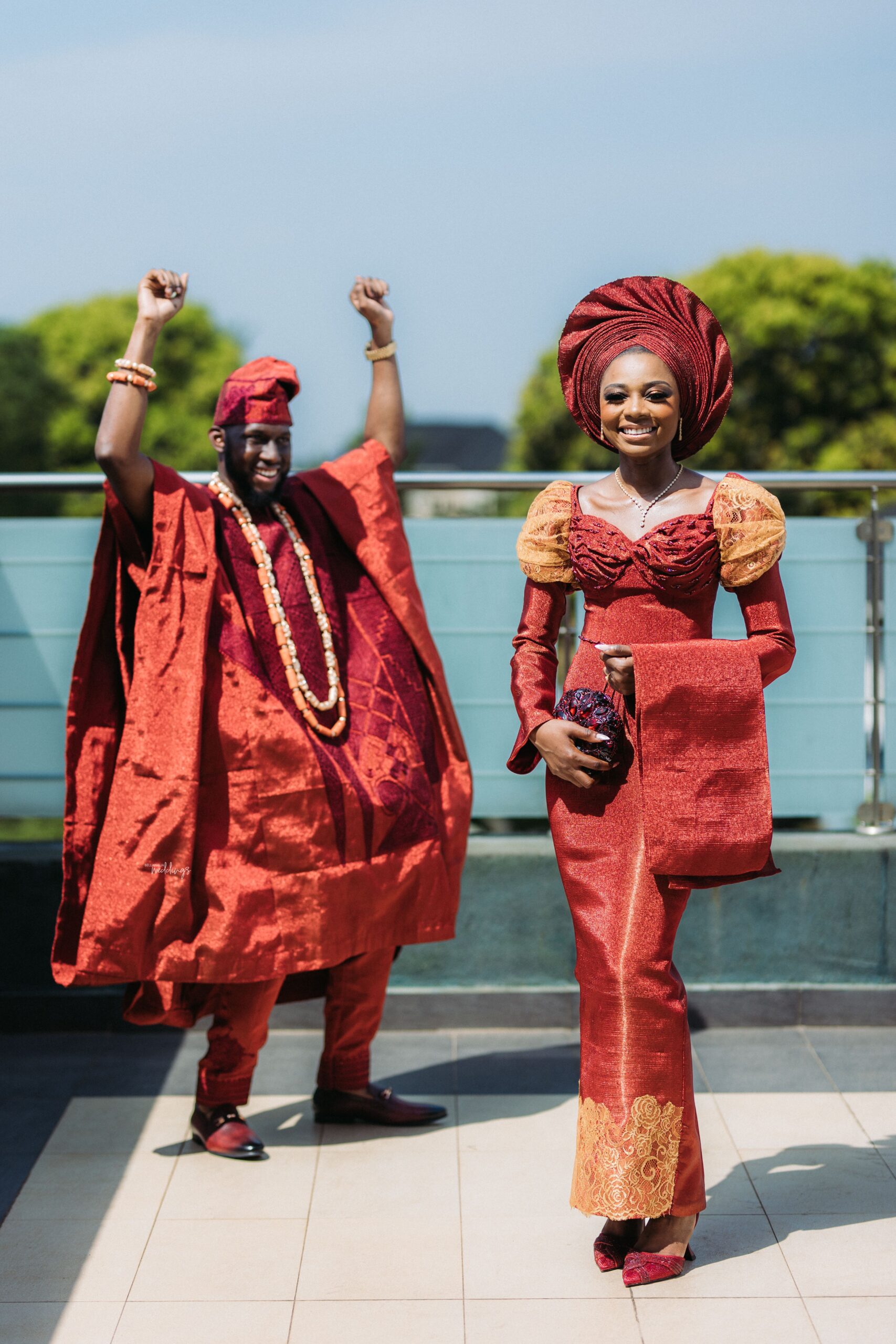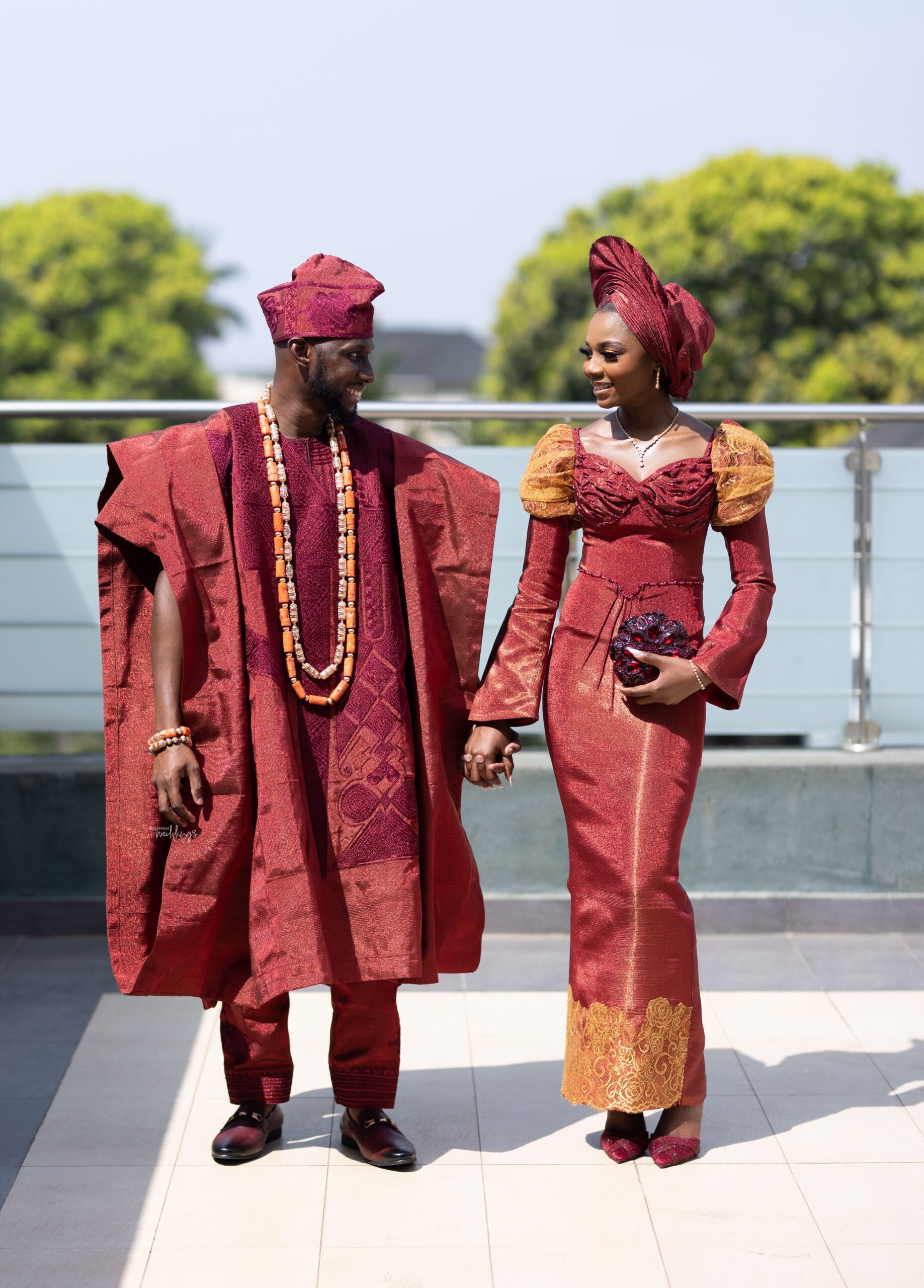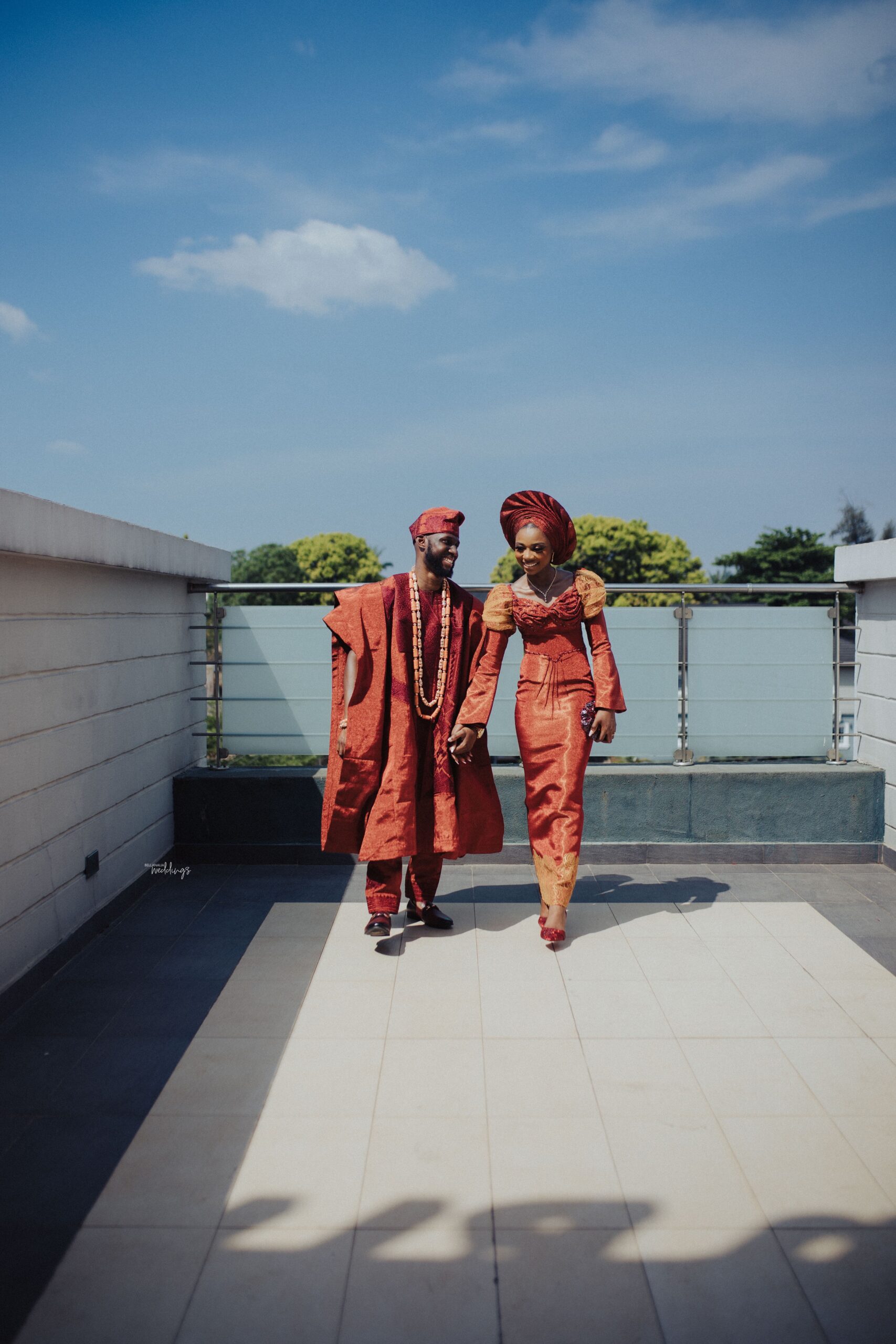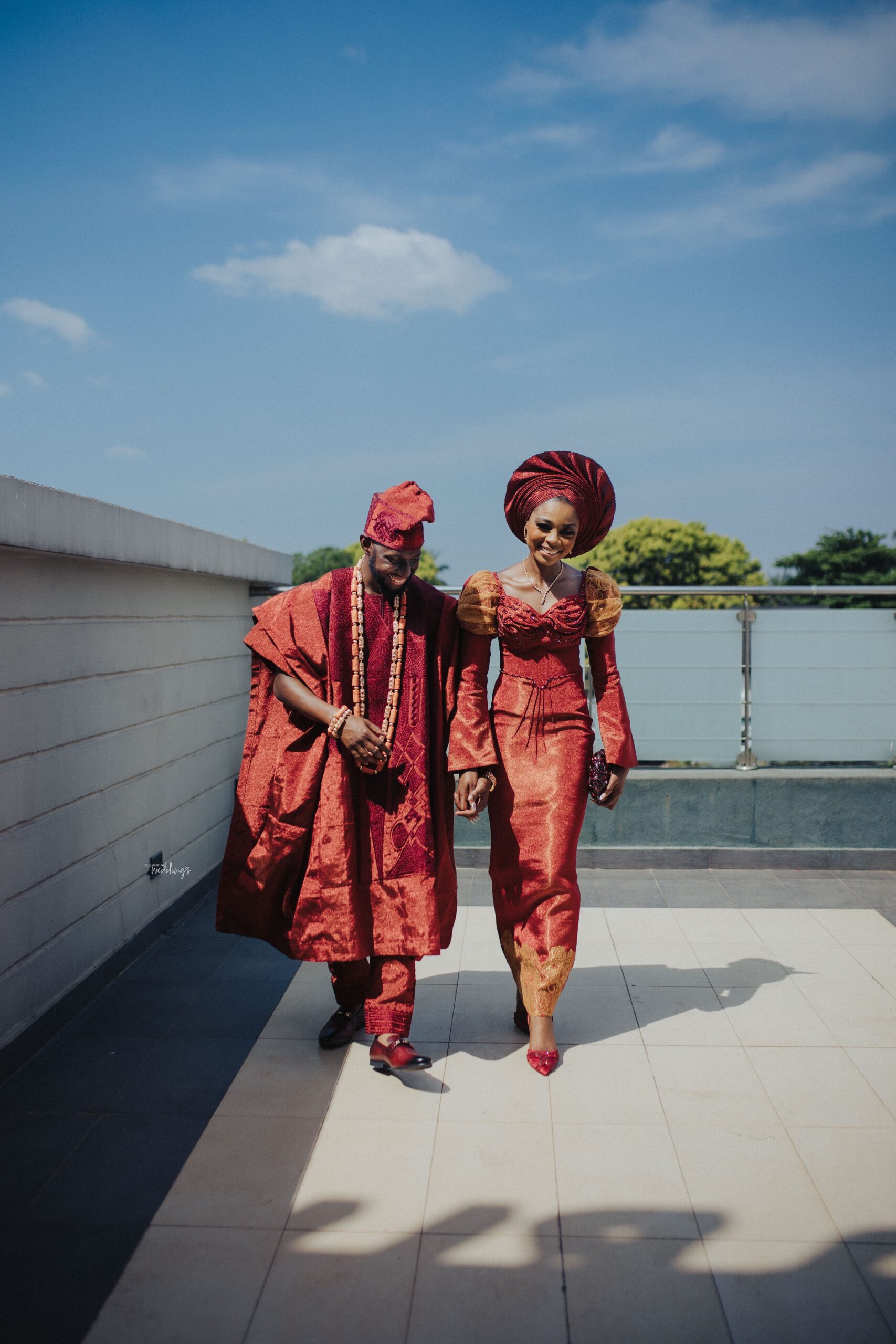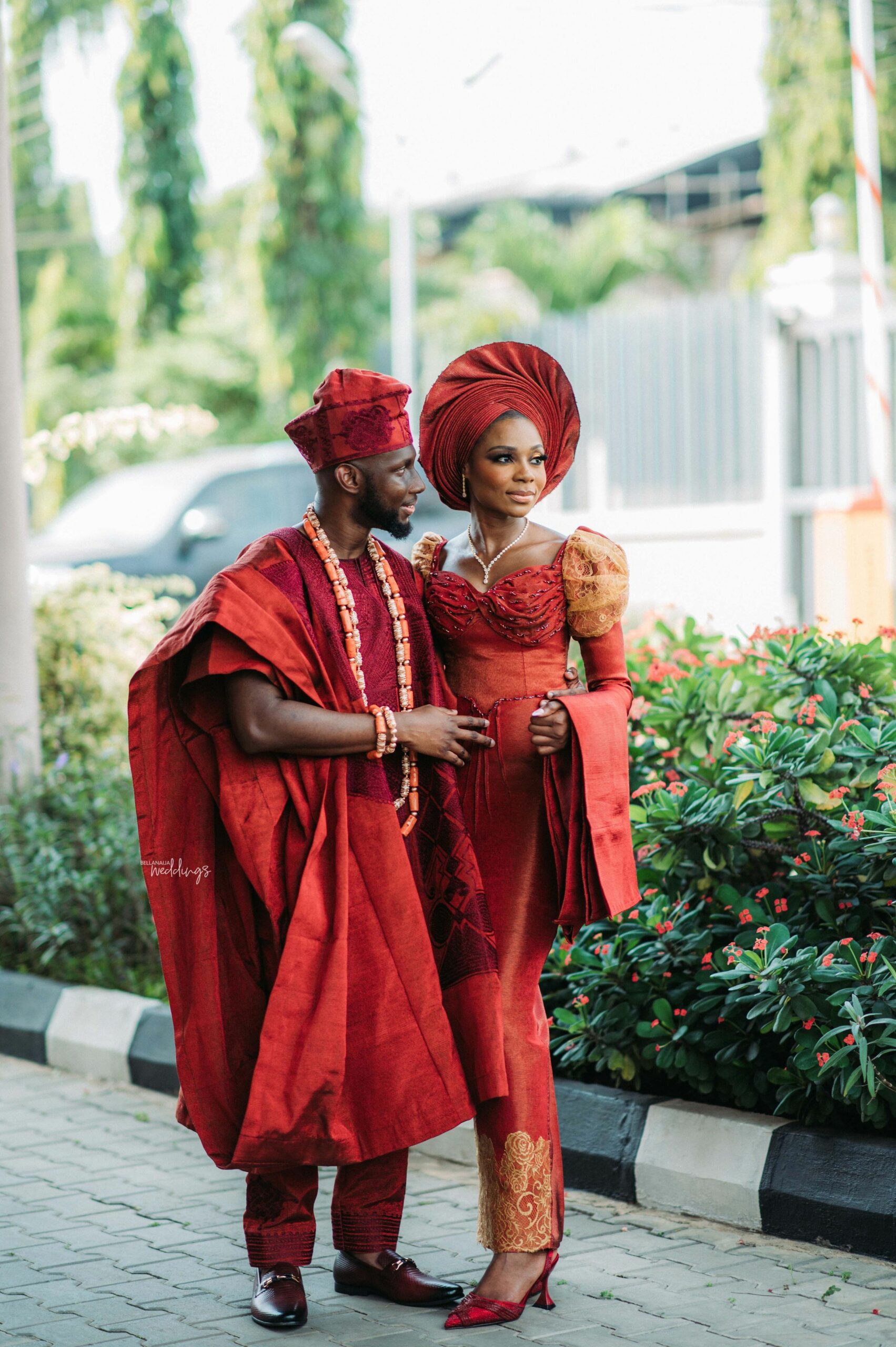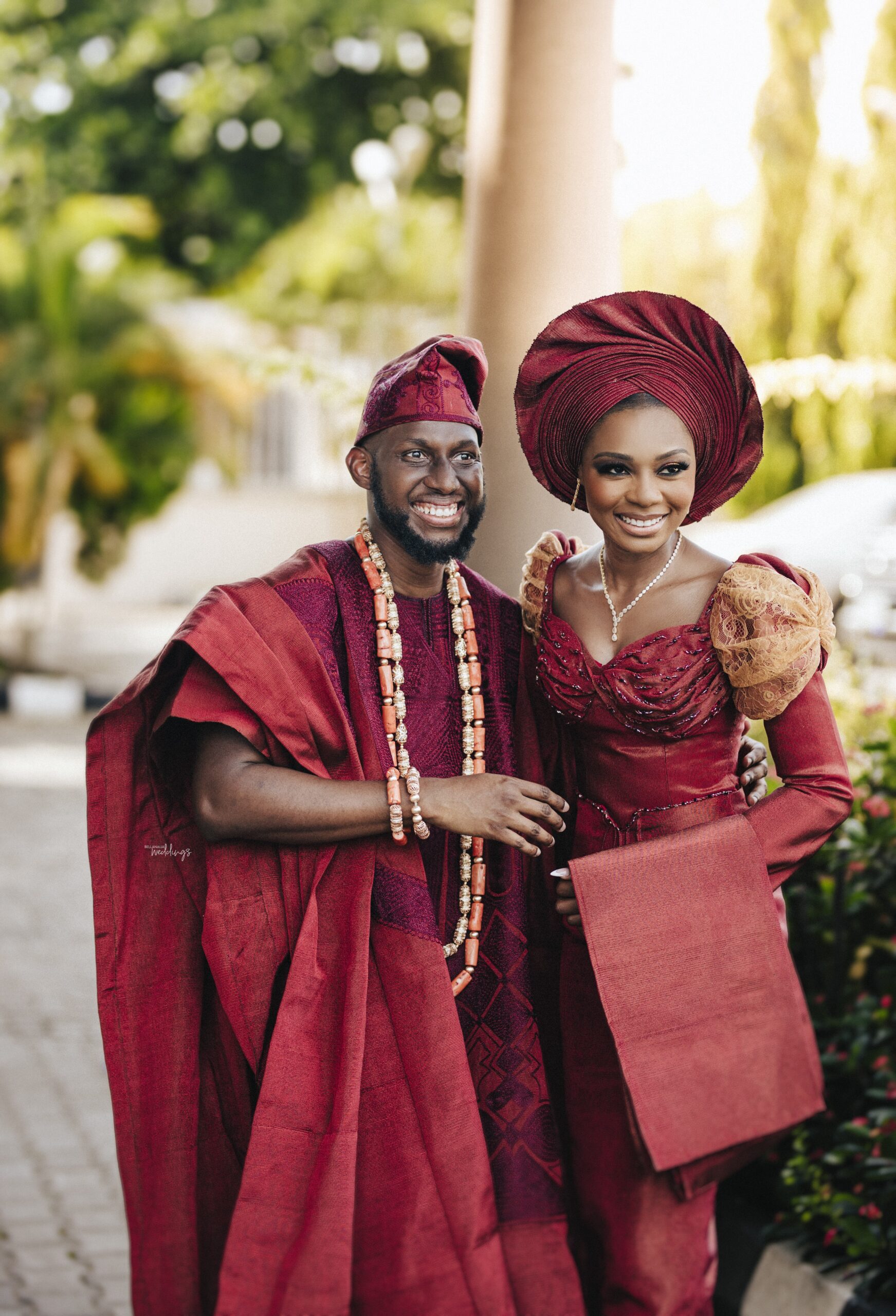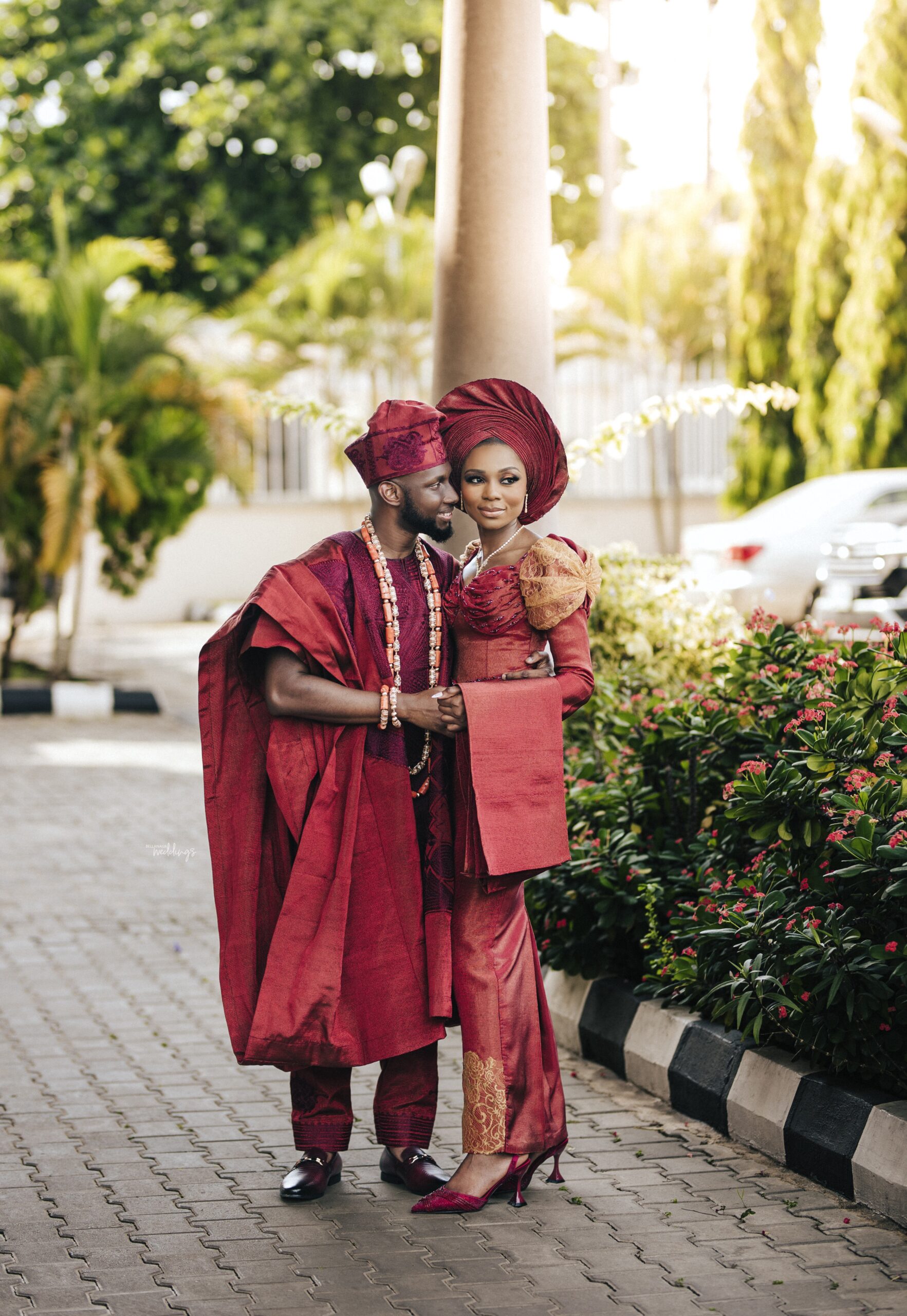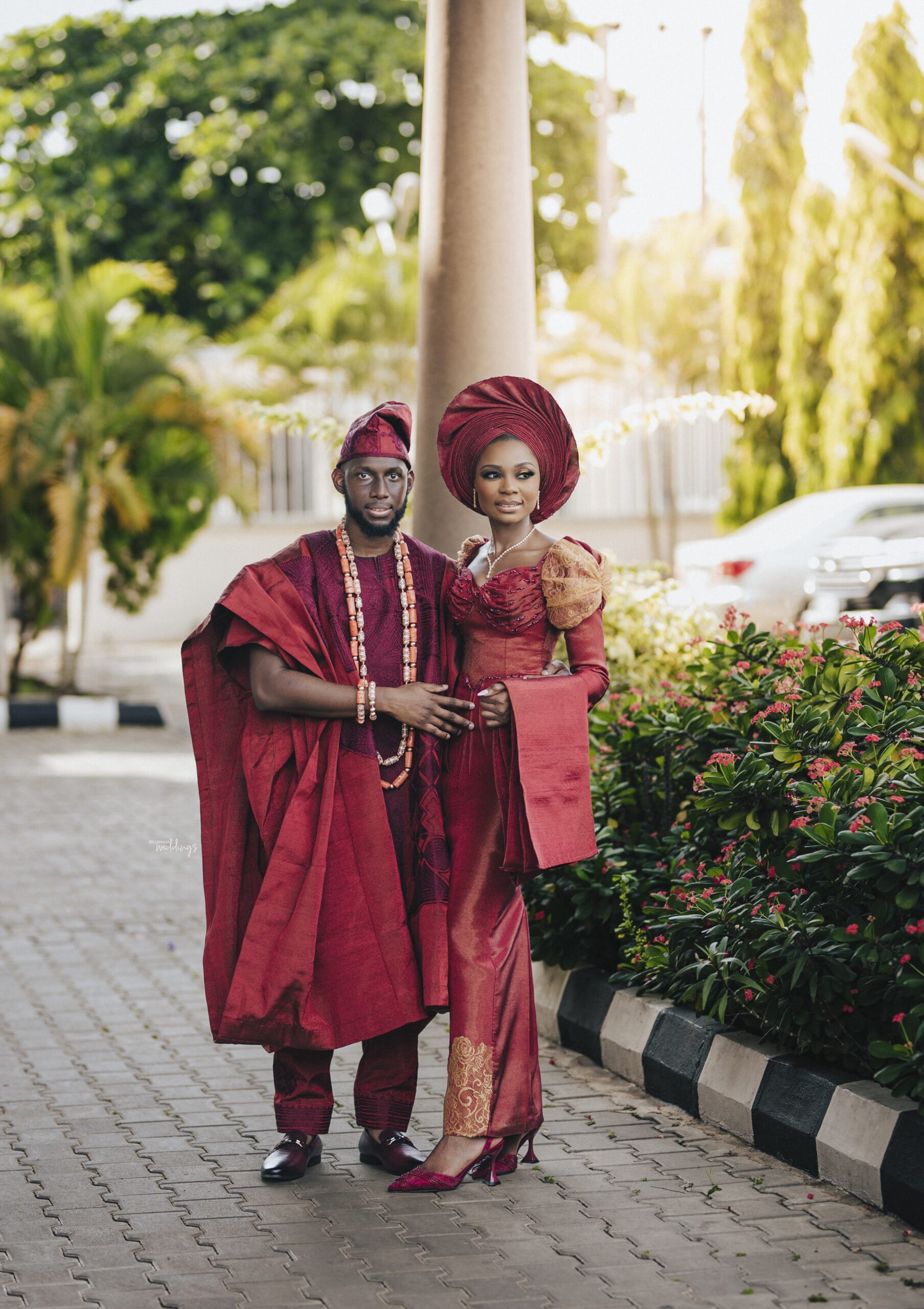 With the best squad!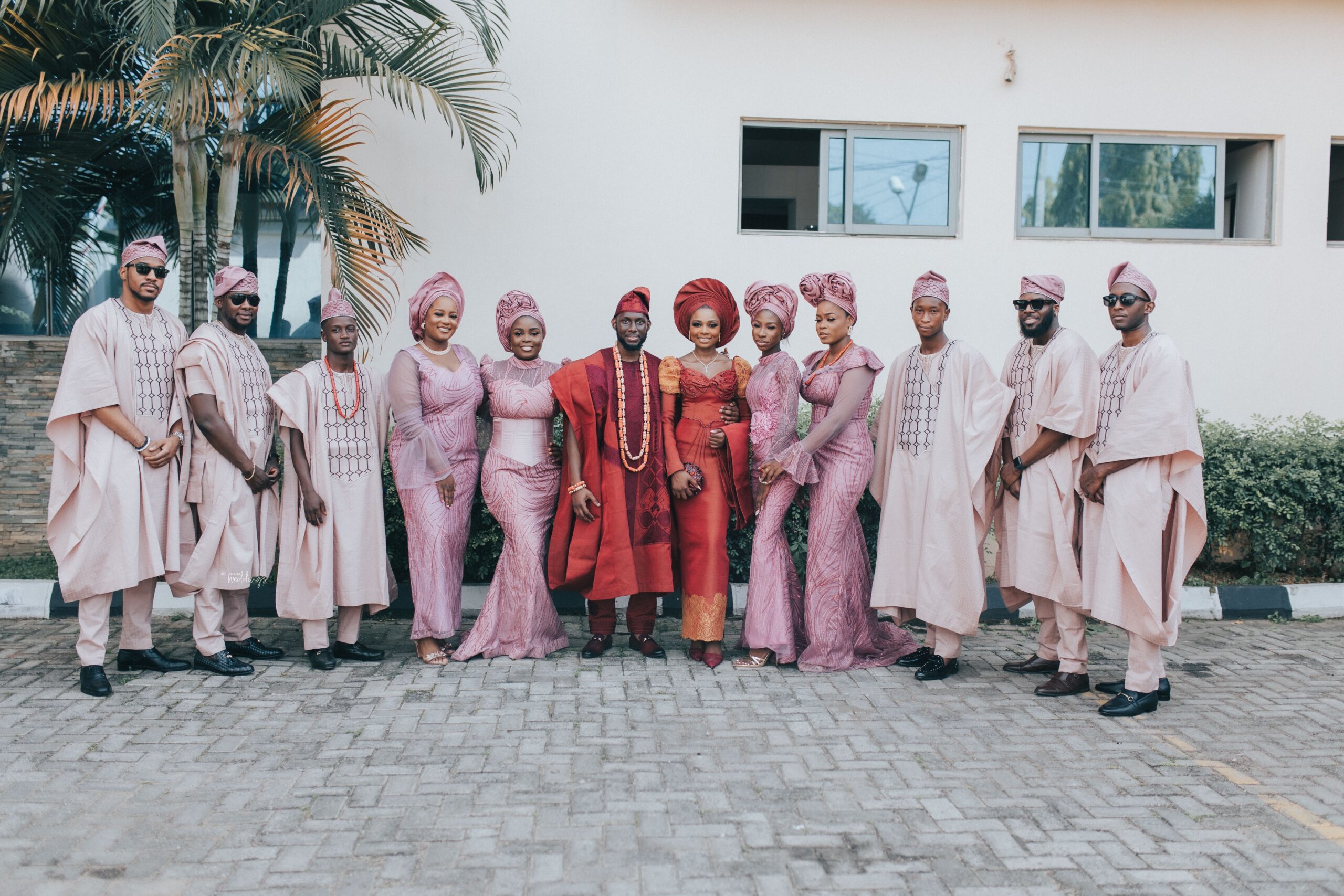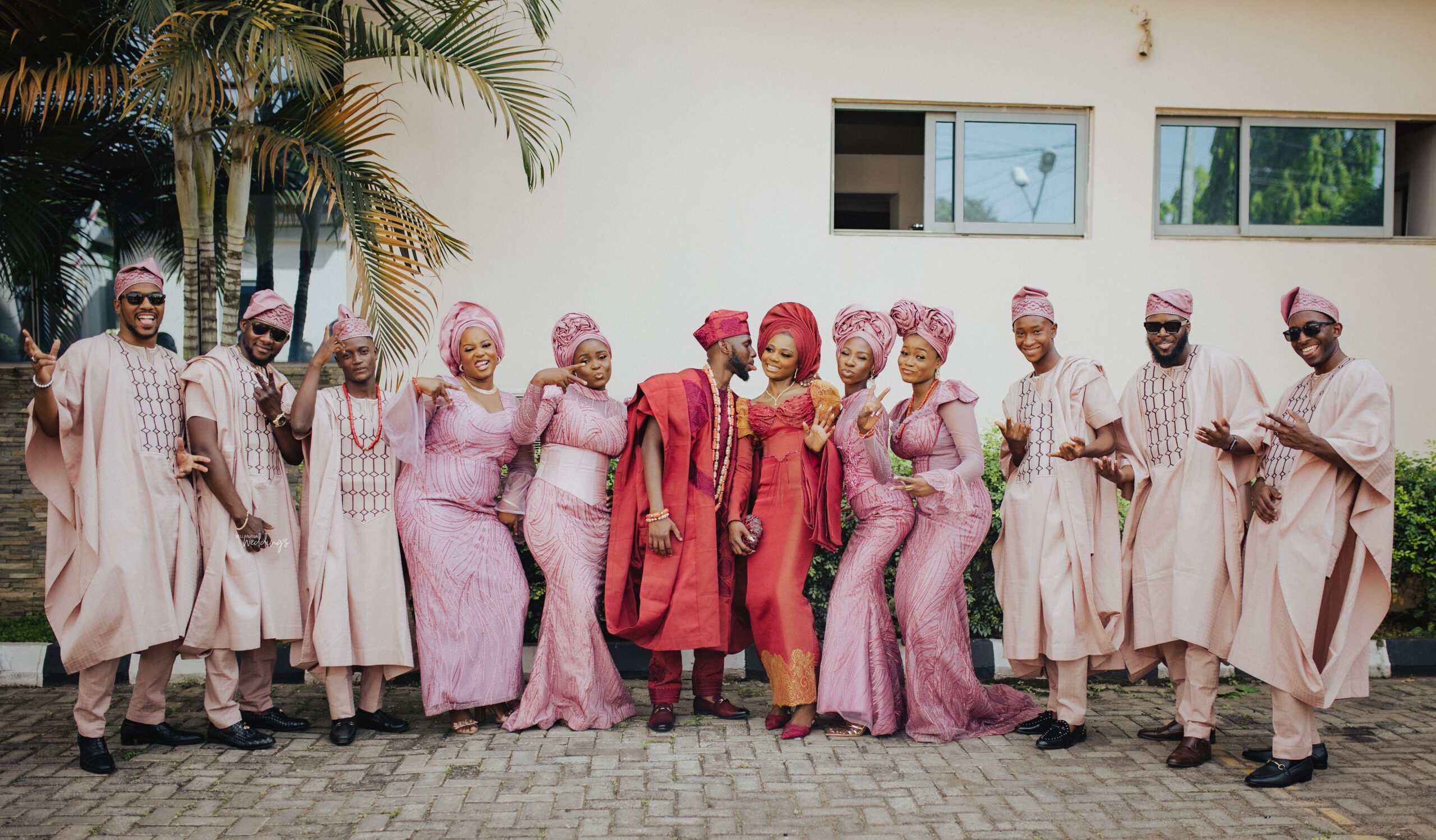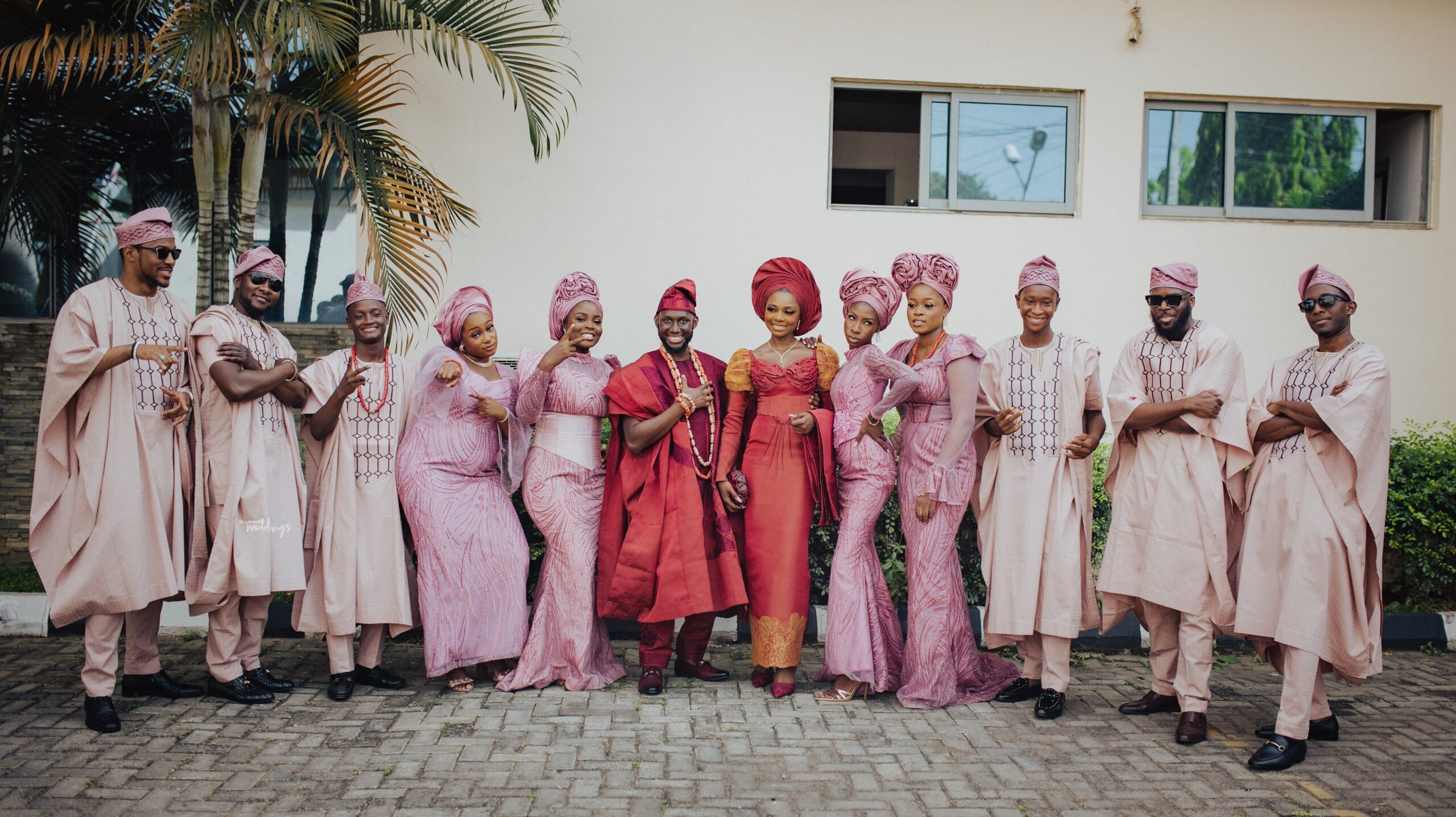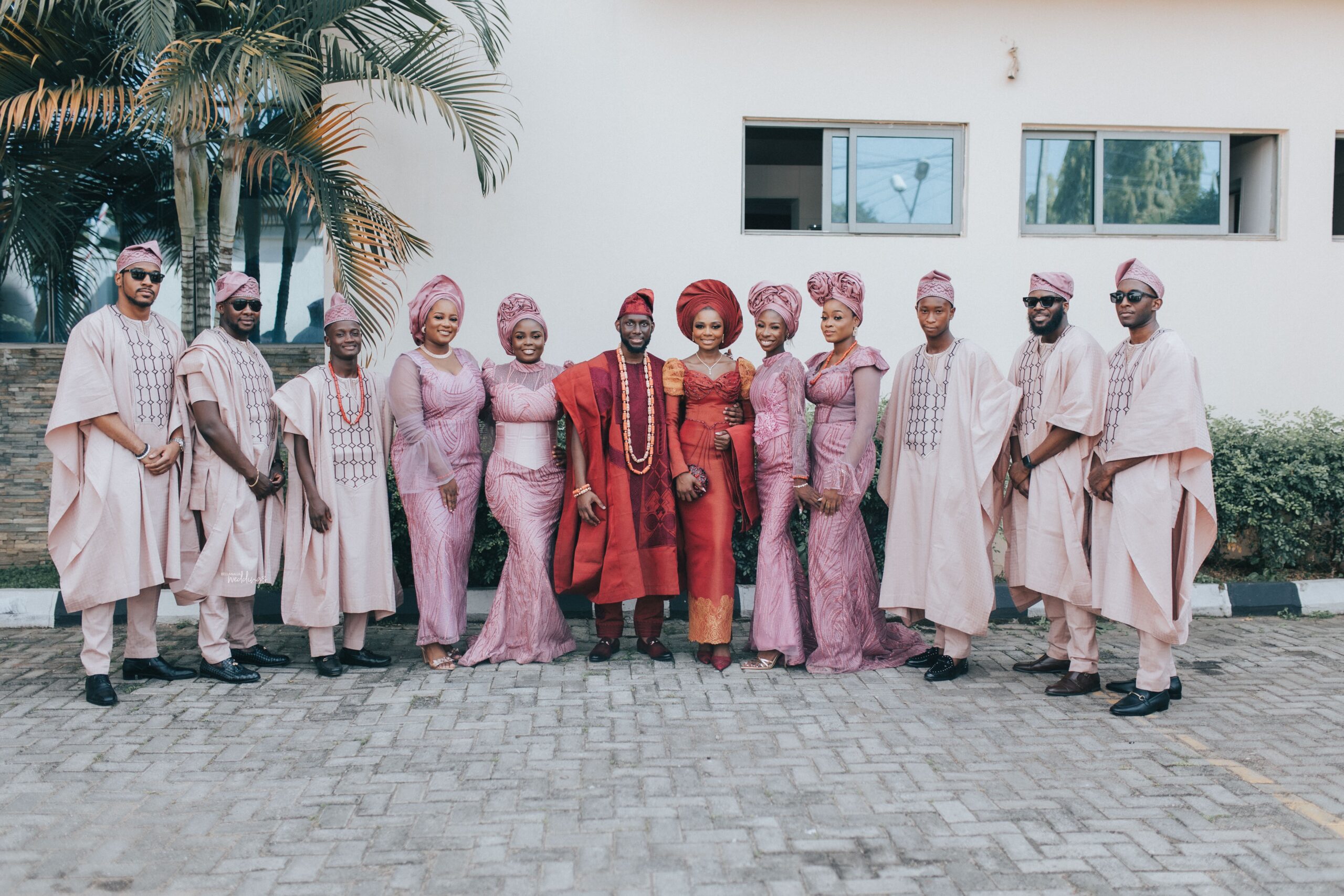 Let's take in the beauty of the dreamy decor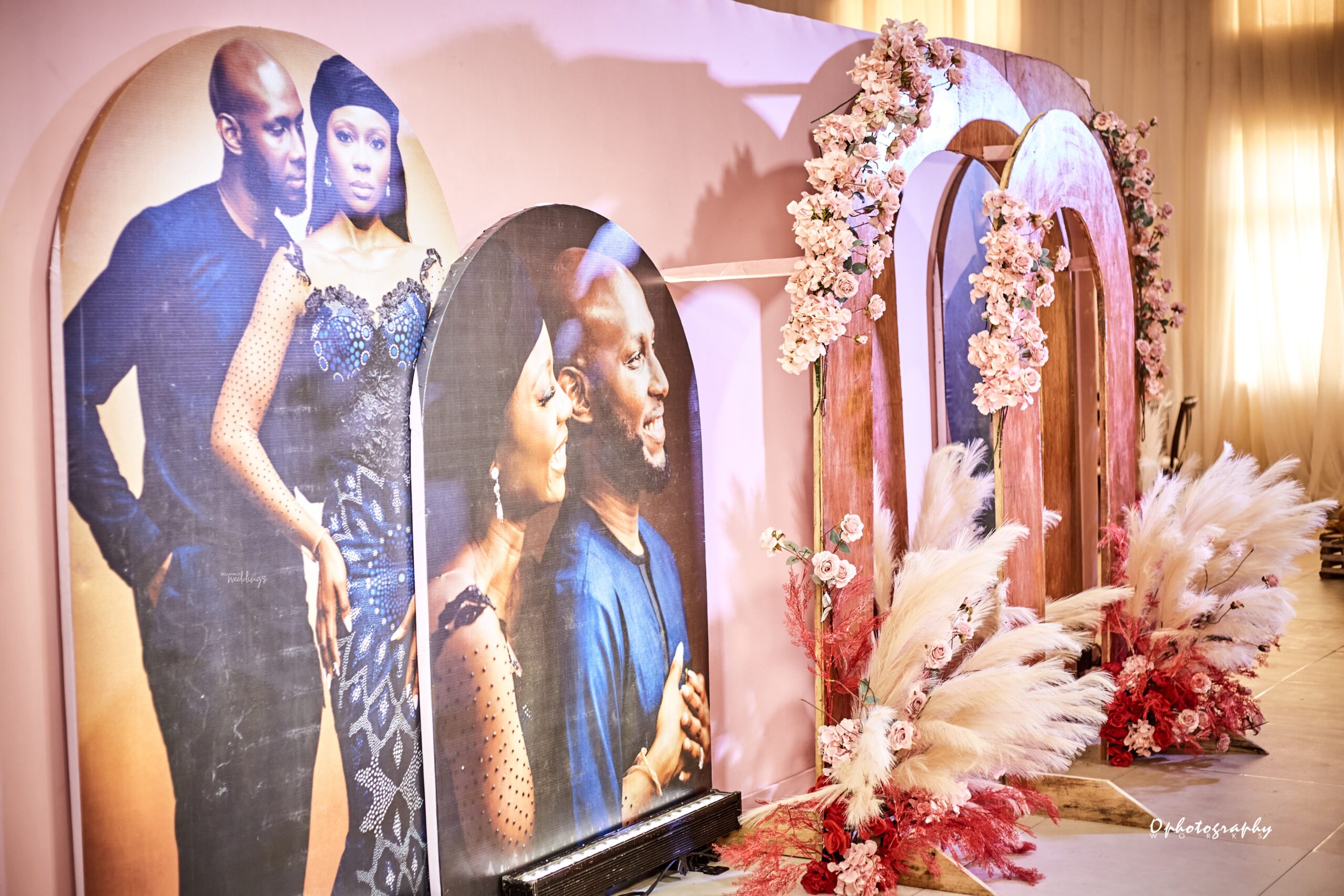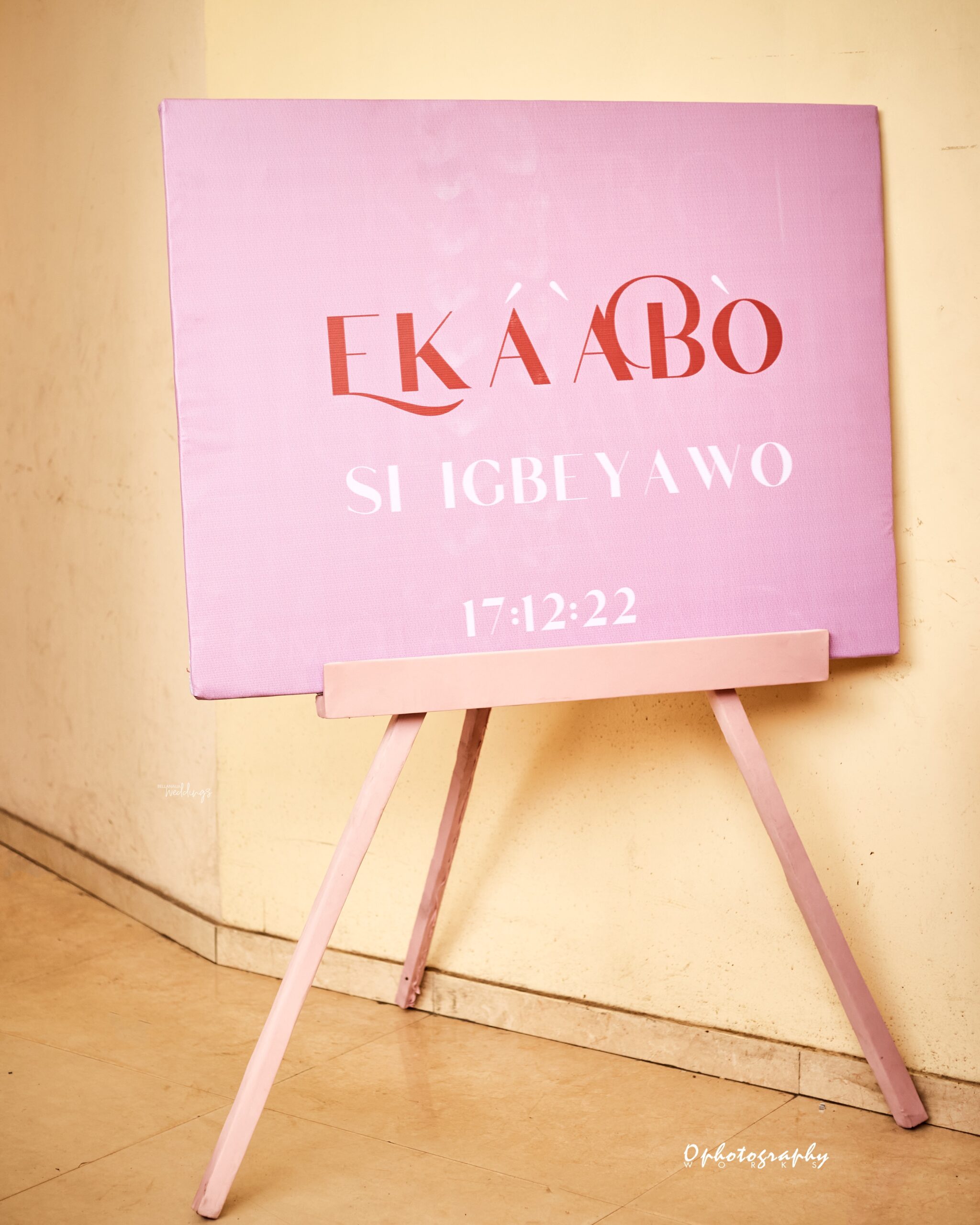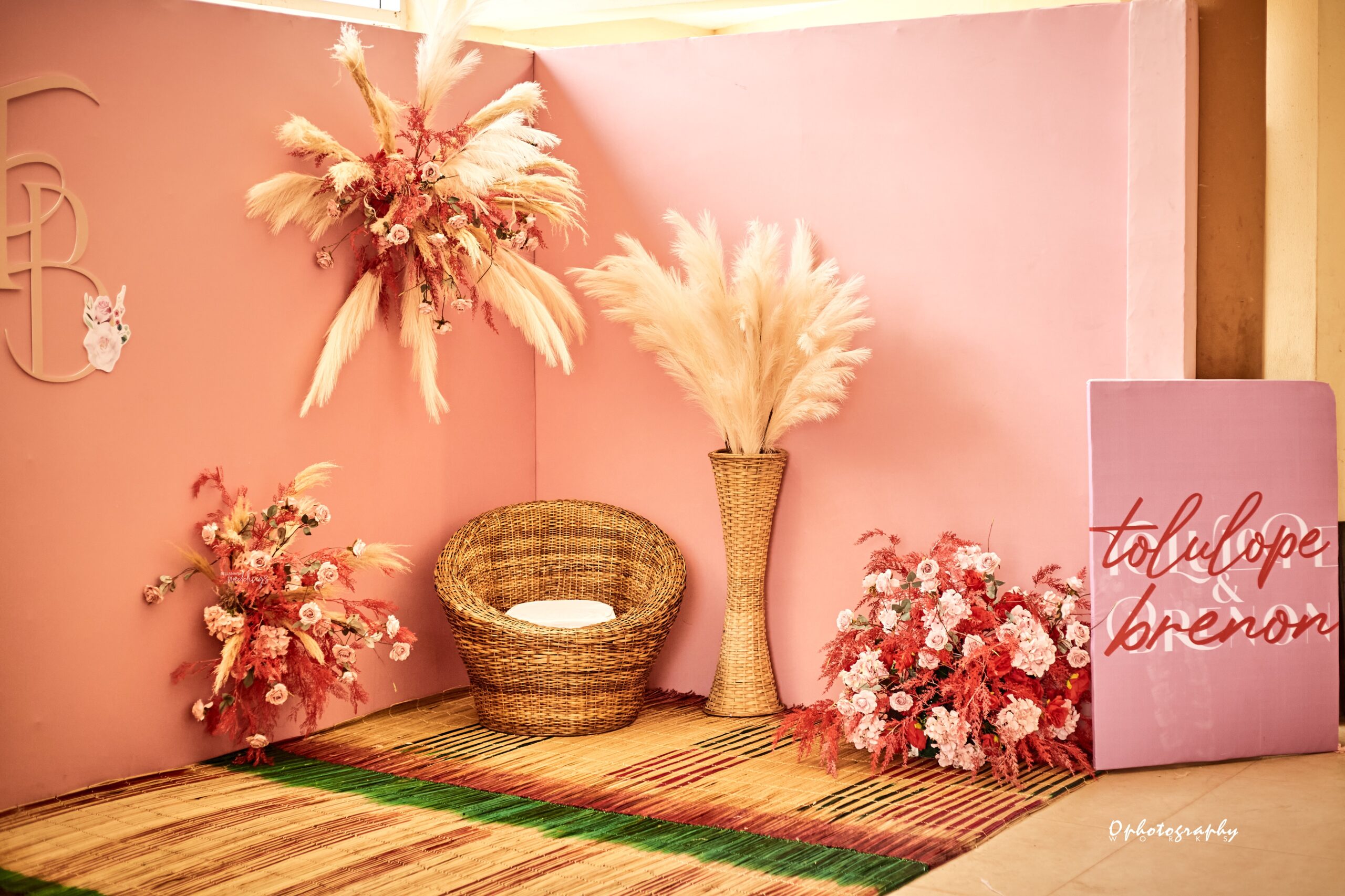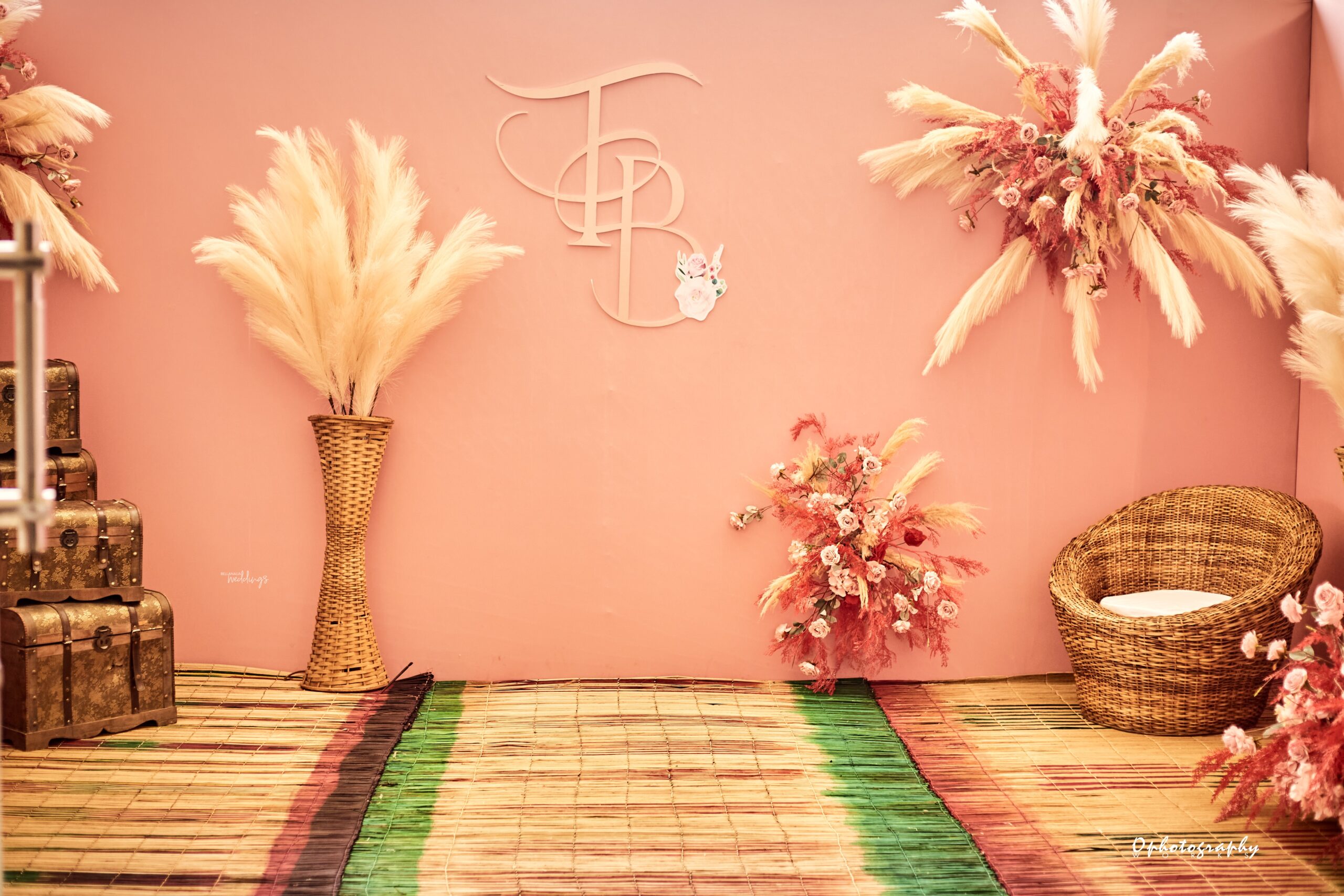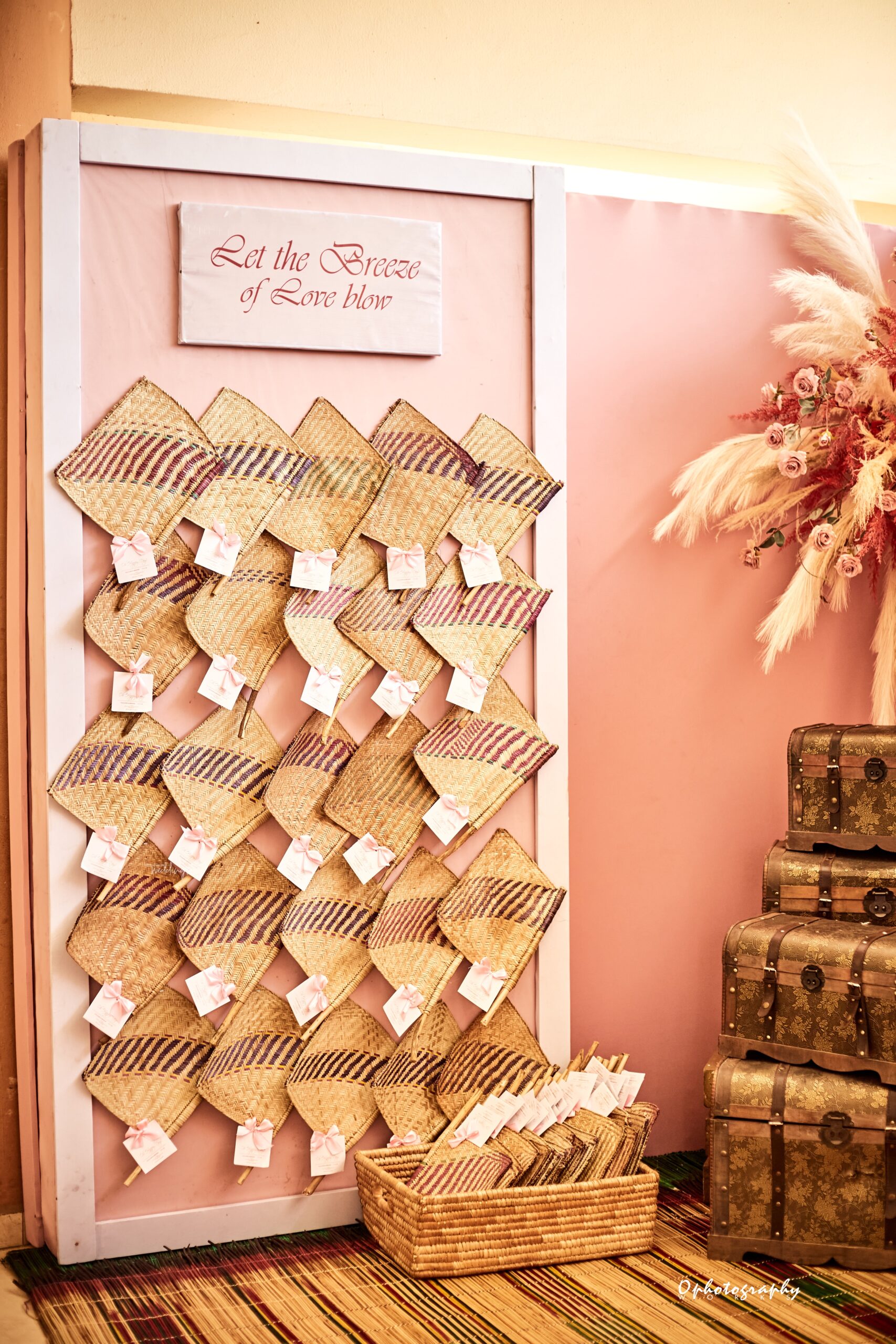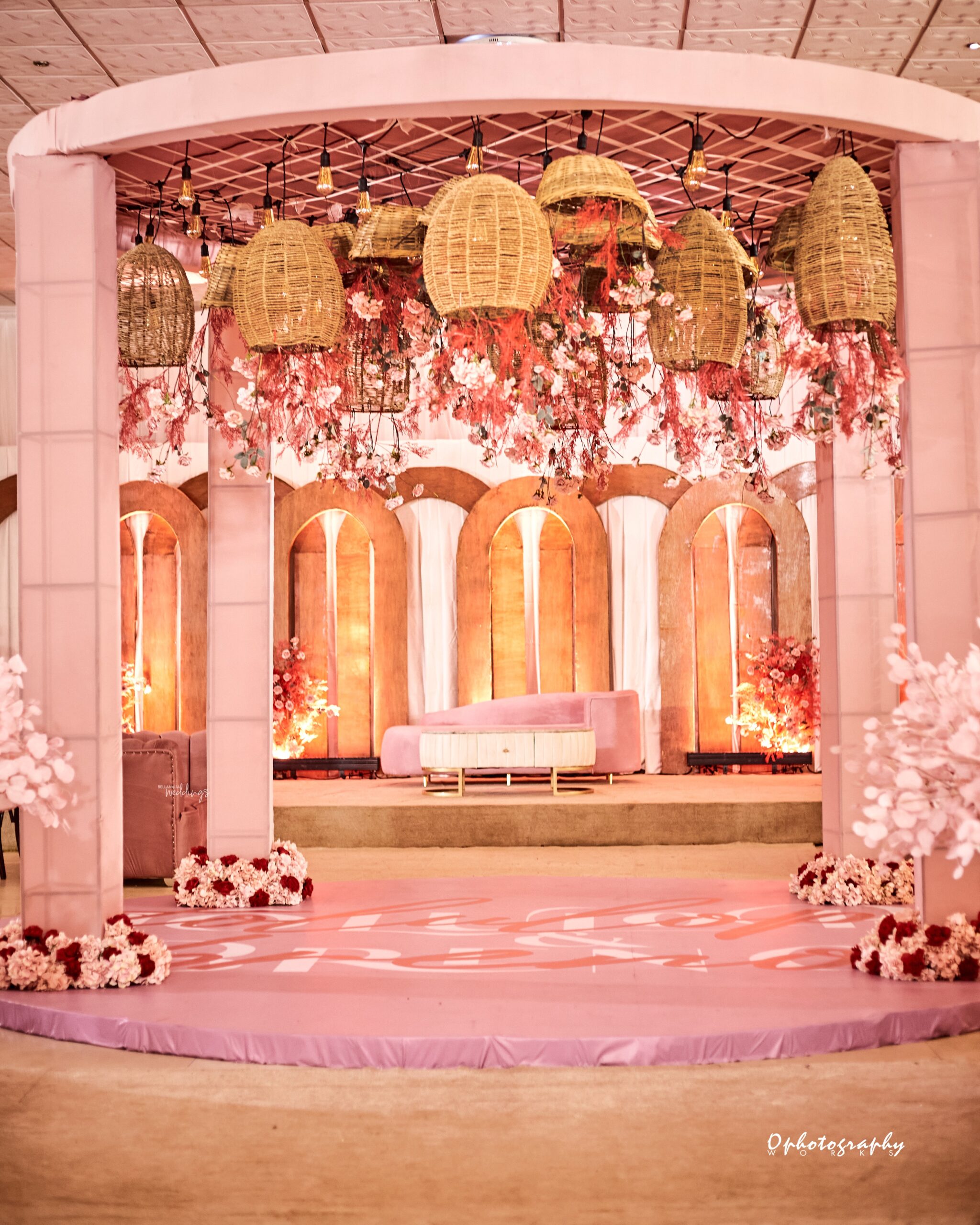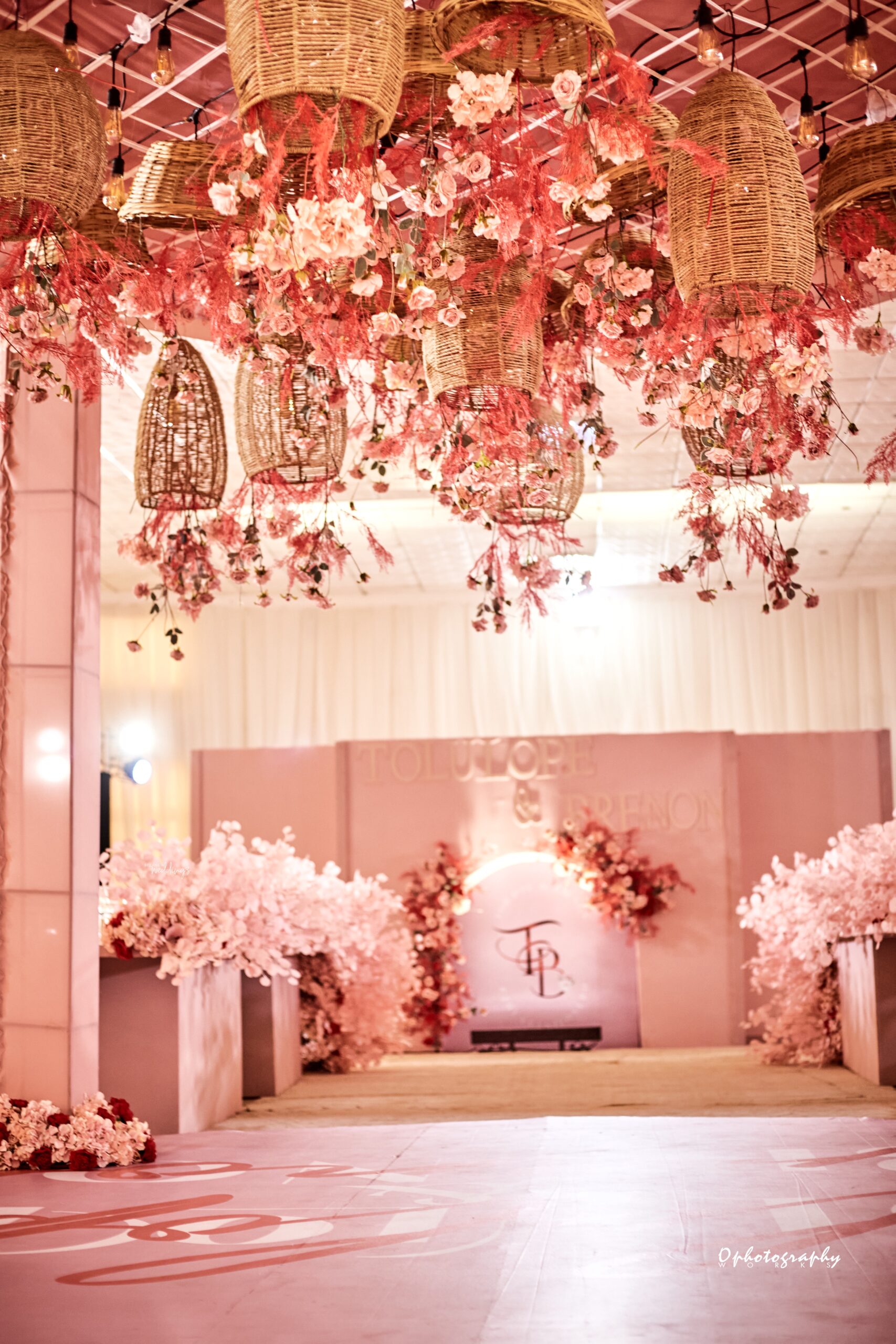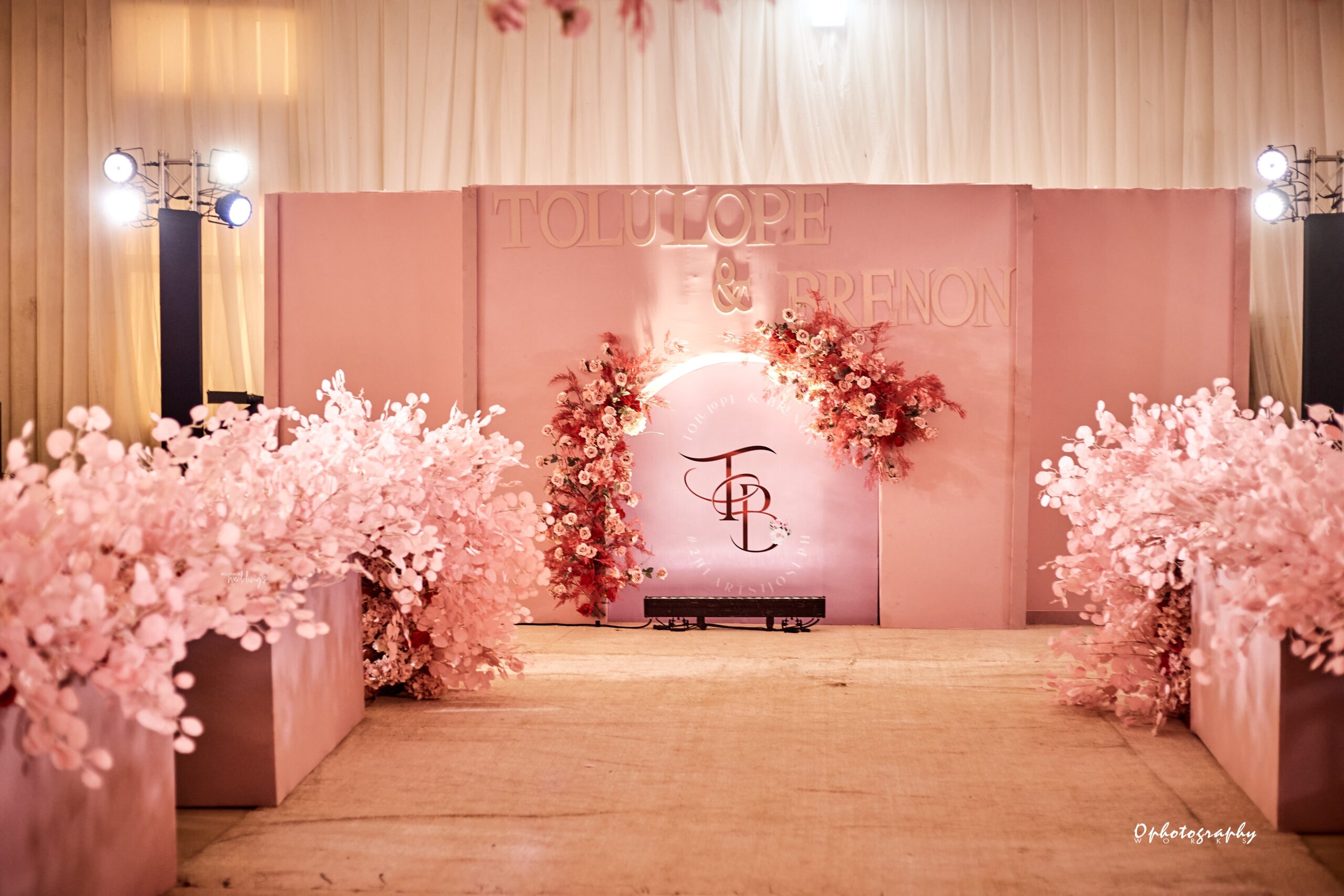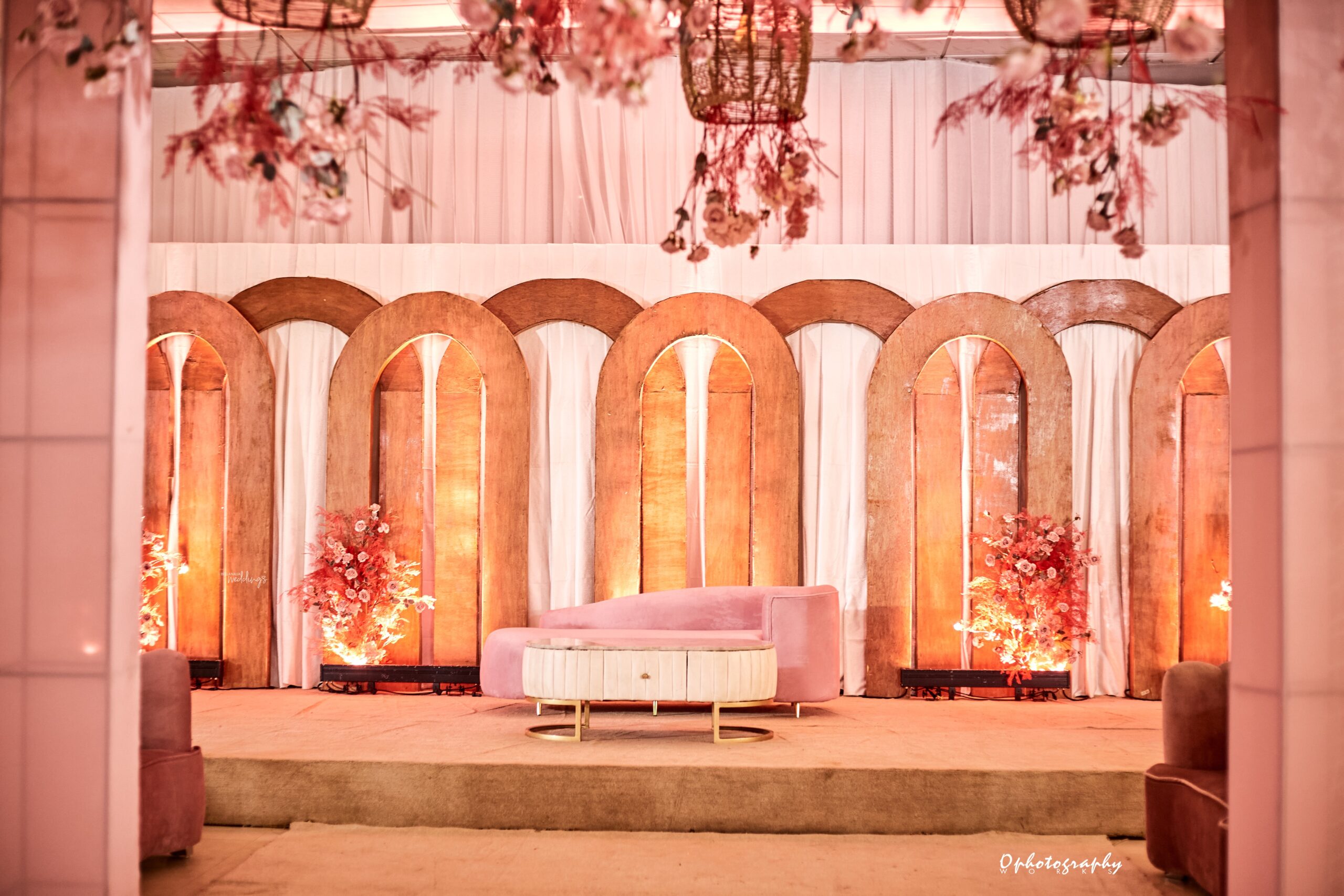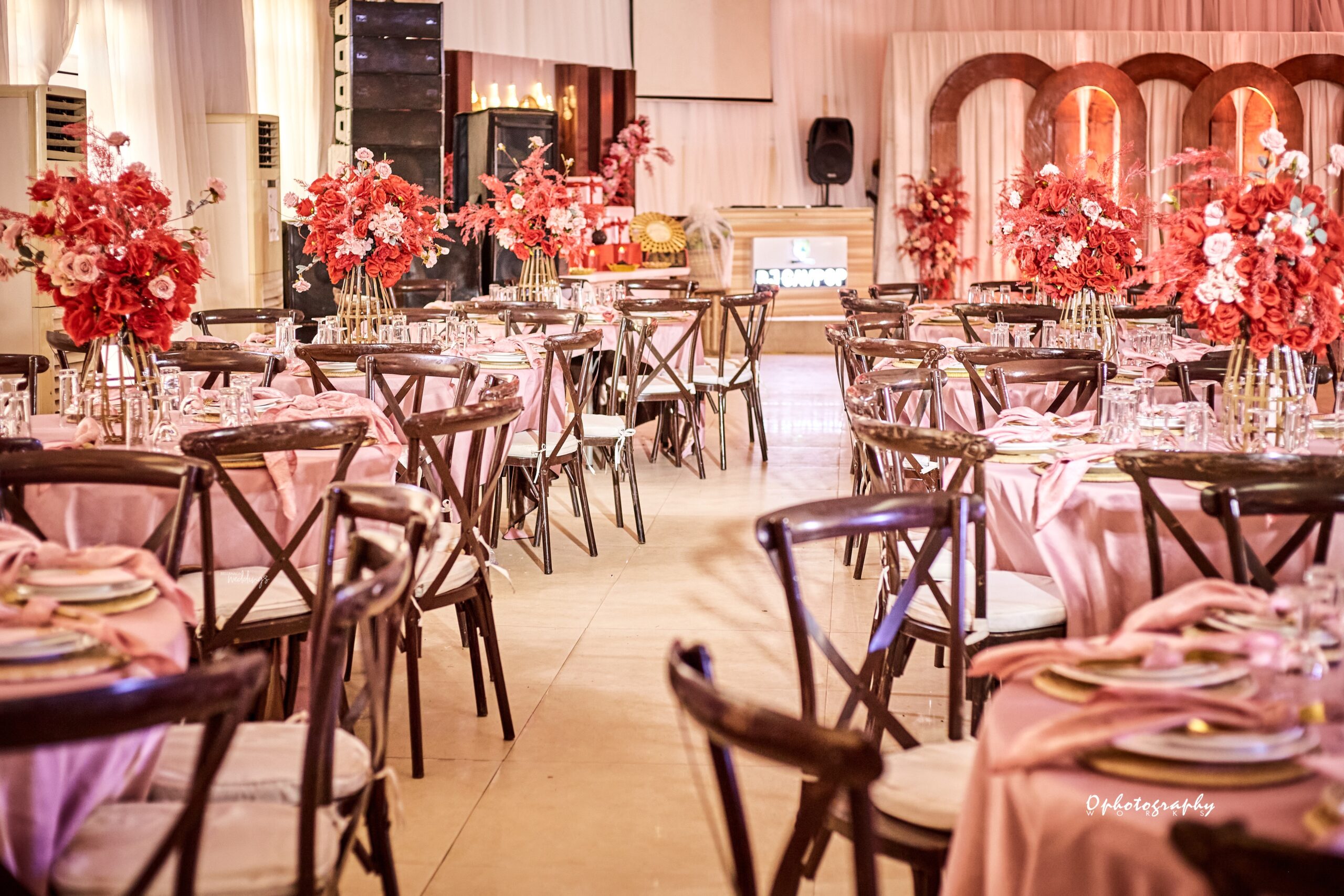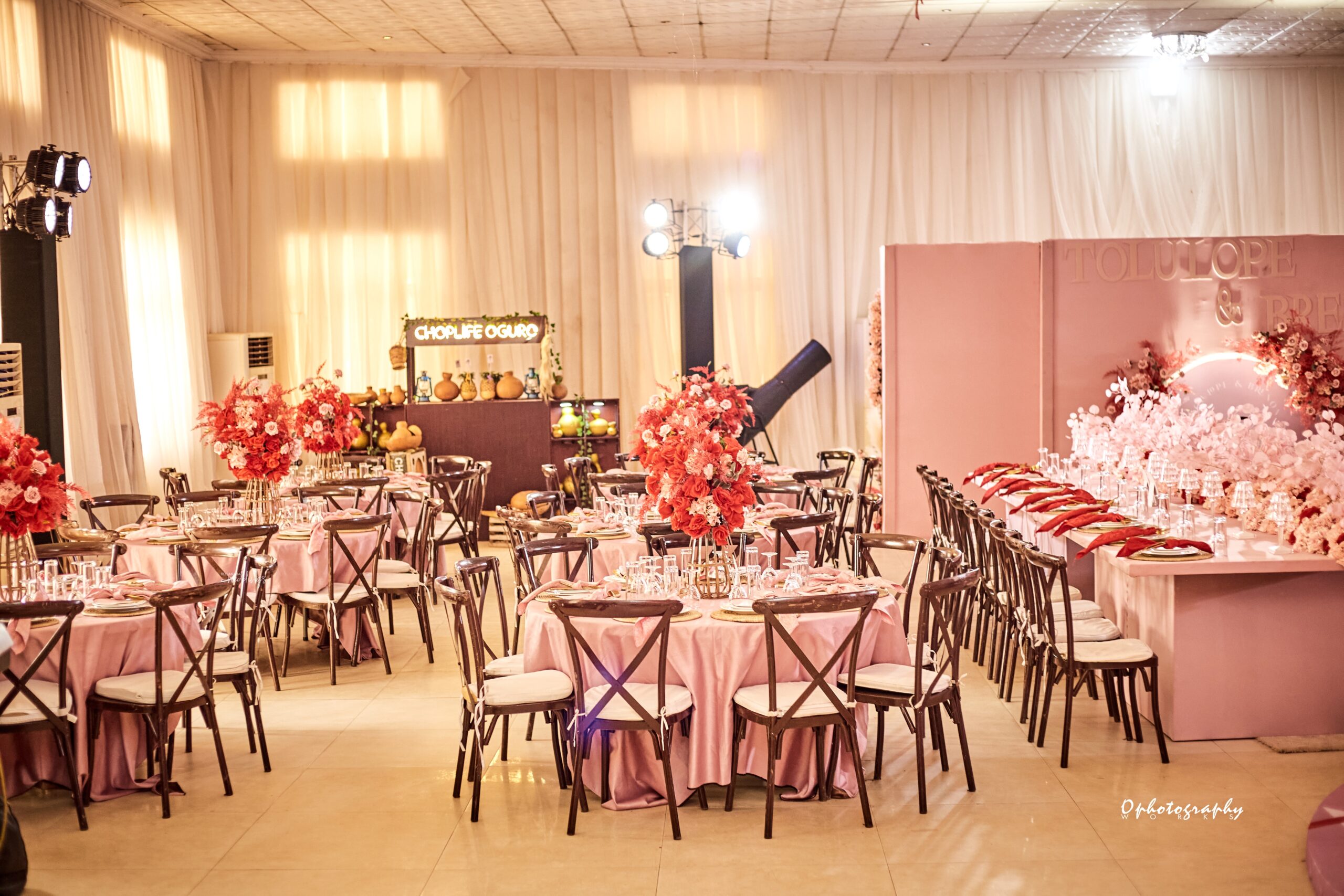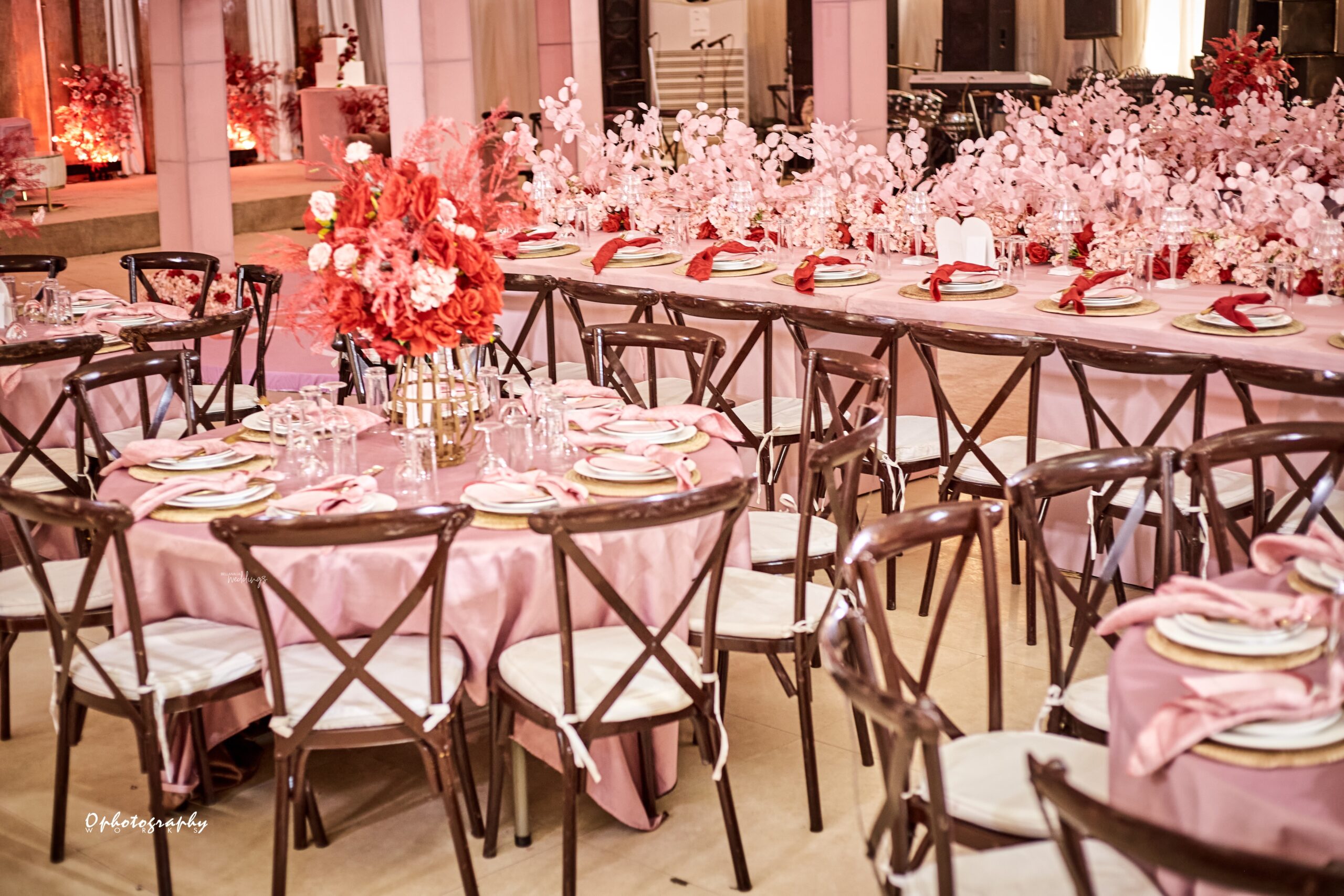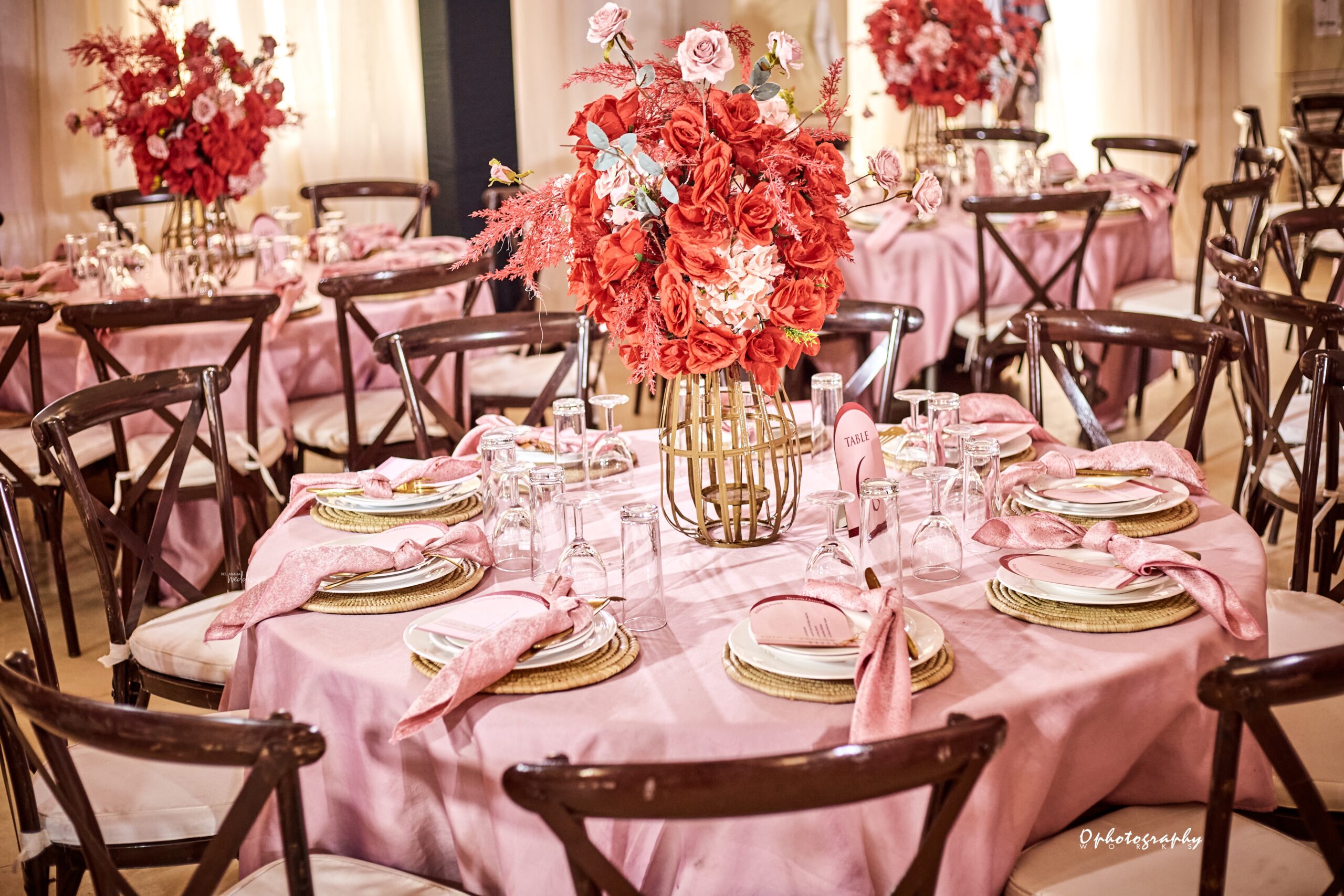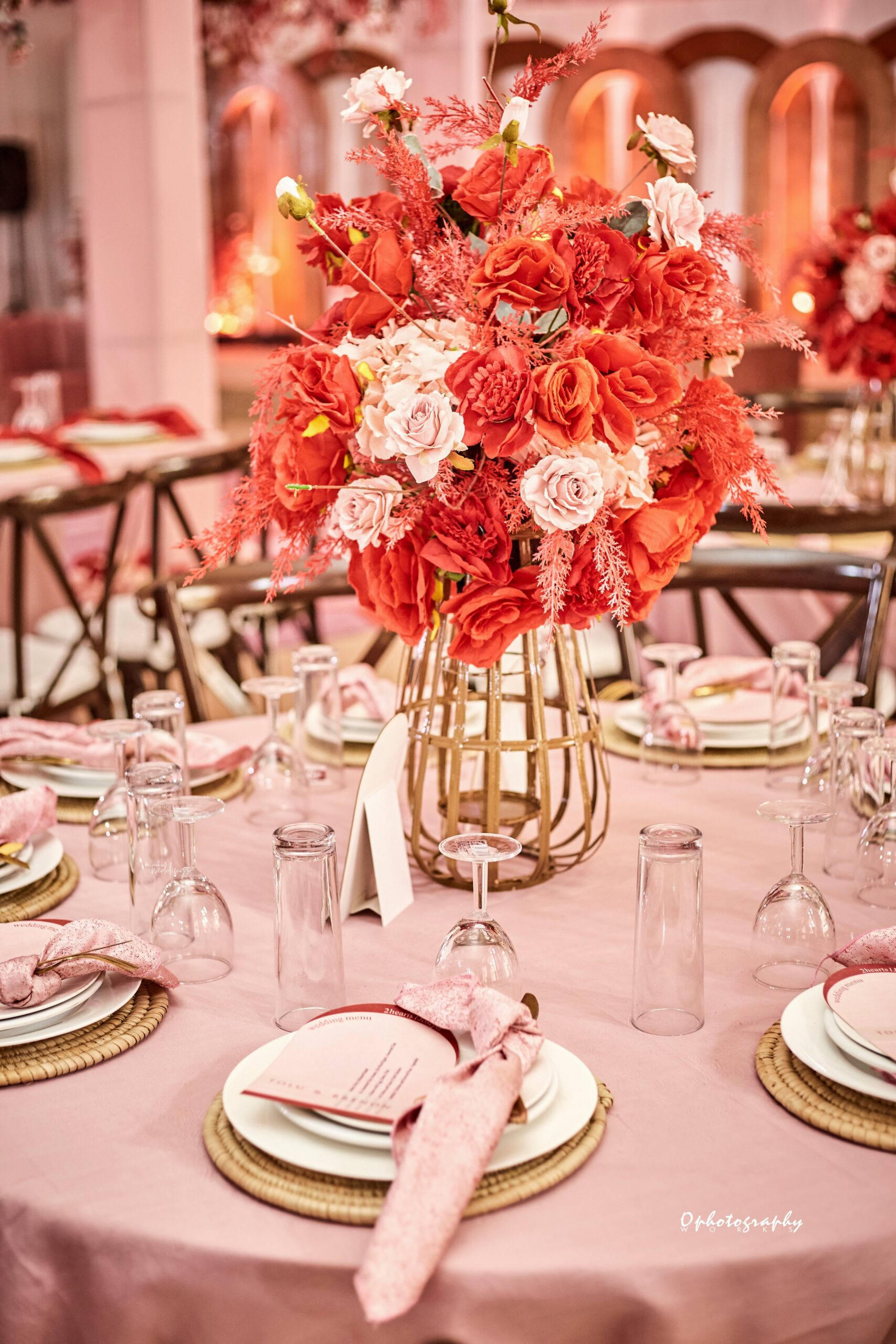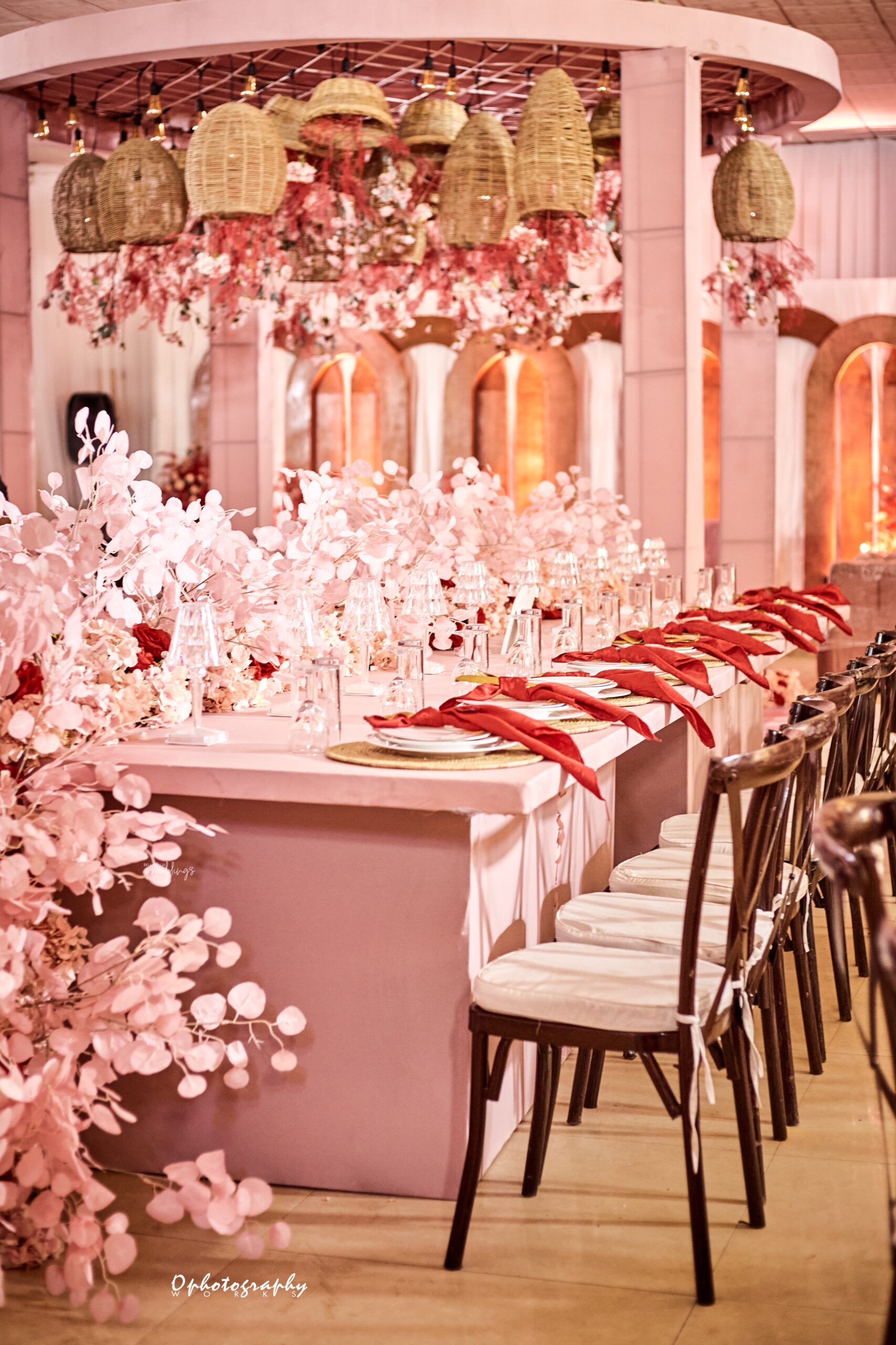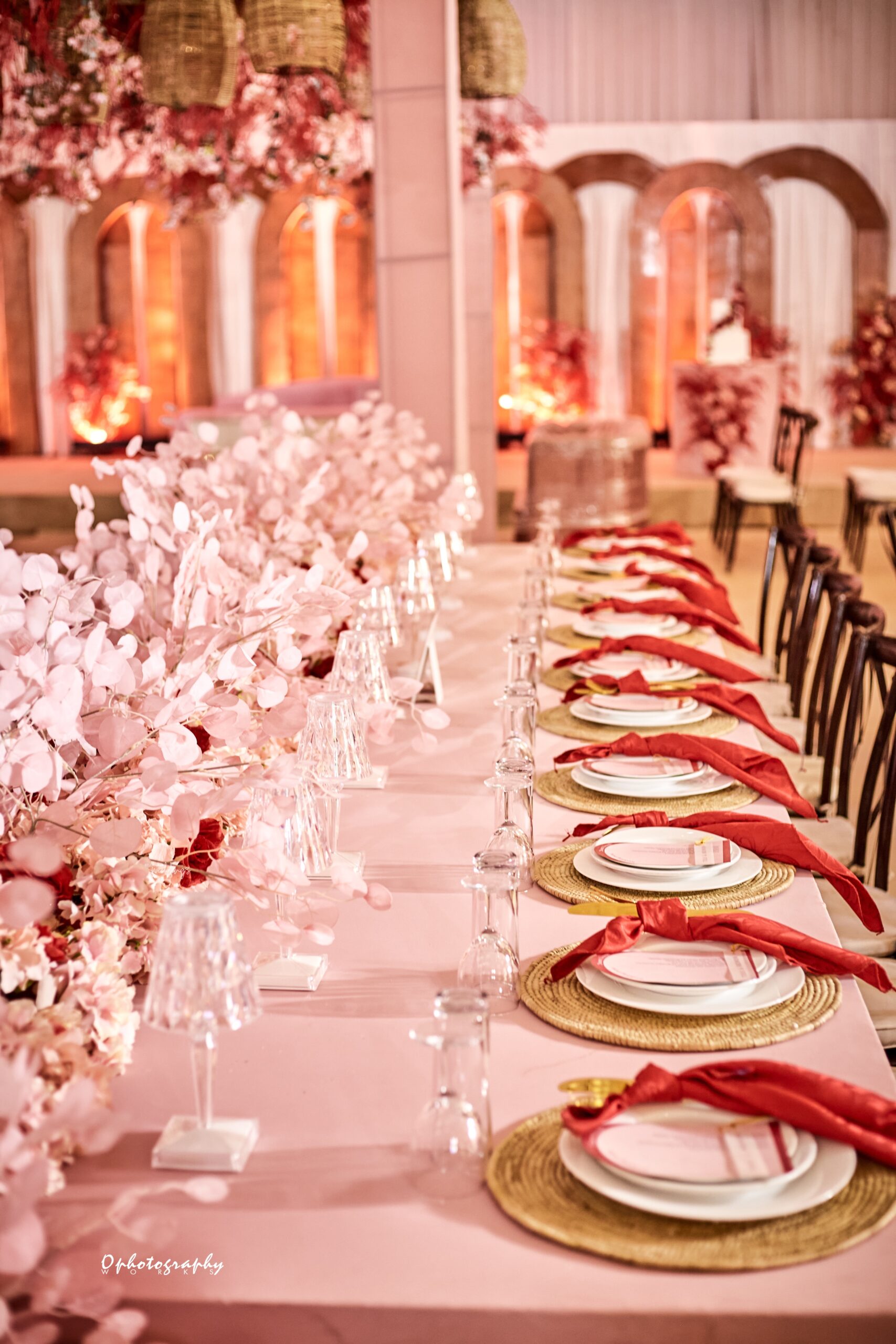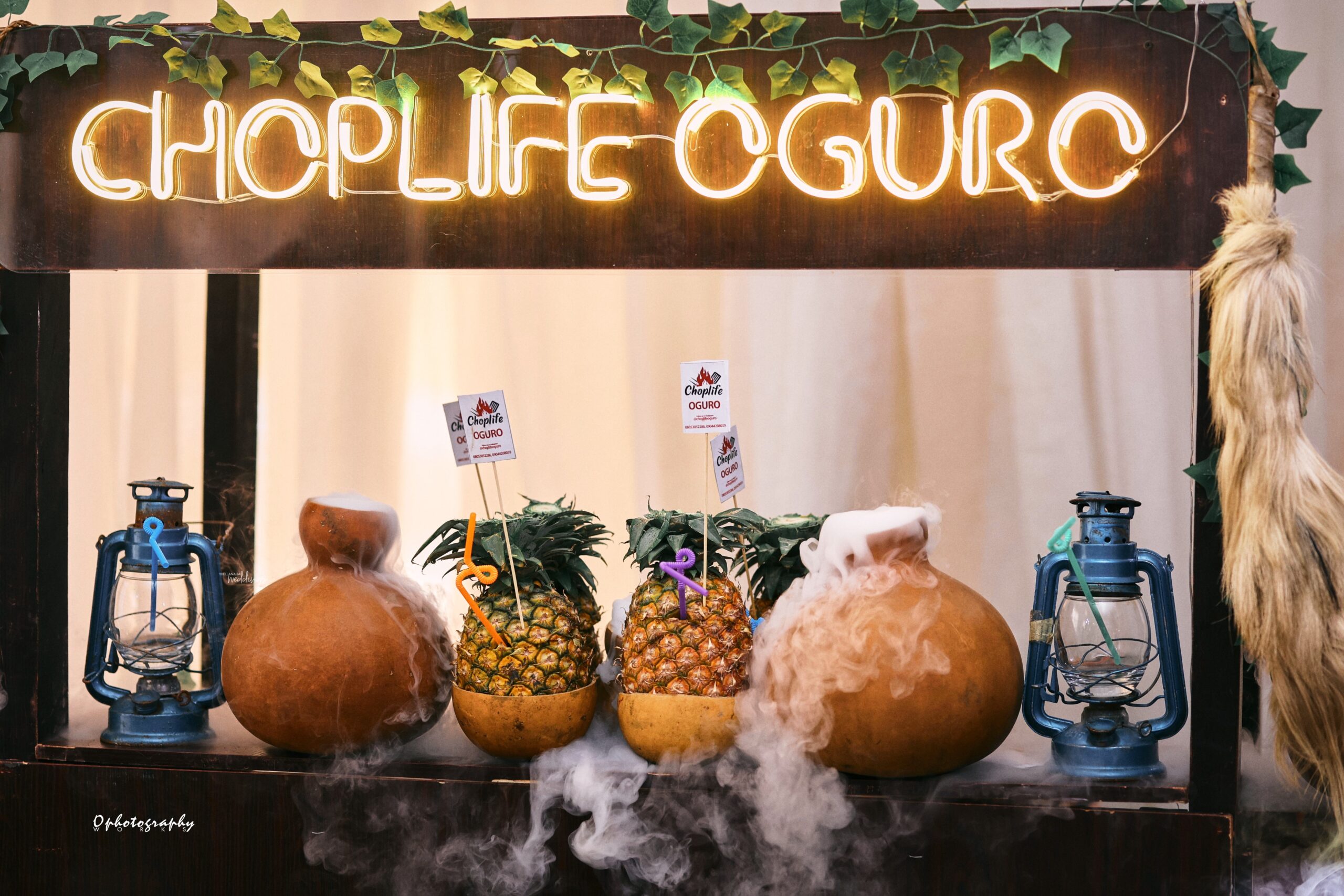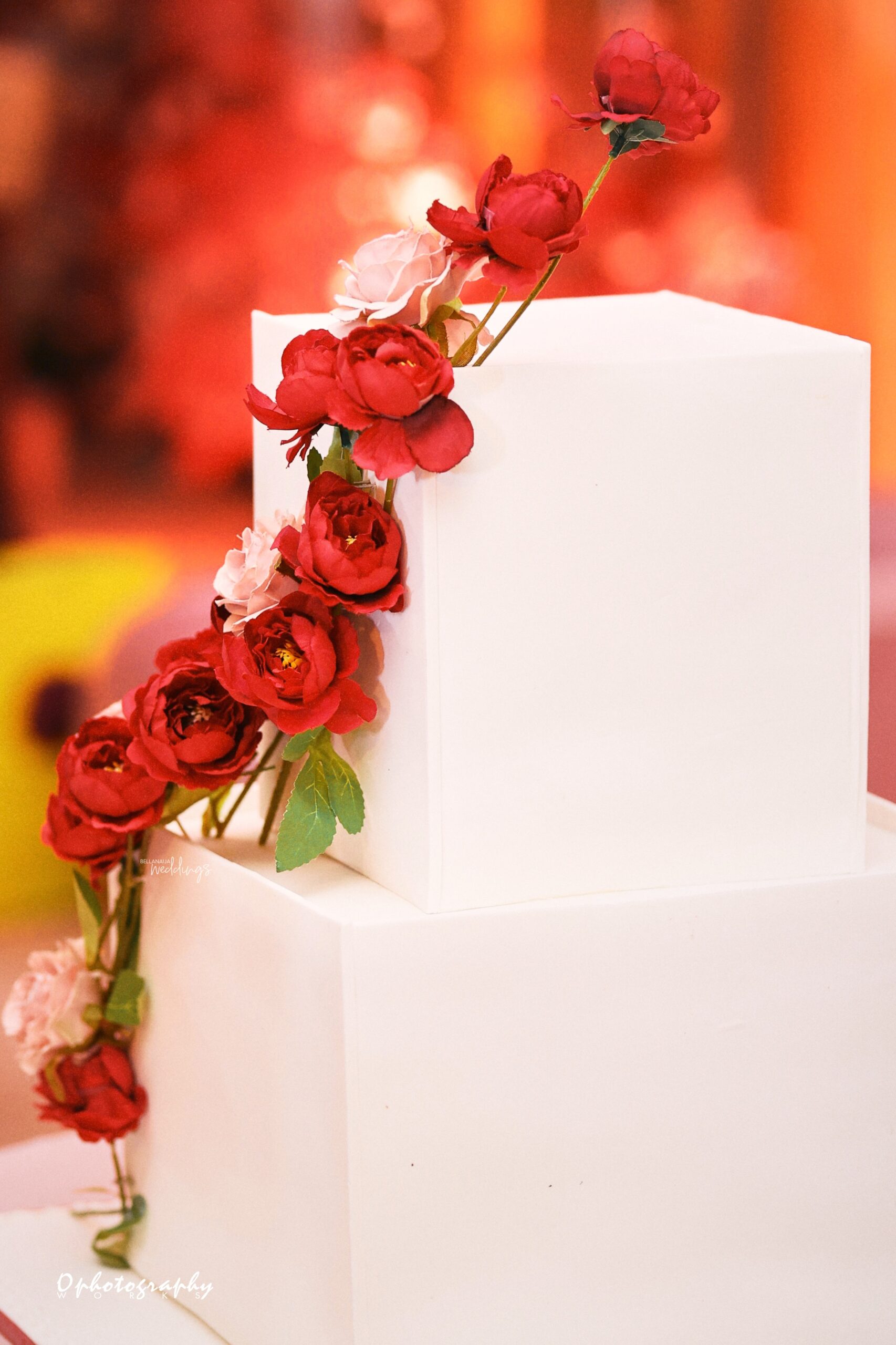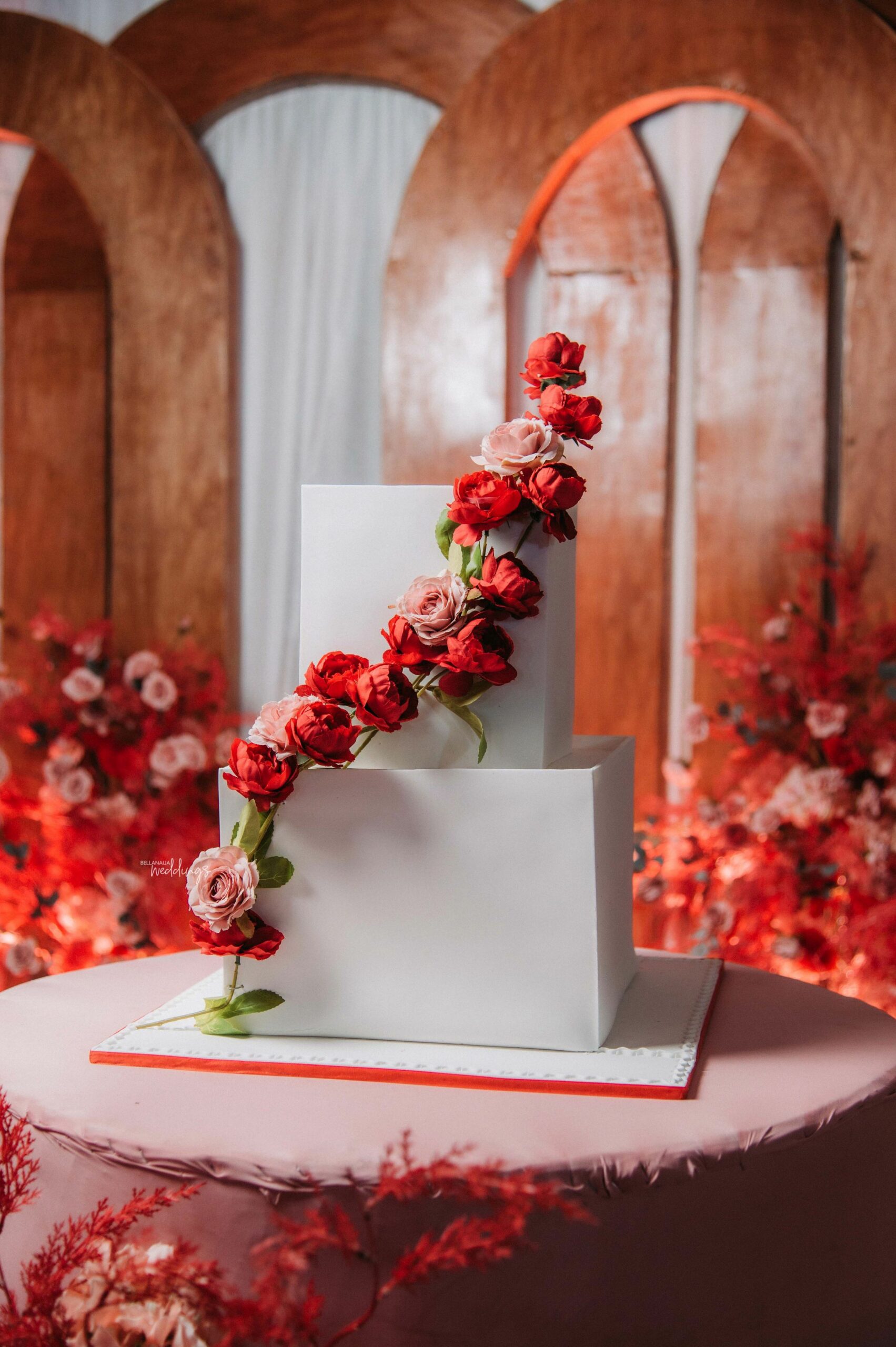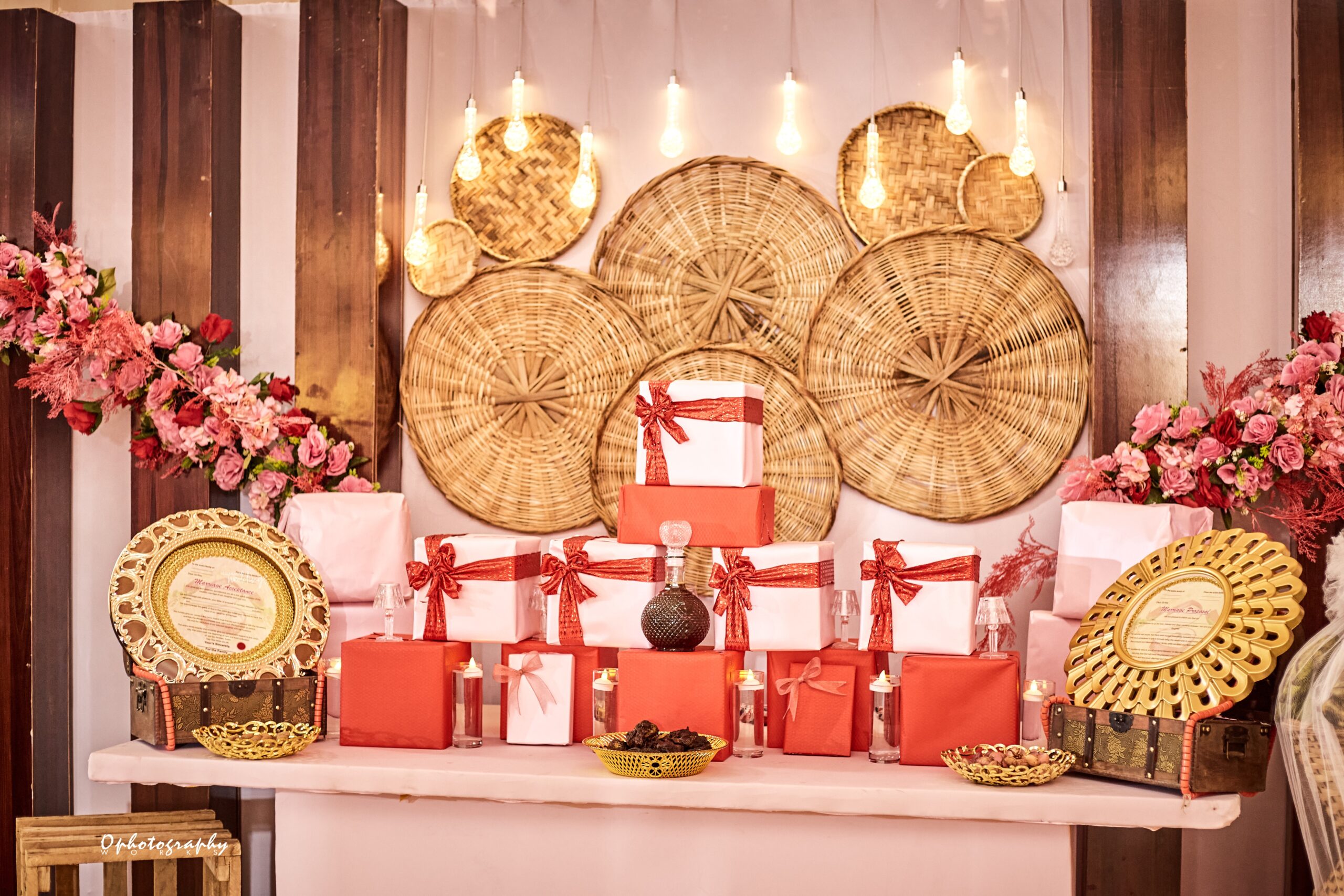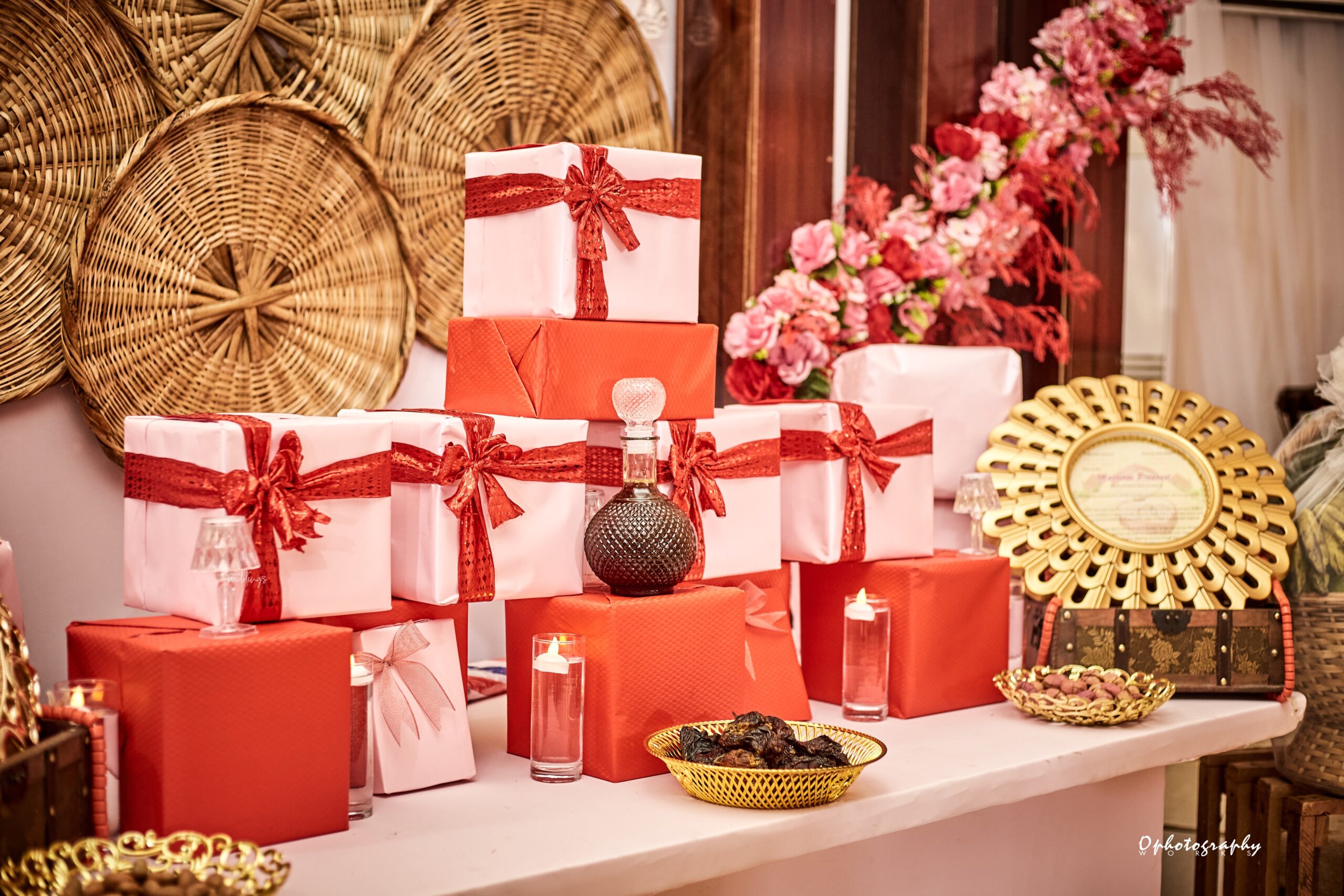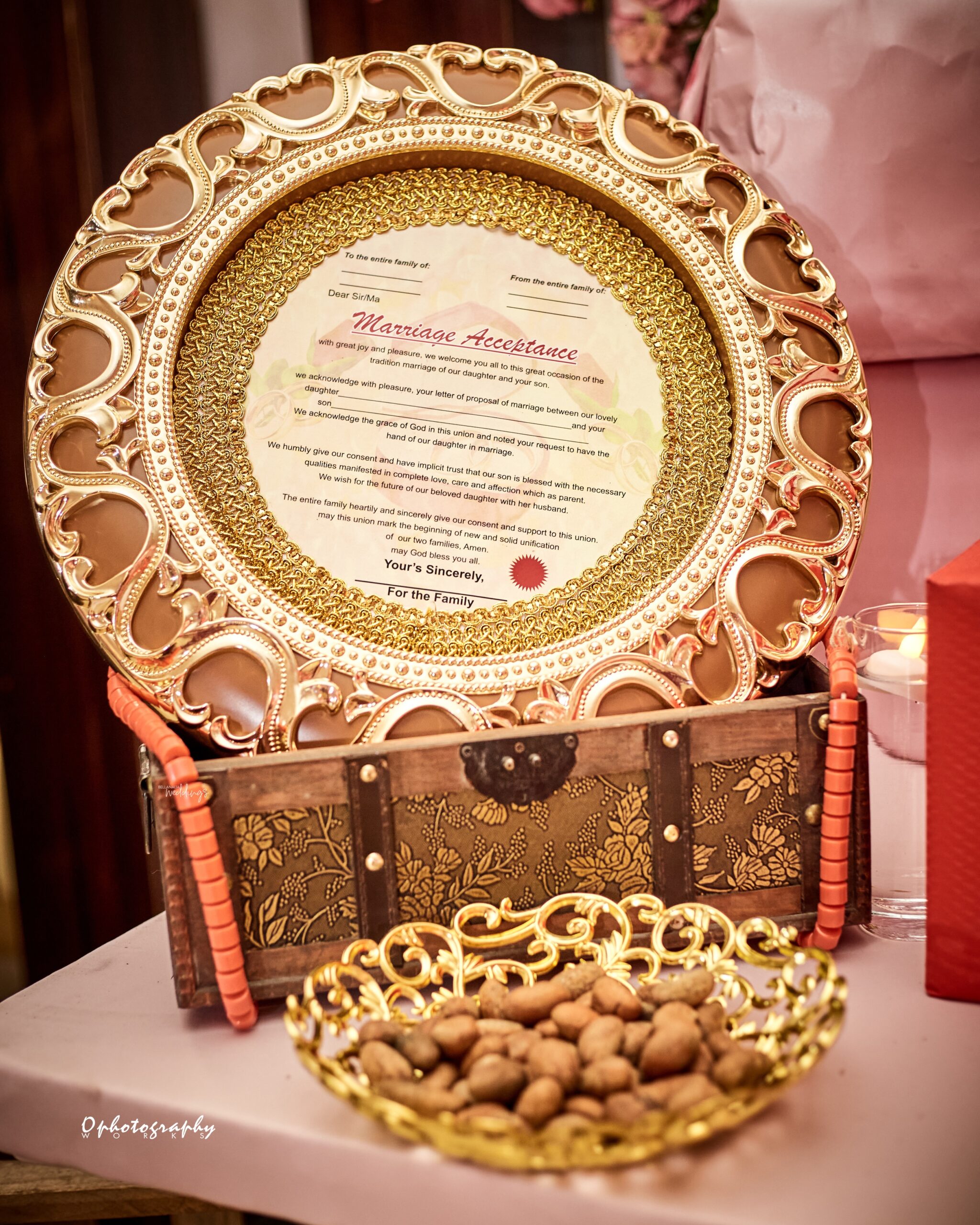 Let's get this wedding started!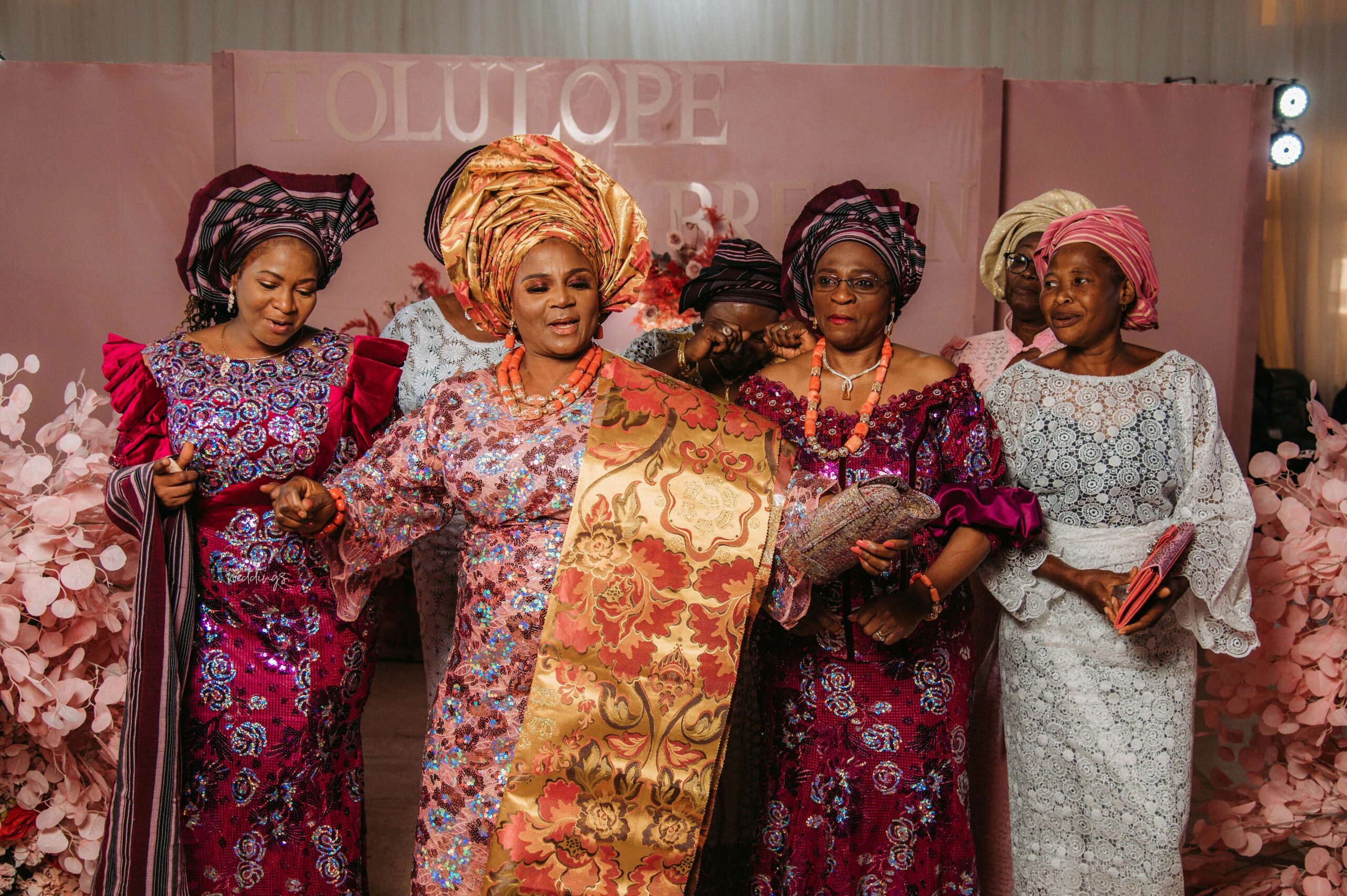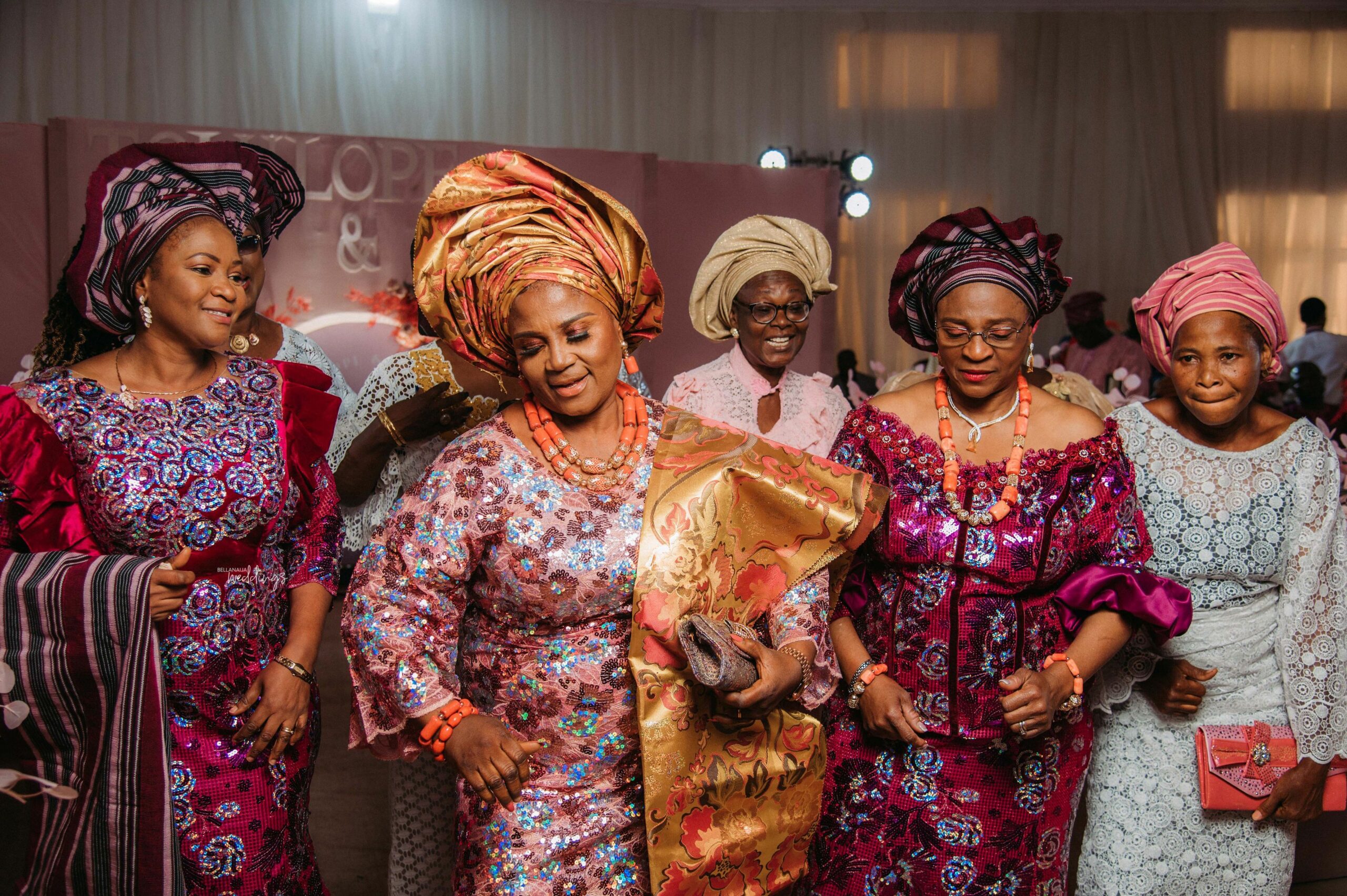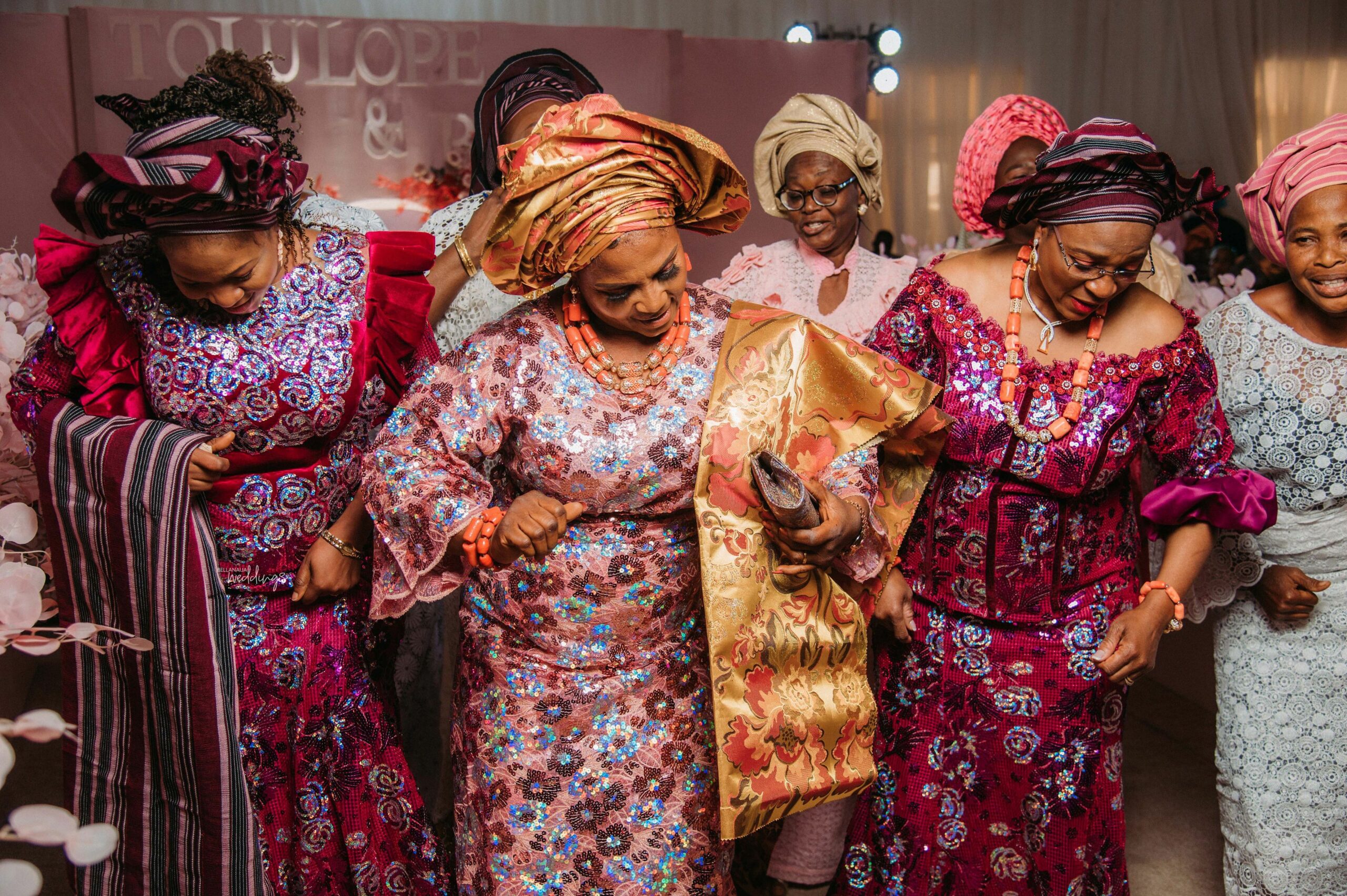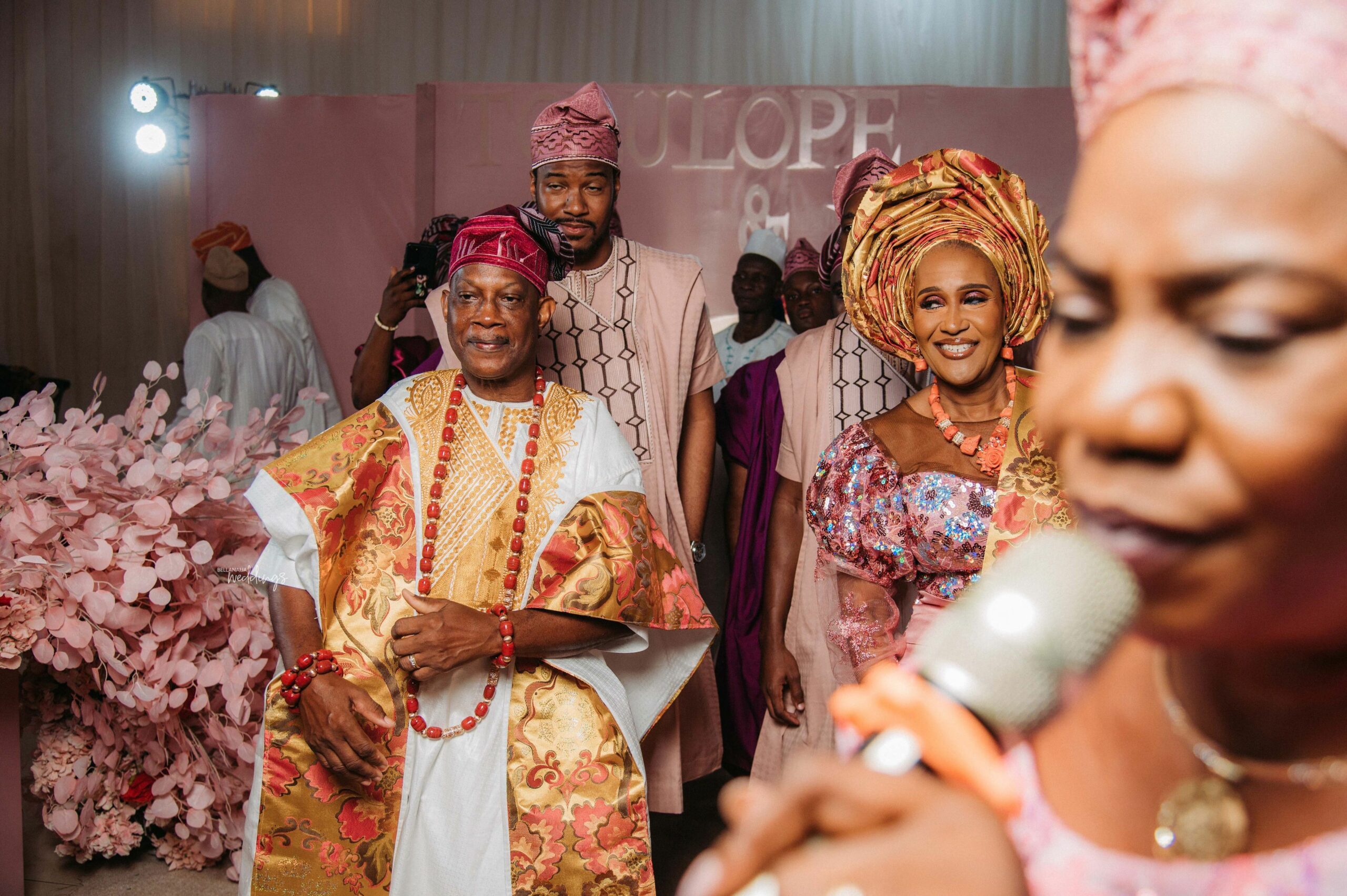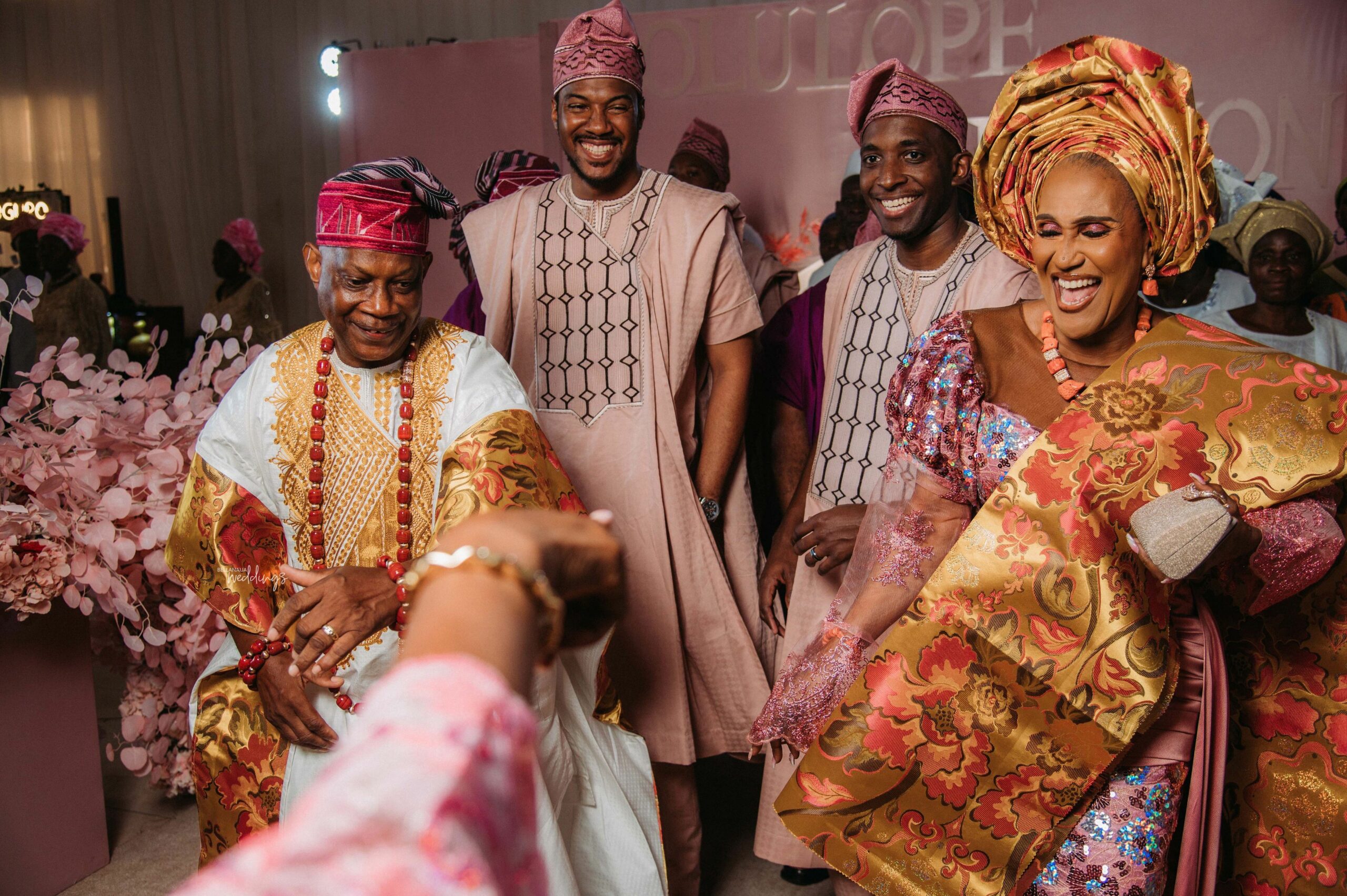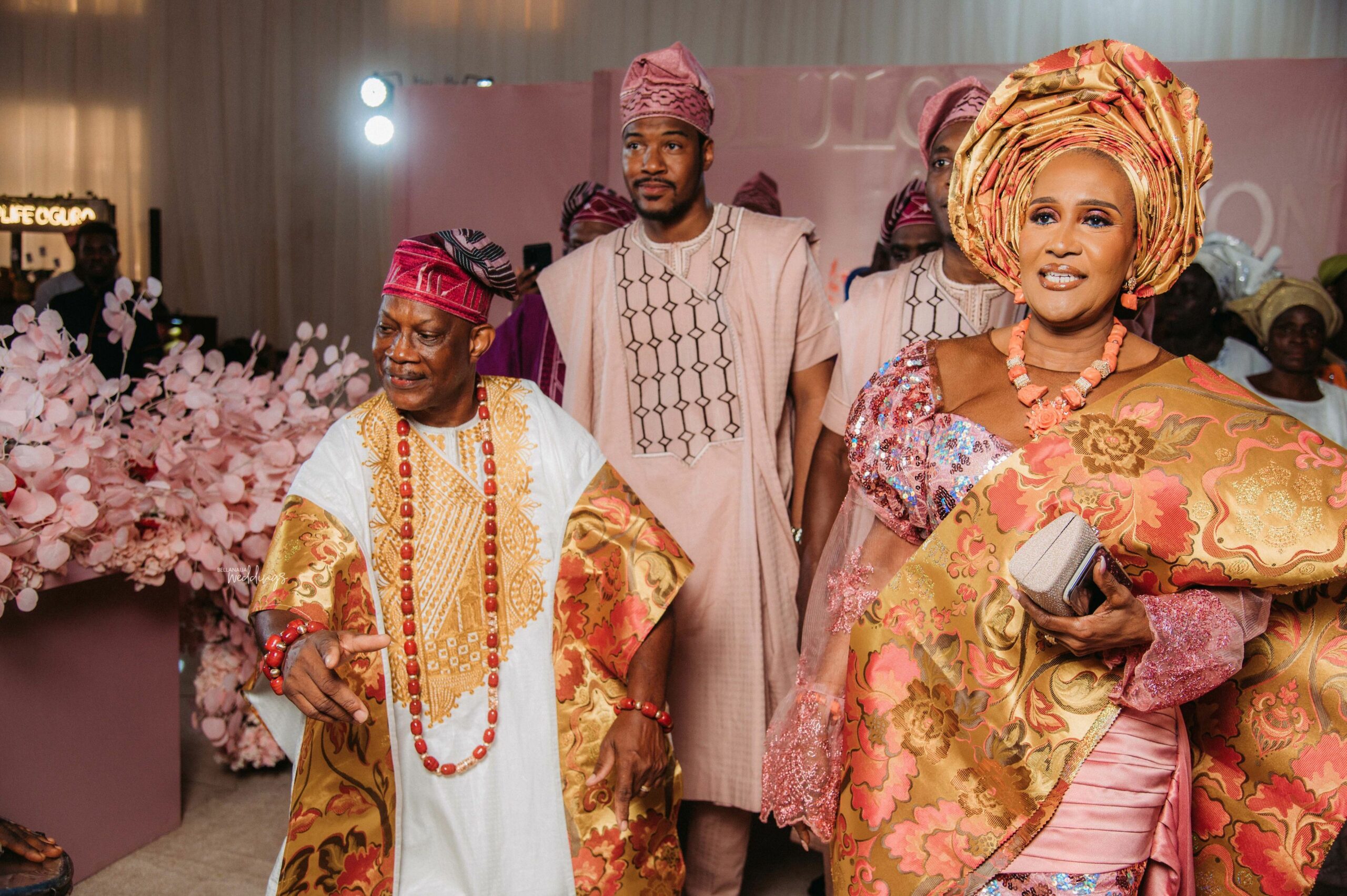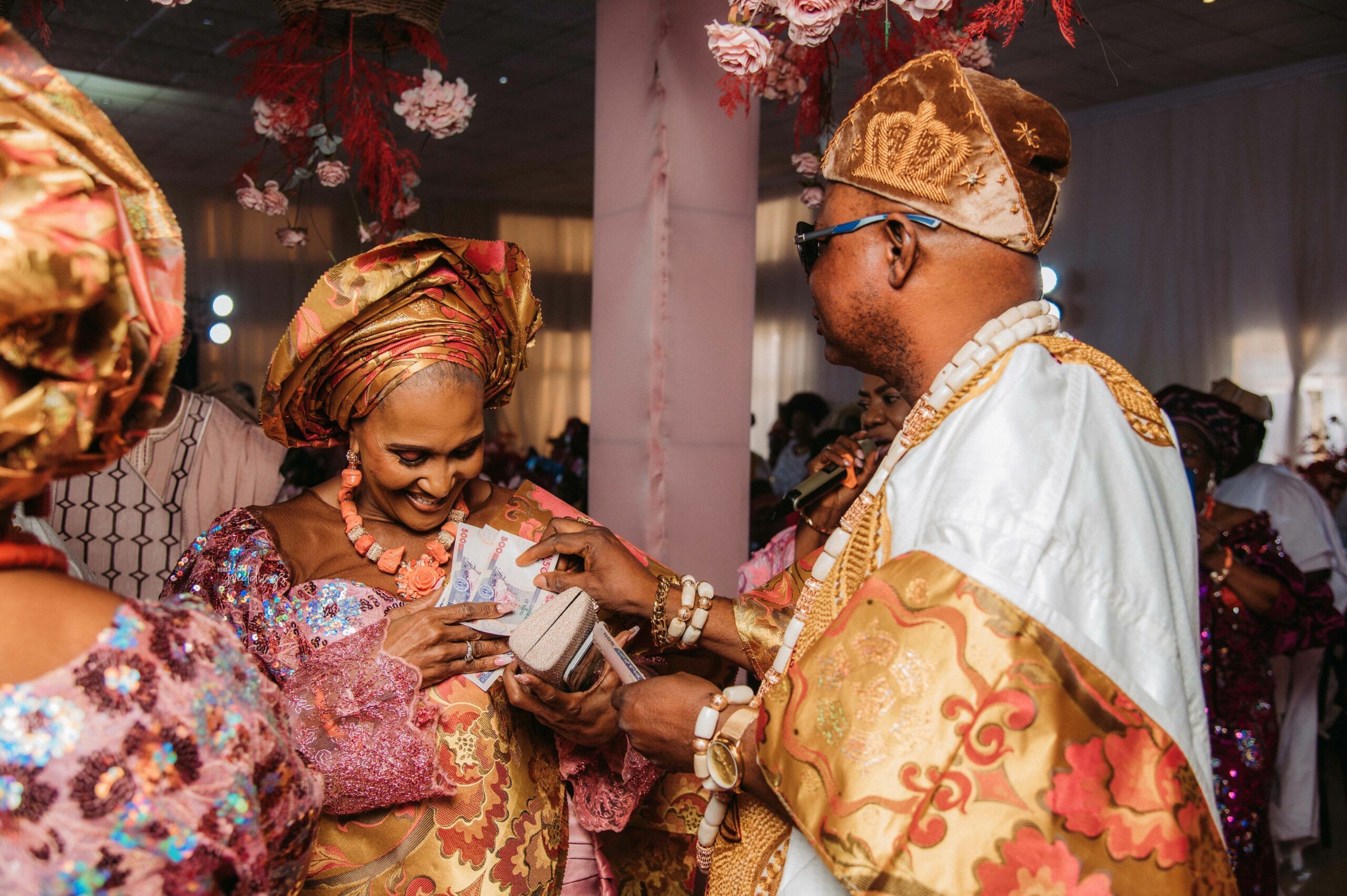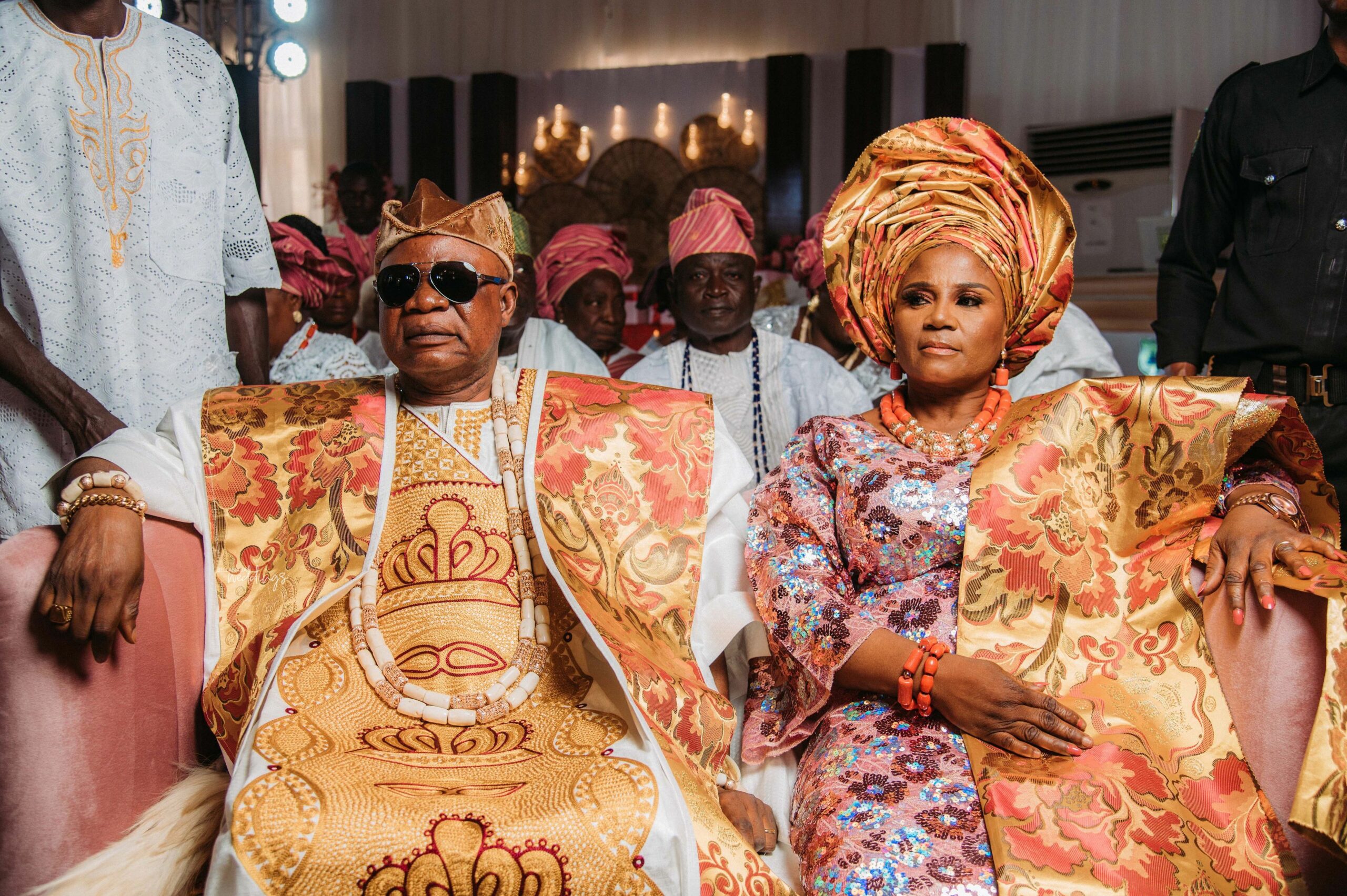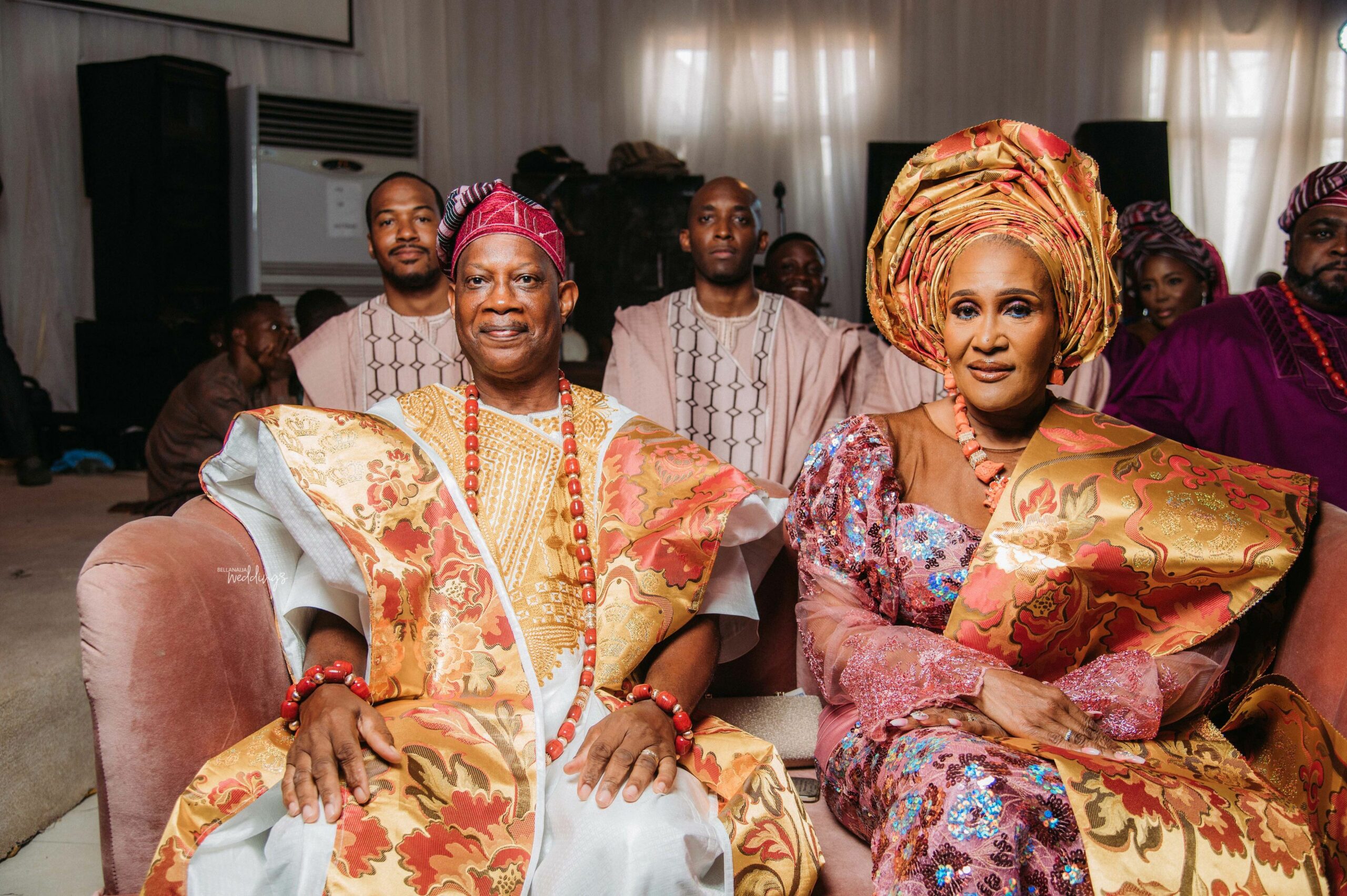 Time to present the marriage proposal!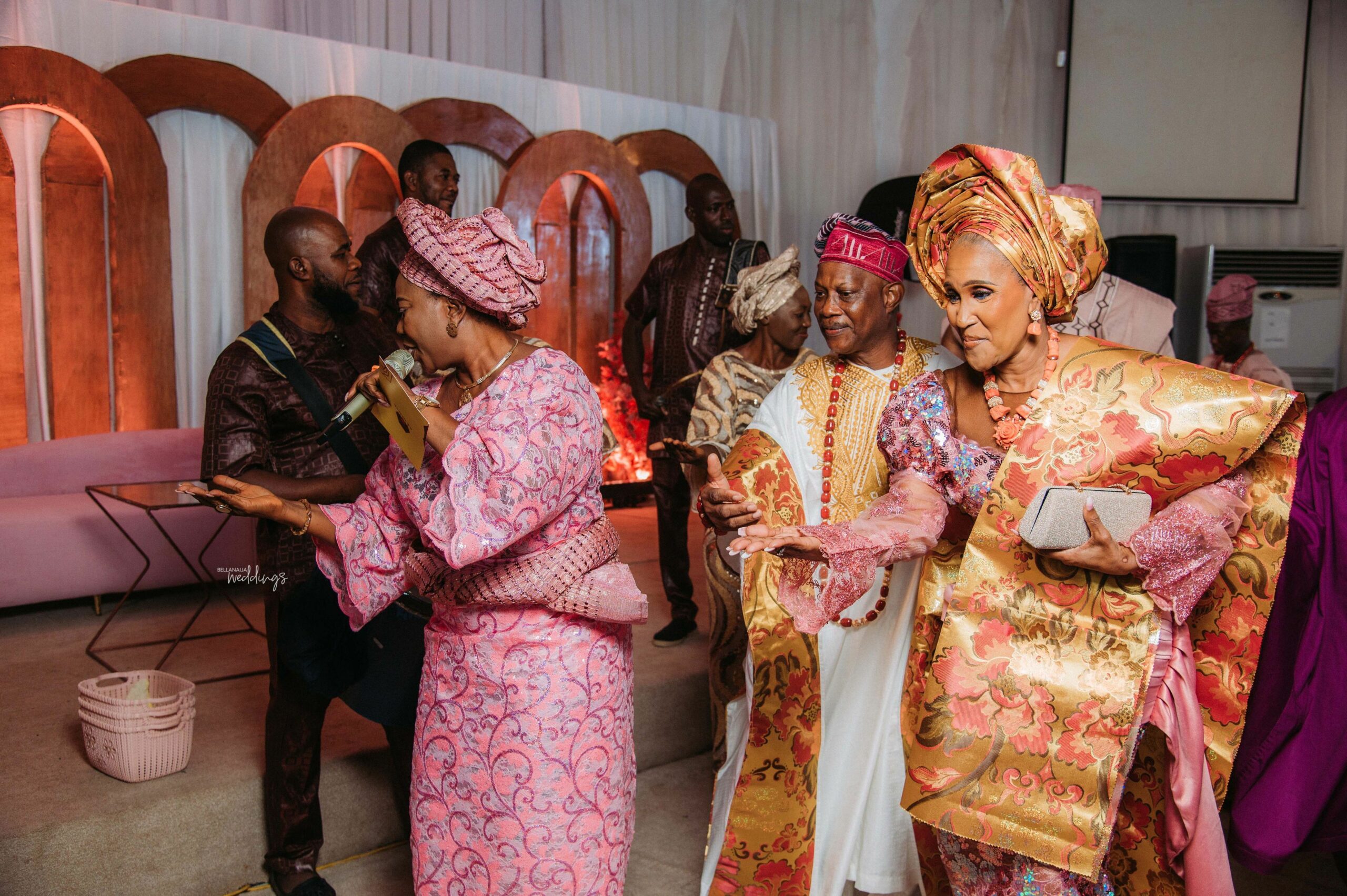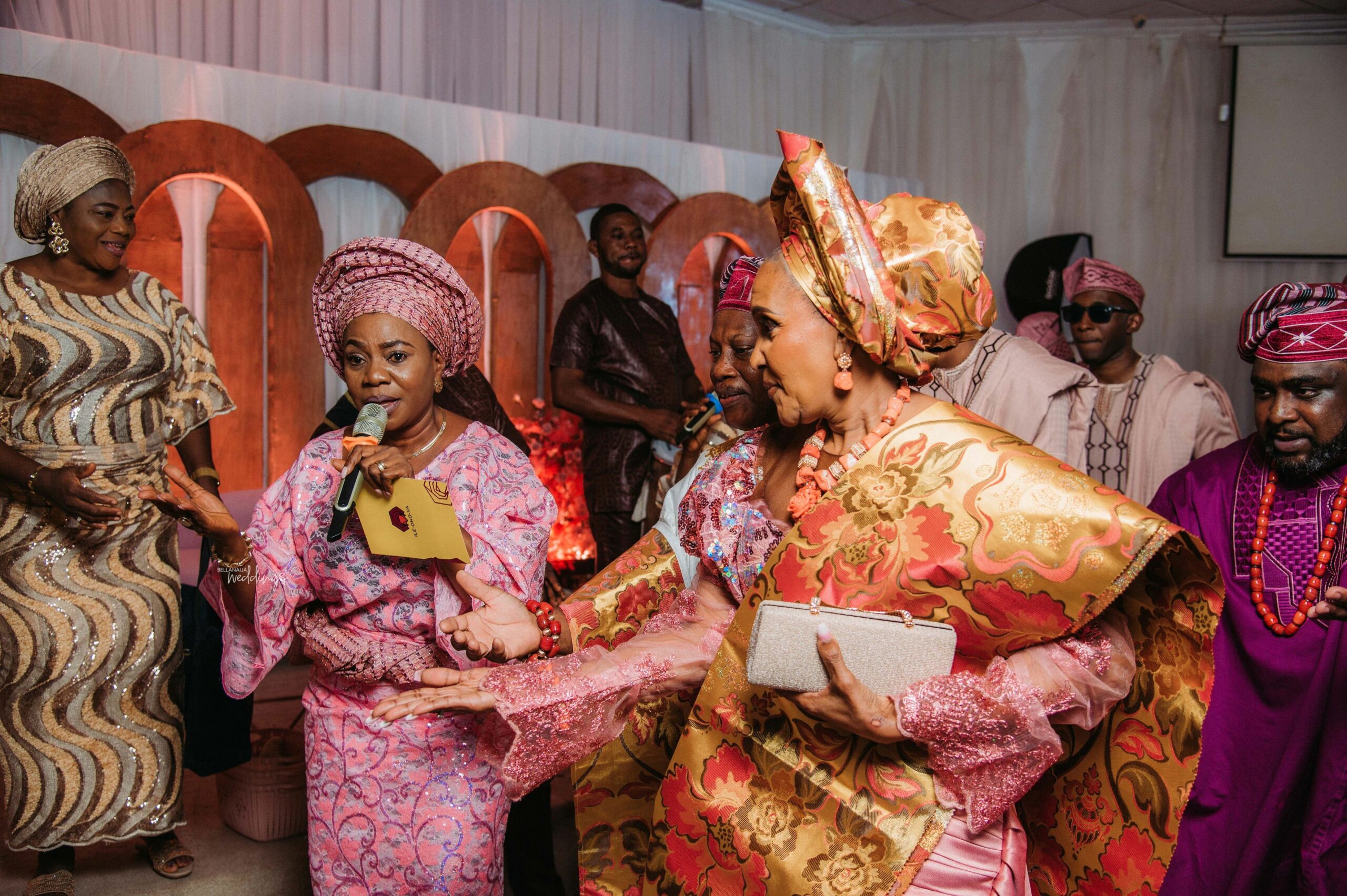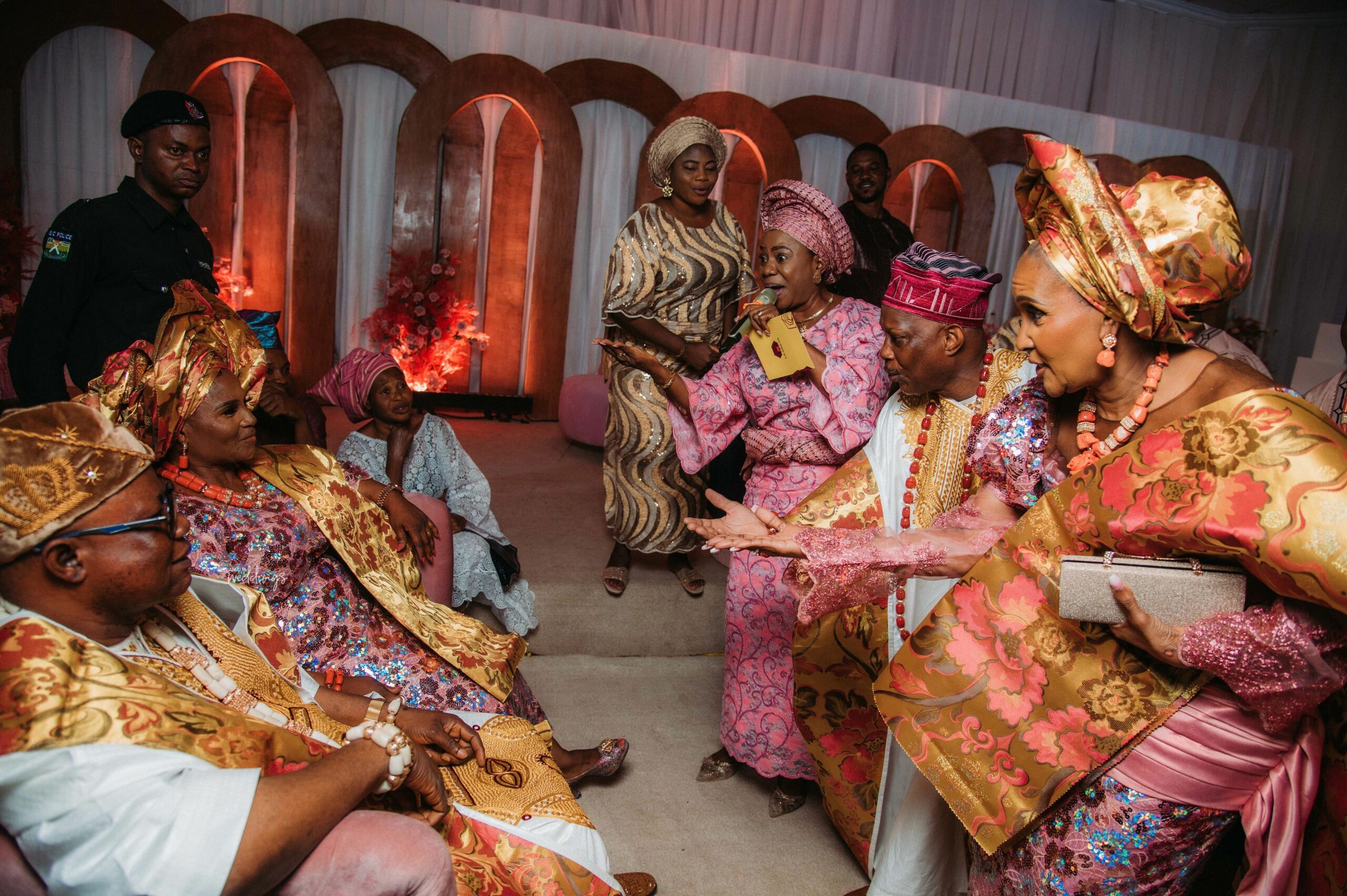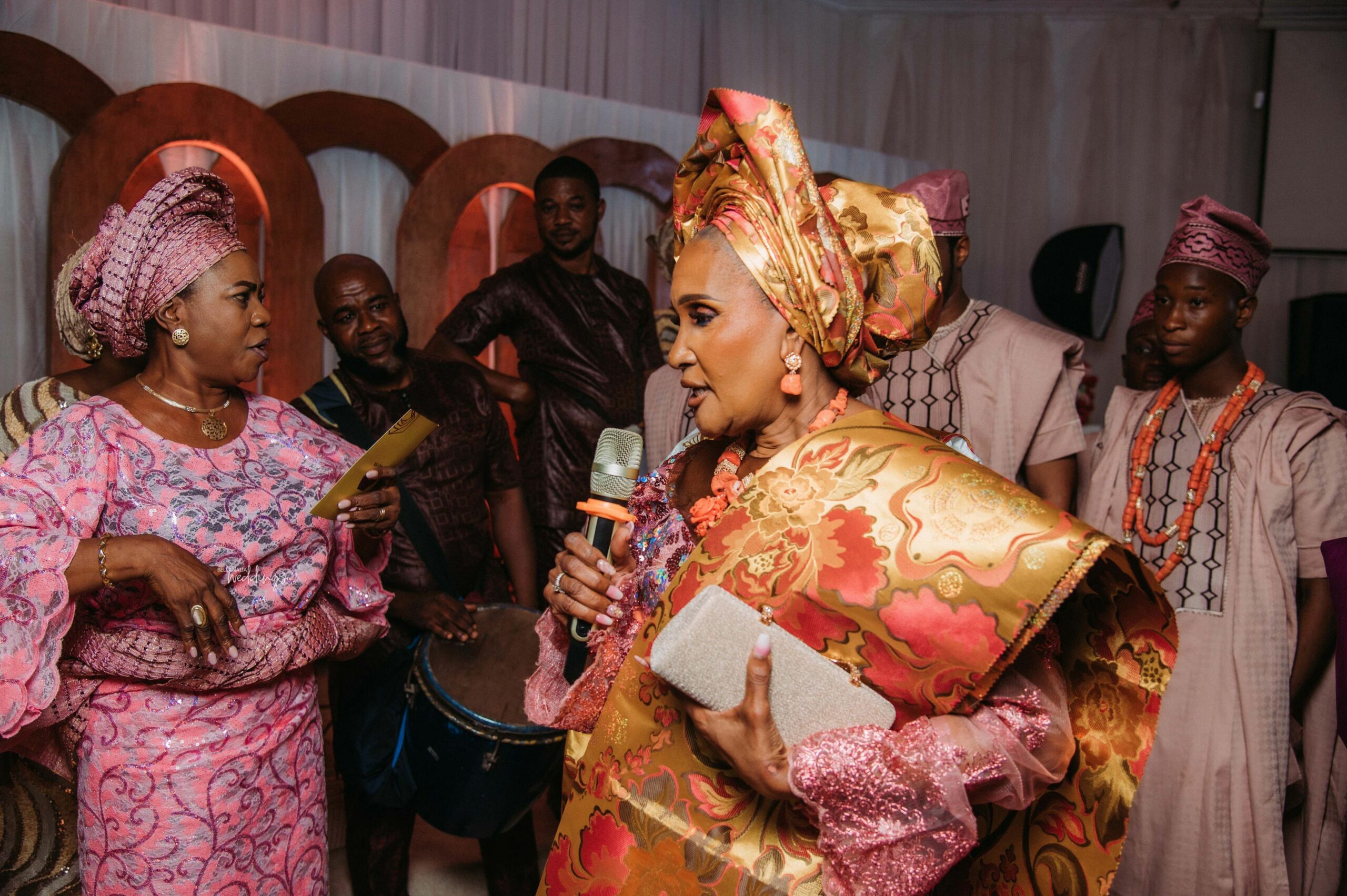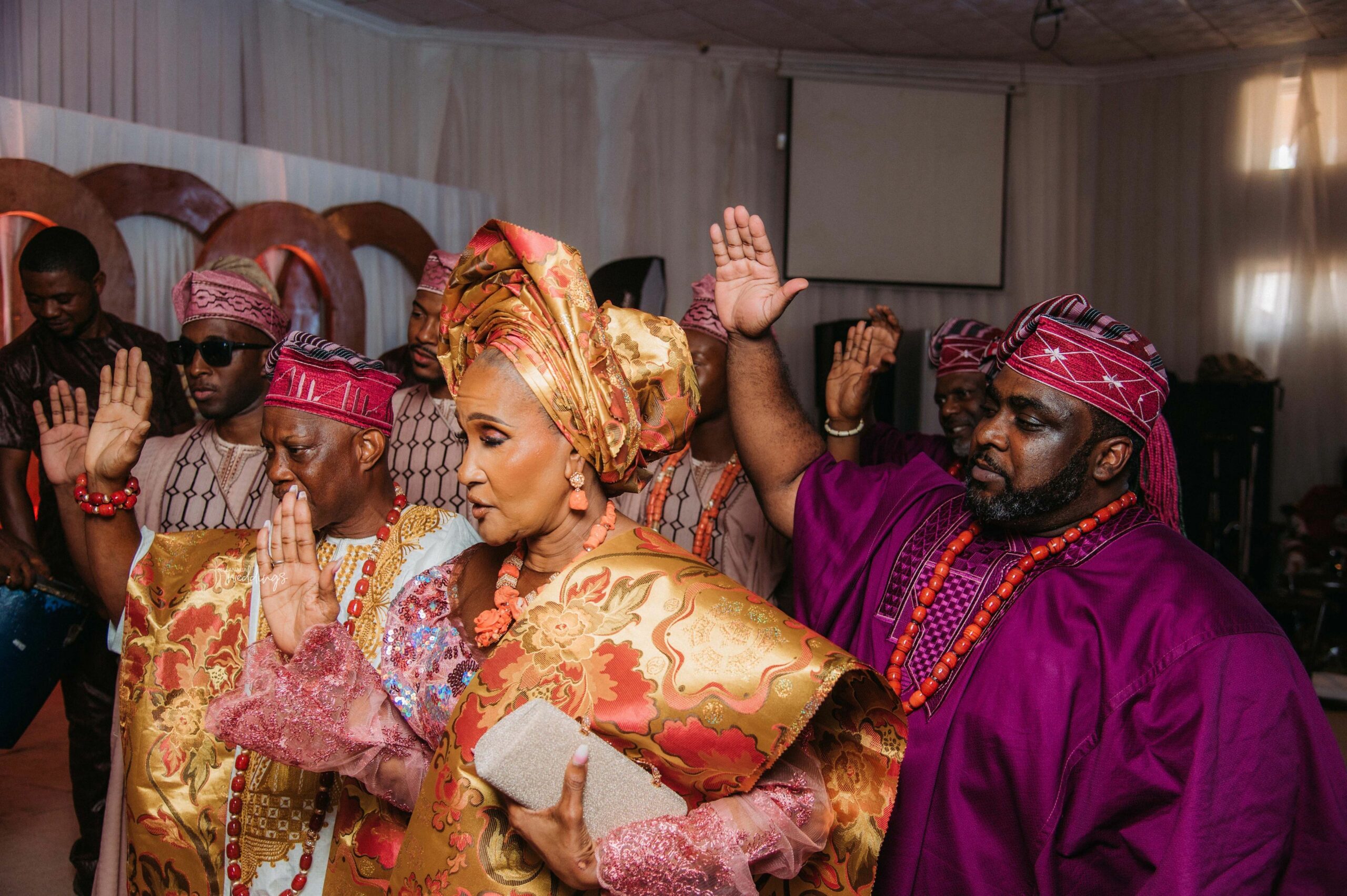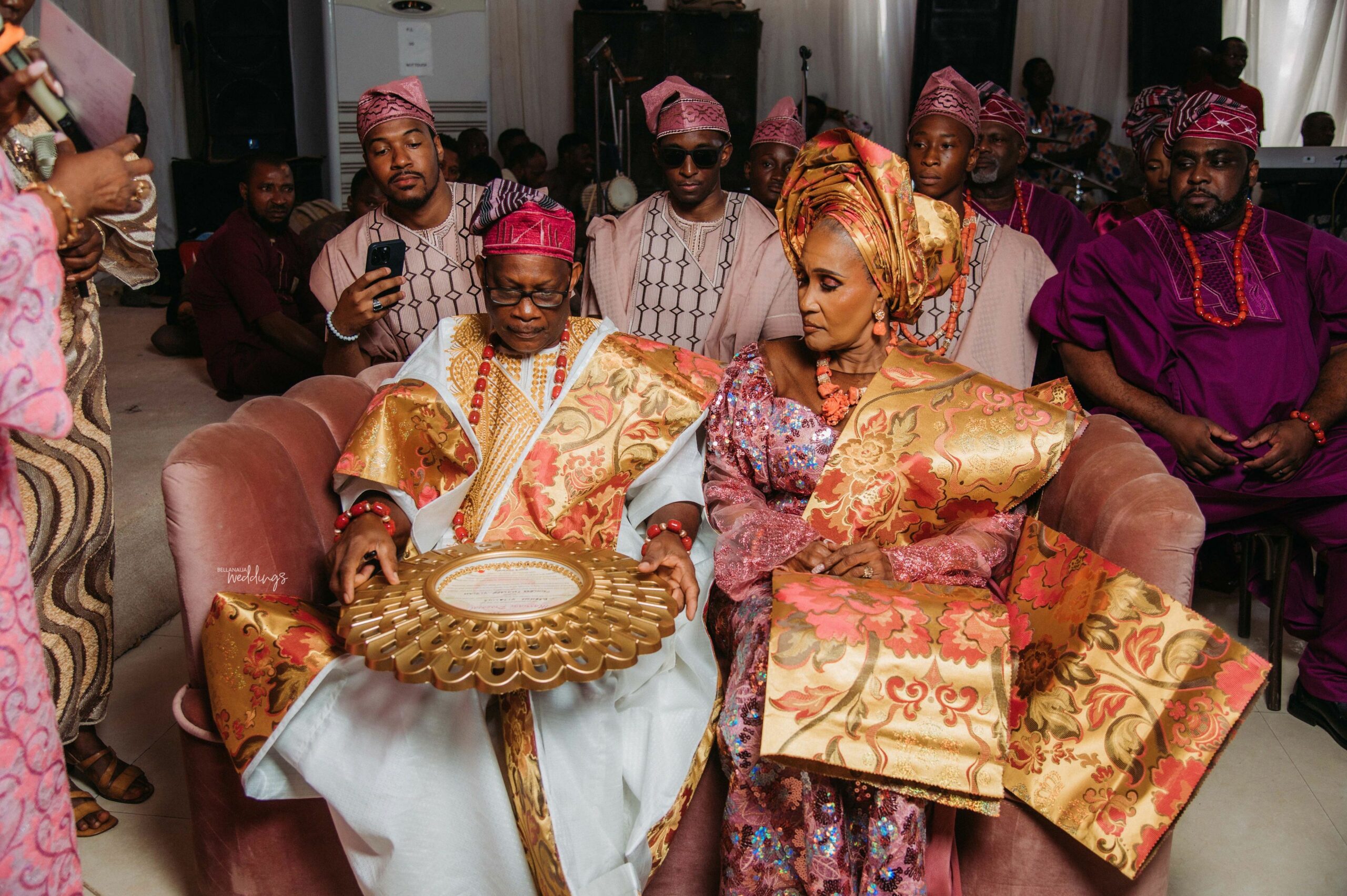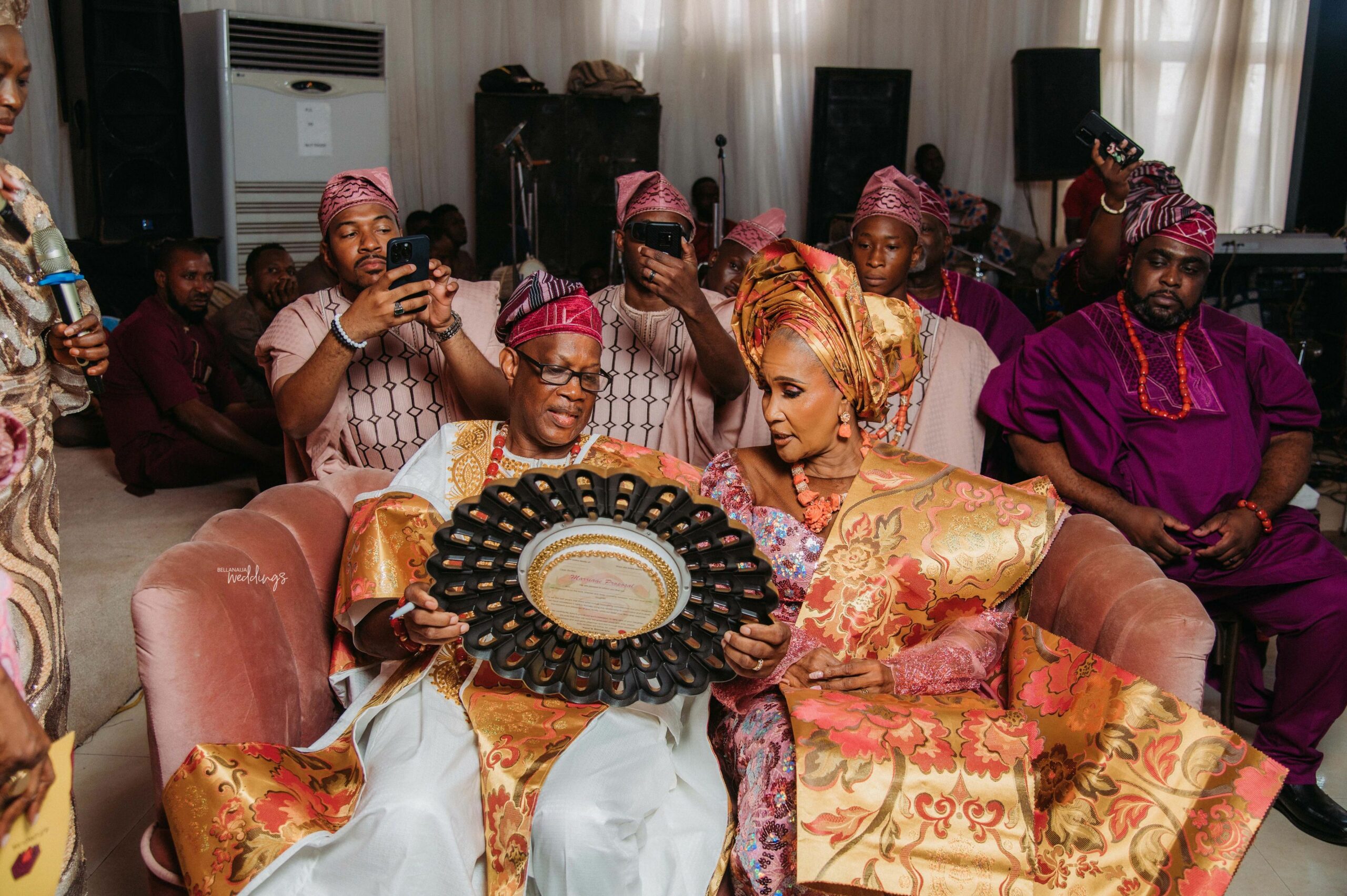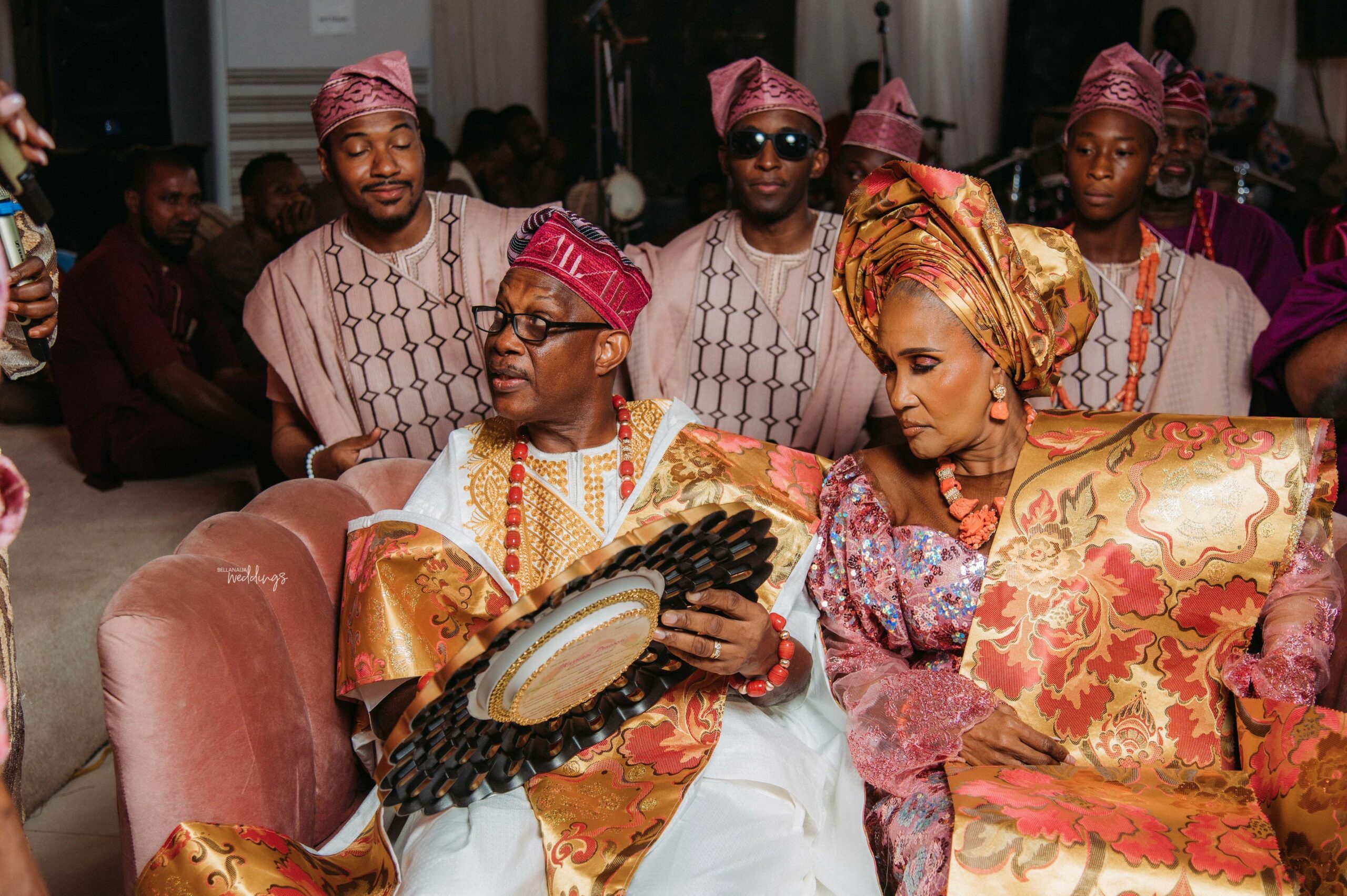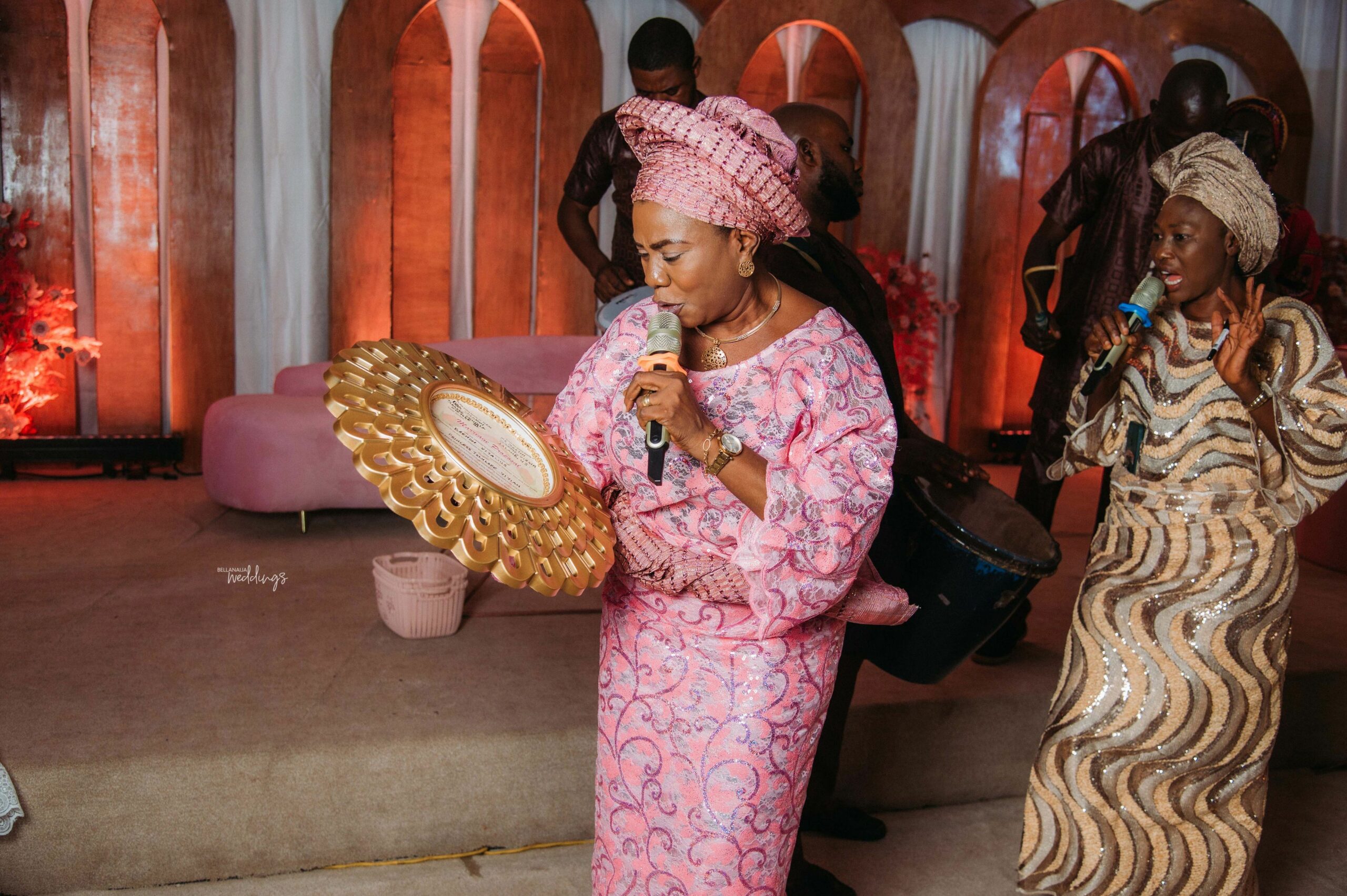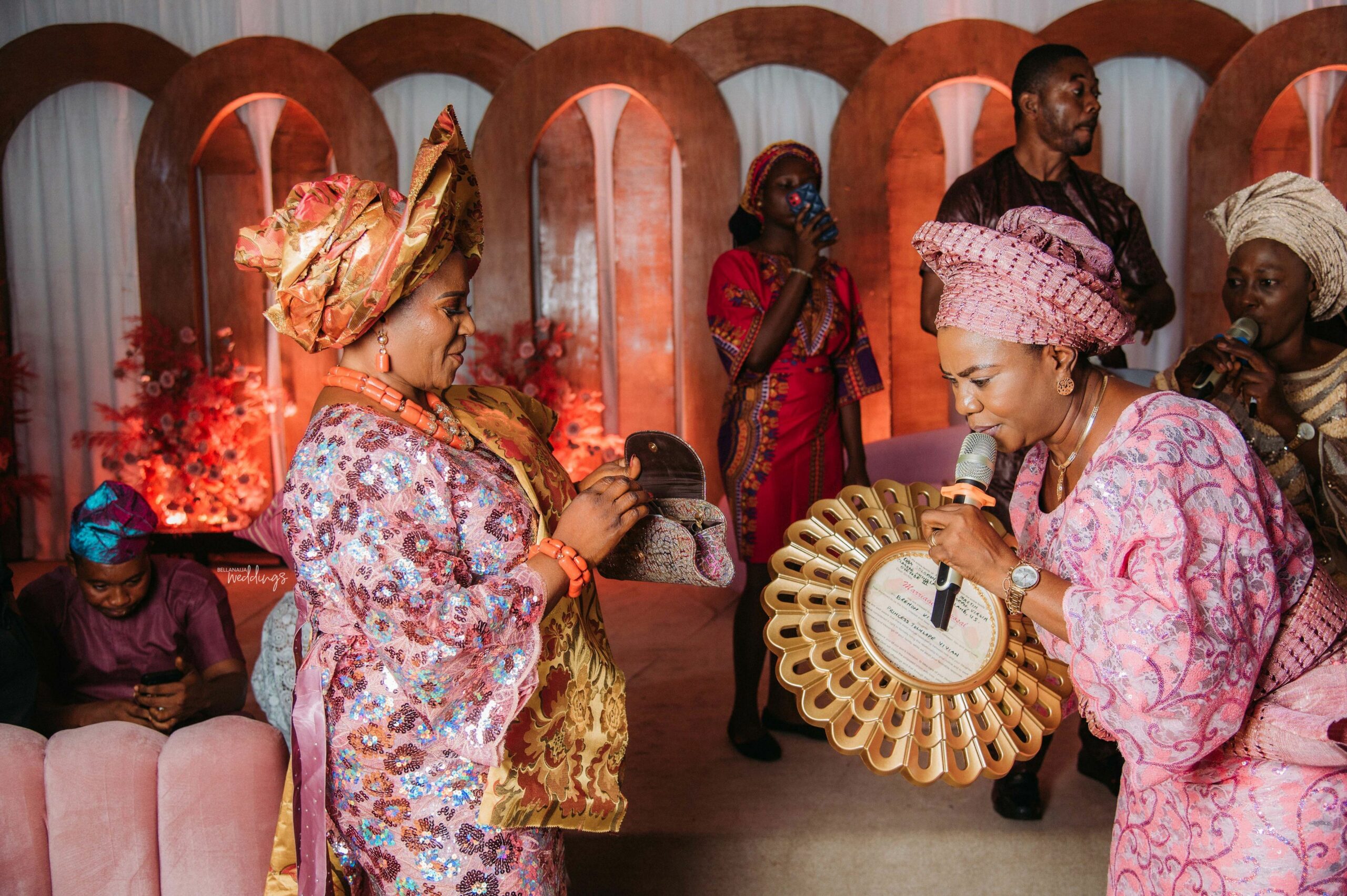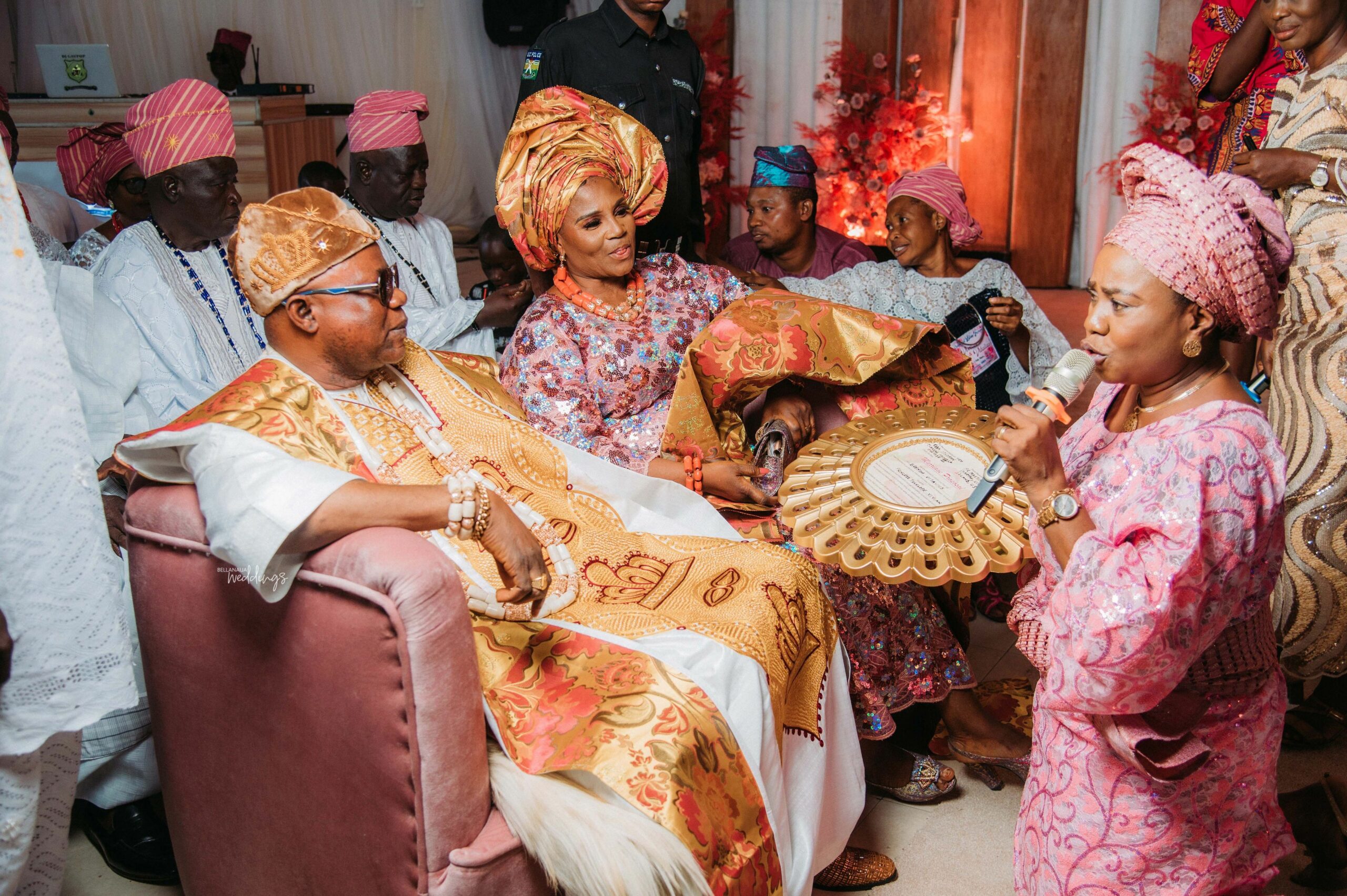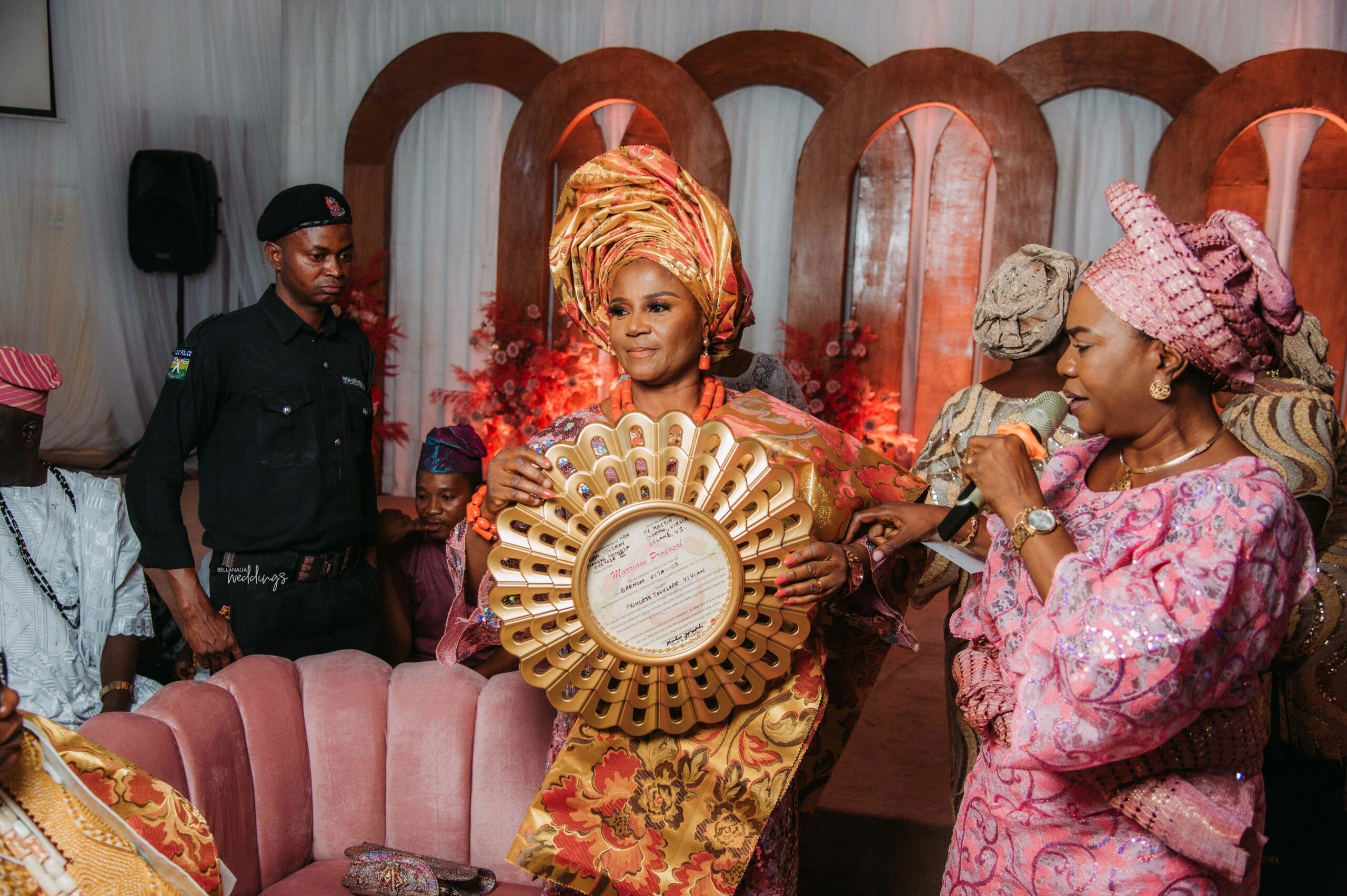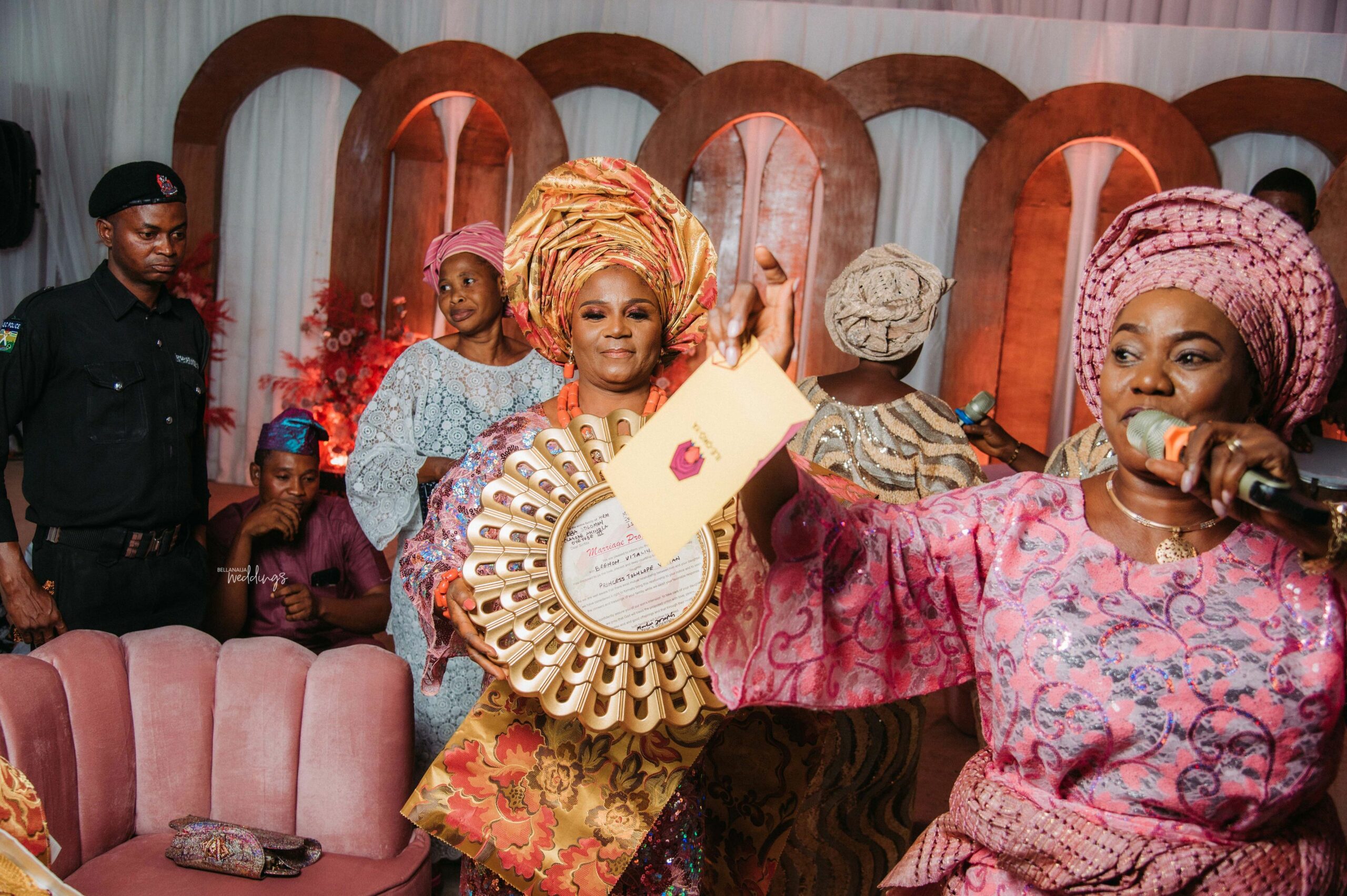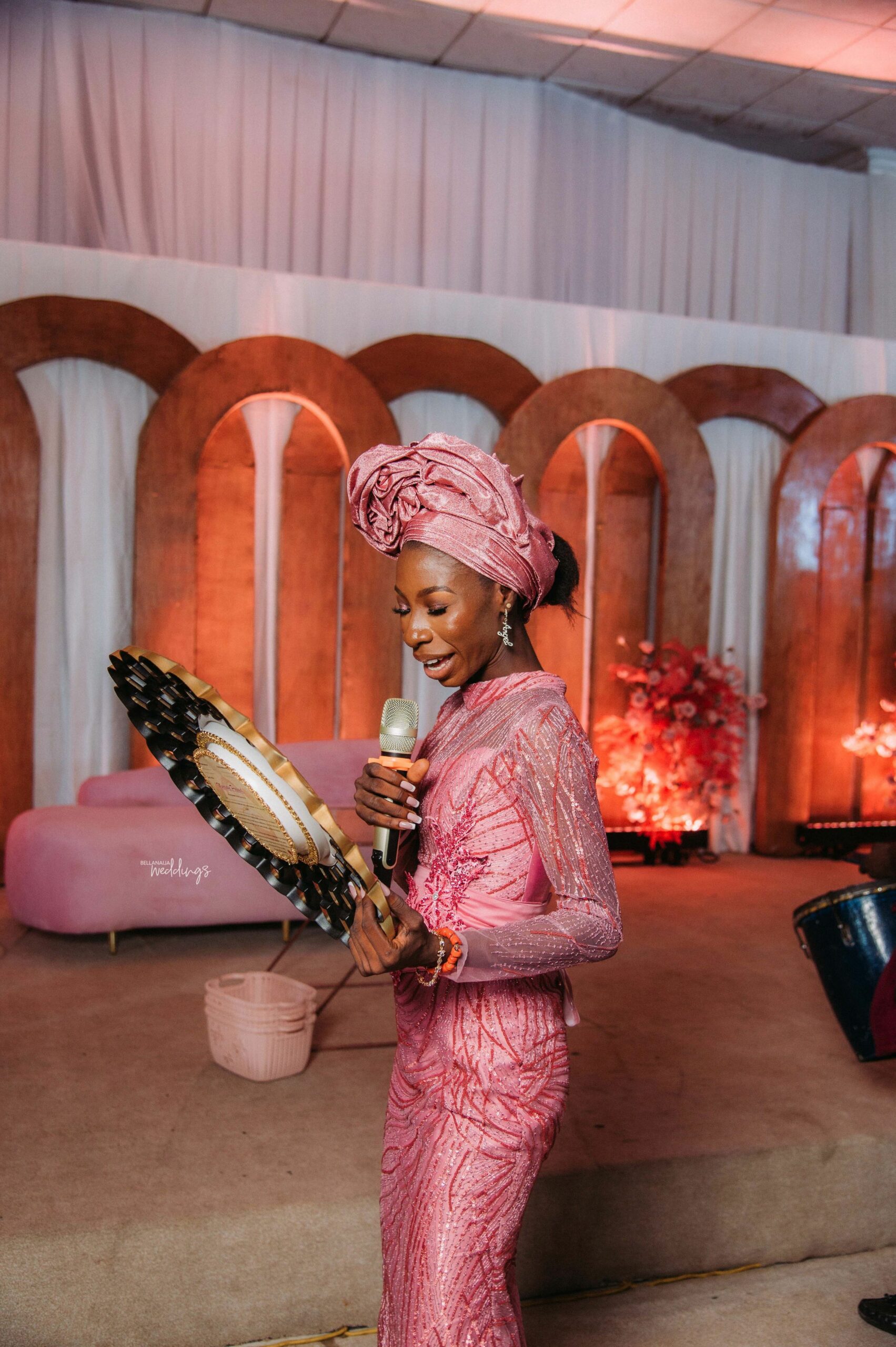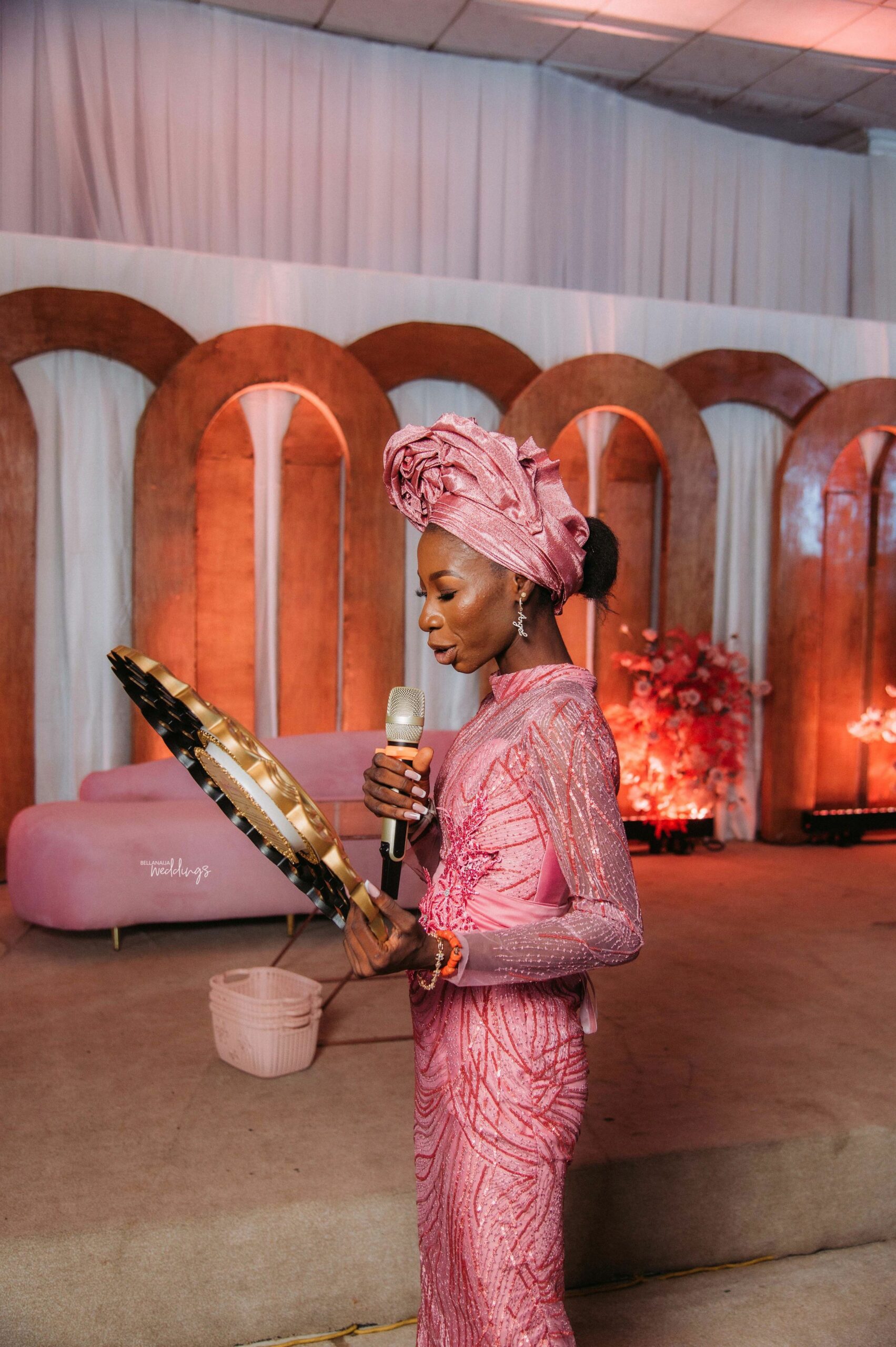 Here comes the groom!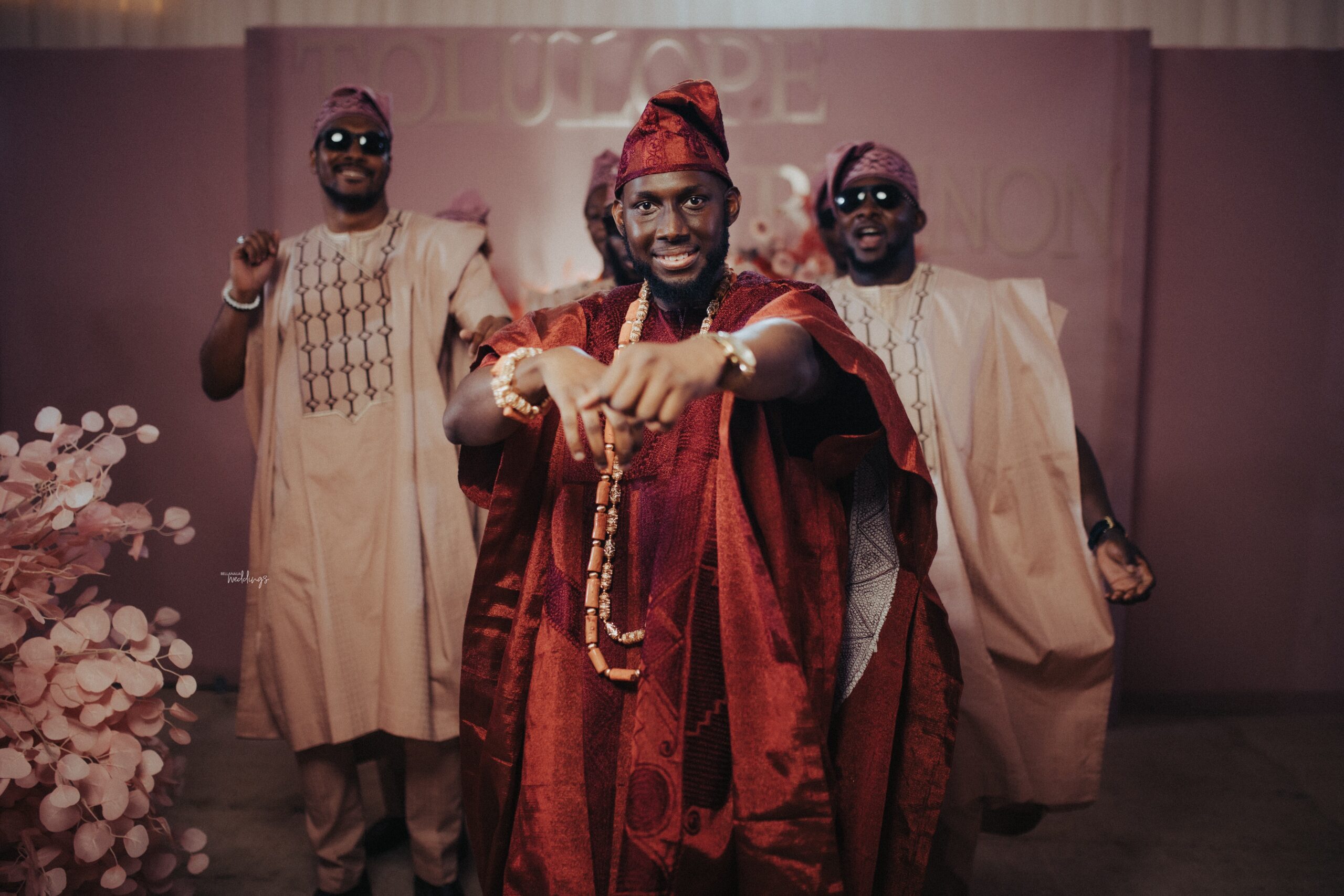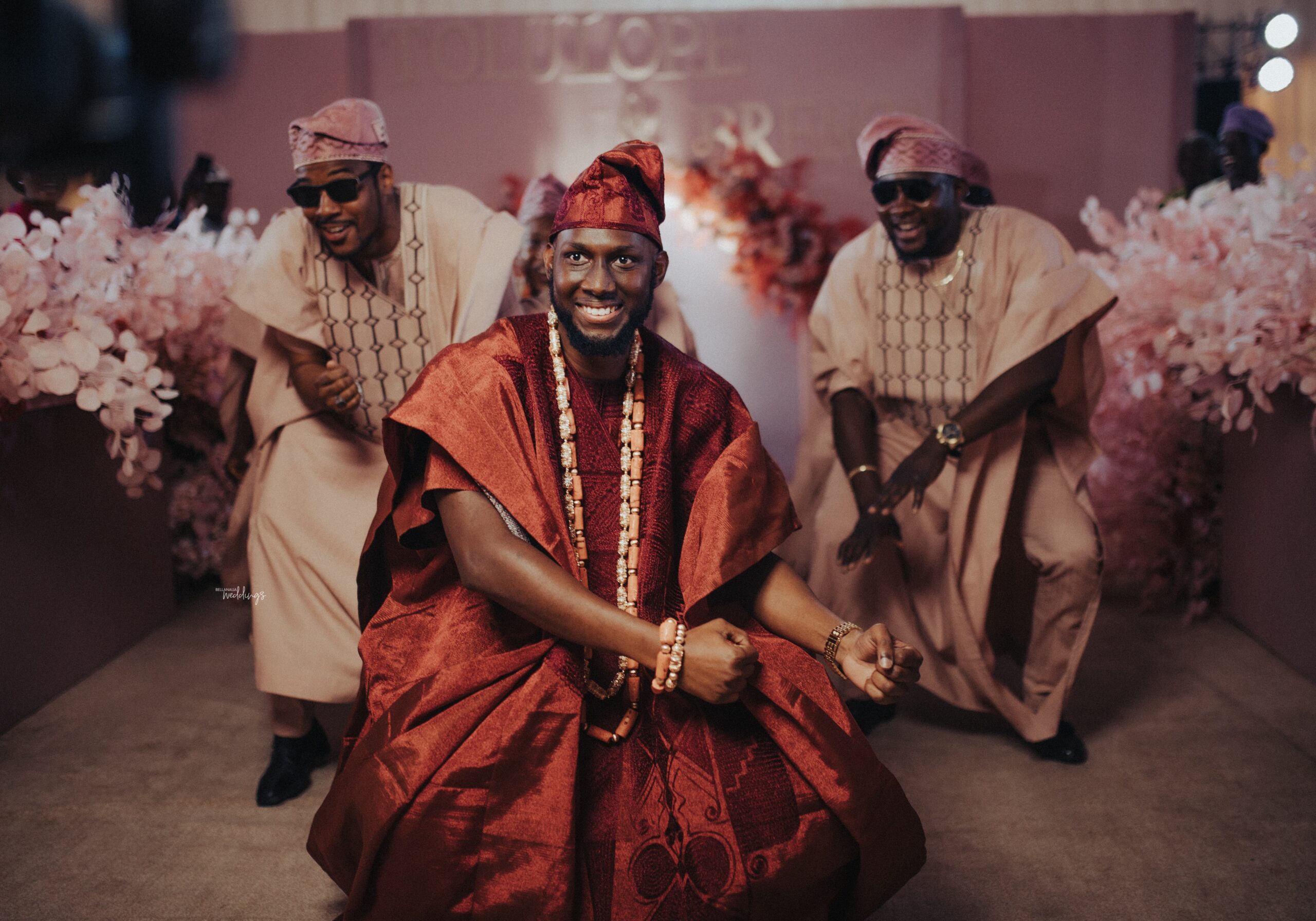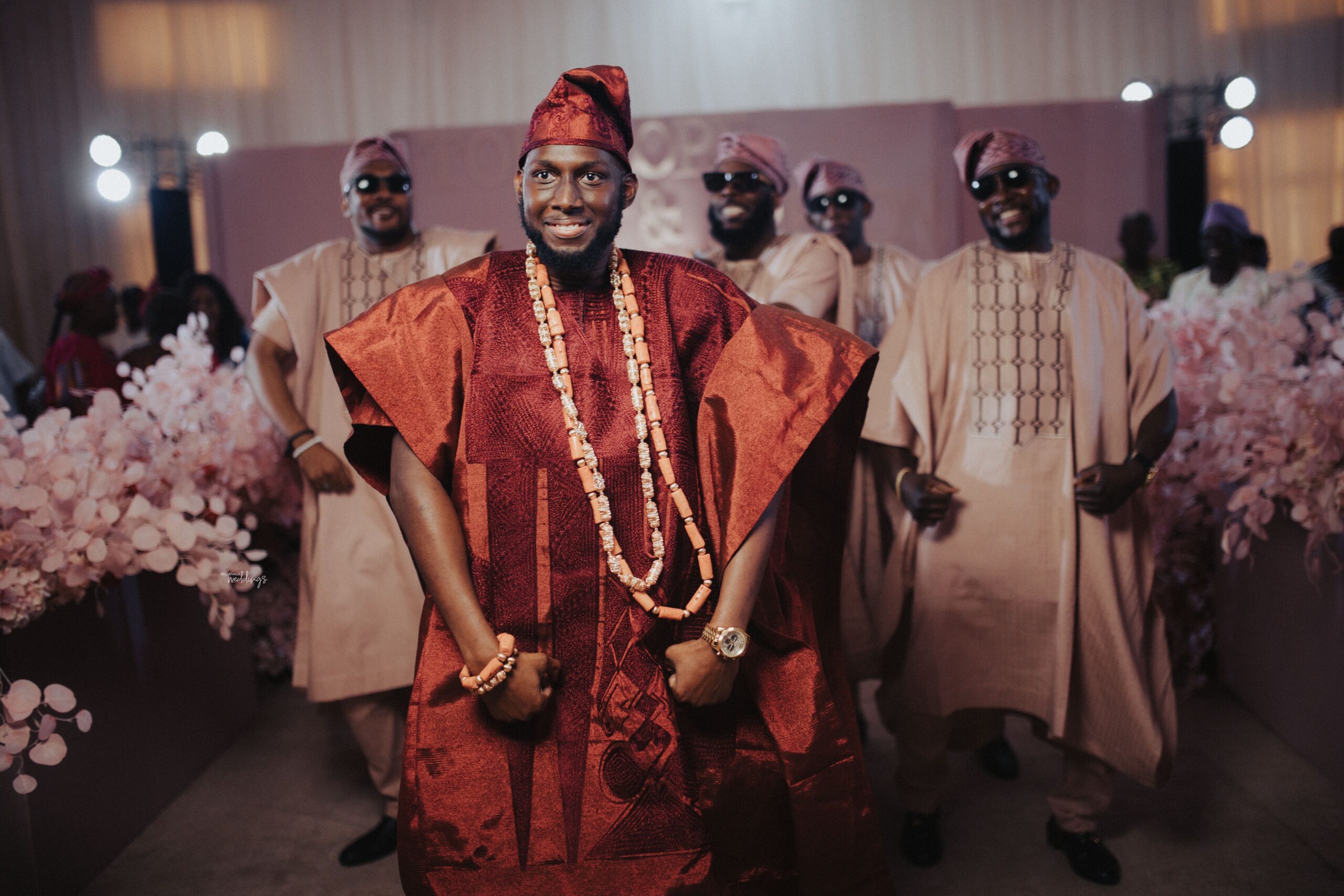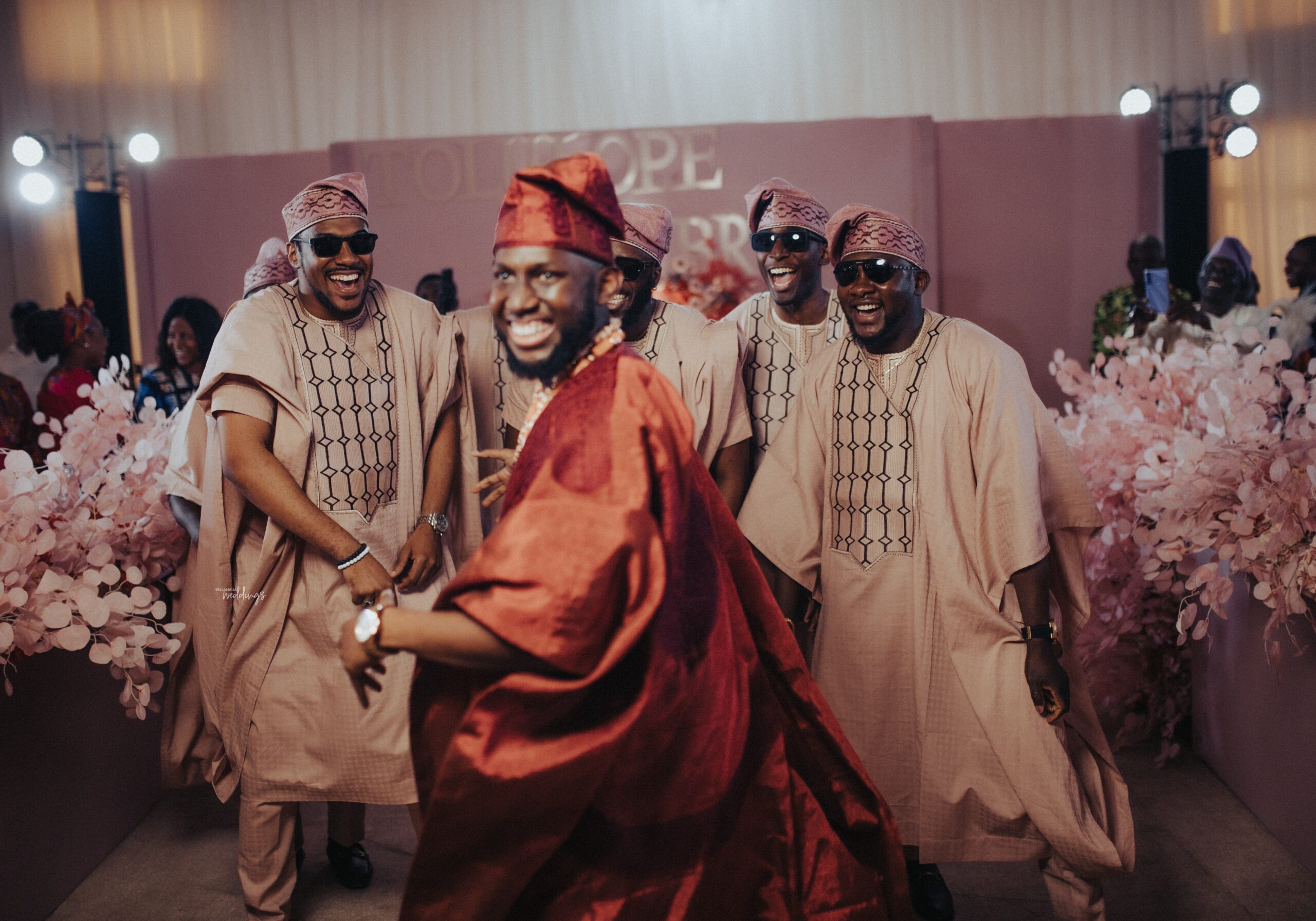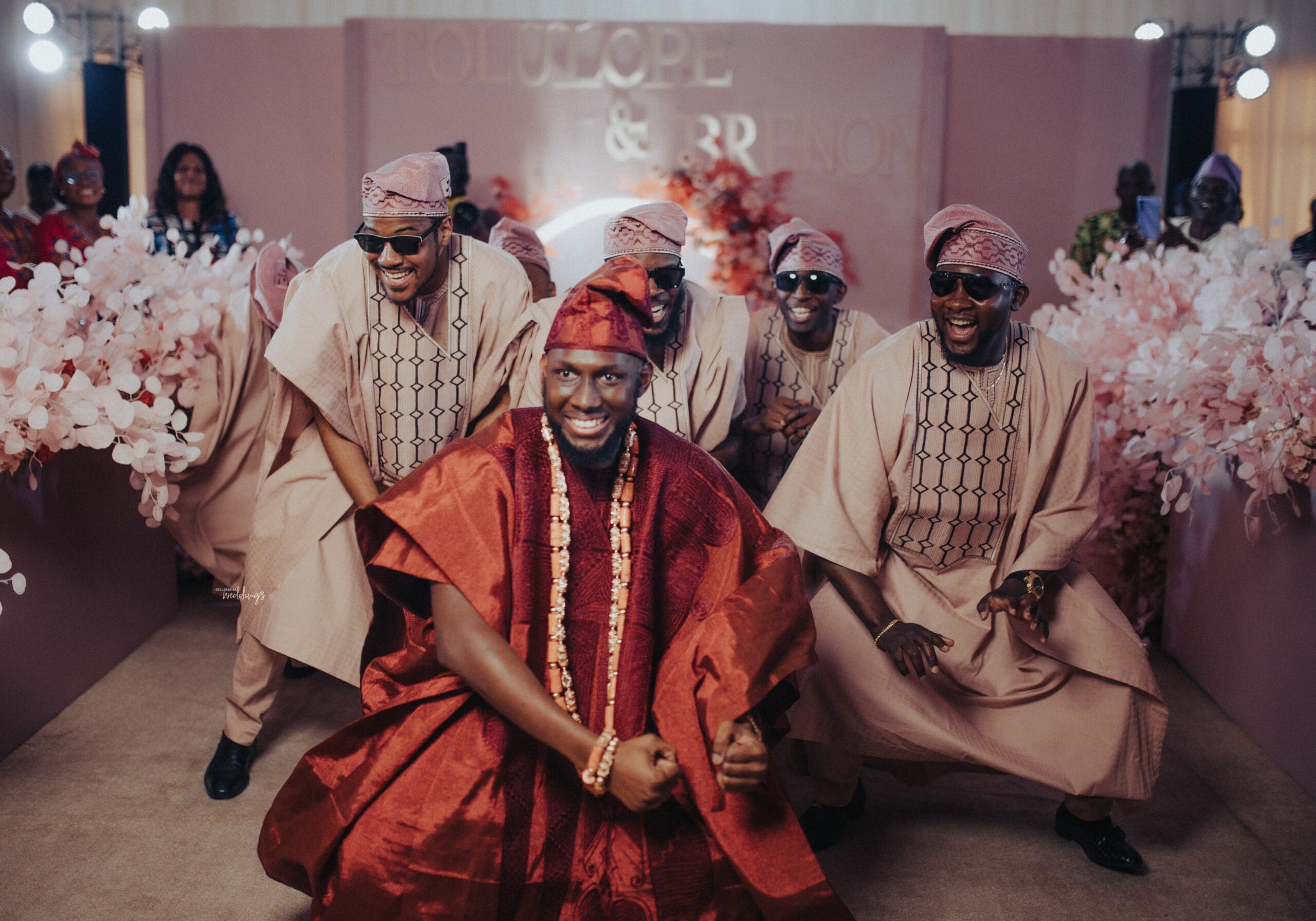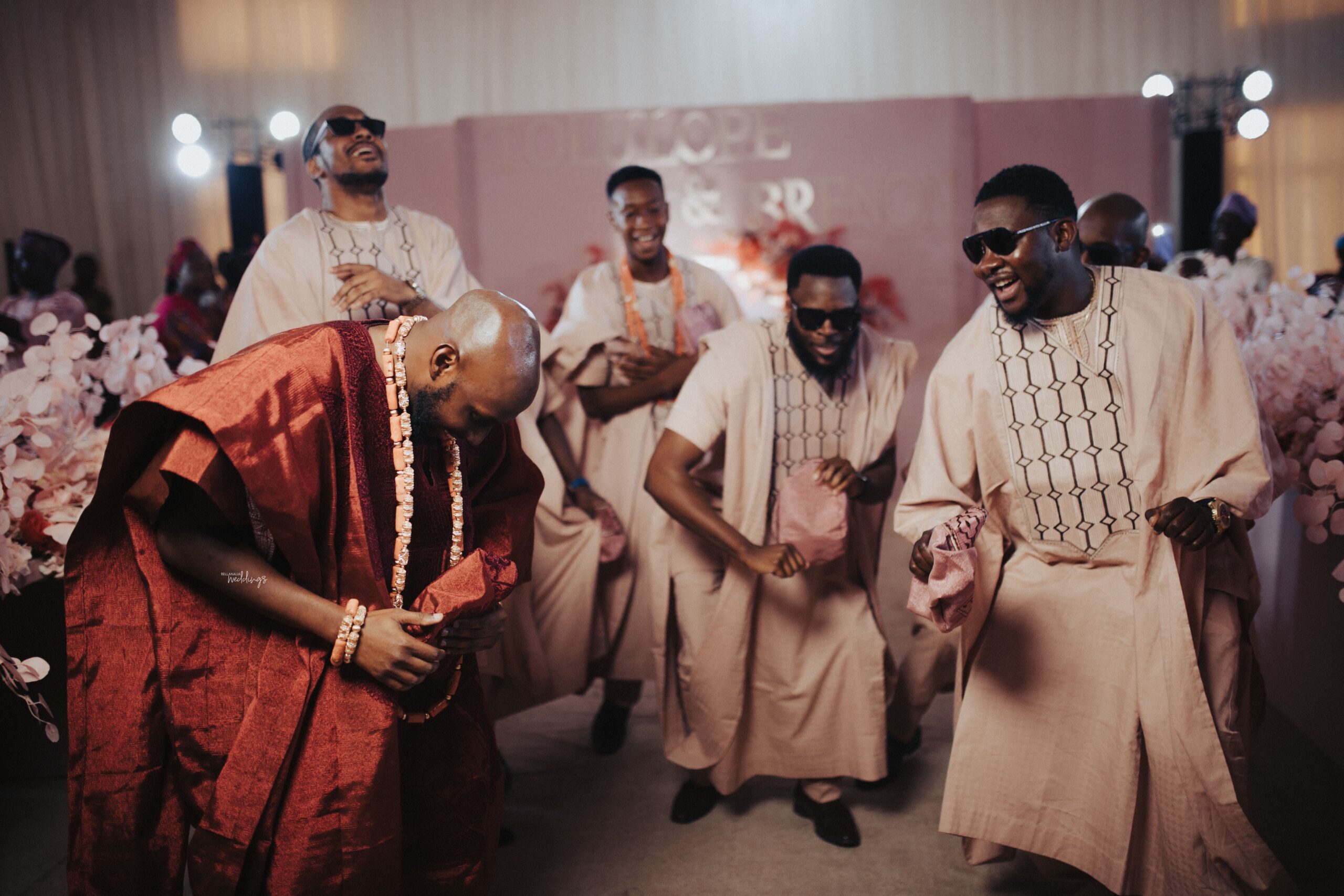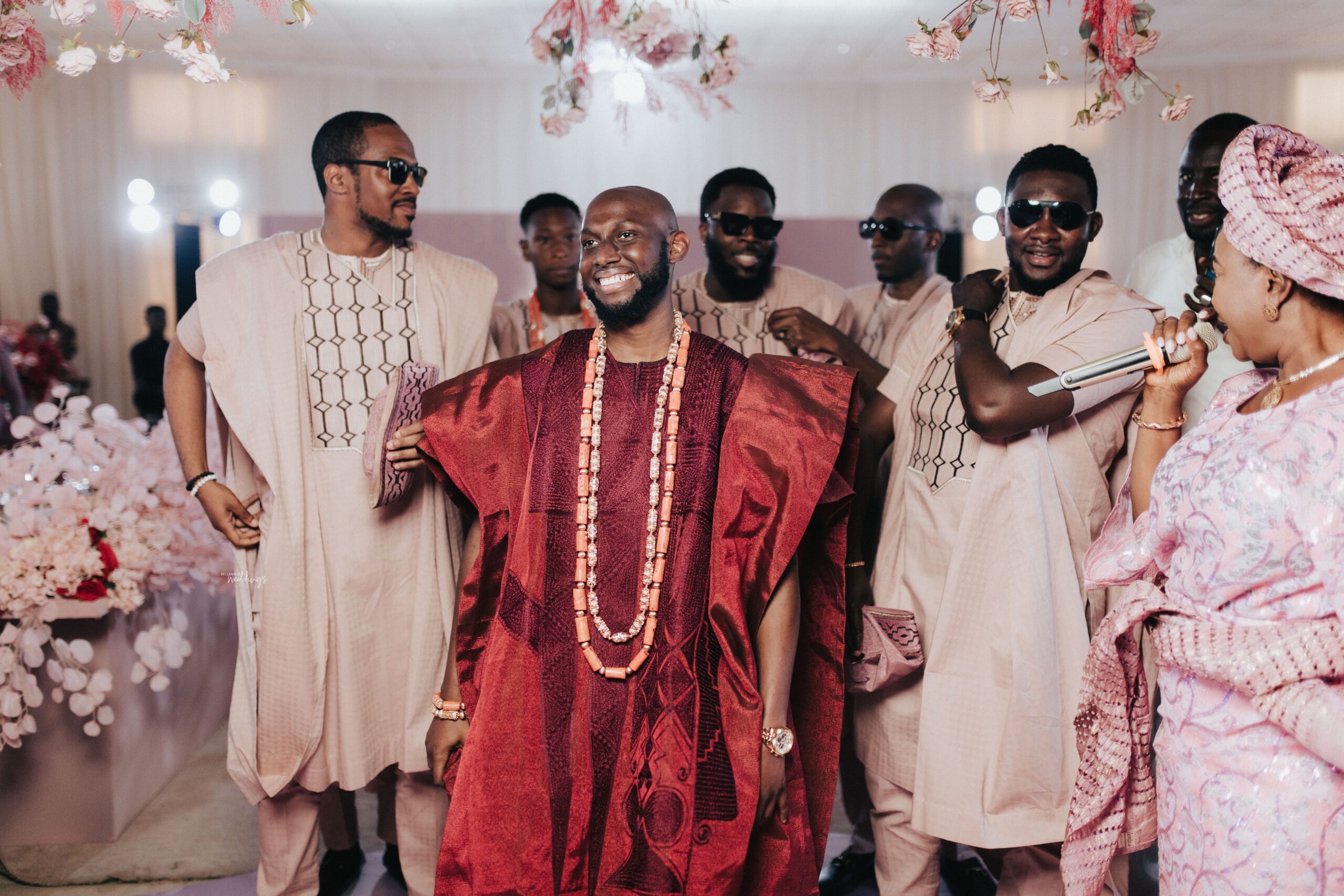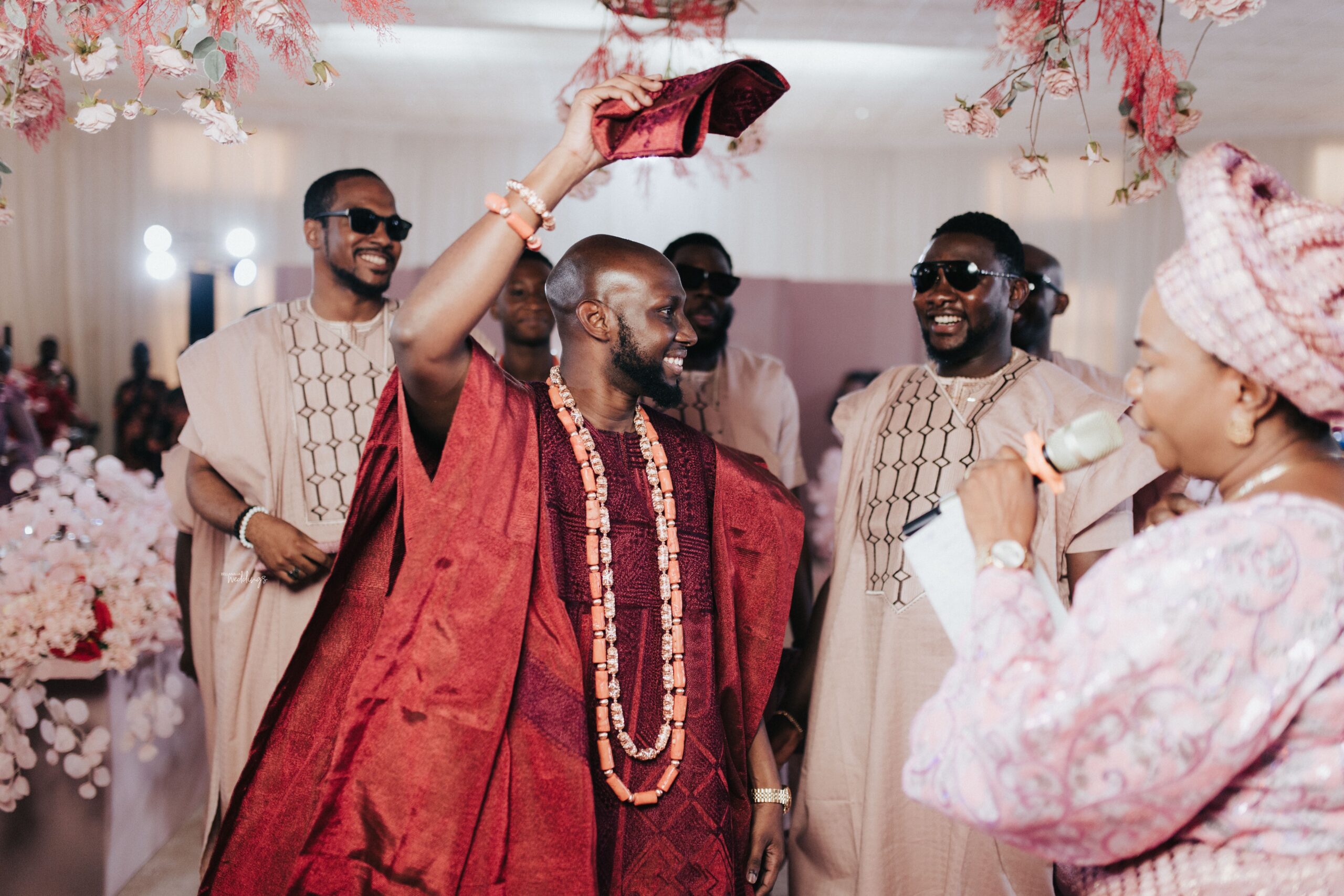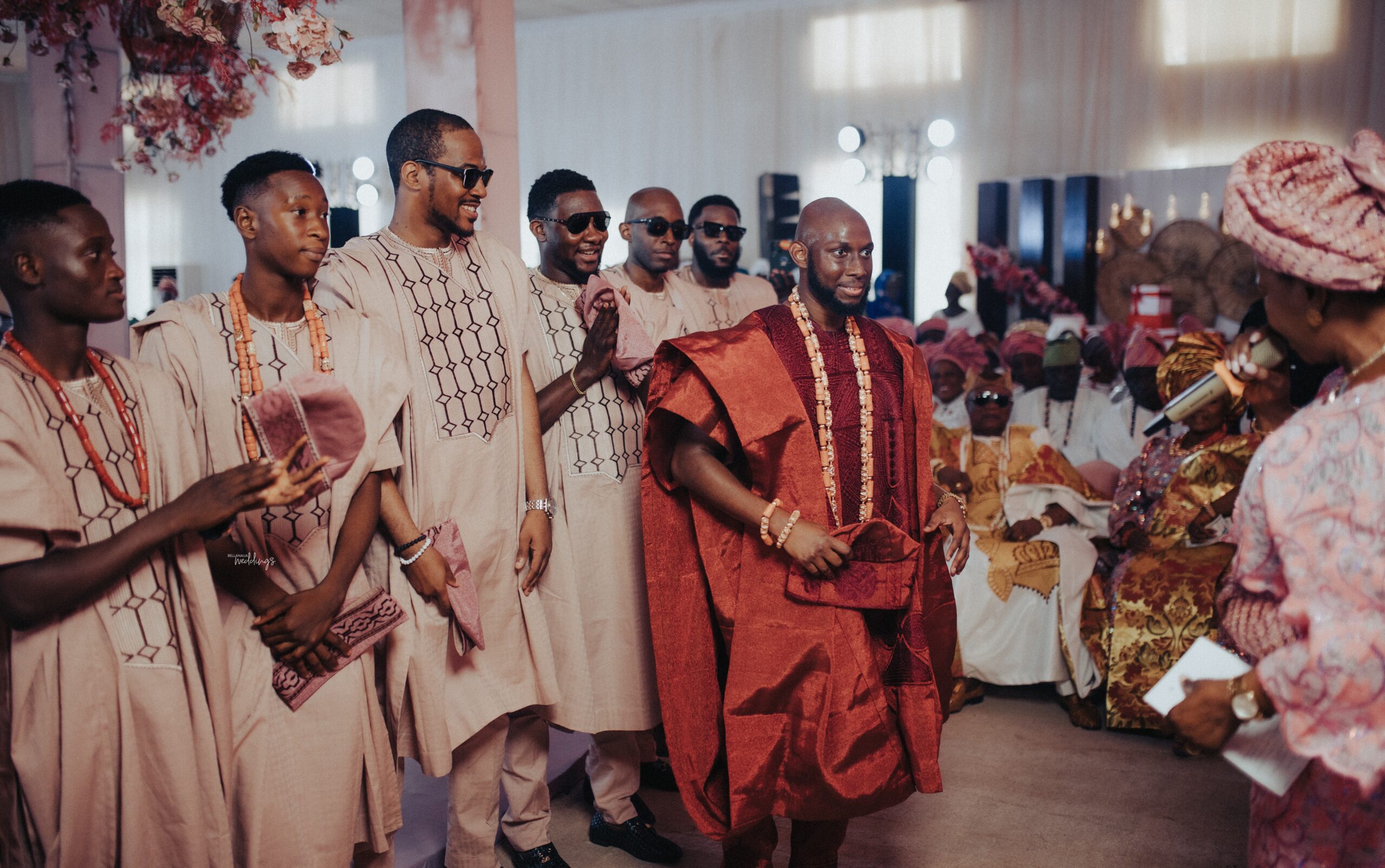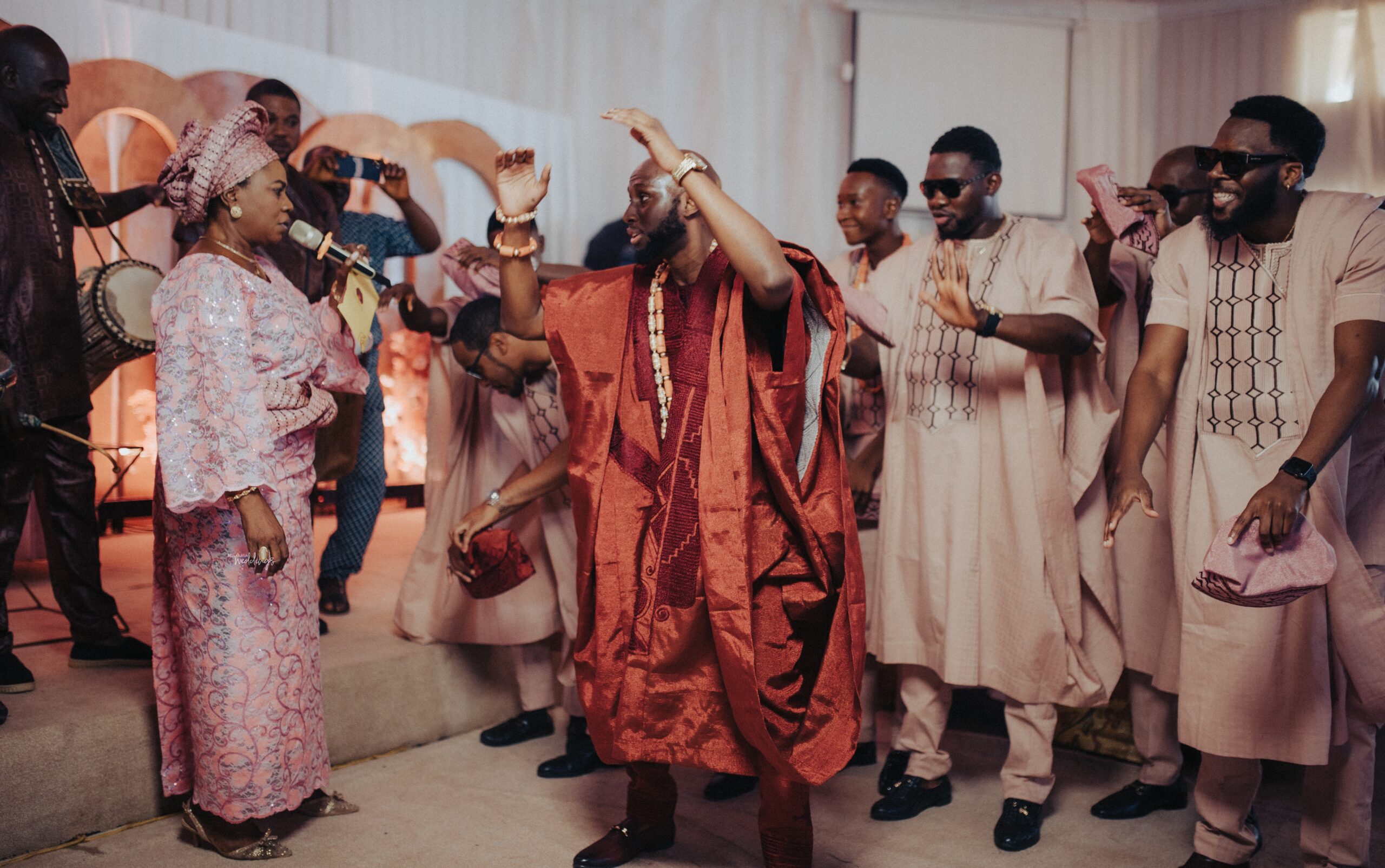 Time to pay respect the Yoruba way!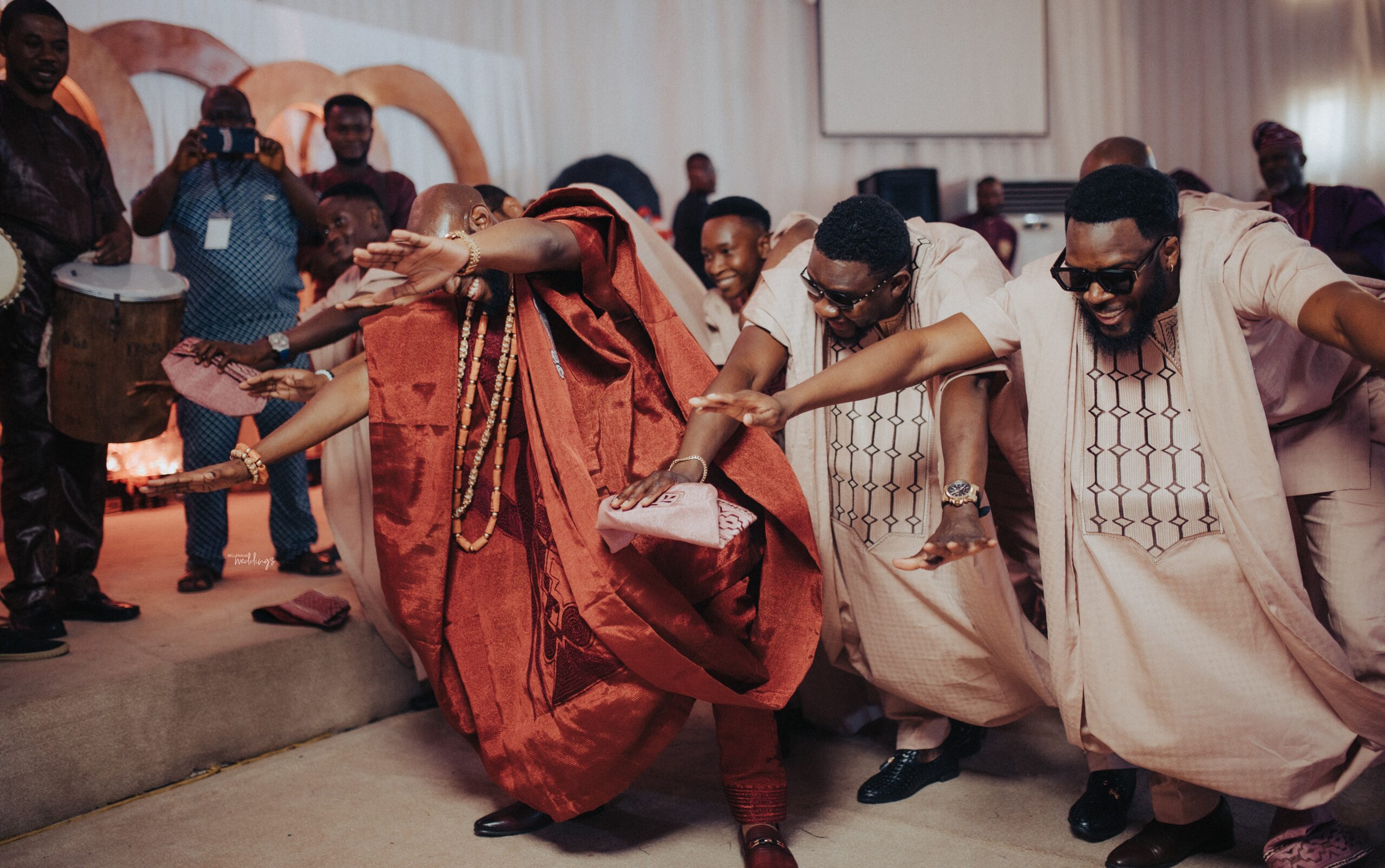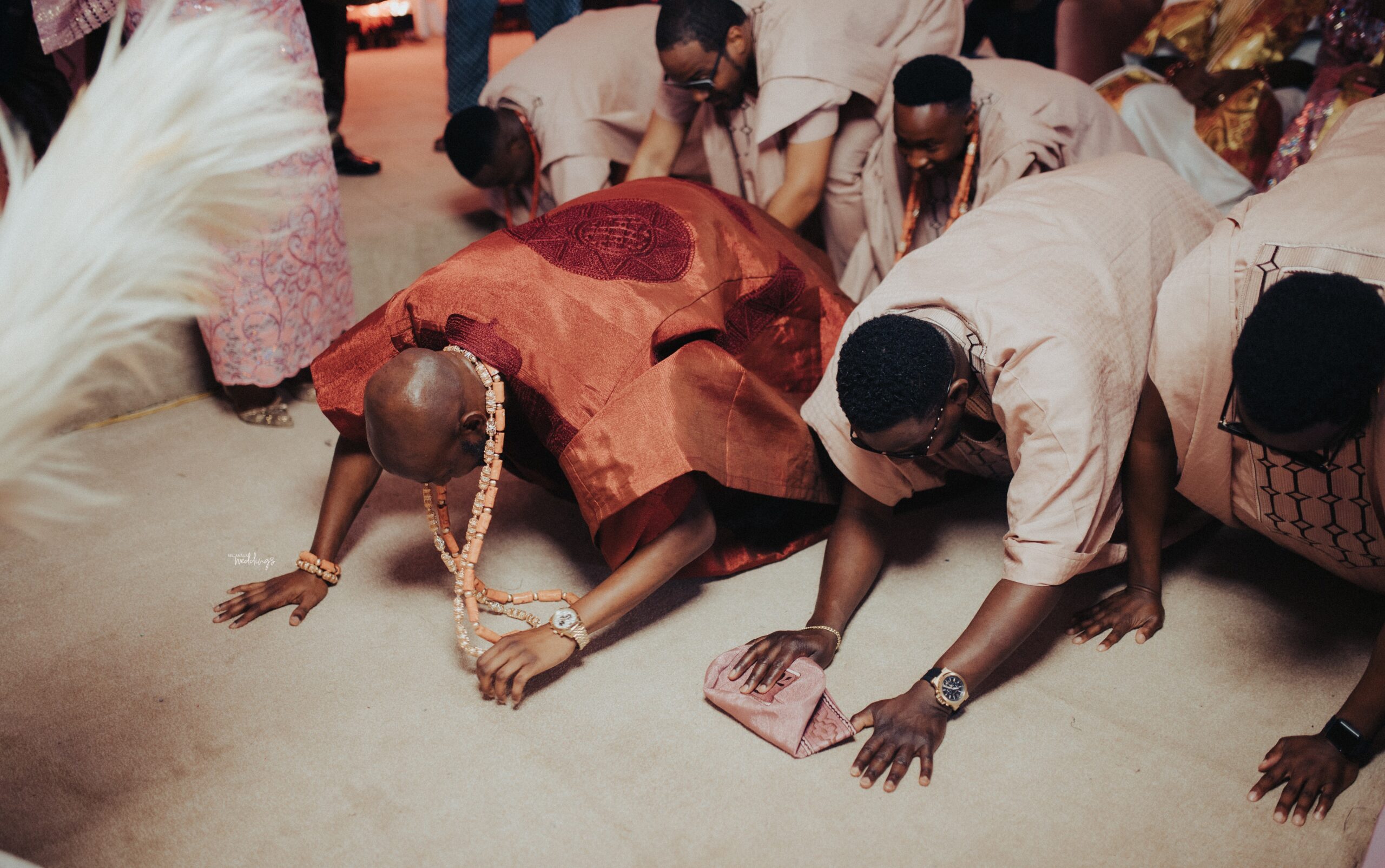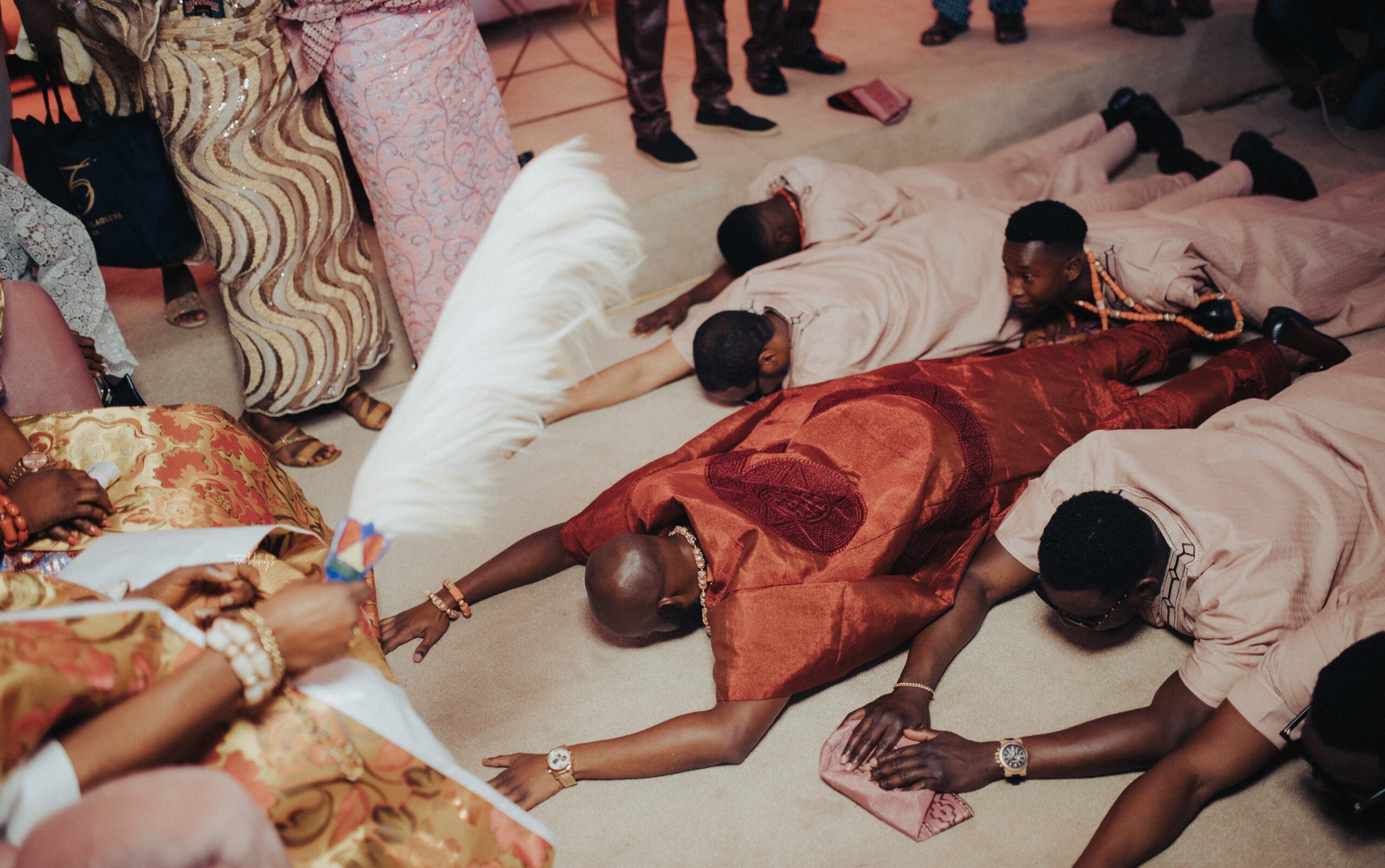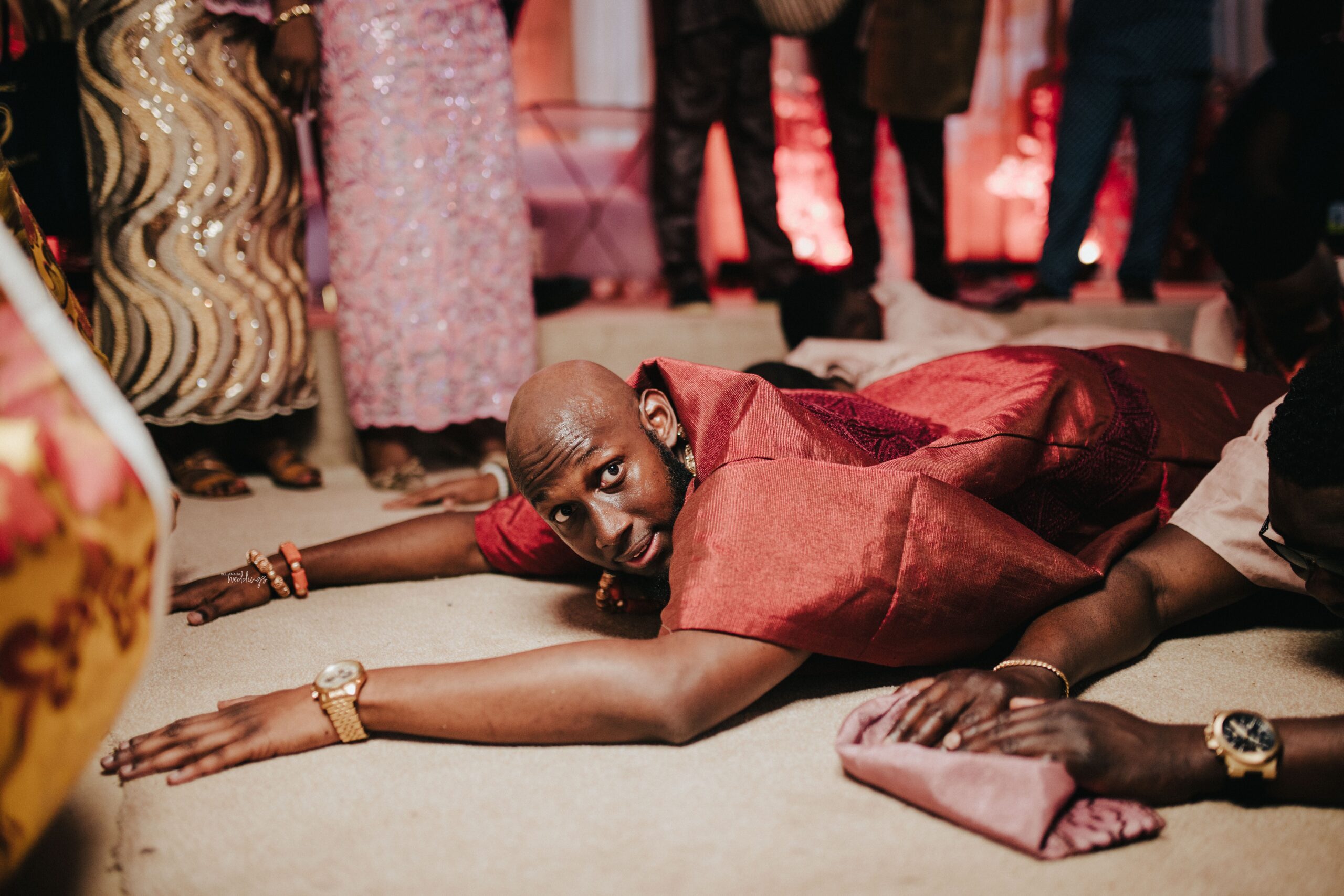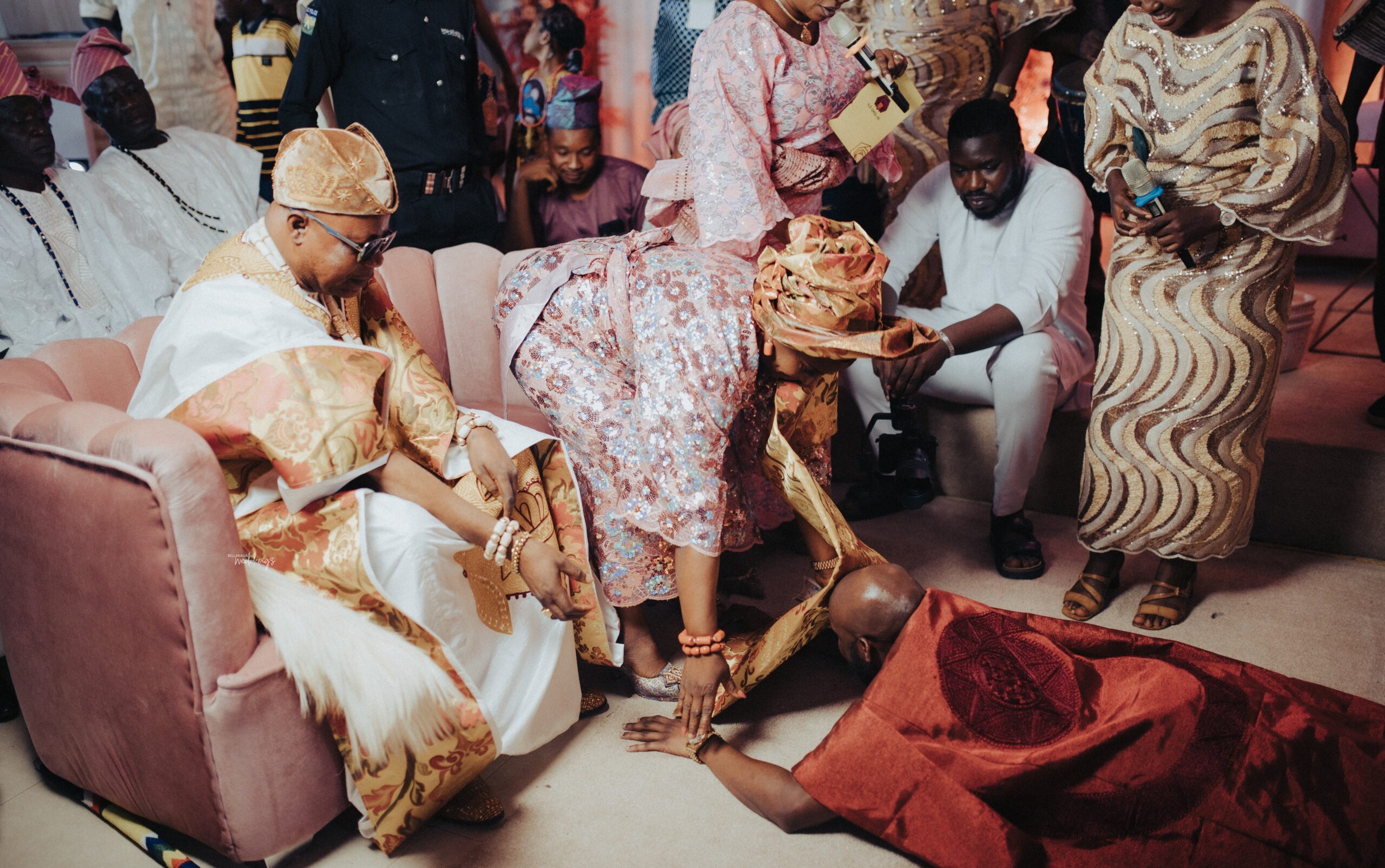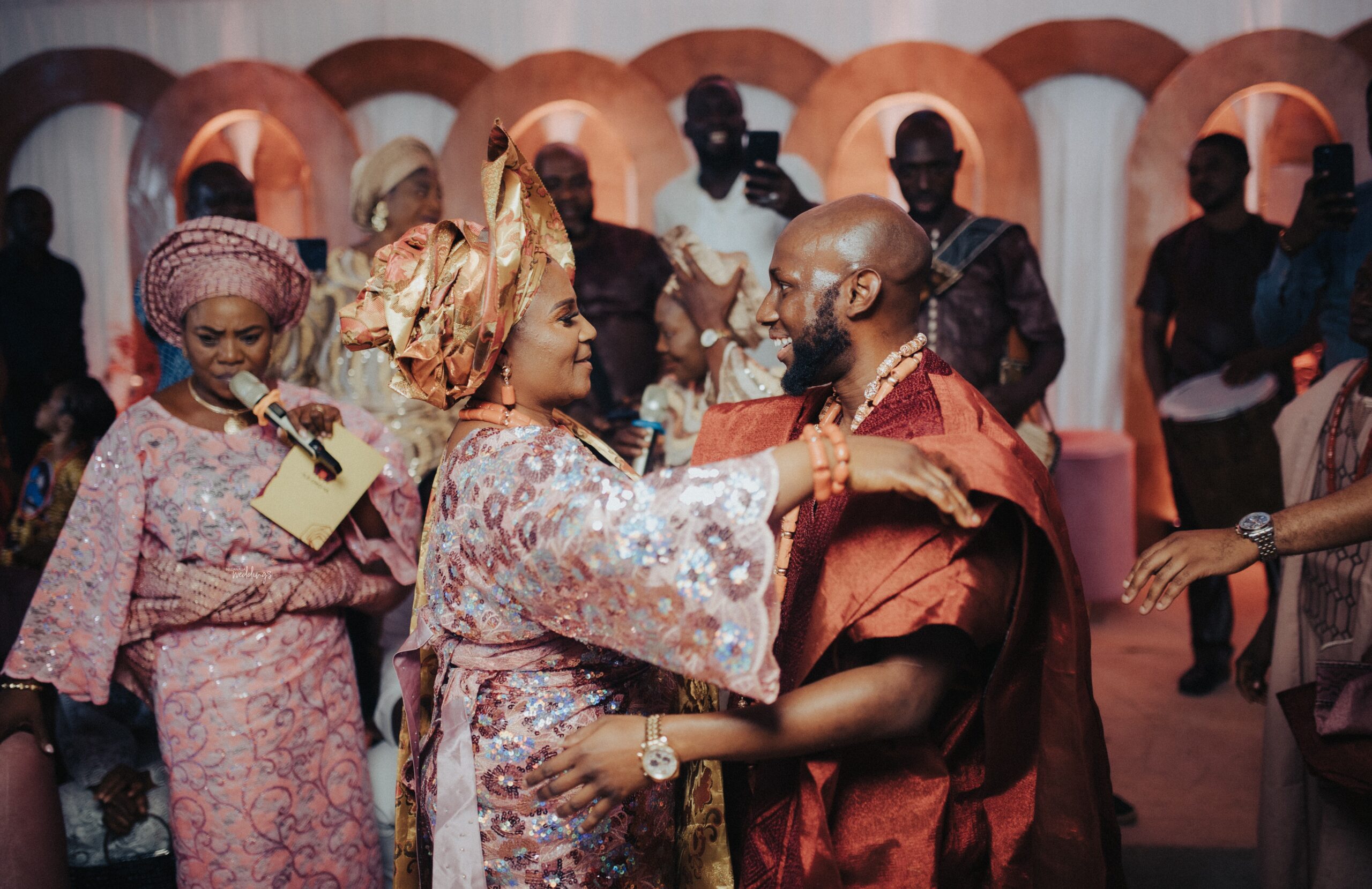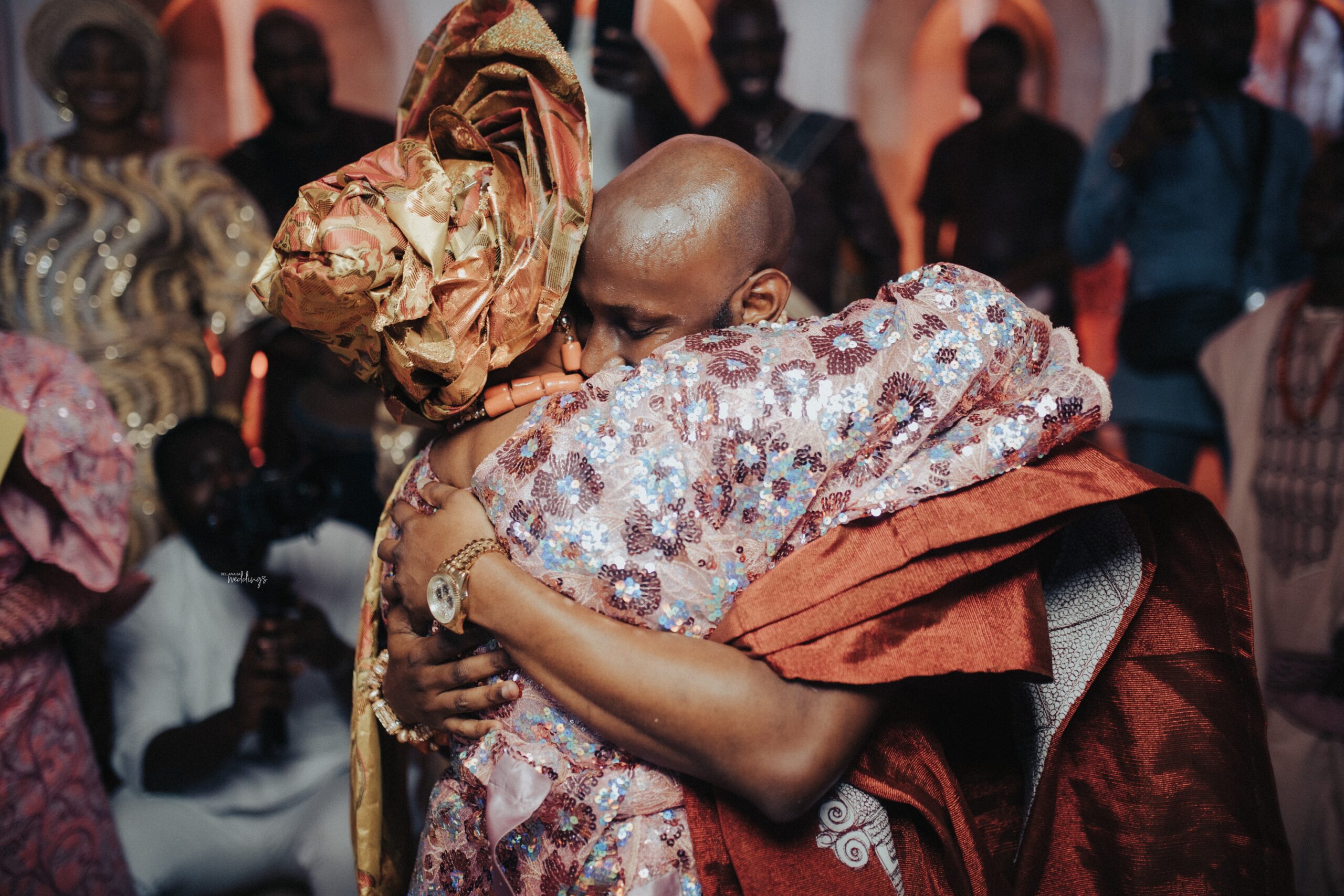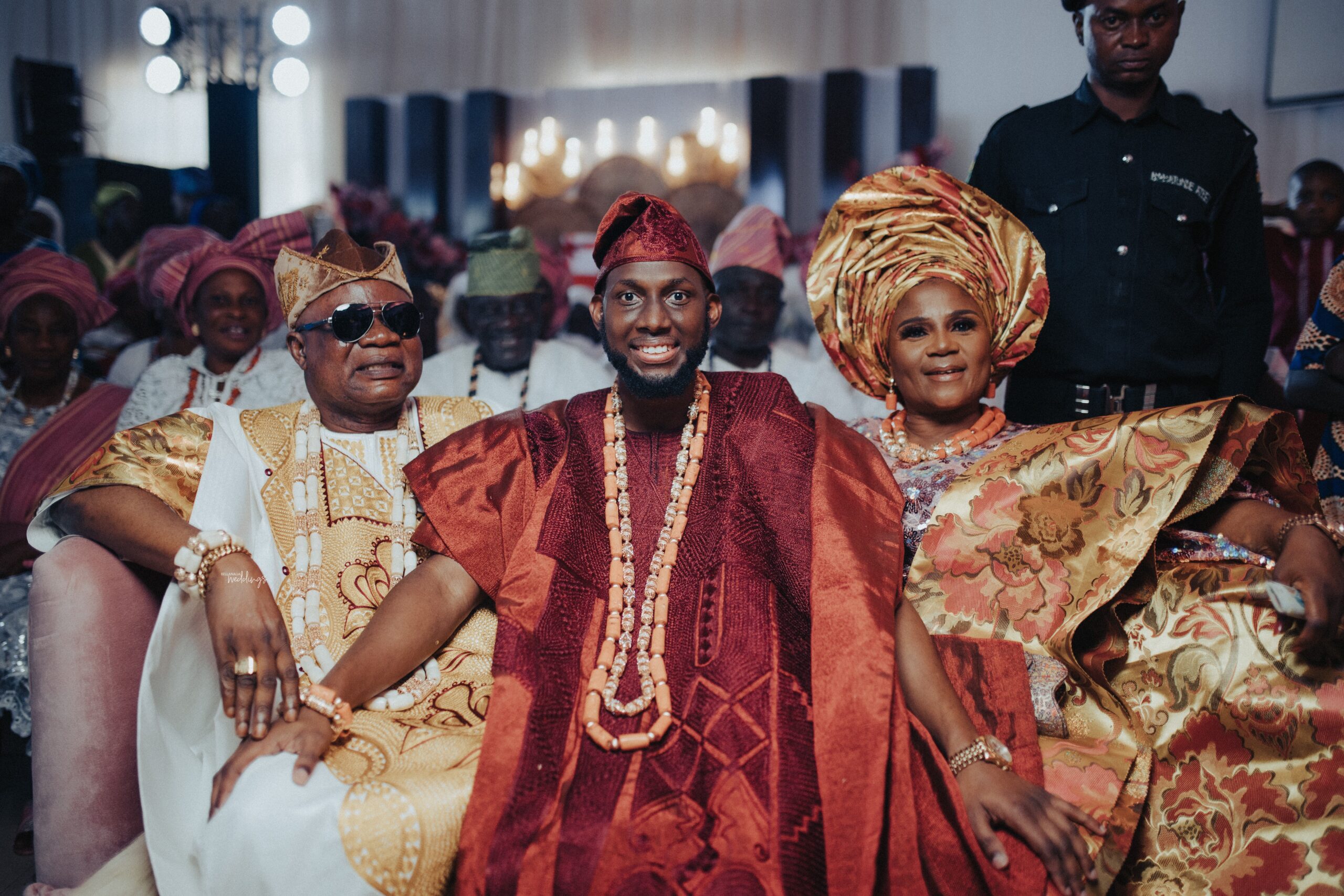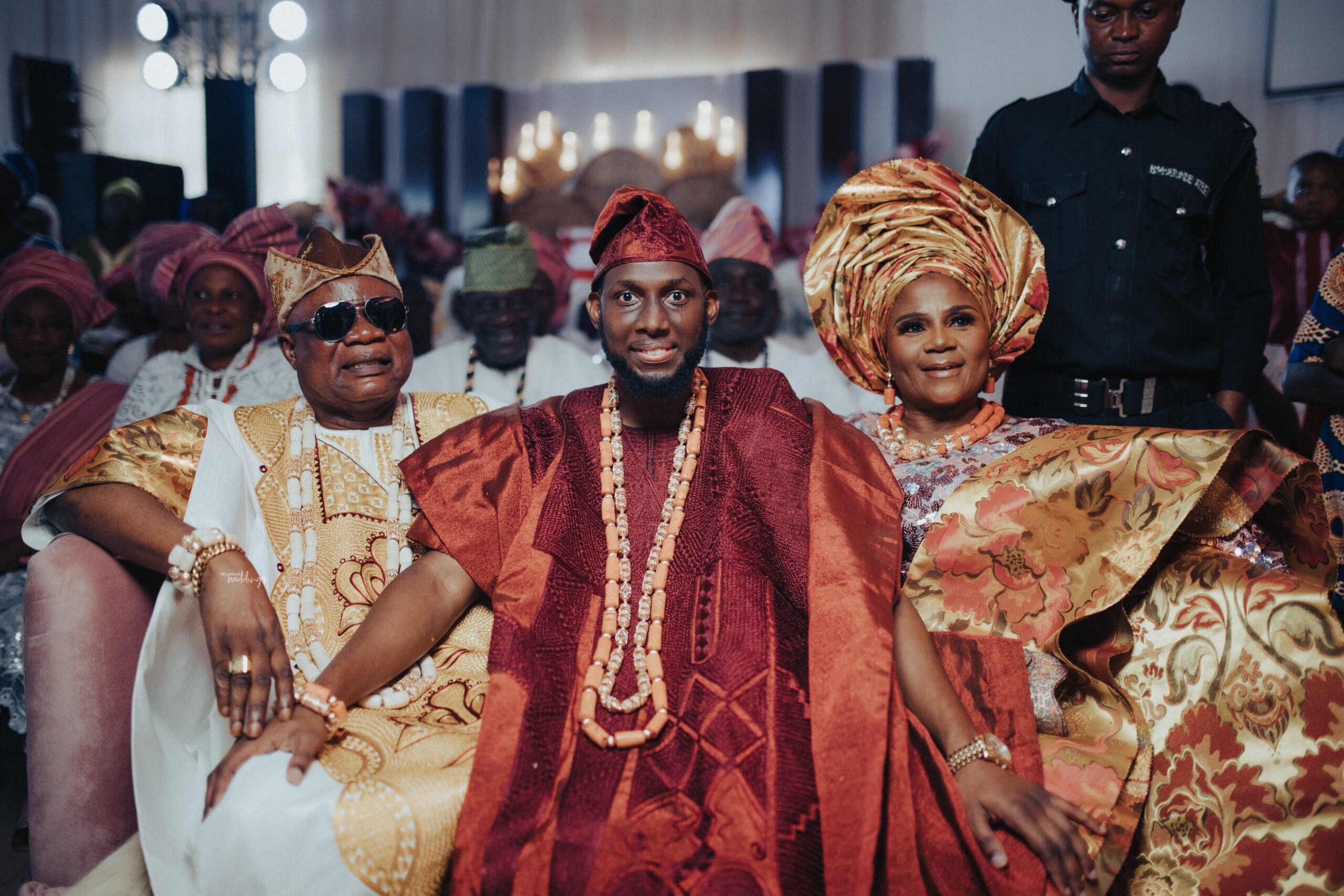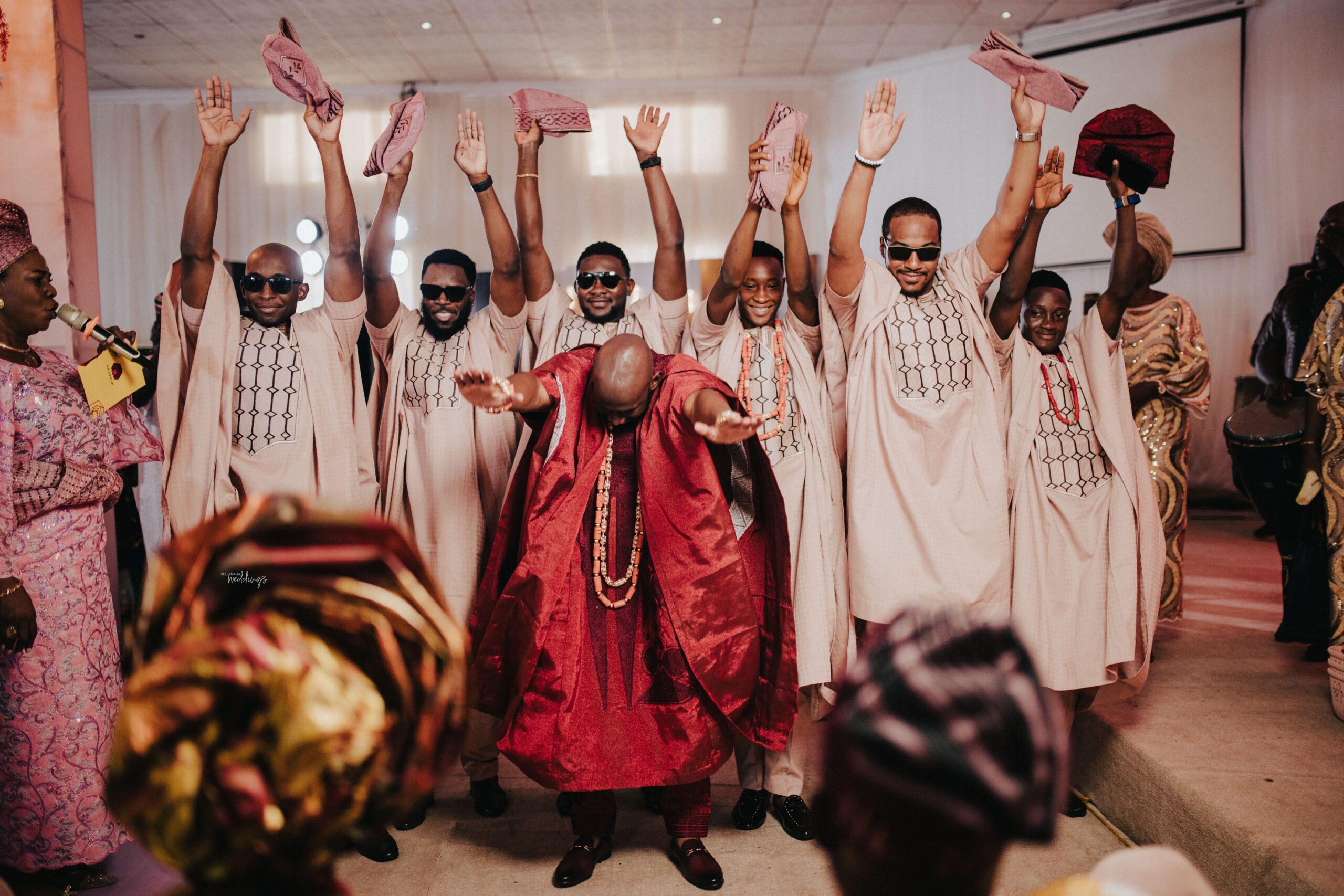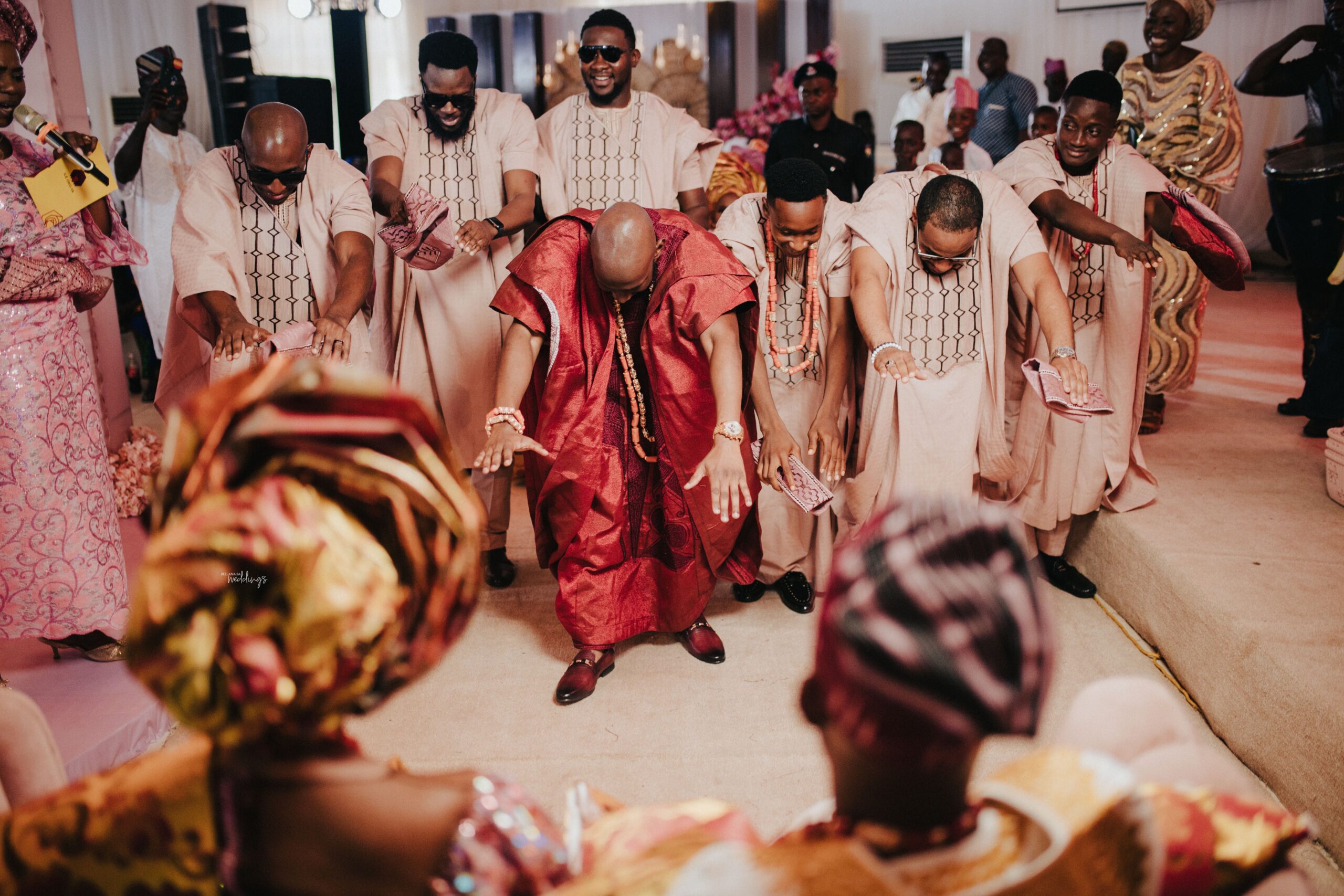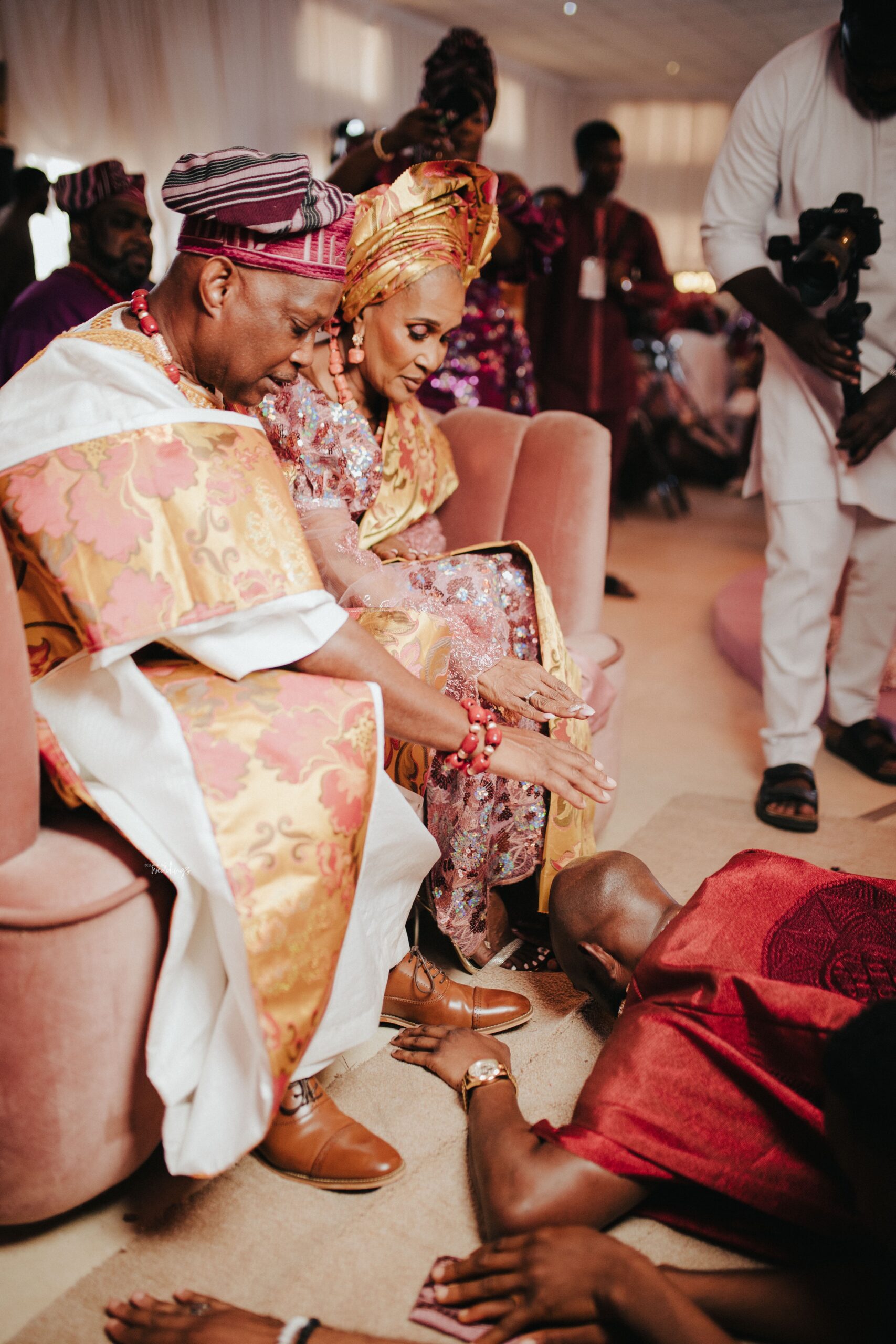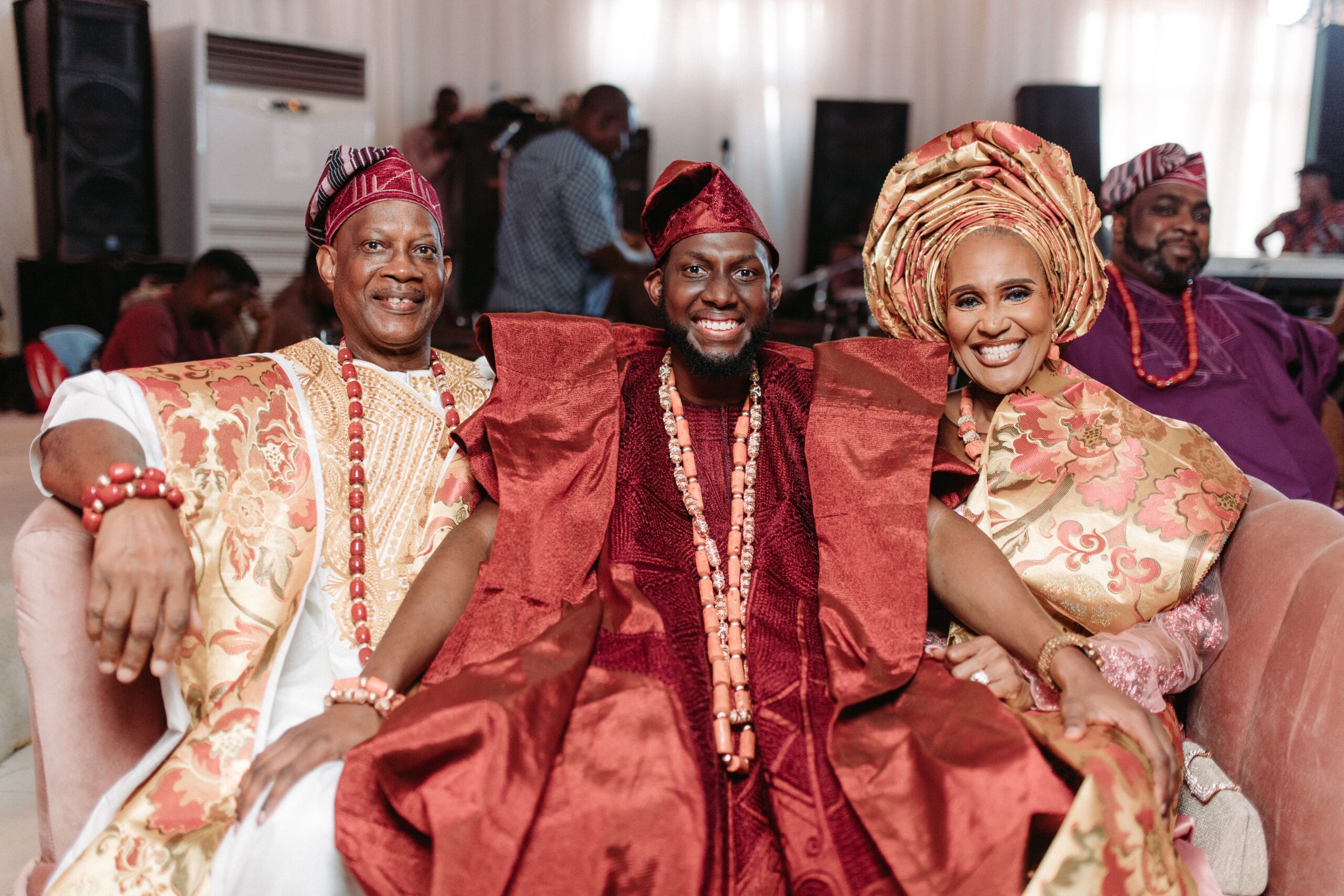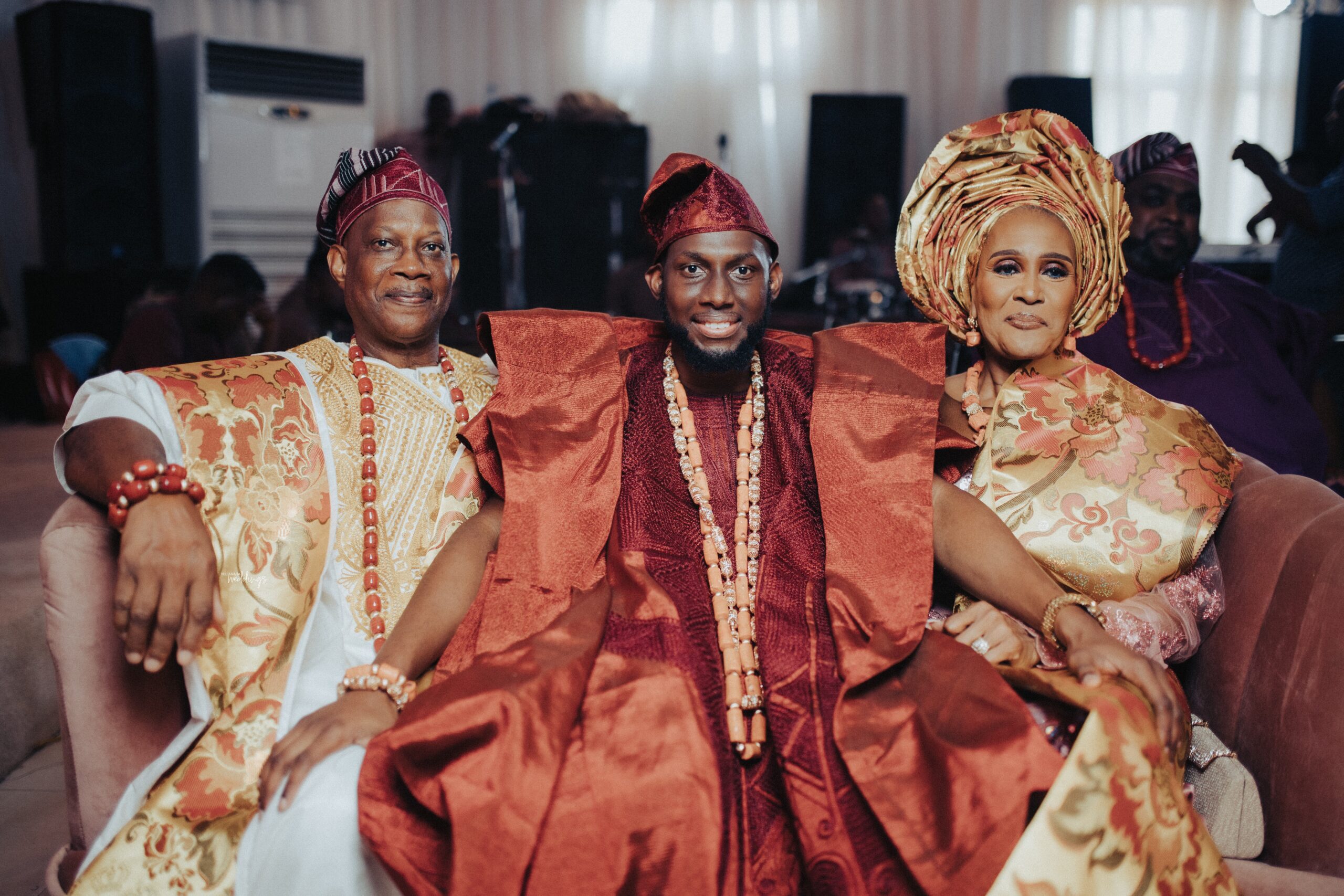 Now, we await the bride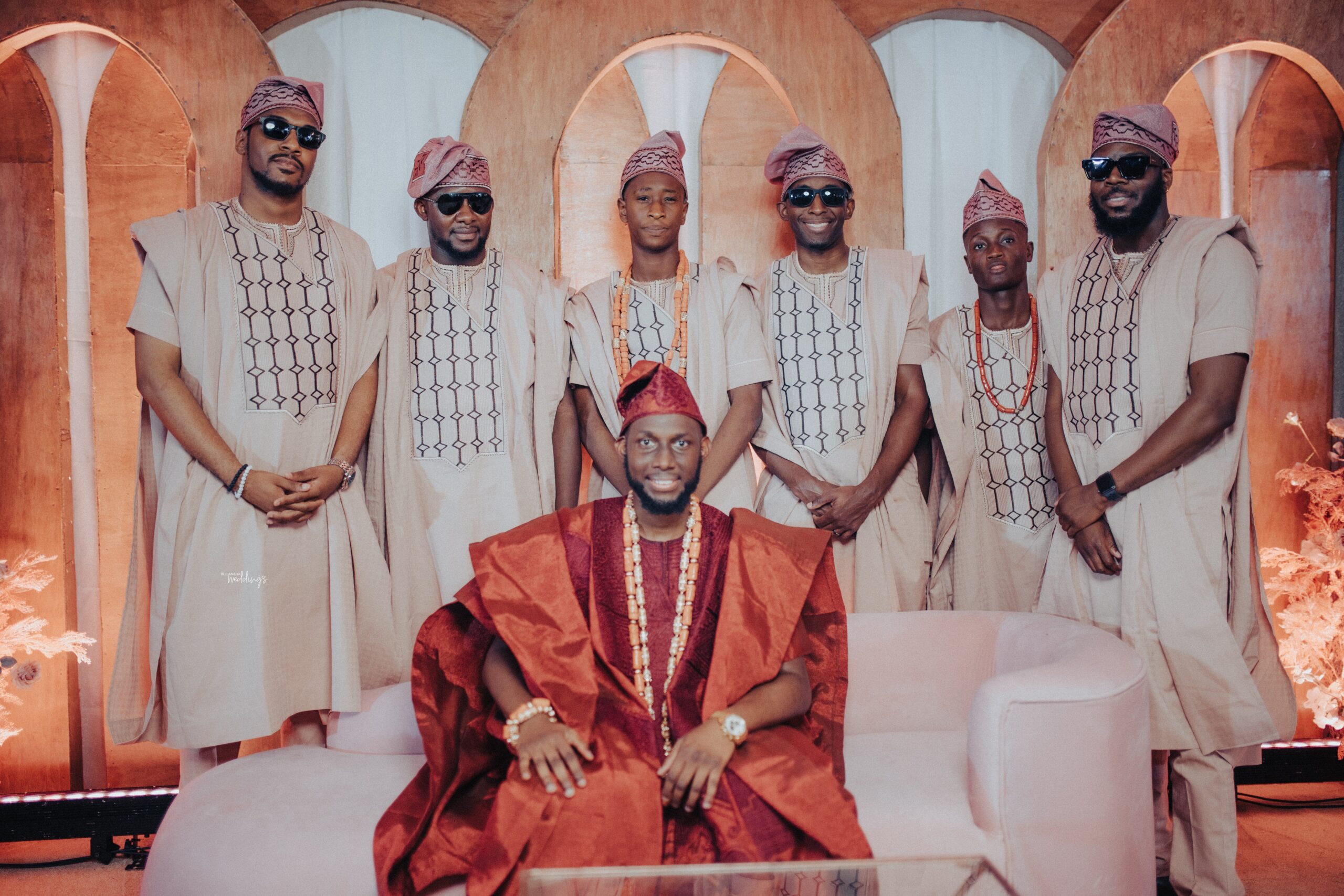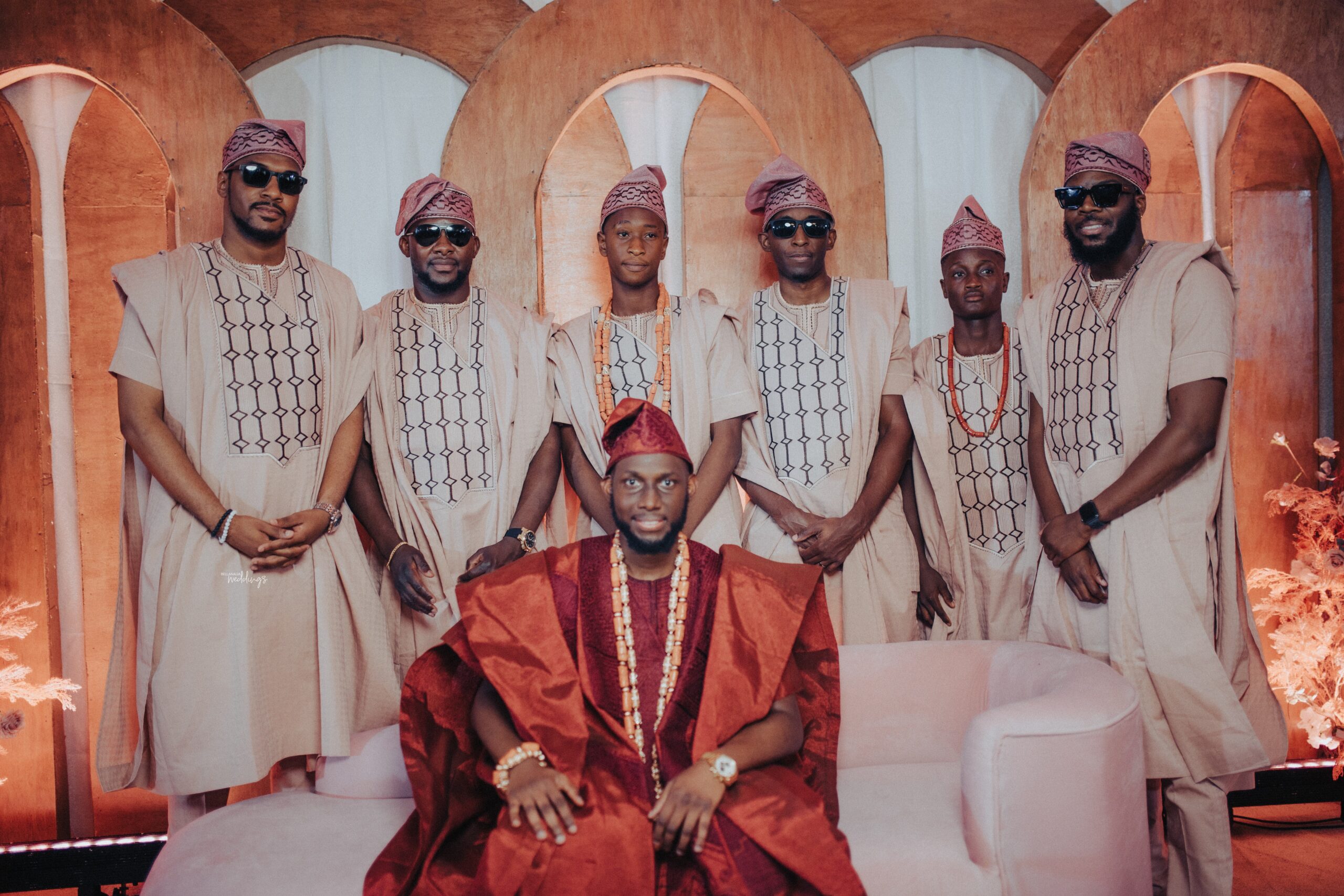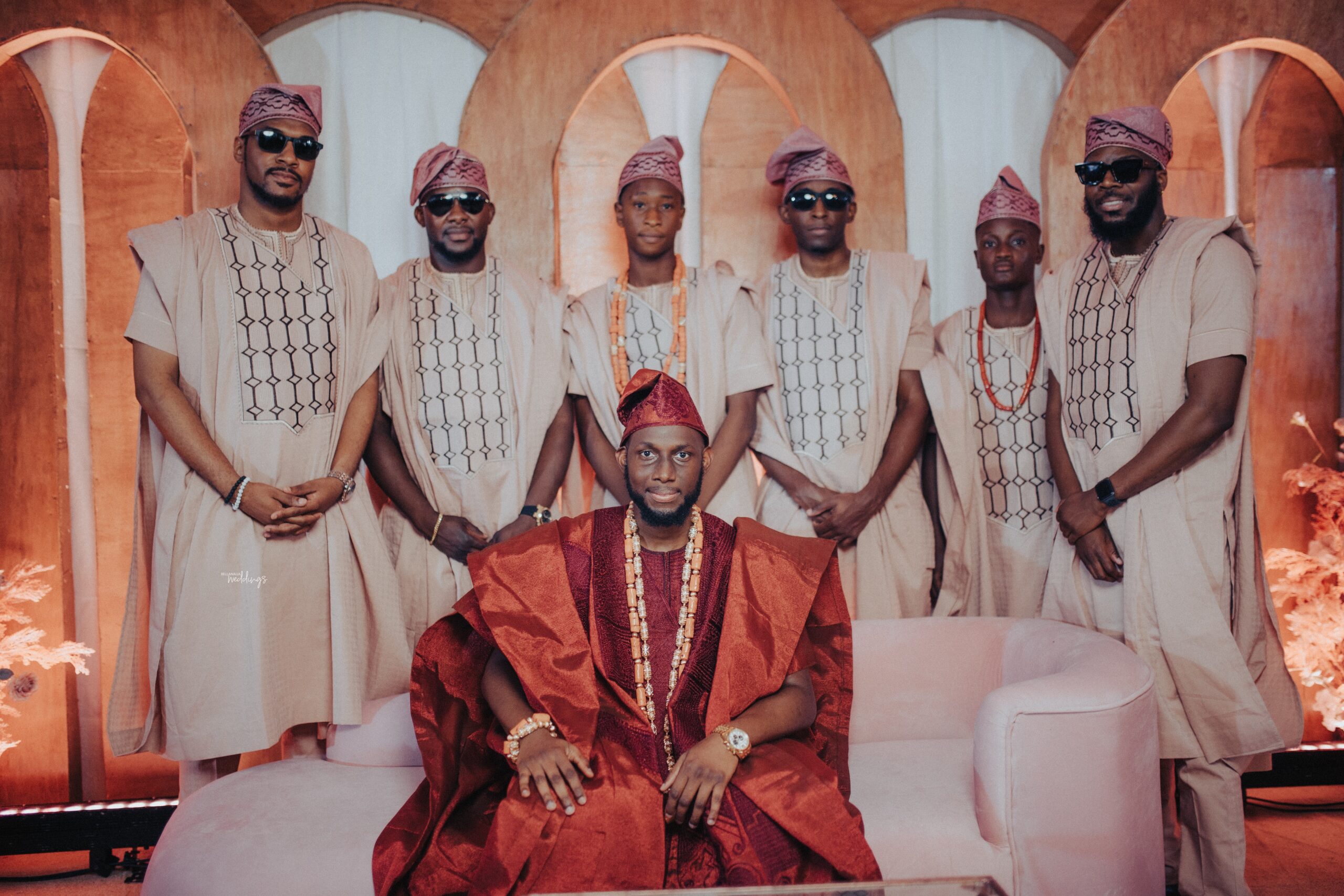 Yay! The bride is here!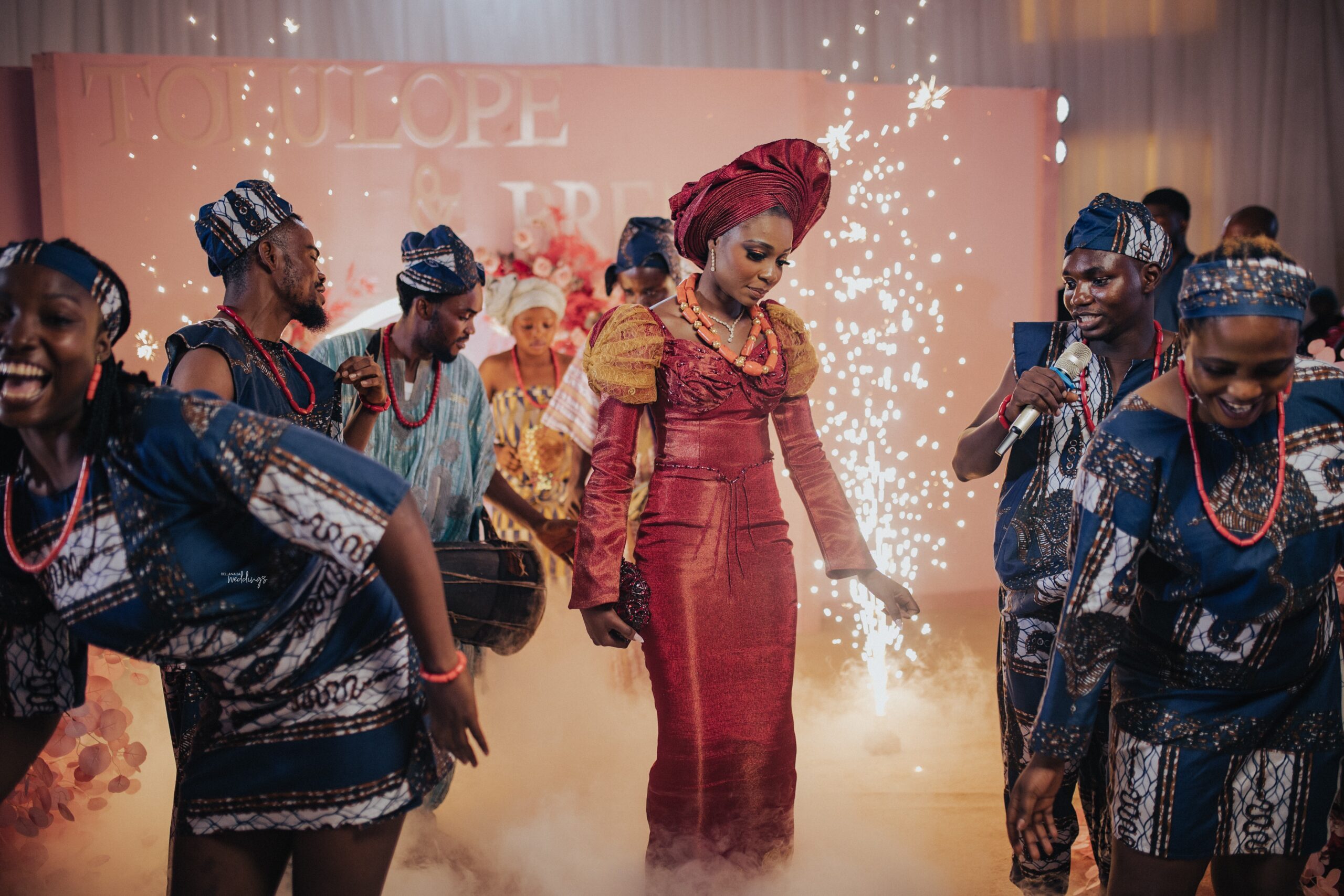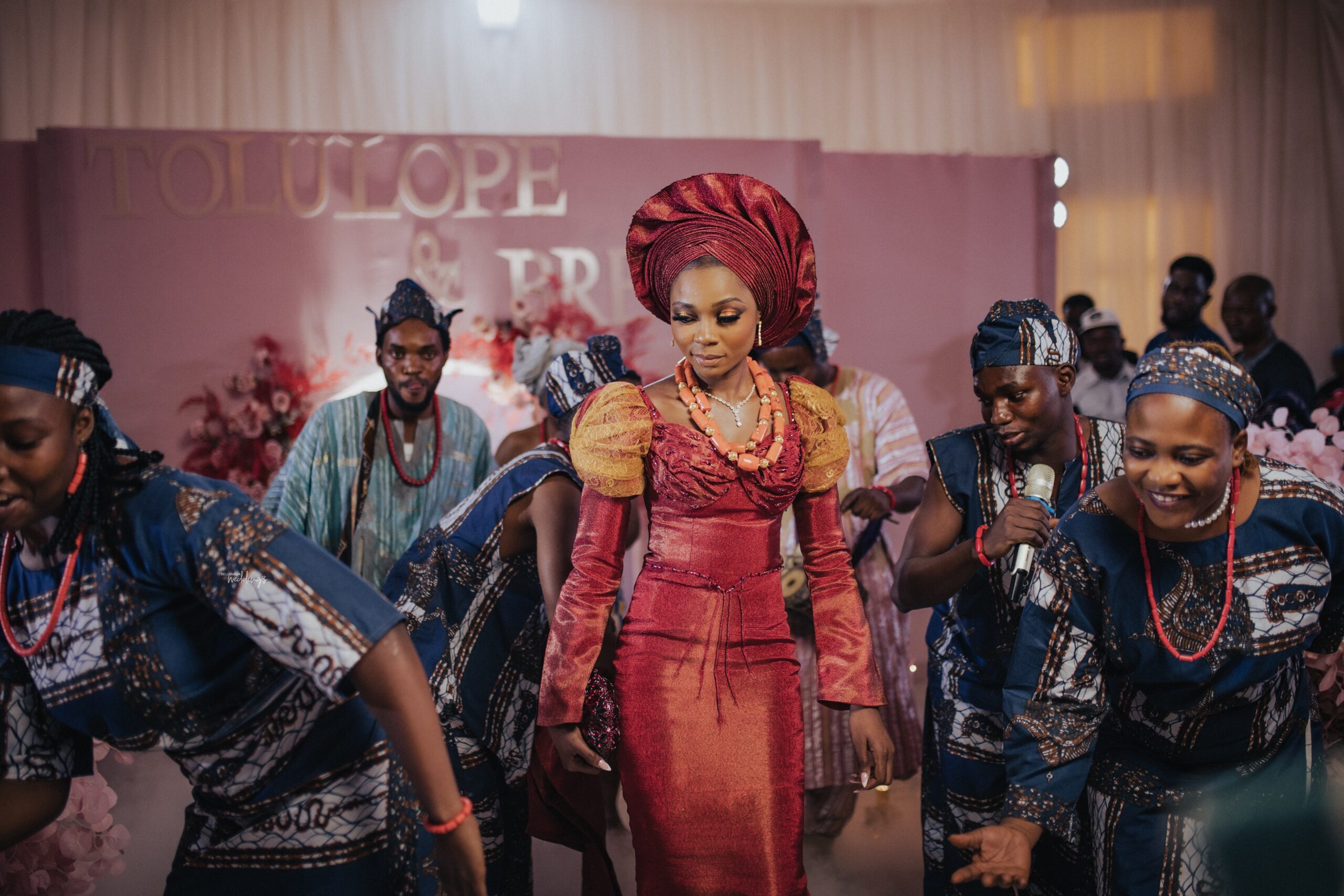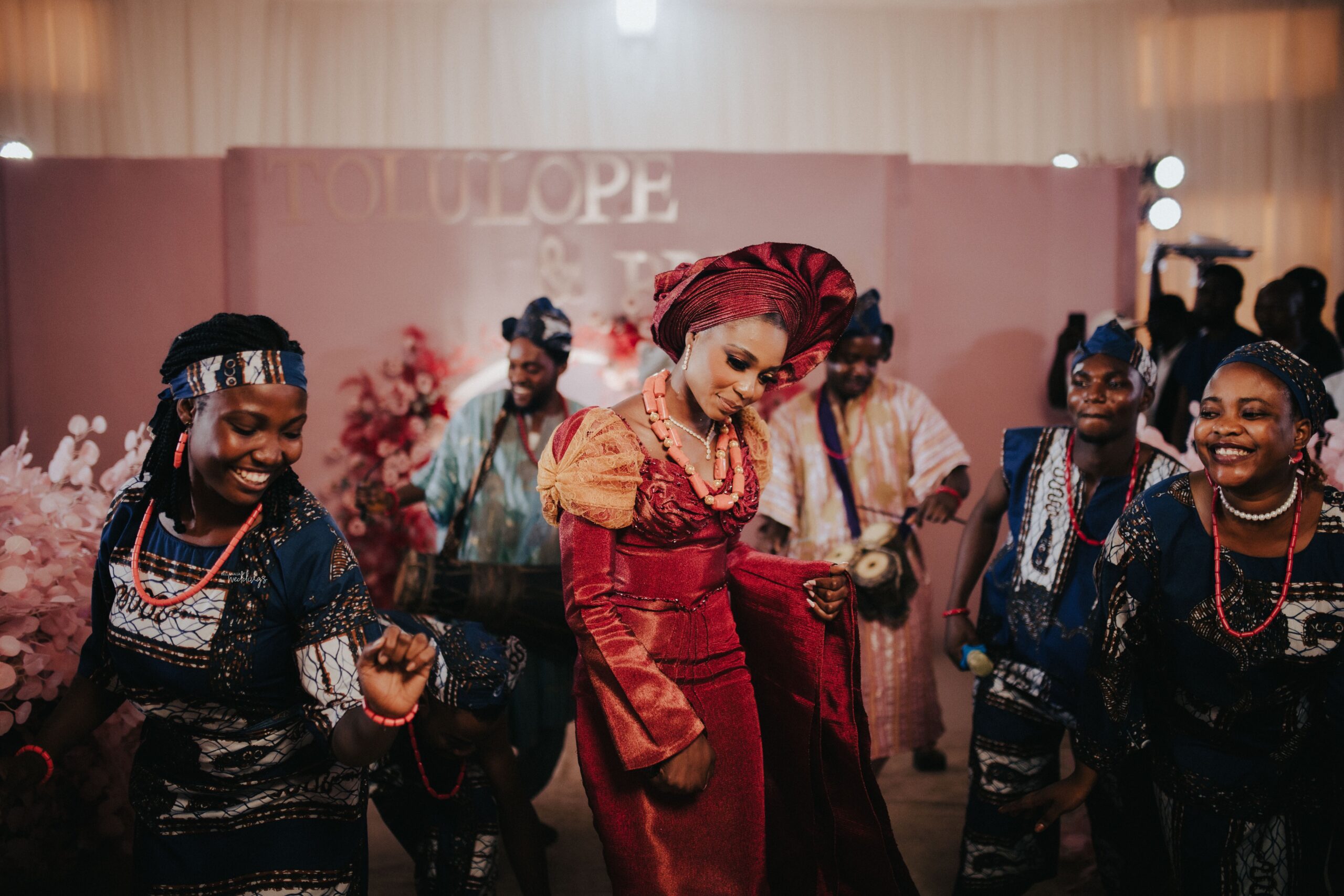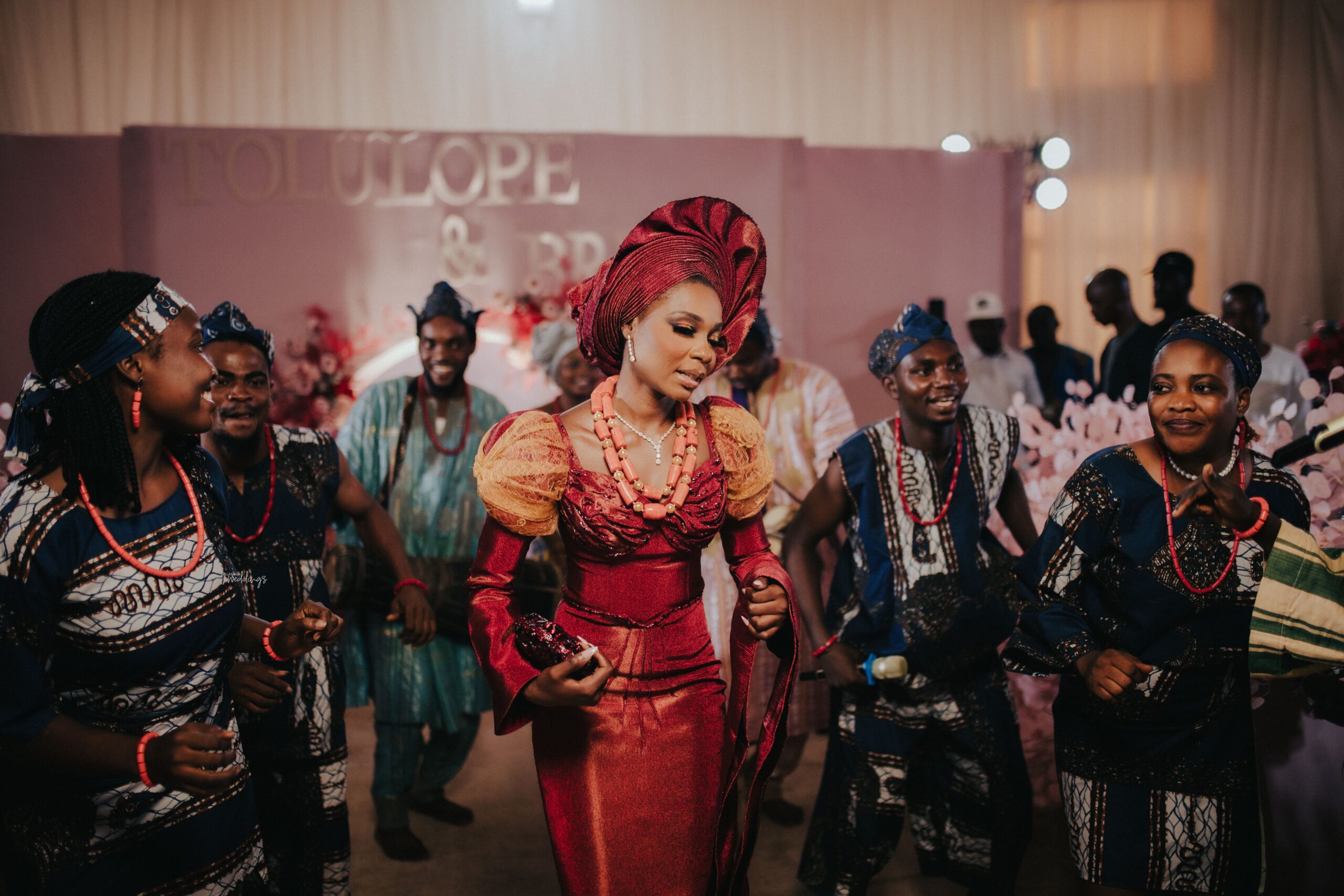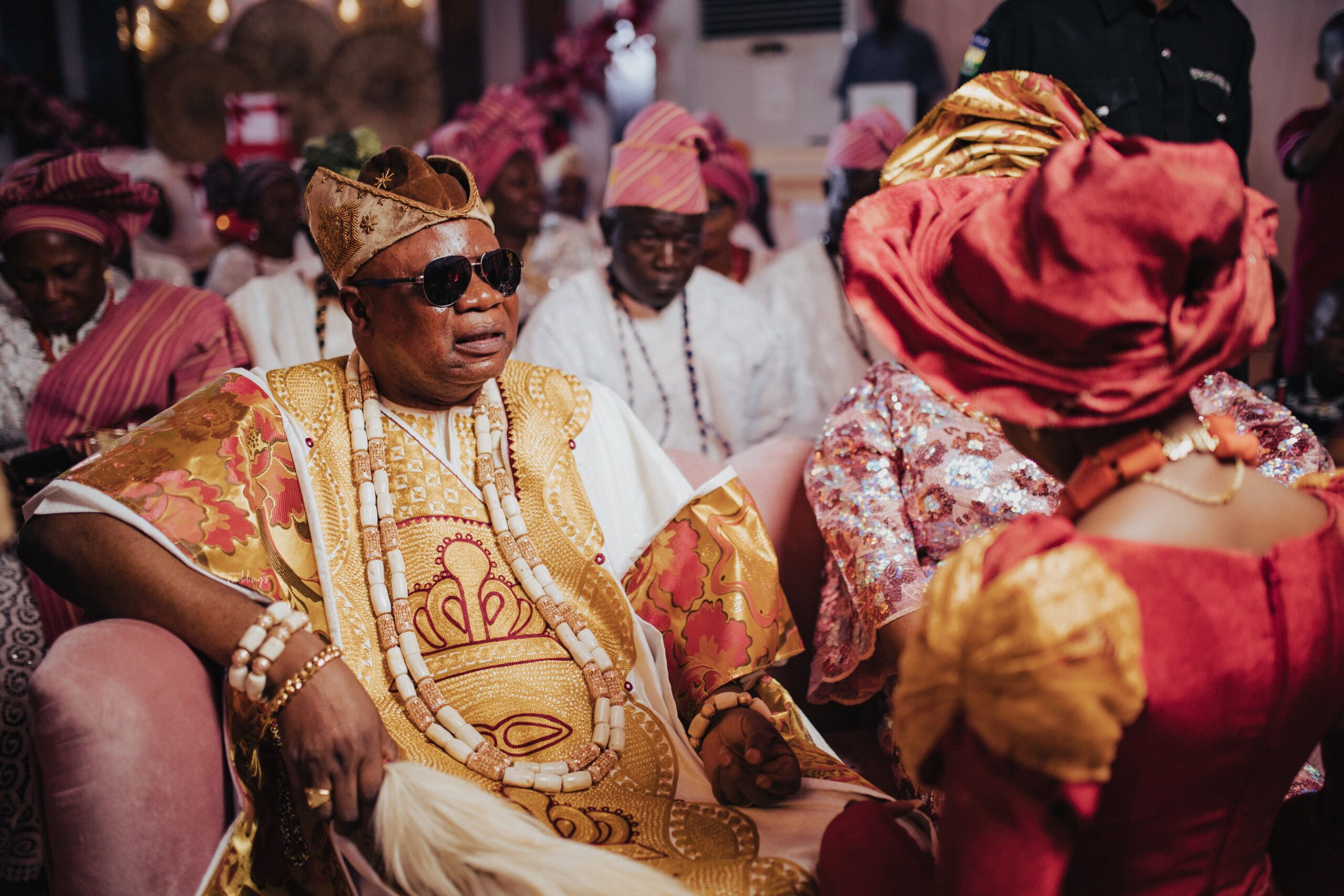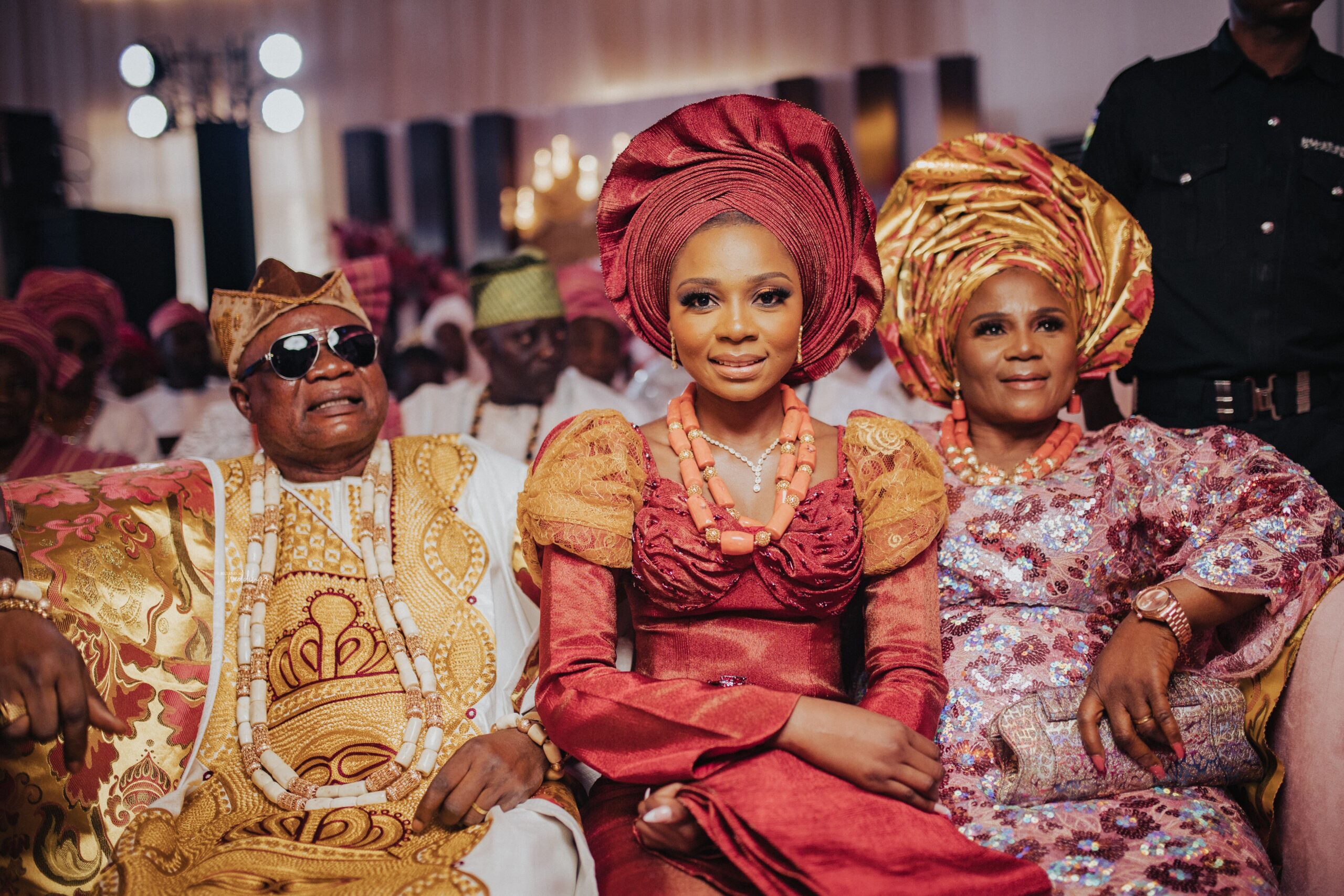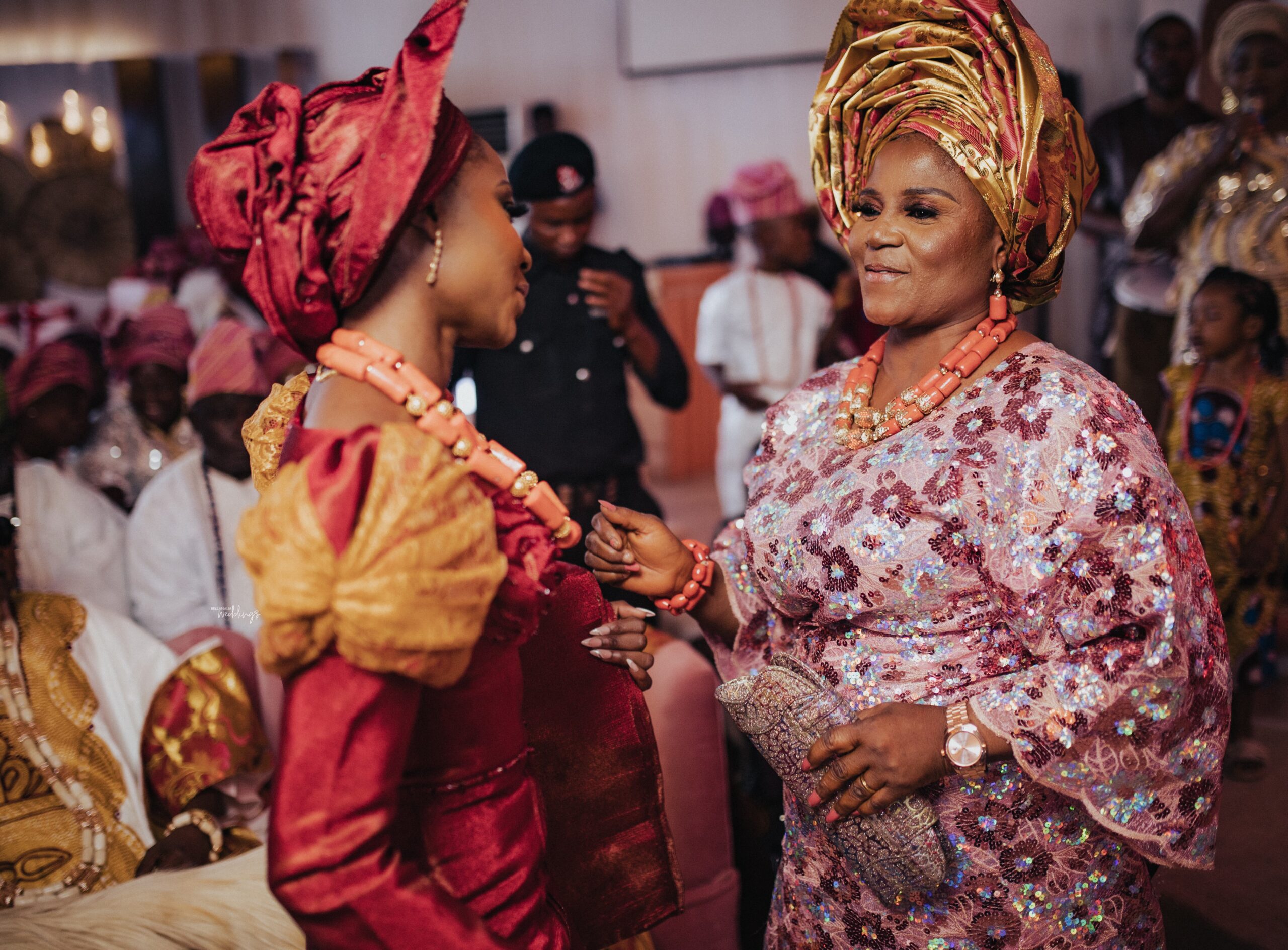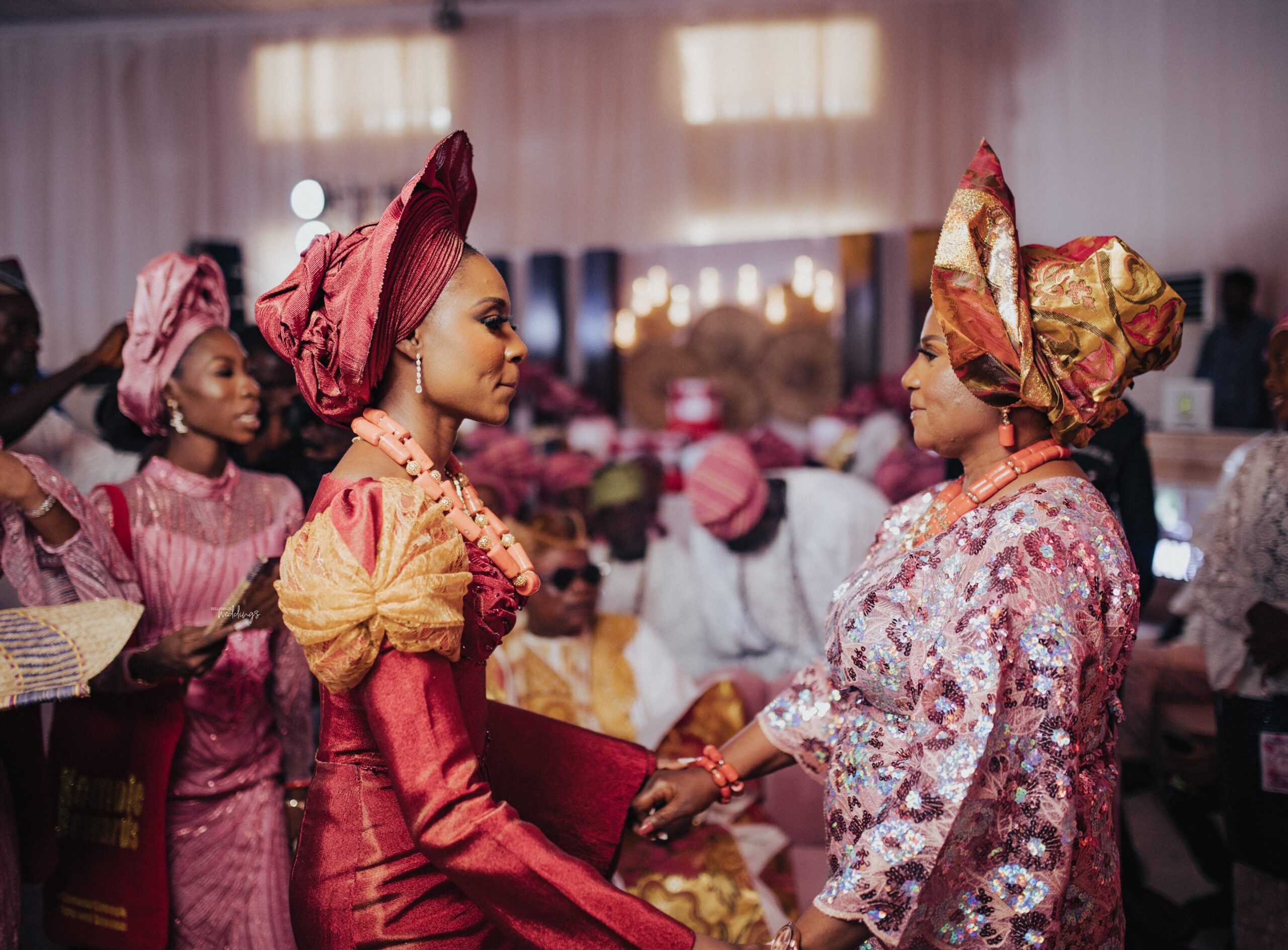 Time to be sent to the groom's family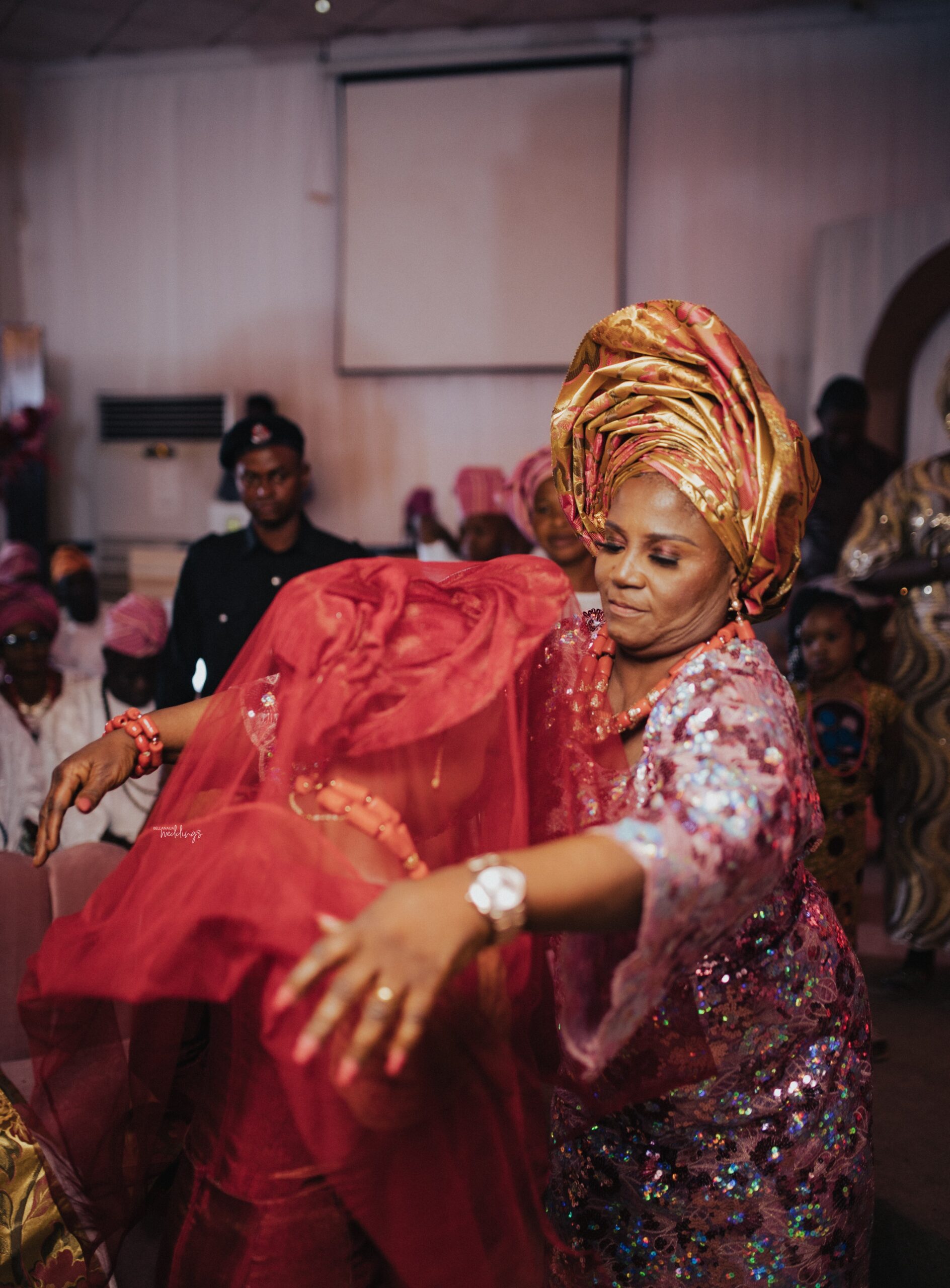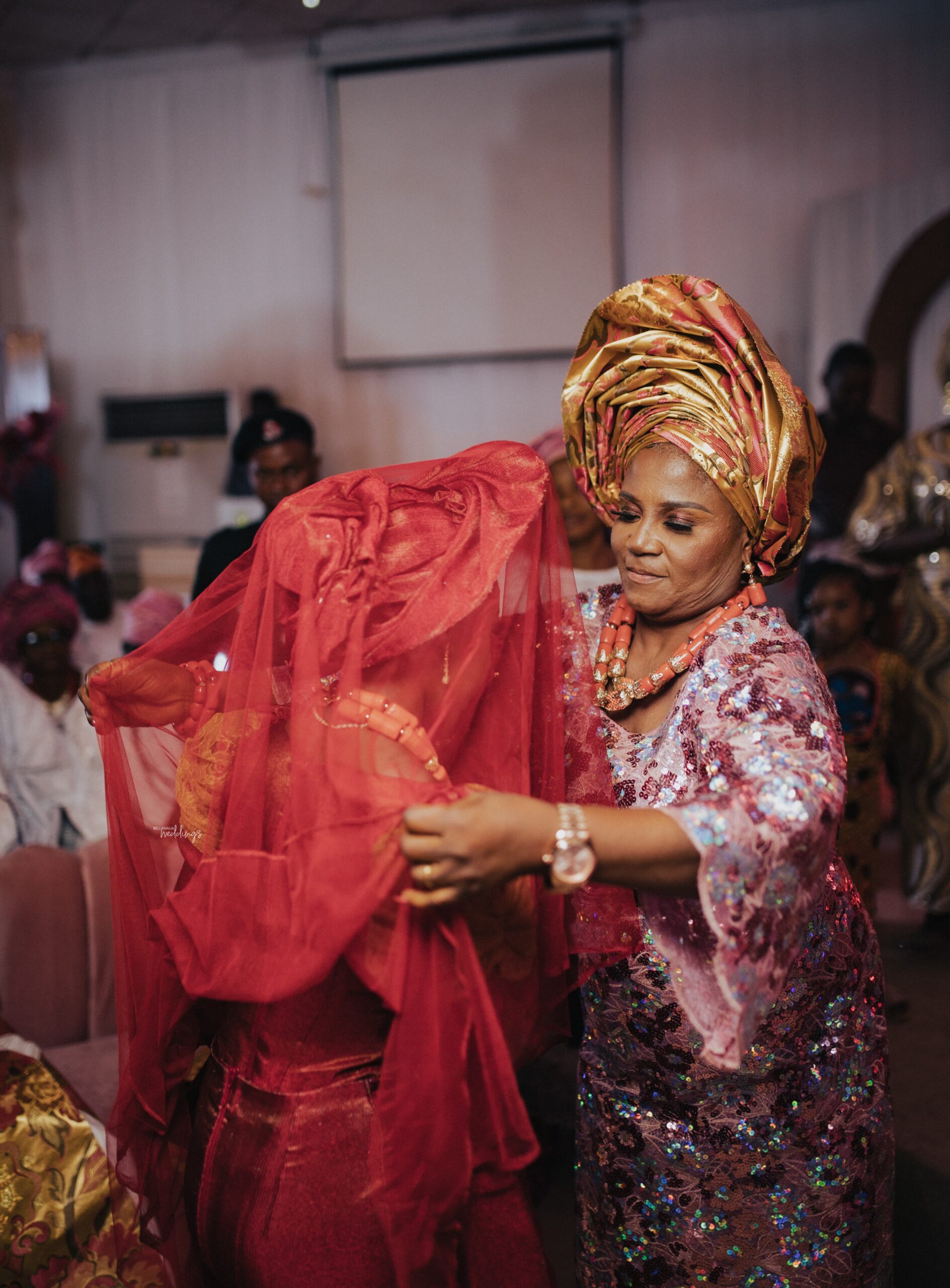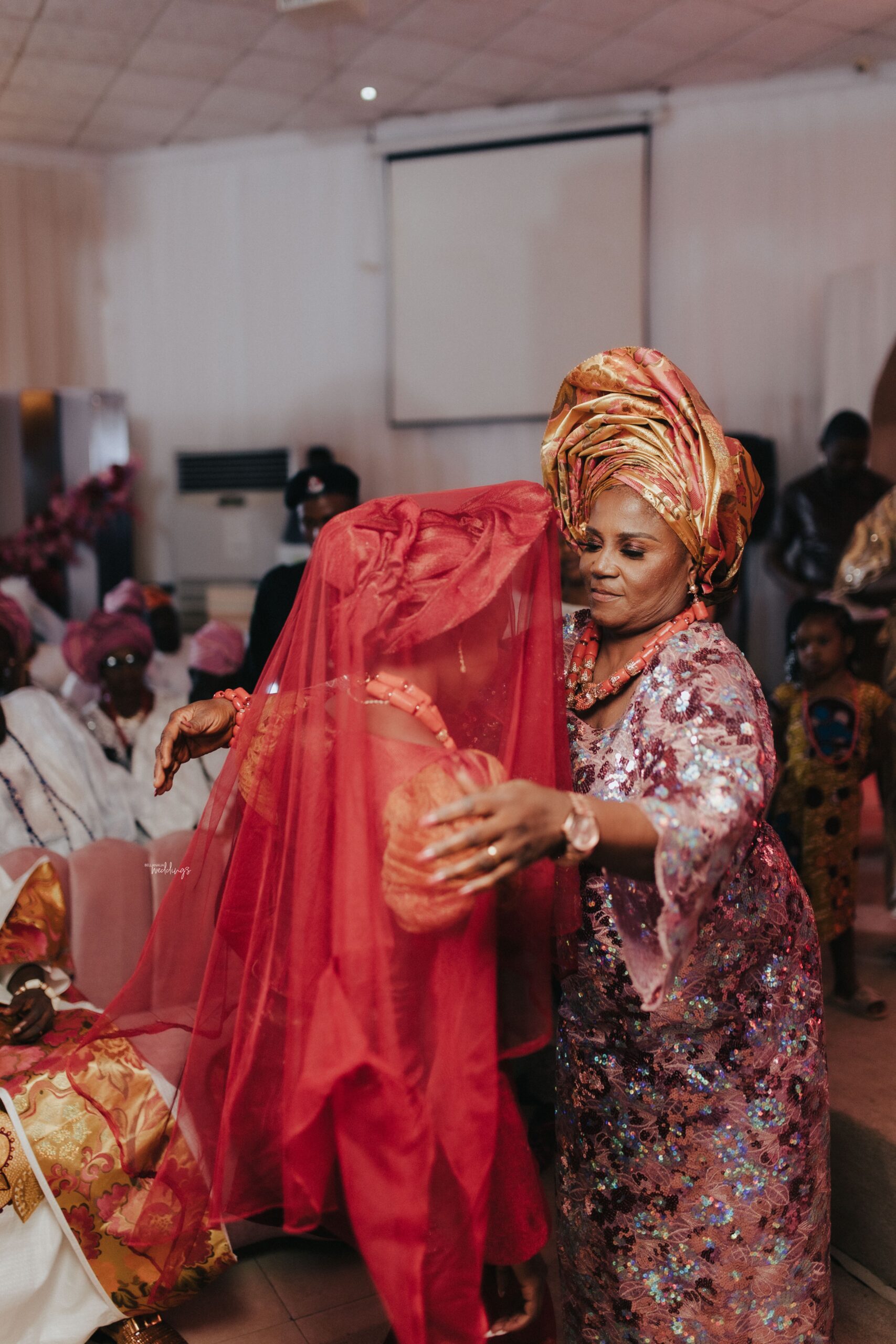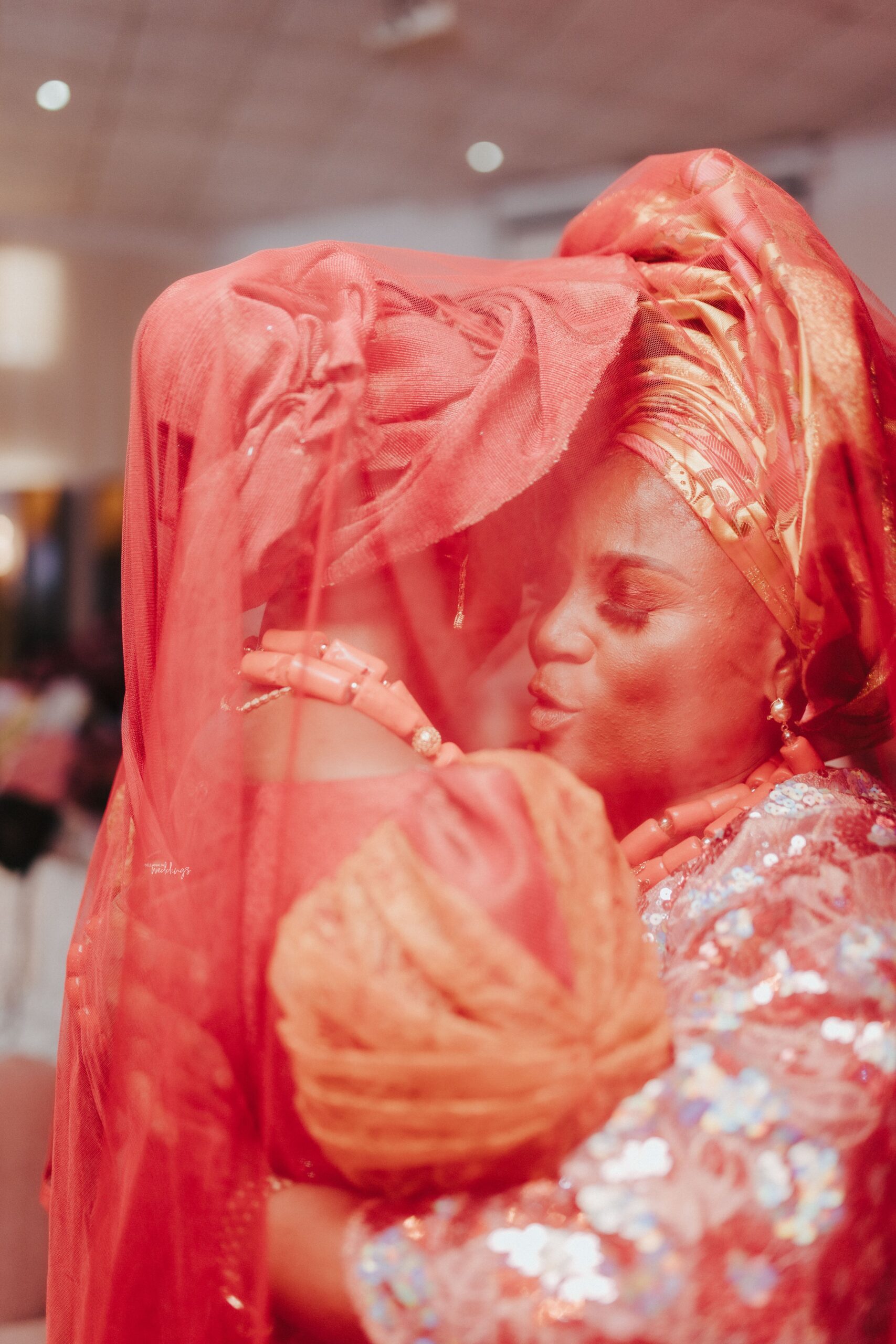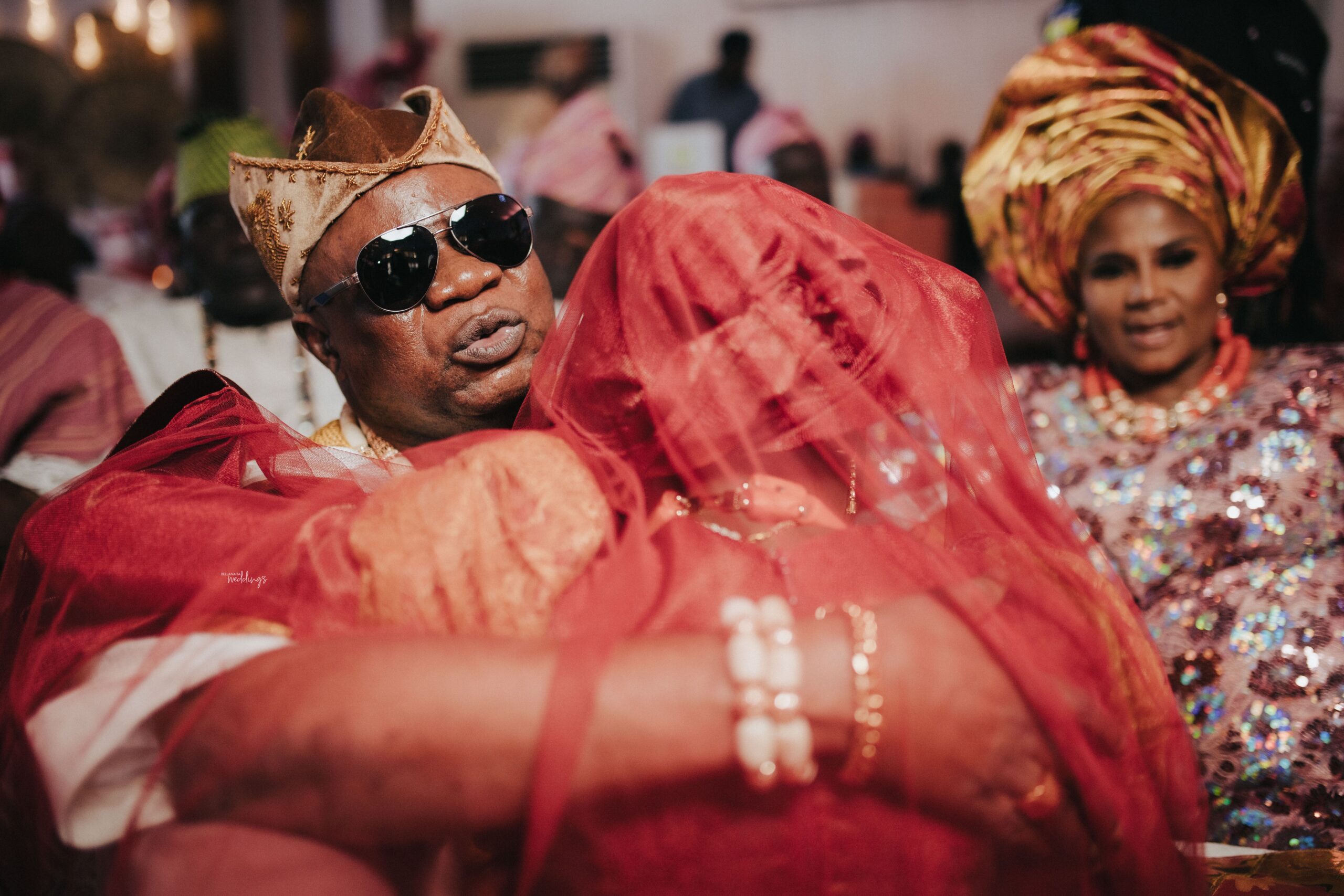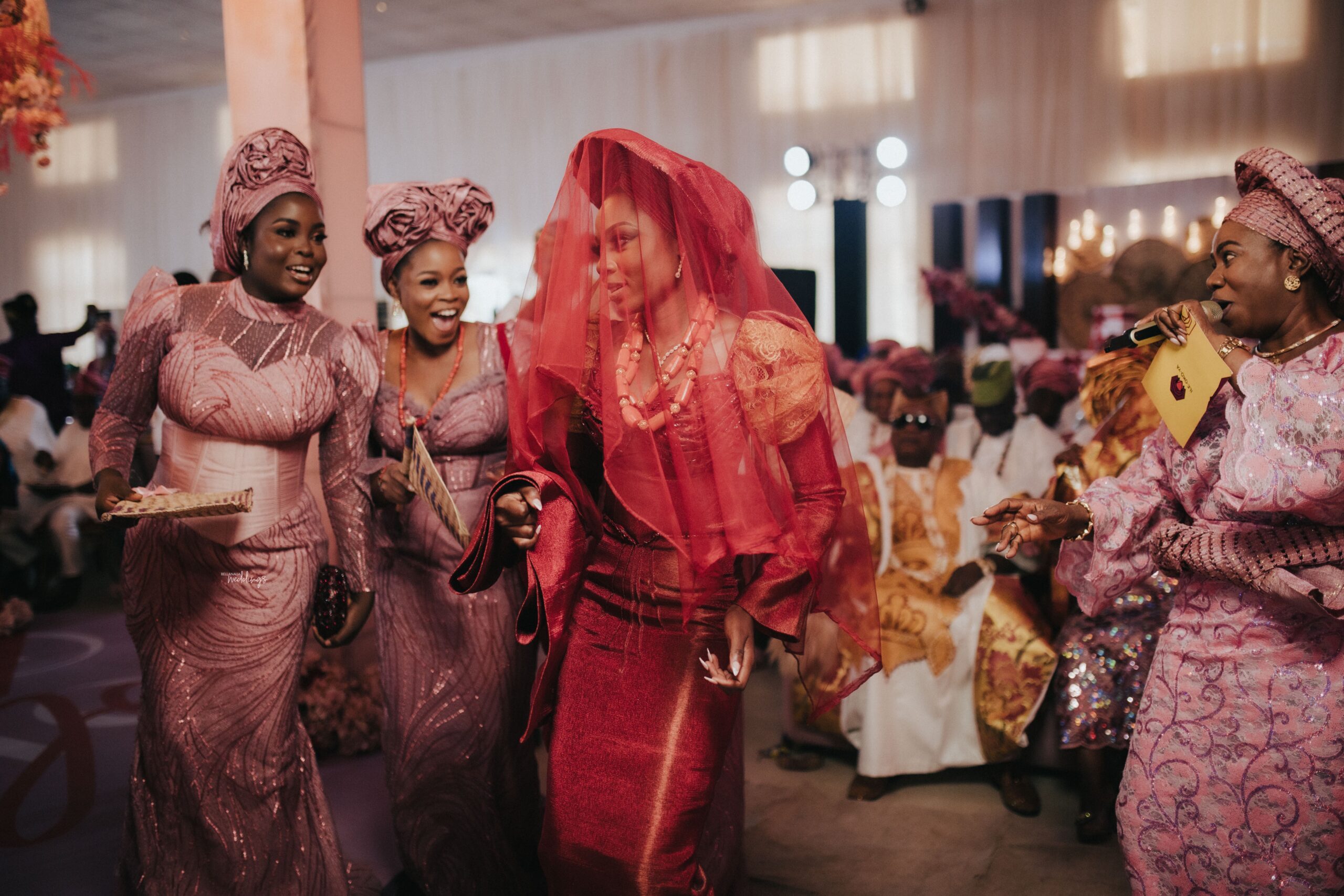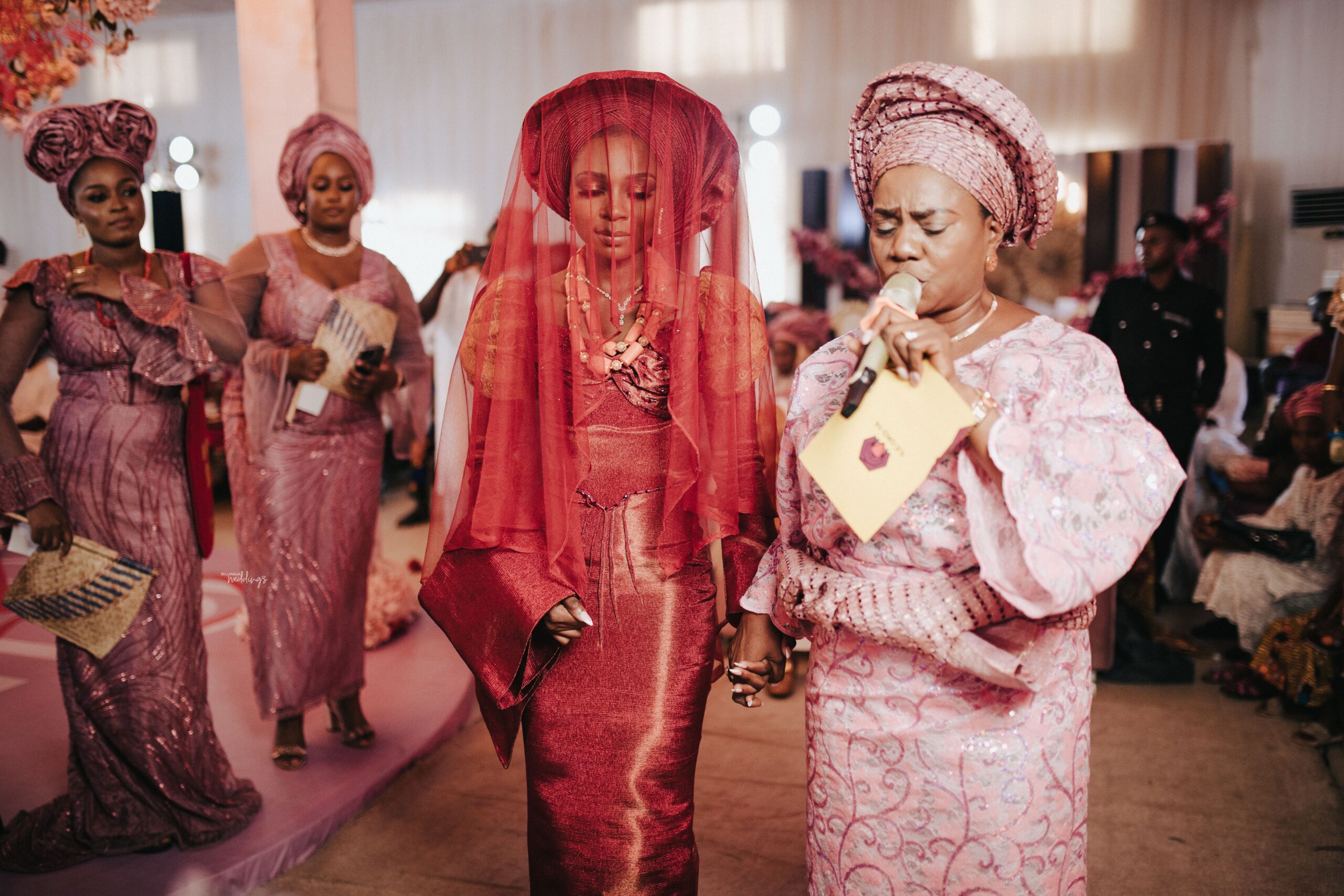 Such a warm welcome!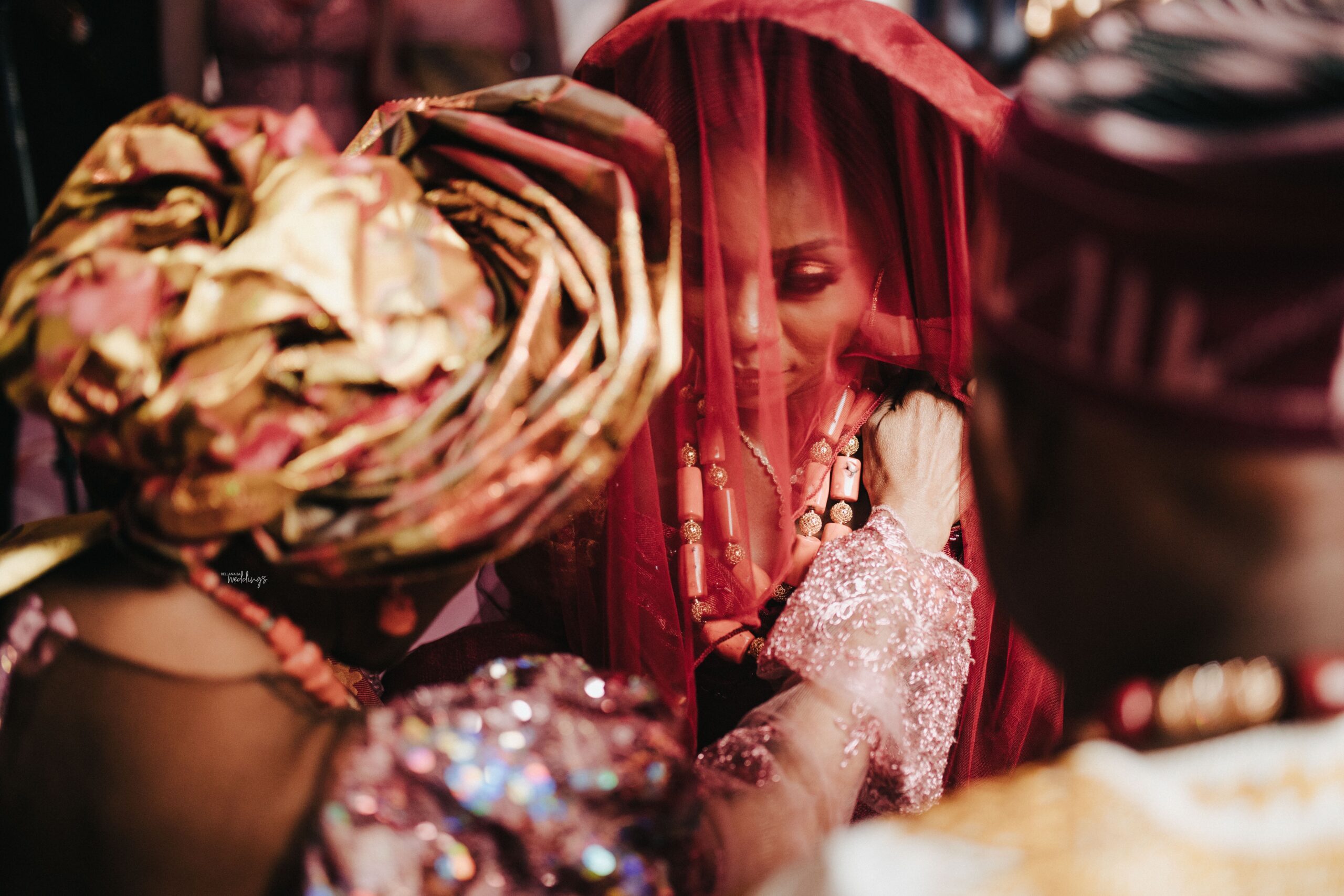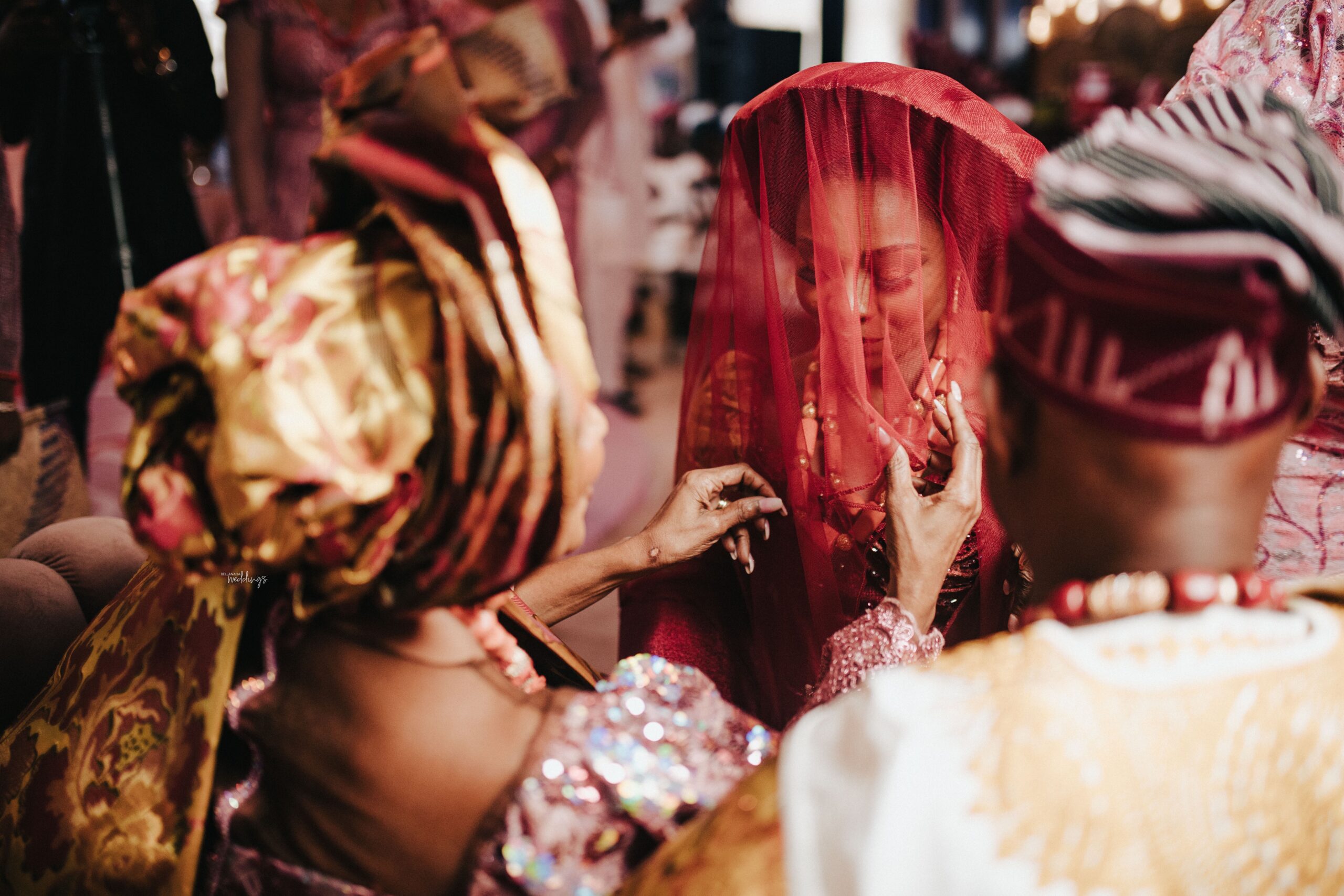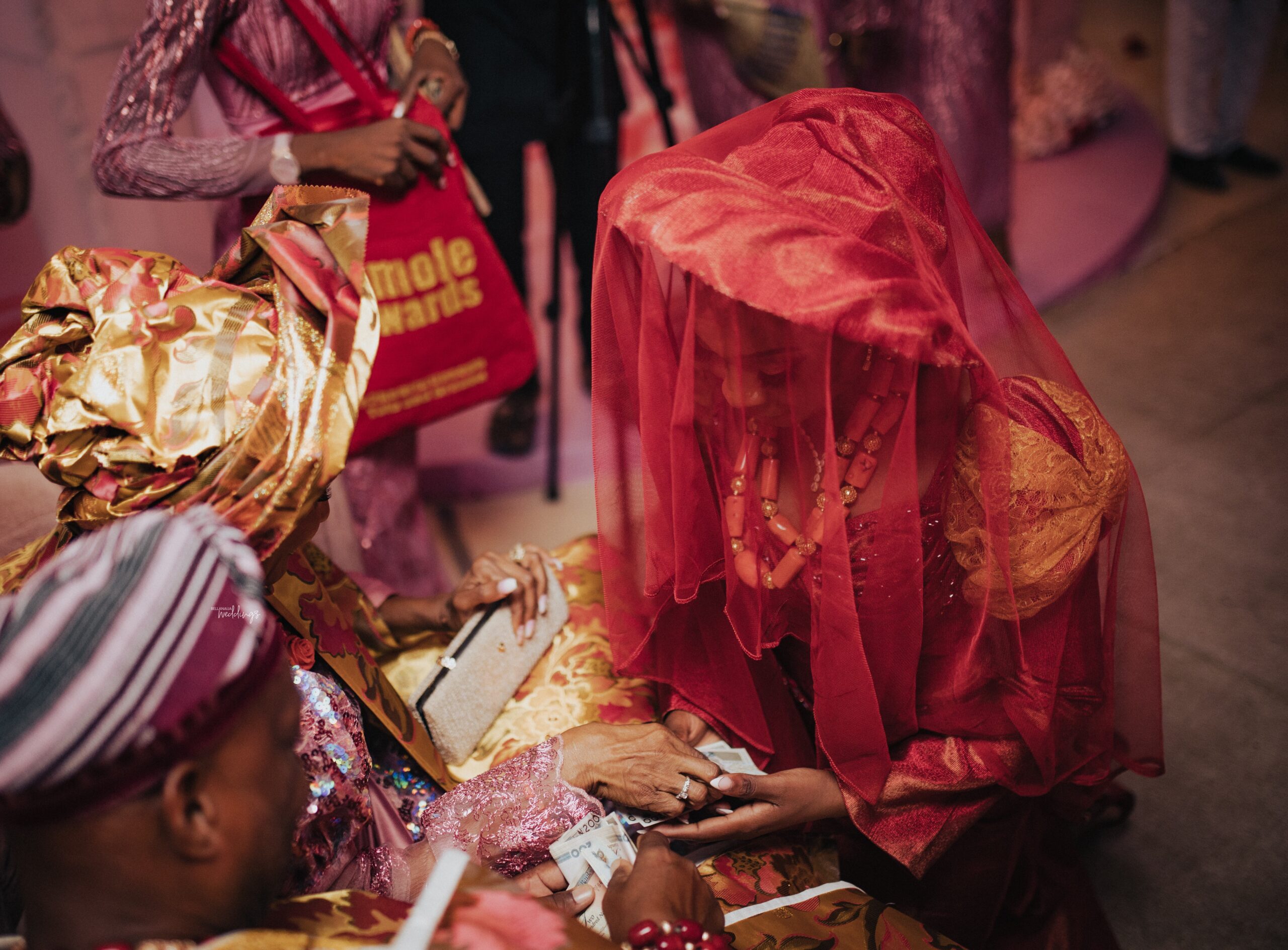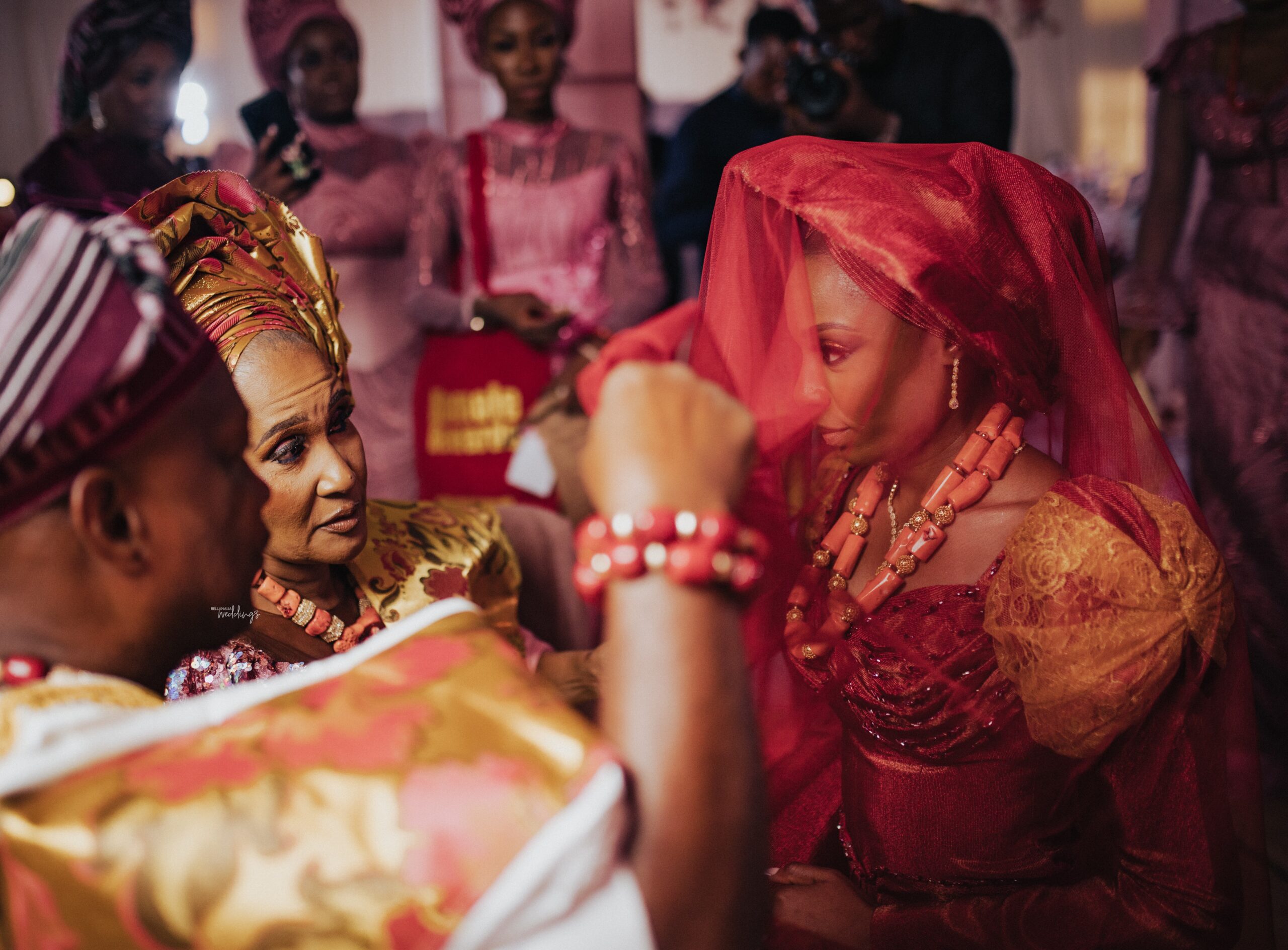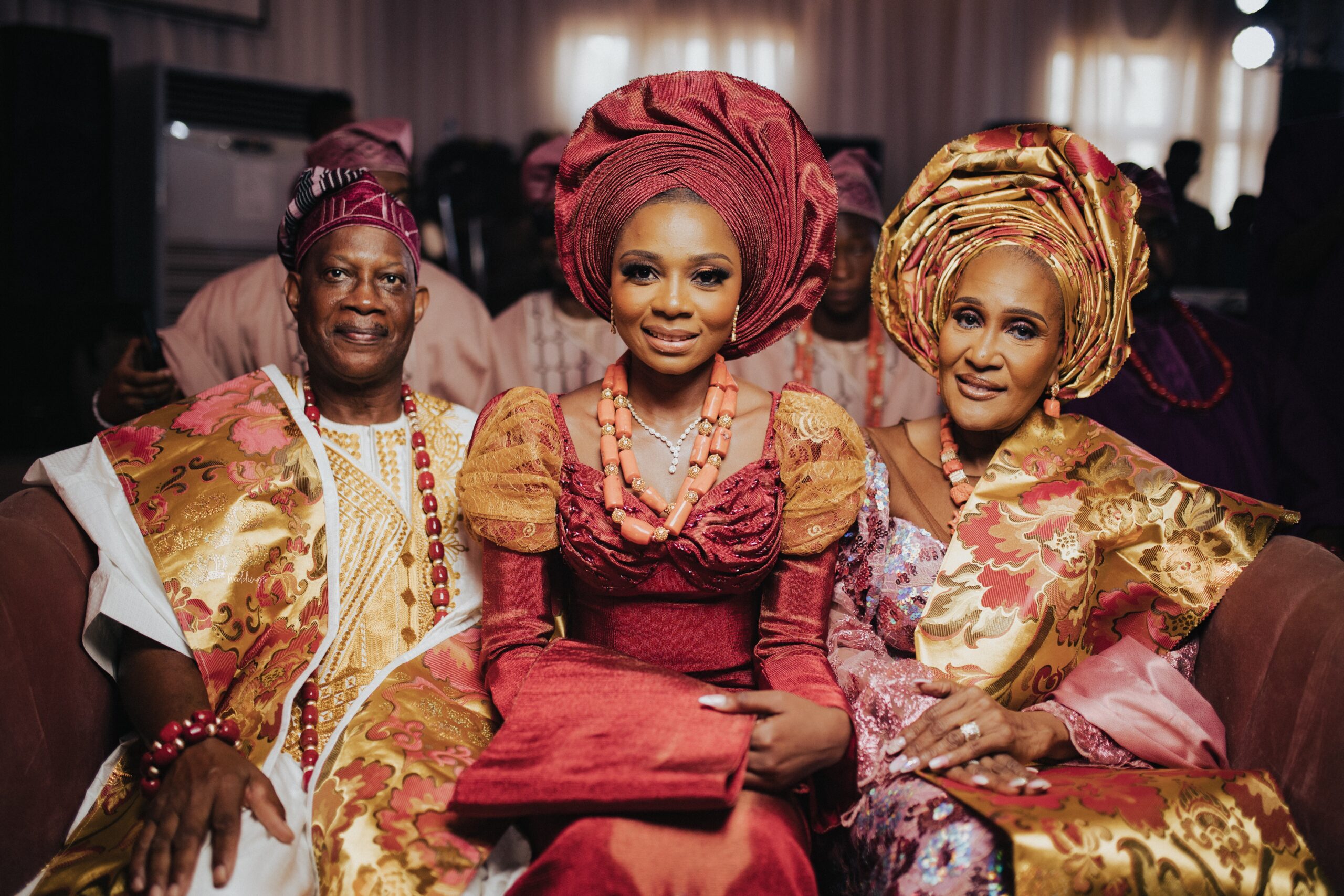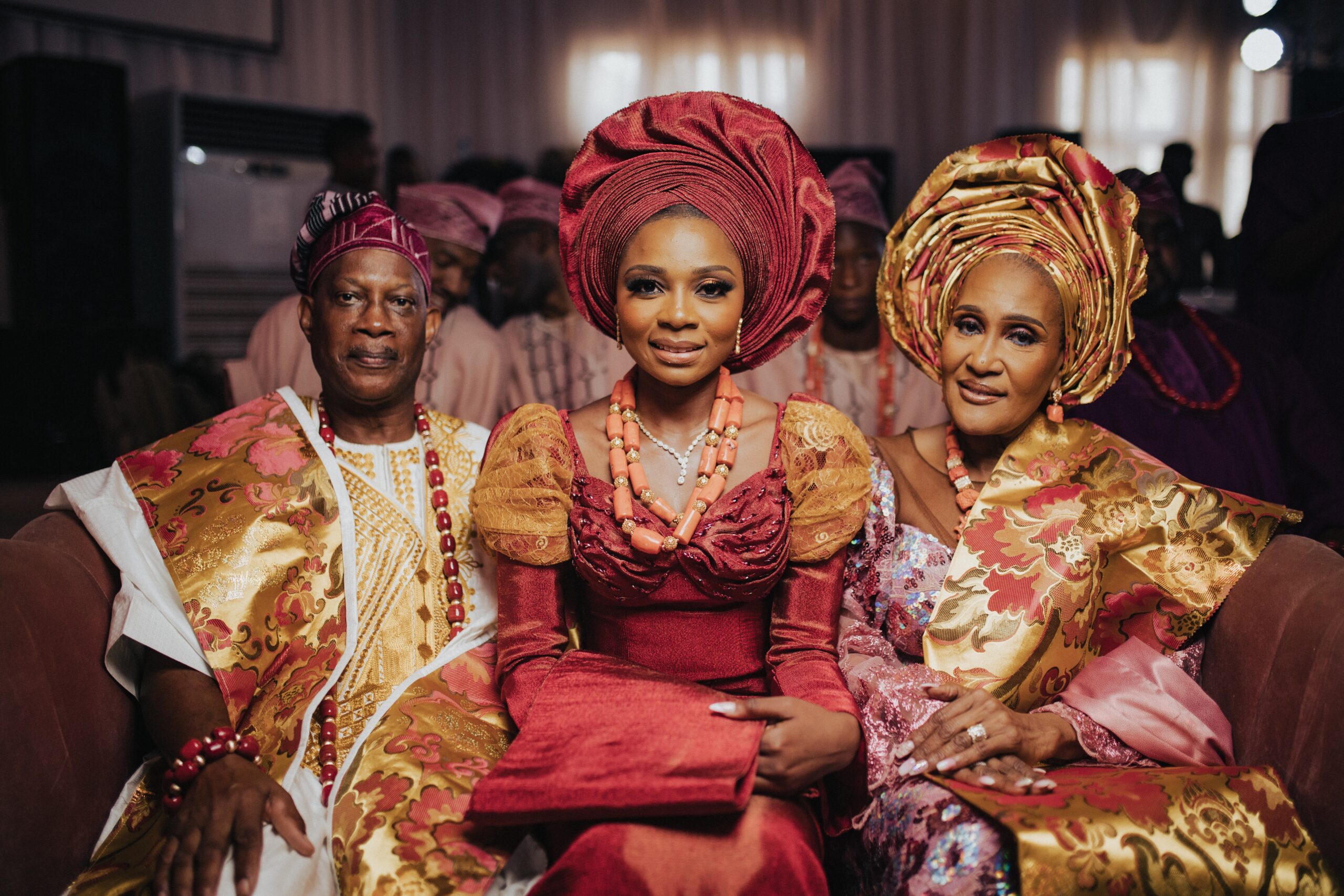 Now, let's go find the groom with a befitting fila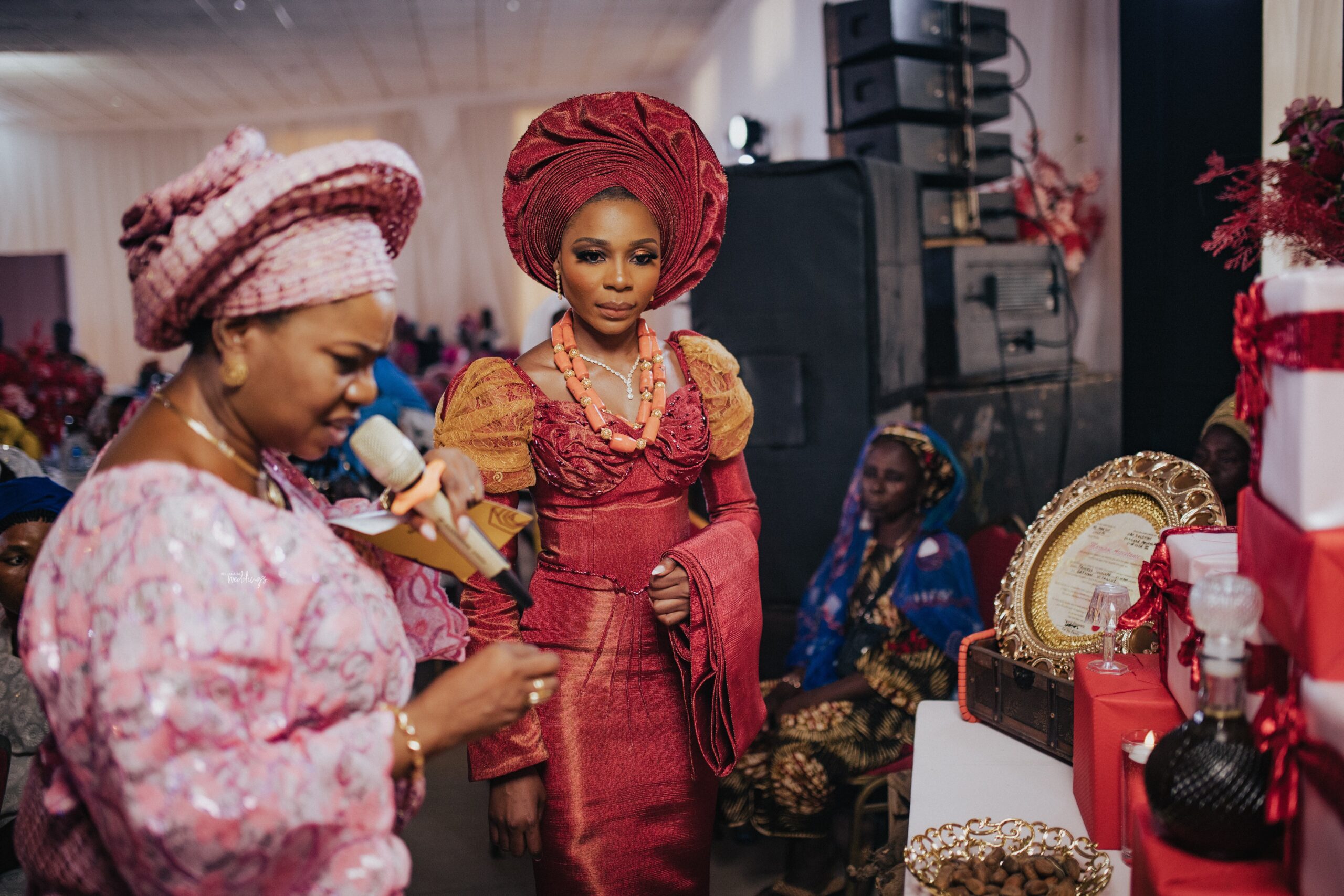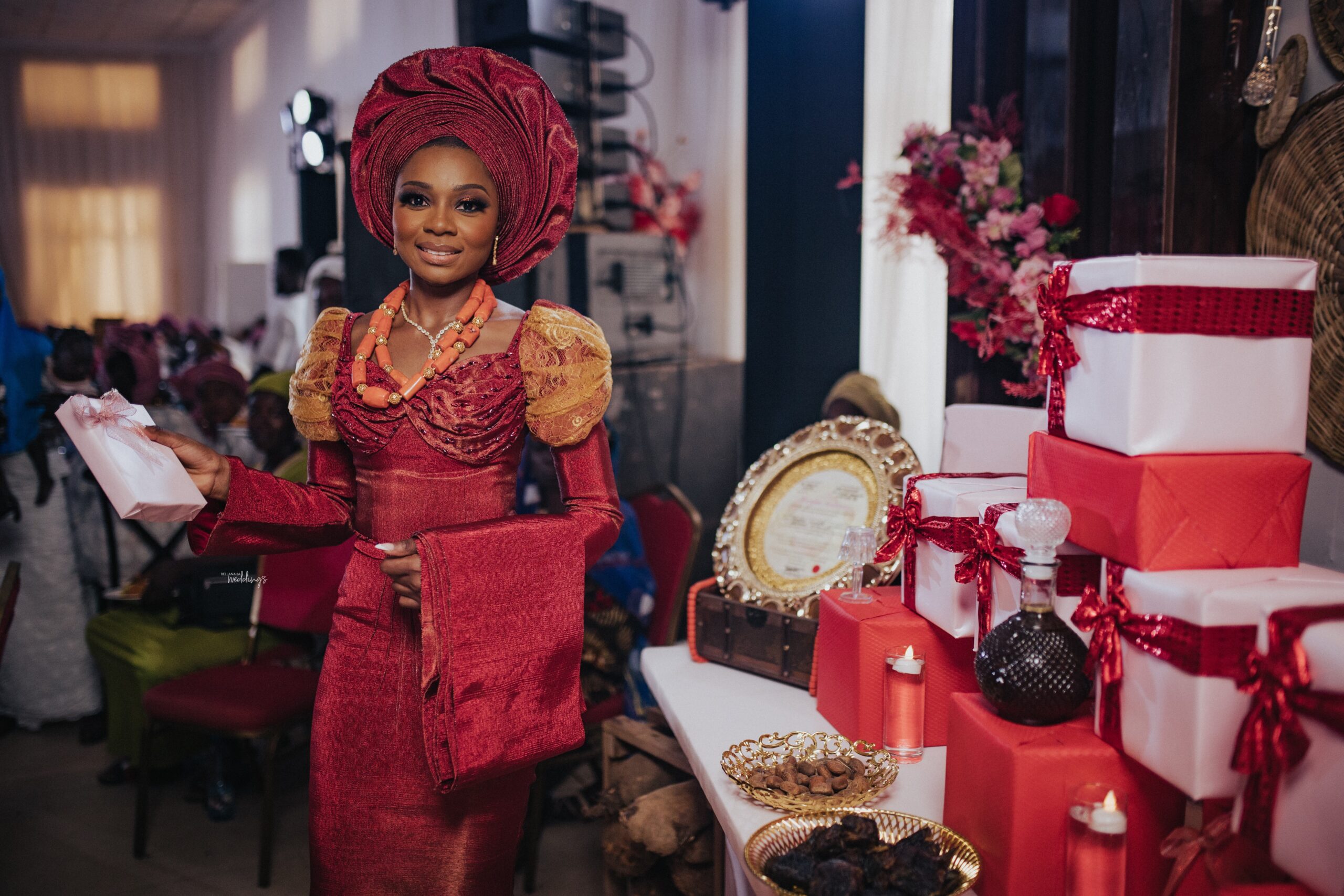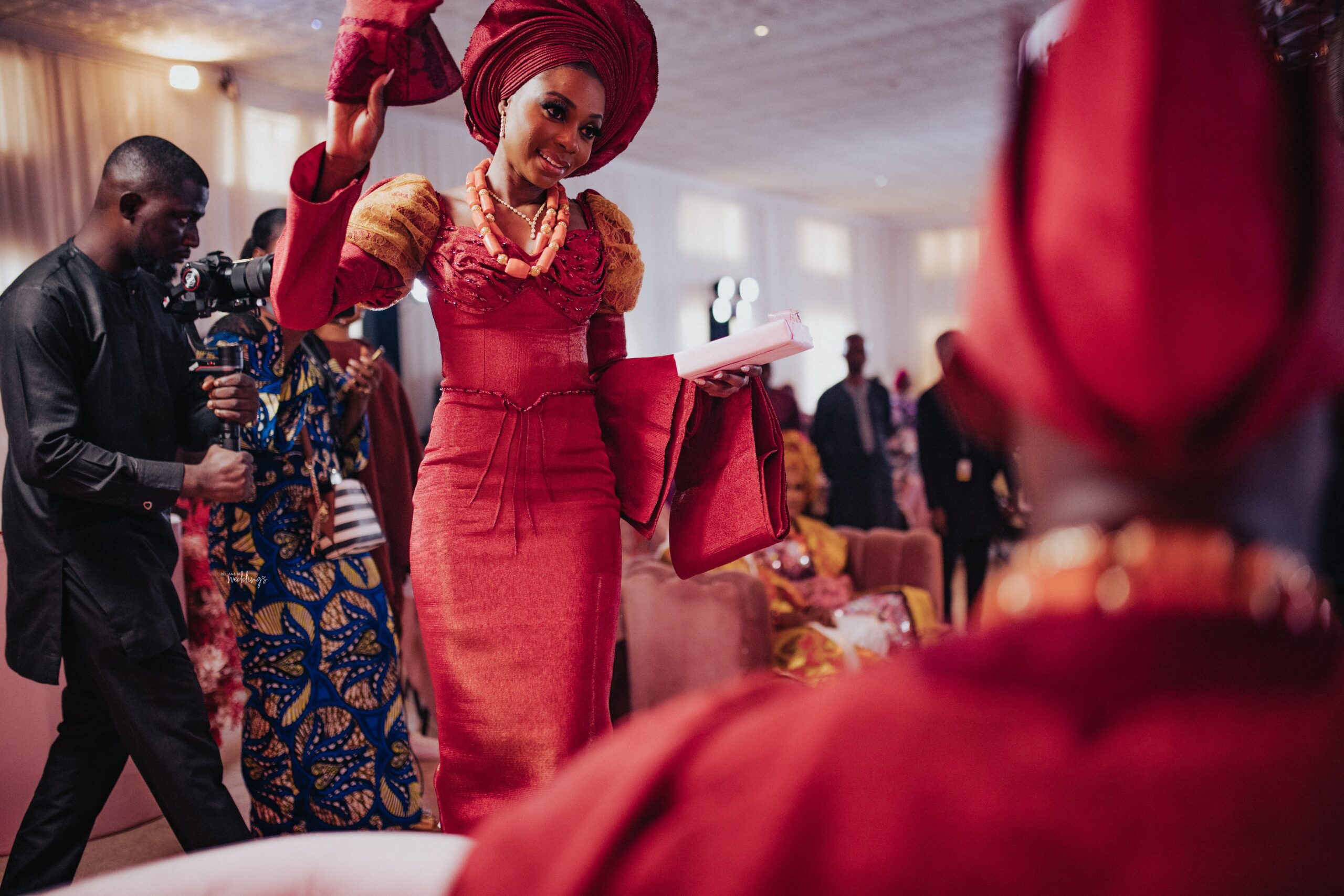 What a perfect fit!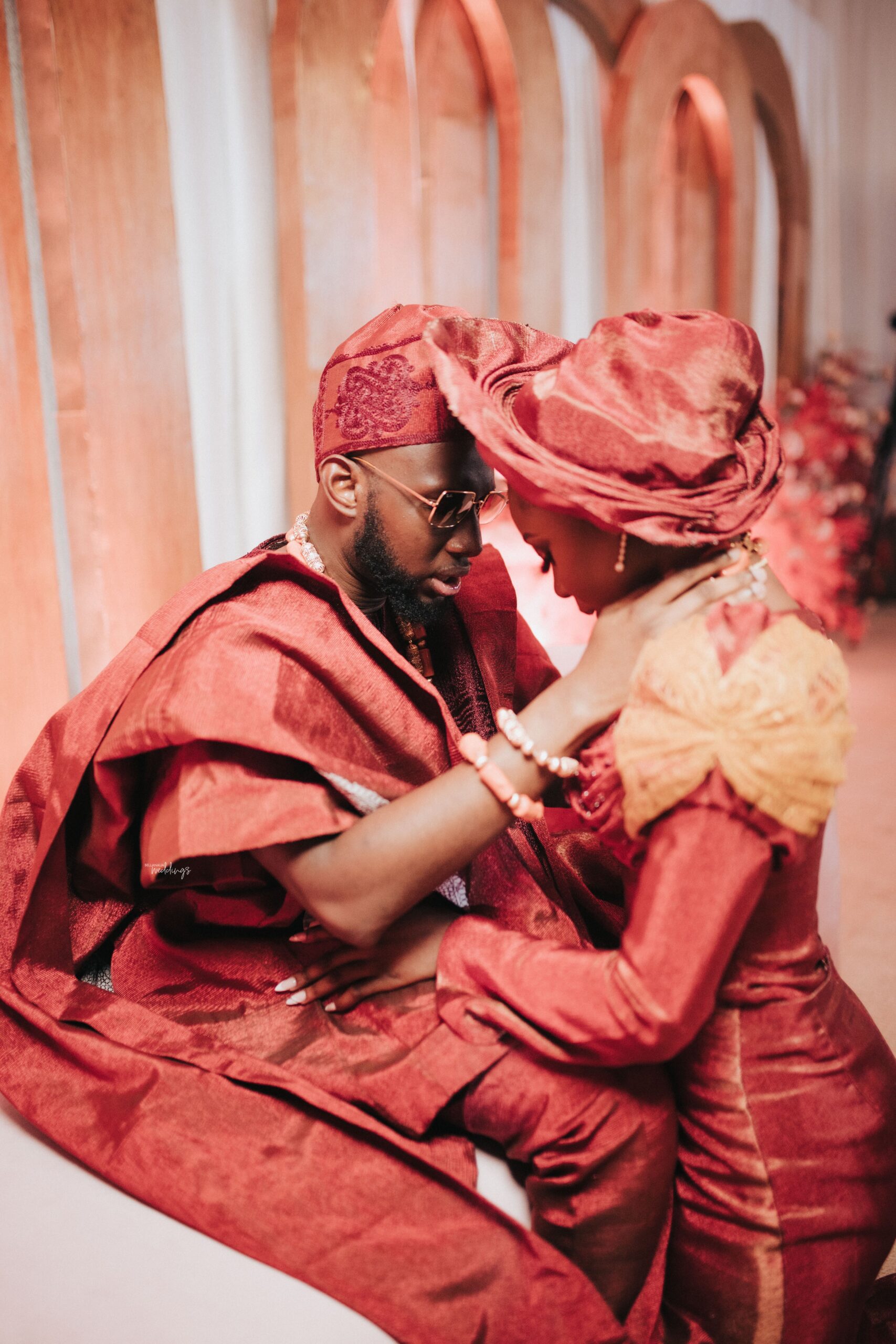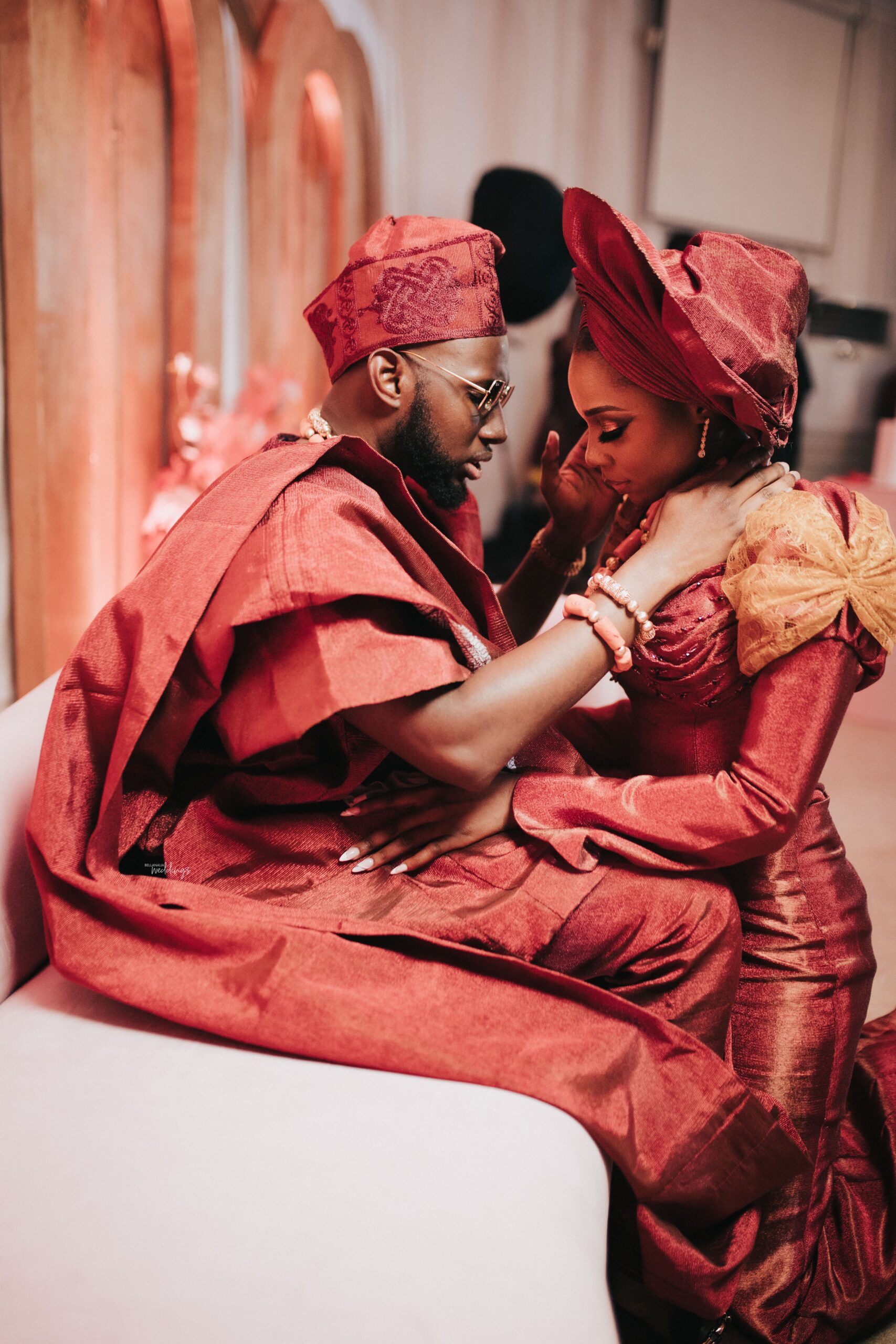 Oh yes, dues must be paid!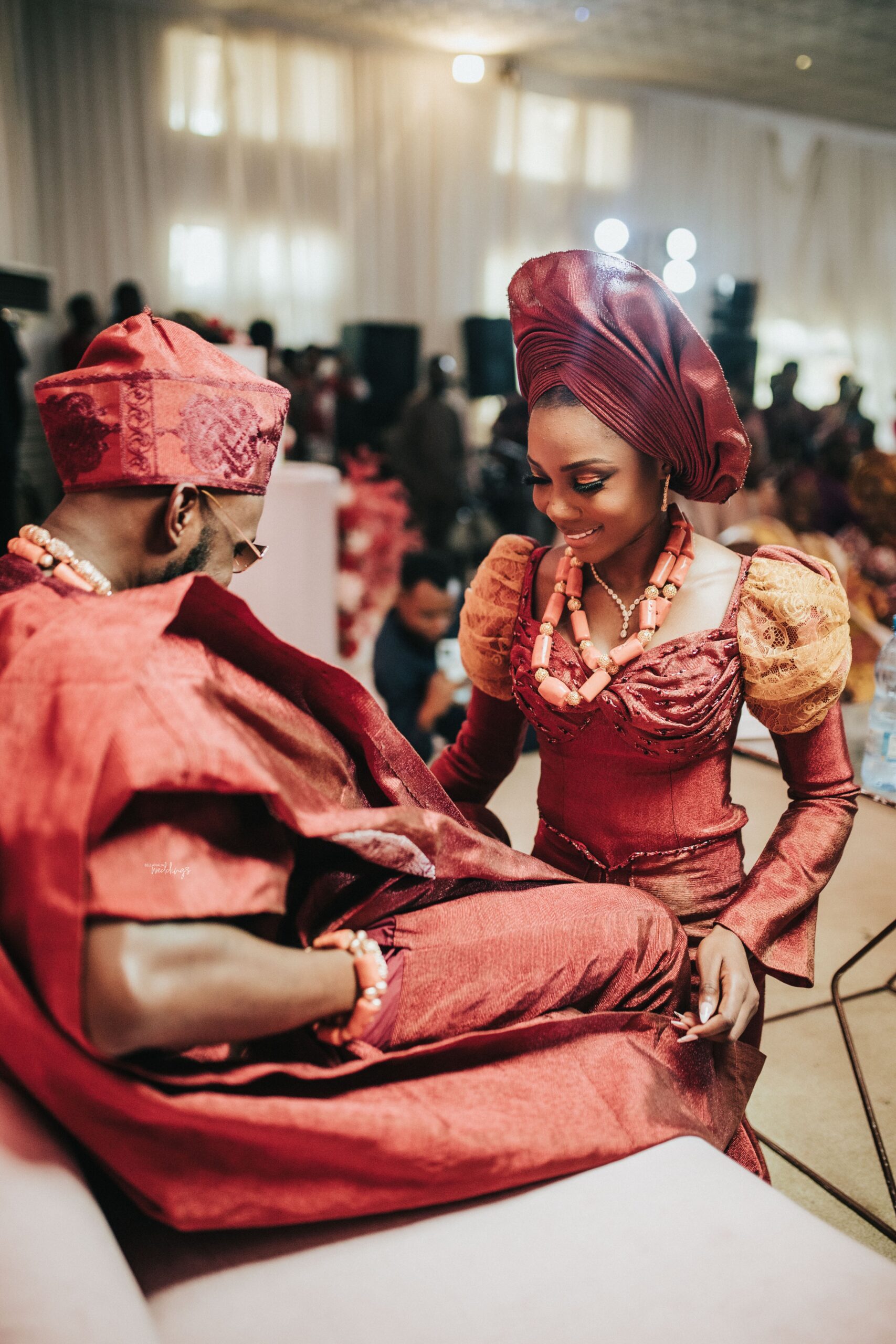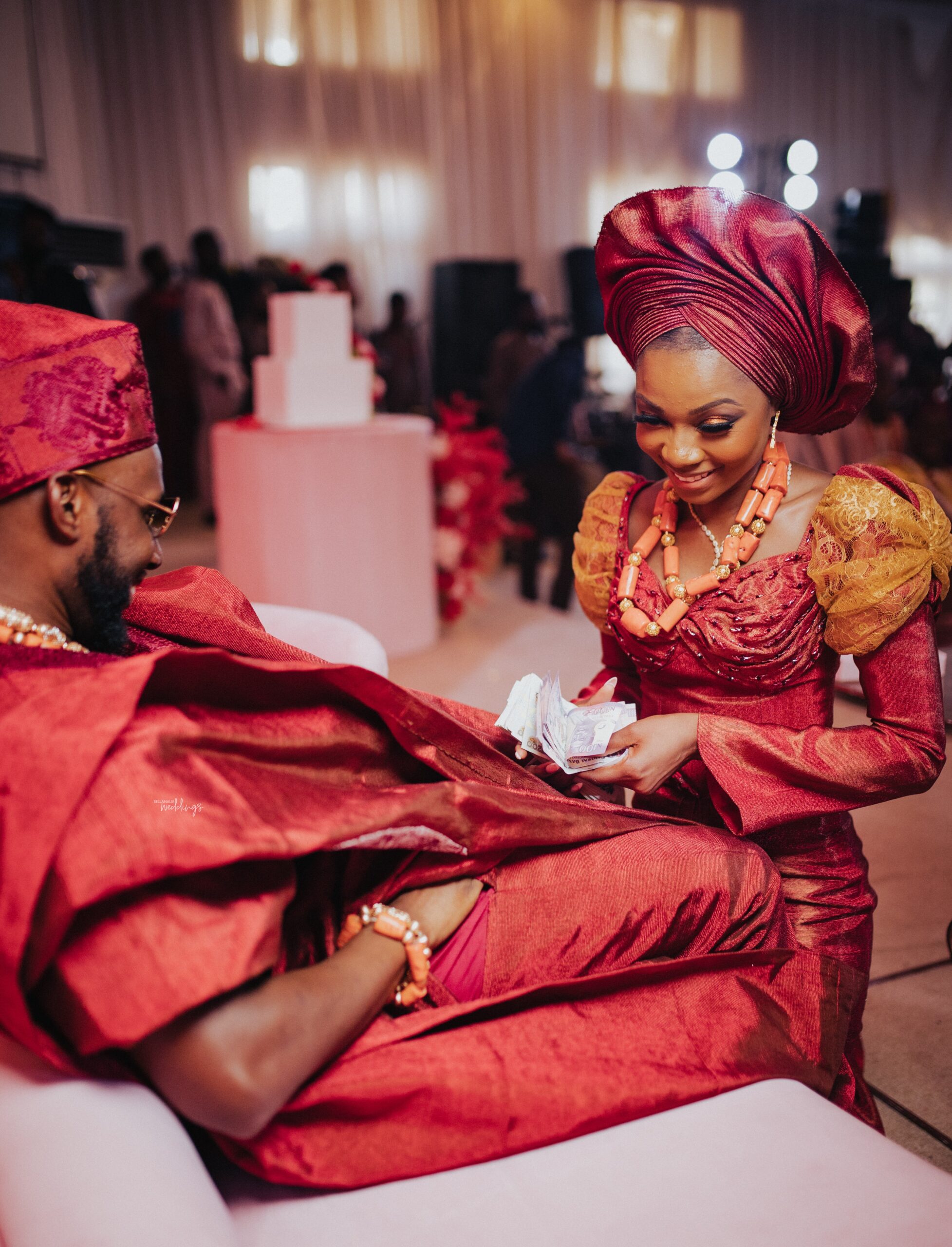 A ring as a symbol of this sweet love…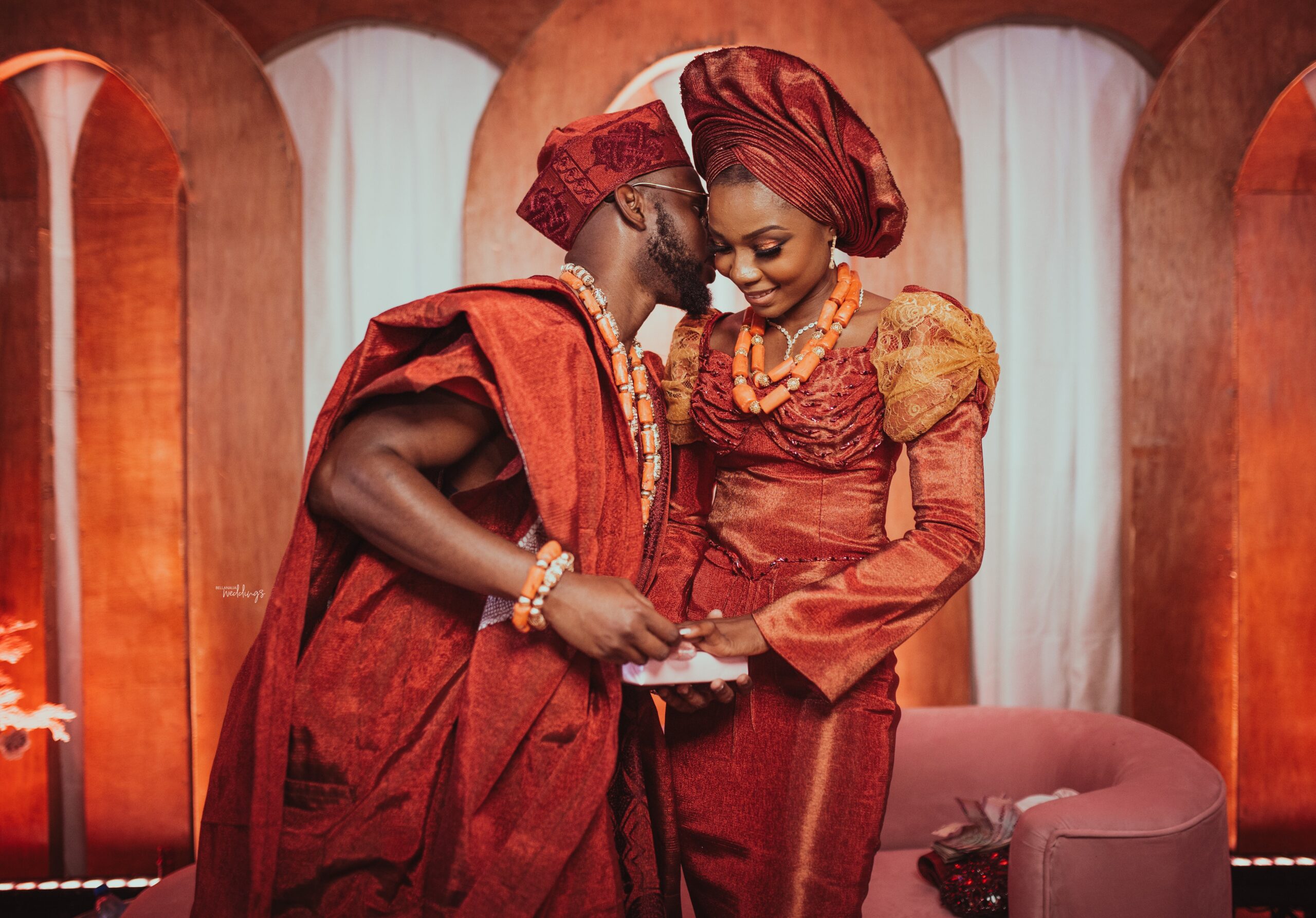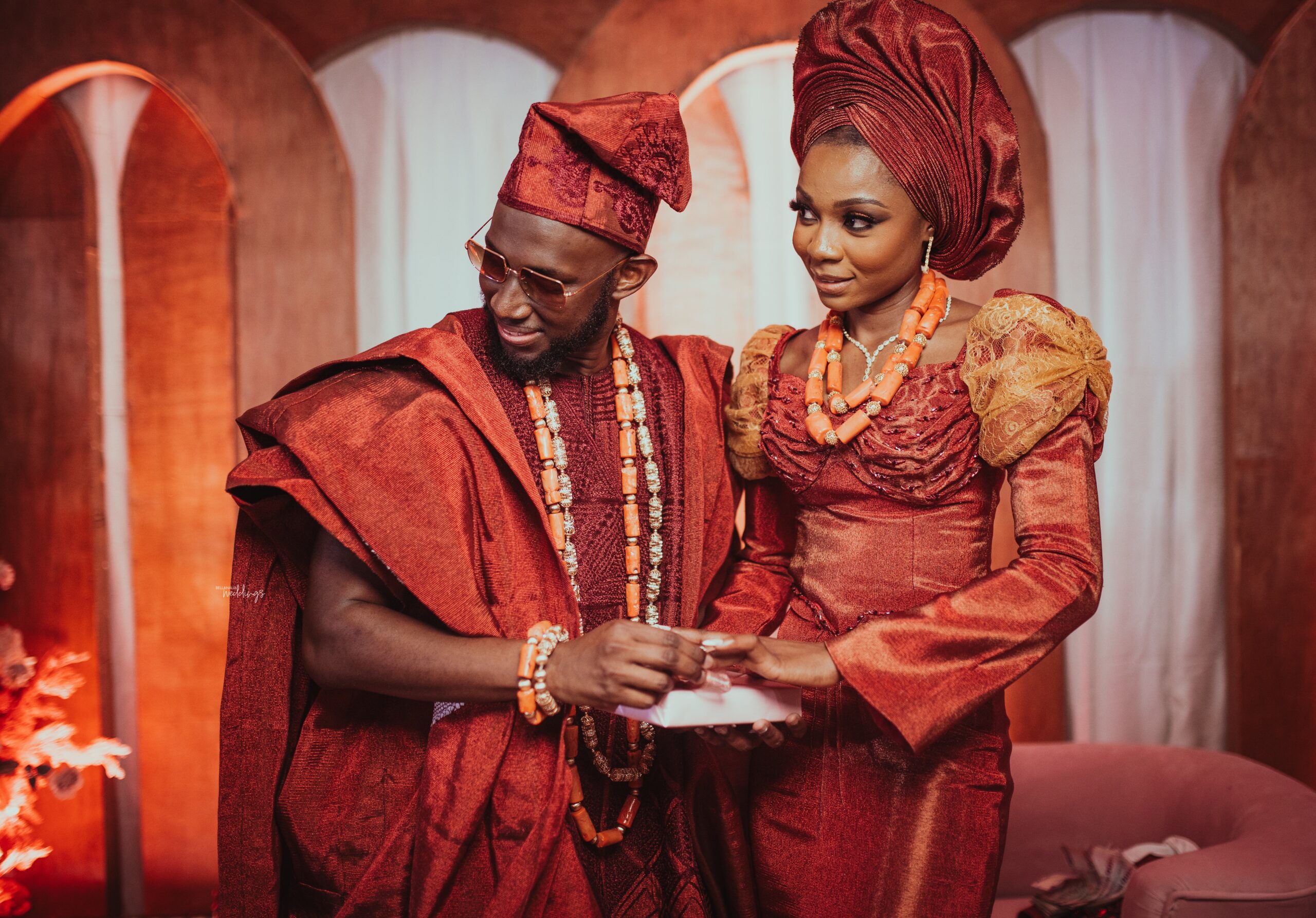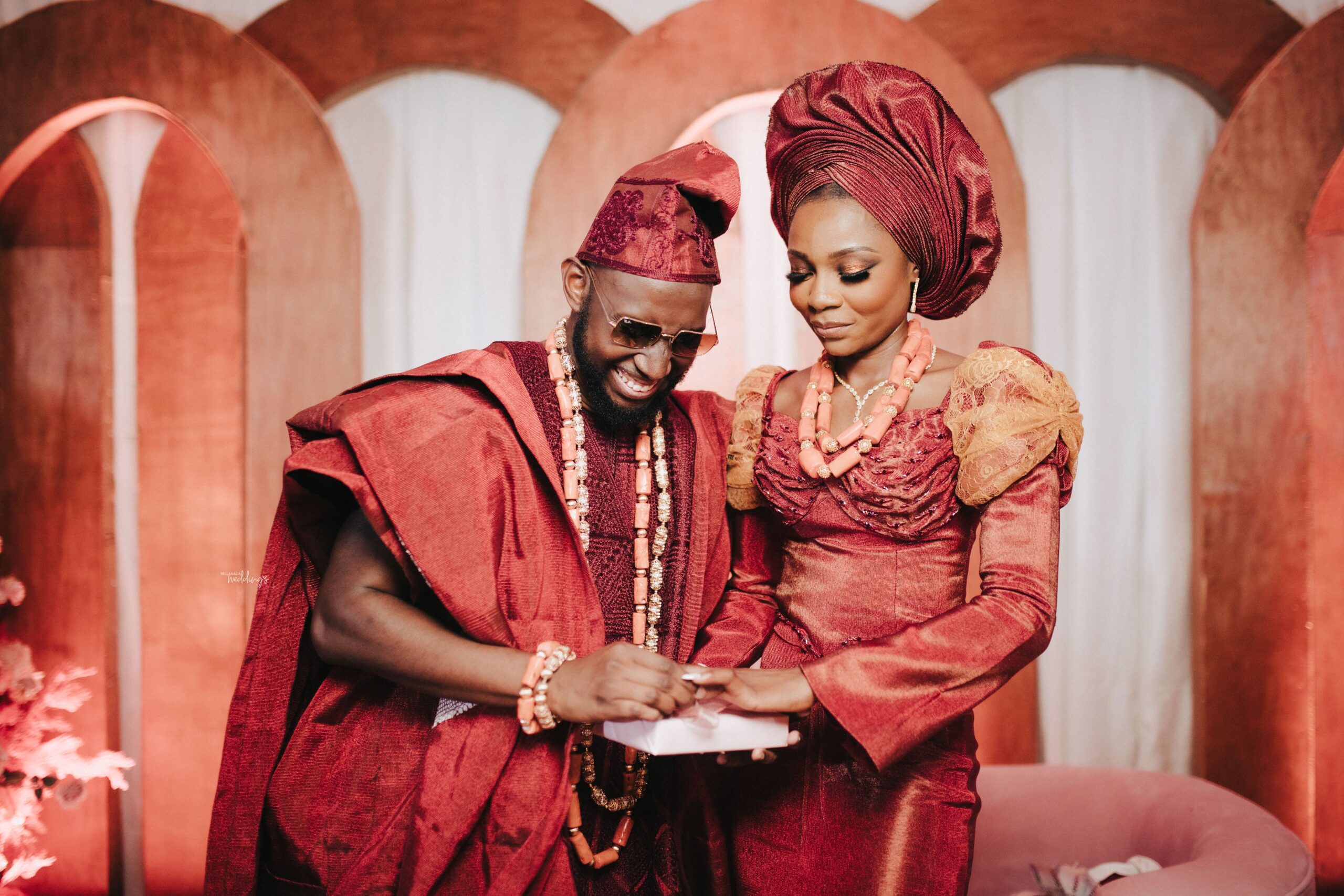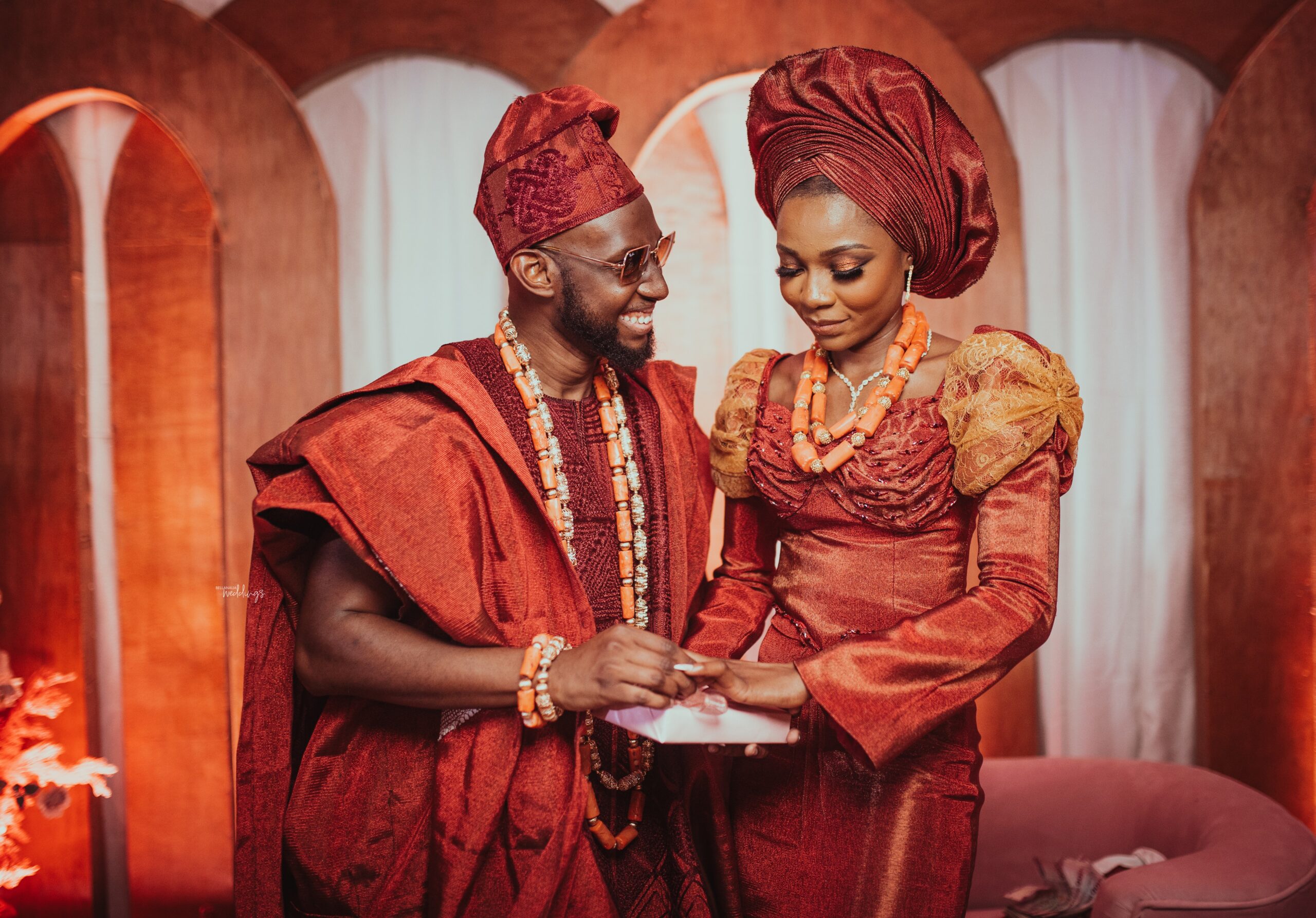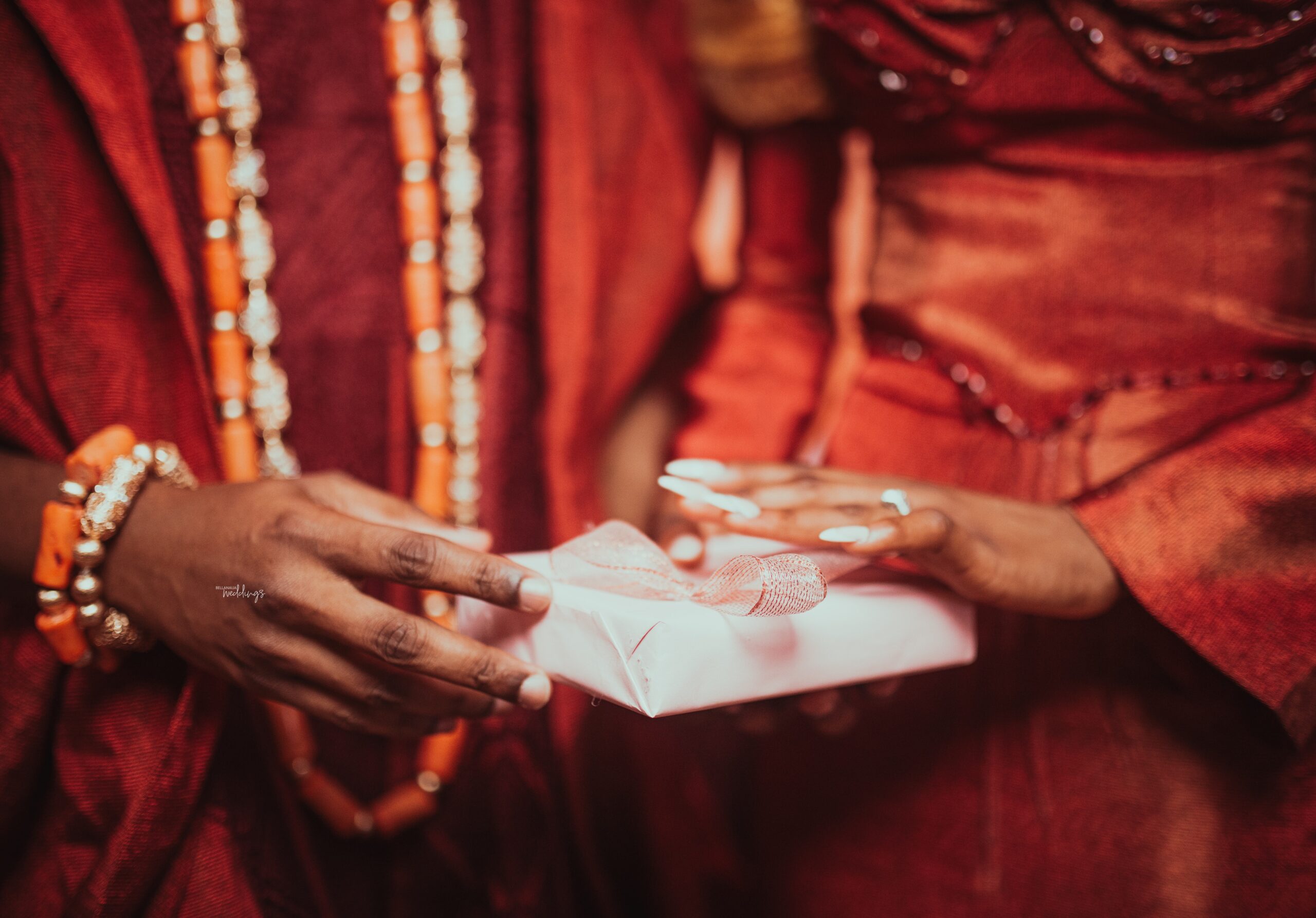 Now husband and wife!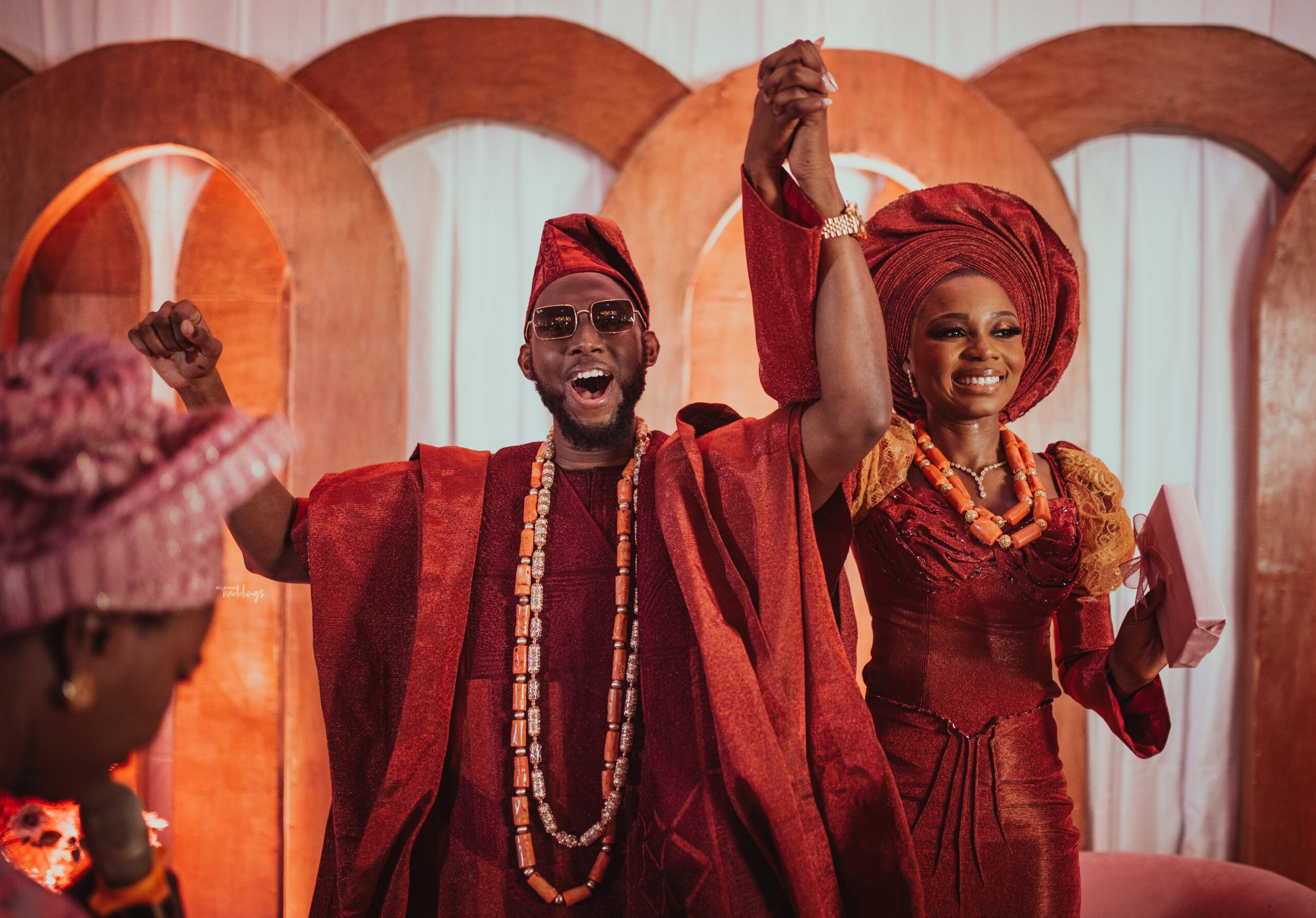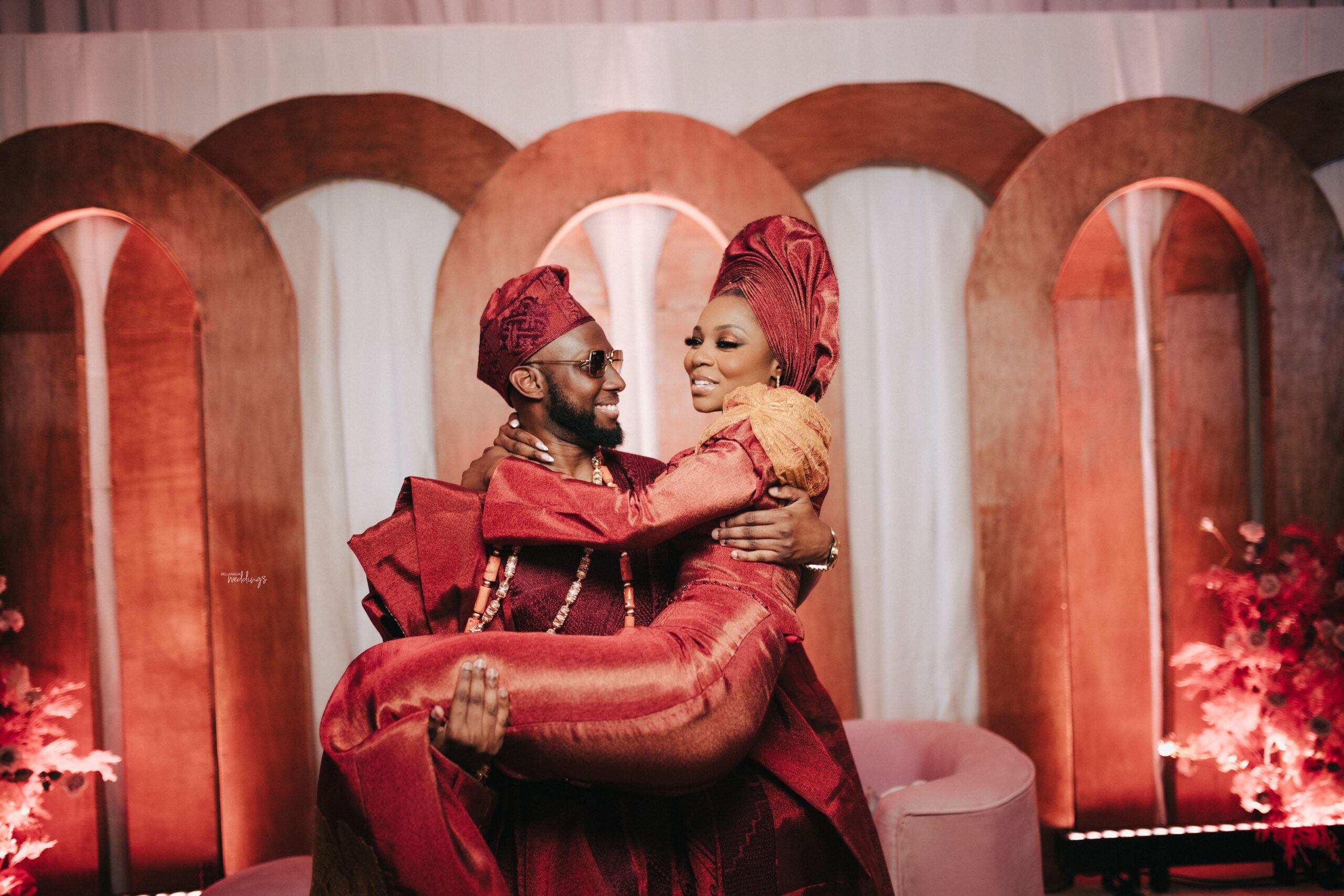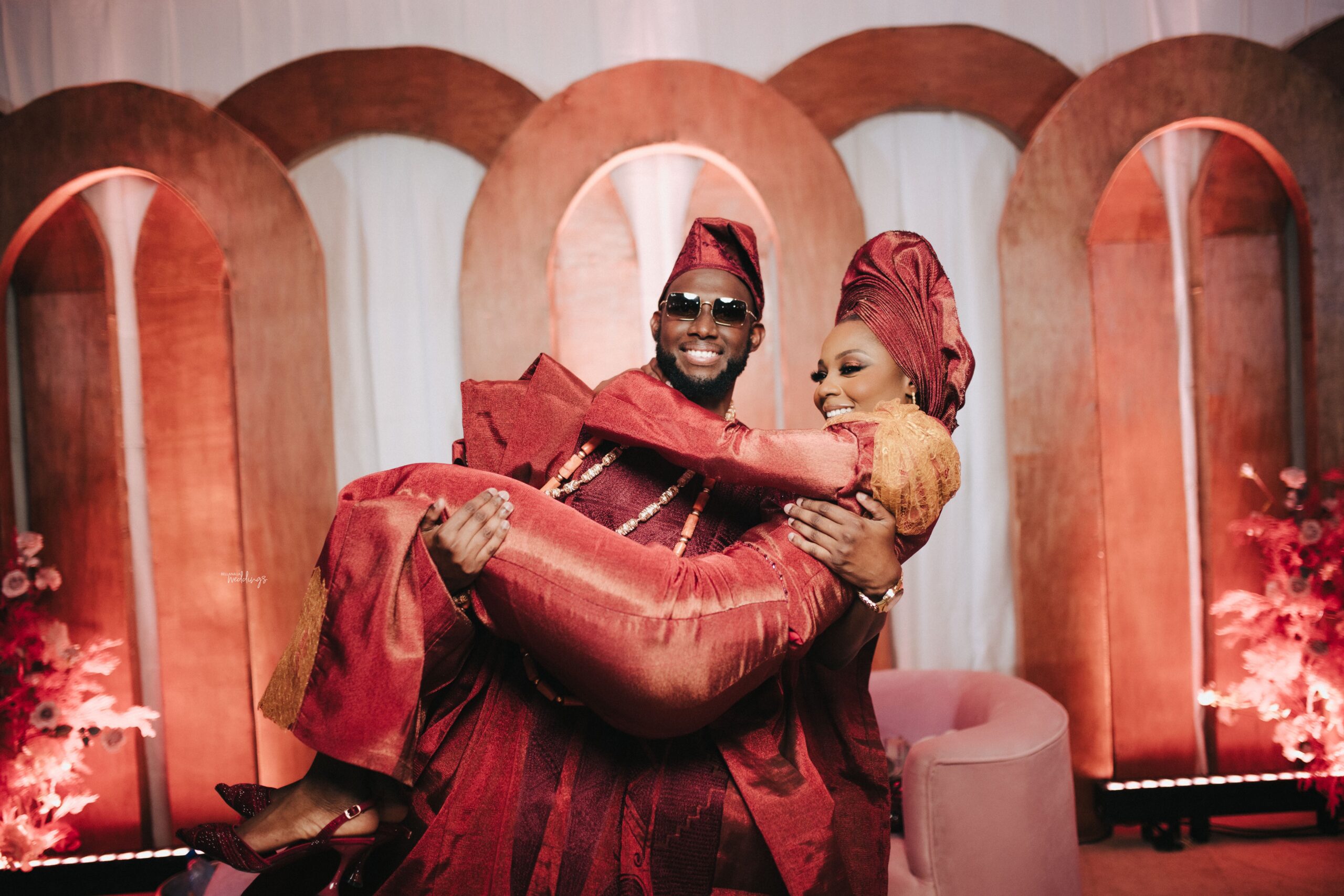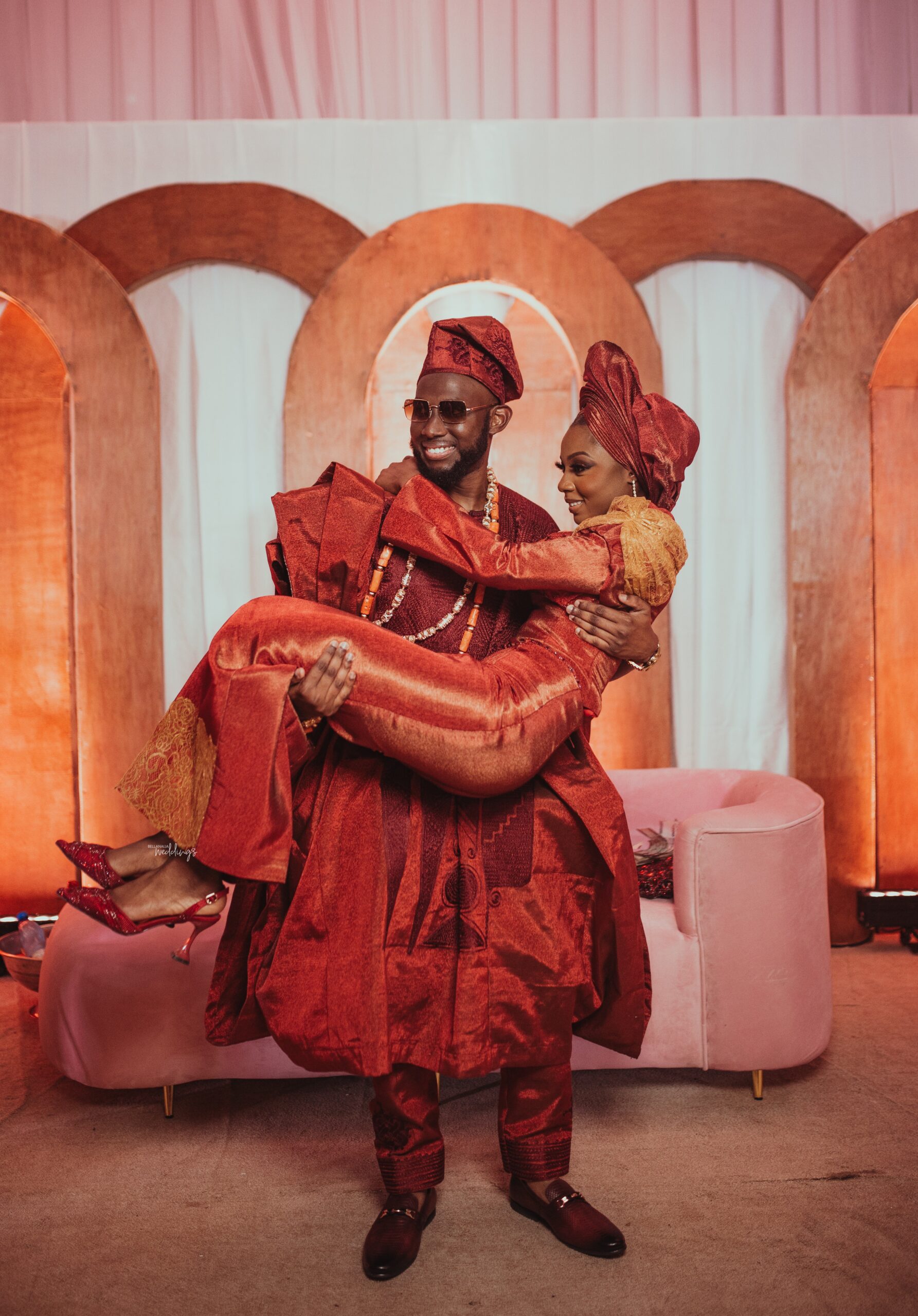 One big happy family!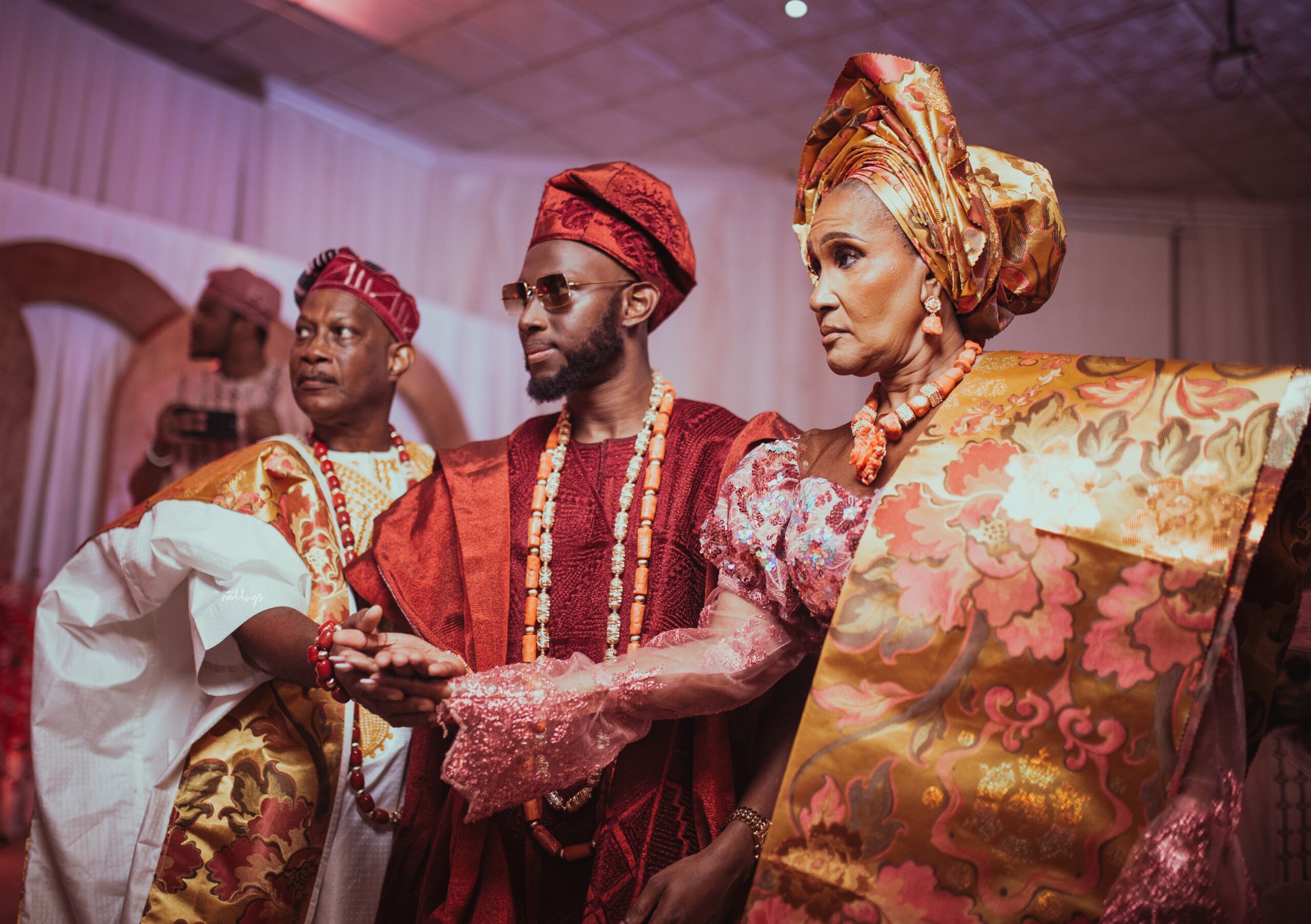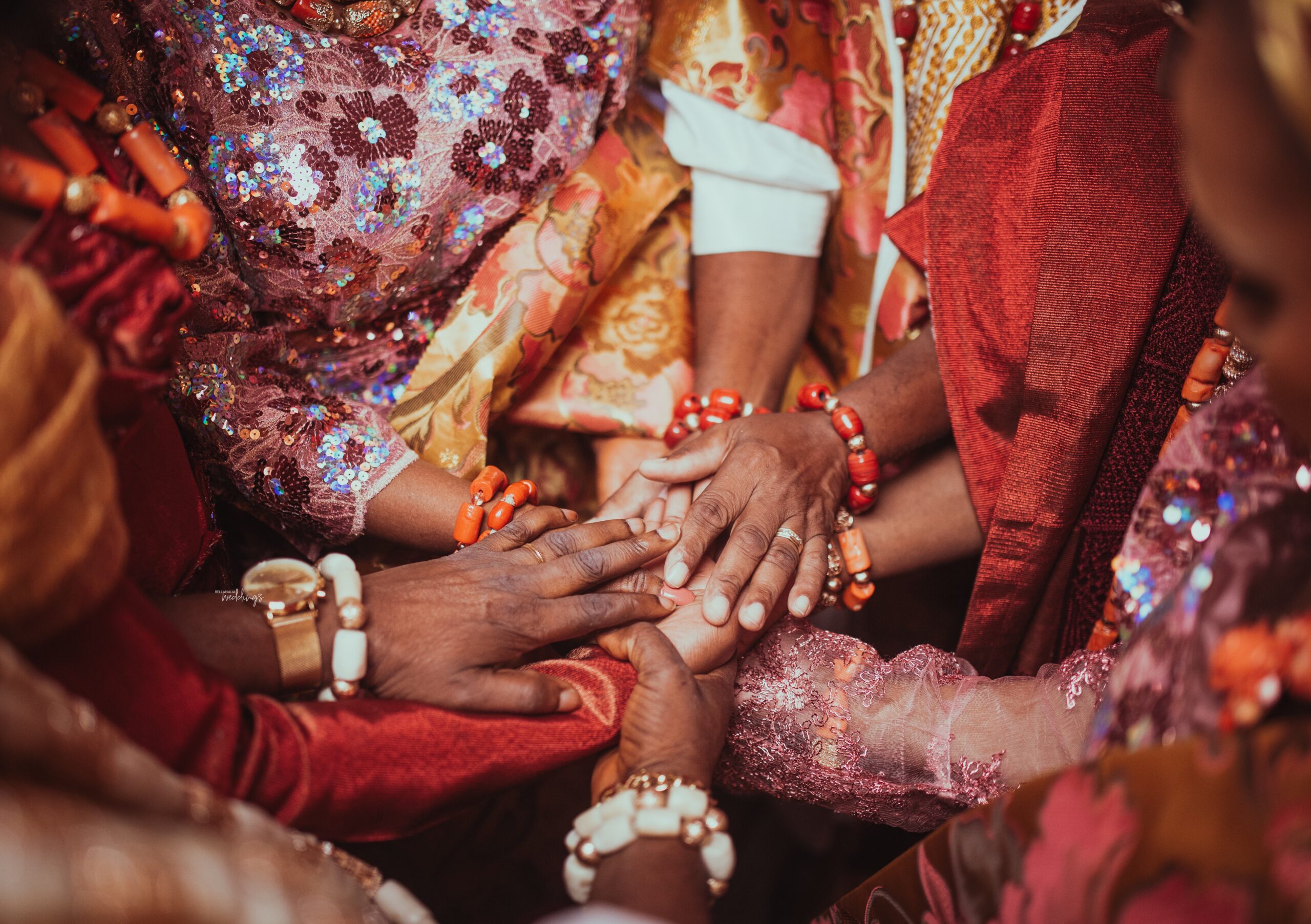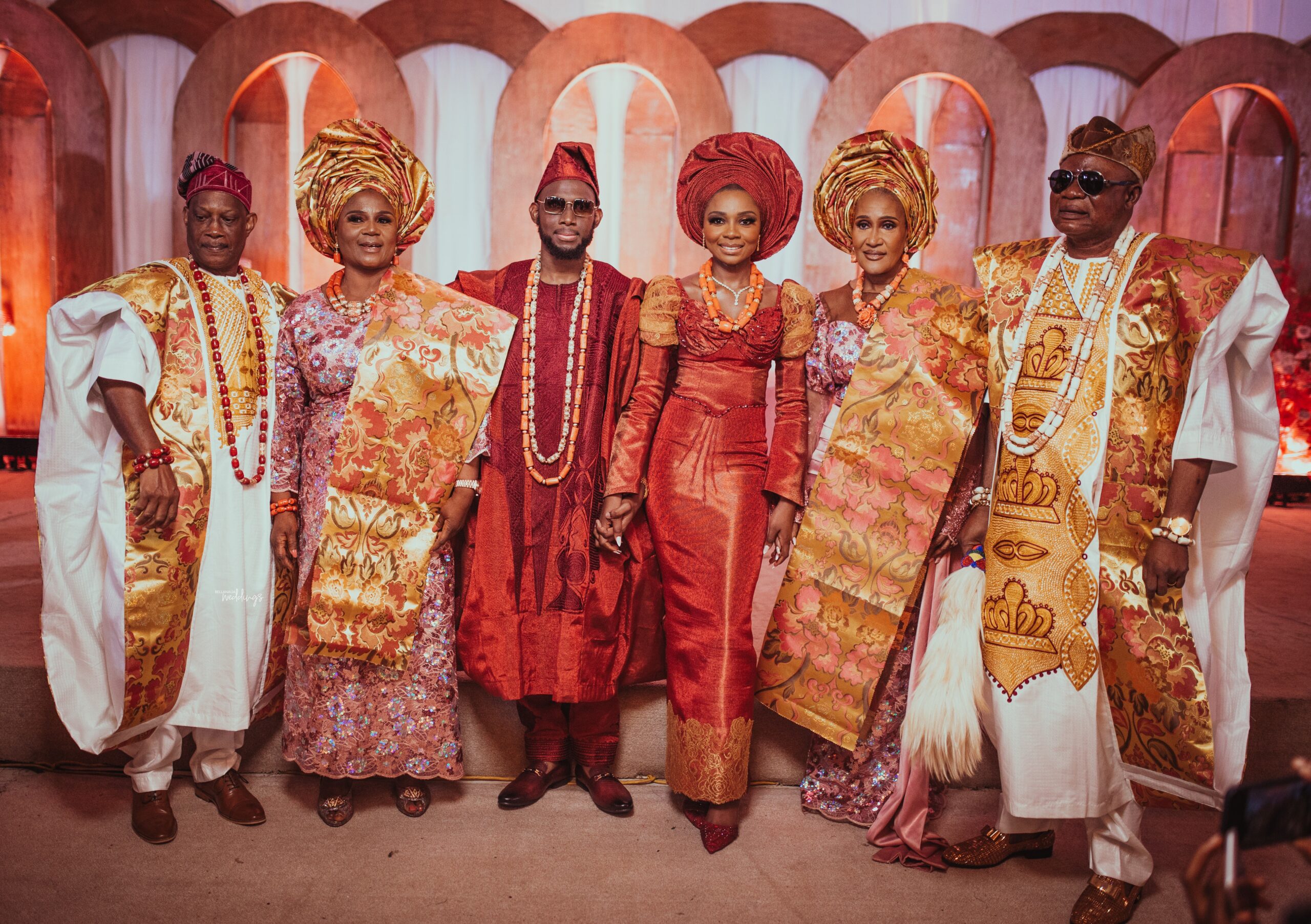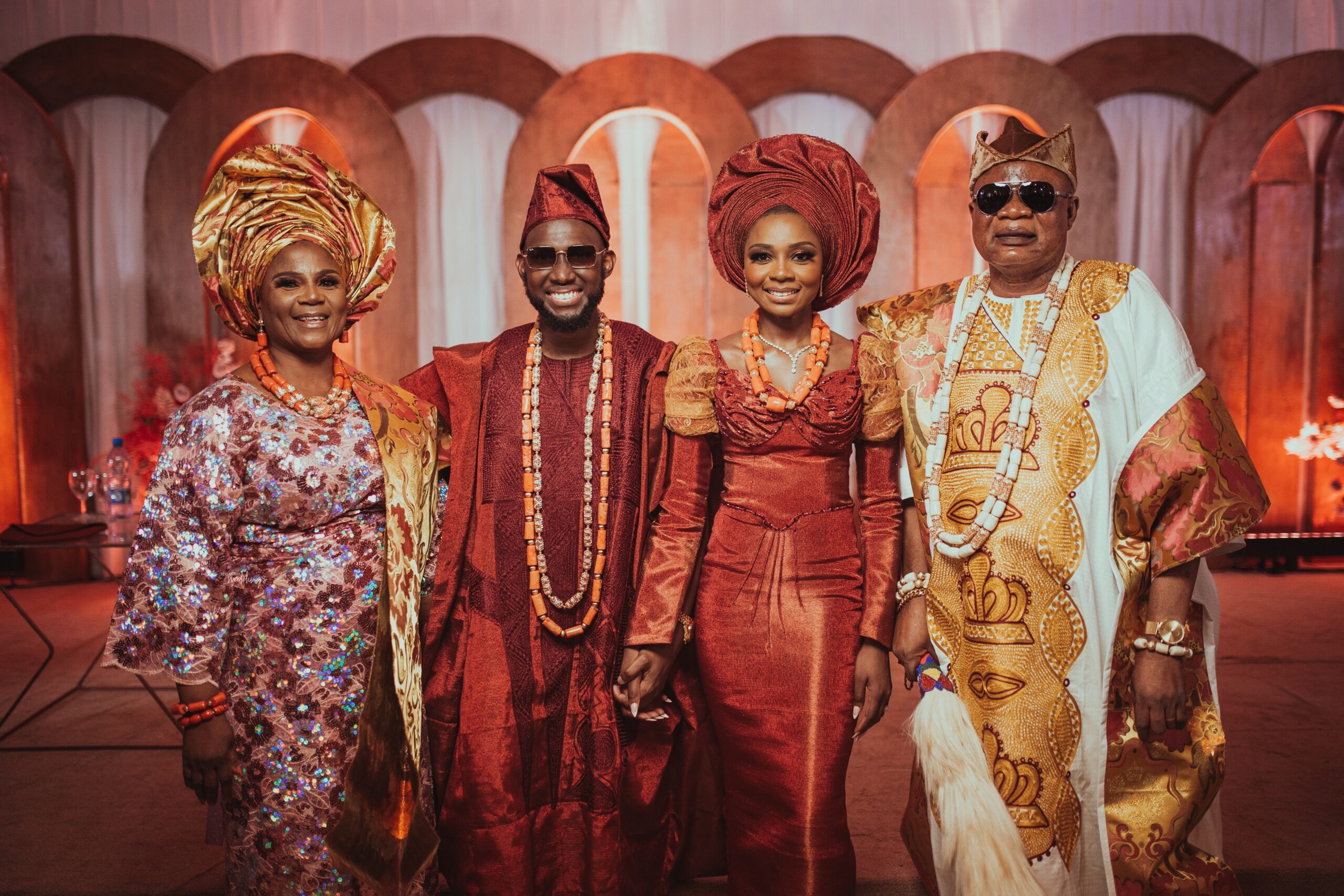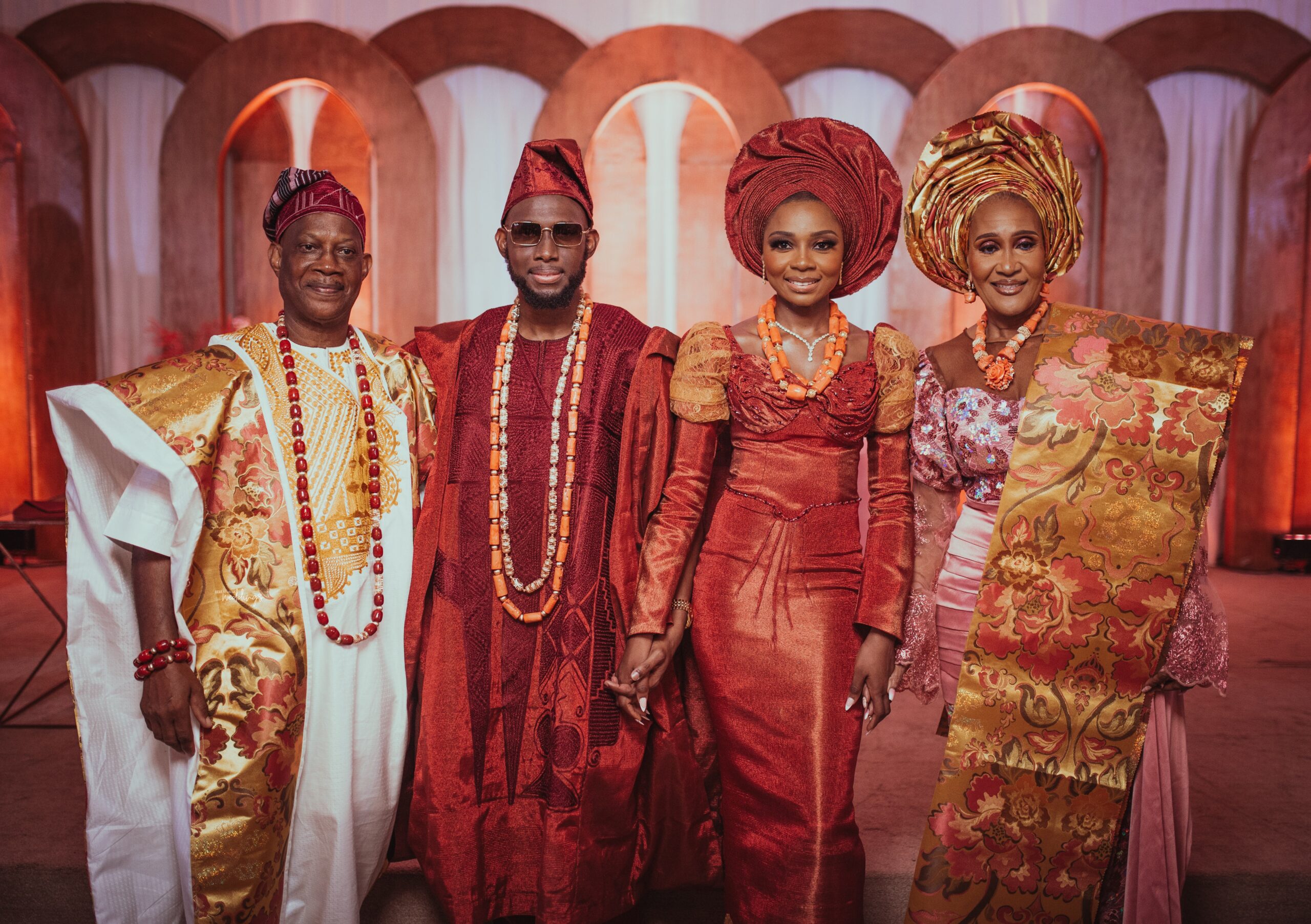 Yay, no wedding without cake!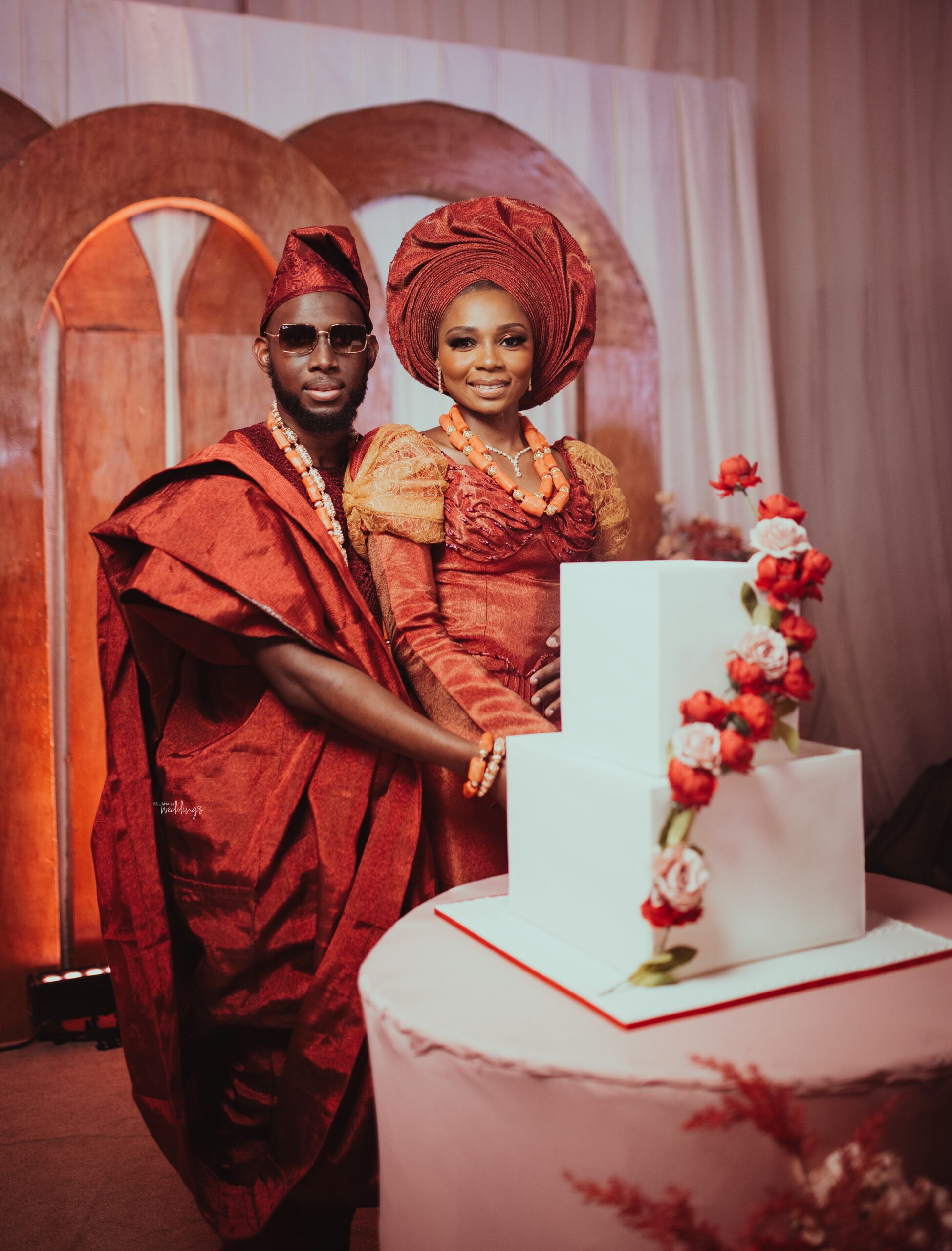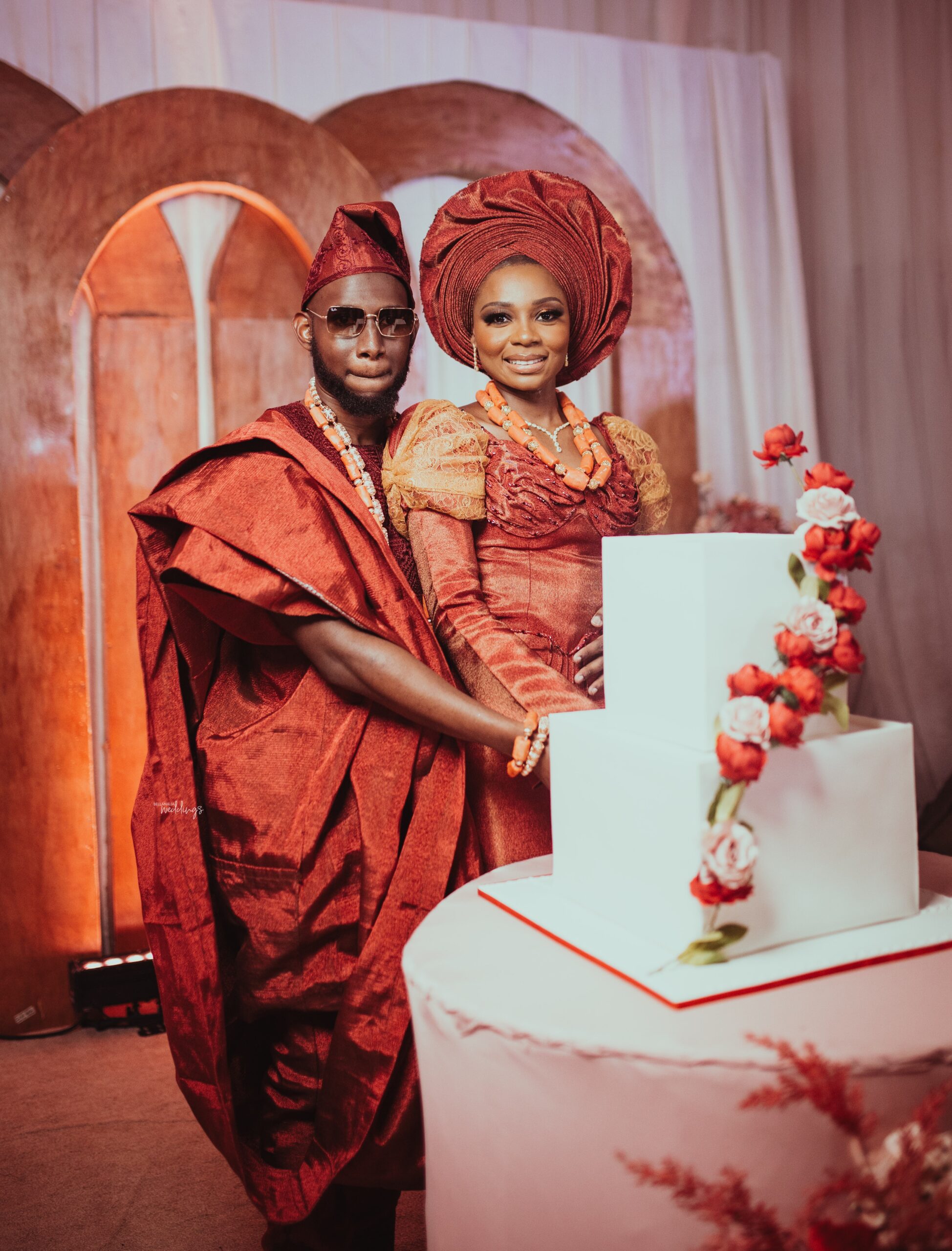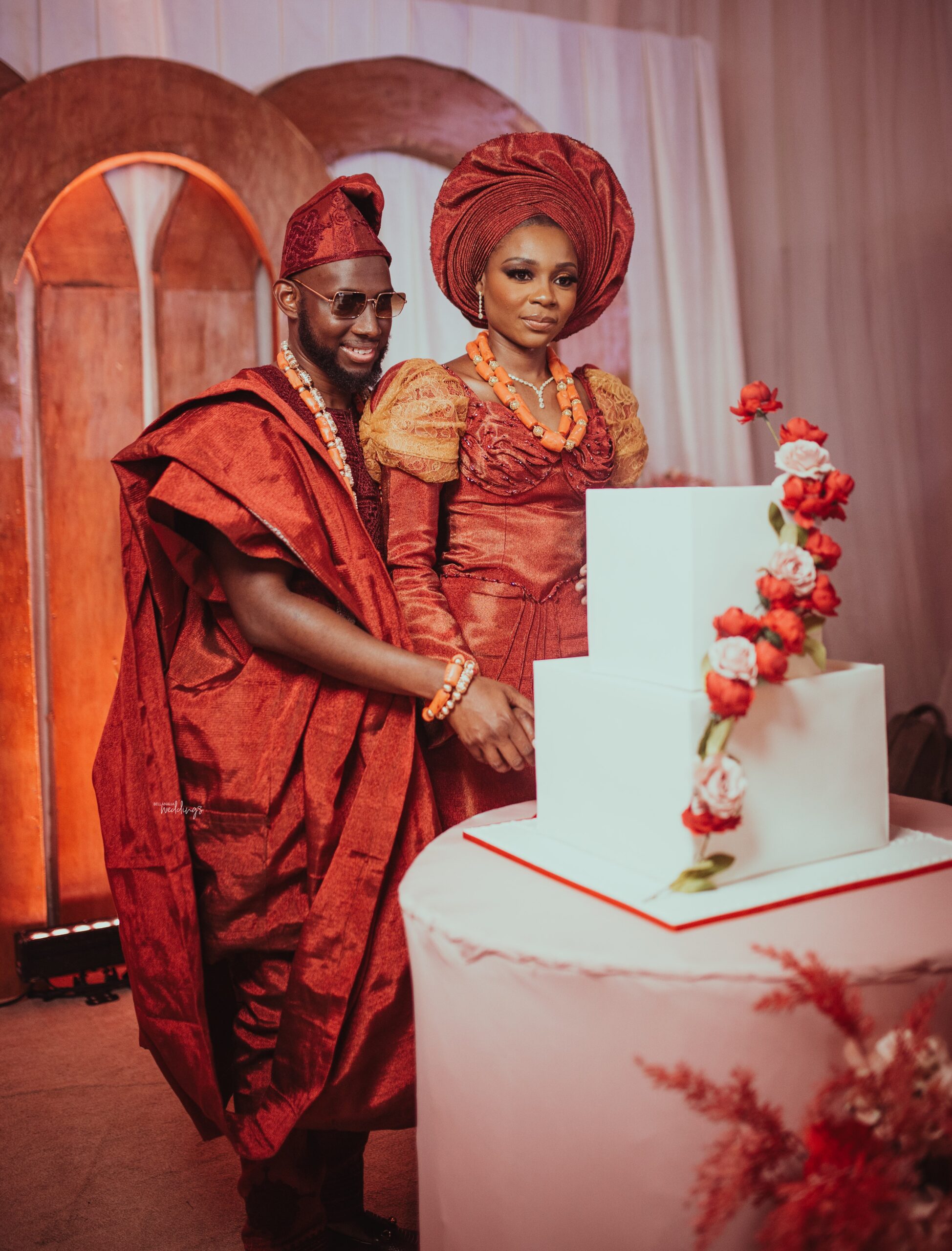 With the favourite squad!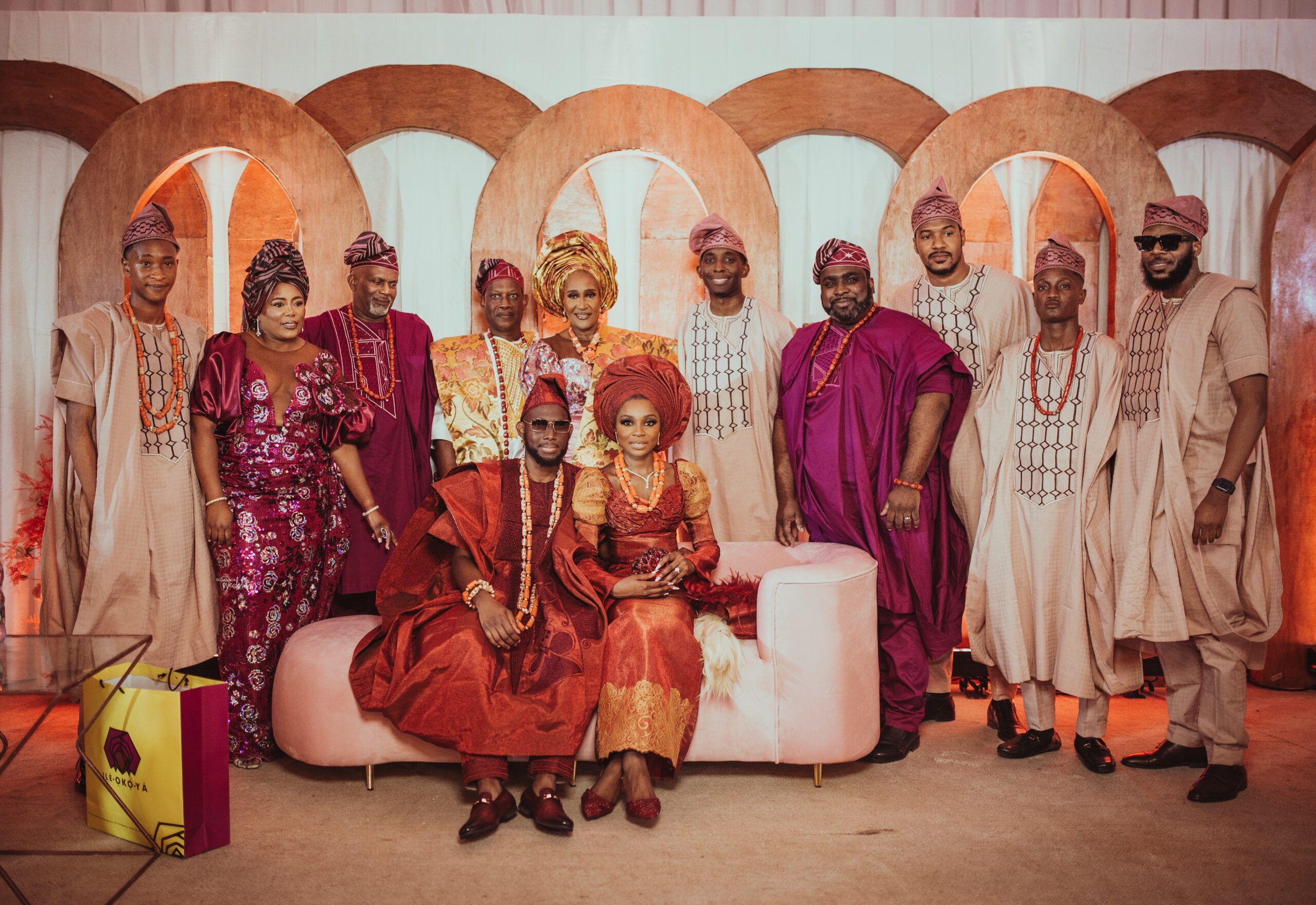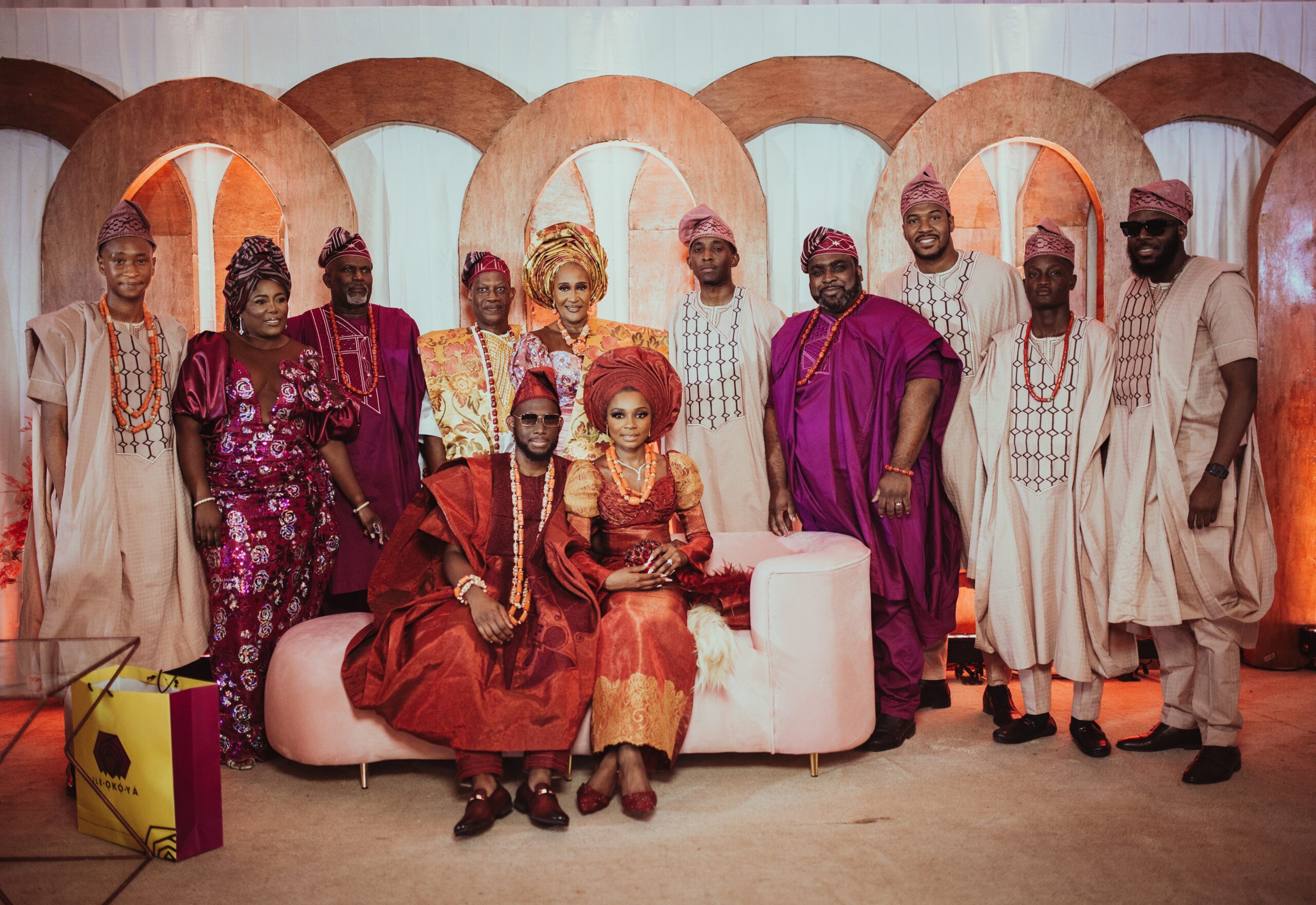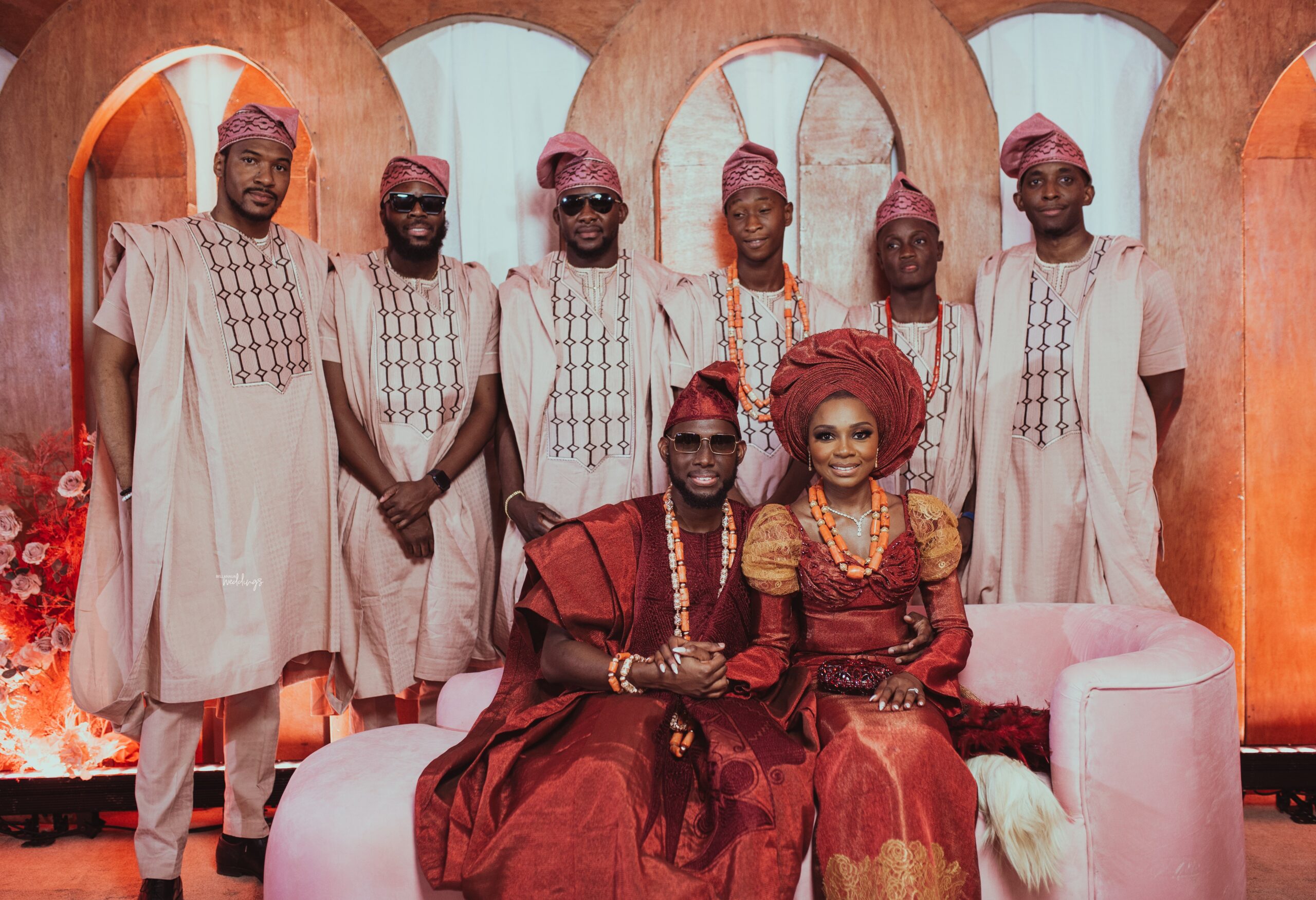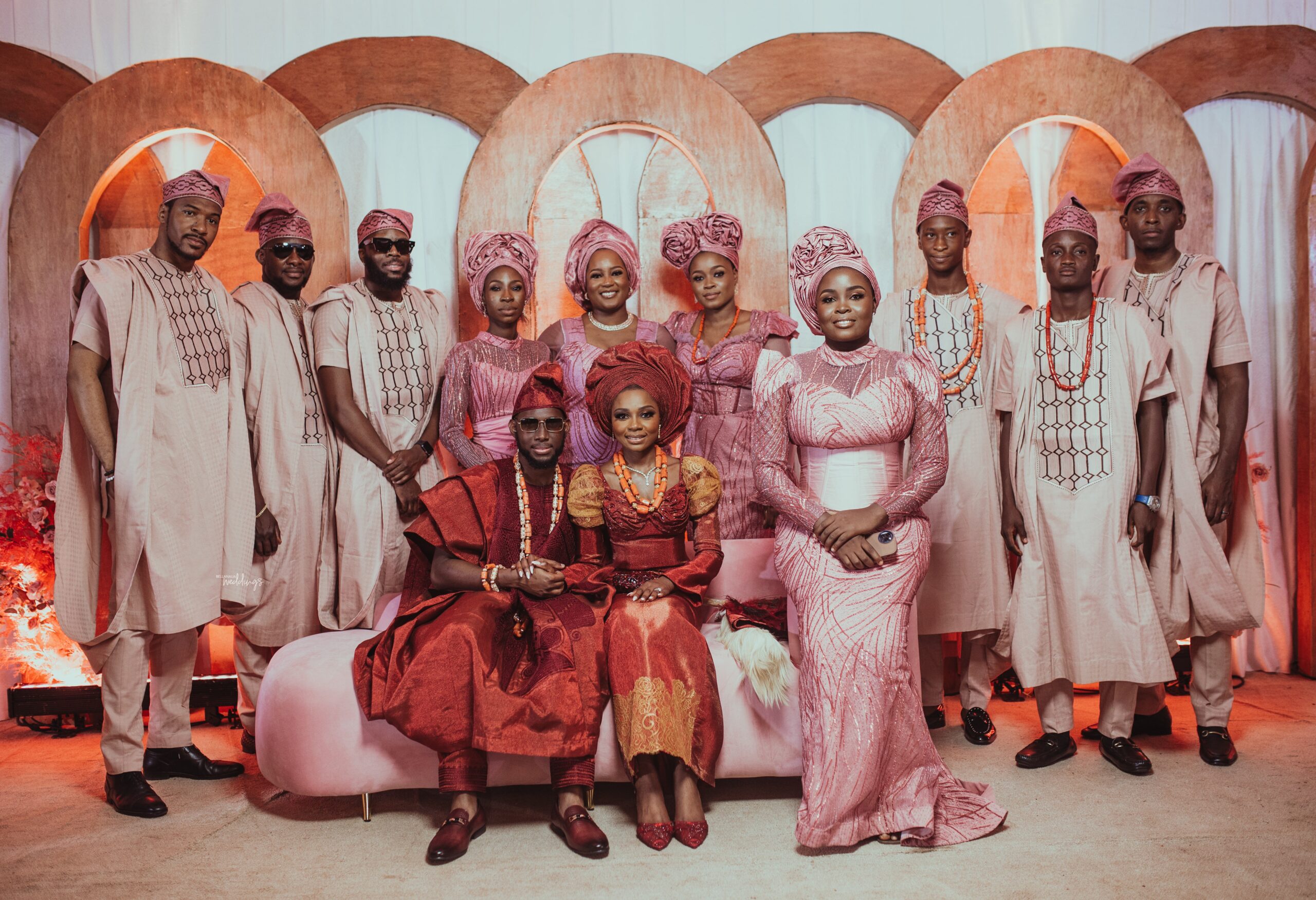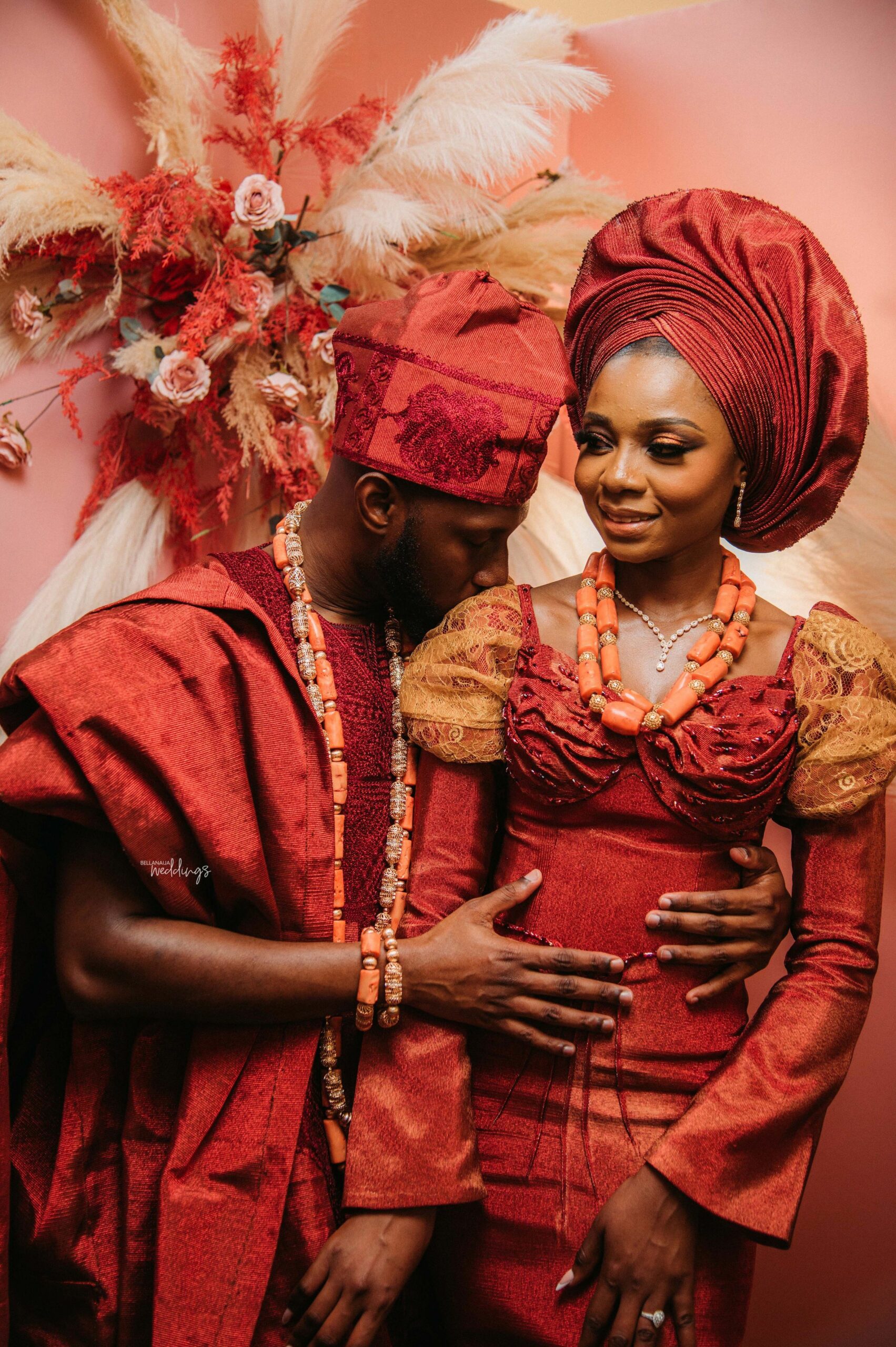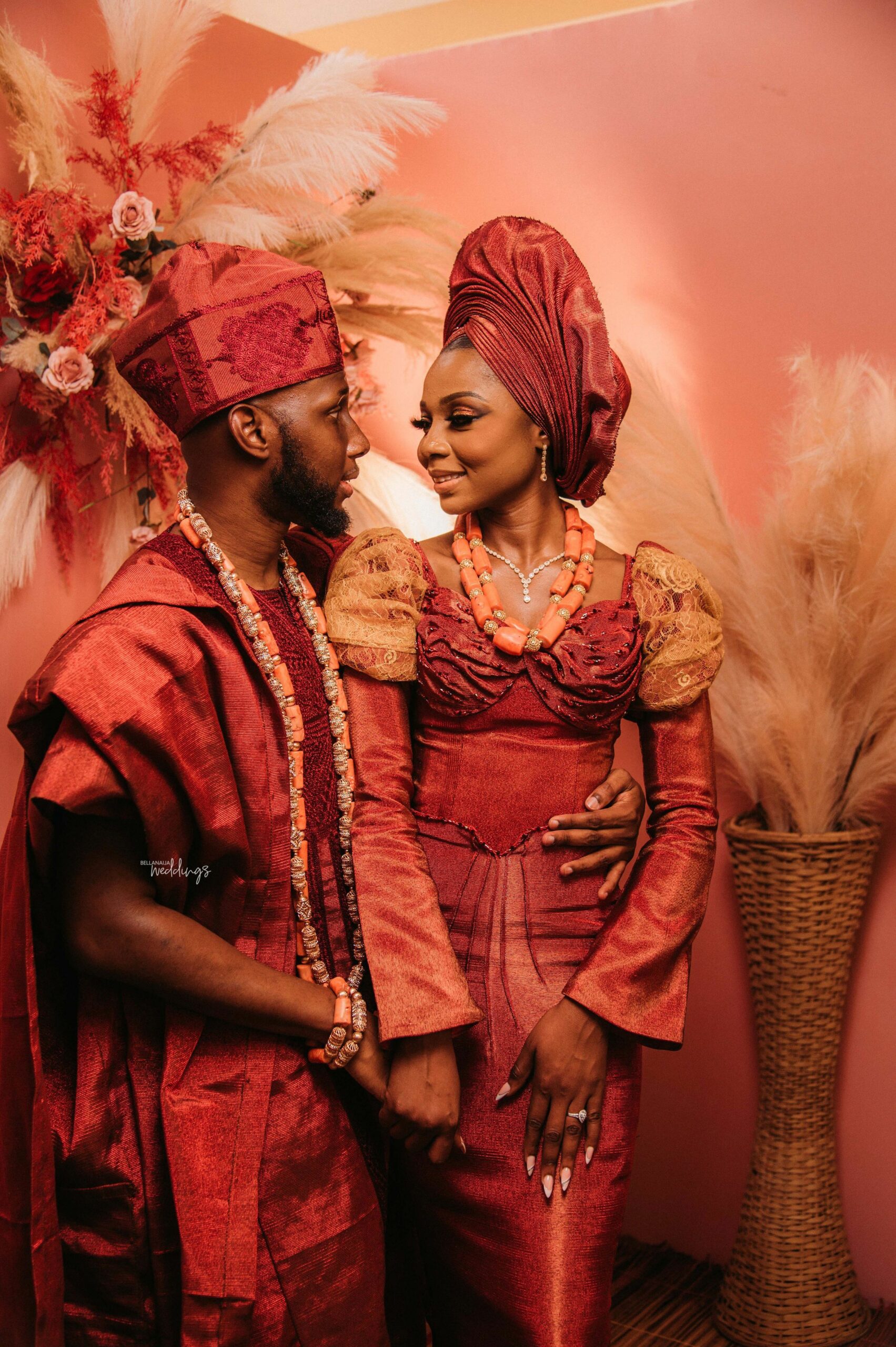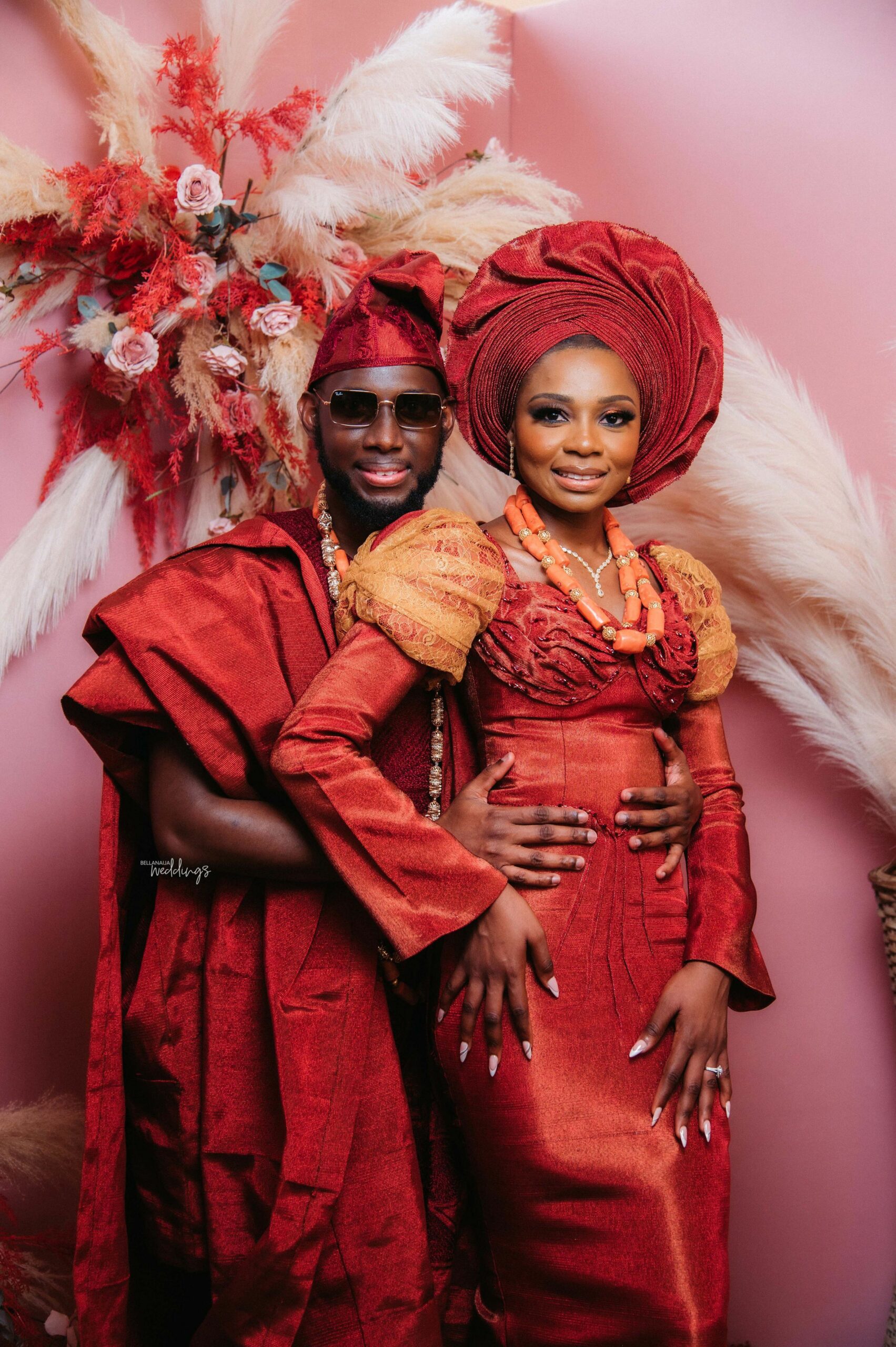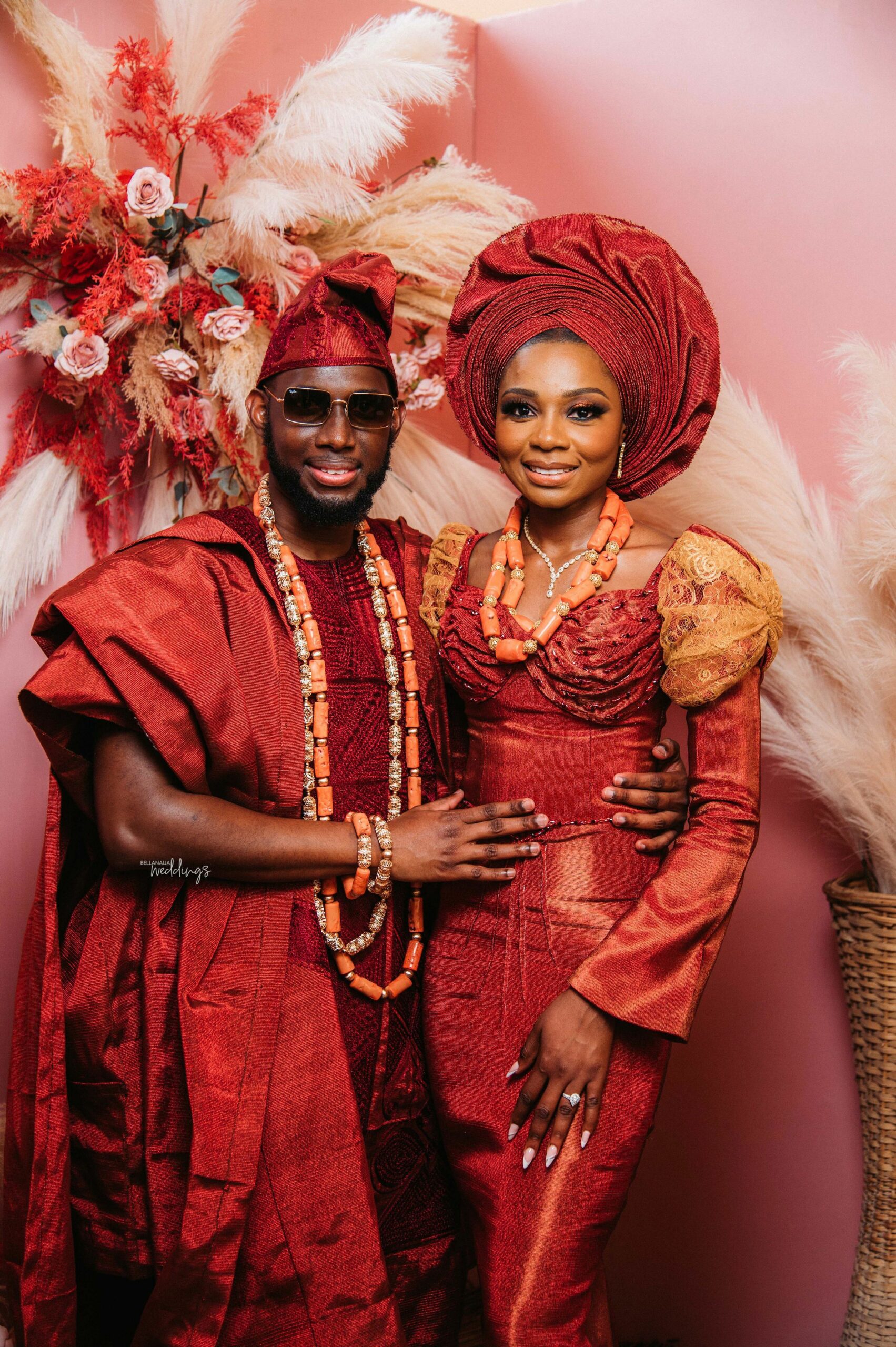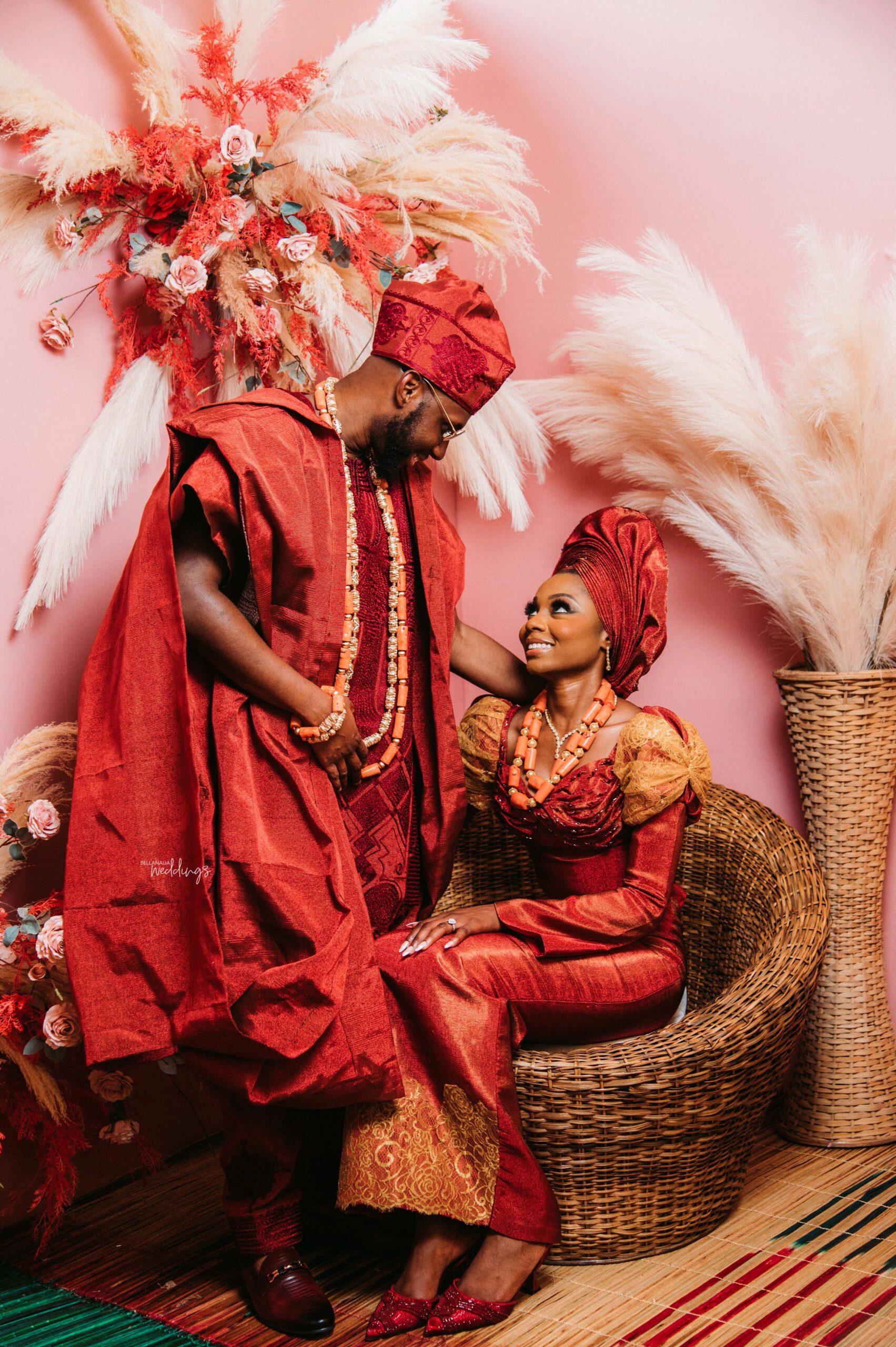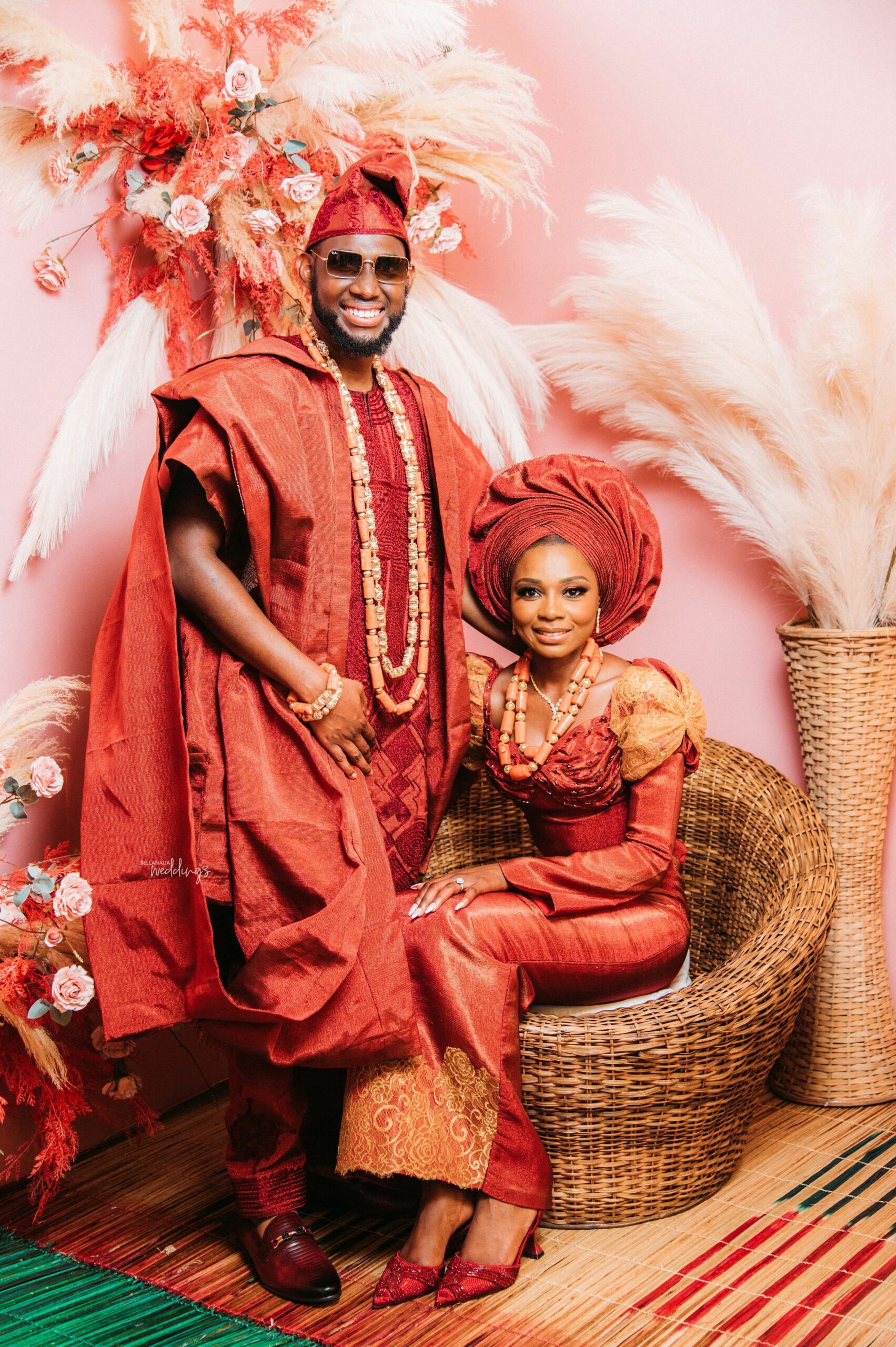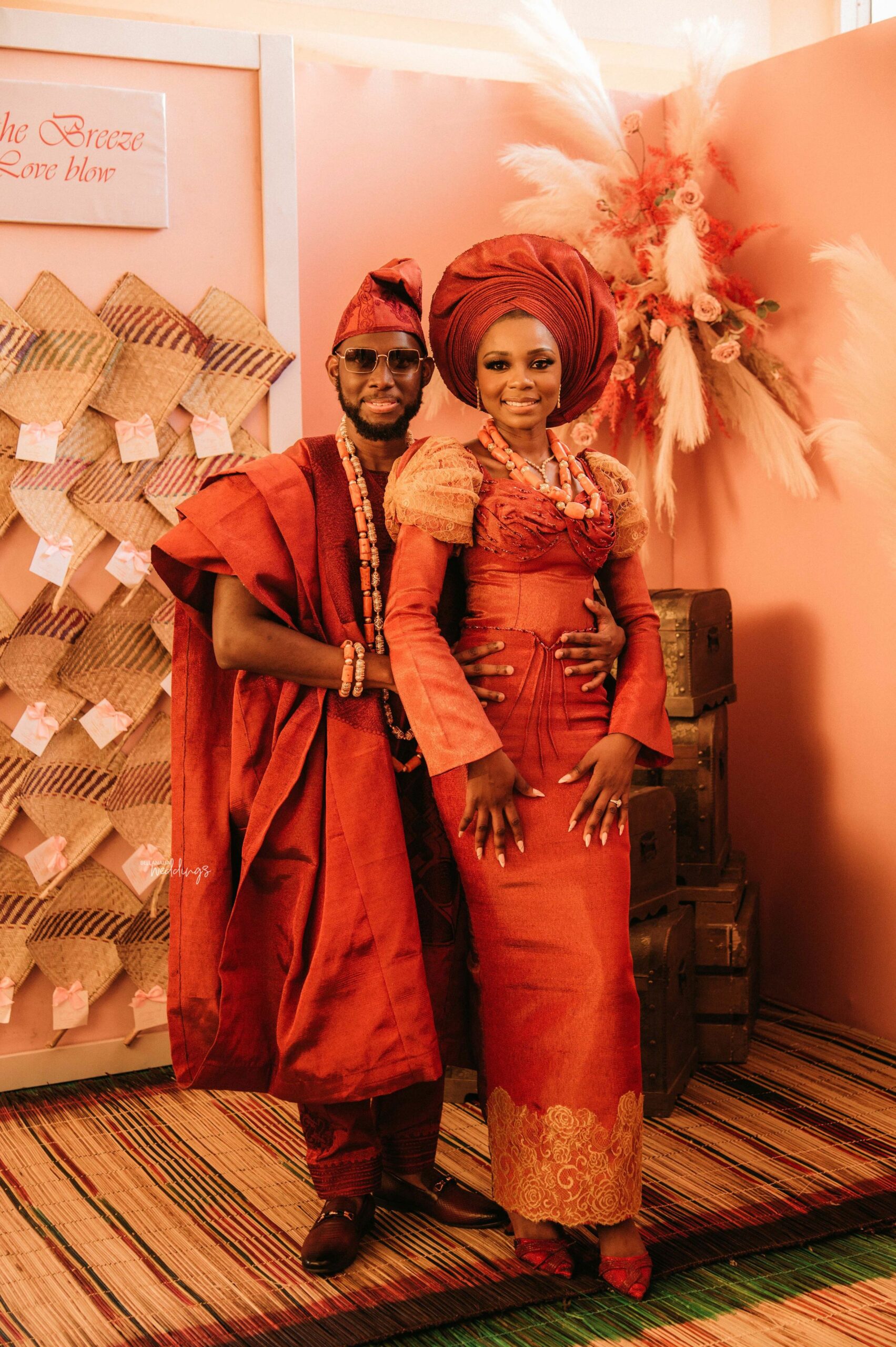 Tolu and Brenon coming through with the second outfit – You already know it's party time!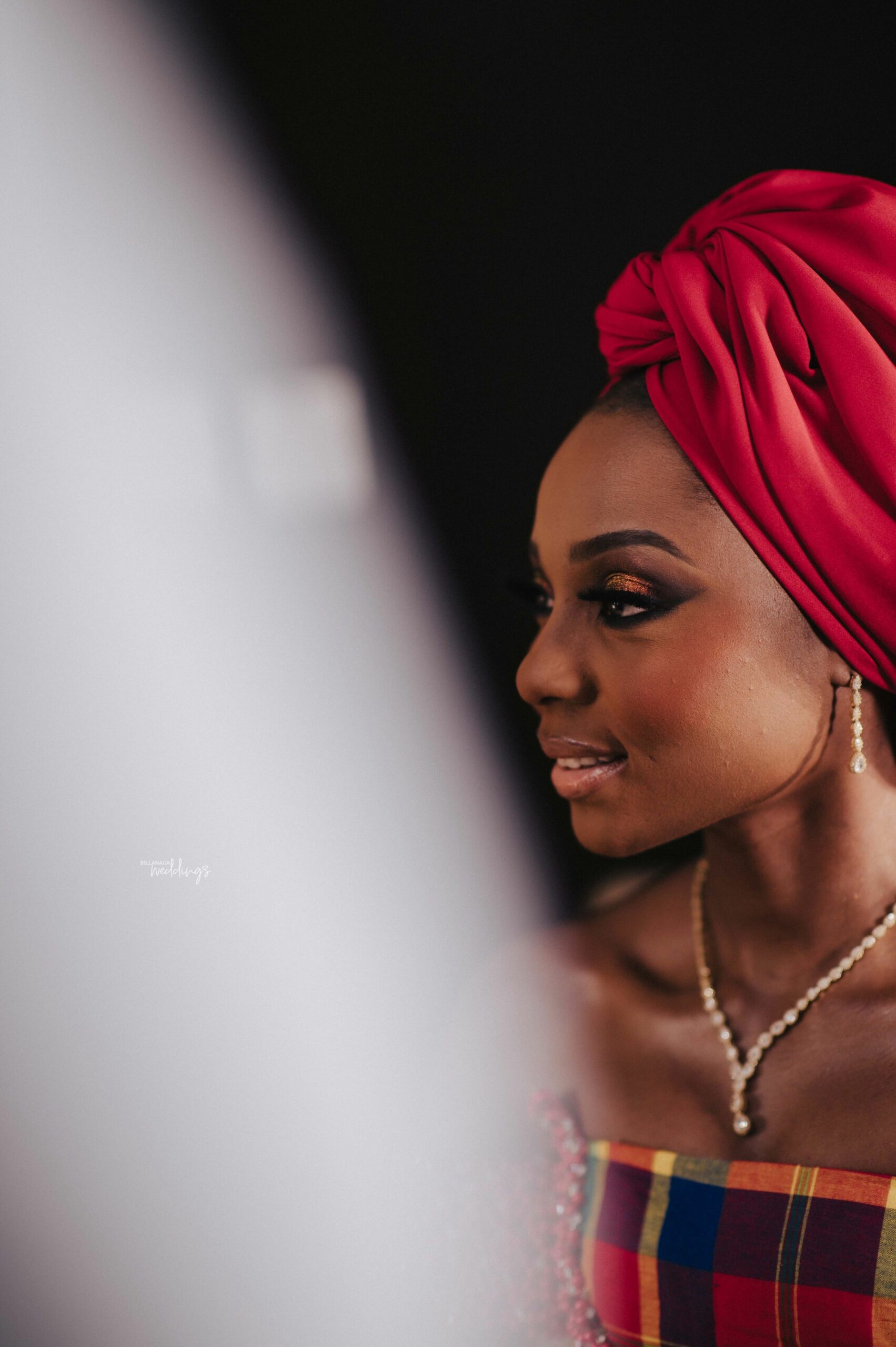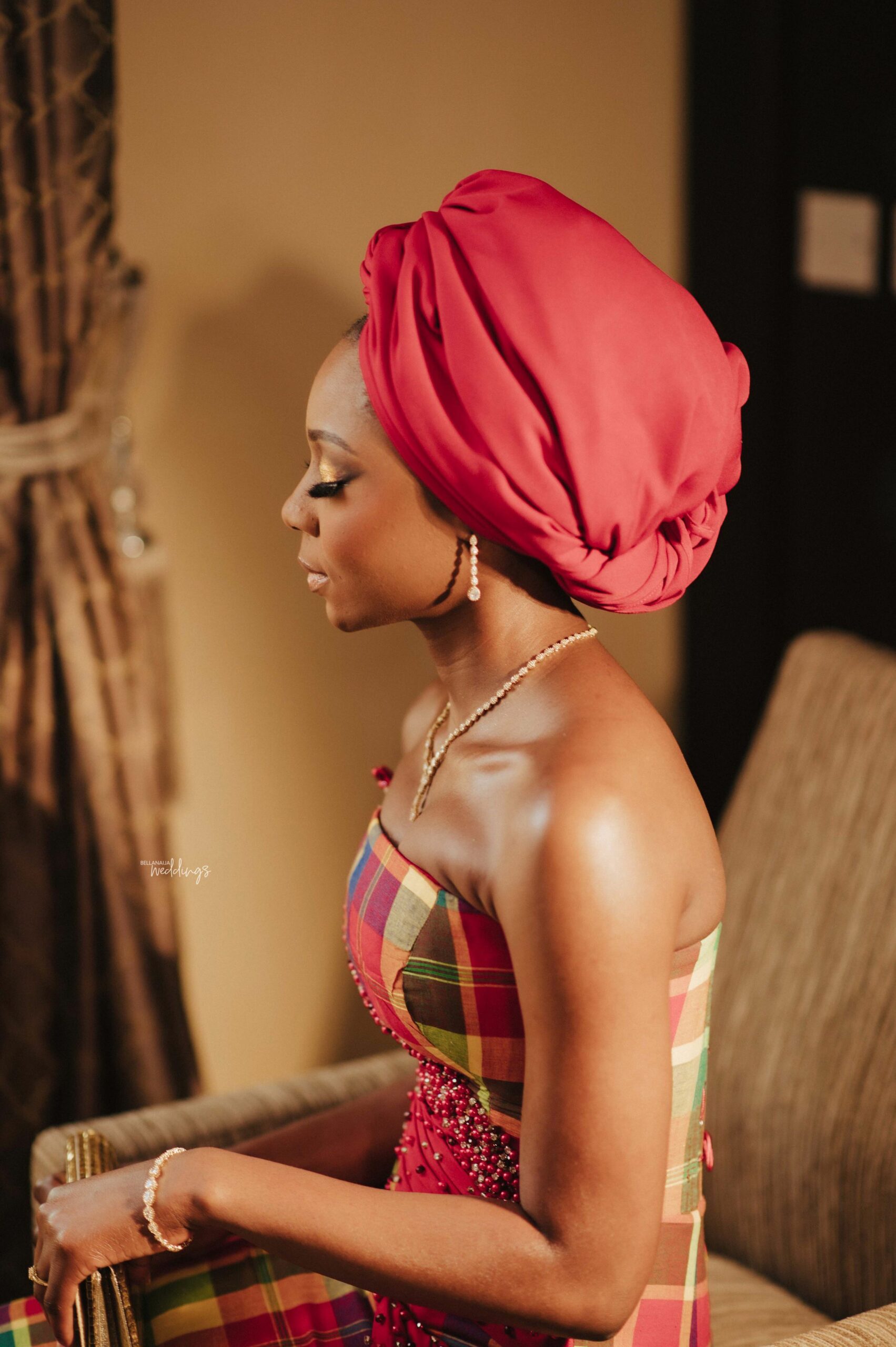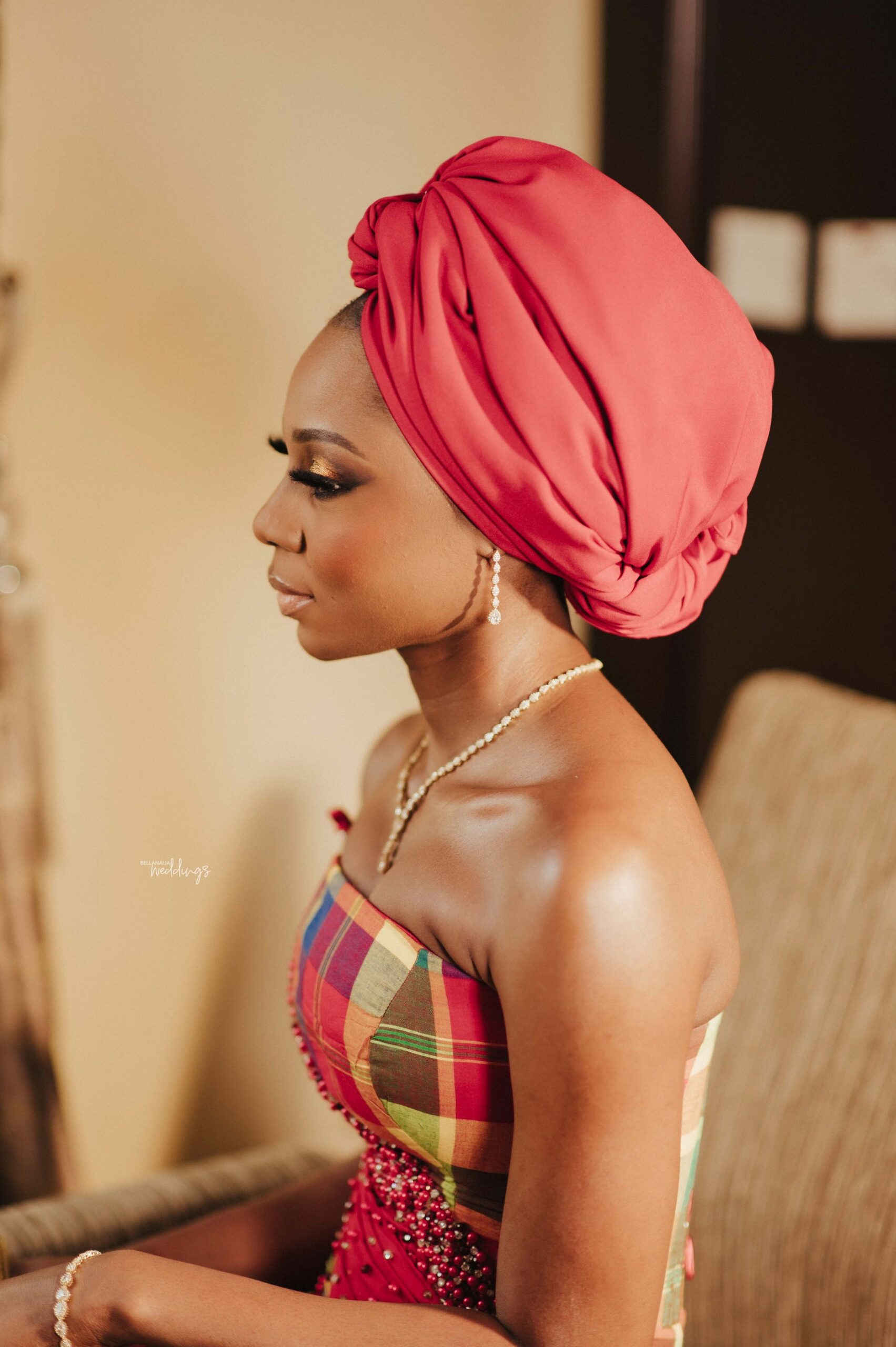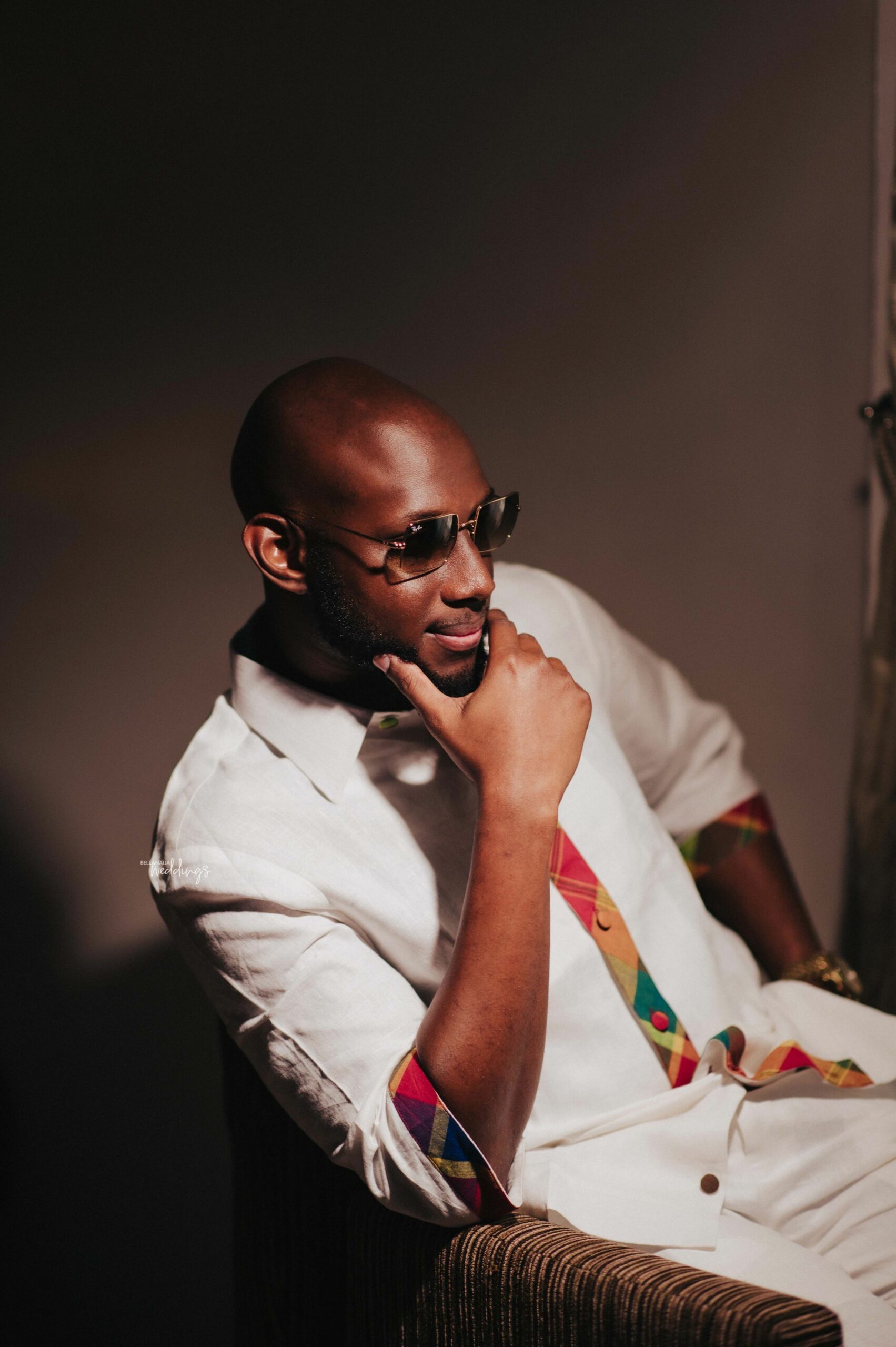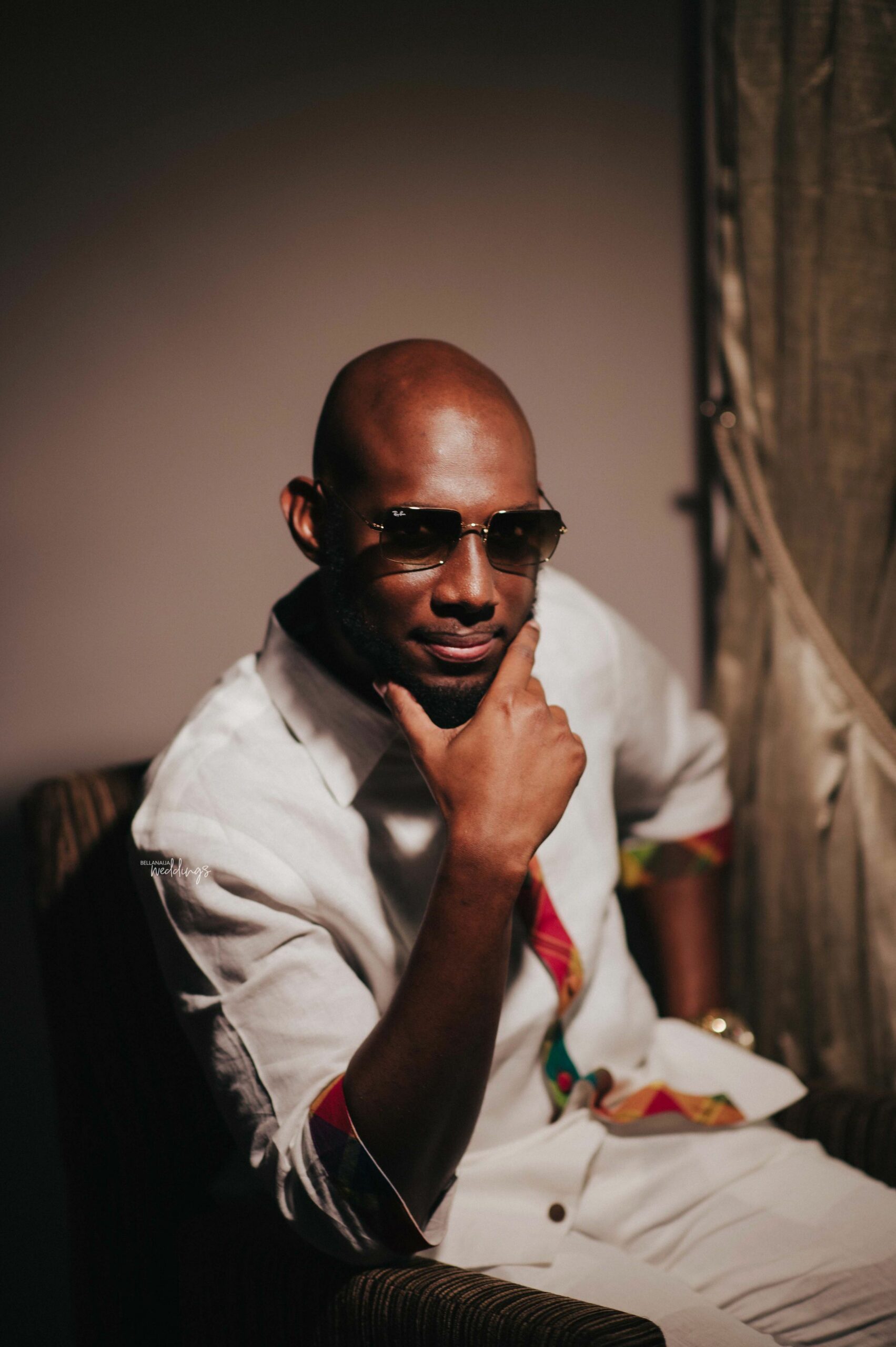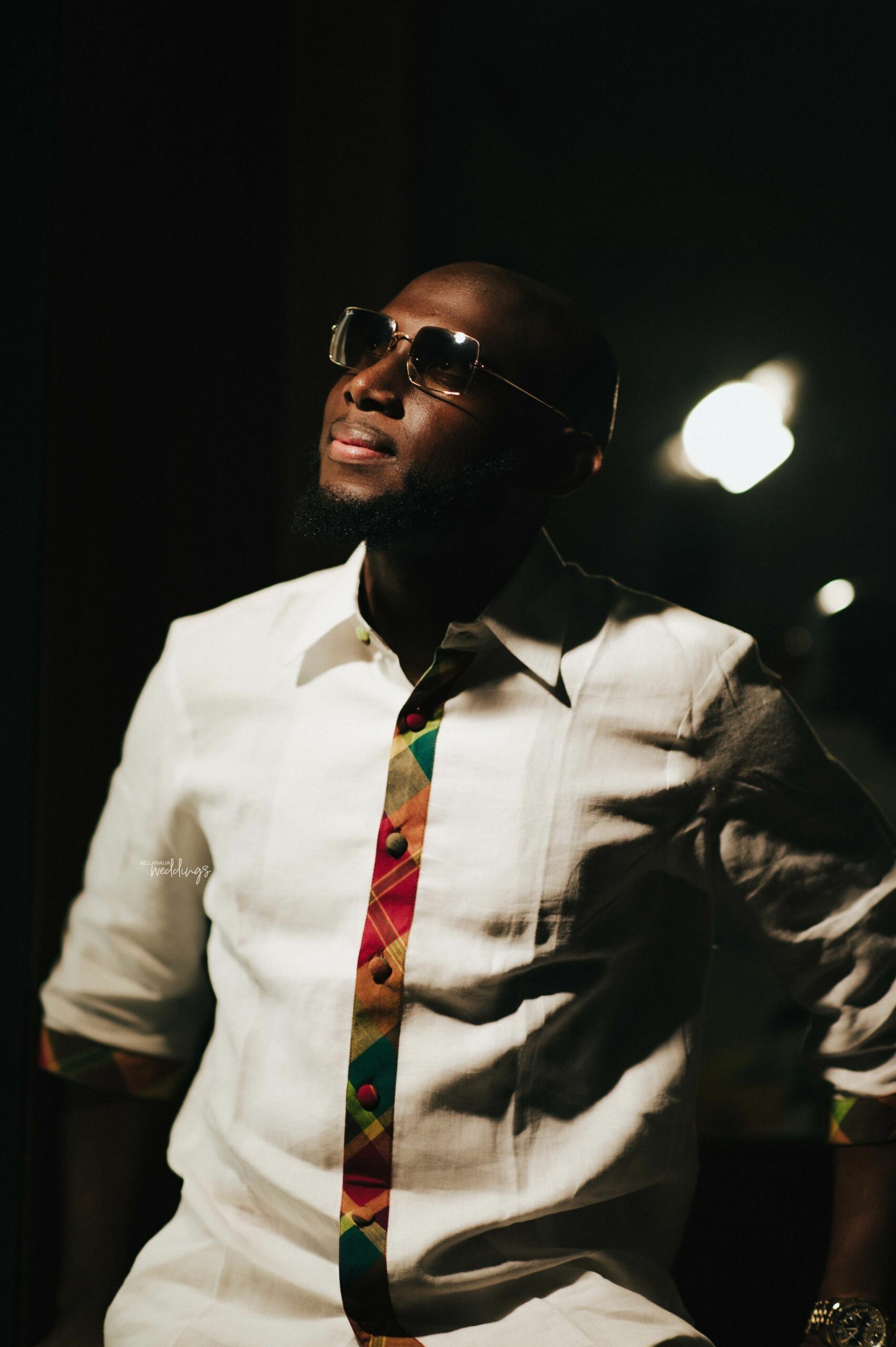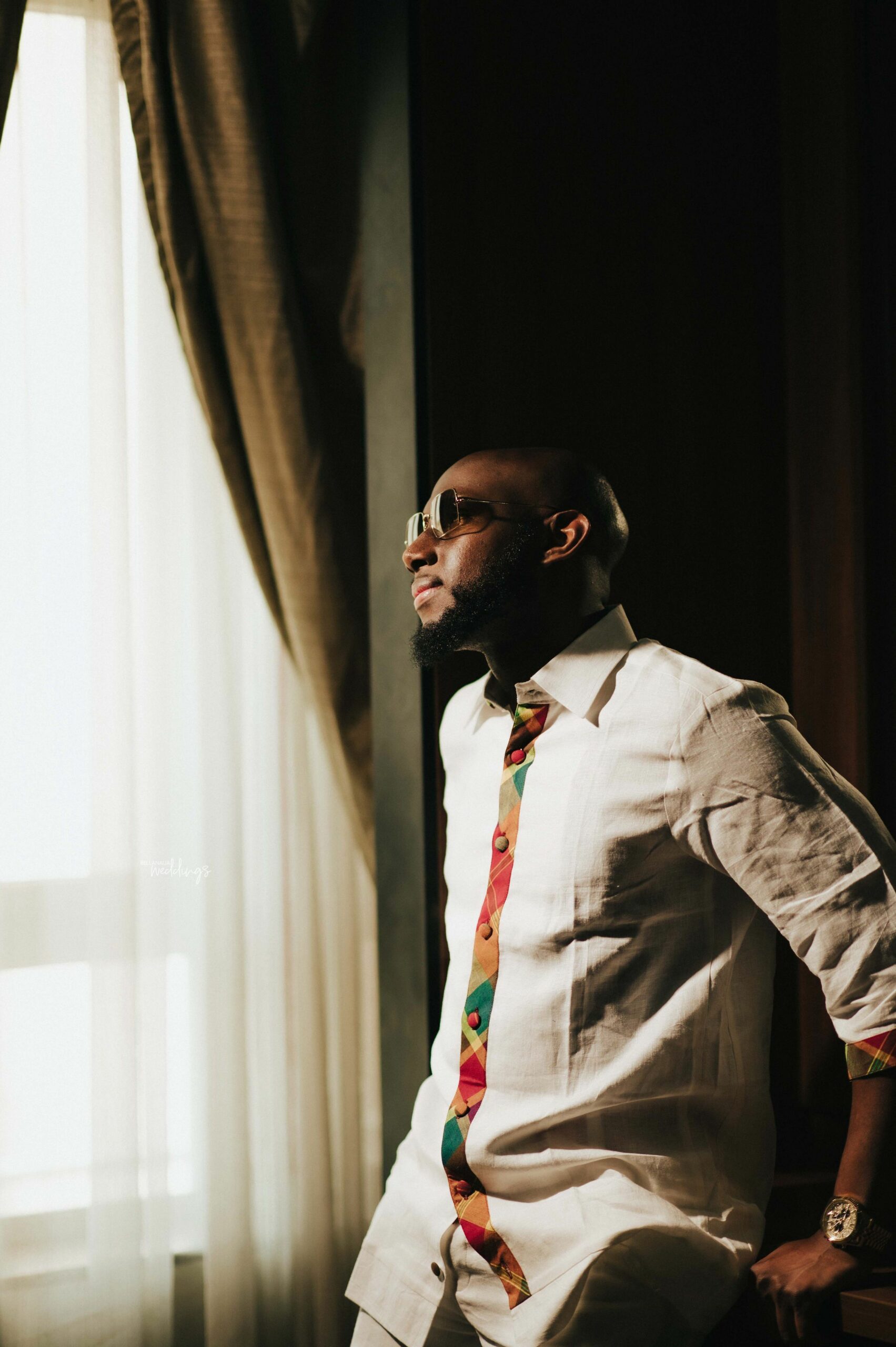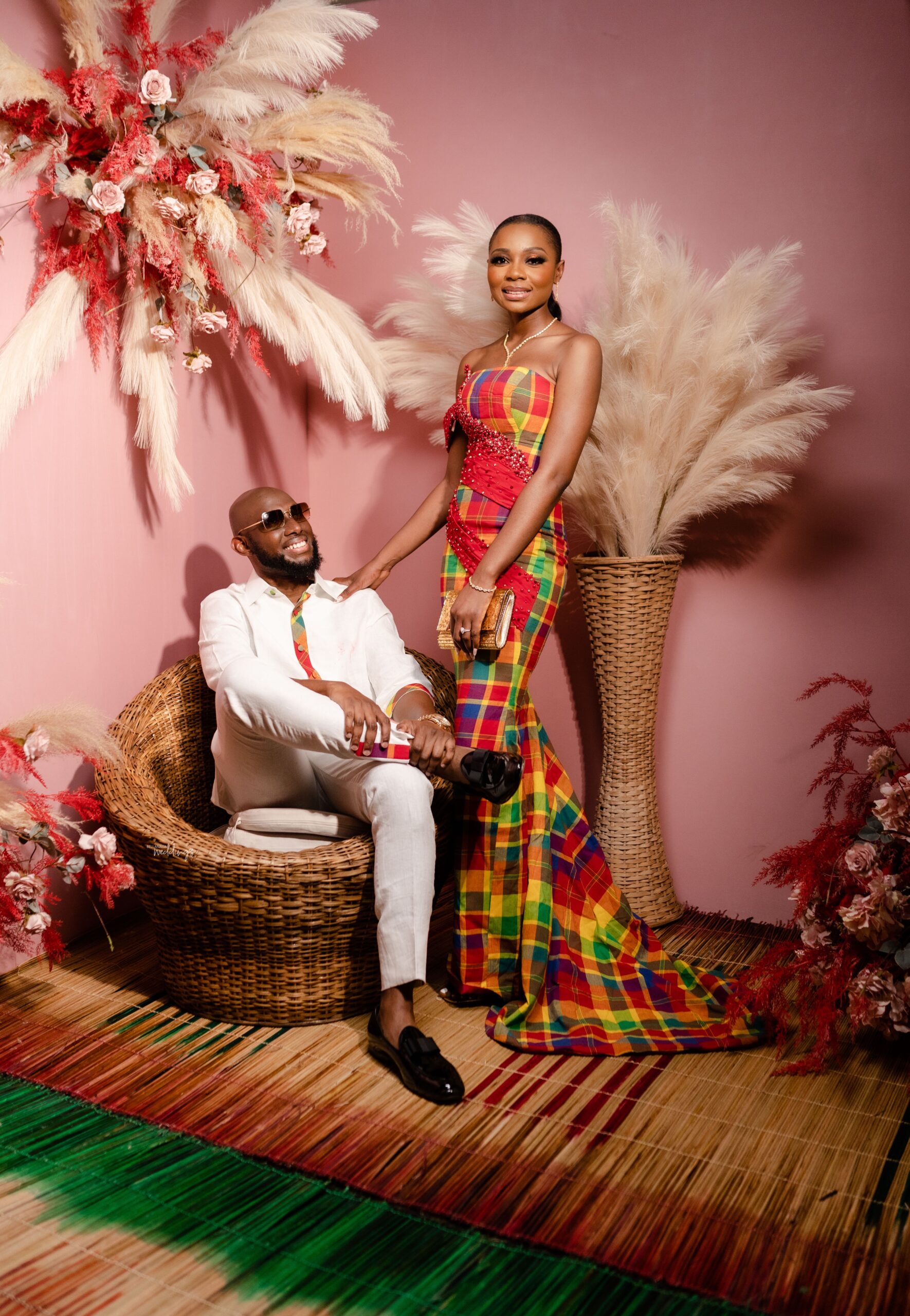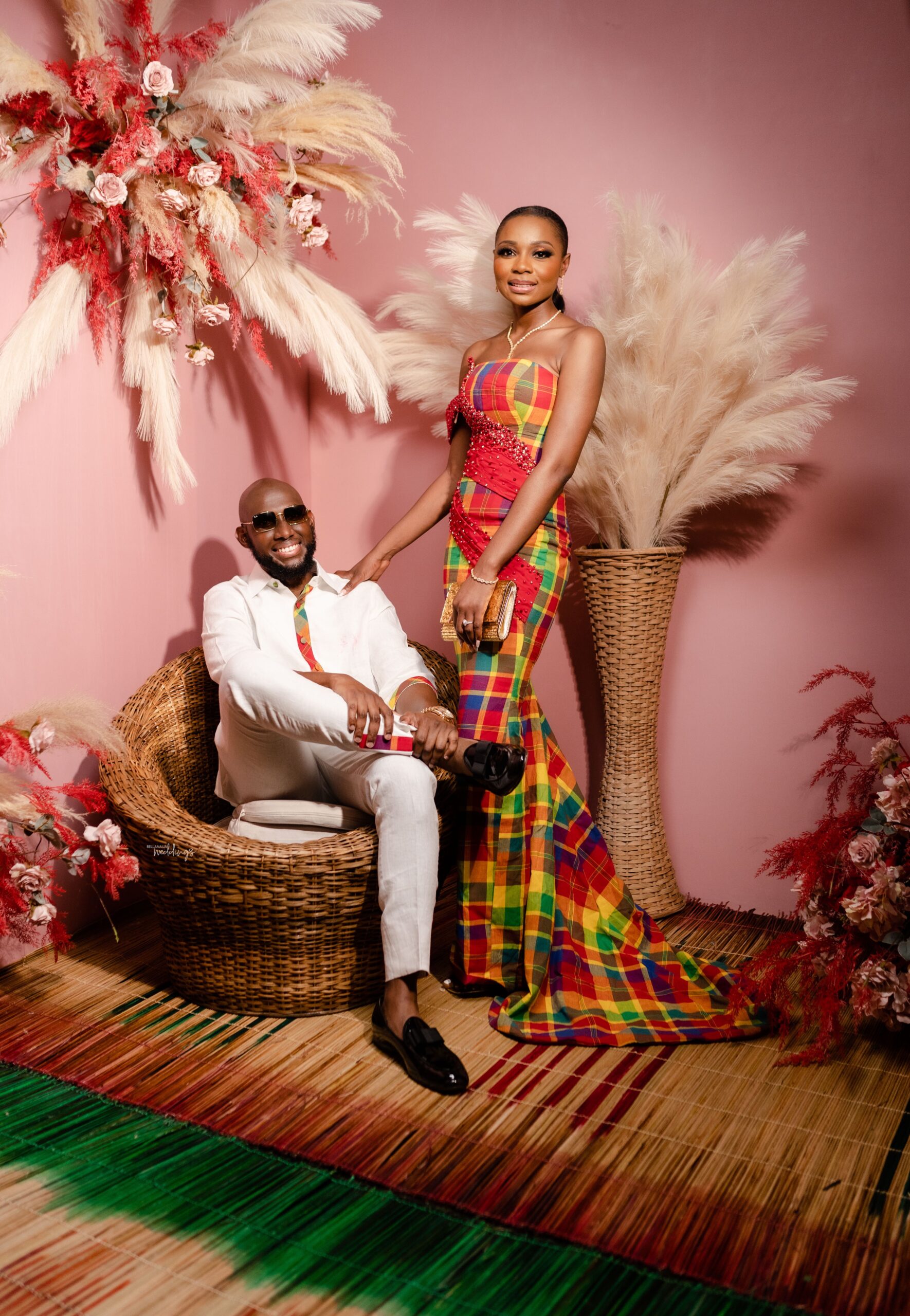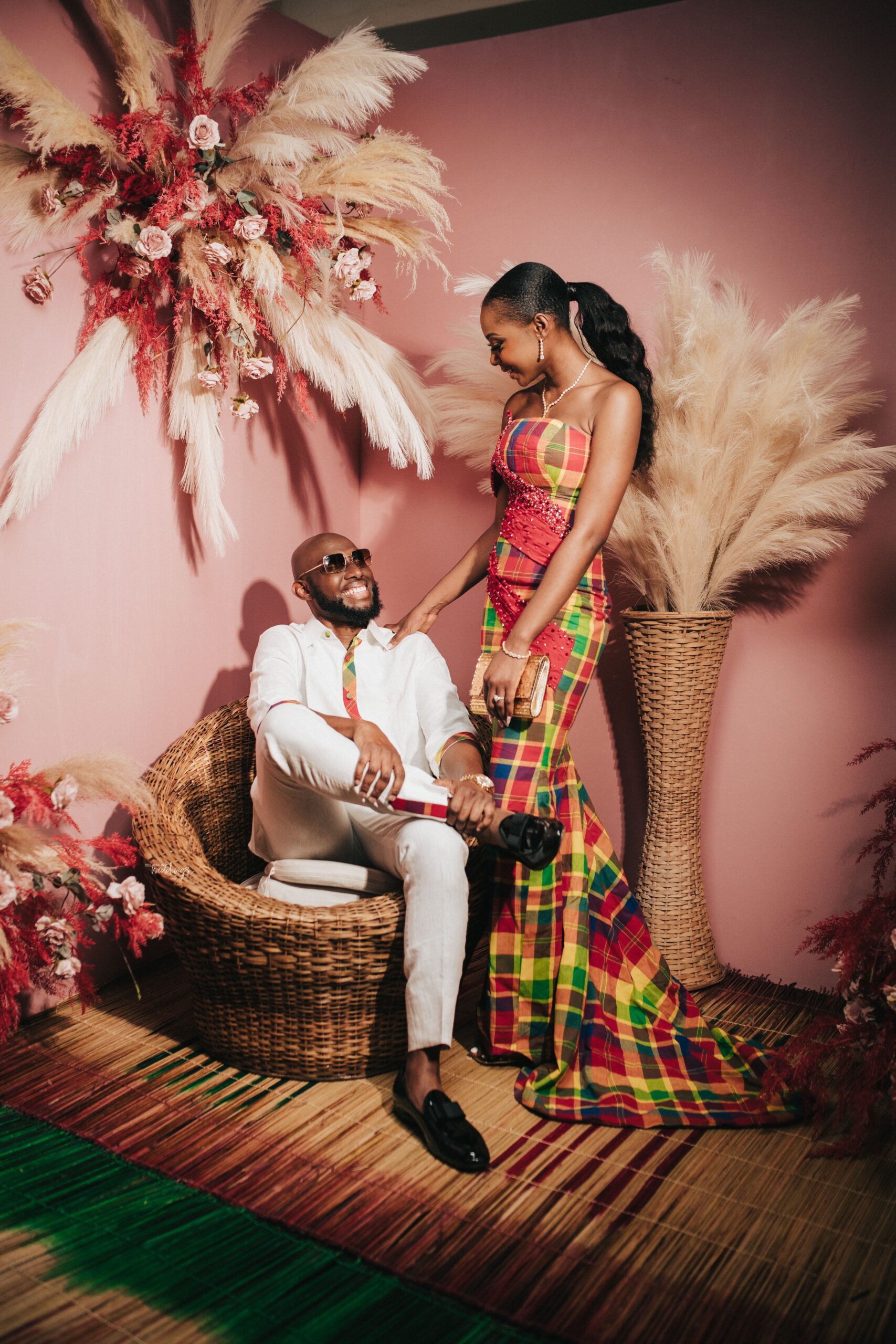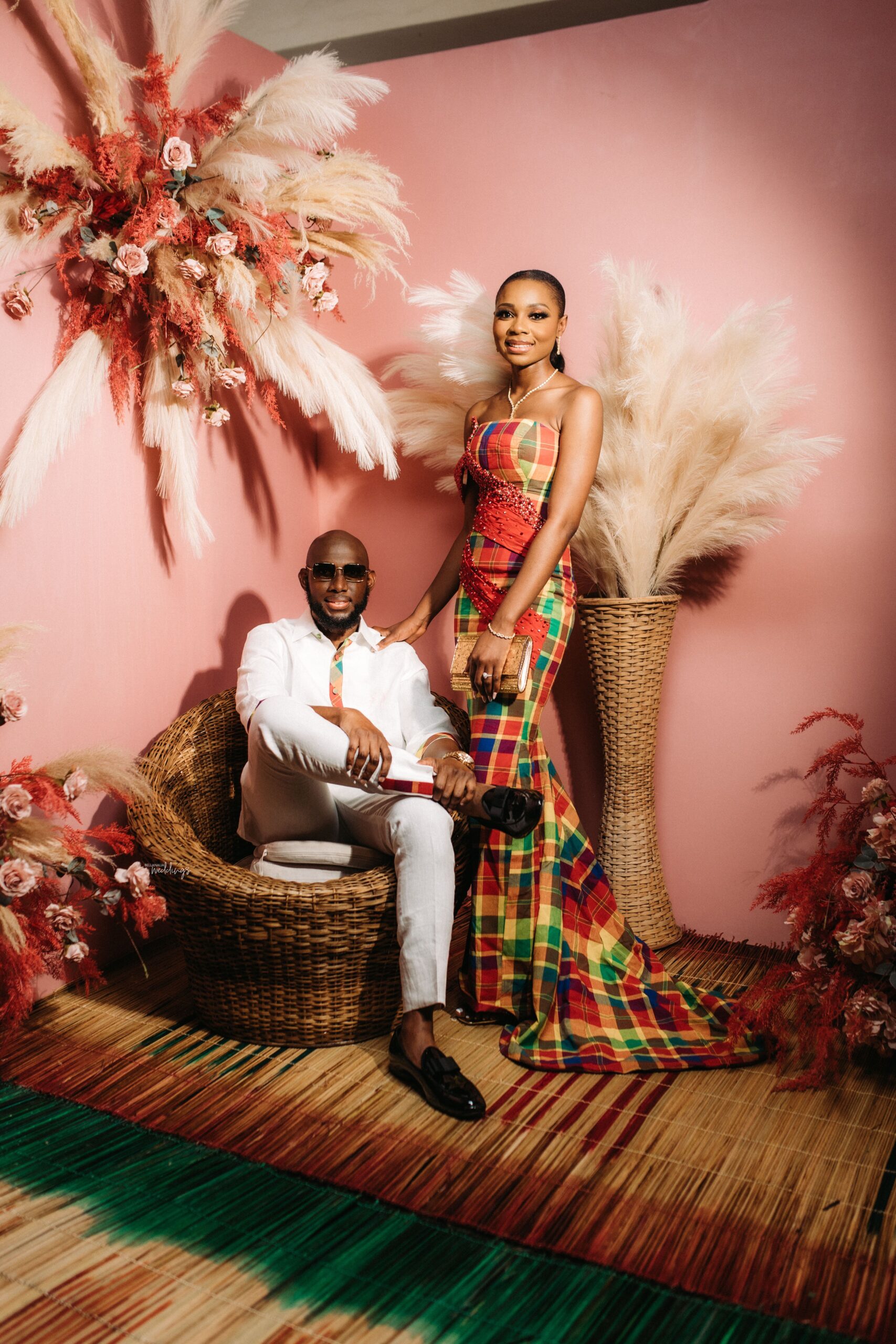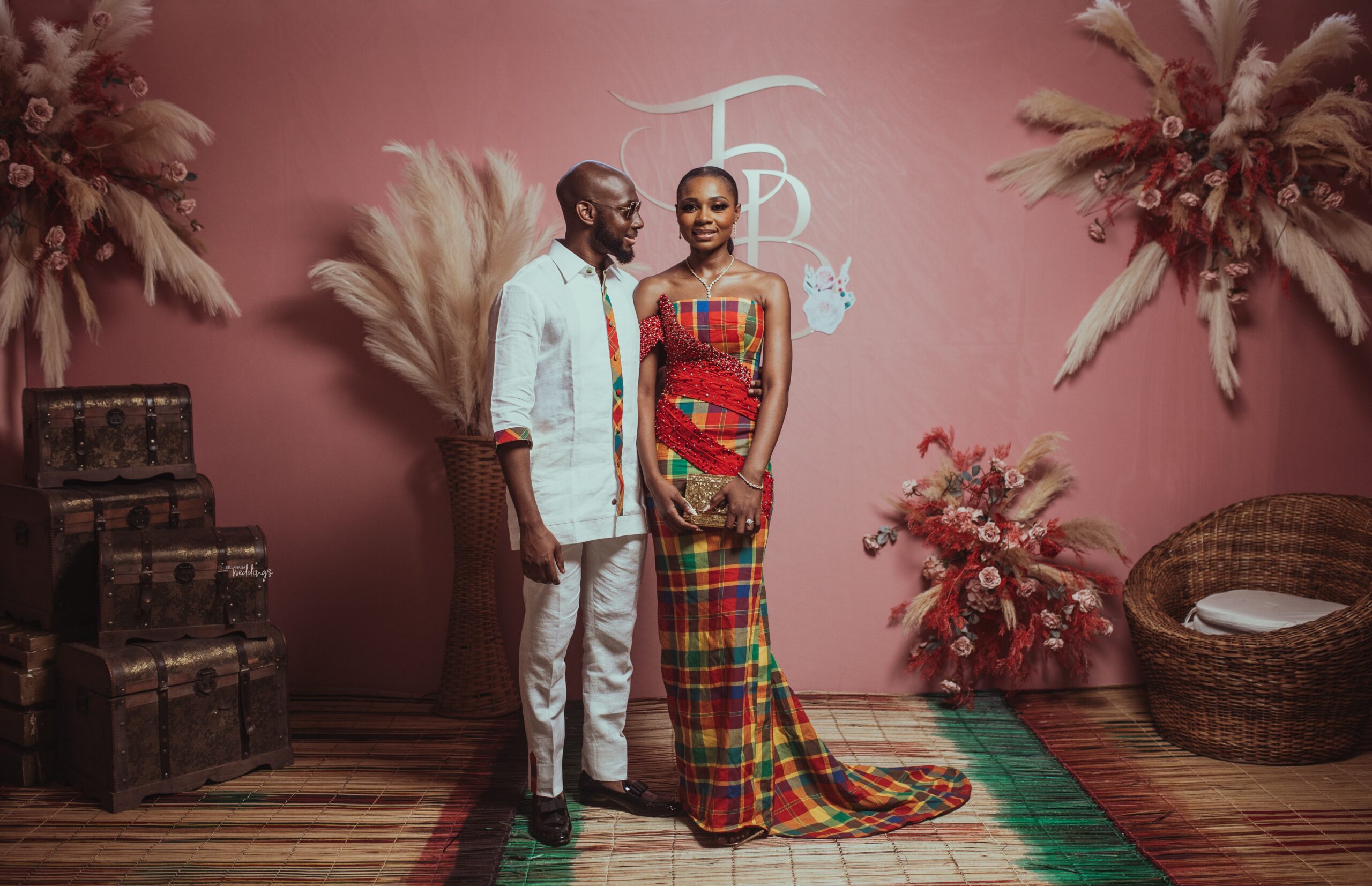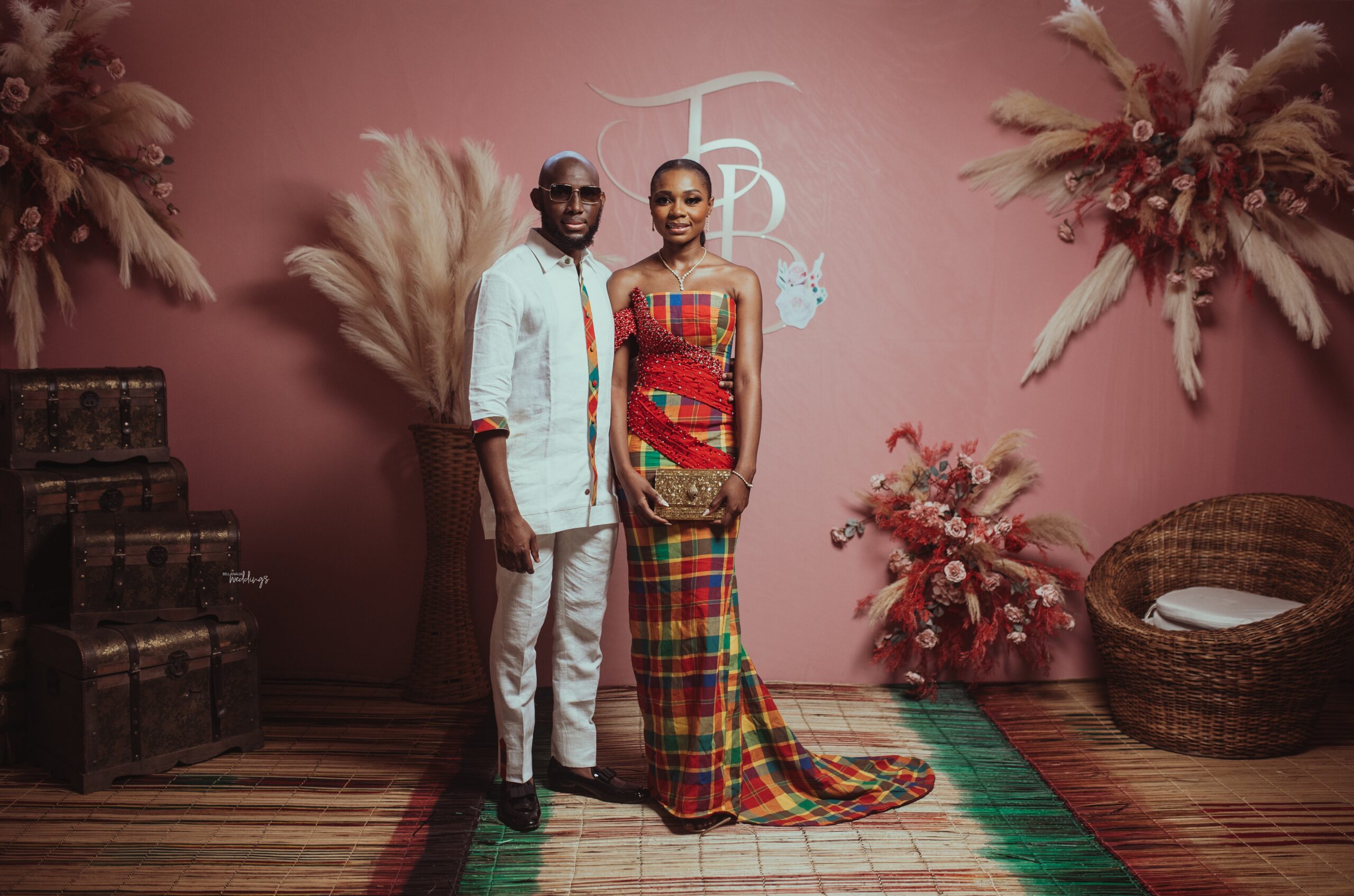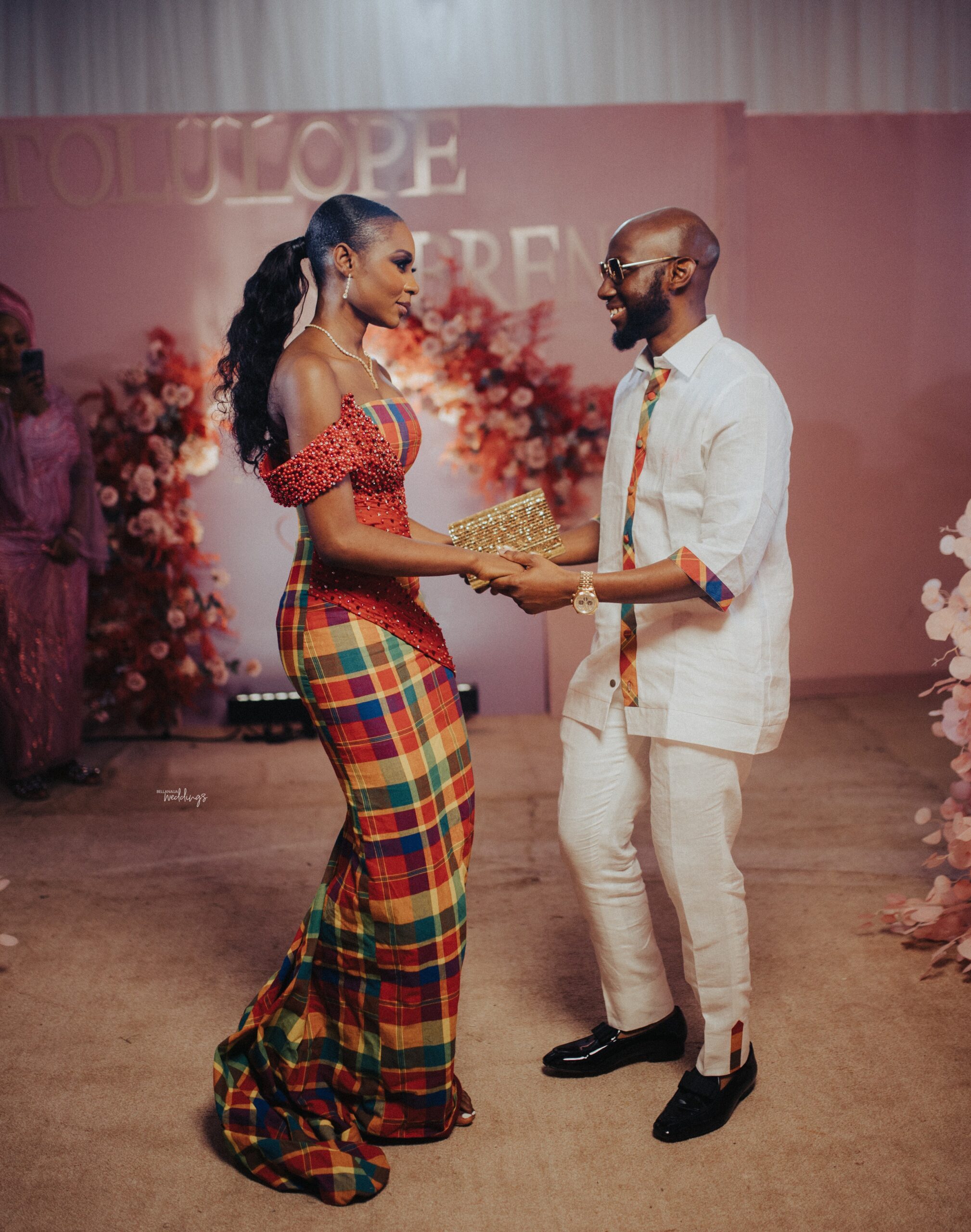 Mr & Mrs coming through!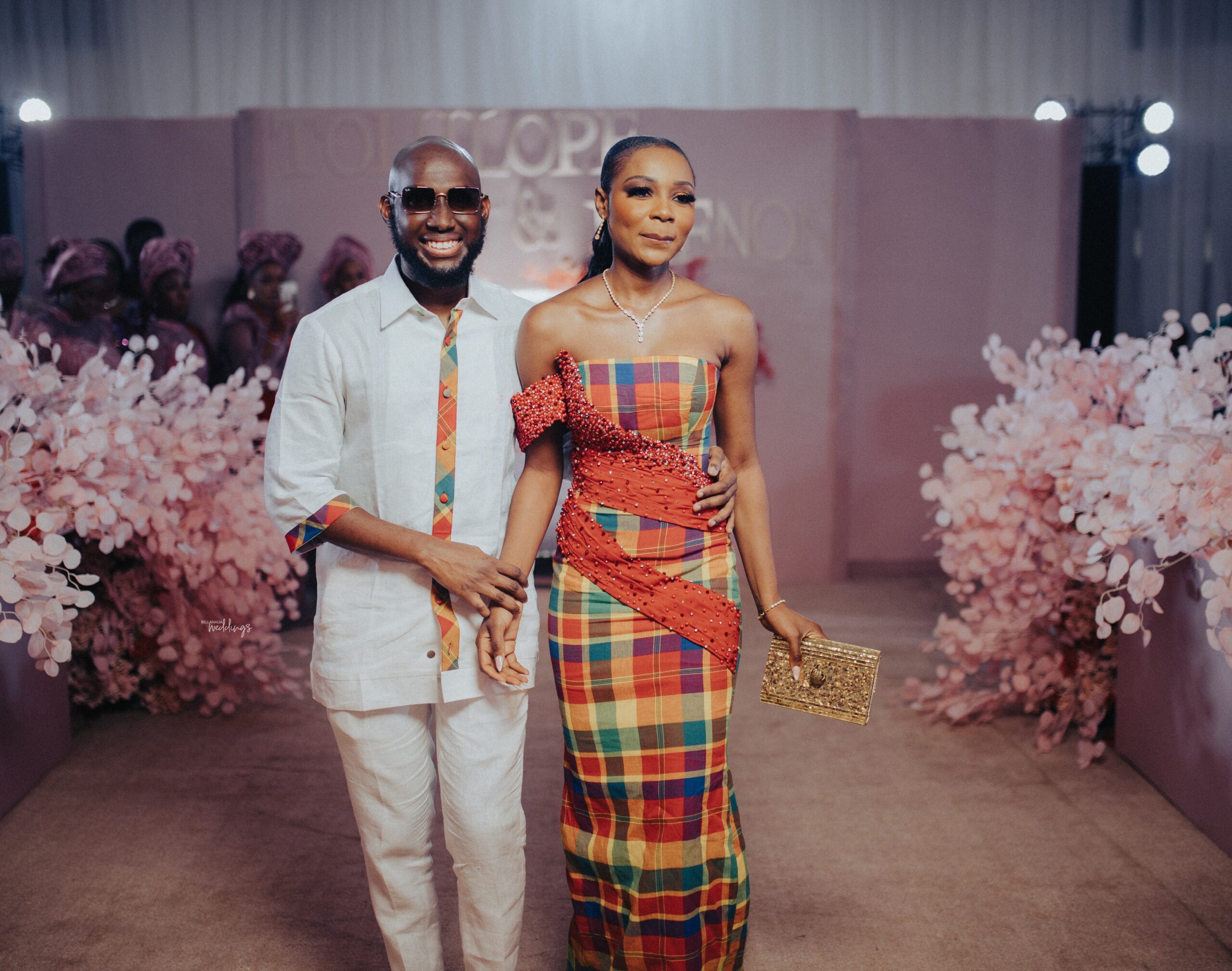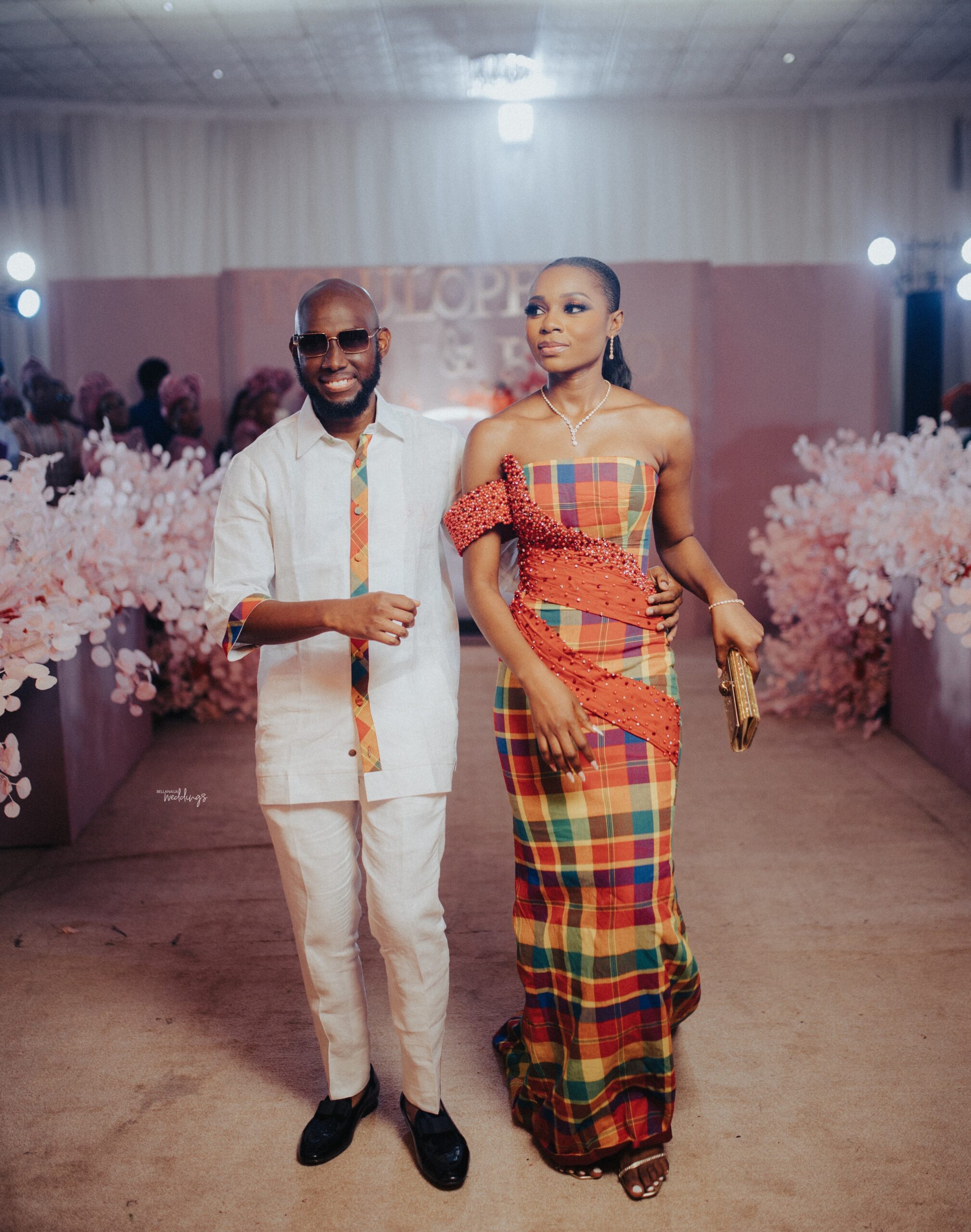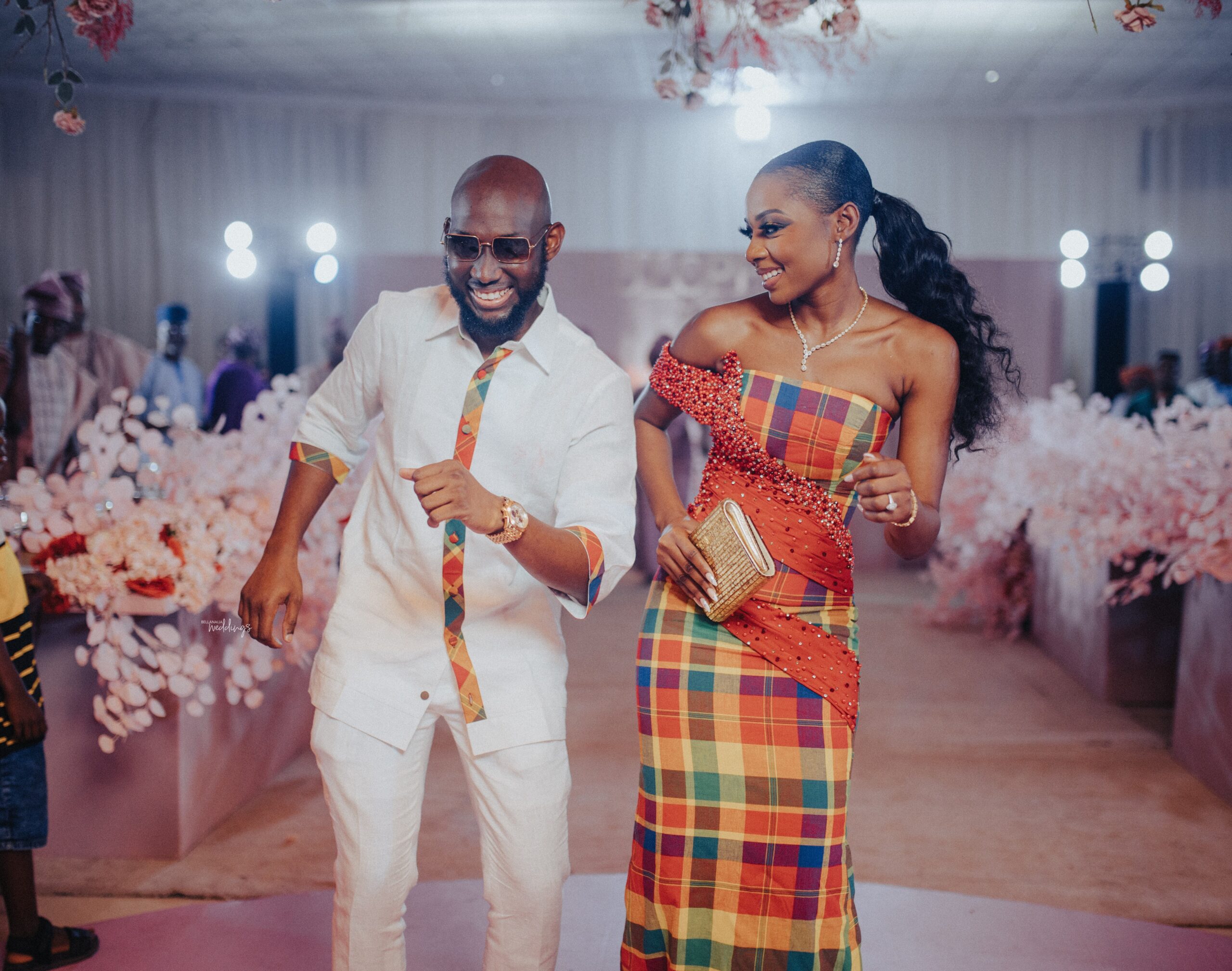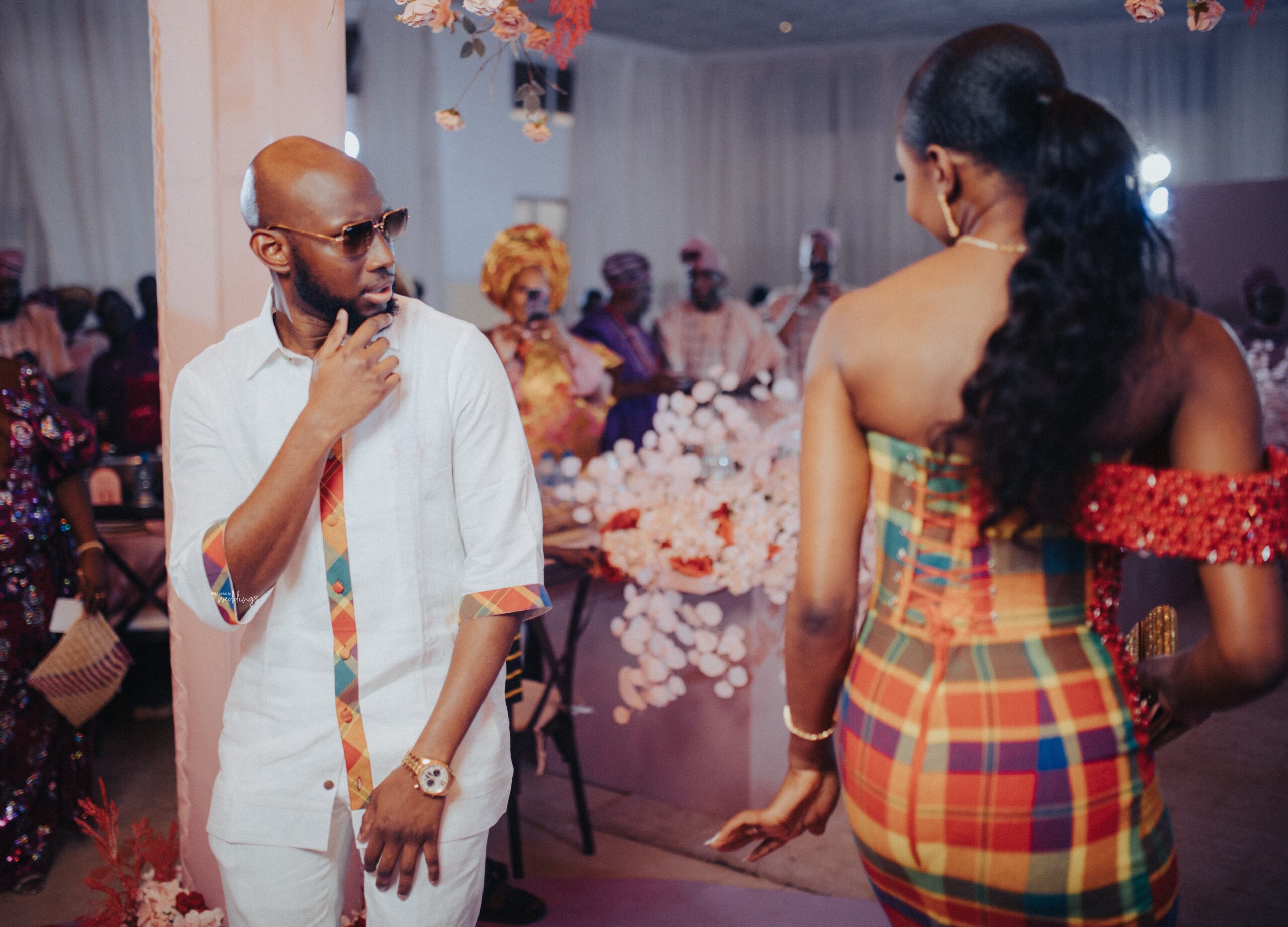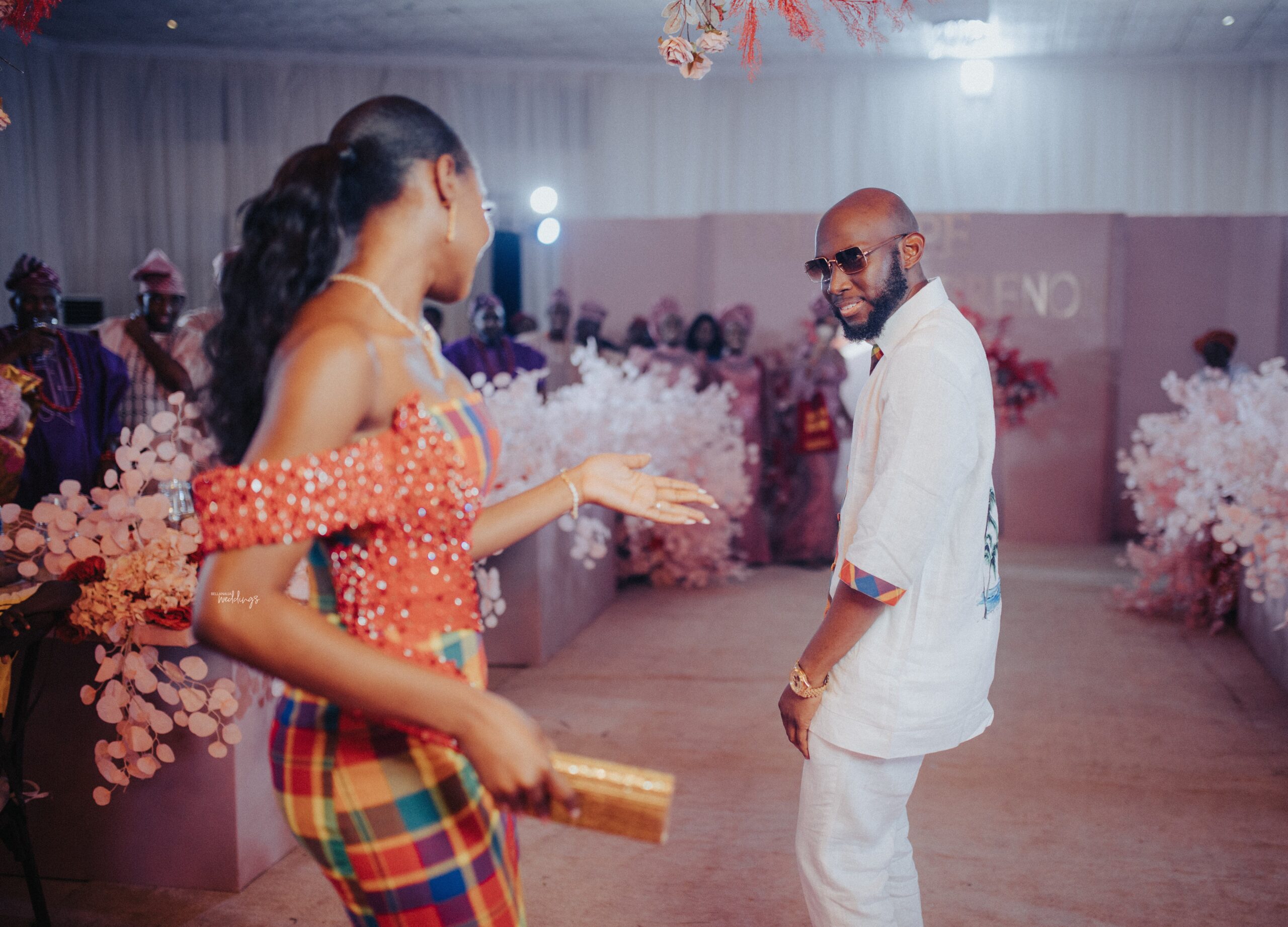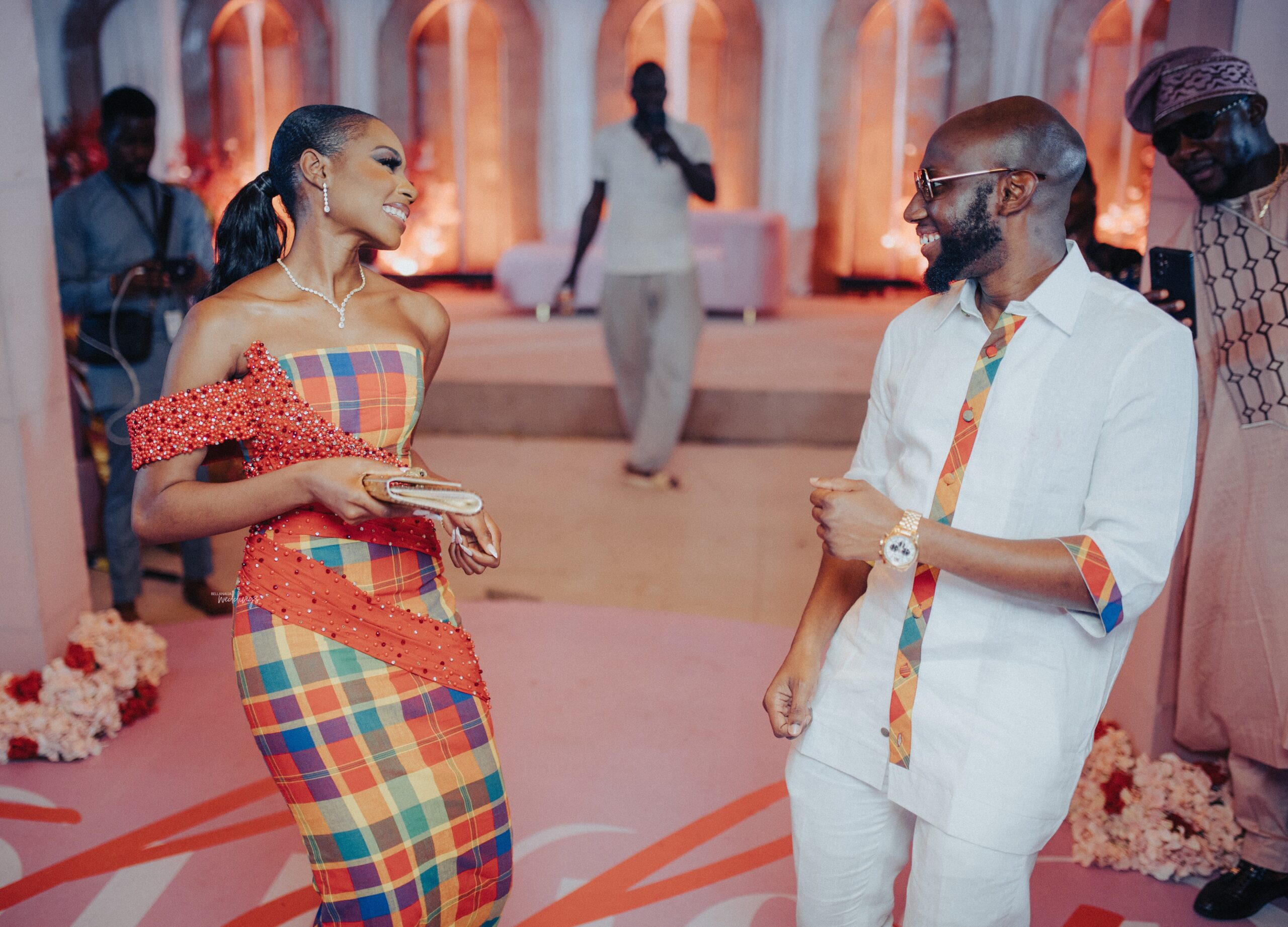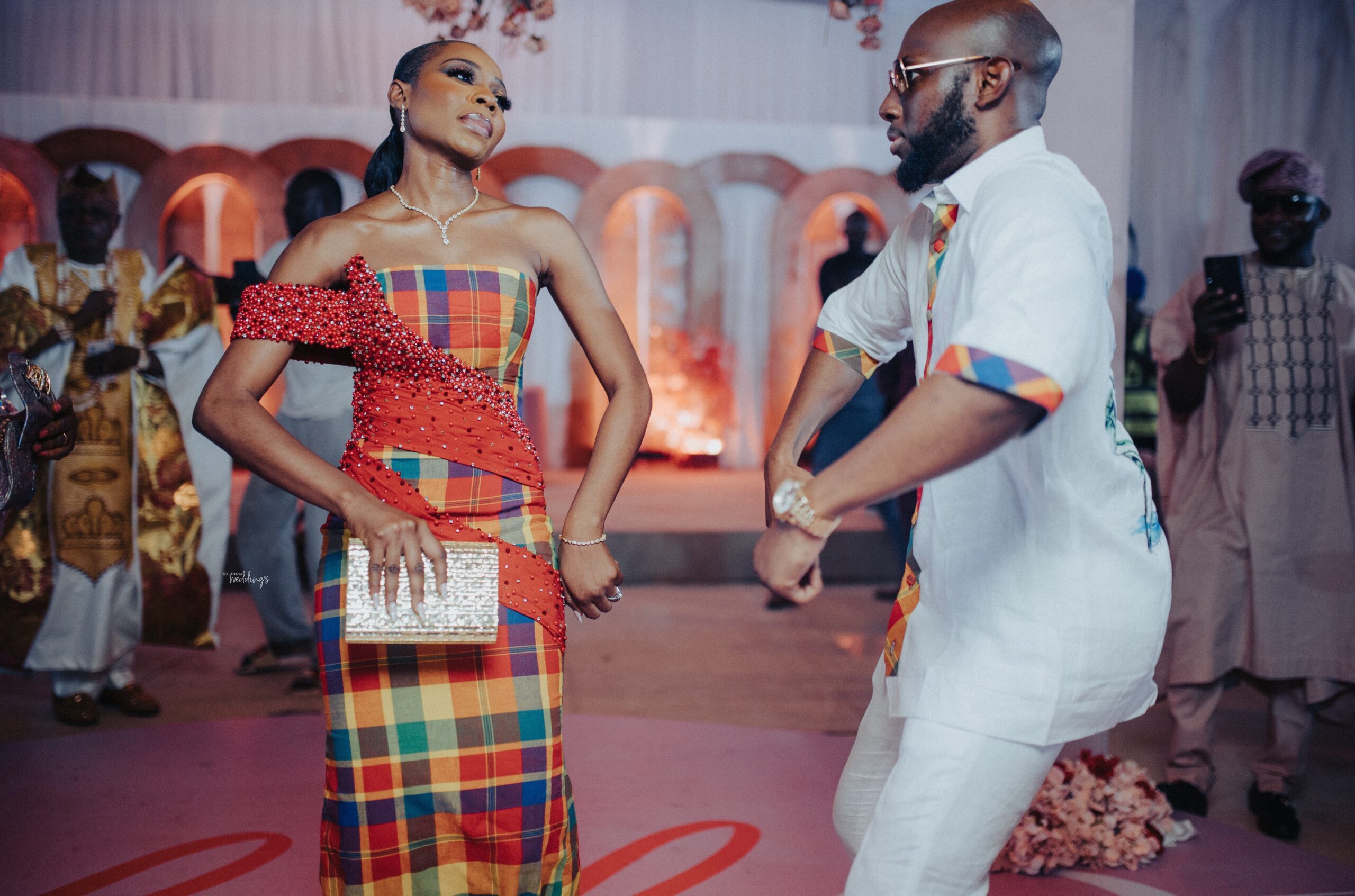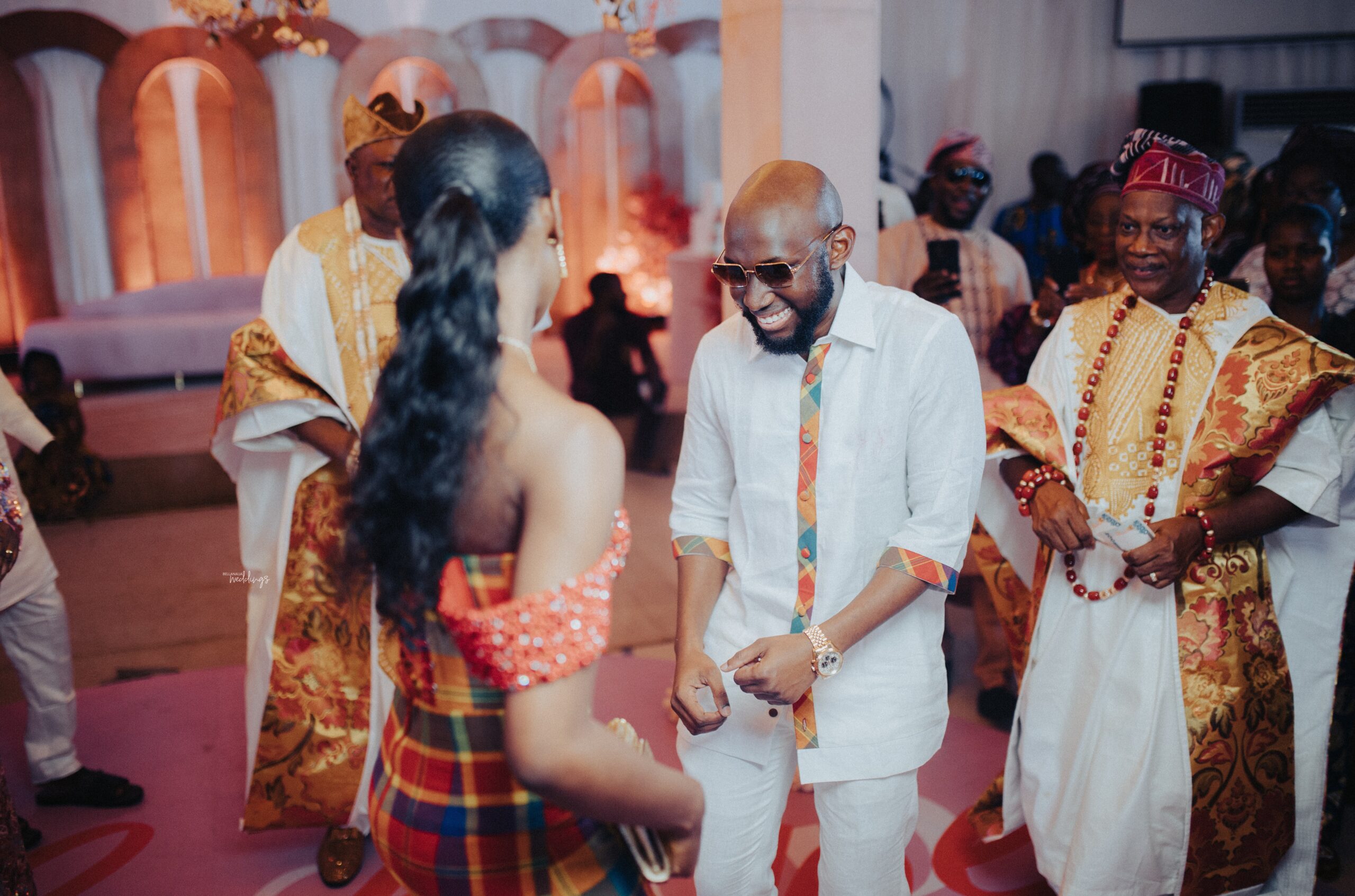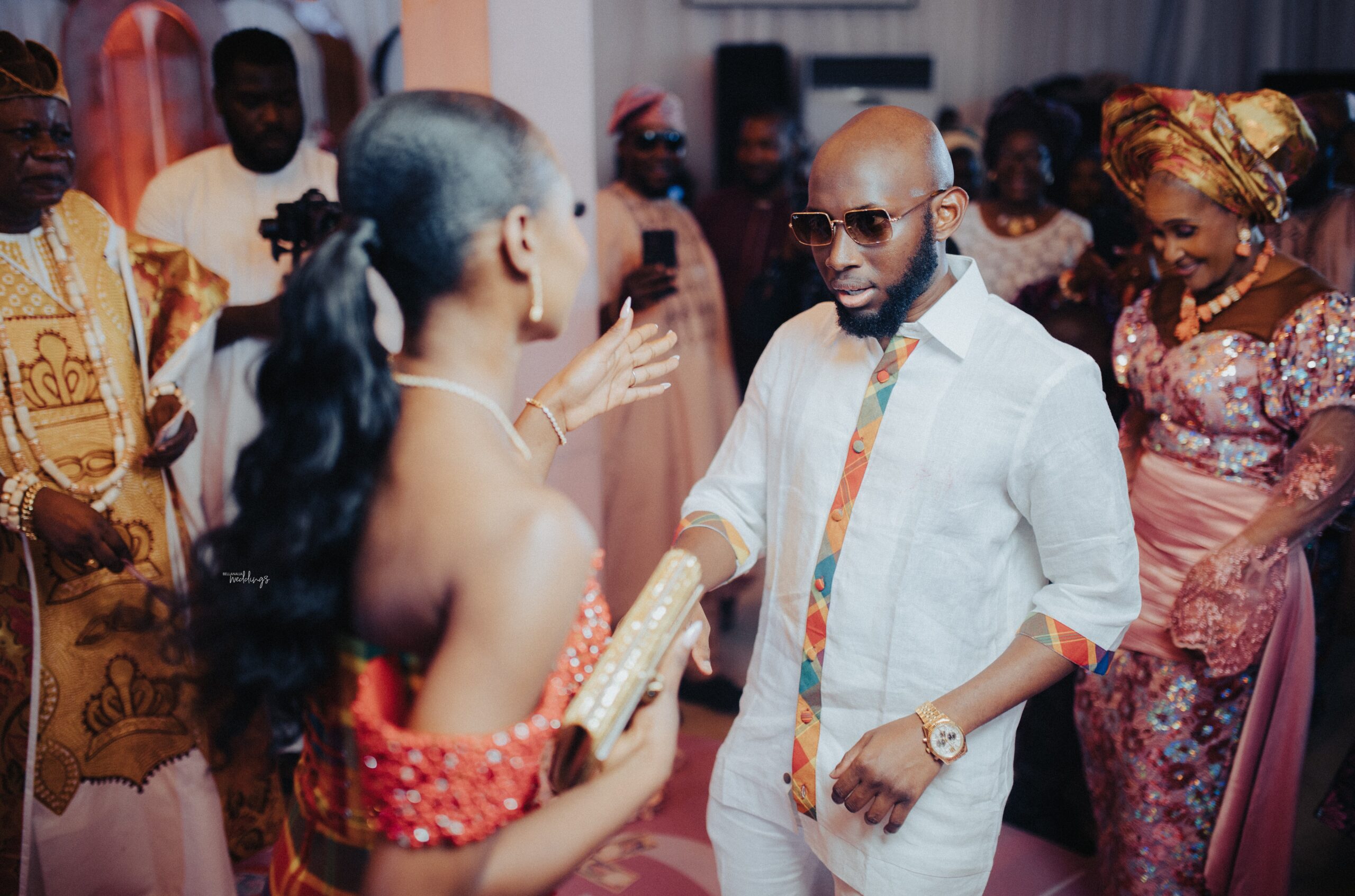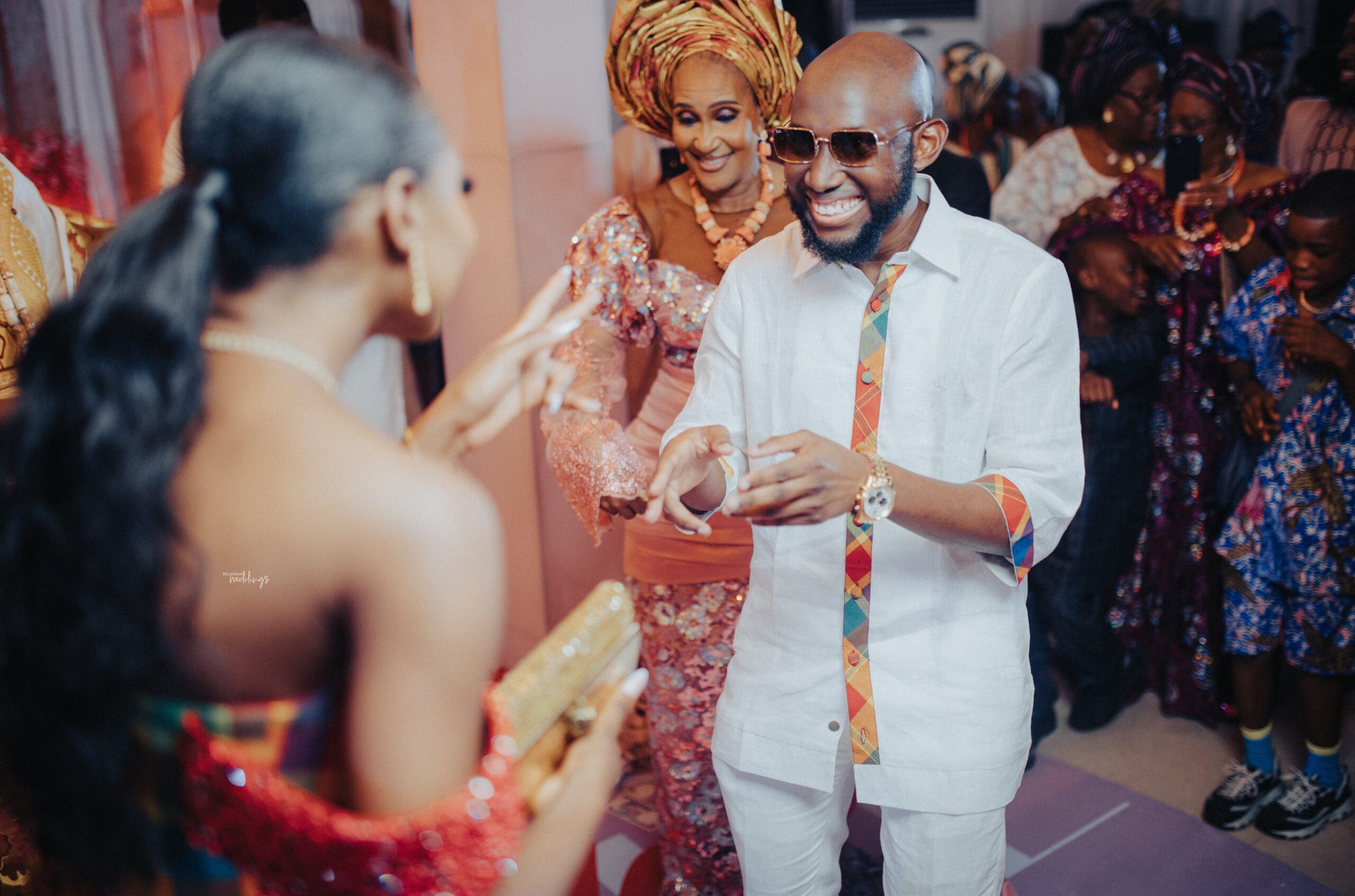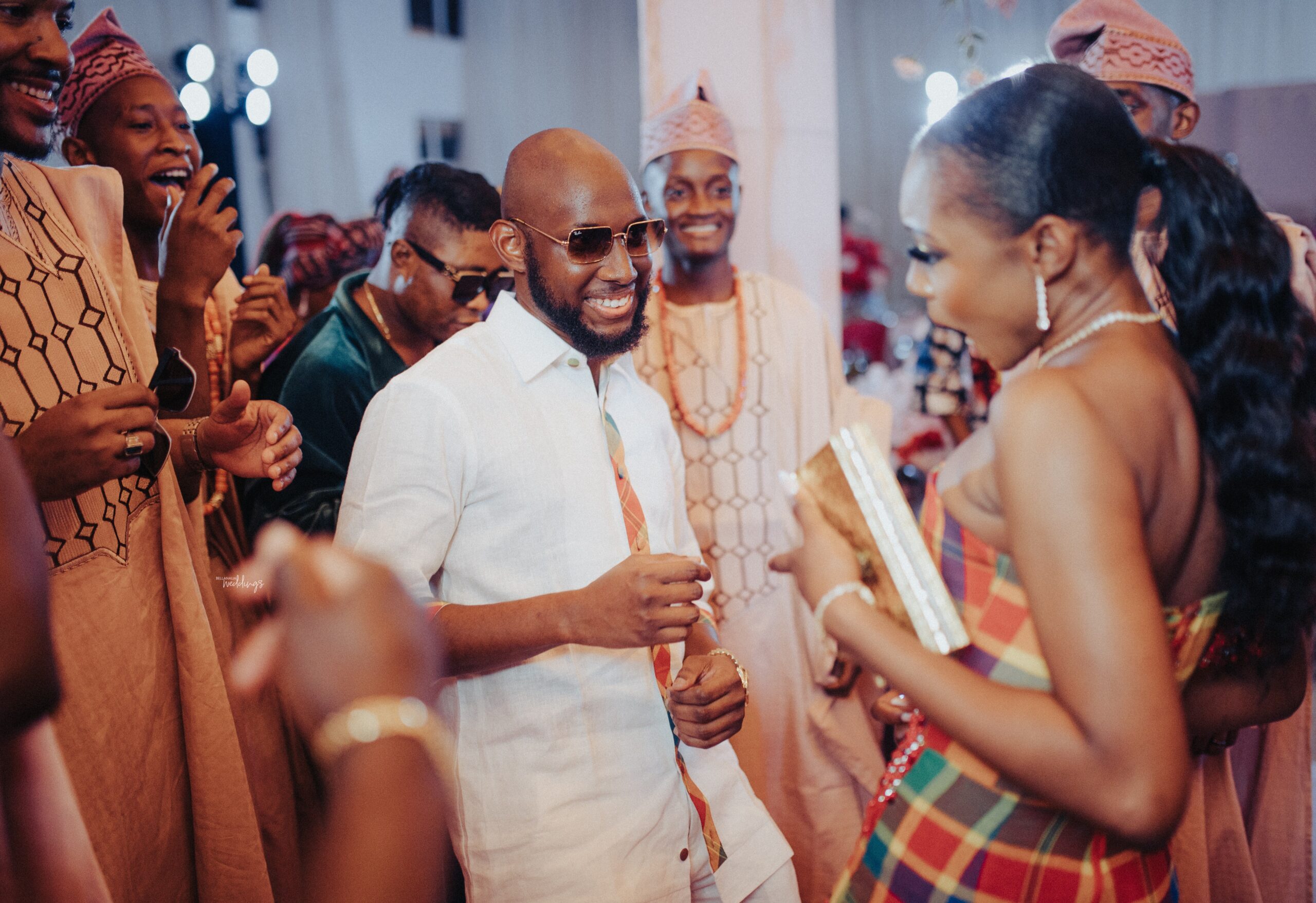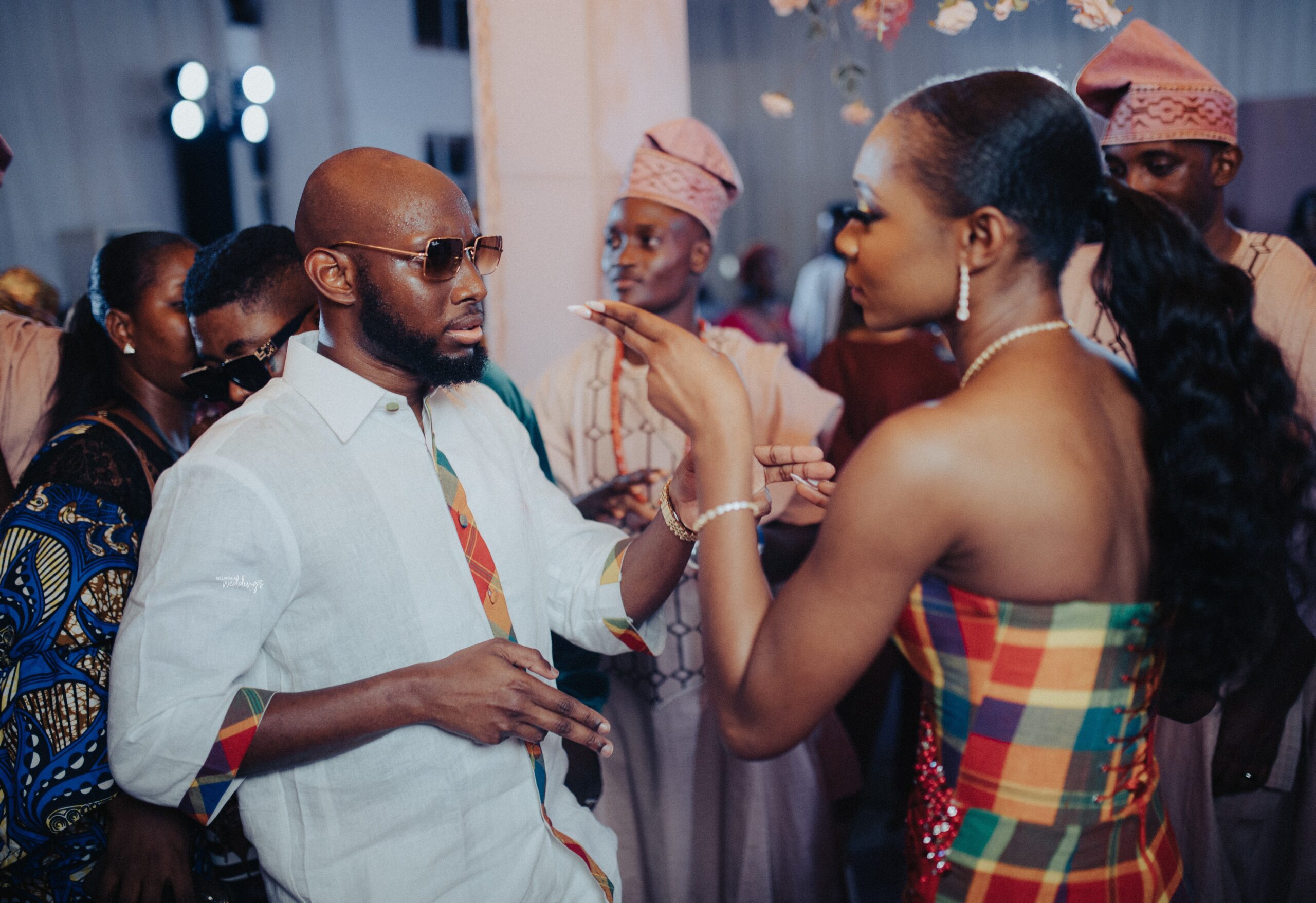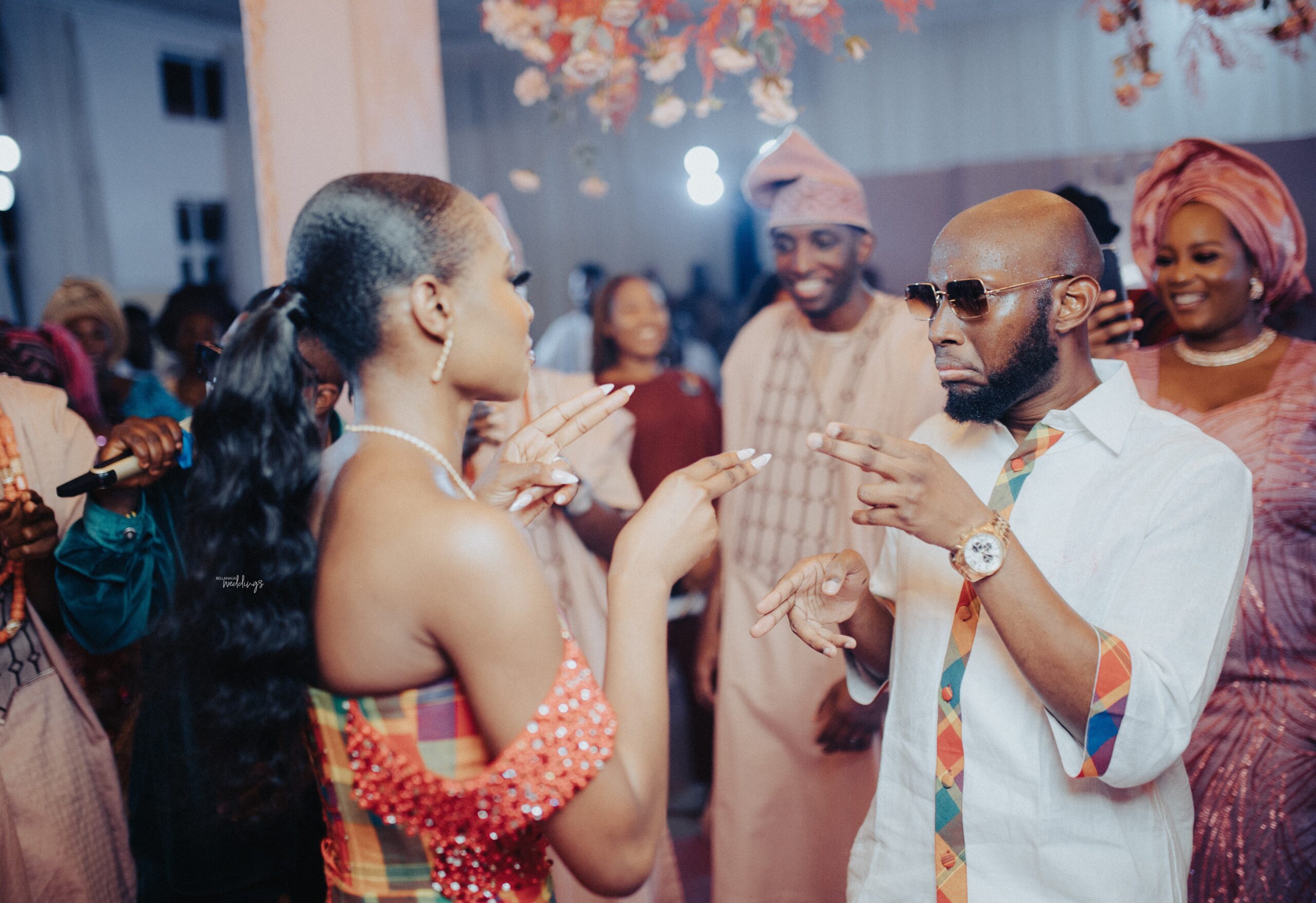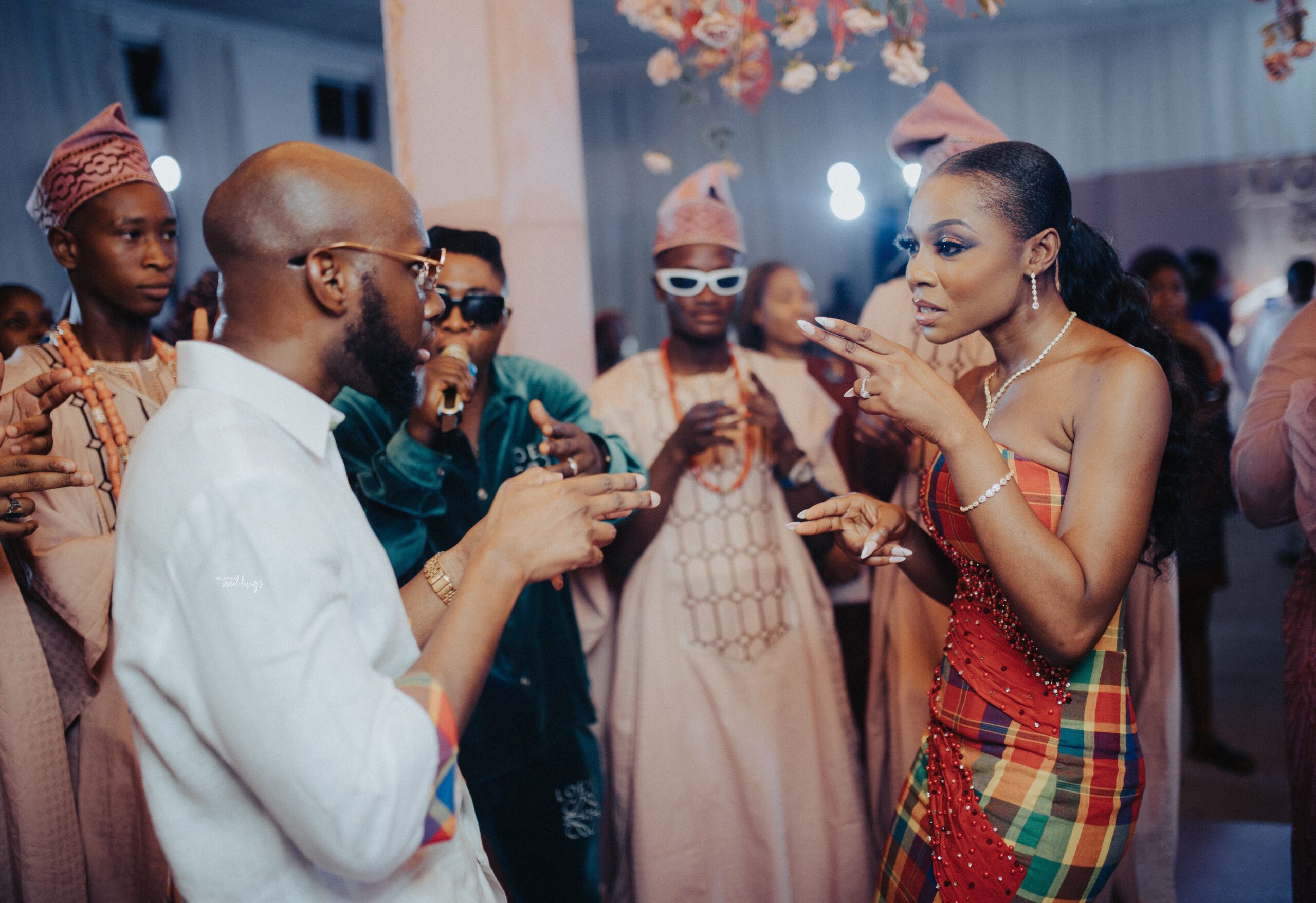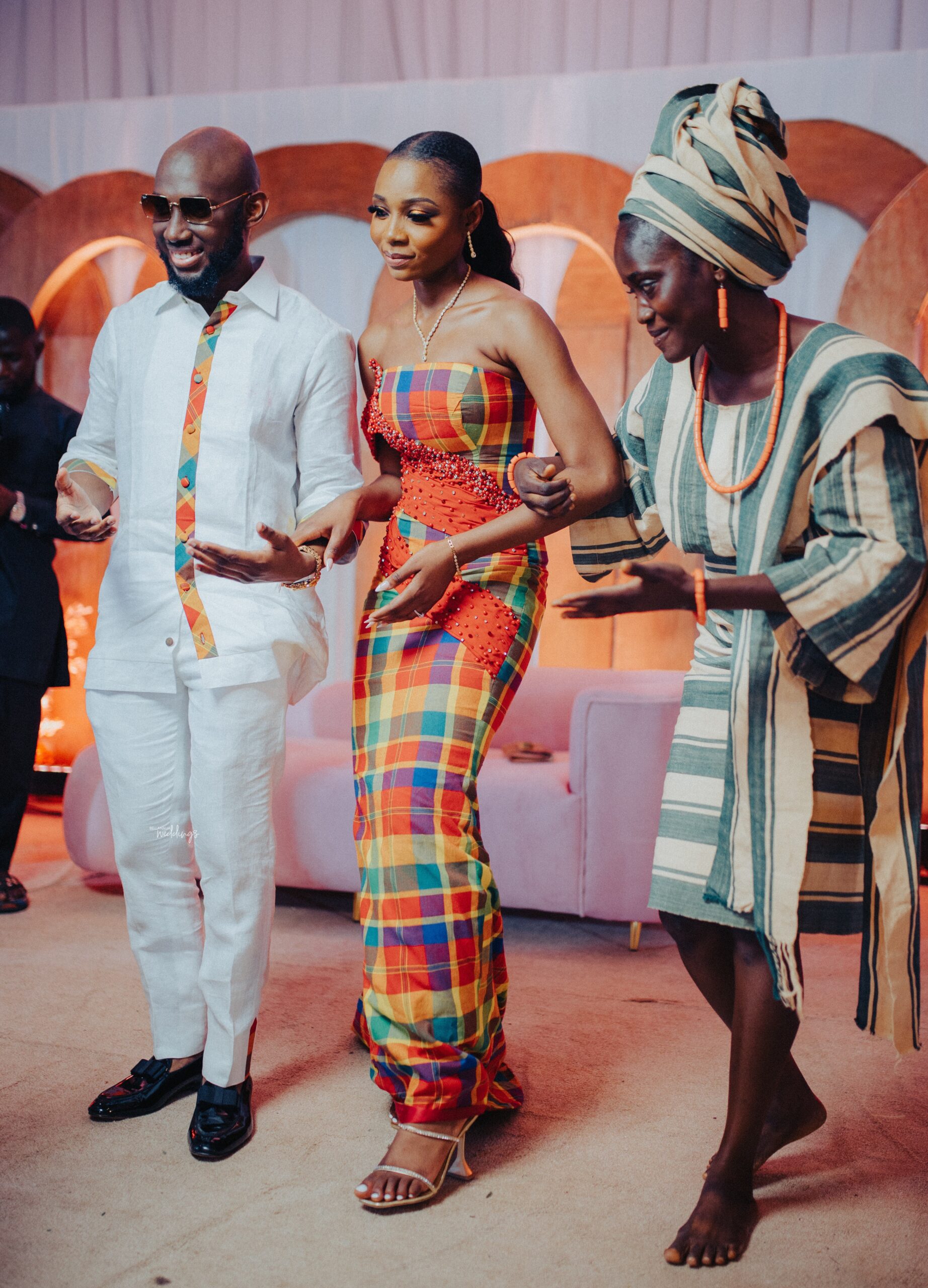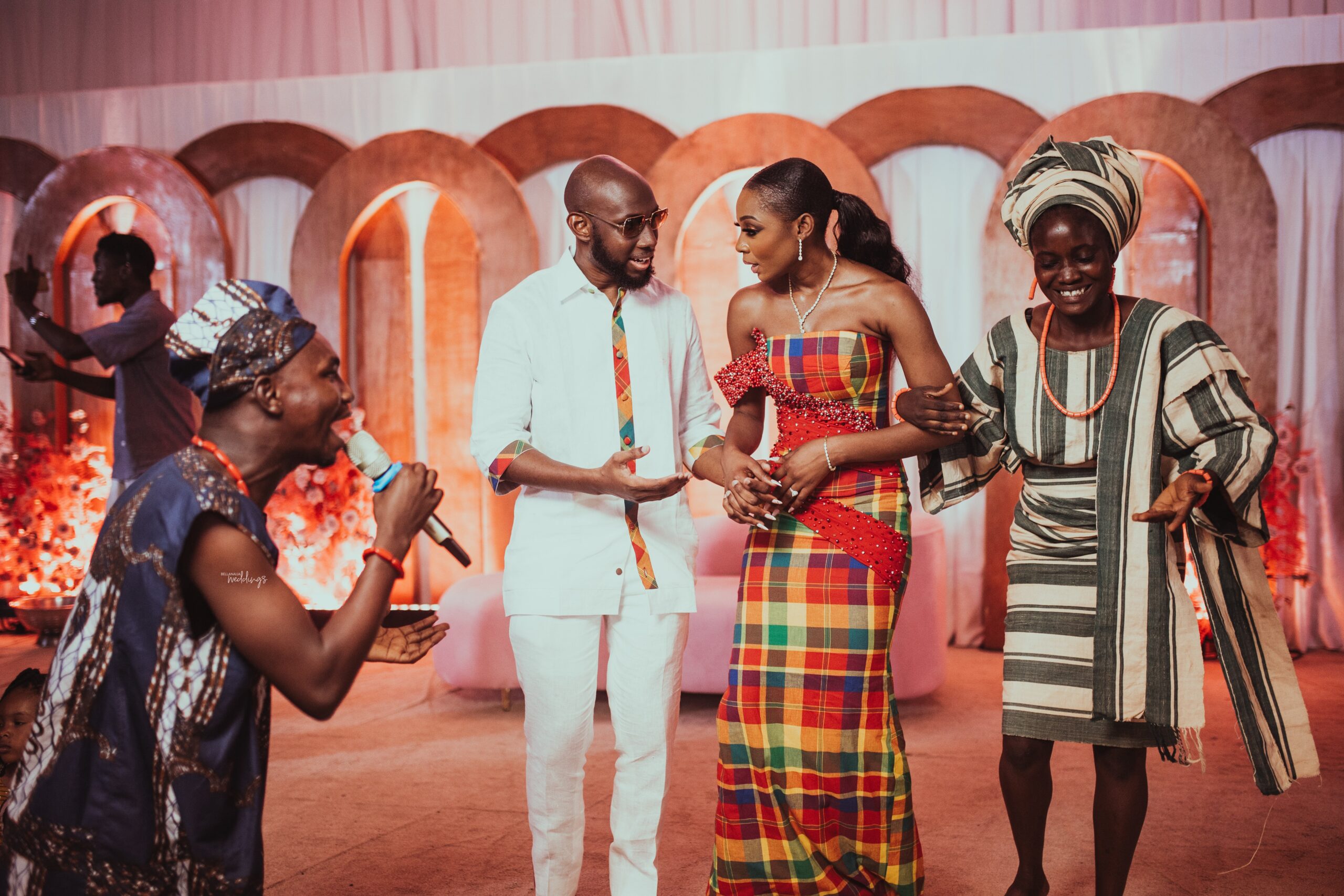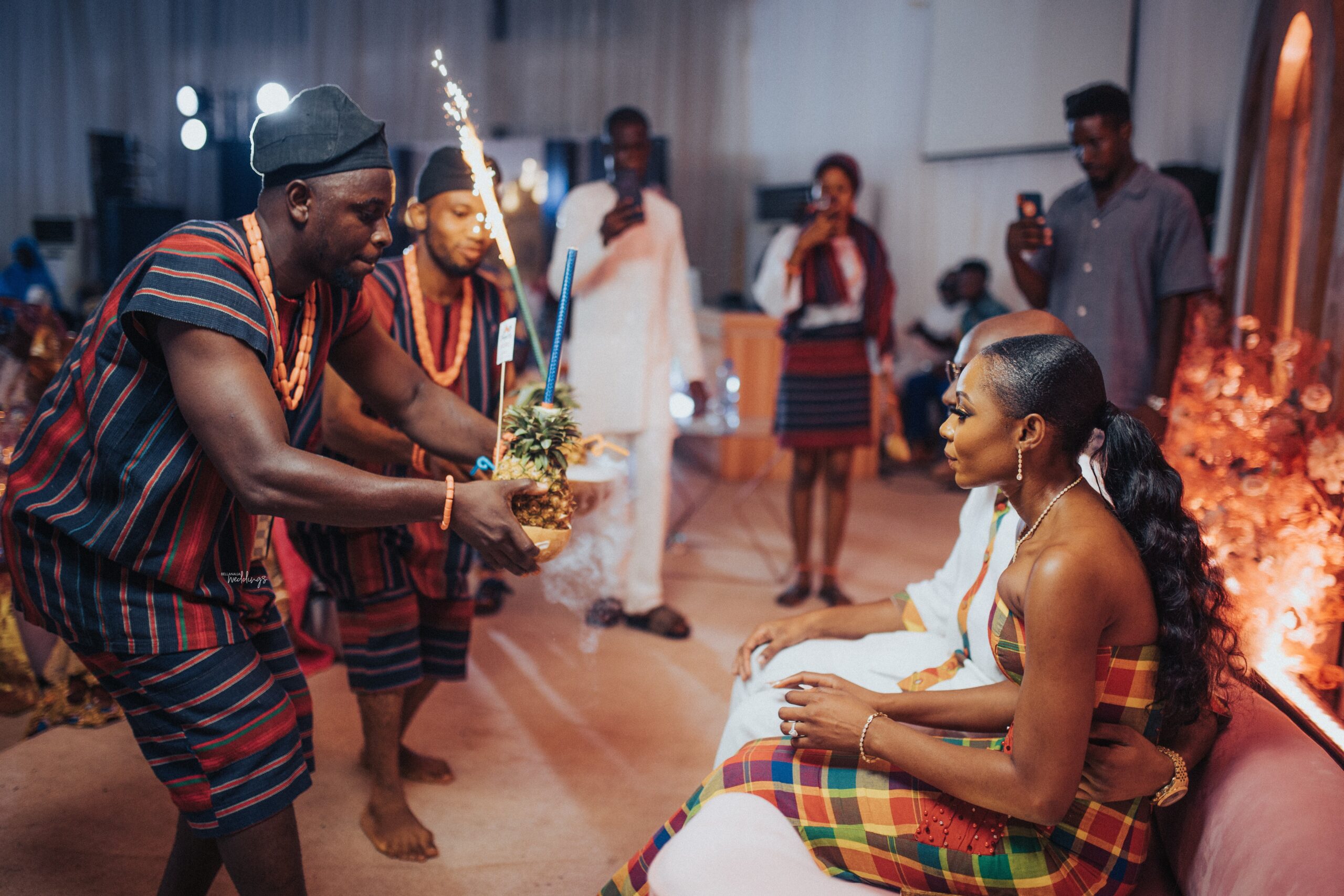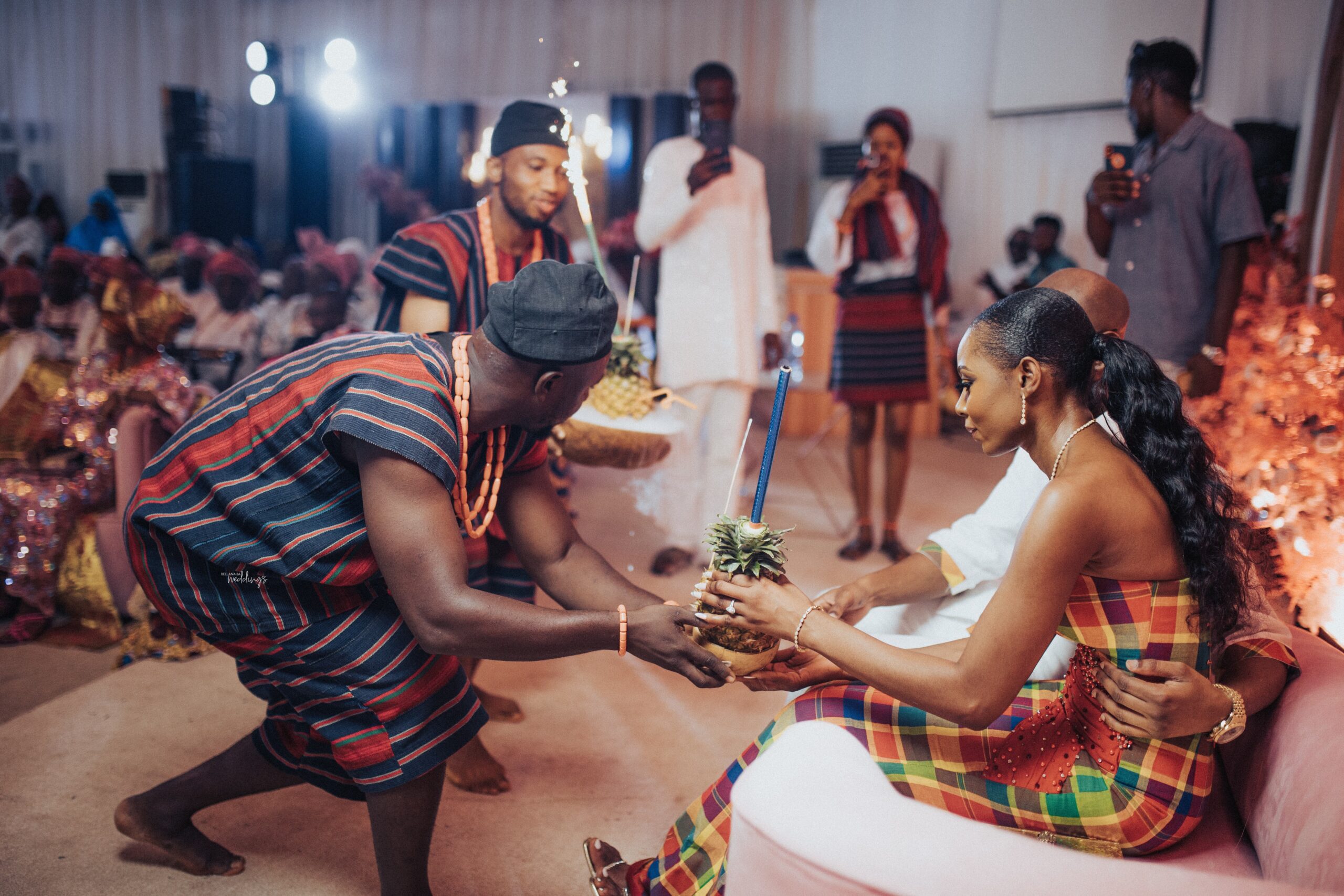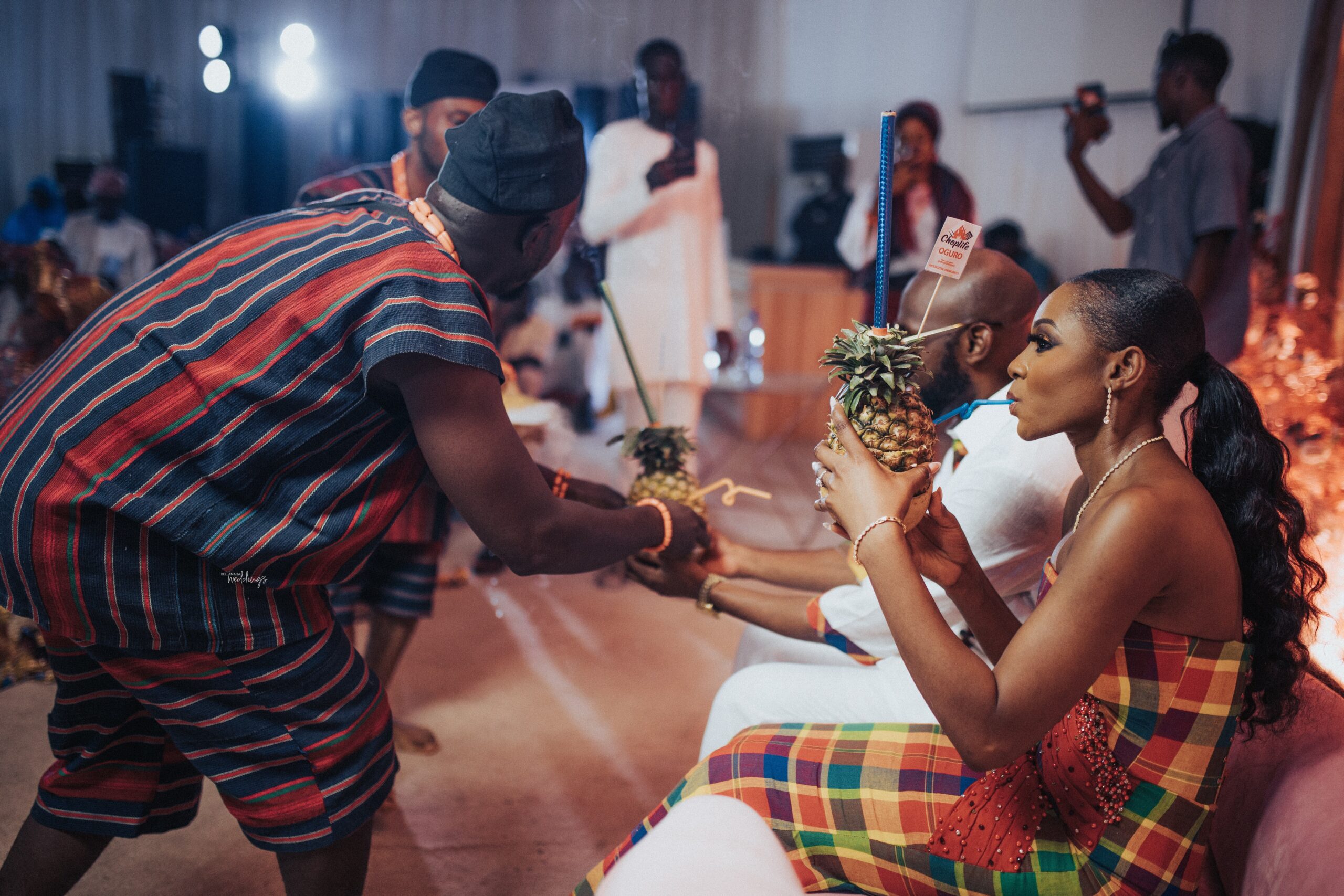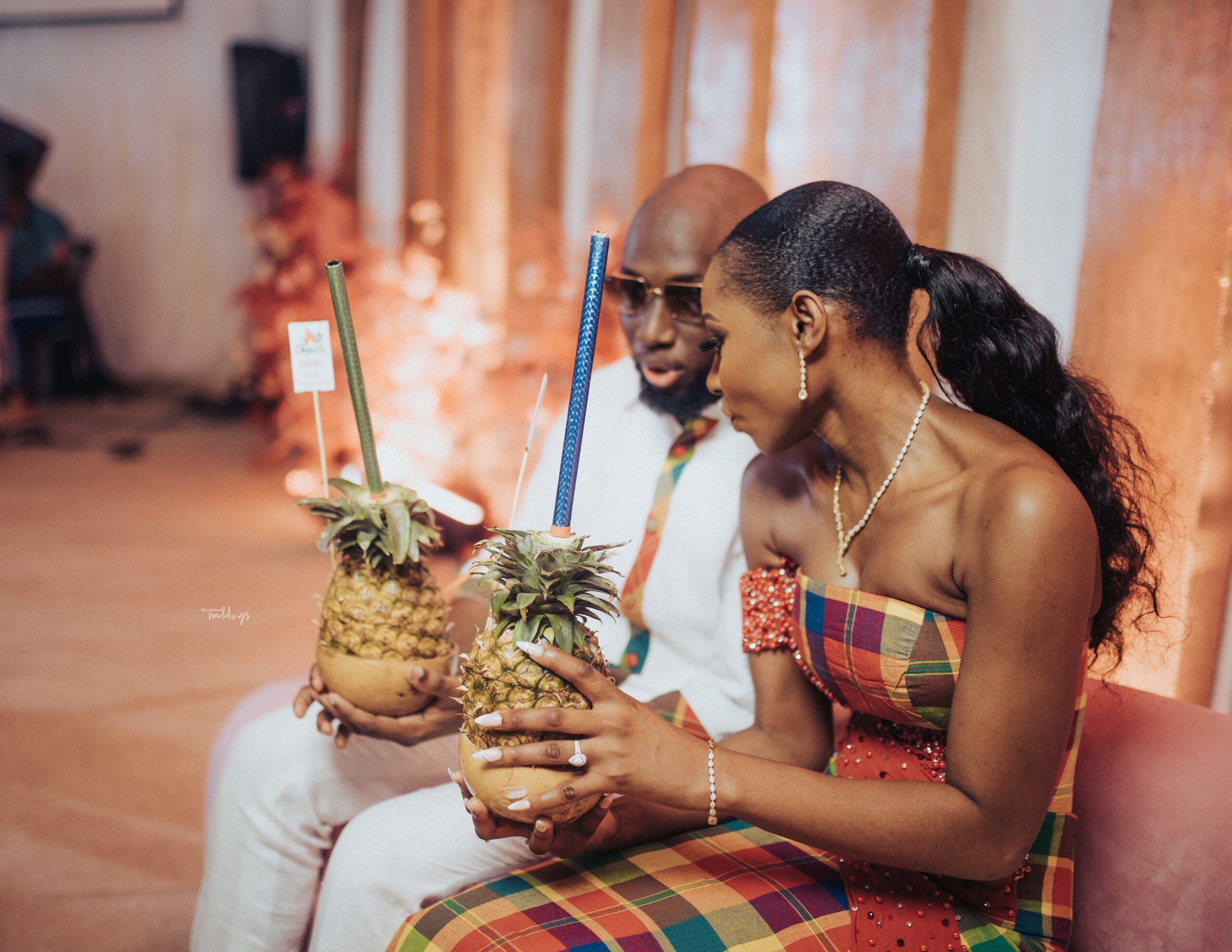 Check out the latest couple!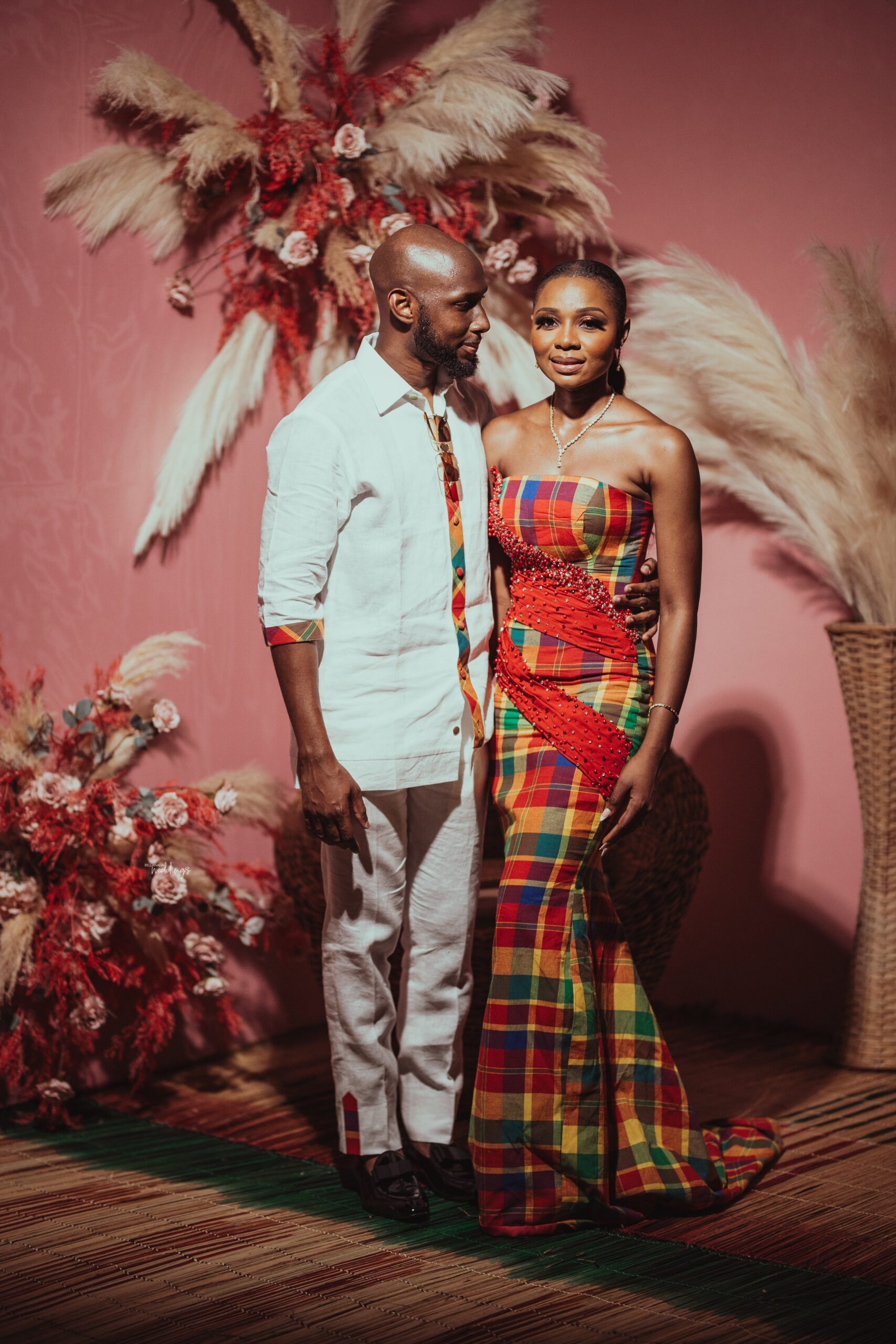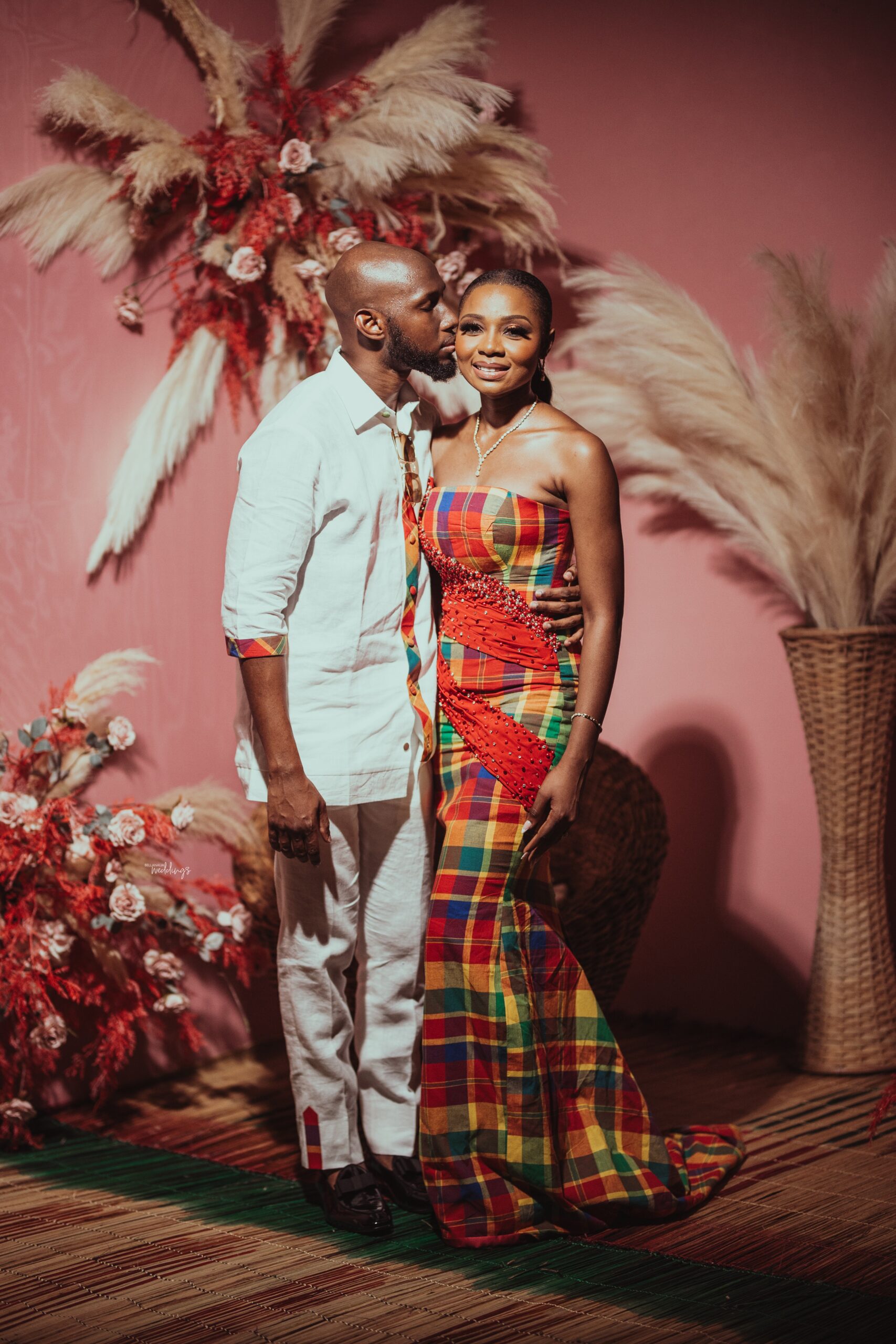 Credits
Bride-to-be @lamii_a
Groom-to-be @brenonjoseph
Planner @moamberevents
Dress @anabellebridal
Hair @tobbiestouch
Bride's Makeup @tolabanks
DJ @djgavpop
Alaga @ile_oko_ya
Bridesmaids' makeup @ewawumimakeovers
Cake @lorlahscakezone
Local snacks @kreativefruitscocktails |  @choplifeoguro
Small chops @bankyloolascuisine
Cocktails @bankyloolacuisine
Drinks @kuhlboxng
Catering @jkpartyworld | @marthaskitchenng