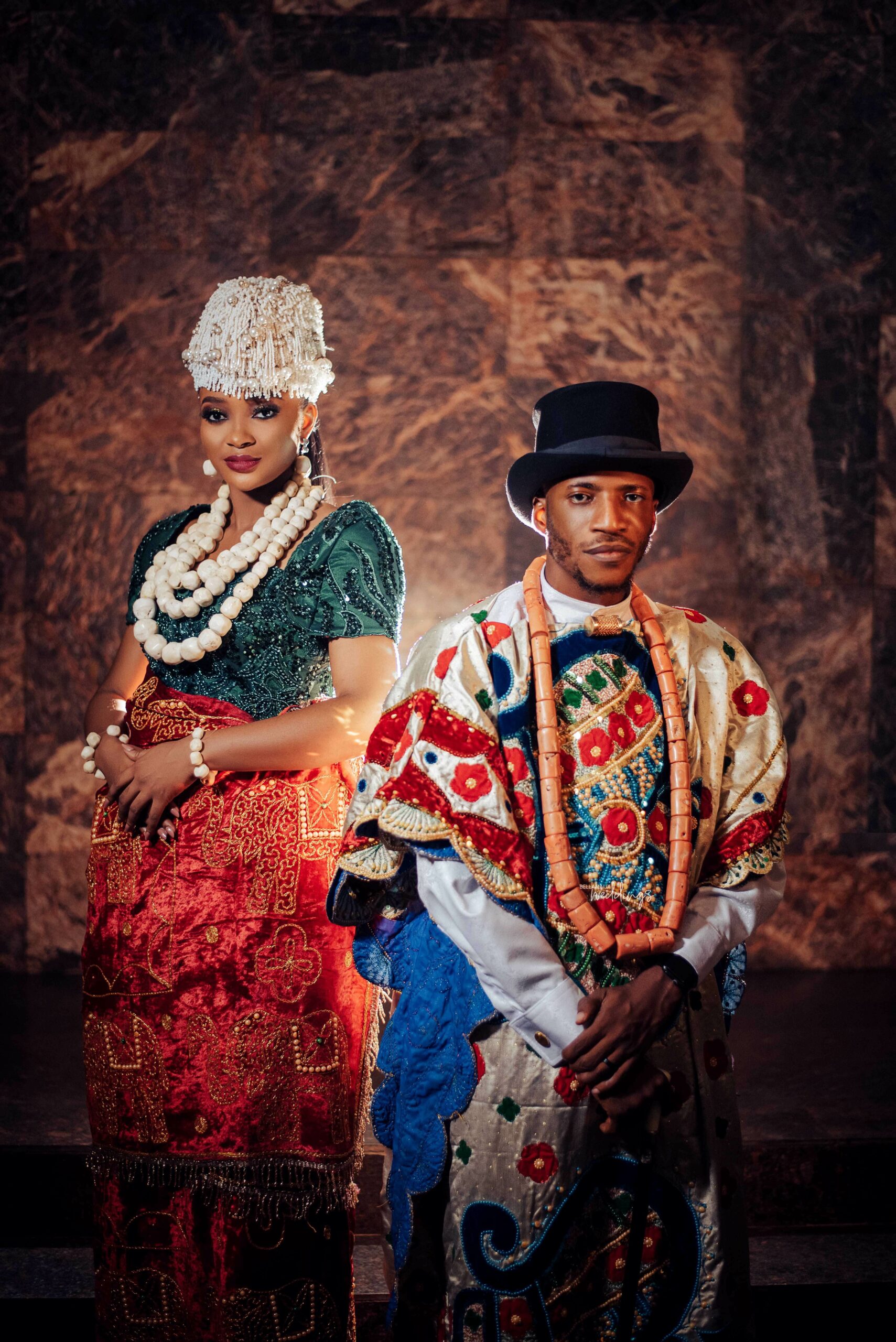 Ever attended a Kalabari wedding? If the answer is no then you are in for a fun ride and it is all thanks to Tonye and Marvin!
Following the Kalabari customs, Tonye and Marvin sealed their sweet love in a vibrant trad and every activity was a rich display of culture. They started with the Boko Baku (knocking on the door) to introduce both families and to present a list to the groom's family.  This was followed by the Iriawo where the bride price is paid and the Iya dance ceremony takes place.
Now, the thrilling thing about the culture is that the groom's family buys the bride's mouth (bibife) with money and a lot of food. There are special items on the list and all must be provided, if not, the bride is not allowed to eat. Interesting right? 😃 With Tonye and Marvin's trad, you will see that culture is indeed beautiful and when mixed with love, expect magic!
Enjoy their traditional wedding photos below: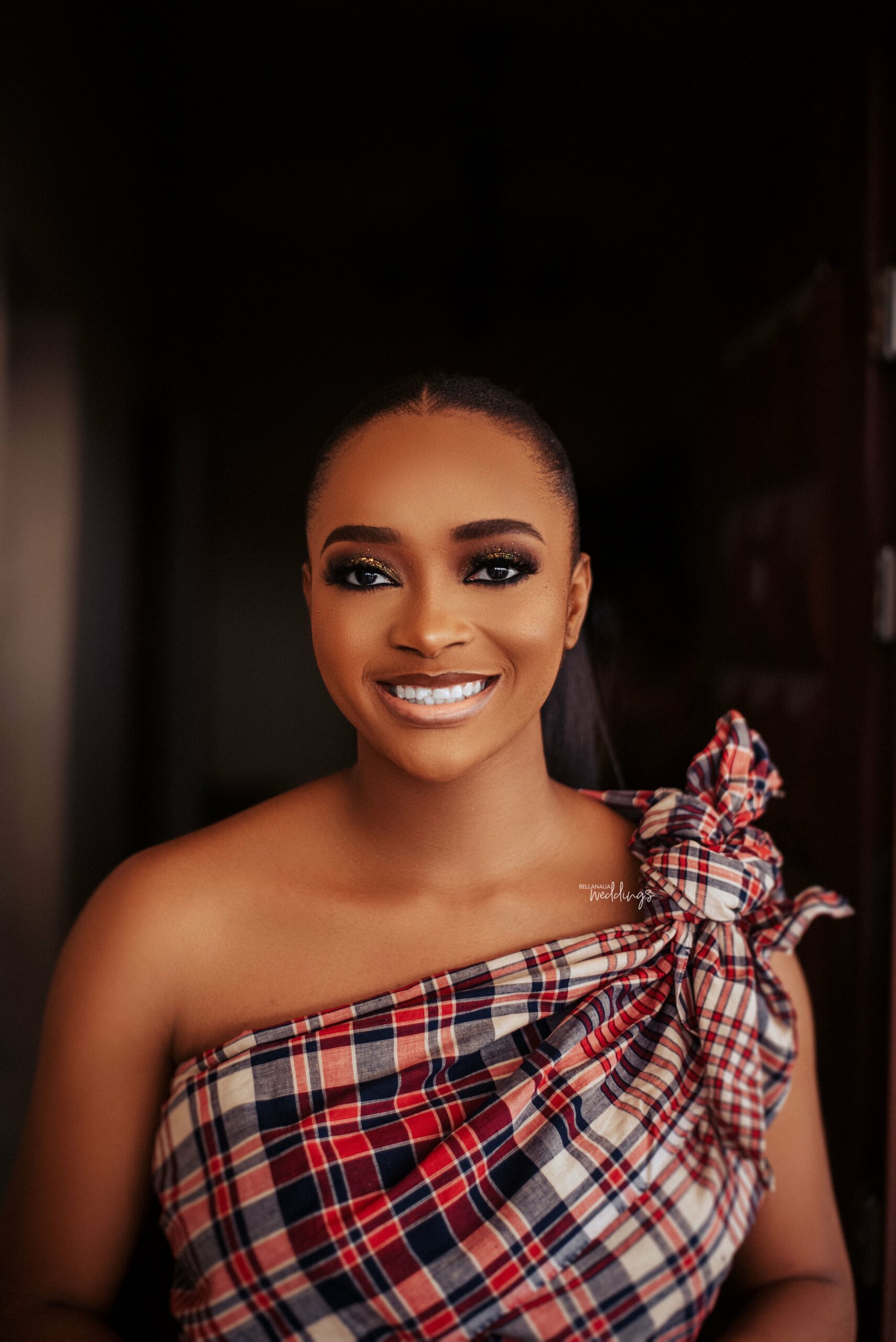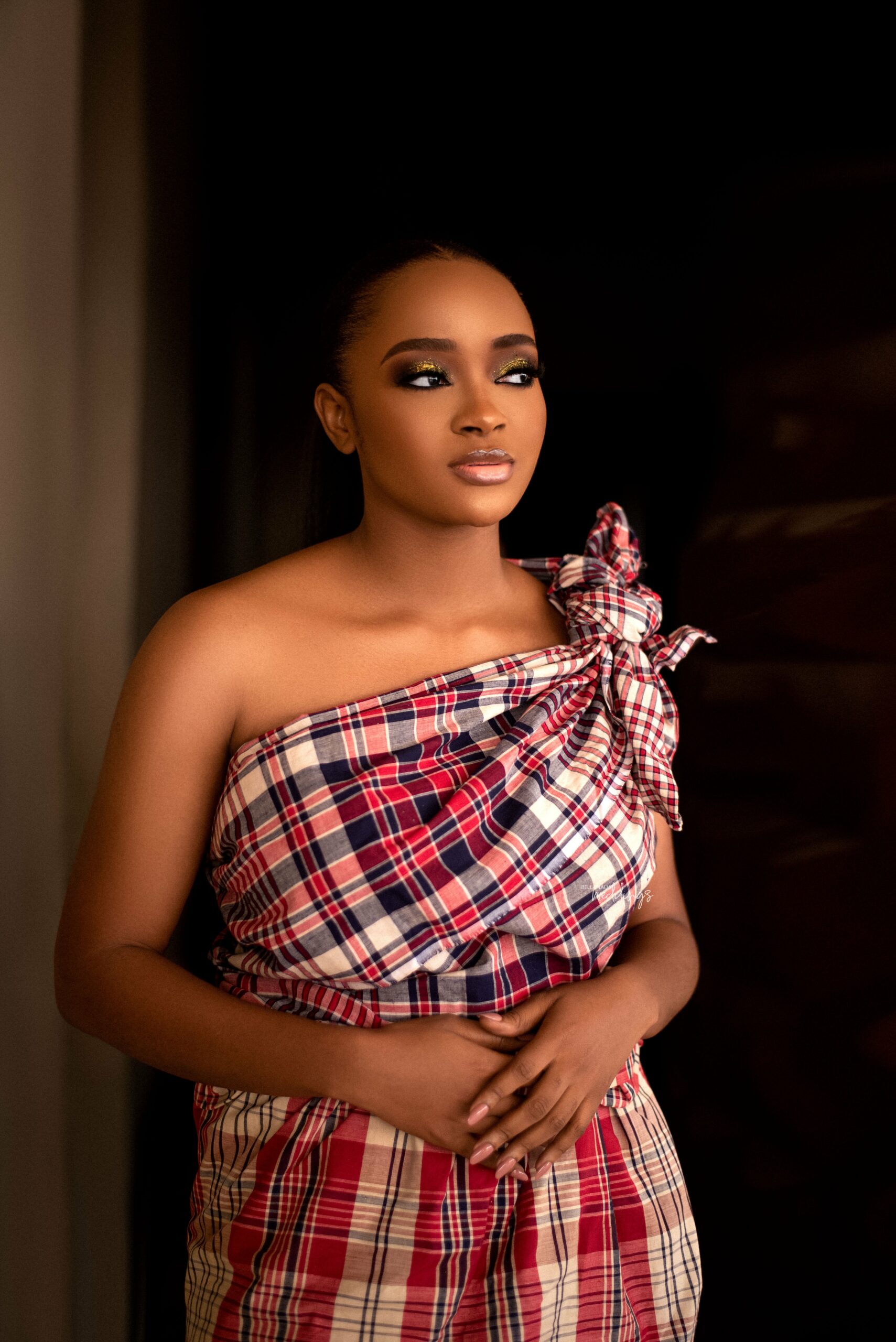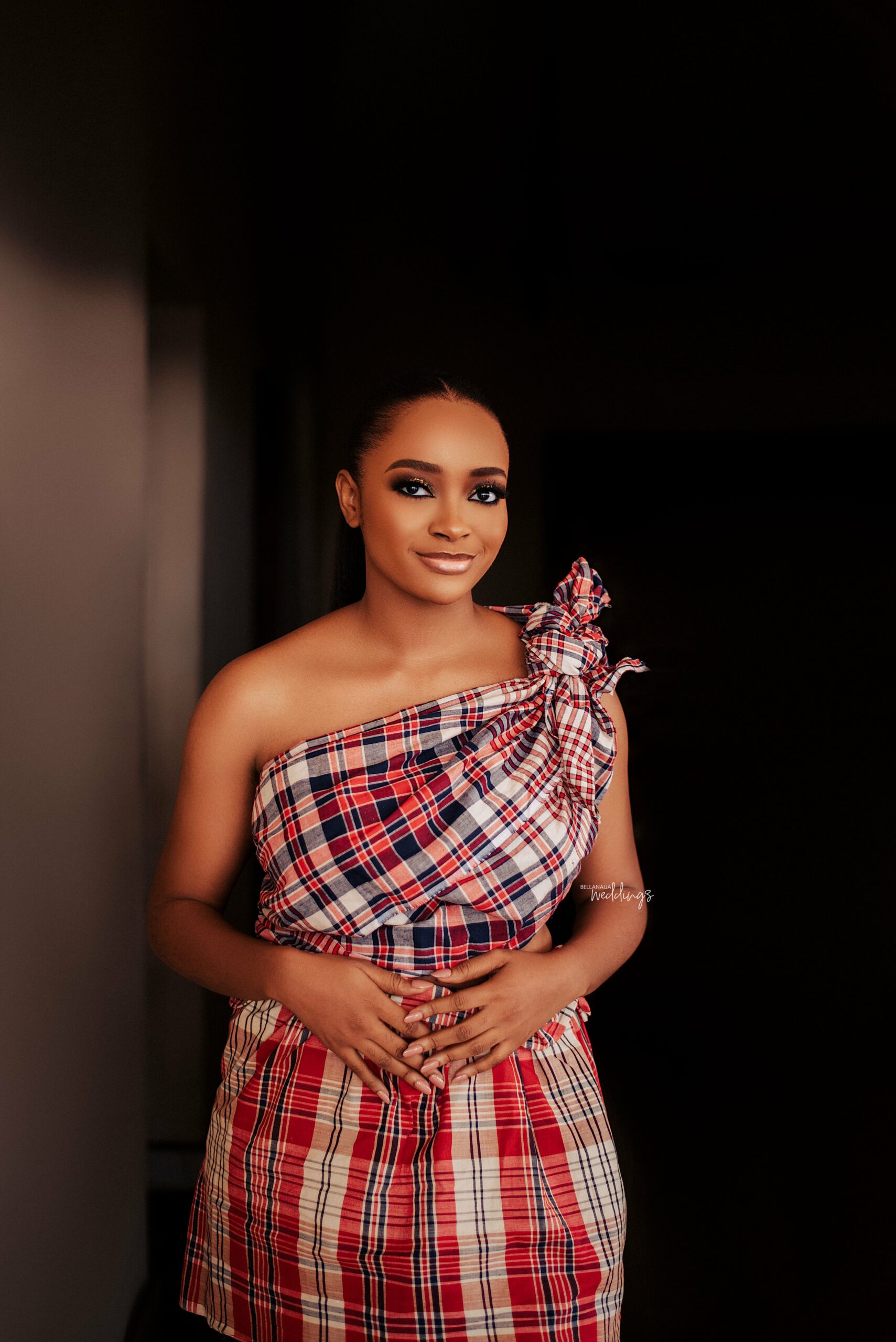 Tonye rocked her India wrapper and kilali beads so well!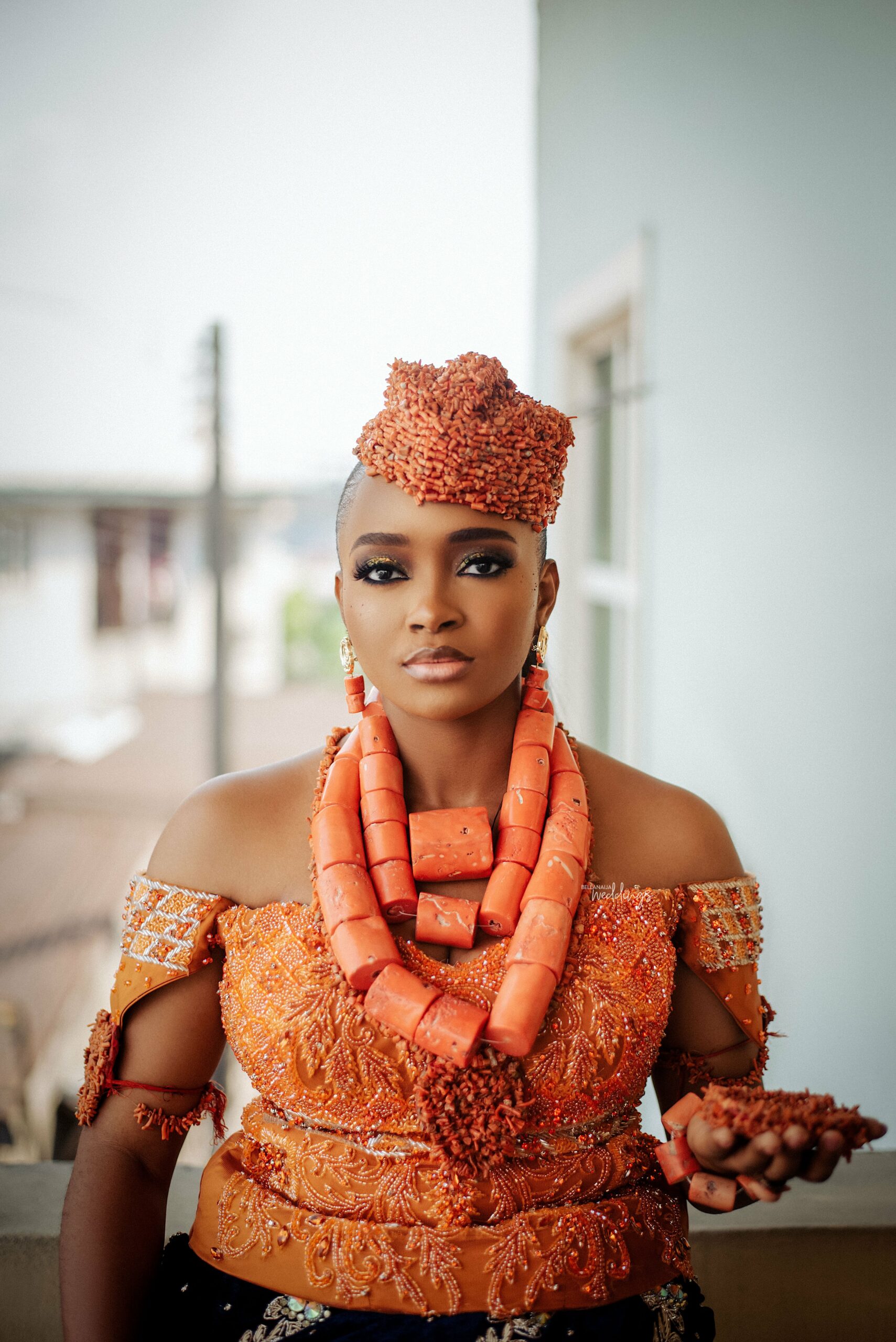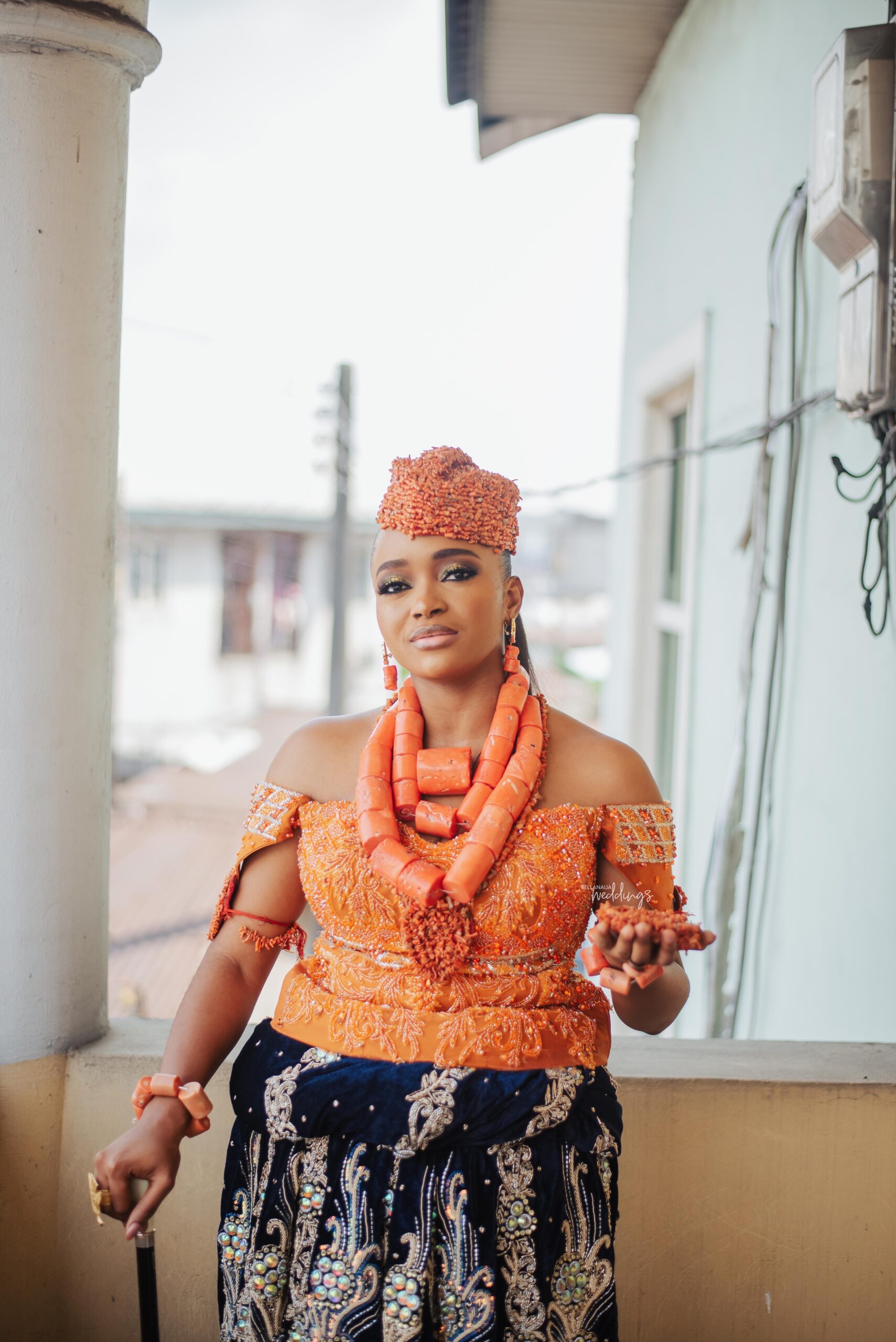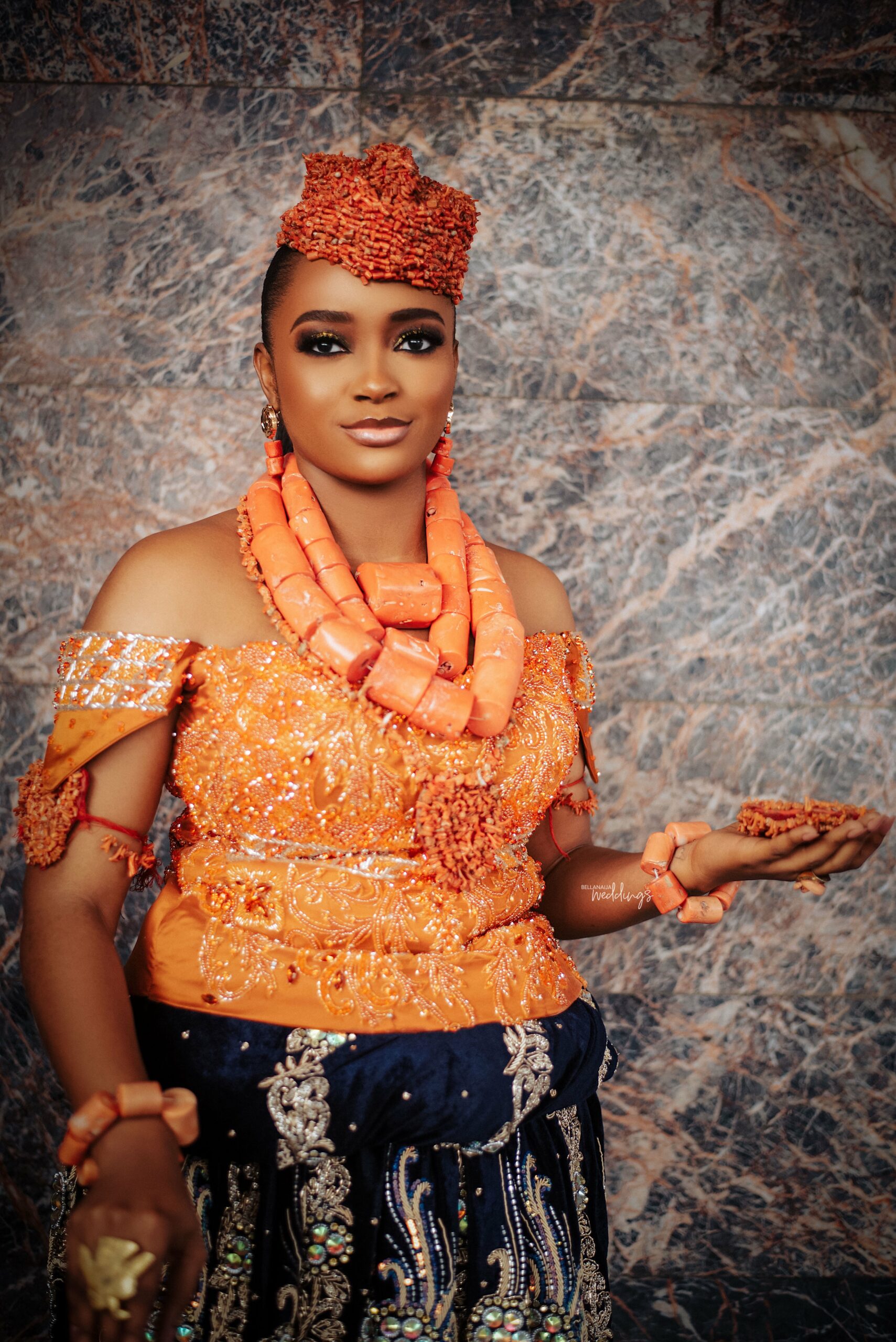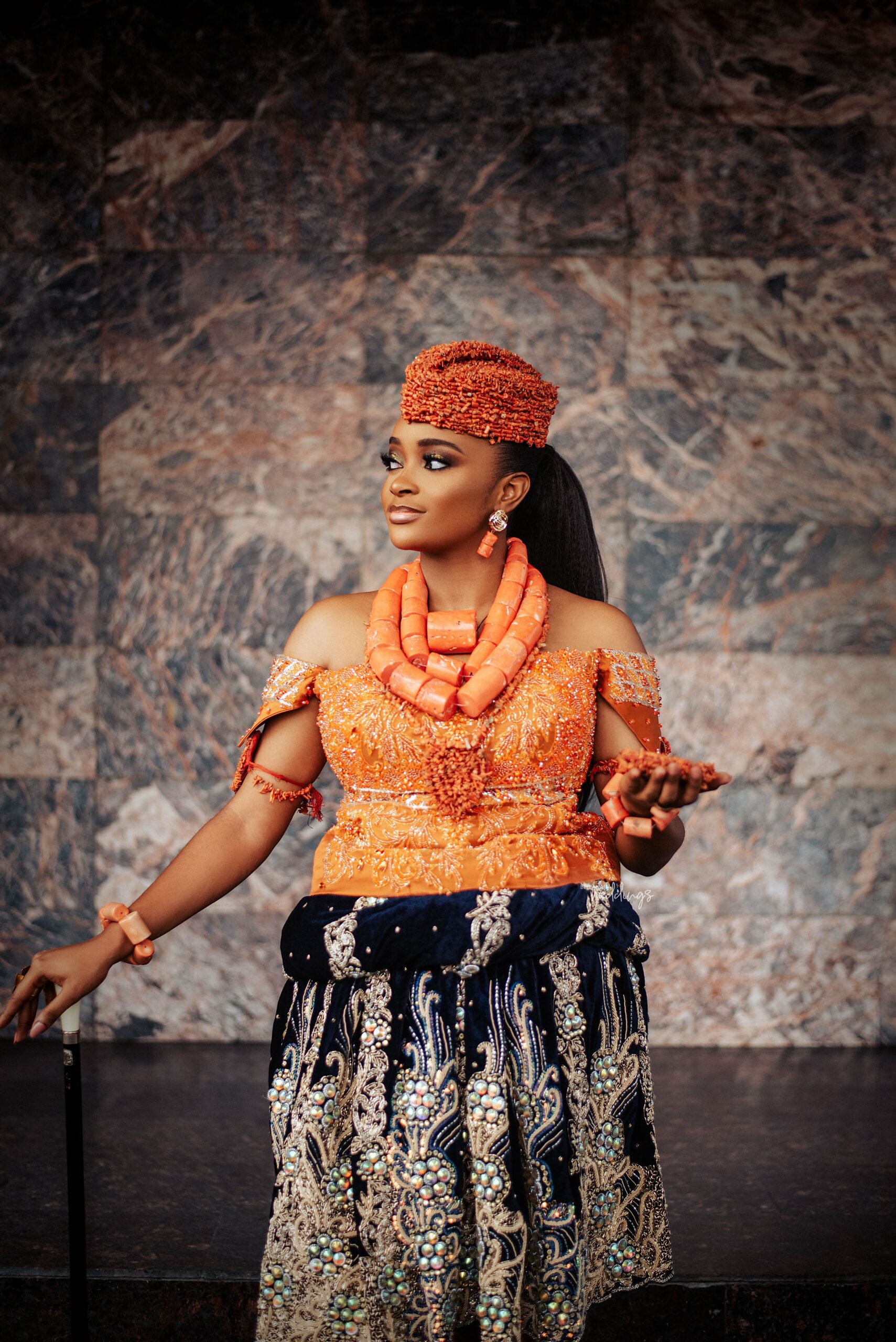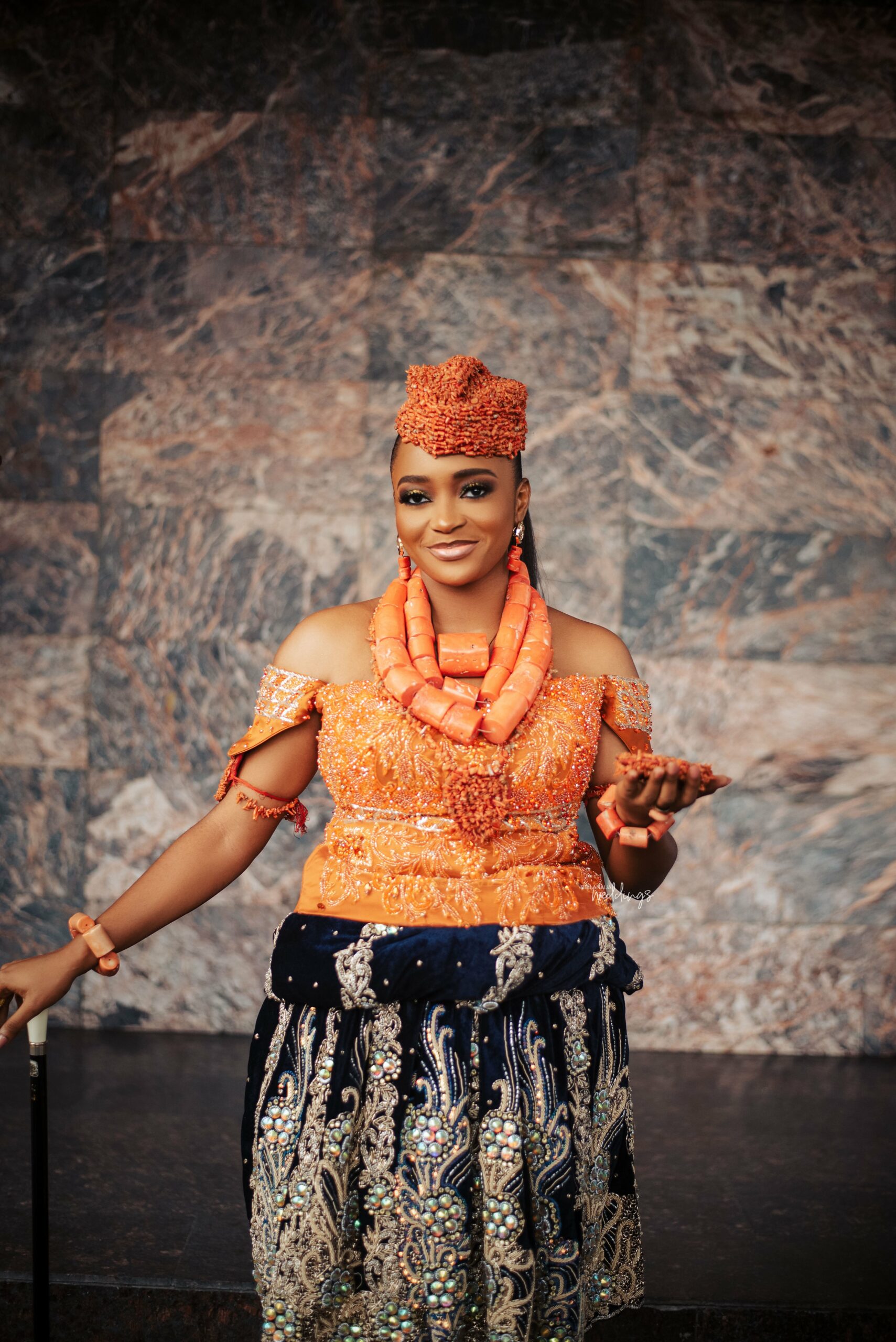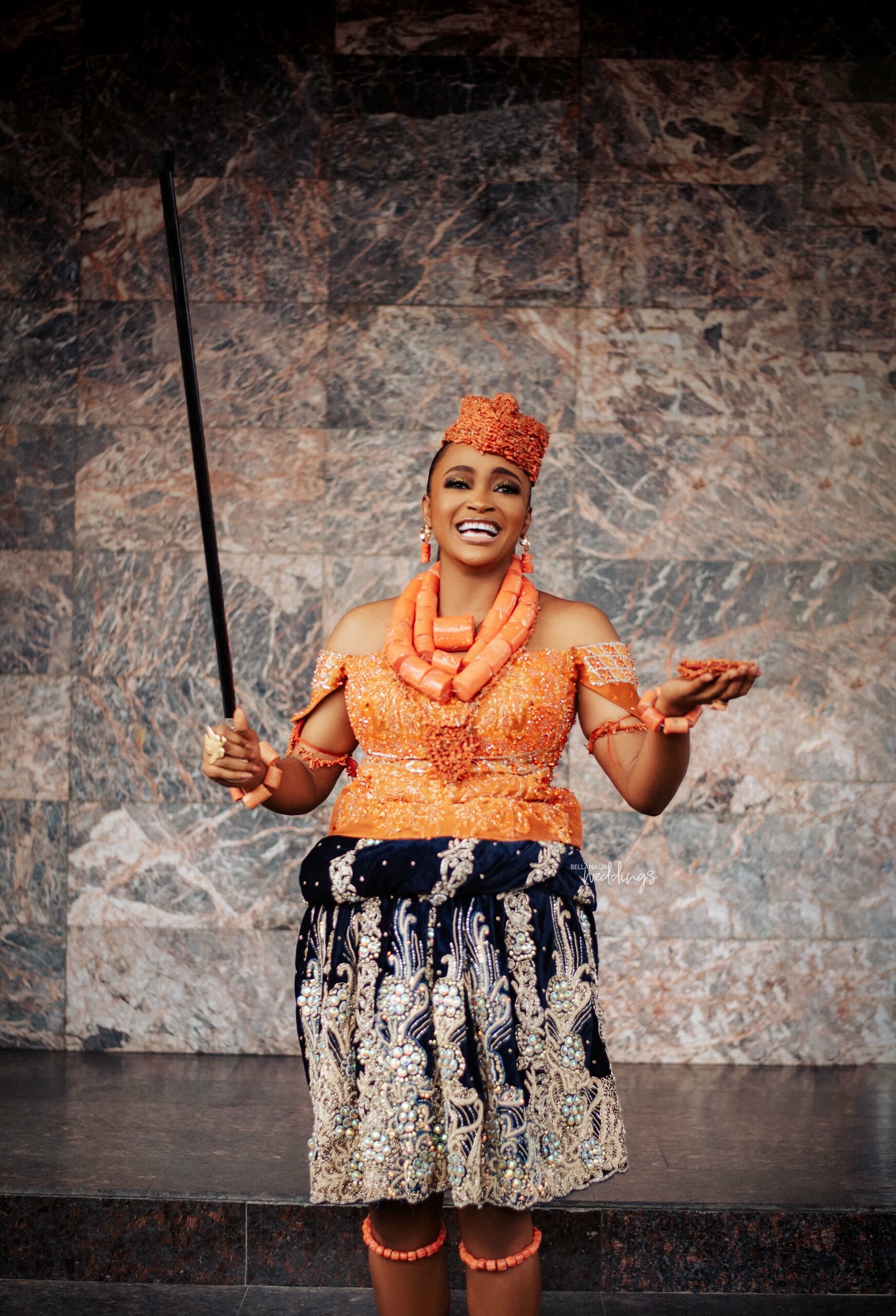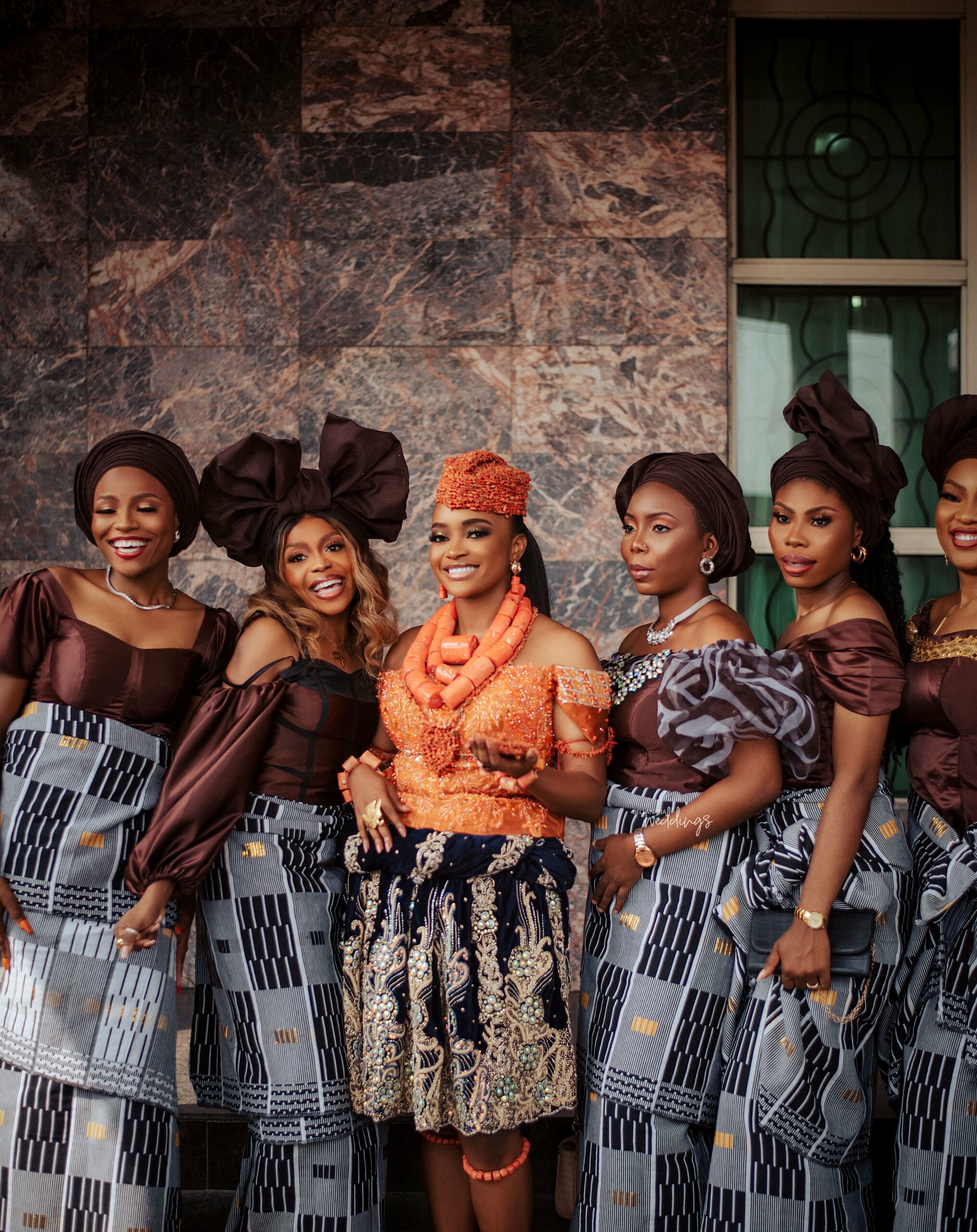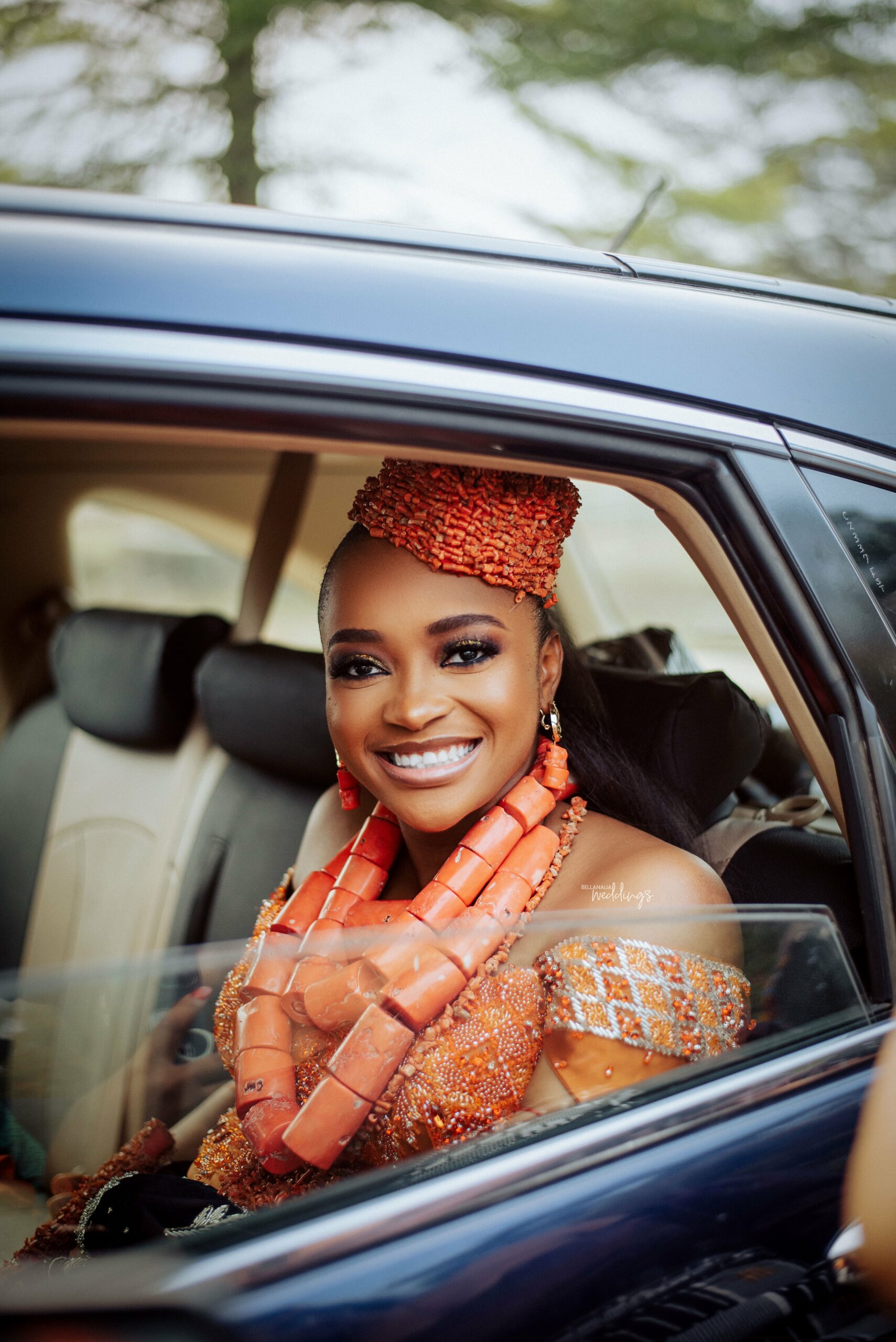 Marvin came through with dapper looks!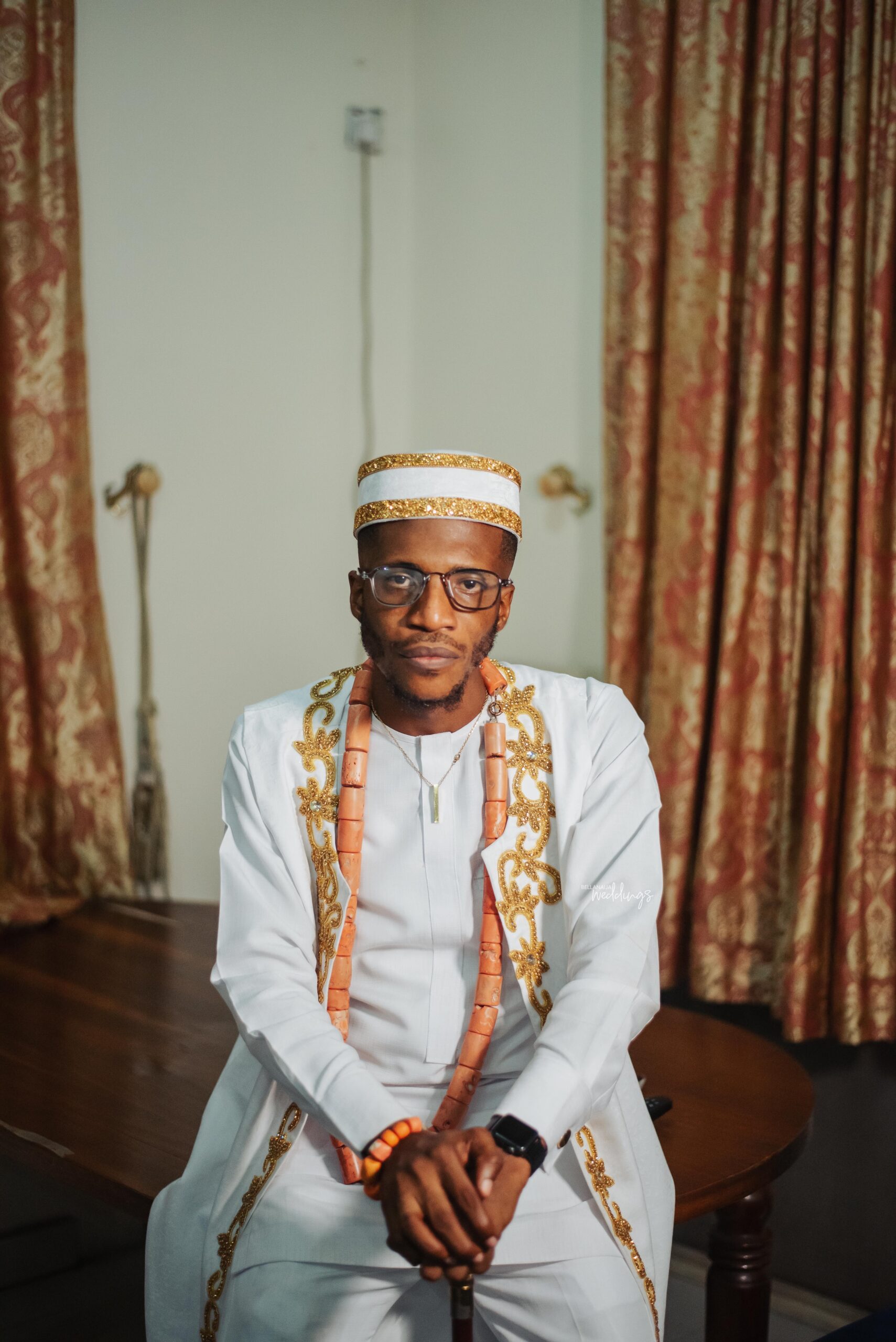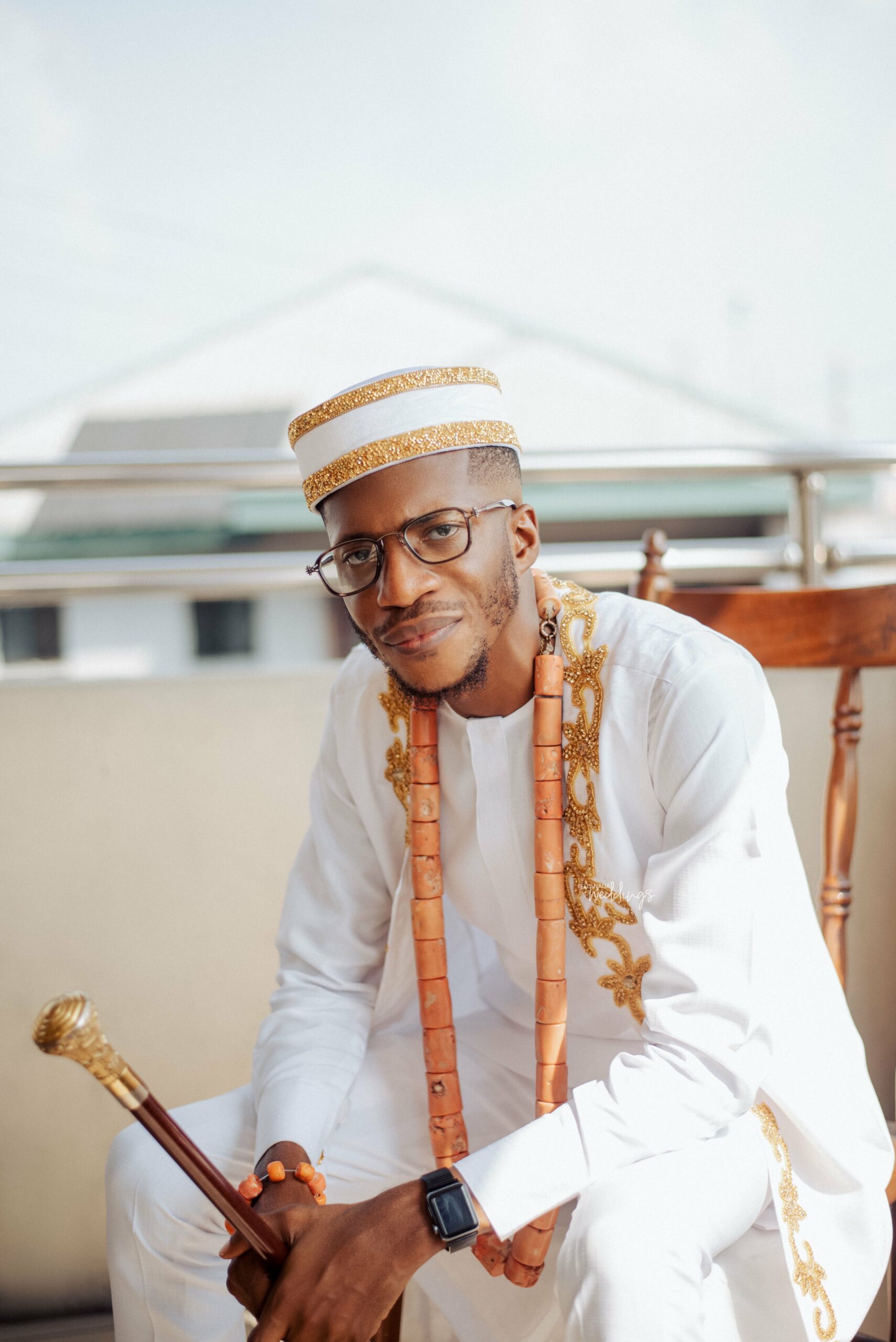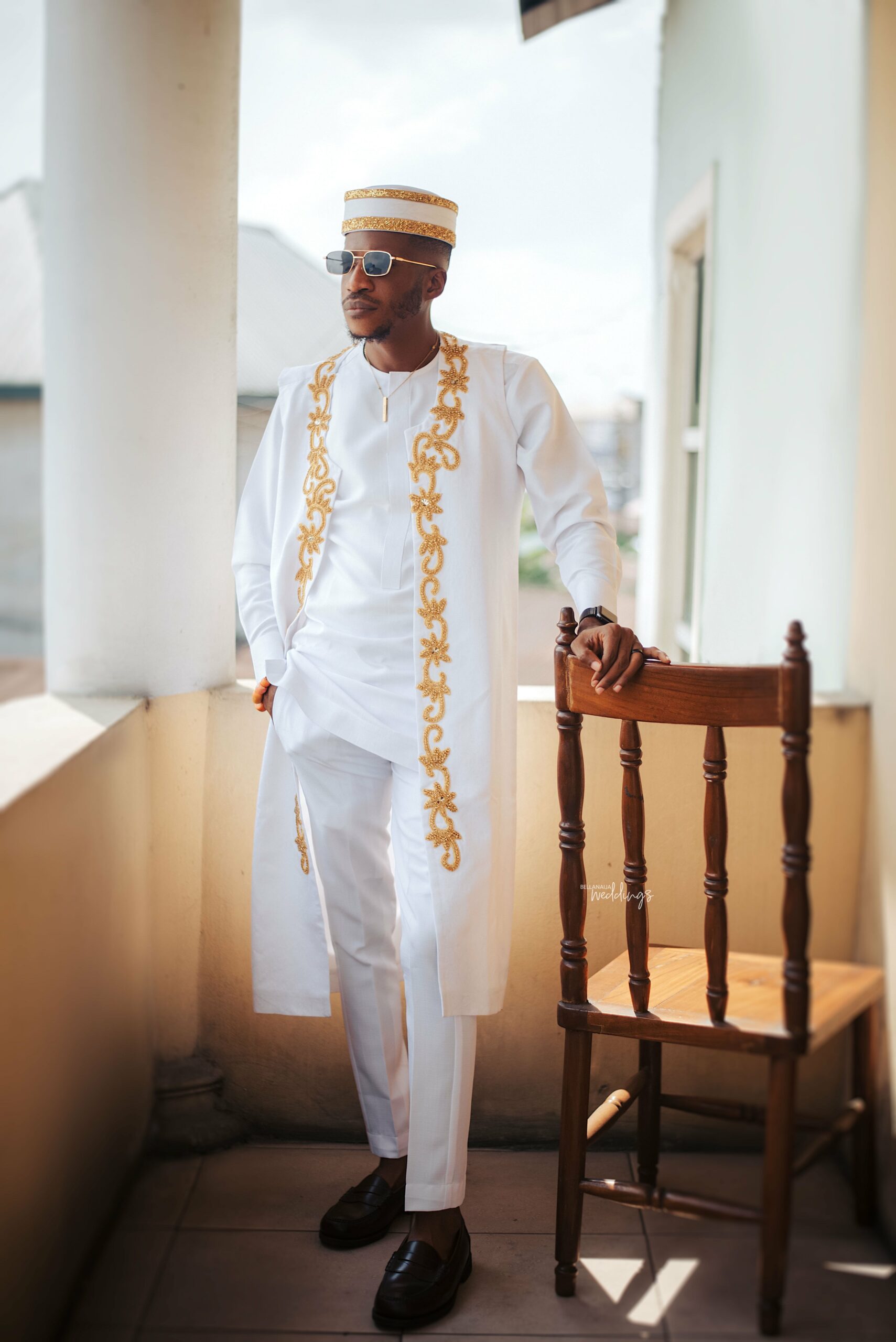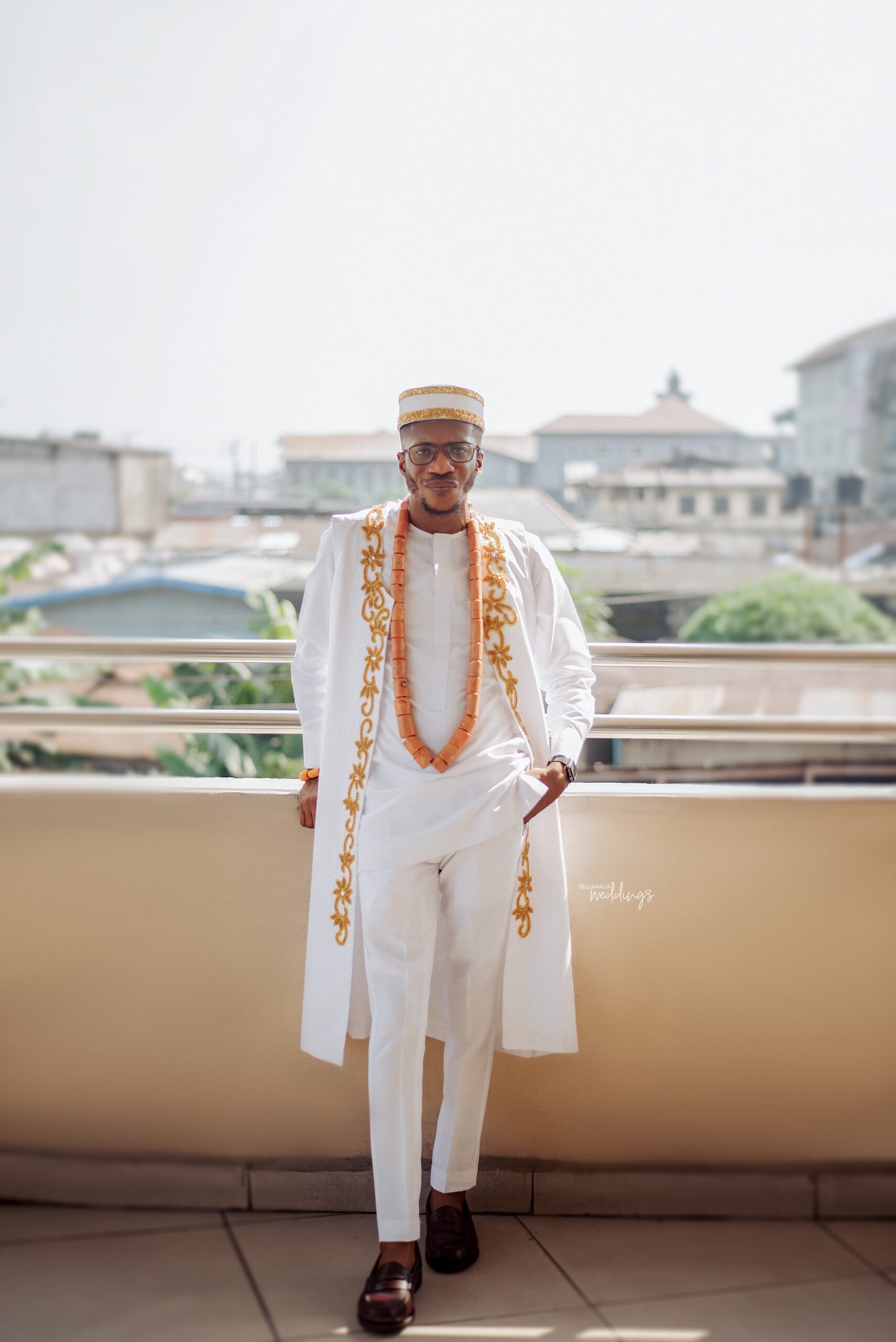 Such a cute couple!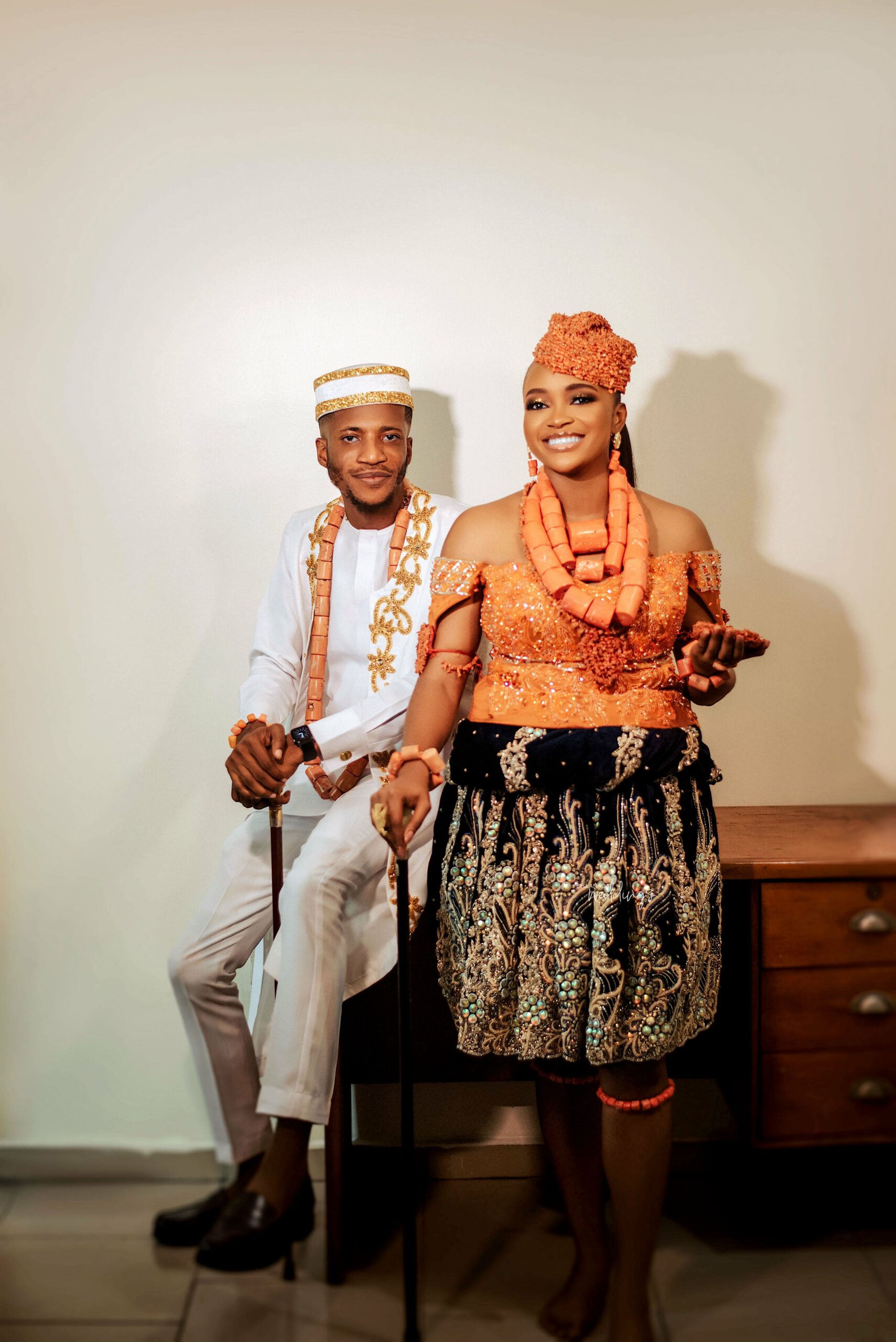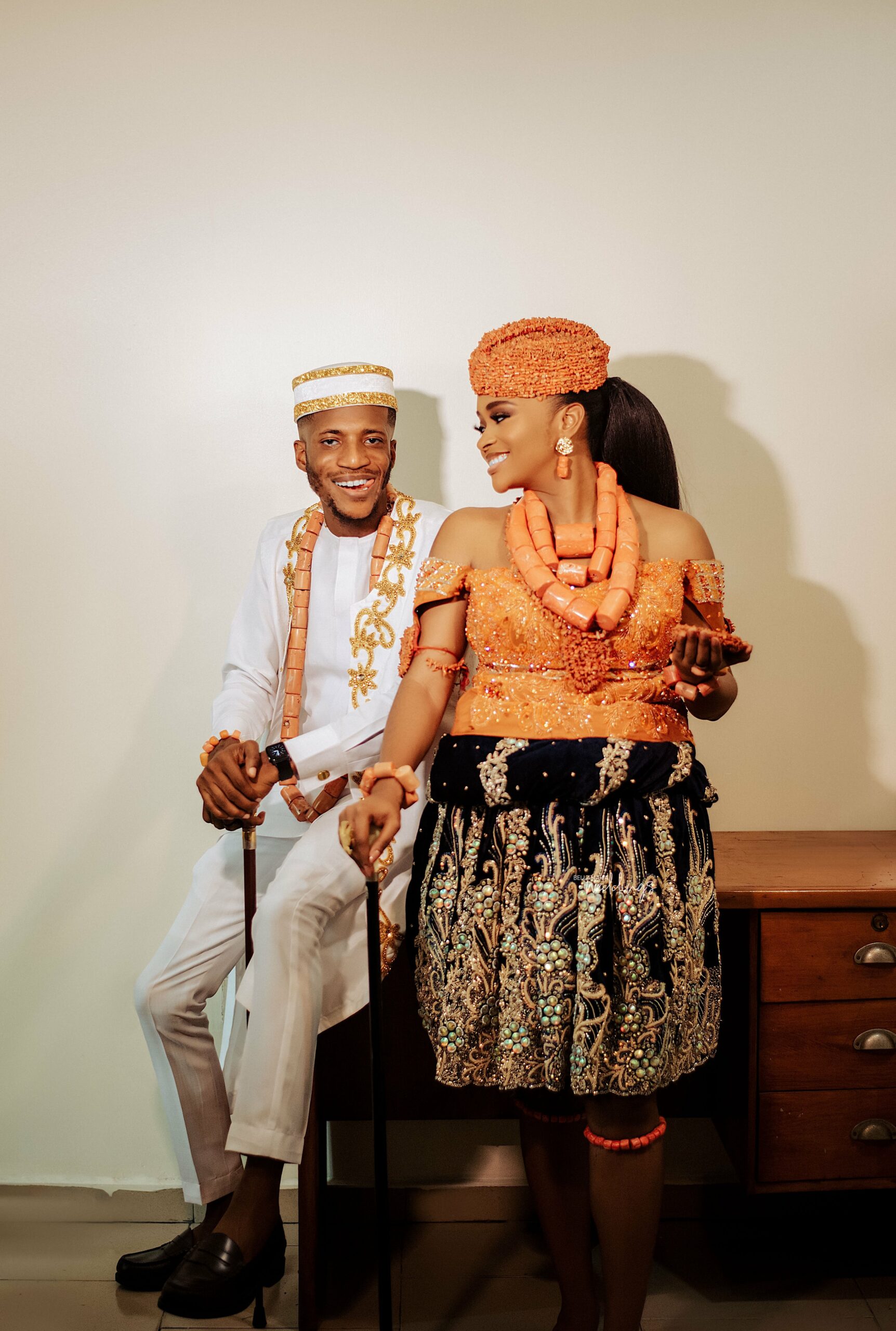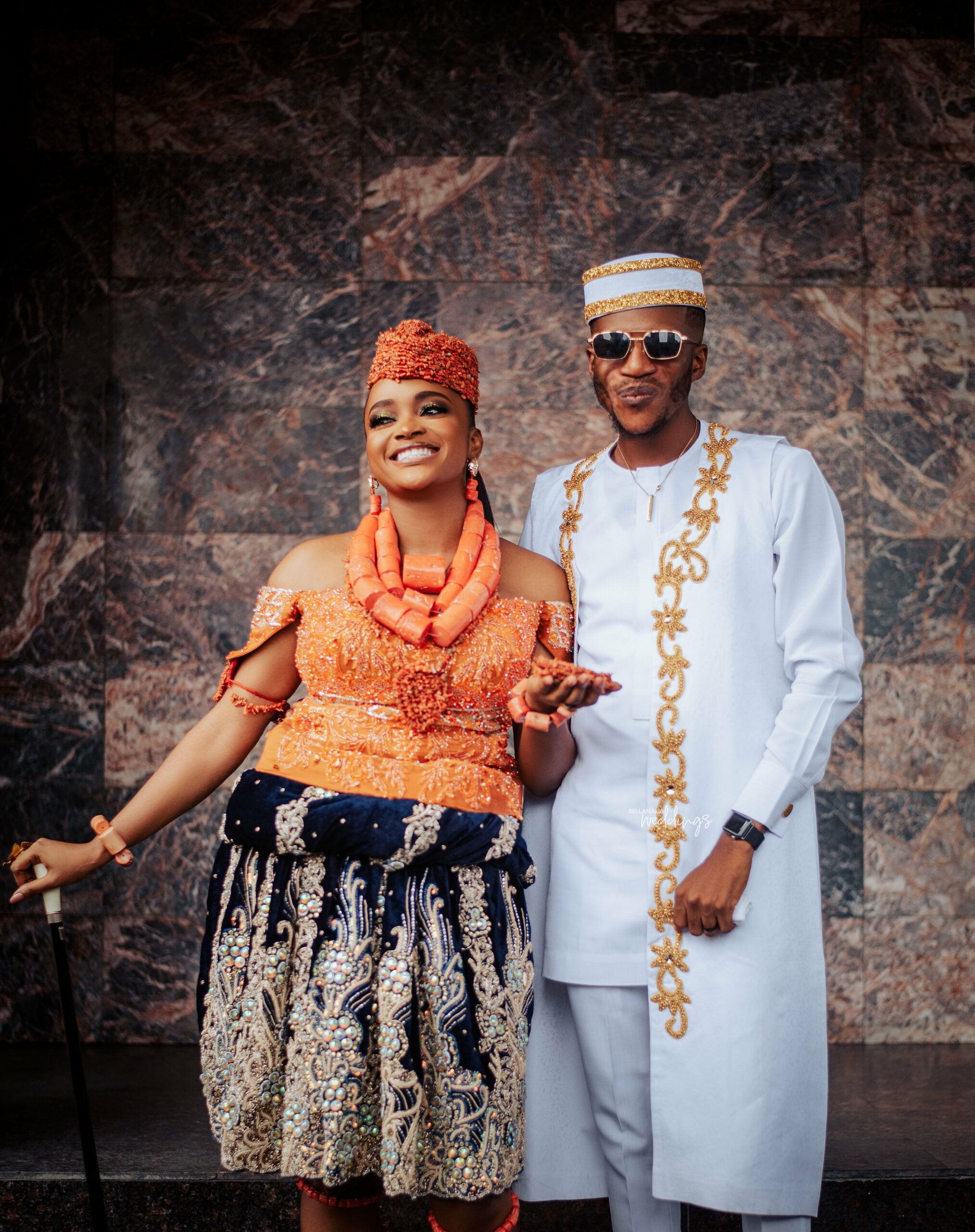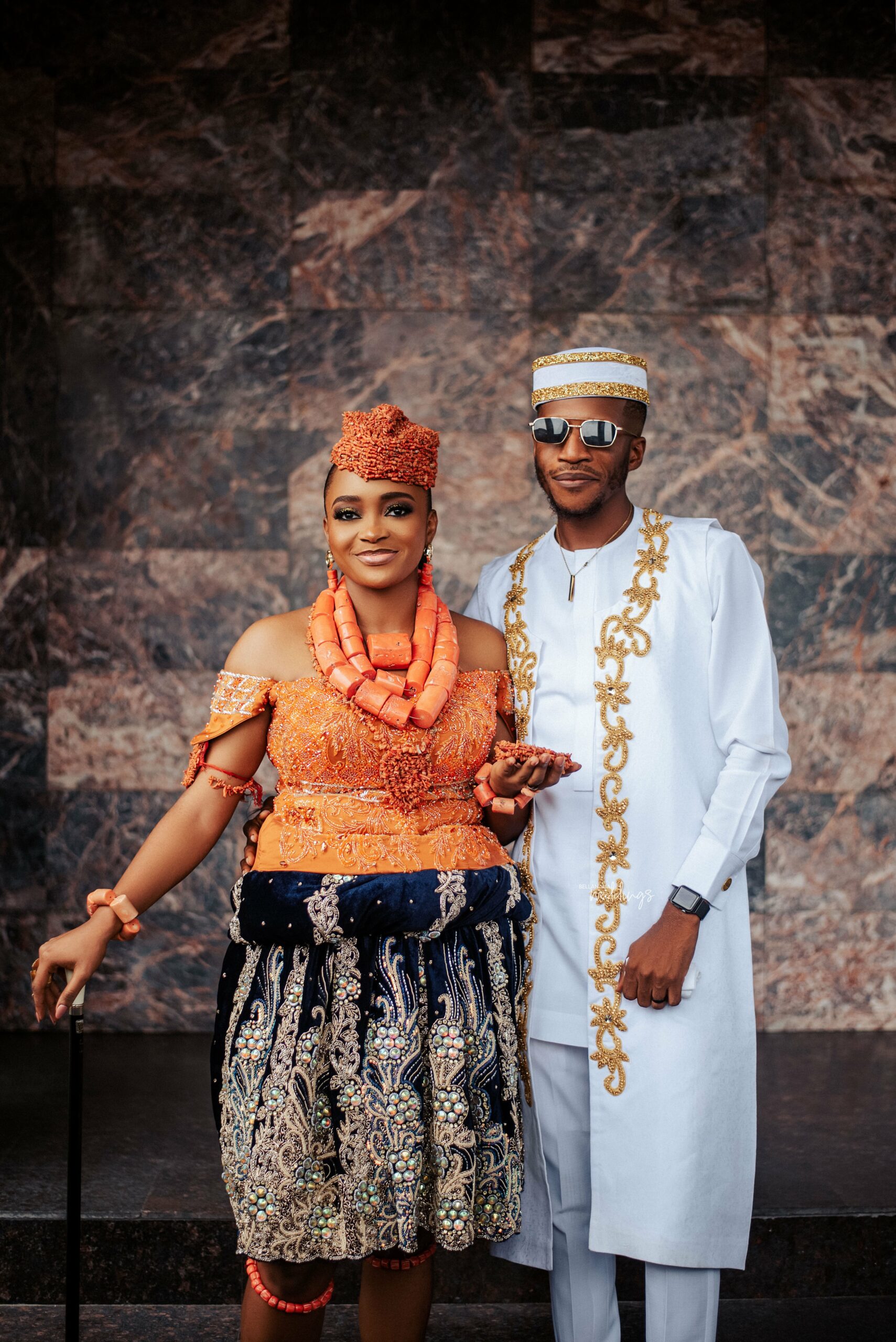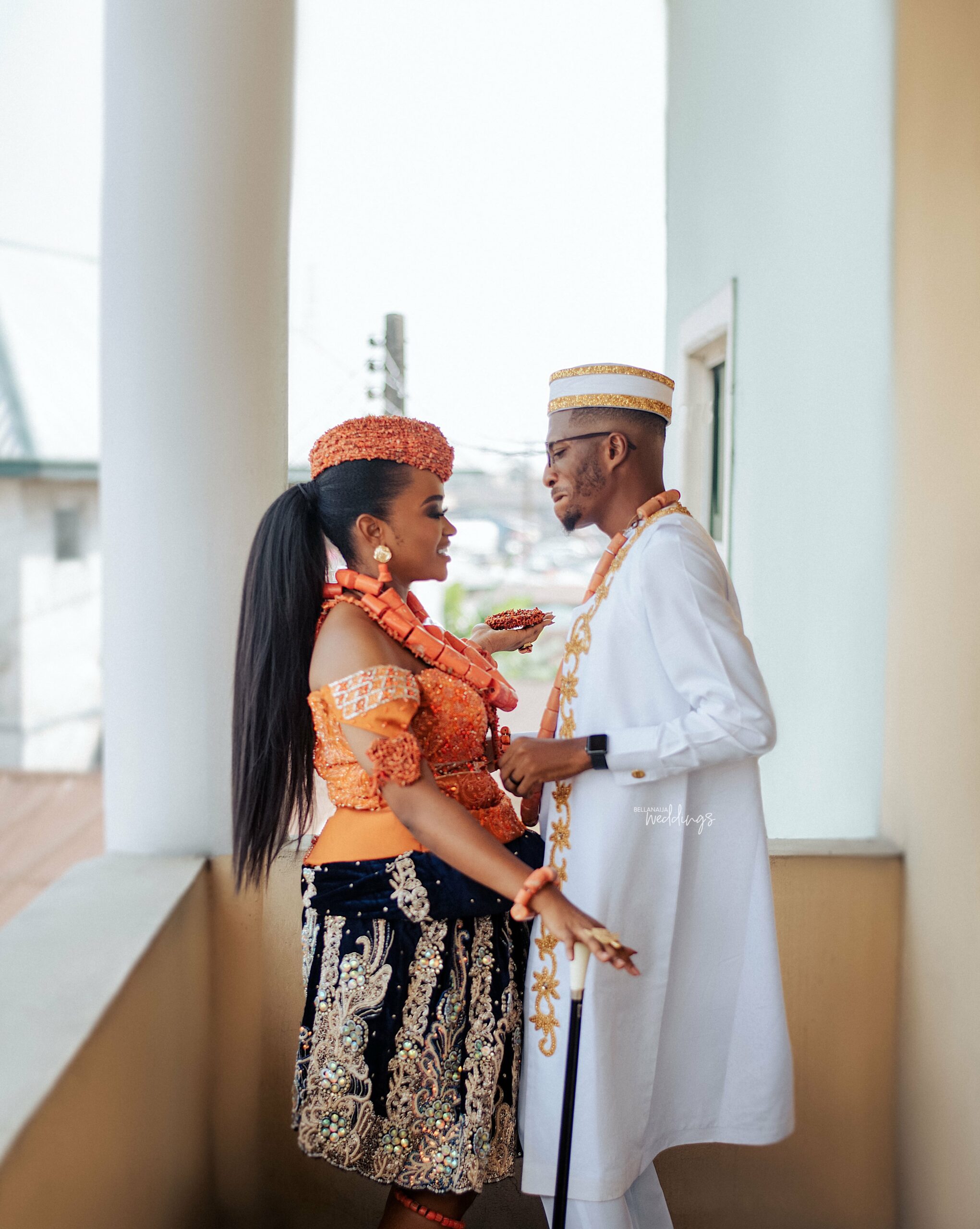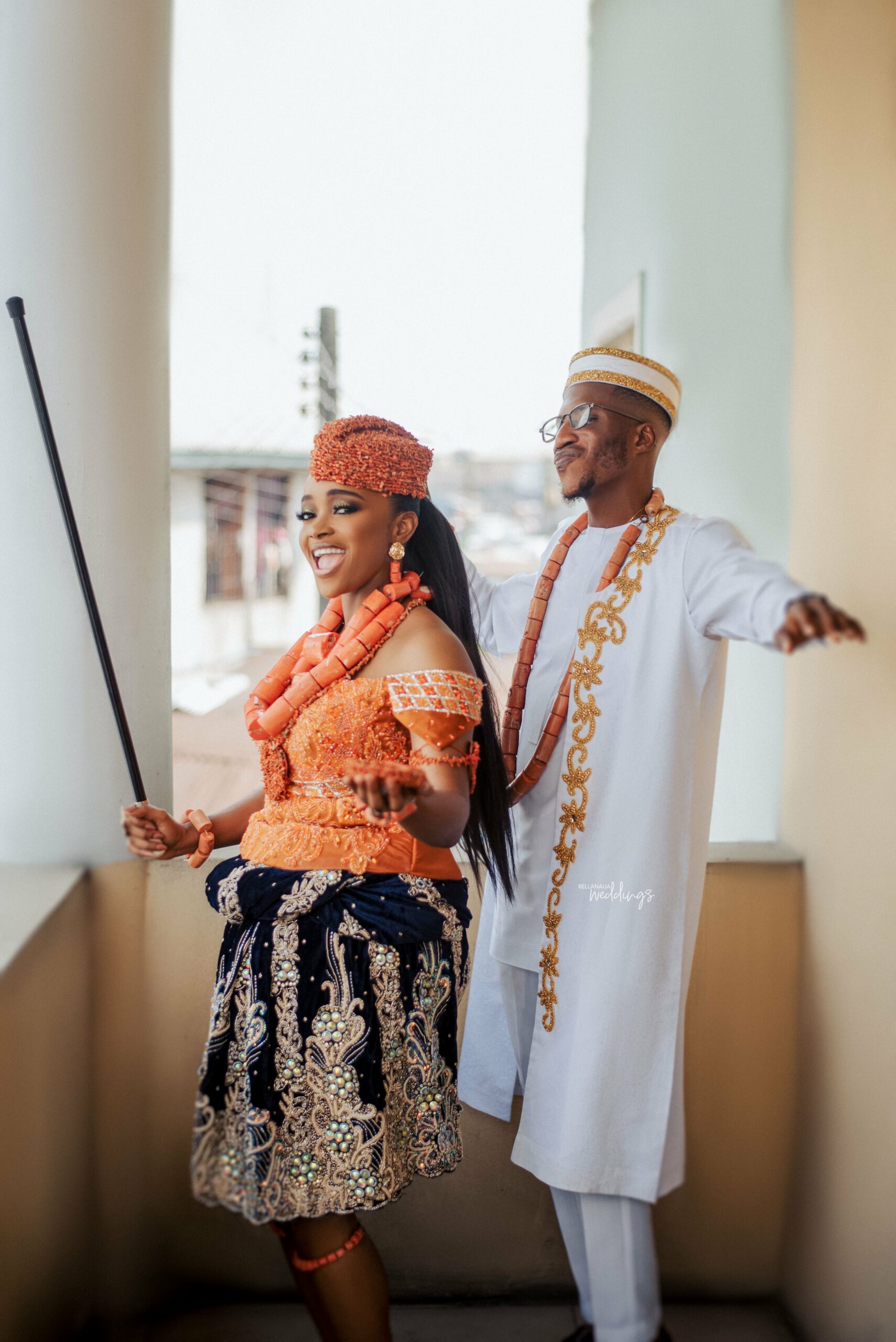 Let's get this wedding started with the Boko Baku (Knocking on the door)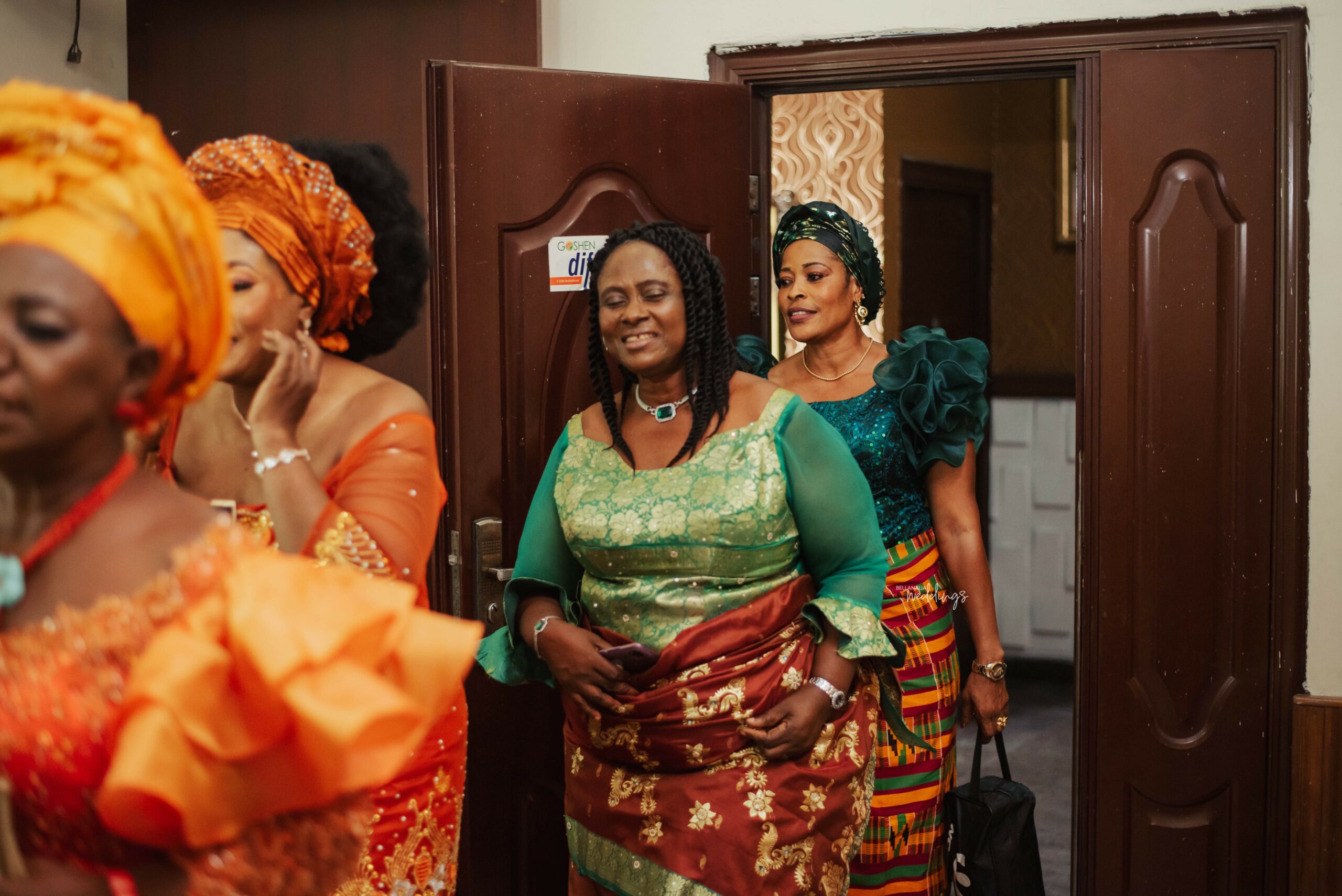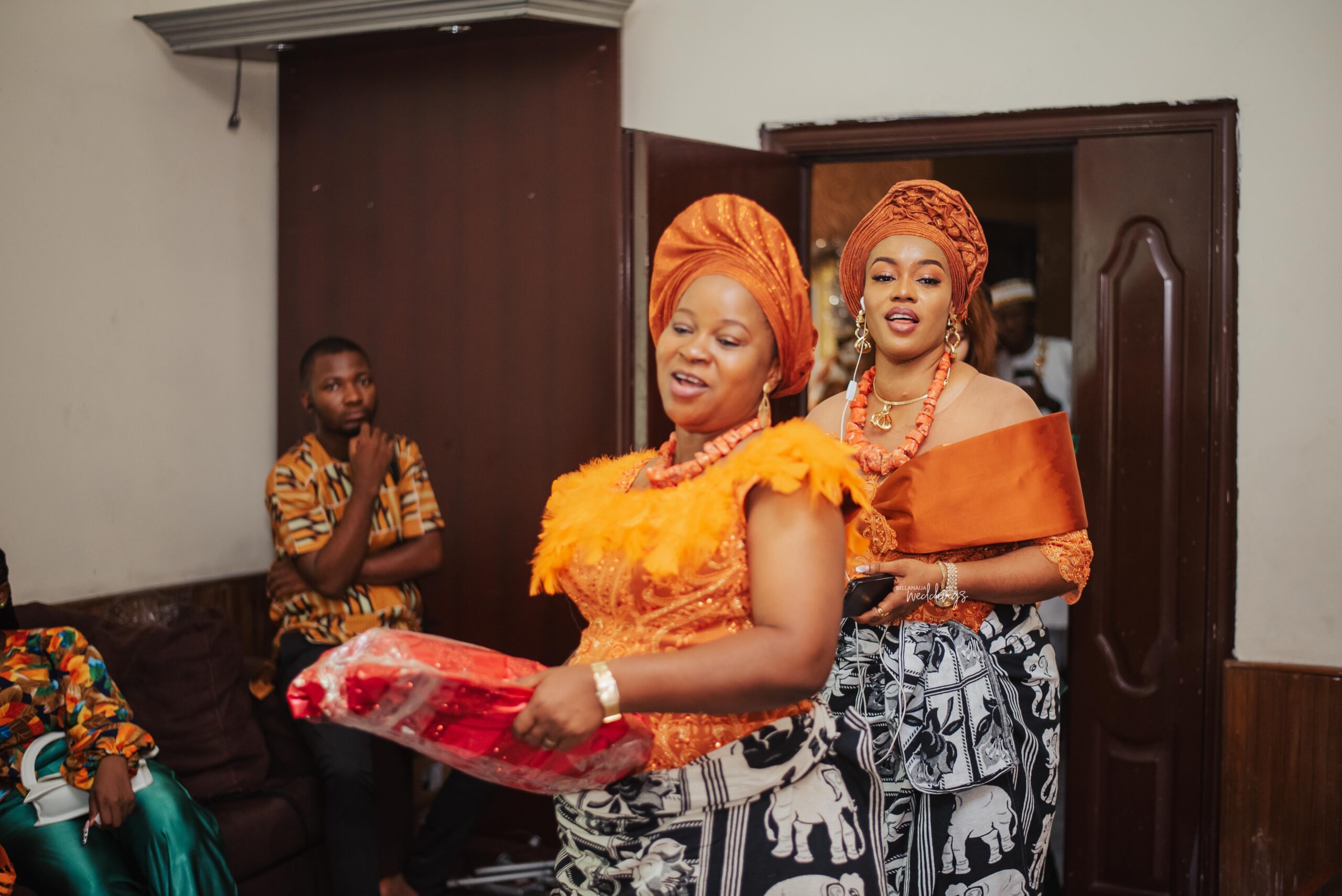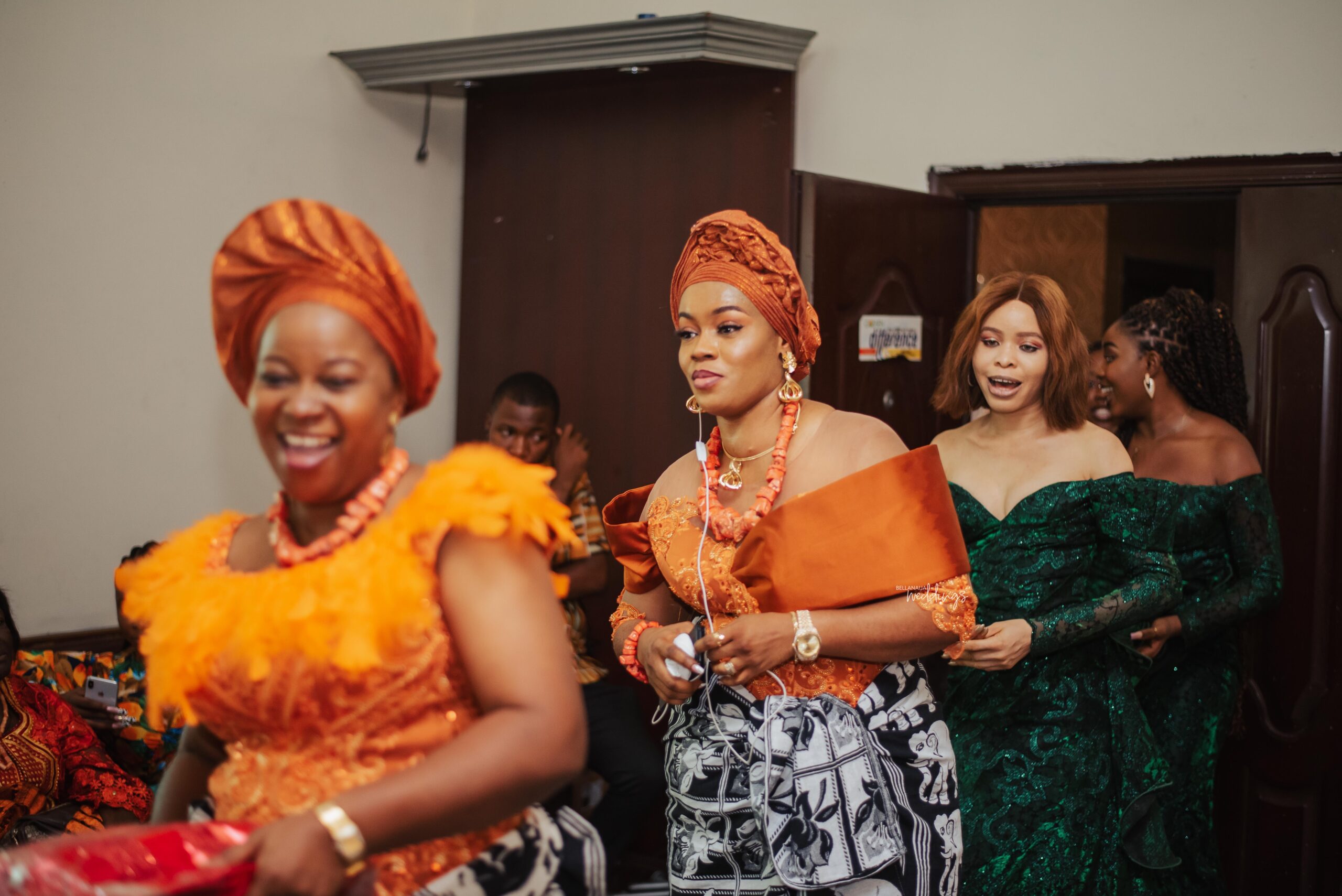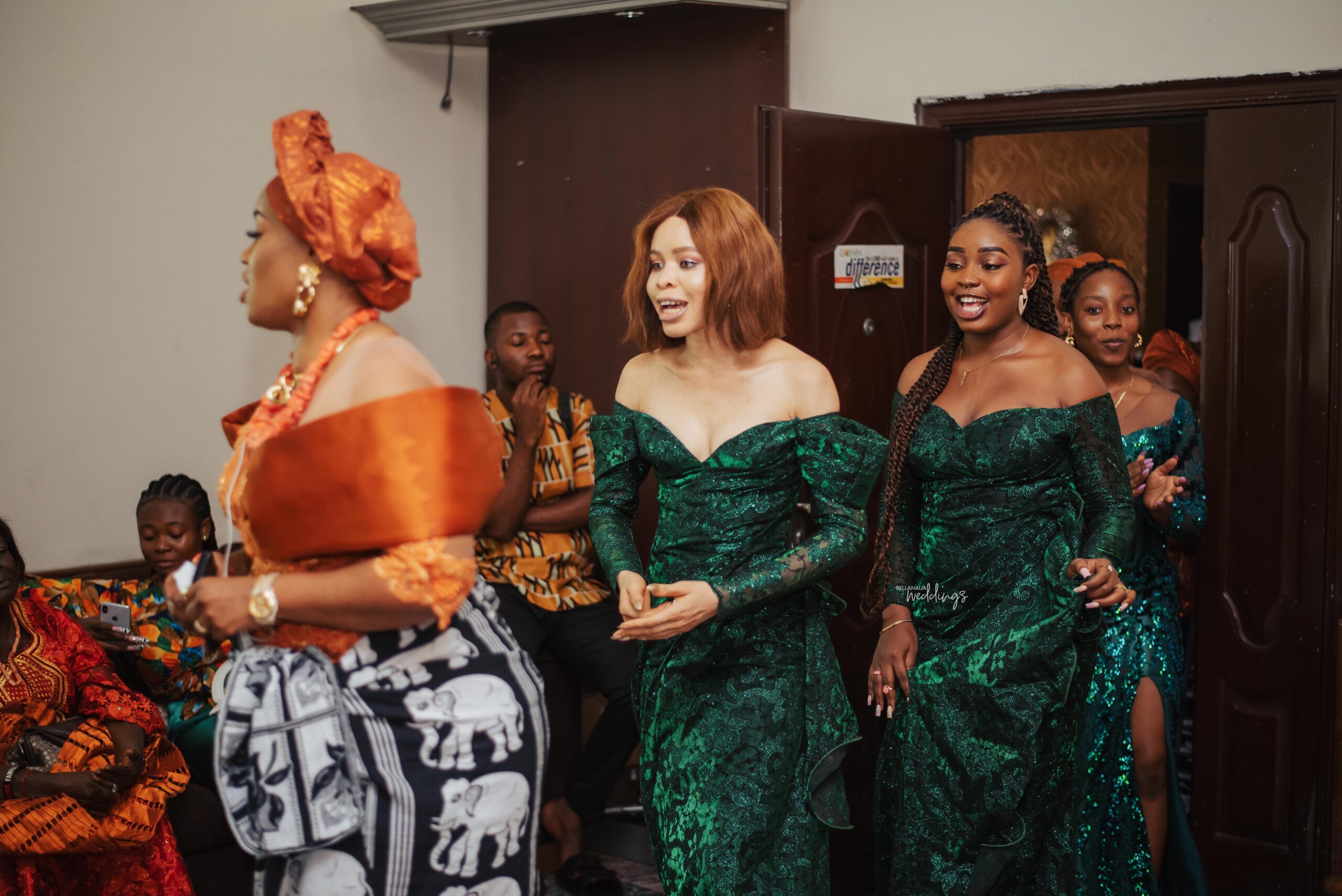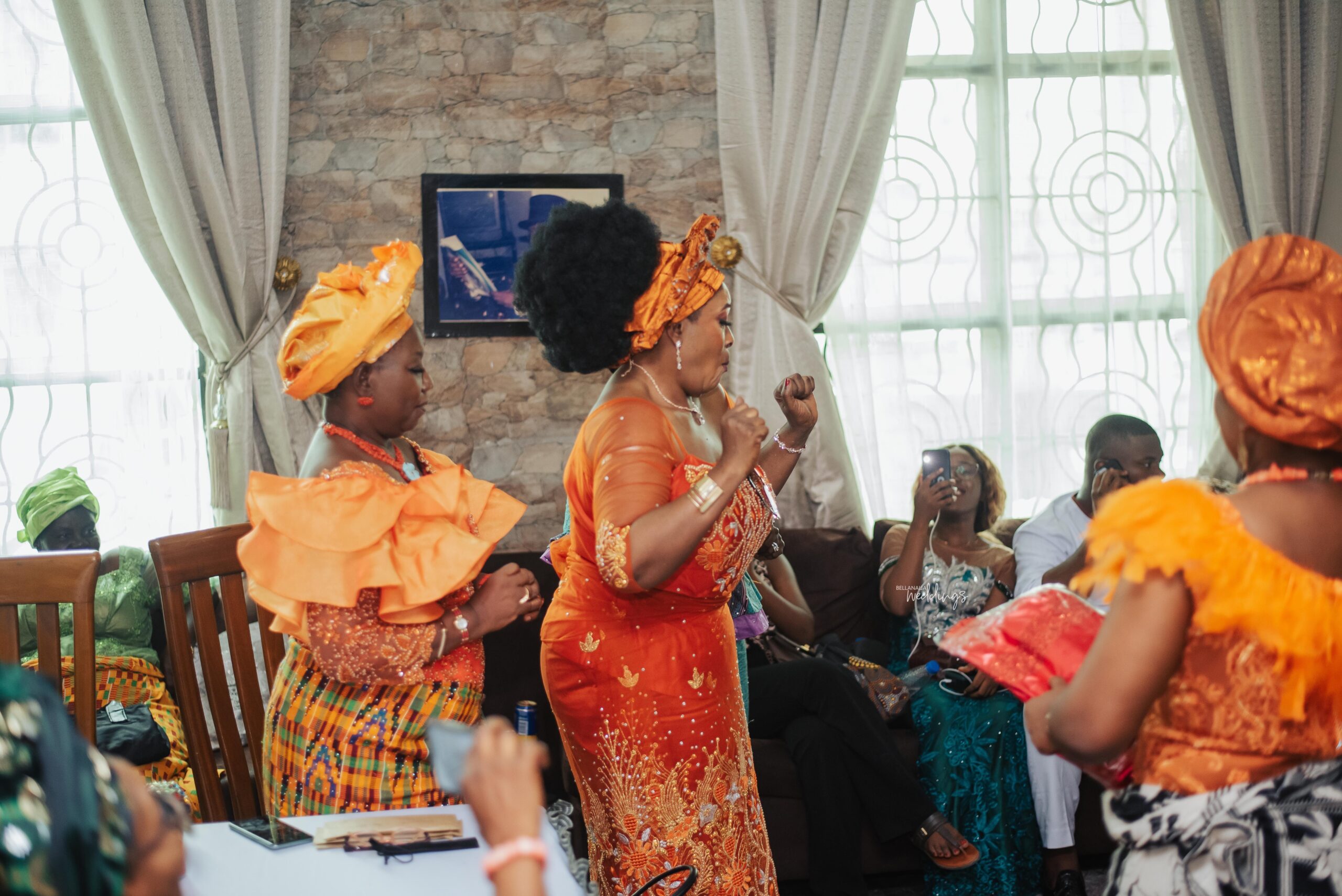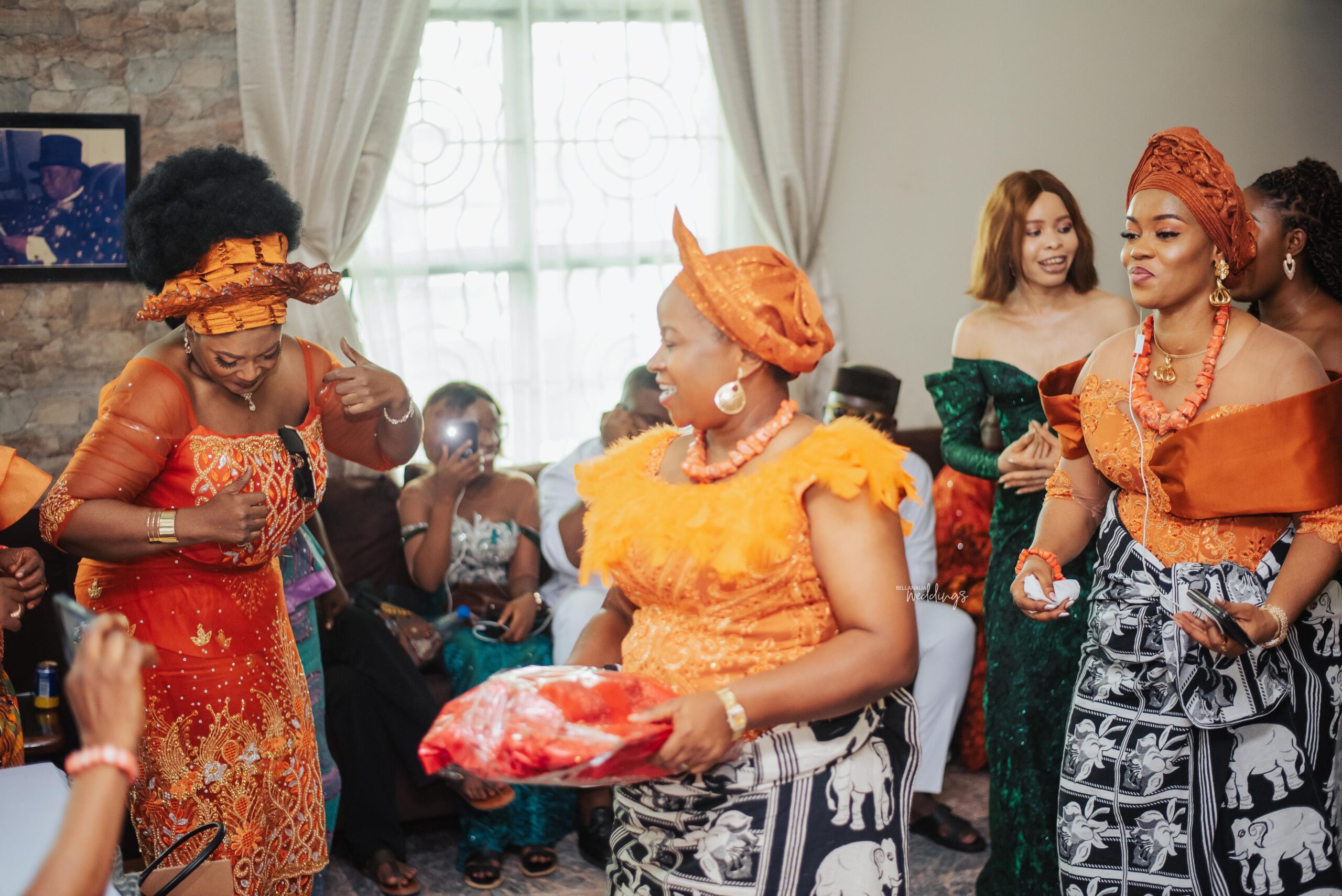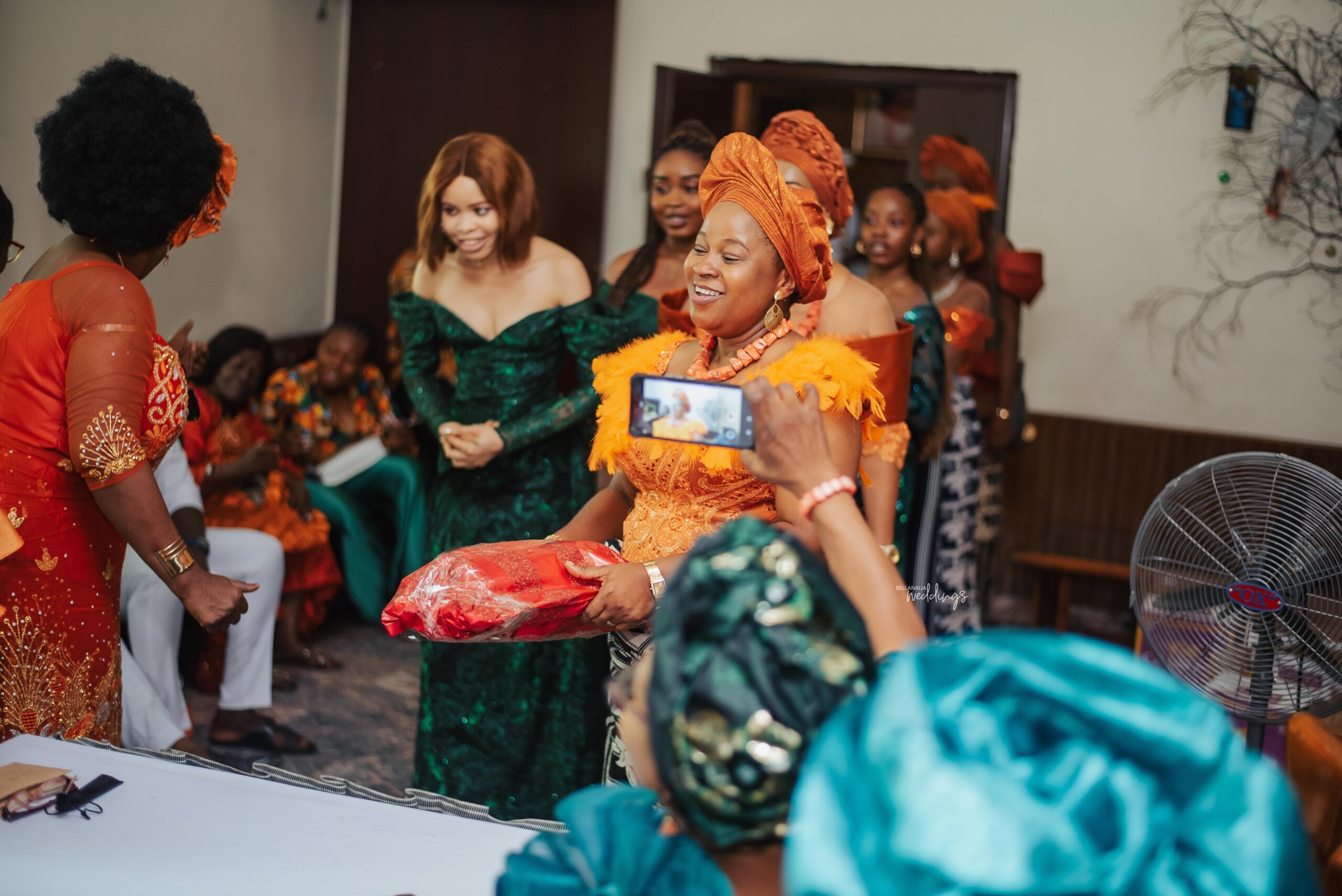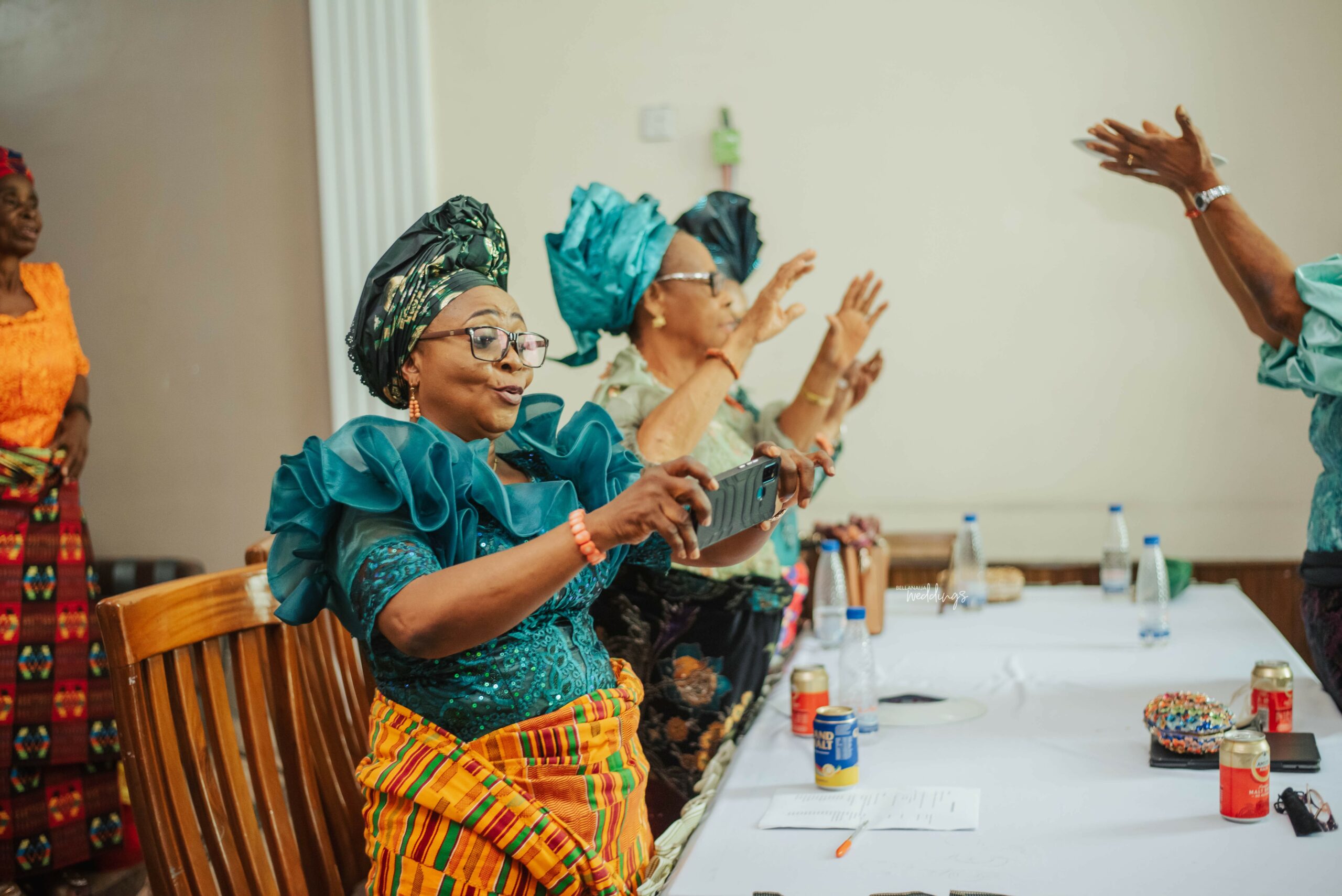 Time for the traditional list rites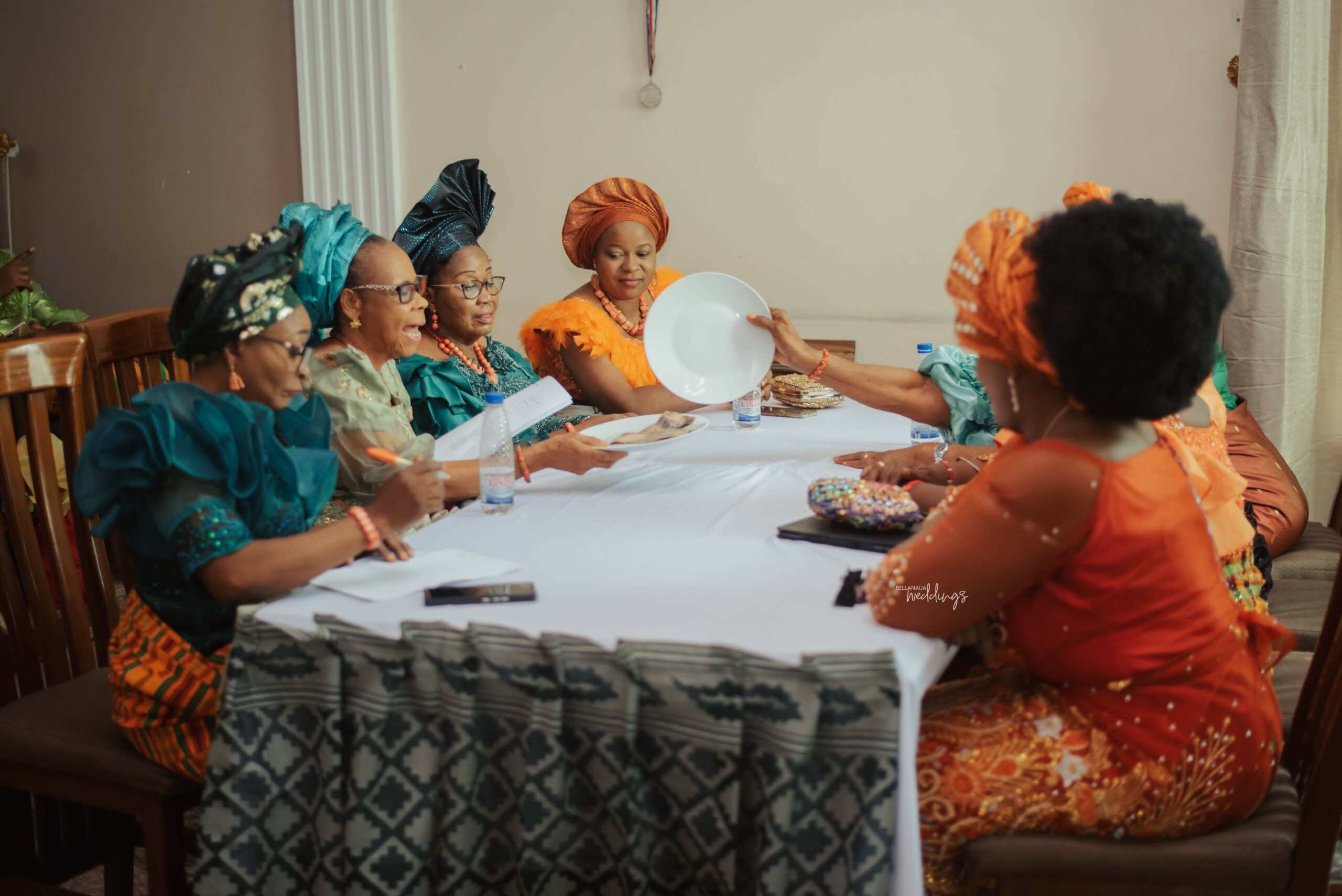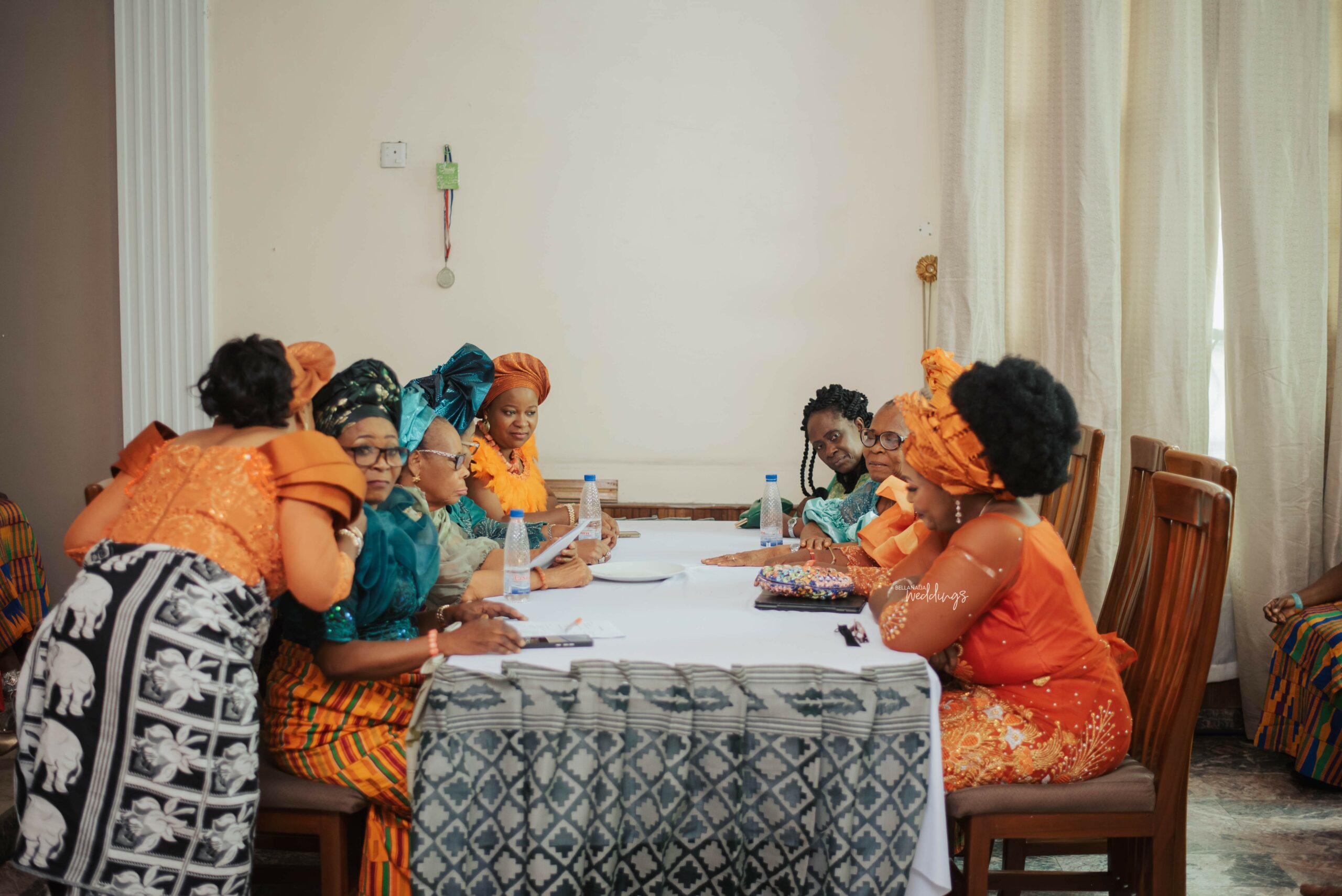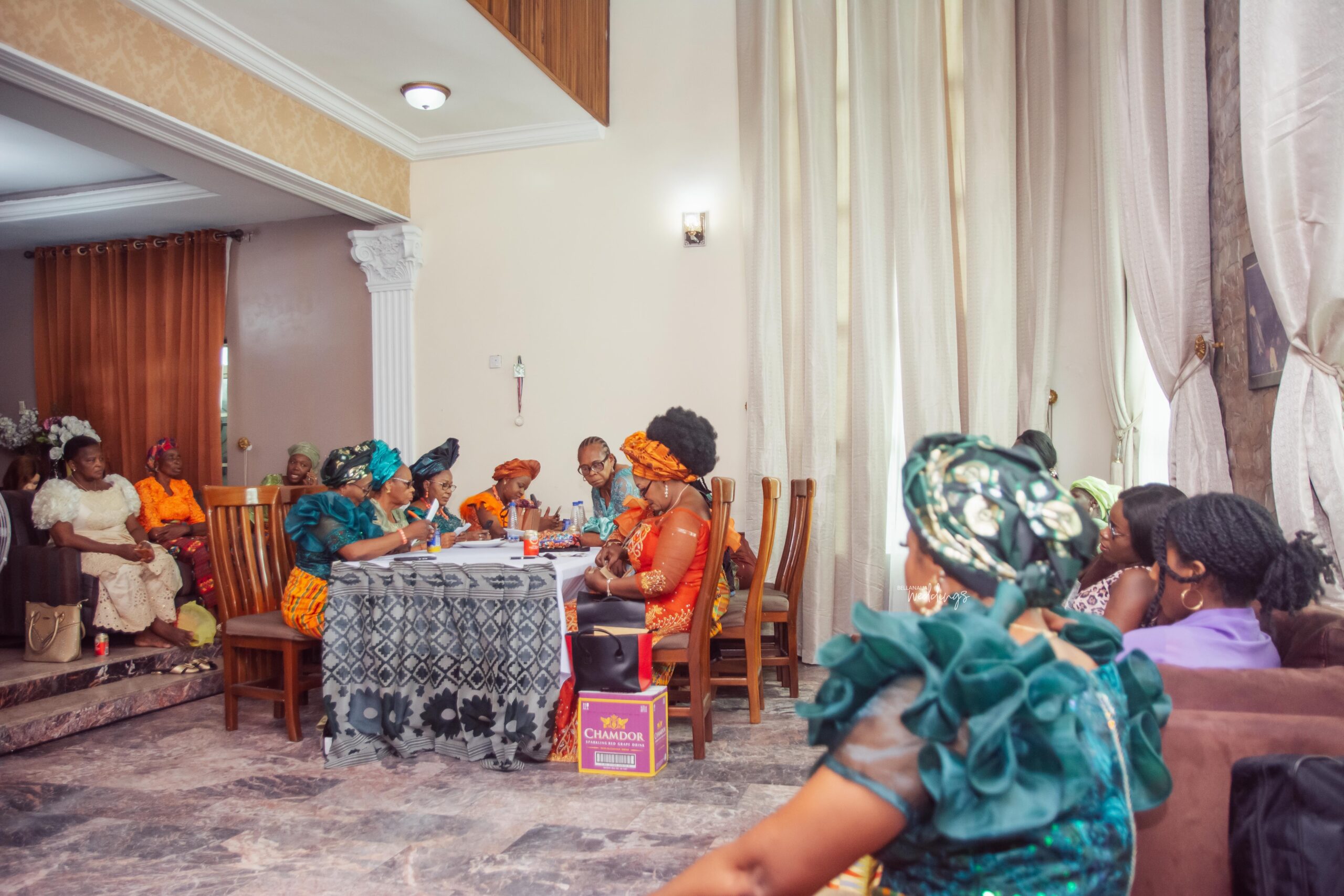 The bride is here! Time for the Bibife (buying the bride's mouth)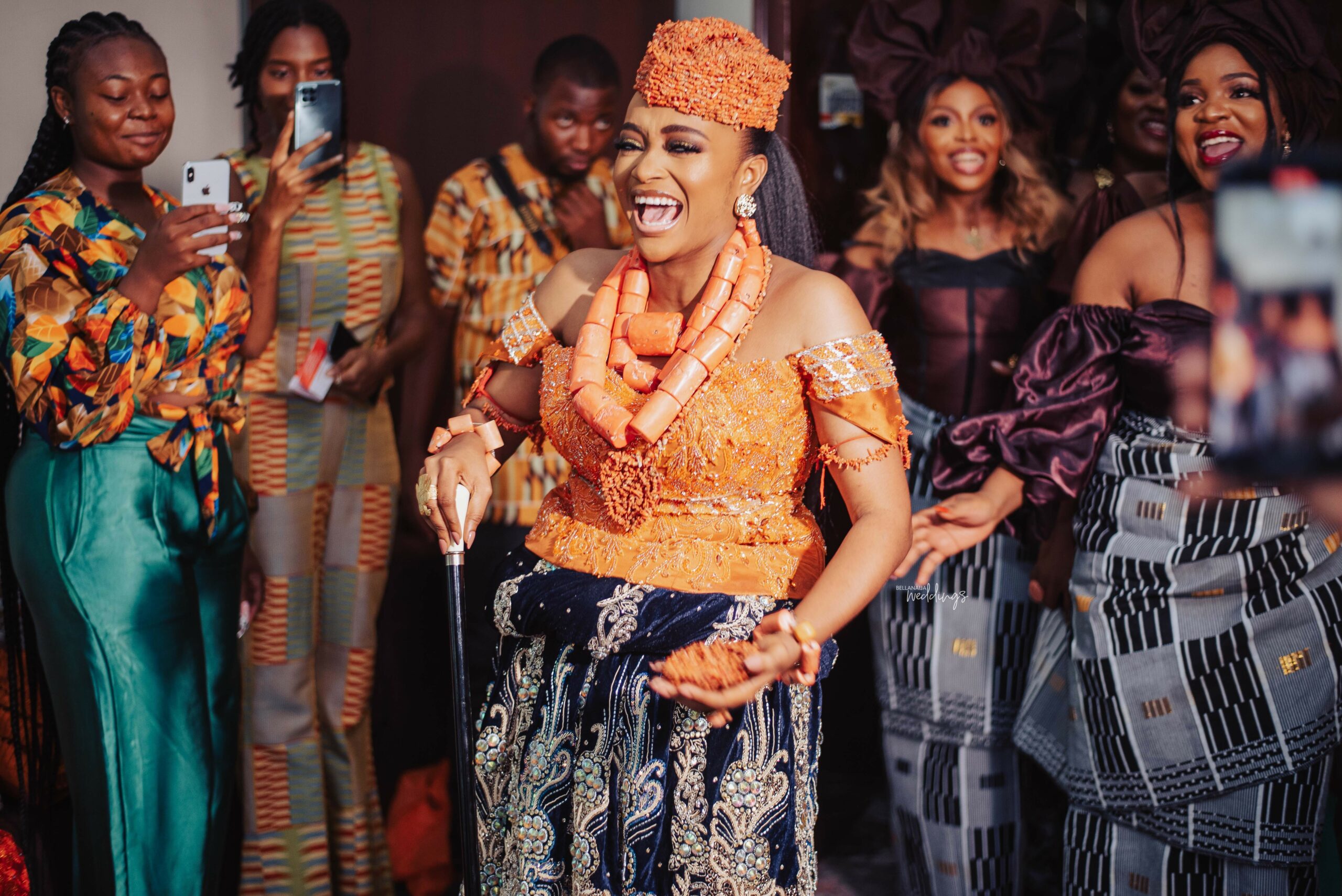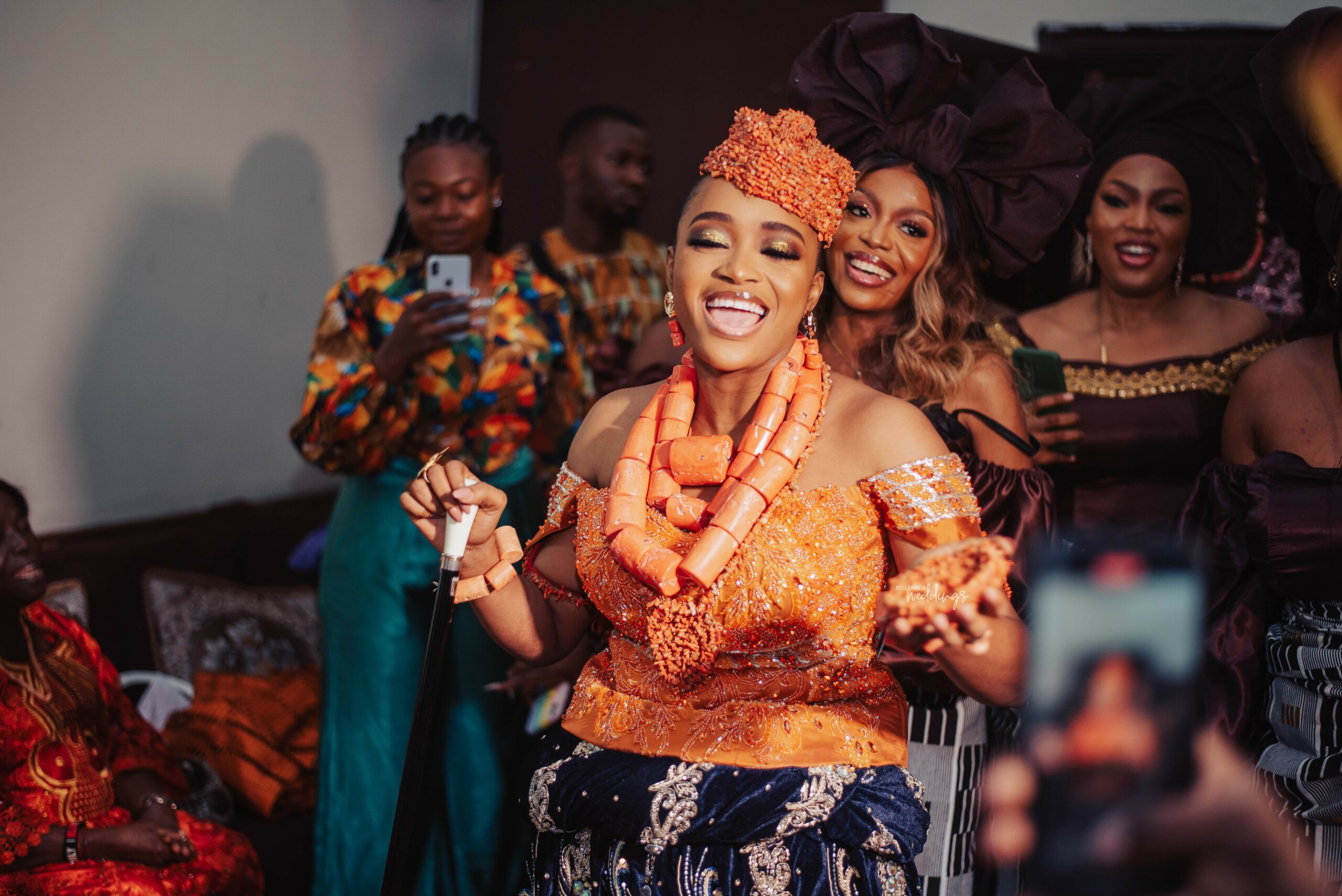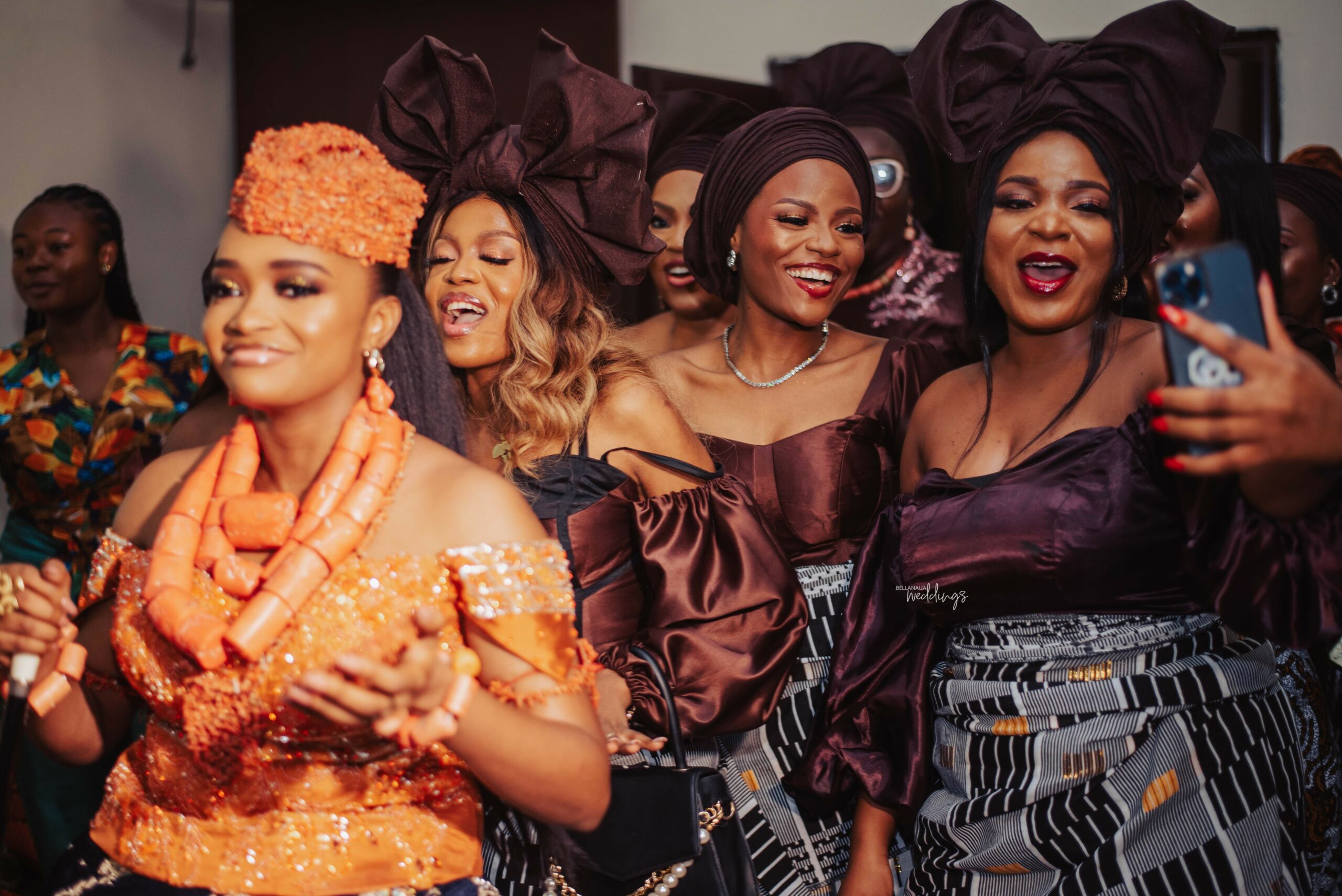 Presenting the gifts on the list to the bride…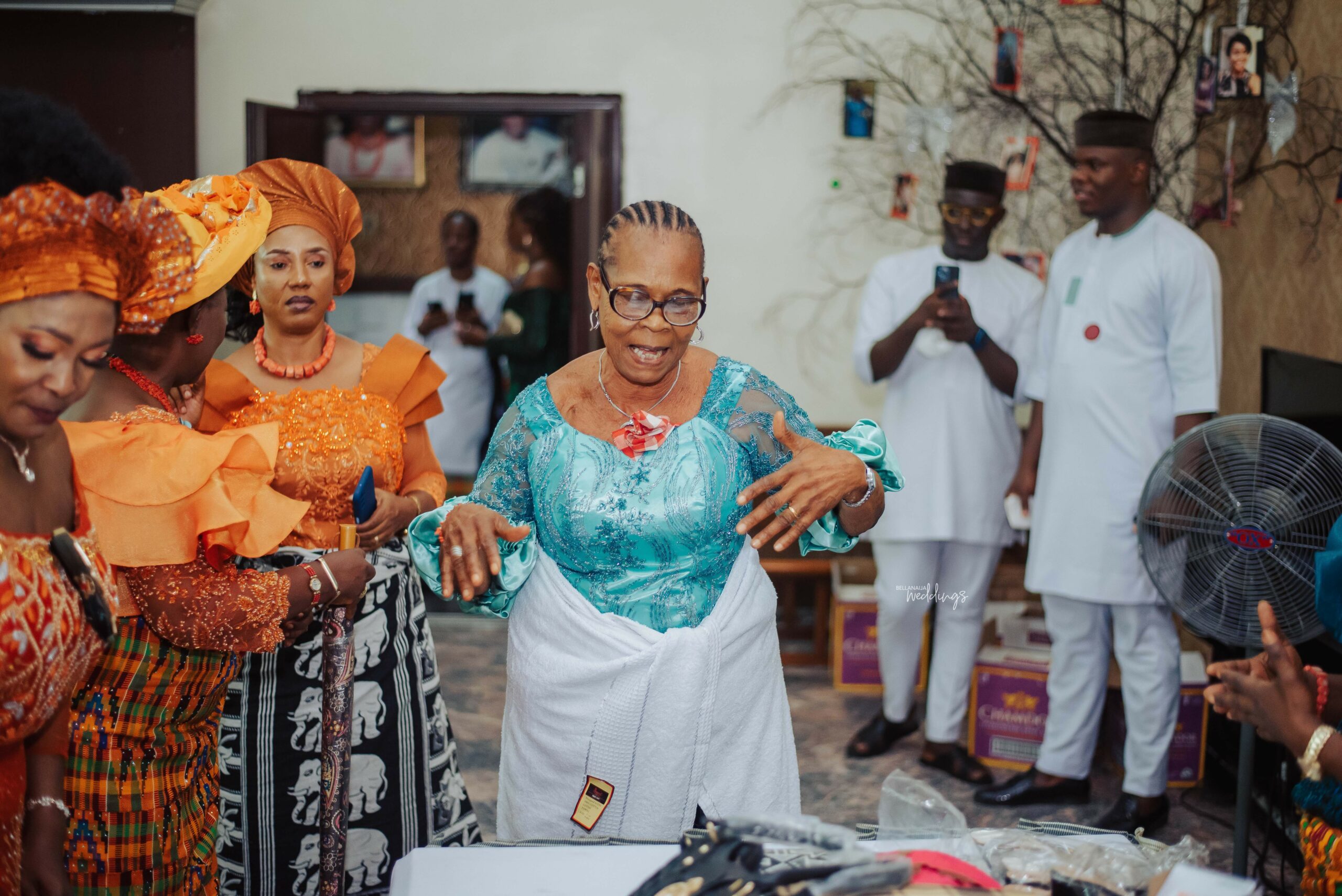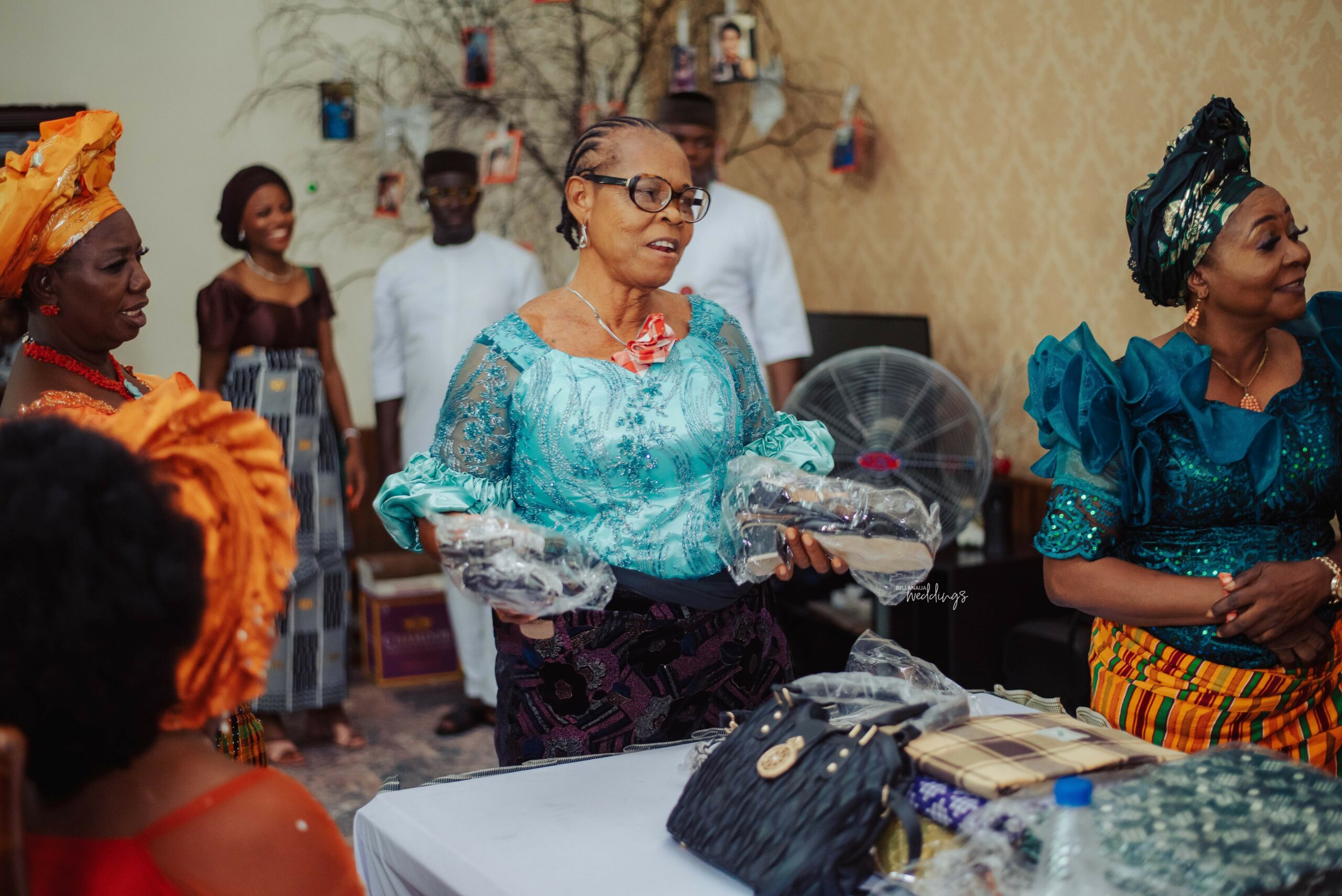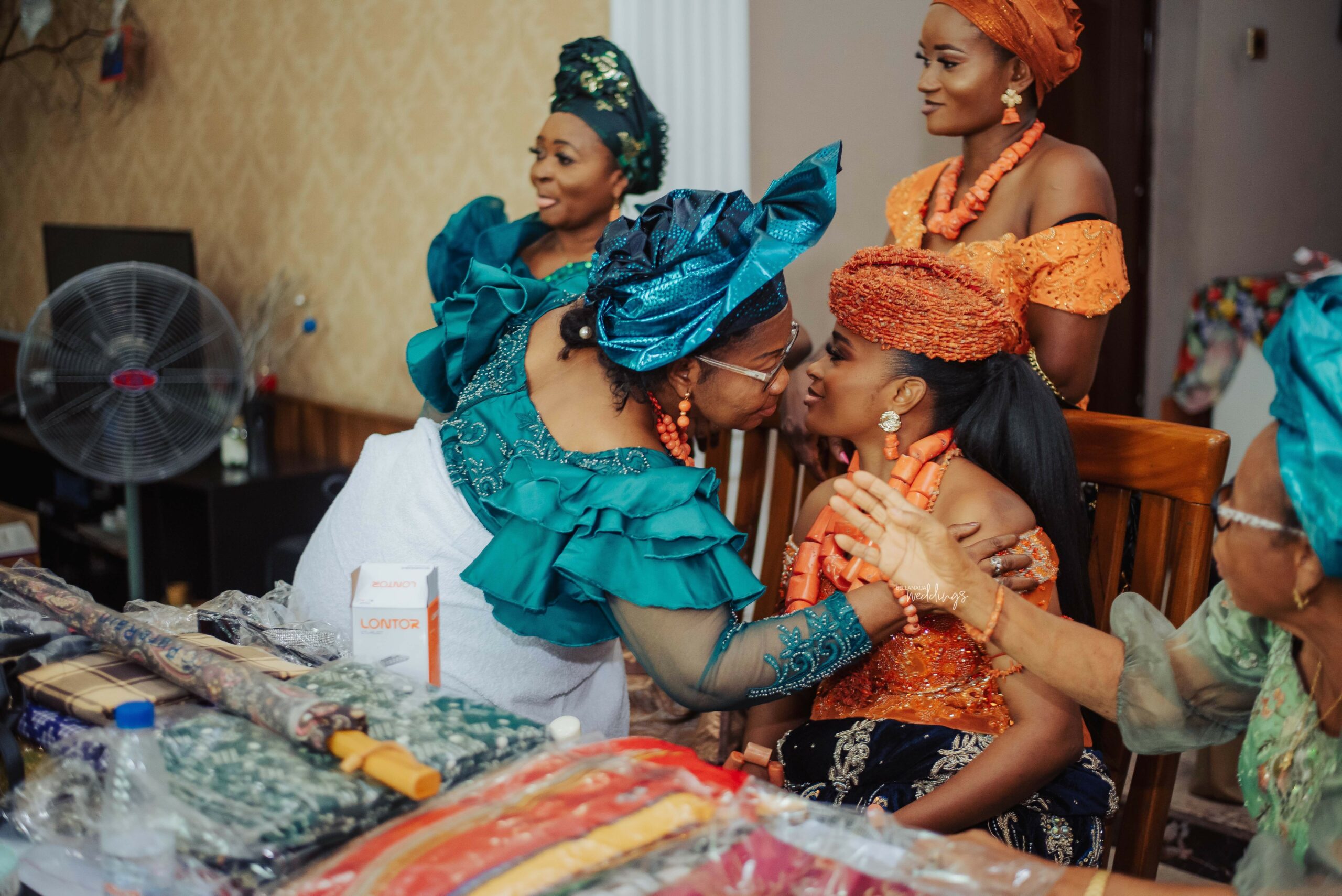 The groom is here to ensure the bride accepts the gifts (She shows this by smiling)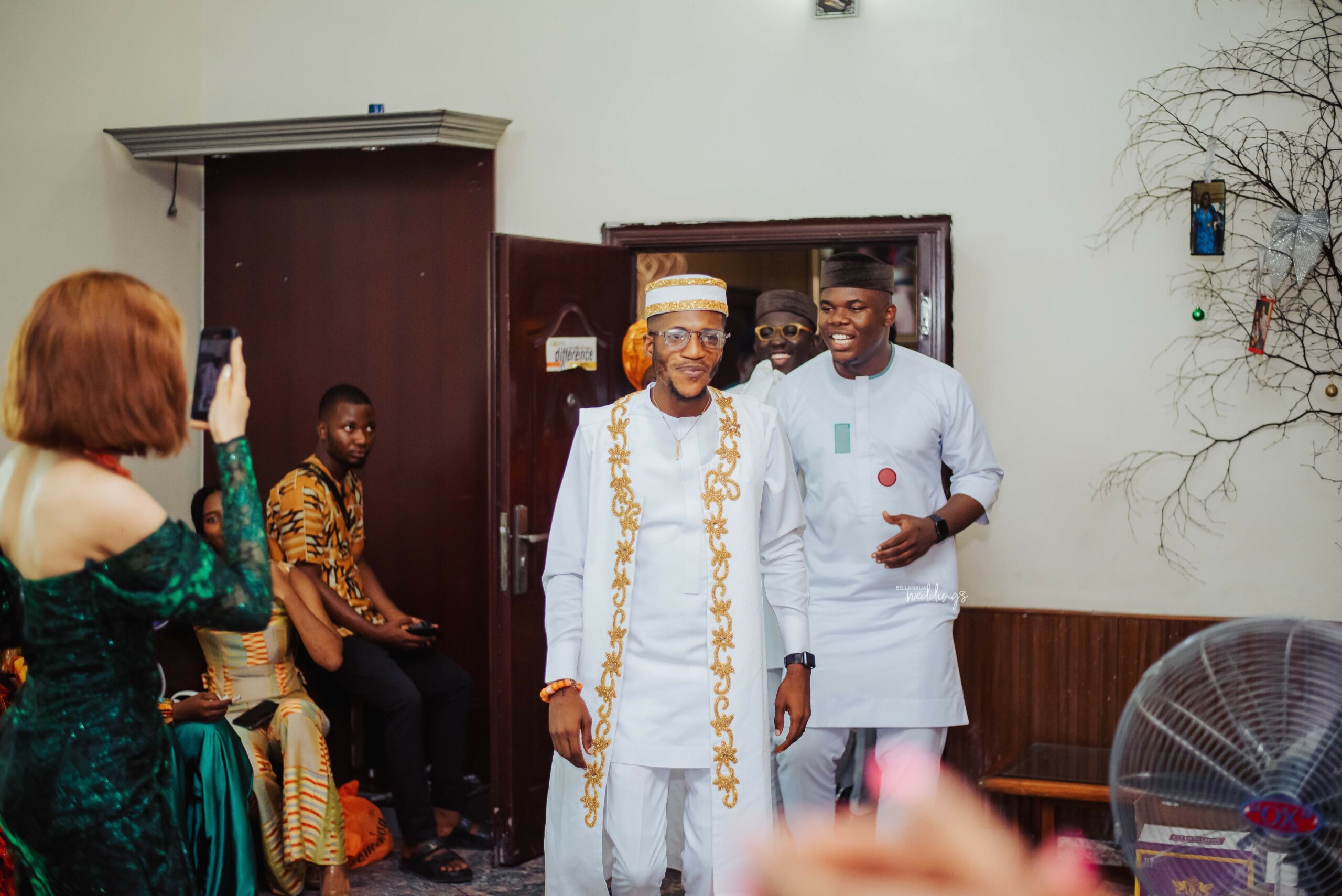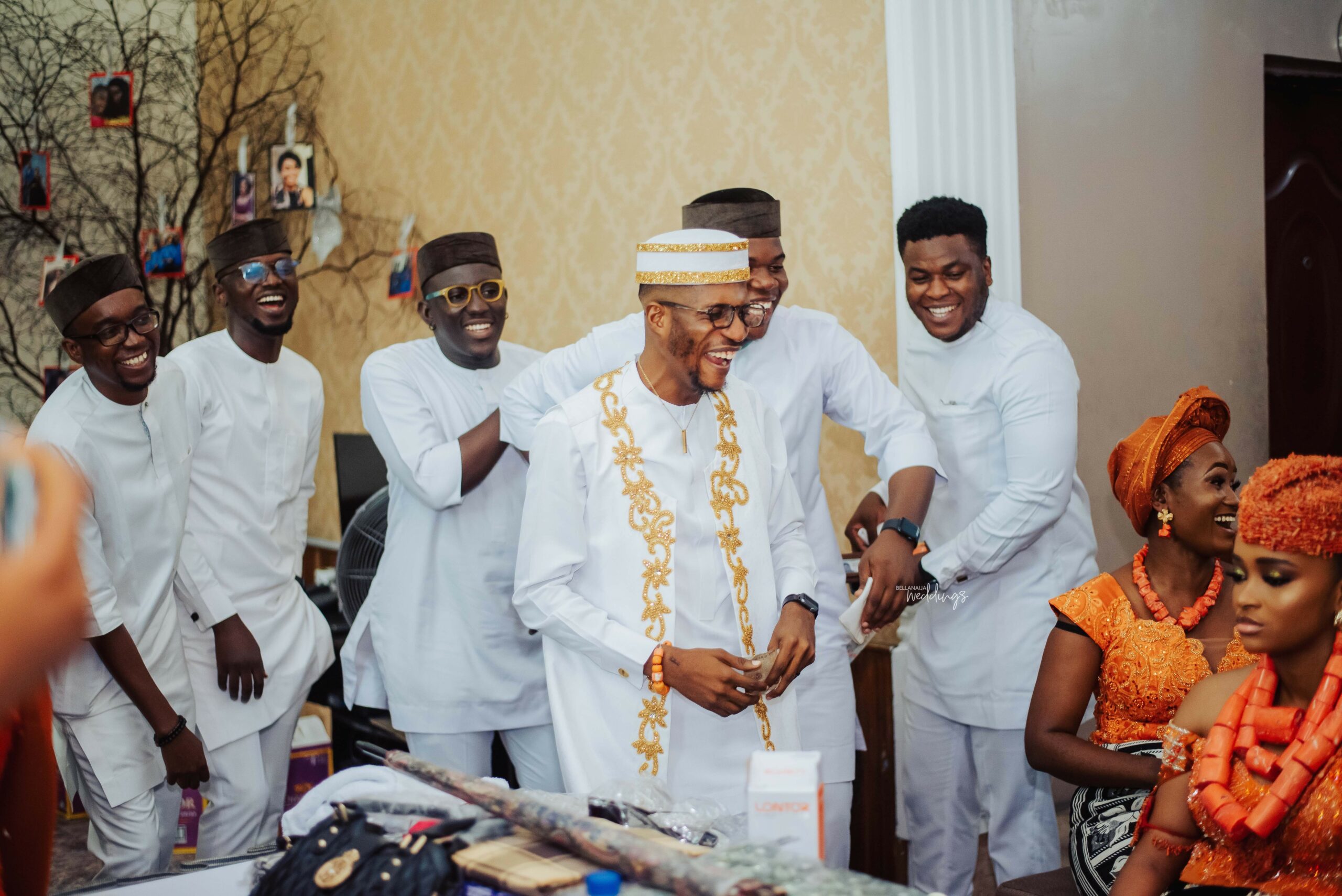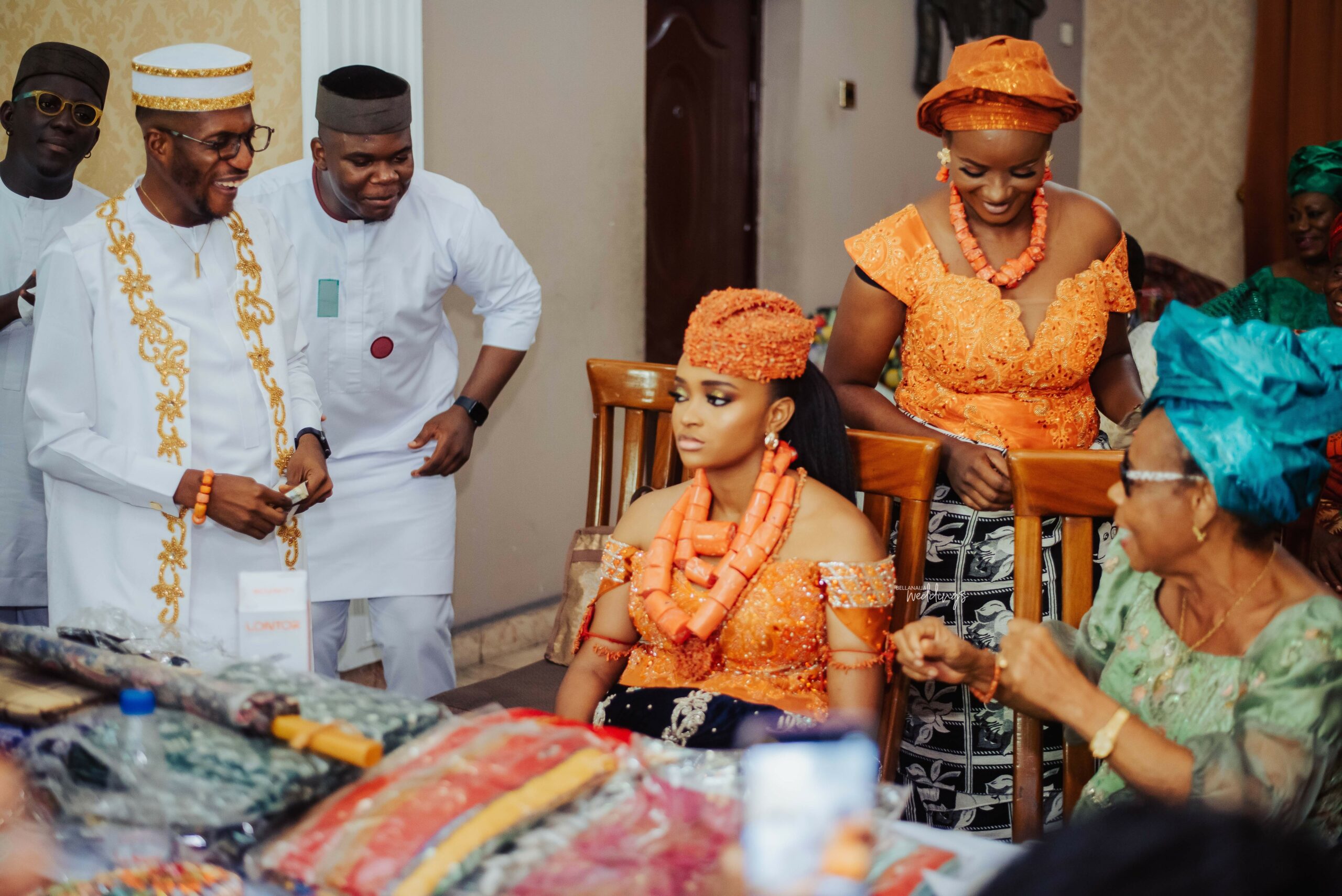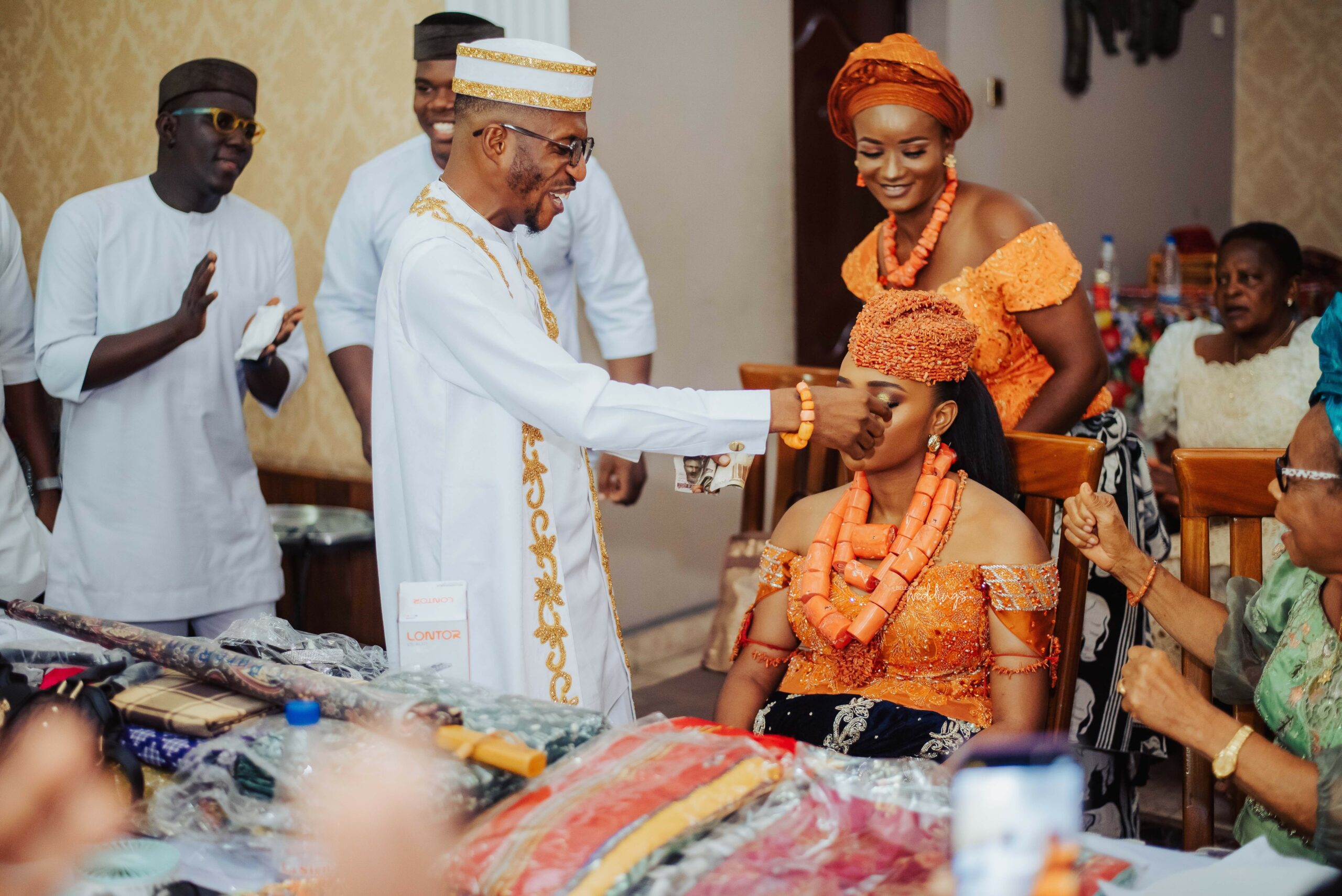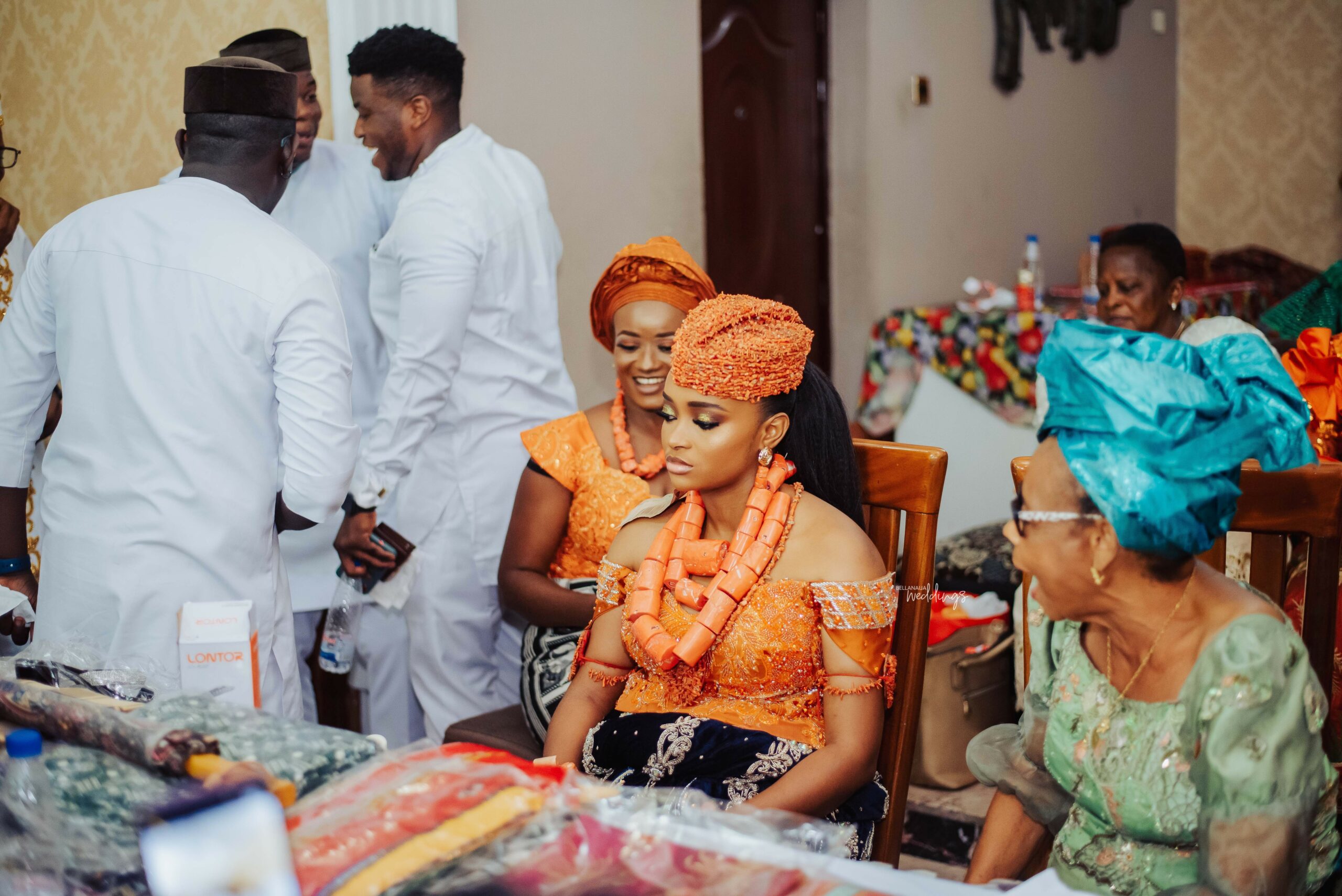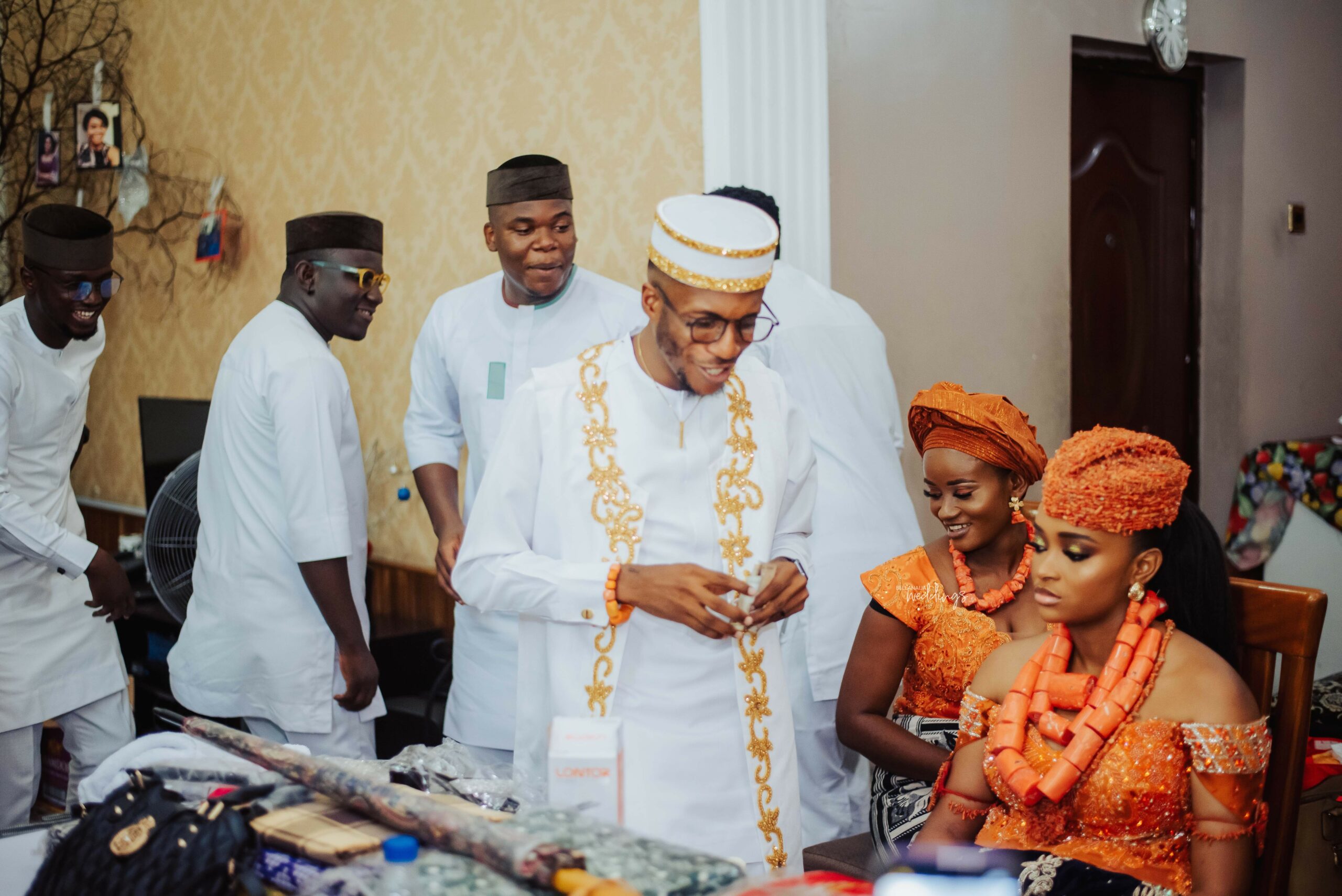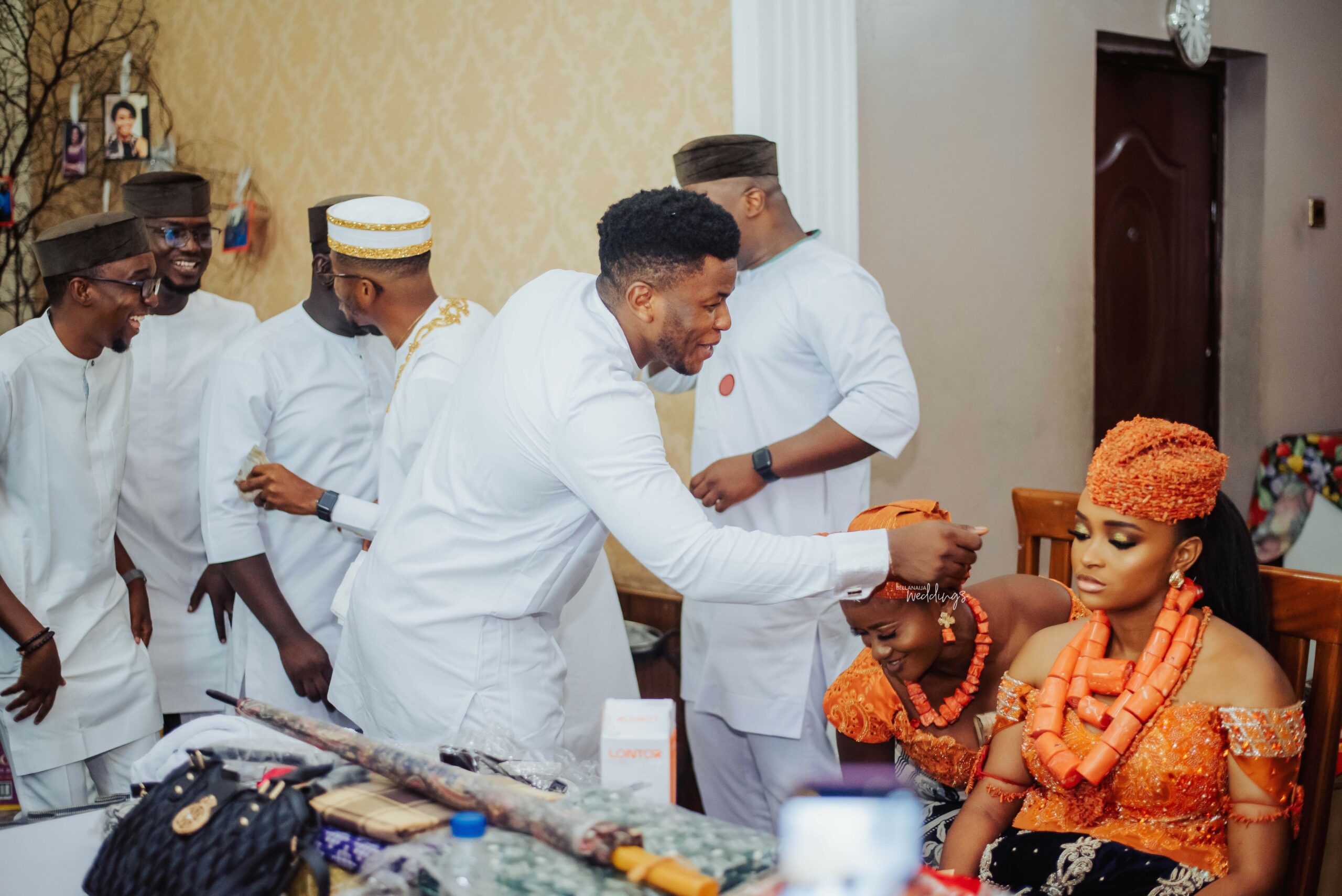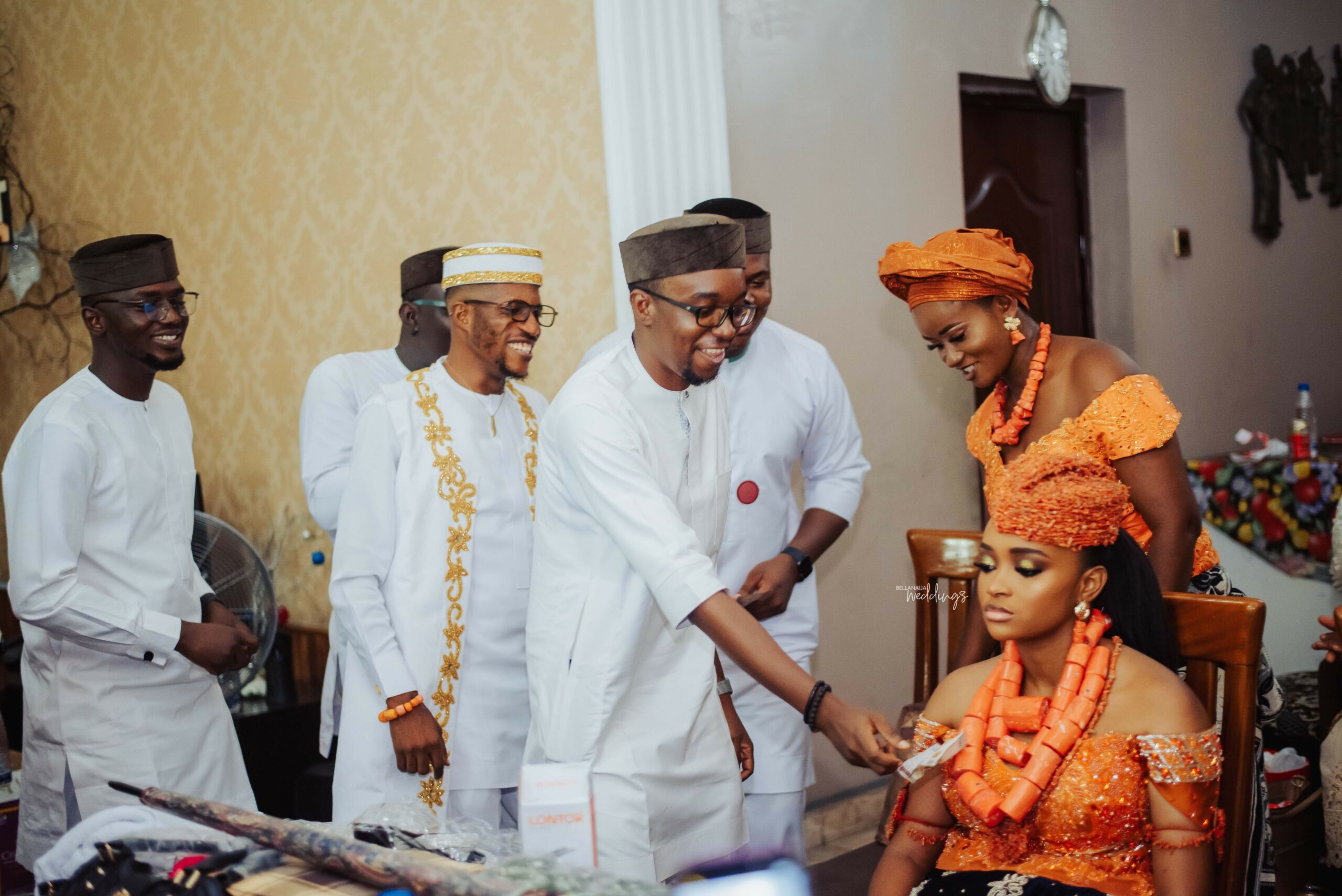 Is that a smile we see? Yay!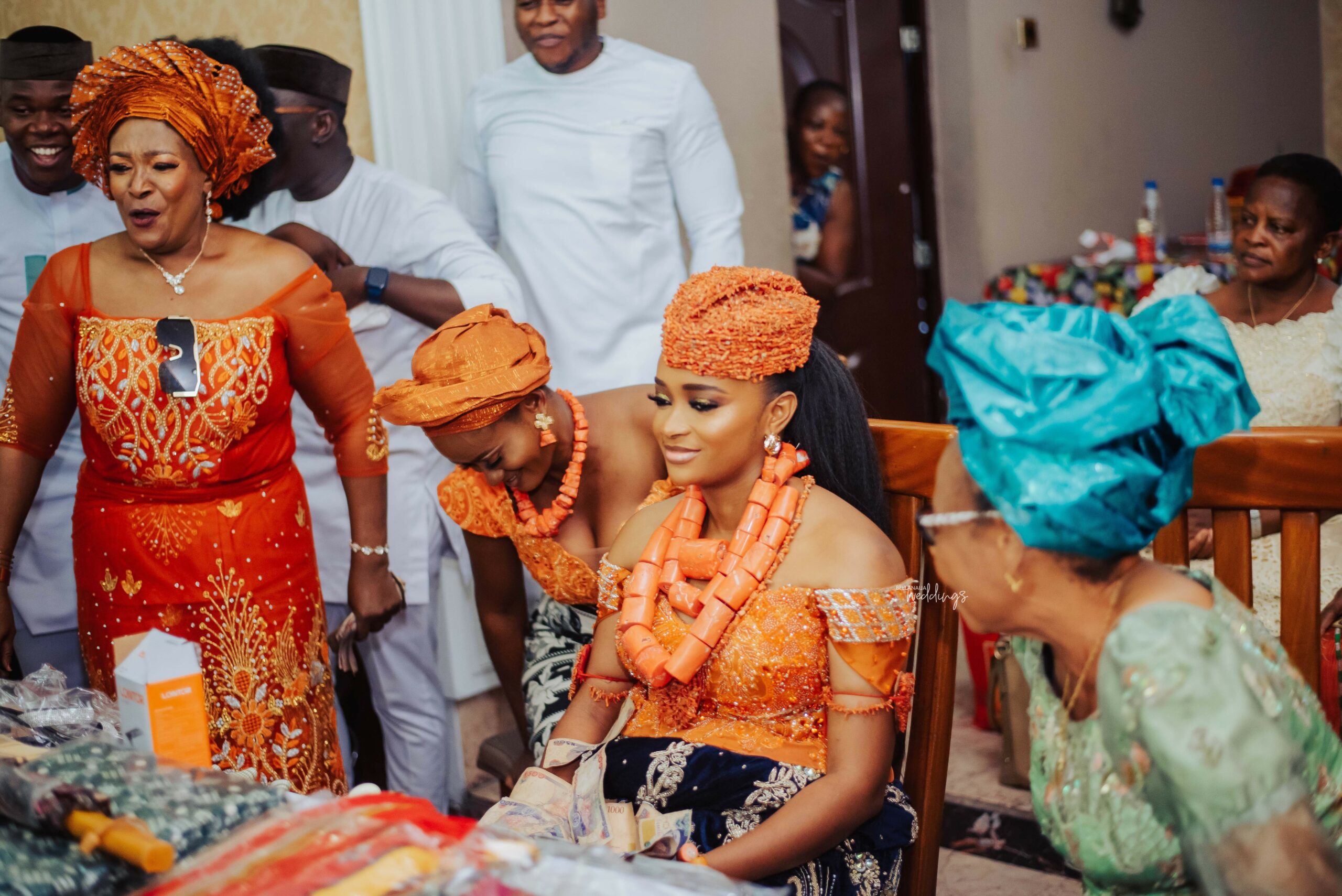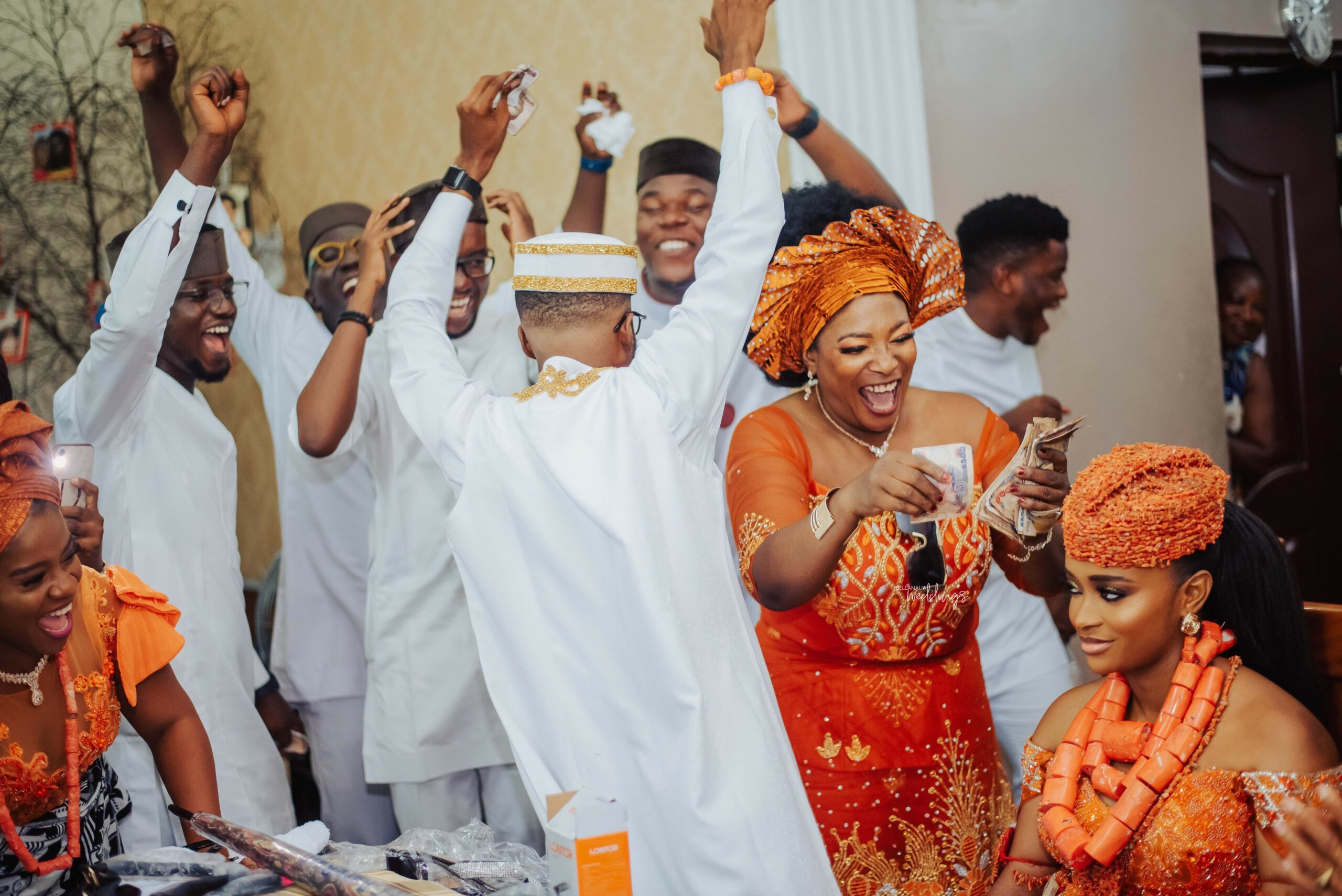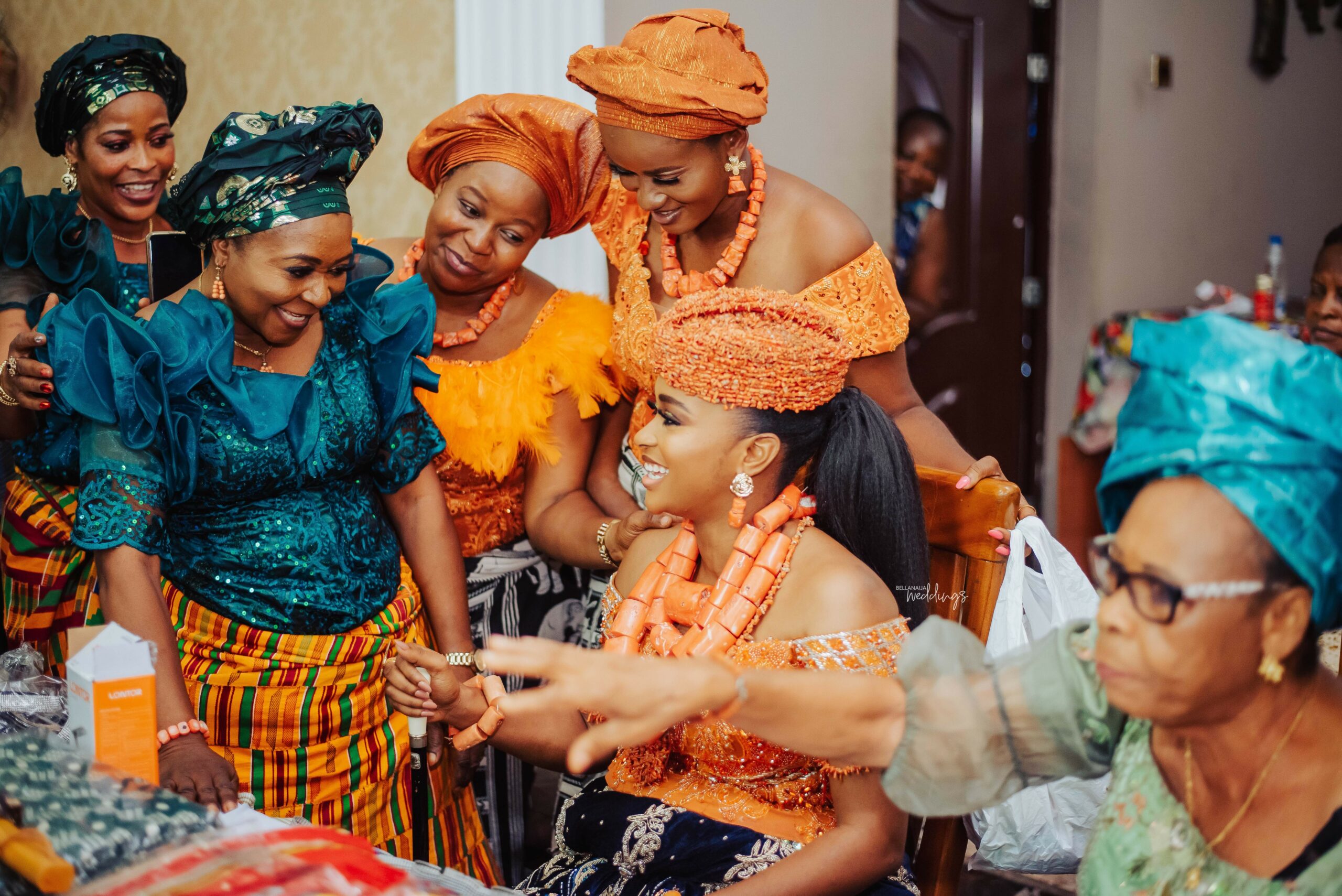 There's only one way to celebrate this… In grand style!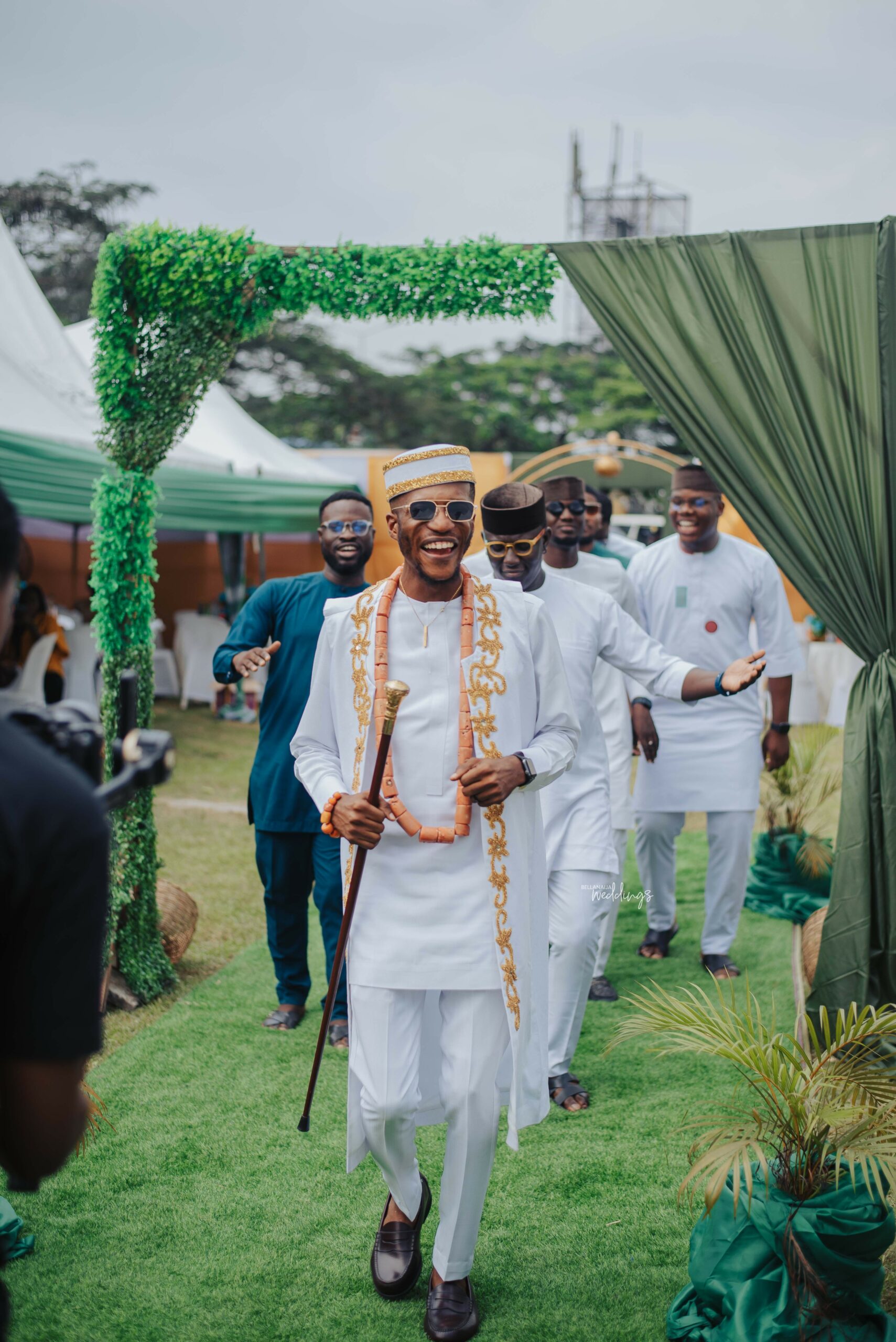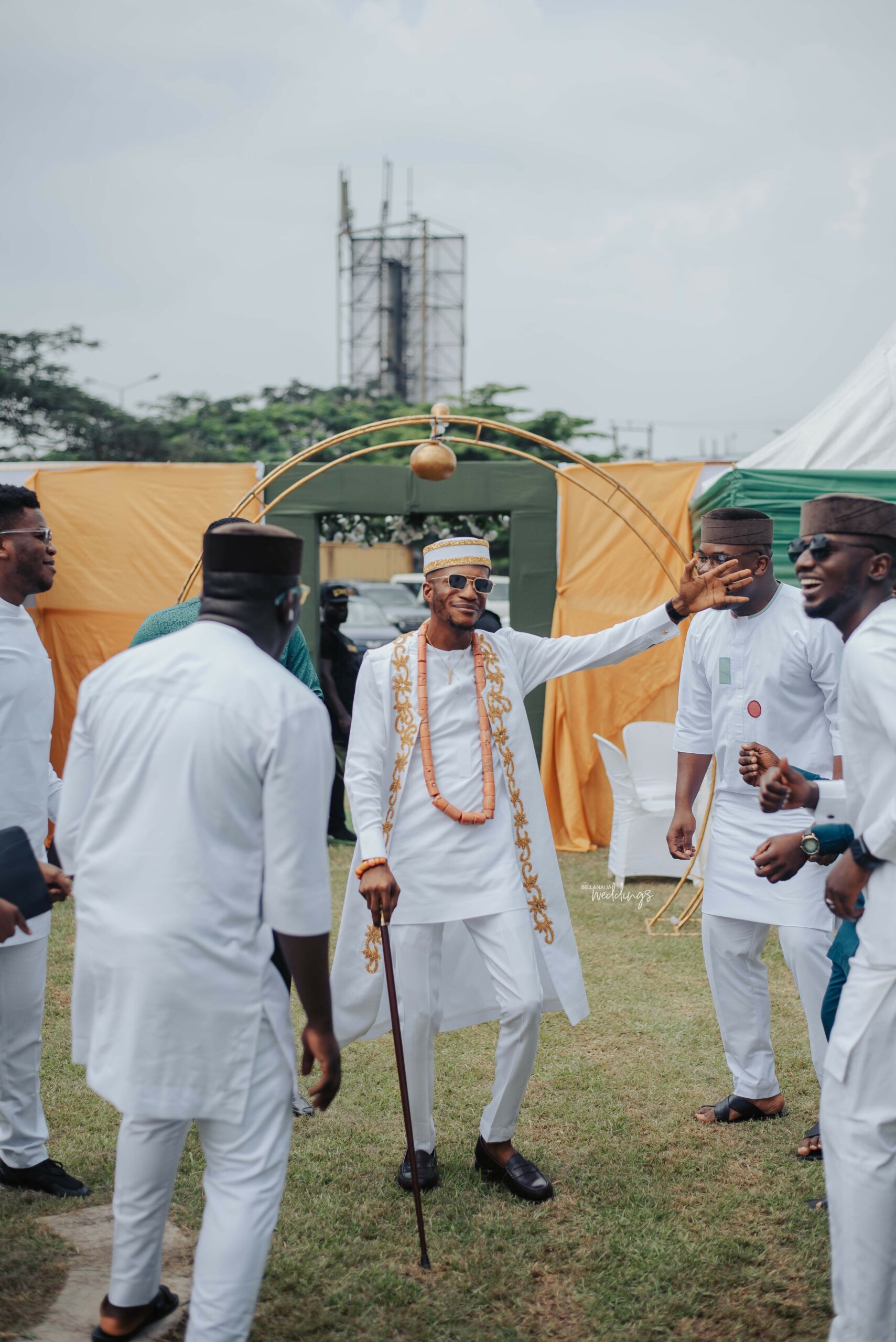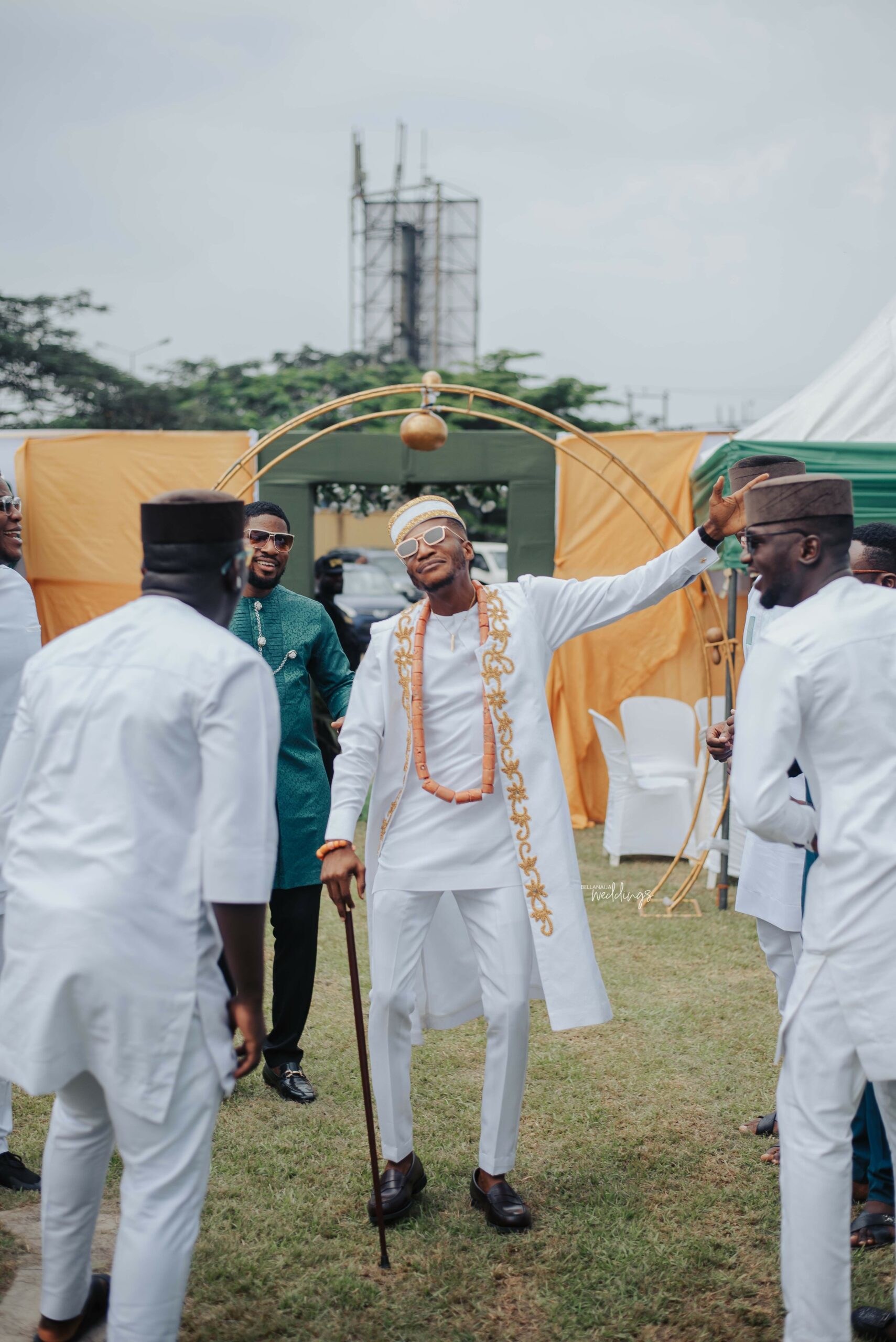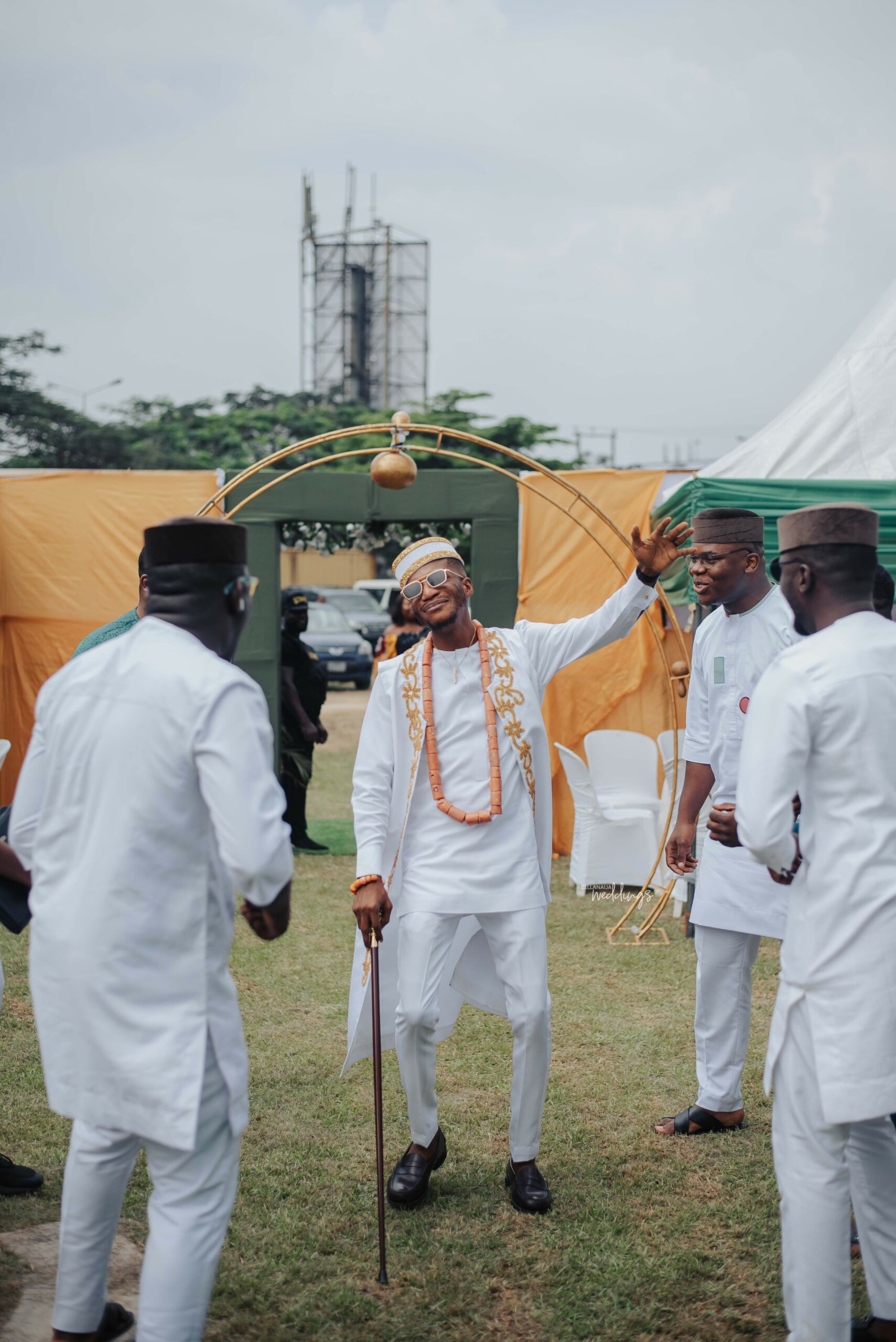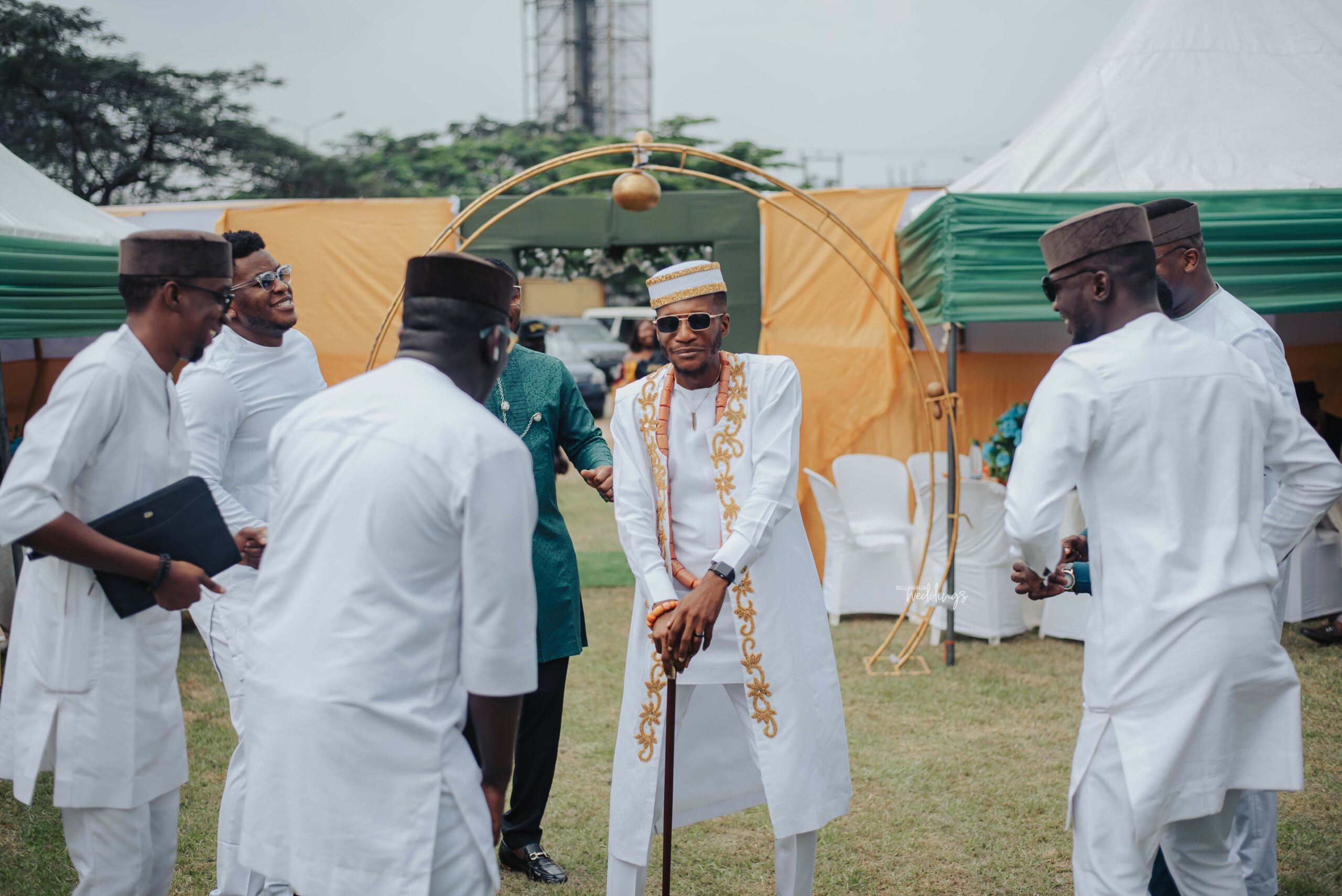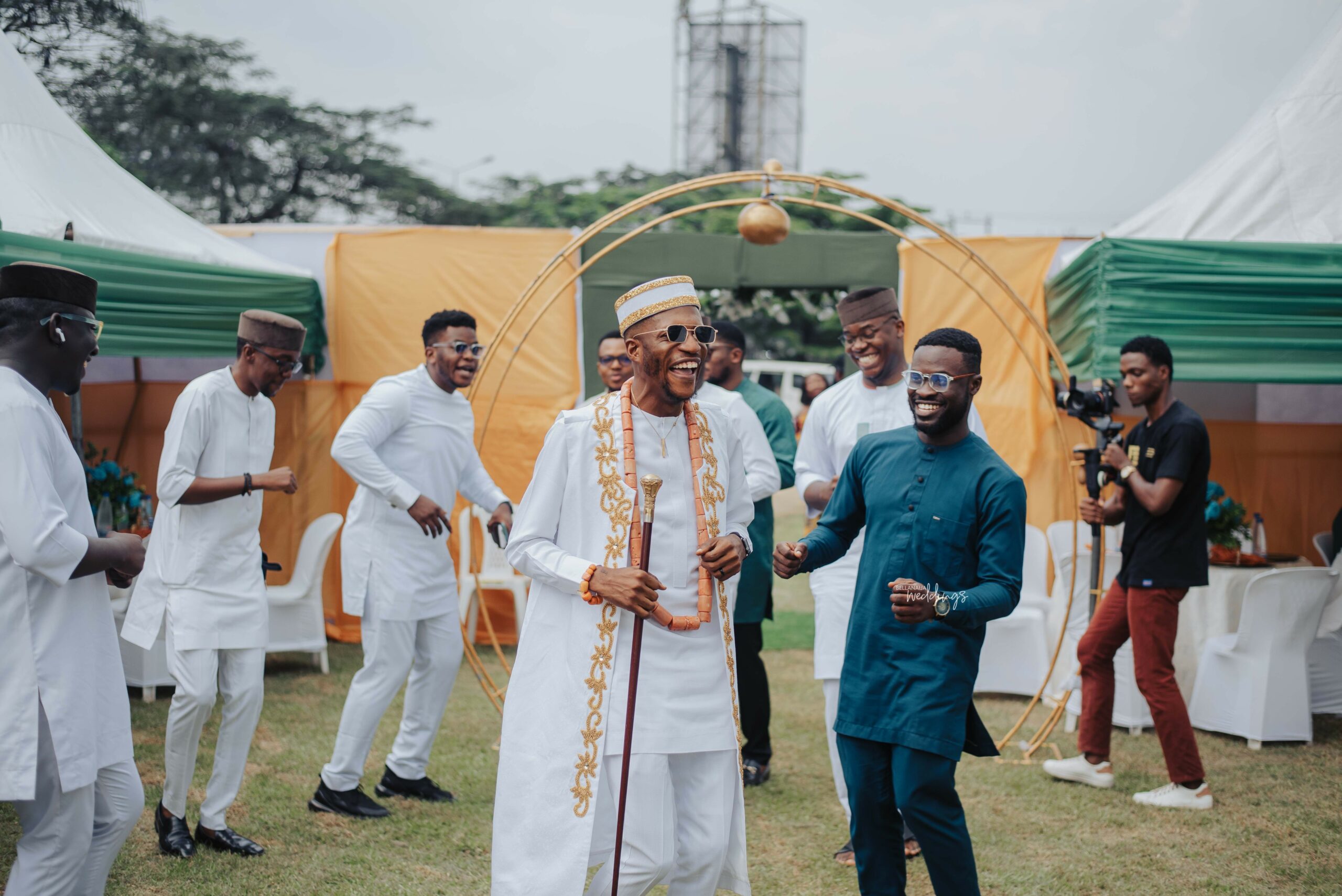 Yay! Did someone say, gorgeous bride? Tonye showed she got moves in the Iya dance ceremony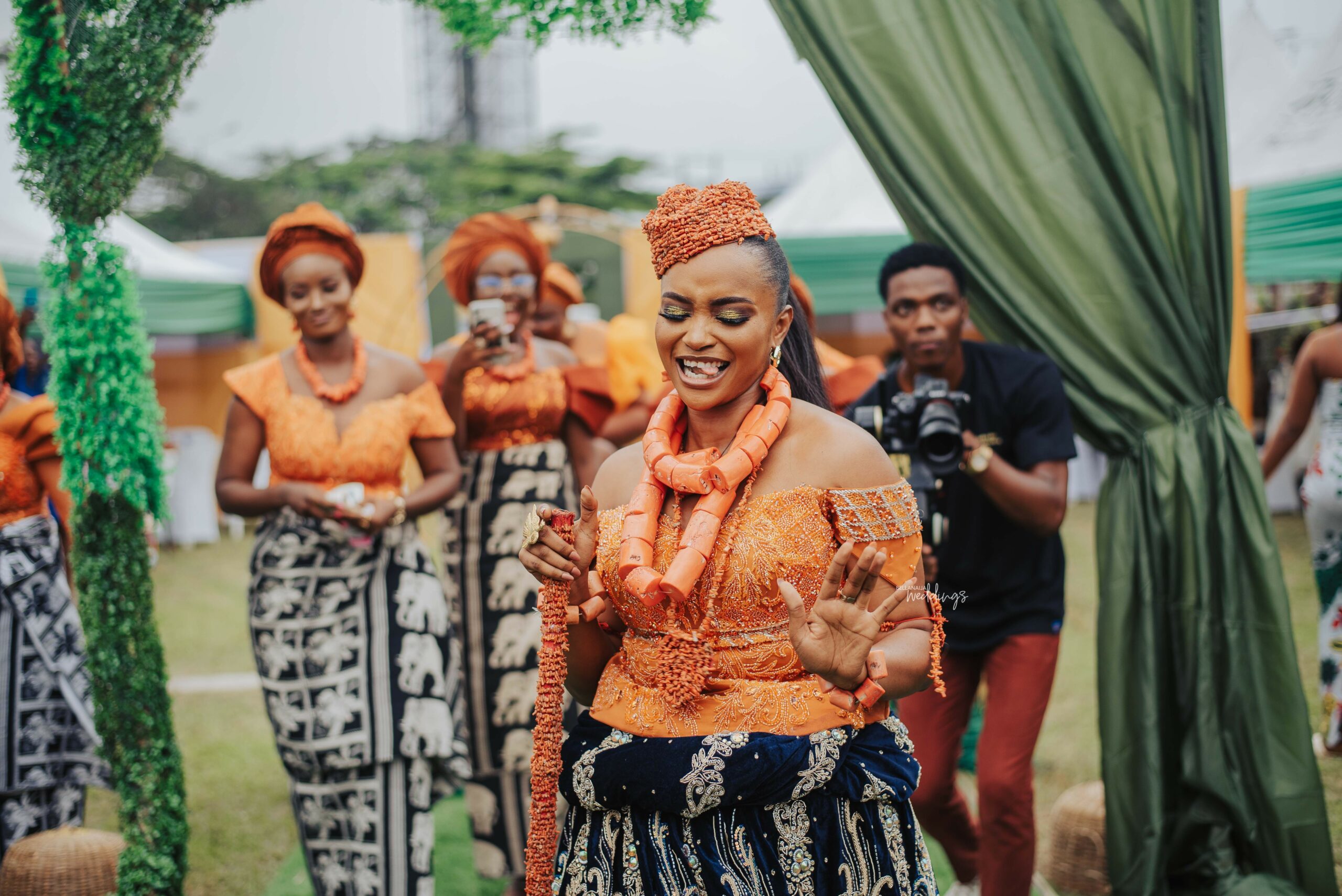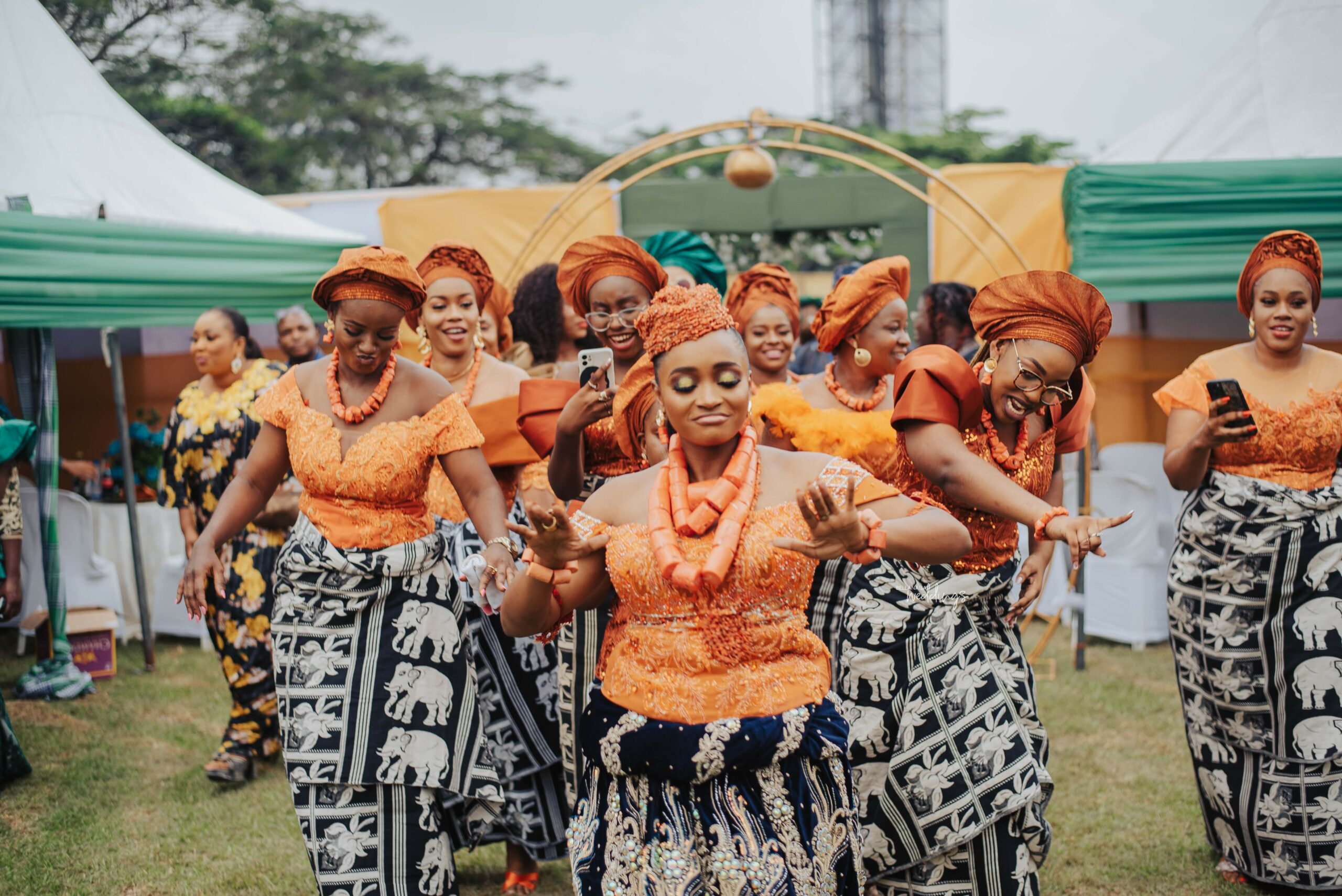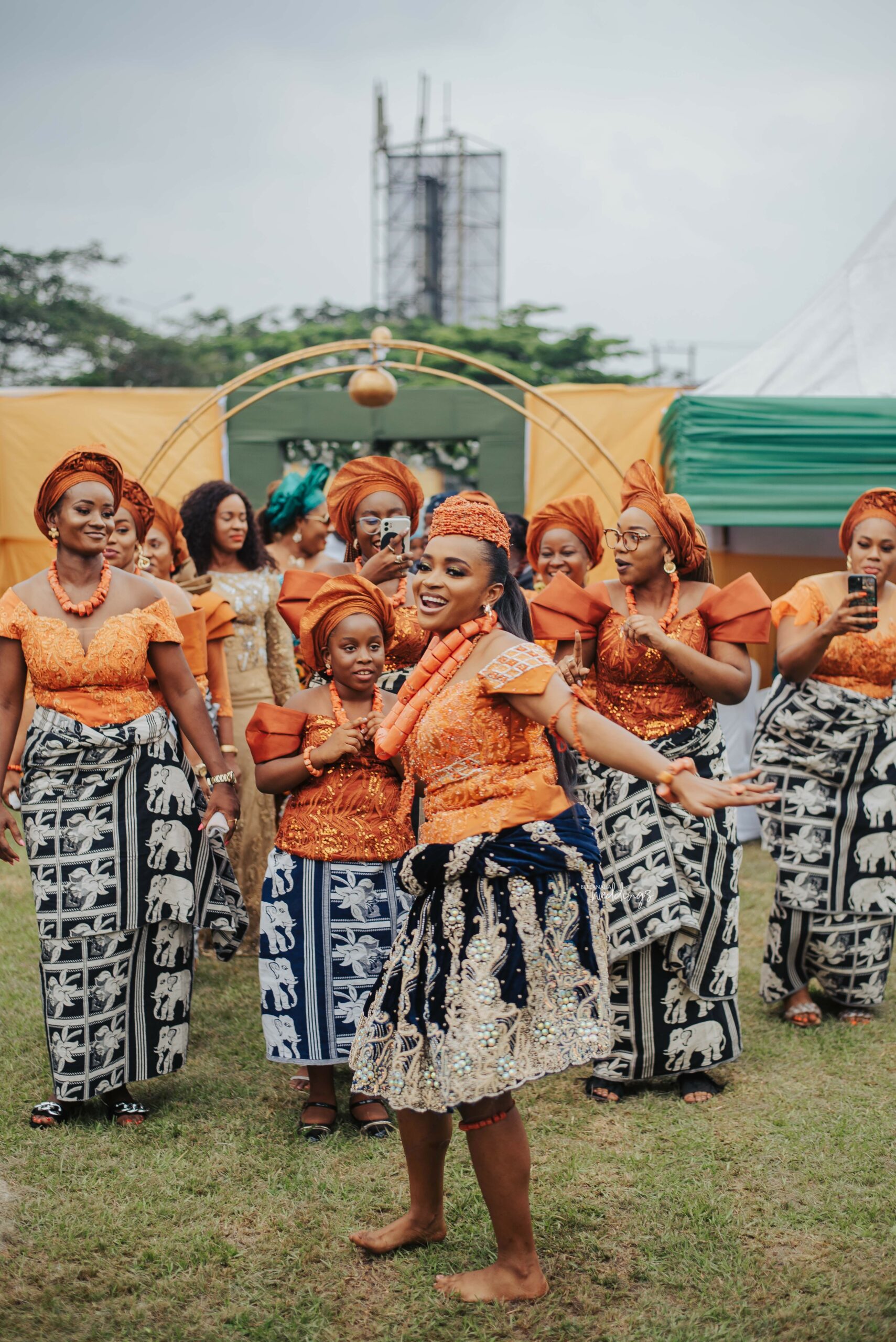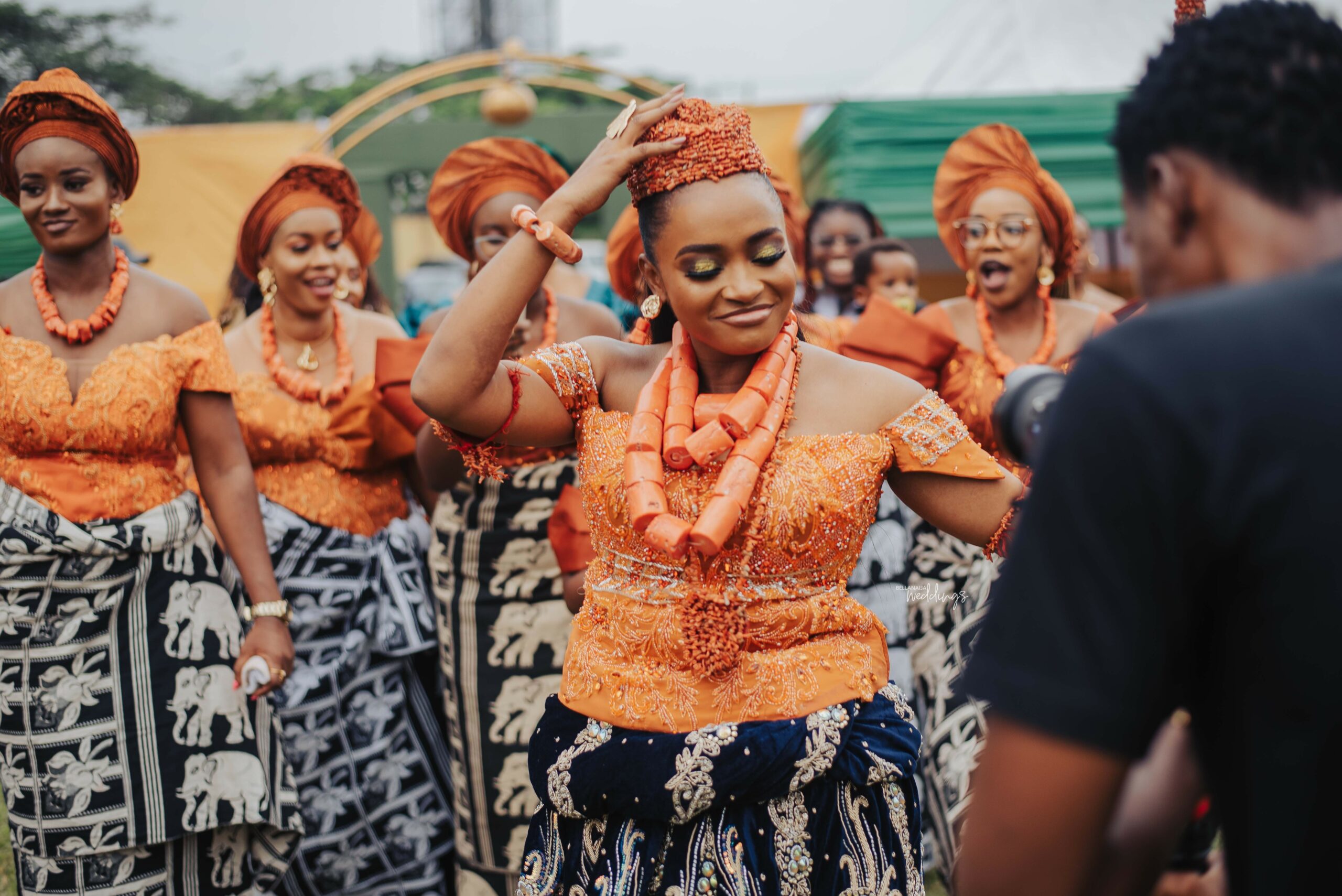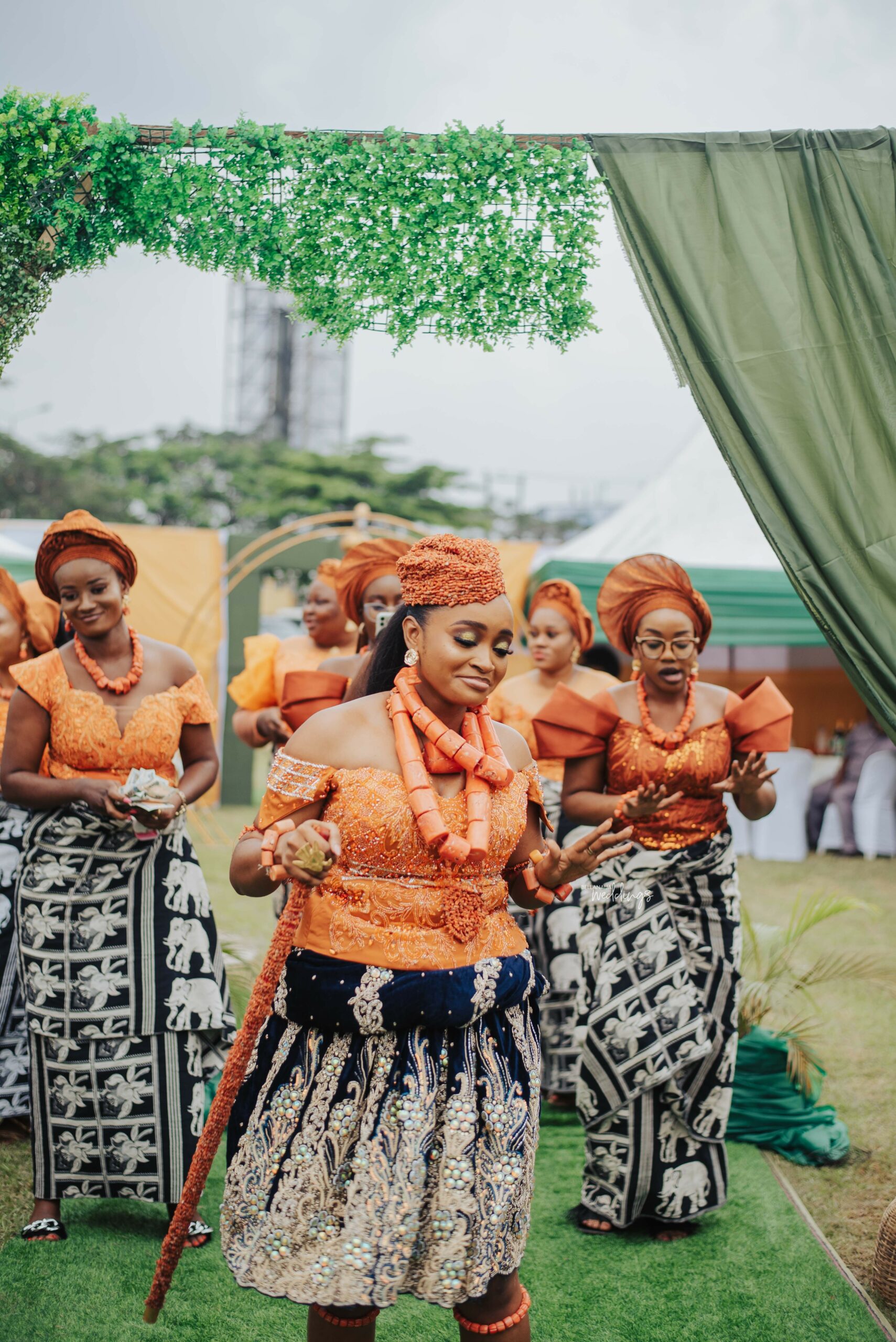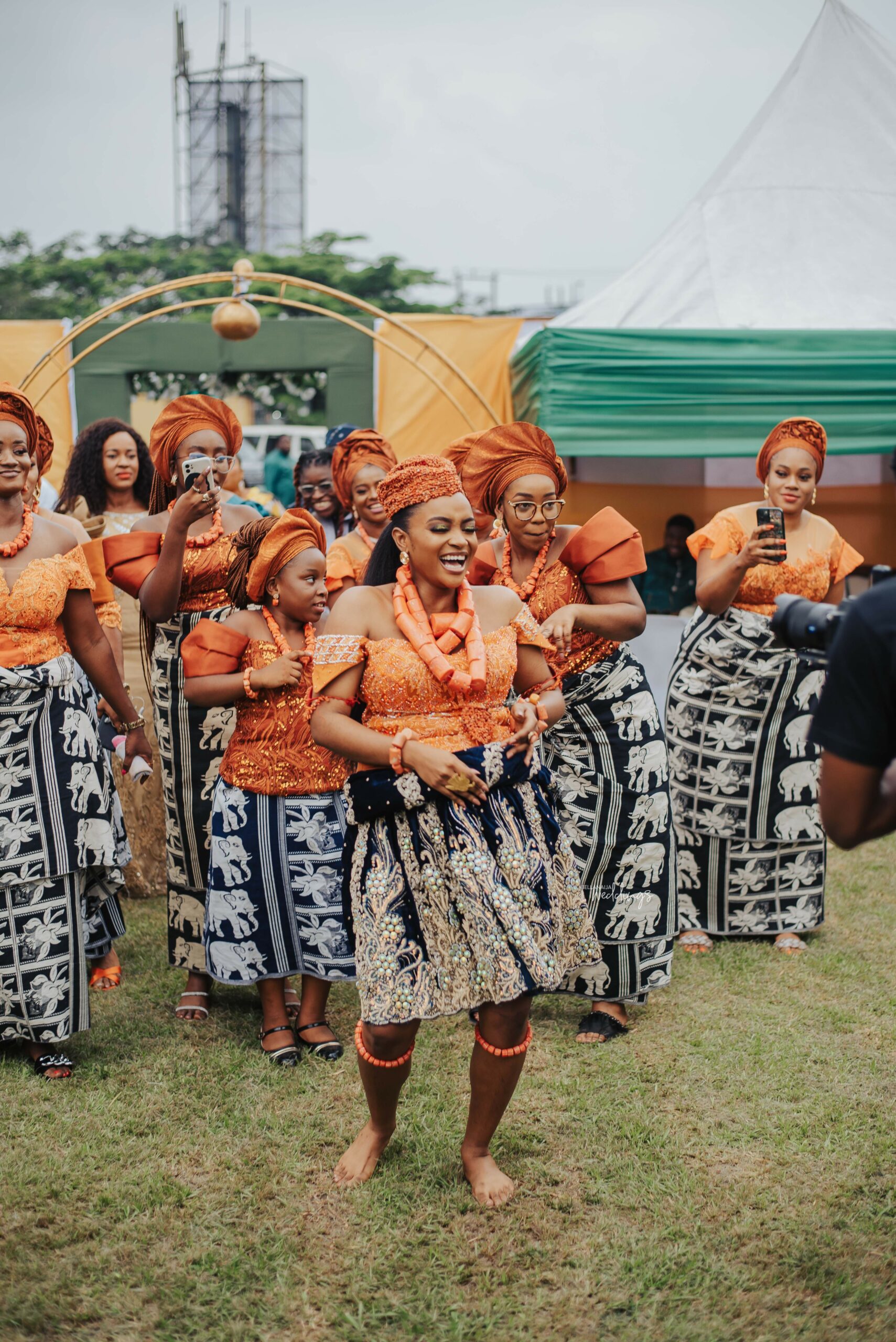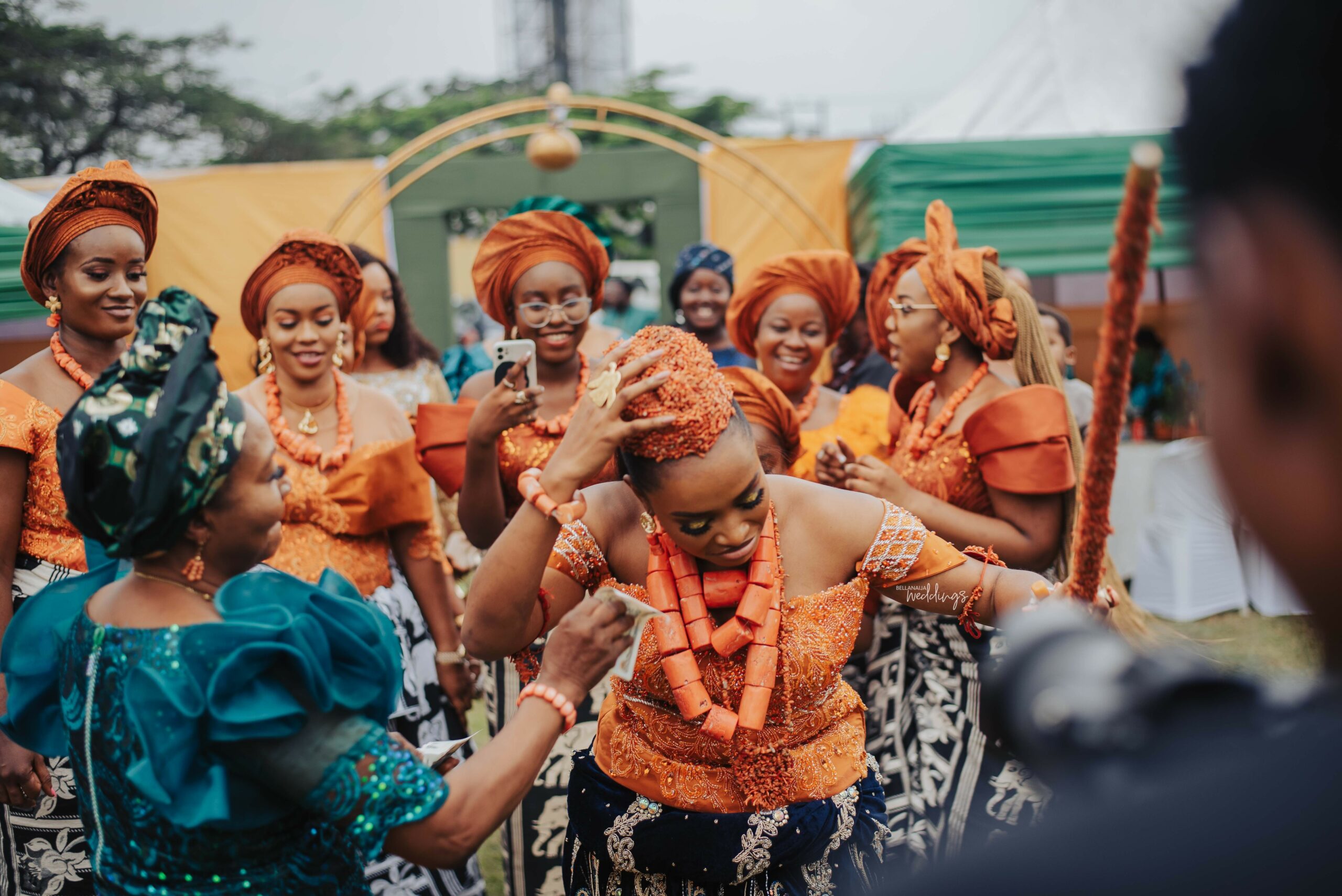 A couple that dances together!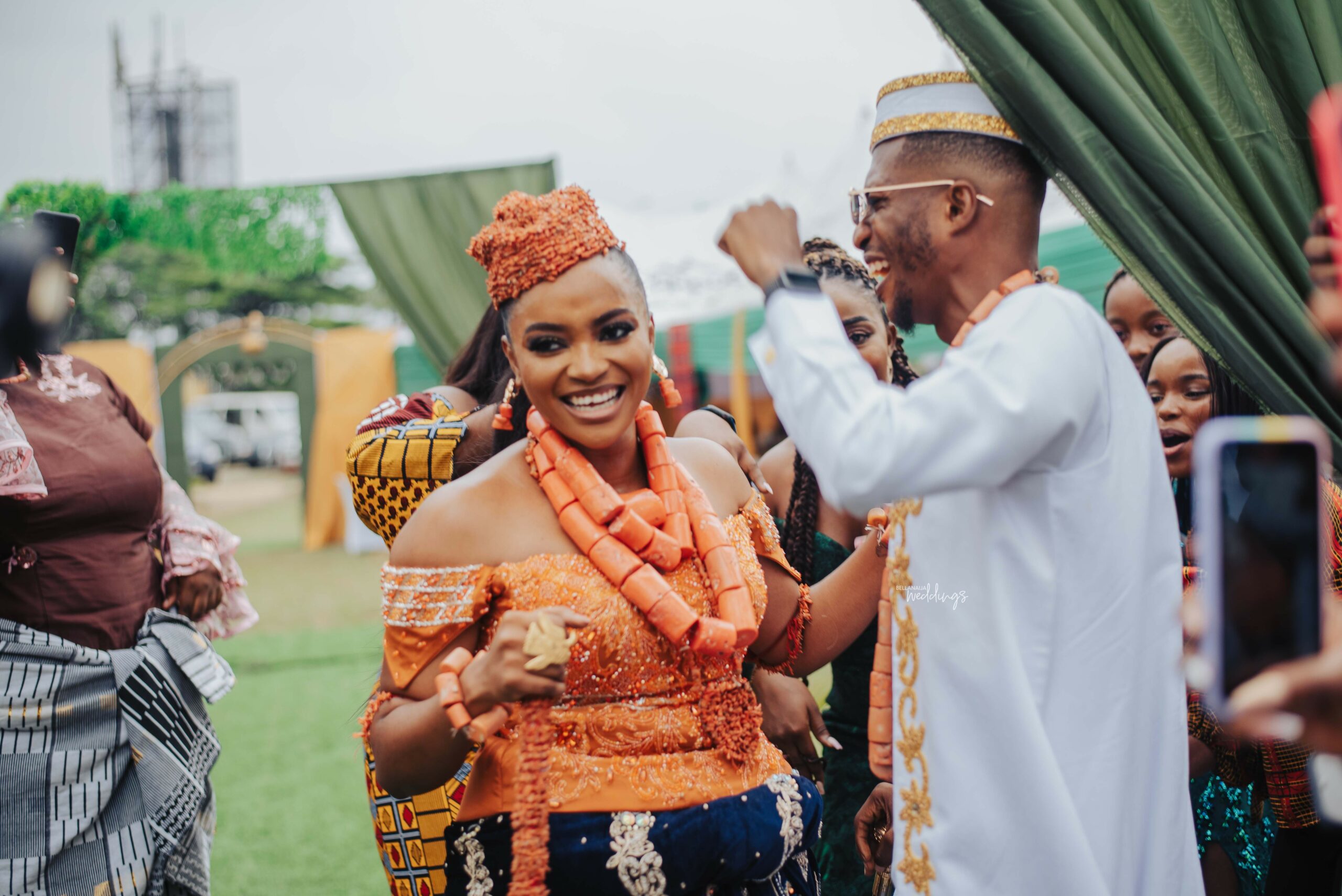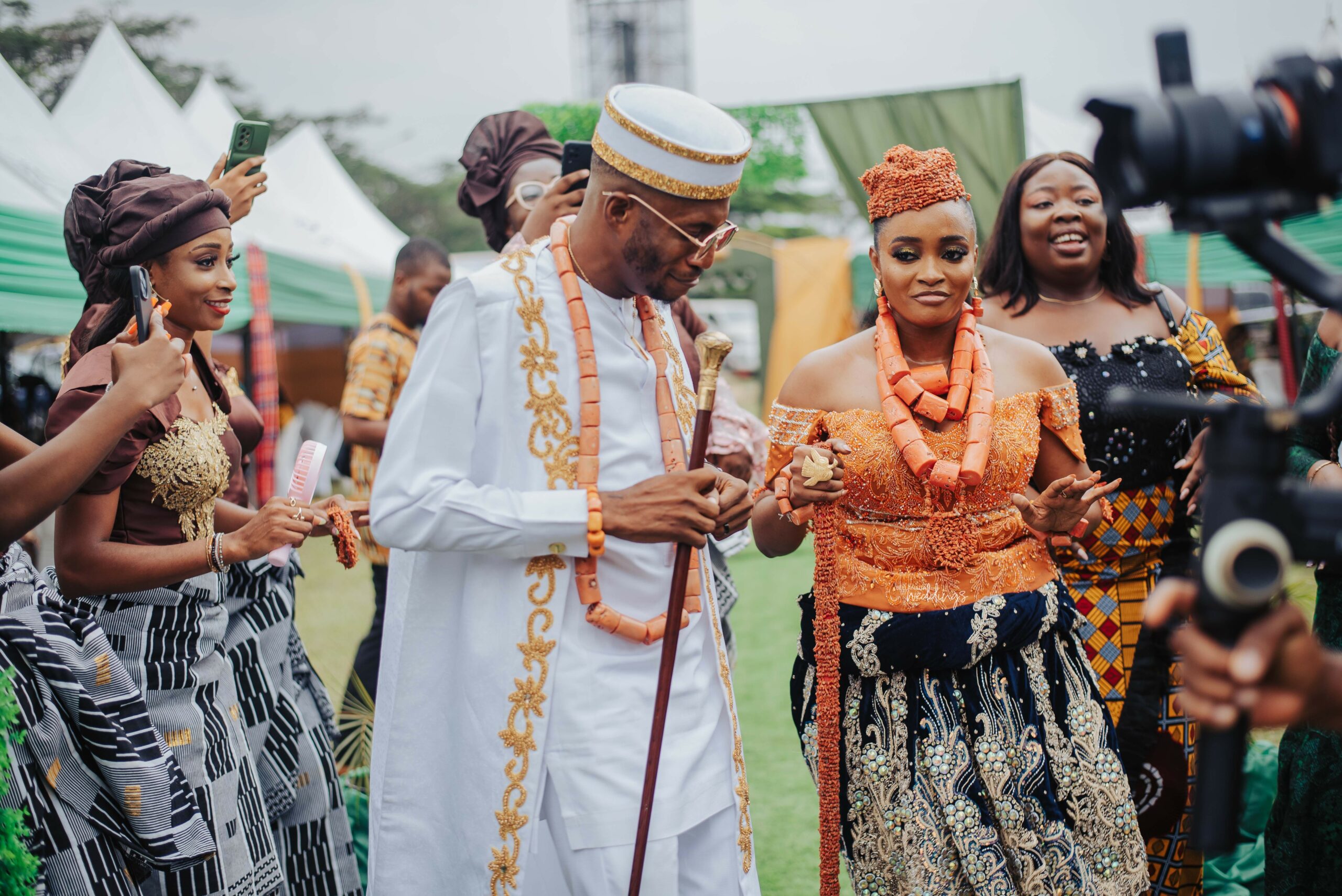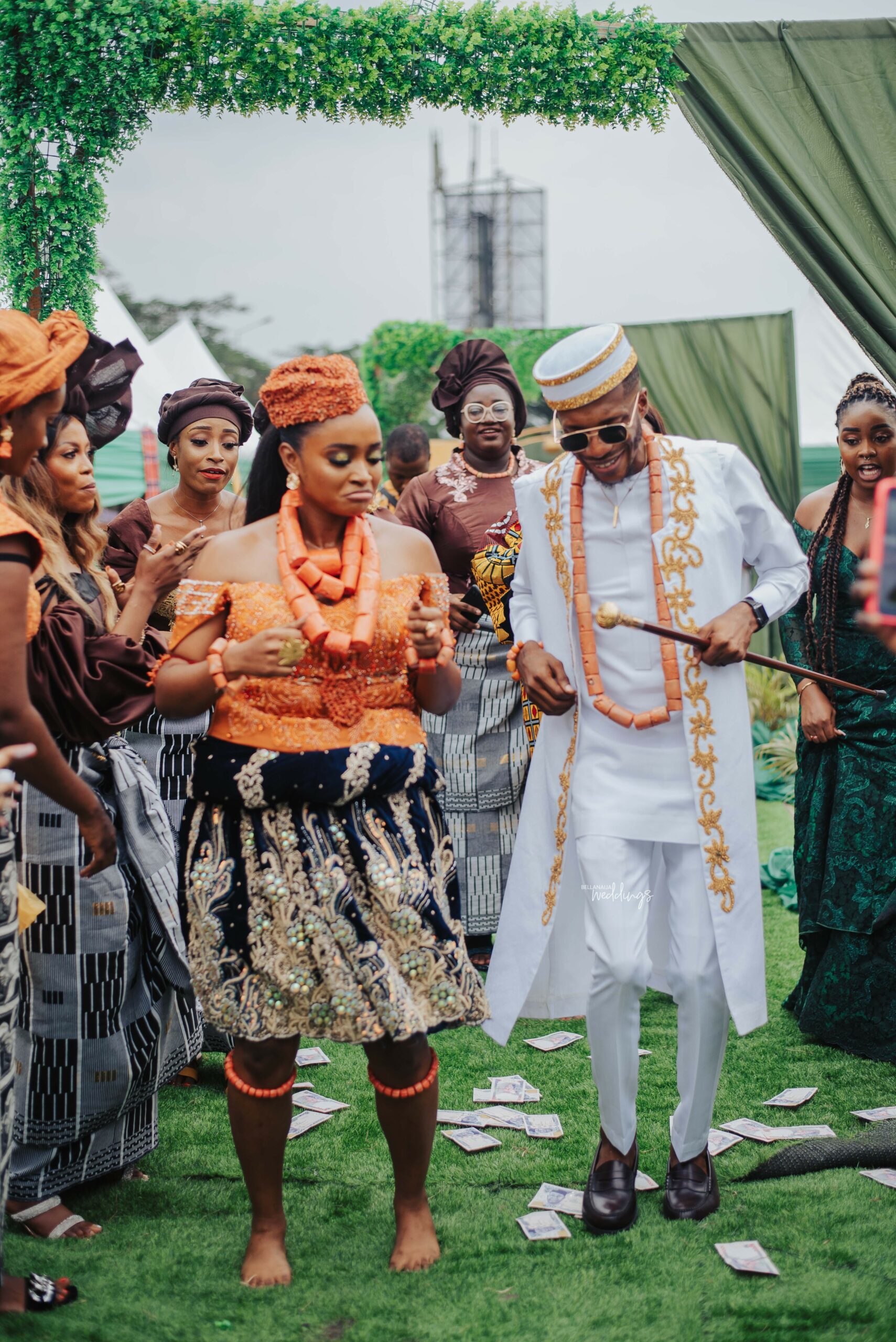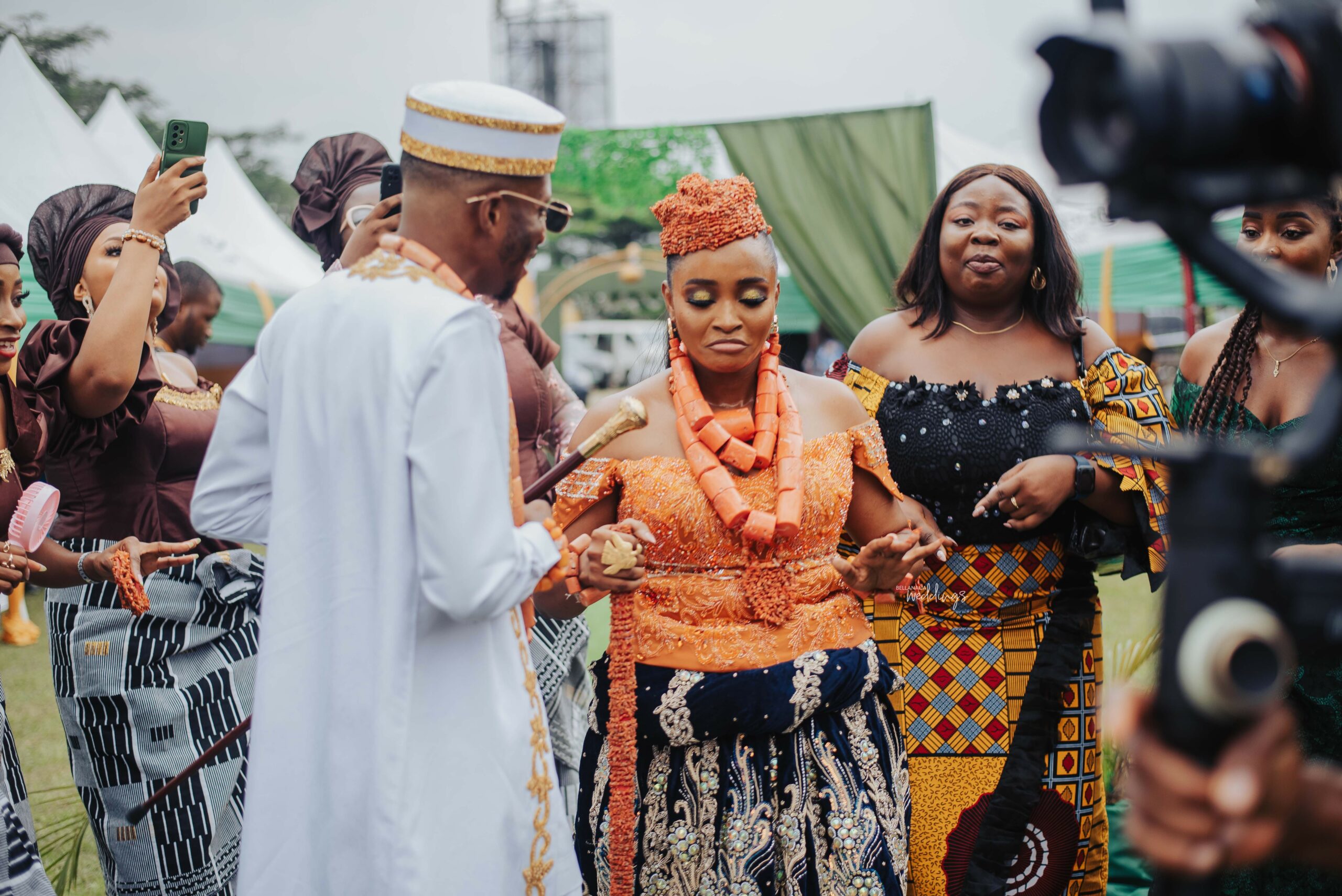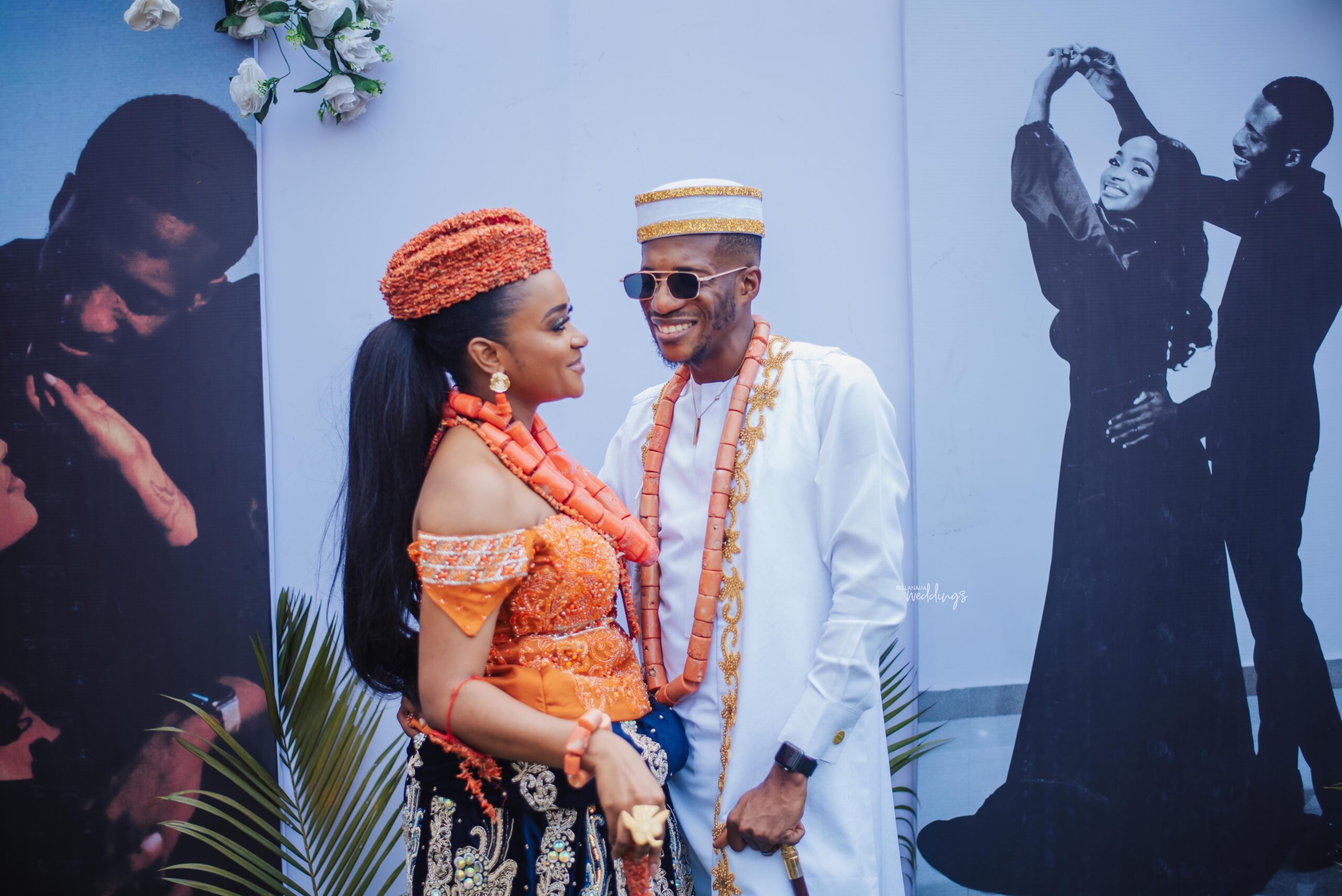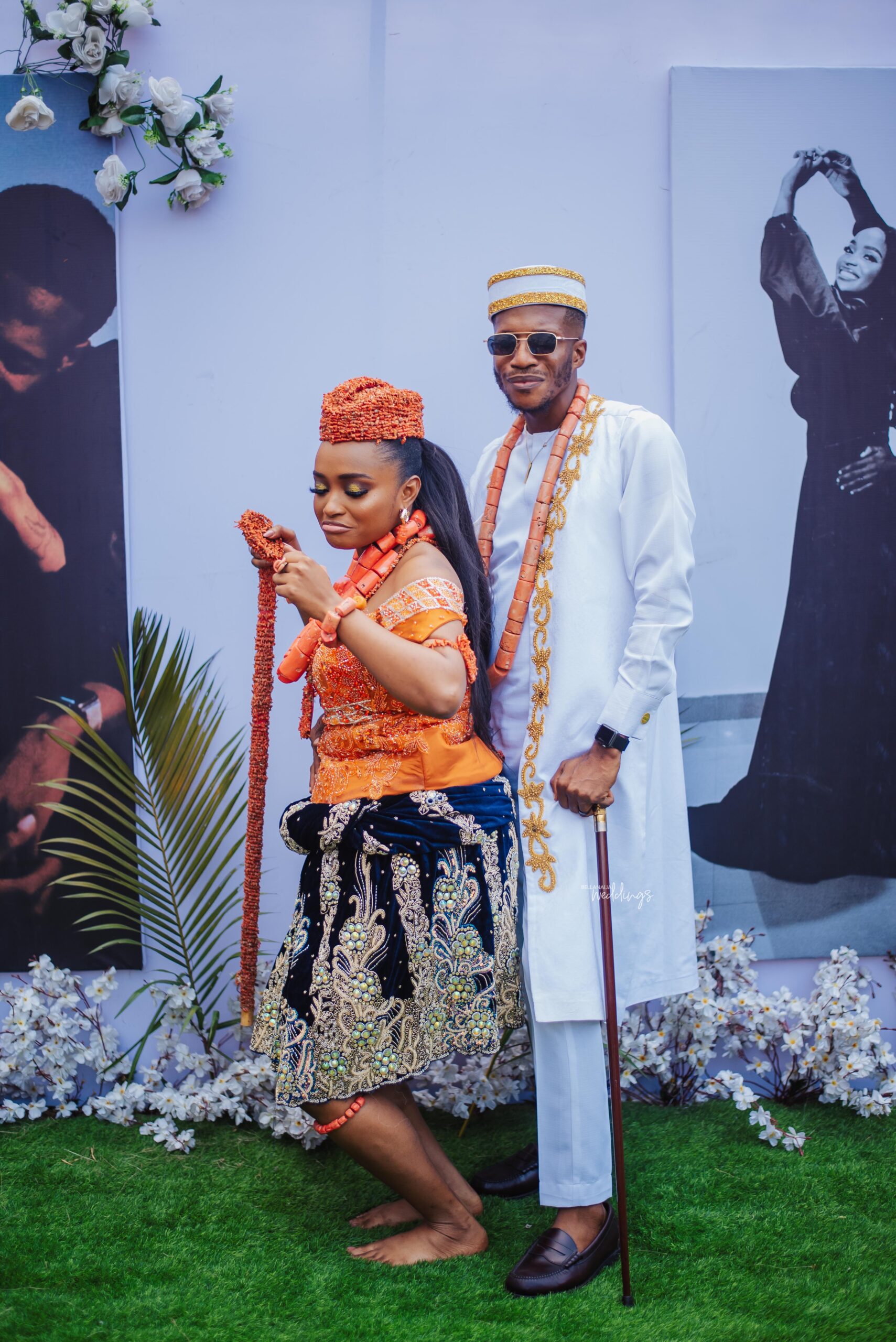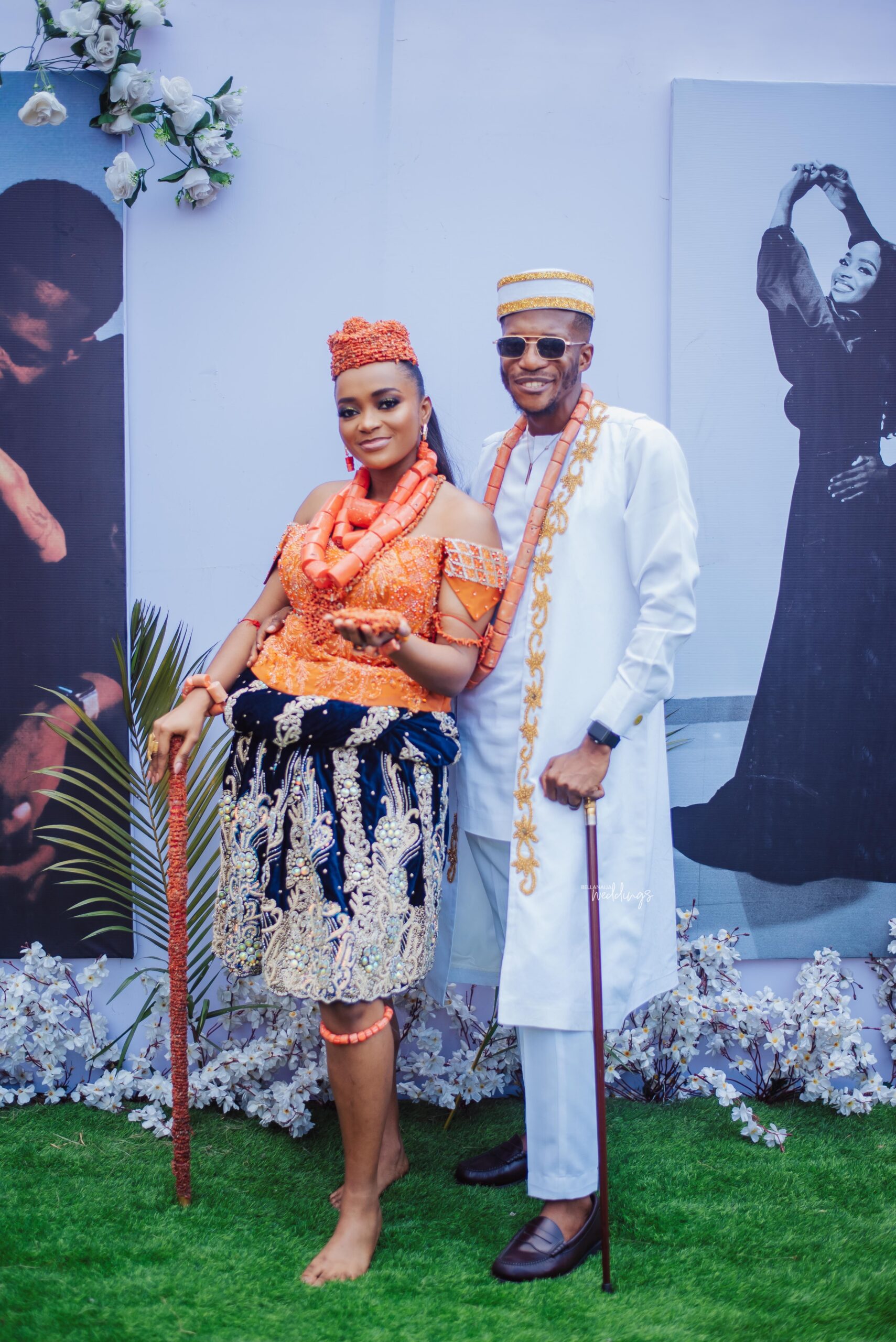 Tonye looks gorgeous in her second outfit!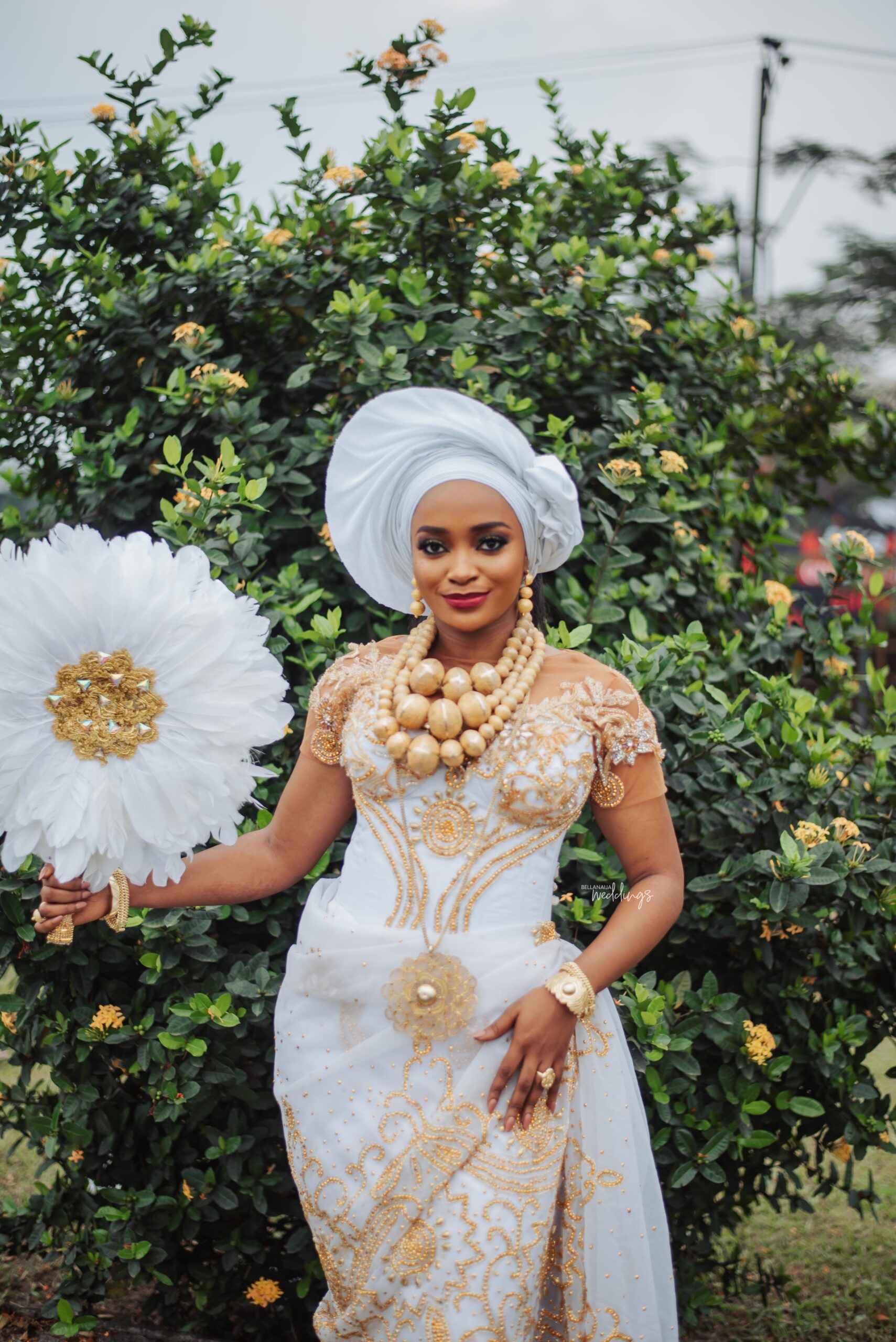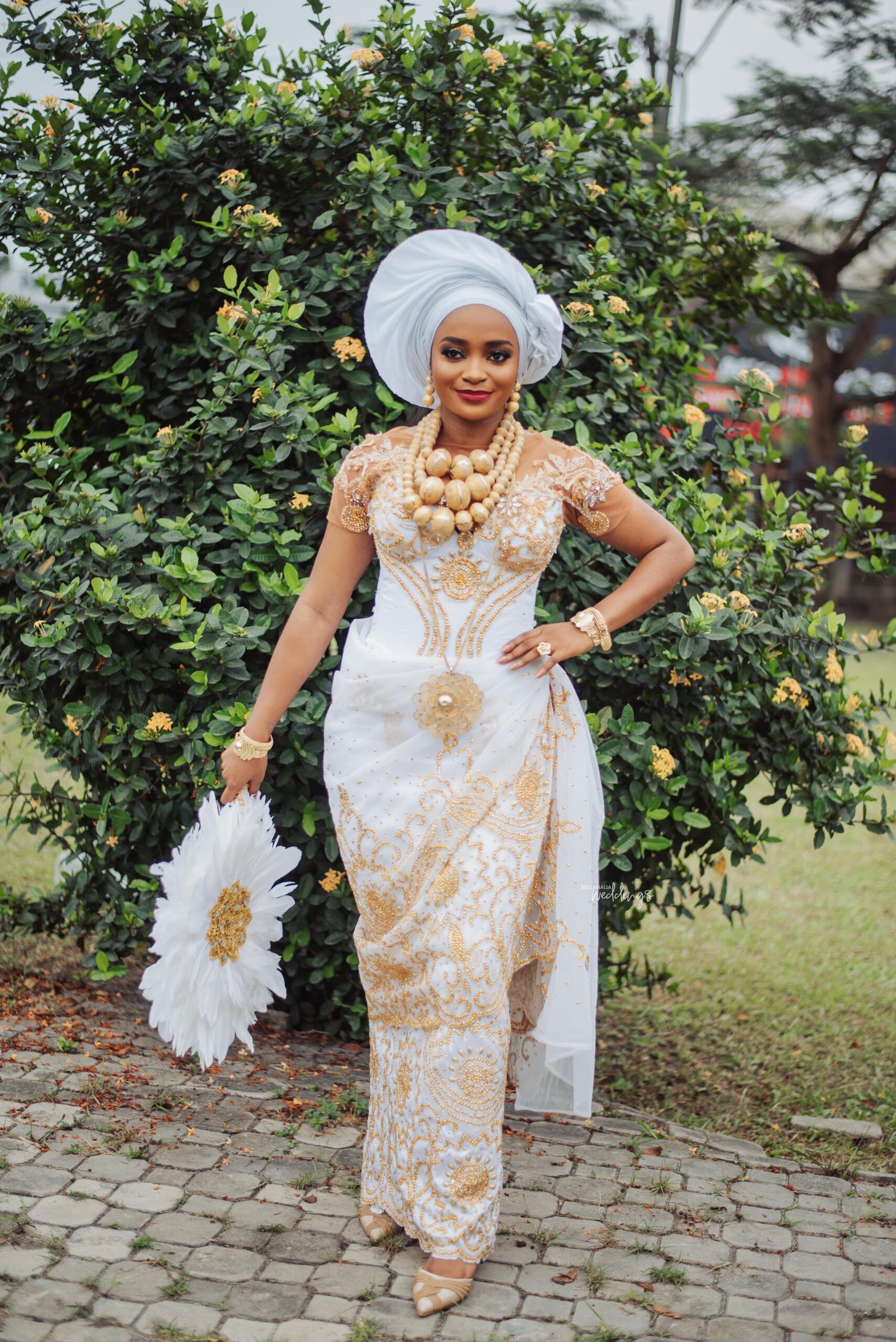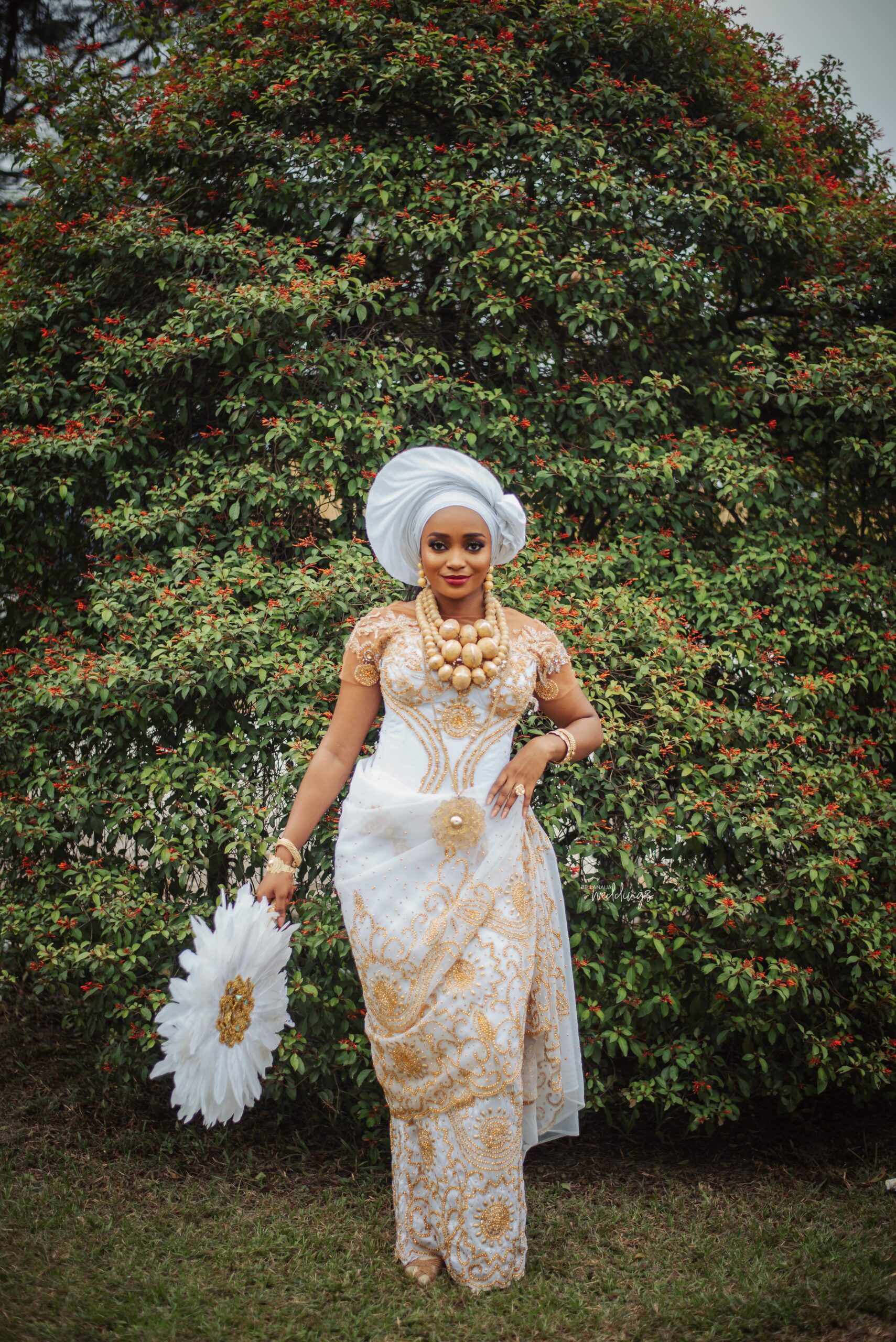 Loving the moves on the dance floor!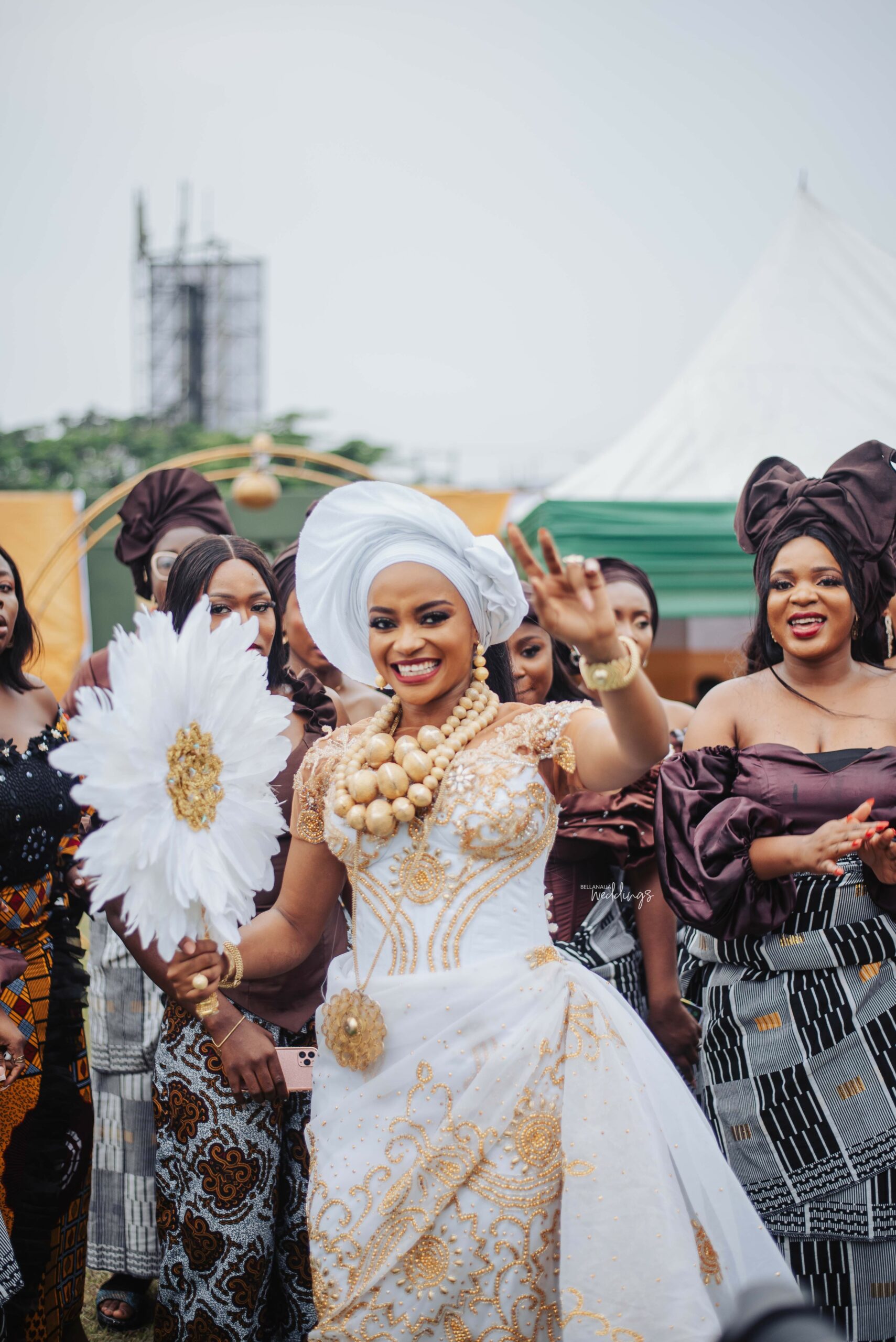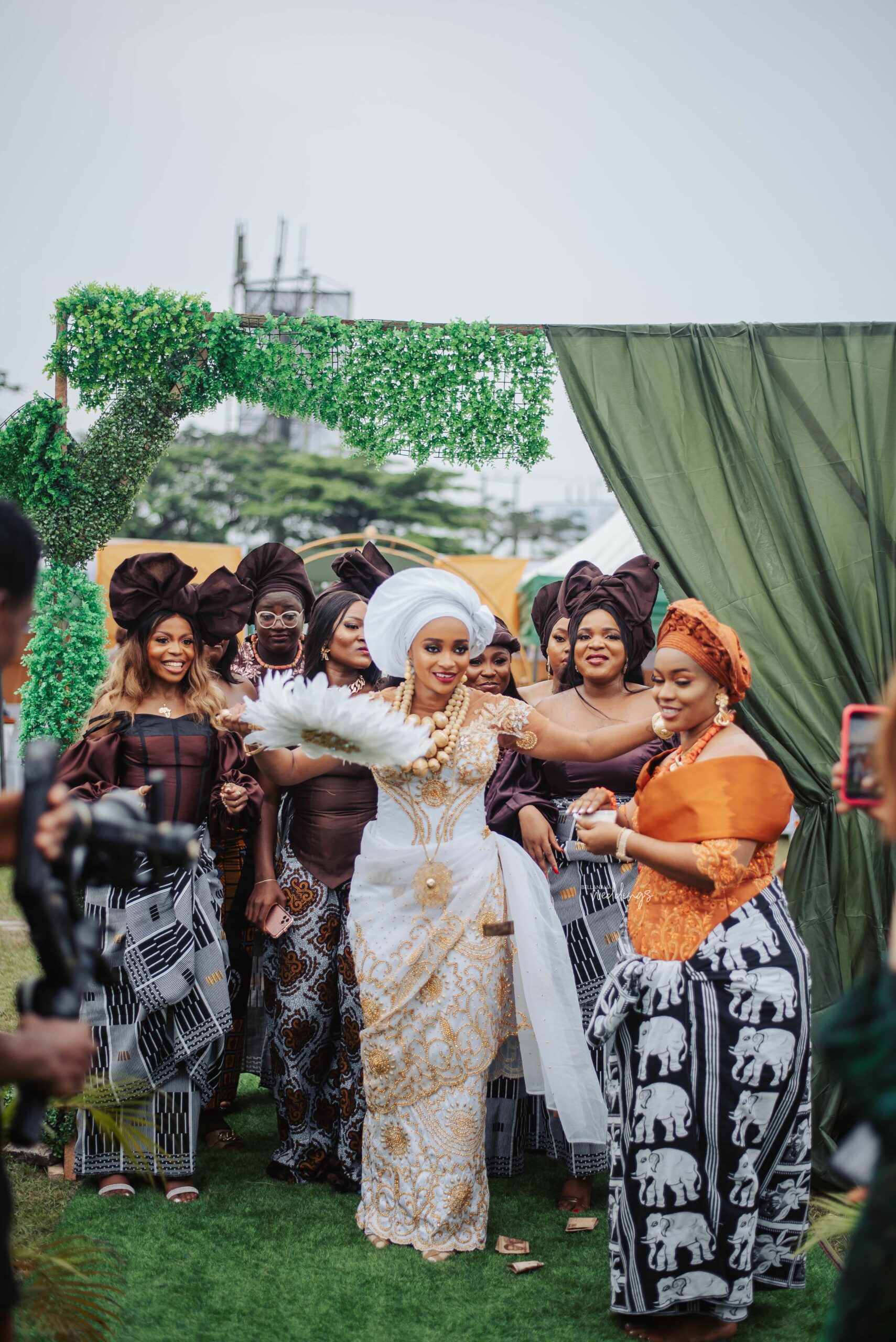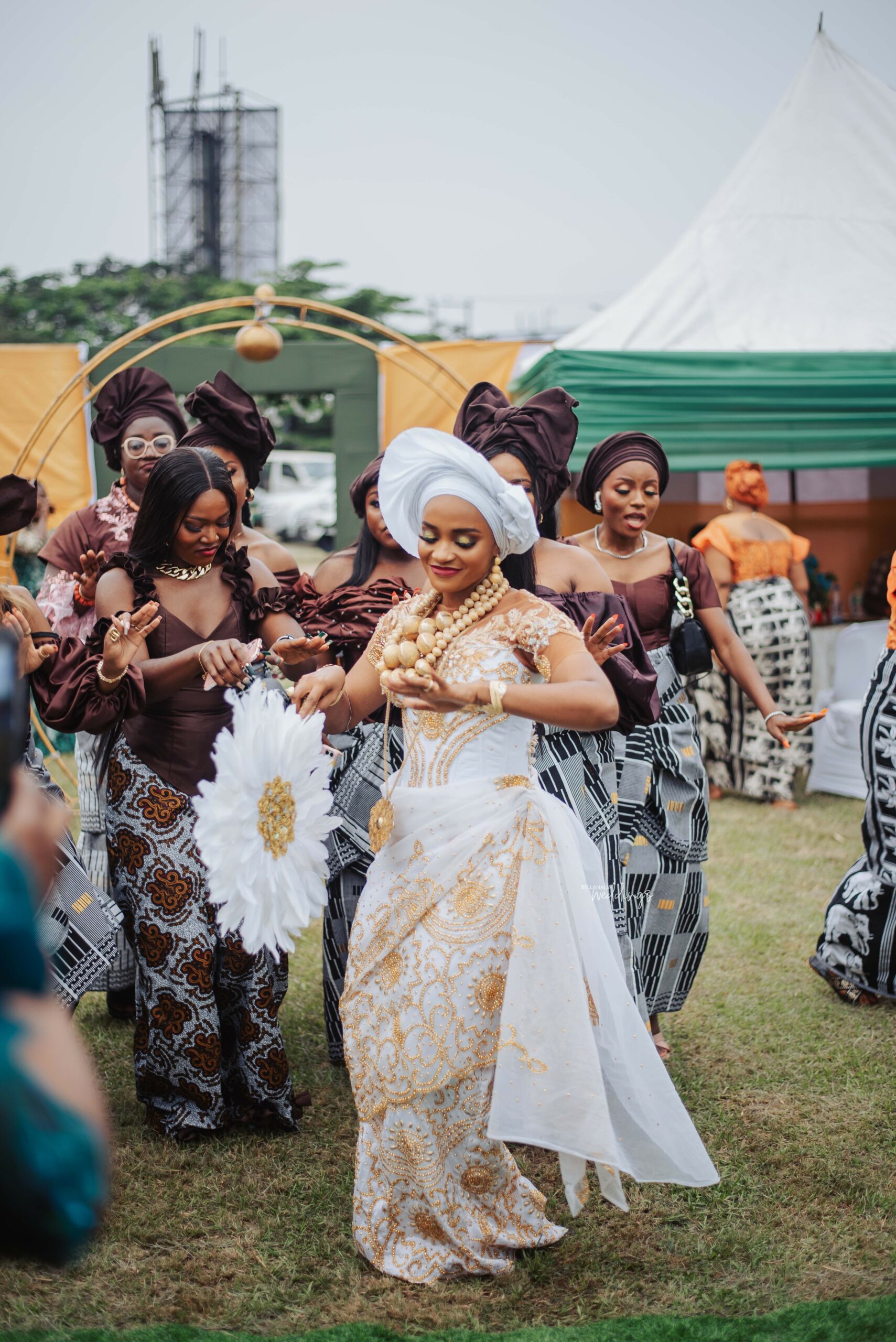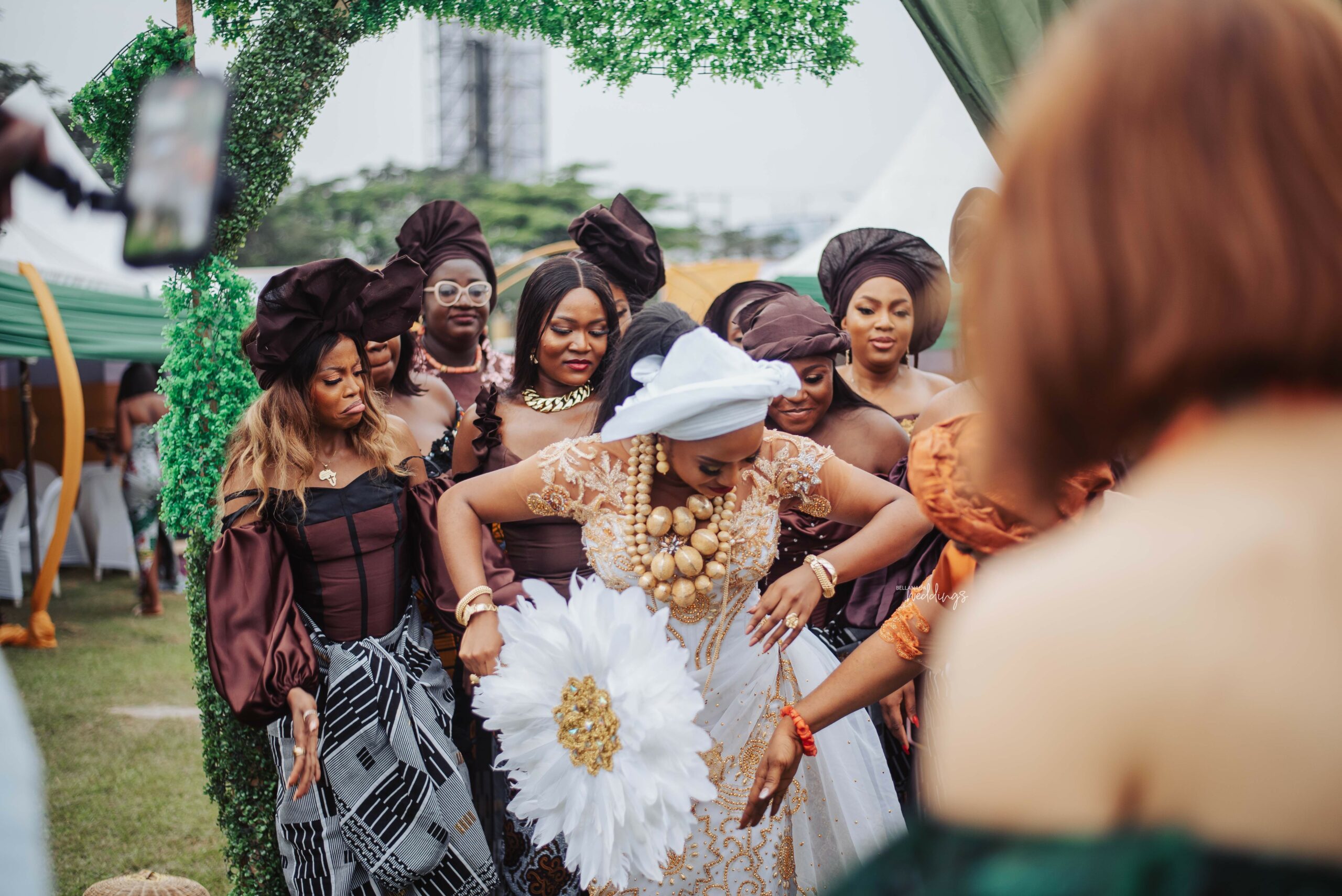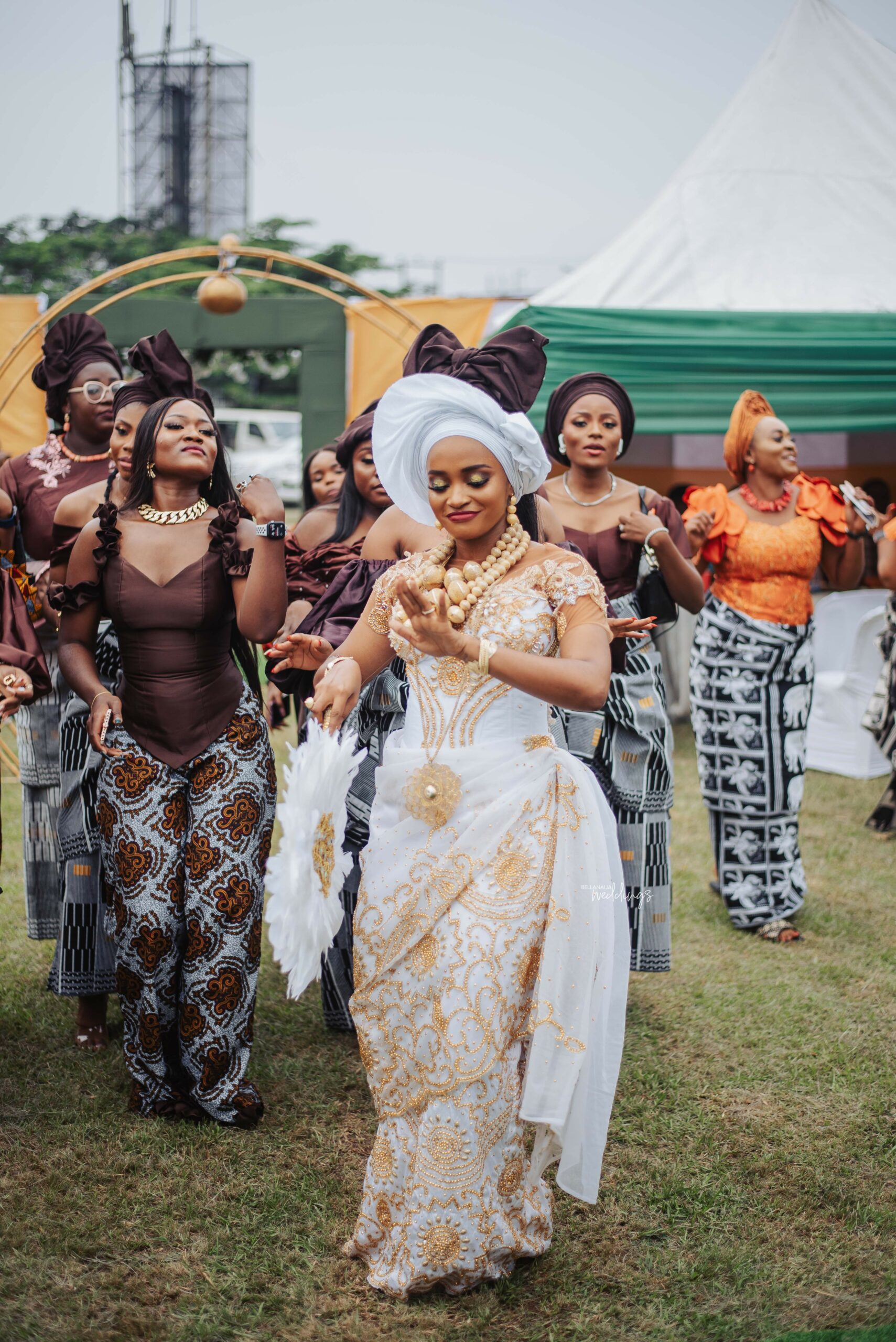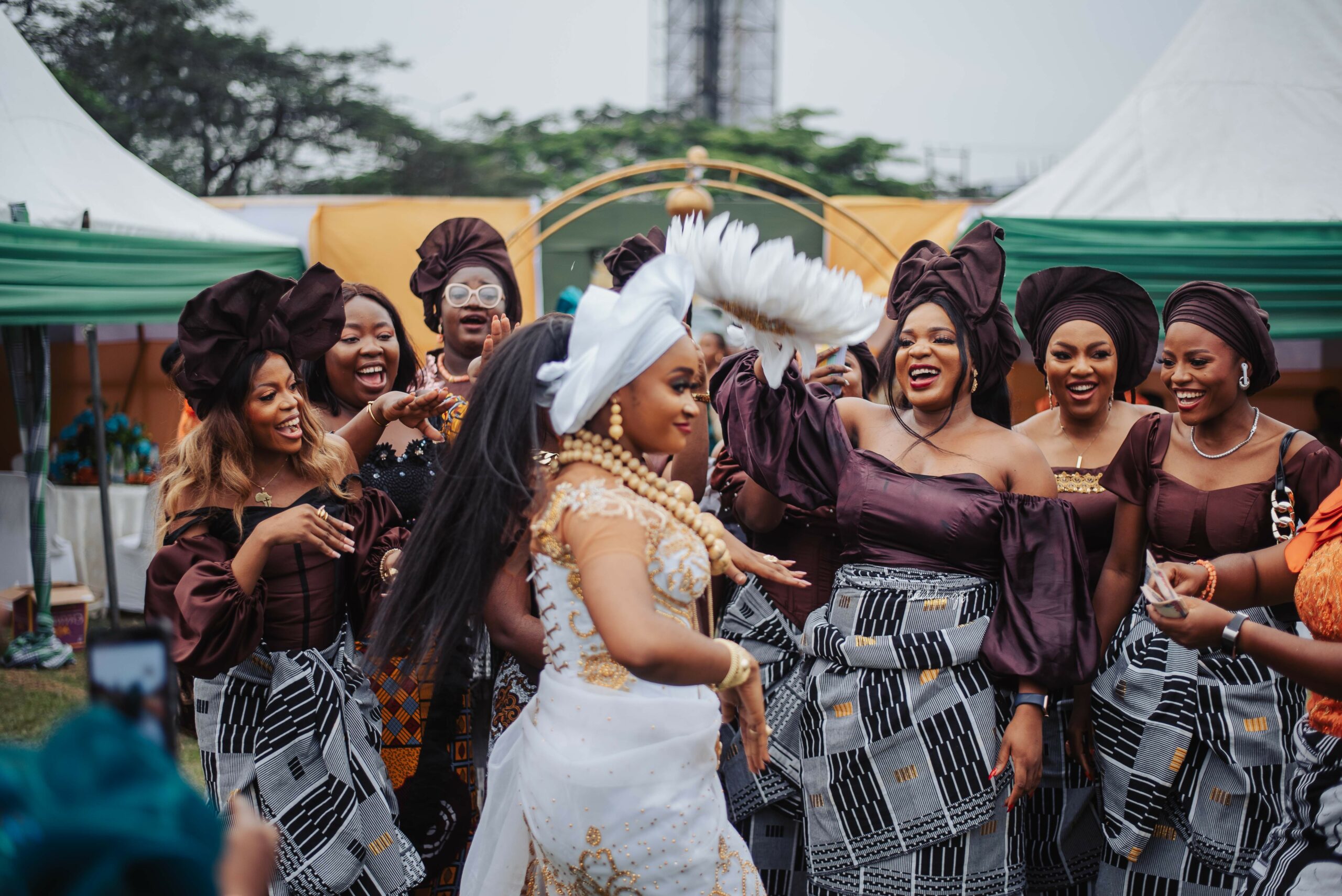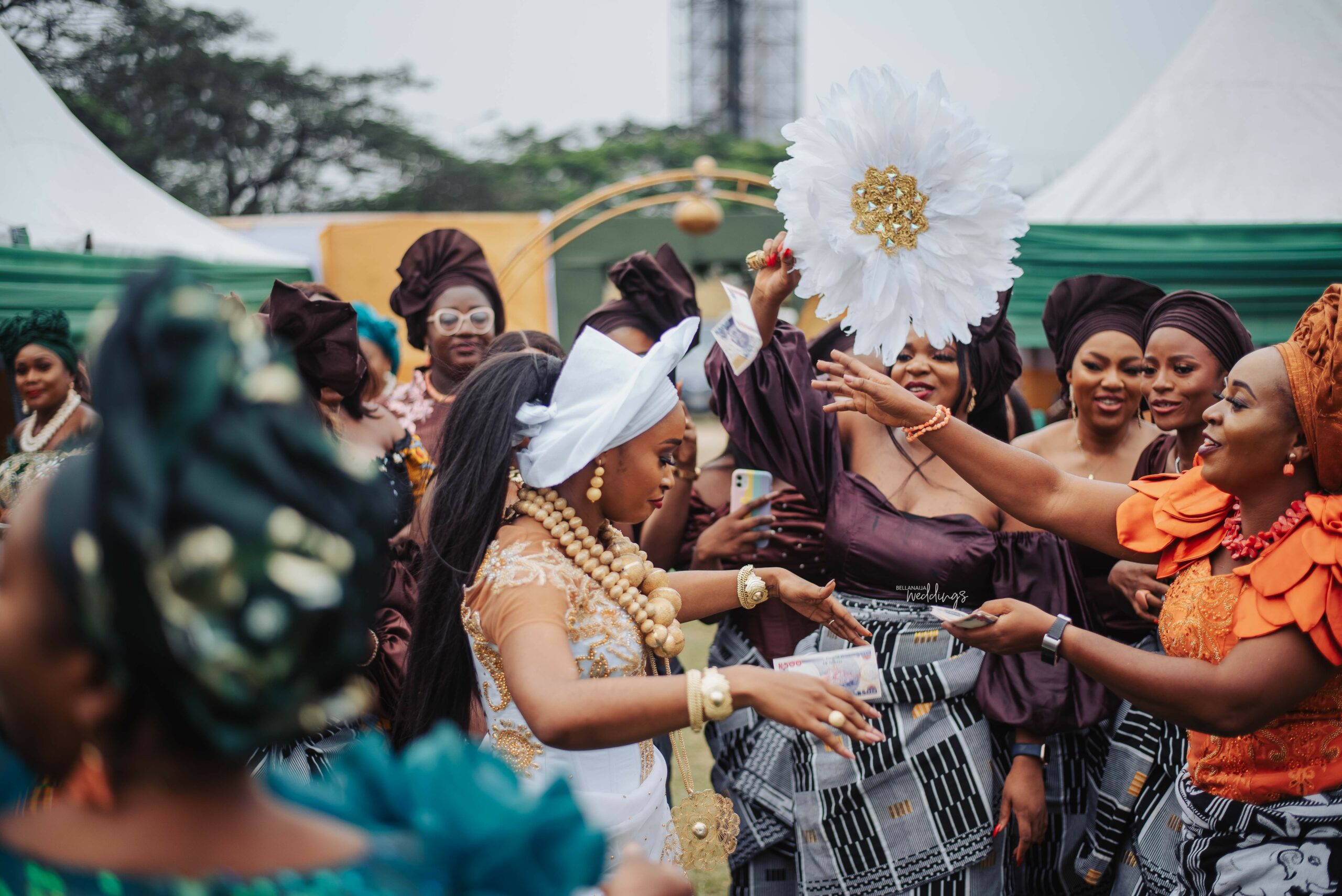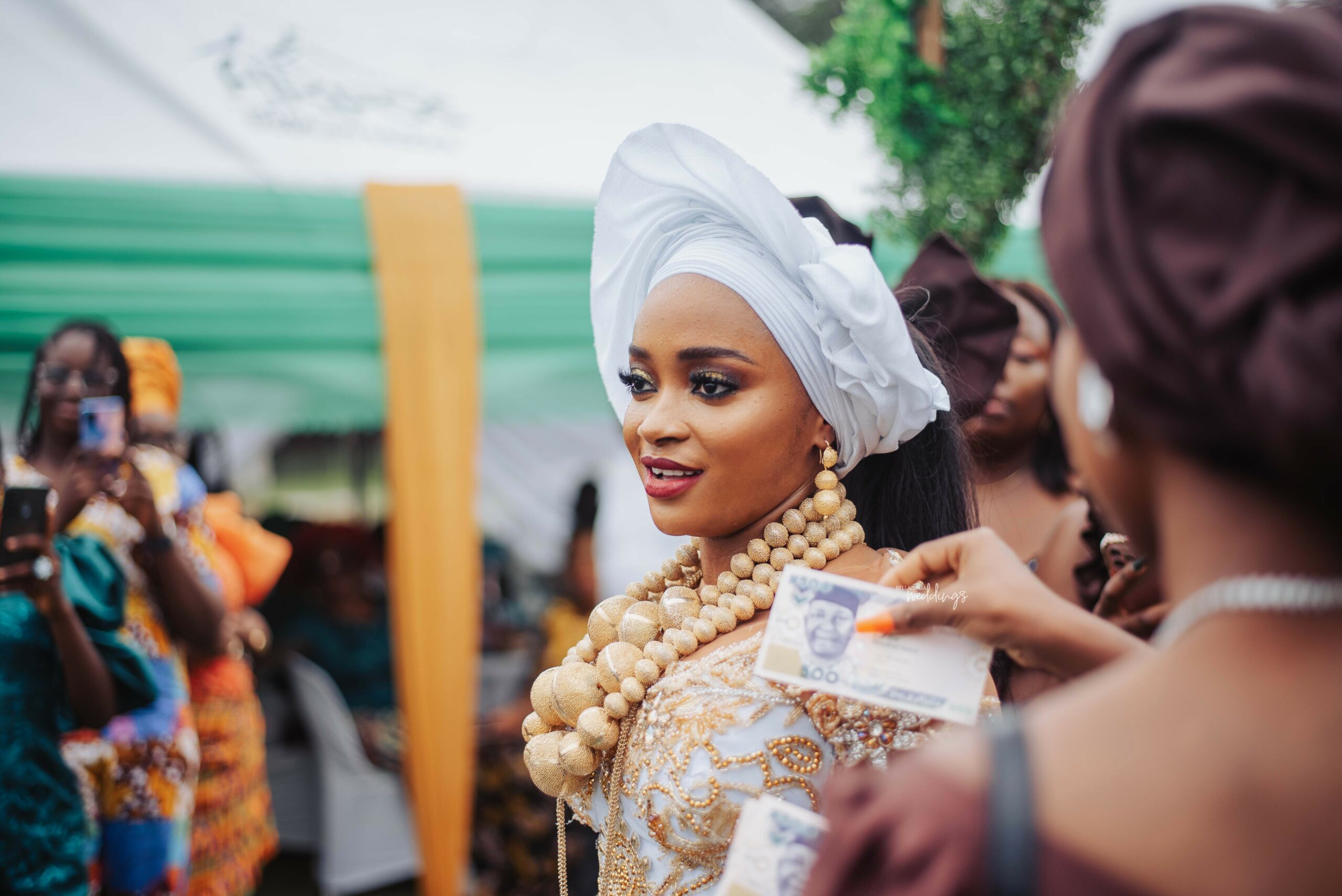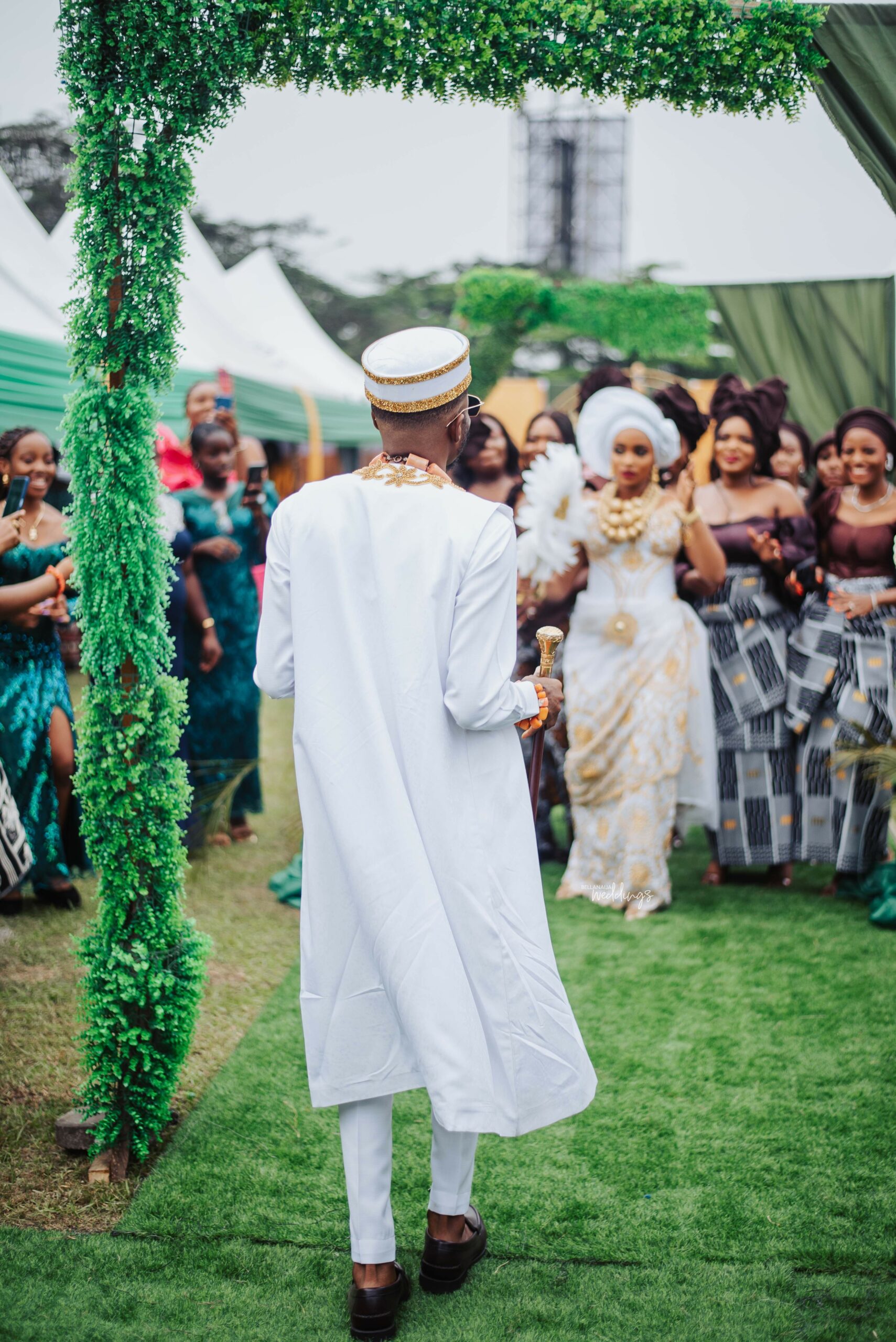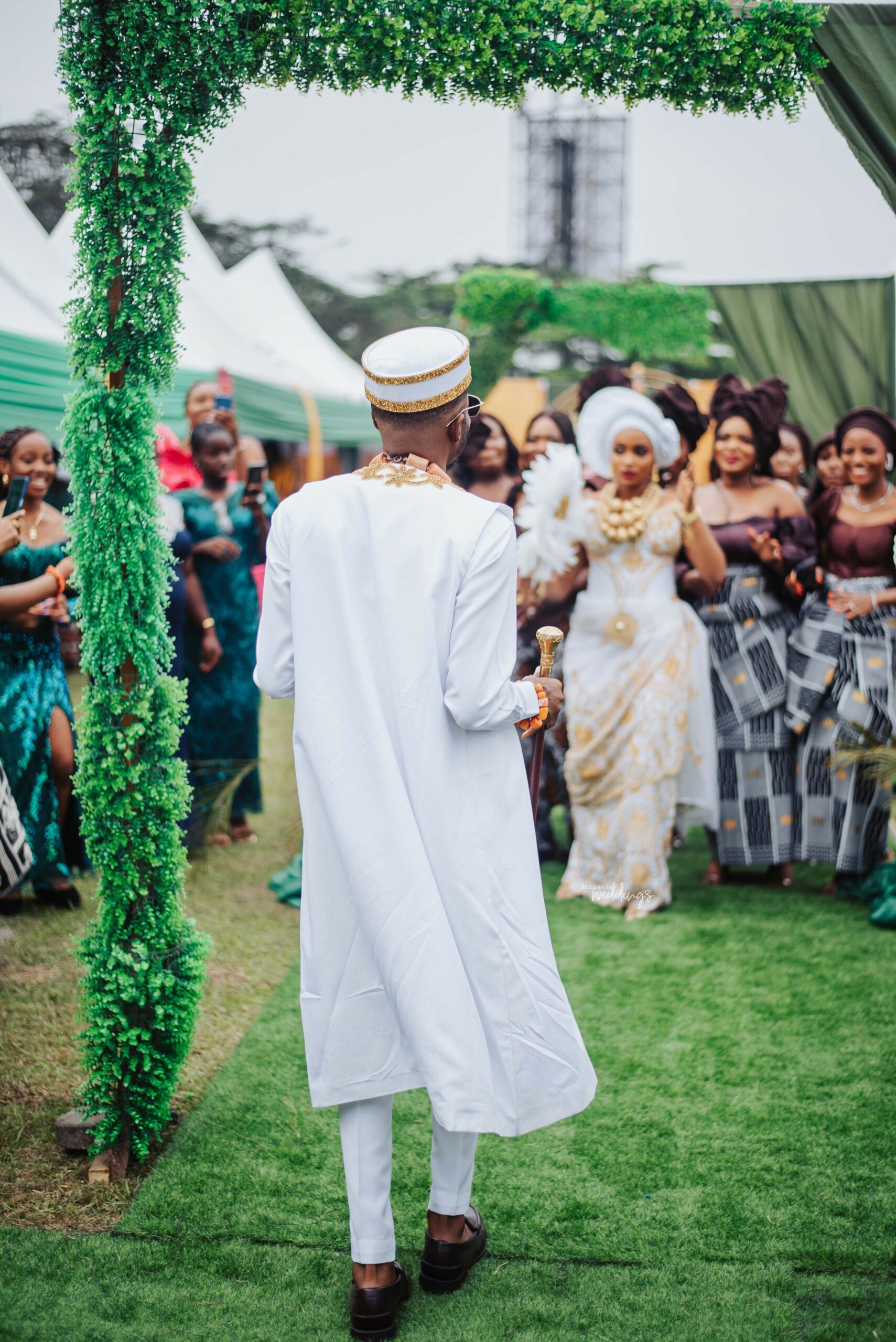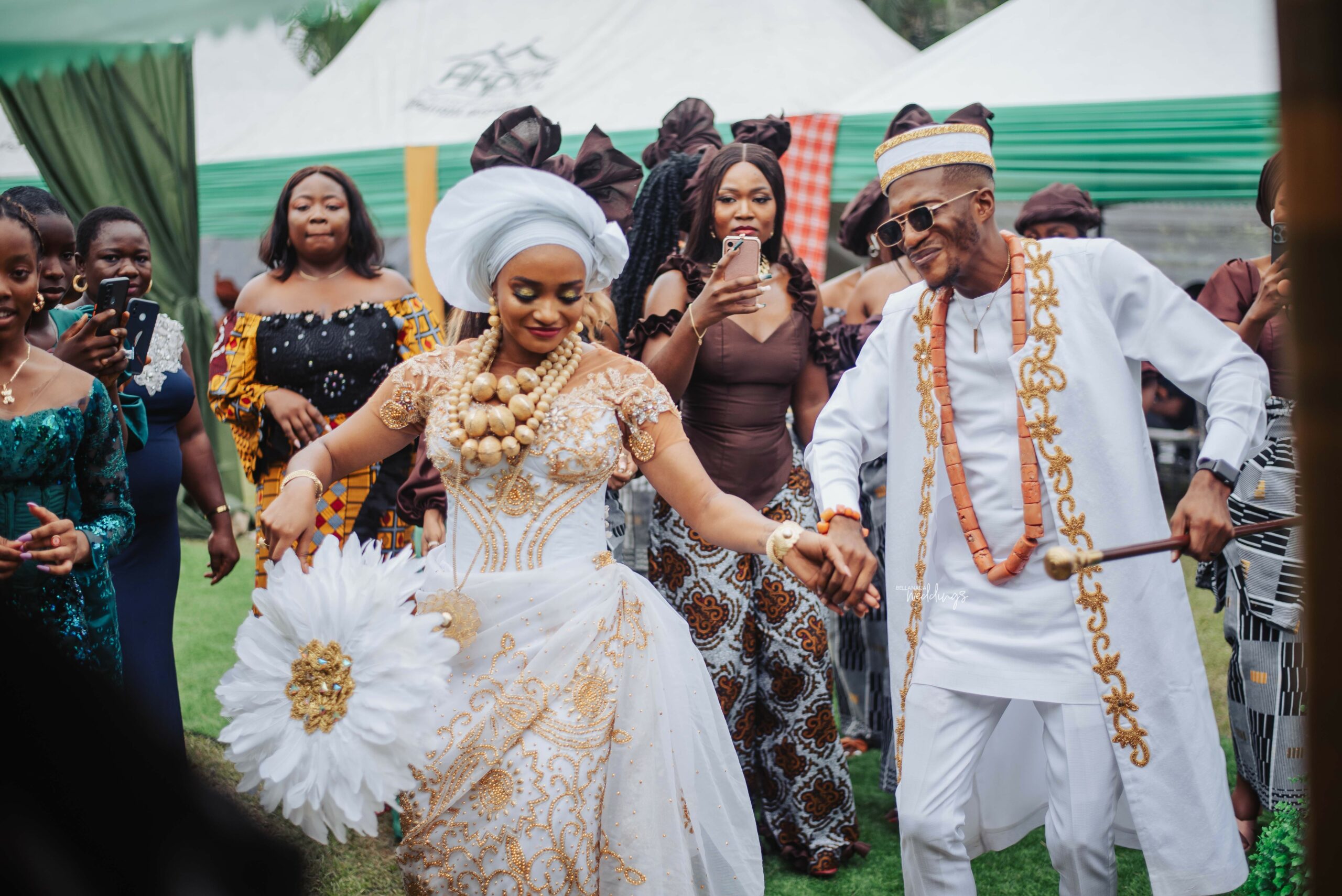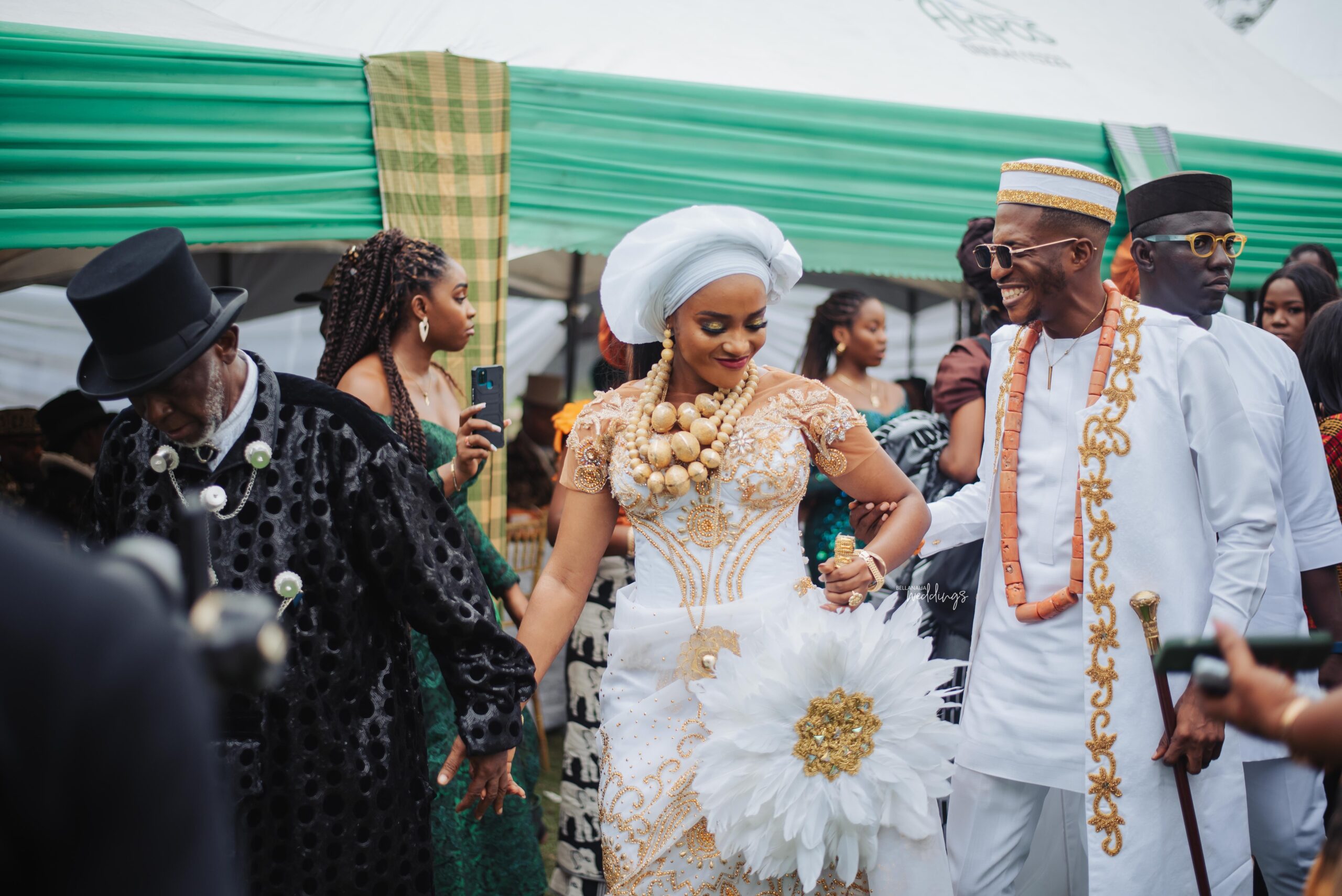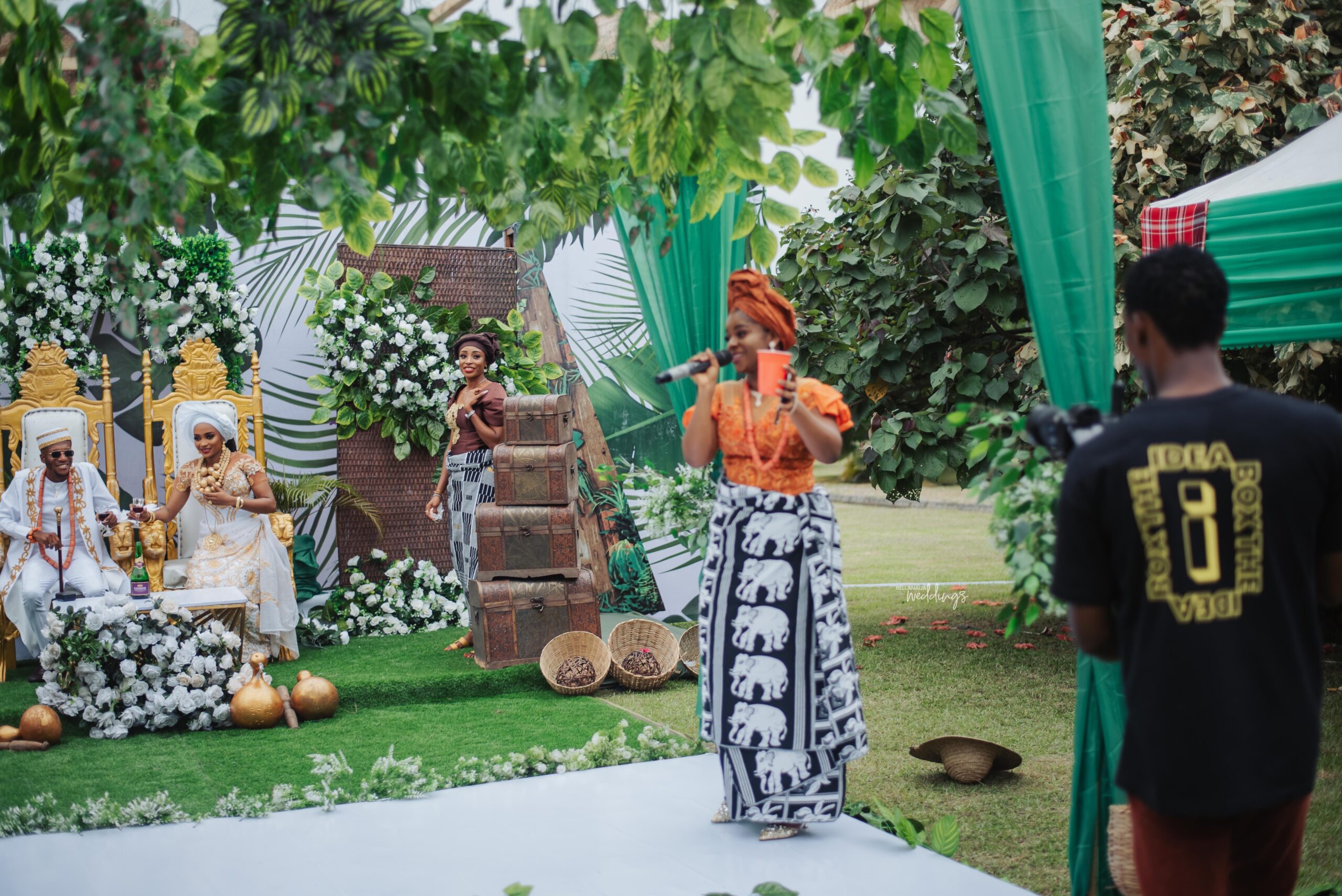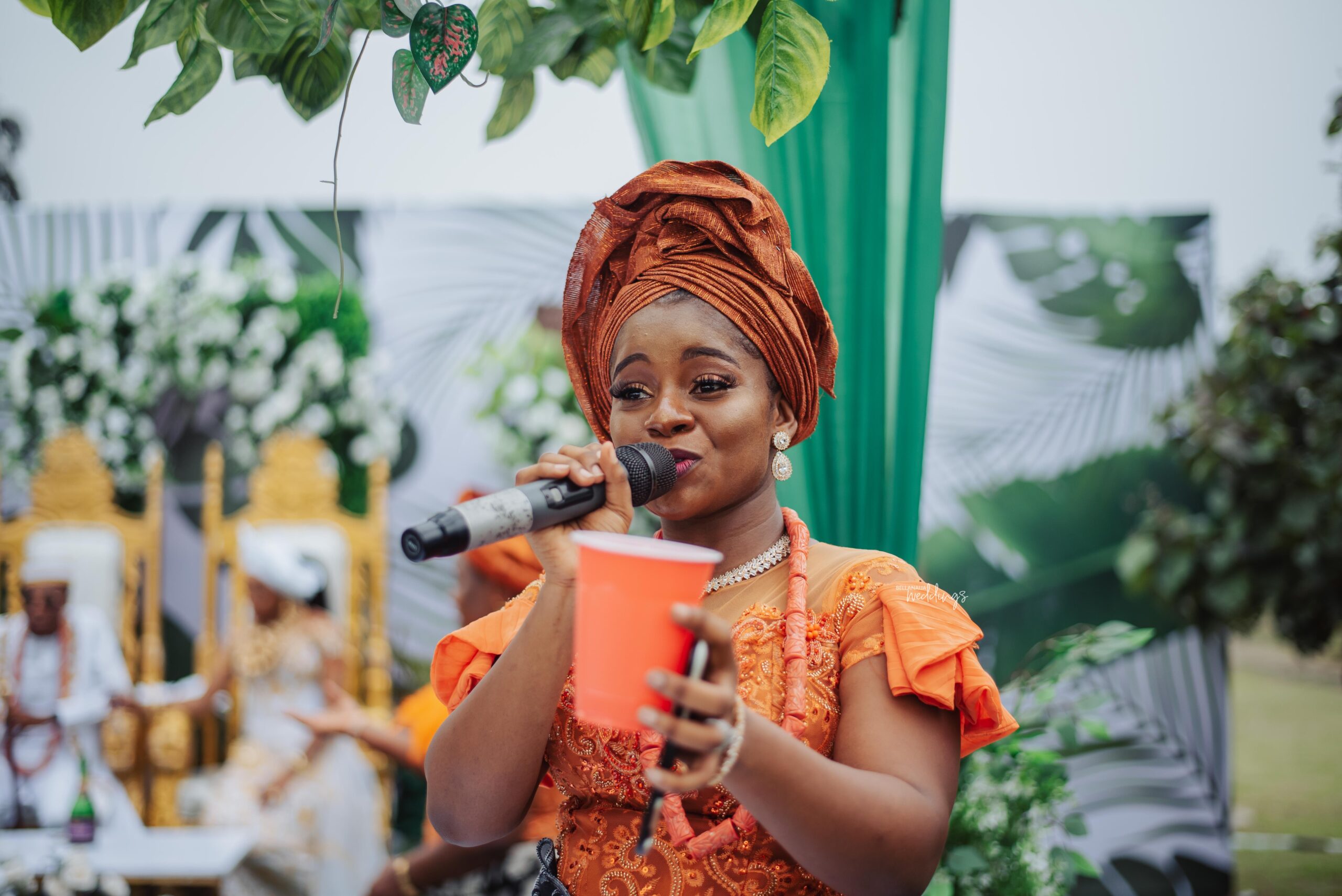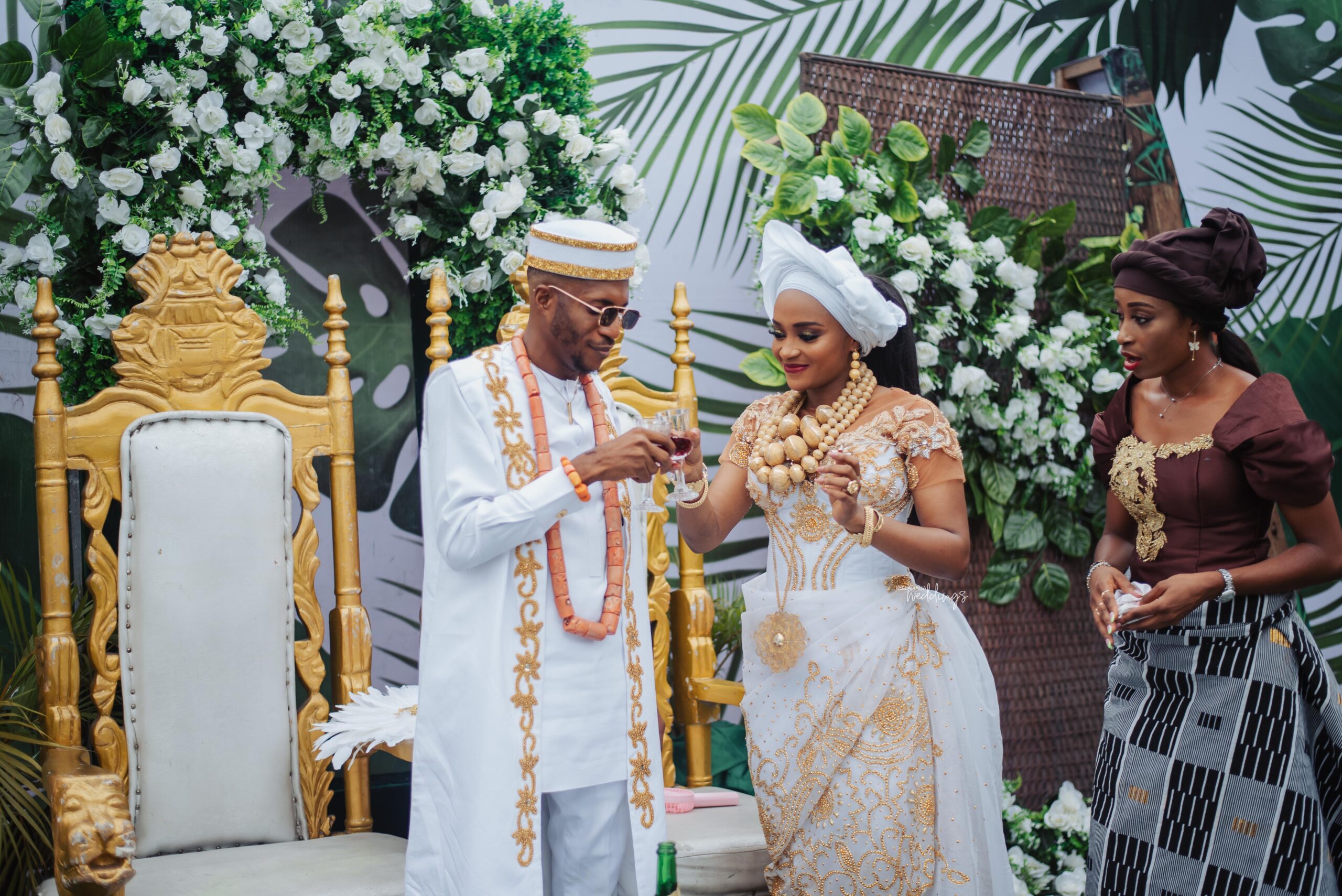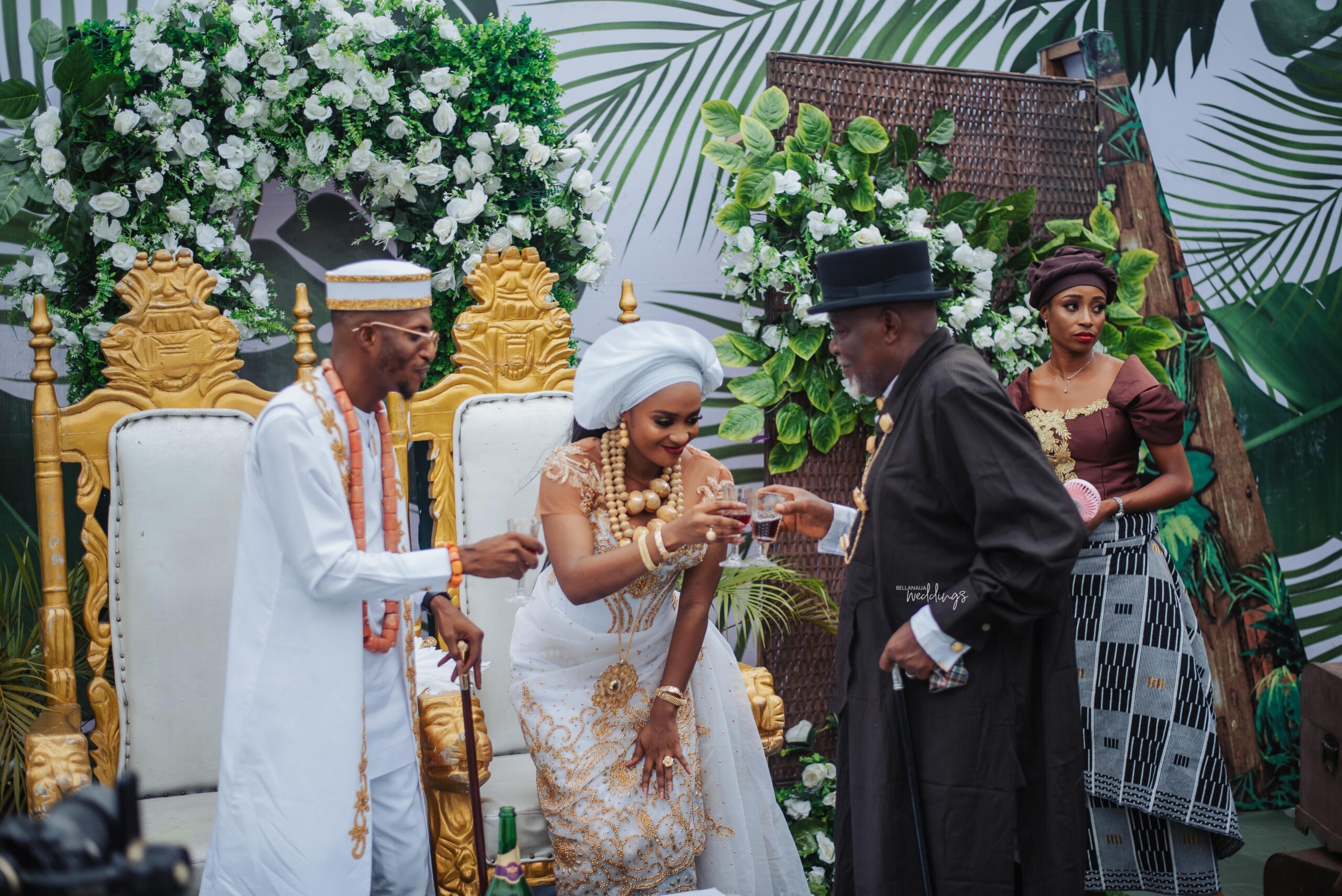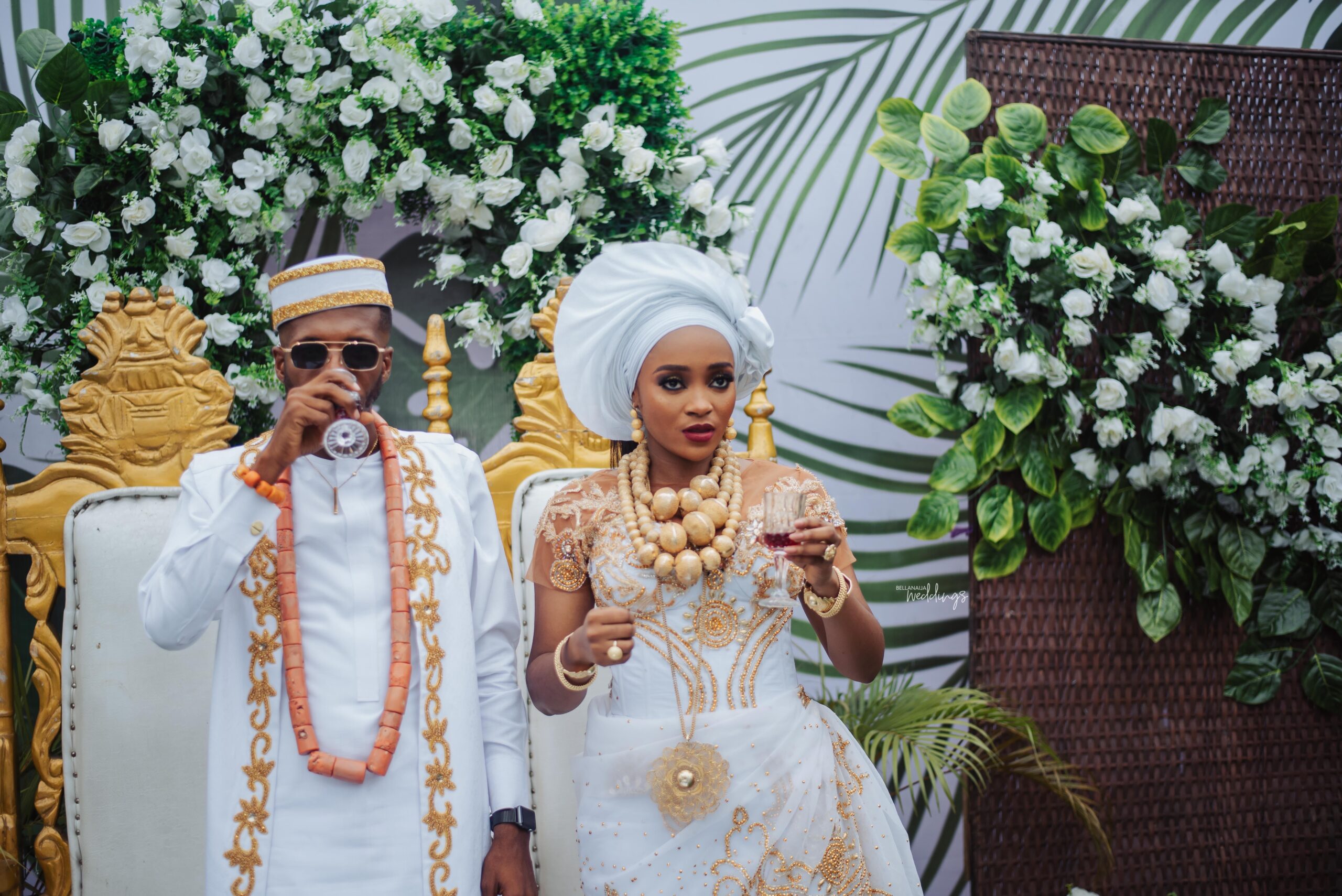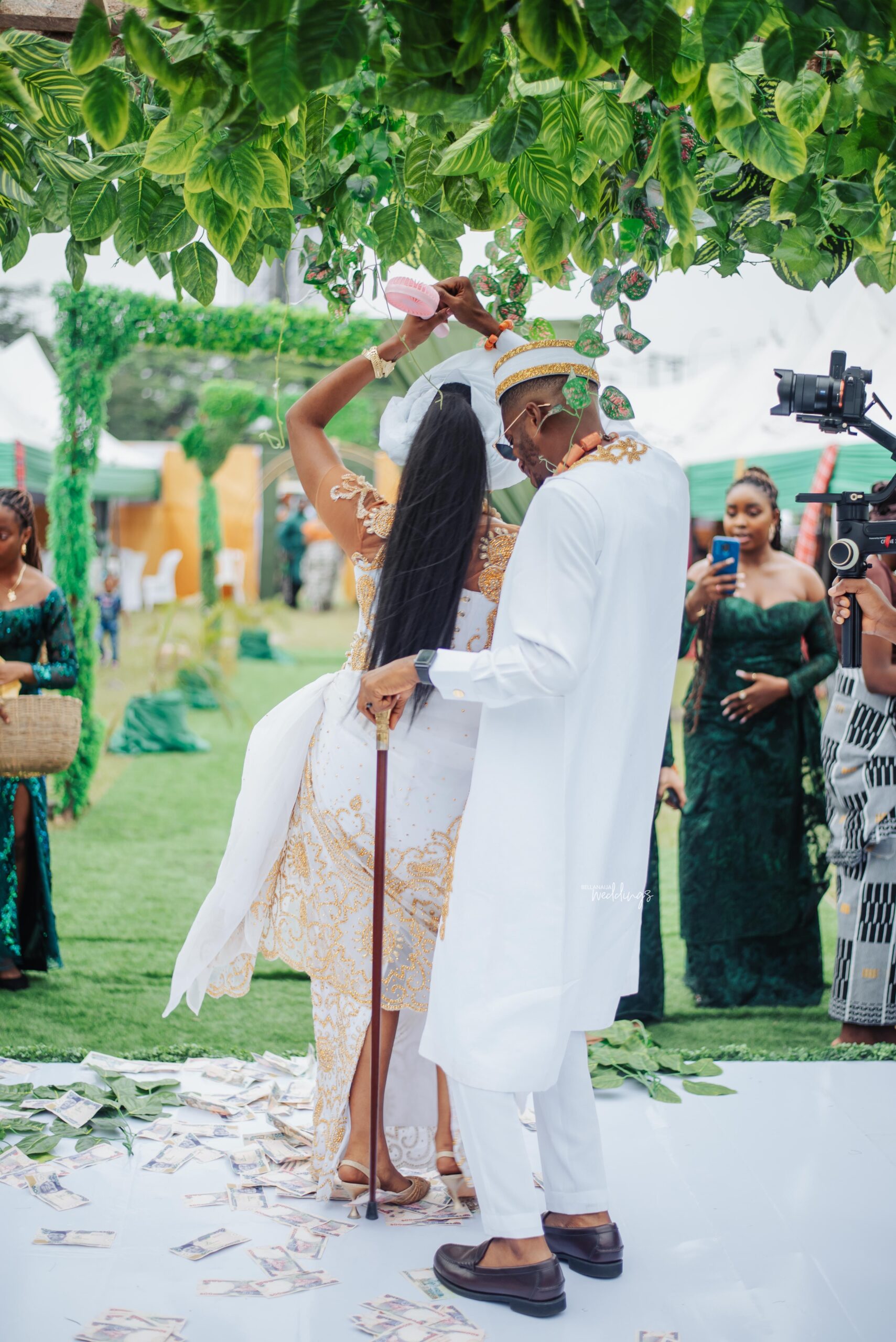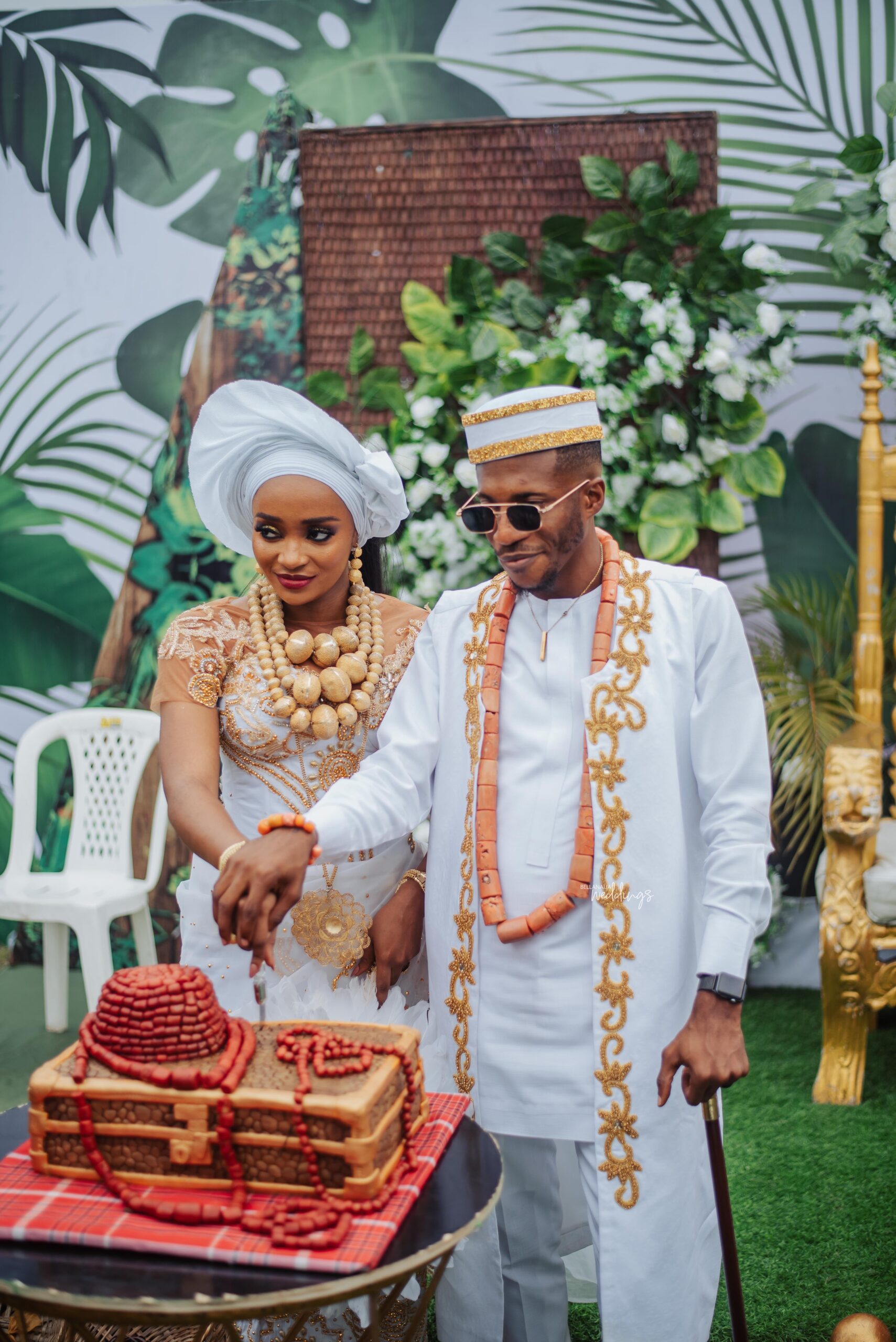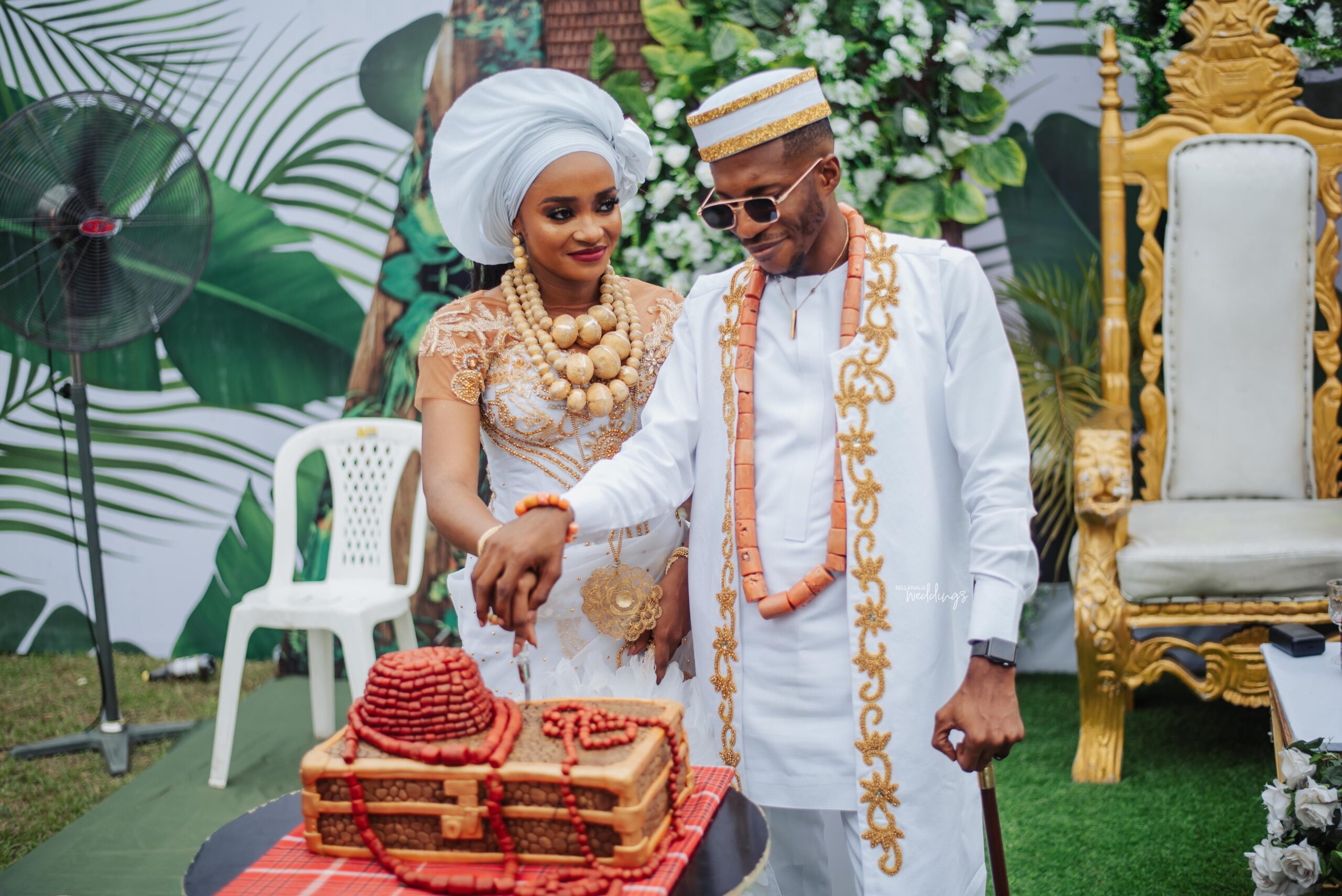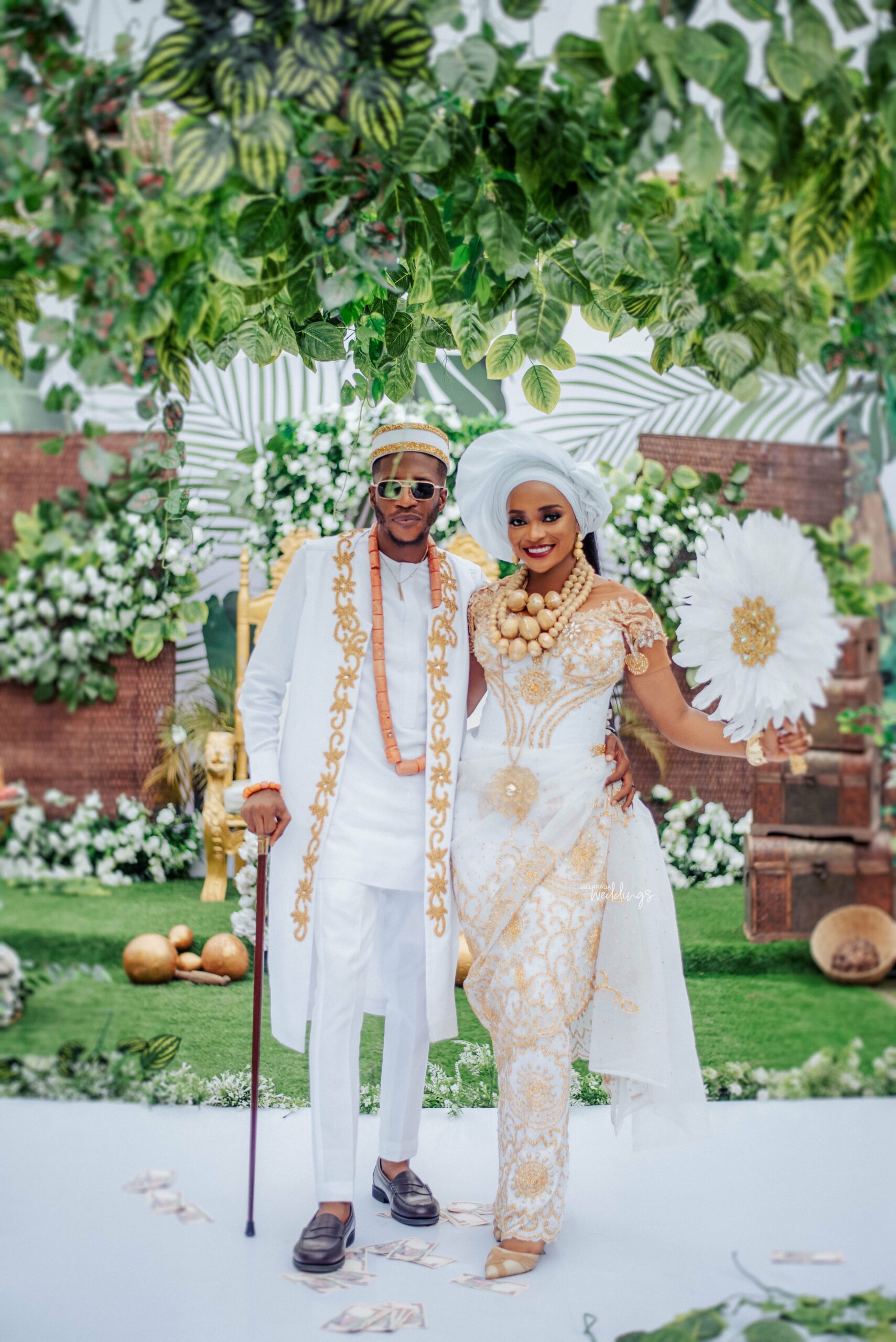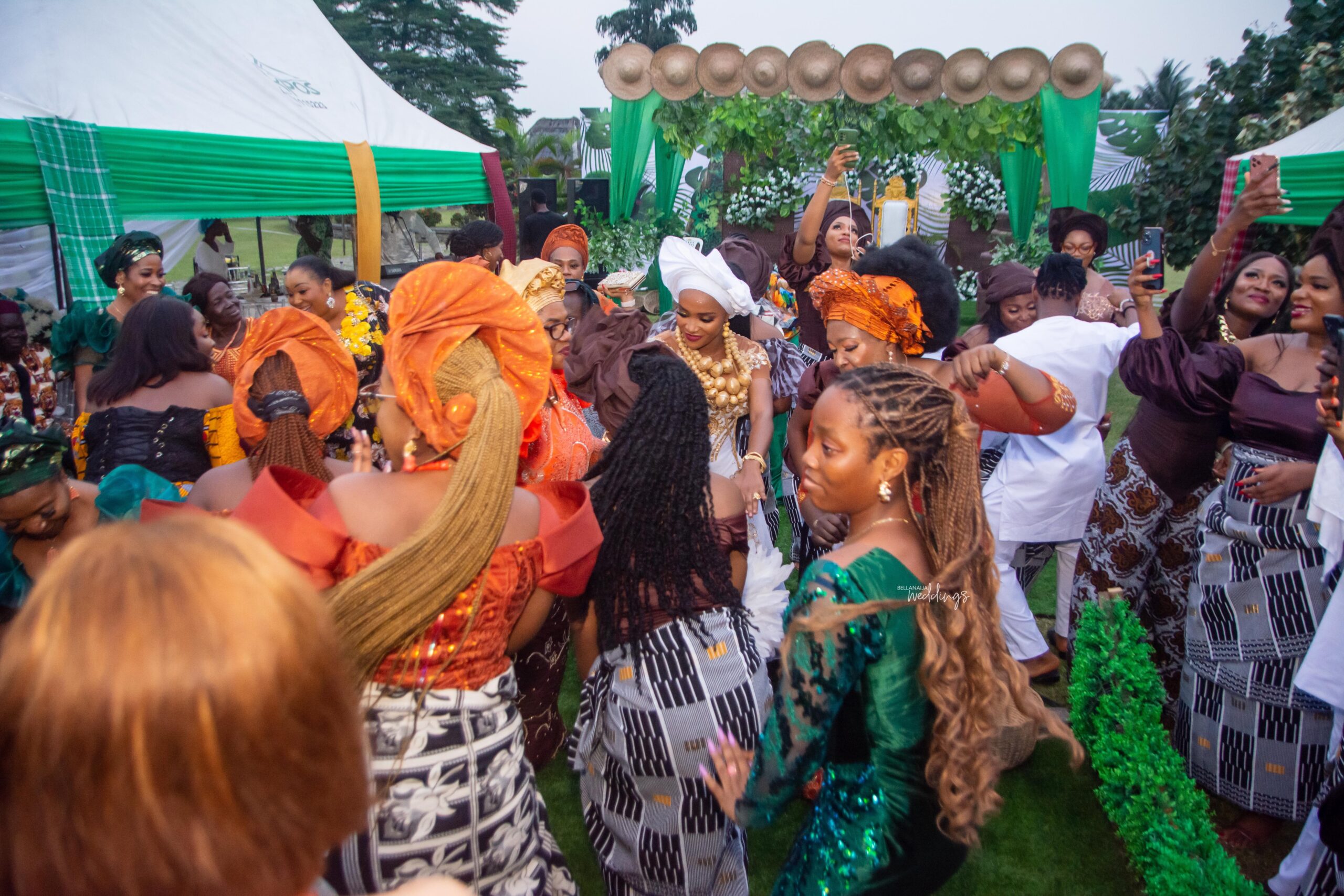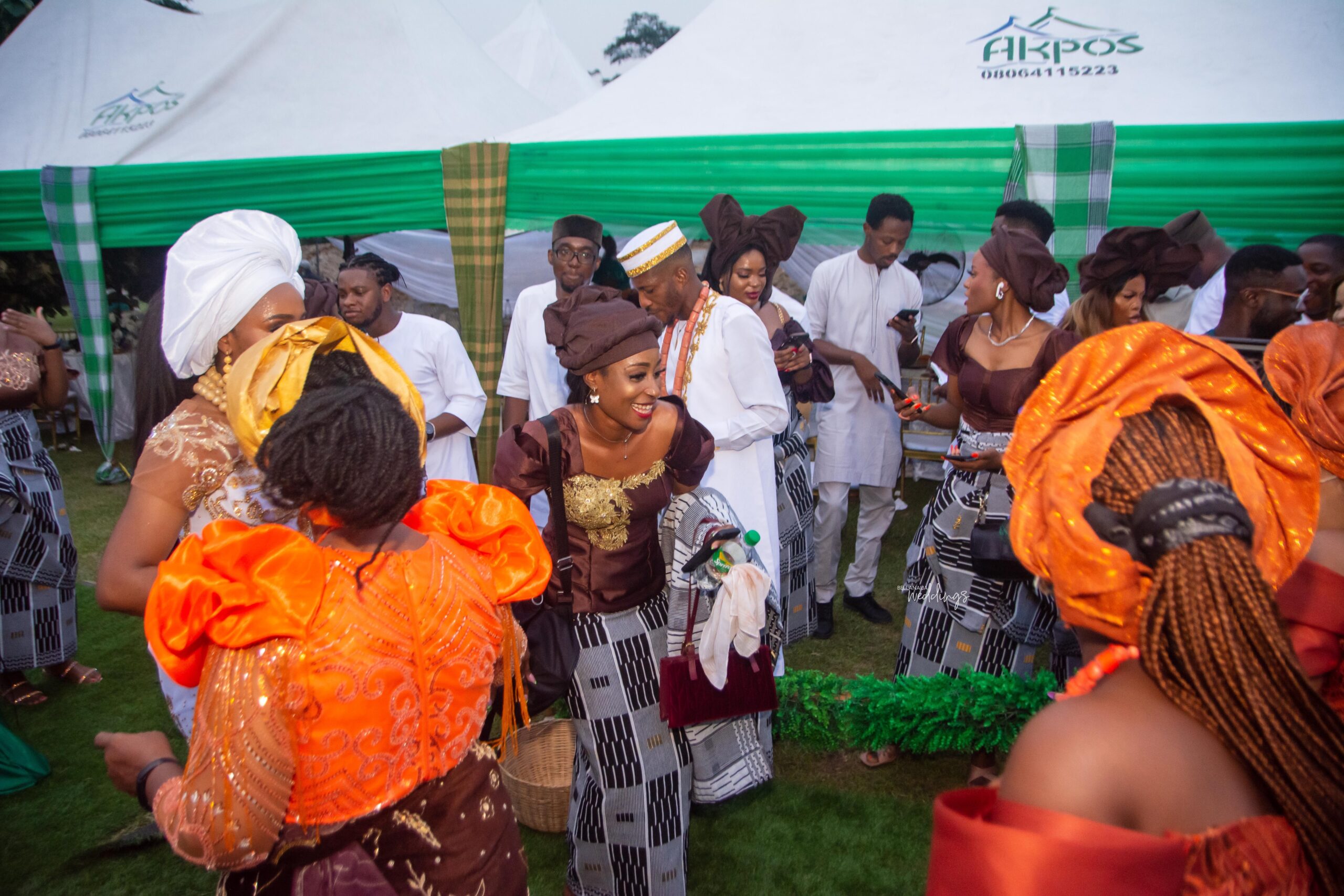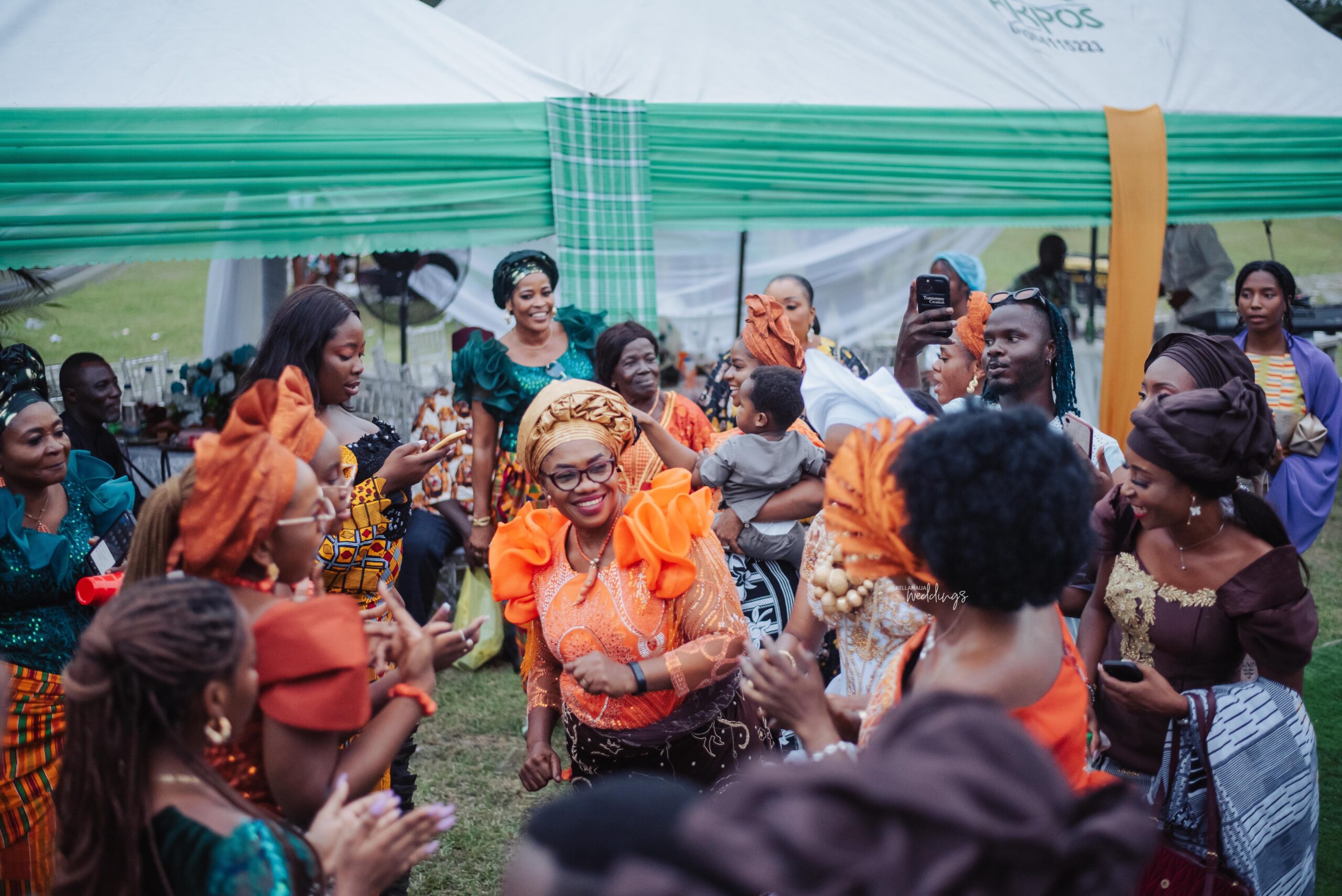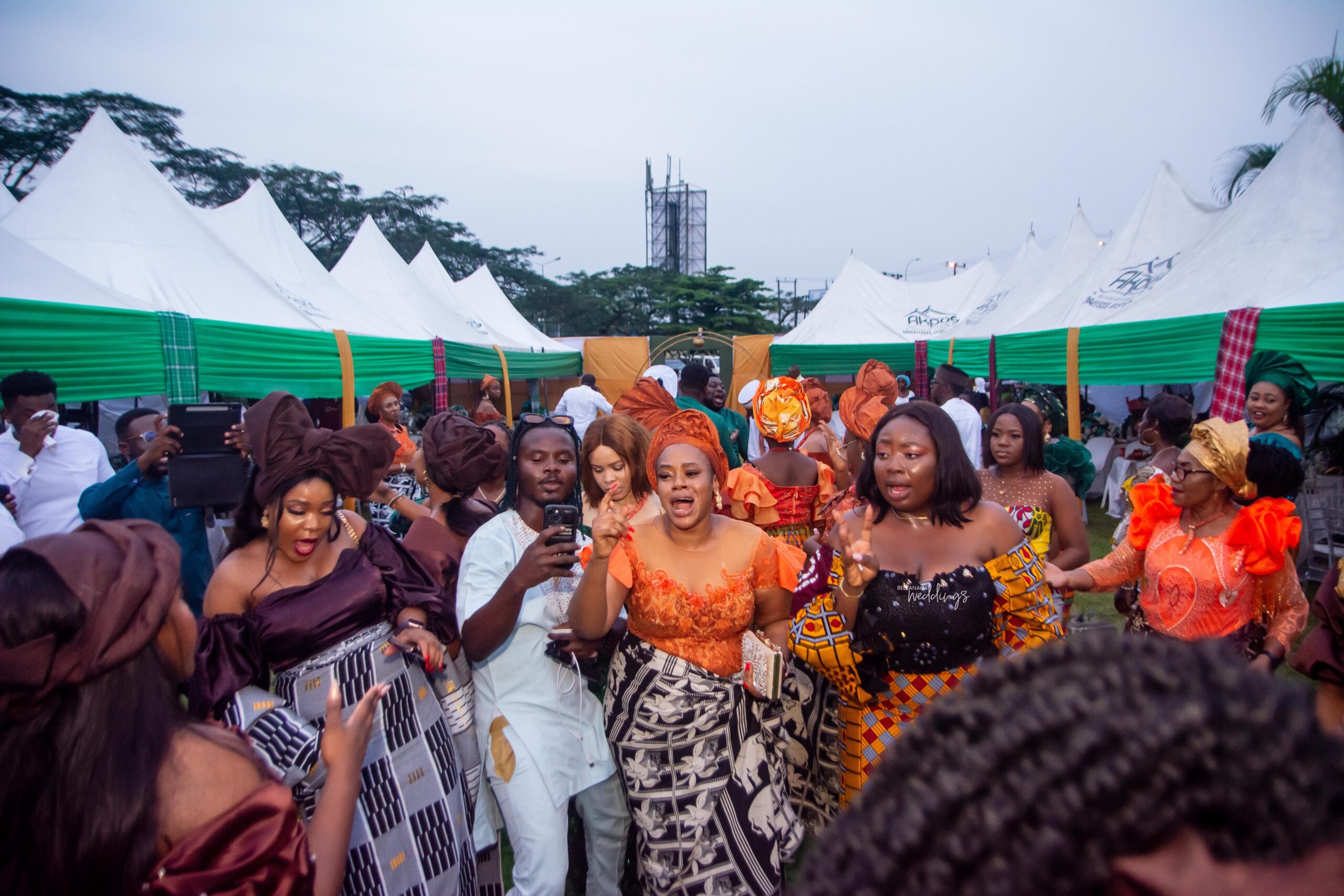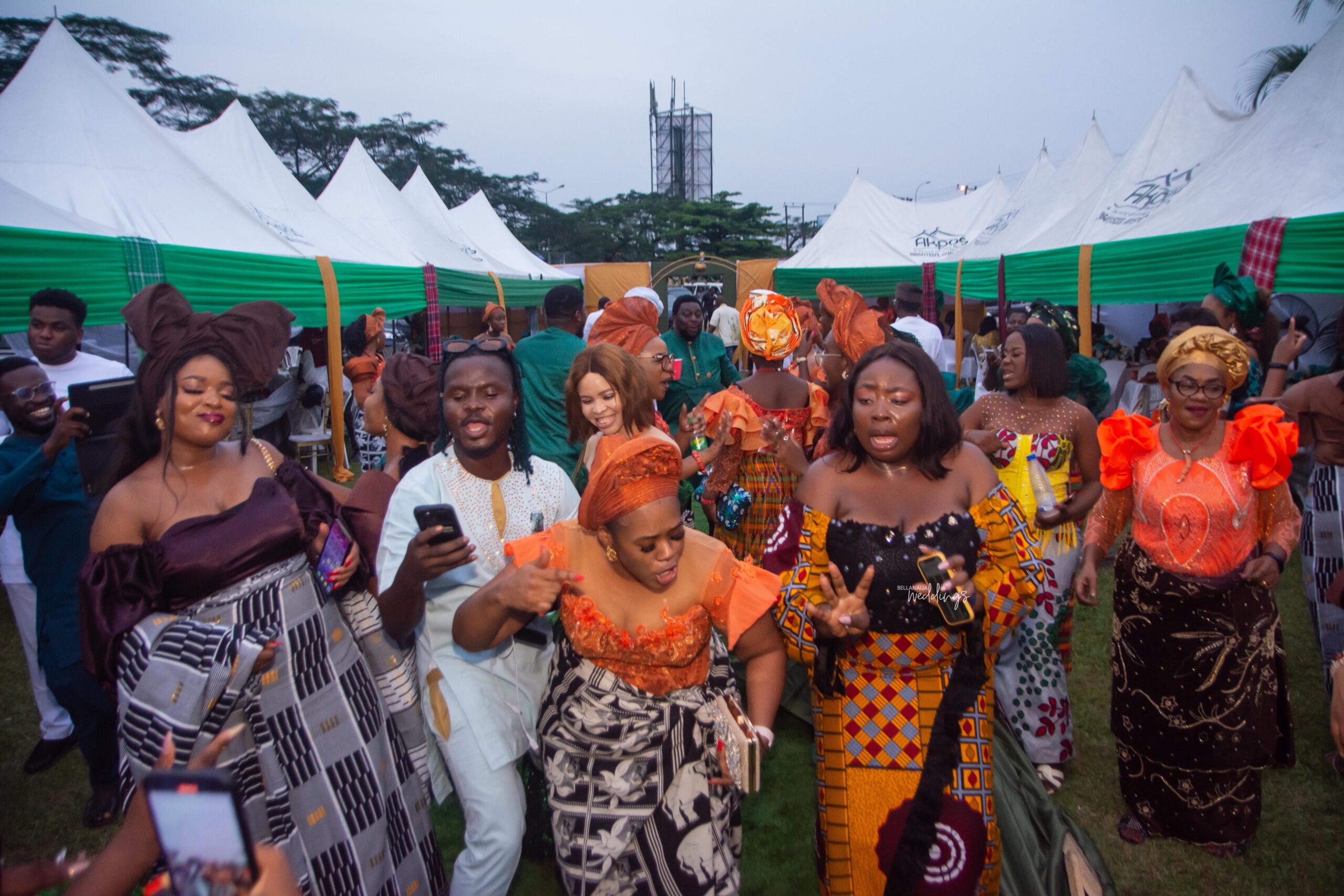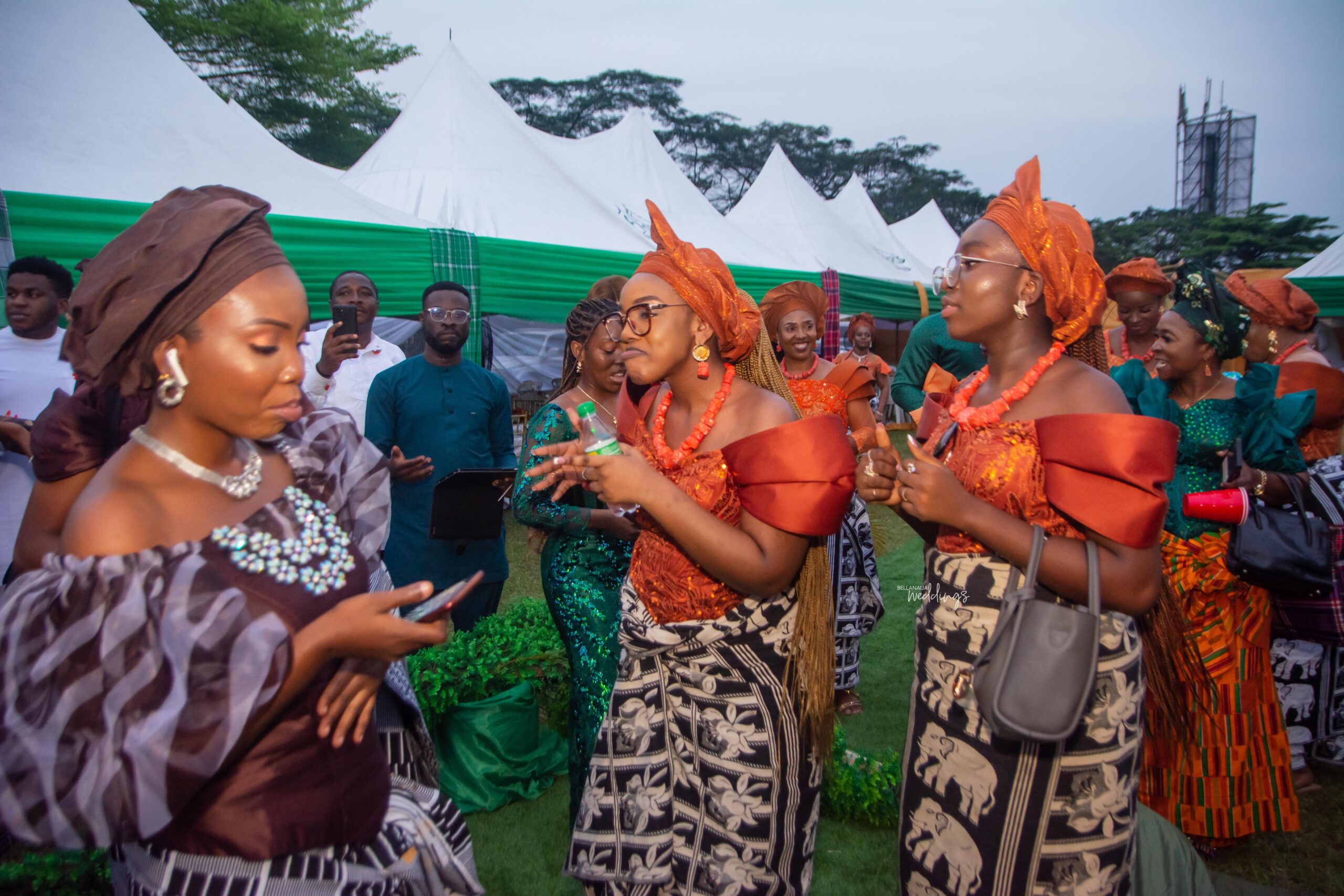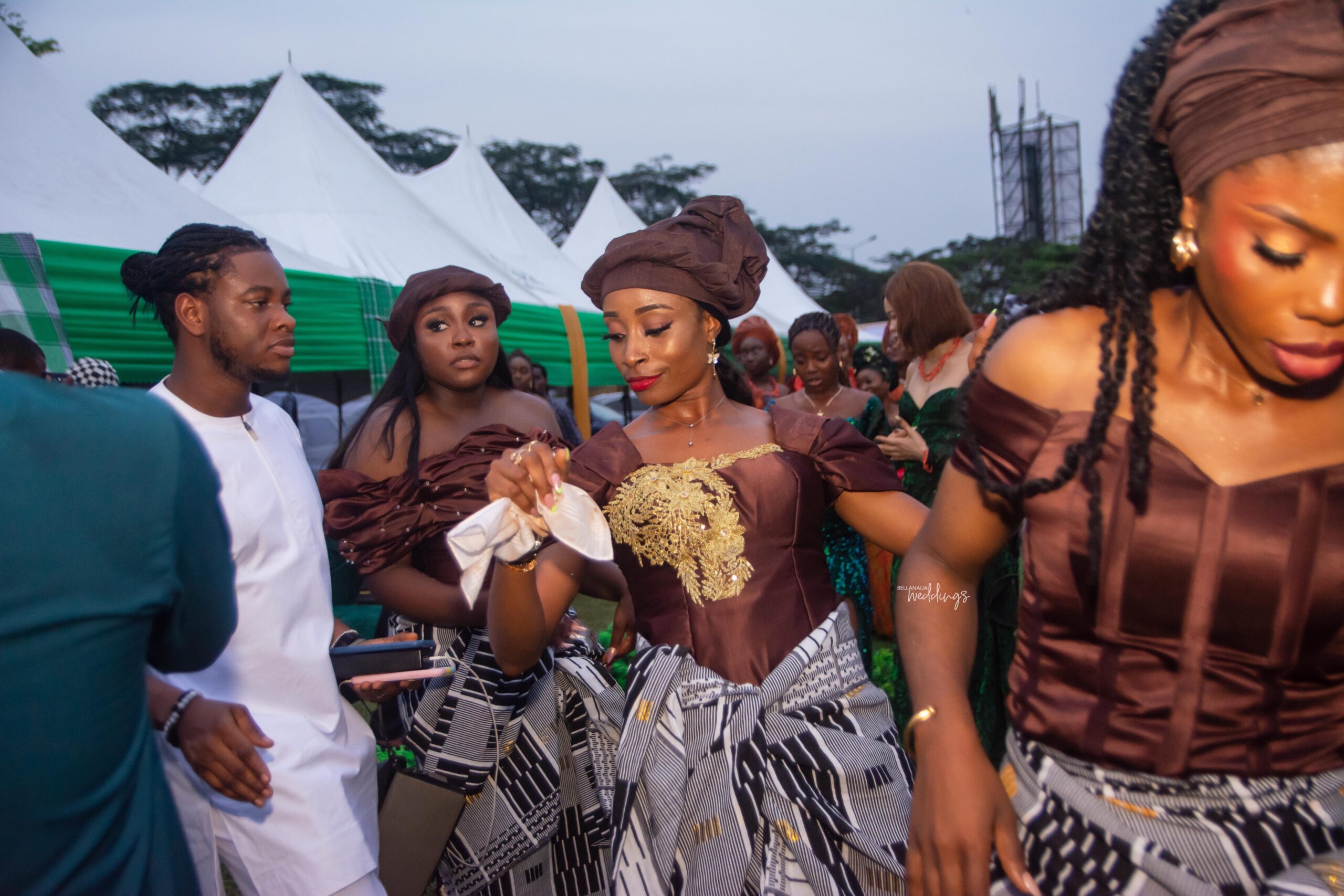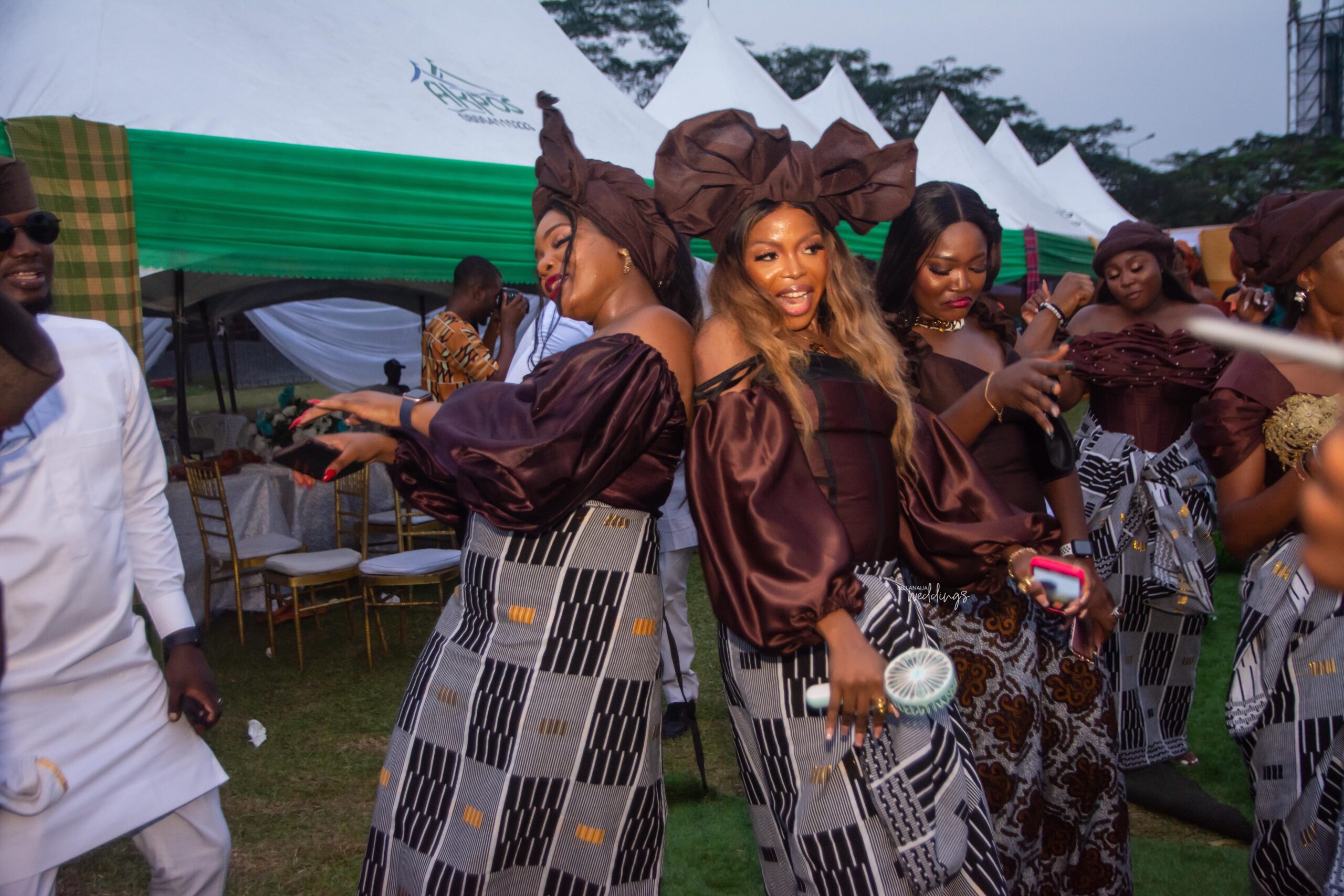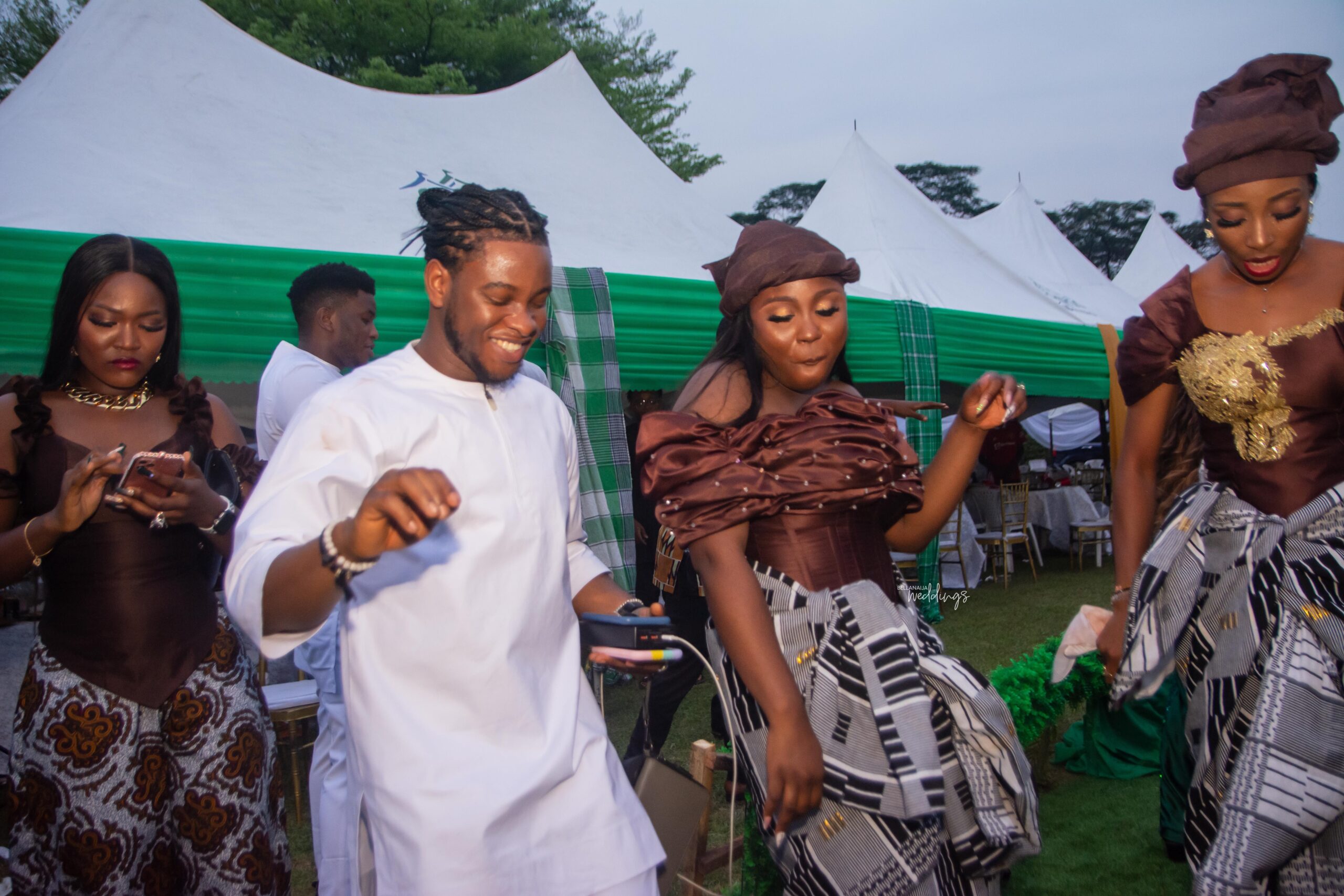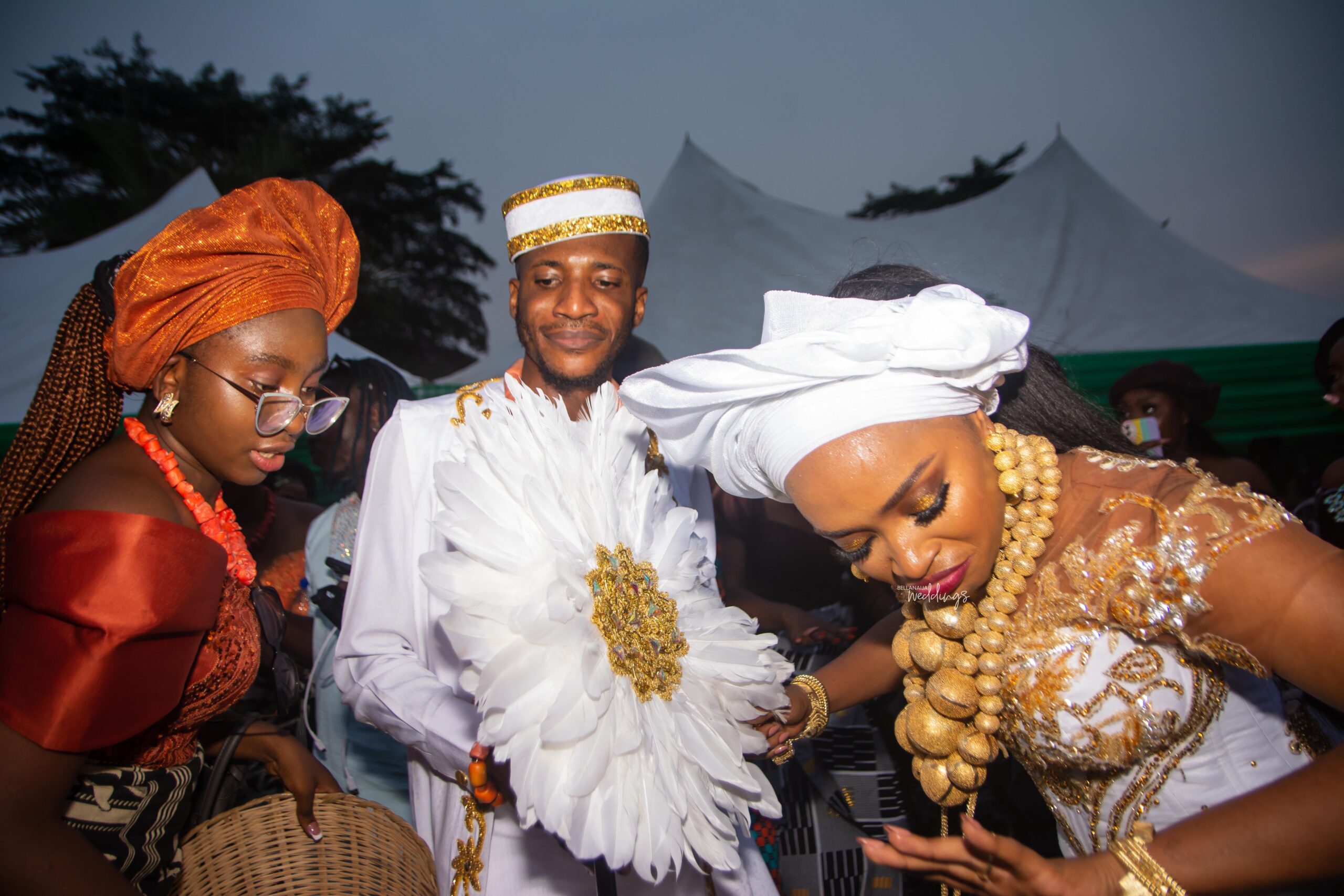 Let's have the food rites!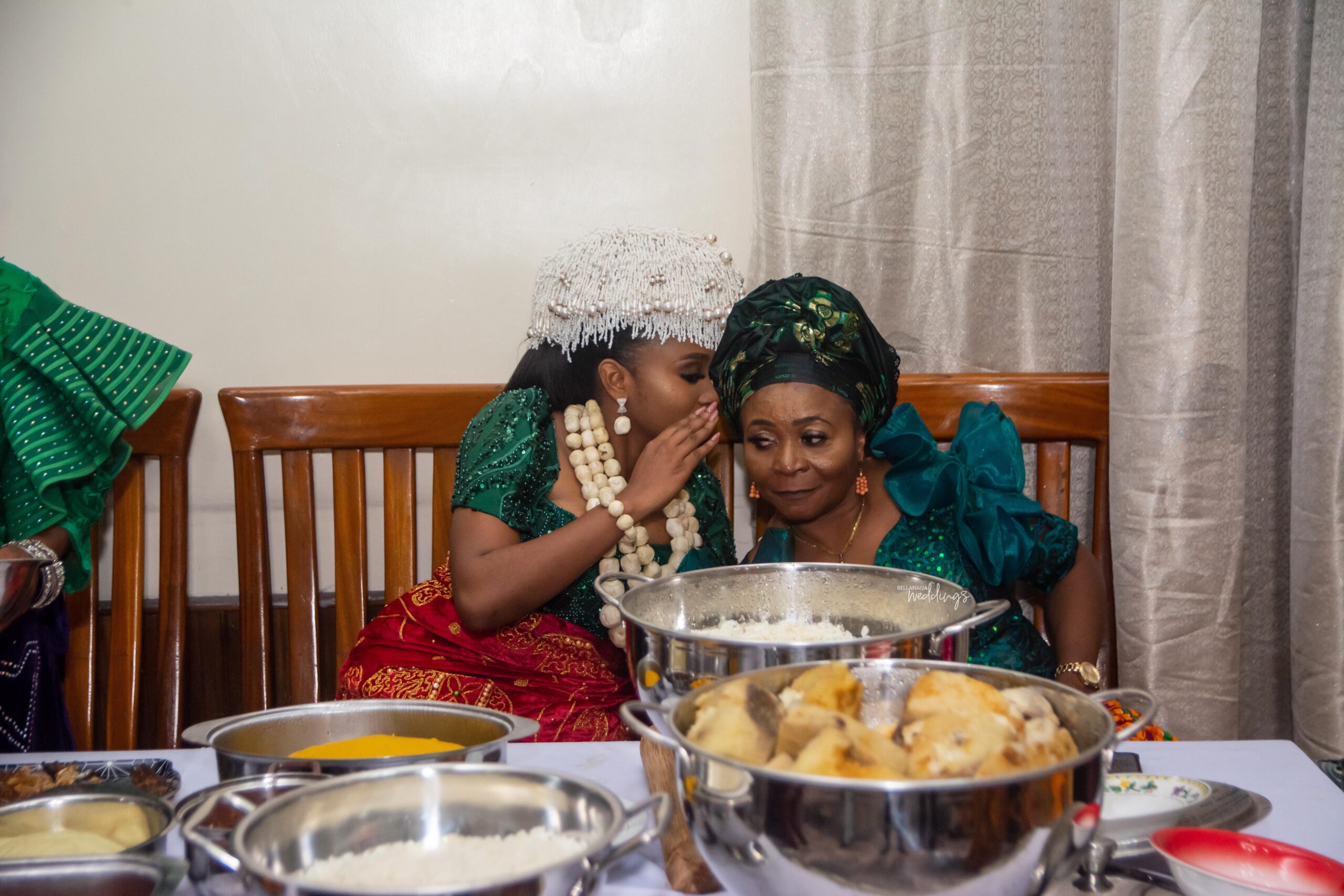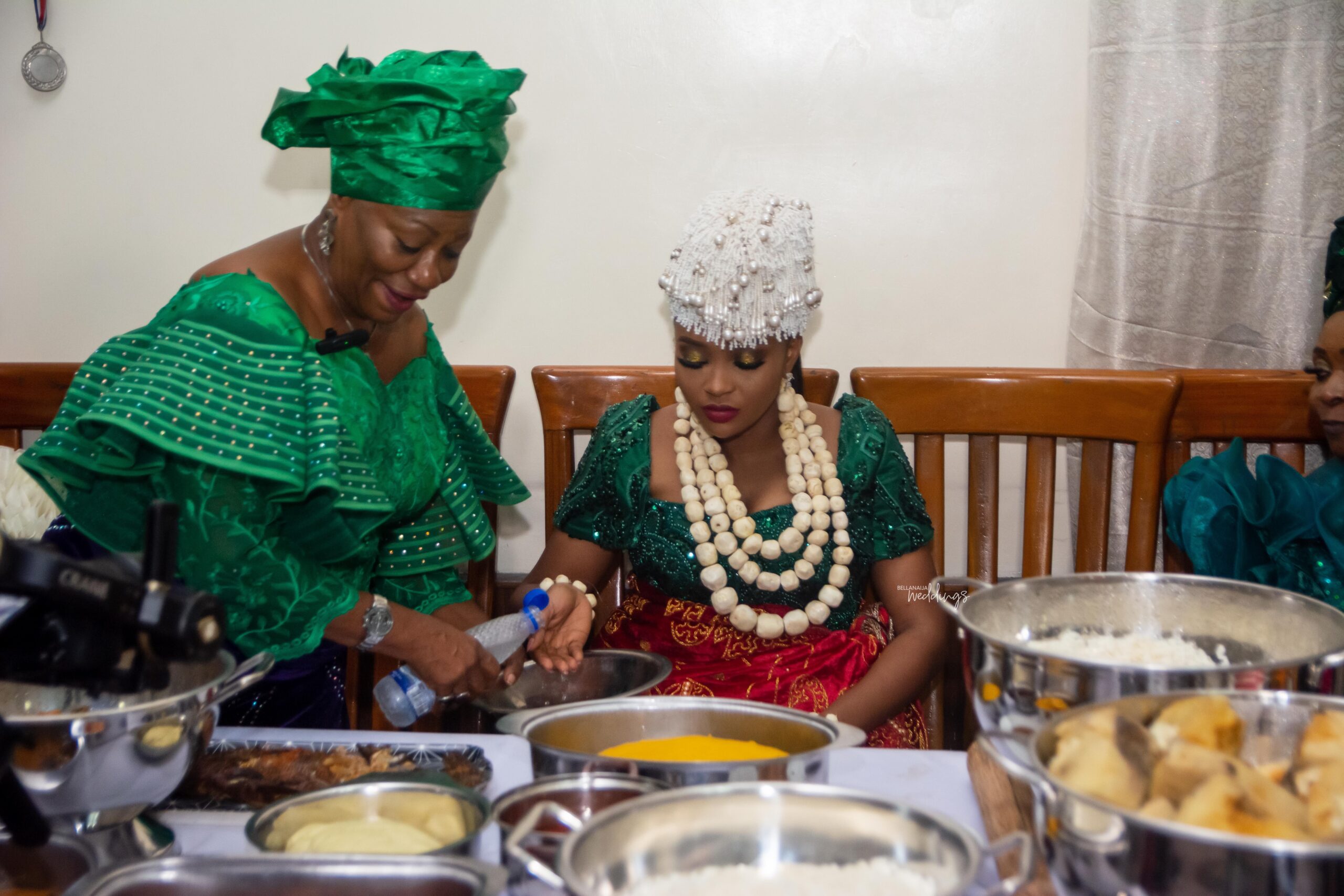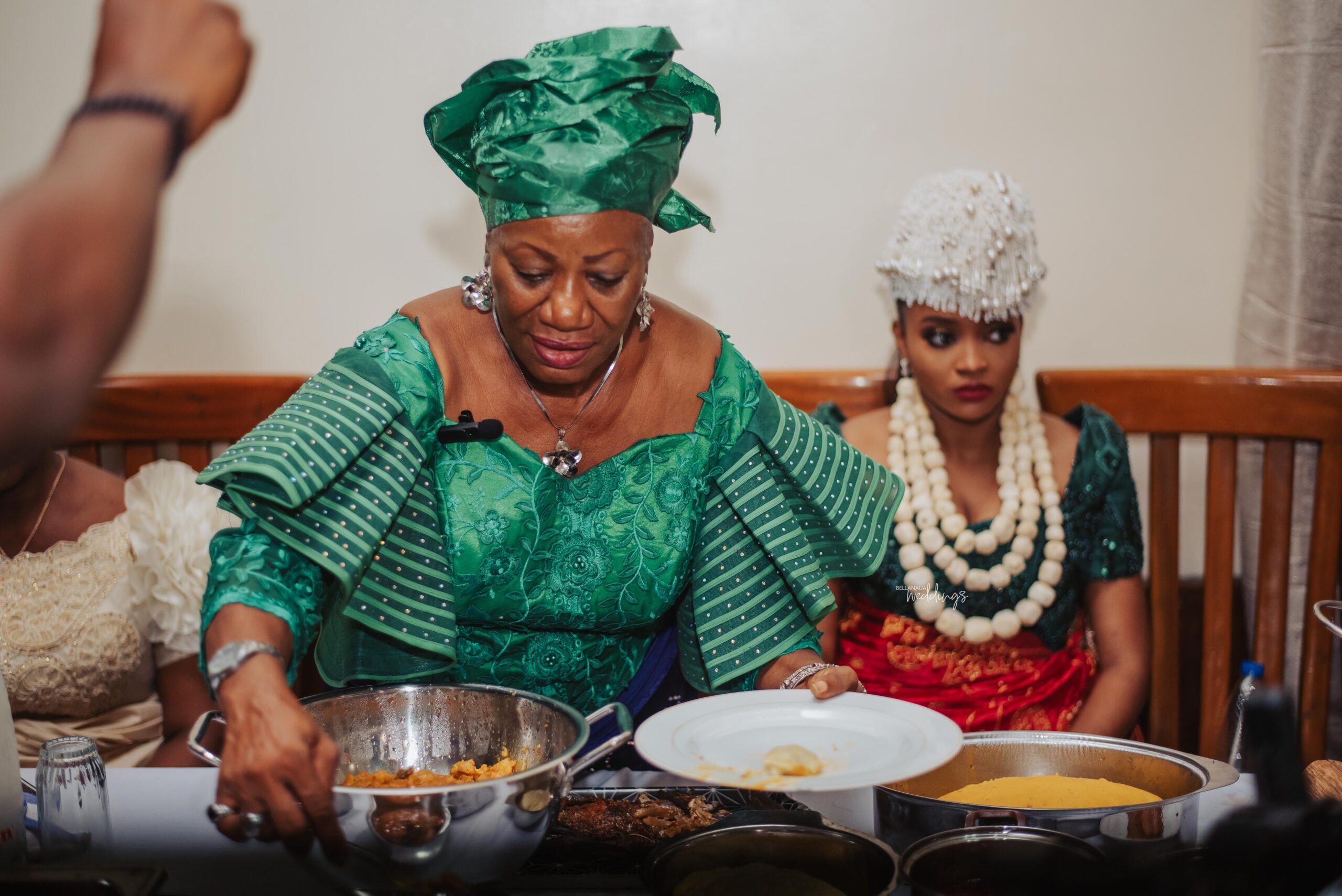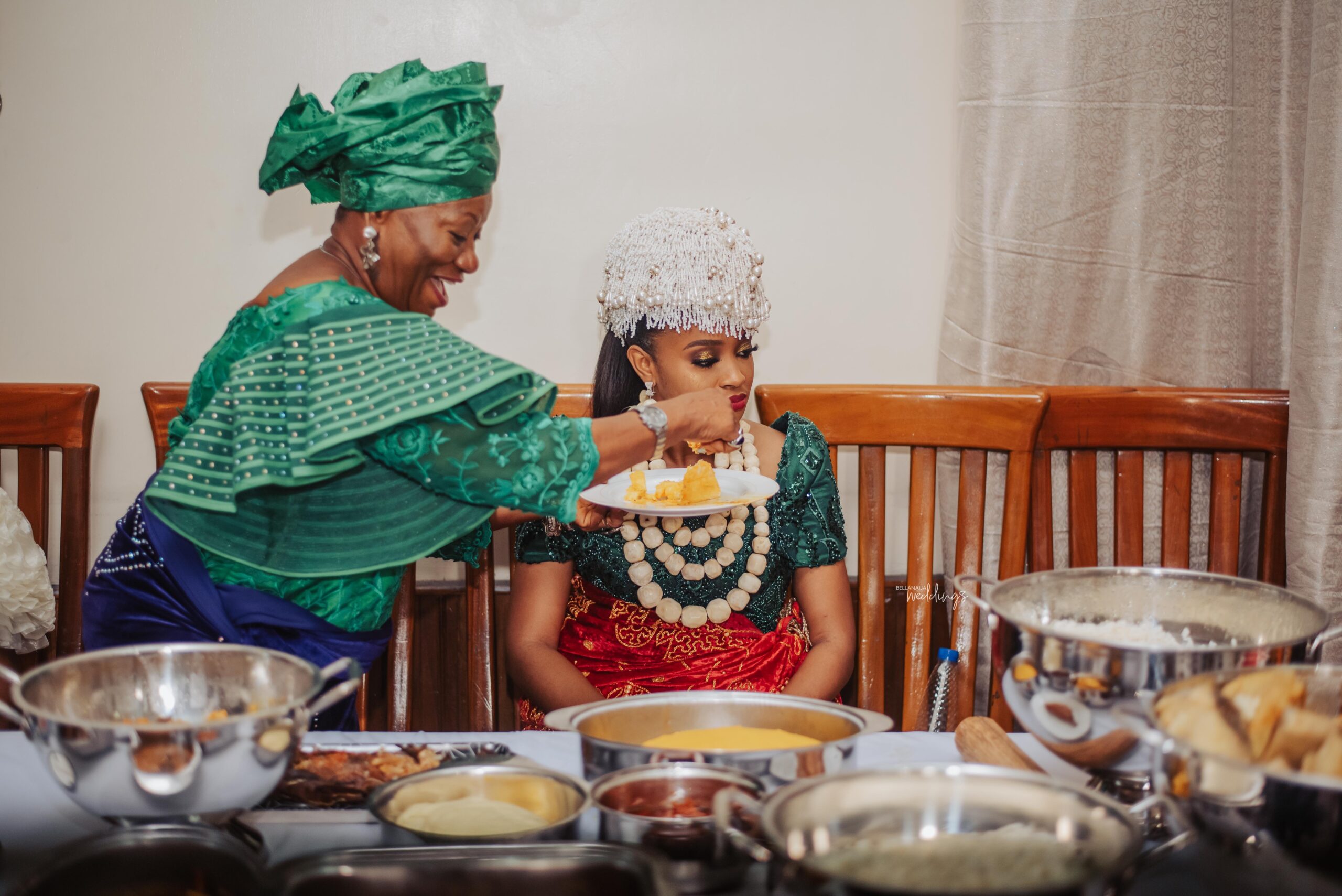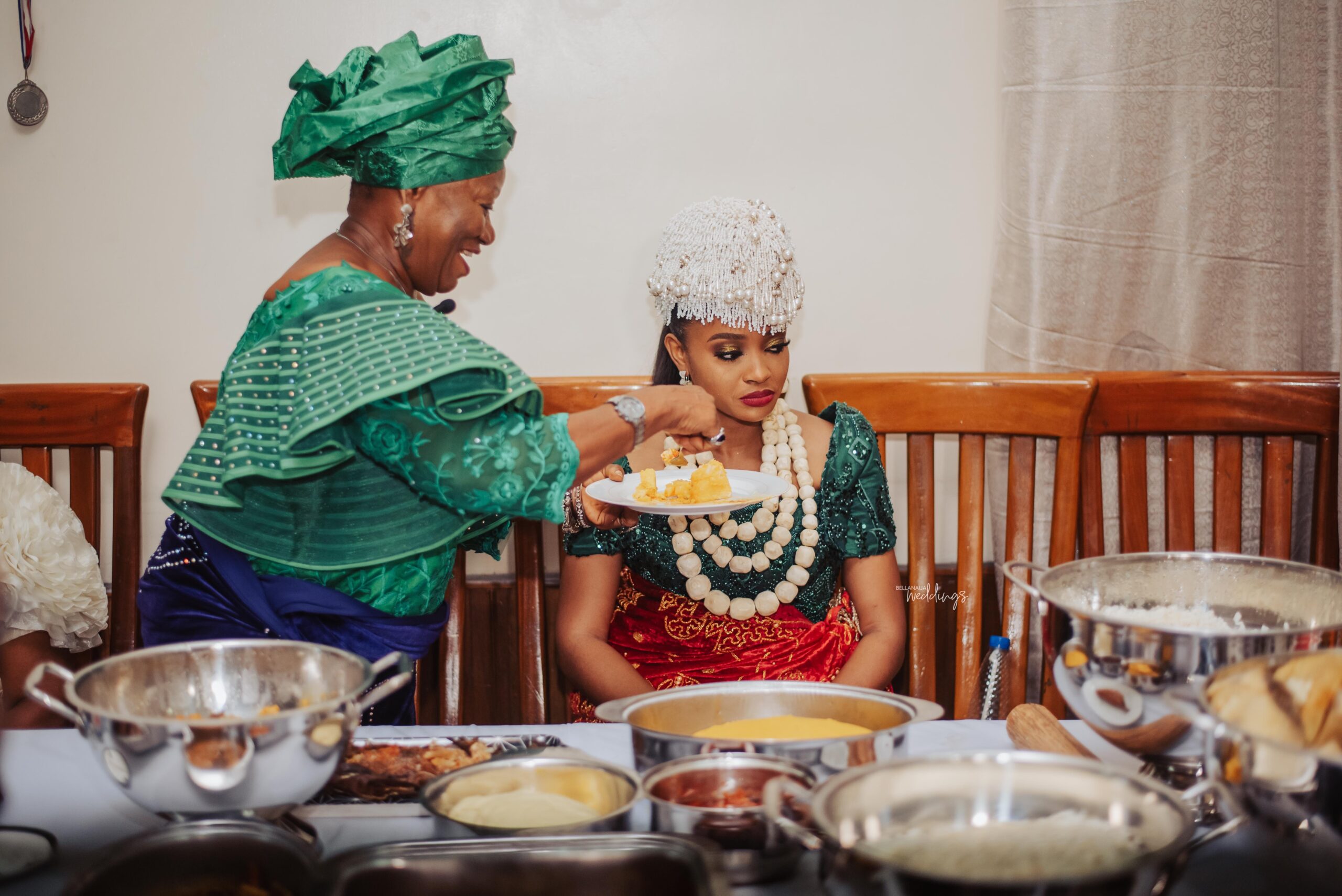 Now, together forever!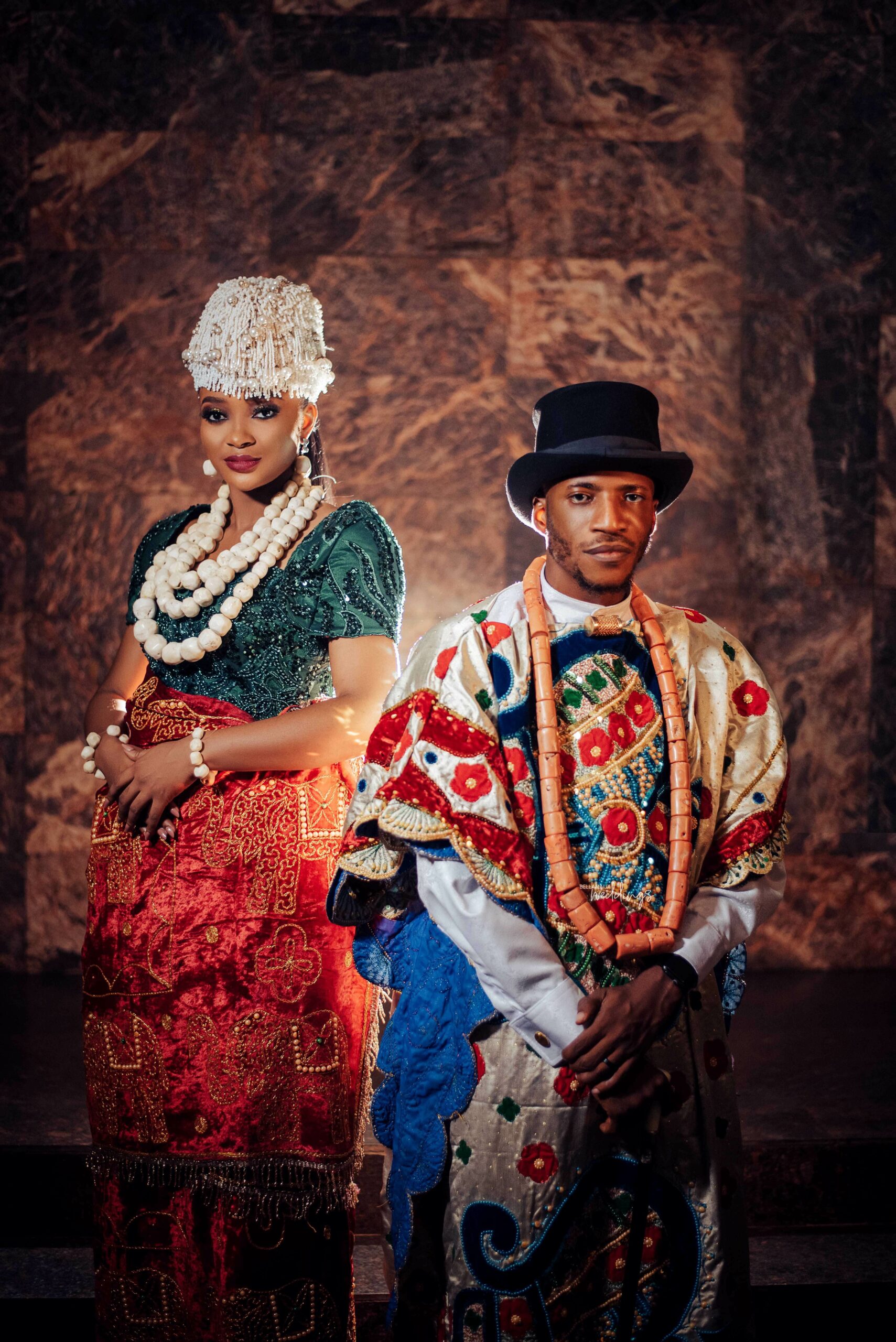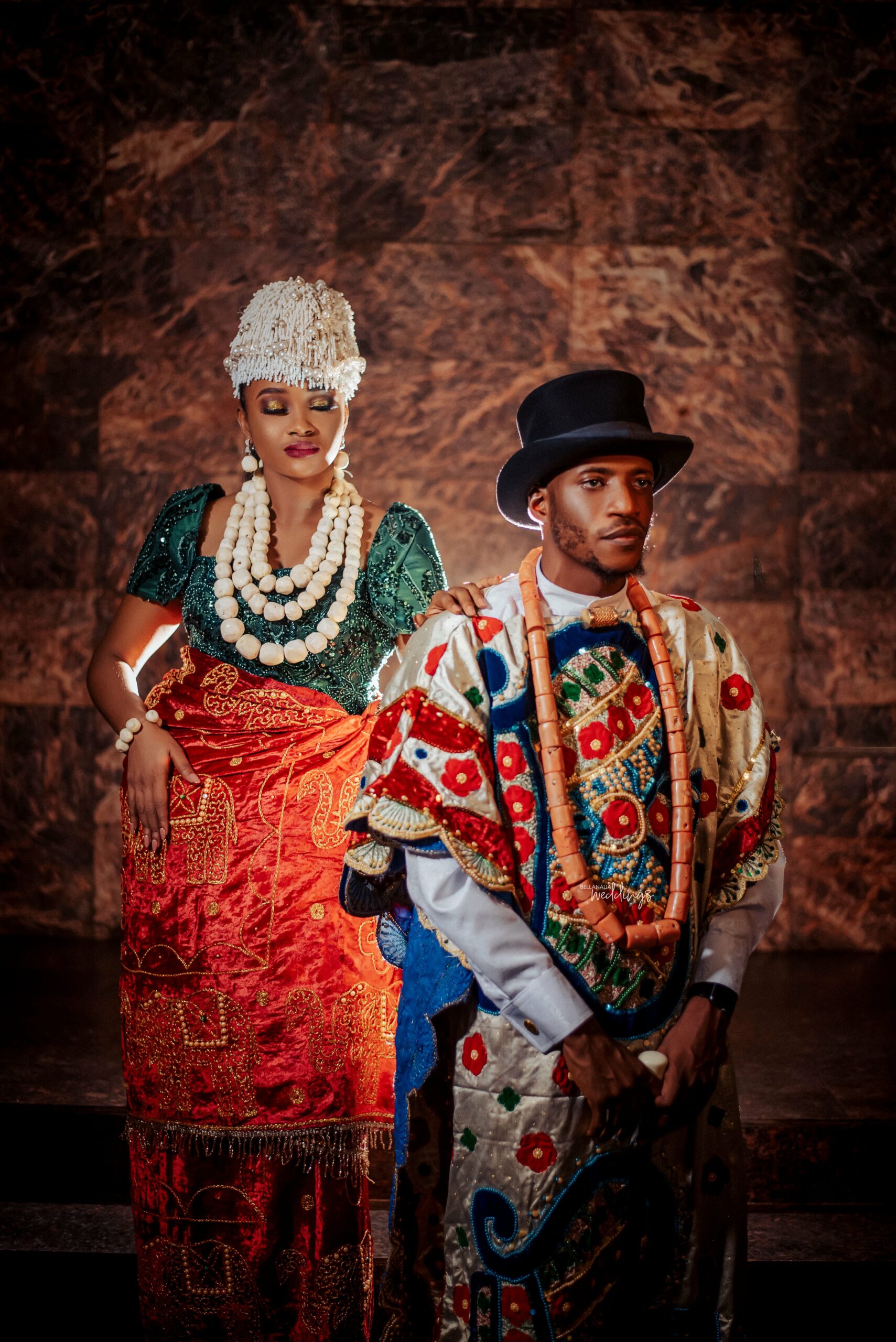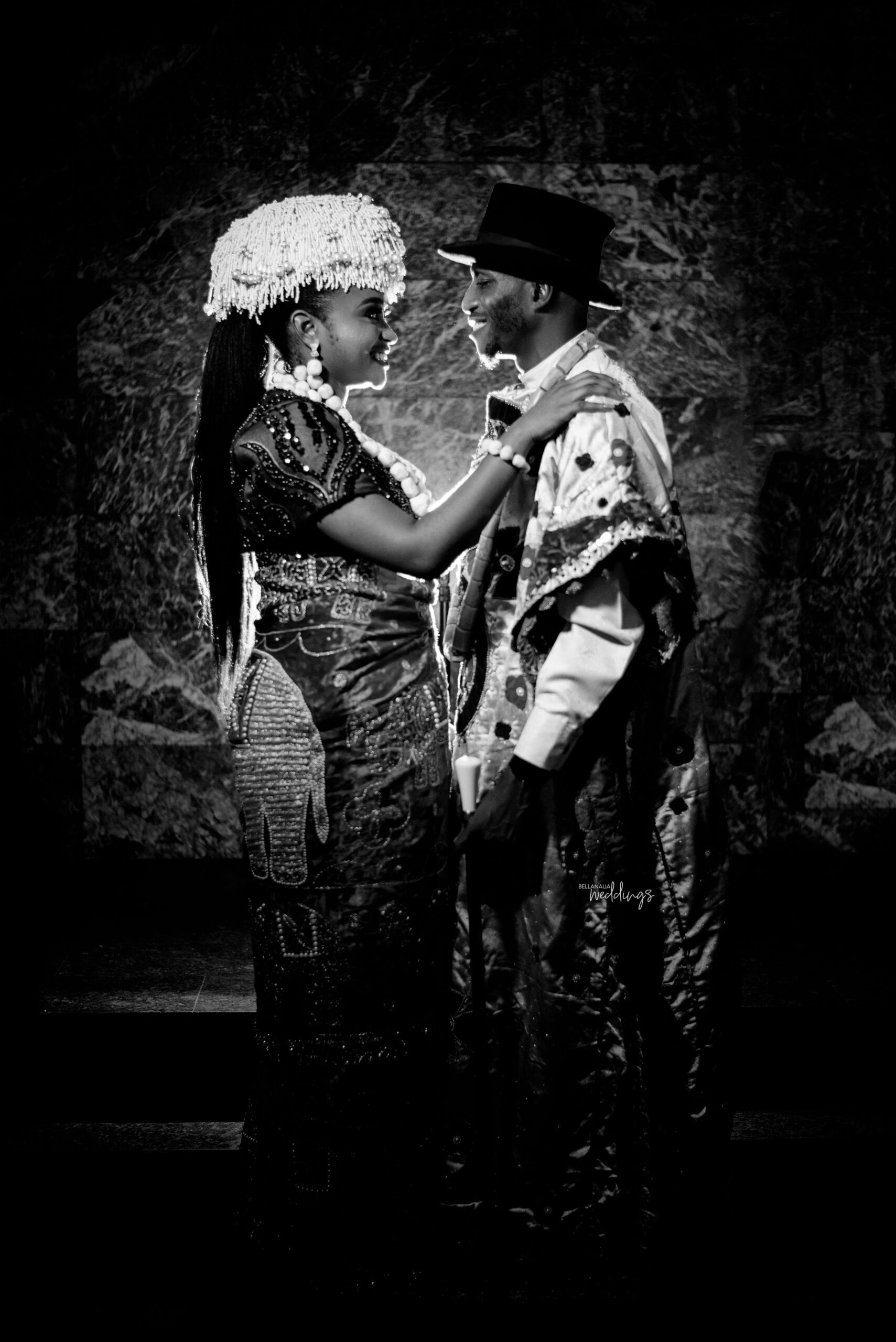 Credits
Bride: @theblackwriter
Groom: @marvinuche
Makeup: @alrosalhairtomakeupartistry
Planner: @ritanieventz
Hairstylist: @tbeauty_hairz
Photography: @irvingpictures