Hey there, beautiful Edo bride-to-be! We bet that among other things, you're also looking forward to how flawless you would look. We totally get that, and guess what? We've got your back!
Today, we've got this bridal beauty look that embodies the essence of the Edo culture, in all its regal glory. Topal Touch came through with the nude glam and it speaks perfection. The red velvet dress, coral beads and perfectly styled Okuku by Okuku Cr8tion Hub blend nicely to create that seamless royal look that every Edo bride wants to exude on her special day. If you're yet to settle on a look for your big day, then you should totally check this out. You can also find more beauty looks here.
See the photos below and be sure to share your thoughts with us.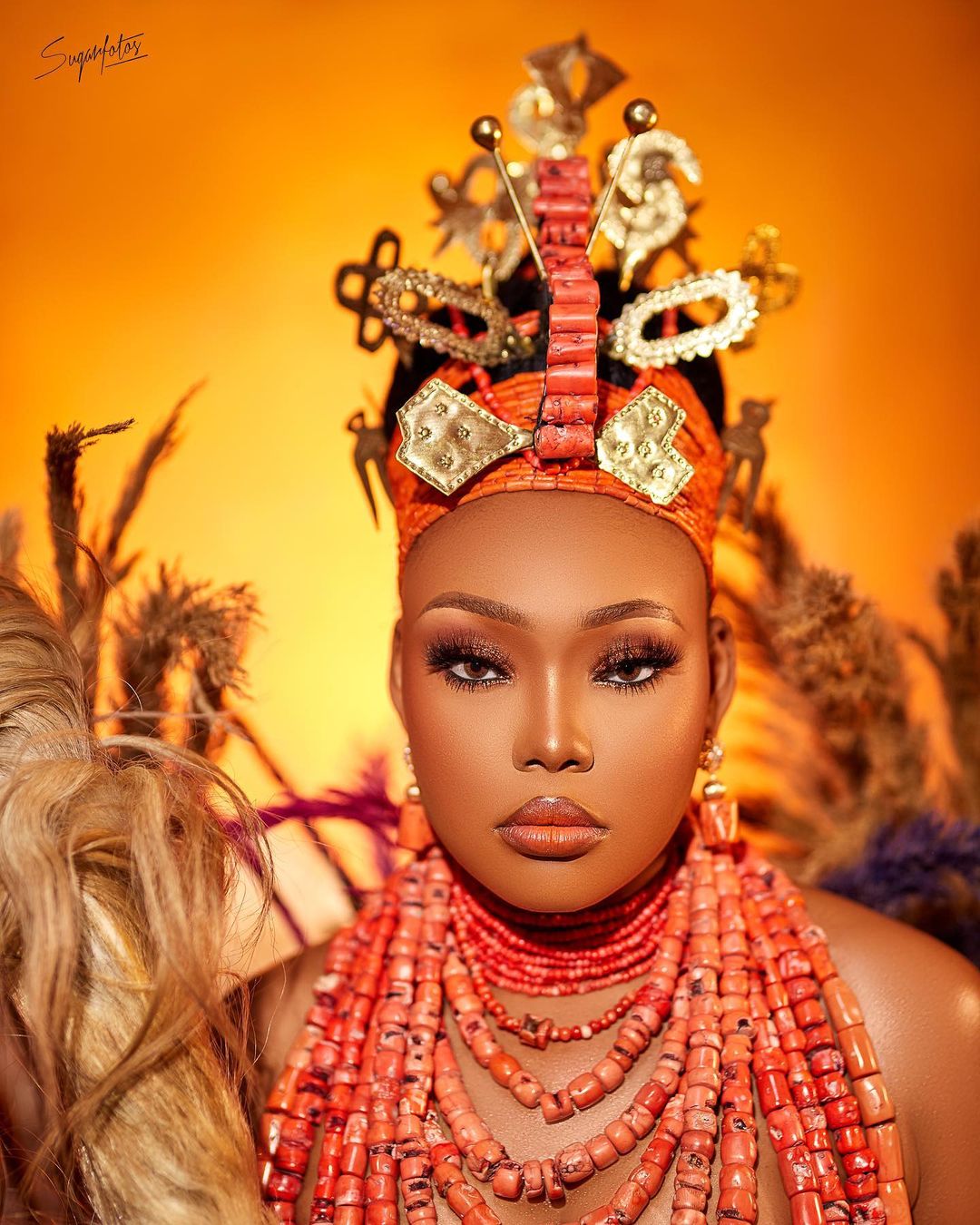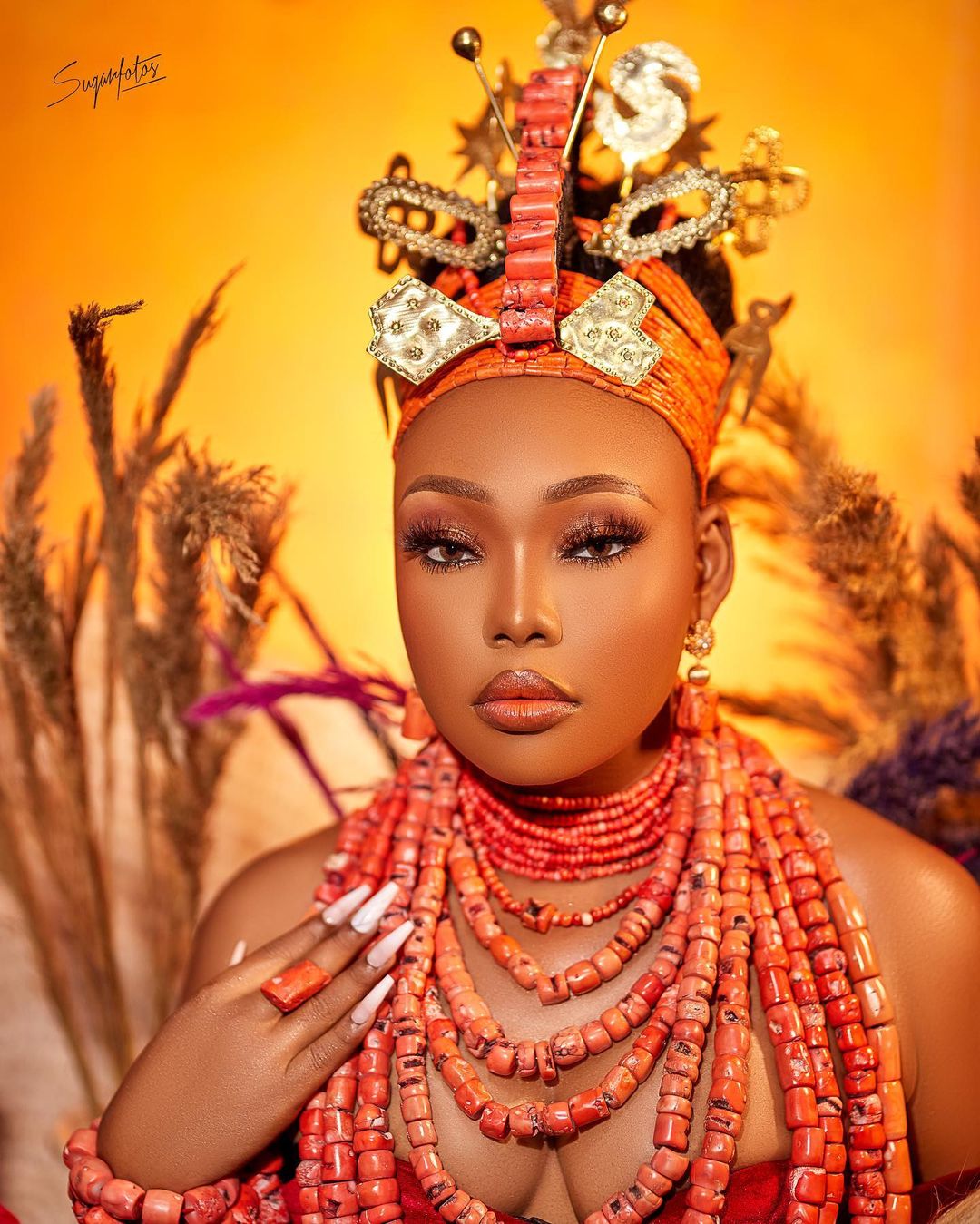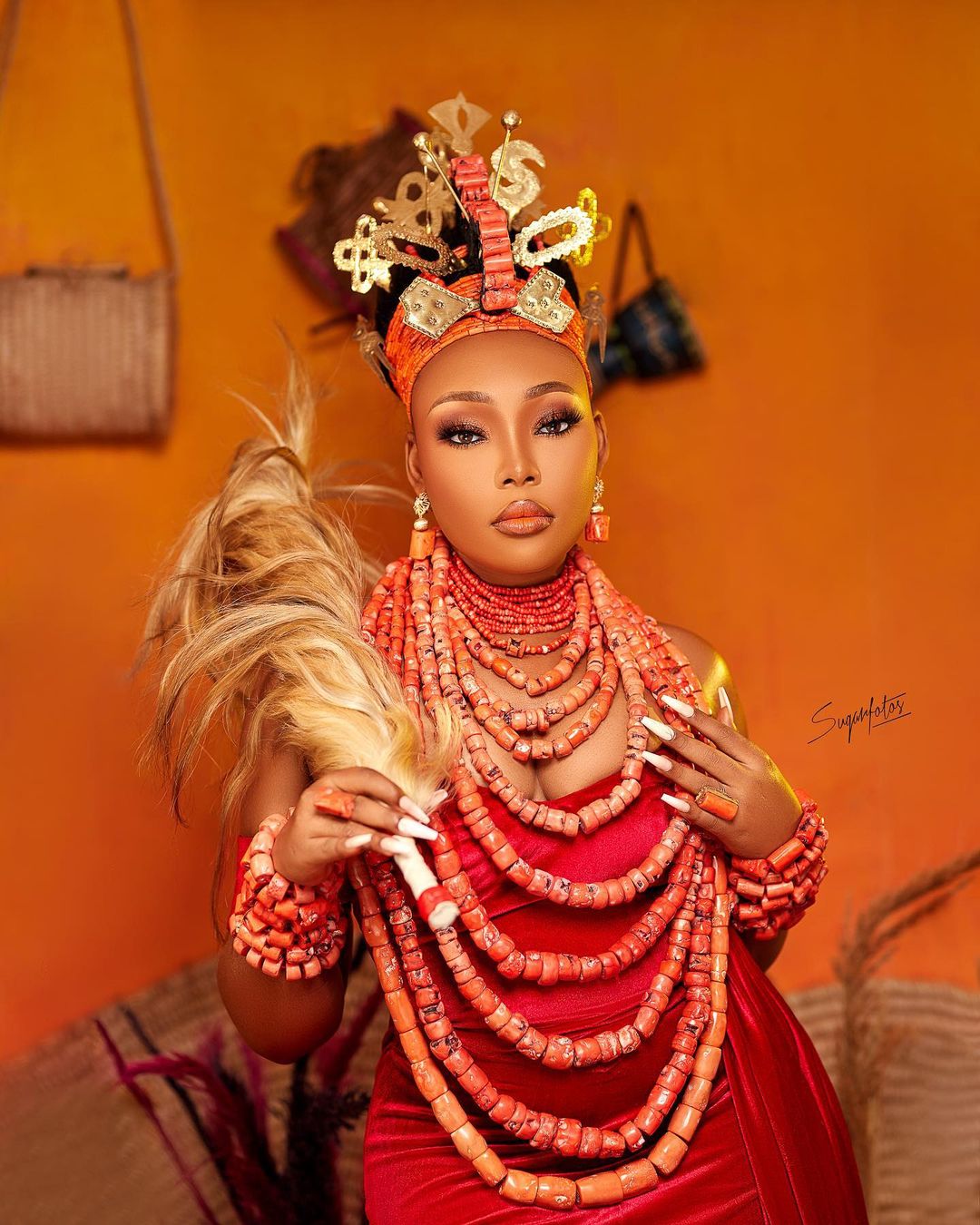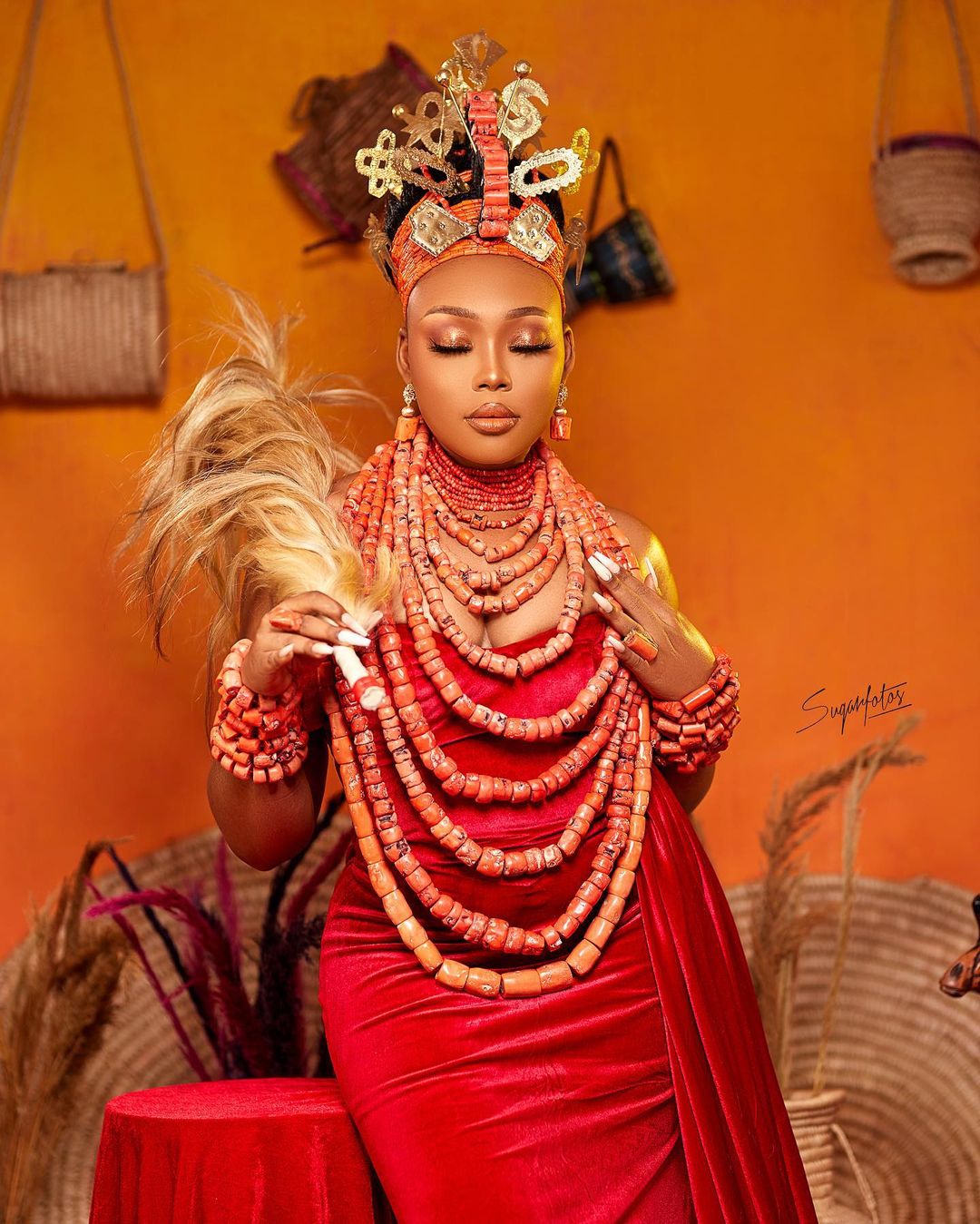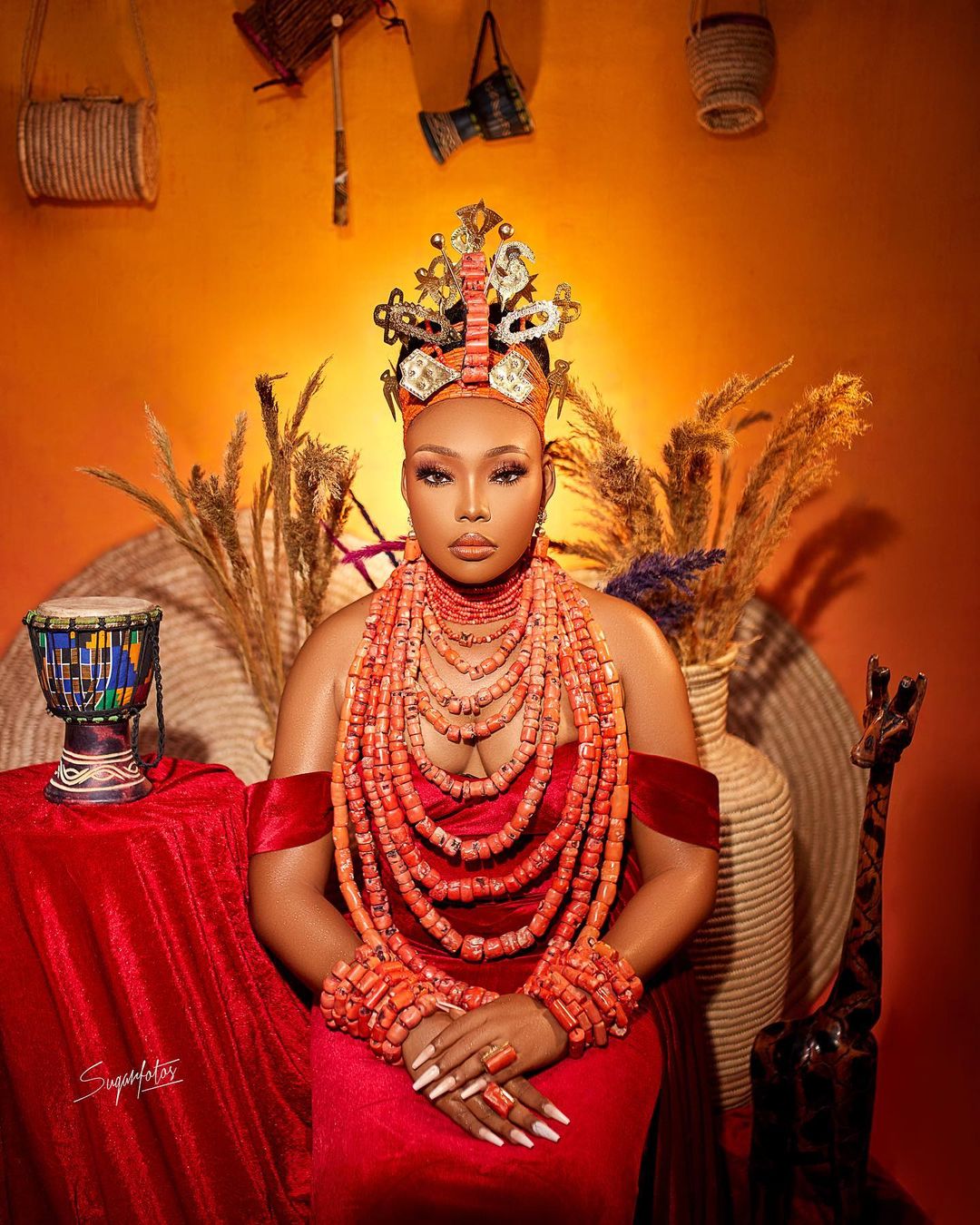 Credits
Makeup: @topaltouch
Photography: @sugarfotos
Styling: @okukucr8tionhub
Beads & accessories: @okukucr8tionhub
Dress: @styledbyari.ng
Belle: @qween_iee