Today, our excitement is off the charts, but then again… when is it not! 😅 Omobola and CJ are giving us butterflies and making our hearts merry with their beautiful white wedding.
The pair who met over a decade ago on a random cool evening are now well into their forever journey and we can't help but be super excited for them. After their vibrant traditional wedding, they took their love down the aisle and exchanged their vows.
Omobola made such a beautiful bride in her exquisite dress and CJ came through dapper as well. We can't get enough of the joy and excitement evident in the photos. The love in the eyes of the couple tells us everything we need to know – the two are absolutely smitten!
Enjoy their wedding photos and love story as shared by CJ below.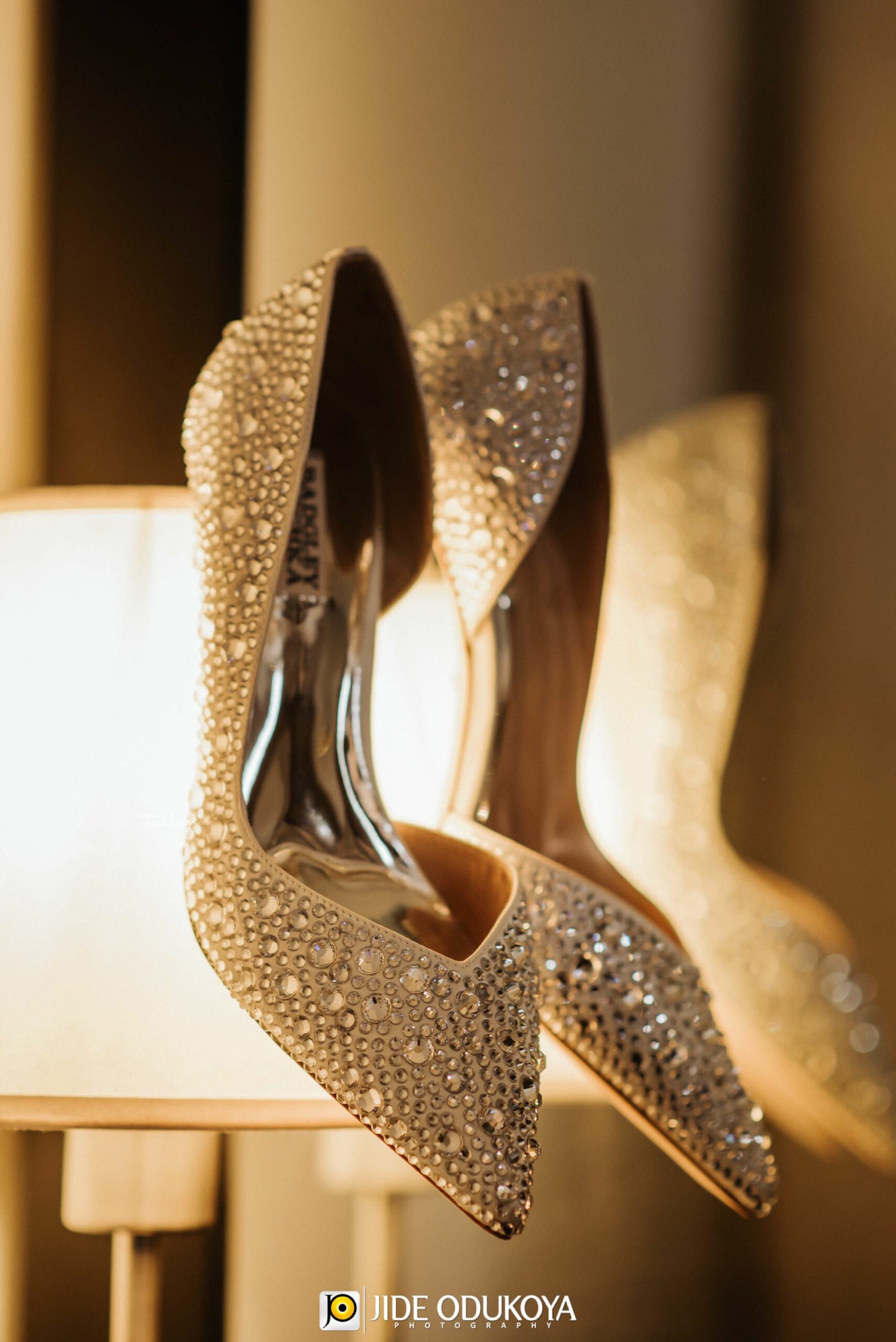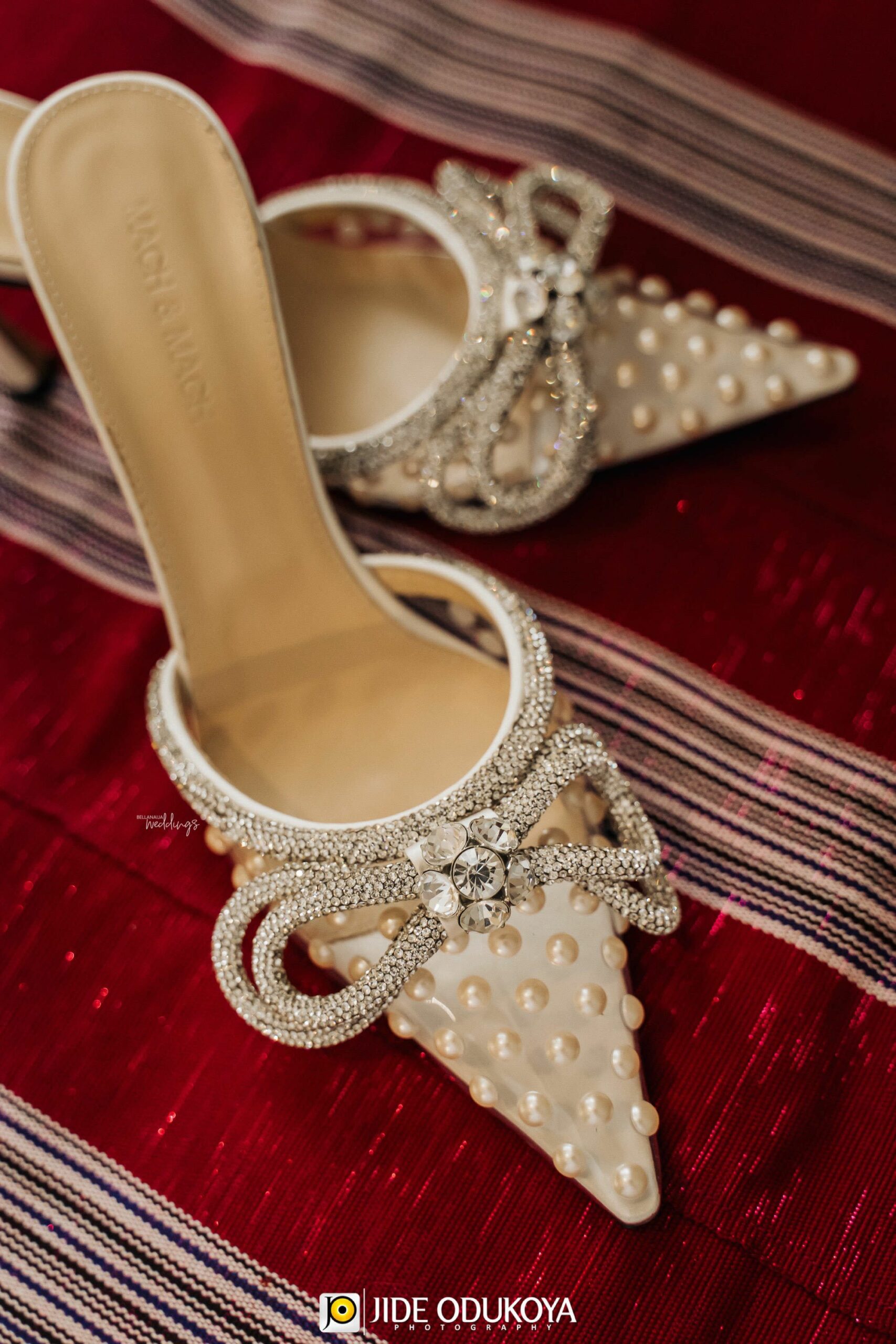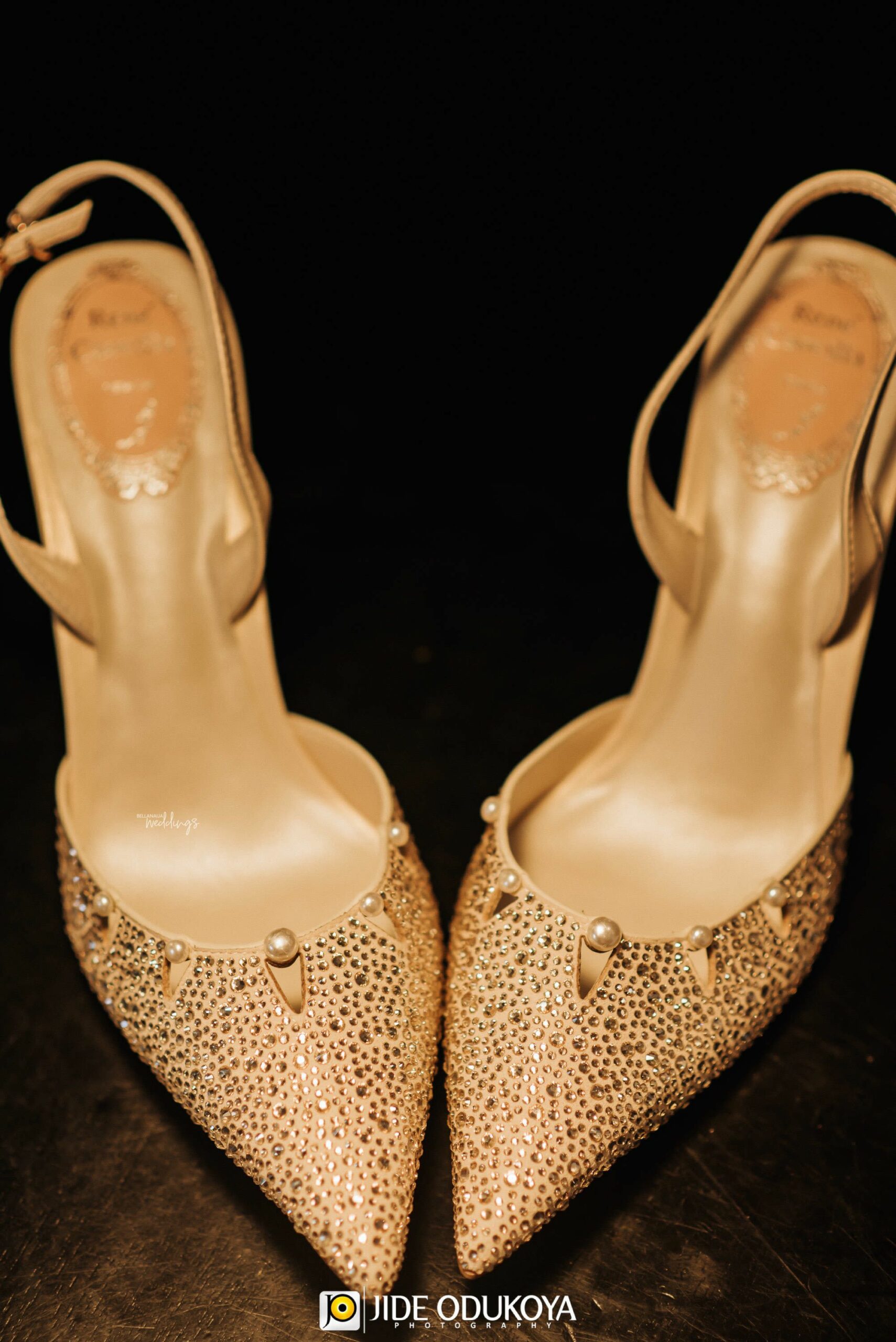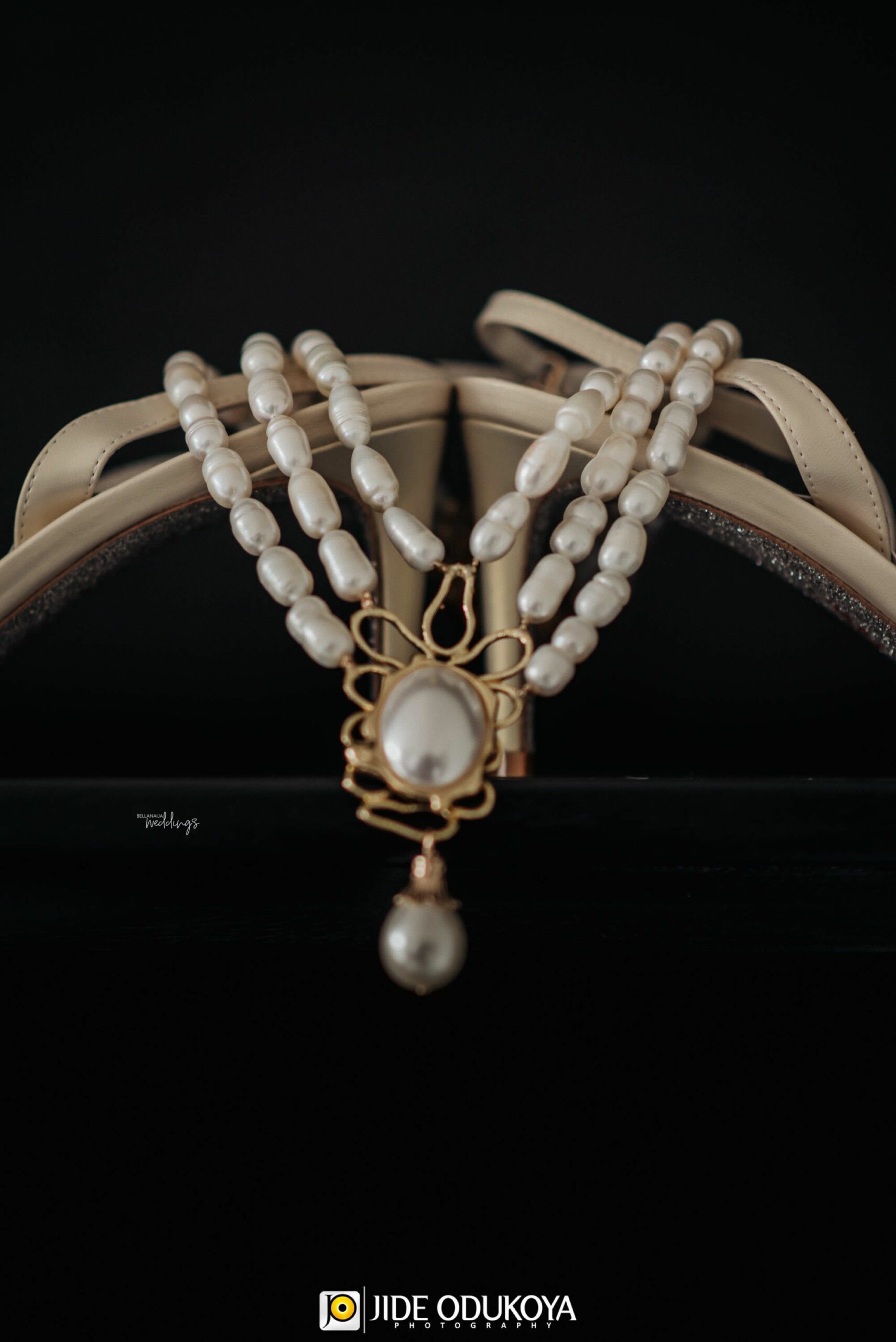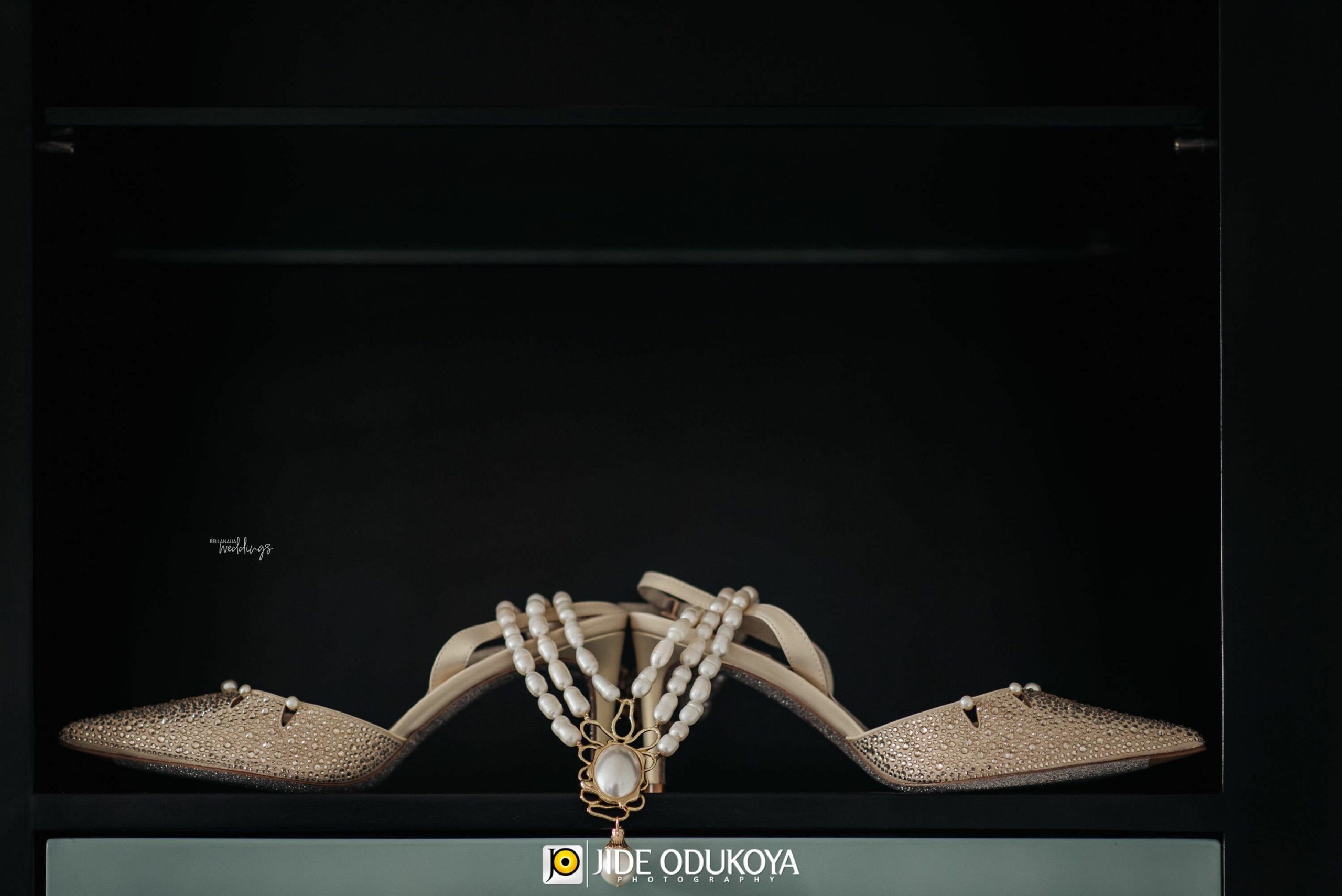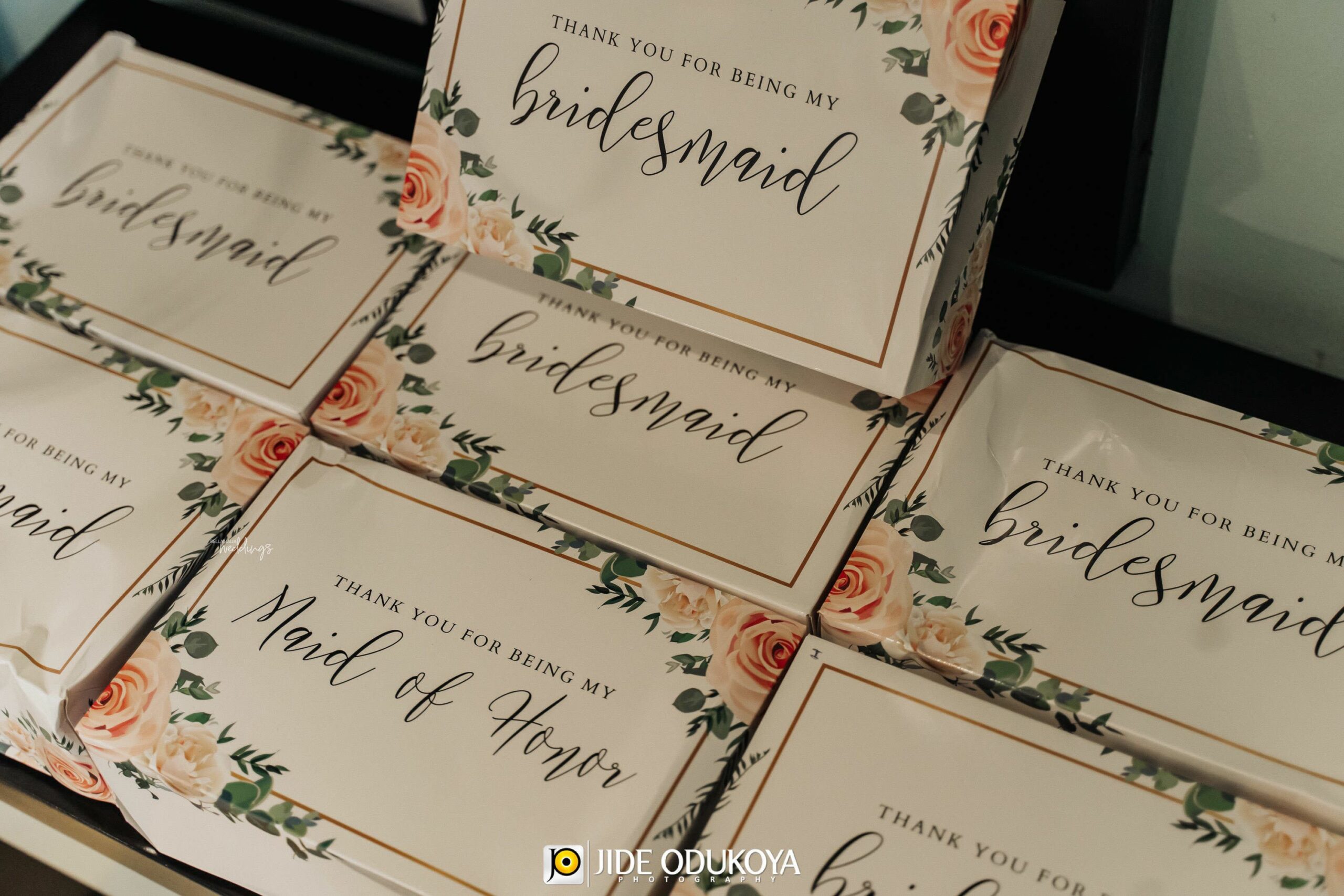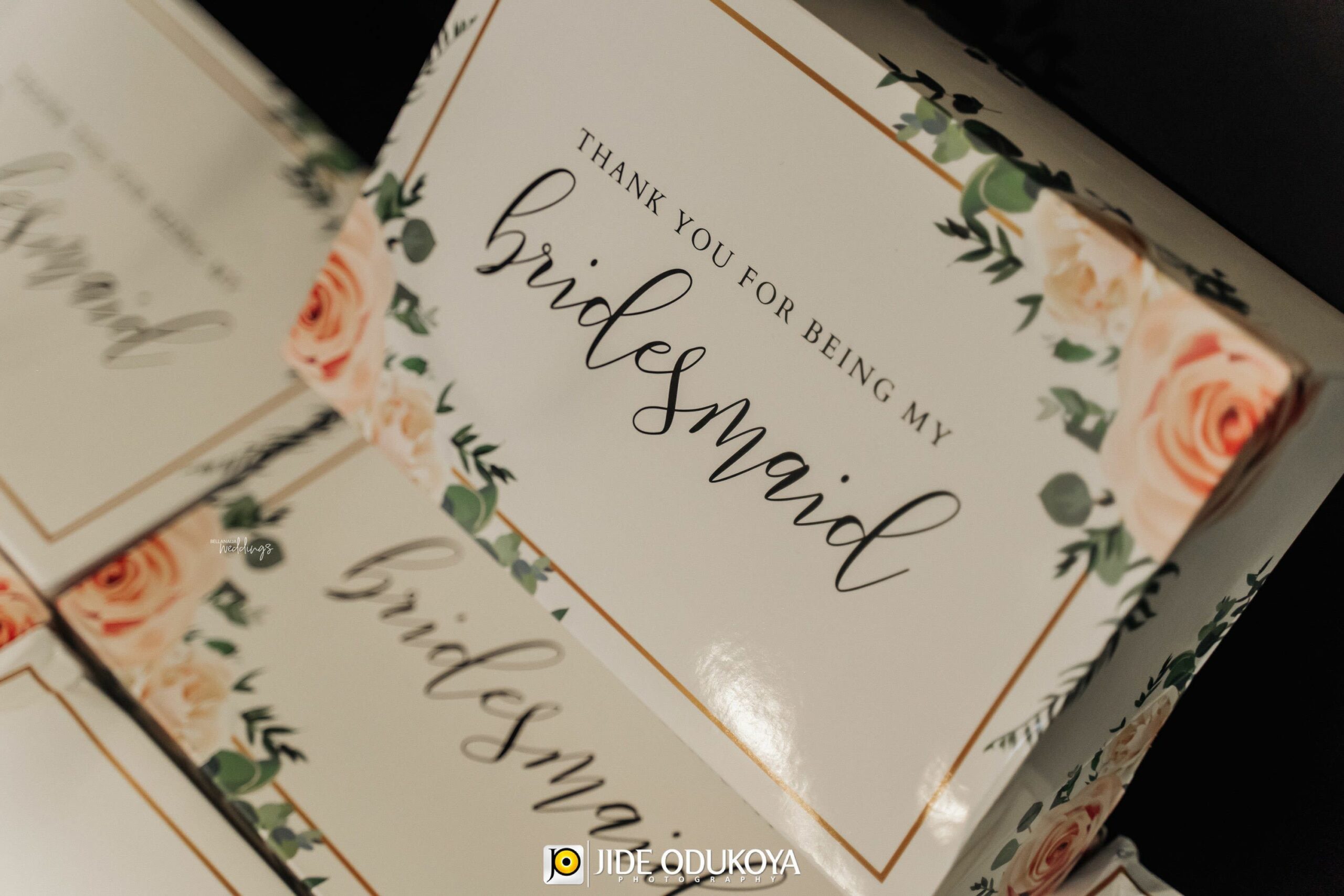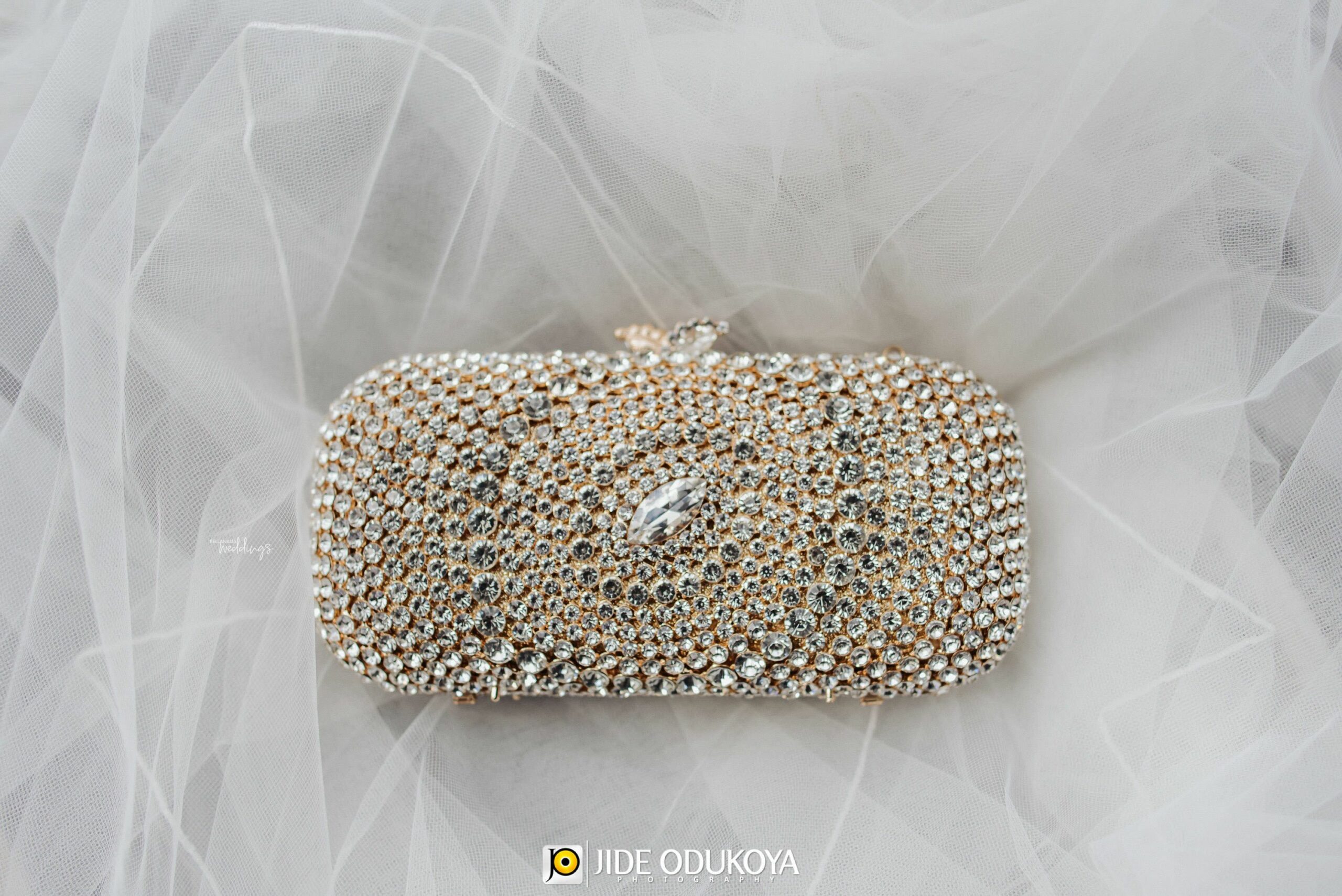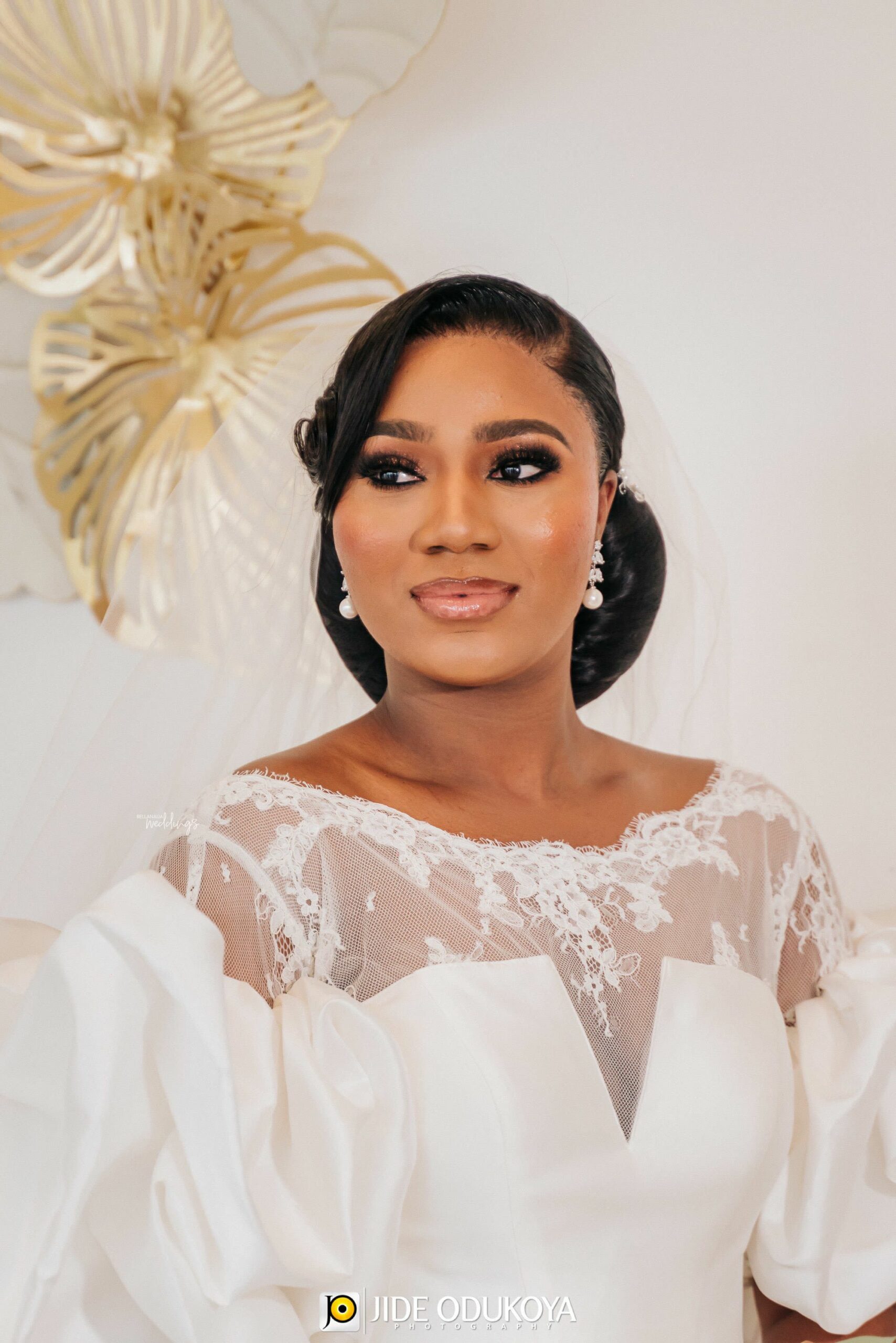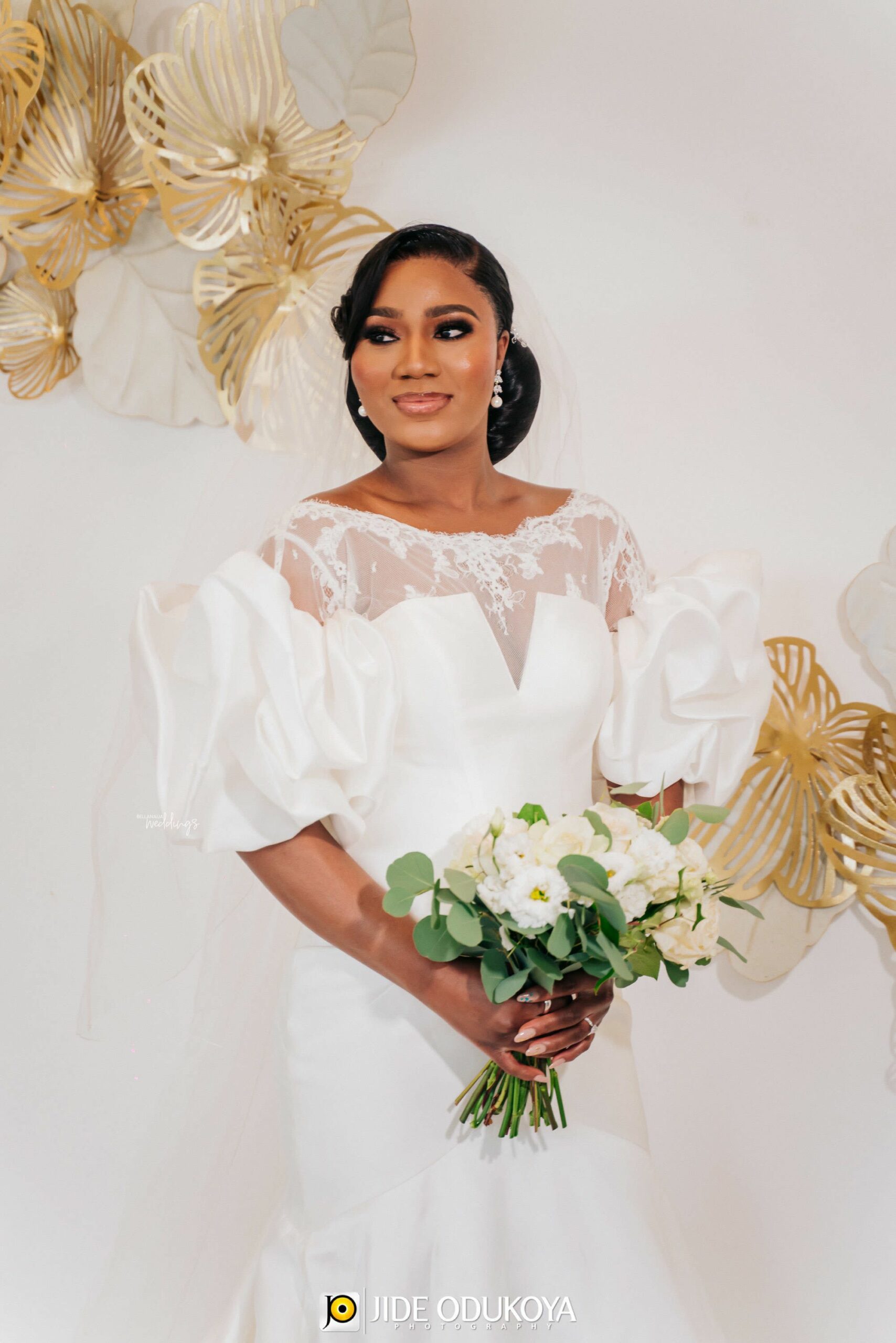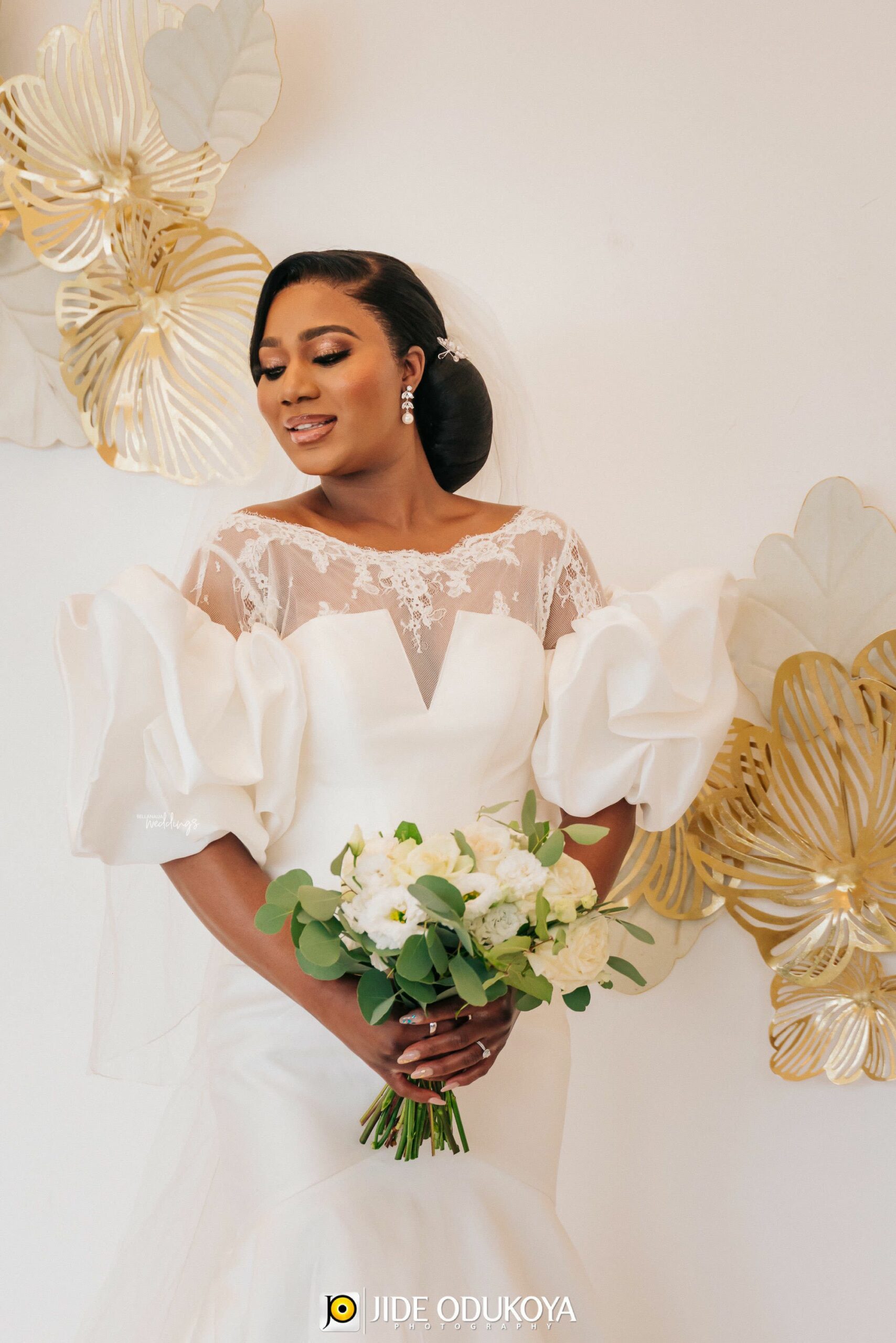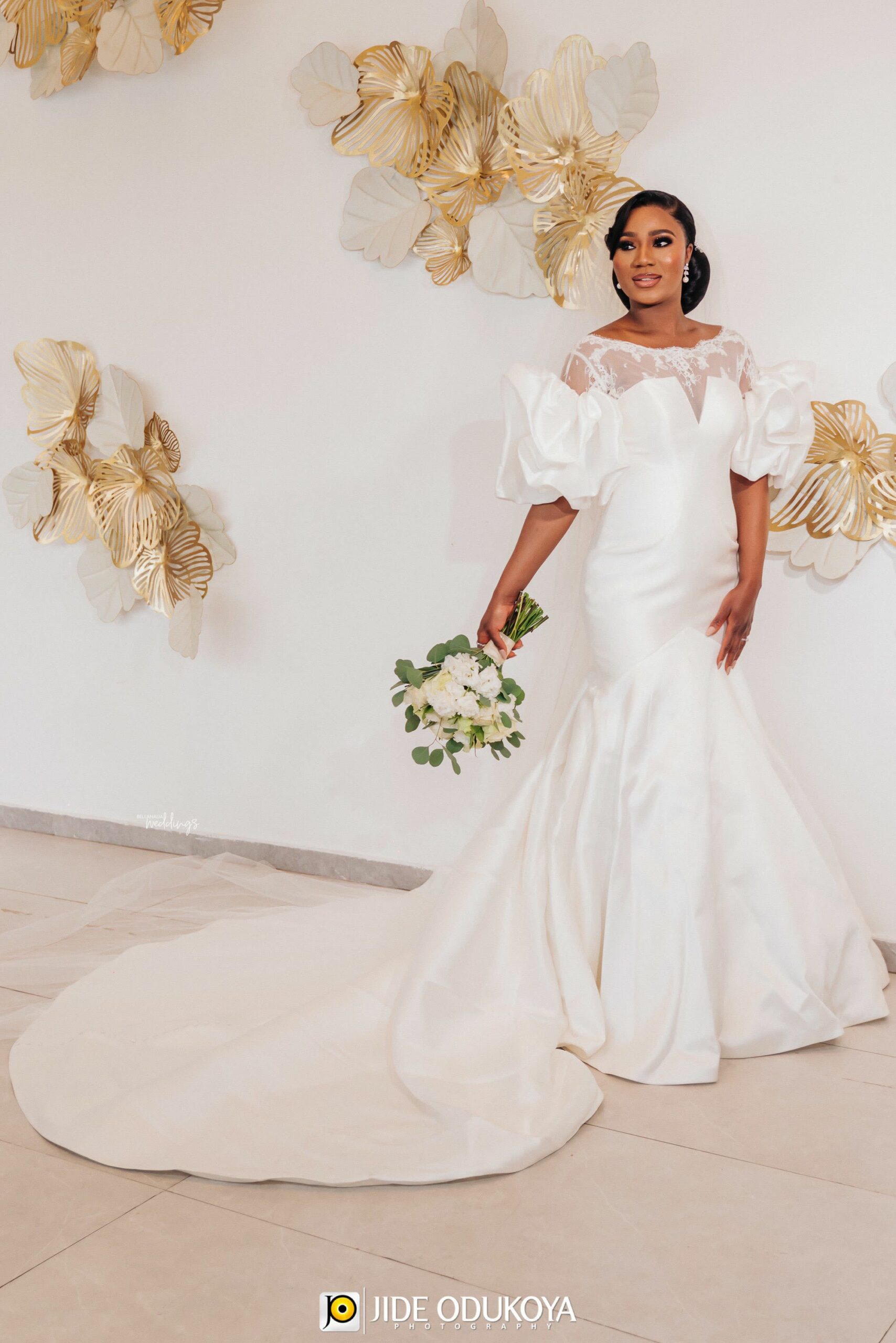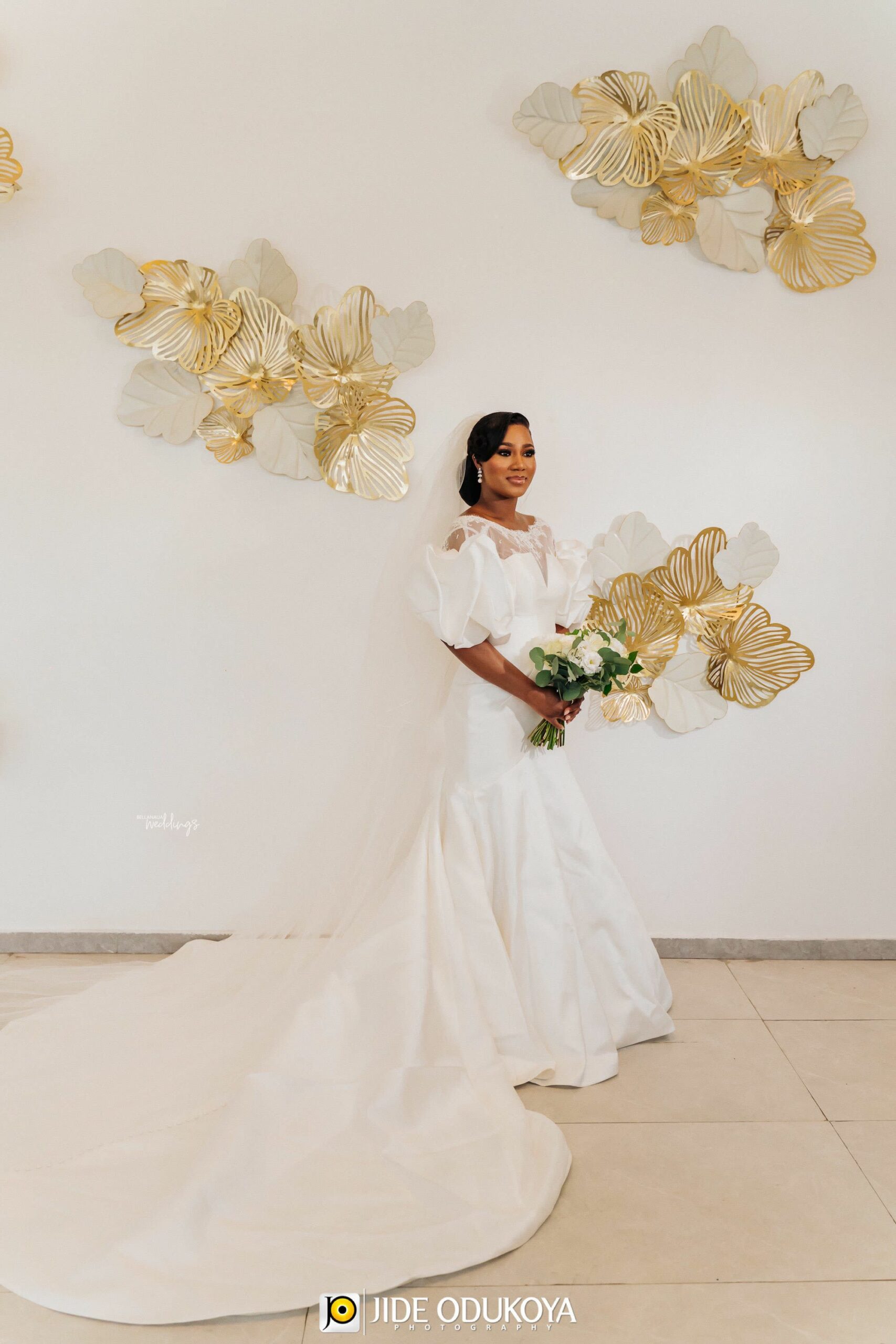 Their love story as shared by CJ:
Omobola and I have known each other for a little over a decade. We met in December 2010 while I was visiting Nigeria from South Africa. I had returned to the country to see my family and attend my older sister's wedding, which was scheduled to take place in January 2011. I stayed at my older brother's house for the period of my visit, spent time with my brothers there and visited my sisters and parents at their homes, as often as I could. On a relatively quiet evening, while hanging out with my friends in front of my brother's house, I saw this tall, fit, shapely and beautiful girl walk up to the kiosk located close to my brother's house. I didn't know anyone in the neighbourhood at all and hadn't seen her before then. I couldn't take my eyes off her. I asked my boys who she was. I got mixed answers – "she lives in the area", "she's a quiet girl", "she minds her business", and "we haven't really ever spoken to her". I even got some stammers… "she… she… she…". Clearly, they liked her.
Time to exchange those vows…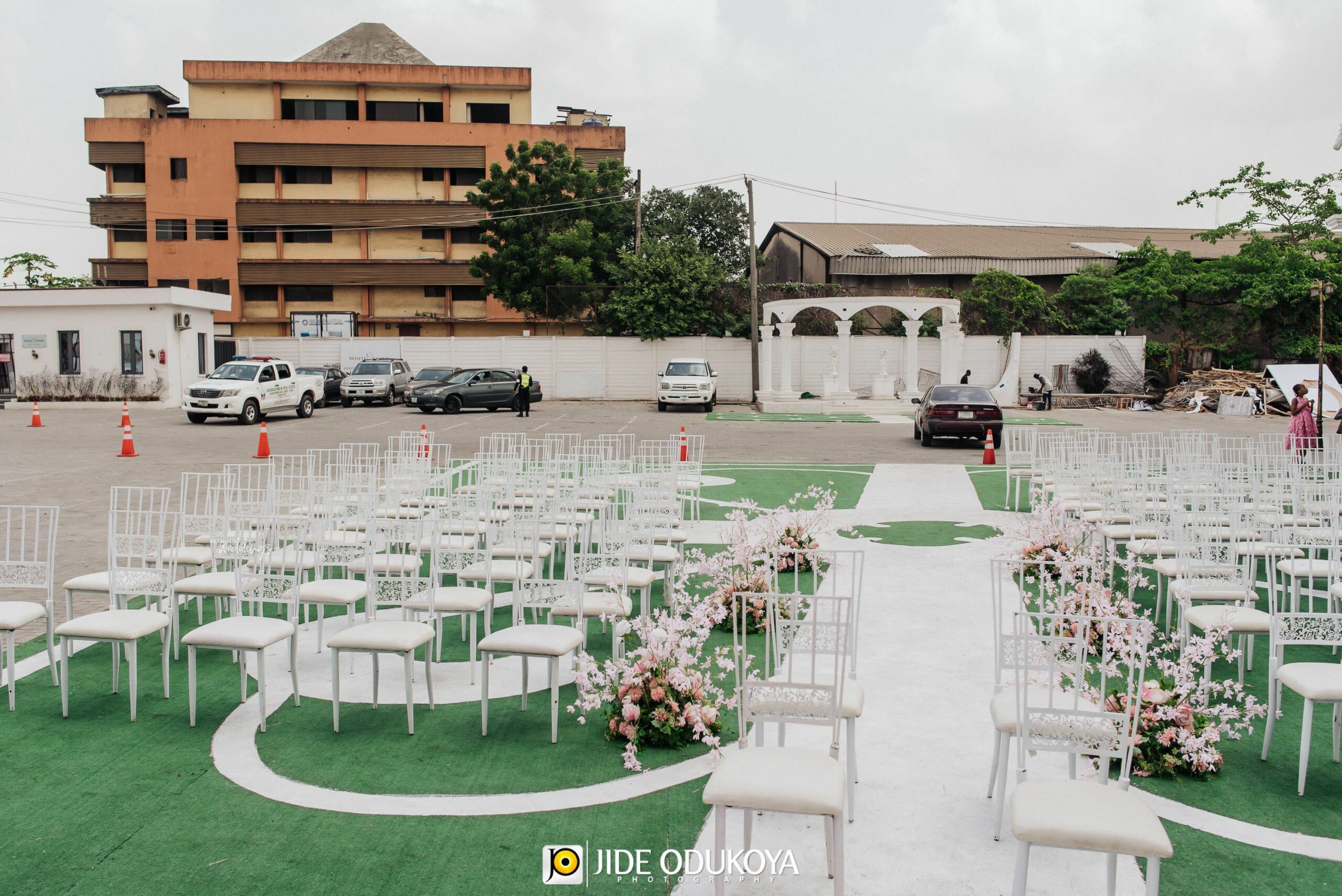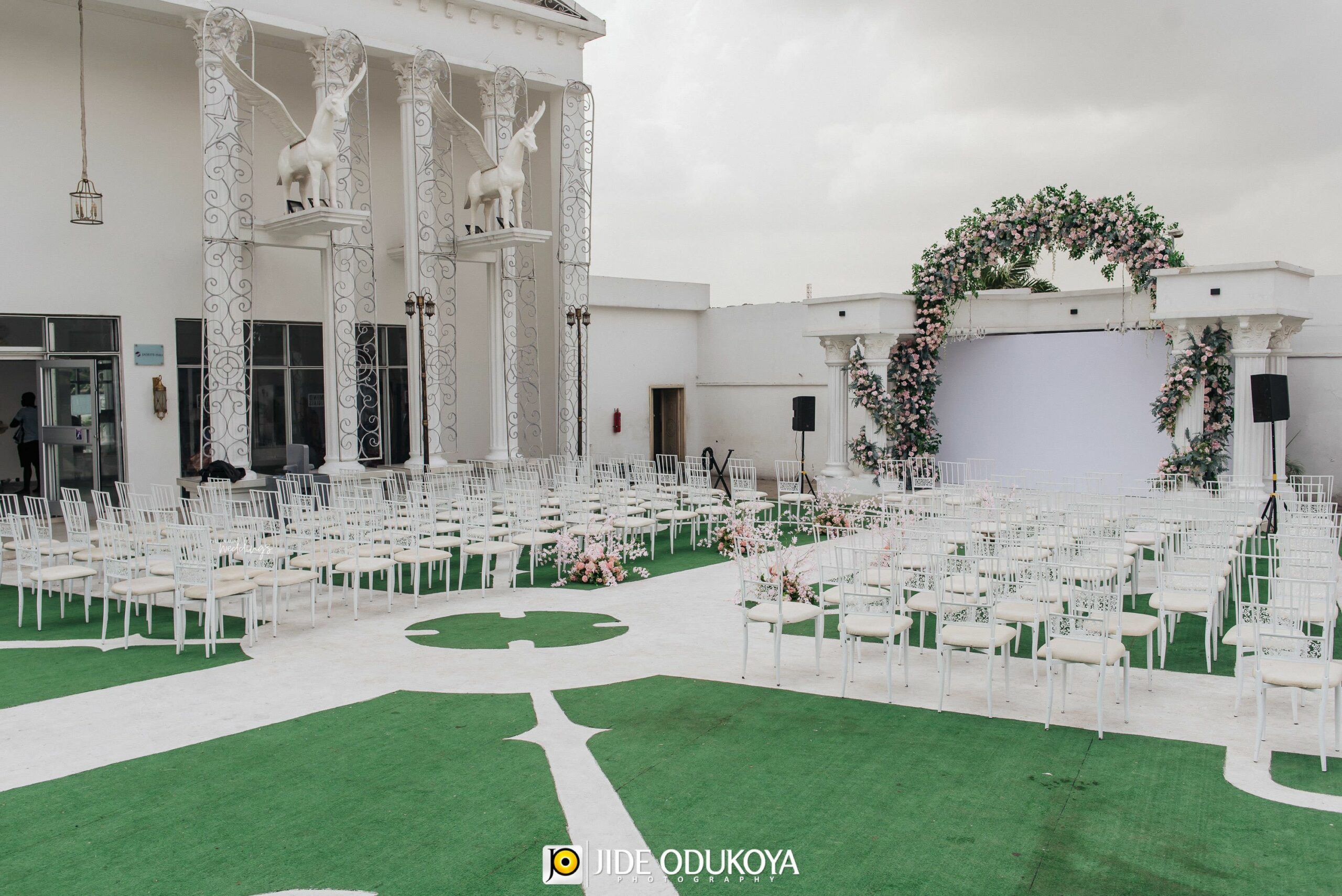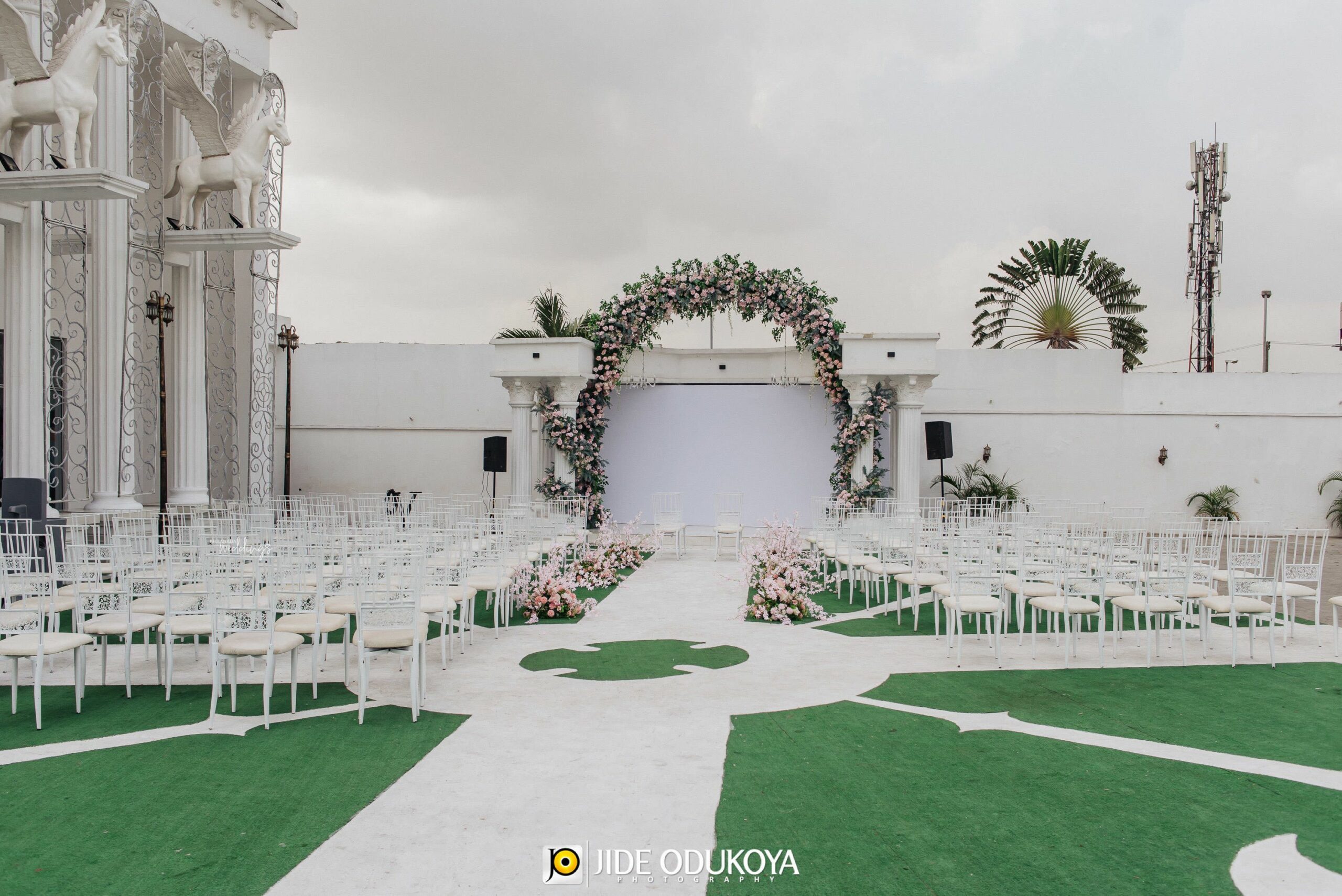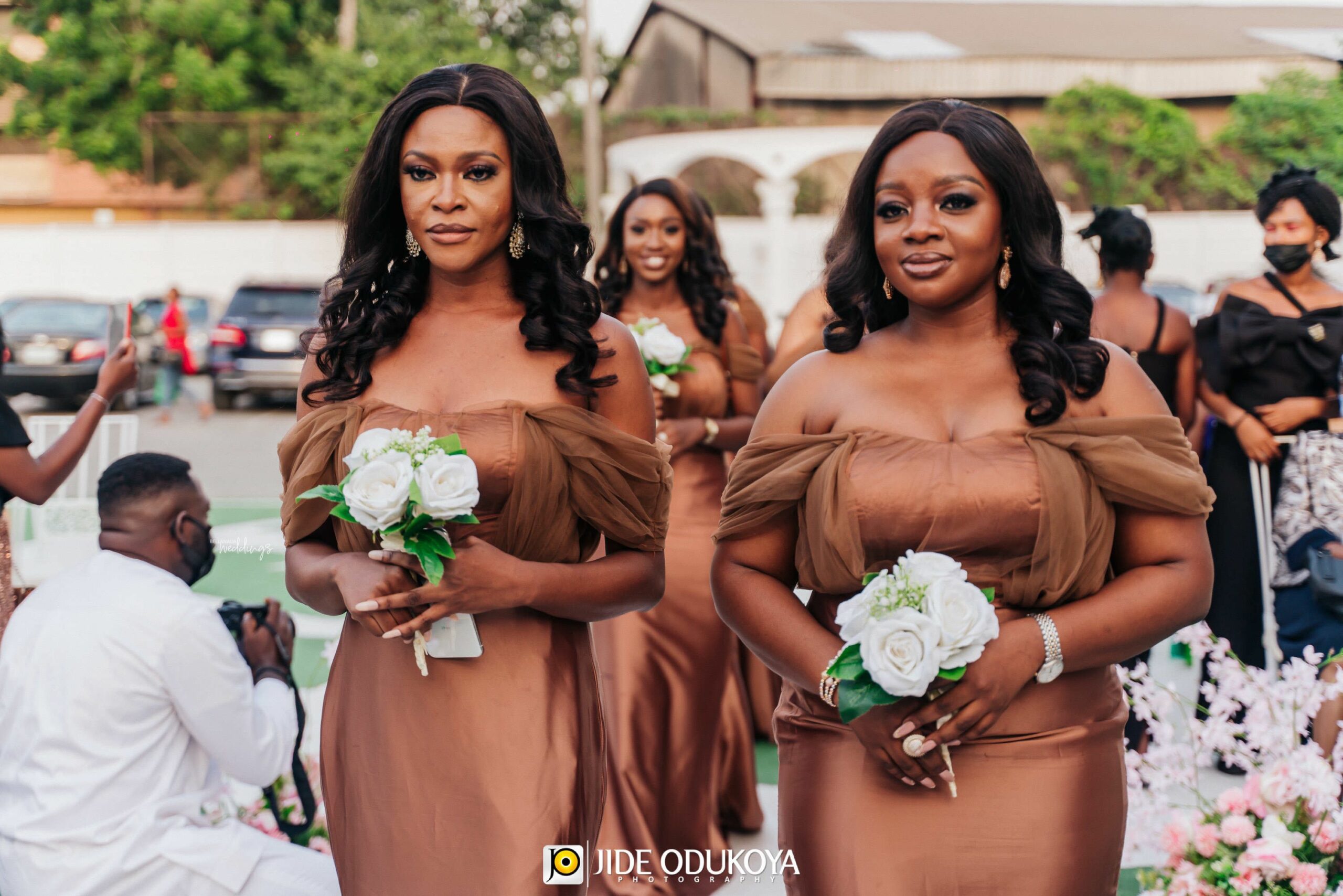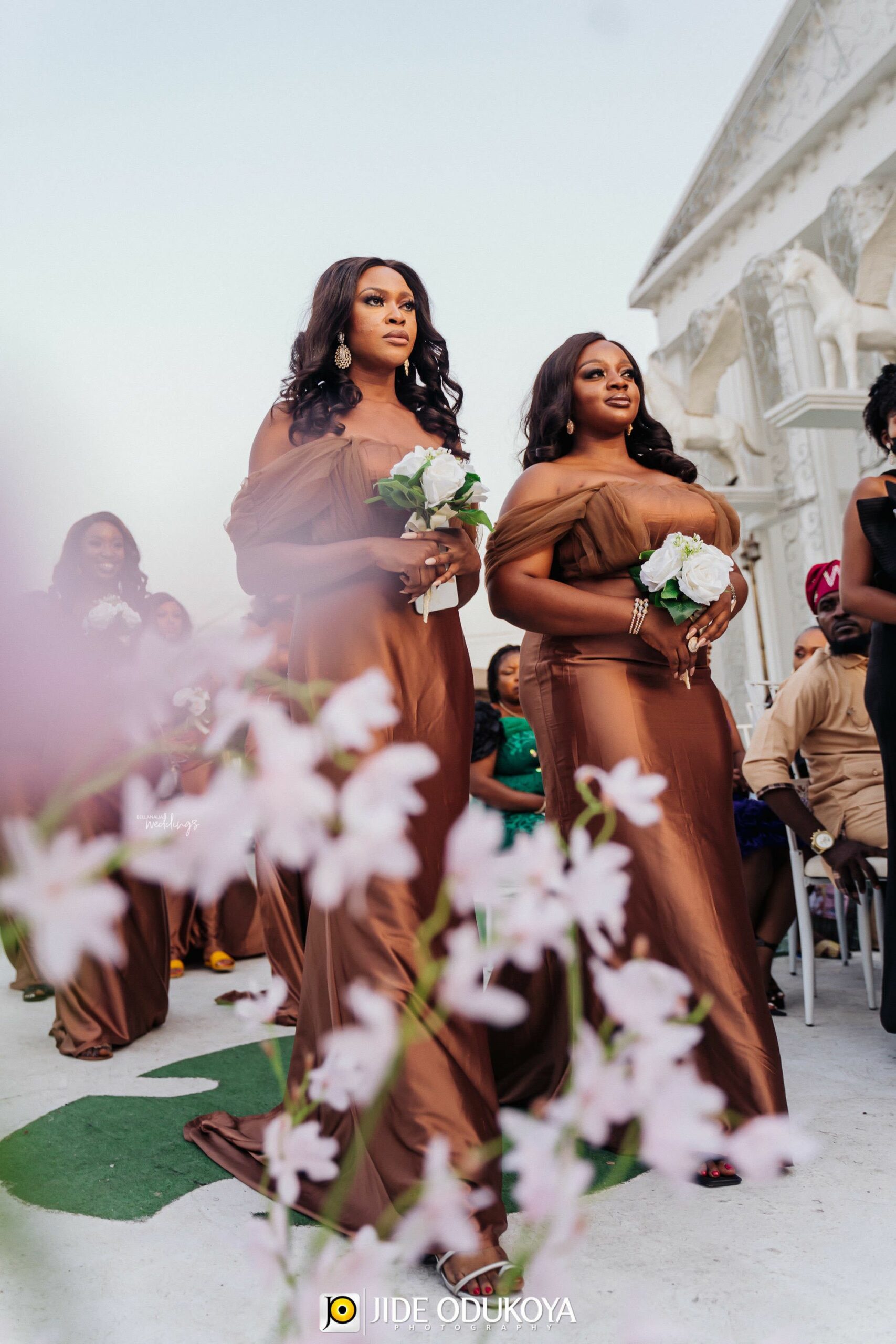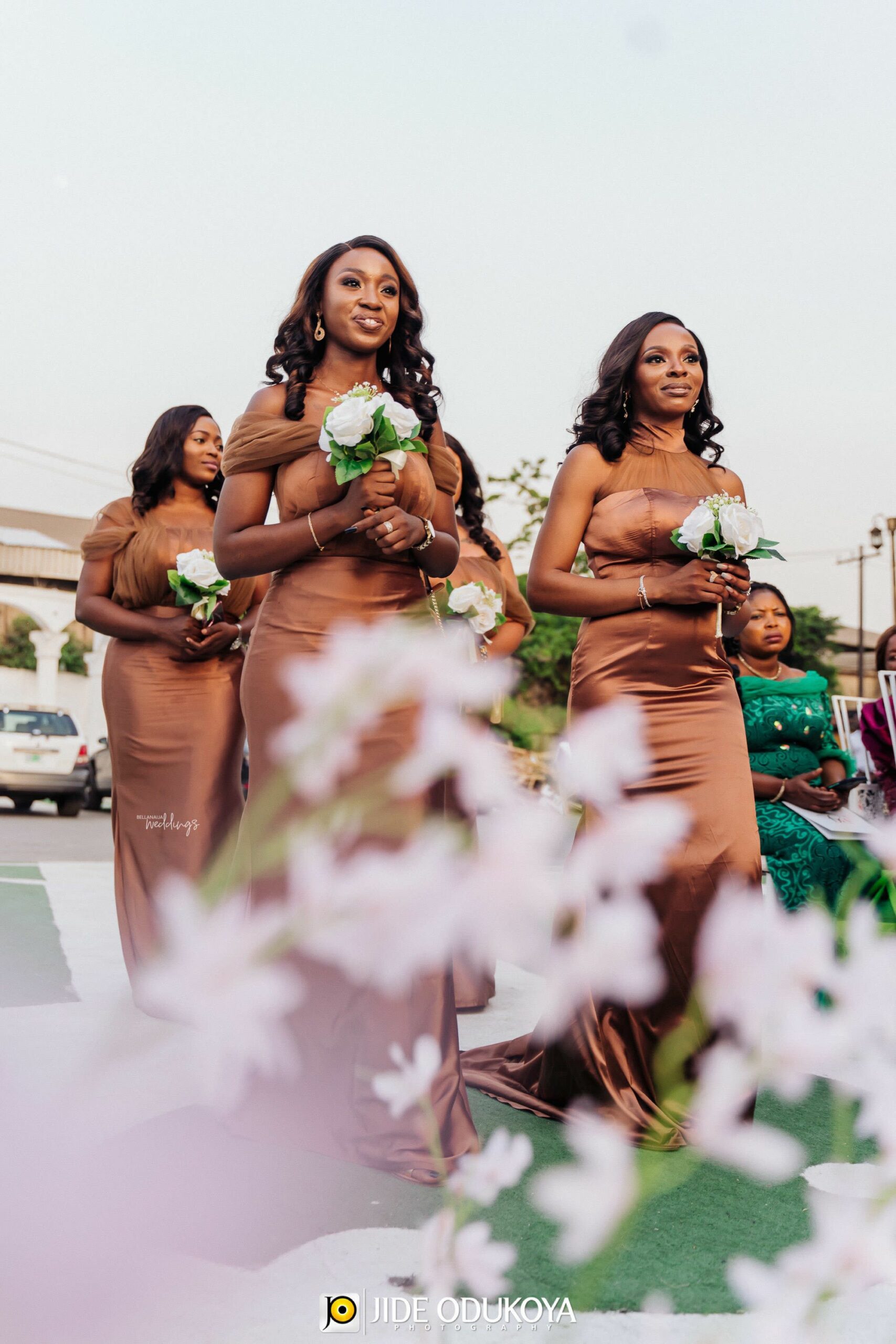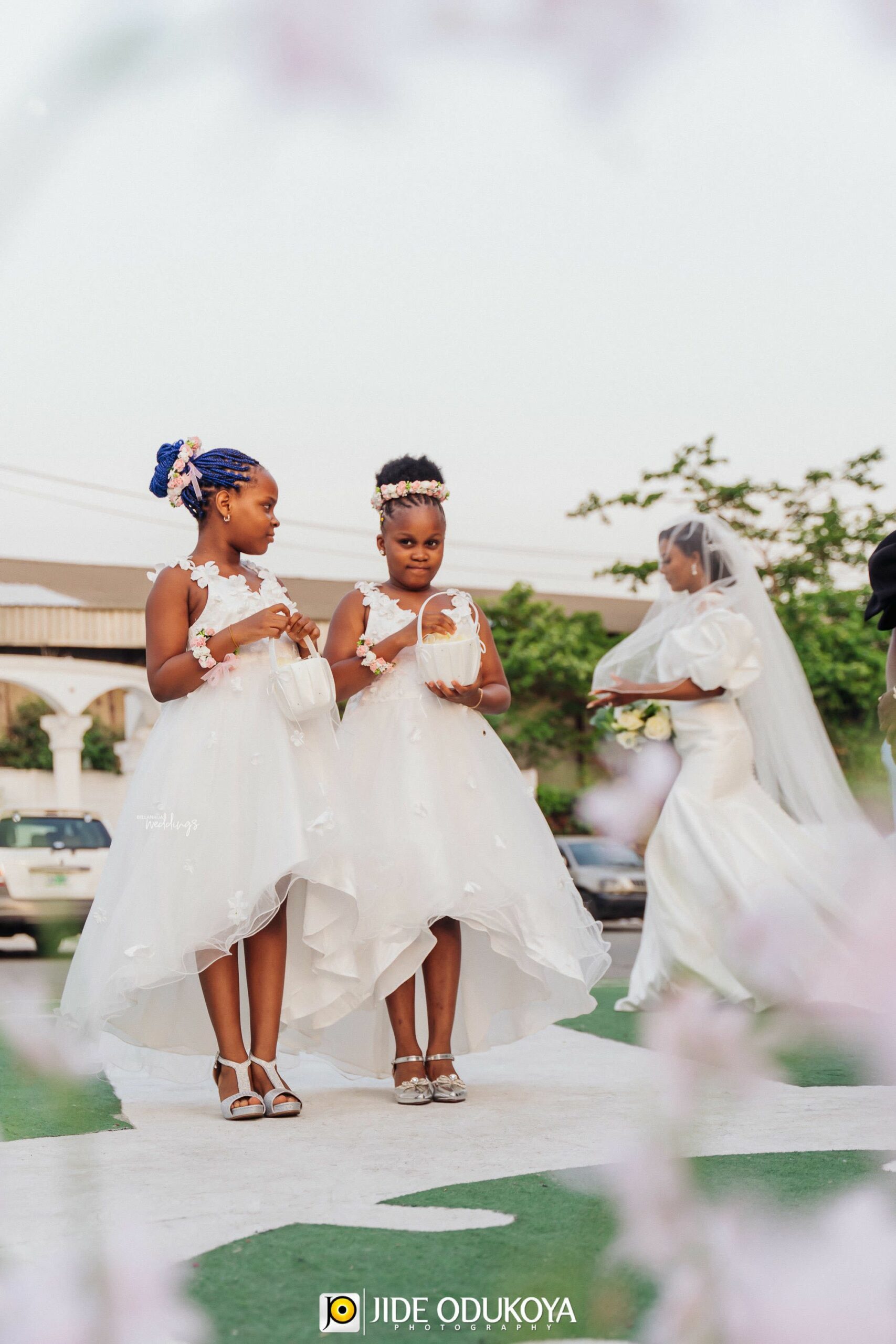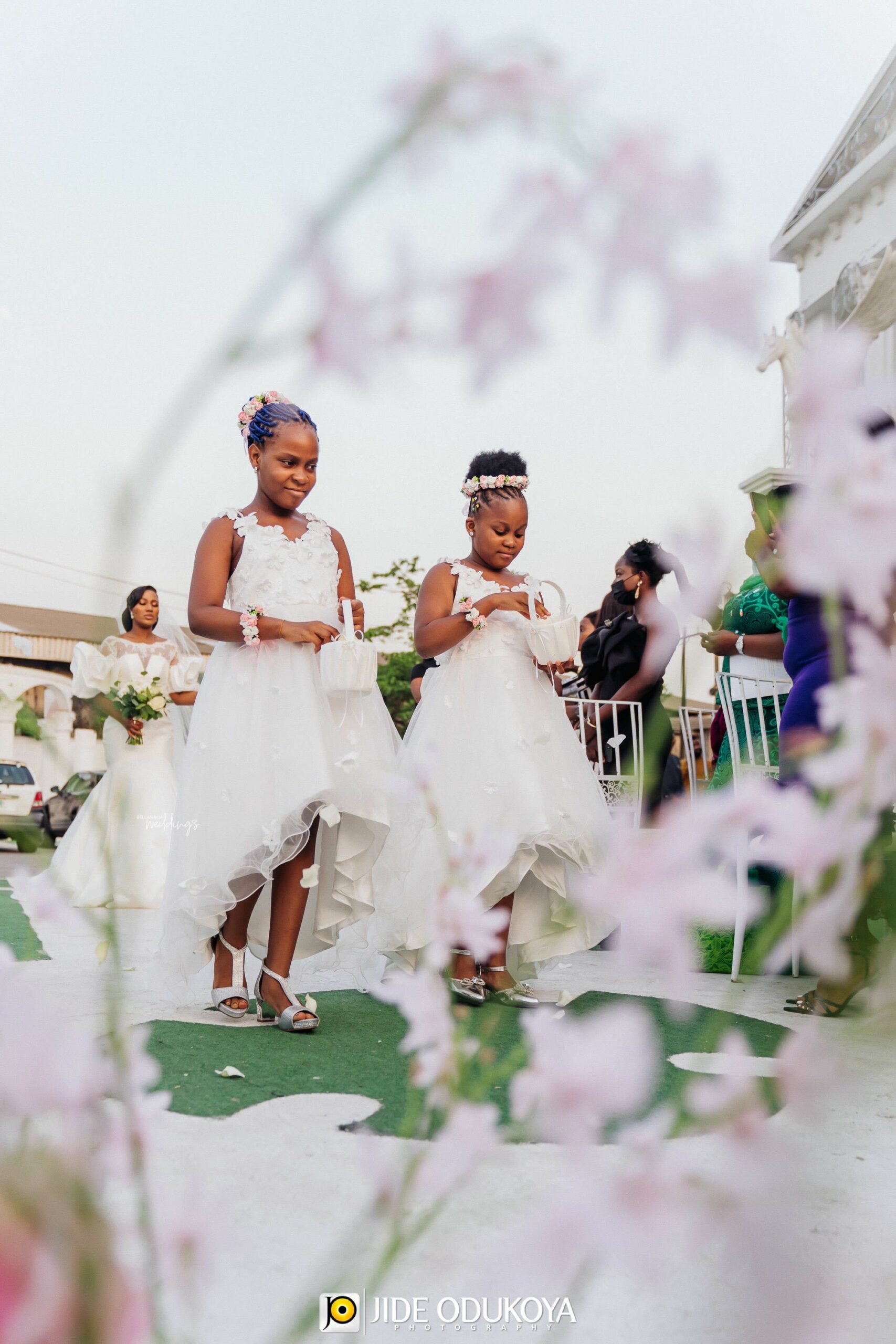 I stood up and walked over to talk to her. My God, she radiated this feminine charm that was entirely alluring. She was friendly, had a beautiful smile and seemed genuinely interested in getting to know me. I asked for her number and she gave it to me without any hesitation. It was a great vibe. I was captivated. I couldn't stop thinking about her. We talked for a bit and I returned to my life in South Africa. I came back to Nigeria early in July 2011 and couldn't wait to see her. We hit it off. Big time. Omobola was all I had imagined she would be and more. She was intelligent, graceful, caring, respectful and agreeable. Quickly, she became my friend, my lover and my confidant. I was madly in love. I told any and everyone I knew about her. We were inseparable. I returned to South Africa and sadly, life took its course. I focused on the different pertinent issues going on in my life and my journey to becoming the man I wanted to be.
Here comes the bride…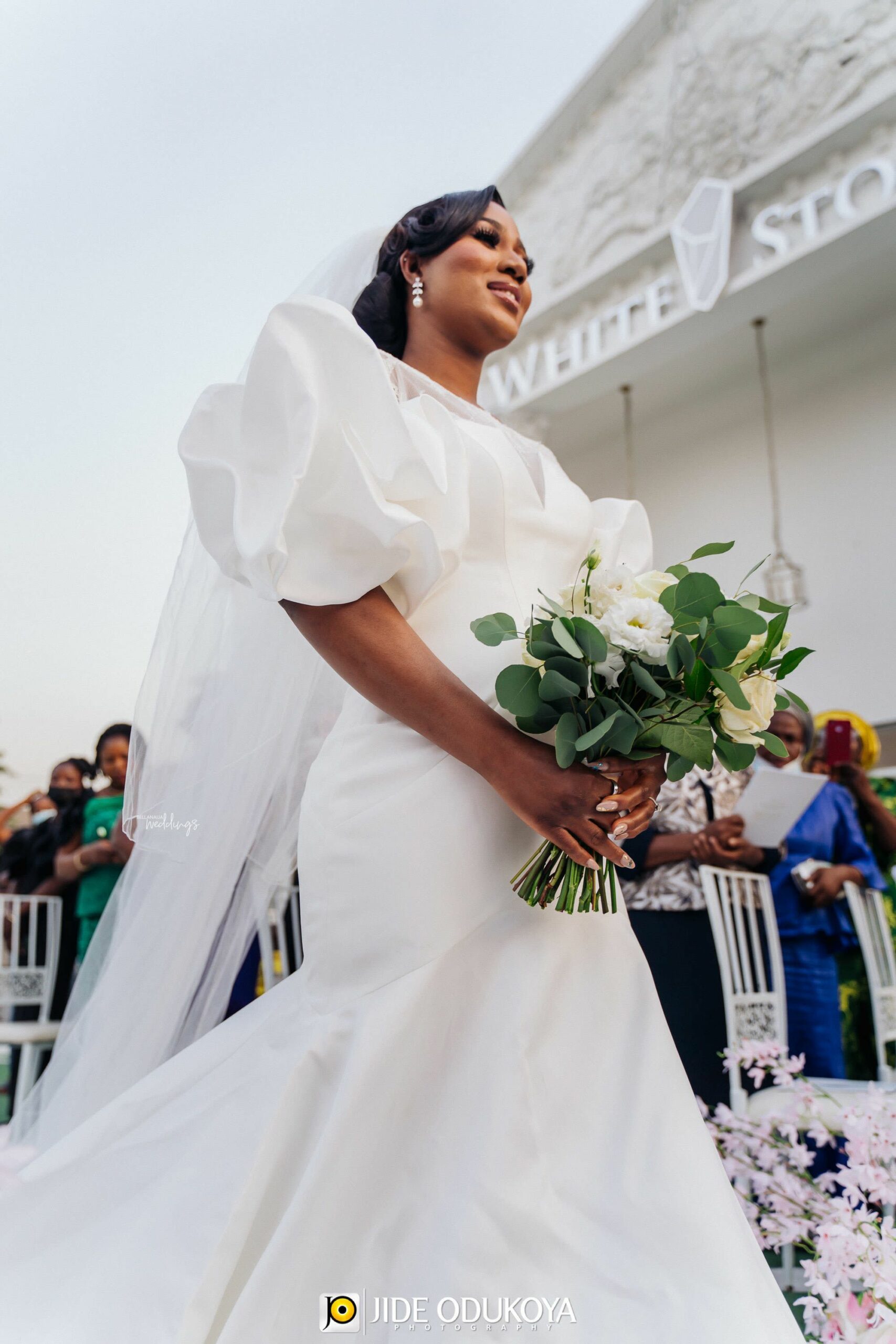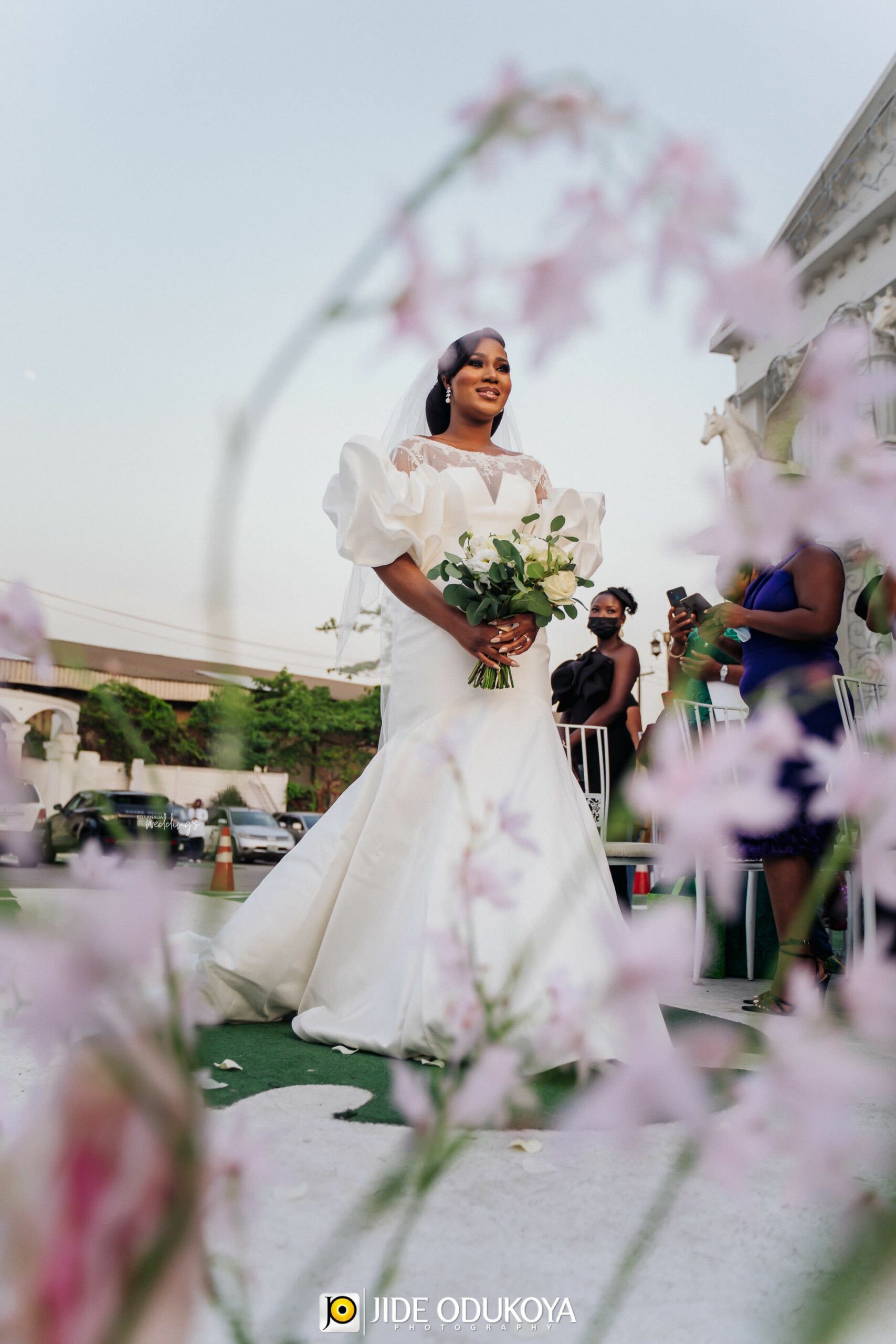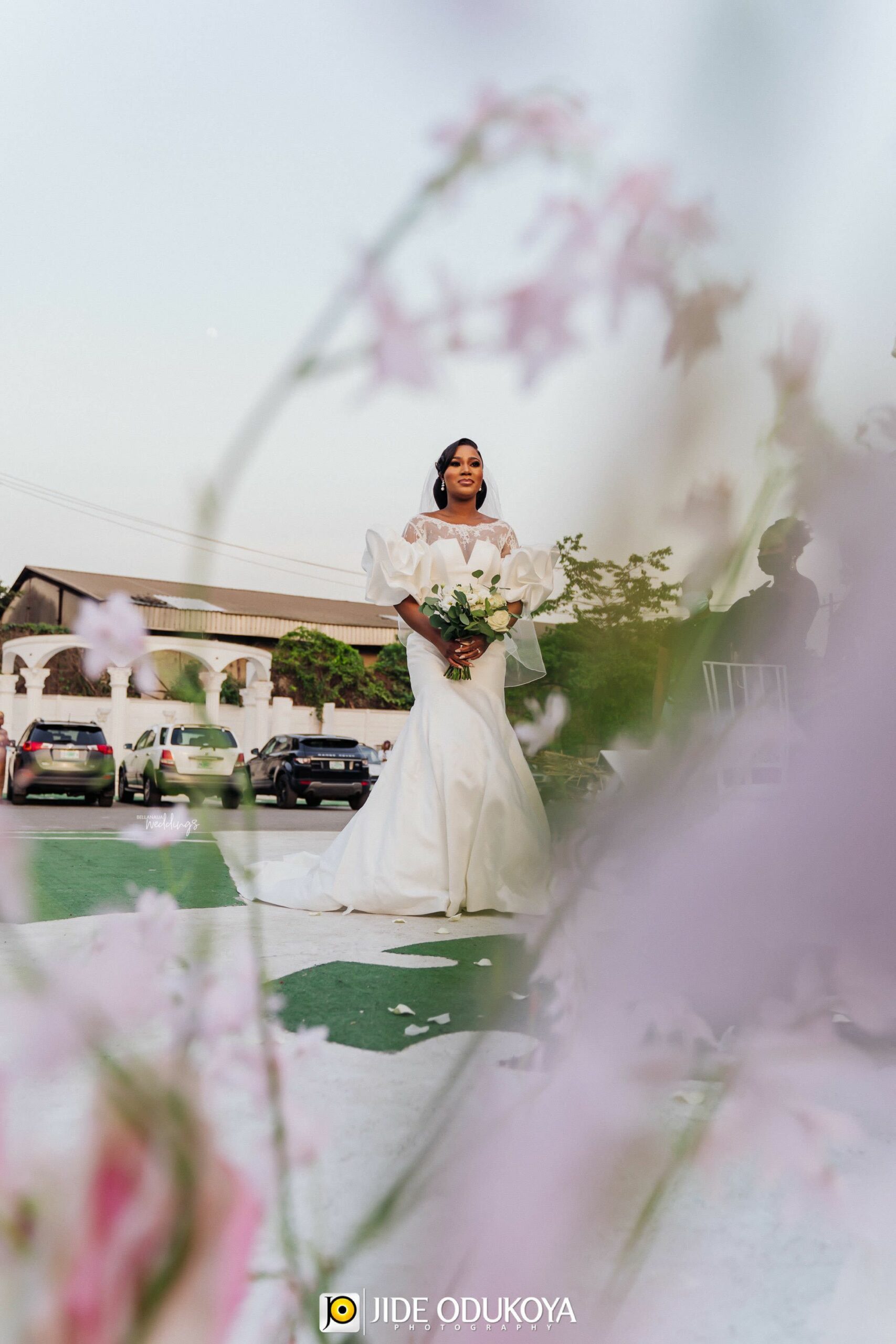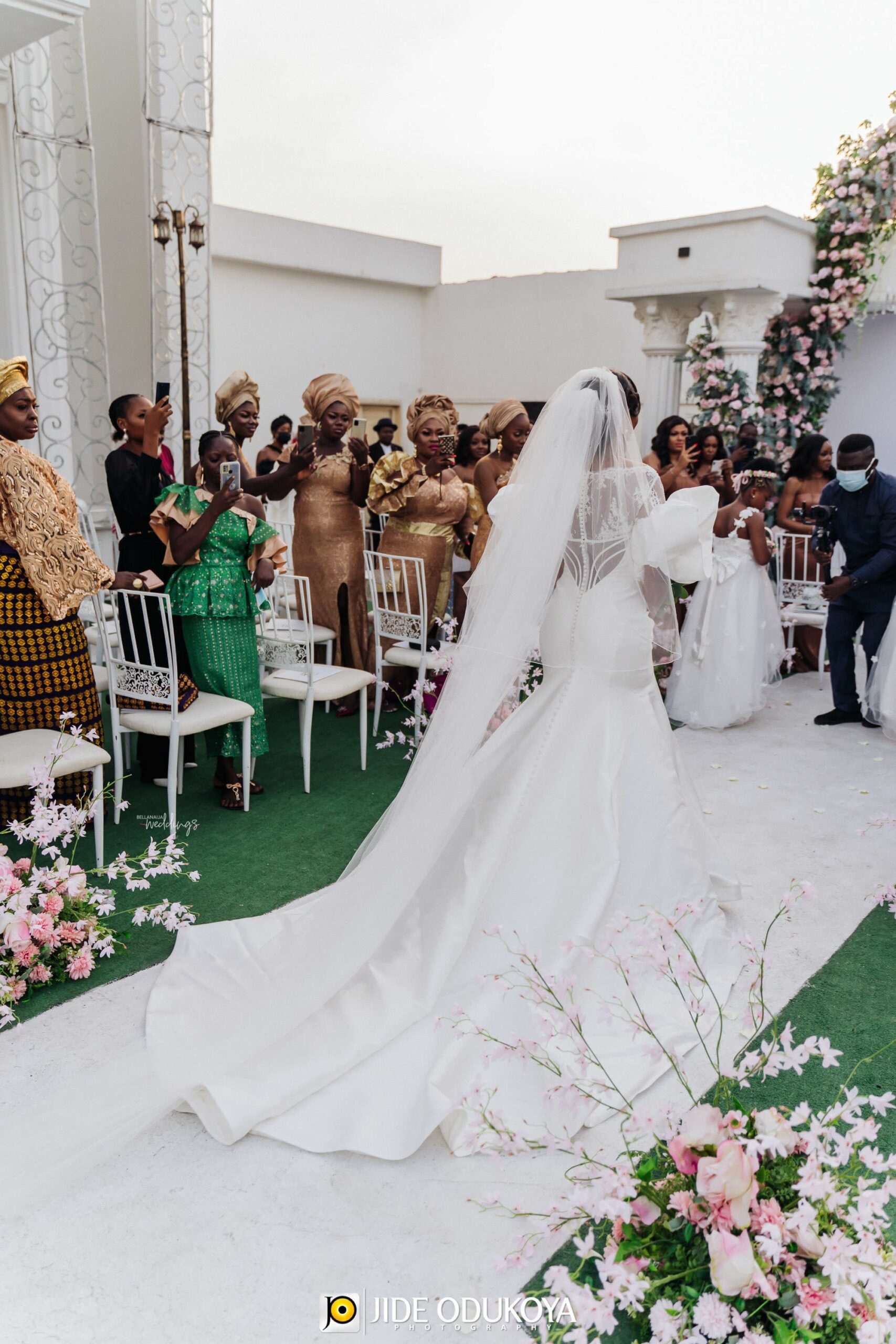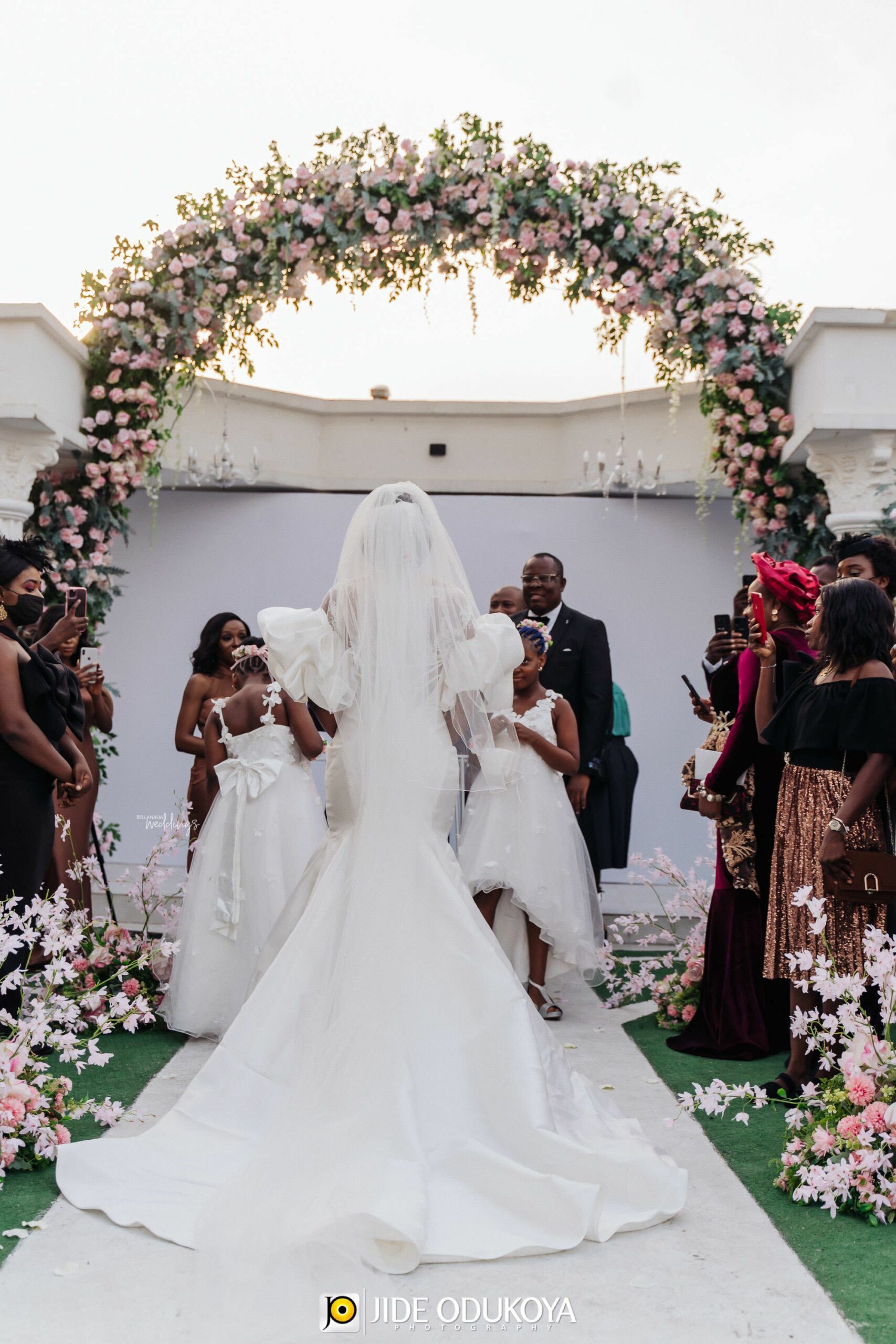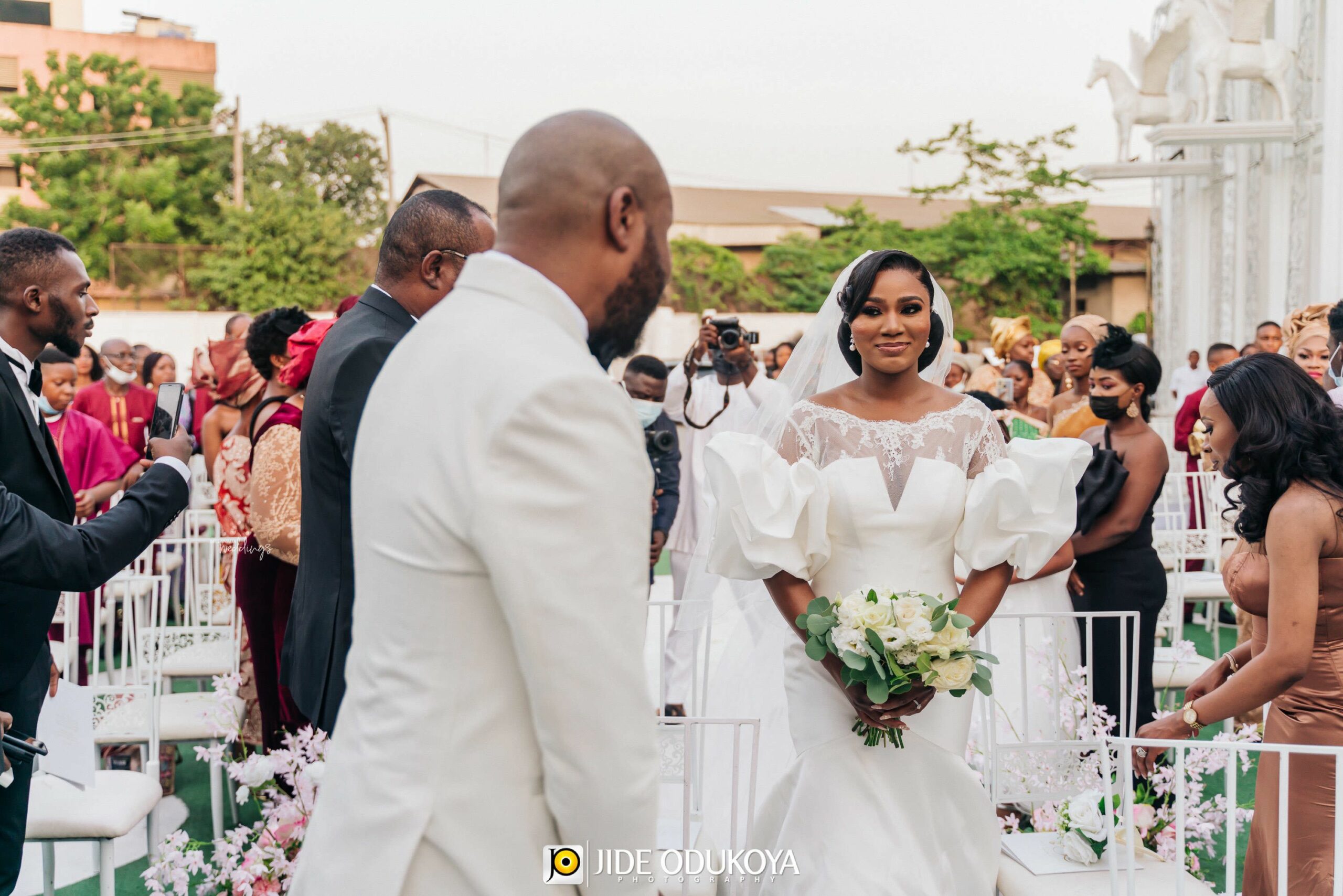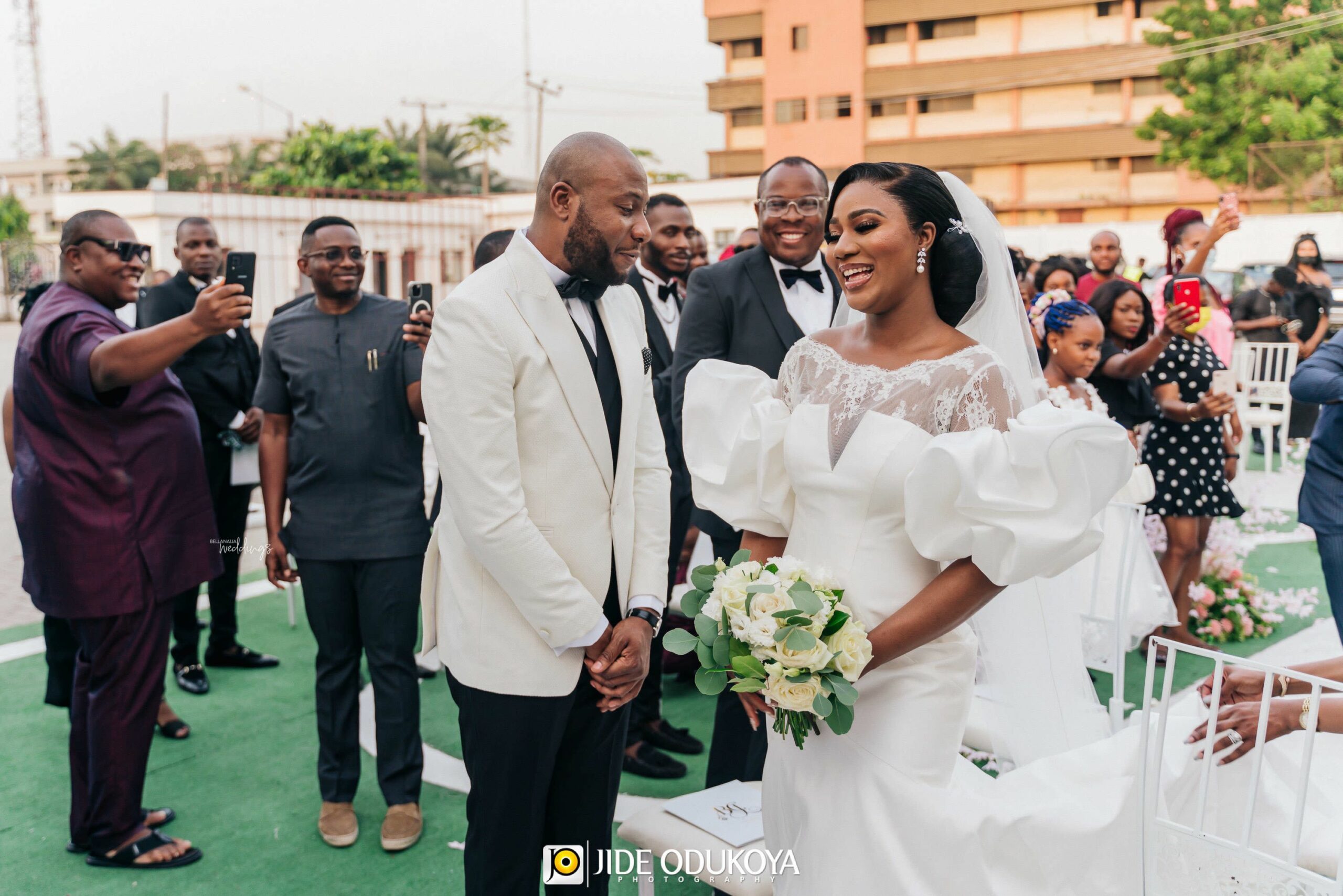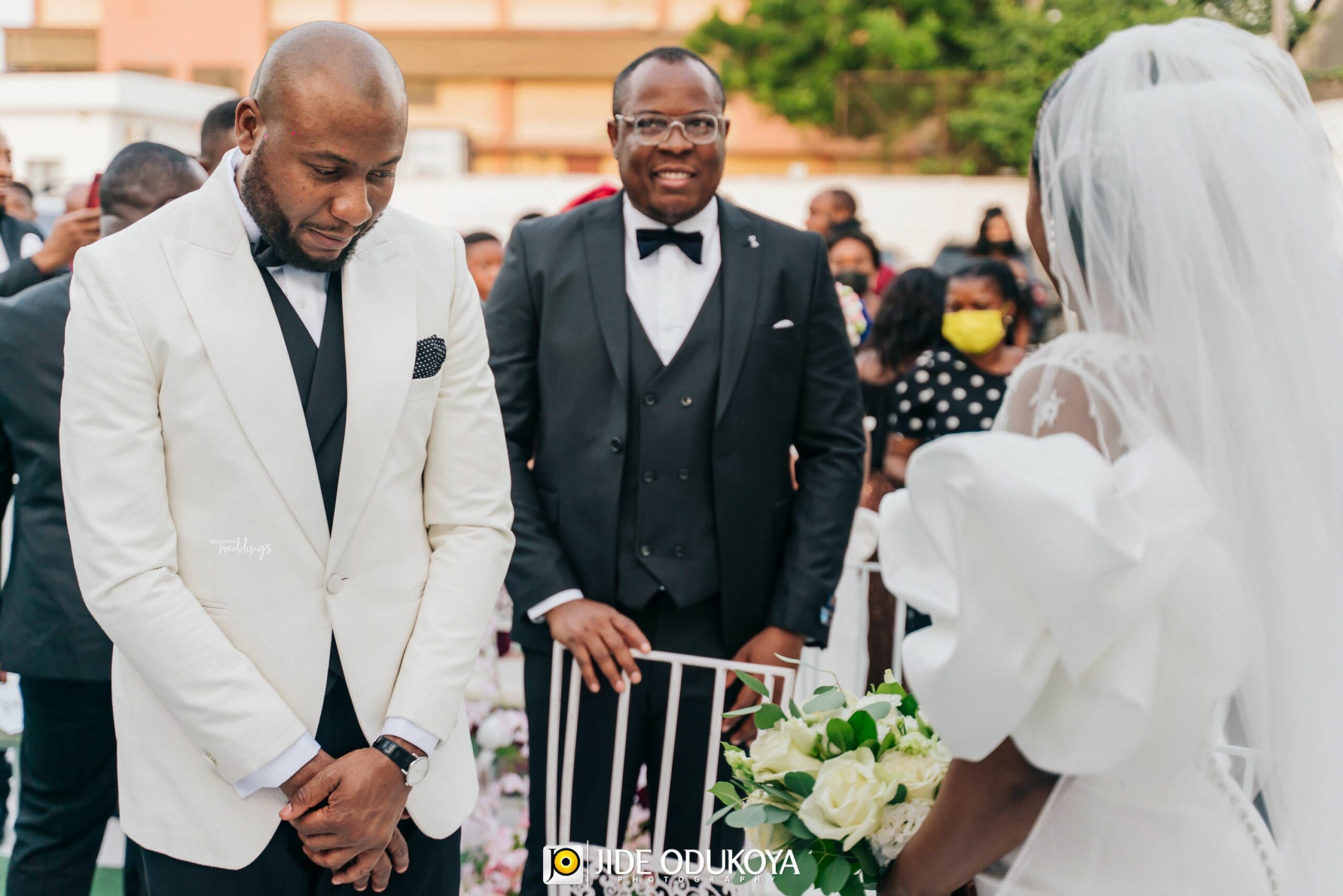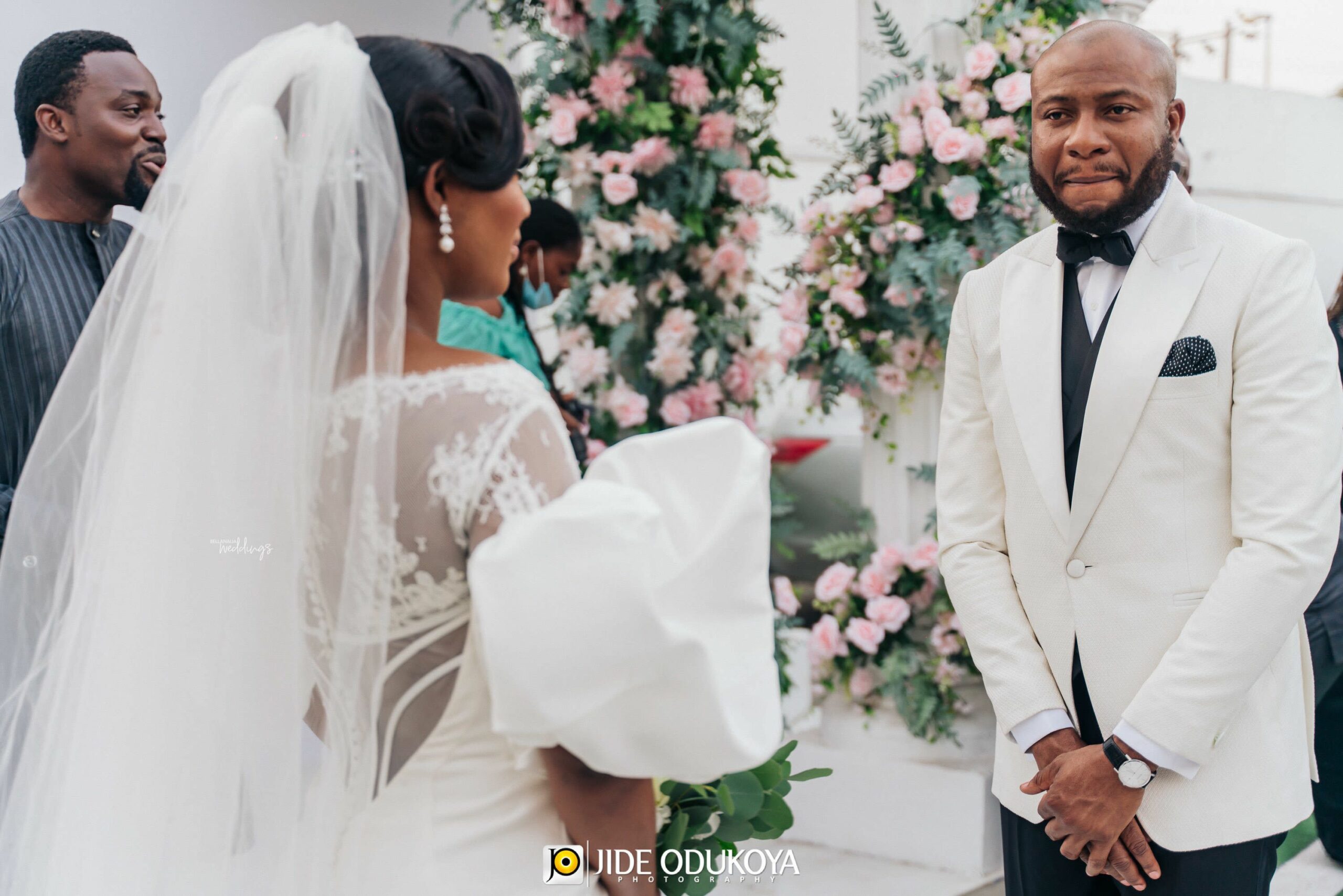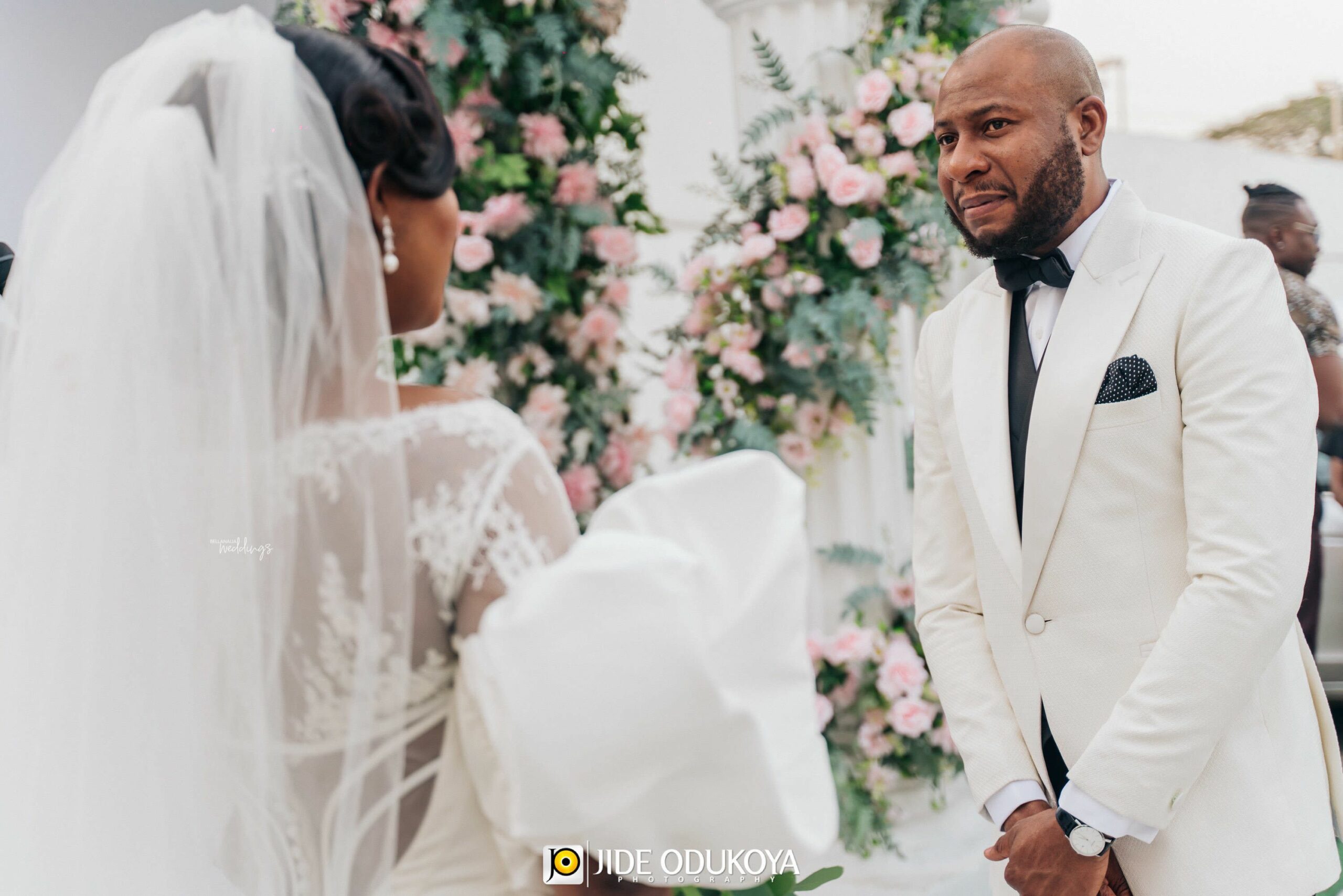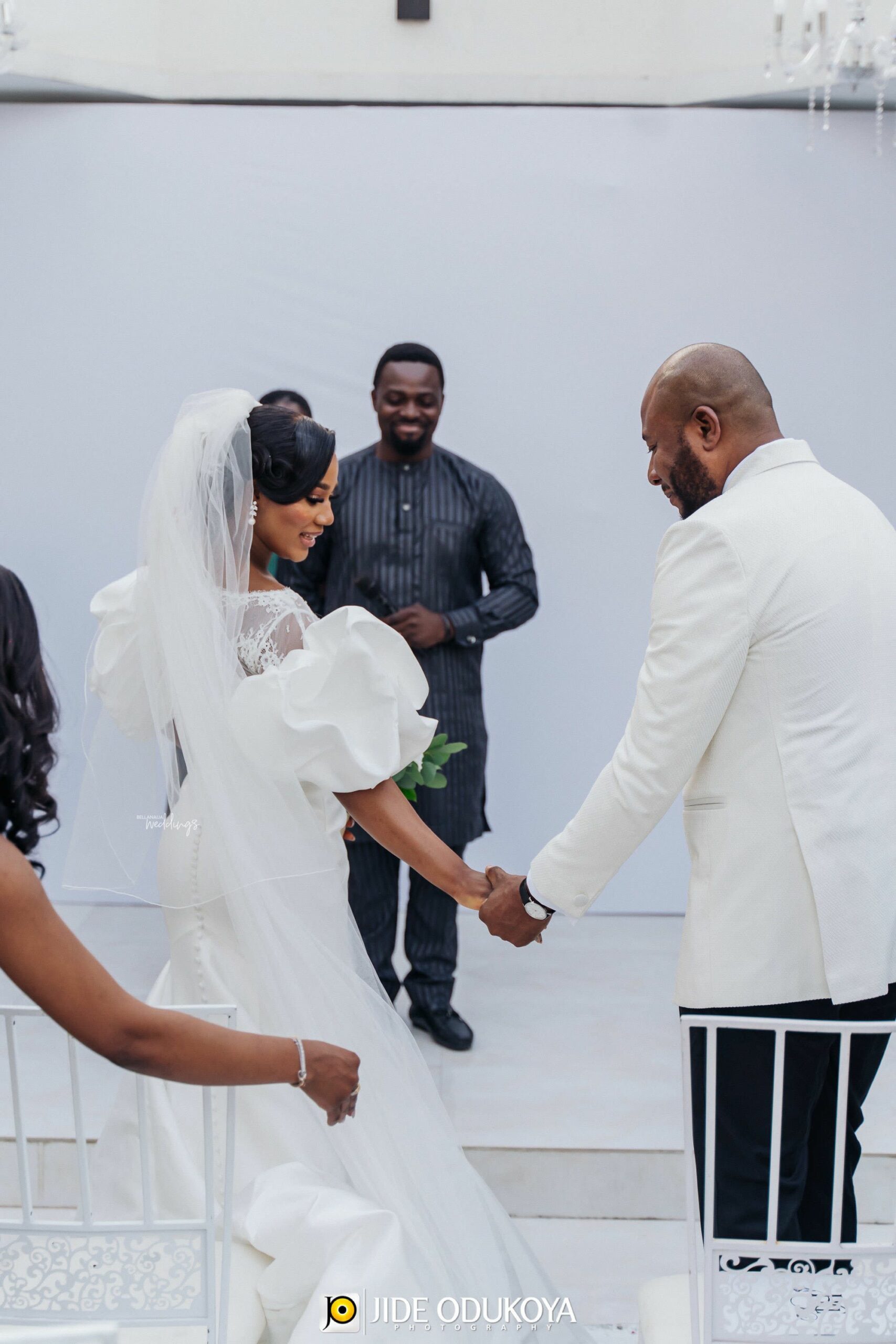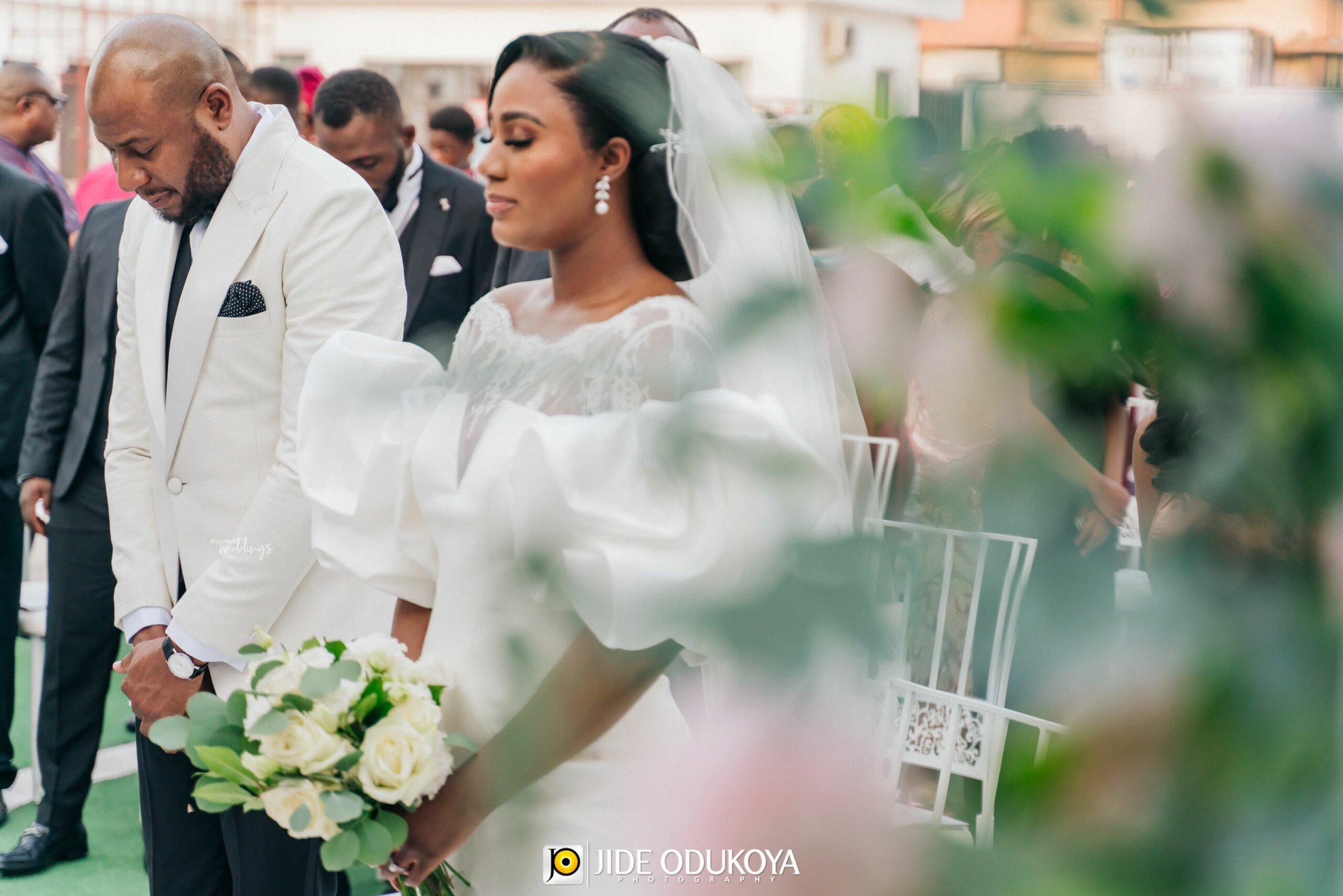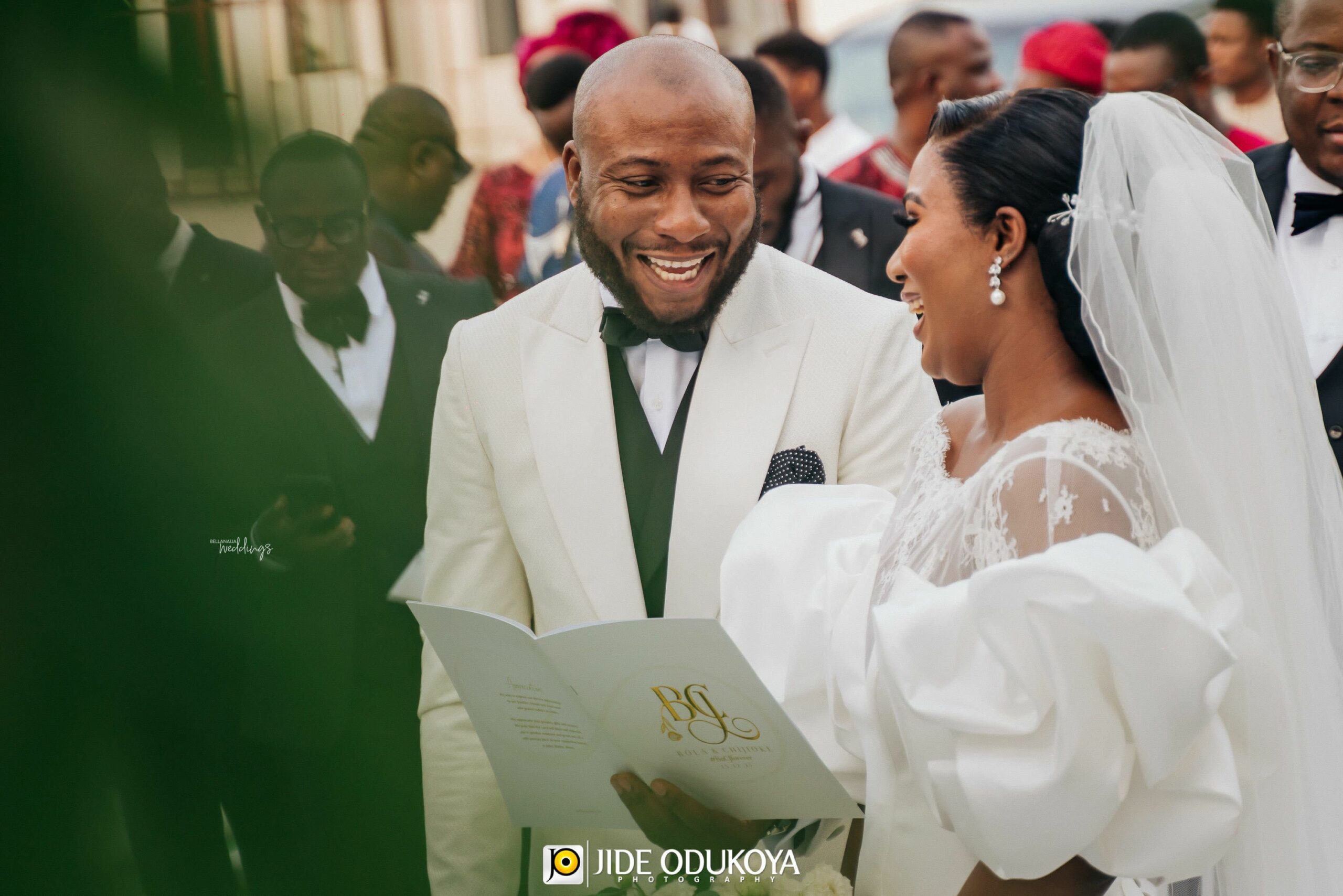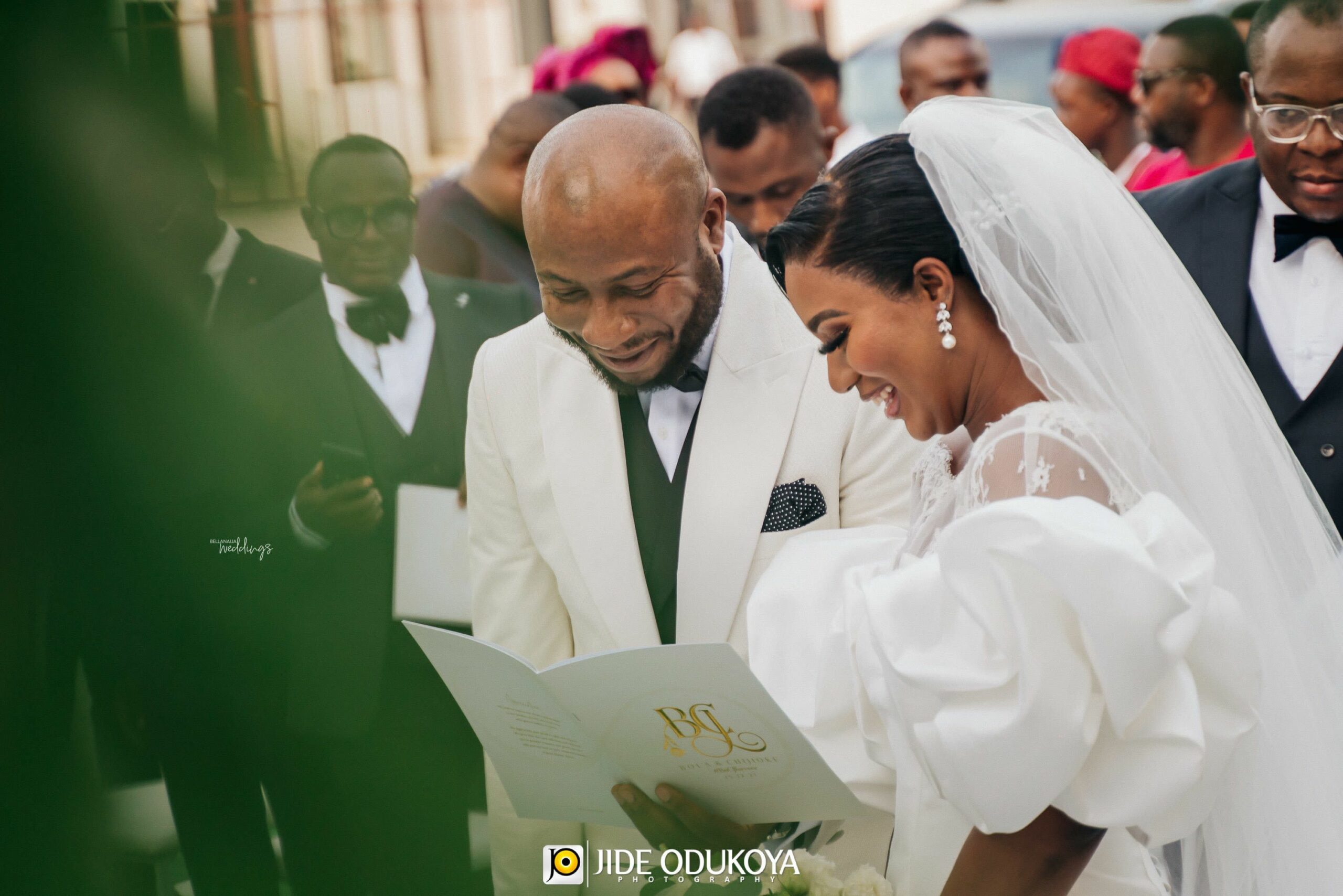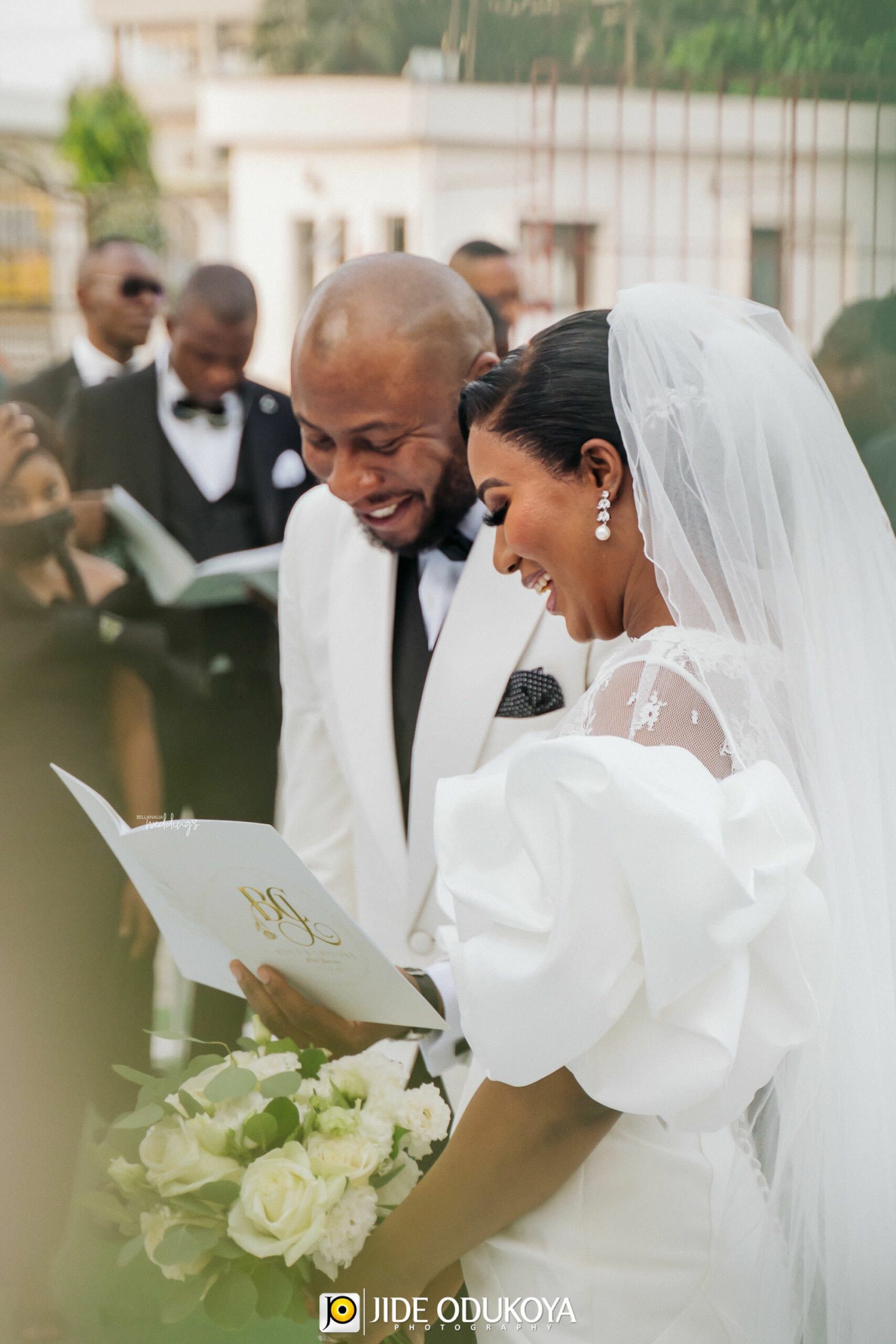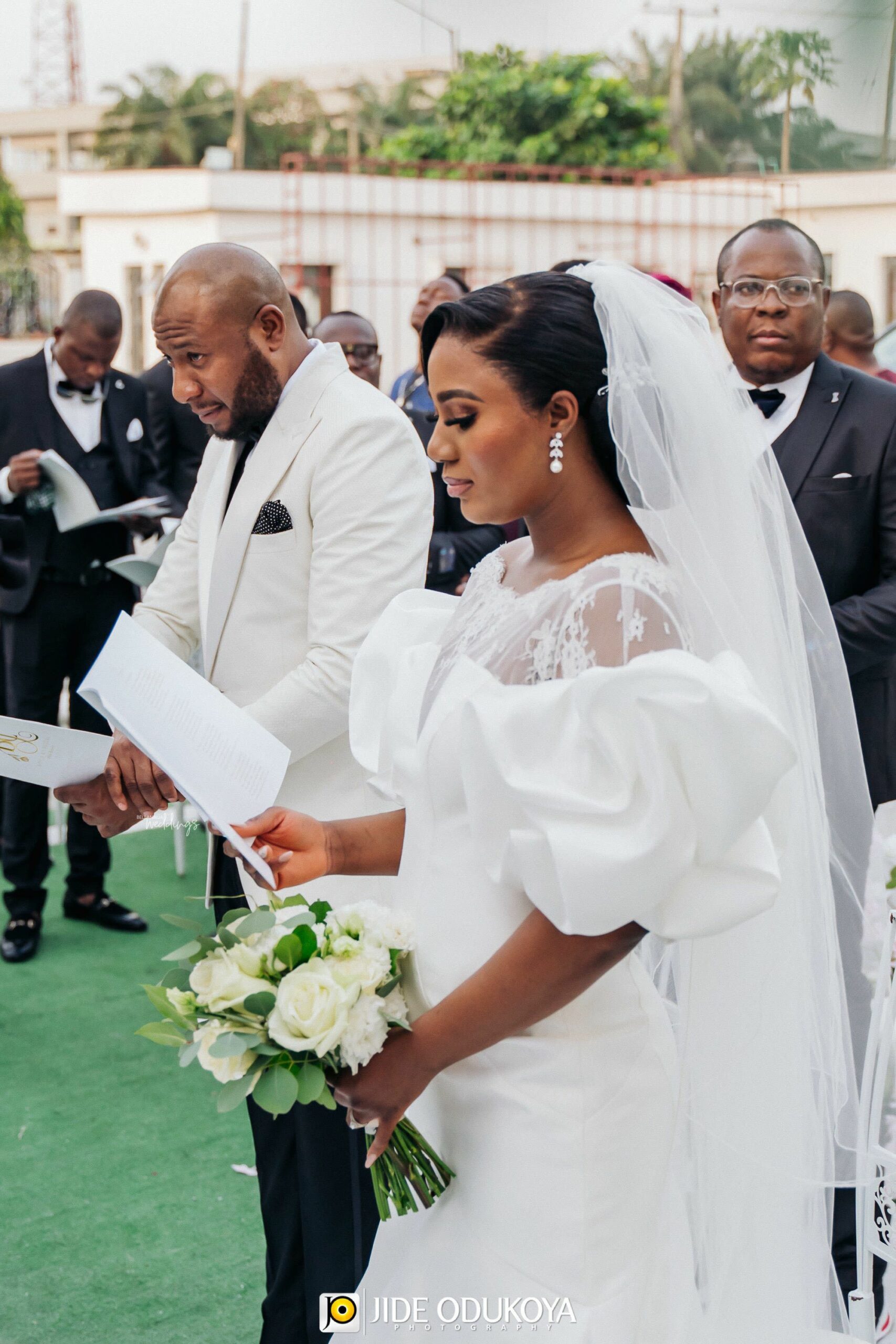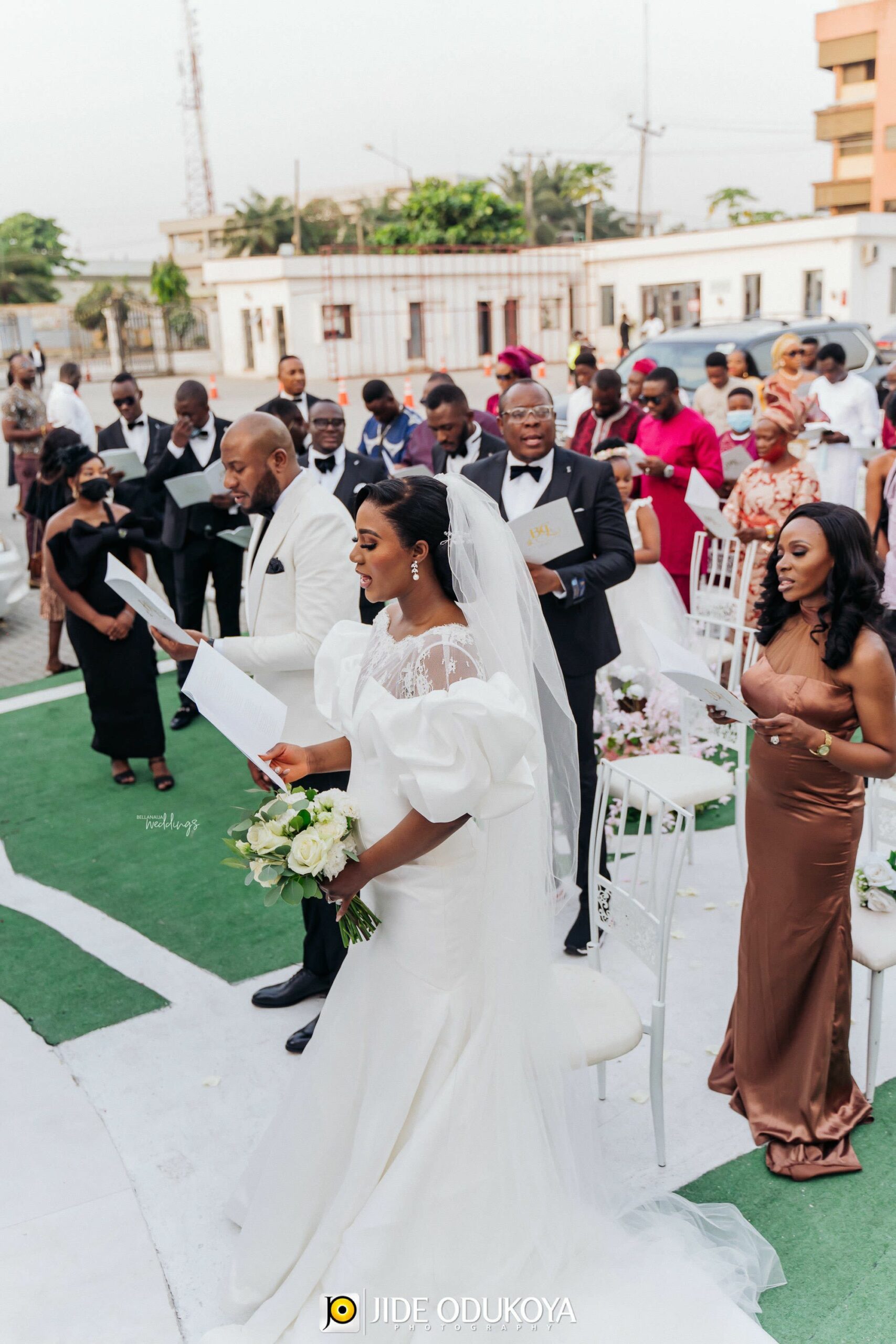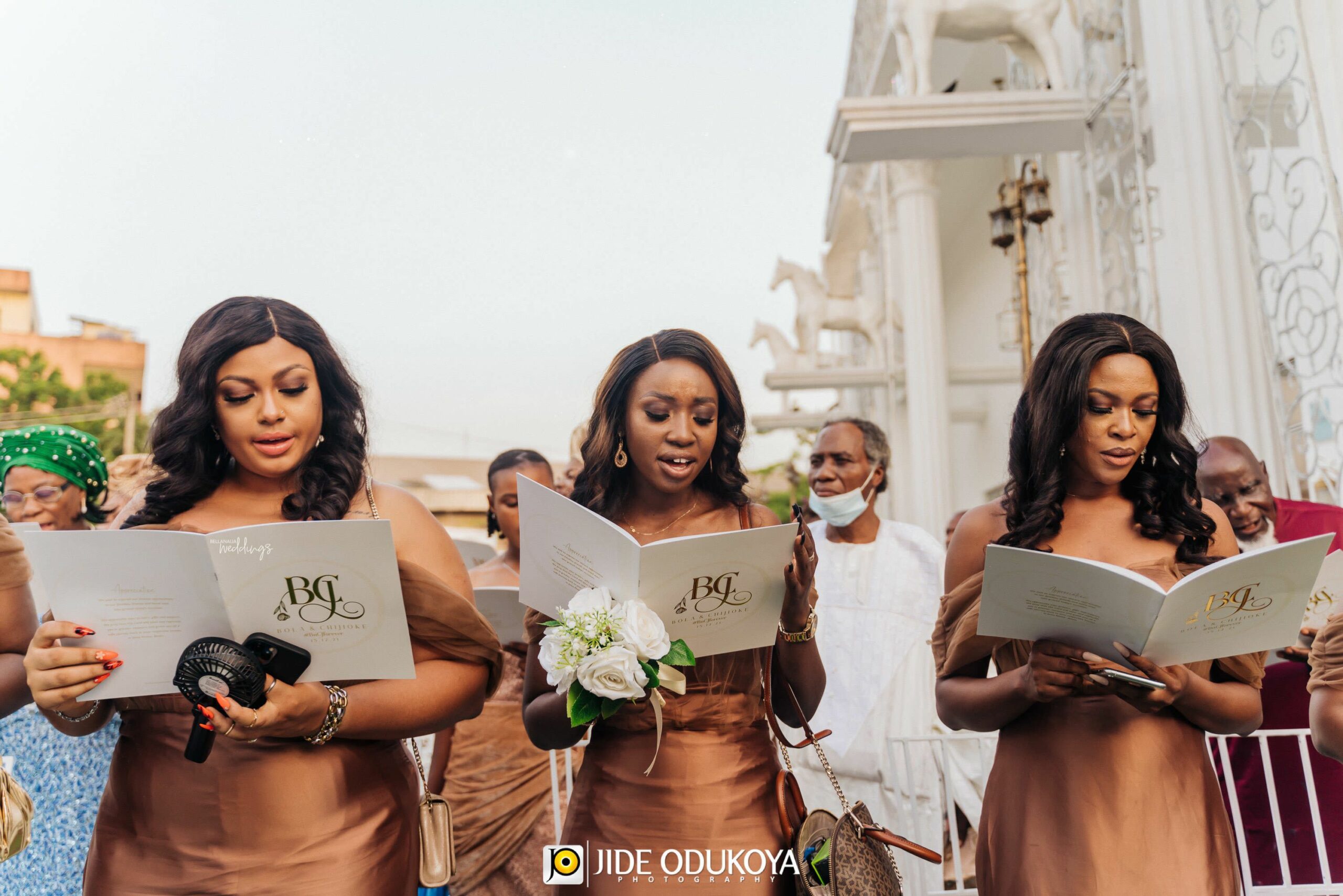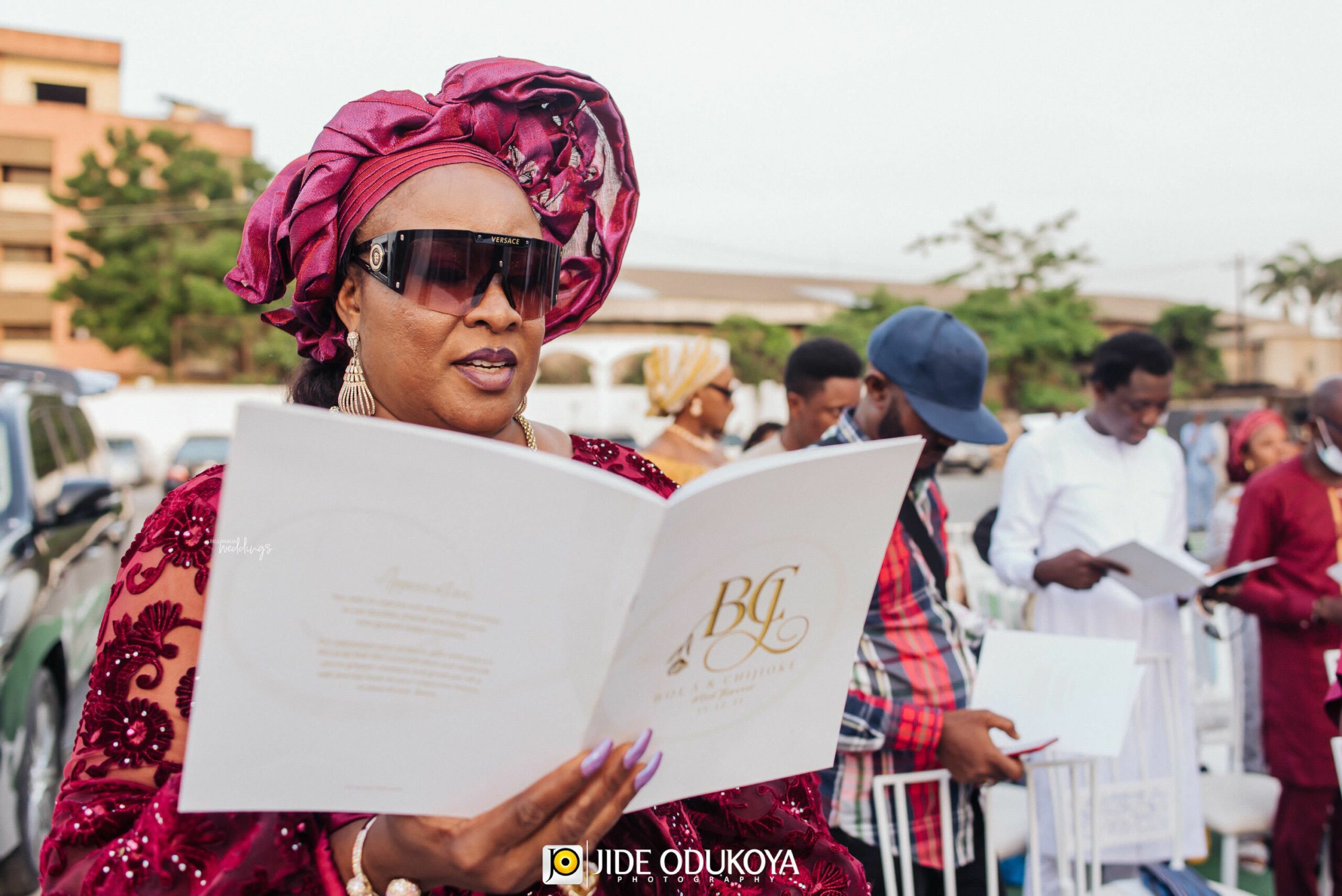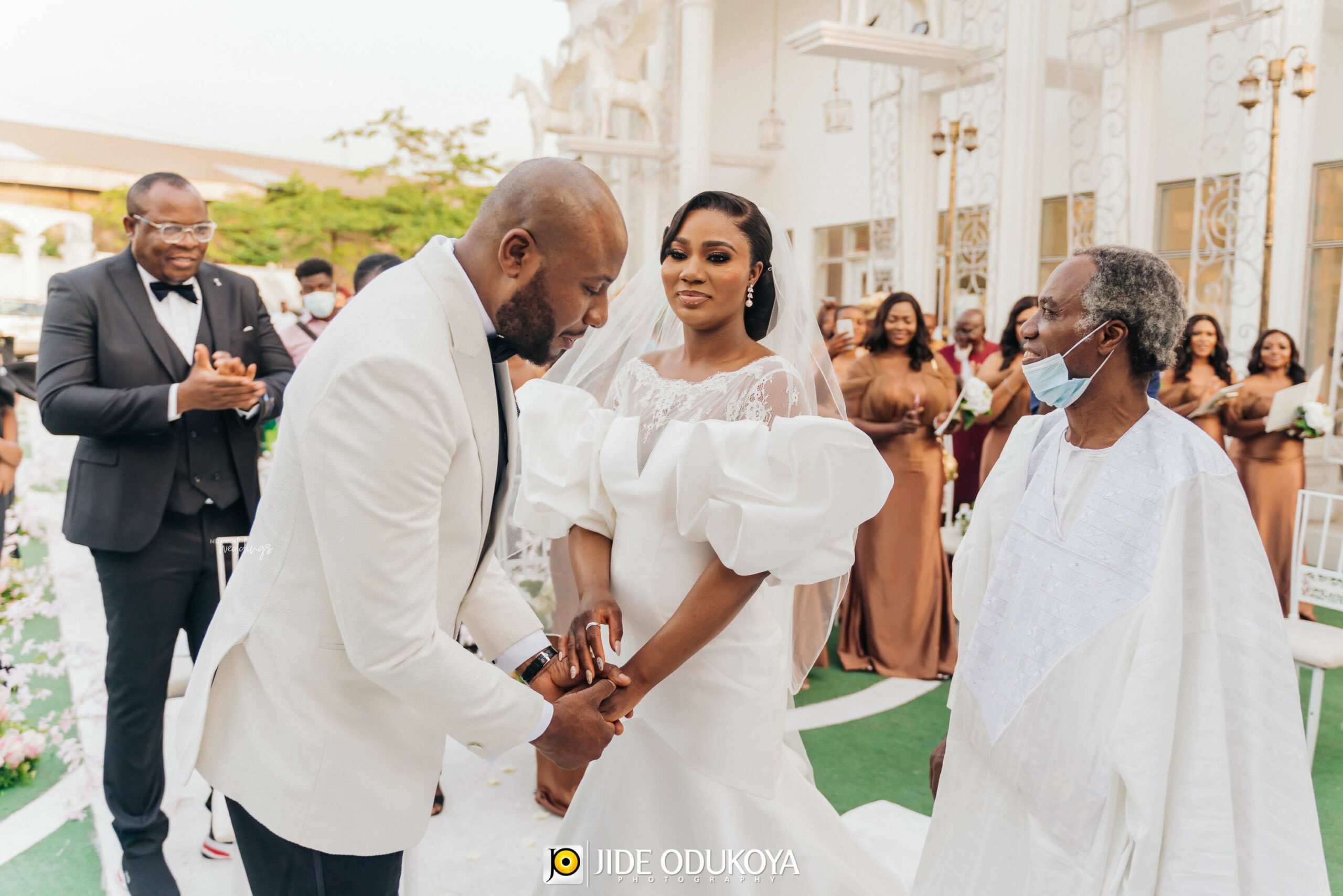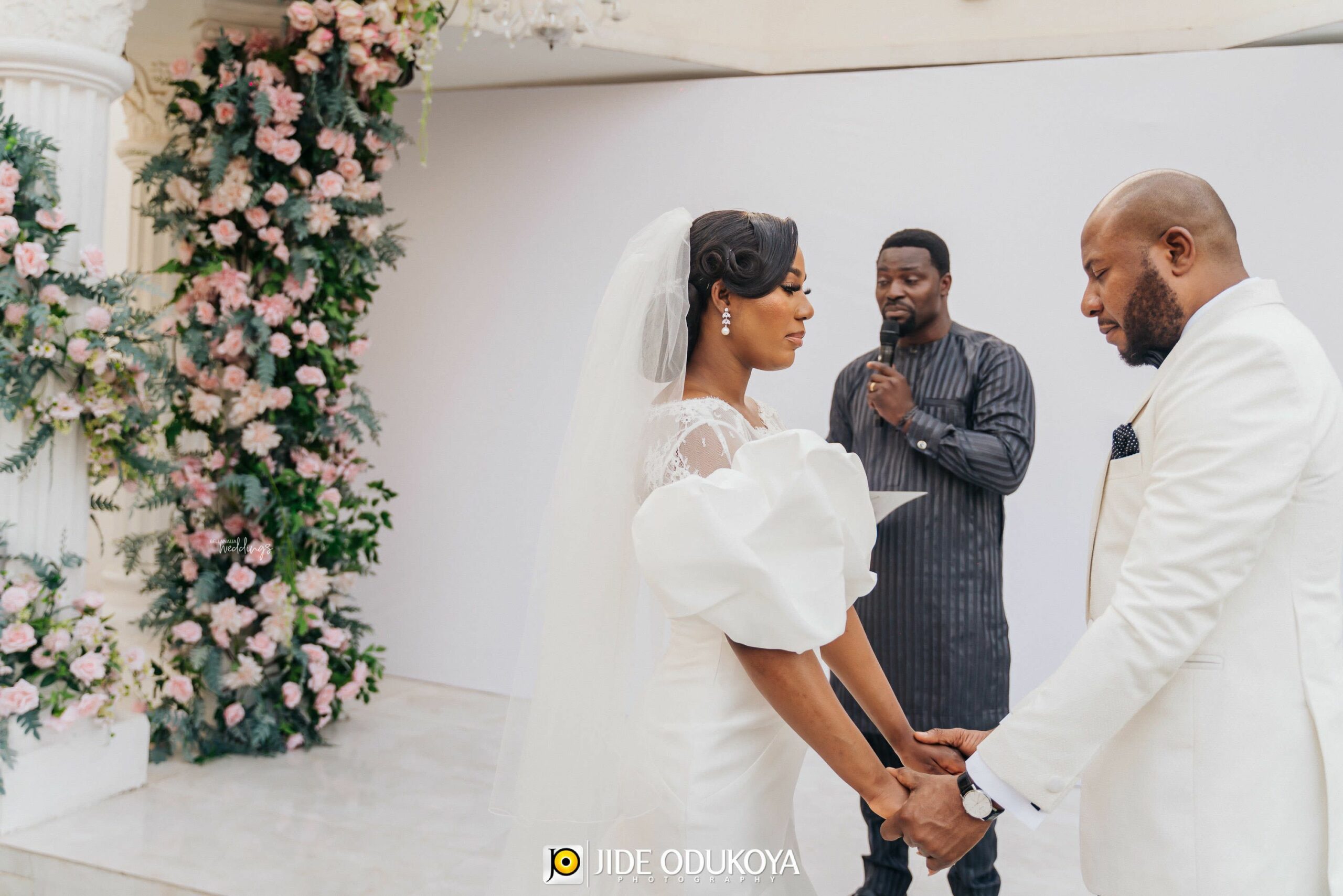 Distance also does a lot of things to a relationship and we grew apart but stayed in touch through the years. I had always believed Omobola was the one for me. Omobola moved to the United States for her graduate studies and I moved to Canada to complete my postdoctoral research. Despite moving to different countries, having our lives move in different directions, and basically living very separate unrelated lives, we decided to make things work between us in 2019. We got married in December 2021, after talking pretty much every day on the phone for two years. We couldn't see each other as the global pandemic was raging. Regardless, we knew that love always finds a way. We made it work. Today, Omobola is my wife and I am the happiest man alive. She's my lover, friend, confidant and (she has some new titles now), chief supporter and advisor. Life has never been more beautiful. I am finding peace and fulfilling my purpose of living life with the woman God created for me.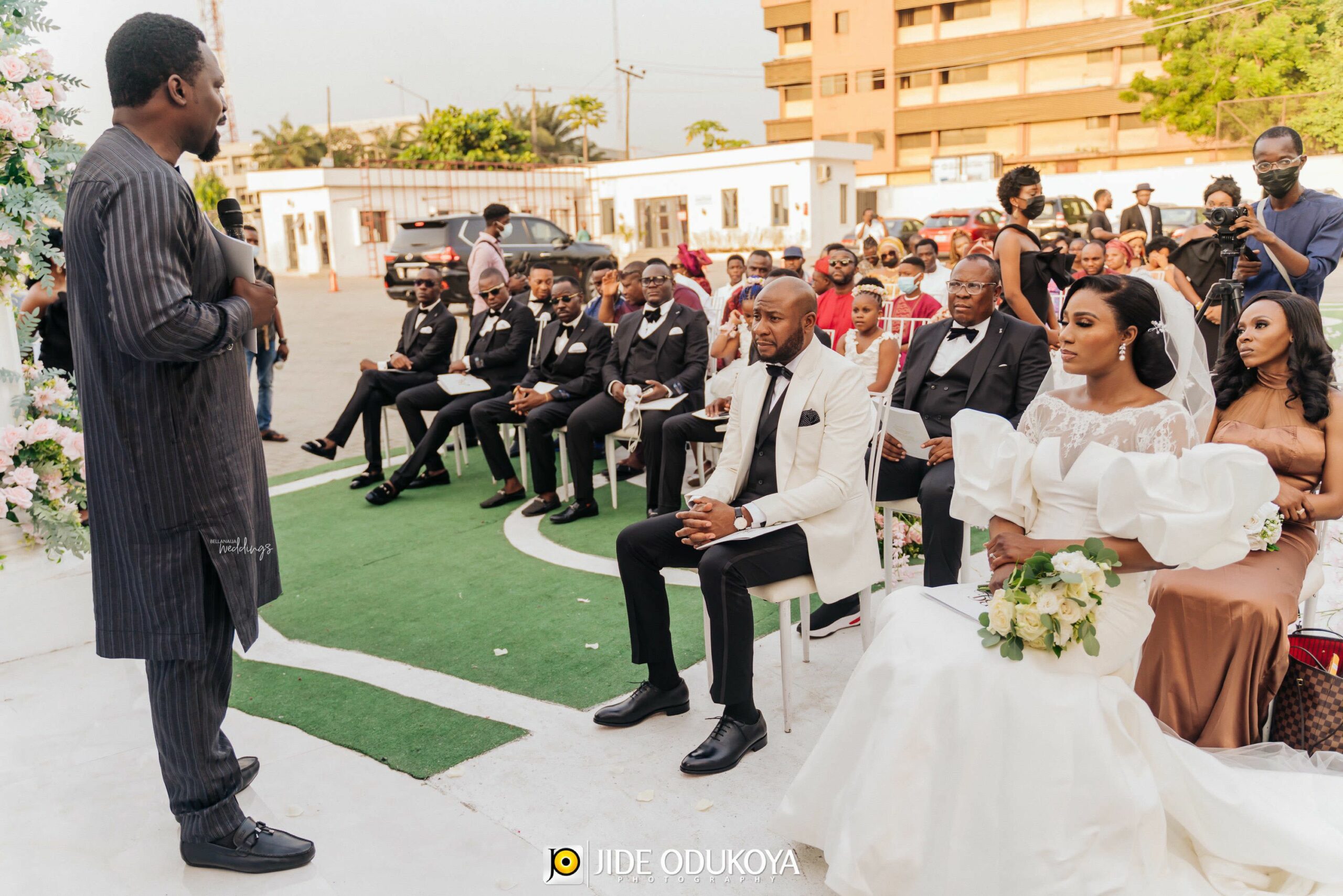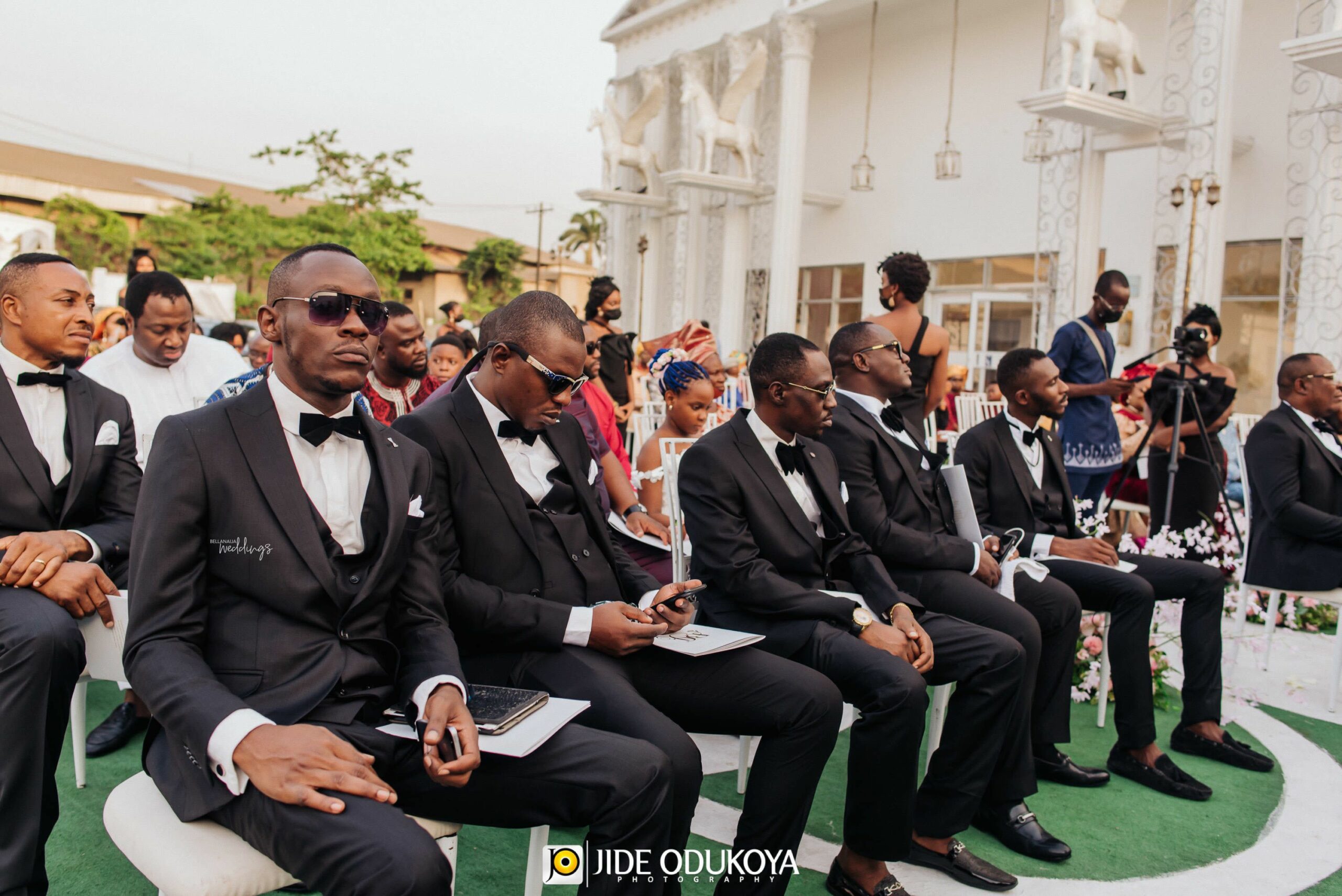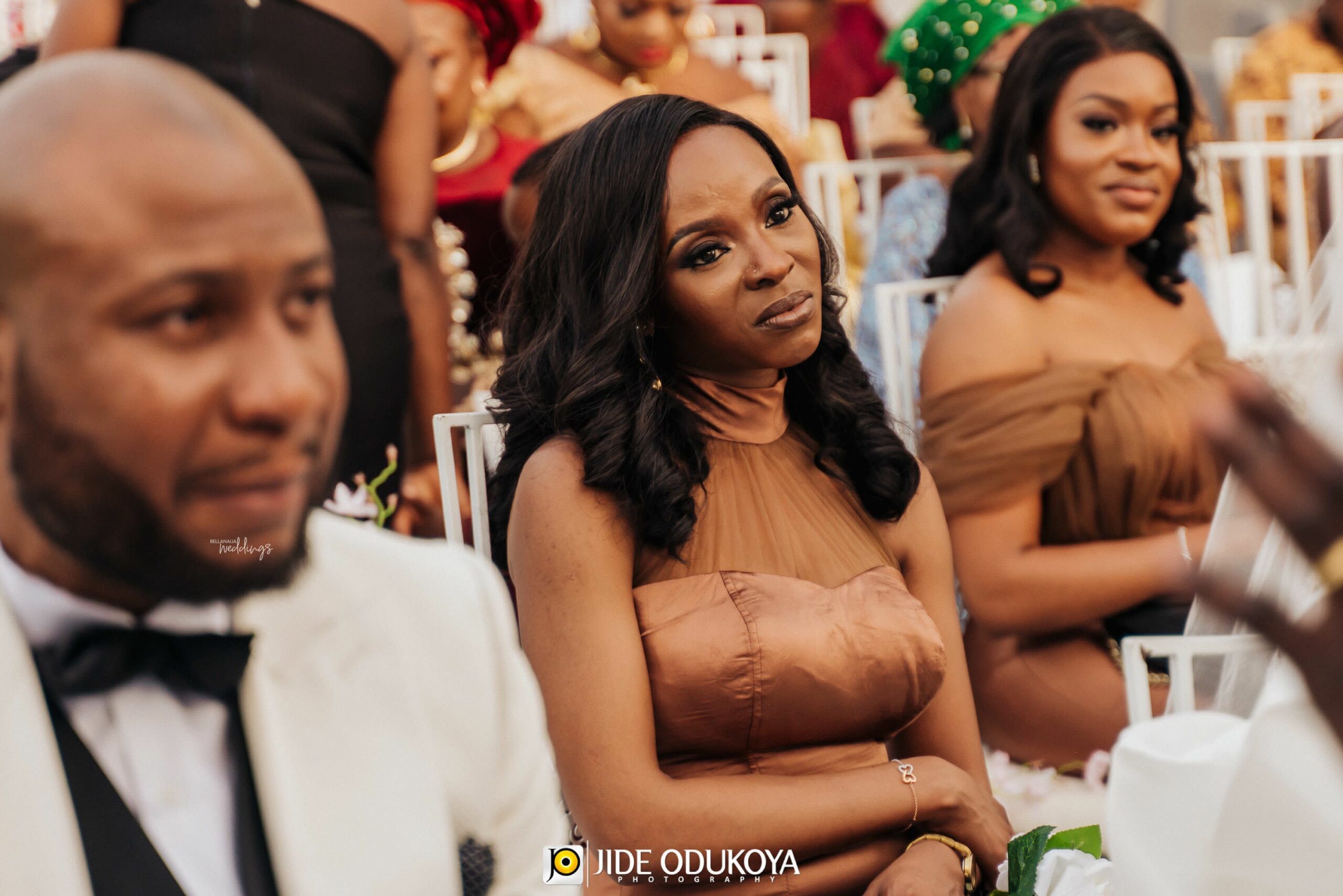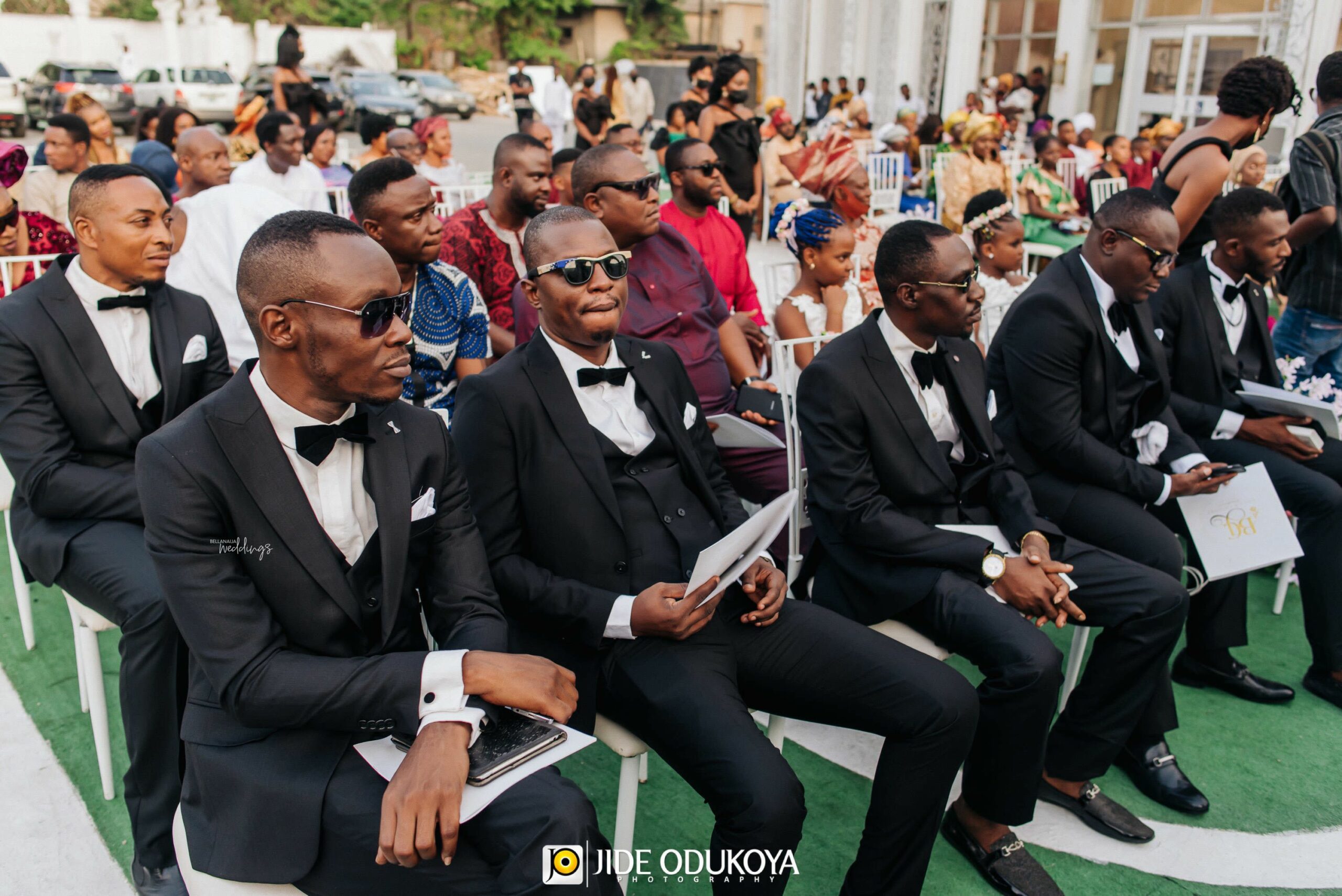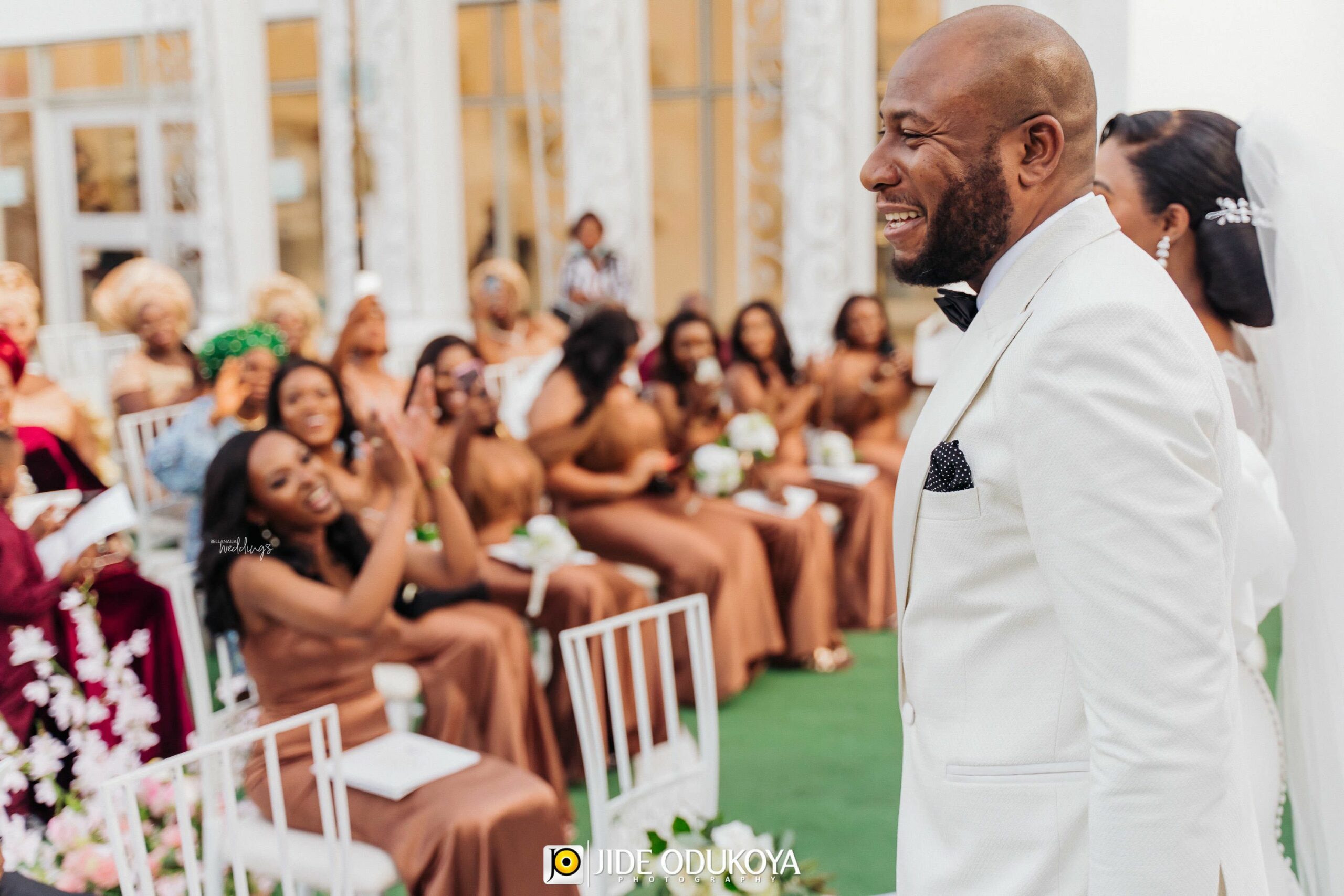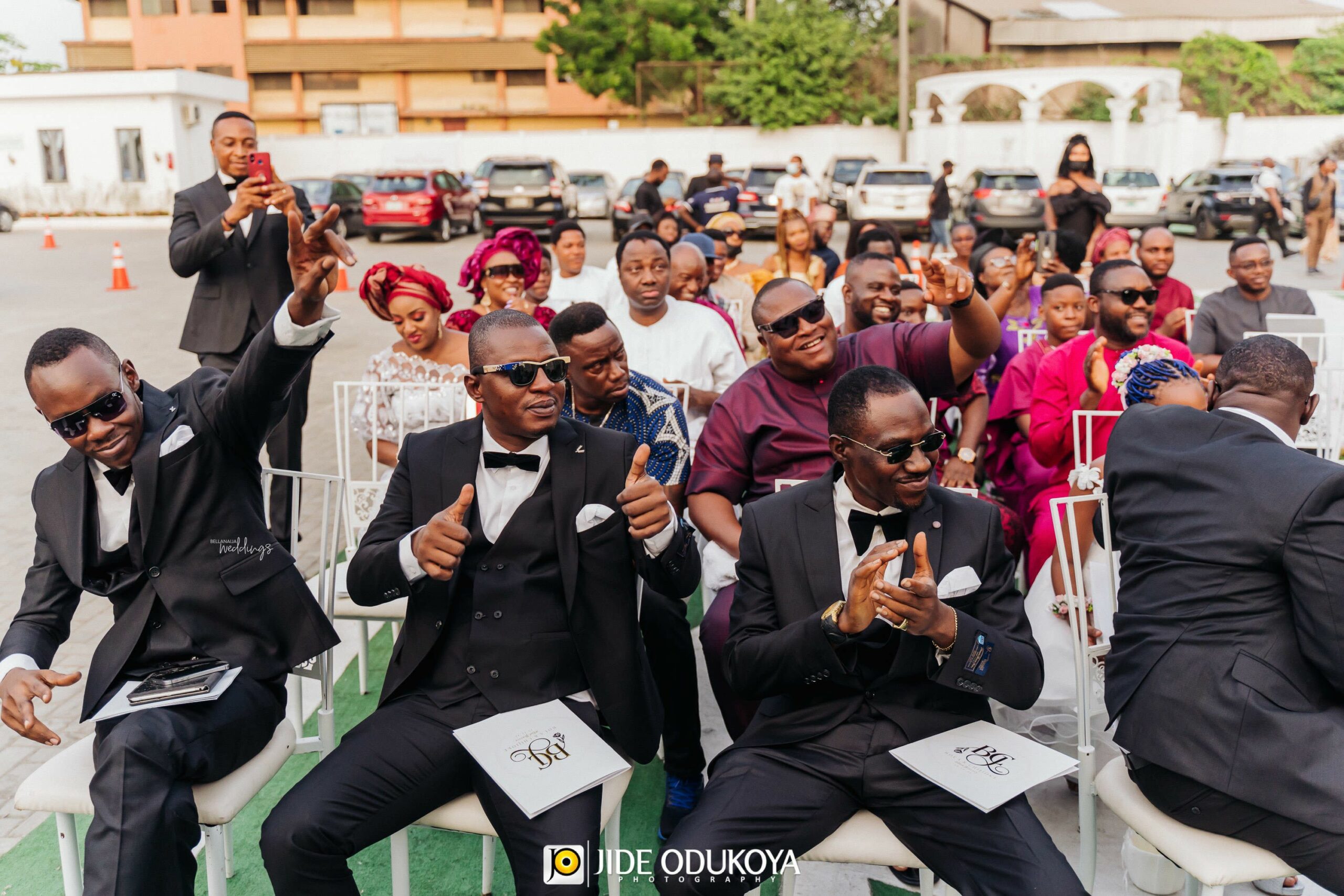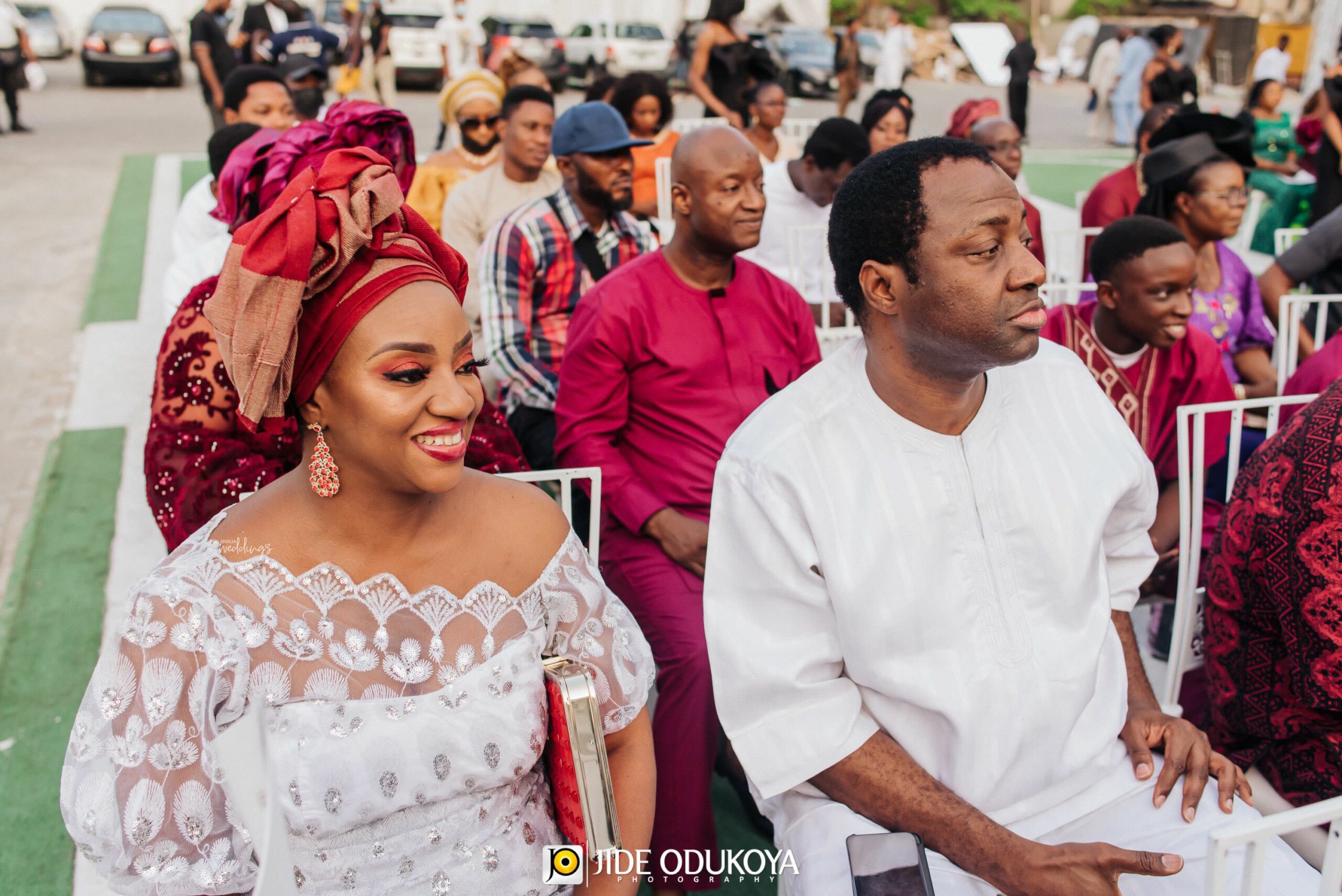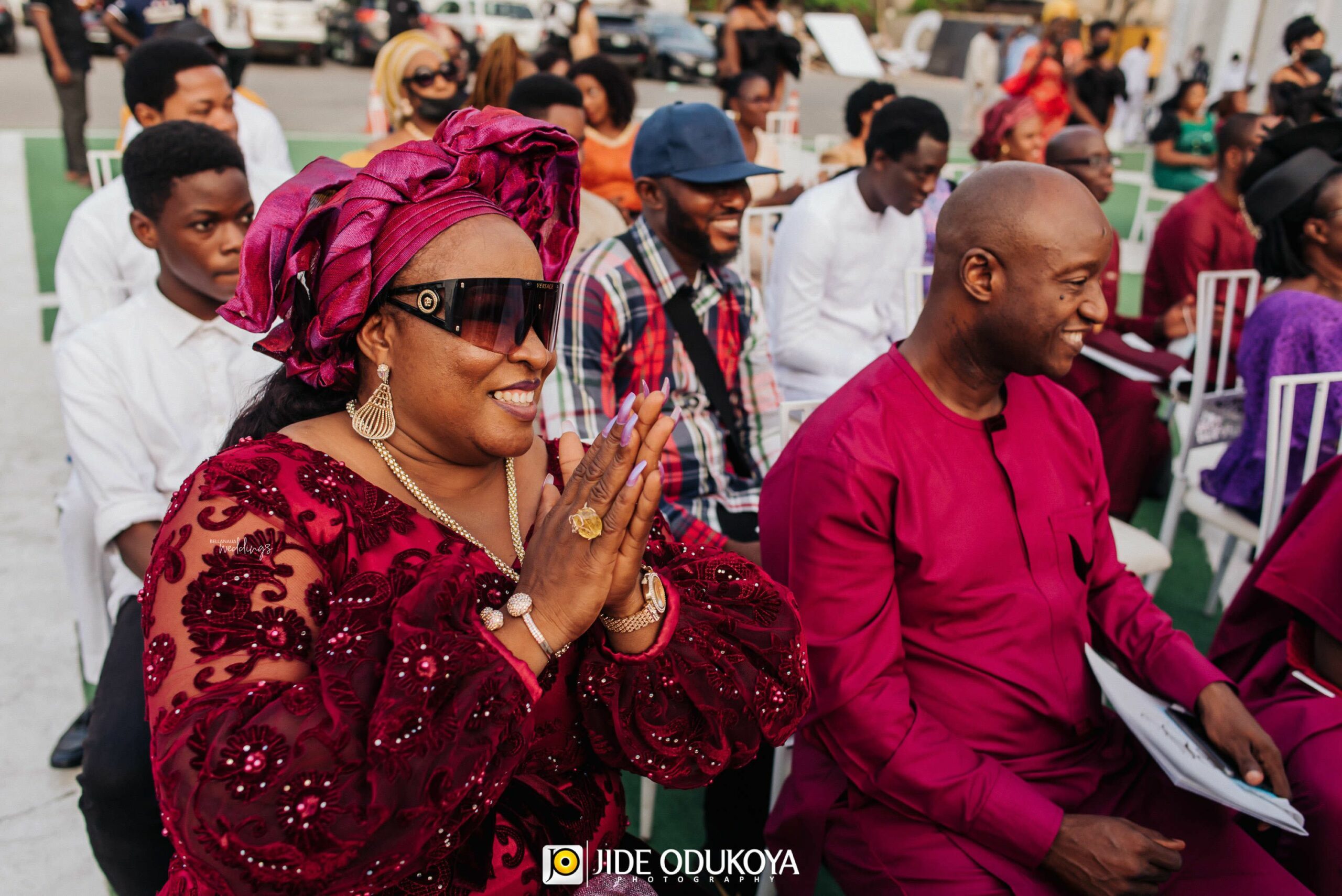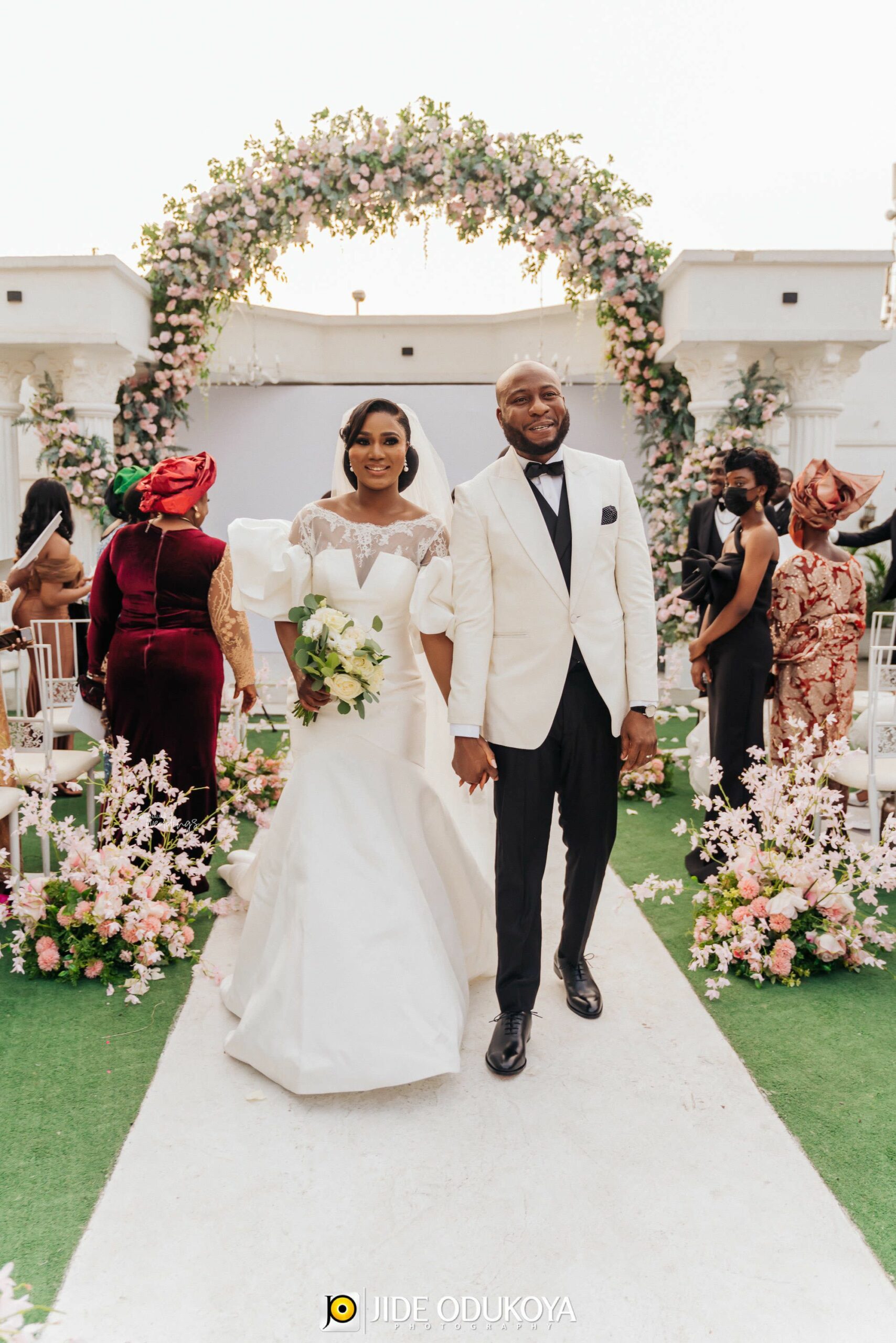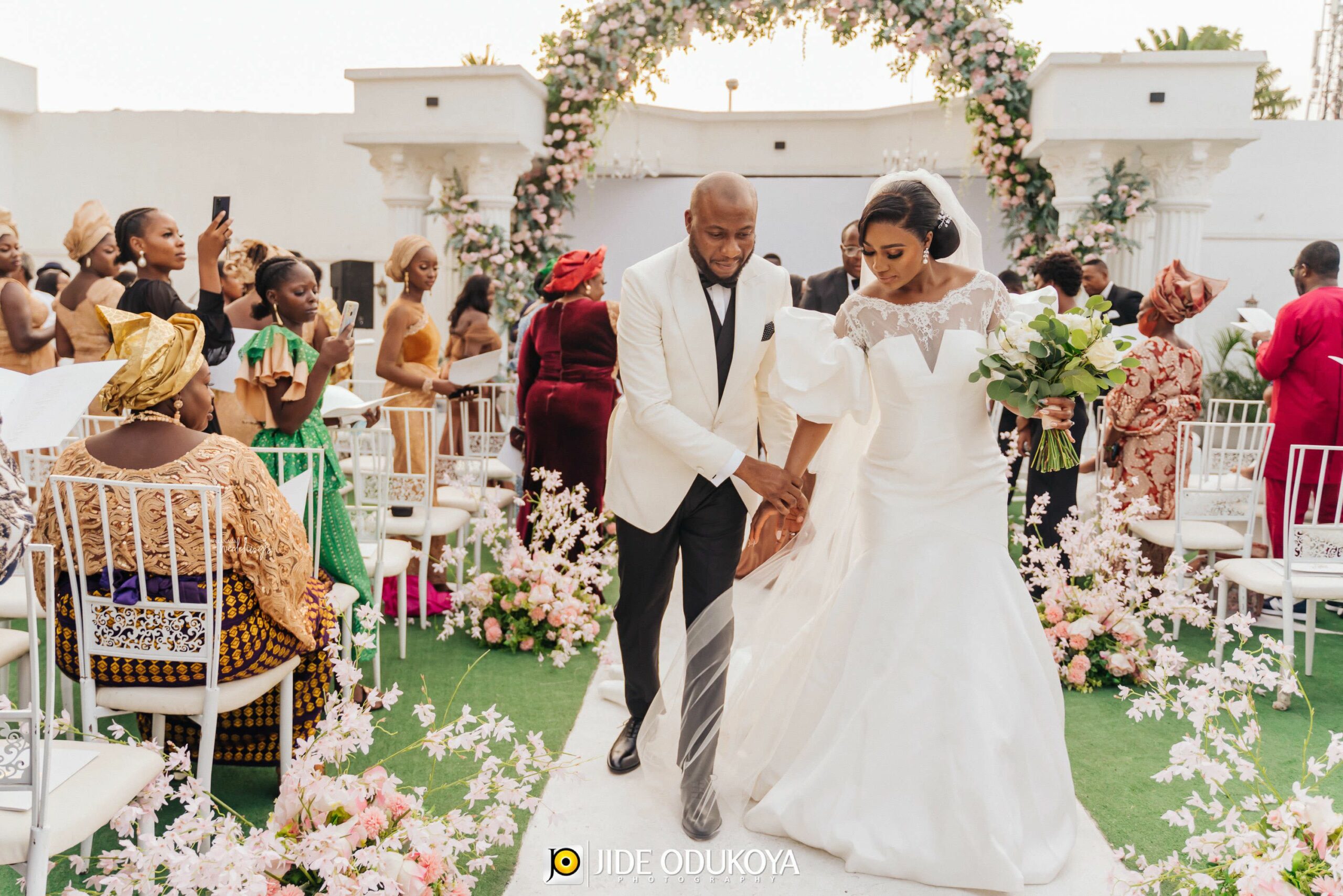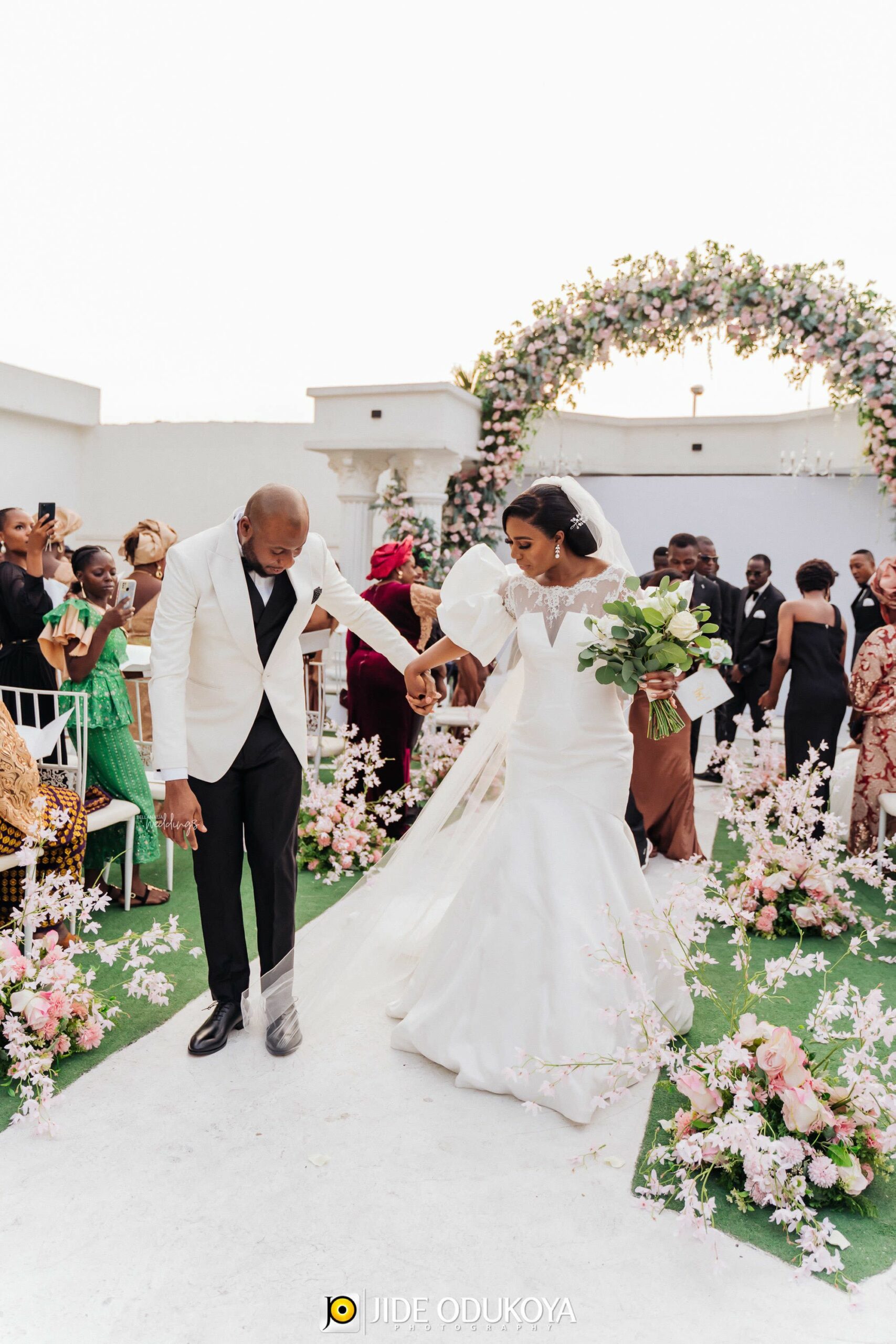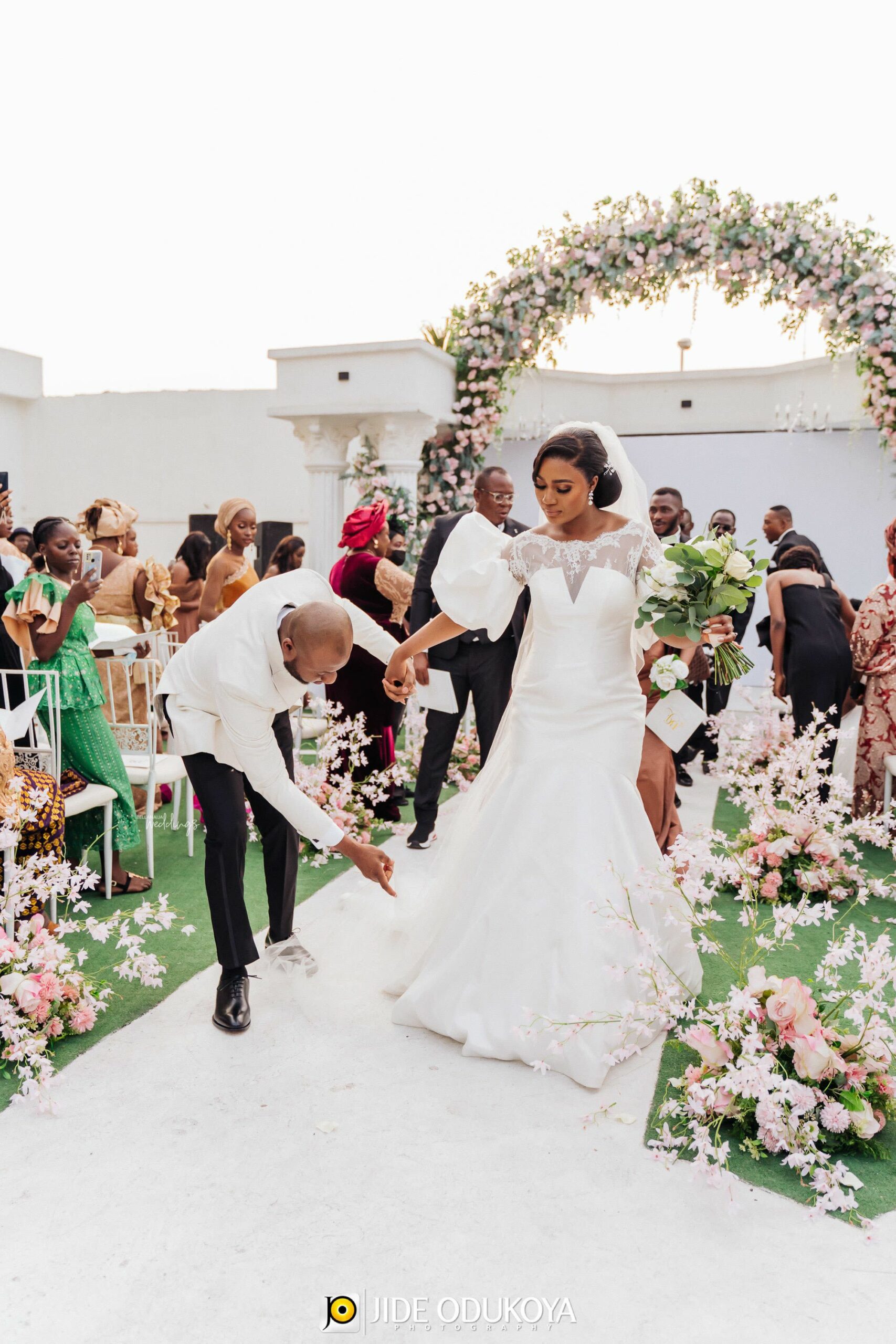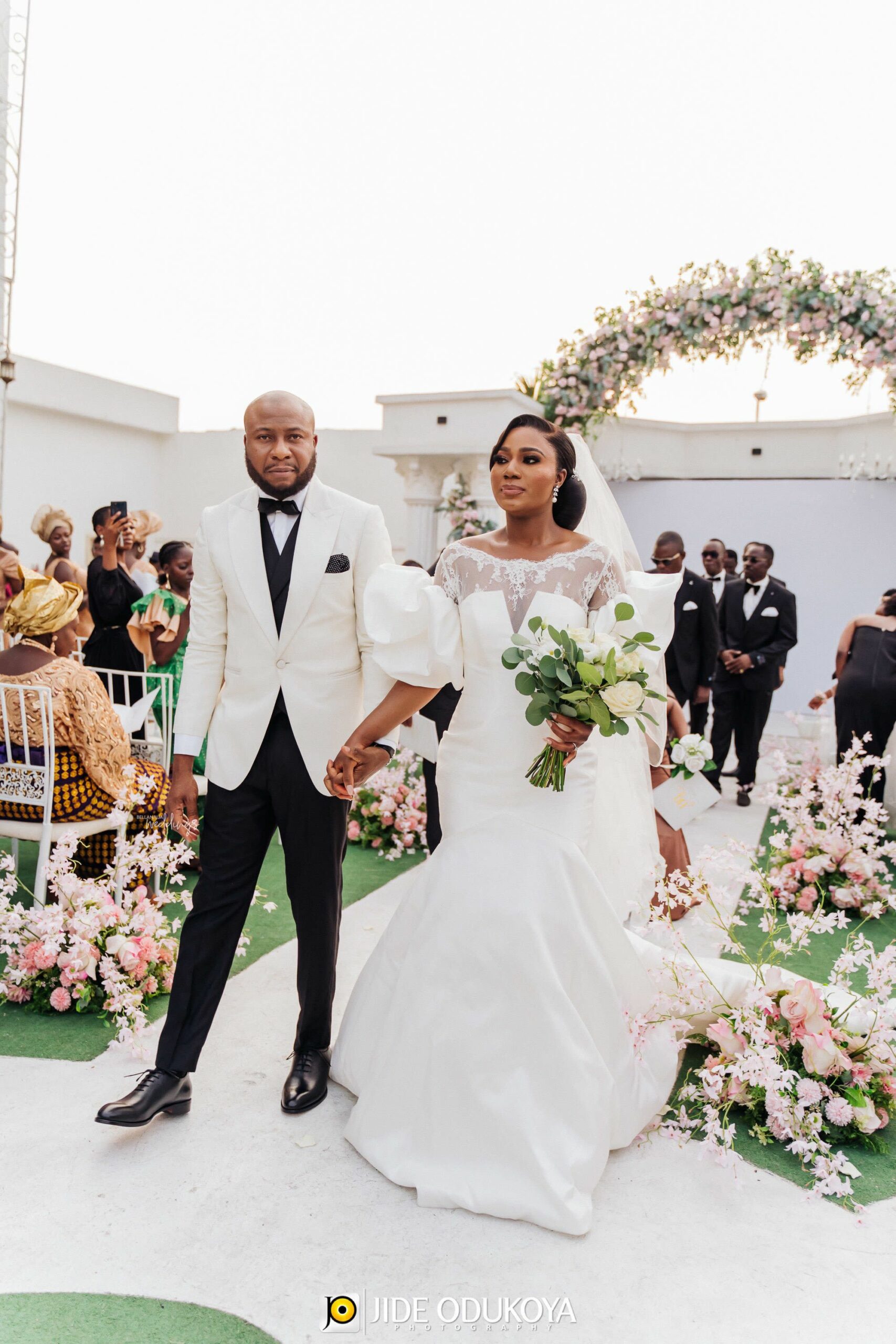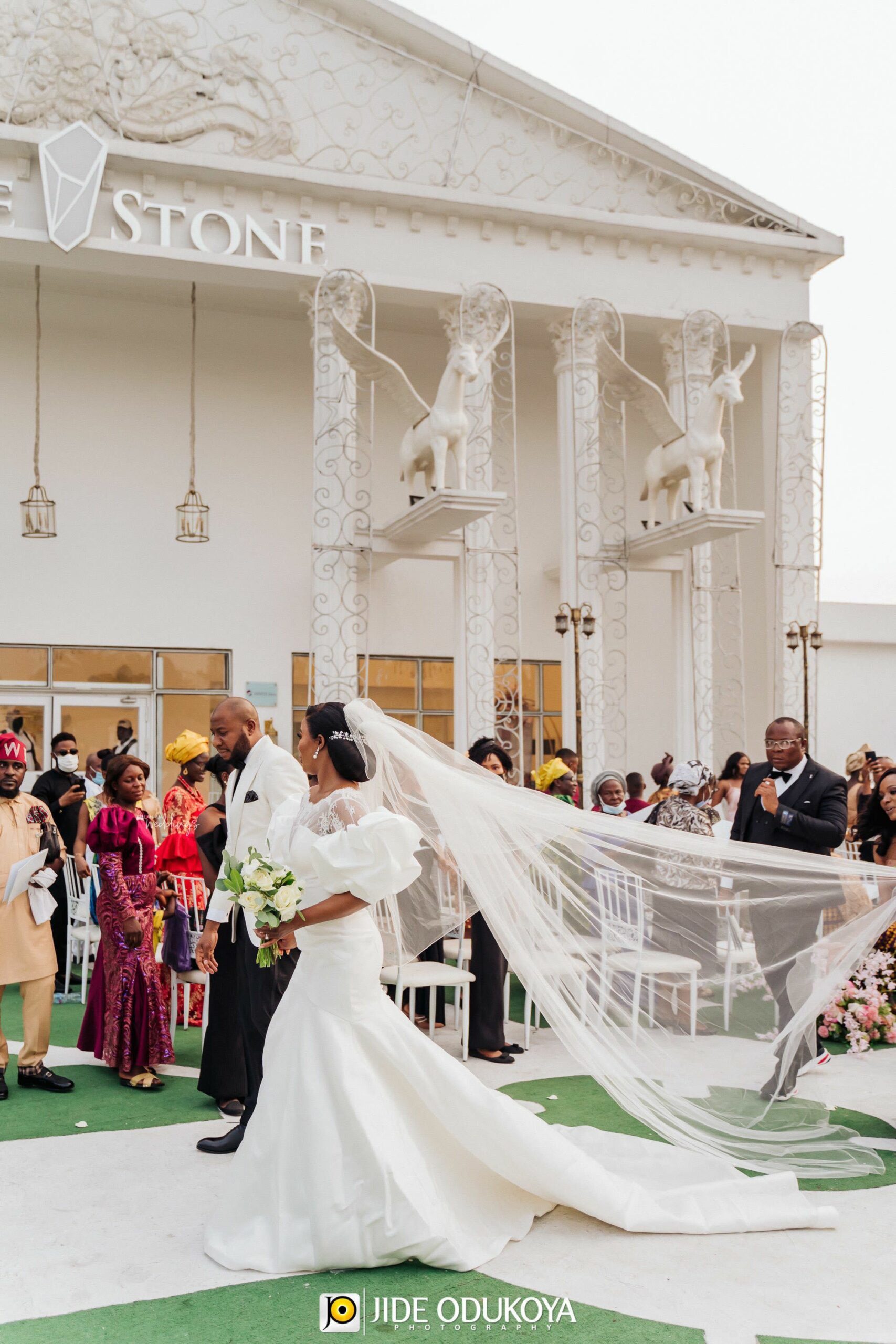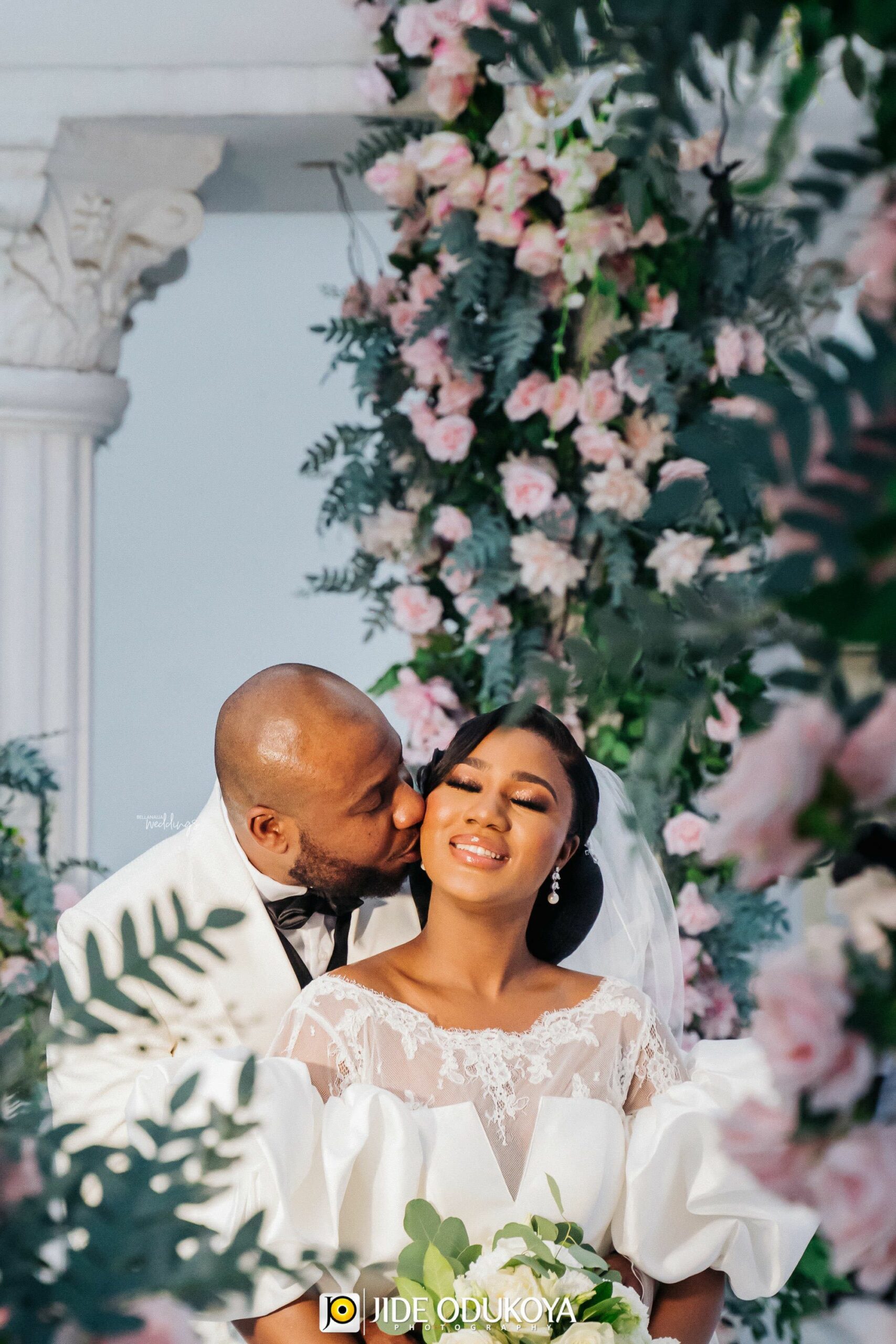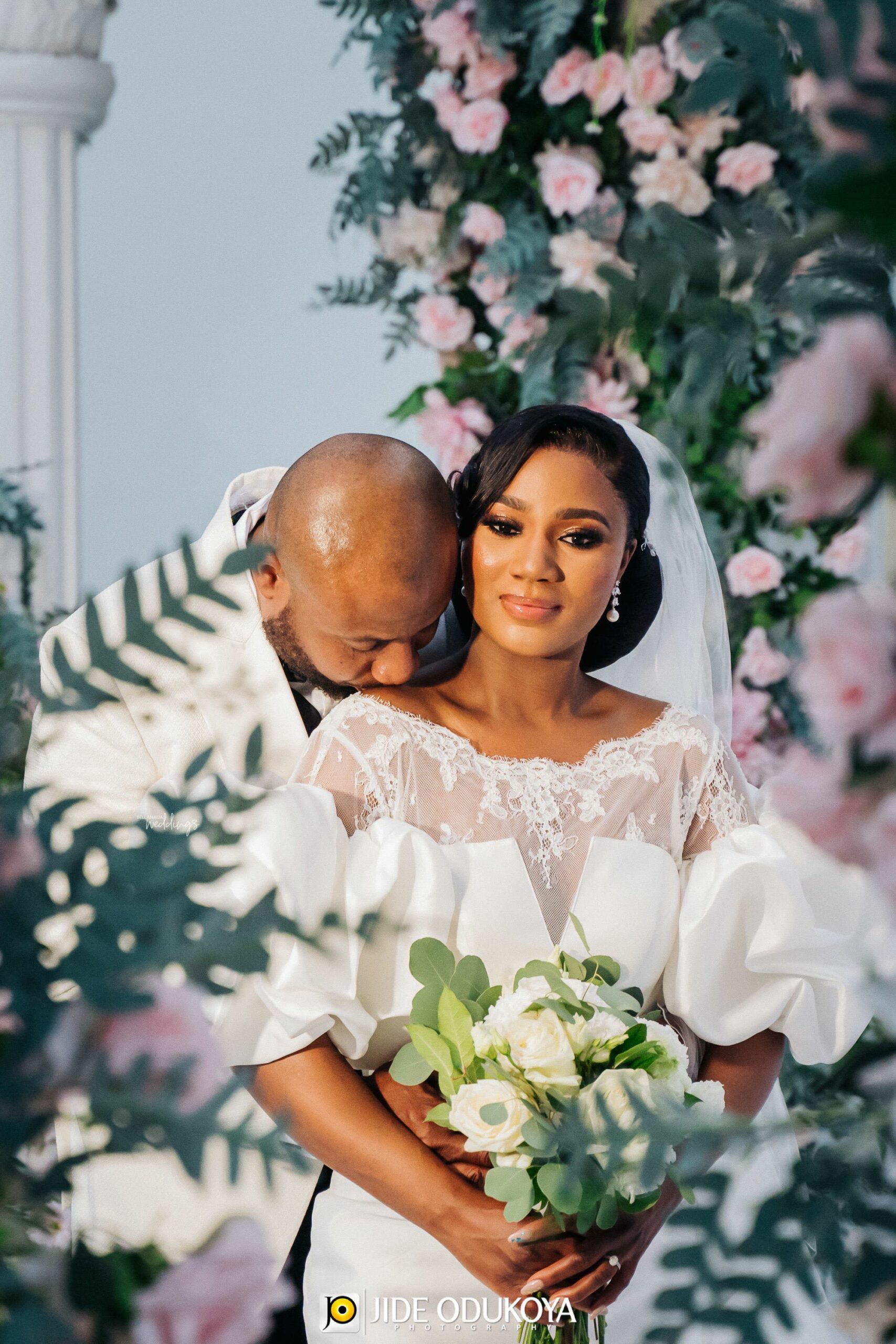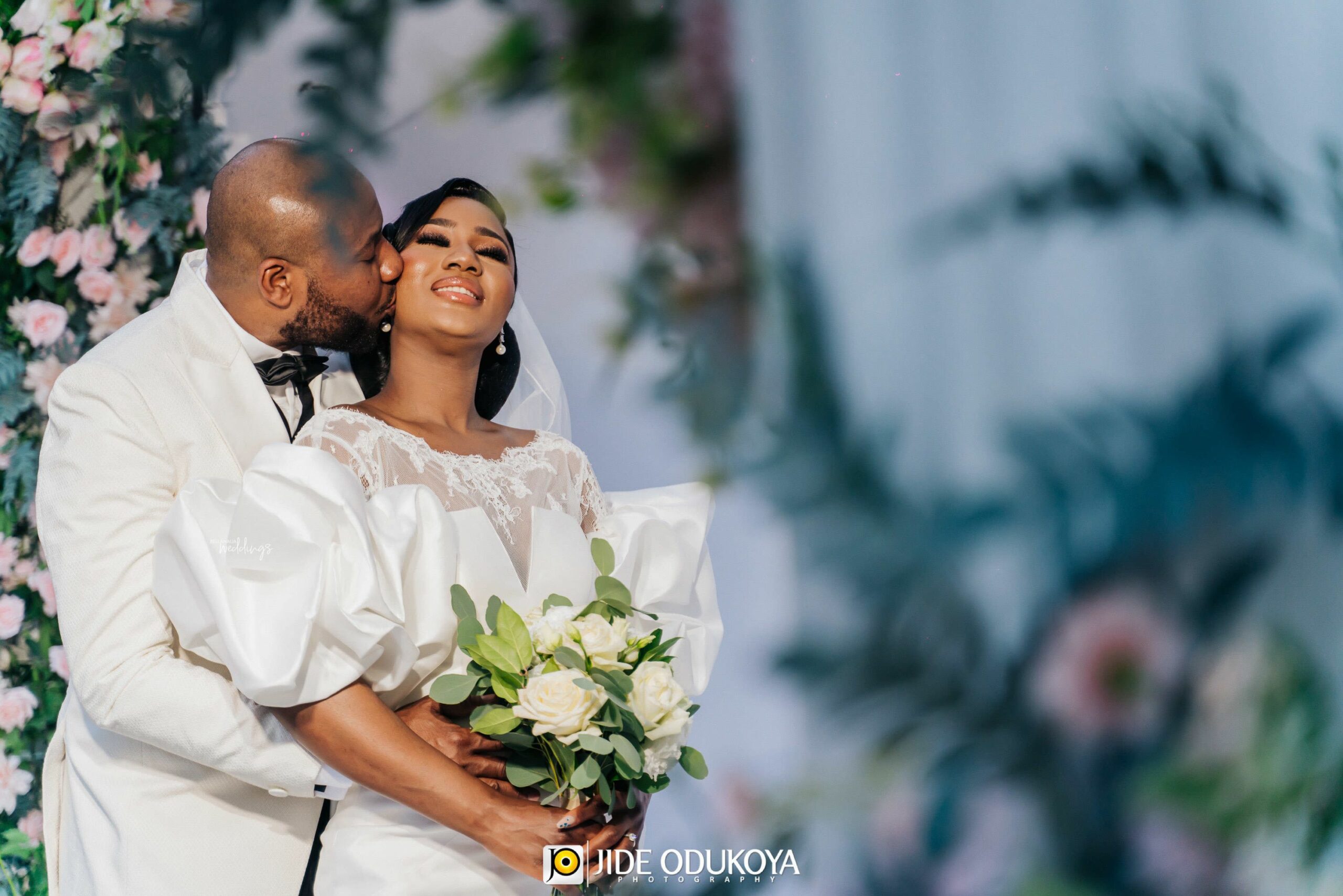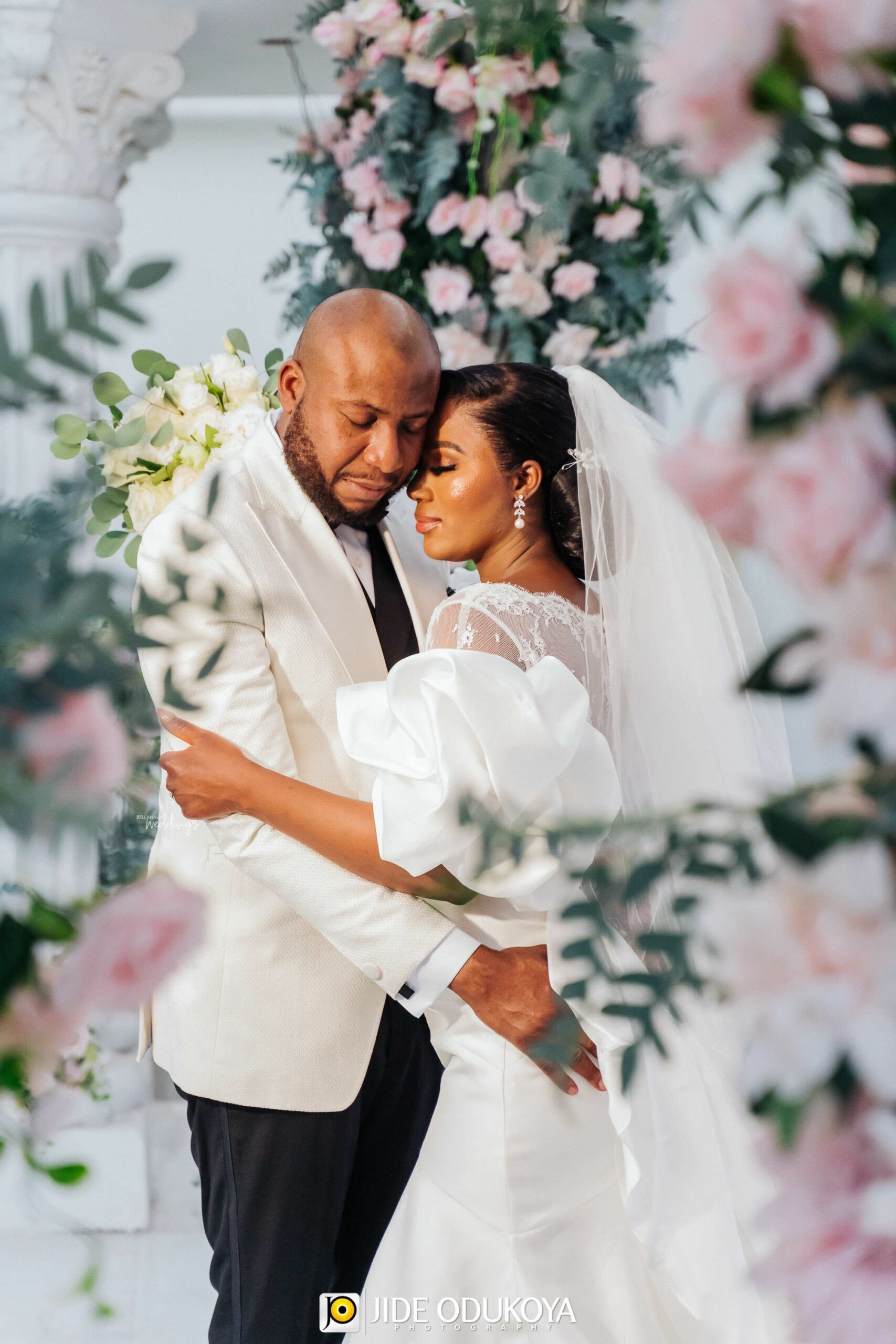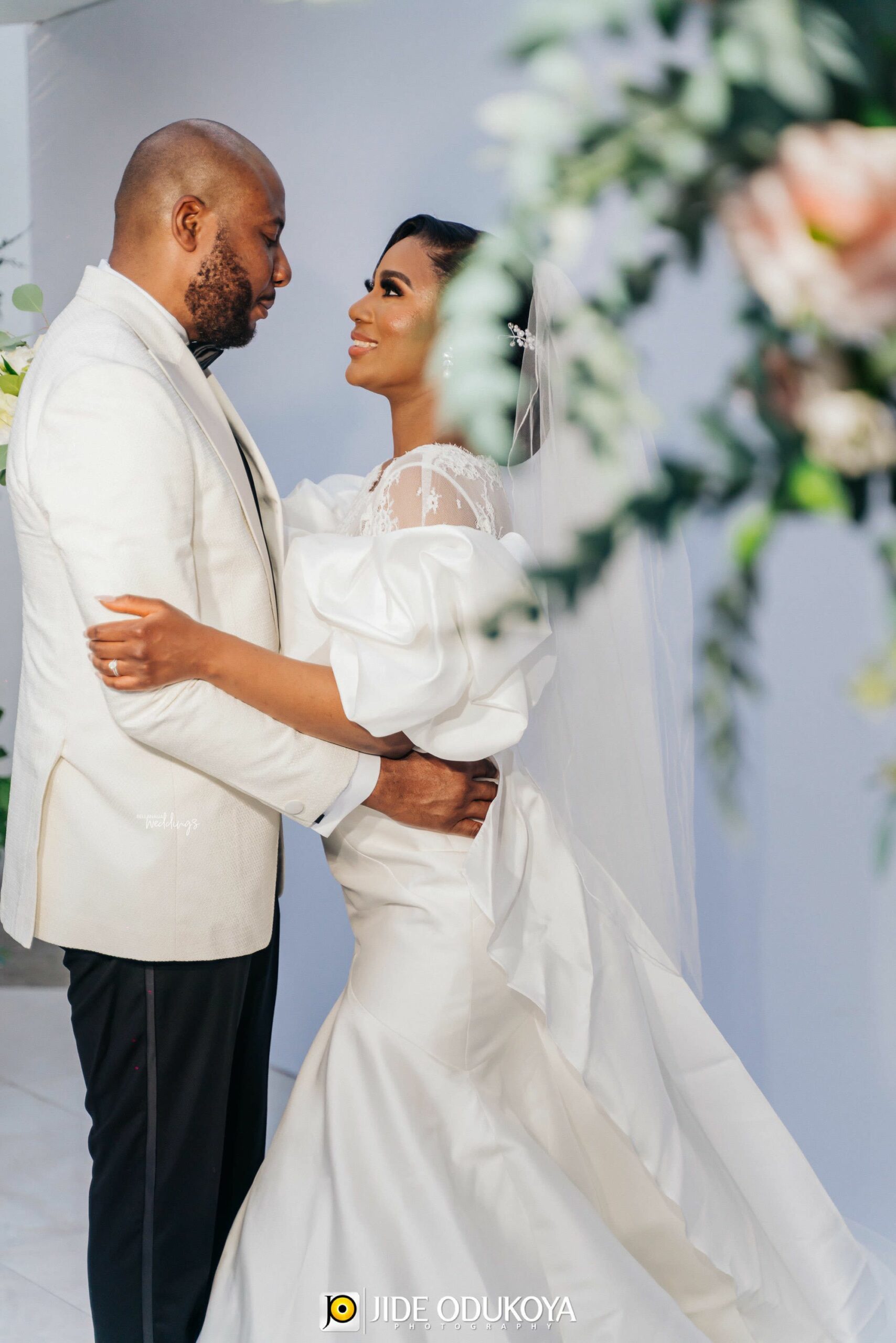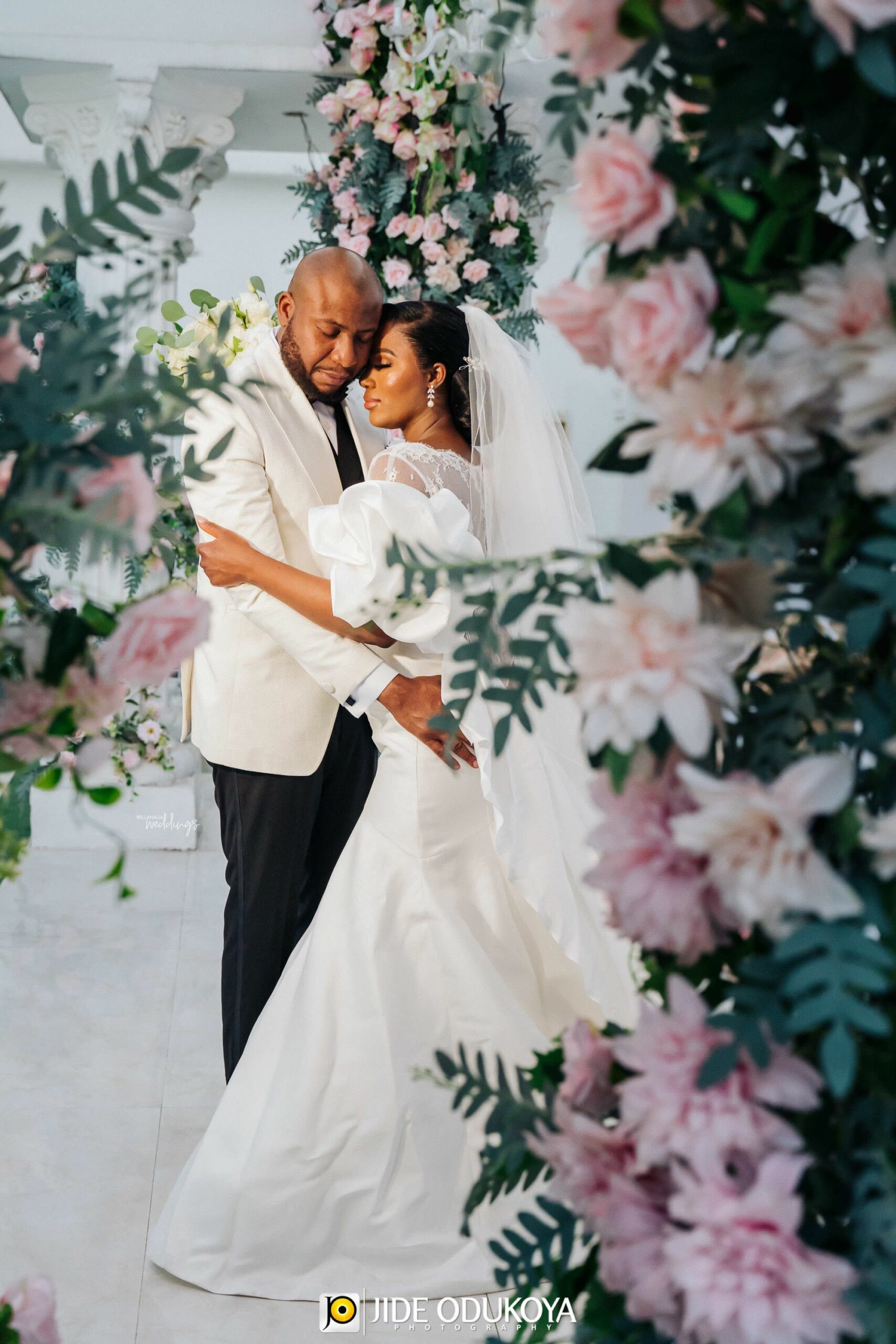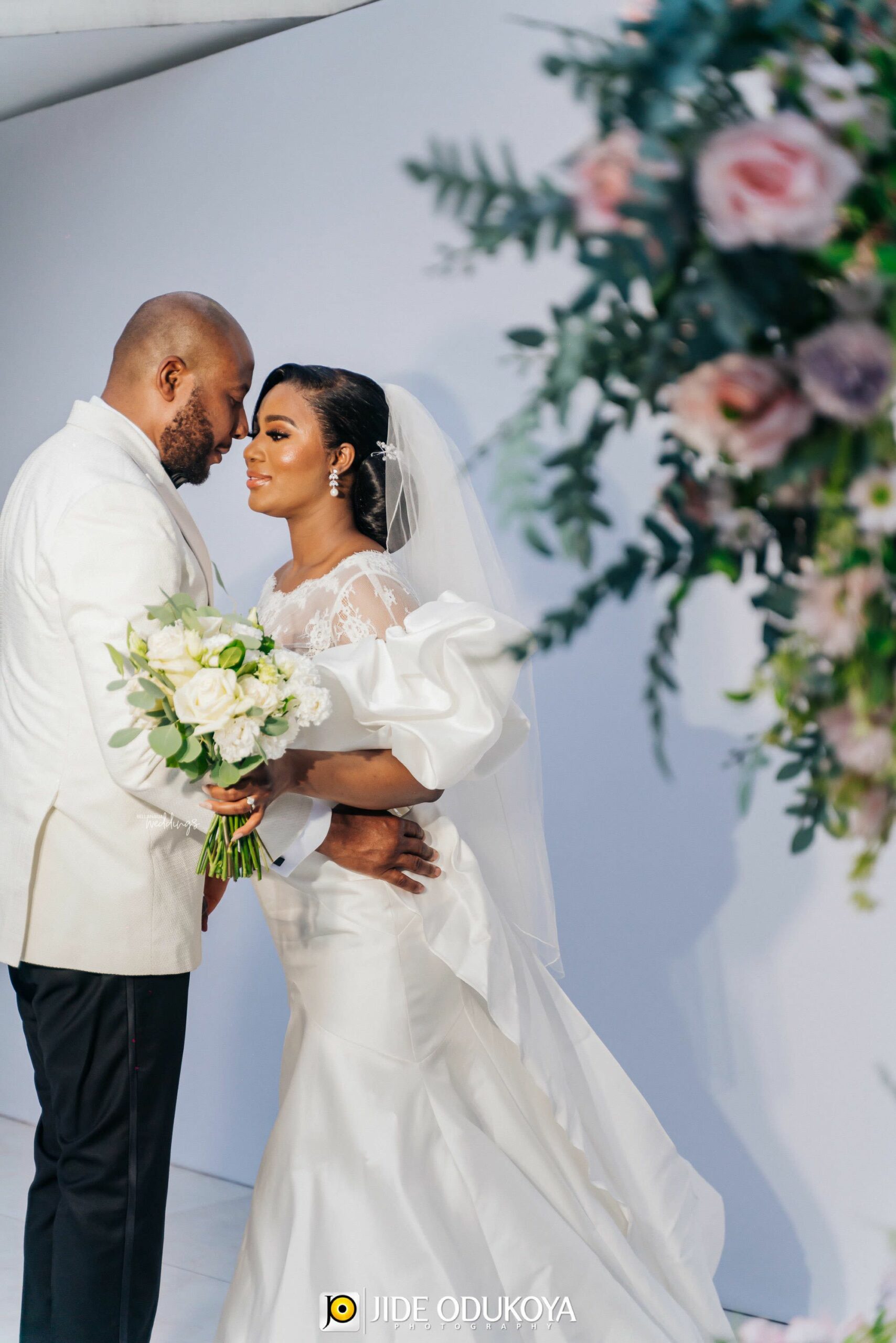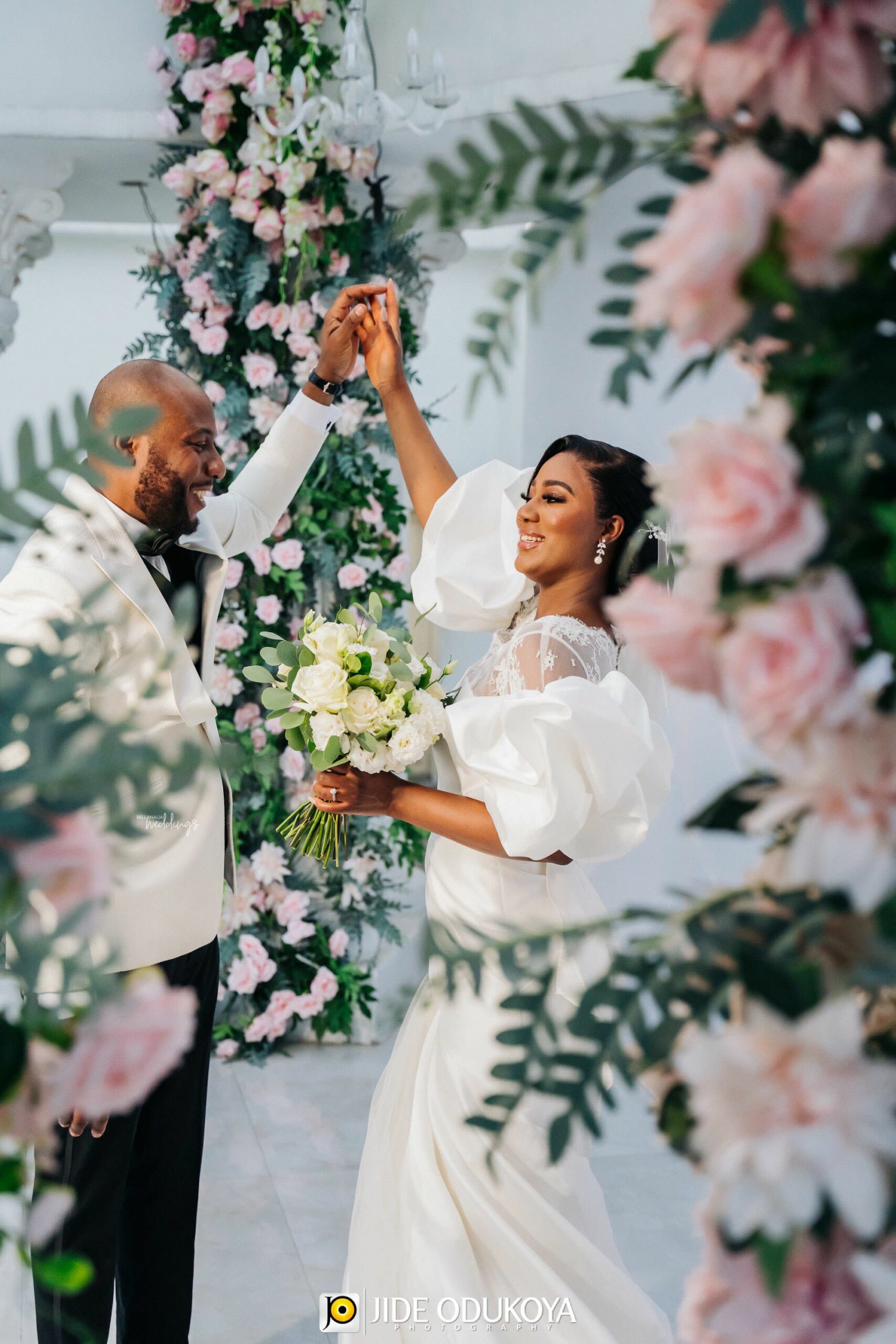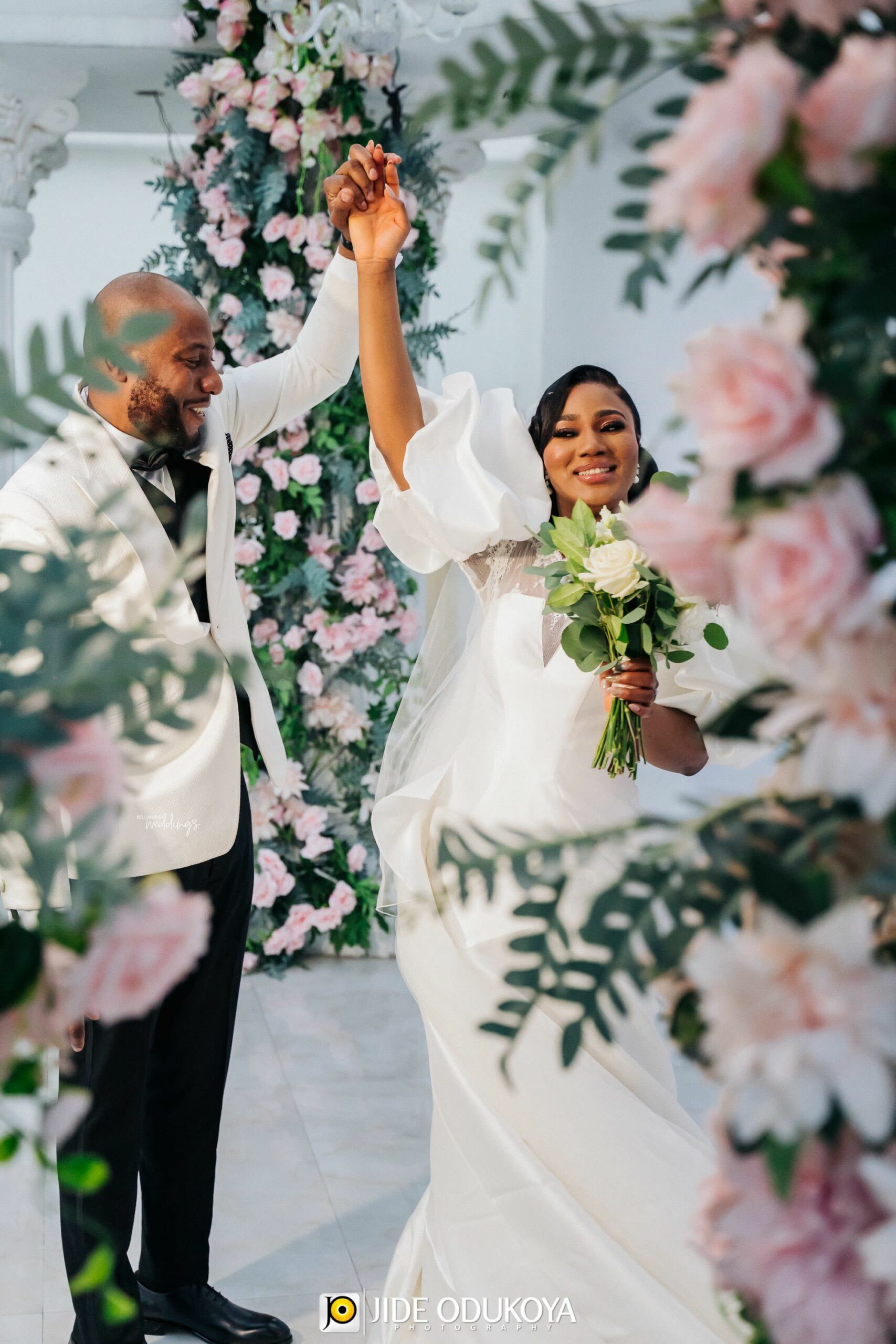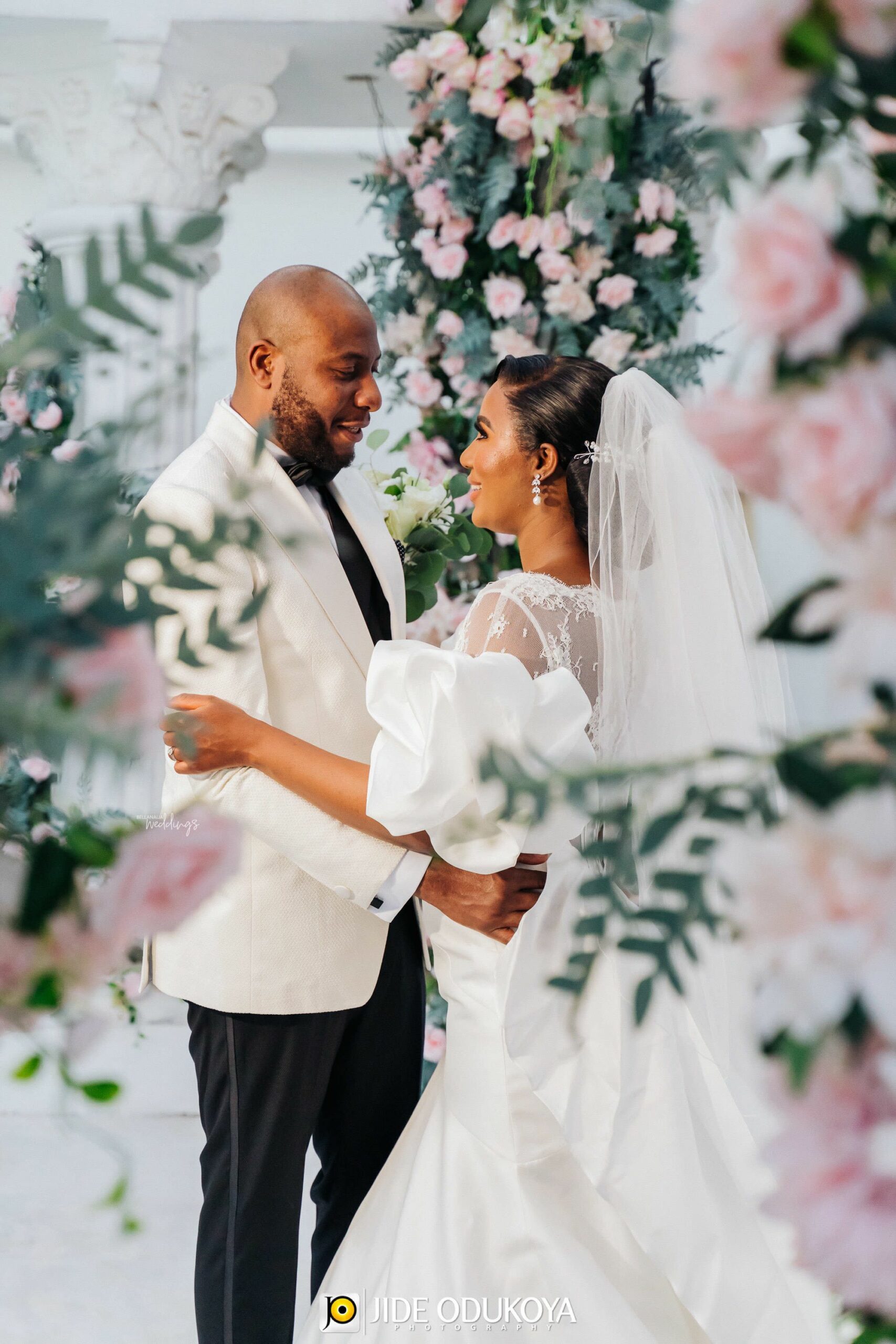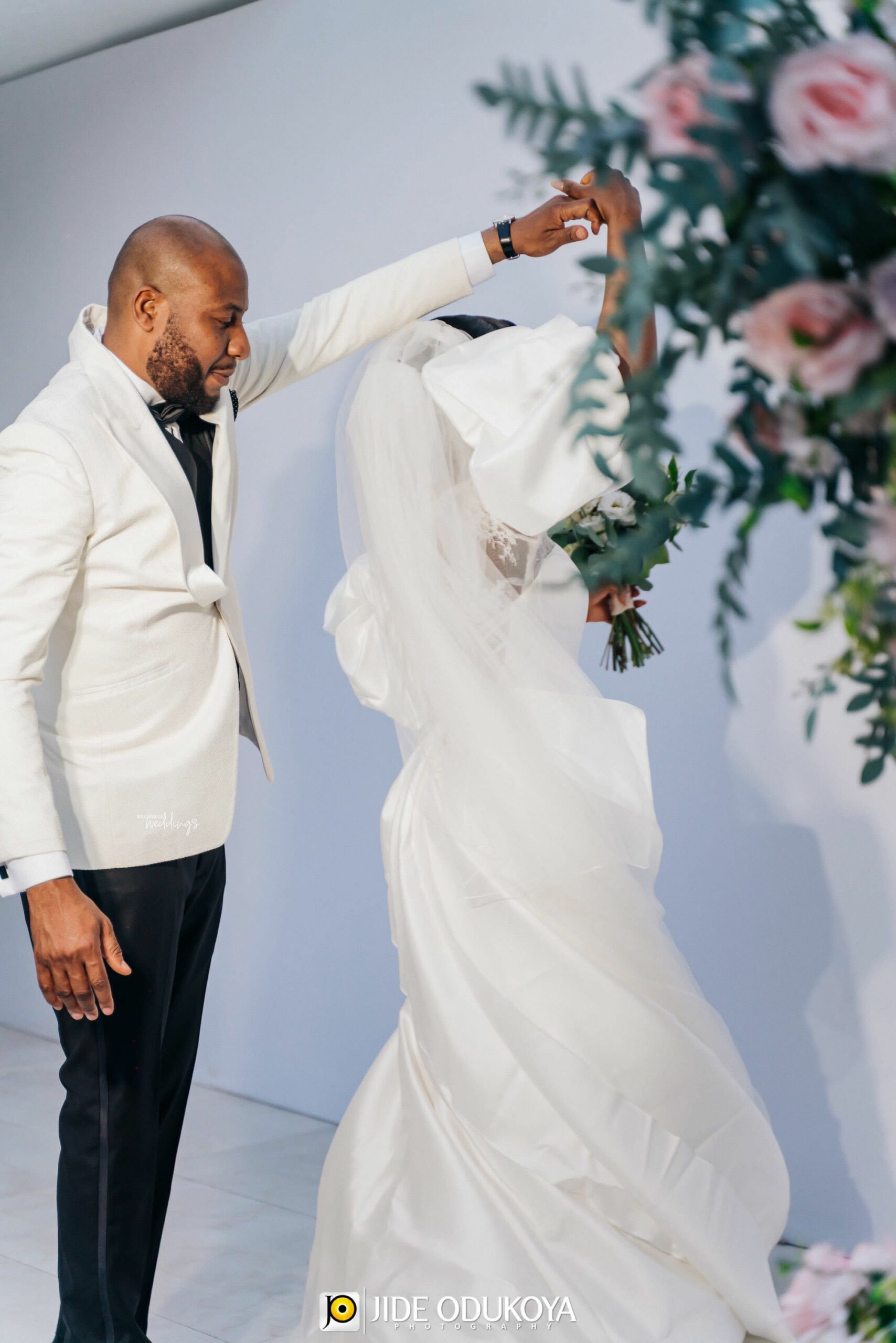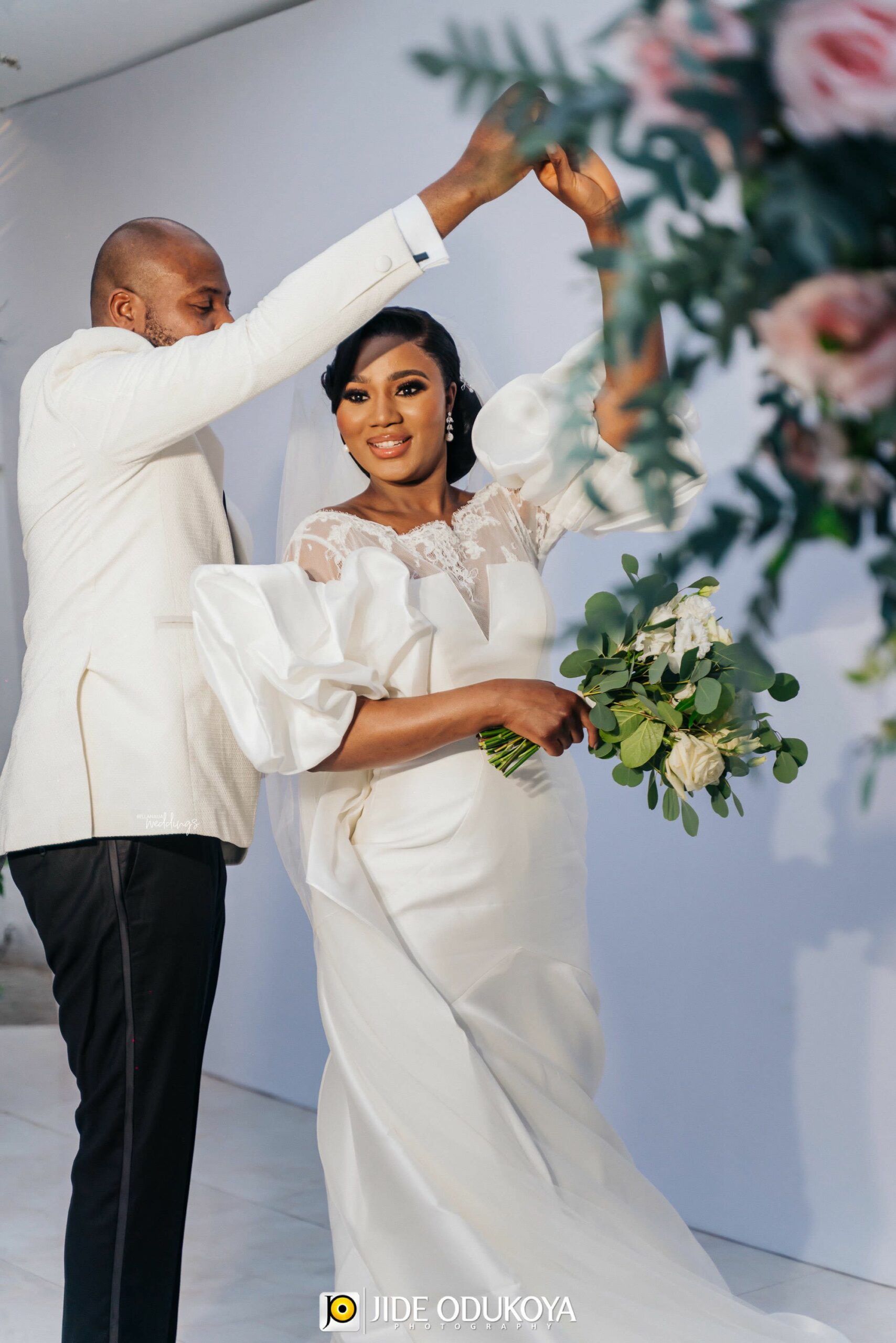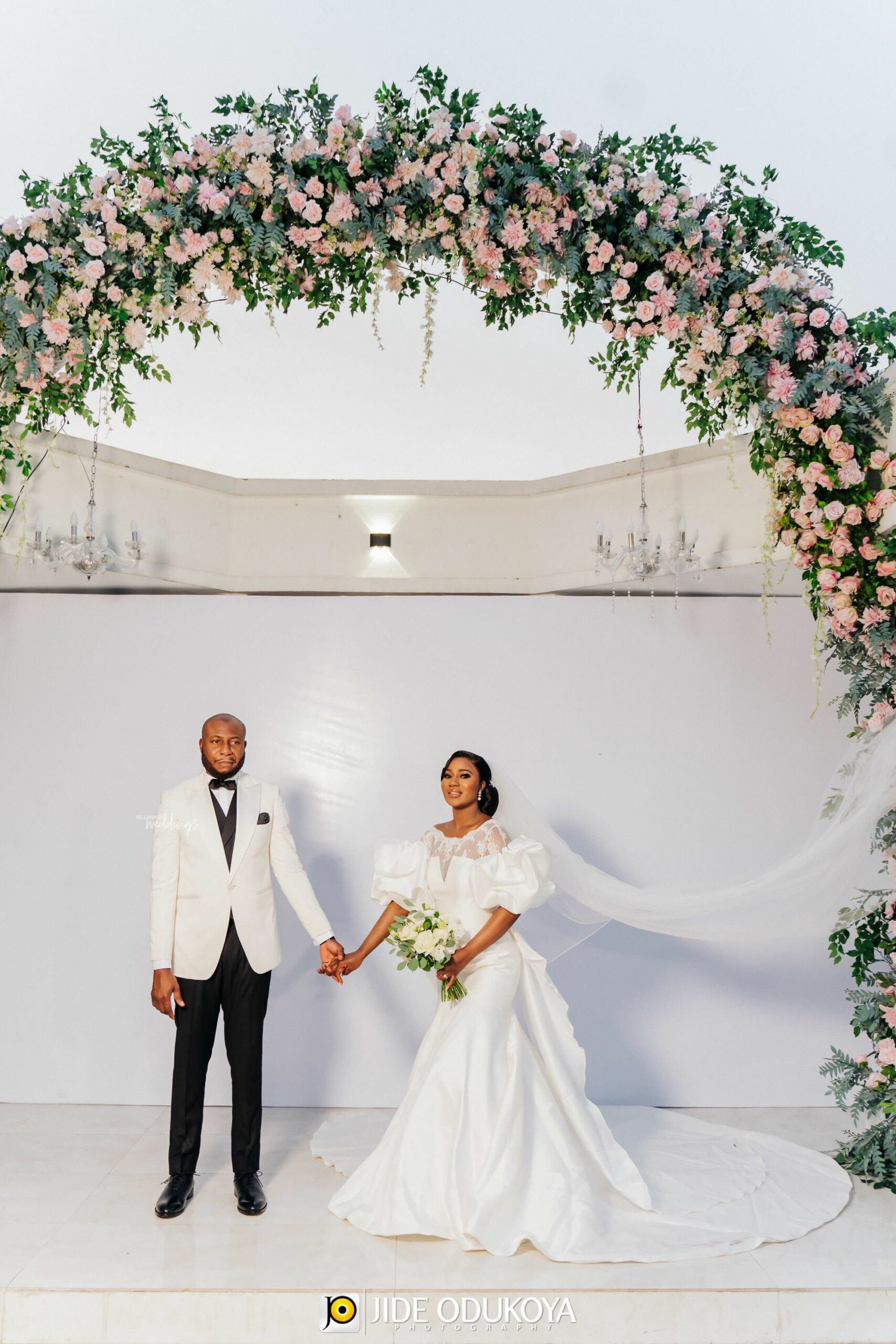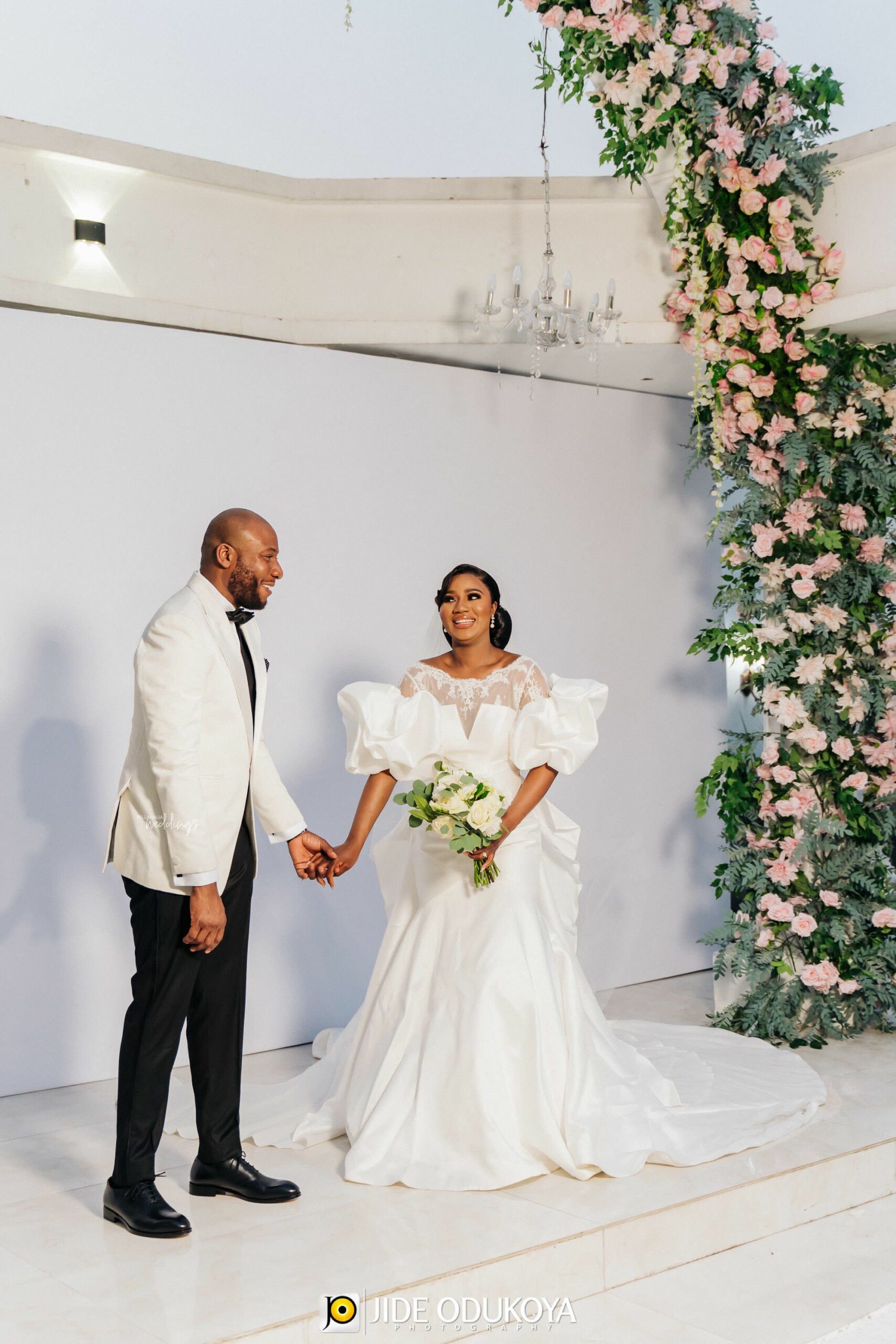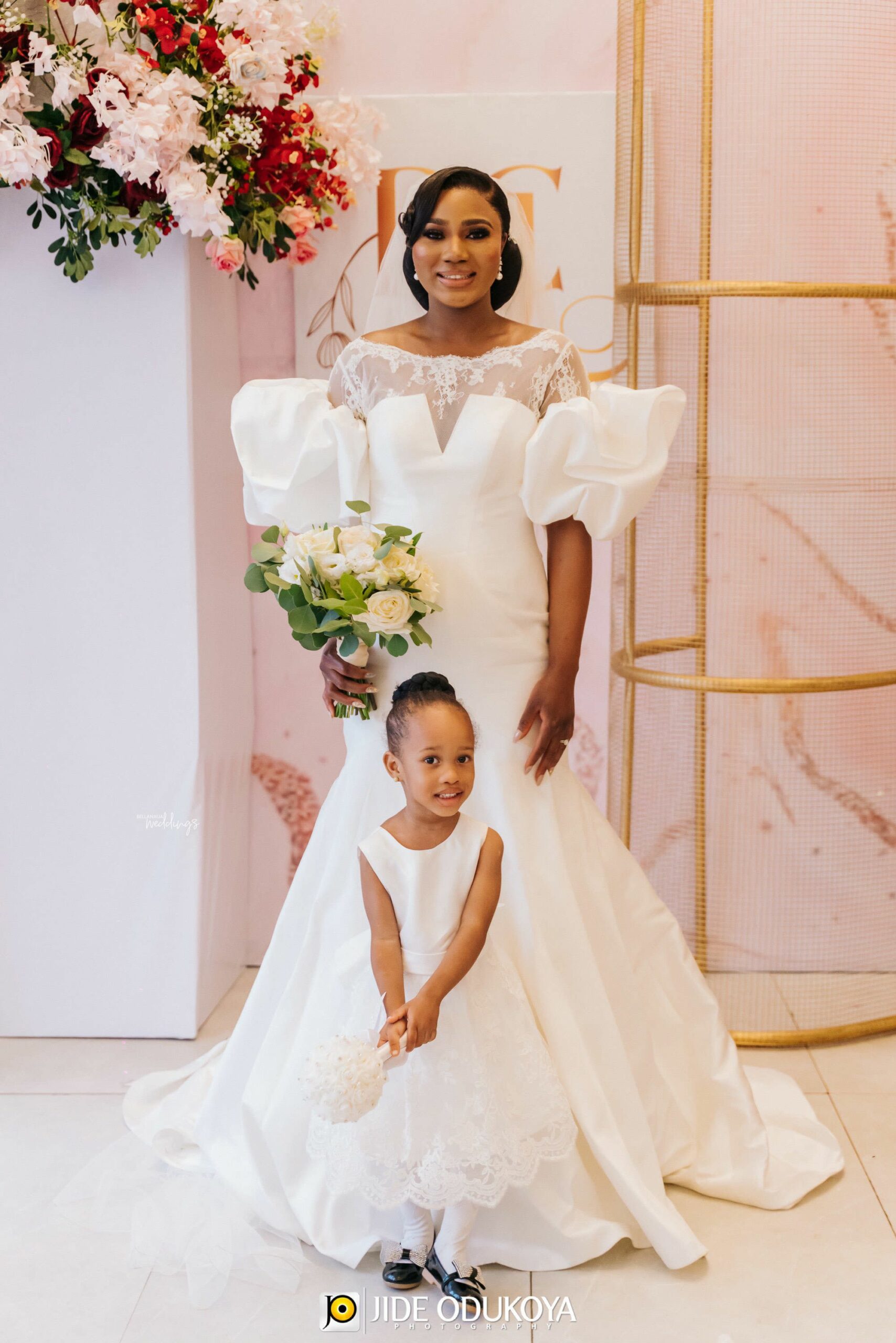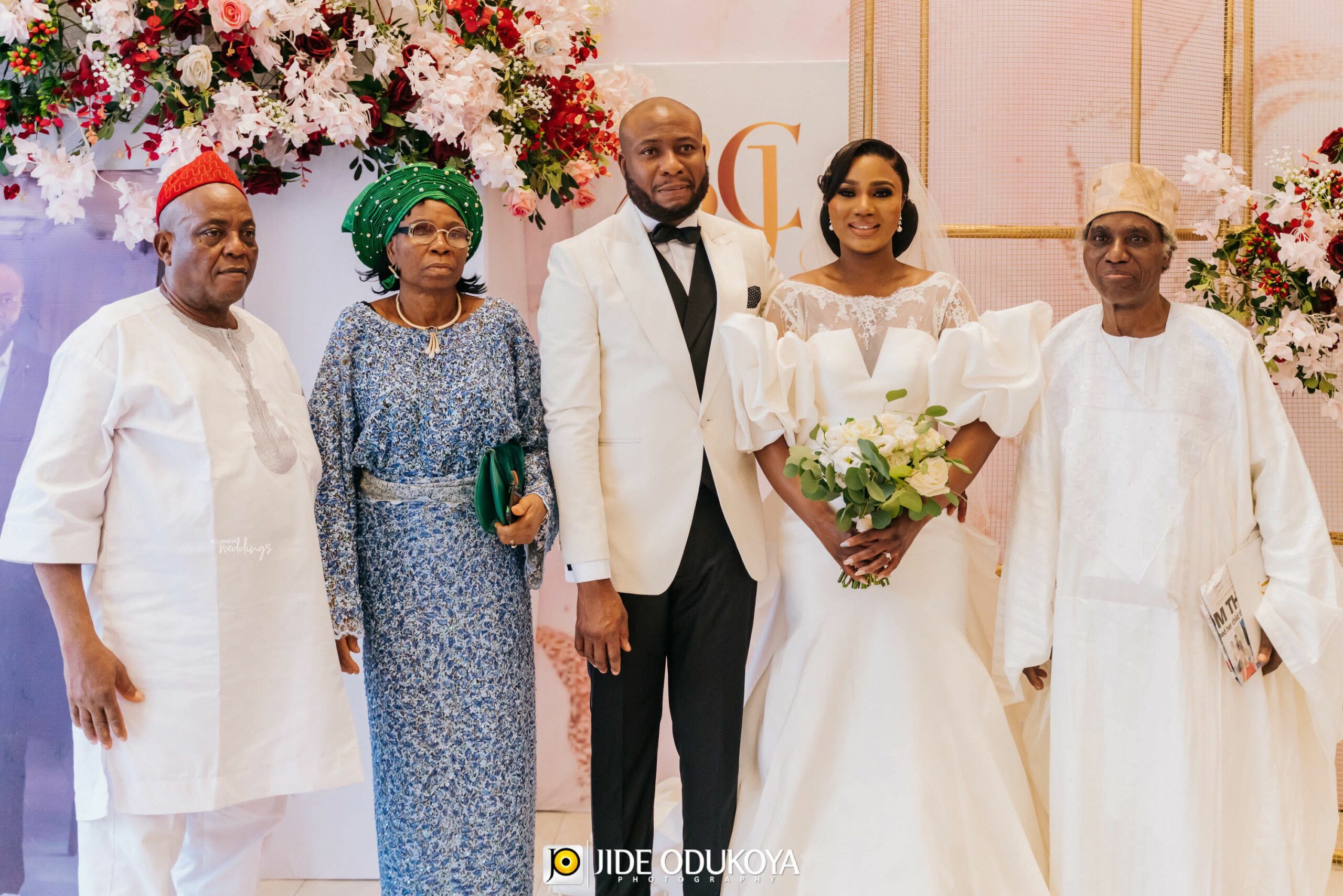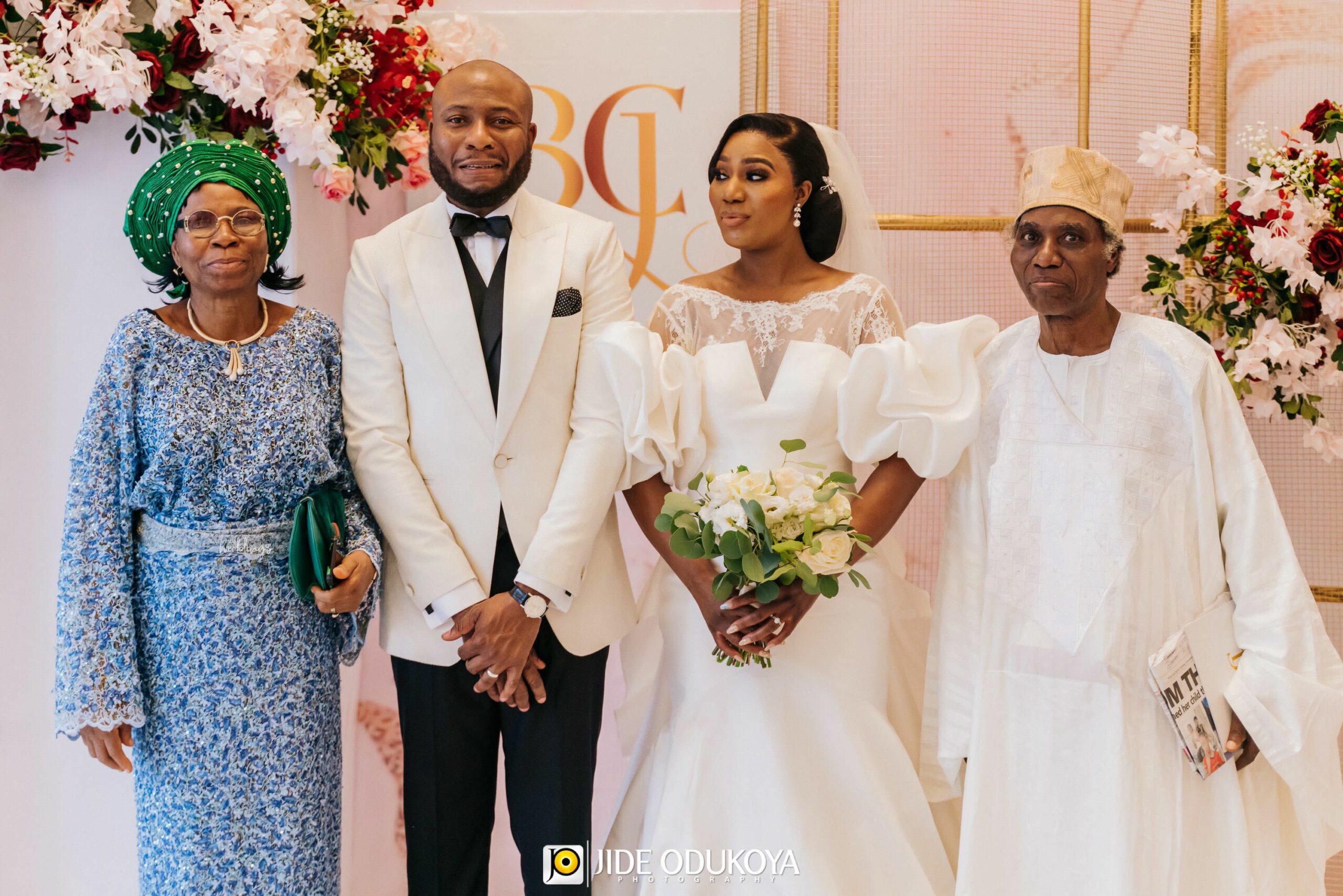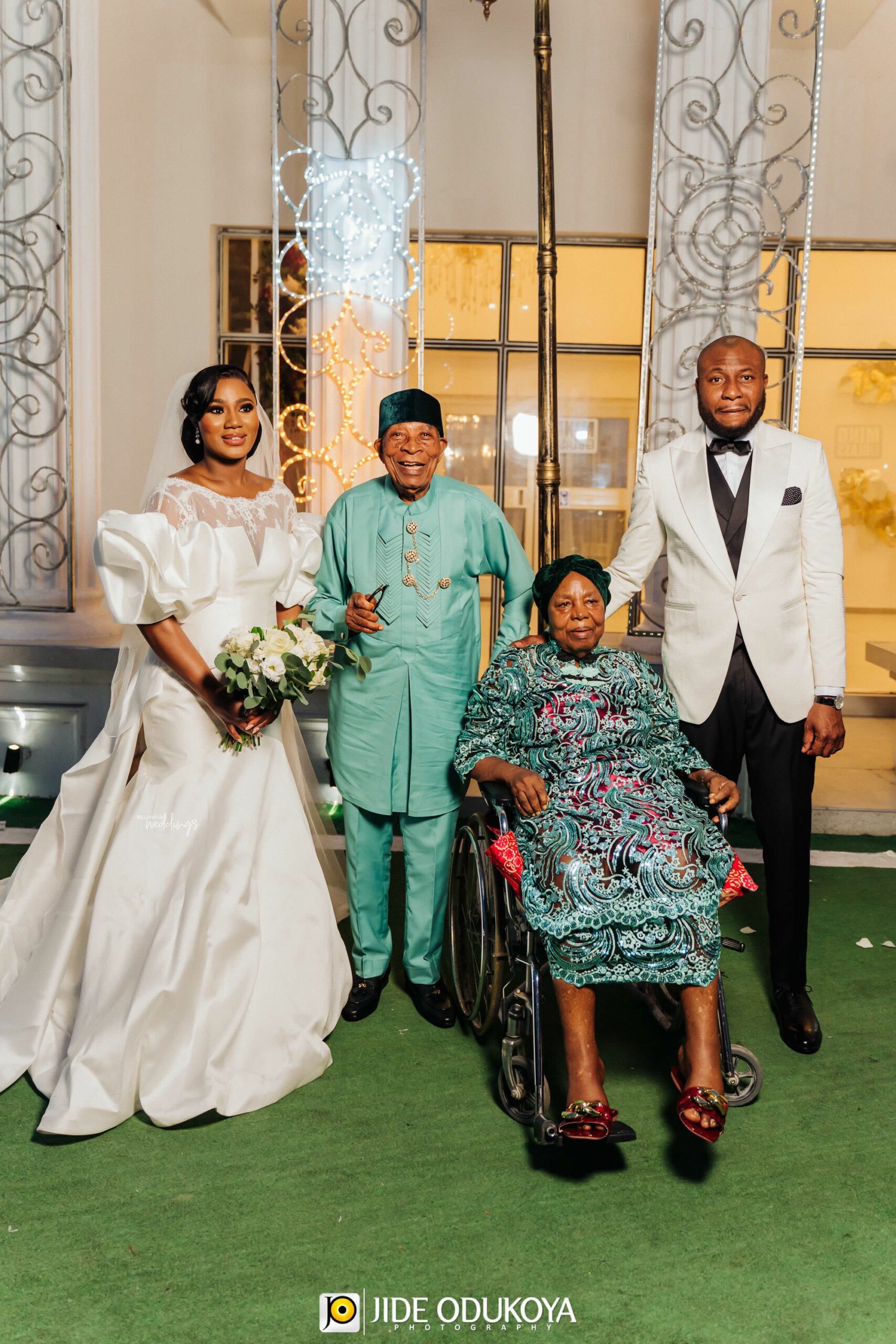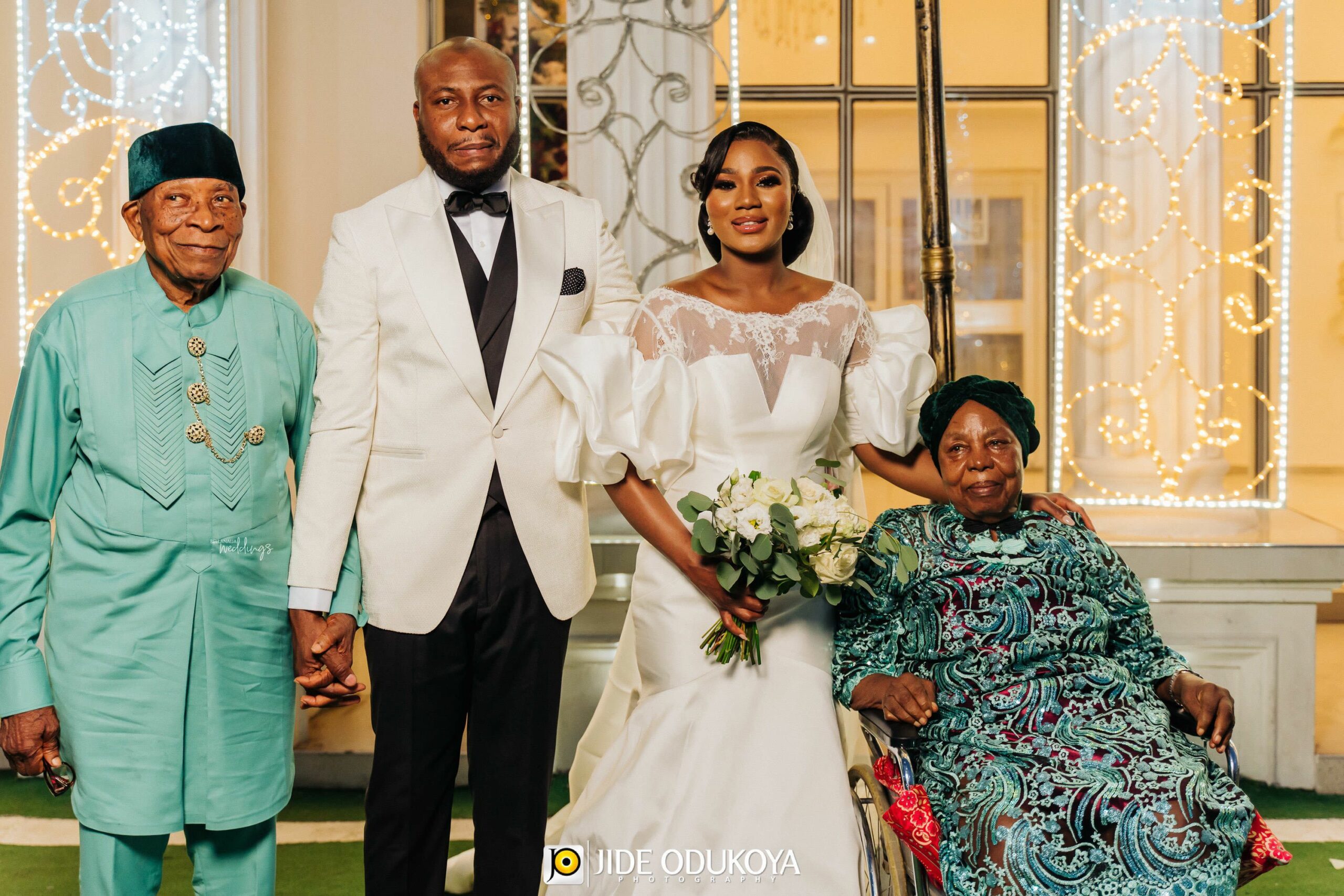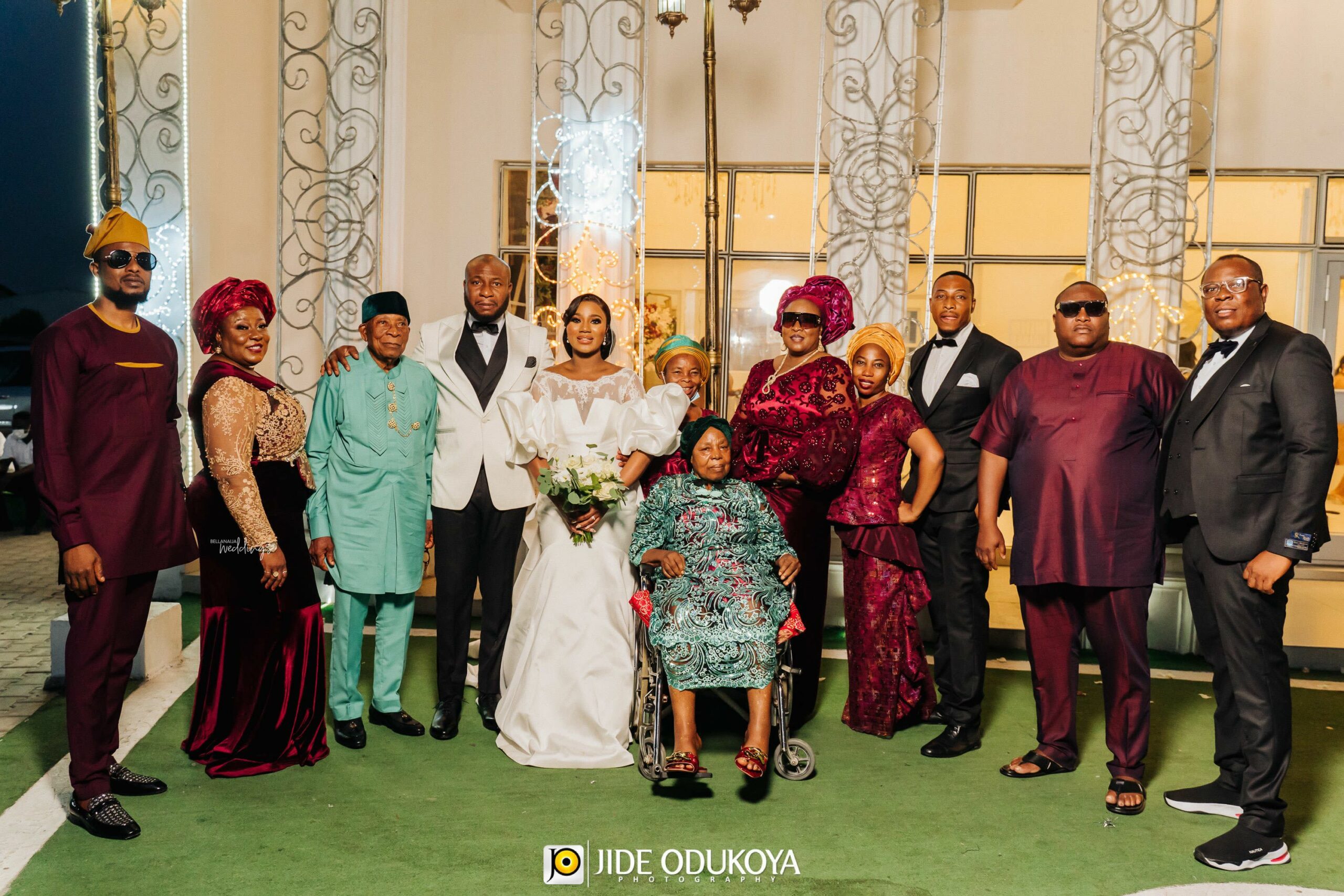 It's reception time!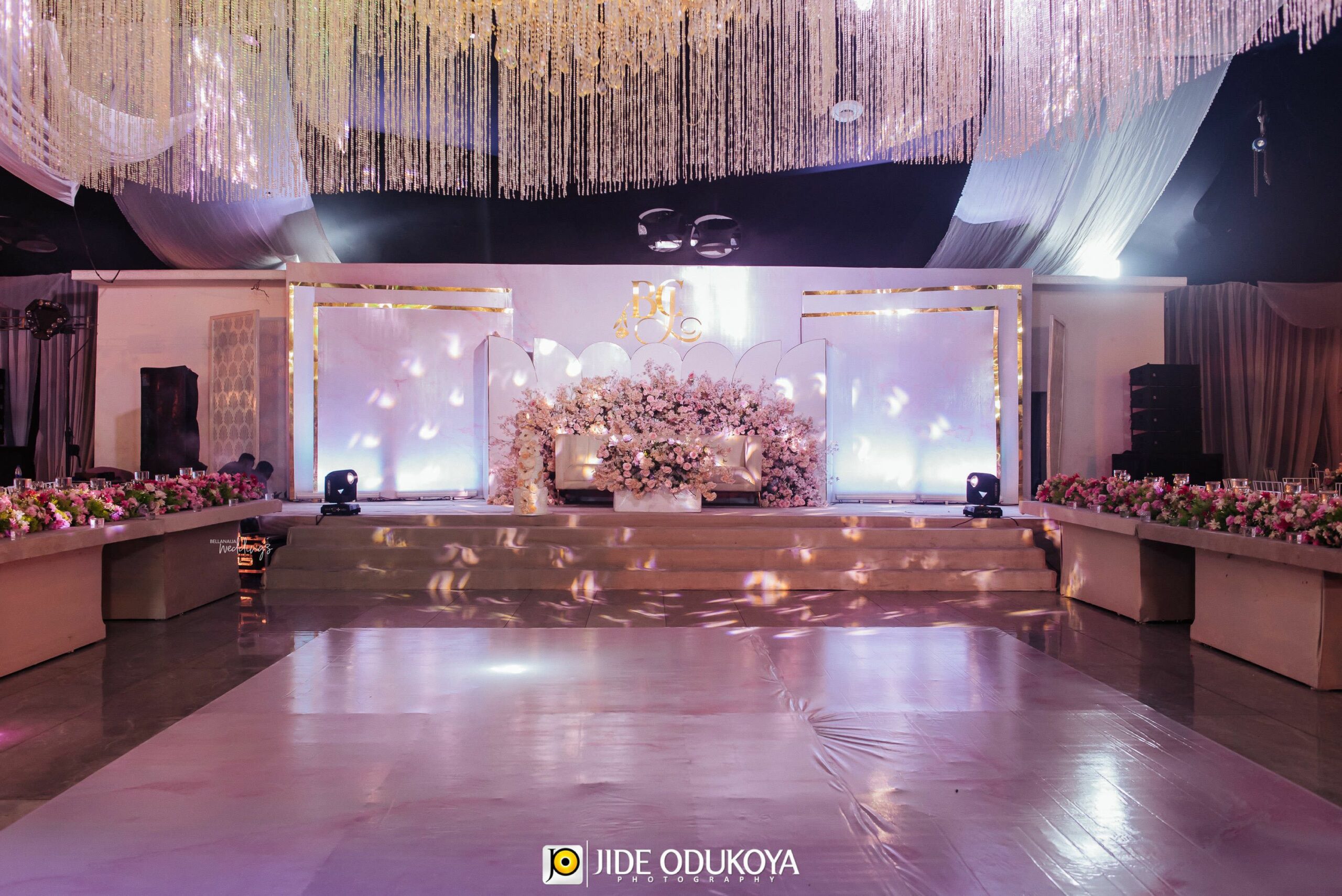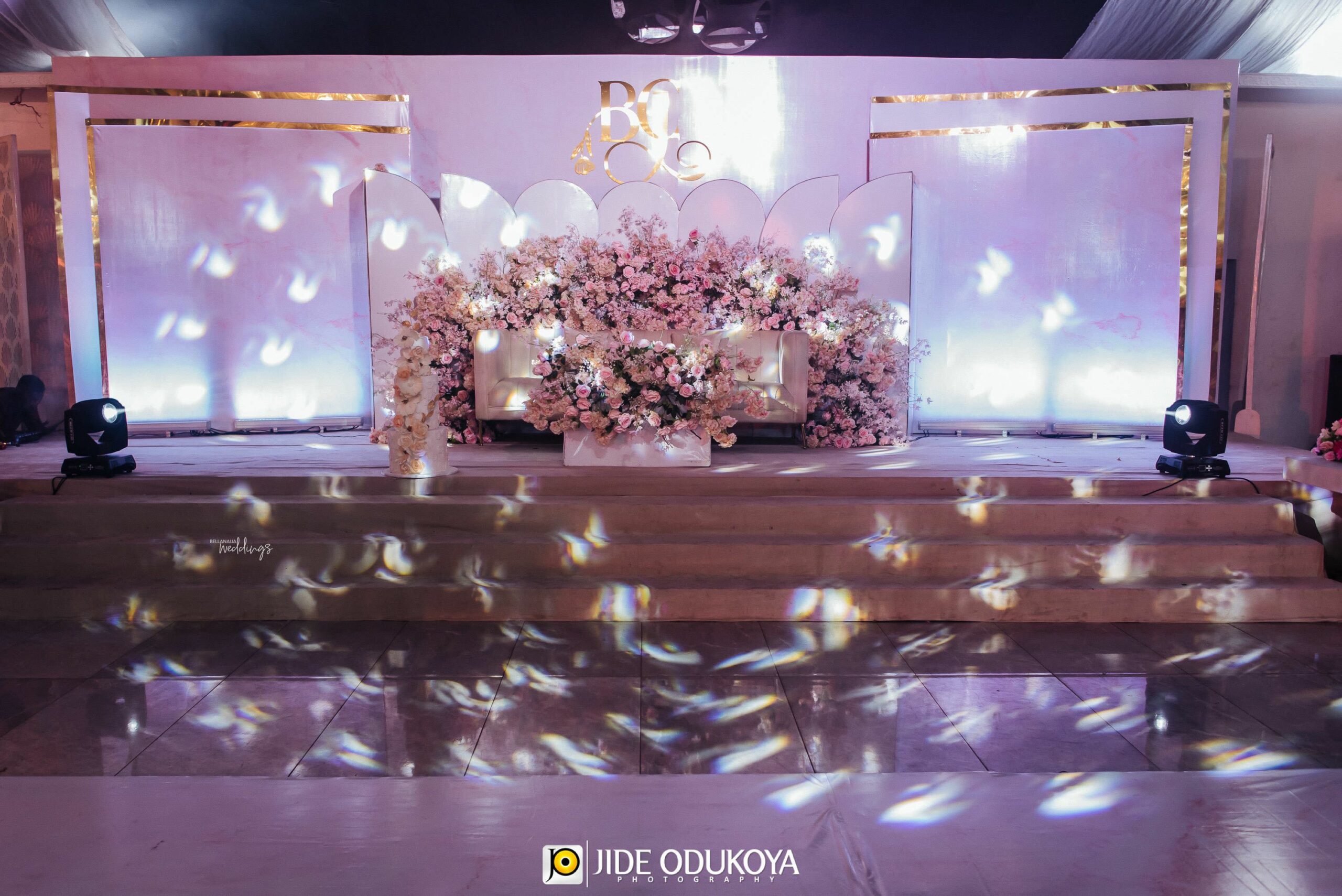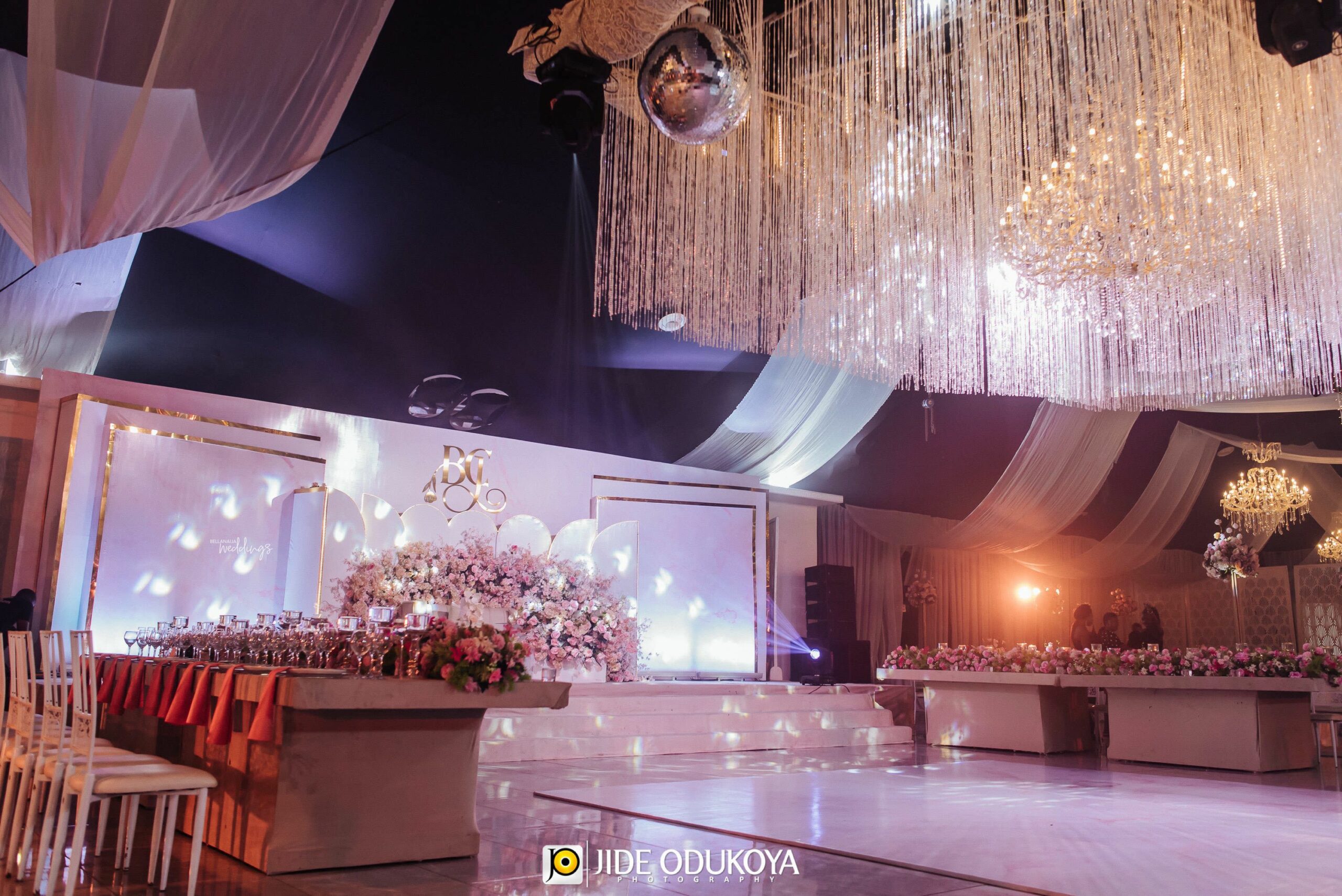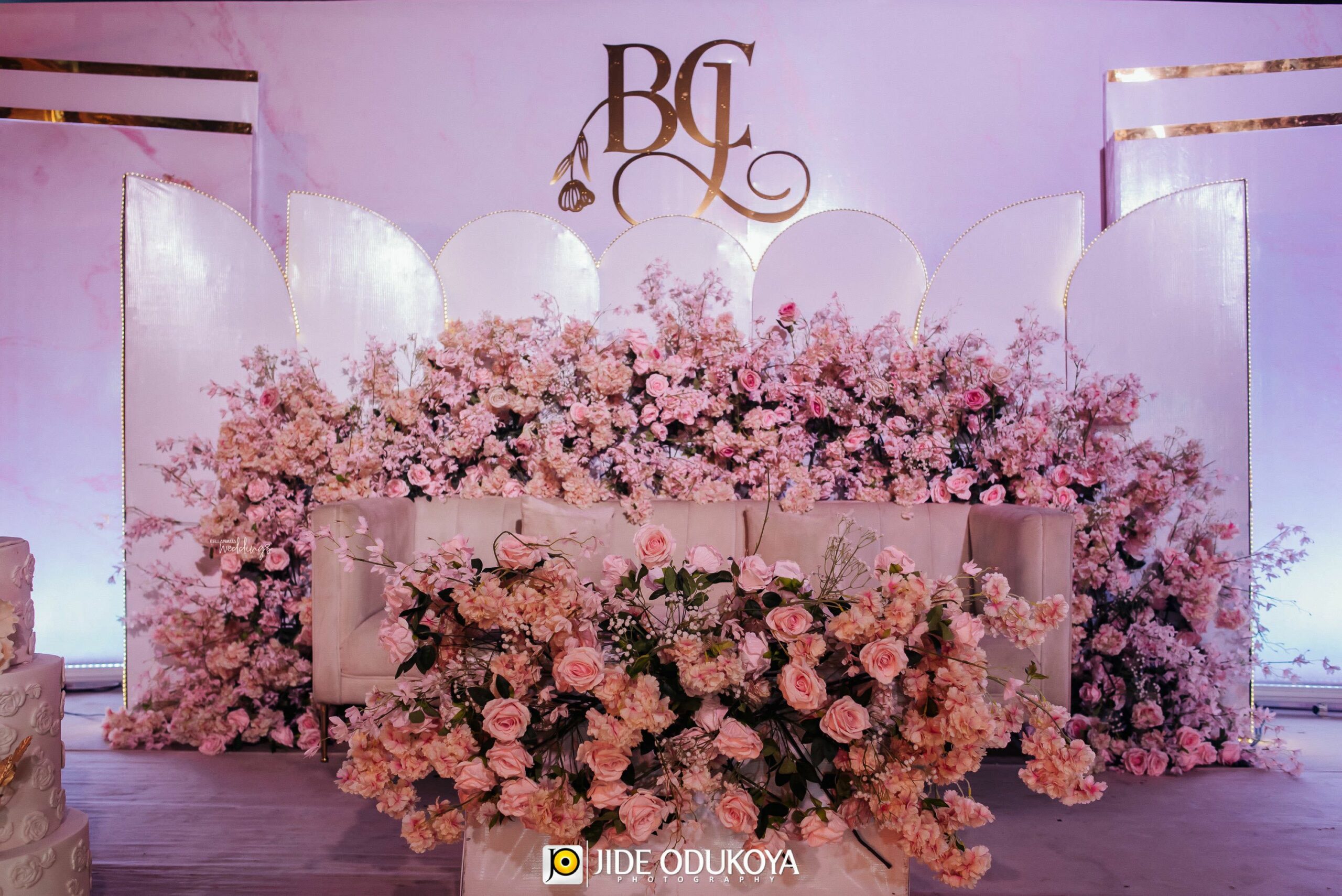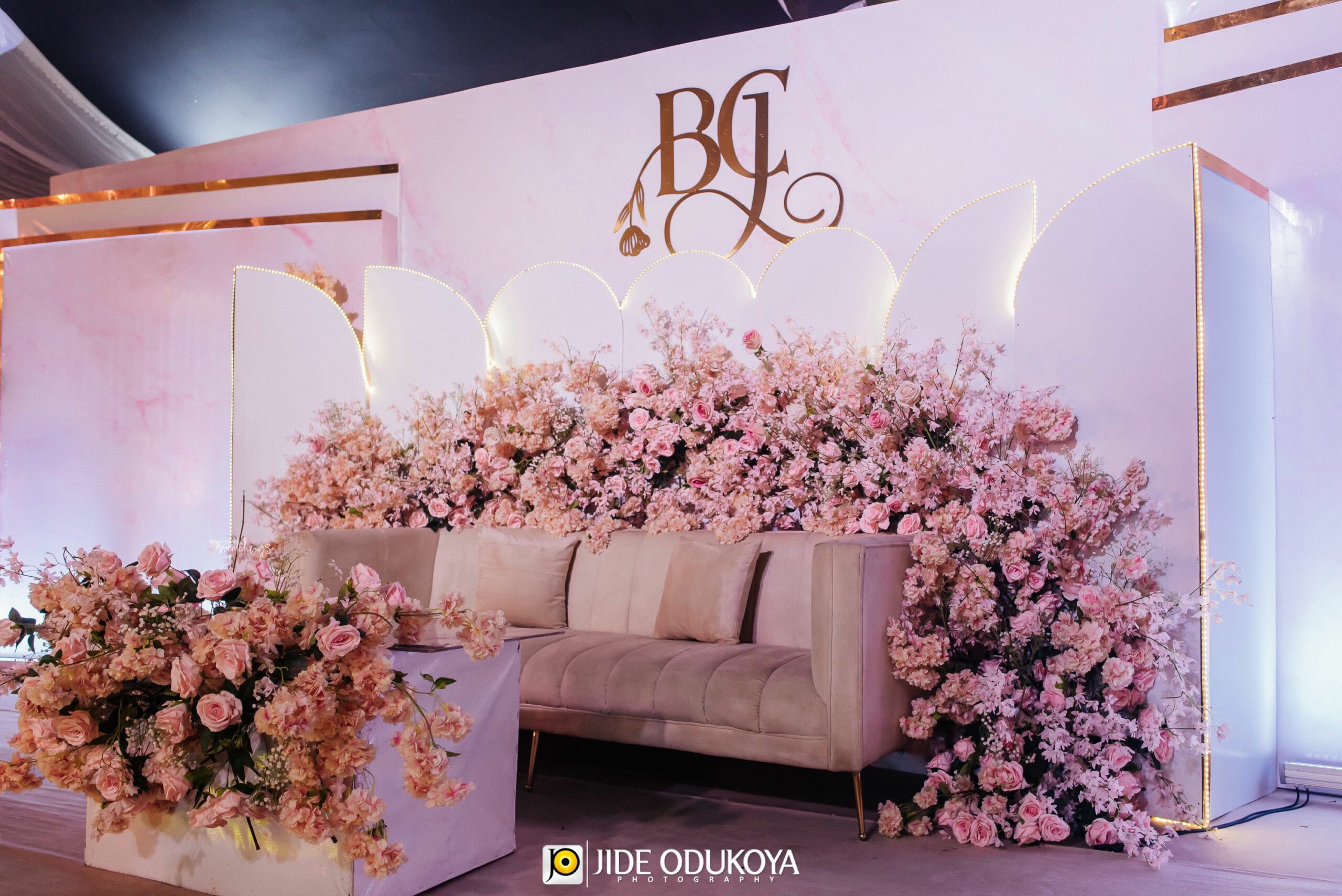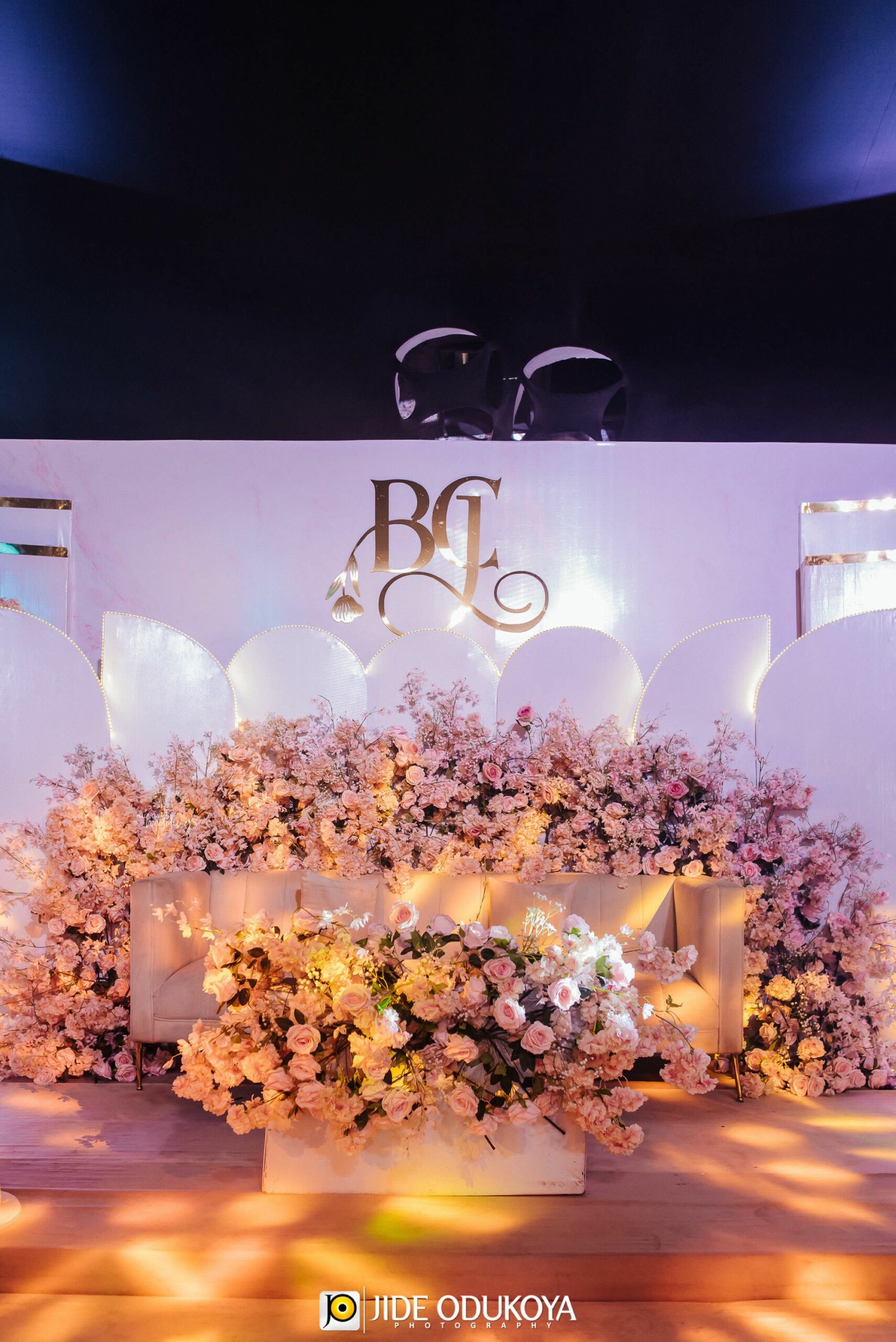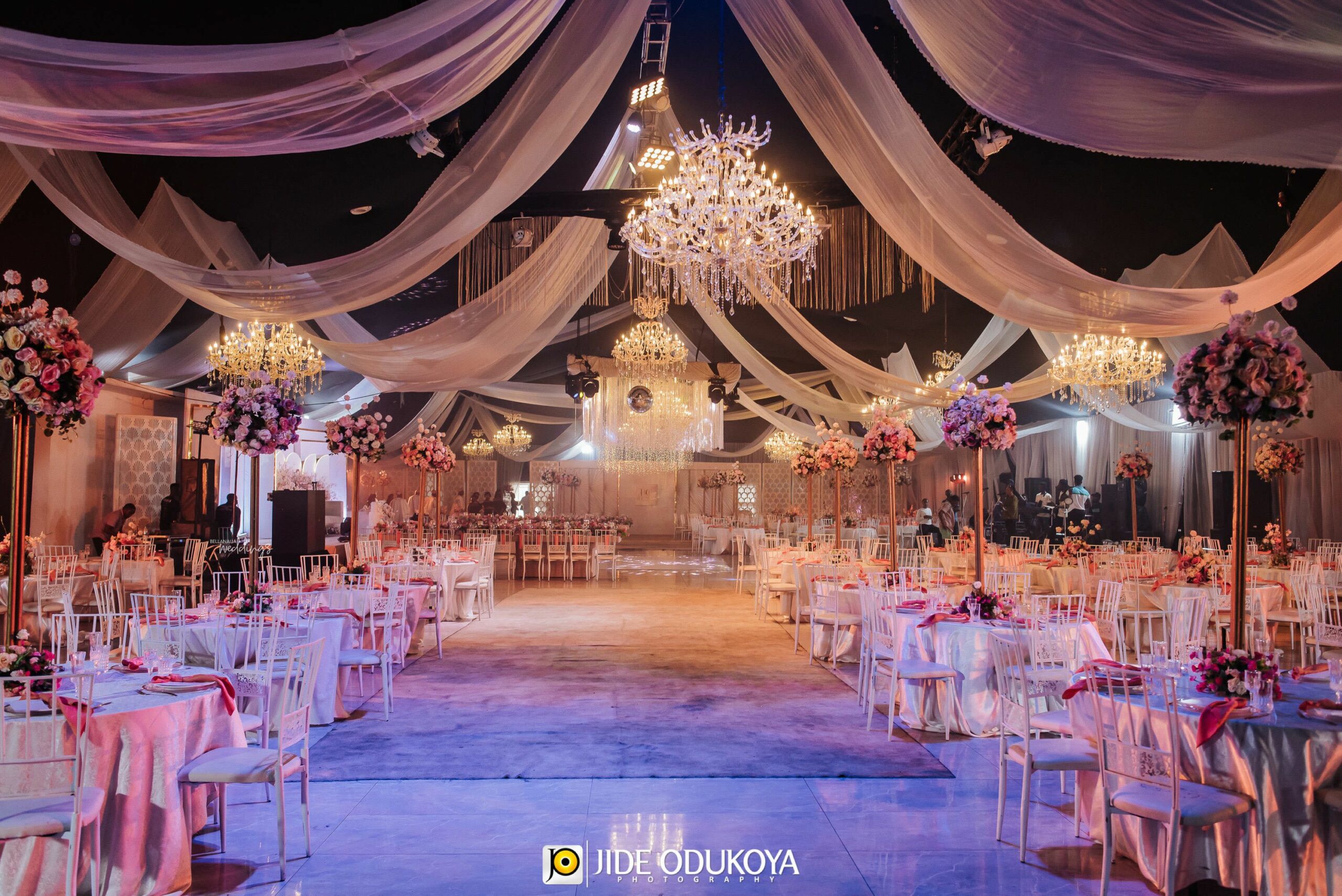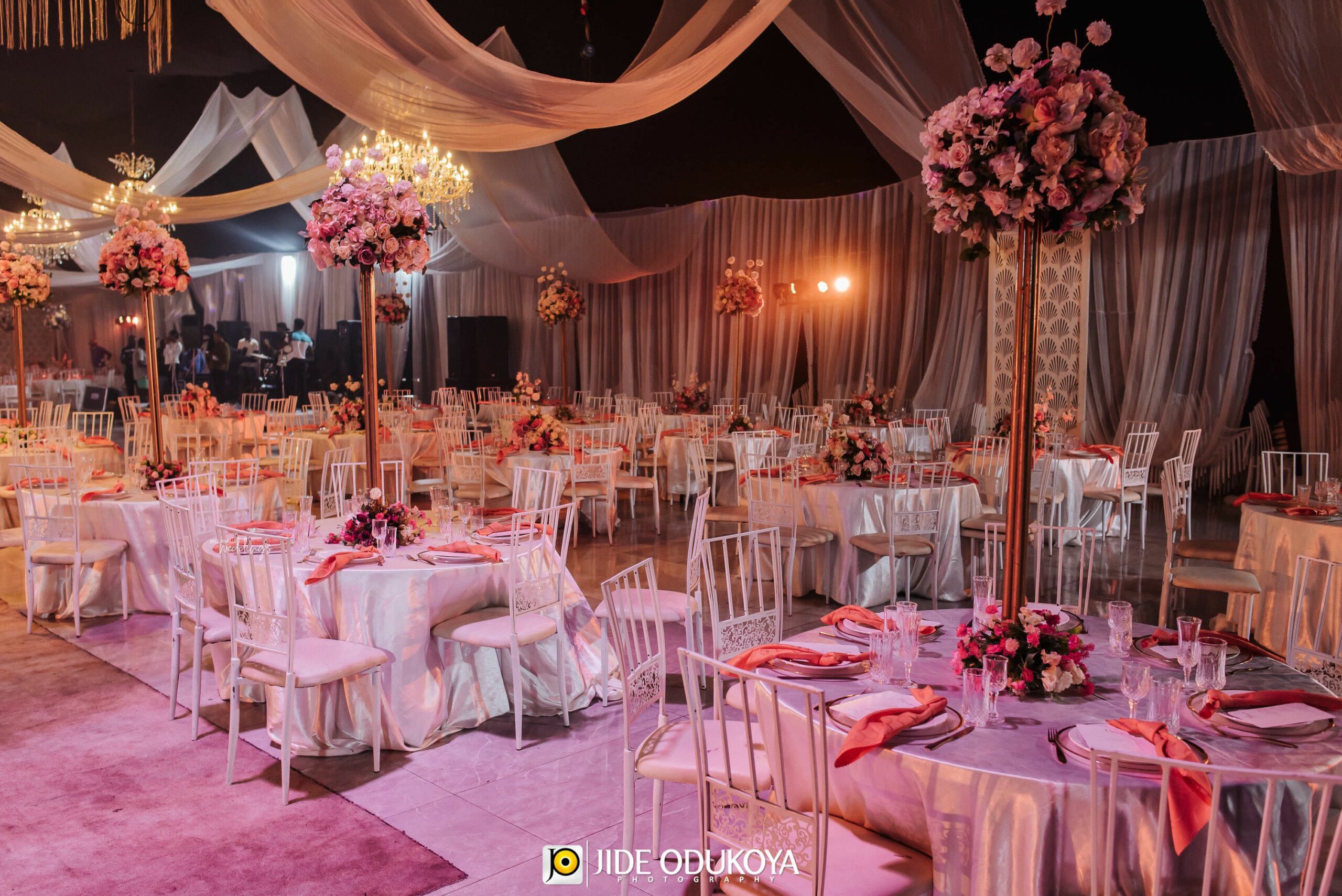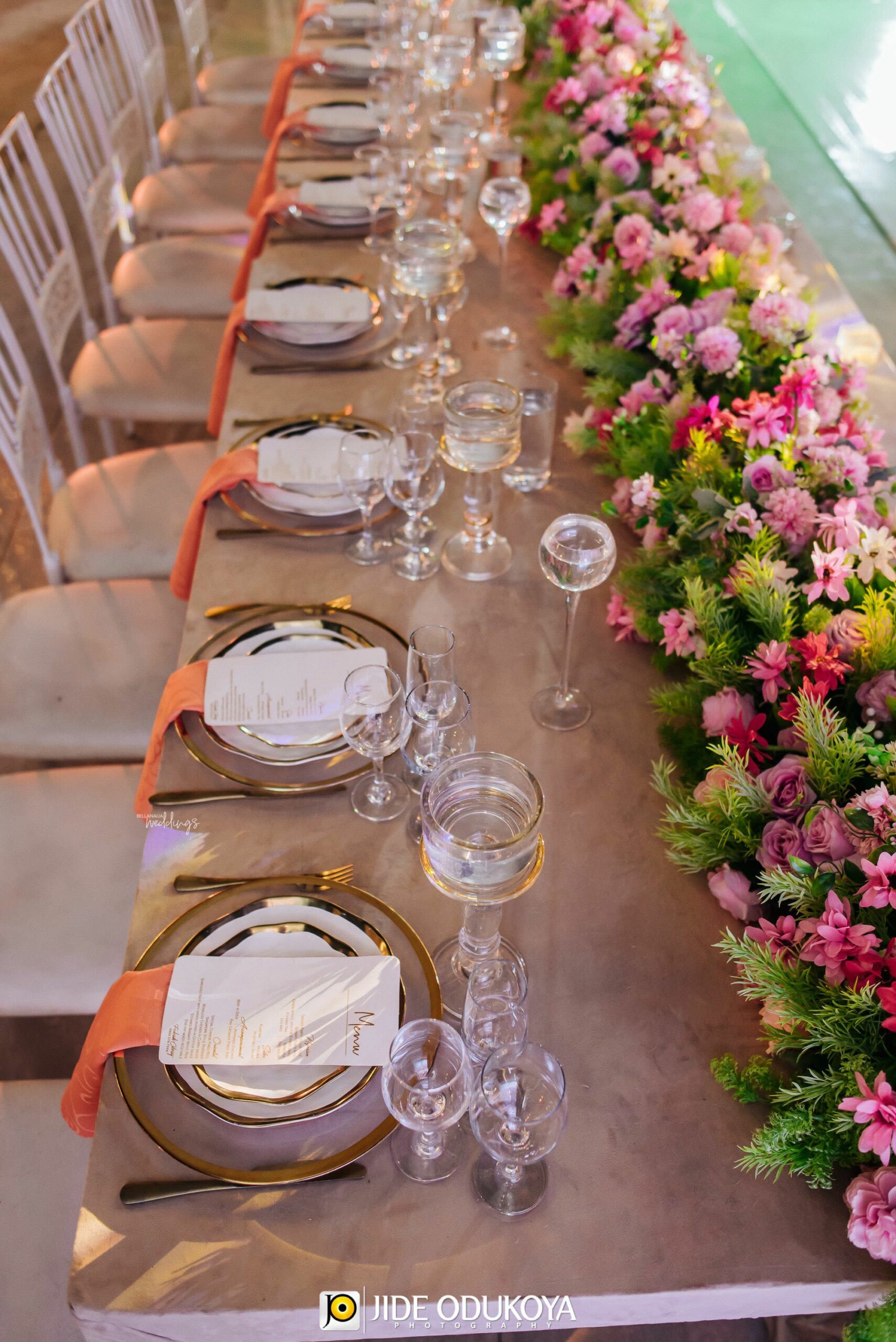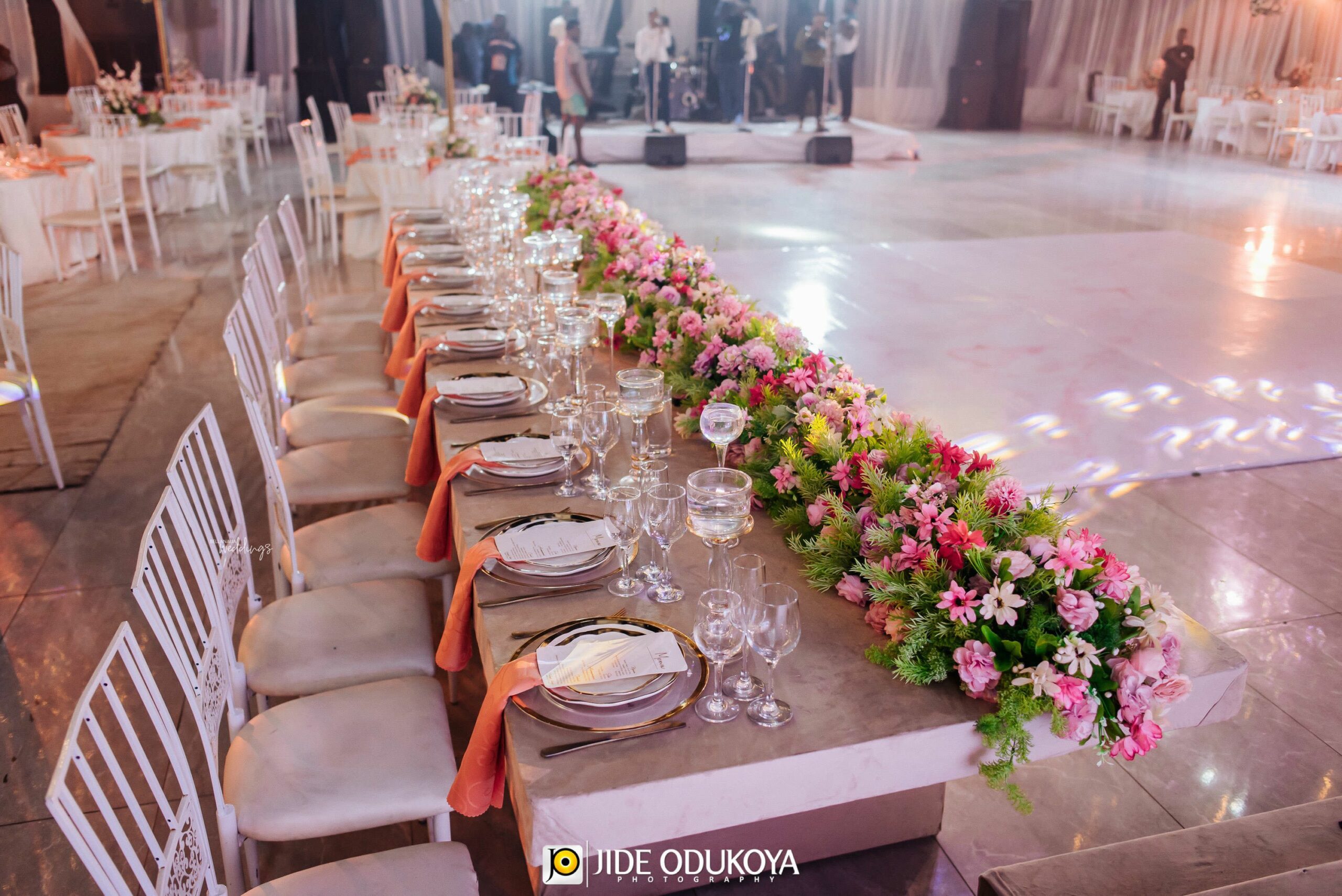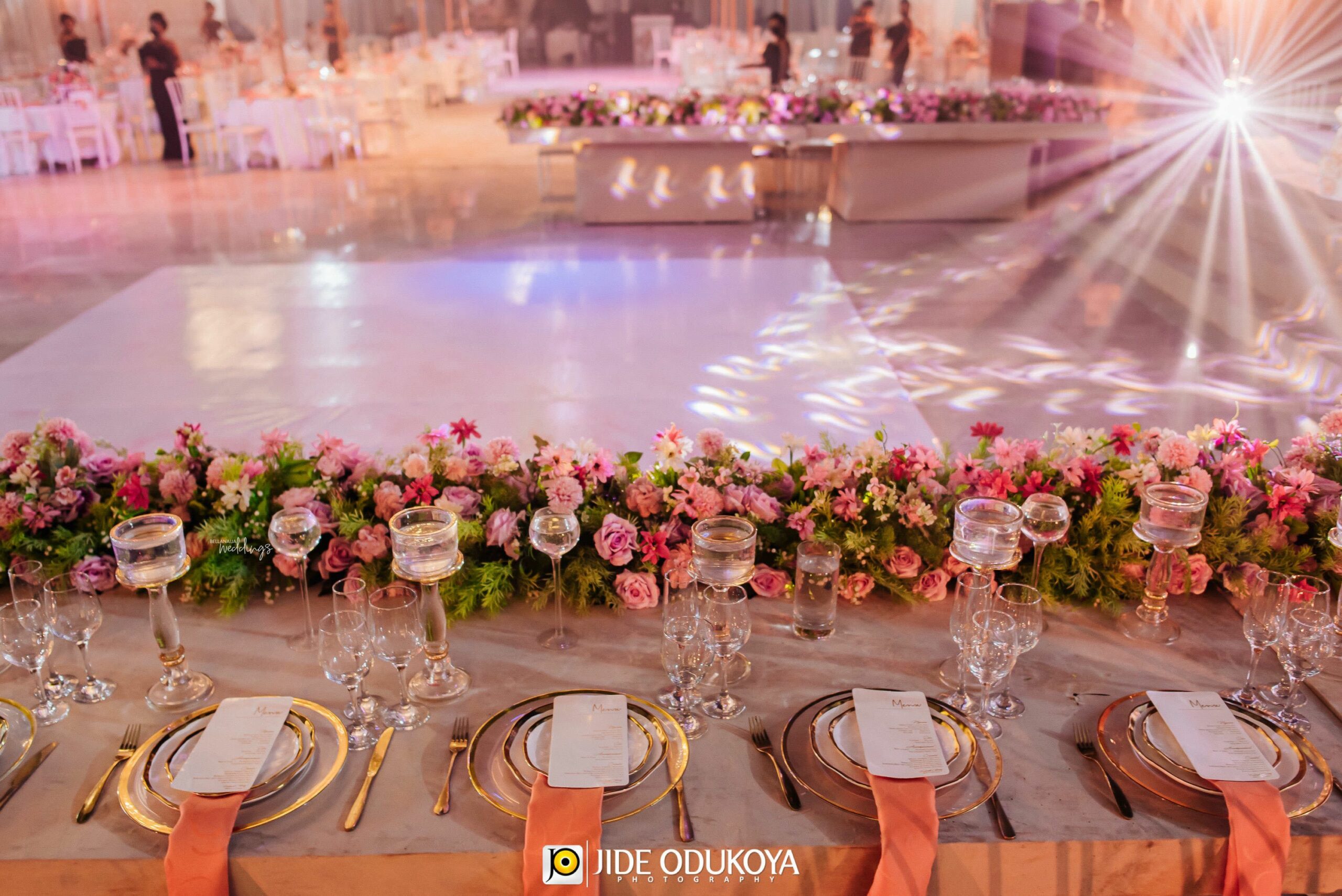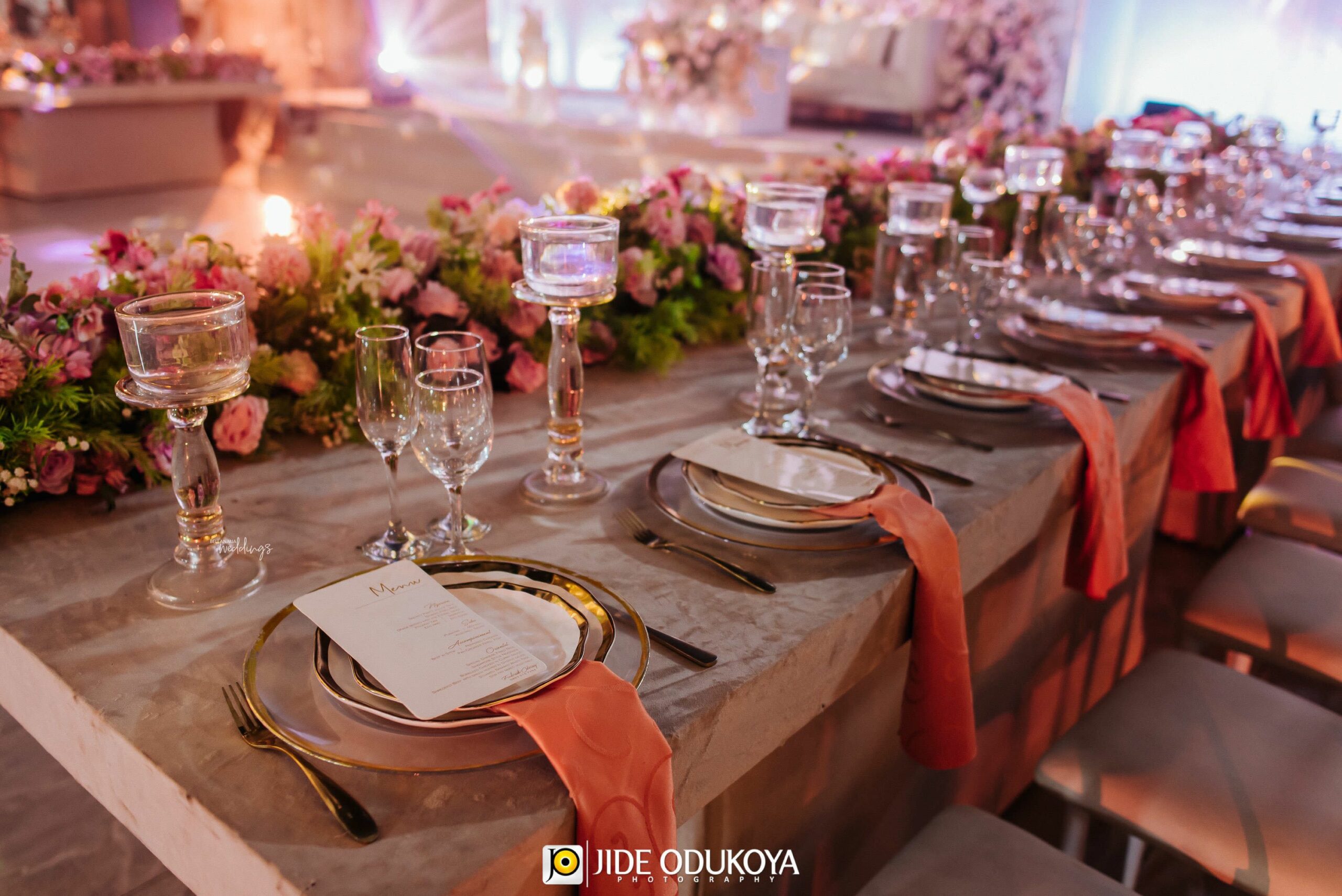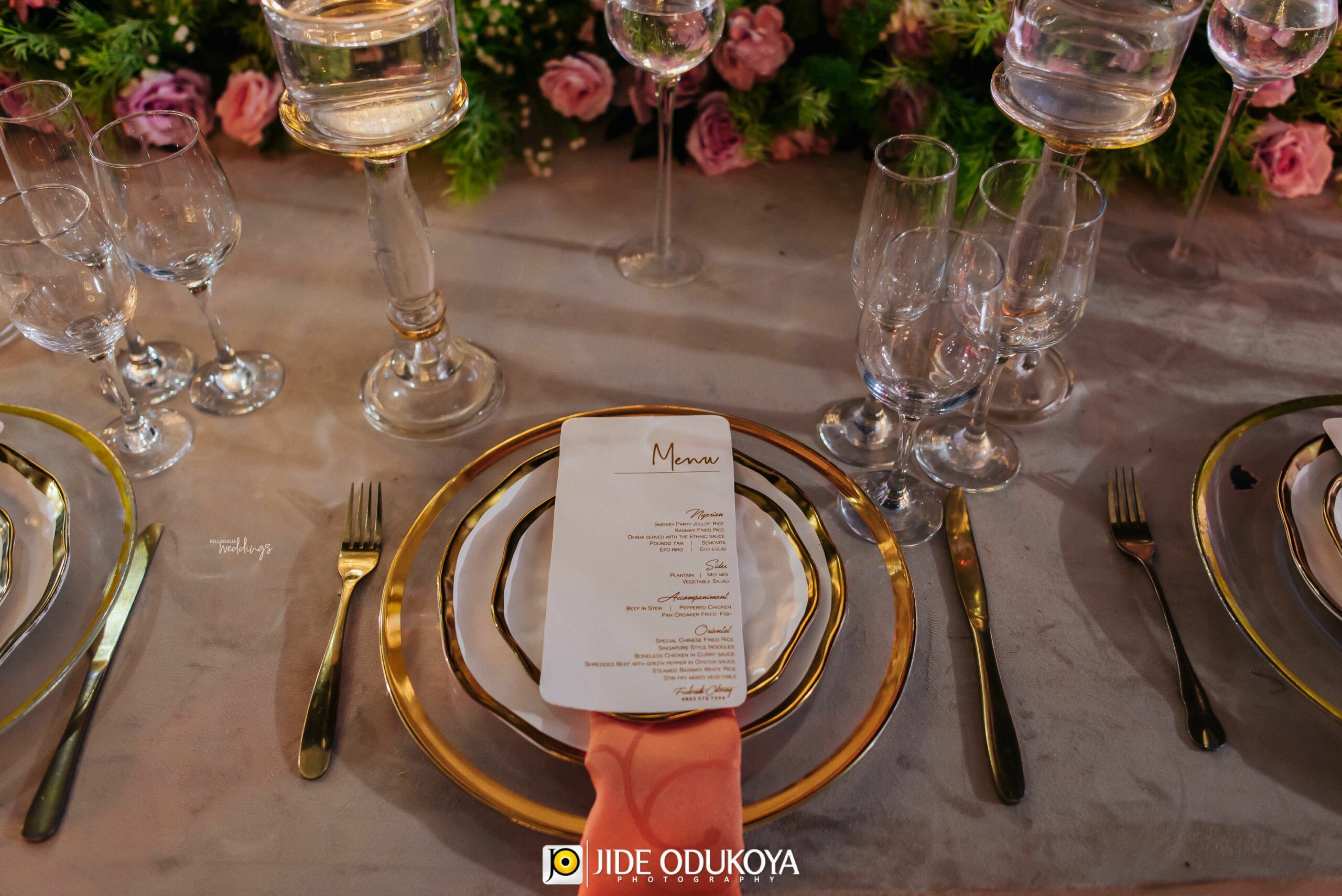 Let the celebration begin!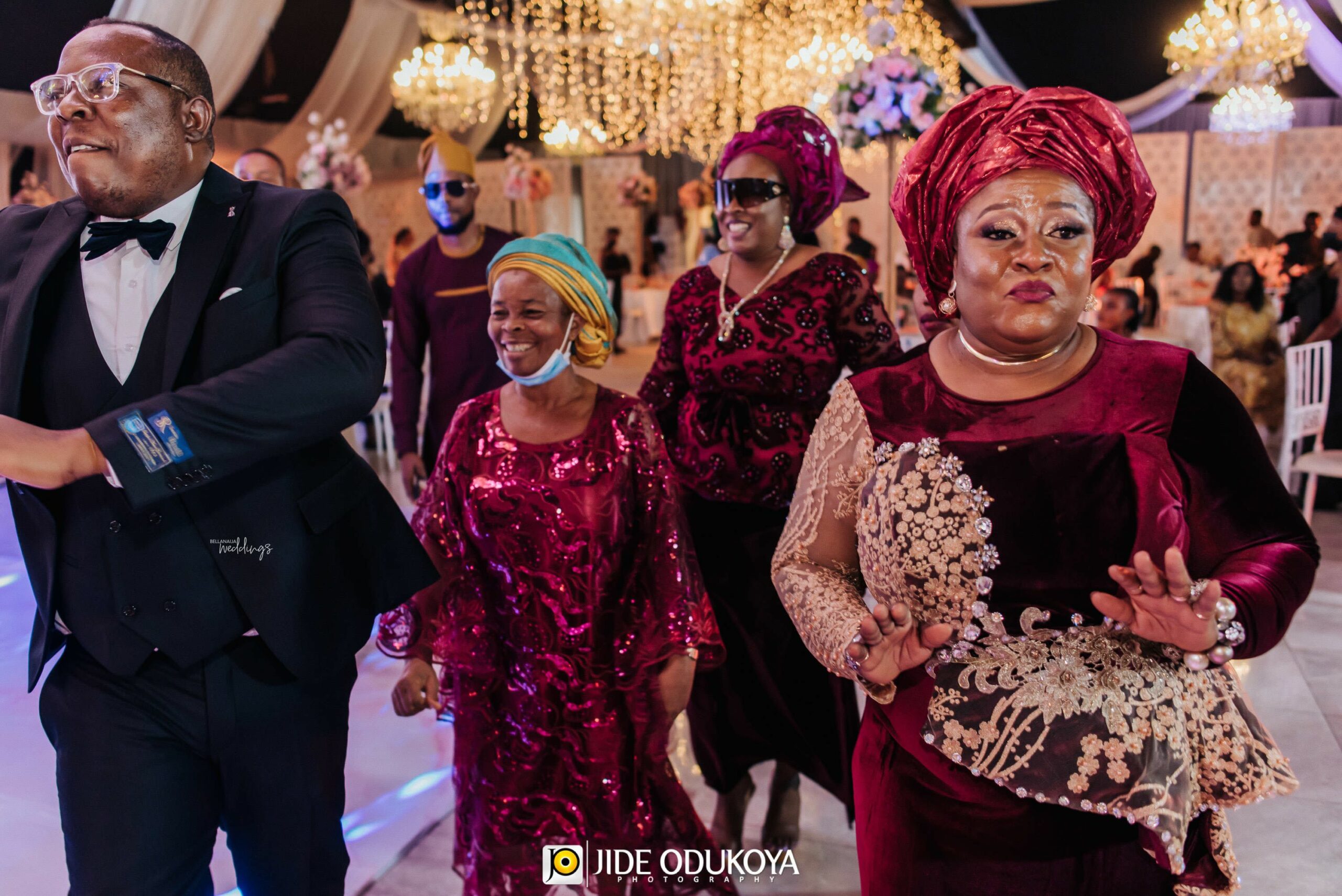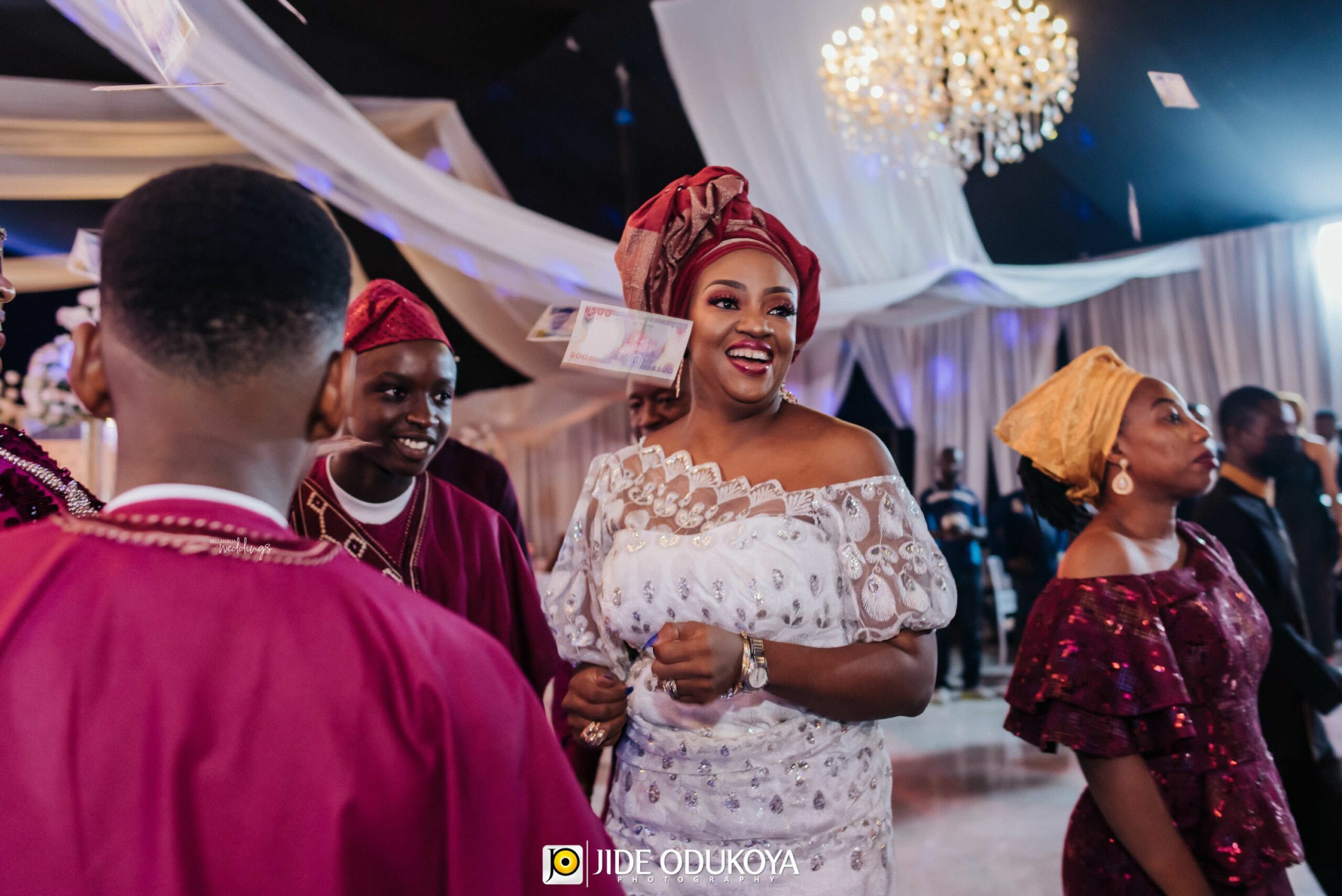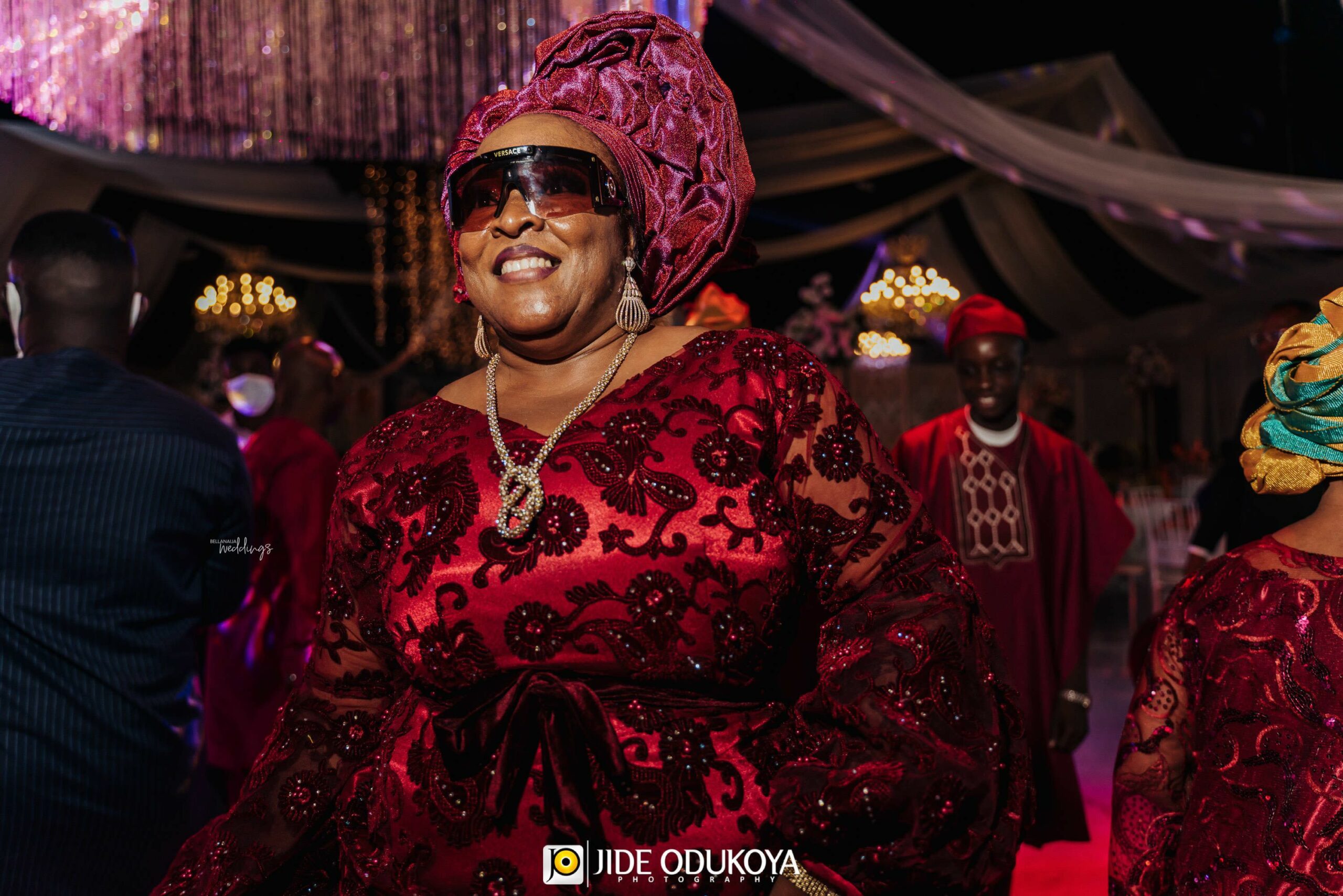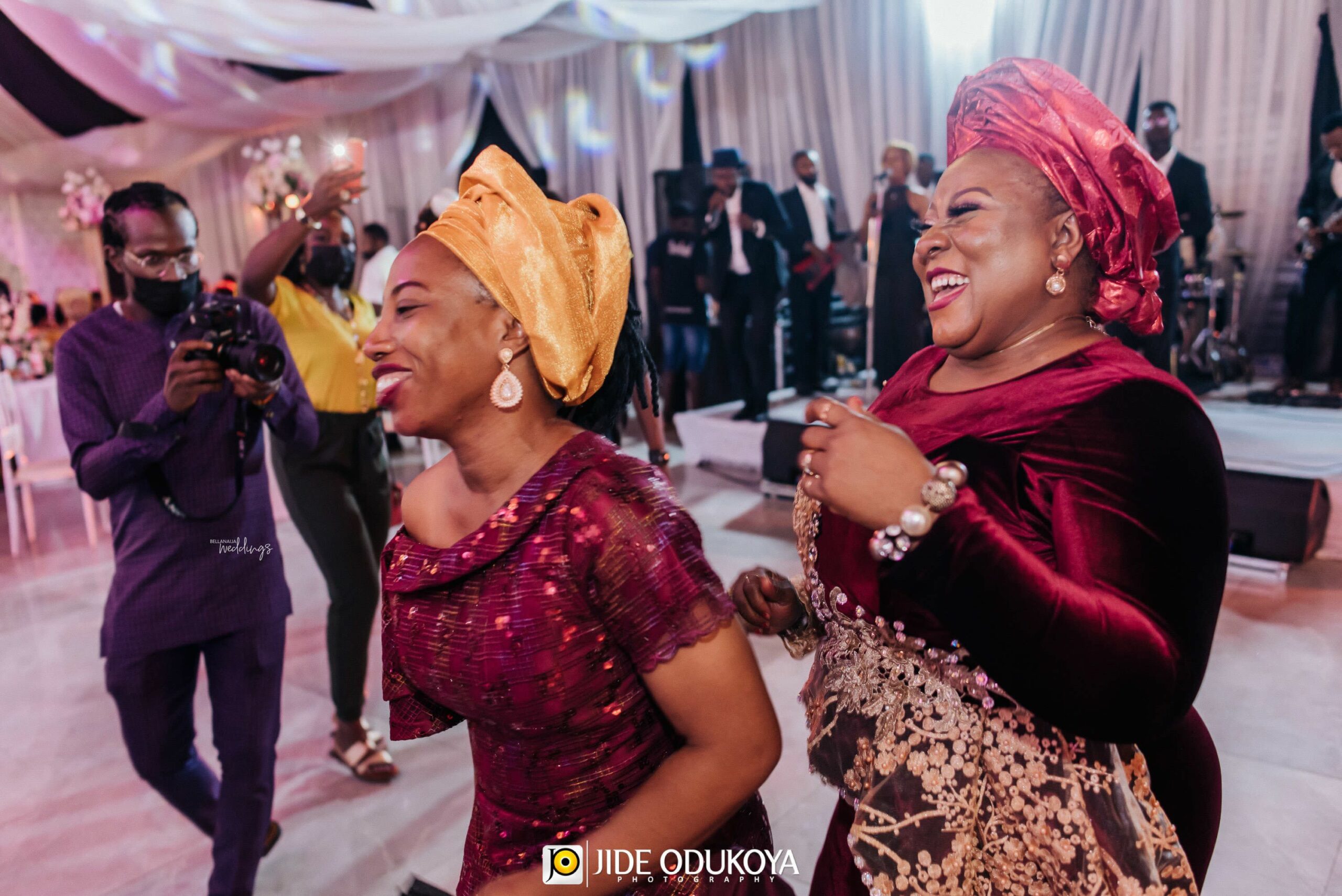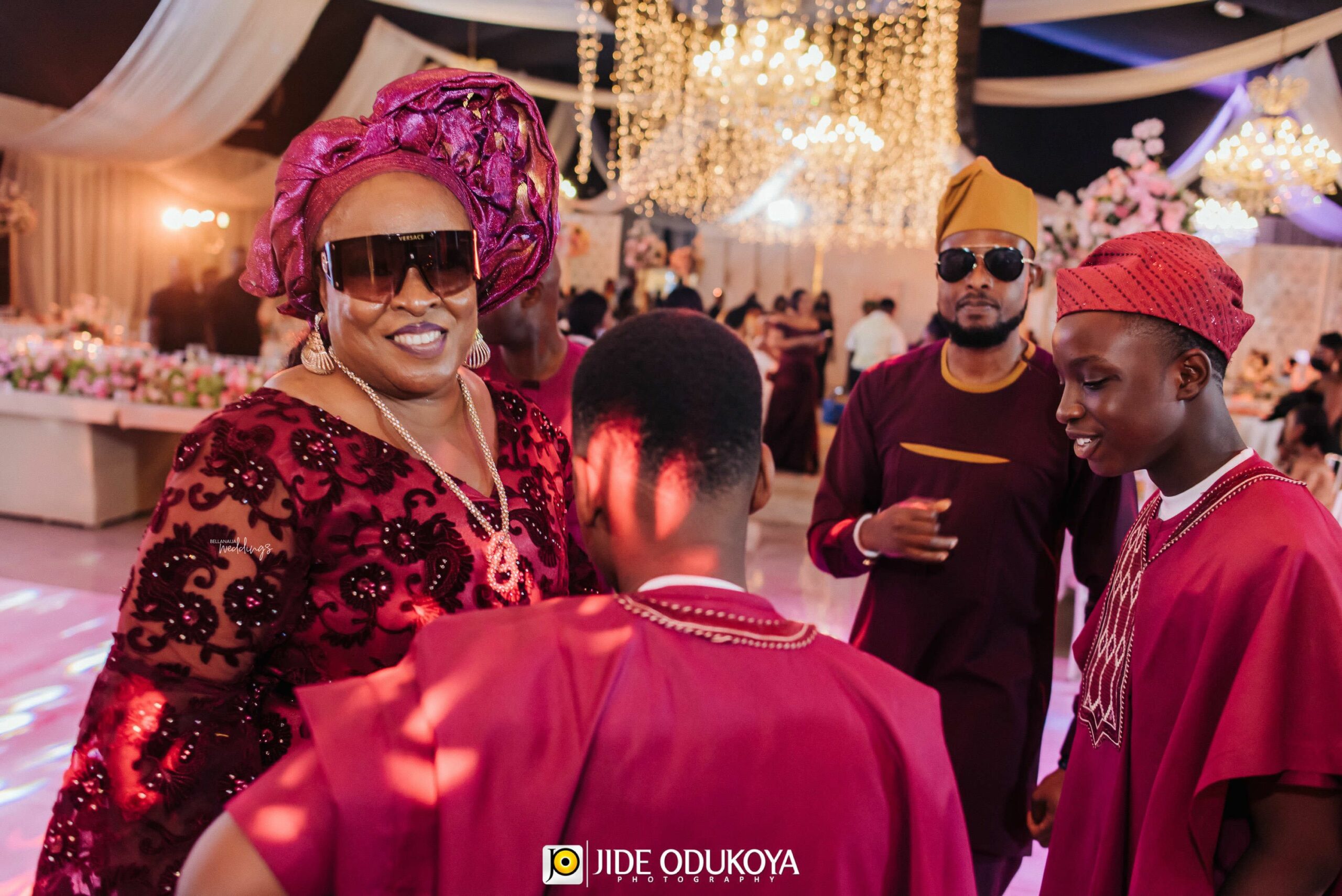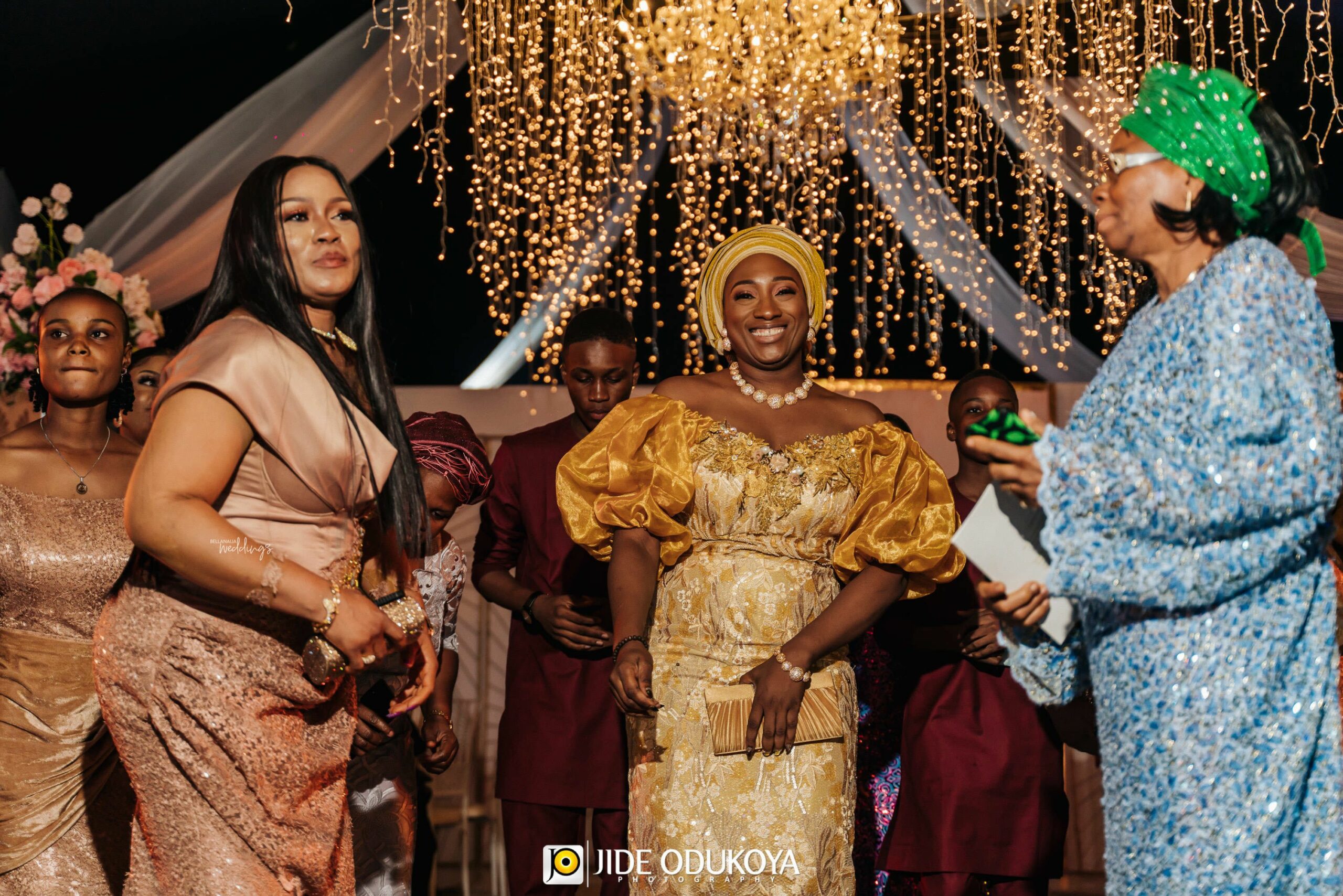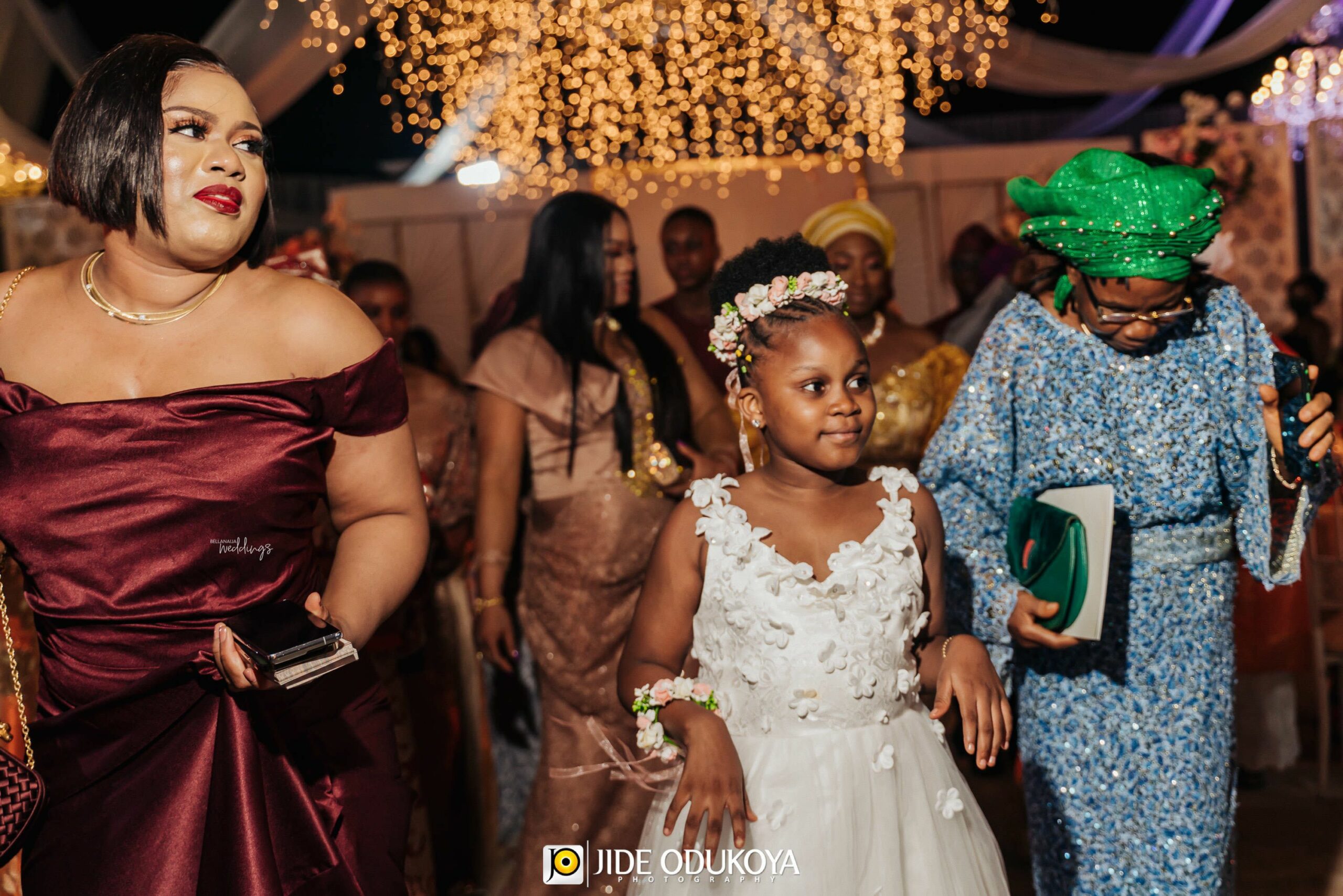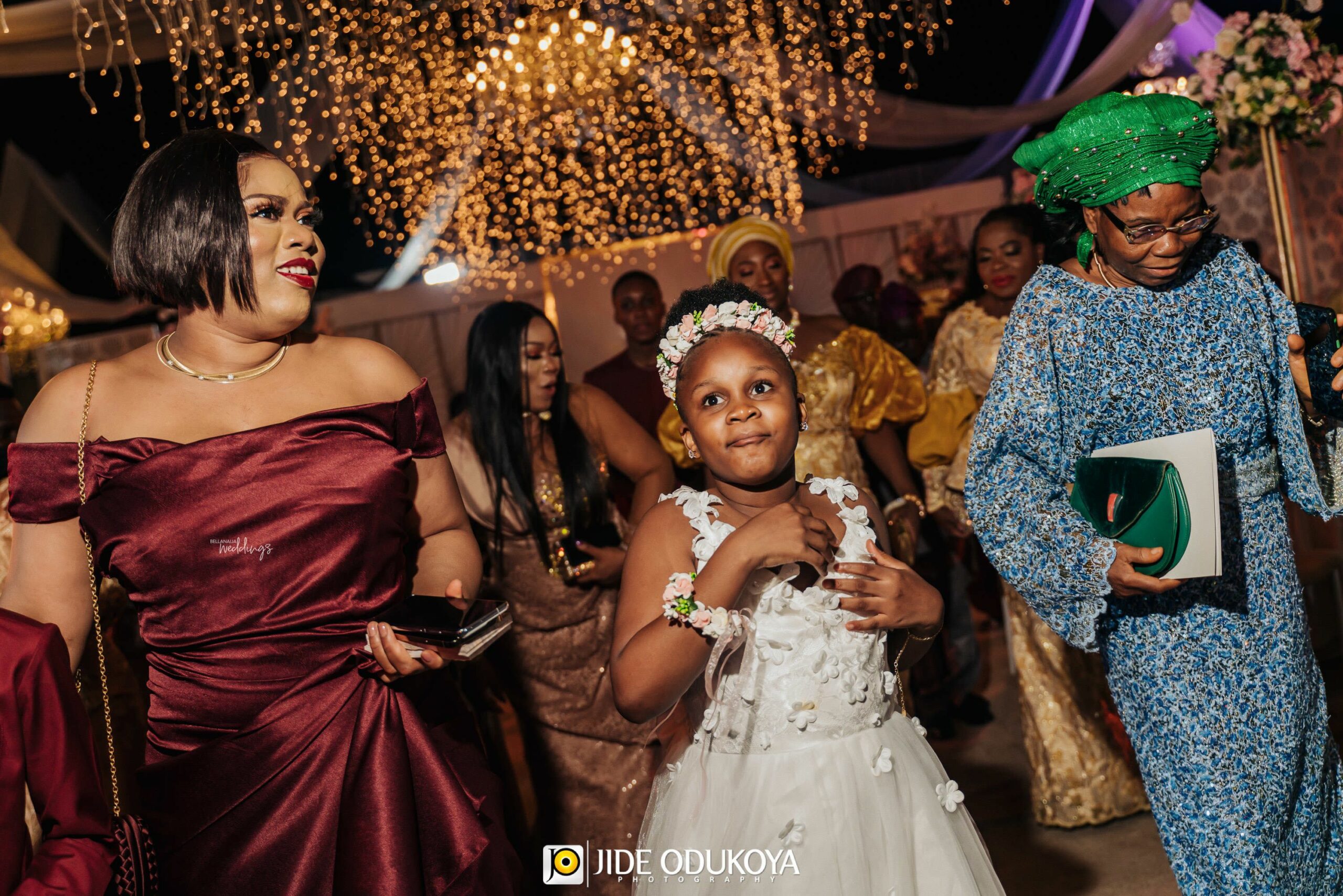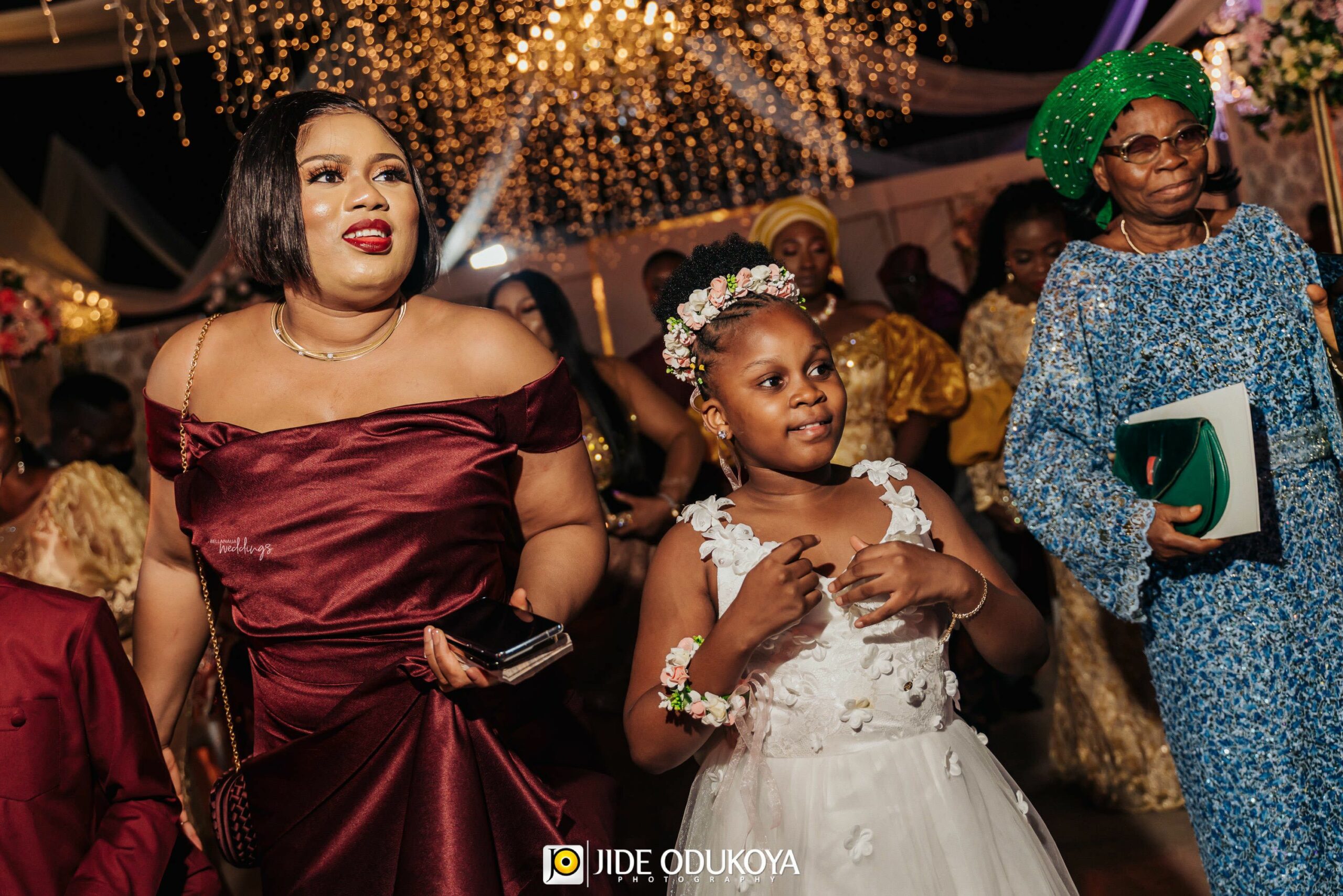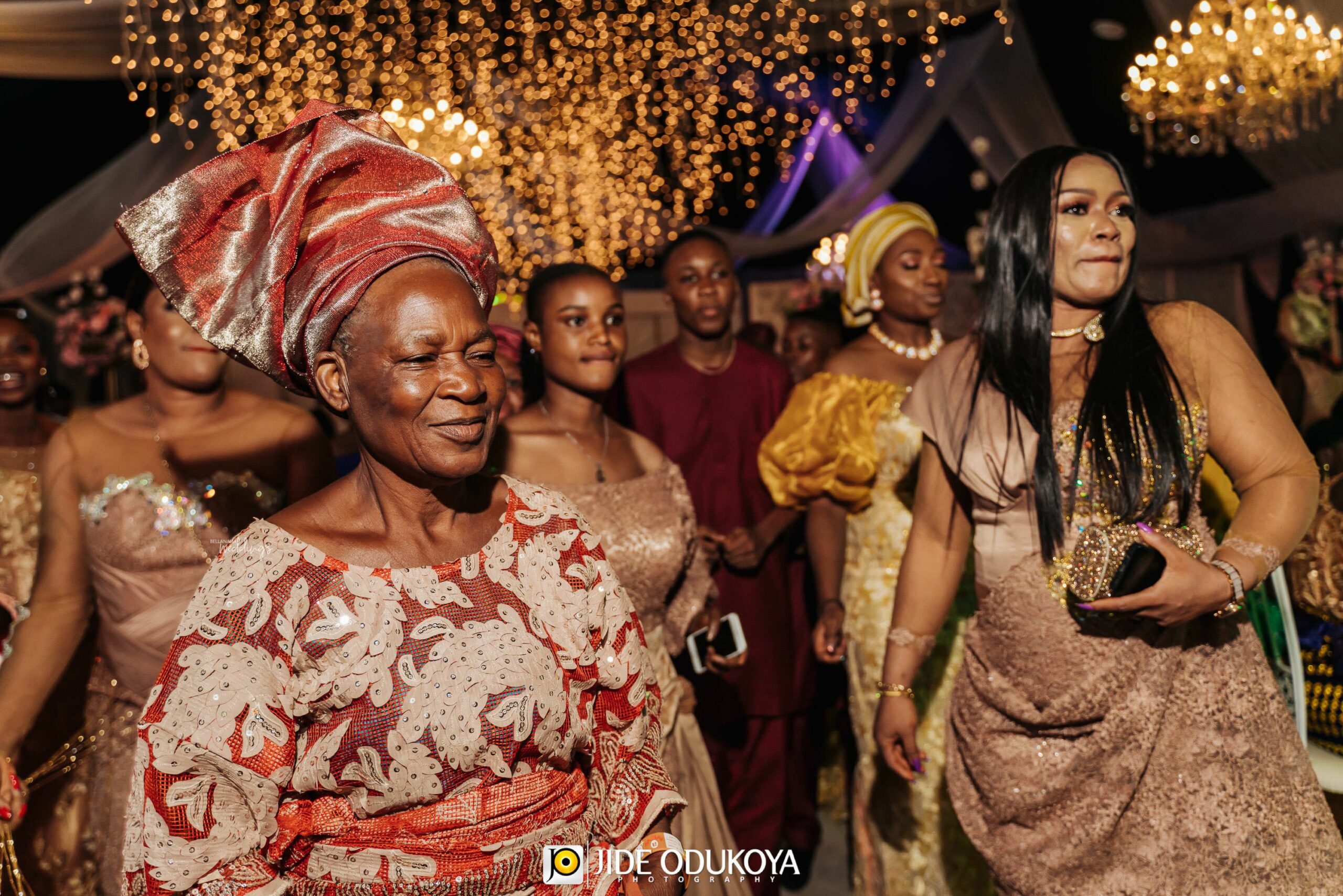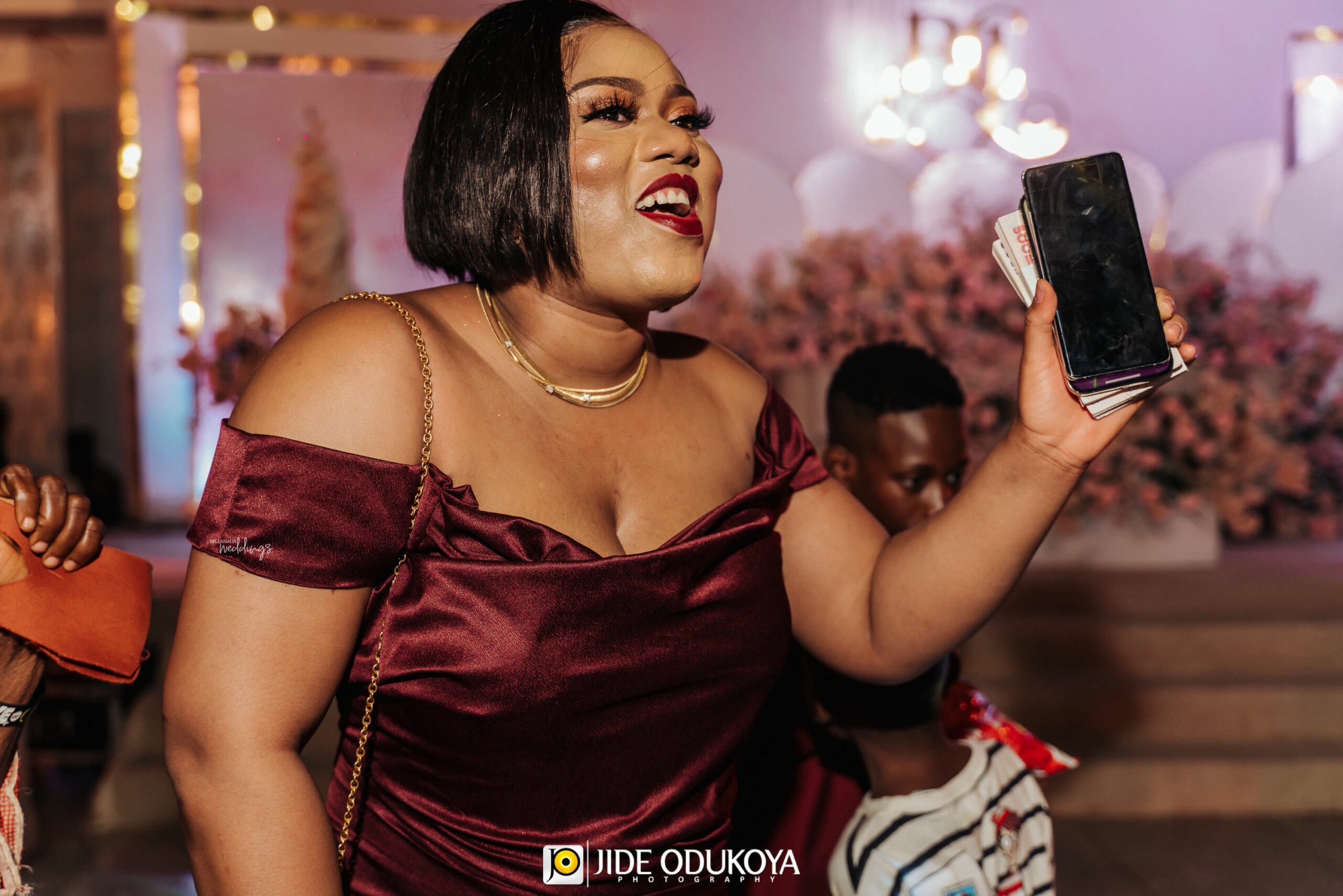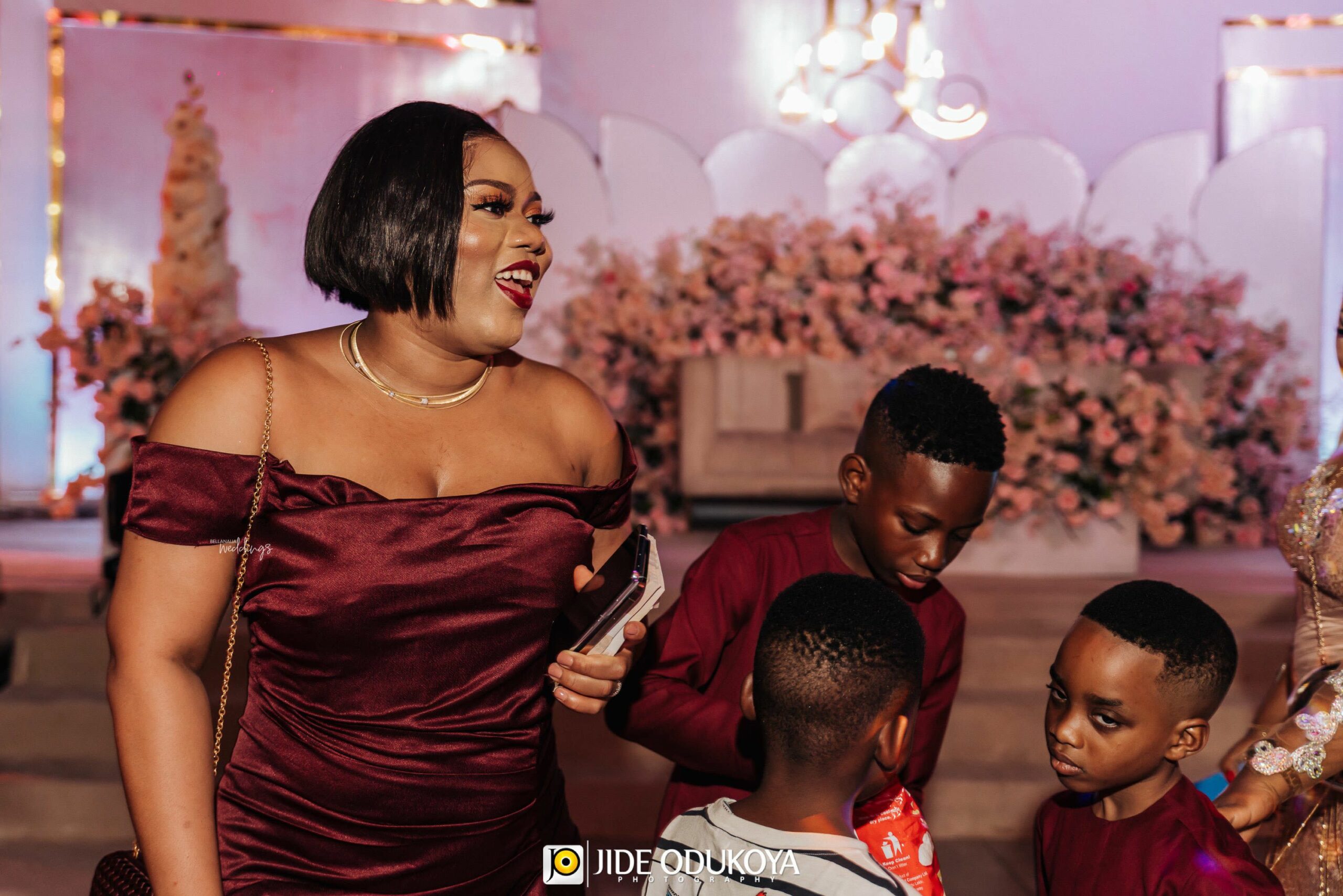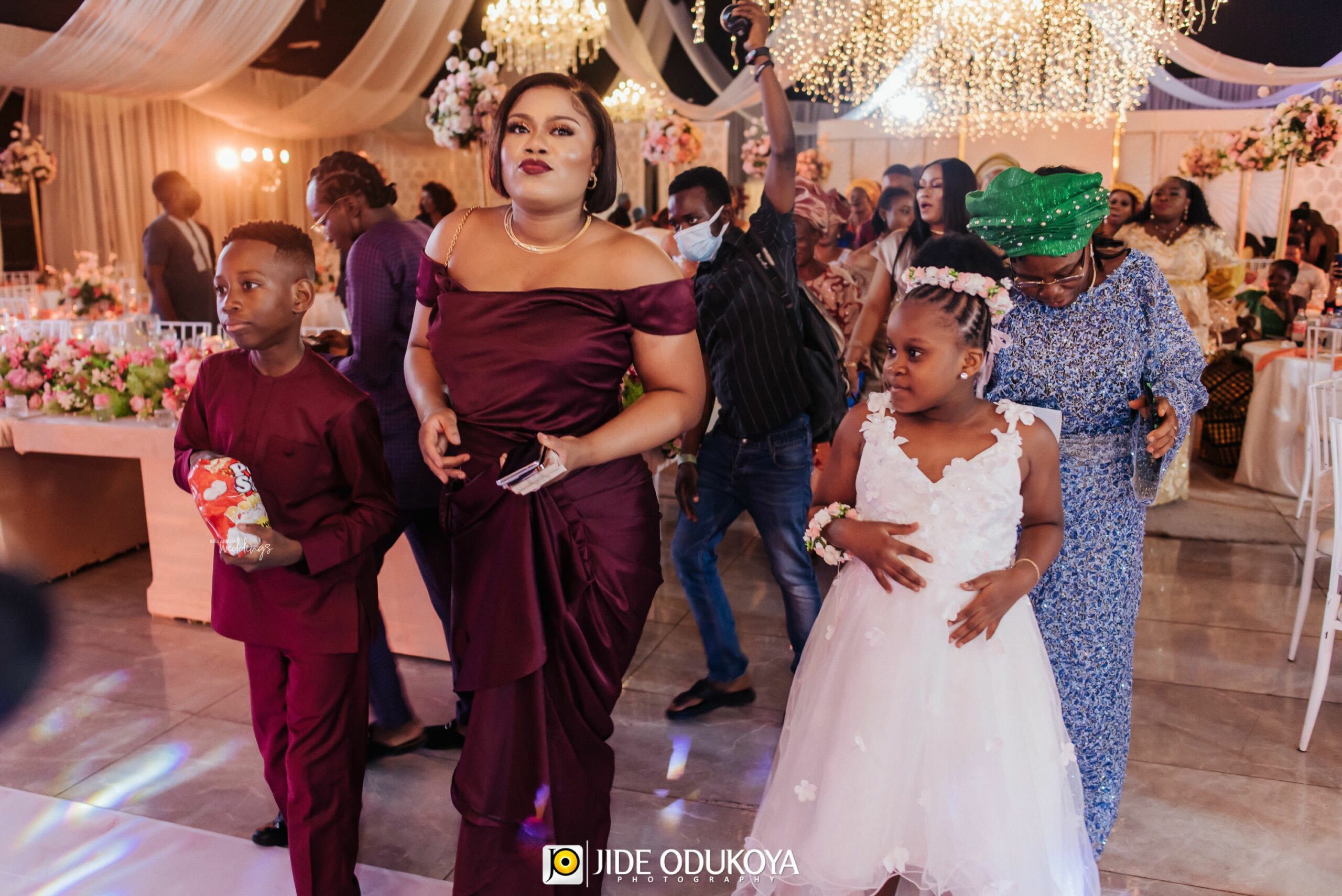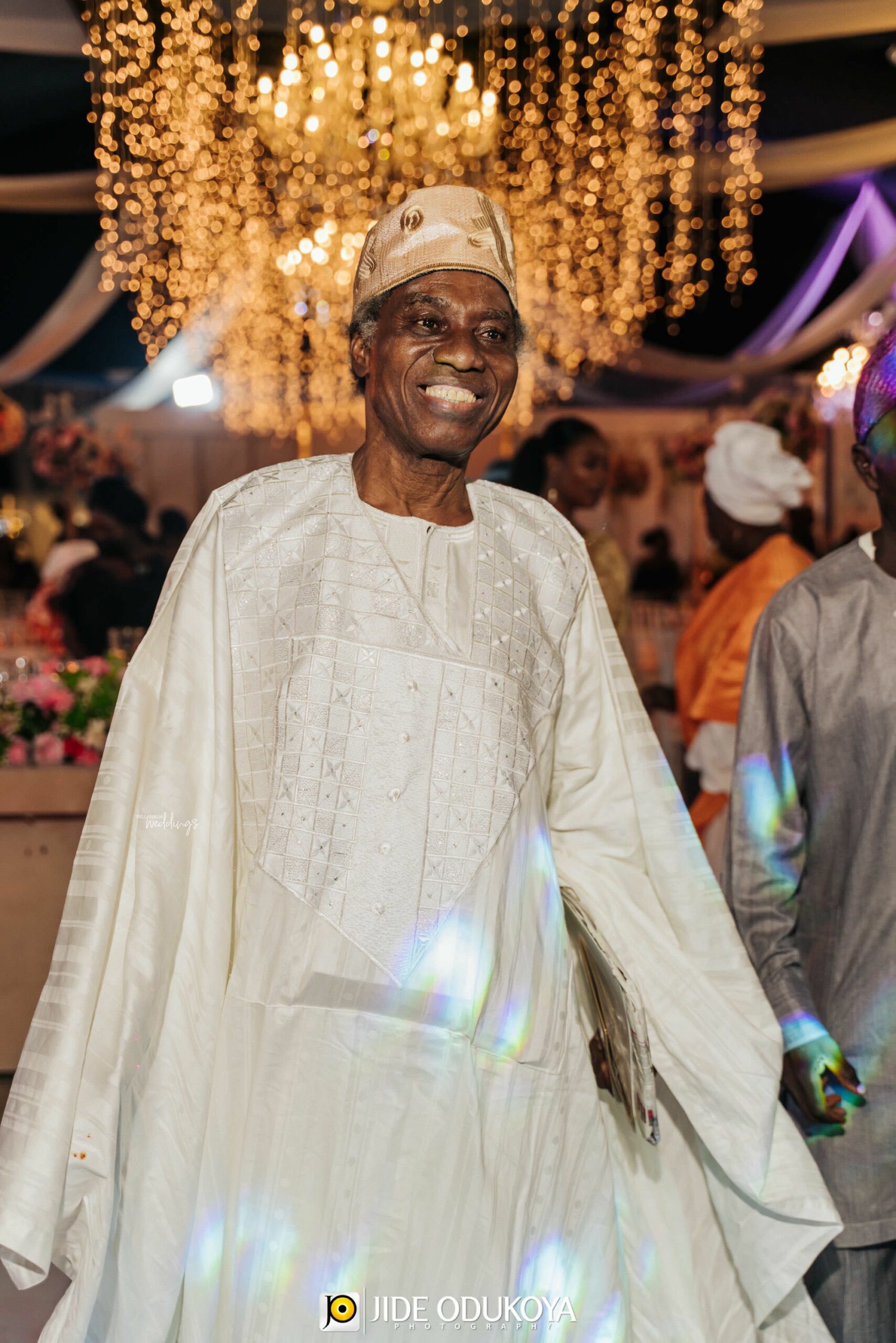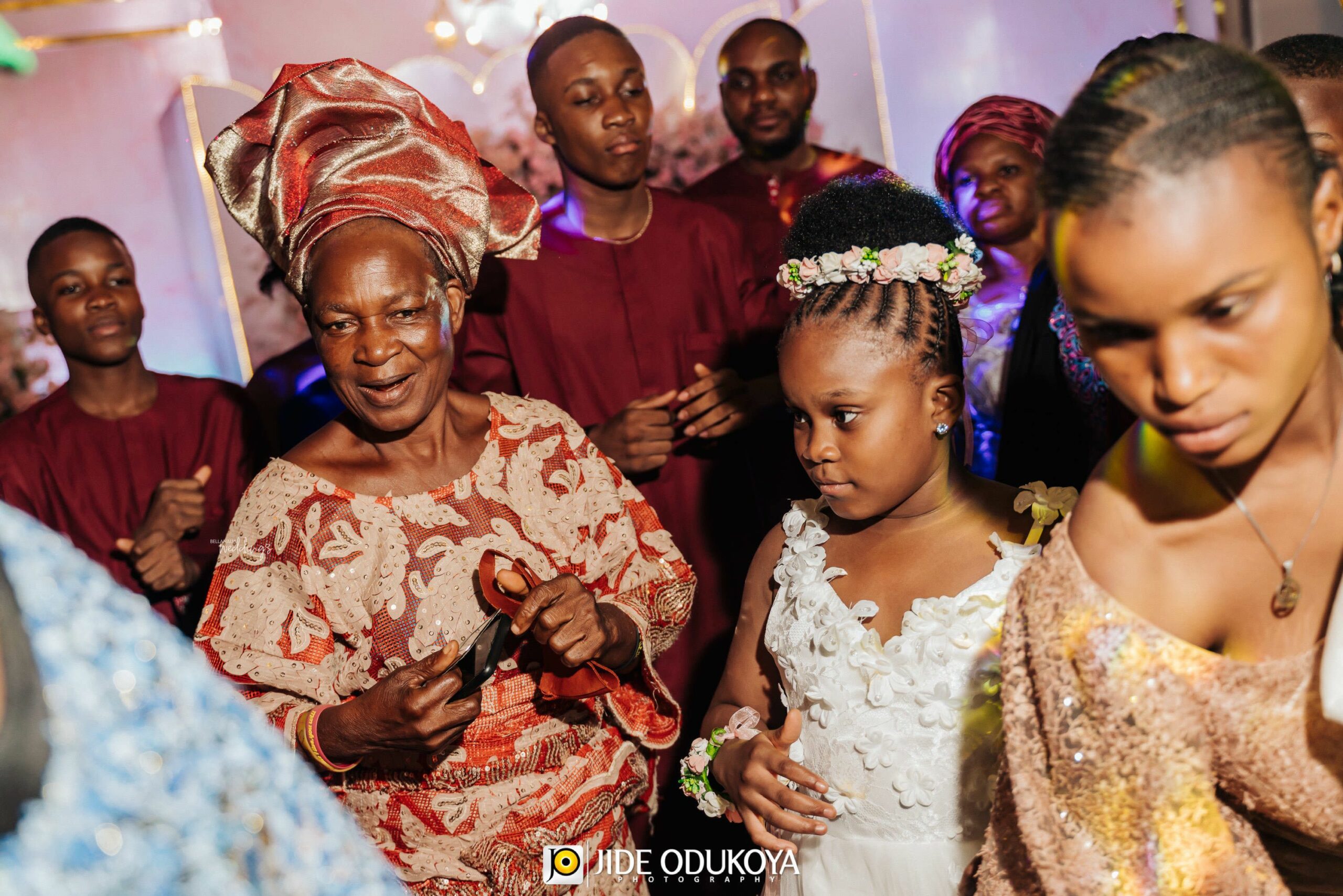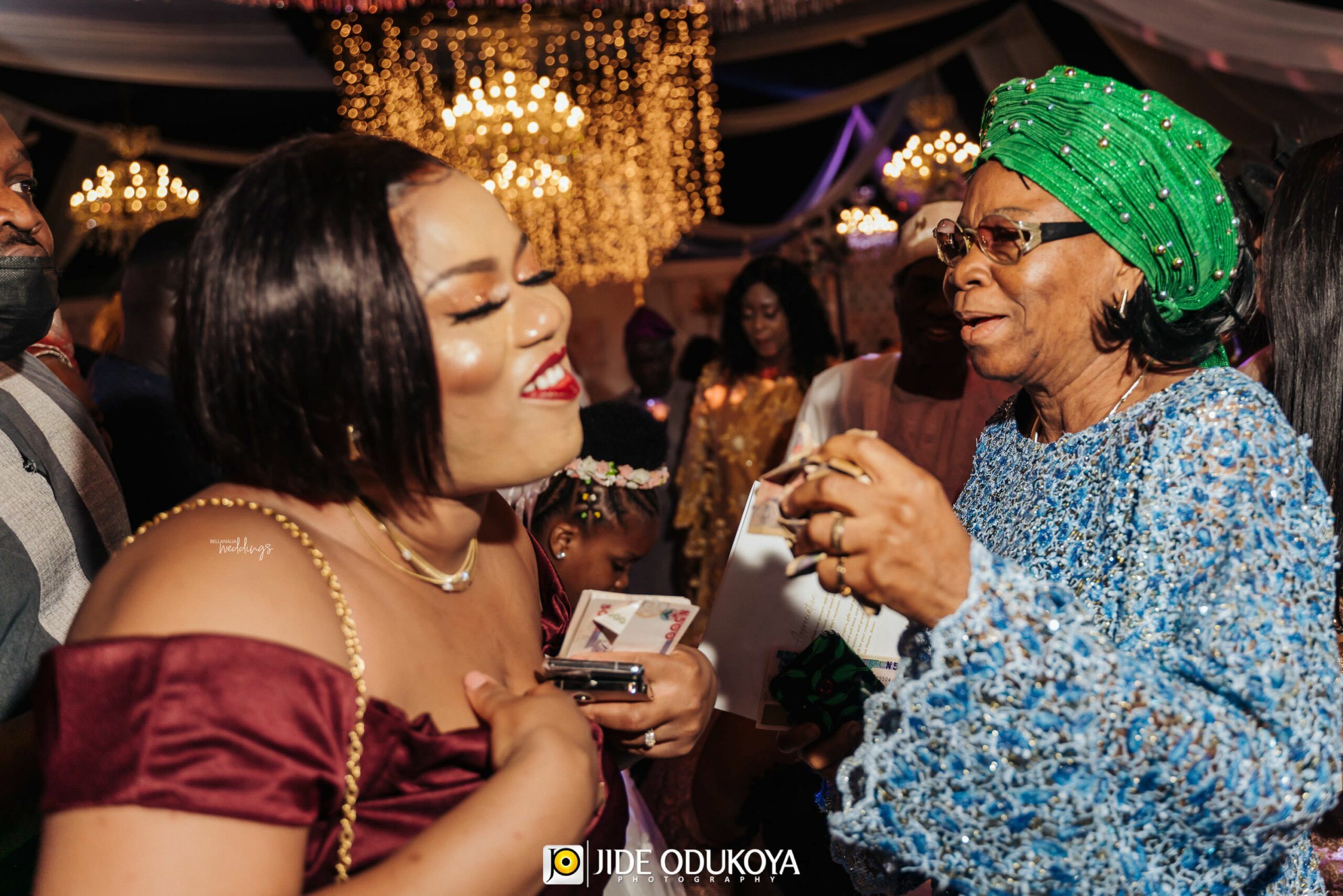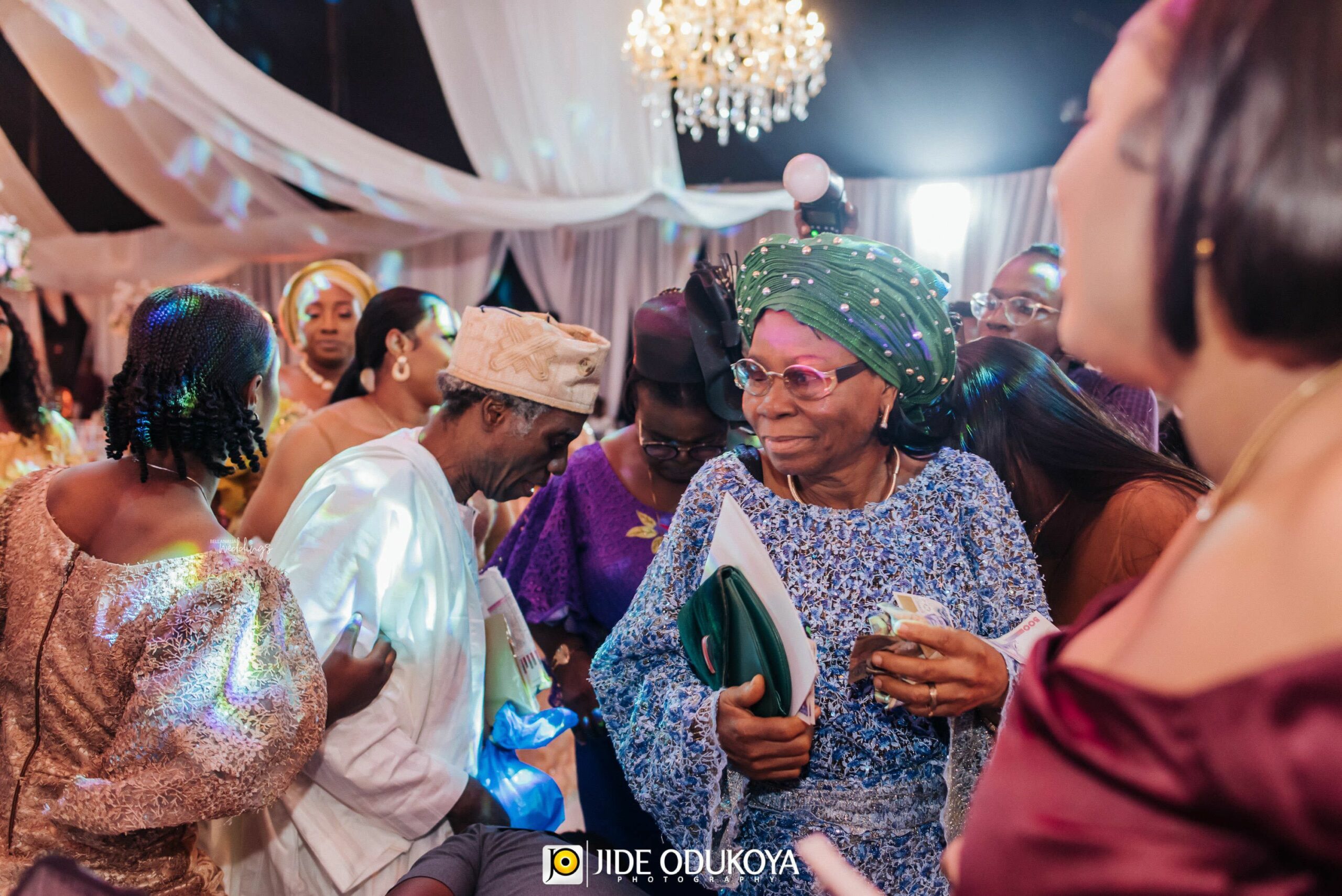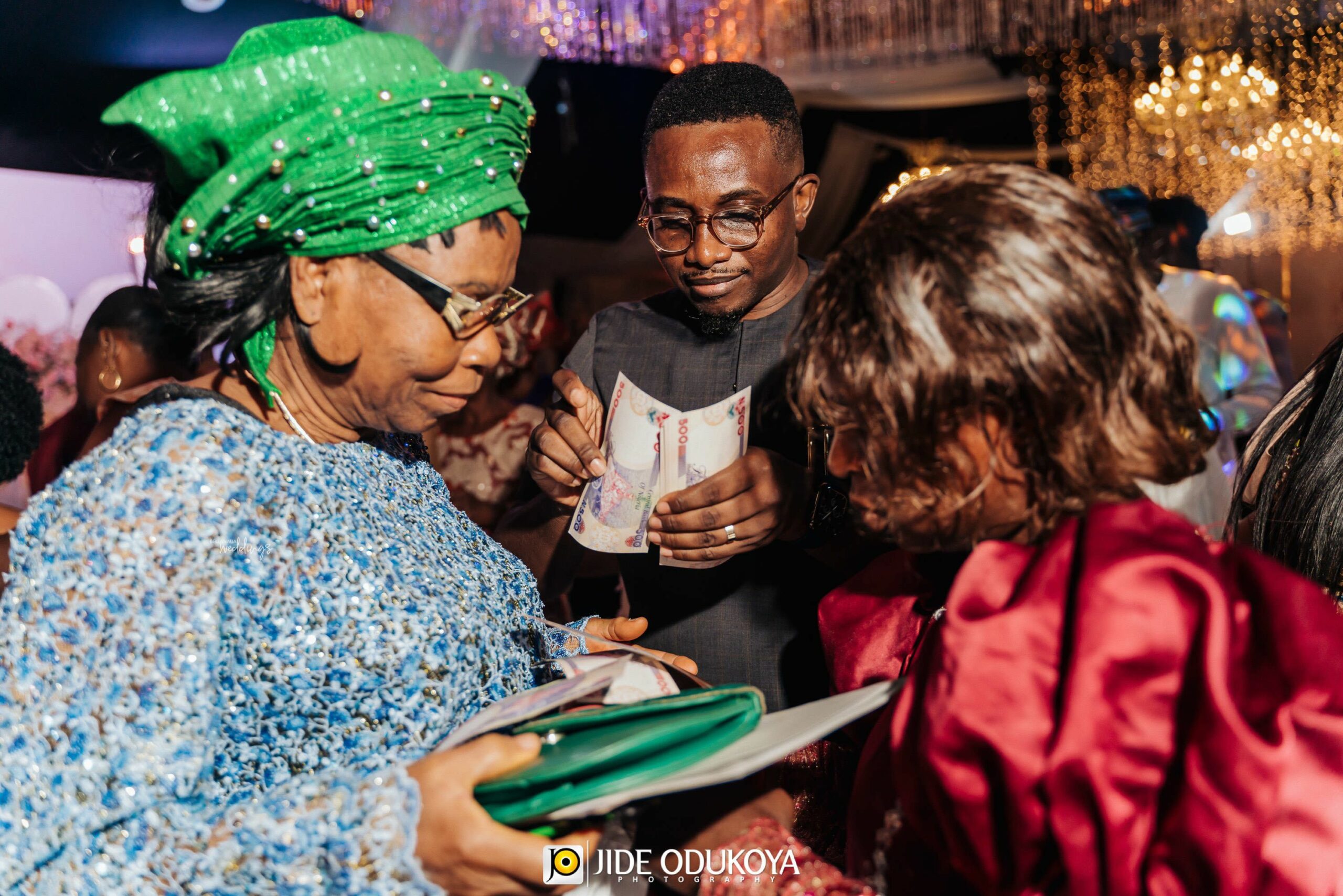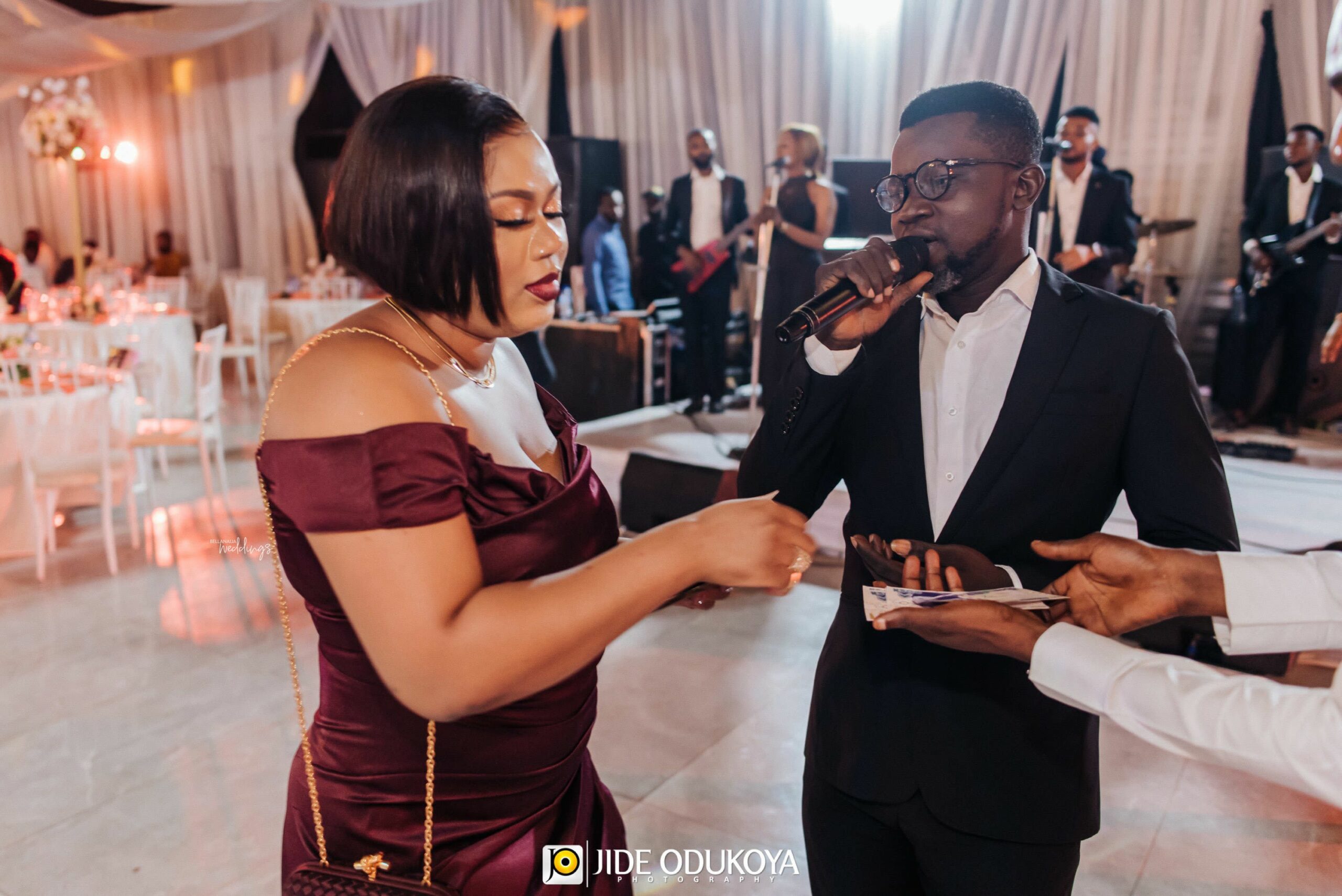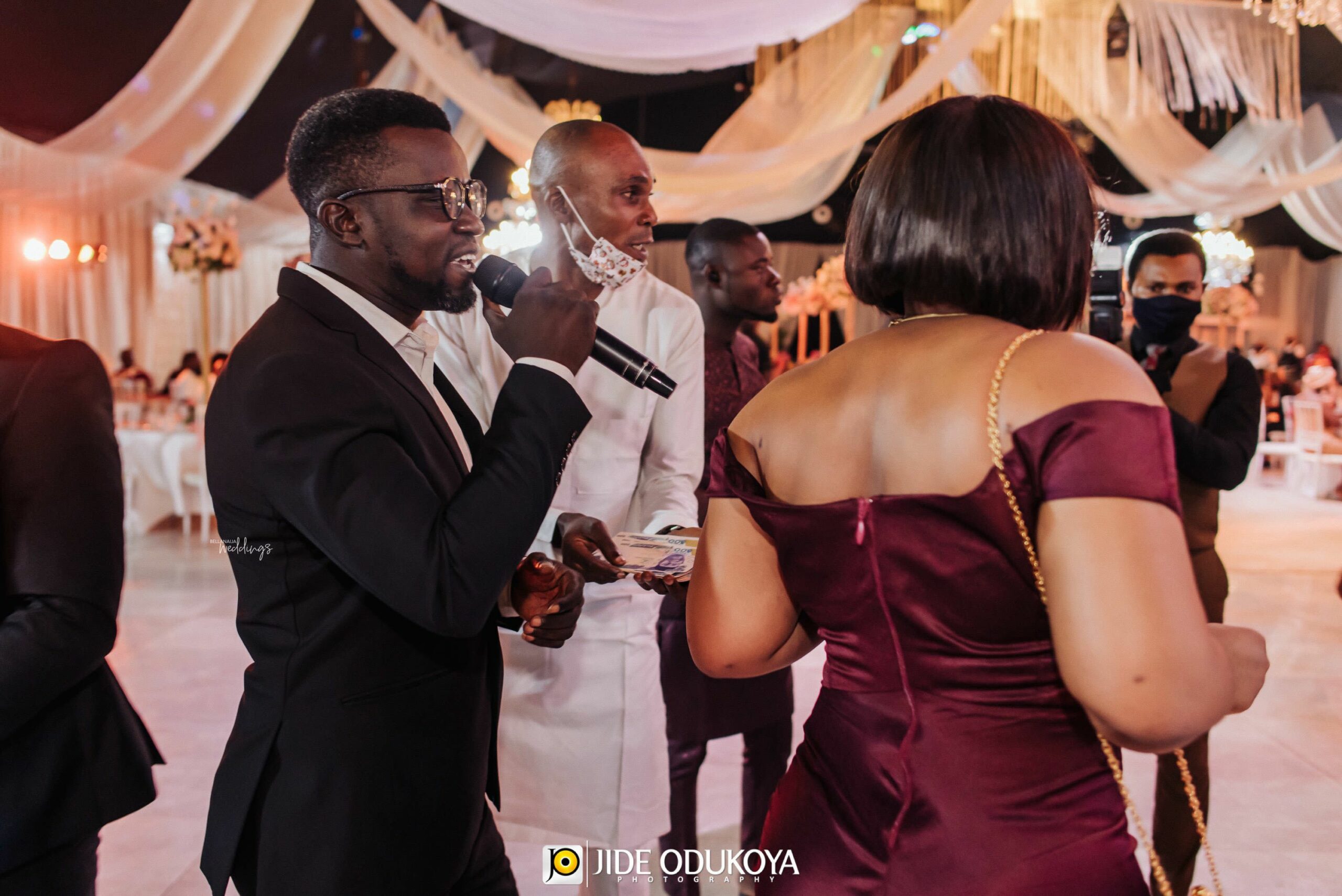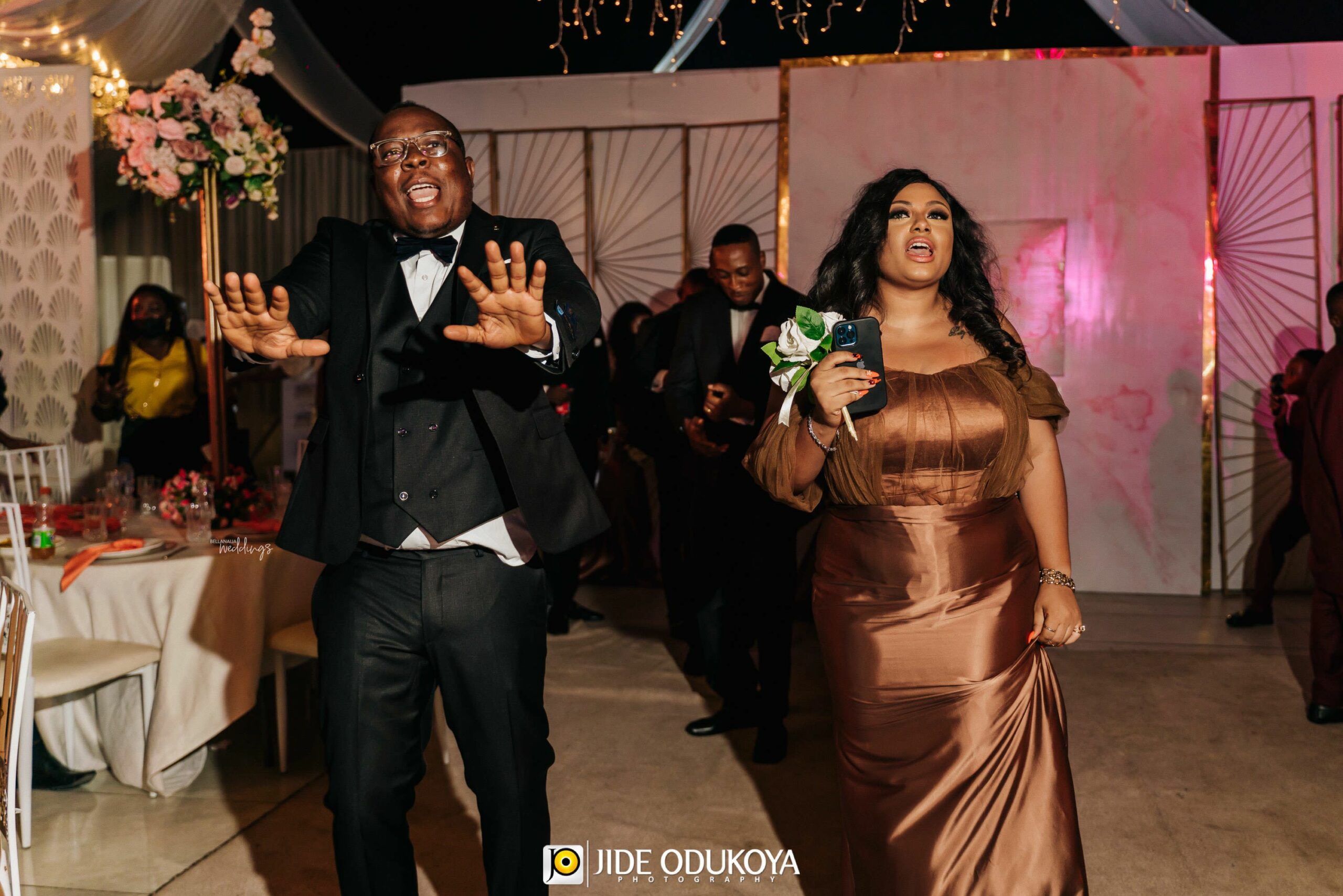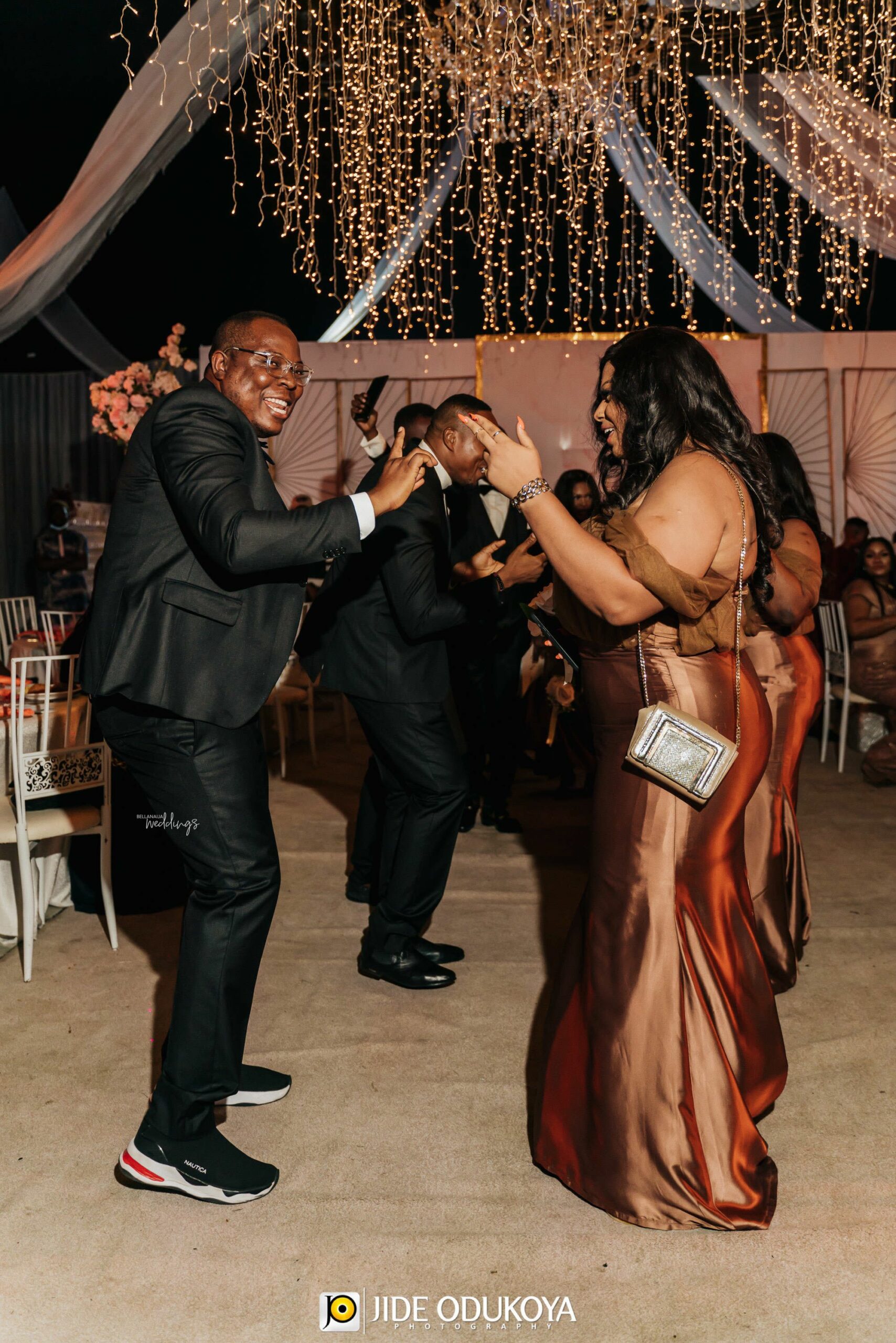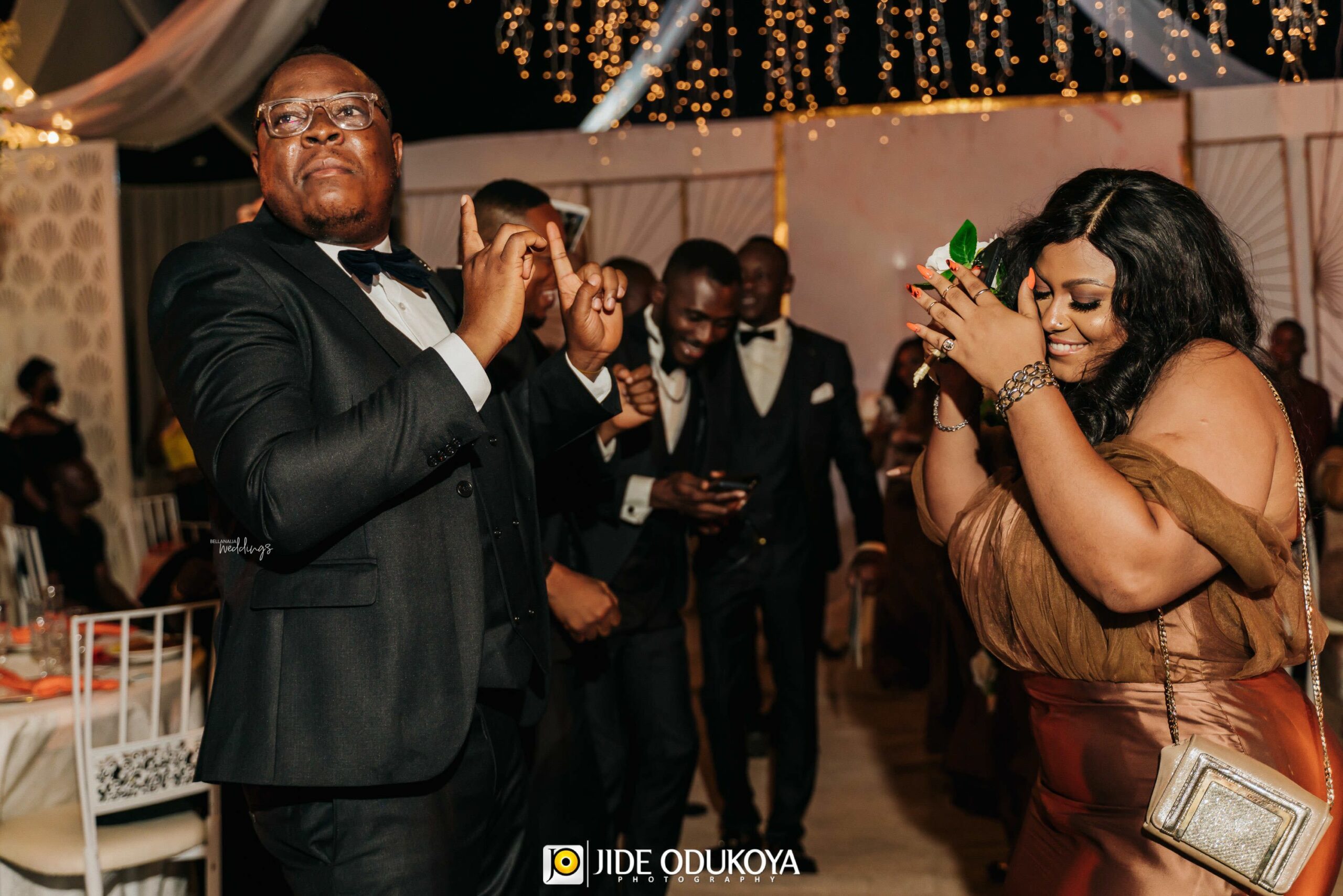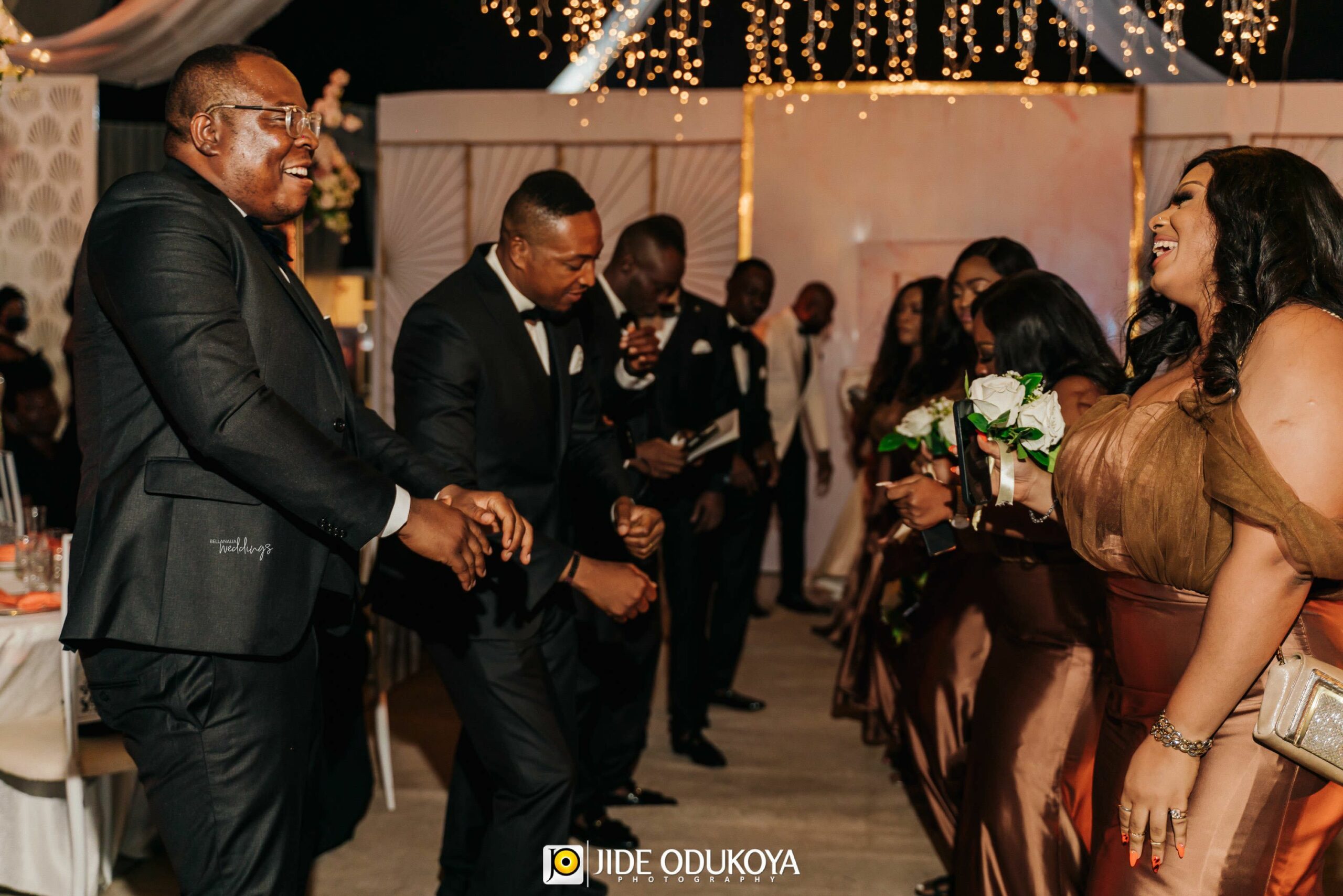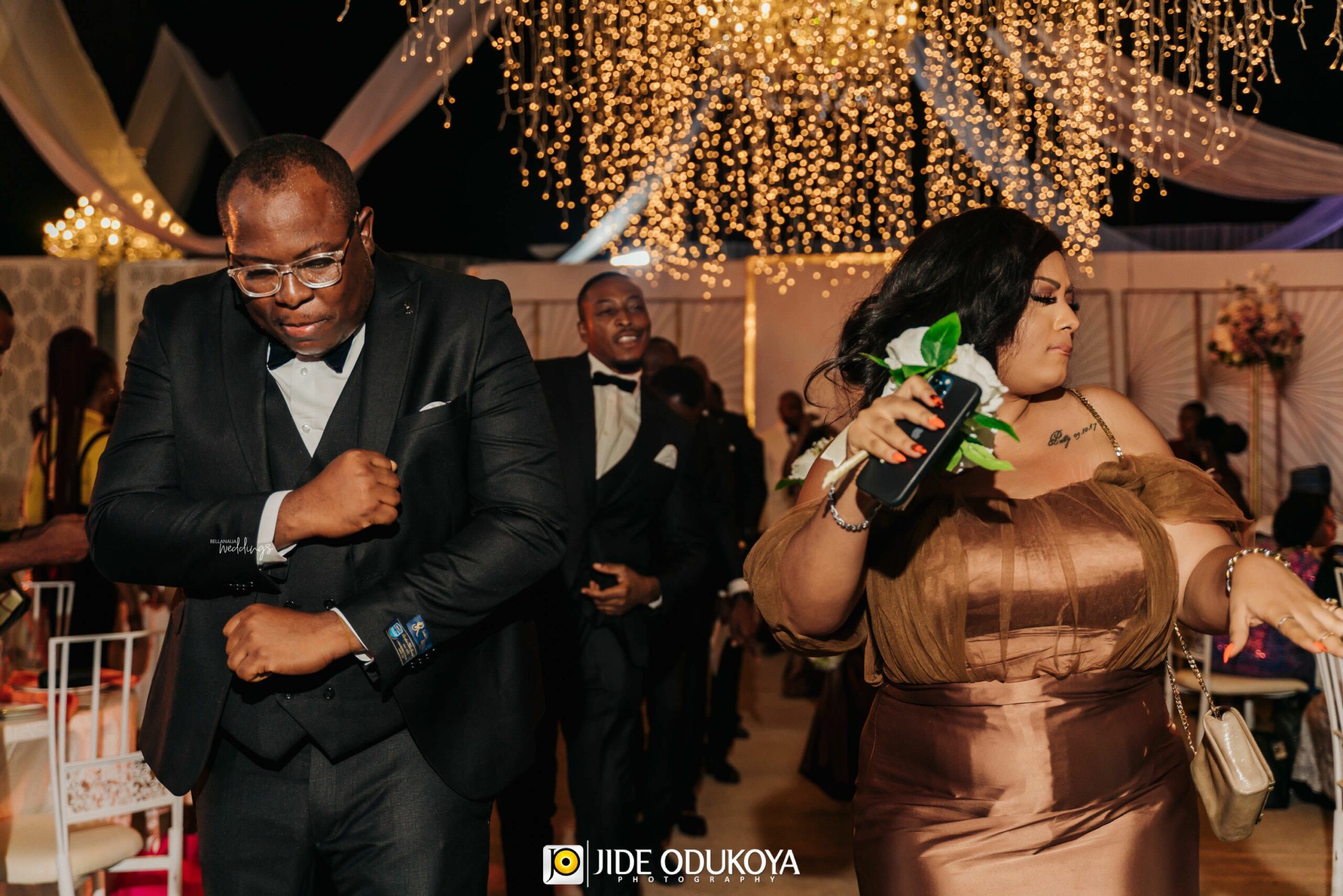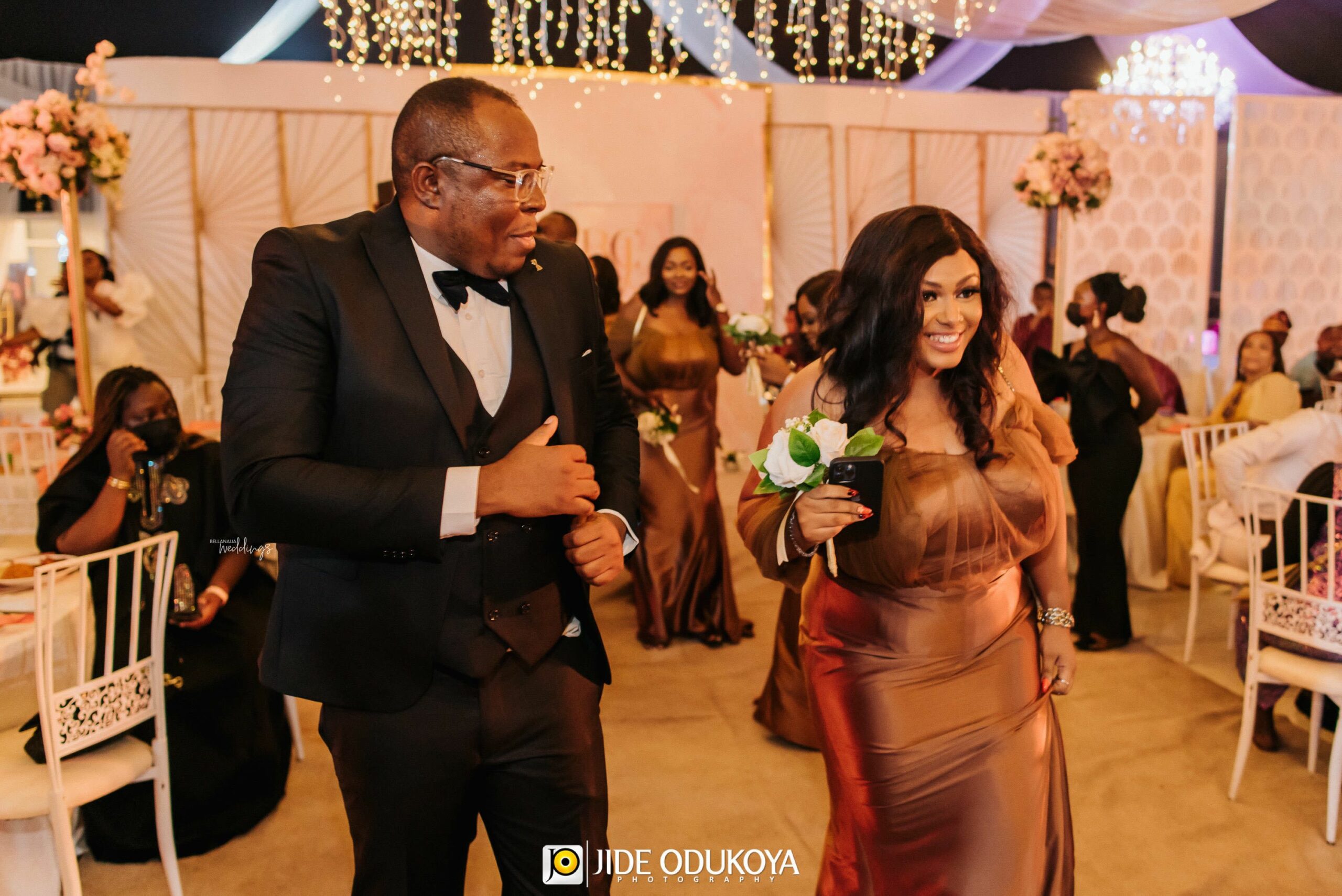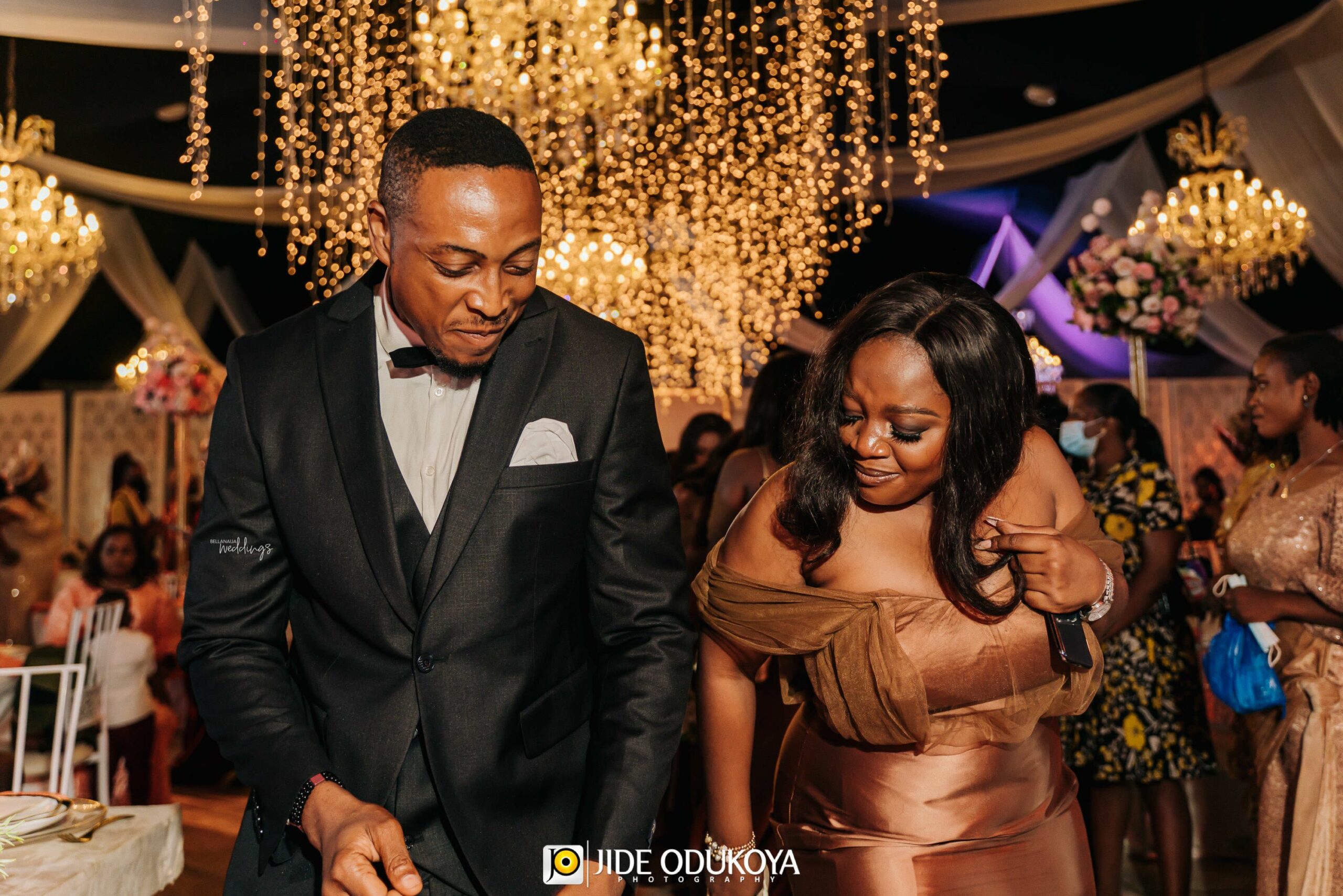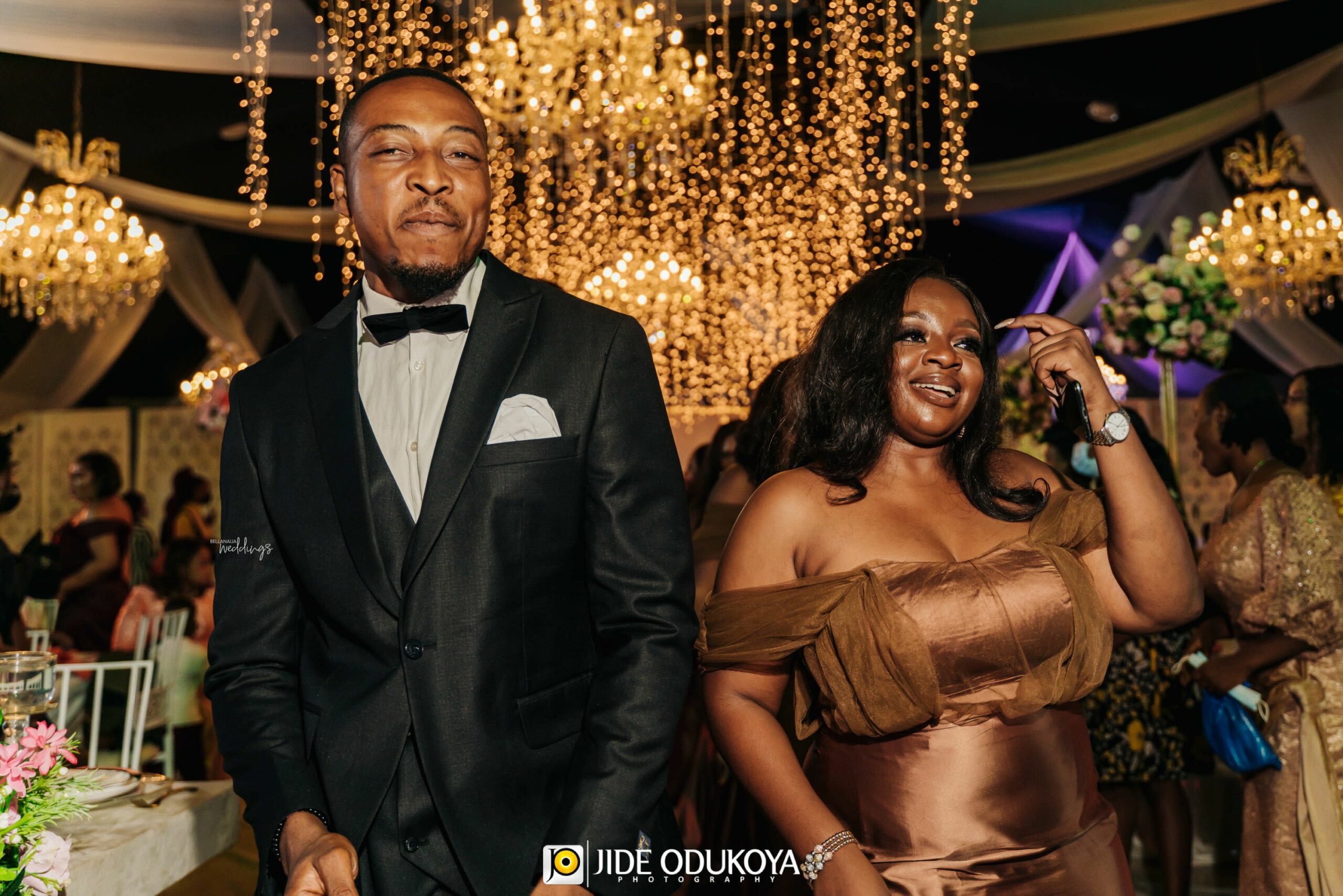 Here come the lovebirds…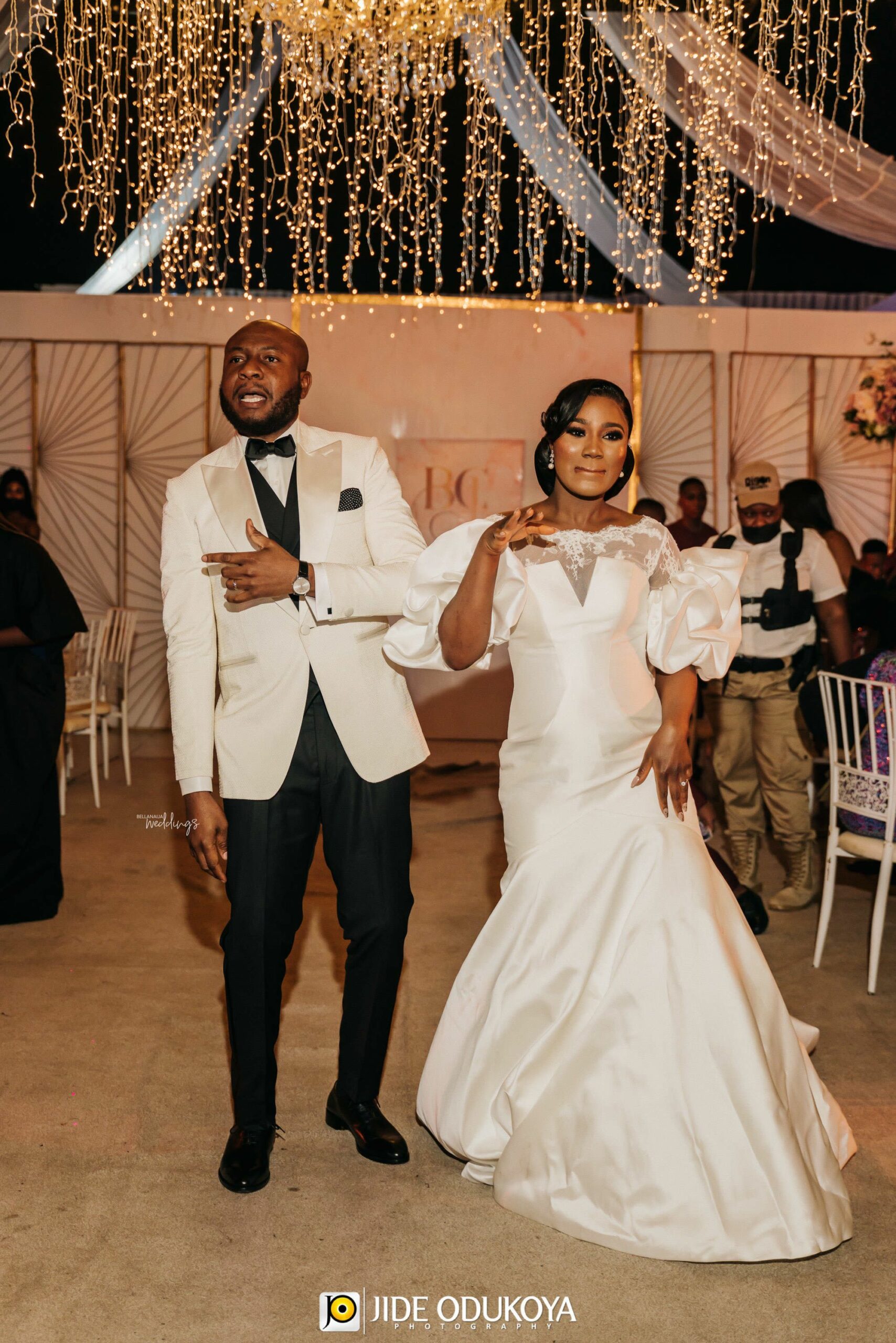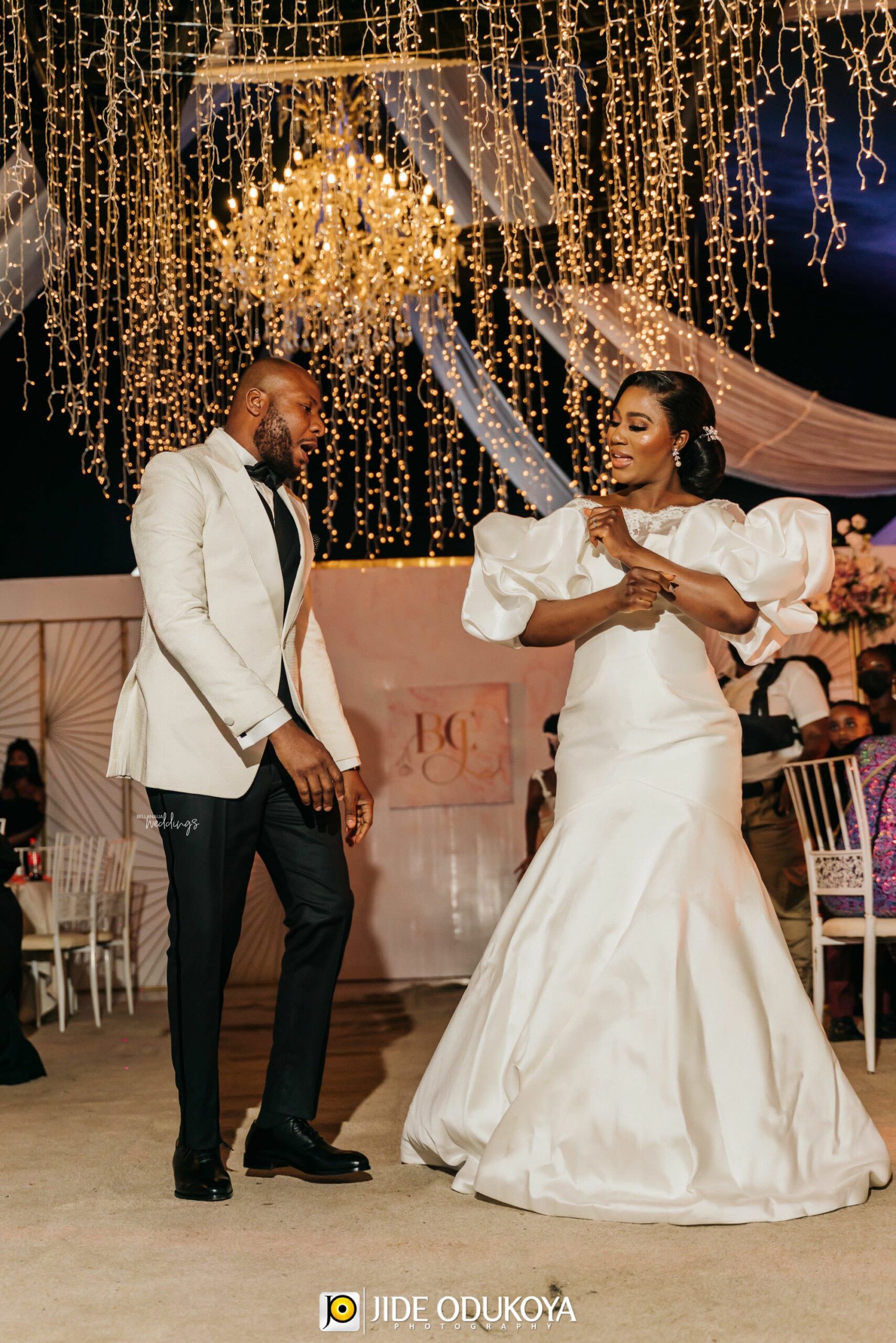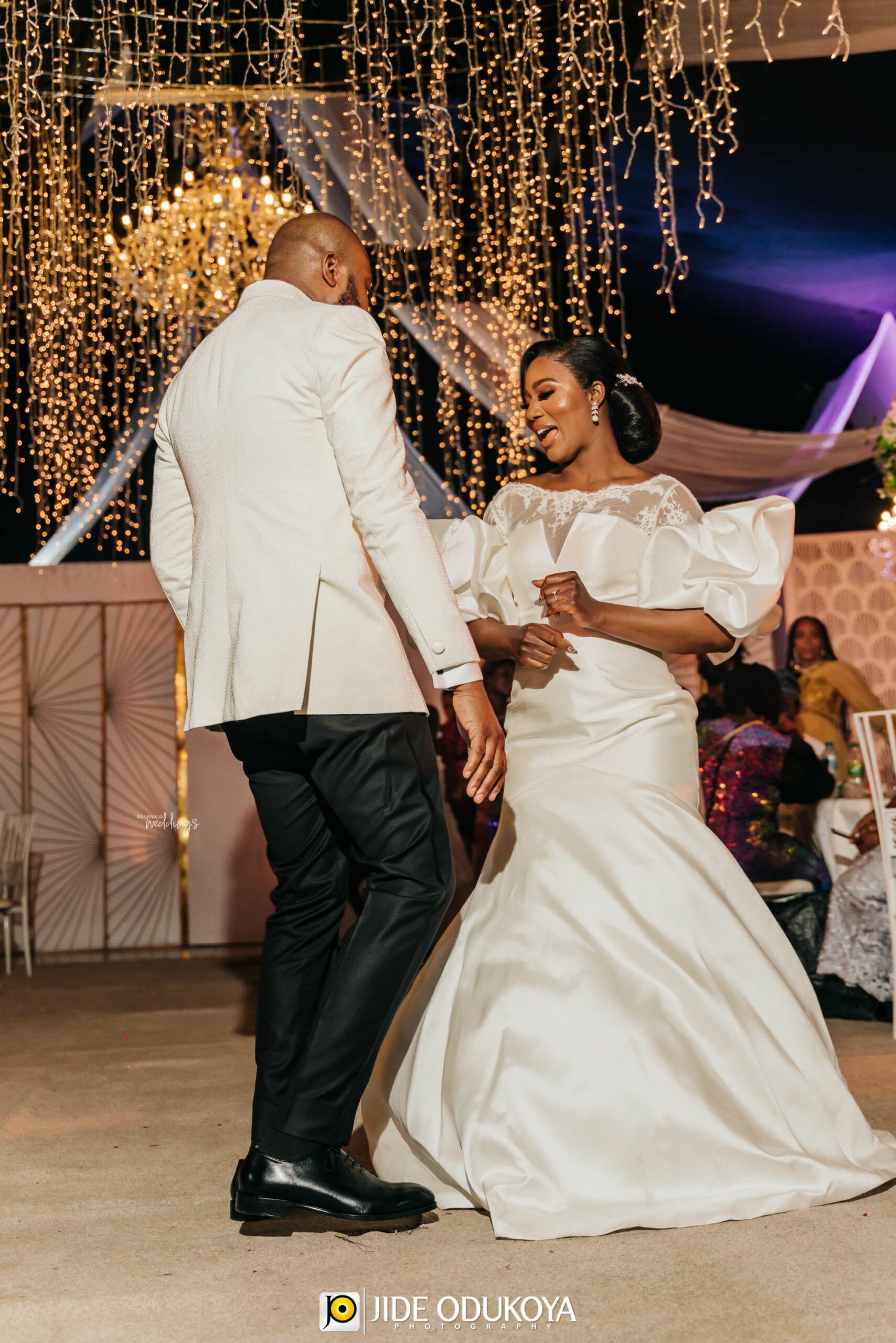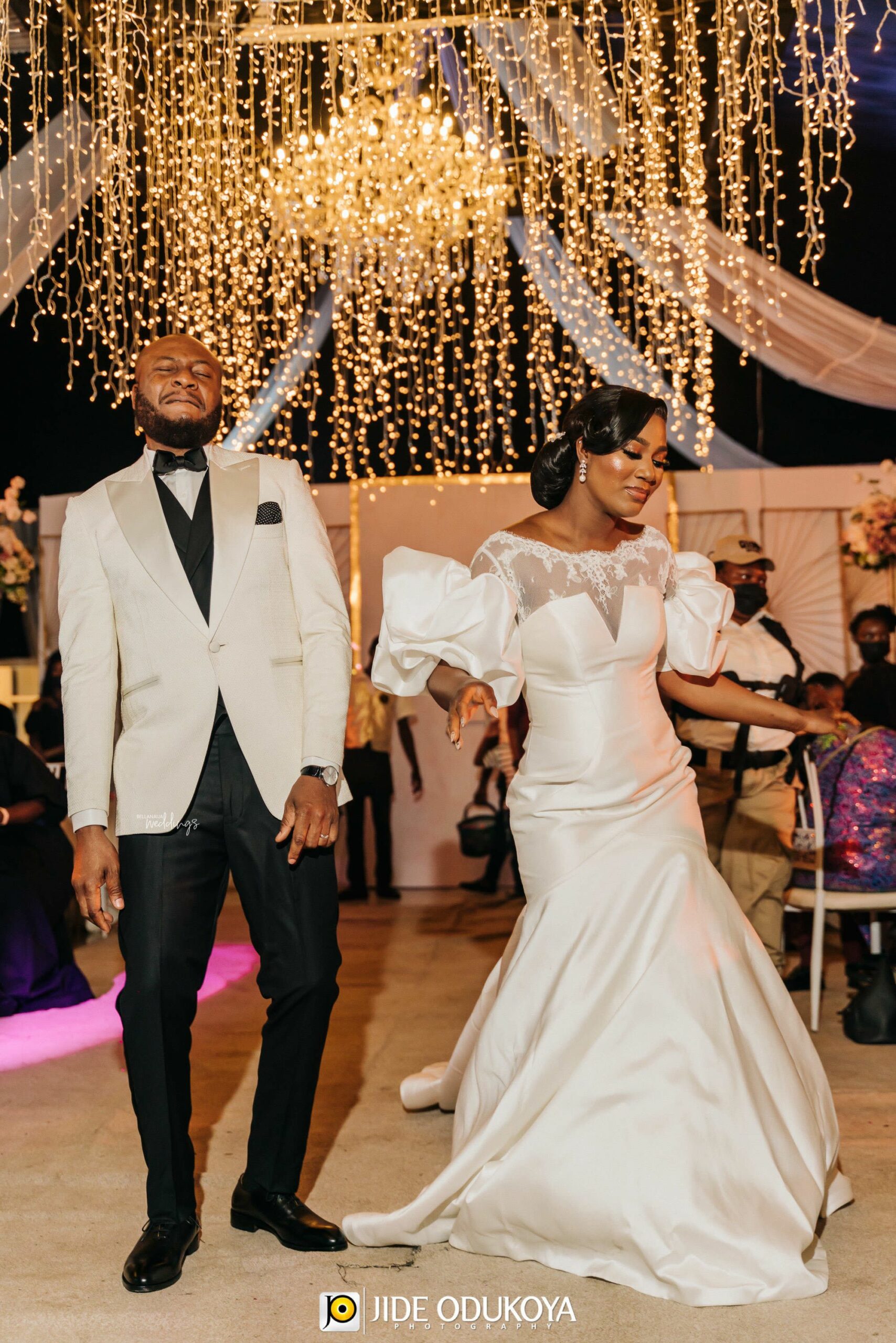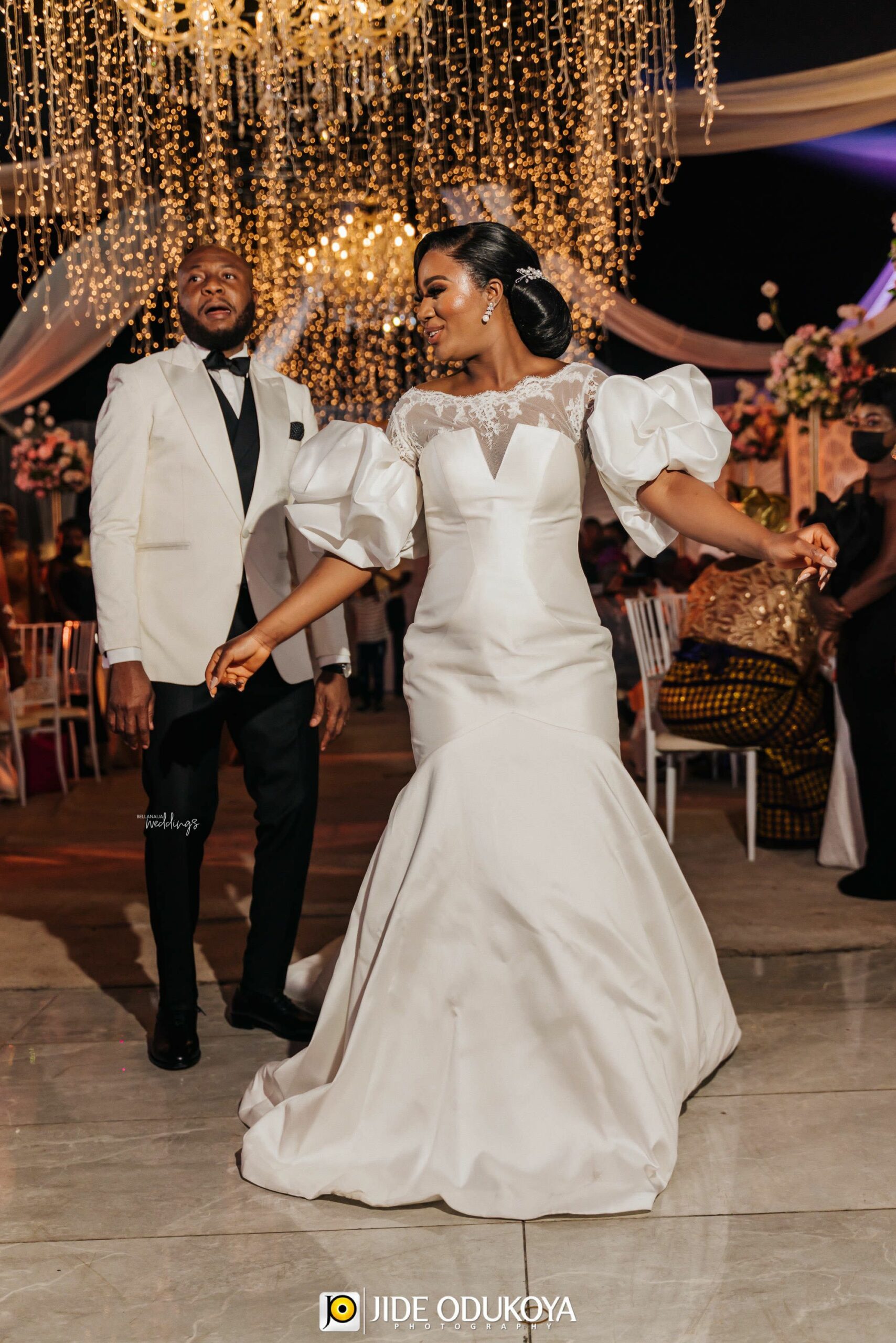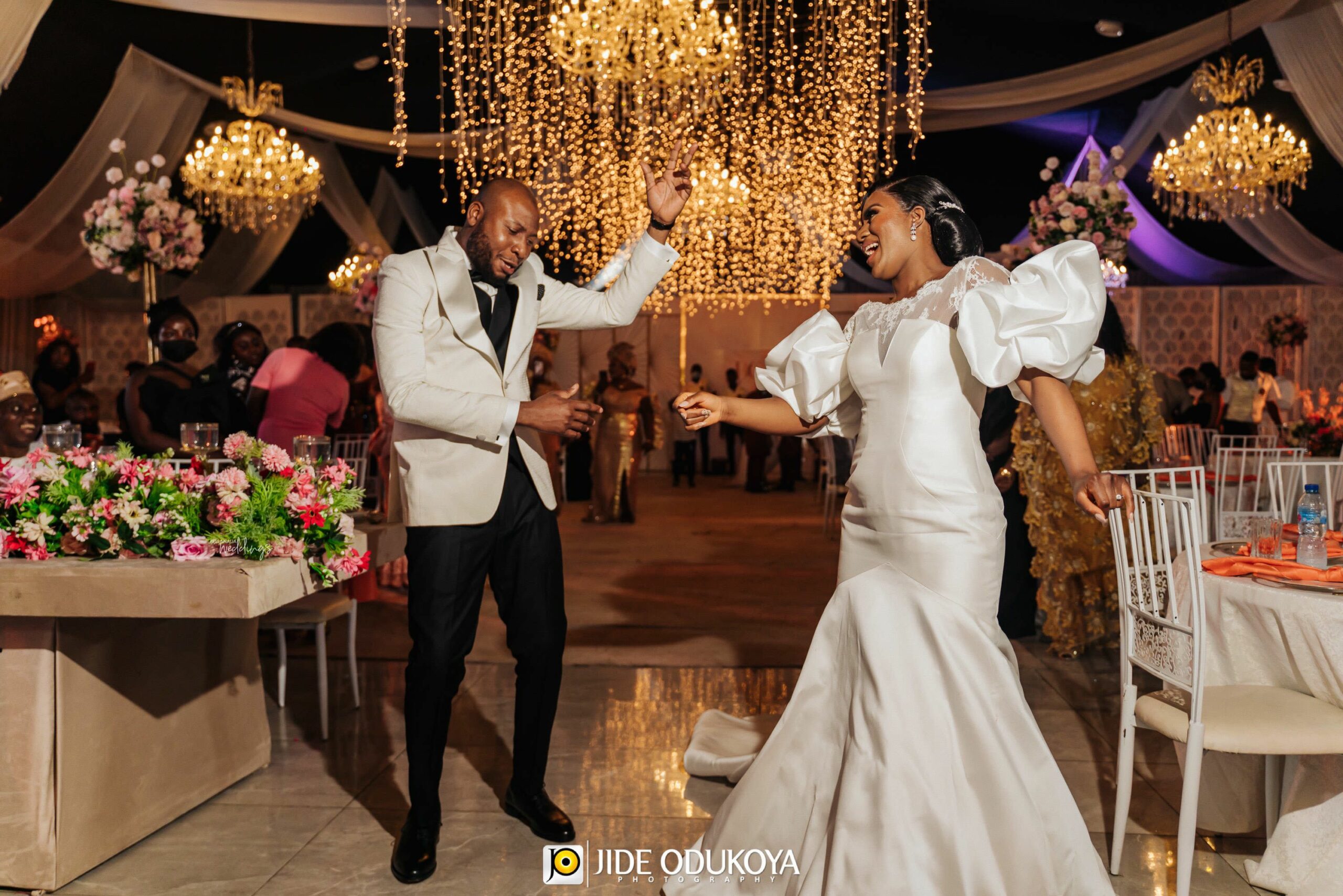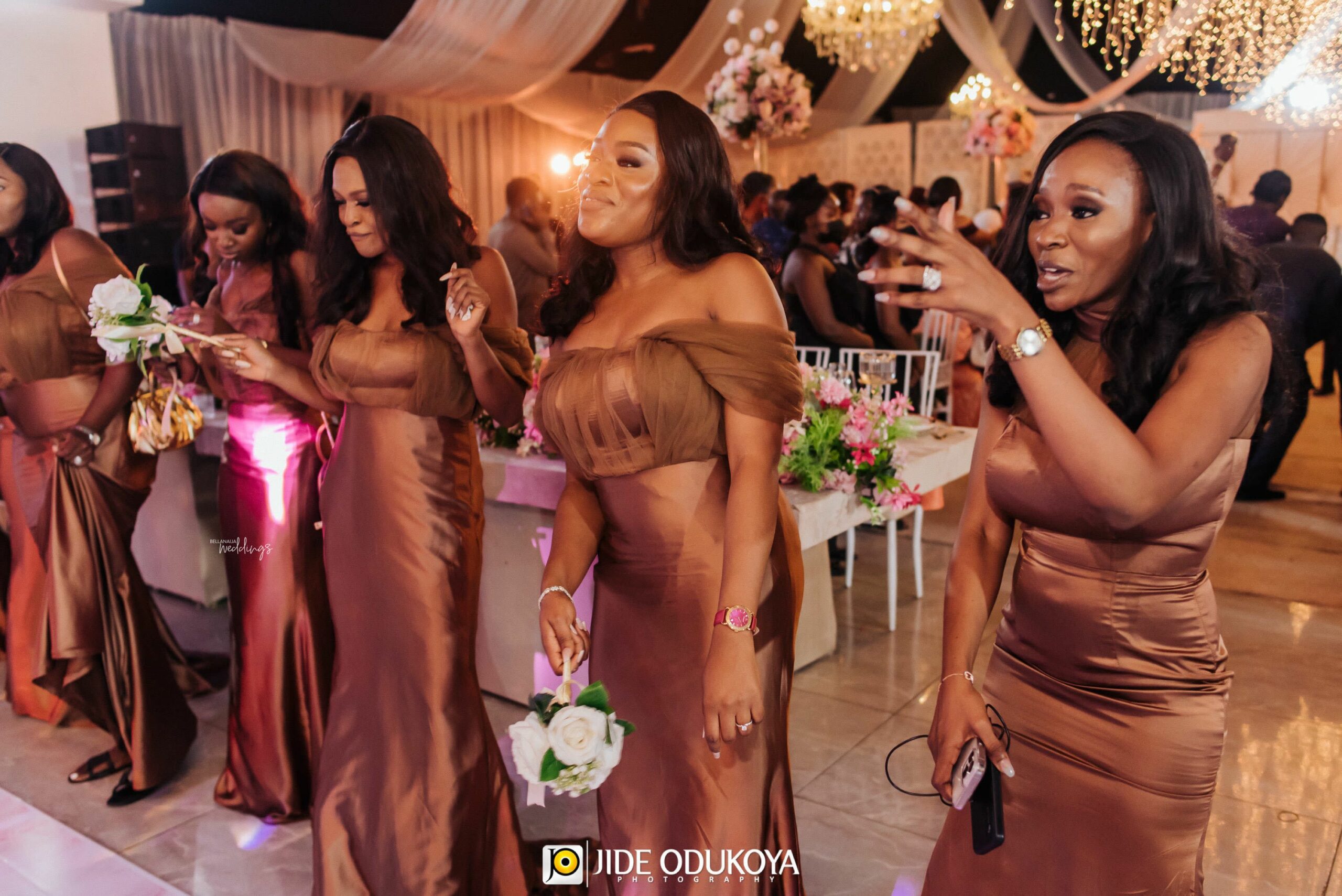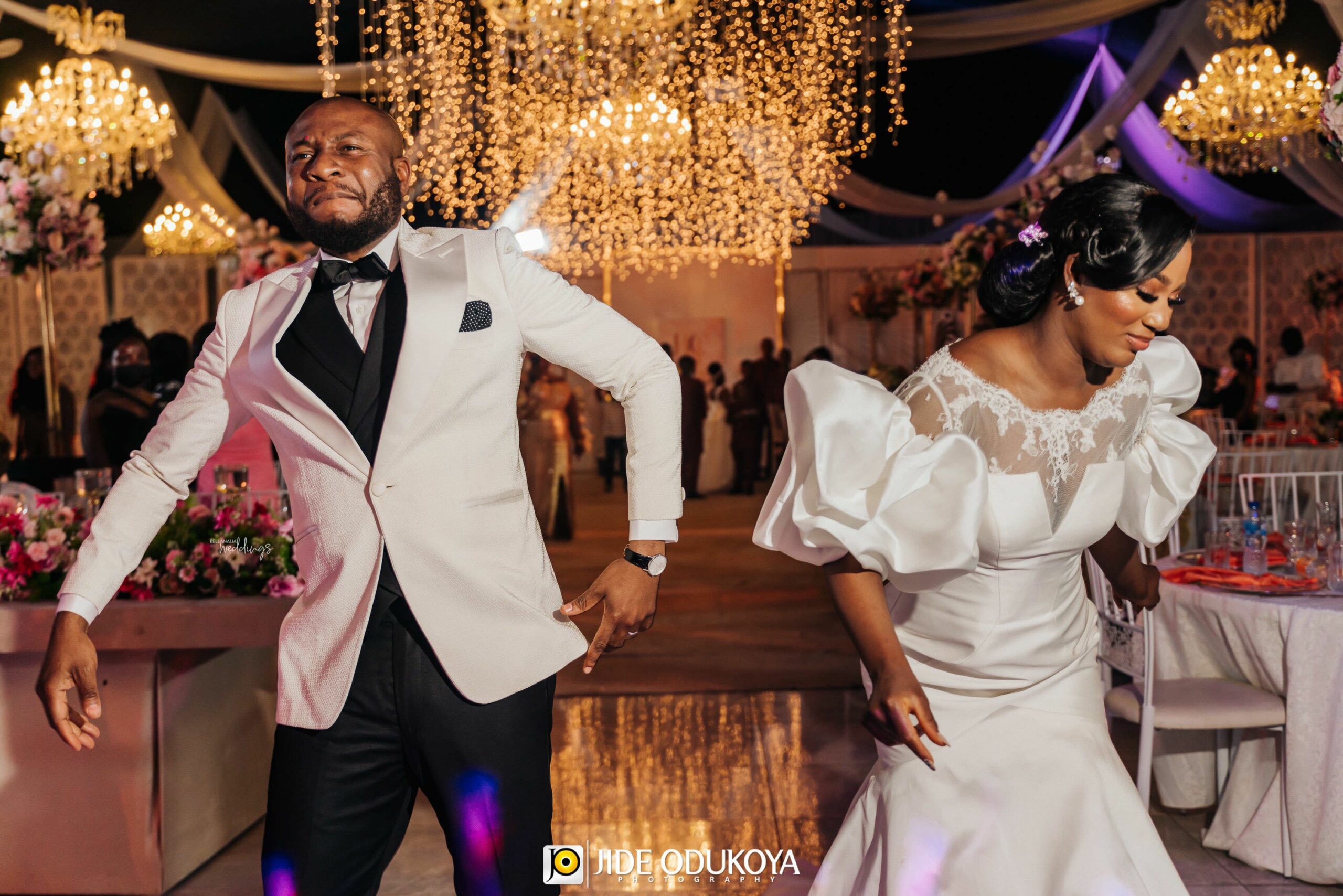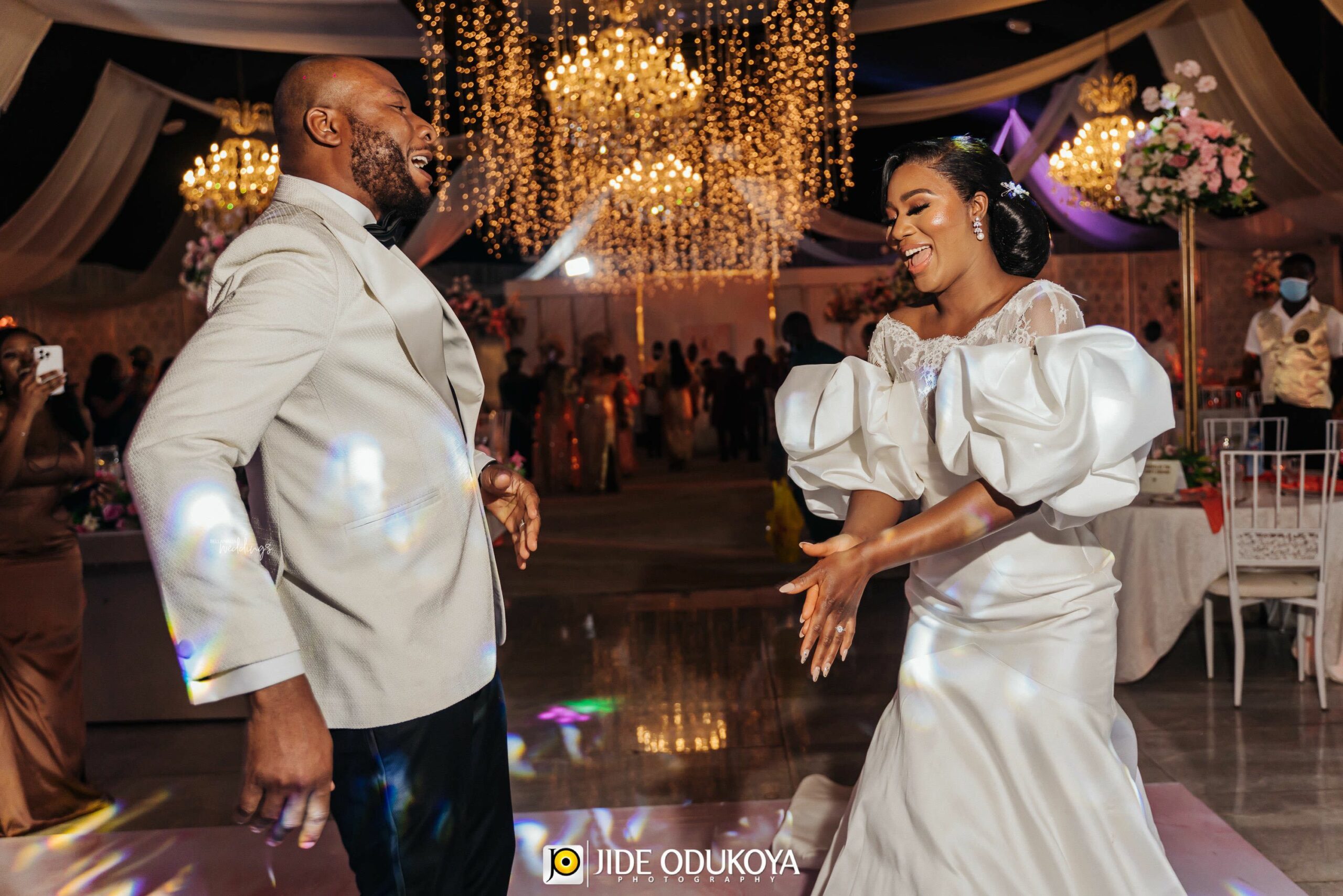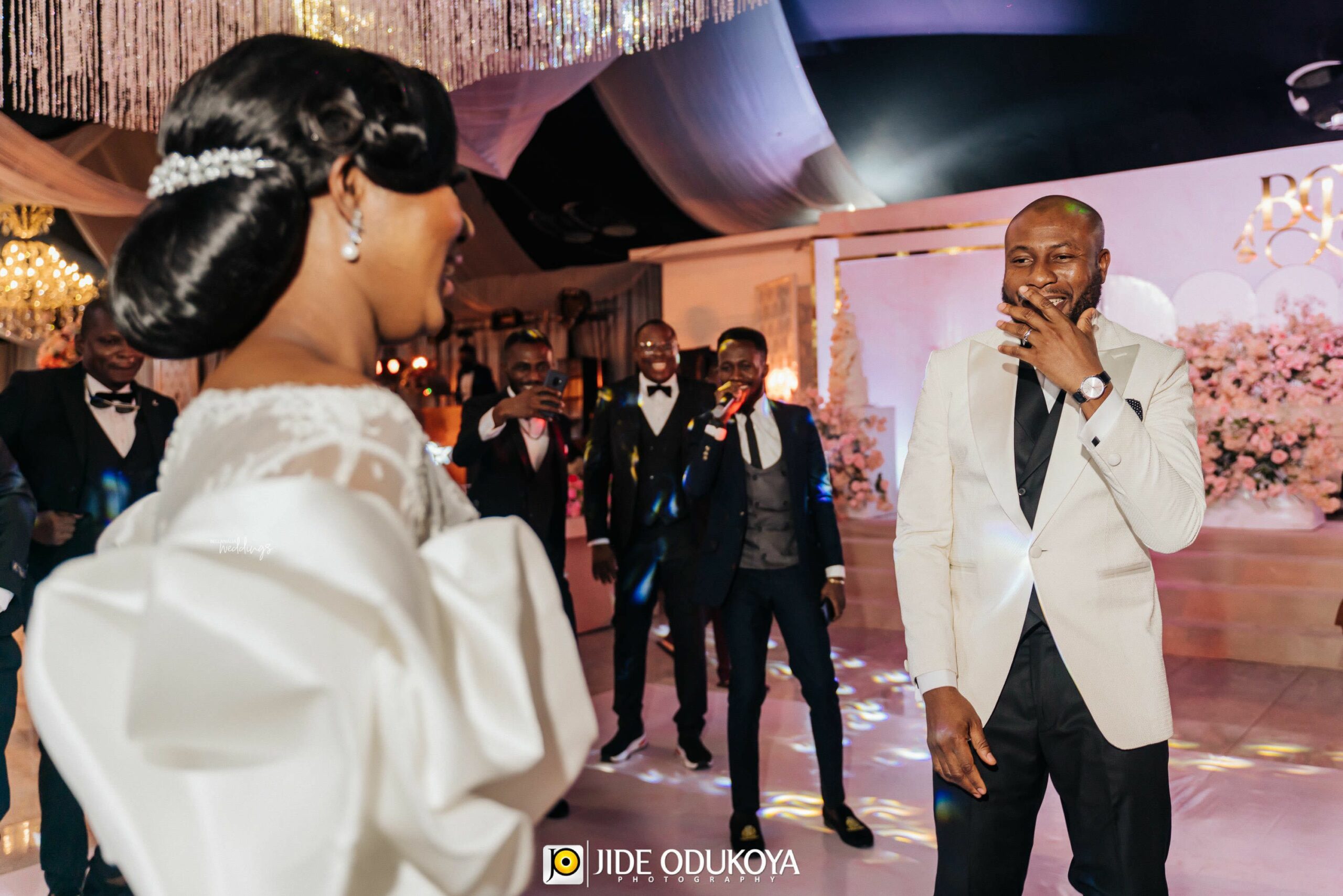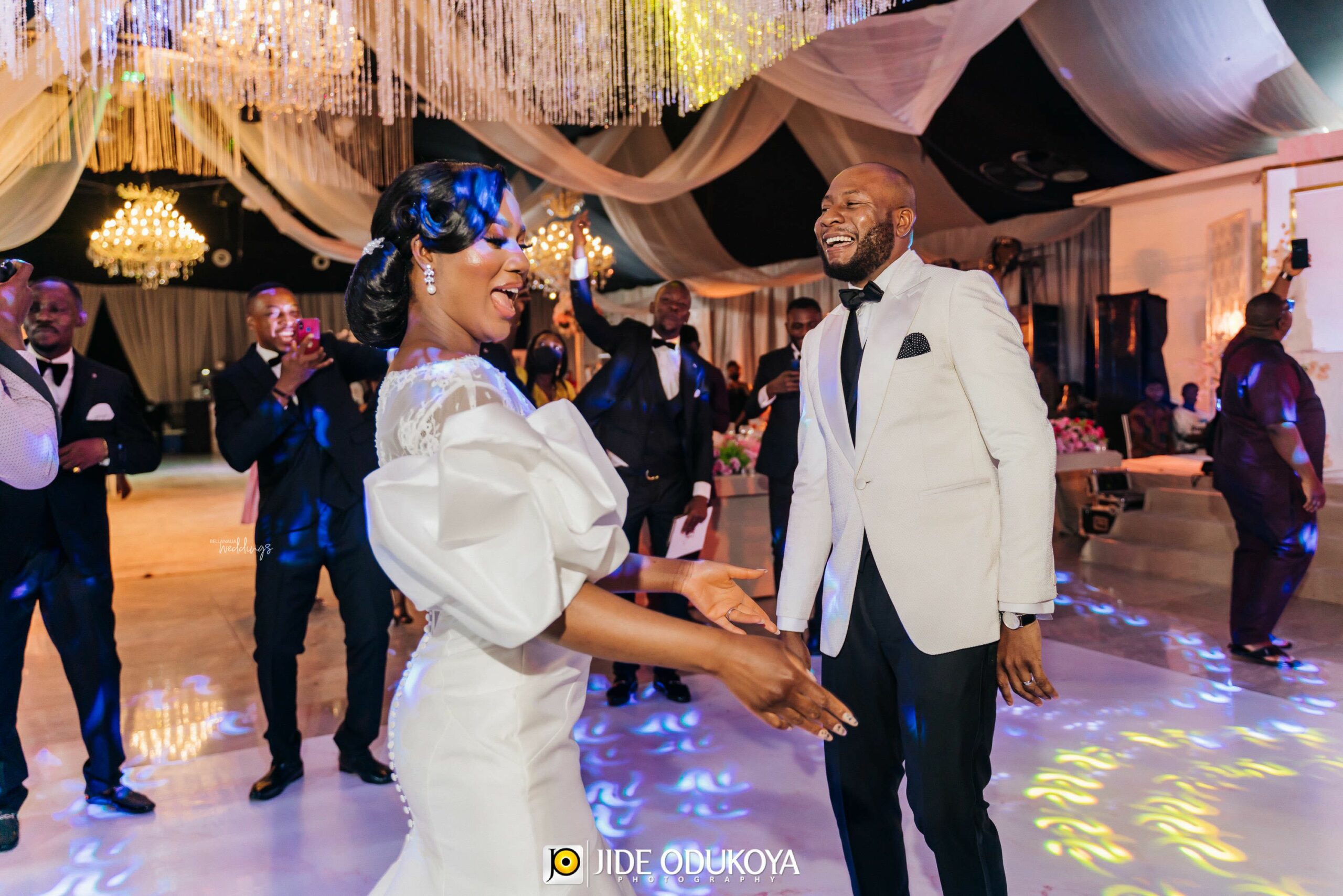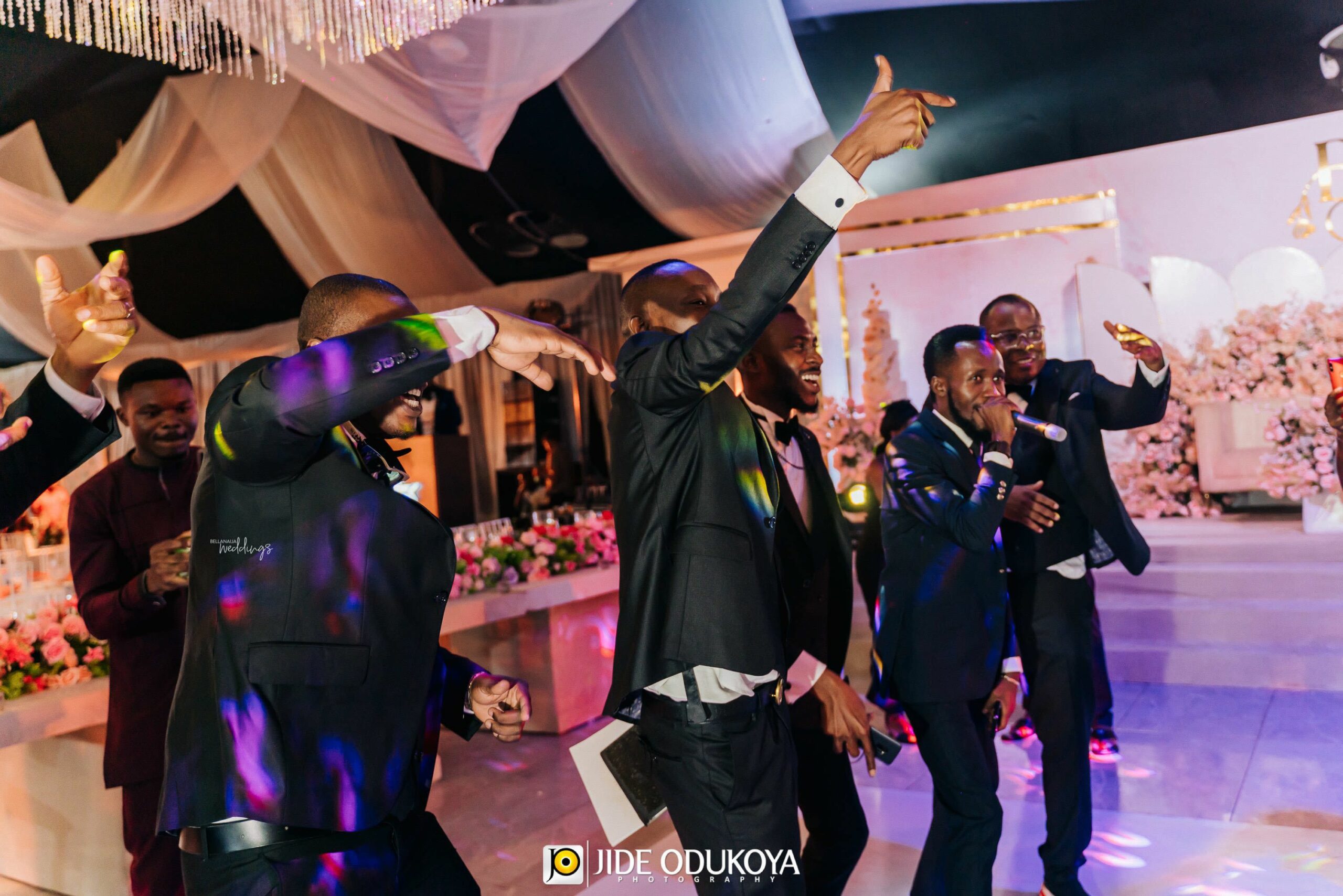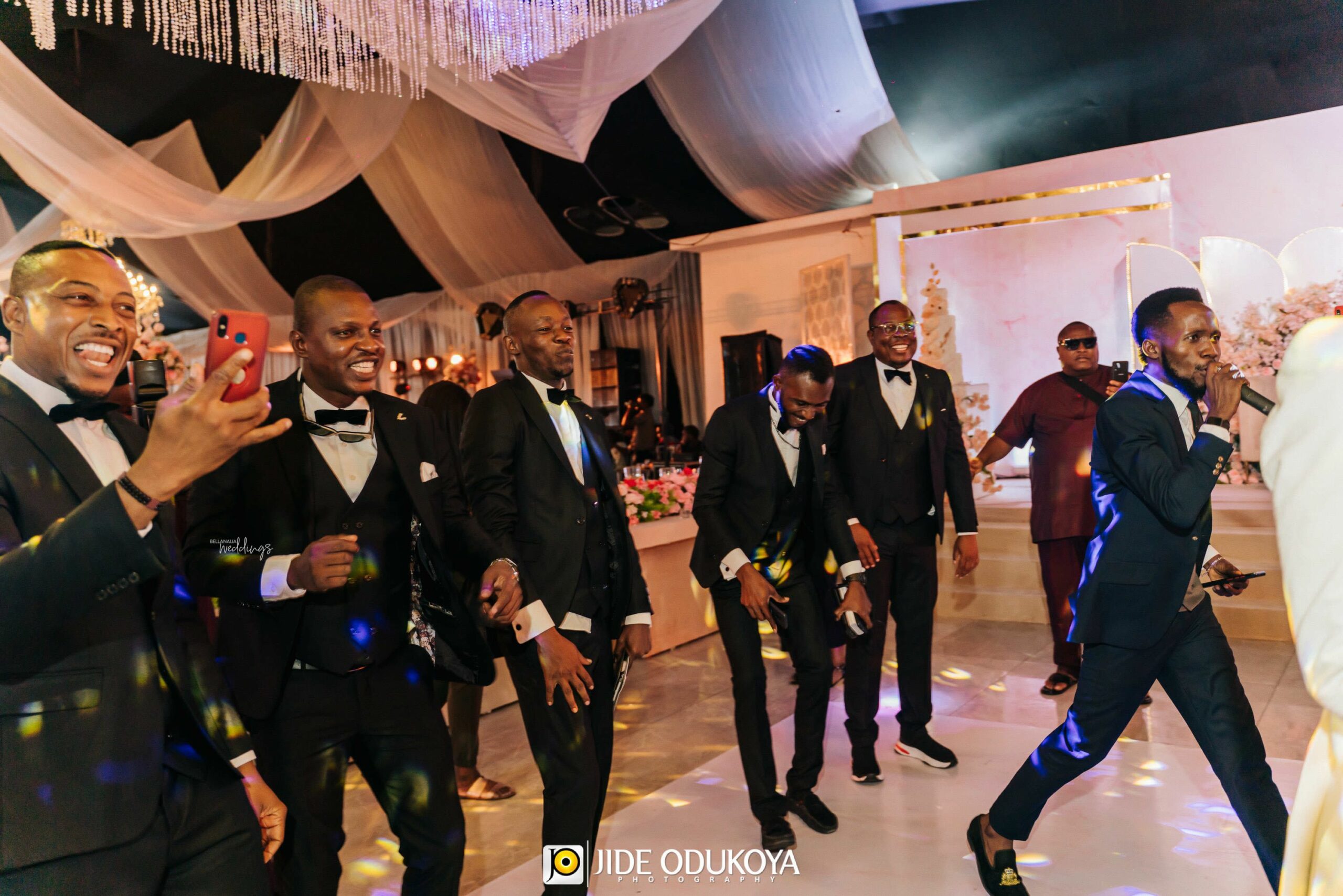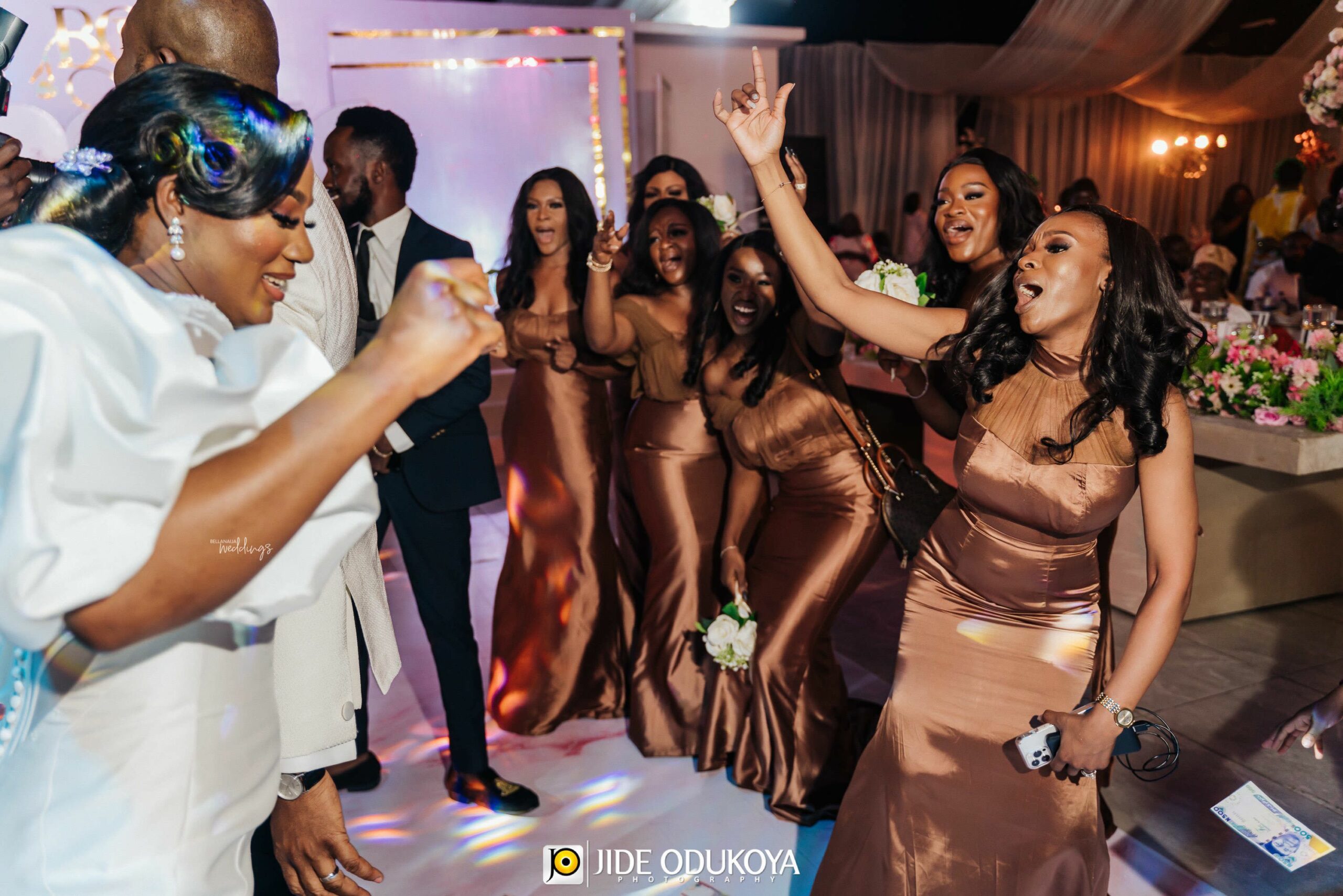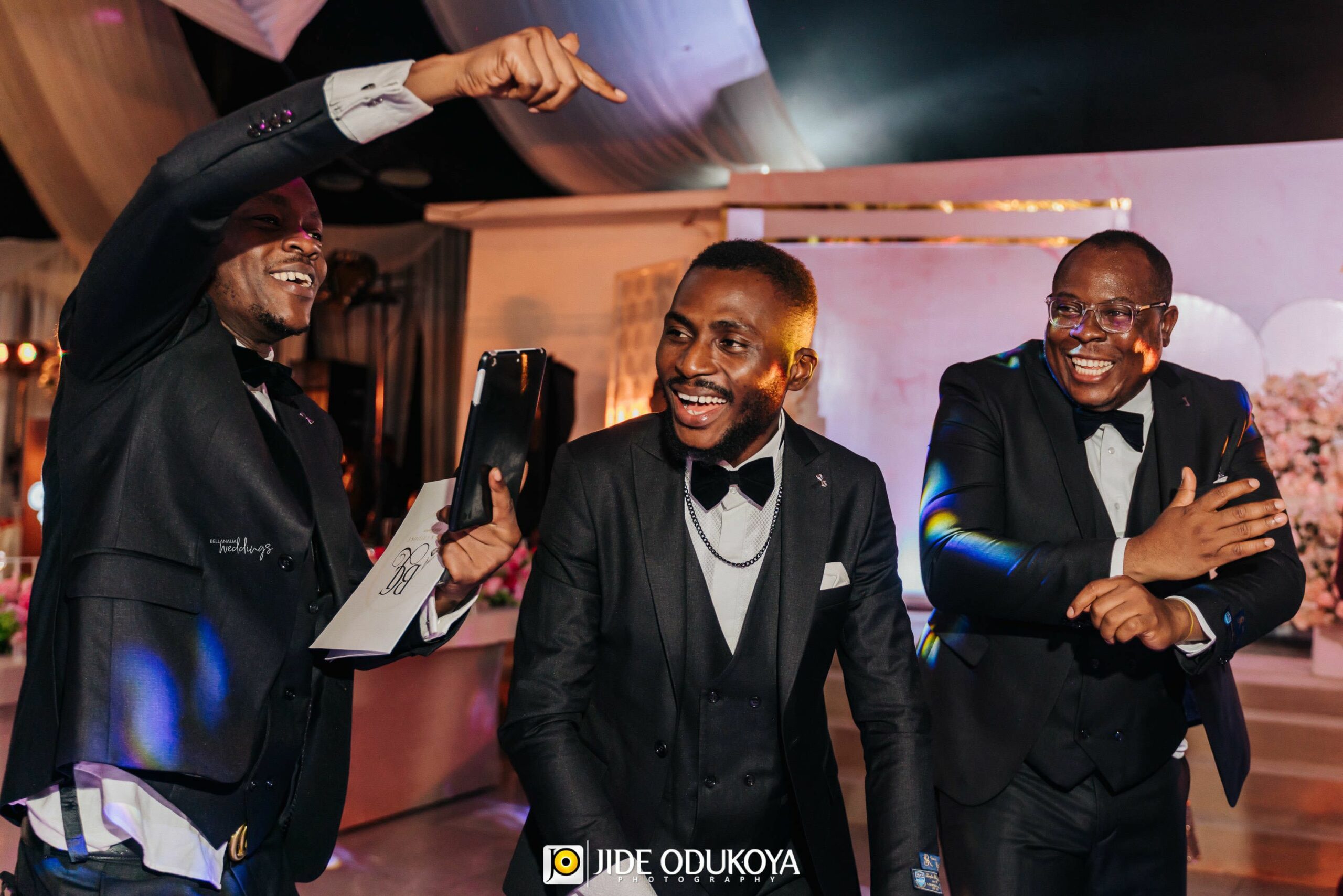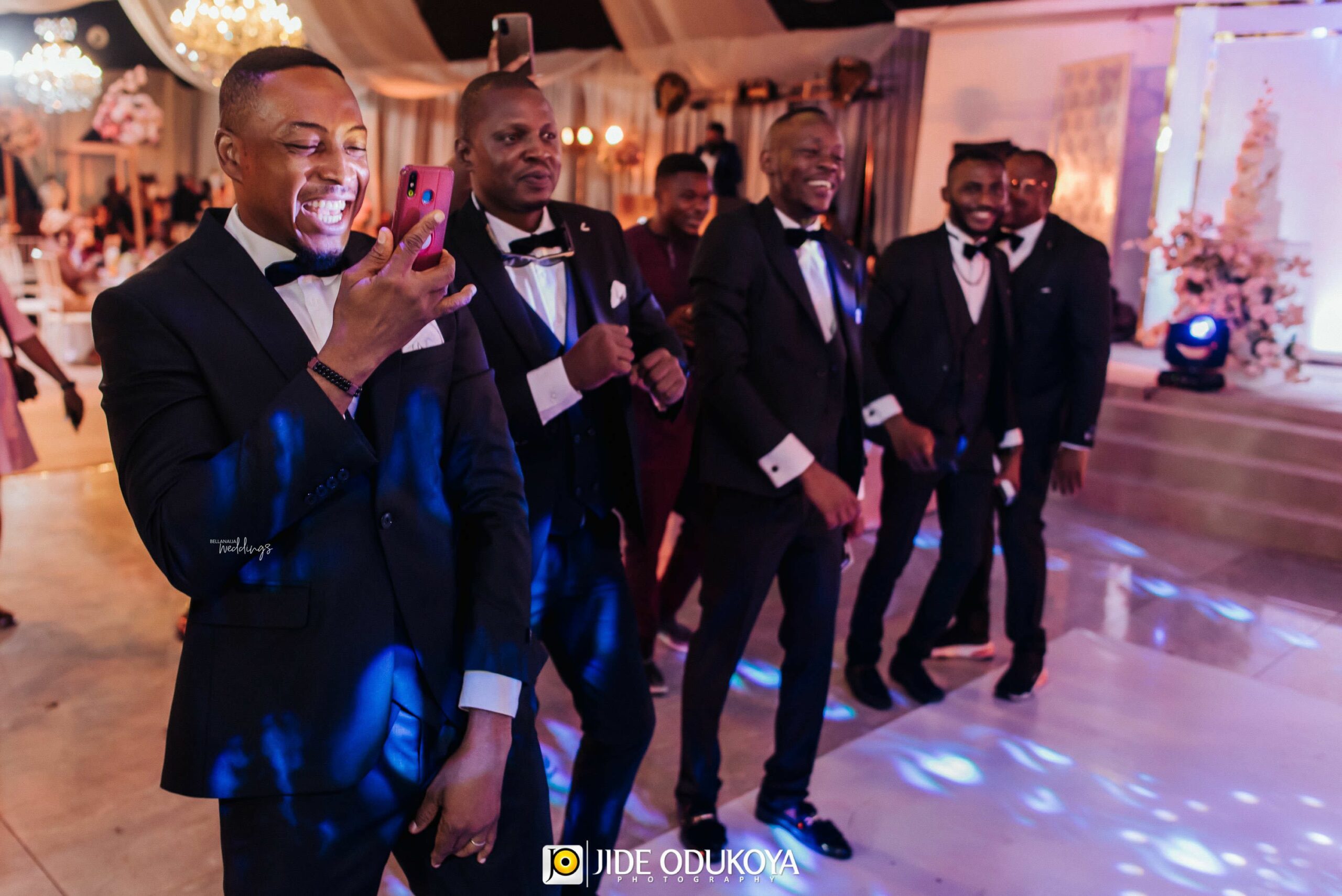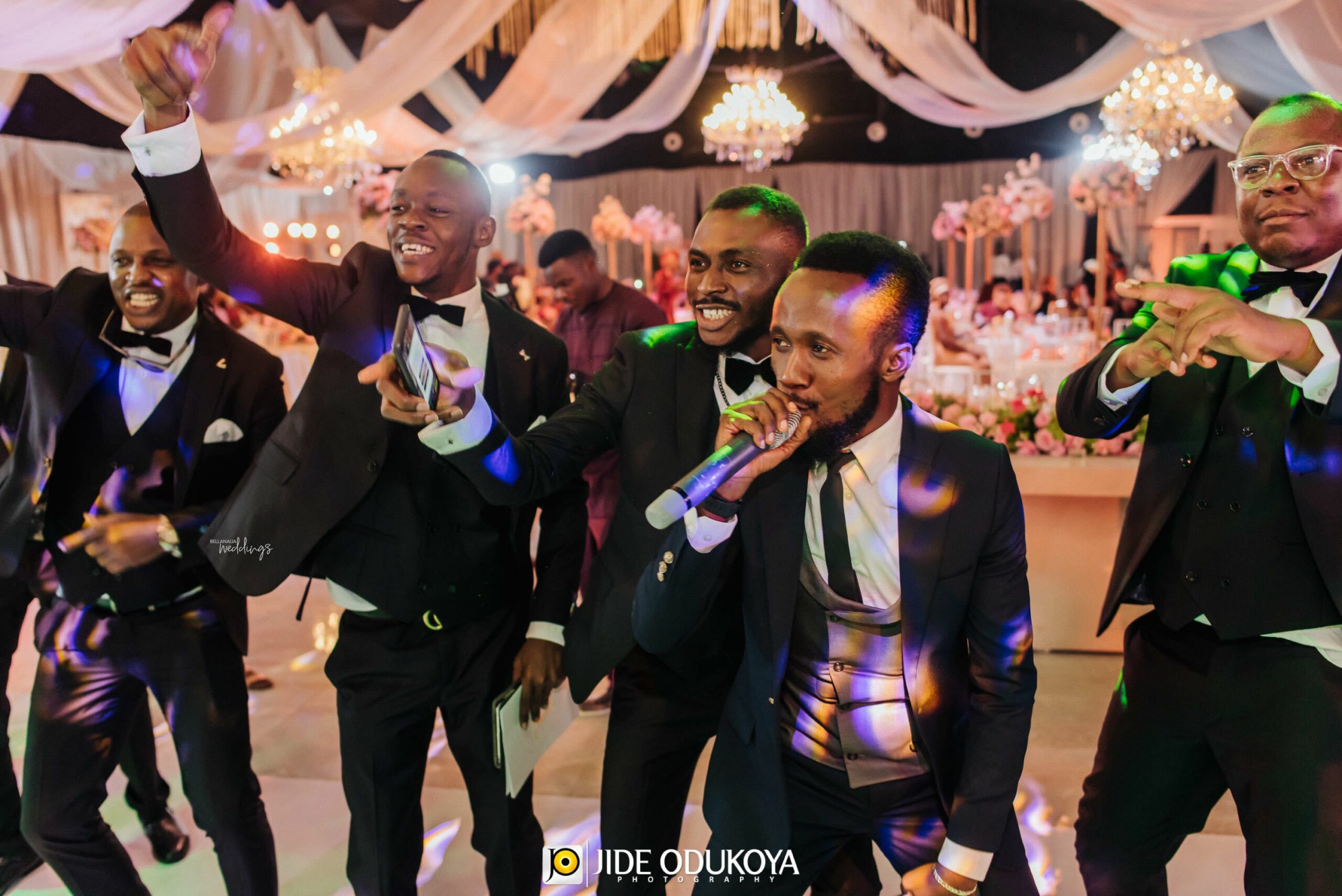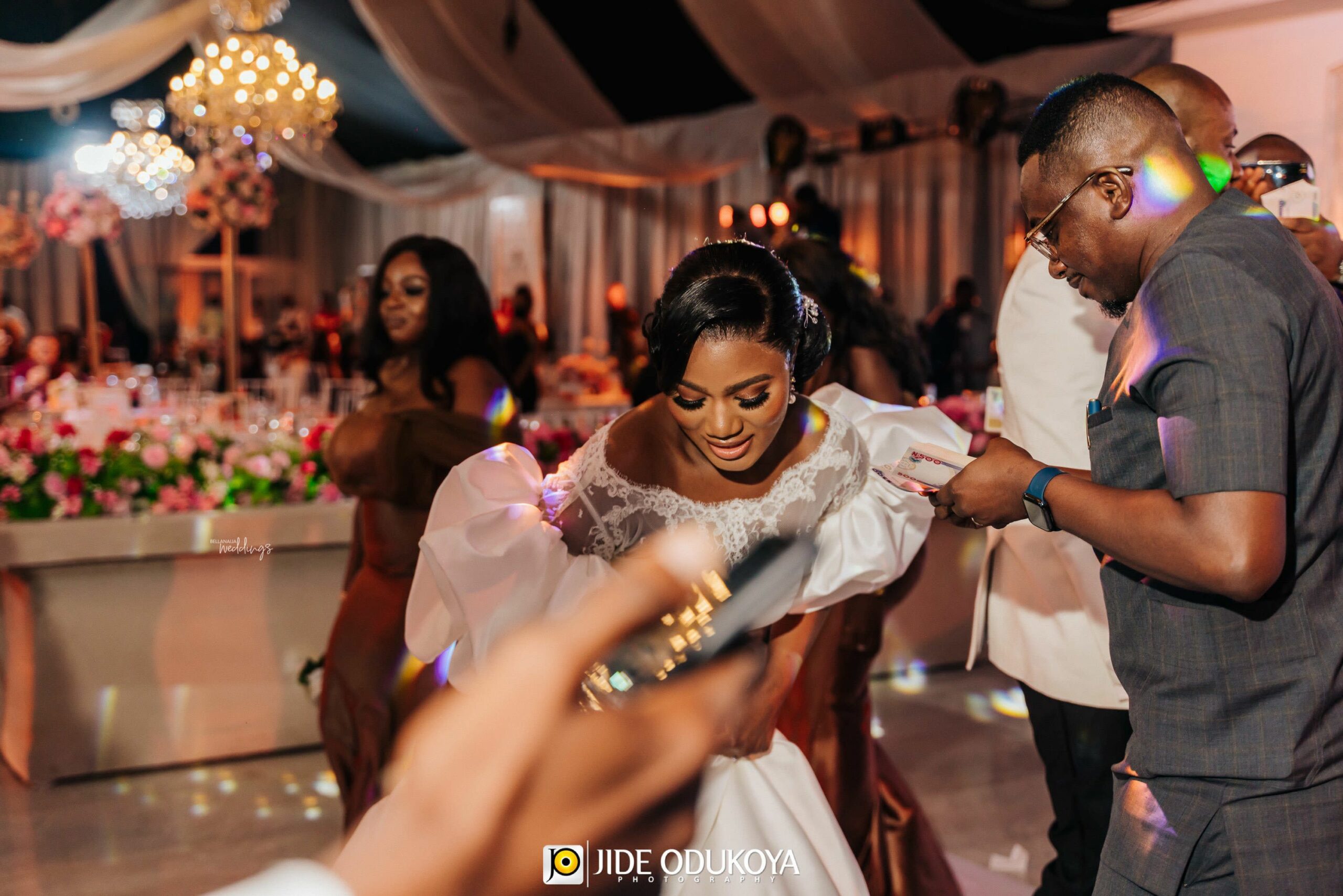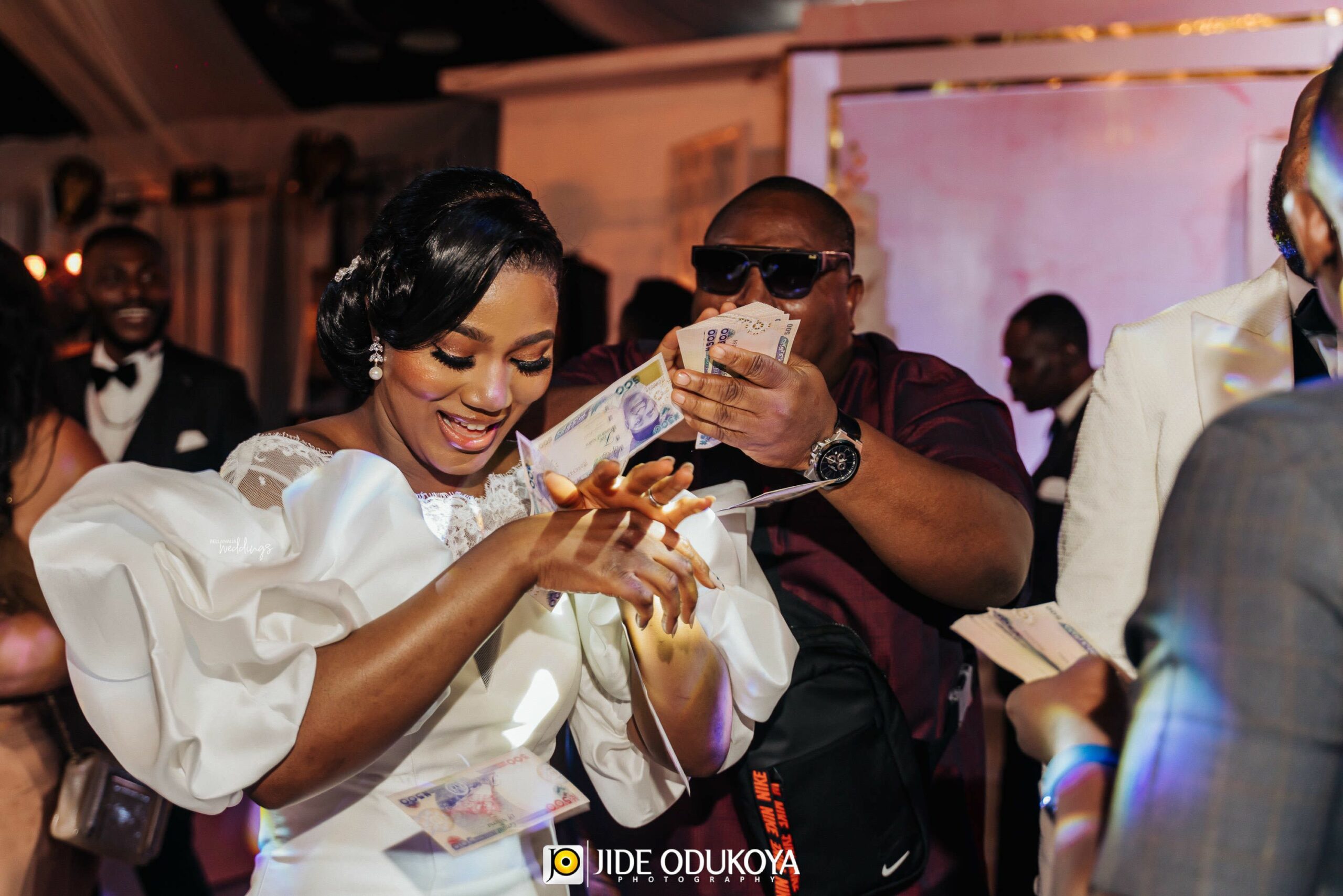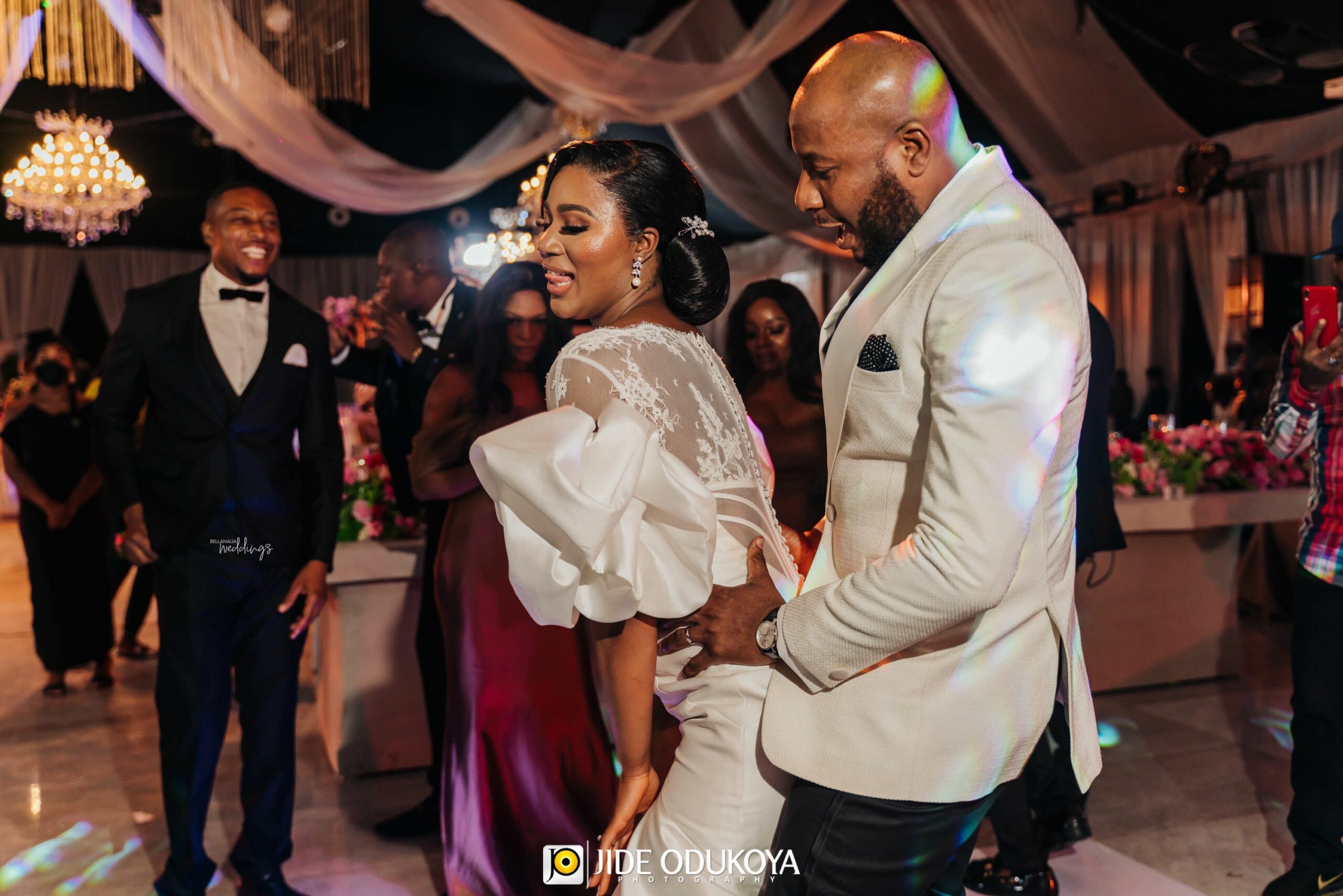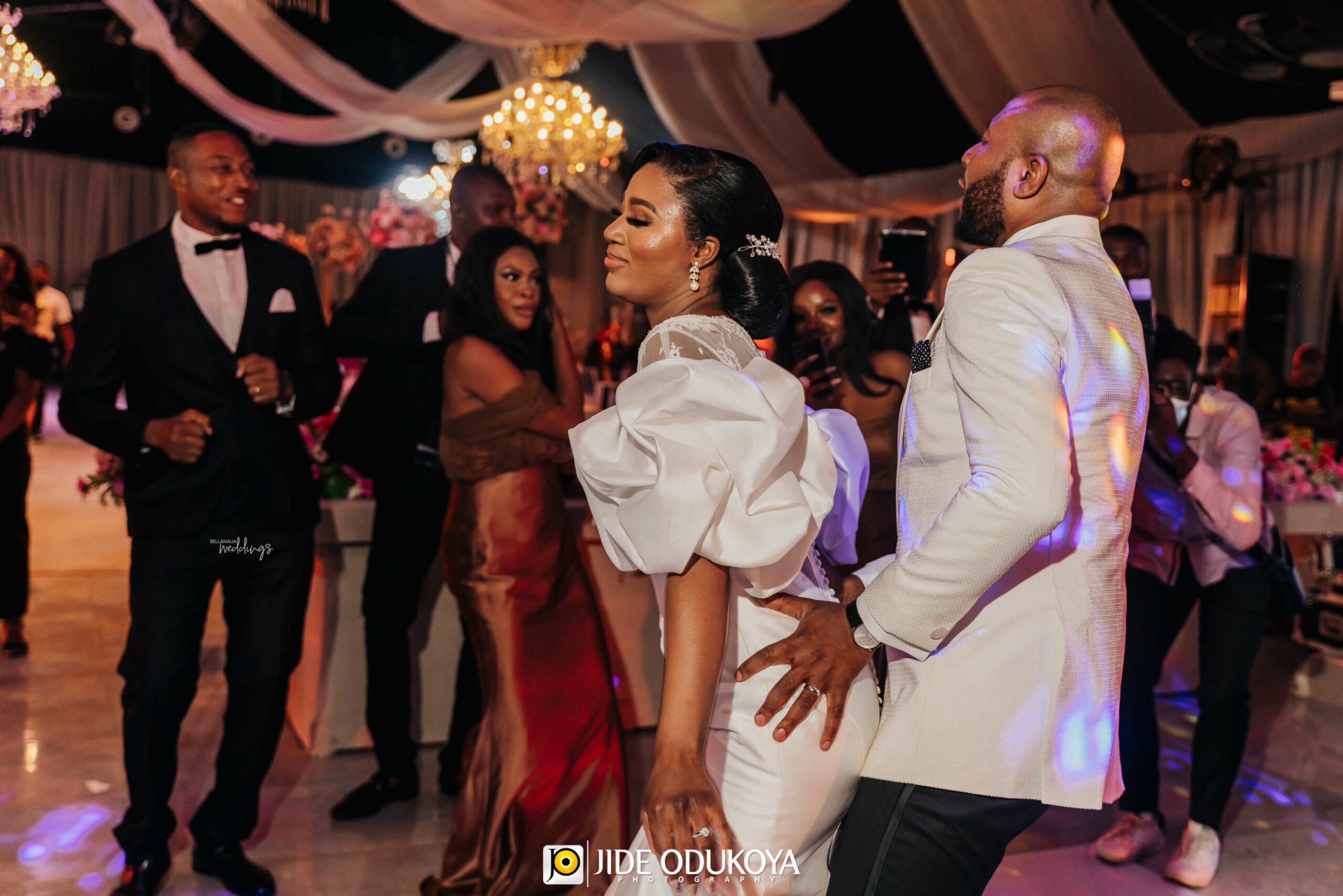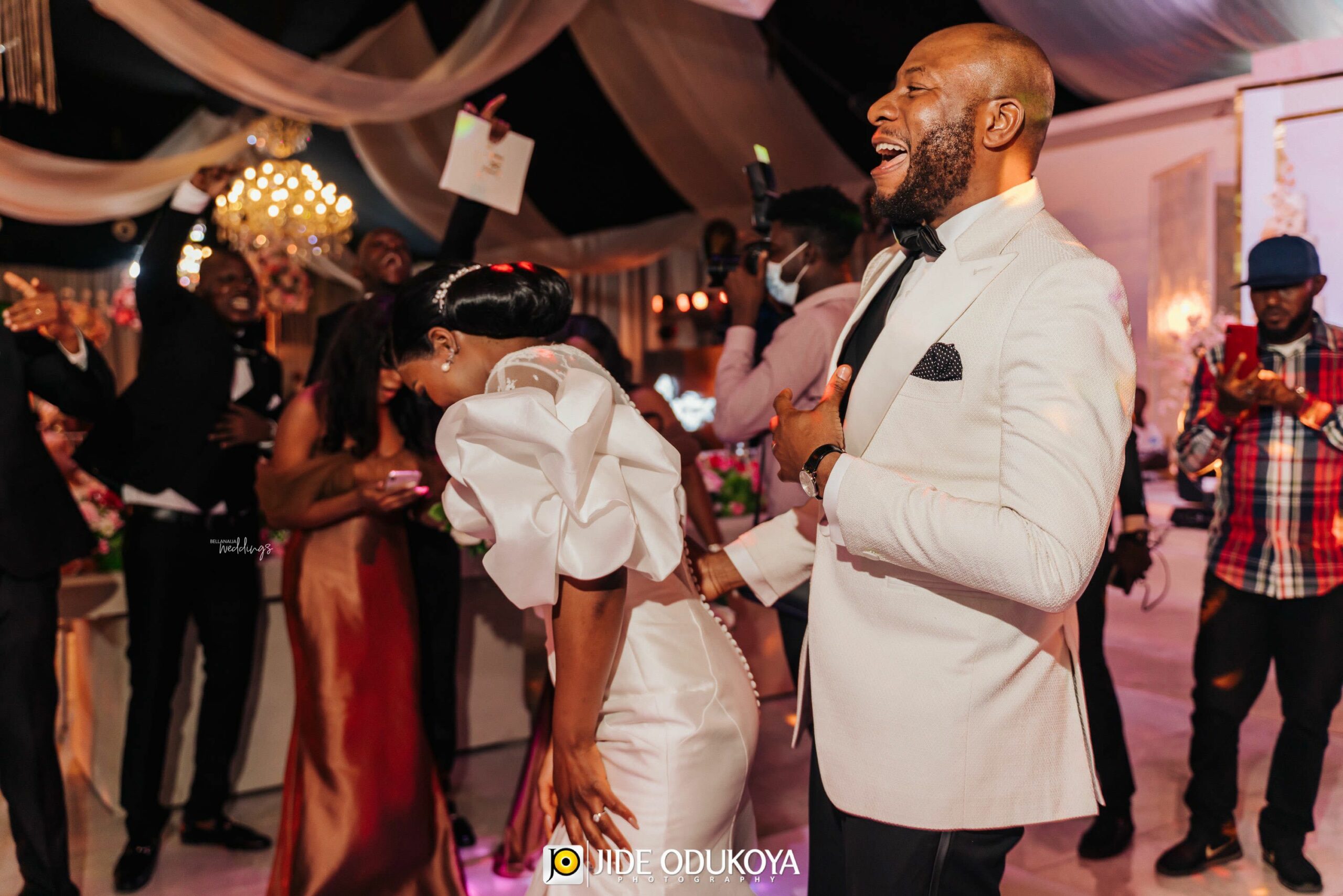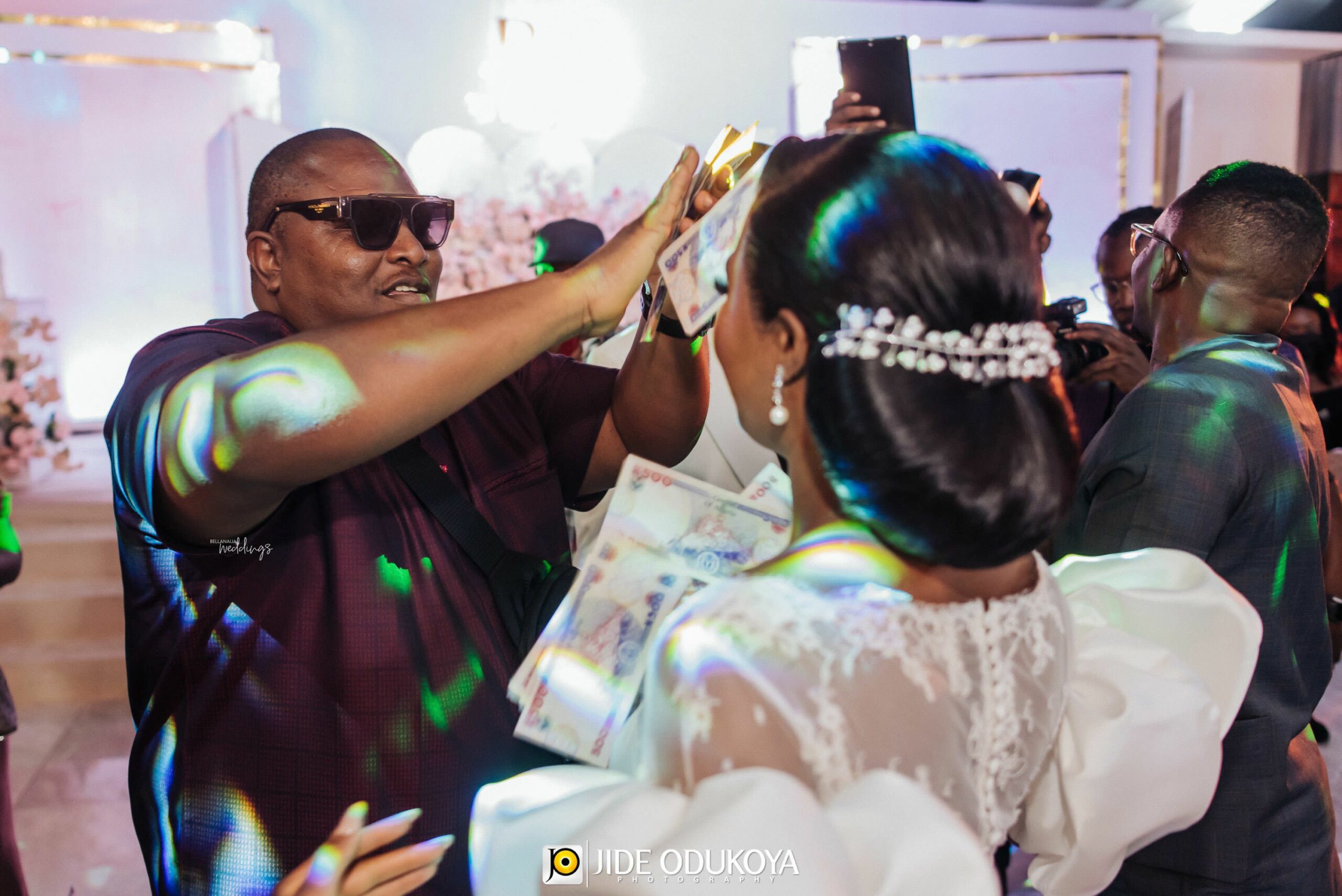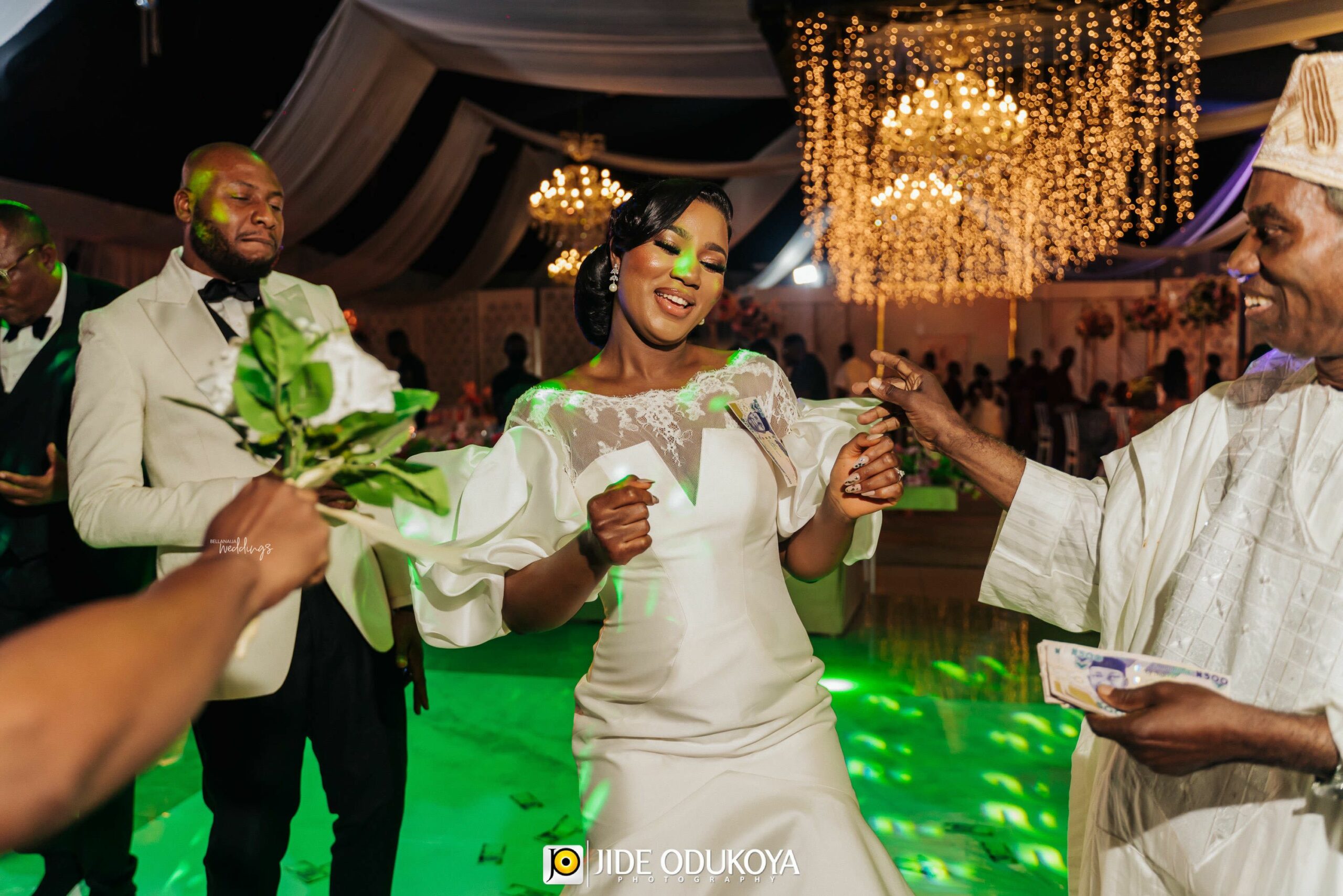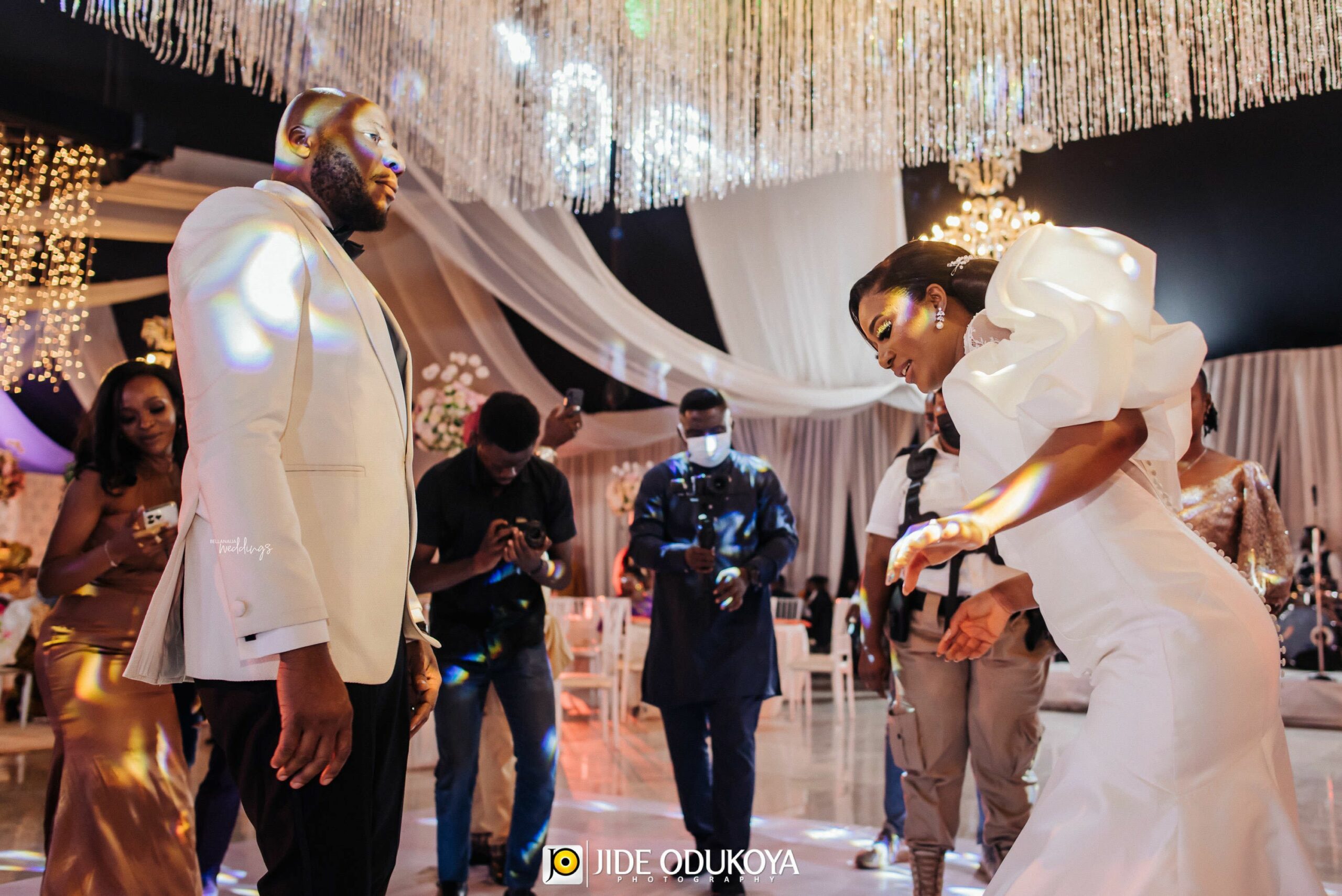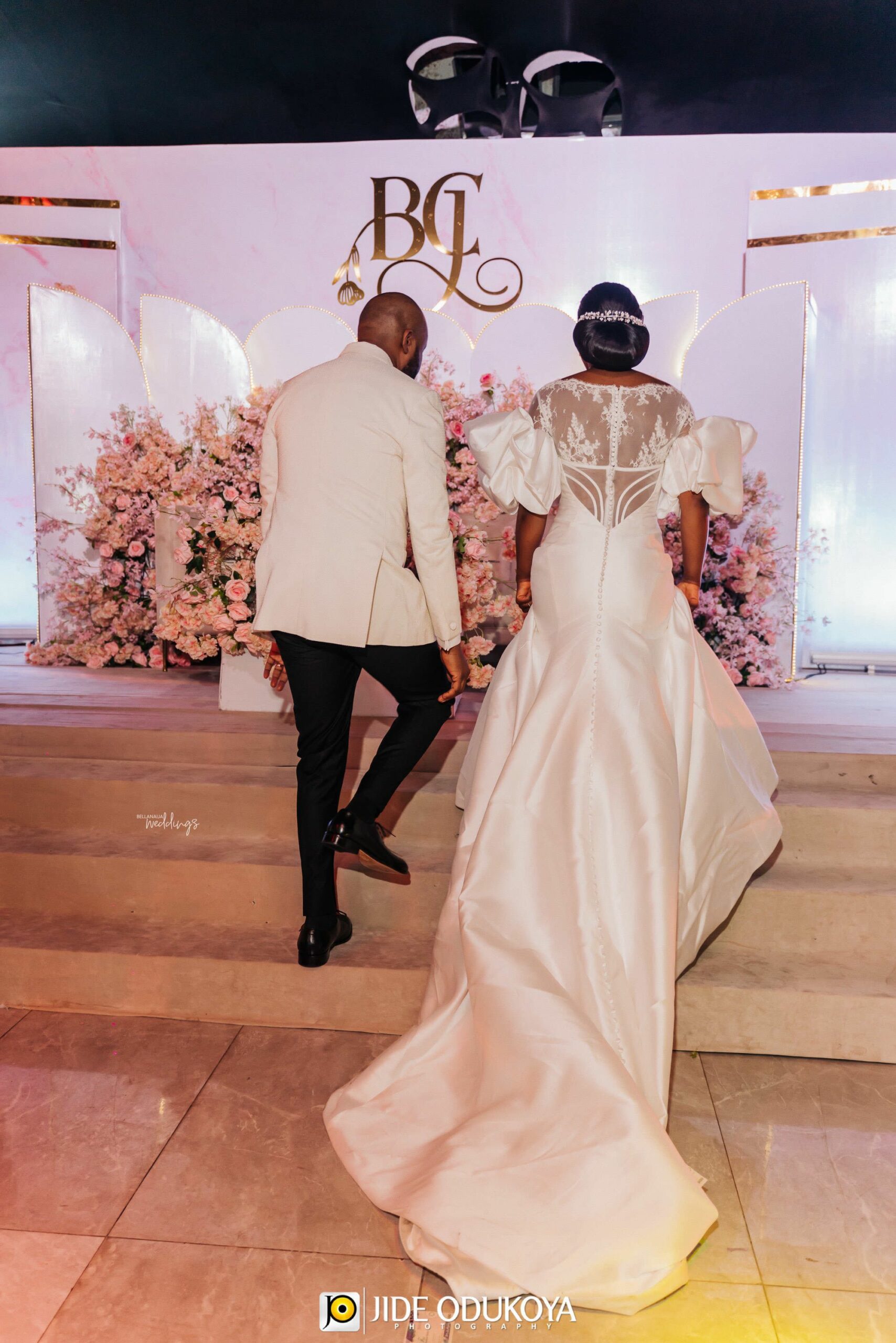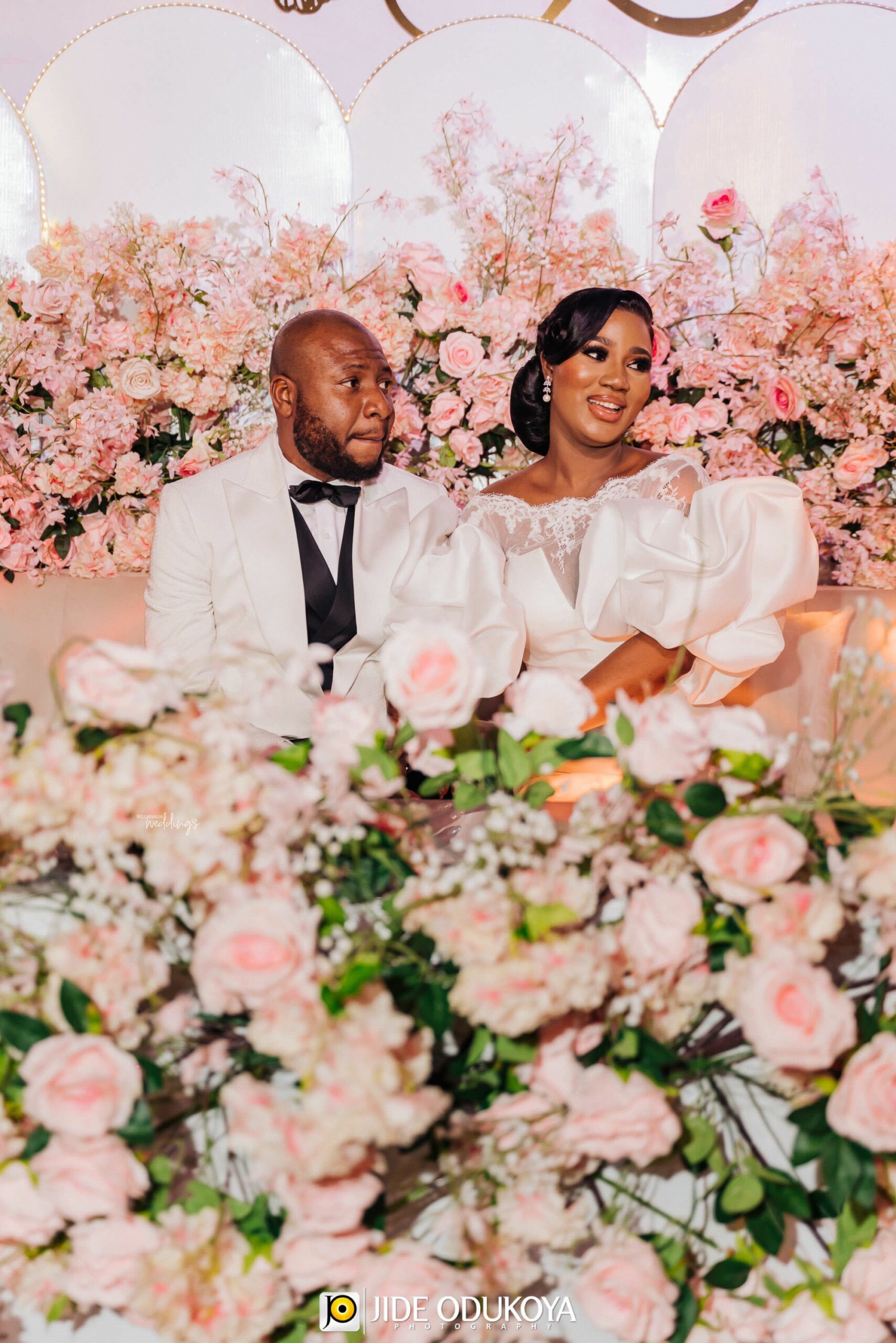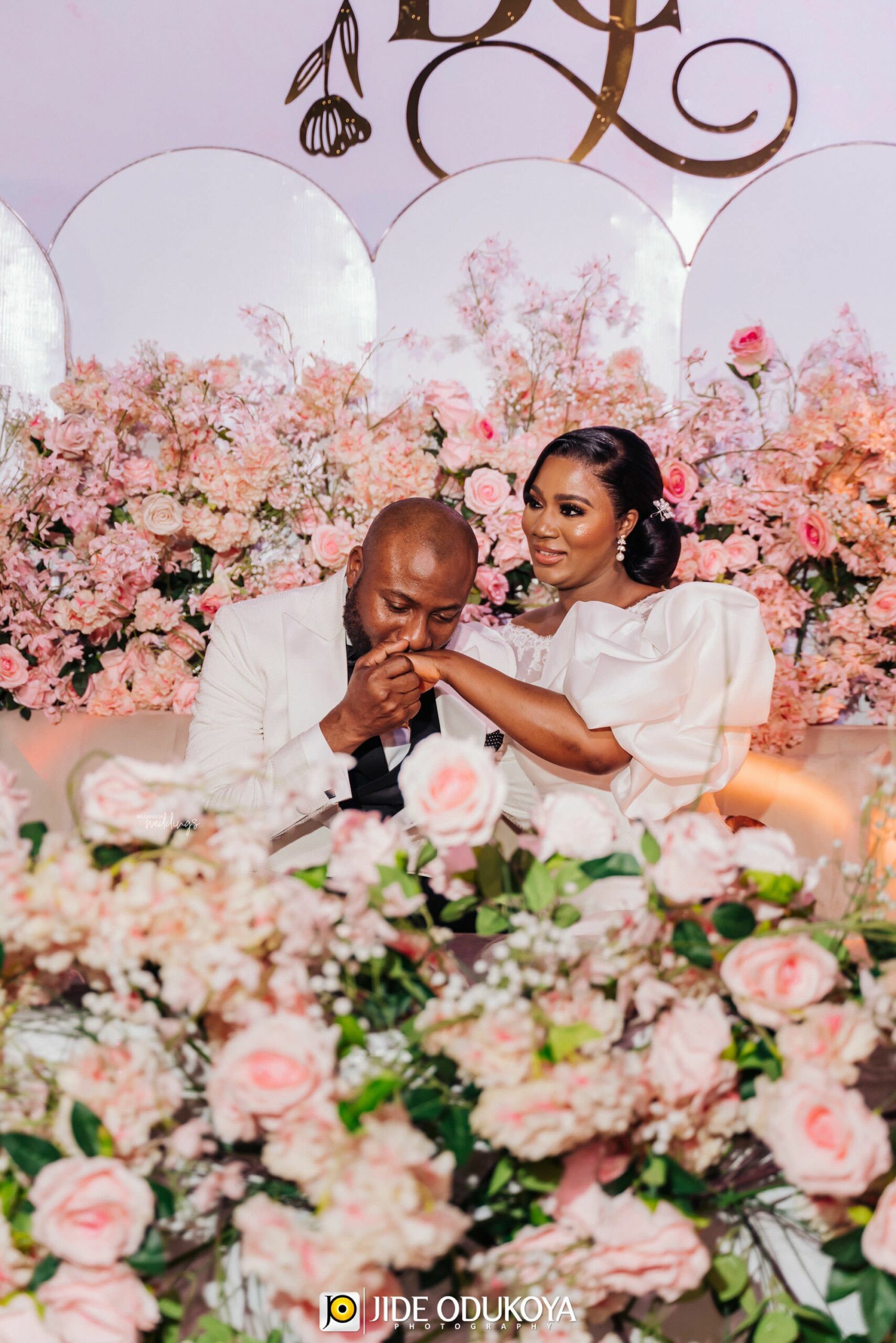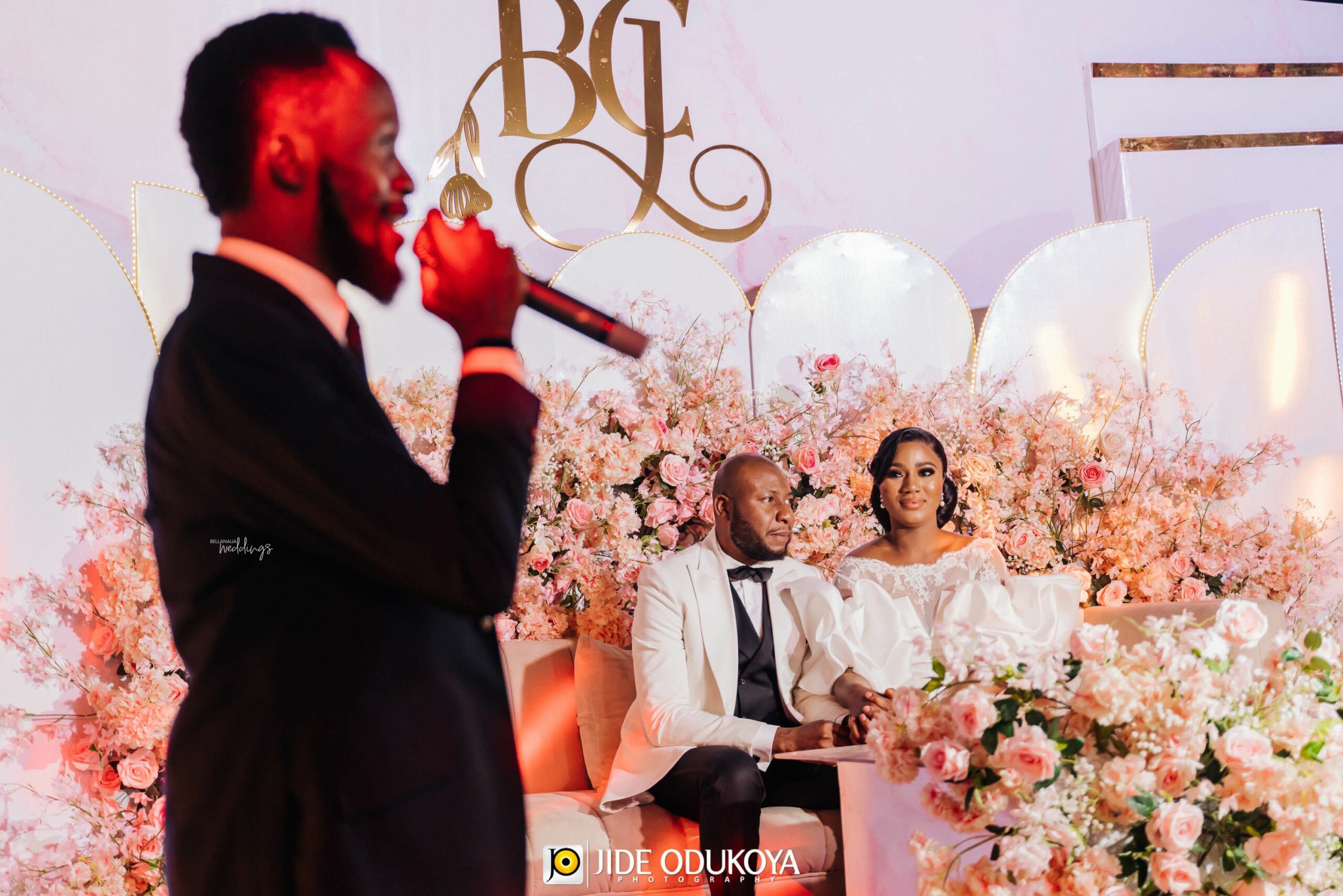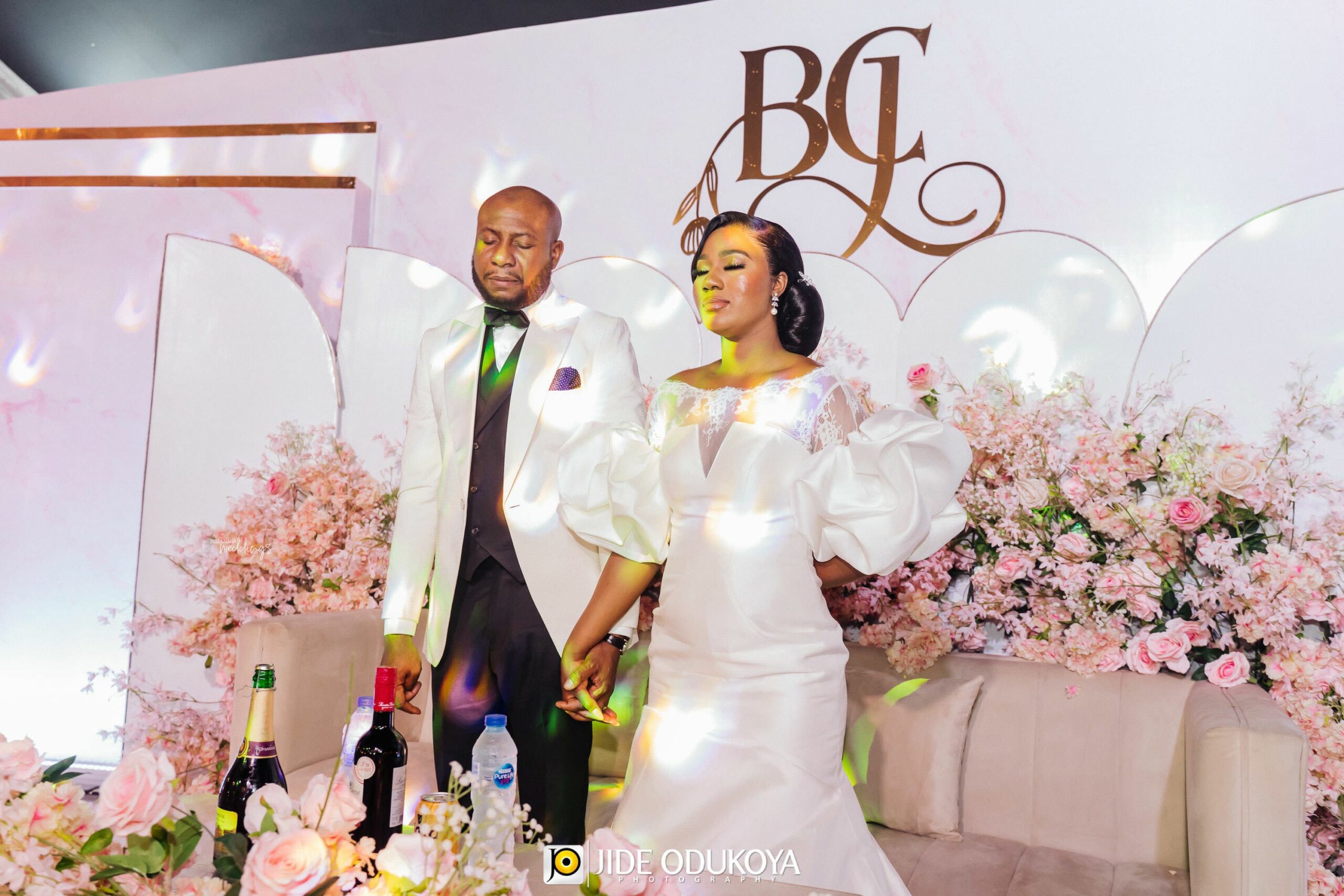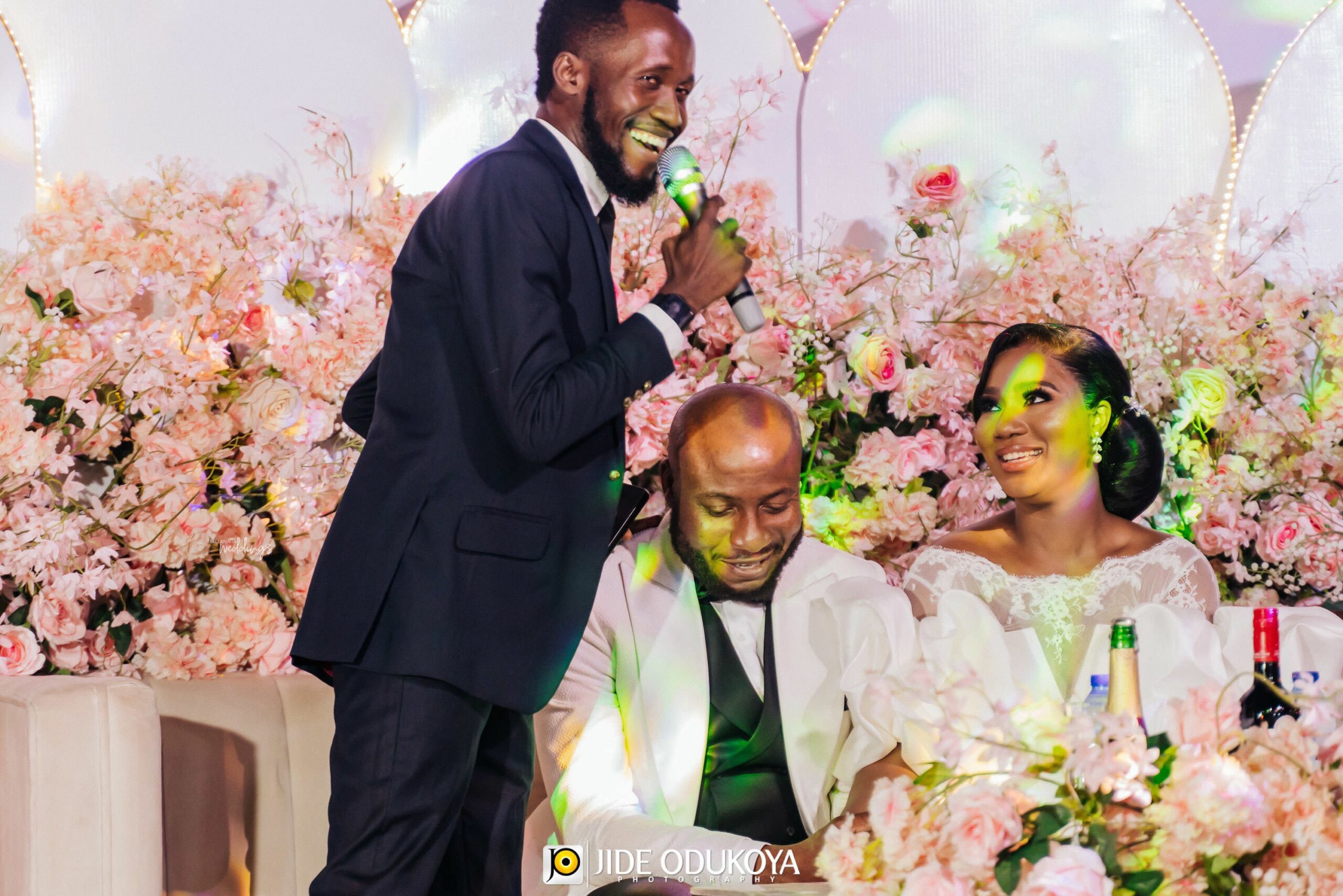 Now, to the cutting of the cake…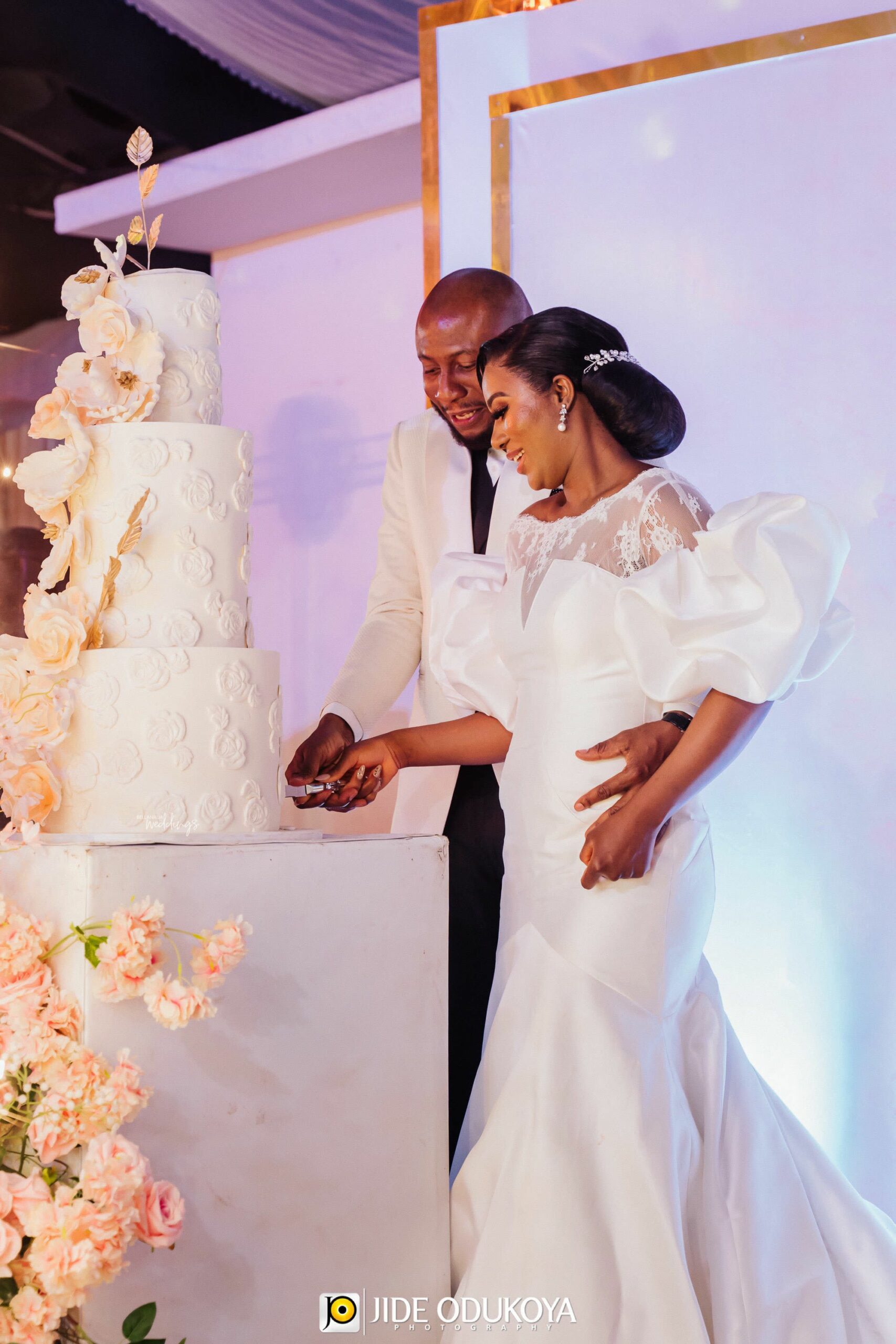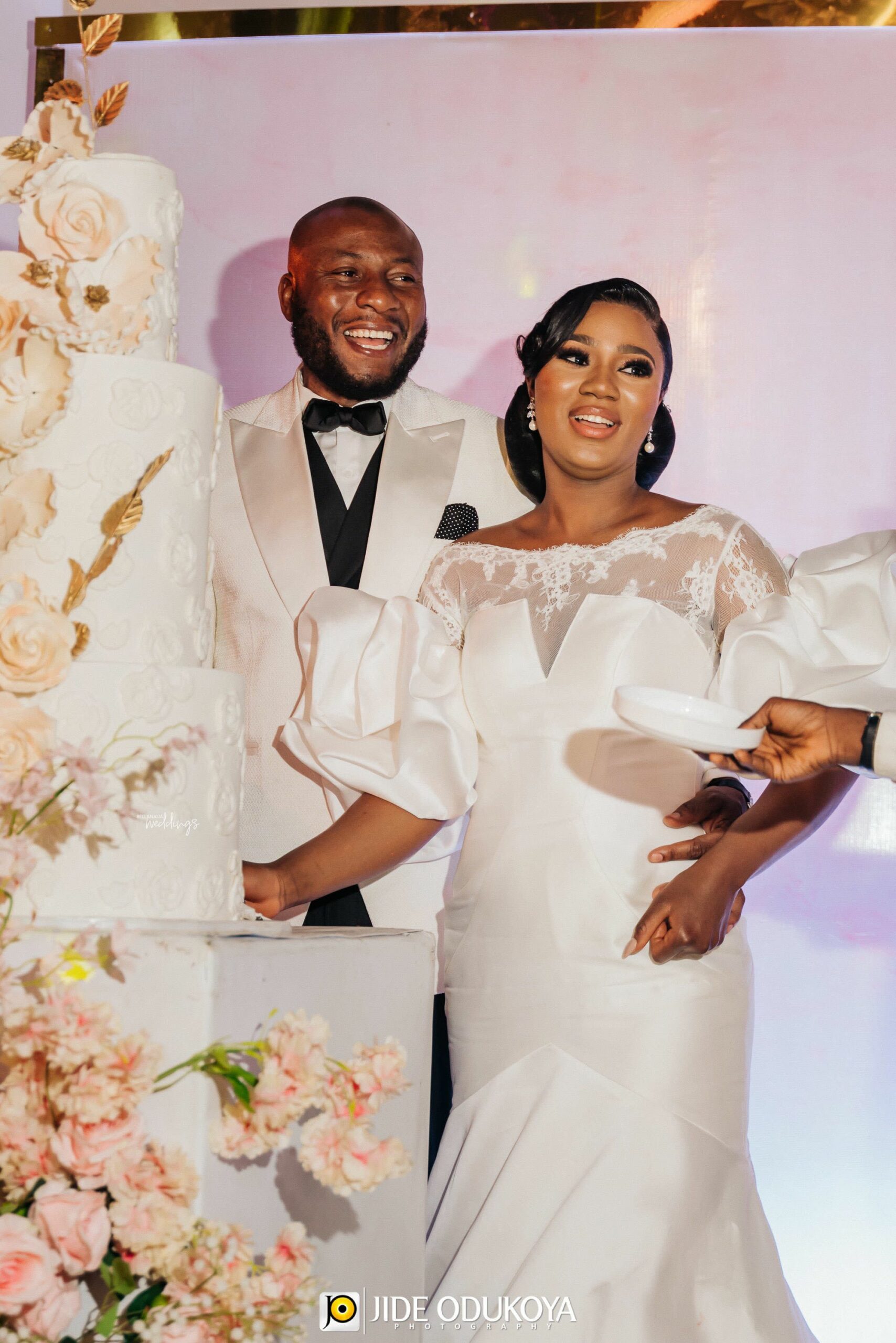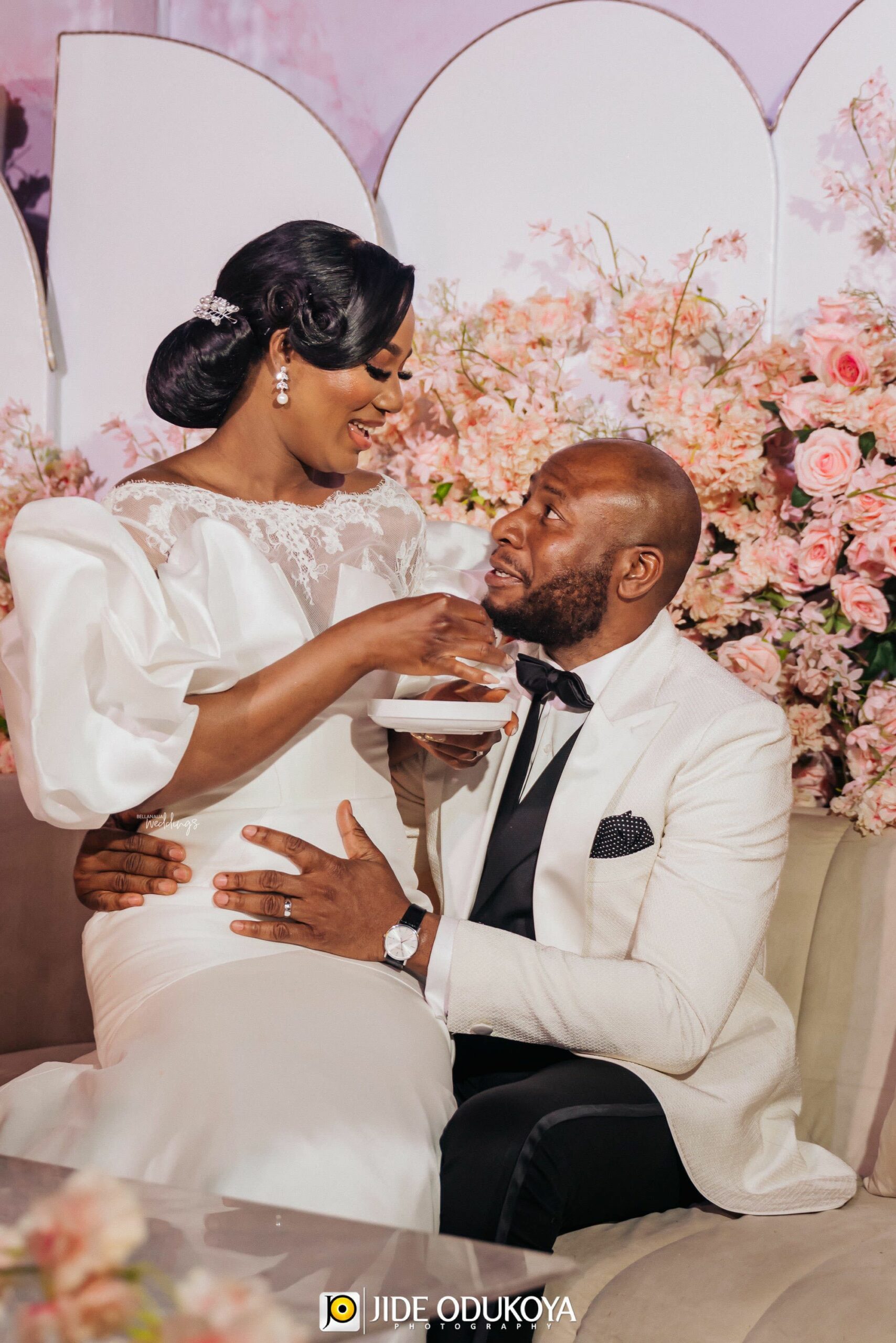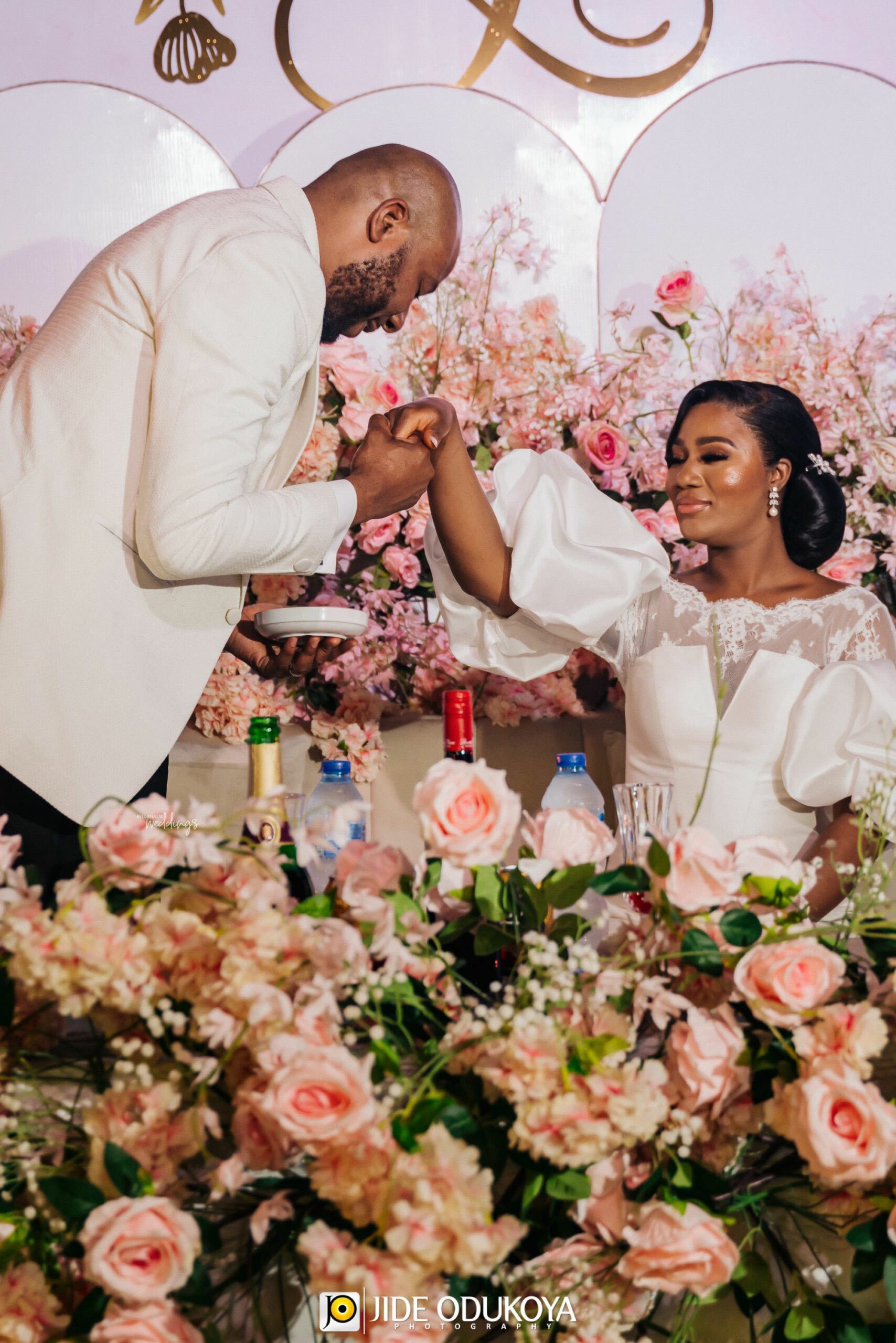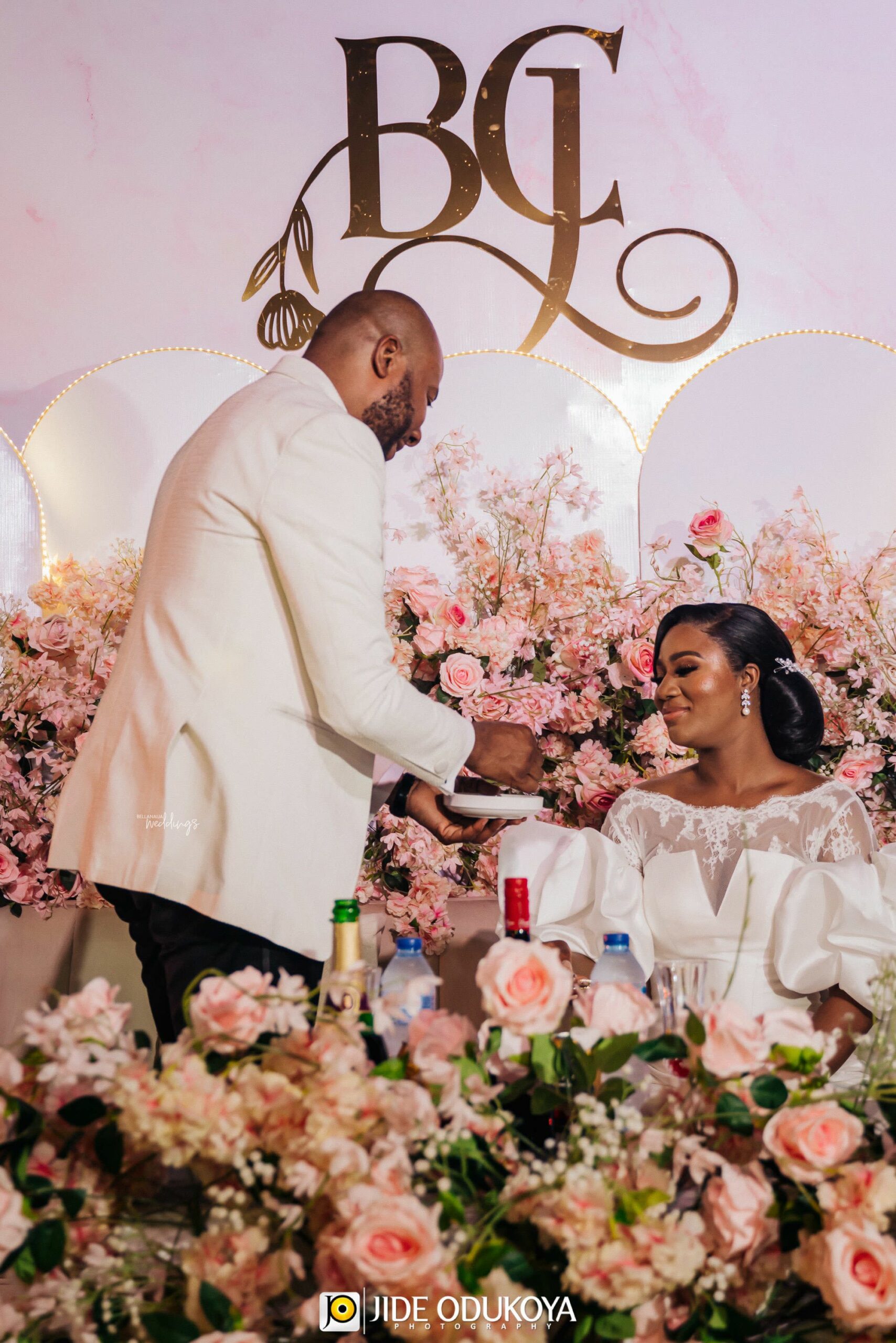 Daddy and daughter having their precious moment…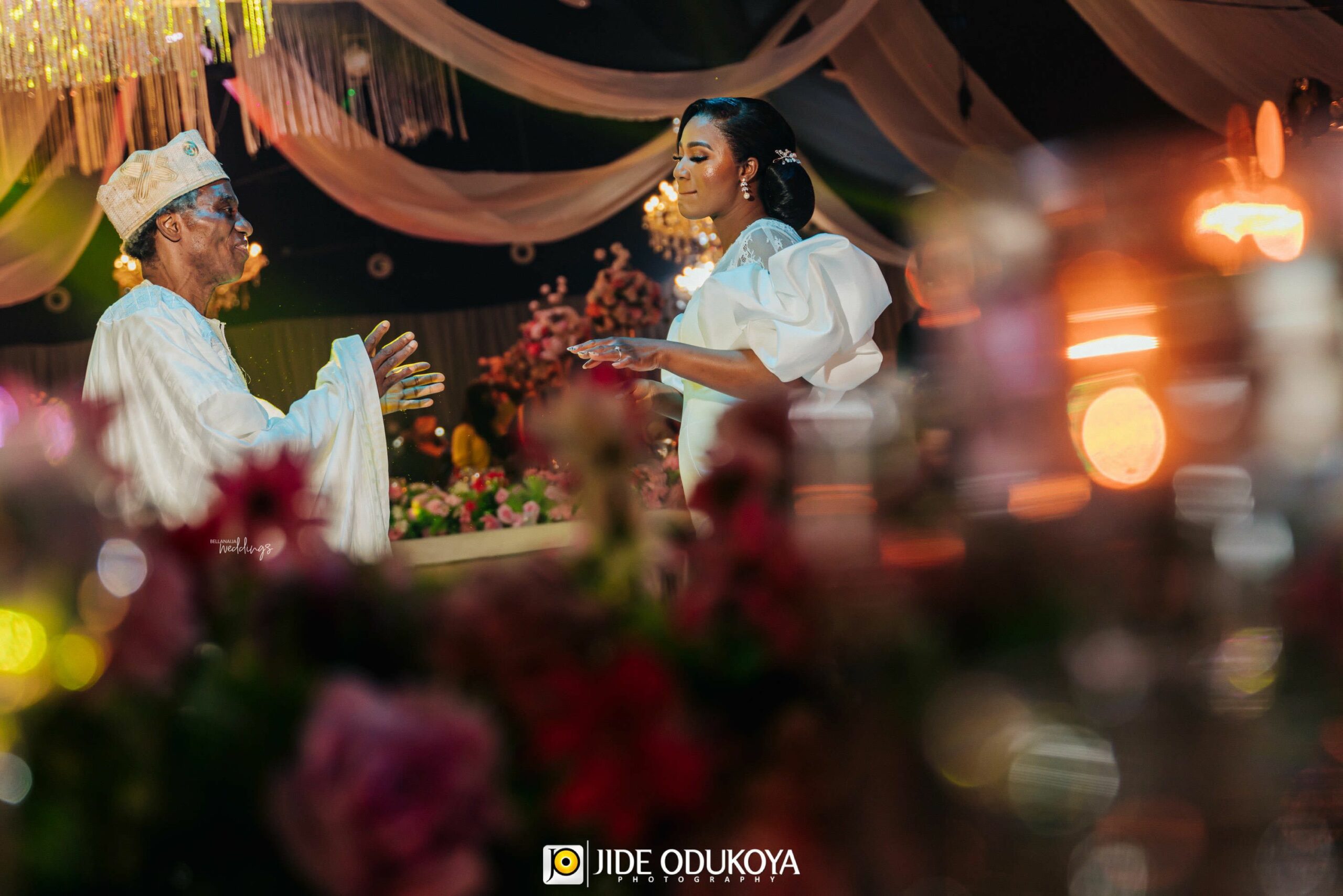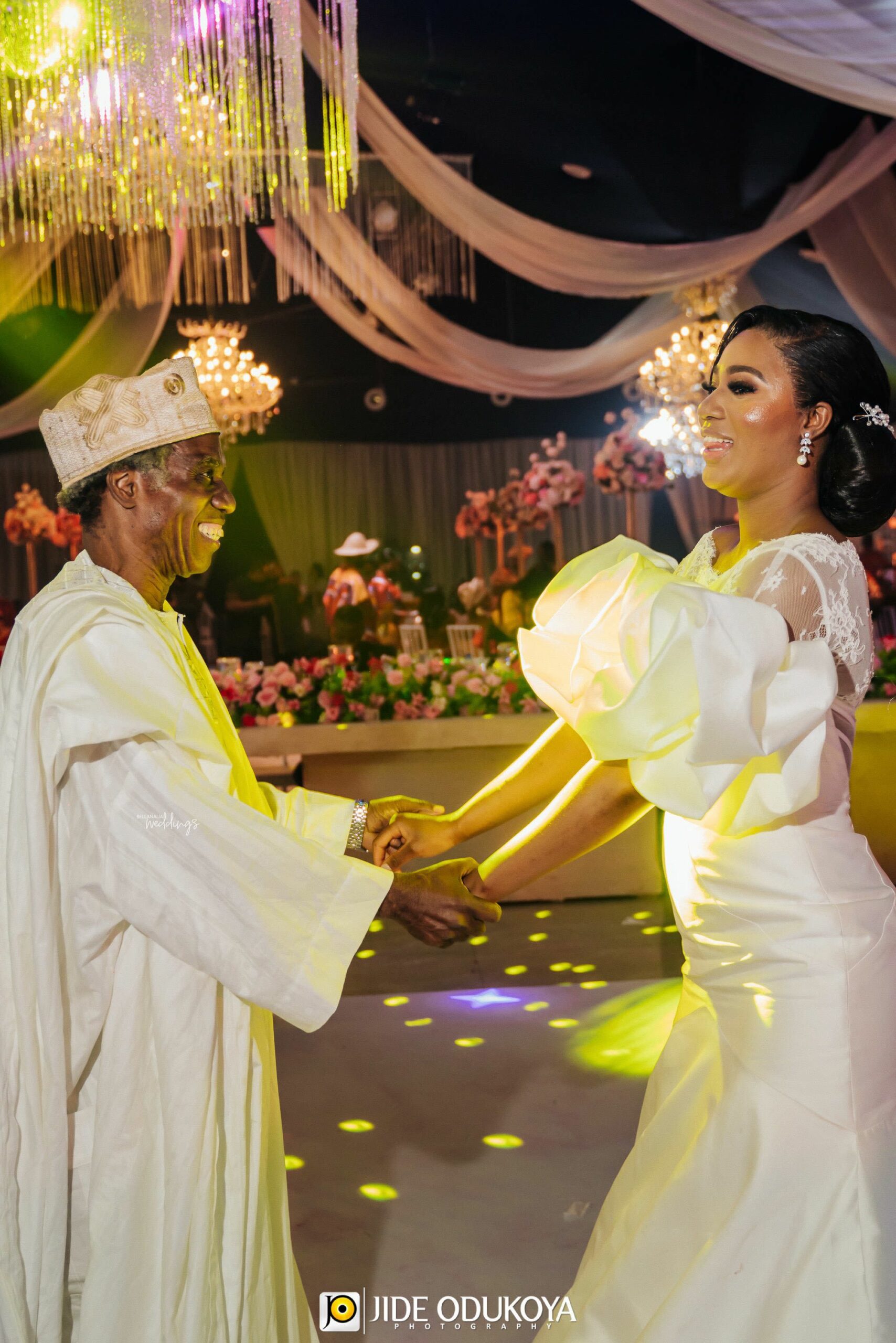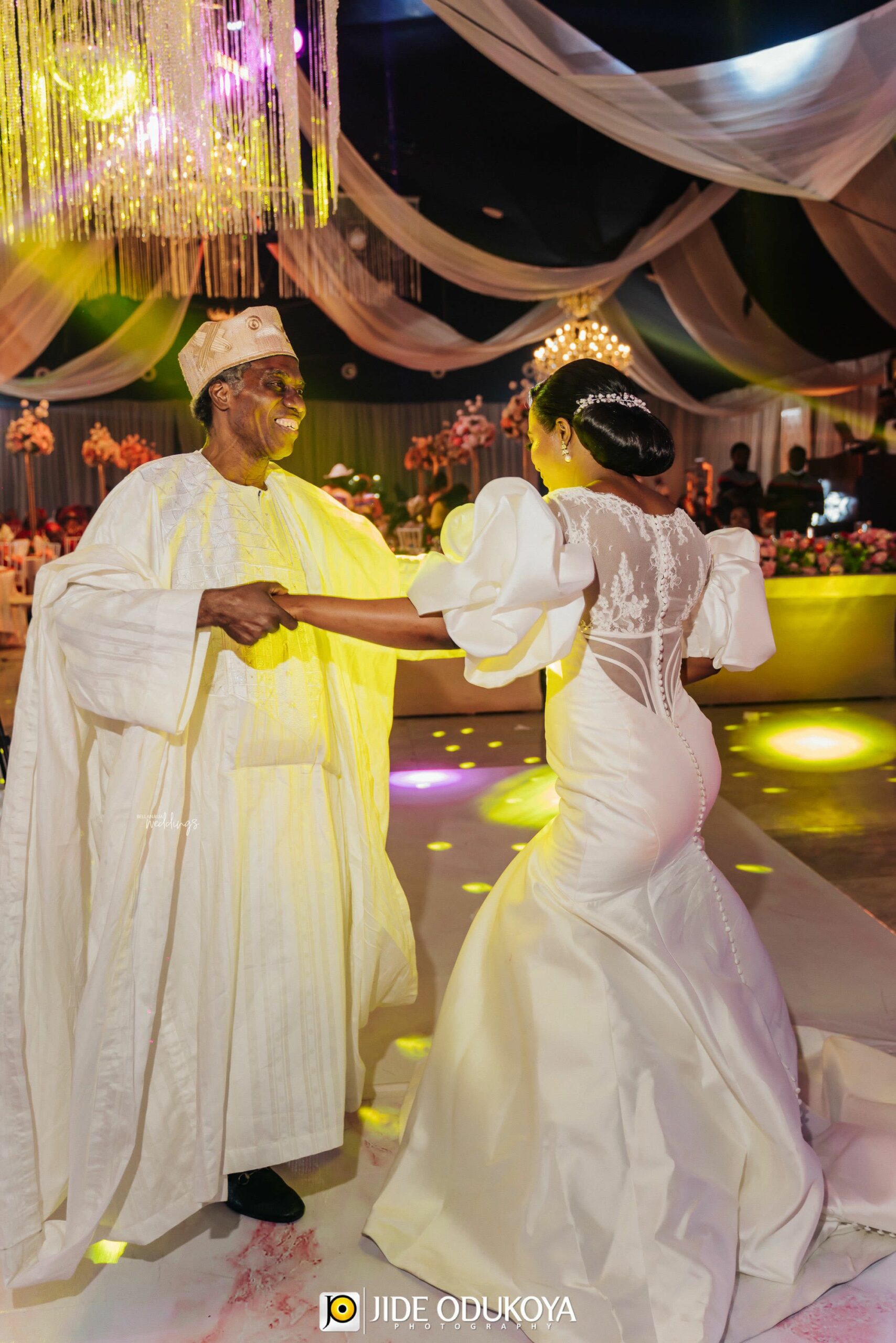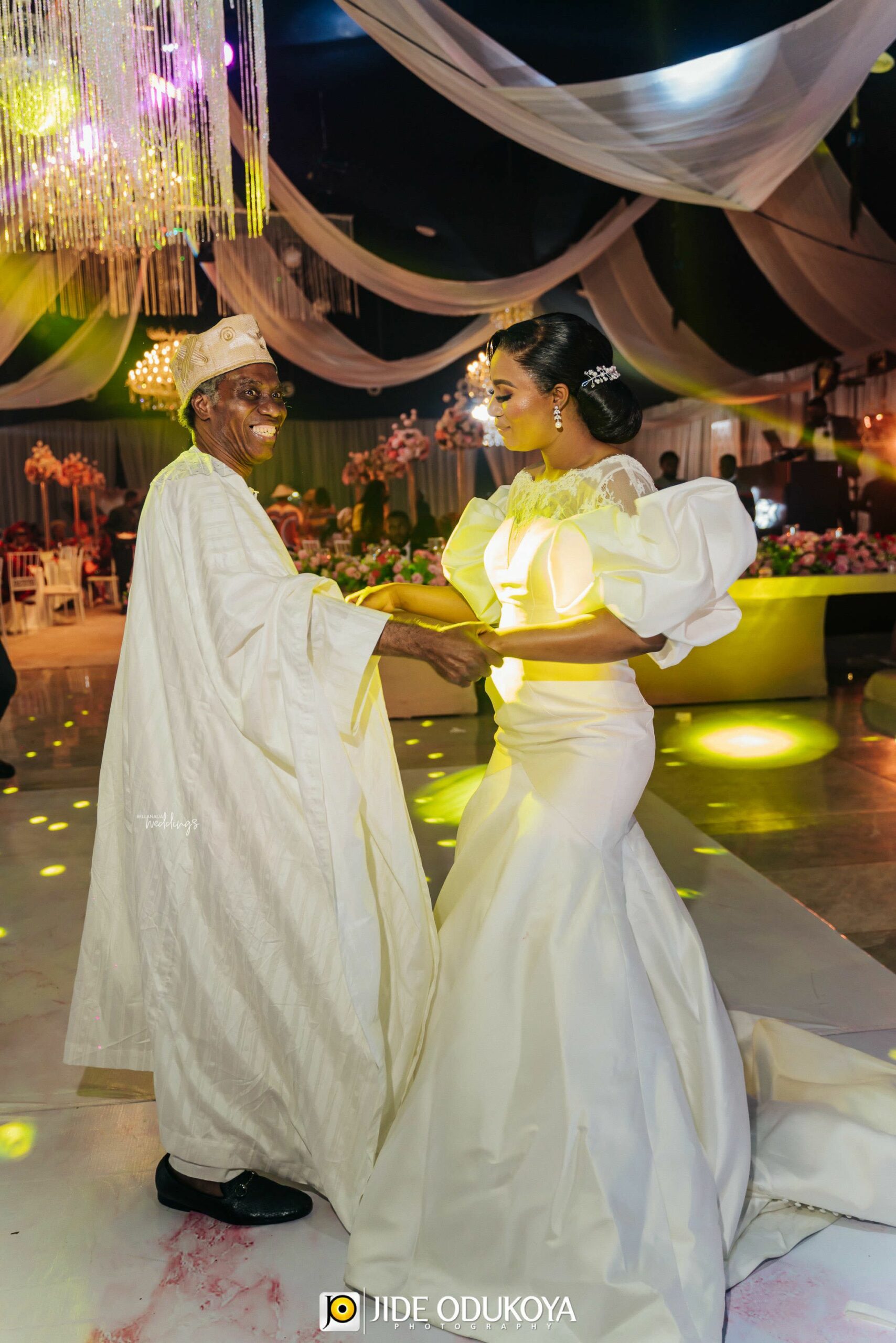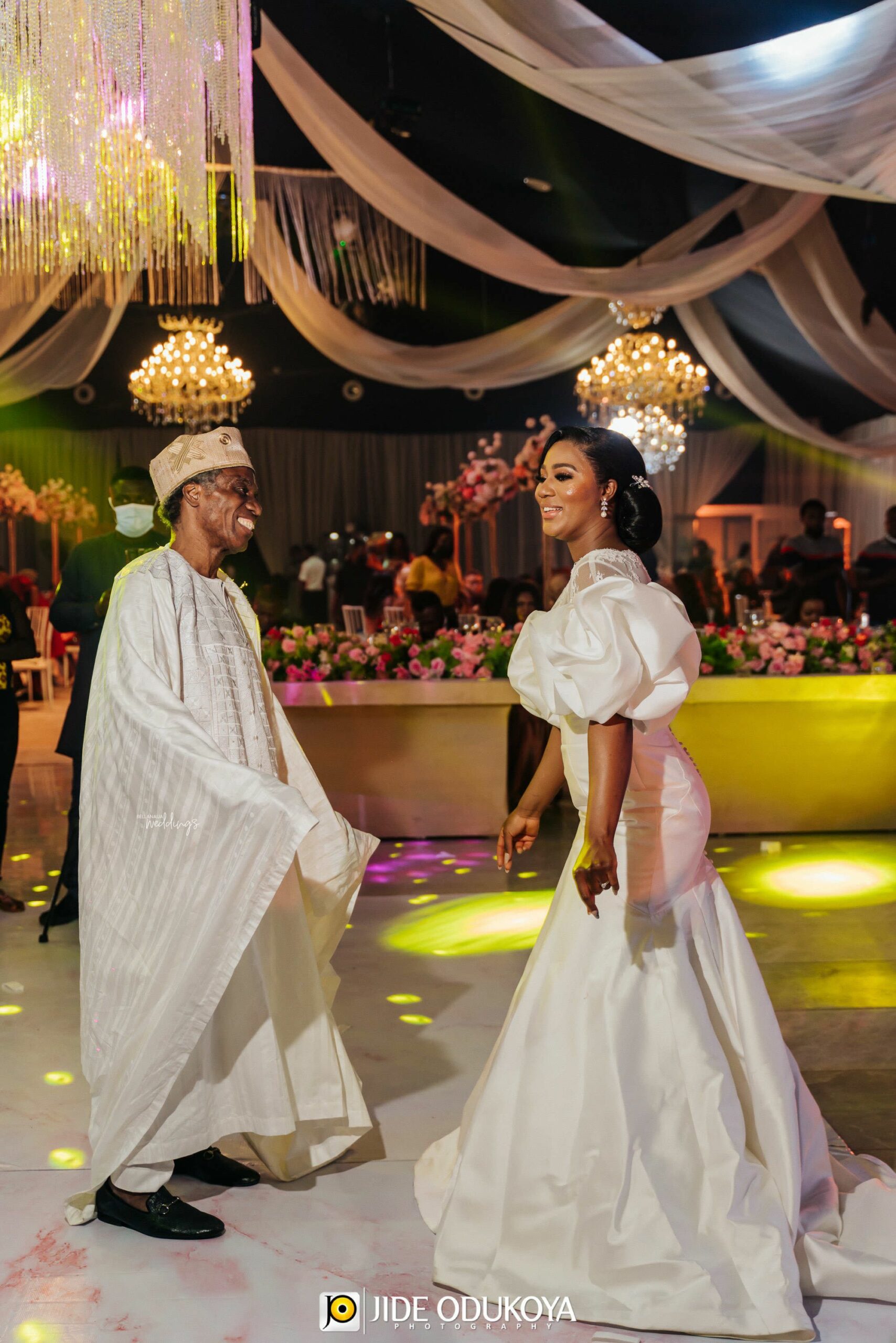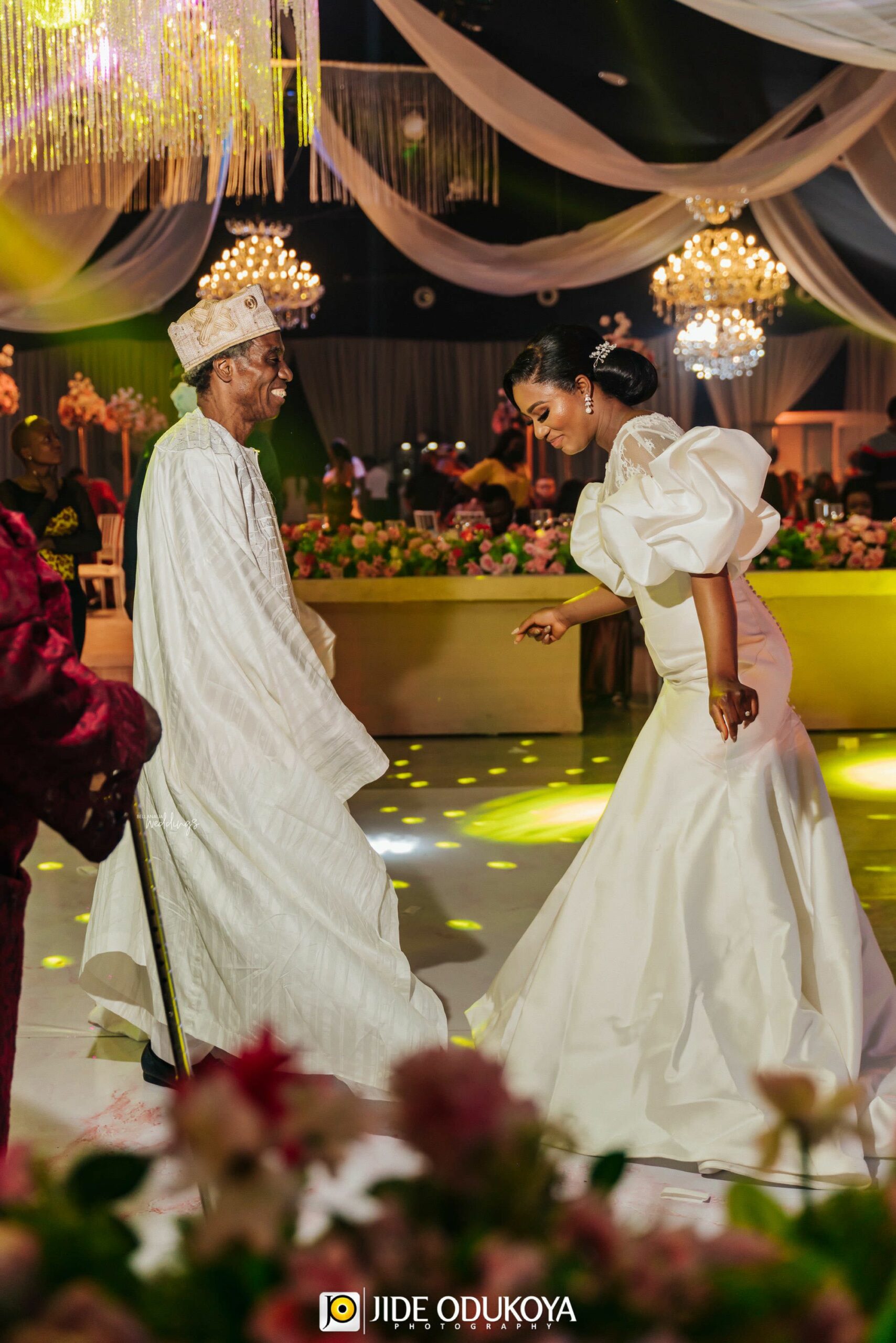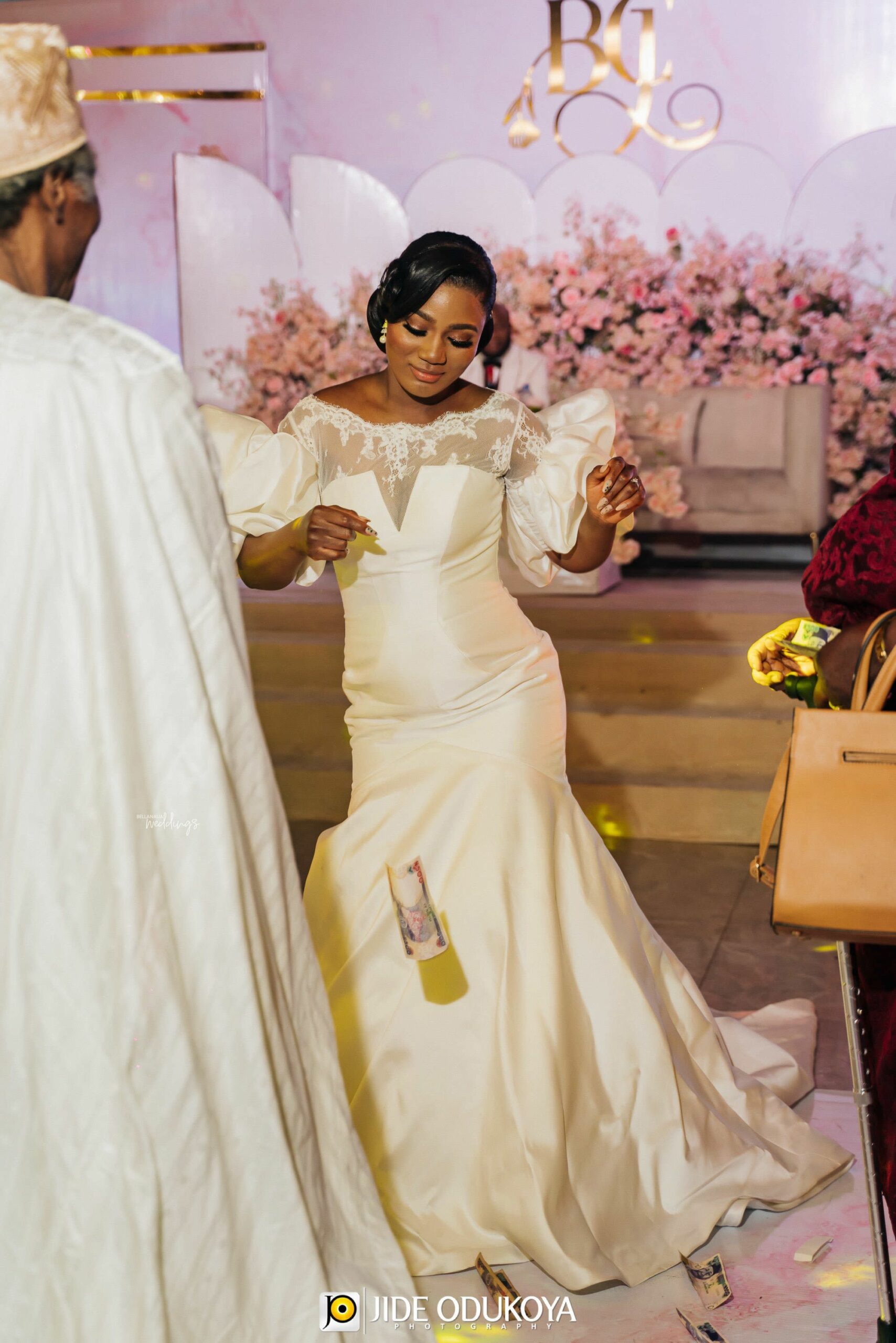 The magic of the first dance…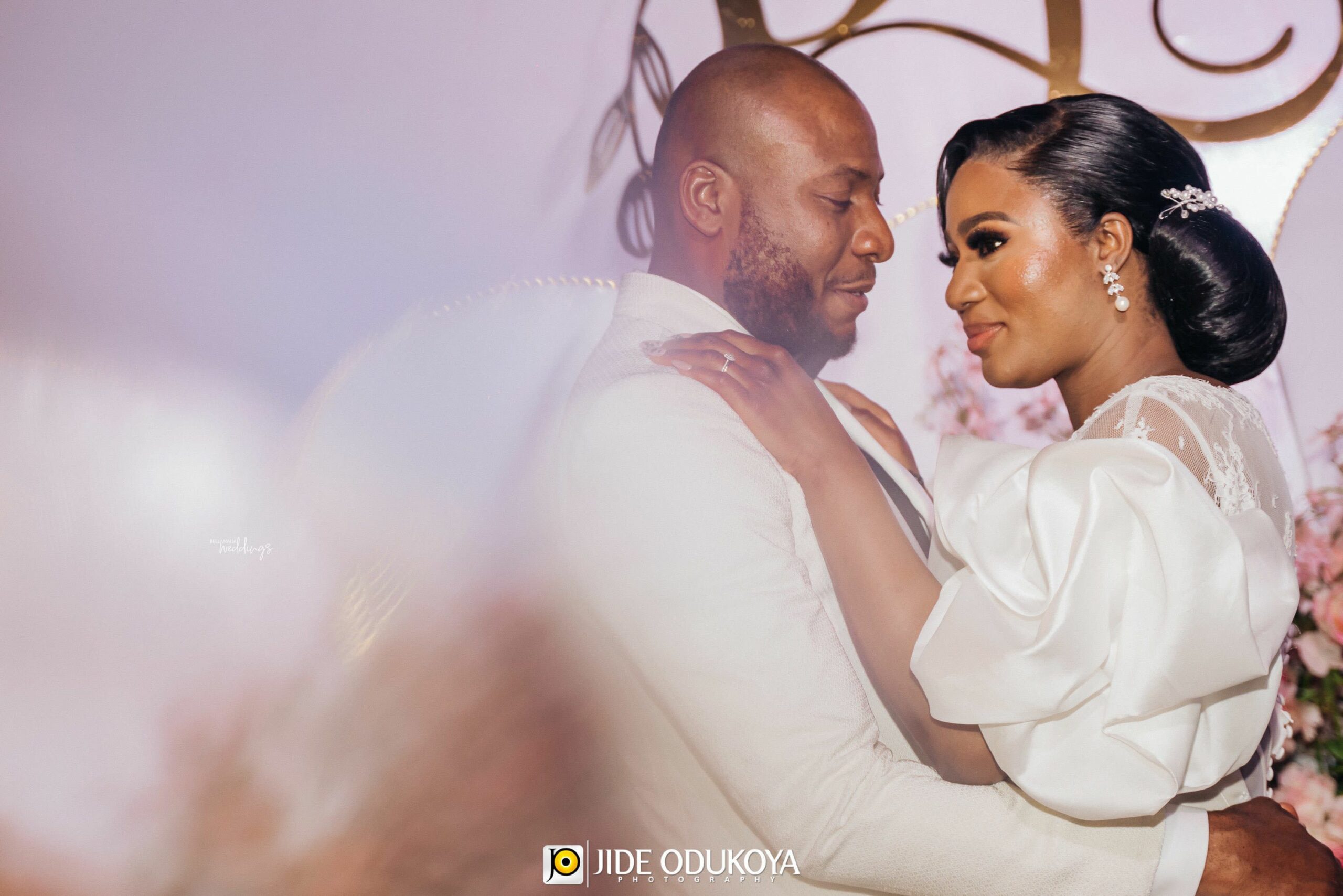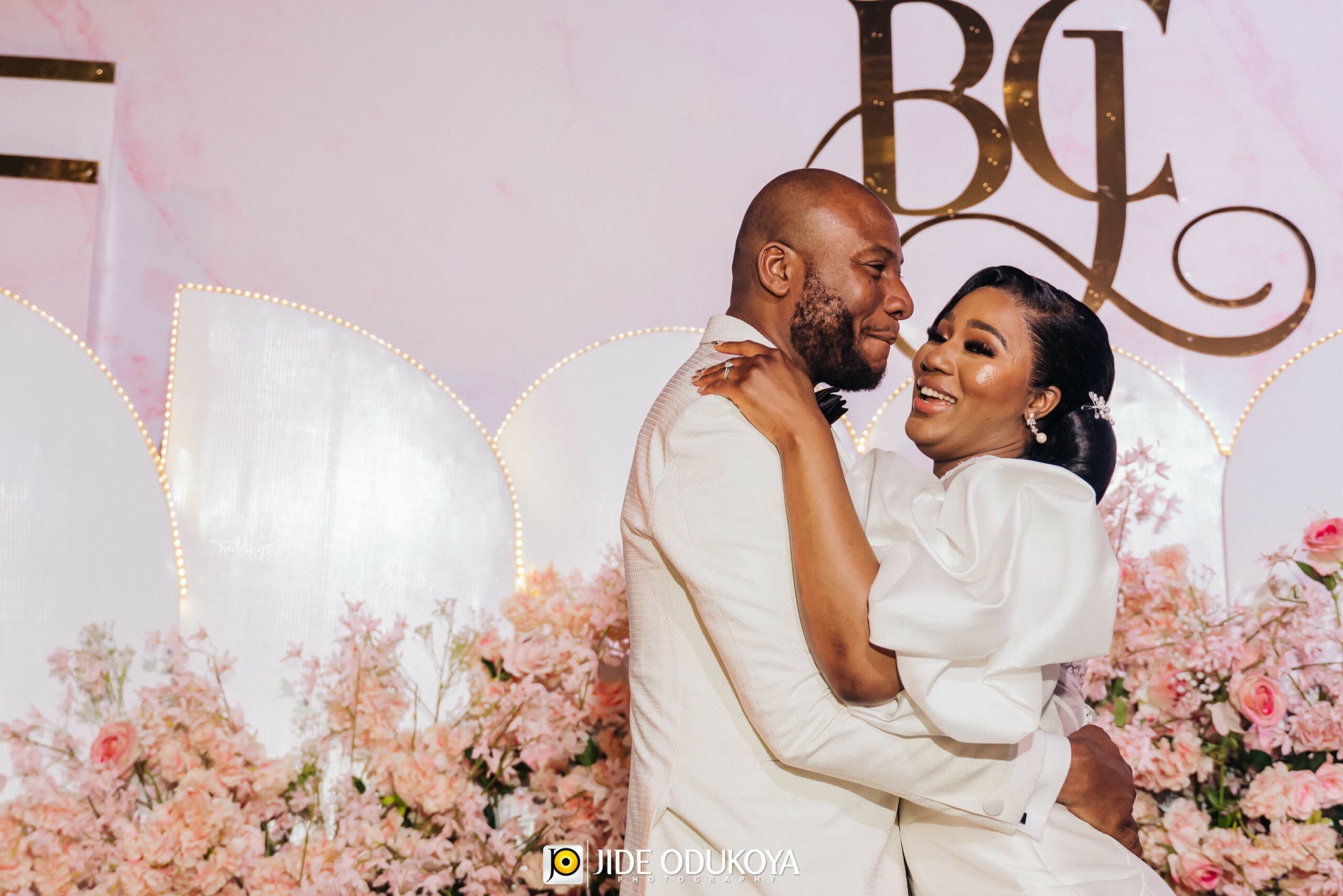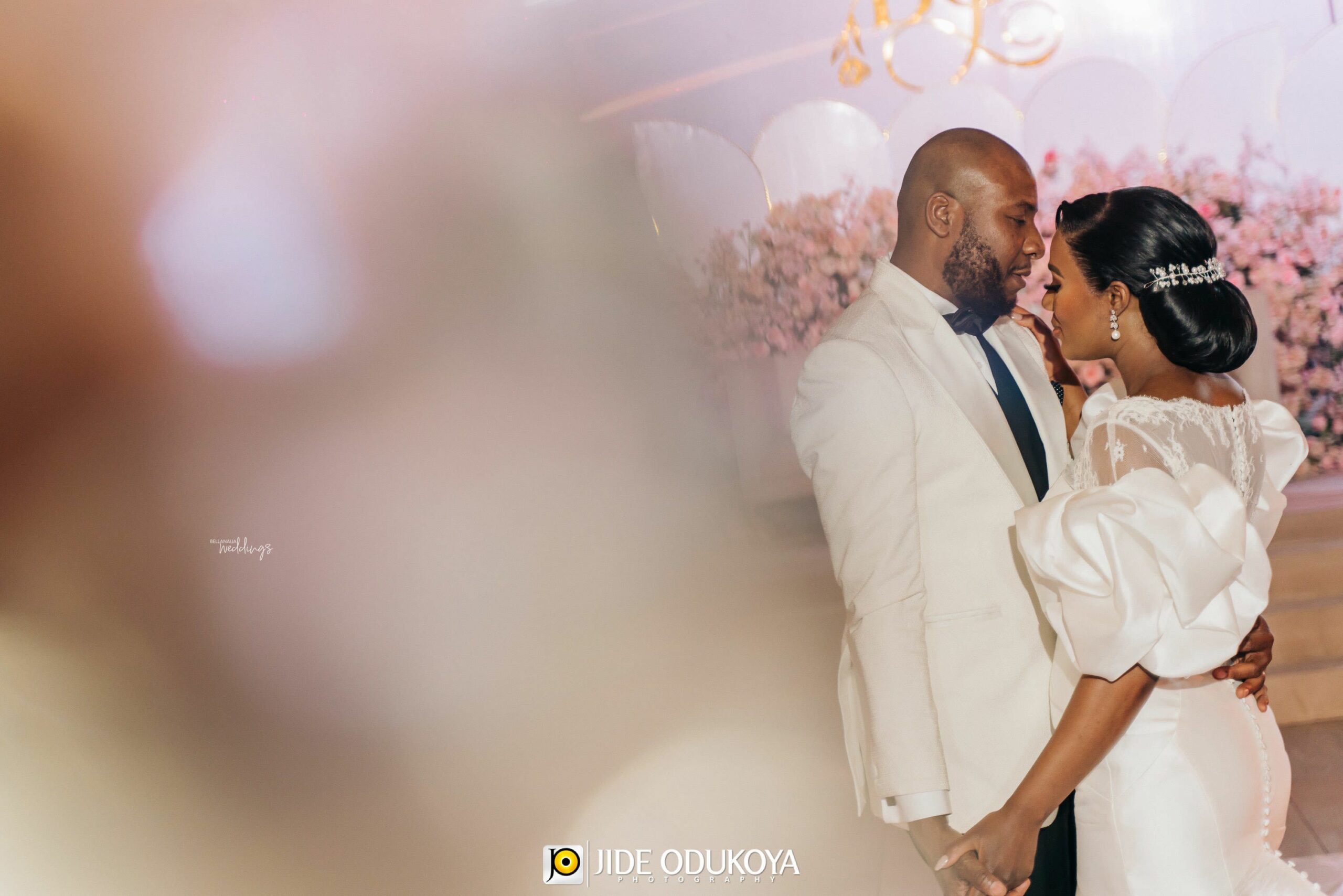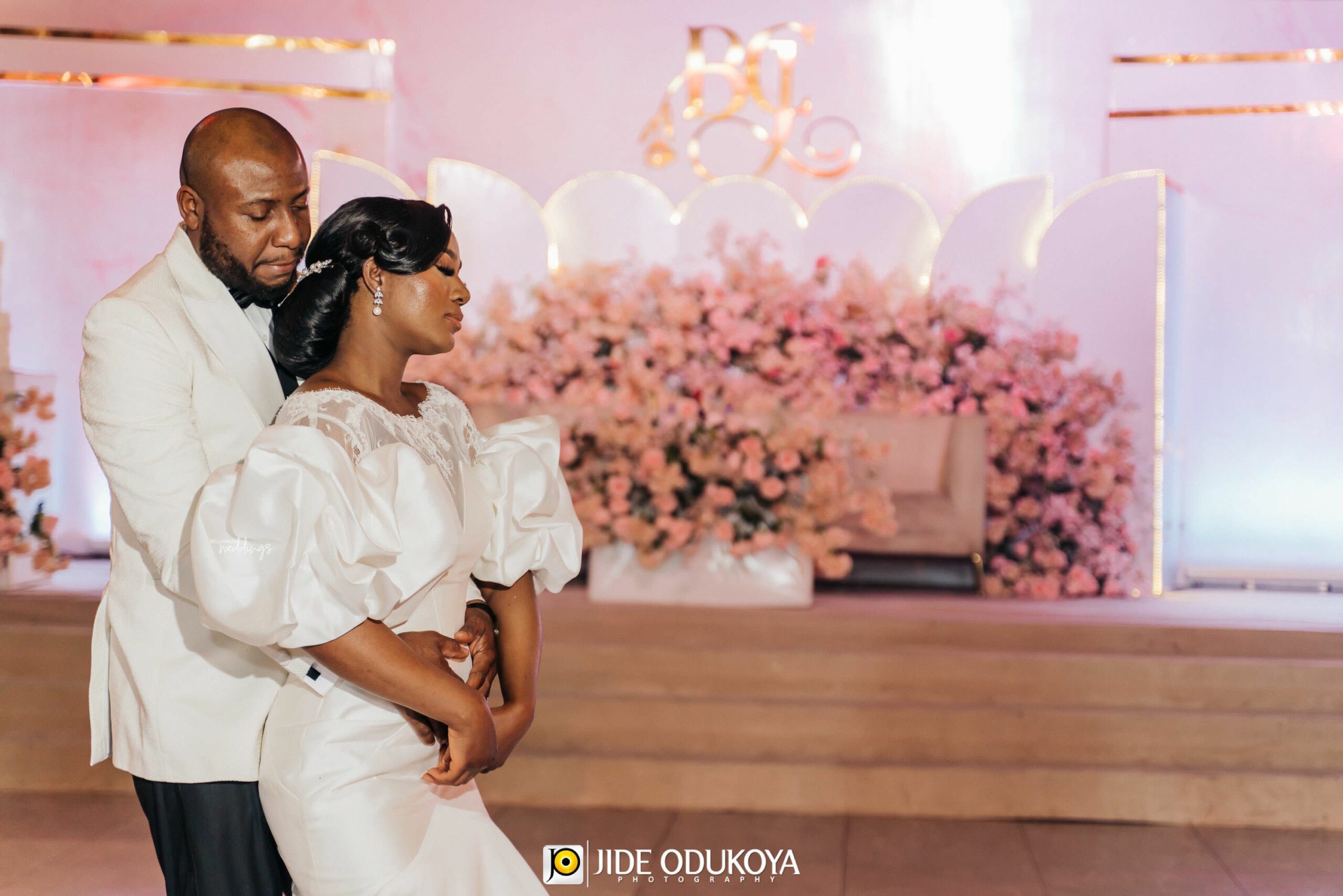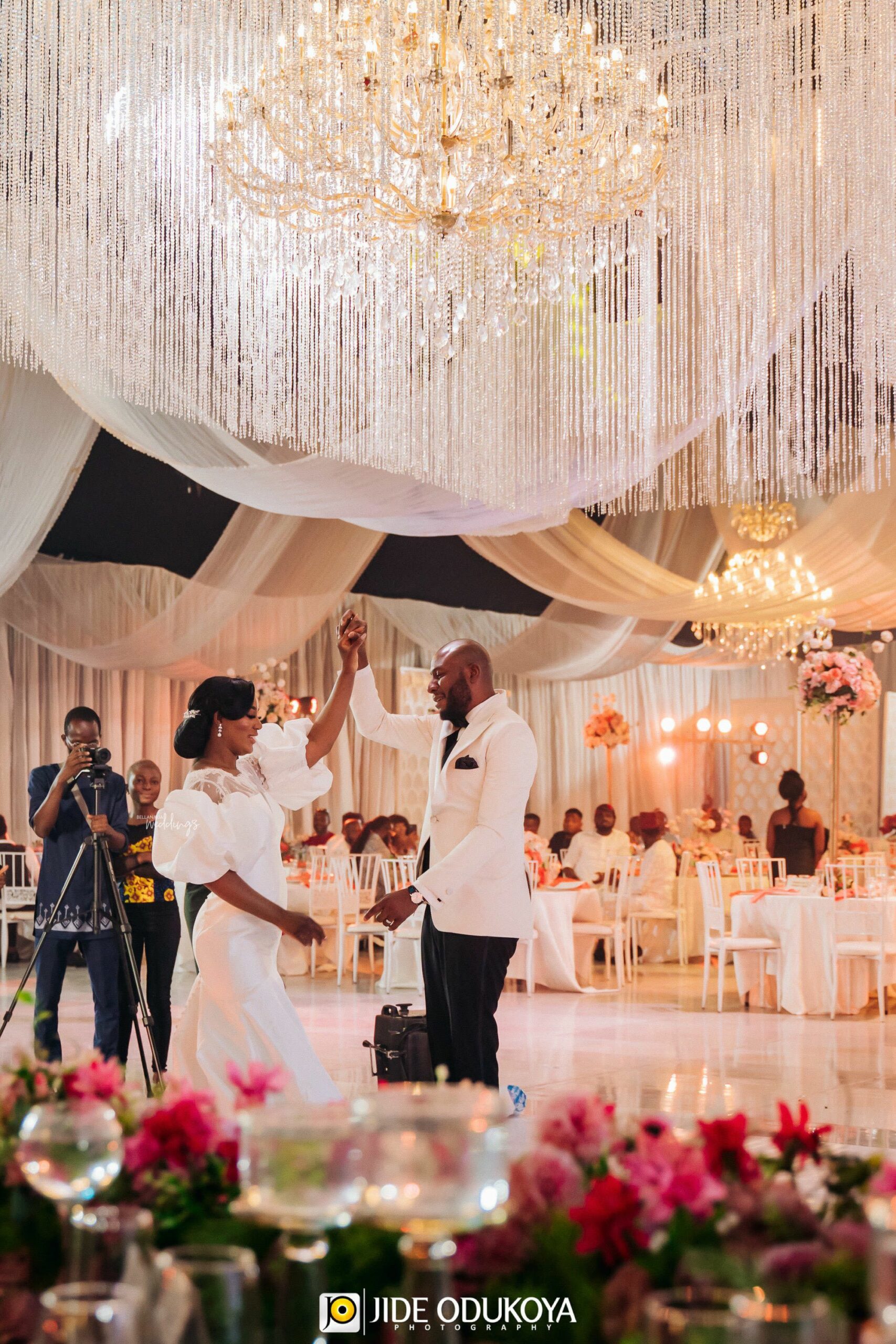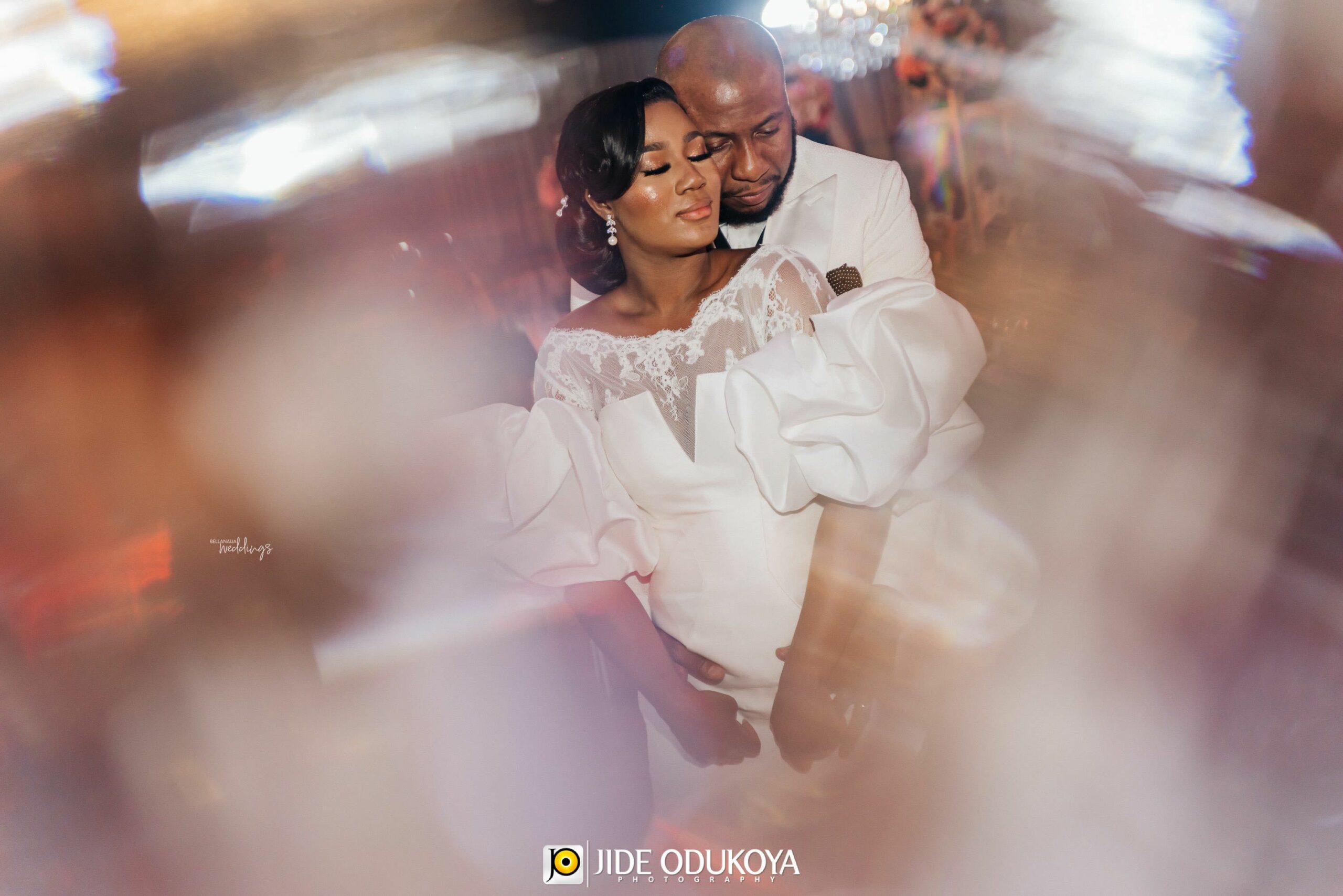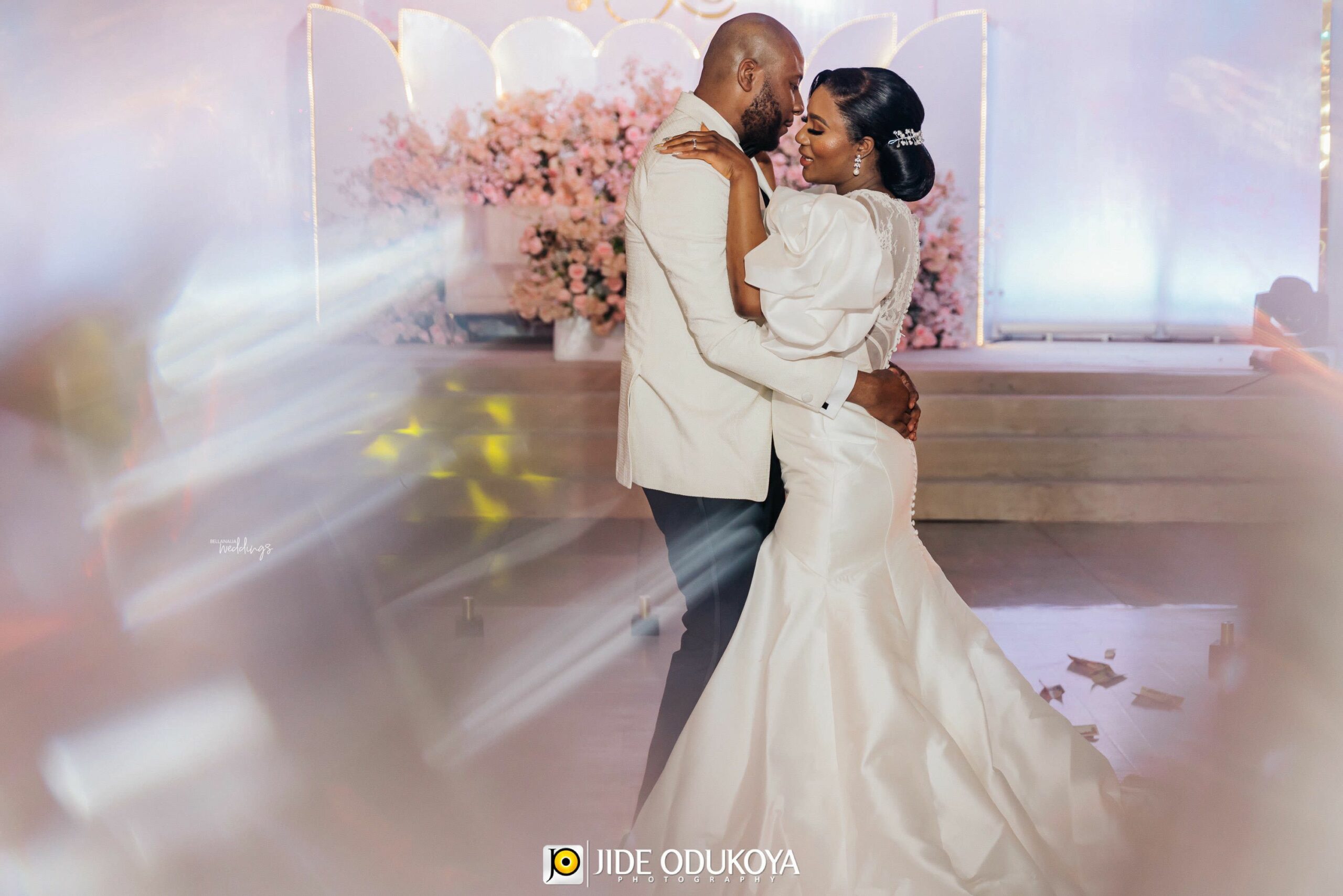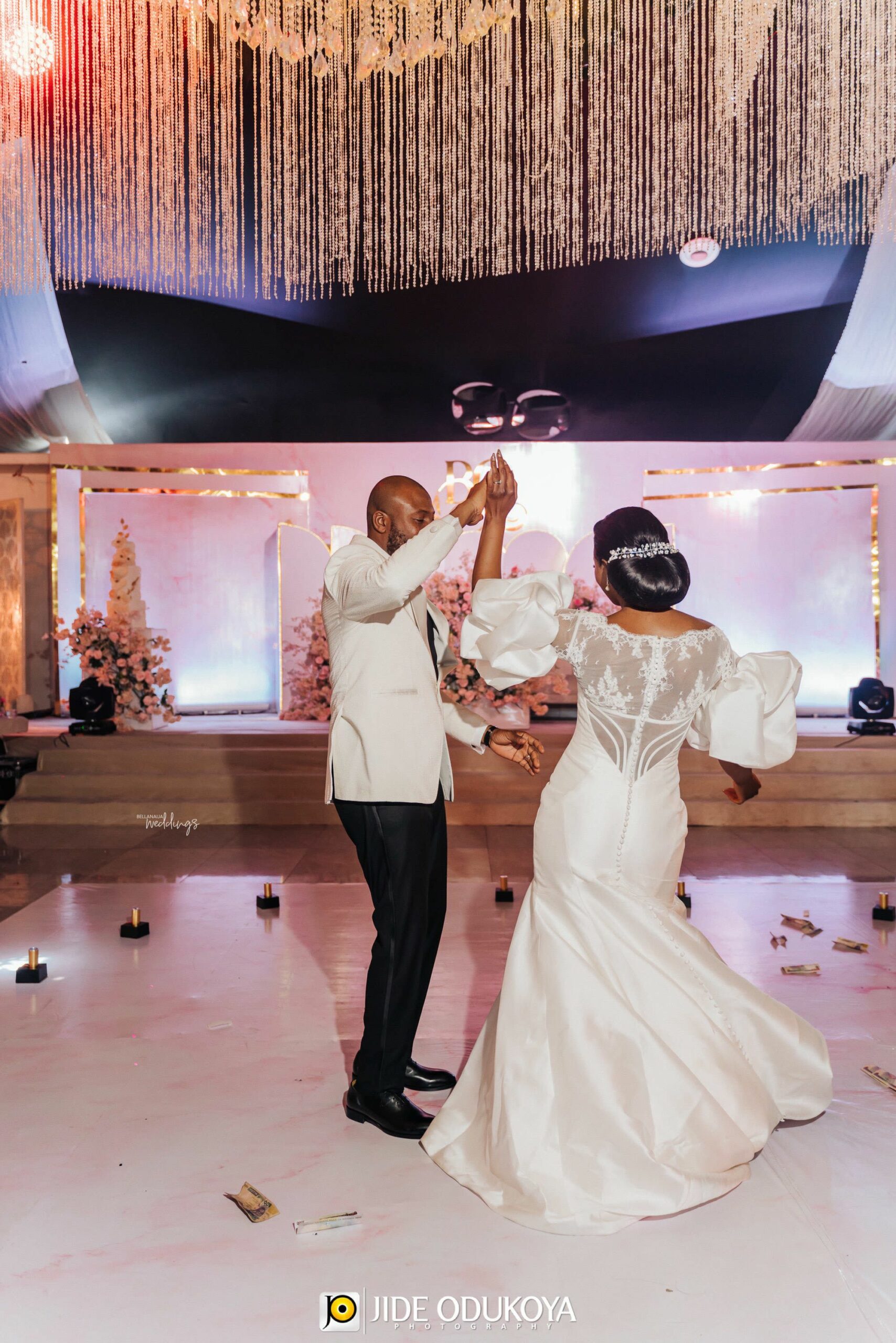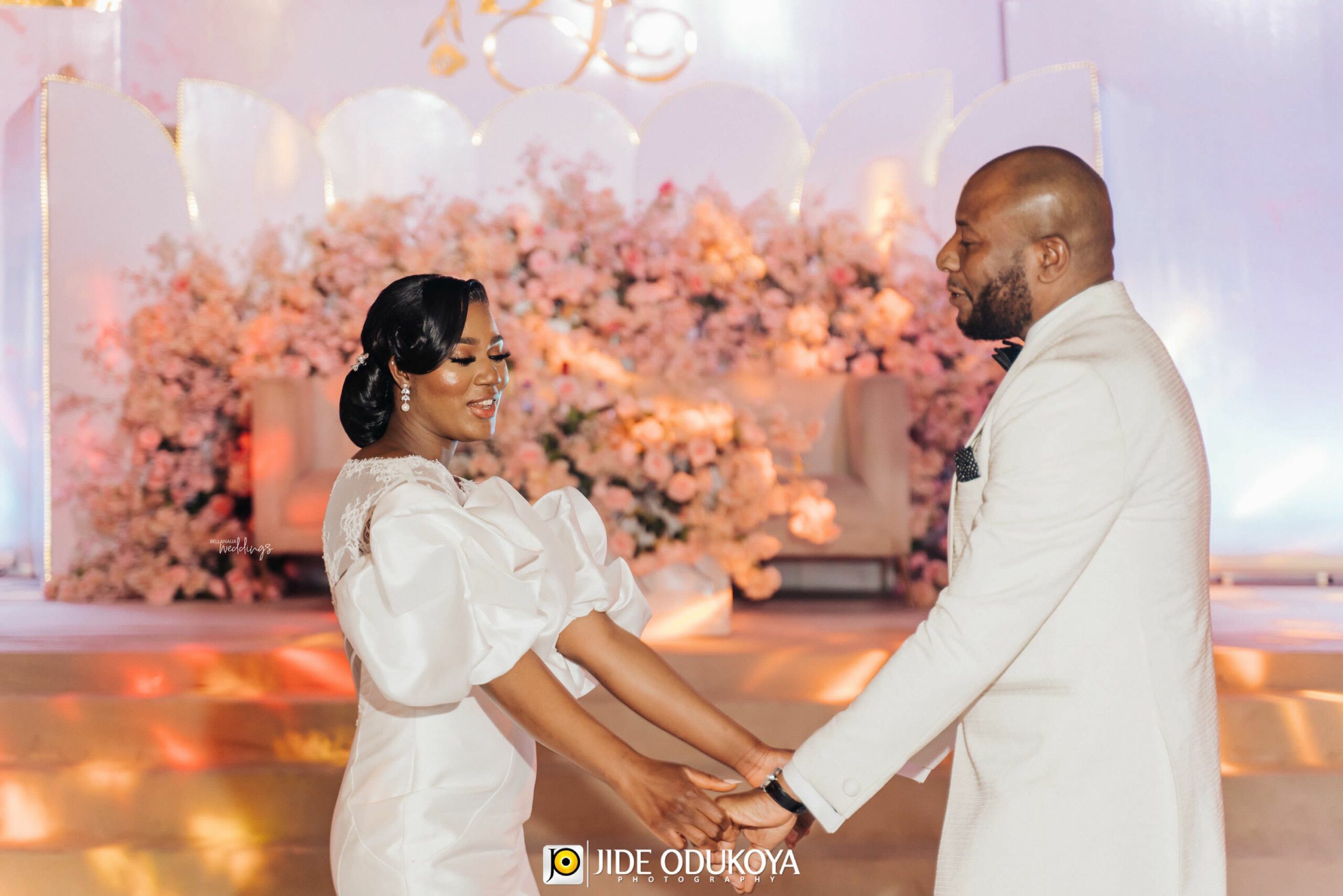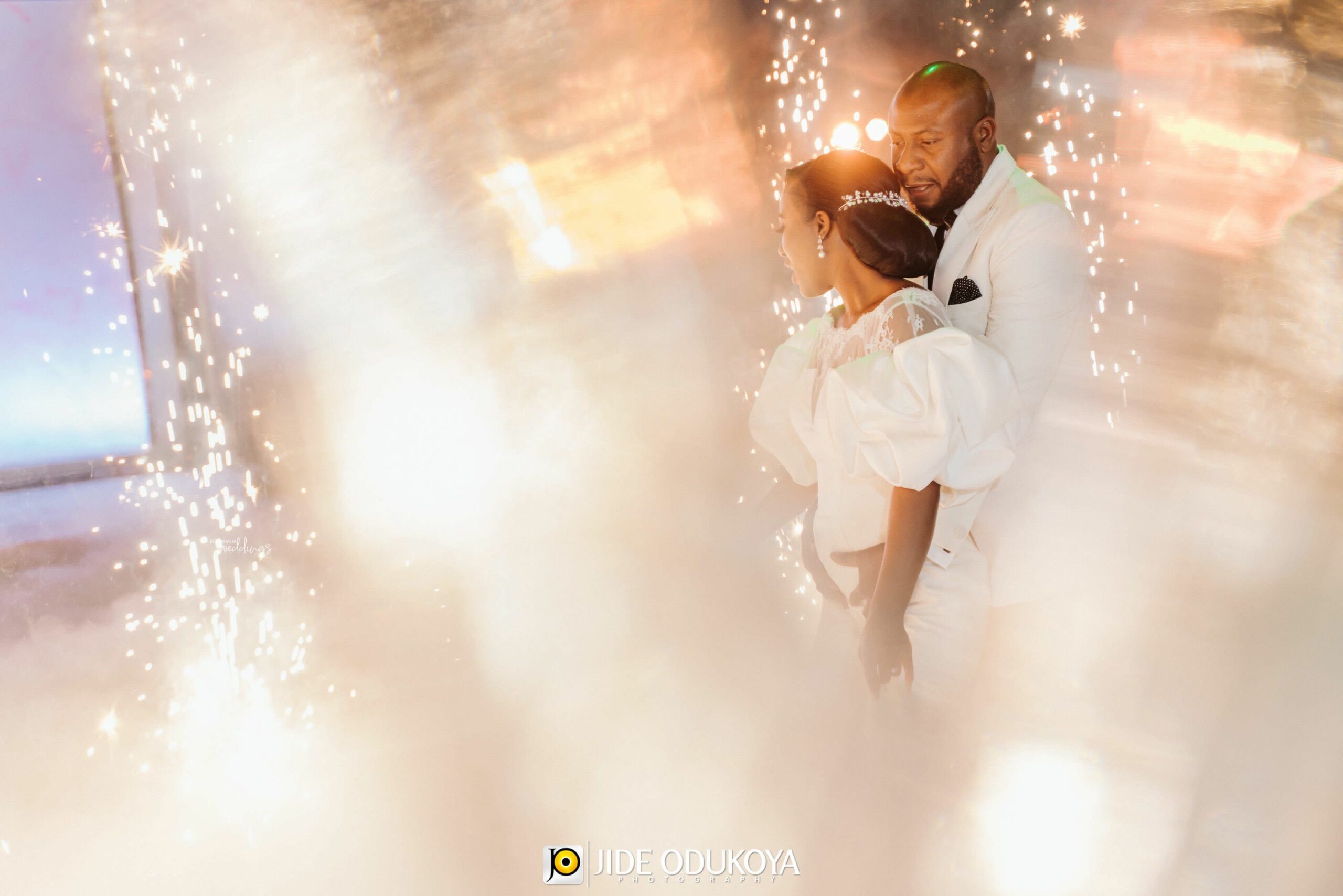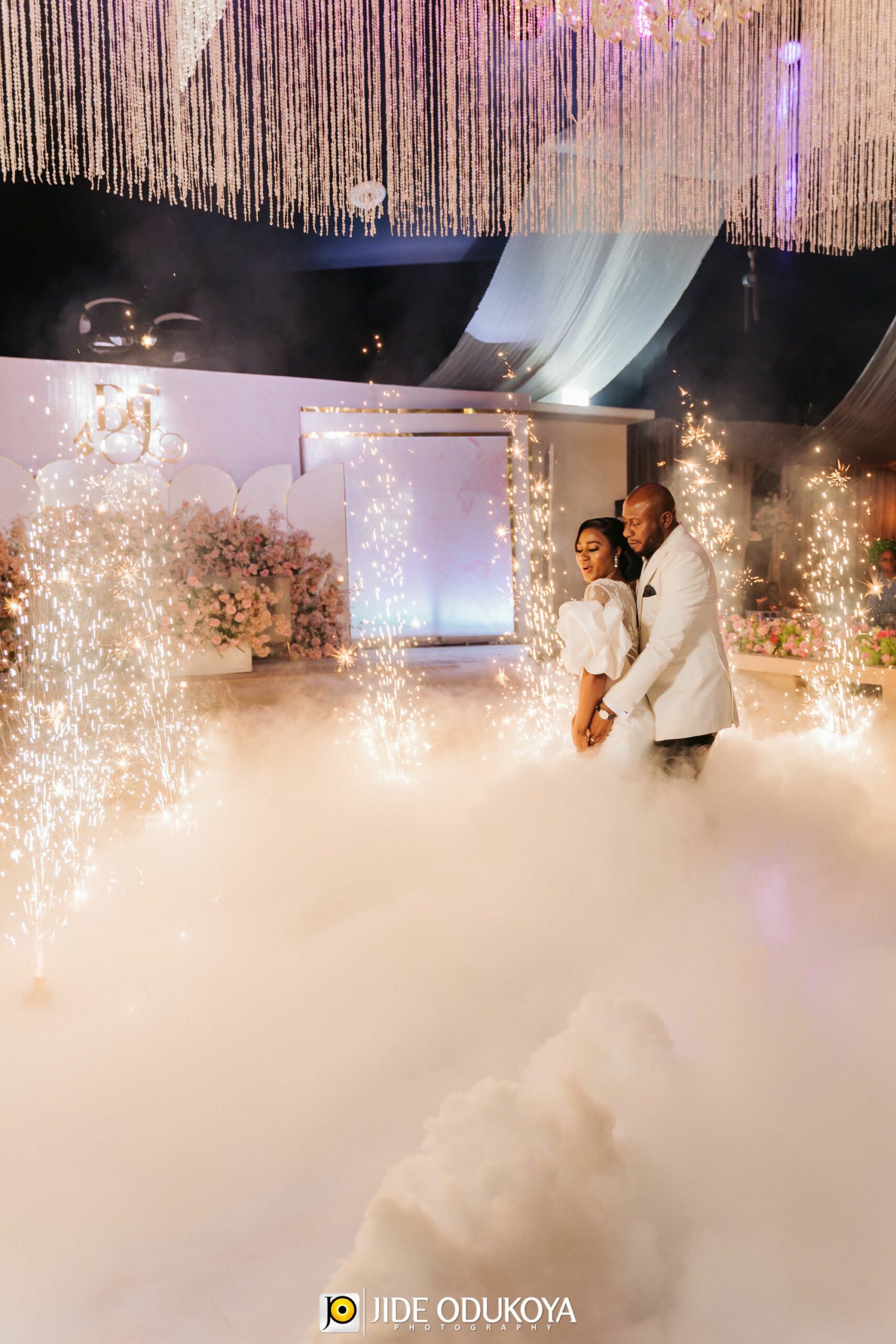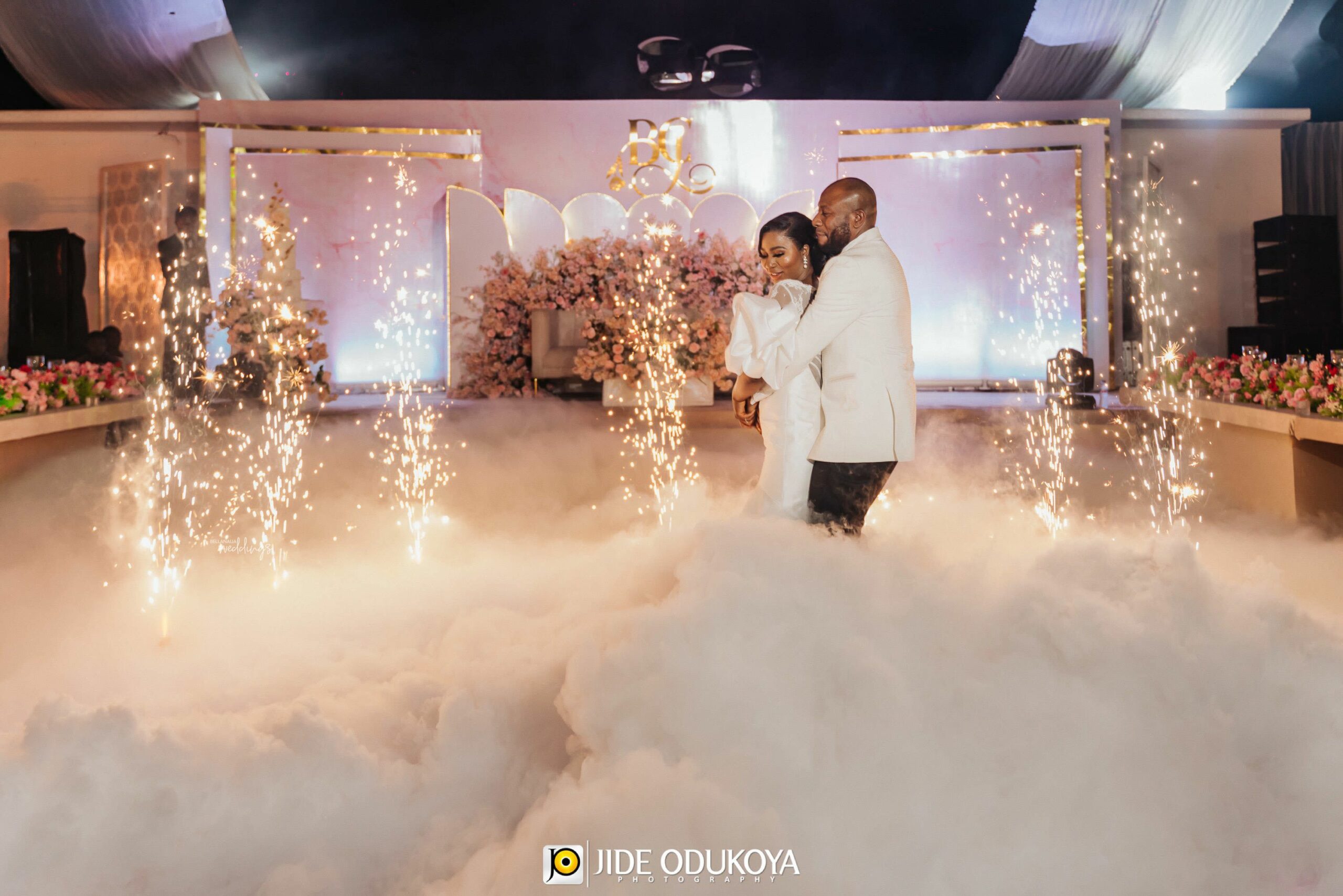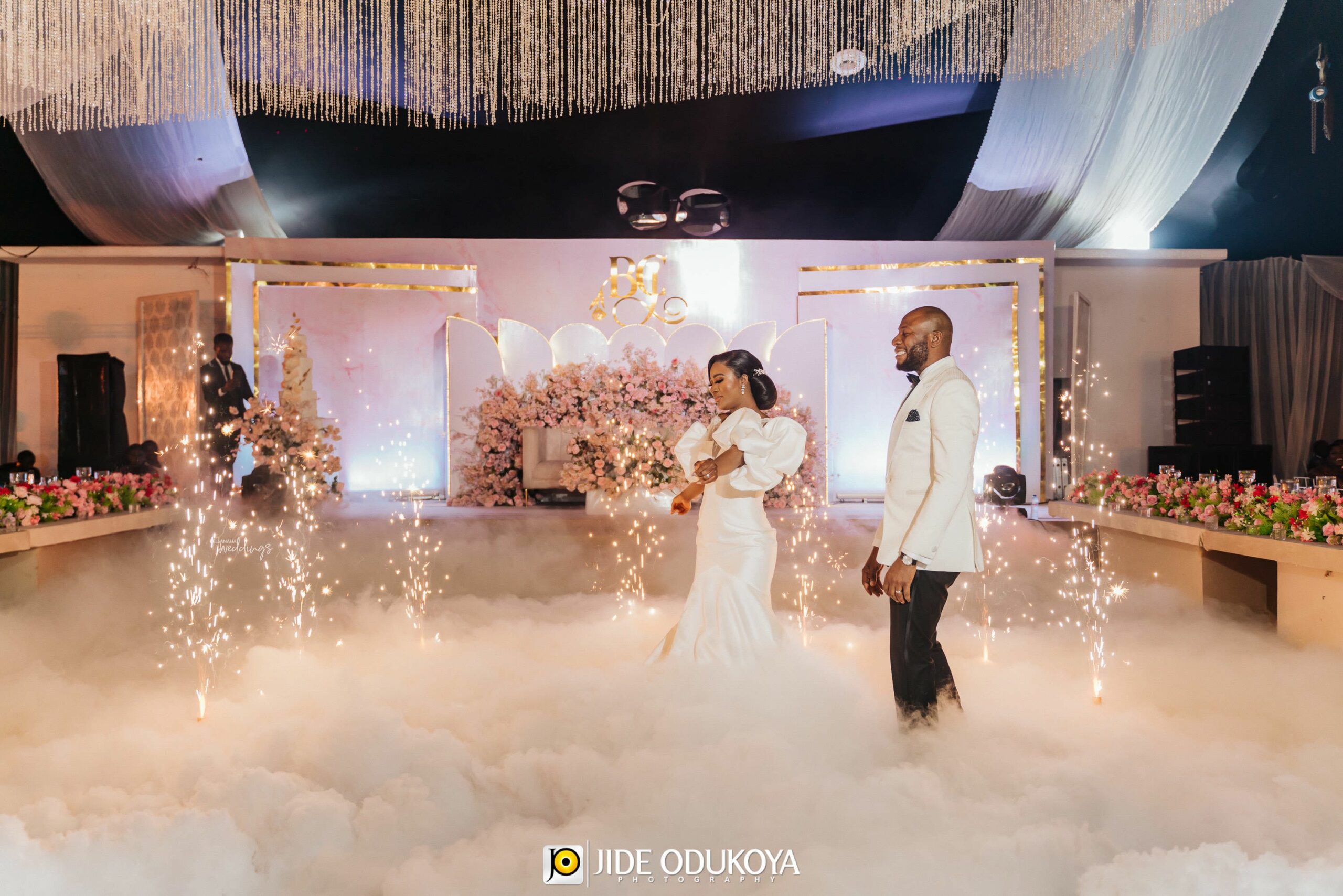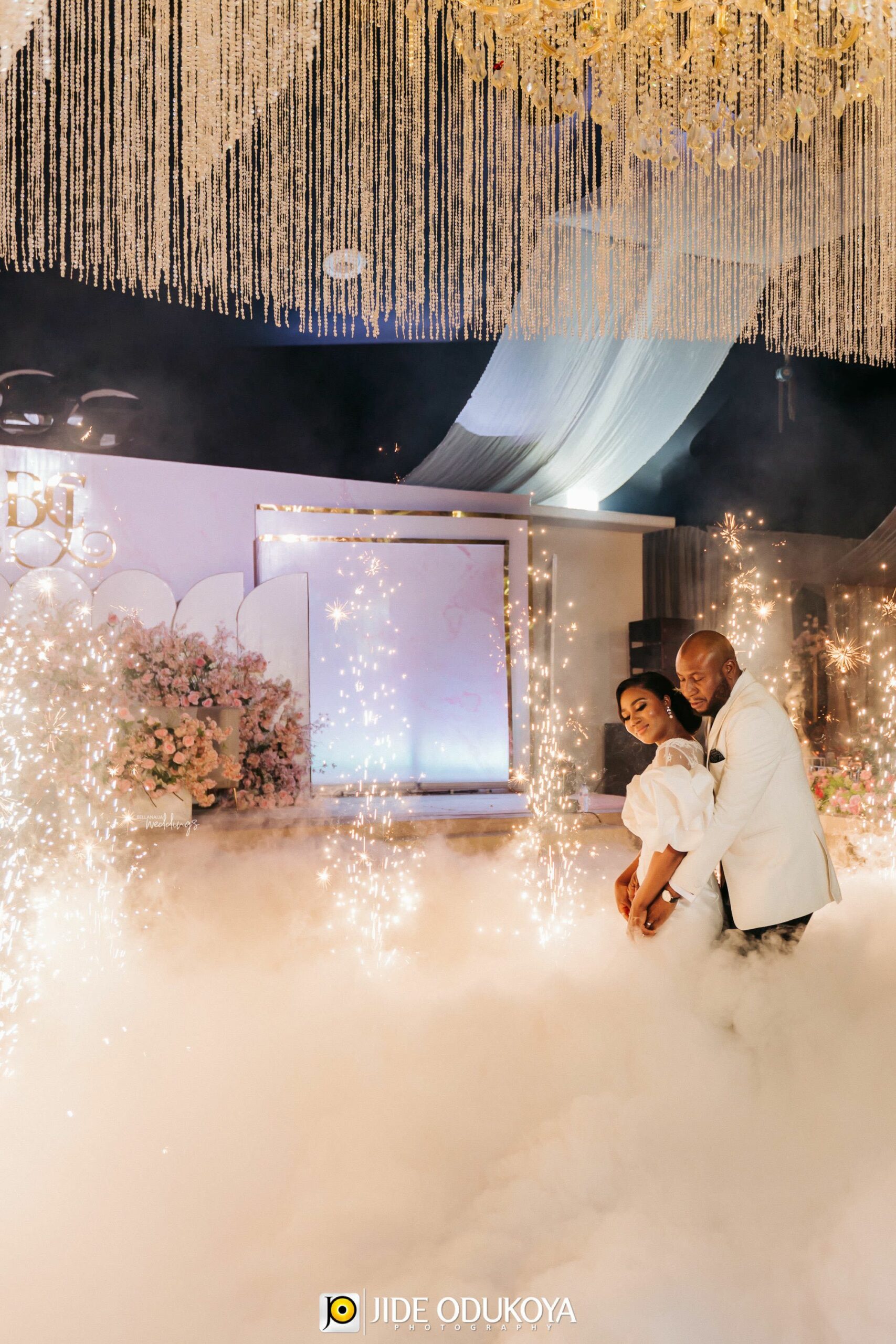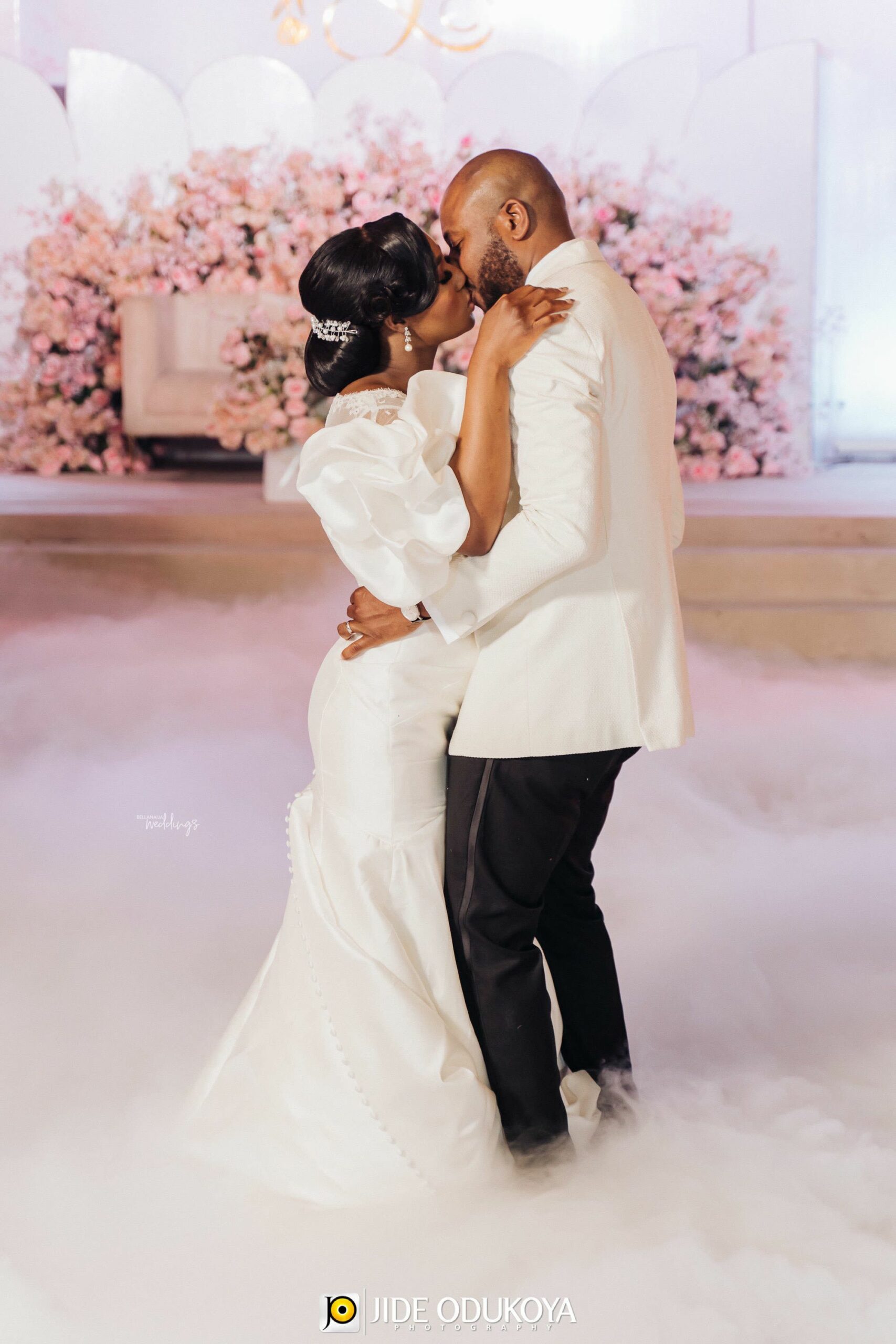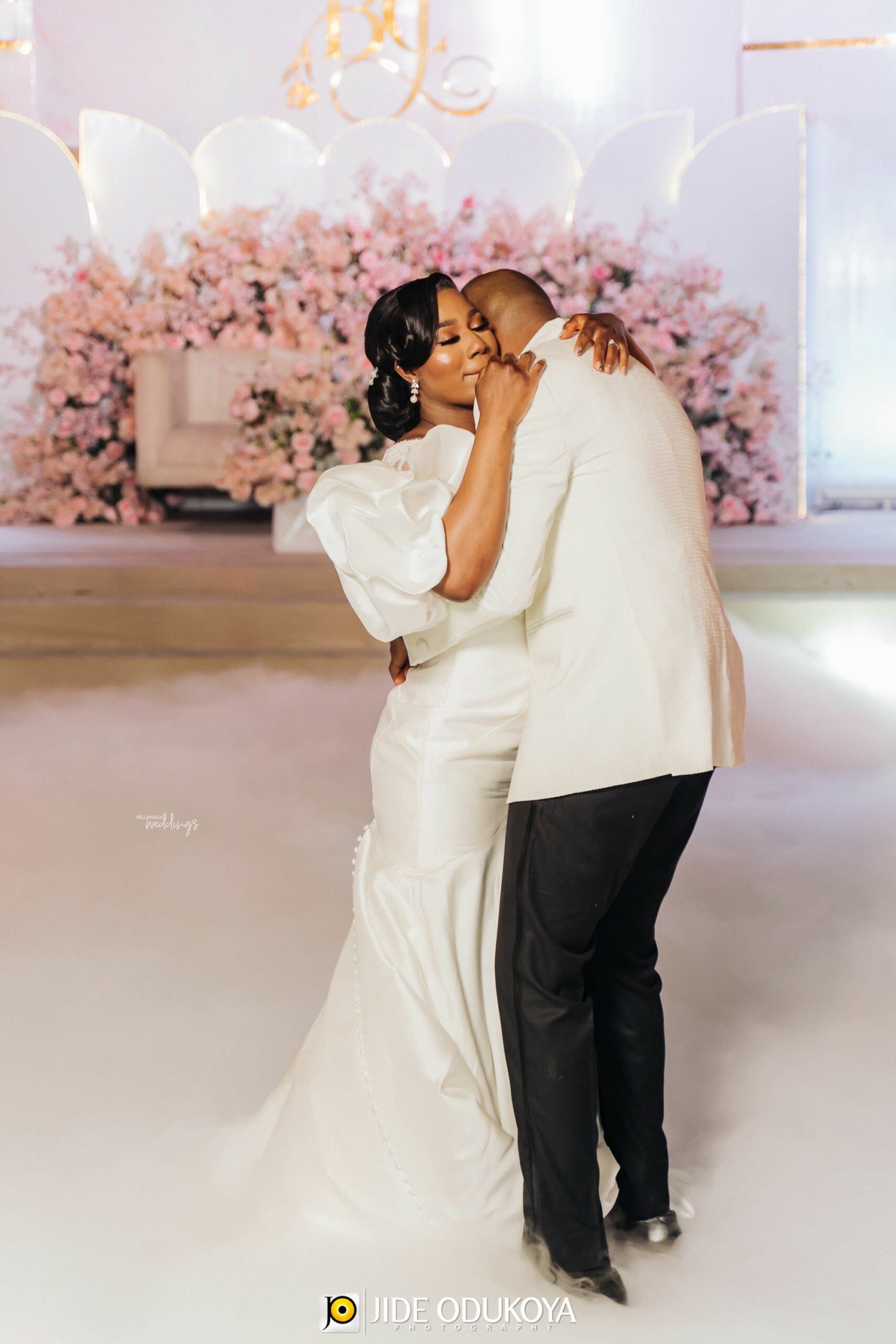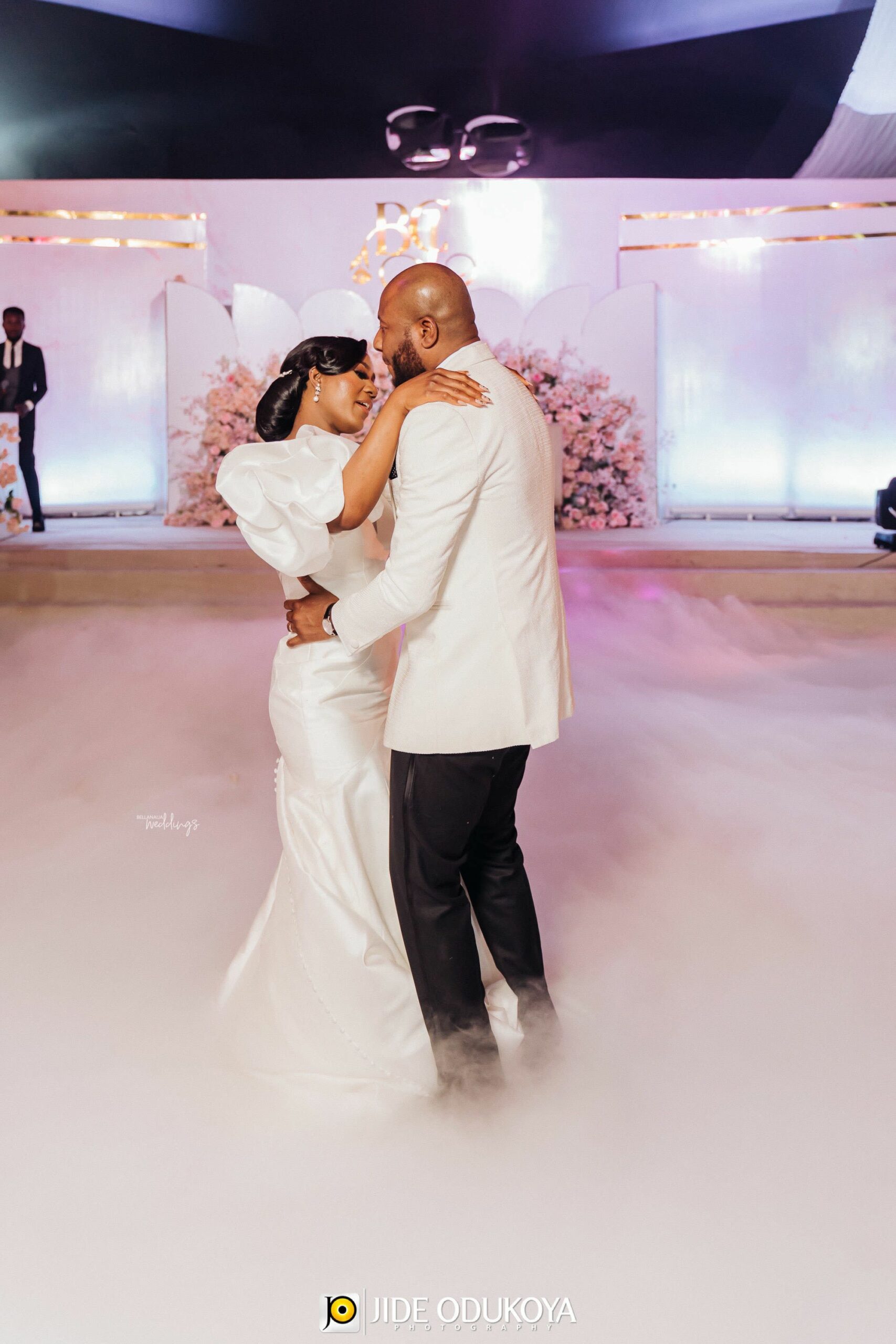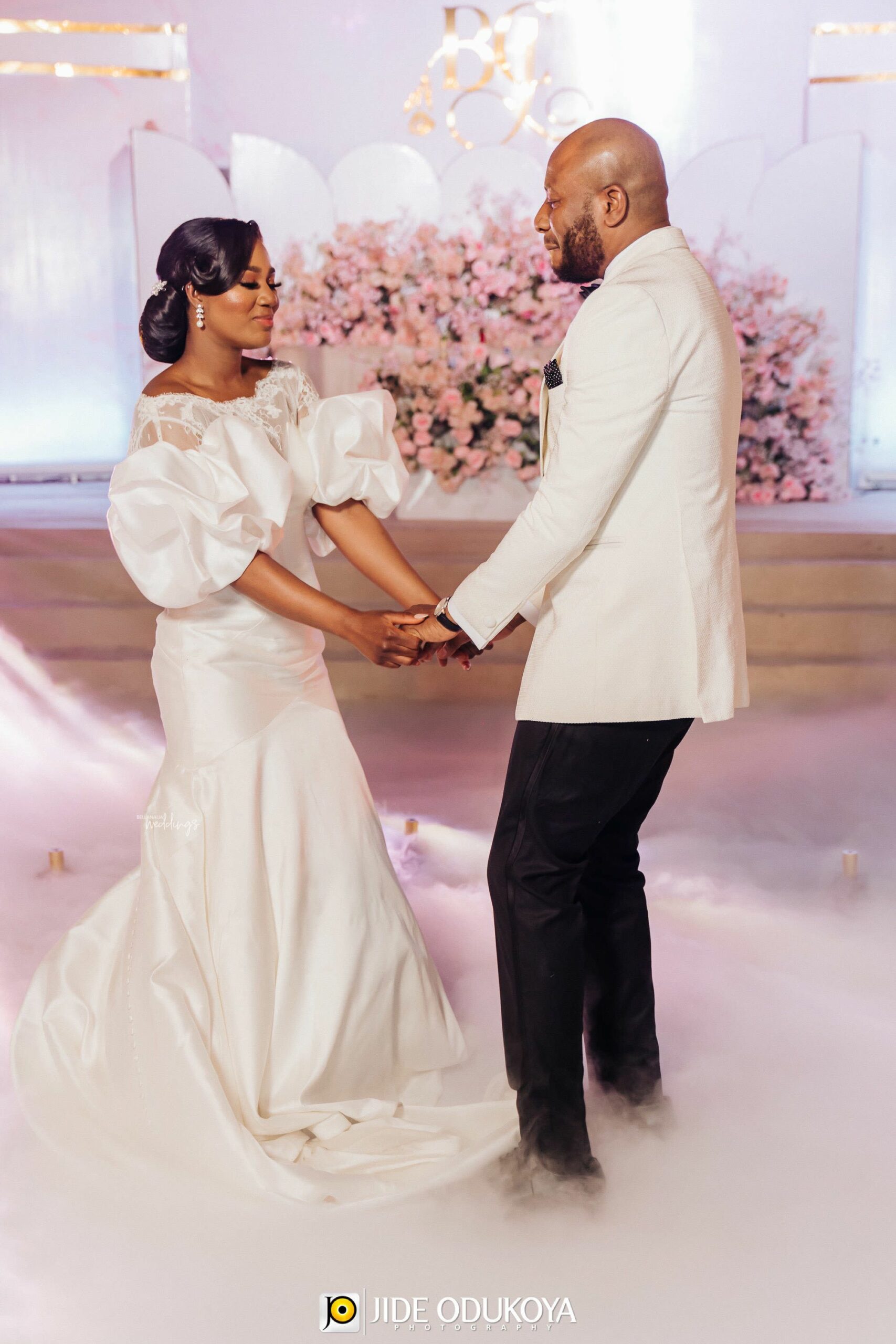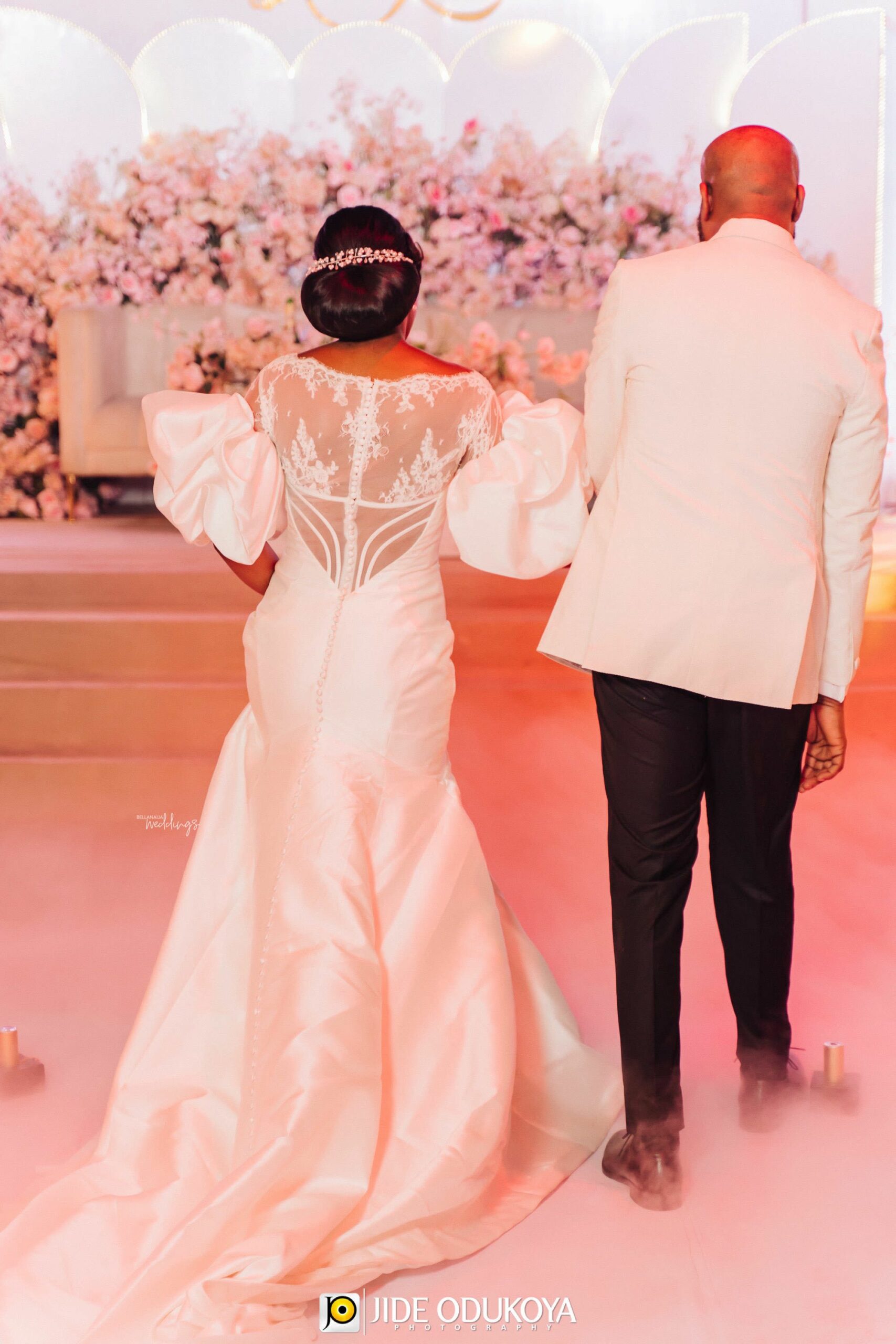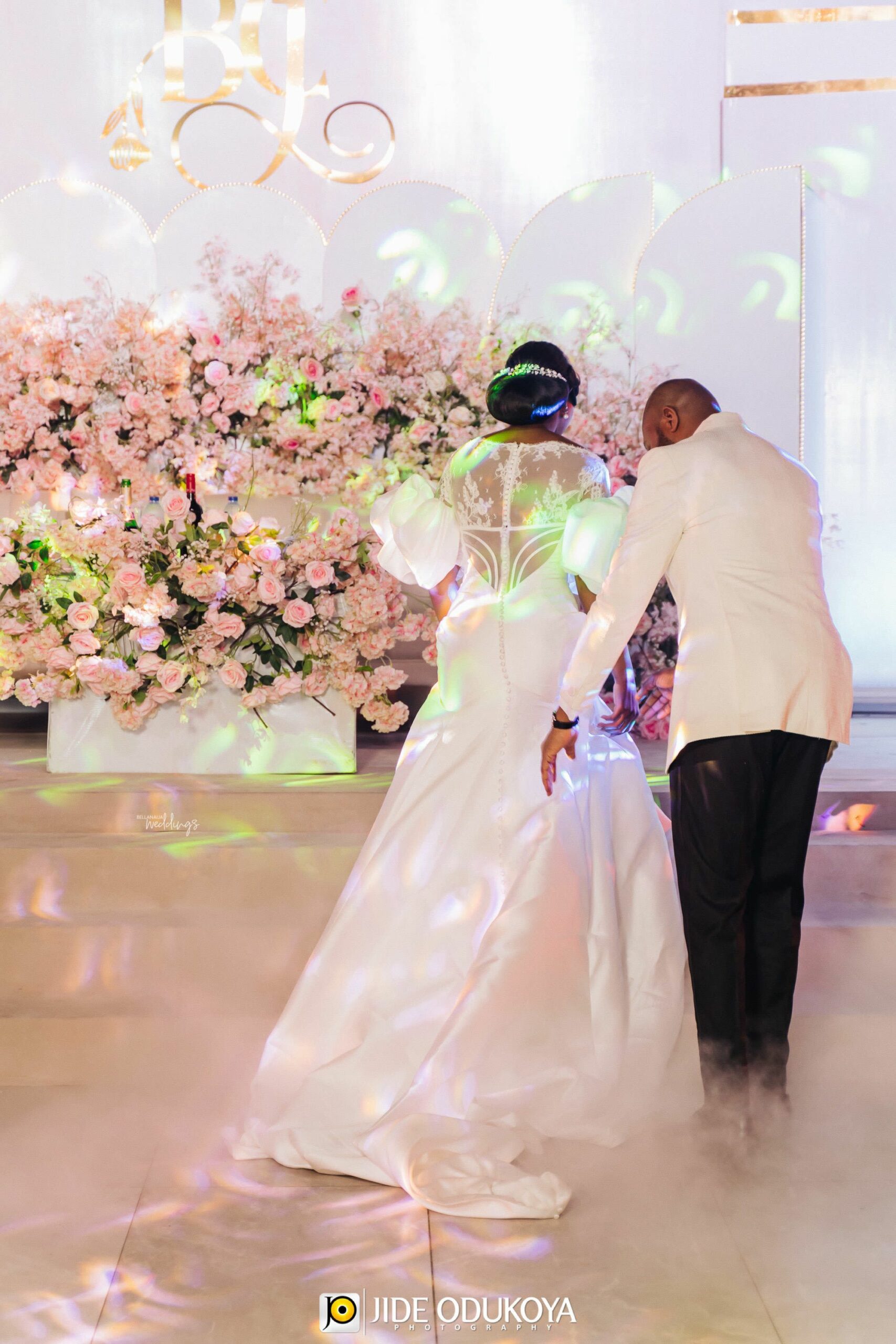 A toast to forever!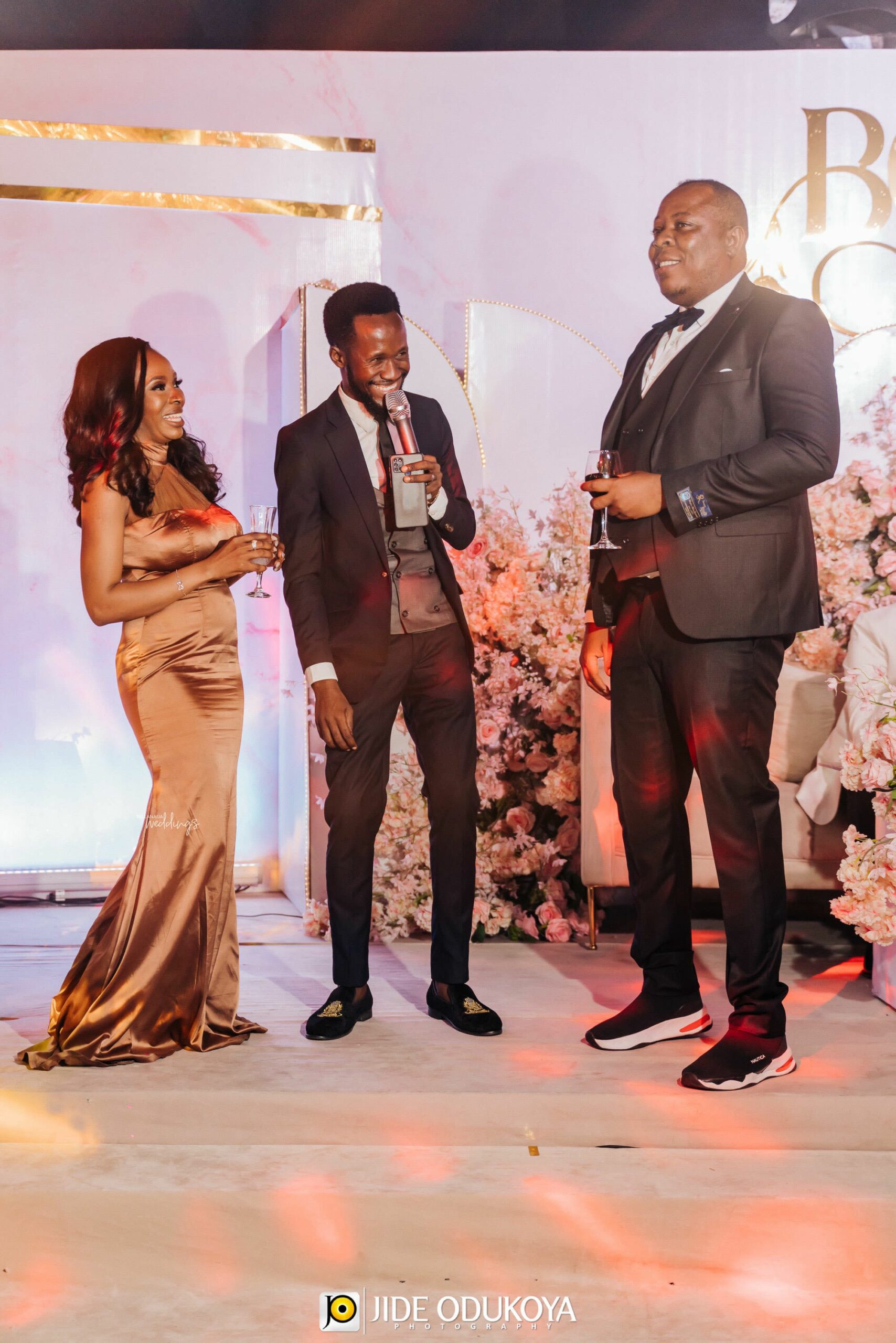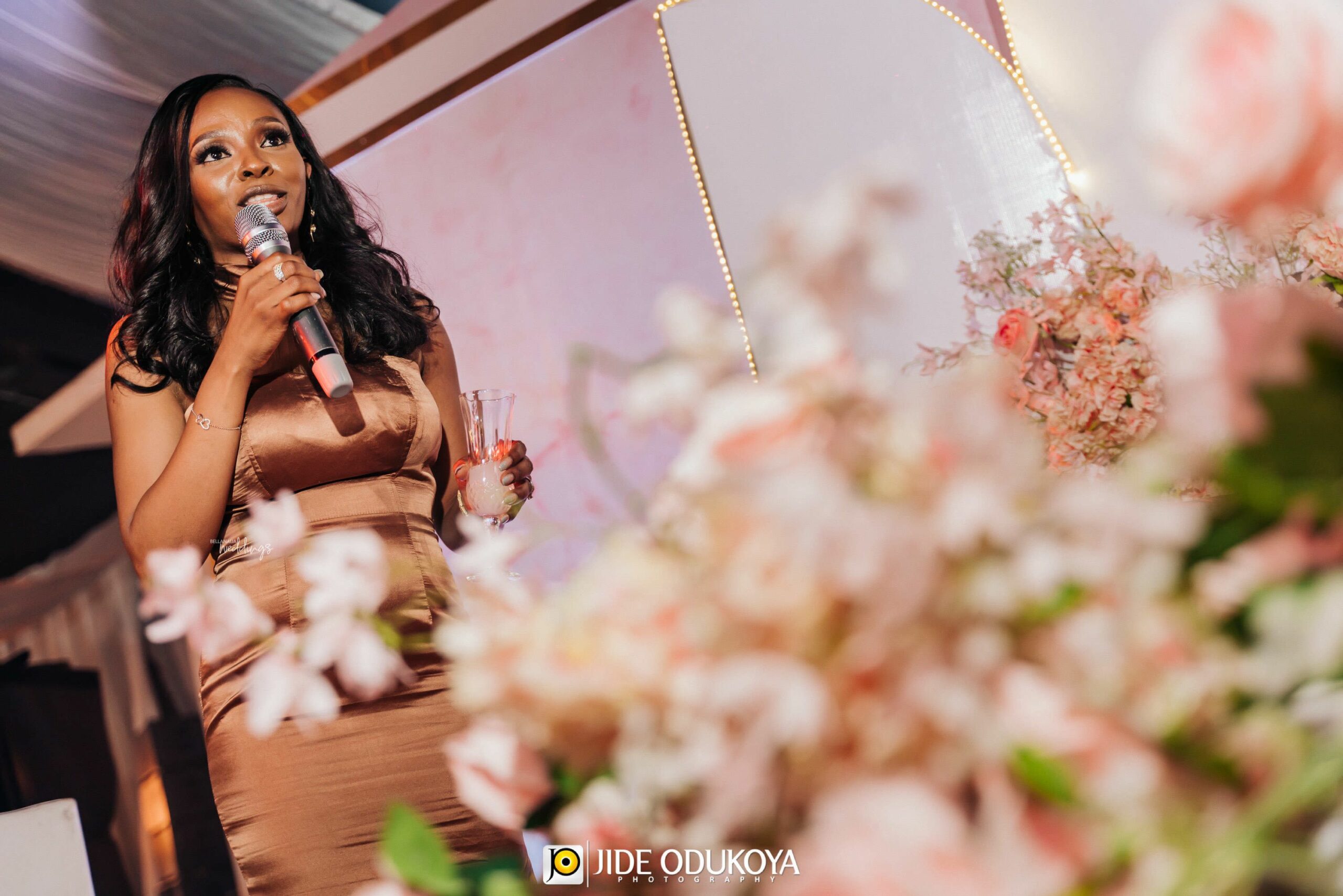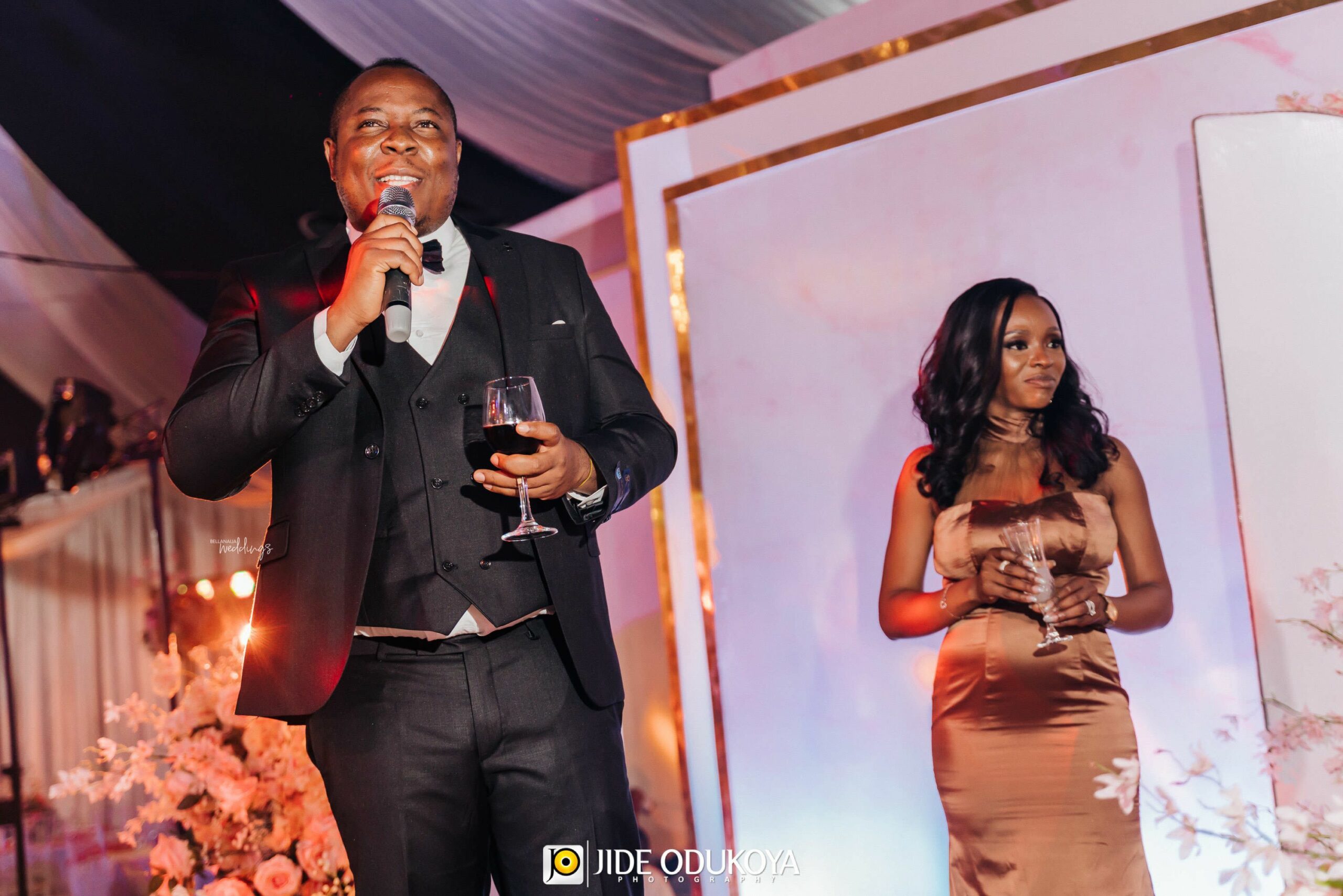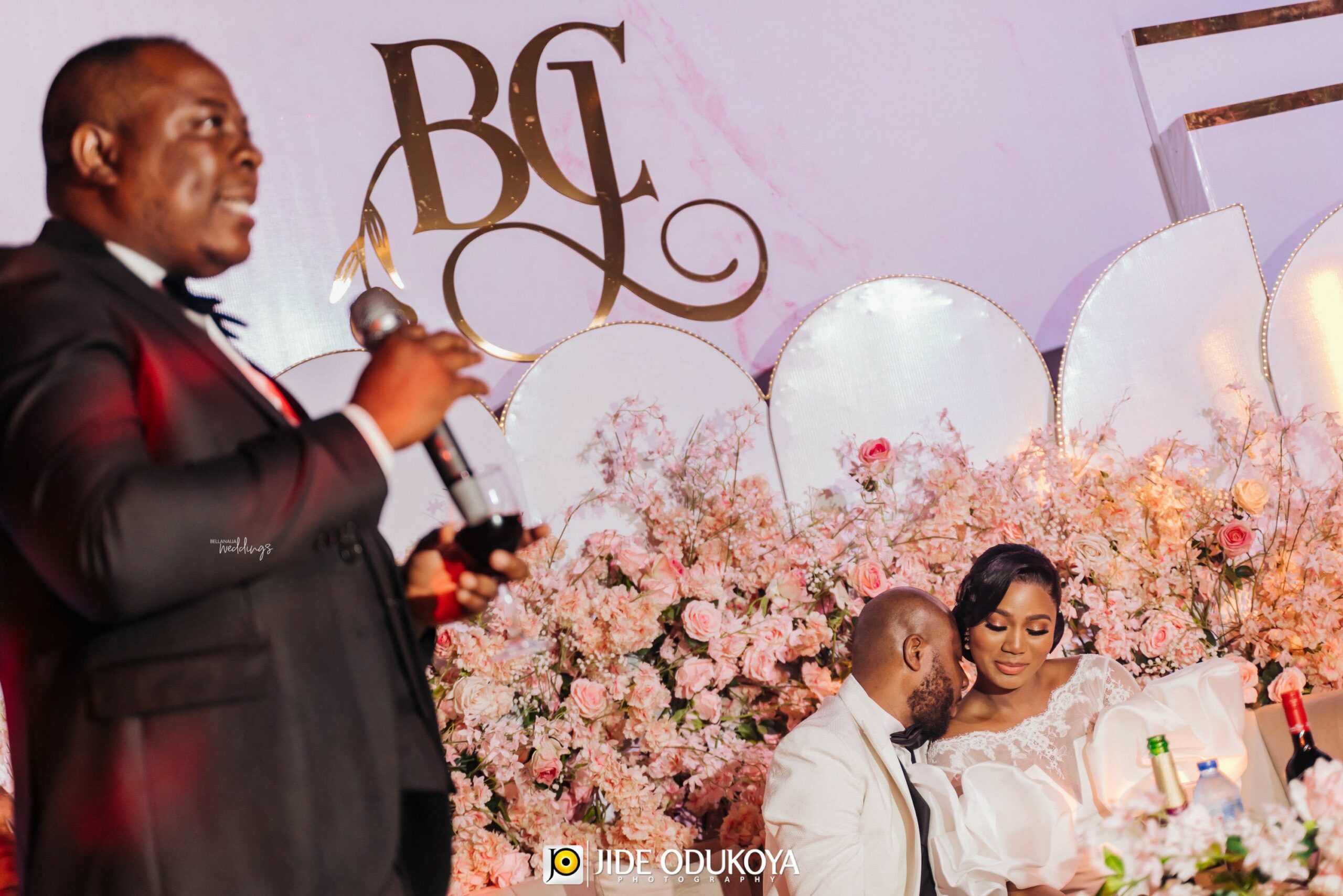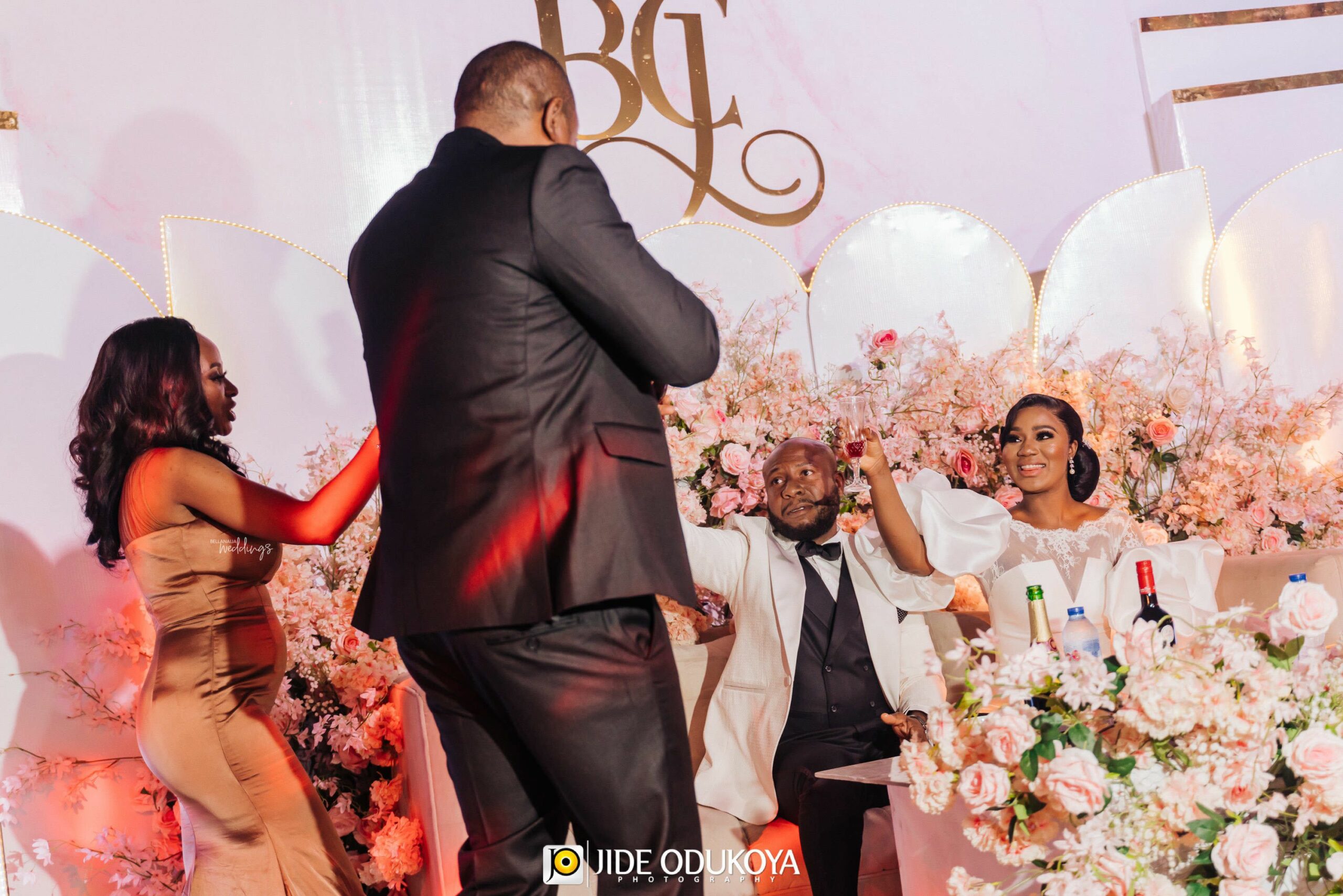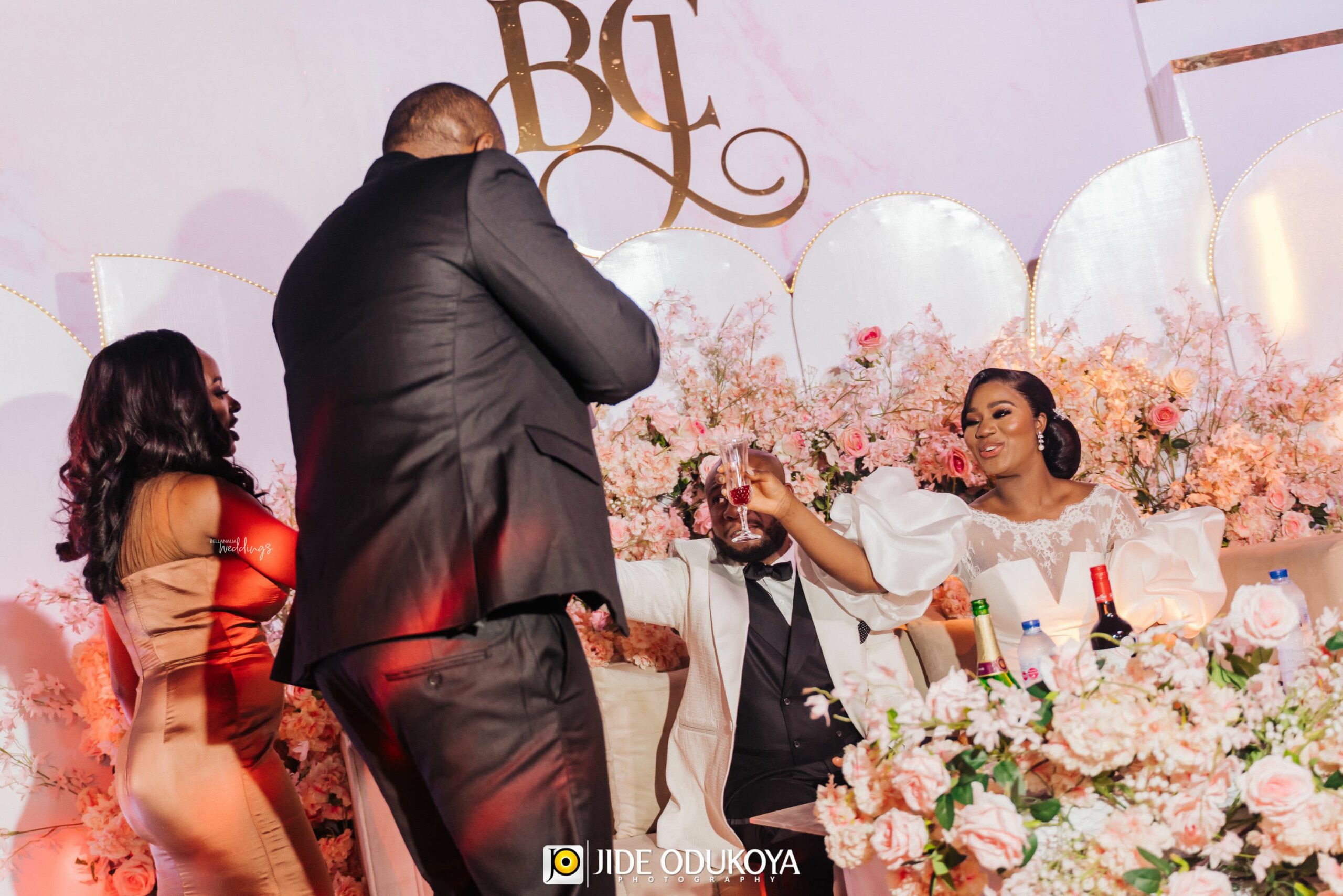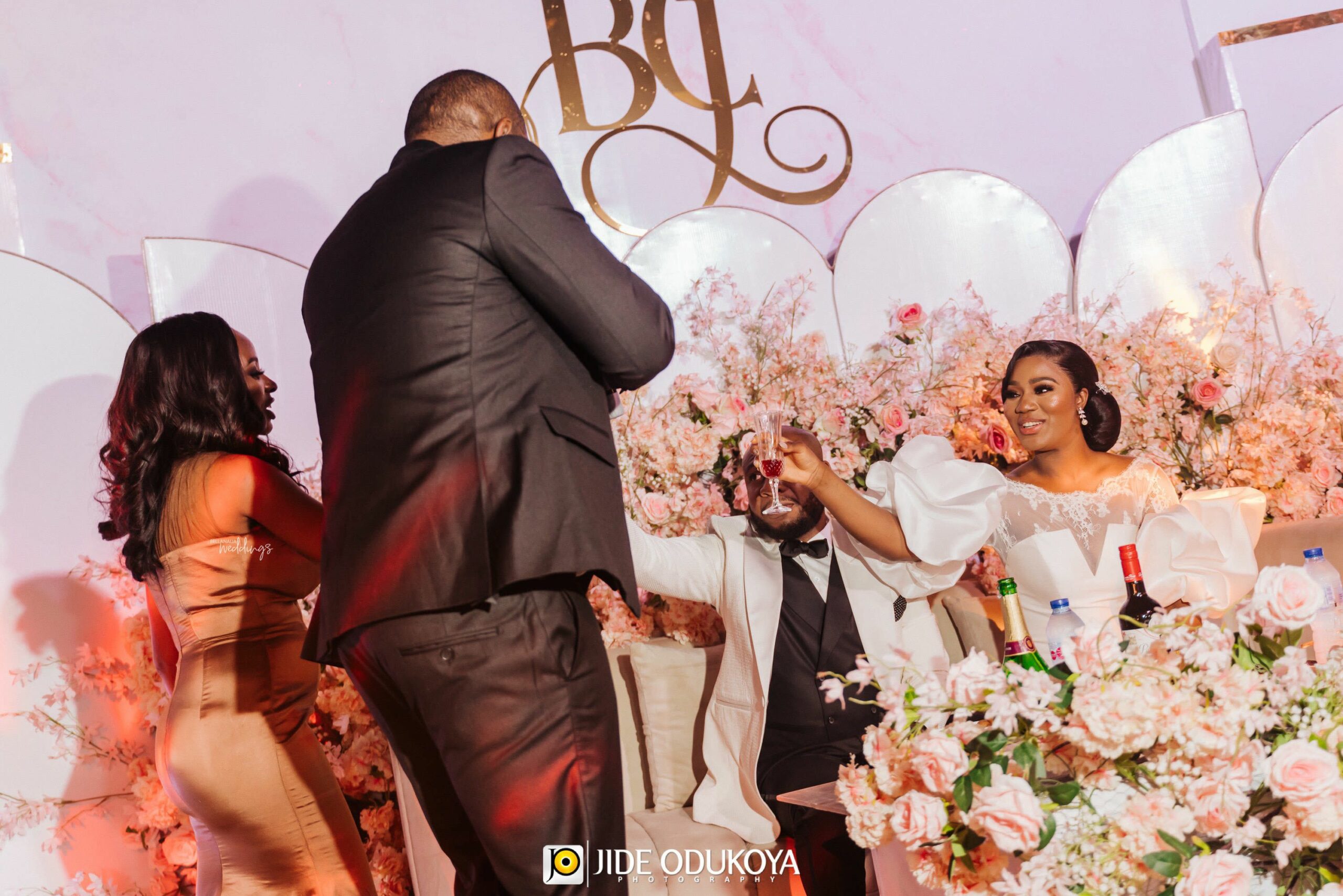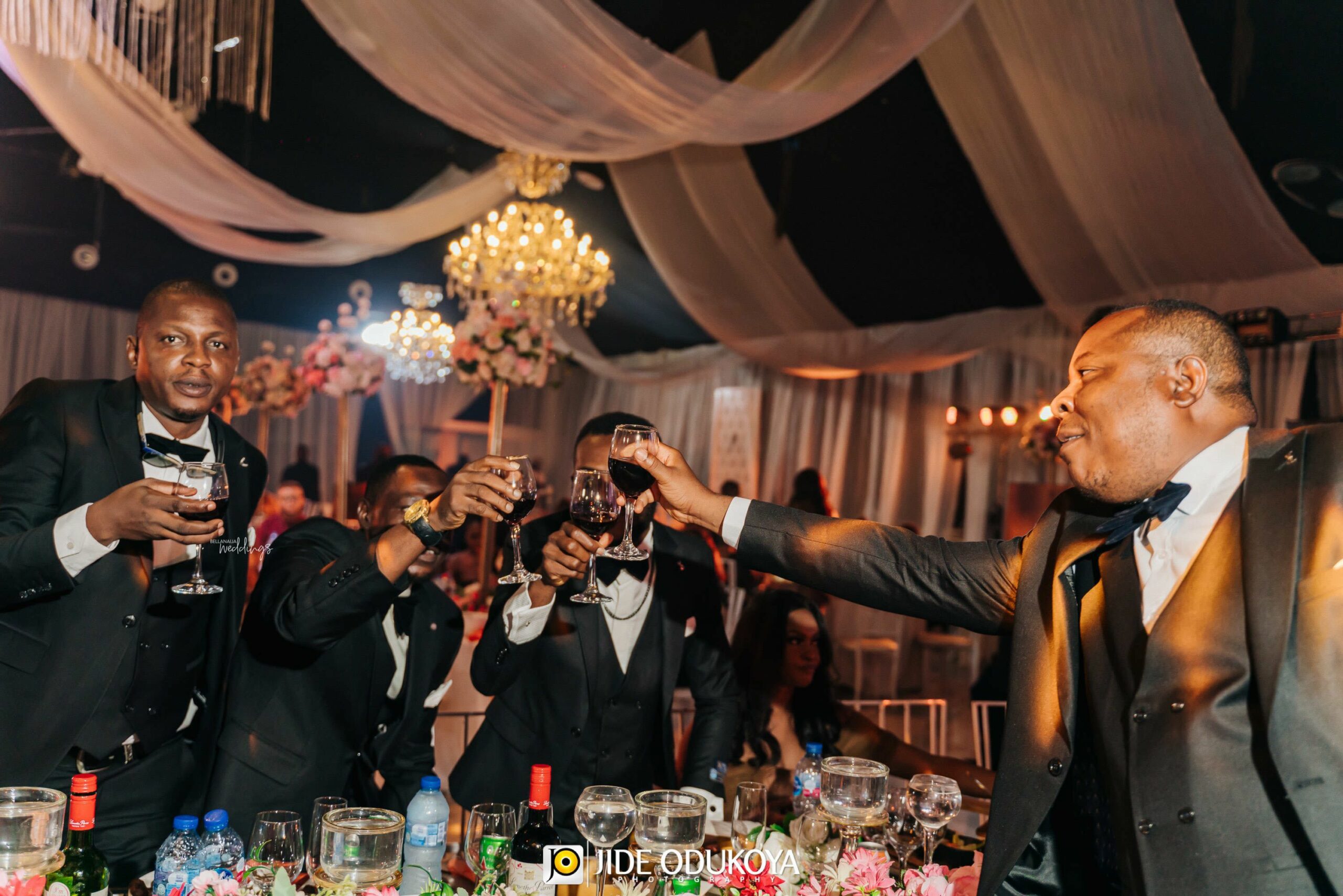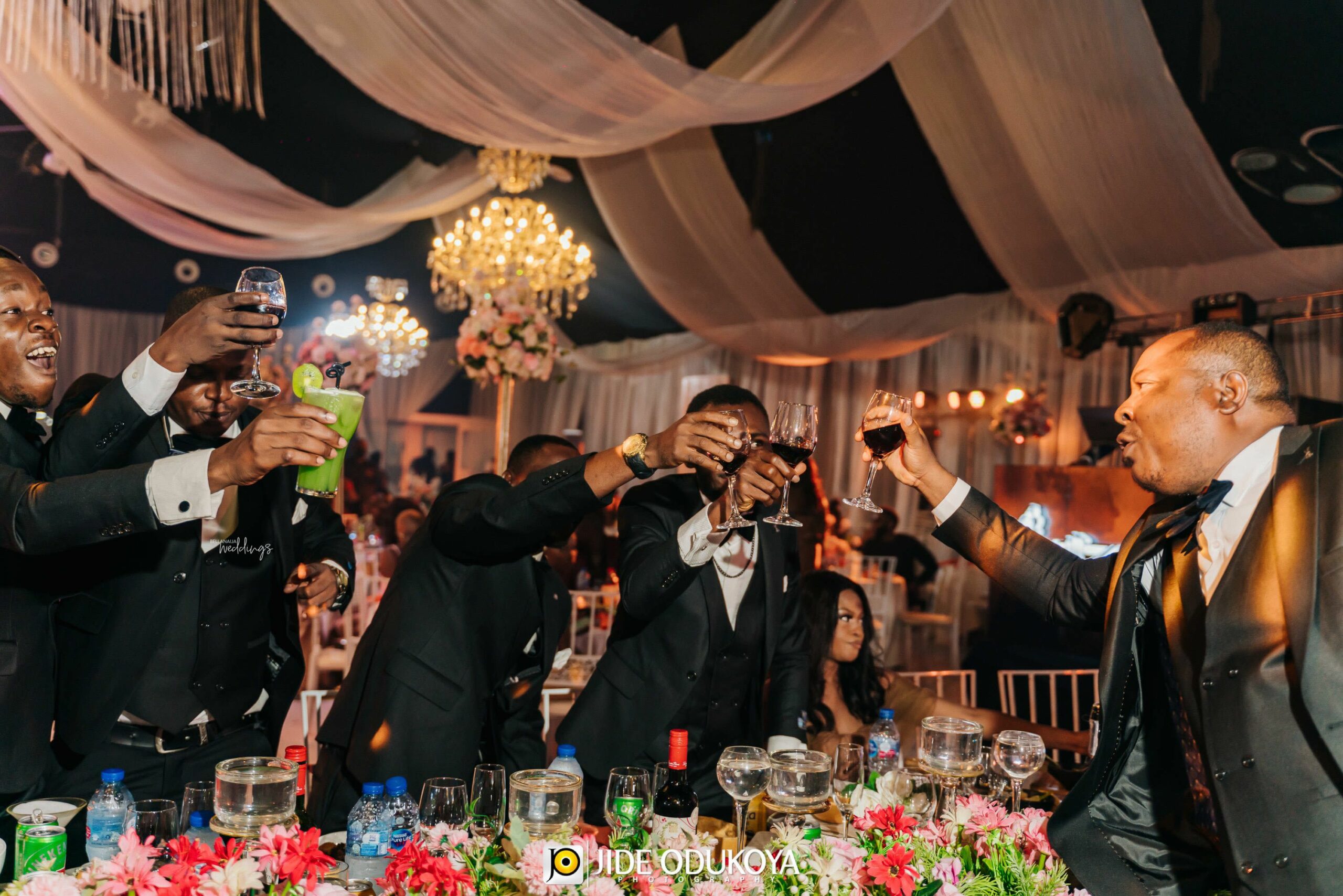 Now, it's celebration galore!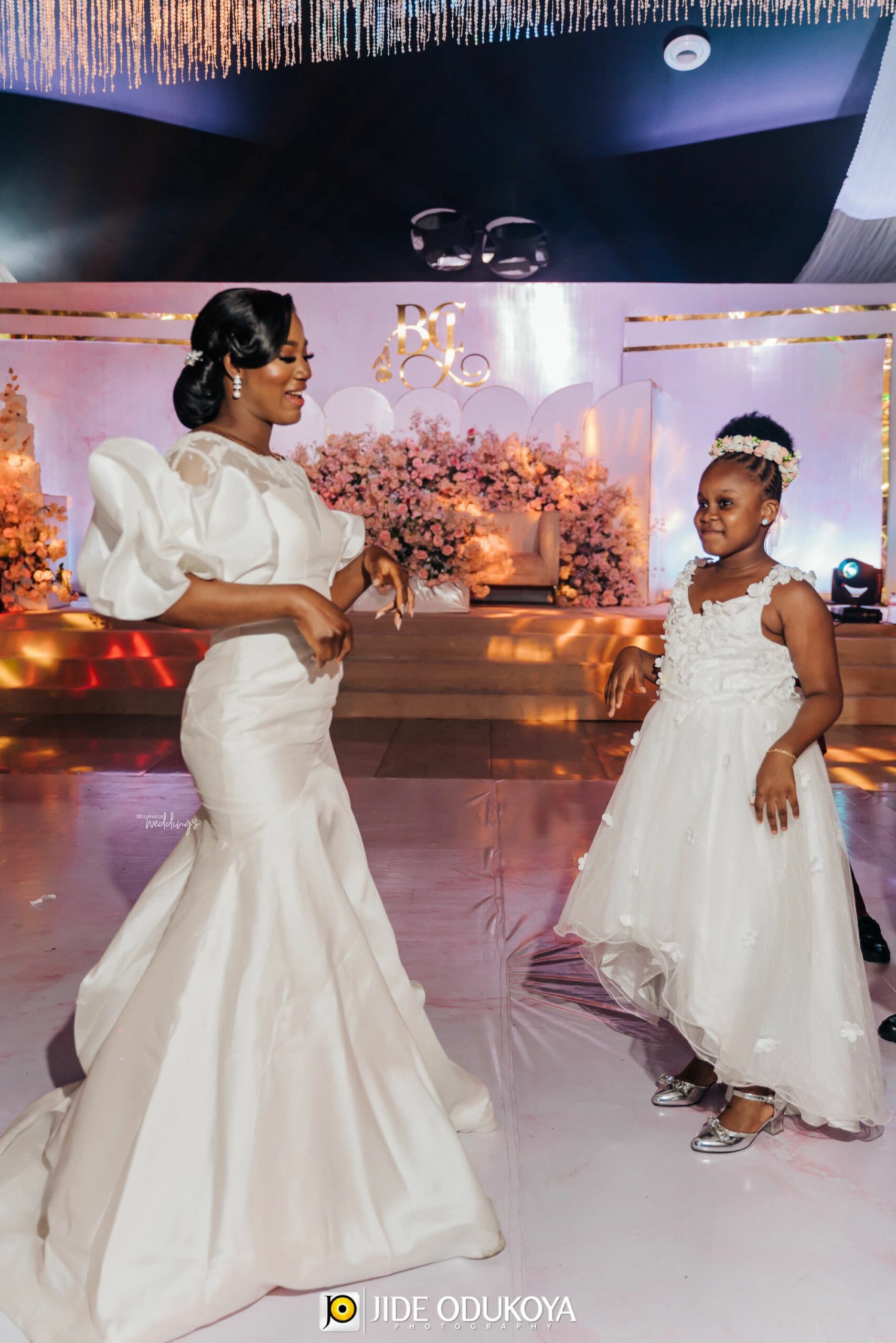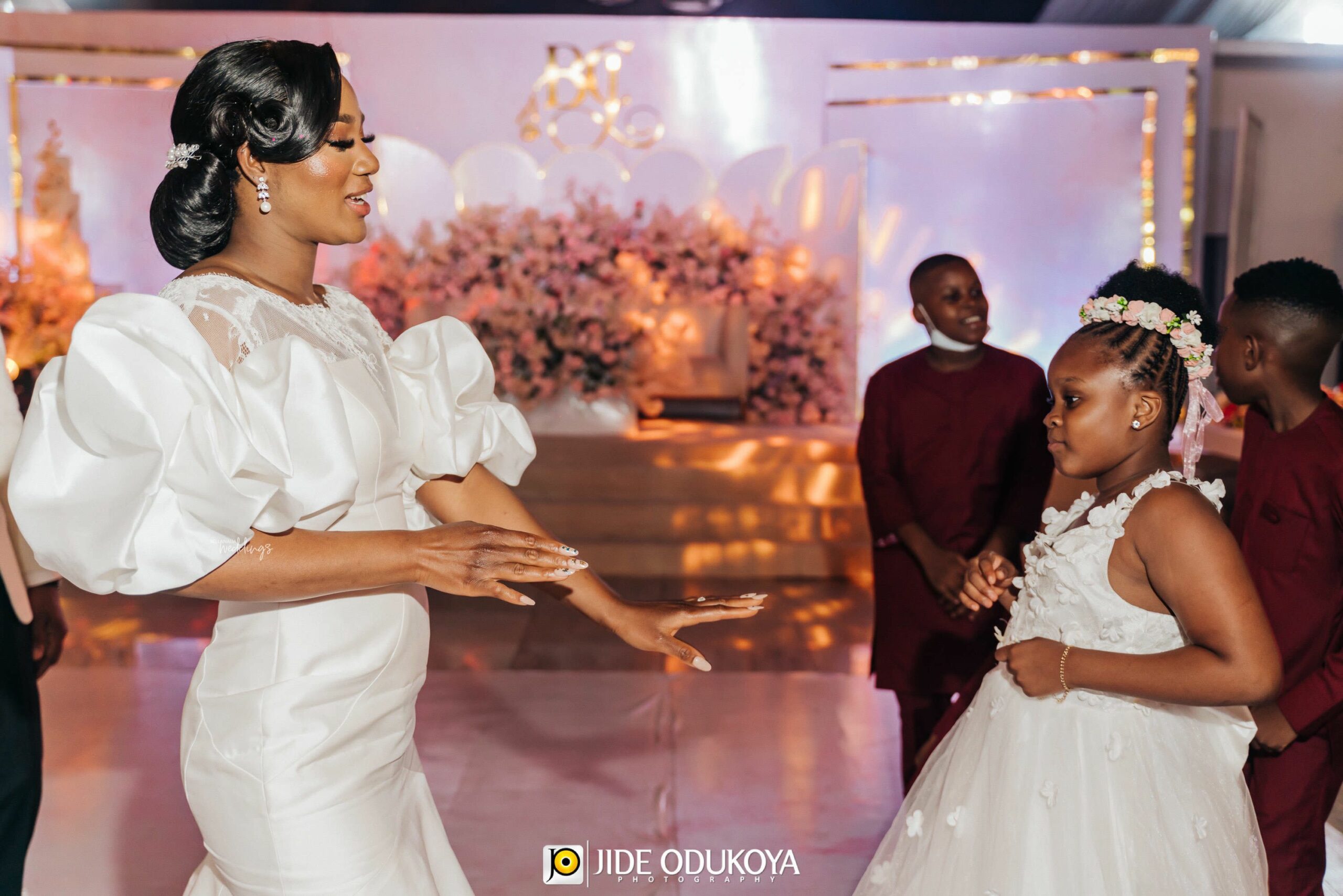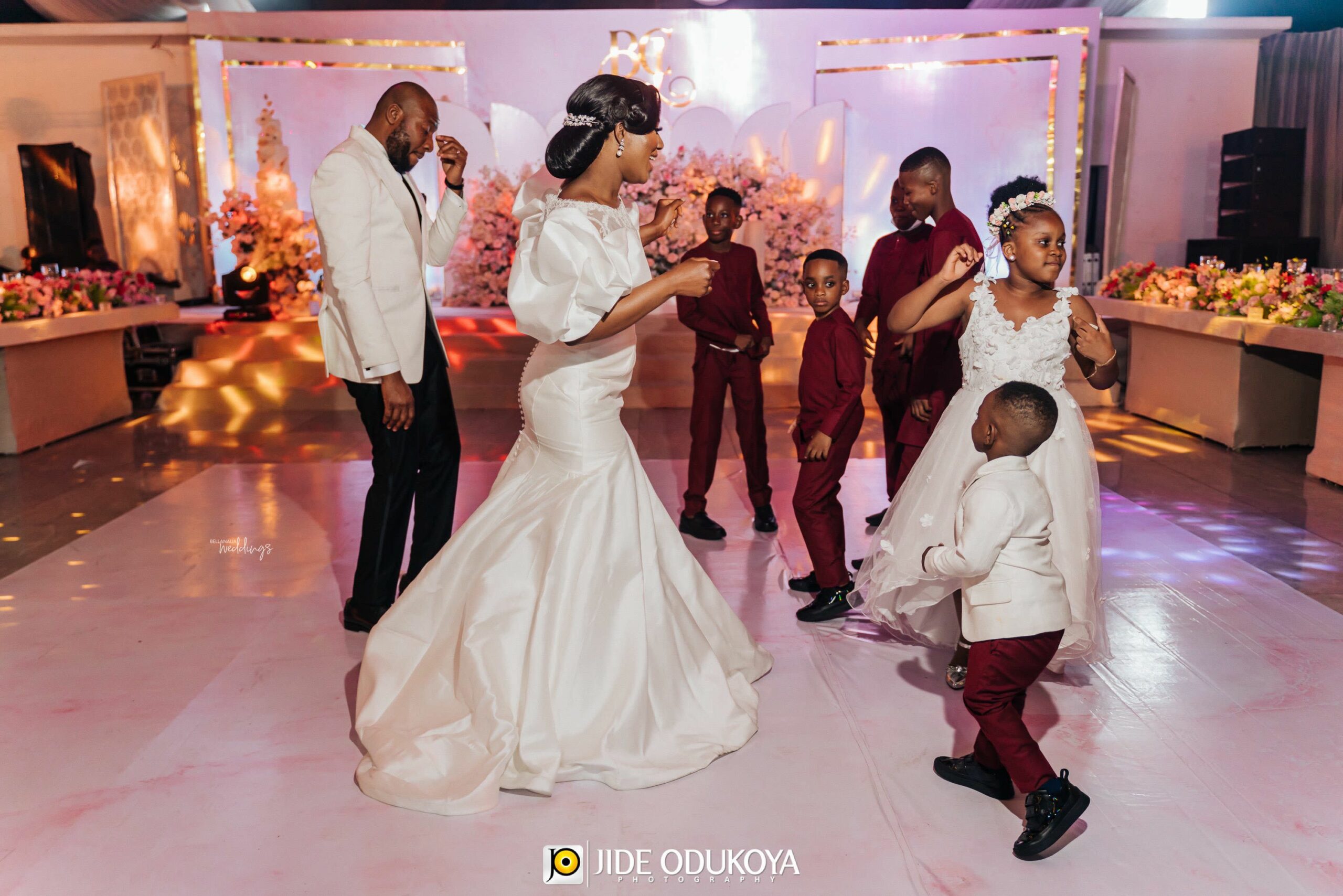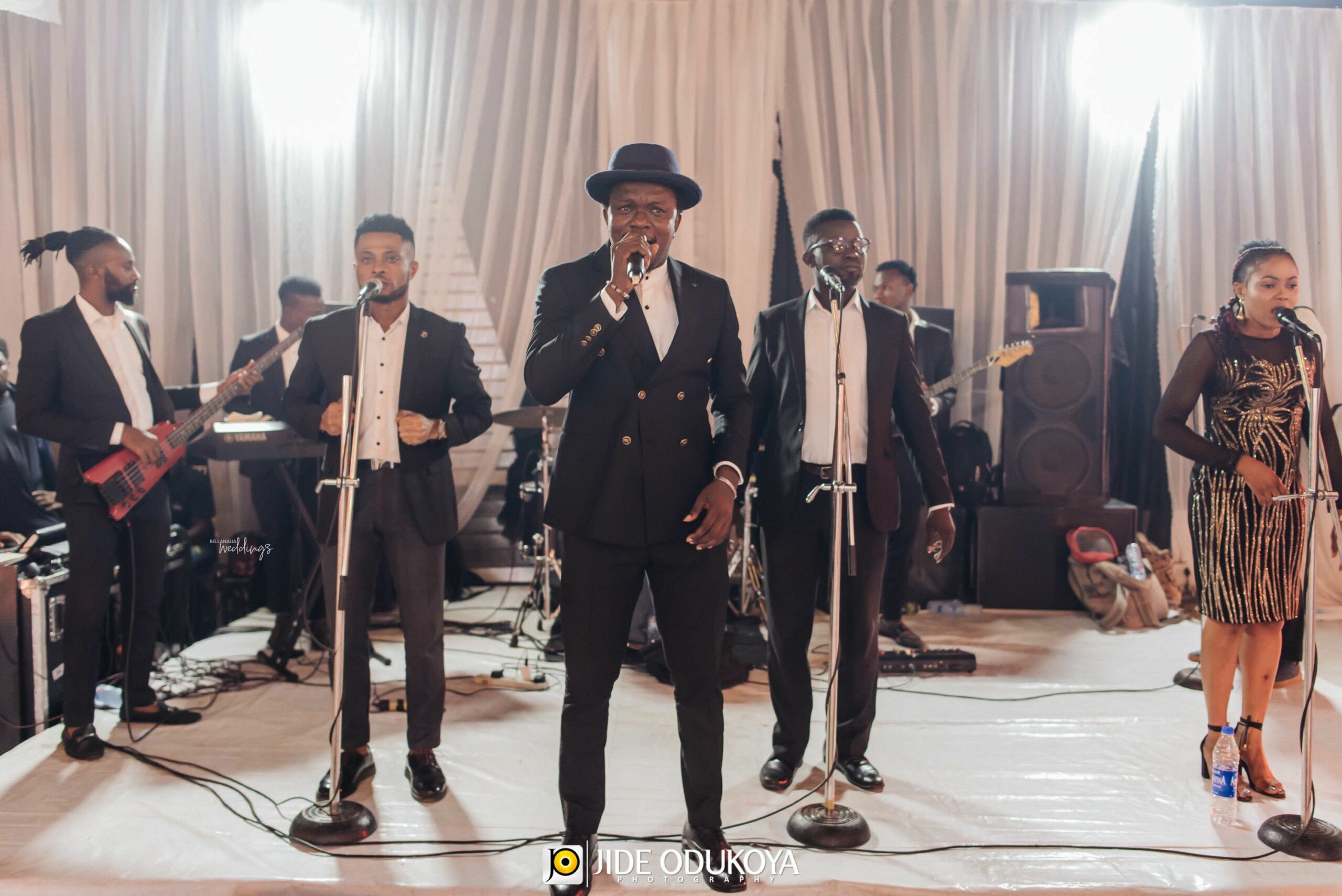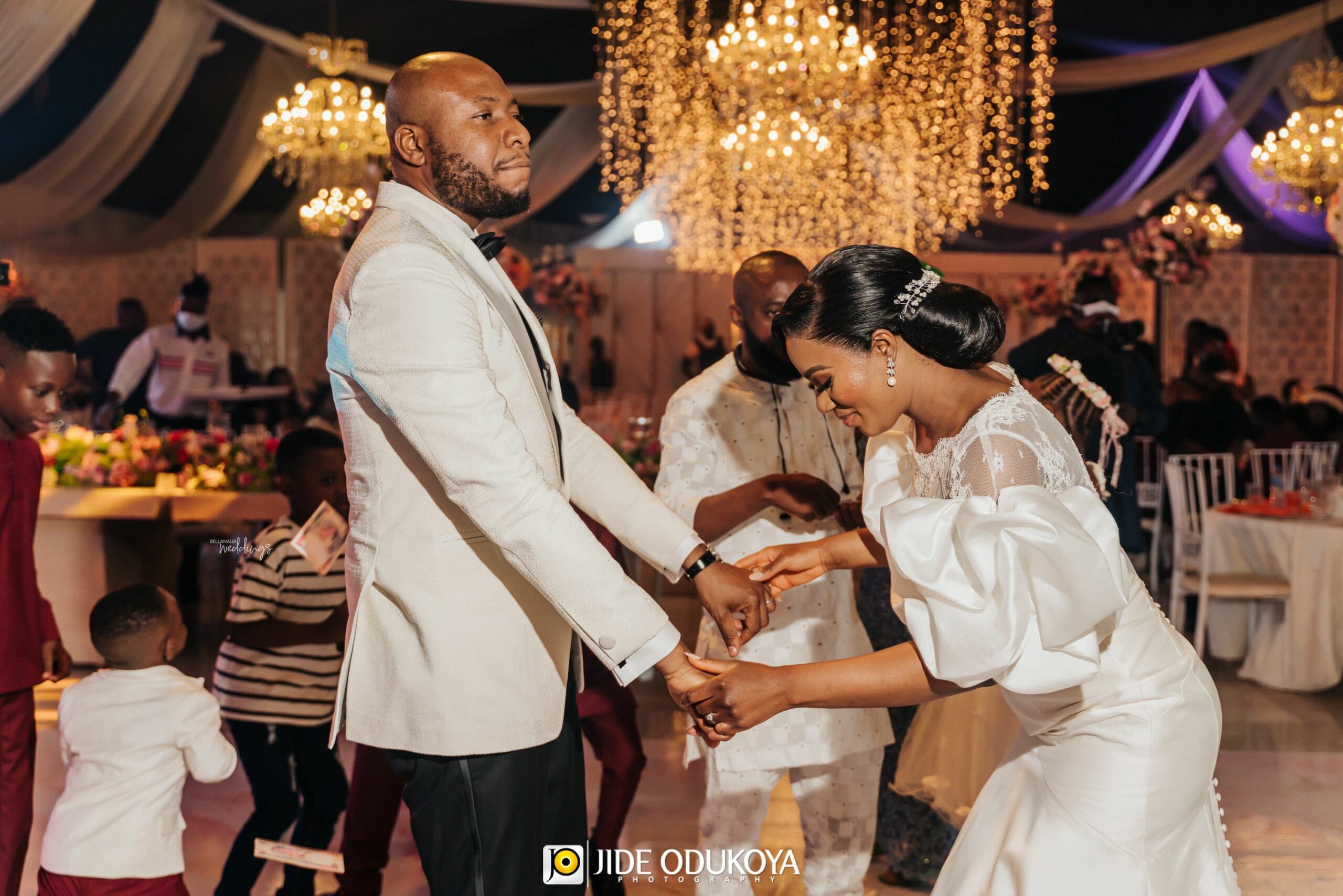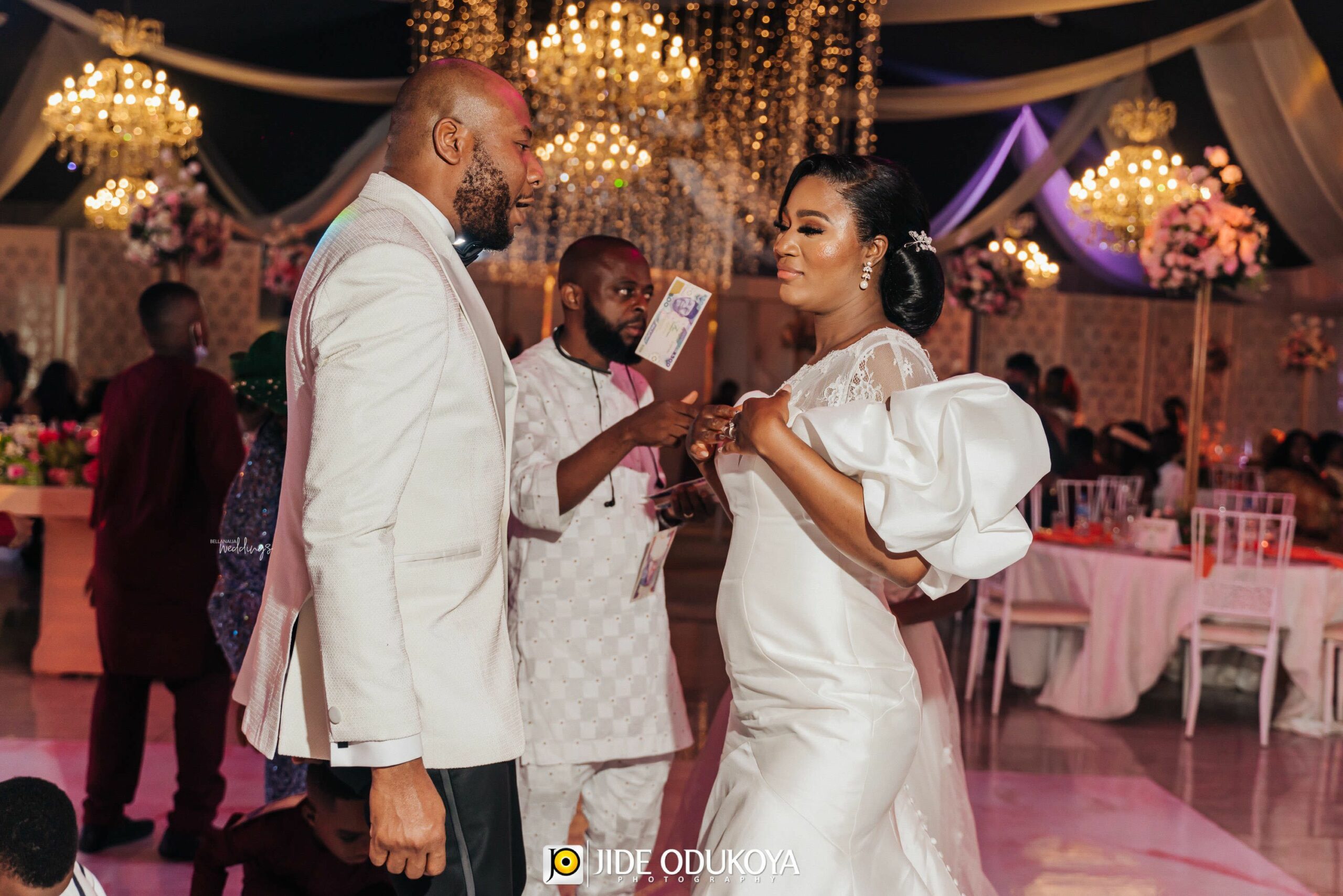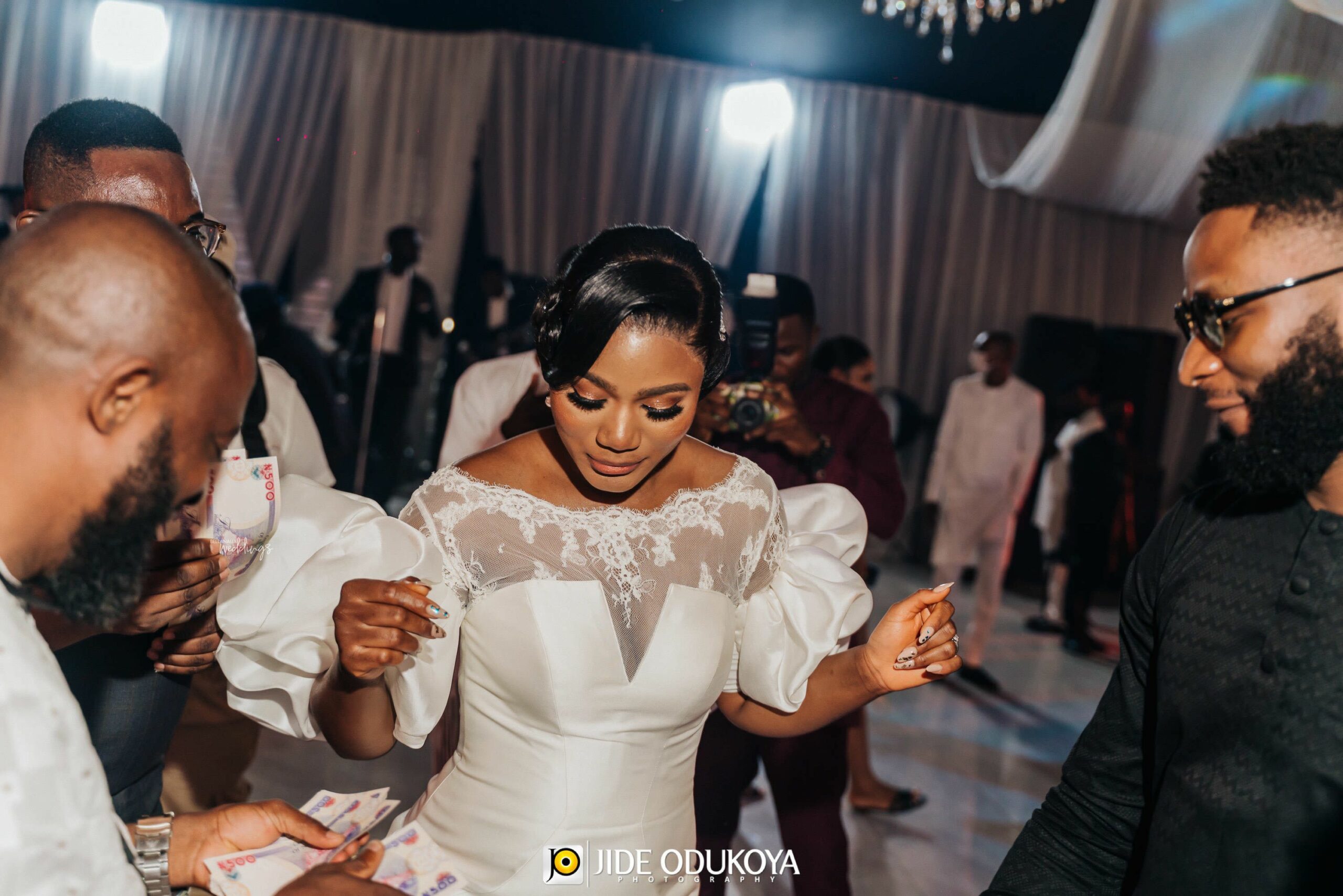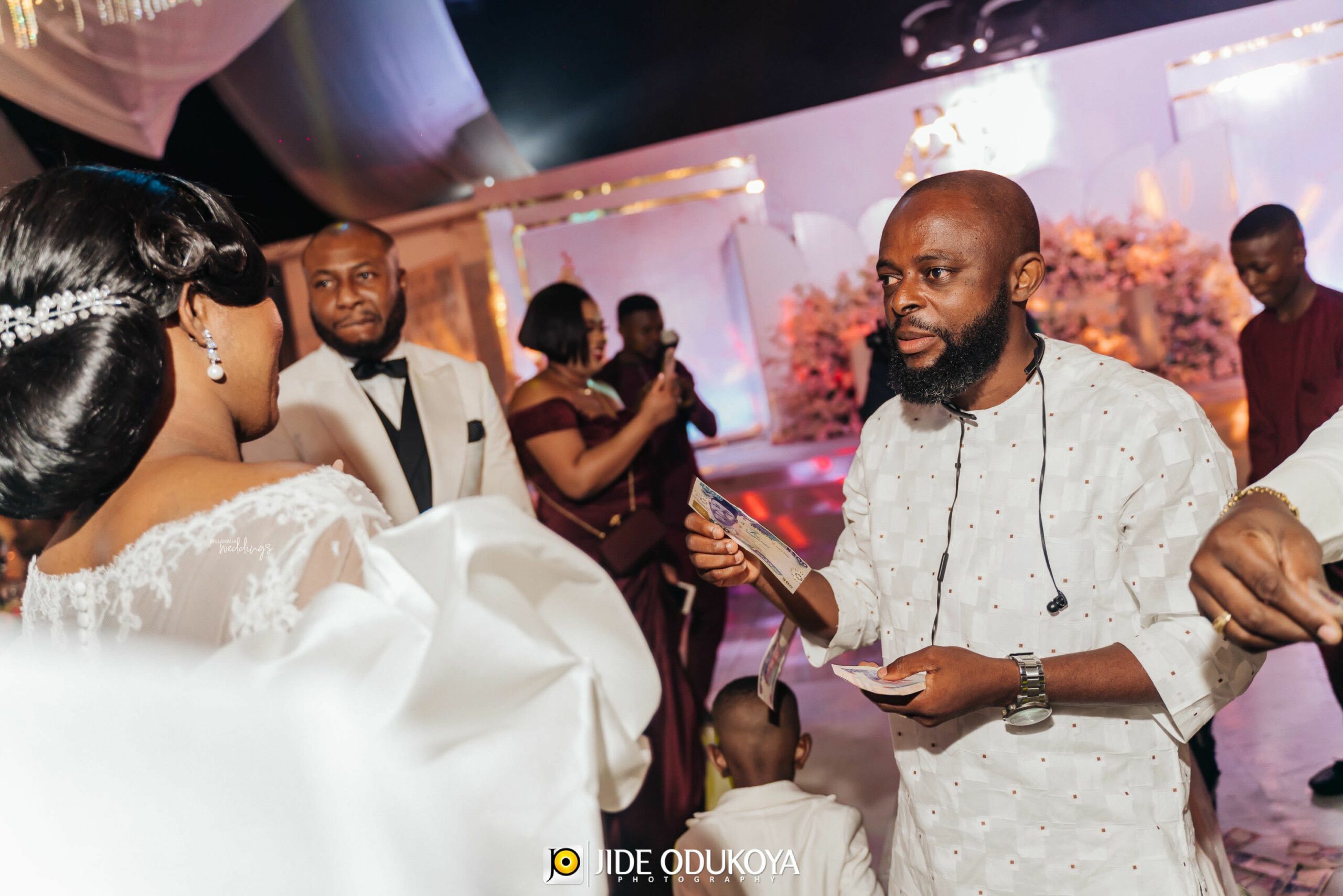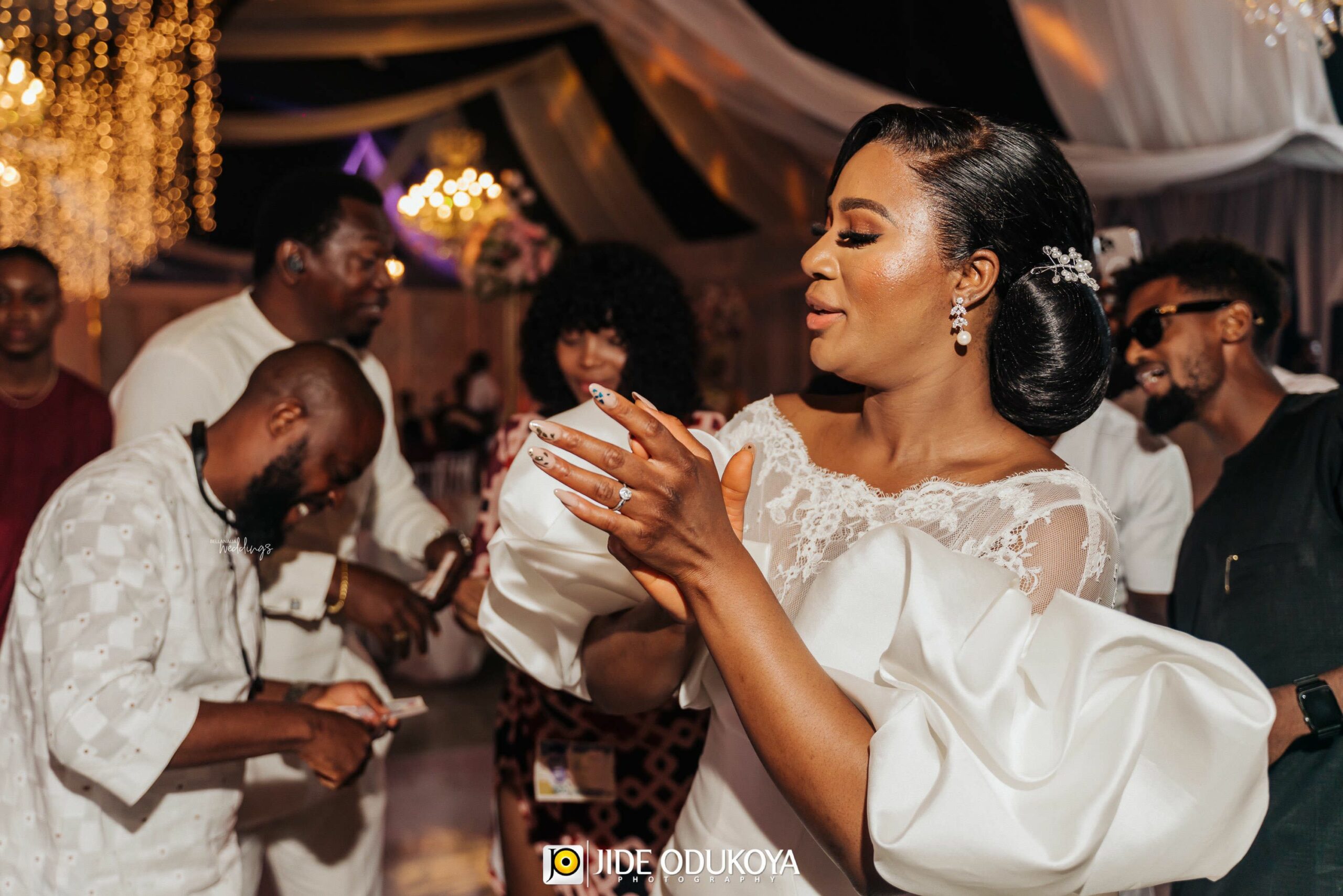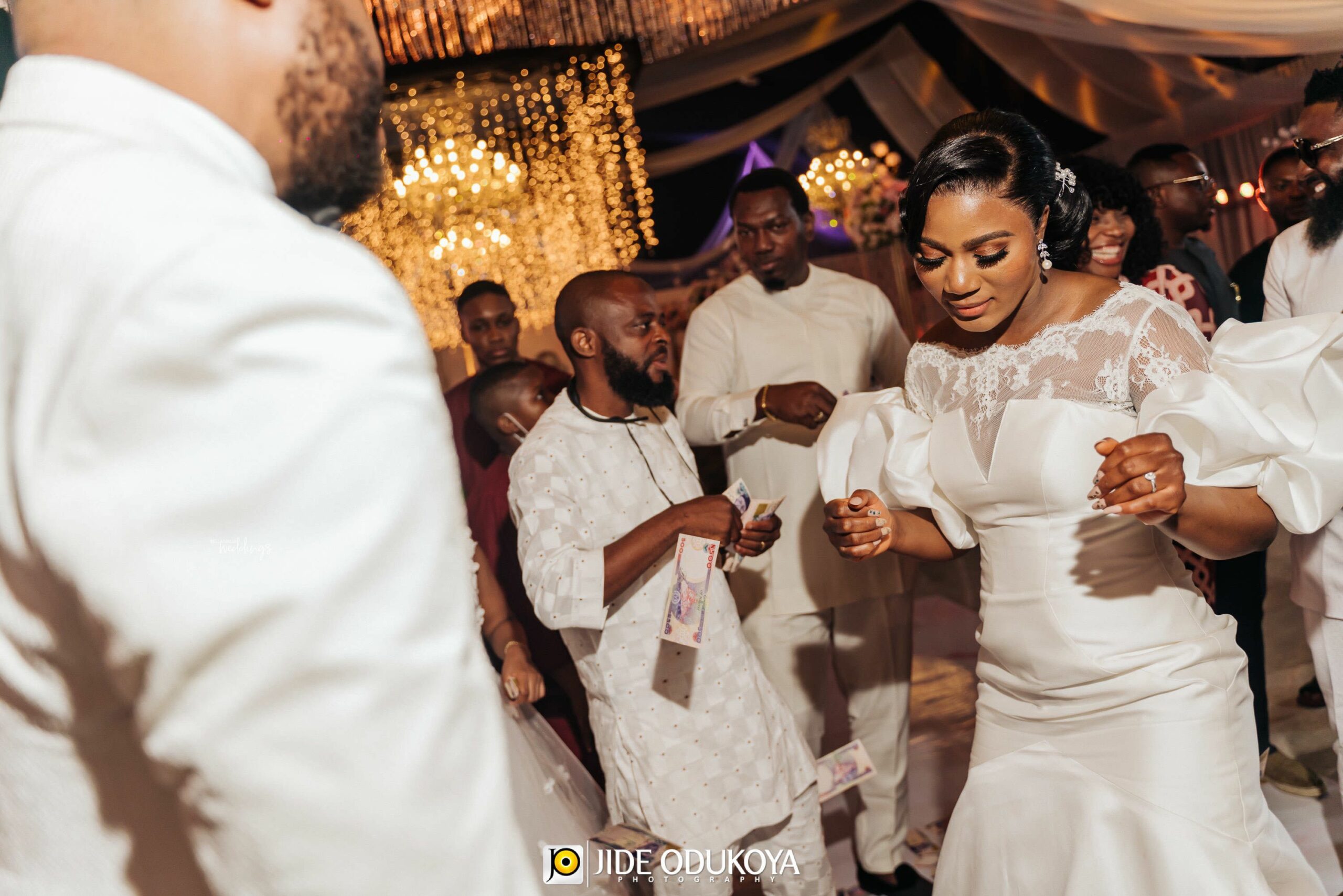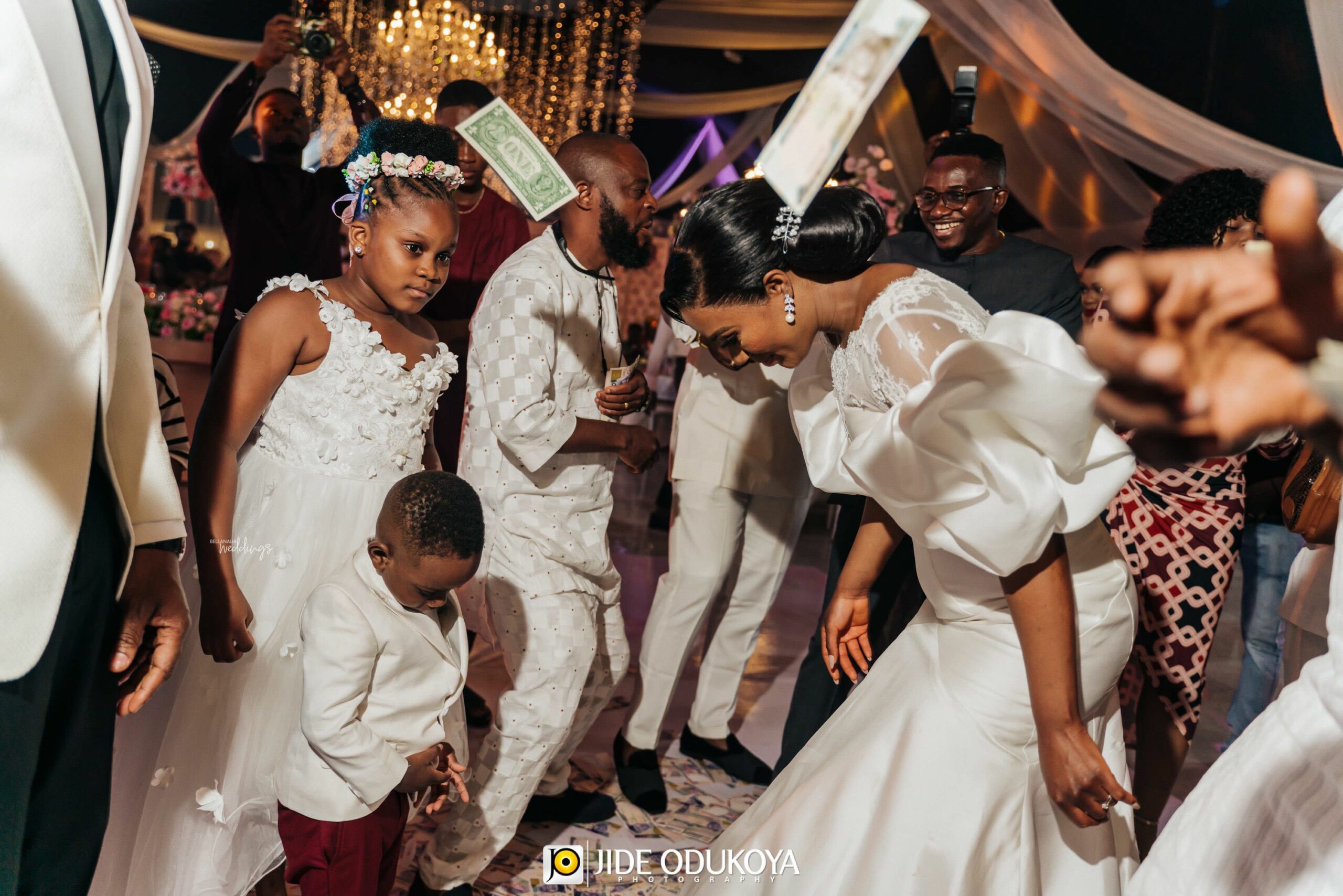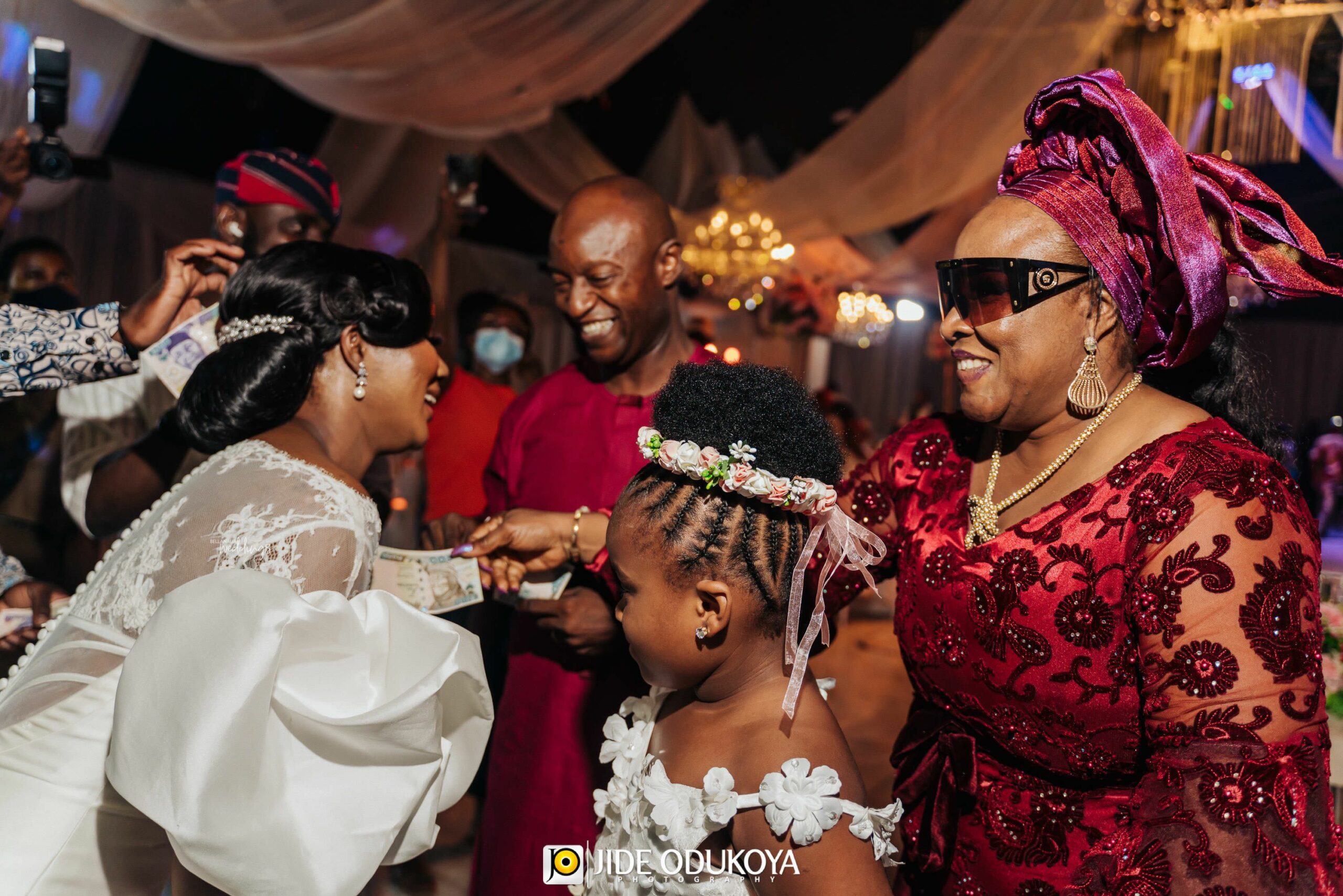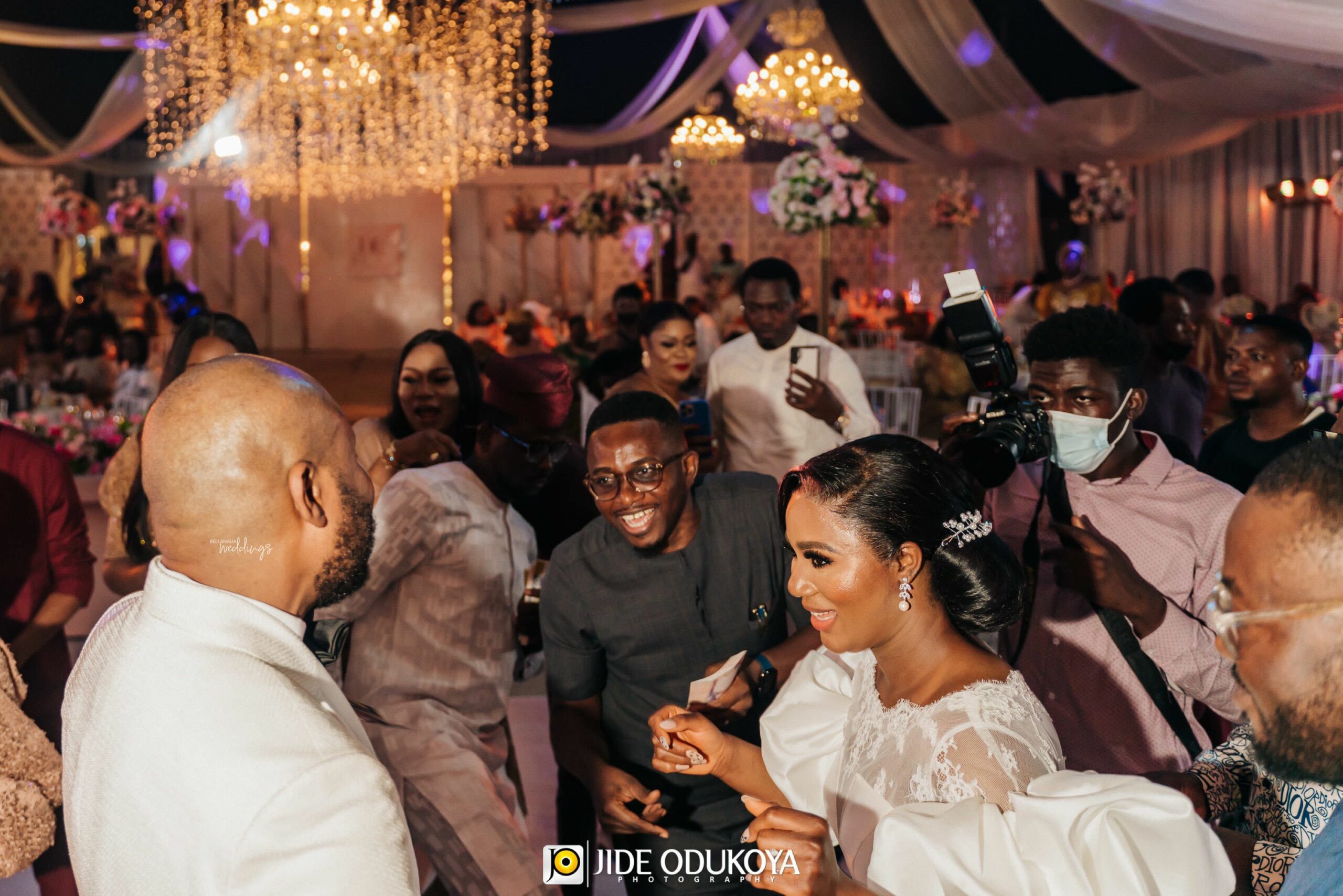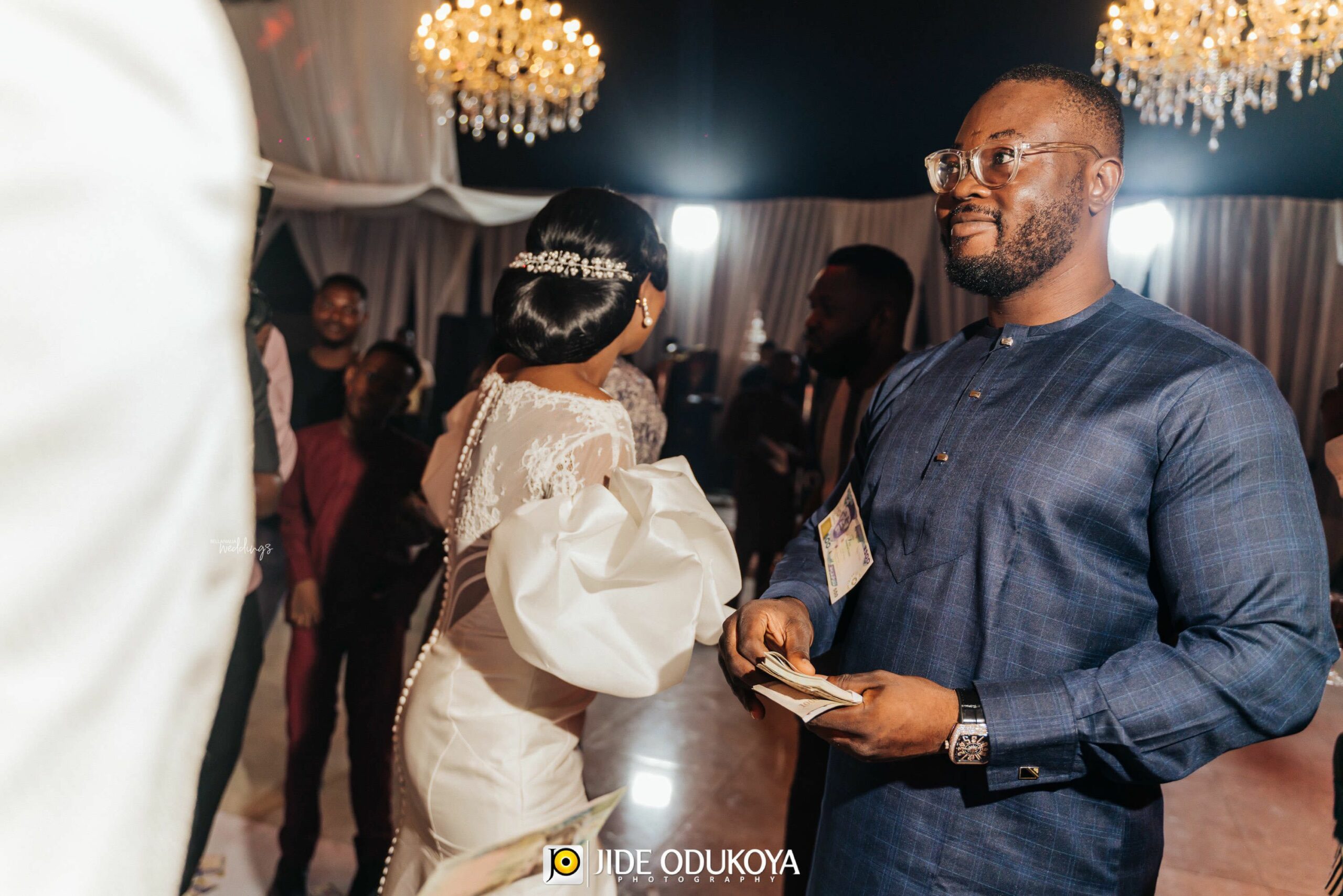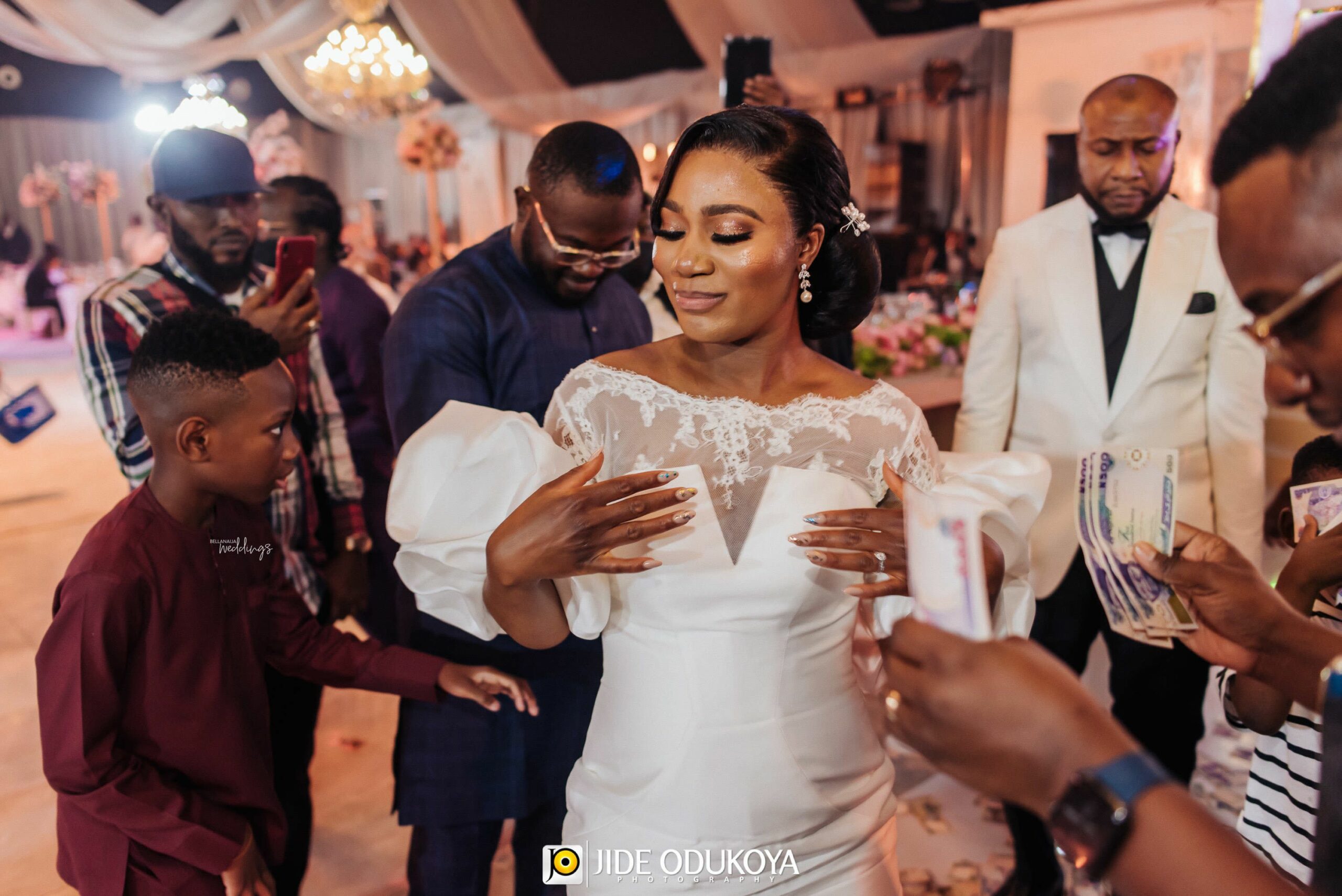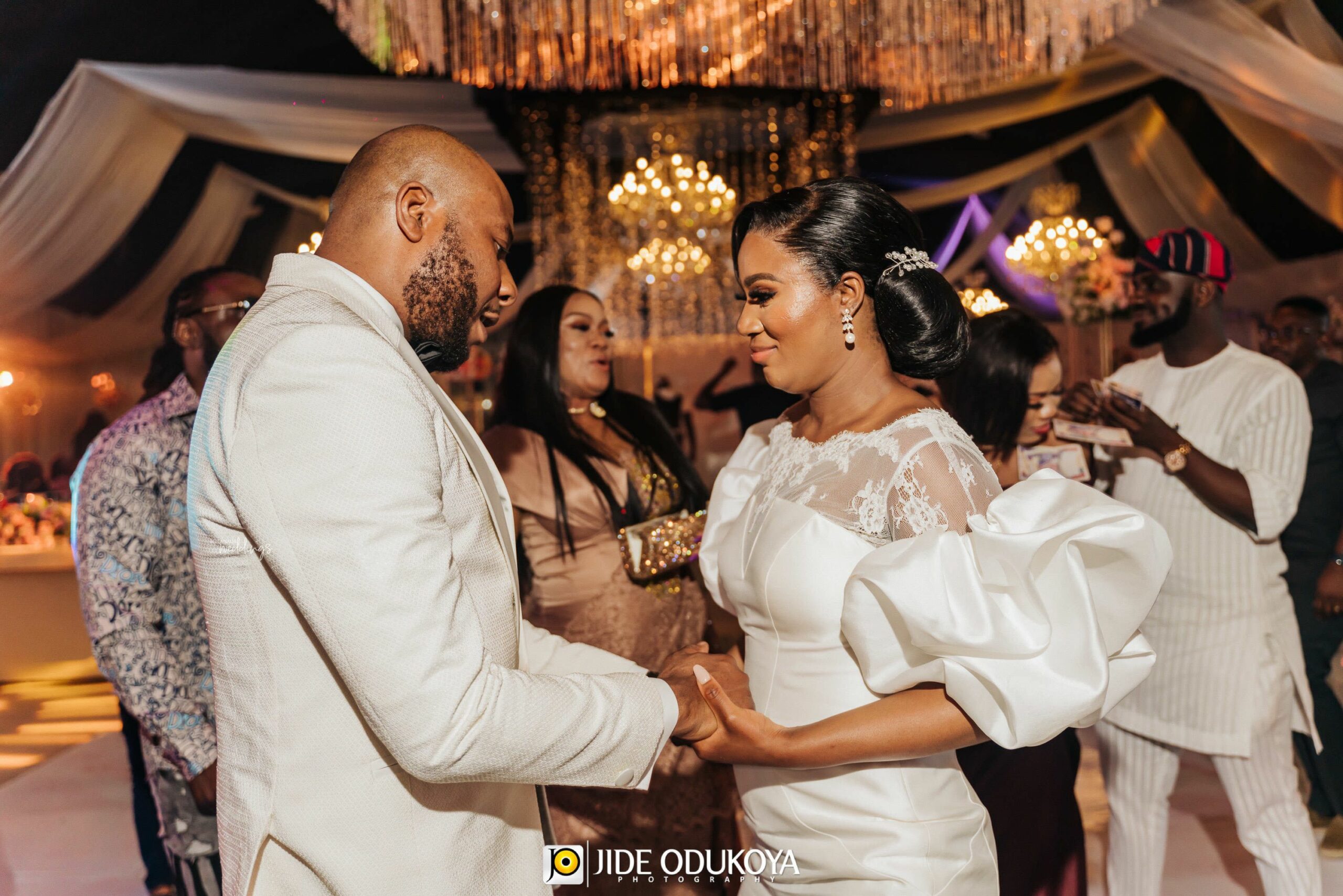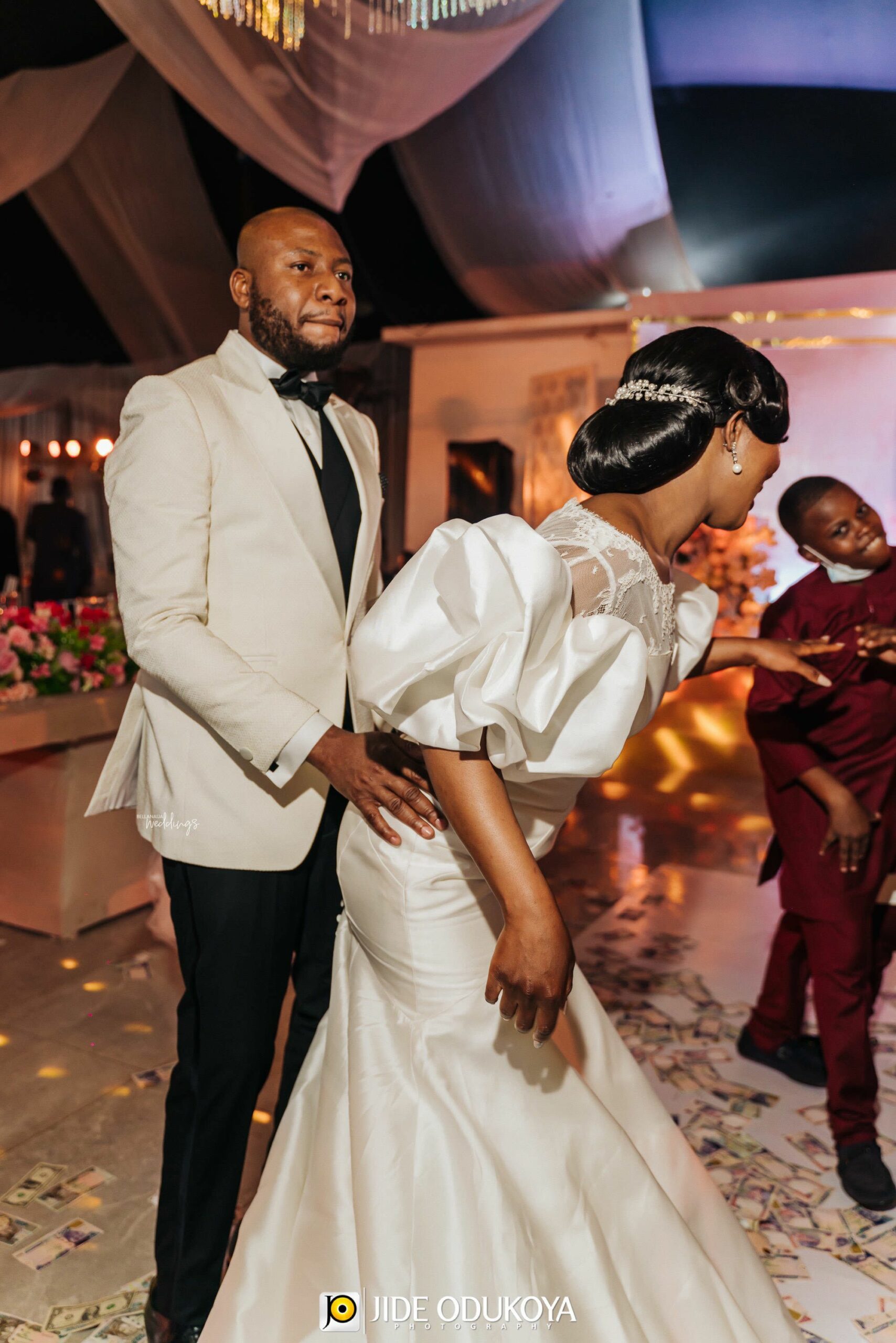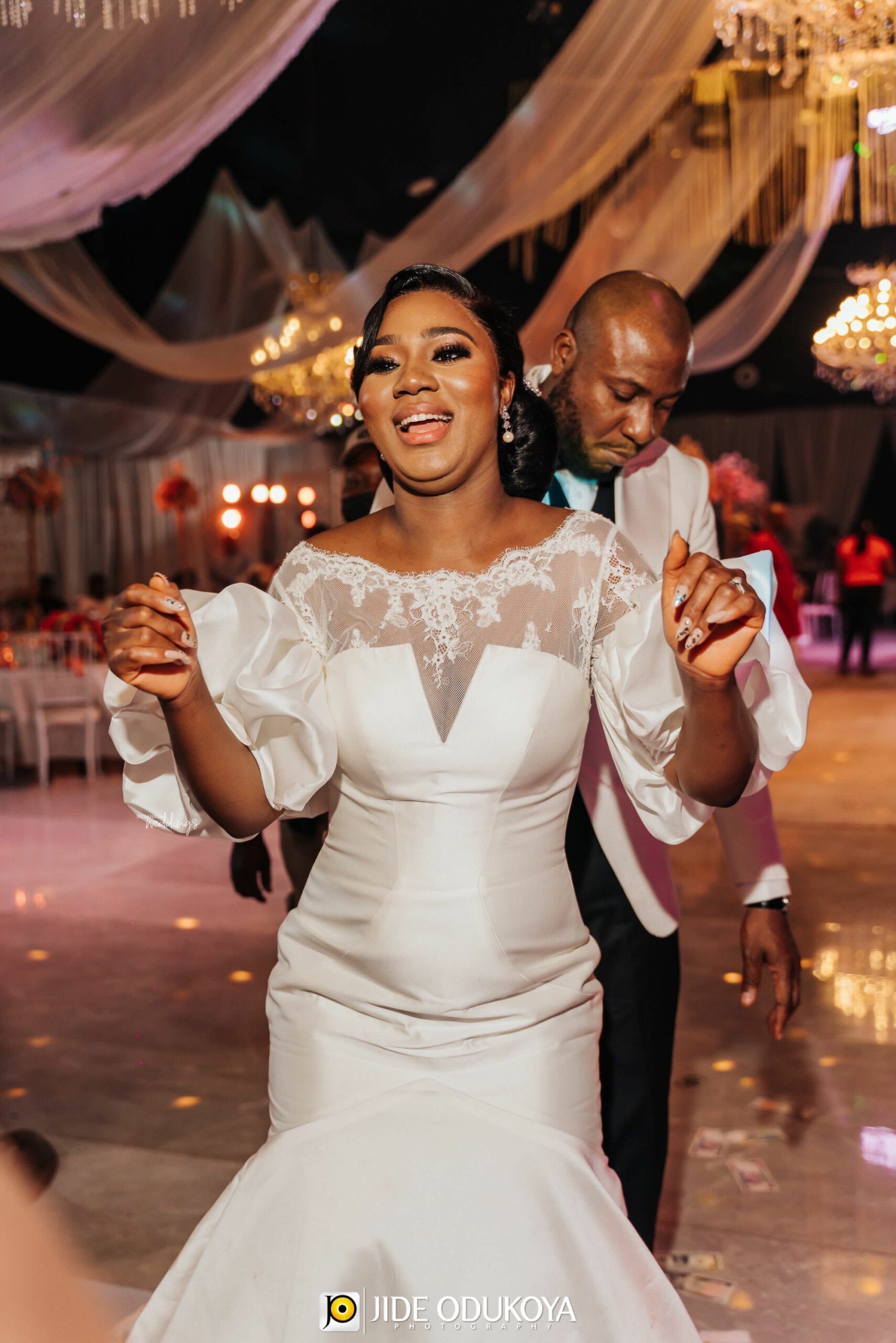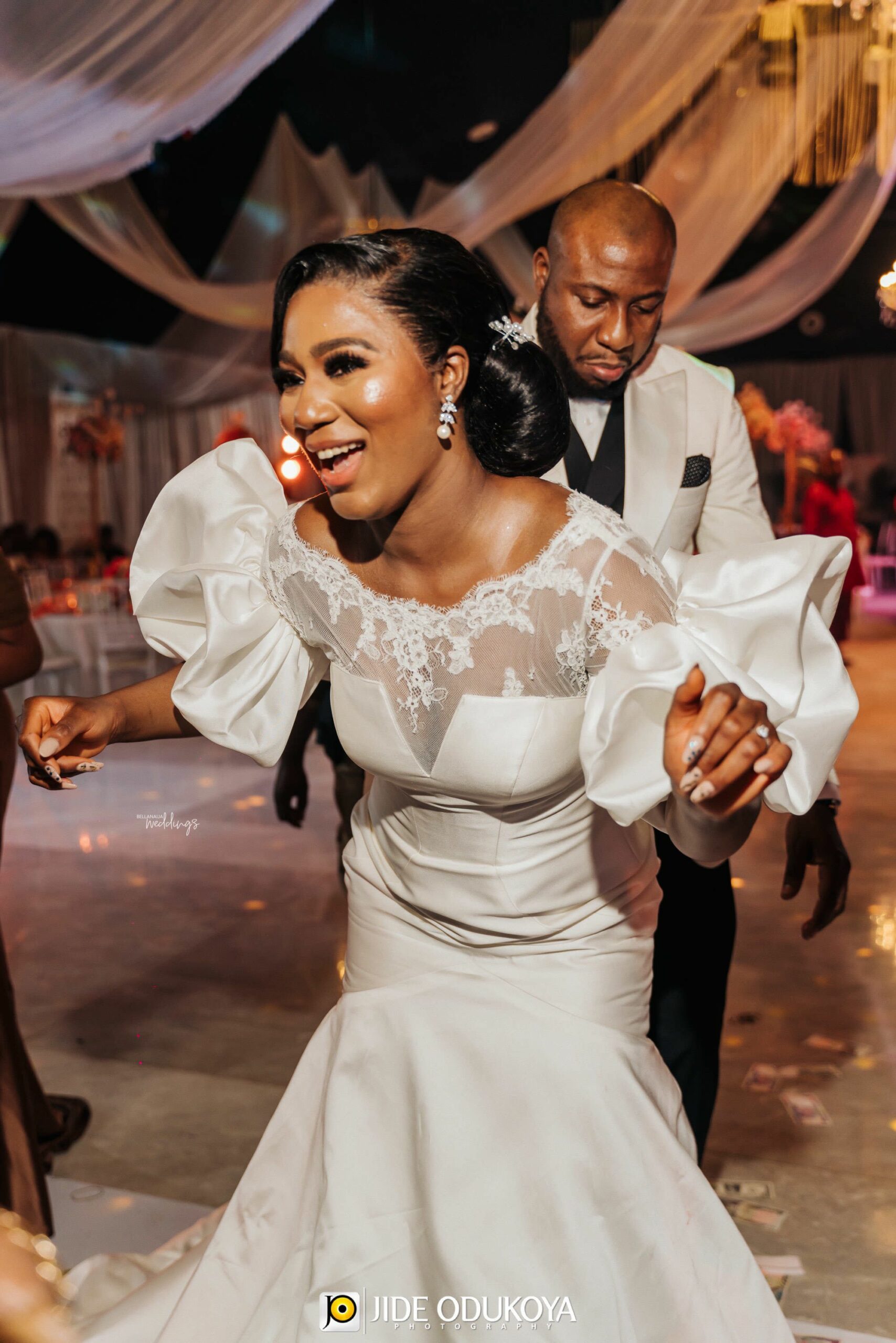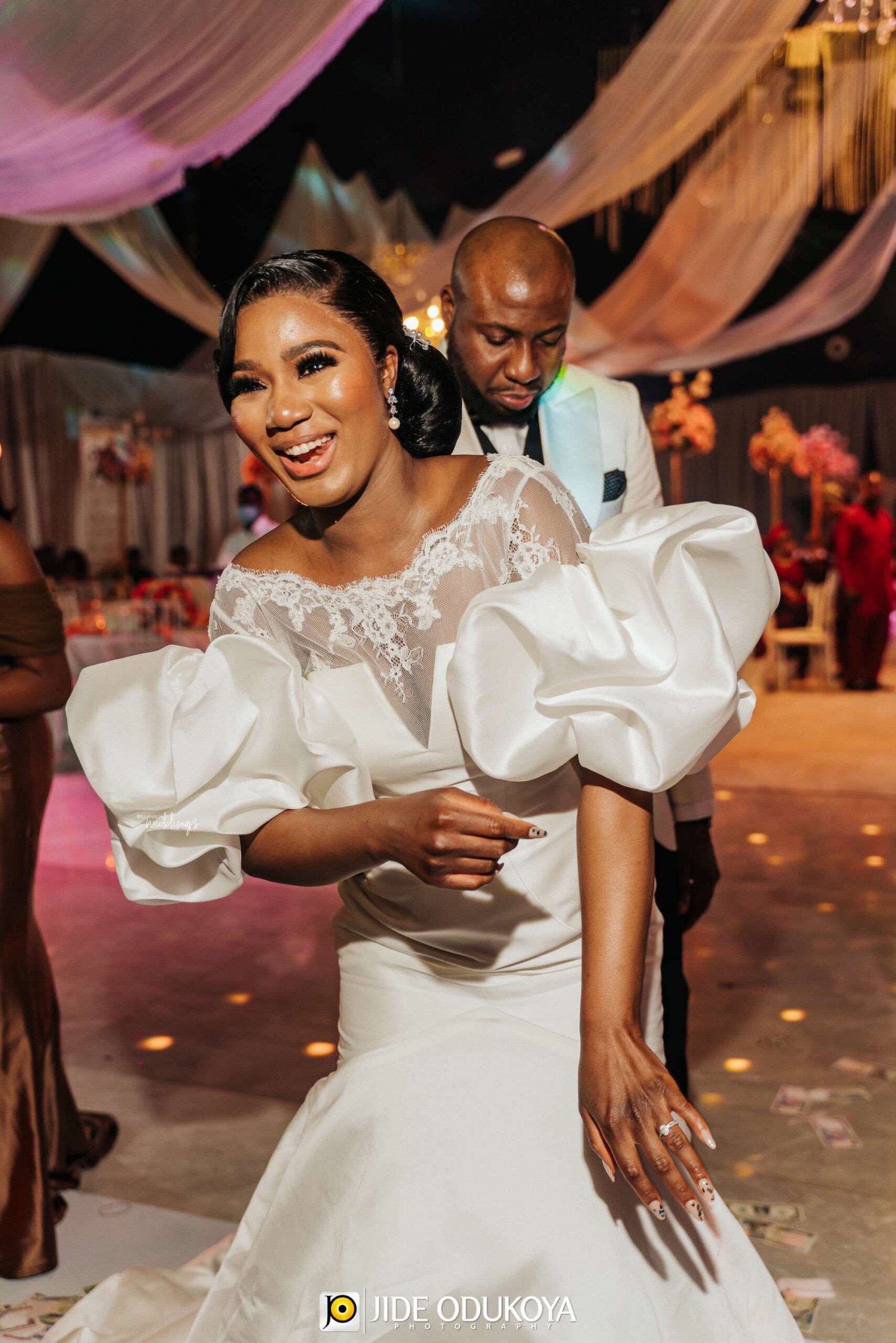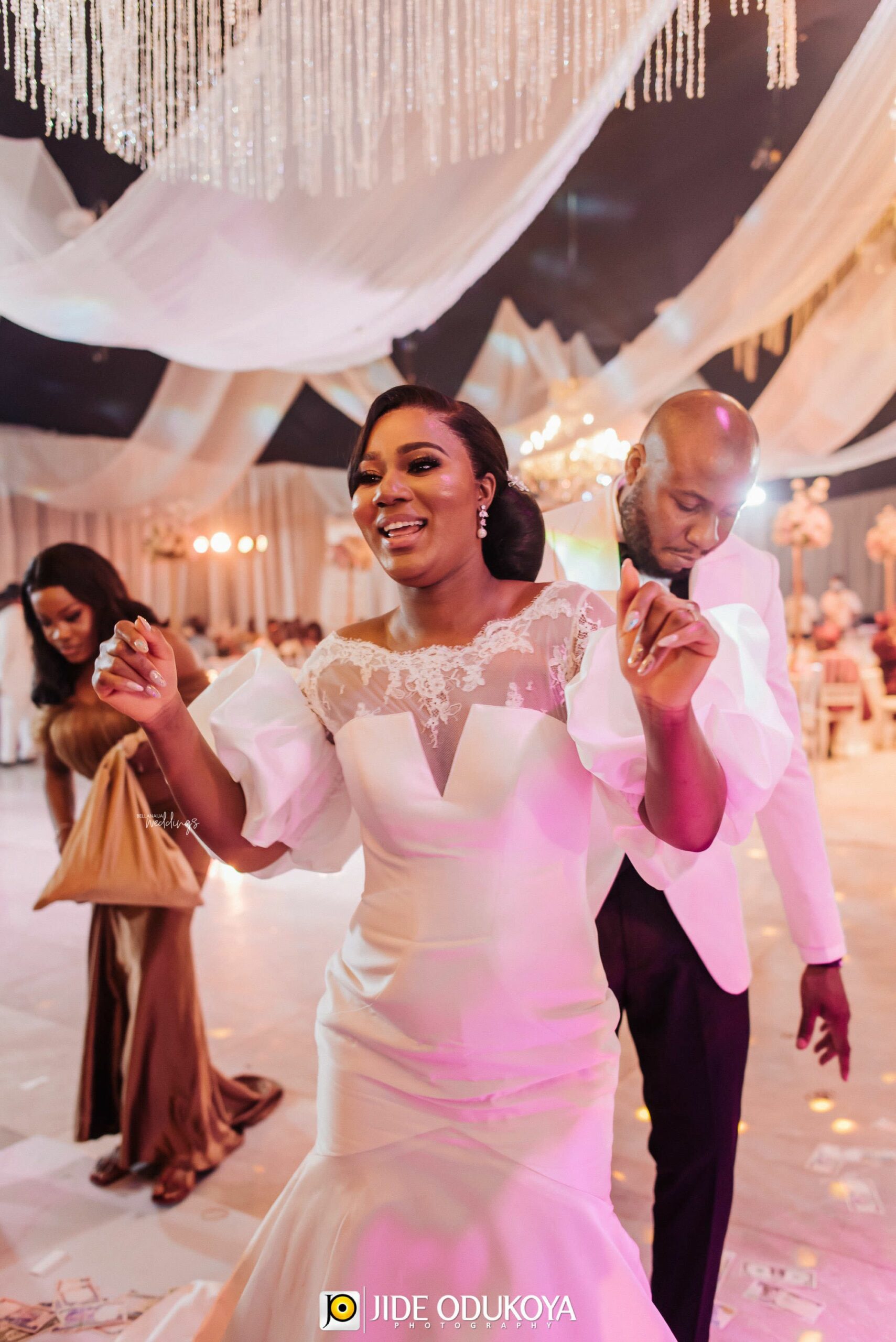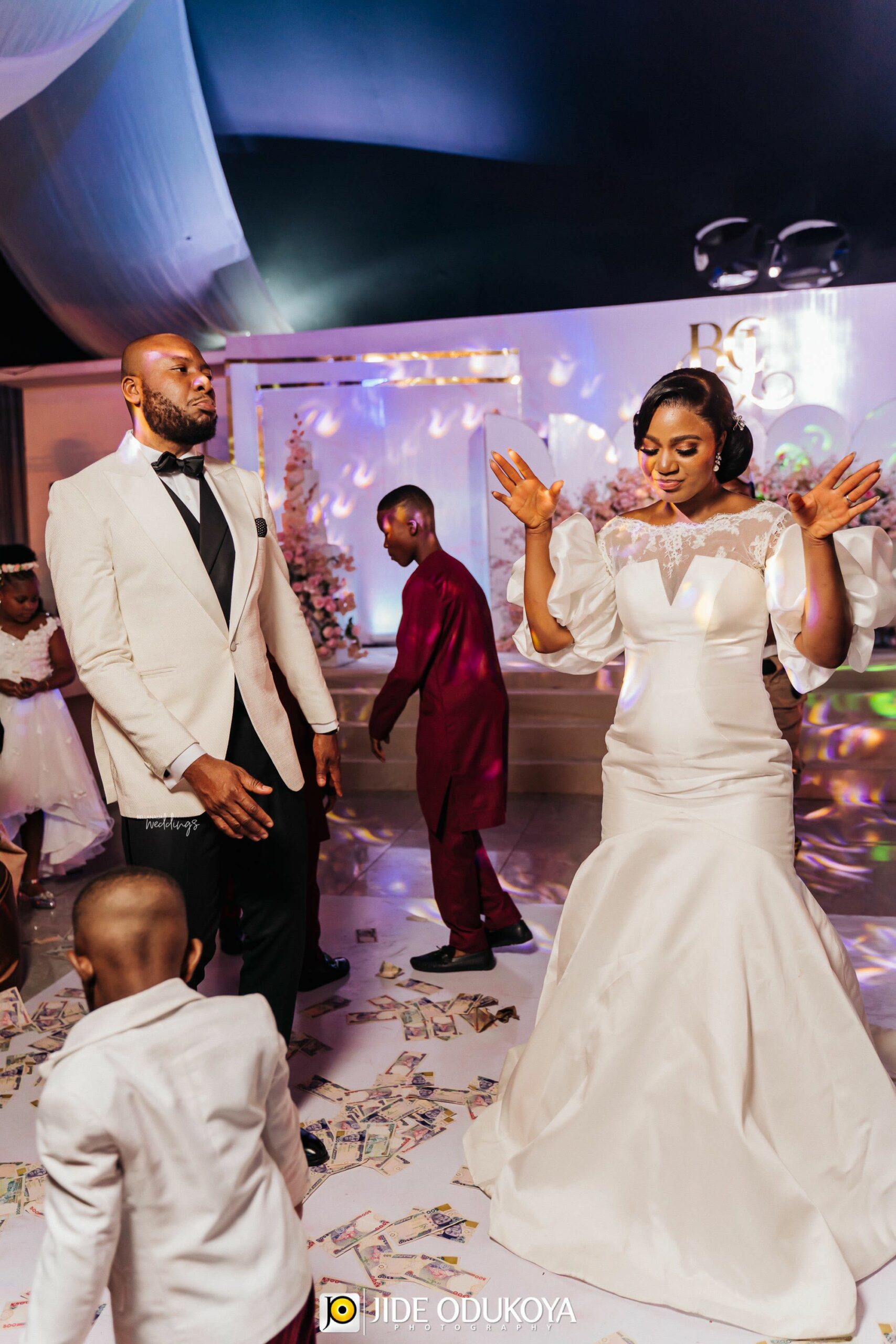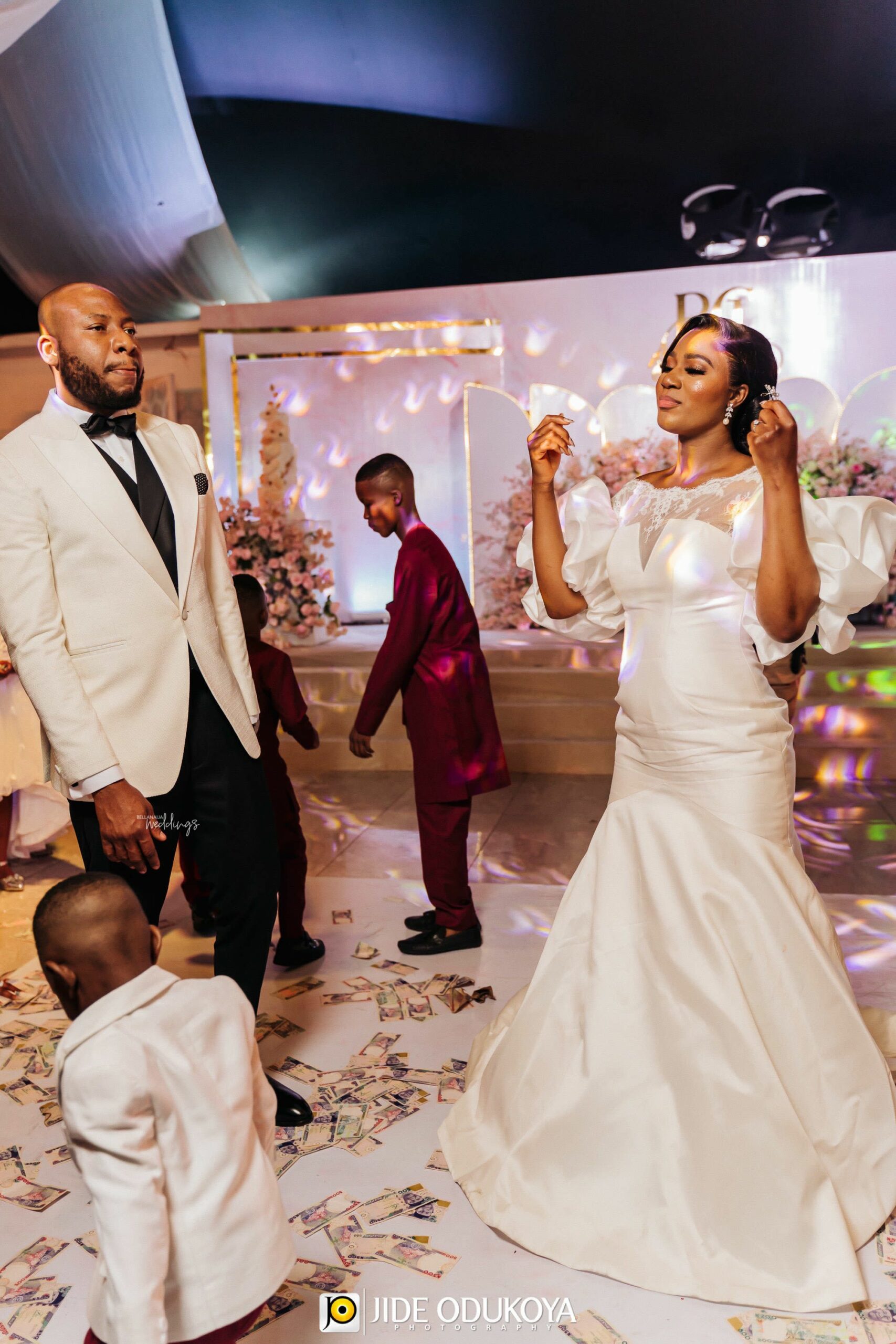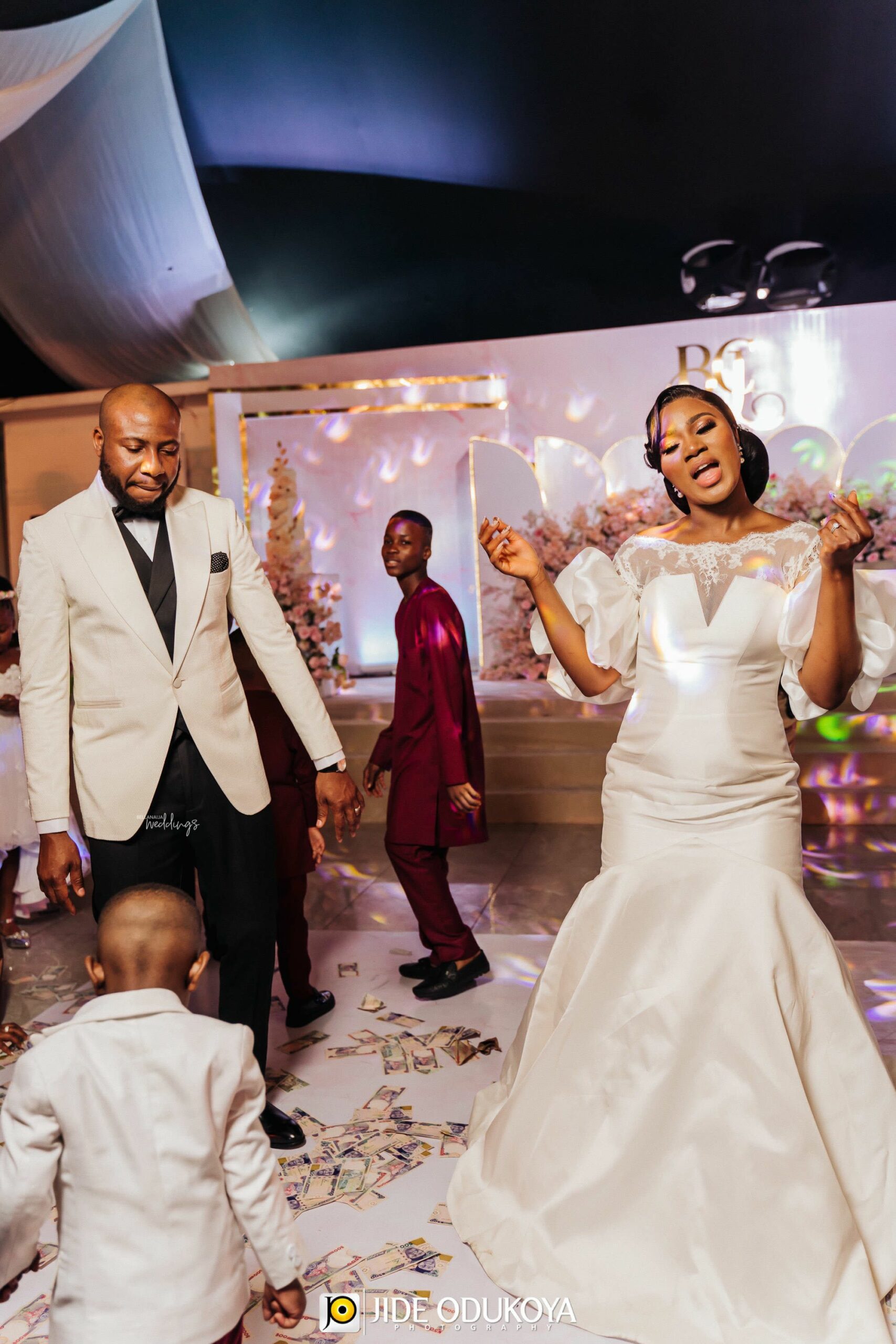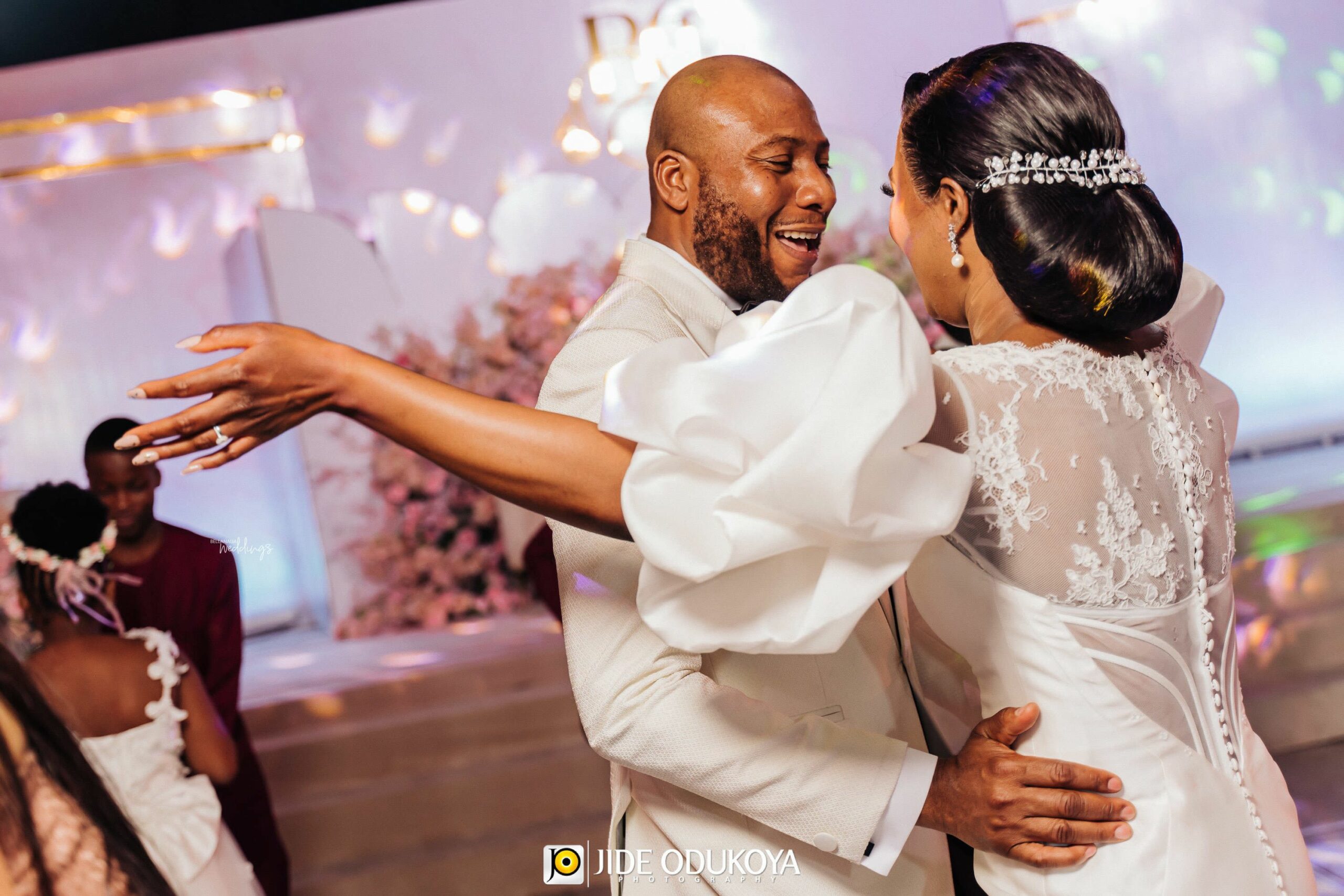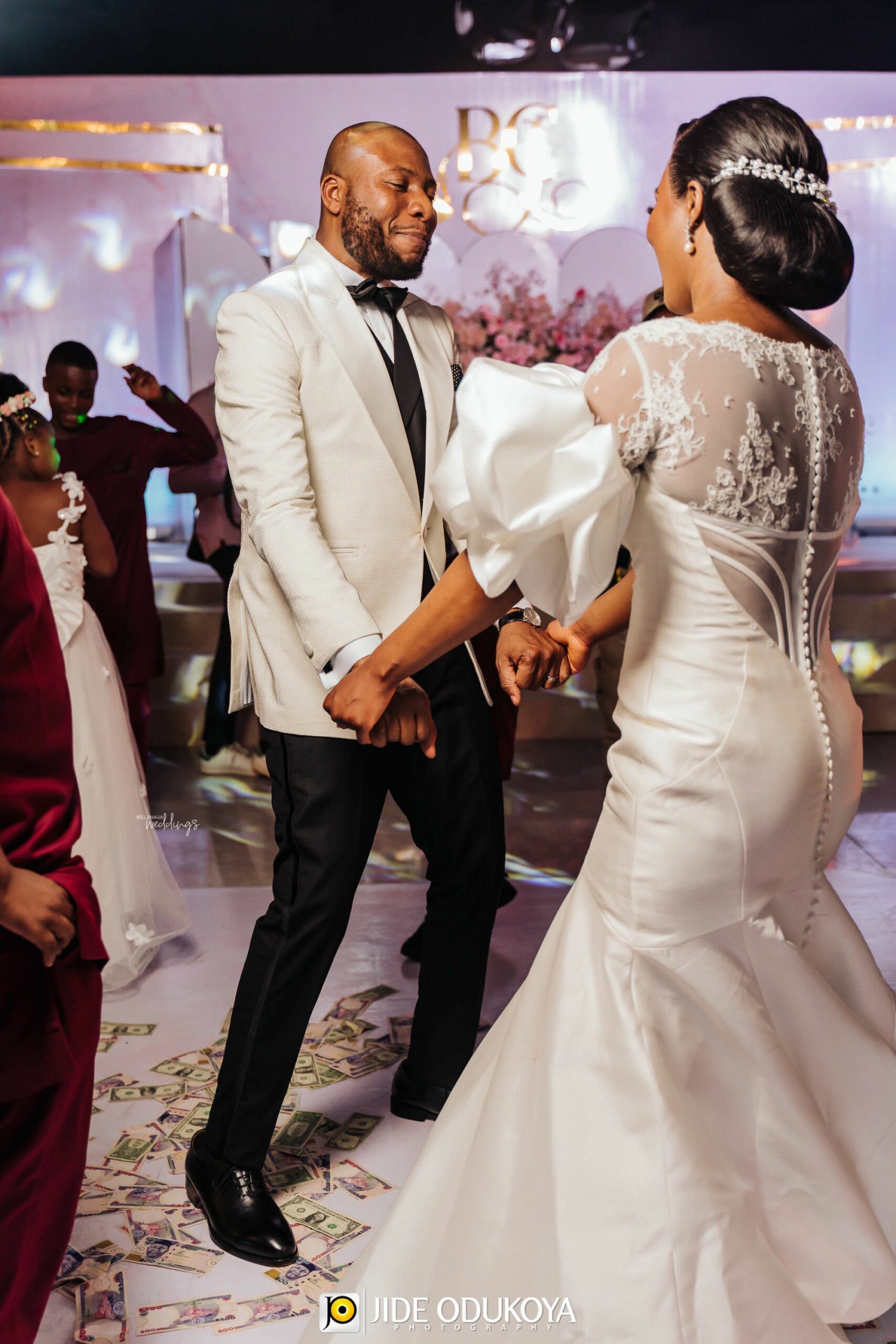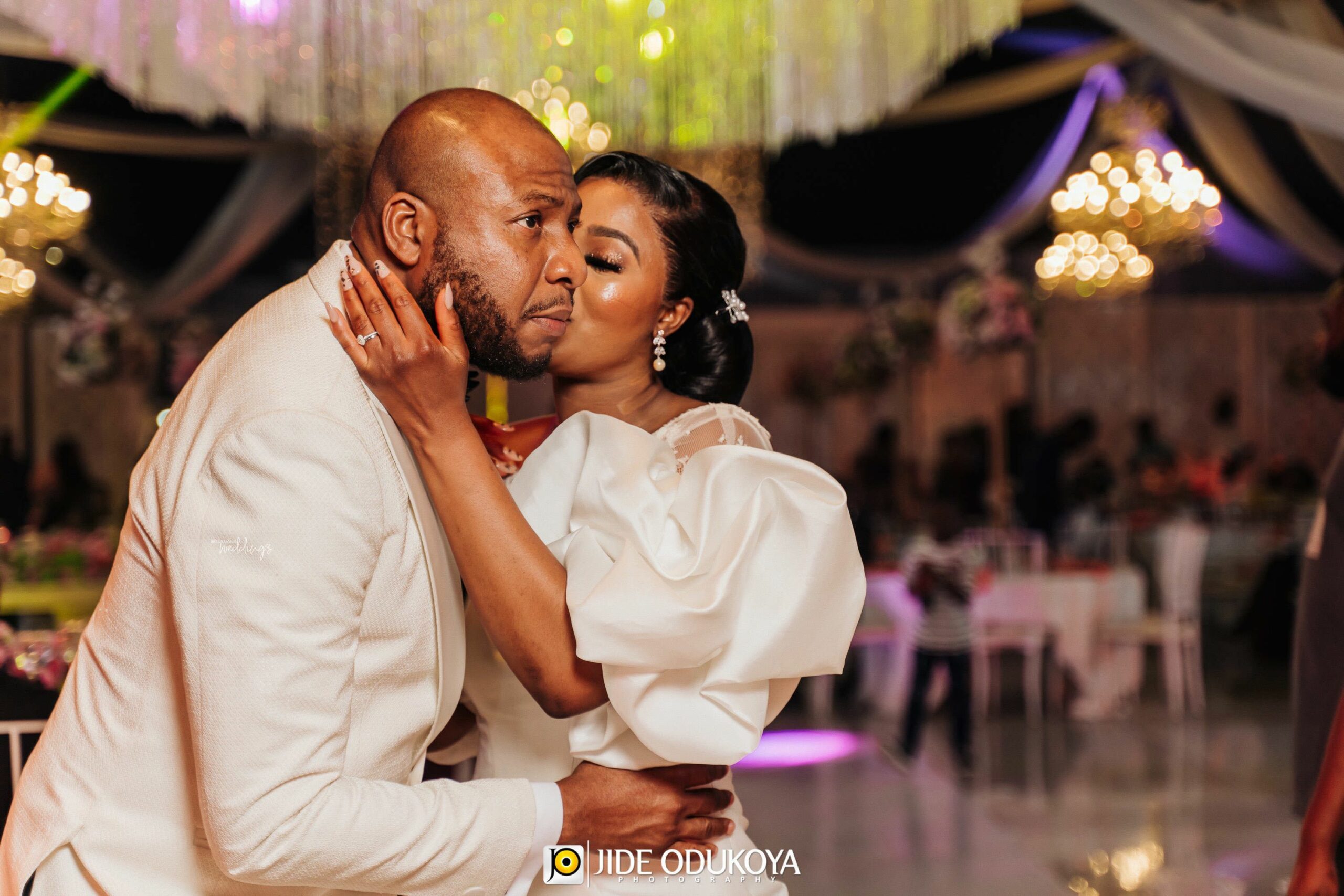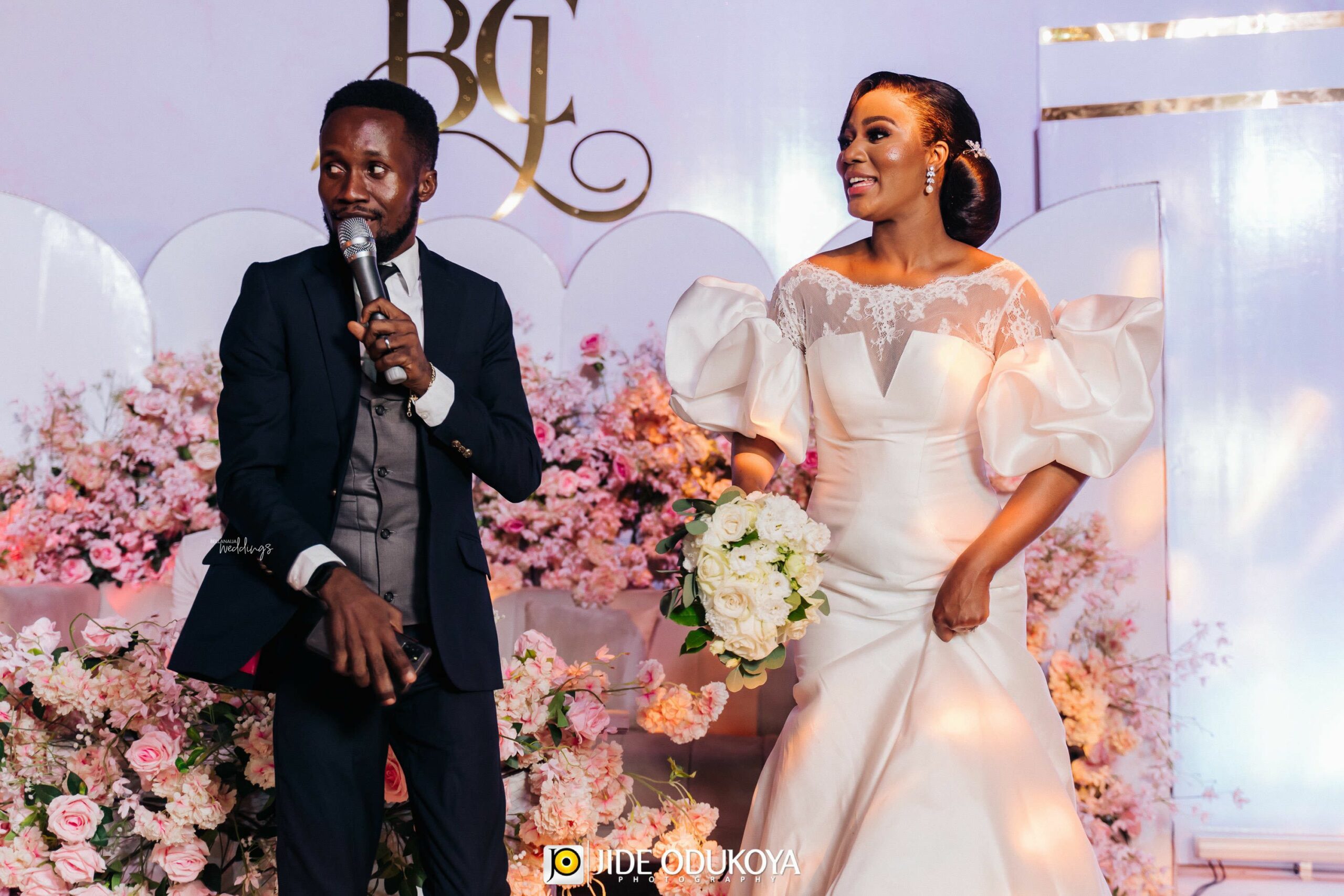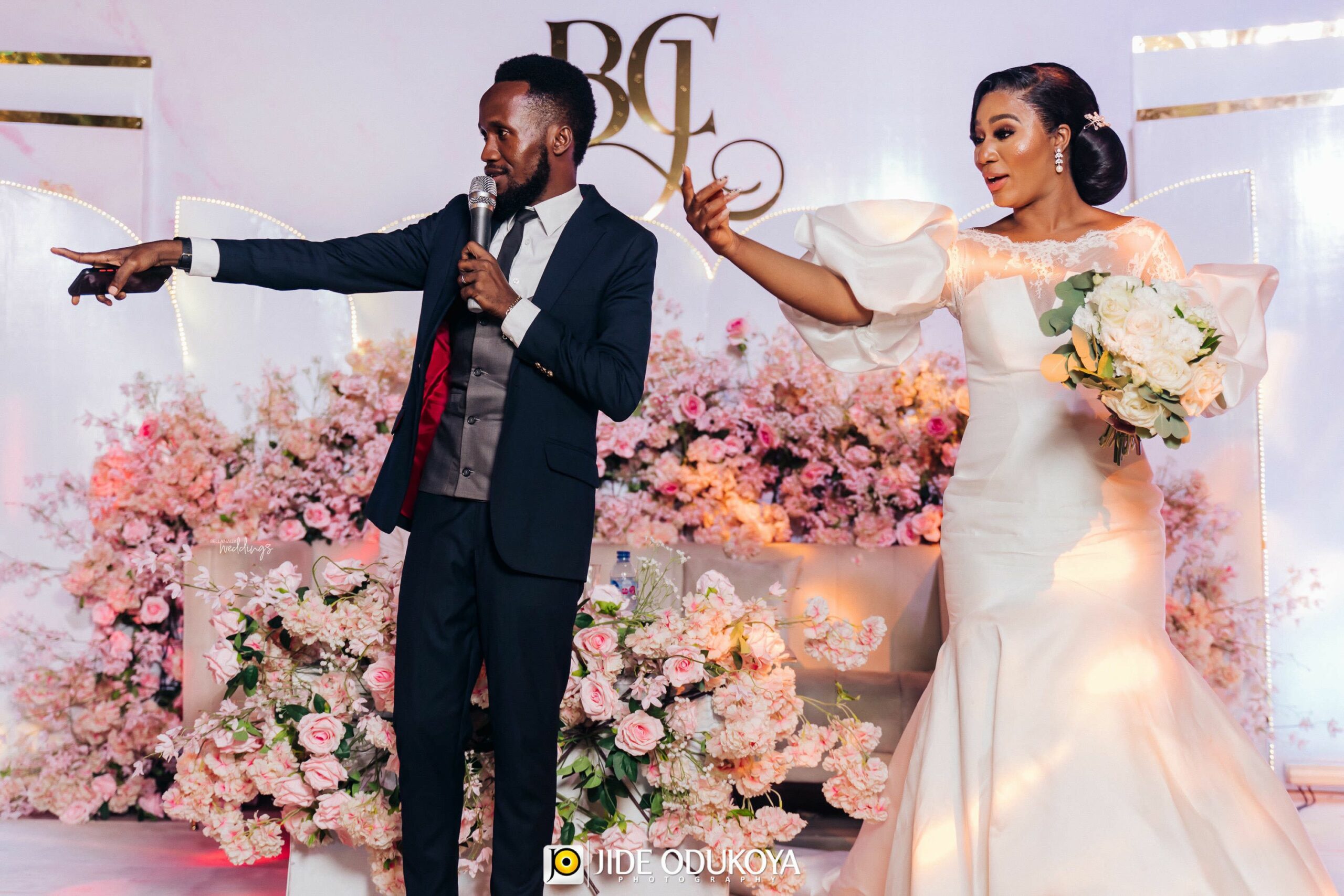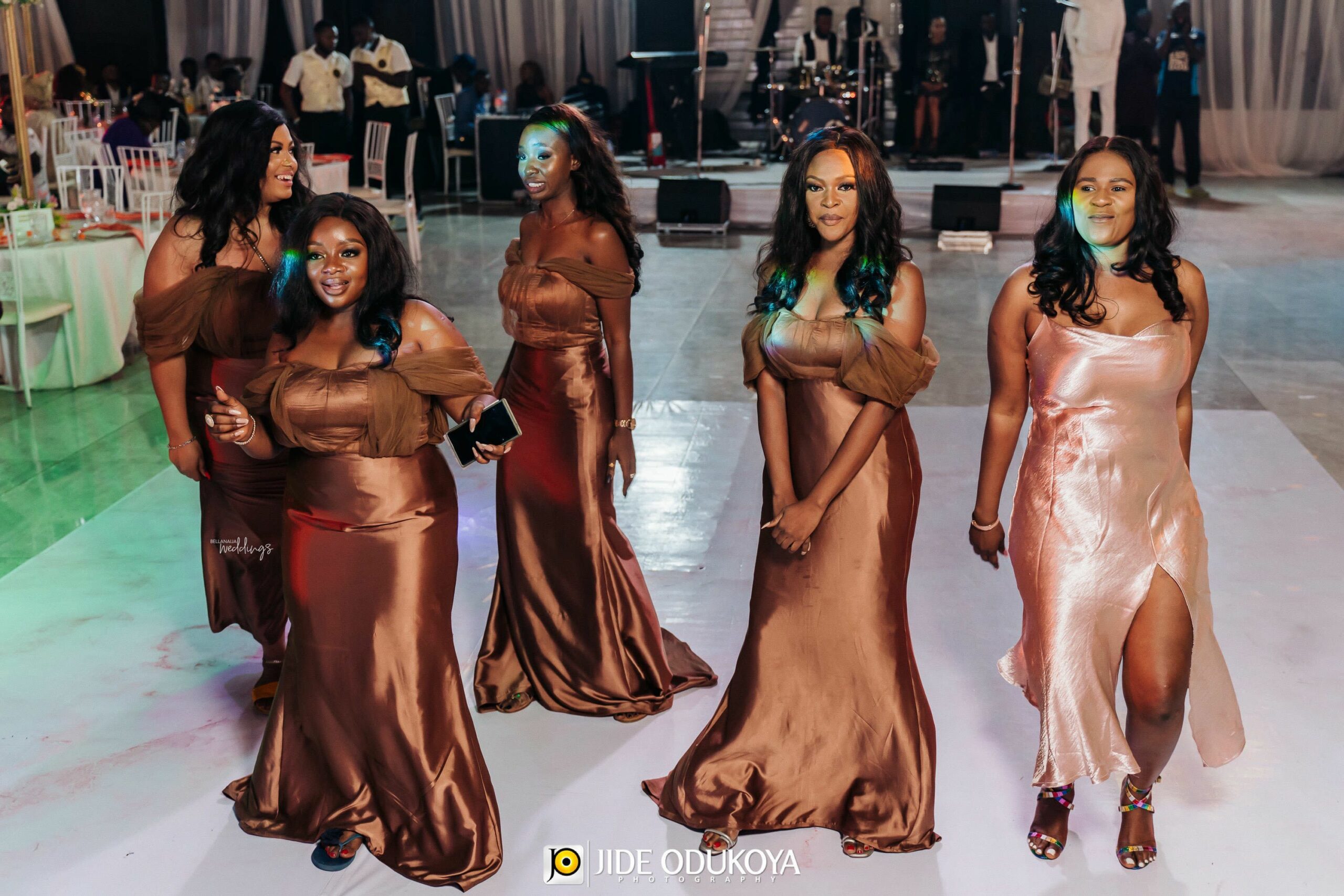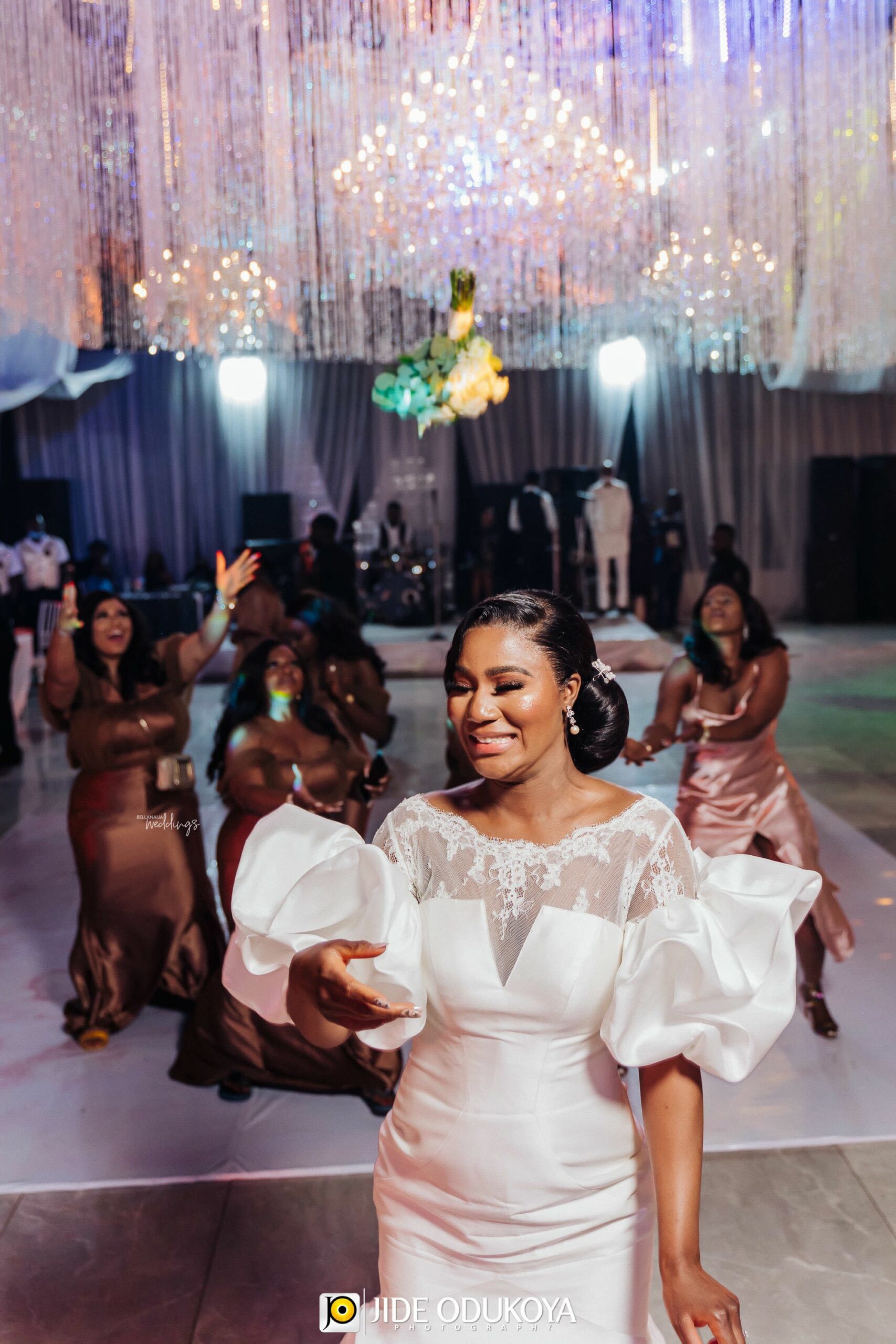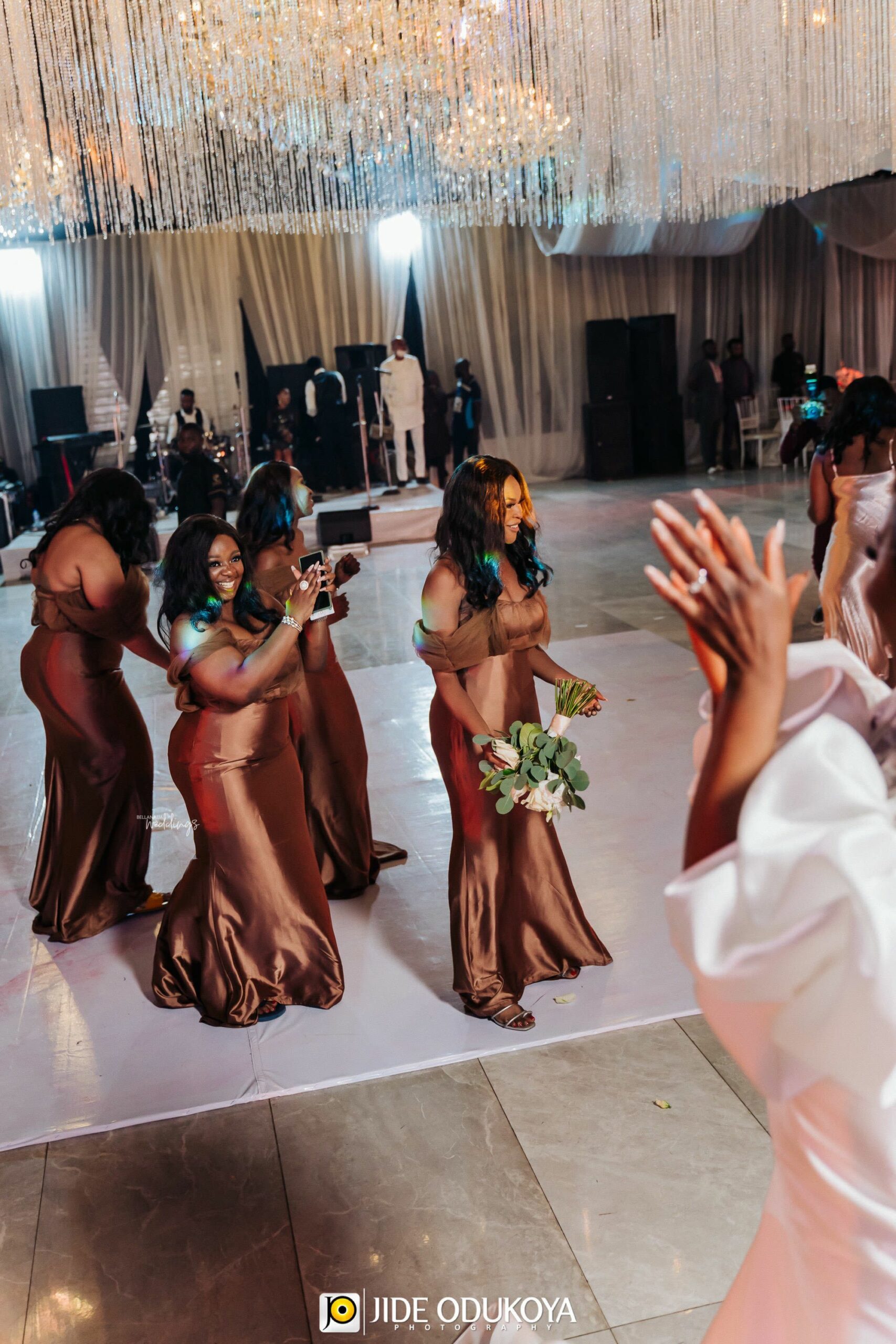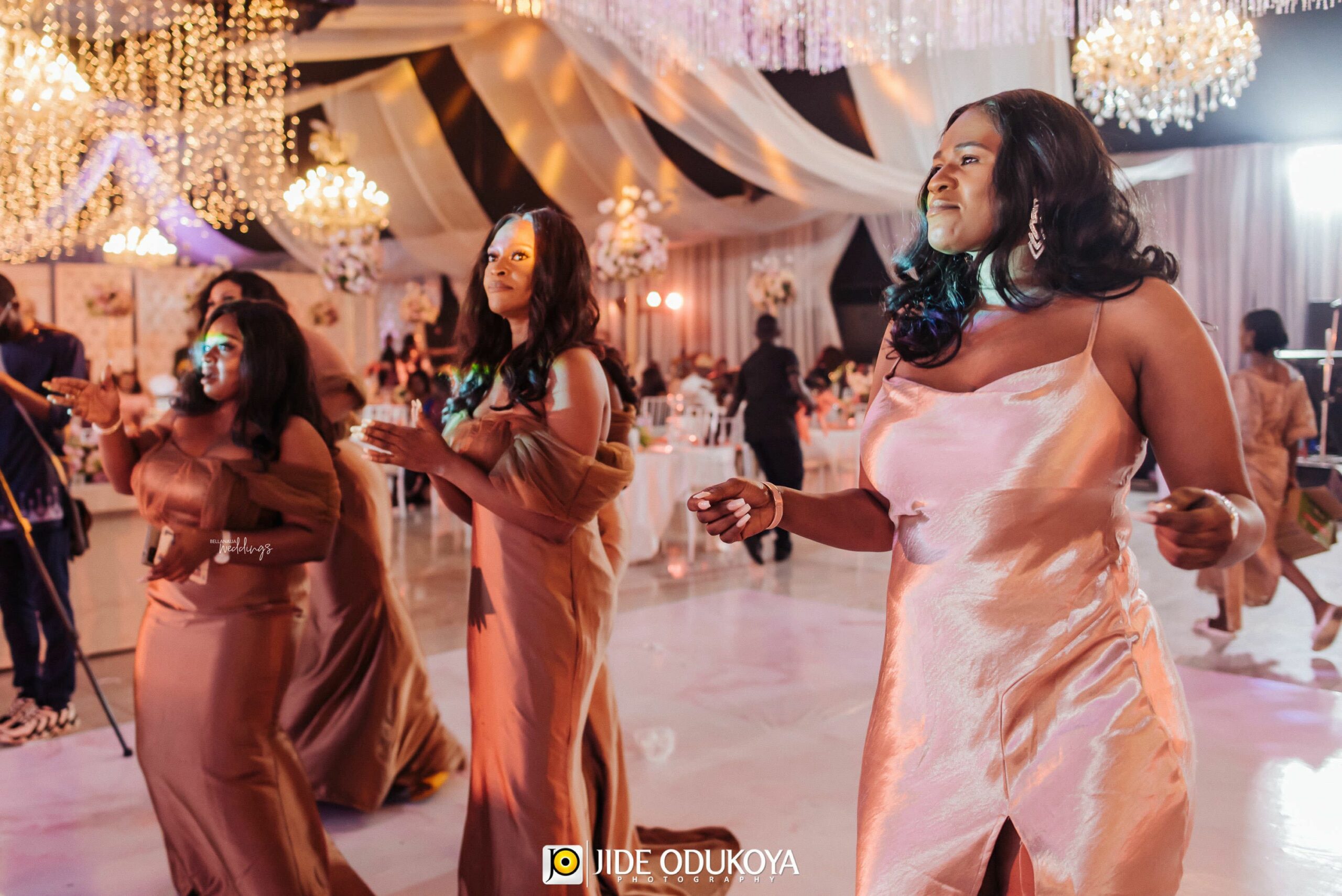 Time for the after-party and Omobola is dazzling in Gold!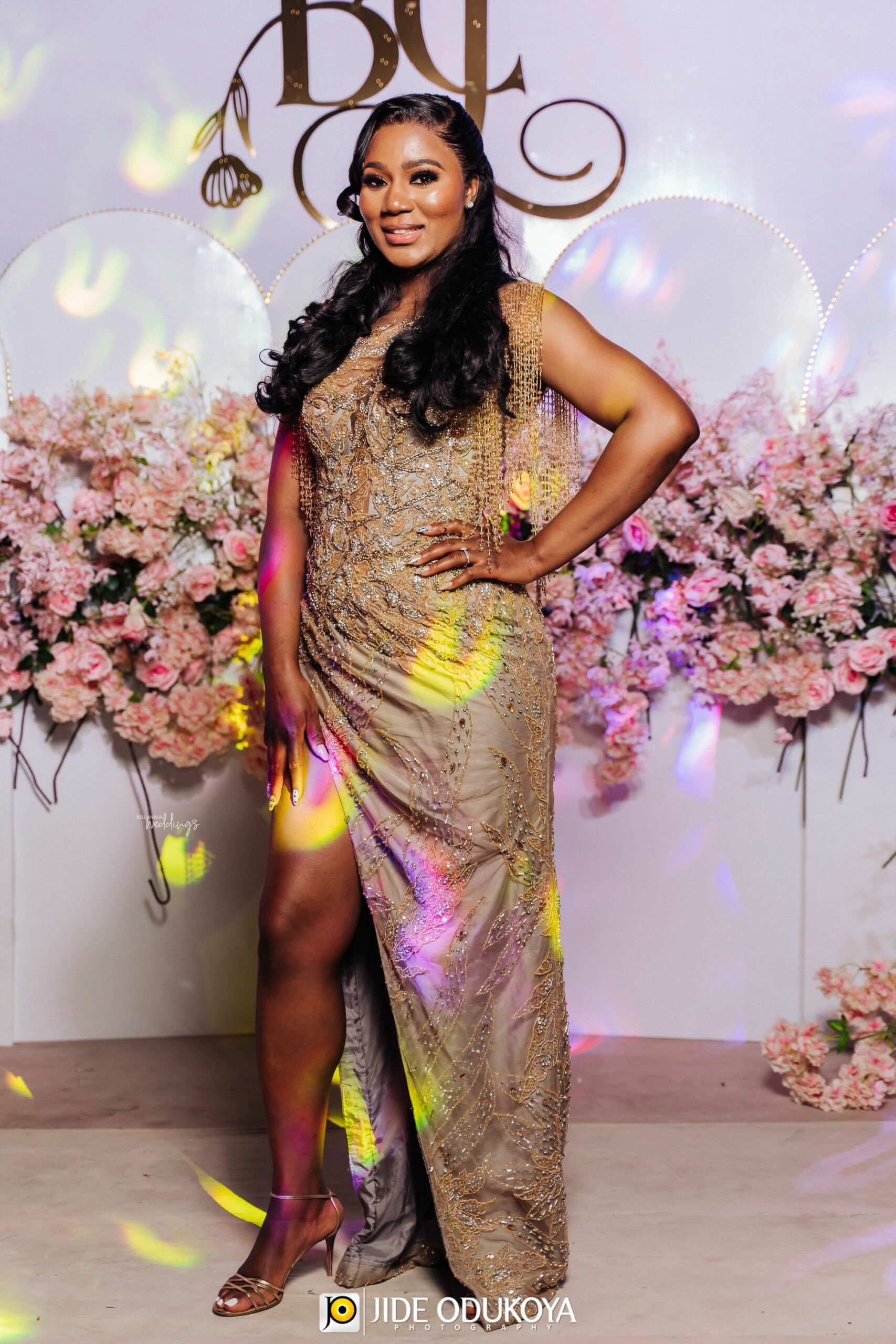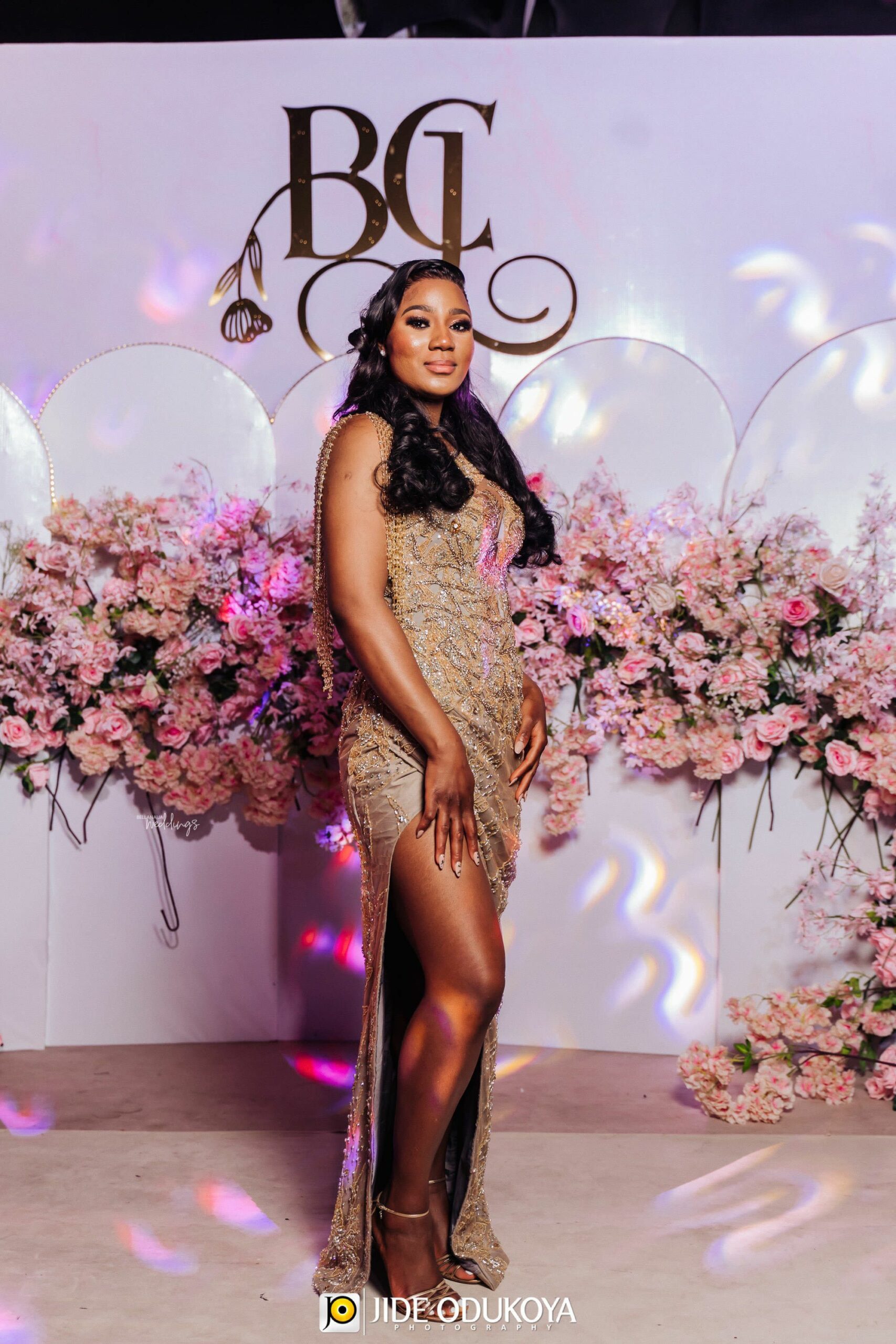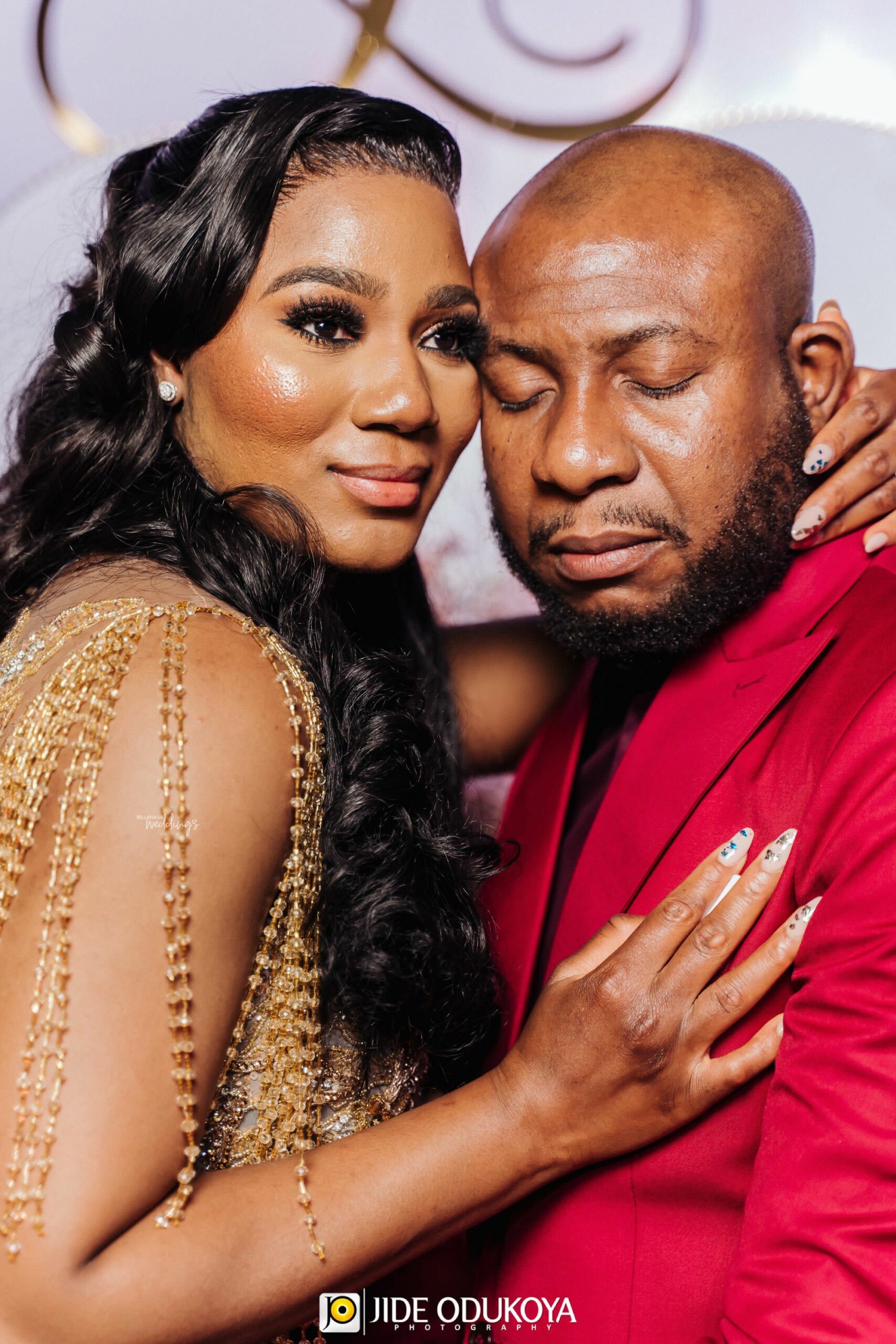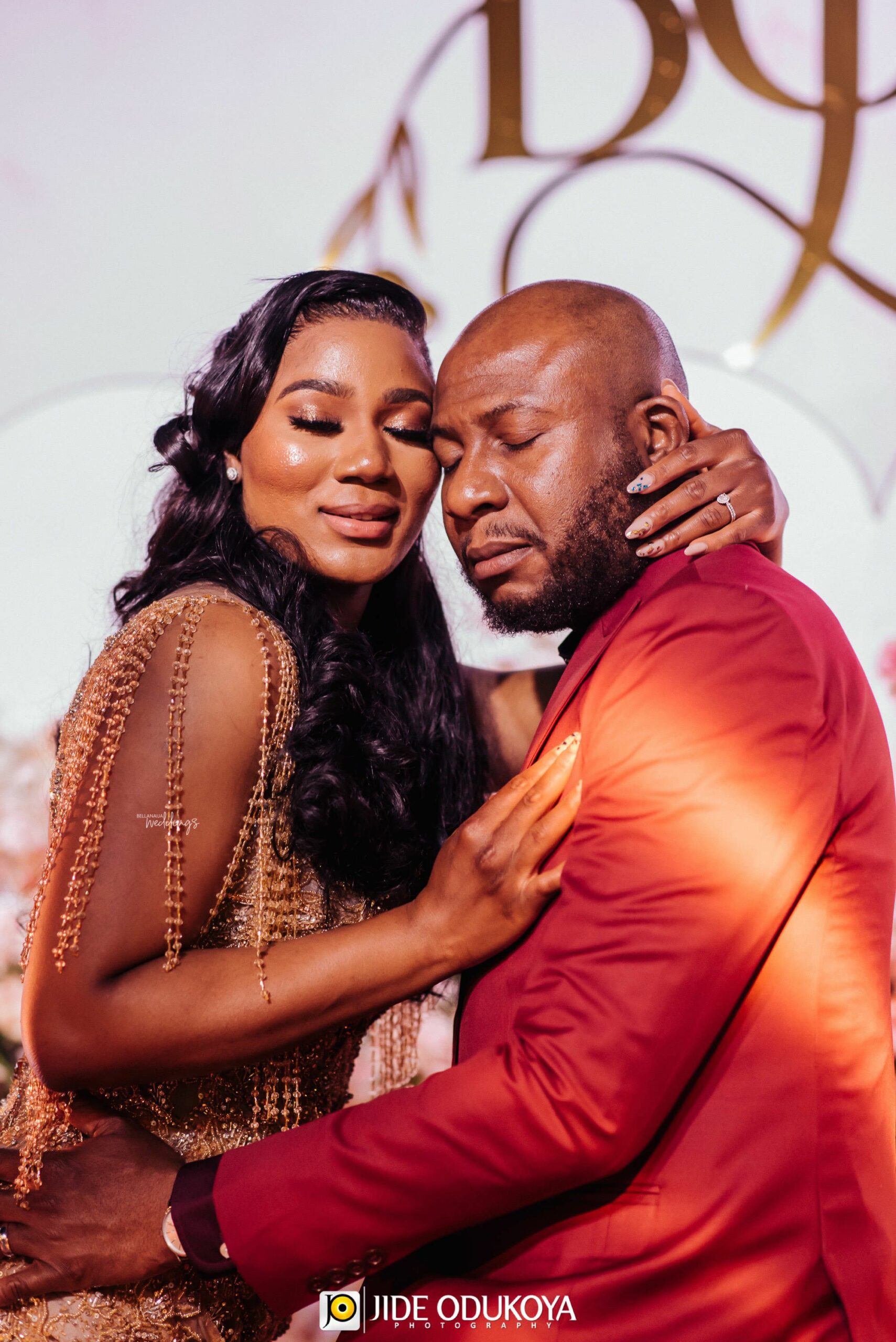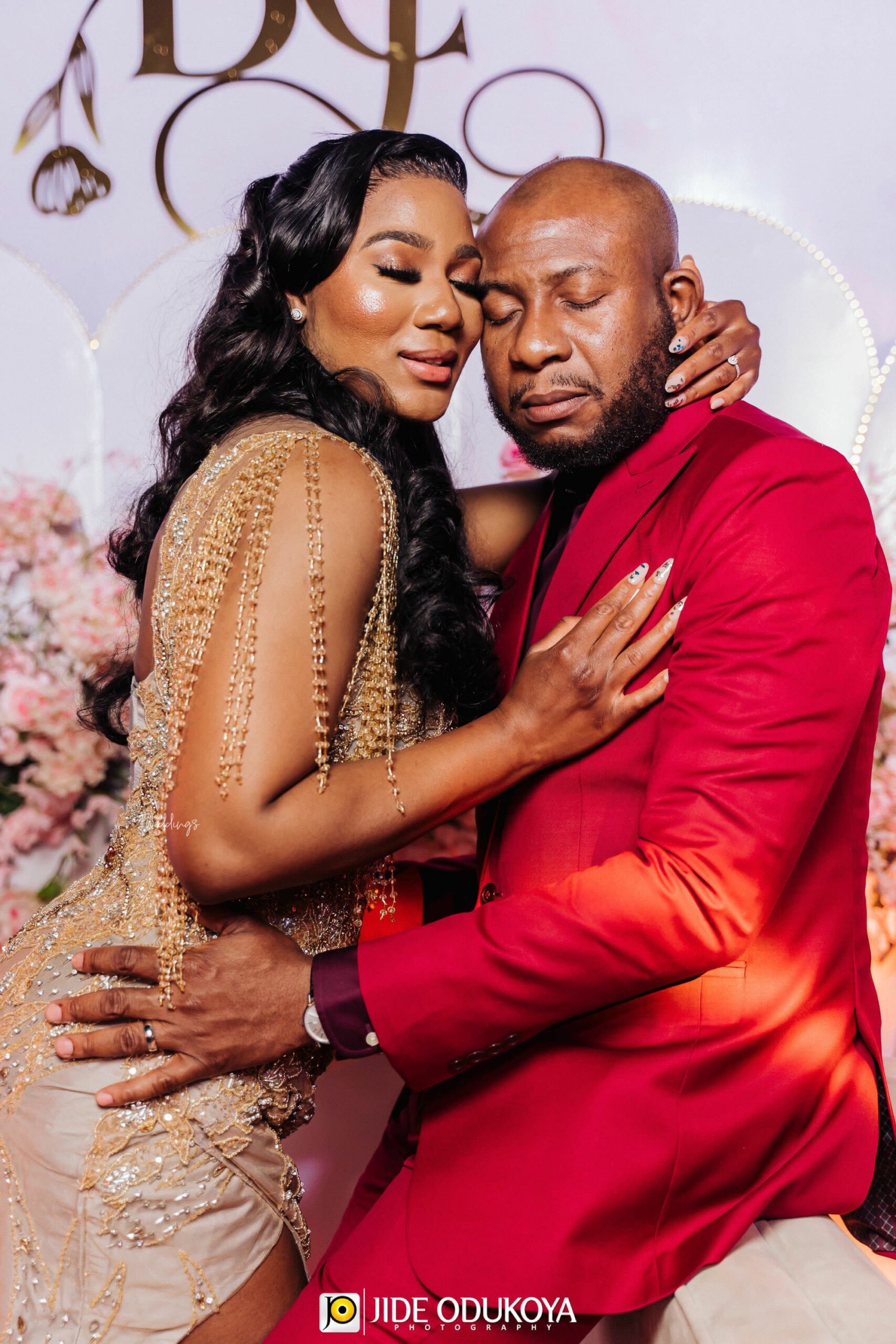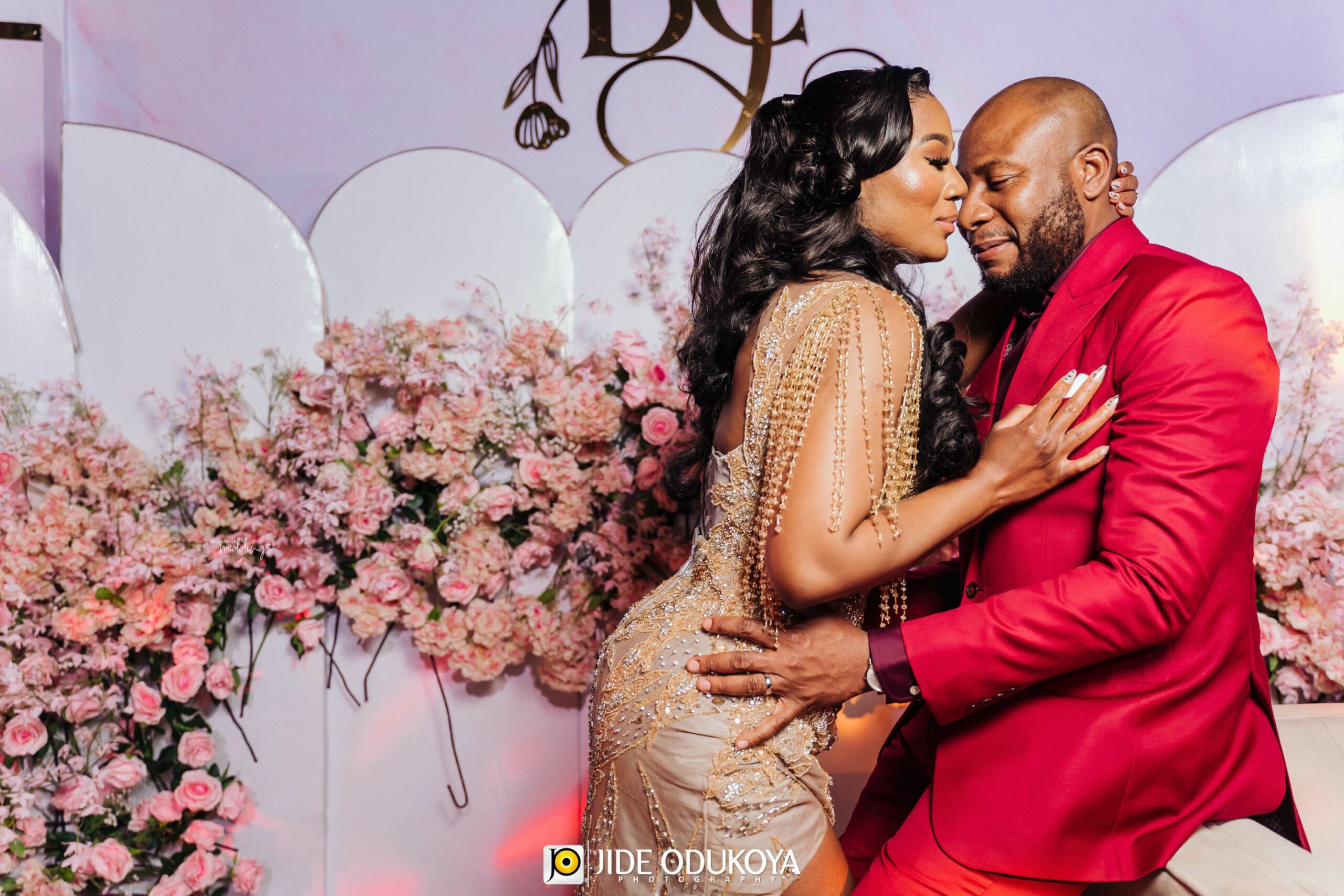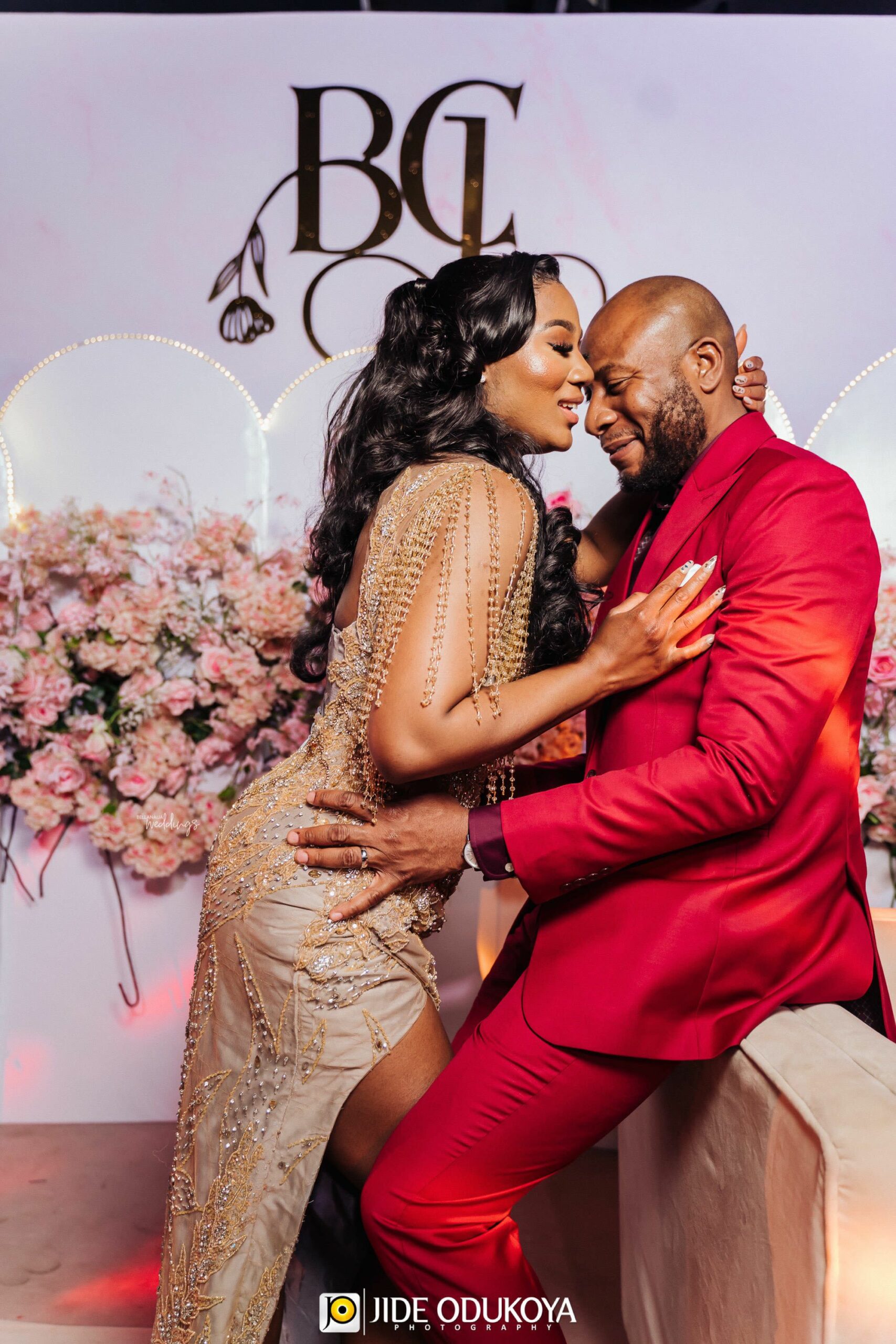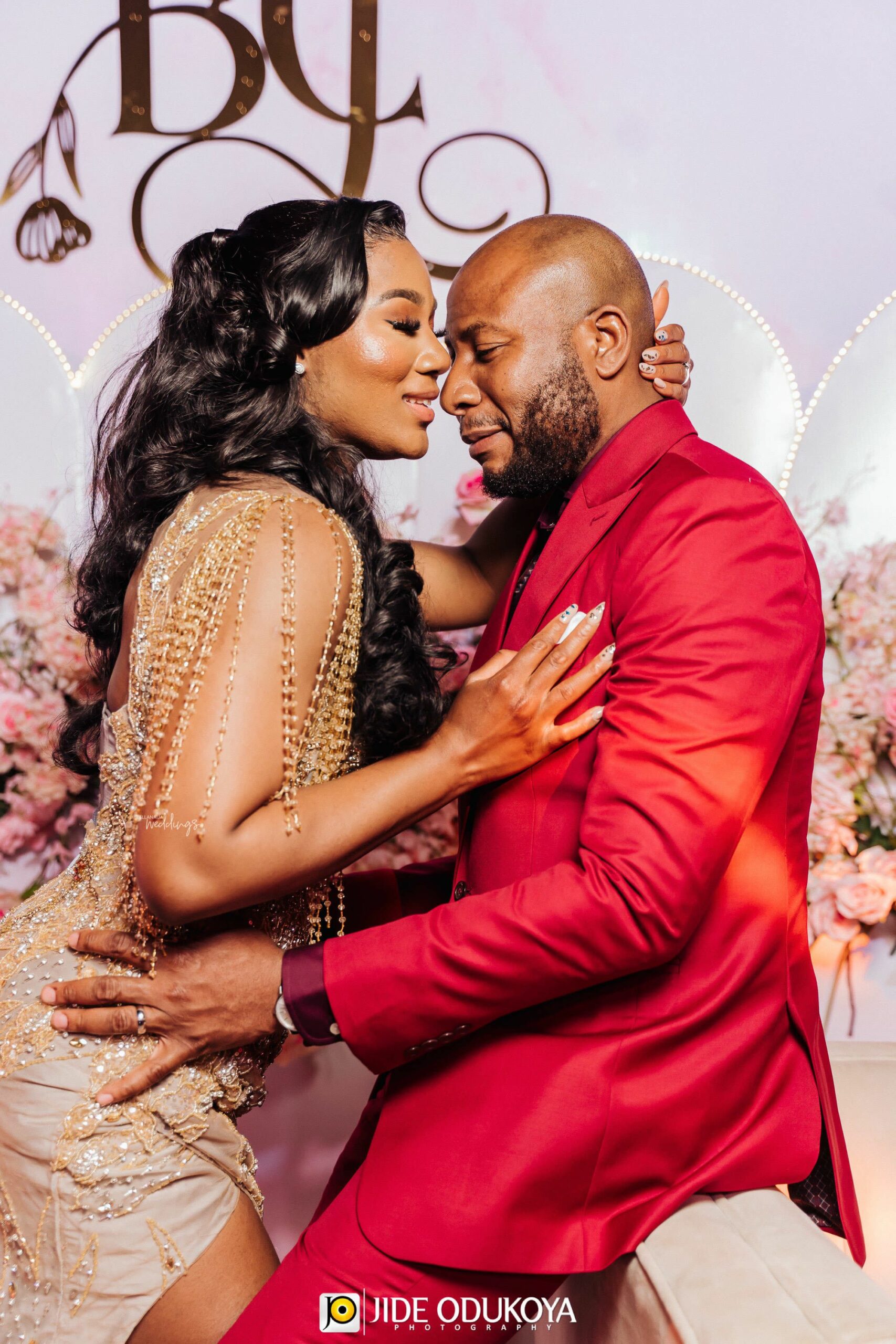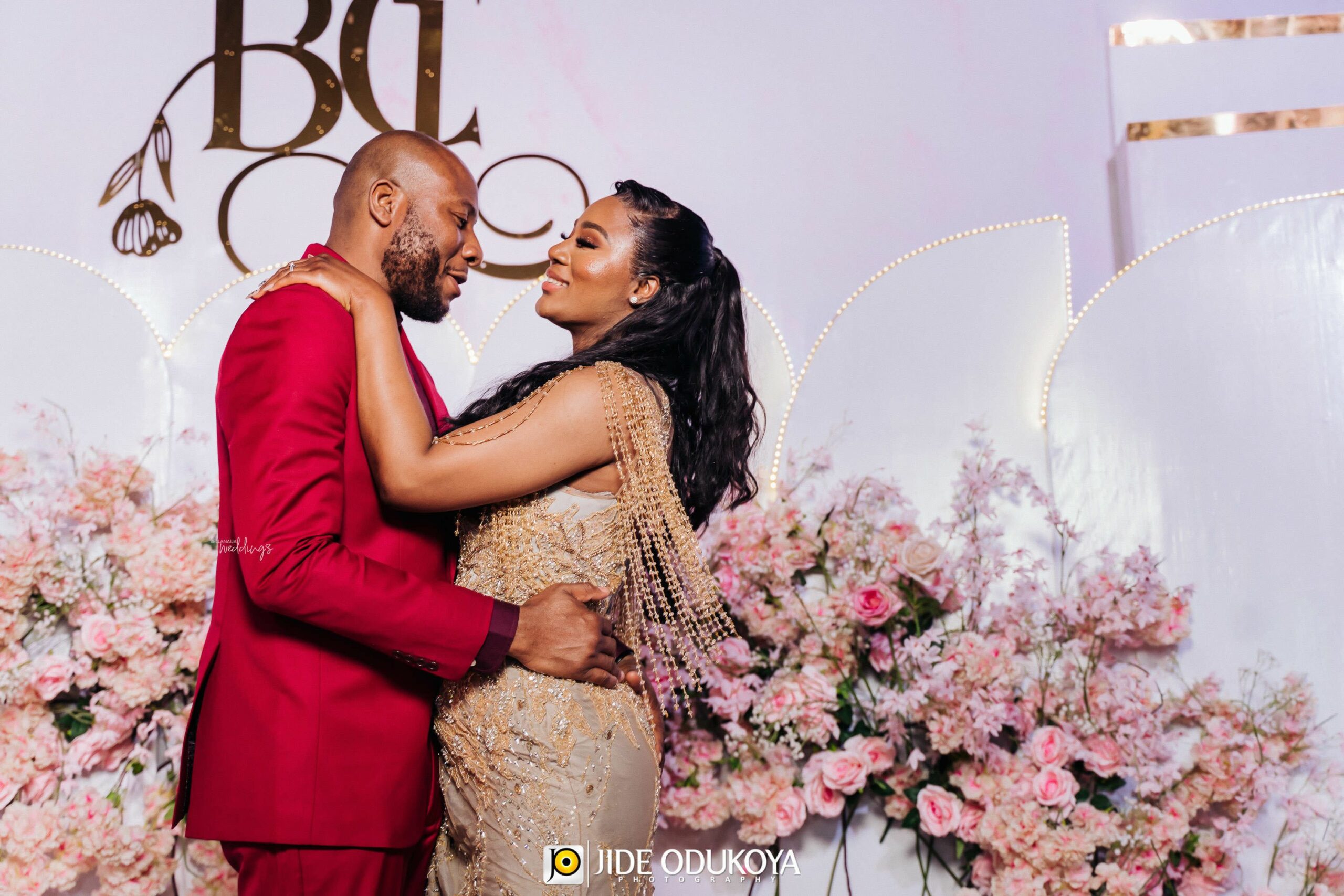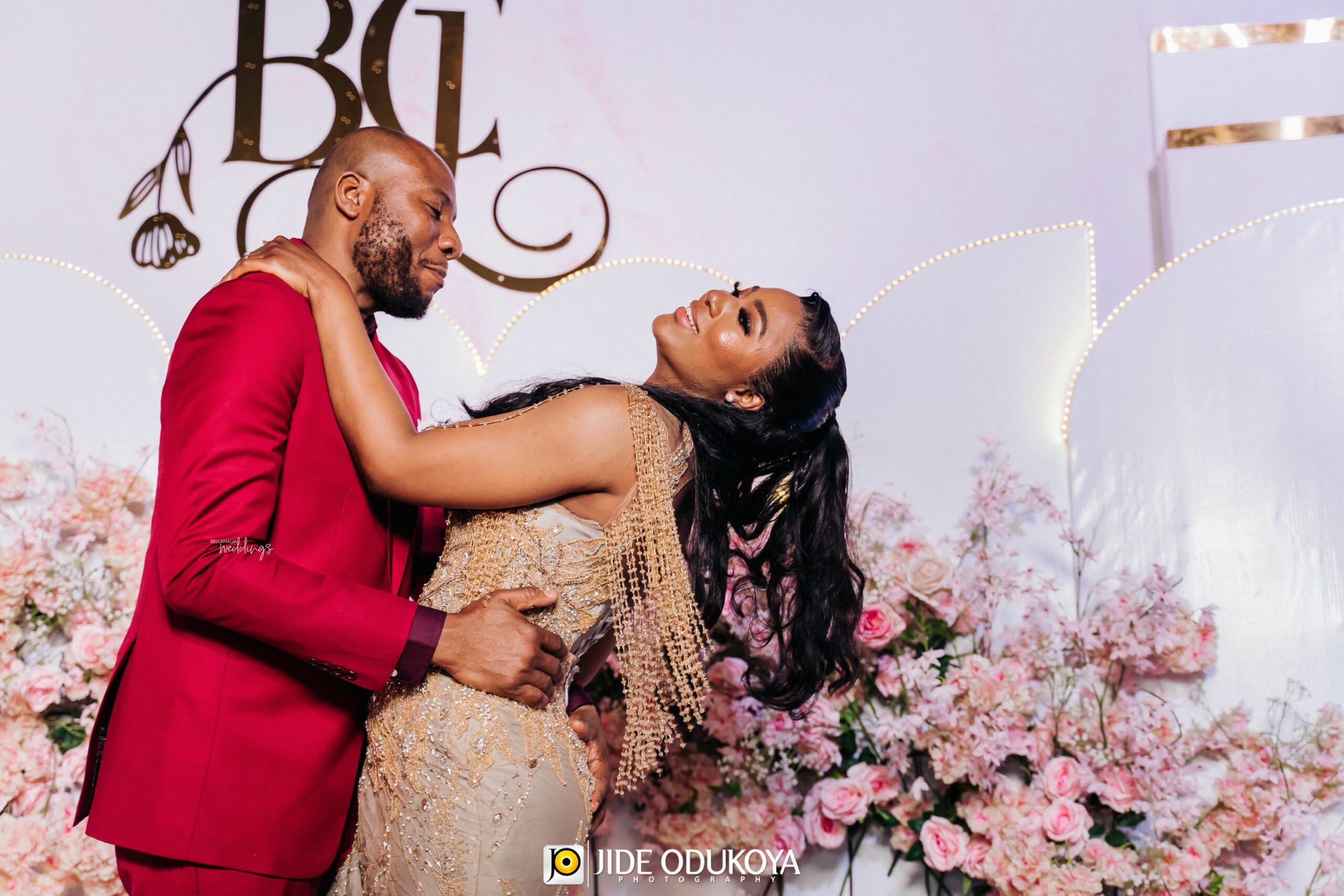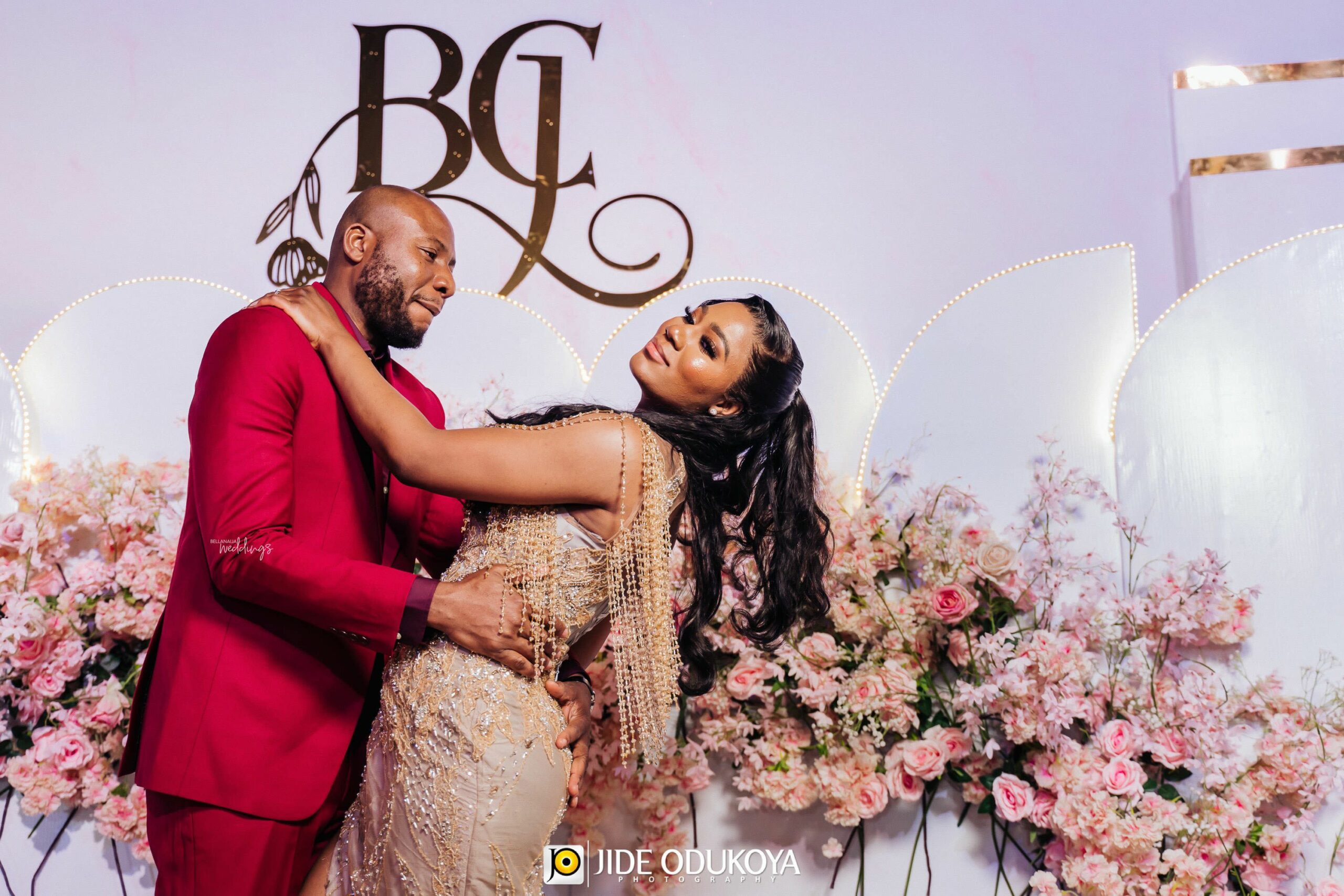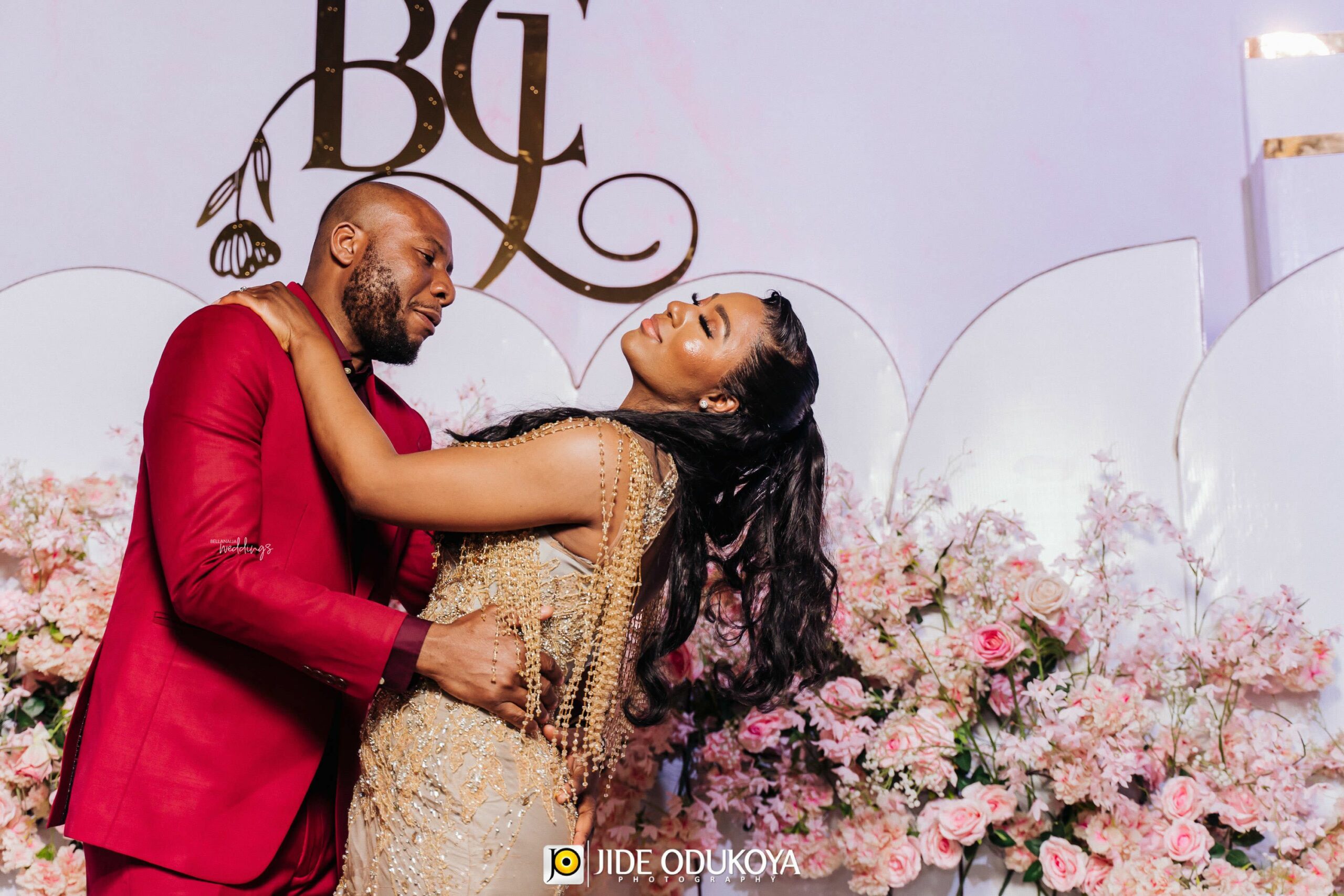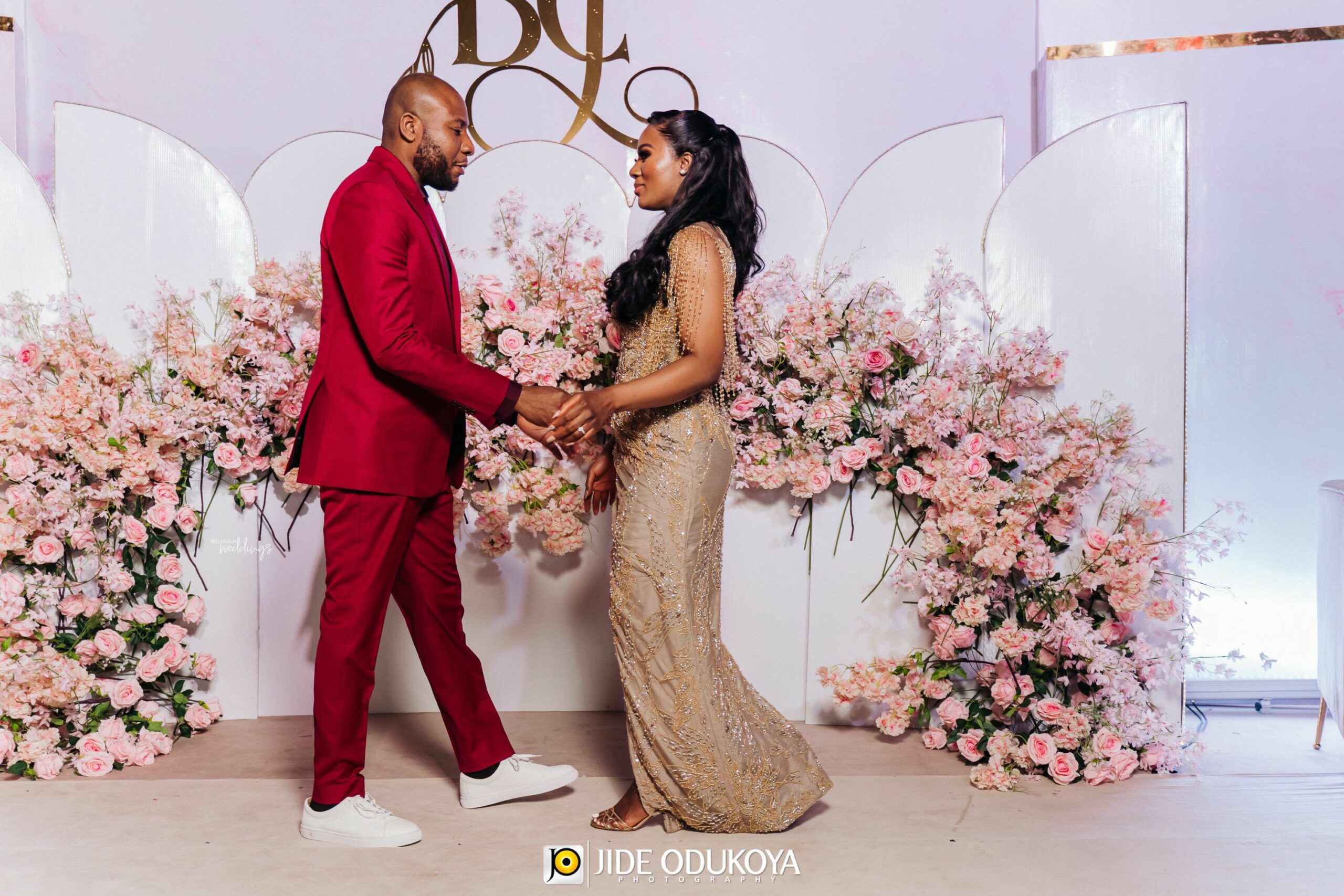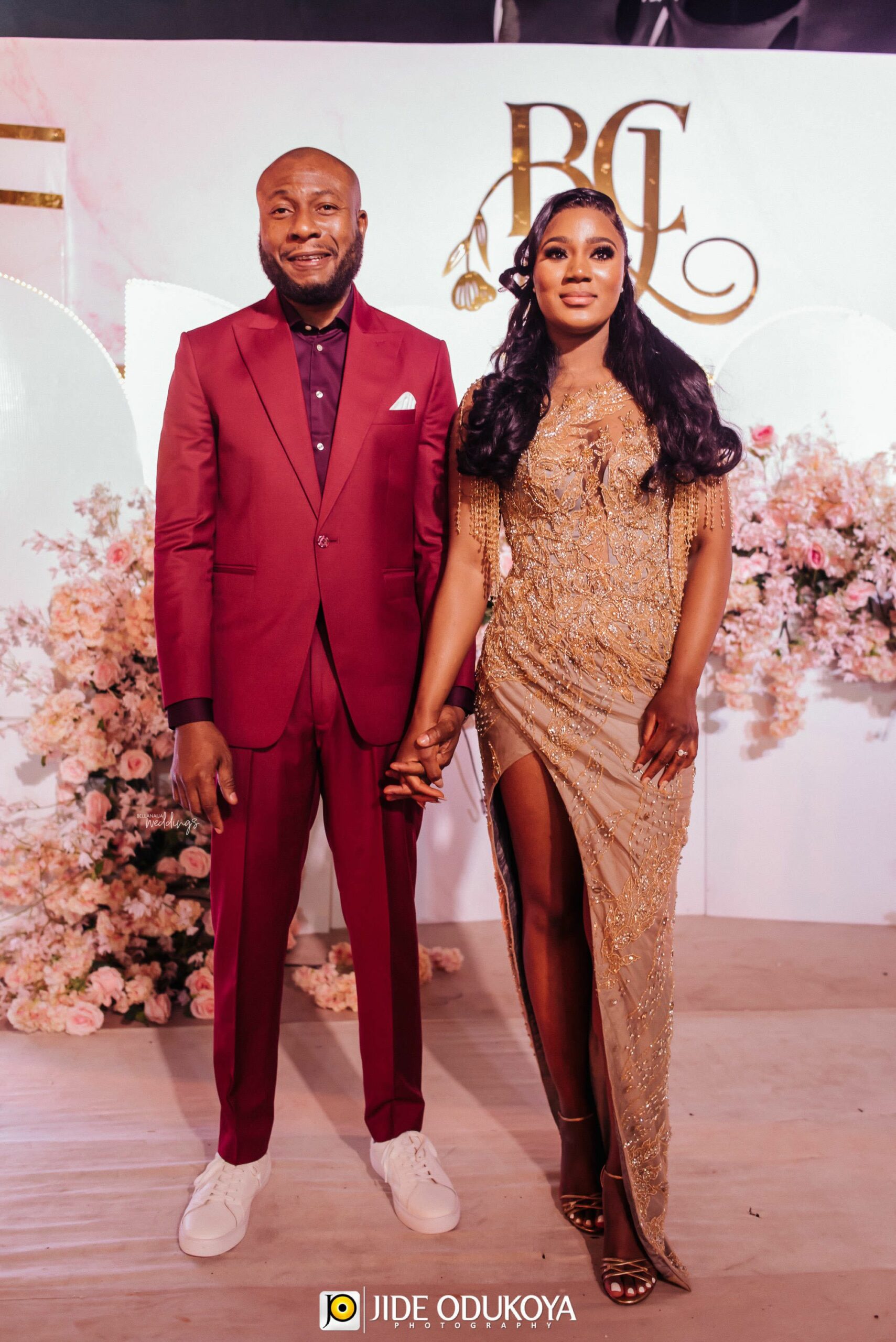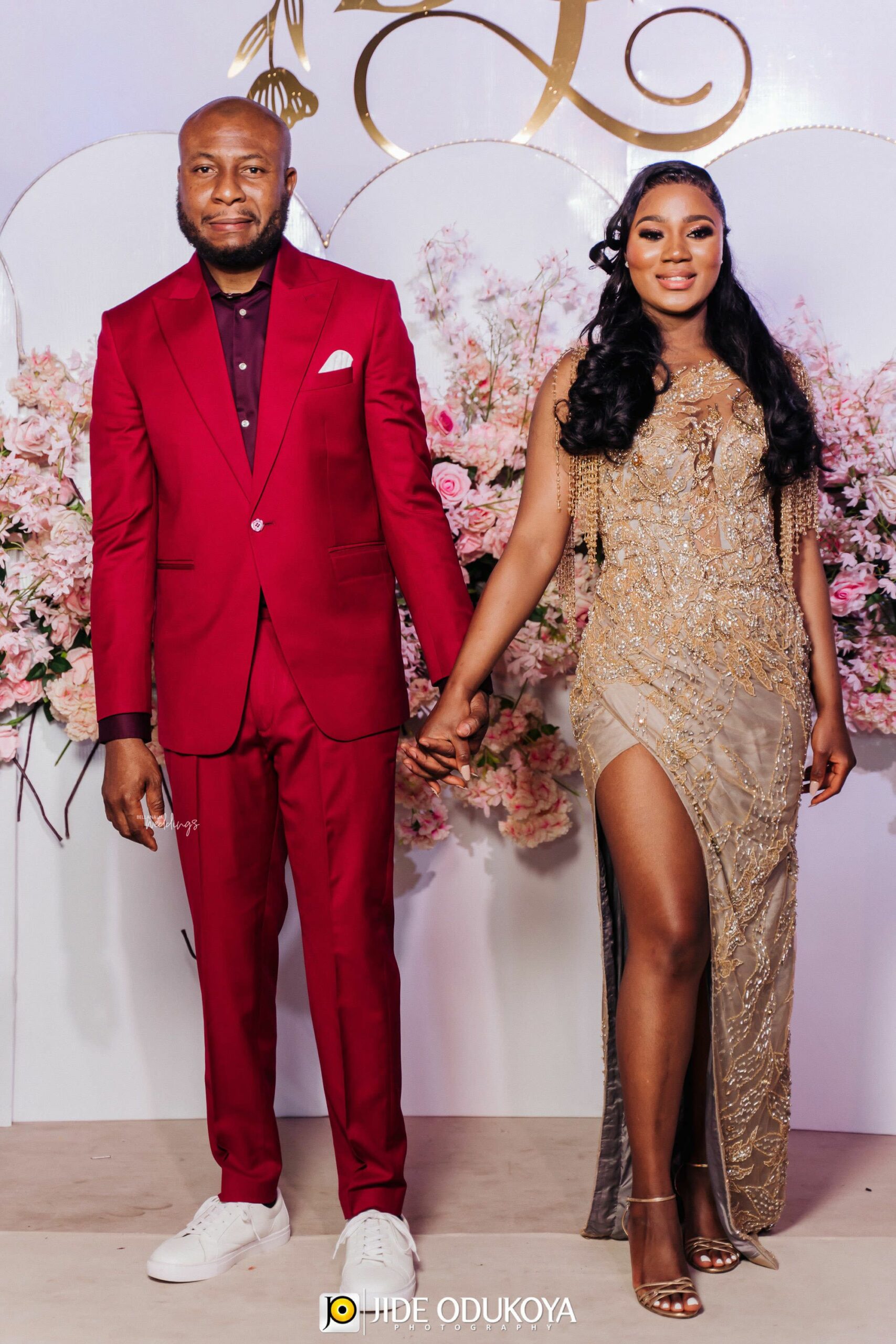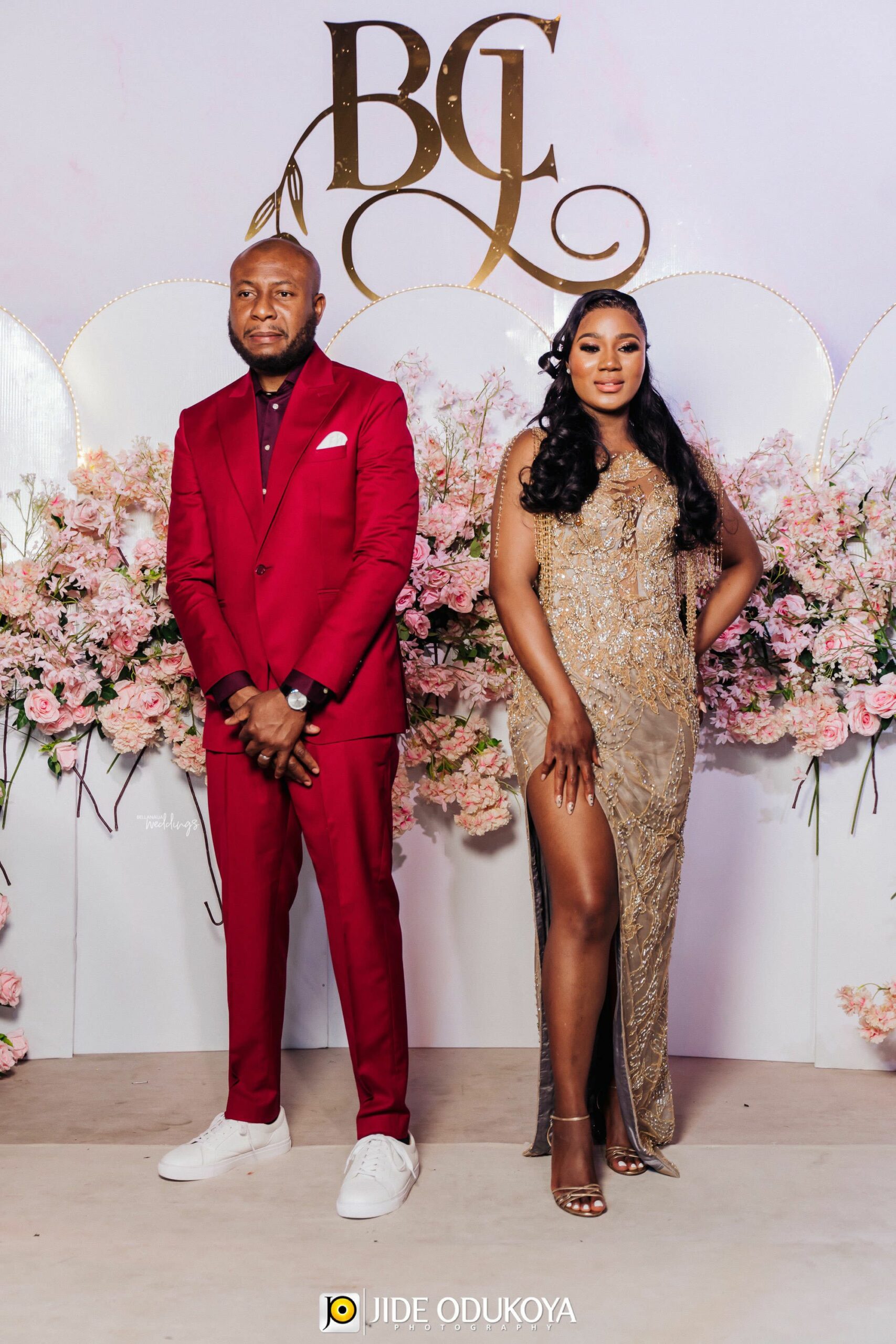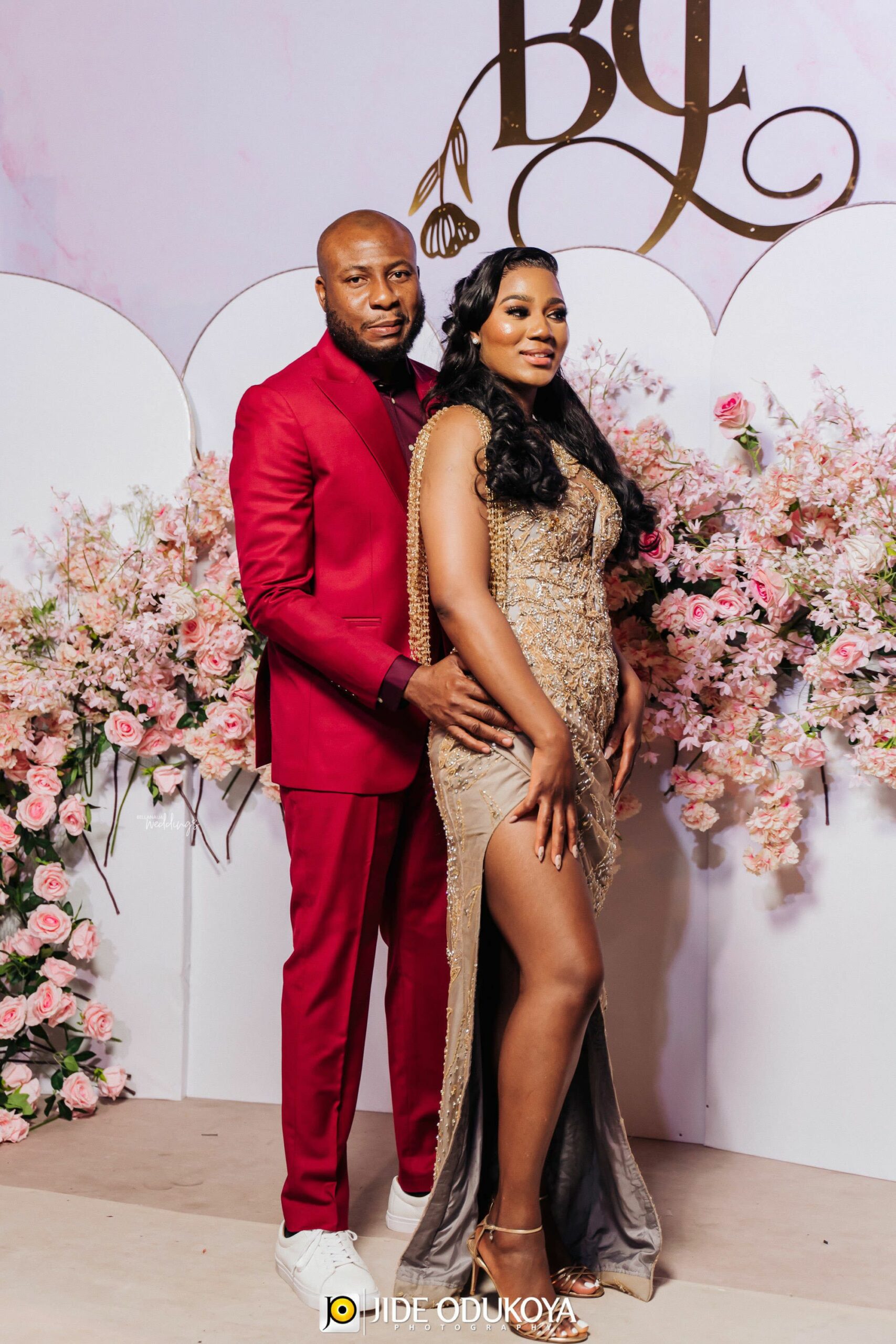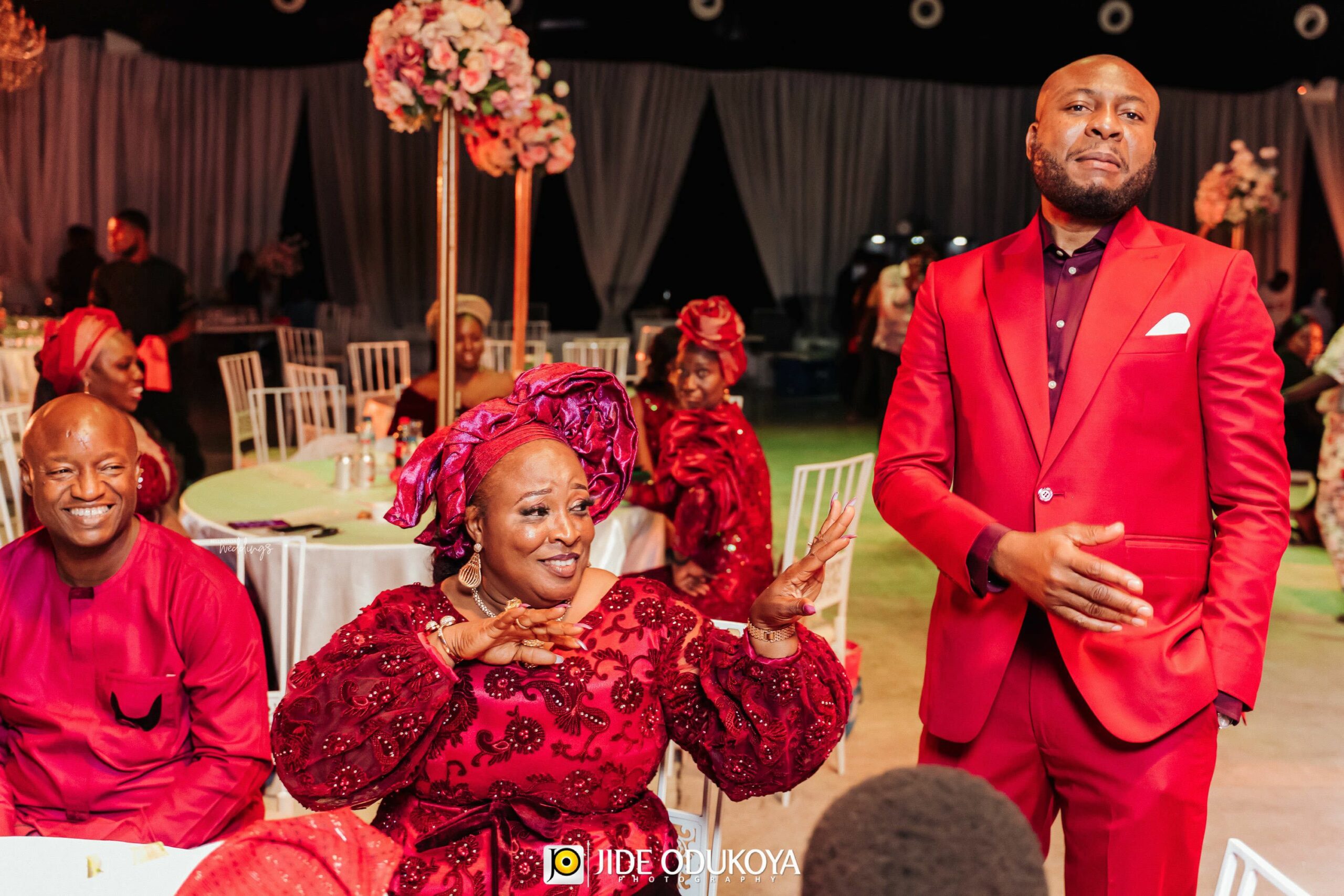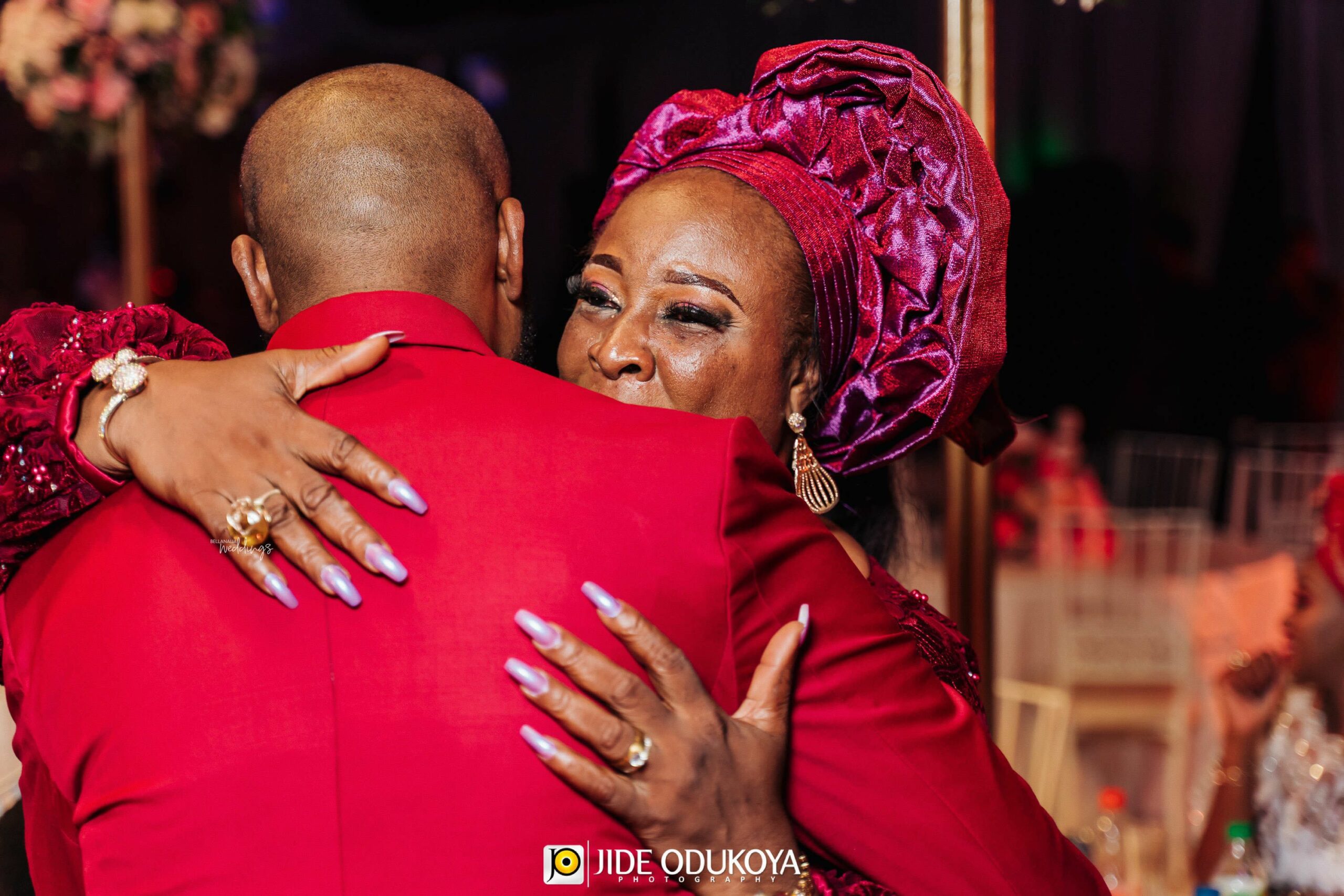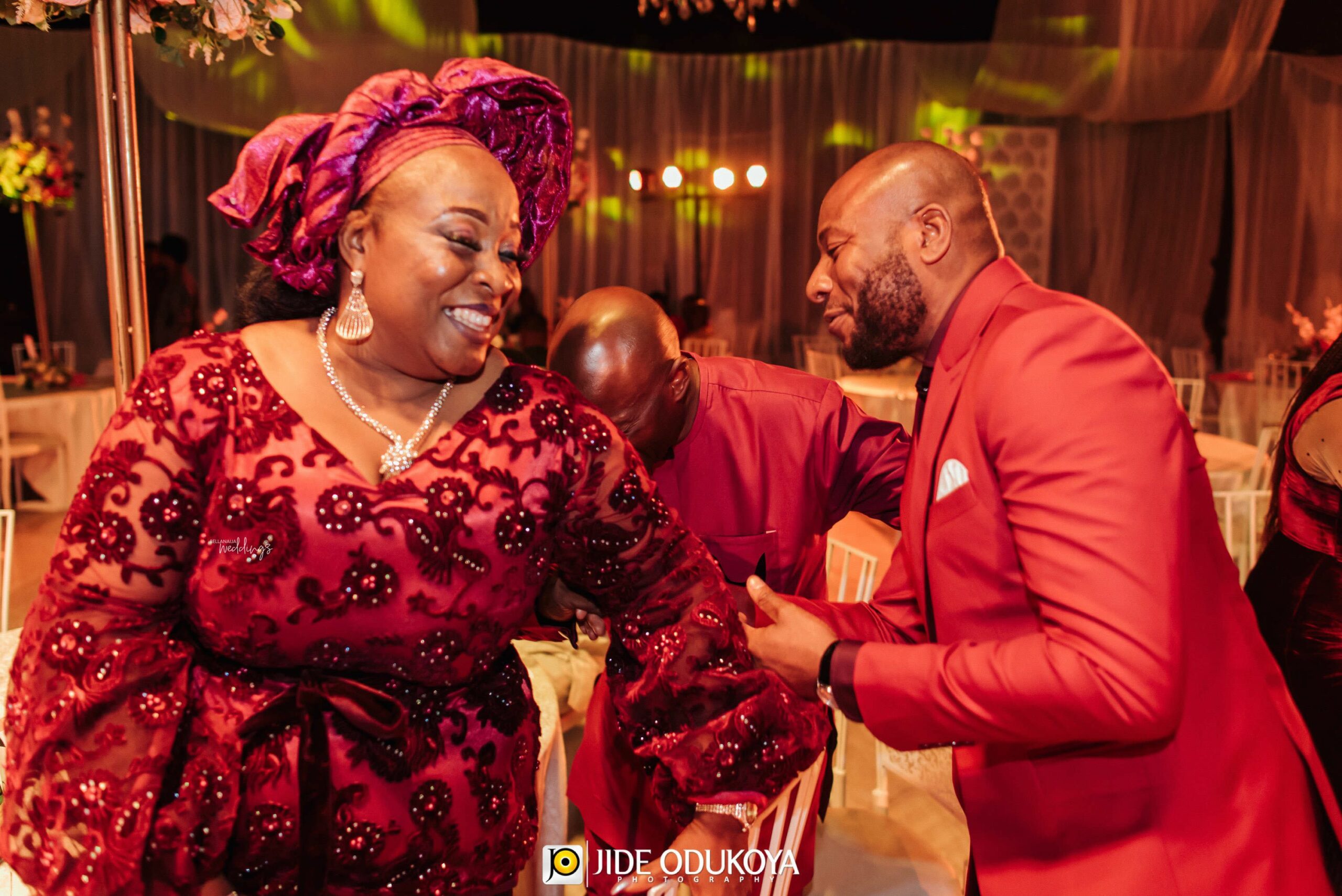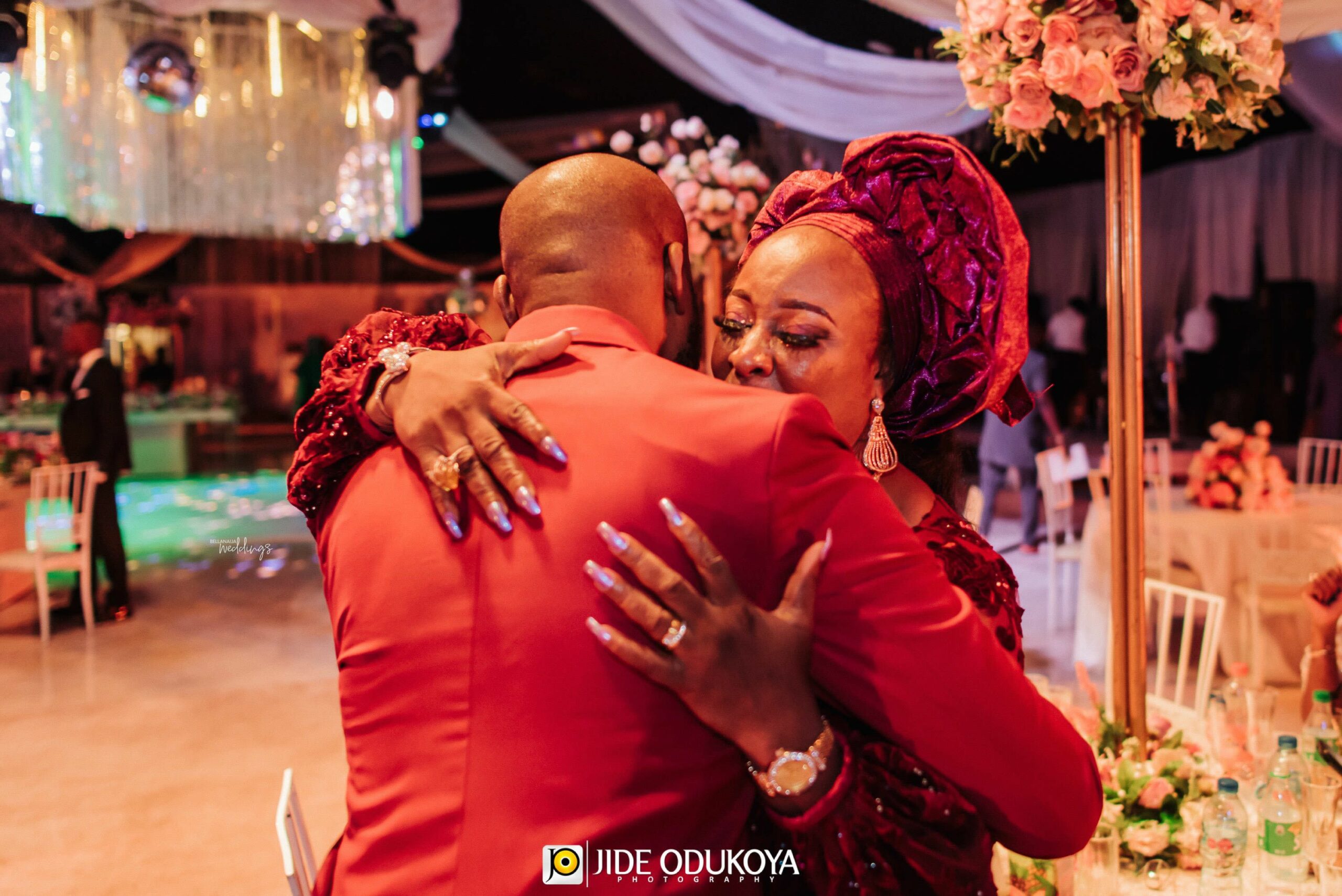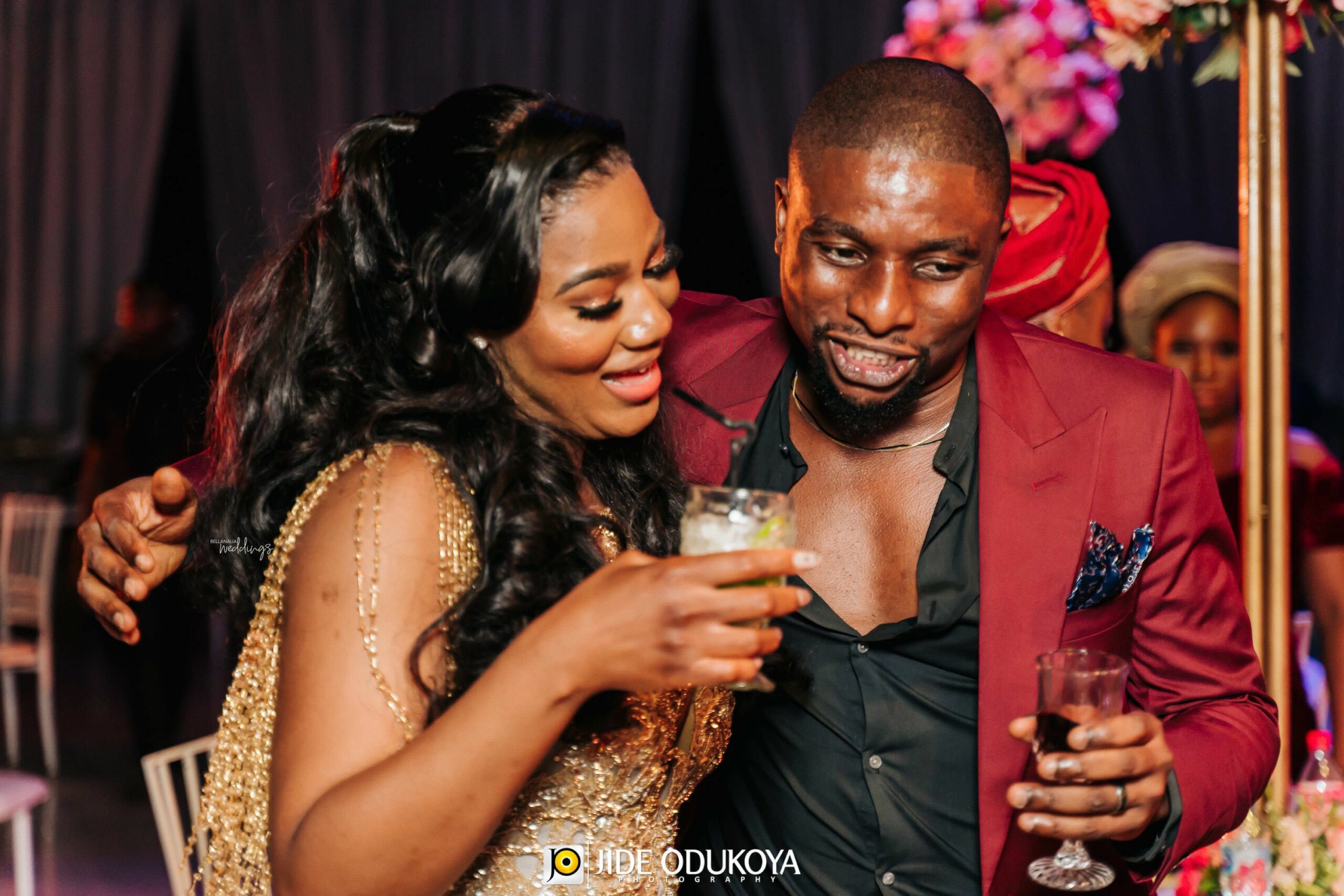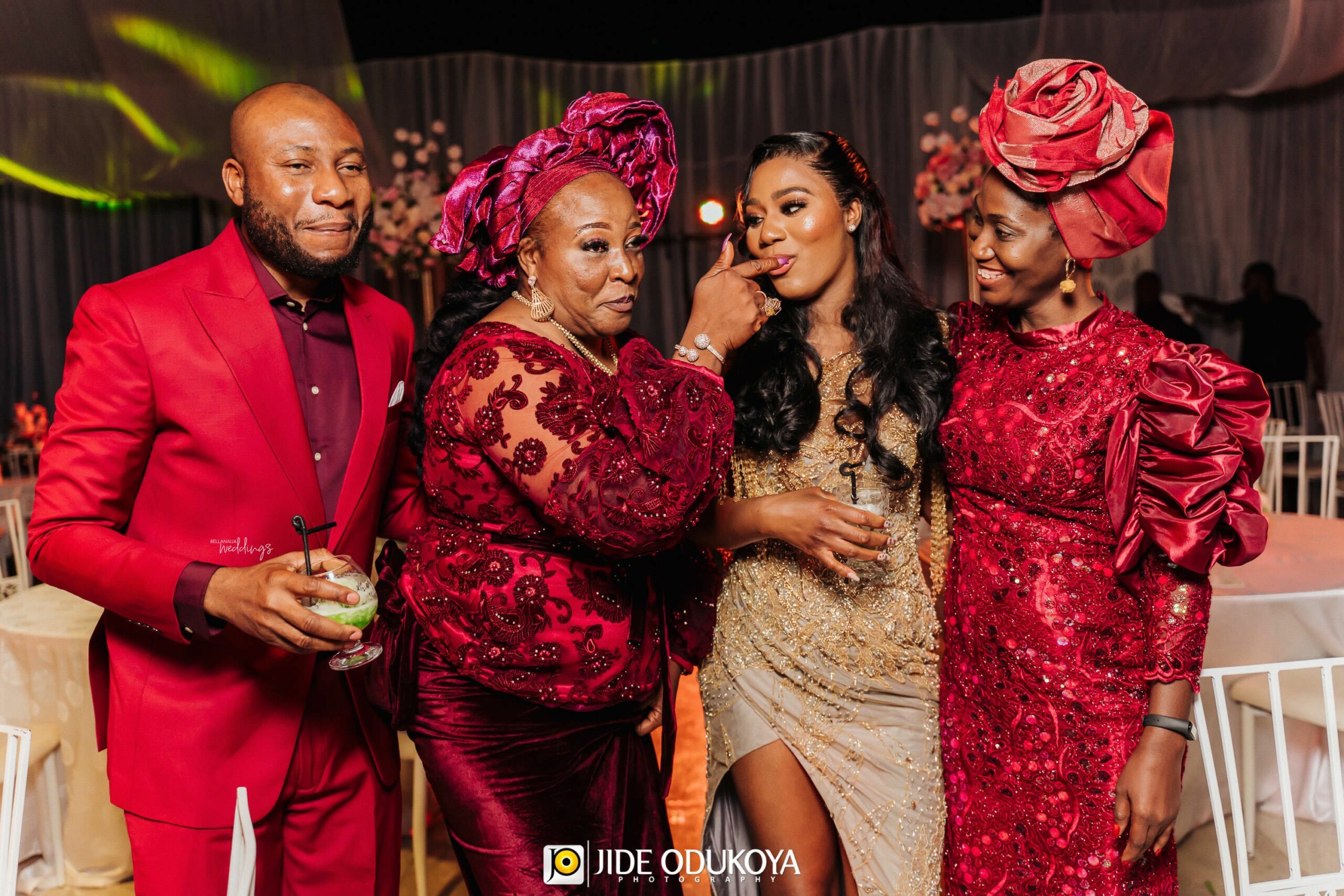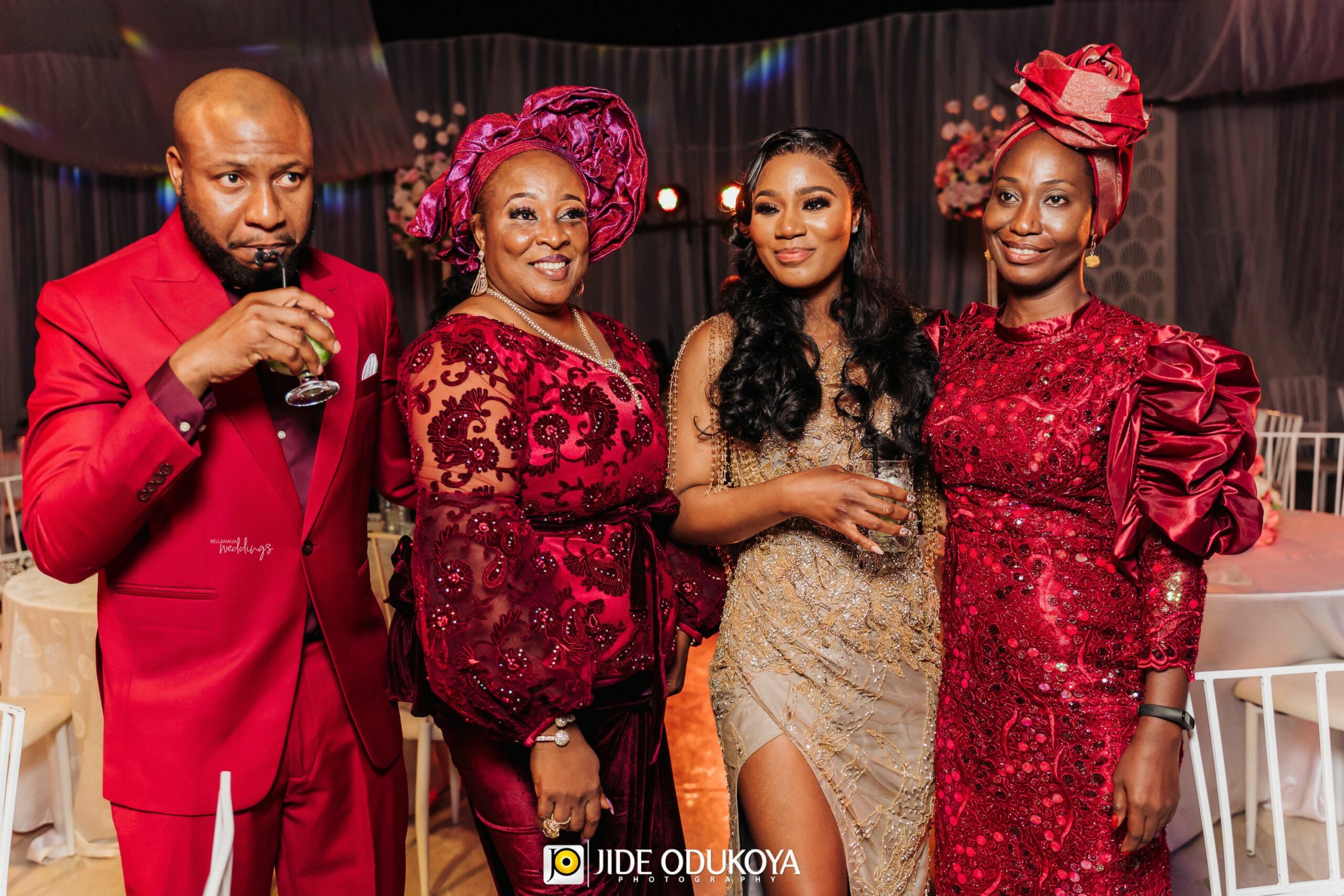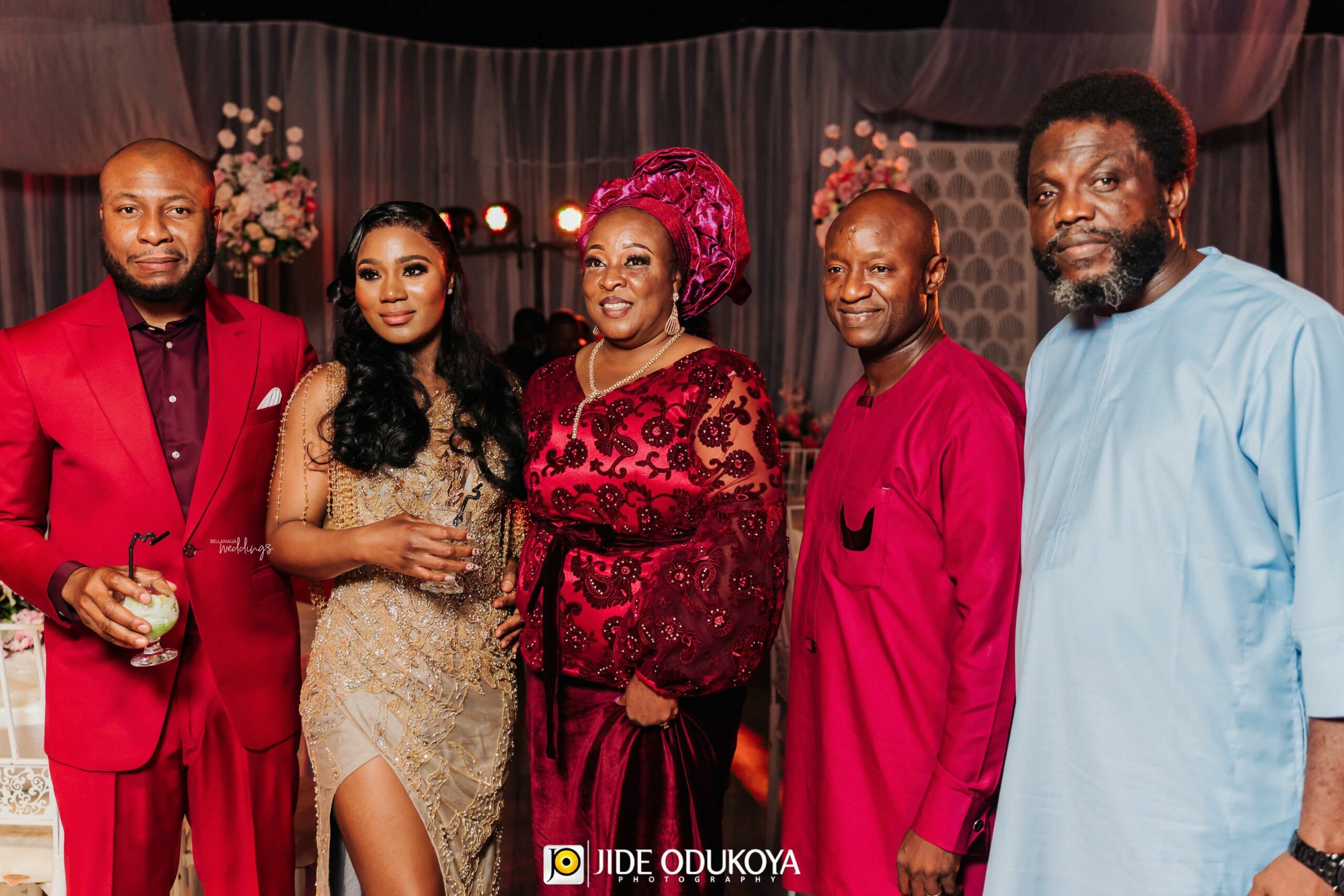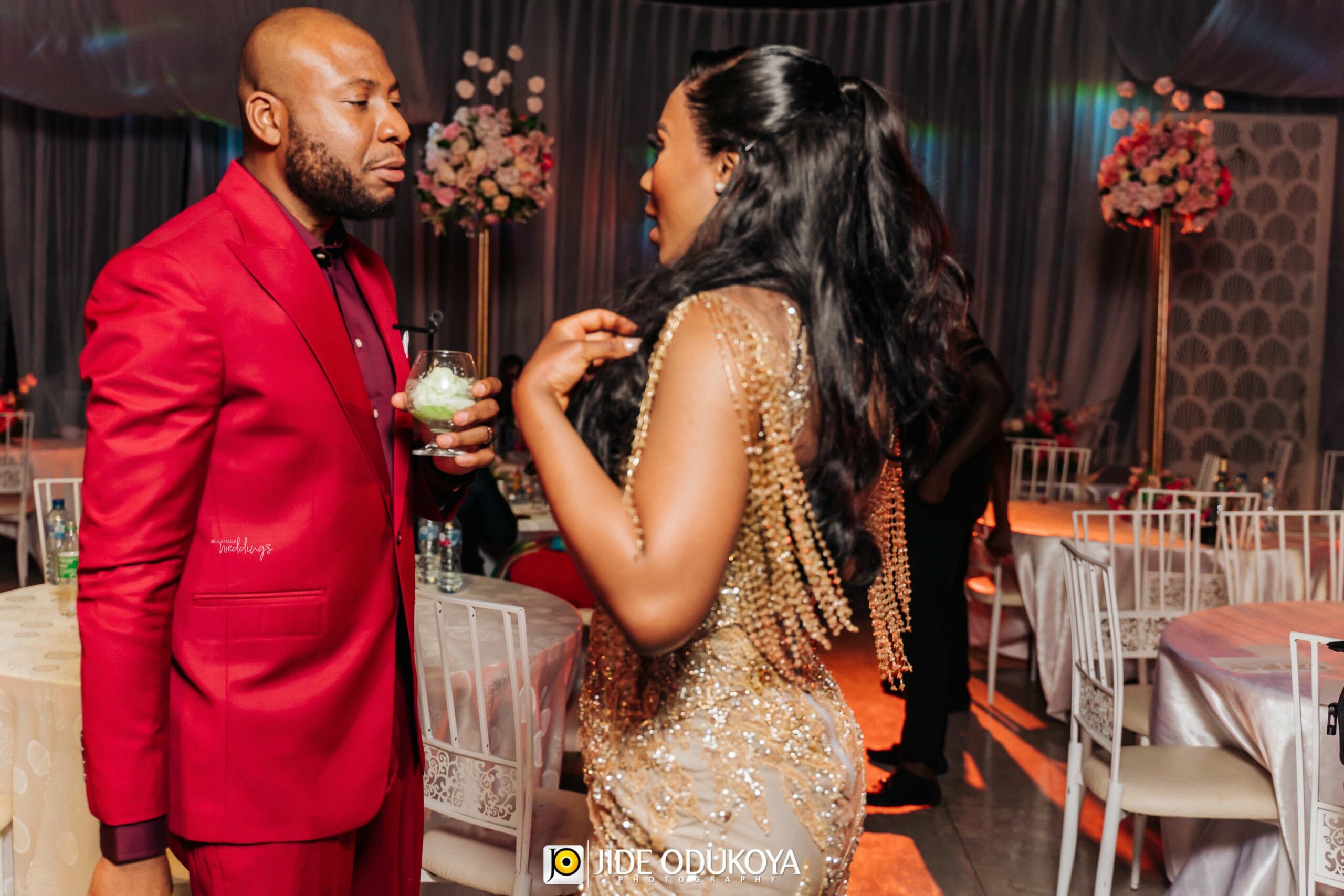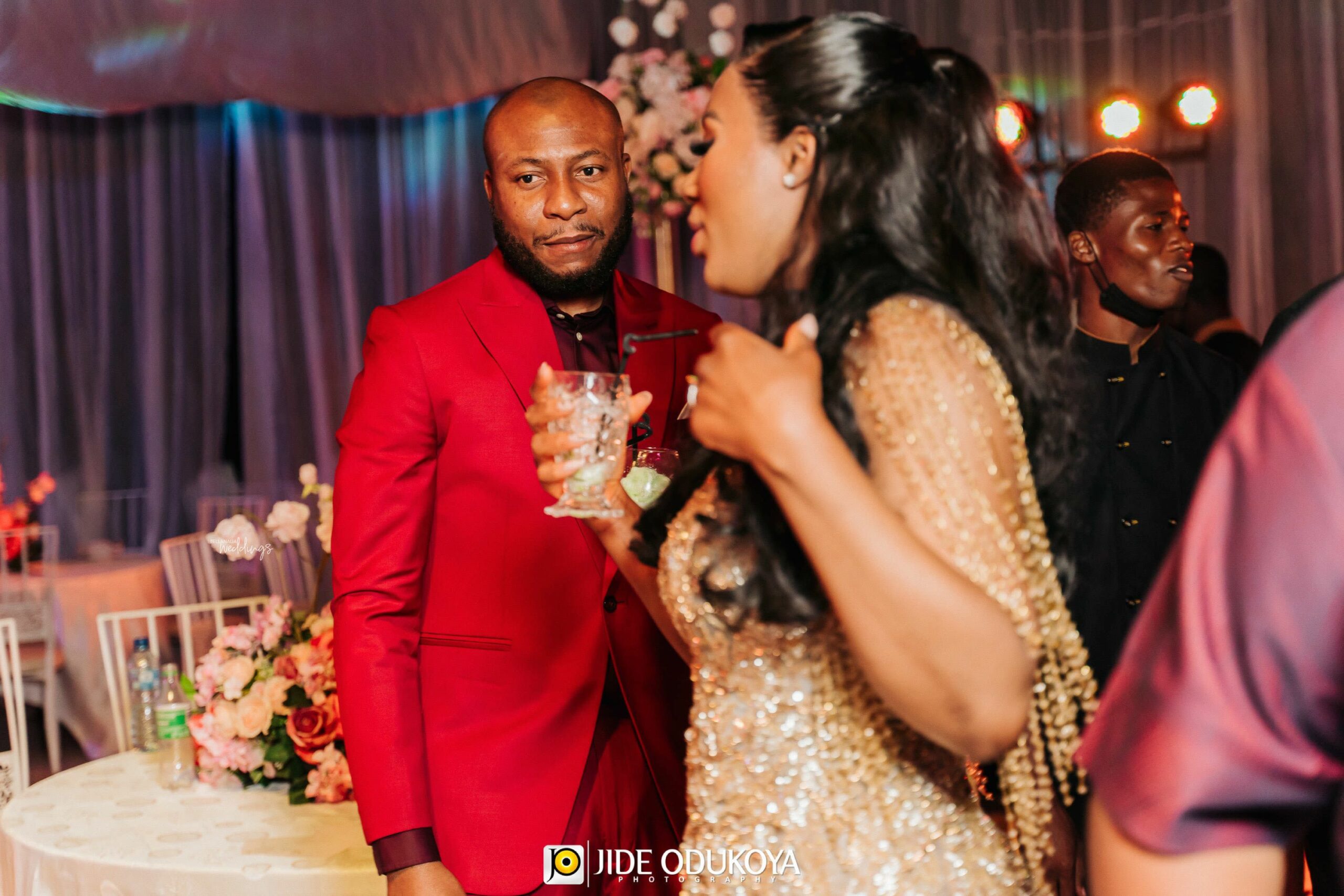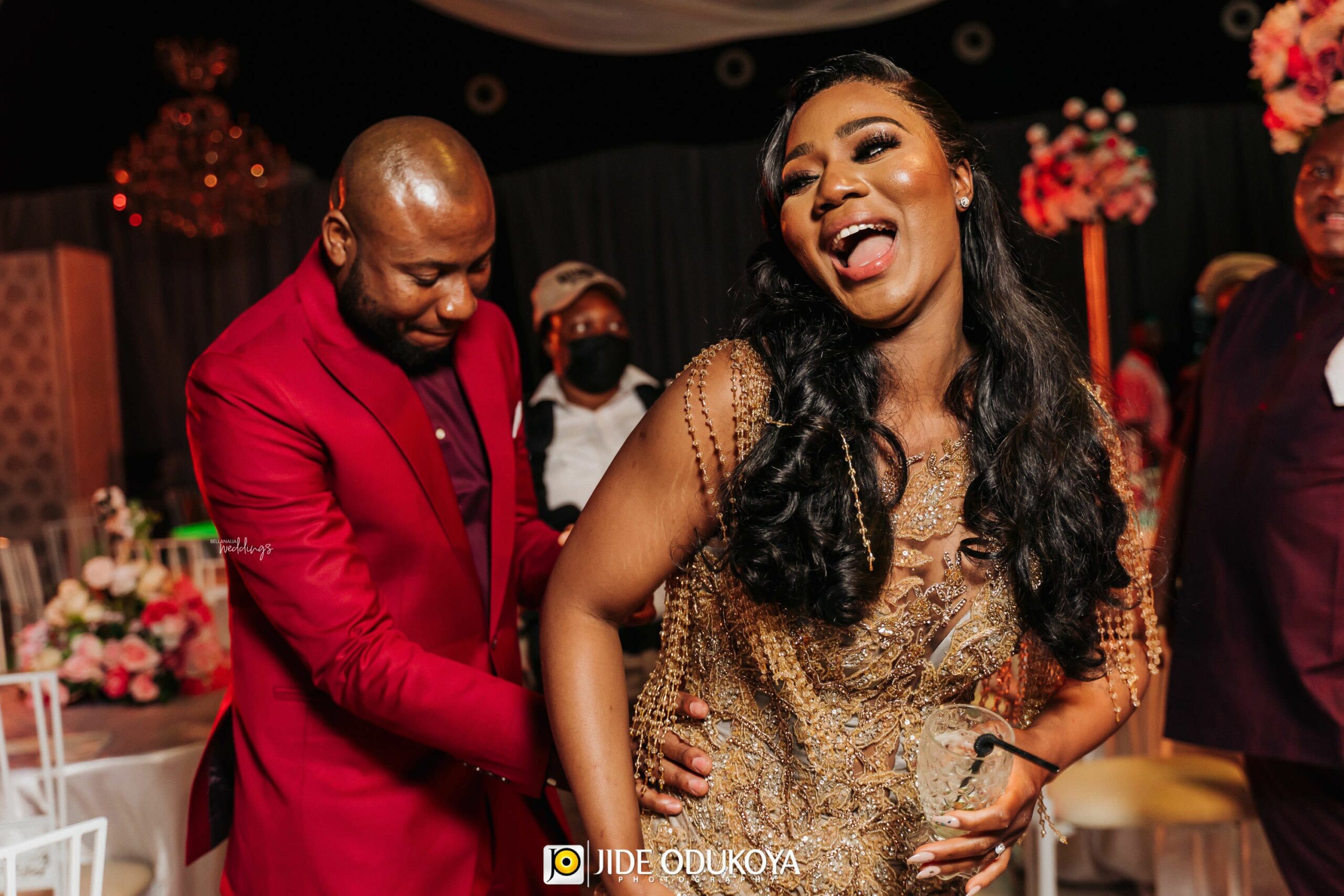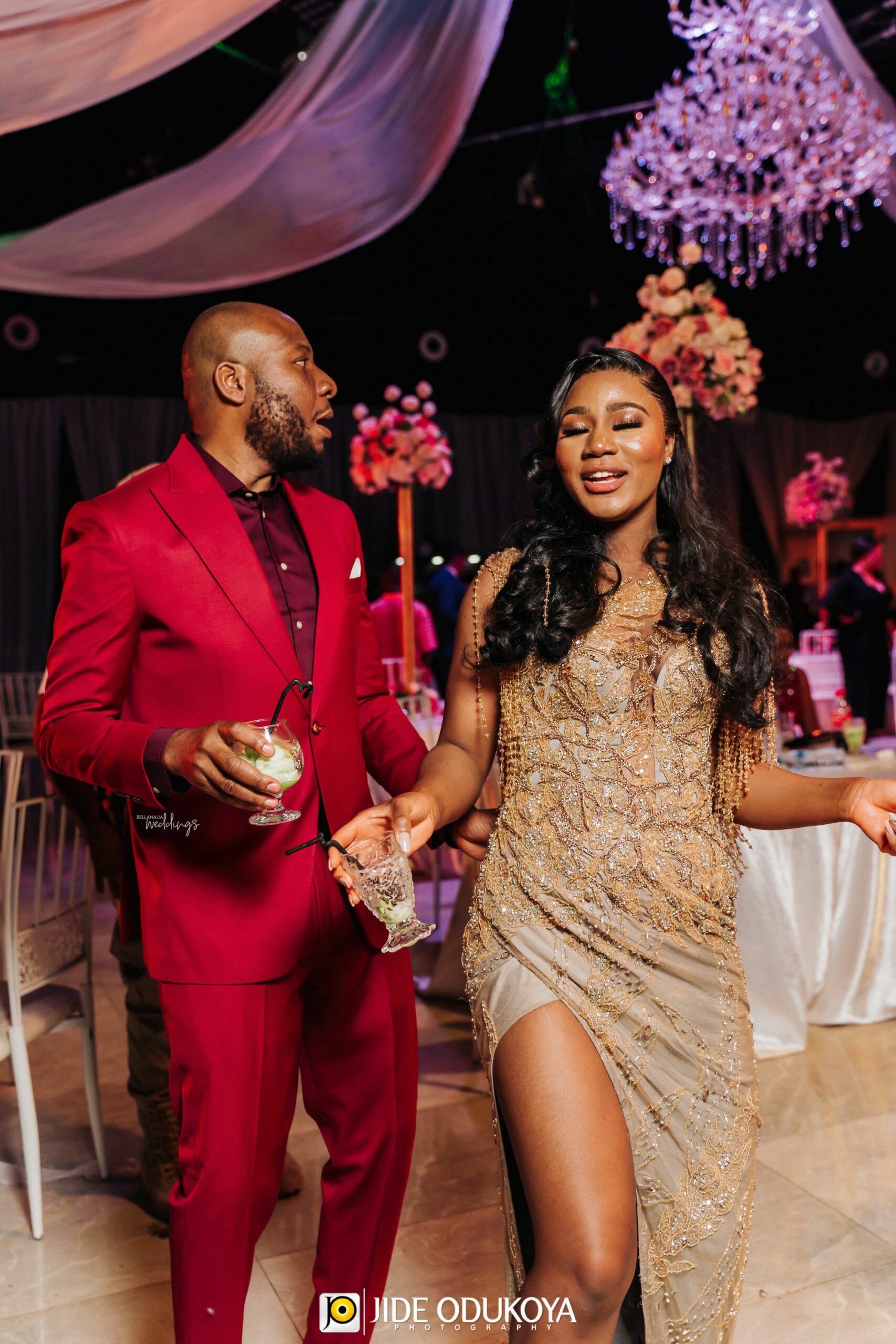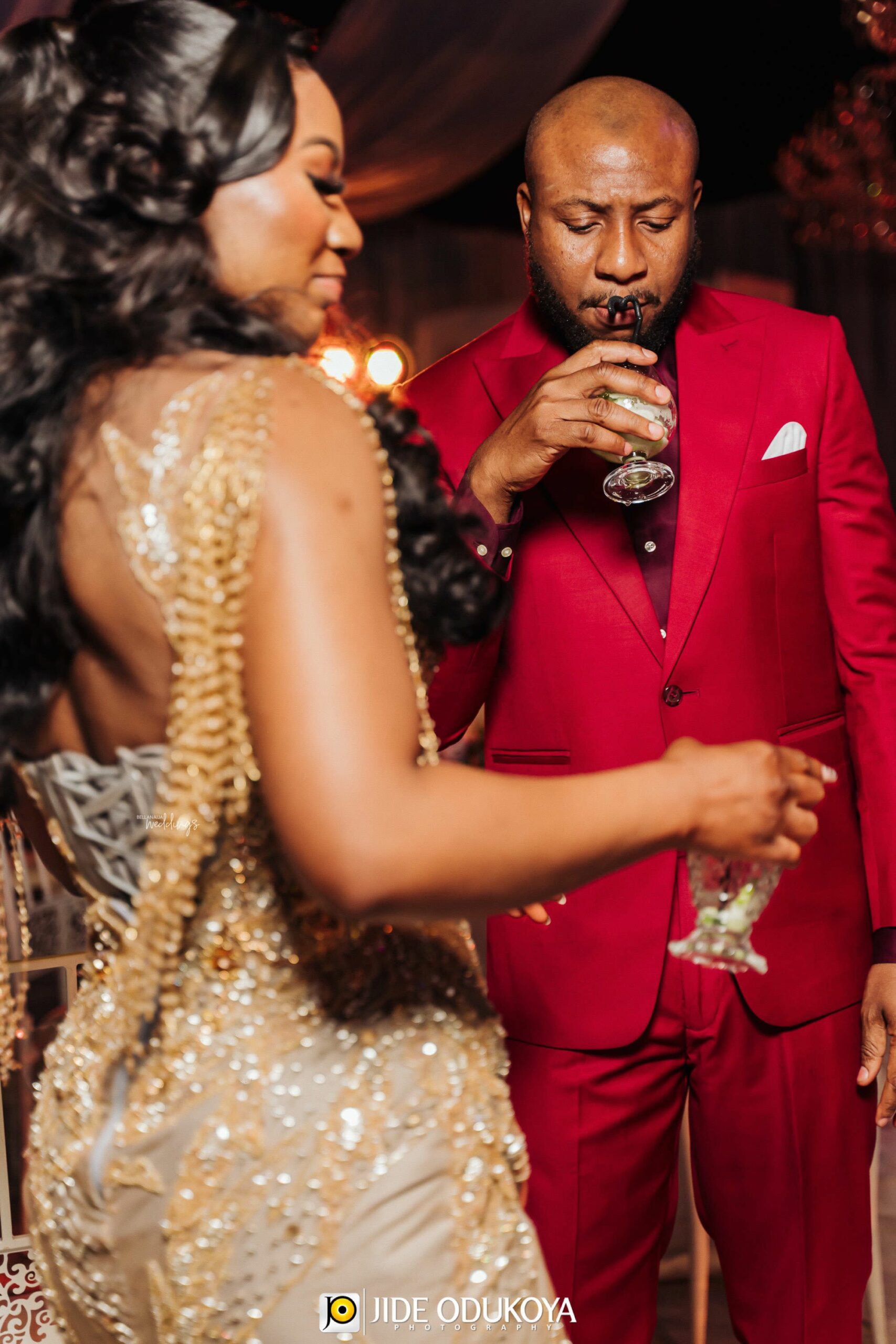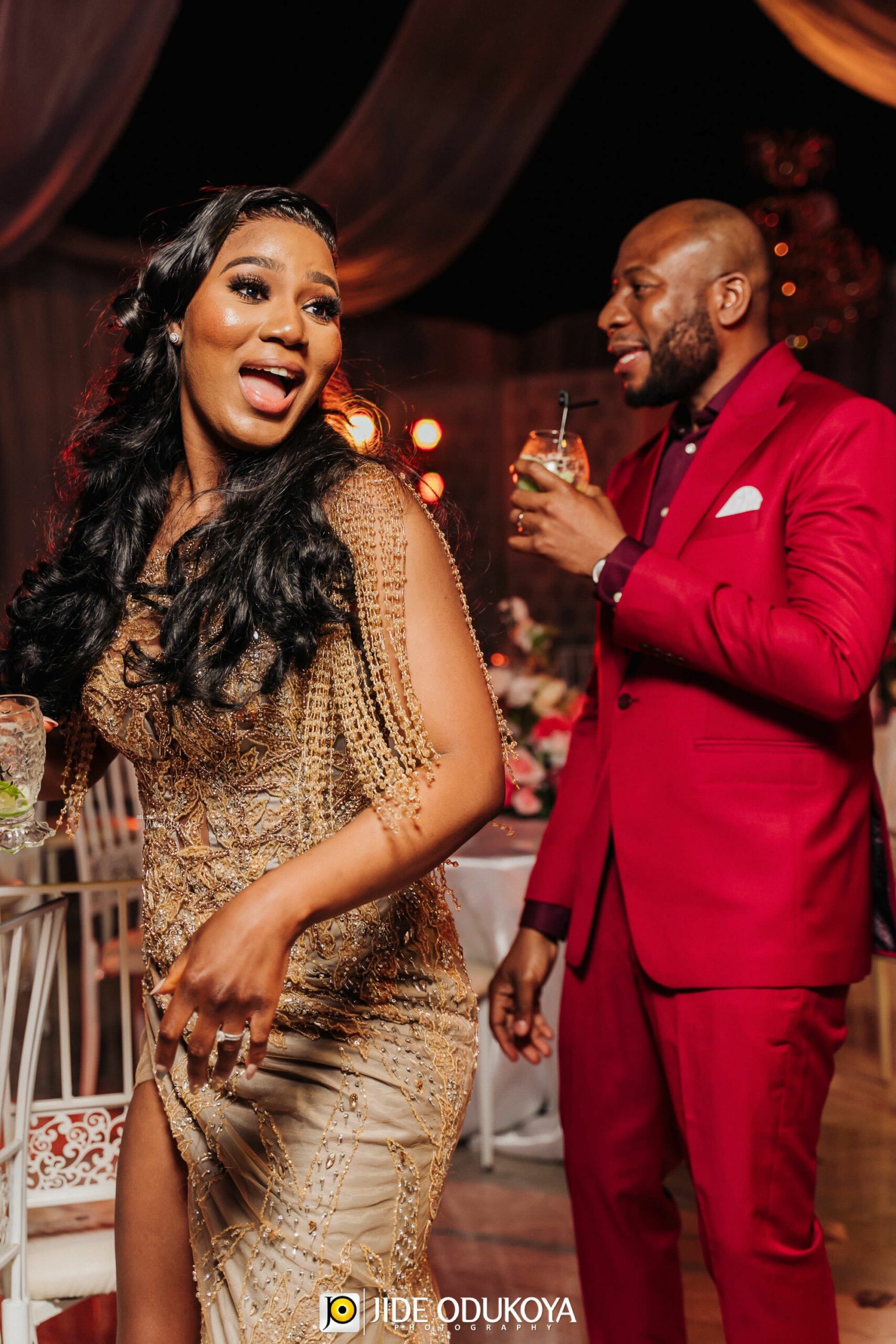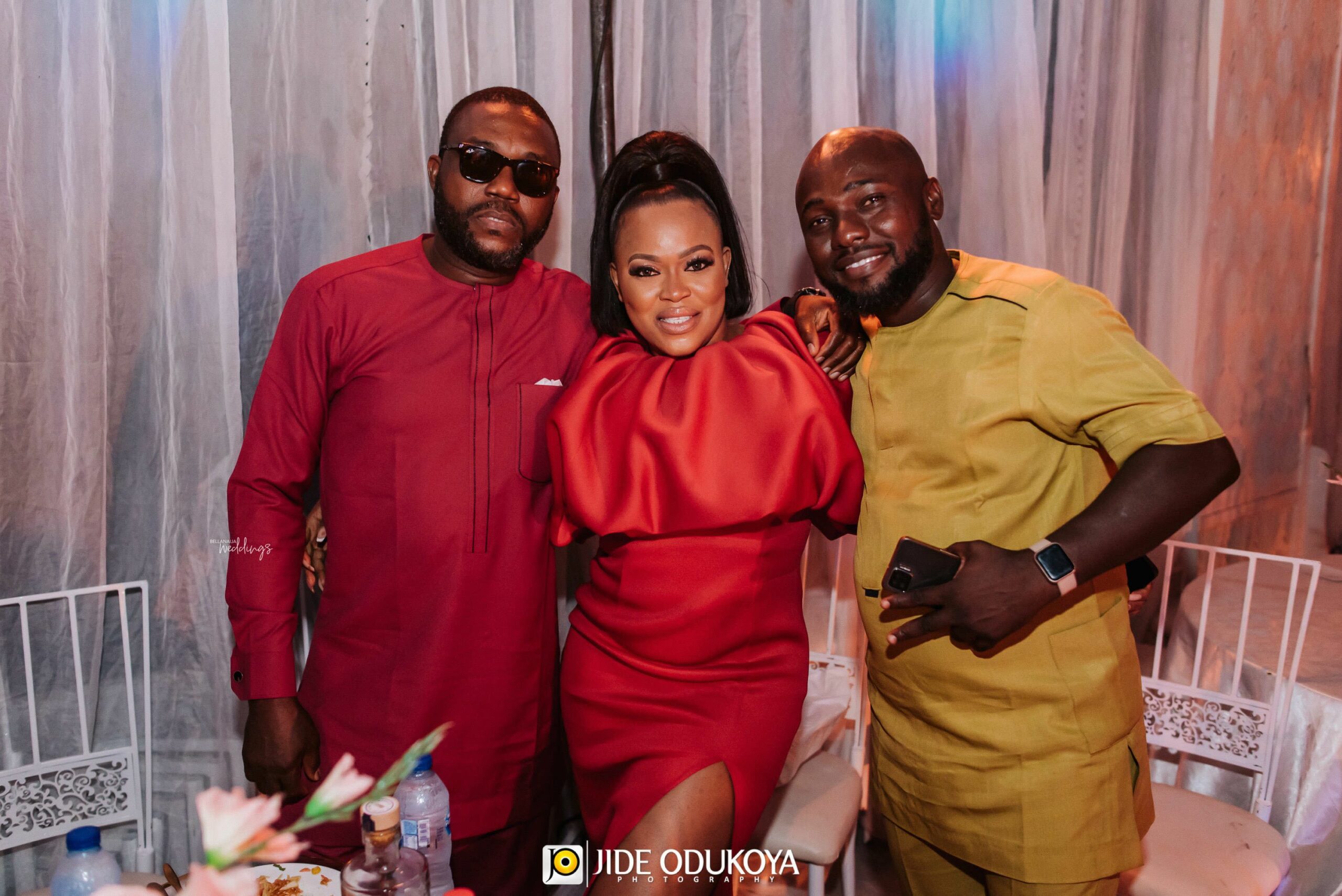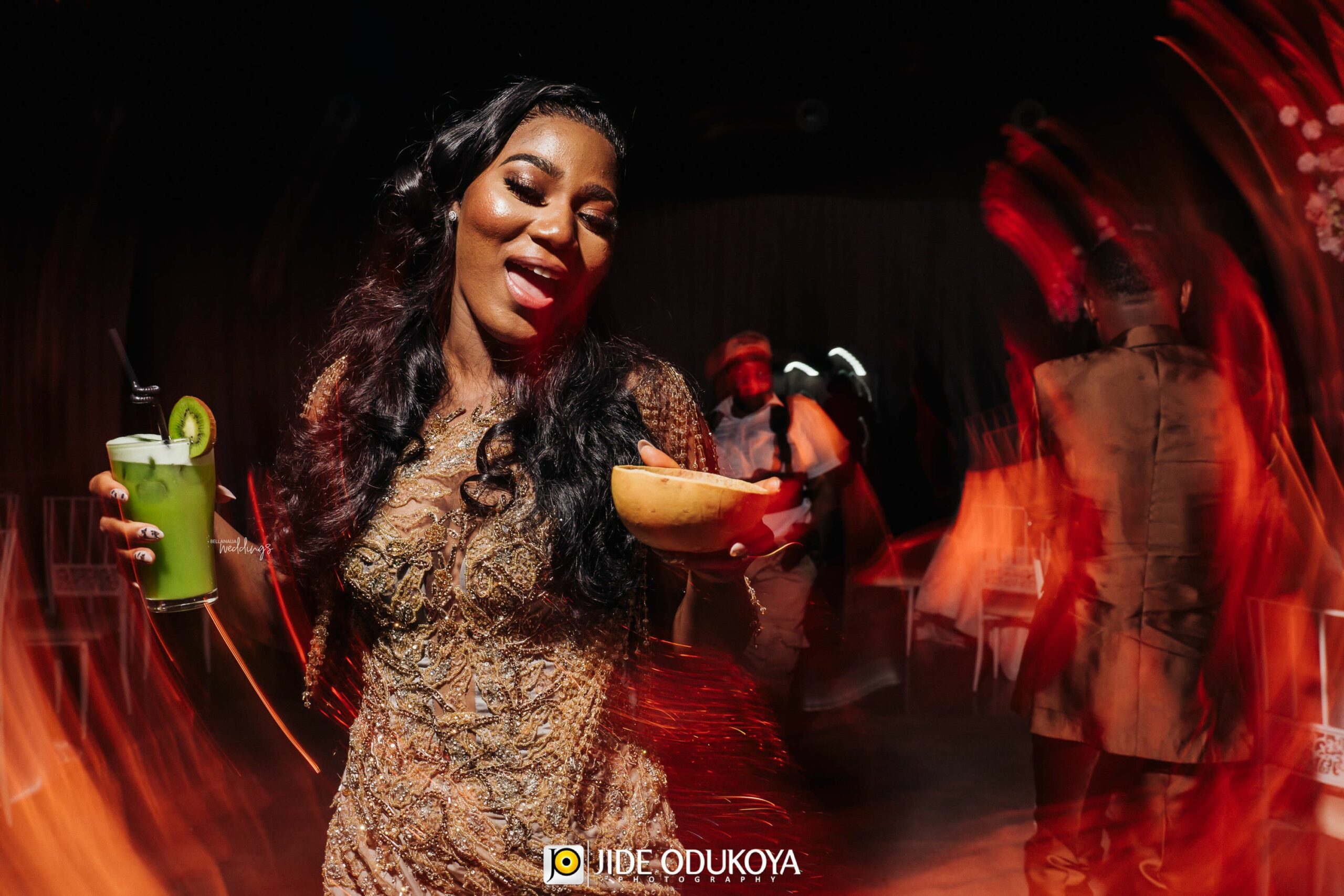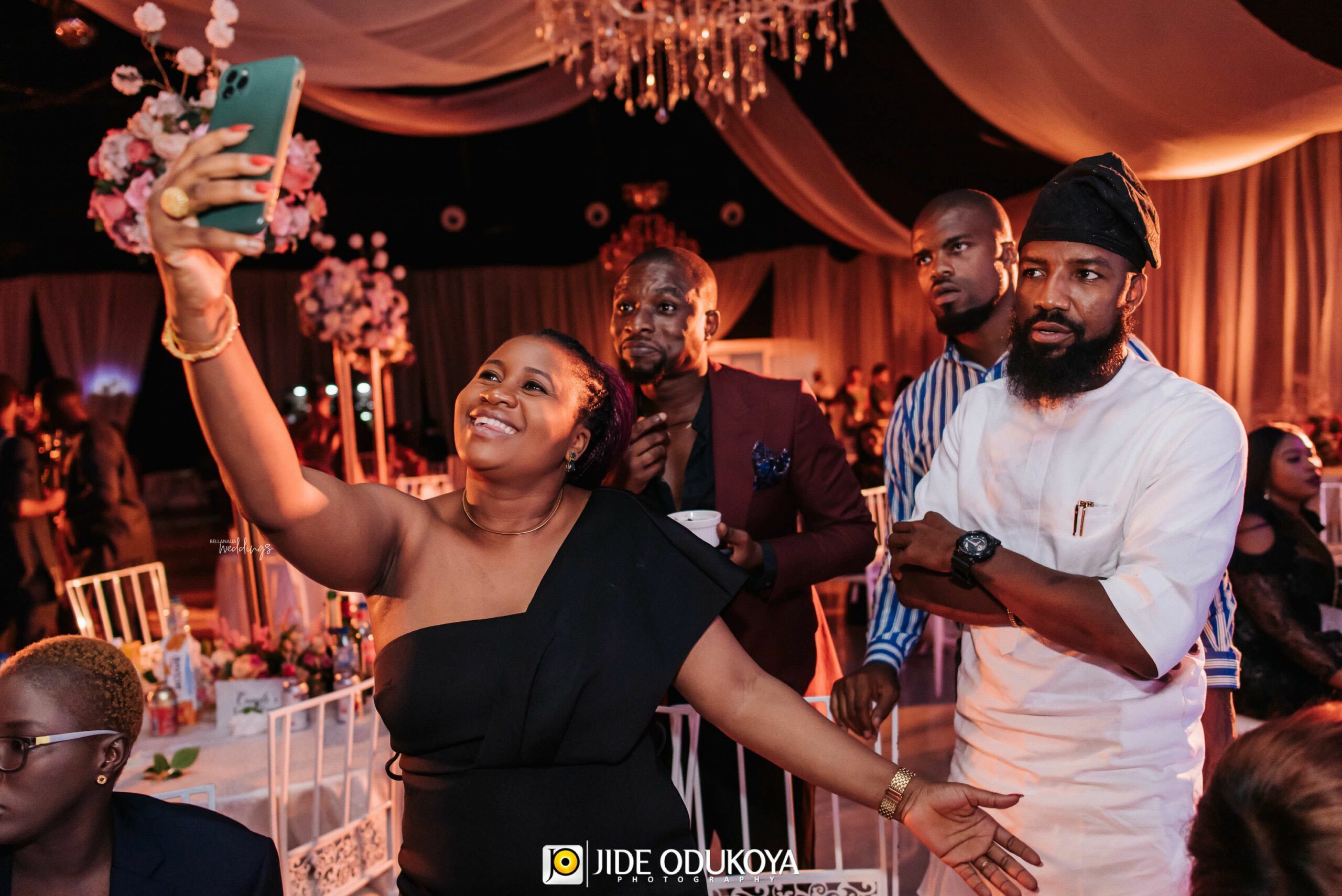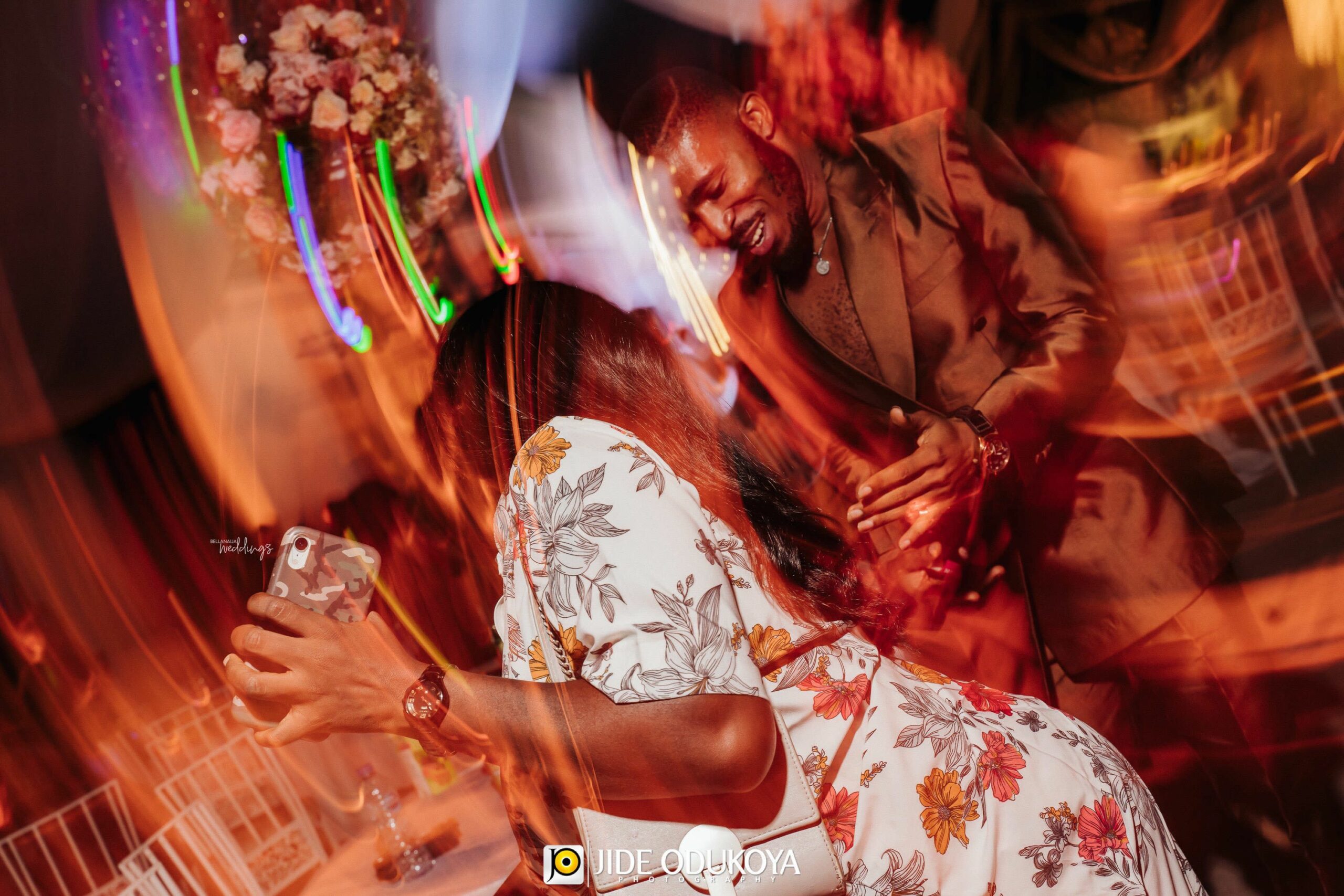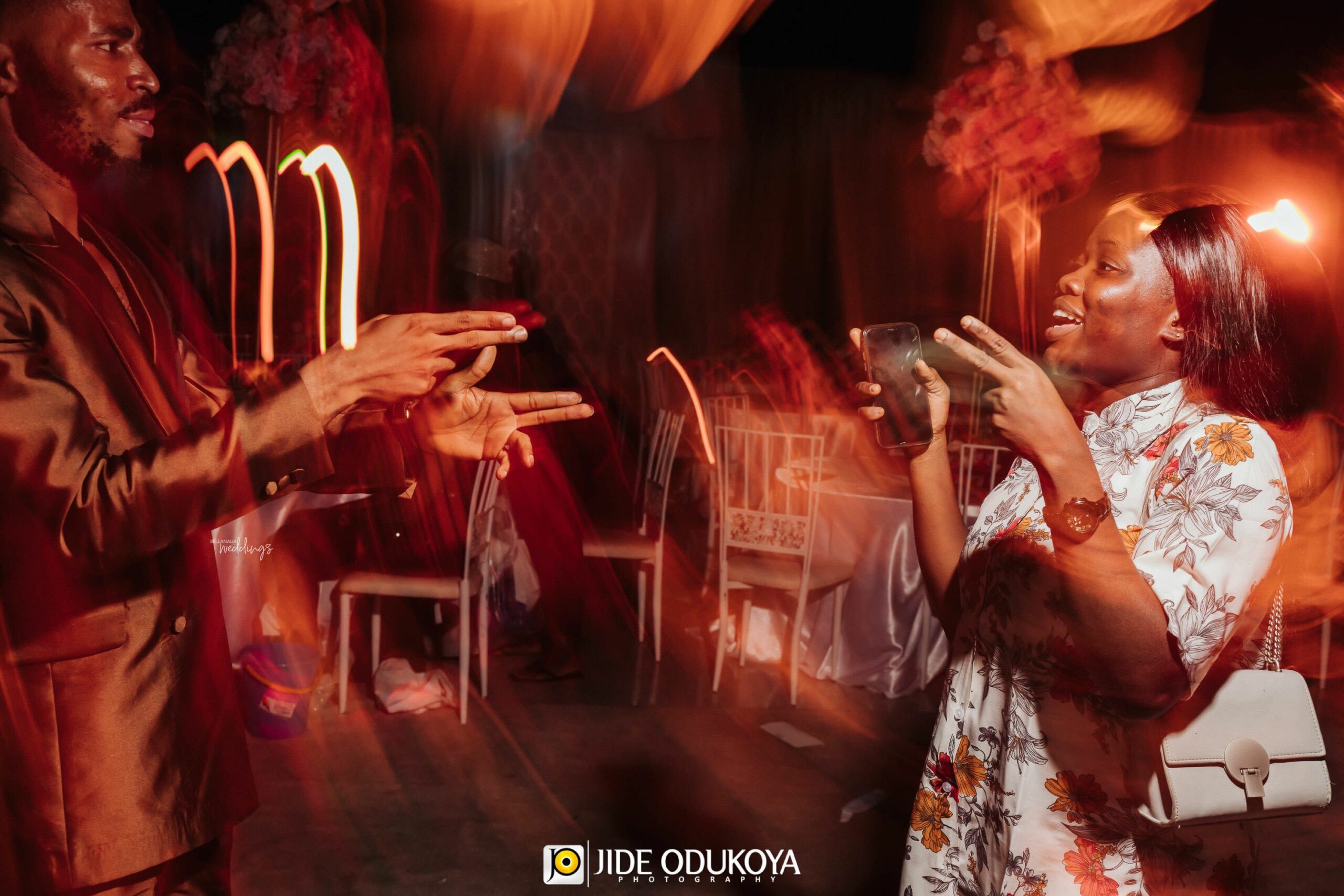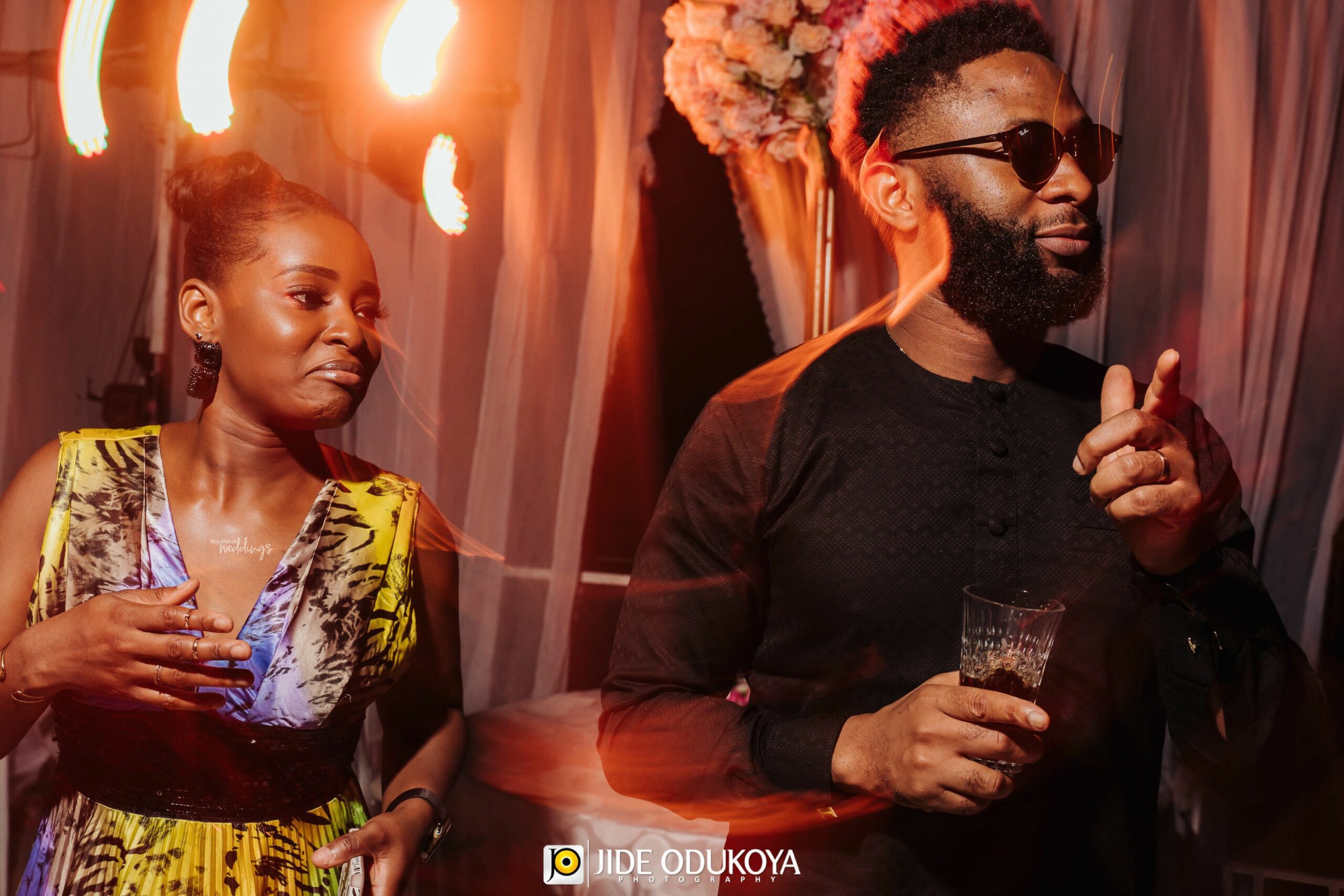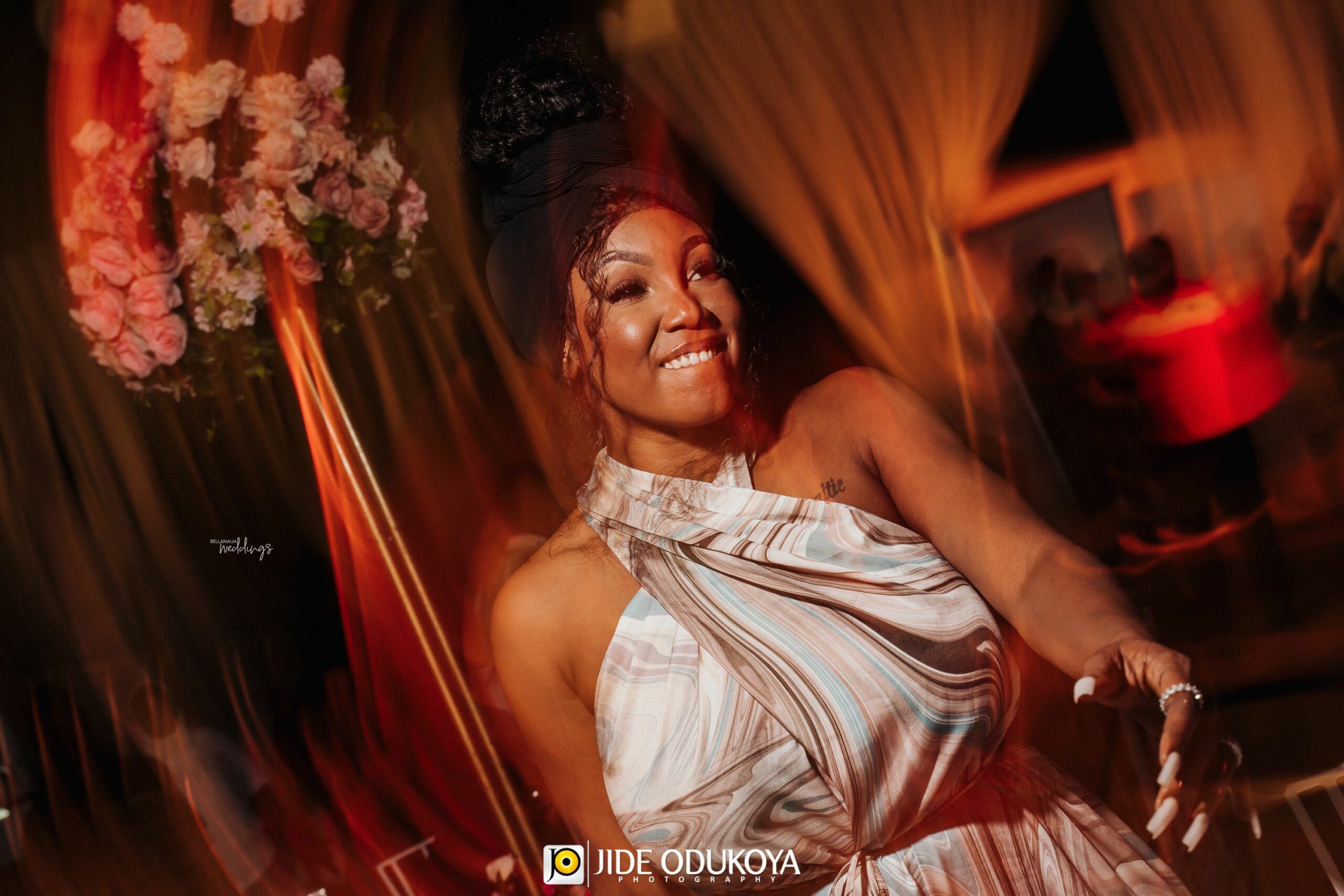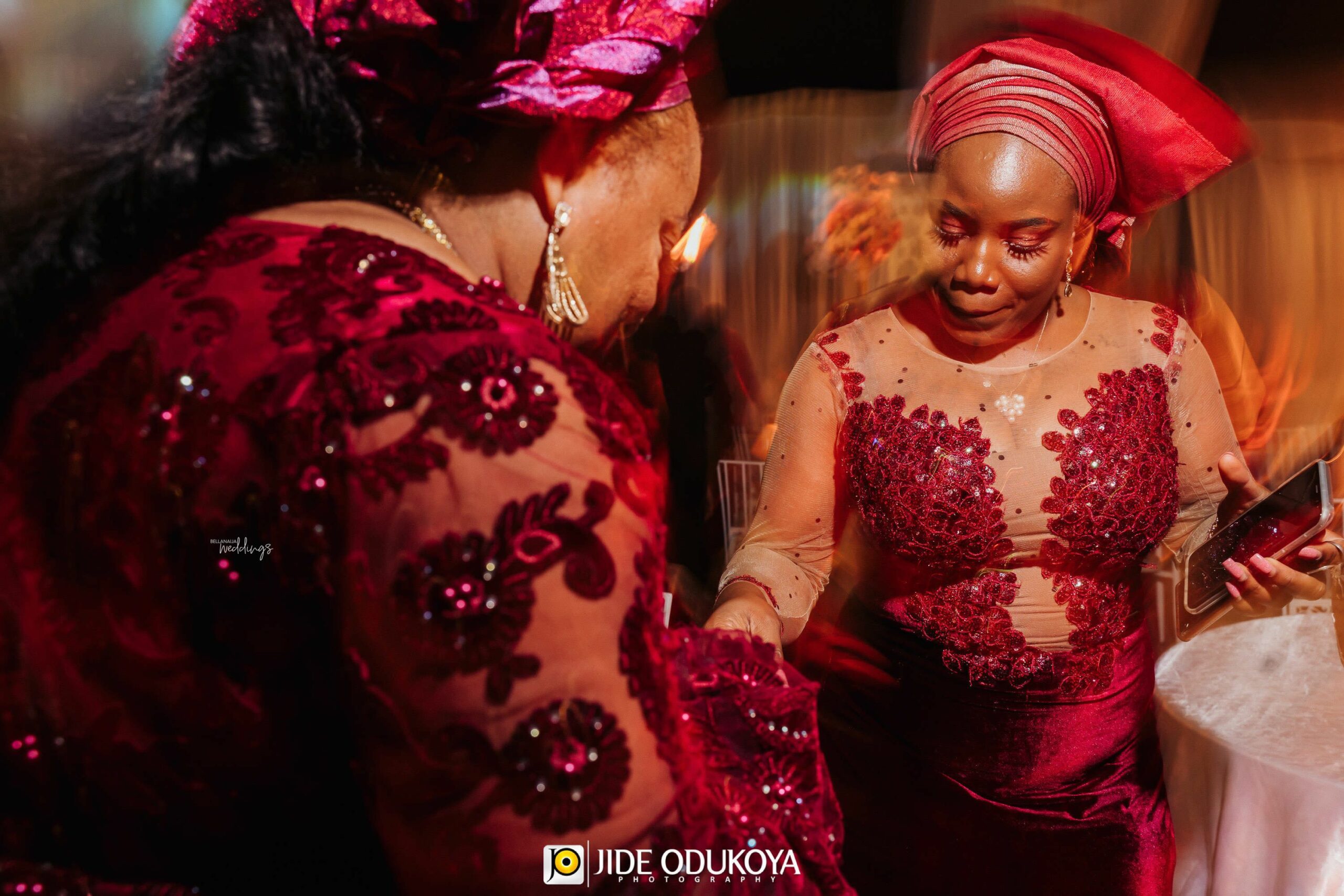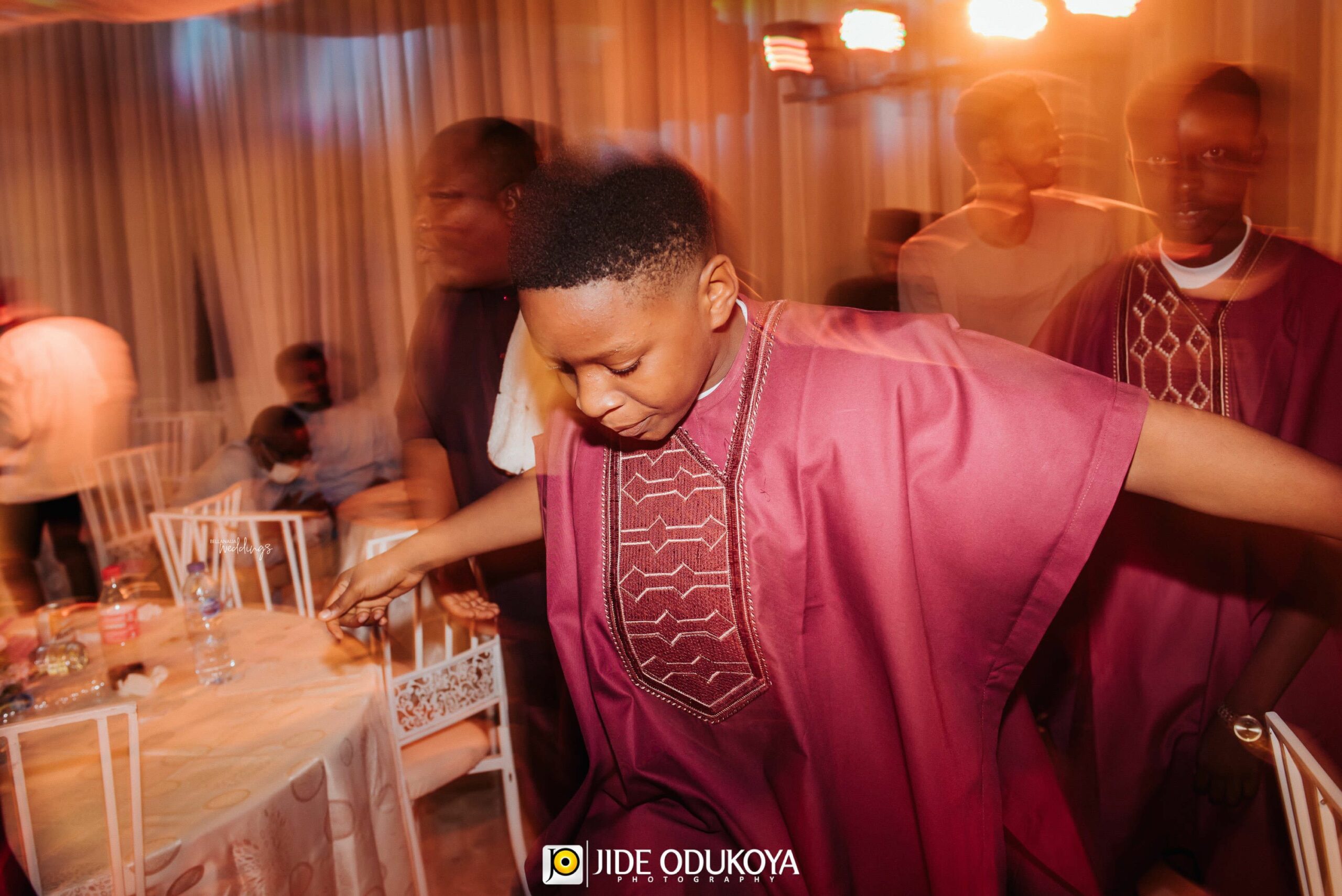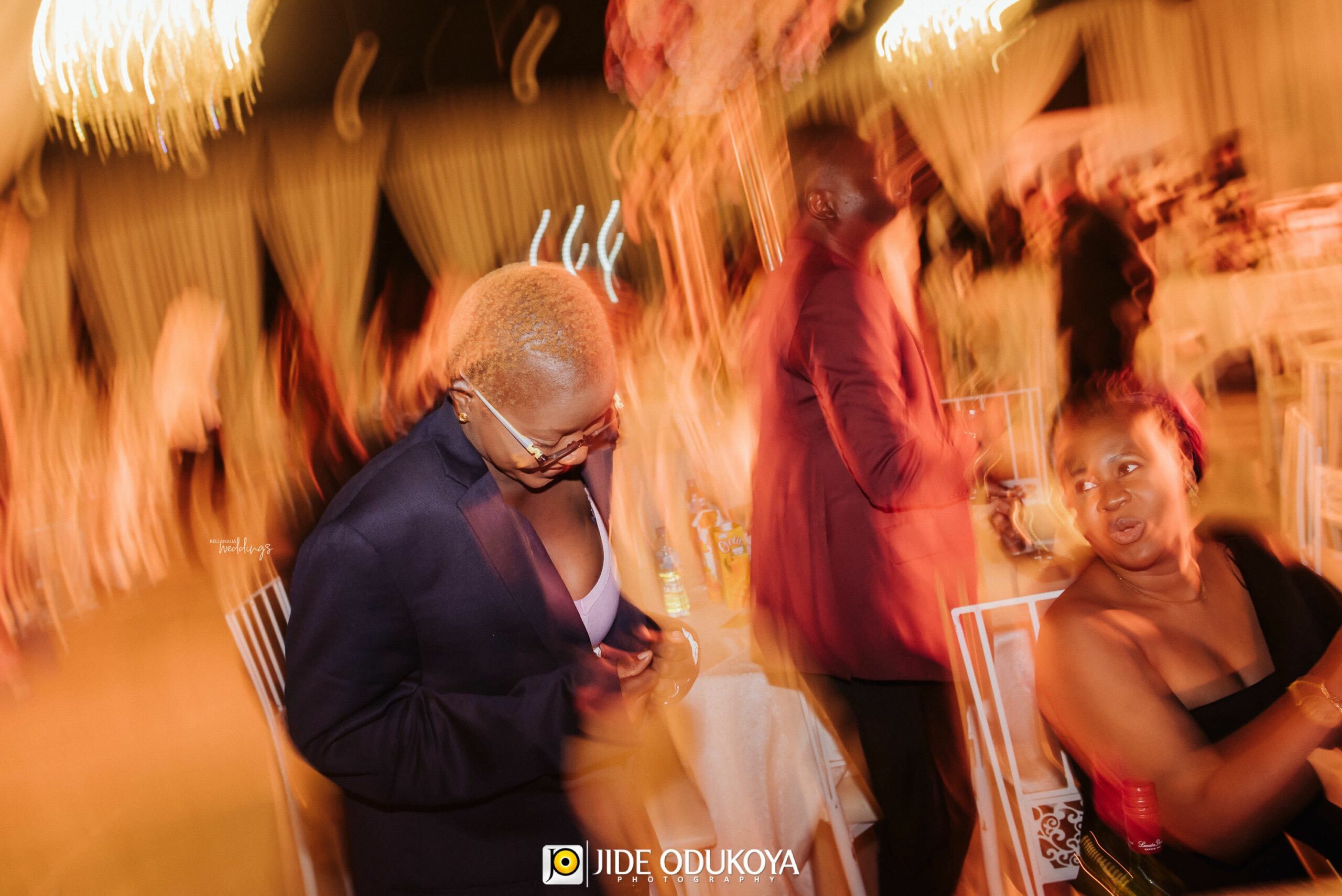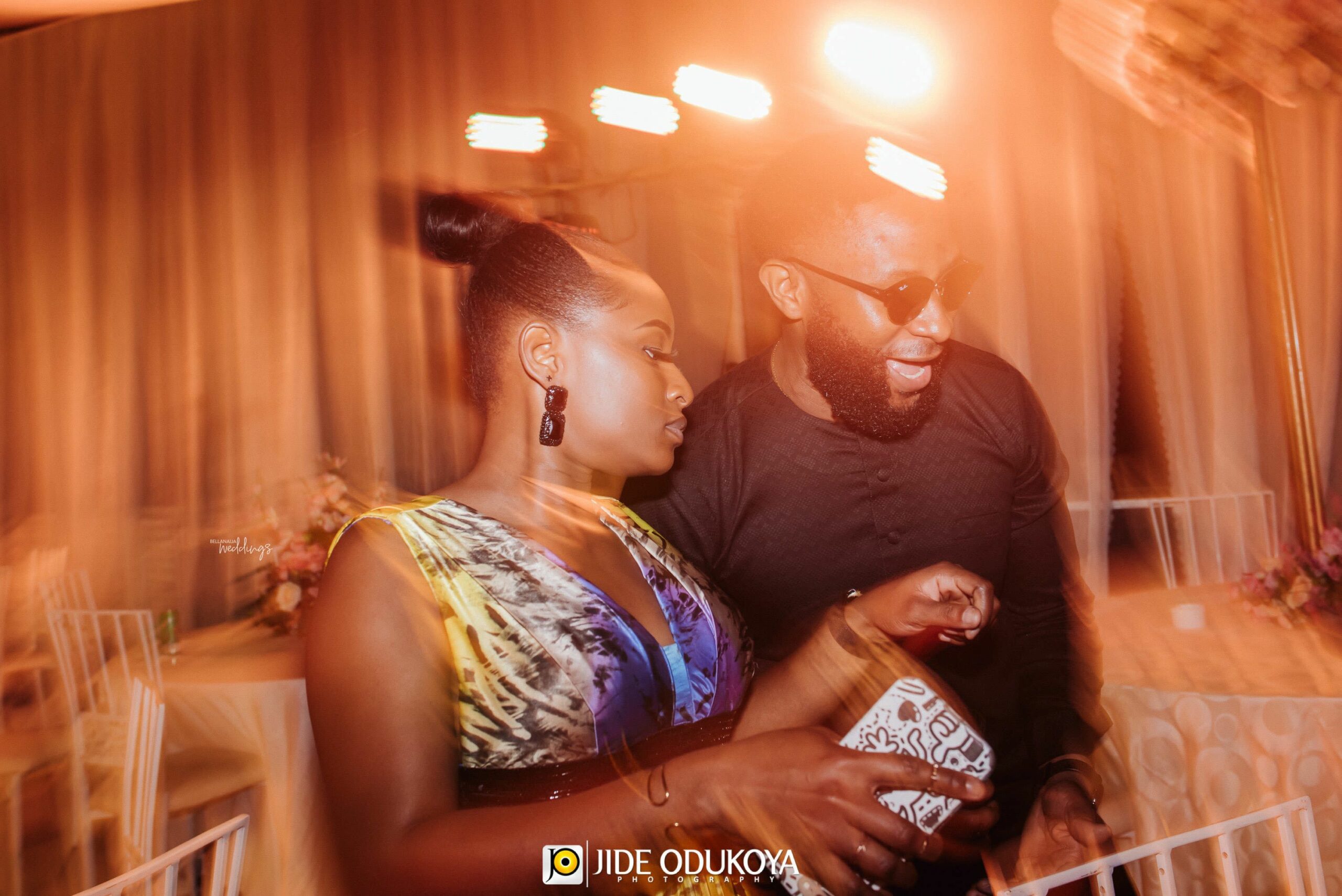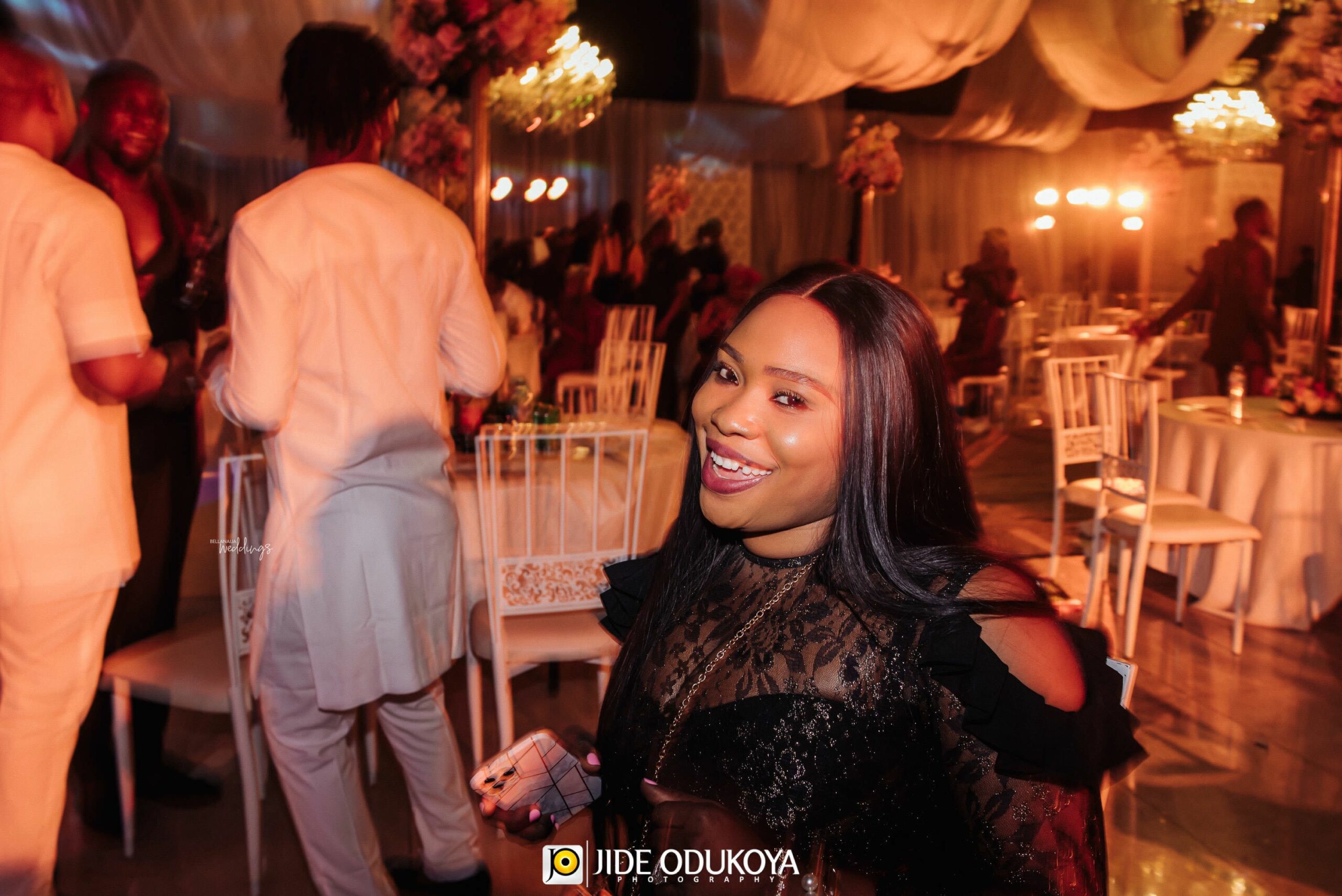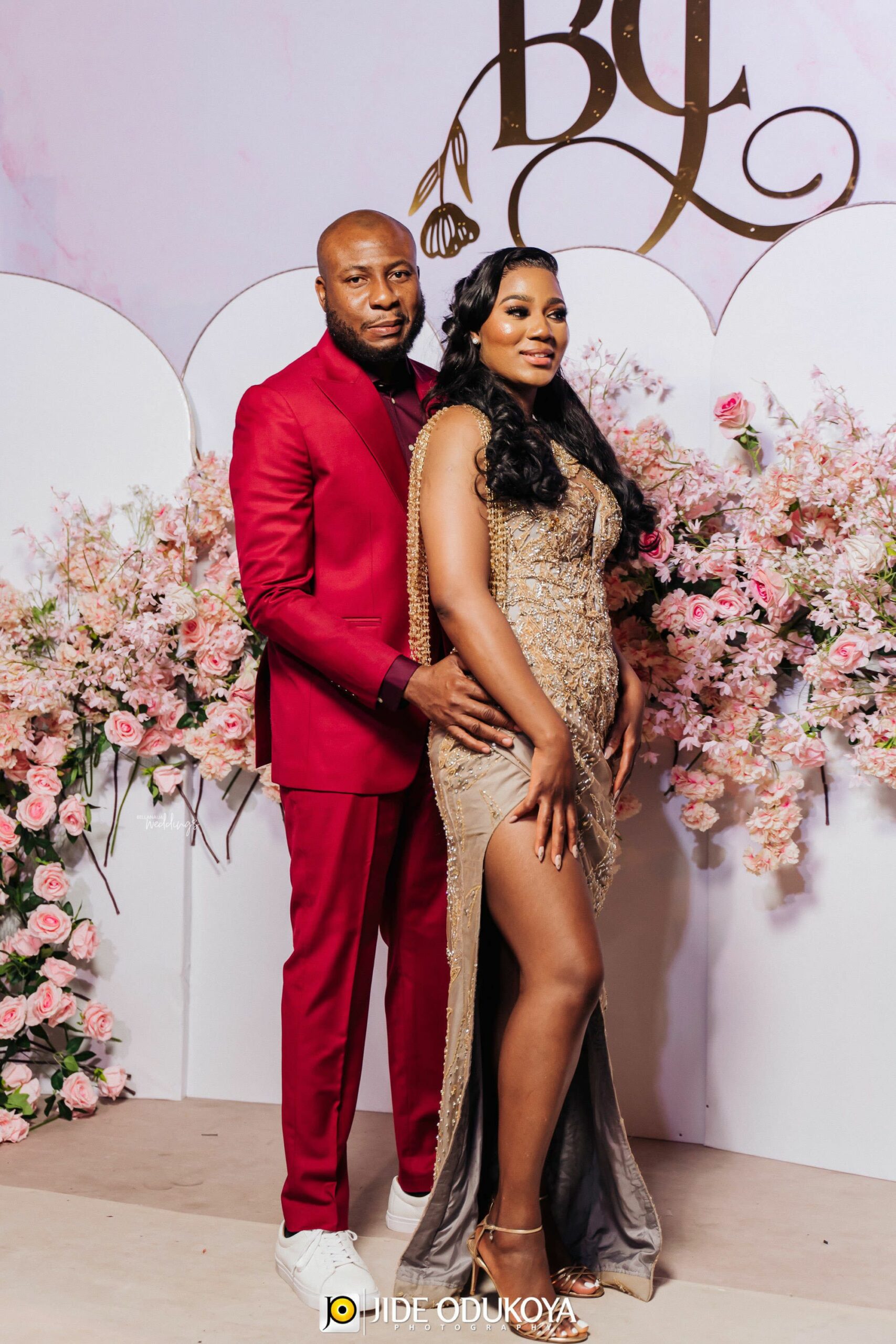 Credits
Photography: @jopstudios