All my Urhobo #BellaNaijaWeddings beauties gather here.
Today, we are taking in the beauty of the Urhobo traditional wedding of Tracy and John. It was a pretty exciting yet intimate moment for the couple to tie the knot according to their cultural customs.
What makes it more fun is seeing the Caribbean groom – from beautiful Grenada take on all the Urhobo traditional wedding duties. Right after, this wedding, the couple had their white wedding and it was a sweet intimate outdoor wedding, you can check it out here and also read their love story.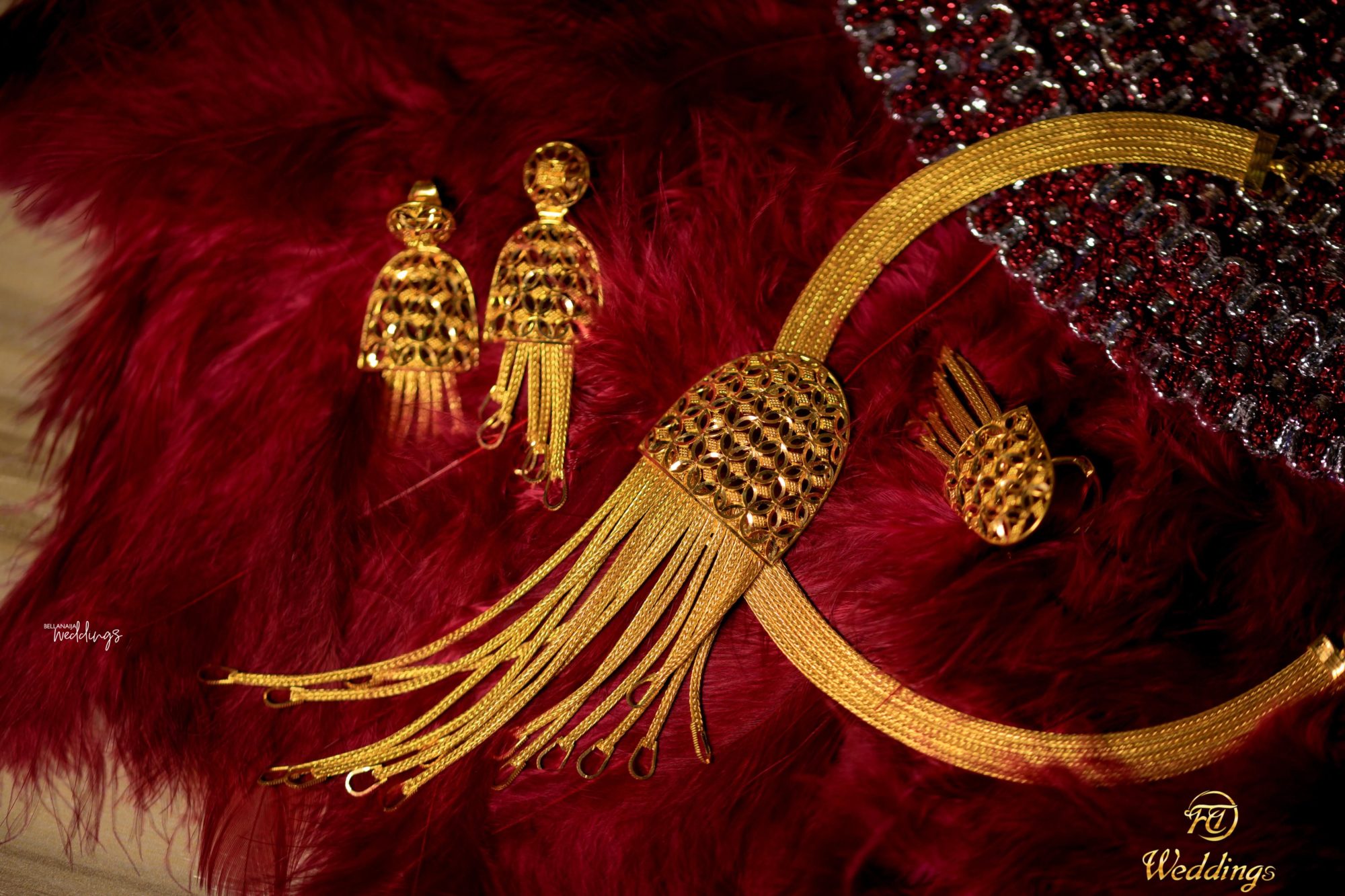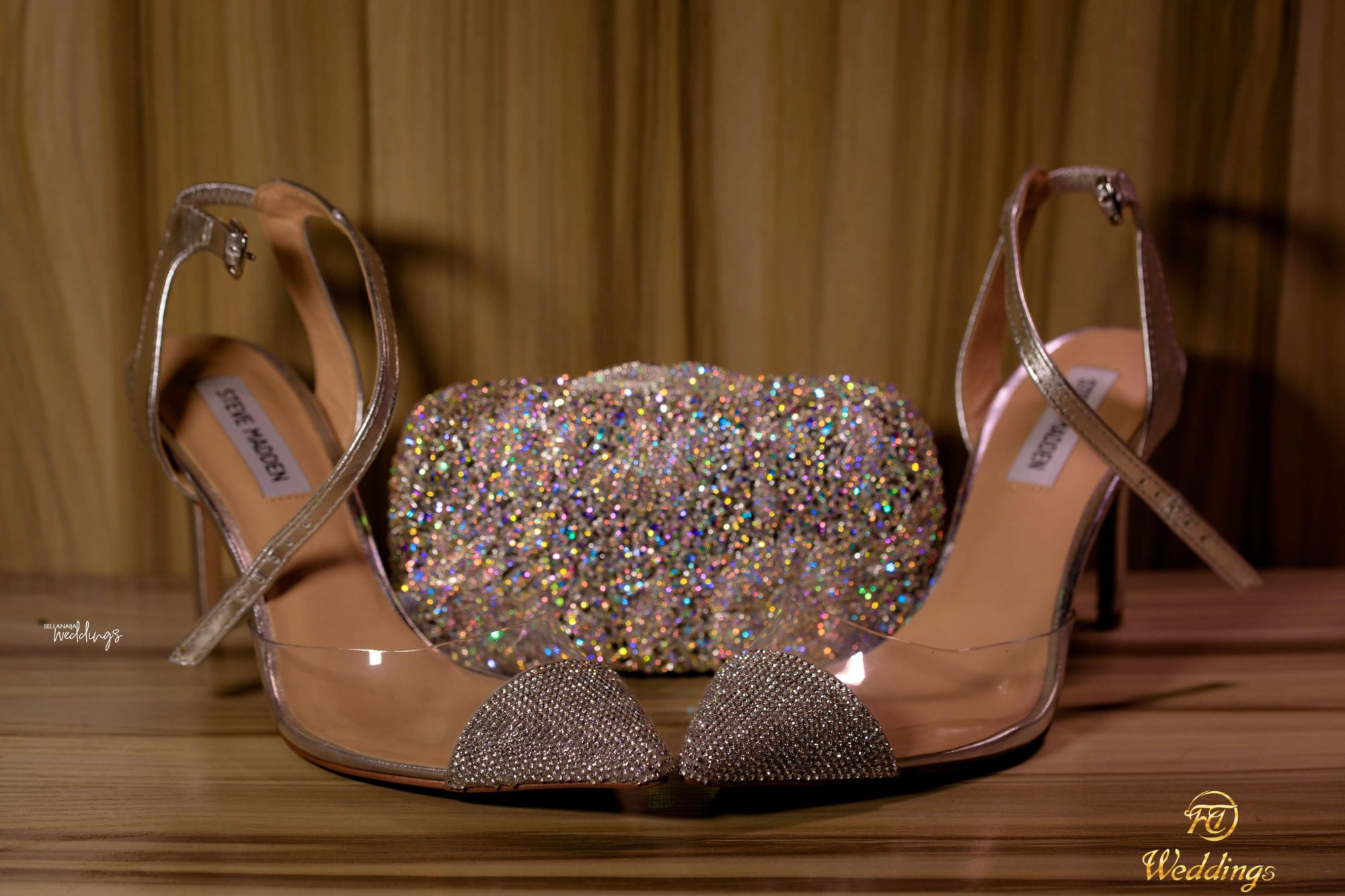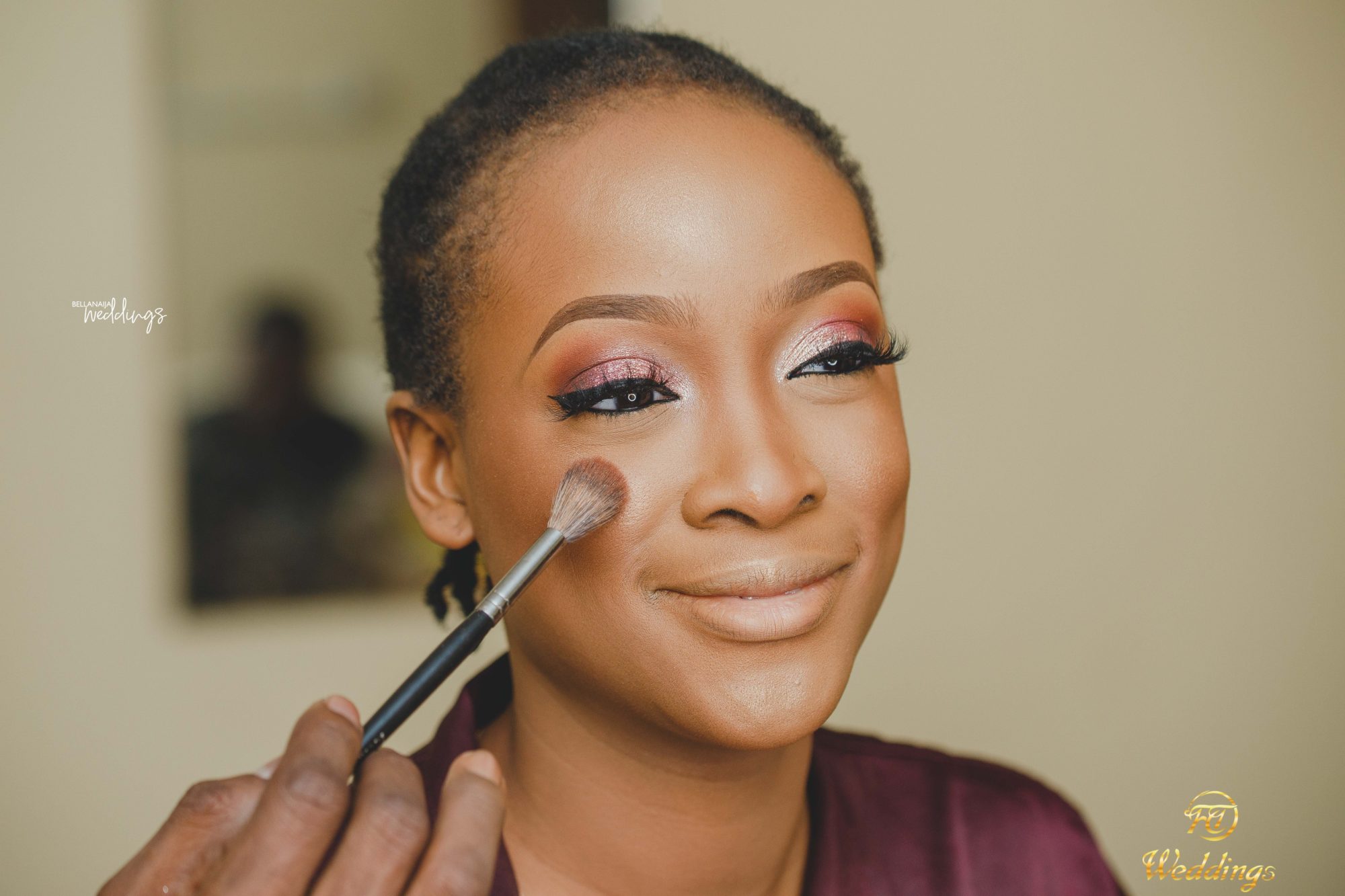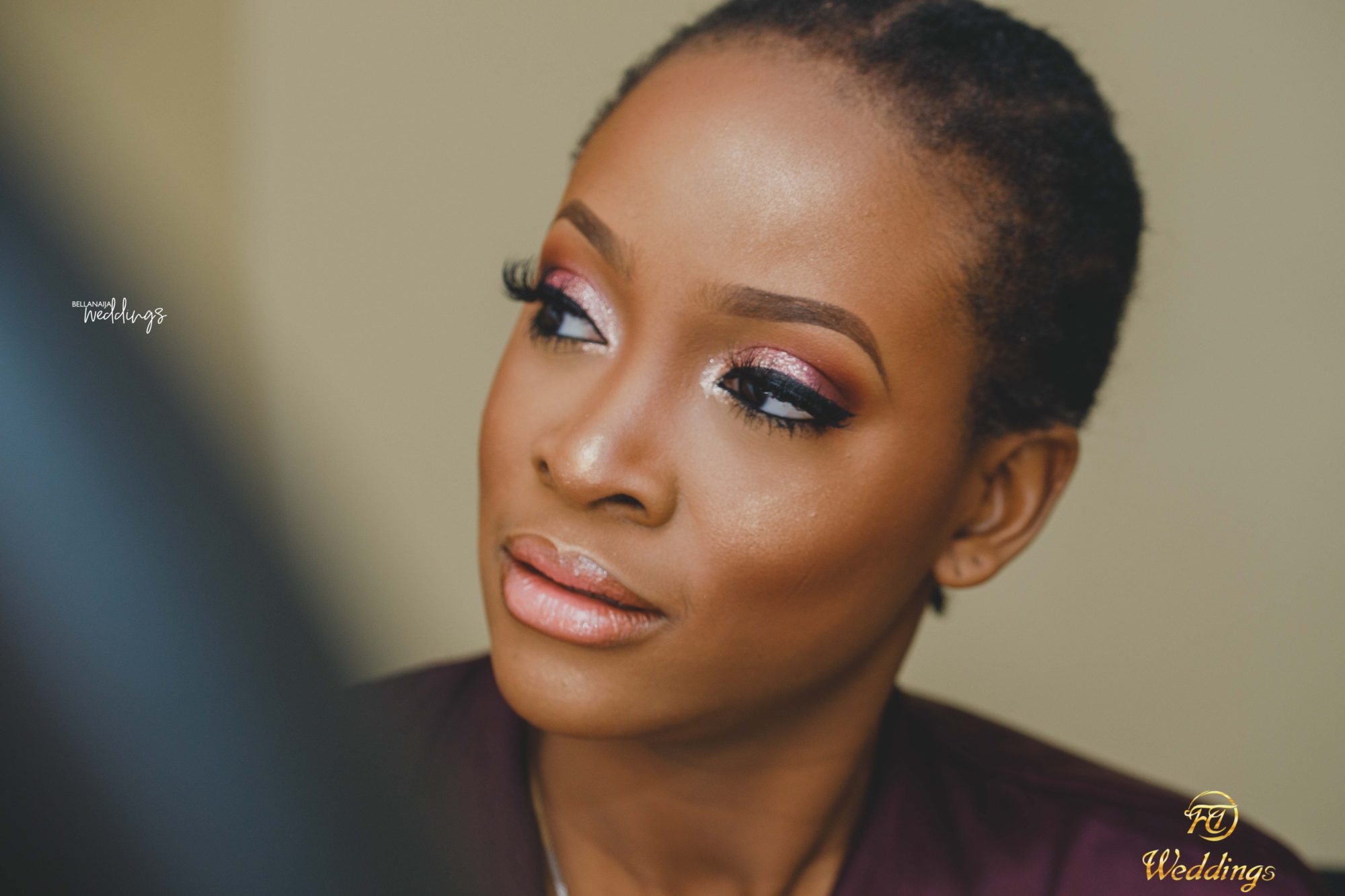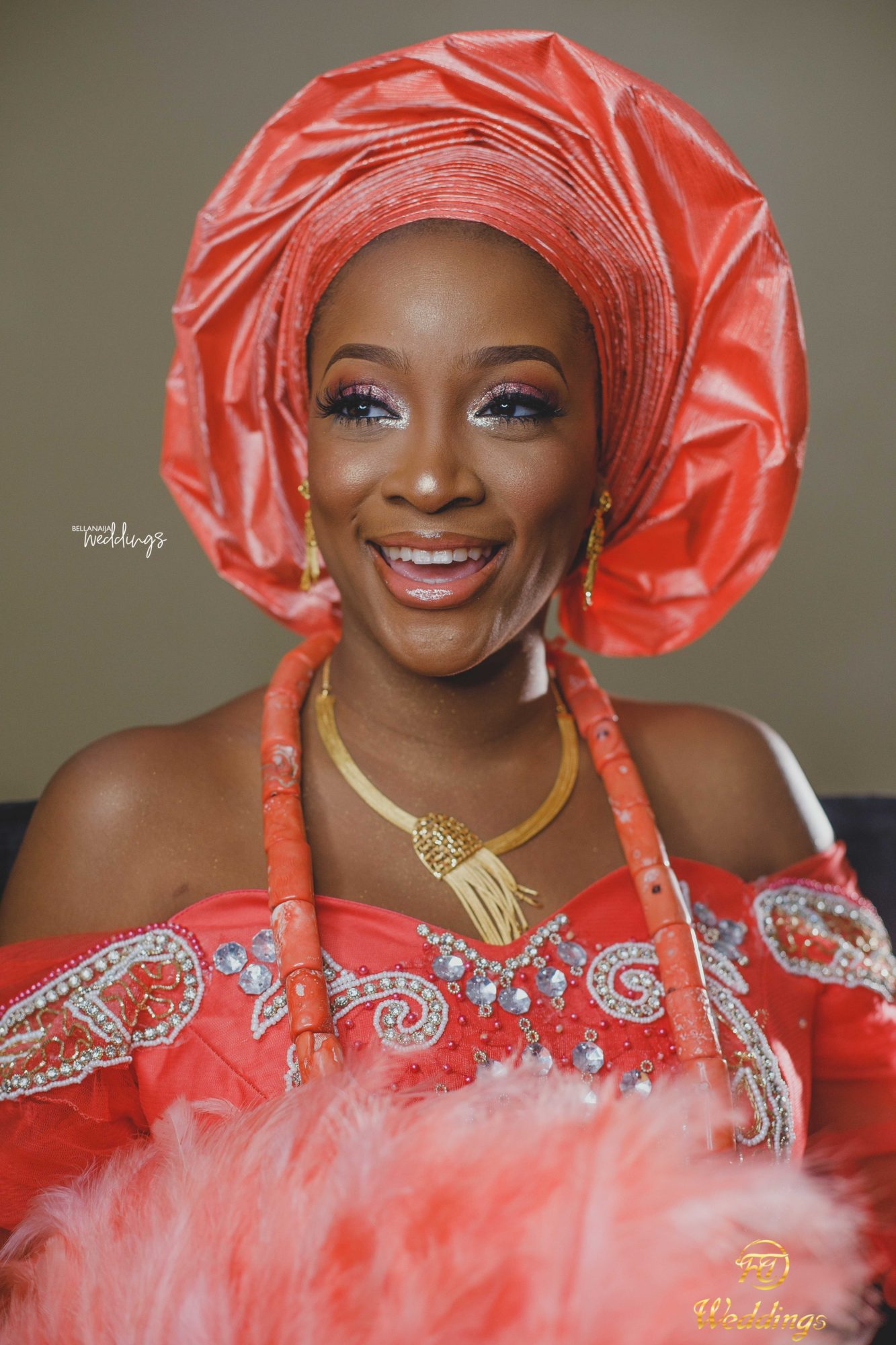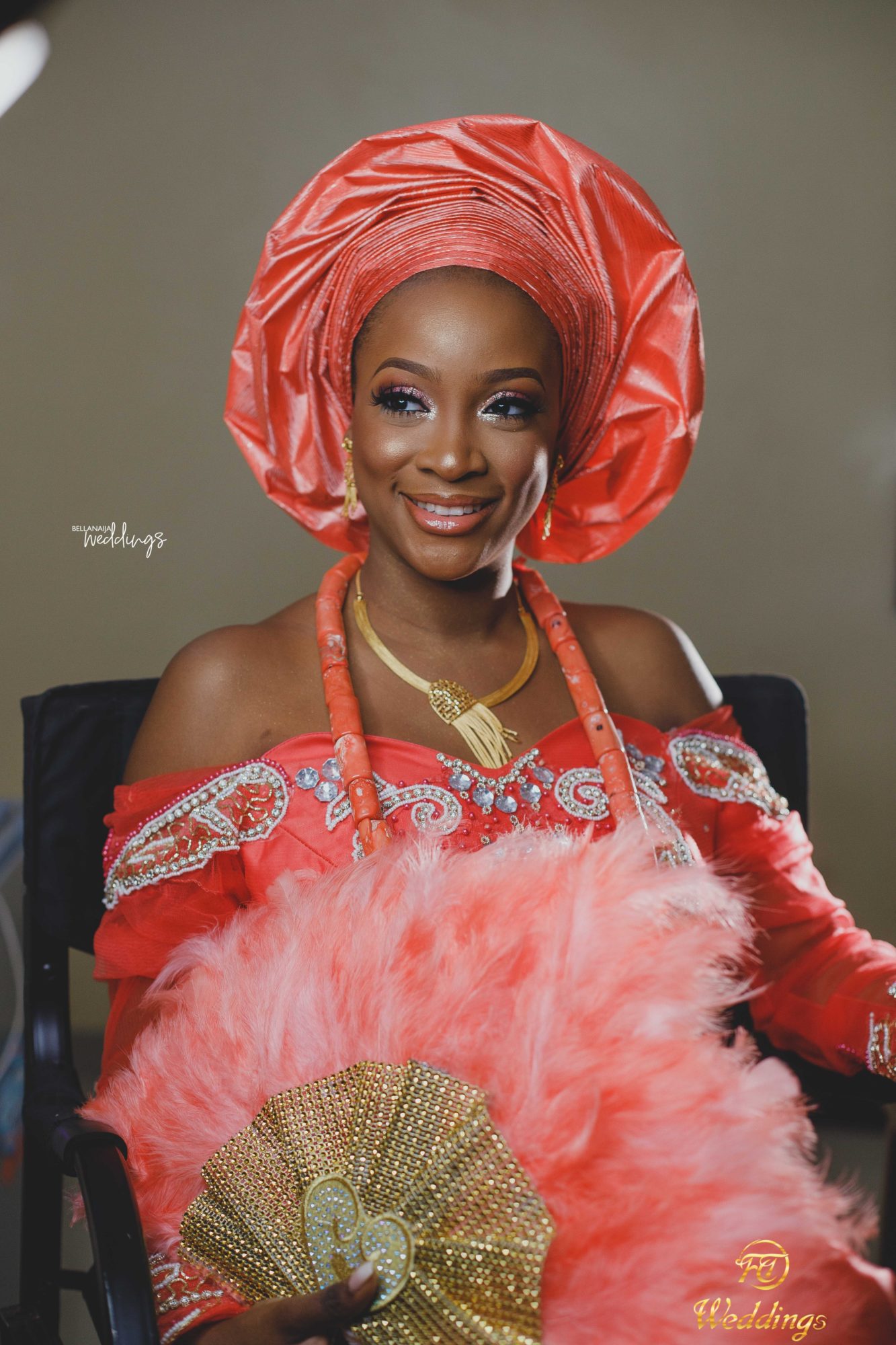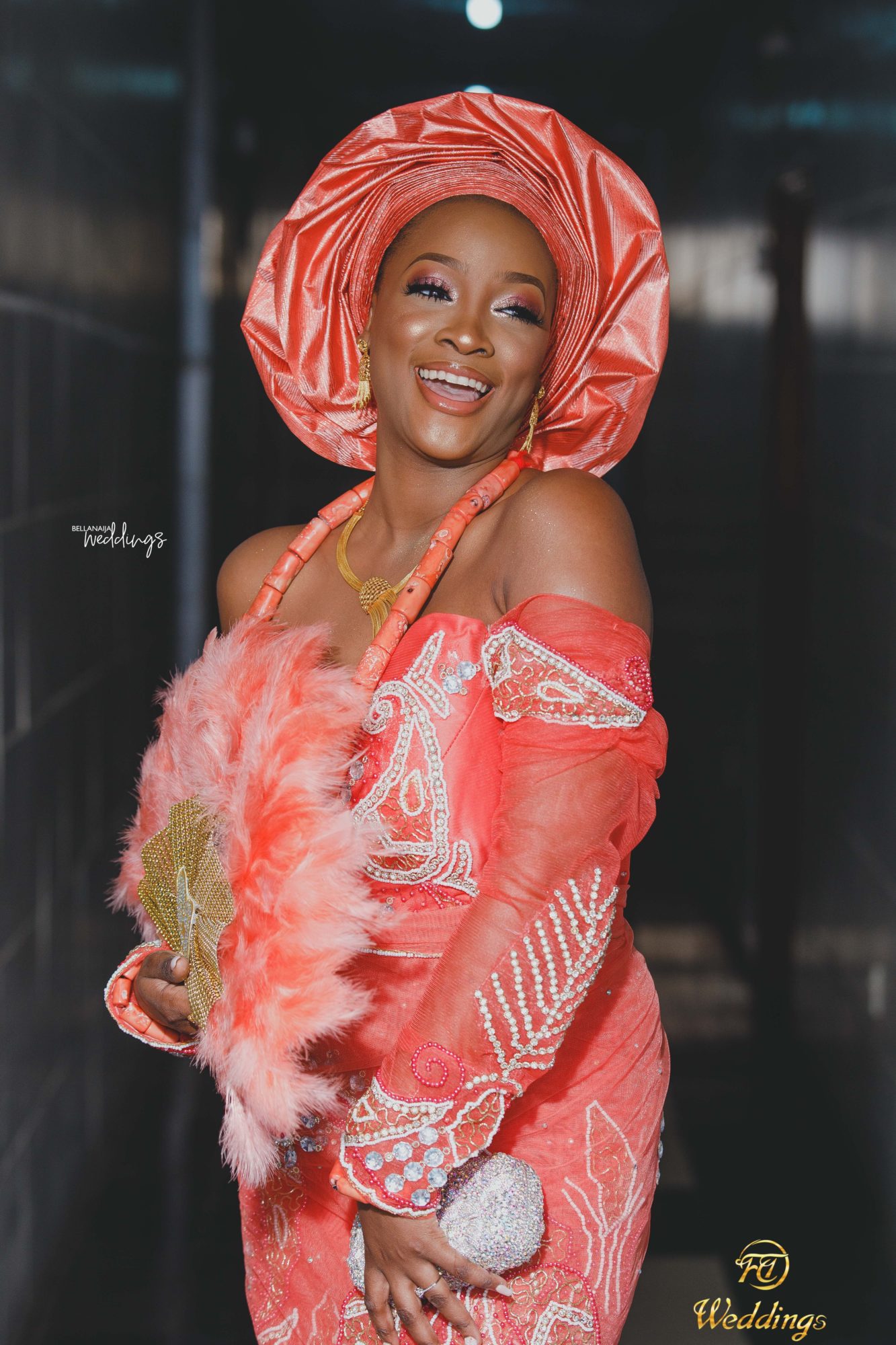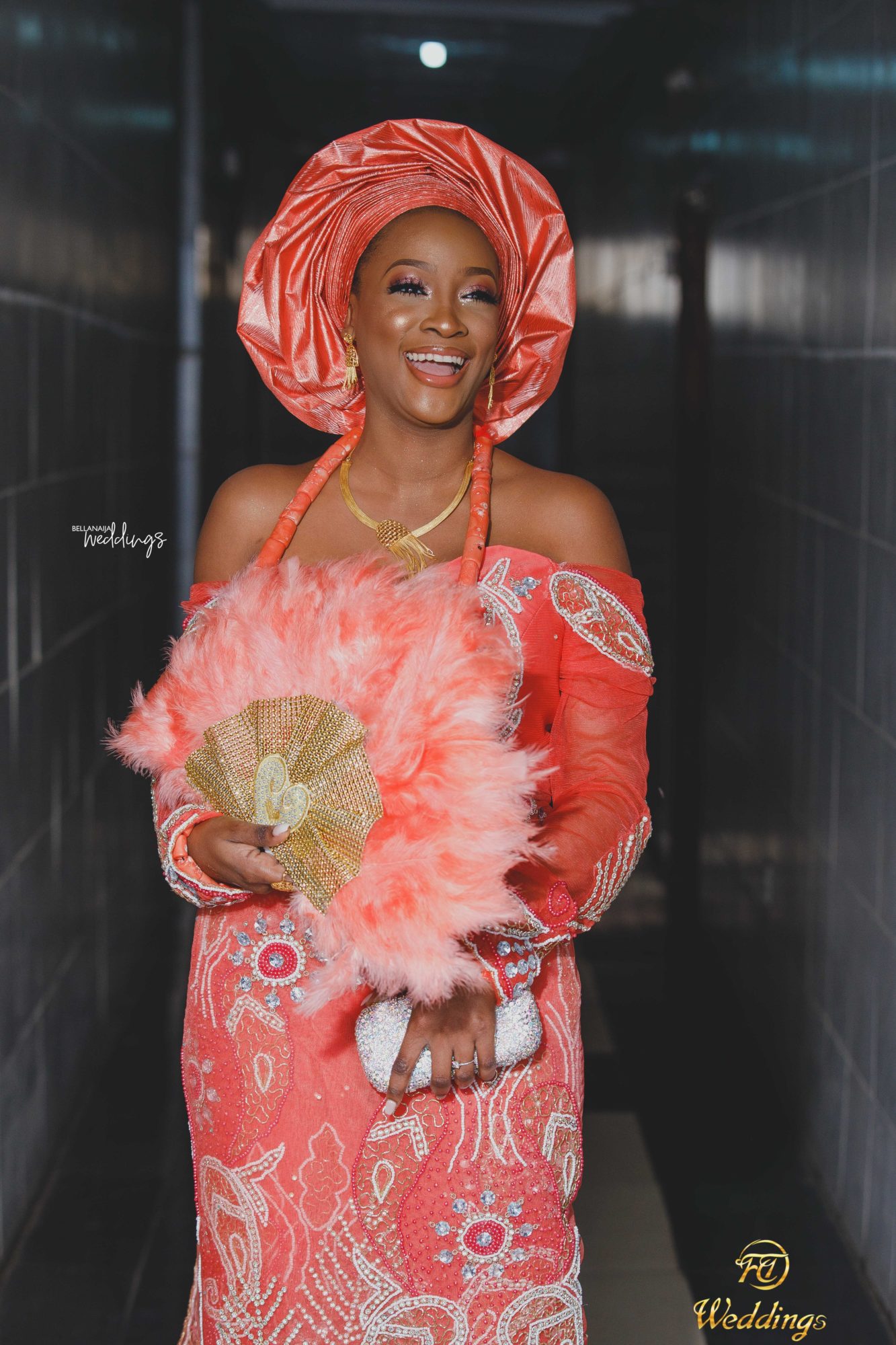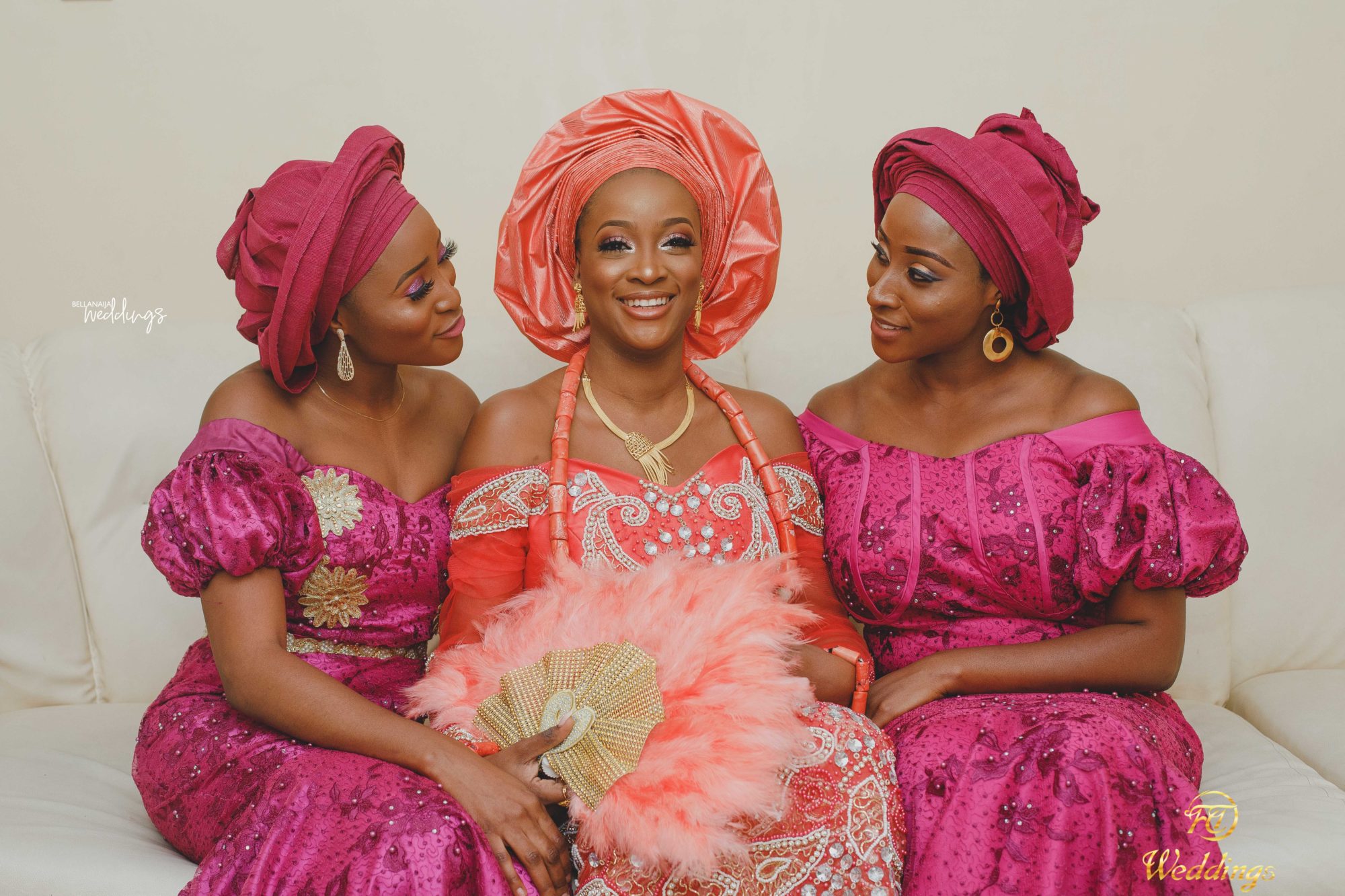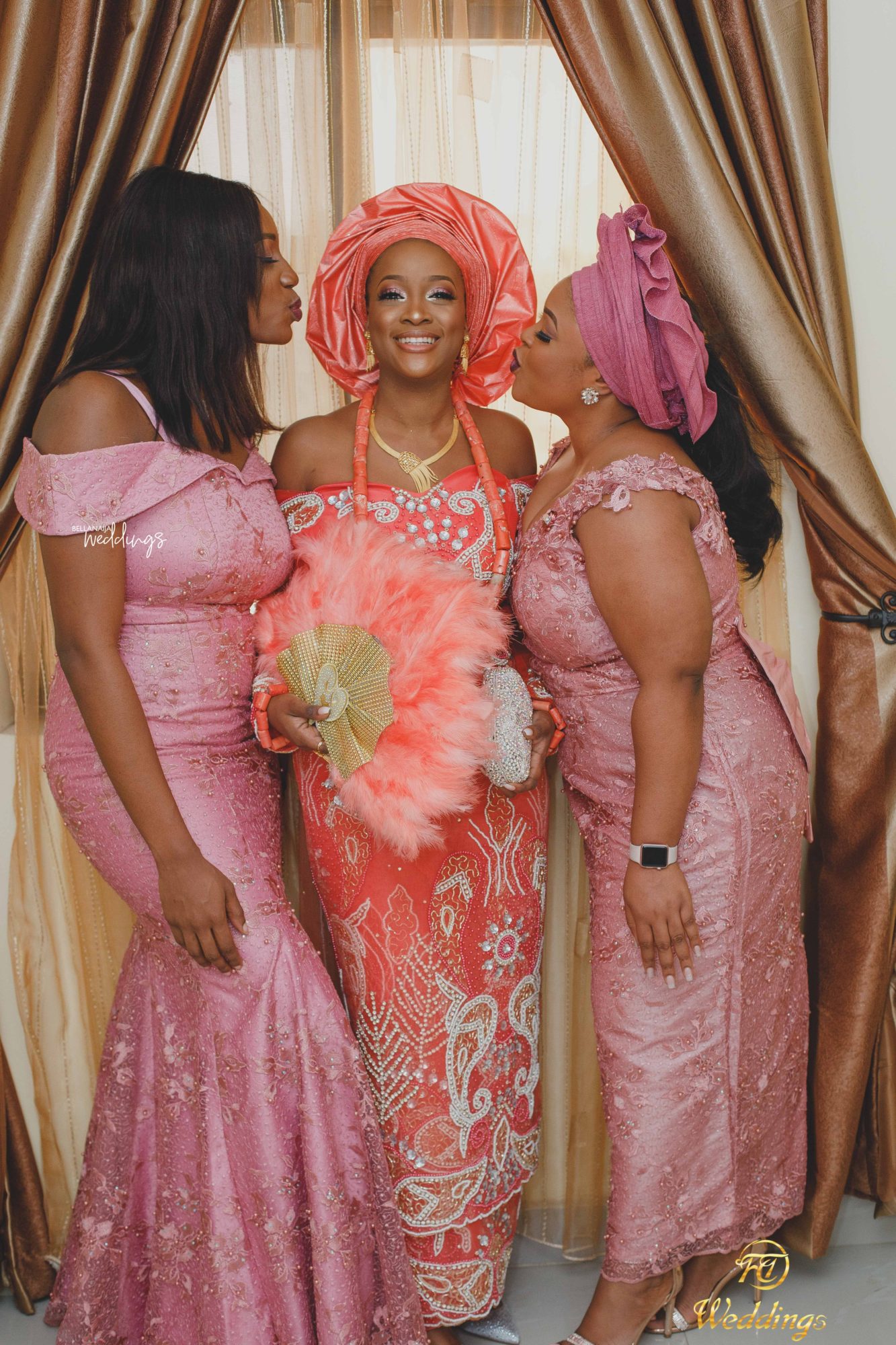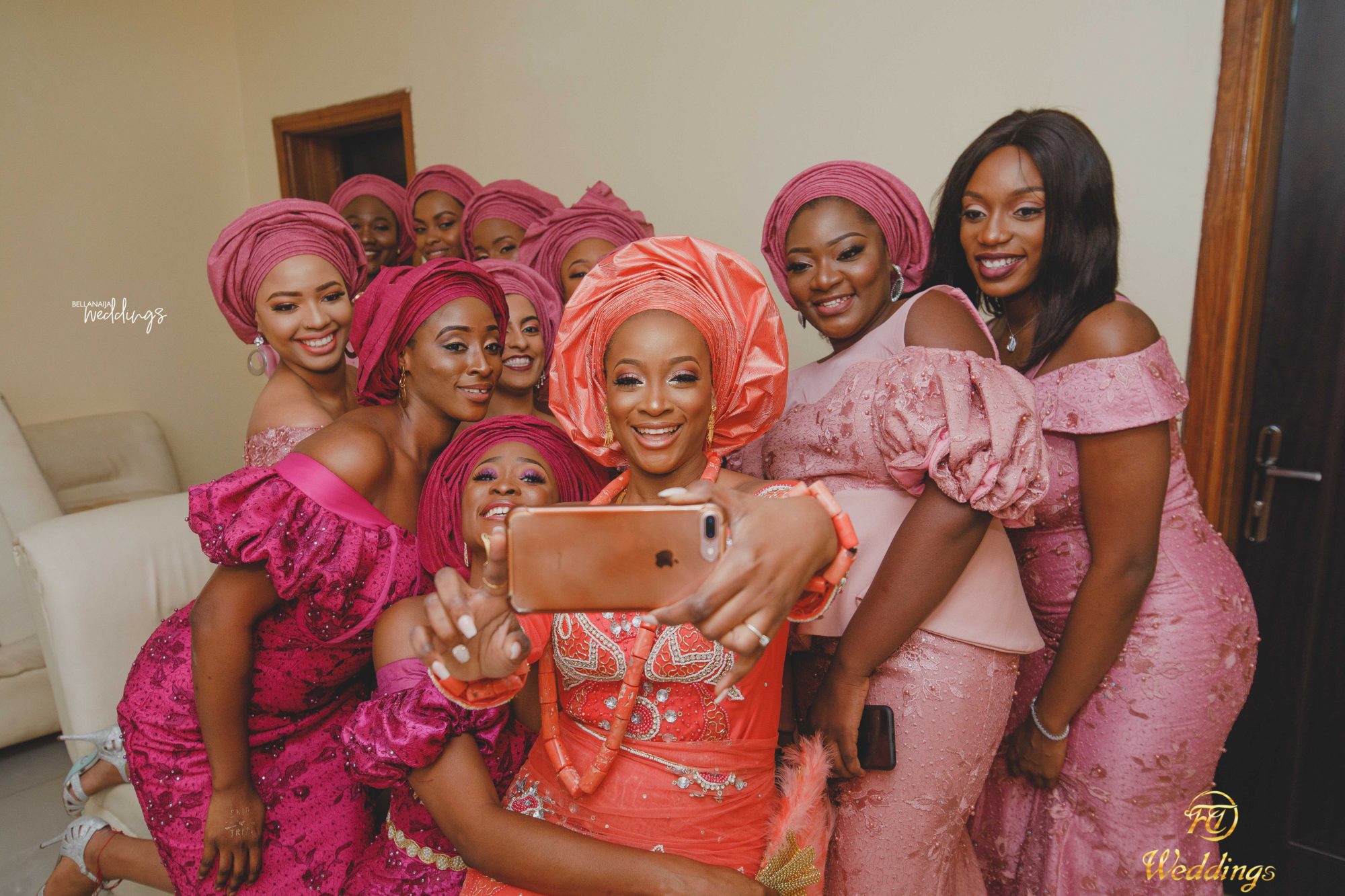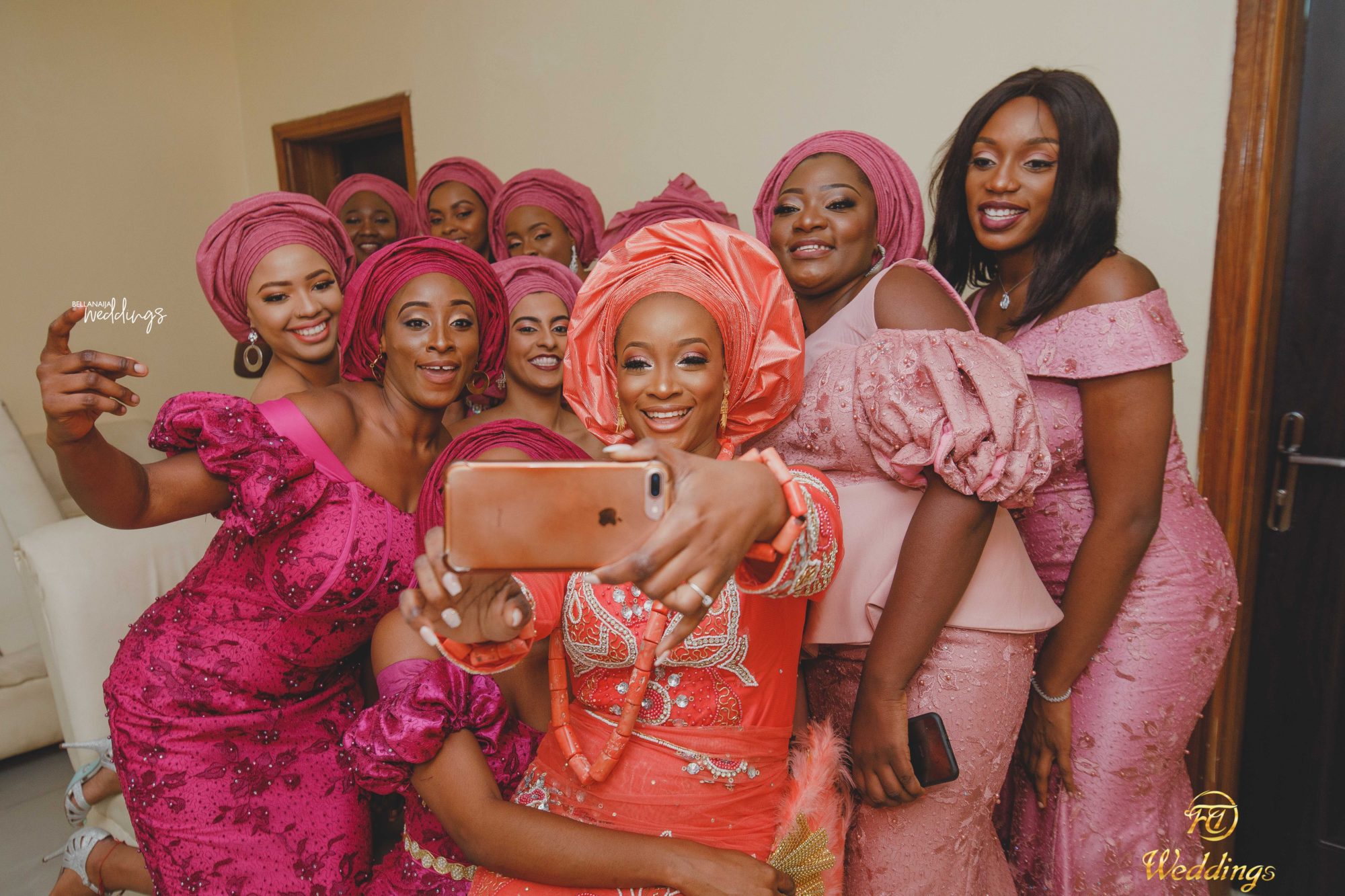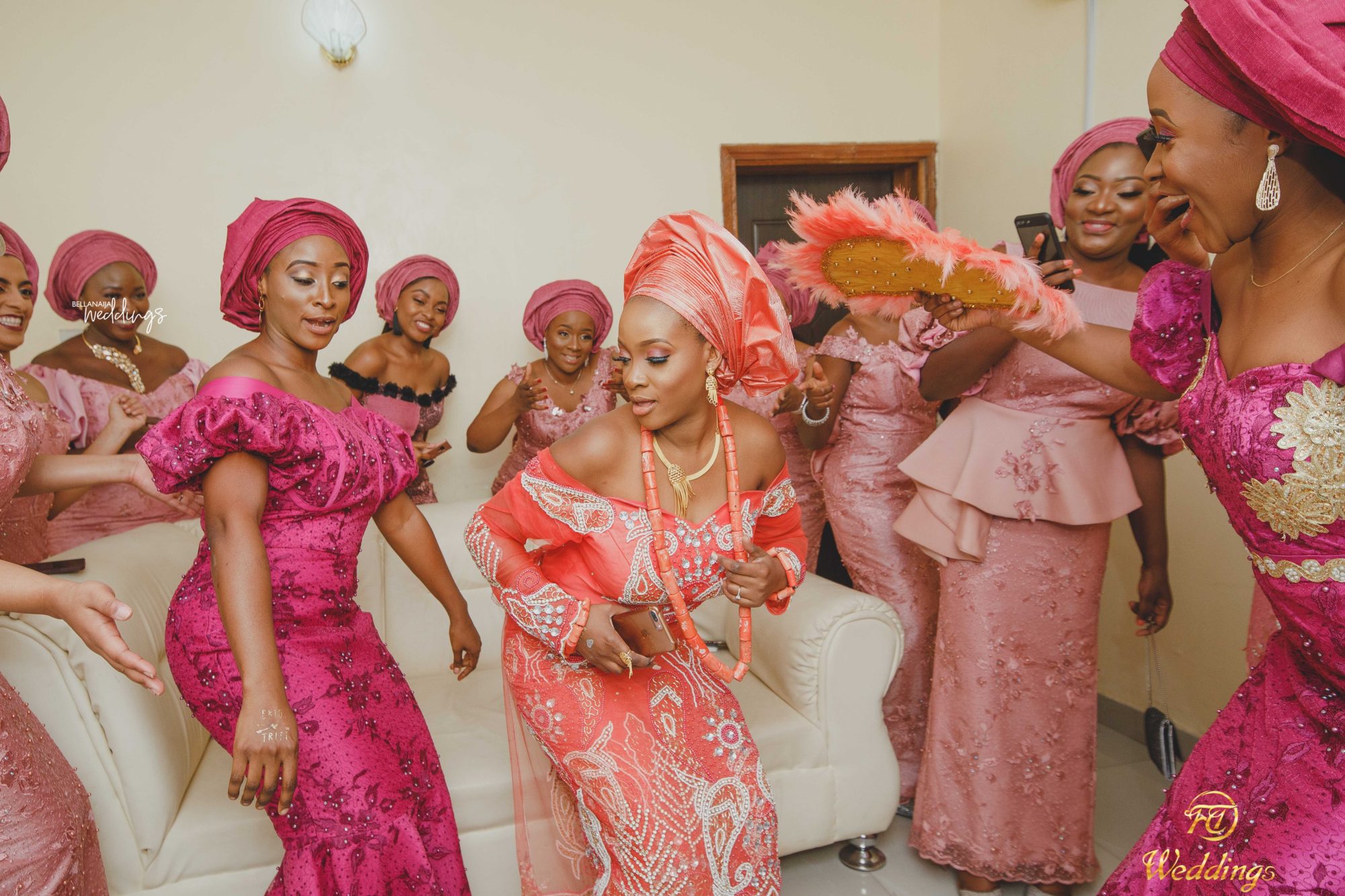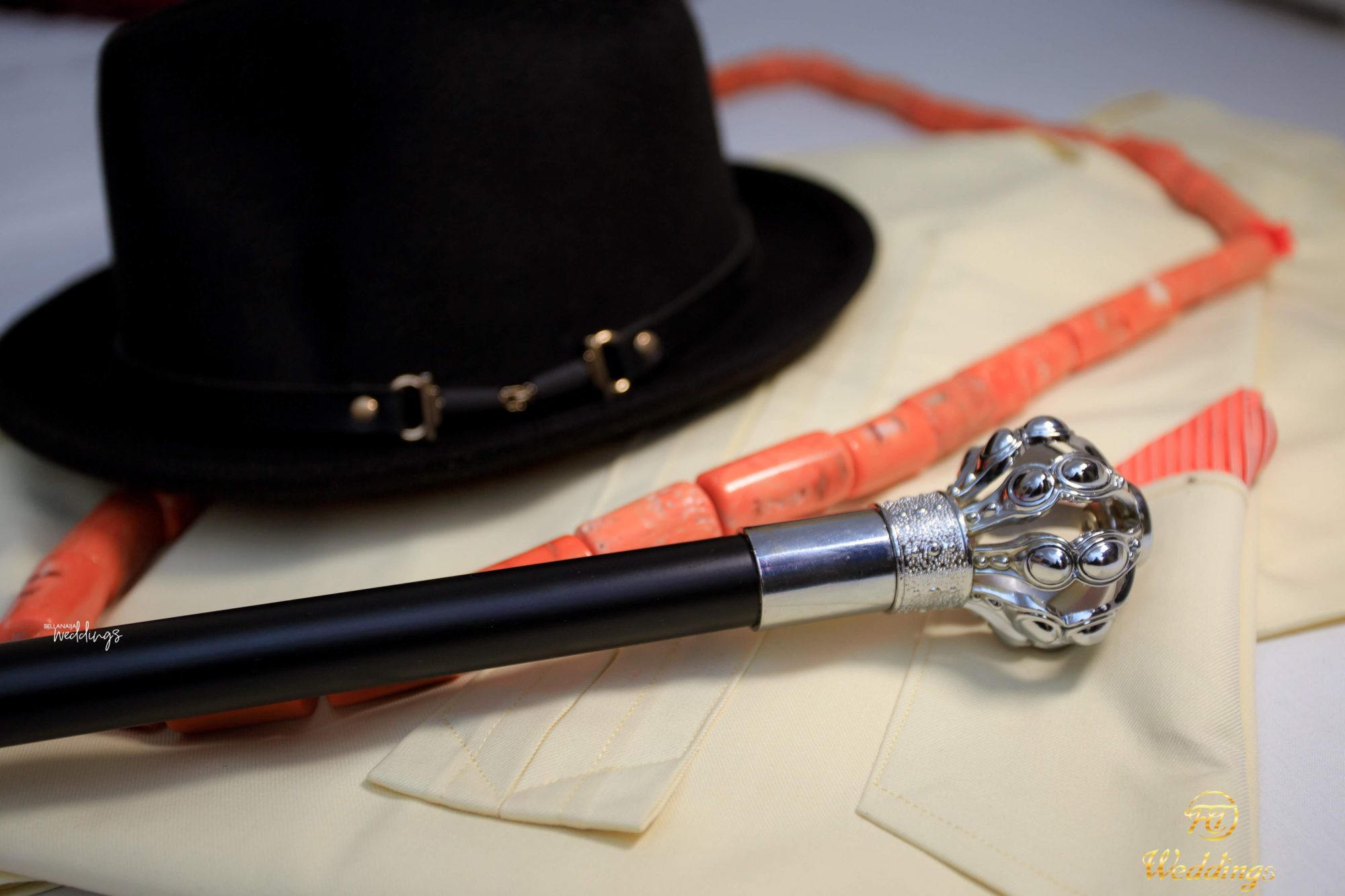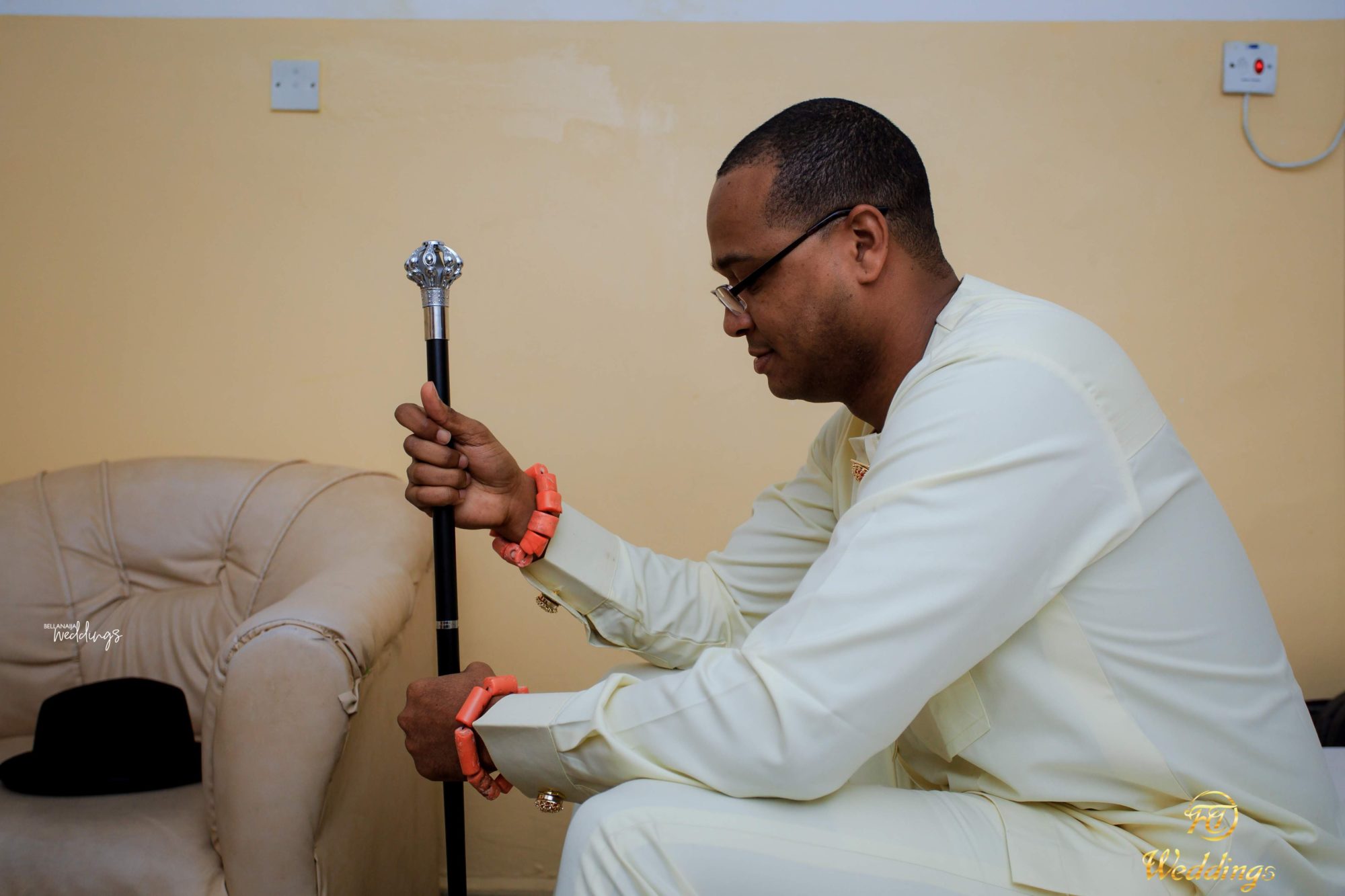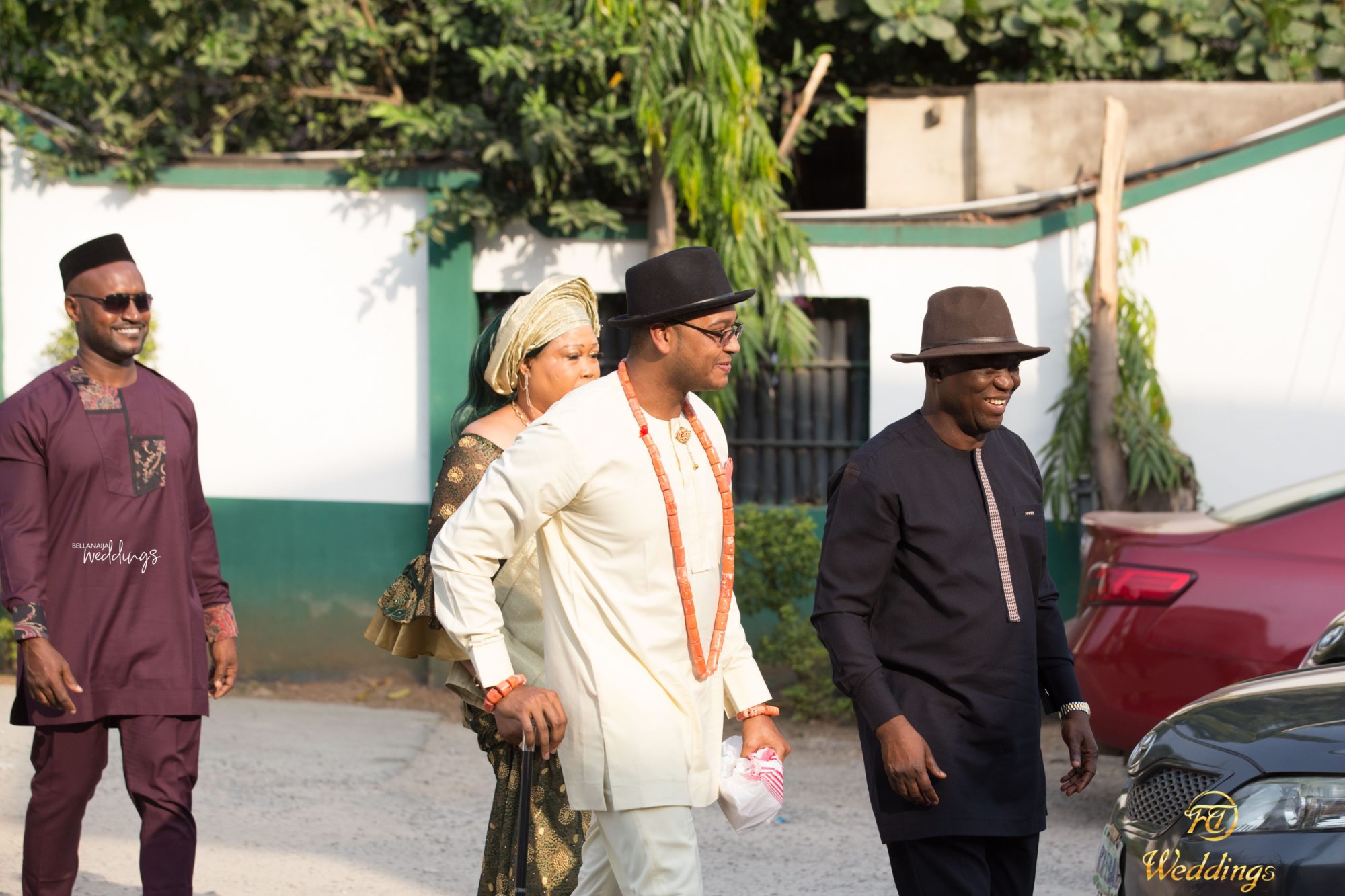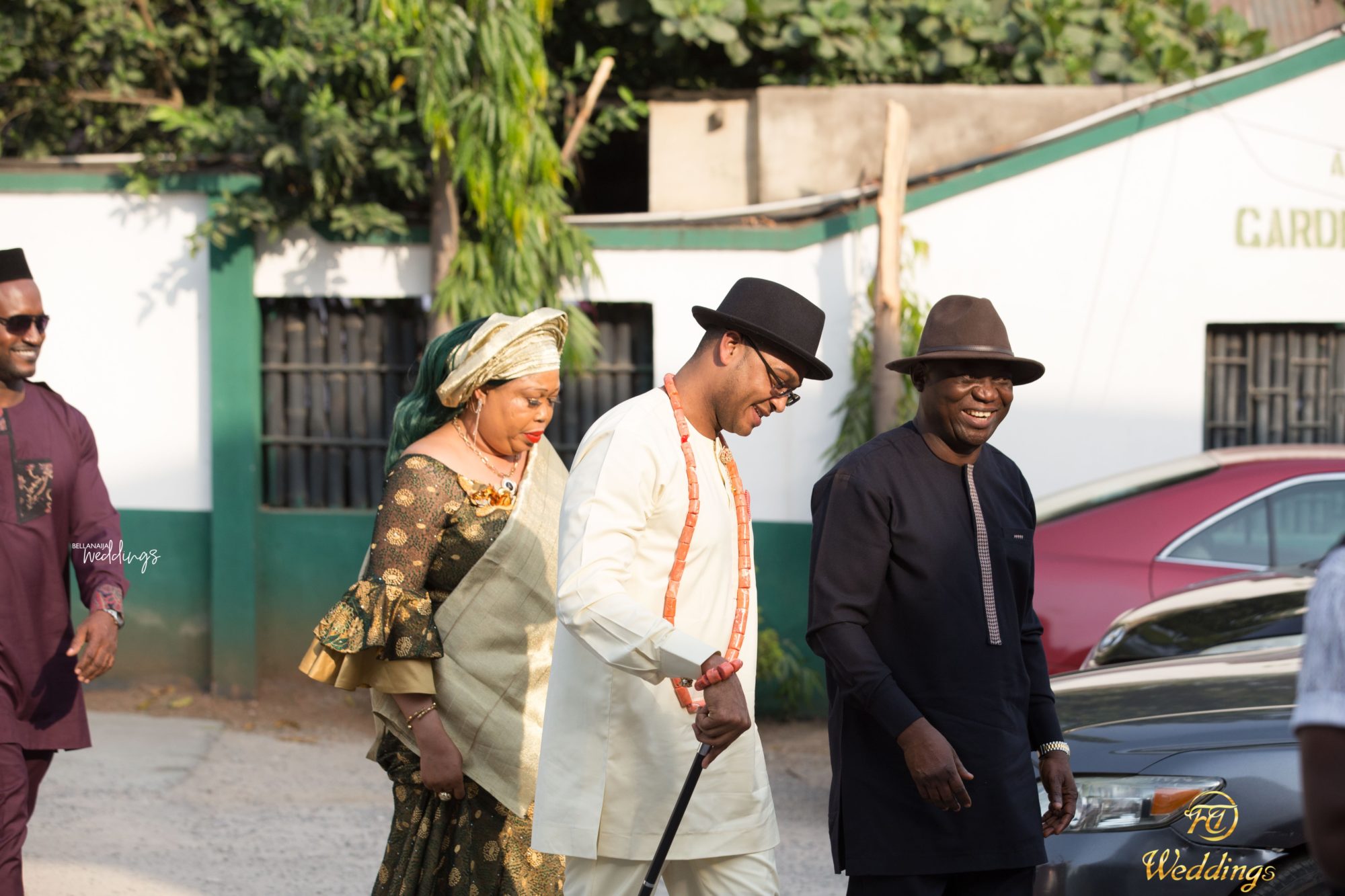 About our traditional wedding and the culture mix:
John is from Grenada and the Dominican Republic and I am Urhobo, Delta. We agreed to go with the full Urhobo culture for the traditional wedding but incorporated both cultures using the decor. The Caribbean is very big on carnival and bold colors, which has similarities with how we do traditional weddings in Nigeria. The decor also showed the similarities between Grenada and Delta state because Grenada is a very scenic country with lots of greenery, and the same can be said about the Niger Delta. He teases me about how we are both from the waterside but I cannot swim. – Tracy shares.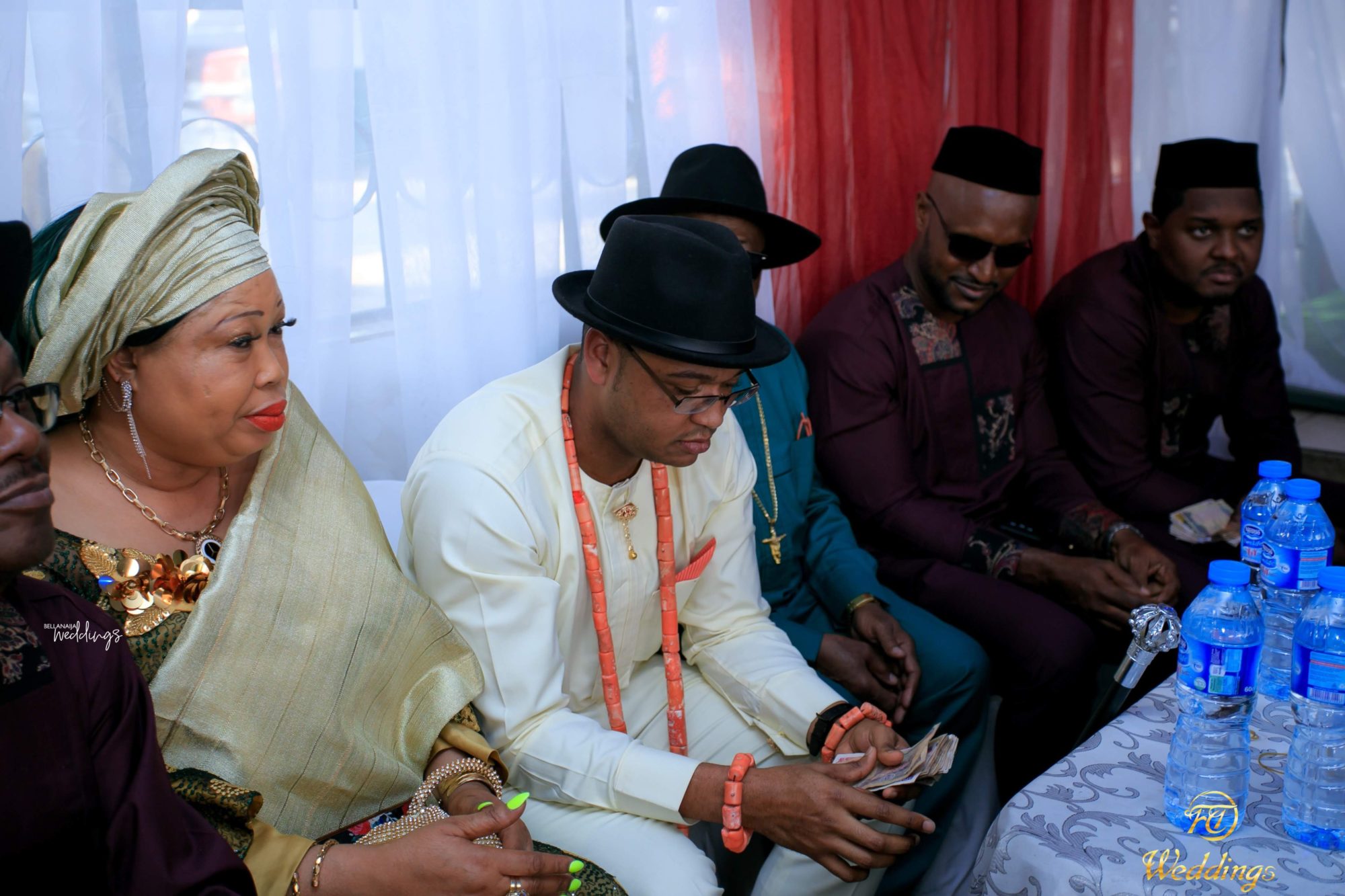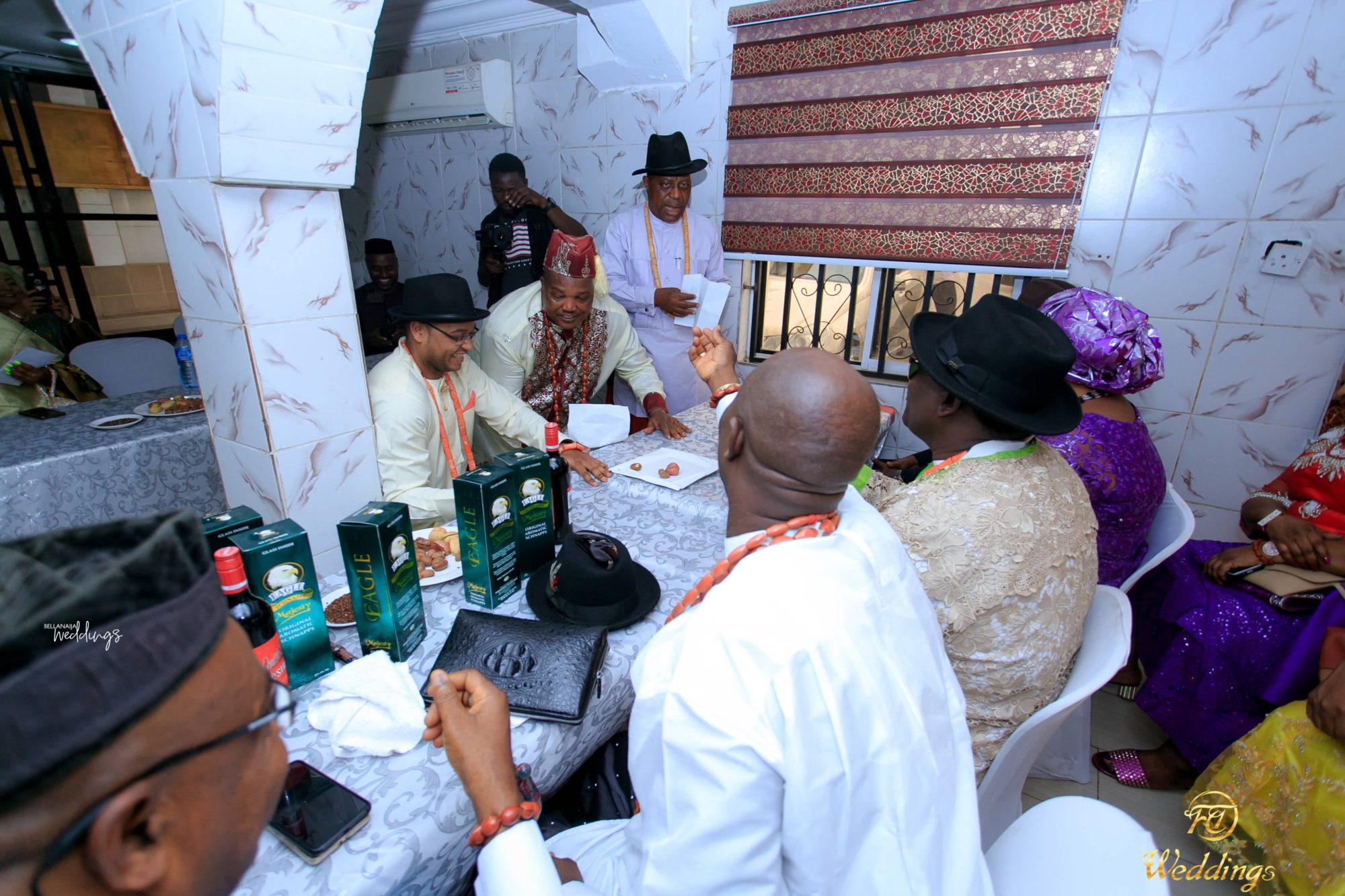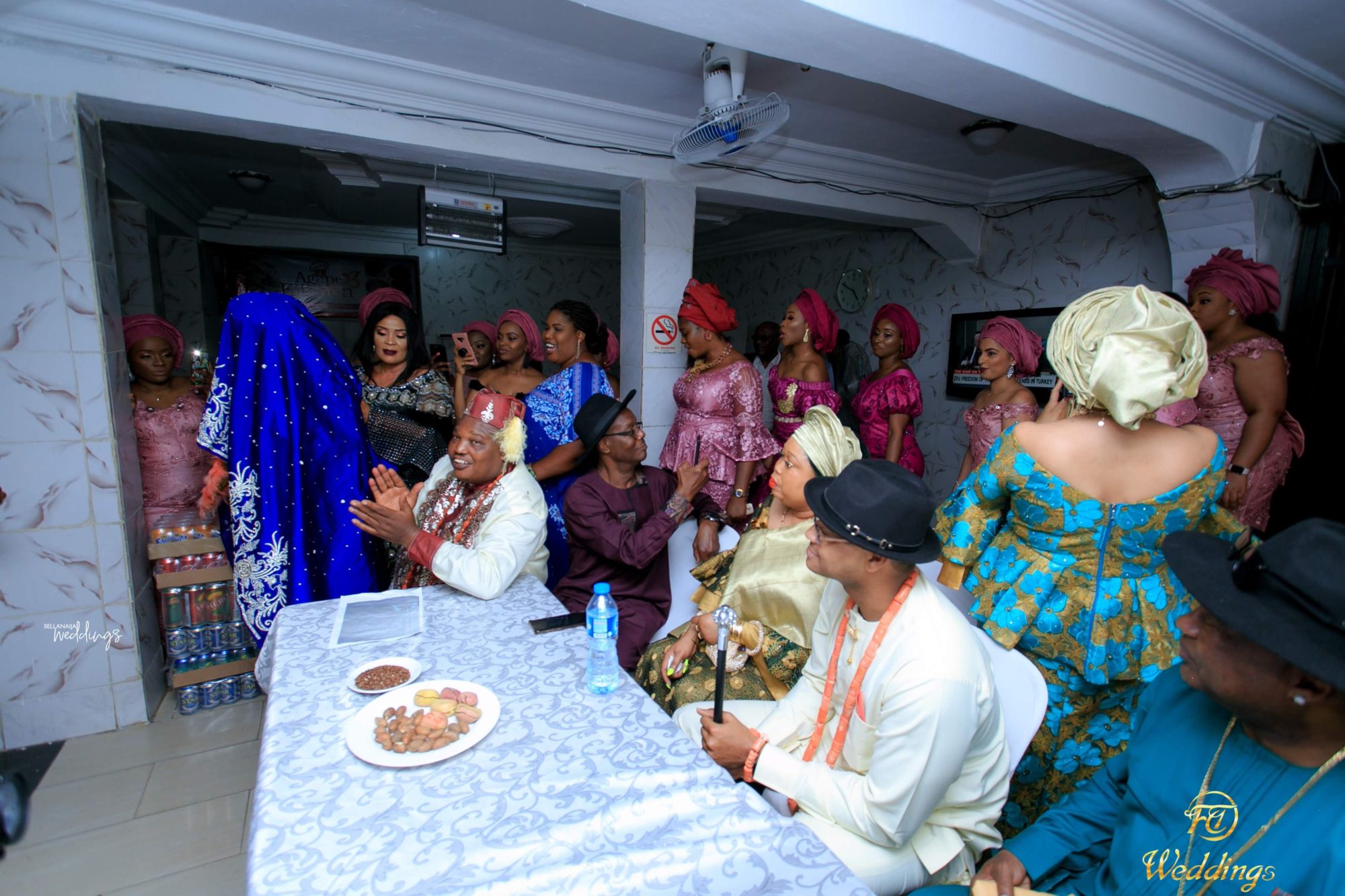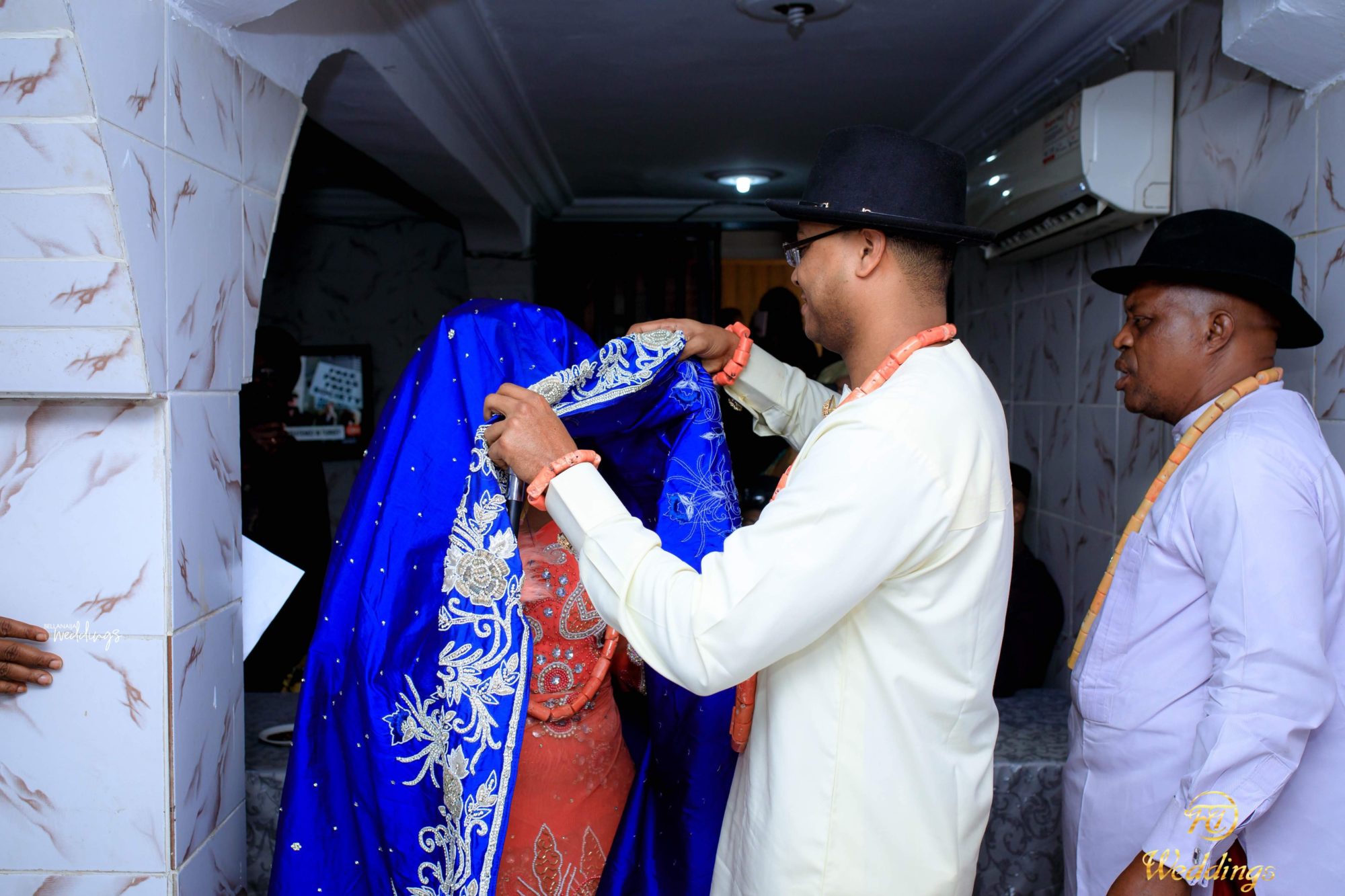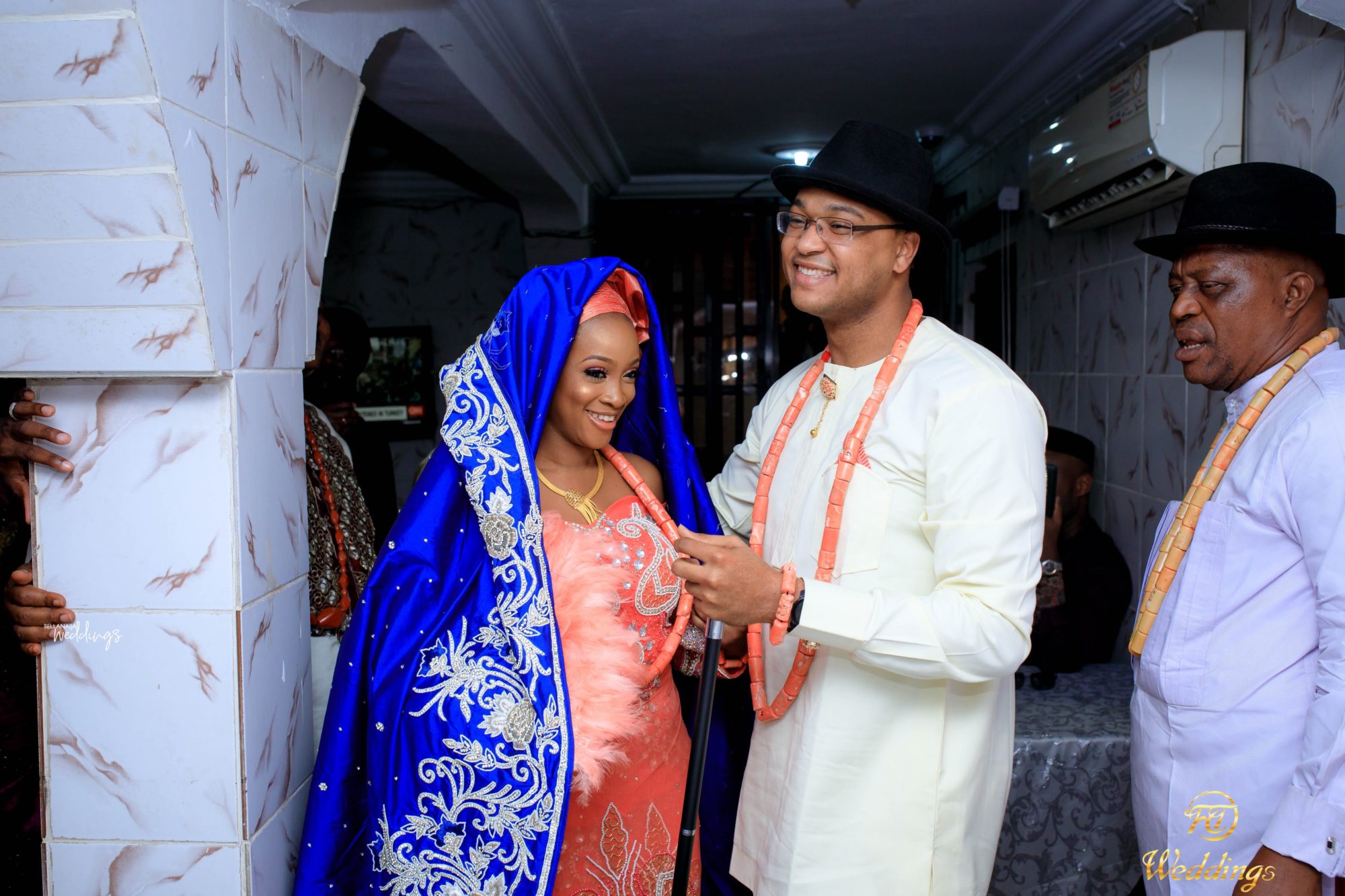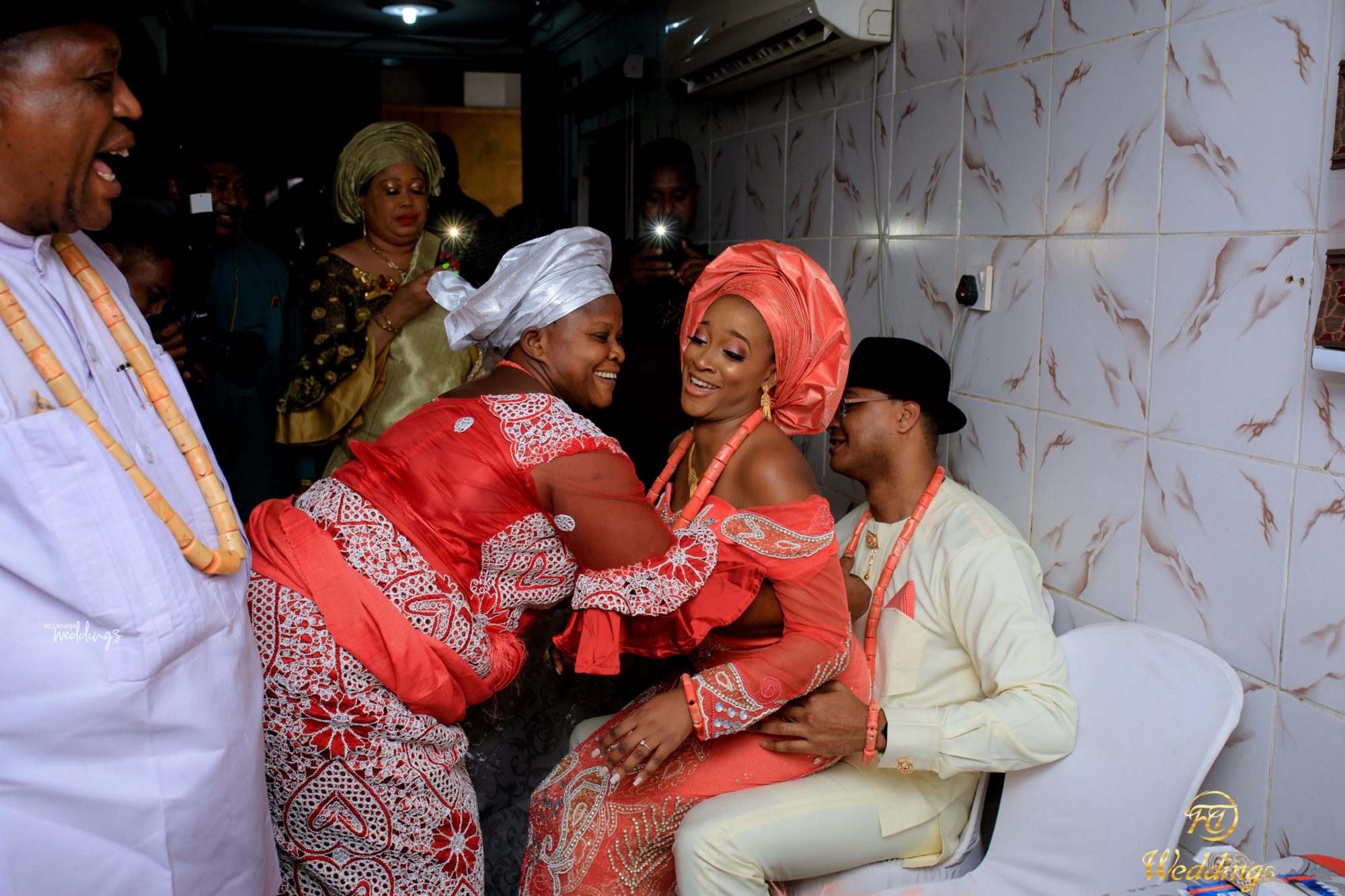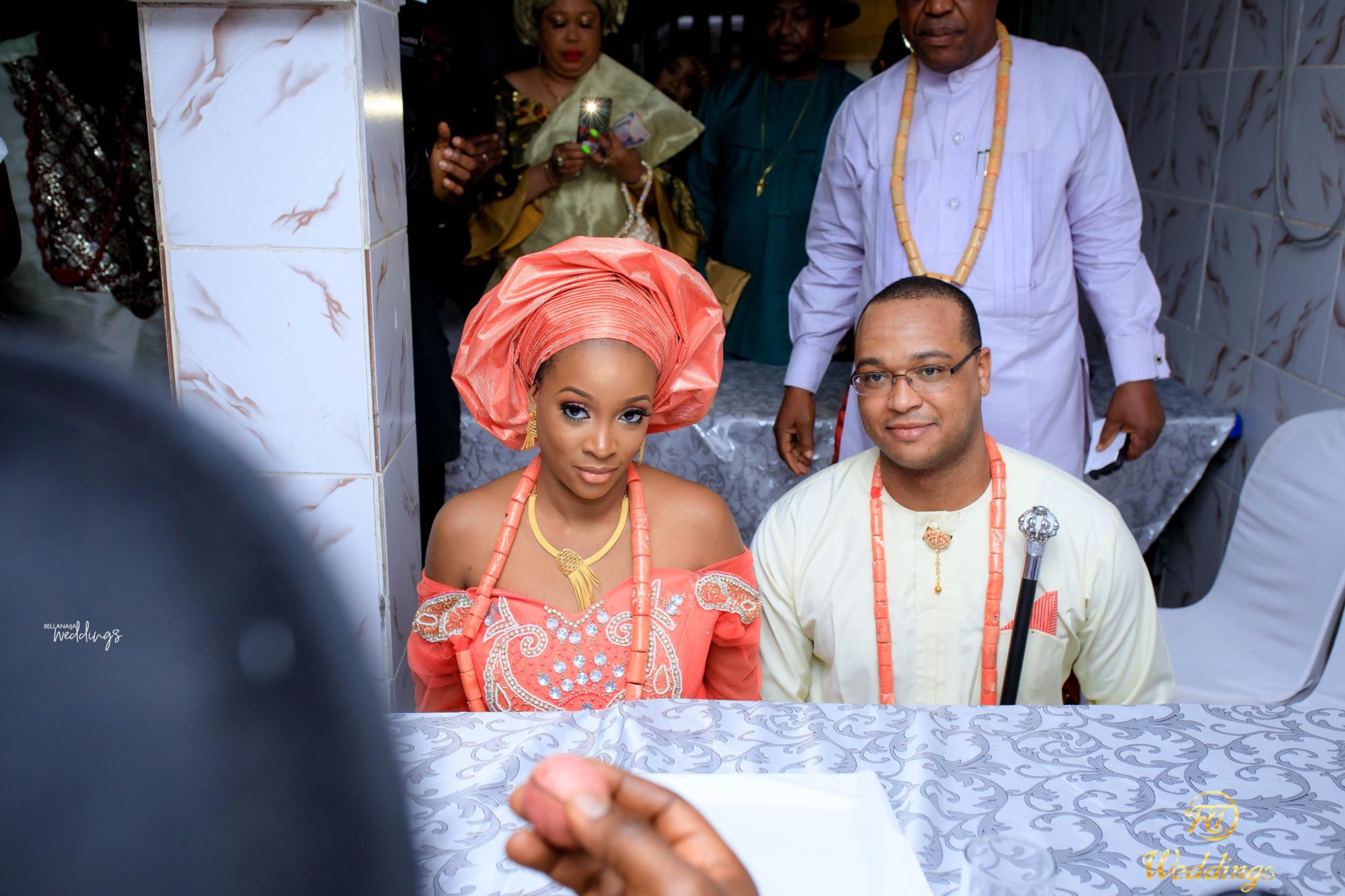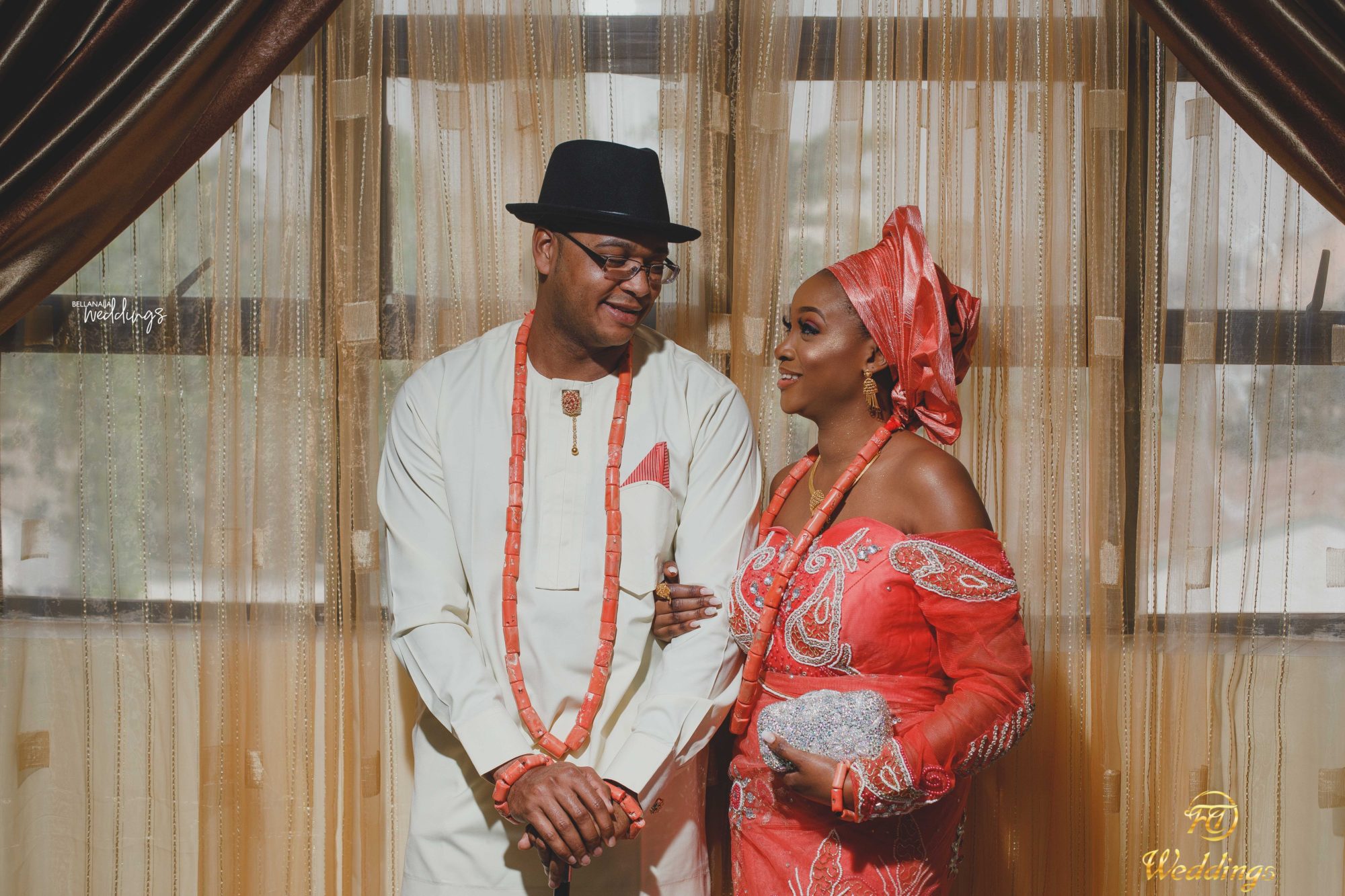 He makes me feel like I can conquer the world. This man anticipates my needs and every day I look at him and say yes, this is the man I prayed for. Not to mention, this Grenadian man, went all the way to Nigeria on his own, a country he has never been to before, to ask my father for permission to marry me. I mean, this was a match made in heaven.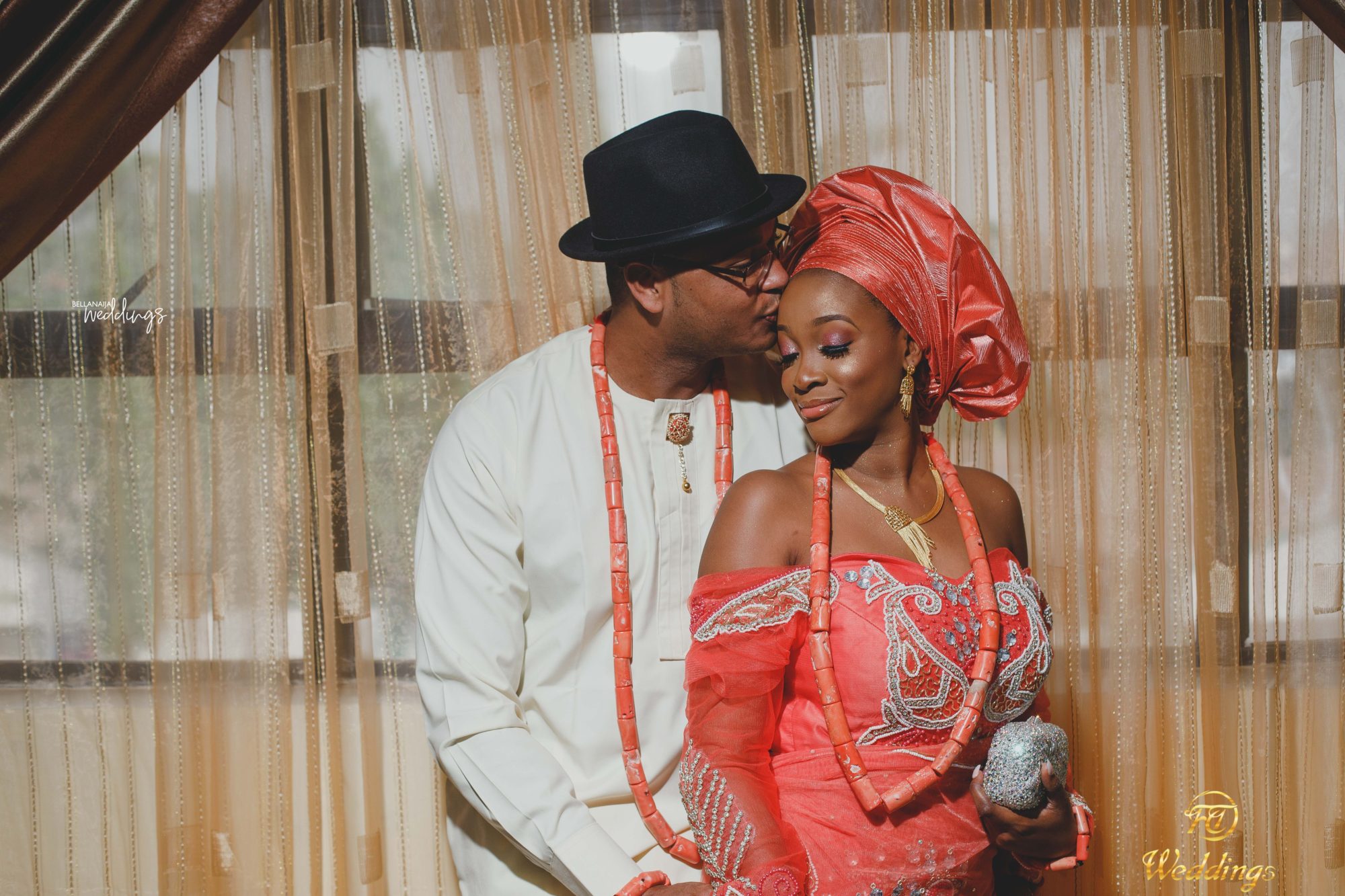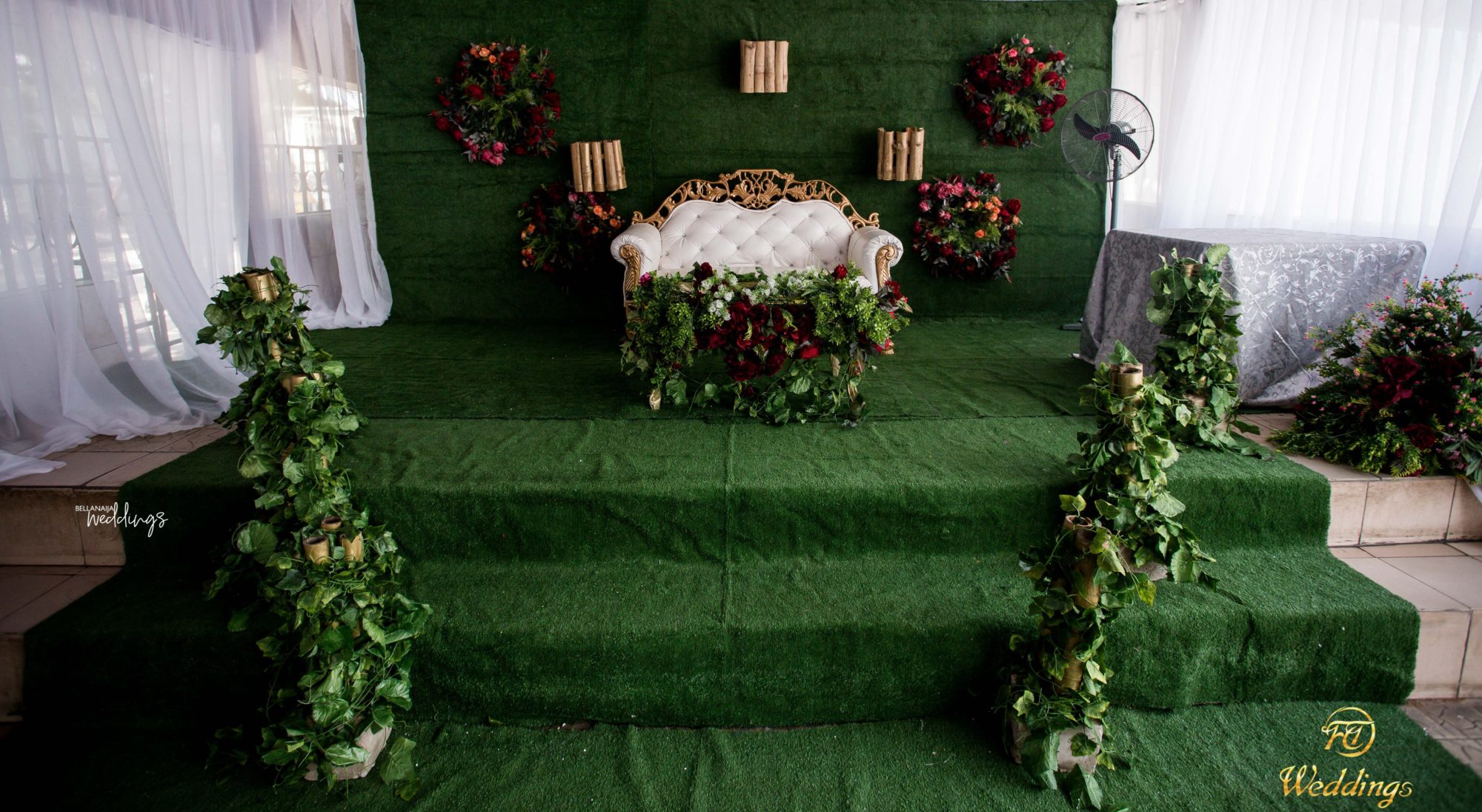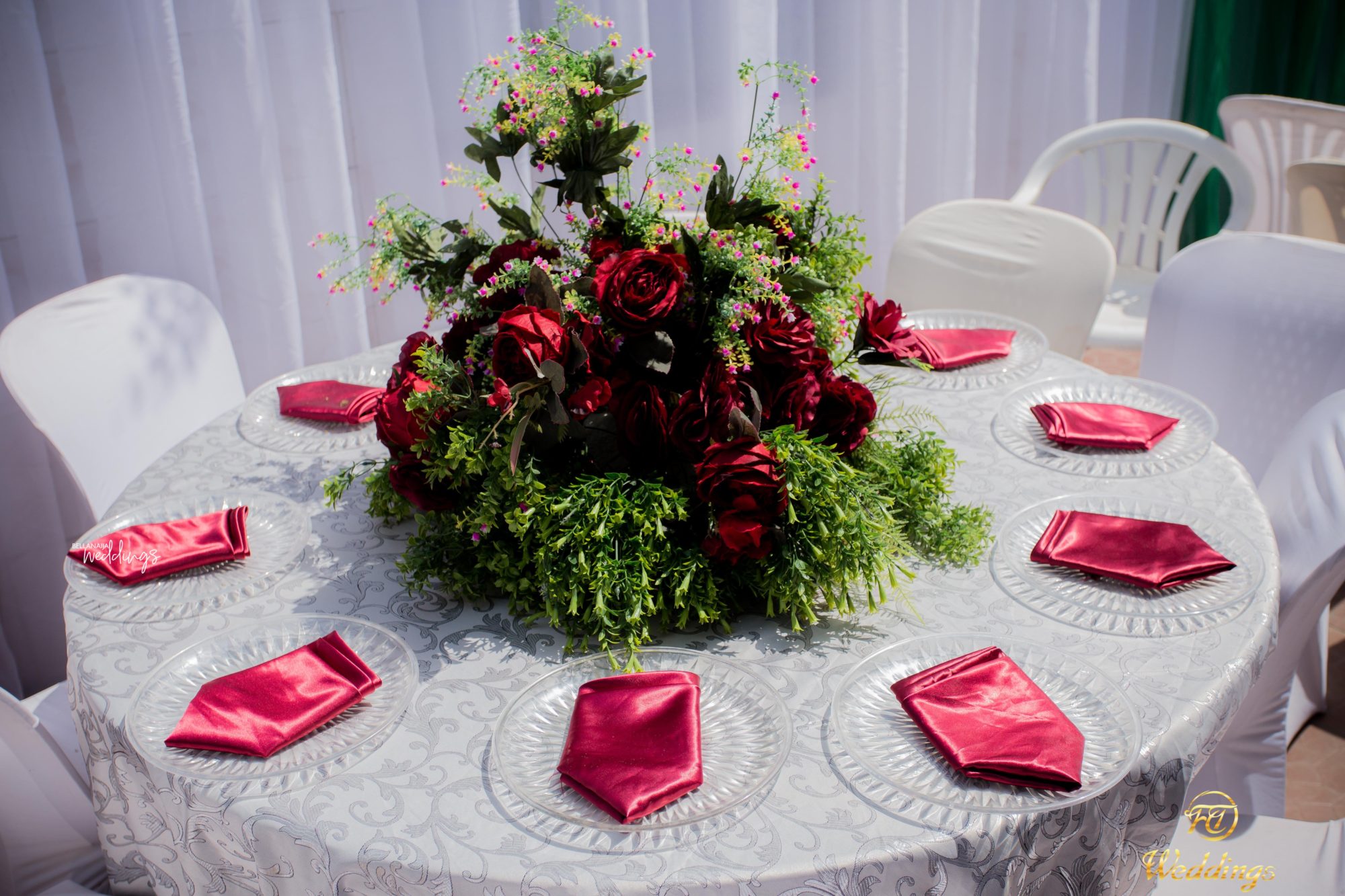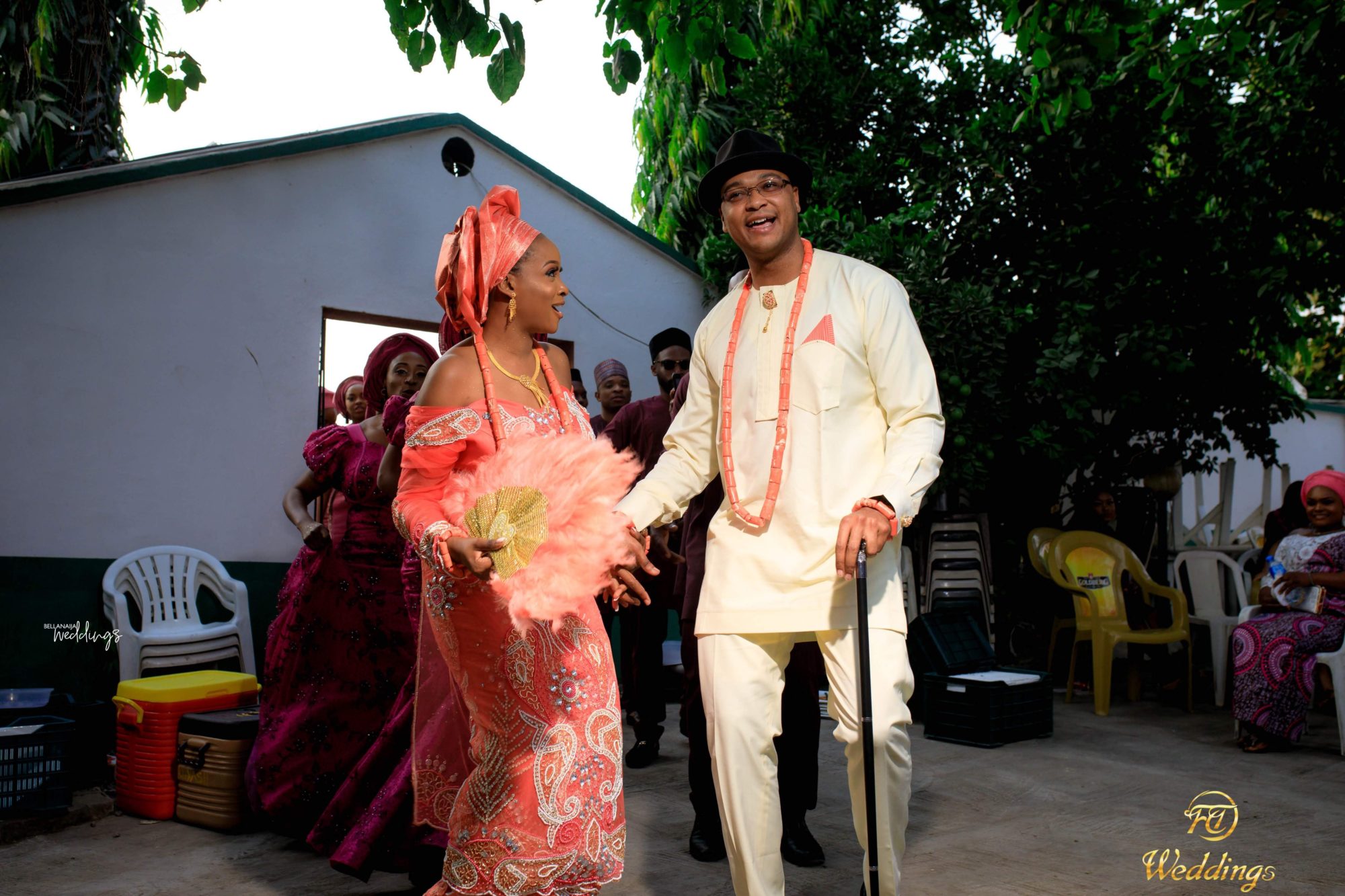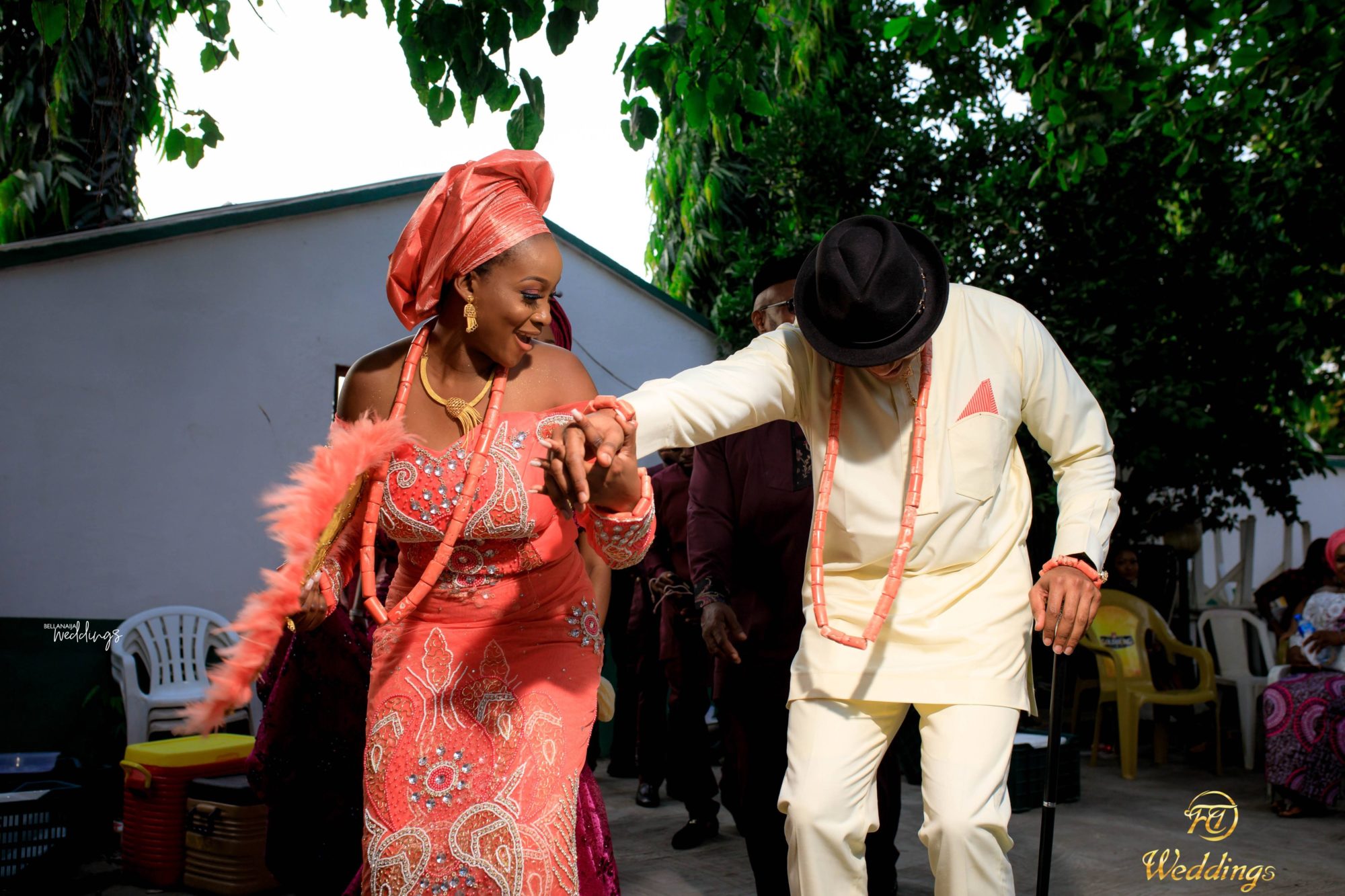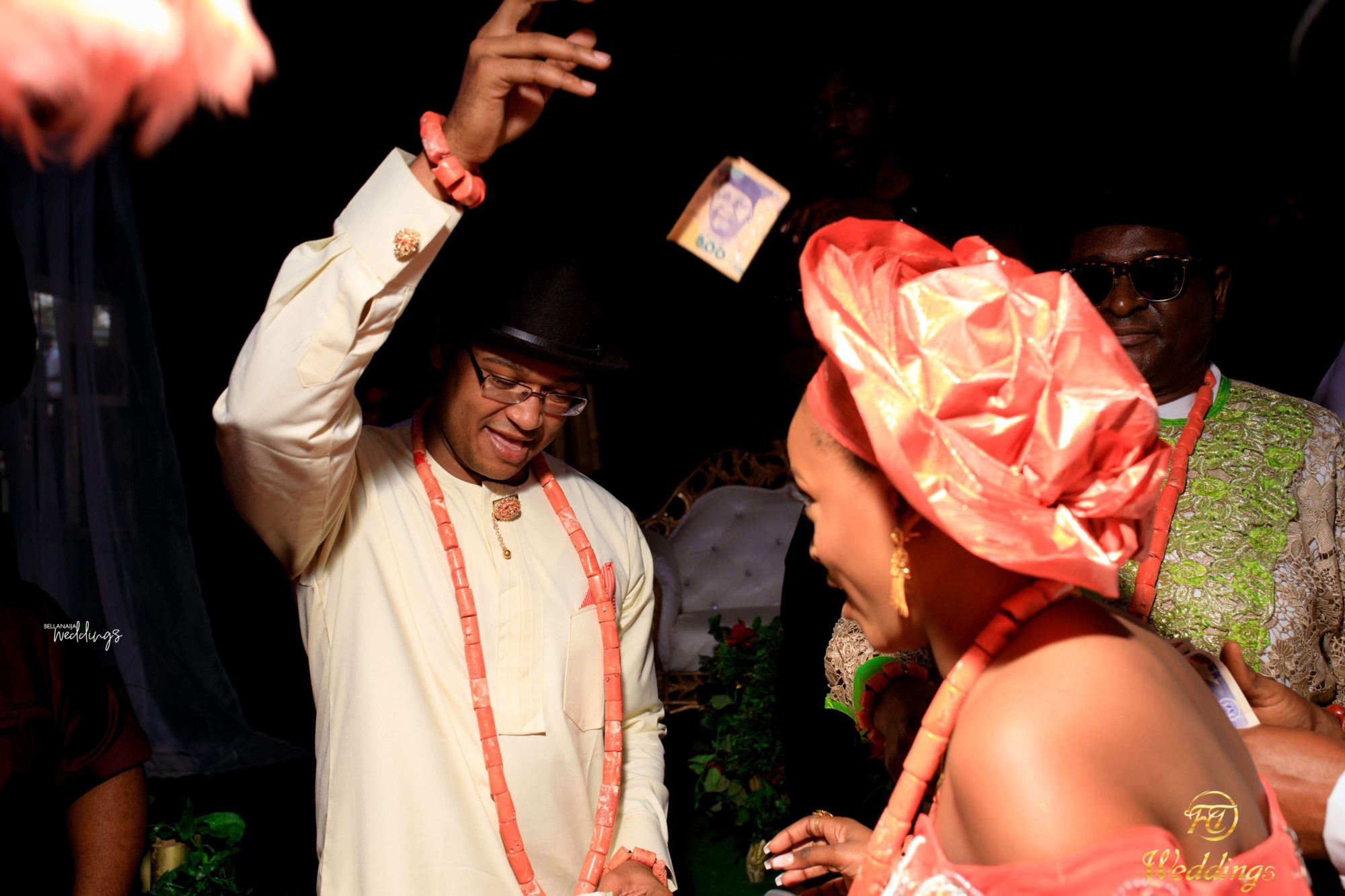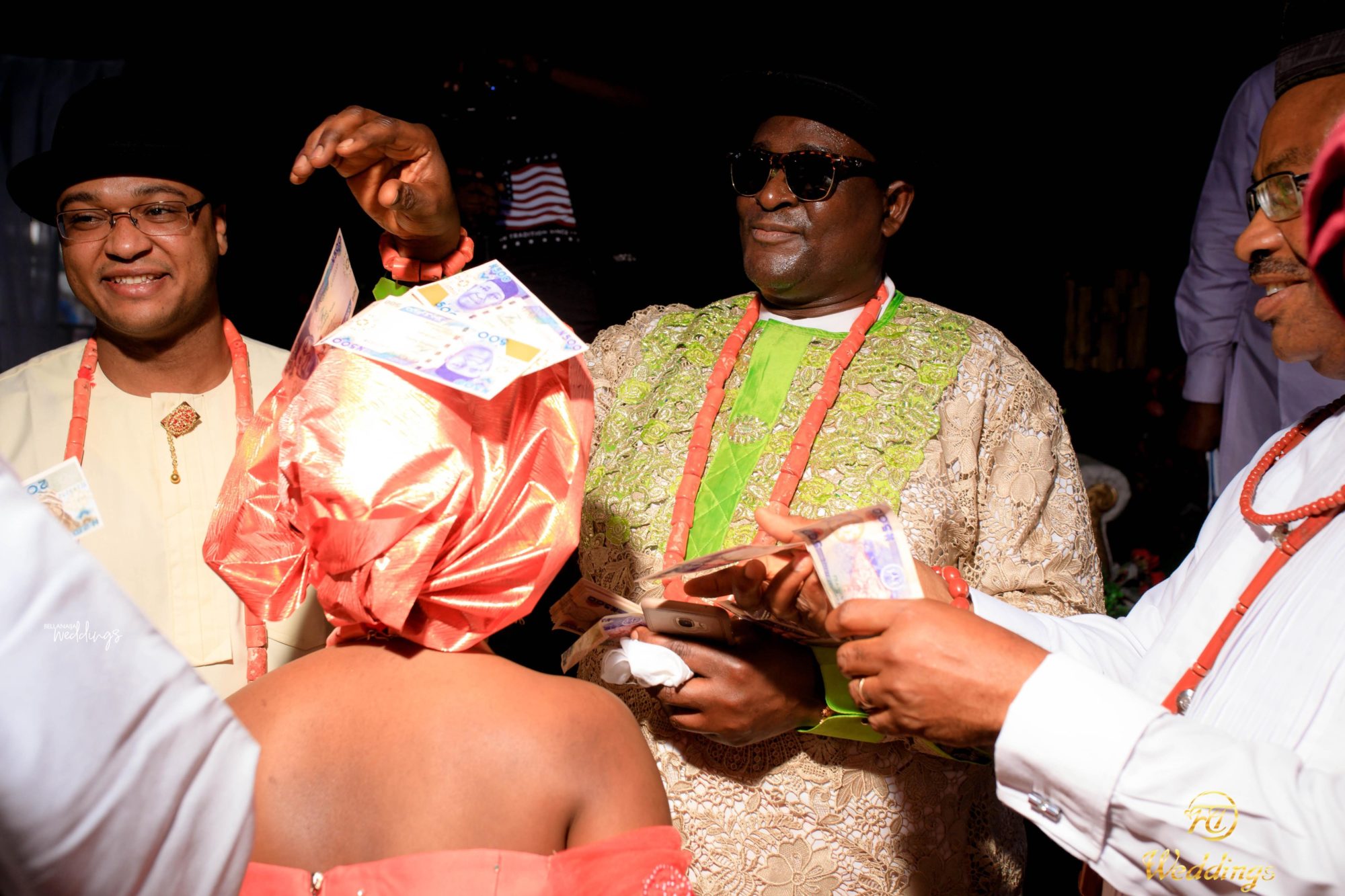 My mother and his dad died while growing up, same year, three days apart. It is incredible how we had no idea we would ever meet but feels like we grieved and grew from this together. Our experience has helped us appreciate the beauty and power of love. We have learned to live simple lives, and to hold on to what really matters, family and love.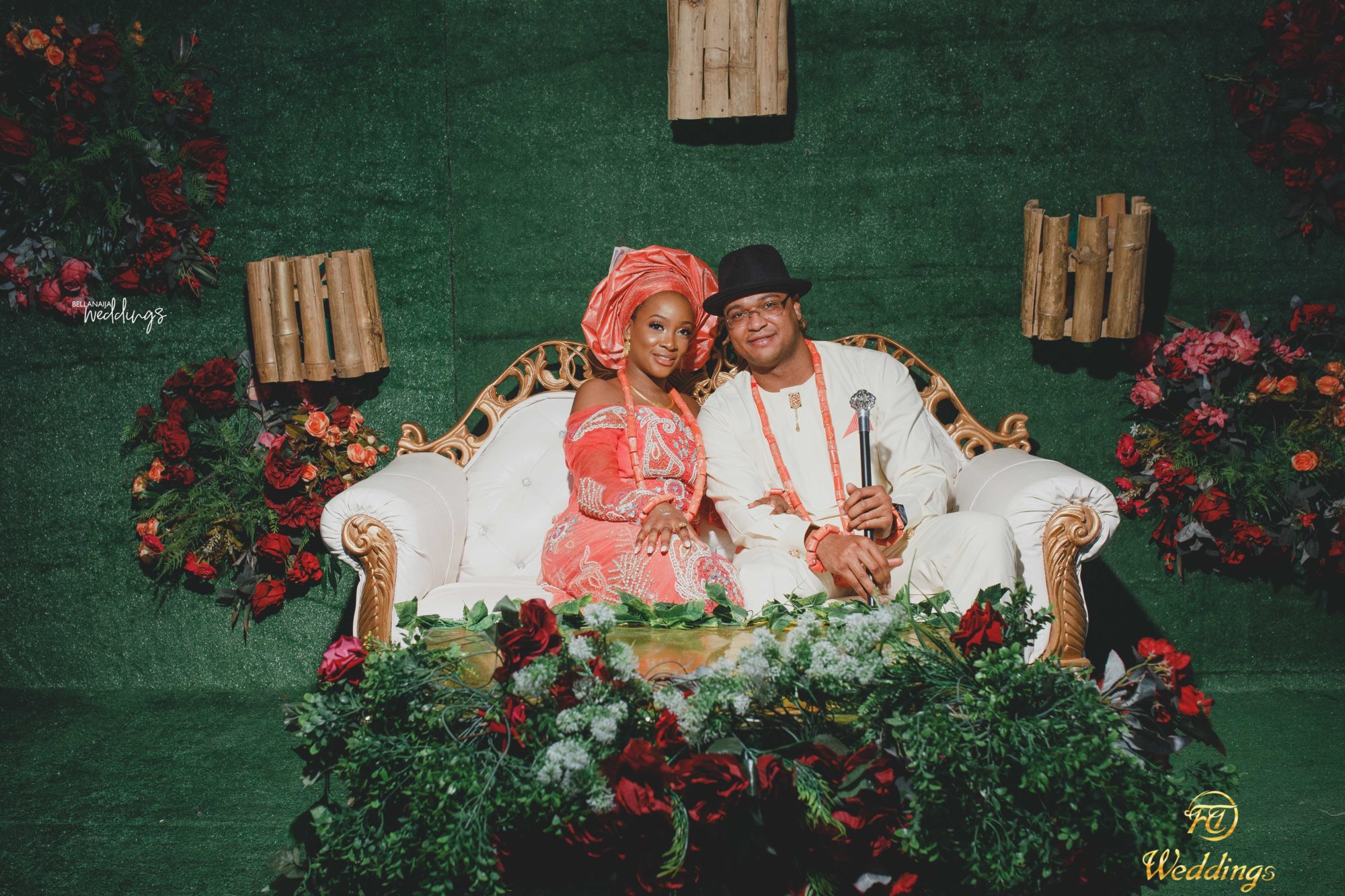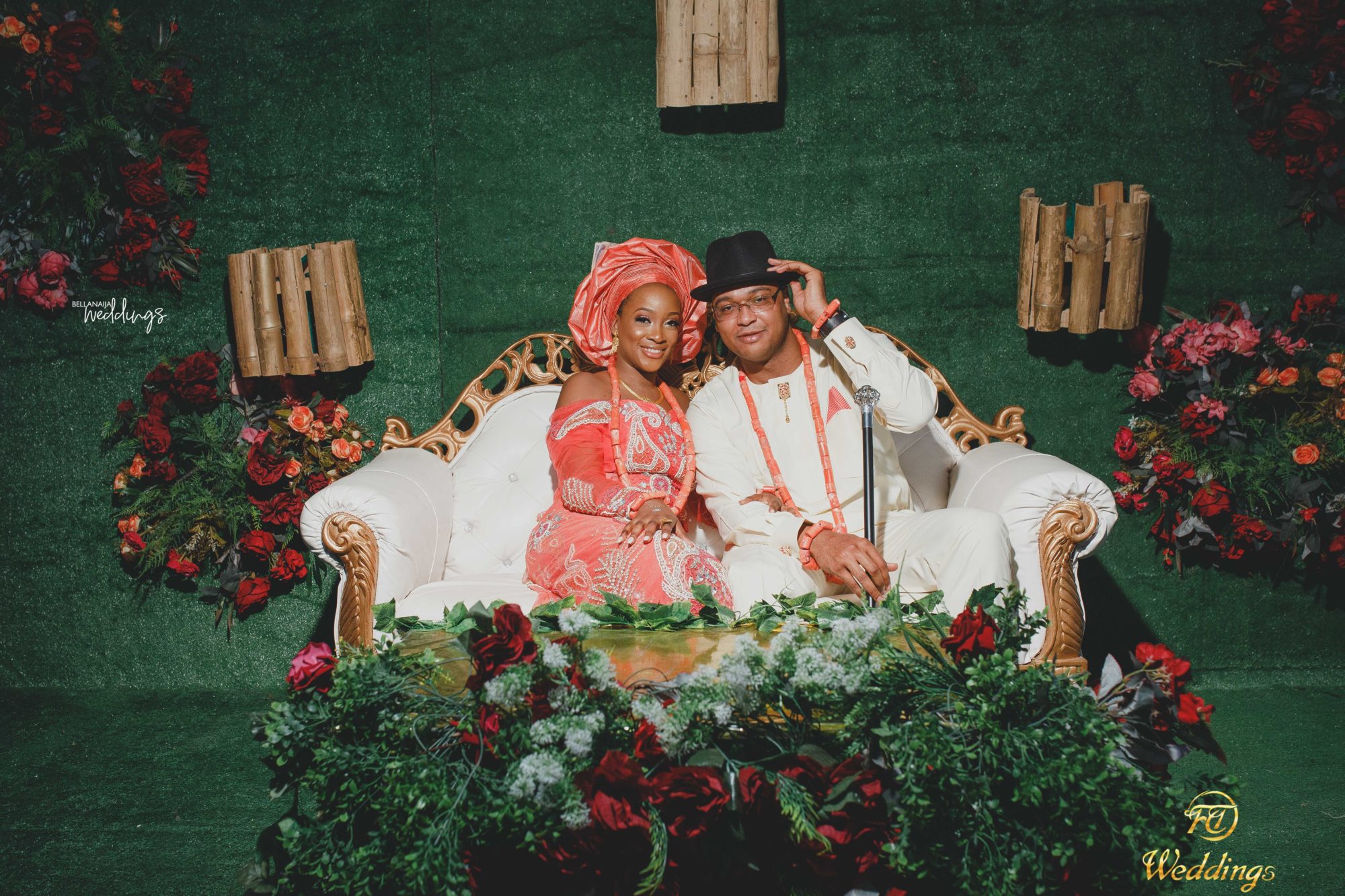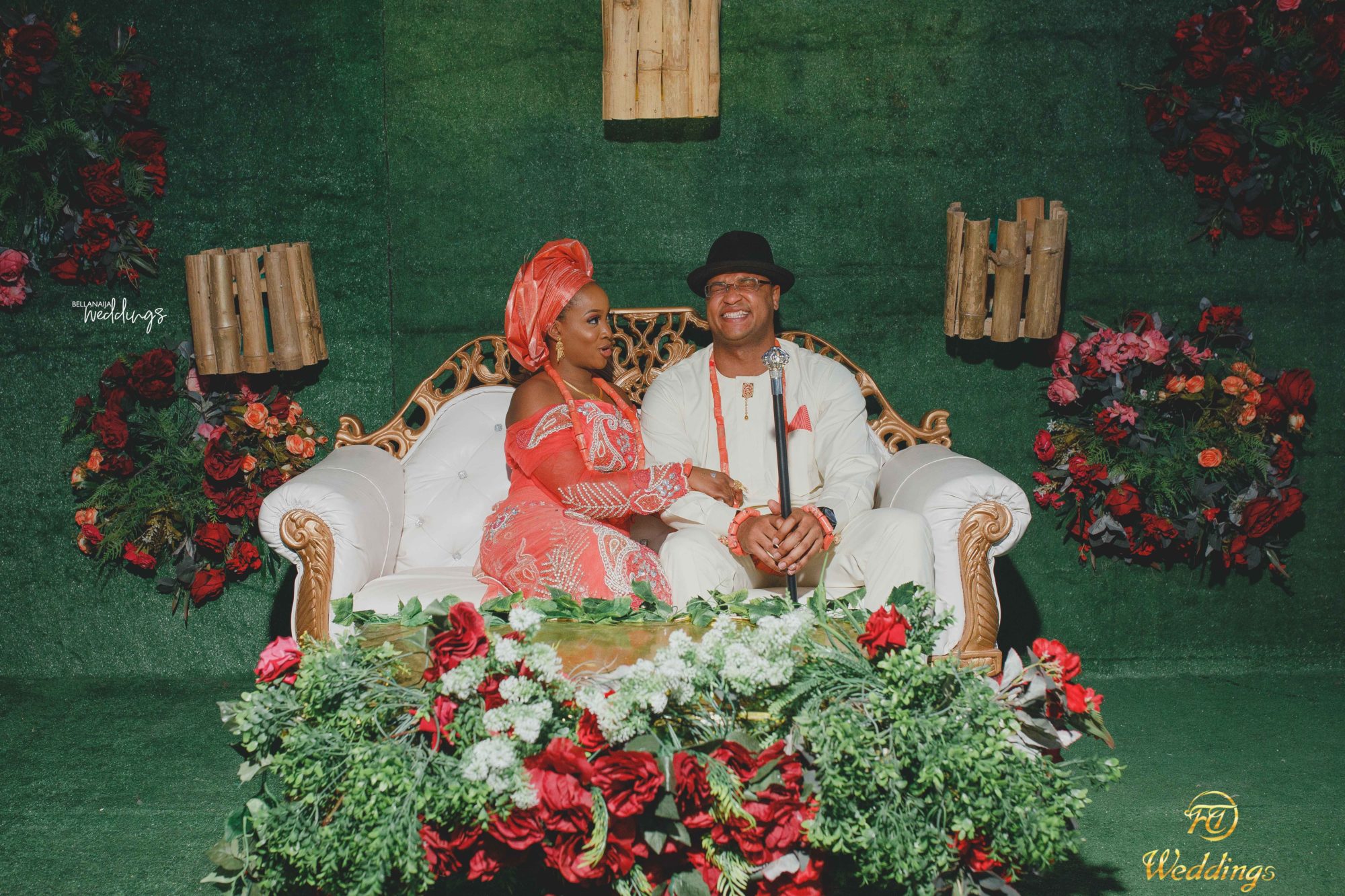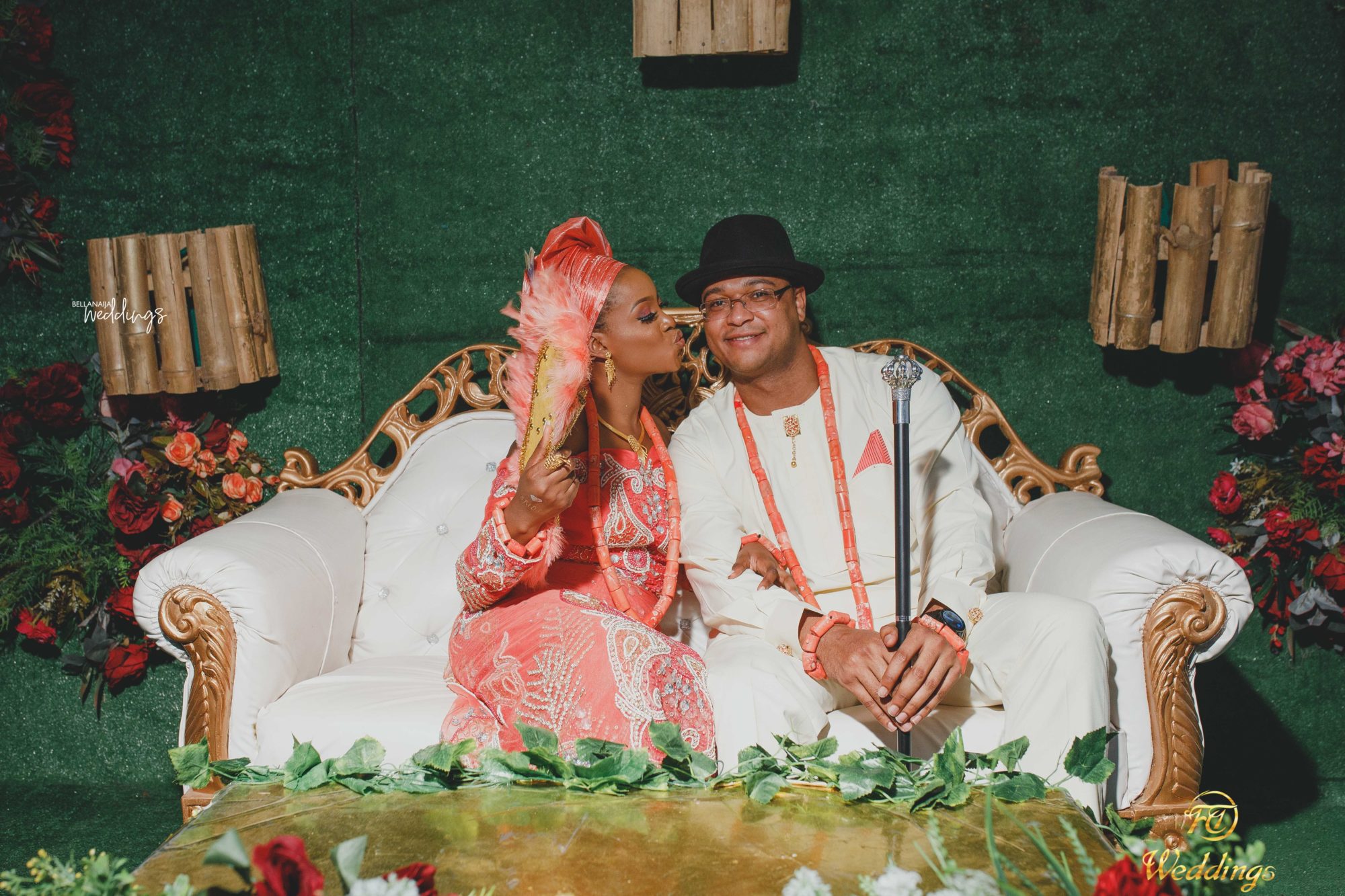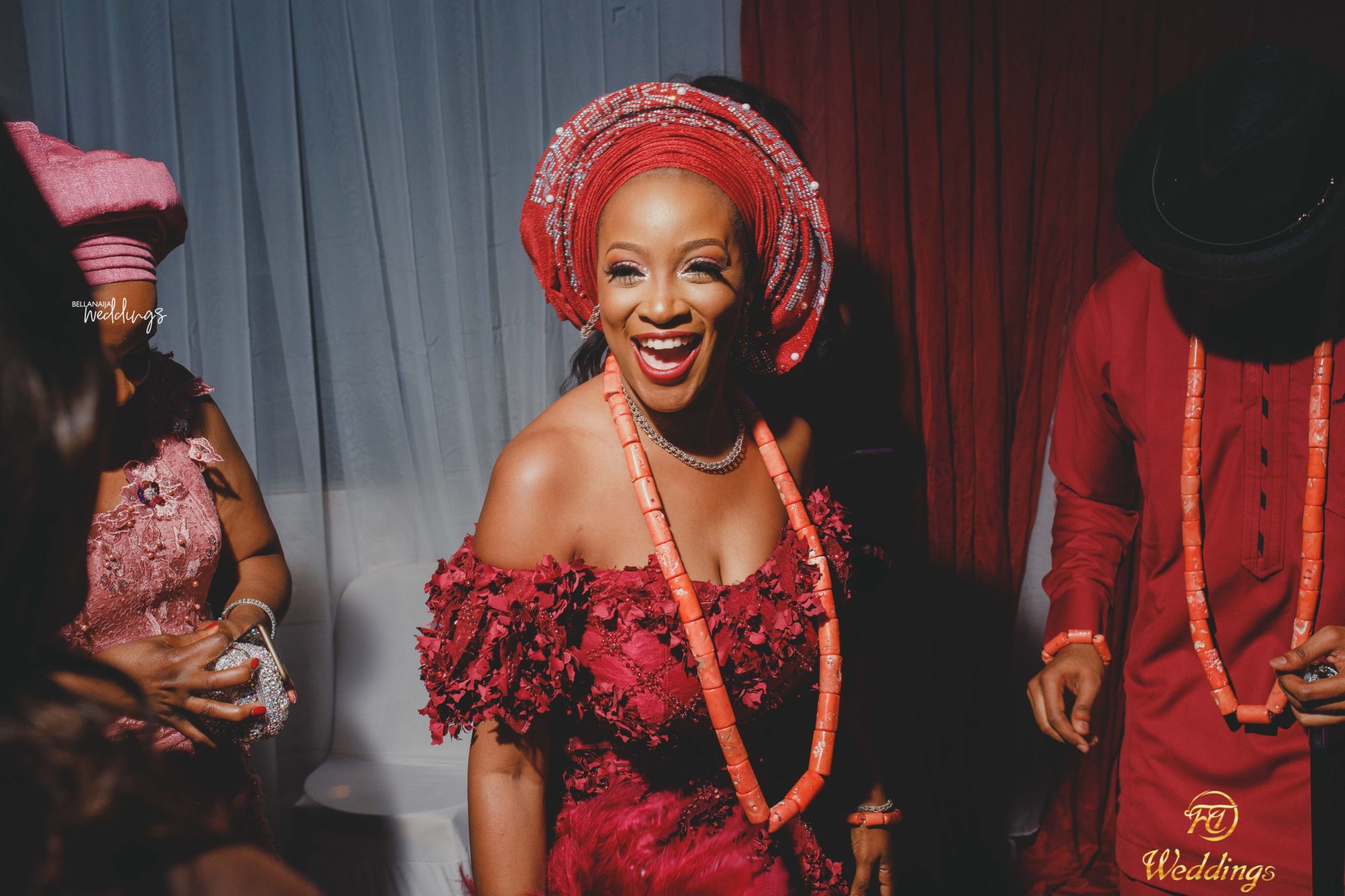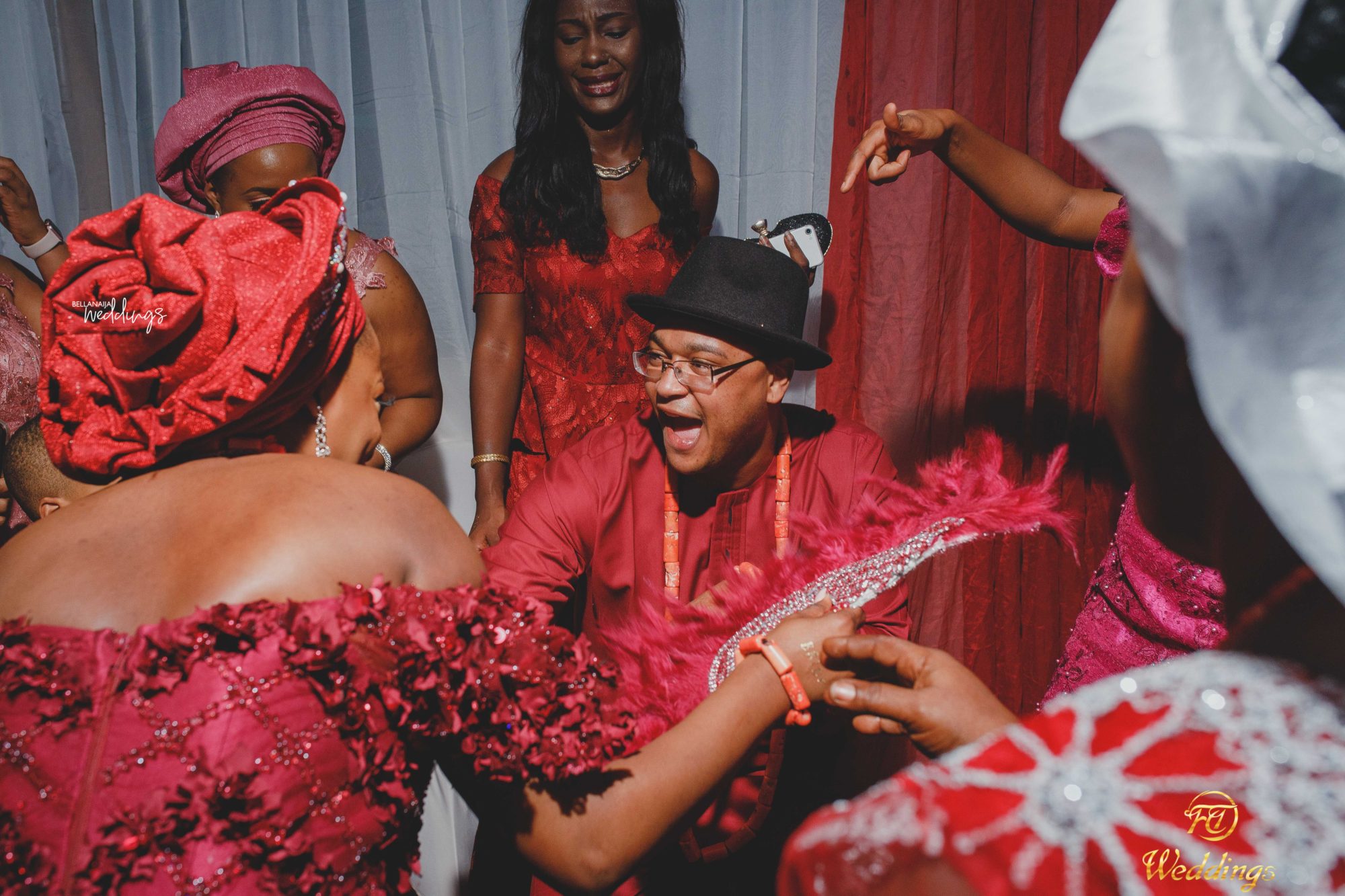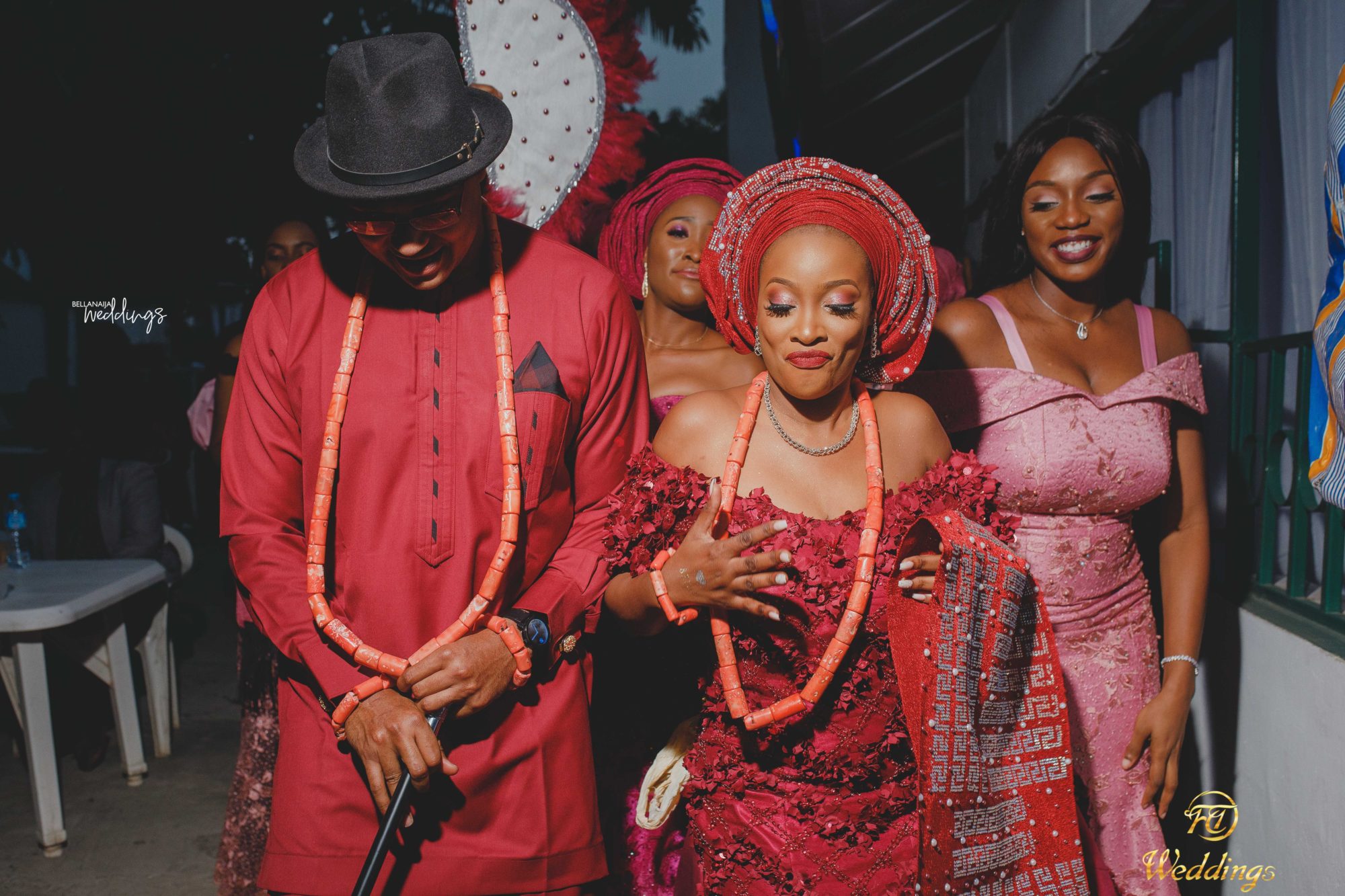 Growing and being in love with him has been an incredible process and I know our guardian angel parents are watching over us. I believe our experiences both individually and together brought us together and I am so happy to be doing this imperfectly beautiful life, love, and medicine with my soulmate.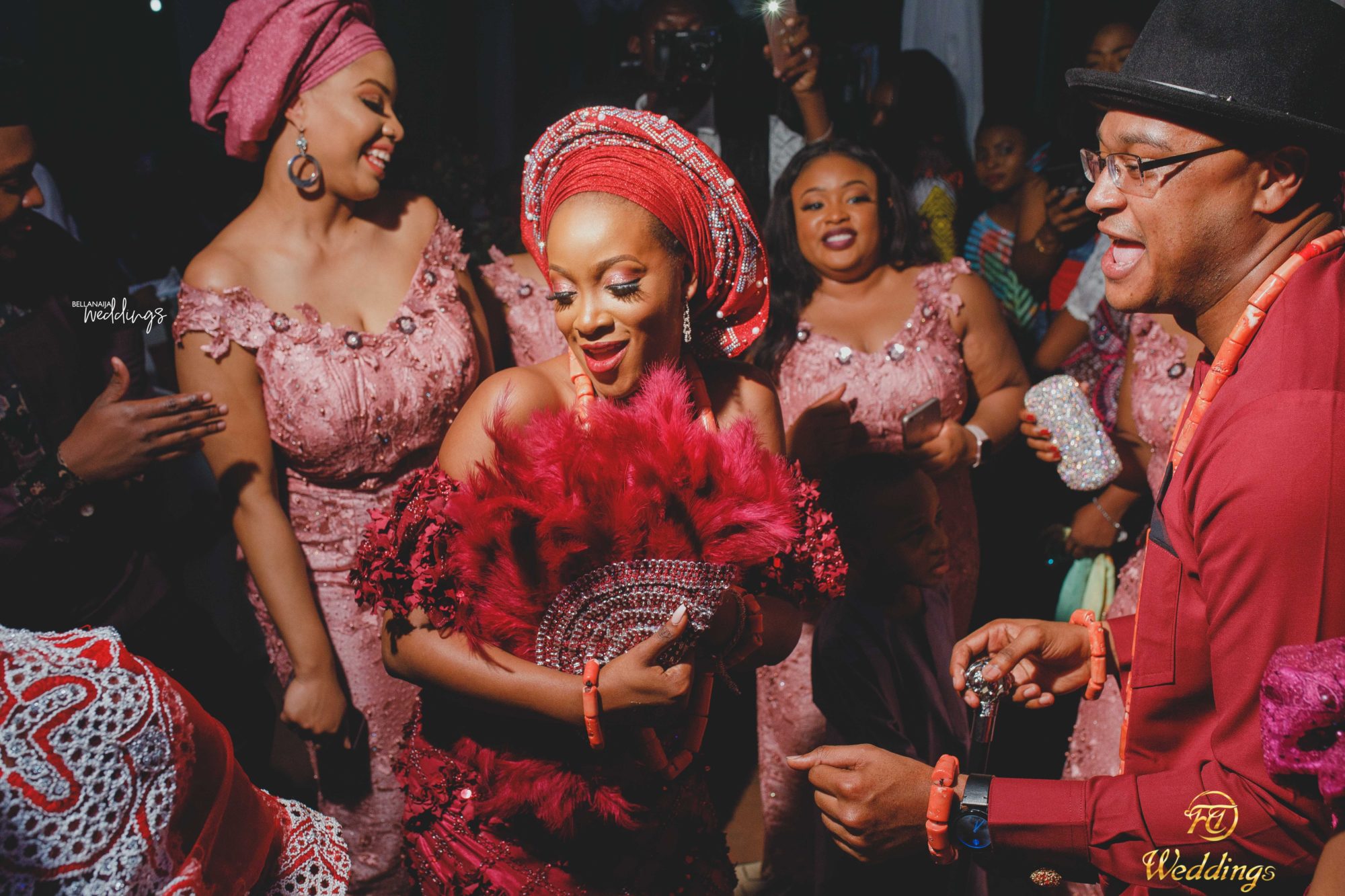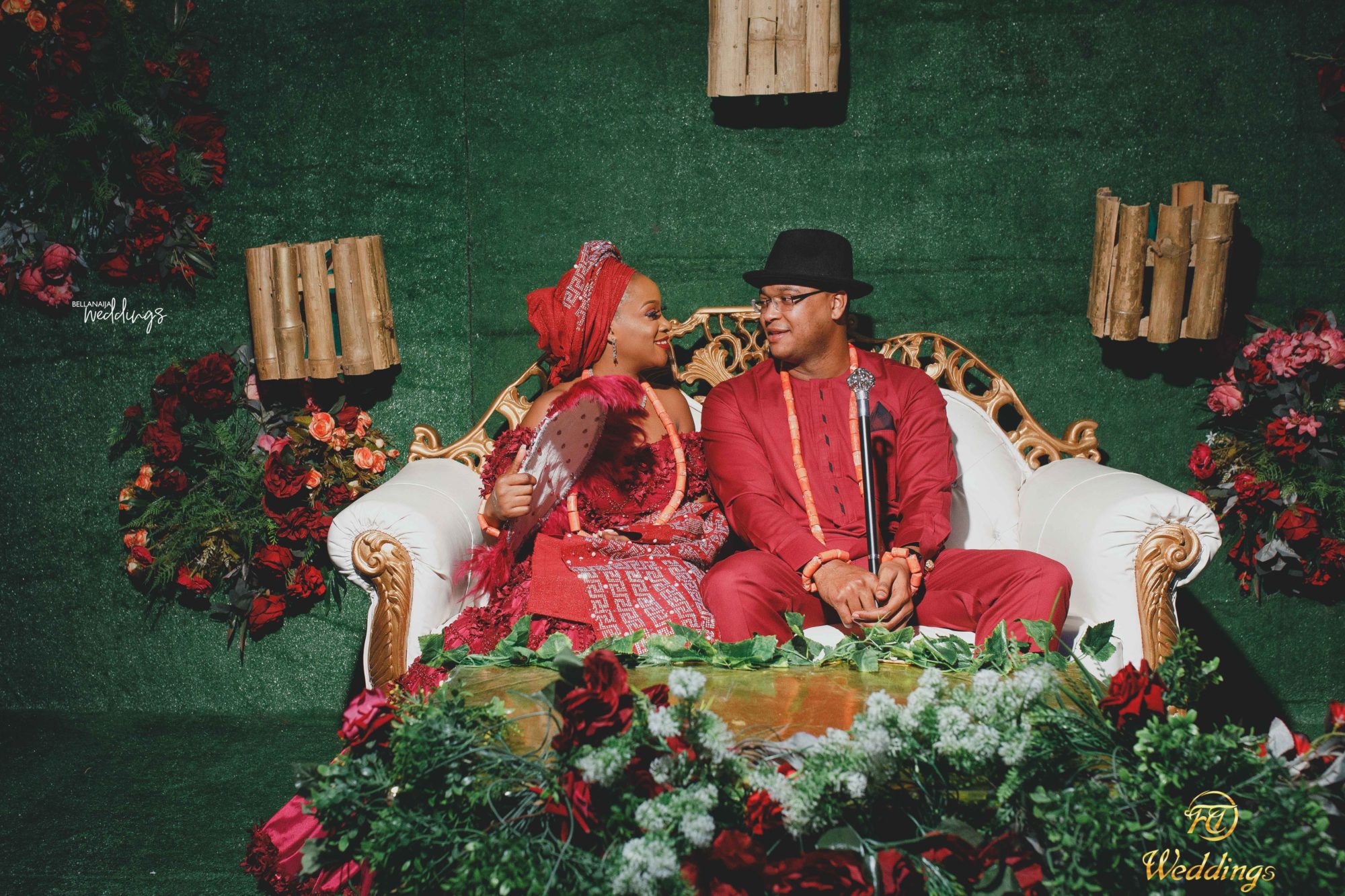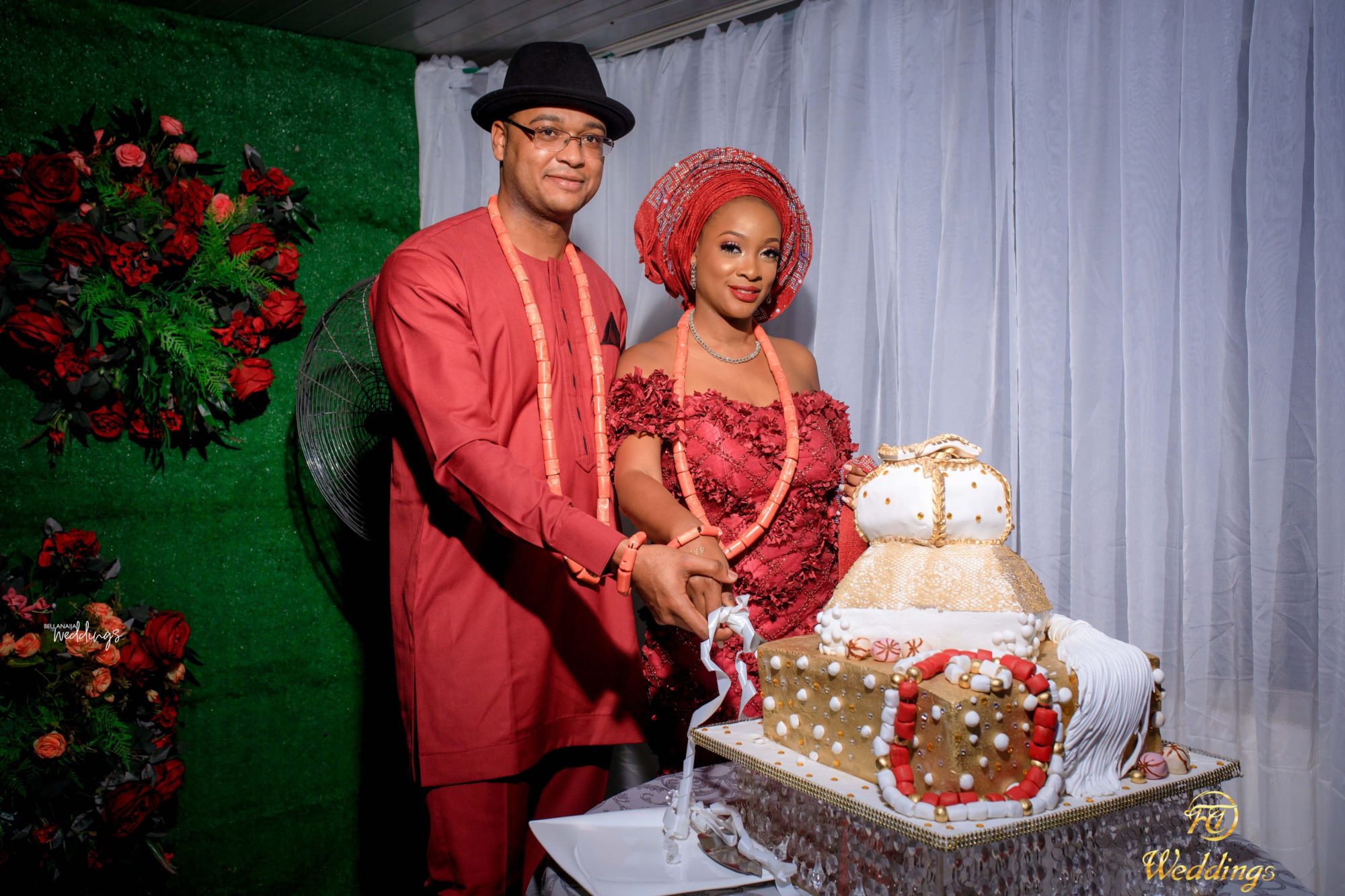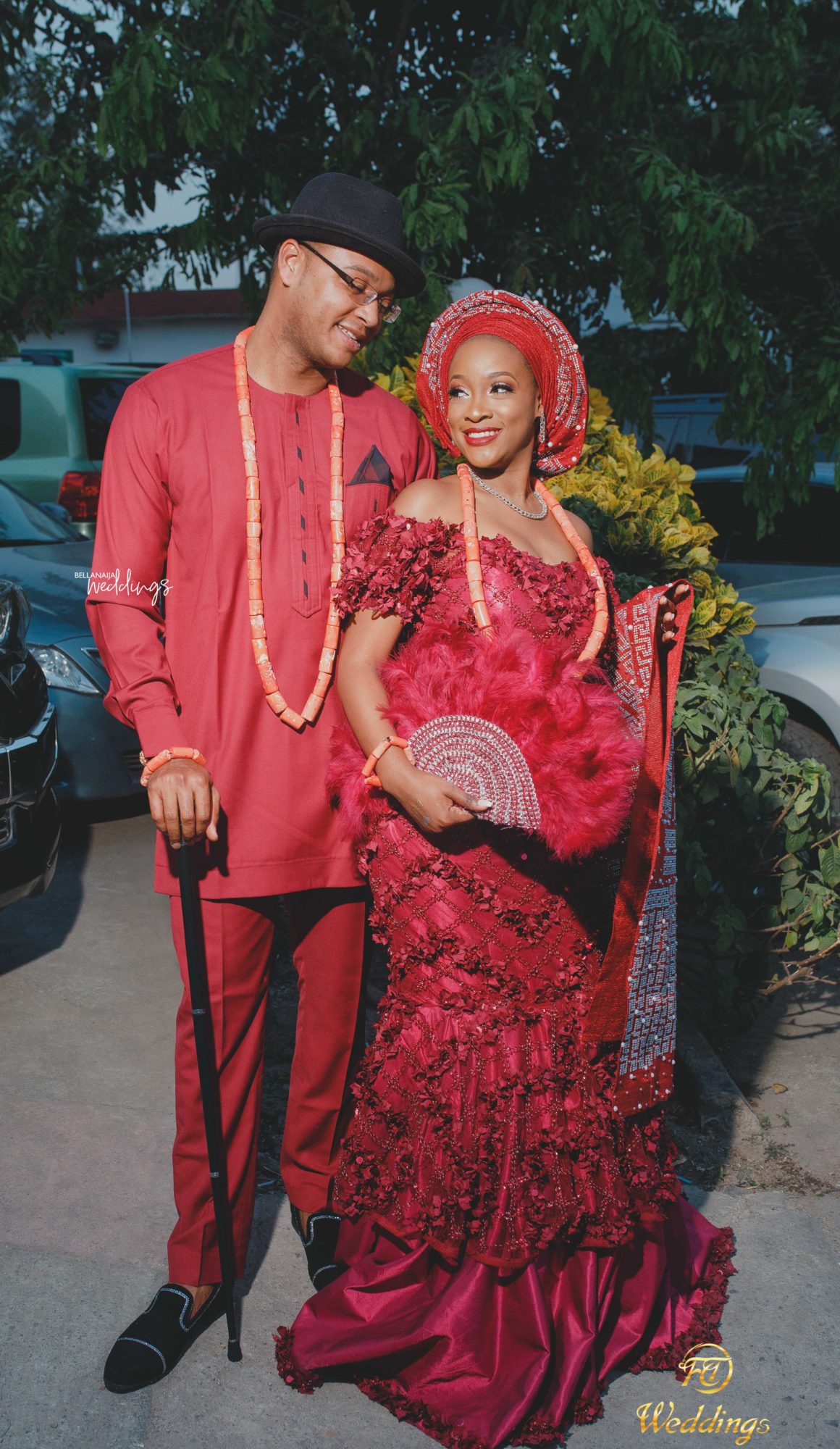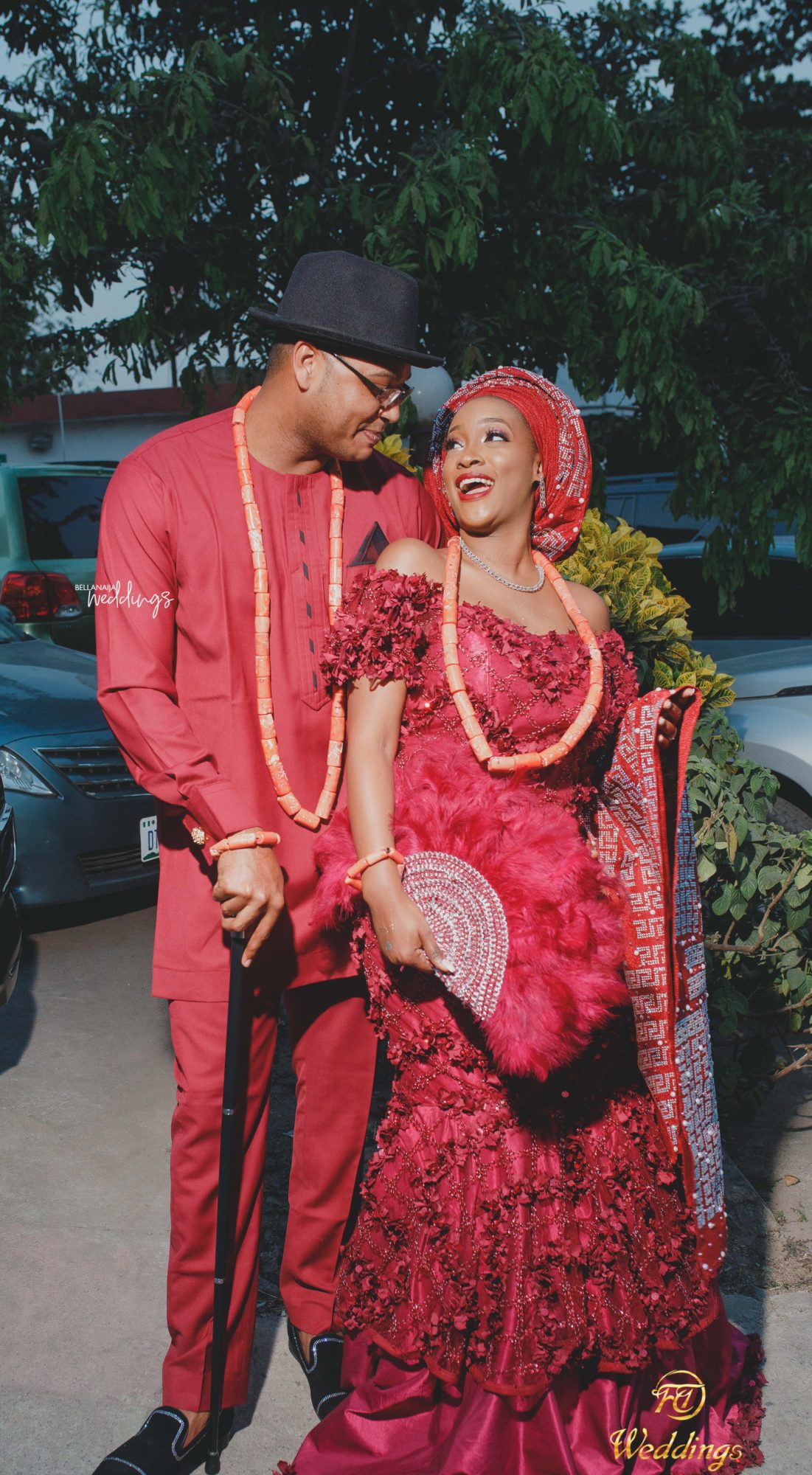 Credits
Photography: @ftweddings
Planner: @j.bassevents
Makeup: @ronaldthe7th