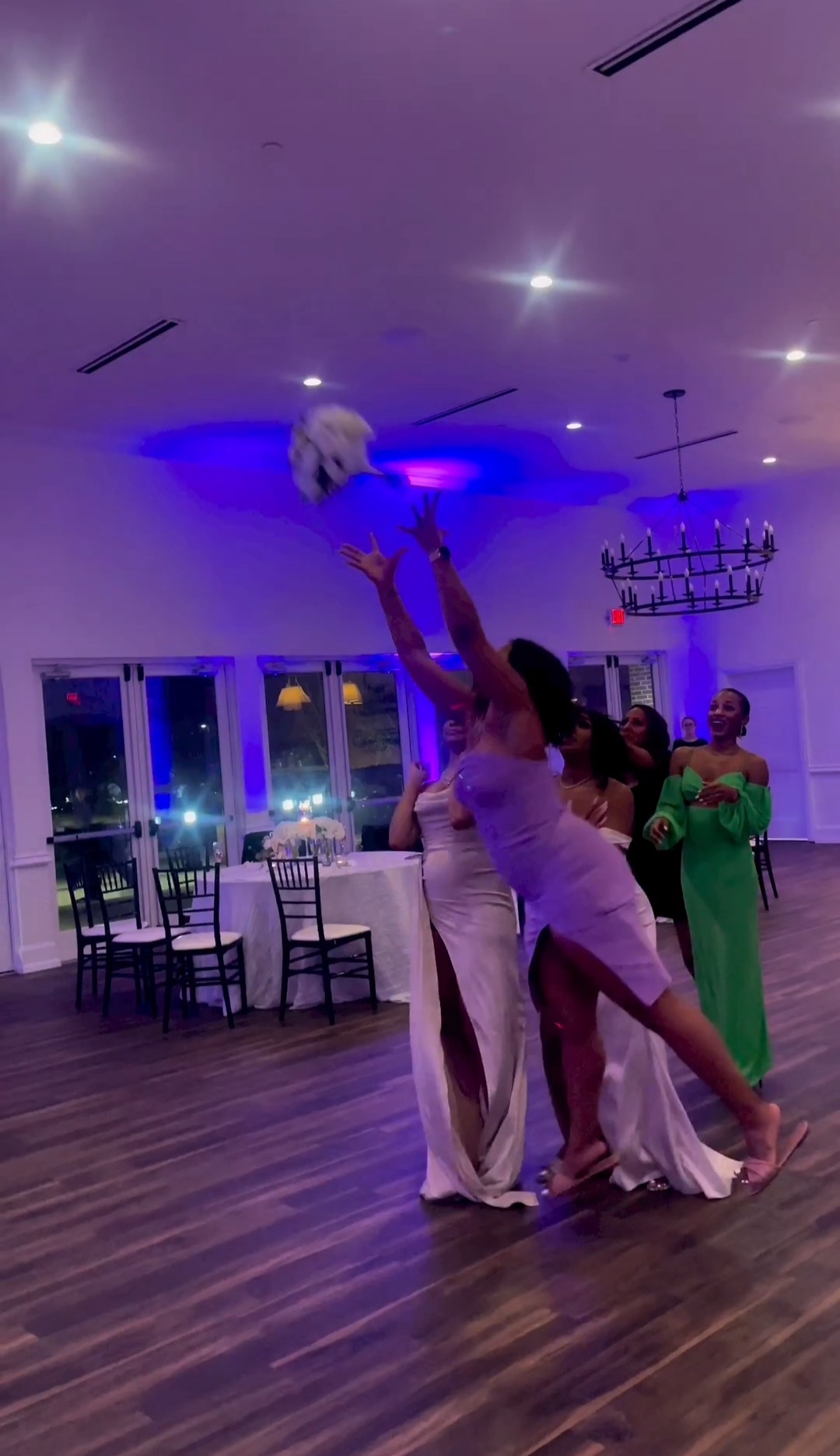 We can't even begin to describe how much we love wedding receptions. The fun and energy is always electric and we always can't get enough. 😍
One of the most anticipated moments at the reception is the bouquet toss. This particular wedding guest was determined to catch the bouquet and she came ready! Immediately the bride tossed it, and she went into action mode. Well, she didn't miss and her energy and victory dance was just so beautiful to watch. You definitely want to see this for yourself.
Enjoy the video below and catch more trending videos here.