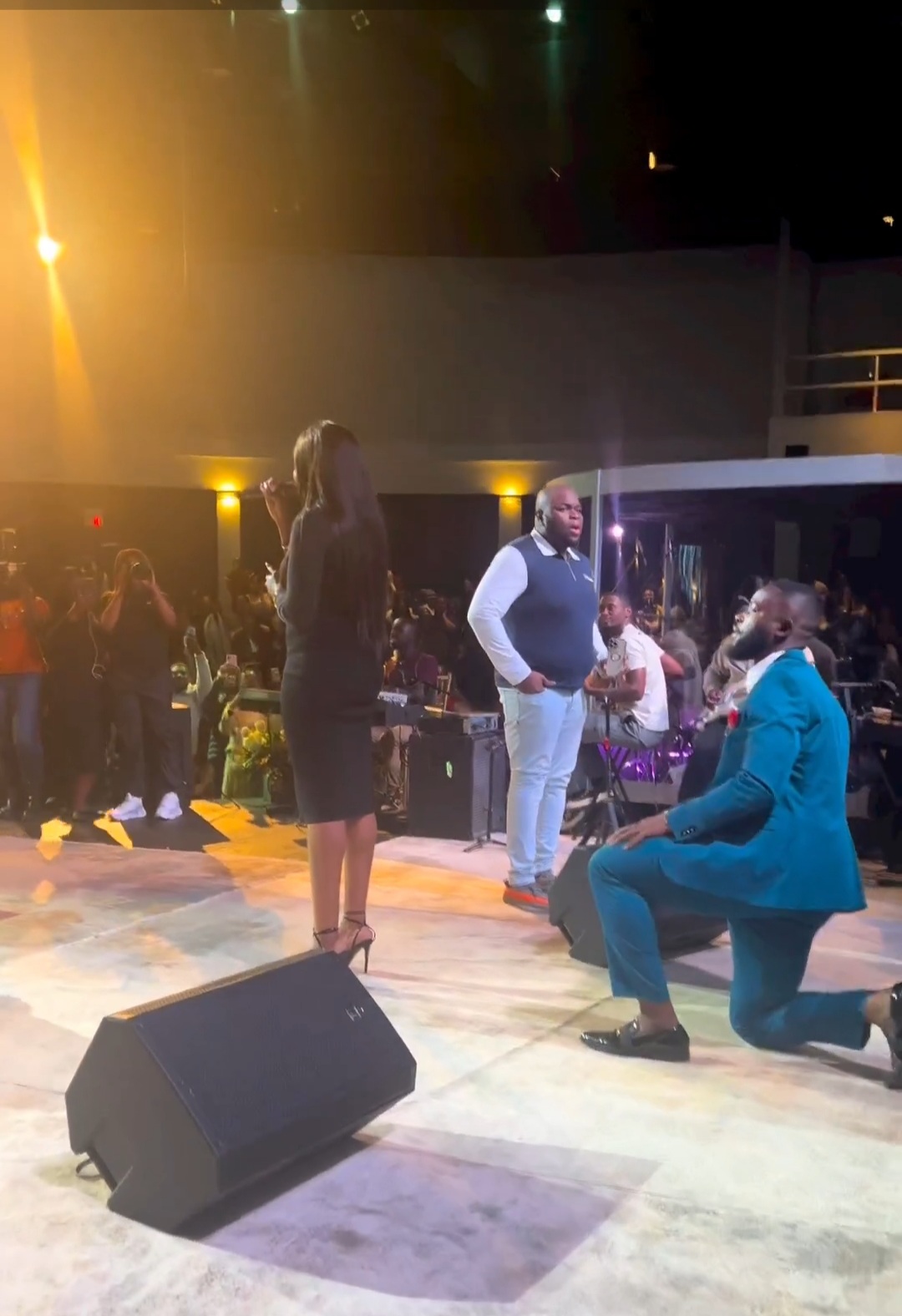 It has been raining surprise proposals lately and you know the beautiful thing about this one? It happened in church! 😍
This gorgeous bride-to-be was on the alter leading a worship session not knowing it was her proposal. She looks back and the next thing she sees is the love of her life on one knee, holding 7 beautiful rings for her to choose from – how sweet! Now, it is a sweet yes to forever and we bet you will watch this video more than once with a big smile on your face.
Enjoy the video below and catch more trending videos here.