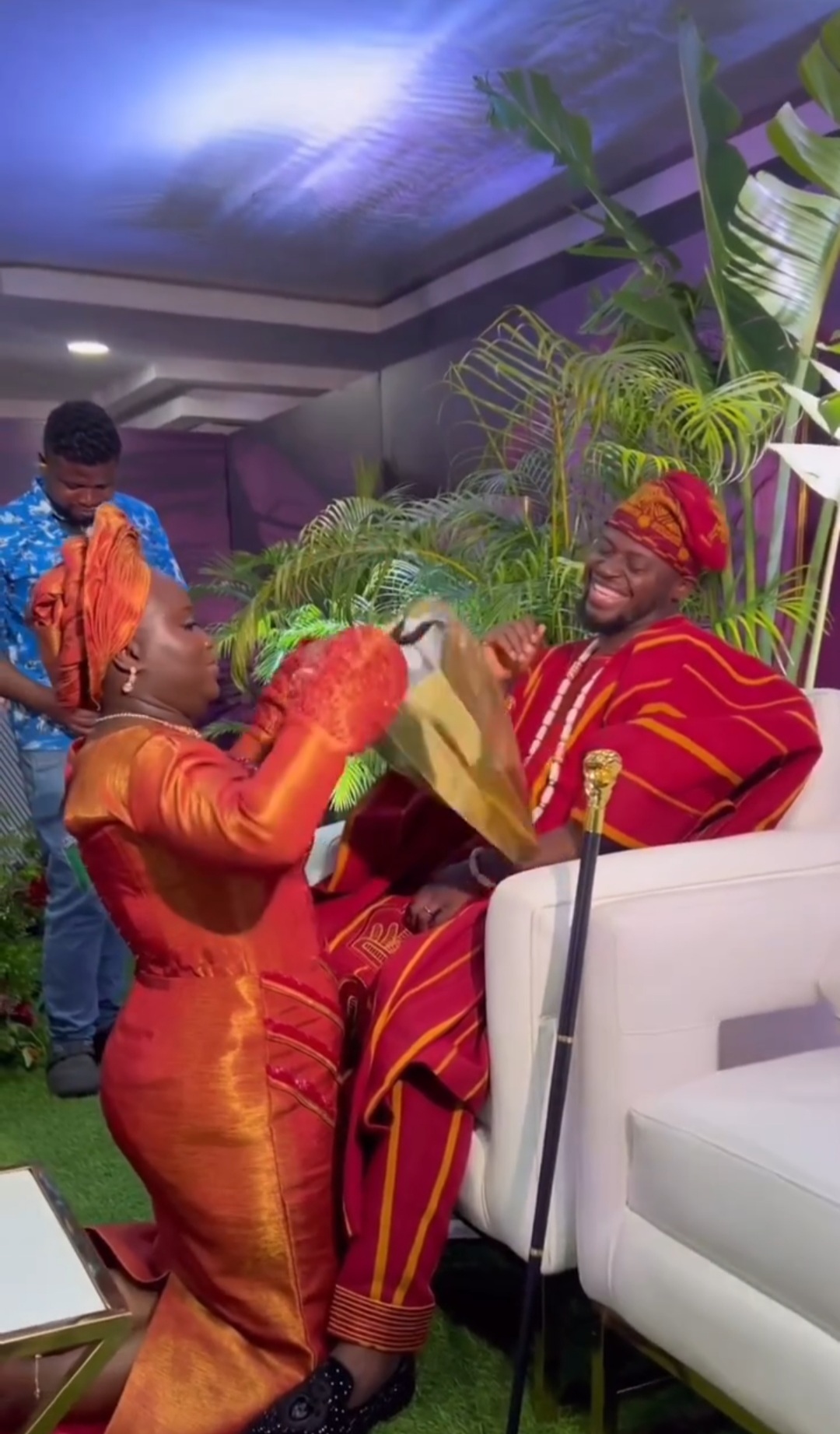 The Yoruba tradition is so rich and beautiful. One of the ways in which you can see it in full display is during weddings.  After the bridal entrance, It's a custom for the bride to share a moment with the groom.
She kneels before him and then he showers her with prayers and money. This bride came prepared for this particular moment and when it was time, she brought out a bag to collect all her money. The lovebirds burst out in laughter and of course, the groom did not hesitate to spoil his baby girl with some cool cash. This video is so hilarious and sweet at the same time! 😍
Enjoy the video below and catch more trending videos here.