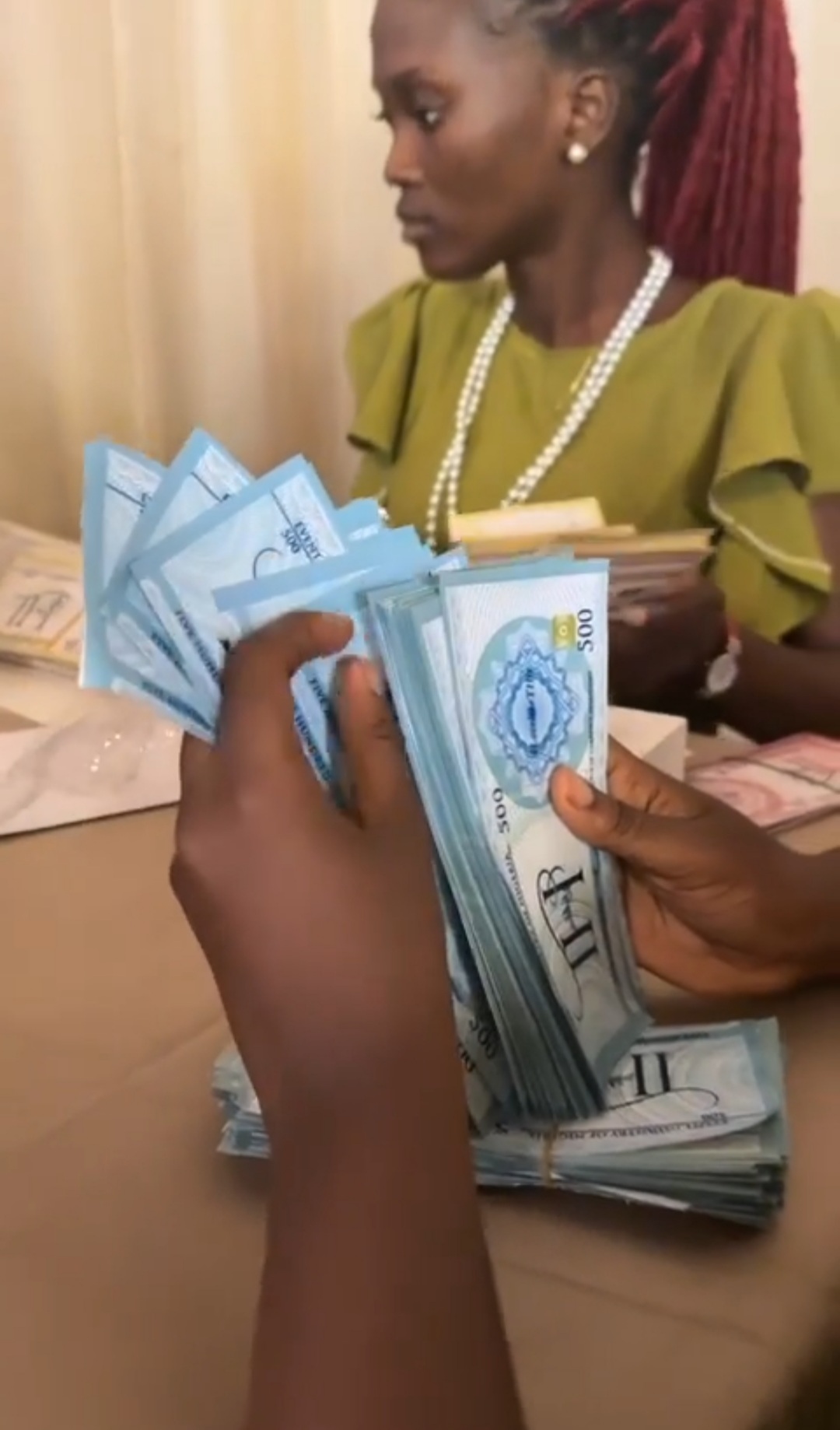 One thing you can always count on when it comes to Nigerian weddings, is that the fun never stops! We will always make the best out of any situation to ensure a lit party.
Titilope and Hafeez tied the knot in a vibrant Yoruba trad and we can't get over the creativity. You know there is no Yoruba wedding without spraying some cash. The lovebirds went ahead to print out theirs! Yes, you heard us right. Given the current cash scarcity, wedding guests had enough to spray and it was certainly one fun wedding. 😅 Wondering how it works? Well, just like in a casino, you make a transfer at the cash point and get the equivalent in the customized notes. What do you think? Will you be trying this out on your big day?
Enjoy the video below and catch more trending videos here.