We promised you rich and beautiful tradition and culture on BellaNaija Weddings and we can say we are definitely delivering!
The #UGetEM couple, Ugwuamaka and Emeka's traditional wedding in Enugu is definitely a beauty to the eyes. We are absolutely loving how each element of the couple's Igbo traditional wedding came together. From the cake to the decor…So beautiful! Oh, her dress was equally stunning and regal.  With just a few guests, the couple had a beautiful intimate ceremony. You know what, go ahead and just experience this wedding feature for yourself. Plus the bride gave us all the deets on their love story.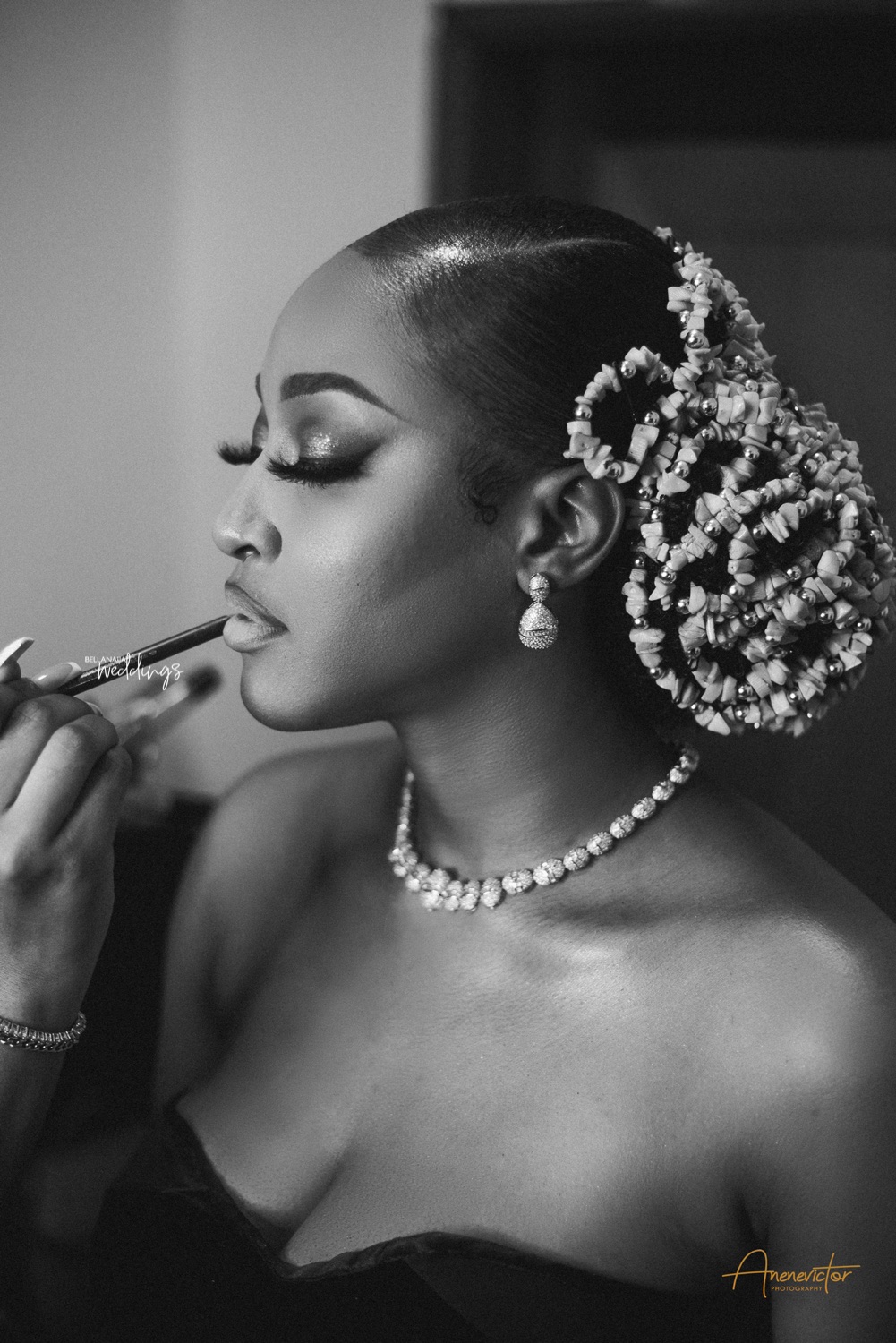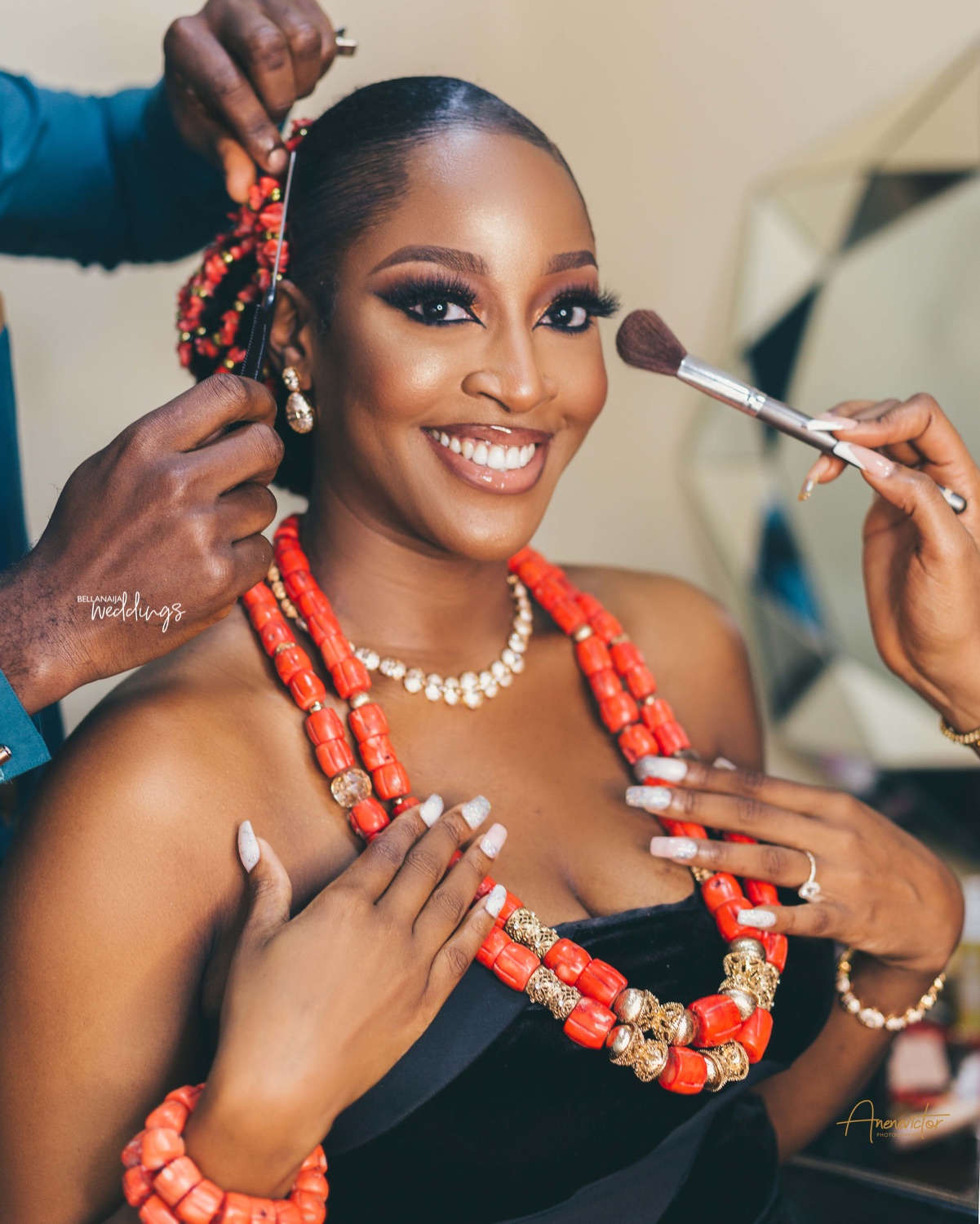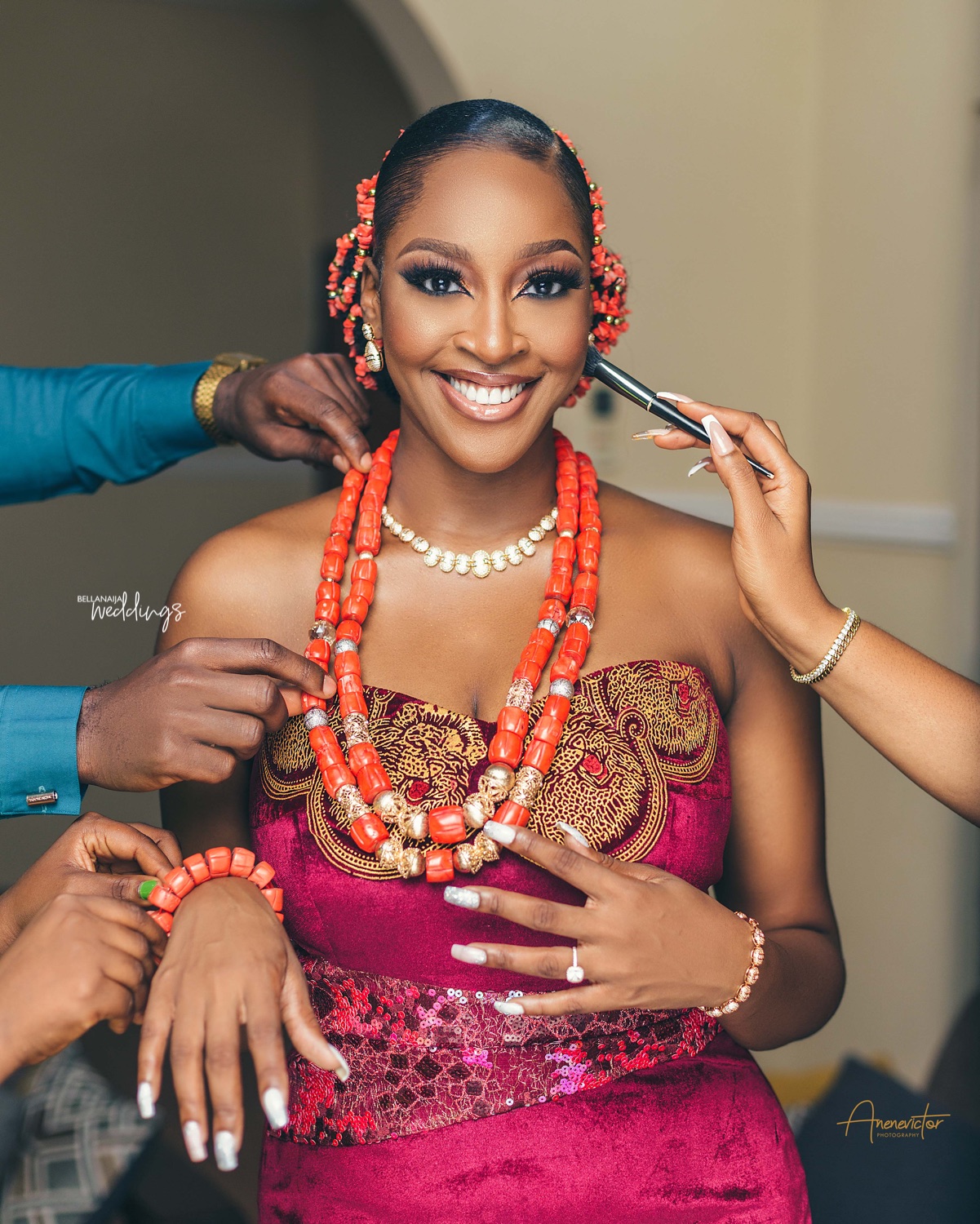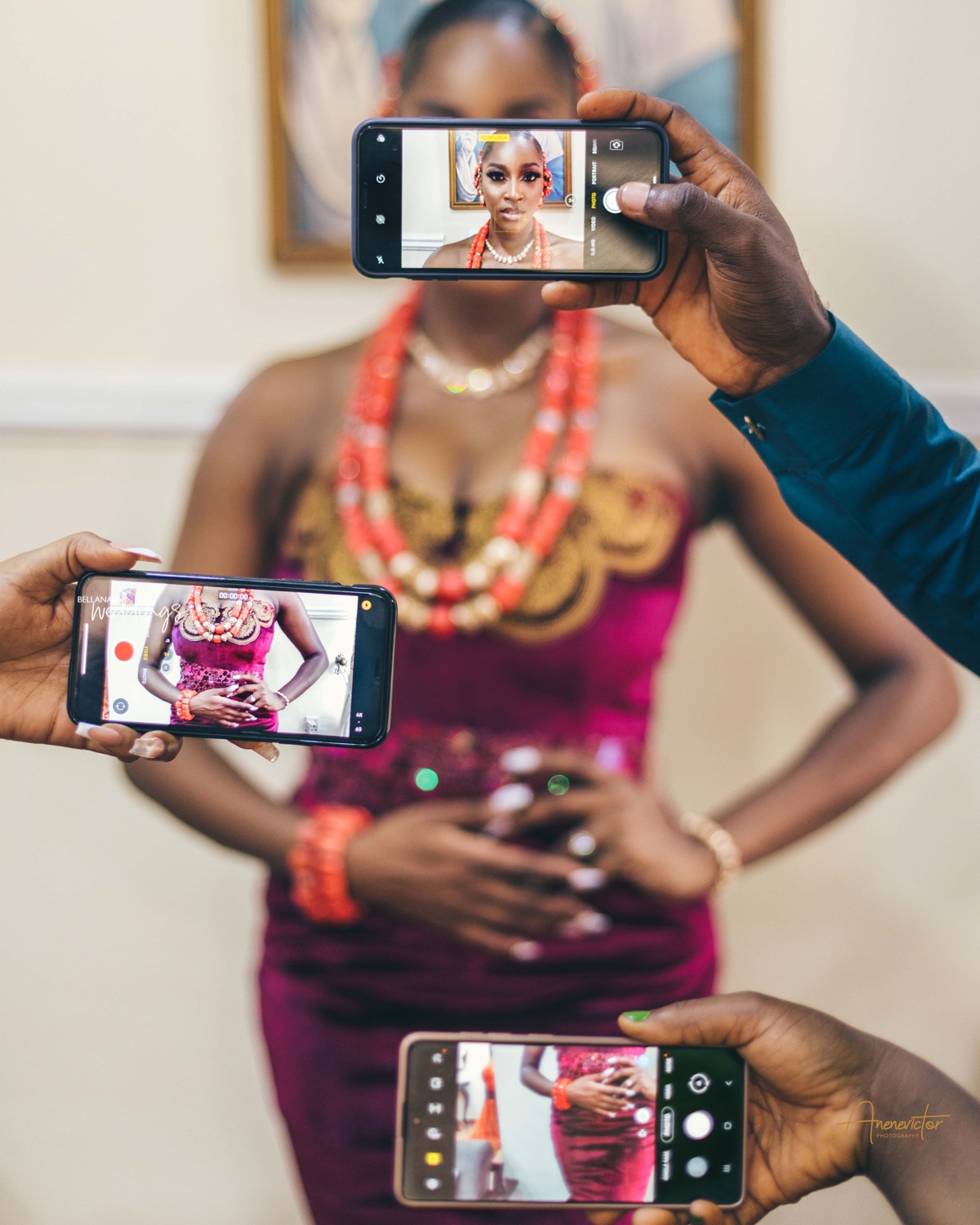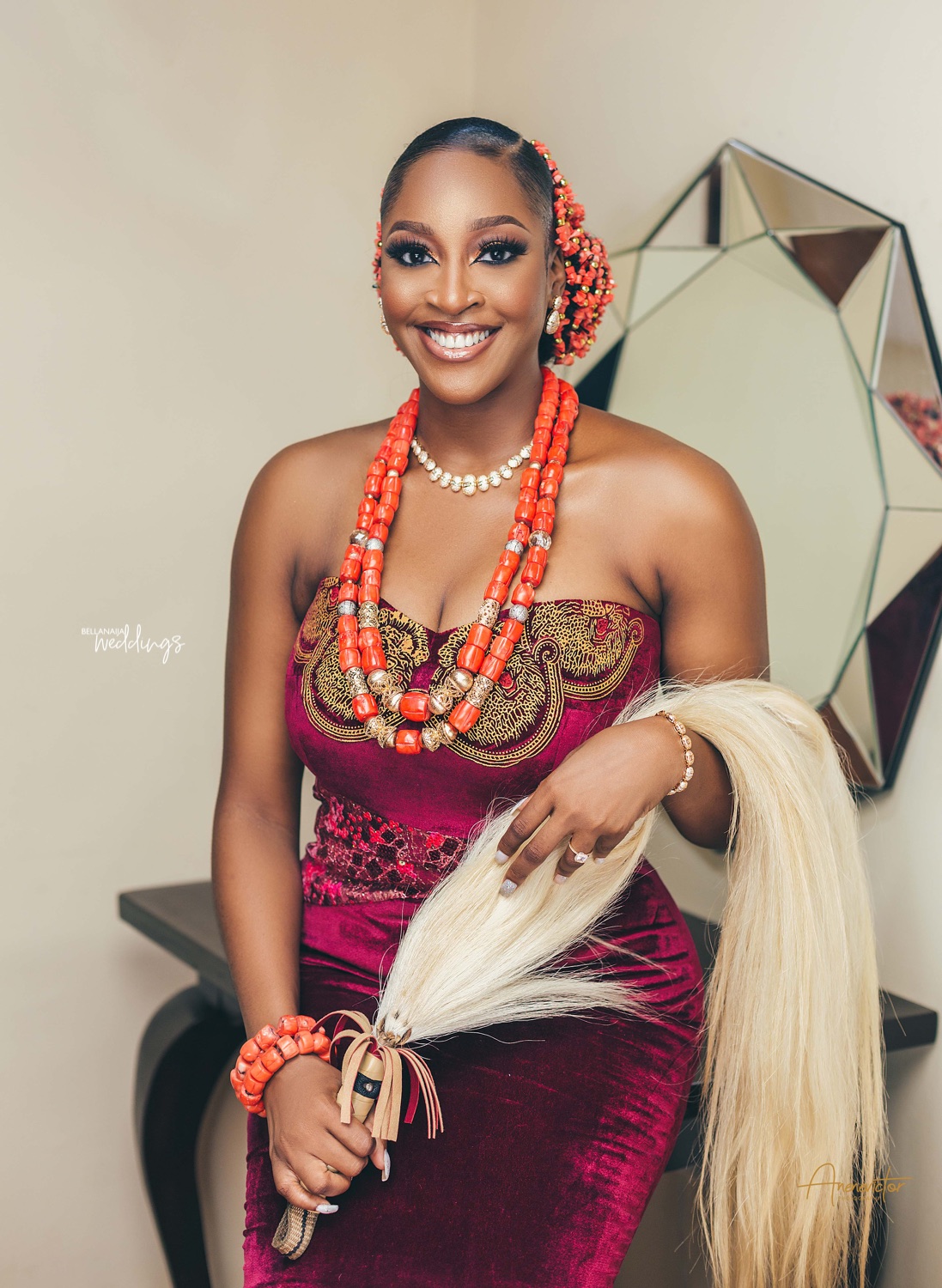 Here's how their love story started according to the bride, Ugwuamaka:
I saw him in church one Sunday. He was this very cool, calm and collected guy. What struck me about him the most was how he always used to receive holy communion every Sunday so I thought o myself "Hmm, he is a Chineke somborri o, lol". Well for some reason even though I always caught him looking at me, he never said hi. So I figured, he wasn't interested.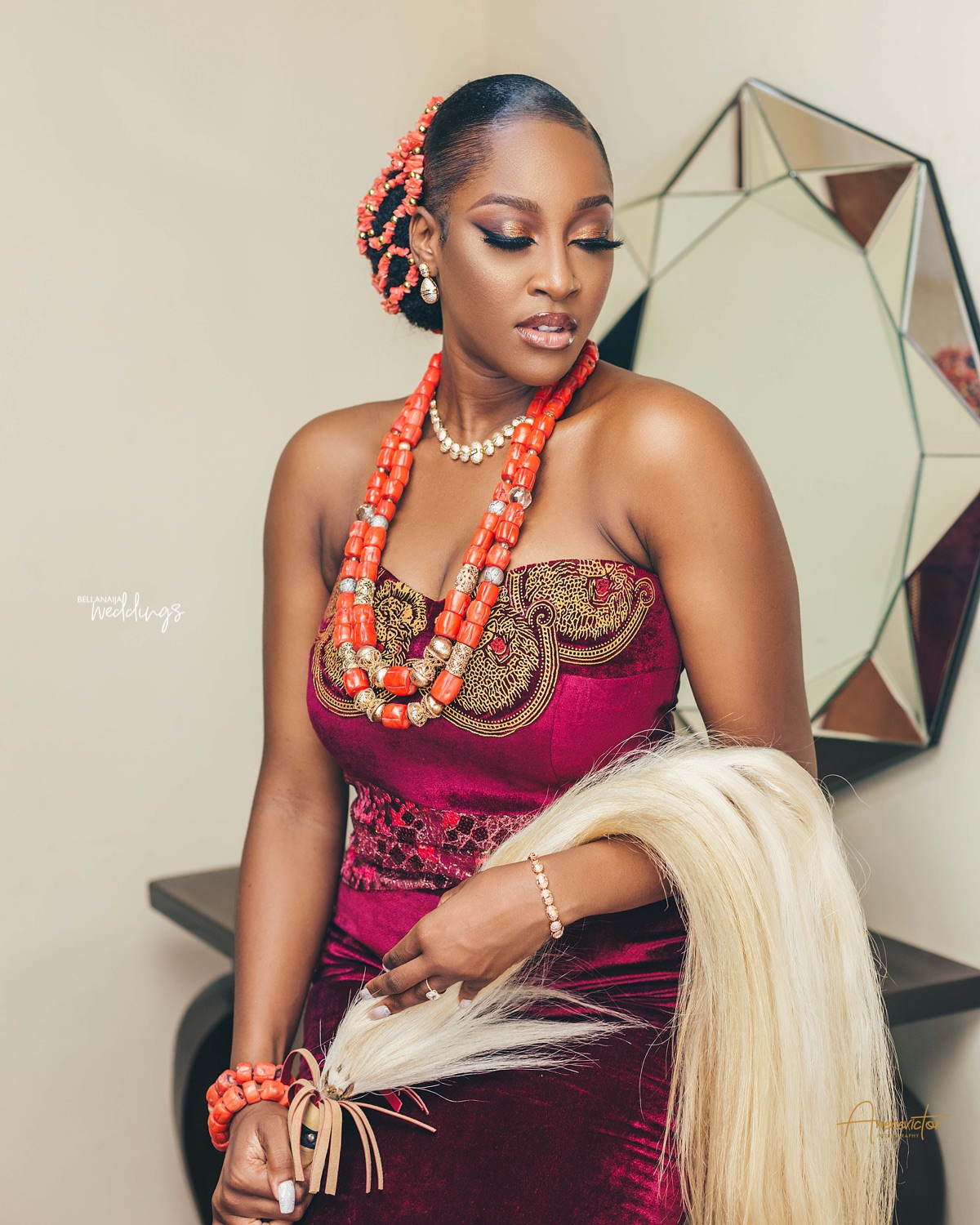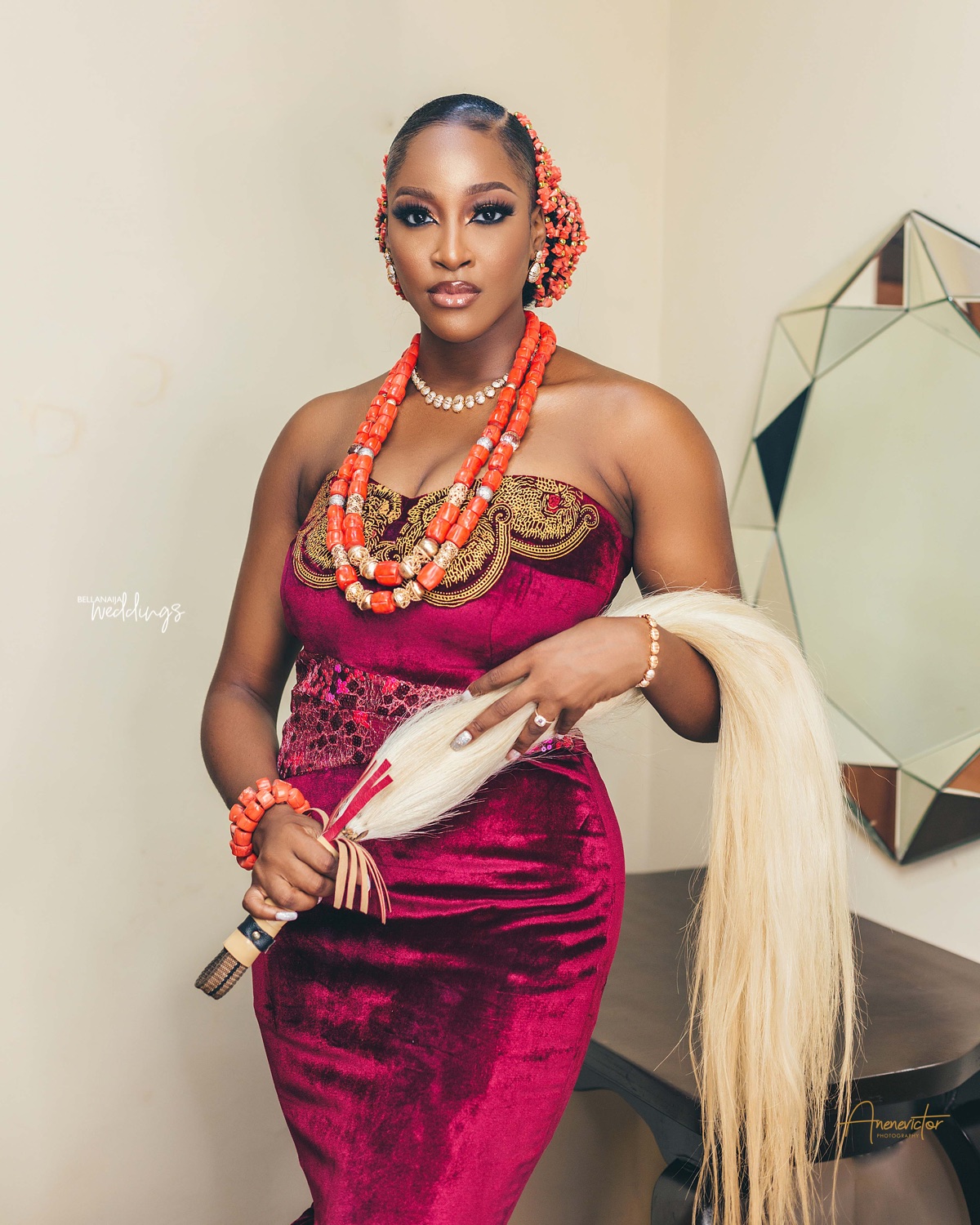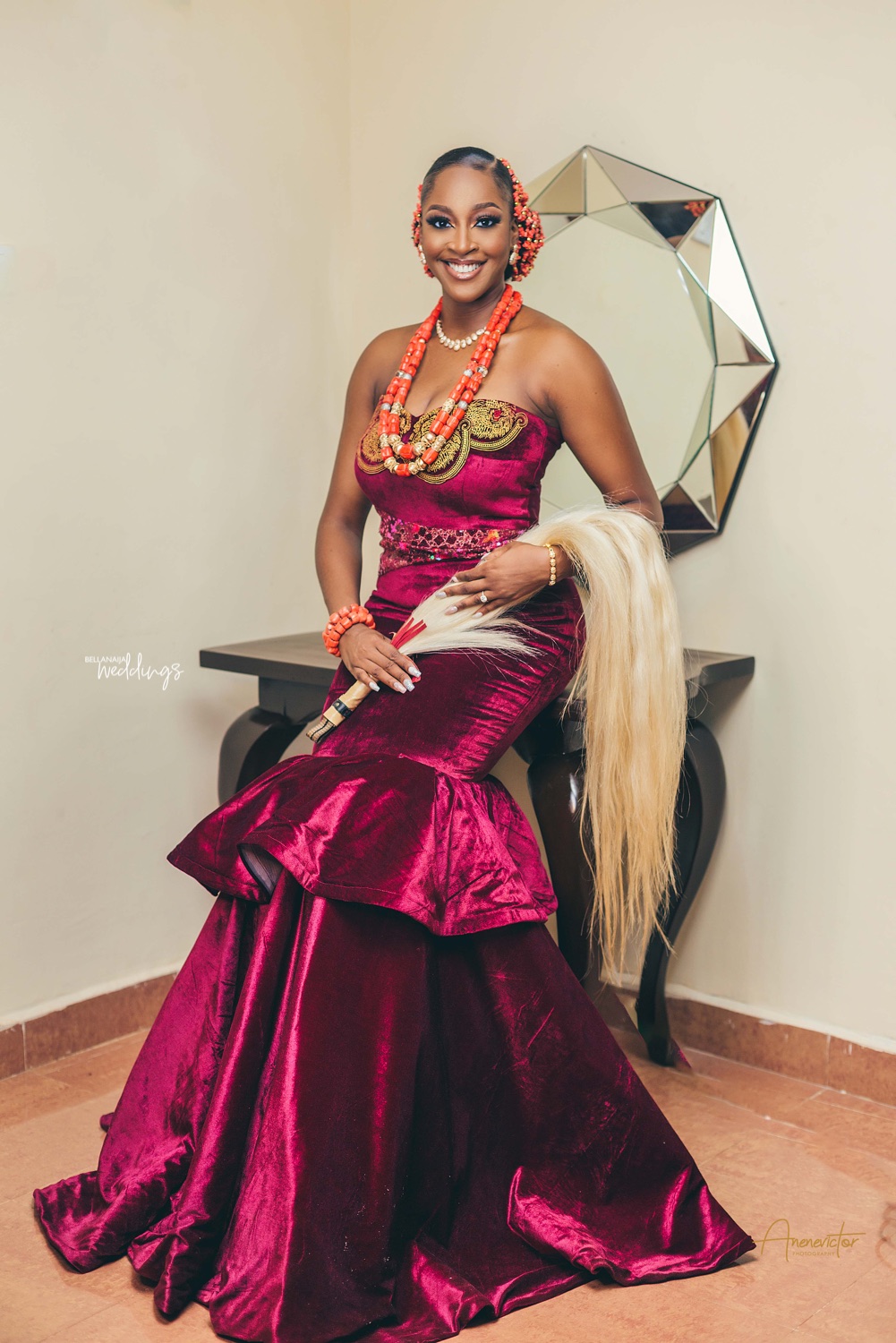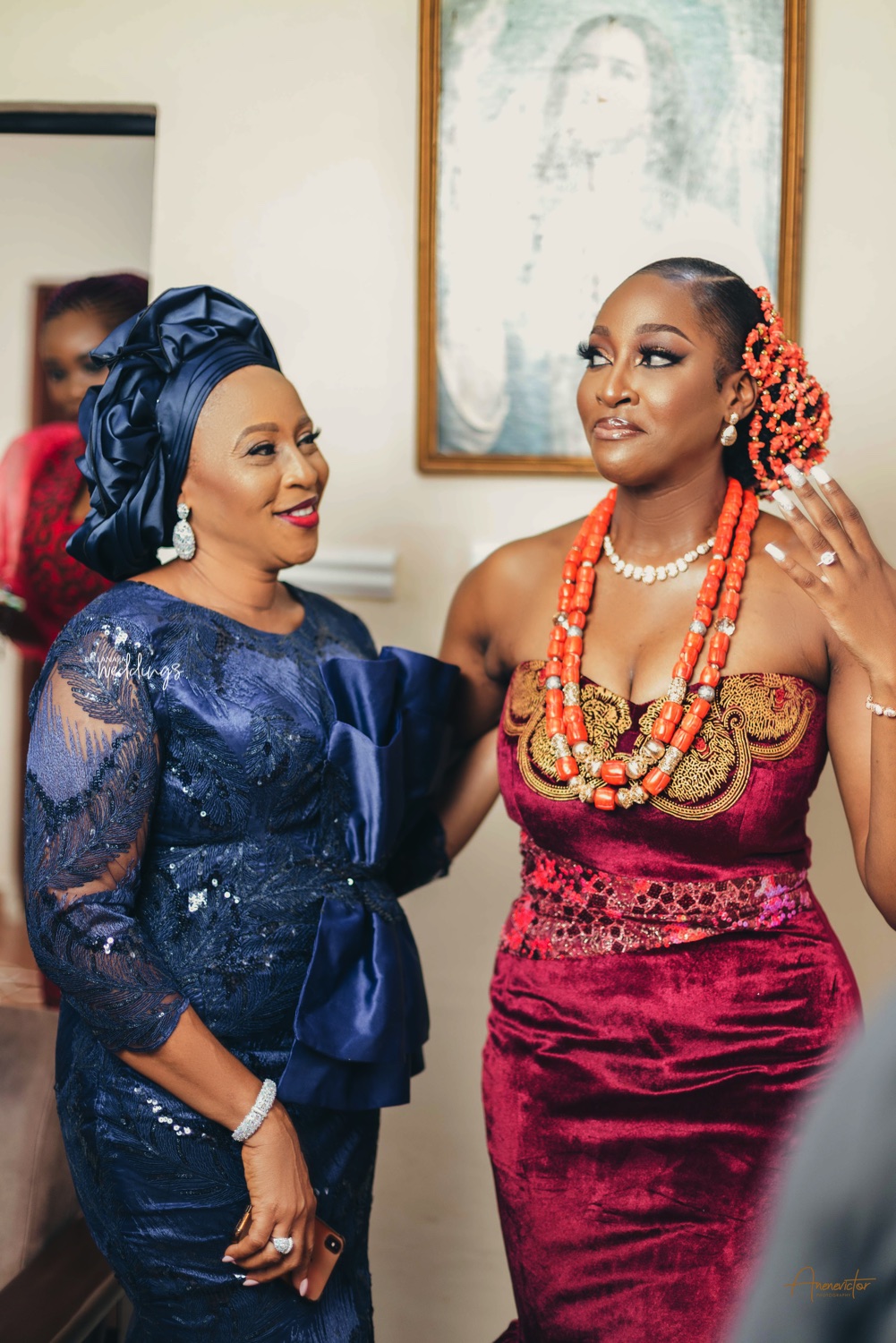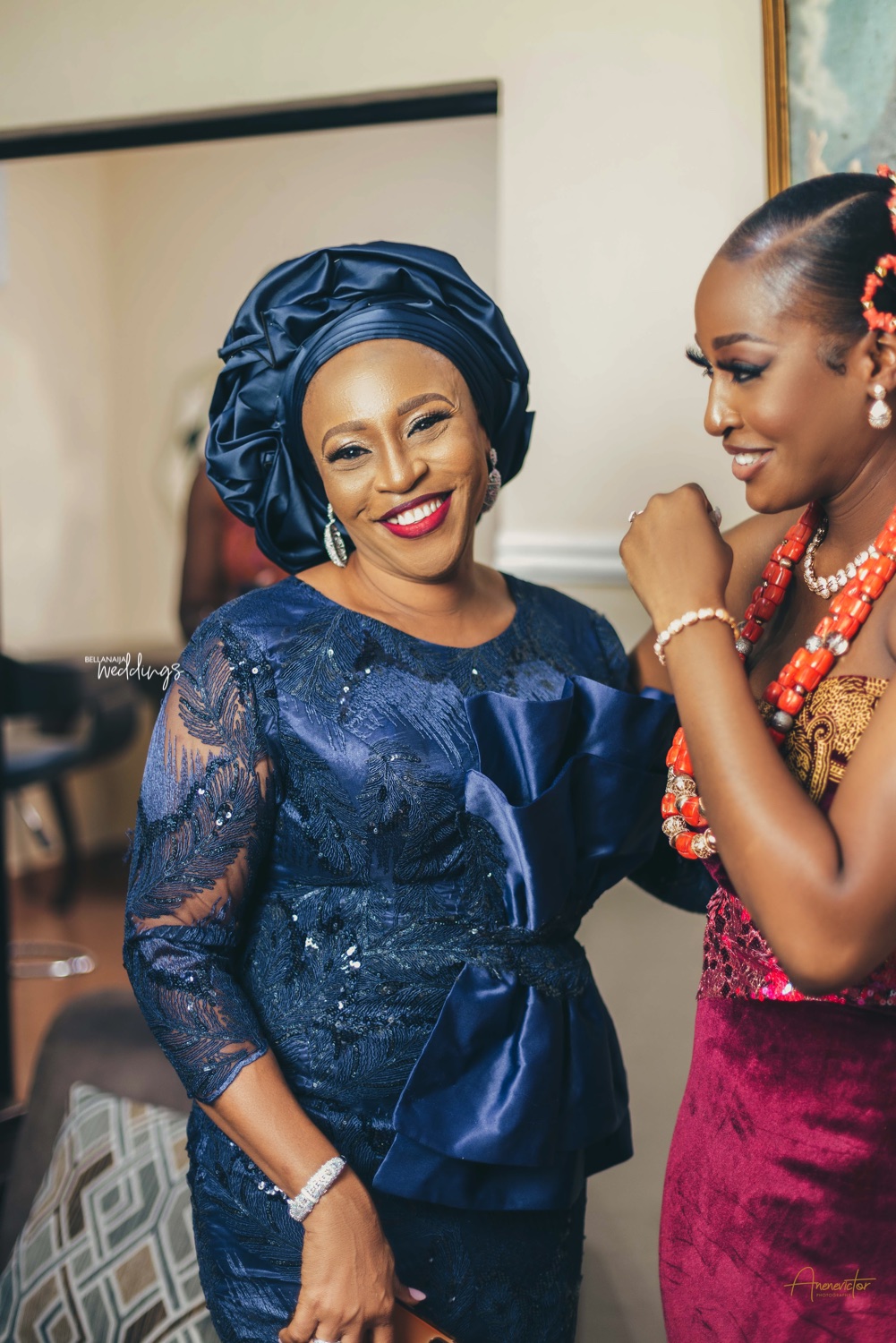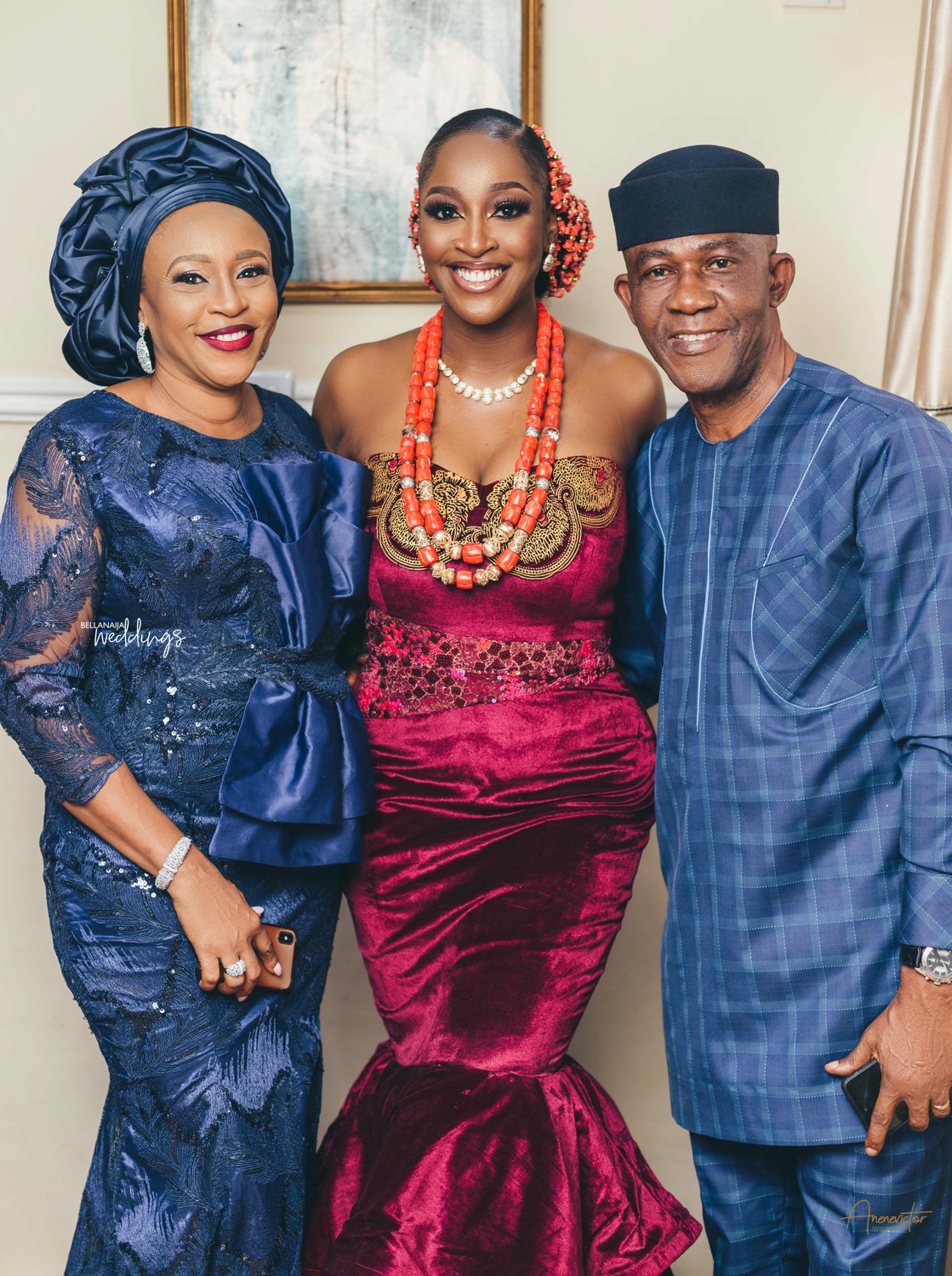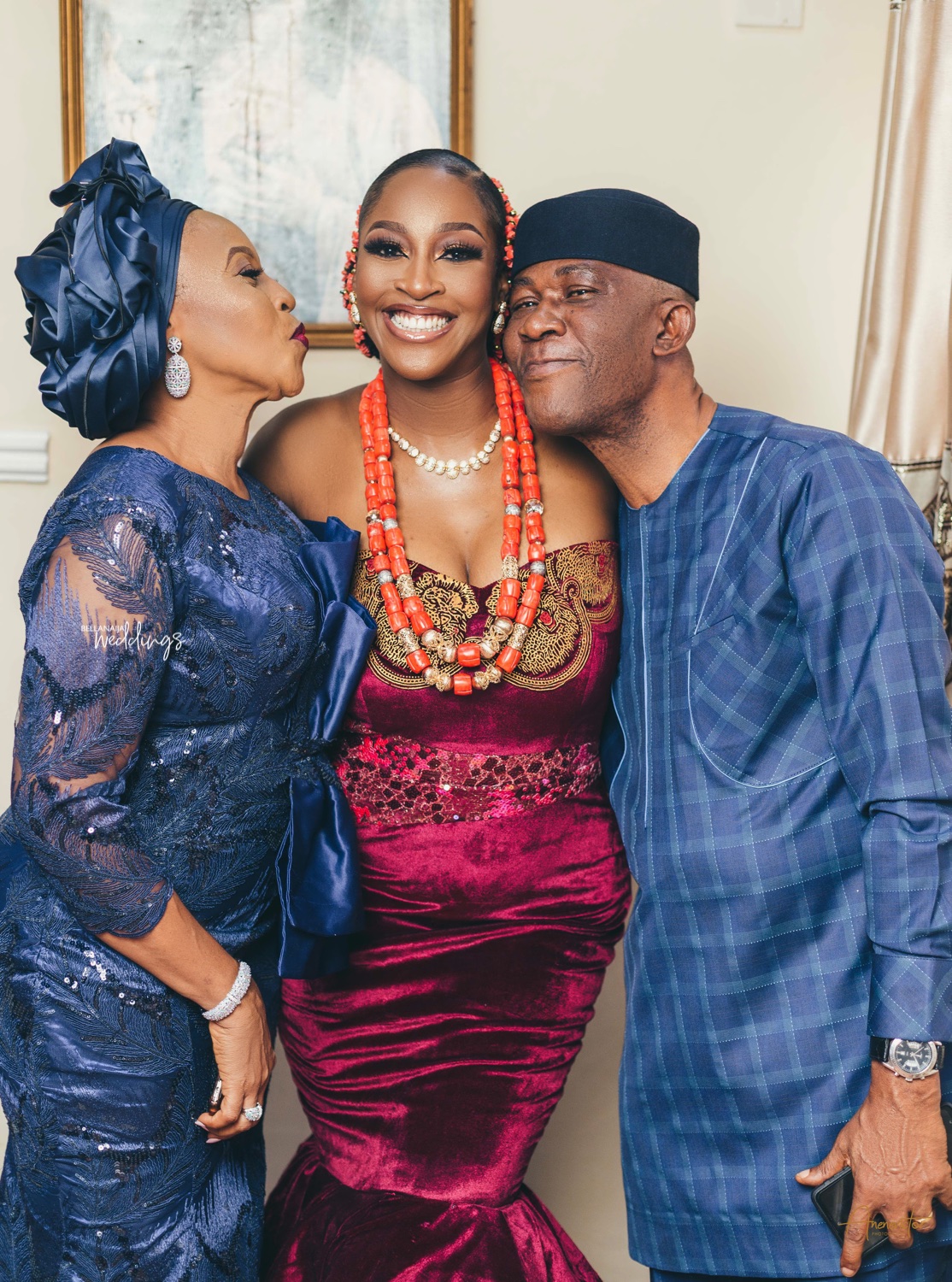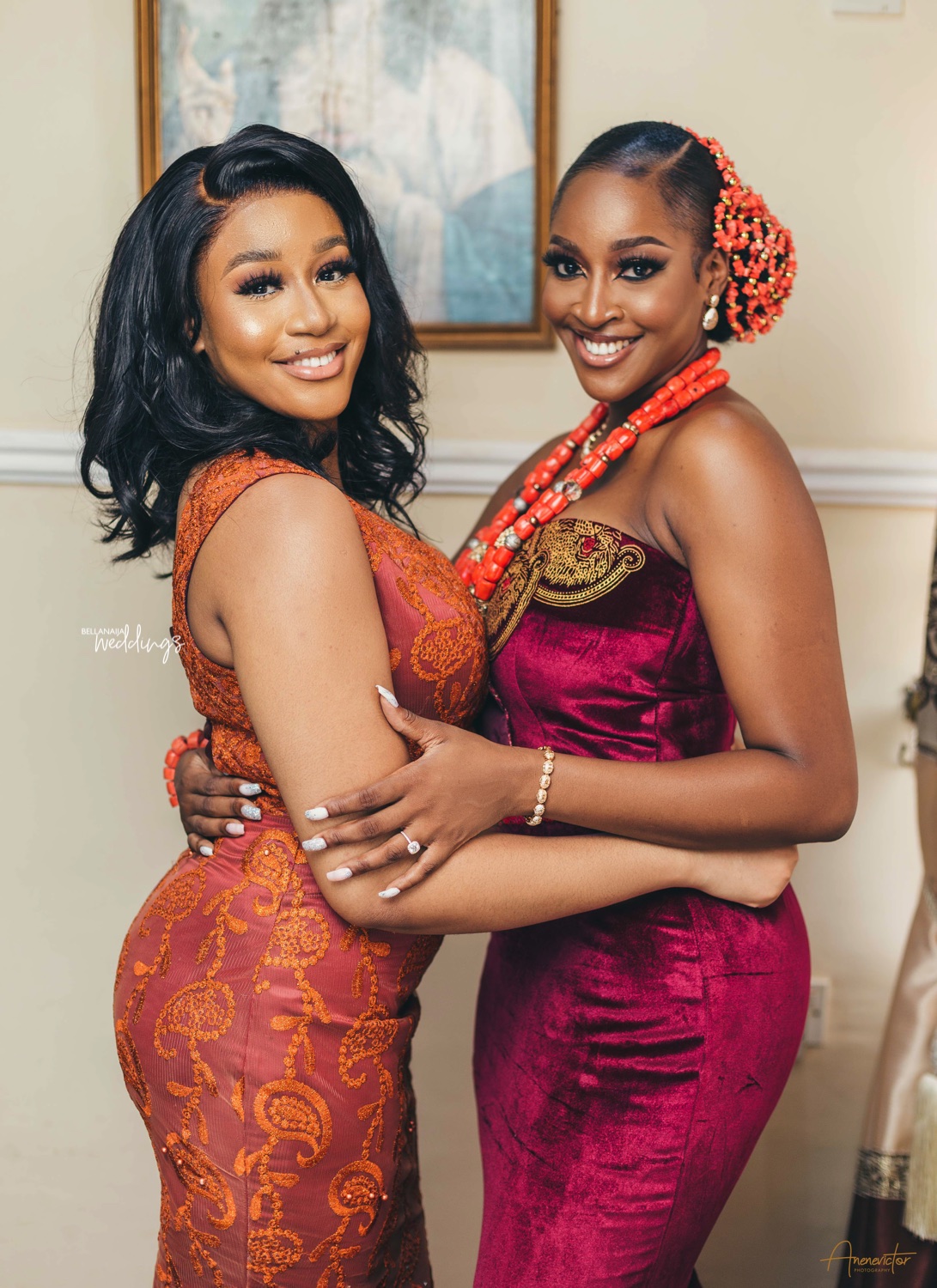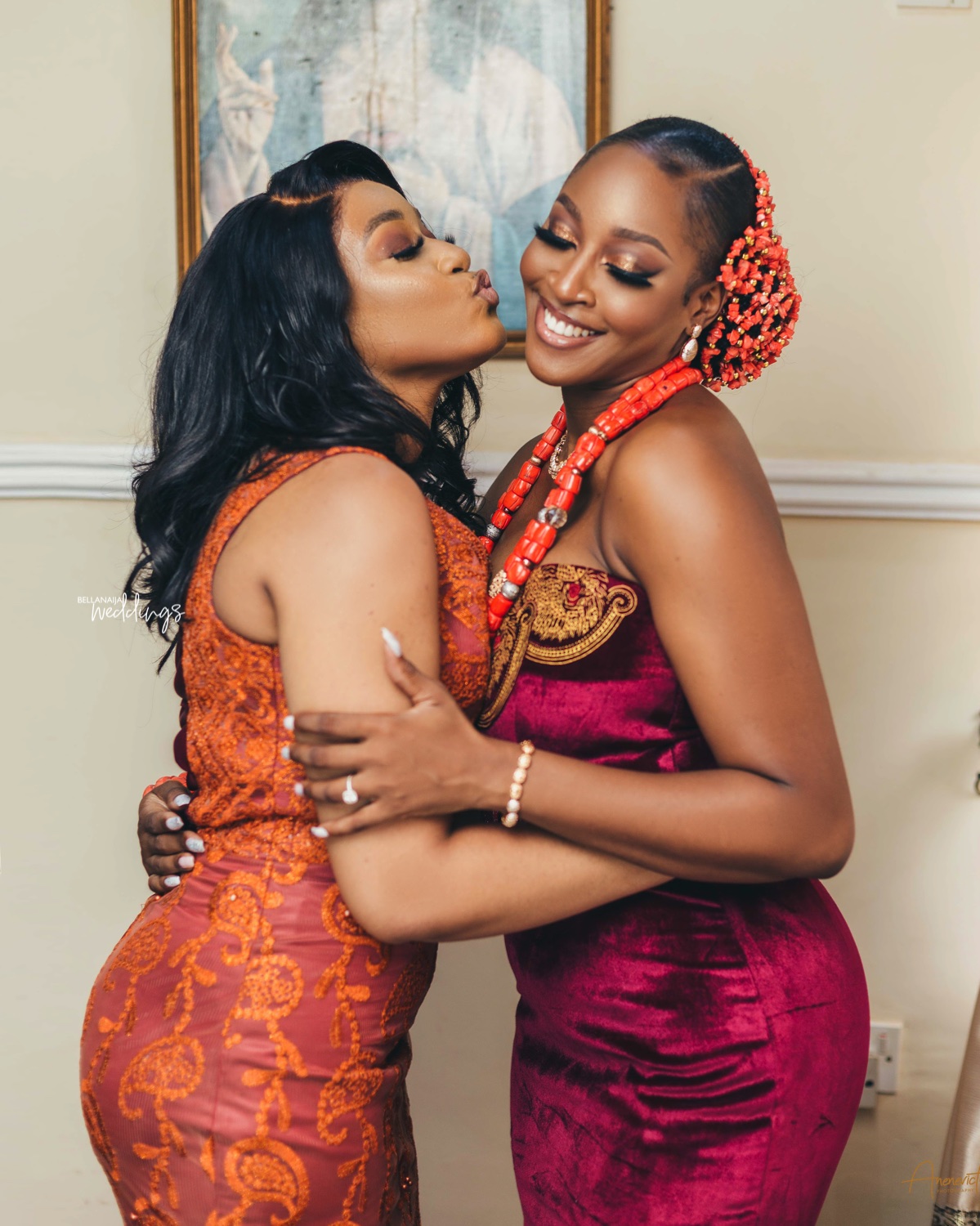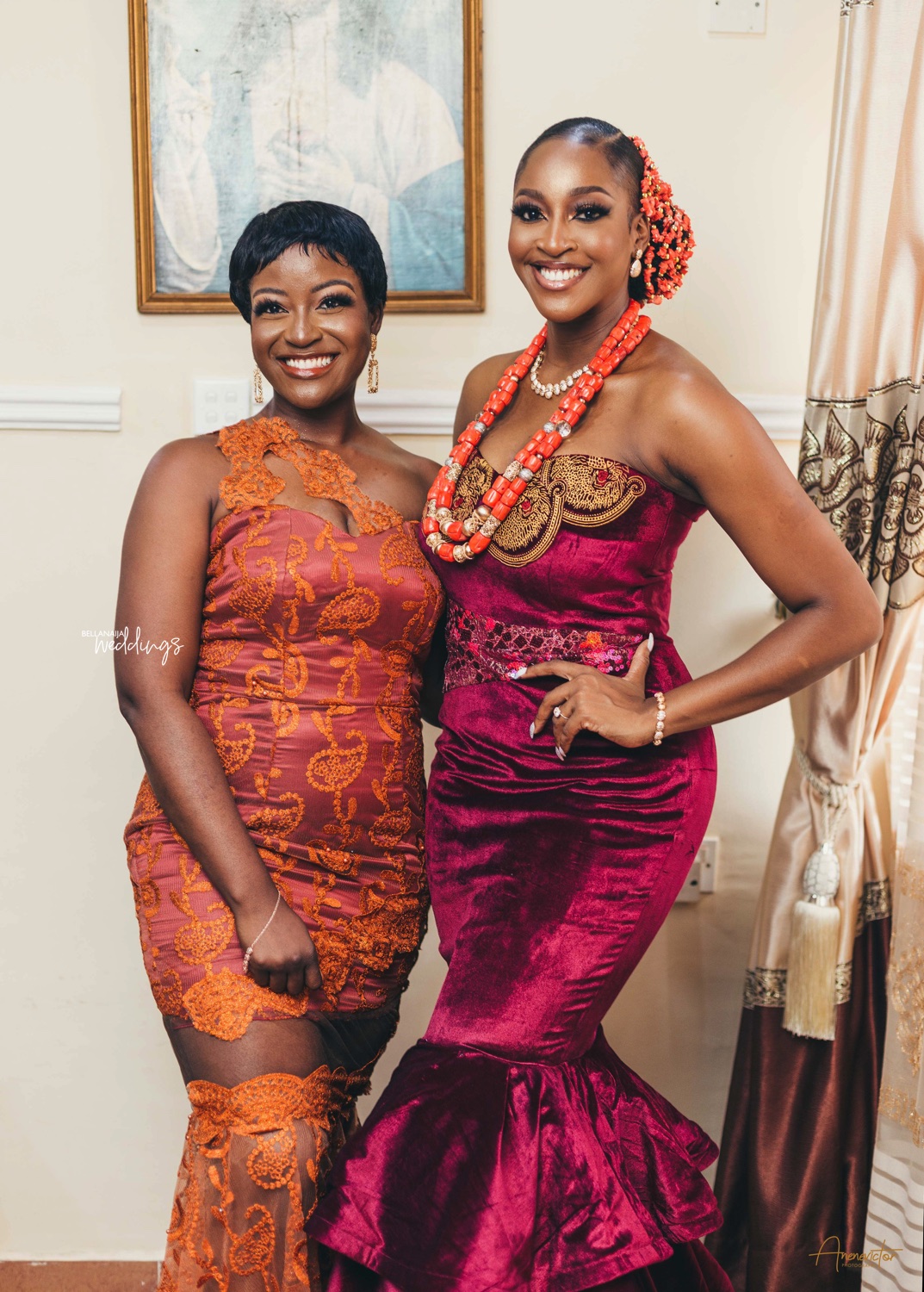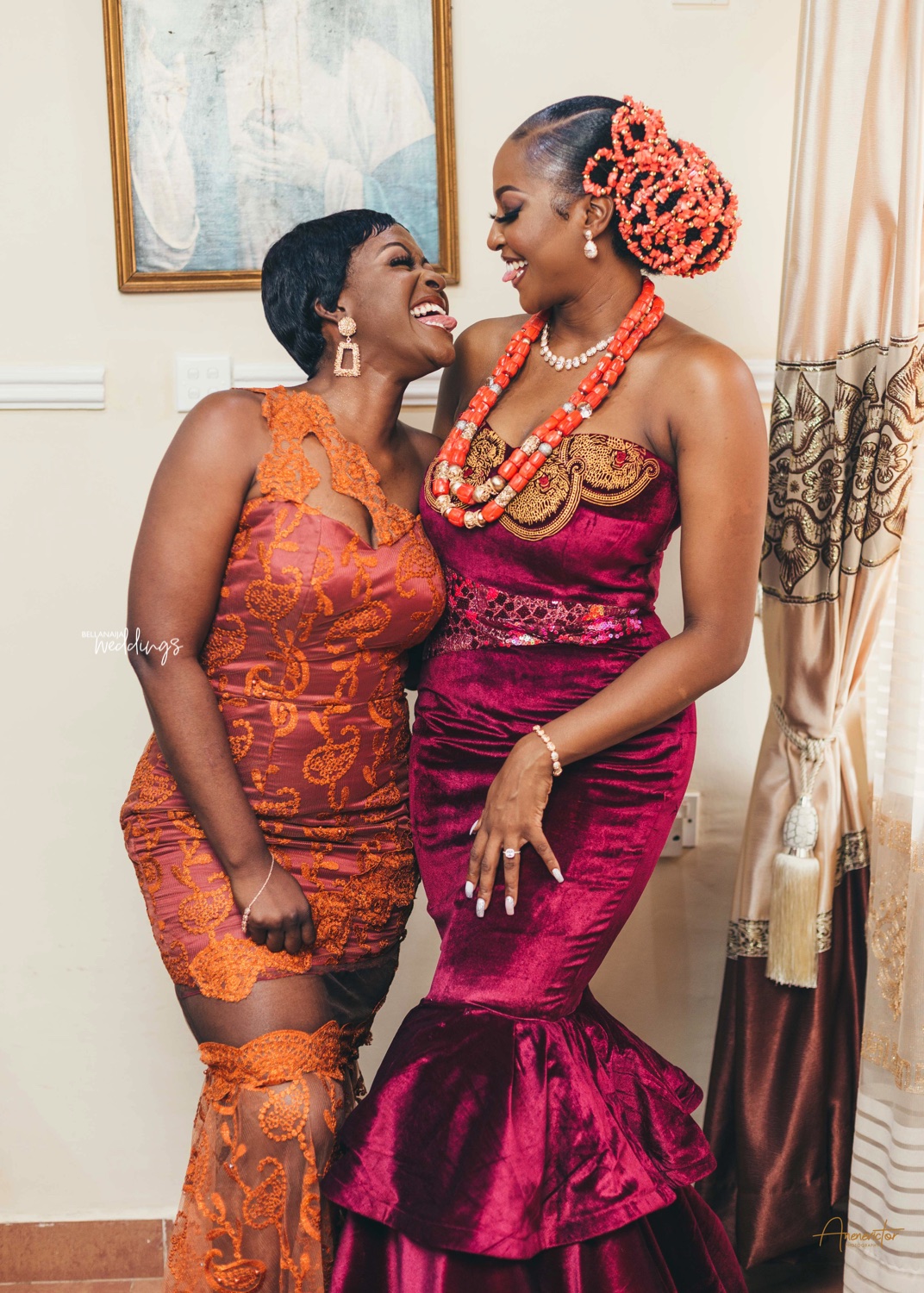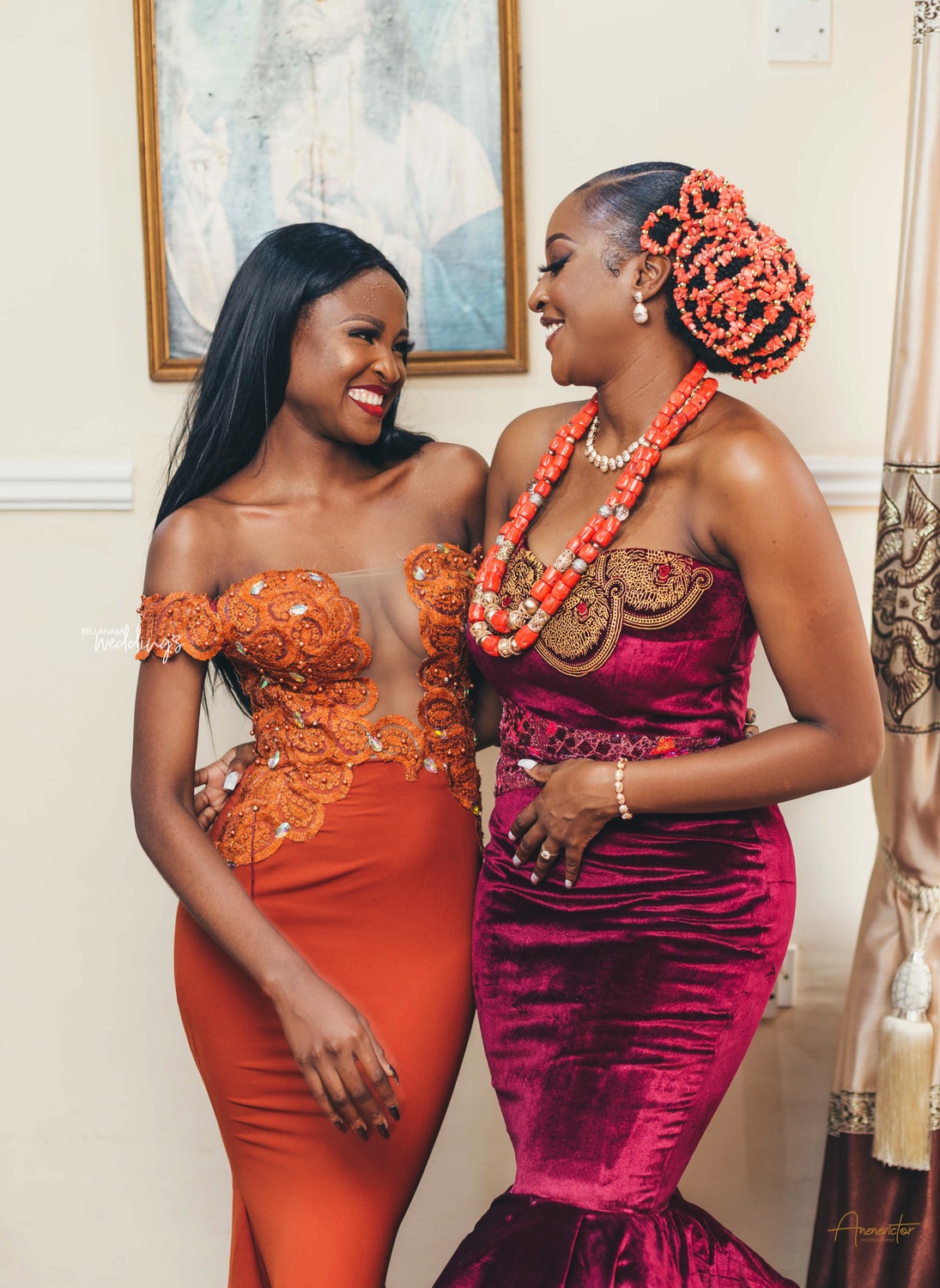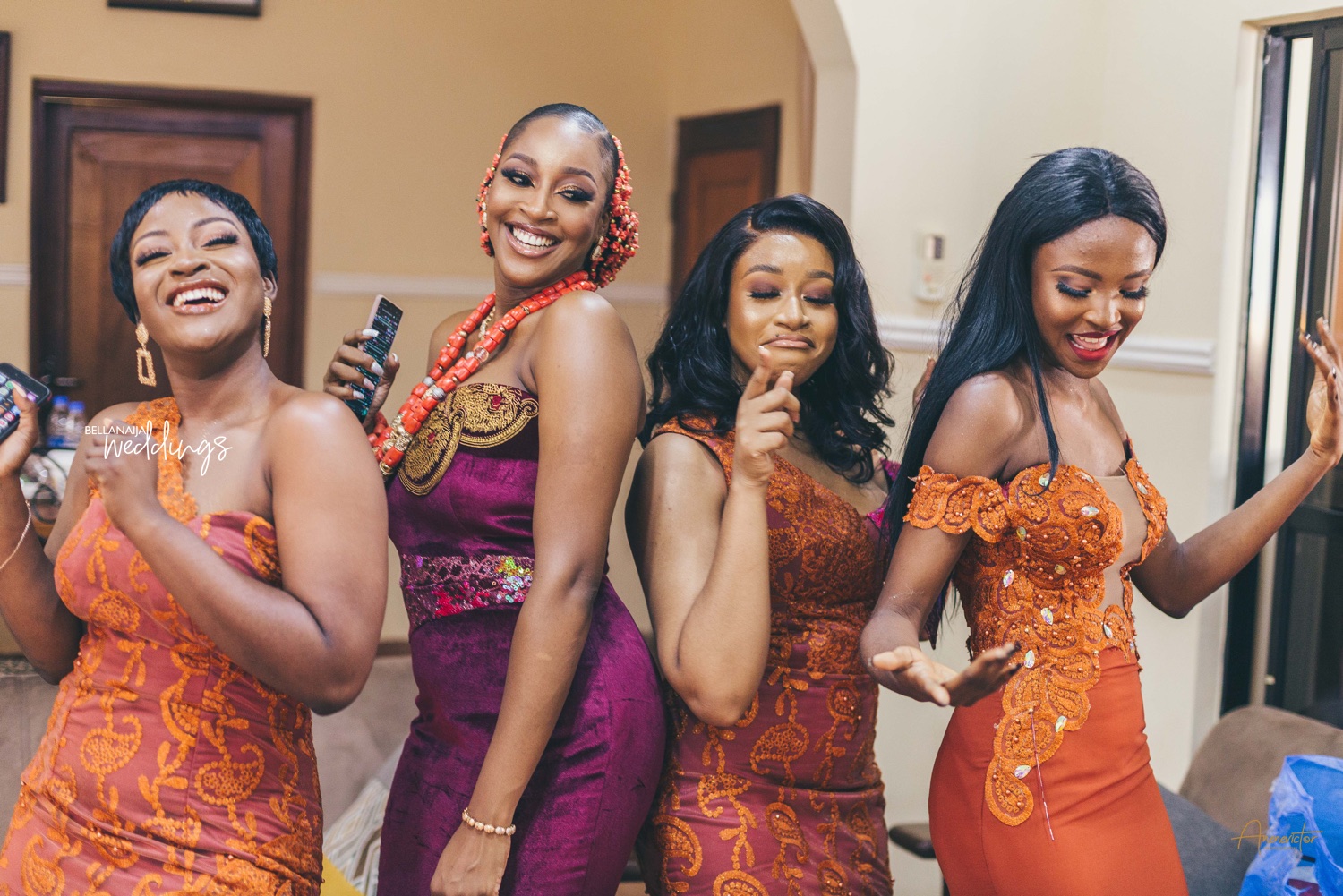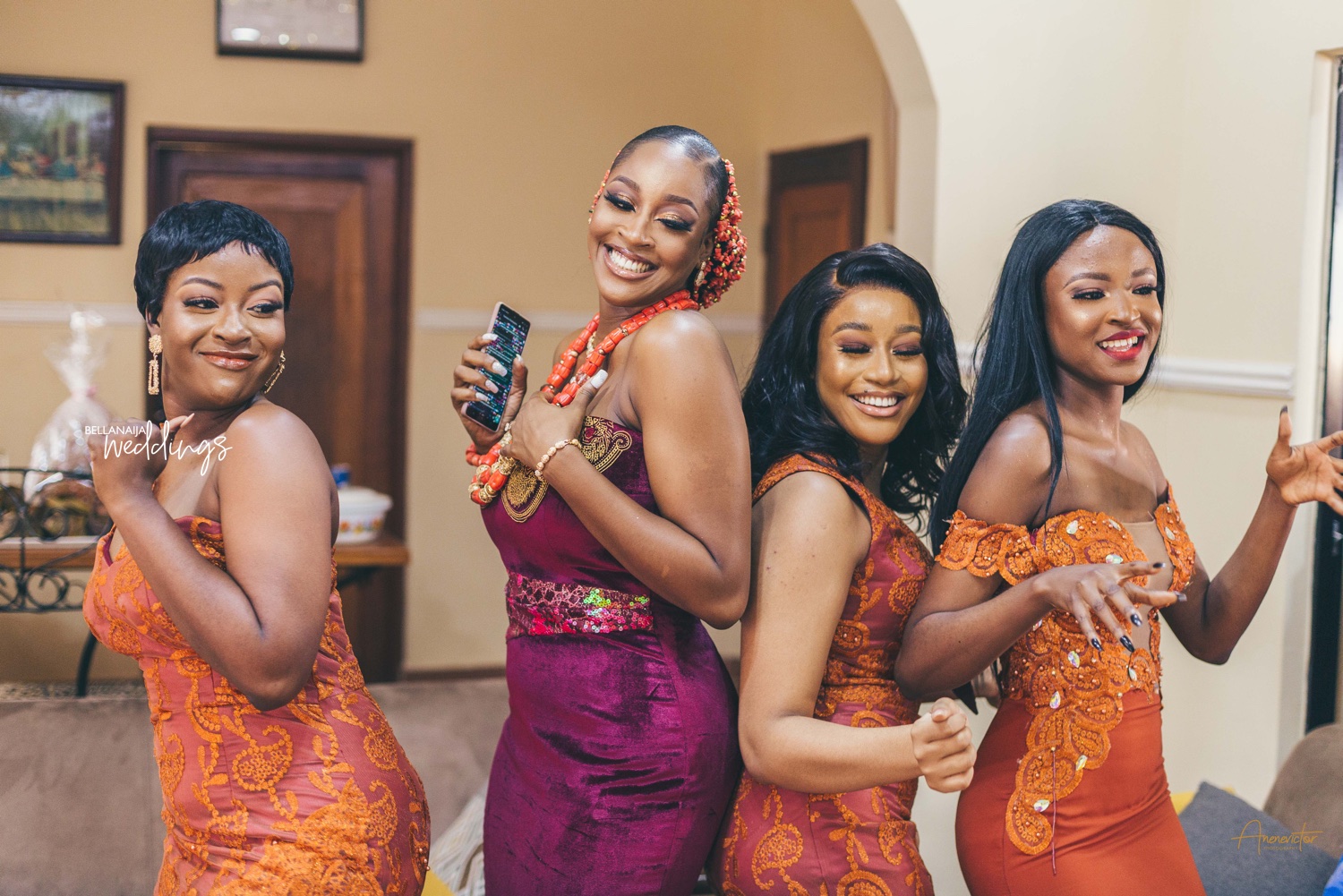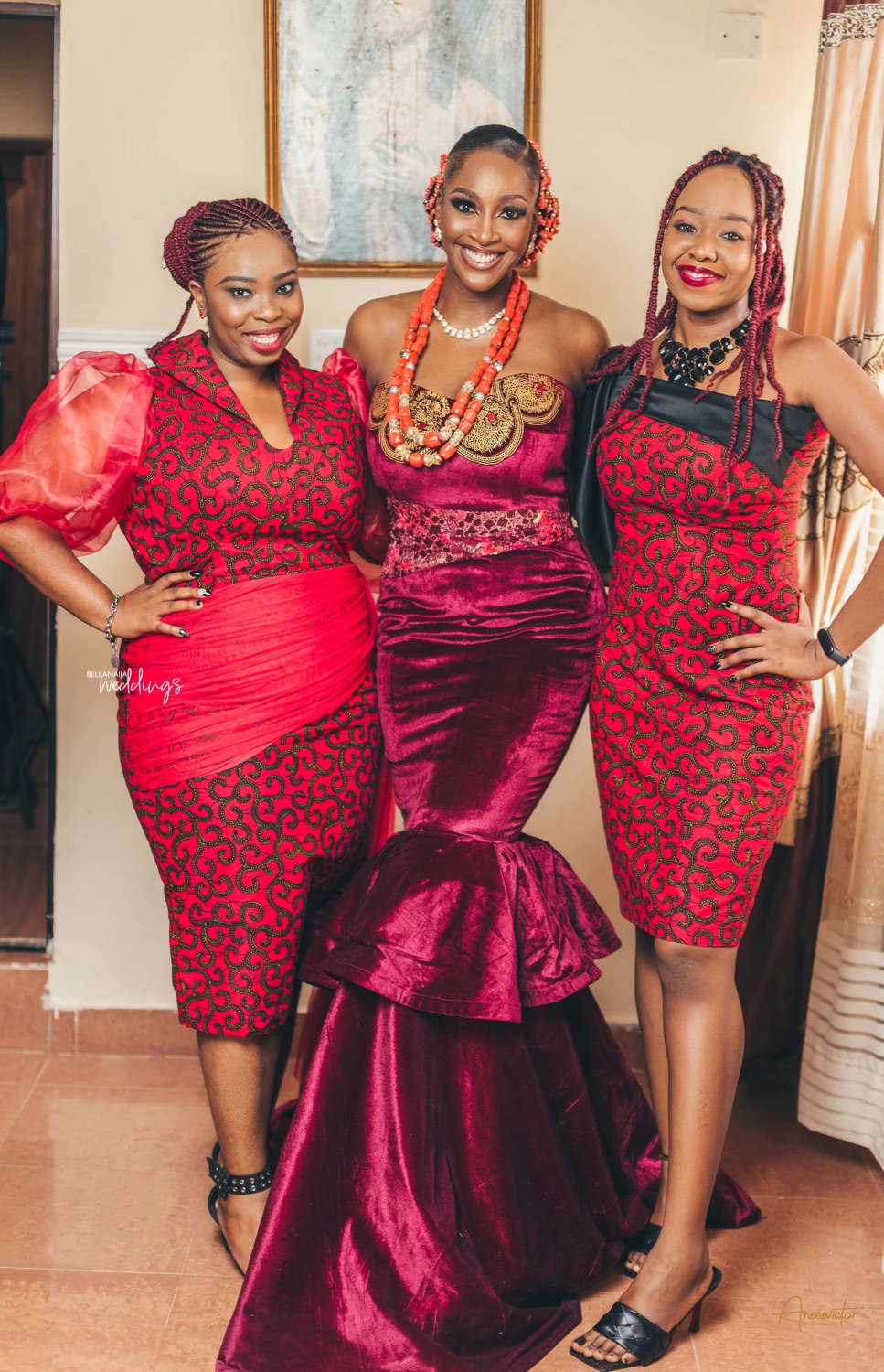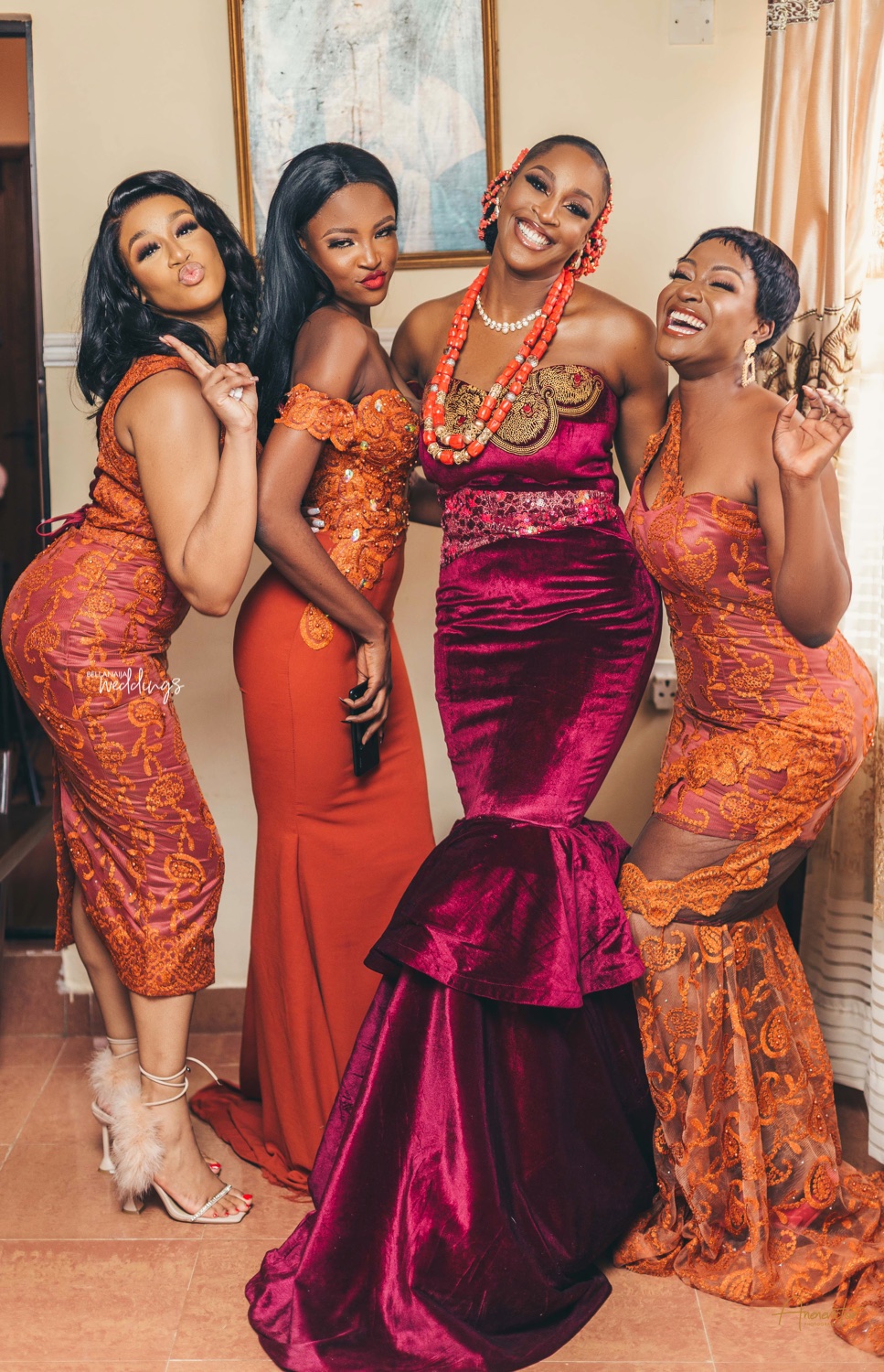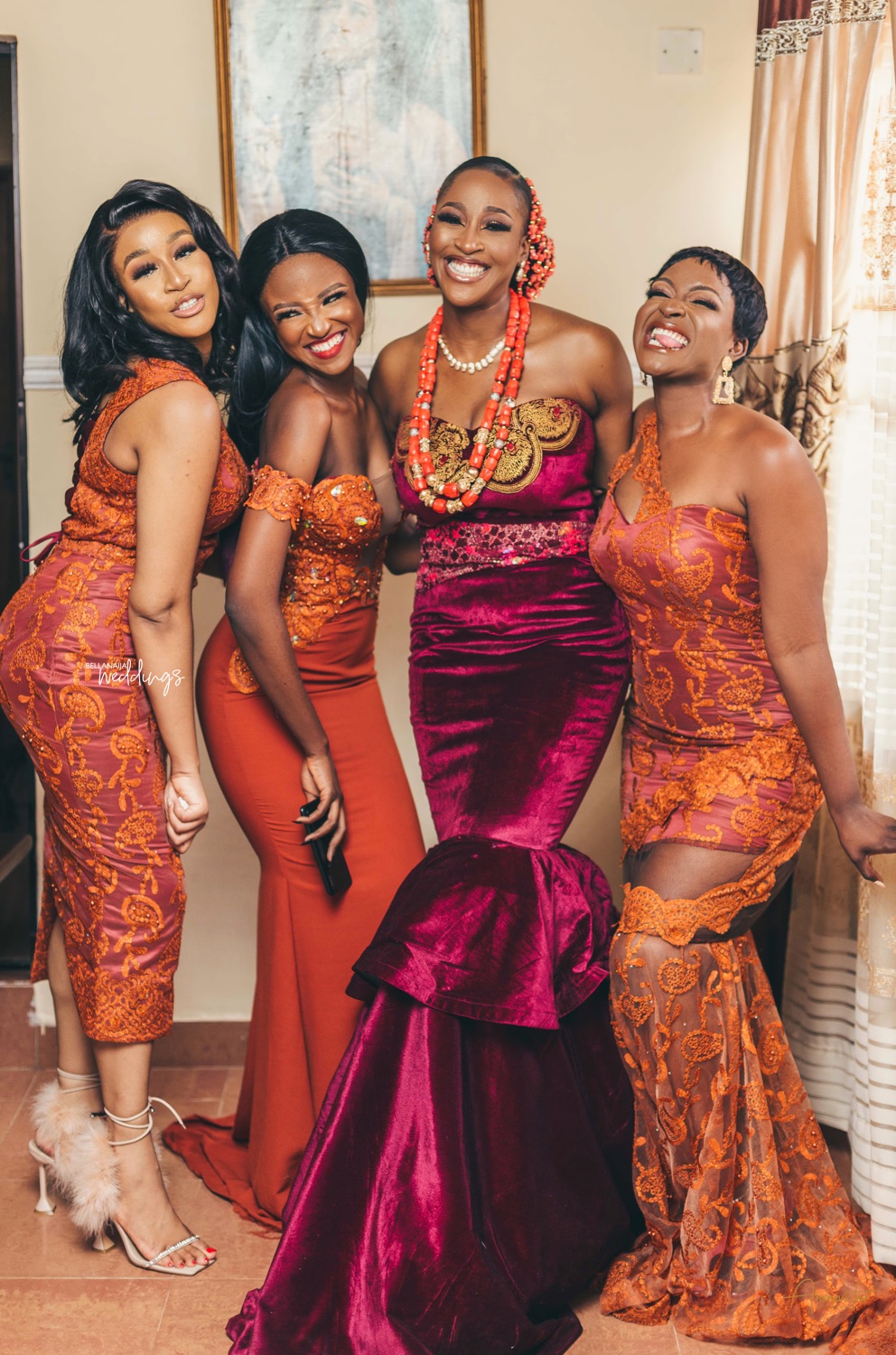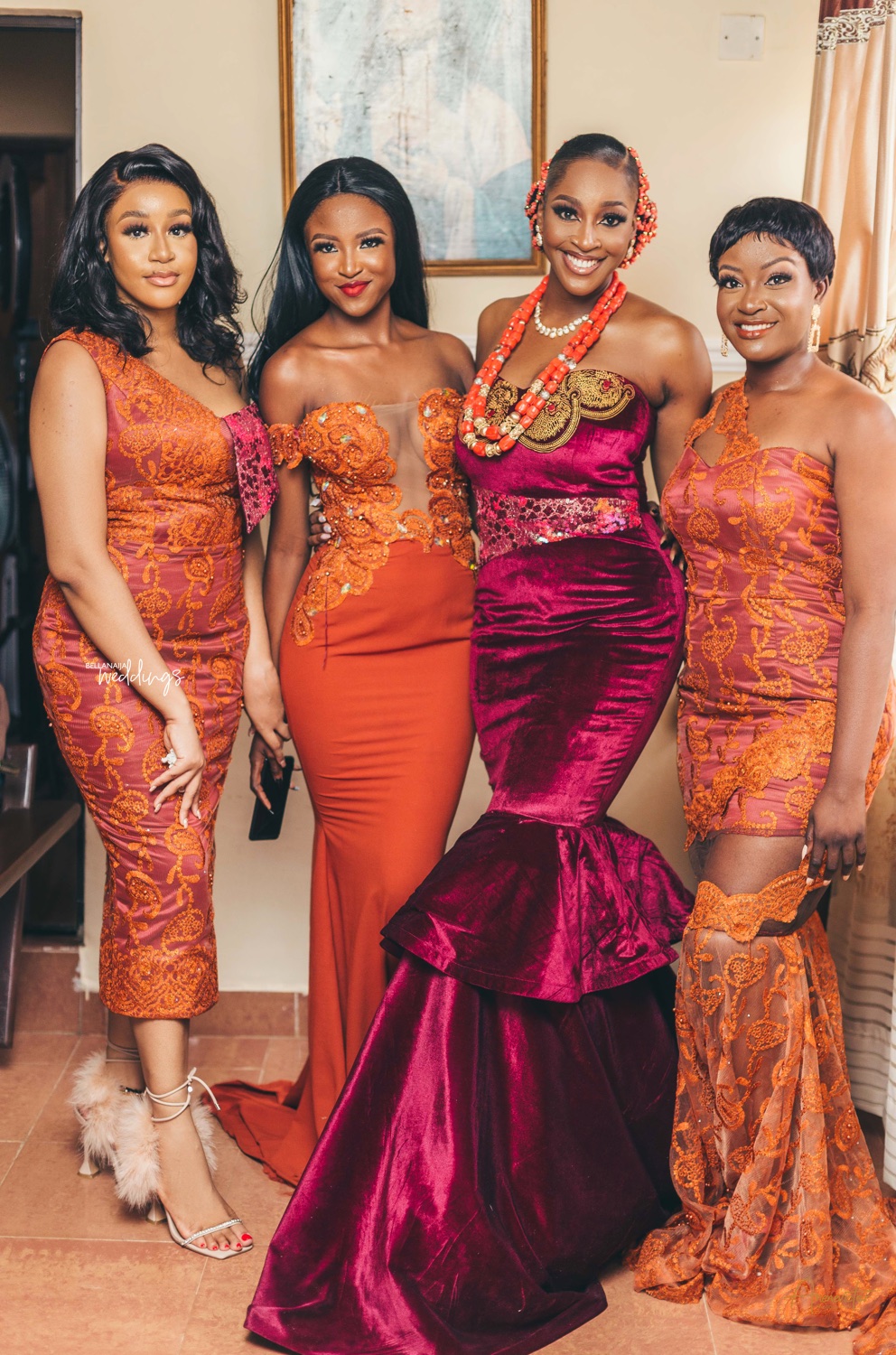 Let's head over to the groom…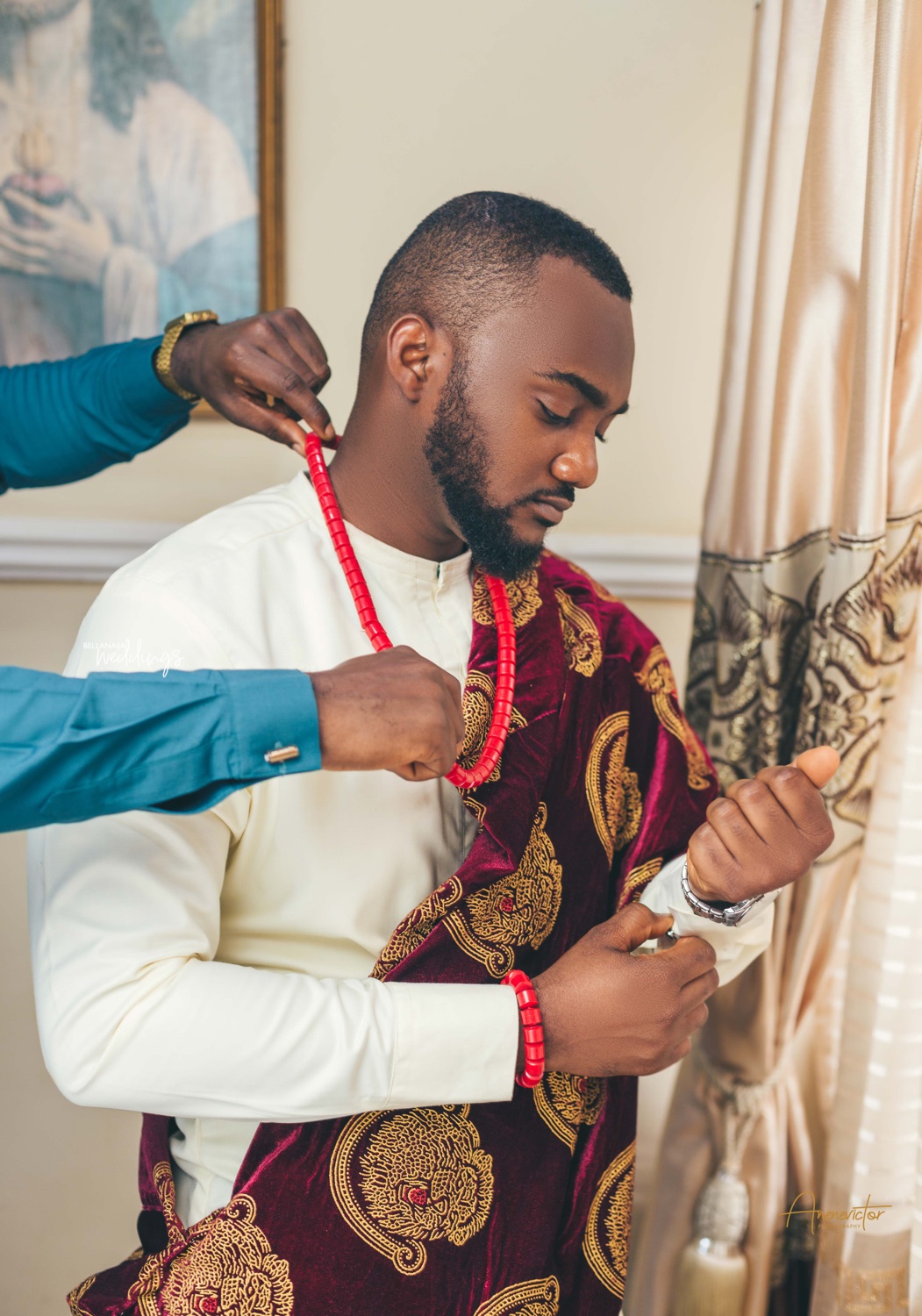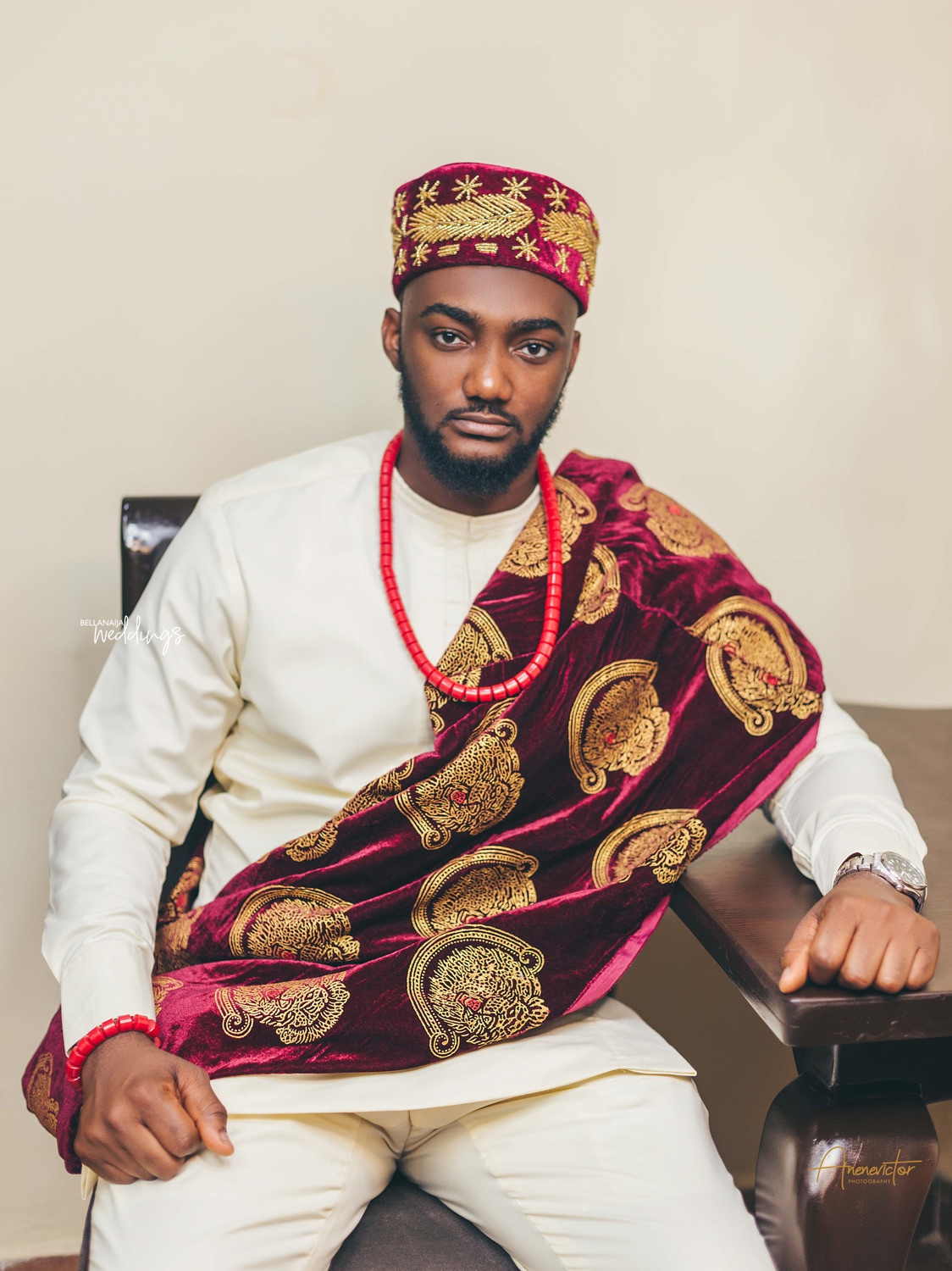 Anyway one day I was driving in town and I noticed a crazy SUV chasing people off the road, finally, the car was behind me and was almost running me off the road, so when we got to the junction, I turned to say give the driver a piece of my mind and there he was in all his glory lol. So I smiled, waved and he did the same.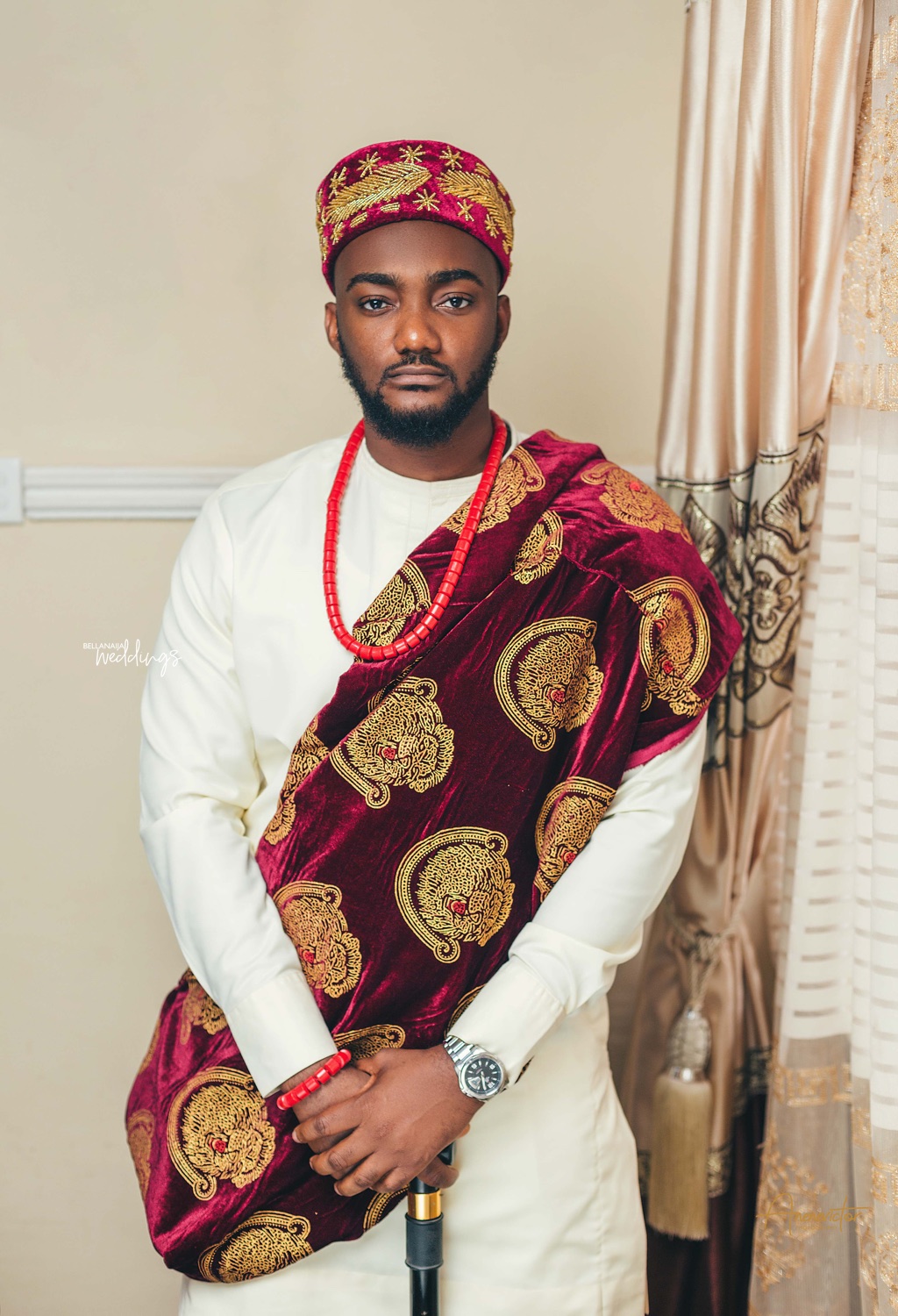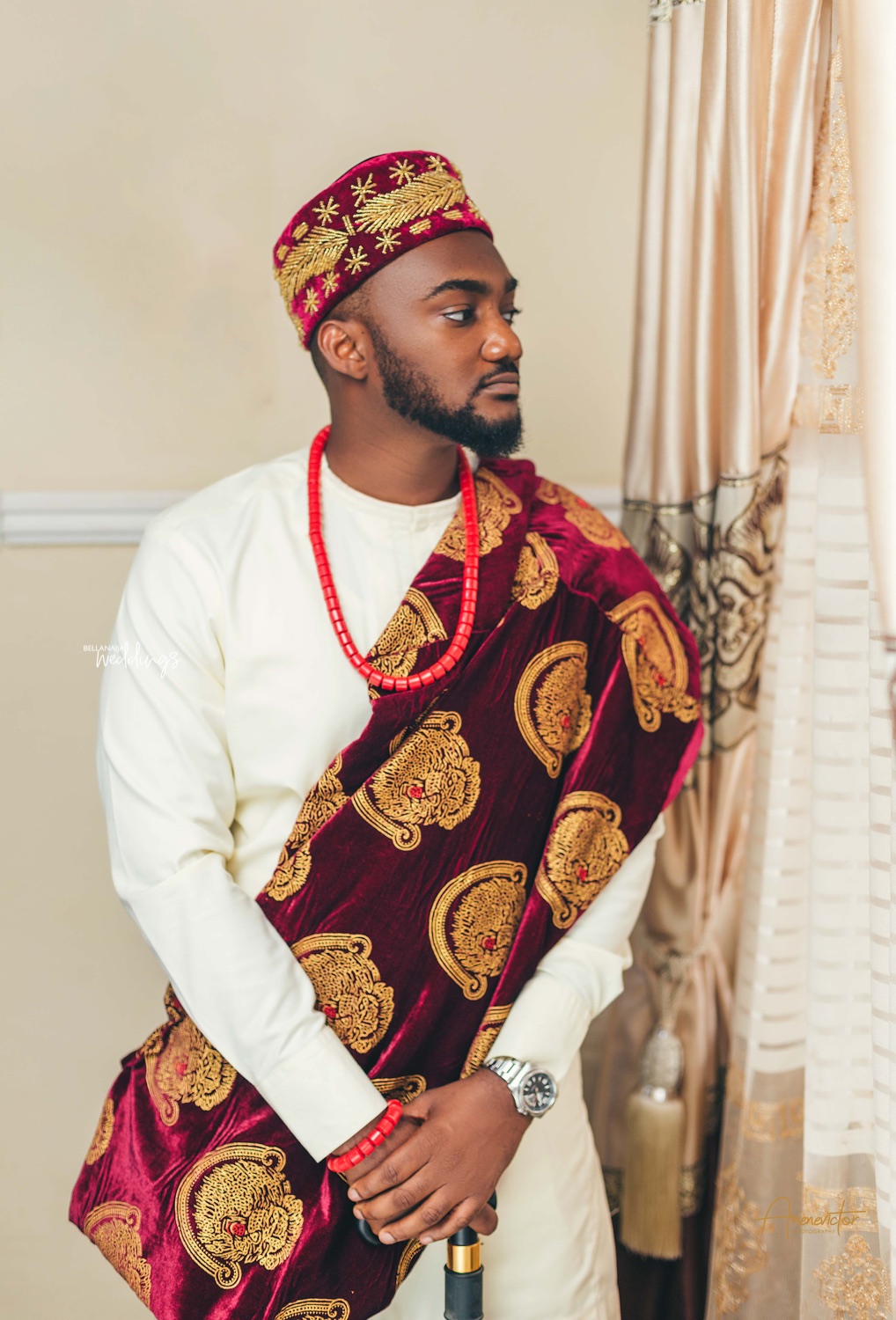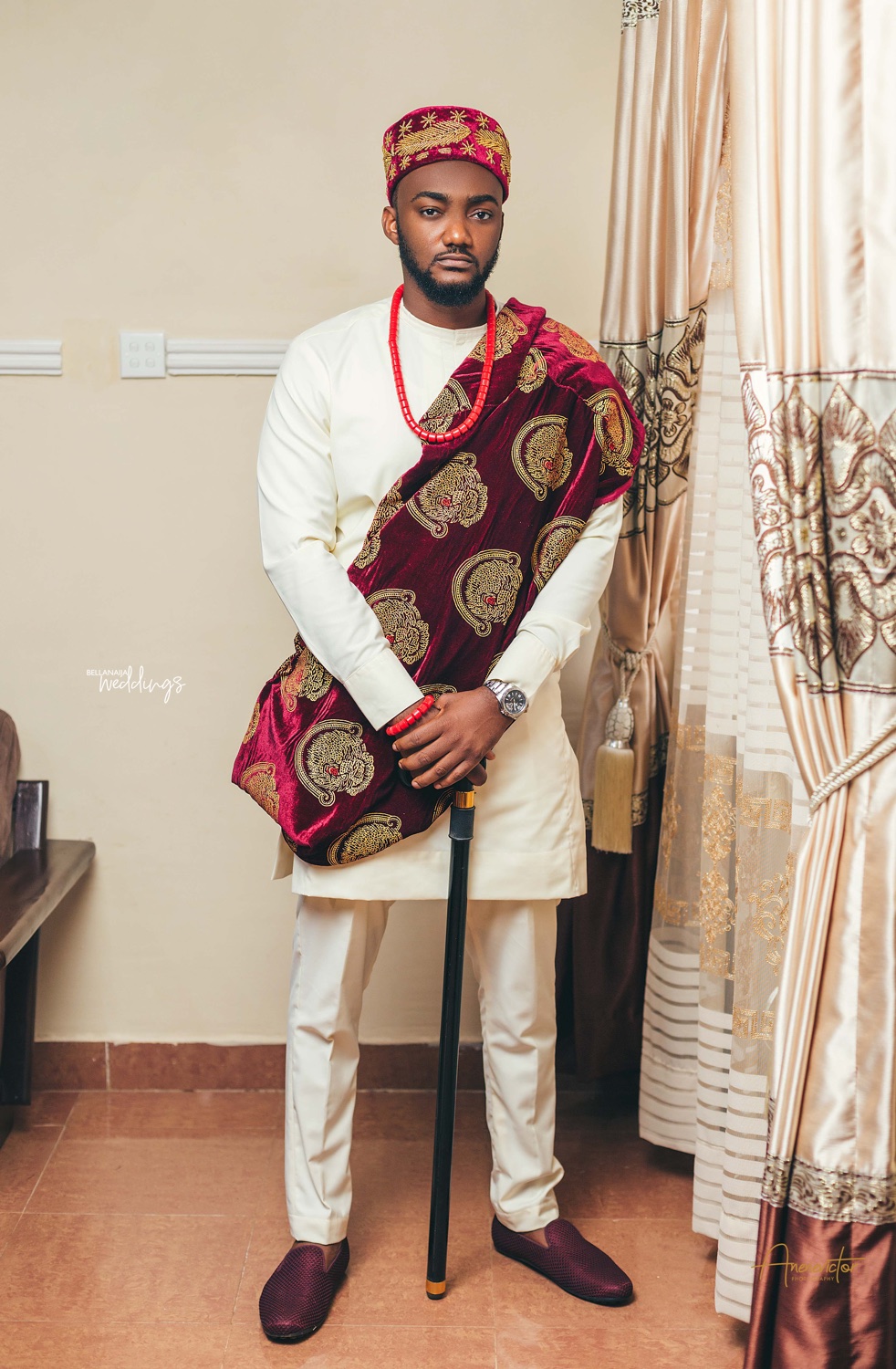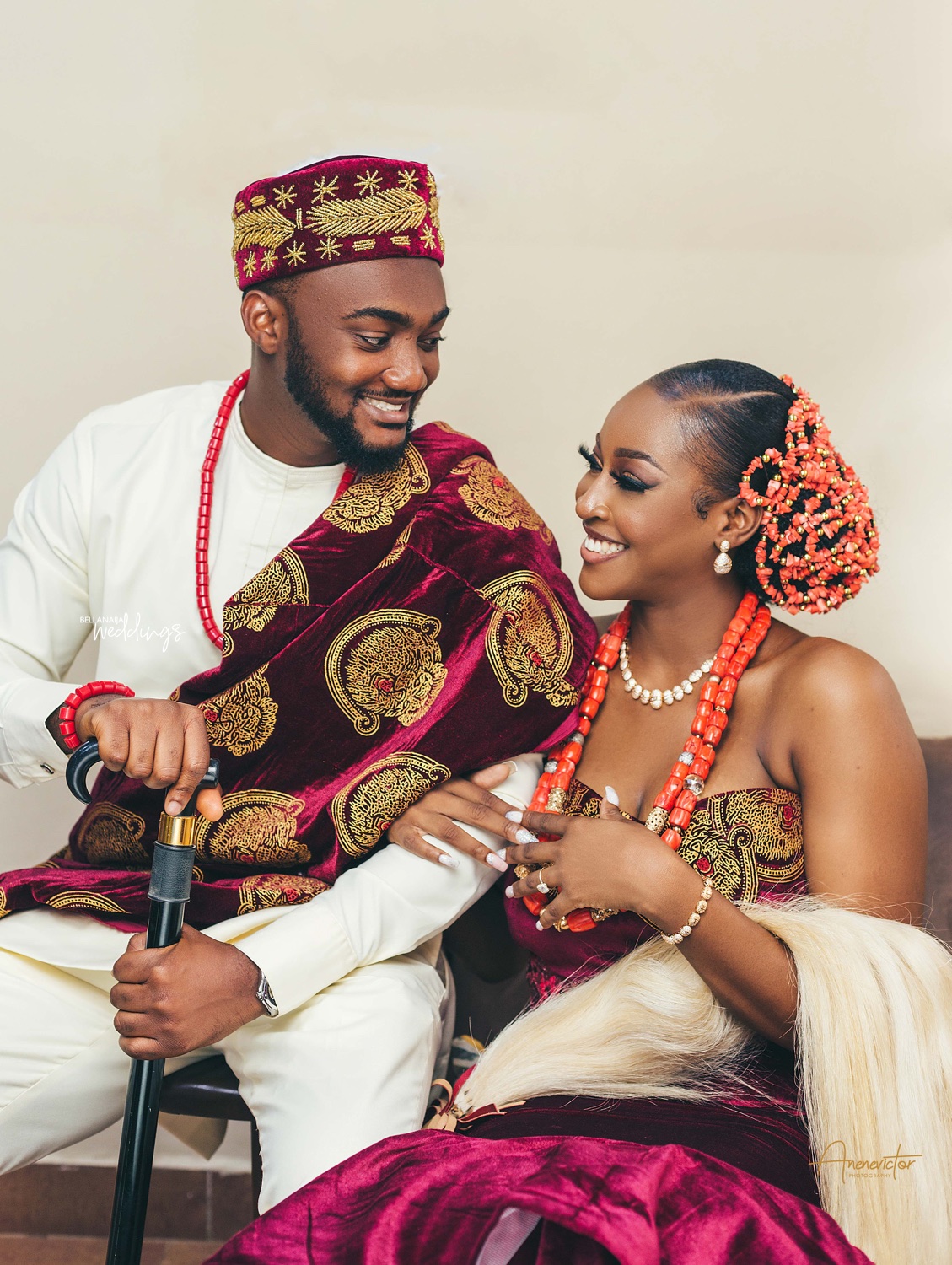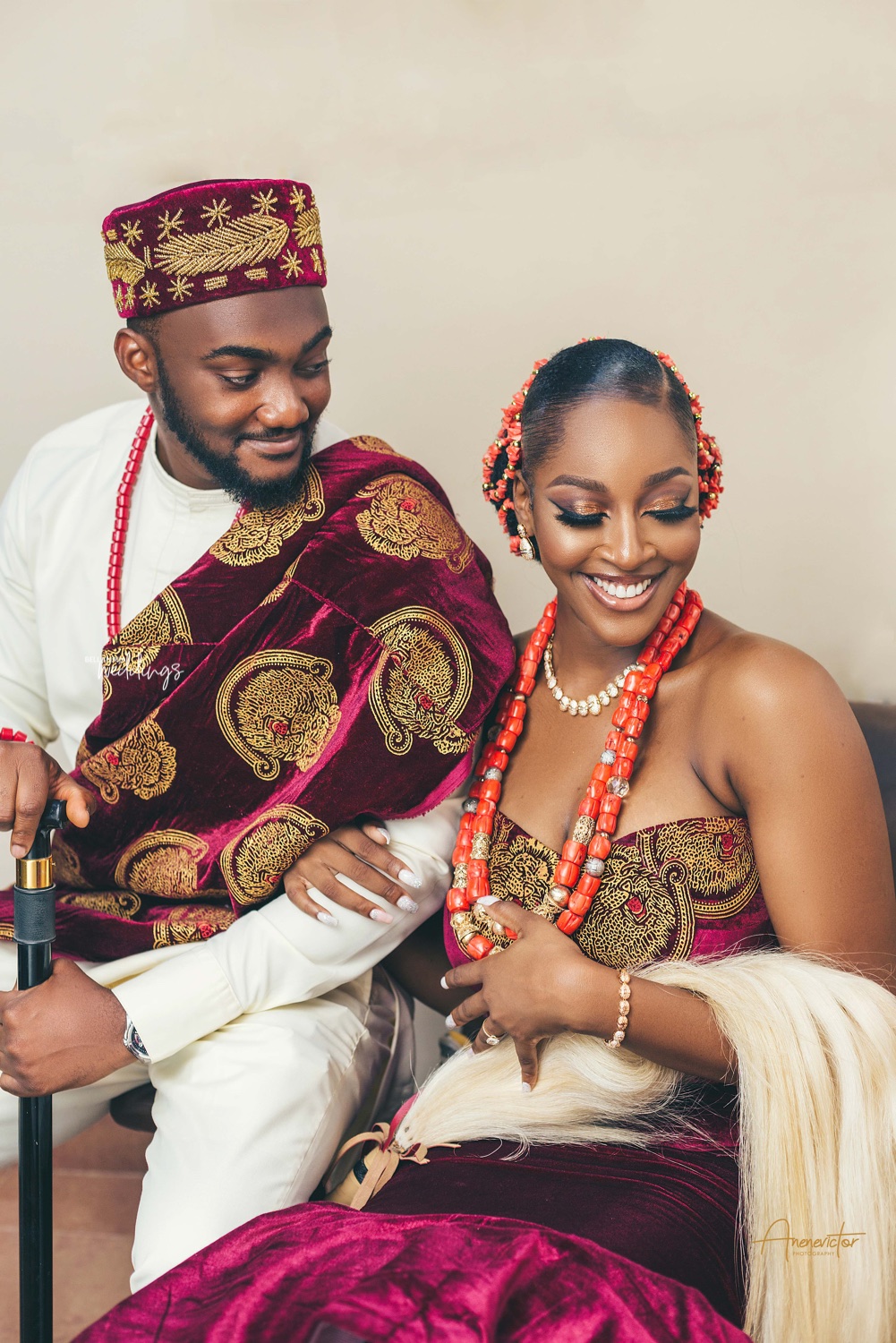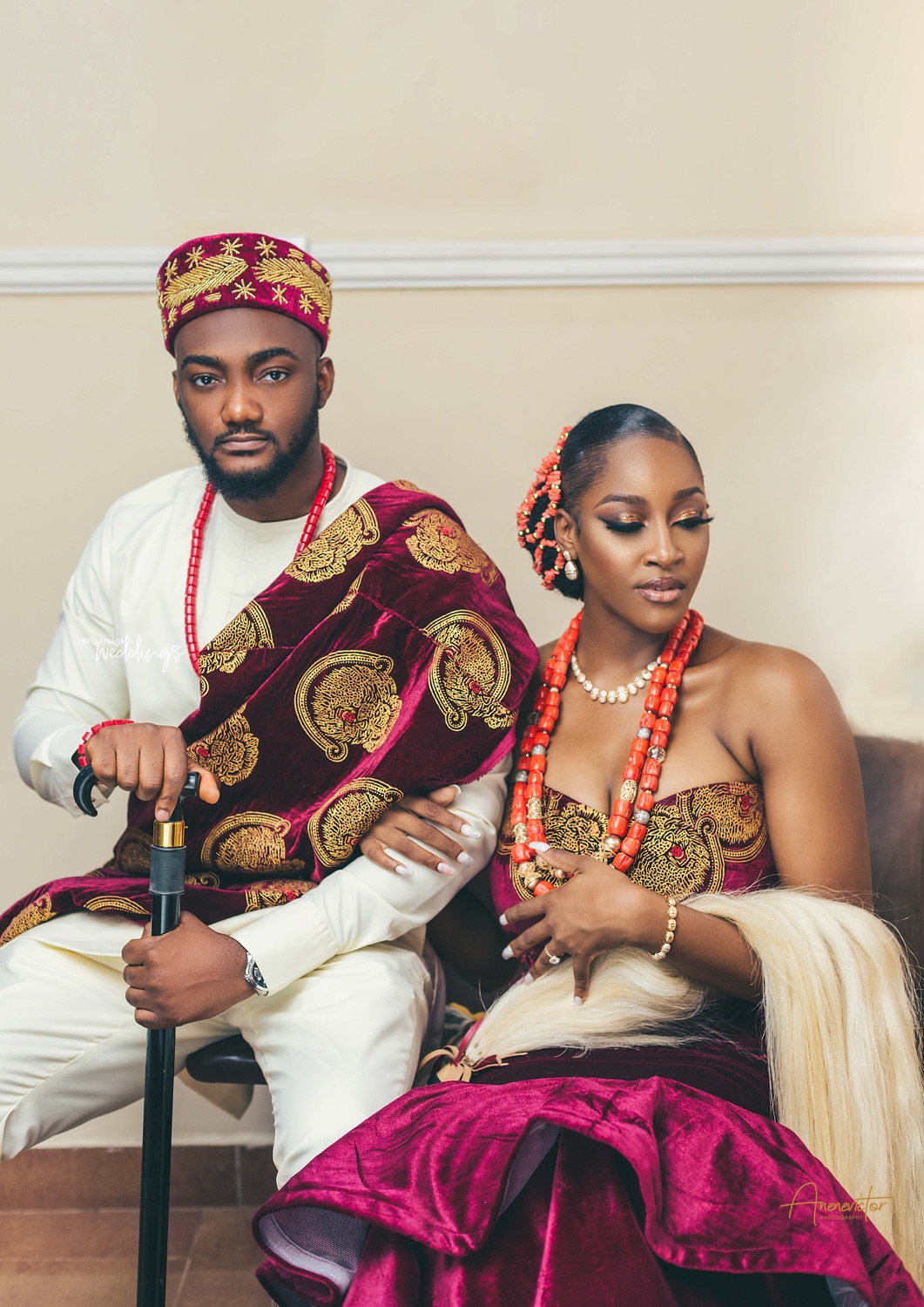 That Sunday, he finally said hi and we exchanged contacts. Unfortunately, I was a few weeks into a relationship with someone else so we decided to be friends. I always knew there was something special about him though so I made sure I kept even the slightest bit of connection alive. We would have lunch dates occasionally and the more I tried to friendzone him, the clearer it became that I couldn't. So I decided to be annoying so he would cut me off and I could focus on my relationship.  Well, it worked briefly and we didn't talk for a while but somehow we kept seeing each other around town (it's a really small town).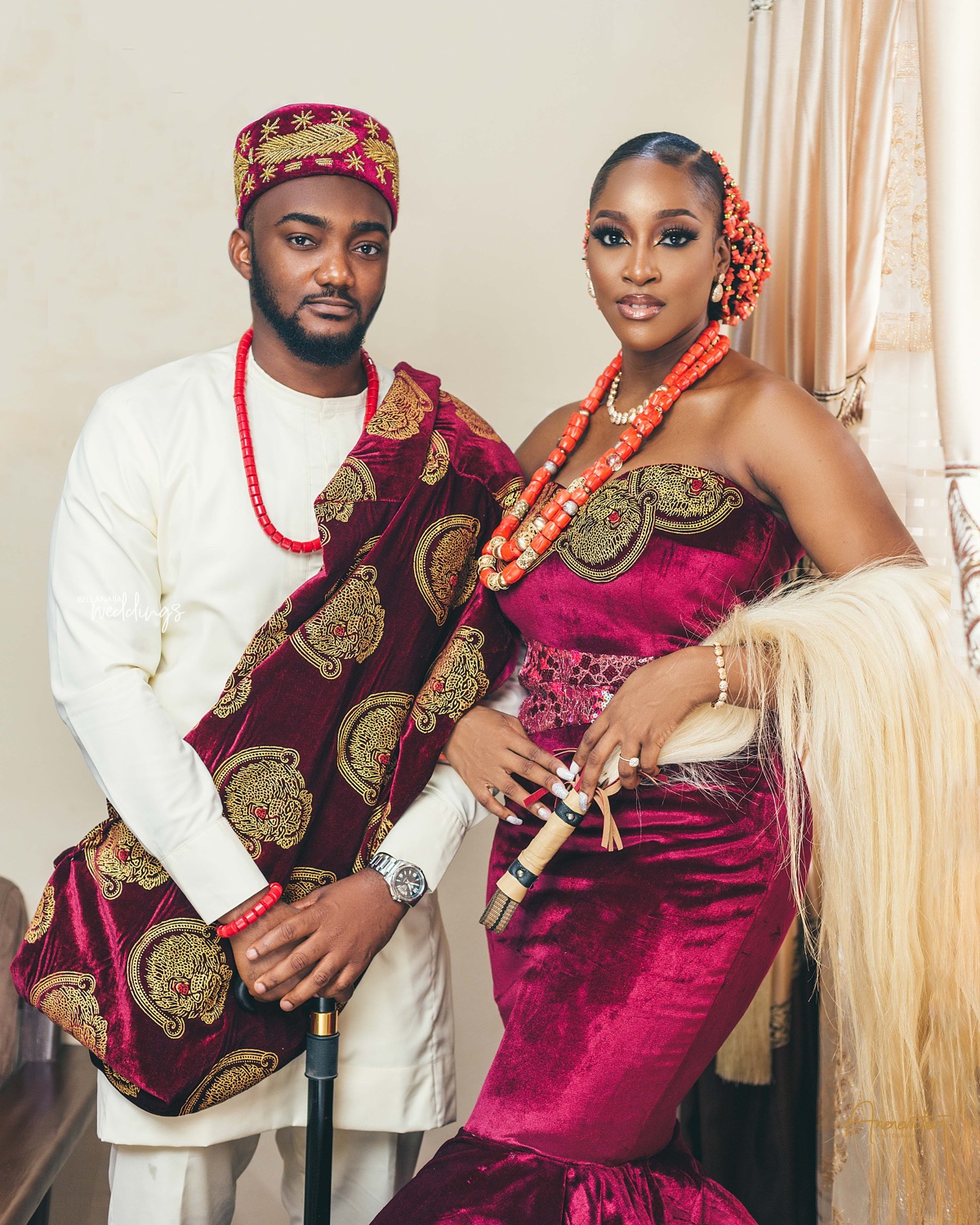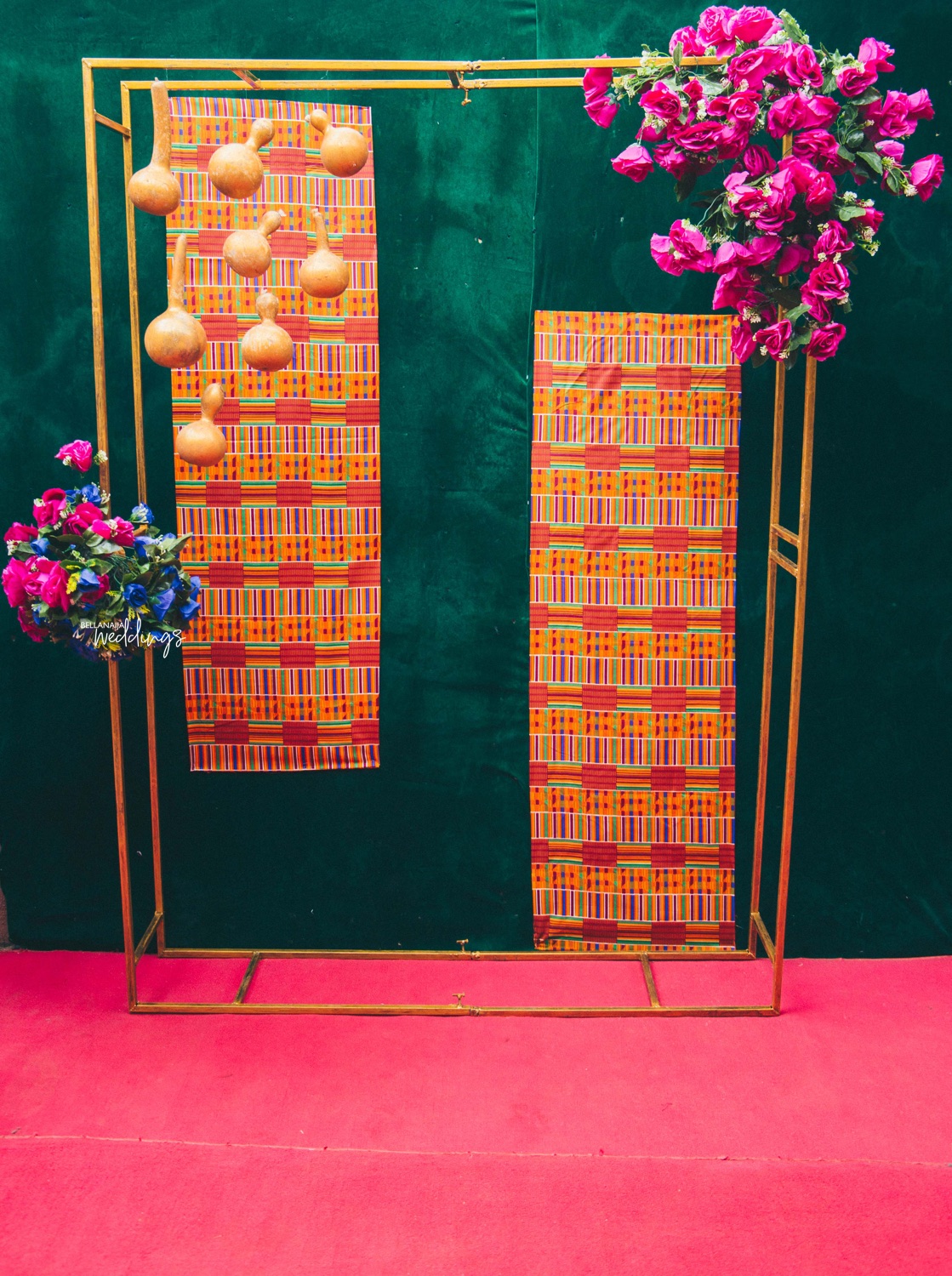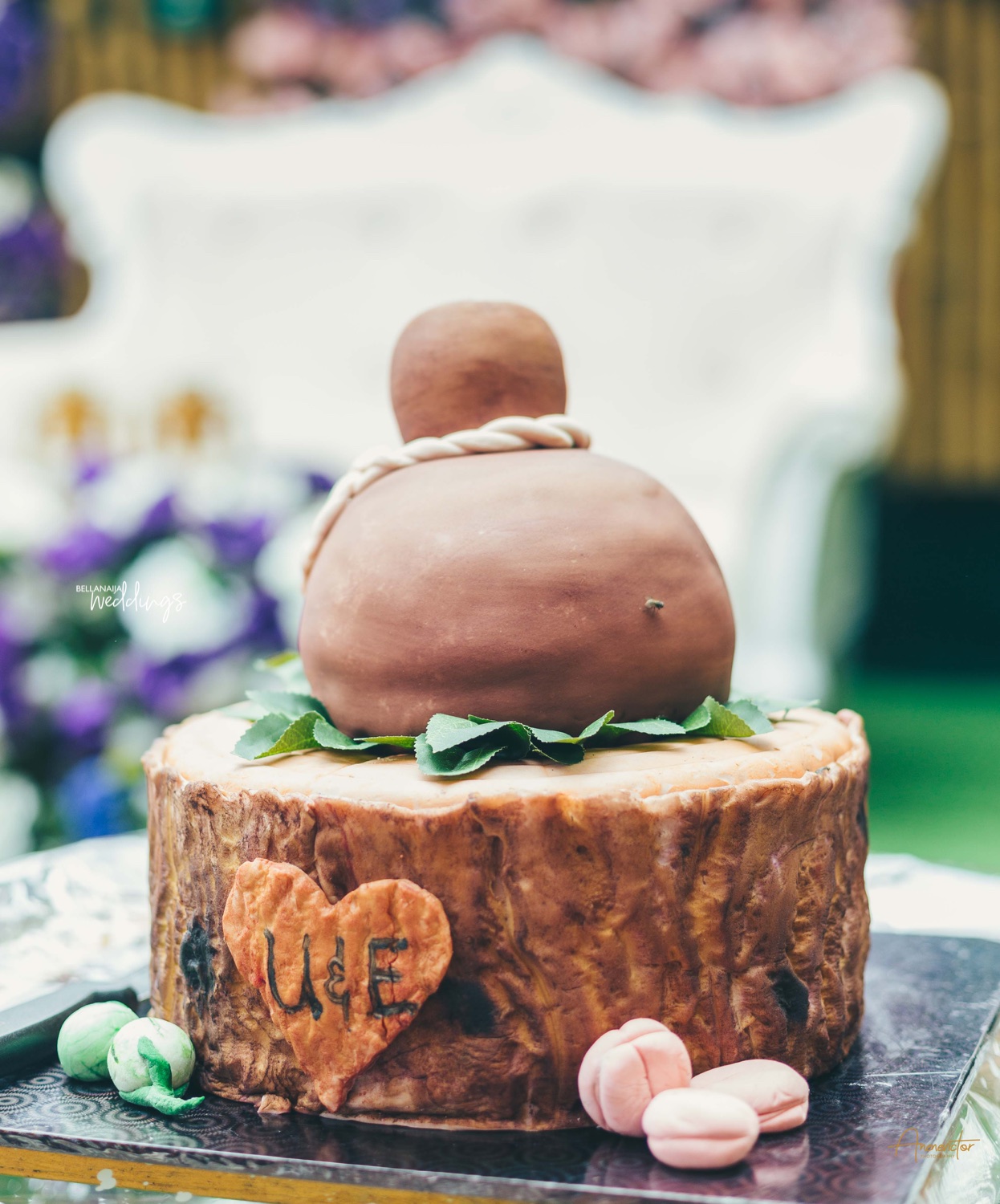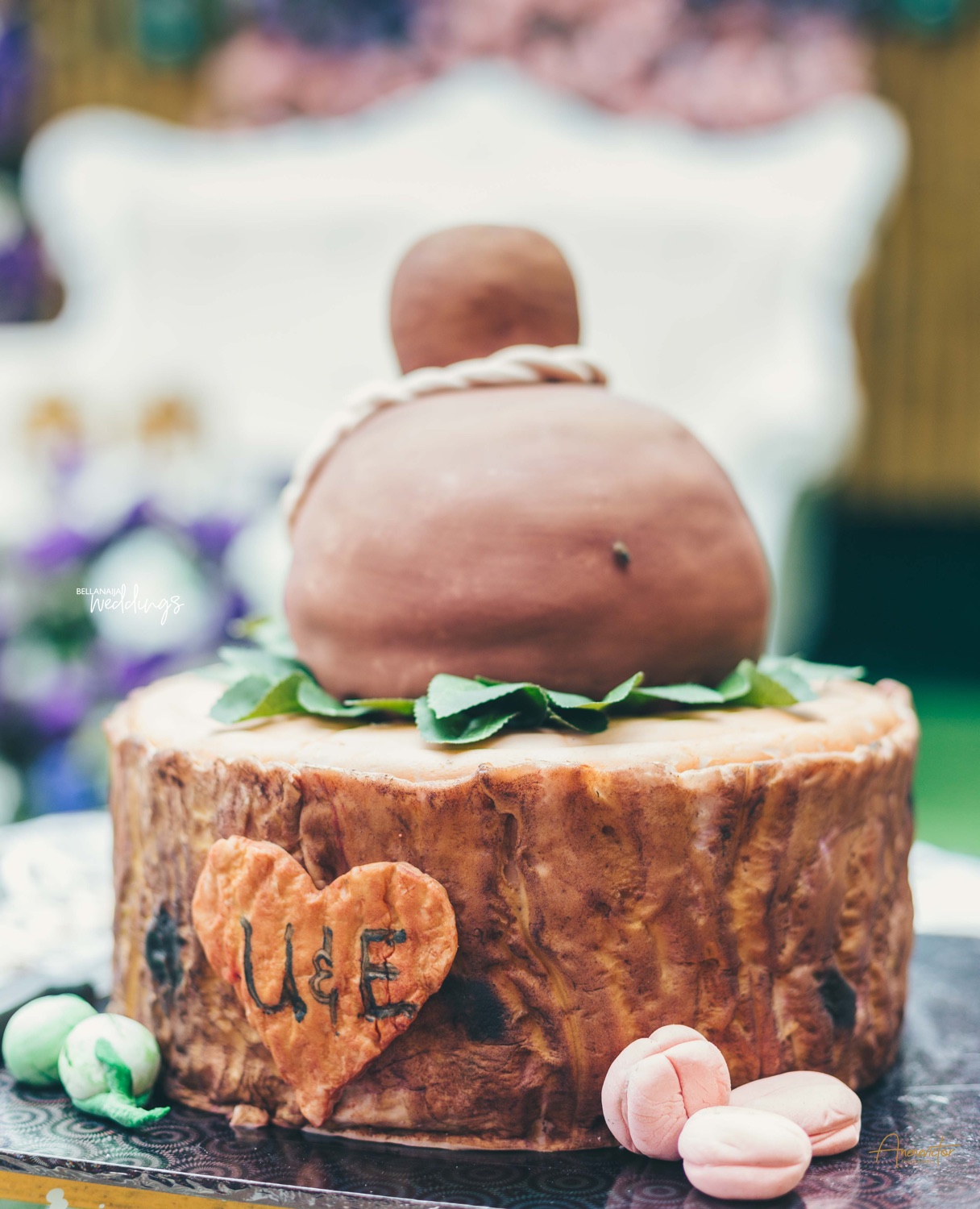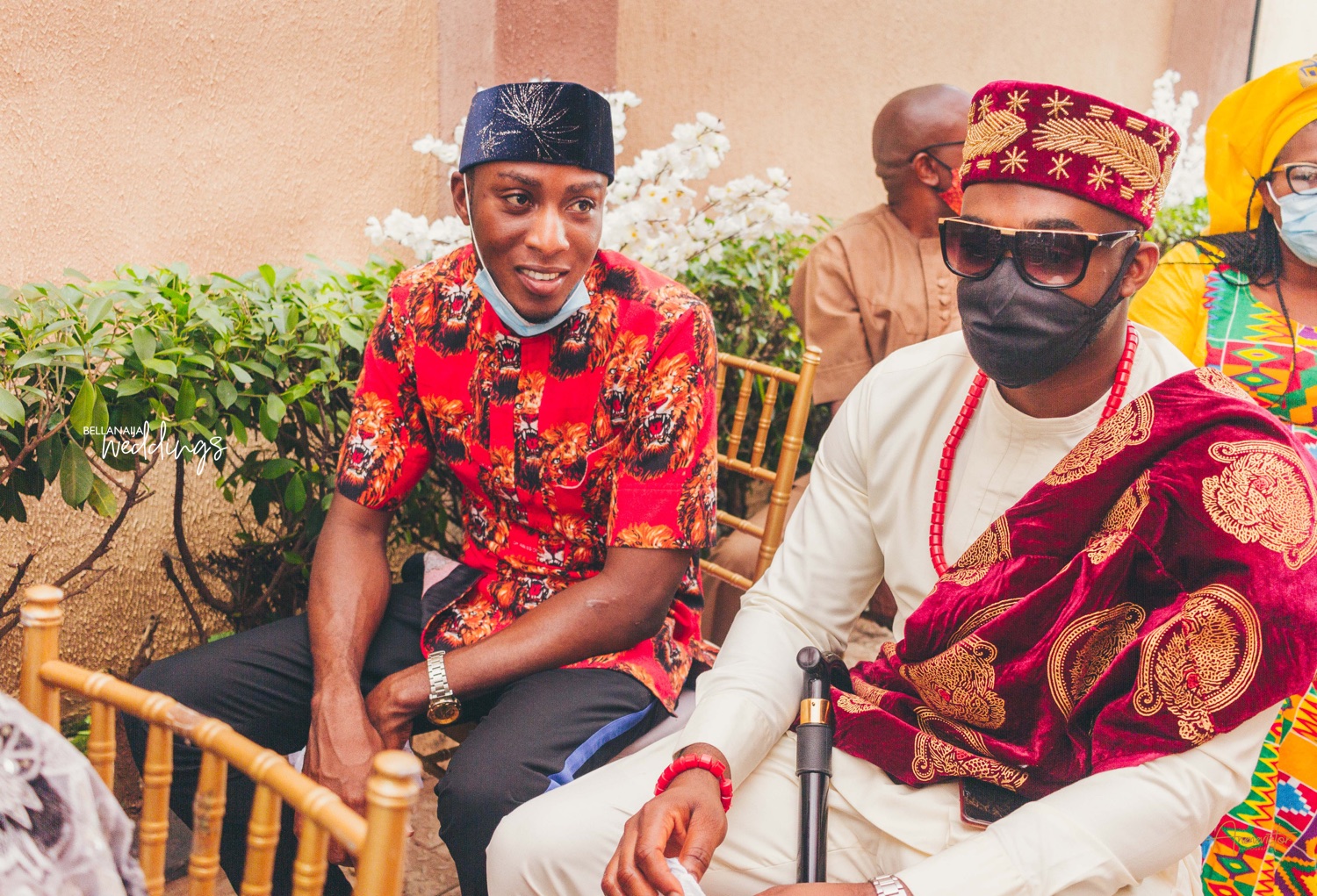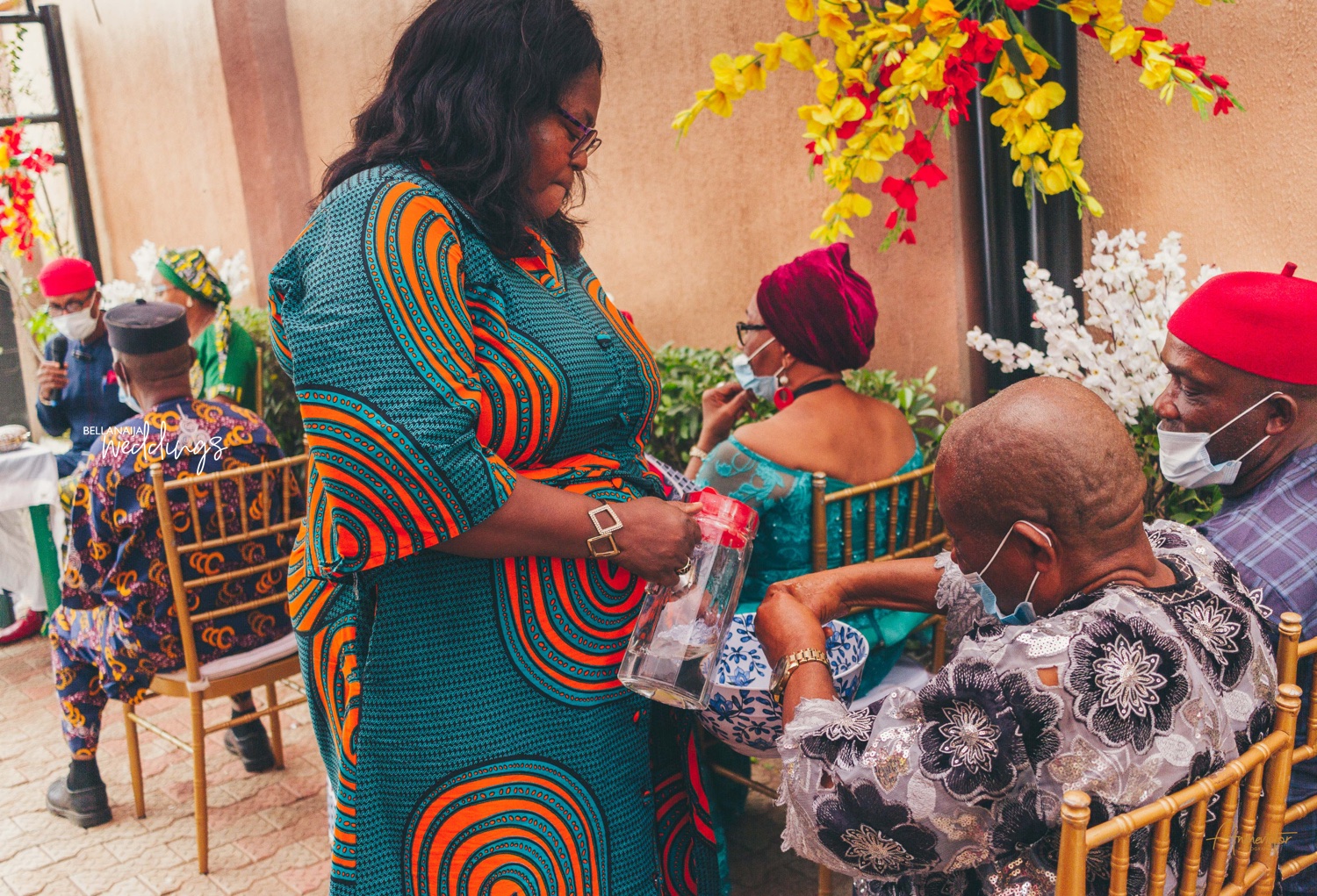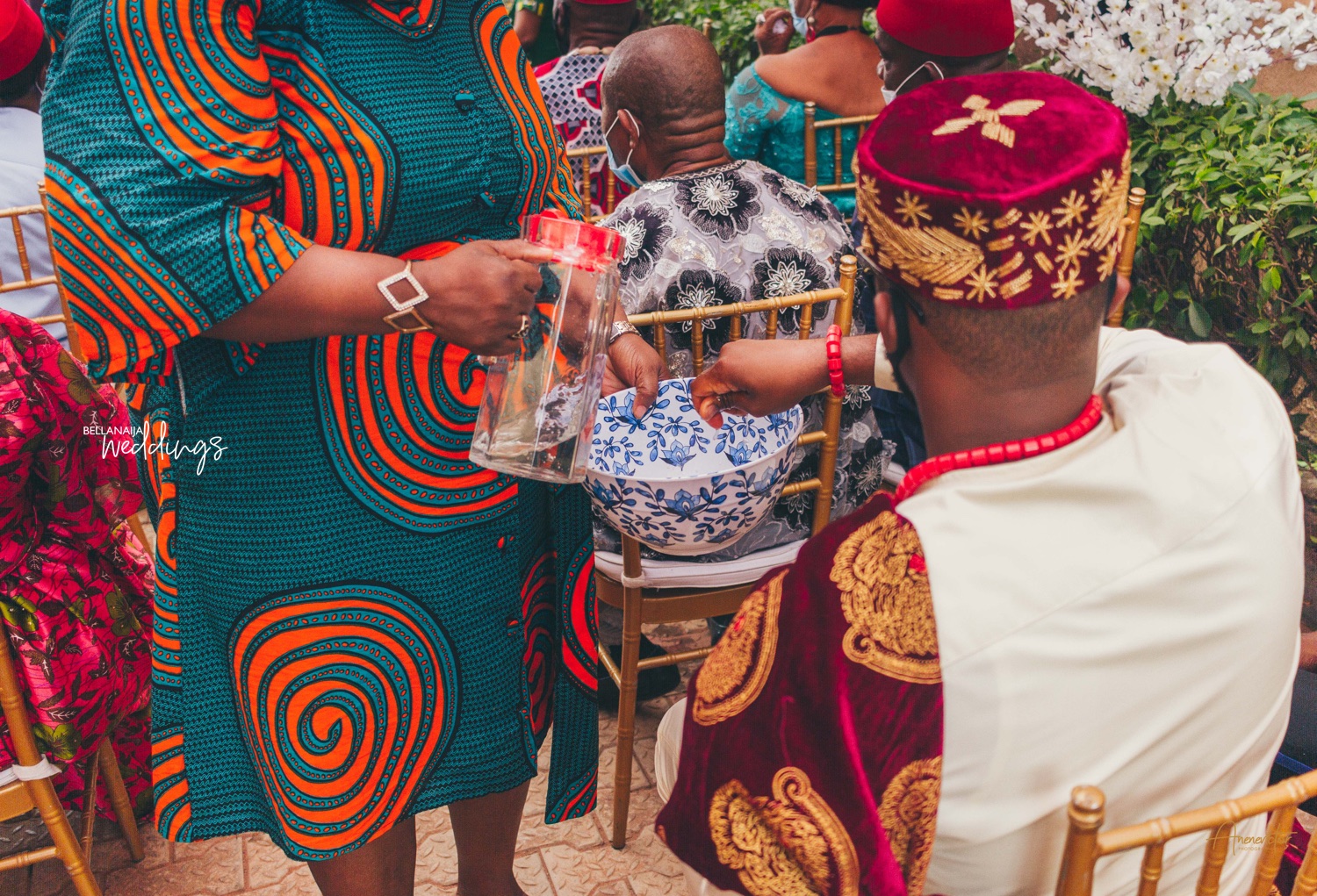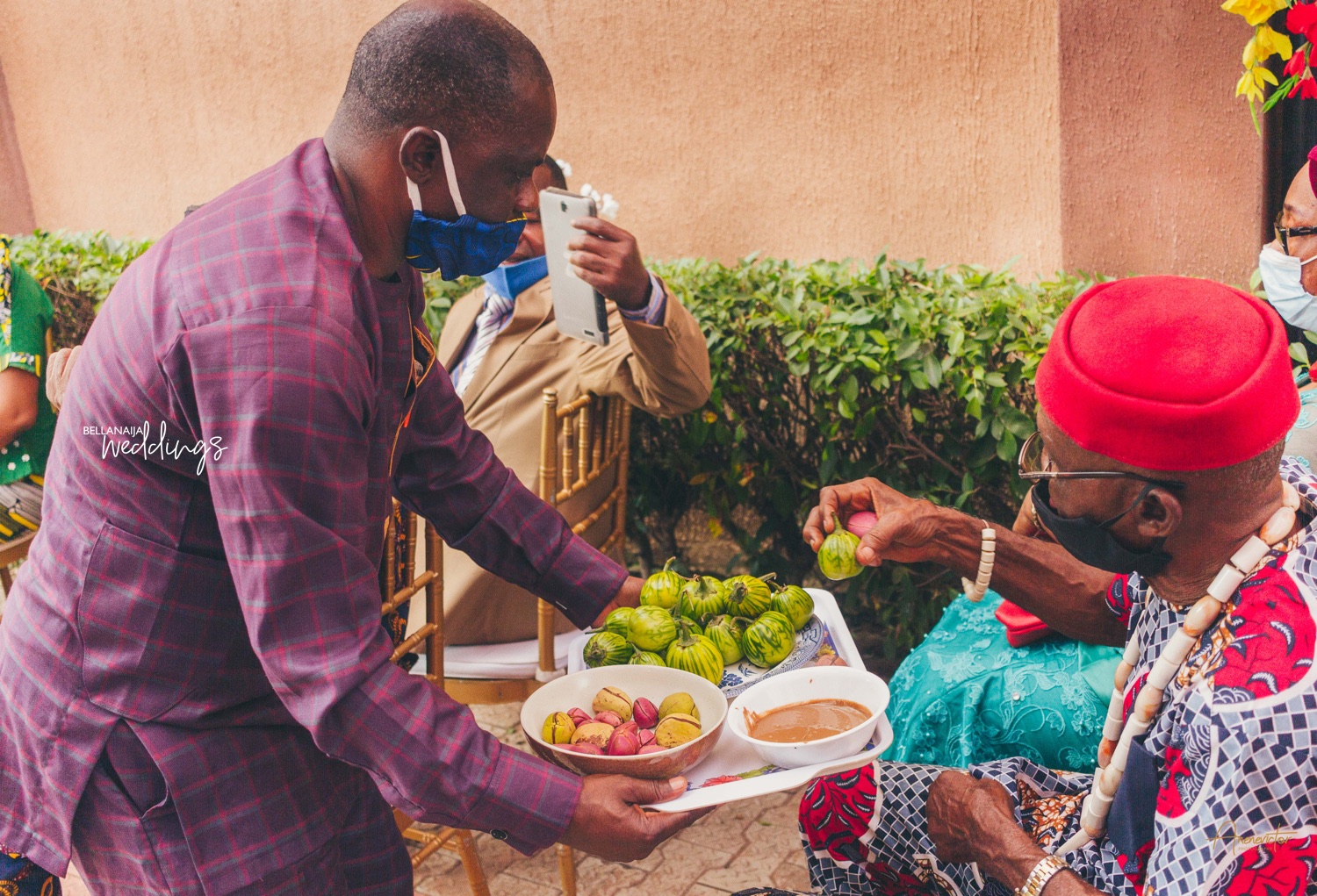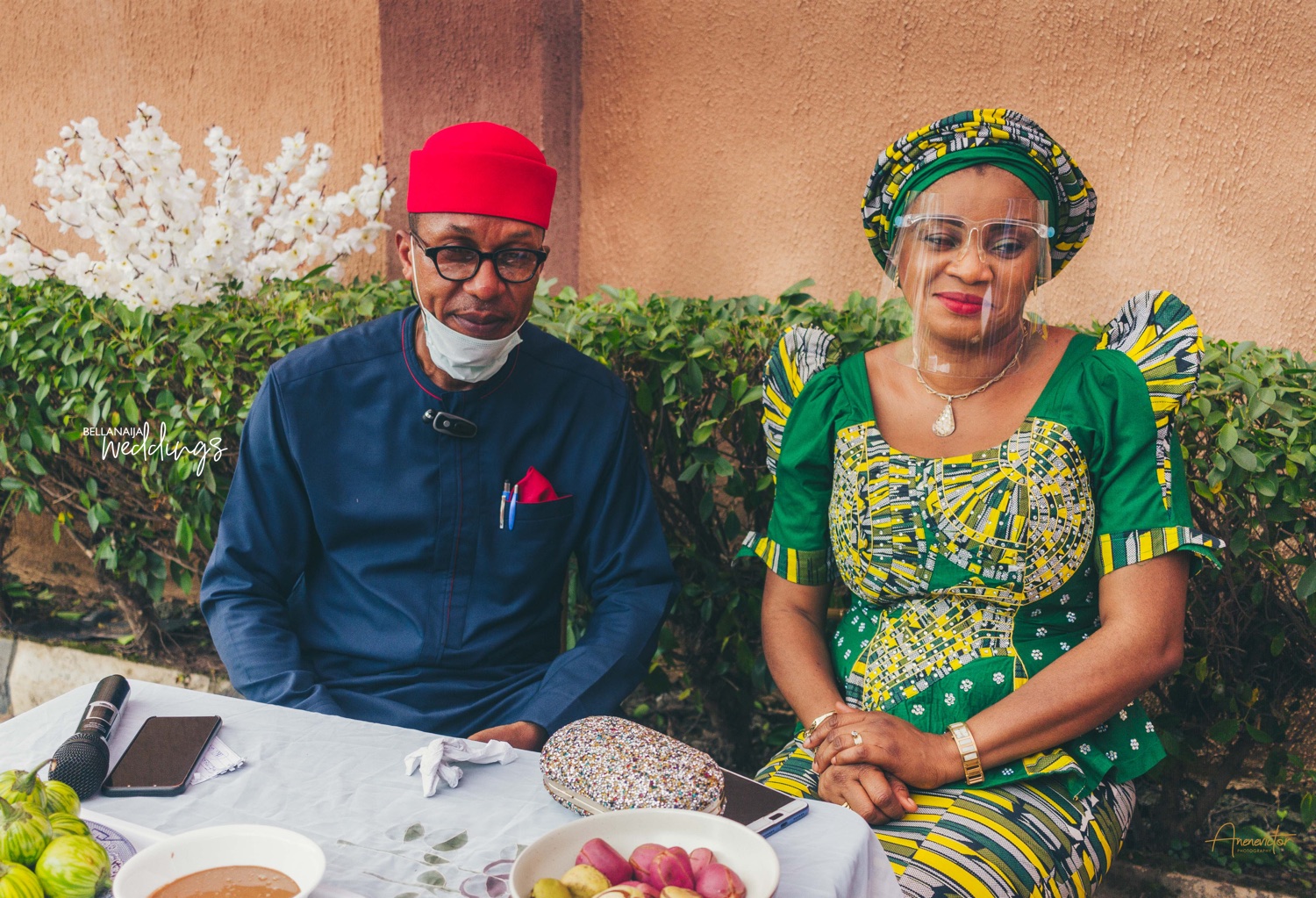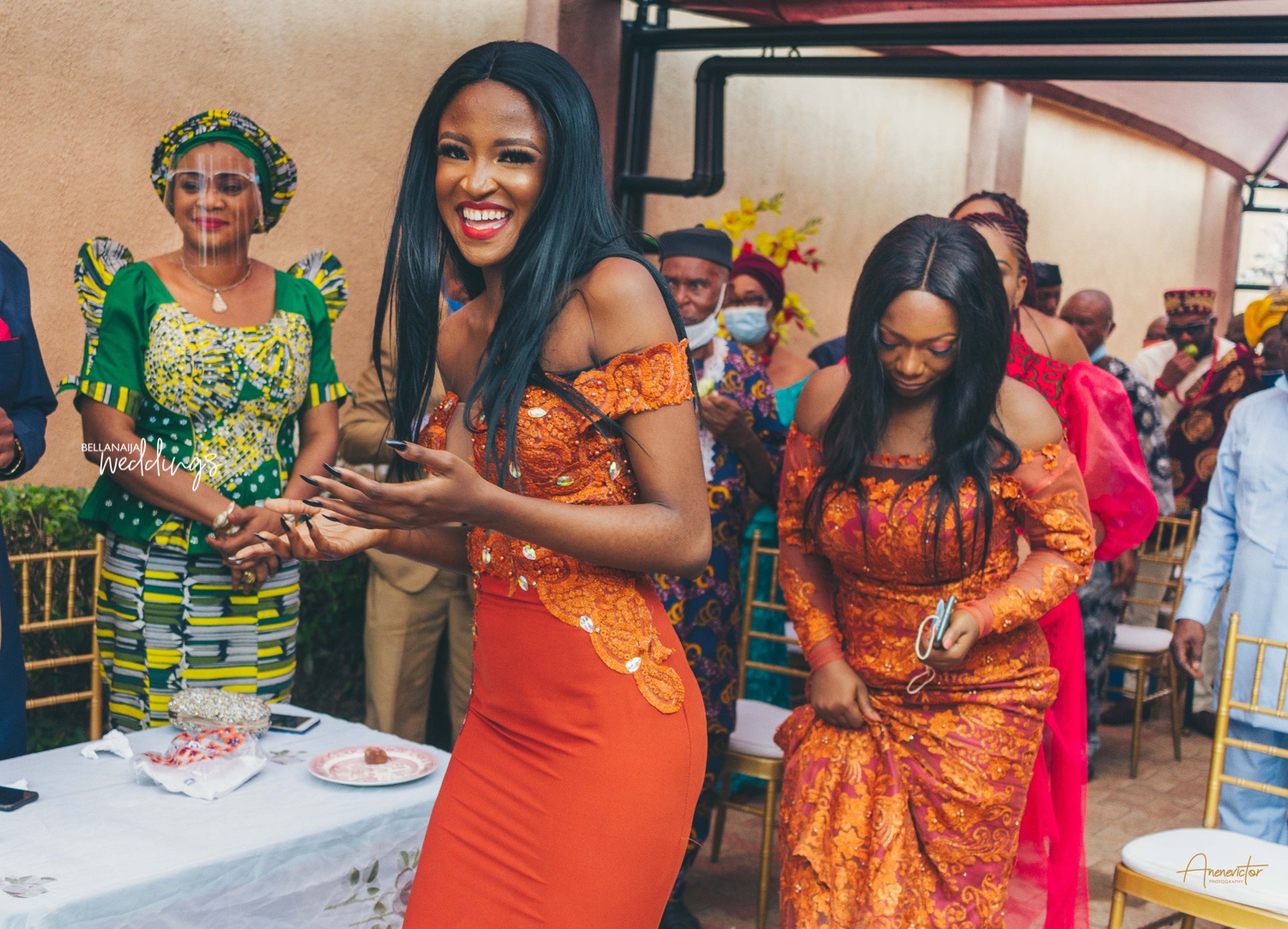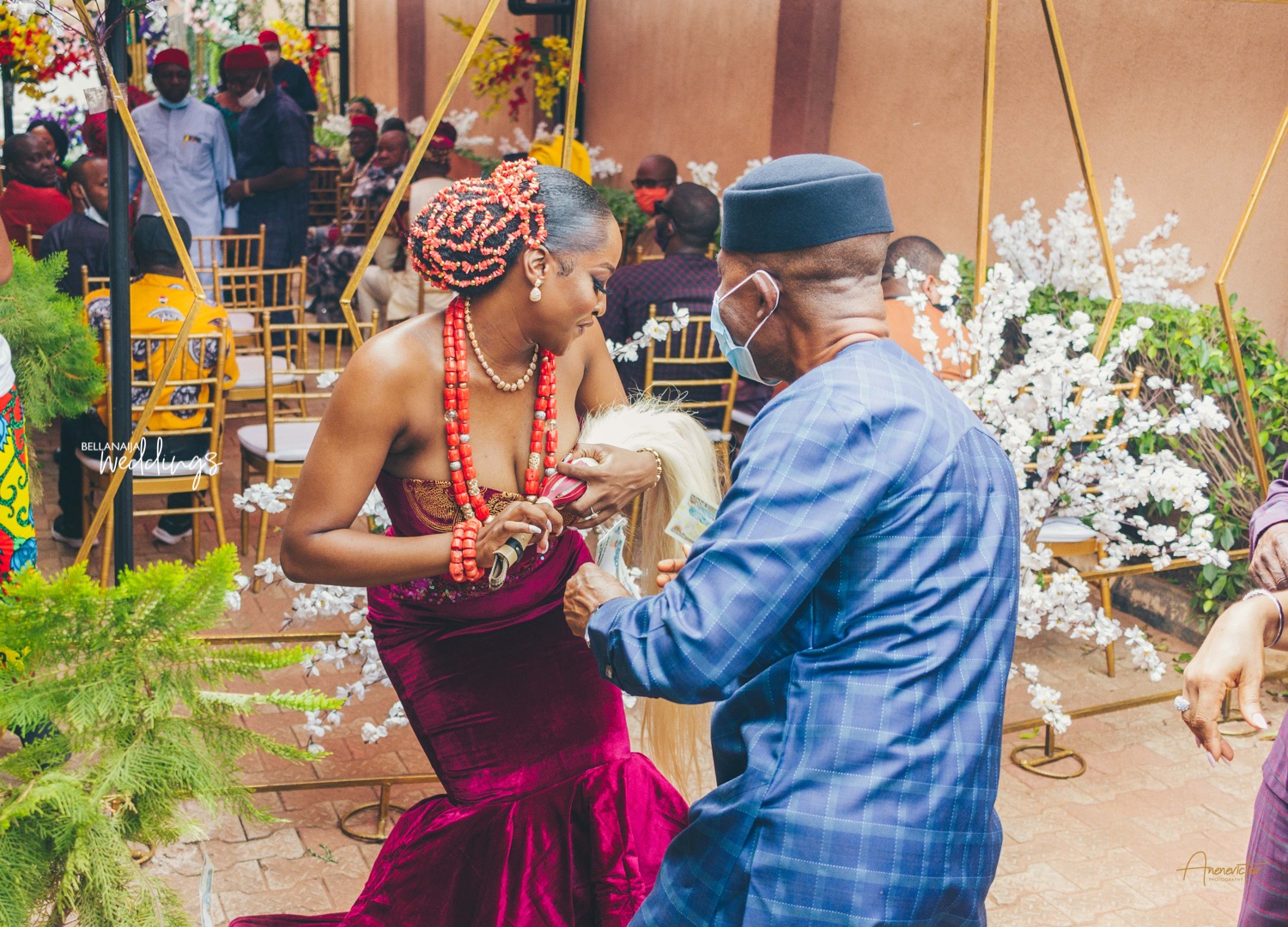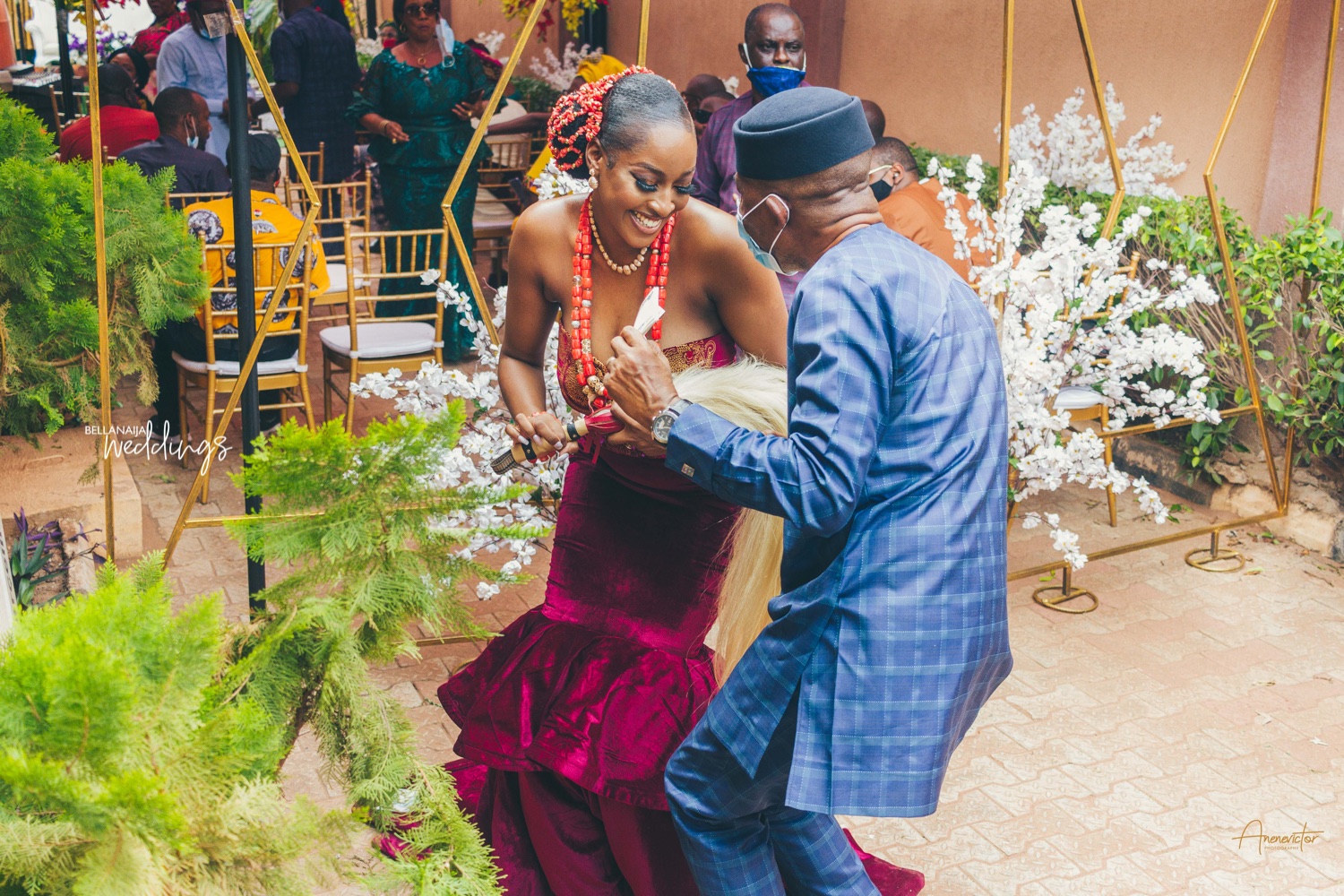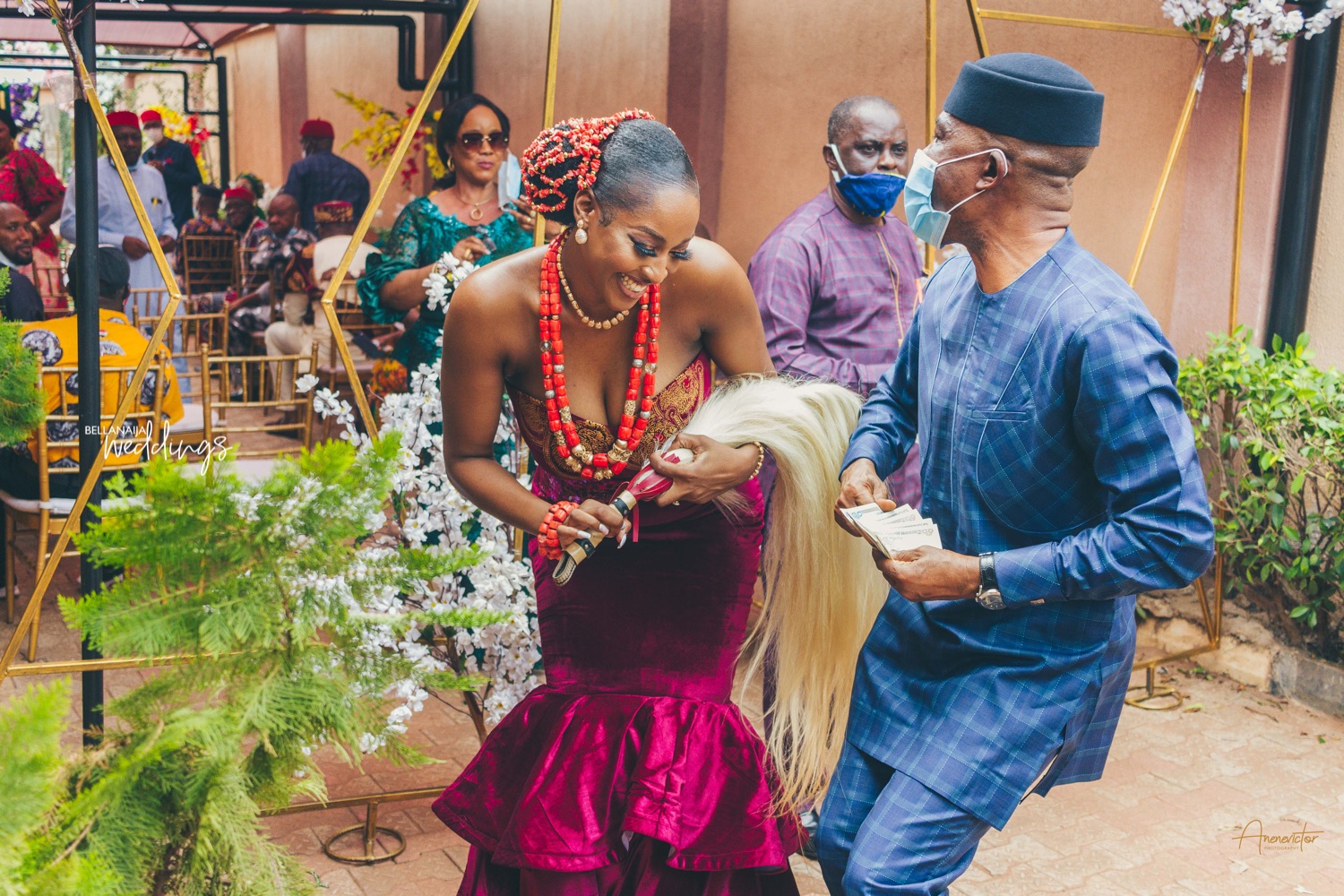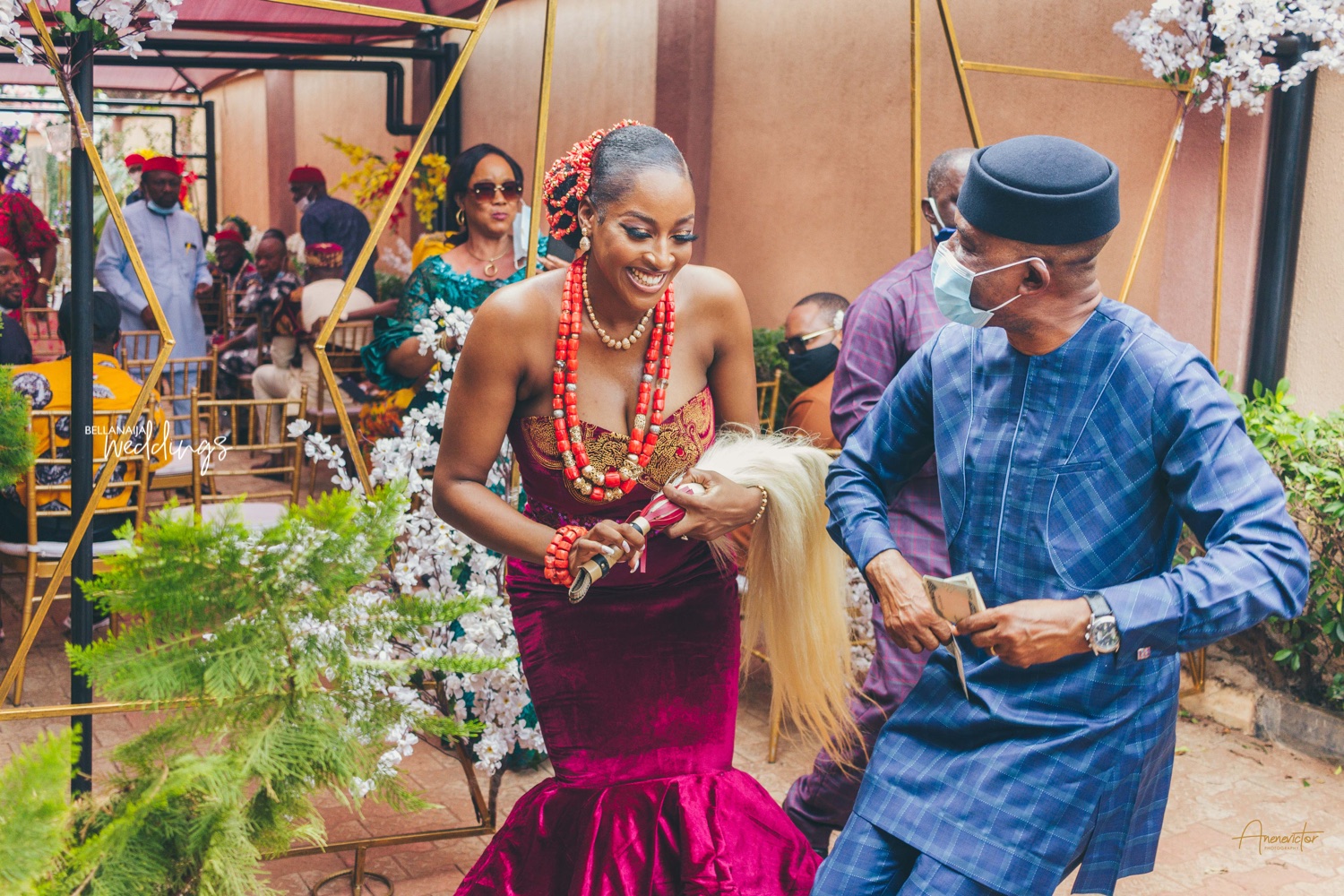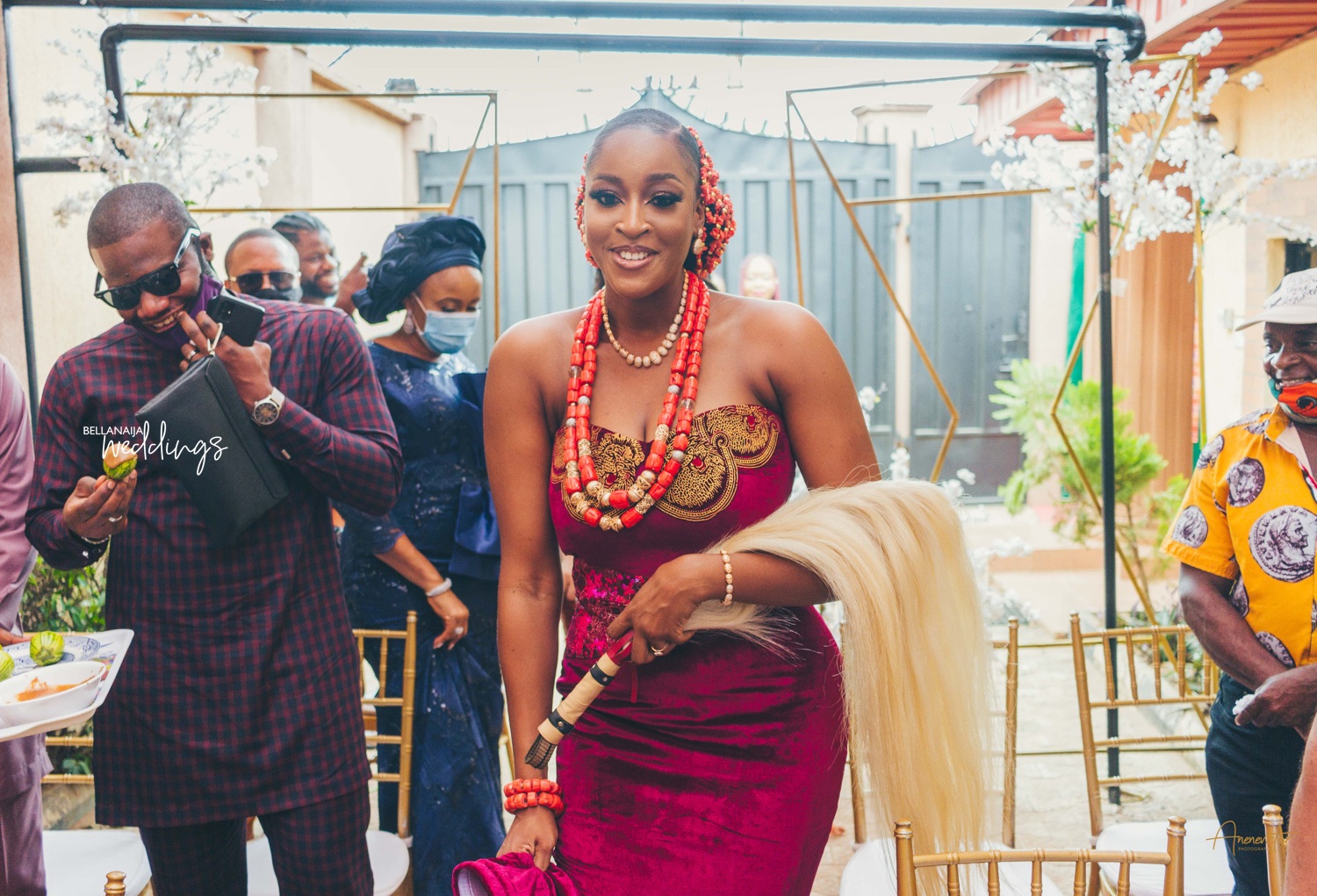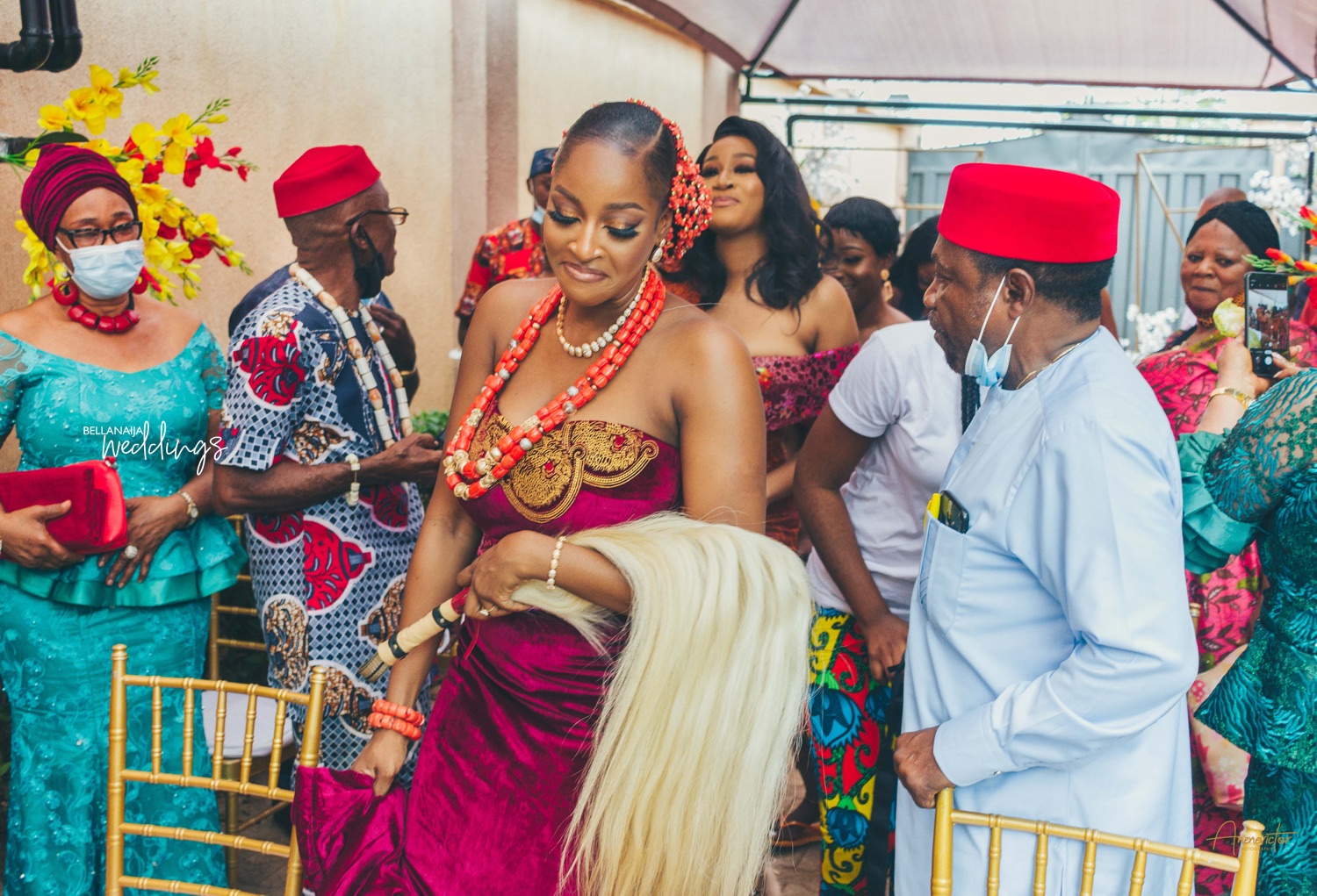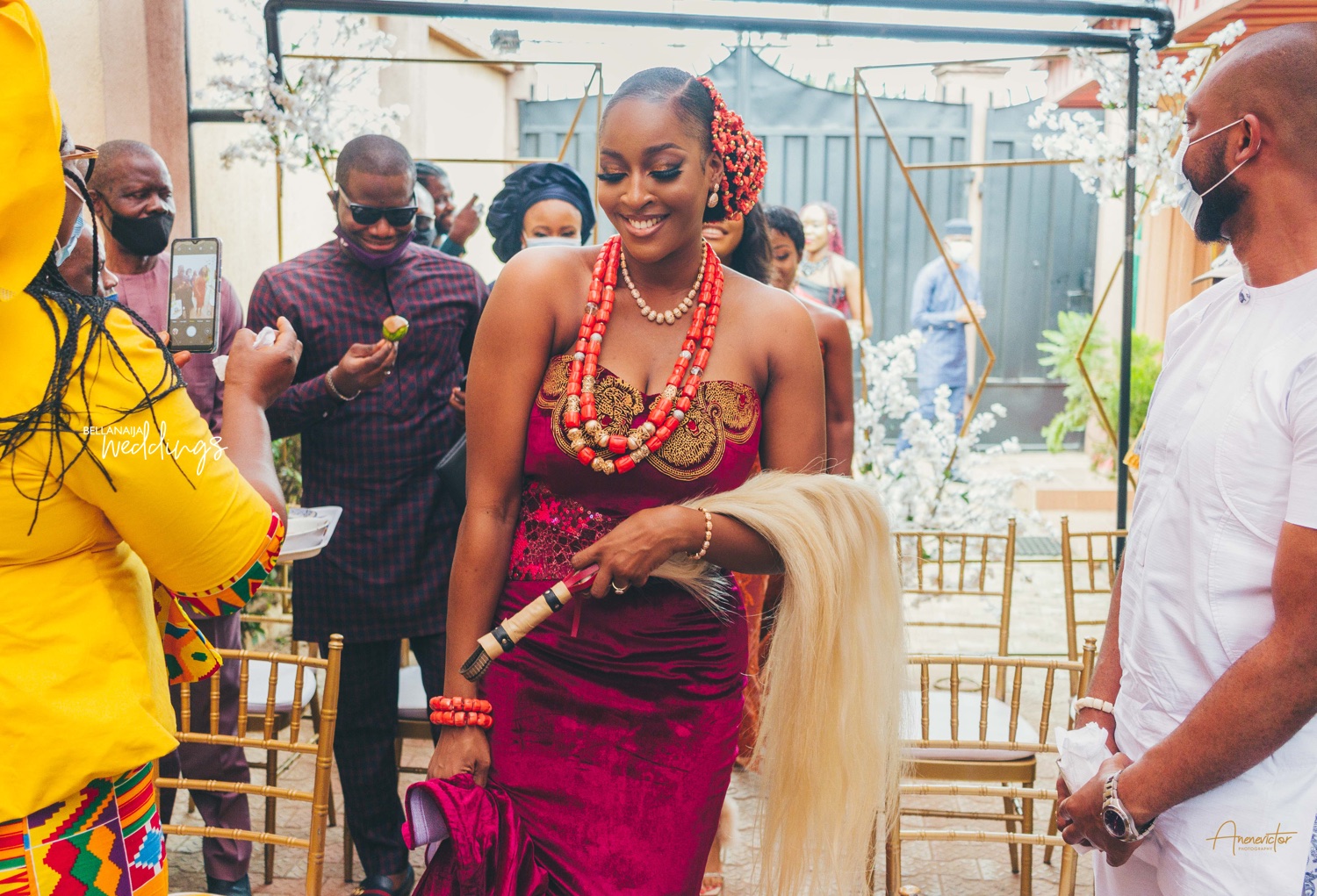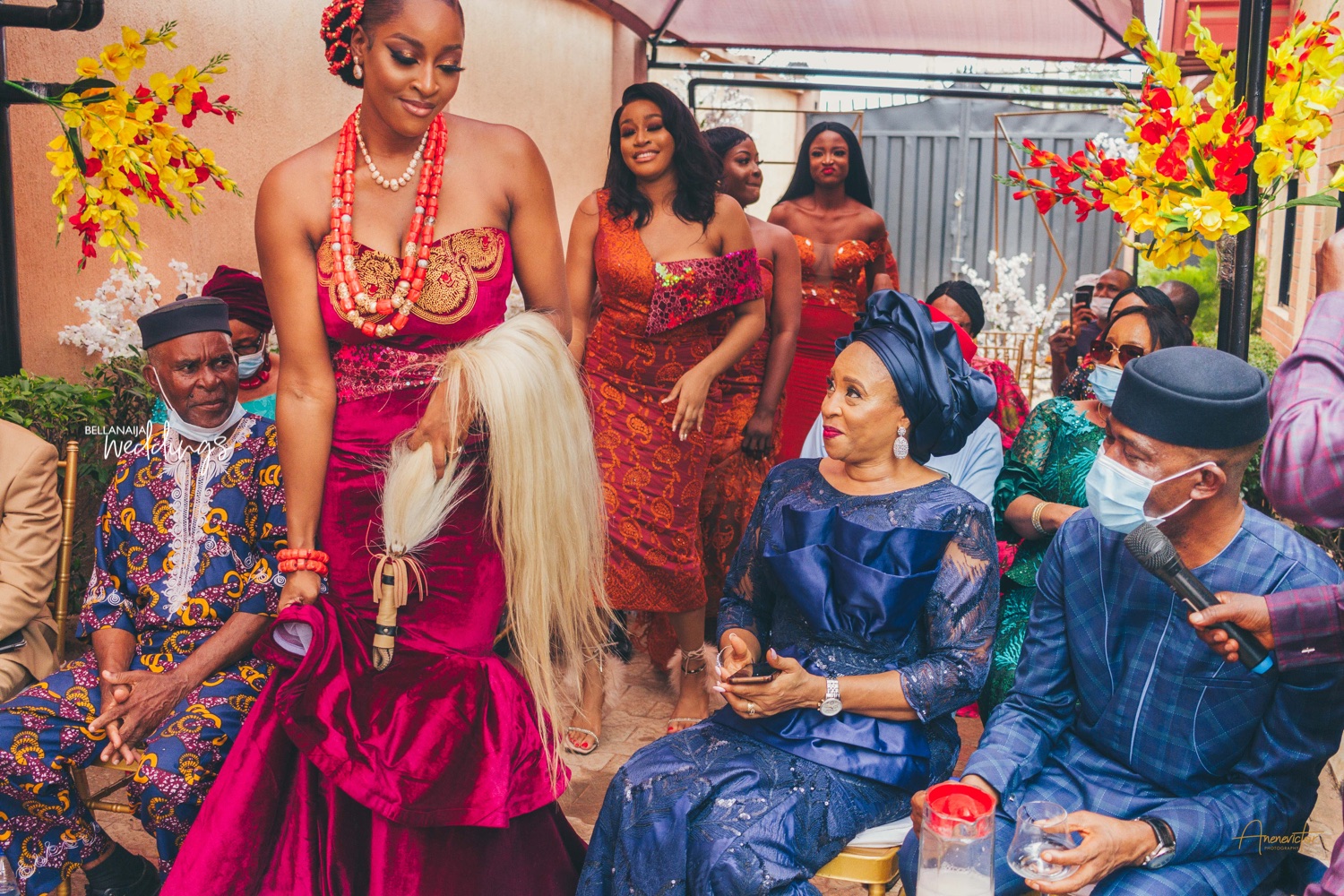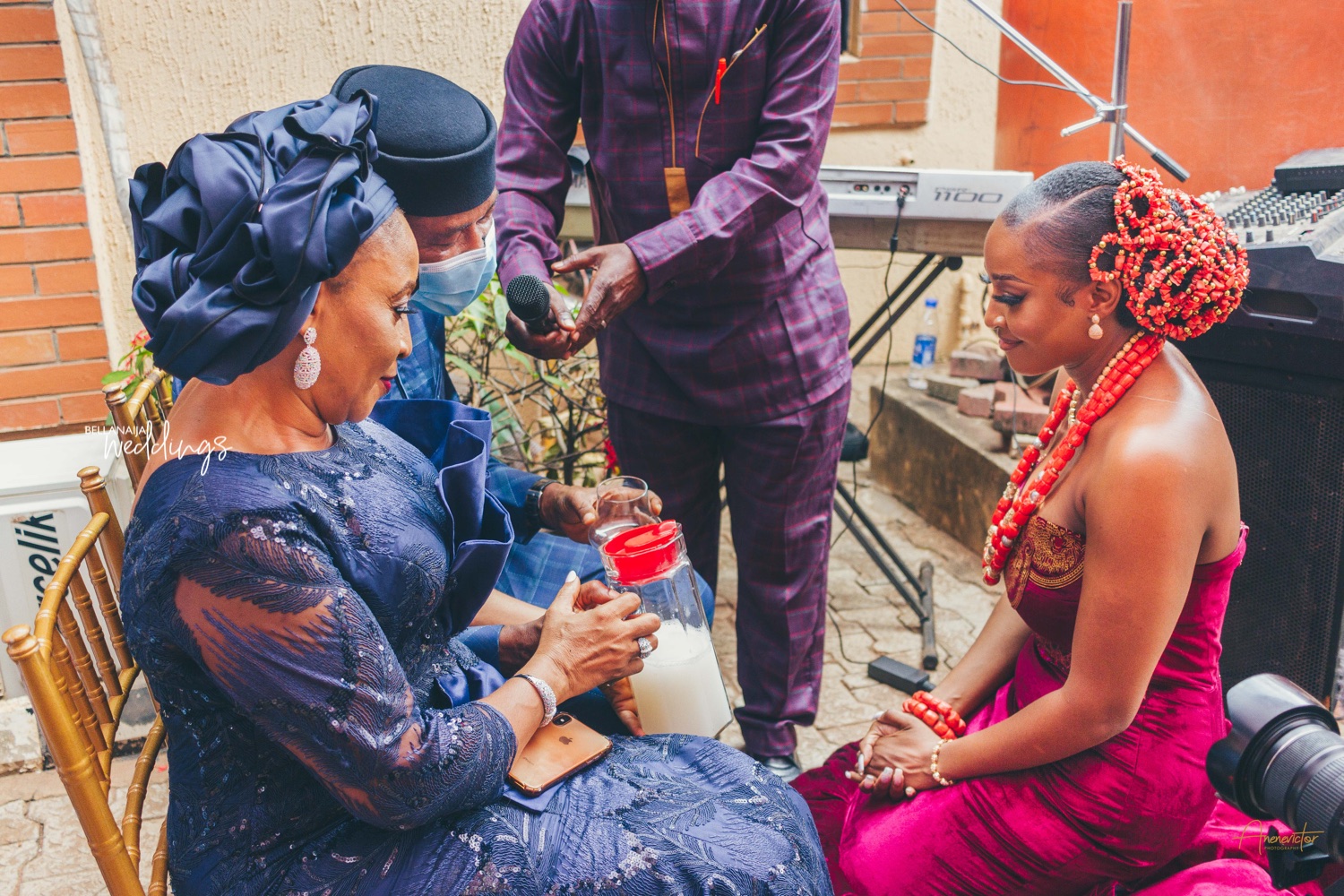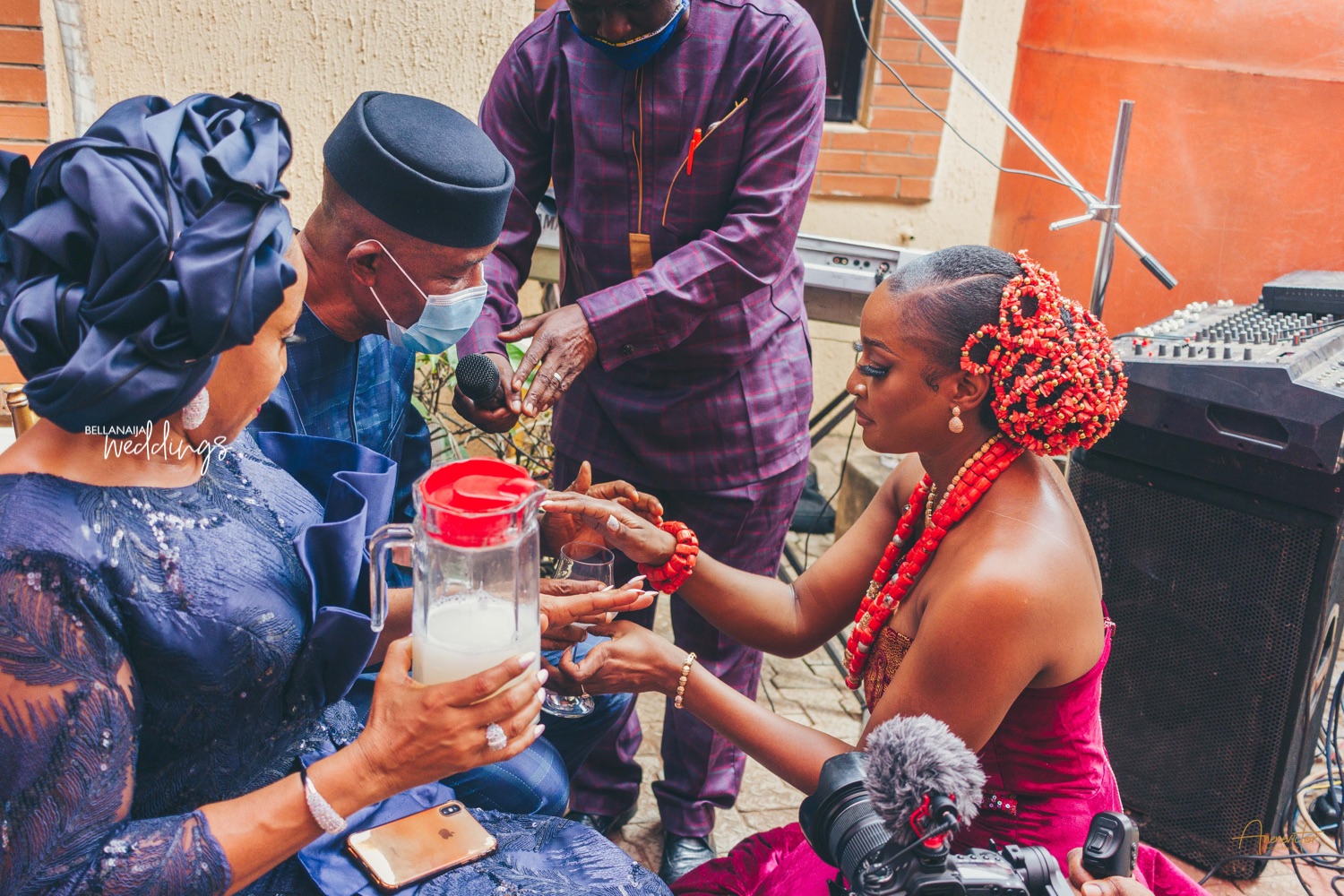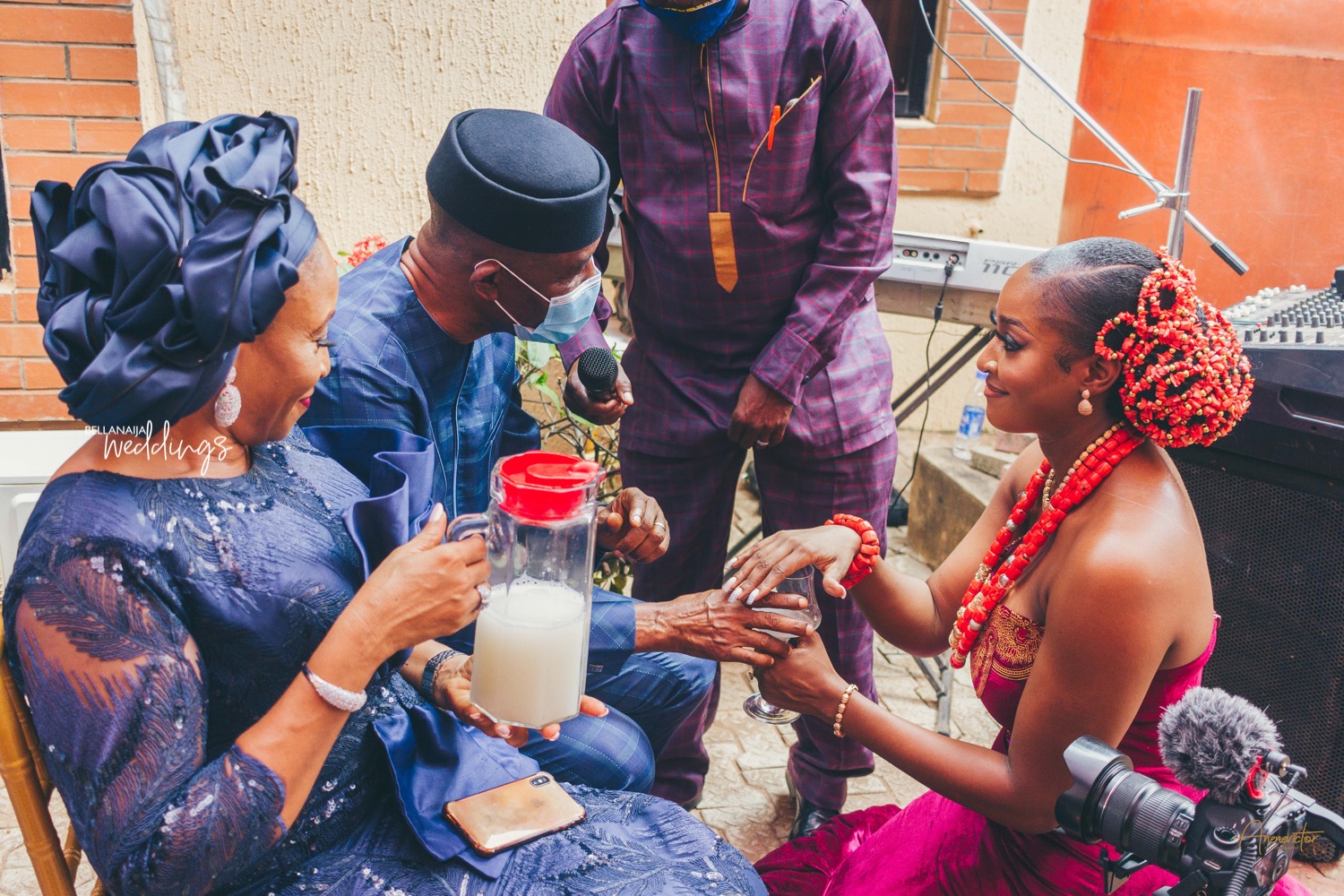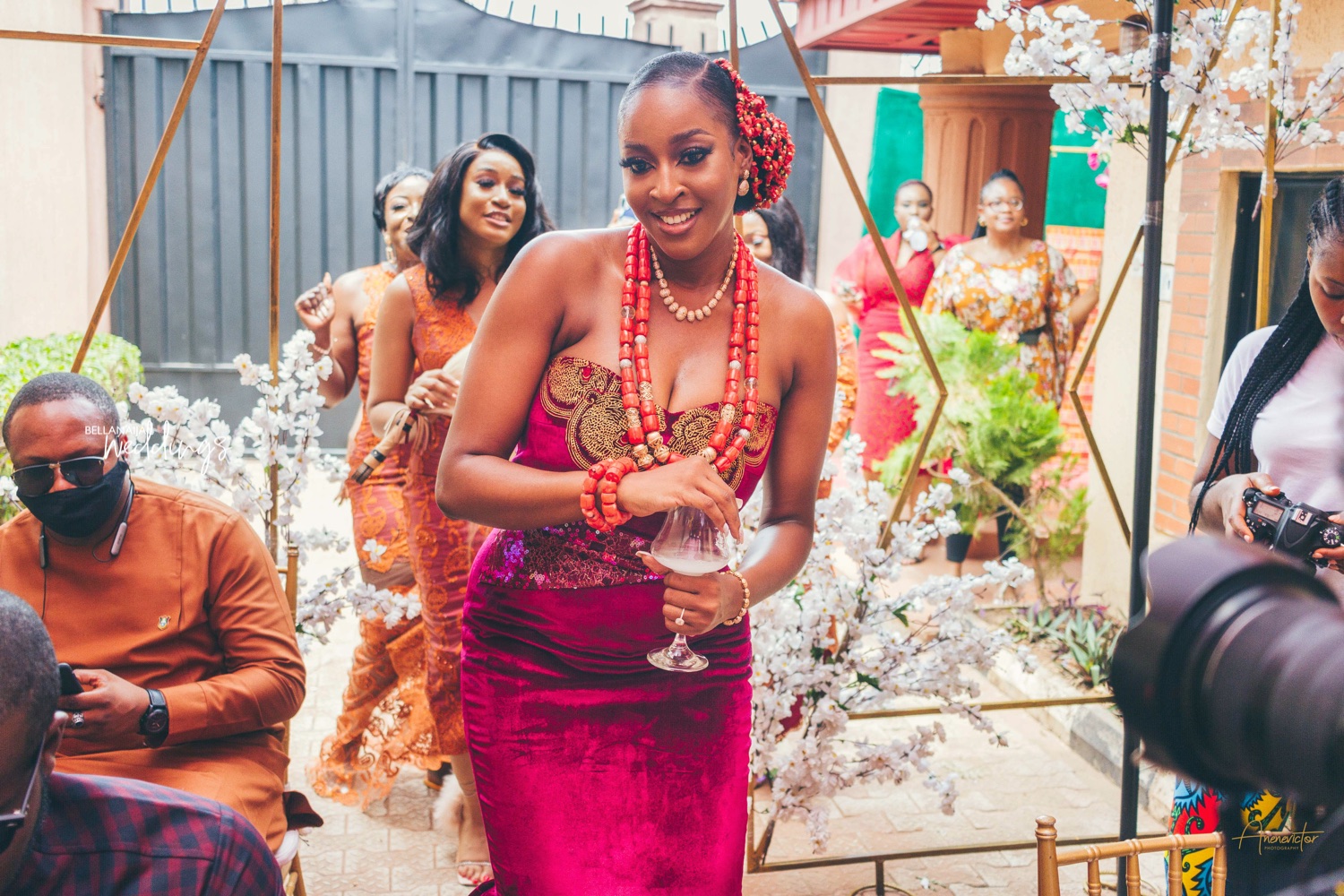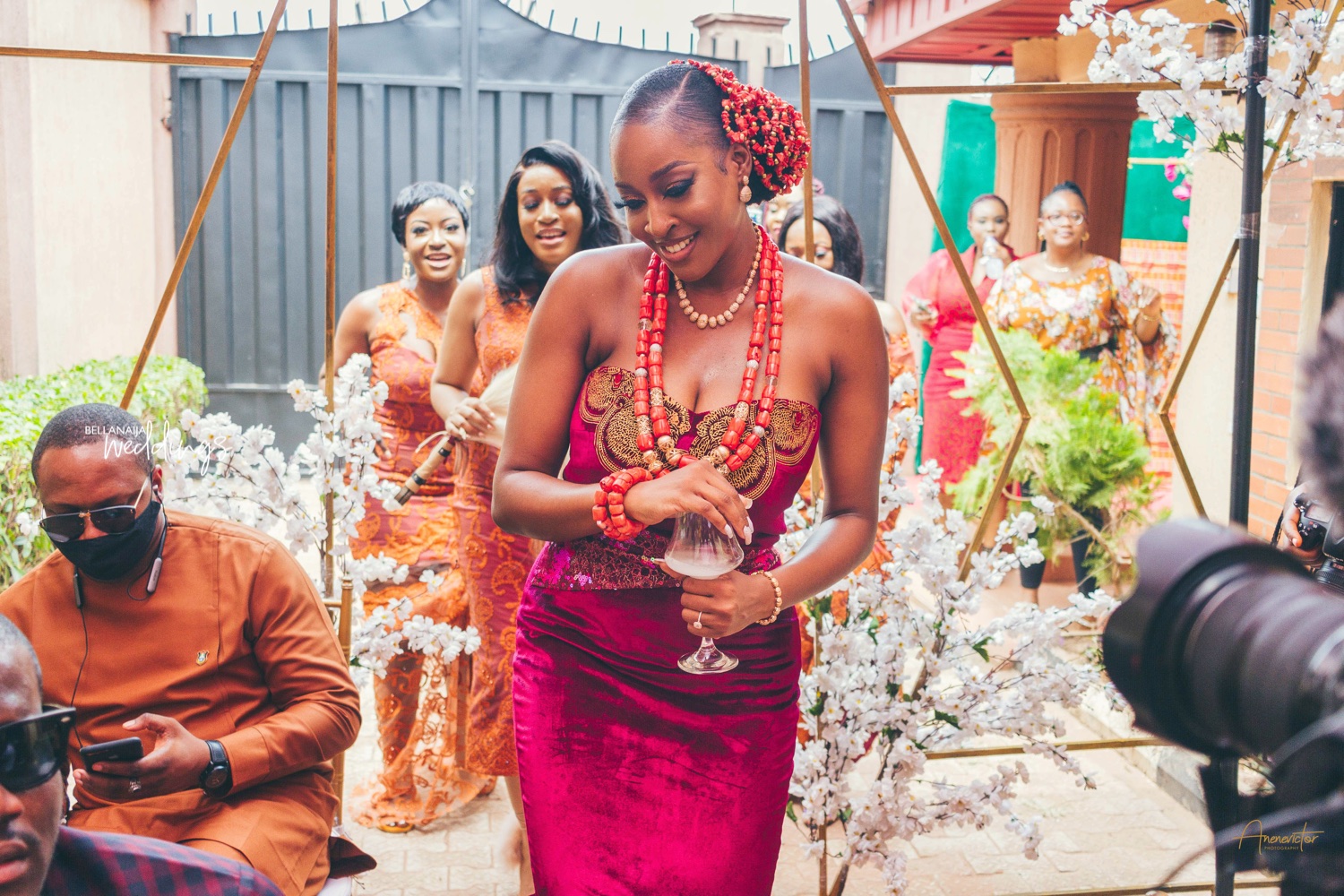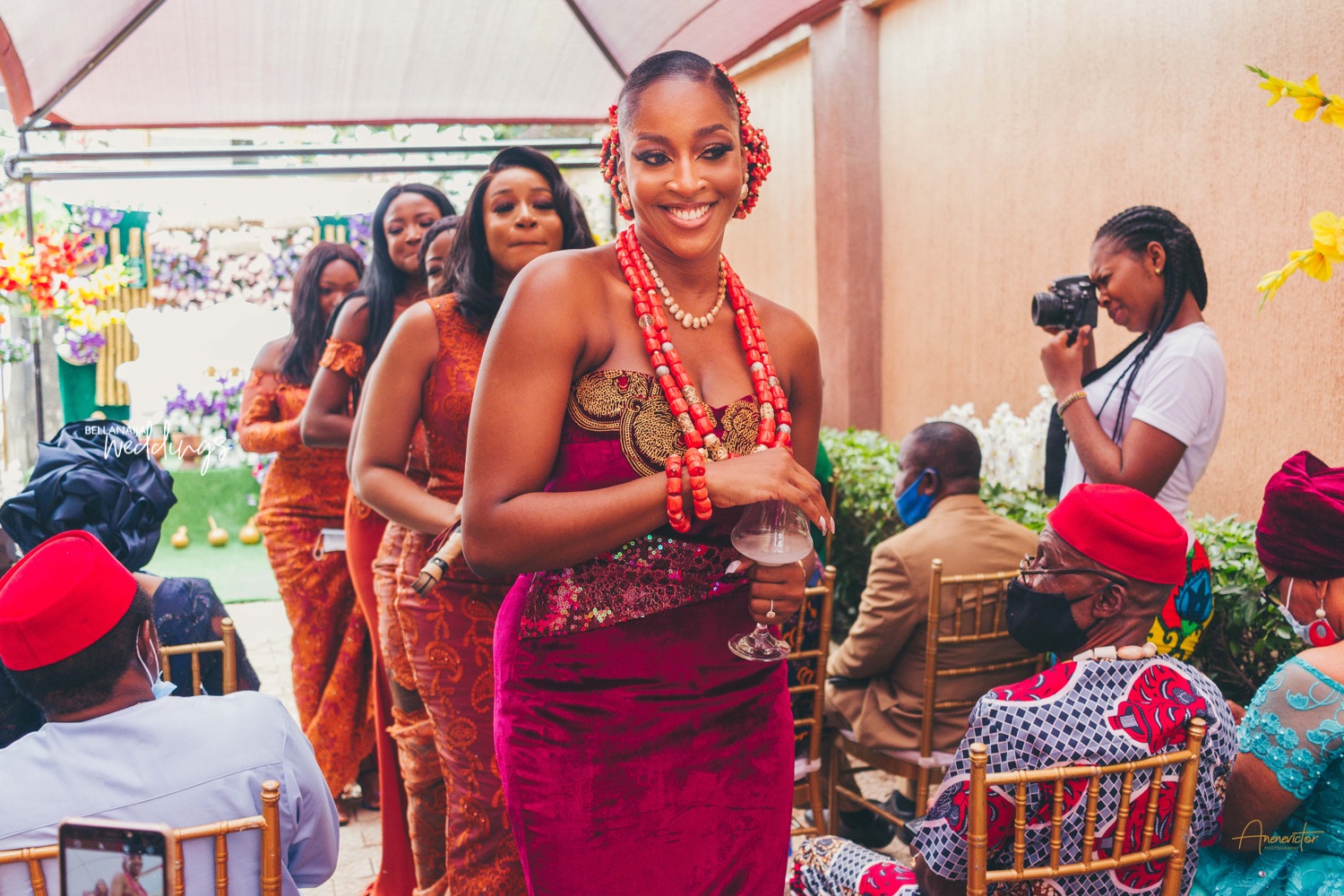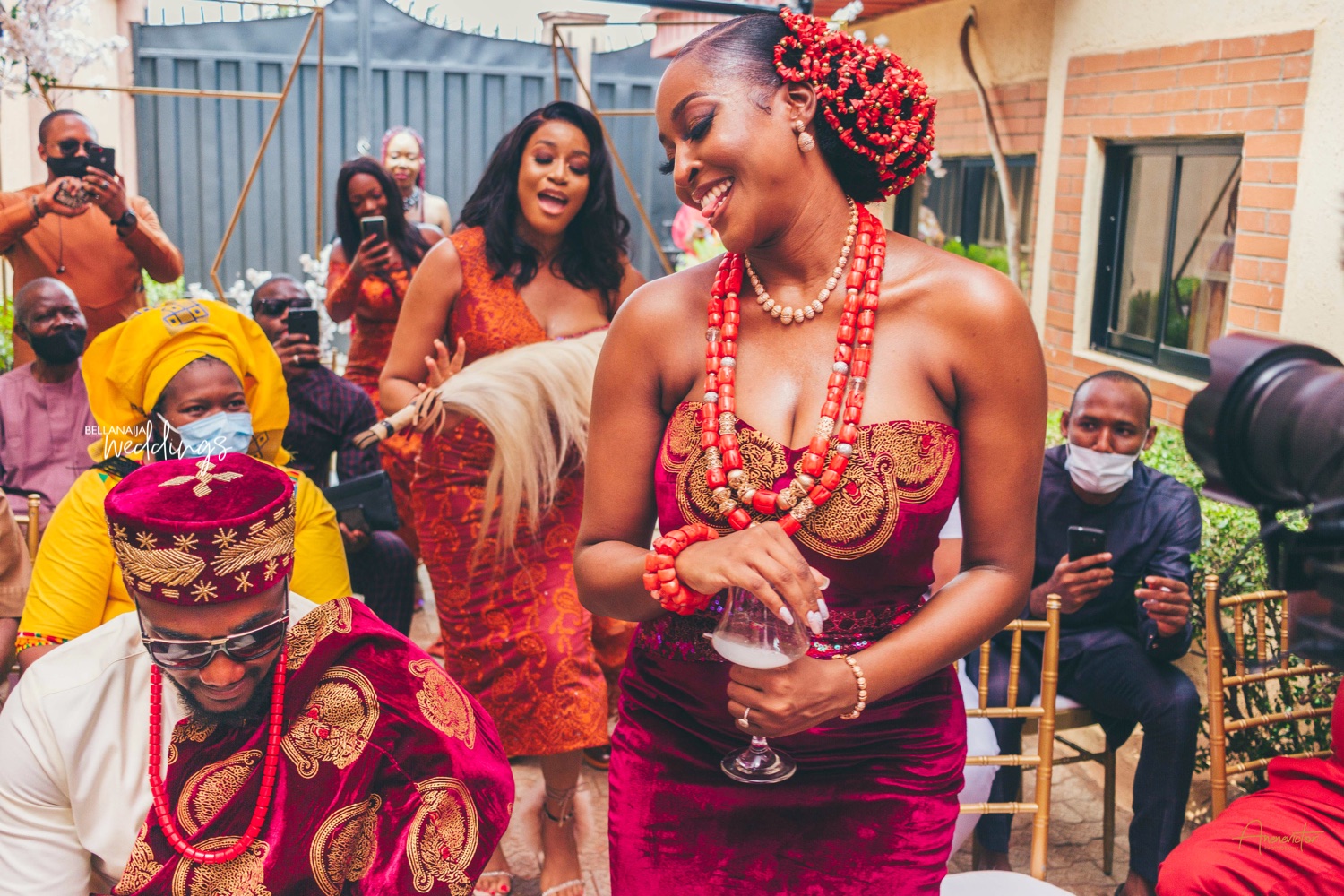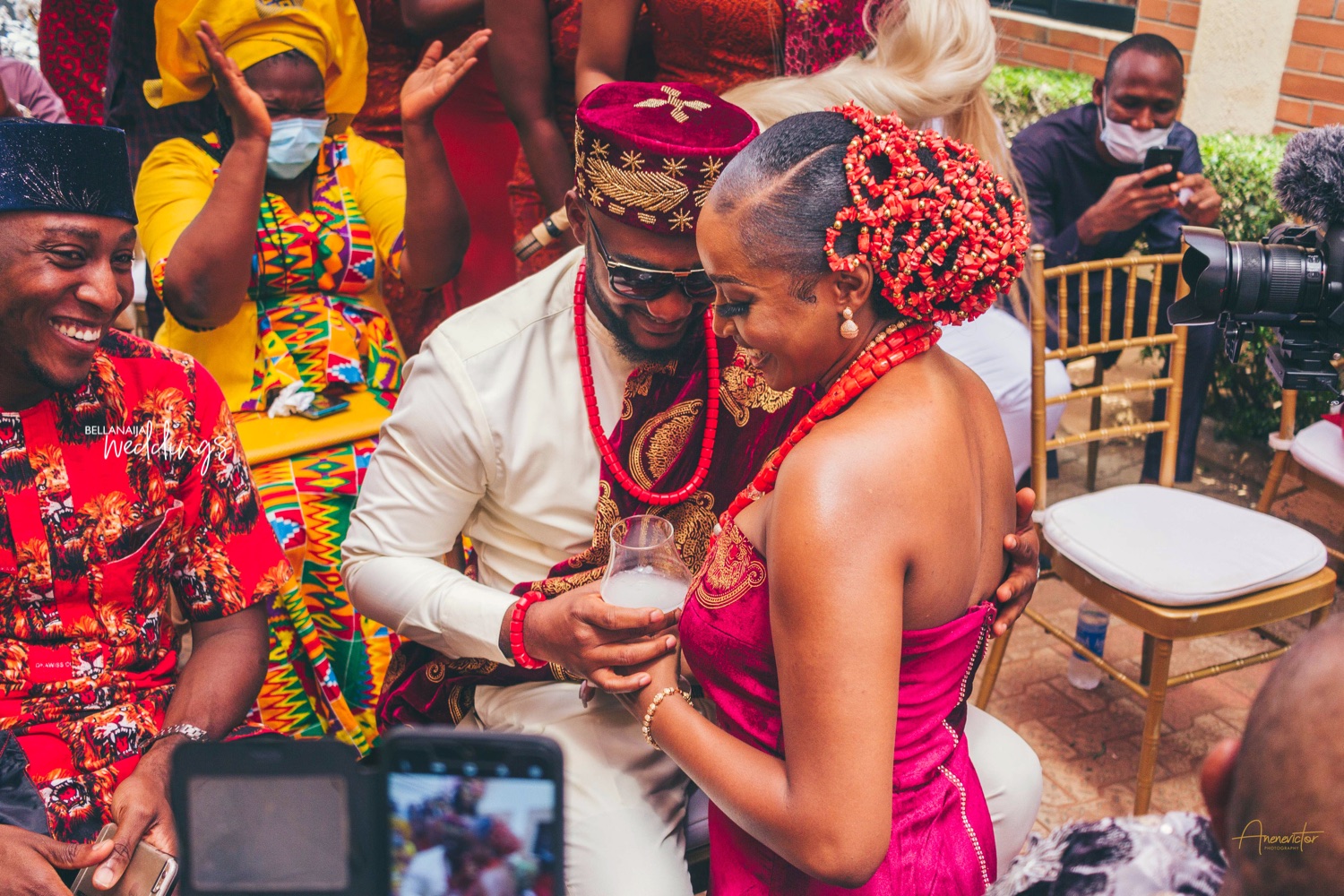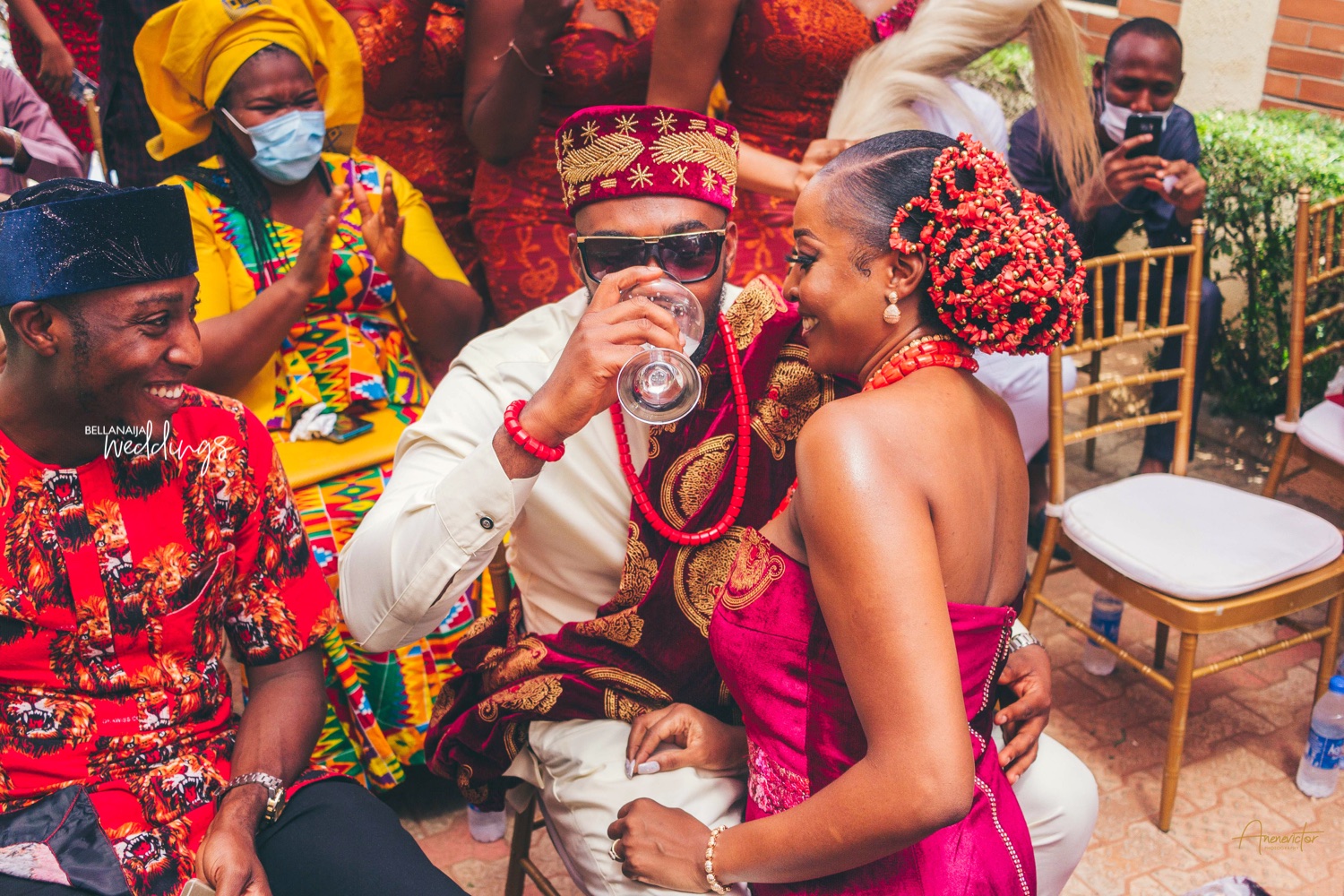 Finally, my relationship ended and I was single. I started preparing to write PLAB so I could leave the country but when I went to church that Sunday, there he was again and I decided to just say hi. At least we could be friends or so I thought. We decided to go see a movie two days later coincidentally named 'US'. On our way to the movies, I let it slip that I was now single. It was like a "Hallmark Oyinbo movie something", throughout the movie and on our way back, I knew I had found 'The One'.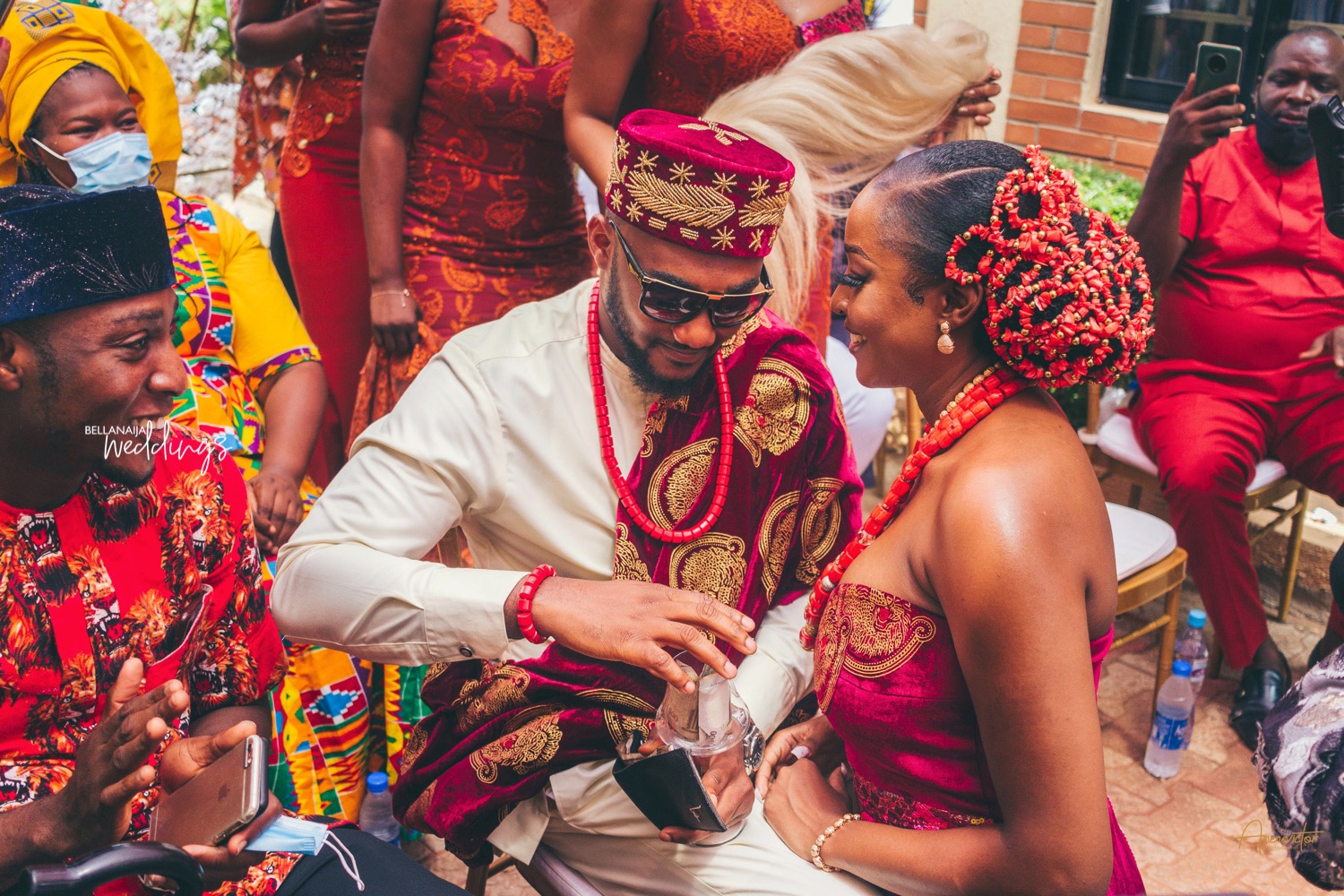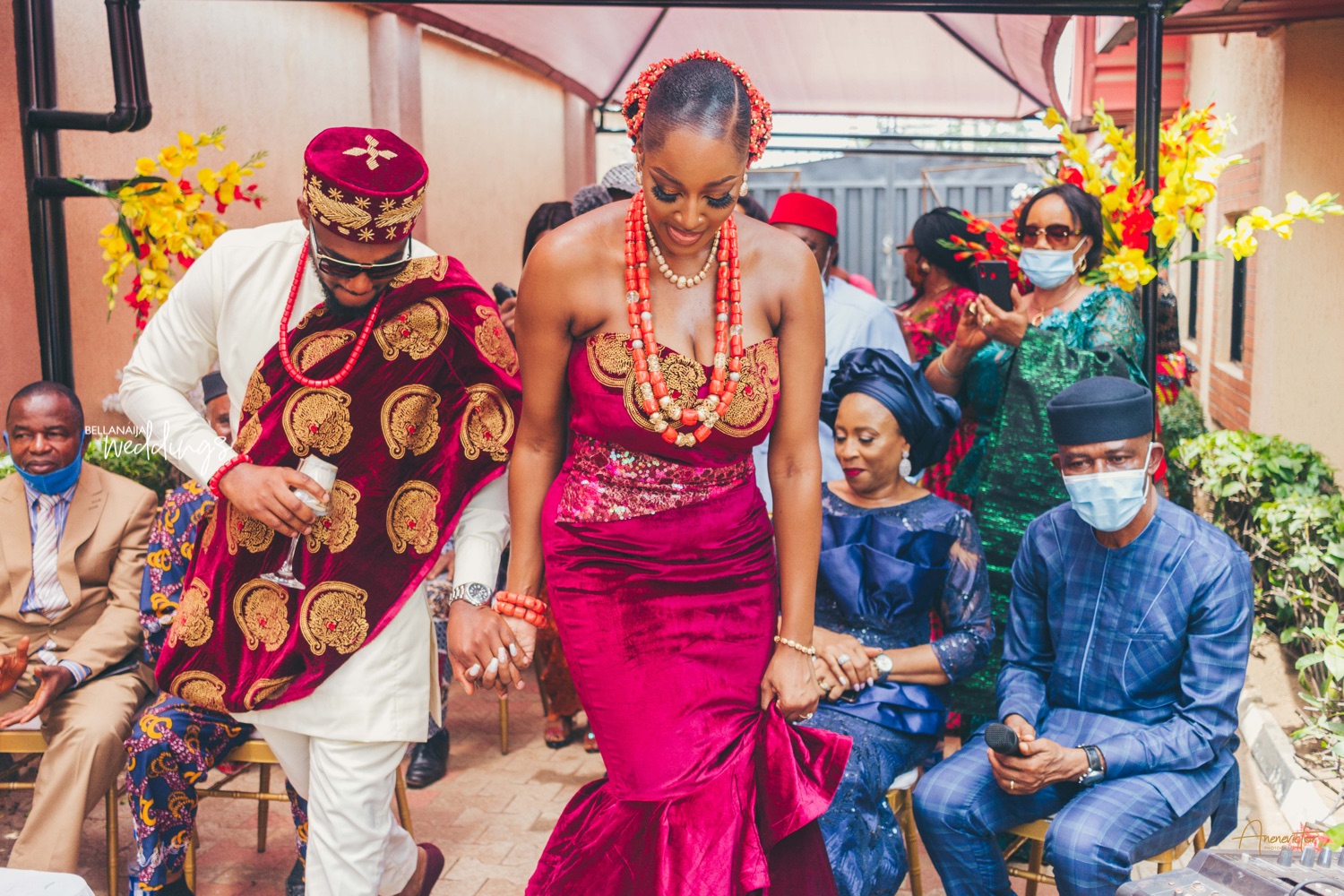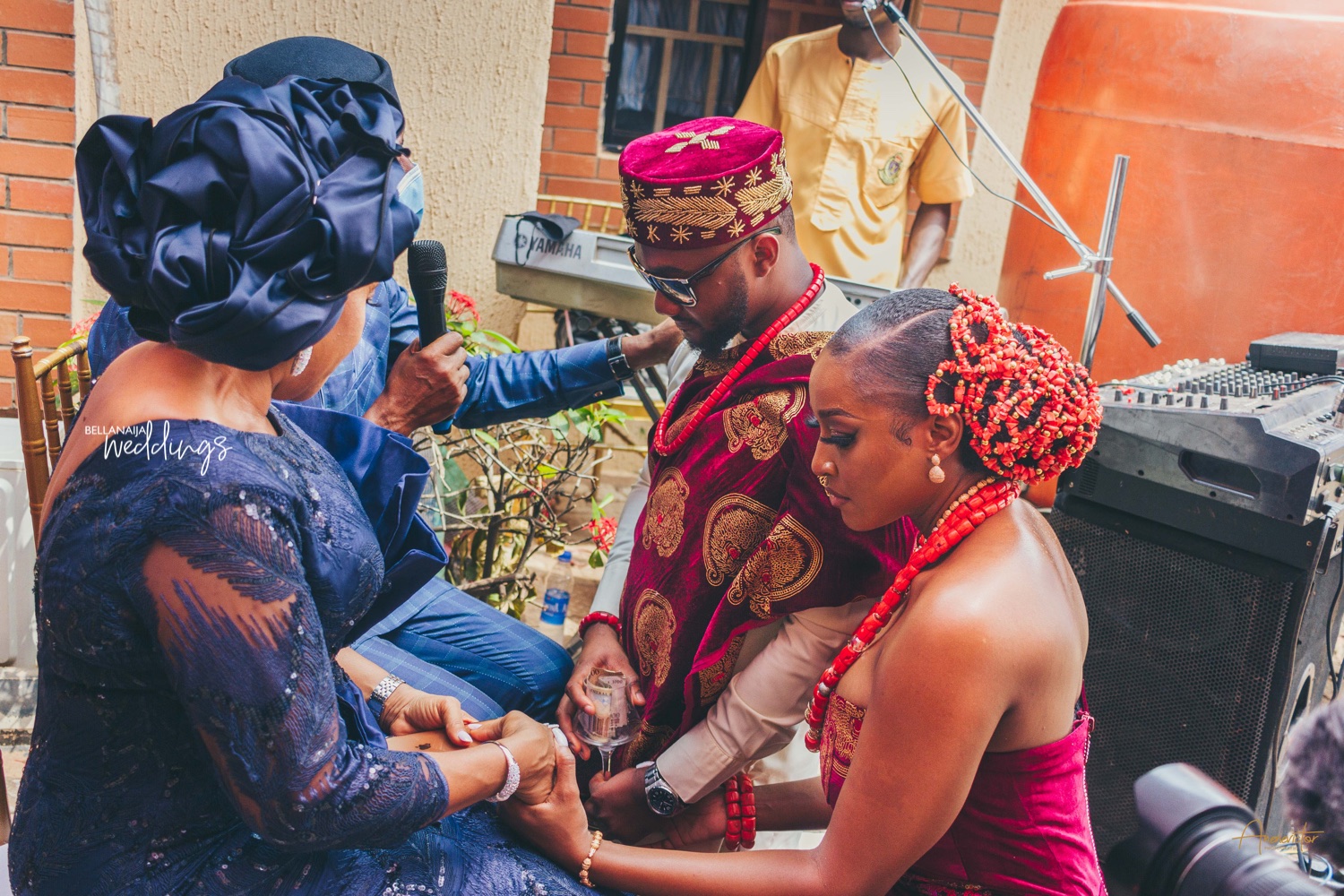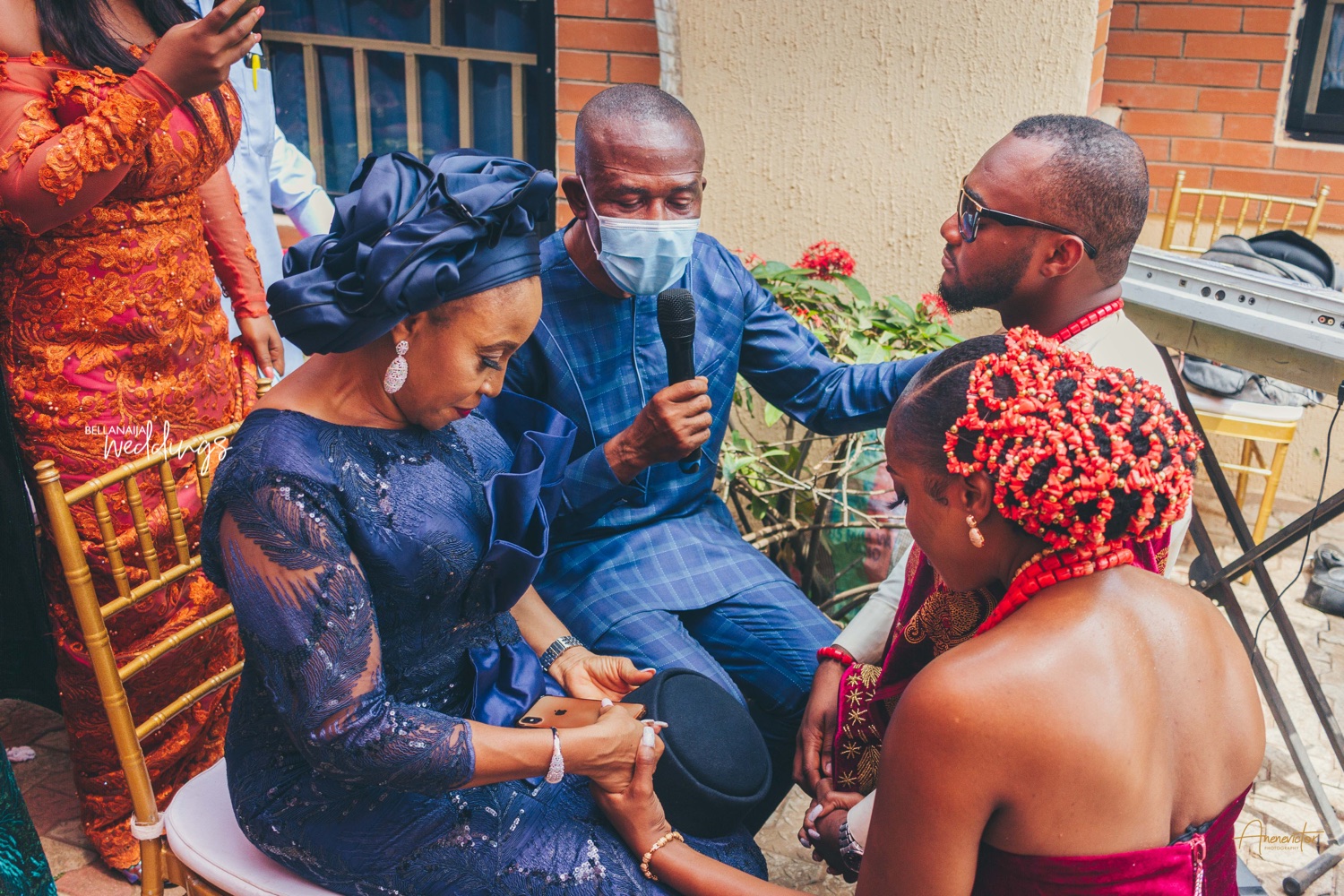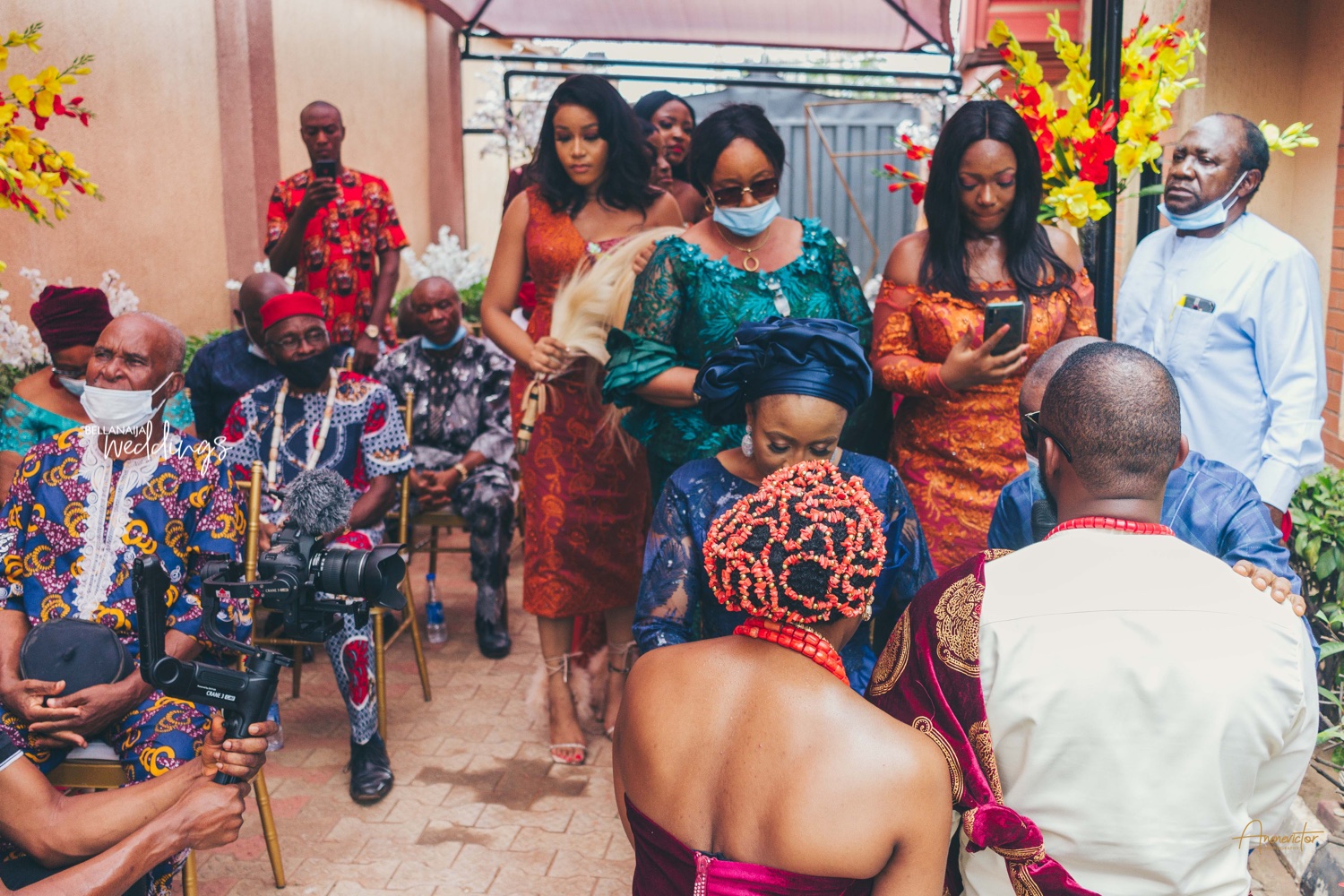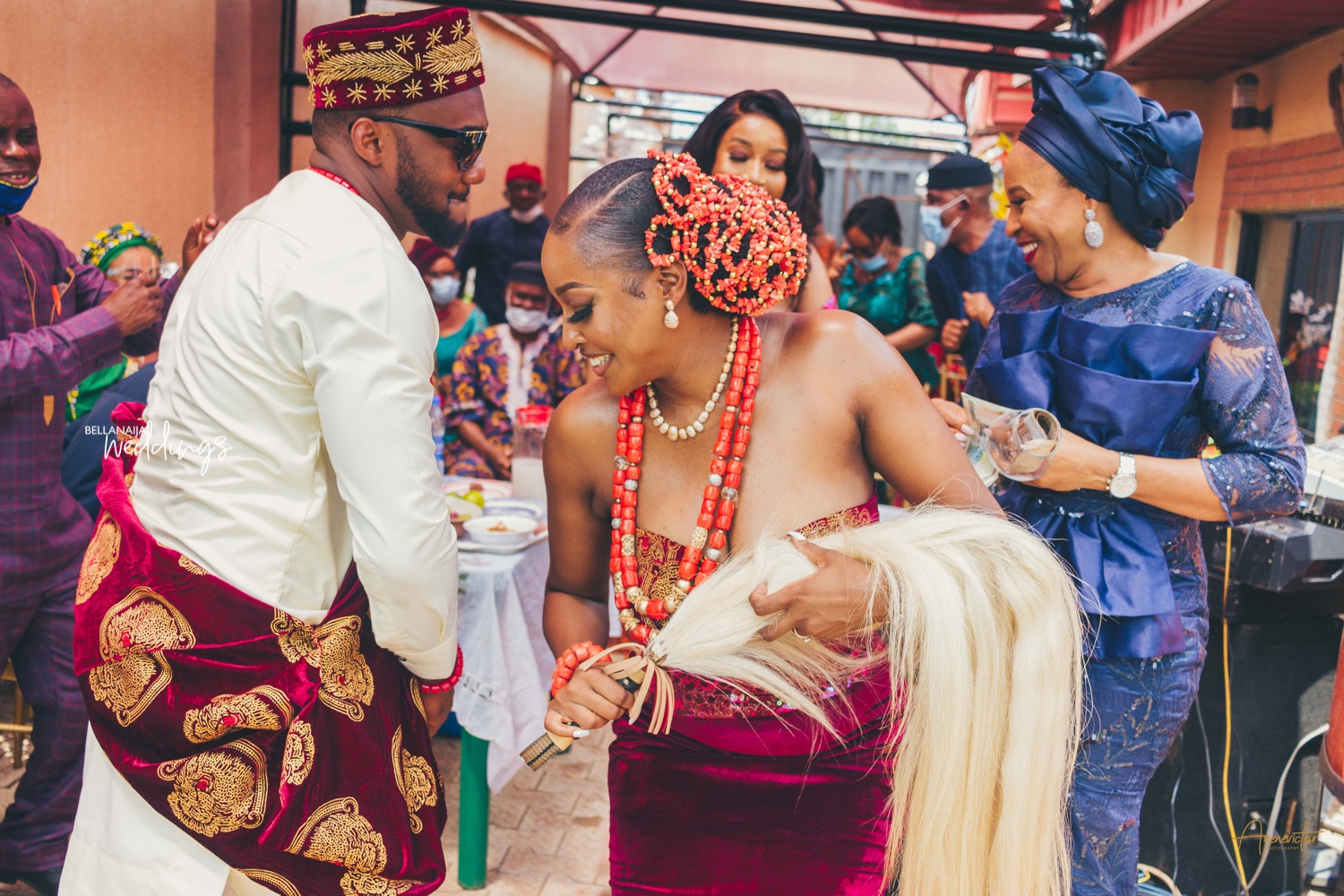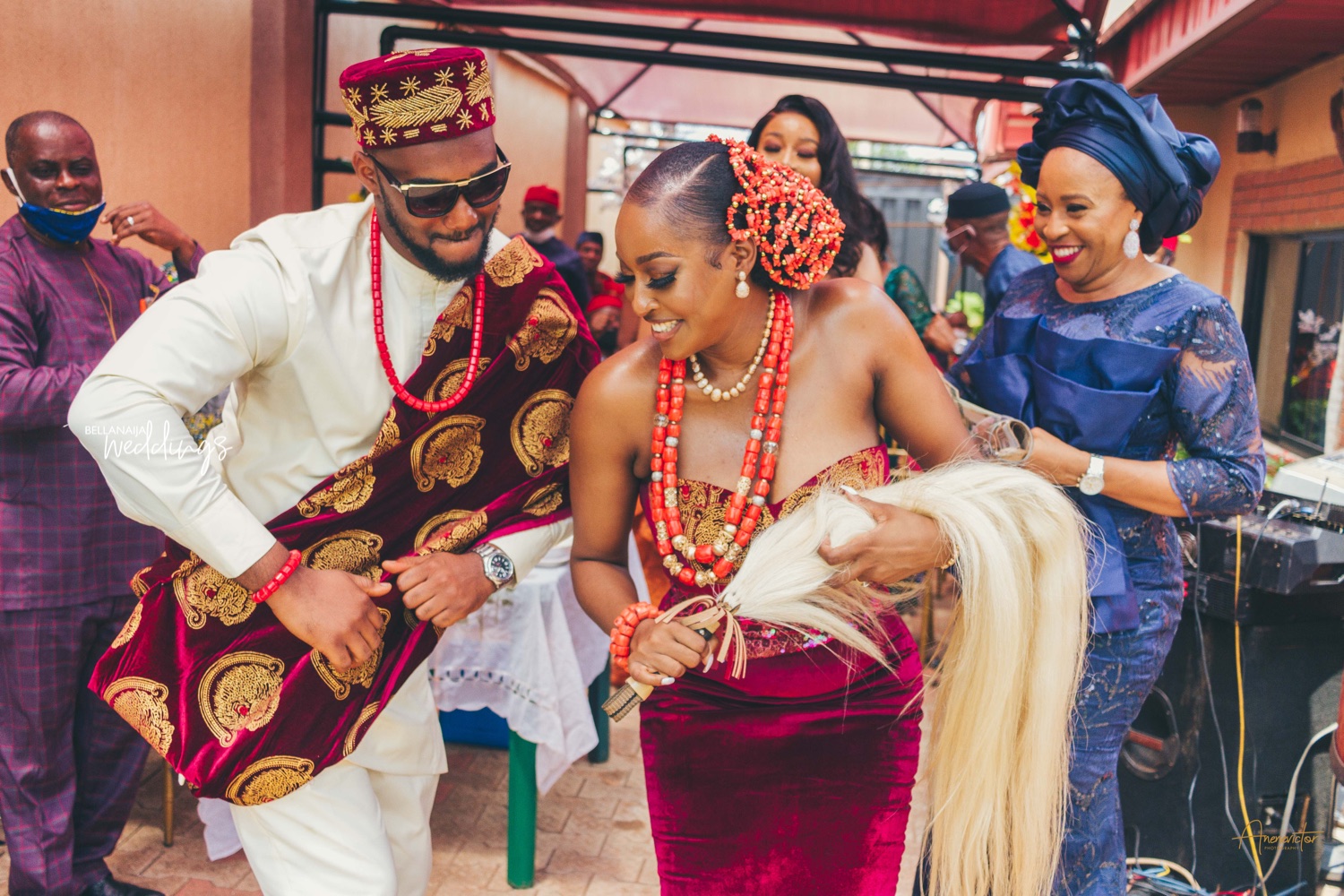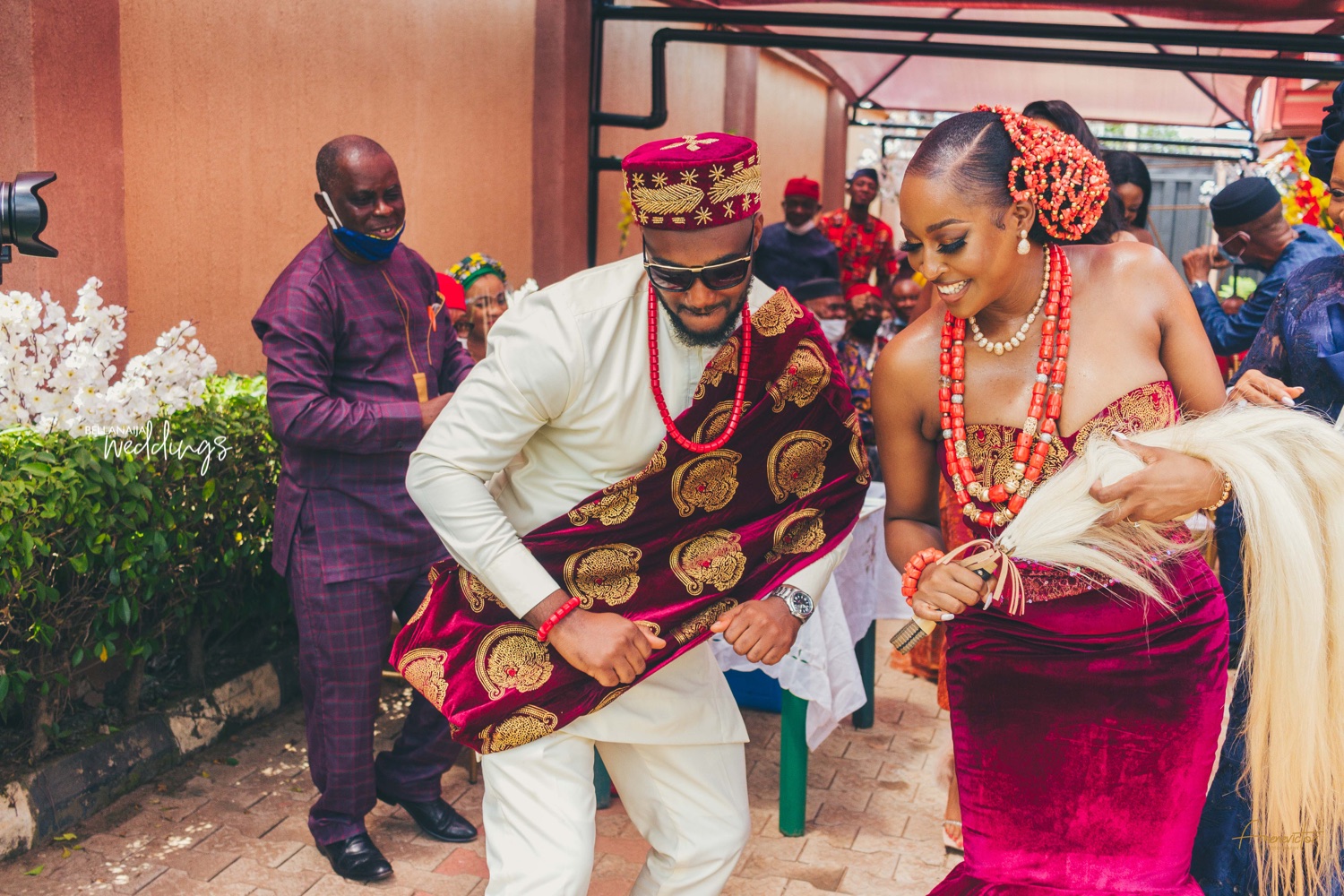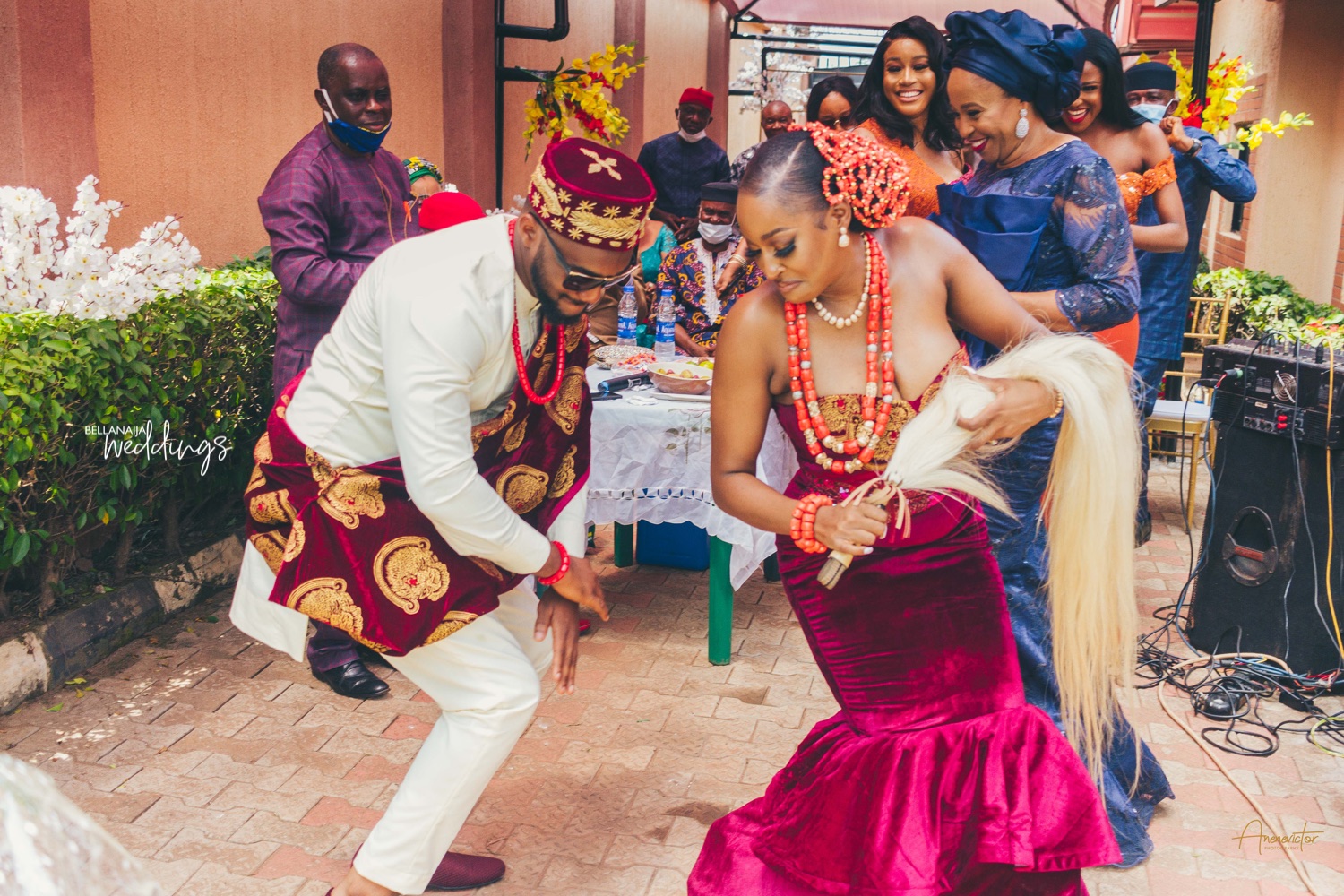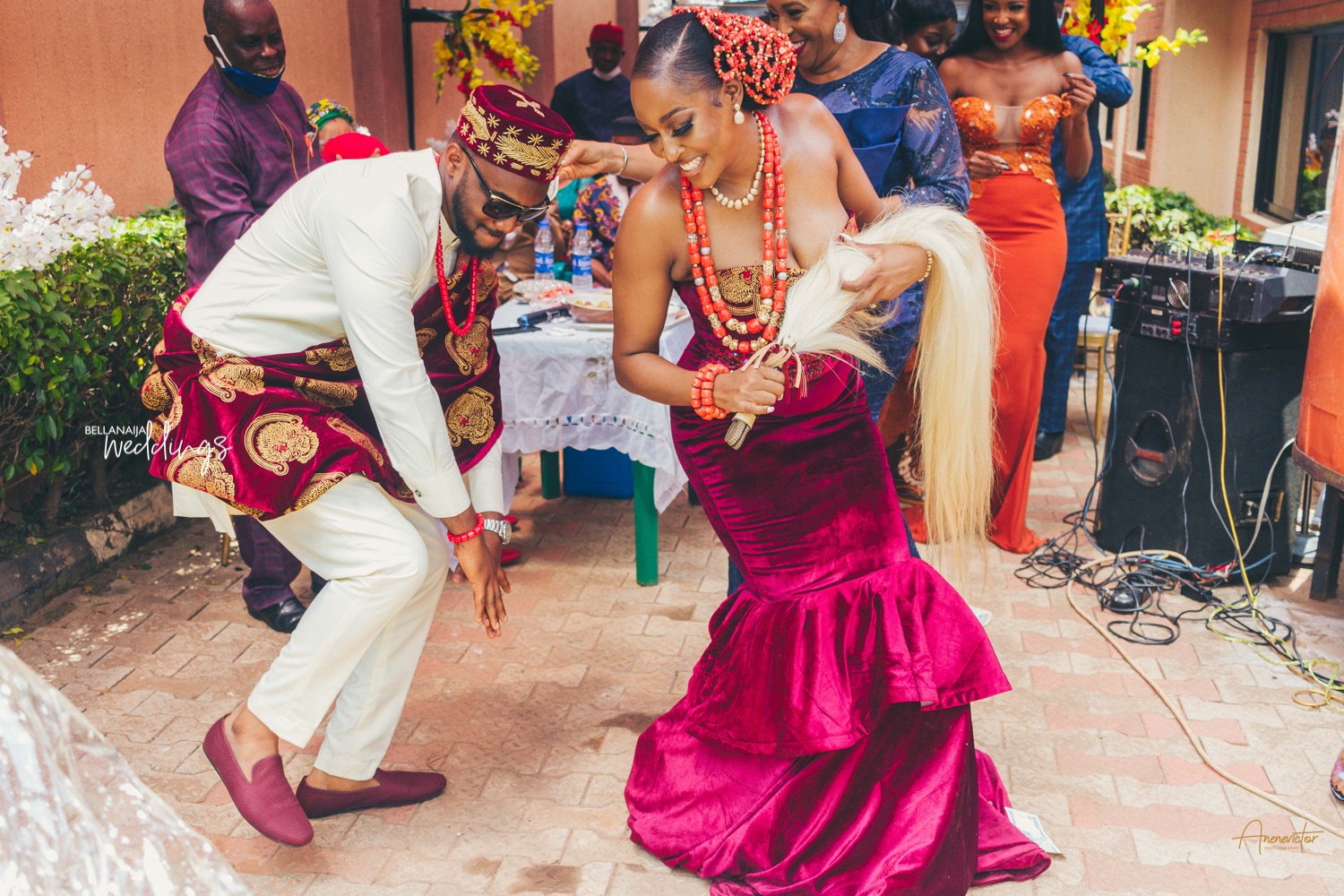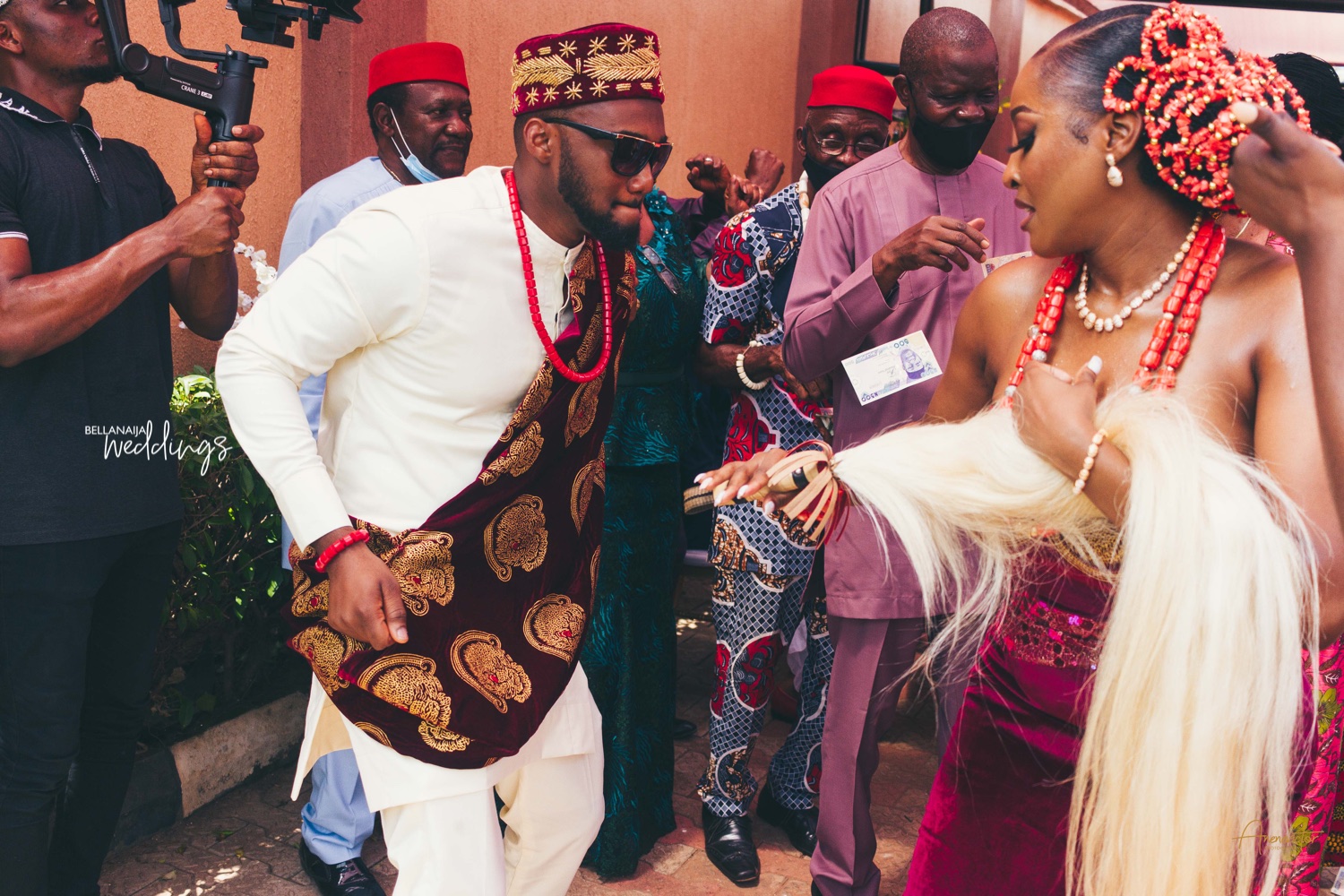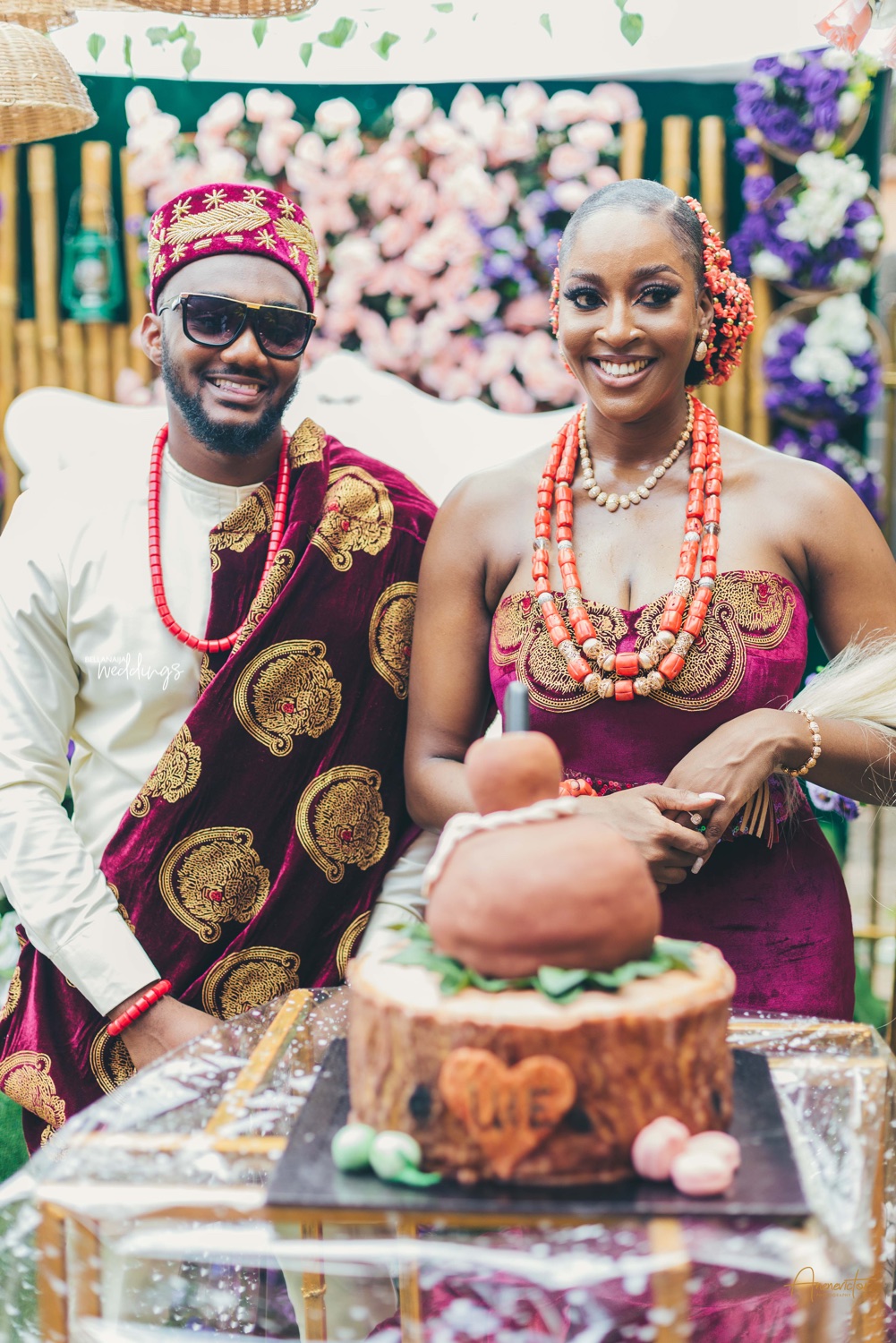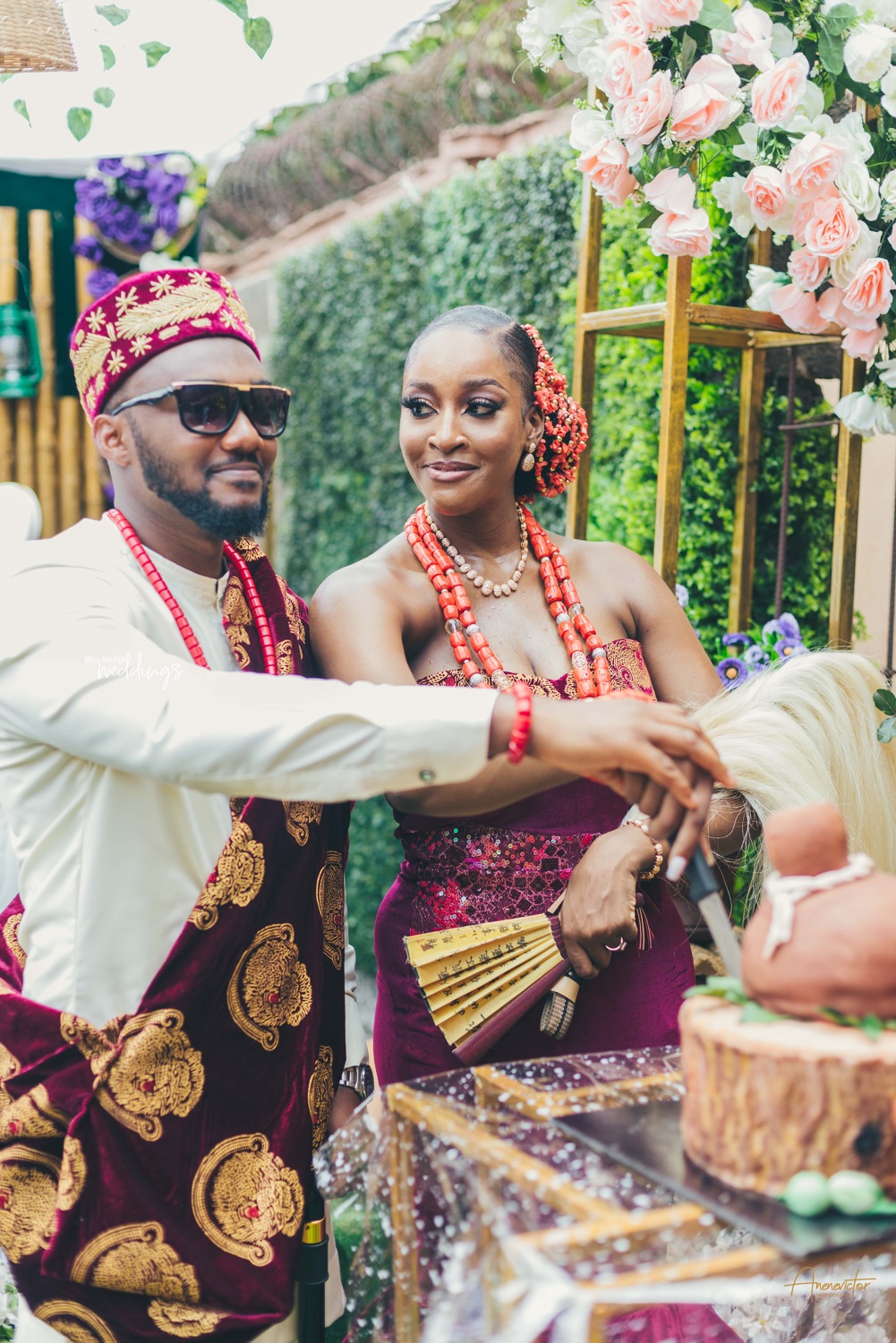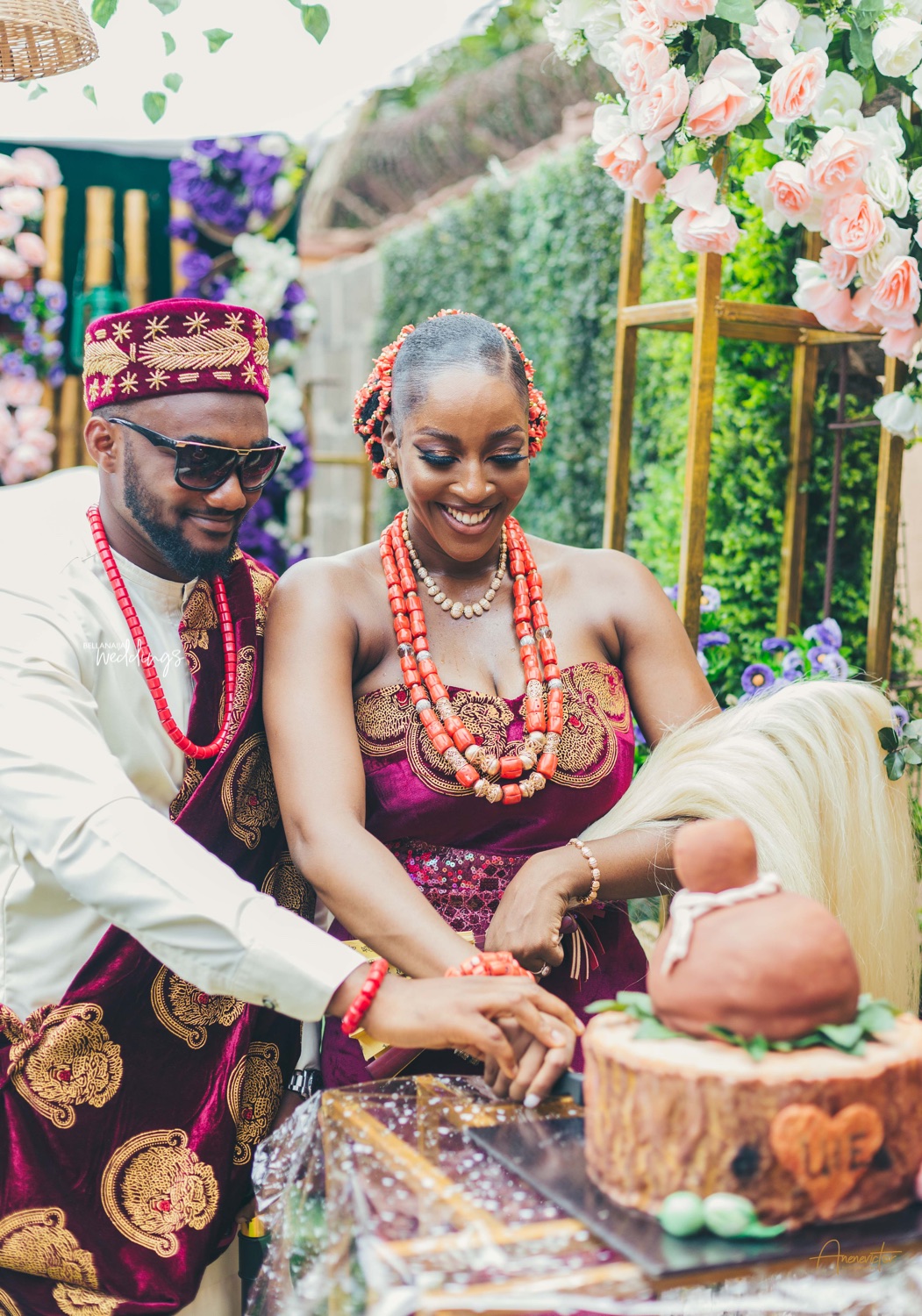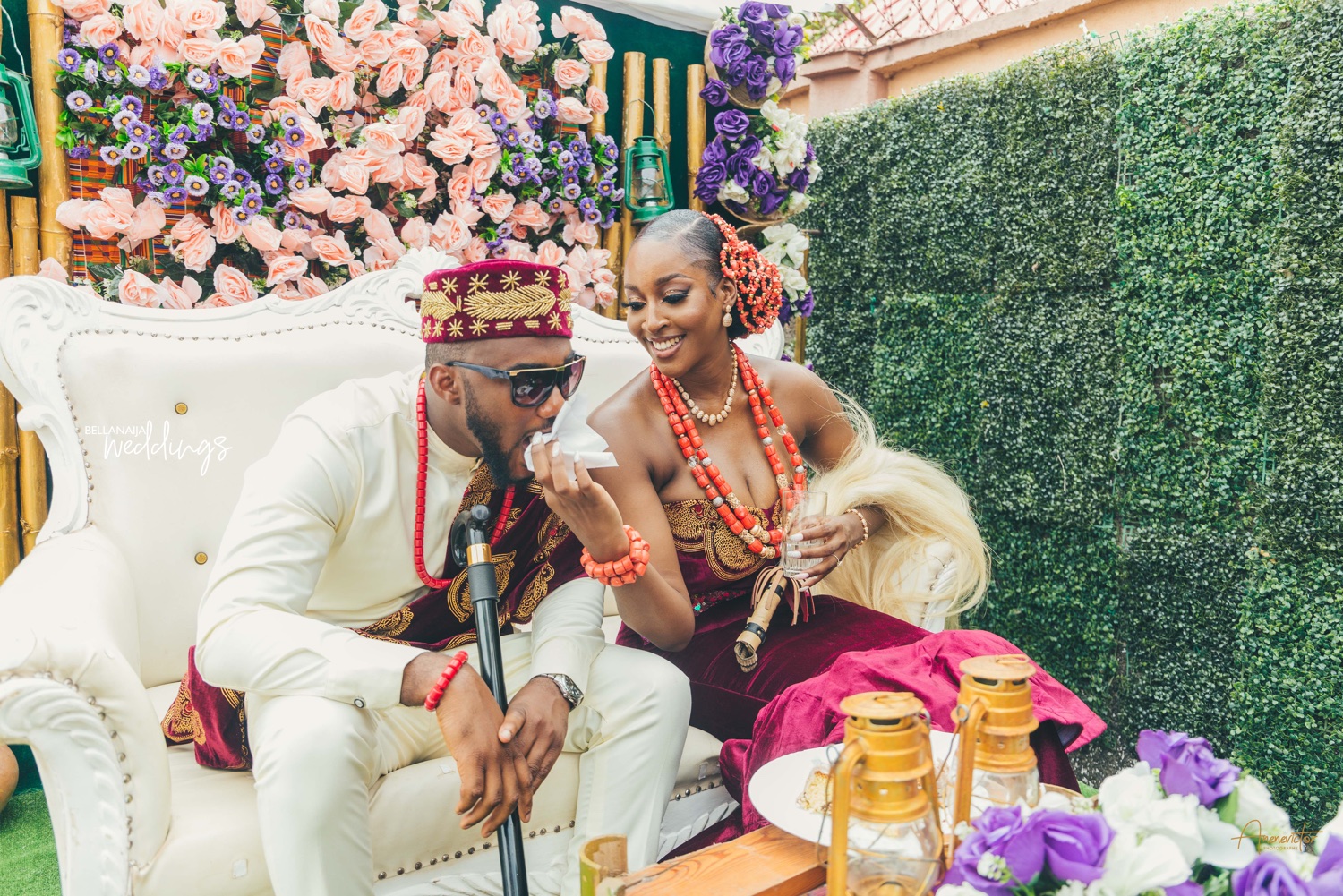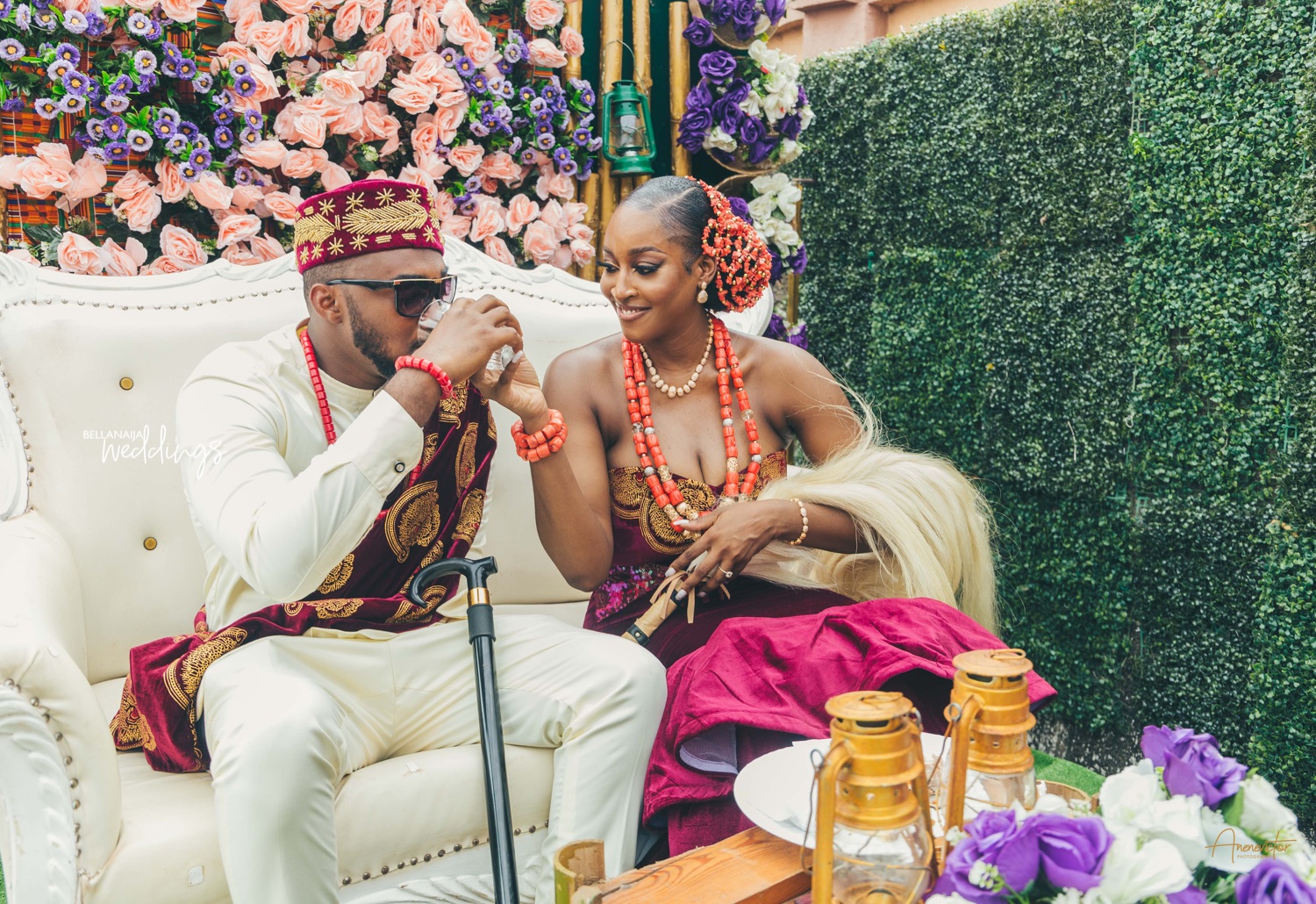 I was sceptical though because I was just fresh out of a long term relationship and I really wanted to leave the country. But I couldn't deny our connection this time. I talked to one of my girlfriends about it and she told me to invite him to our evening hangout. The minute I saw him again I knew it was definitely him. While we were gisting, we held hands under the table and the deal was sealed. We made it official two days later and here we are. It took me 4 years to realize I had already met Mr Right but as they say better late than never.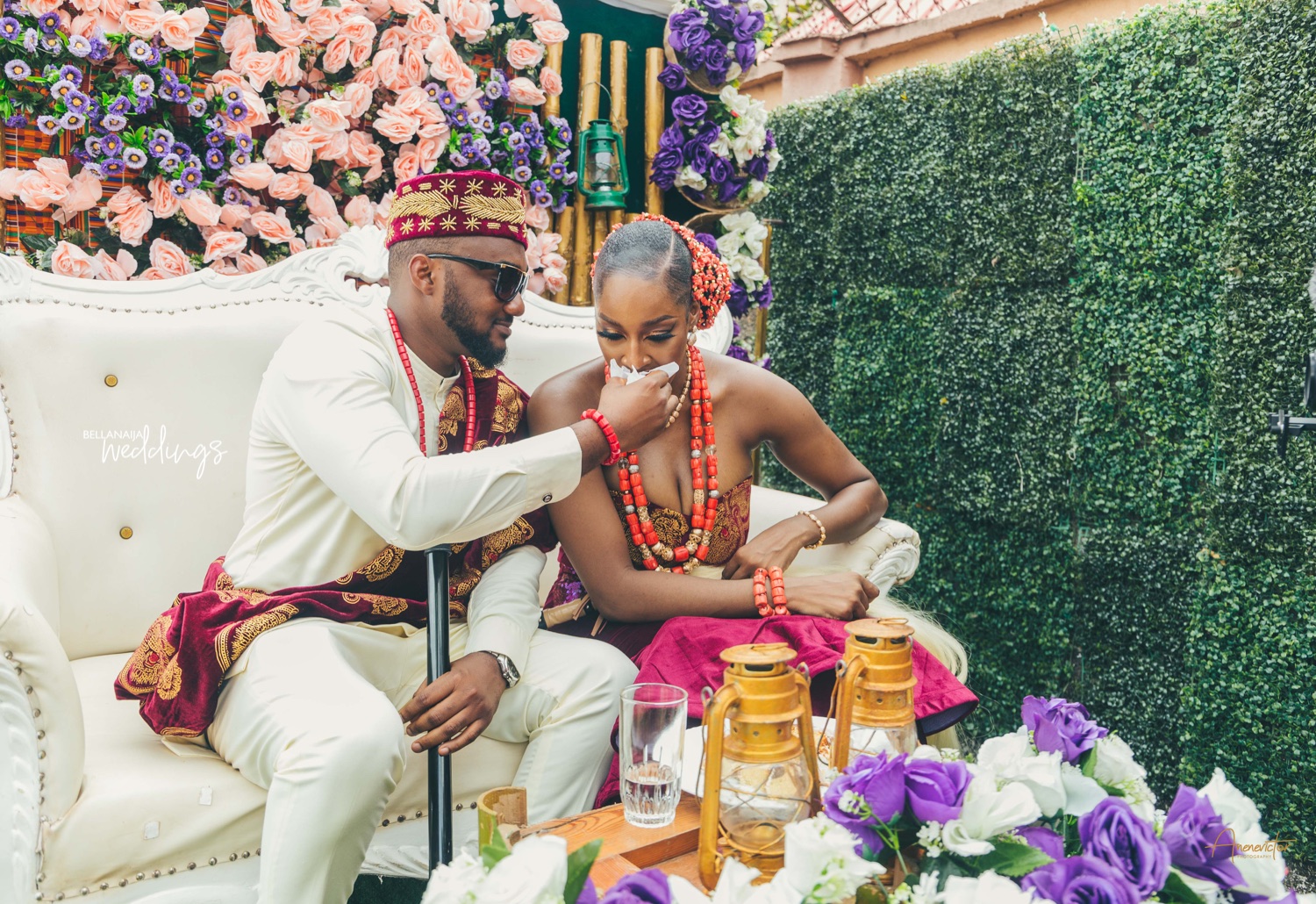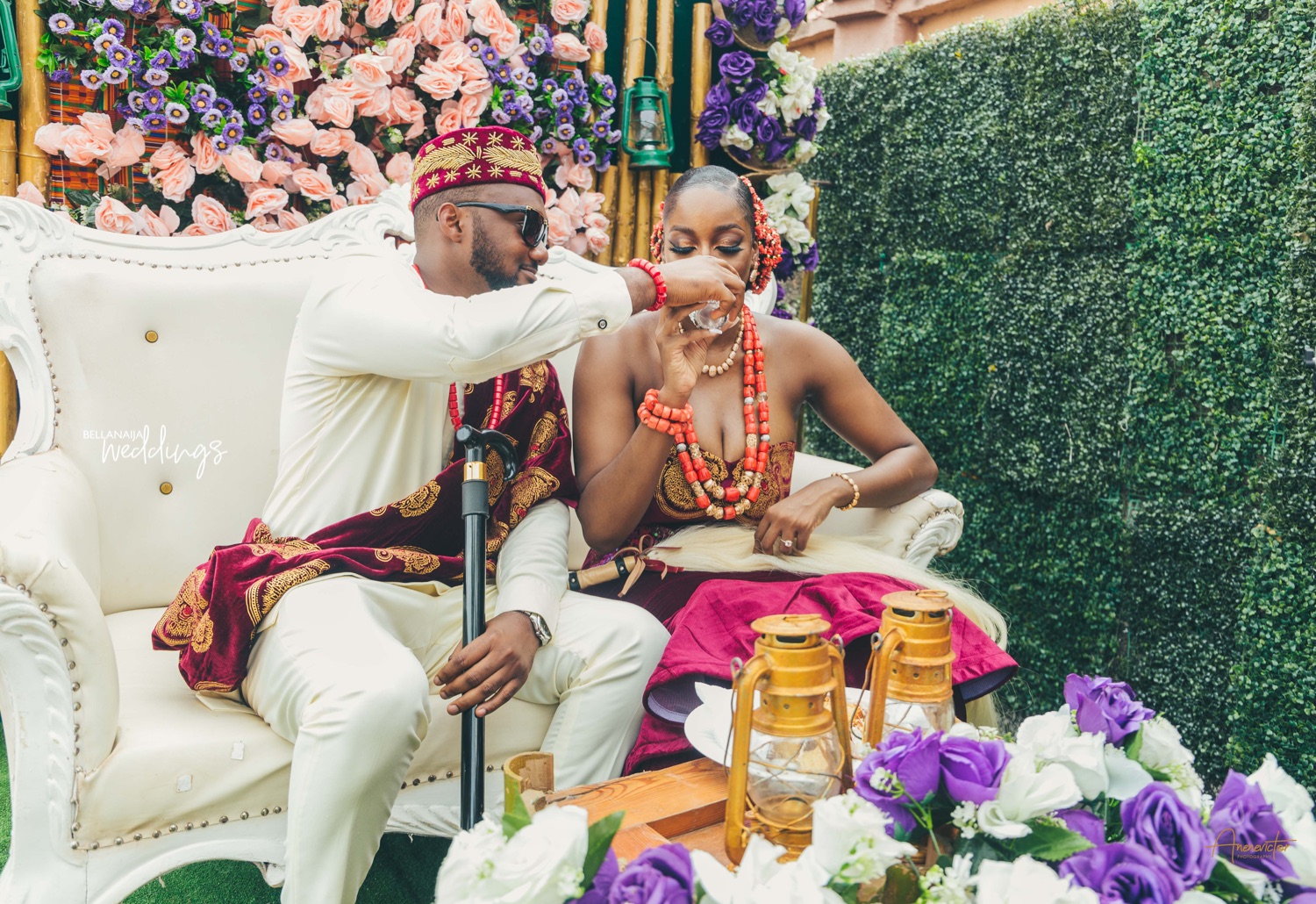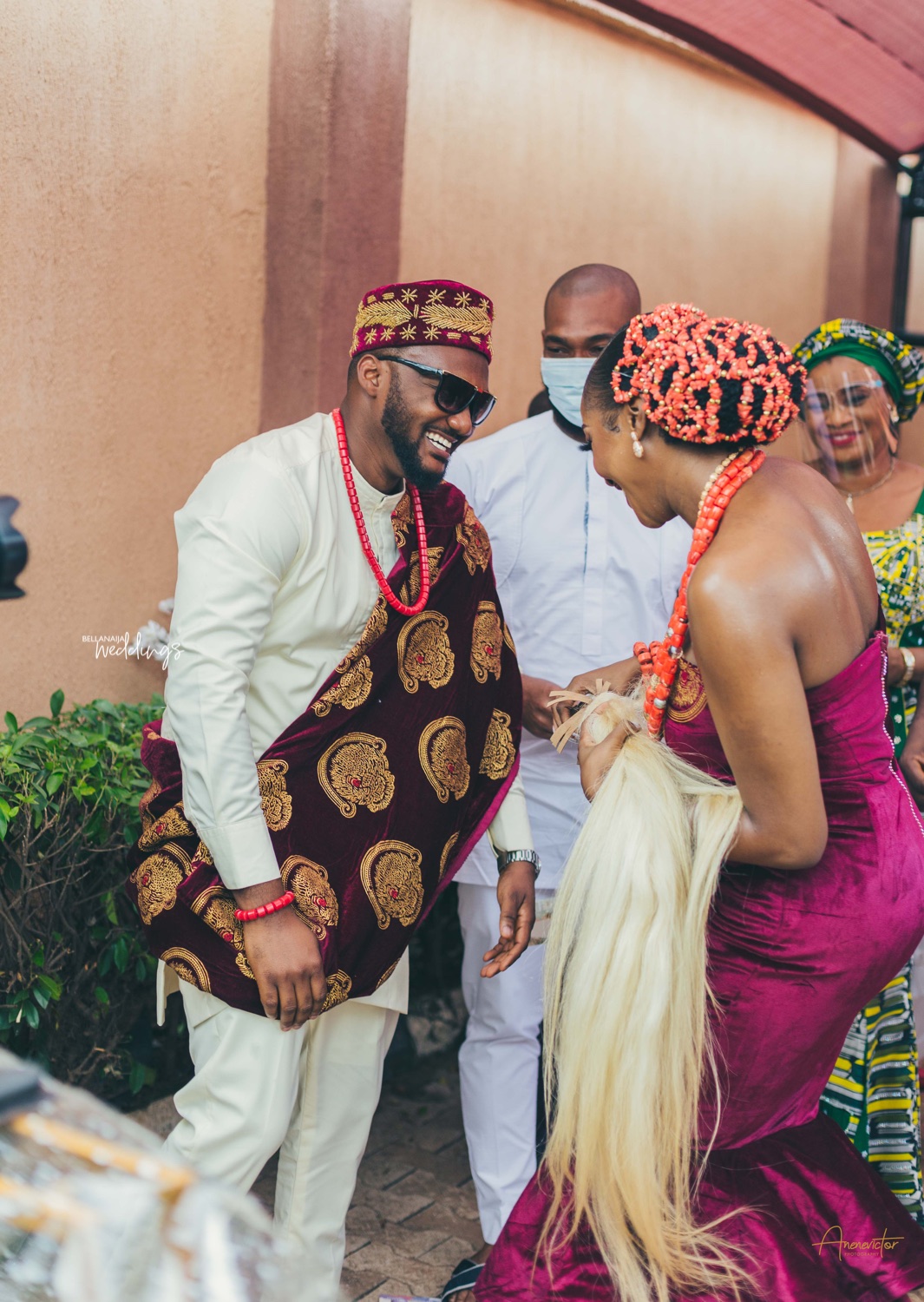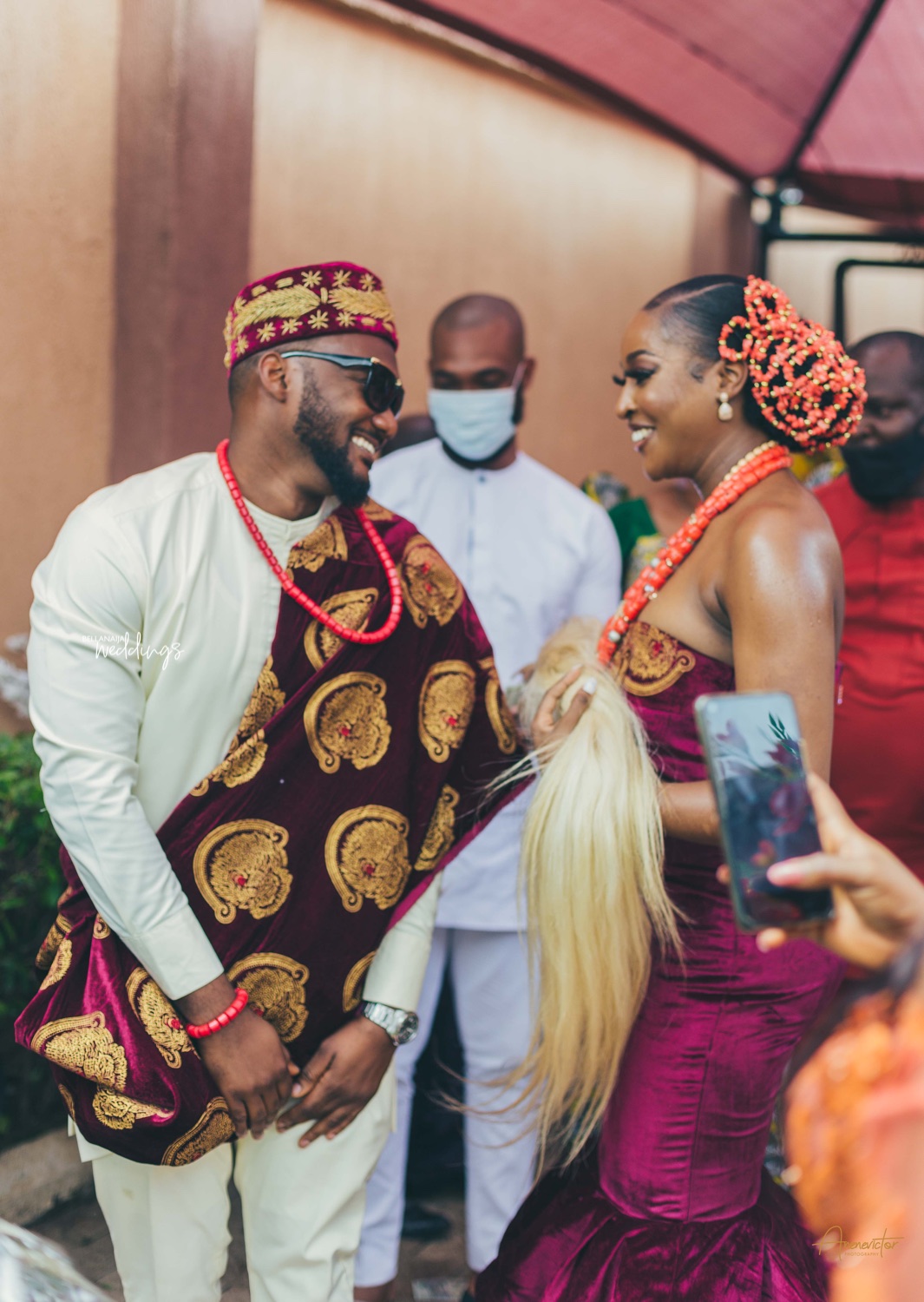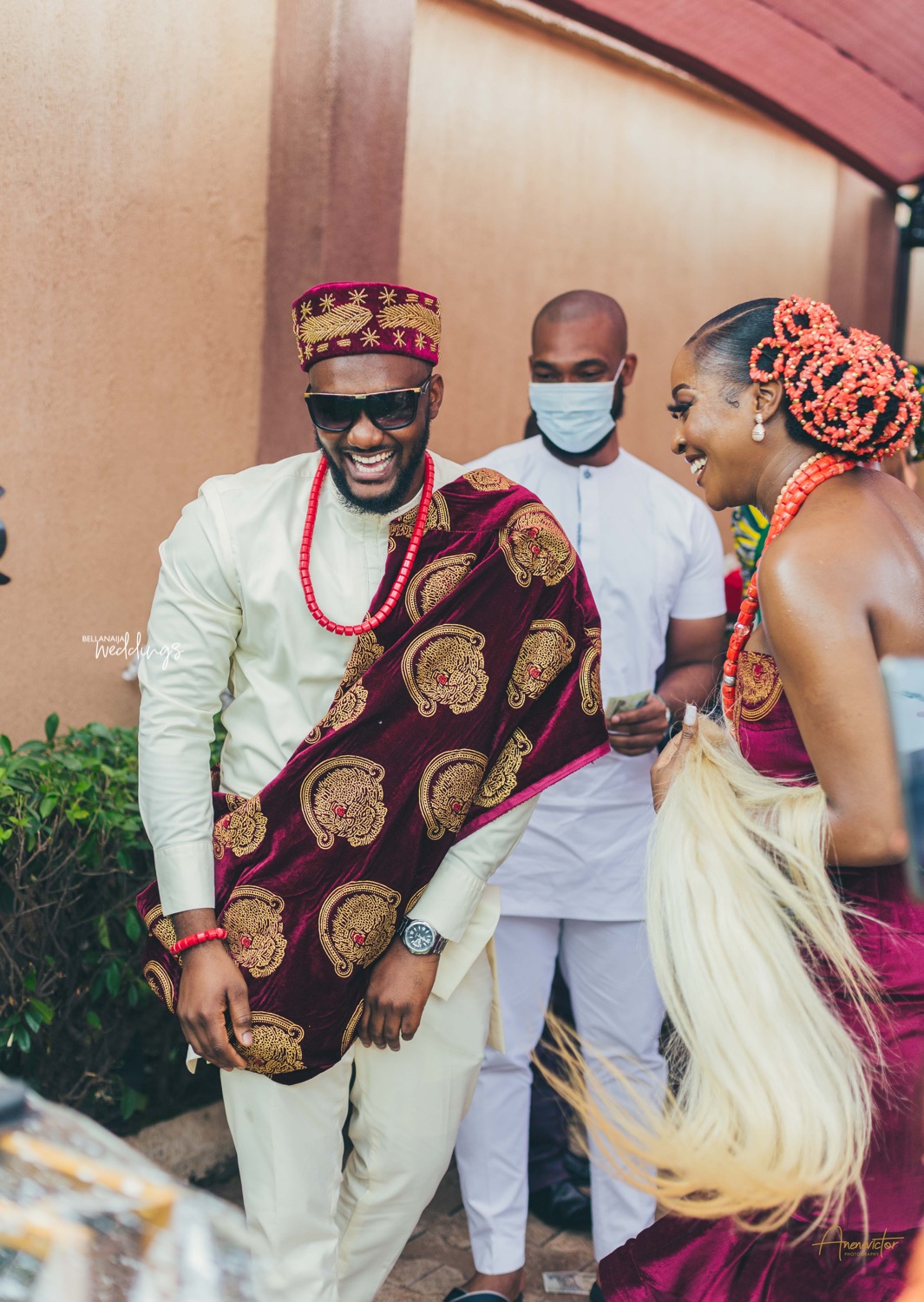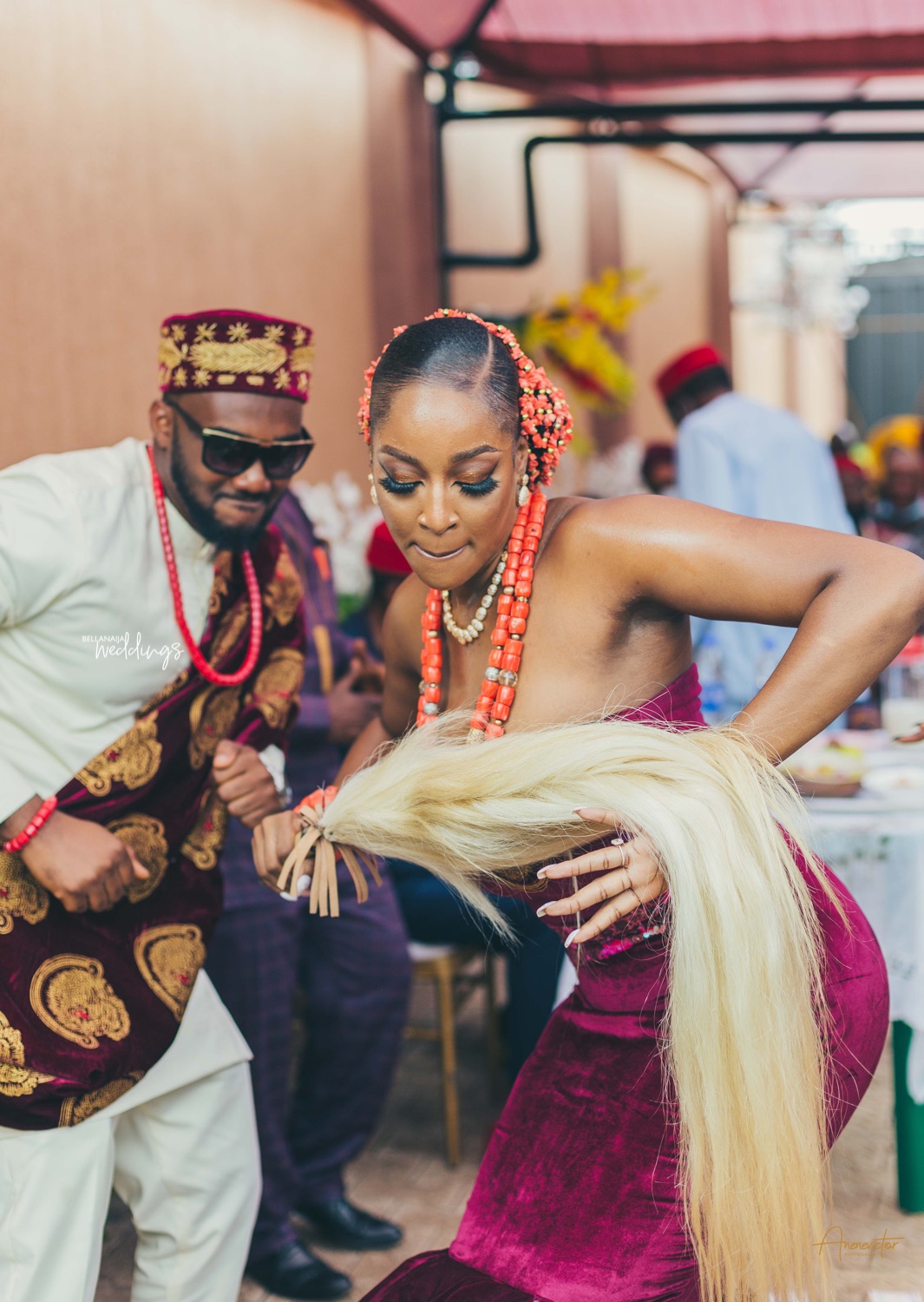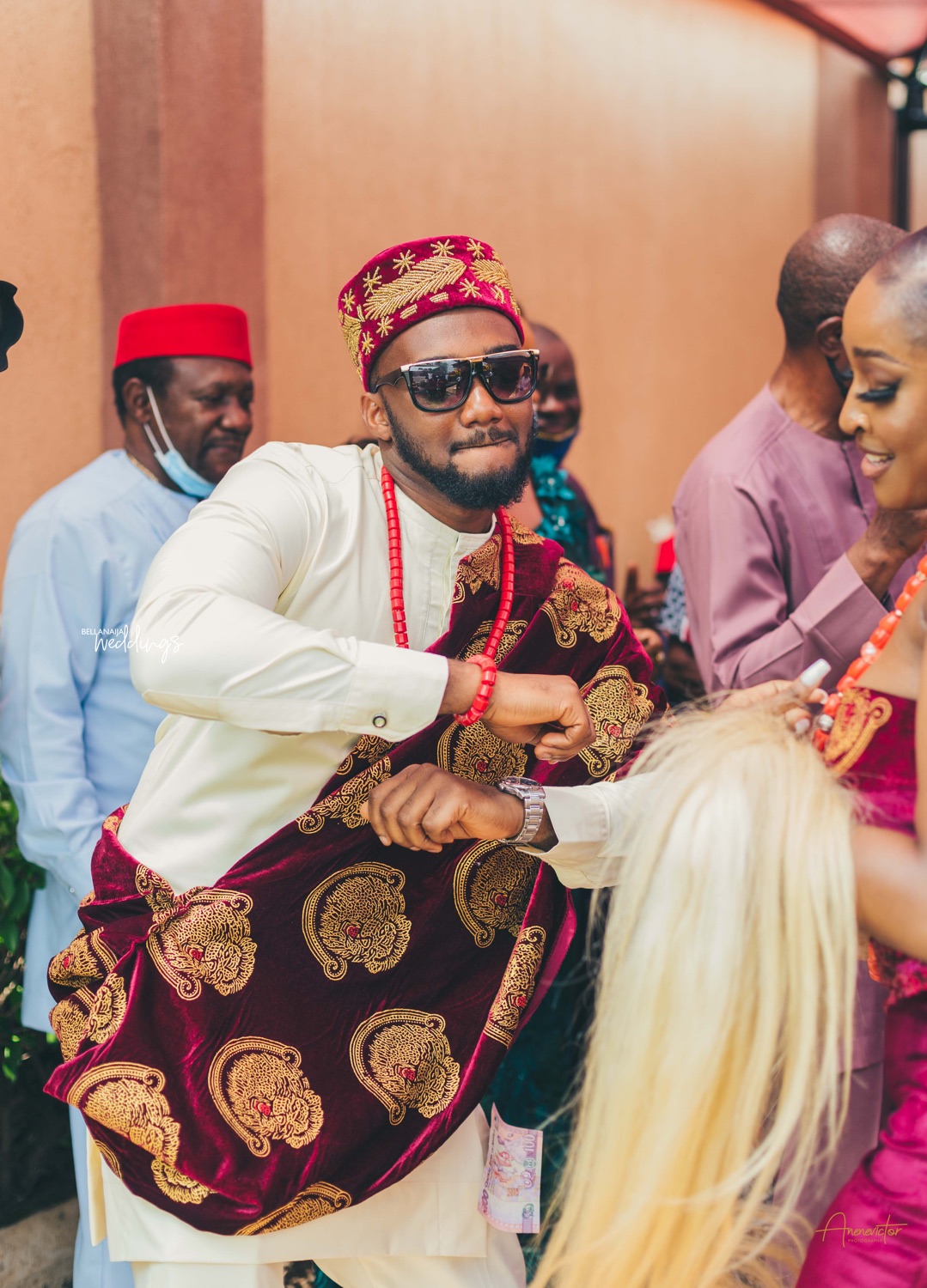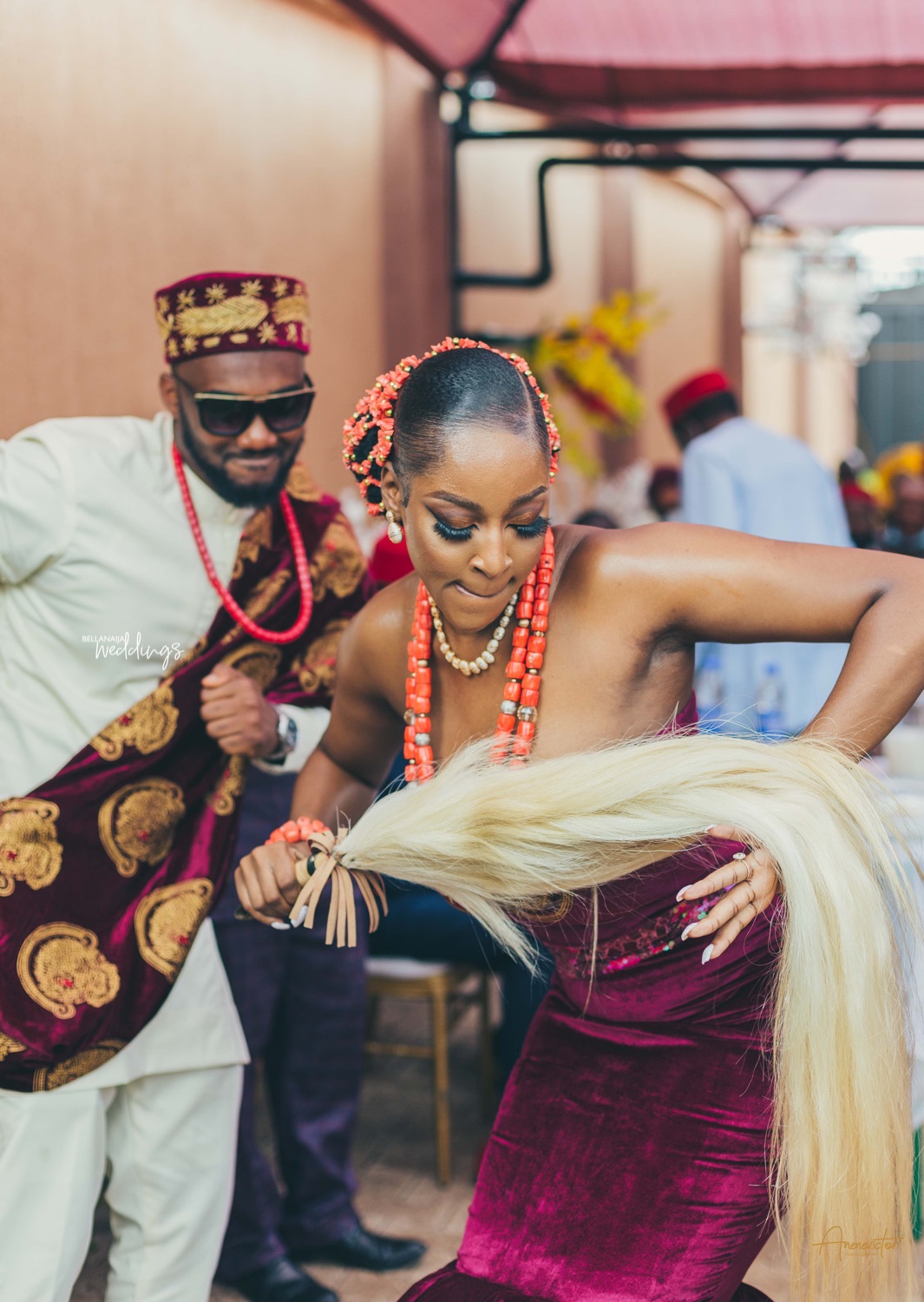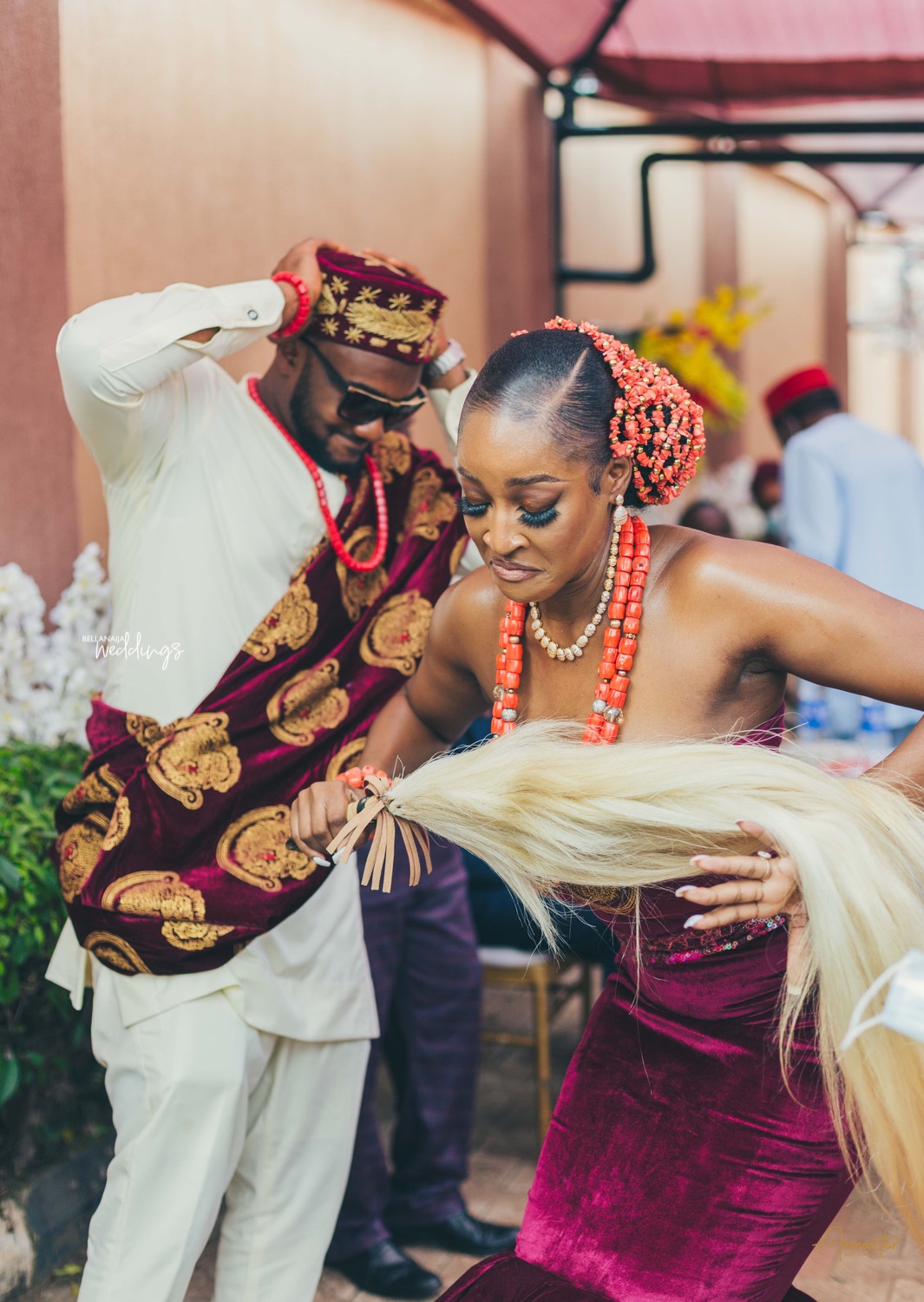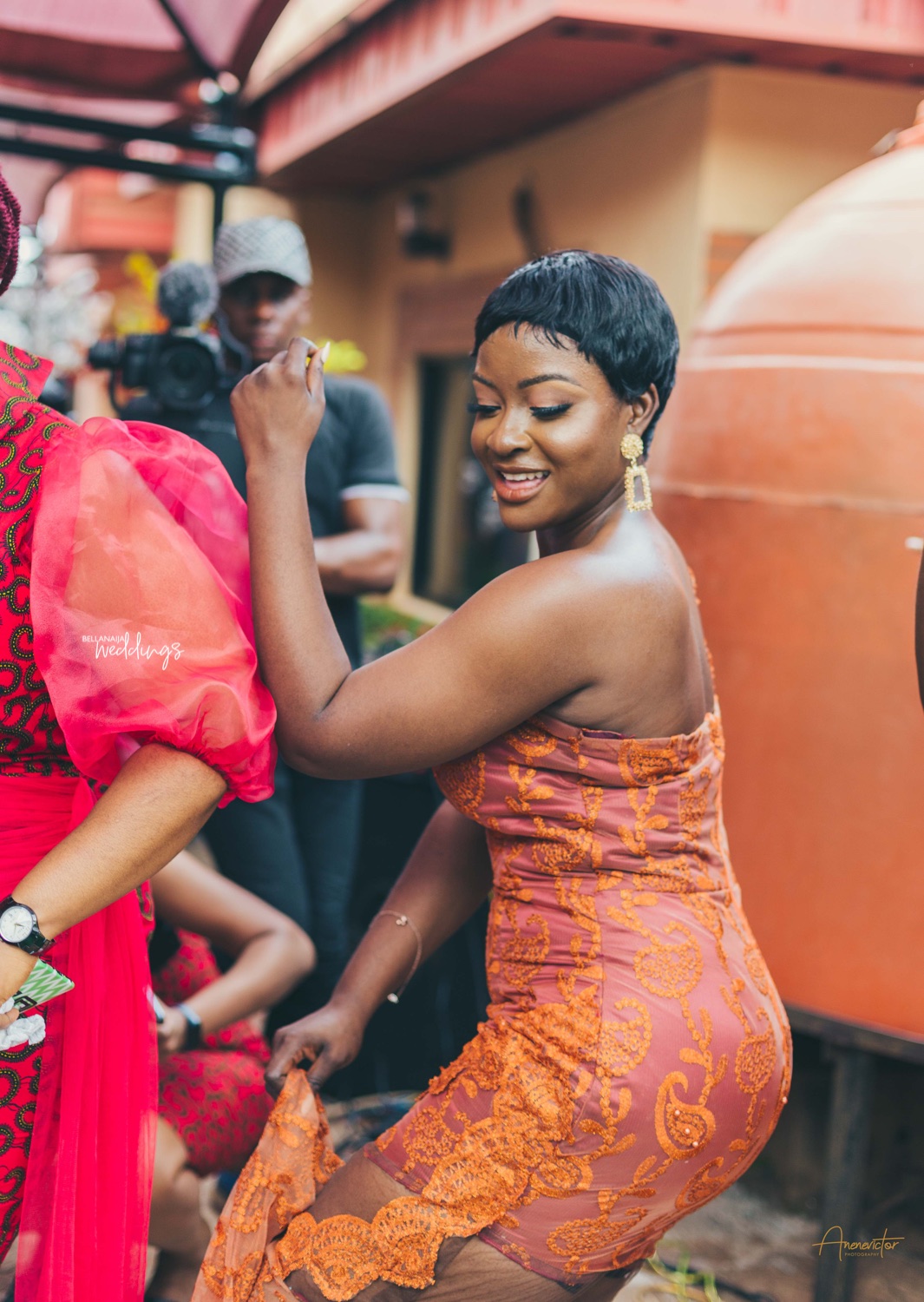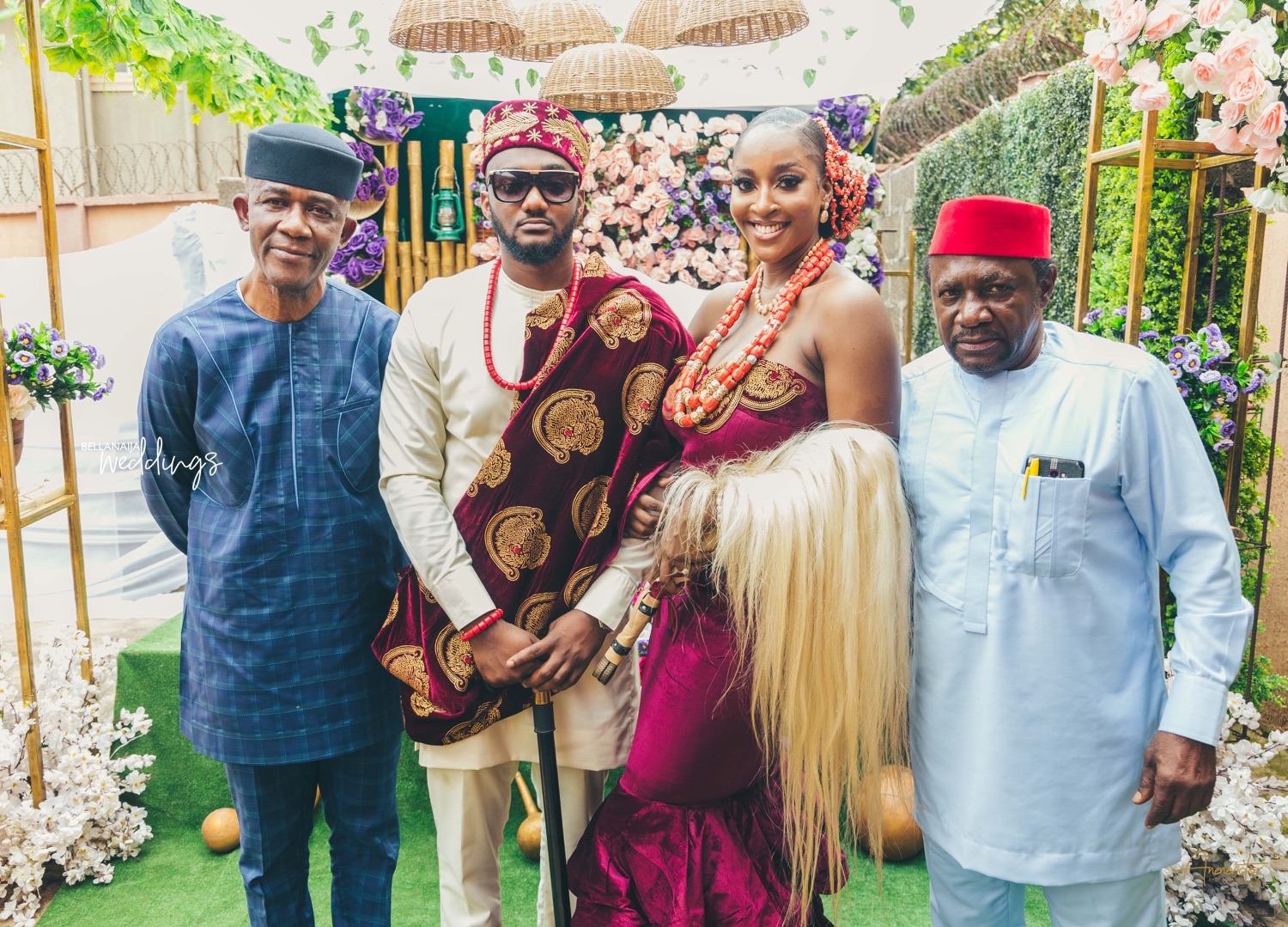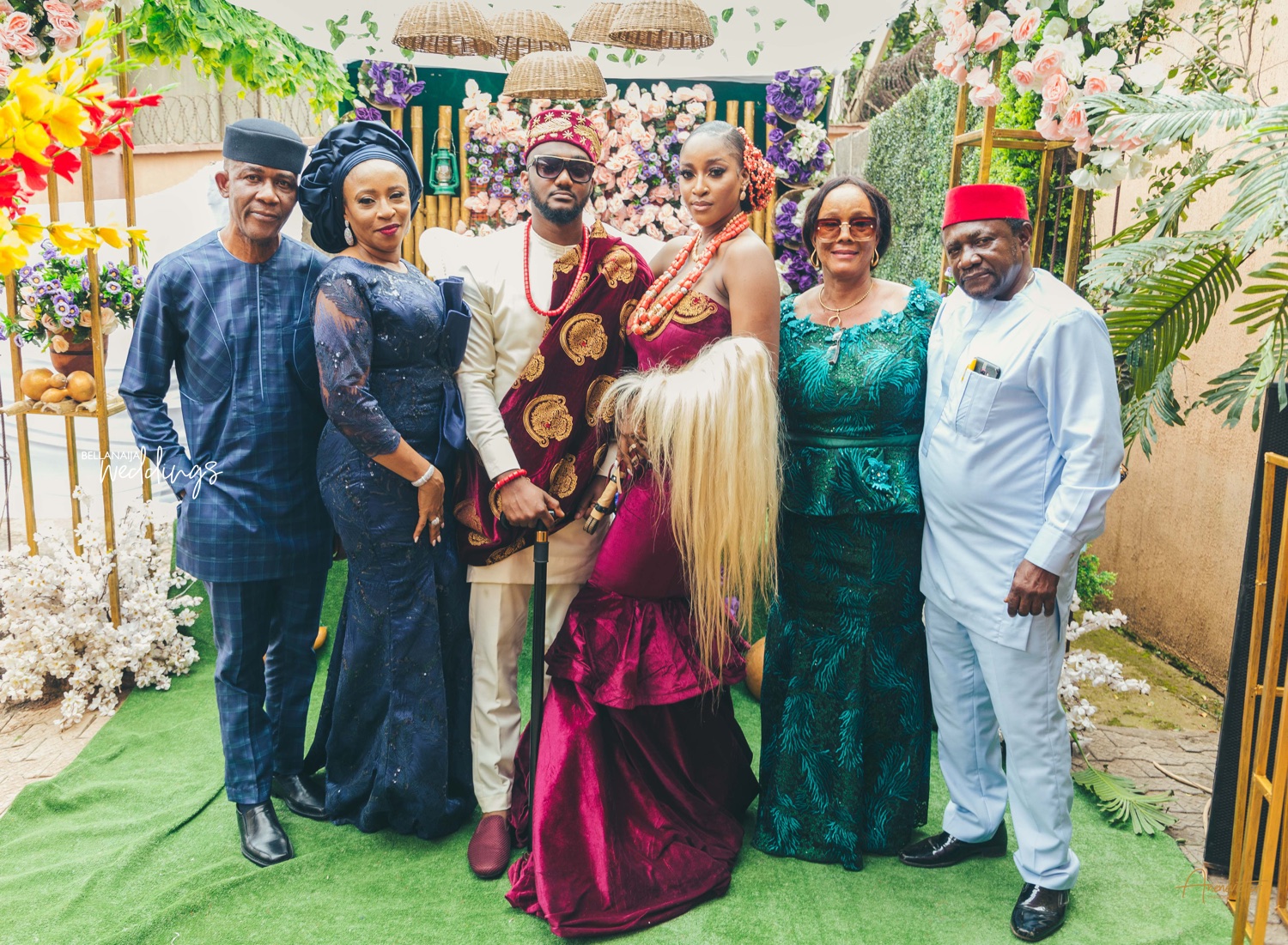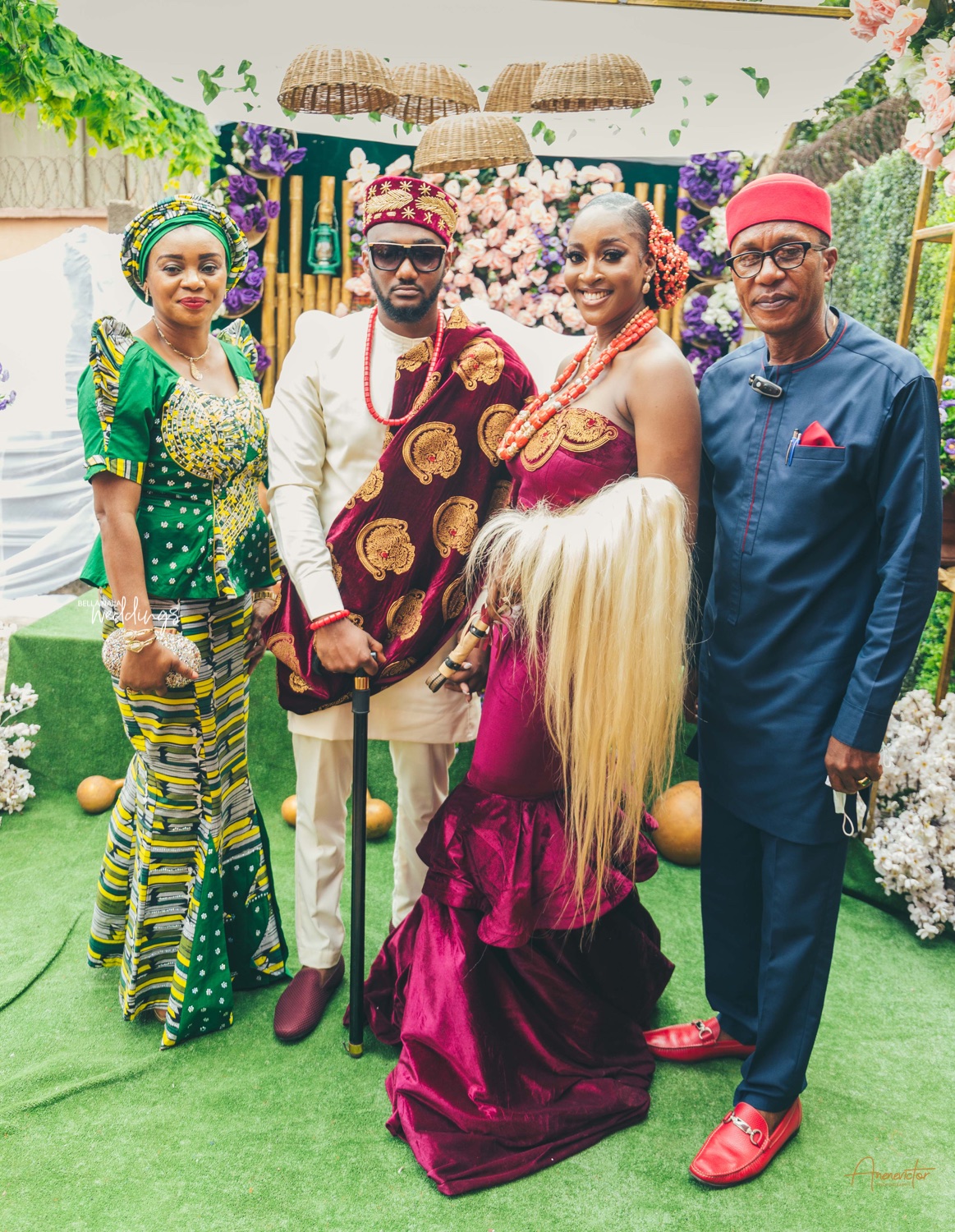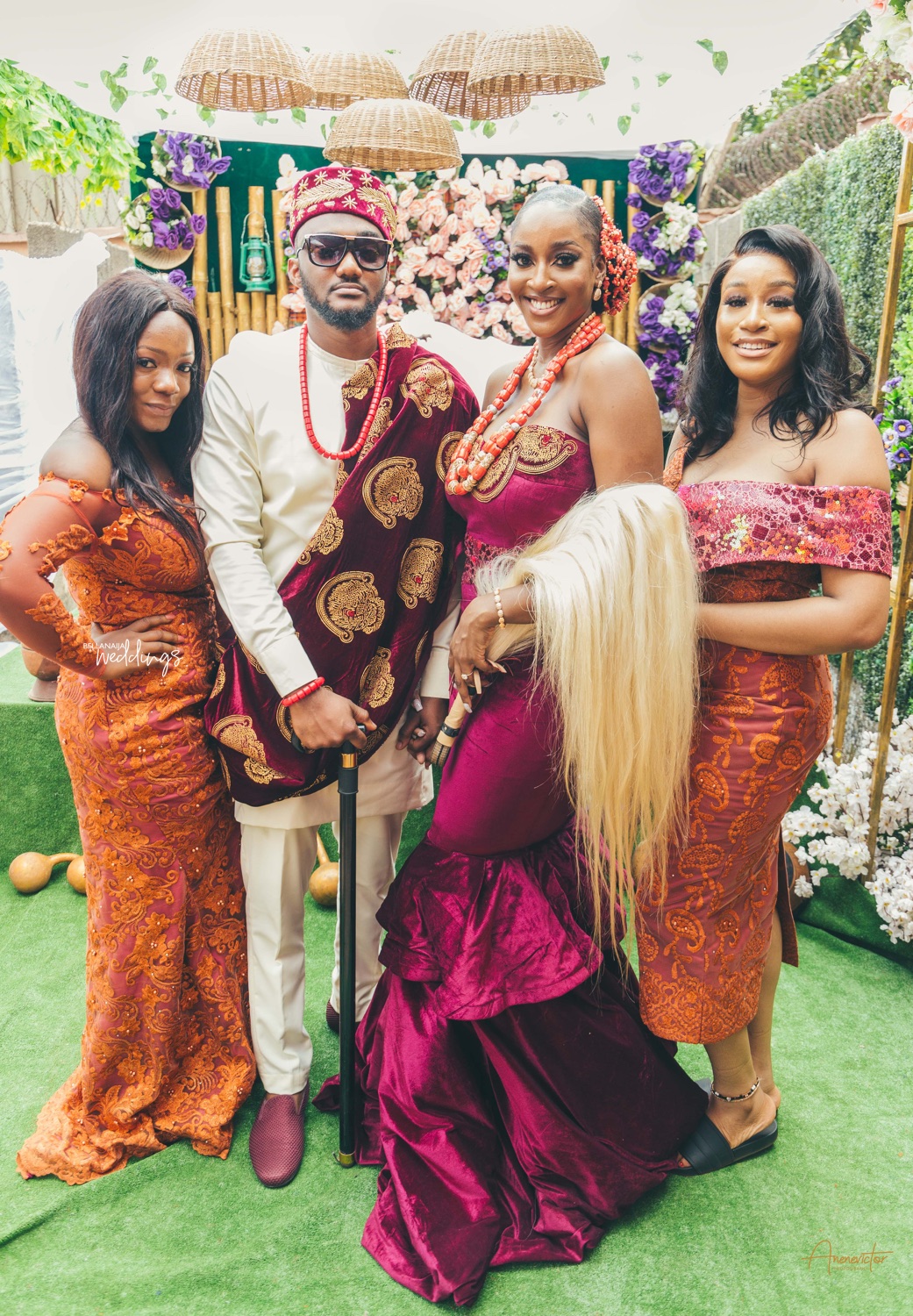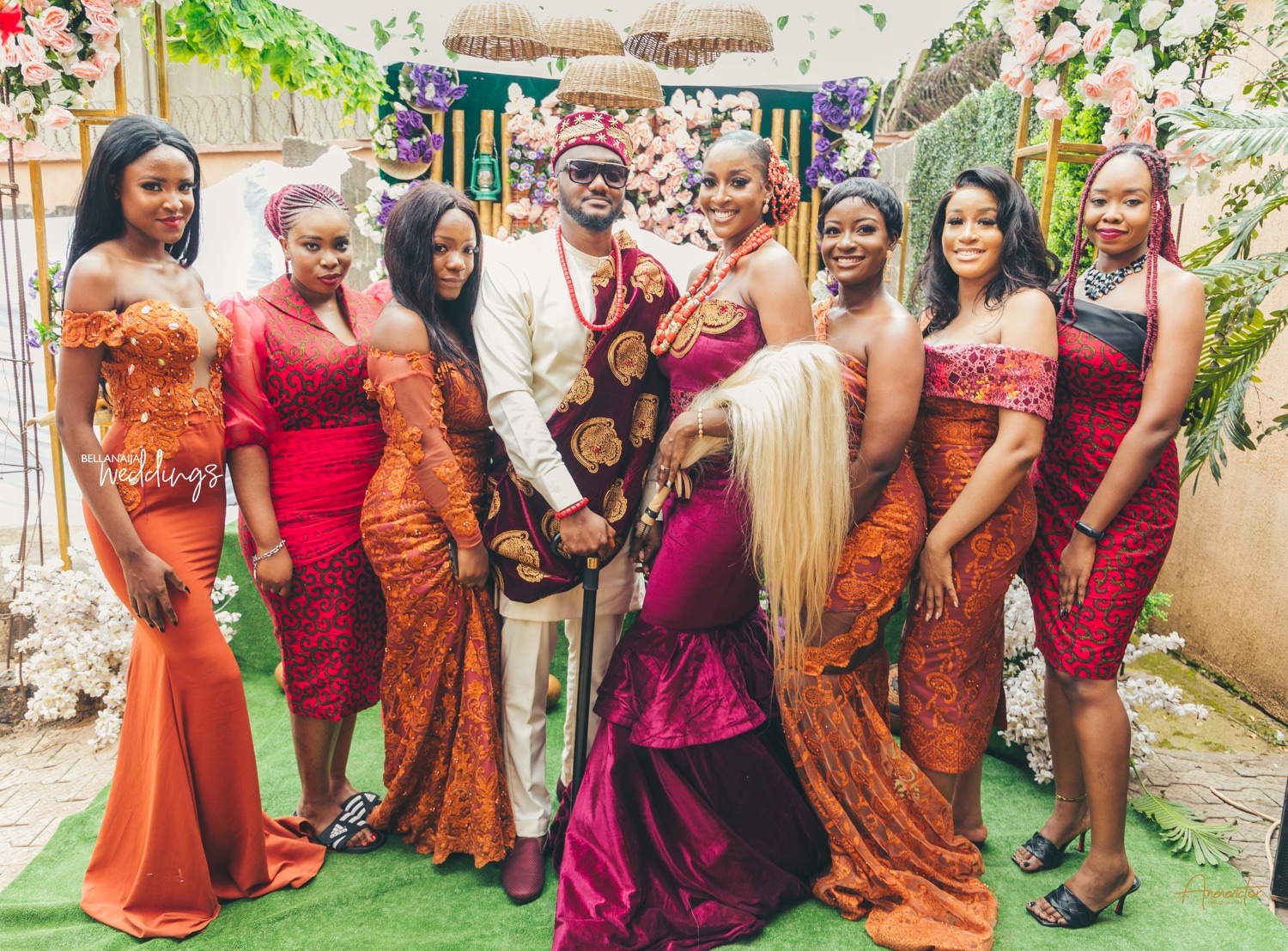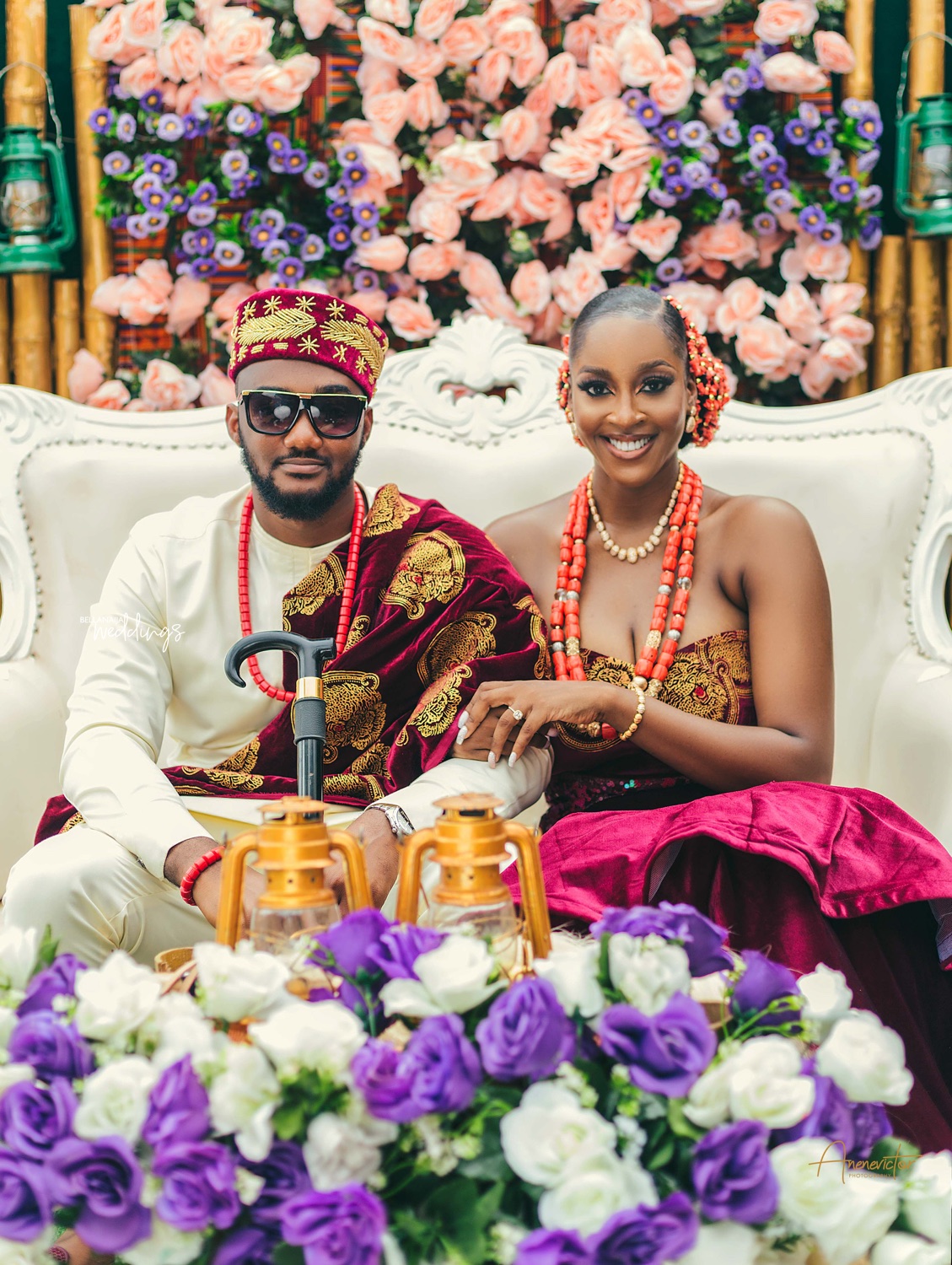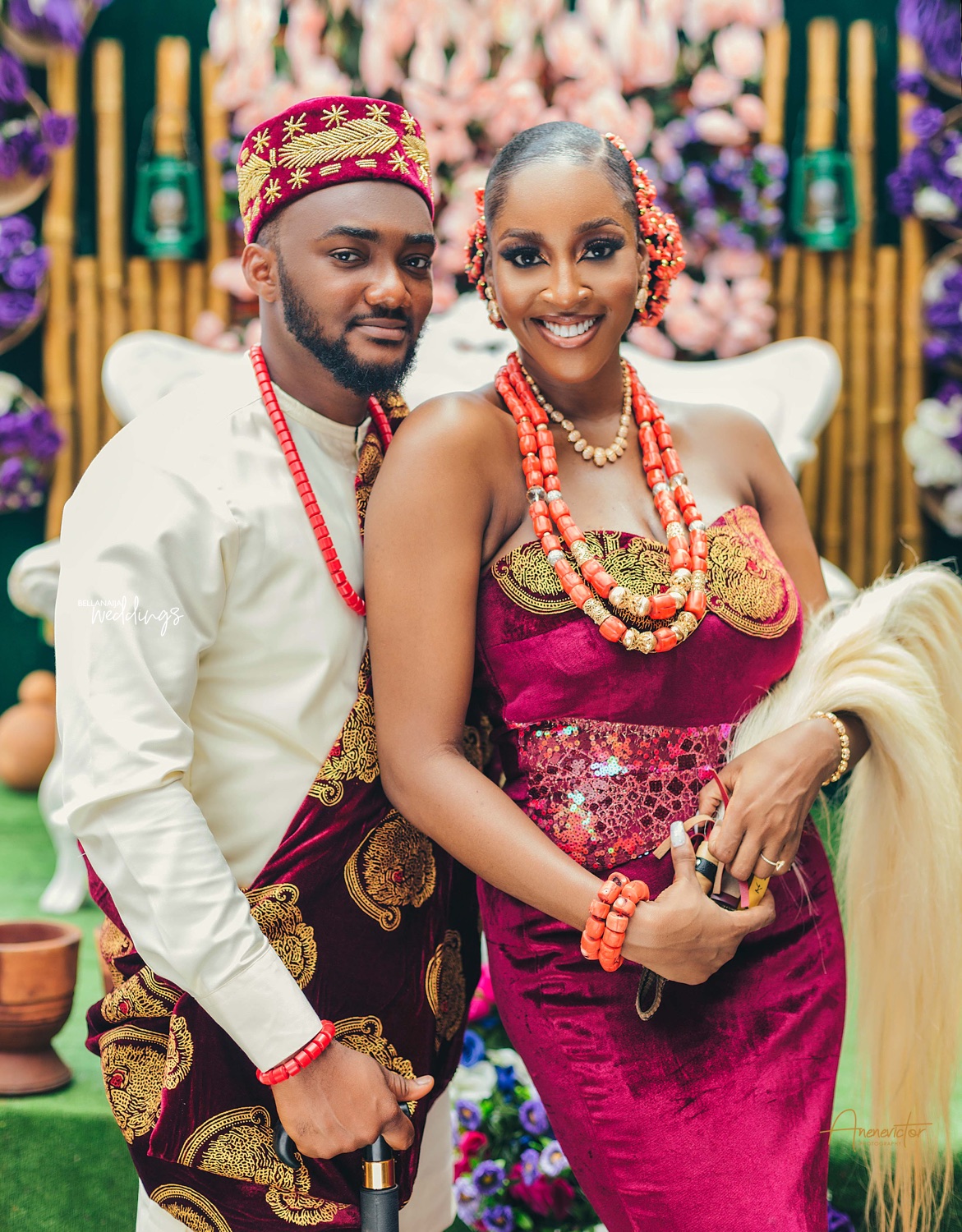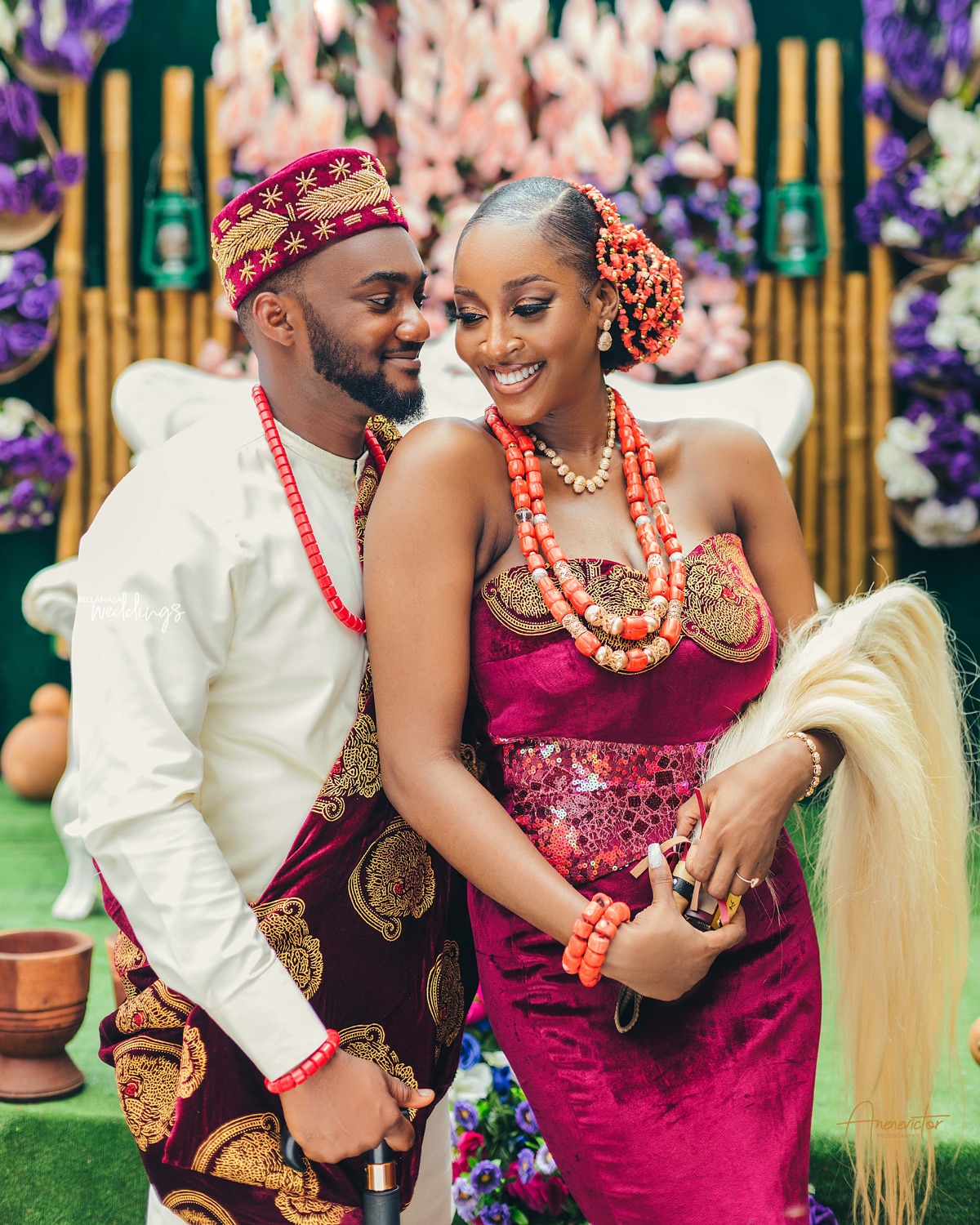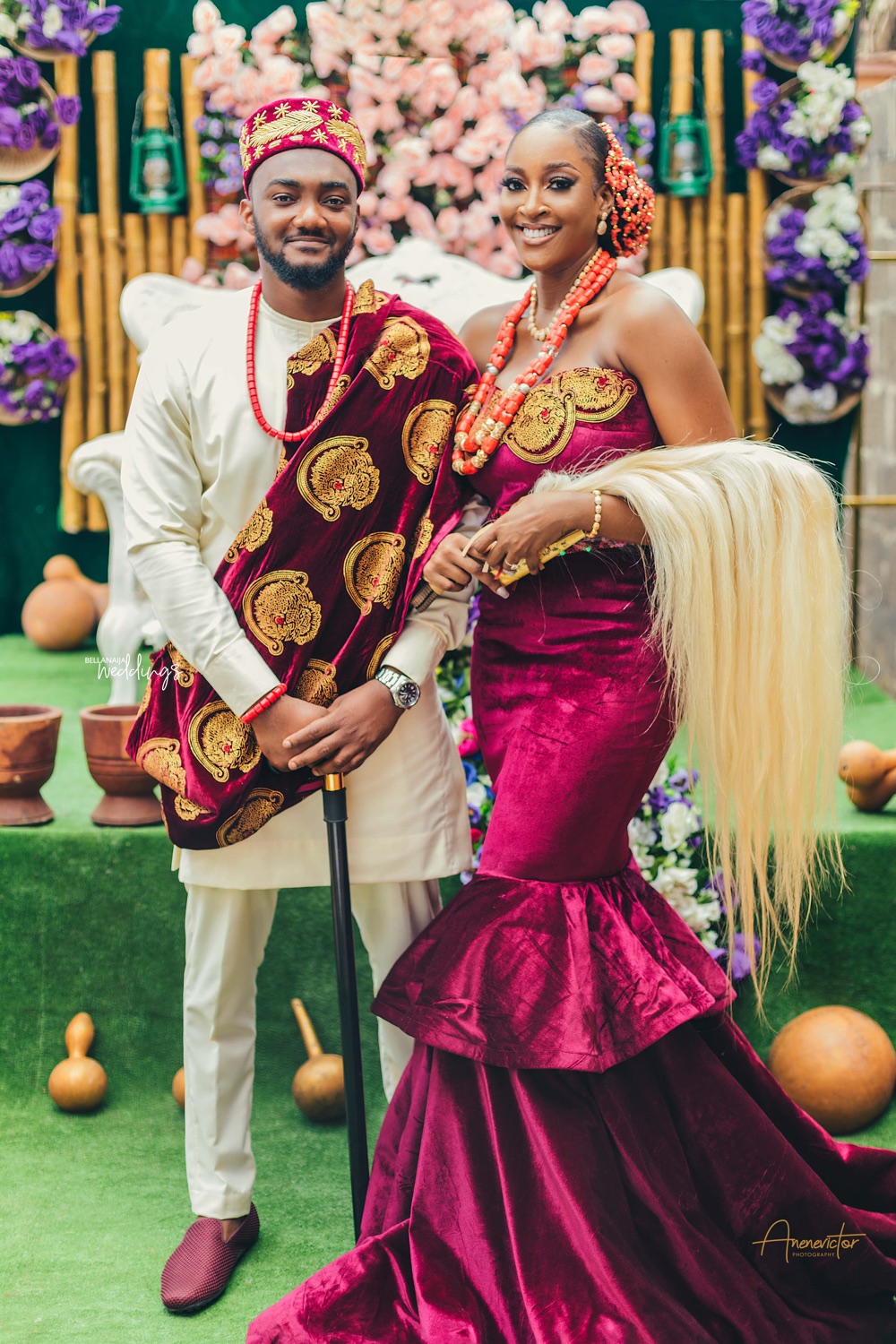 Credits
Bride: @narccyugy
Groom: @emeka_aneke1
Photography: @anenevictorphotography
Makeup: @s.trendz__beauty
Hairstyling: @liisignature
Accessories: @nenejewellryandcraft
Nails: @nailitbykosy
Decor: @cornerstone_interior_decor
Bride's dress: @thrannelclothing
Photography: @anenevictorphotography
Team: @mauricecech @officialmandyphotography